Let's just say we are in love with this #BNHoneymoonSpot in Labuan Bajo in Bali. The sunset-facing ocean views and it's closeness to the cone-shaped Kukusan Island is every reason why this location should be on your list.
Location: Ayana Komondo Resort, Labuan Bajo, Indonesia.
Here's a little about the location from WikiVoyage:
Labuan Bajo is the launching point for trips to Komodo Island and Rinca Island and also the home to the famous Komodo dragons. While Labuan Bajo draws plenty of tourists, it is nevertheless quite a small town that runs along one main road, making it easy to navigate.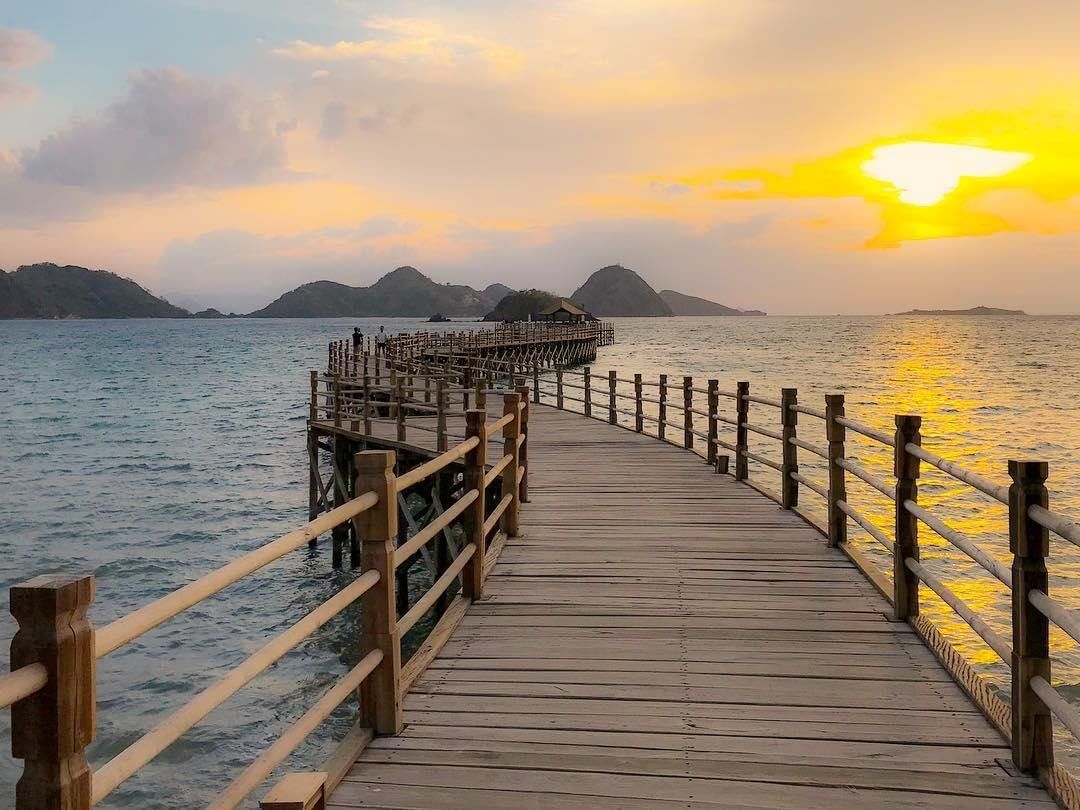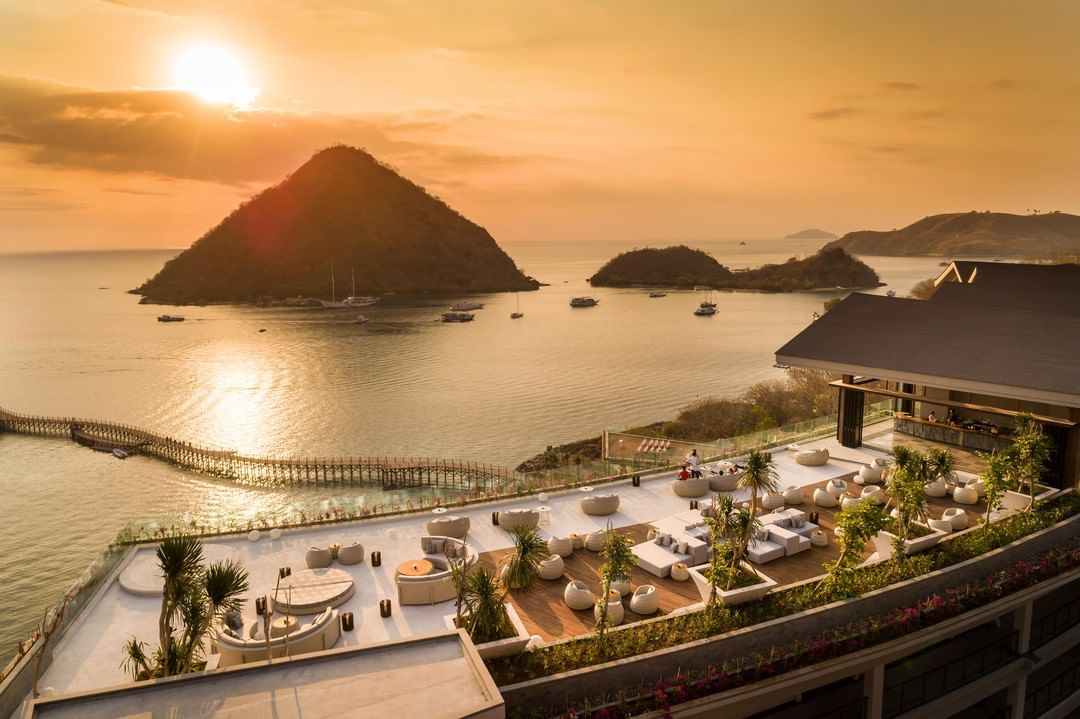 According to the Telegraph, the Ayana Resort is described as follows:
The resort's design is firmly set in the 21st century, with an assortment of bold lines and angles to keep the eye busy. The resort's impressive, open-air lobby entrance is on the 11th floor; during daylight, its giant windows frame the view of the sea and rugged island peaks in a way that might leave you gobsmacked.