There's just something about AN over-water #BNHoneymoonSpot that scream honeymoon perfect. When we saw this beautiful resort in French Polynesia, all we thought was, we need to show it to you guys.
Location: Hilton Moorea, French Polynesia.
Here's something to note about this #BNHoneymoonSpot according to Wikivoyage:
French Polynesia (Polynésie française) is halfway between California and Australia in the South Pacific Ocean. The average ambient temperature is 27°C (80°F) and the waters of the lagoons average 26°C (79°F) in the winter and 29°C (84°F) in the summer. Summer is from November through April, with a warmer and more humid climate and winter is from May through October, when the climate is slightly cooler and drier.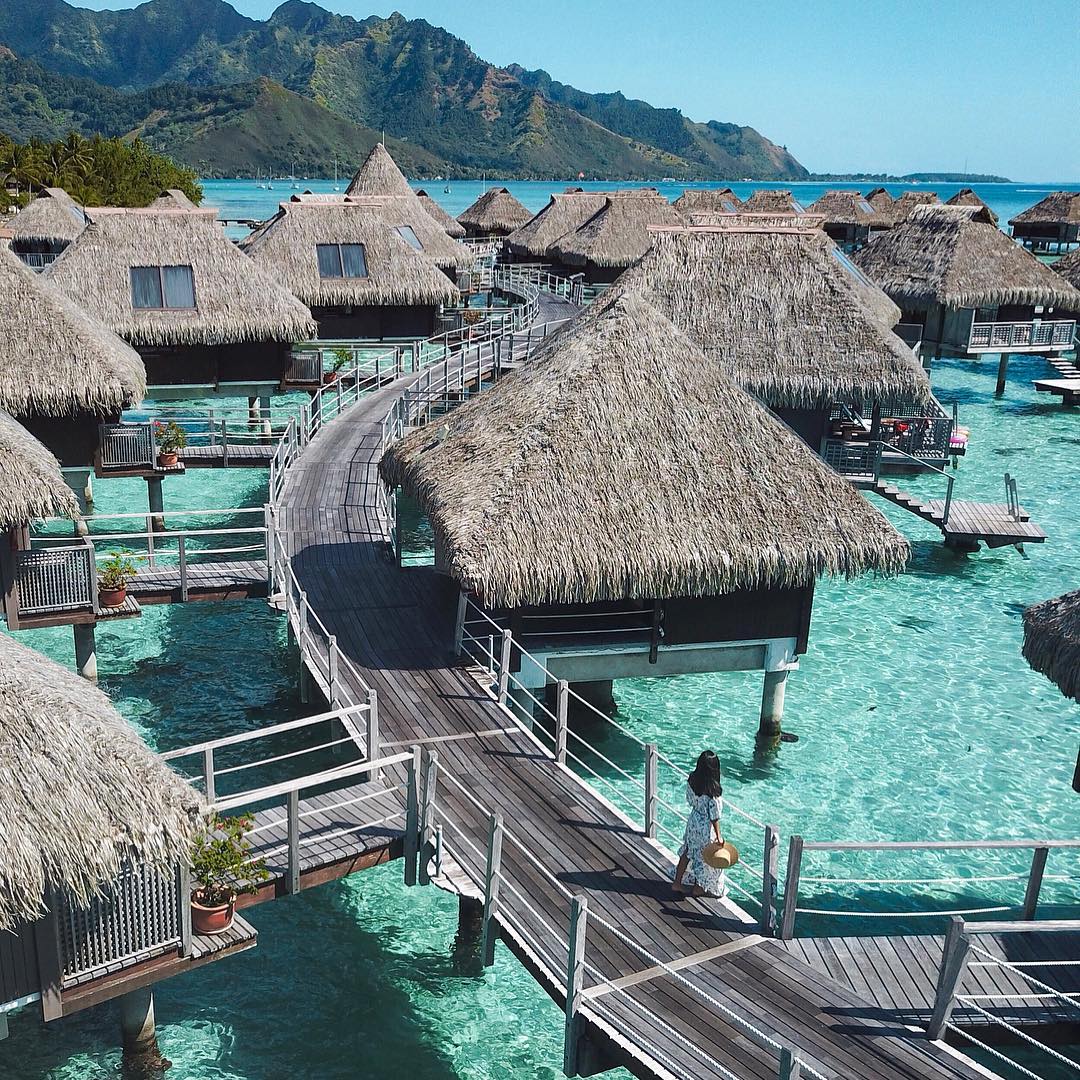 These are a few activities you can try in this #BNHoneymoonSpot:
French Polynesia is known for spectacular diving and snorkeling. Divers can expect to see literally hundreds of fish and other marine species as they drift through the underwater canyons. There are diving centers on 11 of the 118 islands of French Polynesia. Moorea is especially known for sharks dives (reef sharks and lemon sharks).