What's not to love about this honeymoon spot in Deyá, Islas Baleares, Spain? Think of the rocky view, outdoor pool and the green nature feel. I mean you just might want to pin down this location for that special time.
Location: Belmond La Residencia, Deyá, Islas Baleares, Spain.
Here' s something to note about this location according to Wikivoyage
Deià is a pretty village in Serra de Tramuntana, on the west coast of the Mediterranean island of Mallorca. Deia has an idyllic landscape with orange and olive groves on steep cliffs overlooking the Mediterranean. Belmond La Residencia hotel belongs to the Orient Express group. It is built into the mountain slope on terraced steppes and includes an award winnig spa, two outdoor pools and one indoor pool.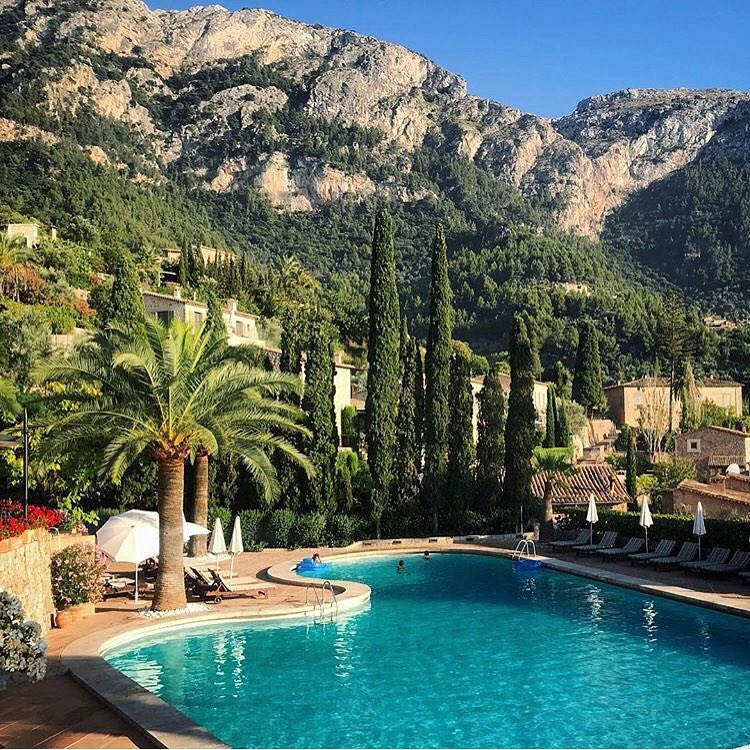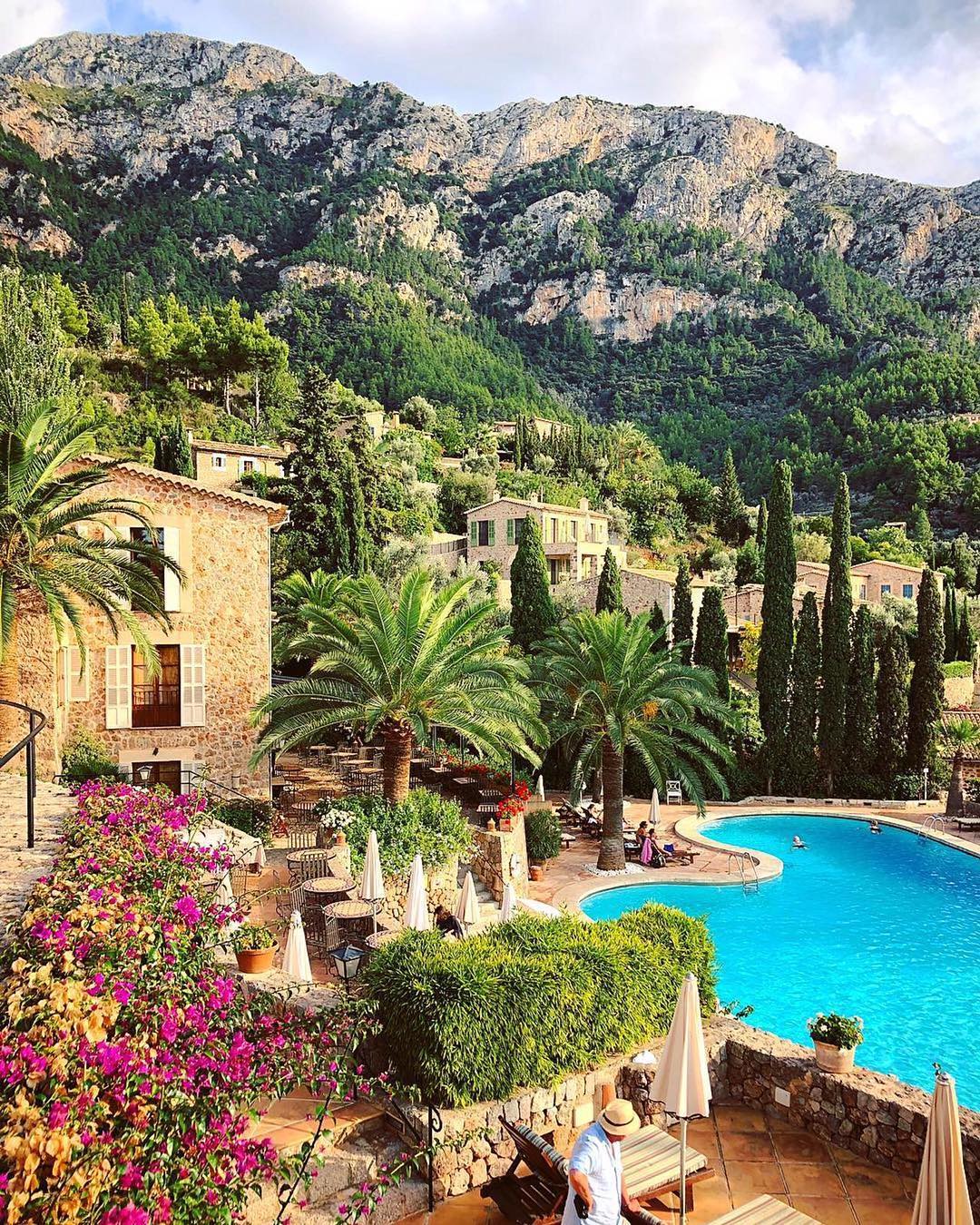 Activities to indulge in are:
 With 18 hole golf courses avaliable on the island and are open to the general public, golfing is definitely an activity to try out. In spring the island's roads are popular with several cycling professional teams in preparation for the next season, so easy way to get your cycling game up. Deep Water Solo / Psicobloc – the island's unique geography has helped it become the premier destination for rock climbers wishing to experience deep water soloing or psicobloc, rock climbing above deep water.