We know how important the wedding dress is at a wedding and even to the bride but then we also wondered what had happened to some of our bride's dresses after their big day. So we spoke to a few of them, first was Tomisin and then Ghanaian bride Stacy (if you haven't read it yet, then you should totally catch up).
We will be rounding up today with Eki. Eki tied the knot to the love of her life in September 2019 and it was indeed a lituation, the ceremony started off in Benin for the traditional wedding and then they brought the party to Lagos for the white wedding. Today she will be telling us all about her custom-made wedding dress.

On choosing her Dress
Knowing what works for my body type and how I'd like to look on that day, it was easy picking a silhouette. What I found a little difficult was picking the design details on the dress and that's where the designer came in. I went to about 3 bridal shops that didn't have my preferred silhouette in my size so I knew my dress had to be custom made. I knew the shape I wanted so working with Mariam Afolabi, Creative Director of Mazelle Studios was the icing on the cake. We're old school mates so it was easy for me to speak with her because of the rapport we already had. Whenever I had an idea, needed her opinion on something I'd seen or wanted something changed, Mariam was quite accommodating. We were able to play around with details we both found interesting and come up with something I fell in love with. The process included lots of shared Pinterest finds, a failed toile, fittings, texts, phone calls and meetings till we finally concluded on my dream dress.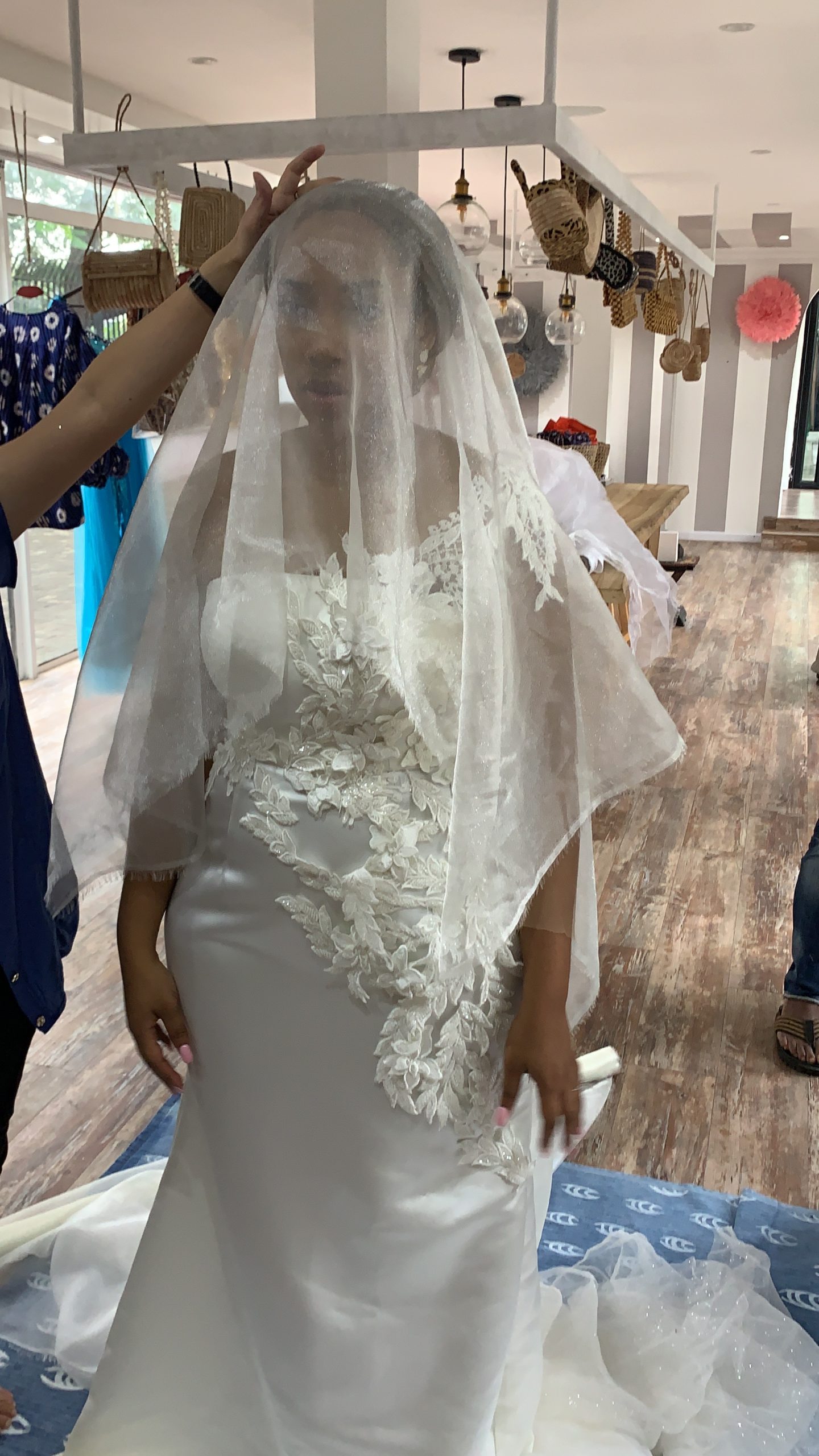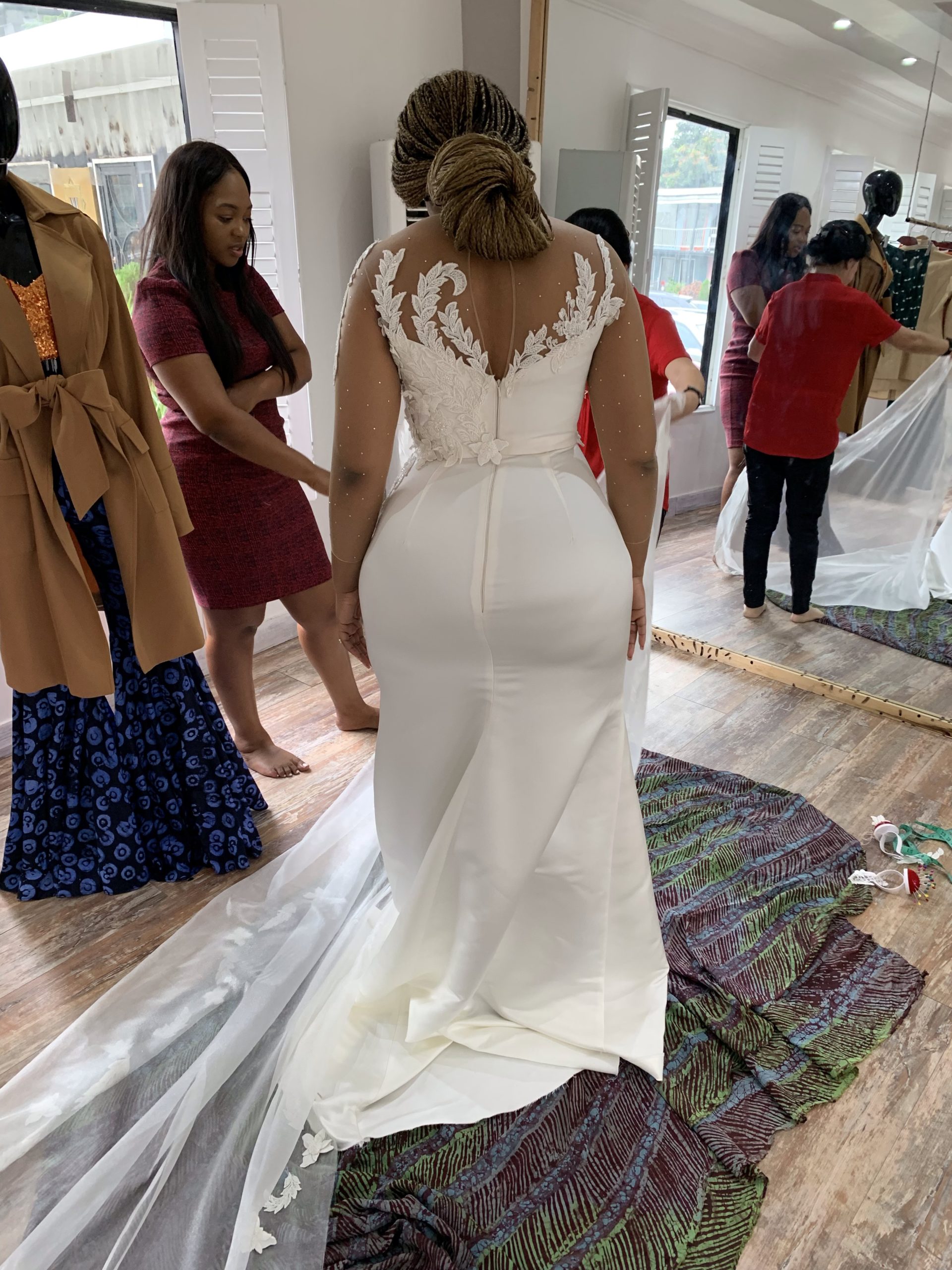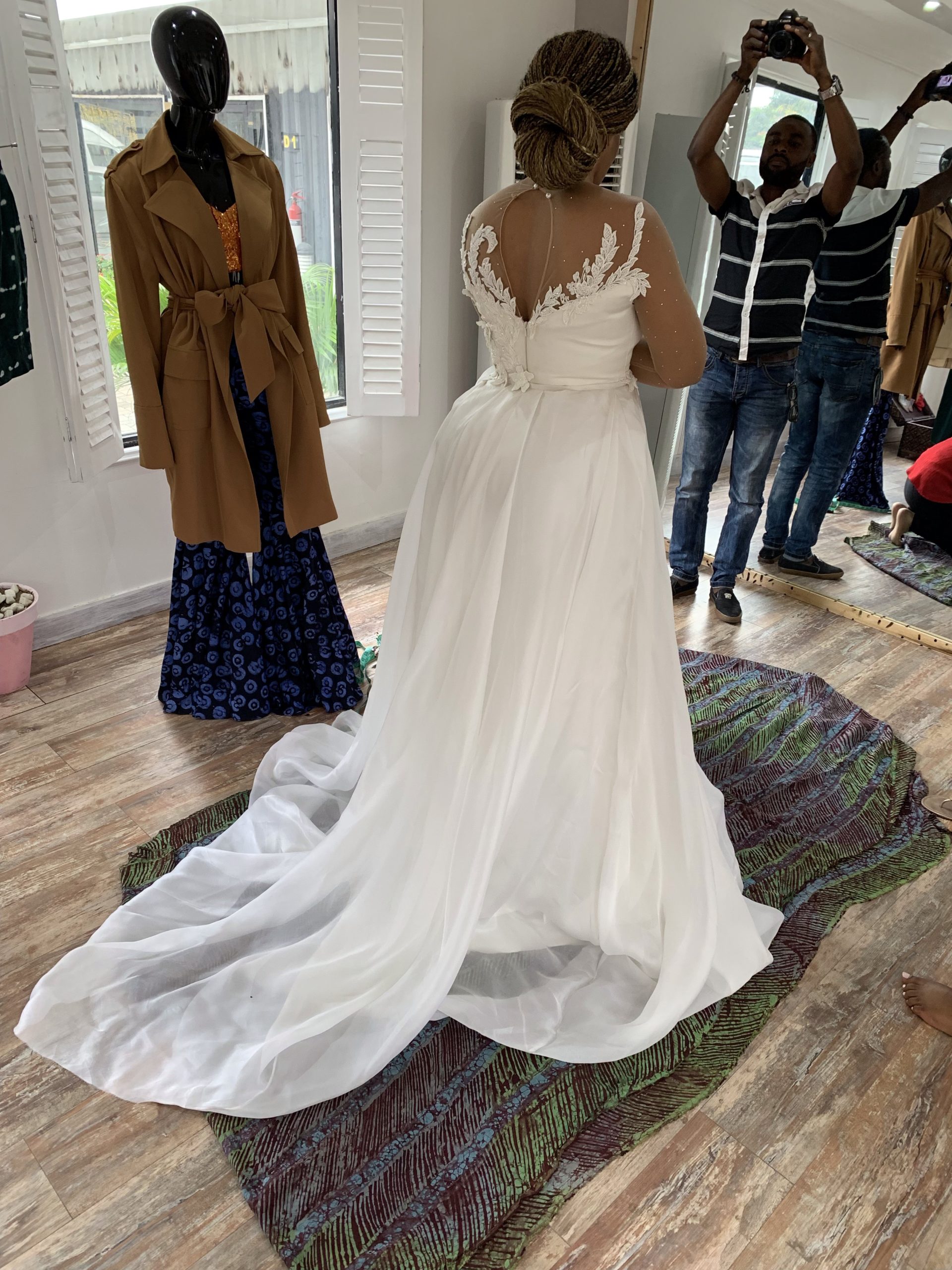 Eki at her dress fitting
The dress and accessories
Sometimes it's the little details that make you appreciate the big picture. I love flowers and nature so I wanted that to be a part of my dress. The beaded floral details on the front and back of the dress and my sleeve were my favourite. My mum also wanted a bit more shine to the dress, so Mariam added Swarovski crystals to the net sleeves that added an extra sparkle when the light hits. It was perfect. On my big day, the energy in the room was awesome, the vibes were amazing. Immediately we woke up my sister and I prayed and played worship songs while we got ready to receive everyone else into my room. We had already set the tone and once everyone else entered they could feel it, the Holy Spirit was with us, it was palpable. I had the right glam team with me, we were all feeding off each other's vibes and it helped my mood when I left my room on my way to the wedding ceremony. Plus, the gift I got from my husband that morning made my heart smile – I've refused to dispose of the gift box that has Mrs Aghedo written on it, lol! He still teases me with it now and then. With my dress, I had no issues. Mariam, her design team, my sister, mother and I had done a few fittings before the d-day so we weren't worried at all. It was simply perfect.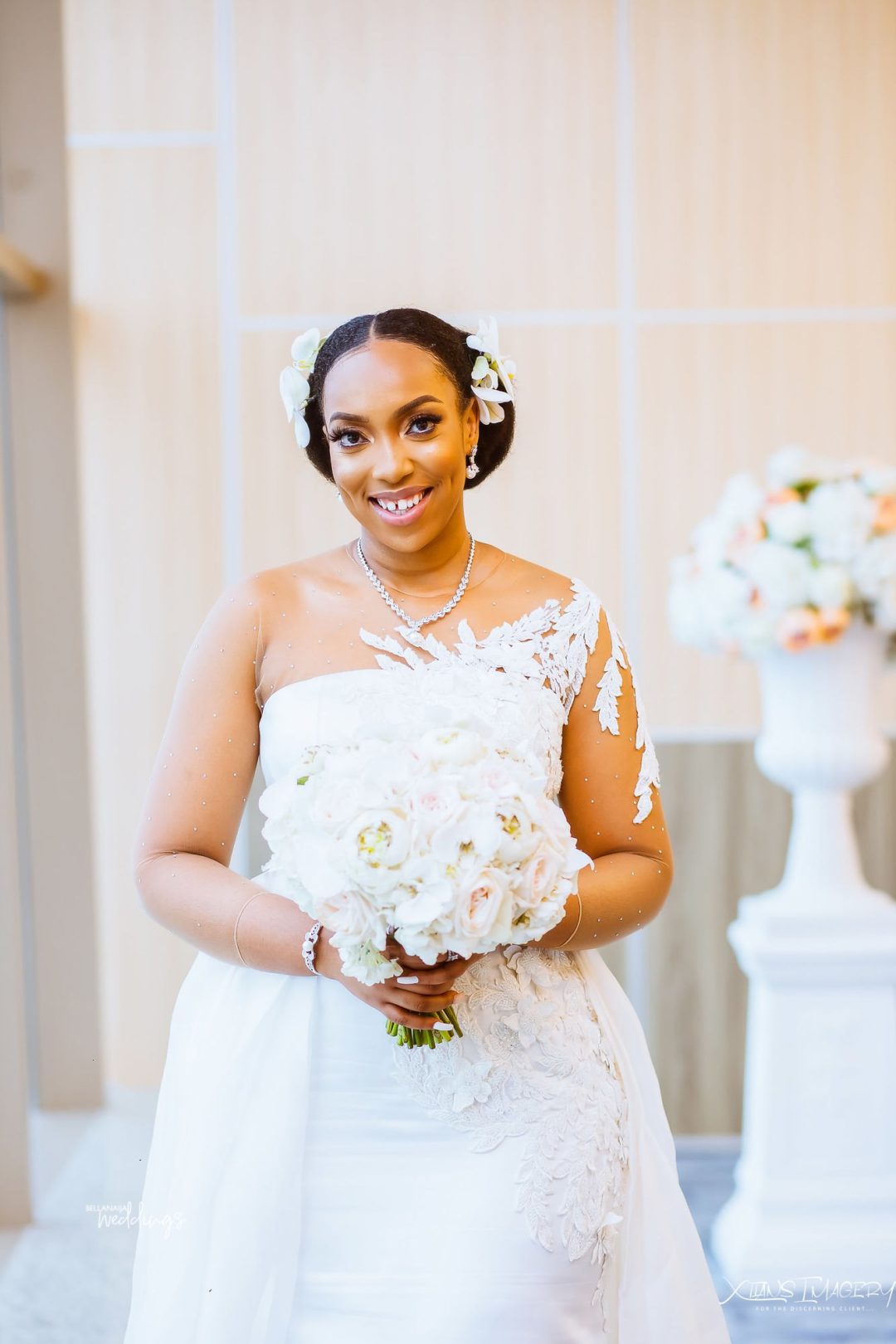 After the wedding
My beautiful dress is still in its box, tucked away. I've thought of turning it into something else, I've been approached to have it rented but frankly, I'm not sure what I want to do with it yet and I'm in no rush to figure it out.

 Would you change anything about your dress now if you had a chance?
There's not one thing I'd change. However, I'd be more assertive about my styling. I wore a necklace and a watch (to please someone) but I eventually took them off and had things my way. However, the photos last forever, haha!
Credits
Bride: @ekiogunbor
Planner: @mimiluxe_events
Photography: @awgzzz | @xtiansimagery
Dress: @mazelle.bespokeandbridal