The sergeant and his muse!
When a man knows what he wants, he goes for it. This love story is one of the positive products of the lockdown last year.  It started with Mmeyene's friend showing her Emmanuel's picture and then Emmanuel seeing a video with her in it. Then he requested for her number though that moment wasn't exactly when it all started, it took another "asking for her number" before he finally got to slide in her DM.
Wait, did we mention that there was a 'malaria dream' involved. You'd have to keep reading to find out what this means.
Here's how it started according to the bride, Mmeyene:
Mid-January 2020, a friend (I'd like to call her X in this story) showed me Emmanuel's picture and she was like "if you were single I would have introduced you both" I looked at the picture and told her "Nope, not my type, I don't do fine guys because most of them come with a headache" and she was like "You know when they fall in love, they love hard". A few days later I saw him in my dream talking with my mom, when I woke up, I giggled and said this should be a malaria dream.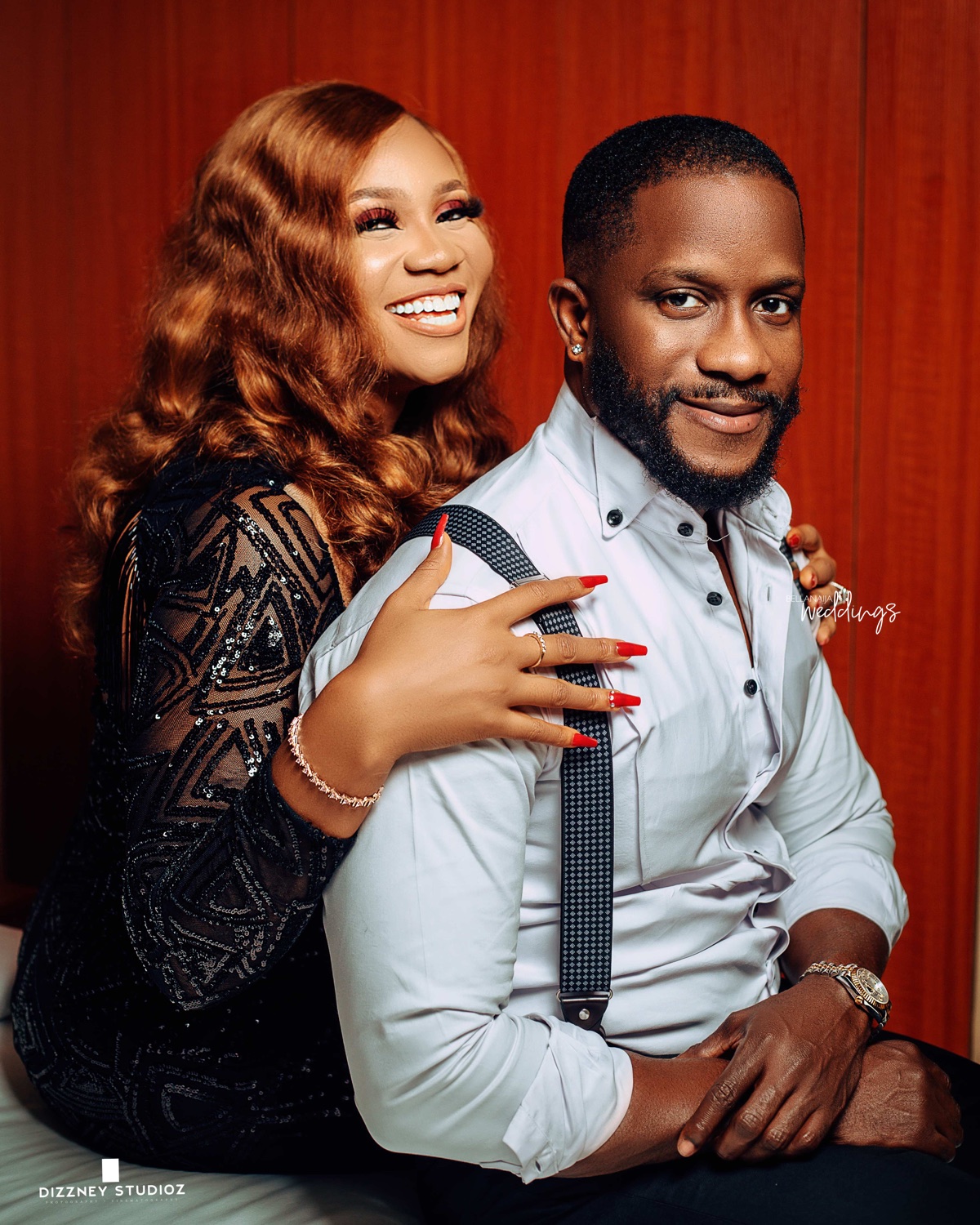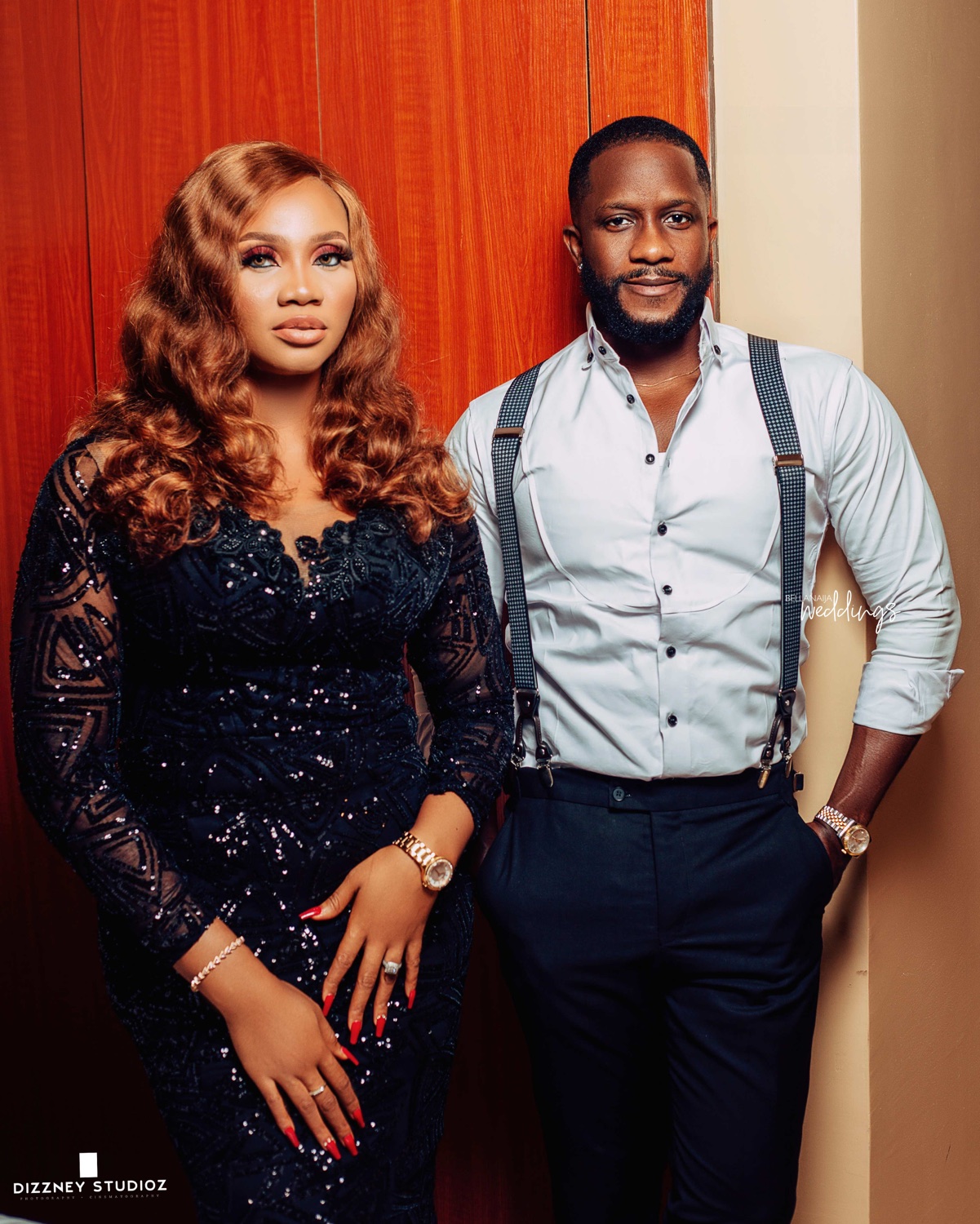 In February, X and I went to a friend's birthday party, then X posted a video of us dancing on her WhatsApp status which Emmanuel saw and asked her for my number but she declined. Then in March, Emmanuel came to Nigeria for his mom's funeral, he chatted with X and asked for my number again (this time he was more serious saying he just wanted to be friends with me). X obliged and finally gave him my number. He chatted me up but didn't get the attention he wanted. March 21st, 2020 after my choir rehearsal, I decided to meet up with X, we then went to meet her boyfriend and I met Emmanuel there, we hung out that night and again a day after at a restaurant. We connected mentally hence we'd talk for hrs on the phone.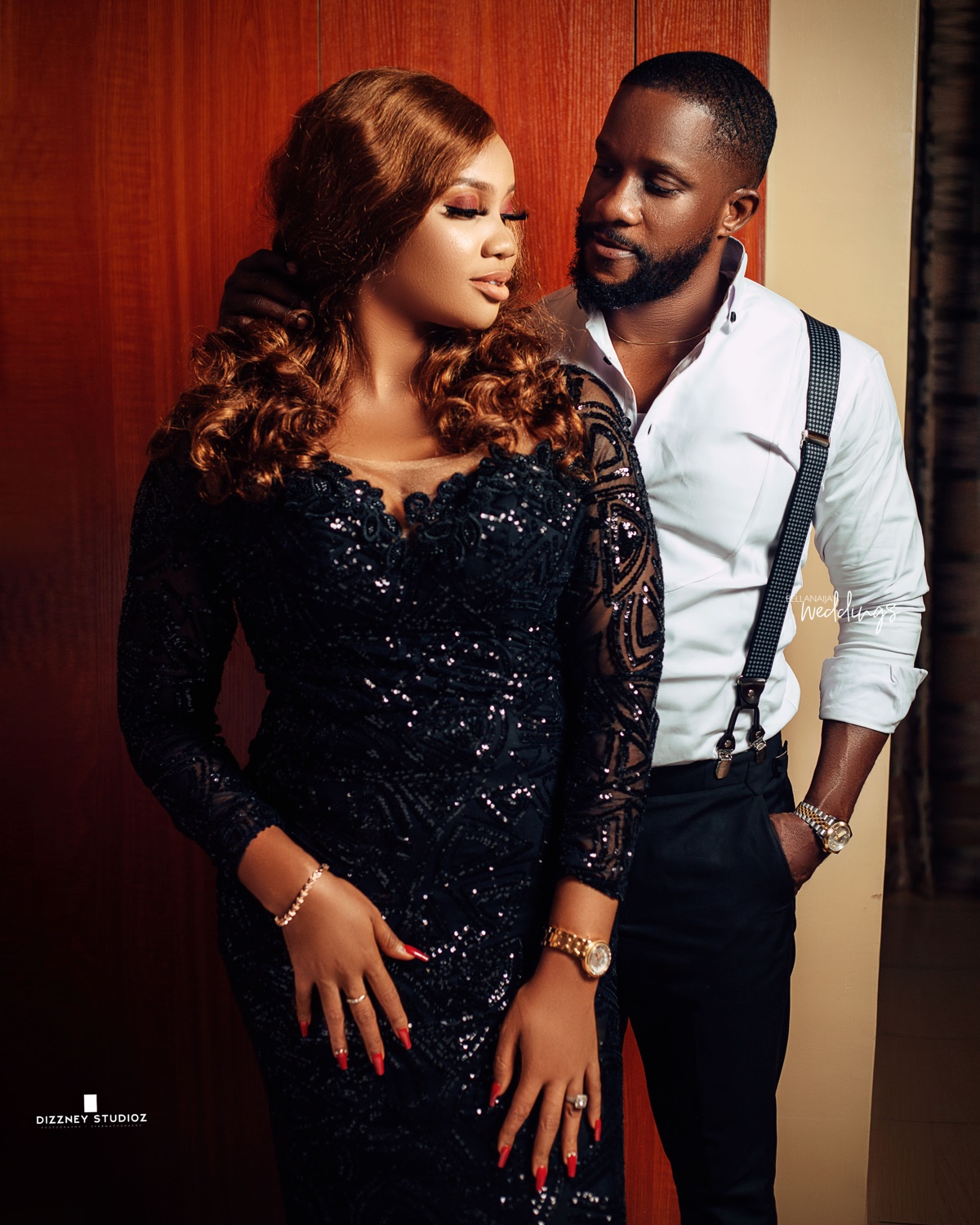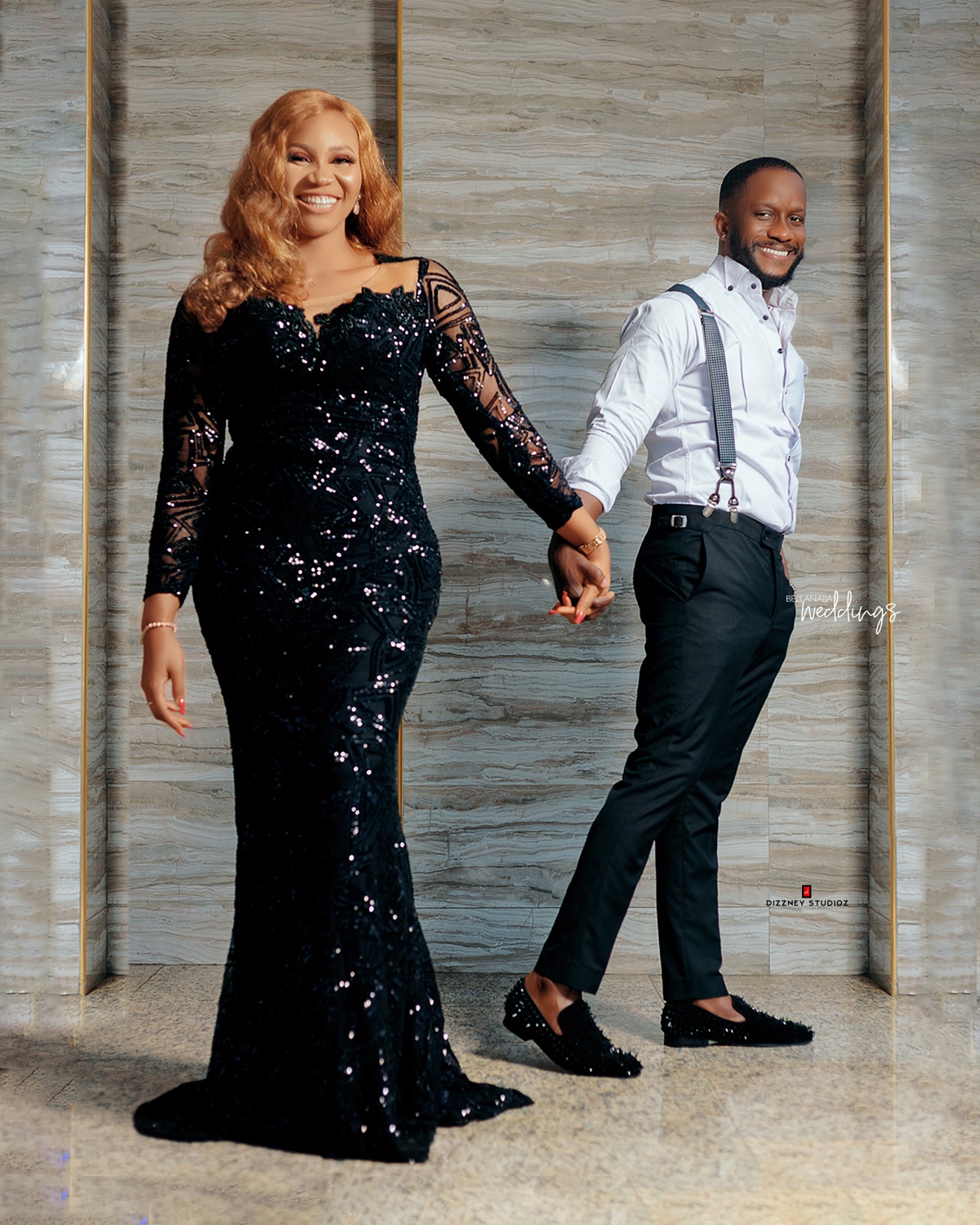 26th January, prior to the lockdown, Emmanuel and I wanted to hang out but I told my mom. Trust a typical Nigerian mother, she asked me questions about Emmanuel which I didn't have answers since I didn't know him that much. So she demanded to see his picture which I went to his Facebook page and showed her, she took my phone, looked at the picture and she goes "this is your husband" I laughed and said, "mummy calm down, we are just friends". A few days later my state went on a total lockdown, we would chat all day and night on video calls, our conversations became endless.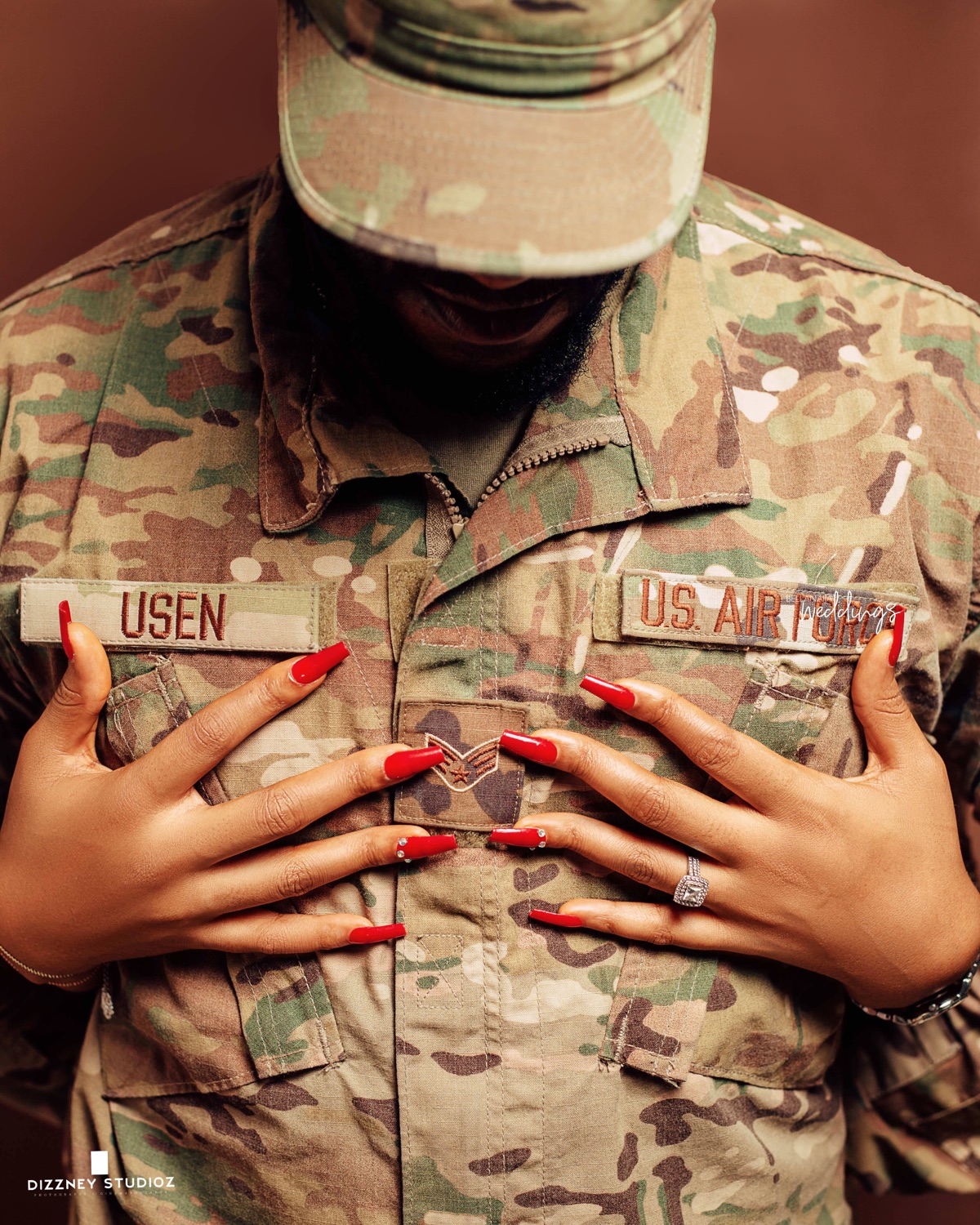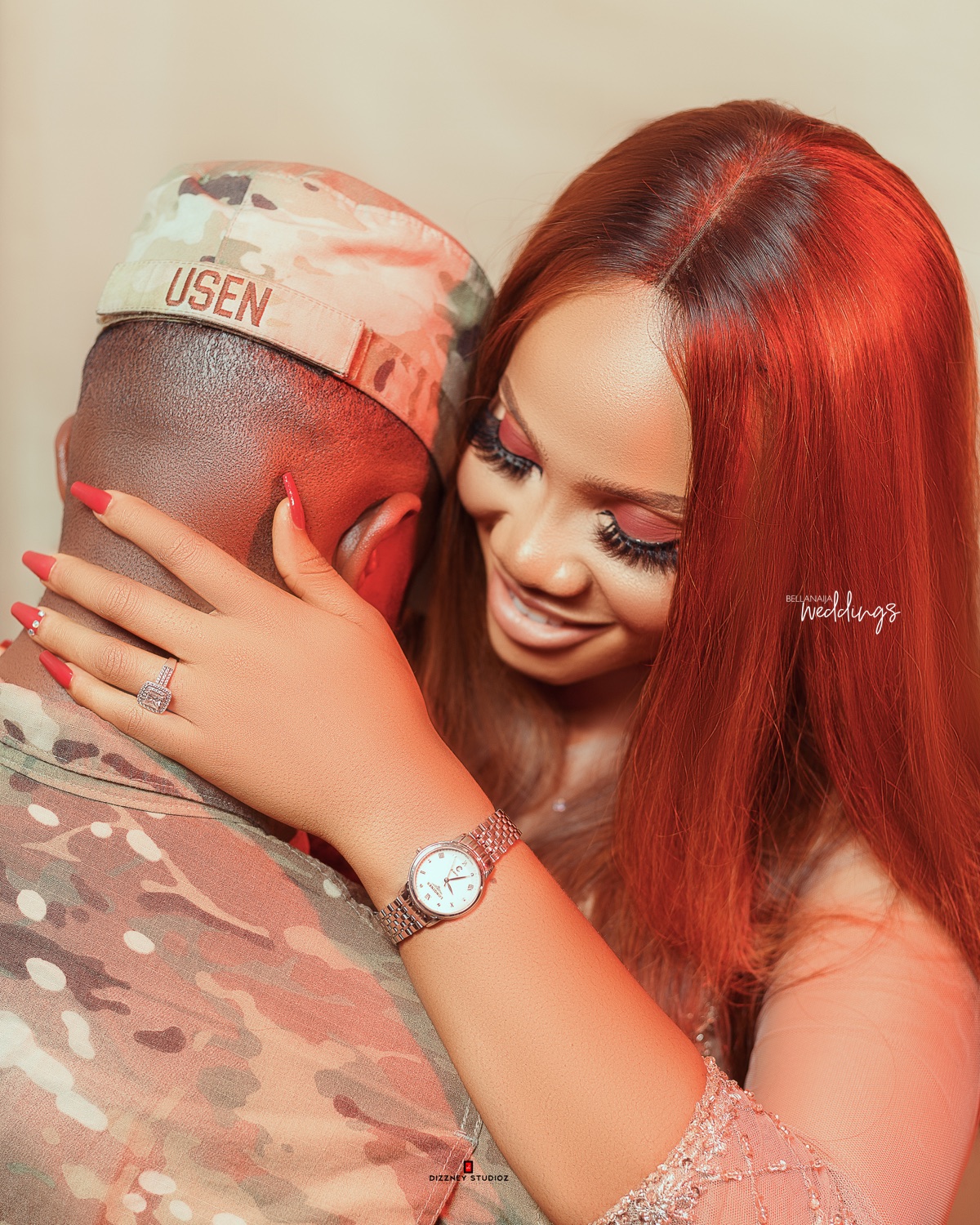 On 25th April 2020, I woke up to a normal day but later in the evening the environment was a bit different. Everyone was so happy and nicer so I felt it was because we were leaving Port-Harcourt the following day. We started an in-house party while in the middle of it, Emmanuel proposed and 1 year, 4 months, and 11d ays after, I am keeping his heart forever.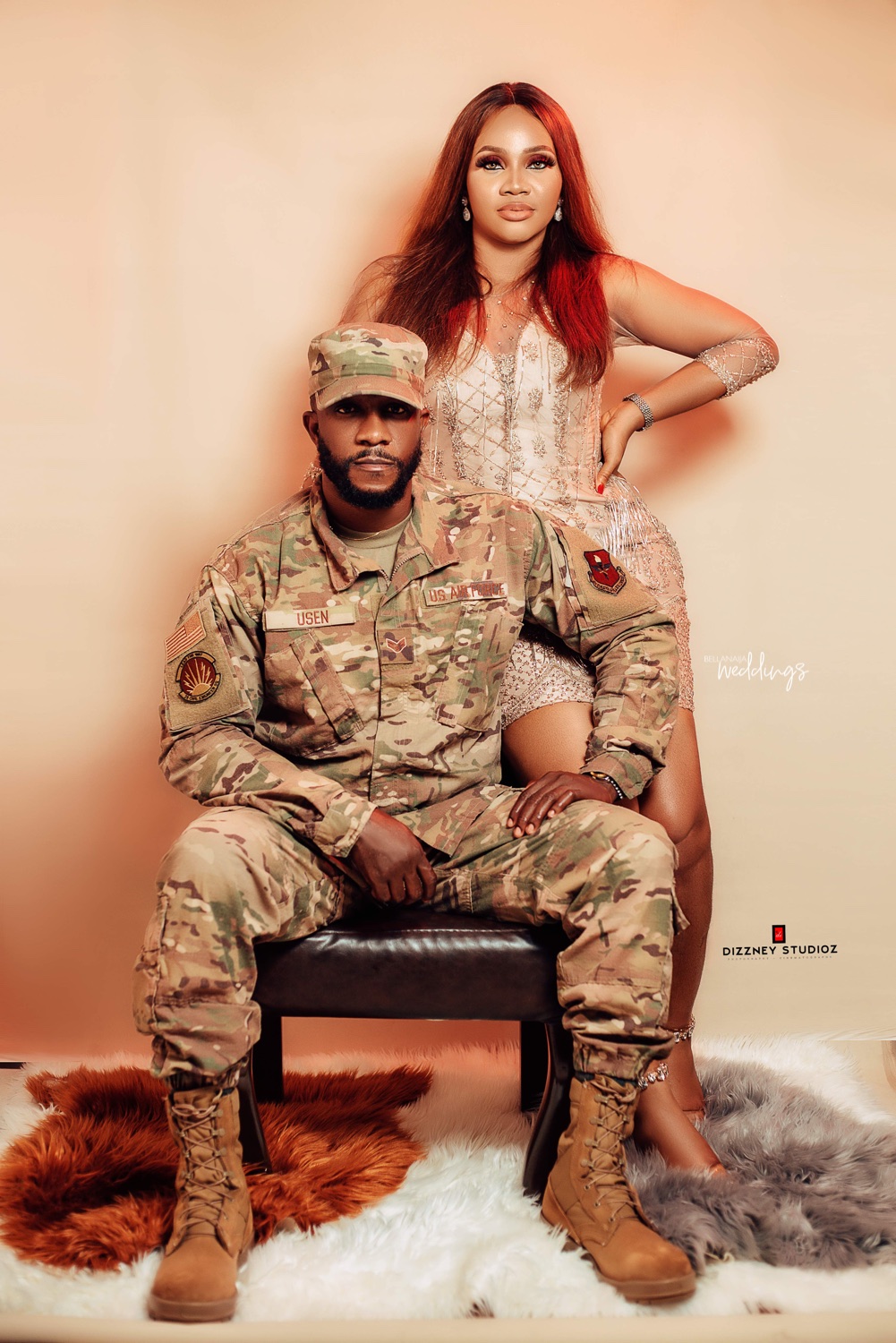 Credits
Photography: @dizzneystudios
Planner: @bridal_bazaarr