Think long white sand beaches, plenty of water sports activities such as swimming with sharks and diving. If that happens to not be in your list of interests then you could just lounge around and take in the sun rays or watch the sunset in this beautiful honeymoon location in Bora Bora.
Location: Four Seasons Resort Bora Bora
You should know this about this honeymoon spot in Bora Bora according to Wikivoyage:
Bora Bora is a volcanic island in the Society Islands archipelago of French Polynesia. The Polynesian island in the South Pacific is ranked at the top of the list when it comes to most remarkably beautiful in the world. The best time to travel is in May.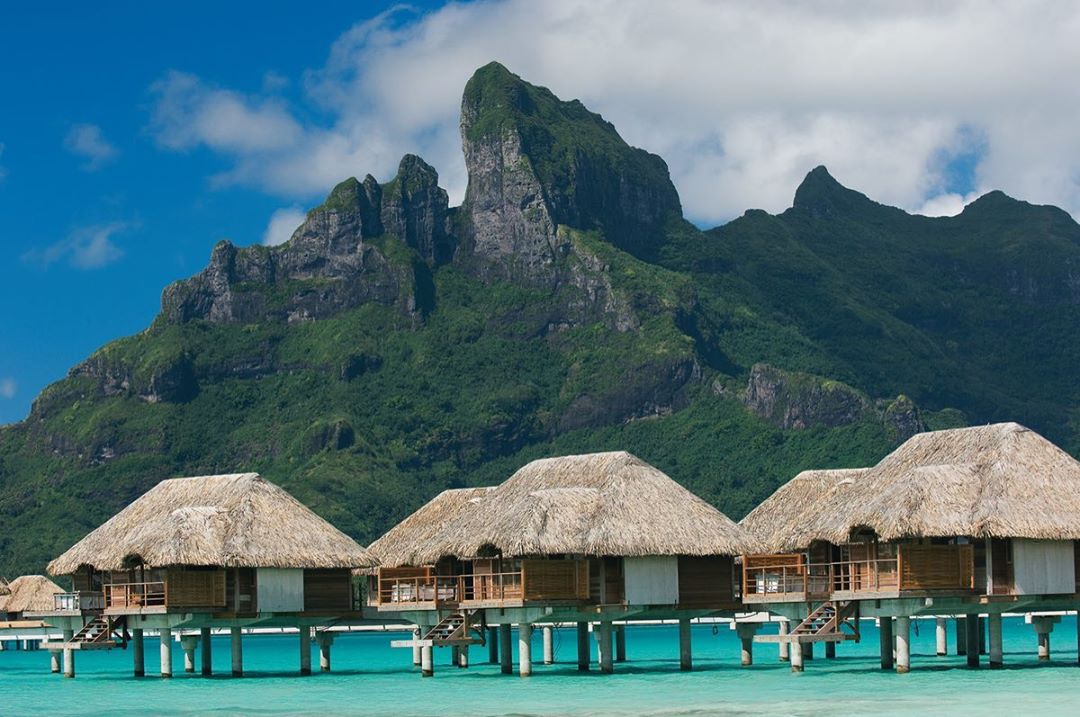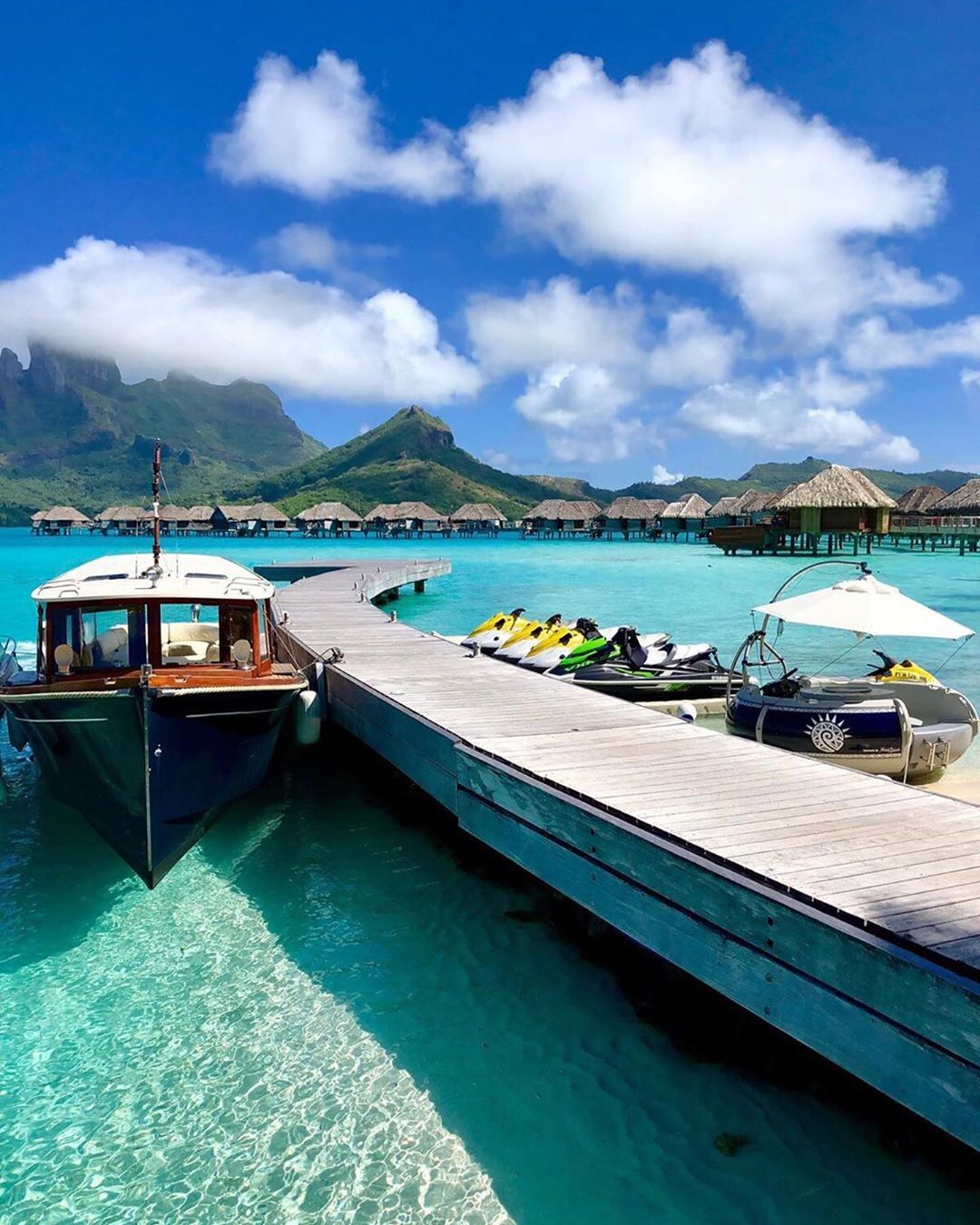 The climate in Bora Bora and the surrounding Islands is considered to be tropical. Unlike most places the seasons can be divided into two seasons: the wet season and the dry season. The wet season (Polynesian summers) runs from November till April with an average rainfall off 3/4ths of the yearly precipitation. During these times the humidity levels can be at an all time high. The storms during these months are frequent and unpredictable. The rainfall is about 1800 mm or 71 inches! And the weather is 30 °C or 86 °F. the dry season running from May to October this is when tourism is at its peak on the Island. During these months the temperature is a few degrees lower and rain is rare. The best time weather-wise with the least risk of storms is in the Winter months.