This blue dreamy honeymoon location in Mykonos, Greece is screaming out baecation goals. Just imagine swimming in this spot with your partner while enjoying the view. Gorg!
Here's a little description of this #BNHoneymoonSpot from Wikivoyage,
Mykonos is a popular tourist destination in the Greek islands of the Cyclades group, situated in the middle of the Aegean Sea. The best time to visit Mykonos is mid-May through June (early season) or September through mid-October (post season).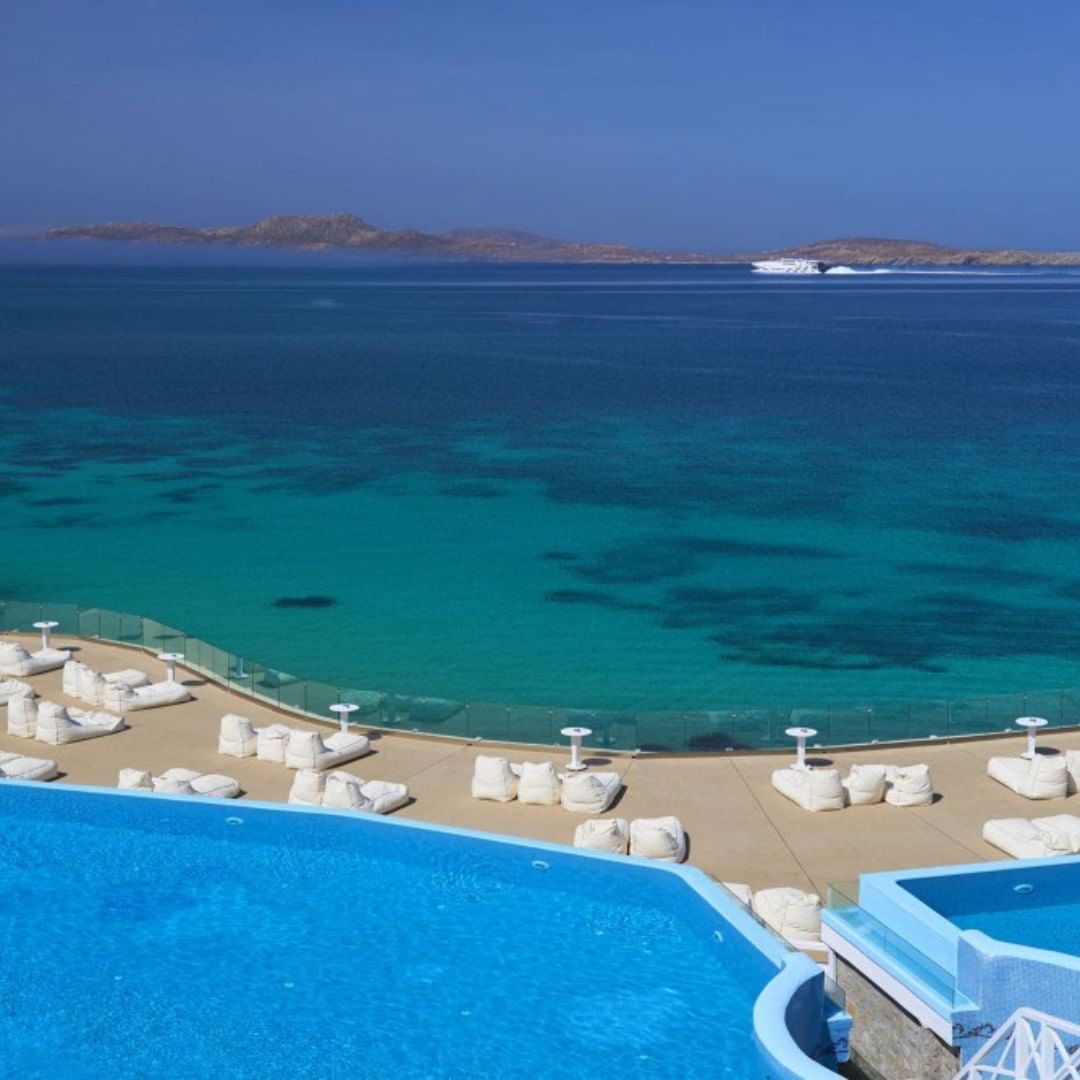 Saint Johns Hotel is located just 100 metres from a 200 metre long, private sandy beach and 4km from the picturesque capital town of Mykonos. Here you'll find many shops, traditional tavernas and lively bars. From this location, you'll also be able to board a ferry for the short trip to Delos, an uninhabited island which is wholly given over to the amazing archaeological remains of this once-great religious centre.