Hot air balloons, stone houses, cave houses and a beautiful view definitely puts this amazing #BNHoneymoonSpot in Cappadocia, Turkey on the honeymoon destination list.
If you aren't convinced yet, imagine waking up to hot air balloons or watching the sunset in this spot. Is it beginning to sound like a honeymoon location you'd definitely want to visit?
Location: Henna Hotel, Cappadocia, Goreme, Turkey.
Here's something to love and know about this honeymoon spot according to WikiVoyage:
Cappadocia is an area in Central Anatolia in Turkey best known for its unique moon-like landscape, underground cities, cave churches and houses carved in the rocks.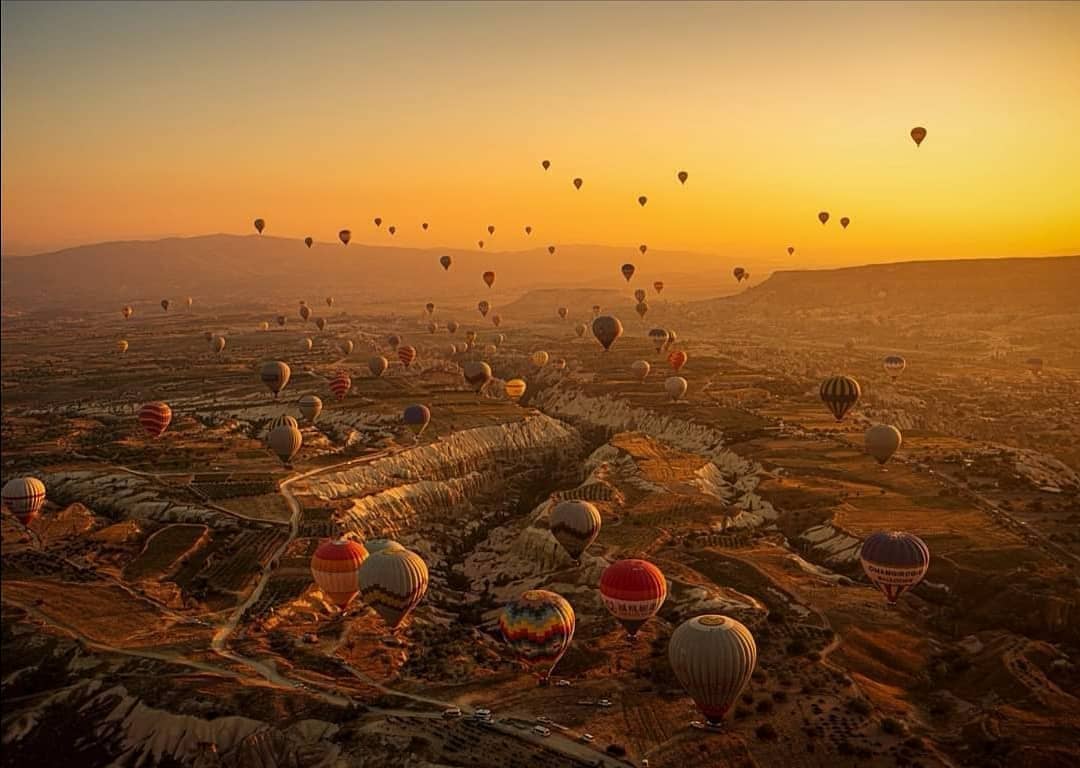 Probably the most popular thing after ballooning itself is watching the balloons to take off from the valley in the morning. The view is magnificent and the pictures taken then are well known with dozens of balloons scattered in the air all over Cappadocia.