Think long white sand beaches, plenty of water sports activities such as sailing, windsurfing, diving. If that happens to not be in your list of interests then you could just lounge around and take in the sun rays or watch the sunset in this beautiful honeymoon location in Boracay Island, Philippines.
Location: The Lind Hotel, Boracay Island, Philippines.
Here's a little information about this #BNHoneymoonSpot from WikiVoyage:
Boracay is a tropical island about an hour's flight from Metro Manila in the Philippines. It has superb long white sand beaches and is one of the country's most developed tourist destinations.
During the dry season (Nov-Apr), also known as Amihan, the White Beach is calm and very suitable for swimming while the other side of the island has large winds and waves making it suitable for wind surfing, wave running, etc. During the rainy season (Jun-Oct), also known as Habagat, this is reversed, with a risk of typhoons. White Beach often gets large winds and waves which sometimes makes it unsuitable for swimming.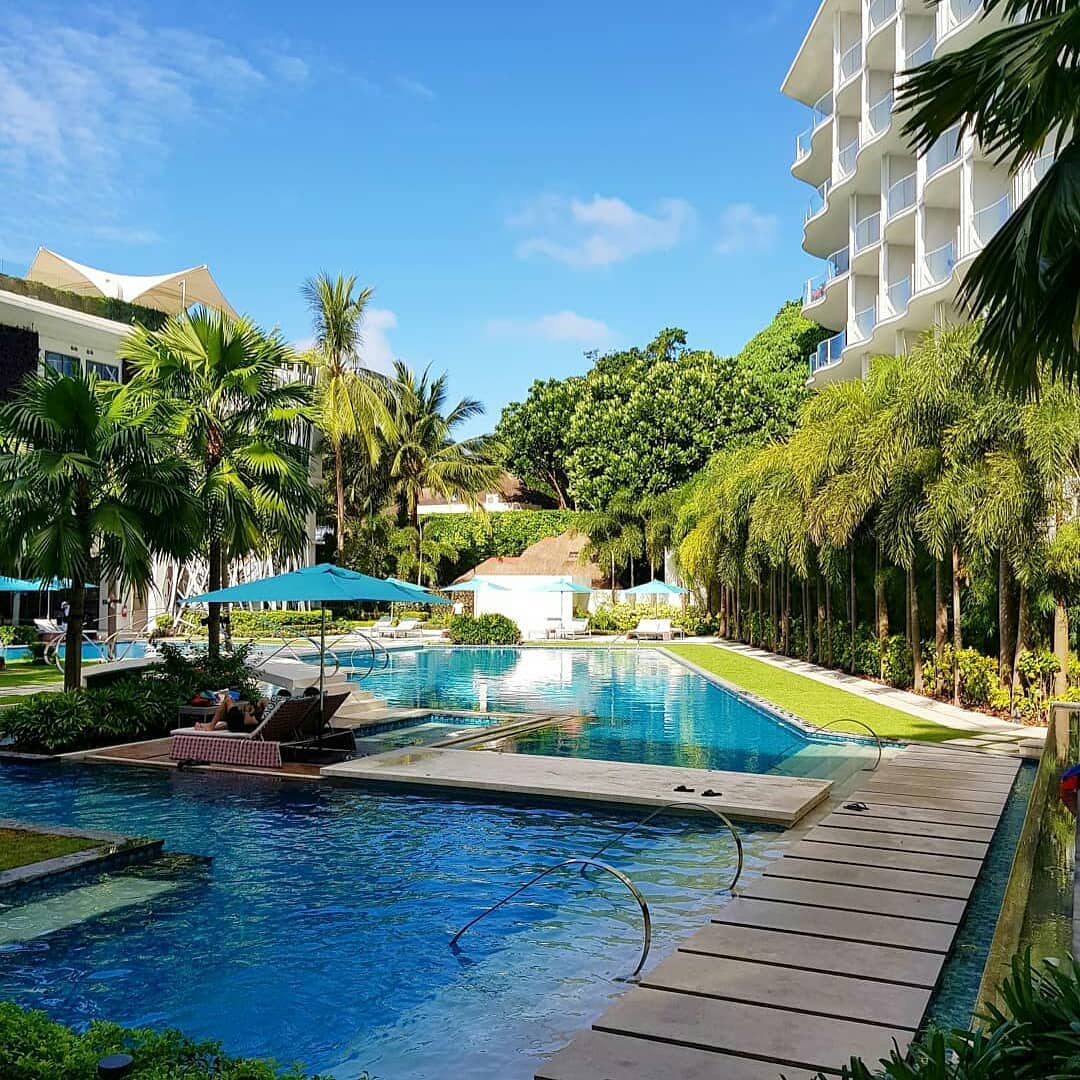 @laylet_hop
Some activities to try out include:
For those interested in scuba diving, there are literally dozens of dive centers along White Beach; it is a good place to learn or to improve your skills. Now the best way to see the beauty of Boracay and its various beaches is by Paraw (native outrigger sailboat). You will be constantly asked if you want to take a boat trip, as there are literally dozens of companies offering this service. kiteboarding or kitesurfing happens to be your thing, the Bulabog beach claims to be the best kitesurfing destination in Asia.