Take me to this #BNHoneymoonspot in Bora Bora, French Polynesia already. Few words that would describe this spot would be blue, relaxing and enticing.
Location: InterContinental Bora Bora Resort & Thalasso Spa, Motu Piti Aau, Bora Bora.
Here's a little about the location from Trip Advisor:
Motu Piti Aau is a 2.25 km2 (0.9 sq mi) island in the Bora Bora Islands Group, within the Society Islands of French Polynesia. It is the located between Pitiuu Tai and Tape. Motu Piti Aau is a low island, with a small hill near Reva Reva ranch. The Intercontinental Bora Bora resort is a private resort.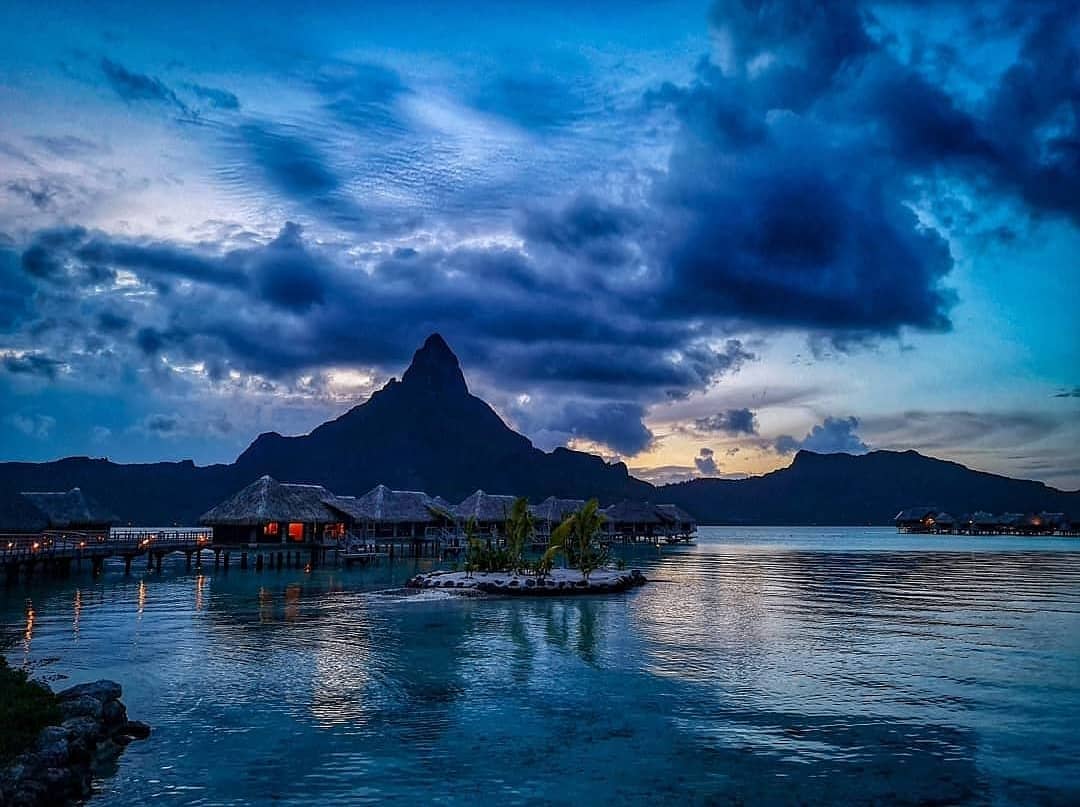 This resort is located in a convenient position to explore all of Bora Bora, and enjoying unrivaled views of Mount Oteman. It offers adventure, relaxation, tranquillity, and romance at its peak, the blissful Tahitian resort promises the vacation of a lifetime.