What's more perfect than enjoying a baecation in the picturesque Island of the Bahamas and then getting engaged.
Oyinye had no idea that a vacation with her lover, Obi was going to be the time he popped the big question. While enjoying the beautiful view of Bahamas, they had a #BNBling moment and we totally love it.
The bride-to-be, Oyinye tells us how it all happened:
We had been in Bimini, the Bahamas for two days exploring the picturesque Island, eating its delicacies and enjoying its beaches. On that day, Obi had been insisting on having dinner at a beachfront restaurant we hadn't tried out yet. We were late for our reservation so while our table was being prepared.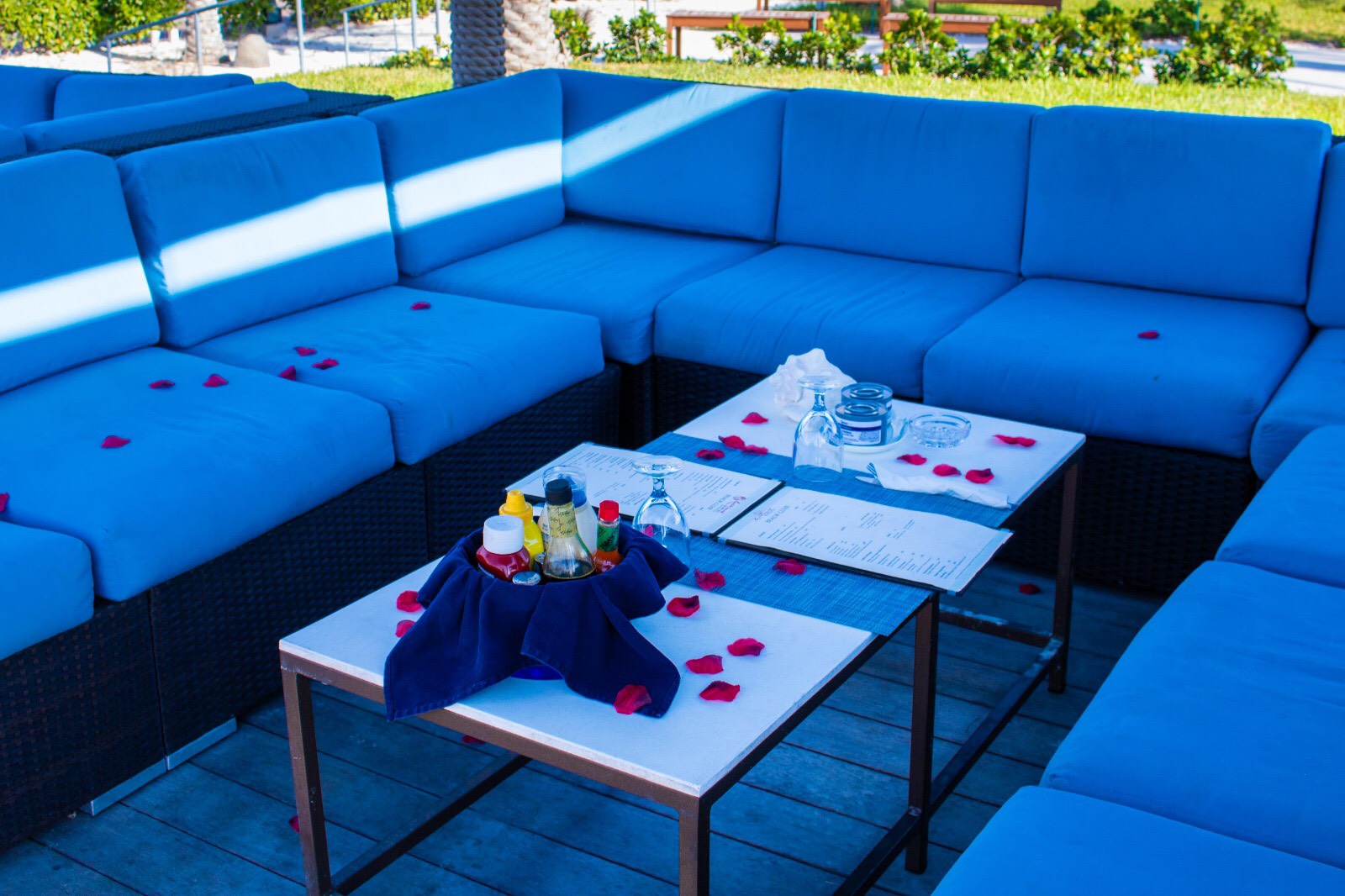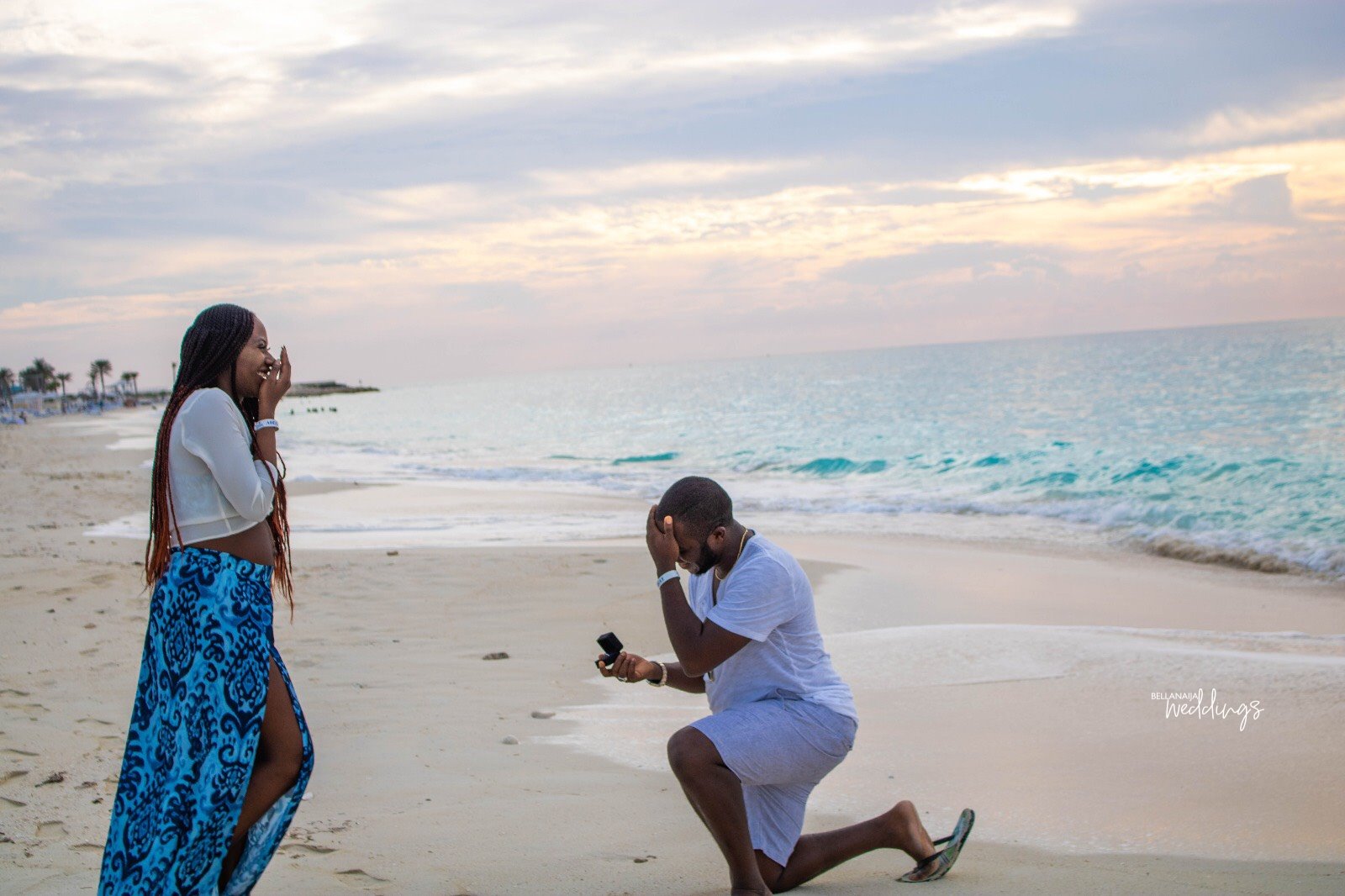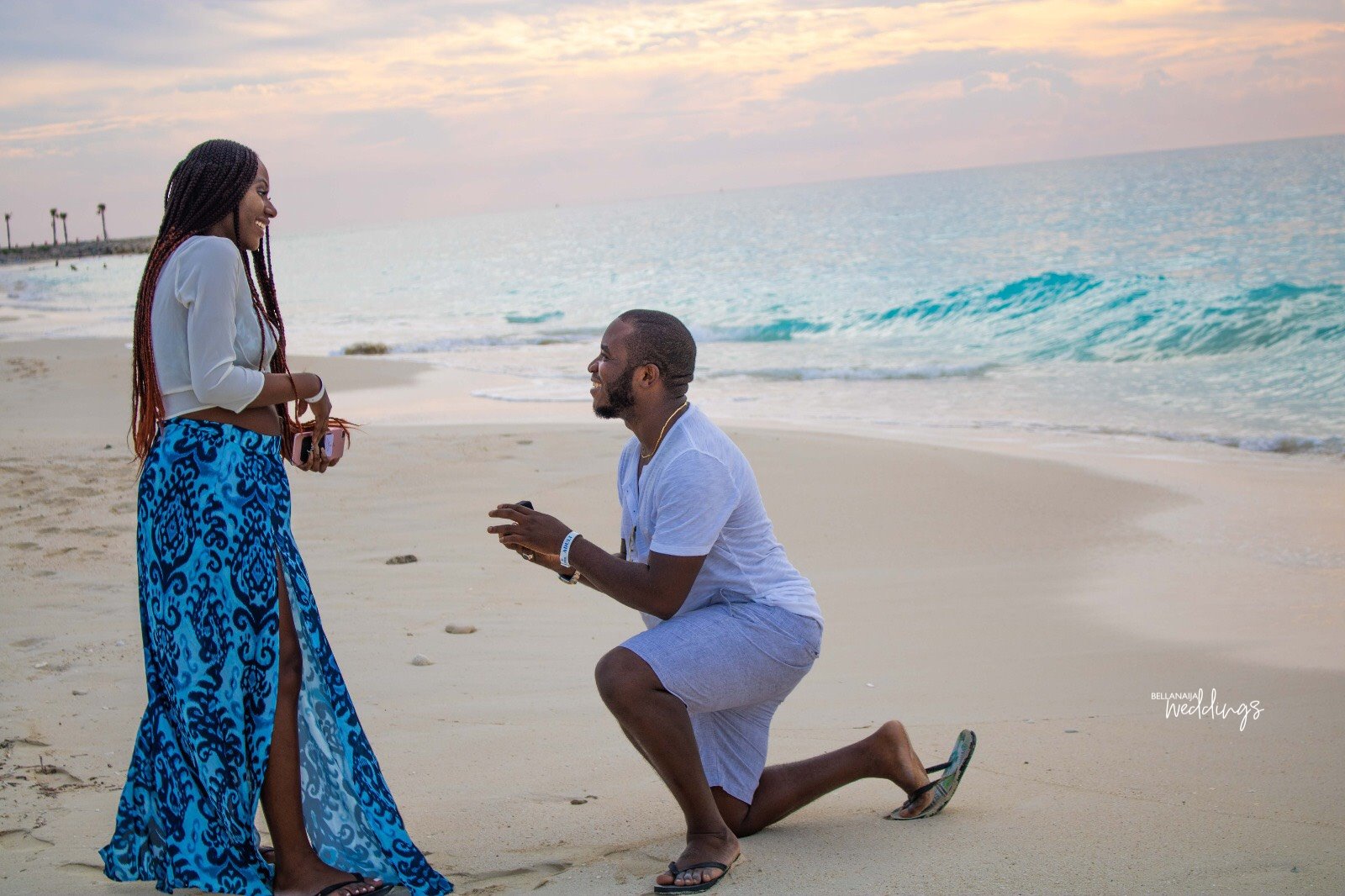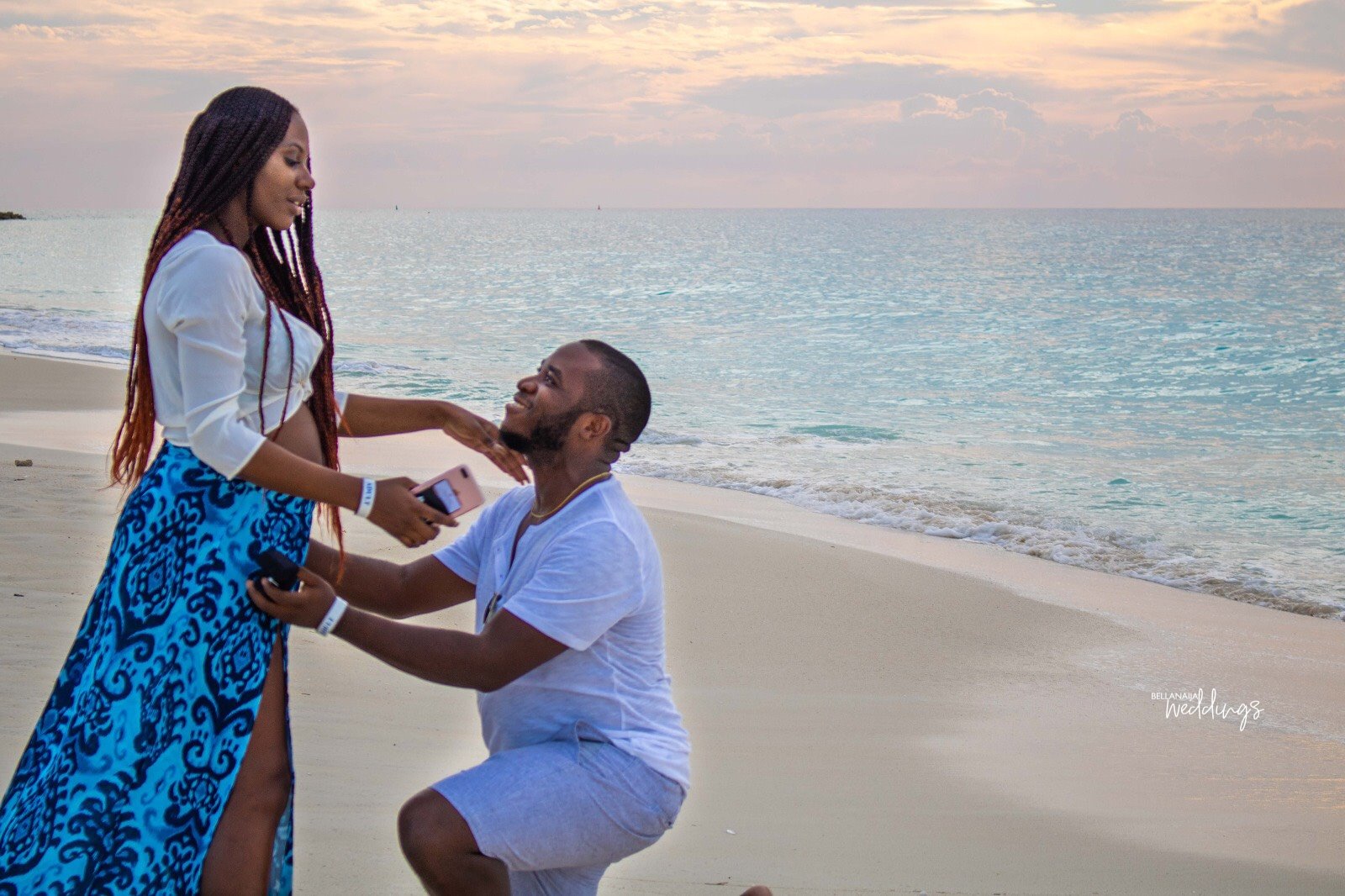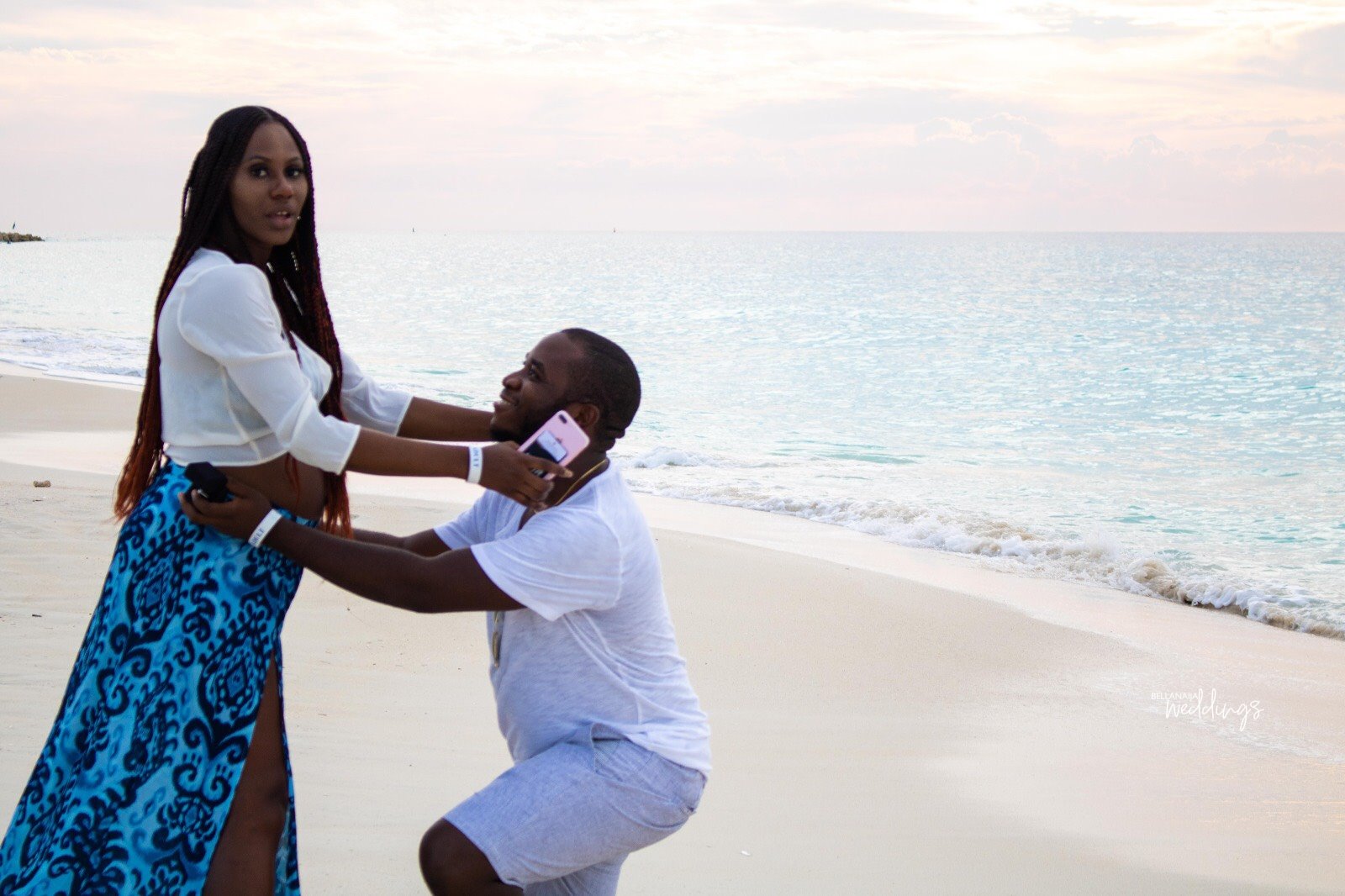 Obi asked me to take a walk with him to see some recently completed beachfront villas a walking distance from the restaurant. We were talking about building styles when out of nowhere he asked me if I picture myself as a permanent part of his crazy life. I laughed and said, well what would that look like to you. He responded – crazily exciting and then he dropped down on one knee to ask me to marry him. I said YES.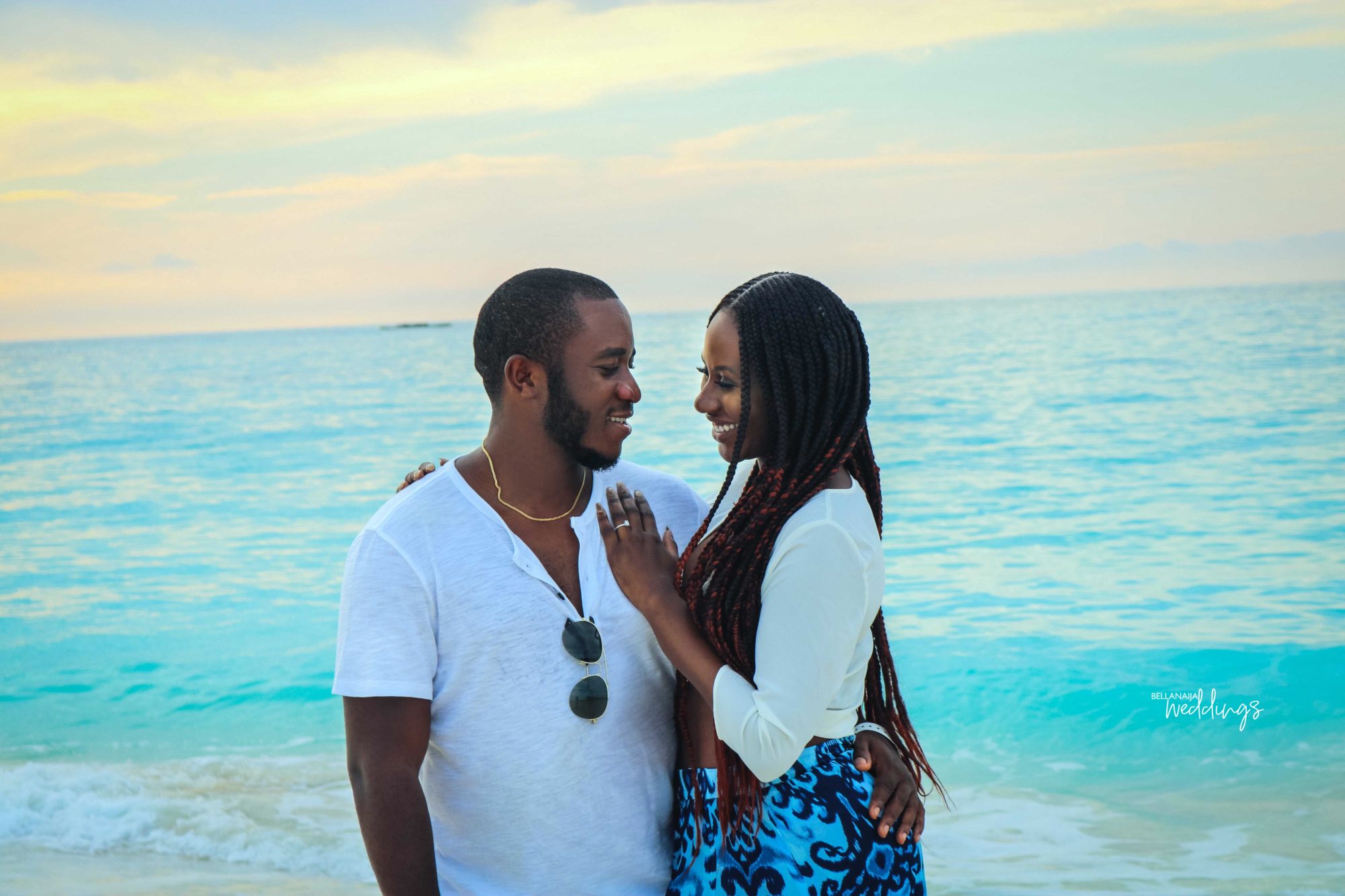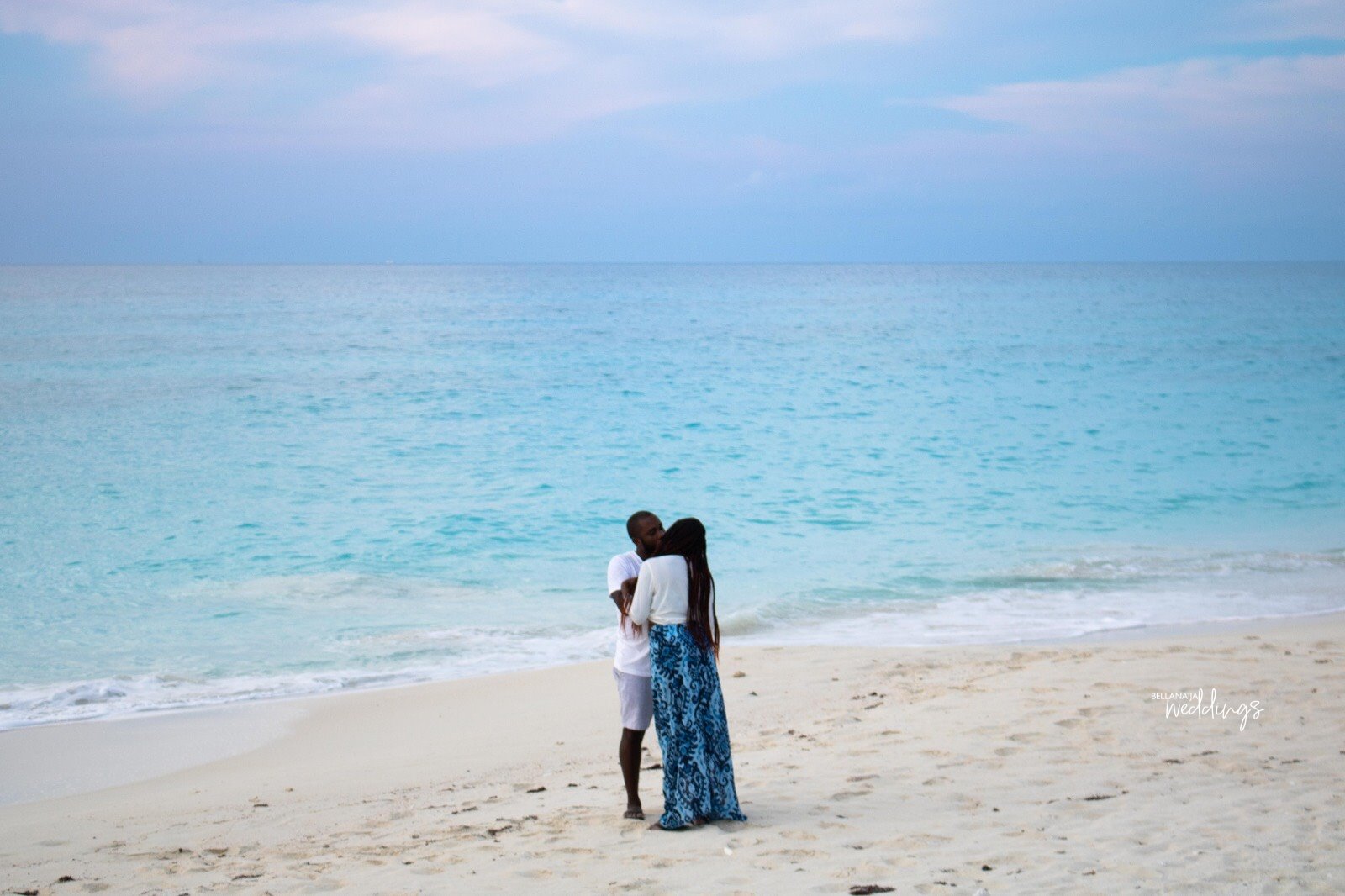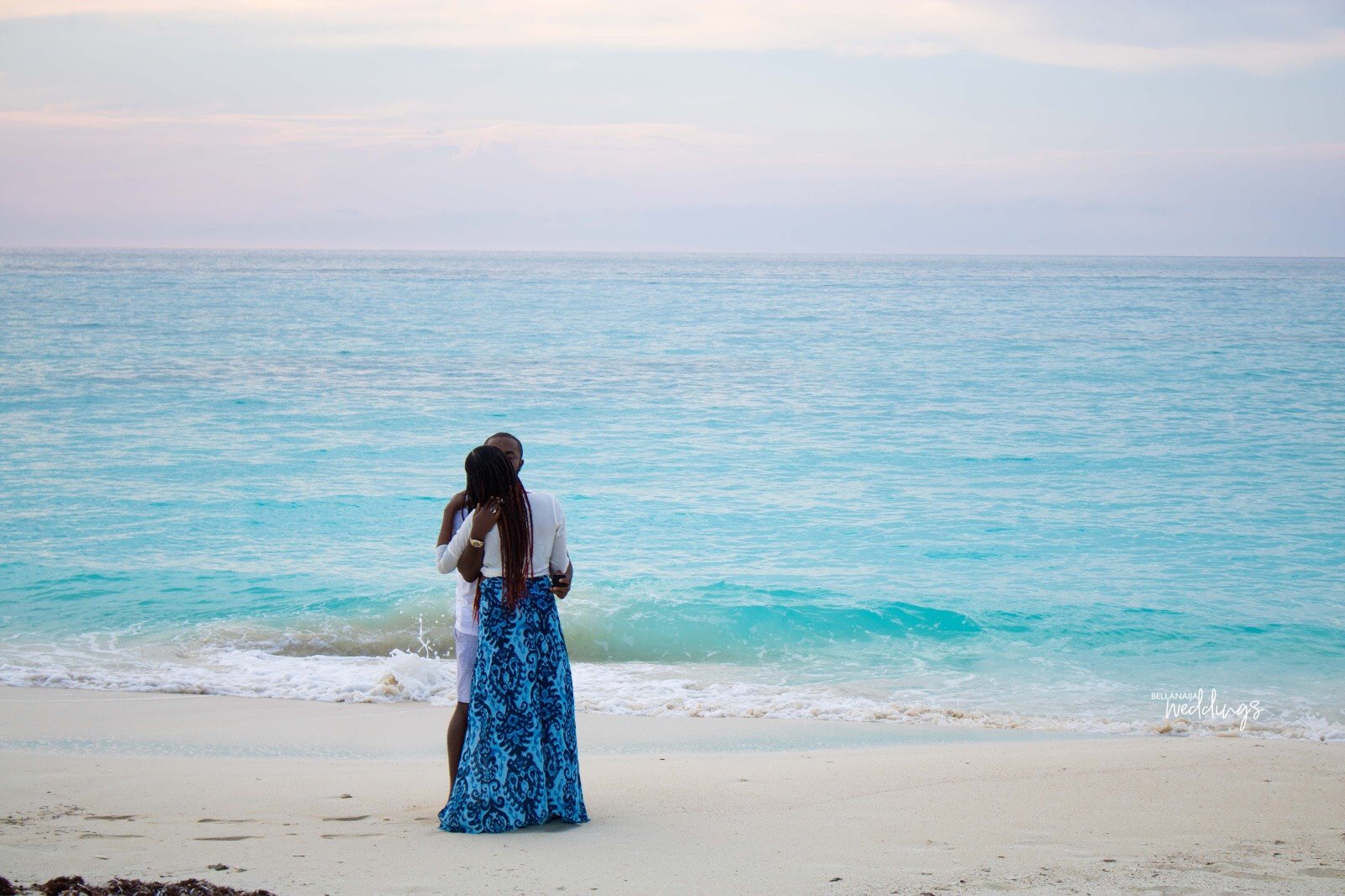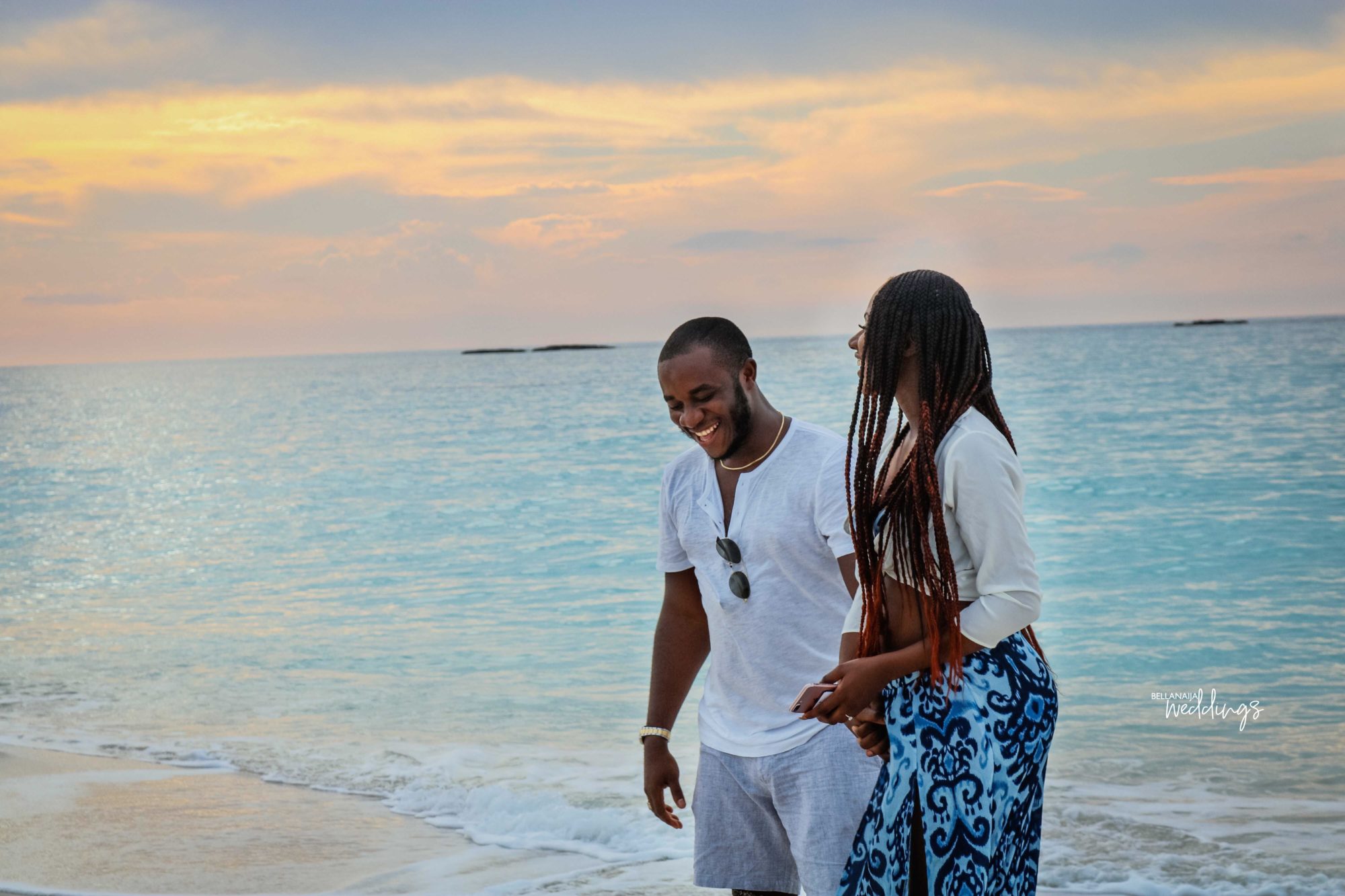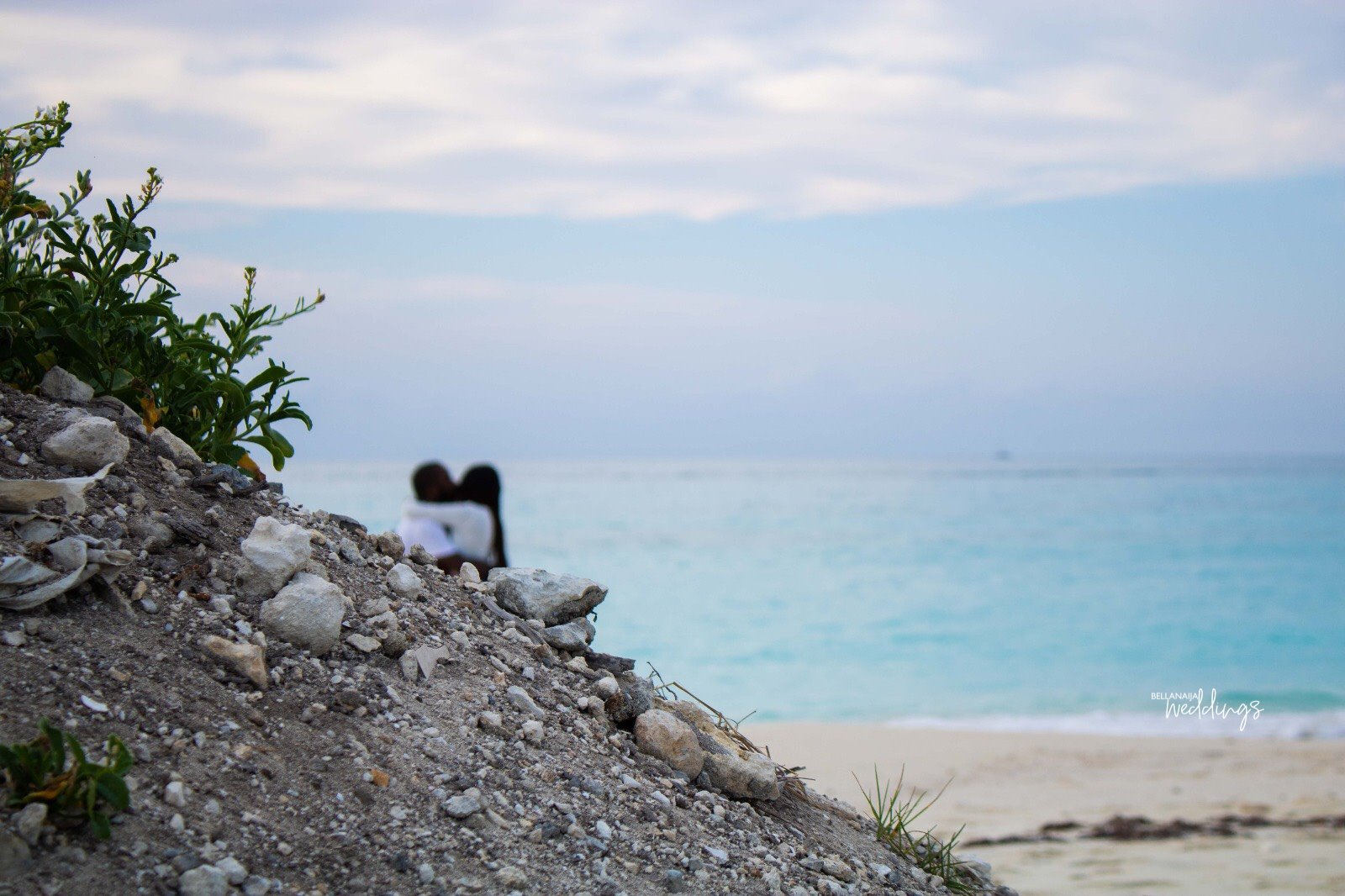 Credits
Bride-to-be: @ninic__01
Groom-to-be: @invictusobi