Our expression when we sighted this beautiful #BNHoneymoonSpot in Singapore was ?. Don't blame us, it's not every time one sees such an amazing work of art. But then the green lush nature feel of this location just walked its way up to our bucket list and should definitely do to you.
Location: Parkroyal on Pickering, Singapore.
But hey you can check out other eye-catching locations here.
Here's a little information about this location according to the Telegraph:
This "hotel-in-a-garden" is a stylish place to stay, with four floors boasting balconies covered in lush greenery. It offers excellent views of the city skyline from the outdoor infinity pool, and facilities include a spa, gym, restaurant, and members lounge. The location makes it a handy base for exploring Singapore.
 It stands out for its innovative design. The novel "hotel-in-a-garden" concept behind it is realised through four floors covered with vegetation – the hotel features more than 15,000 square-metres of lush gardens, waterfalls and planter terraces. Memorable too is the outdoor pool with cabanas that resemble colourful birdcages, and the lobby bordered with reflecting pools of water, creating a natural oasis in the middle of Singapore's starkly urban landscape.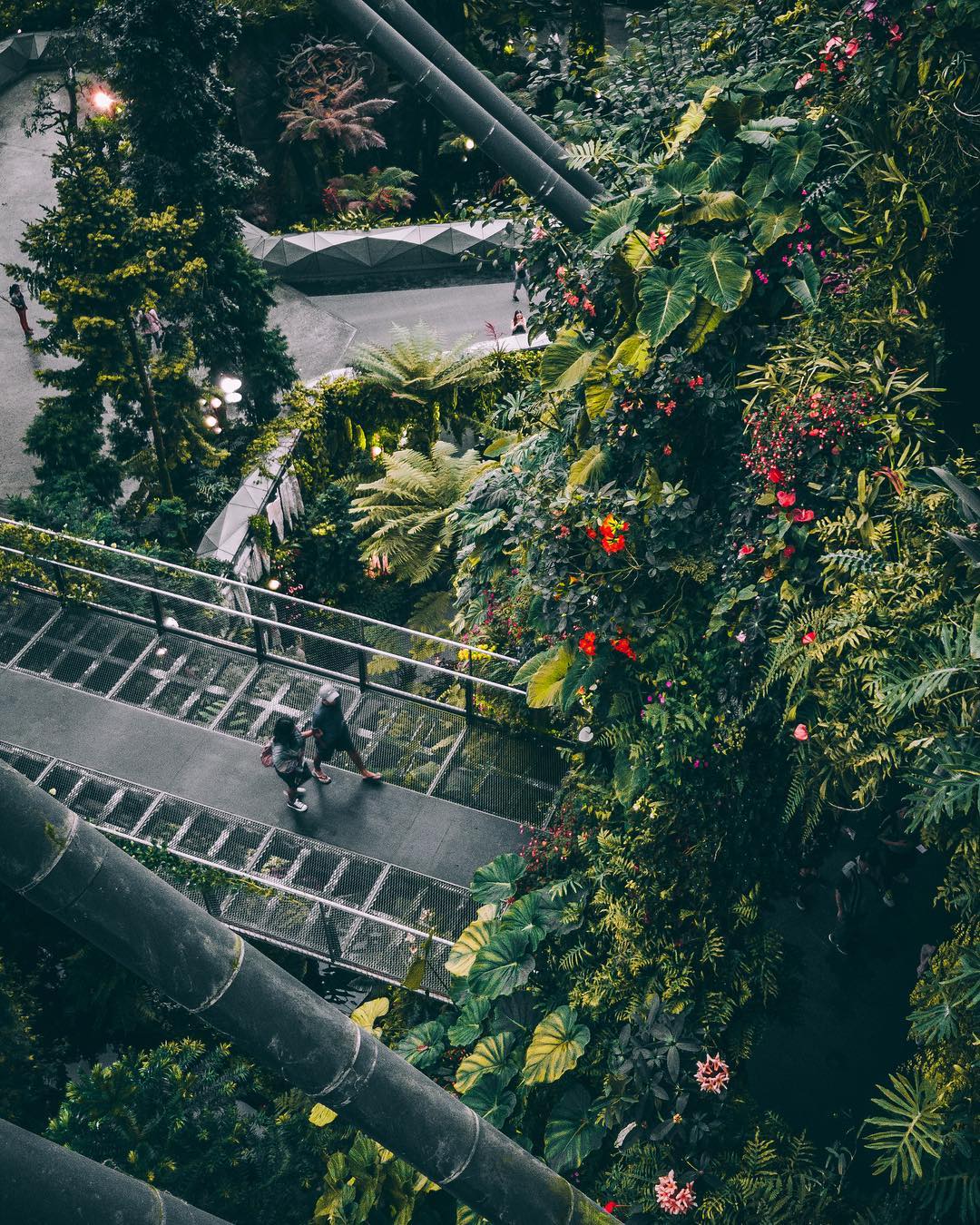 @highonmars