Every part of us is saying a big yes to this incredible #BNHoneymoonSpot in Goreme, Turkey.
It has everything you want, from the view, hot air balloons, to the ancient feel the location, it offers all needed for a romantic getaway. Like the name implies, it is a cave like hotel built into volcanic rocks. But what speaks romance if not spending time with your love in a such a place with an amazing view.
Location: Village Cave House Hotel, Goreme, Turkey.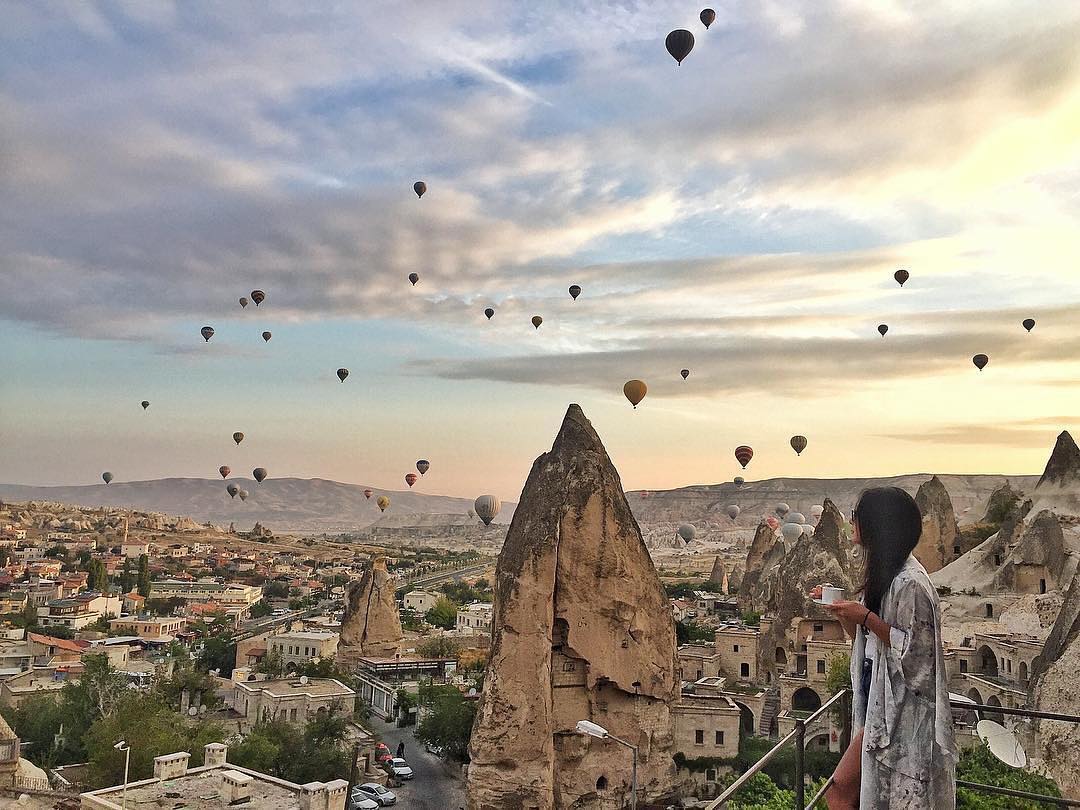 Here are few things to know about Goreme if you do plan on visiting according to Wikivoyage:
Goreme  is an internationally popular town in the Cappadocia region of Turkey. It is best known for its natural rock formations, often called "fairy chimneys".  It also has a wide selection of natural and cultural wonders. By walking through the village you will be amazed at the bizarre 'fairy chimney' rocks cut naturally by the wind and rain.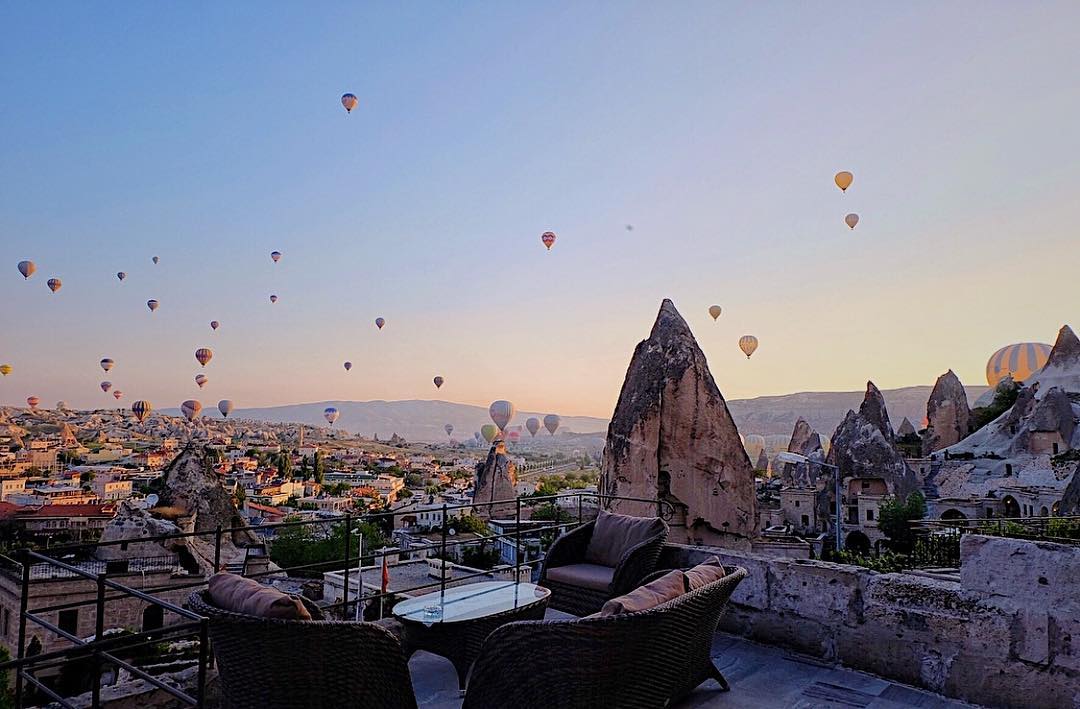 You'd definitely love sitting with your love in this perfect spot while you have breakfast 😉.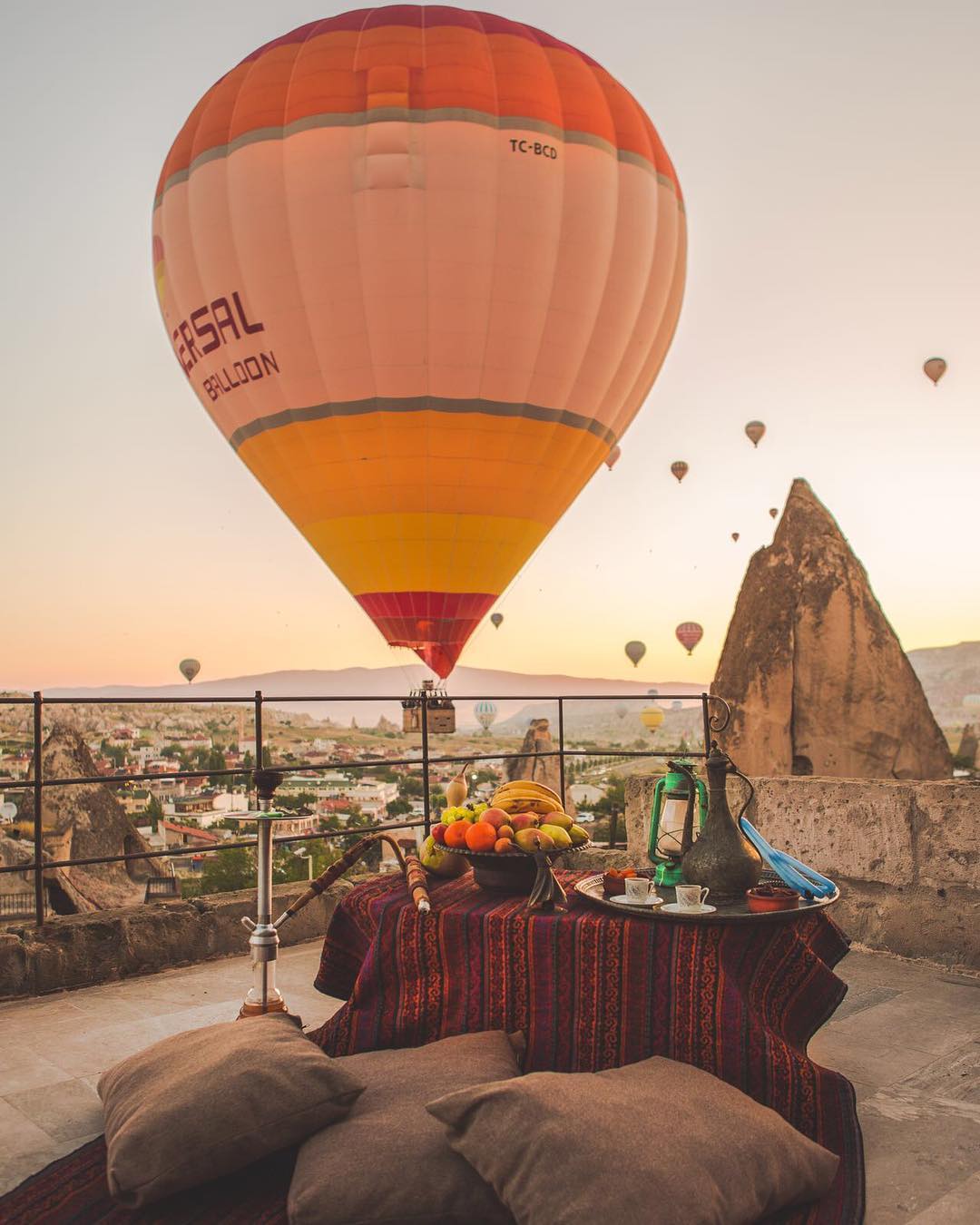 After breakfast, how about you try out a few activities to try out:
You could go hiking and enjoy the thrill of the Pigeon, Love, Red & Rose valleys which offer different landscapes. Then head over to enjoy a hot air balloon flight. After a long day of activities, you can take a Turkish bath.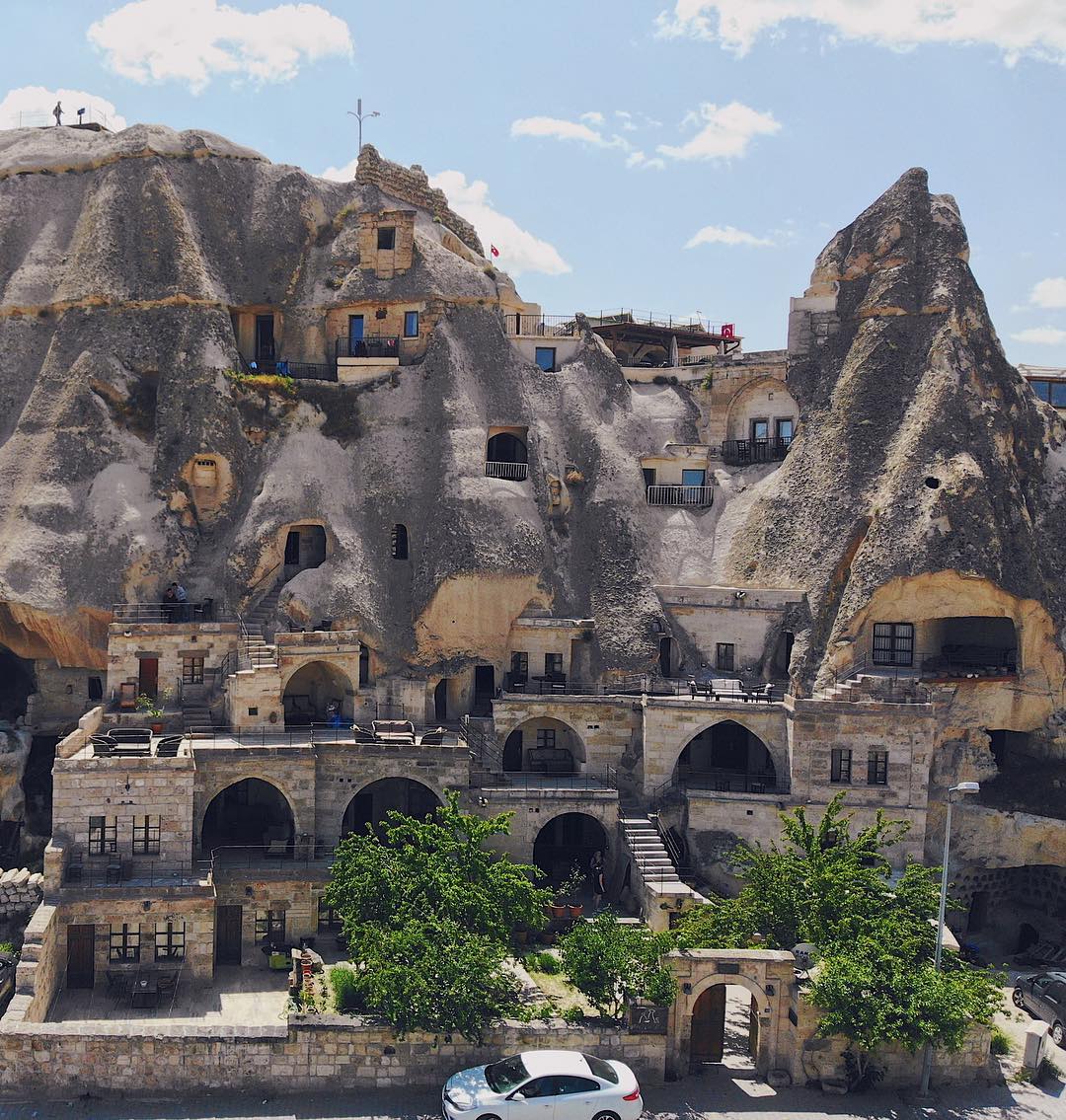 When it's sunset, you get to enjoy this stunning view.