When the pandemic didn't cancel your love, we say #LoveiIsNotCancelled!
Alana and Joey certainly had their special day in the best way possible. The Nigerian-Bajan-Swiss bride and her Filipino-Italian-Armenian groom began planning their 2020 dream wedding after the proposal in 2018. They settled on a date that was significant to both of them which was June 27. The couple went on to celebrate their love despite the restrictions on their dream date with a few guests and a surprise waterfront reception.
The Beginning
Alana and Joey met on Instagram – the true millennial way! – and started dating in June 2013. Alana and Joey were both born on the 27th day of their months, February and April, respectively, and along with their dating anniversary already in June, they knew it was destiny to combine both birth dates and their dating anniversary month to wed on June 27th, 2020.  Alana attended the illustrious Howard University for her Master's in Communication Sciences and Disorders, and Joey soon followed Alana's footsteps to becoming a Howard Bison, as he prepared for a career as a Physician's Assistant. The two built a solid relationship, calling it their Empire, with strong foundations of communication with one another and support for one another. After dating for 5 years,  Joey proposed.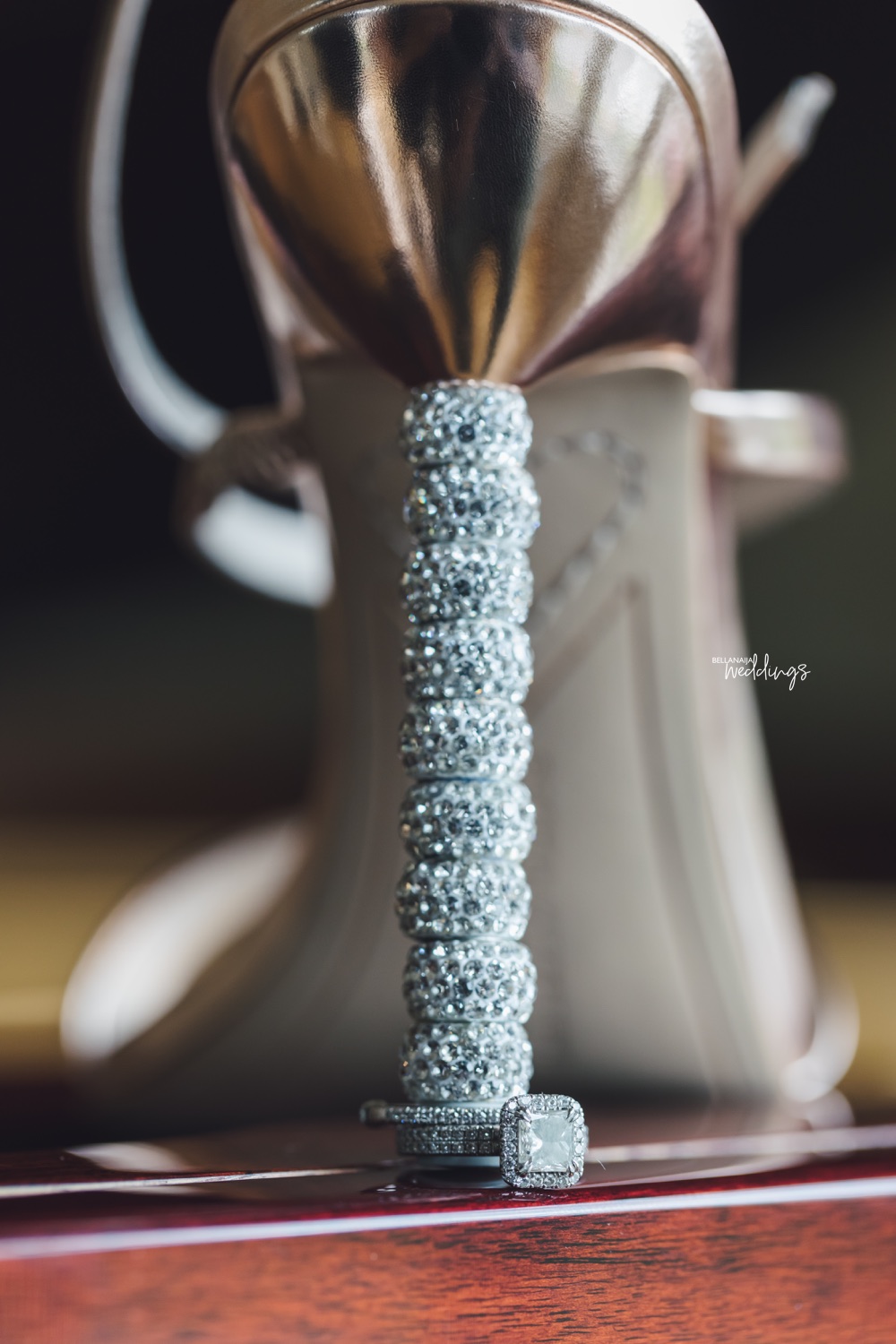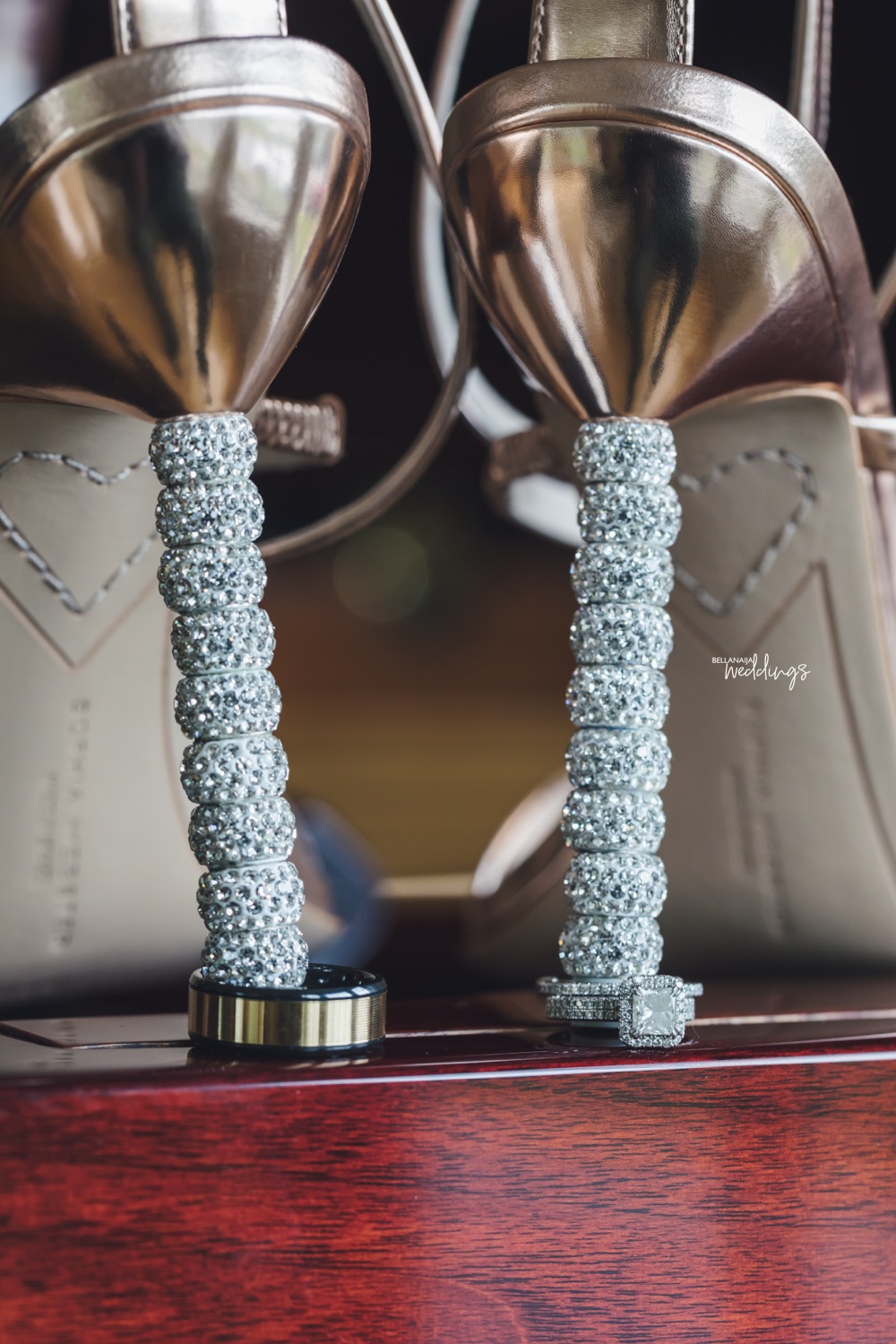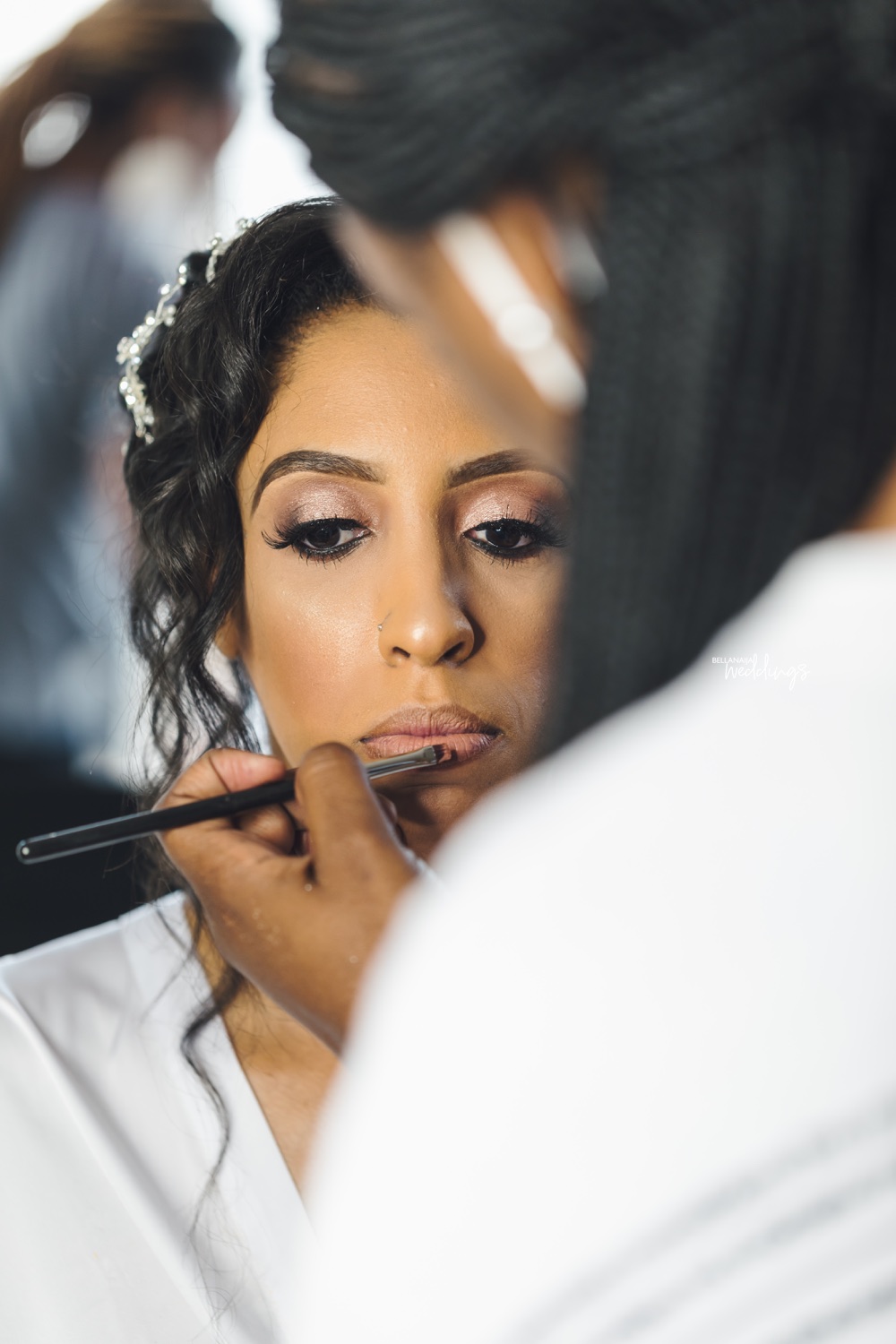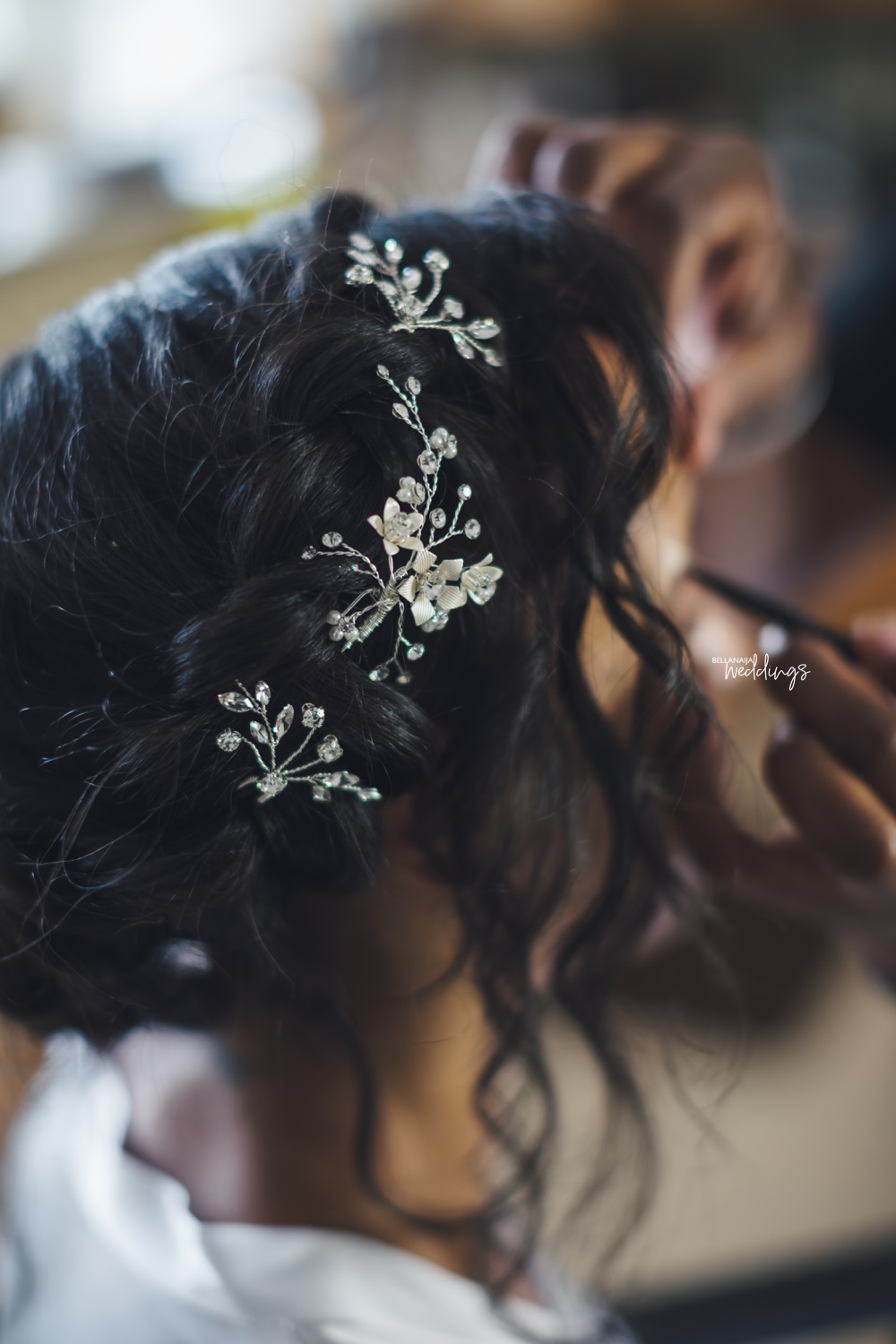 Wedding Planning
During the wedding planning process, Alana and her mother travelled to Lagos, Nigeria, the hometown of Alana's maternal family, to prepare materials needed for the cultural wedding celebration. Alana, having a tricultural ethnic background of Bajan, Nigerian and Swiss and Joey's ethnic background including a beautiful blend of Filipino, Italian, and Armenian, urged them to include as much culture into their original wedding as possible. Over 200 guests were invited from across the globe including Nigeria, the United Kingdom, and numerous U.S. cities. When COVID-19 made its first appearance in the U.S. in March 2020, the couple had no idea it would ultimately affect their wedding day. They initially planned to wed in a church ceremony, as Alana always dreamed of,  to be followed by a beautiful, grandiose cocktail hour and dinner reception at The Grand Baltimore, Maryland. The grand venue was carefully selected to curate their vintage-glamour wedding theme.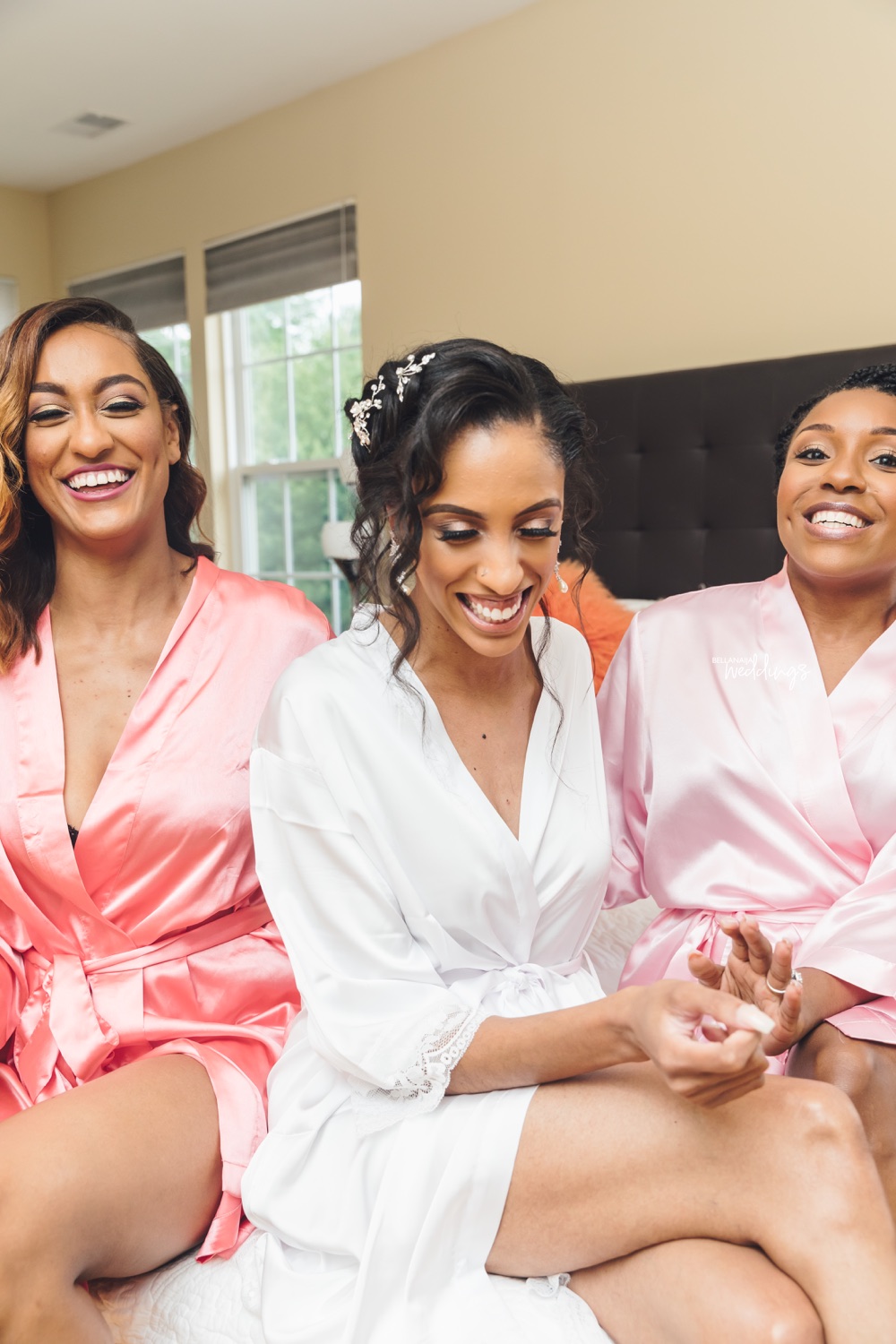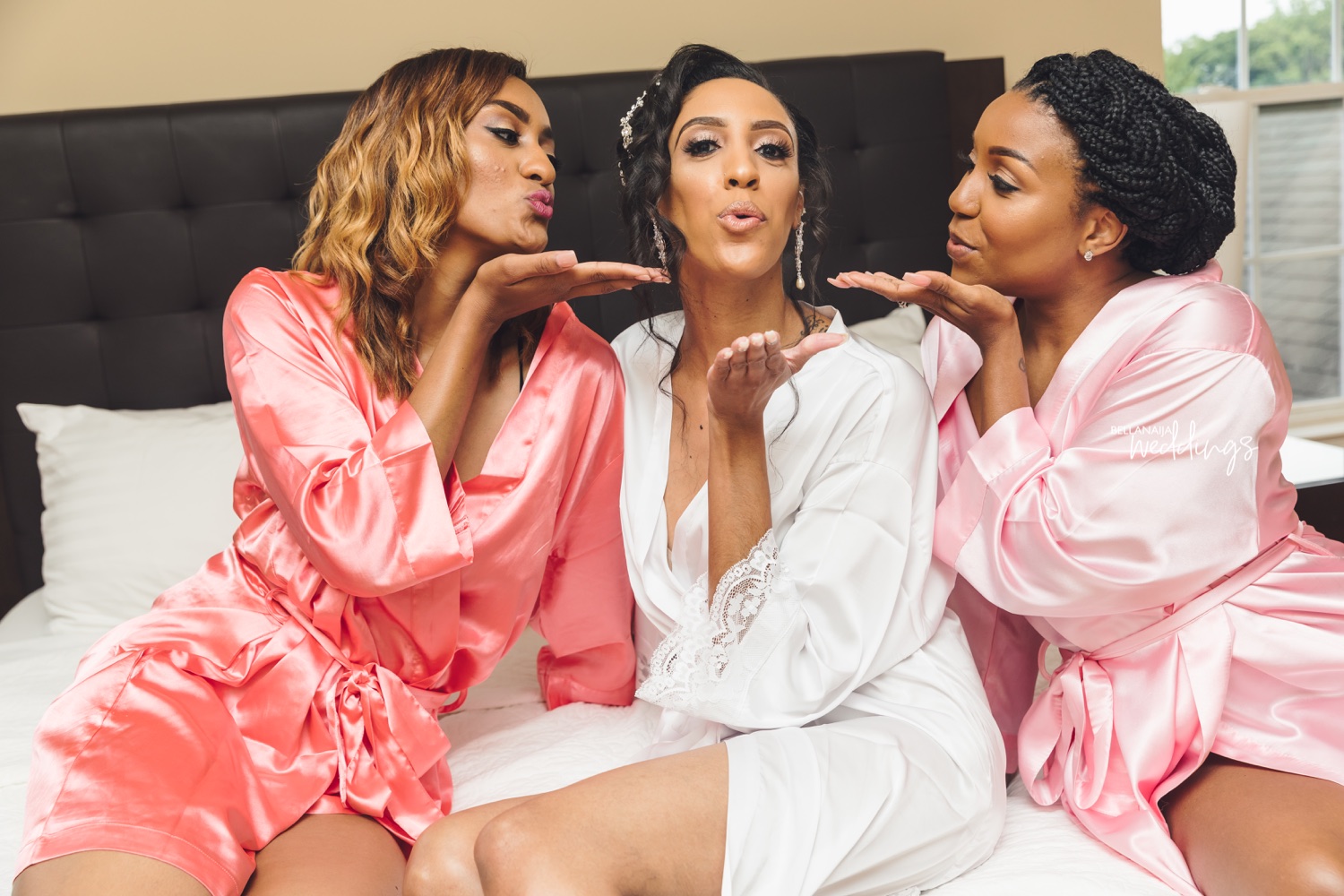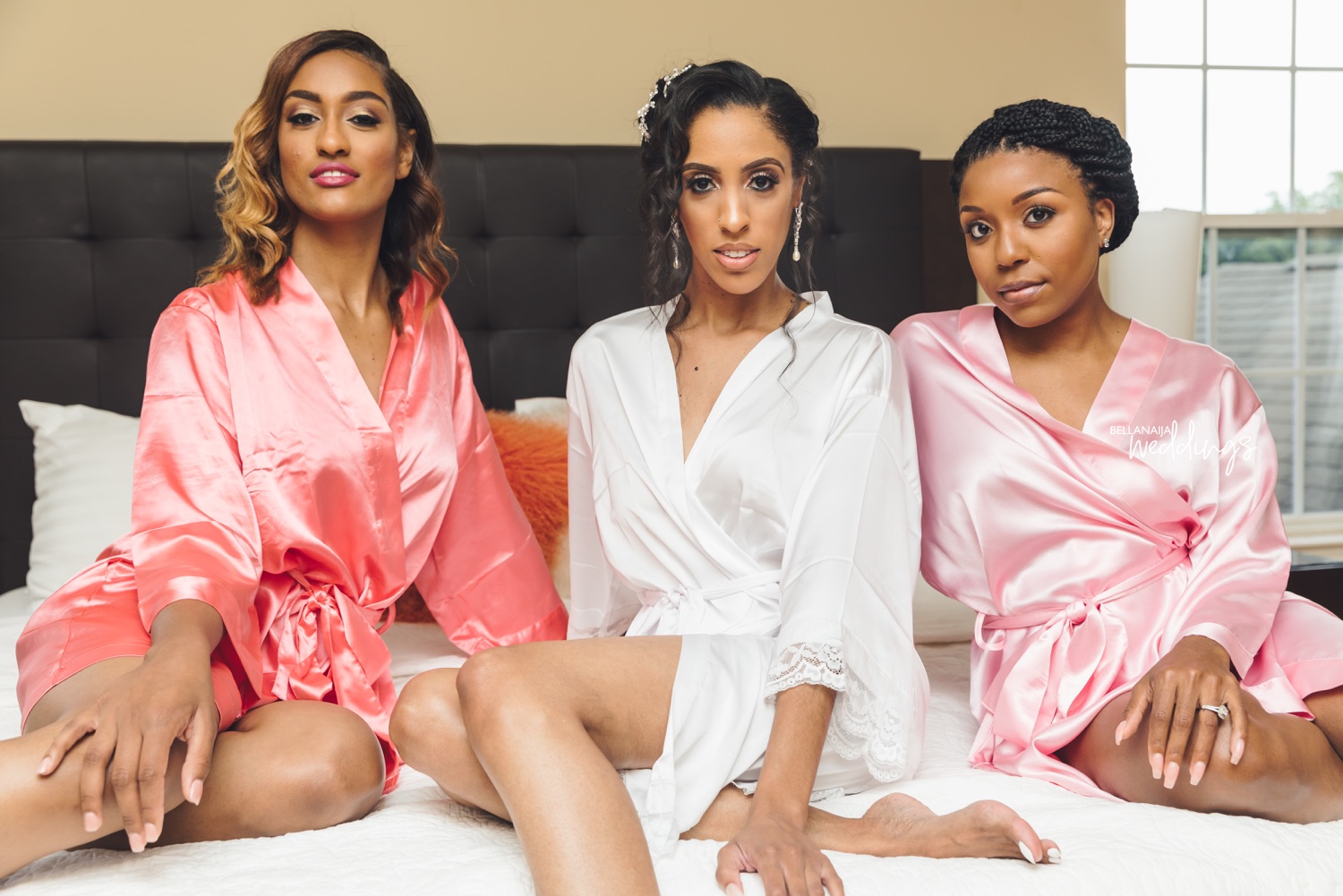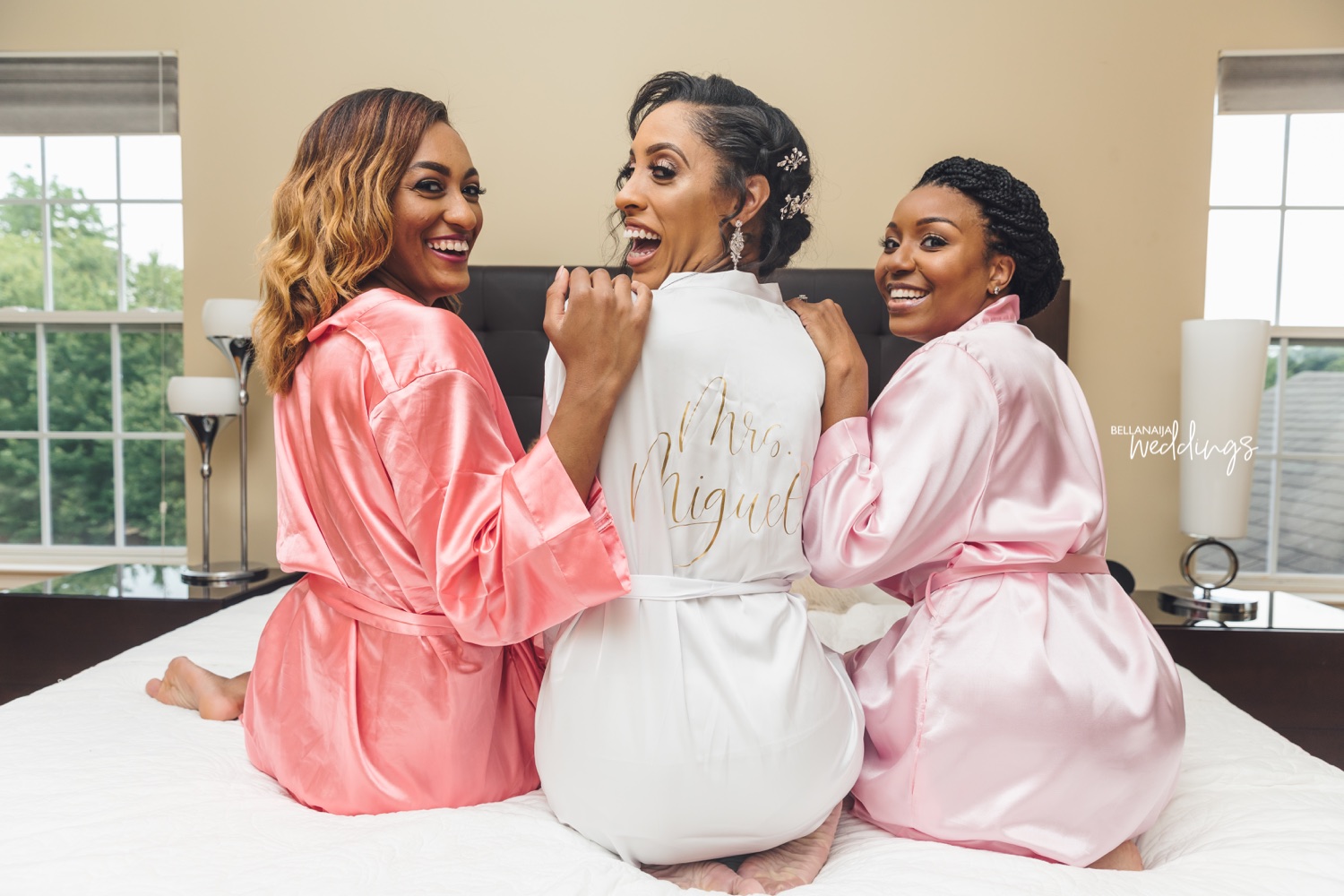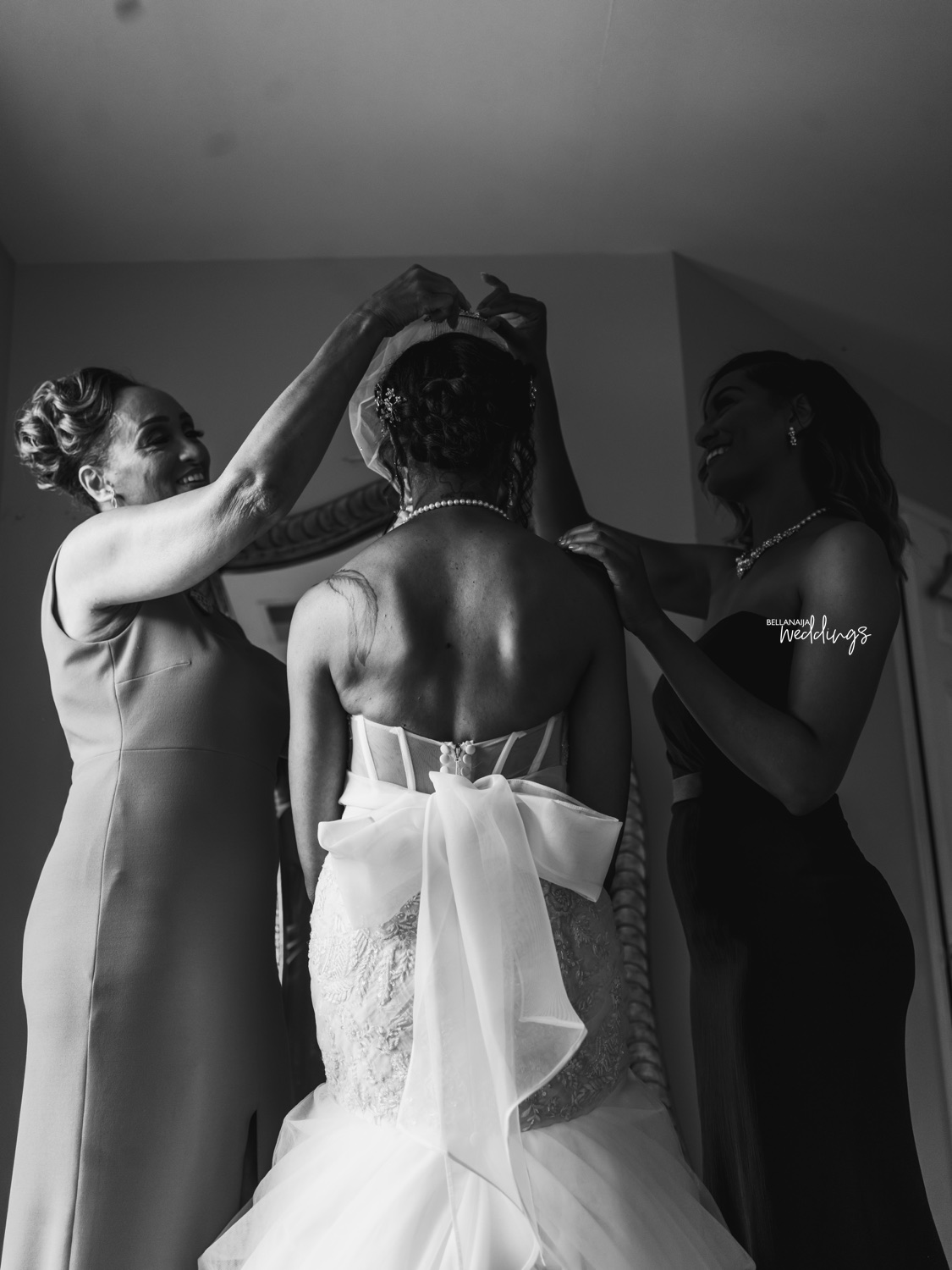 With the impending global lockdown, it quickly became apparent that their plans would have to change. Their grand wedding plans were postponed to 2021 but Alana and Joey decided in their final marriage counselling session to still get married on the date of their dreams, even if it was just both of them. Their officiating Pastor of Second Presbyterian Church in Baltimore graciously agreed to wed them. With changing regulations, wedding plans became so uncertain but the church staff remained accommodating. Miraculously, just a week before their wedding date, the City of Baltimore announced the first phase of their reopening would begin a day before their wedding day, allowing for a few more immediate family members to attend their wedding ceremony, with provided social distancing guidelines. And so, Alana and Joey's quarantine wedding became the first, and the only event permitted LIVE at Second Presbyterian Church during the pandemic, and they still got their divine wedding date! The quarantine wedding turned out to be more special than ever, with guidance from the TUM Socials Wedding Planners, beautiful florals from Kensington Flowers, and creative moments photographed by Adedayo Kosoko, better known as The Art Hype.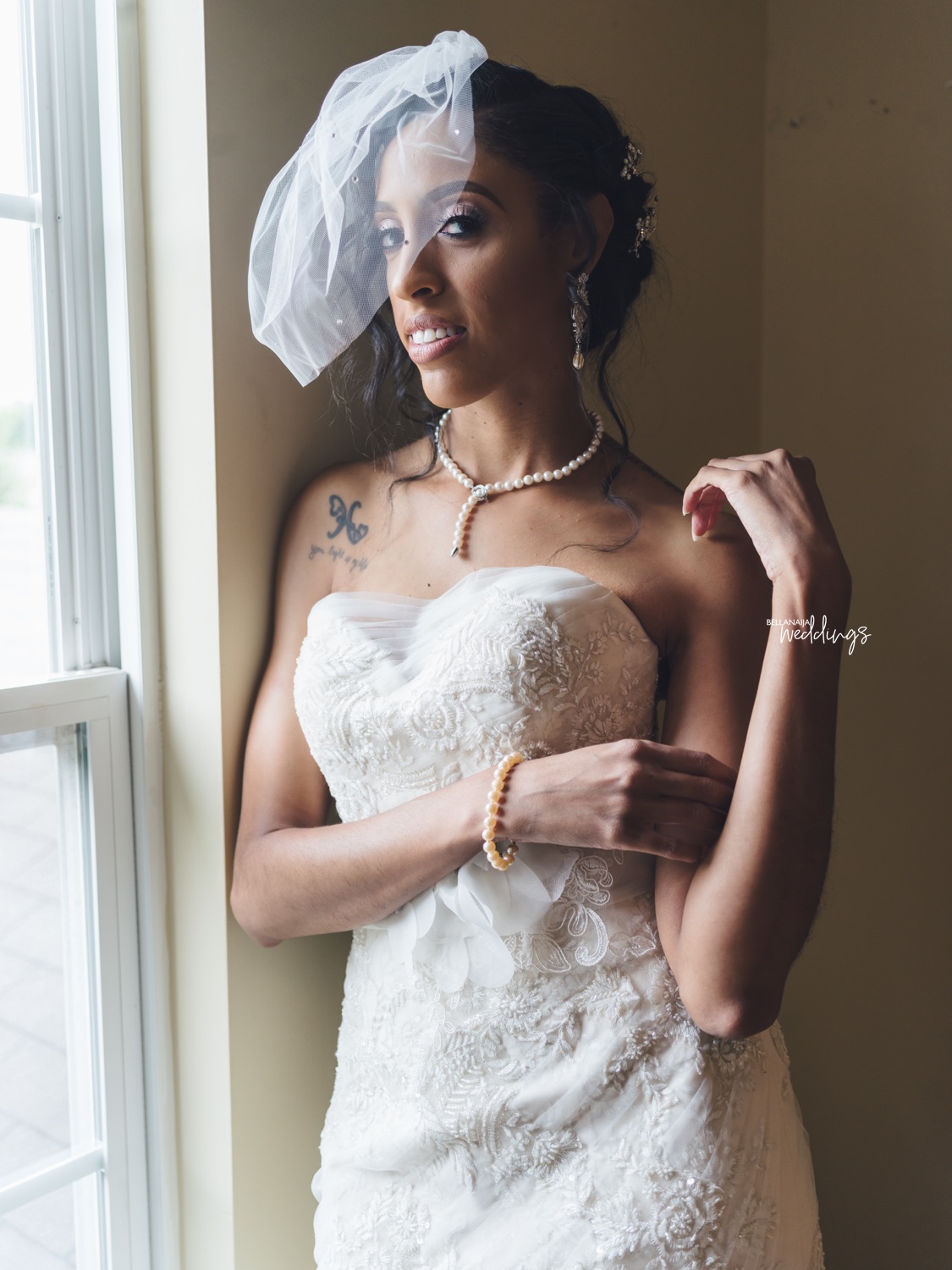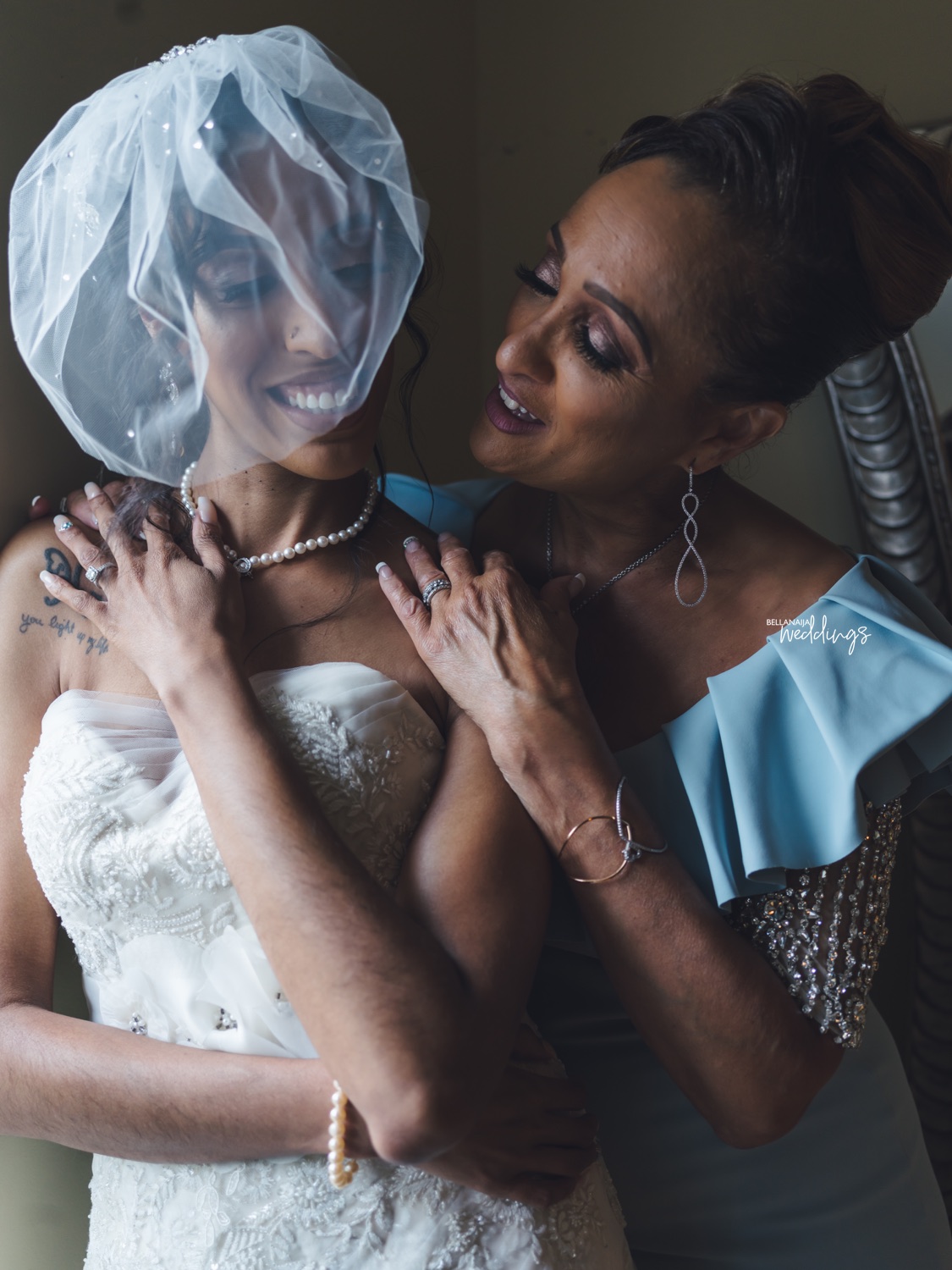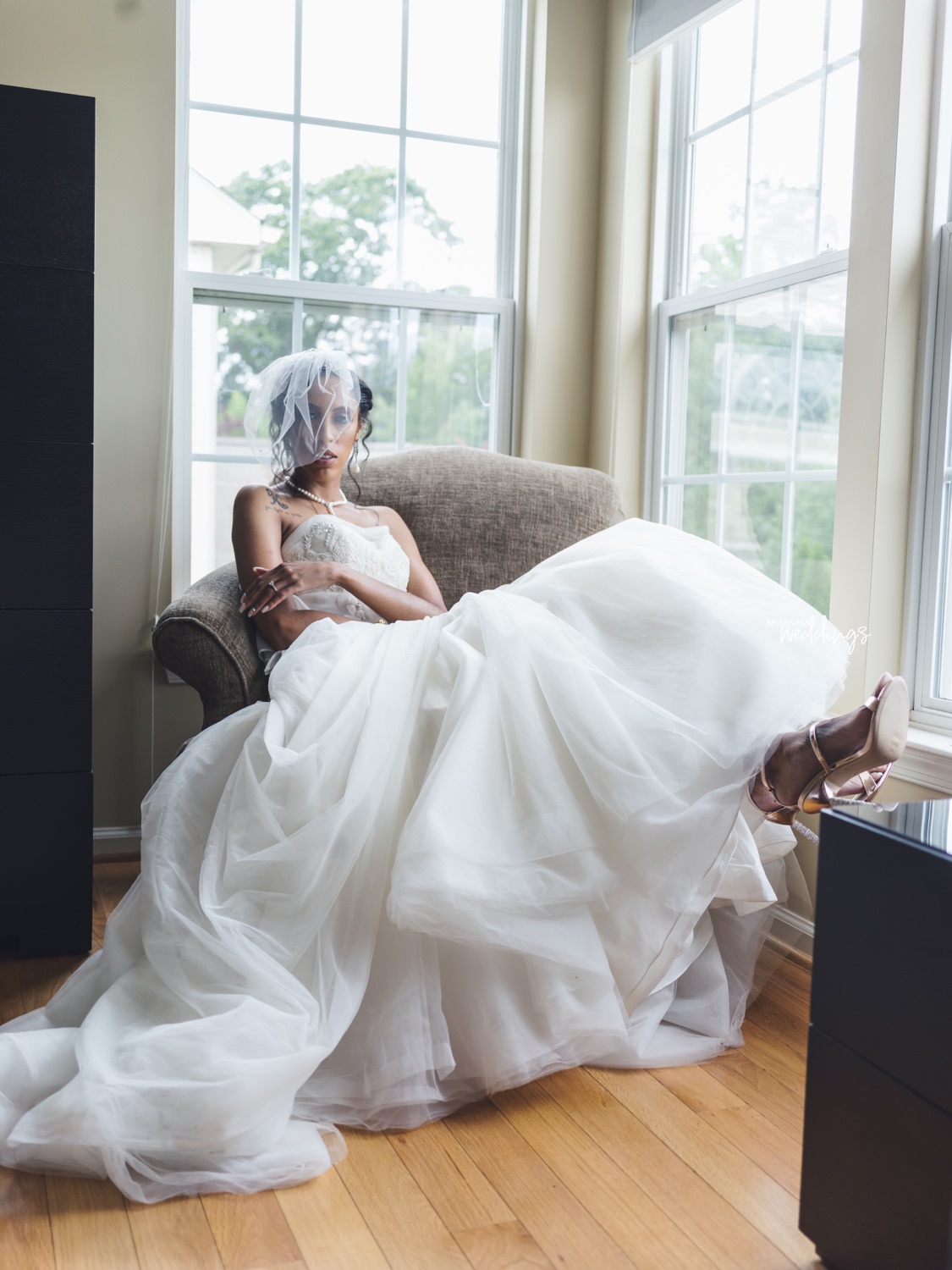 Wedding Day – Getting Ready
Instead of getting dressed at a Hotel, the home of Alana's mom, Ms Yvonne Ajari, was converted to a bridal ensuite as Alana and her two Maids of Honors: her sister, Amanda and best friend, Jada, got pampered as they got ready for her wedding day. Bridal hair was done by Shaddah Elyse and makeup was by Desi MUA. To keep the element of surprise for the dream wedding that was postponed, Alana decided to purchase an entirely different wedding dress, veil, and dresses for her two MOHs. Her new Vera Wang Bridal Gown was complemented by formal black bridesmaids' dresses from David's Bridal. The pampering and preparation at her mom's house was intimate, fun, relaxing, and stress-free – a truly perfect beginning to a wonderful day. Unbeknownst to Alana, a series of fantastic surprises lay in wait for her. Firstly, her family and friends all gathered outside her mother's house for a drive-by celebration to cheer her on for her wedding day. Secondly, as an ode to her love for vintage-glamour, a vintage Rolls Royce appeared to transport her to her wedding ceremony and finally, her wedding day did not end in Church as planned.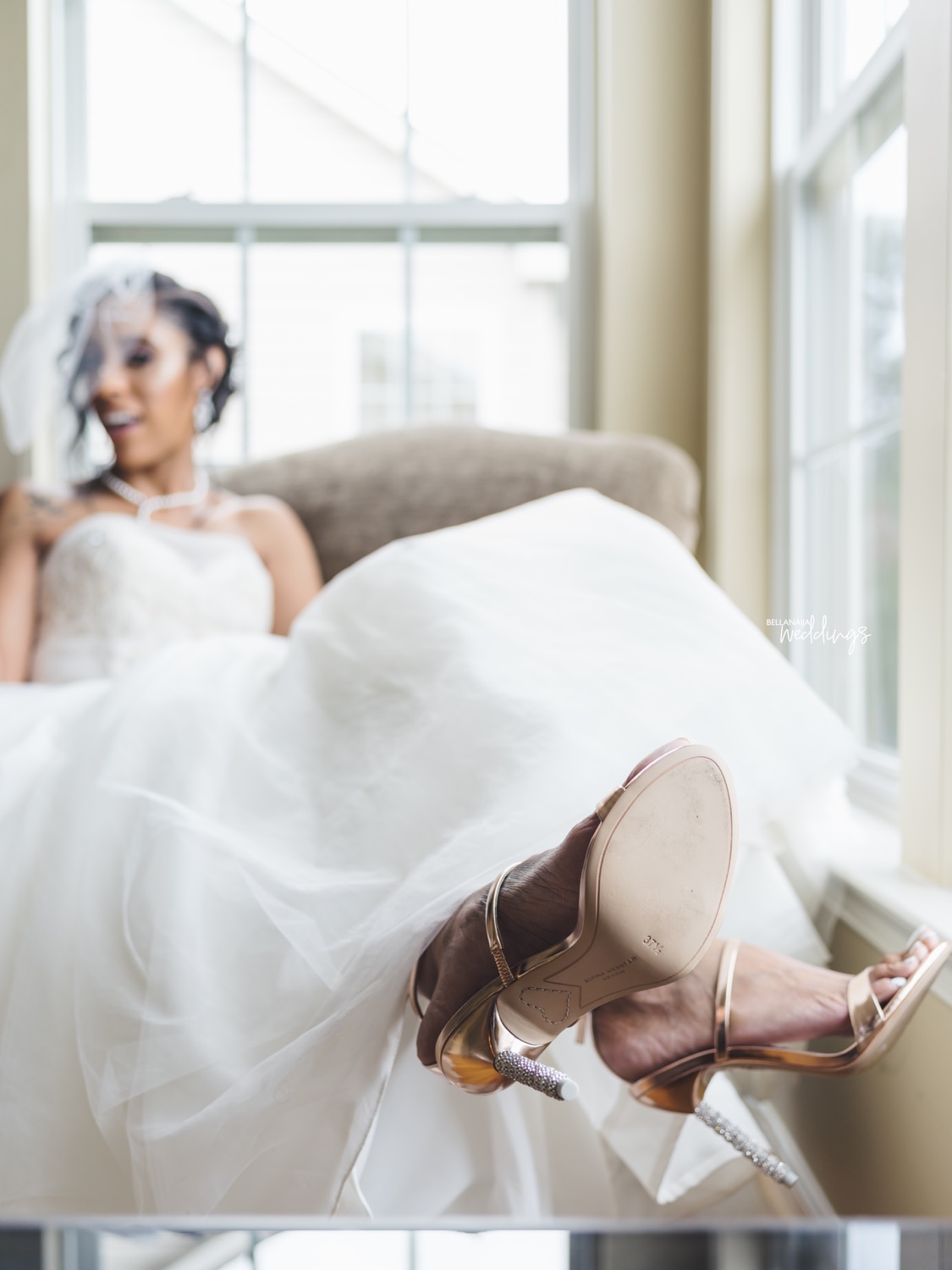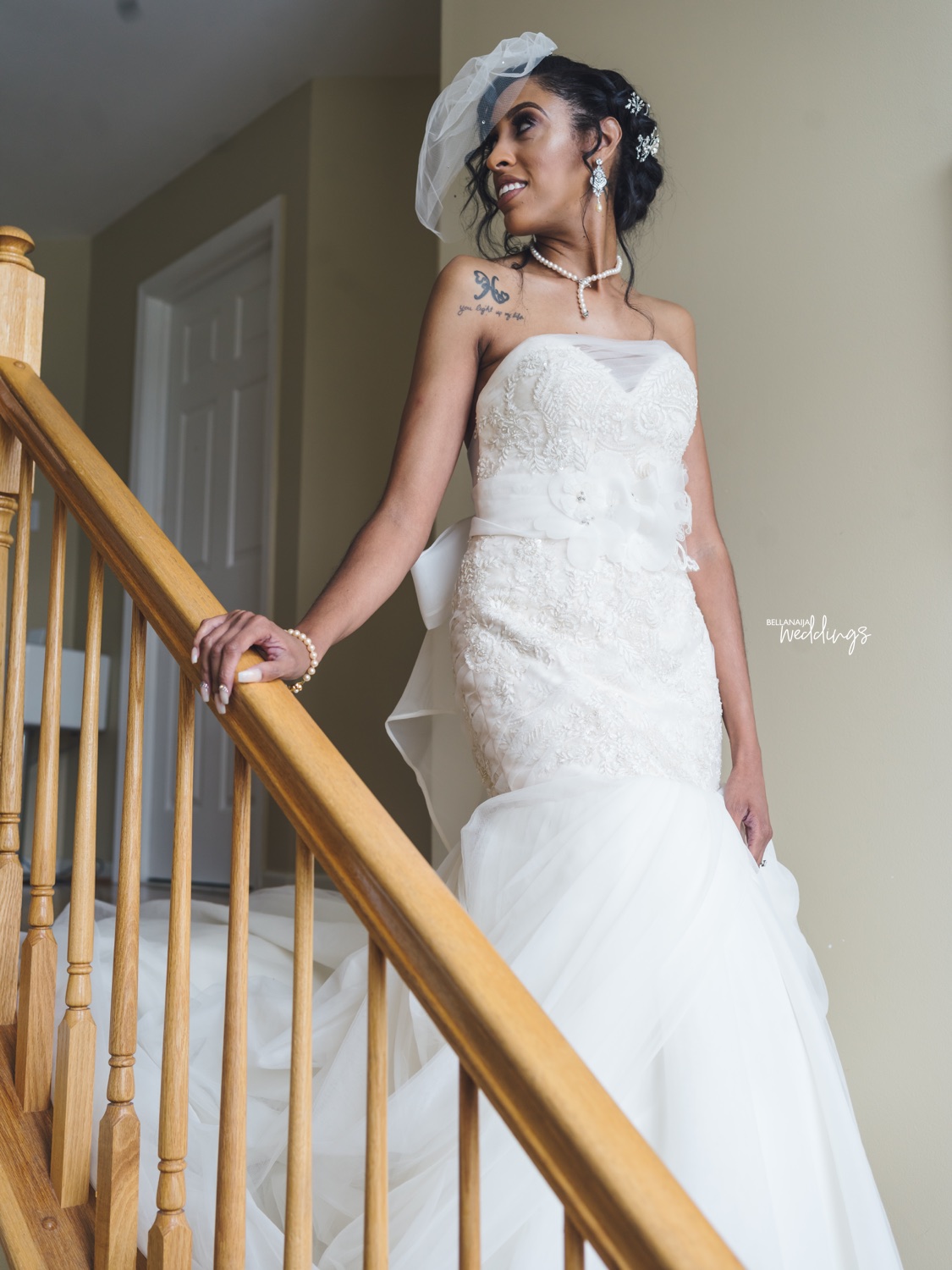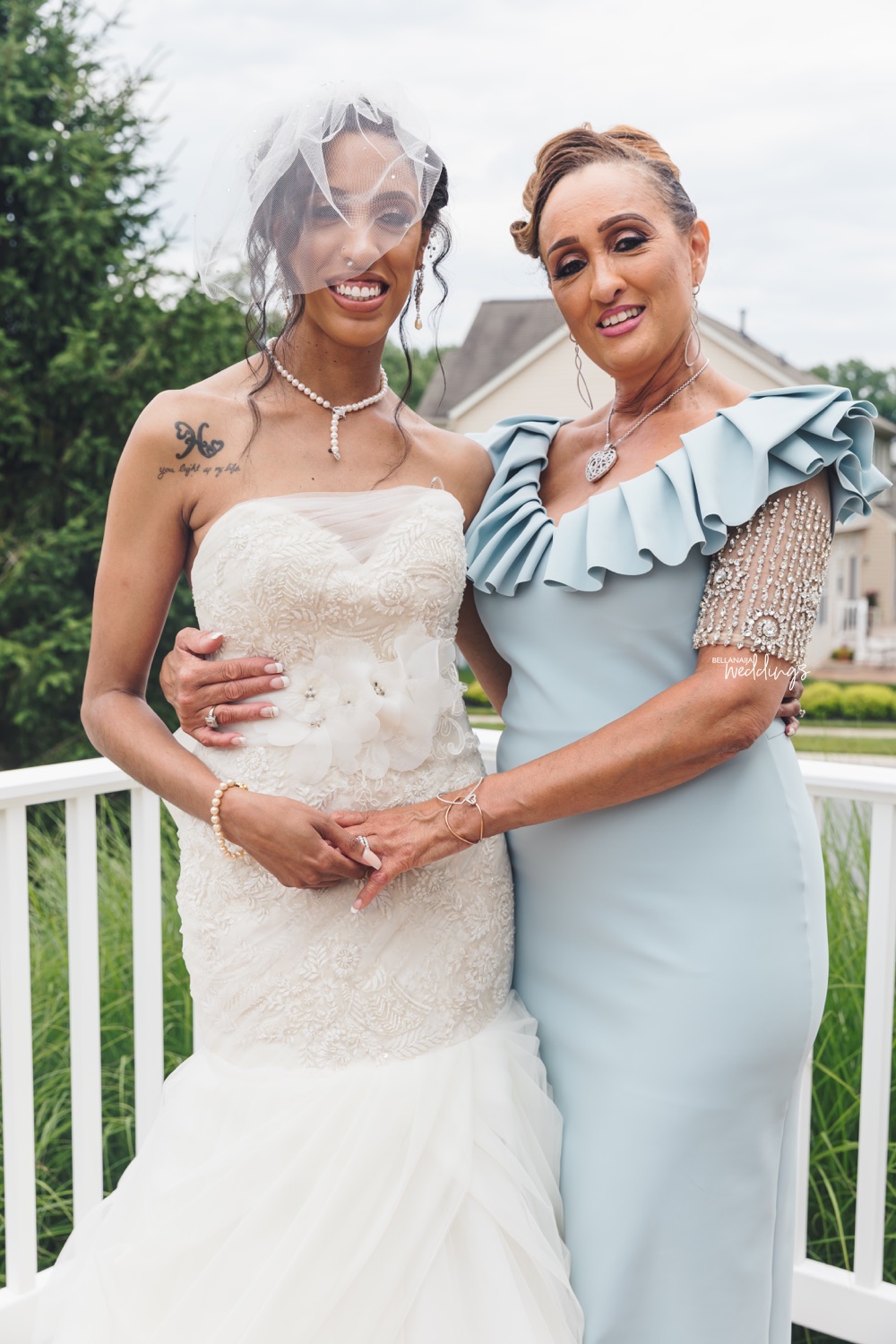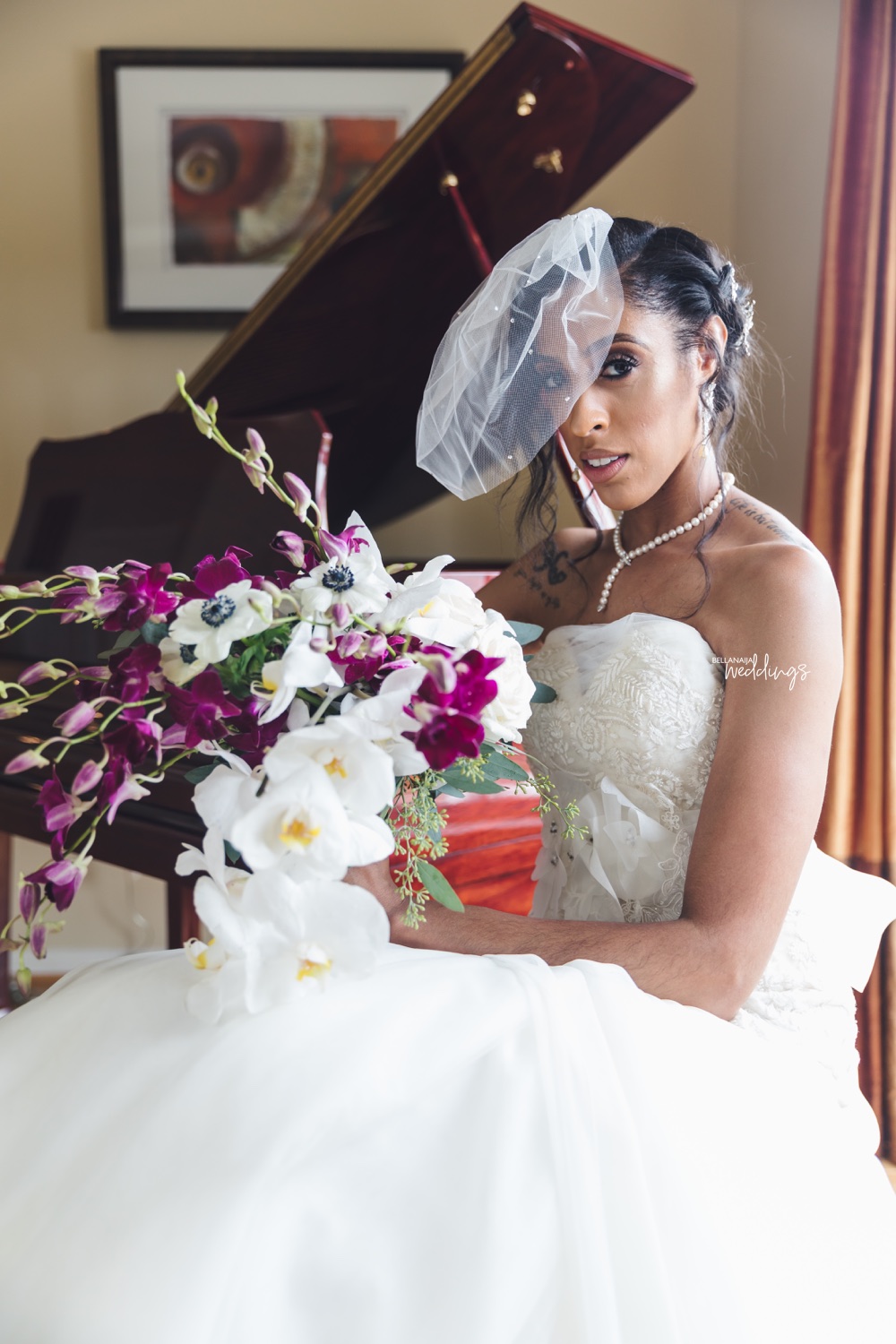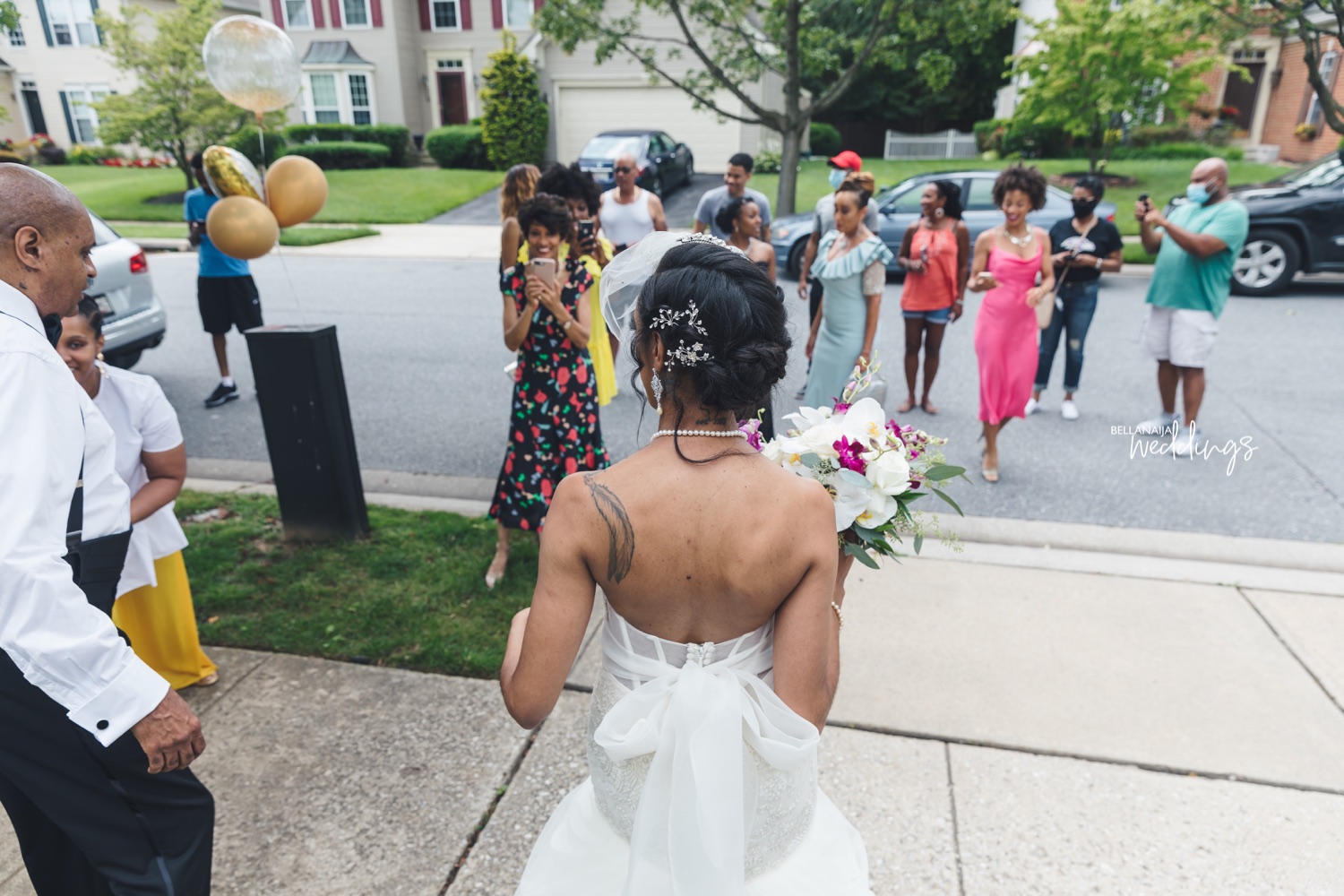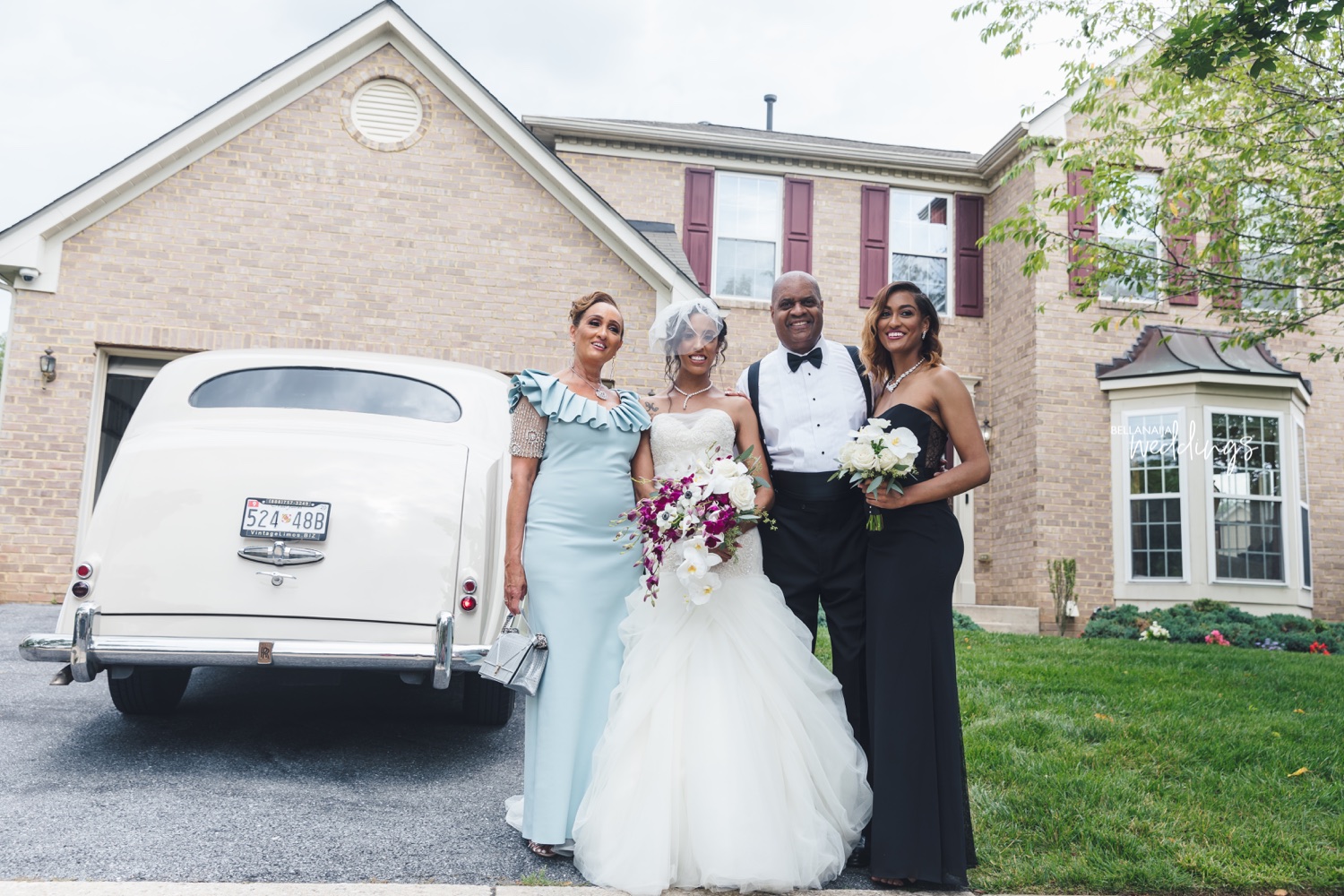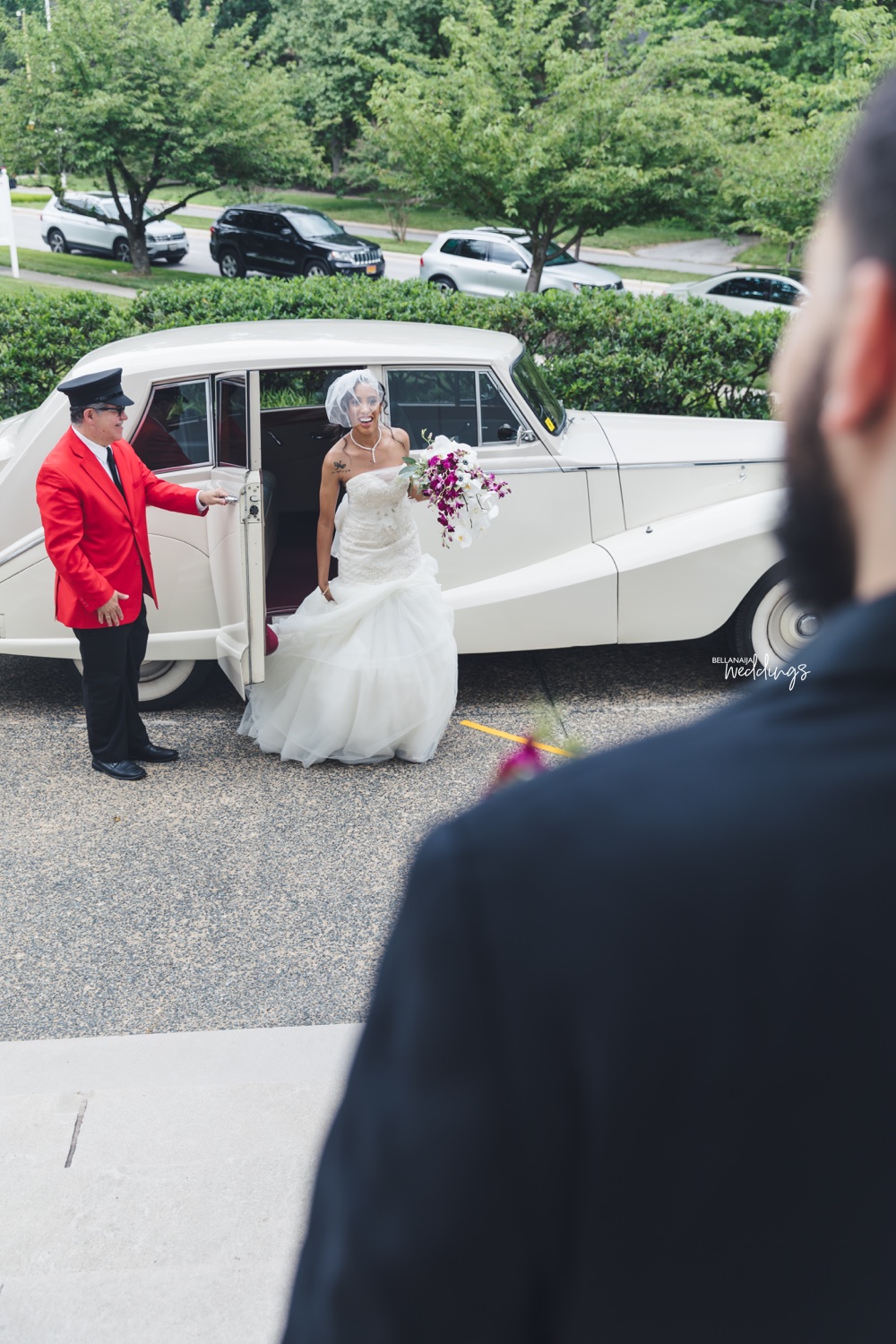 Church Ceremony
Nerves hit Alana hard the morning of the wedding and hit even harder as she saw her handsome Groom, Joey, awaiting her outside of the church. The way he looked at her made her heart melt the same way it had when they first started dating. Their First Look was breathtaking and The Art Hype captured these moments perfectly. Joey was supported by his two brothers, Thomas and Luisito. Alana walked down the long Church aisle alongside her Father to her Groom just as she'd dreamed of doing since she was a young girl watching movies with perfect love stories.  The mini-ceremony was intimate, personal, and special in so many ways. After their vows and rings were exchanged, Alana and Joey hopped into their vintage Rolls Royce to face yet another surprise.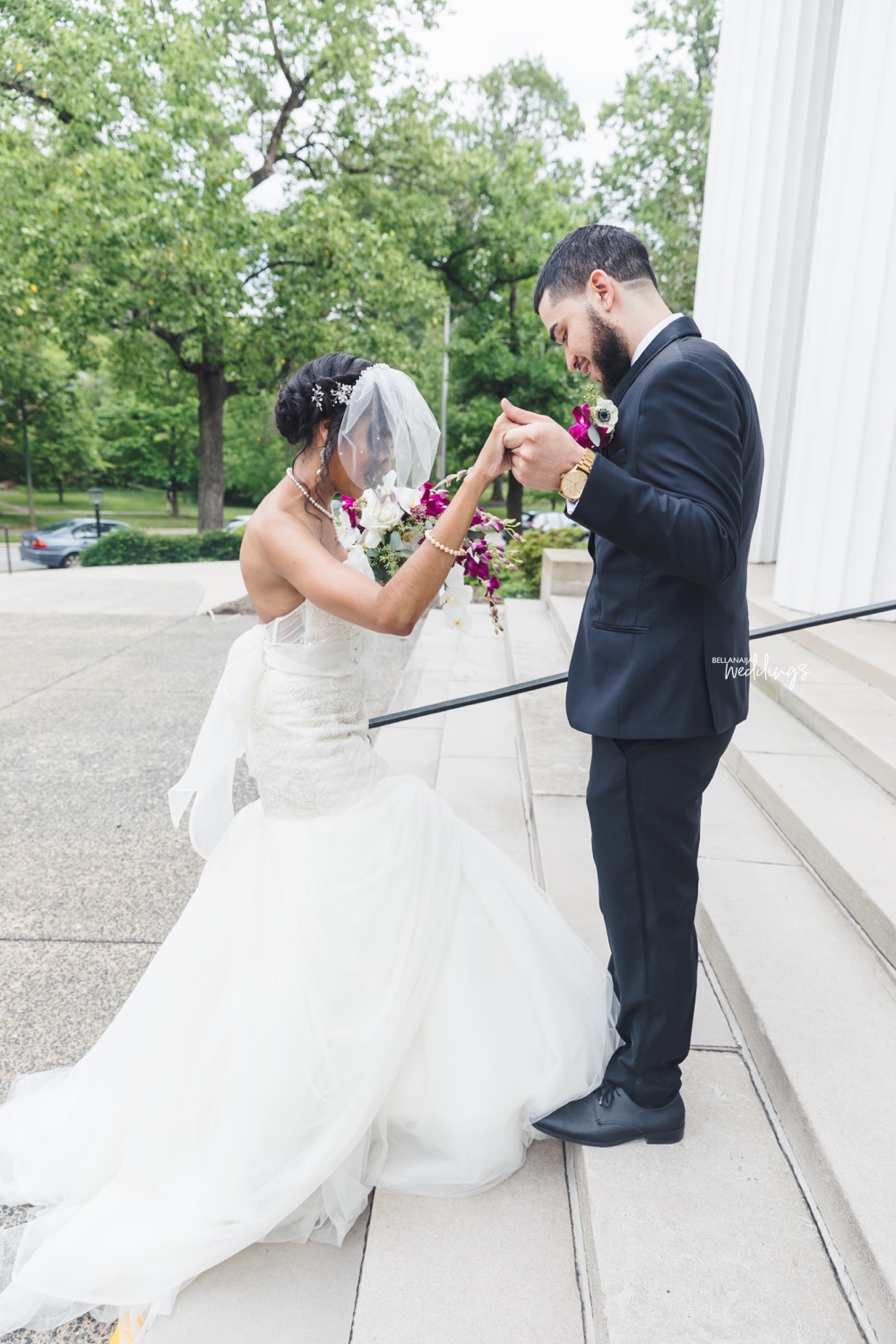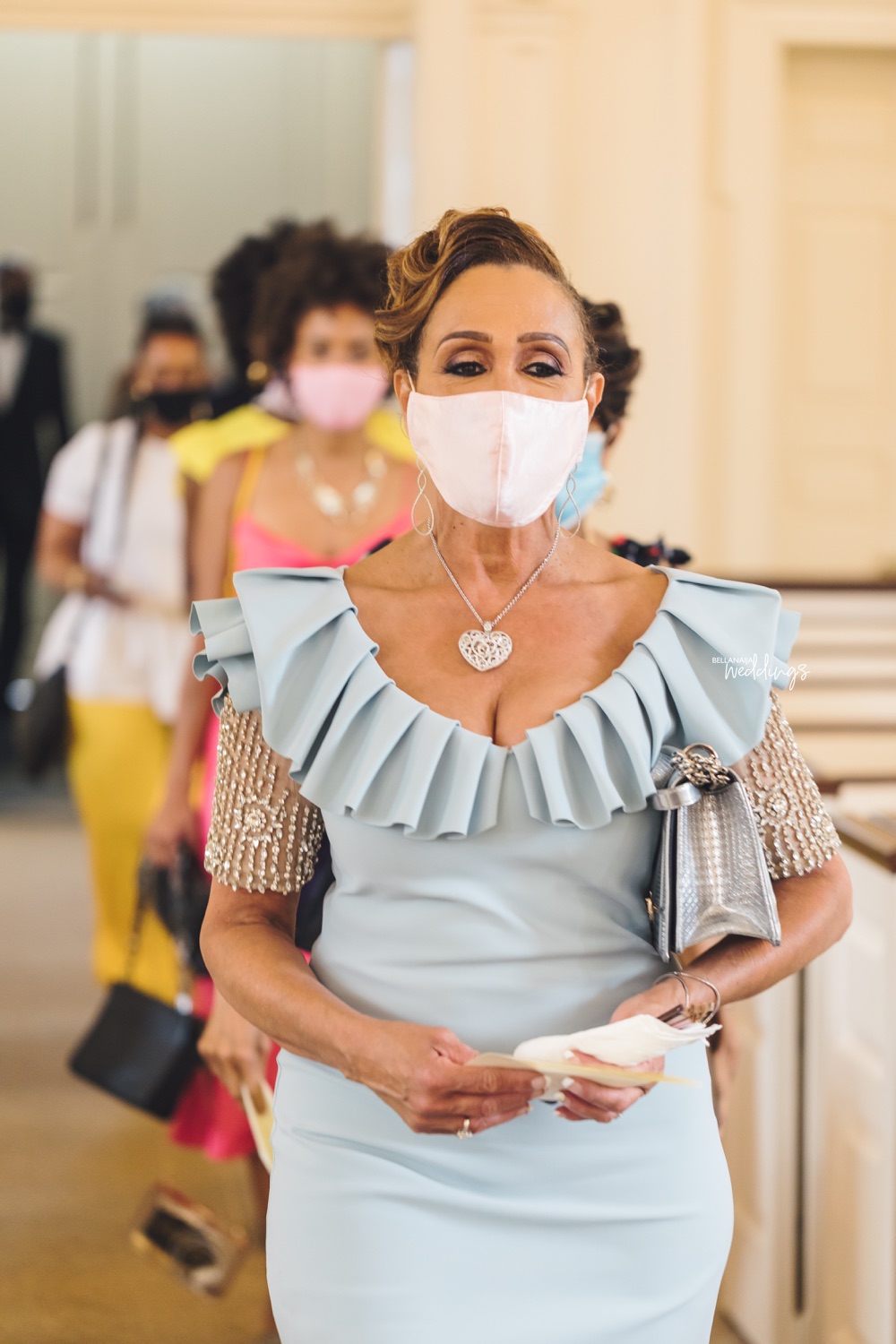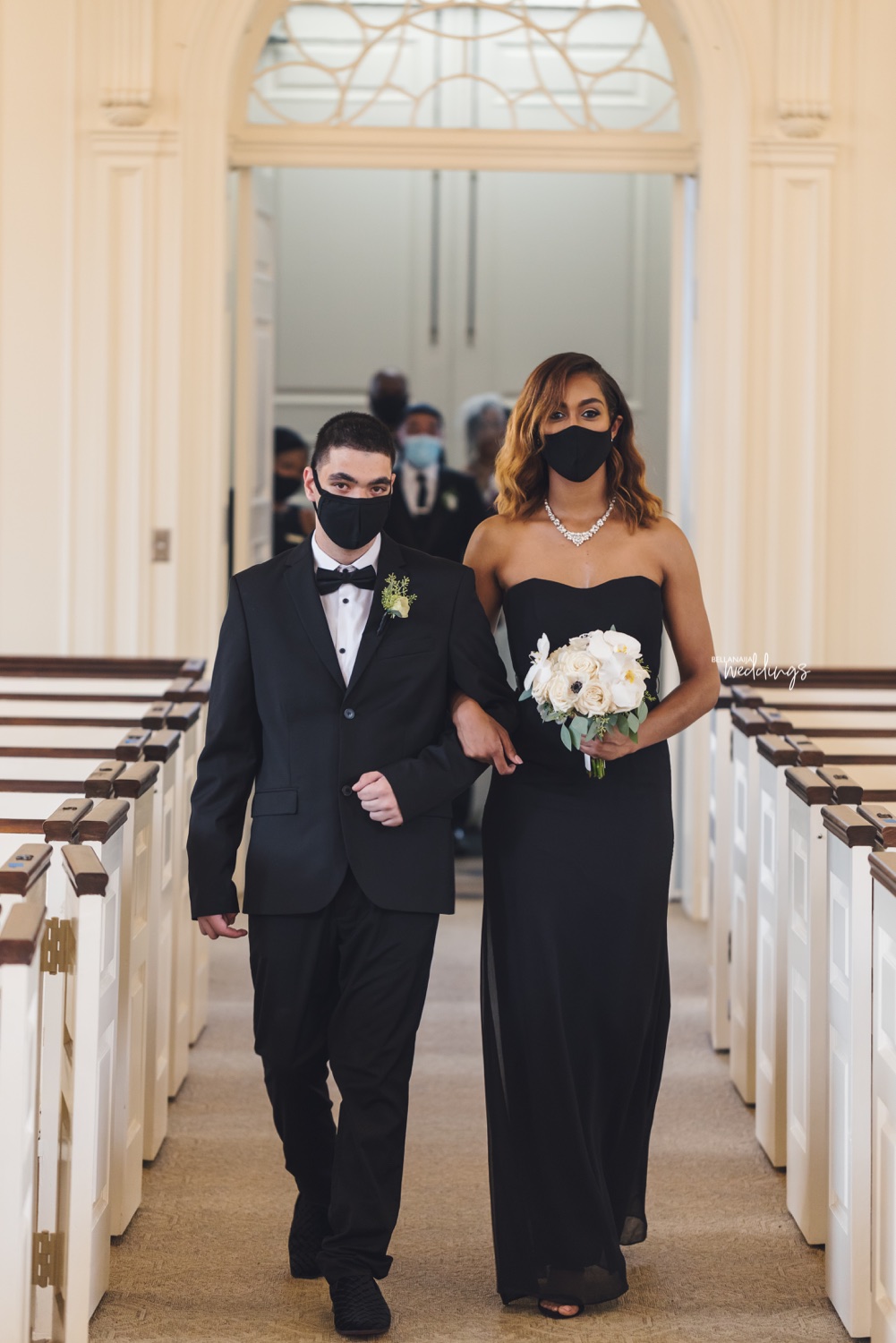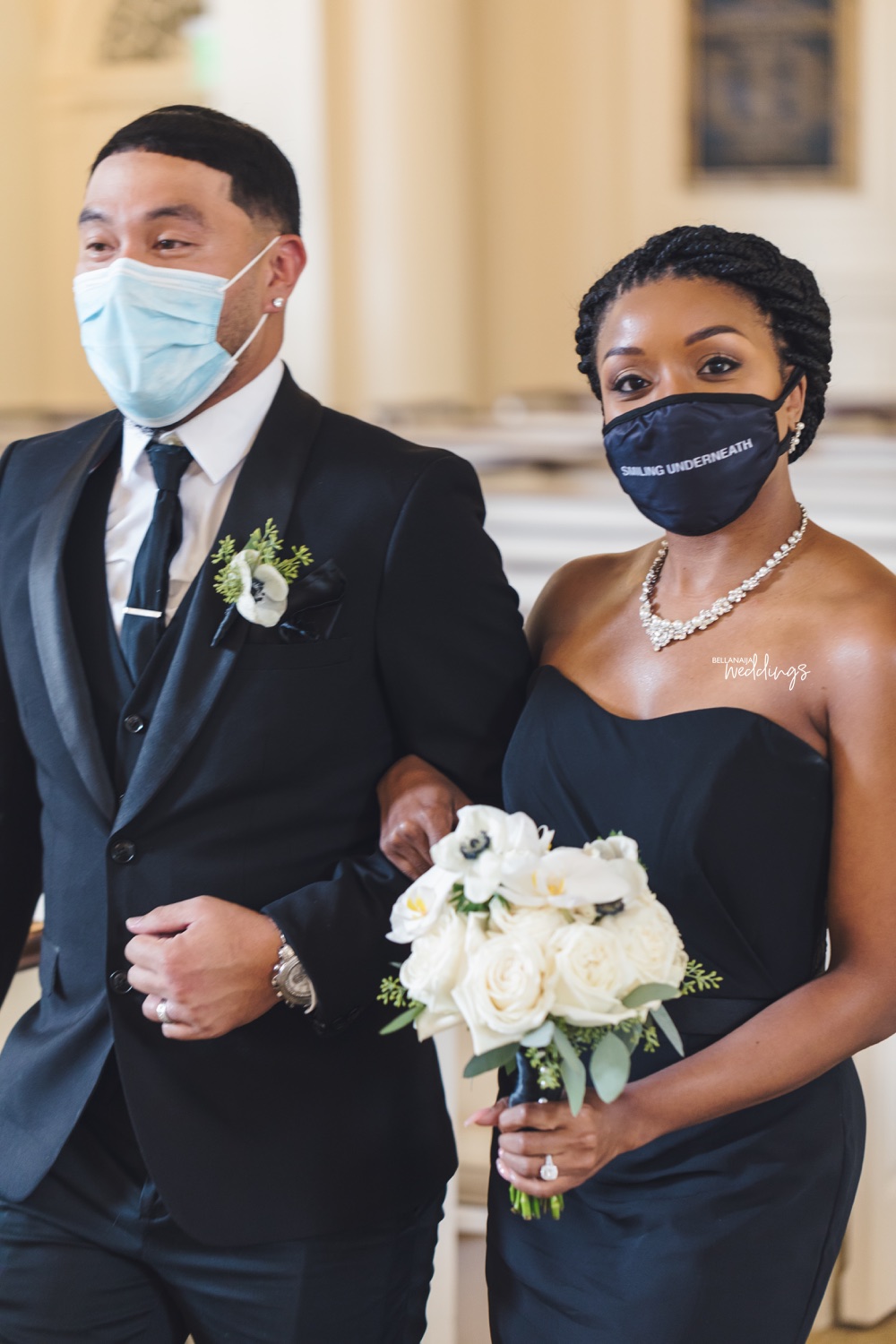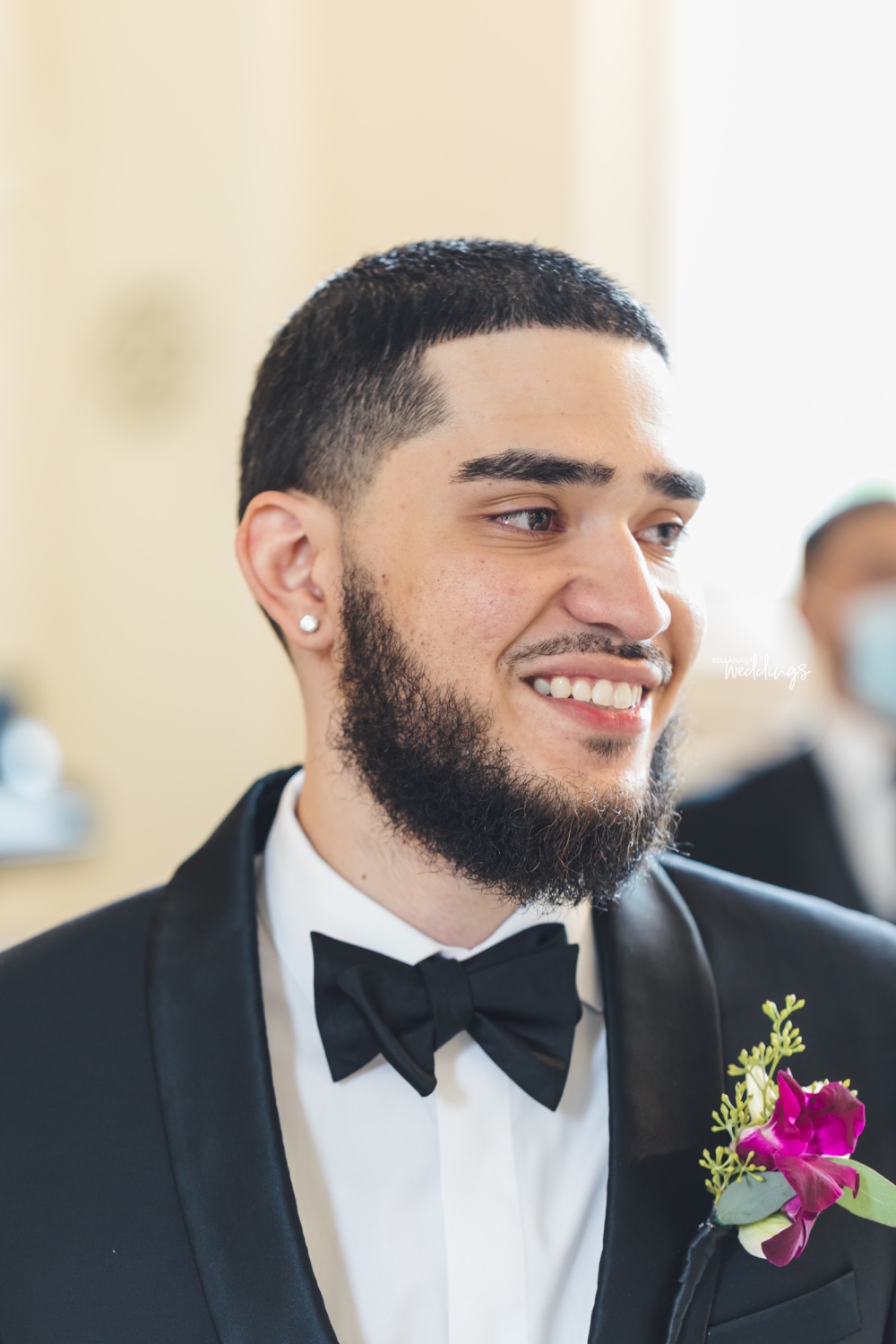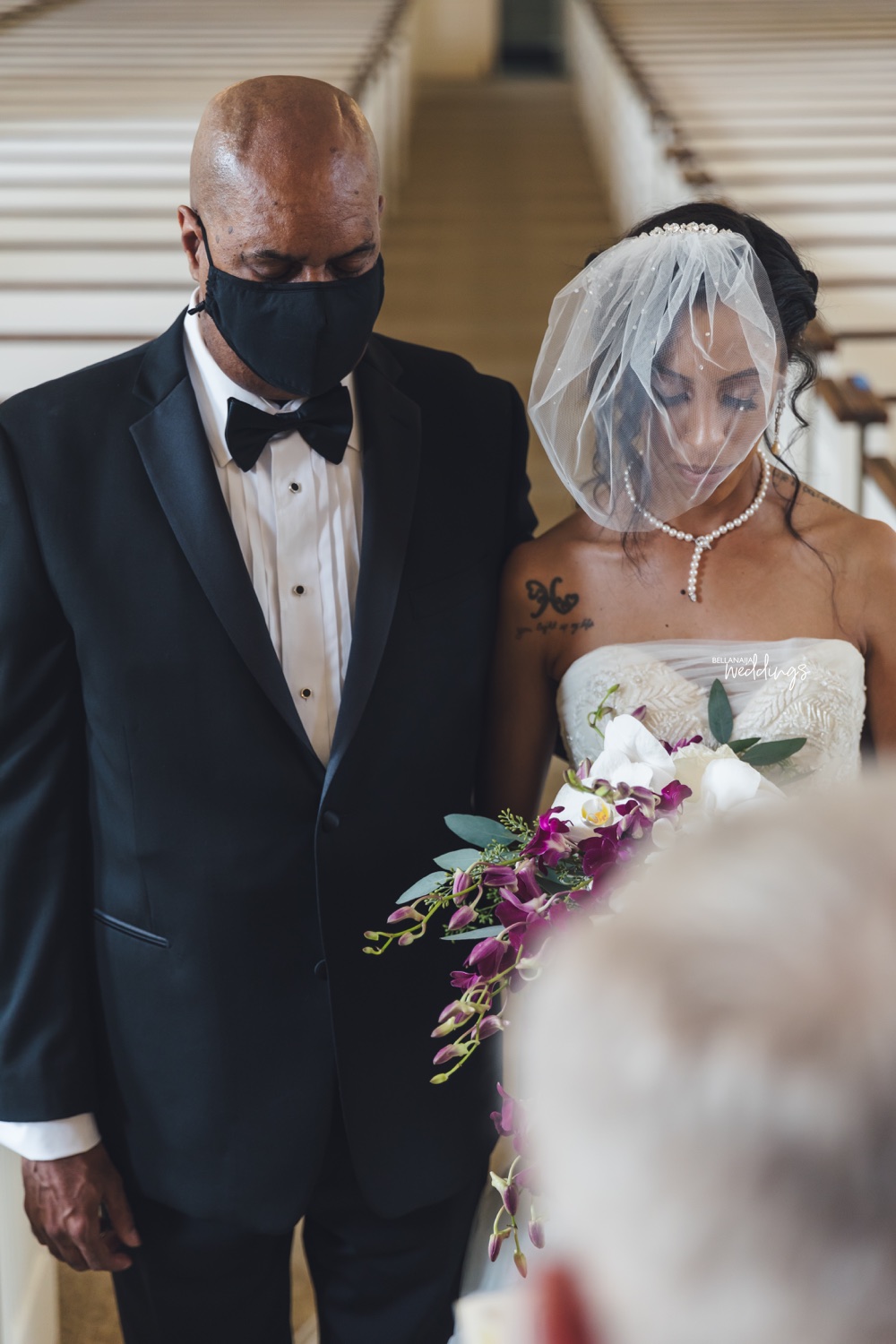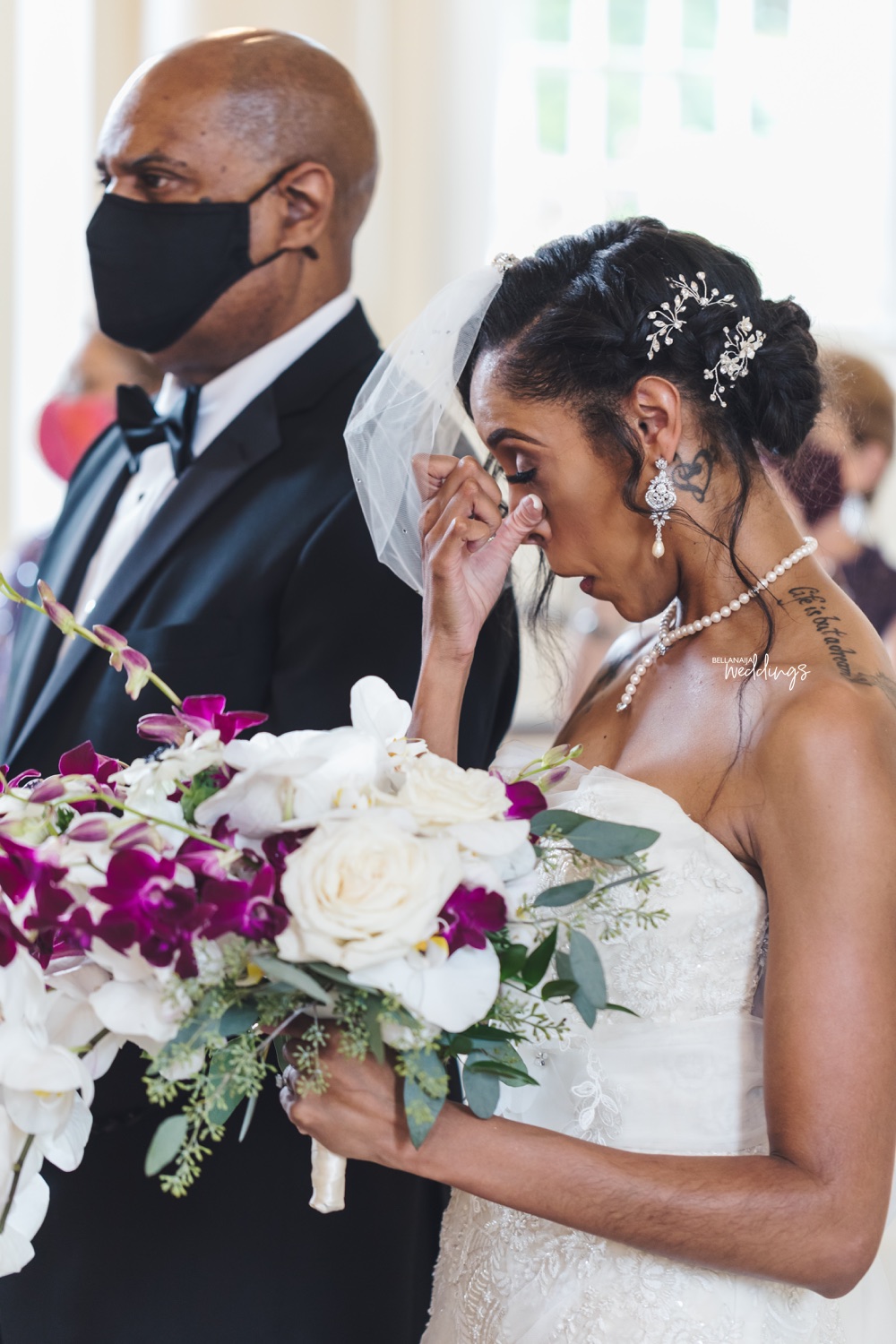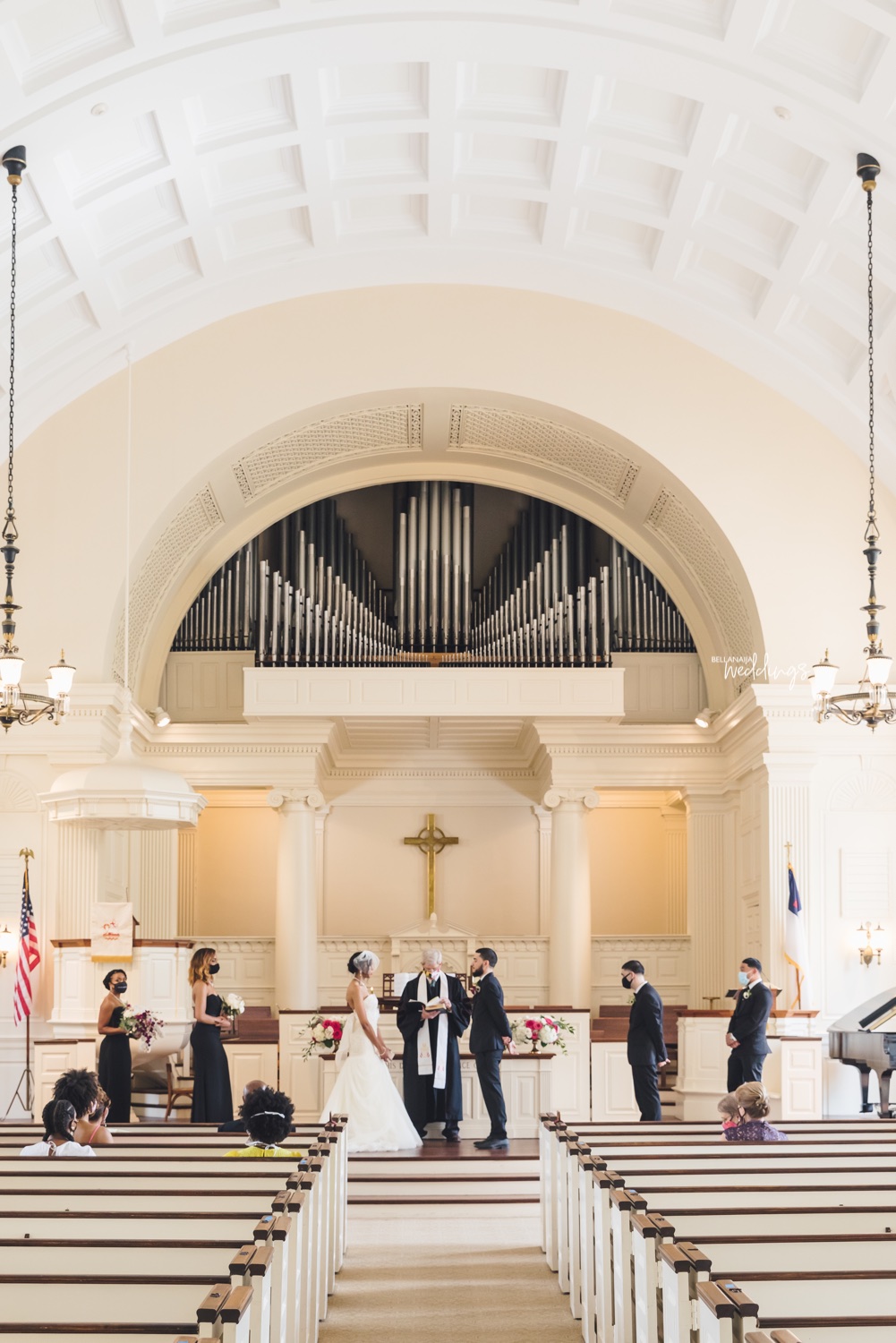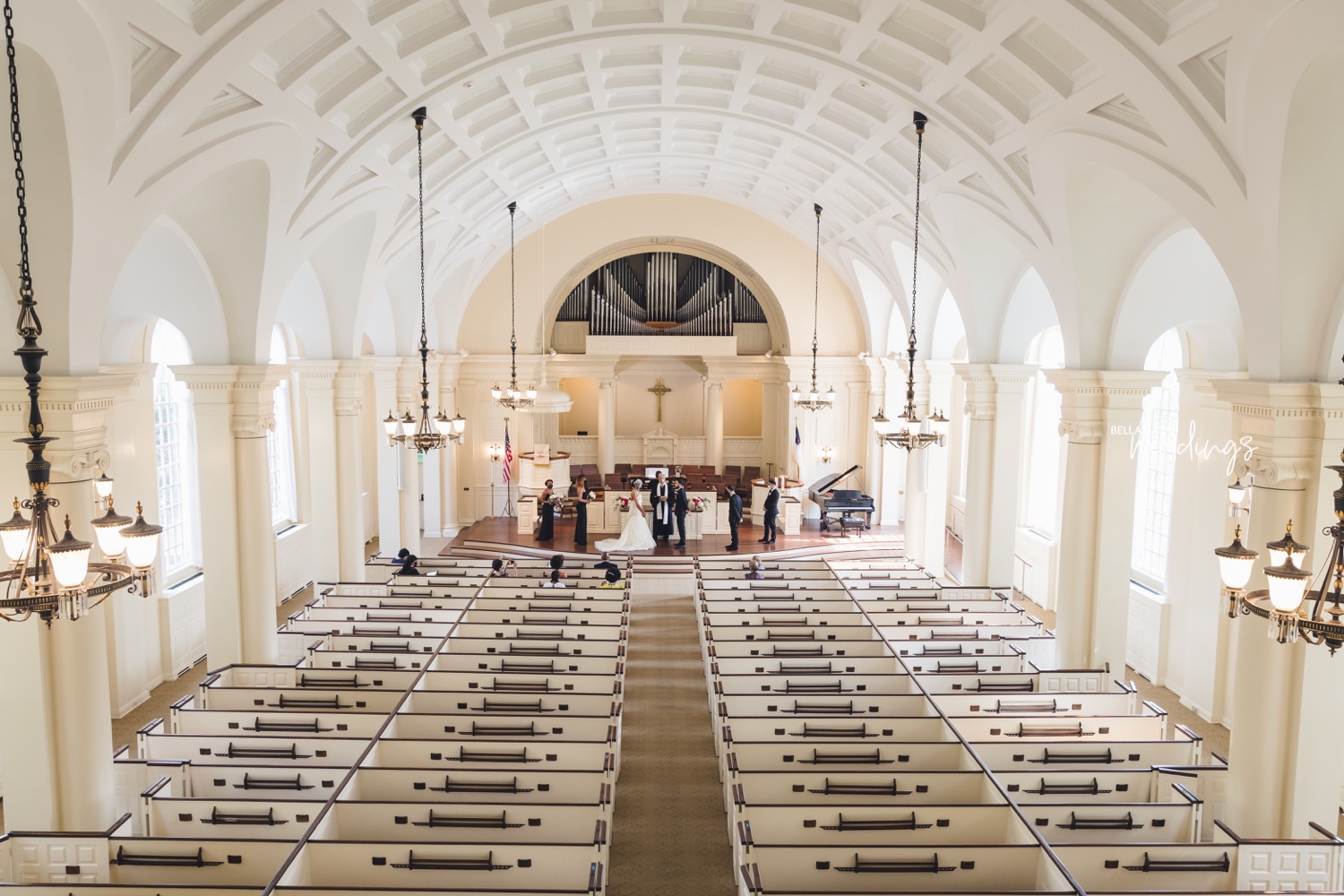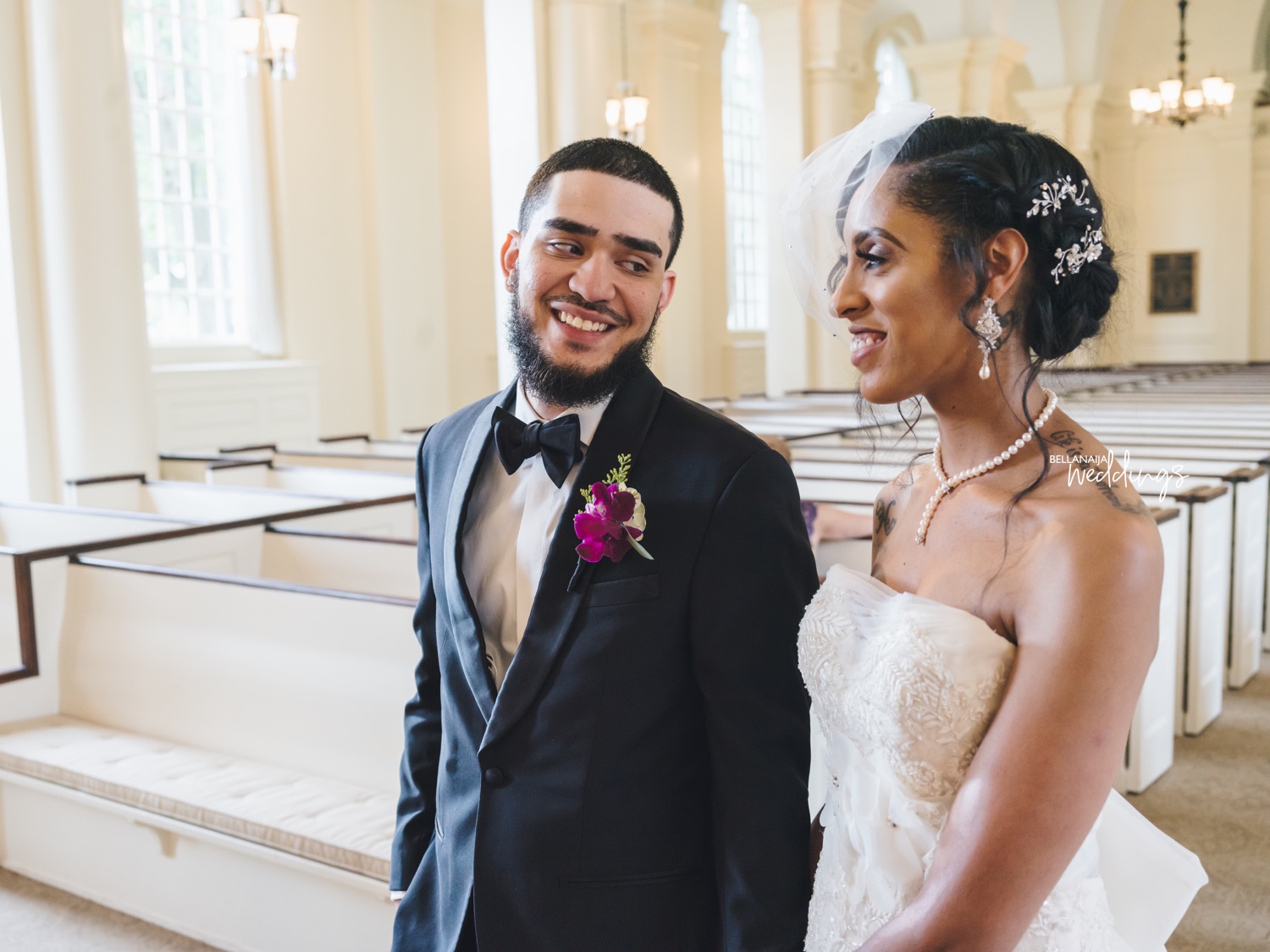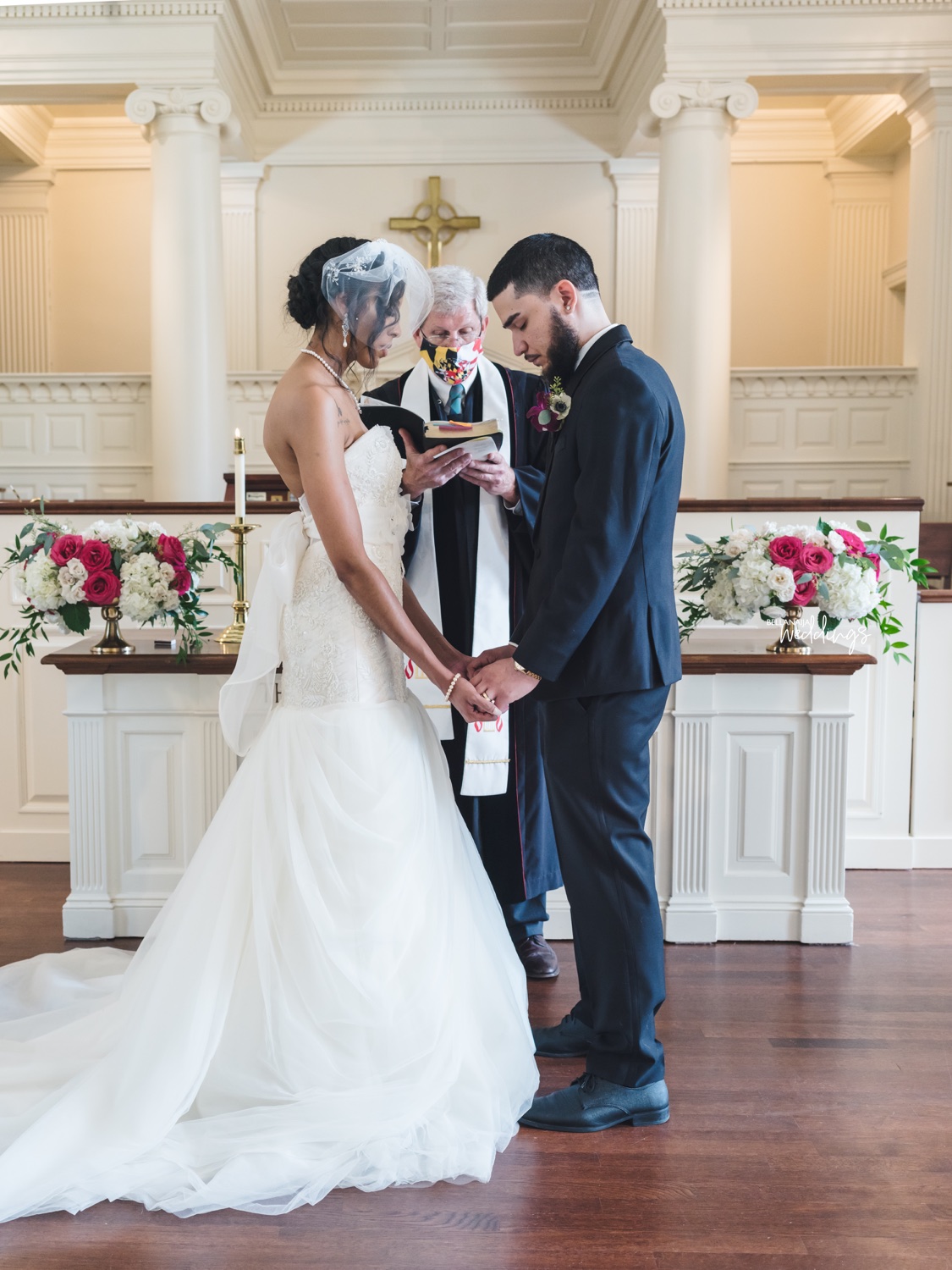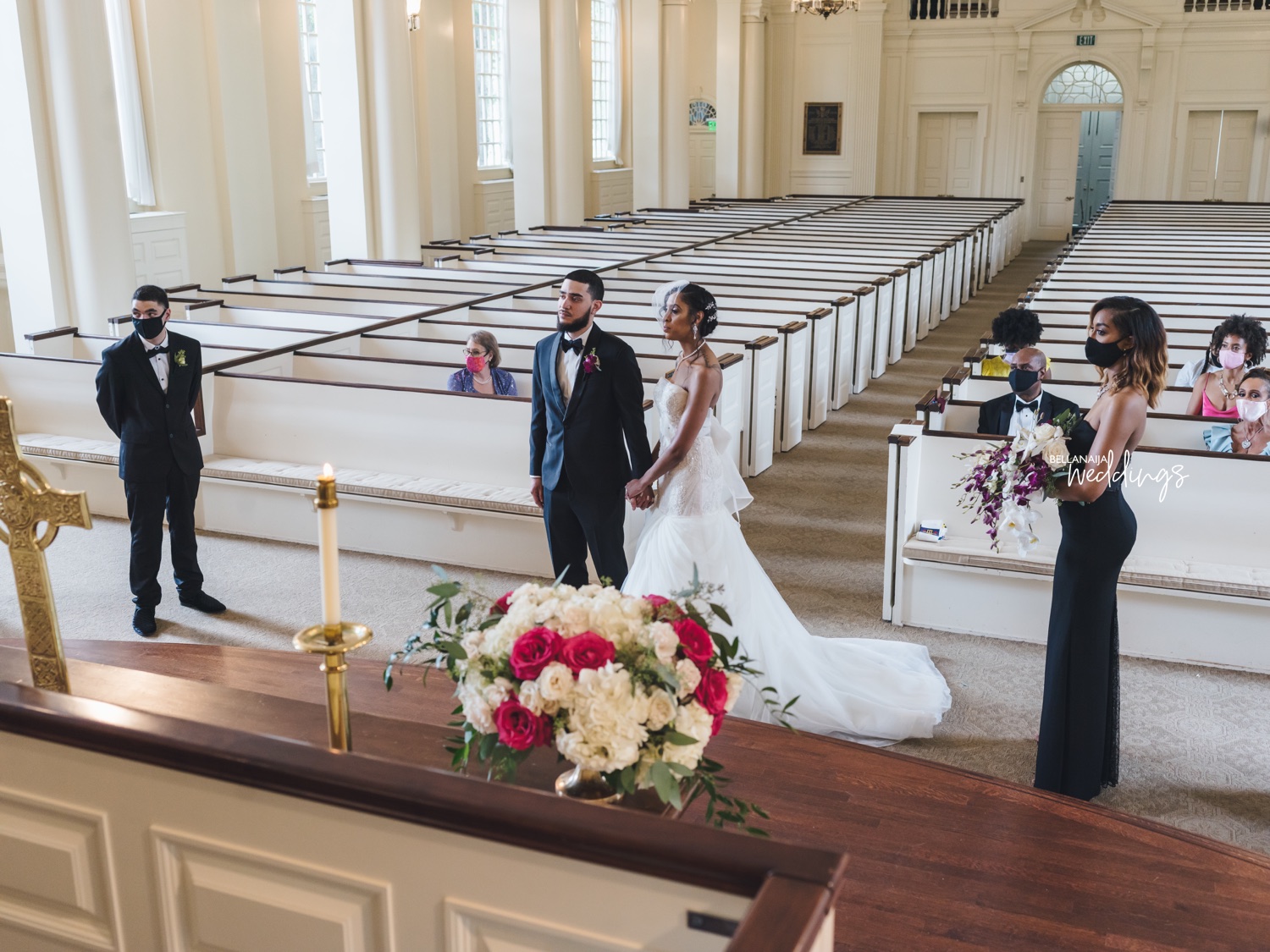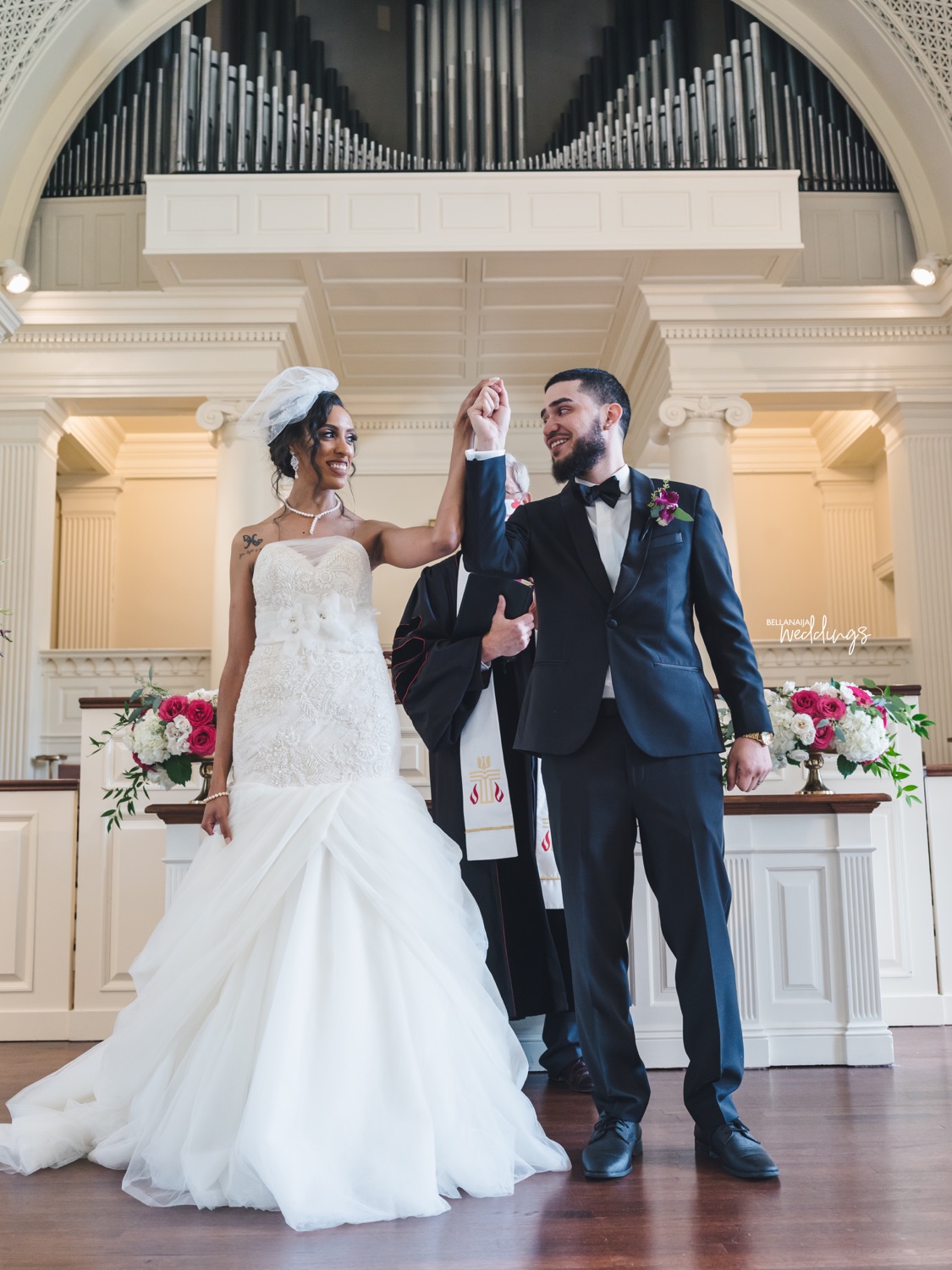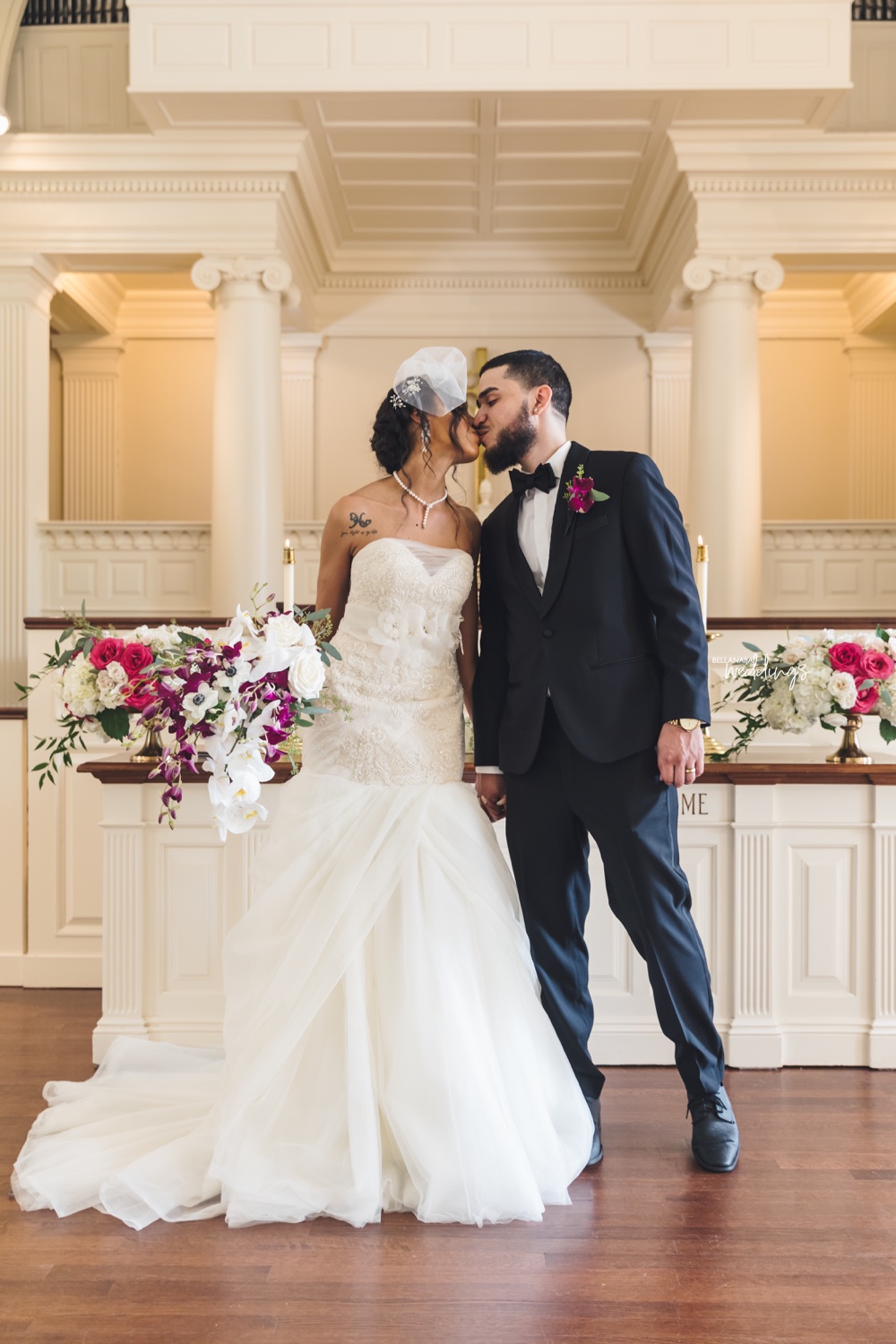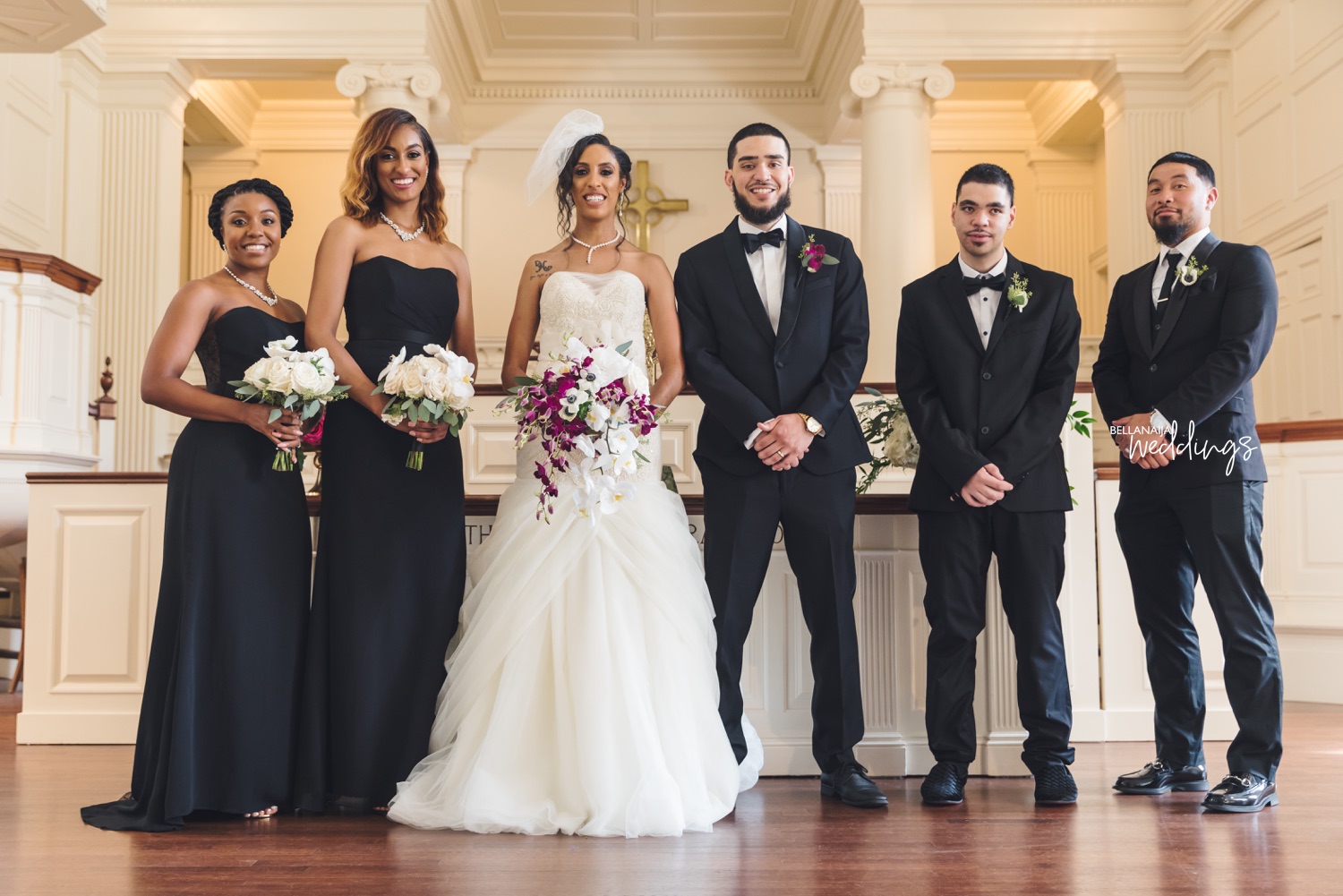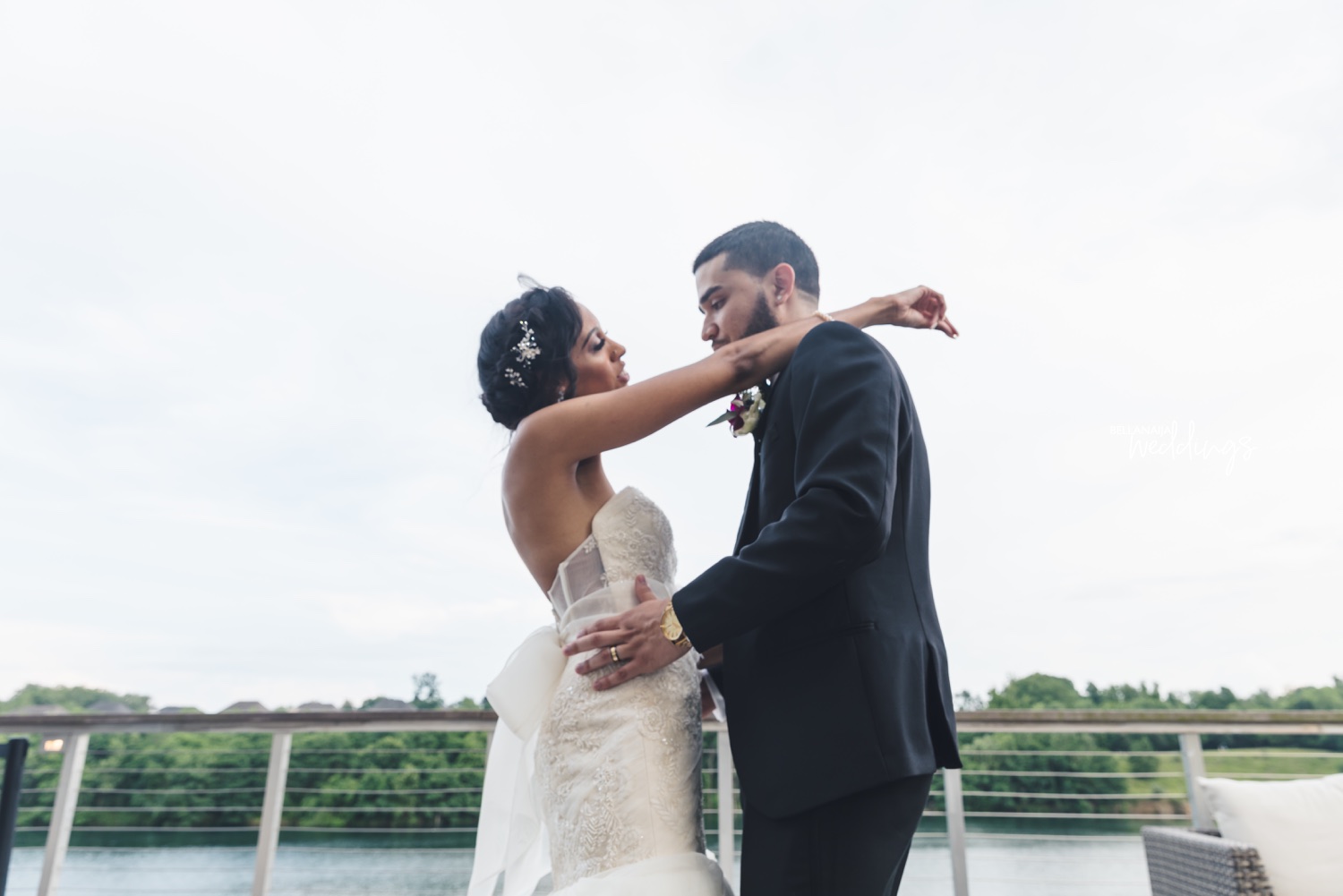 Surprise Waterfront Reception
Alas, the couple arrived at their surprise destination, Citron, a beautiful waterfront restaurant in Baltimore. Their outdoor reception overlooking the water was perfect for a socially distanced celebration and was secretly planned by both families. The families were hosted on a private patio, beautifully accented by table arrangements in classic colours.  Delicious hors 'd' oeuvres were passed around as everyone mingled, and a personalized playlist curated by Alana's Maids of Honor and bridesmaids, played through the night, providing a truly personal touch. For the most romantic moment of the evening, Joey and Alana were able to have their first dance on the deck by the water. Alana's Father blessed the dinner and the night was blissful and perfect. A truly intimate and enjoyable day was June 27, 2020, and the couple looks forward to renewing their vows next June 2021 to celebrate their nuptials as originally planned.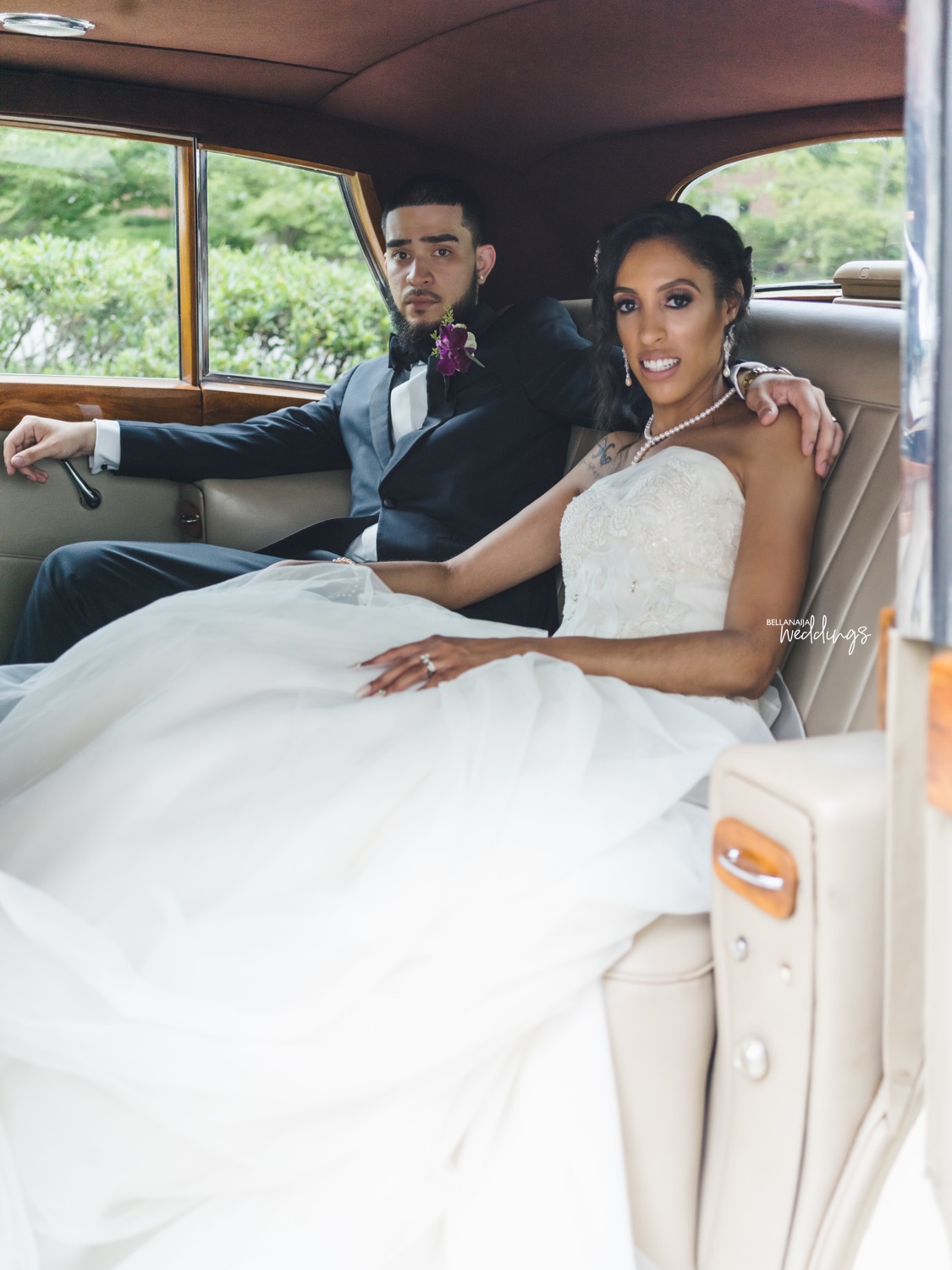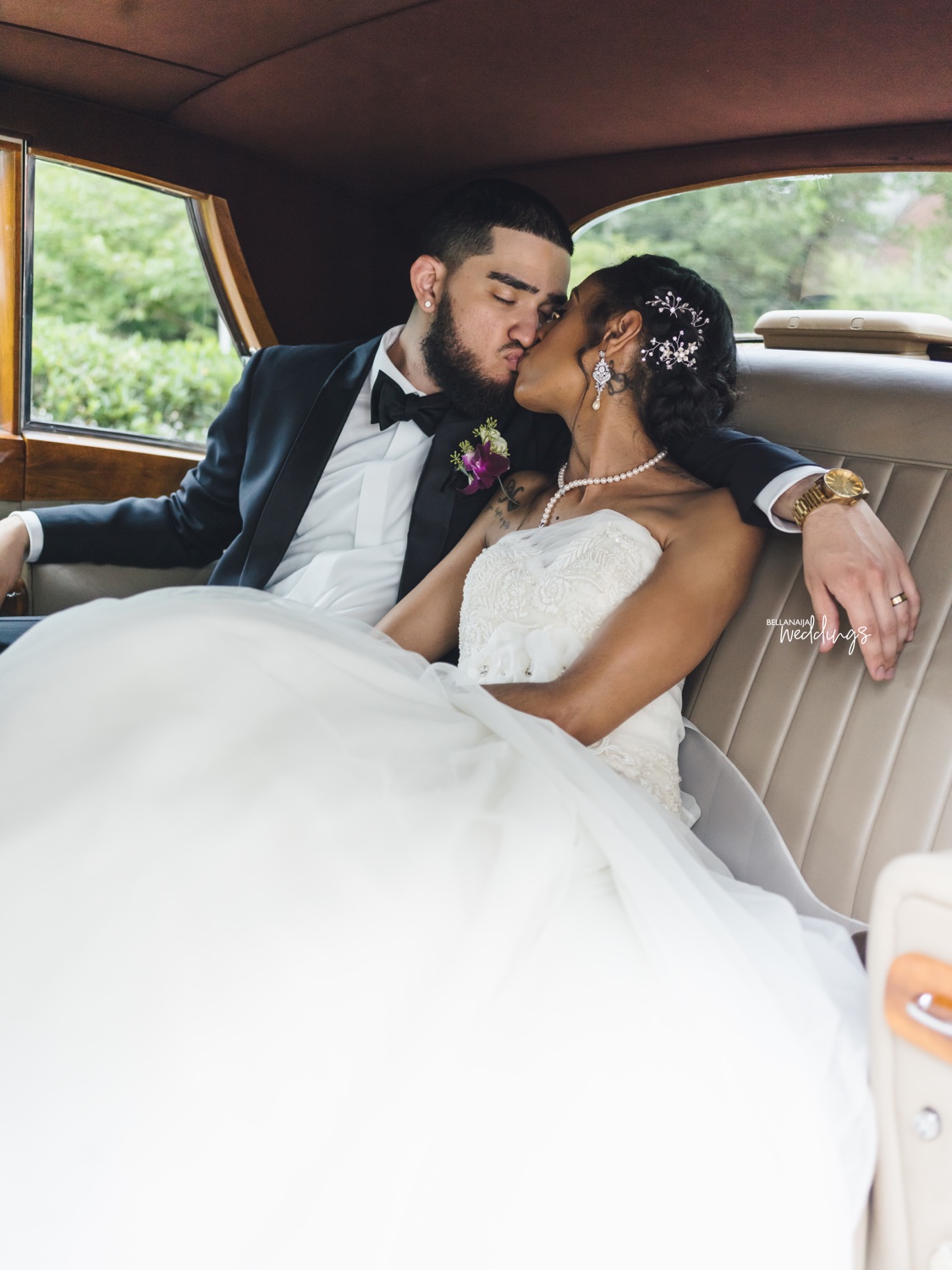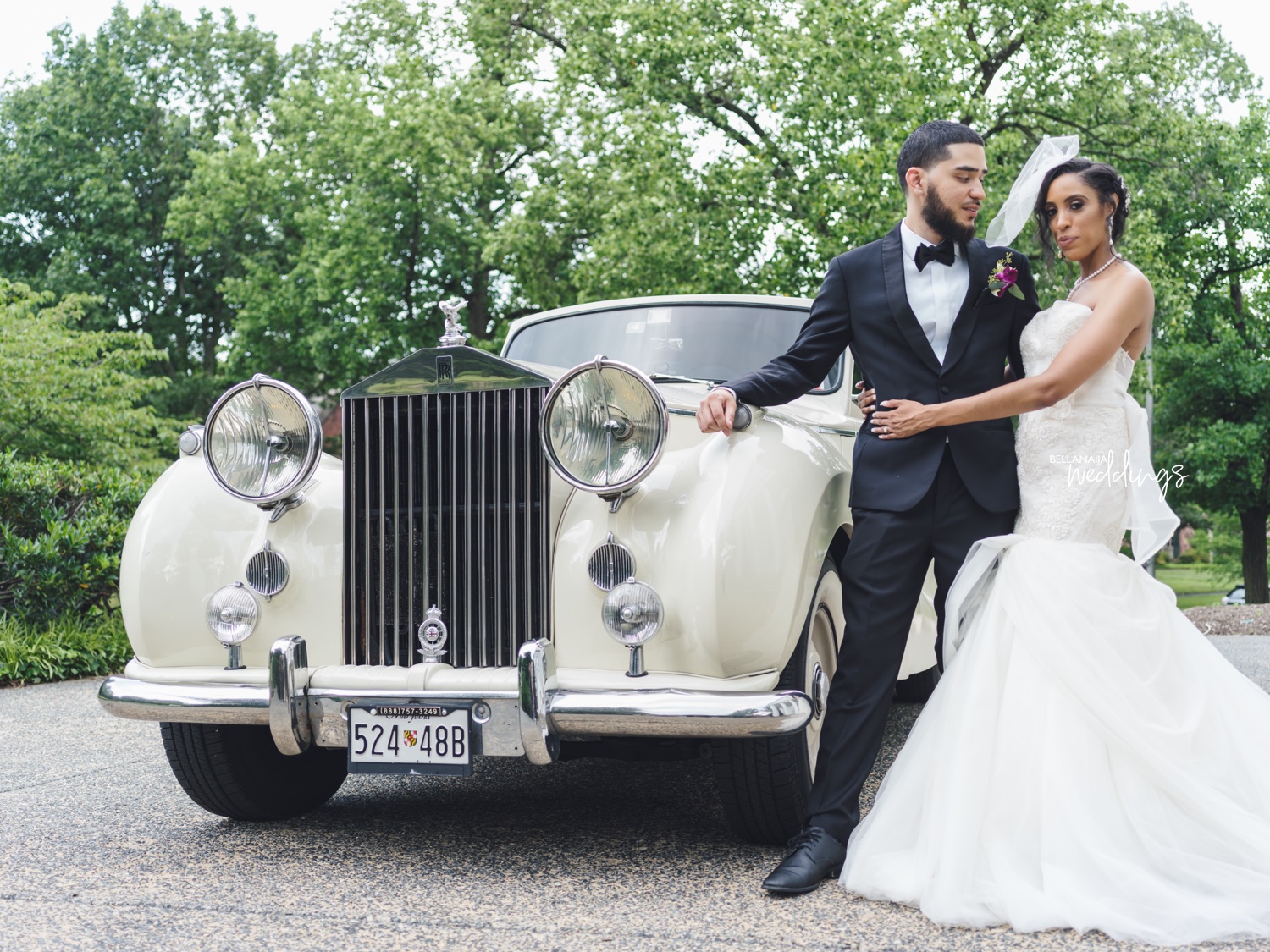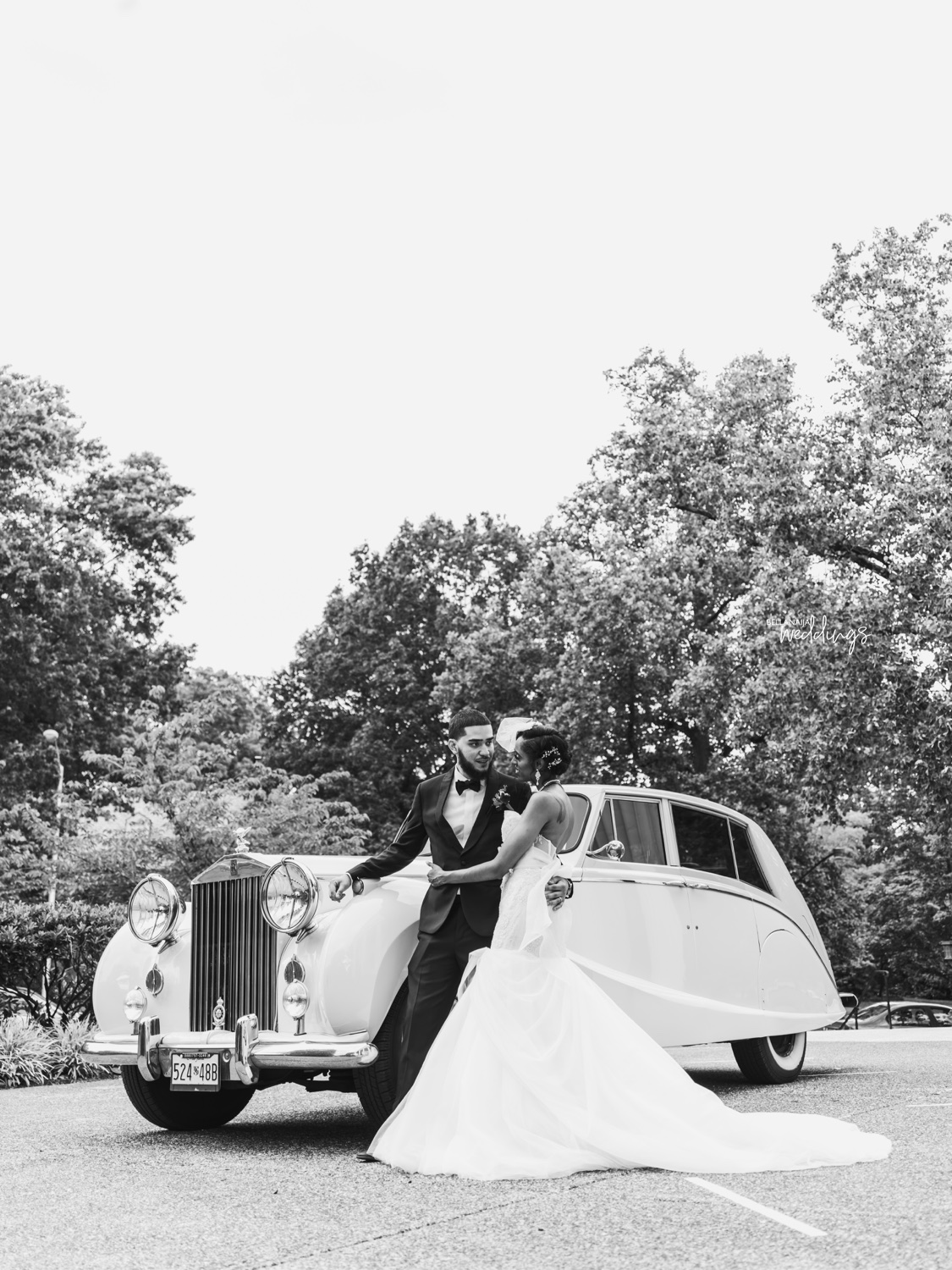 Credits
Bride: @omfg_itsalana
Groom: @joeyonlyknows
Planner: @tumsocials
Photography: @thearthype
Florals: @k_flowers_events
Hair: @shaddah_elyse
Makeup: @desimua
Bridal Prep:  @yvonnesbeautybar
Ceremony: @secondpresbaltimore
Dress: @verawang
Shoes: @sophiawebster
Groom's Tux: @theblacktux
Rings: @radcliffejewelers
Reception: @citronbaltimore