Love happens in many beautiful ways and each and every time, we are reminded of just how amazing love is! Today, we're all about the #AJForever21 wedding as Amanda and her sweetheart, Jideofor tied the knot traditionally.
Jideofor saw the beautiful Amanda at a party and knew he had to make her his. Thankfully, his dad and hers were friends, and as a sharp guy, he simply seized the opportunity to get to know her better. Now, it's a forever journey and you can already guess that we're super stoked! The two "jumped the broom" in a beautiful Igbo wedding in Owerri, Imo state and it was a full celebration of love! Amanda repped the Igbo culture back to back with each of her outfits and we totally love to see it. You want to take in the beauty of this wedding yourself.
Enjoy all the beautiful traditional wedding photos and the #AJForever21 love story as shared by Amanda below.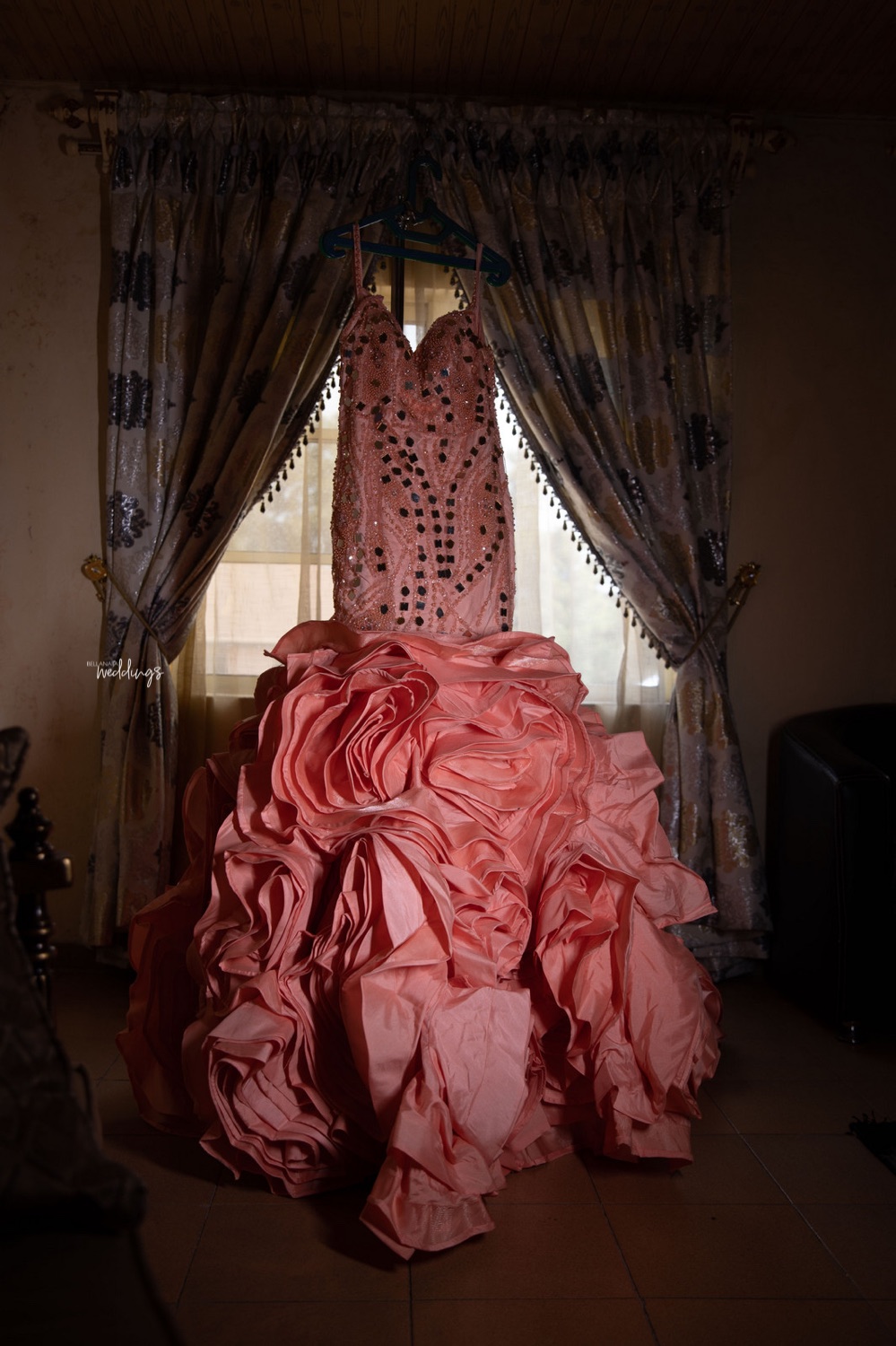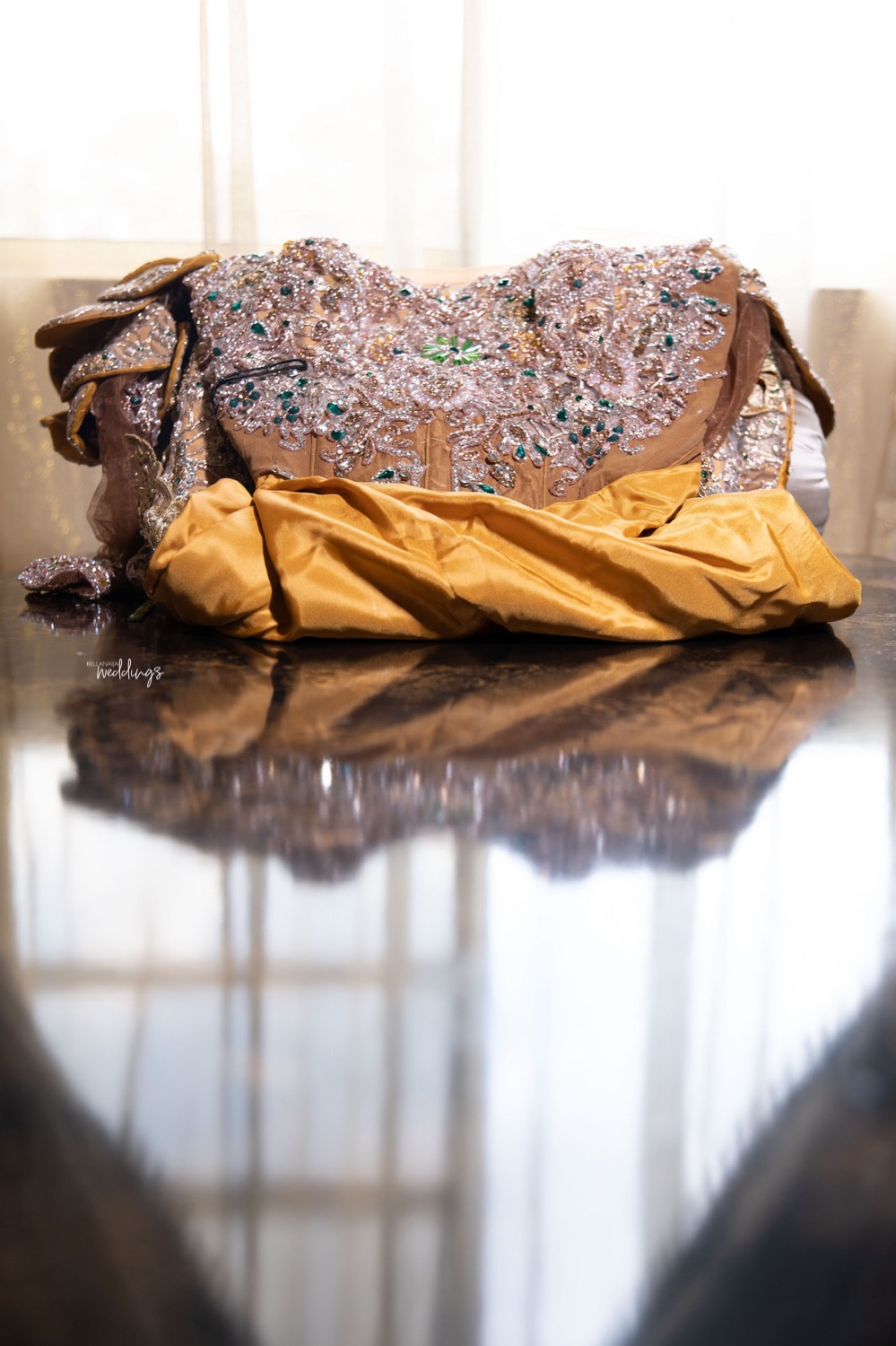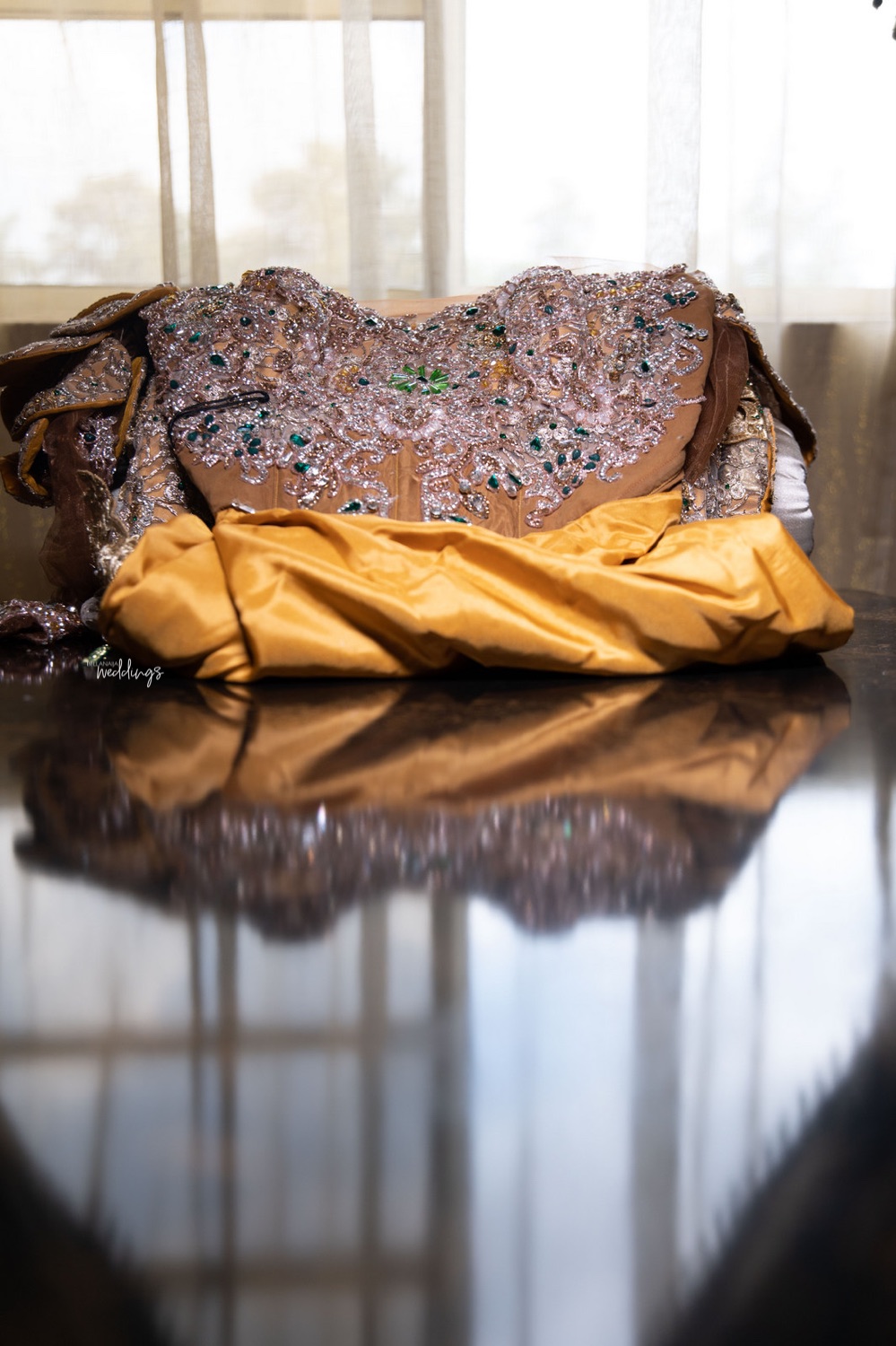 Their love story as shared by Amanda:
In 2020, I was single and was just focusing on my career and hoping for the best. Sometime in the year 2020, I travelled for a colleague's father's burial and I didn't think I'd meet my husband from there (Lol). He saw me at the burial and recognized me from my pictures as his dad and mine are friends and my pops would always post my pictures on his Facebook.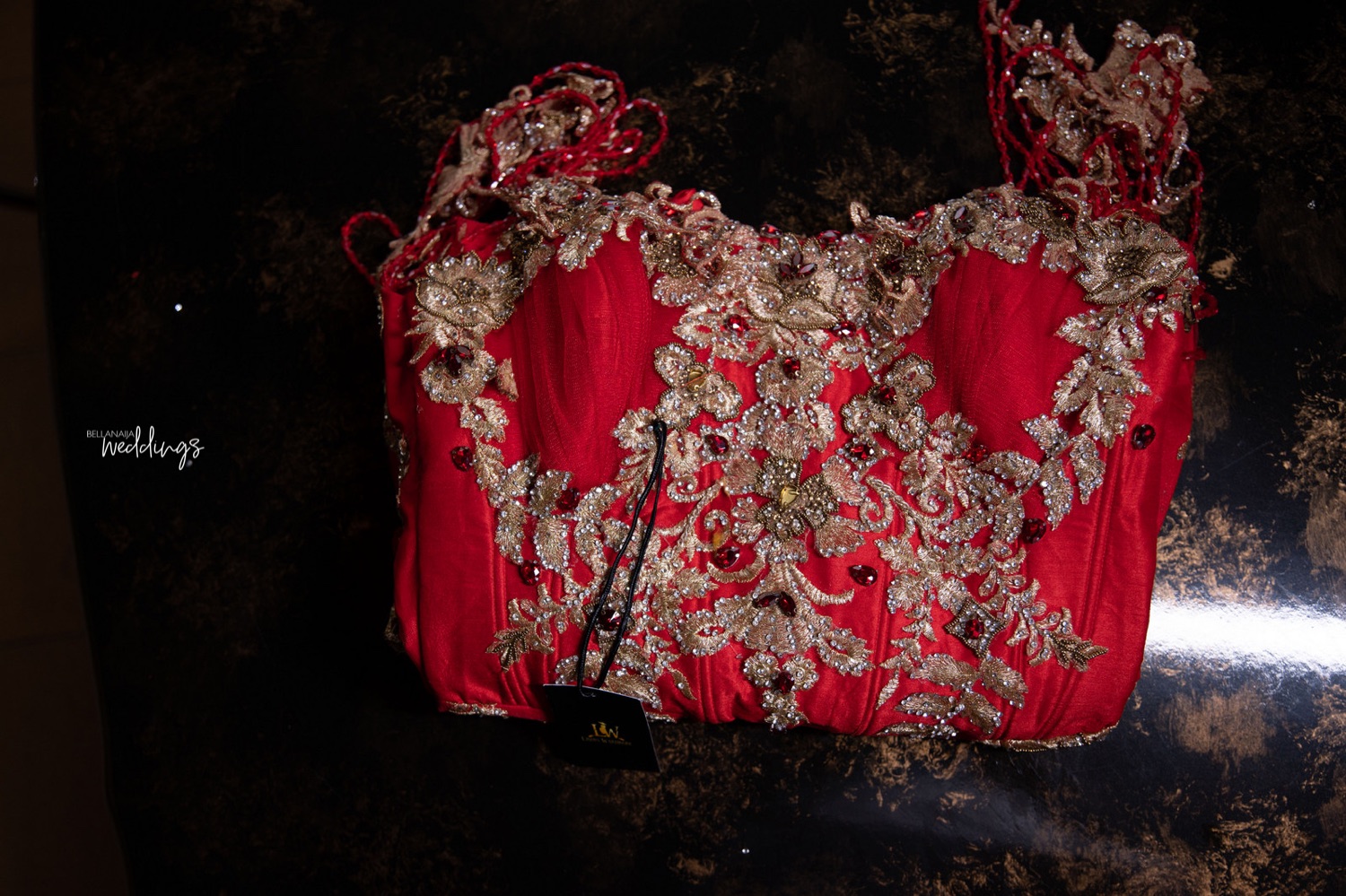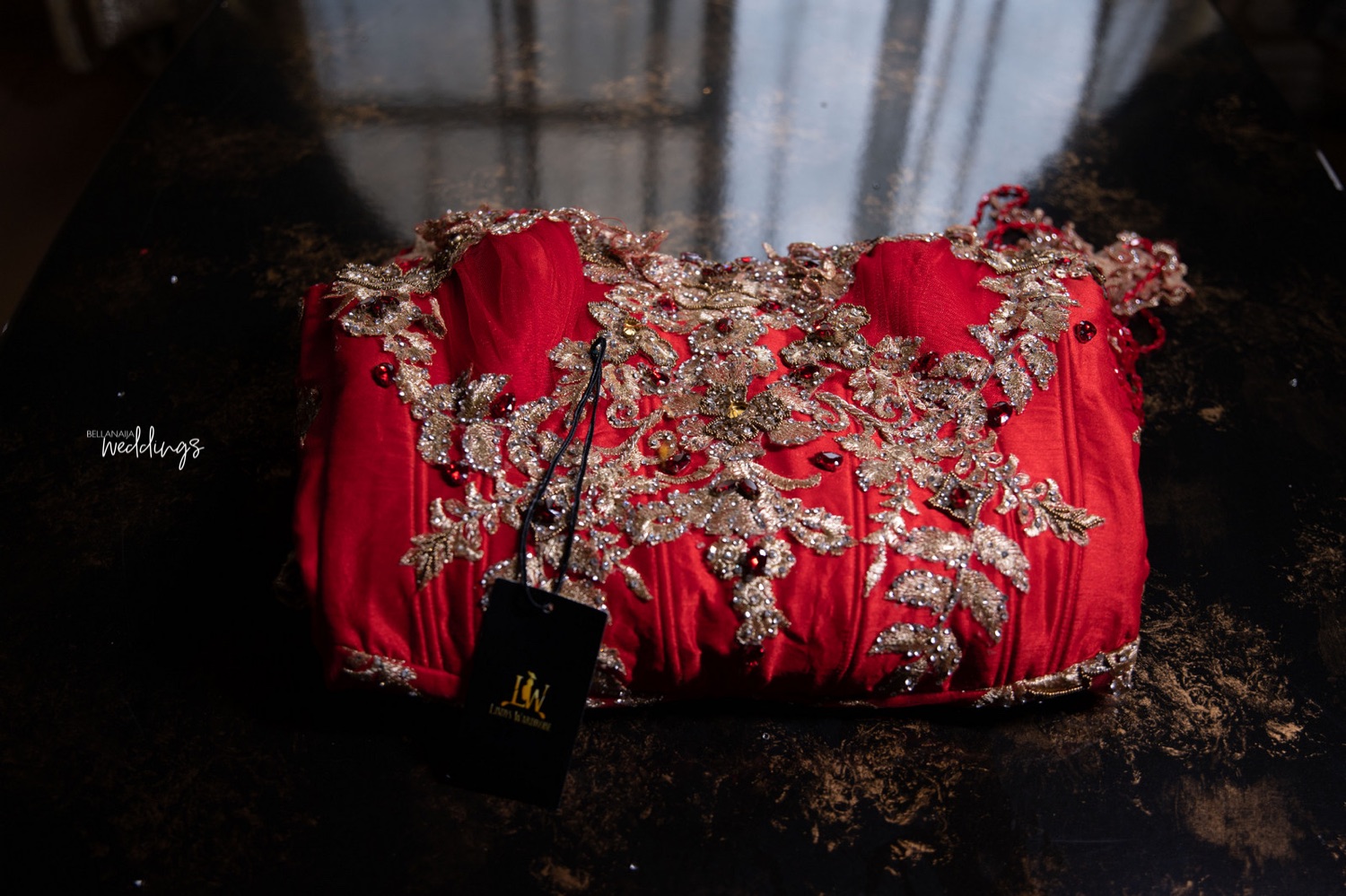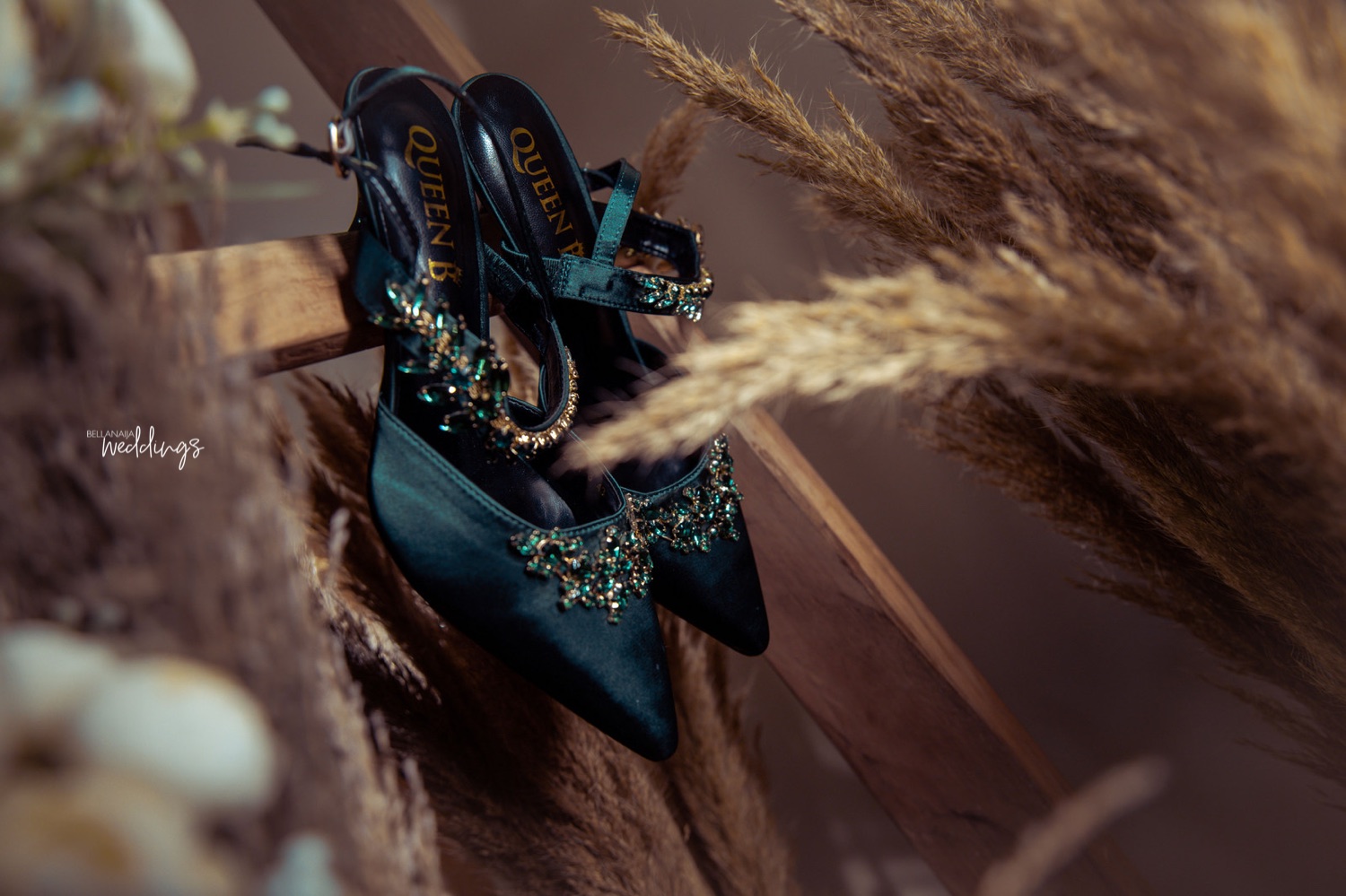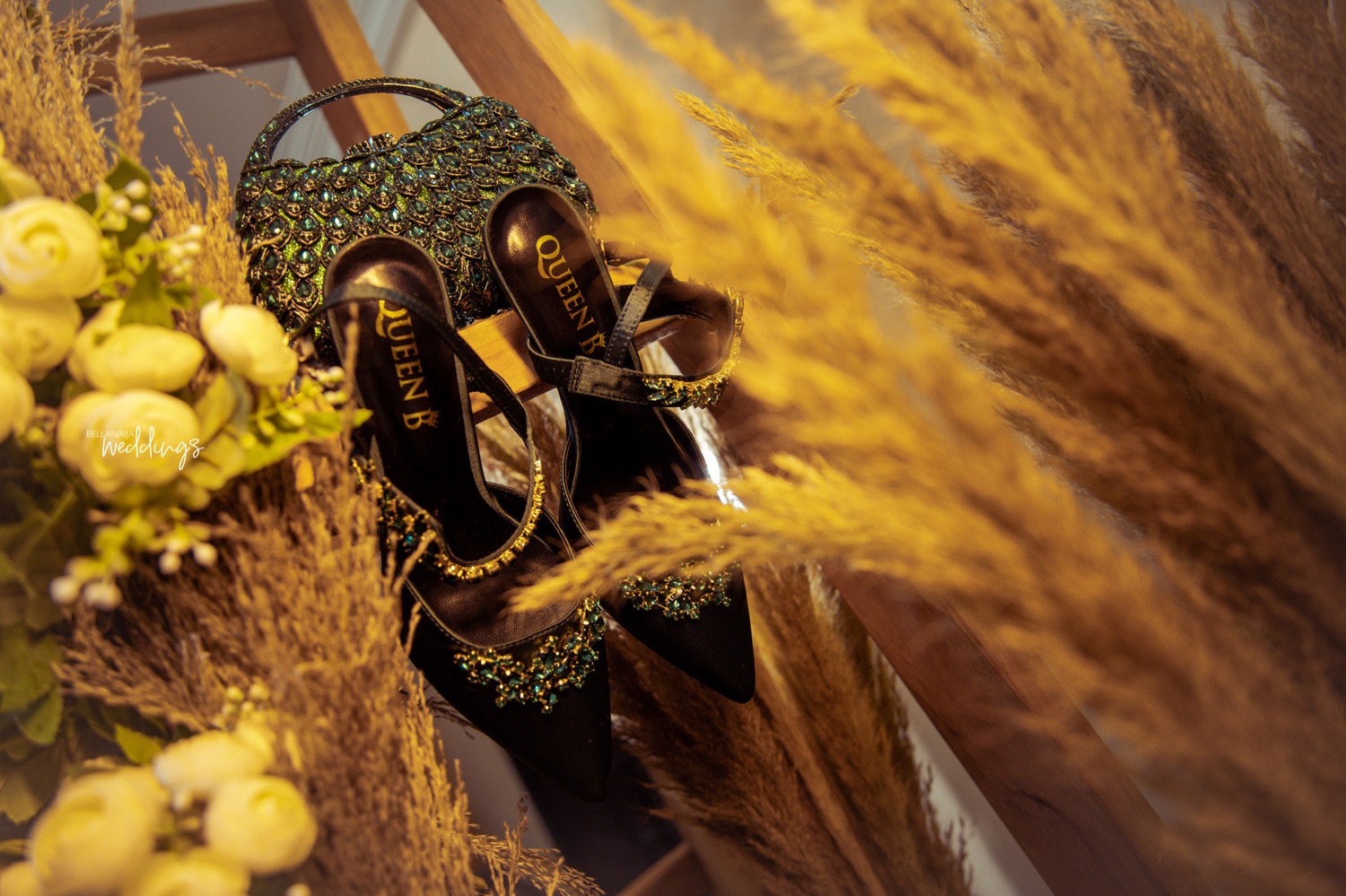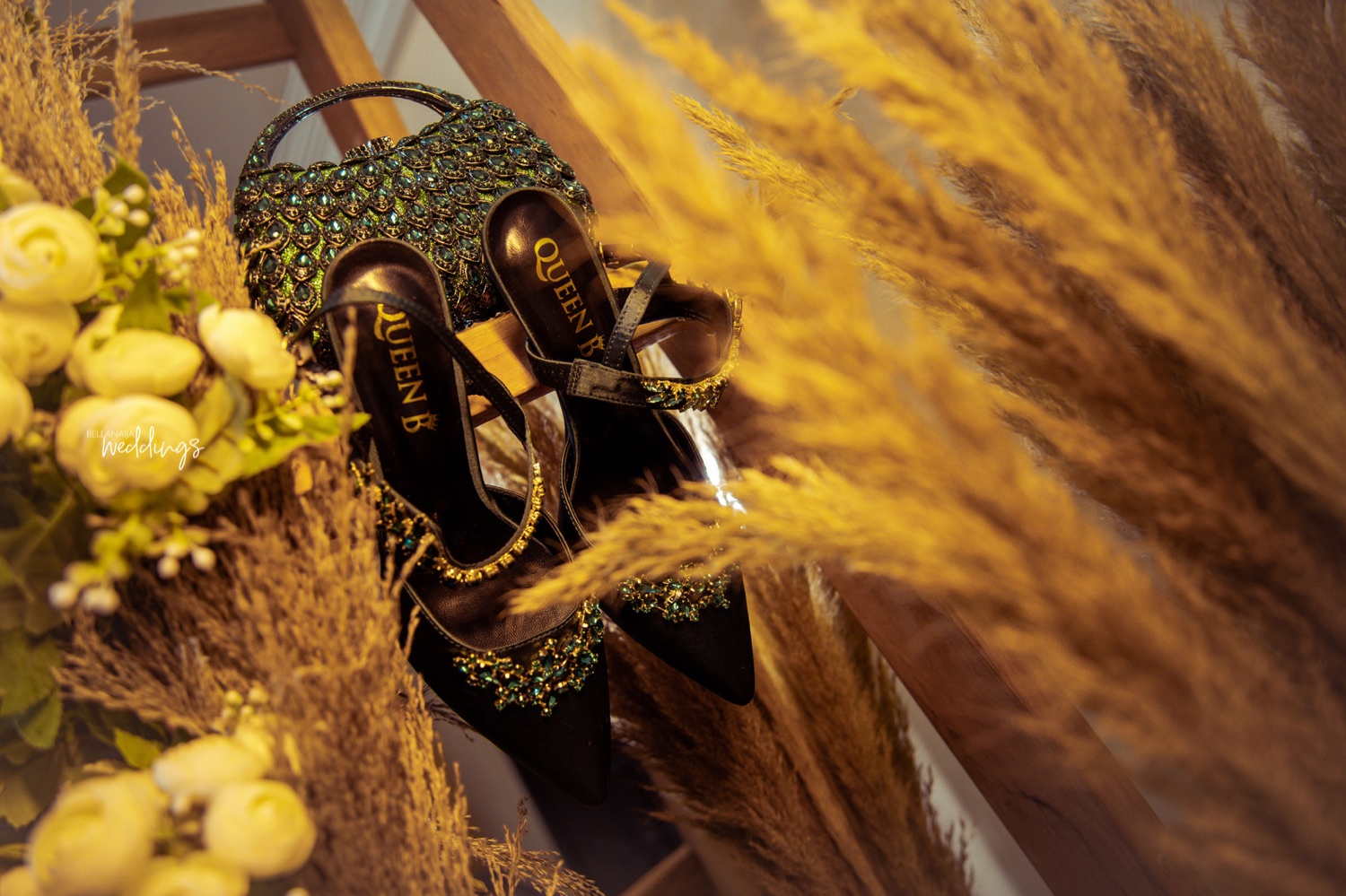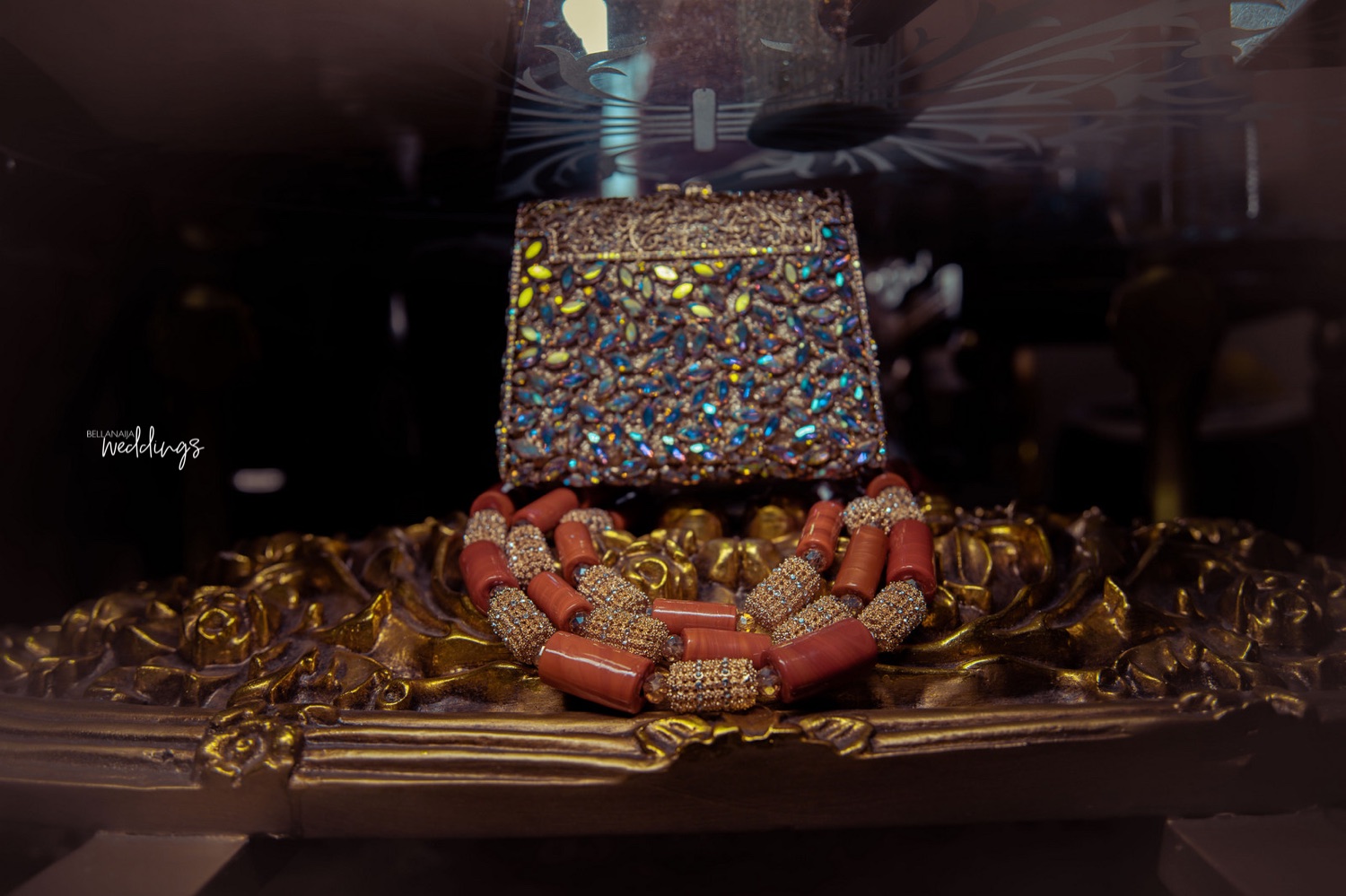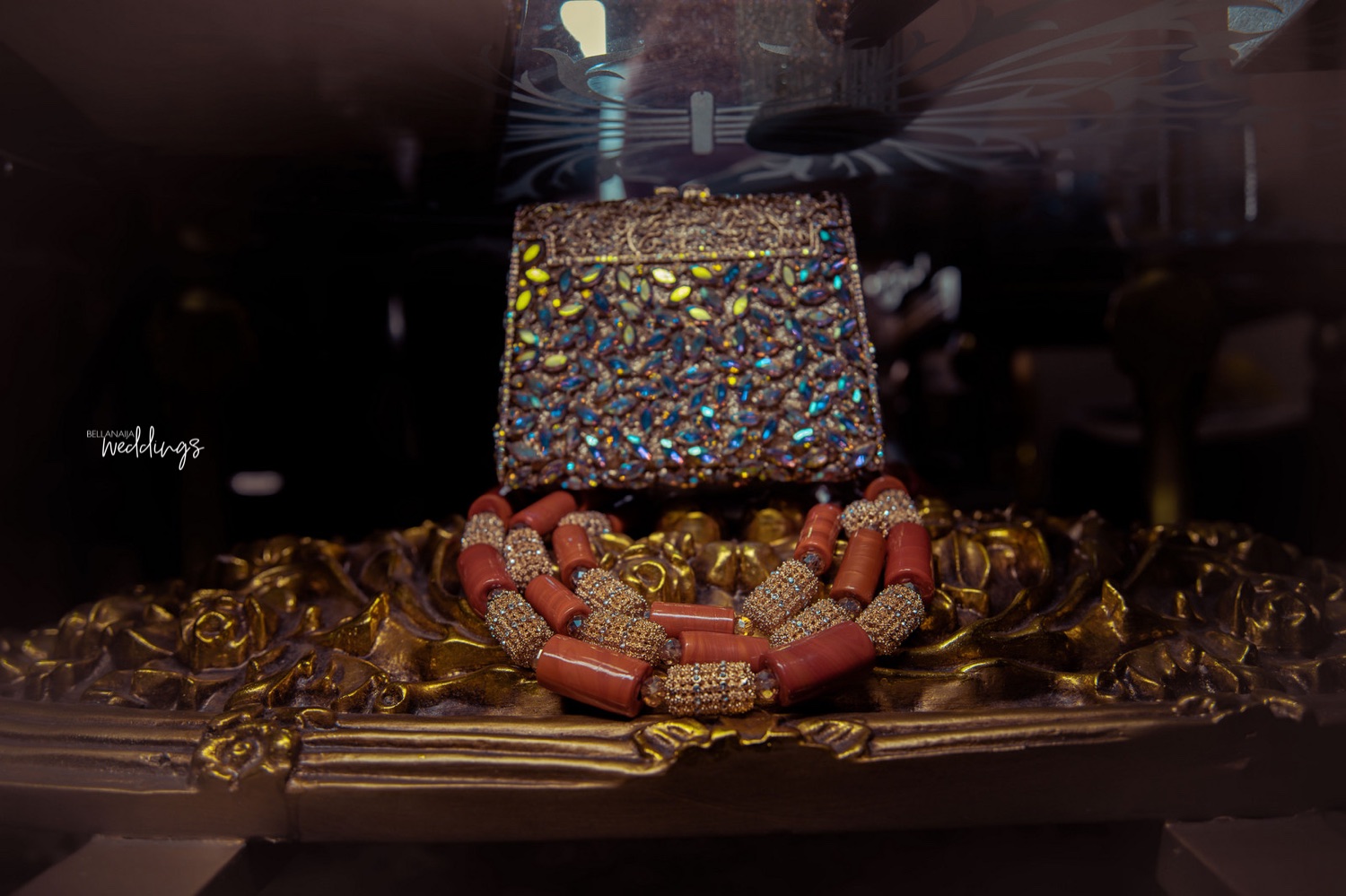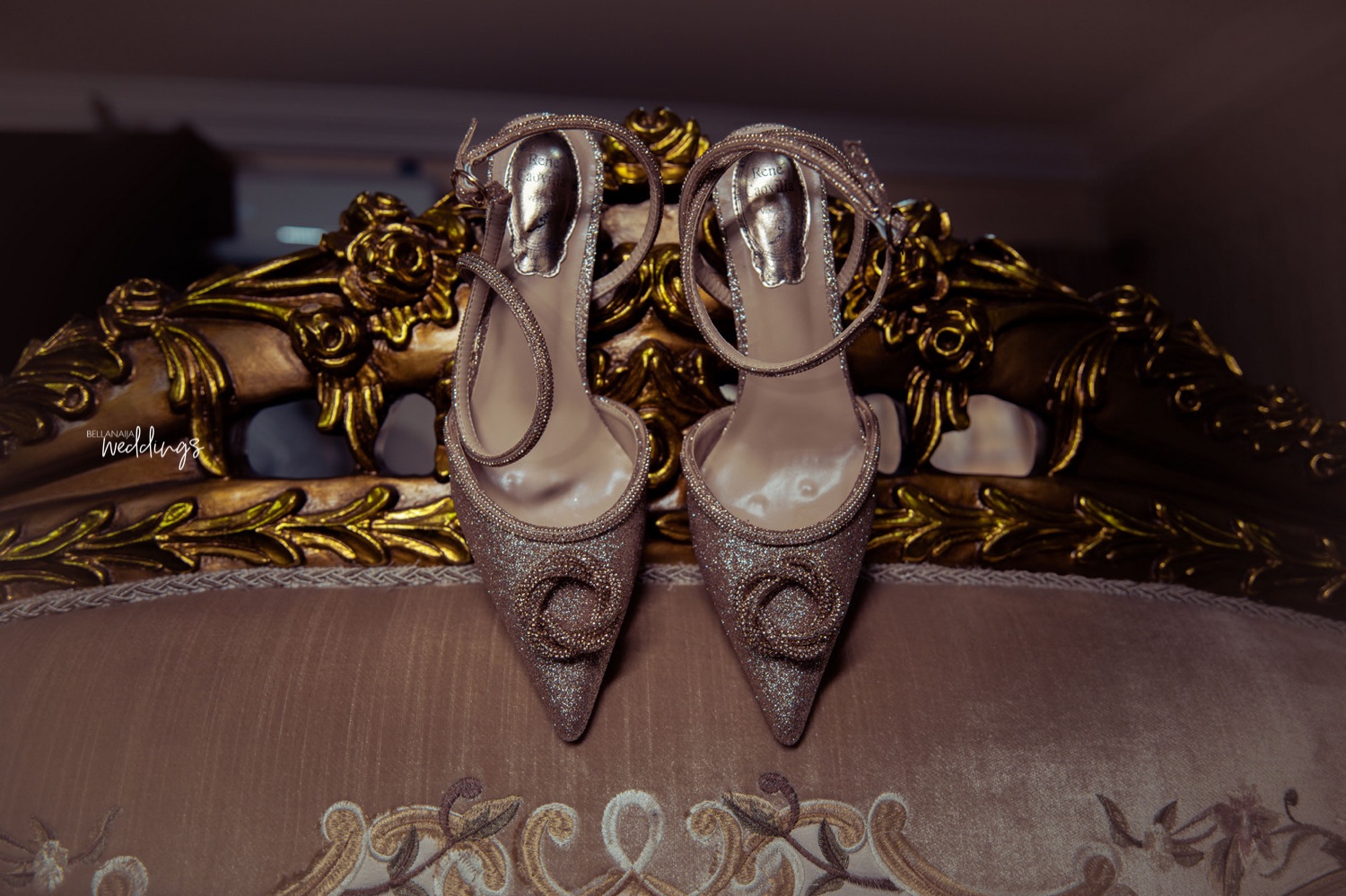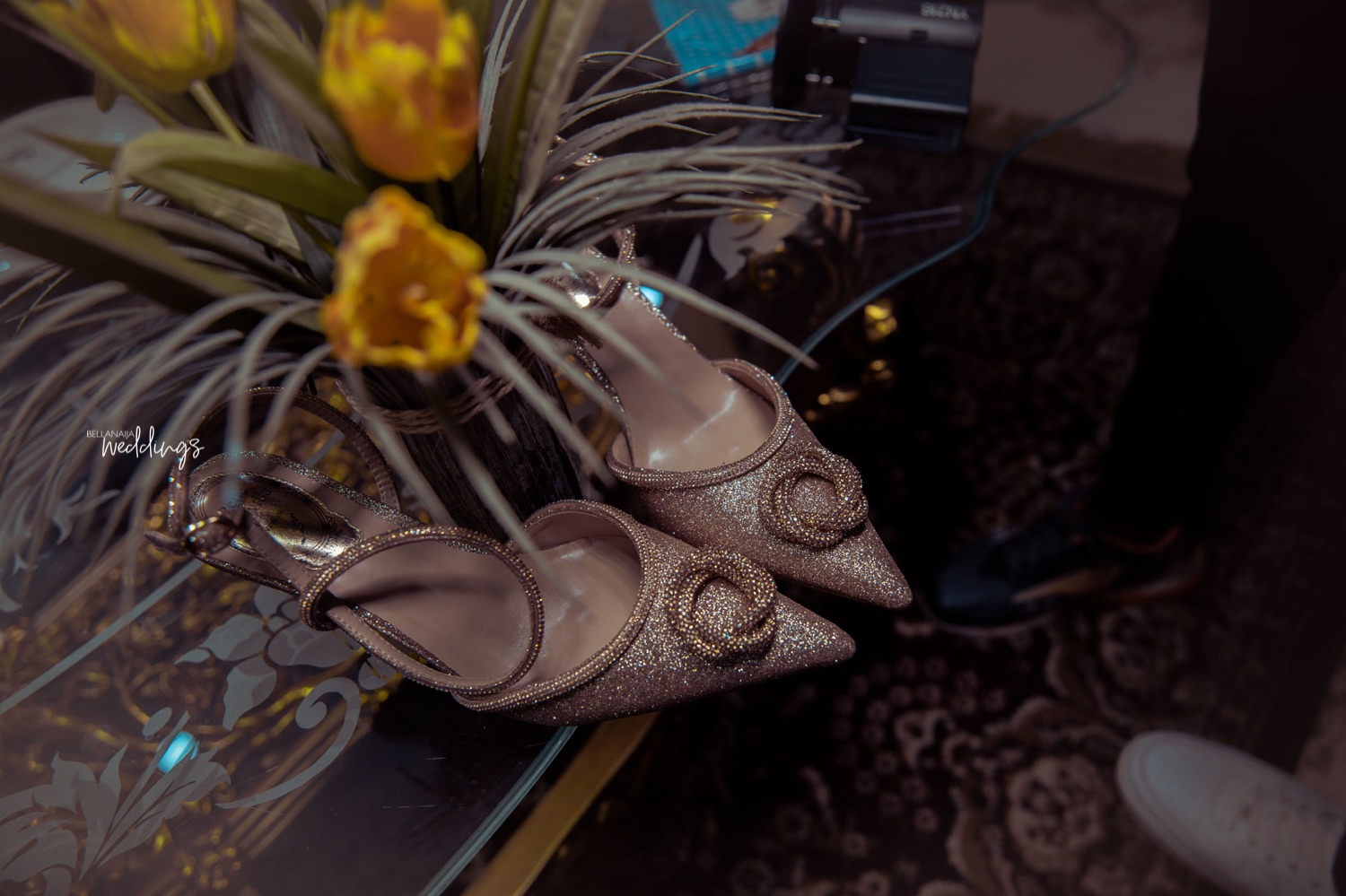 He didn't approach me, rather, he came to my house the next day and my dad had called me to get a certain visitor some food and drinks. When I came to ask the visitor what he wanted, it was him and he just smiled and introduced himself.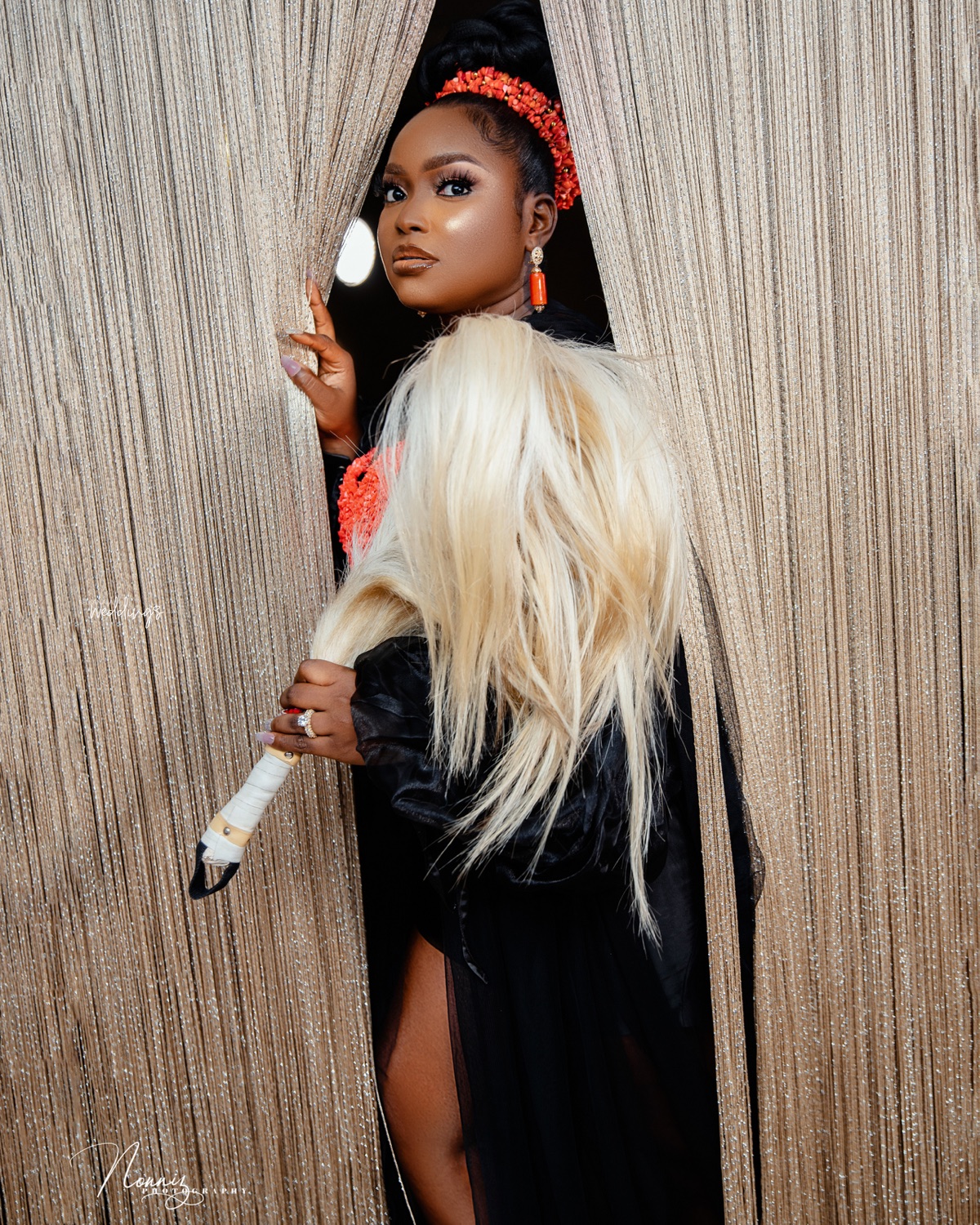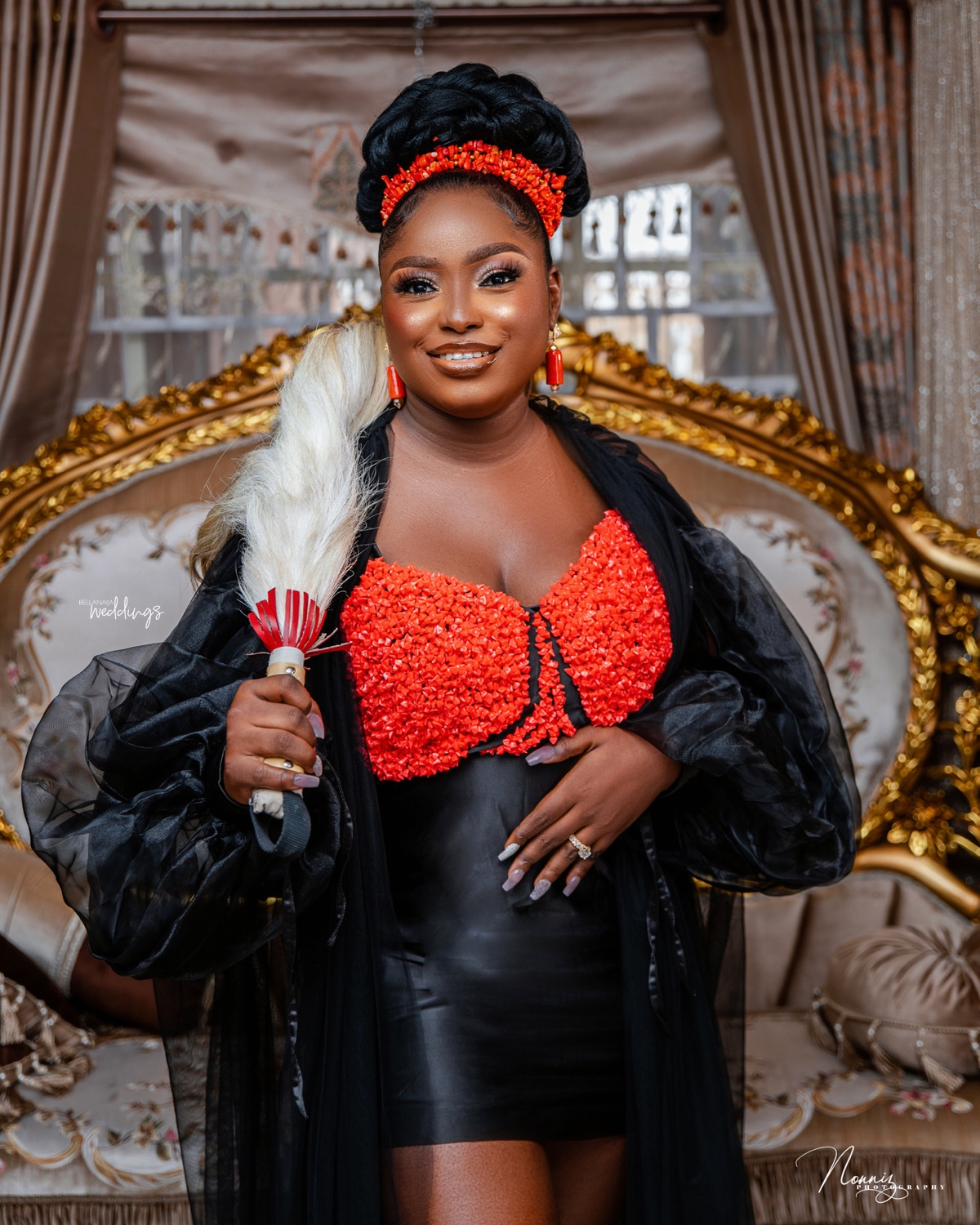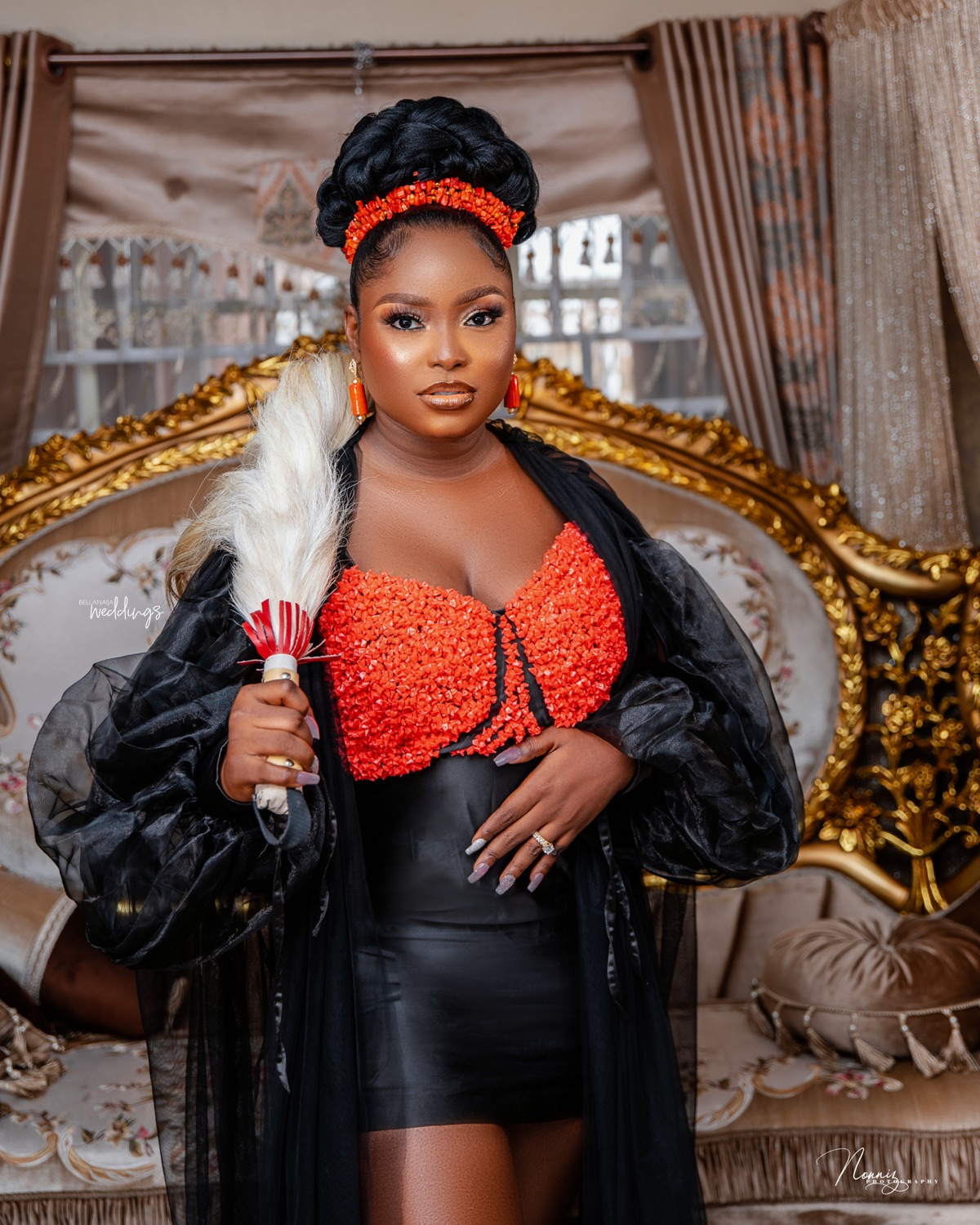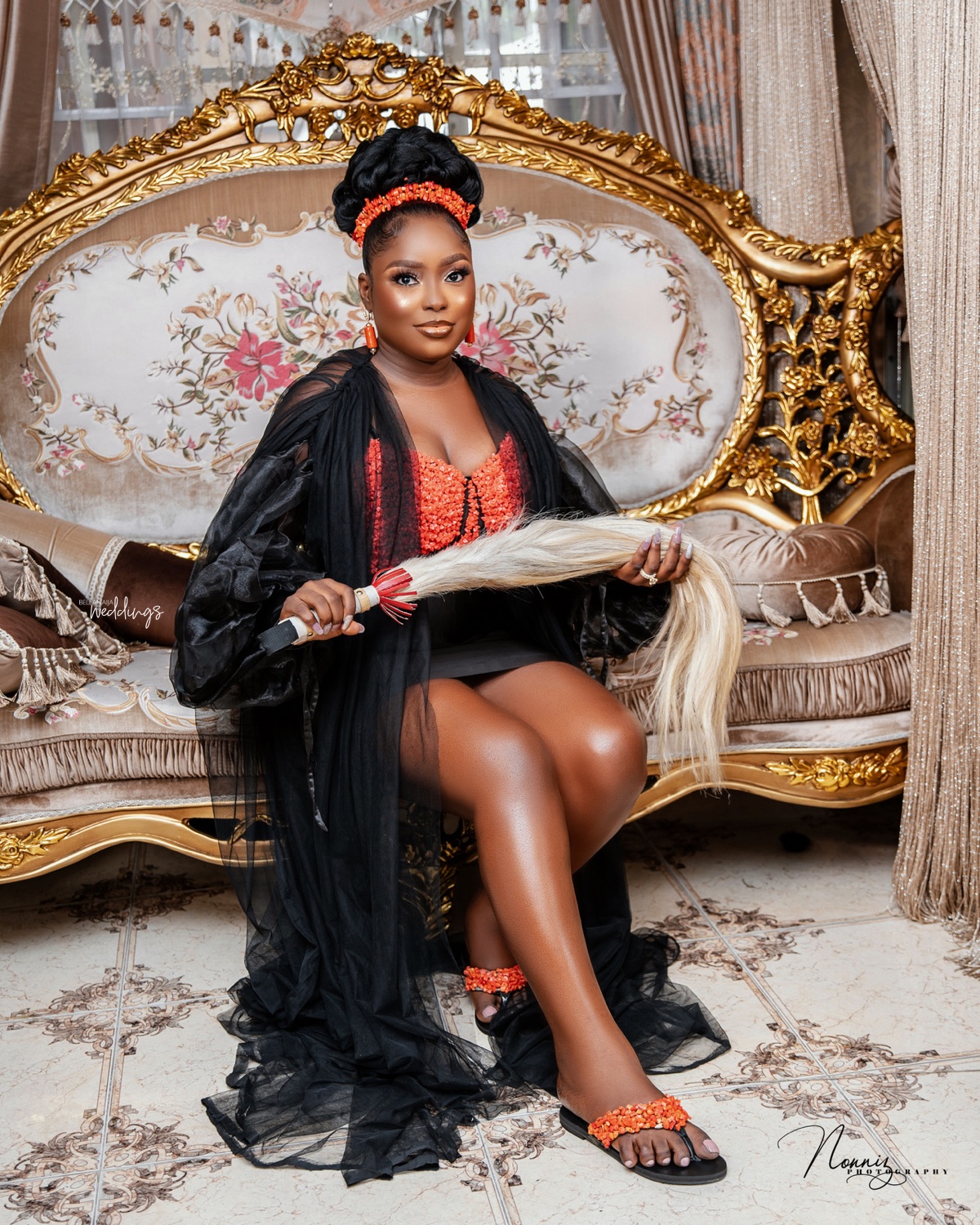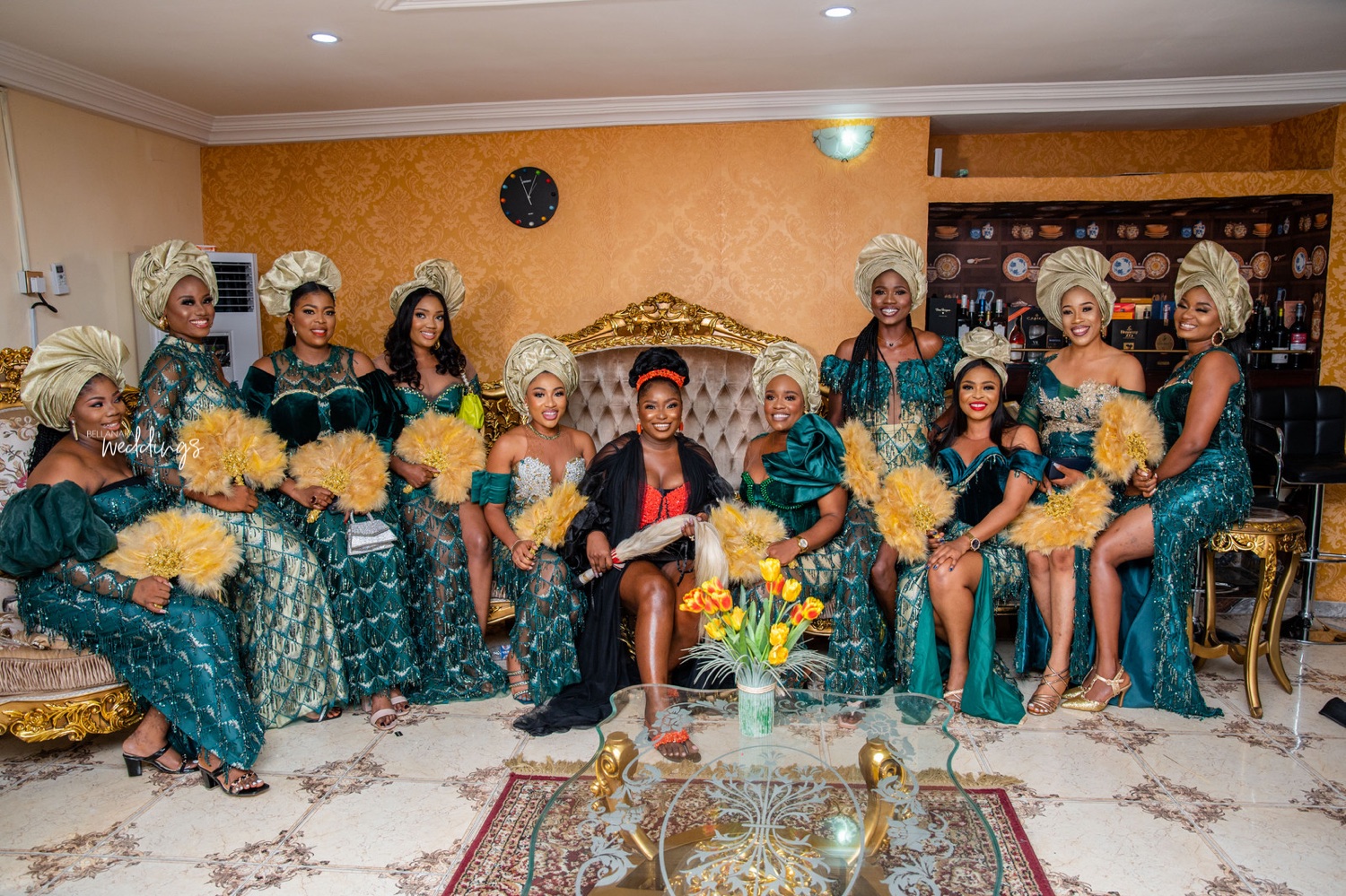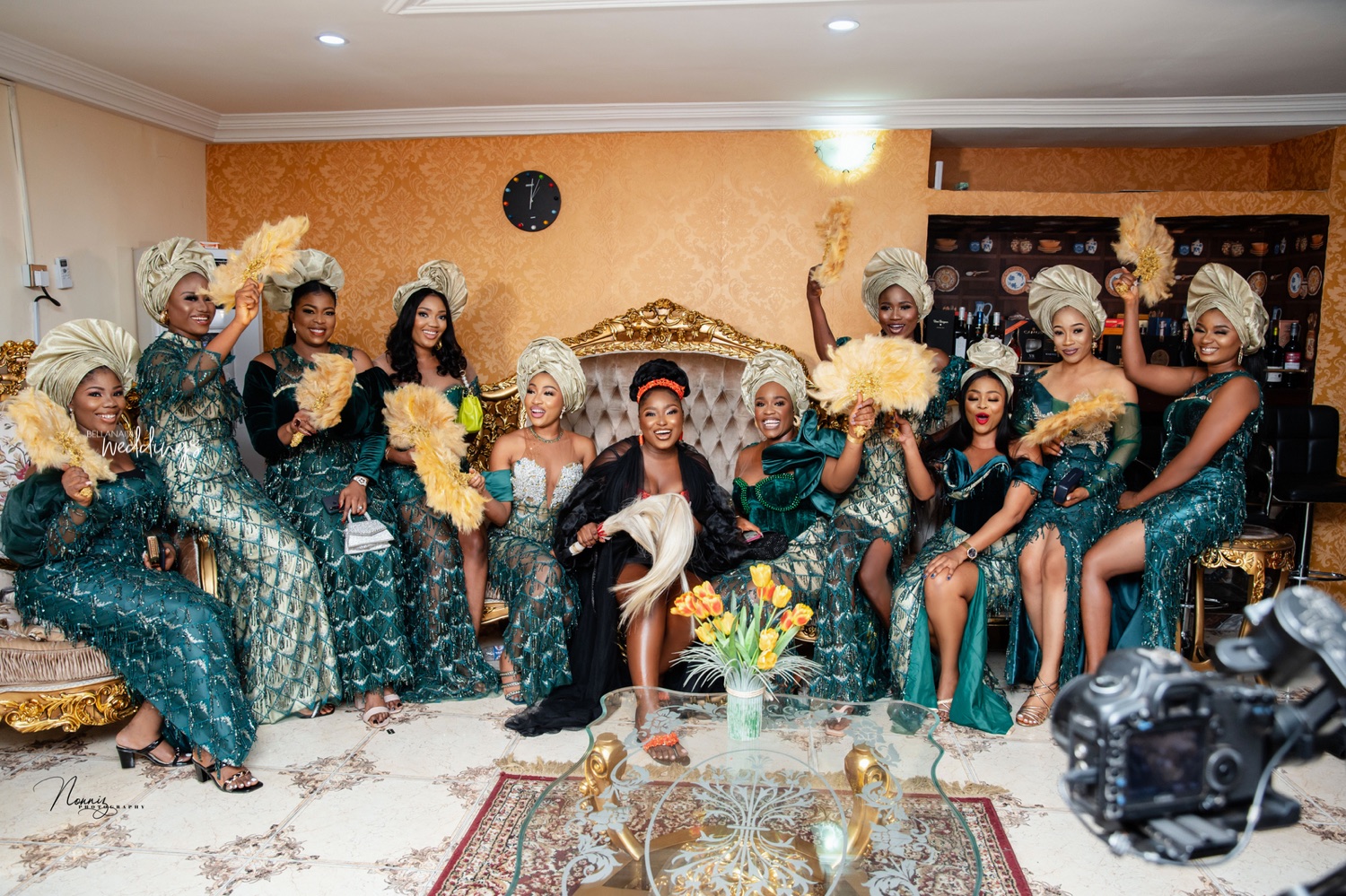 I asked him what he wanted but he said he was fine and didn't want anything to drink or eat. So, I went back to minding my business in my room. Later that day, he called and introduced himself again and said my dad gave him my number.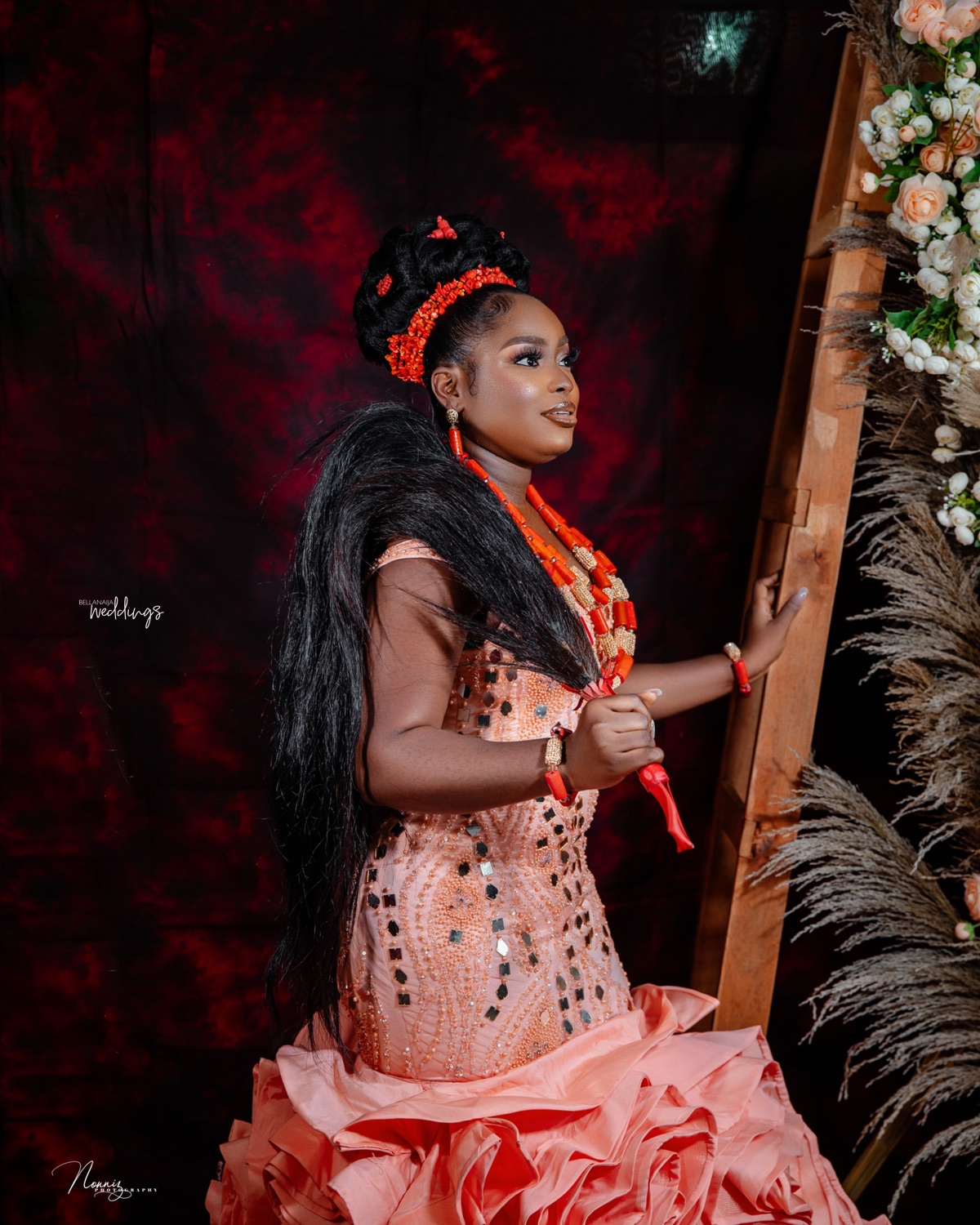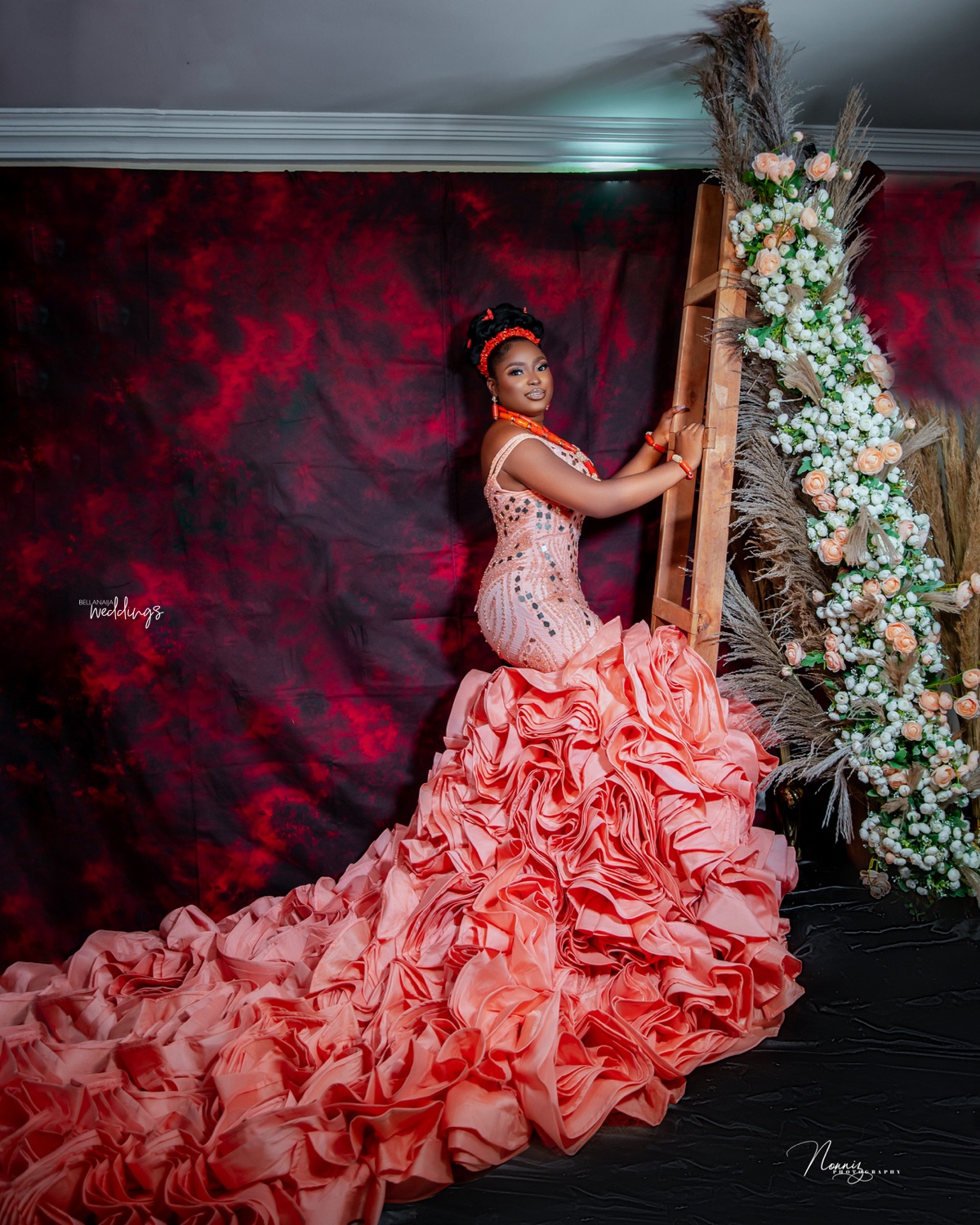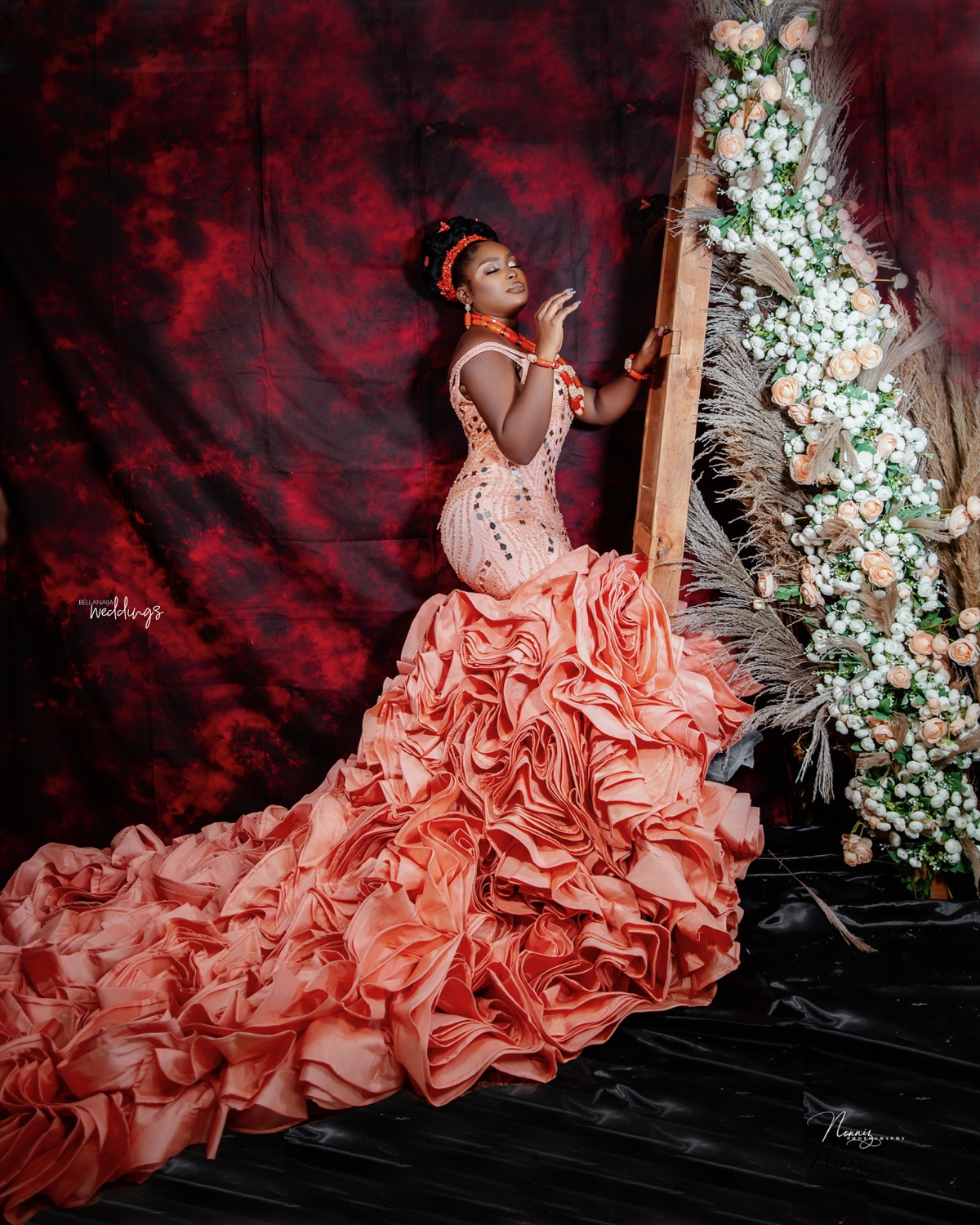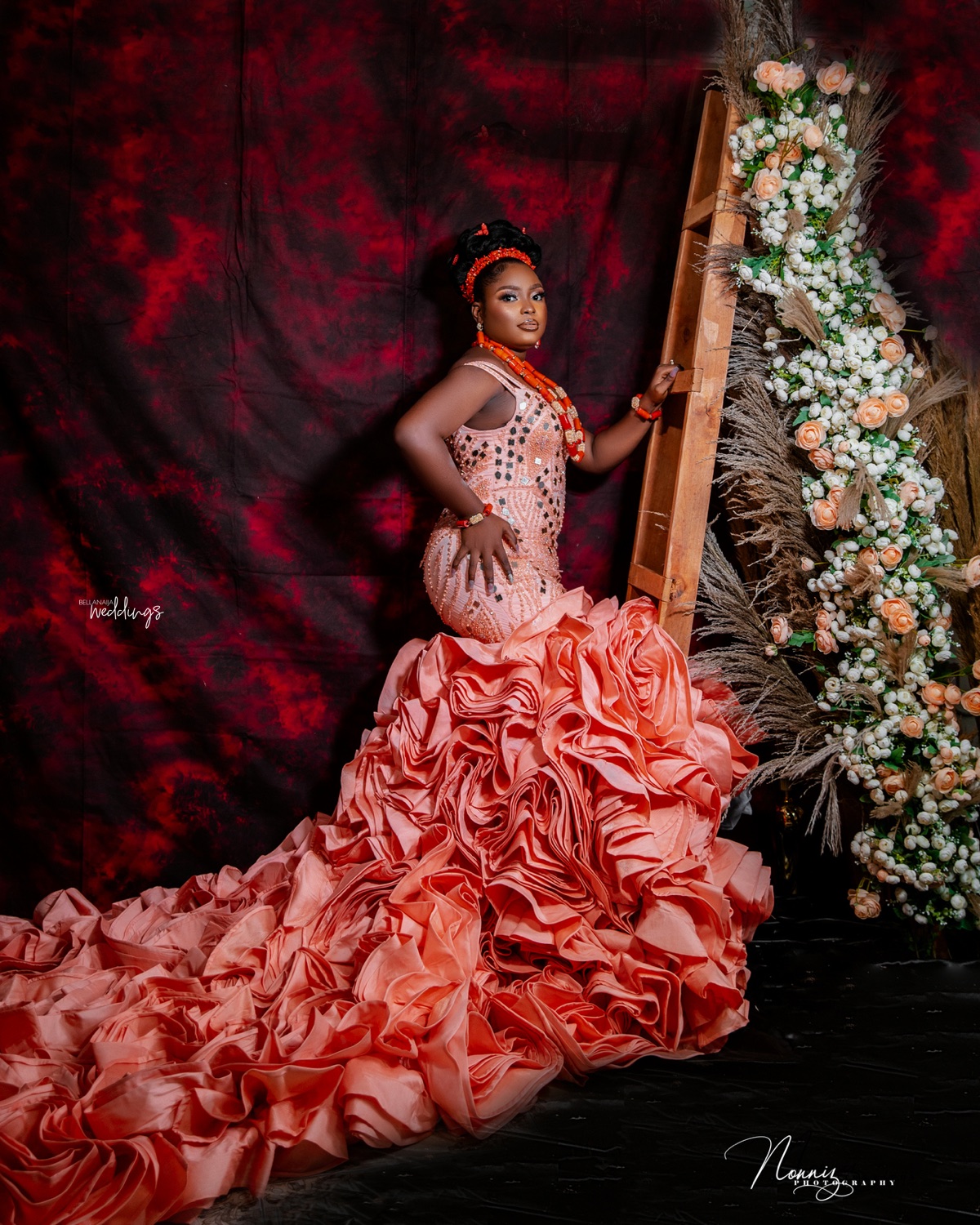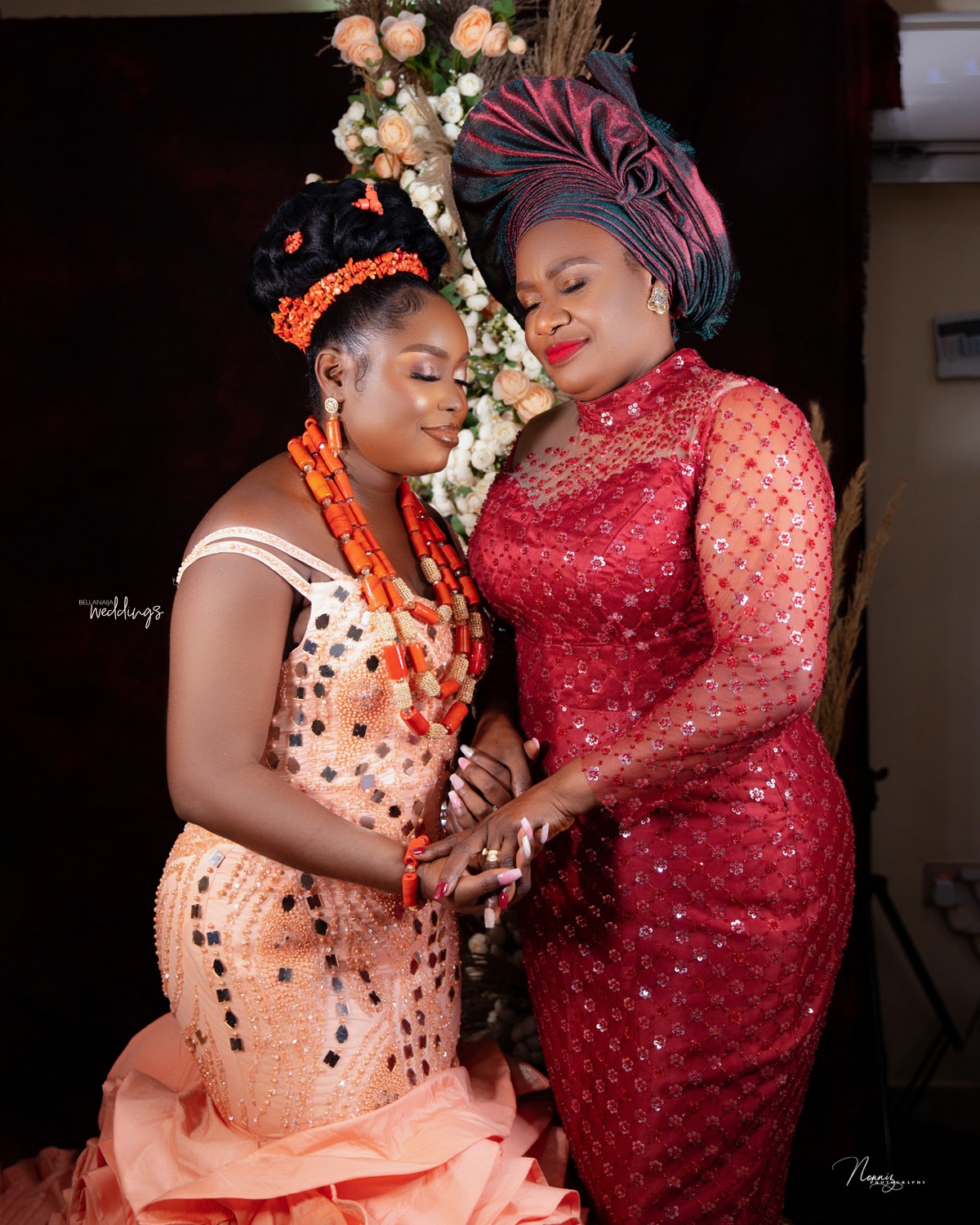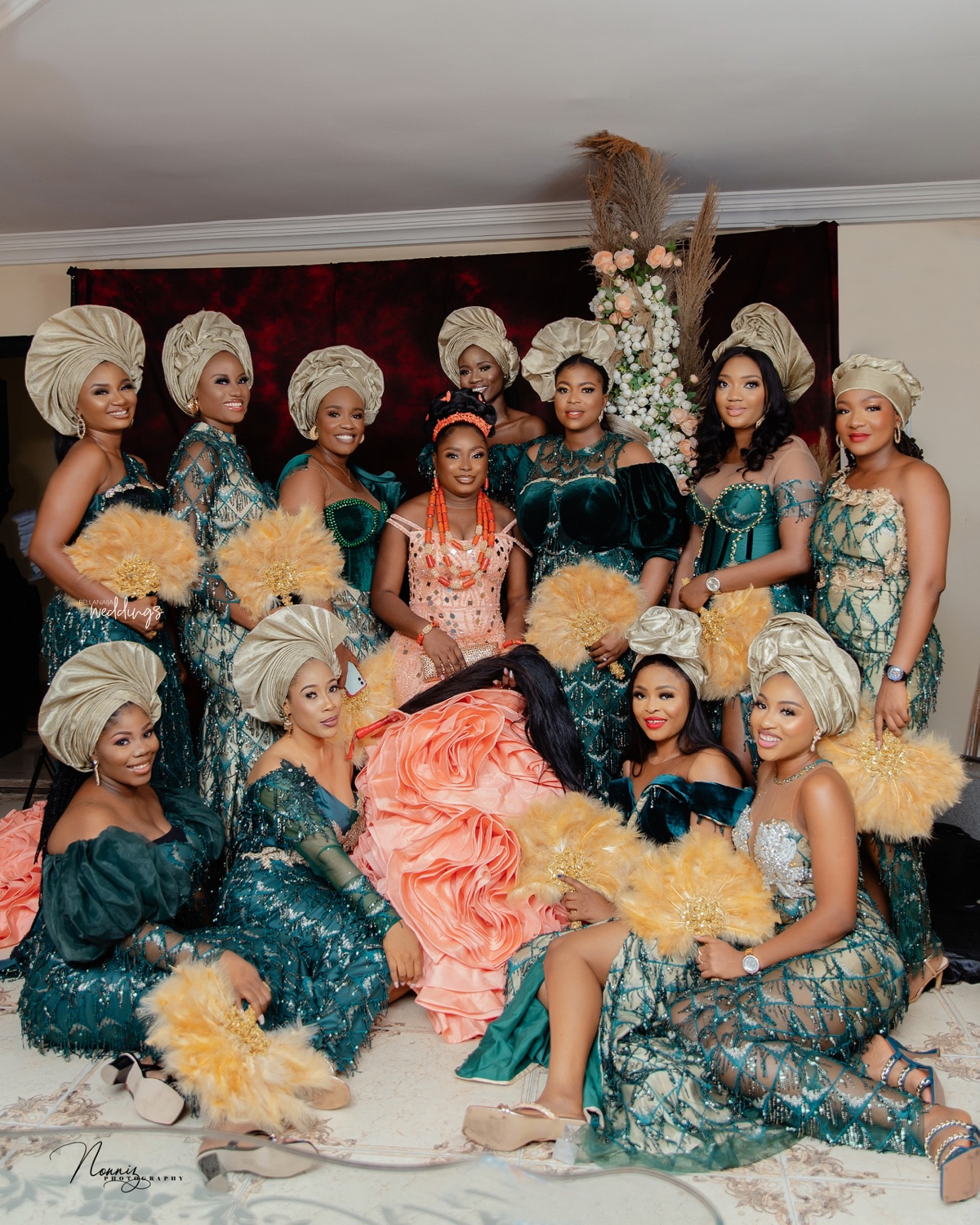 I wasn't too keen on speaking with him at first but as time went on, I saw that he knew what he wanted and he told me he wants something serious and would want to settle down with me. We got to know ourselves better and started dating.
Check out the dapper groom coming through for the culture.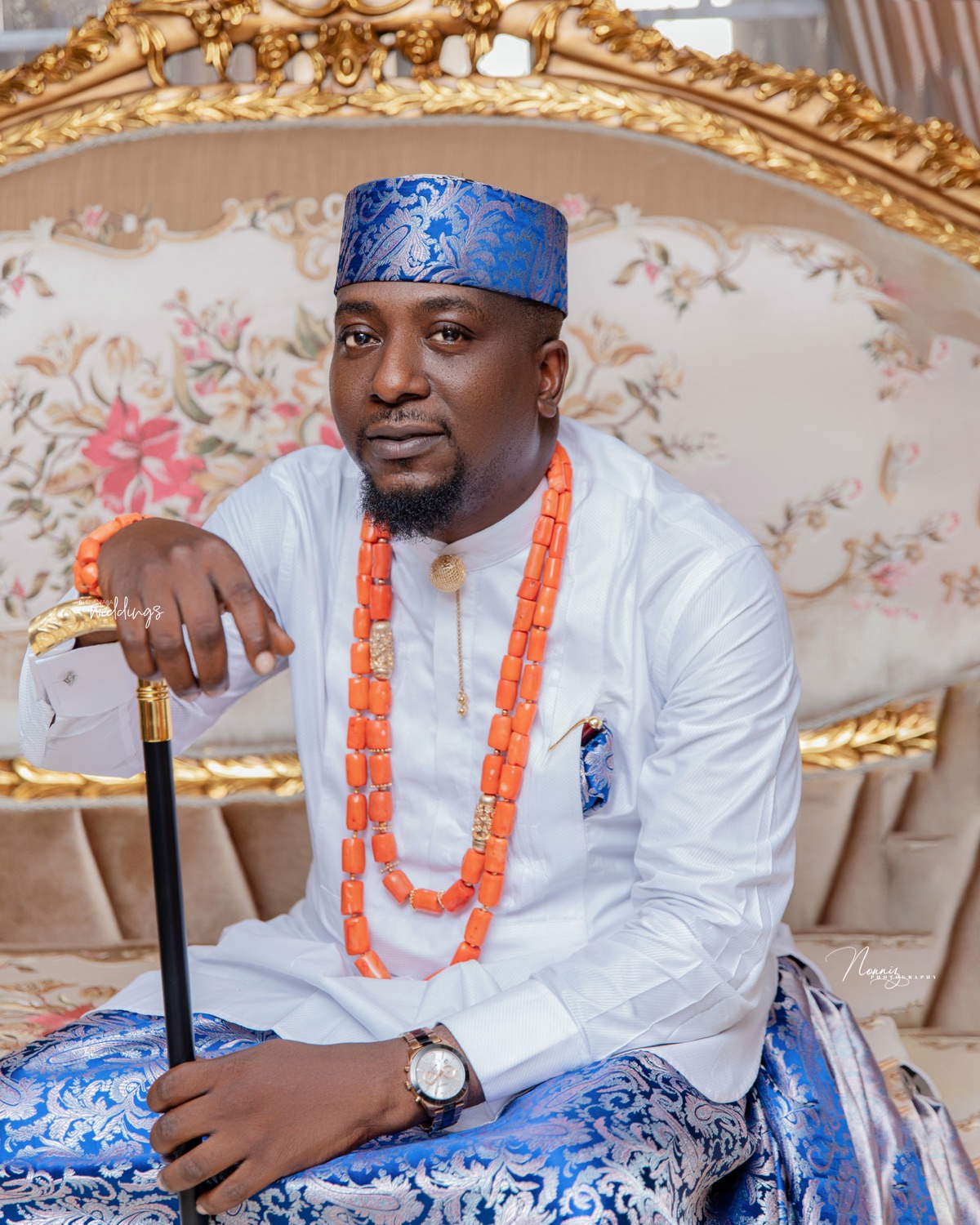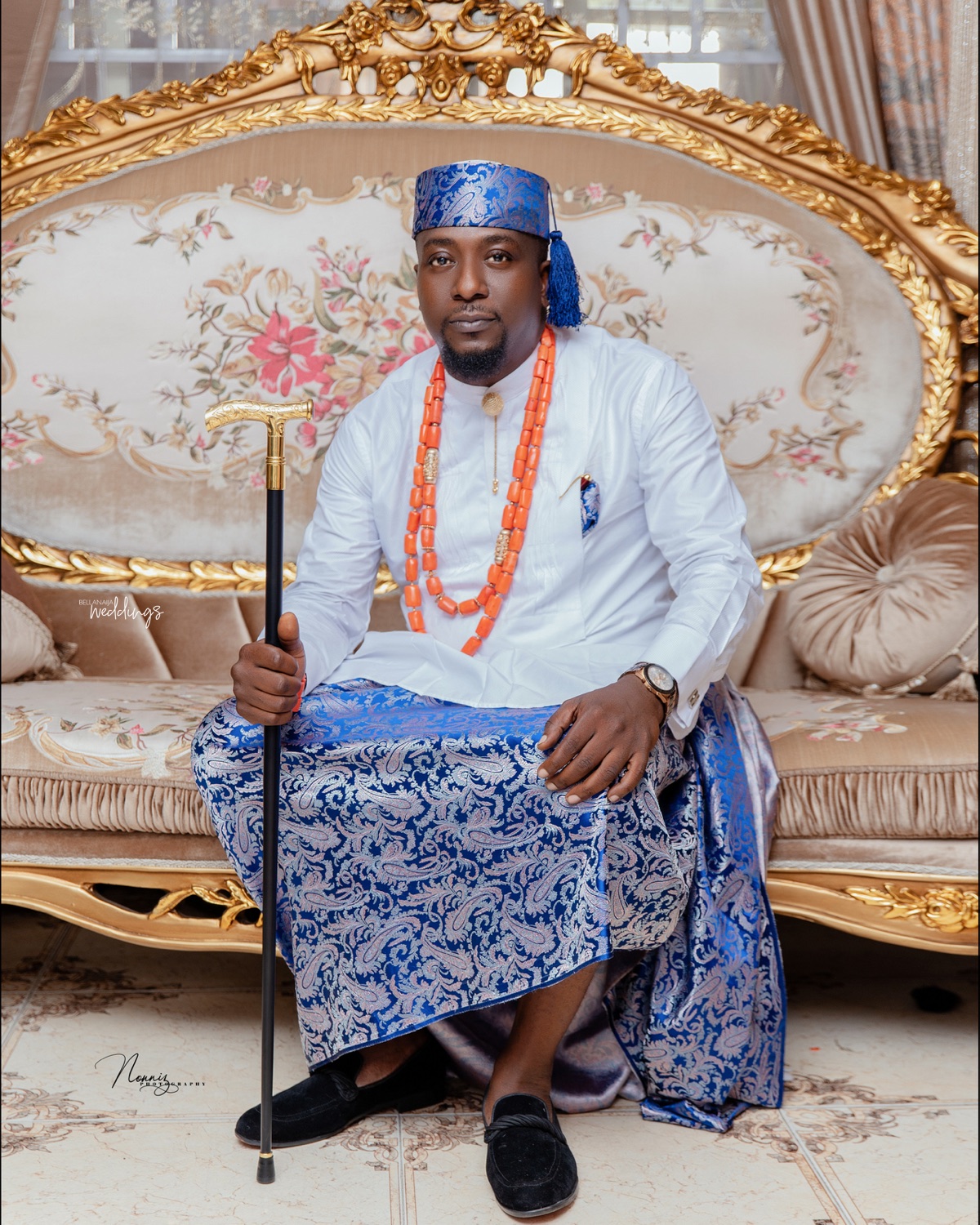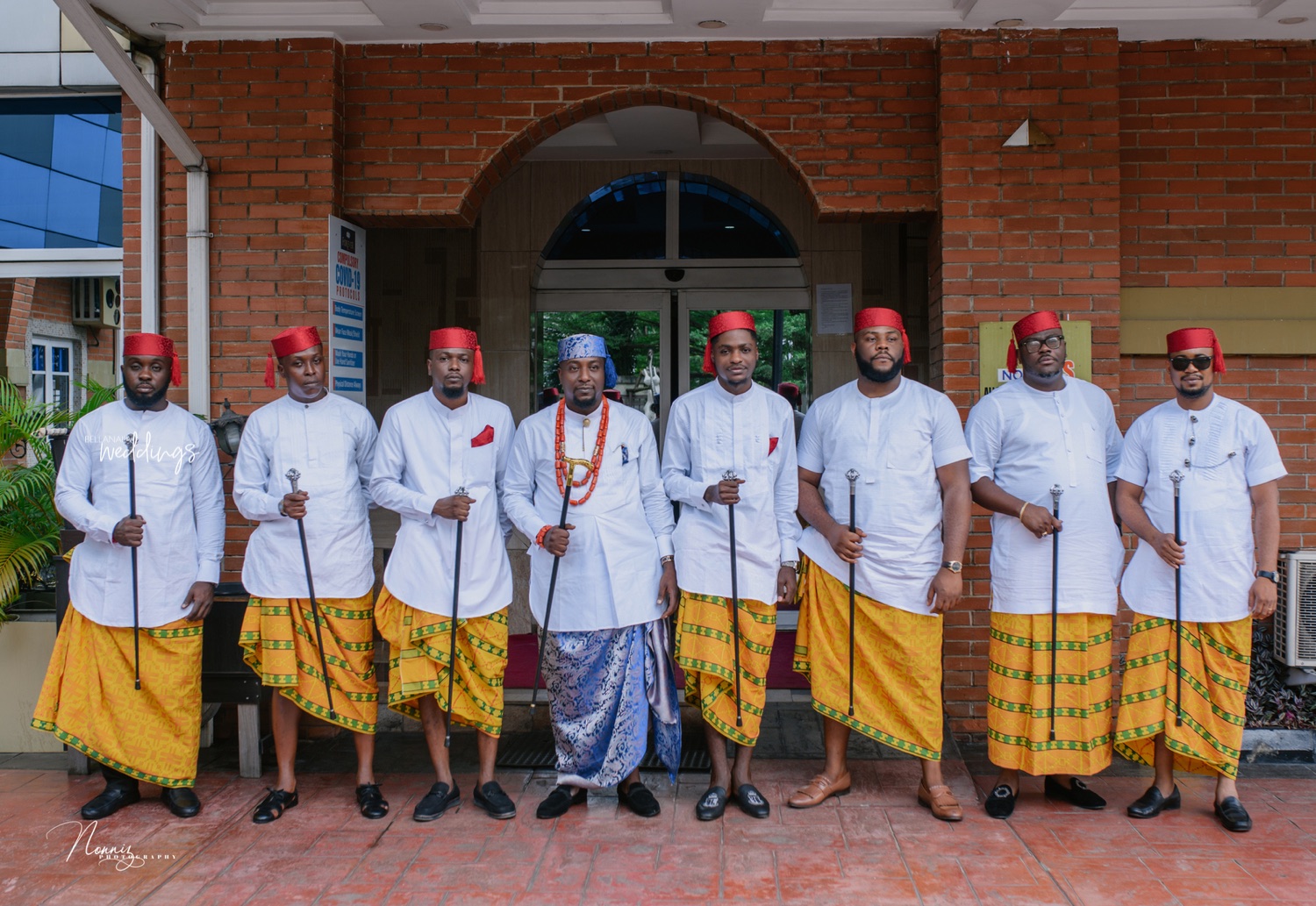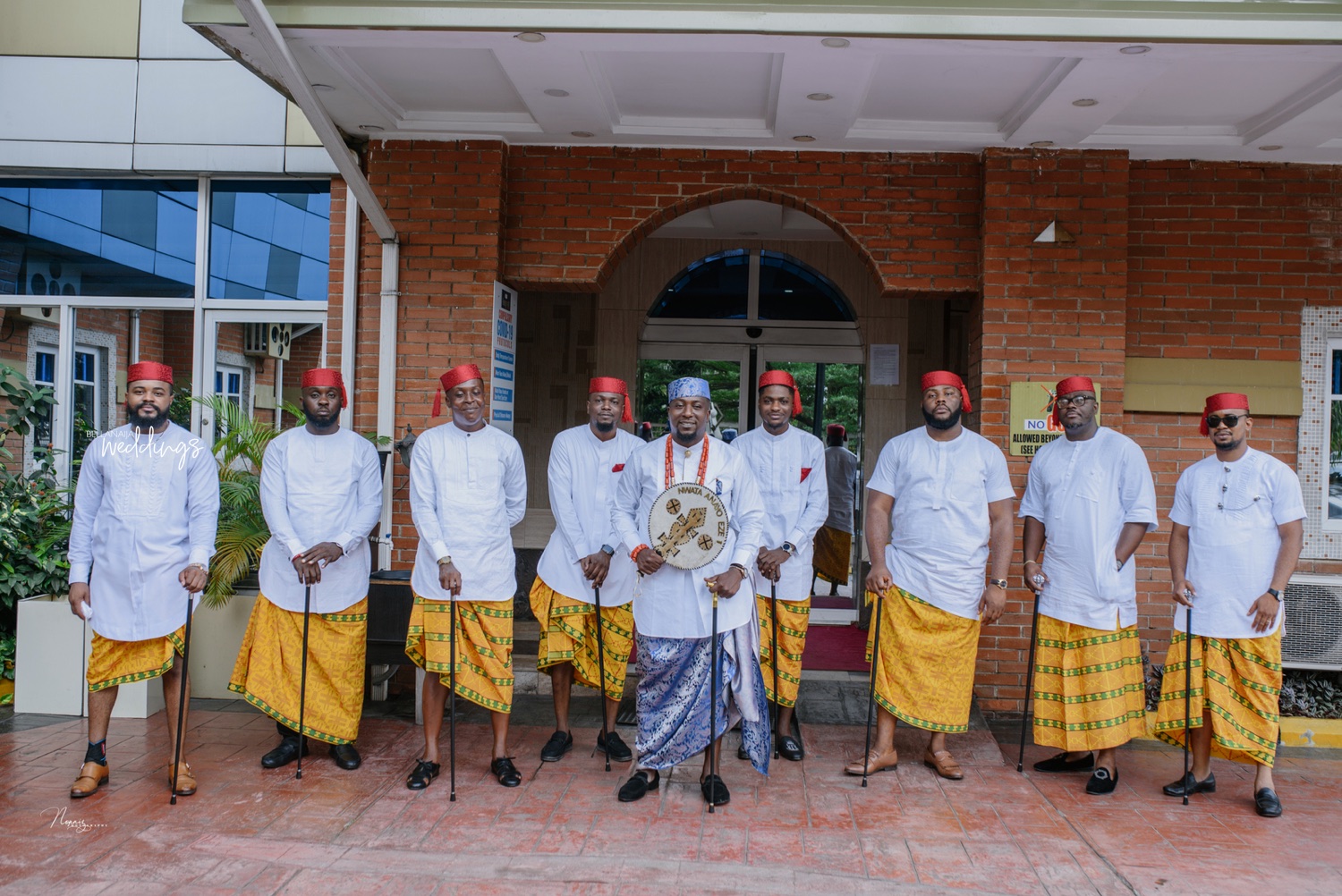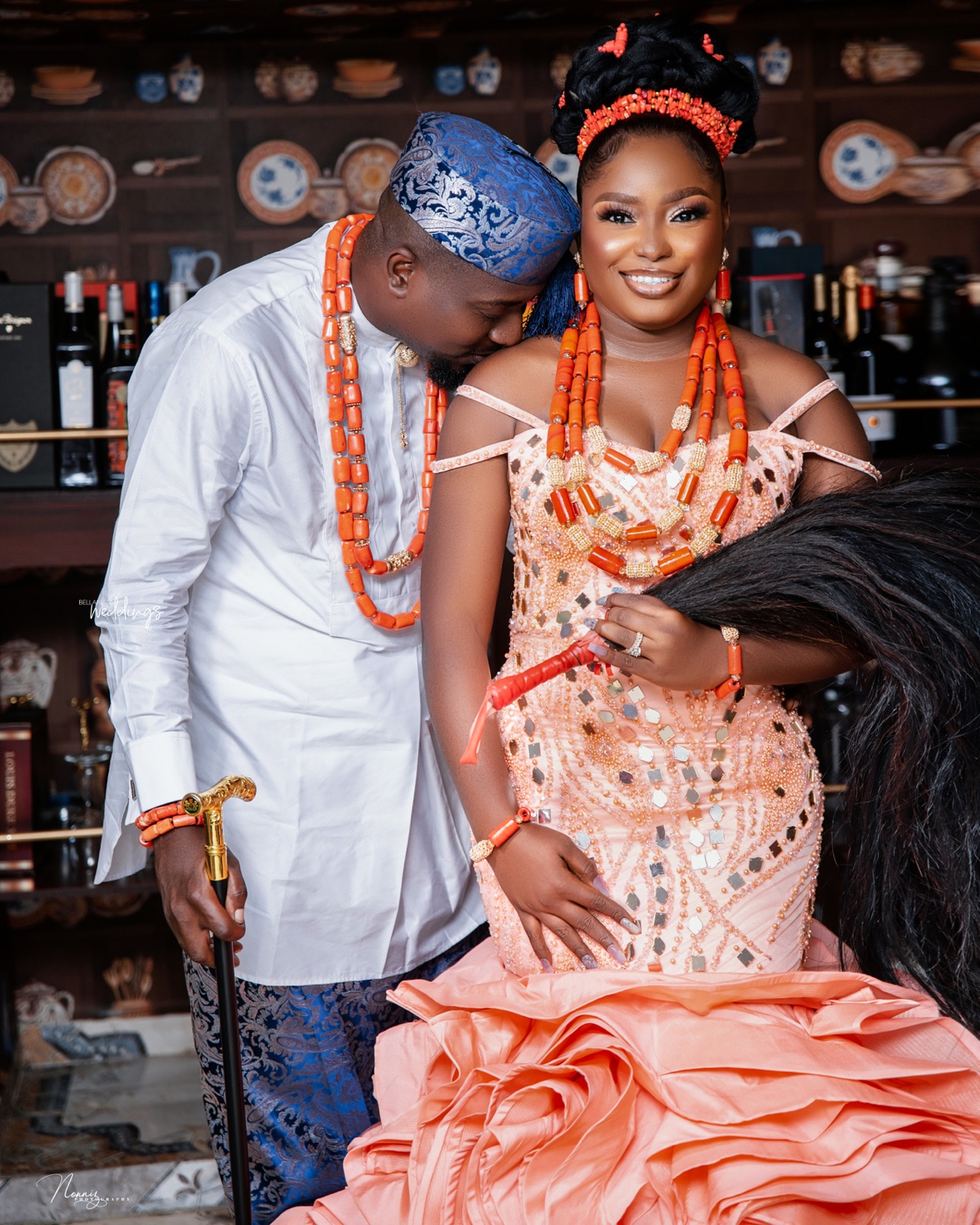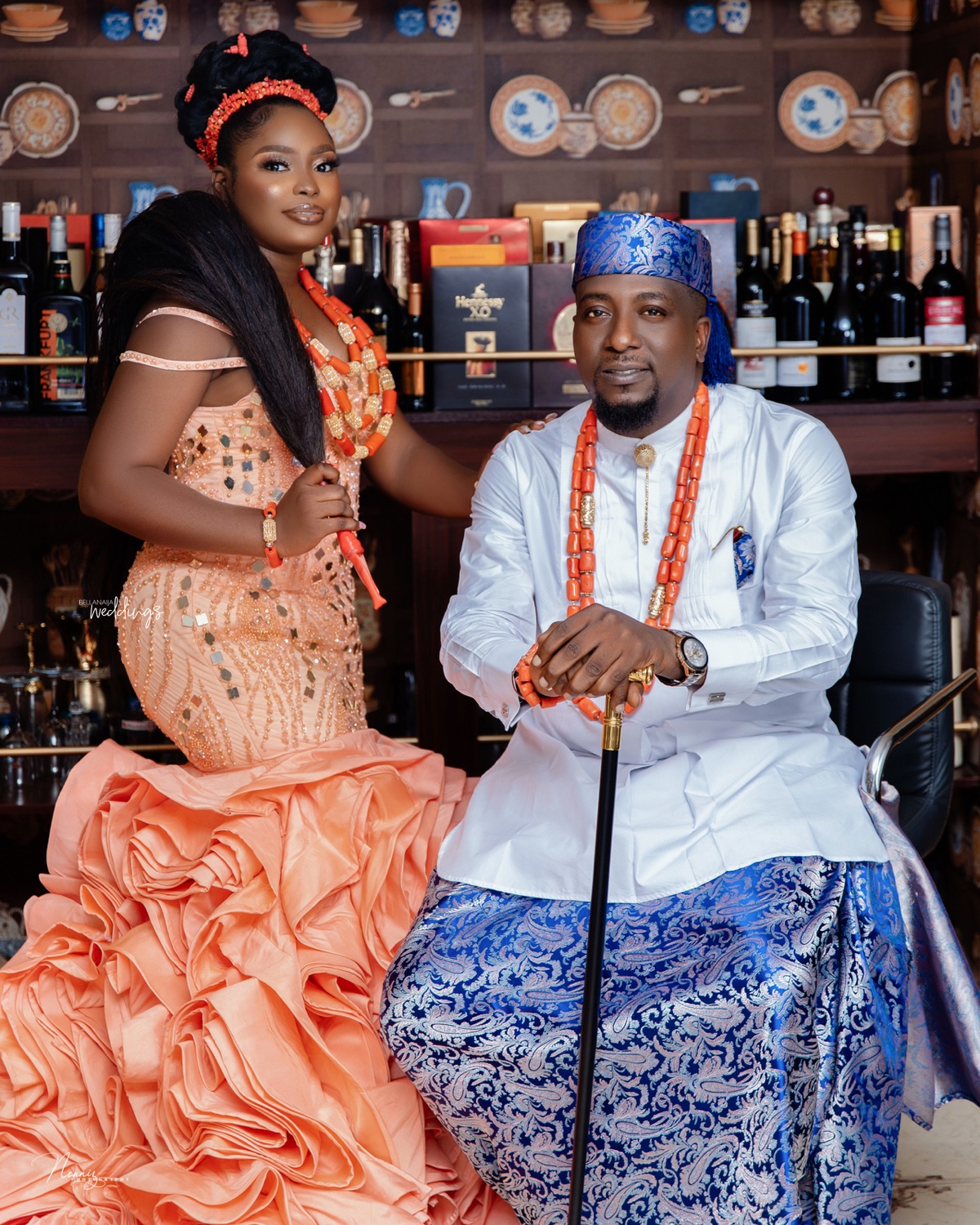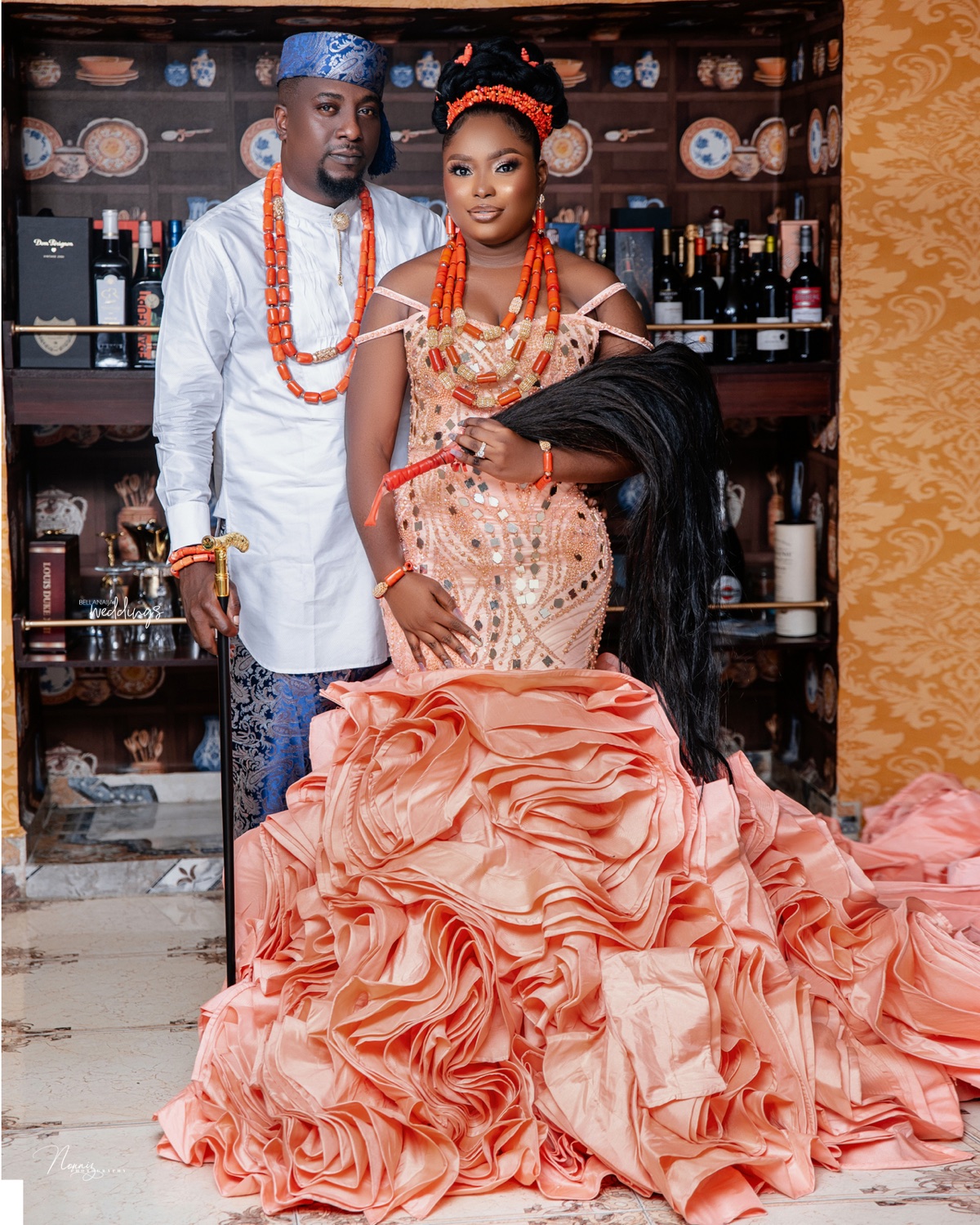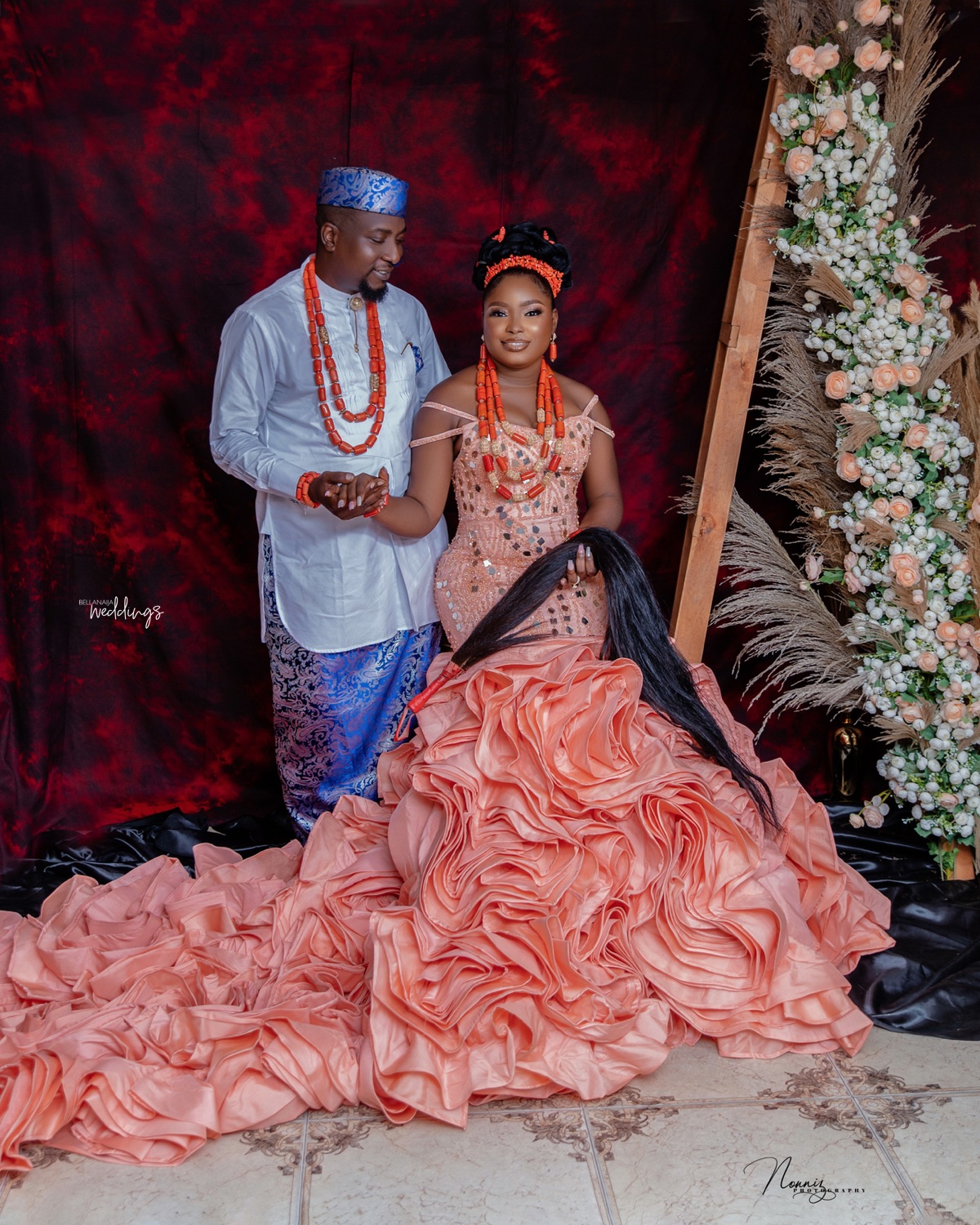 In February 2021, he proposed! And that's how our fairytale started. My parents were elated and his parents were overjoyed. They were excited to have a daughter, not a daughter-in-law as there was no daughter in the family. It's been an amazing journey of love and happiness with him and it gets better from here.
It is time for the ceremony!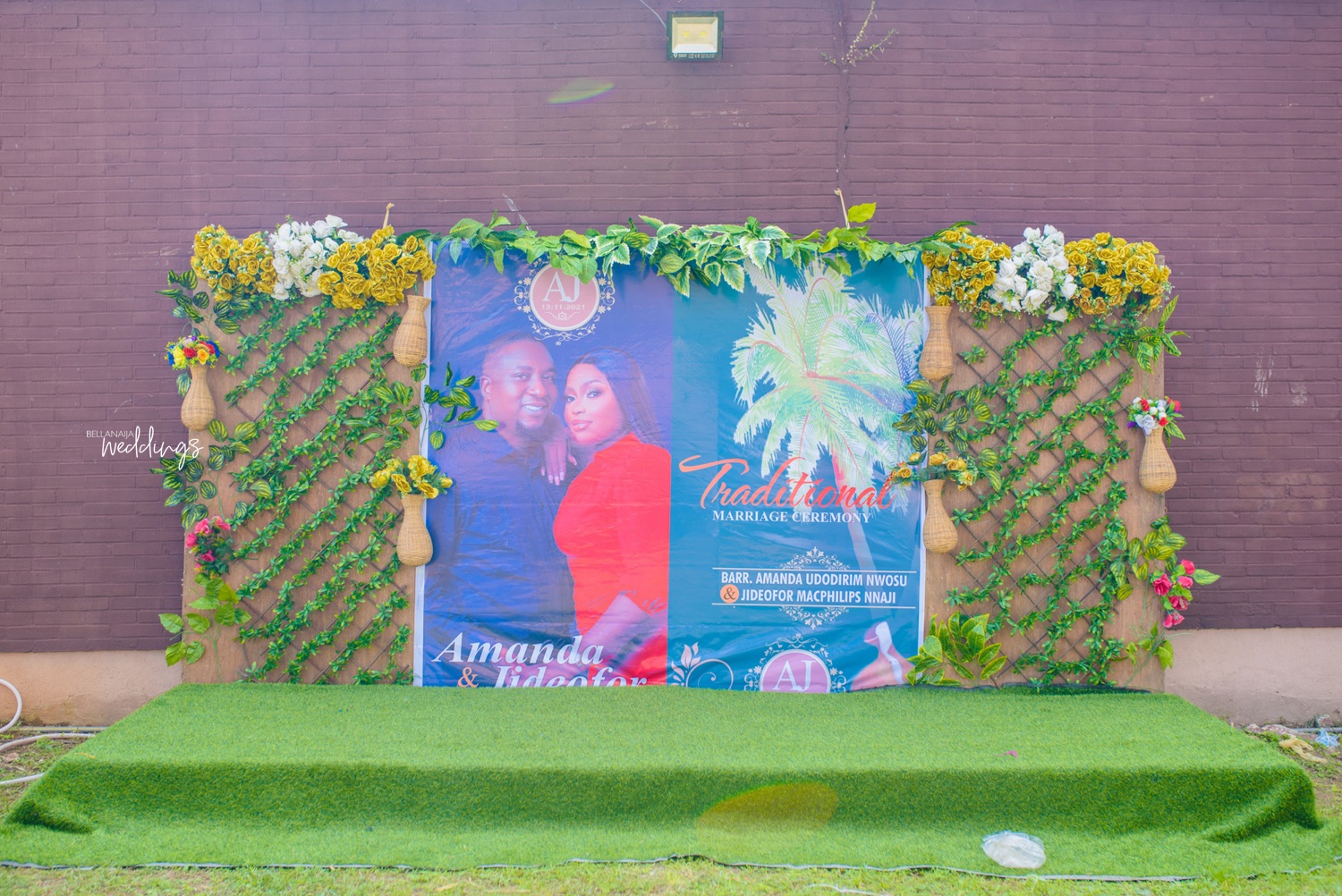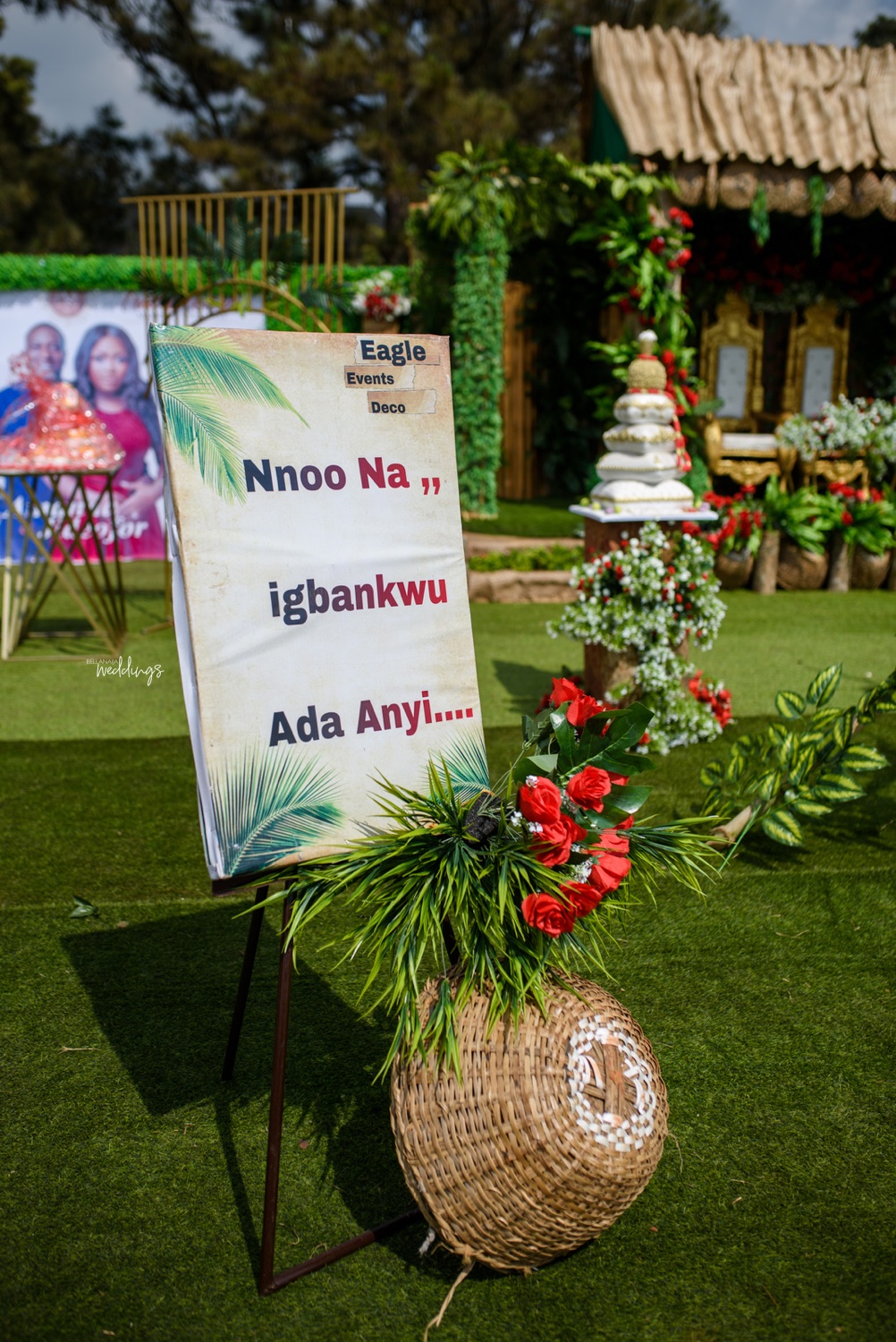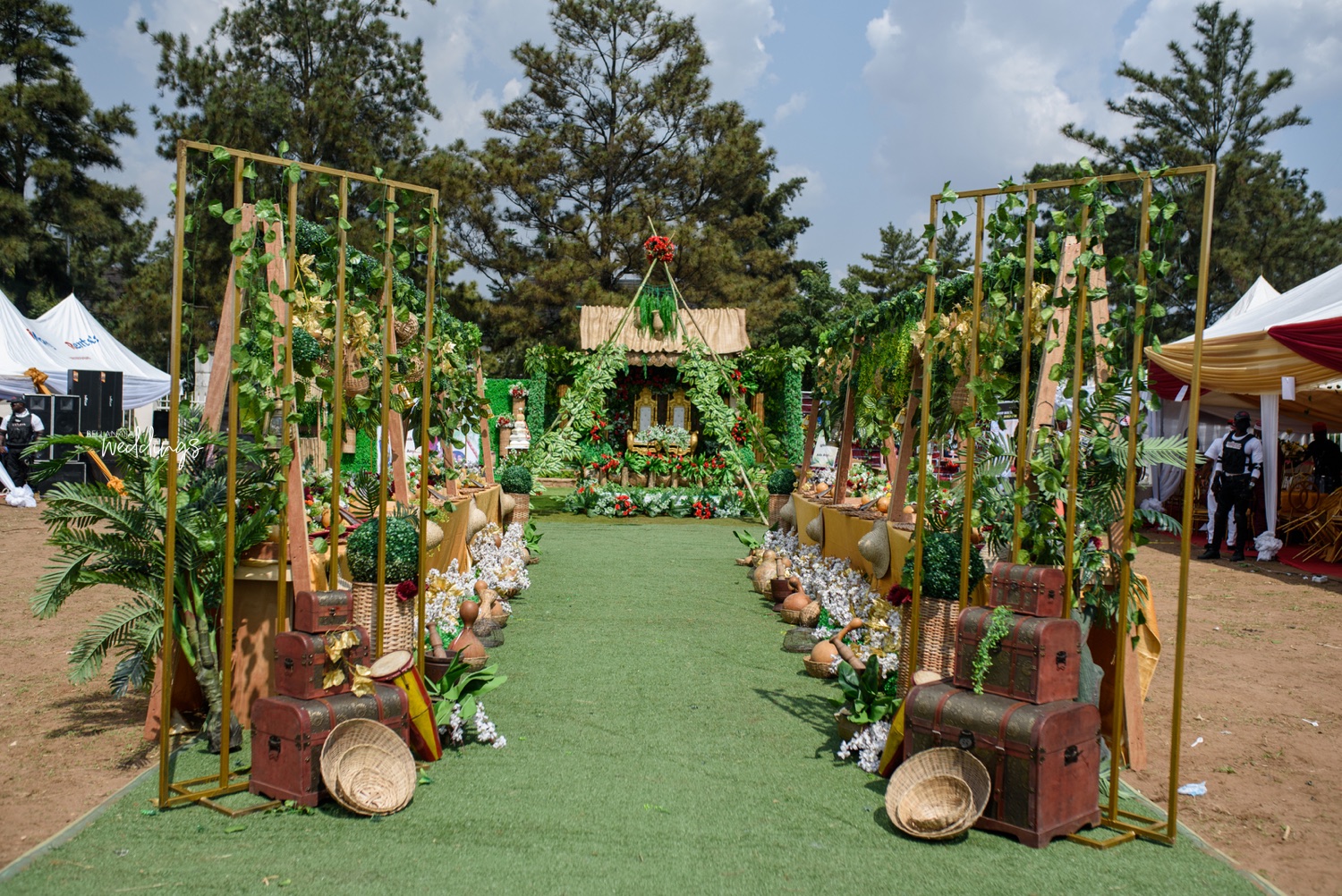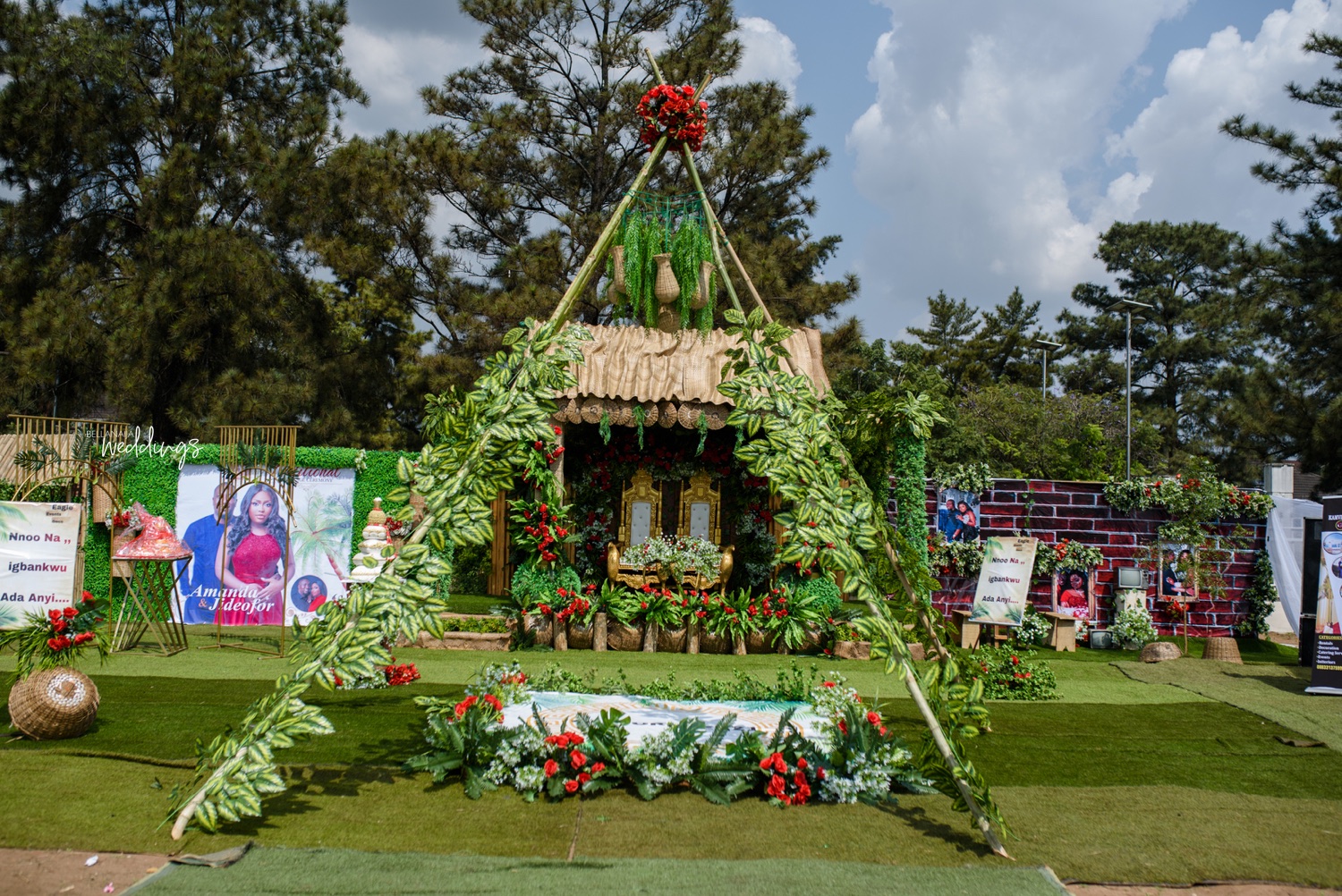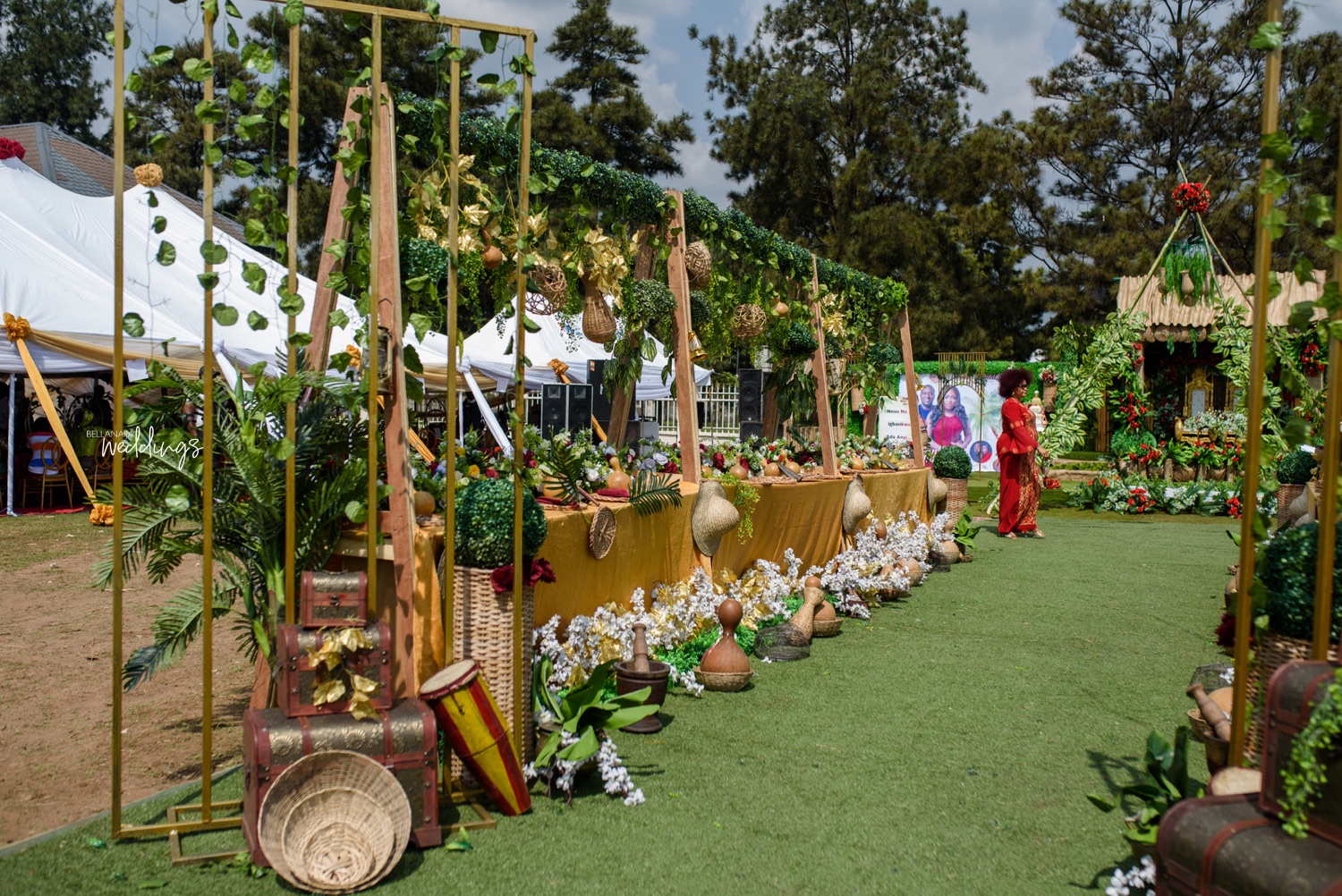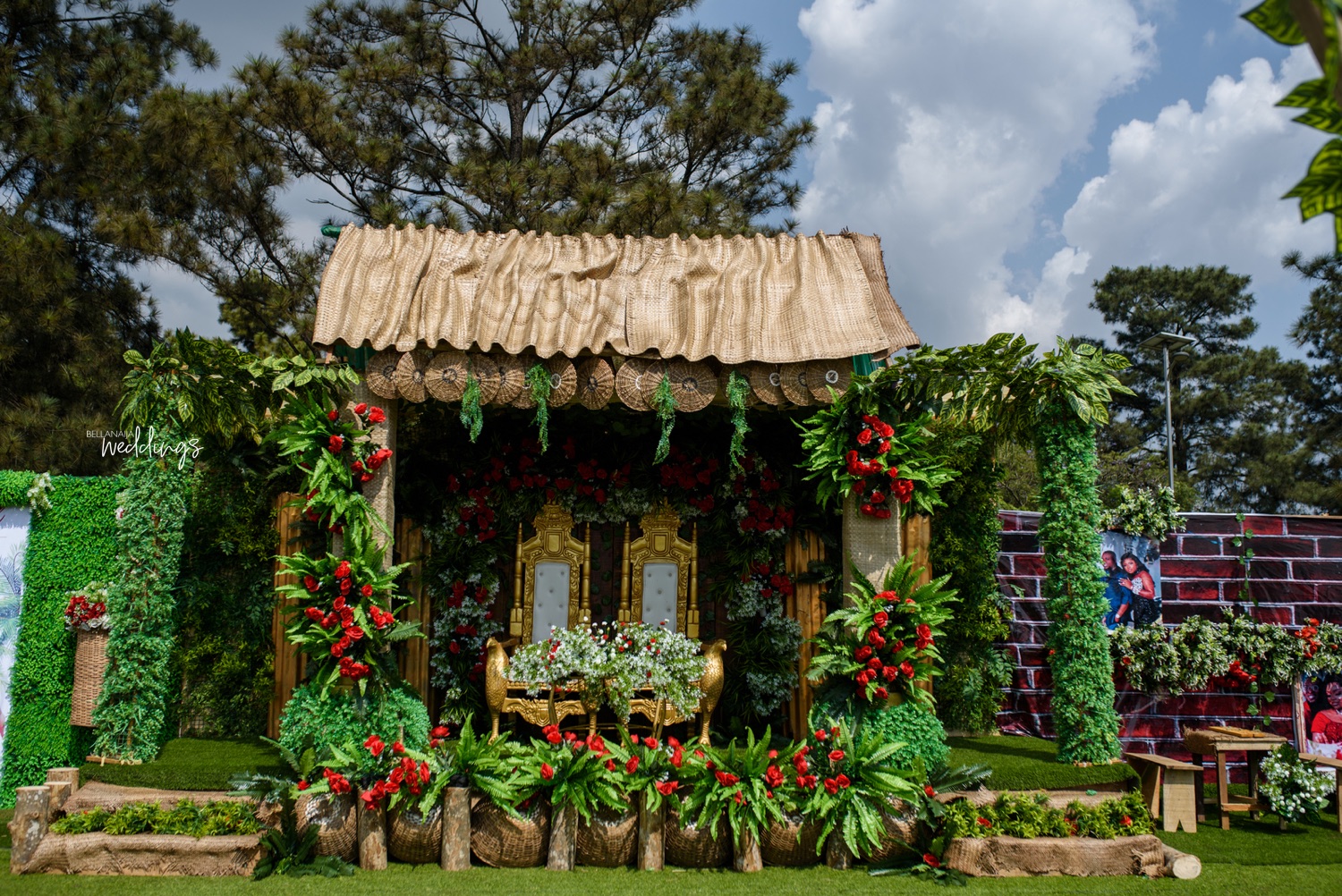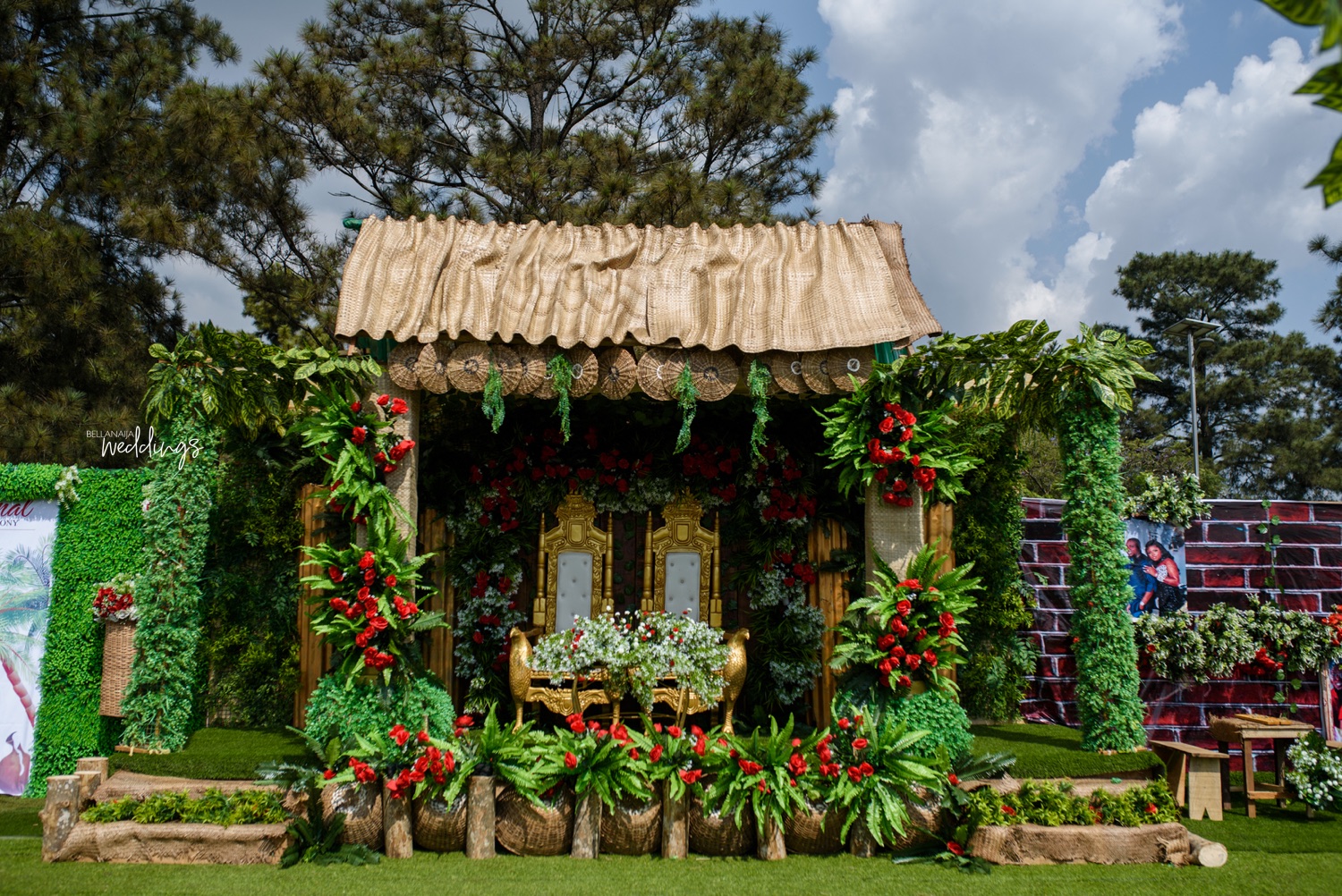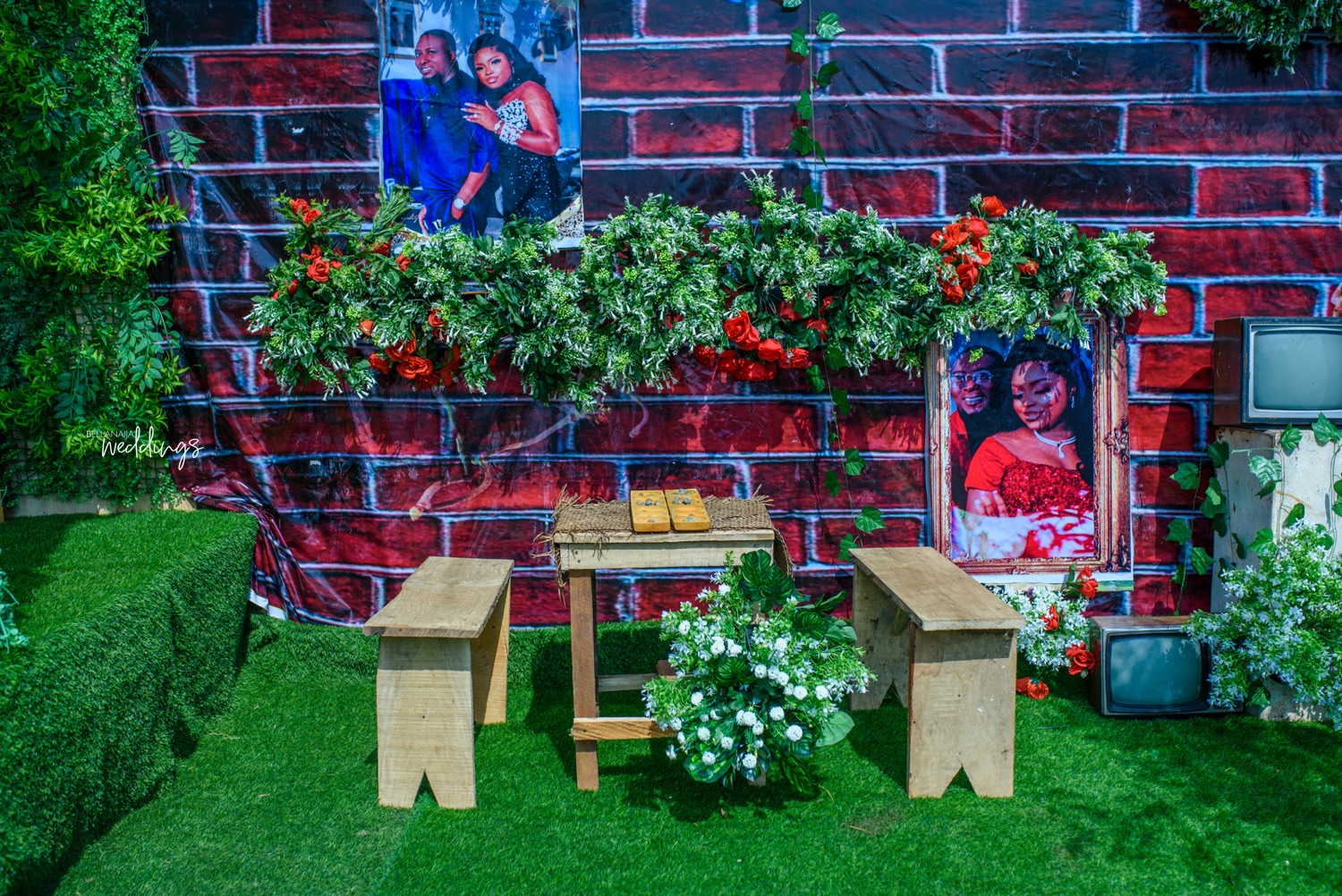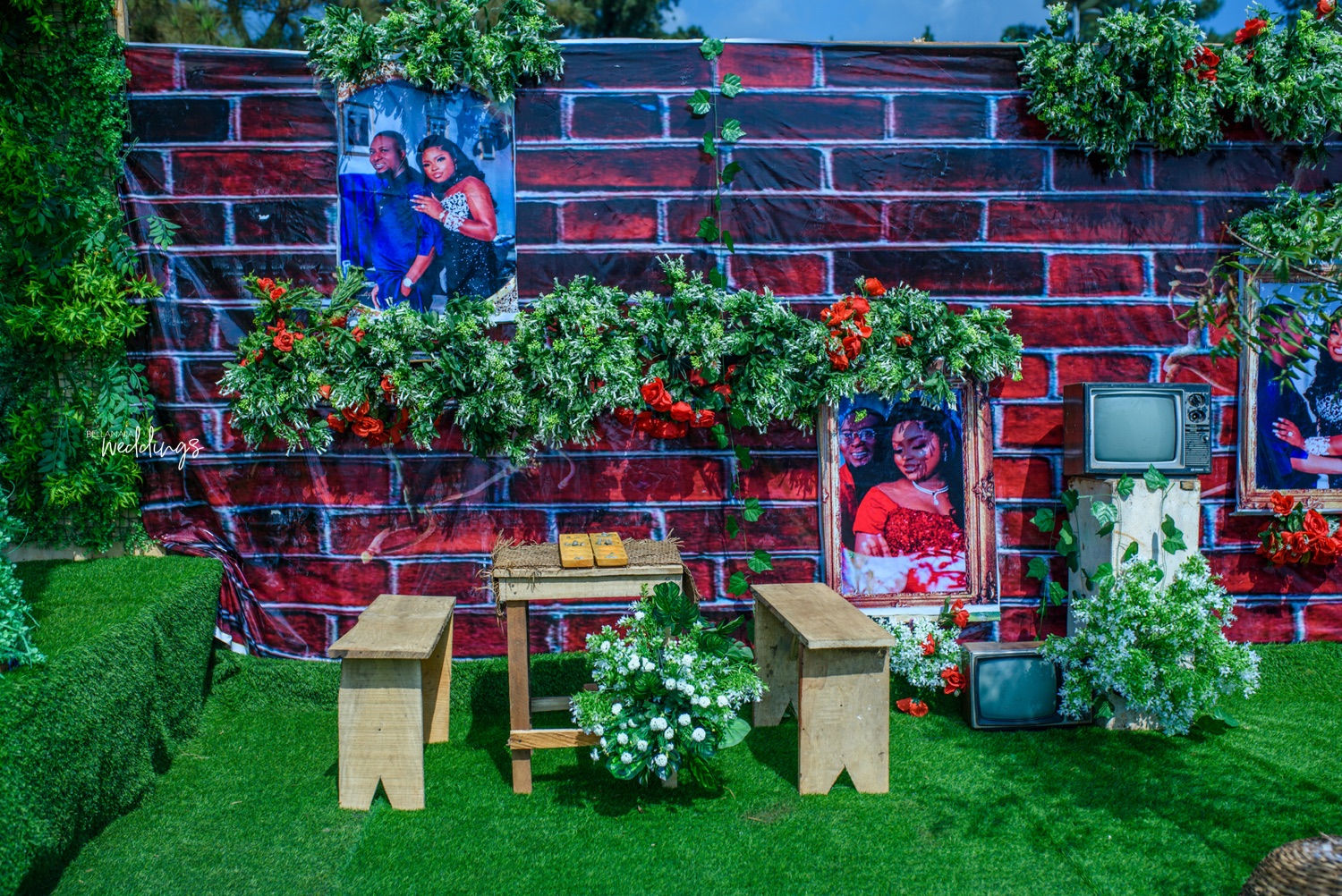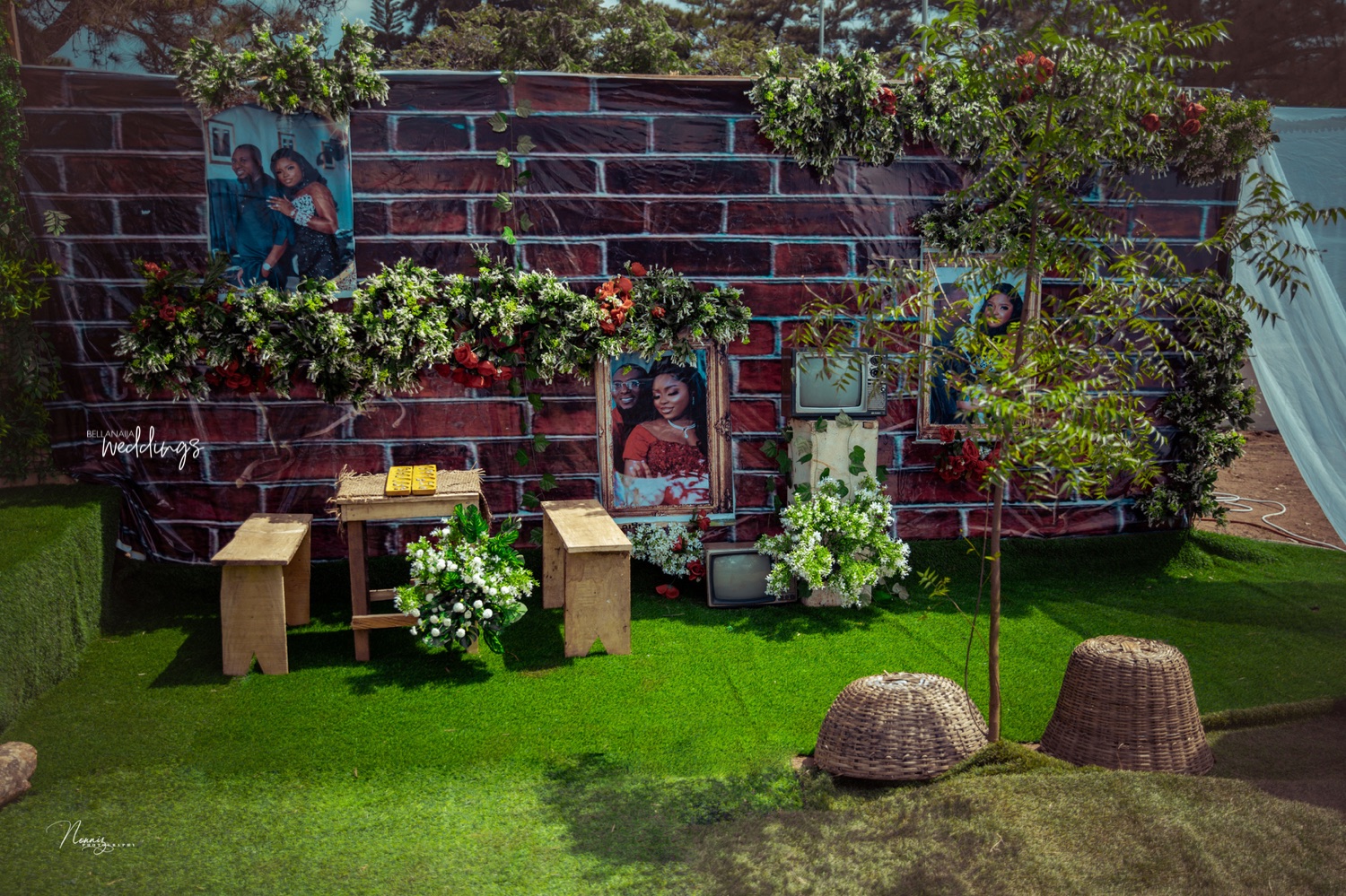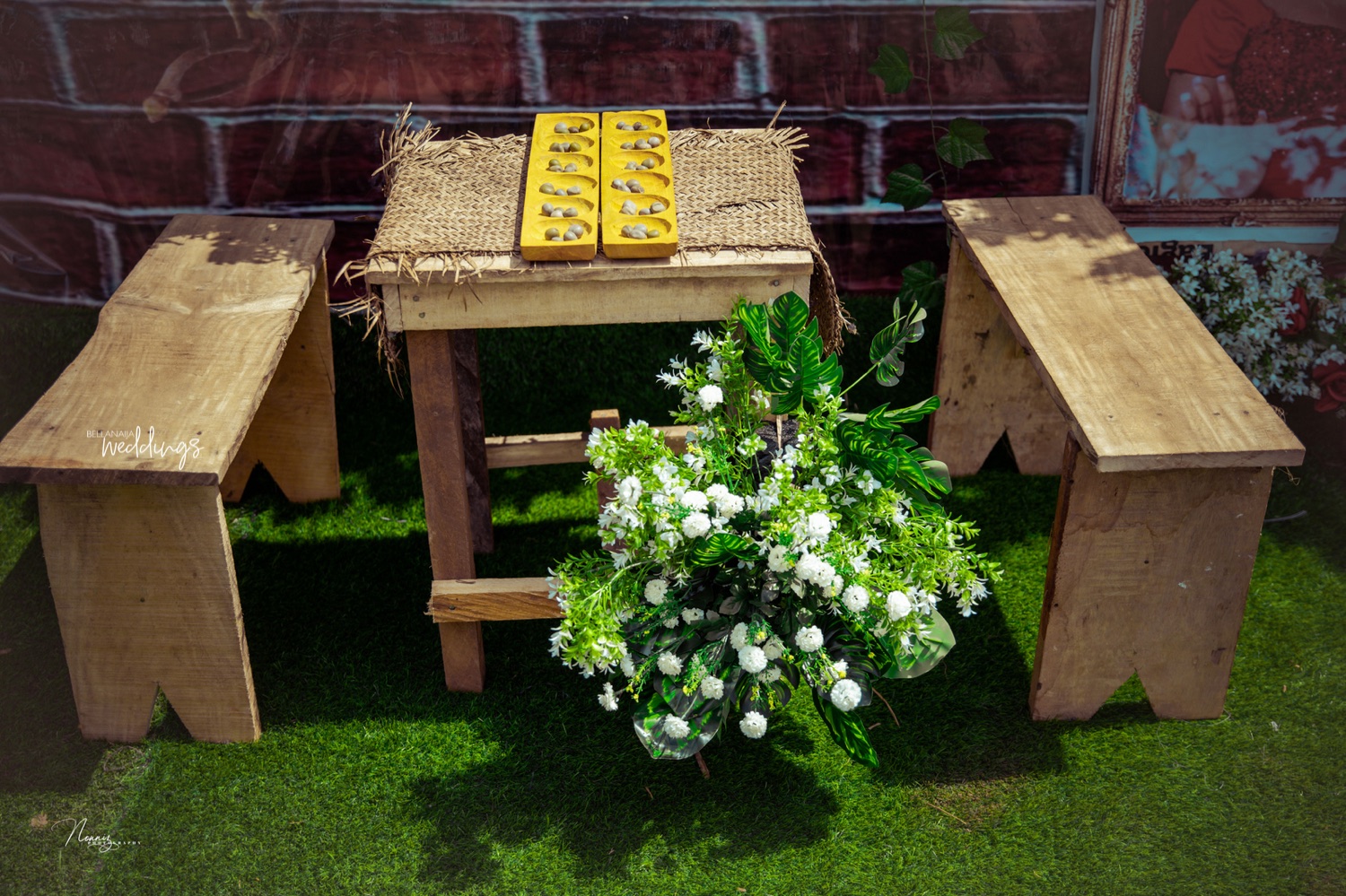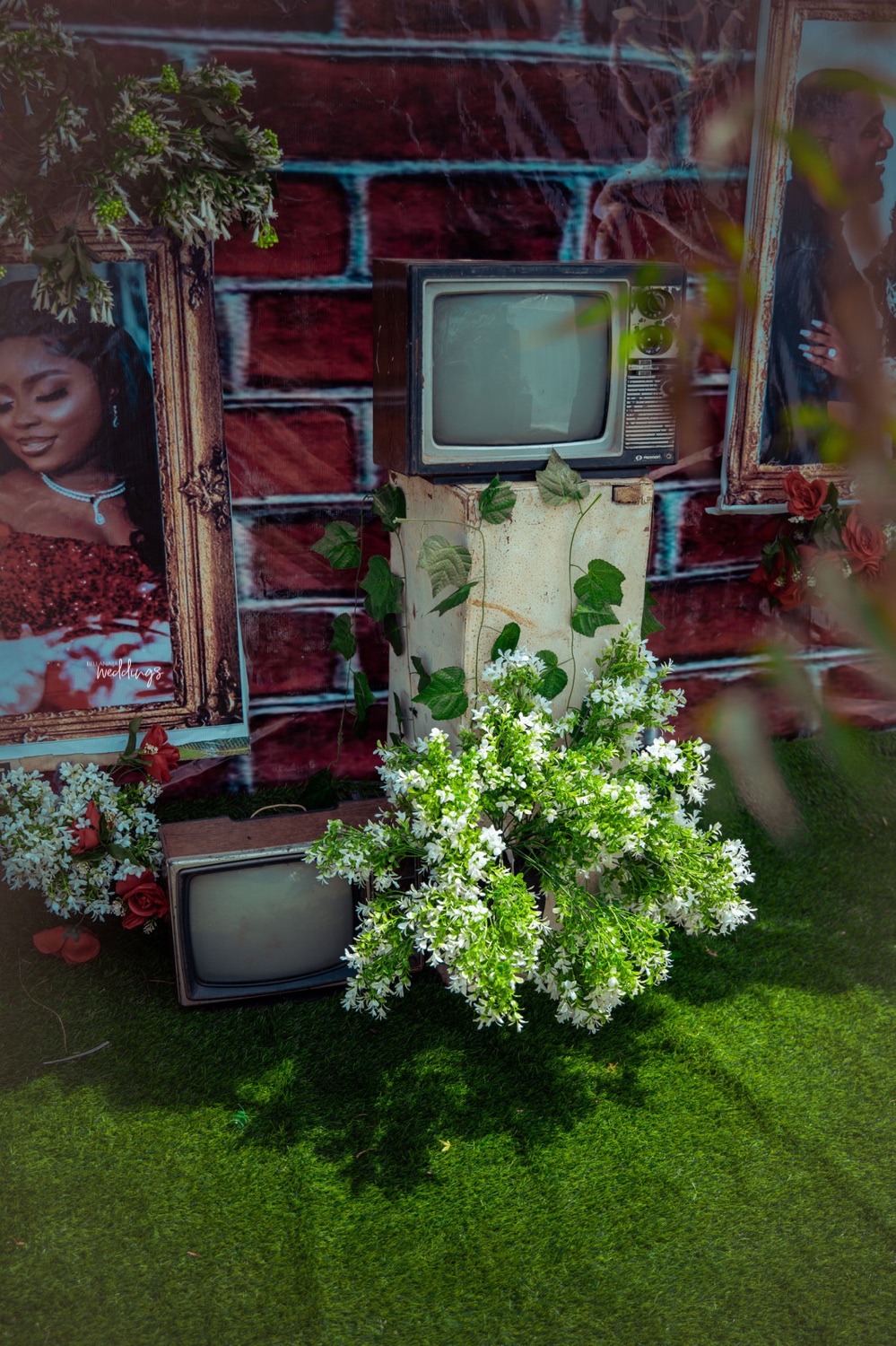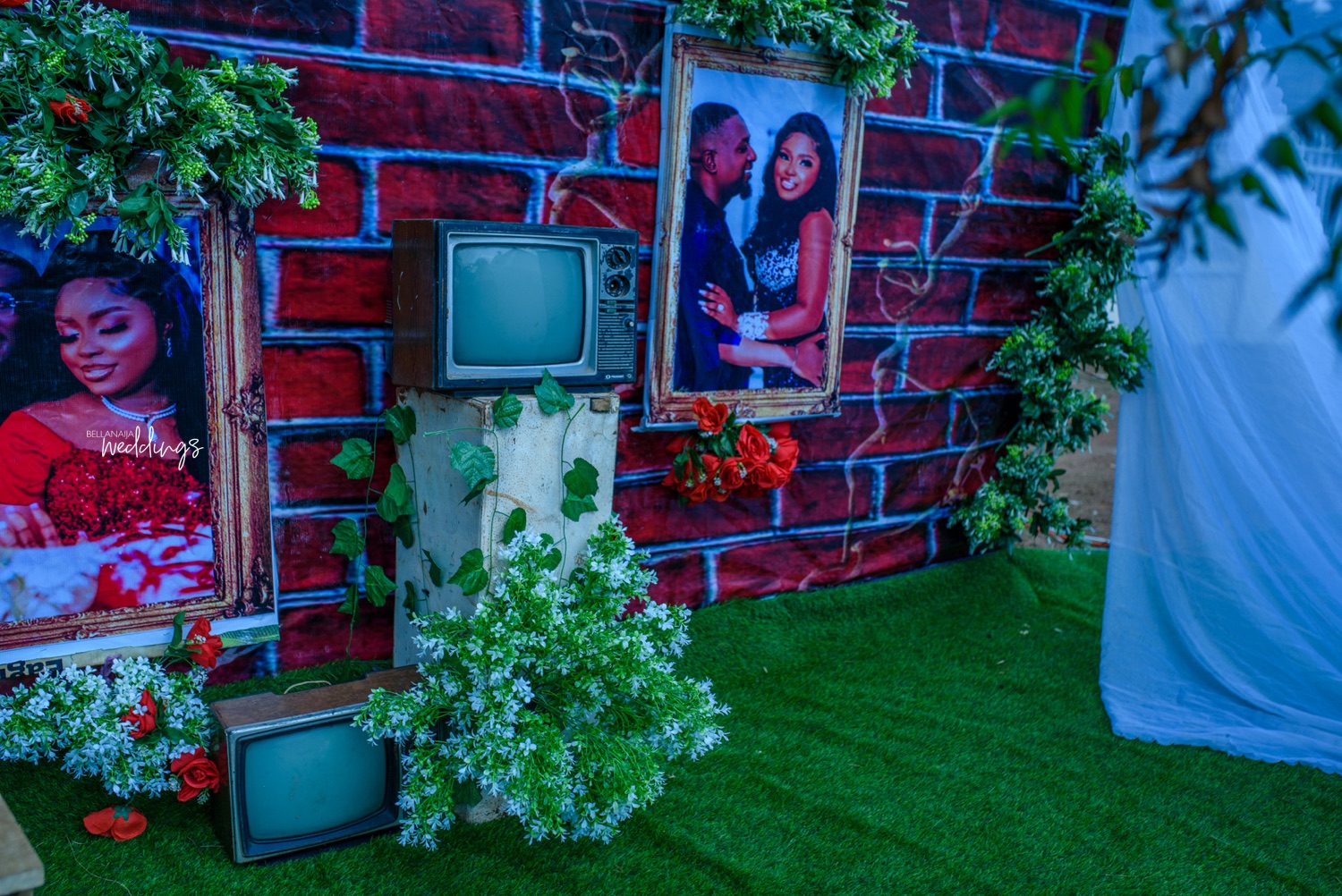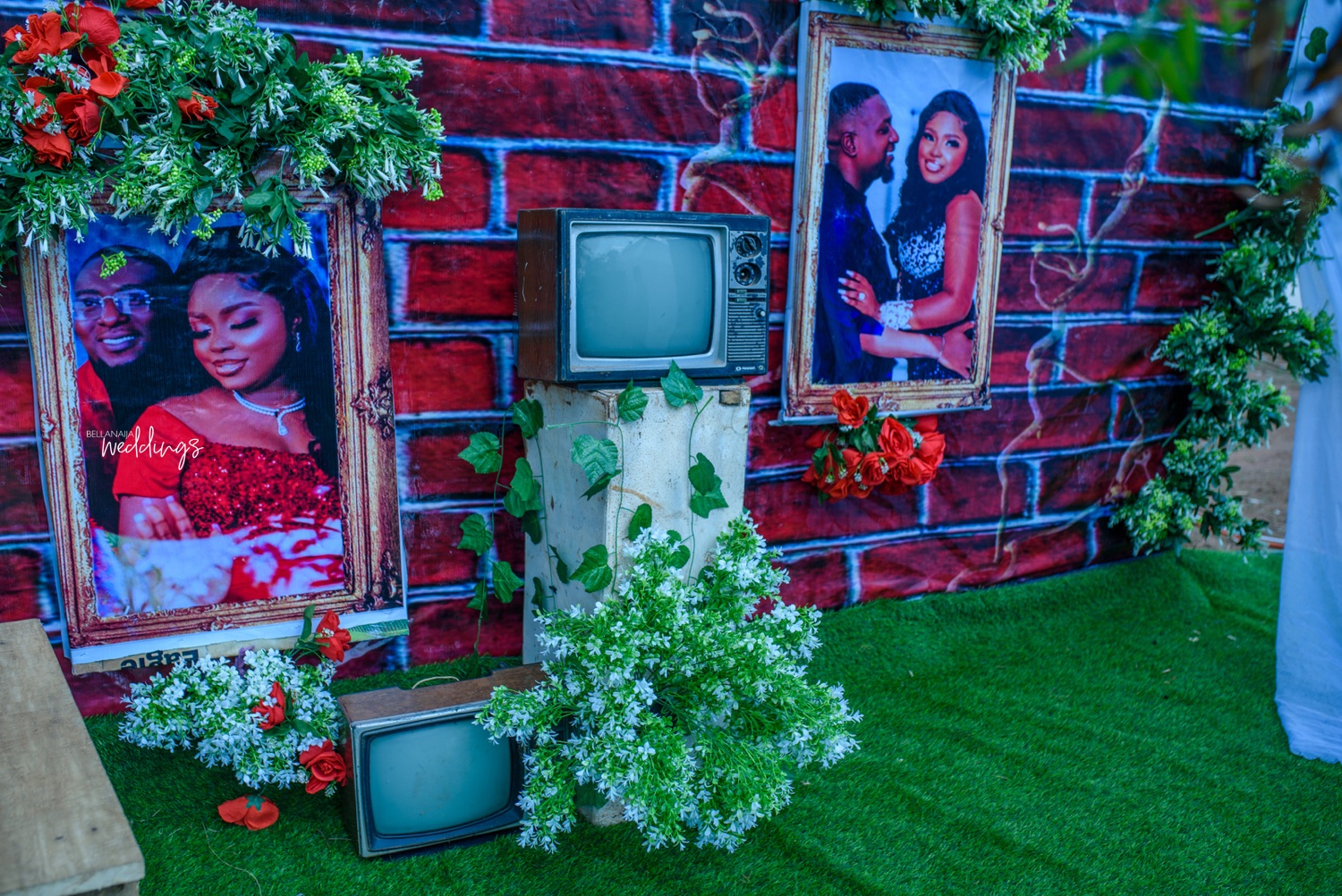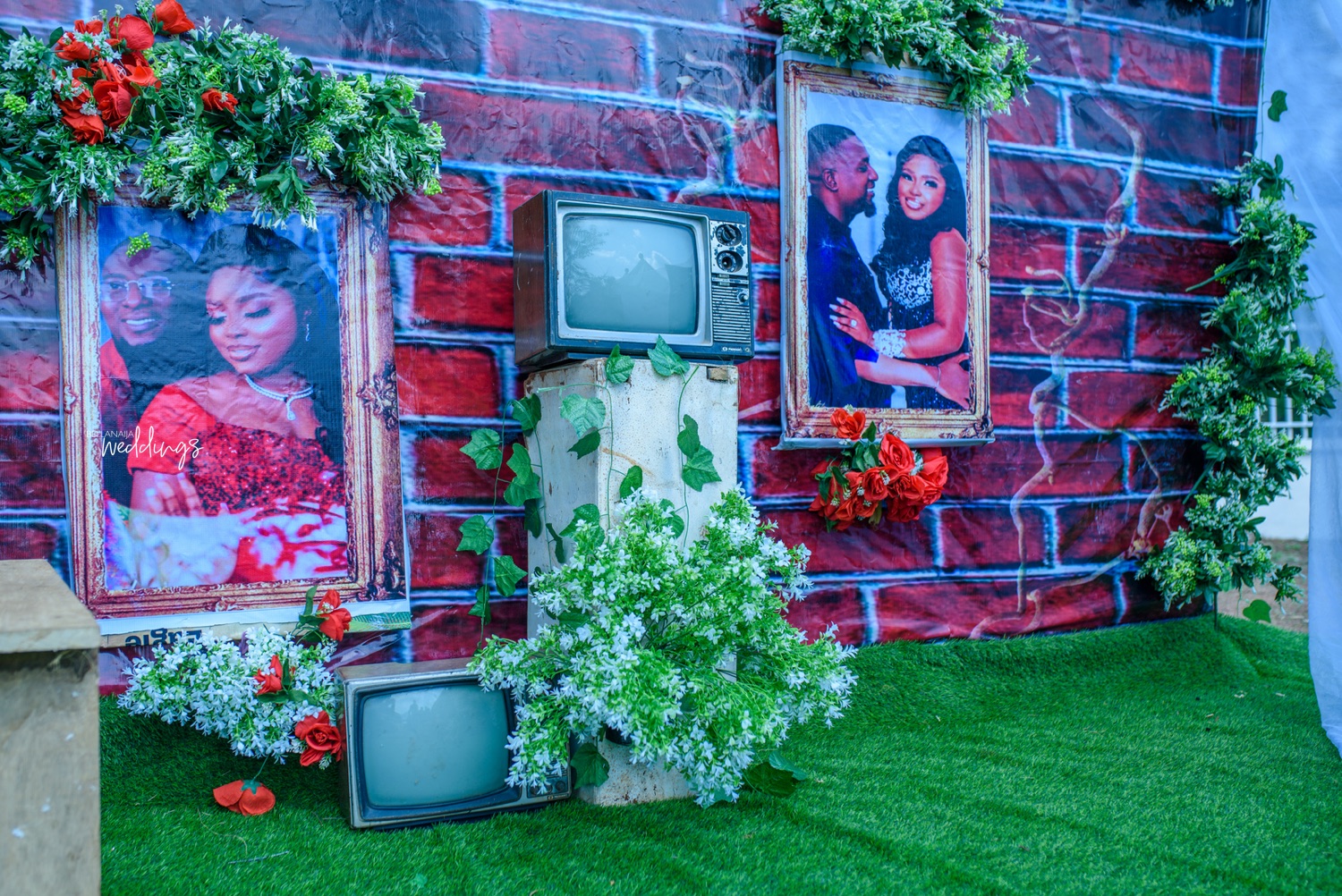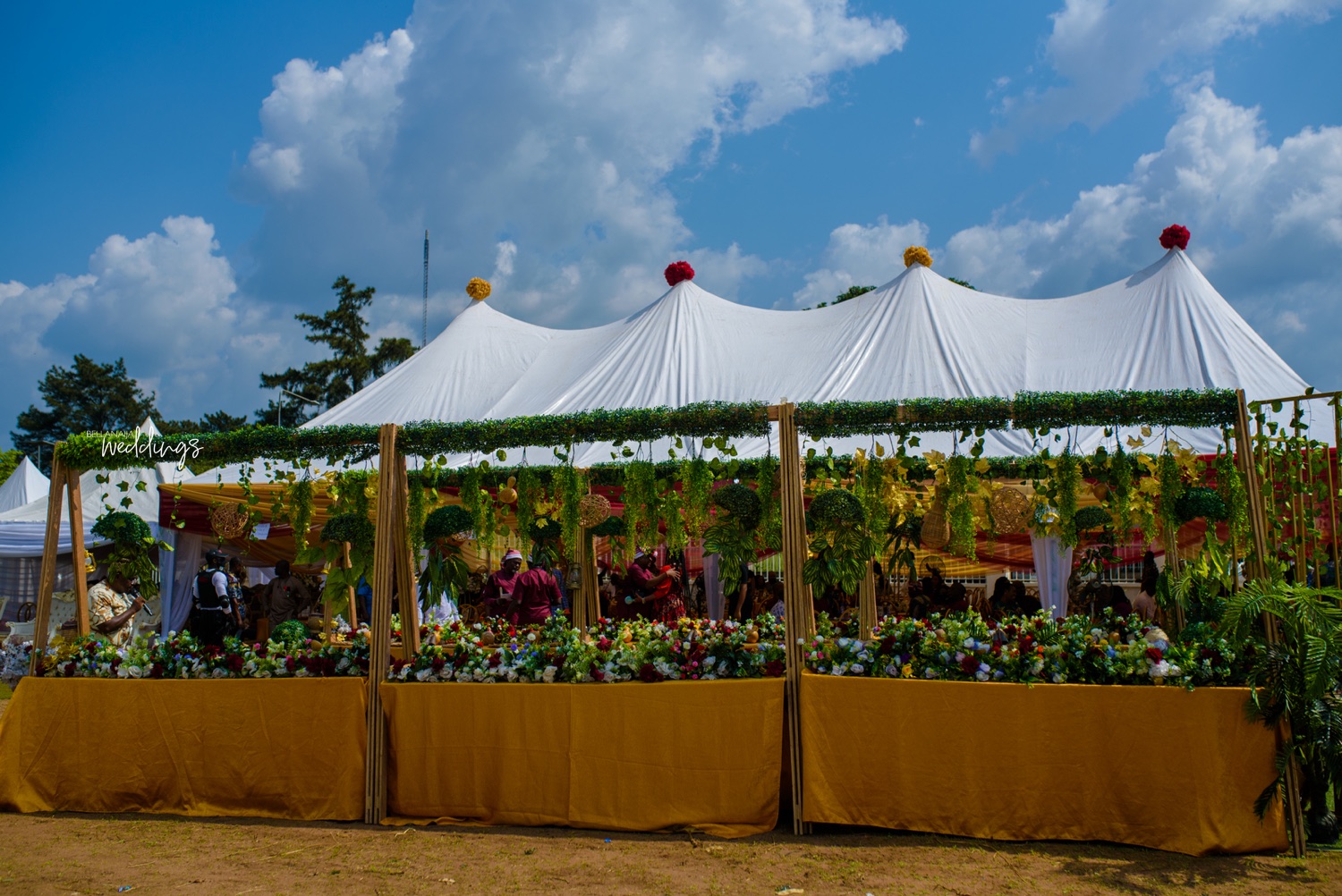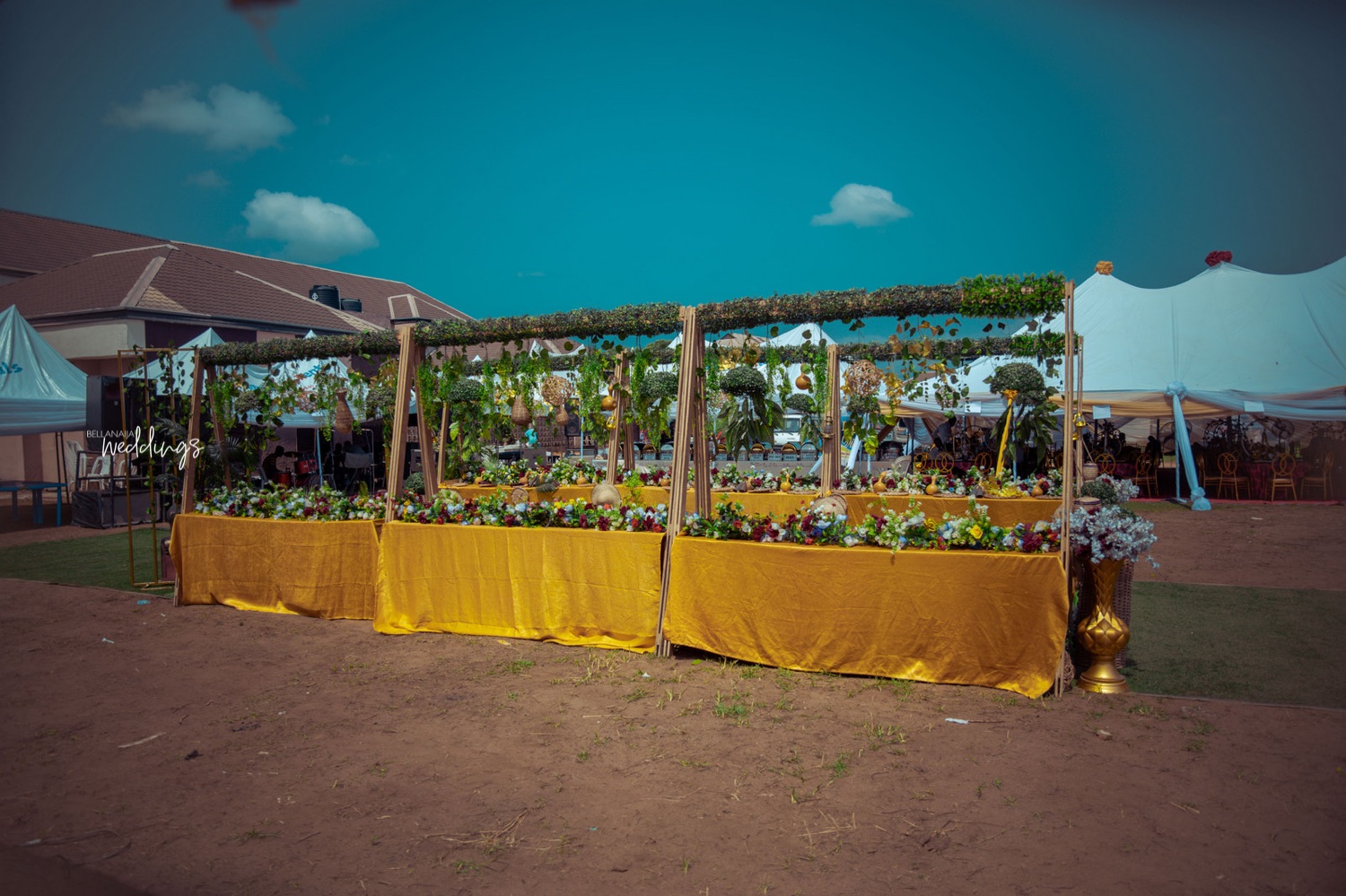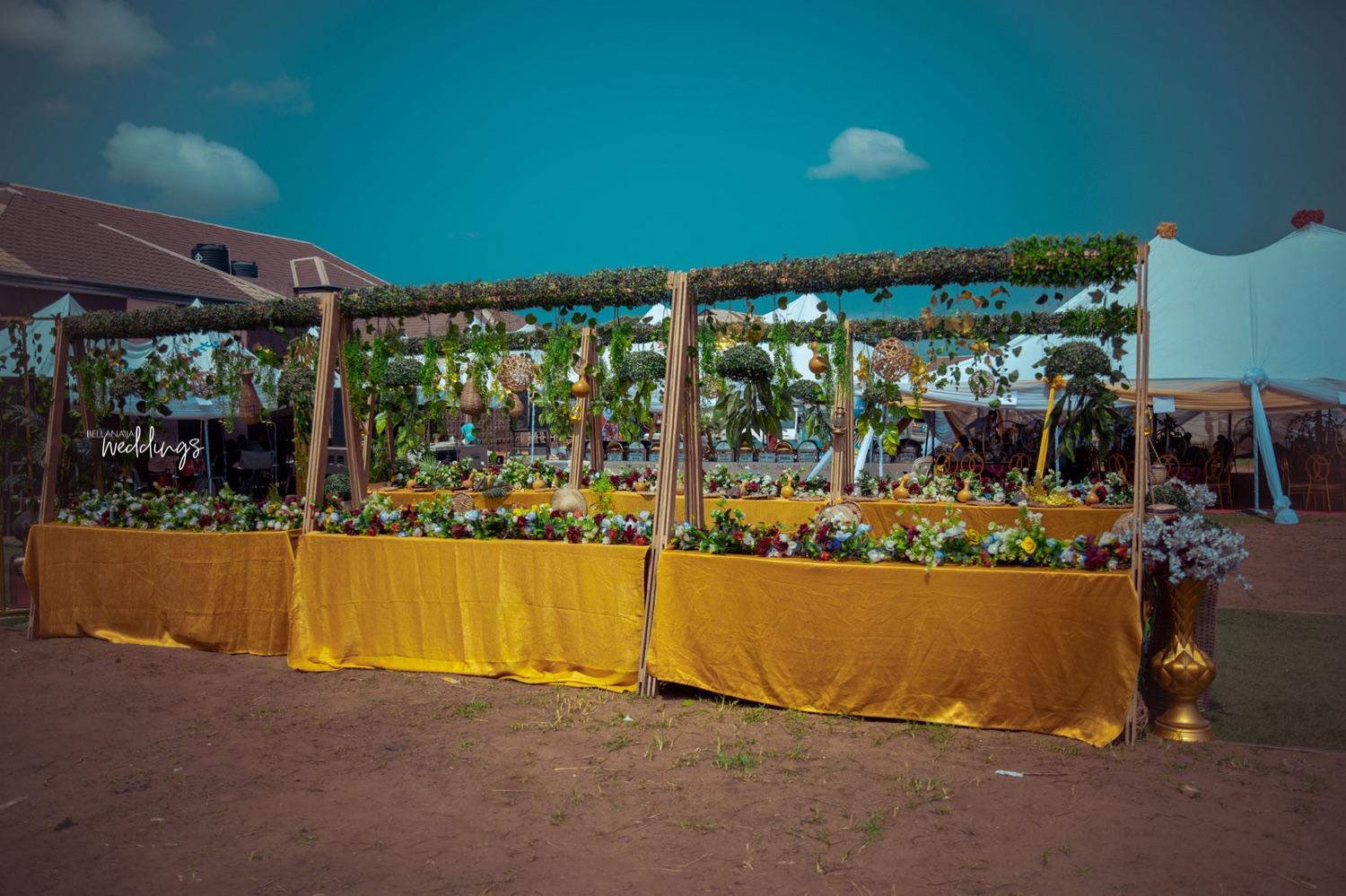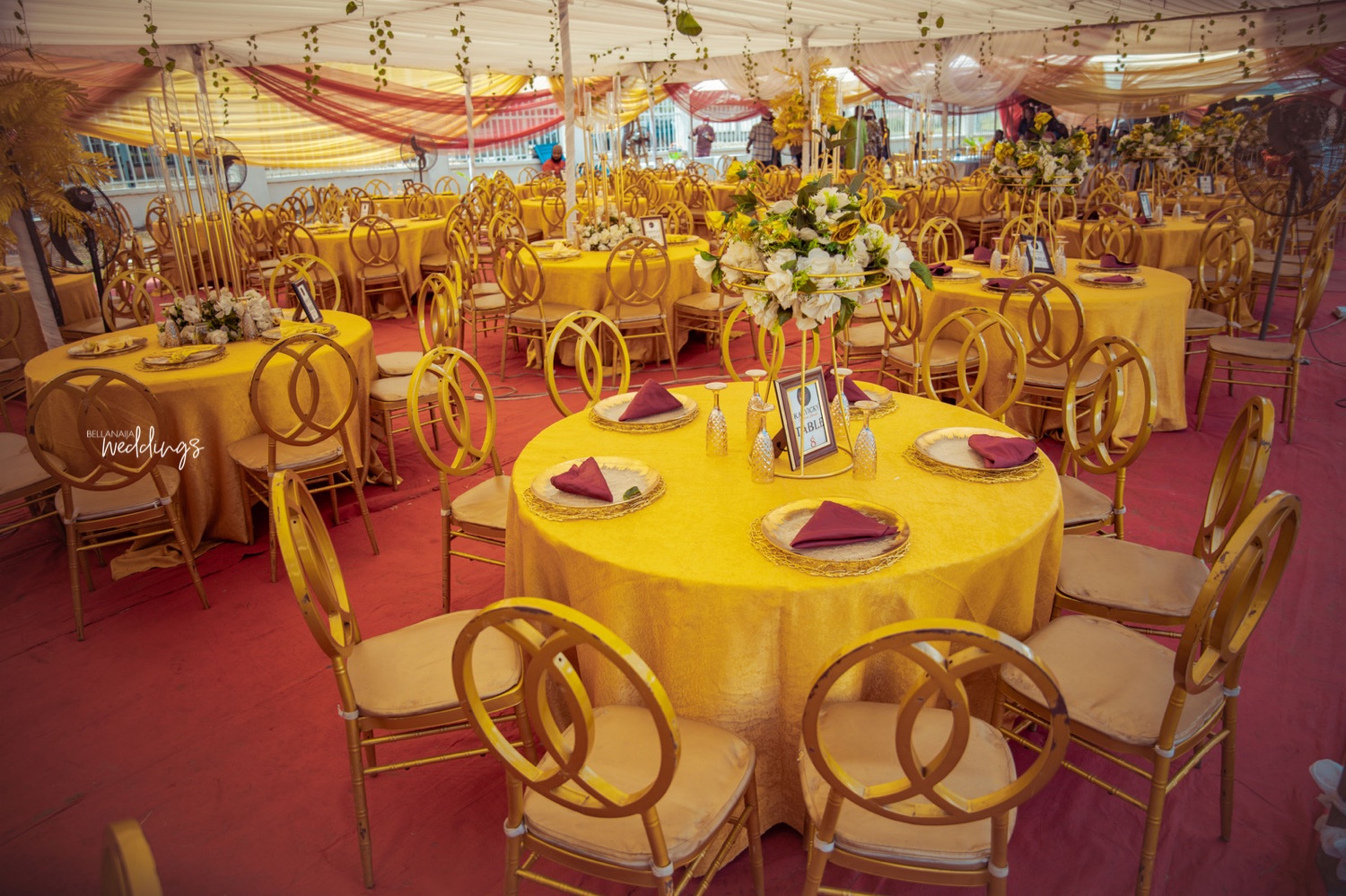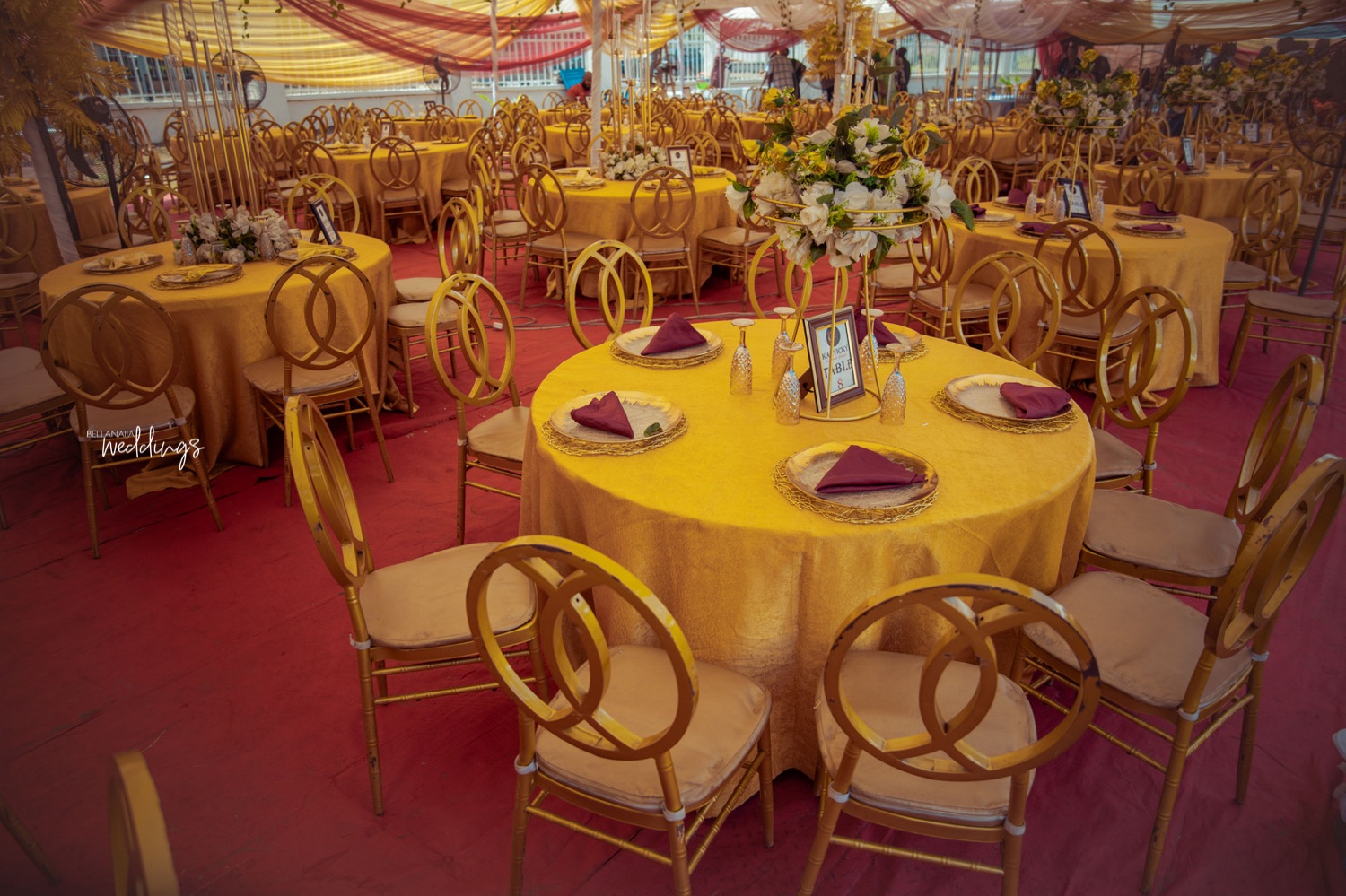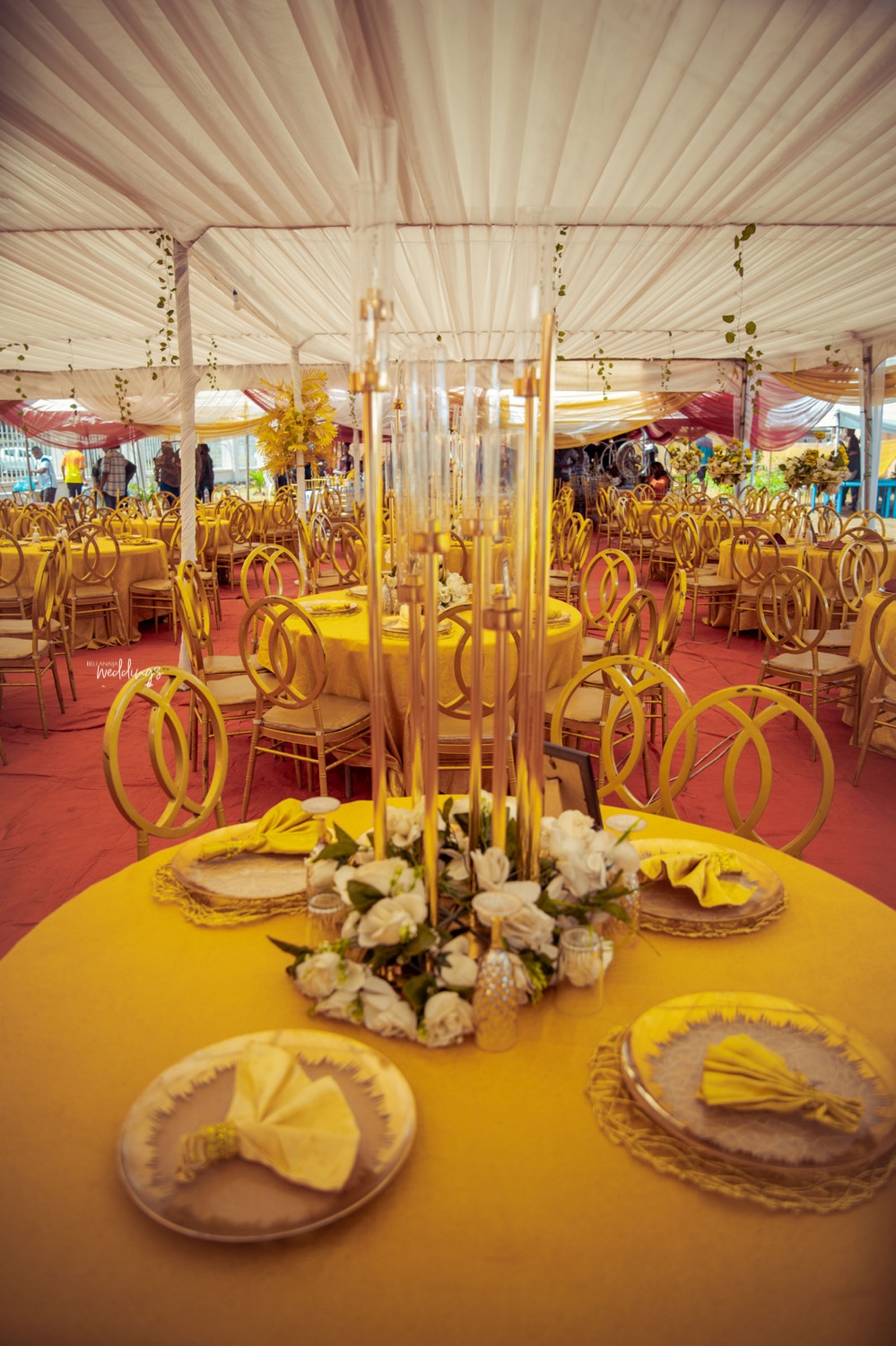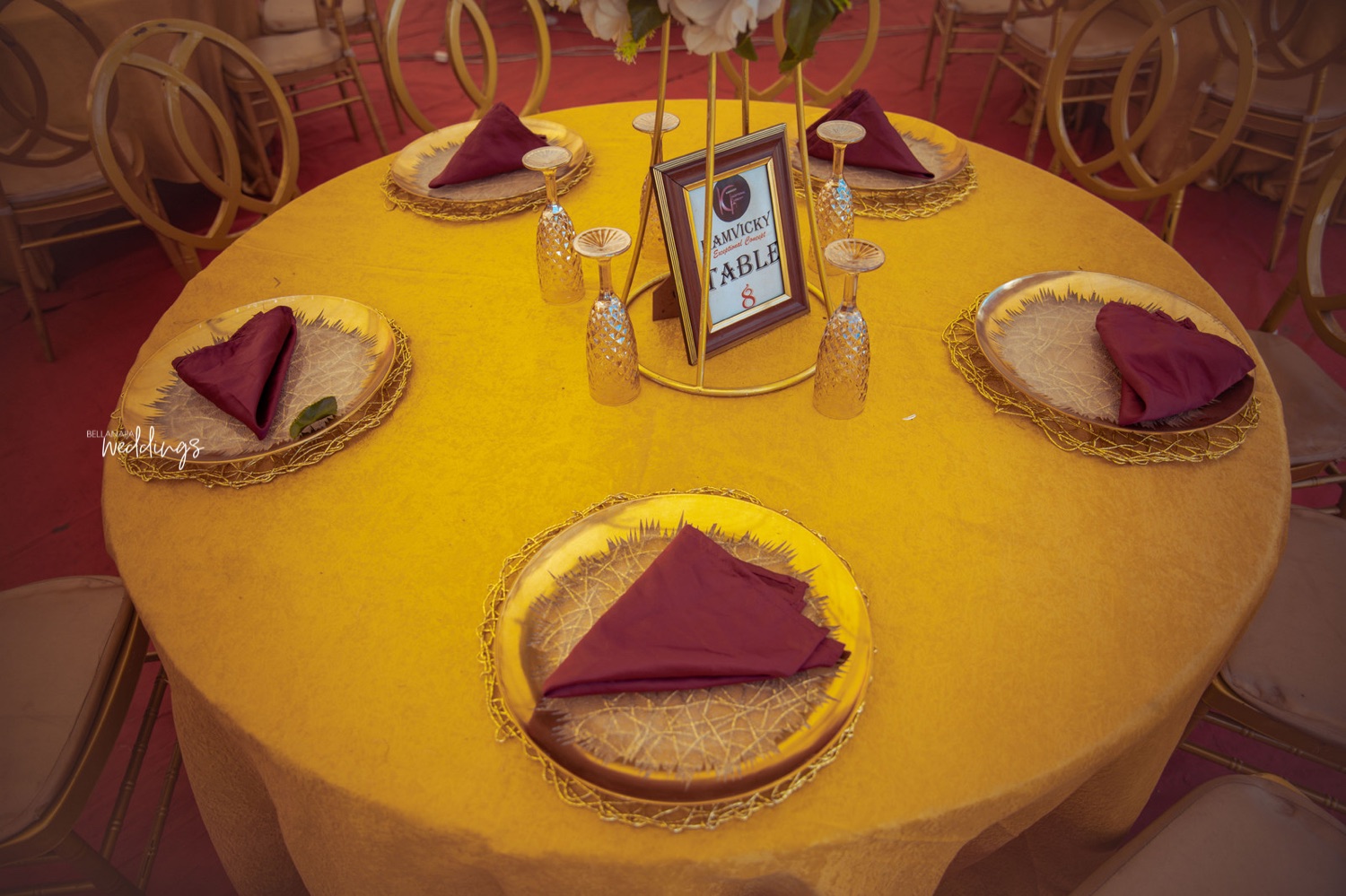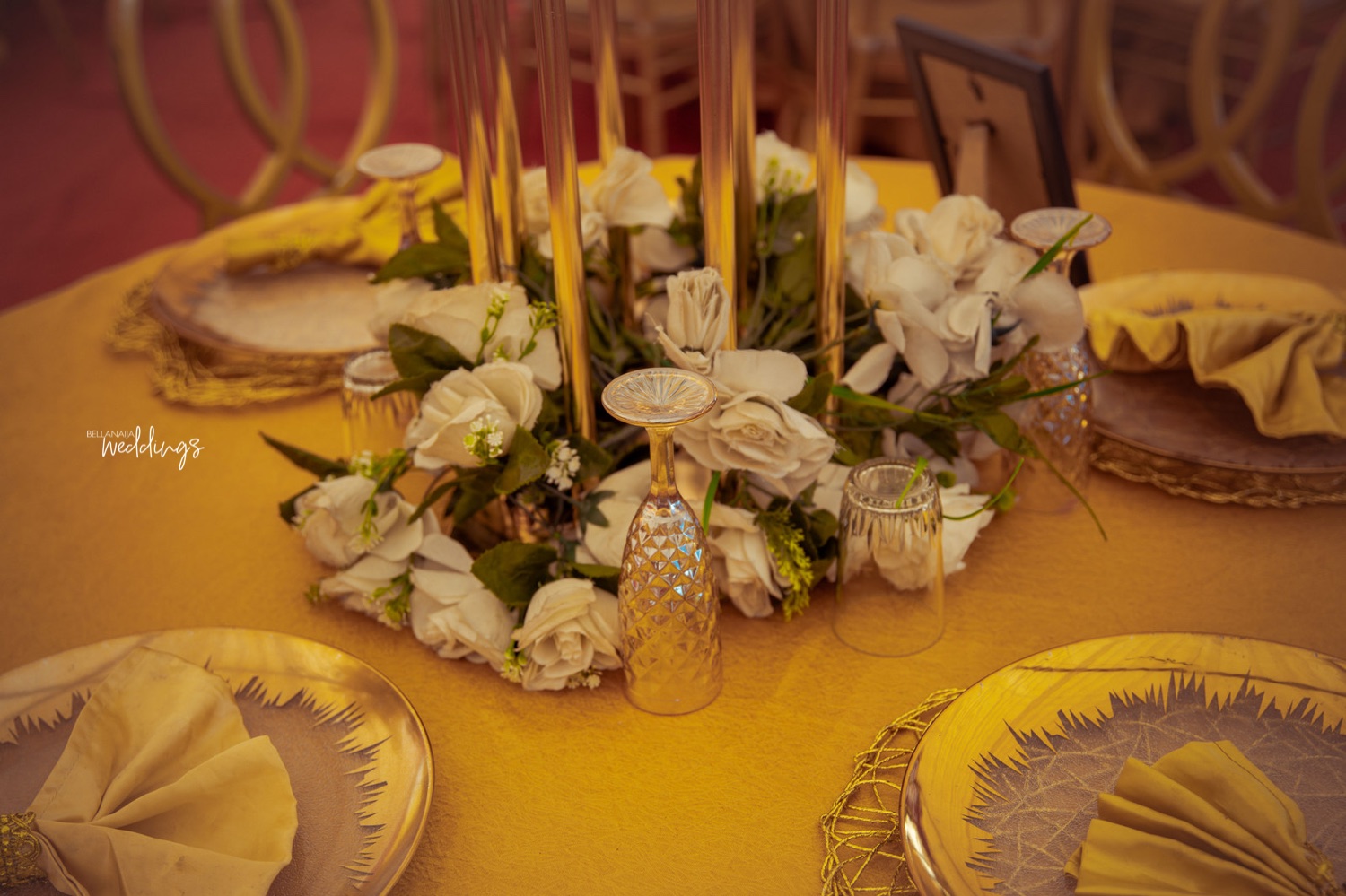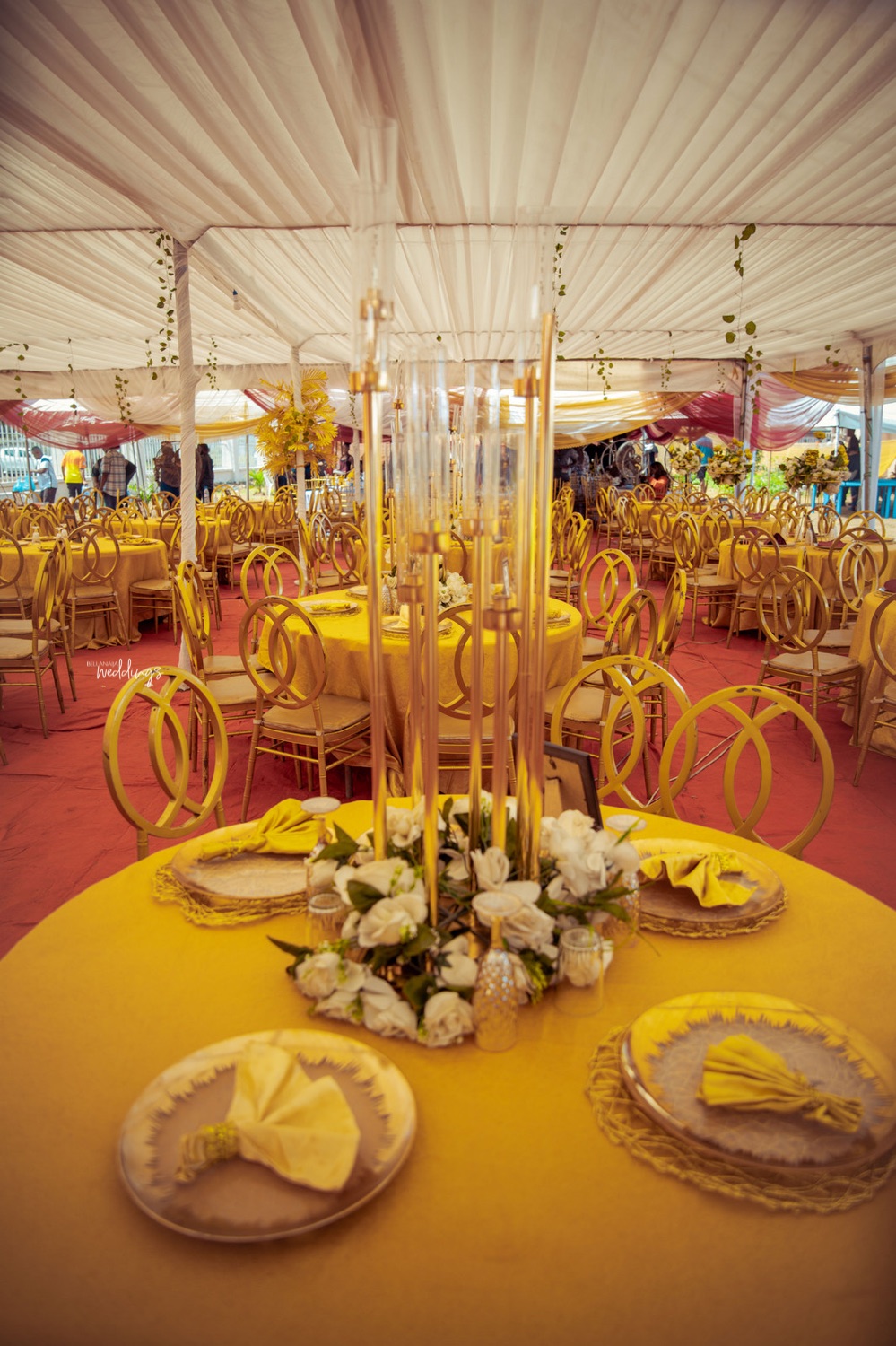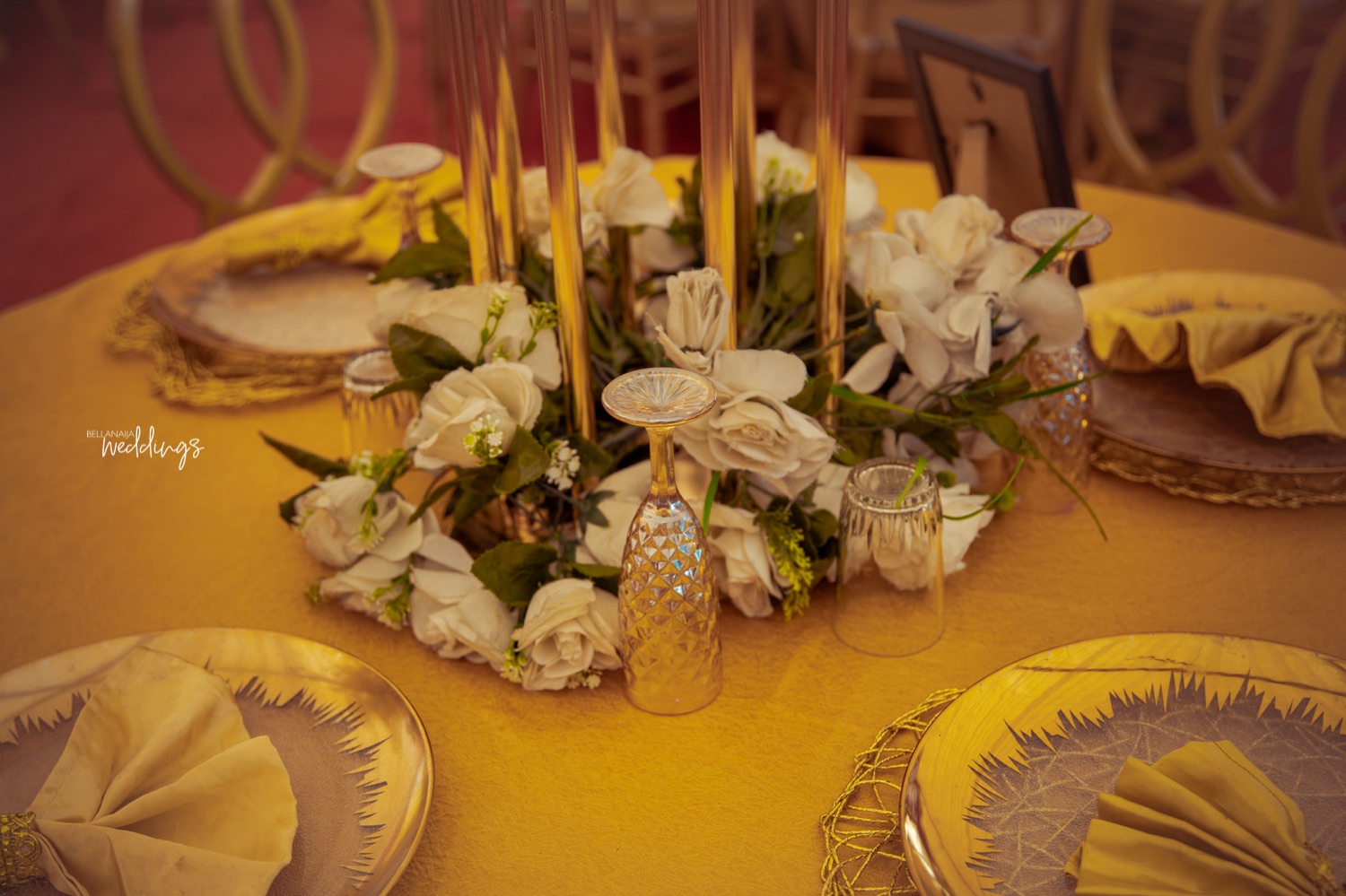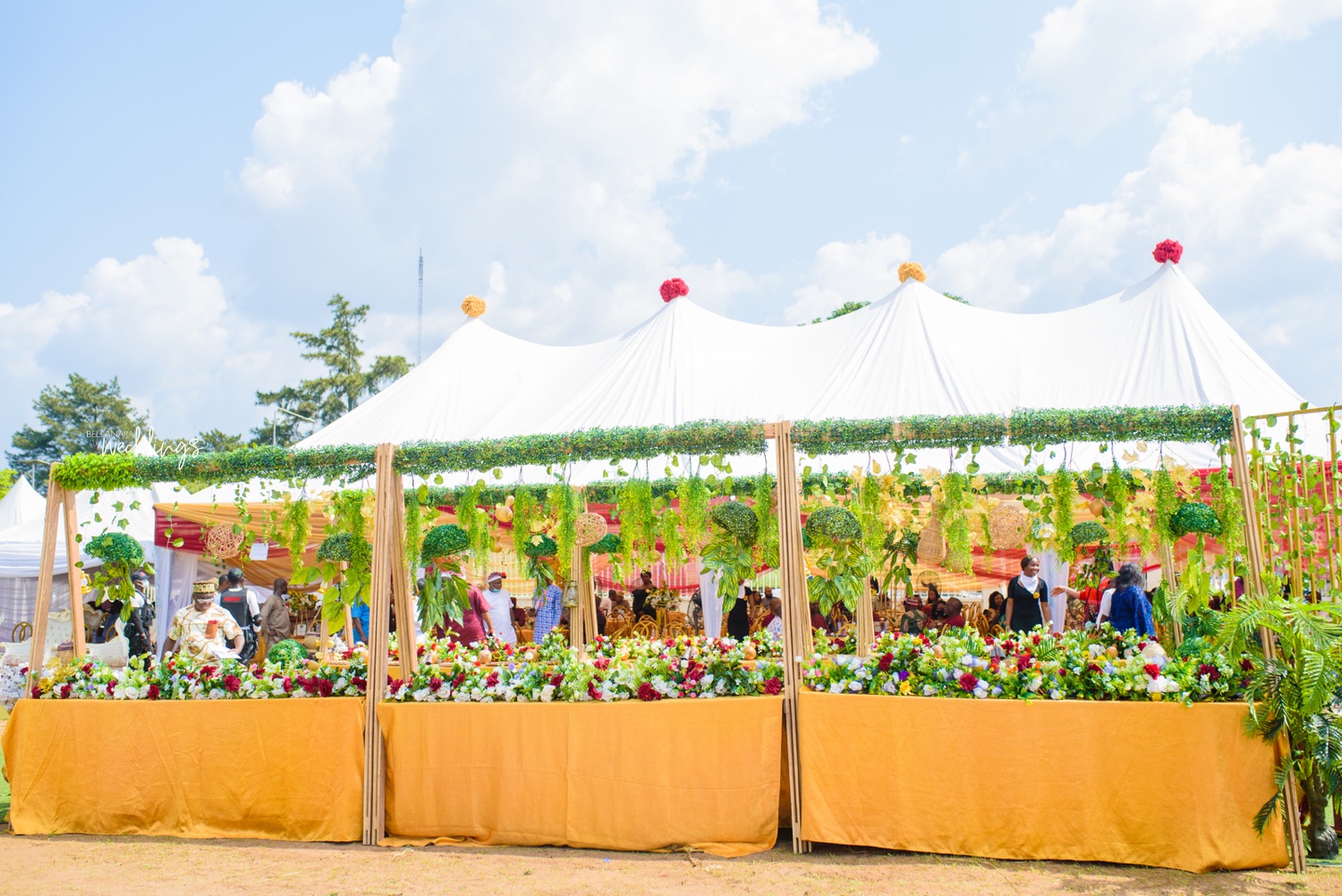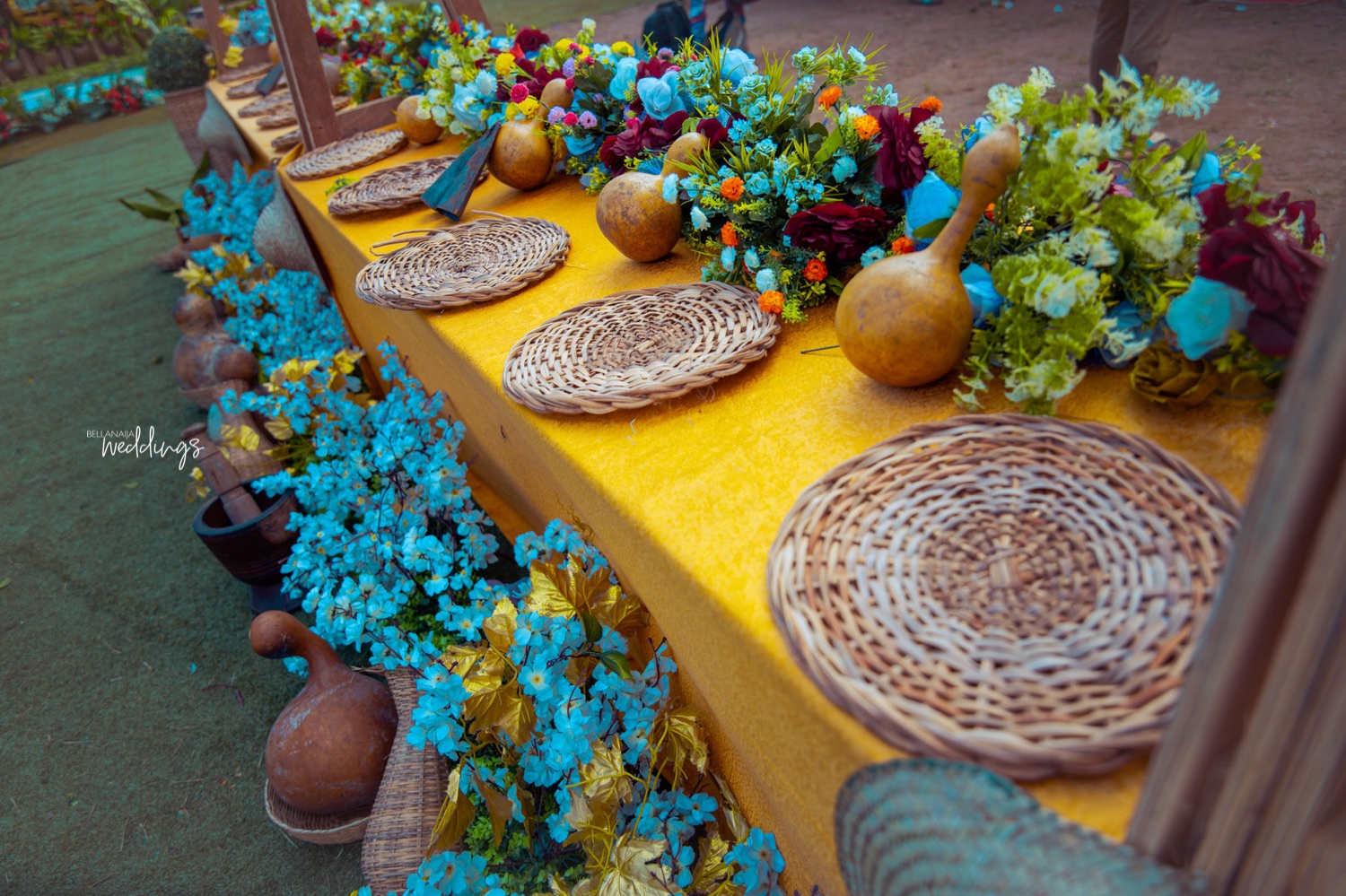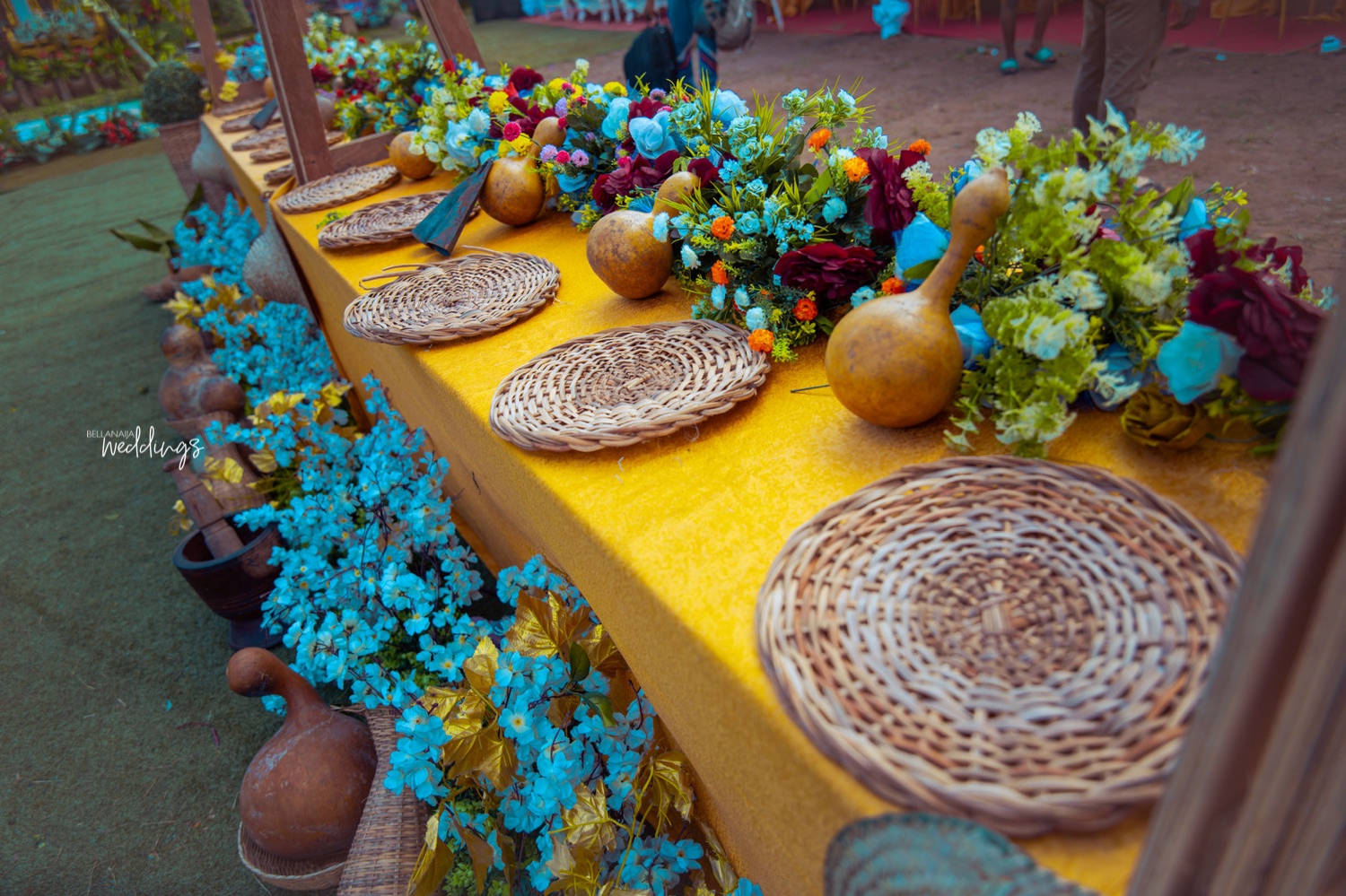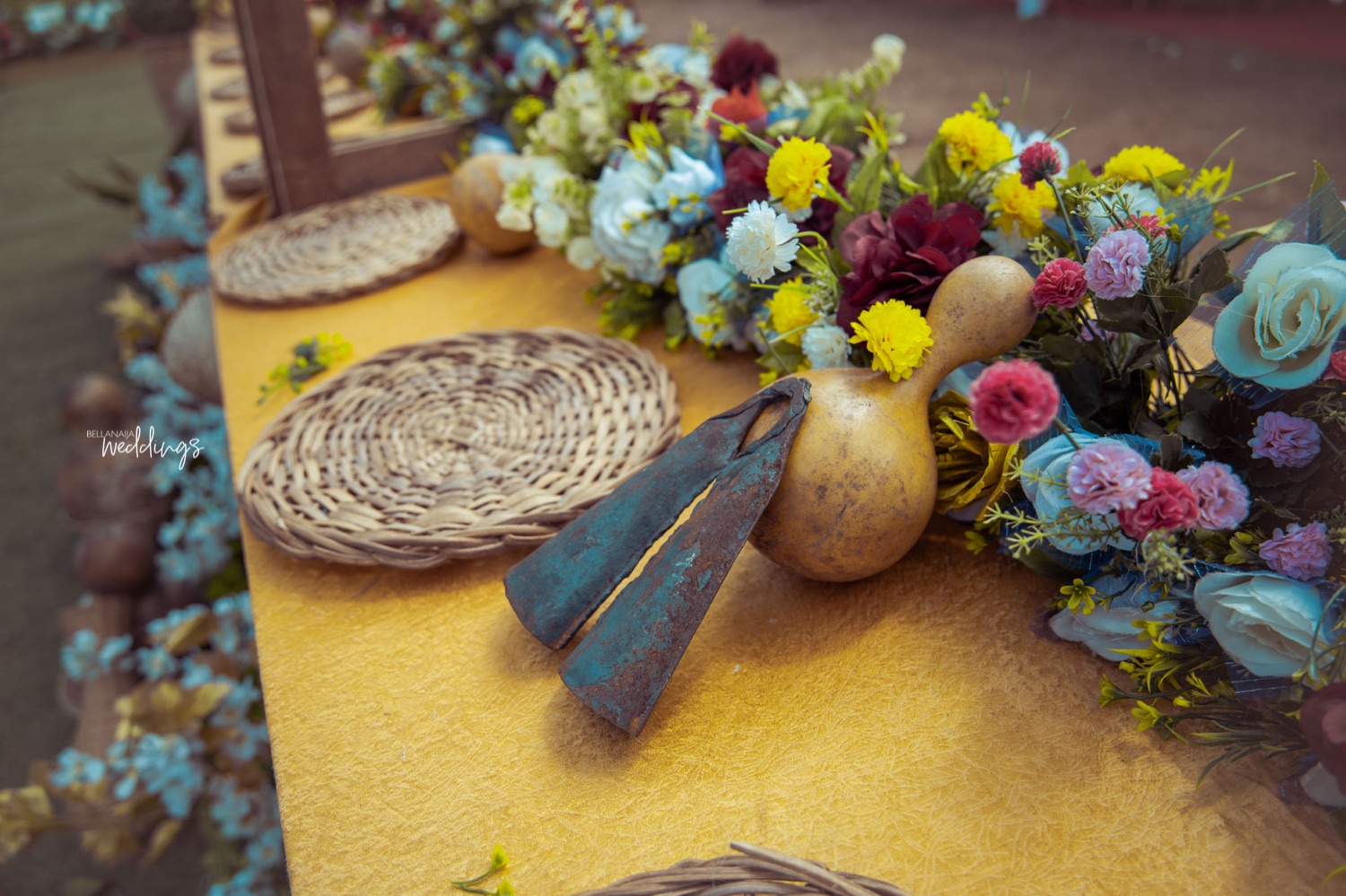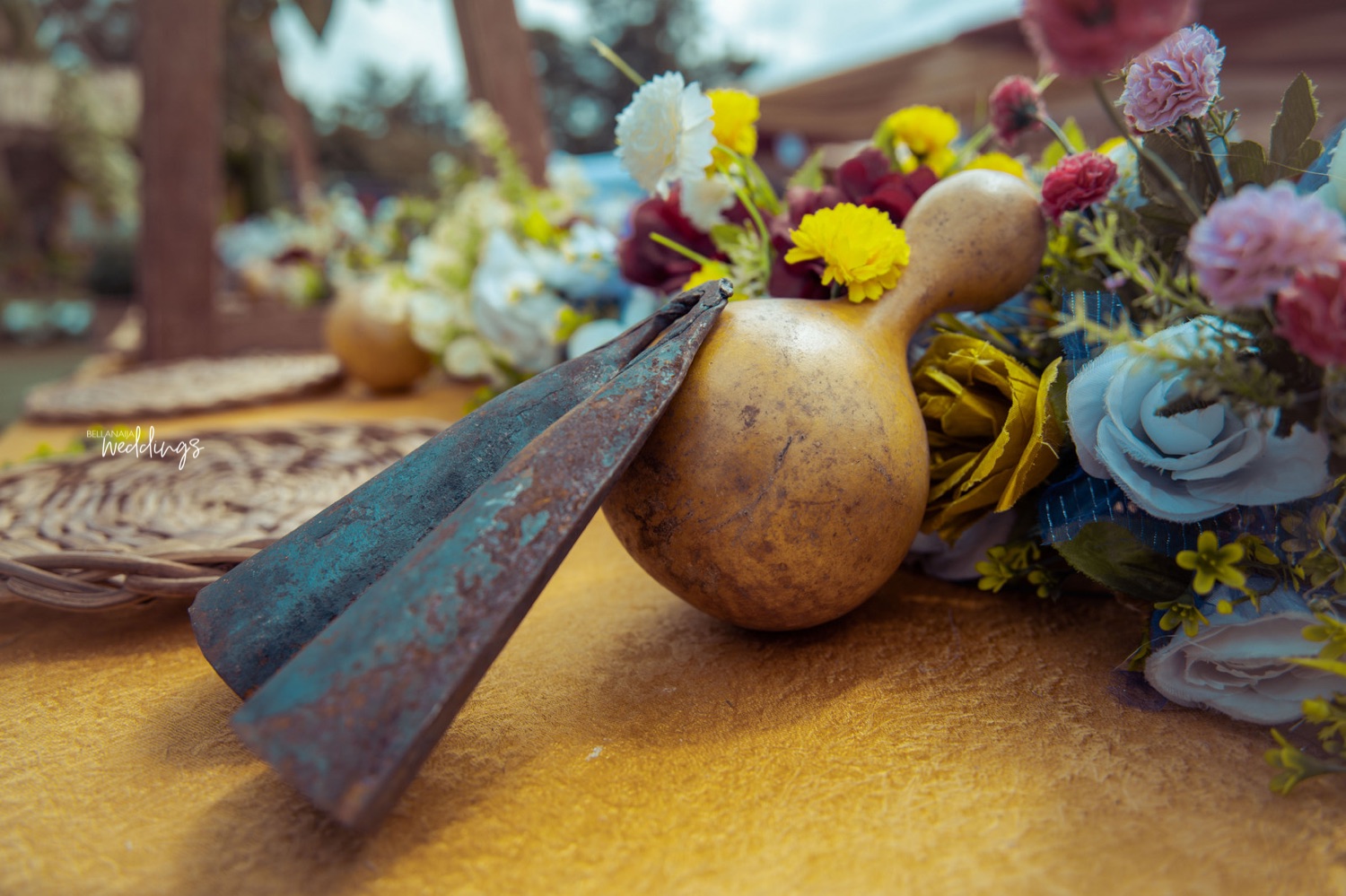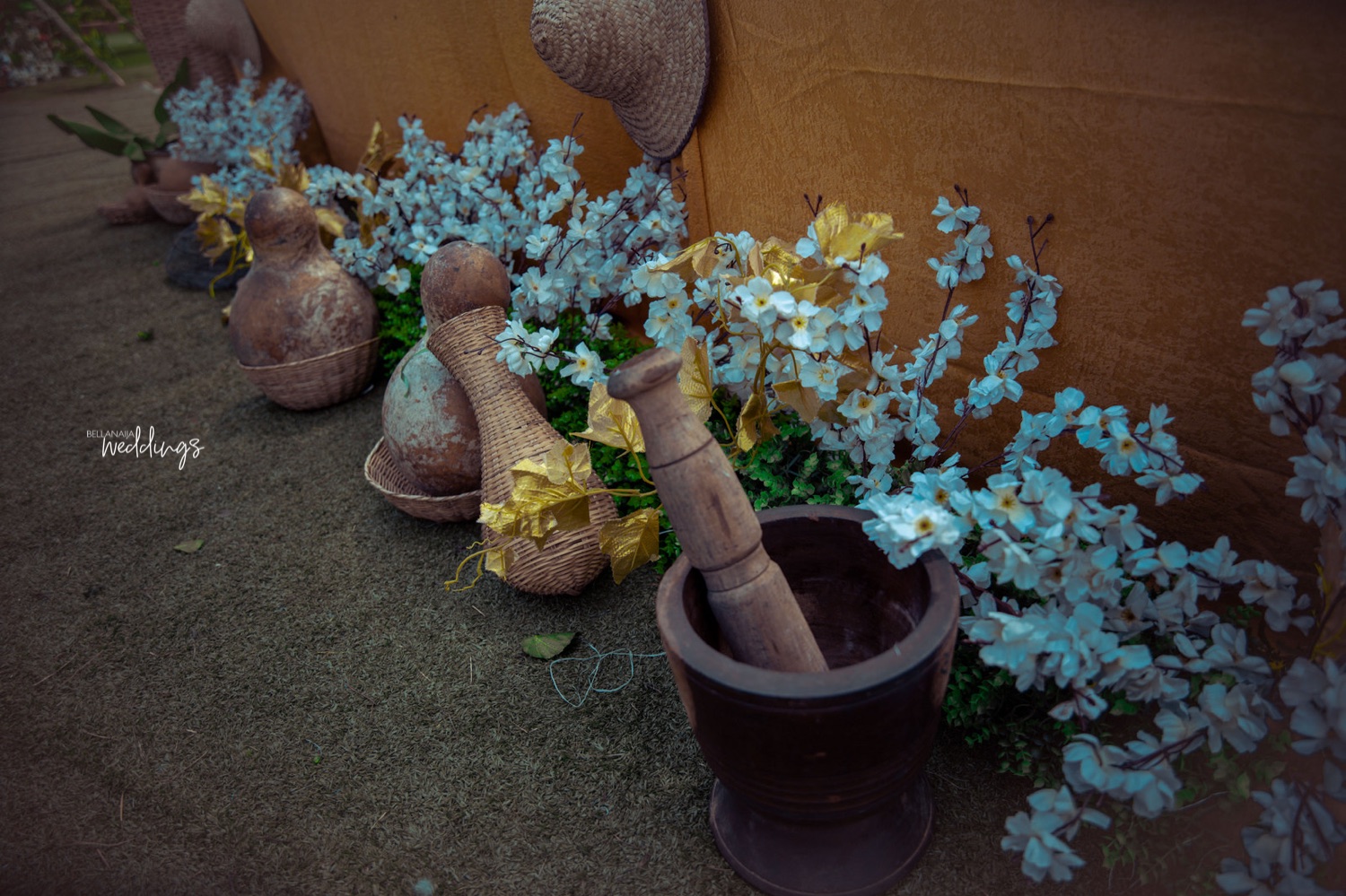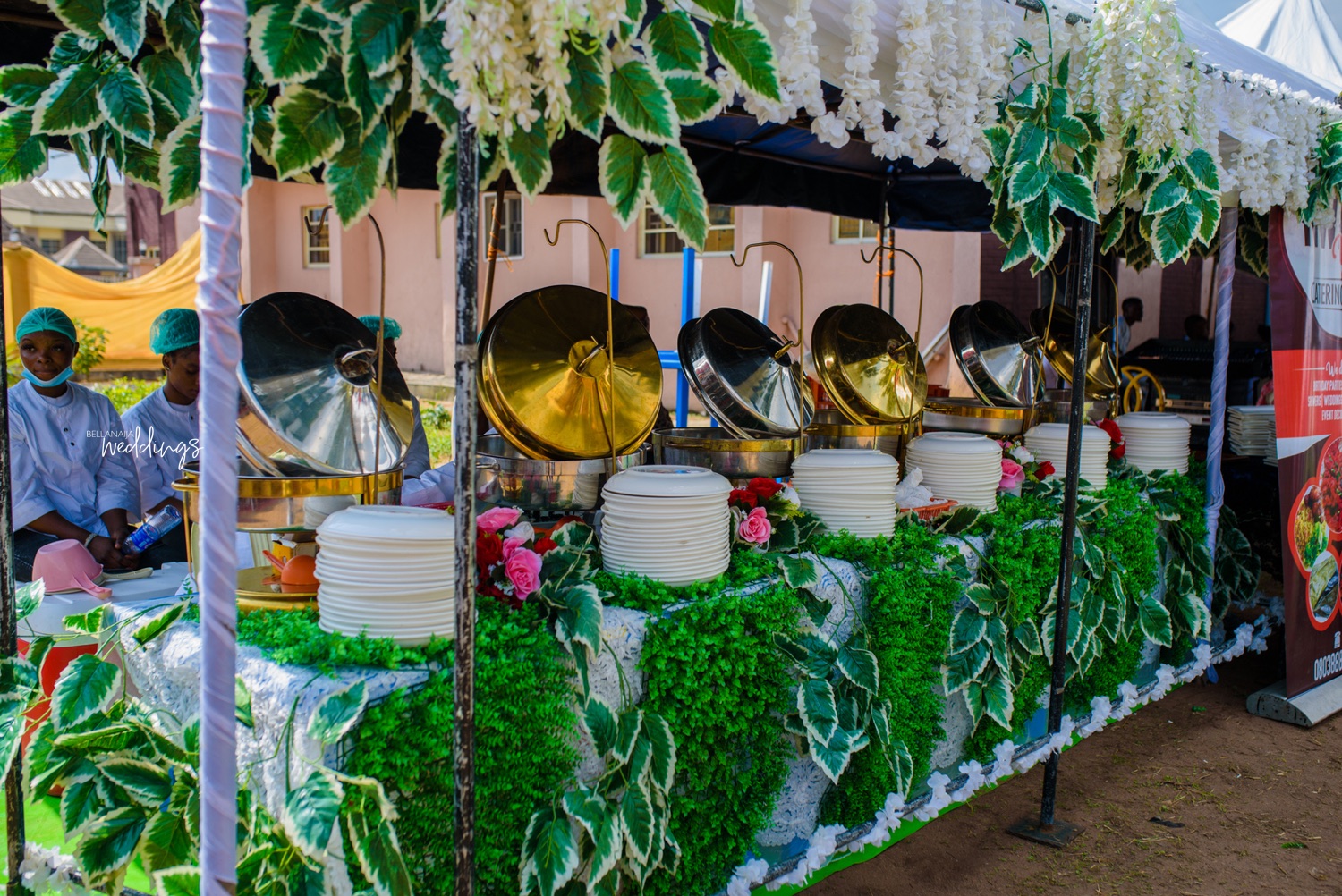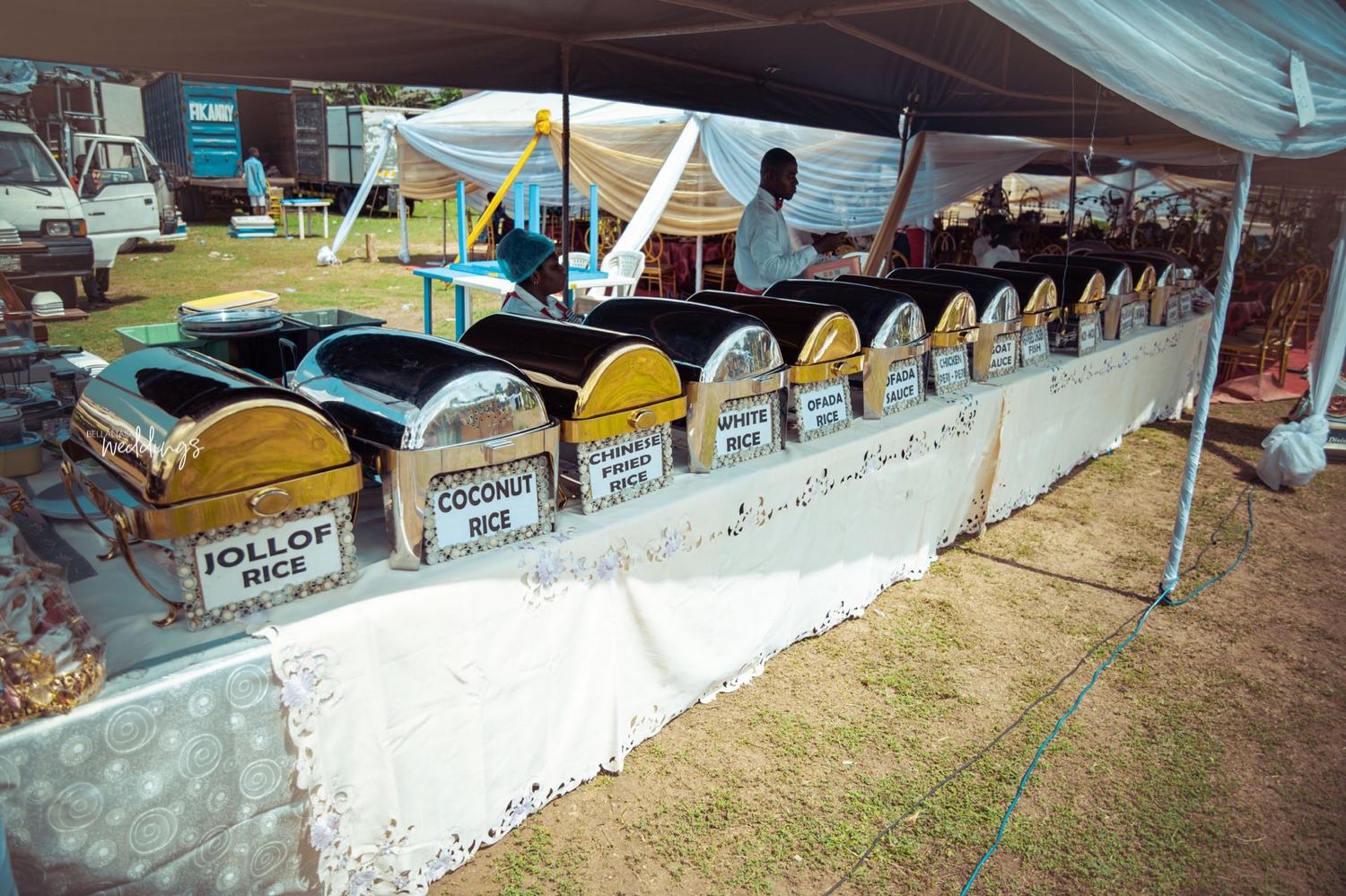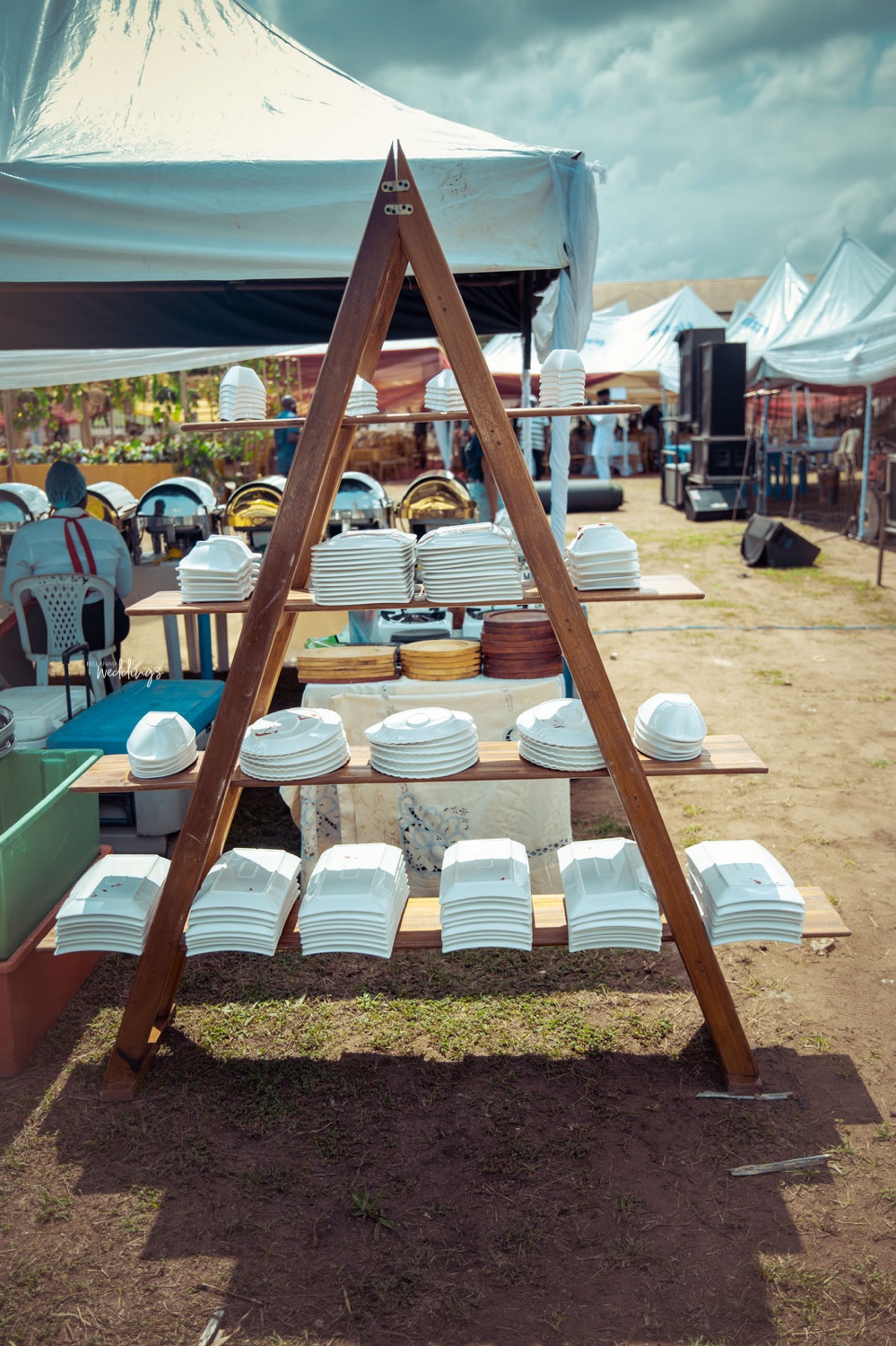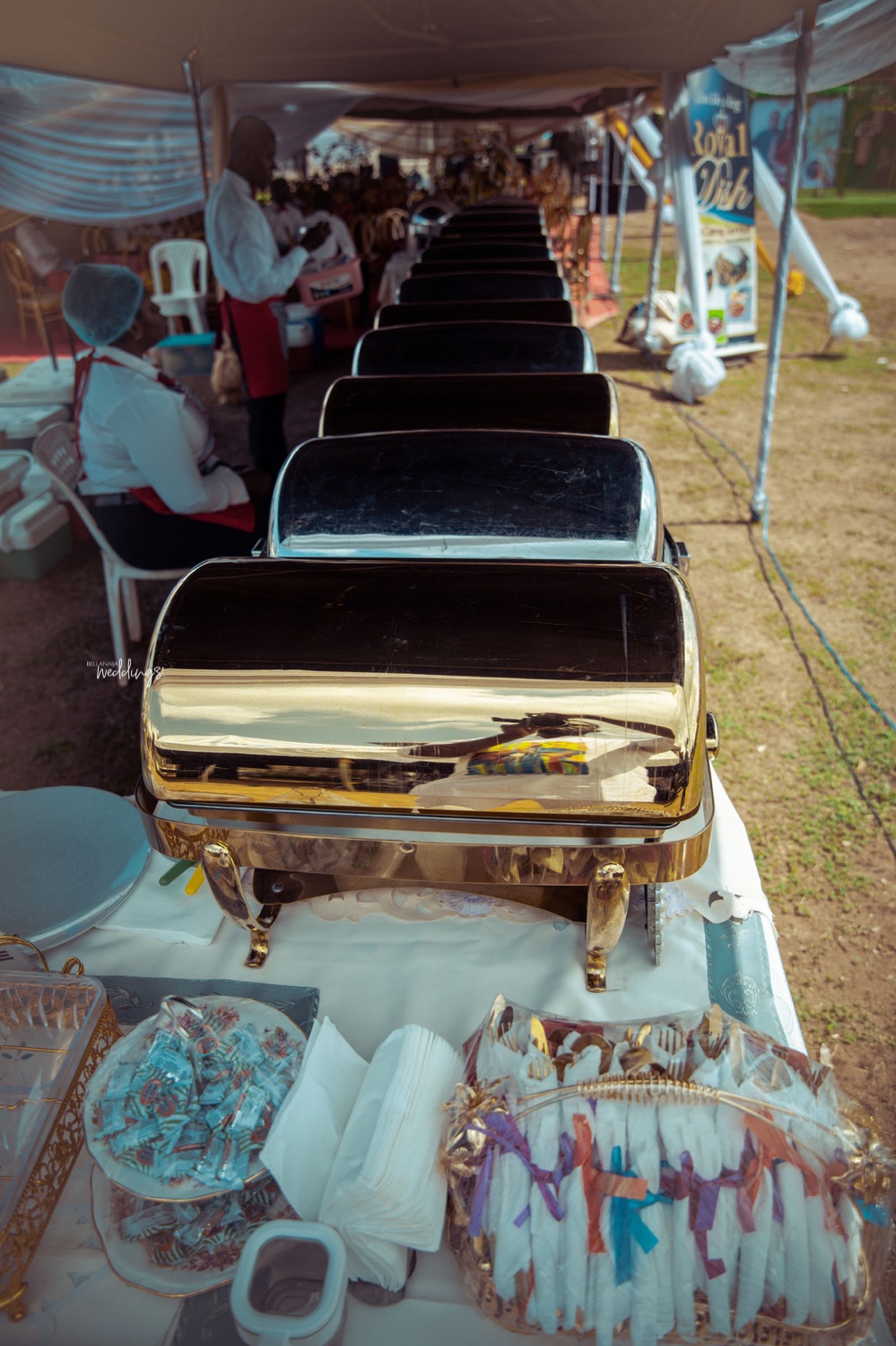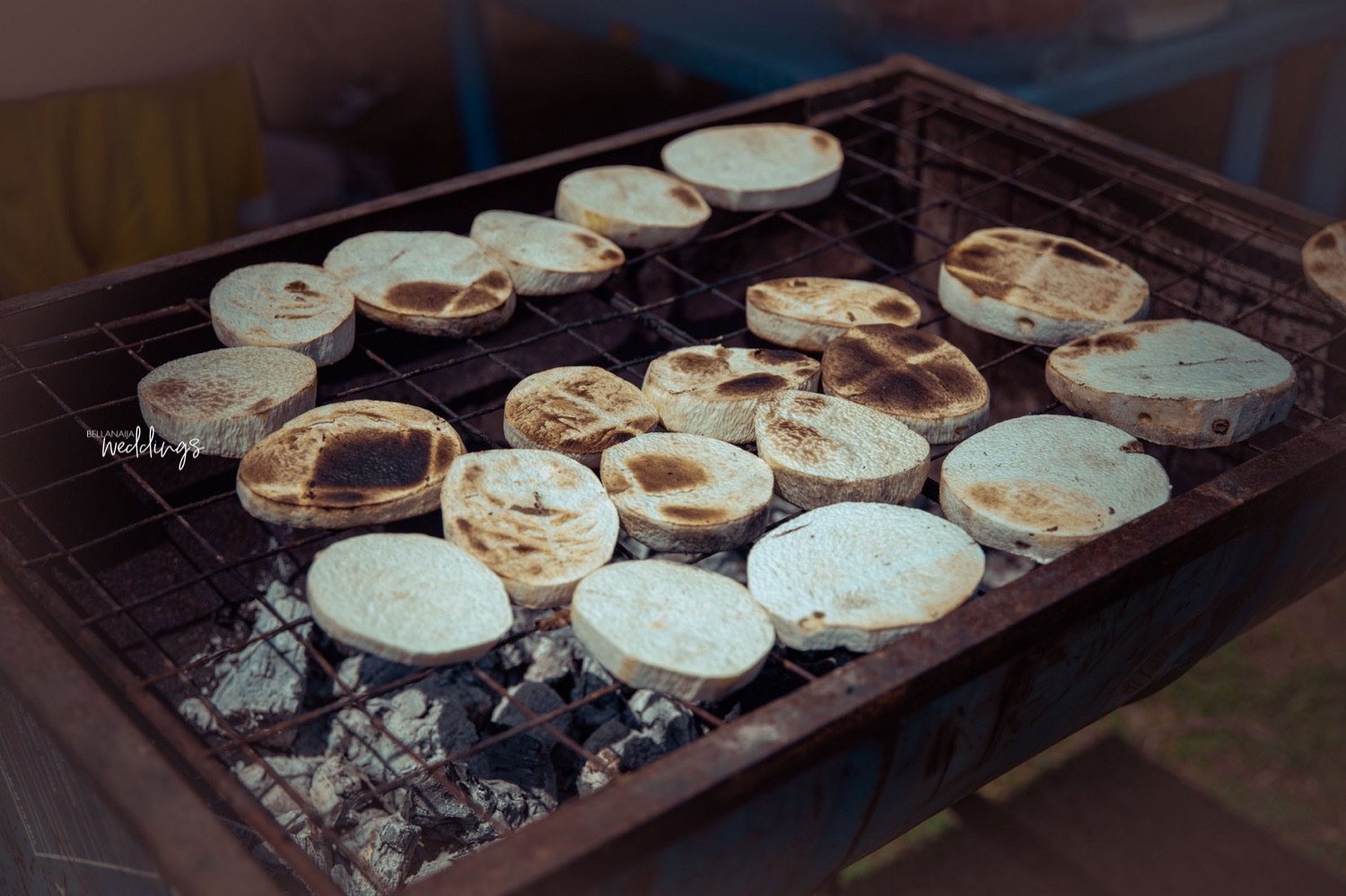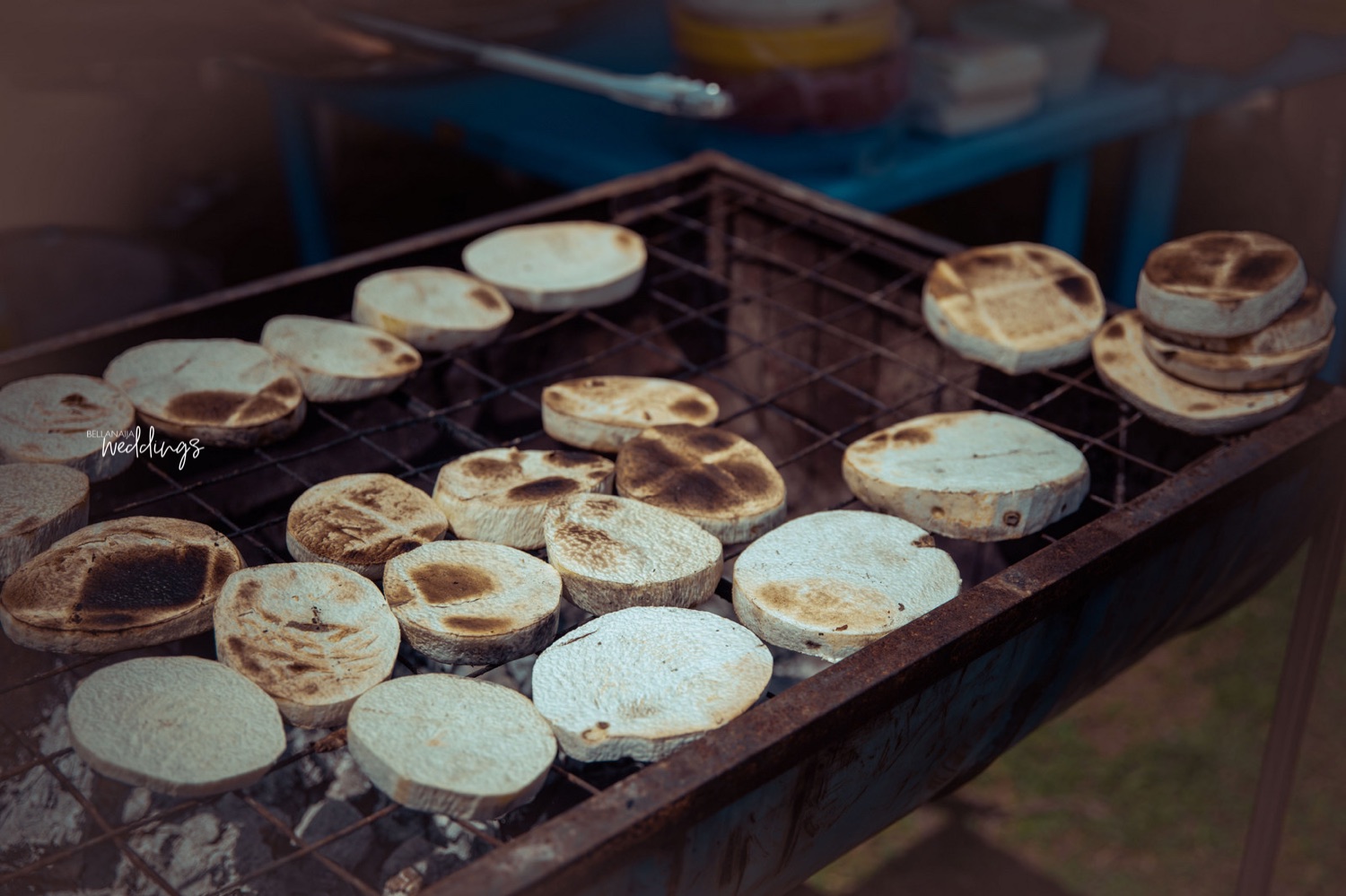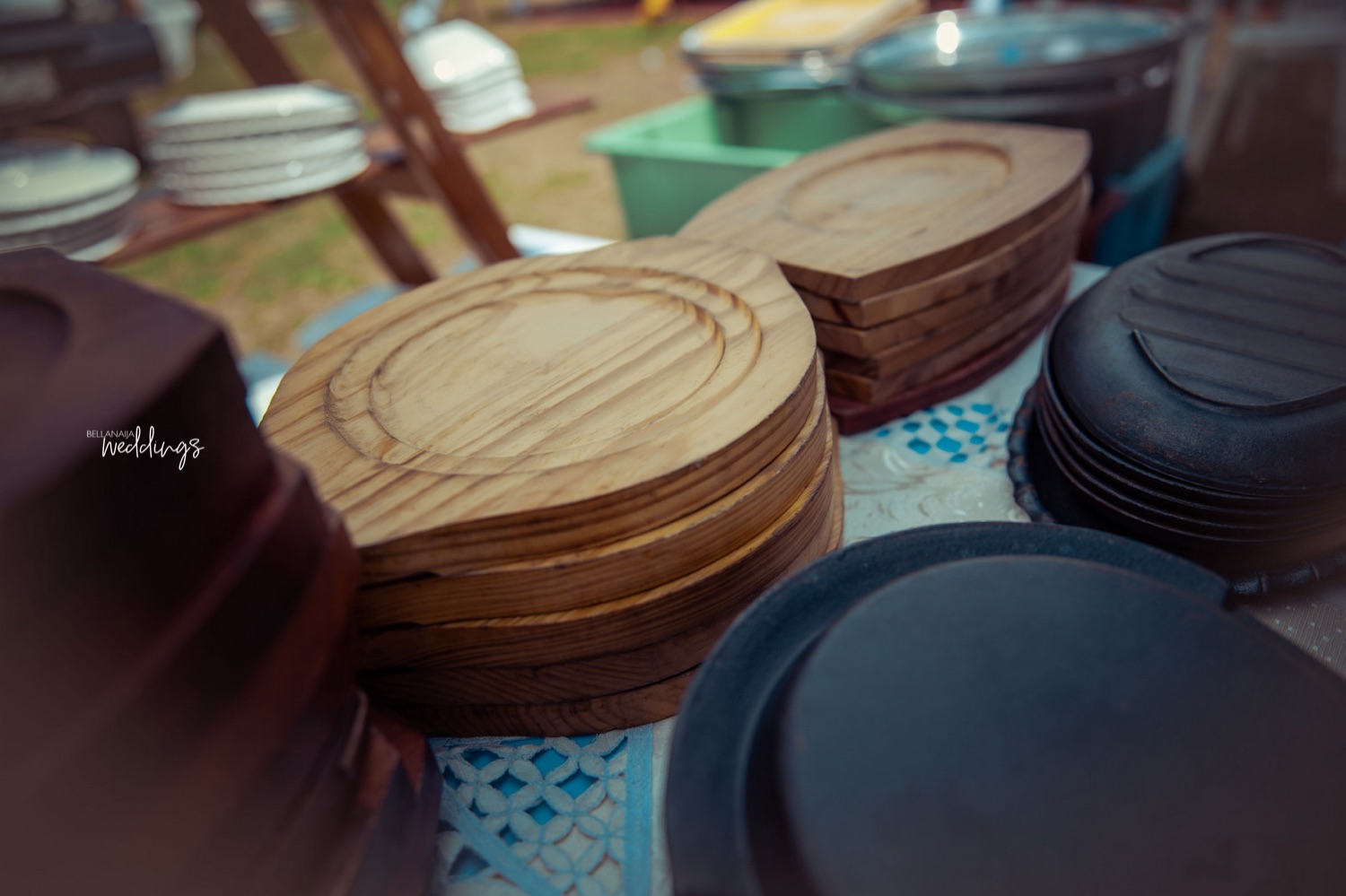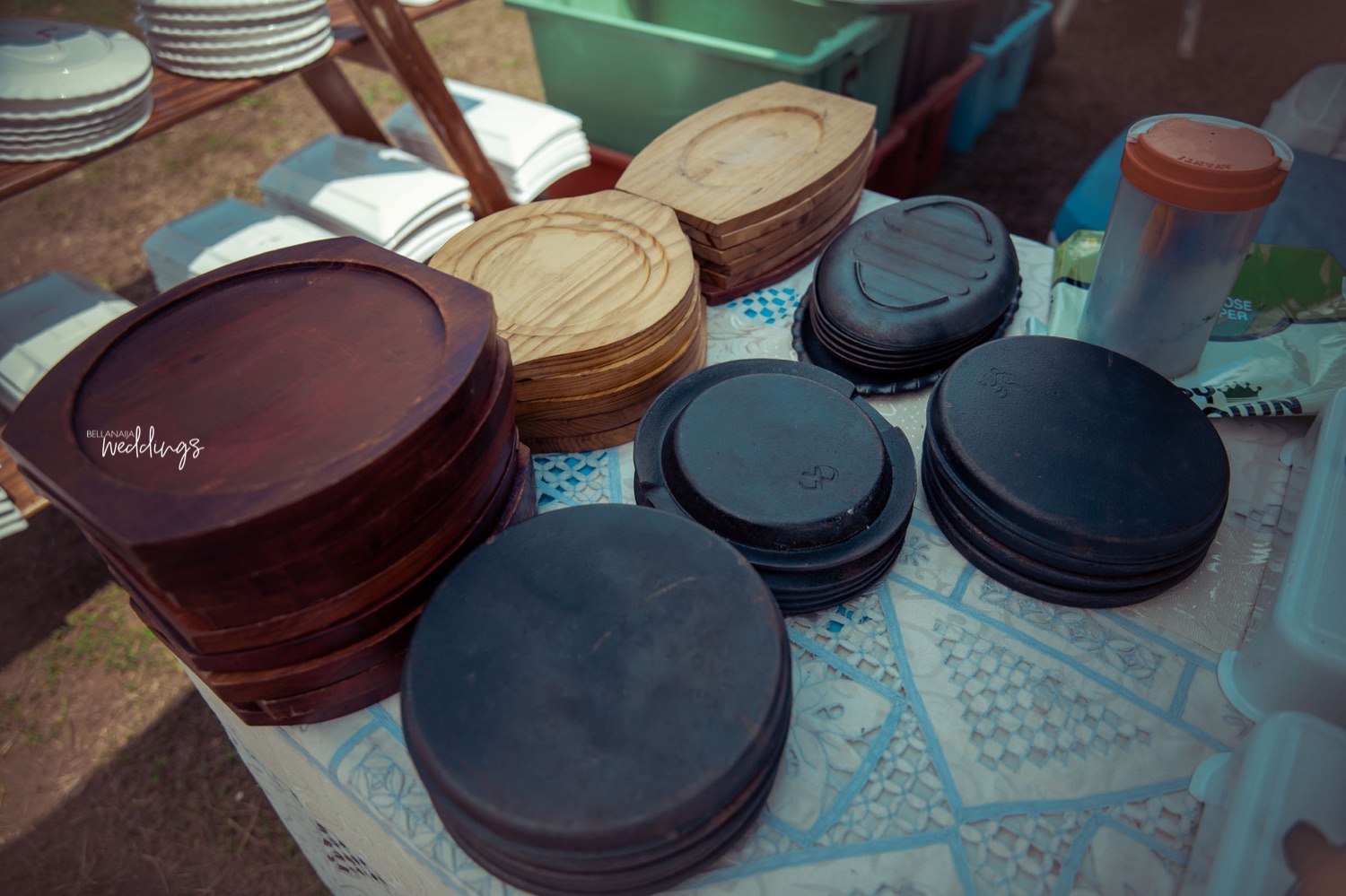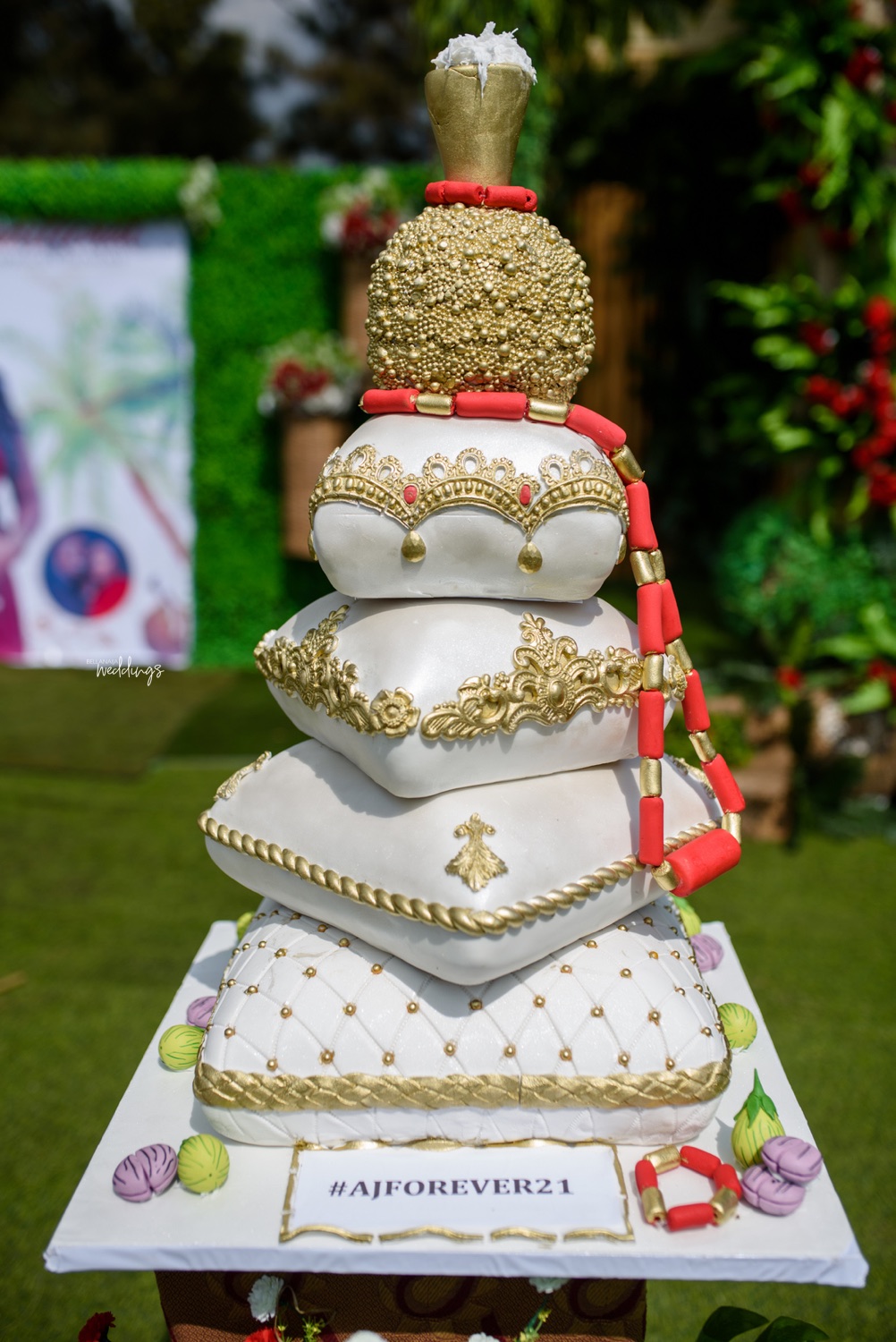 Jideofor and his squad coming through to get his bride…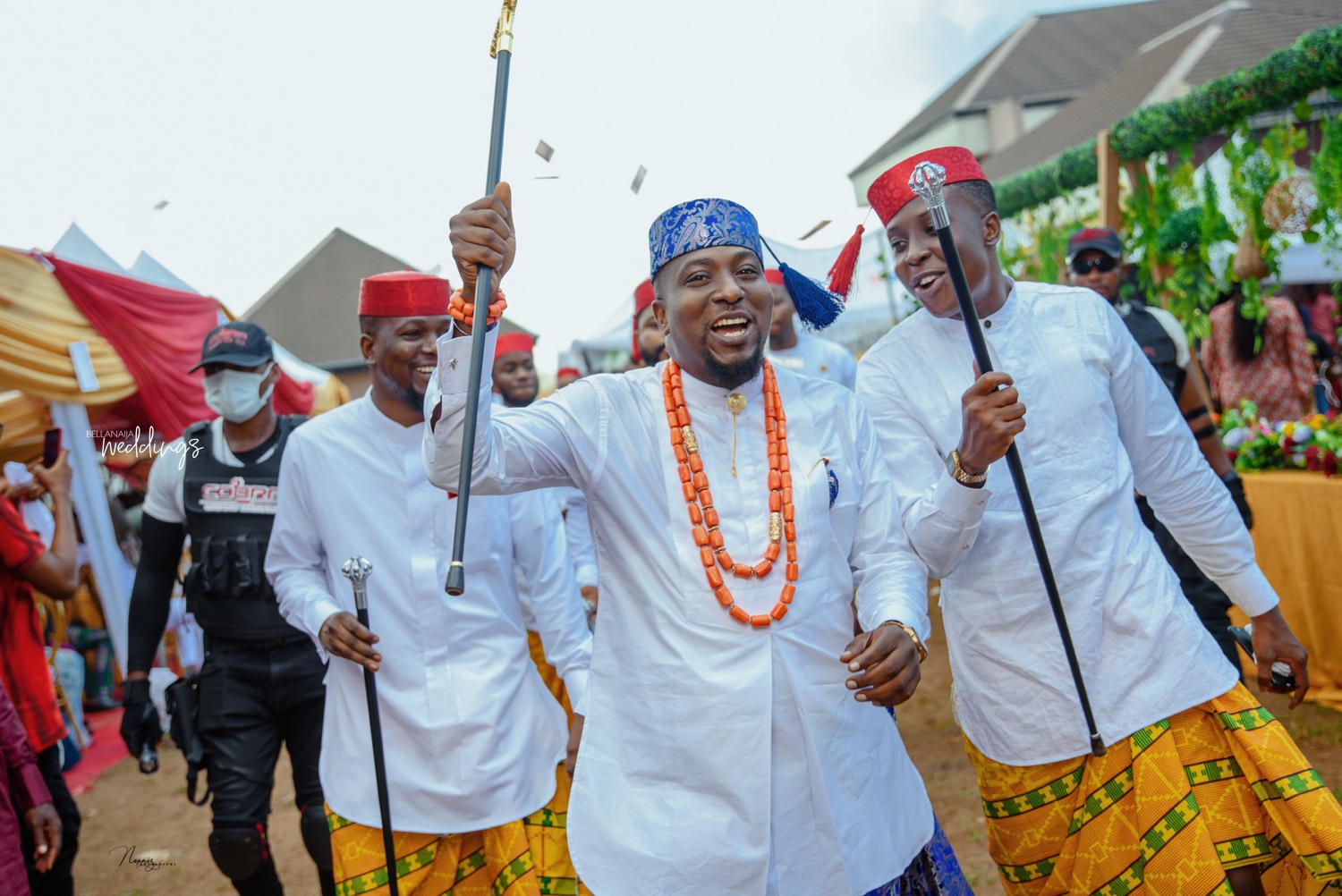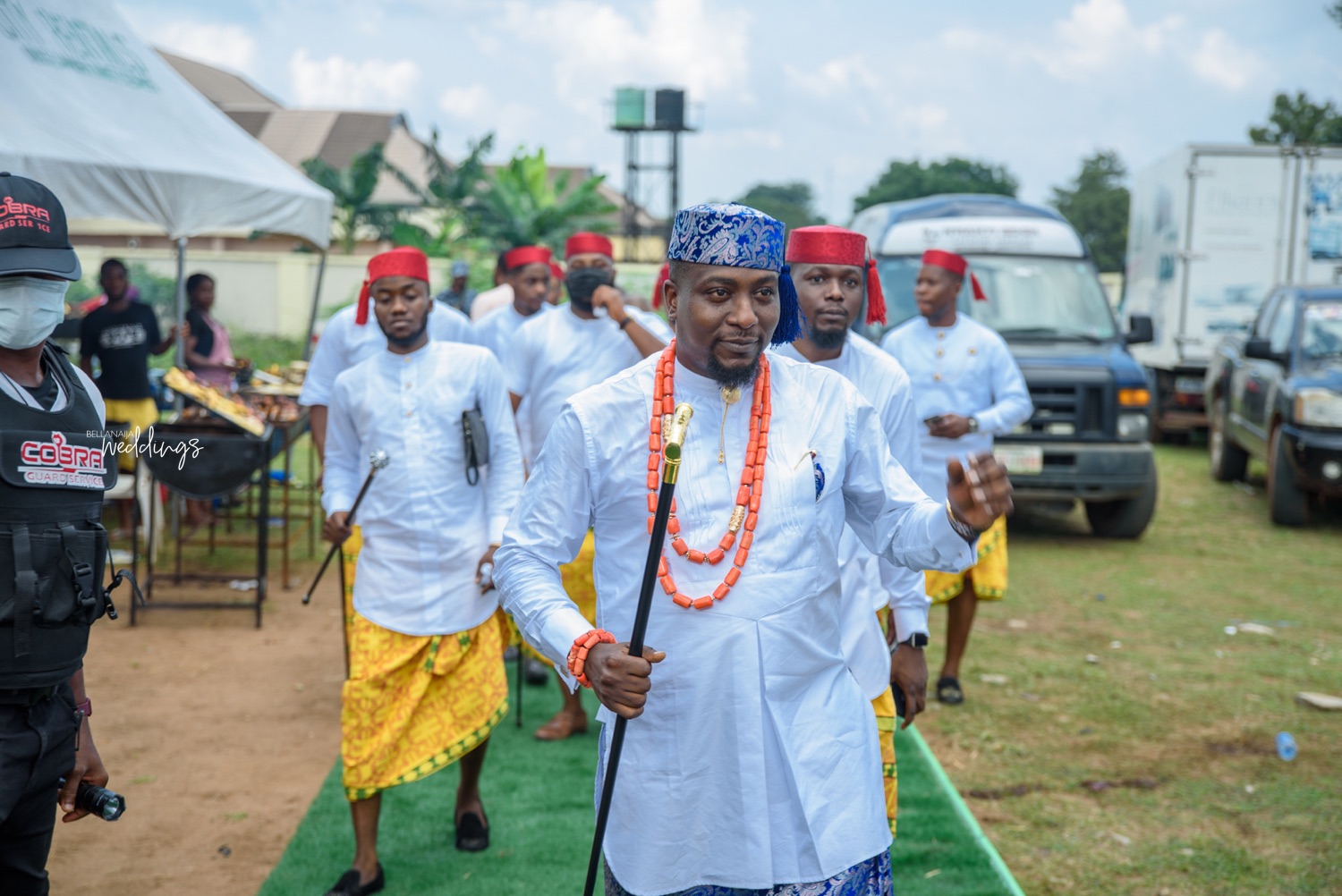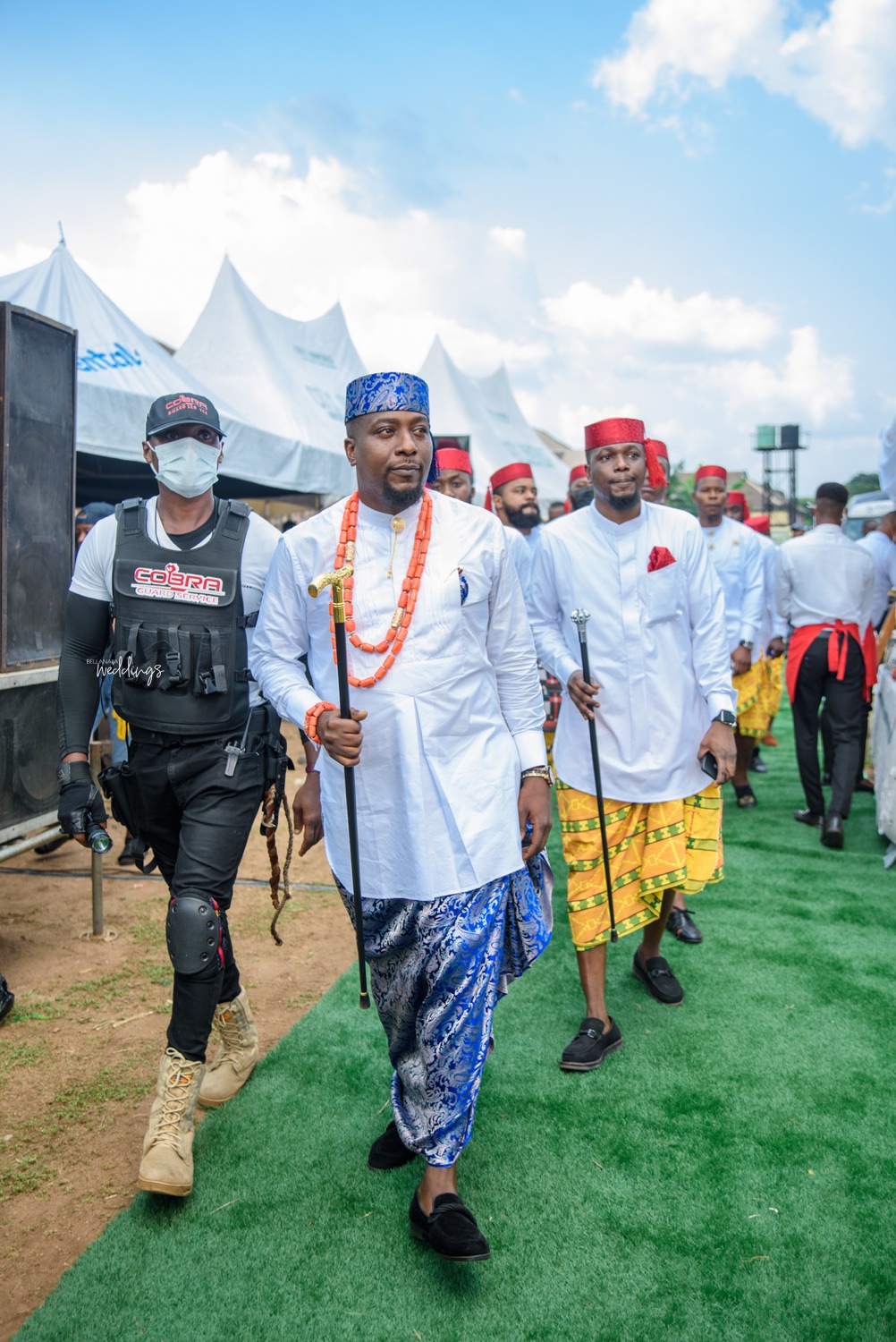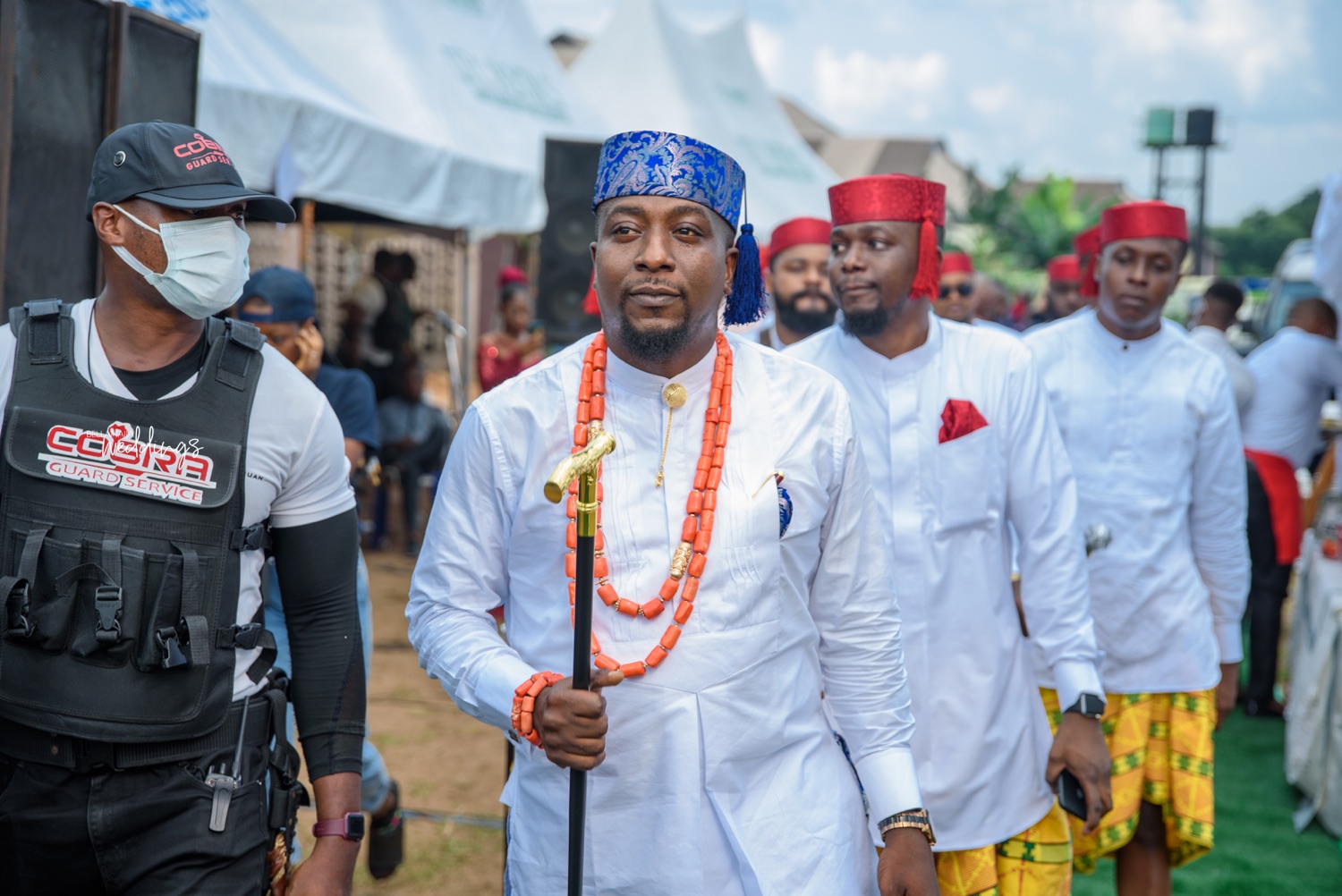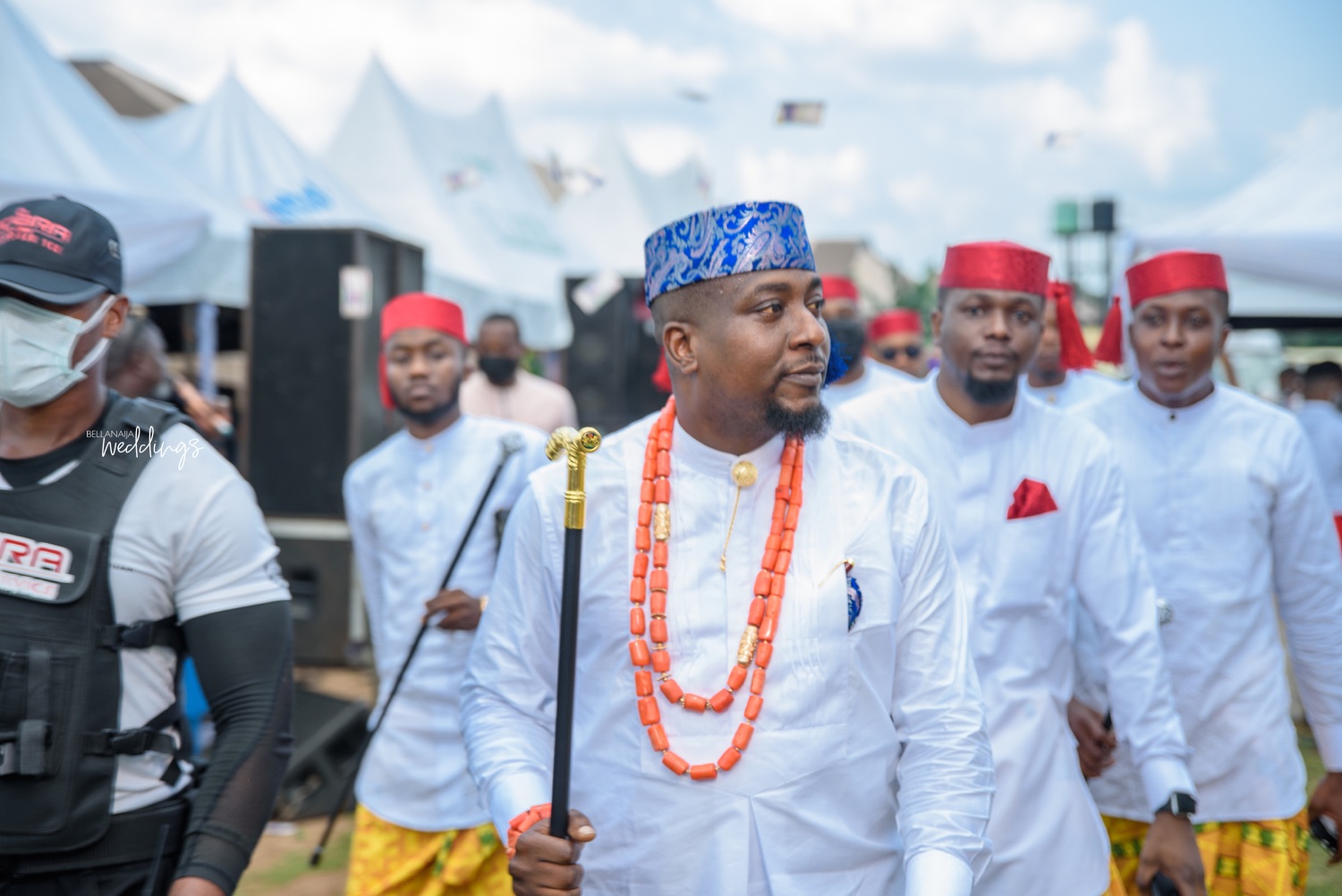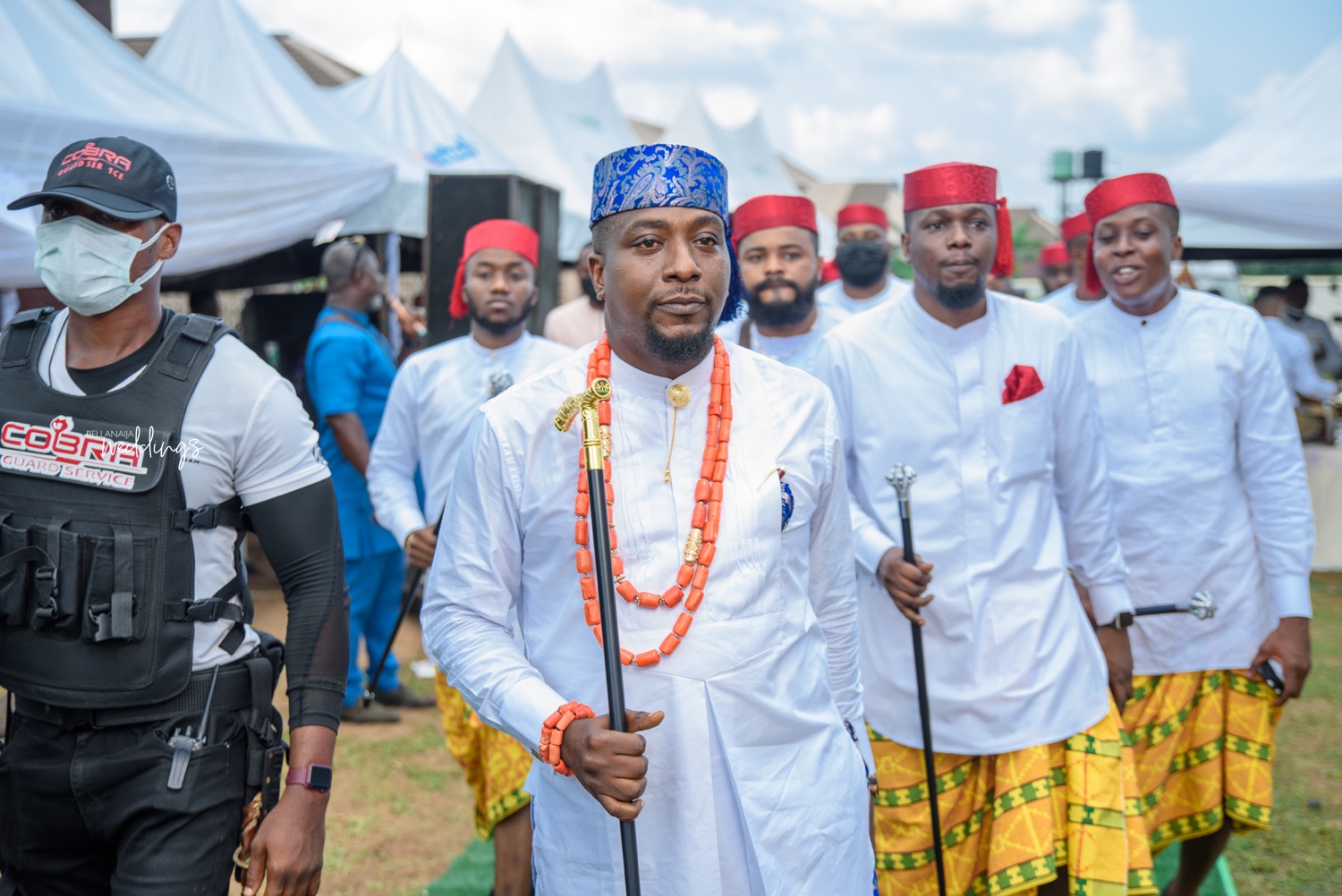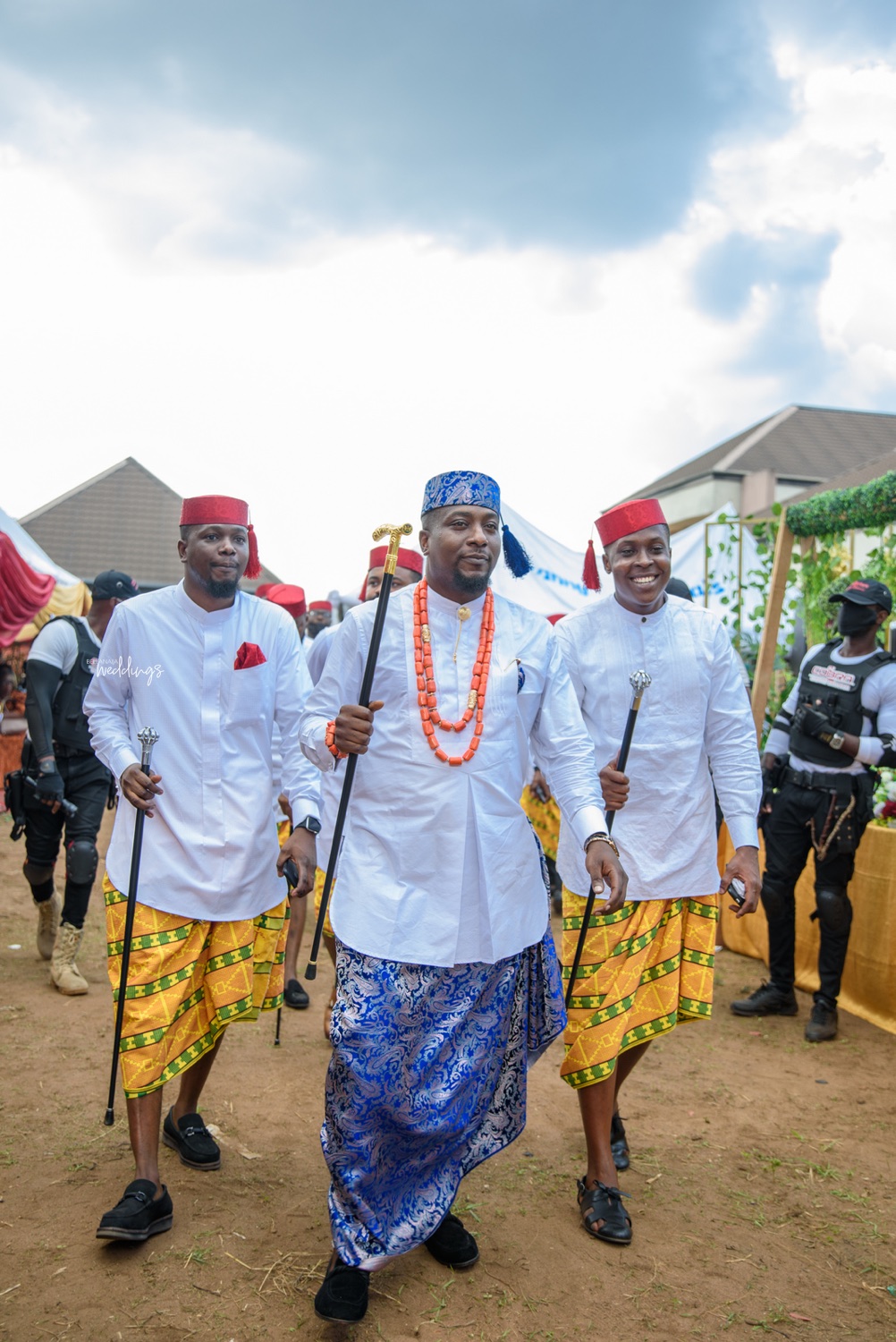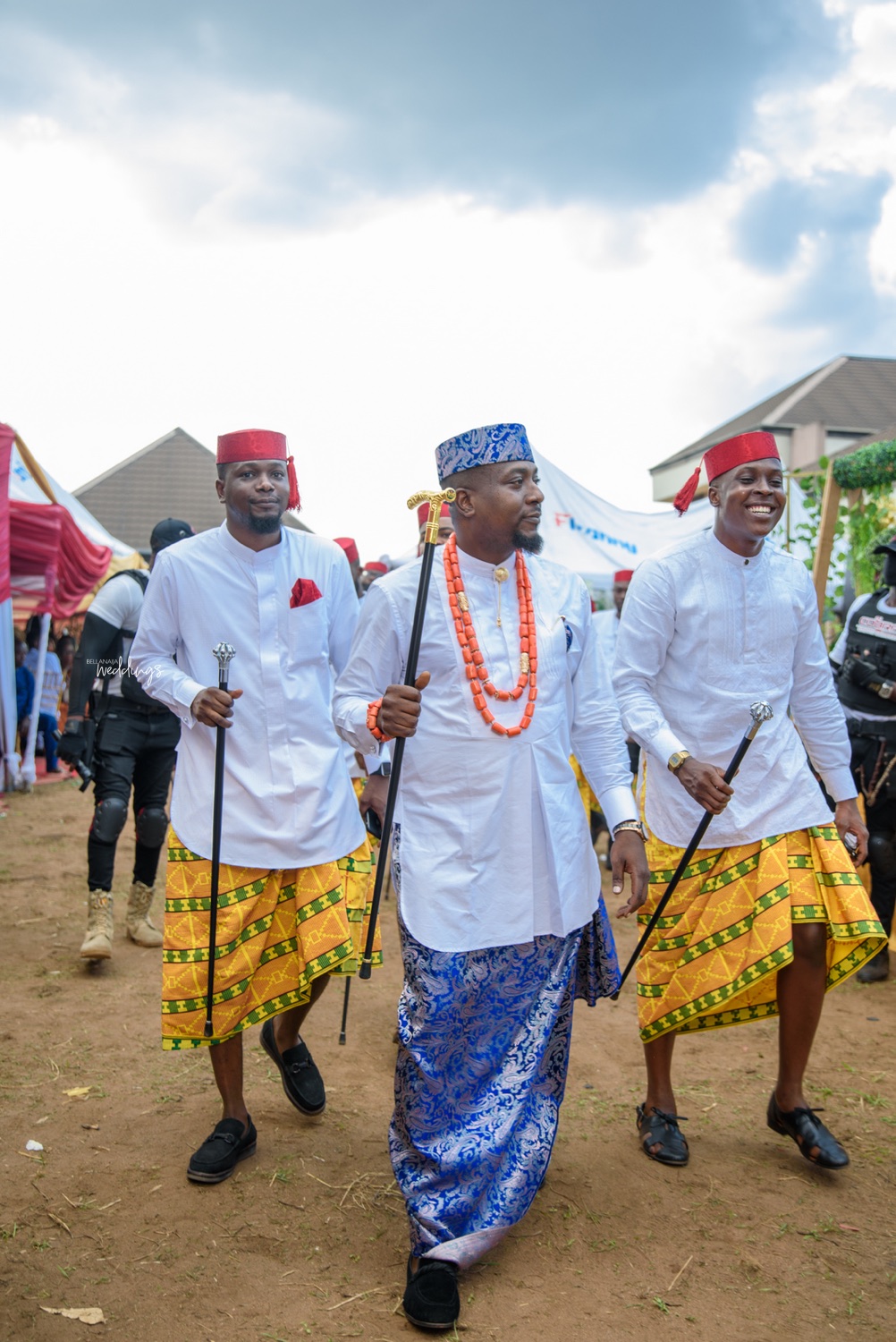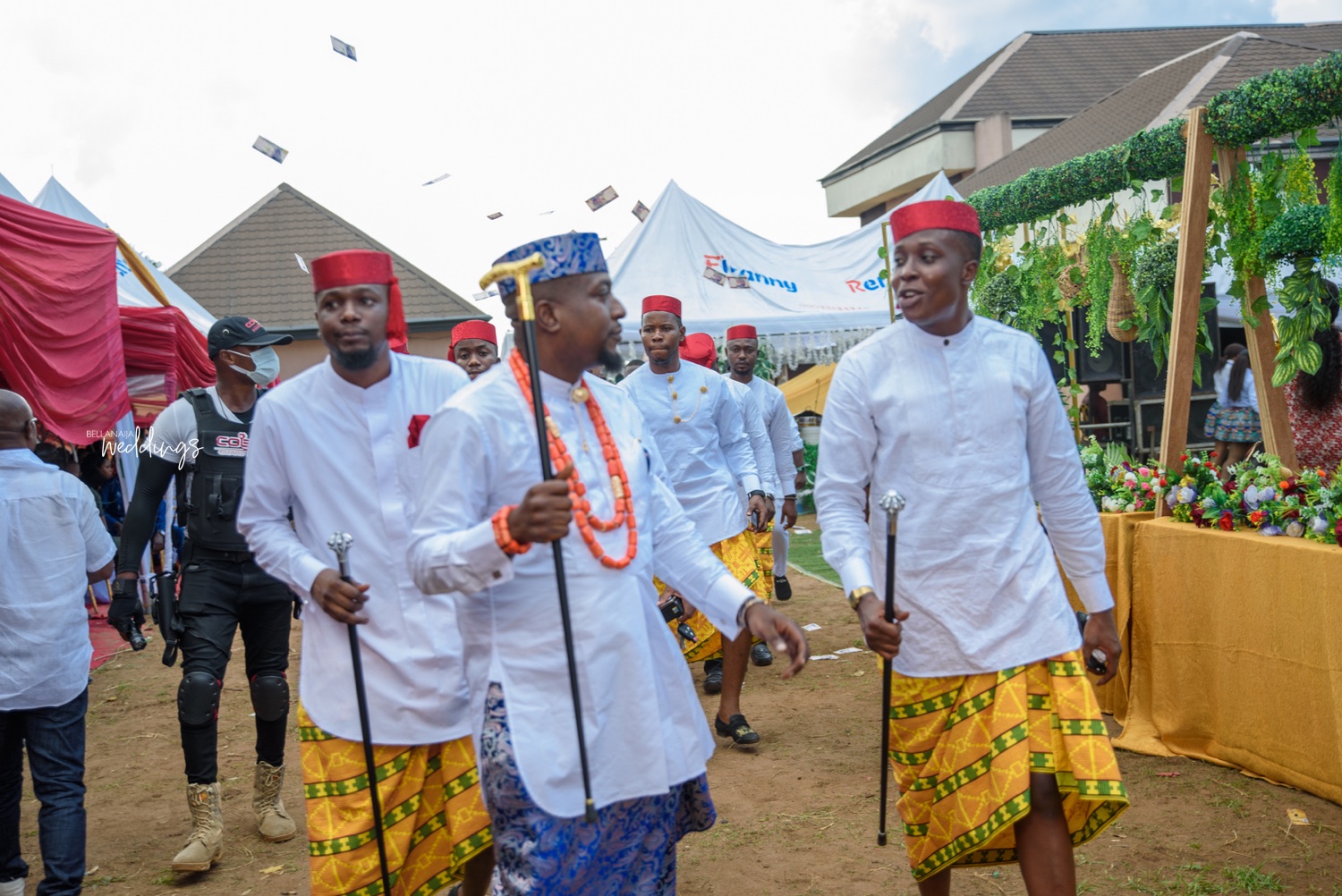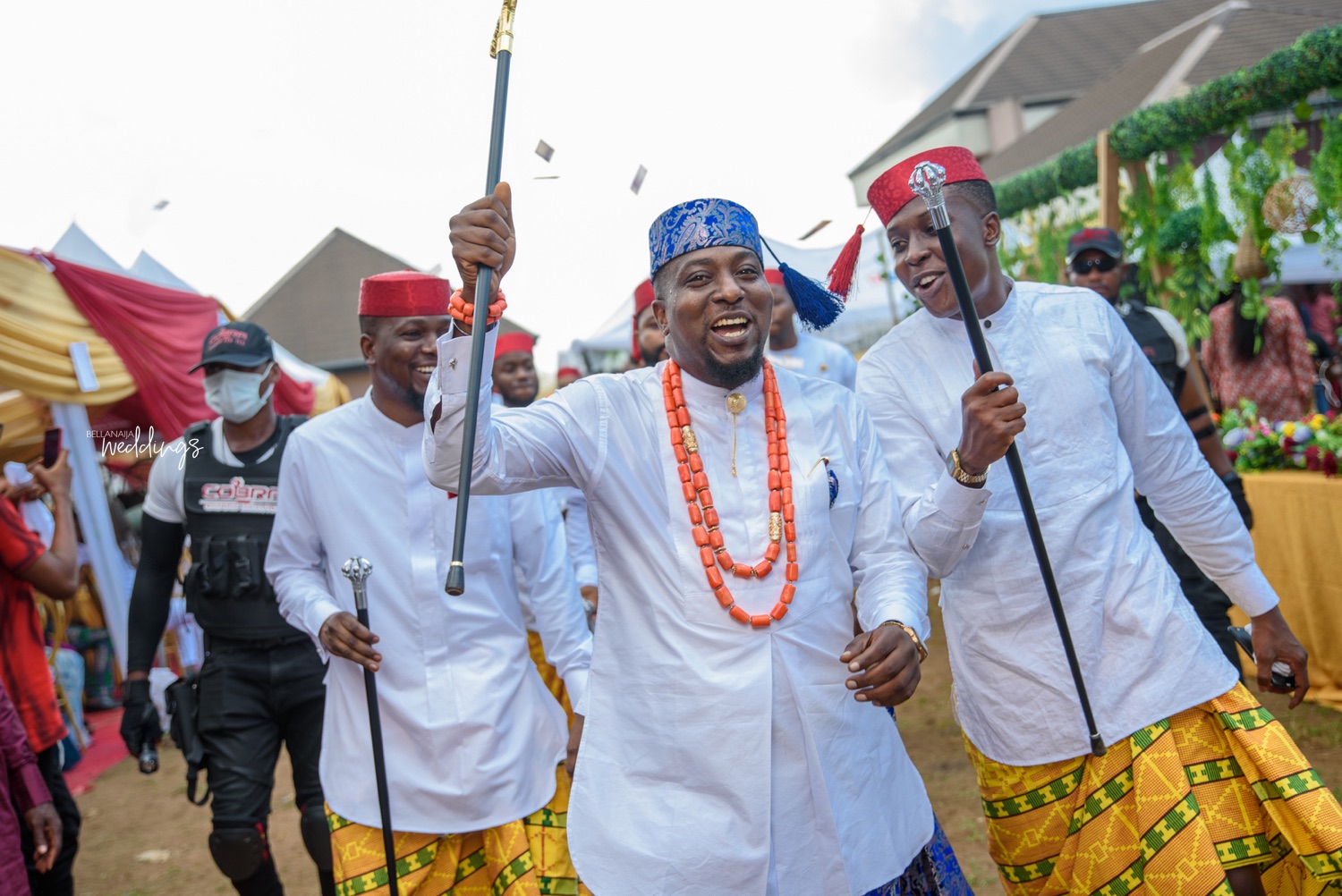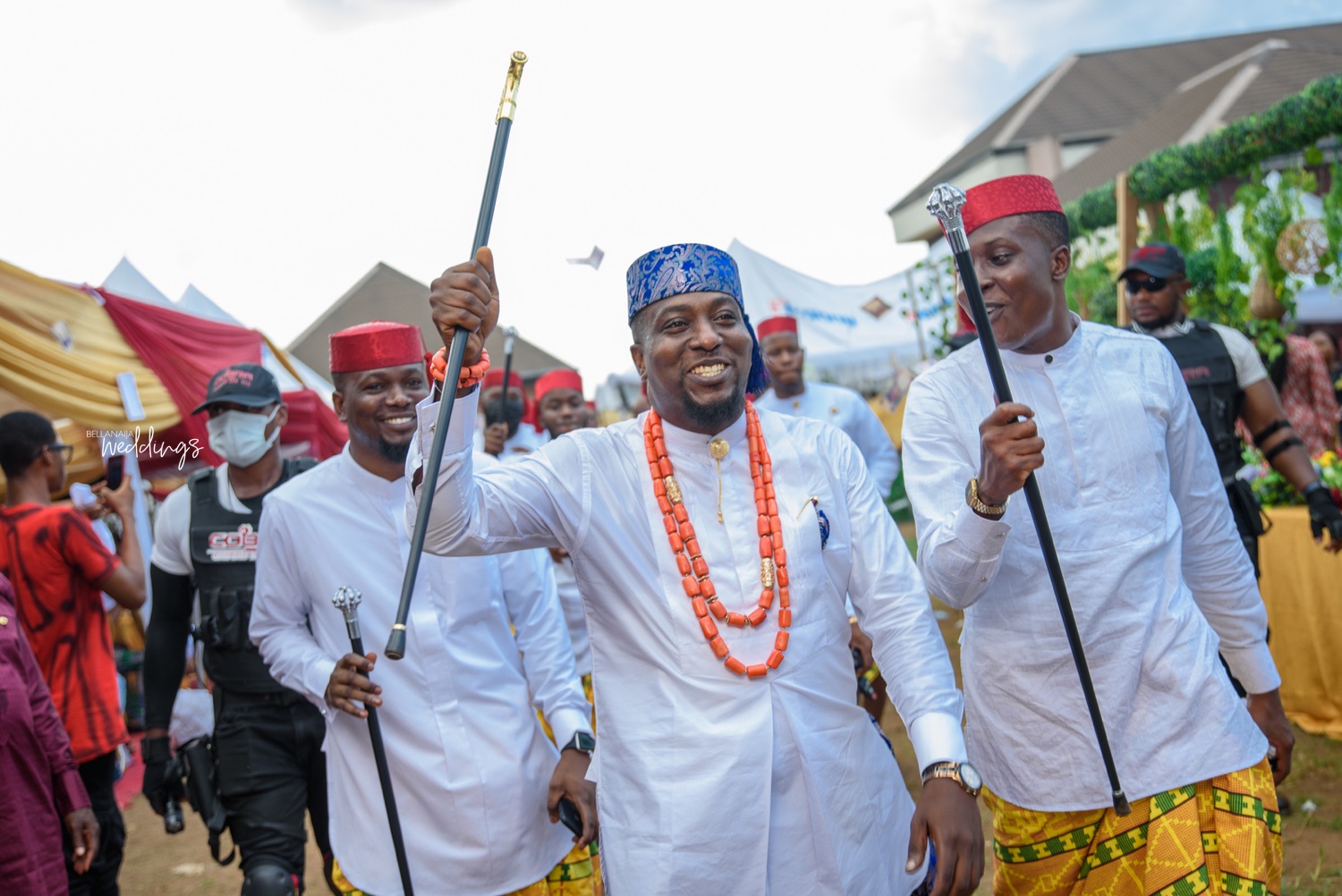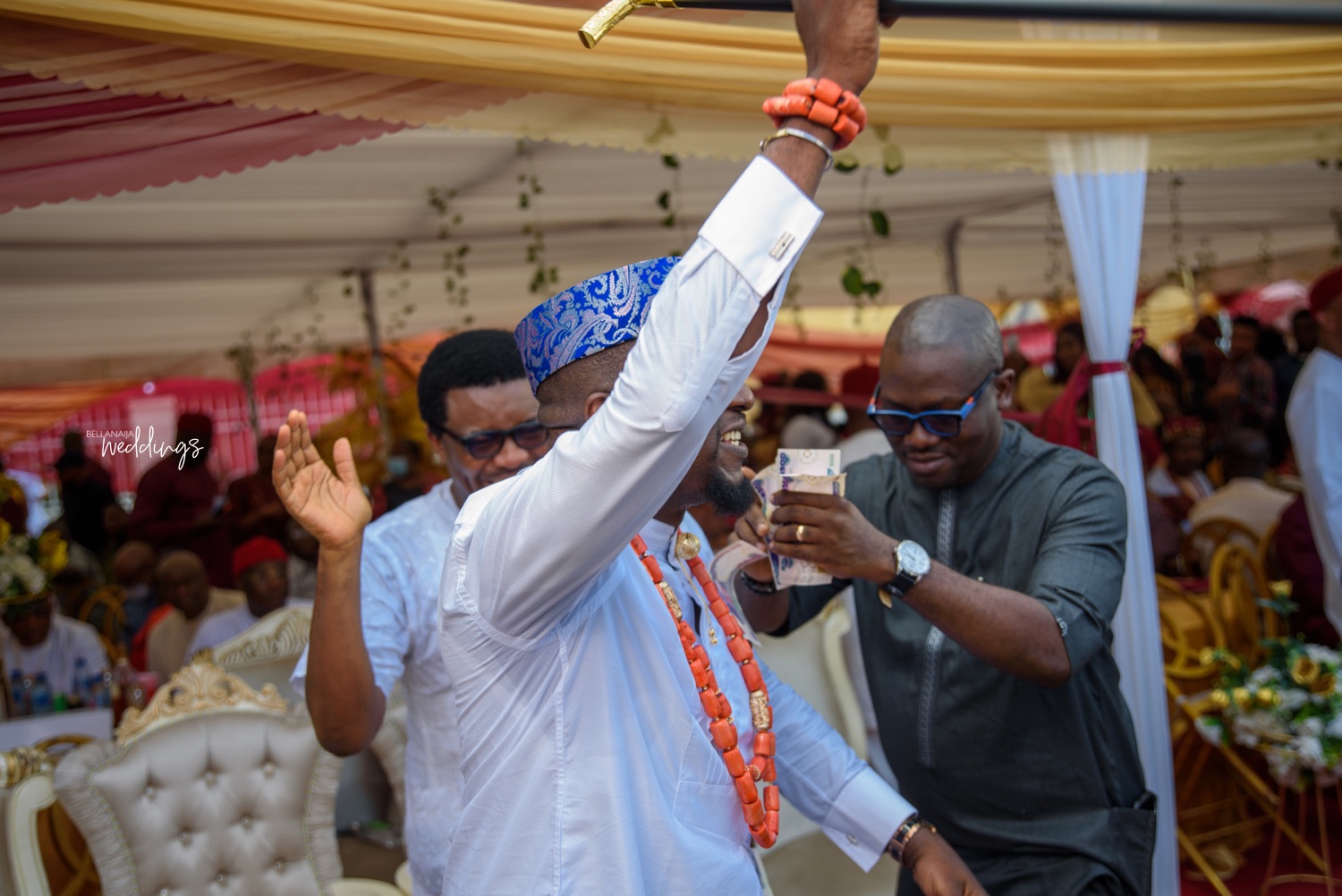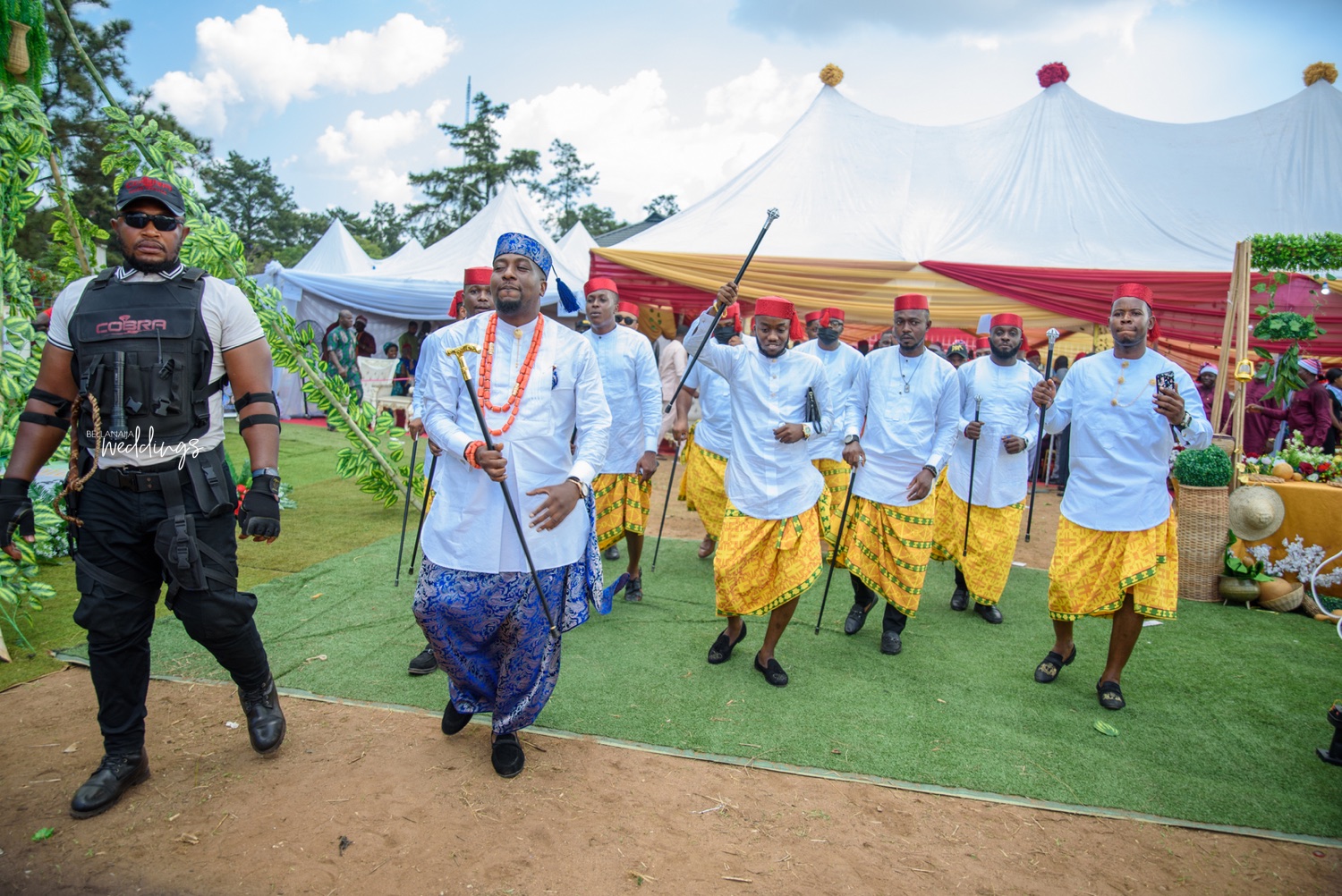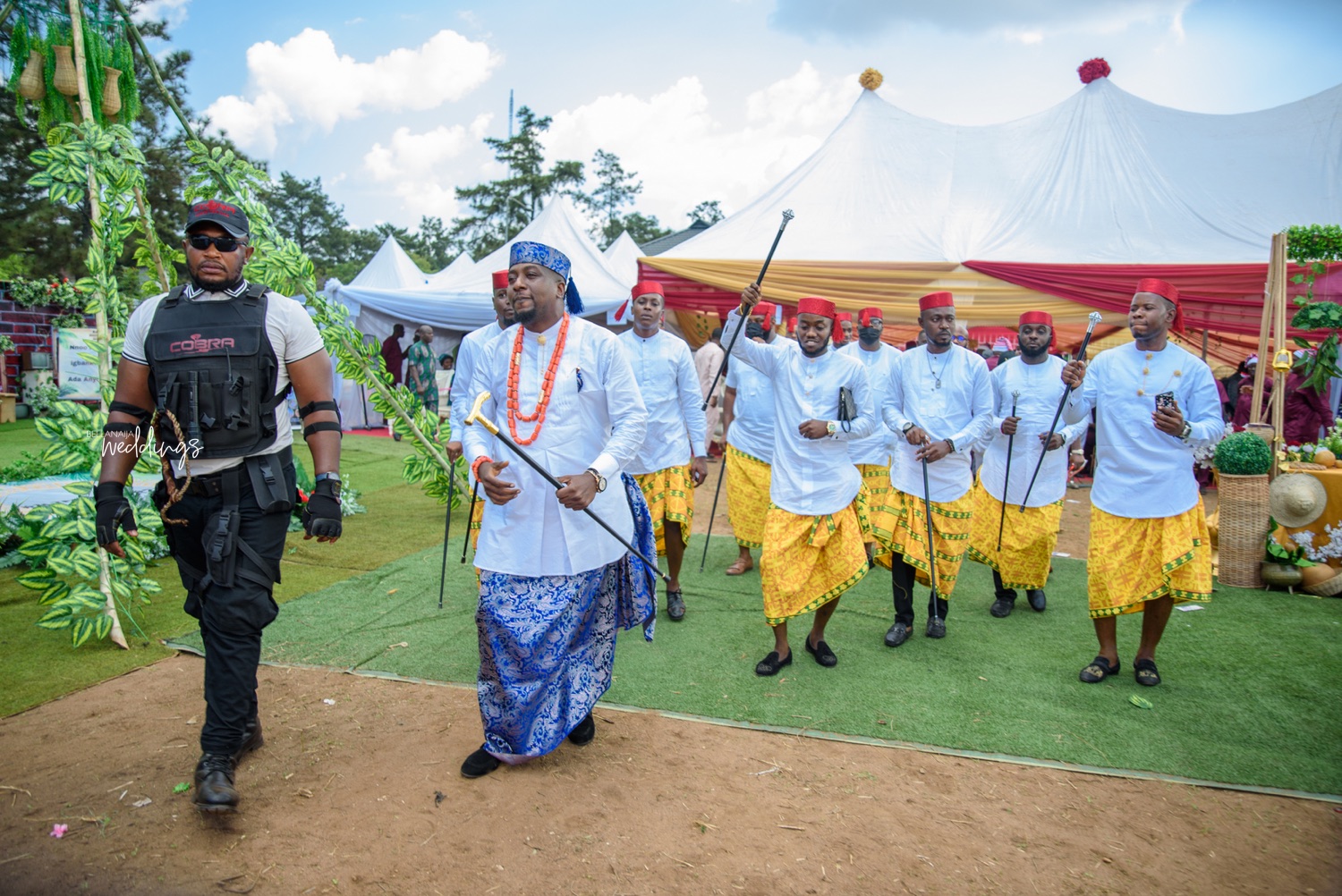 A warm welcome to the in-laws and guests!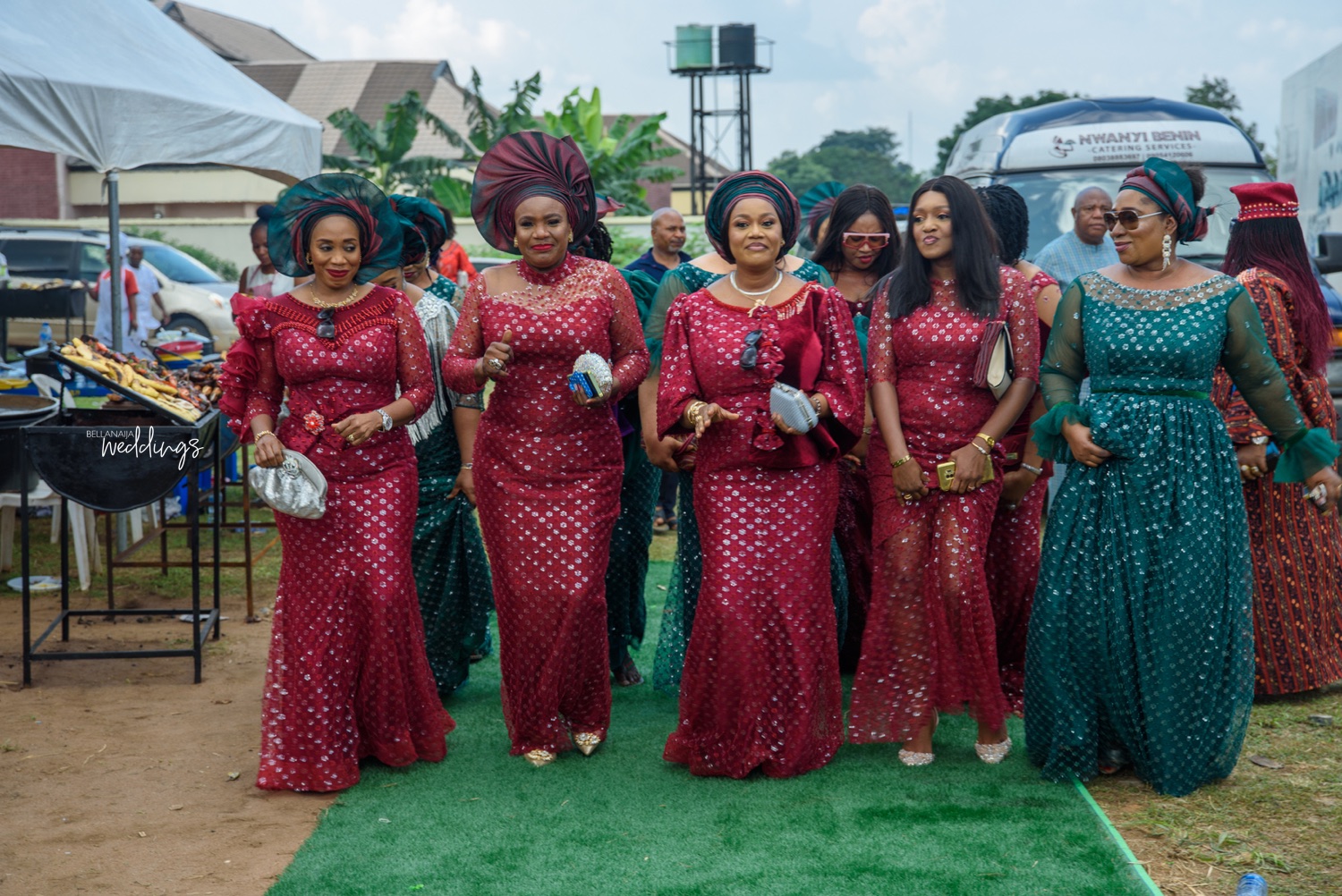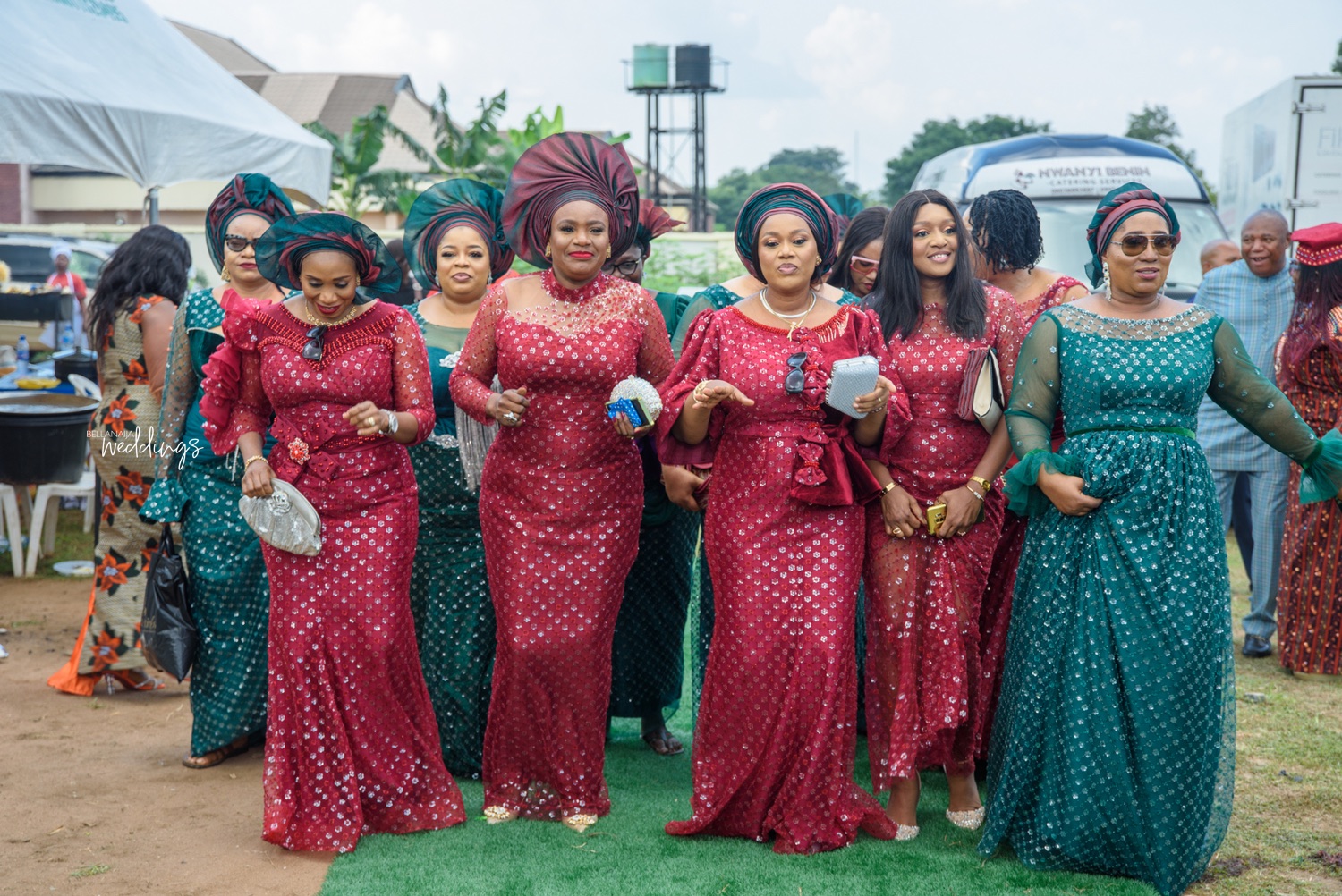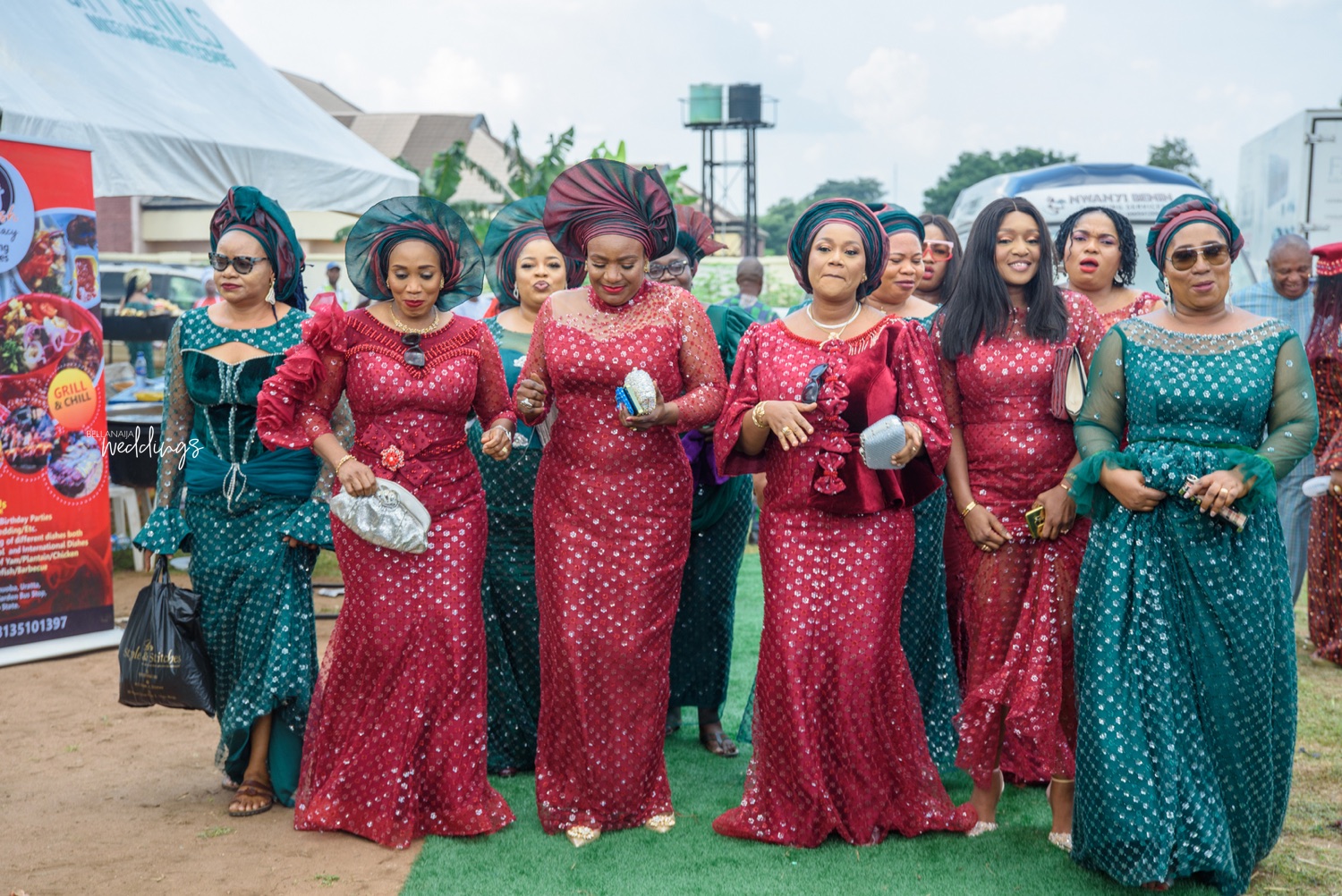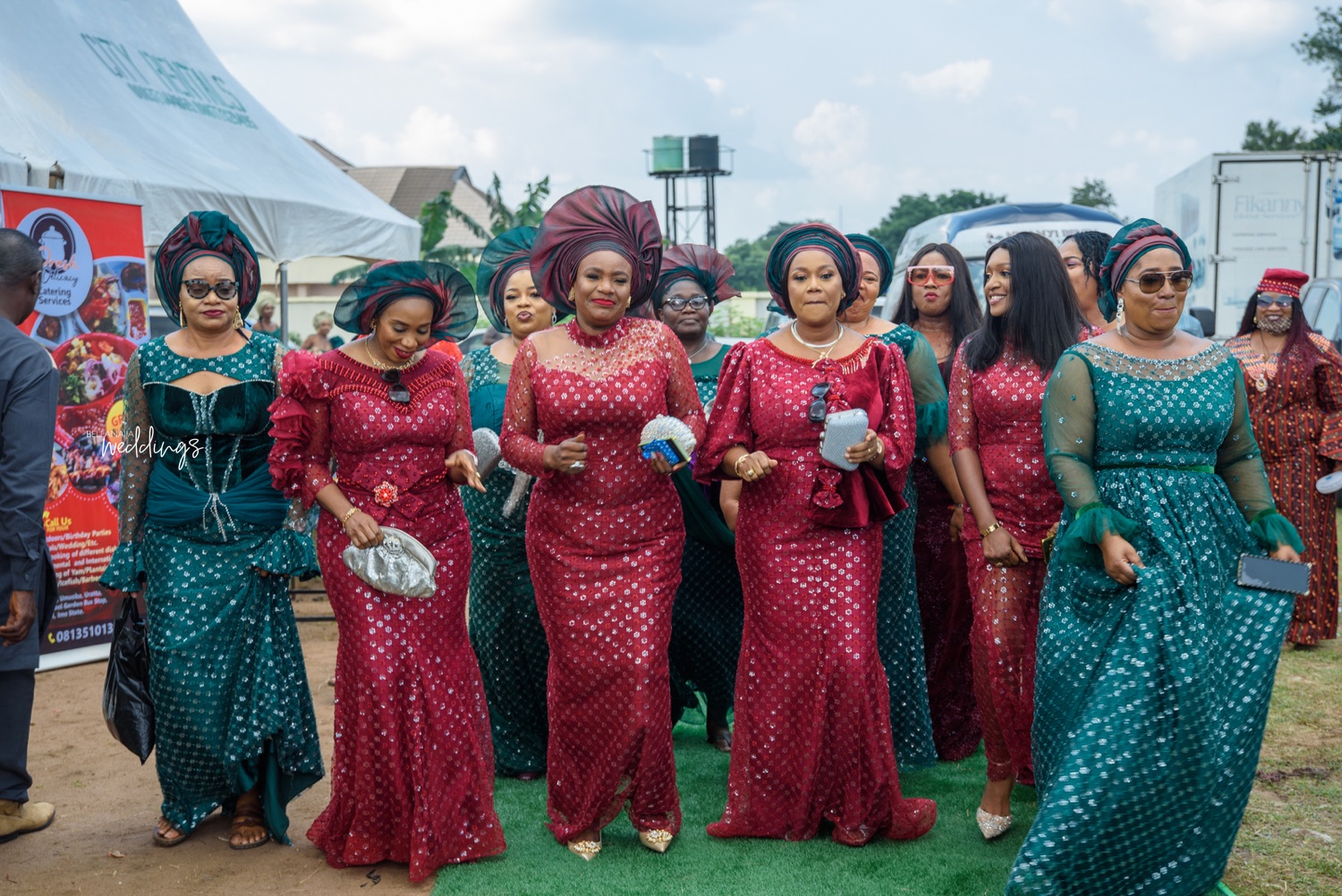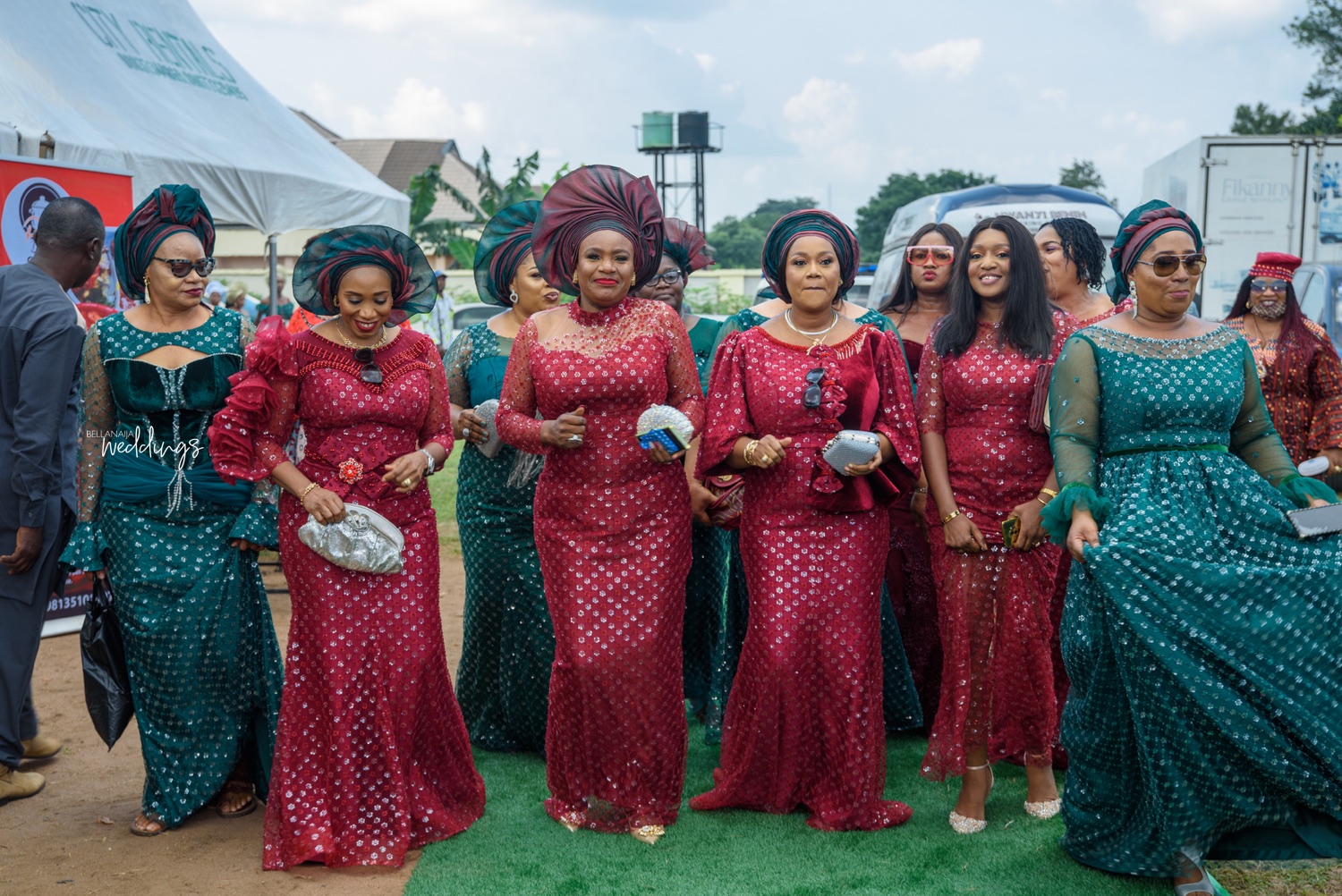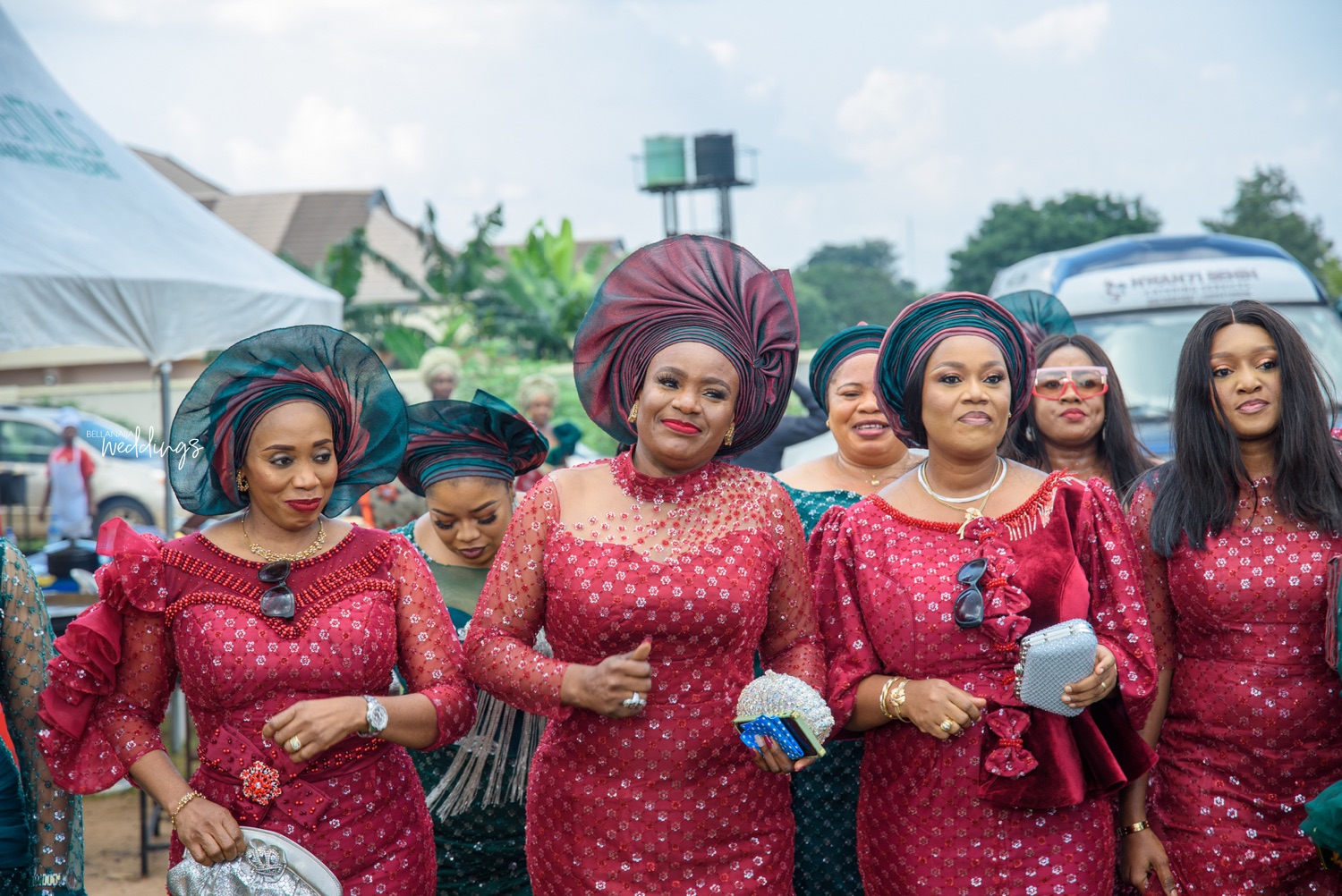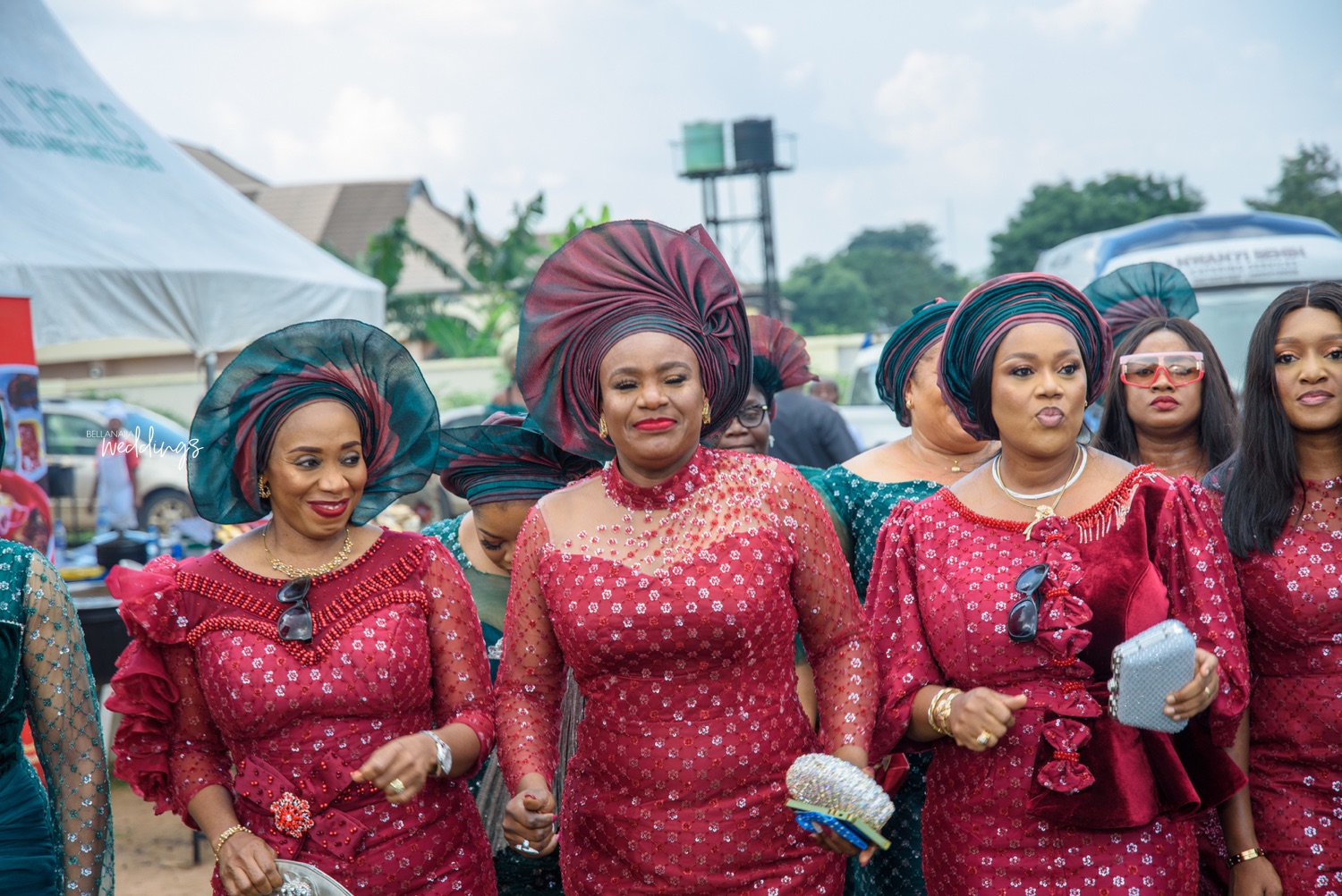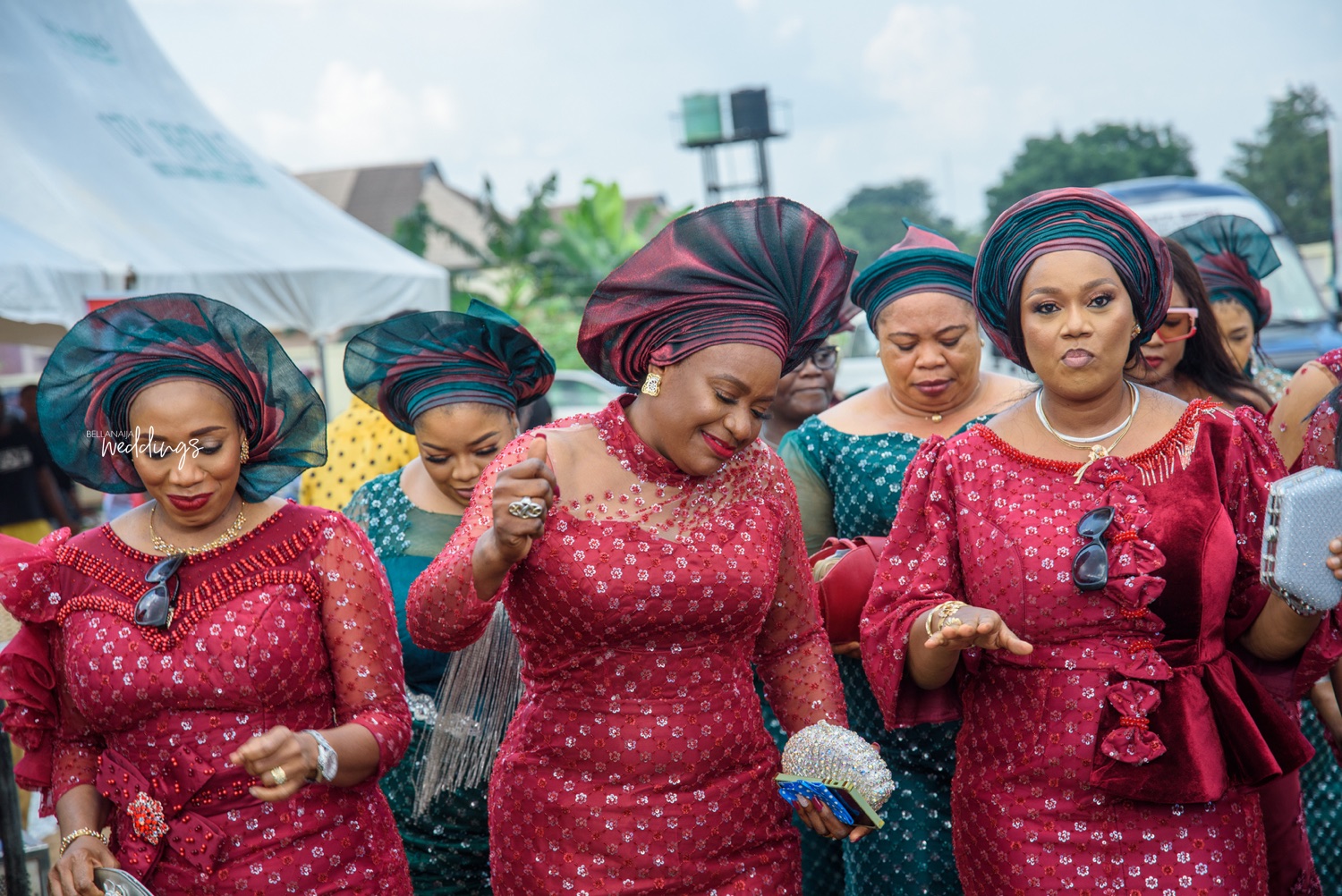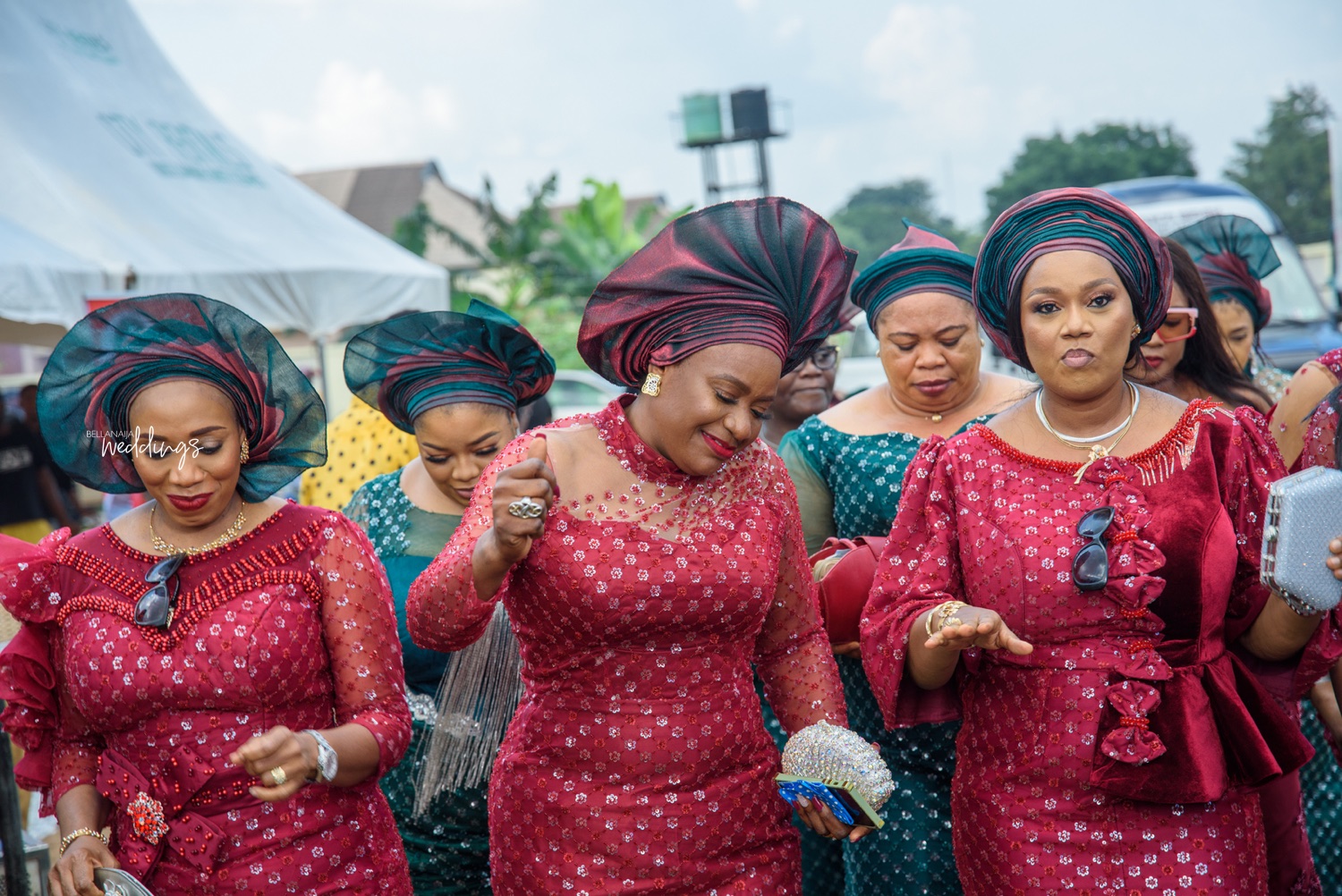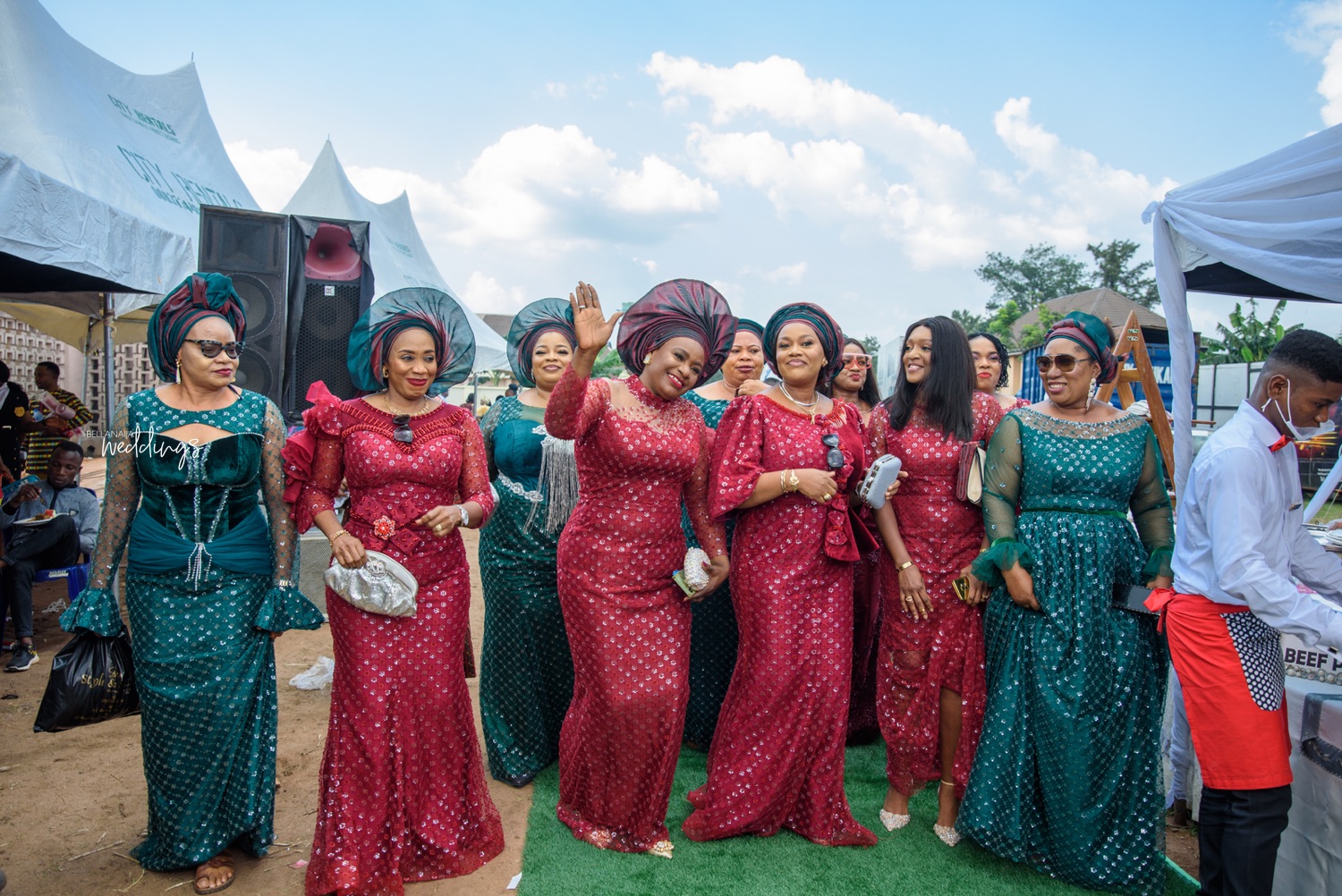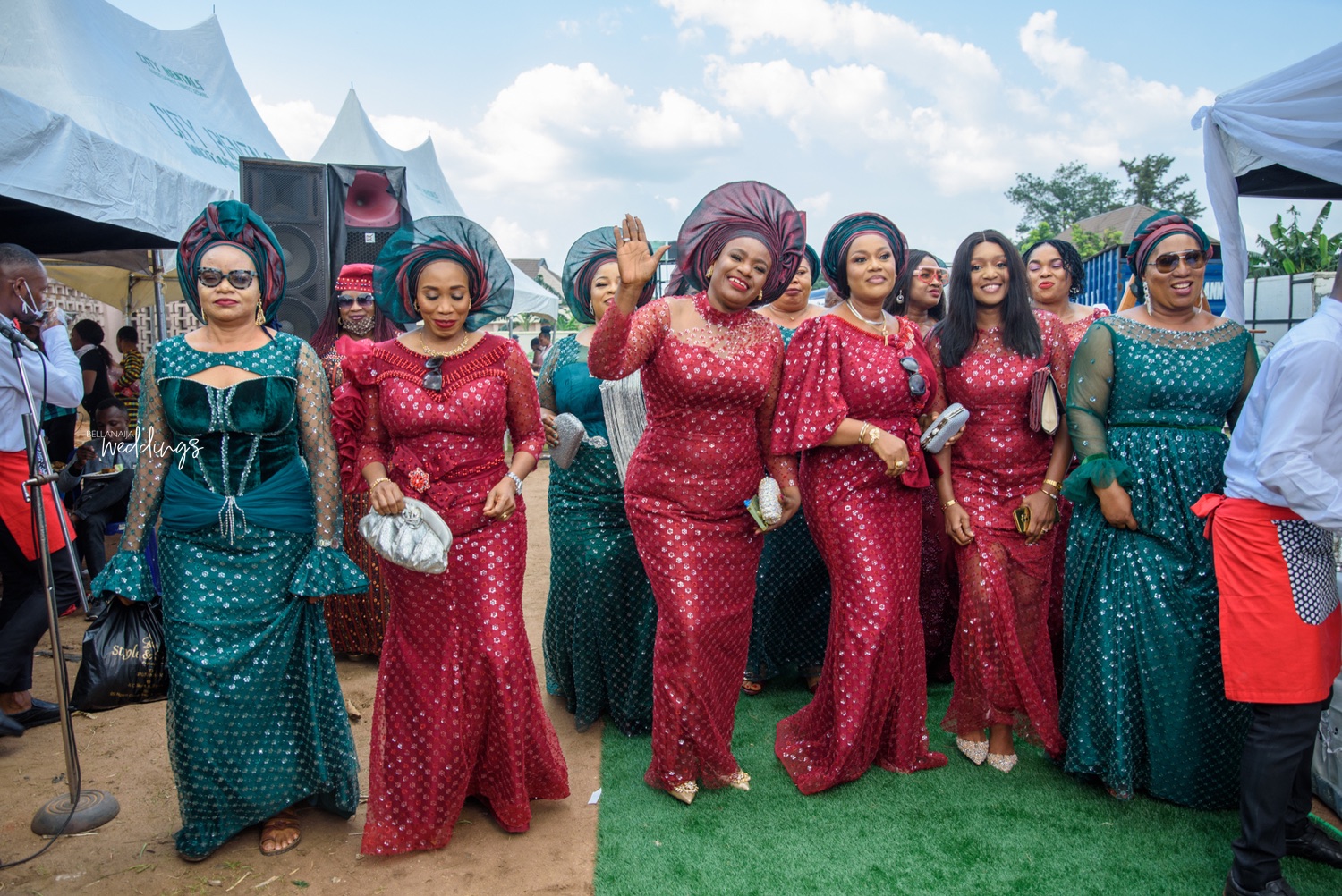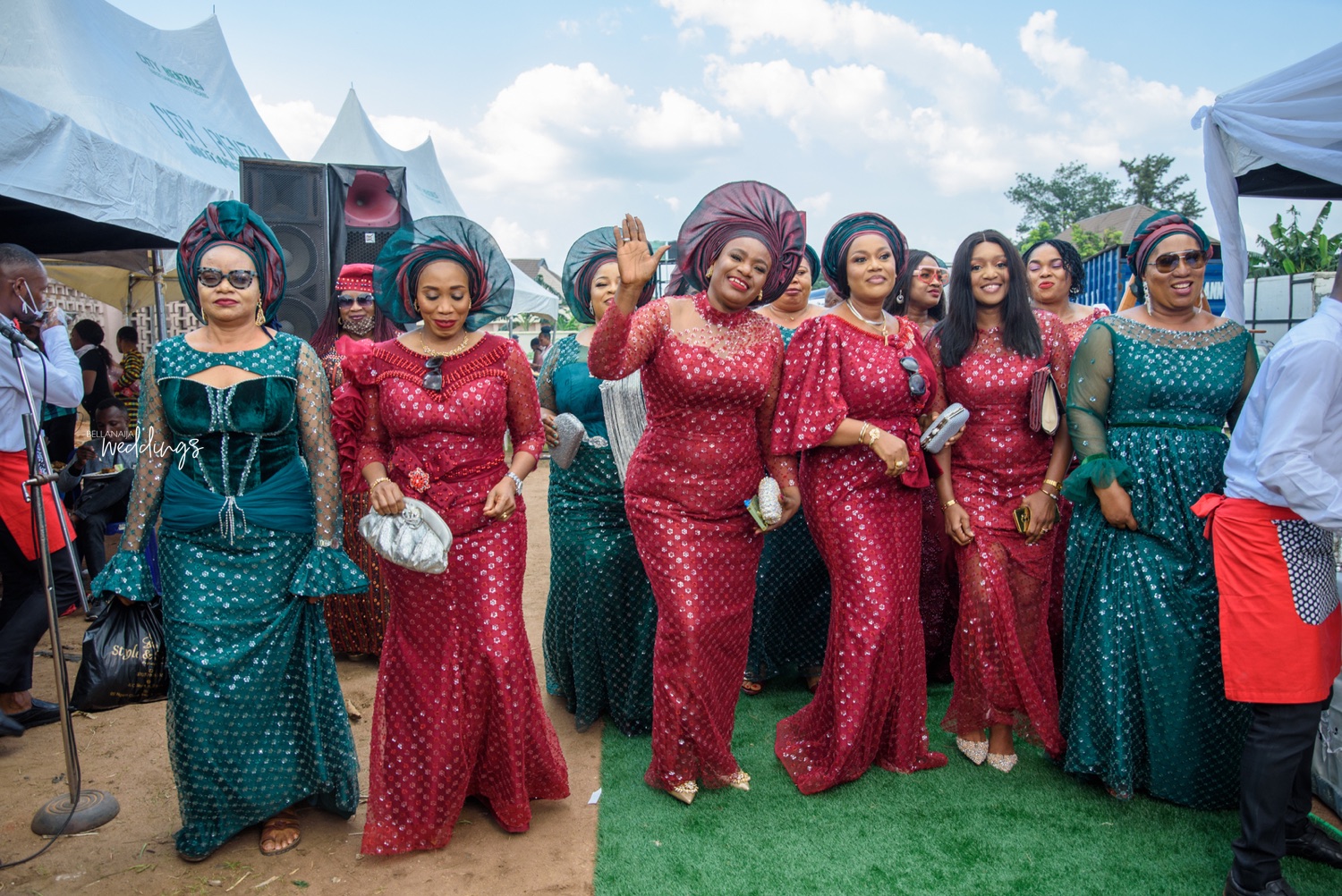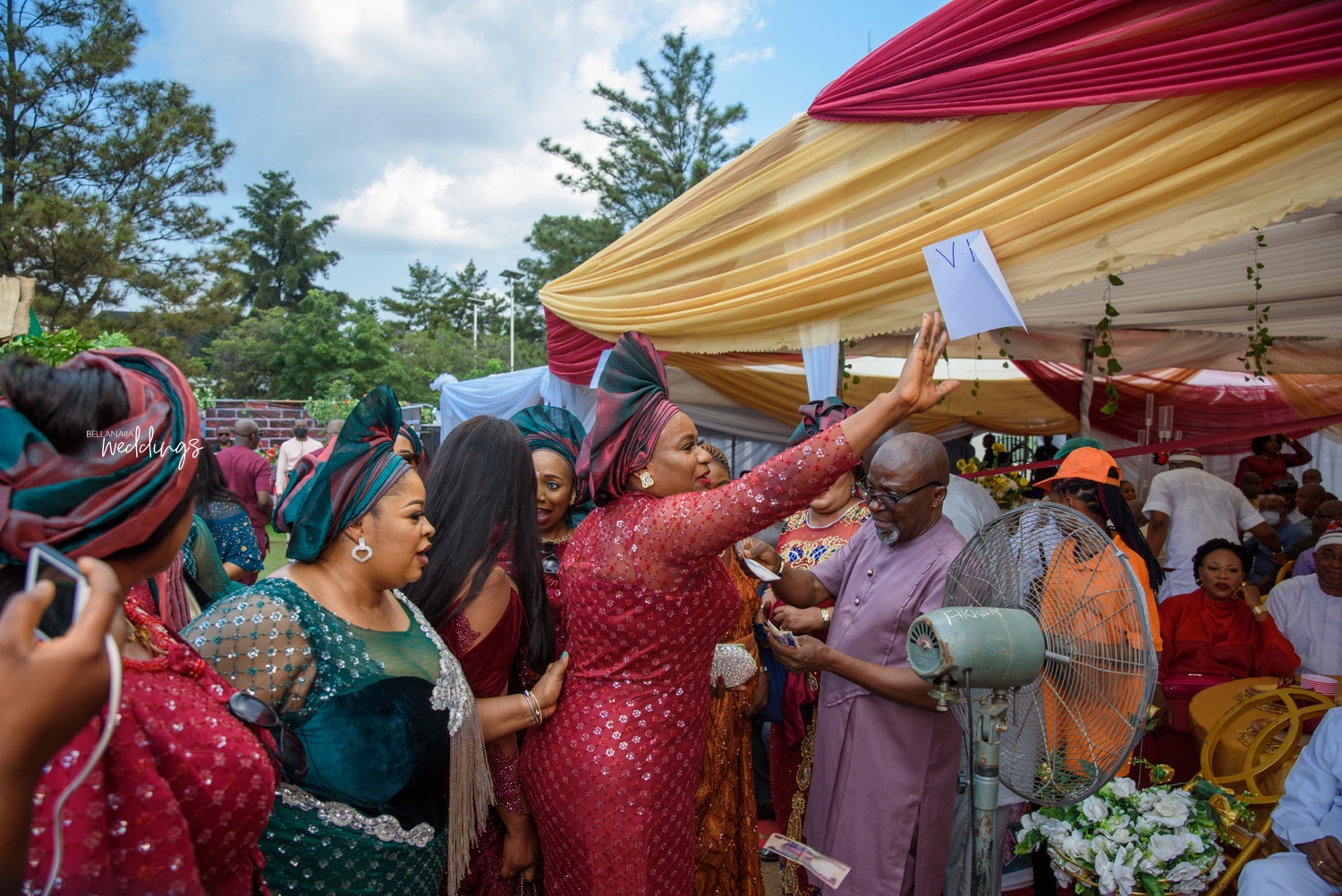 Here comes the bride!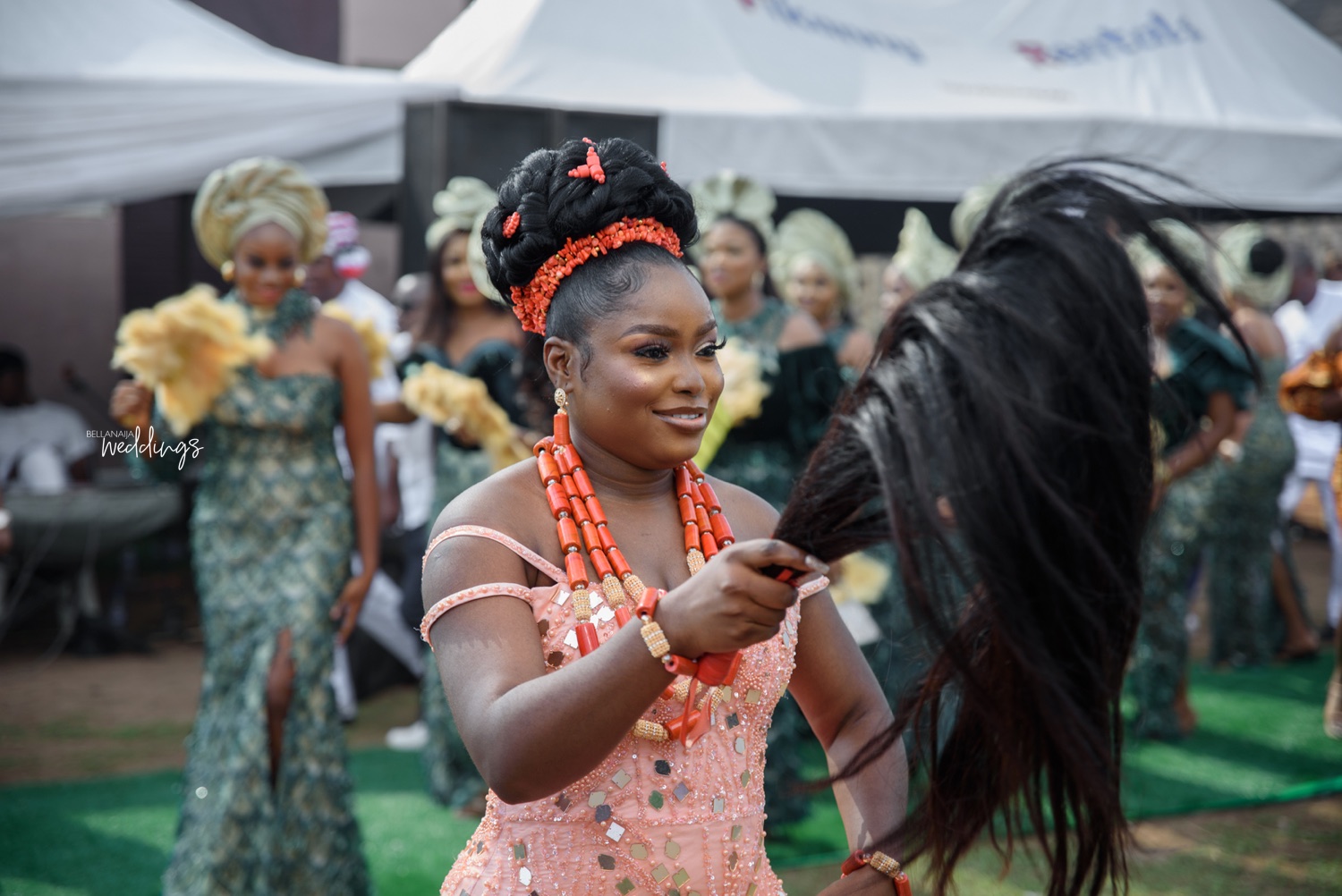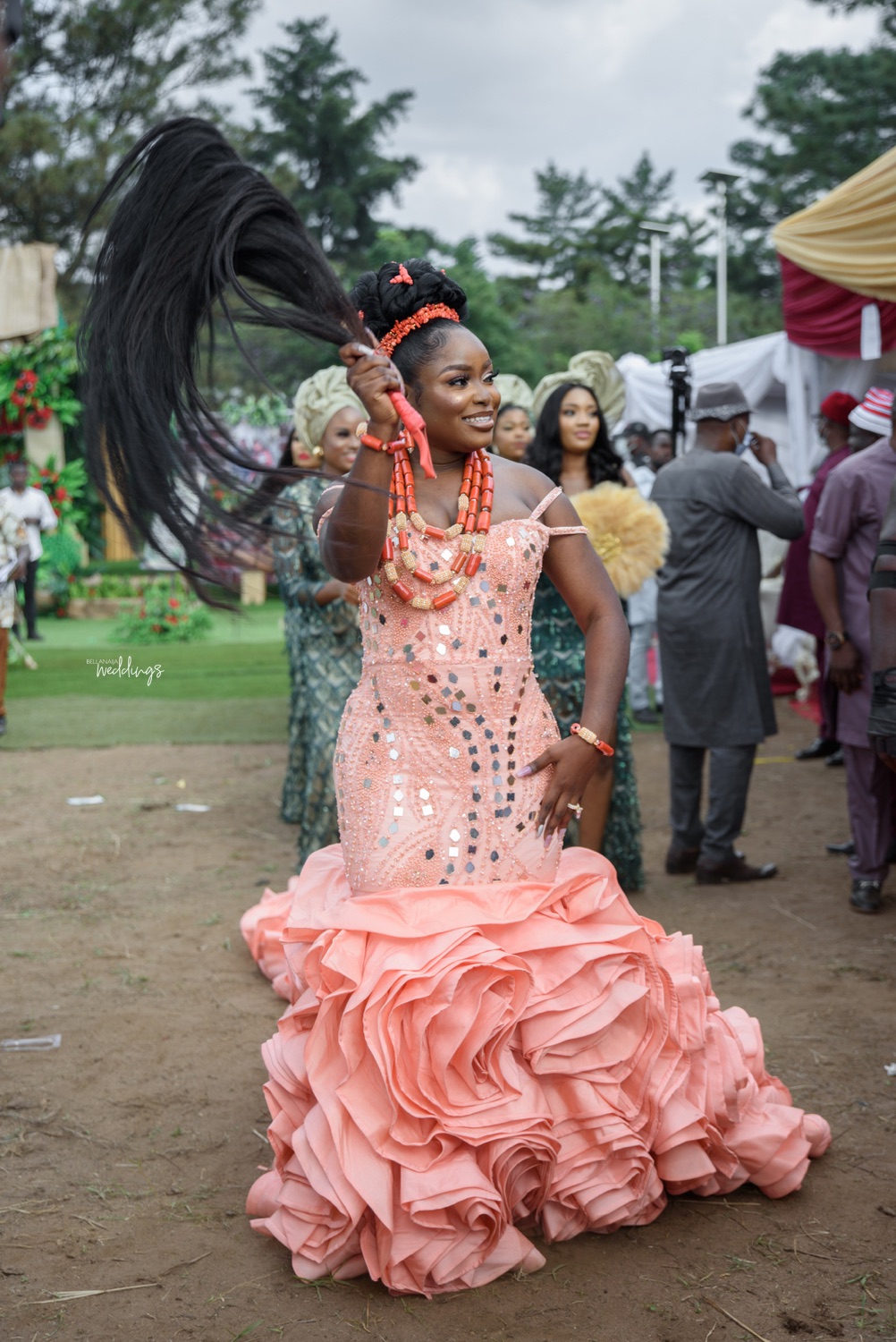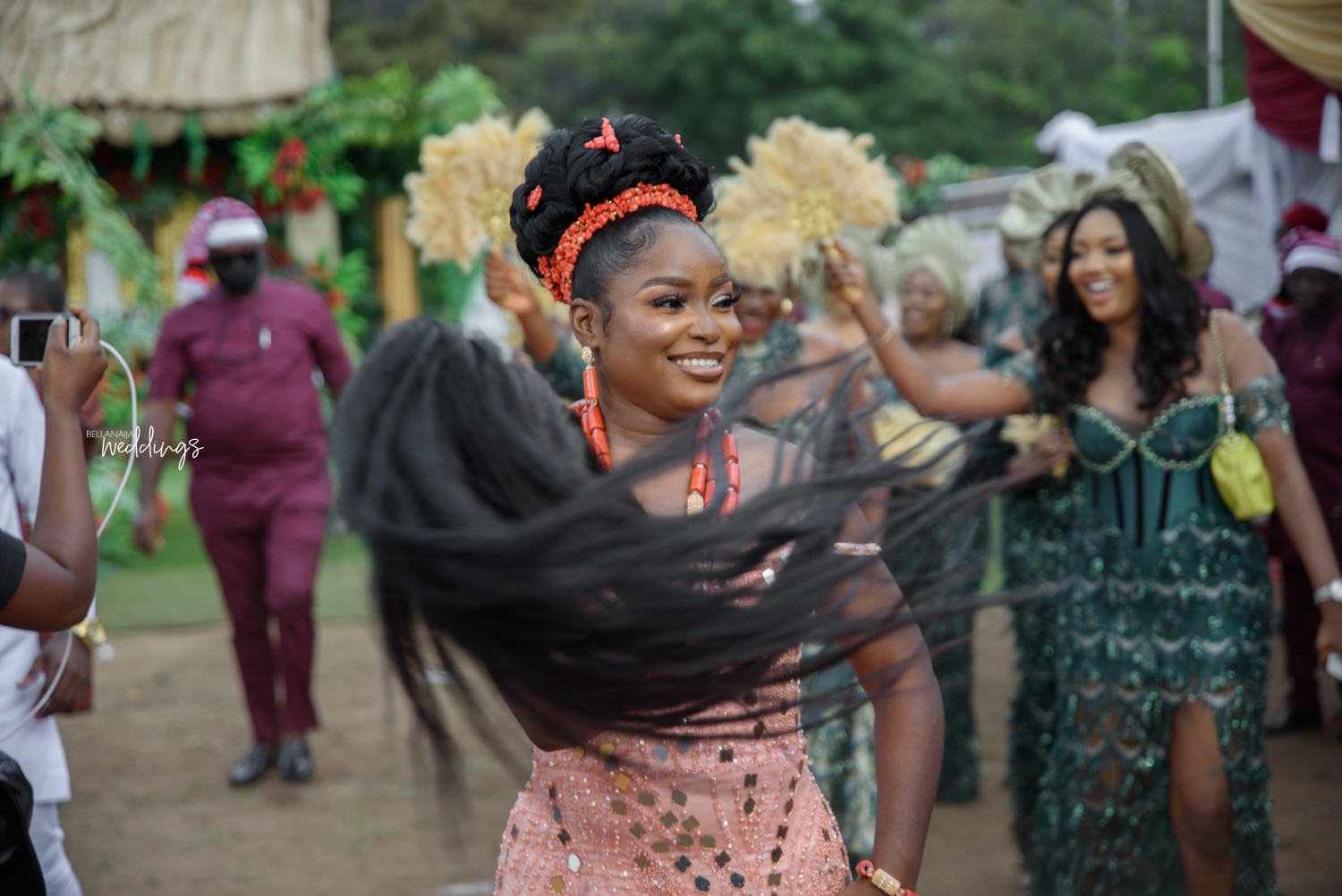 Here's how Amanda stepped out for her second appearance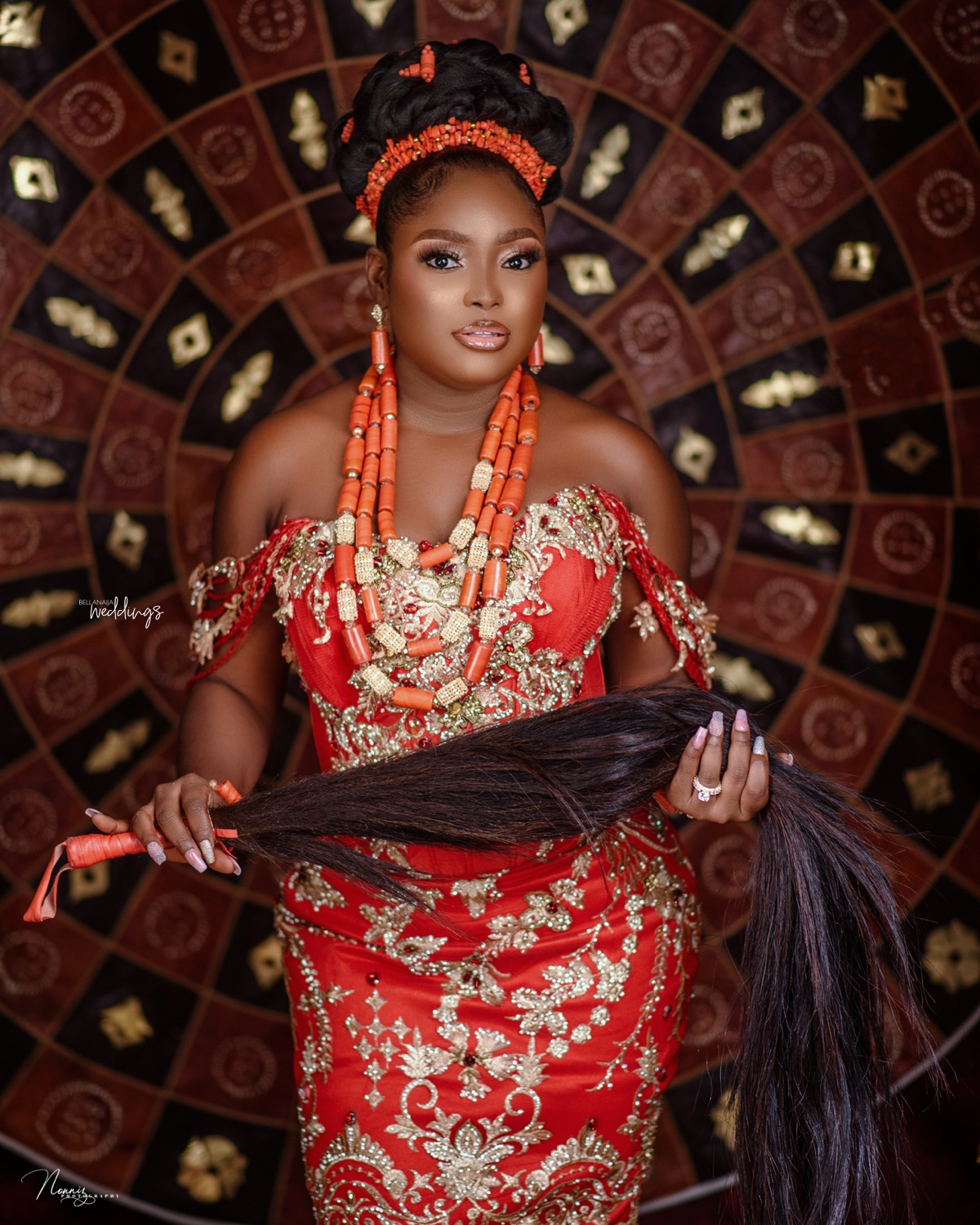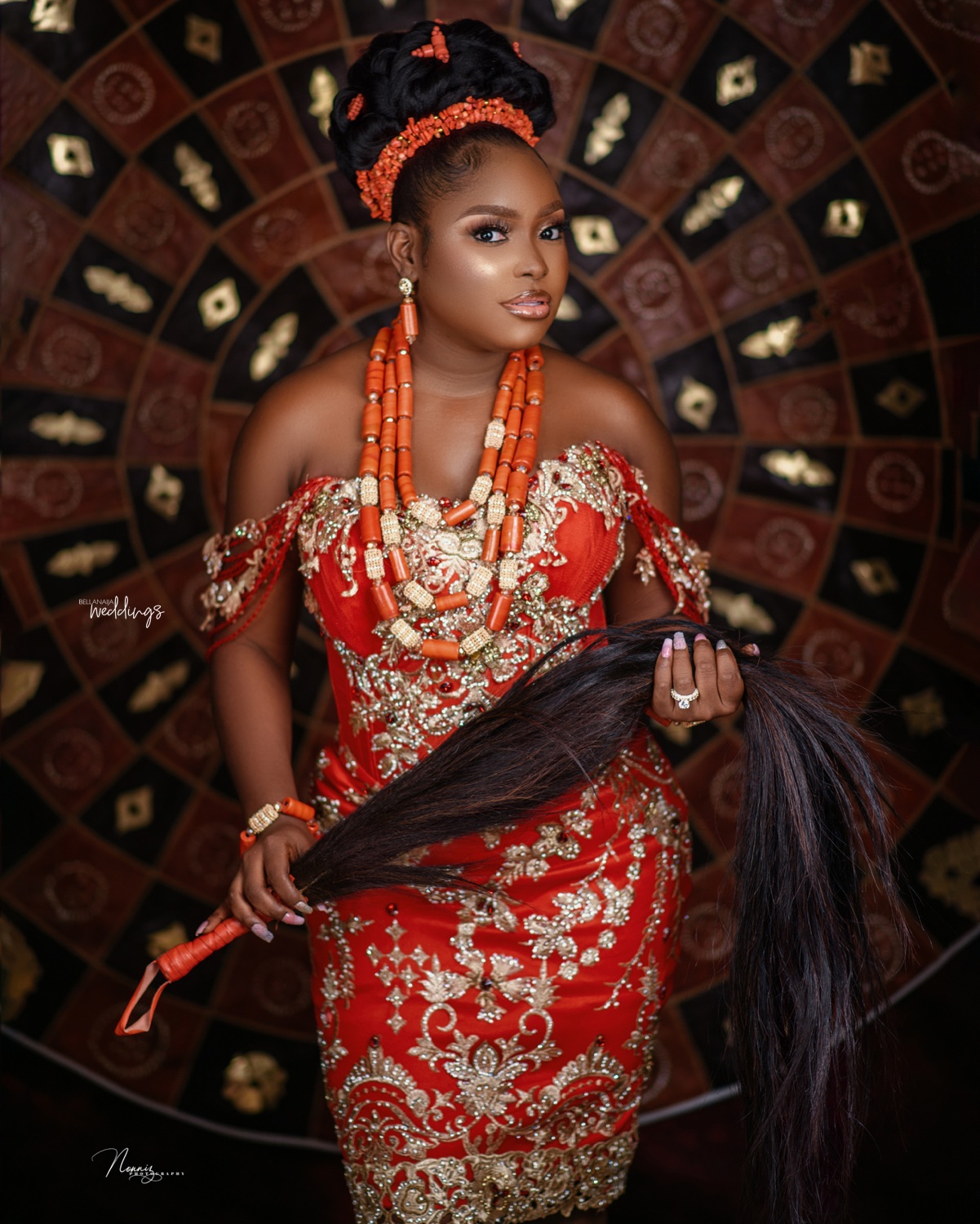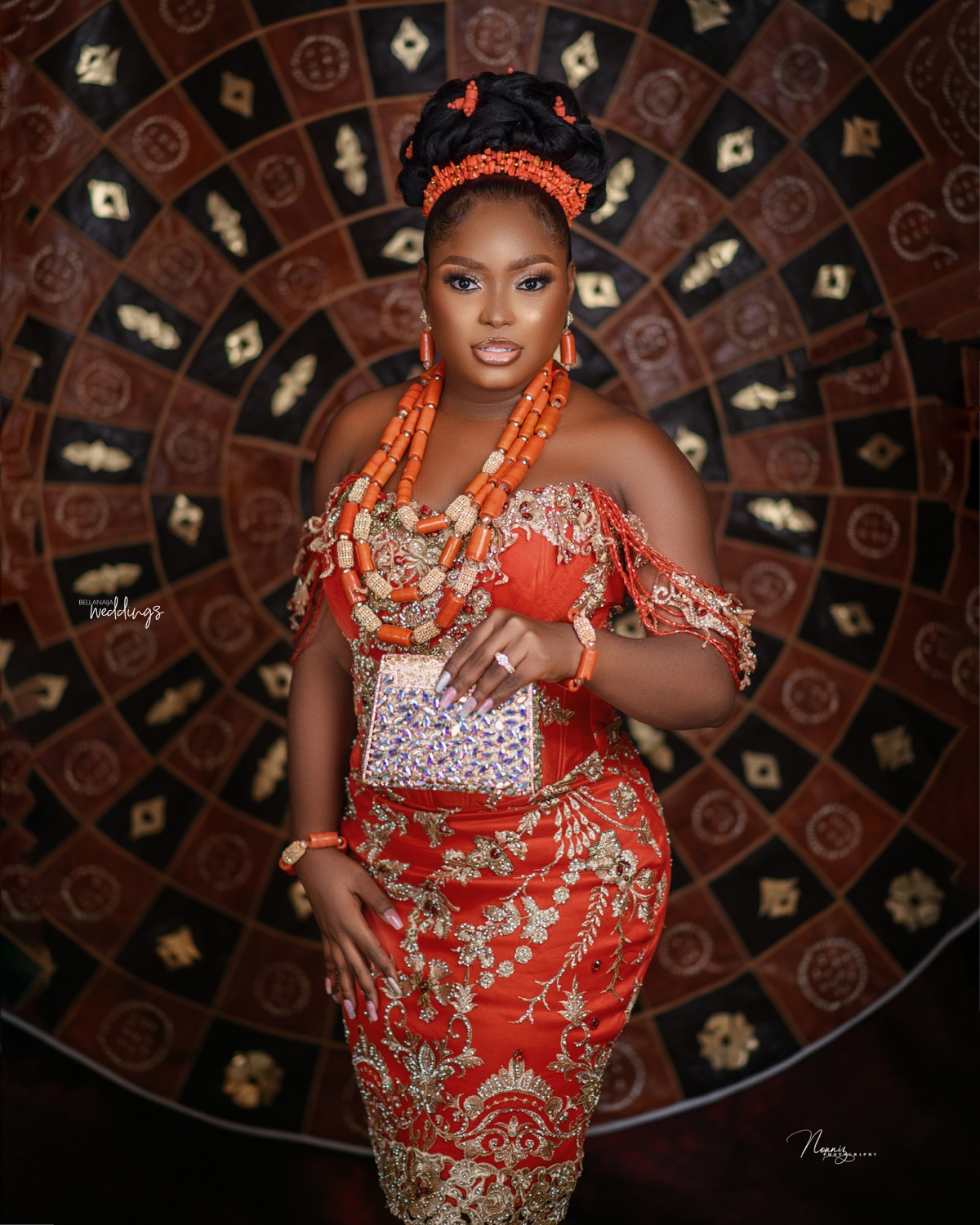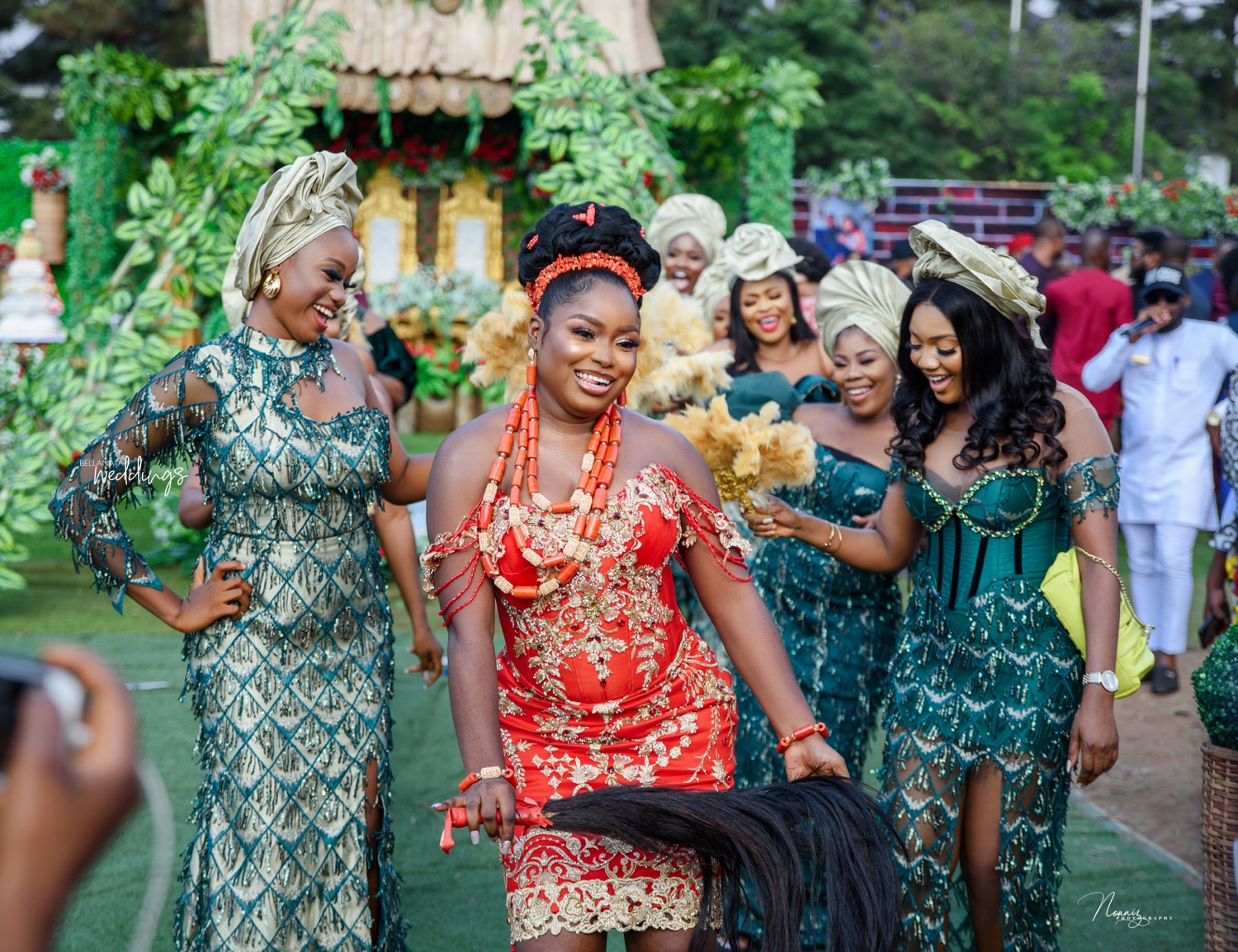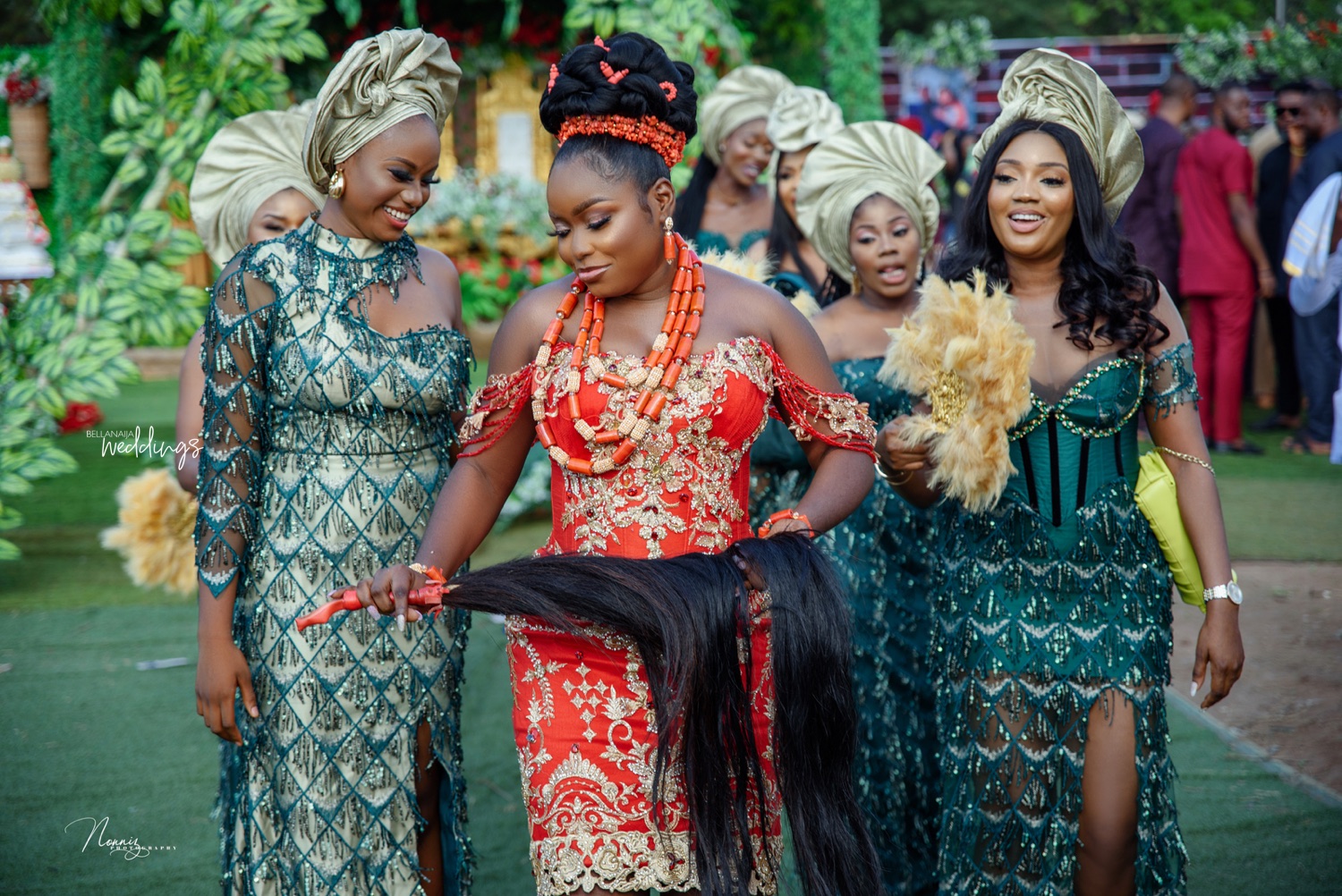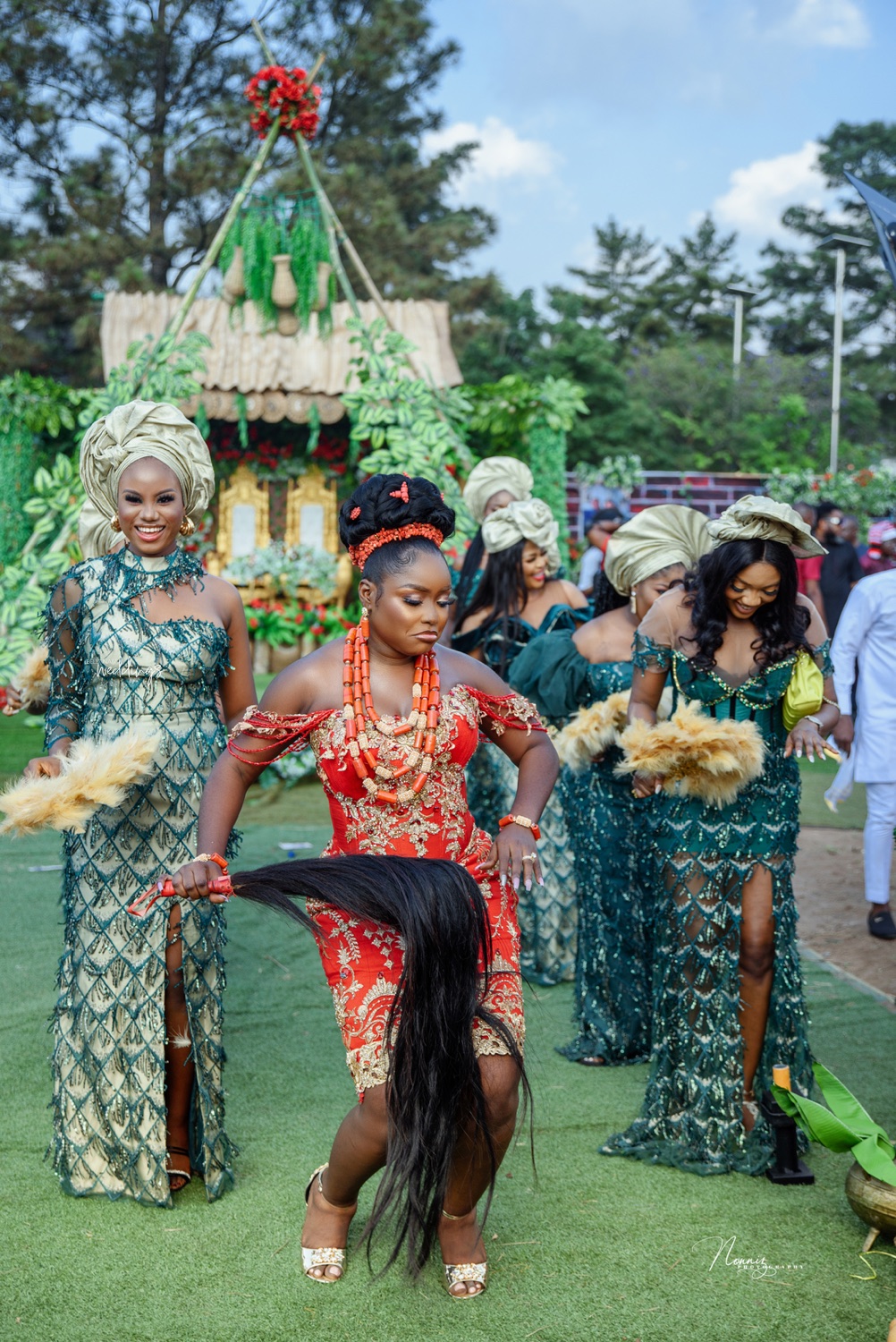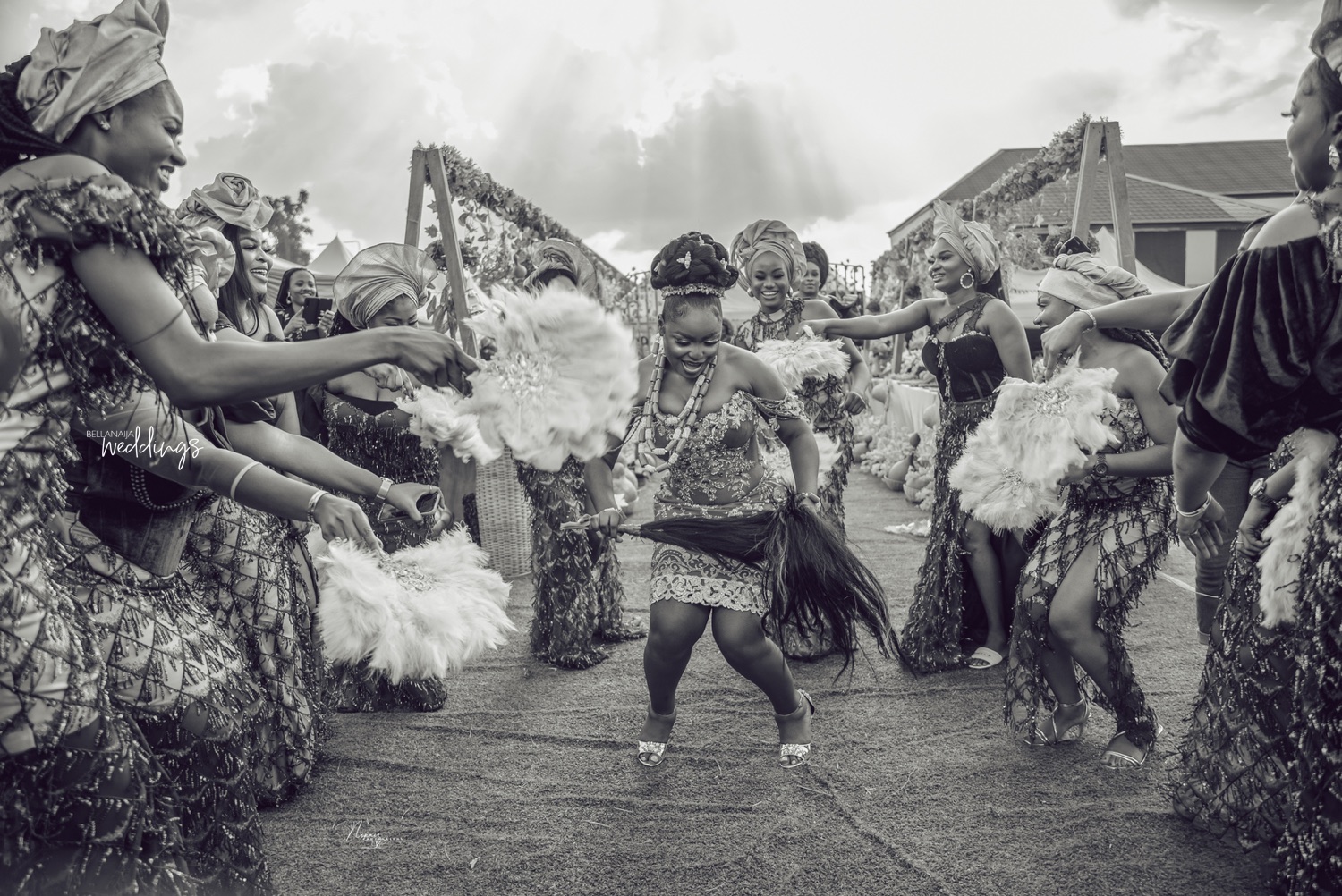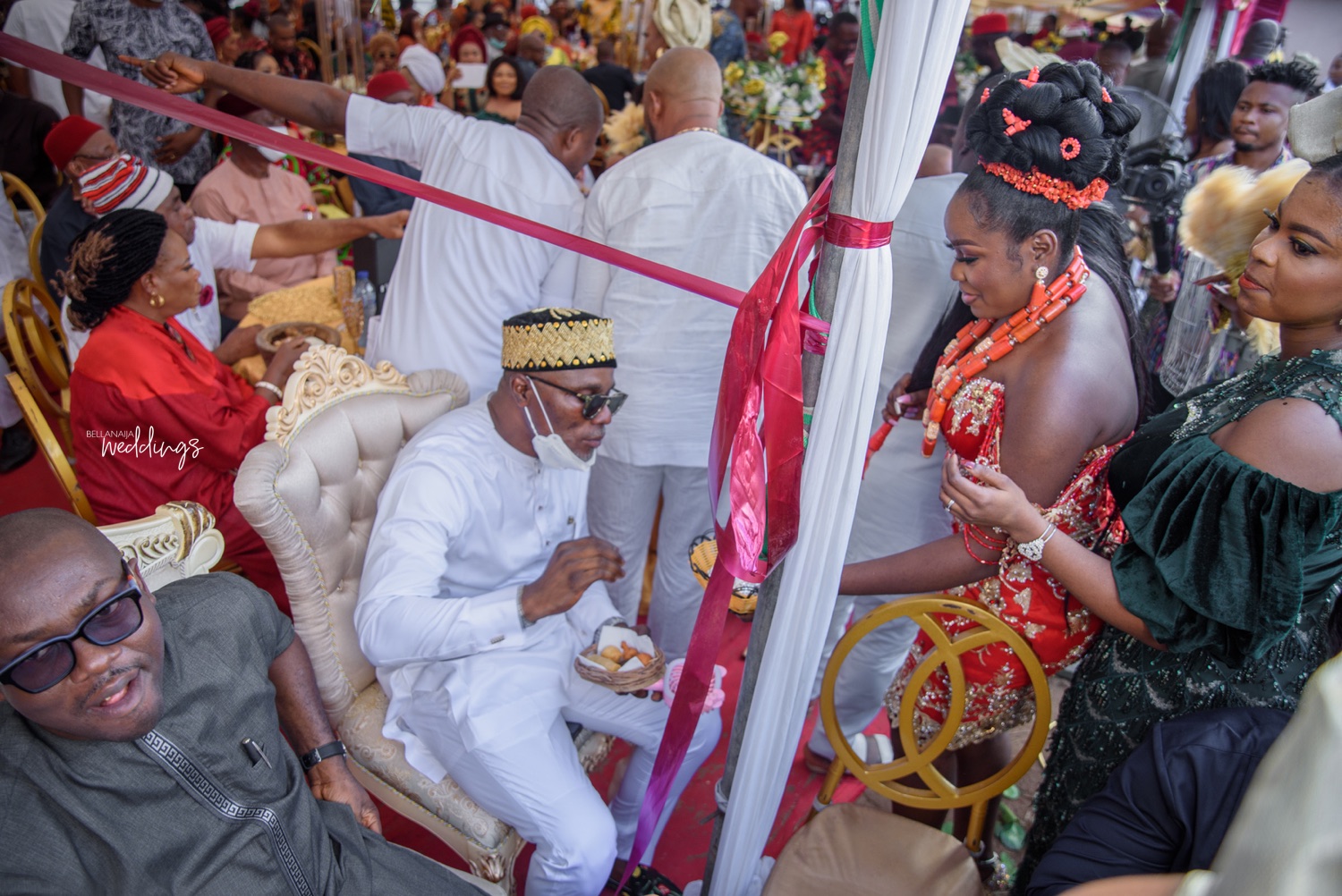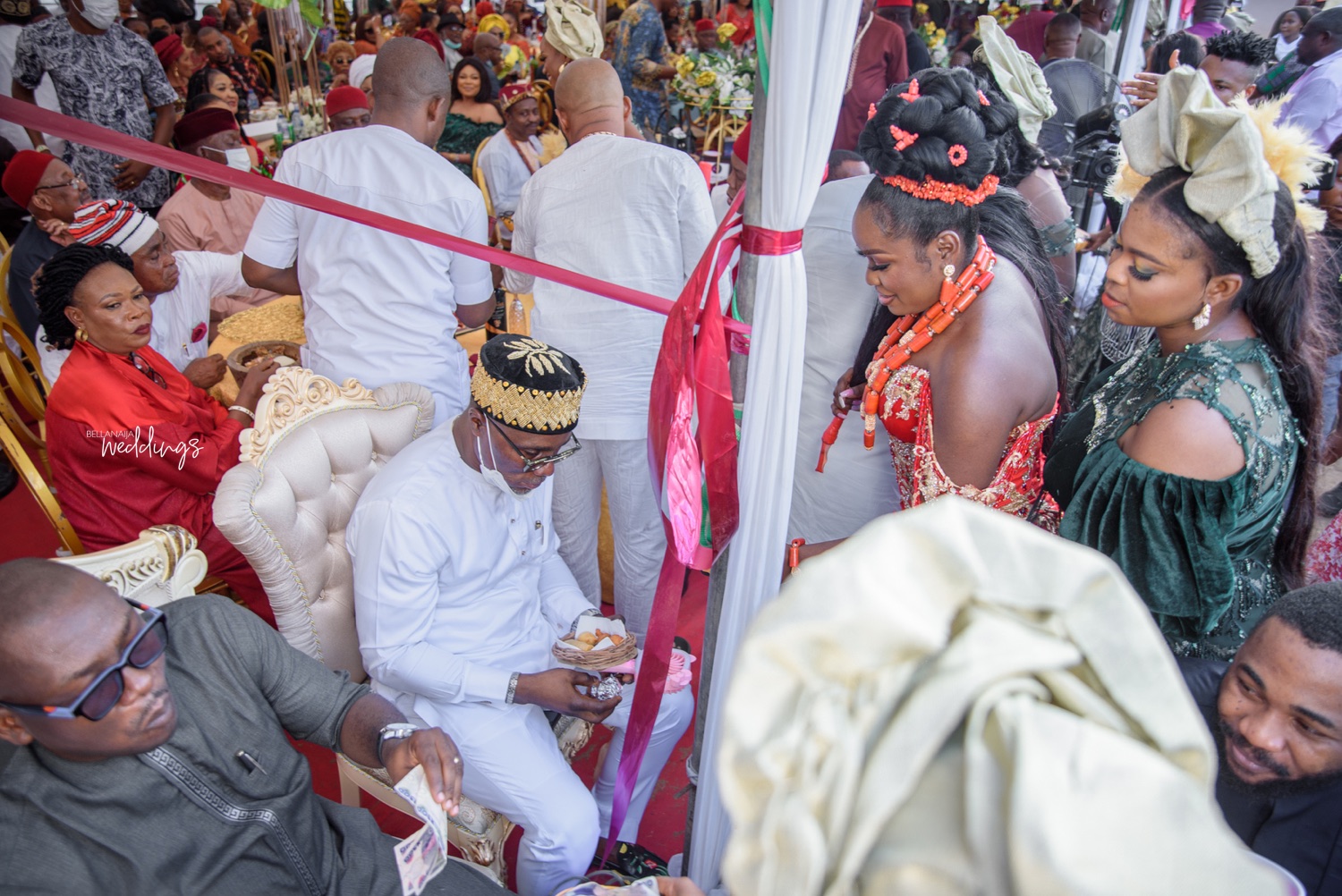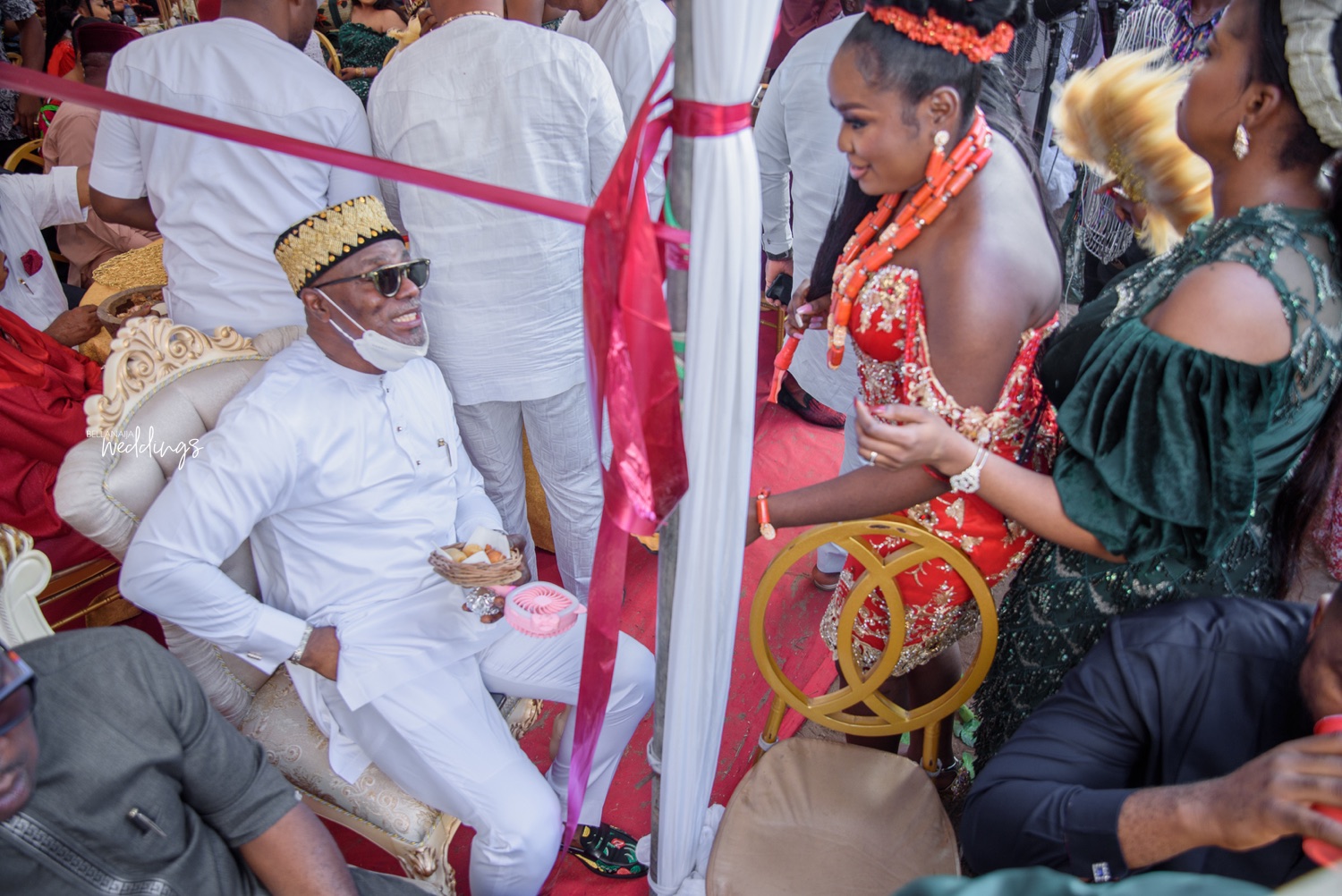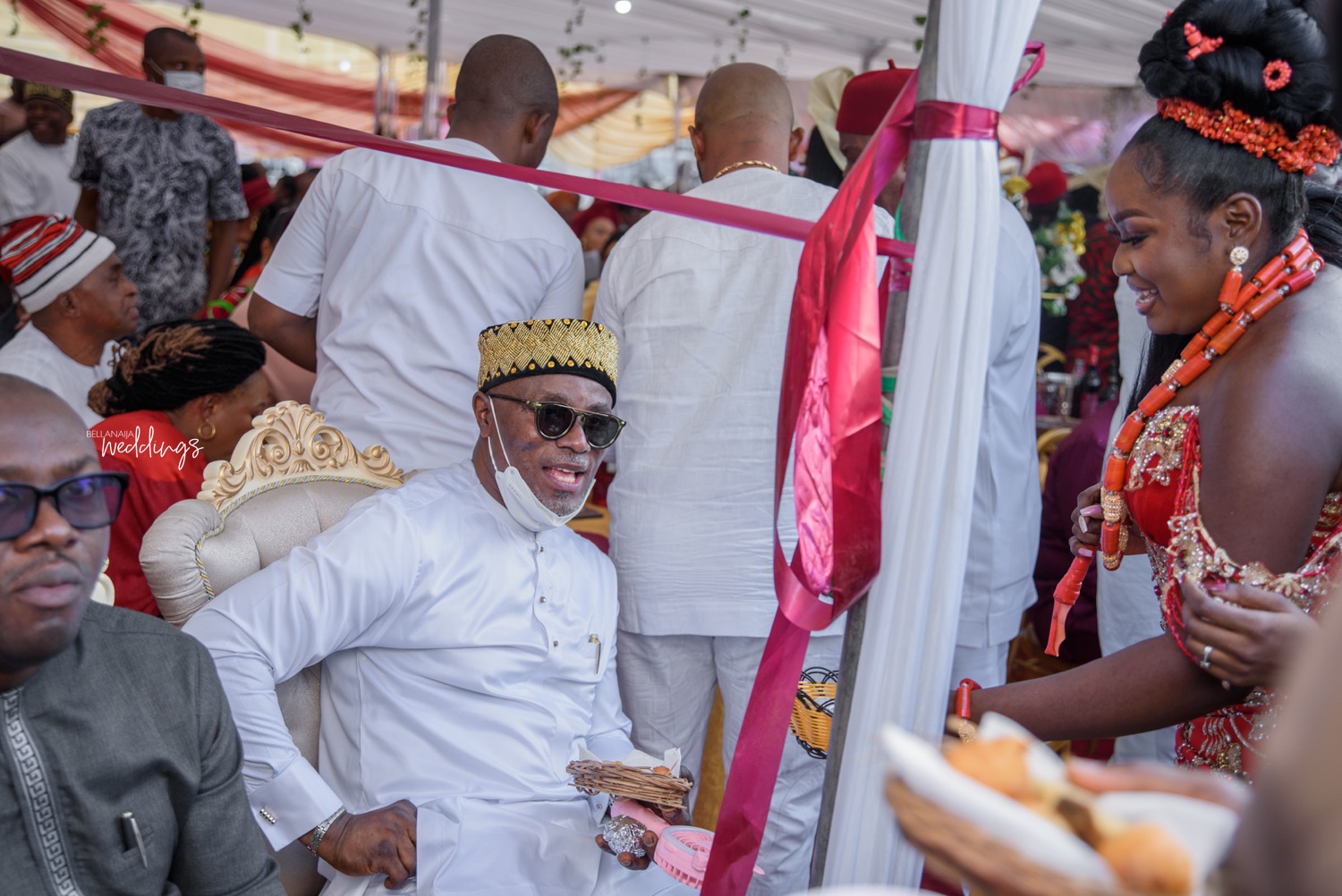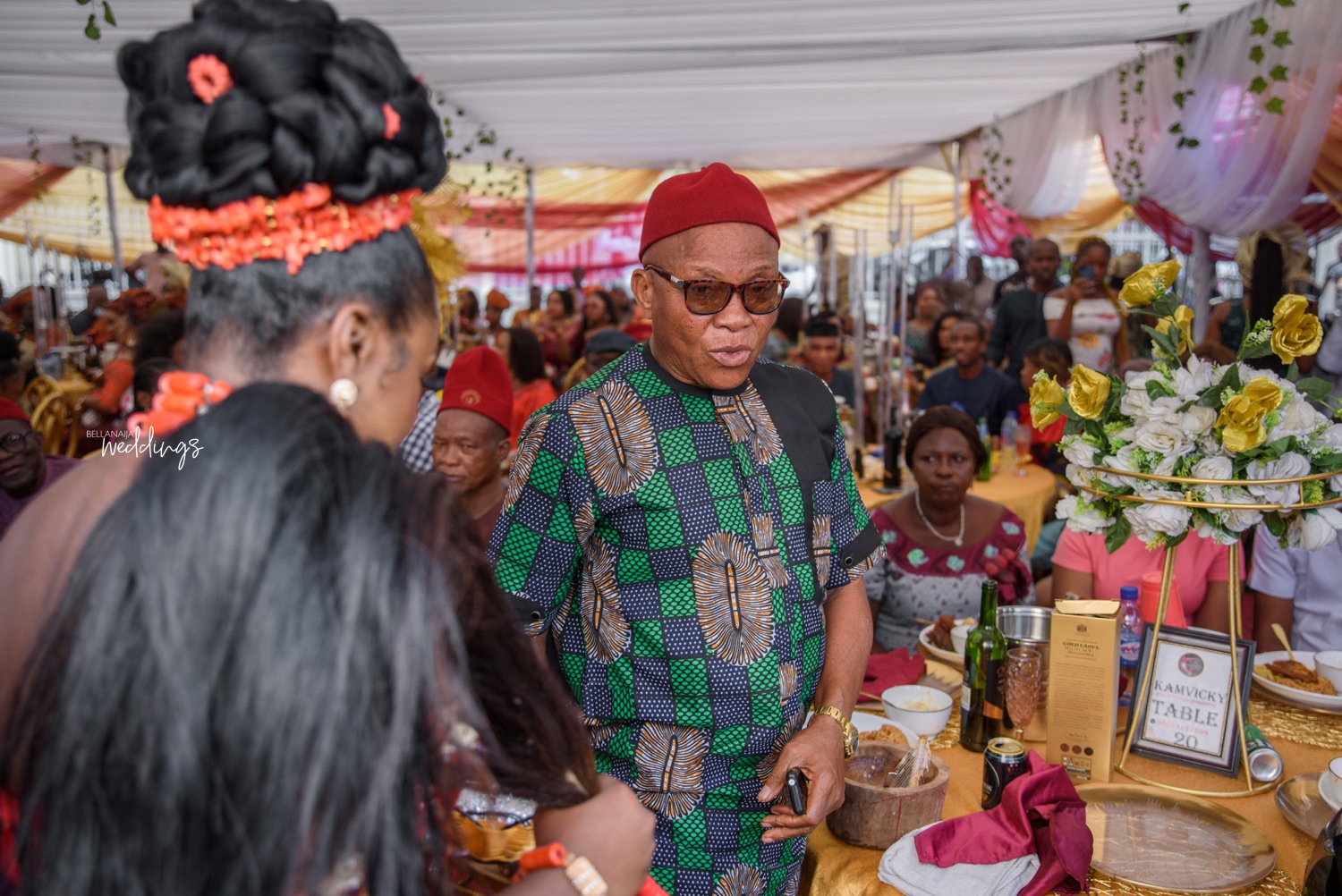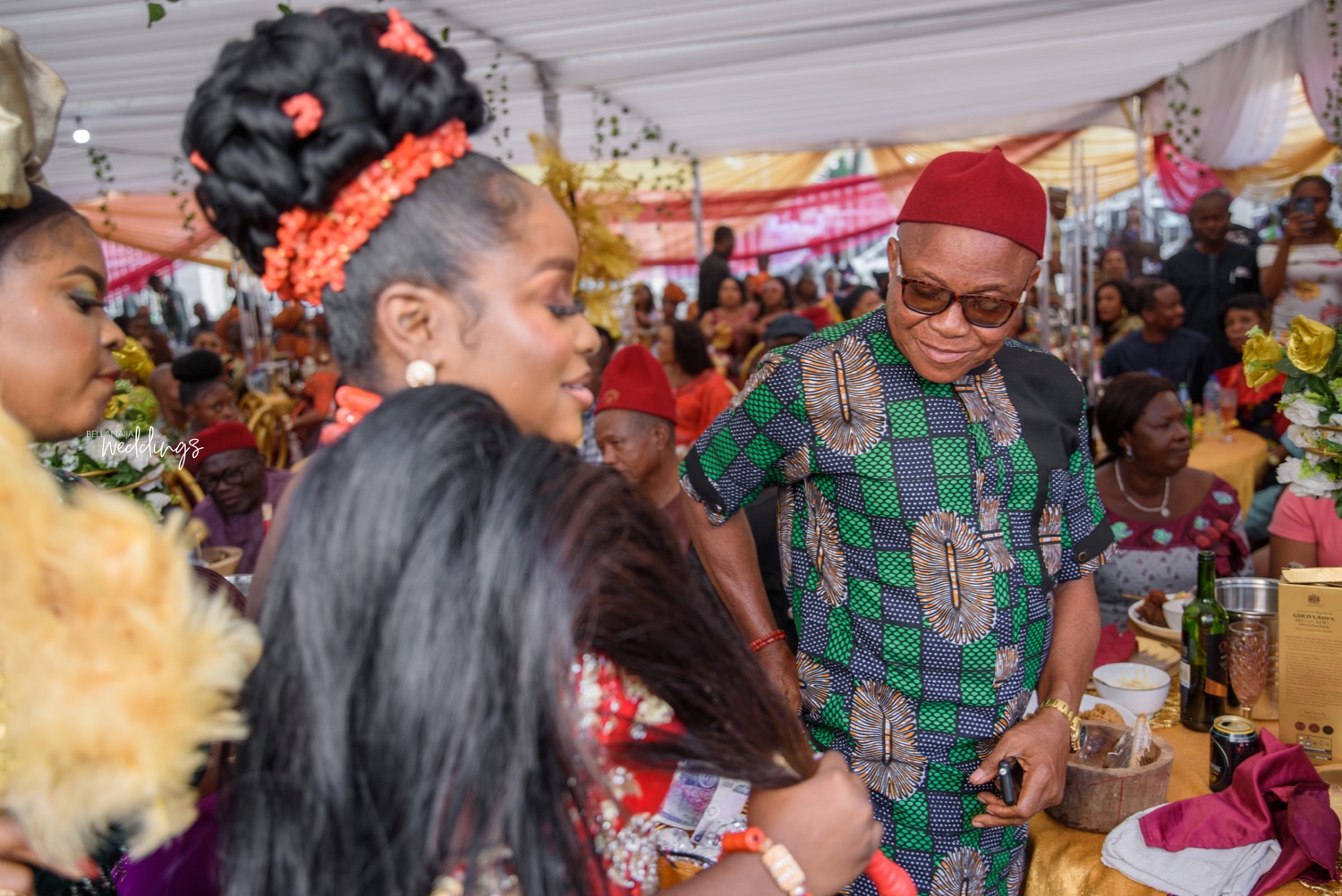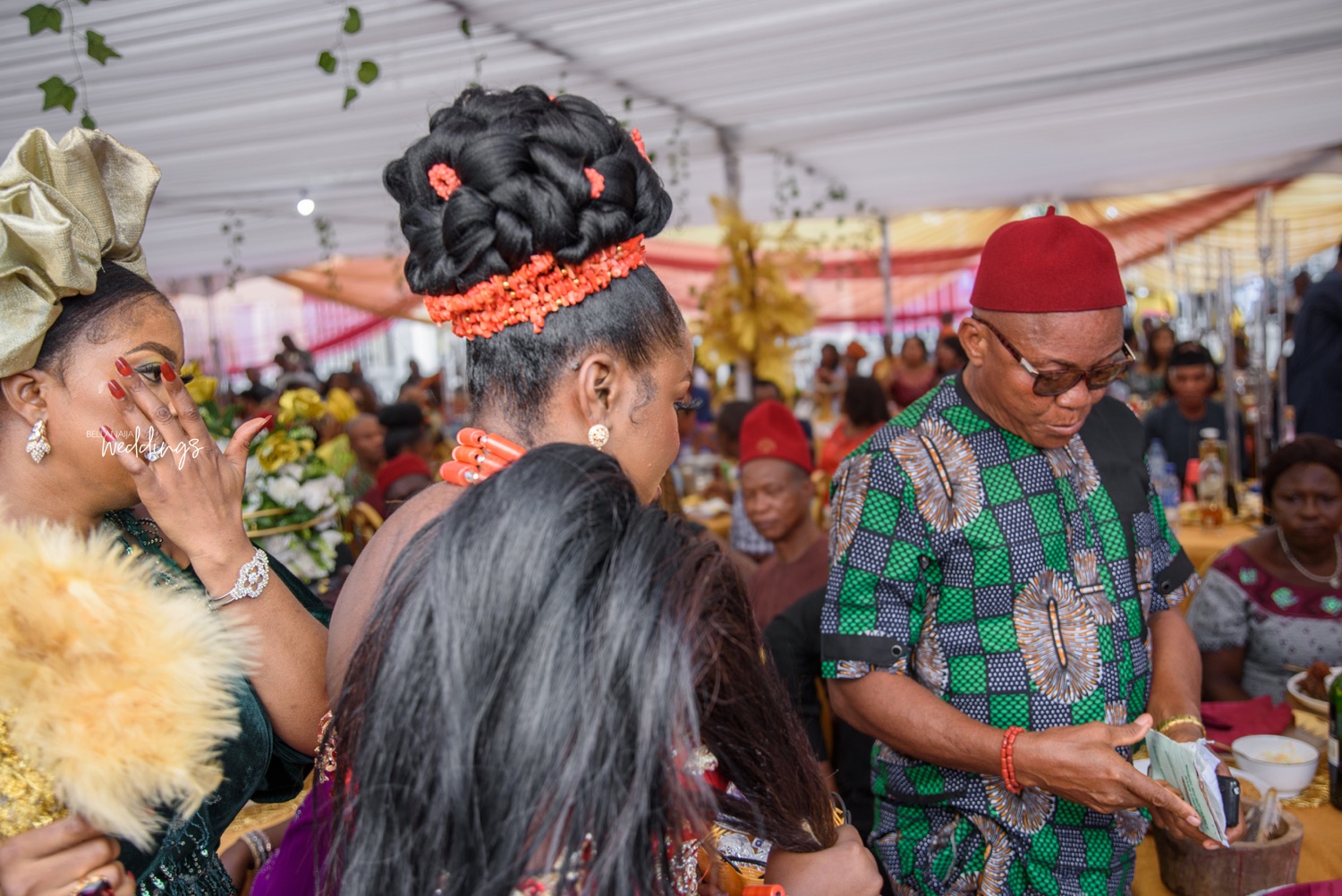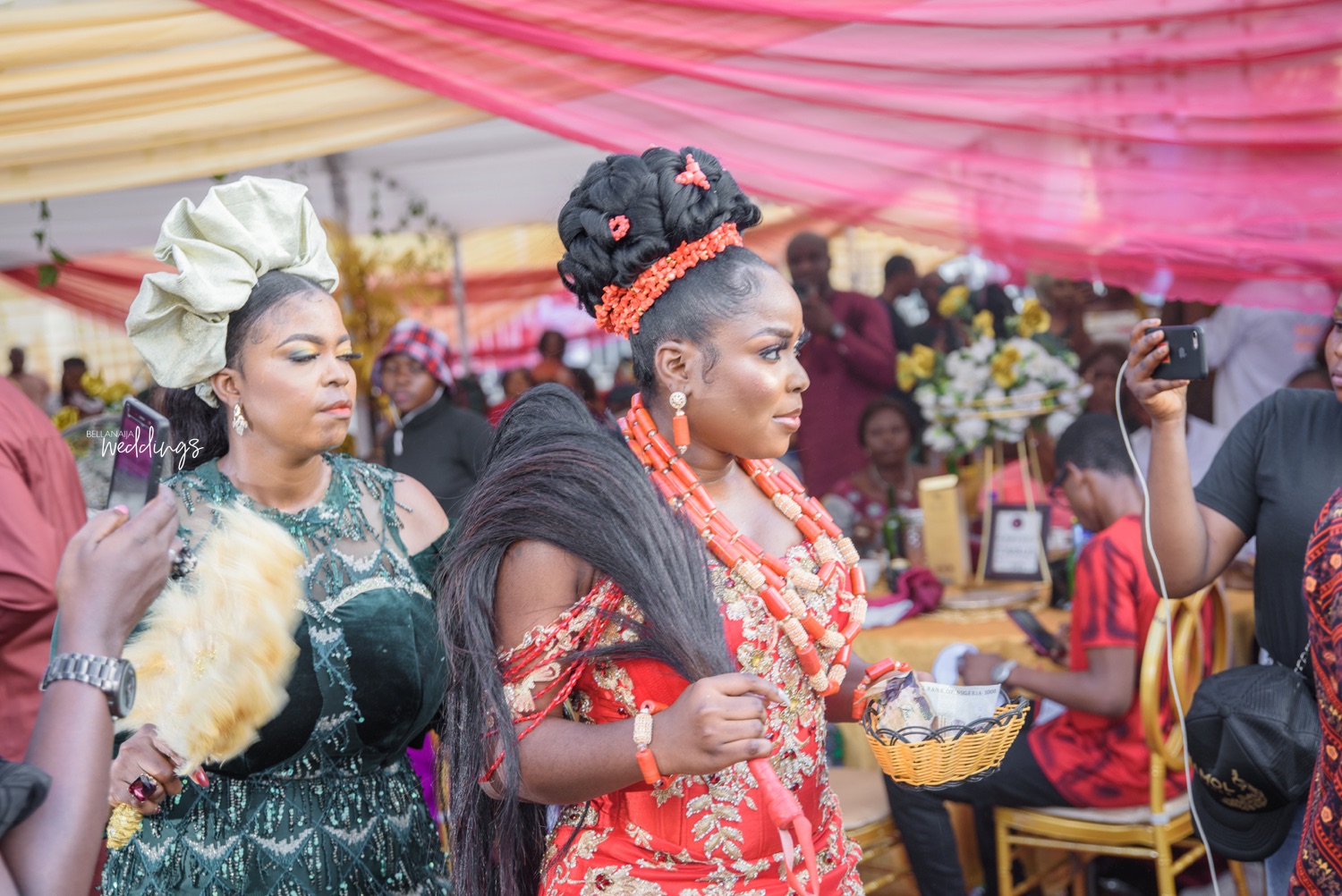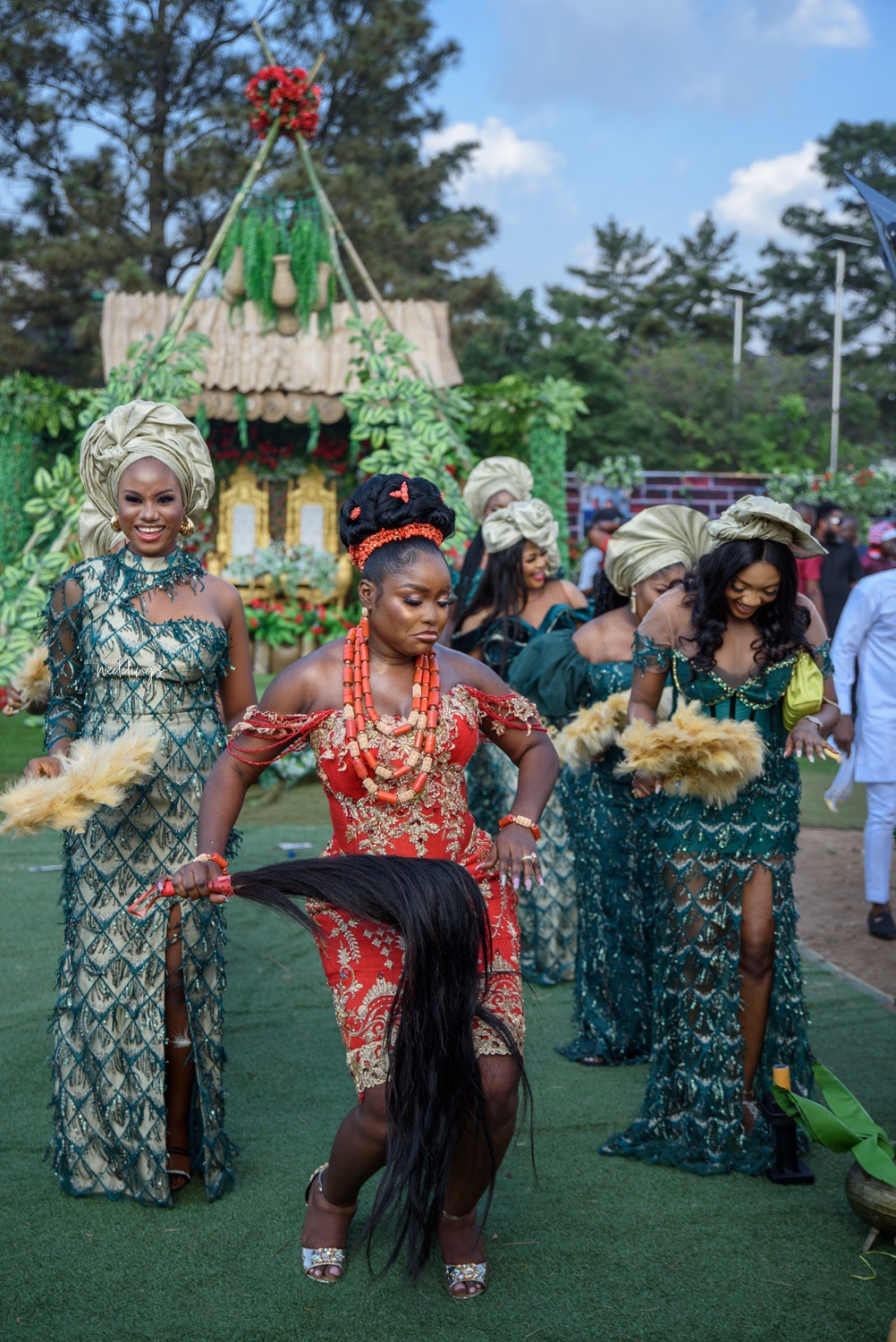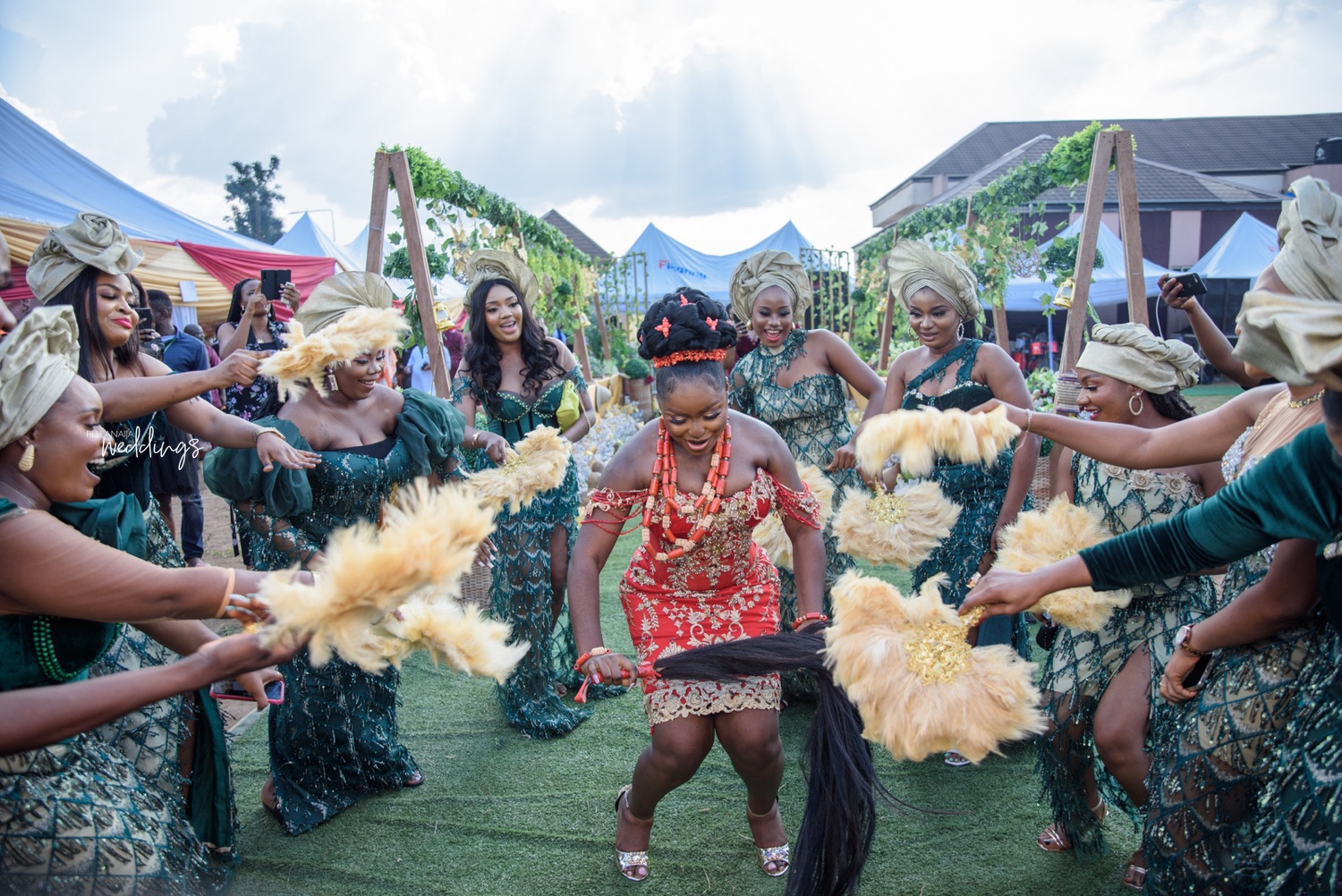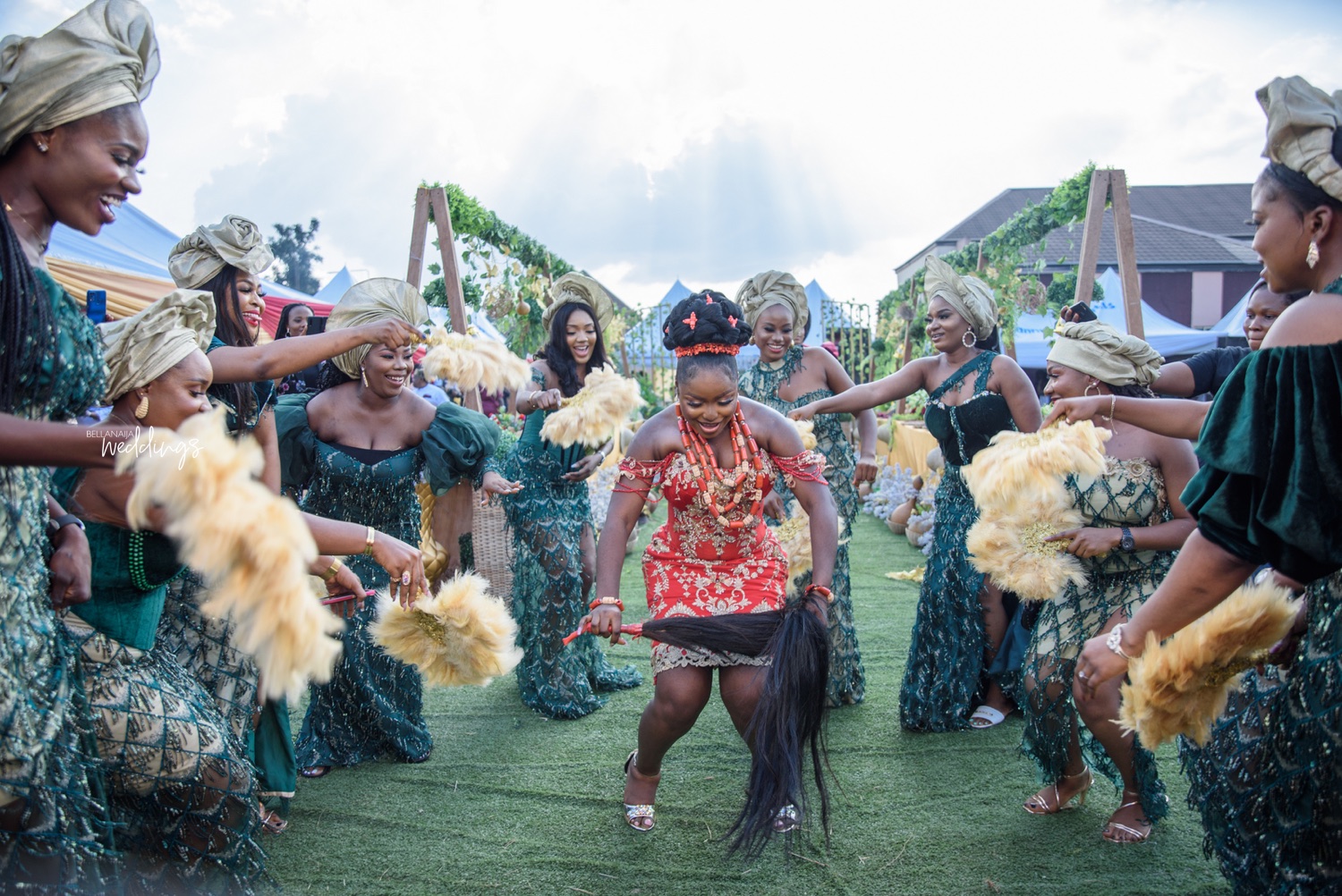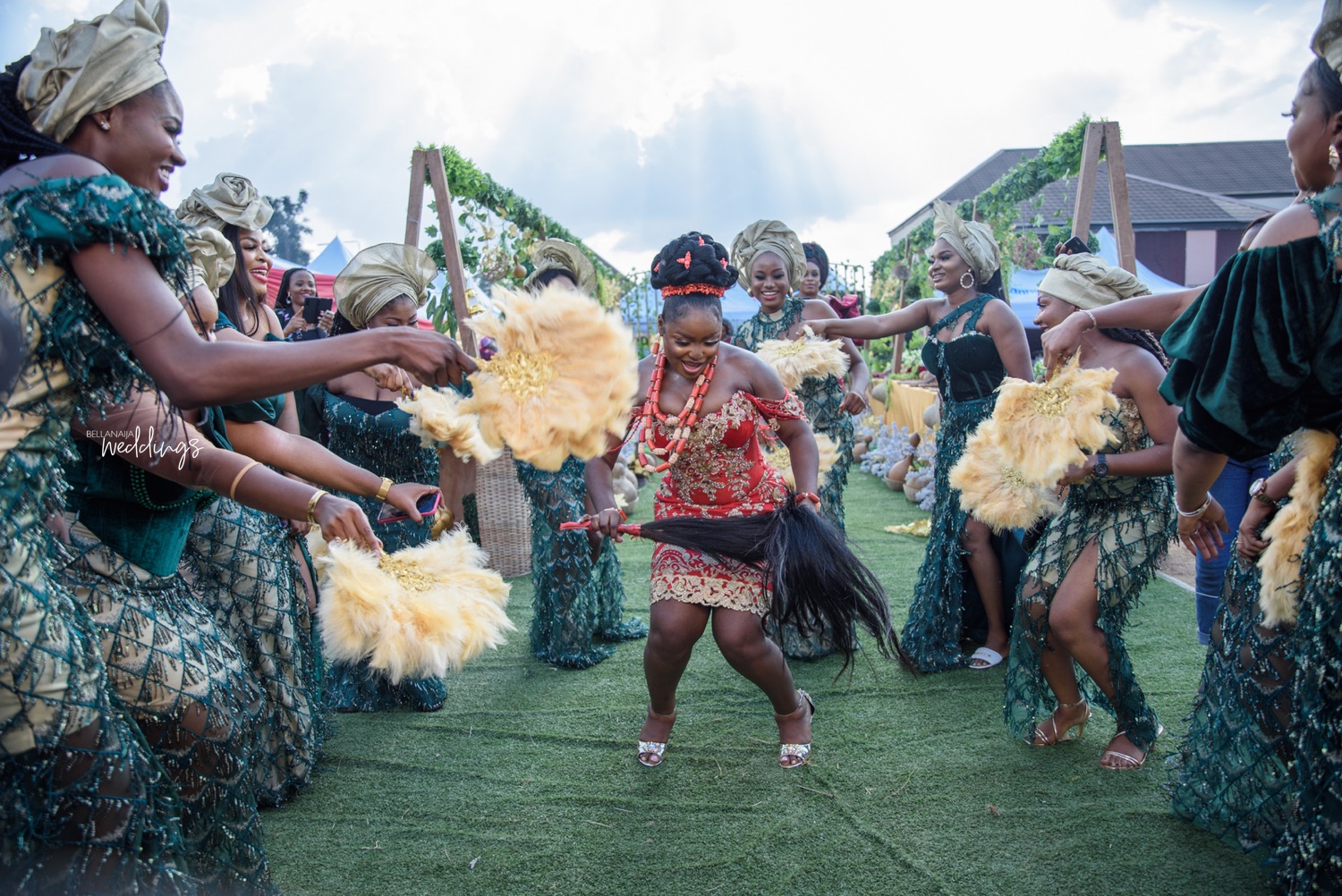 The third time is the charm! Amanda makes her third appearance for the wine-carrying ceremony…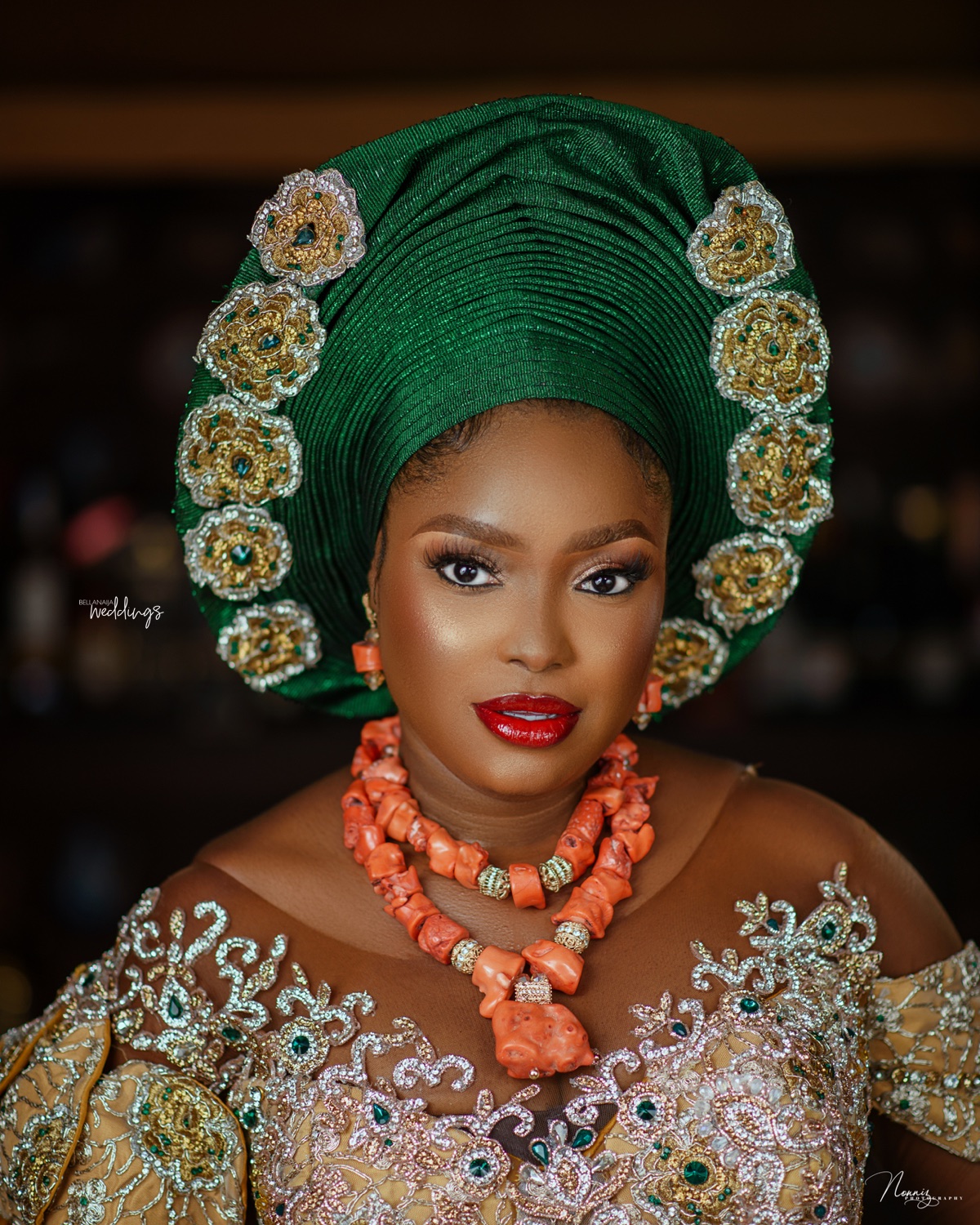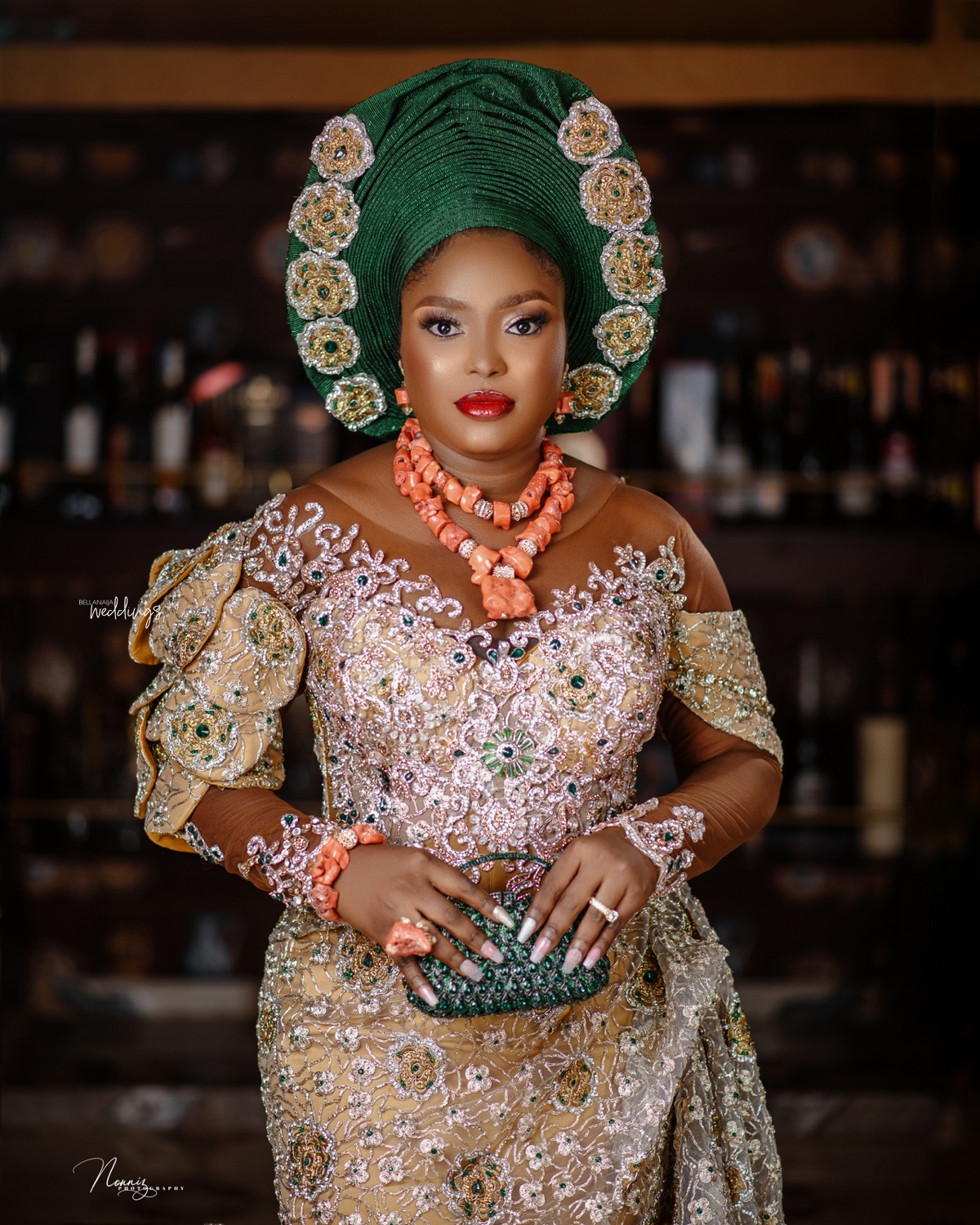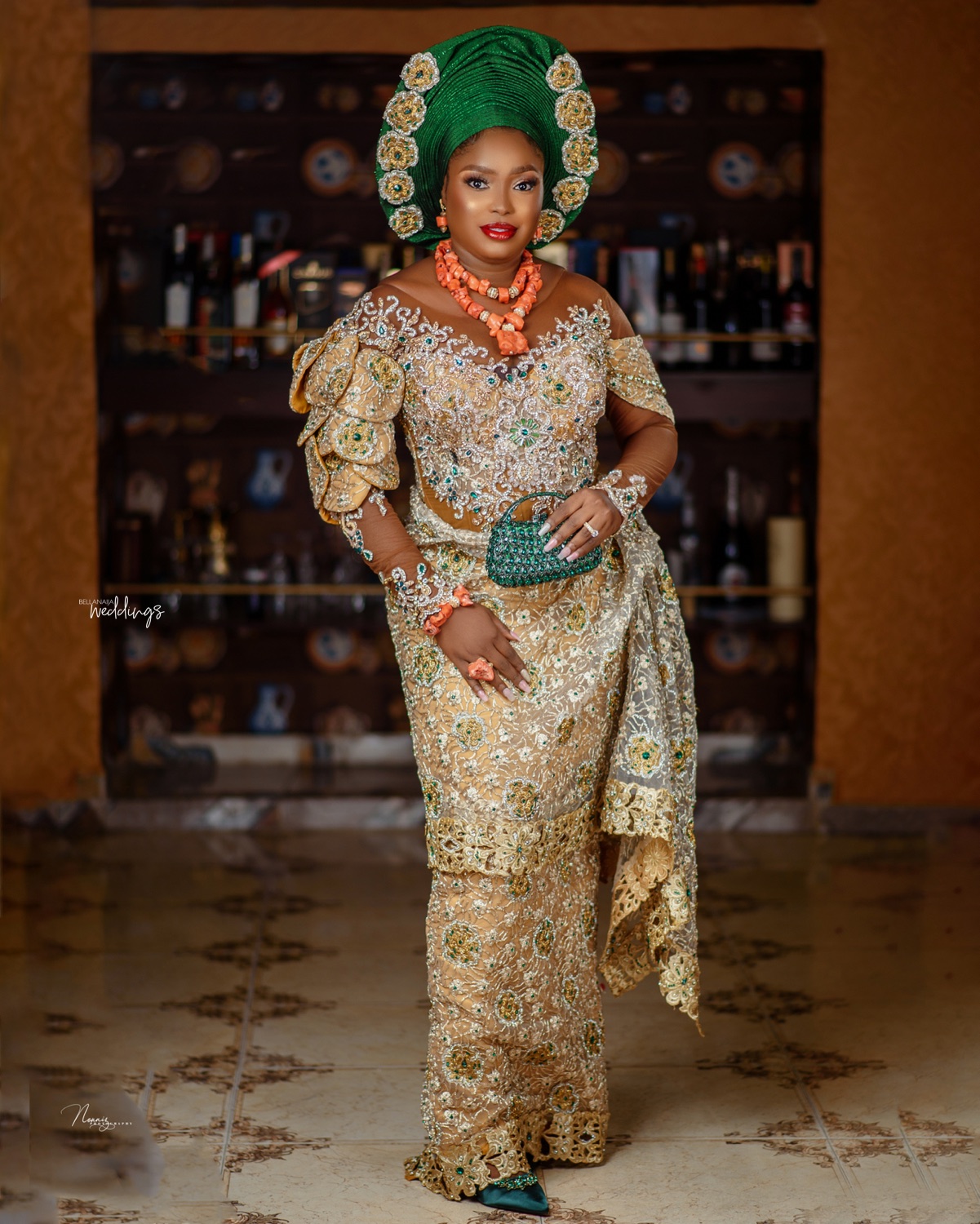 Make way for the love birds!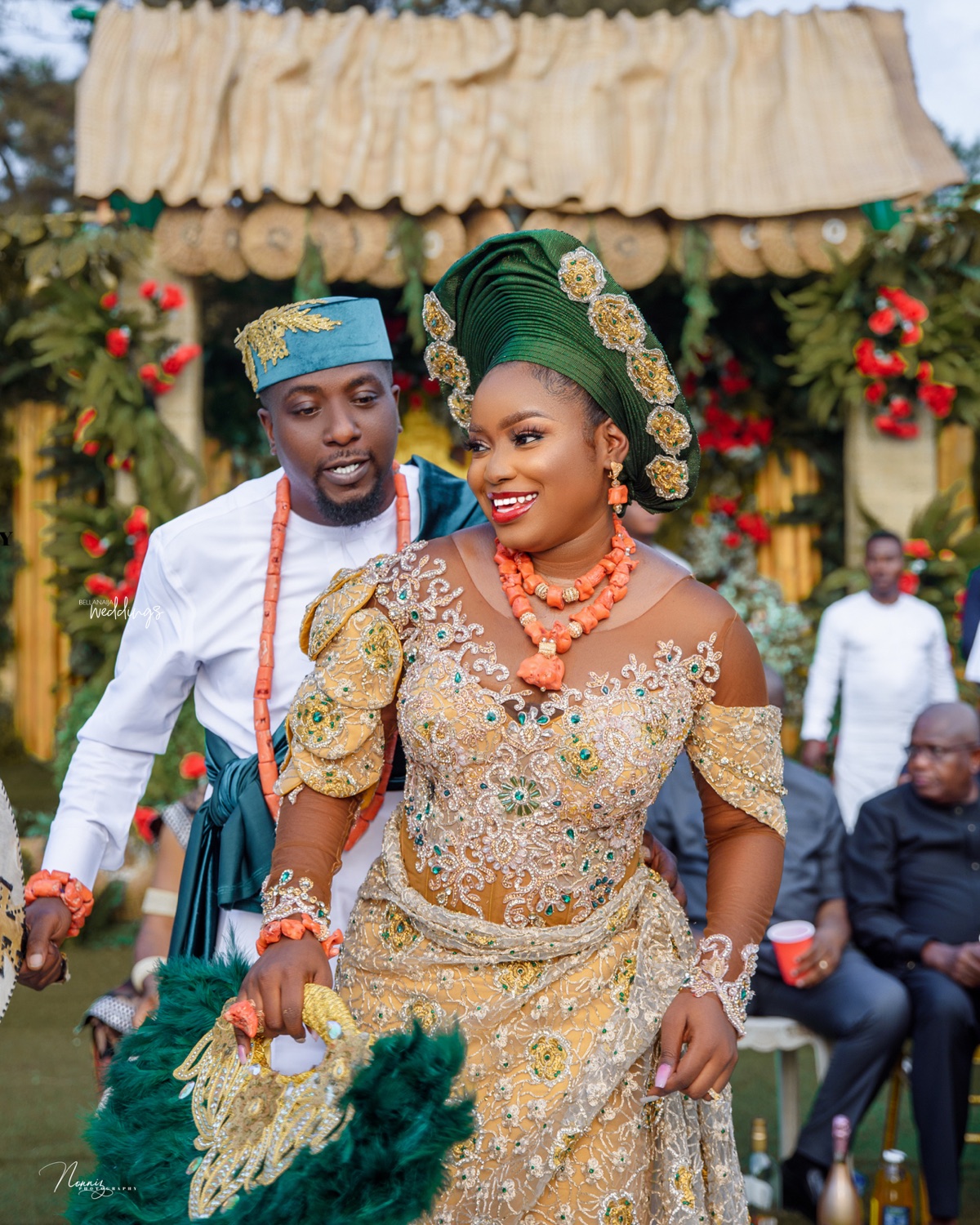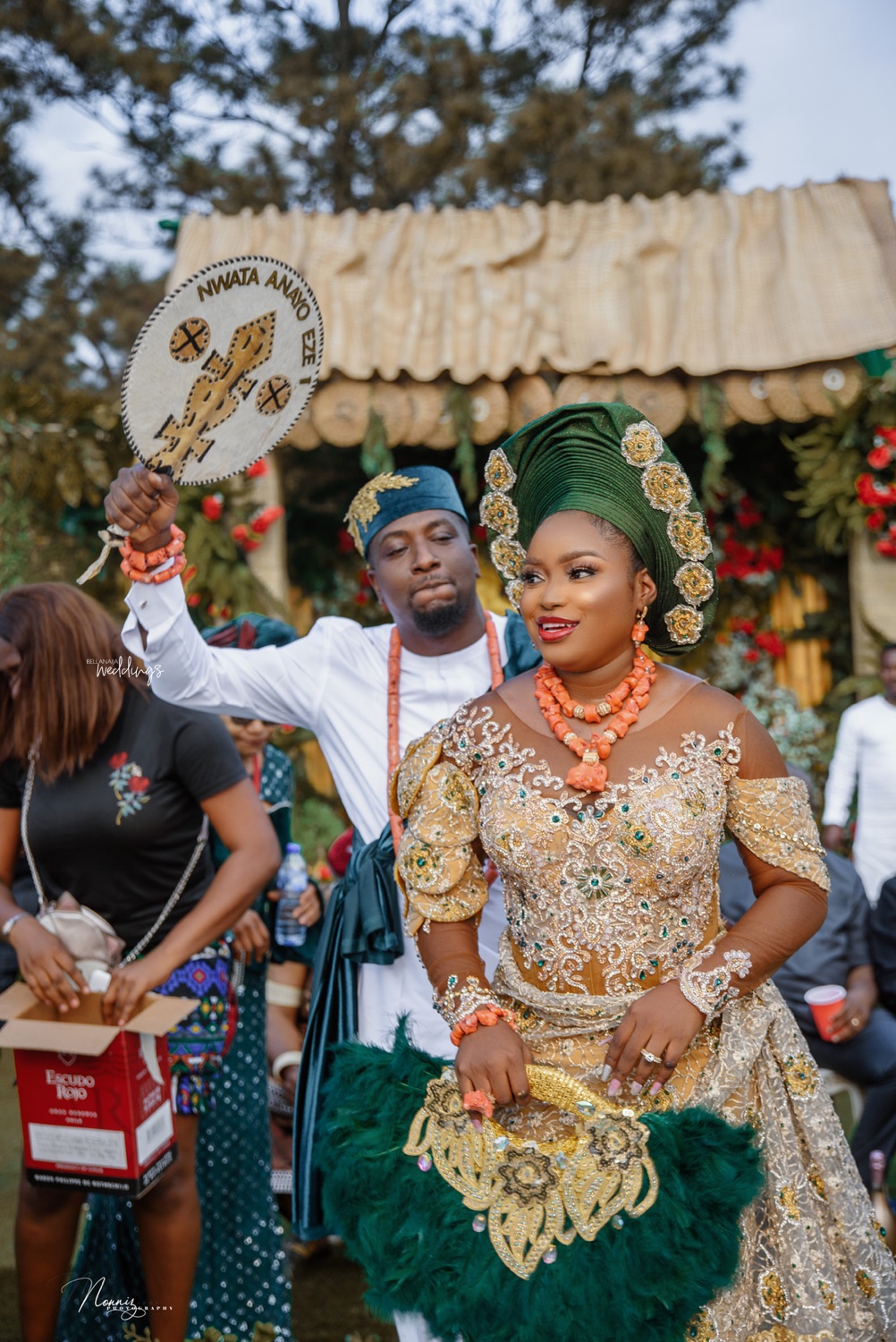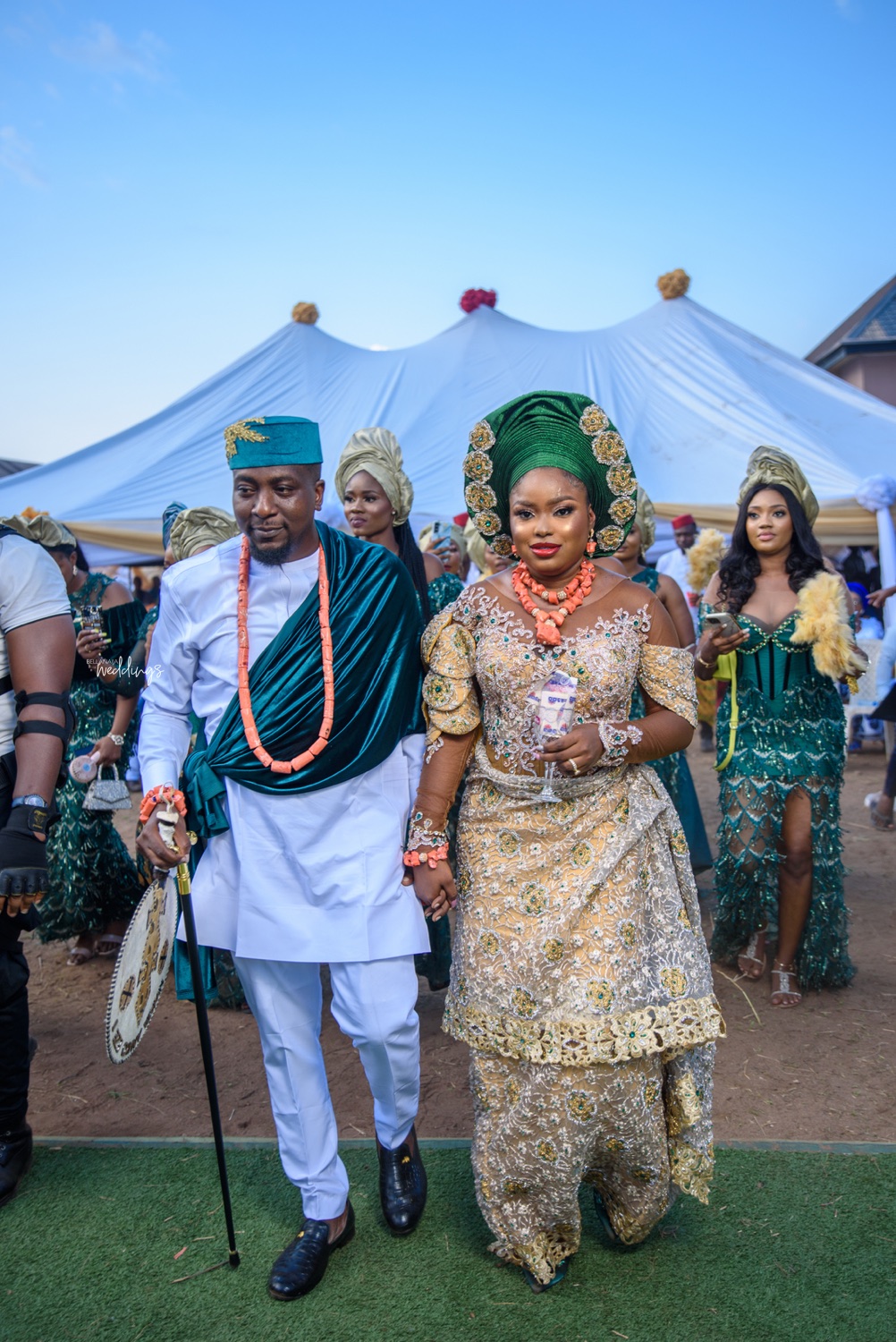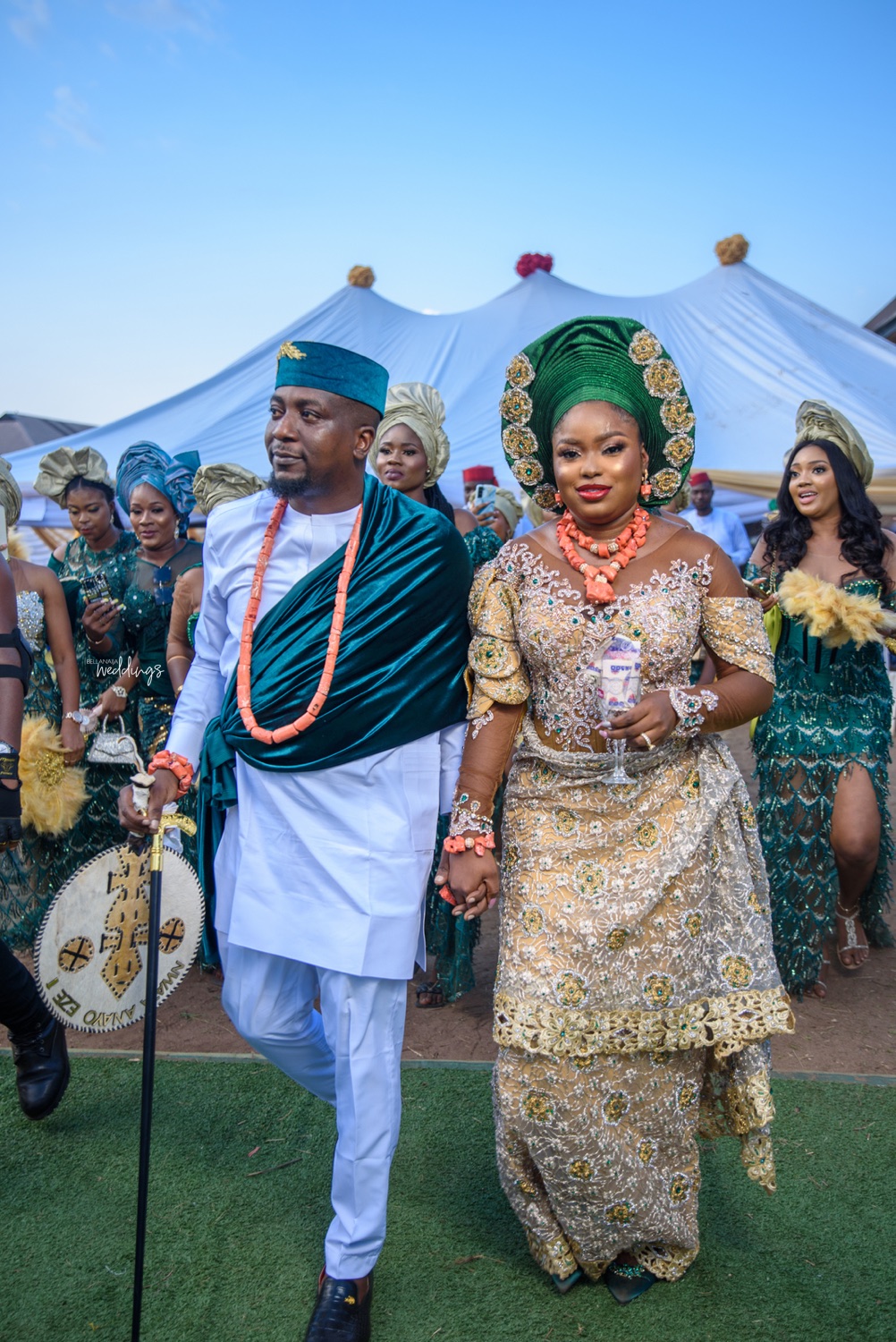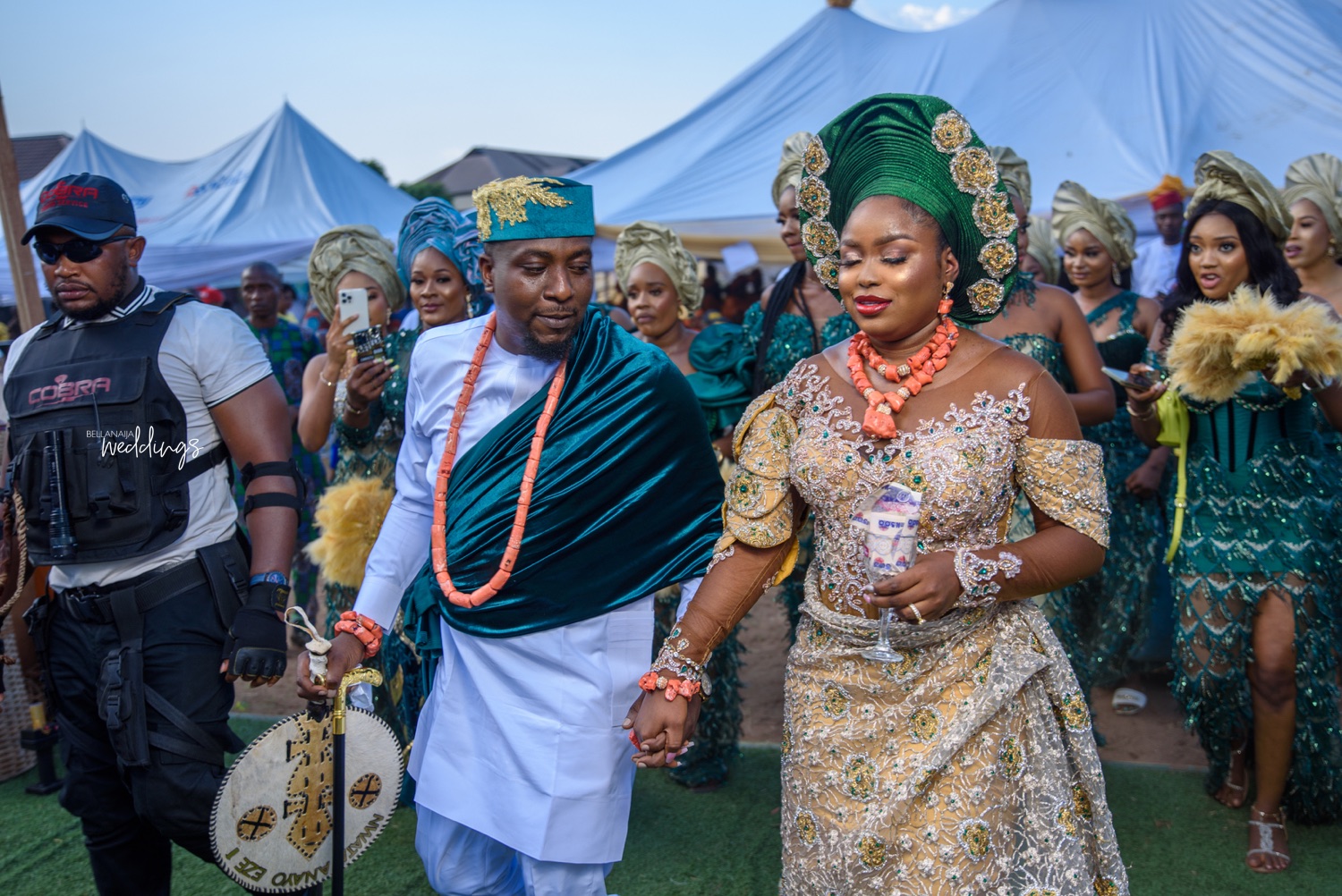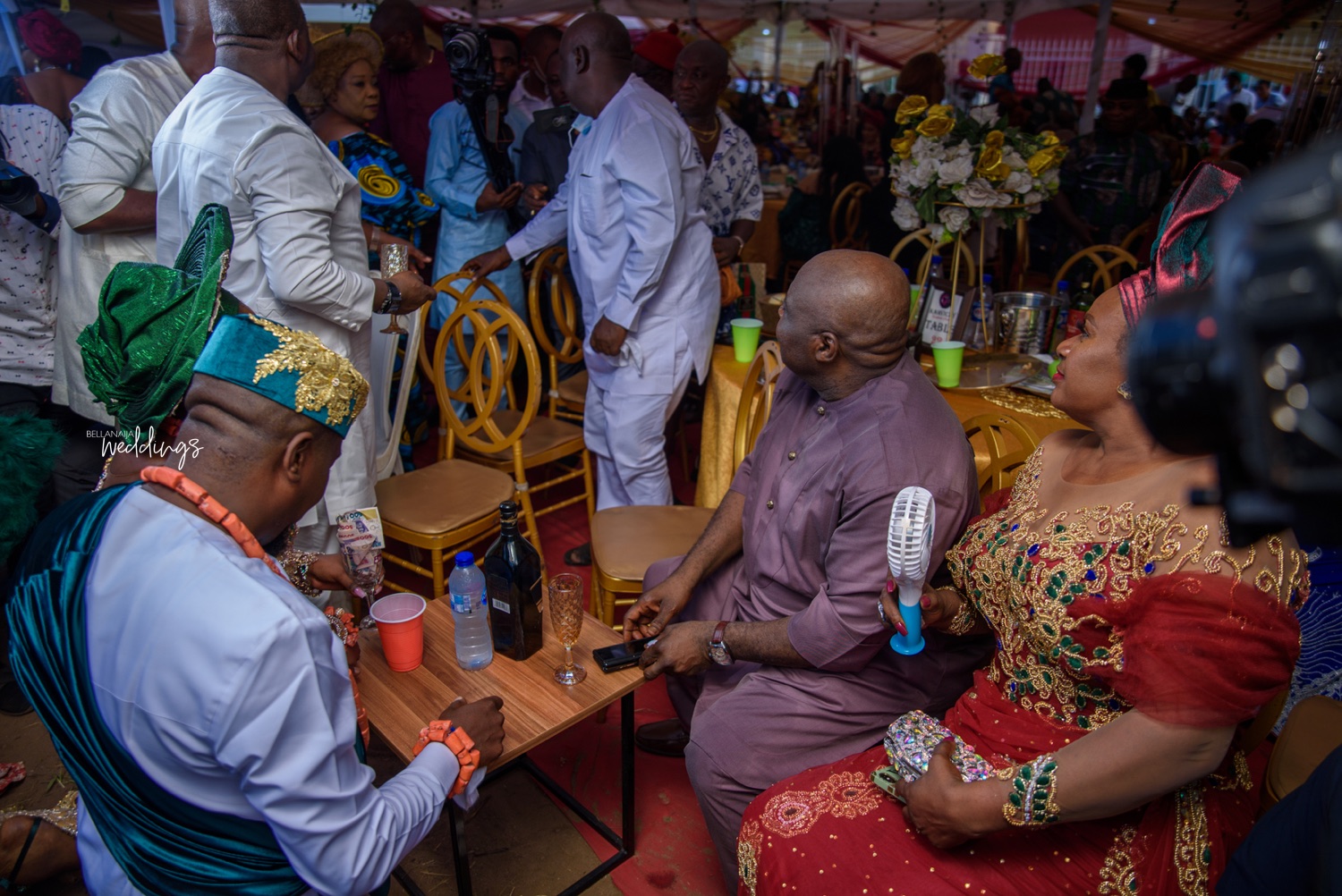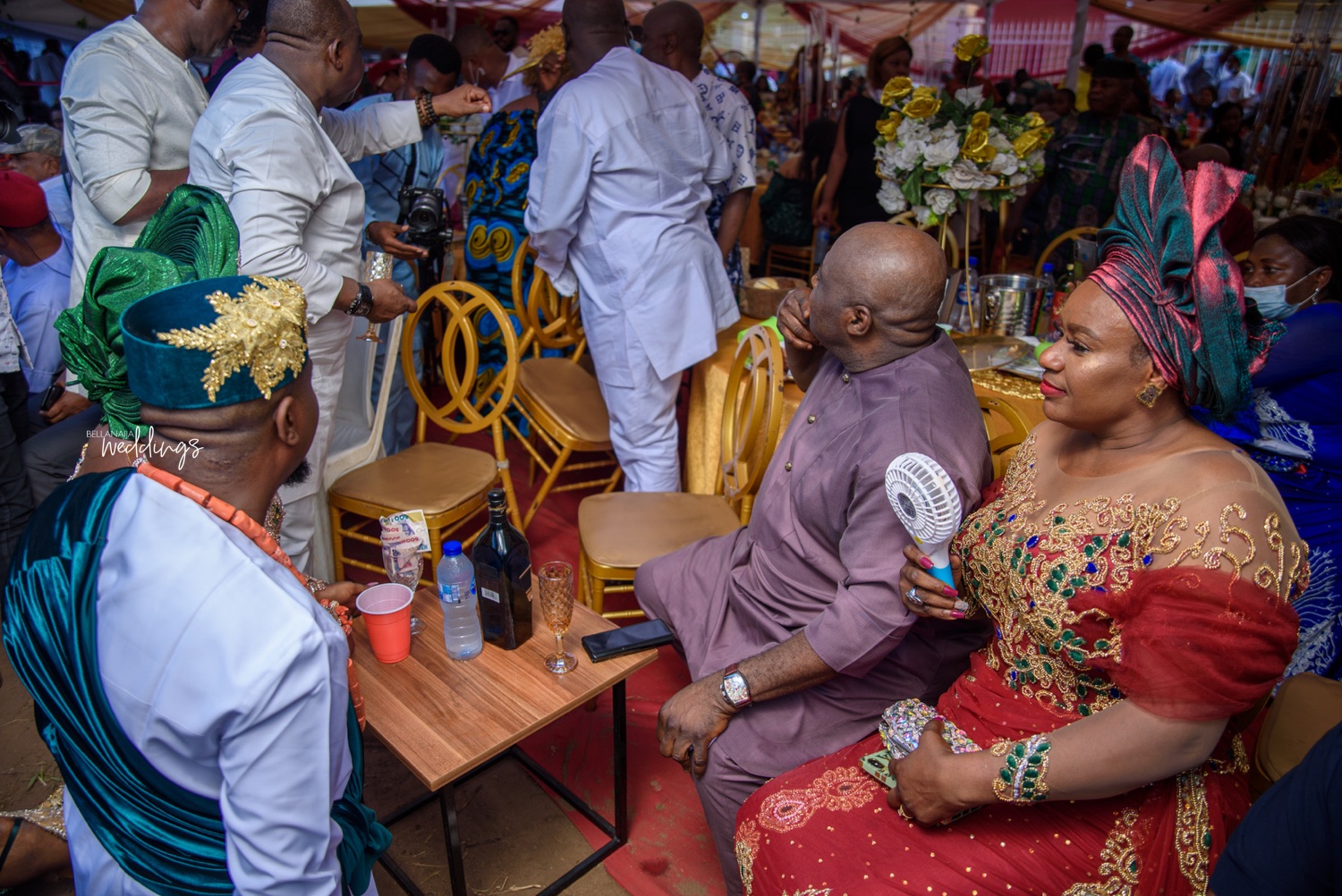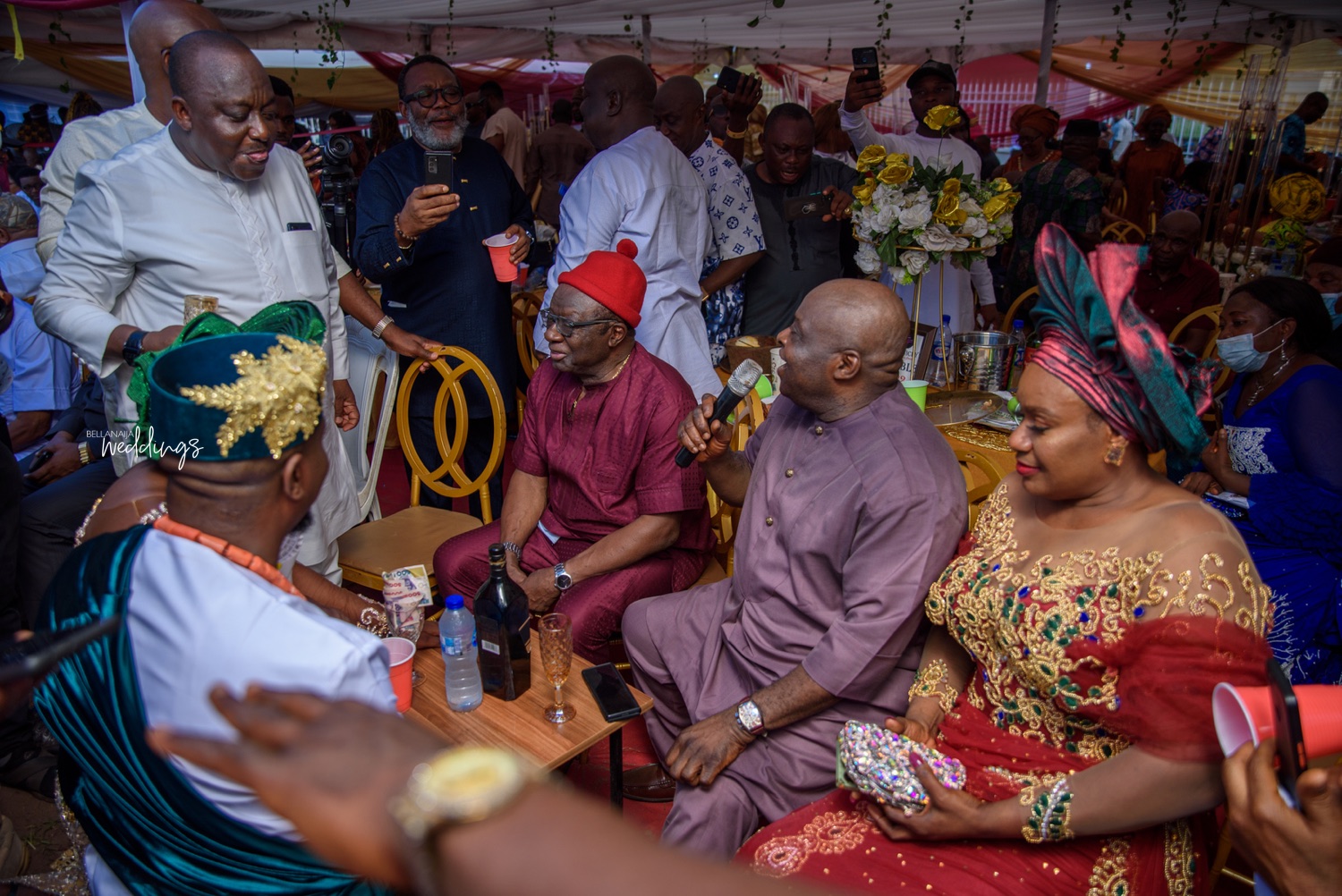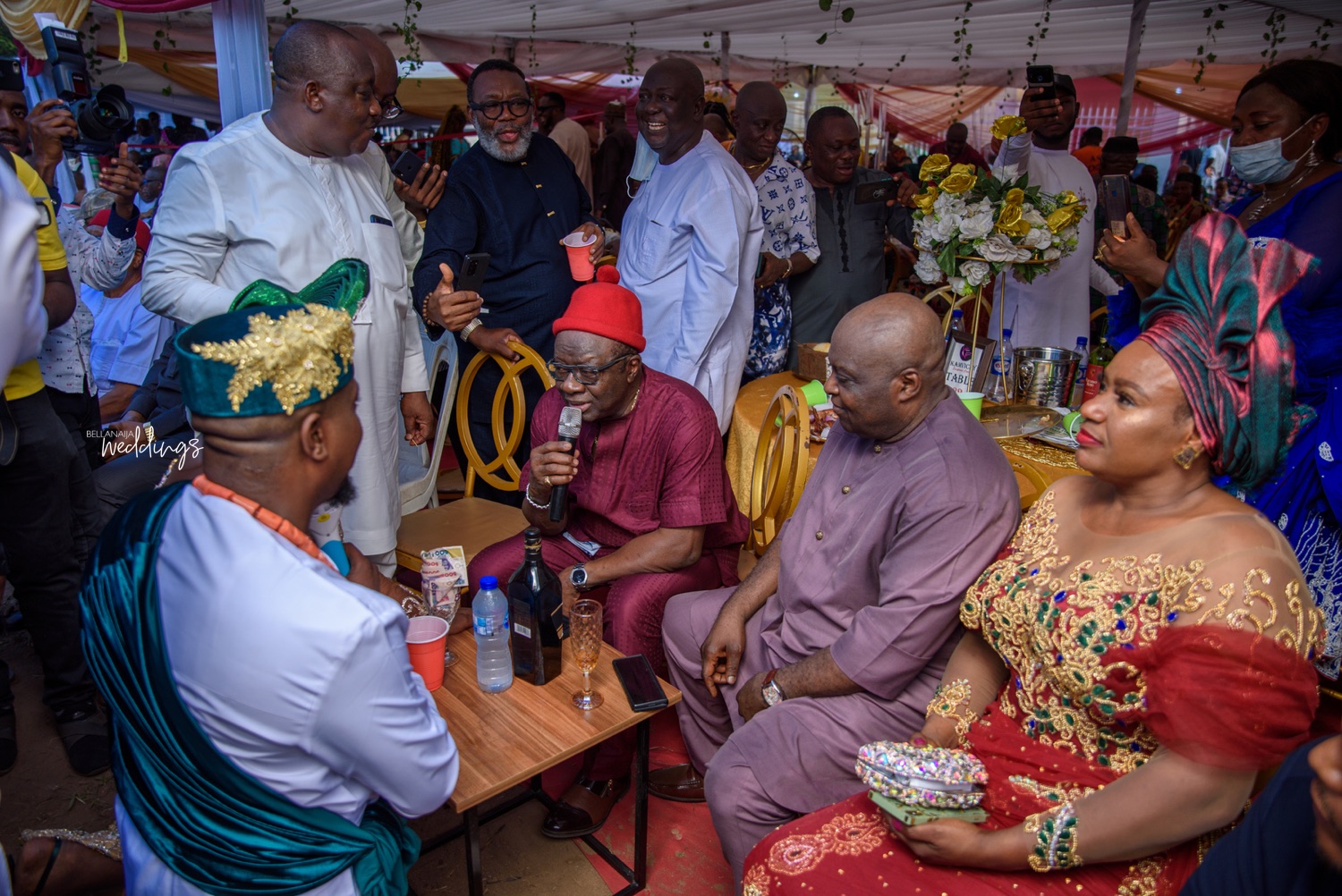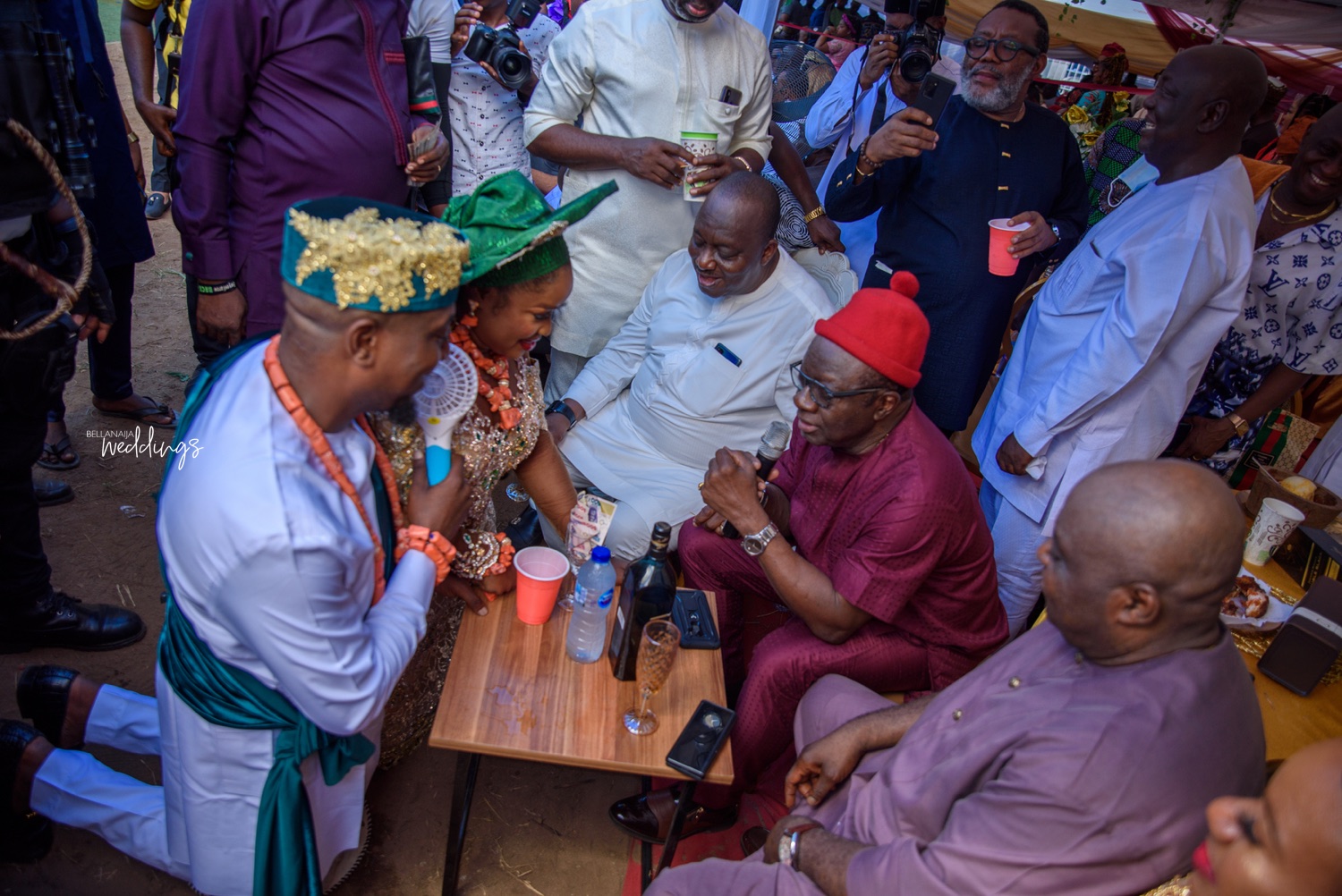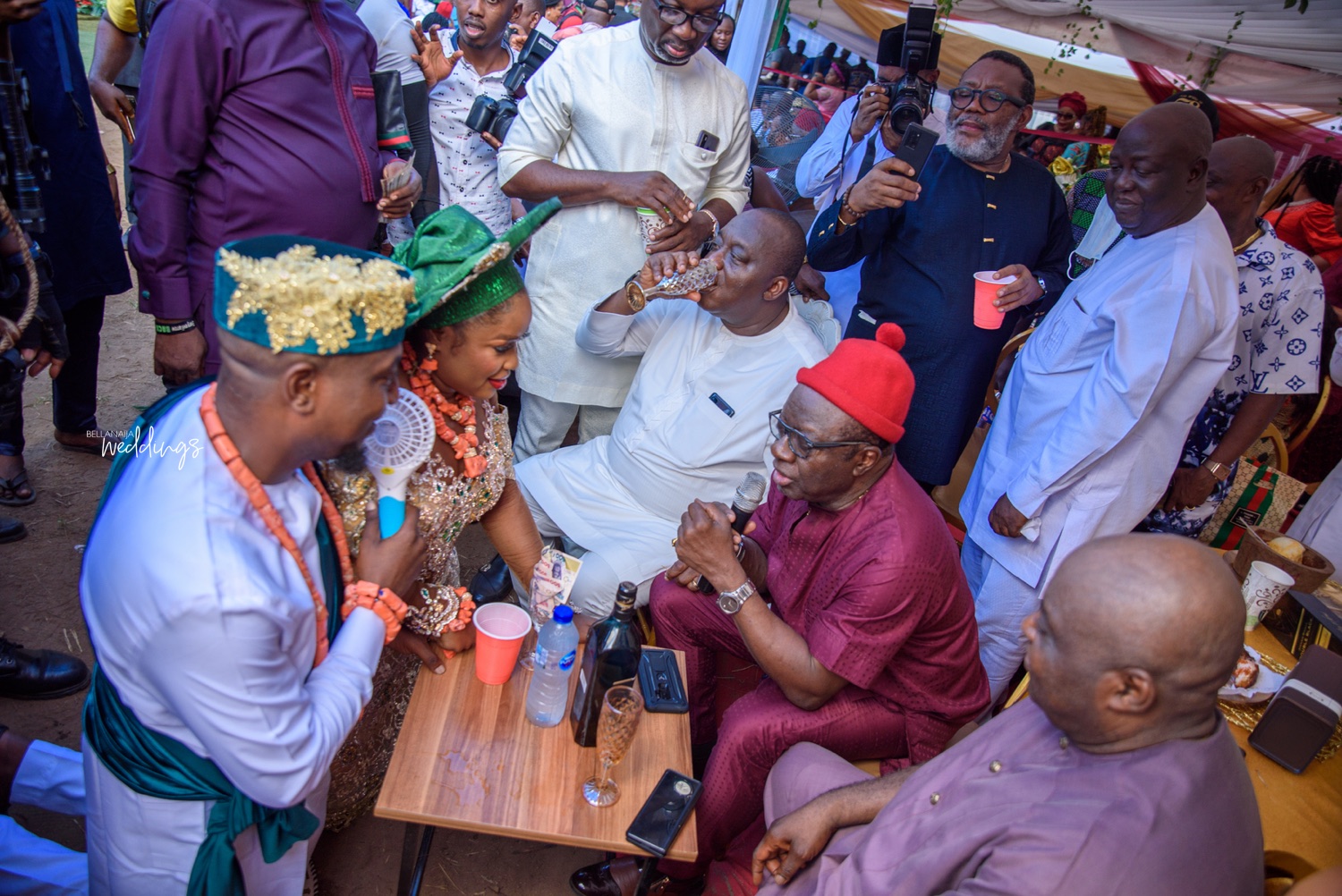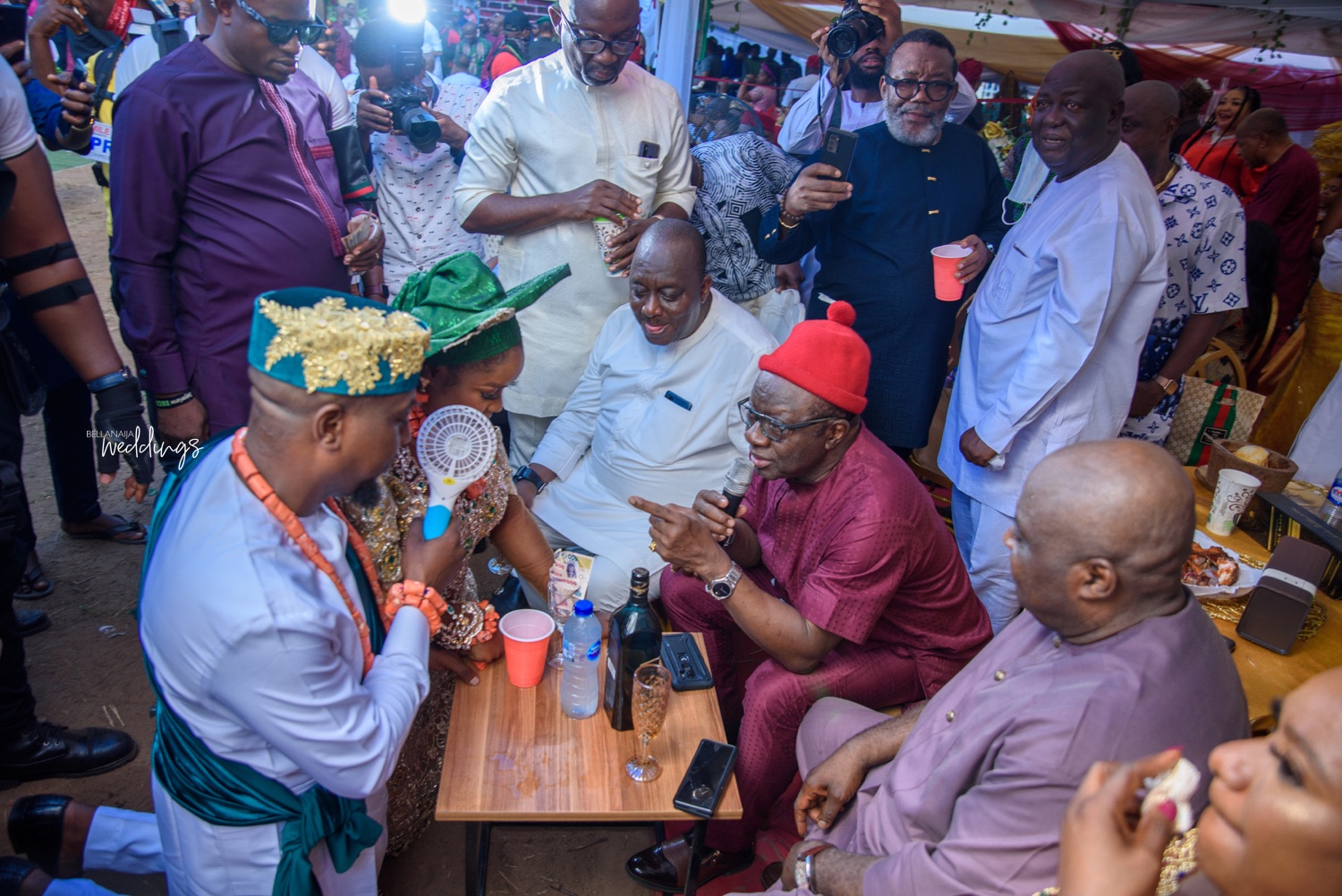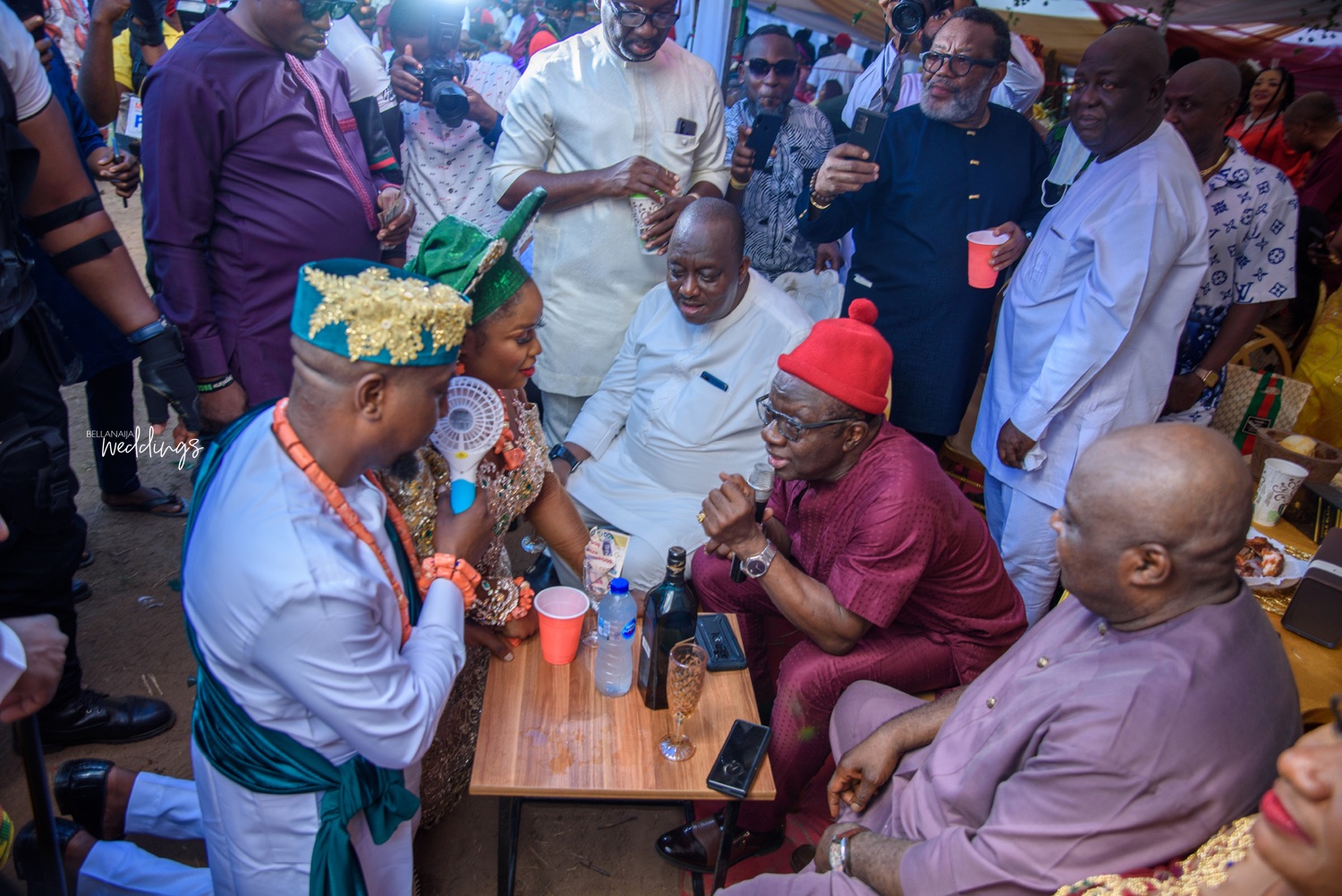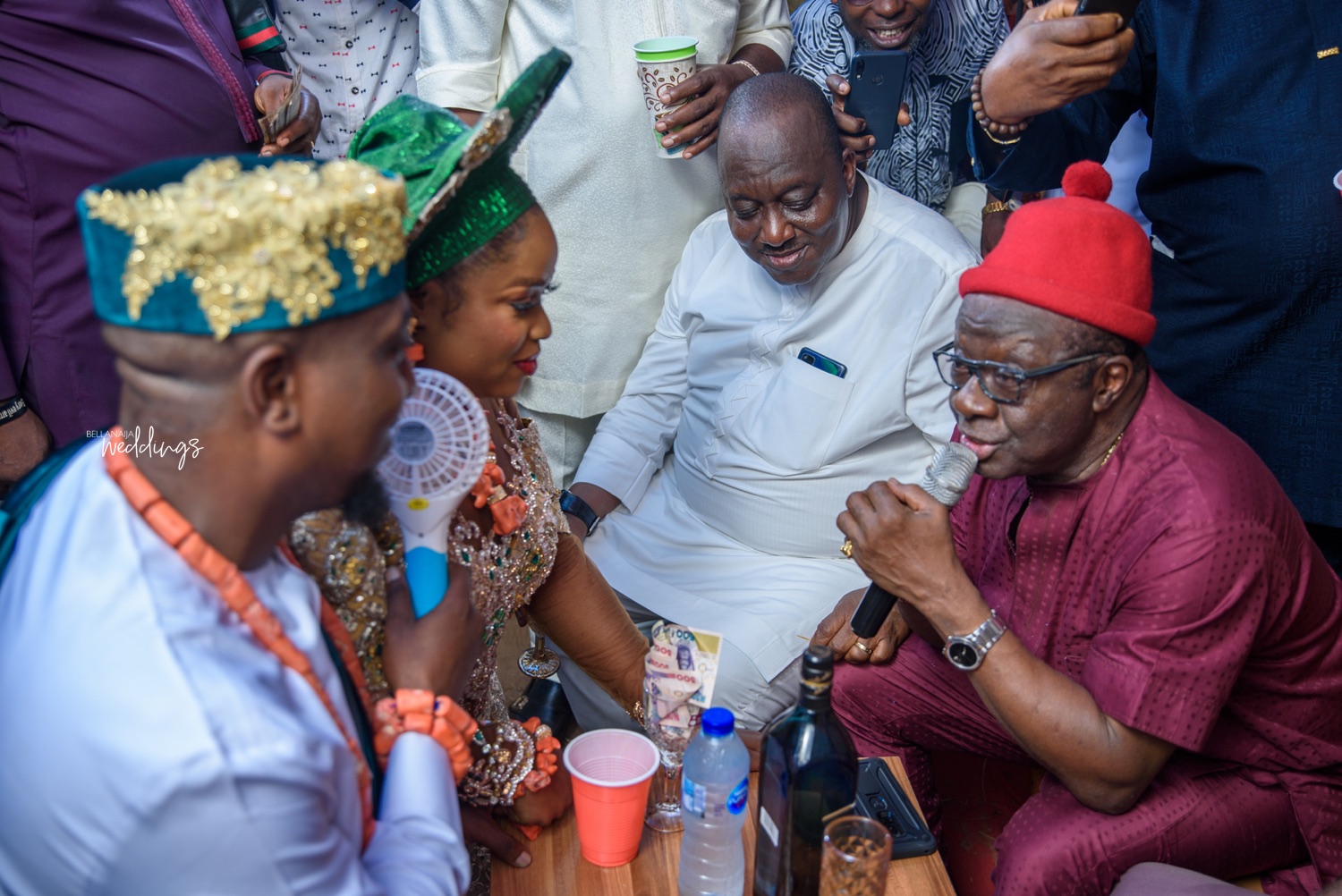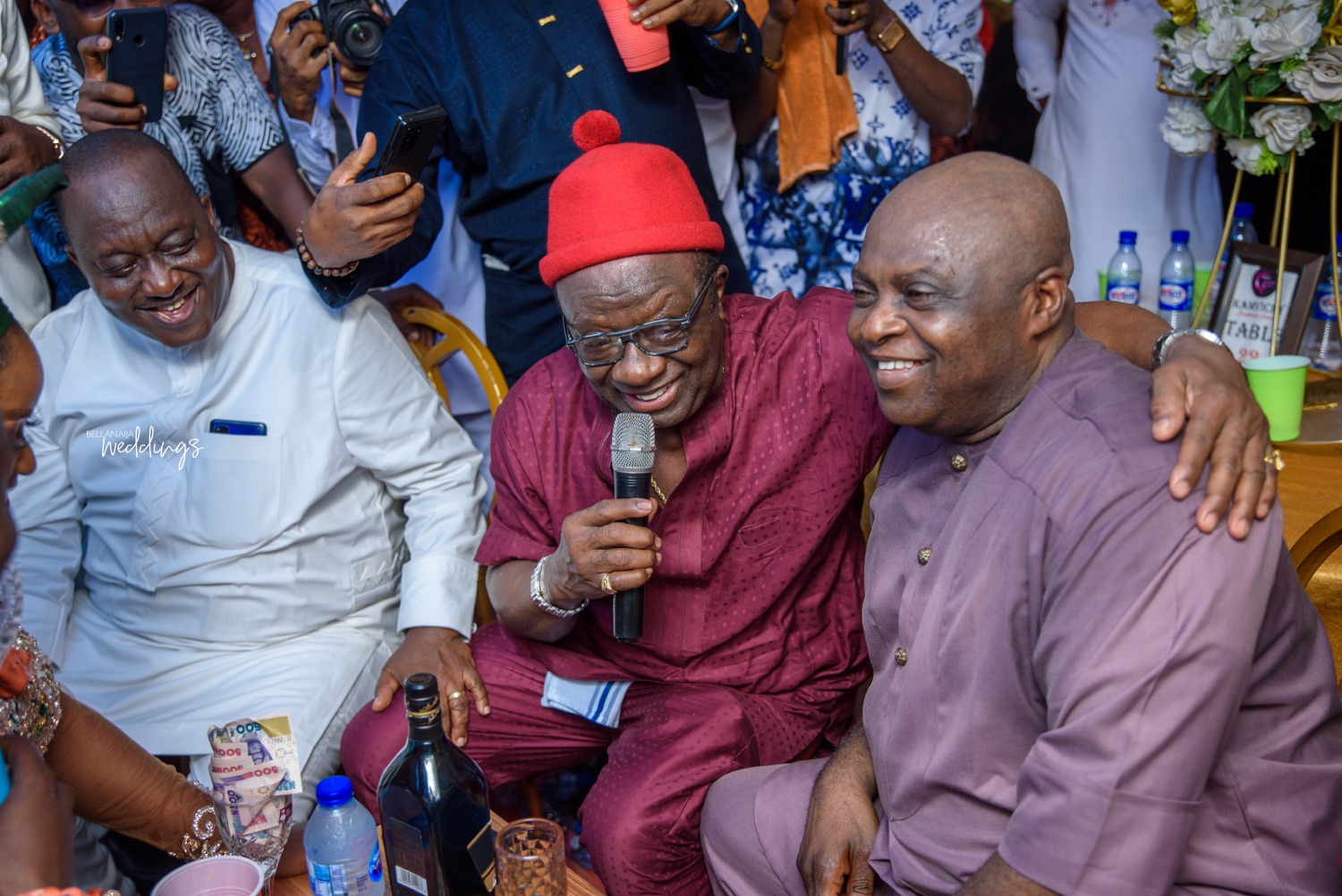 Time to cut the cake!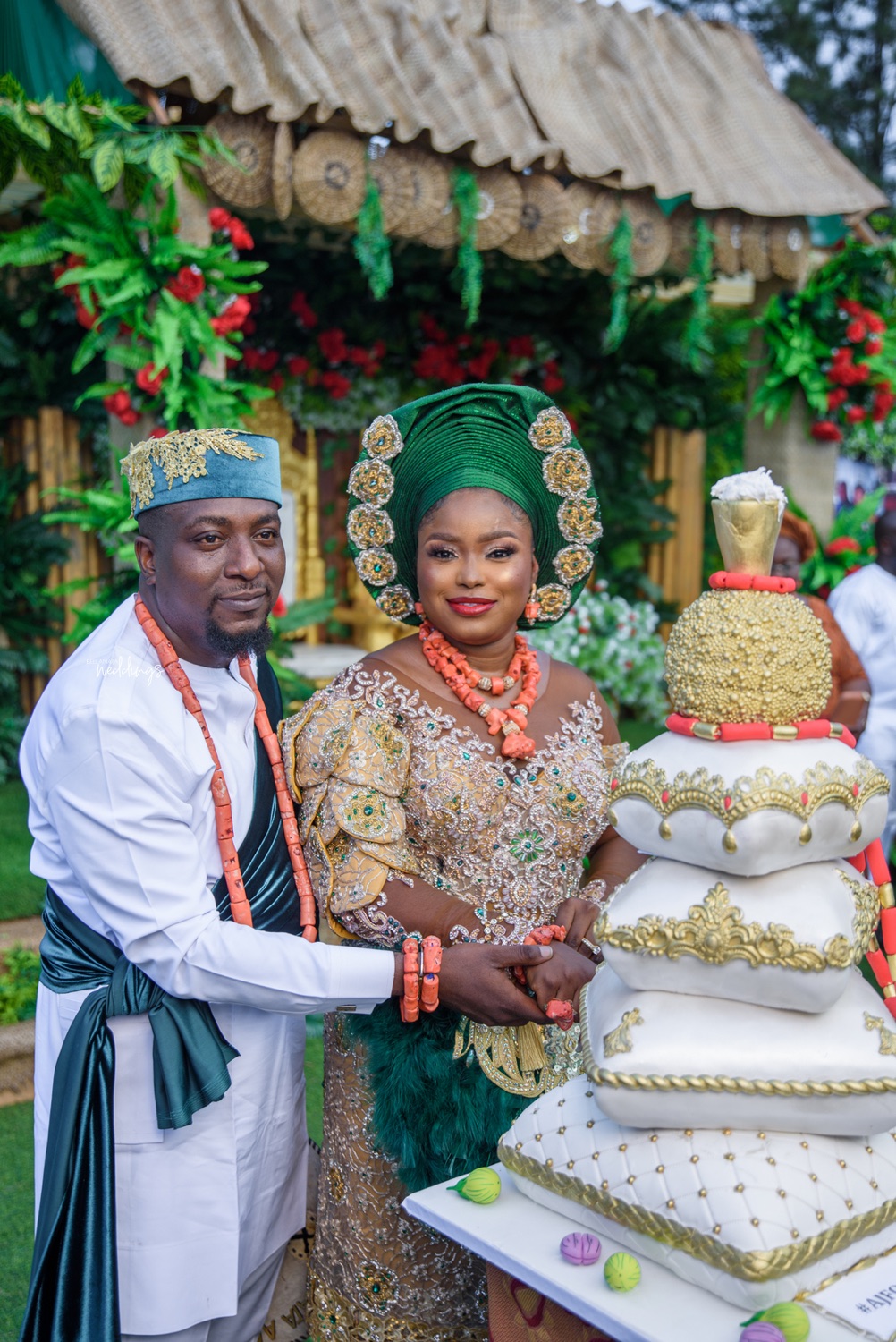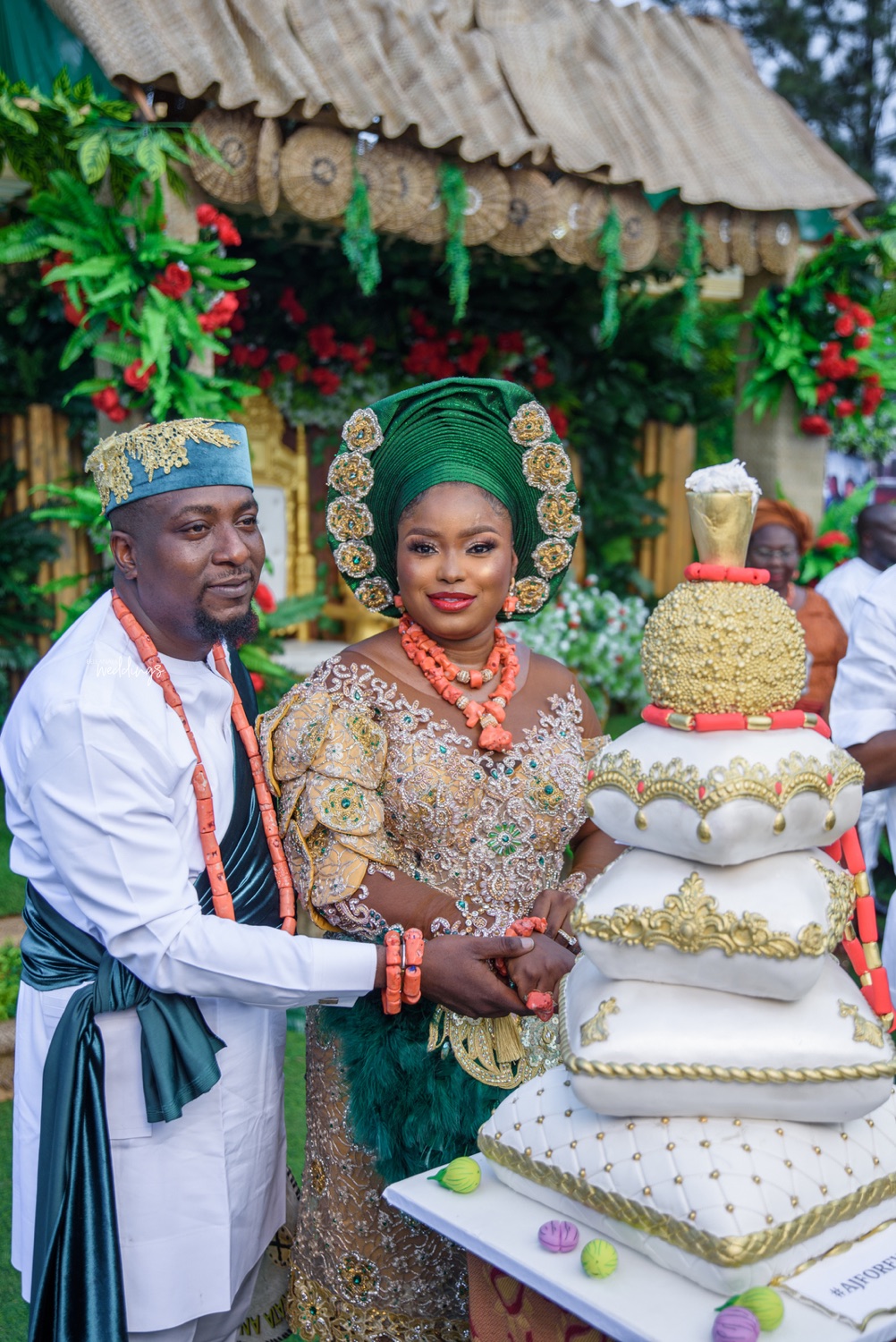 Now, let's have the couple's first dance…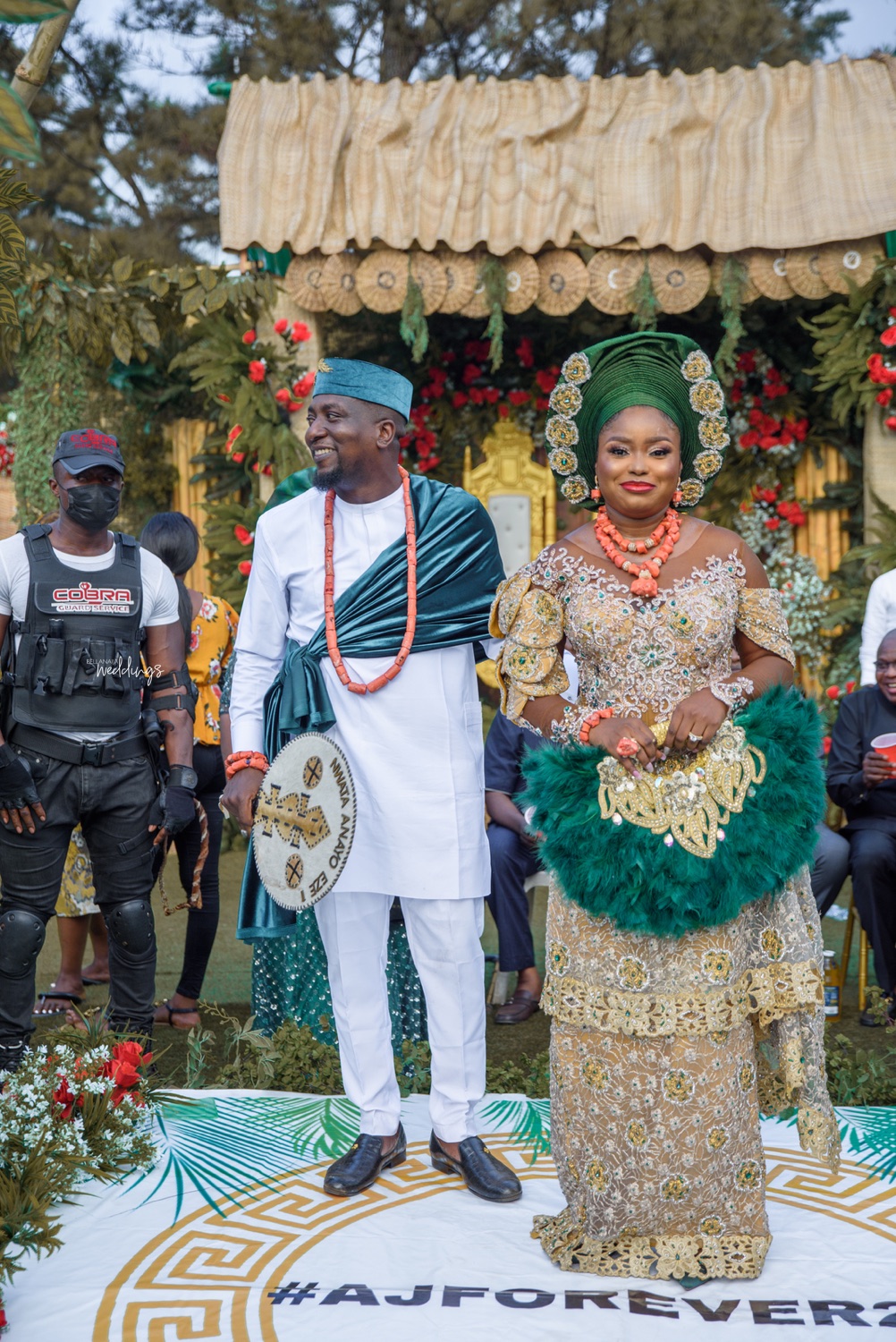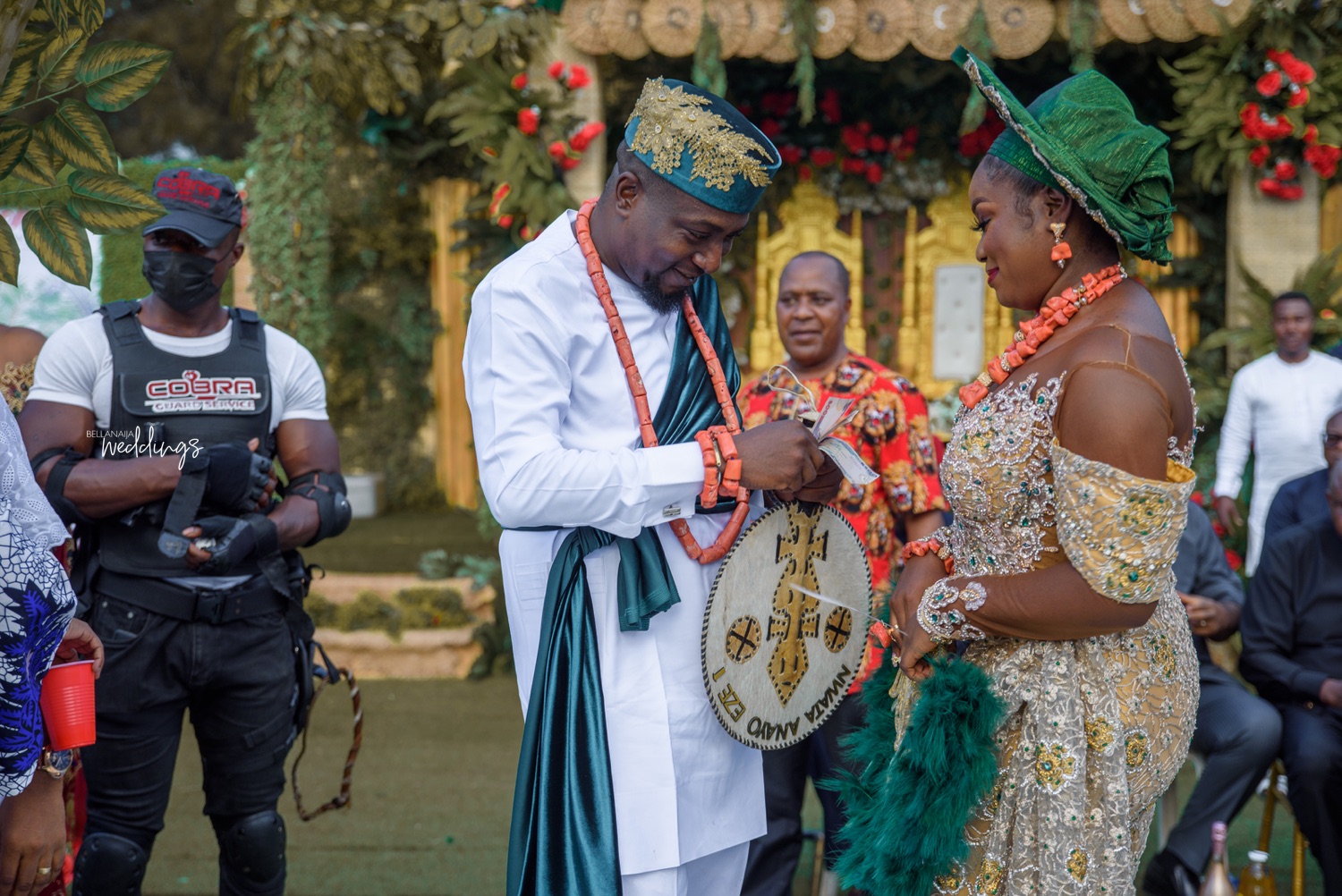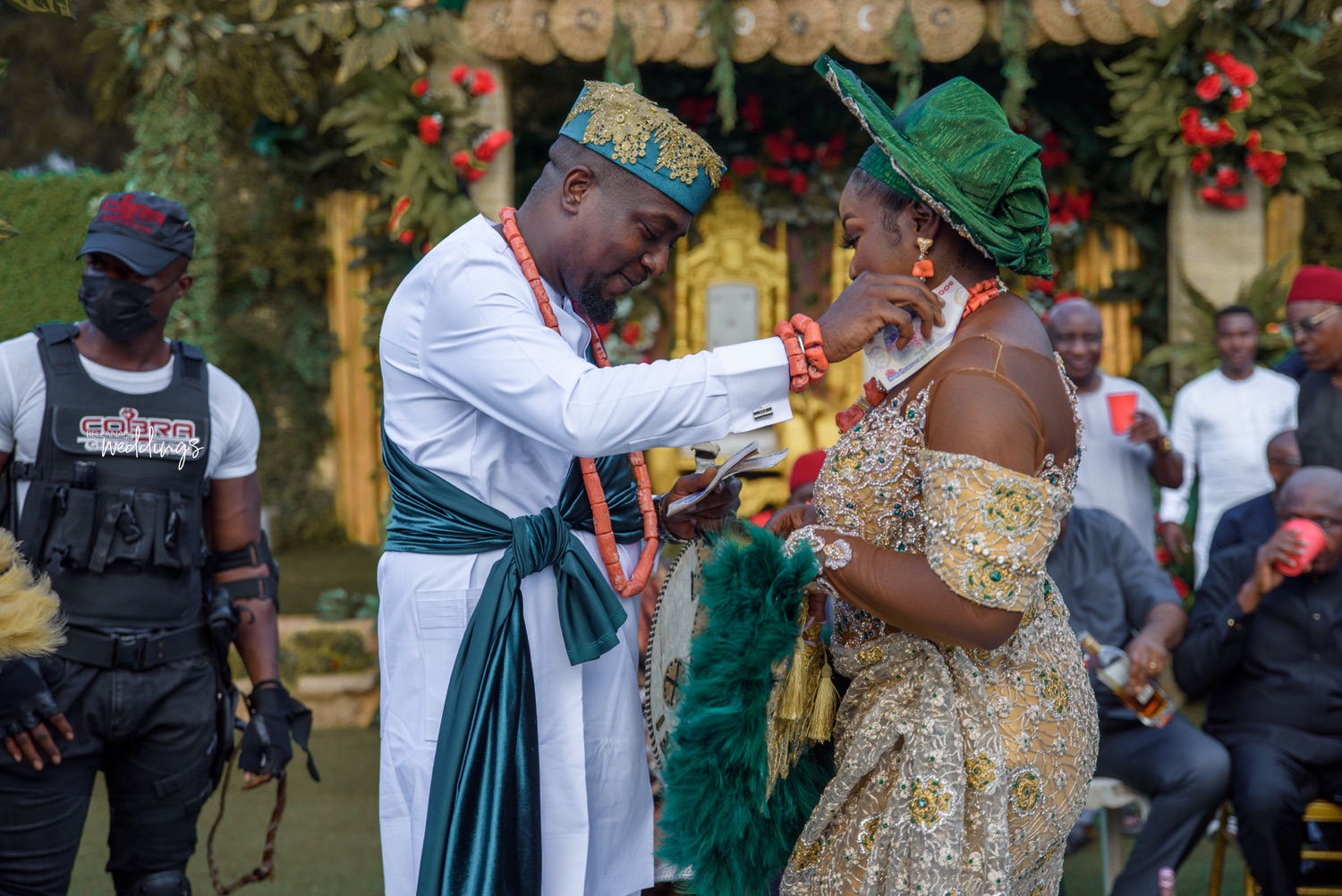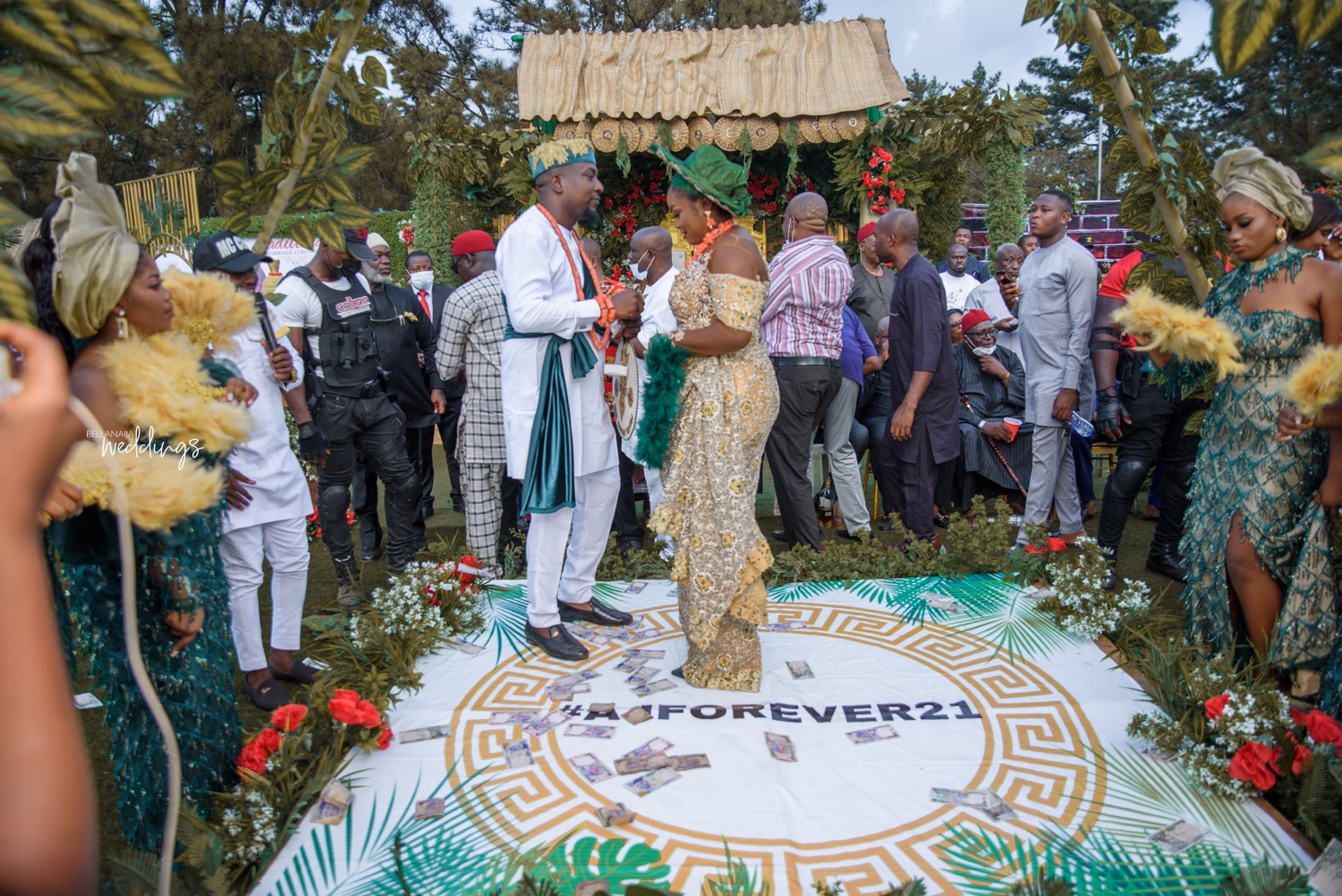 Now, it's Mr and Mrs forever!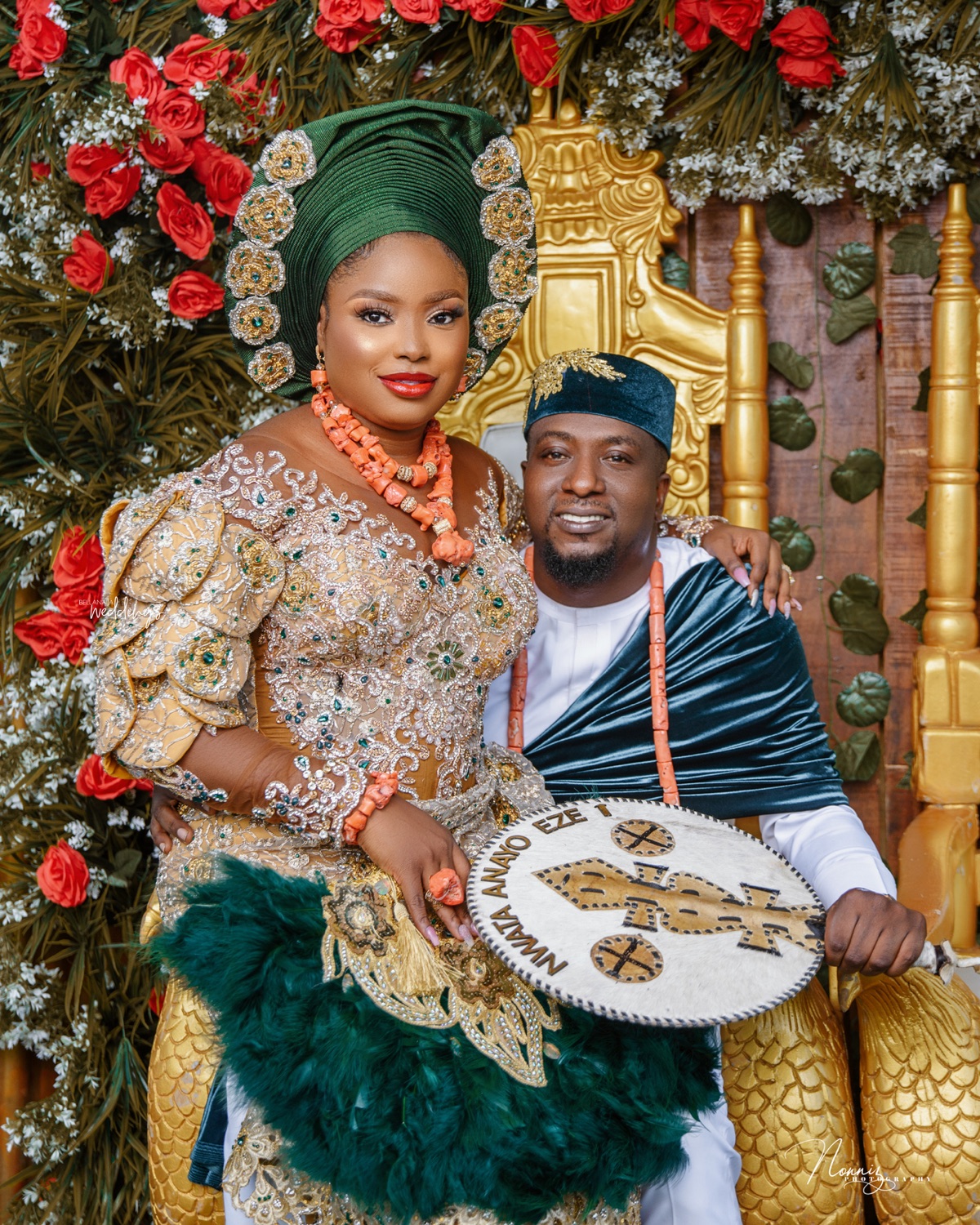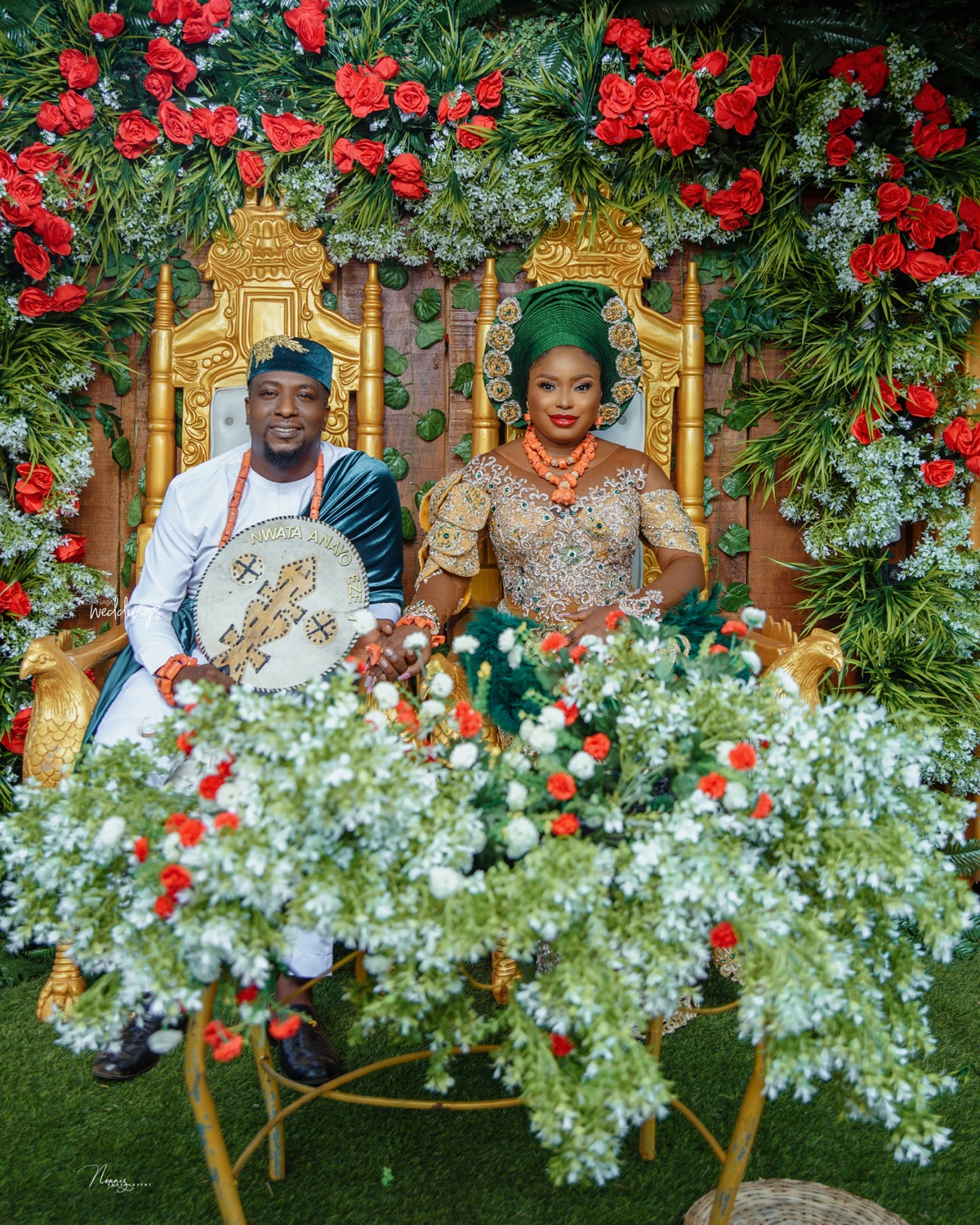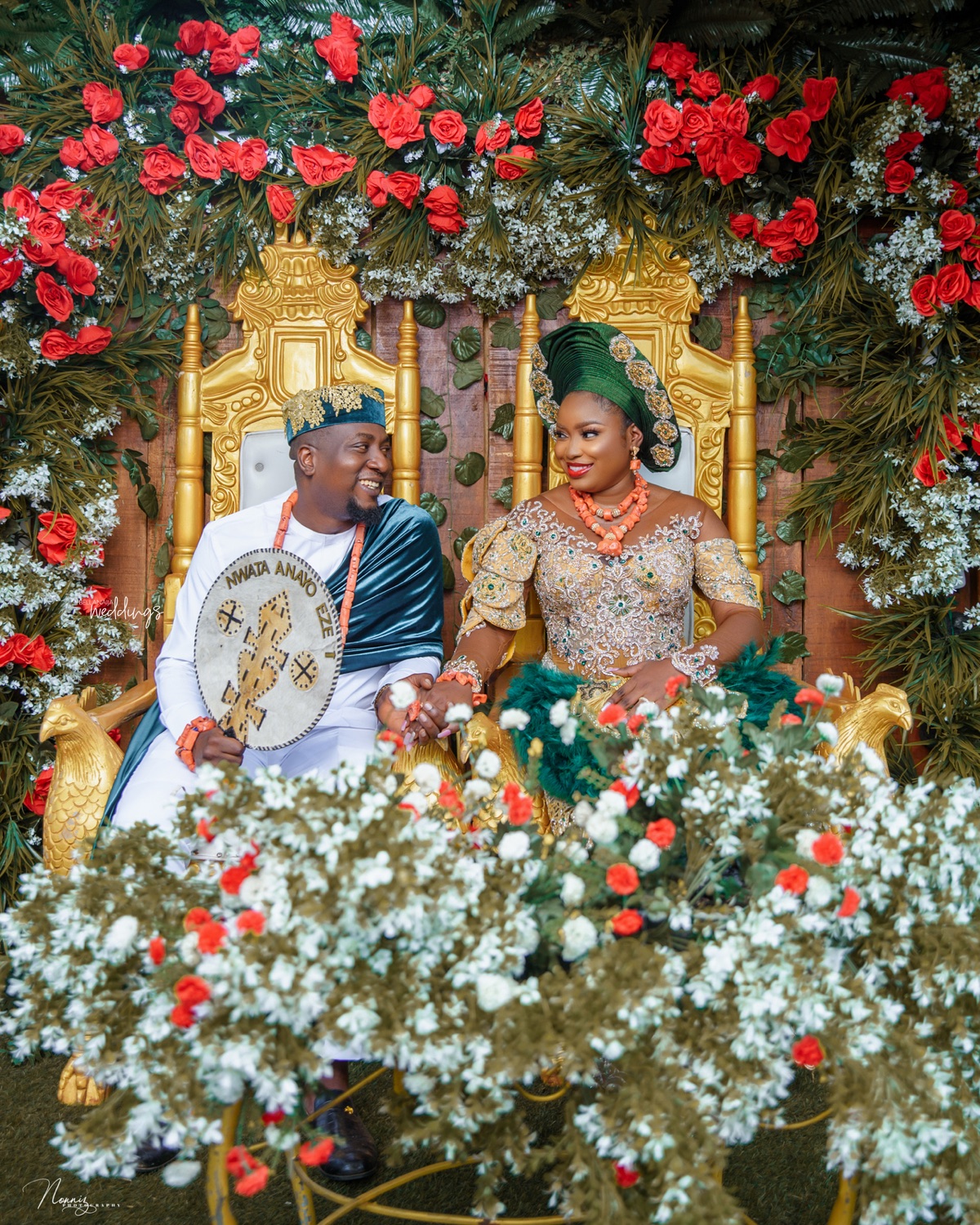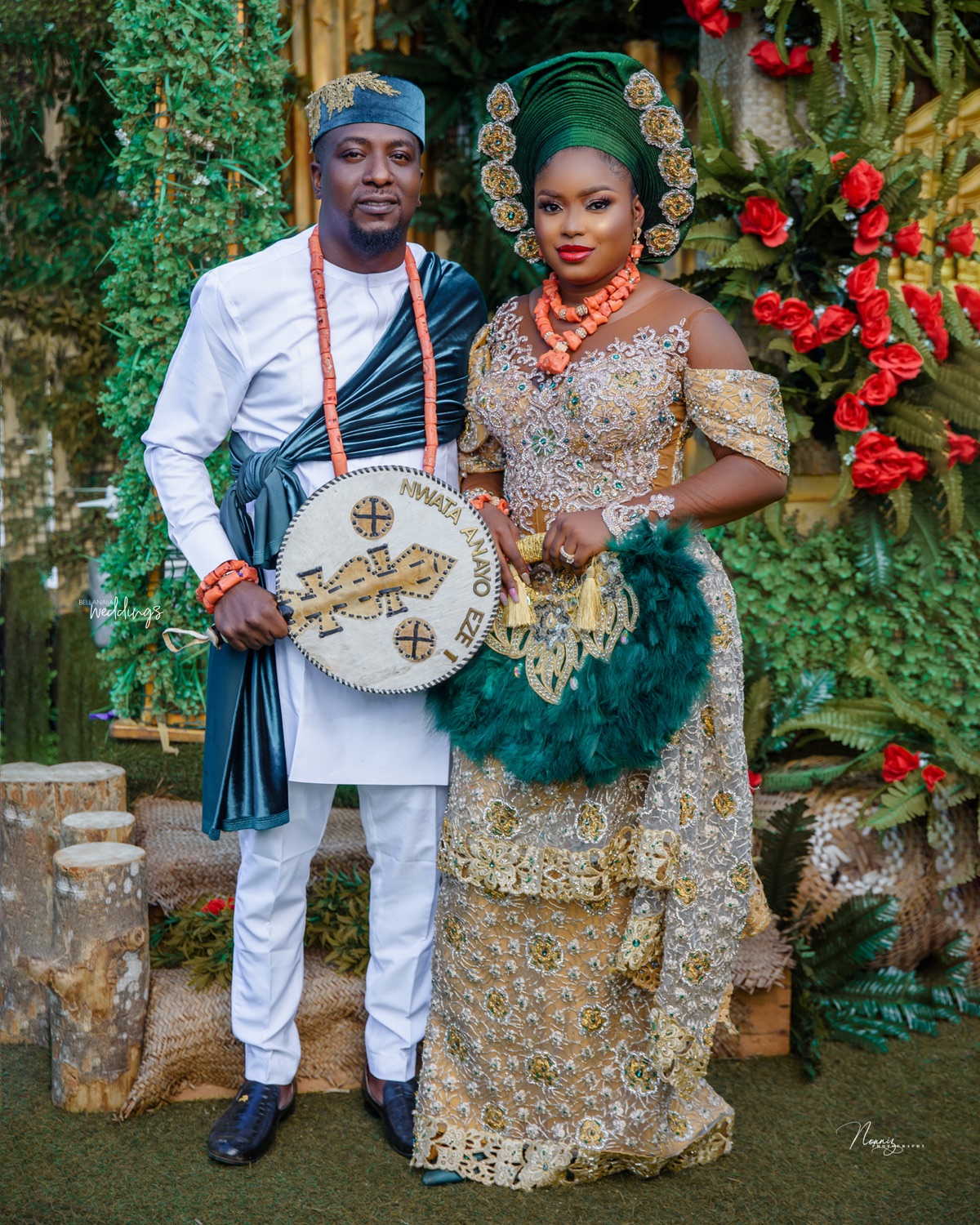 Credits
Bride: @mandy__nwosu
Groom: @jide__nnaji
Planner: @shamol_experience
Set Design: @the.setdesign
Makeup: @beautybyammydoll
Hairstylist: @sunnybeautysolution
Robe: @mara_hive
Photography: @nonniz_photography
Videography: @nonniz_photography
Decor: @eagle.eventsdeco
Gele: @gele_by_mimi
Bridesmaids Makeup and Gele: @glambynancy19
Auto Gele: @chygele
1st Outfit : @bibilawrence
2nd and 3rd Outfit: @lindys_wardrobe
Brides Shoes and Purses: @diptolzenterprises
Accessories: @nenejewellryandcraft
Small Chops: @emeraldpastries
Ushers: @eastern_ushers
Cake: @cakesbyperiwinkles
MC: @official_mc.cece
DJ: @djlencer1