We all know that the bride's overall look on her big day largely depends on a number of things- her dress, hairstyle, accessories, makeup and more. That's why it is important to pay attention to what look your makeup artist is working out on your face and make sure it is something that suits your face.
While going nude might be the big trend in the space, you must definitely find what suits and works for your face. If you love everything about a nude bridal look, then this bridal inspiration by Andrea Joan will definitely catch your attention. Then the hairstyle by the ever talented Tobbies Touch just adds that level of extra a bride needs to get all eyes on her to the overall look.
You might want to pin this down to show your makeup artist. You can check out more looks here.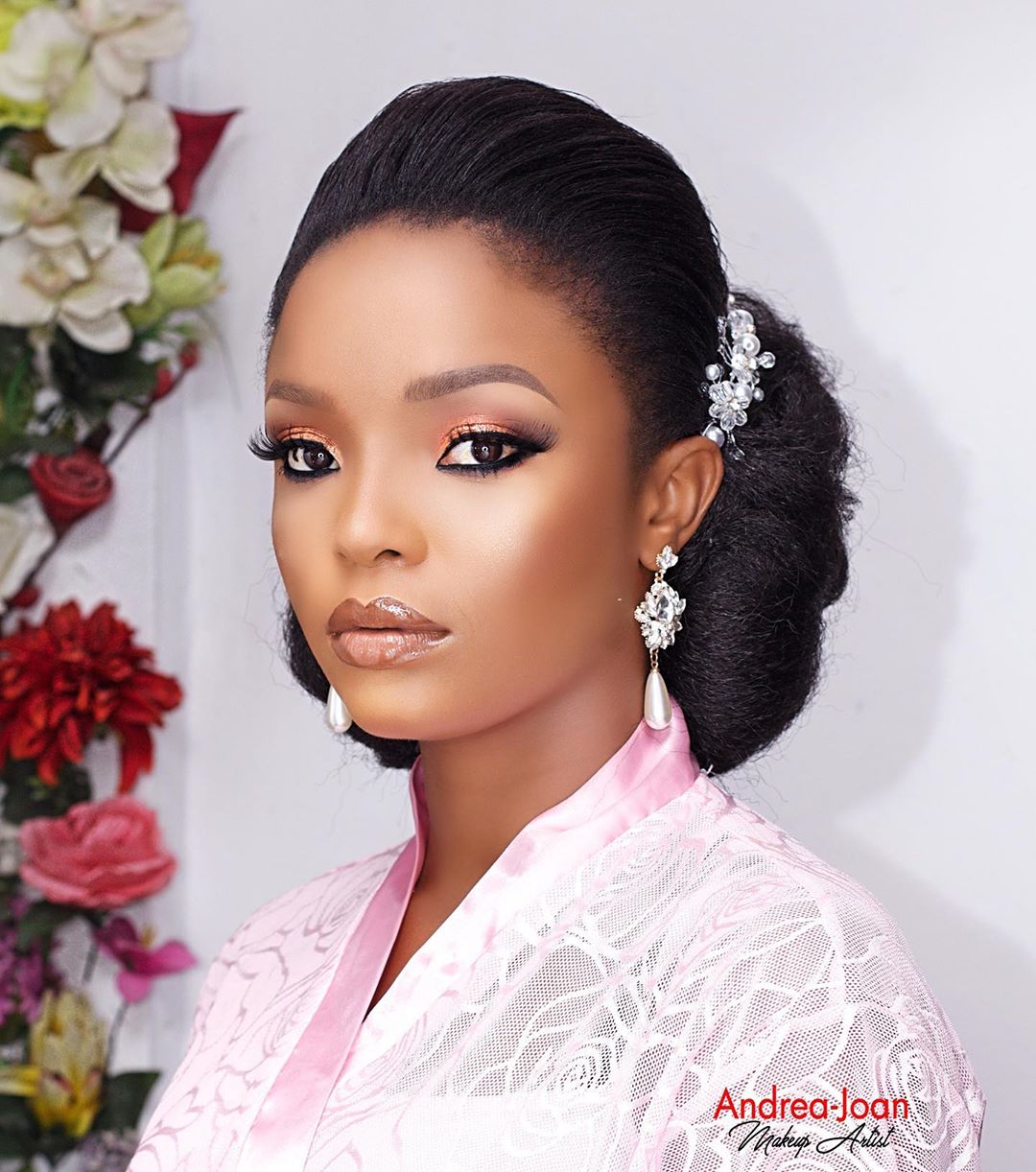 Here's what inspired the hairstyle according to Tobbies Touch:
The sleek bun is conventional as most brides go for the look on their wedding day. This textured bun is the new style finding its way into the heart of brides who loves their hairstyle looking classy and natural as possible. The textured bun is more versatile in terms of keeping it simple or creating more movement or flow when styling, it's more voluminous but lighter and it is suitable for brides with natural hair or chemical processed hair (relaxed hair).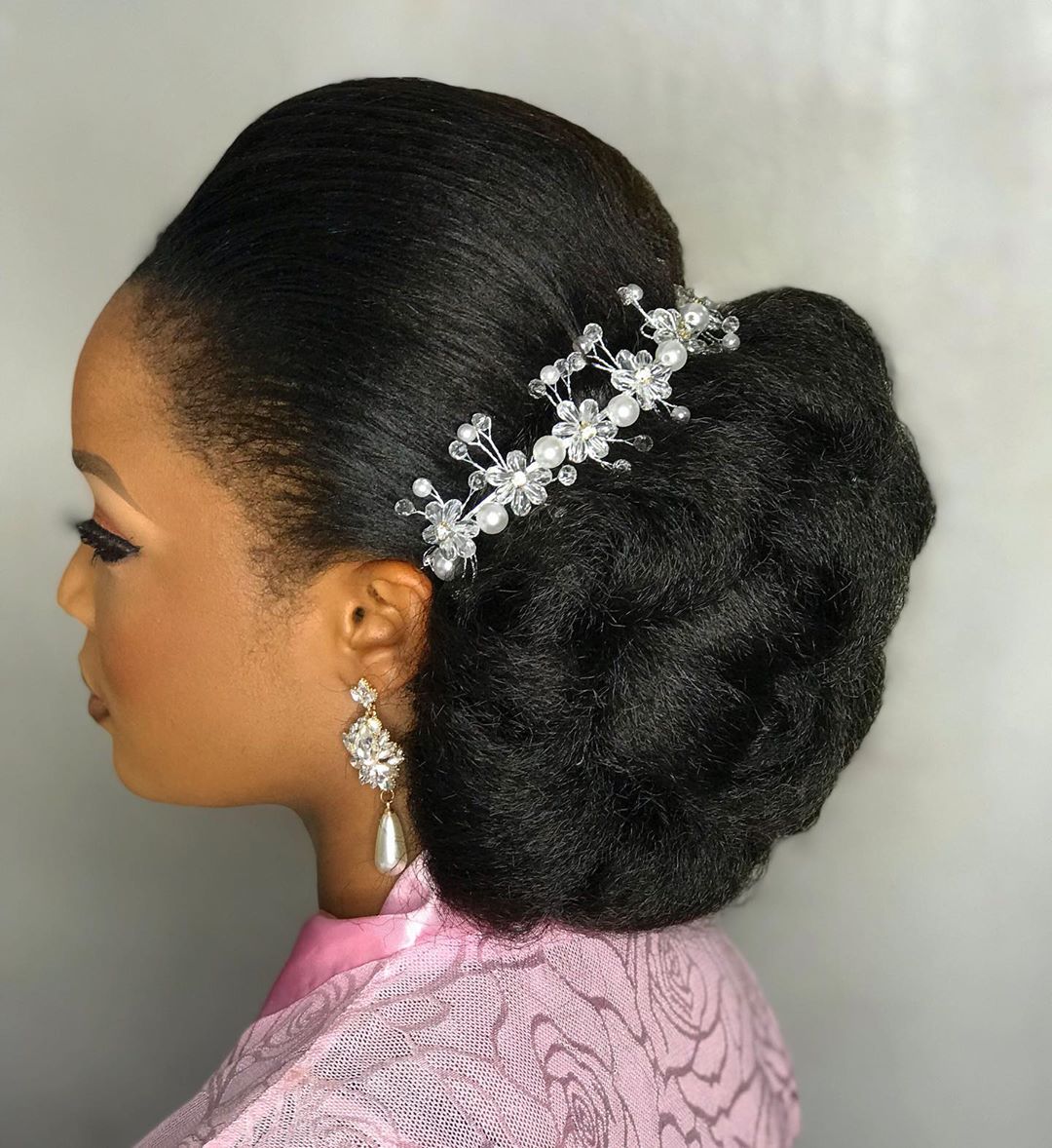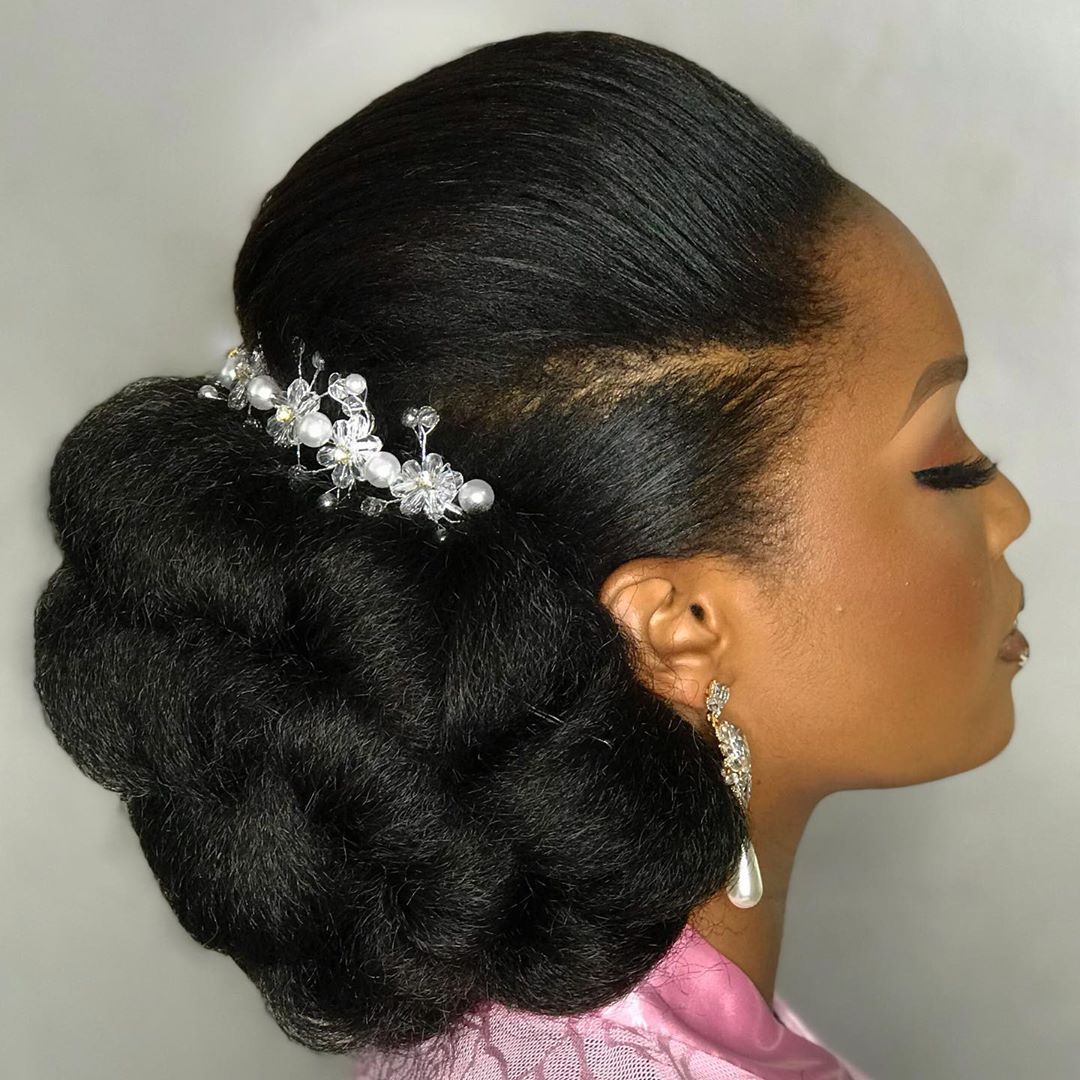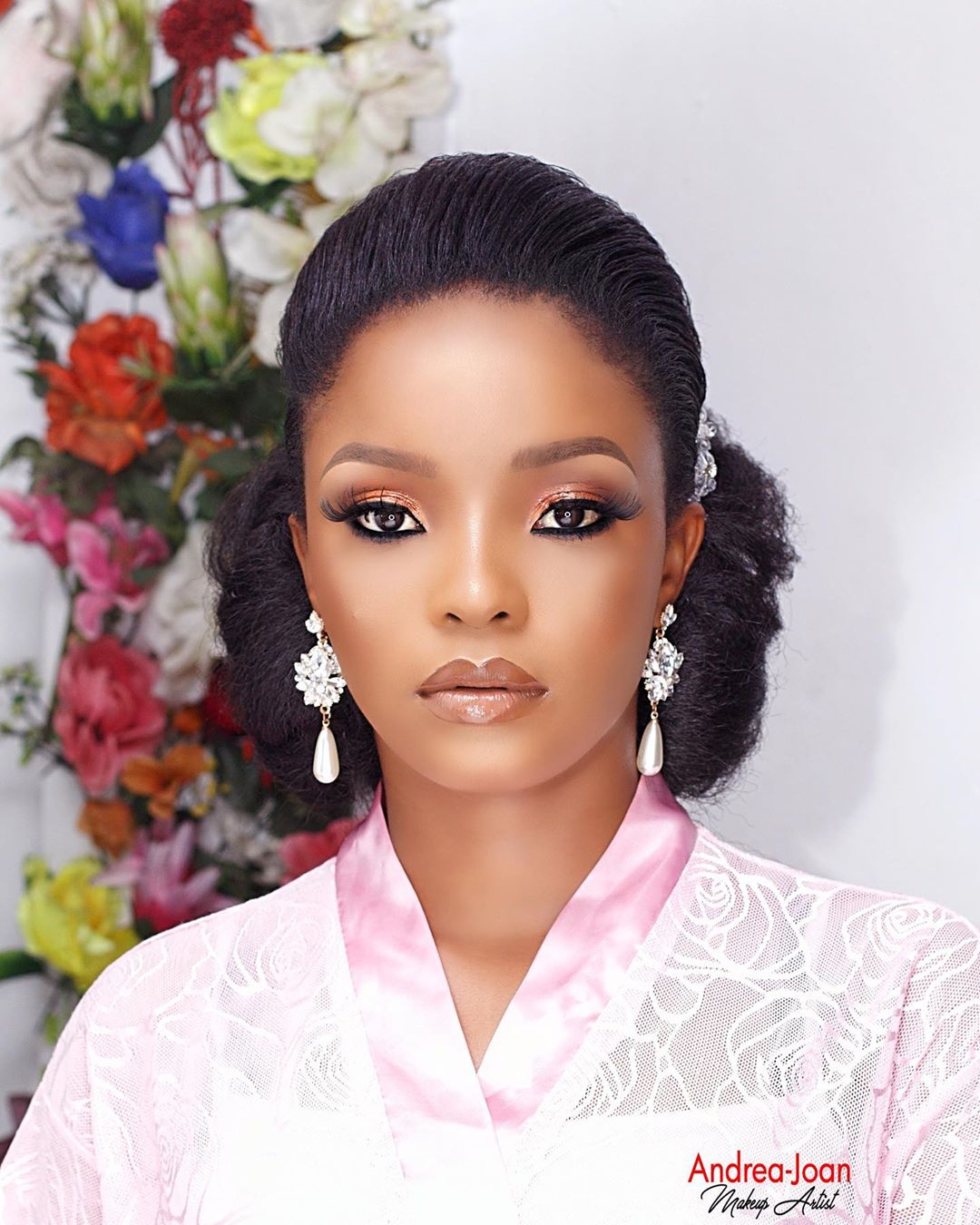 Credits
Makeup: @andreajoanmua
Hair: @tobbiestouch
Hair Accessories: @wowaccessorries
Earrings: @myvelvetboxng