Where are all our Igbo brides-to-be?
We've got something exciting for your traditional wedding look. Makeup artist, B.E.A.U.T.I.F.I.E.D created this stunning look for the Igbo bride-to-be to rock on her big day. She kept it clean with the entire look and then added the gold glitter on the eye area for that extra detail. The hairstyle by Laba Joy of Menapetite created this beautiful hairstyle that seats on the head like a crown.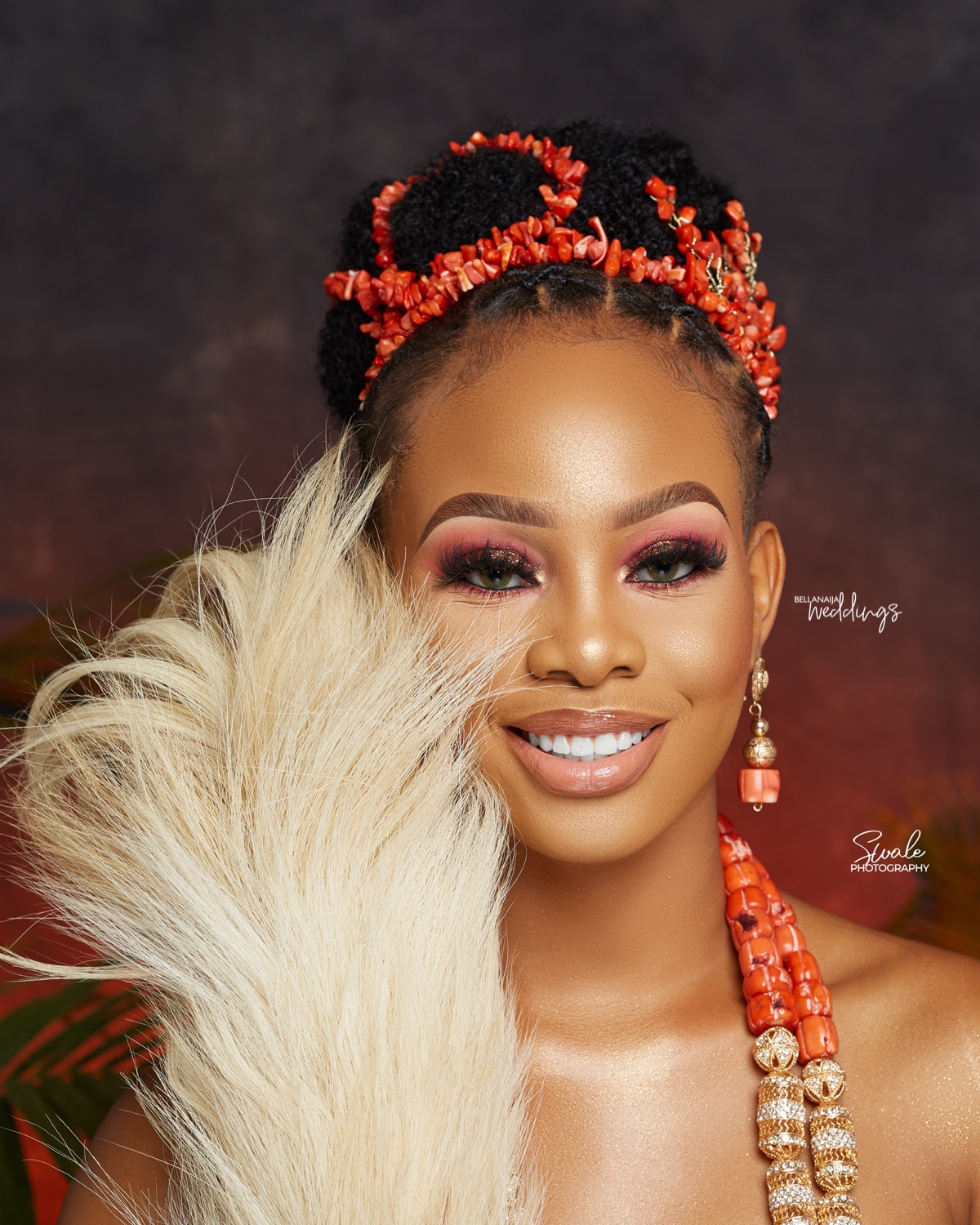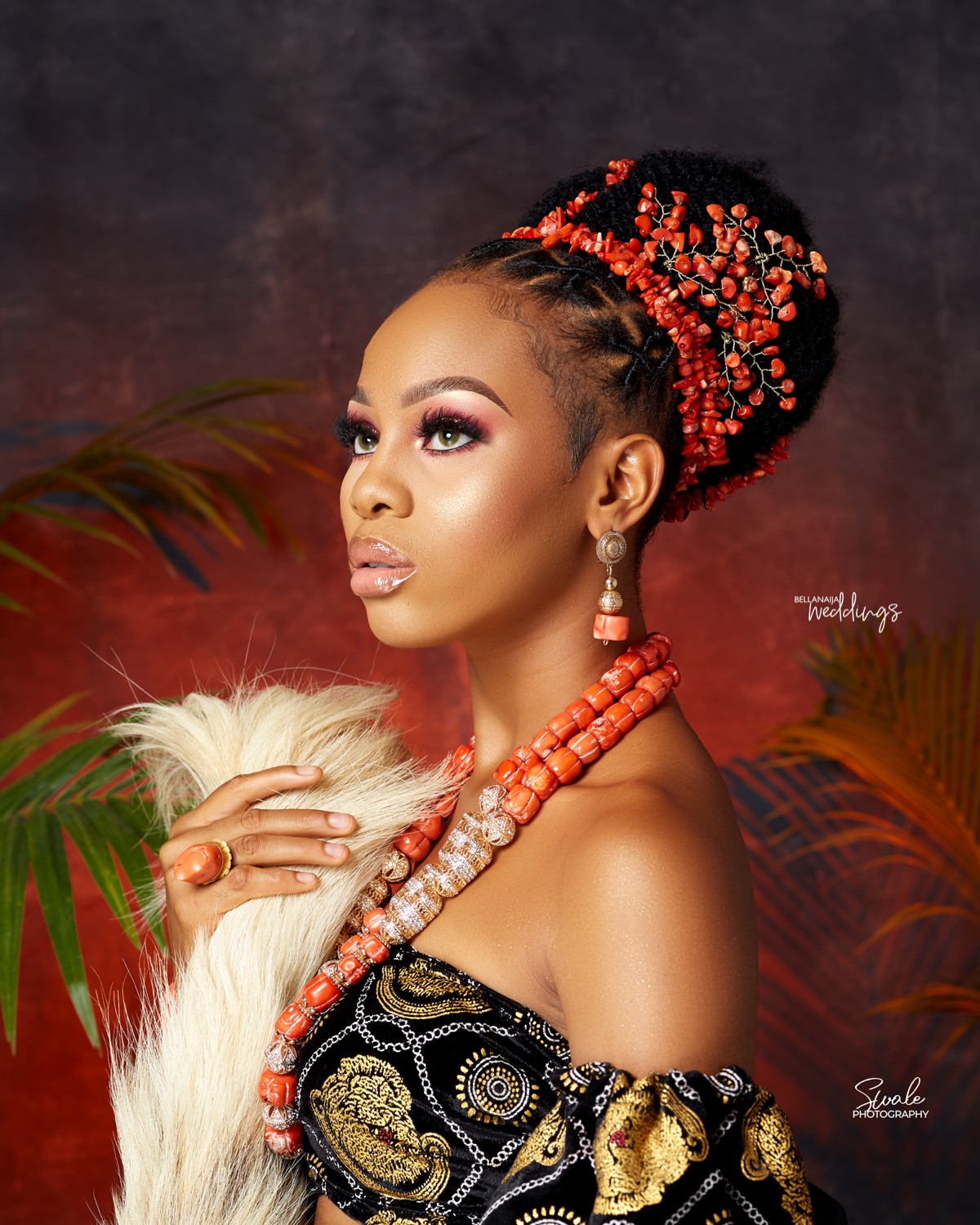 In creating this look, makeup artist, B.E.A.U.T.I.F.I.E.D used the Blossom Makeup products,  then used the Ladyvee Beauty Planet foundation, powder, eyeliner and blush for the entire look. She finished it off with a Candy Beauty Line glitter and Msmetics lashes.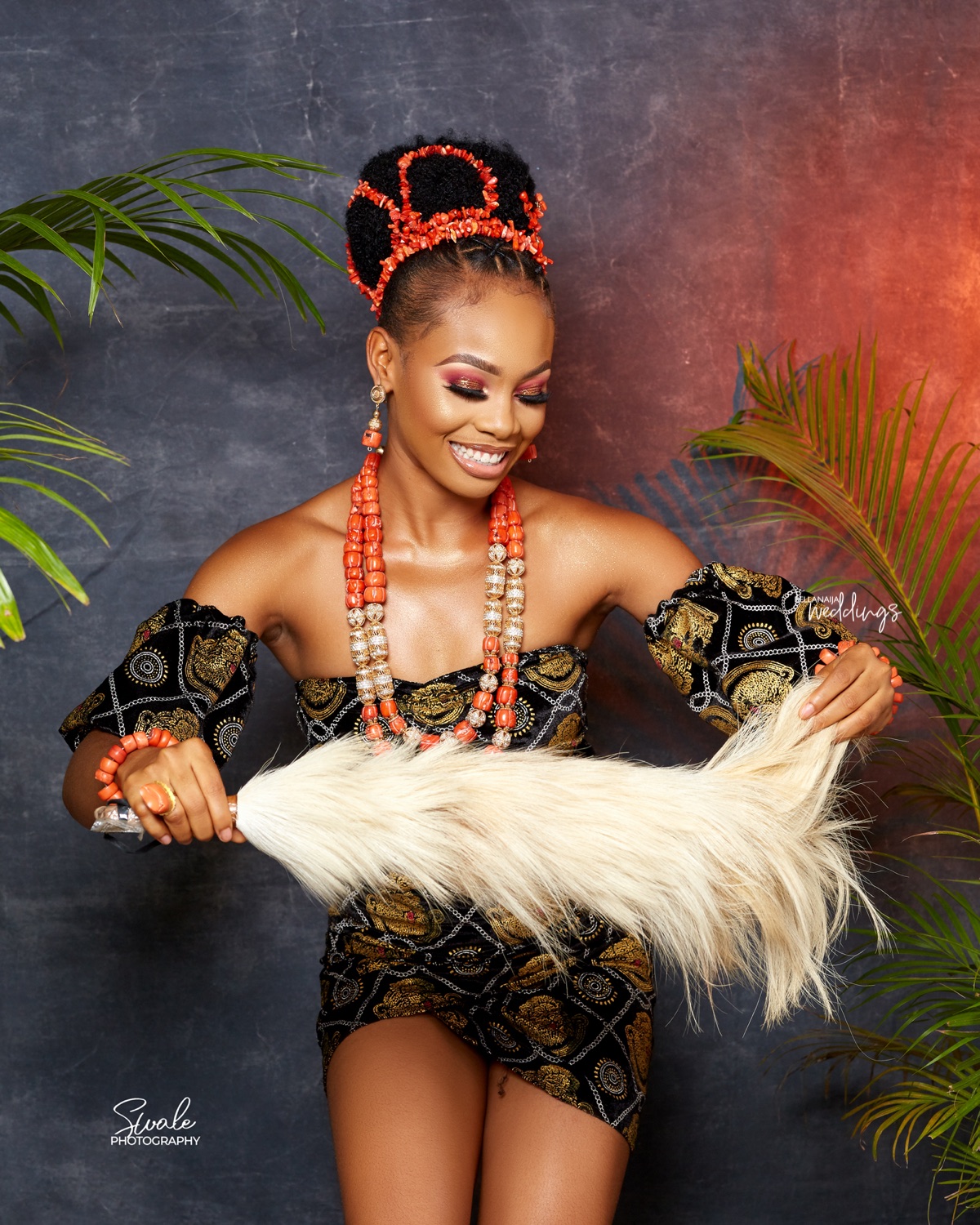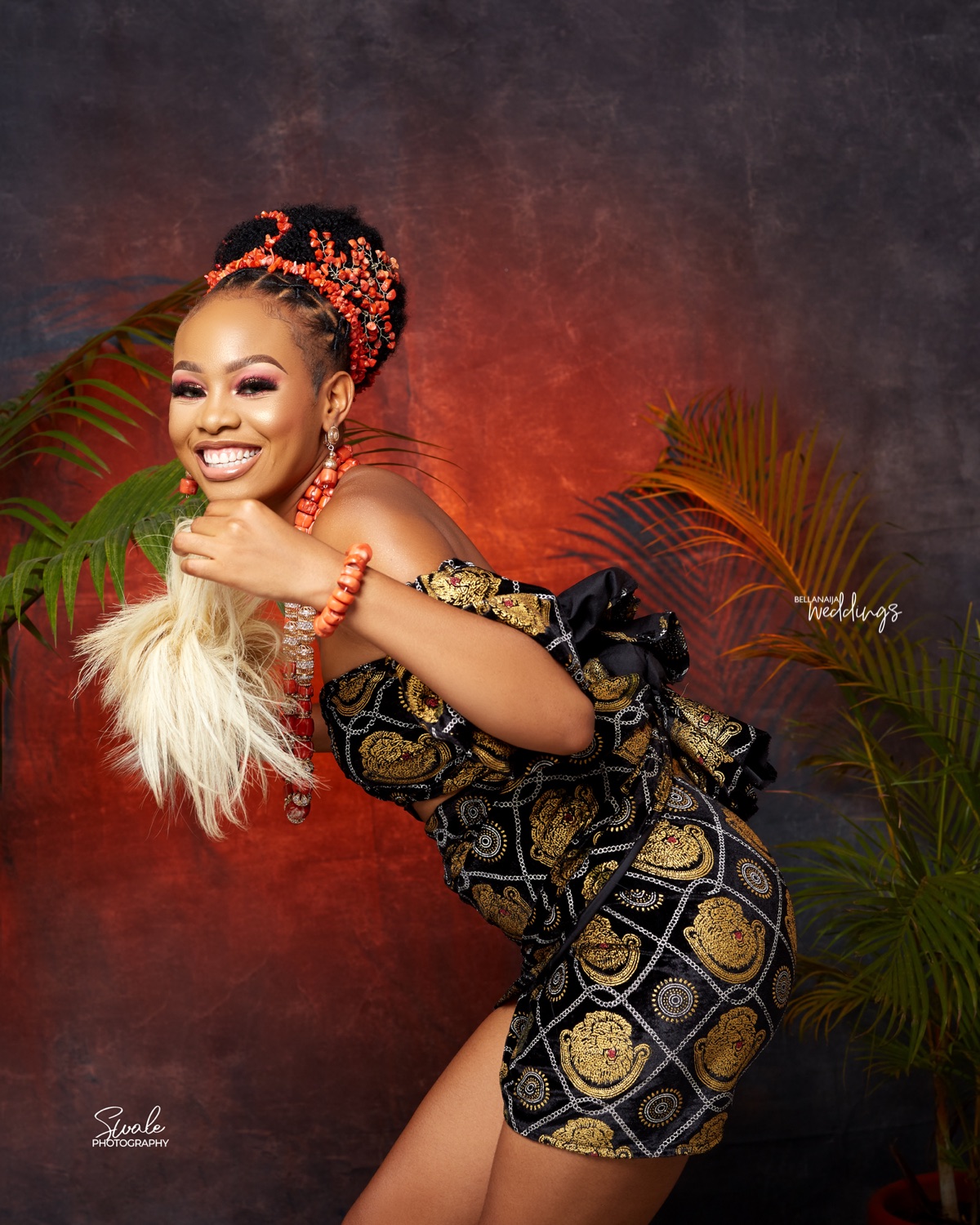 Credits
Makeup: @b.e.a.u.t.i.f.i.e.d
Hair: @menapetite
Accessories: @glambeadsbyseline
Photography: @swale_photography
Muse: @sappheromodels