Editor 's Note: Hello there! Trust the season is smiling upon you with sweet goodies. We've got goodies of our own as we will be bringing you fun and interesting features as we happily countdown to Christmas. Christmas is officially 4 days away and on today's episode, we bring you 8 stunning wedding dress ideas from two amazing fashion brands. Check them out!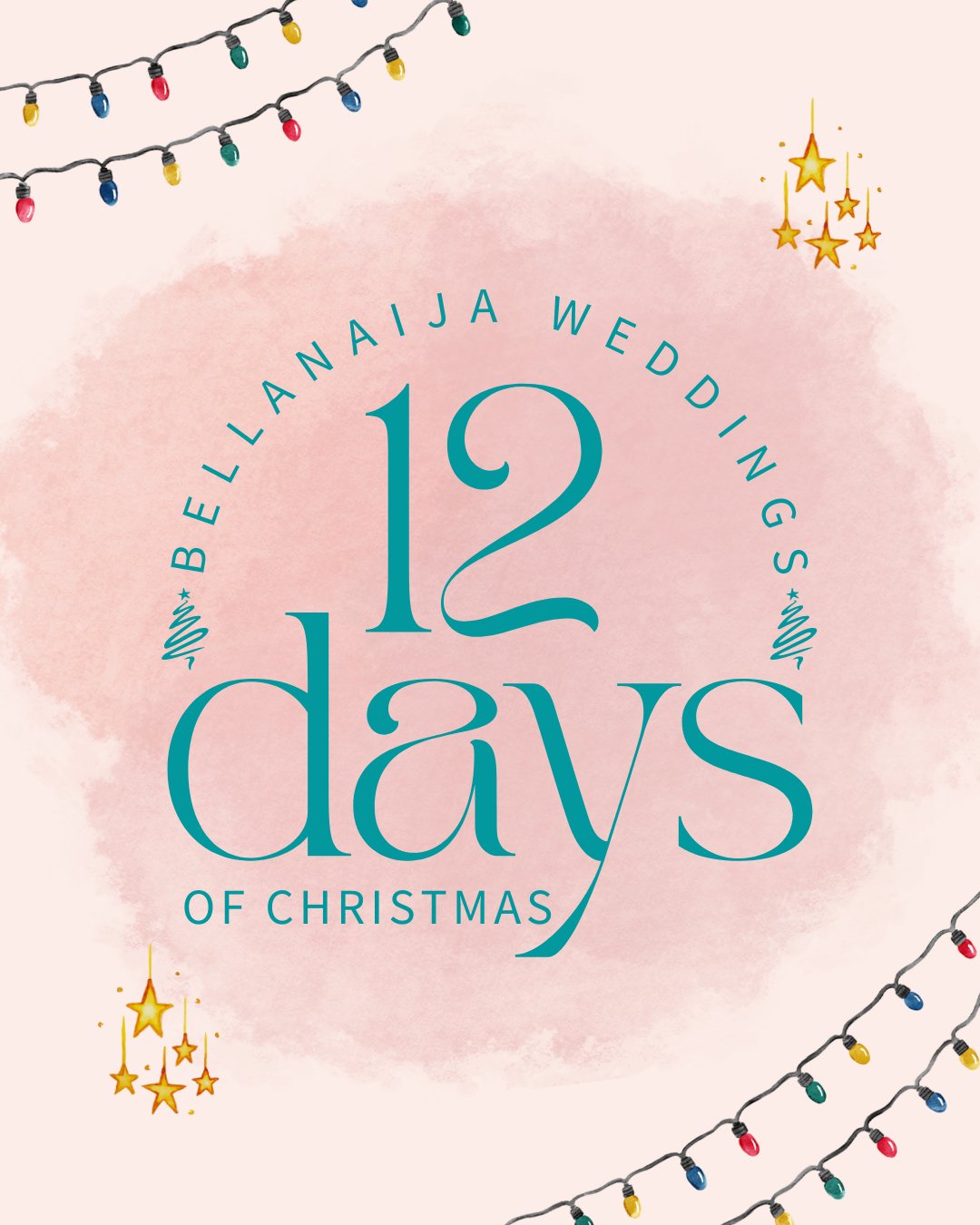 Wedding dresses are indeed special. They are more than a fashion piece.  The wedding dress speaks volumes and has the ability to embody a bride's personality in the most creative way. On the 8th day of christmas, we spoke to two creative bridal designers, Mrs Kinime Igbokwe of Lakimmy Fashion, and Gbemi Okunlola of Alonuko Bridal. From our conversation, here are the 8 perfect wedding dresses you need to consider for your big day!
Kinime Igbokwe shares;
A silk ball dress without bling or lace embellishments.
This is suitable for brides who want to keep a subtle bridal glow, love clean lines and want to look elegant while living her fairy tale dream of being a princess bride. This look is usually accompanied by minimal jewelry, natural looking bouquet and a messy hairdo.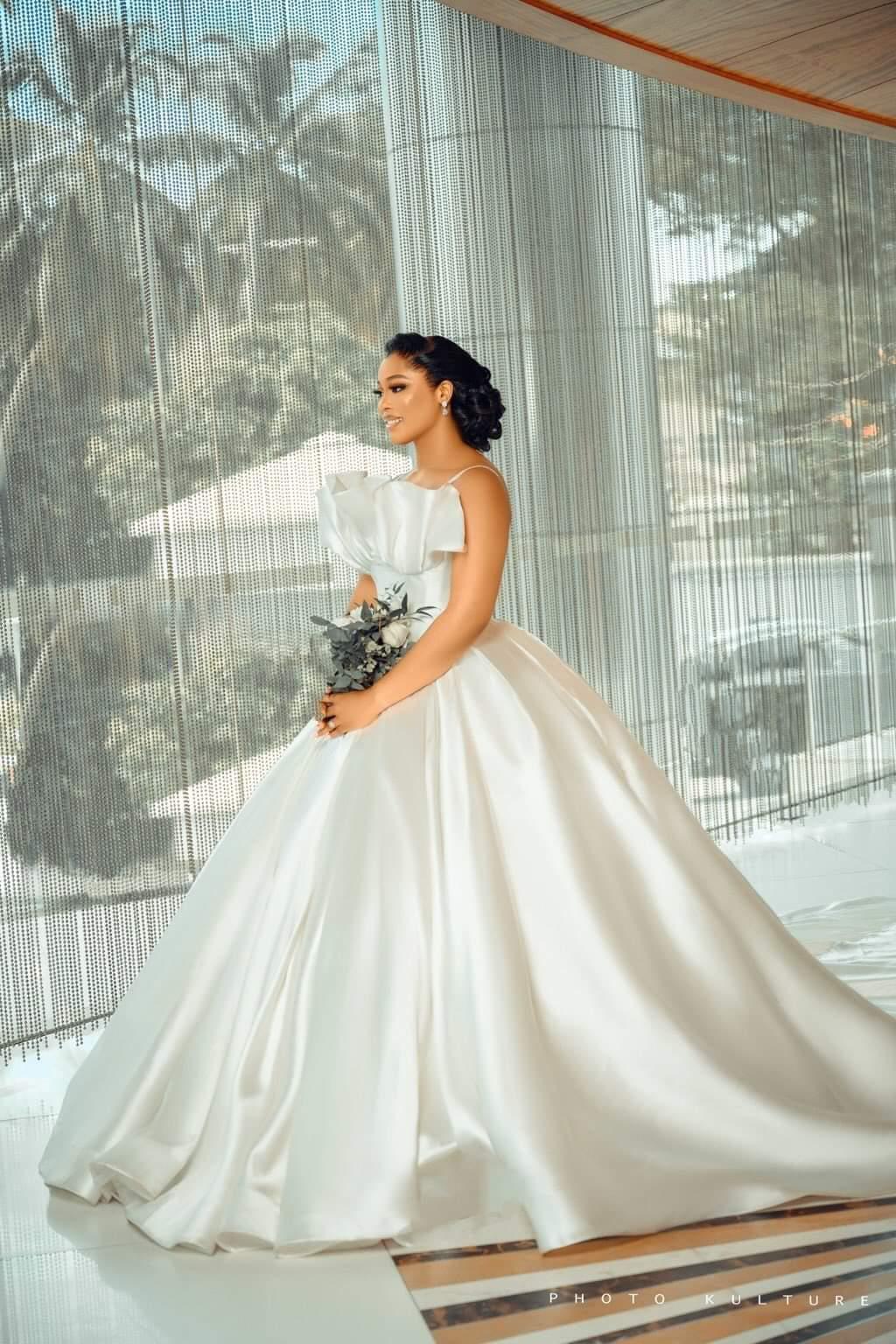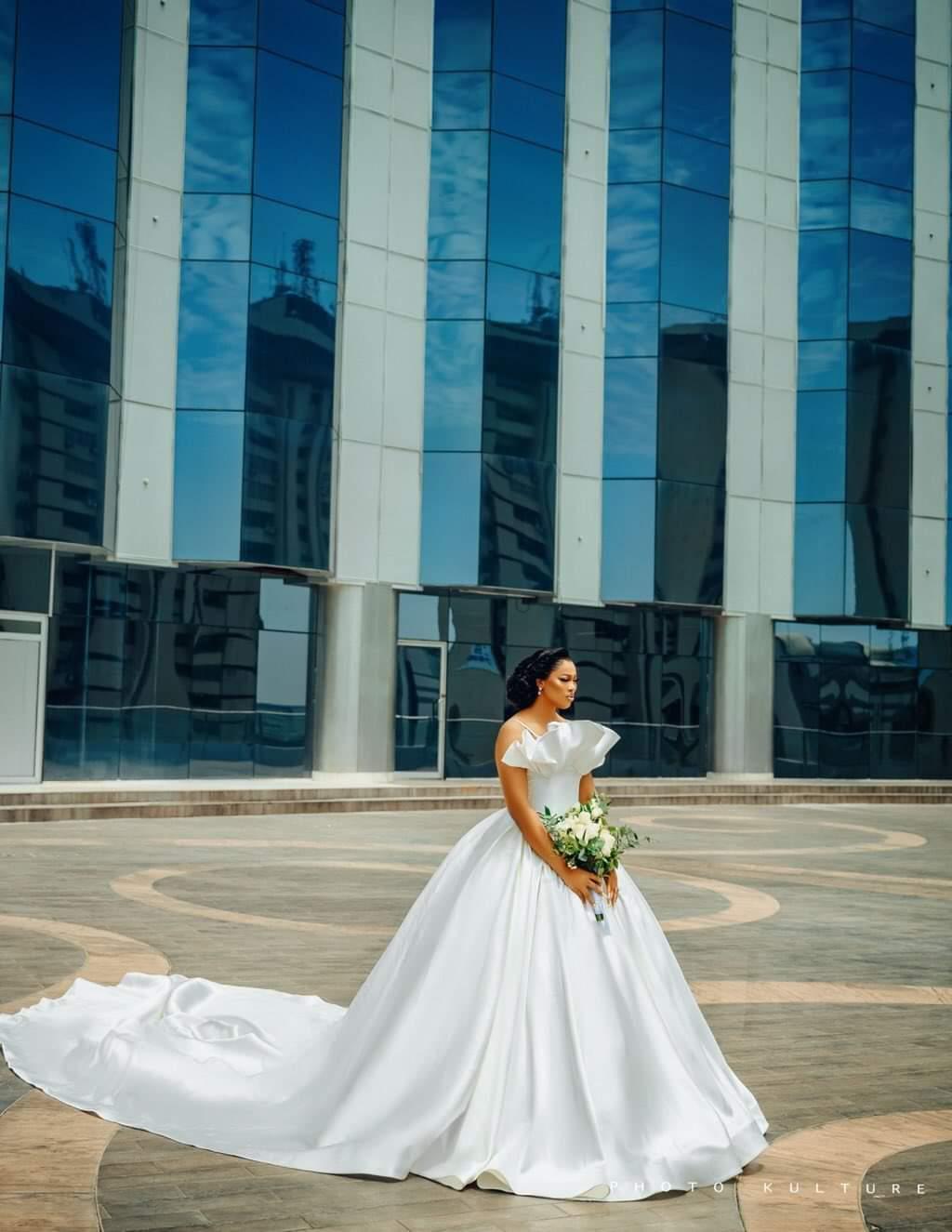 Photography @photokulture
Princess ball dress with dramatic tulle skirt.
This style is relatively light weight and easier to move around in. Many brides love to have a ball dress silhouette for their ceremony and a mermaid style for their reception. This traditional wedding dress style never goes out of style . The bodice can be completely blinged out and embellished or made with lace accents placed on the sleeves, and neckline as well. This dress can be styled with a cathedral veil and a dramatic bouquet.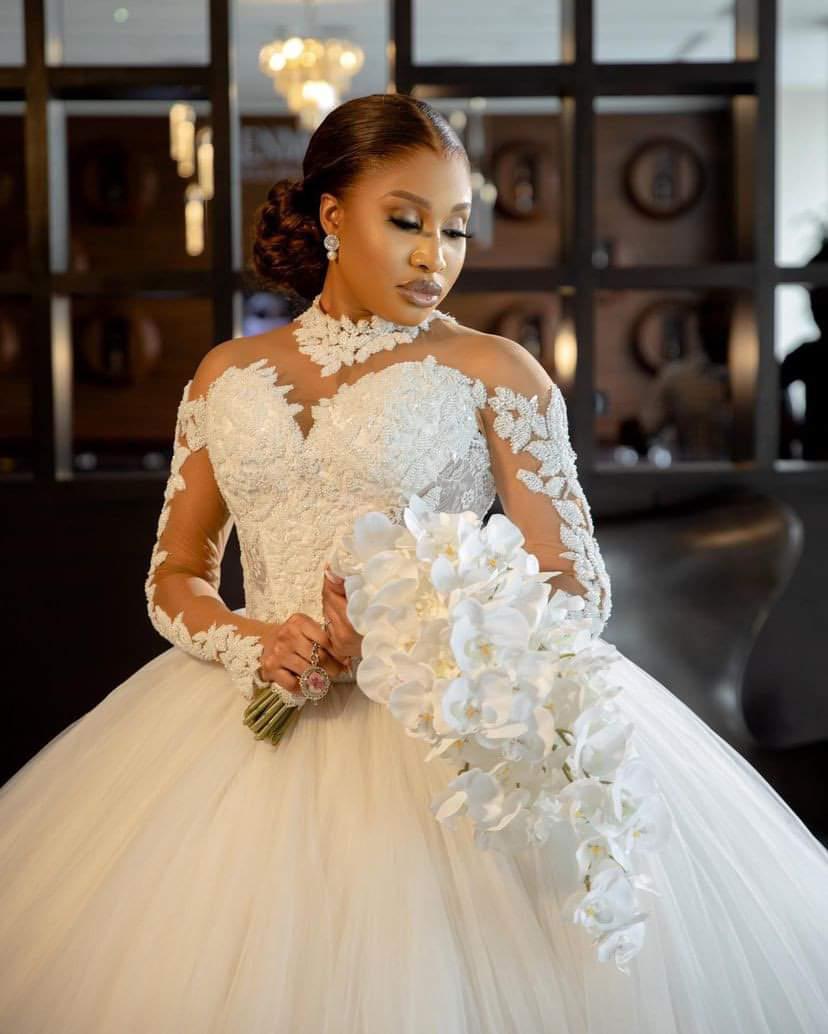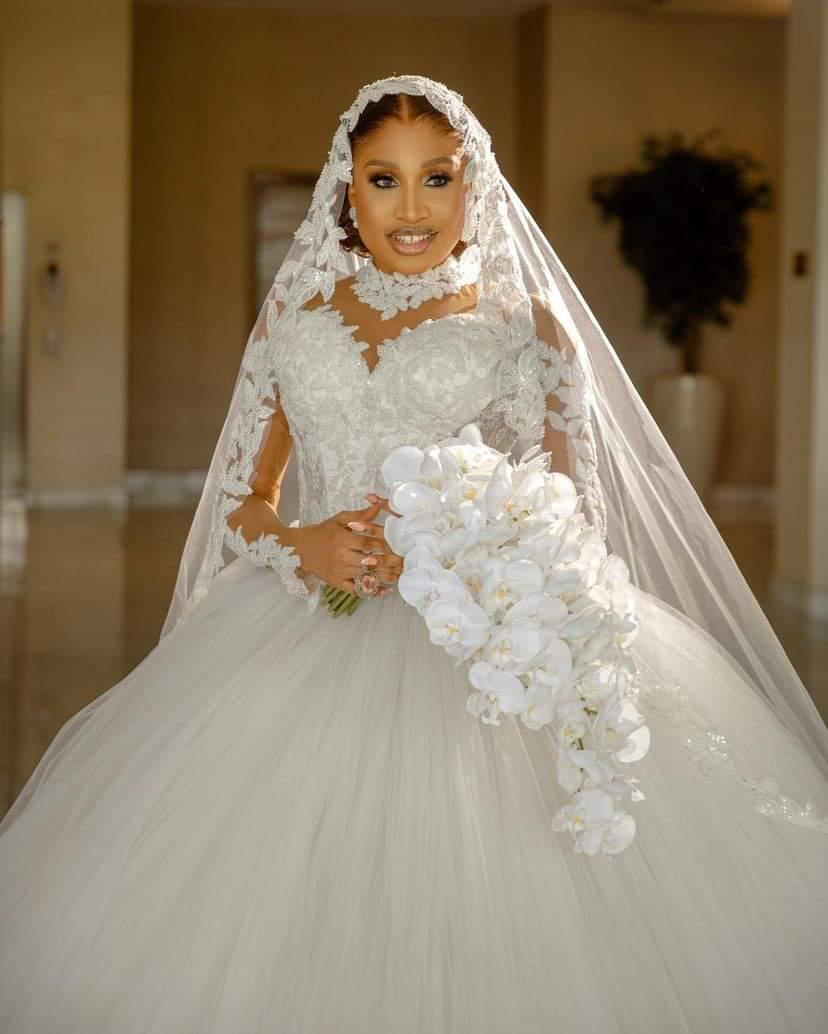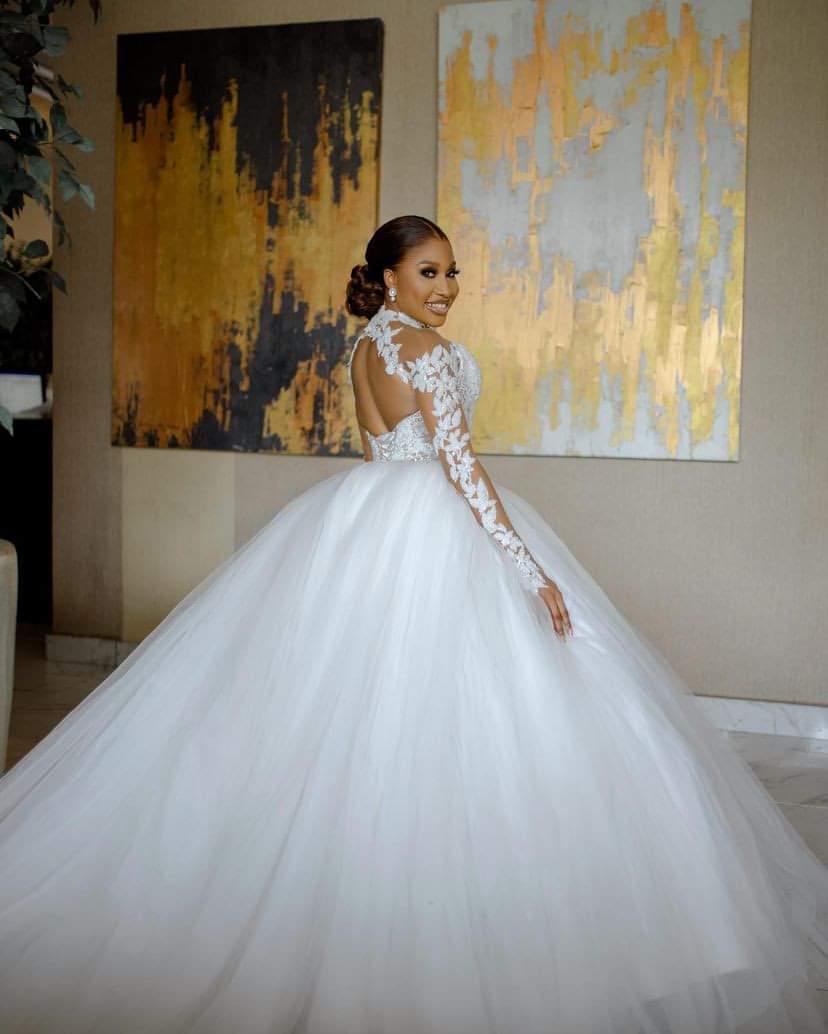 Photography @officialbigdealweddings
Mermaid dress with sheer fitted bodice and exaggerated tulle skirt.
I call this a combination of vintage and traditional wedding dress style. The intricate laces placed over the sheer bodice and onto the sheer backside adds a visual interest and texture to the dress while revealing an enviable figure. The dramatic tulle skirt flows from beneath the upper bodice into a full train detail that is simple yet striking. This mermaid fit has an apron skirt of tulle for a dramatic ending.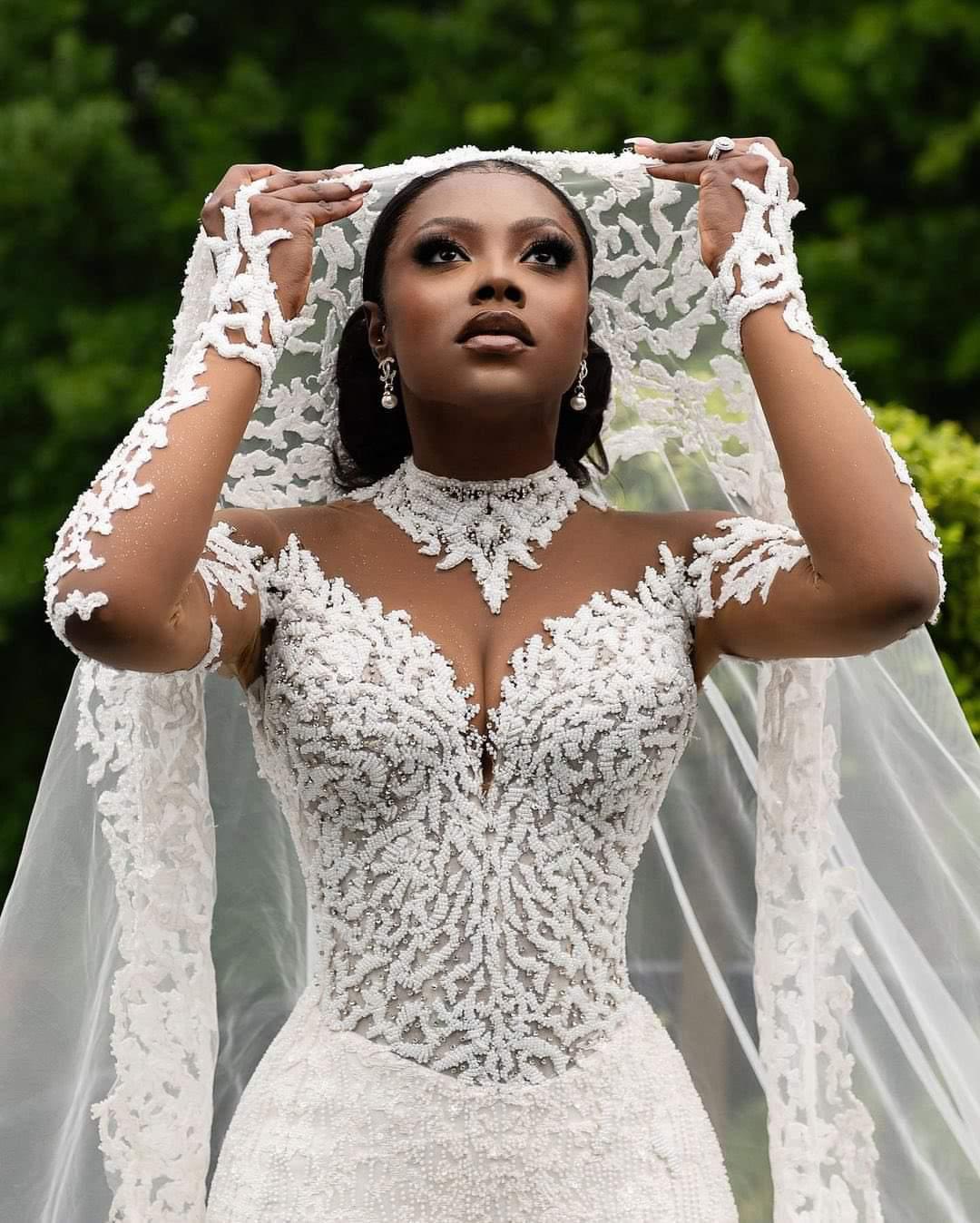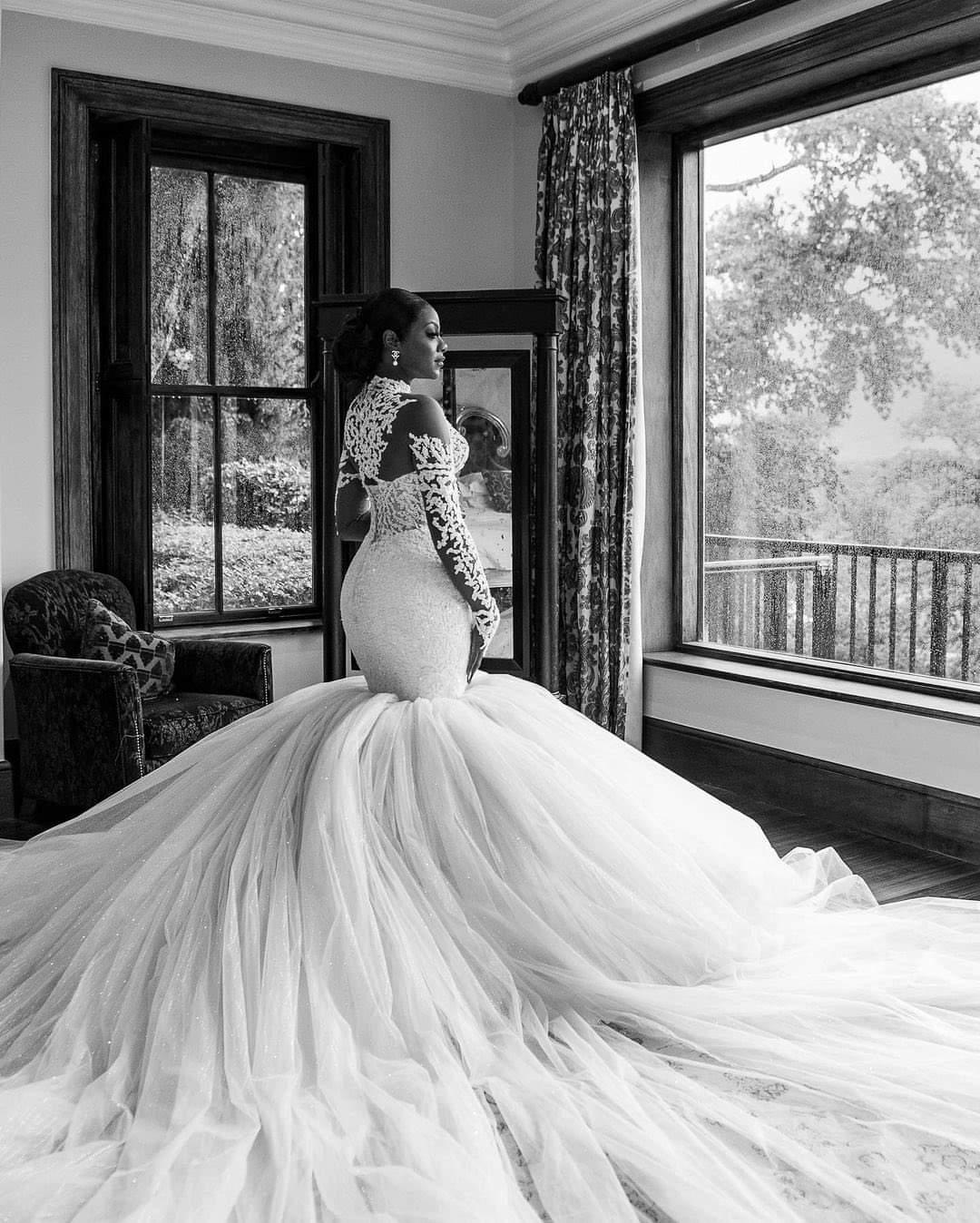 Photography: @samanthacliftonphoto
All-Laced sheath dress with a detachable train.
This timeless traditional style is suitable for minimalist brides. The train is usually detachable to allow for a quick switch for the reception.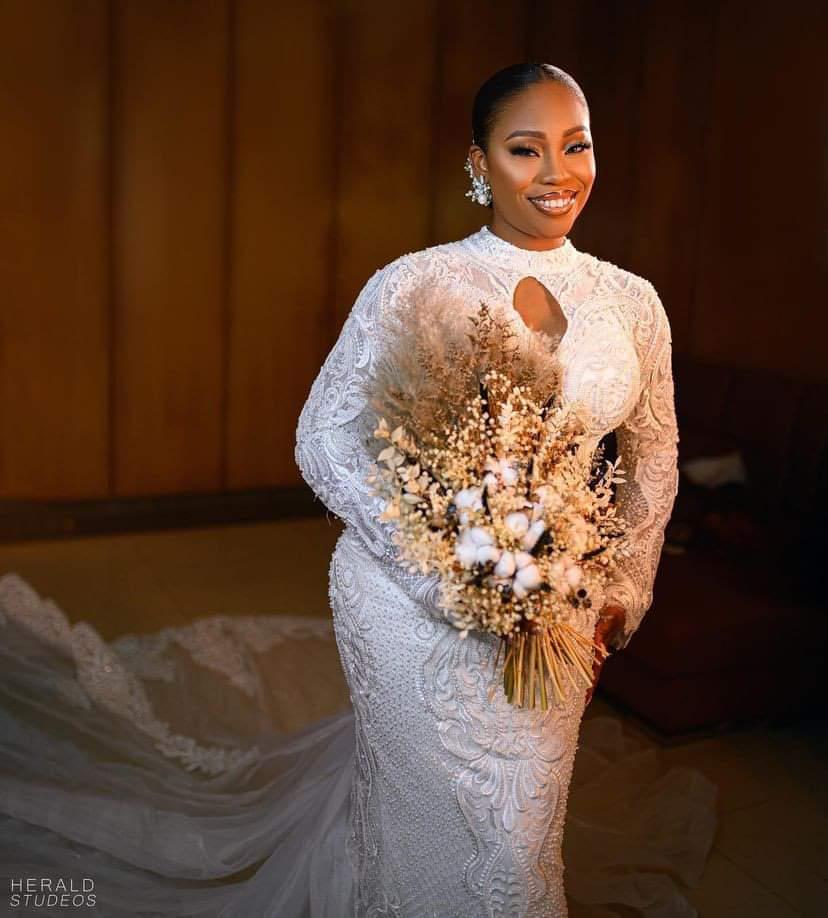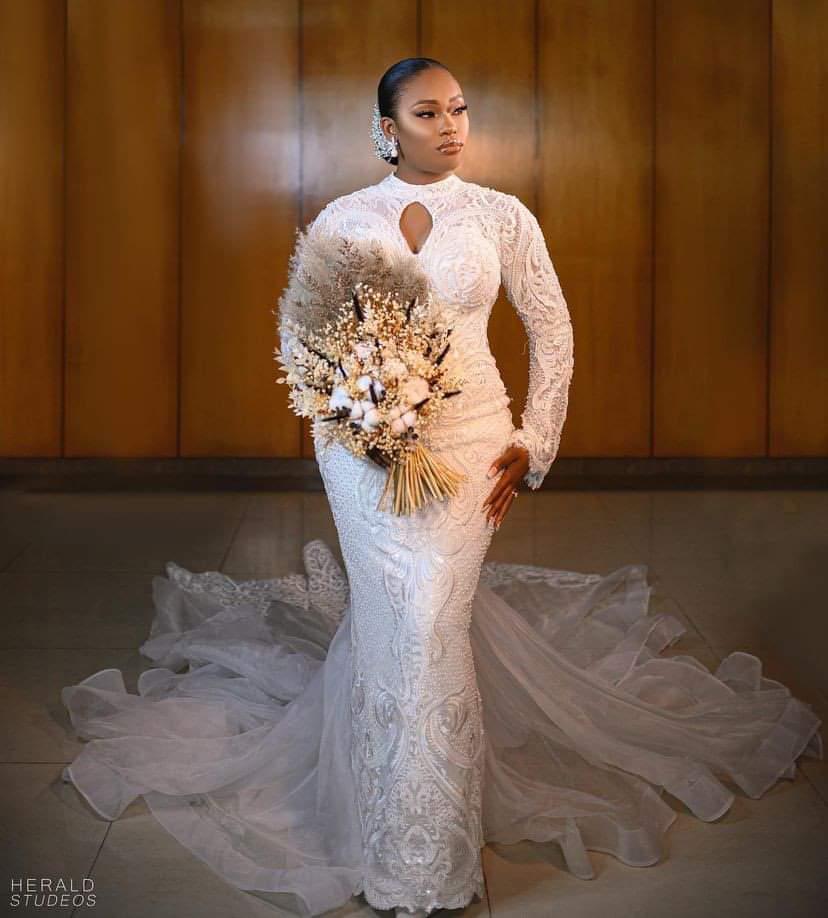 Photography @heraldstudeos
Gbemi Okunlola shares:
A dramatic ball gown that really screams 'belle of the ball'. It's time to debunk the idea that you won't look good in a big ball gown. The perfect bodice paired with just the right size skirt is exactly what you need for that grand entrance!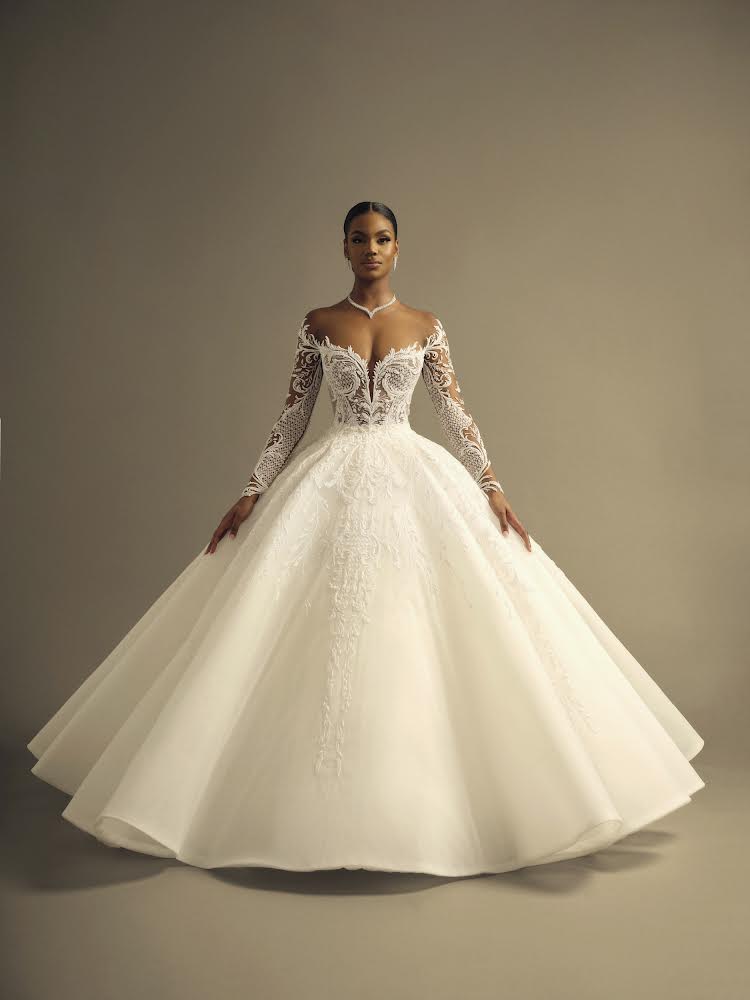 Photography: @tomoneillphoto
2 in 1 dresses are not only a great way to minimise your outfit changes on your wedding day, but a fantastic way to still get your princess dream, but elevated with a sexy silhouette.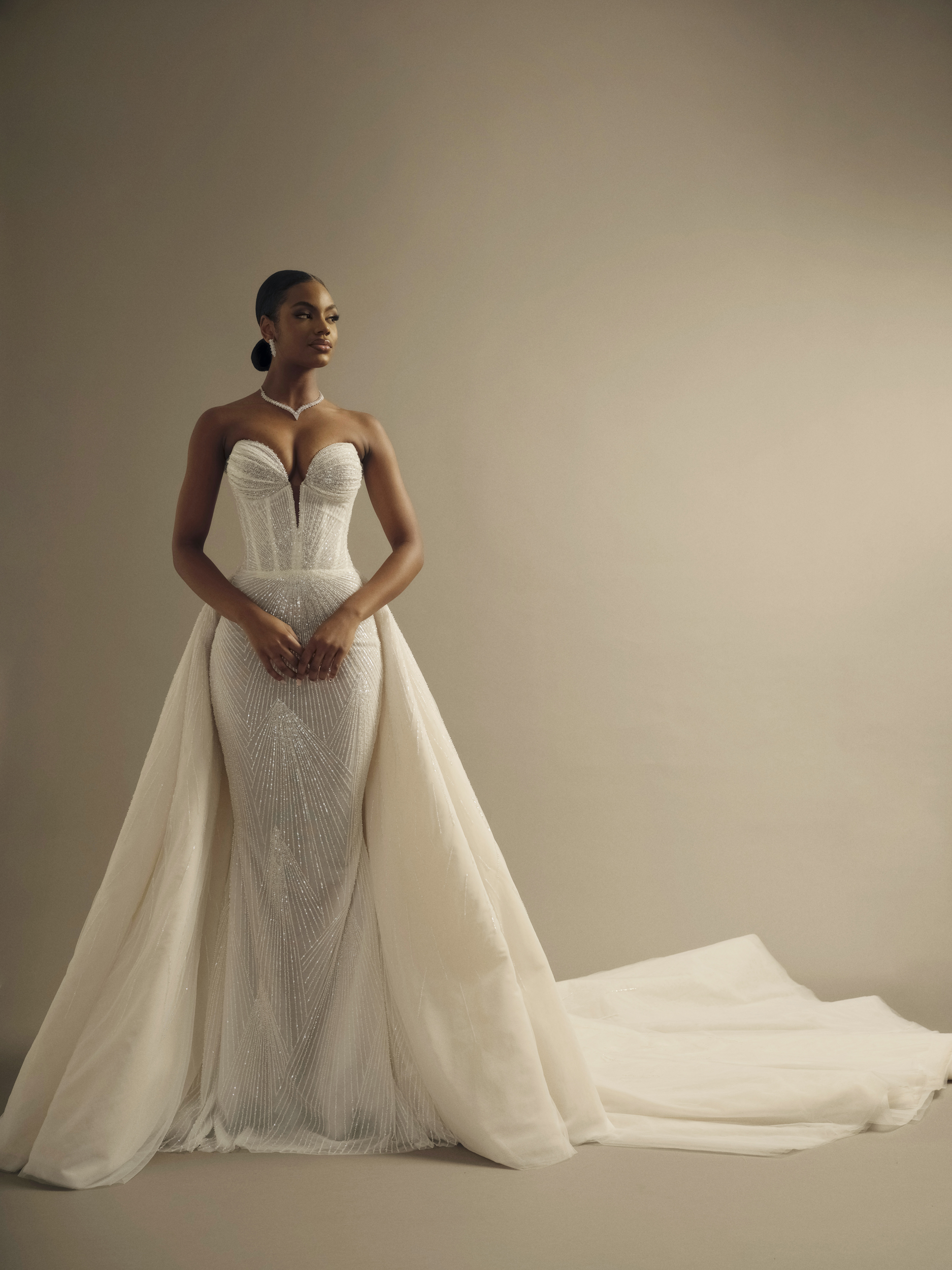 Photography: @tomoneillphoto
Are you the Drama? Well, you know what they say- diamonds are a girls' best friend 😍. Unapologetically main character energy, and we love it!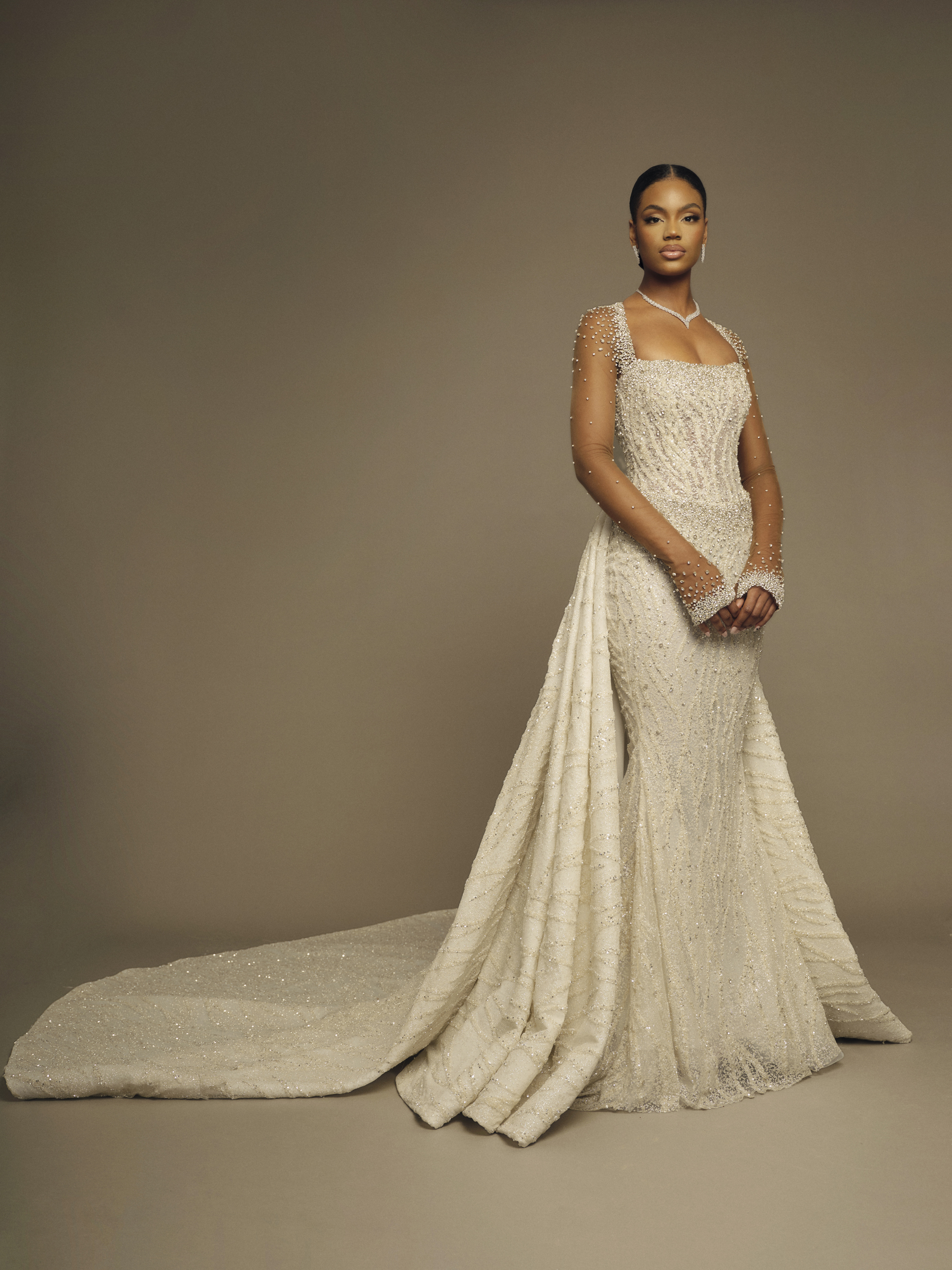 Photography: @tomoneillphoto
Sometimes, less is more. Other times, more is definitely more! We usually suggest a simple silhouette with extravagant detail, or vice versa, but one trend we are completely on board with right now, is more more more. Still classy, but definitely MORE.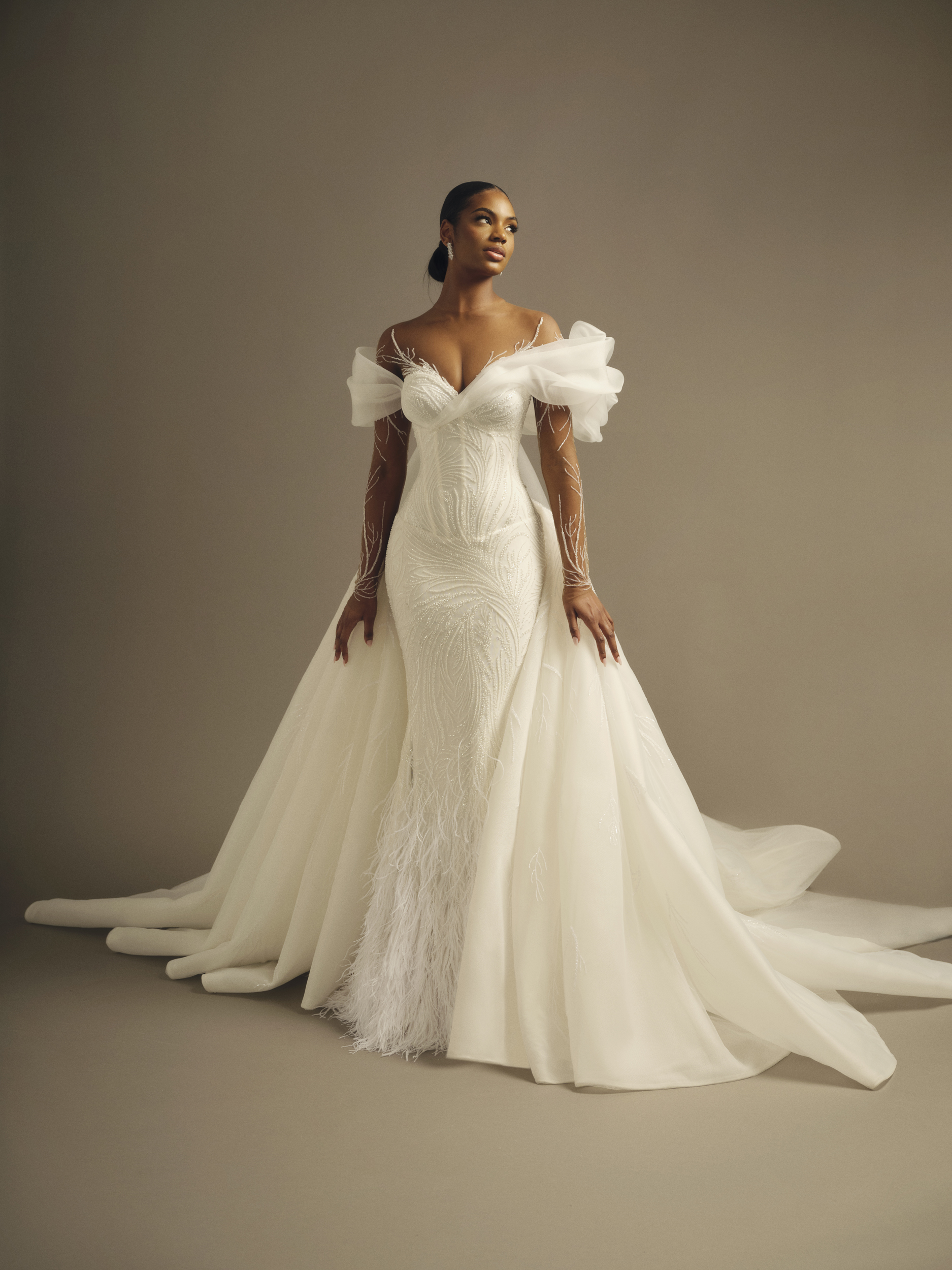 Photography: @tomoneillphoto
That's it for today, guys! Trust you loved our gift for the eight day of Christmas. Check back tomorrow to see what we have "under the tree" for you!