We're super fans of friends who make it a point of duty to help their friends find love! Today, we're celebrating the beautiful love story of Chino and Ejike, and it all started with a mutual friend!
The lovebirds' mutual friend had tried to match-make them and although it seemed like "nothing much" initially, the two soon hit it off quite nicely and a sweet love tale was born! Now, it's forever for the love birds as they have taken their love down the road of "happy ever after".
Chino and Ejike tied the knot in a colourful Igbo traditional wedding in Los Angeles with friends, family and loved ones in attendance to share in their joy. The sweethearts came correct as they repped the Mbaise culture. From their outfits to the overall beauty and great vibes… you will agree with us that the #JikesChino22 traditional wedding was one for the books.
Enjoy the photos and their love story as told by Chino below.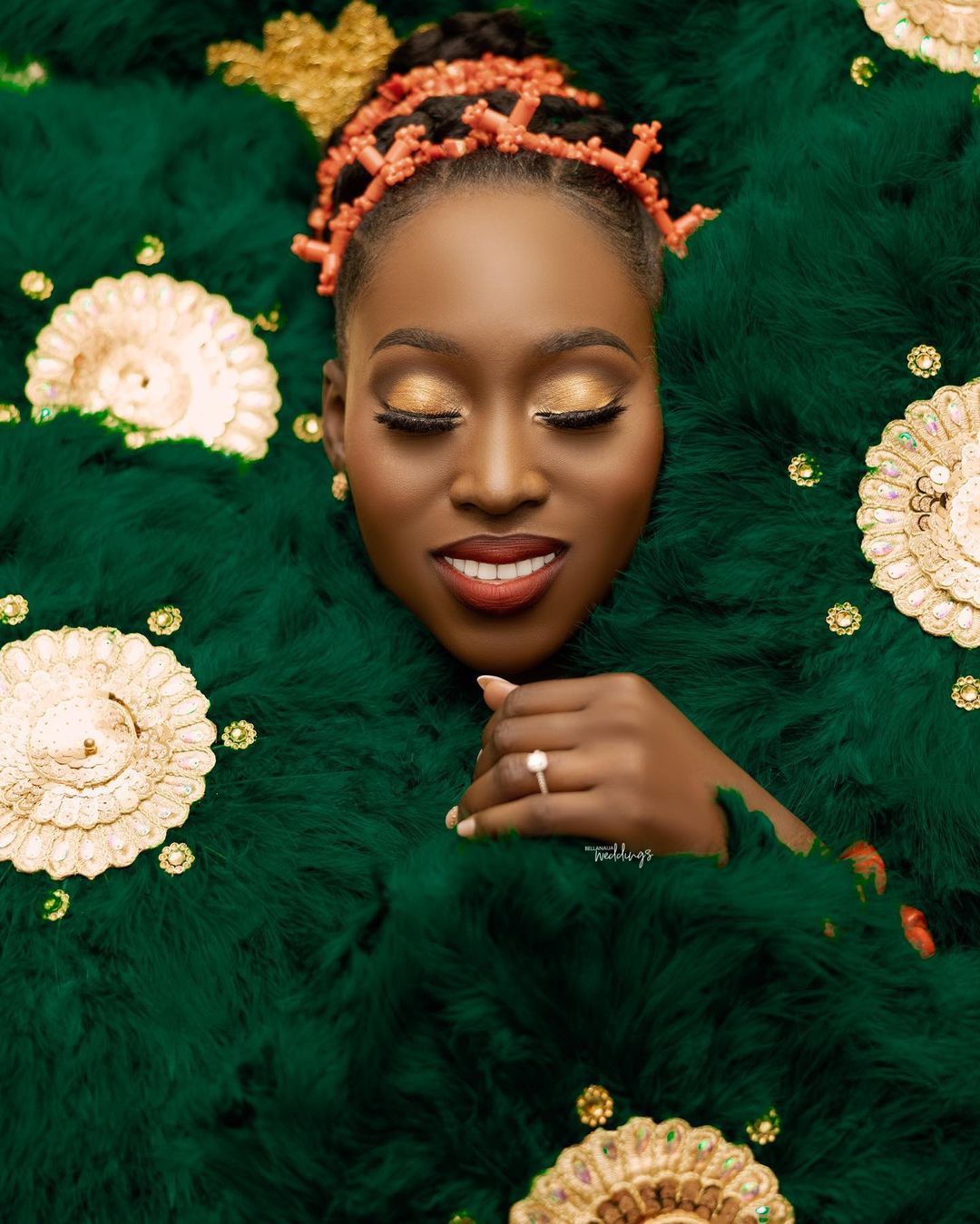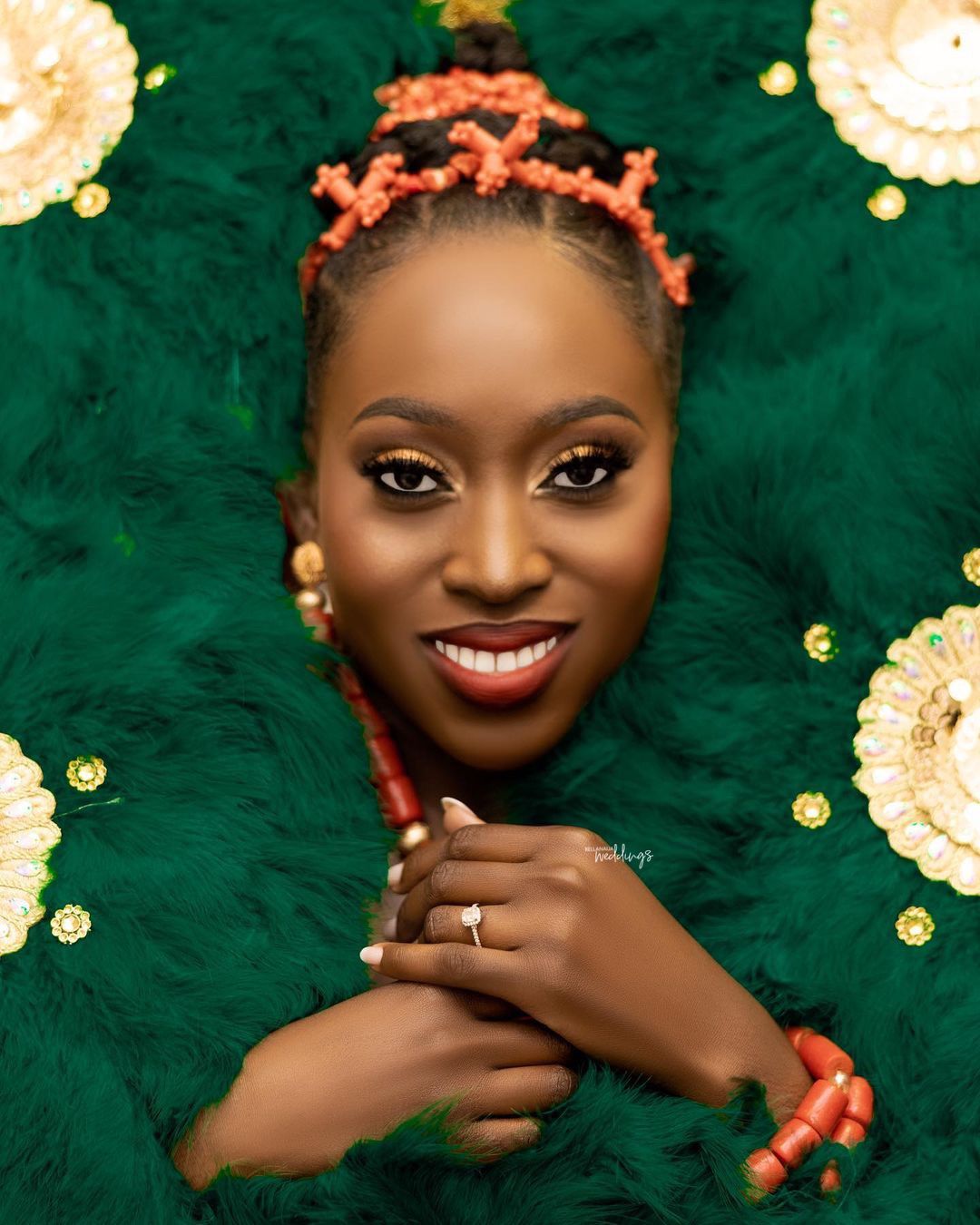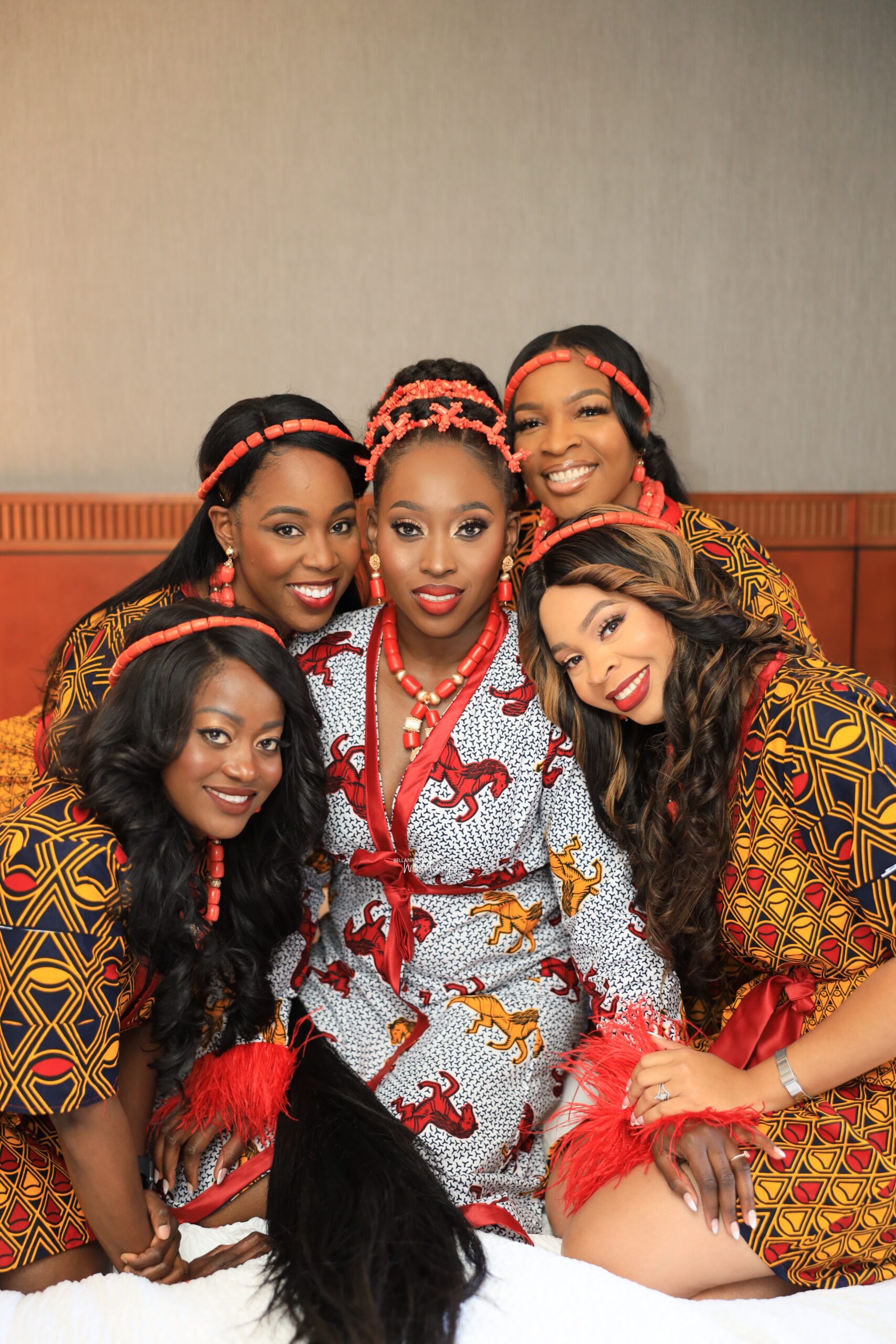 Their love story as shared by Chino:
Around October 2018, my good friend Adaobi said she had a guy she wanted to hook me up with. She said he was a good guy, God-fearing, funny, and is from a good family in Mbaise. I trust her judgment so I said sure, she can connect us. I know she had already selected one fine fine picture of mine to show him. Lol. She said he would message me soon. After a couple of weeks, she asked if the guy had messaged me, I said no, all I'm hearing is crickets, silence, no messages or calls at all!!! Adaobi asked a few weeks later if the guy had called, again I said the same story oo, nothing!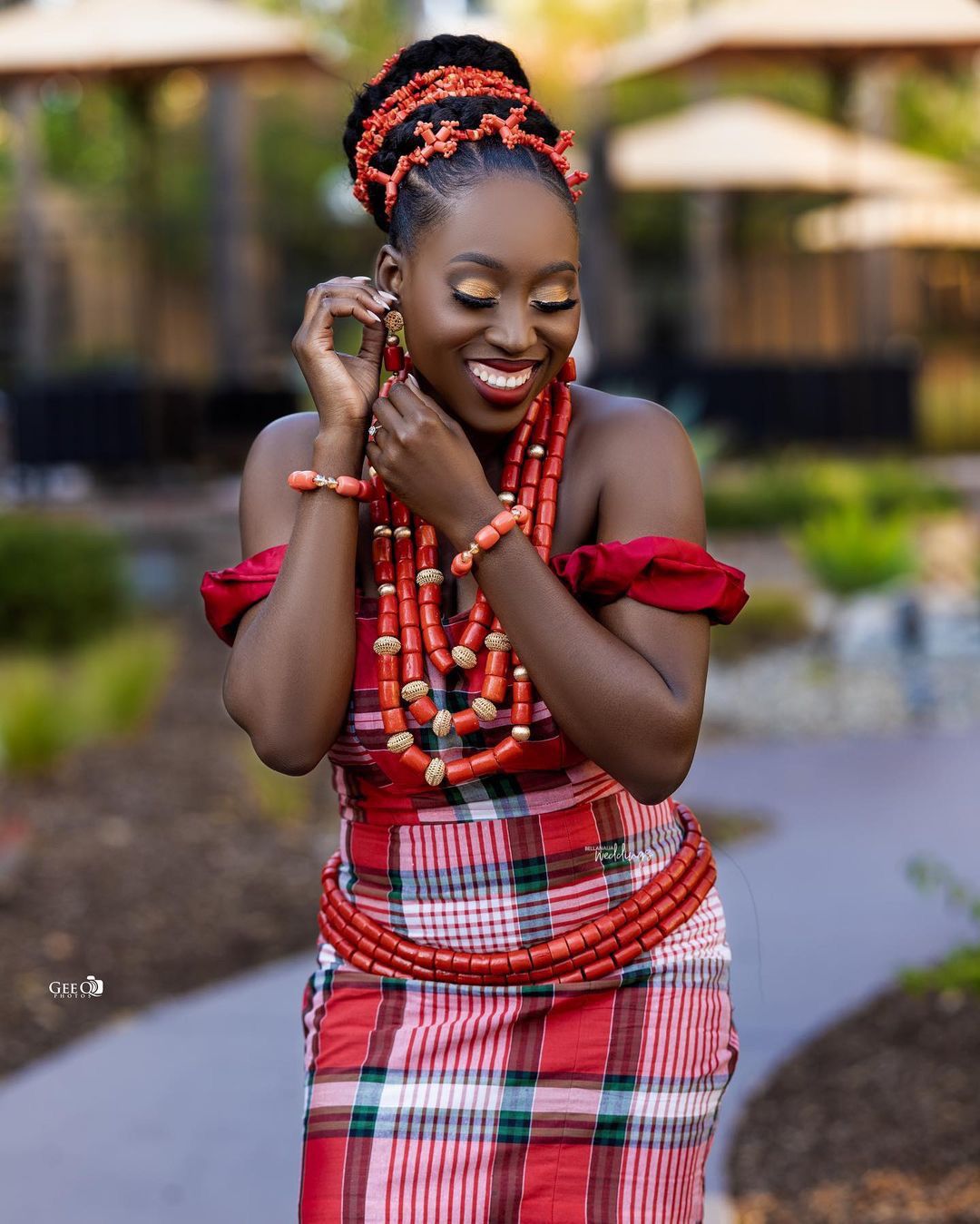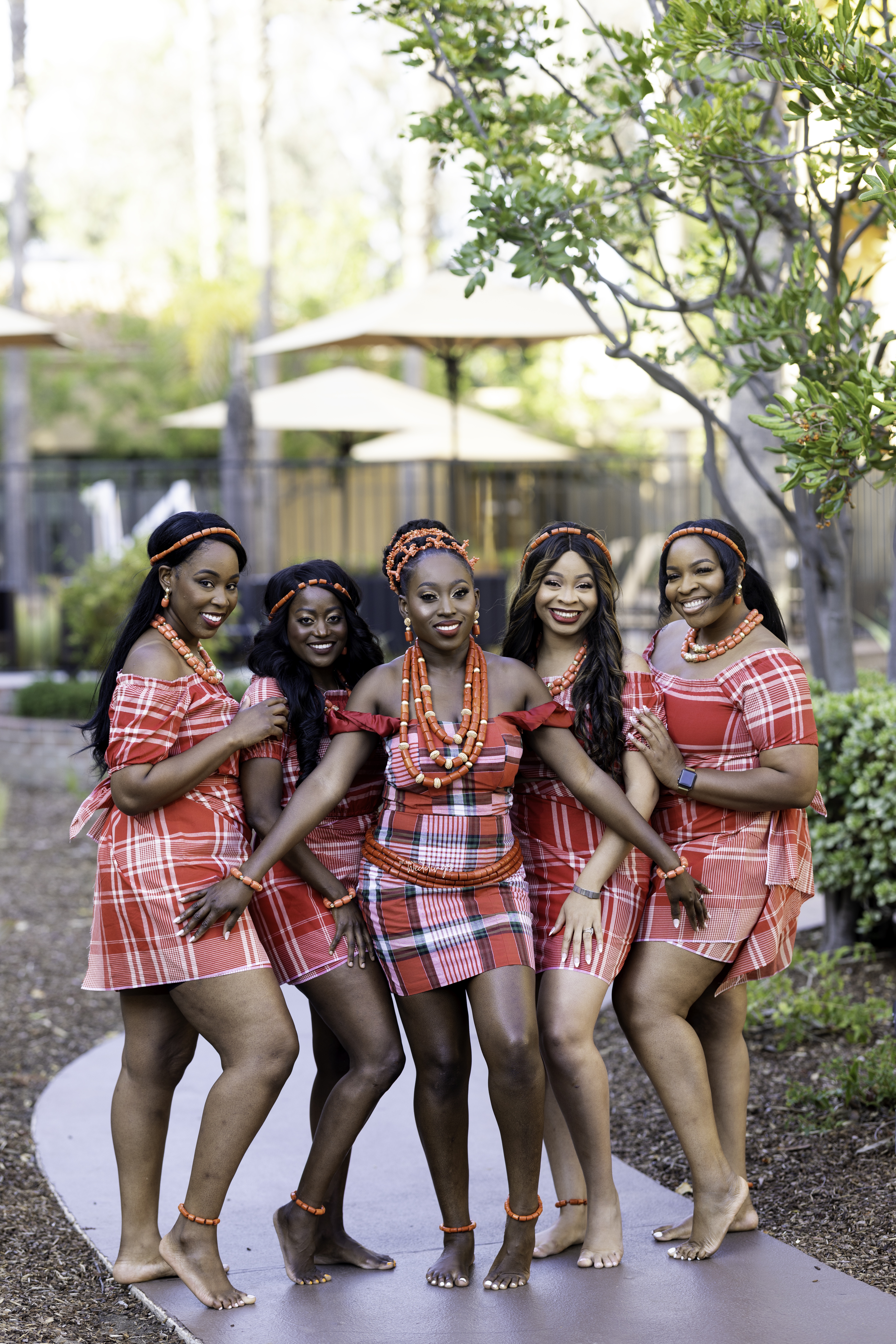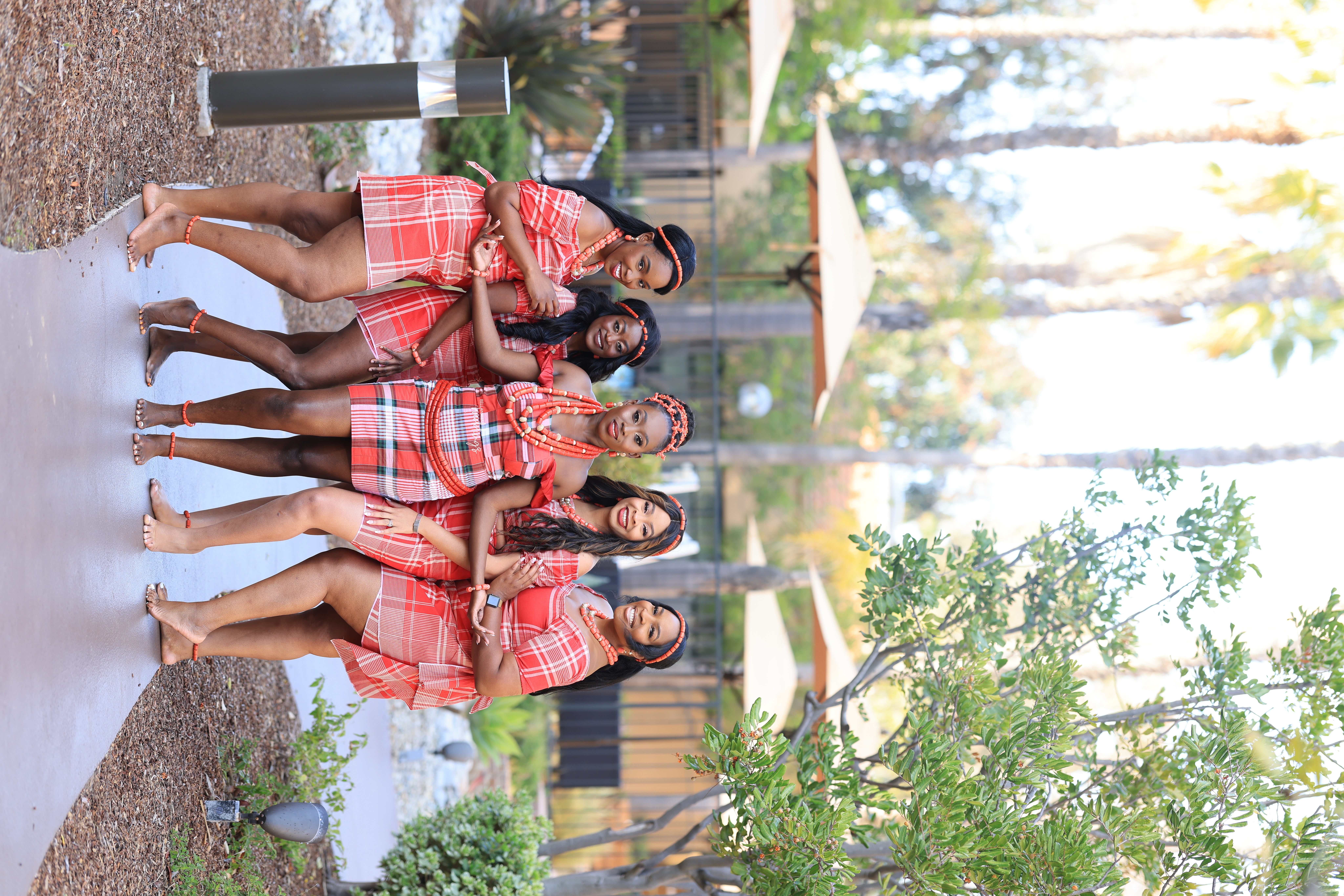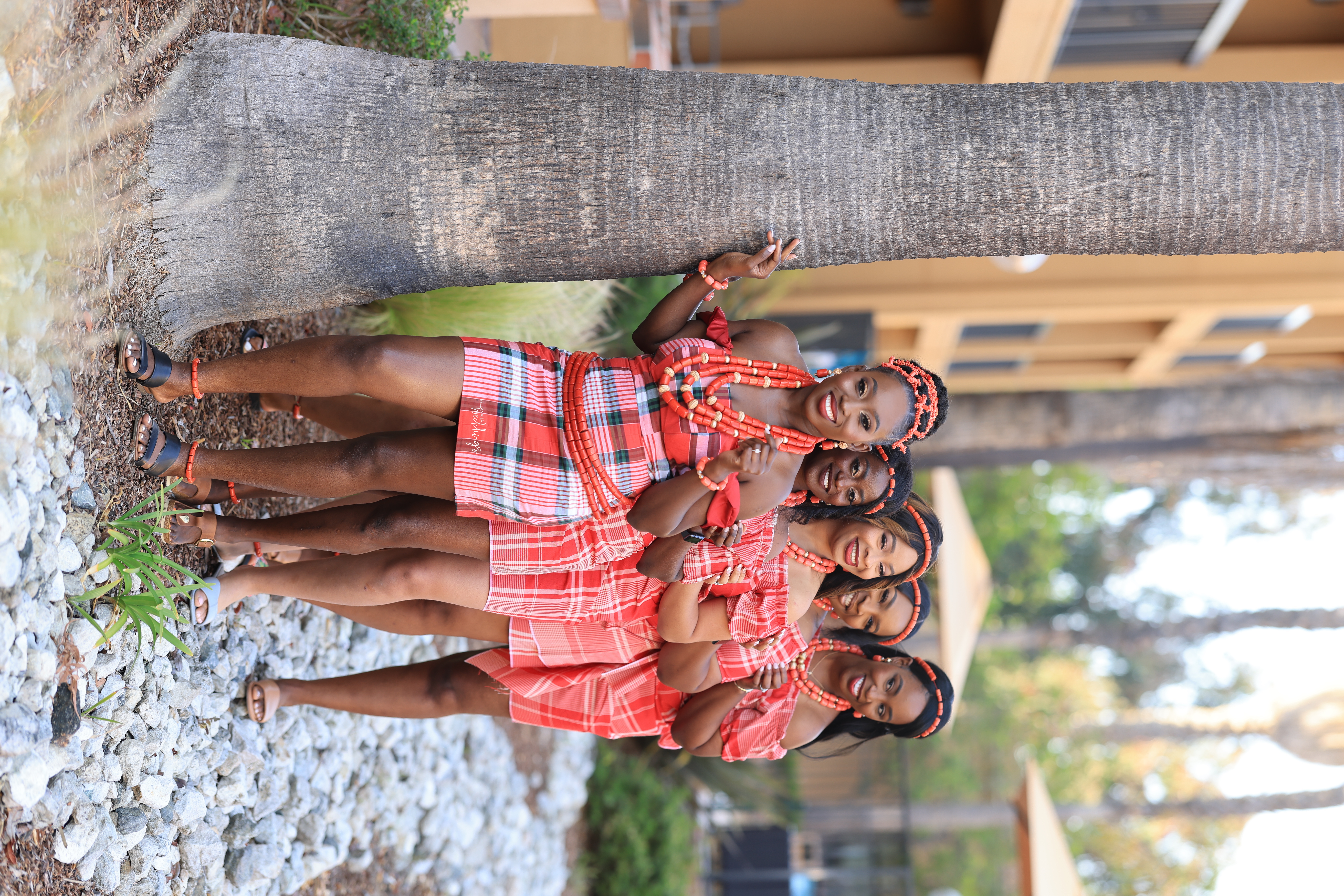 I wasn't stressed about it, I was busy galavanting and living my best life. One day in February 2019, I got a message from a stranger. From then on, we talked every day. I did not want a long-distance relationship, since I lived in Los Angeles, and he lived in Boston, but I said let me give it a chance. From the beginning, Ejike was consistent. He would ask for my schedule, and let me know his flight is booked and what days I should leave open. He visited often and I went to visit him as well. I love the way he paid attention to what I want and need. I love Ejike, and I am ready to spend the rest of my life with him.
Let's check out Ejike and his squad as they get ready for the big moment too!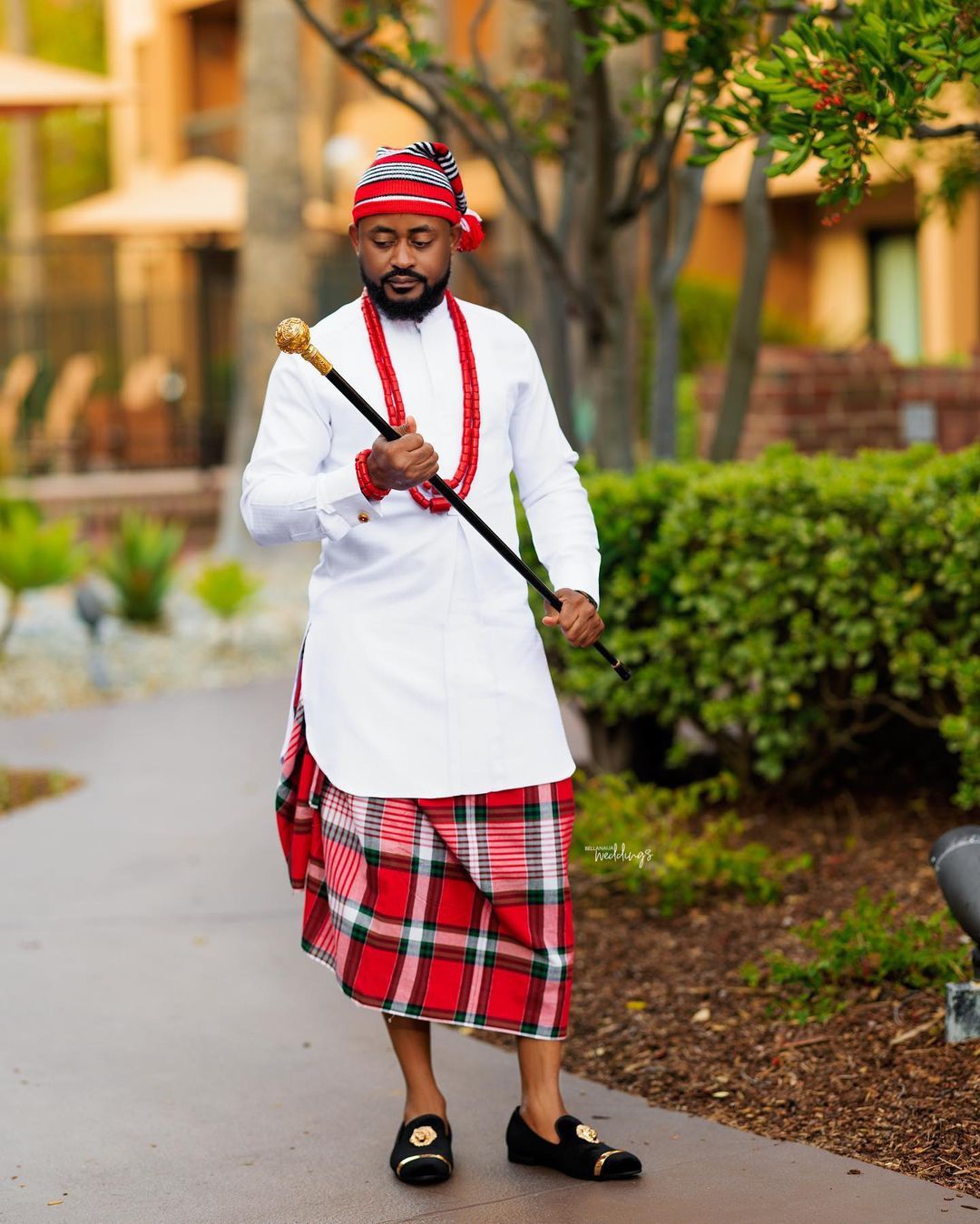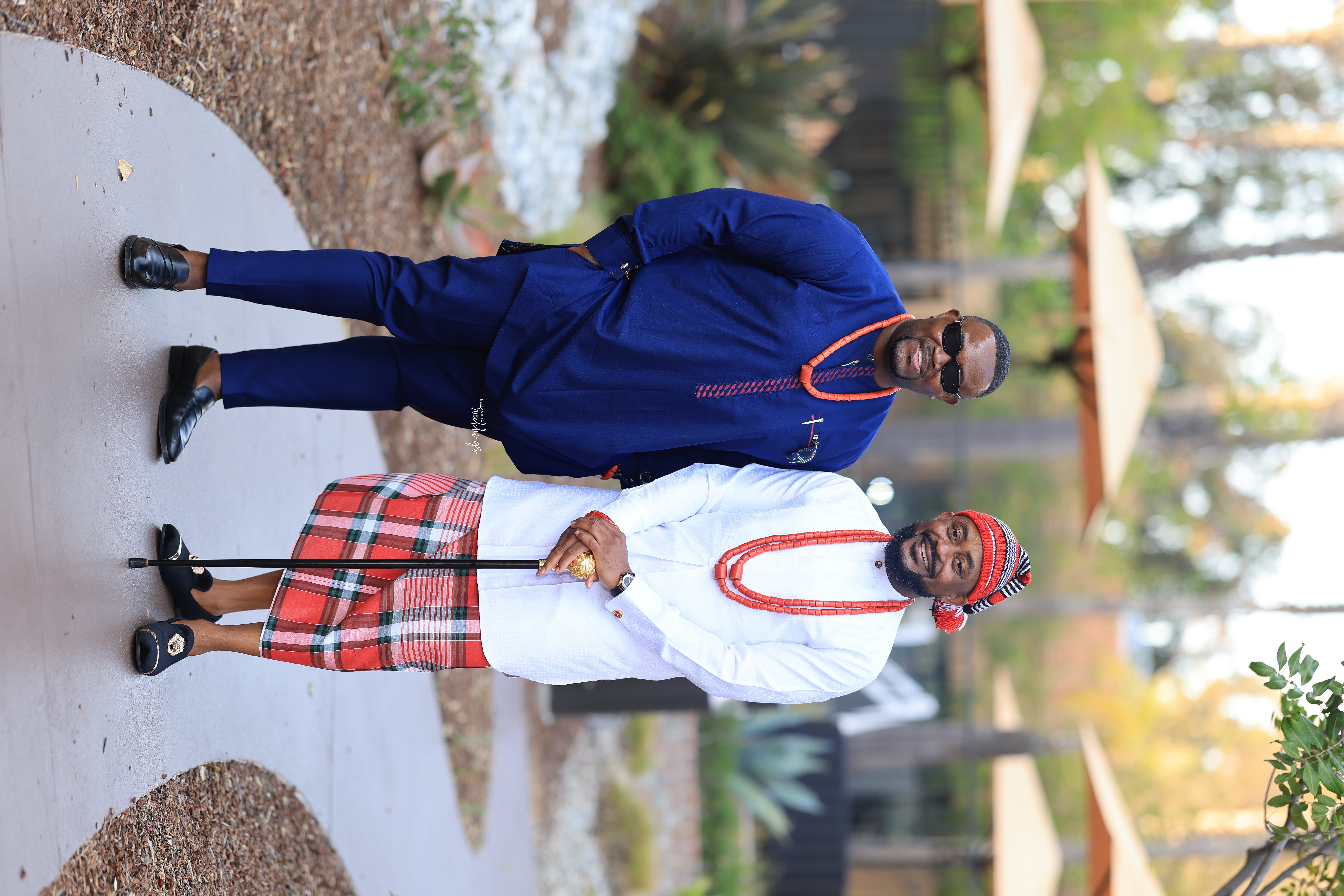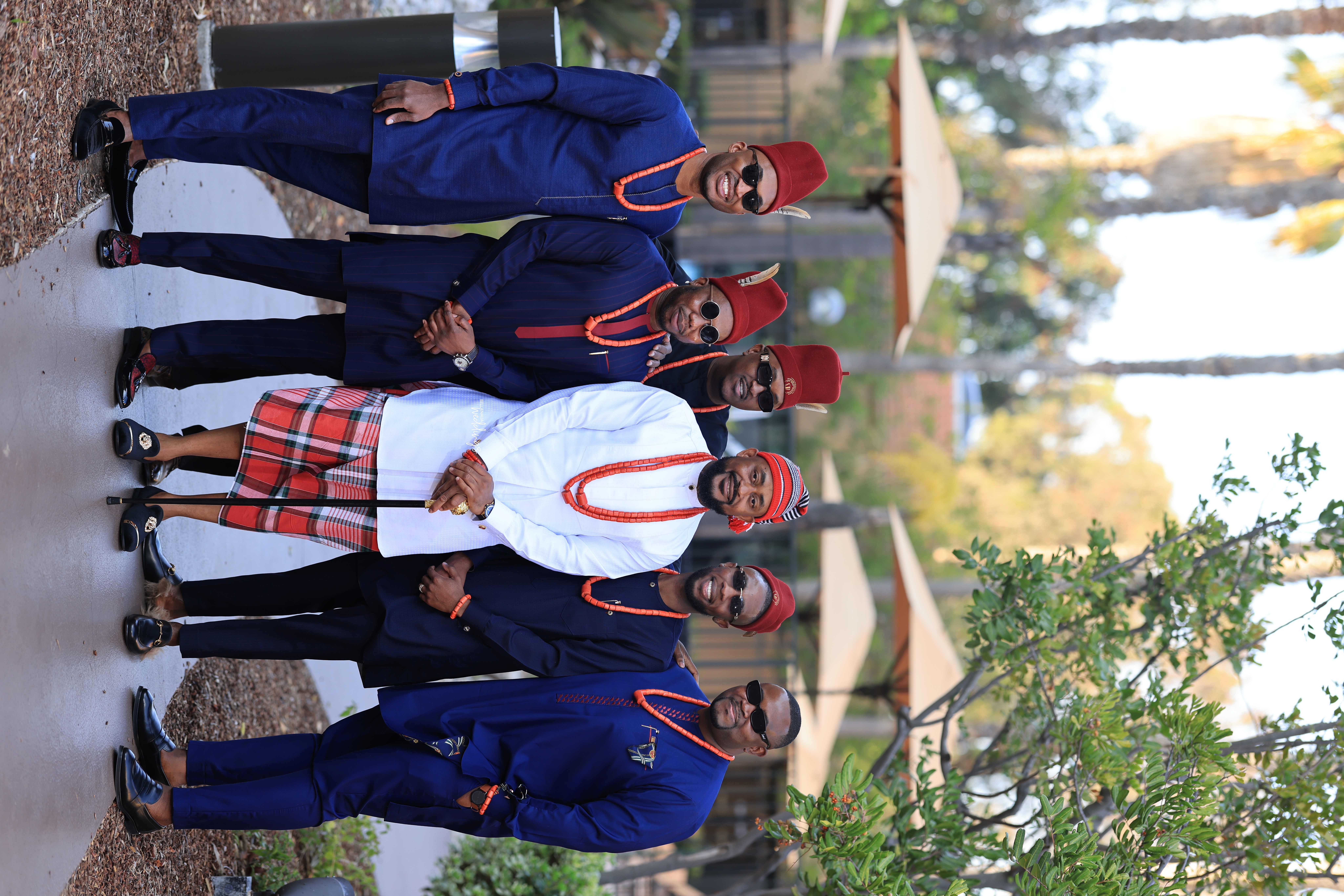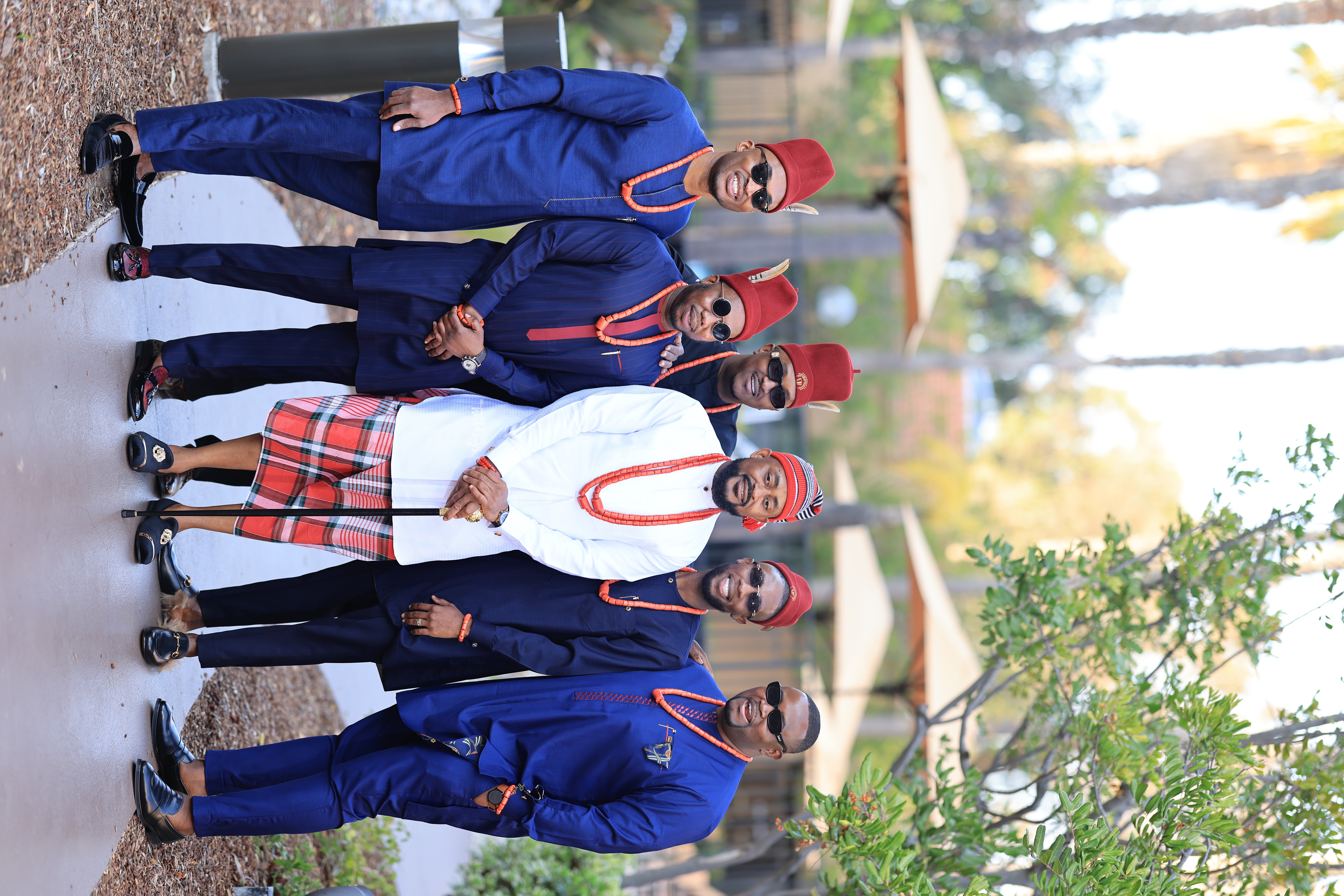 Here is Ejike's side of the story:
I met her through one of my close friend's wife, Adaobi. They were planning their wedding at the time and we both happened to be part of the wedding party, they felt we were a good pair since we both were single and from the same village. They gave me her cell number to reach out to her and also sent me some photos and her IG handle.
Love, sweet love! 😍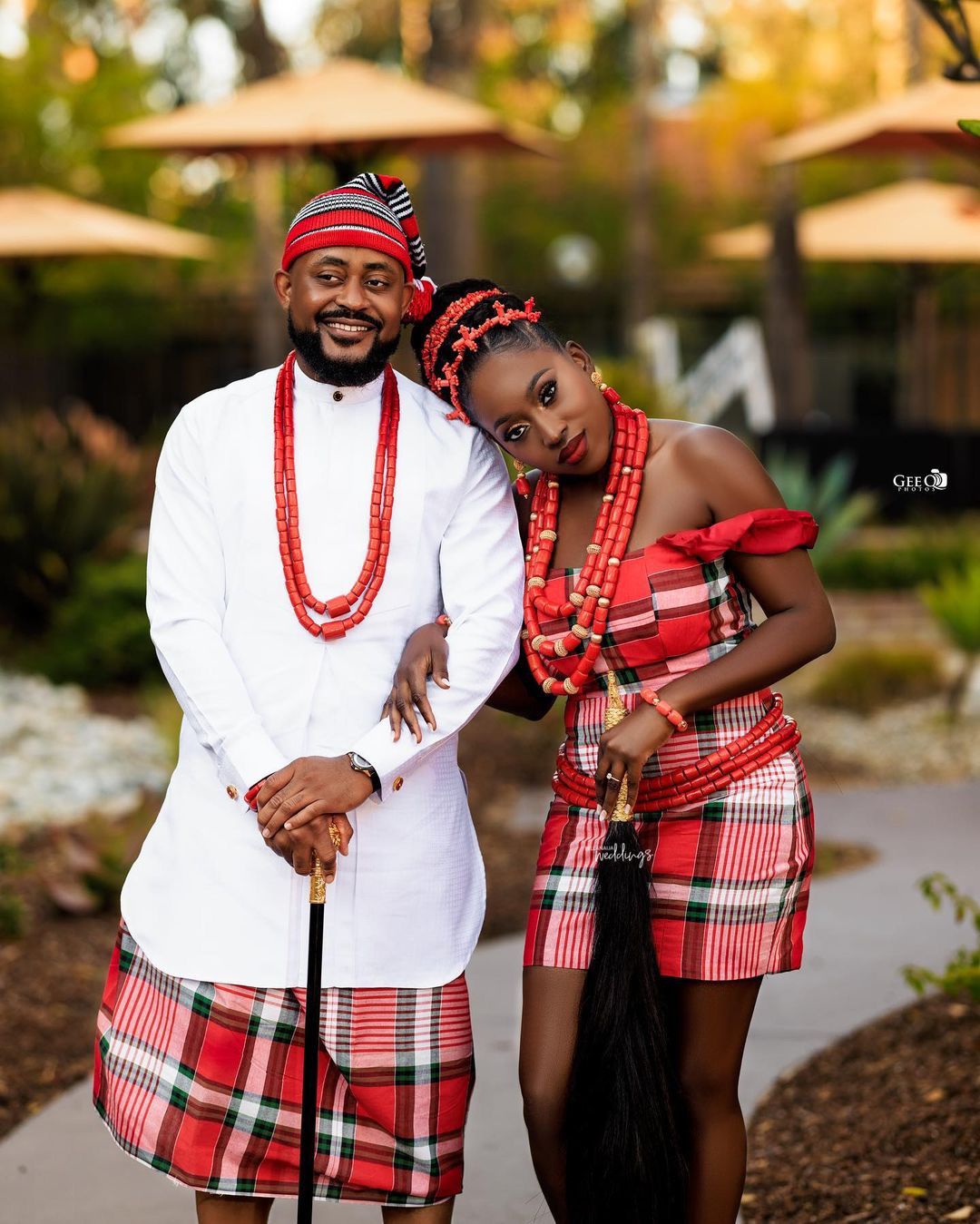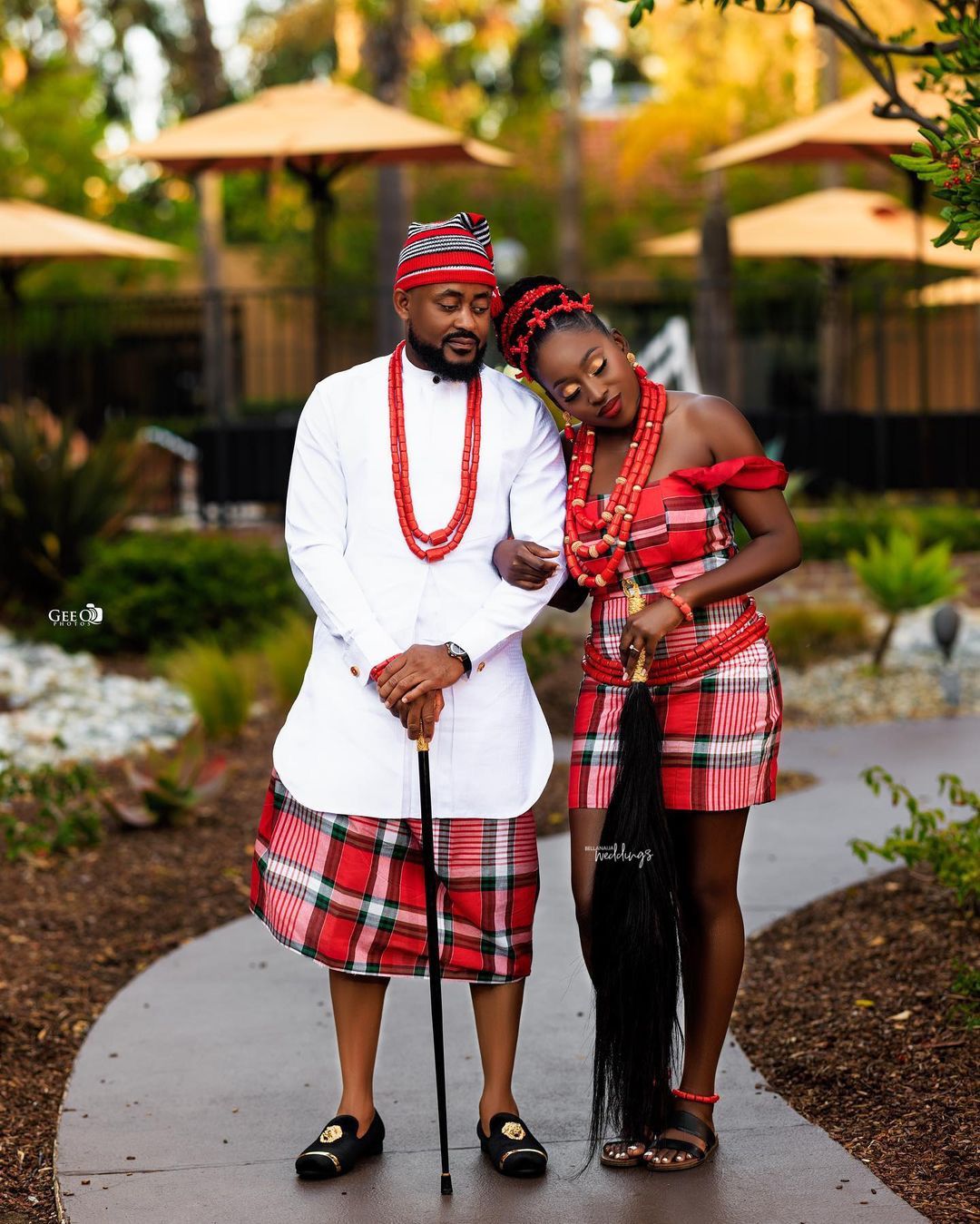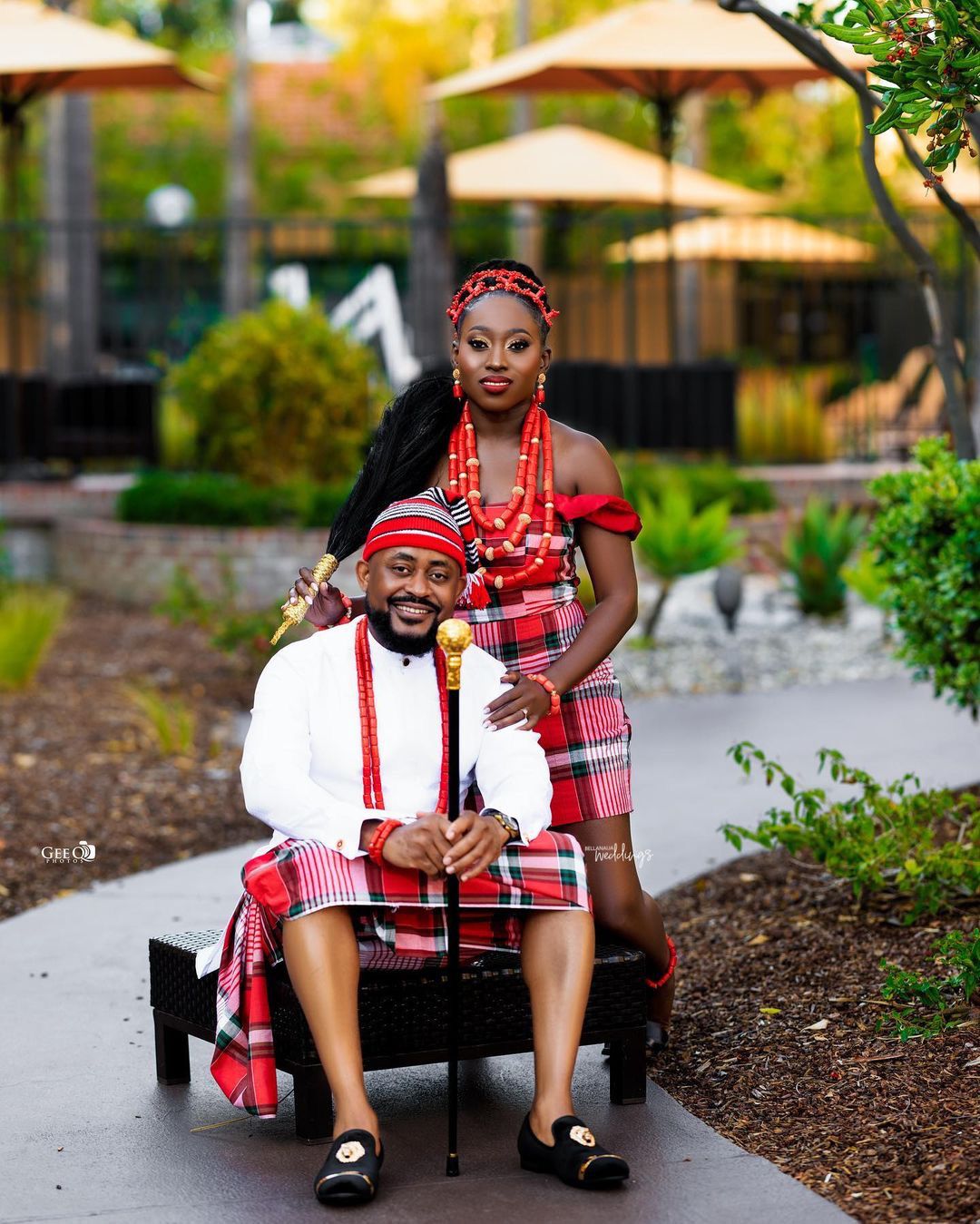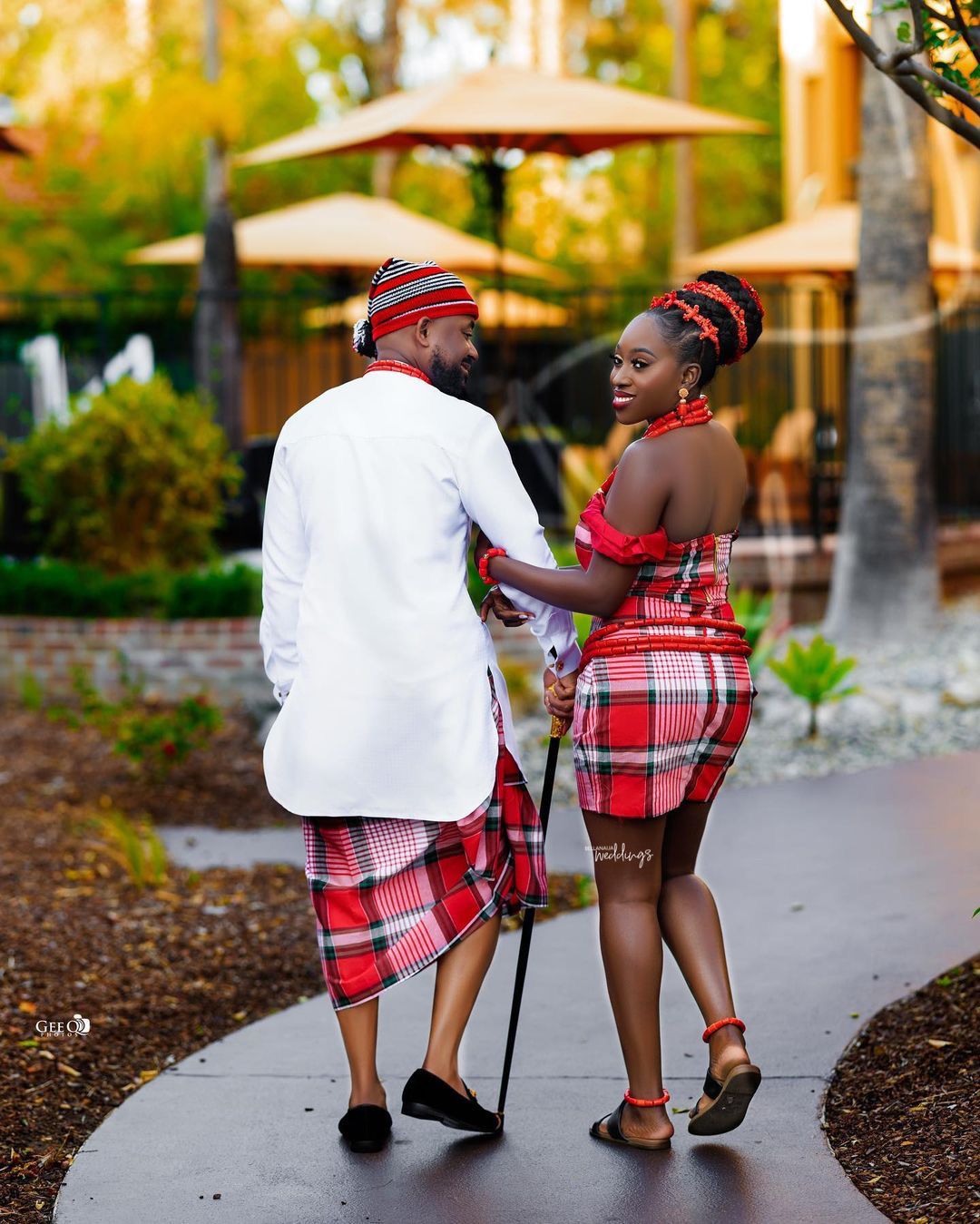 I was hesitant at first and my friend Chidi would always ask why the wait. LOL. I finally reached out to her through text and reintroduced myself since it took me time to do so. We talked and connected, I told her I was coming to LA to see her, which I did and well the rest is history.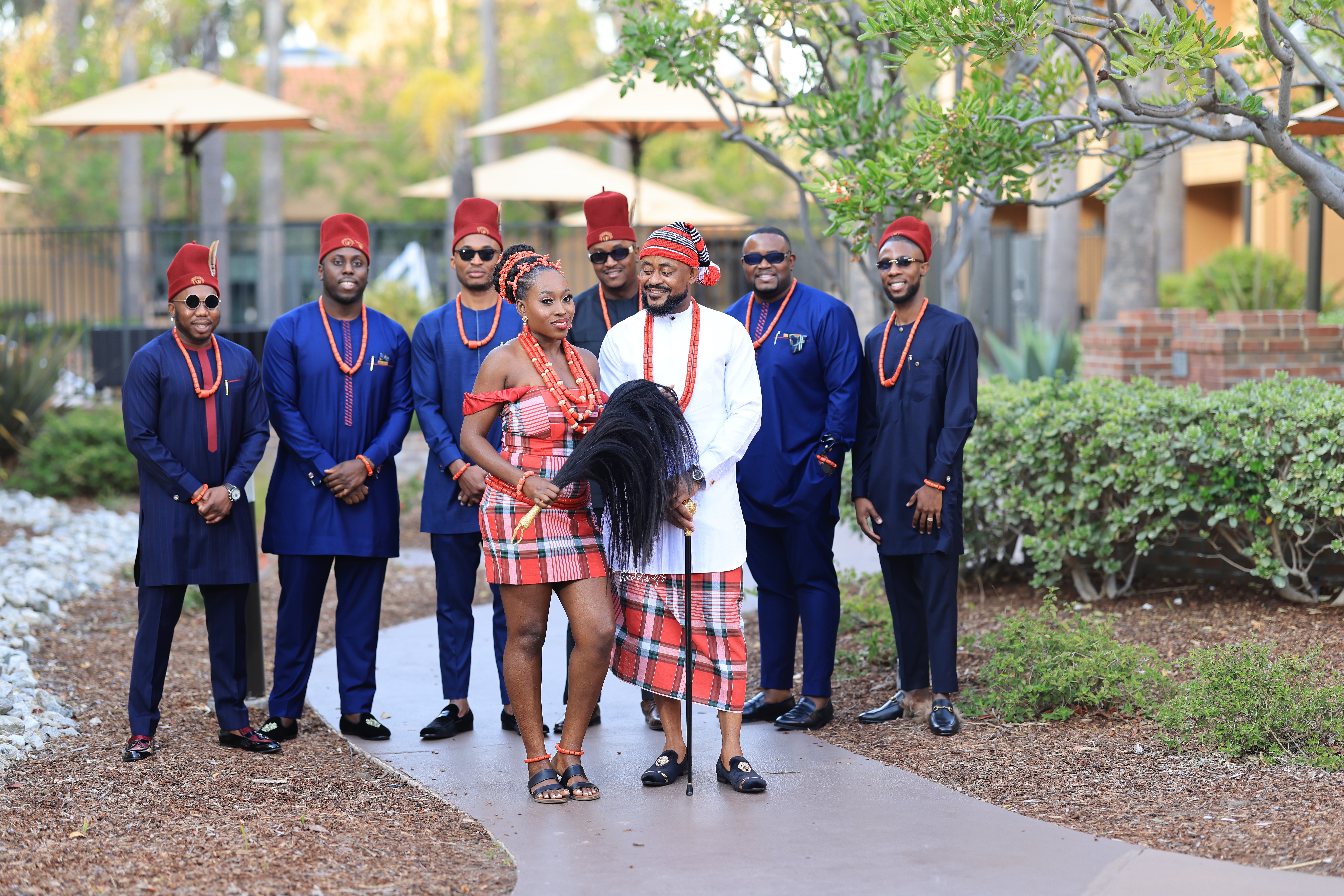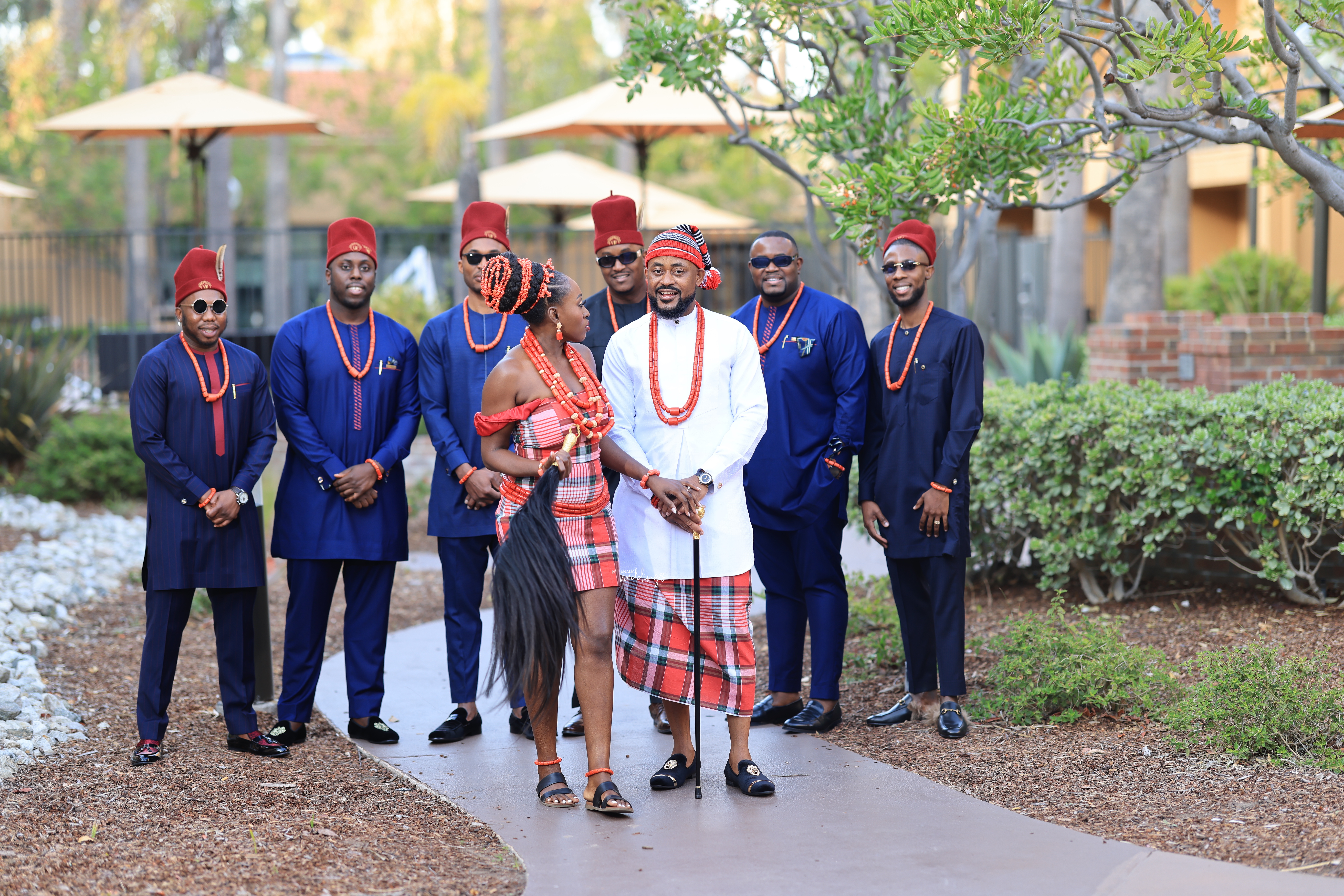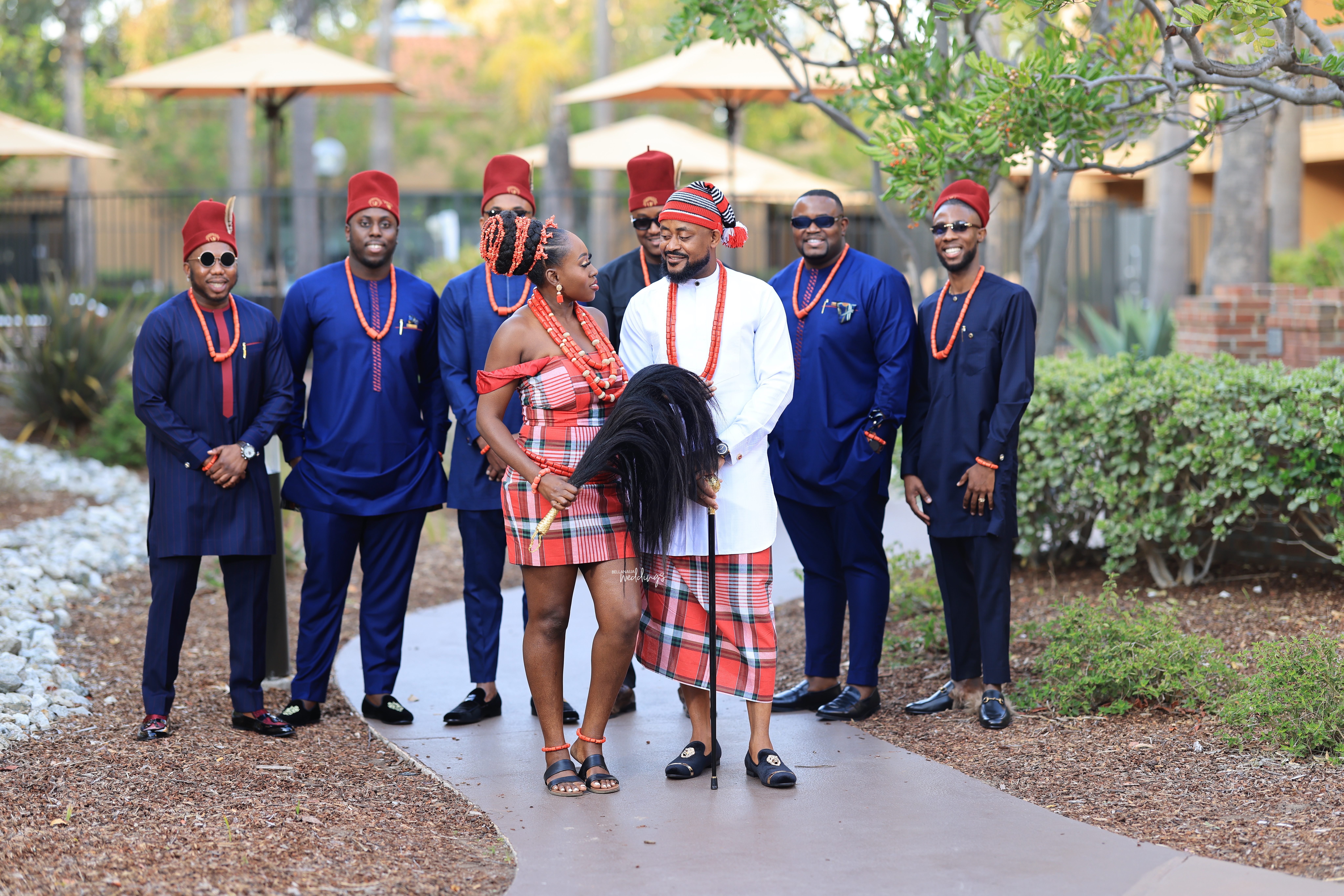 Let the ceremony begin!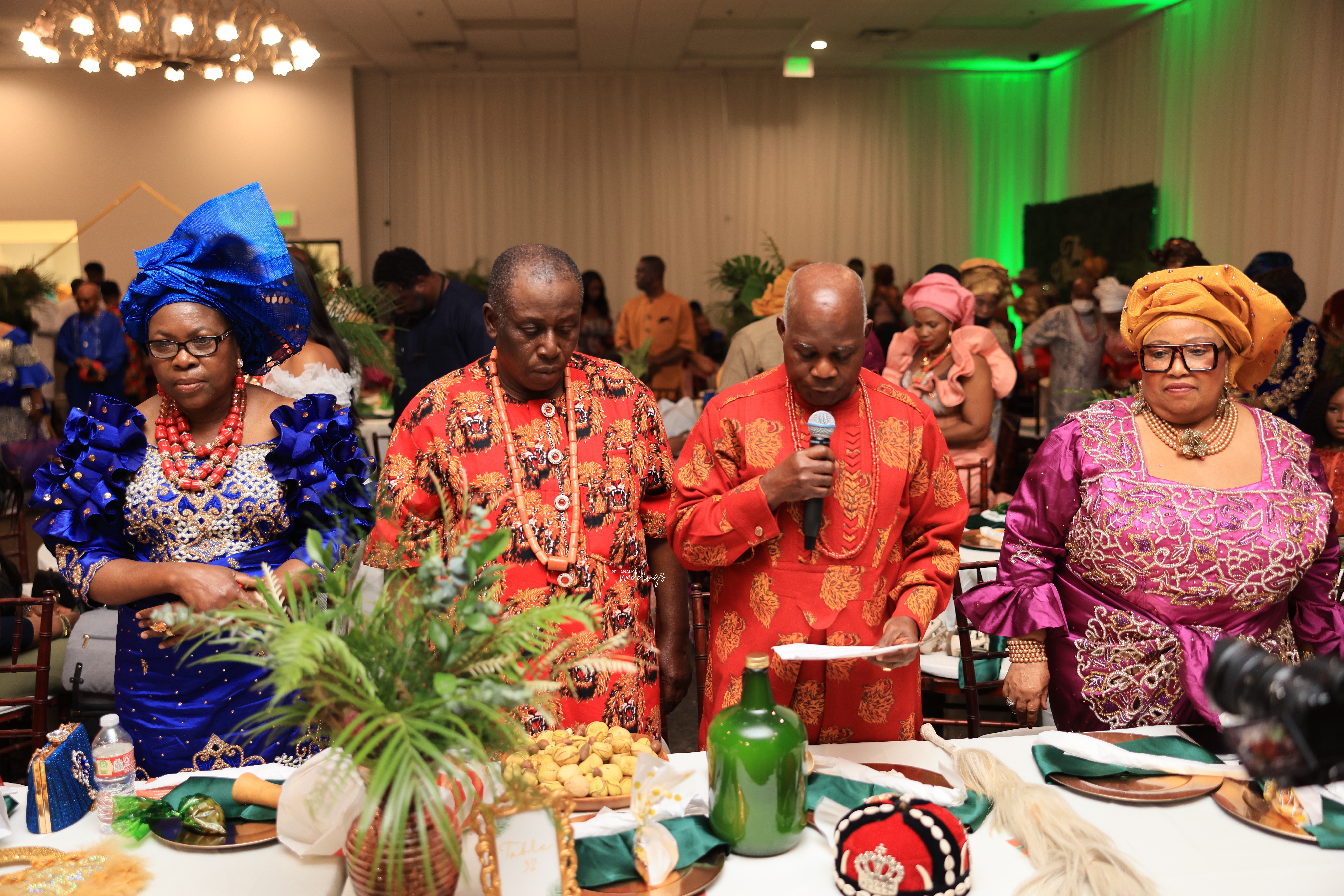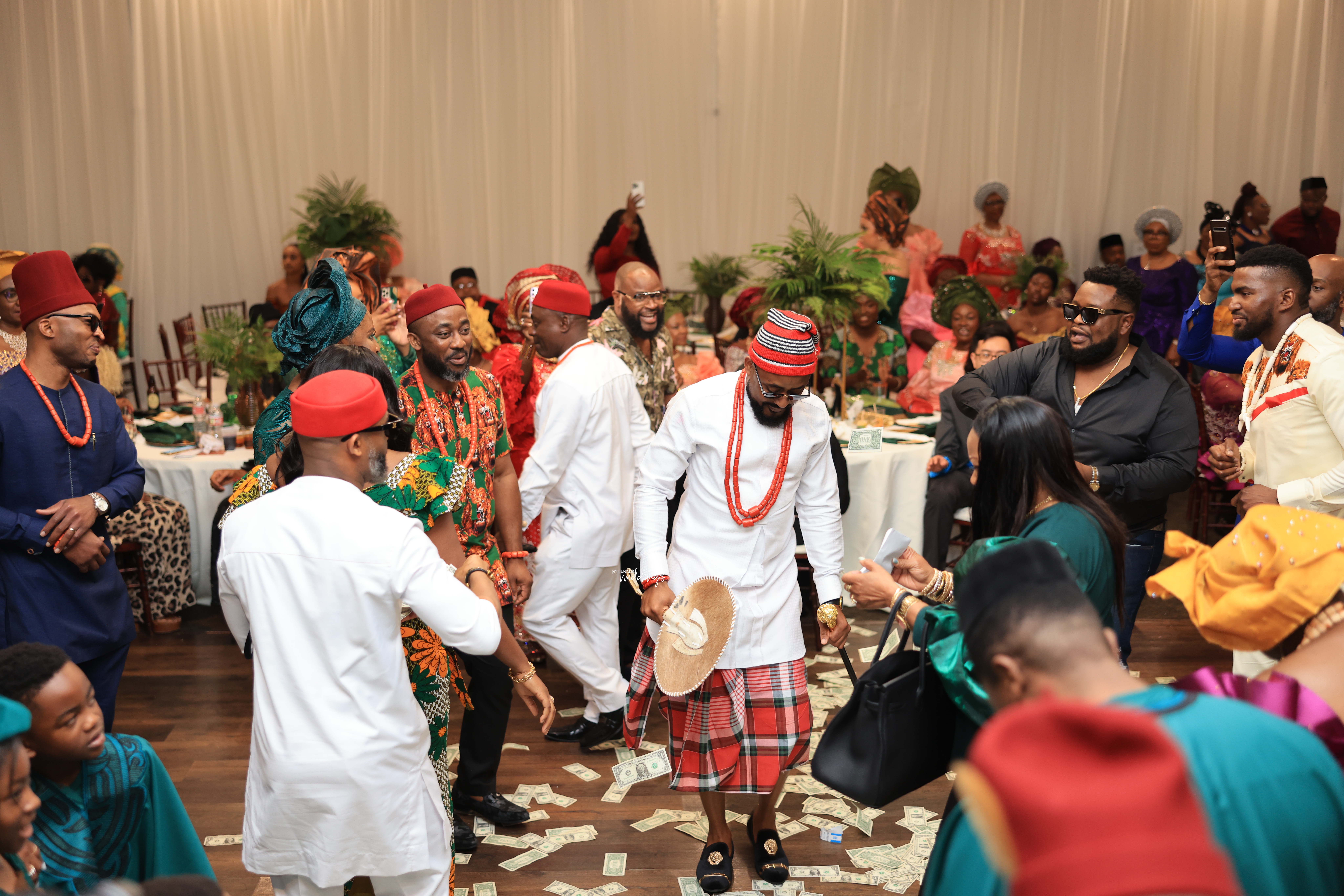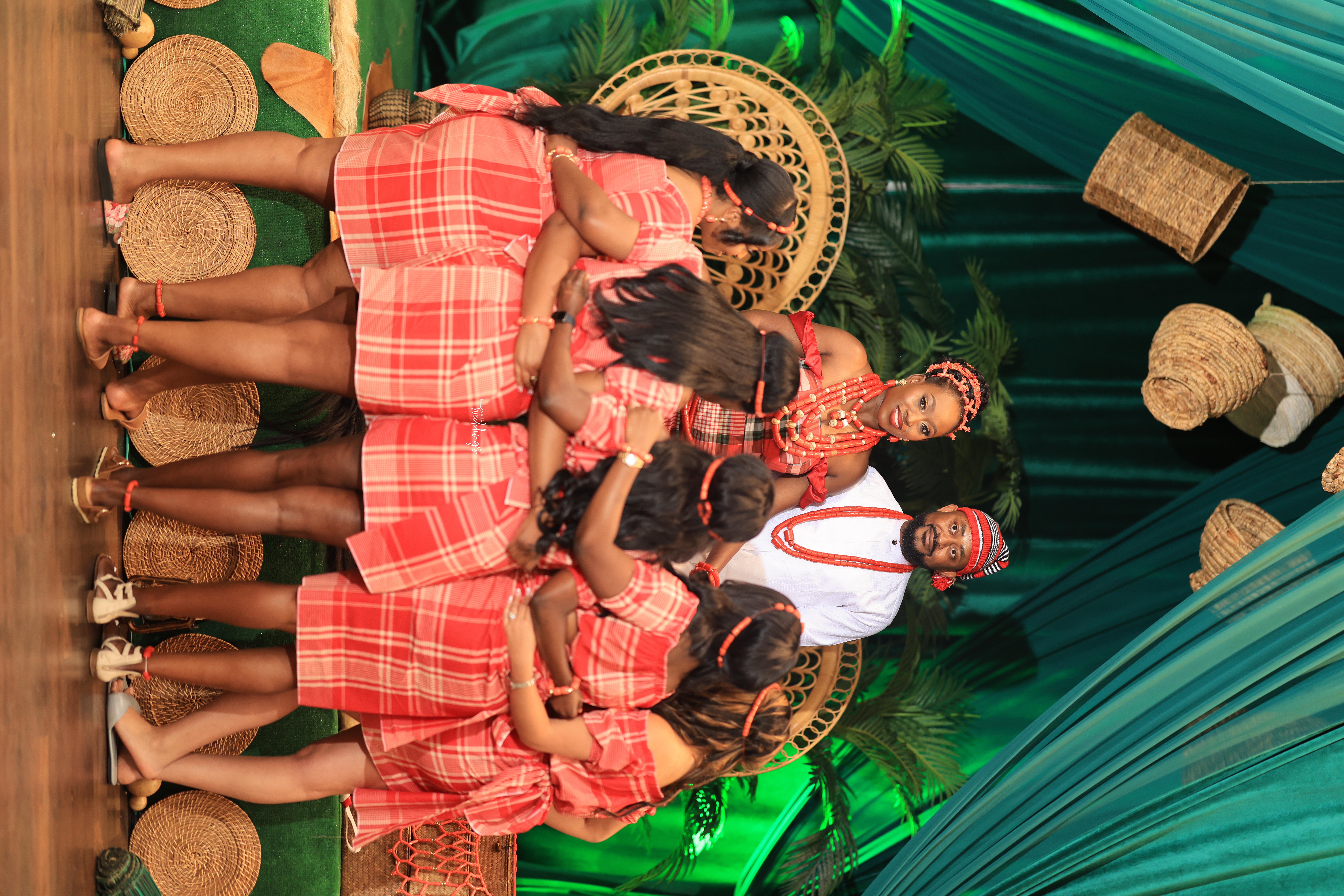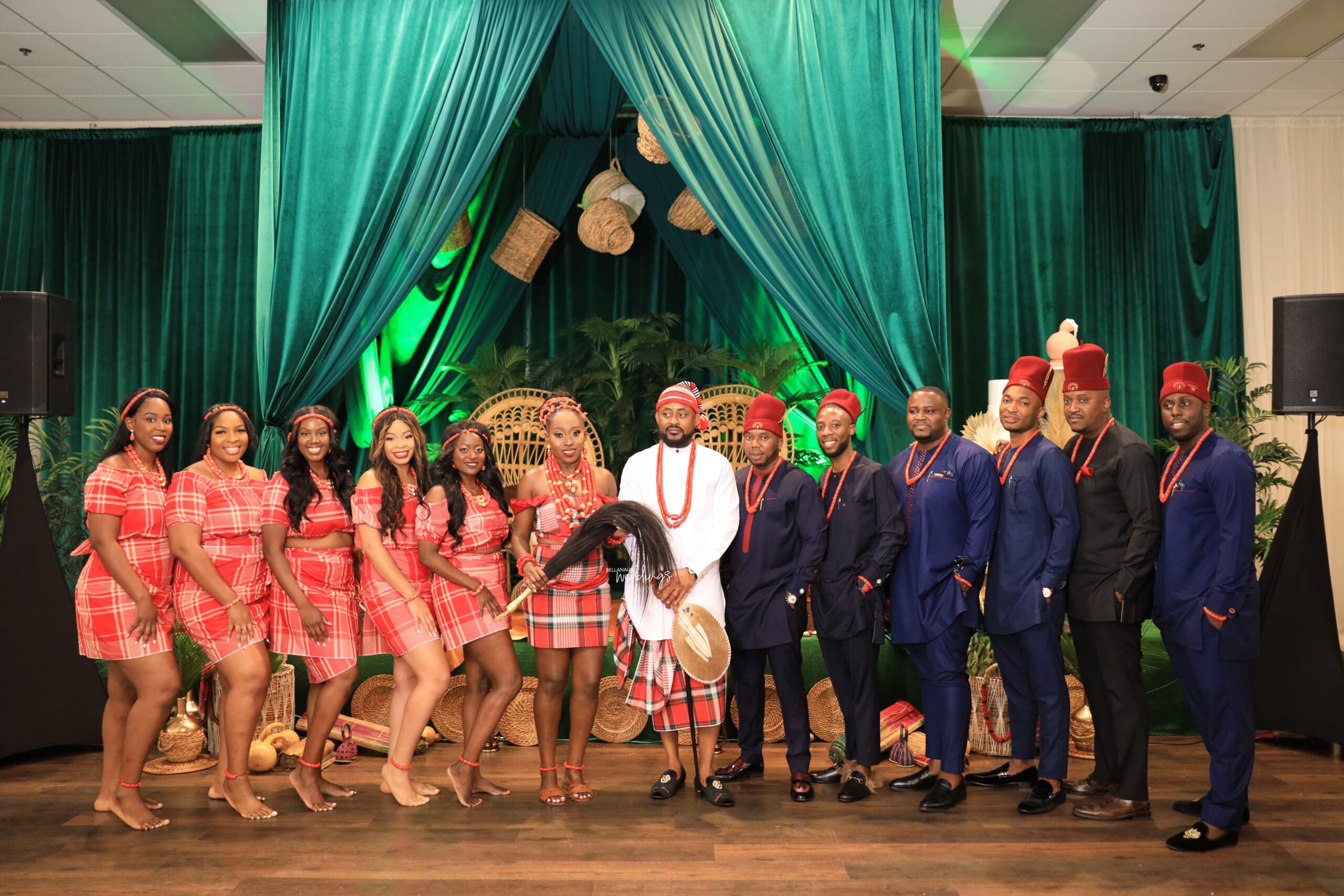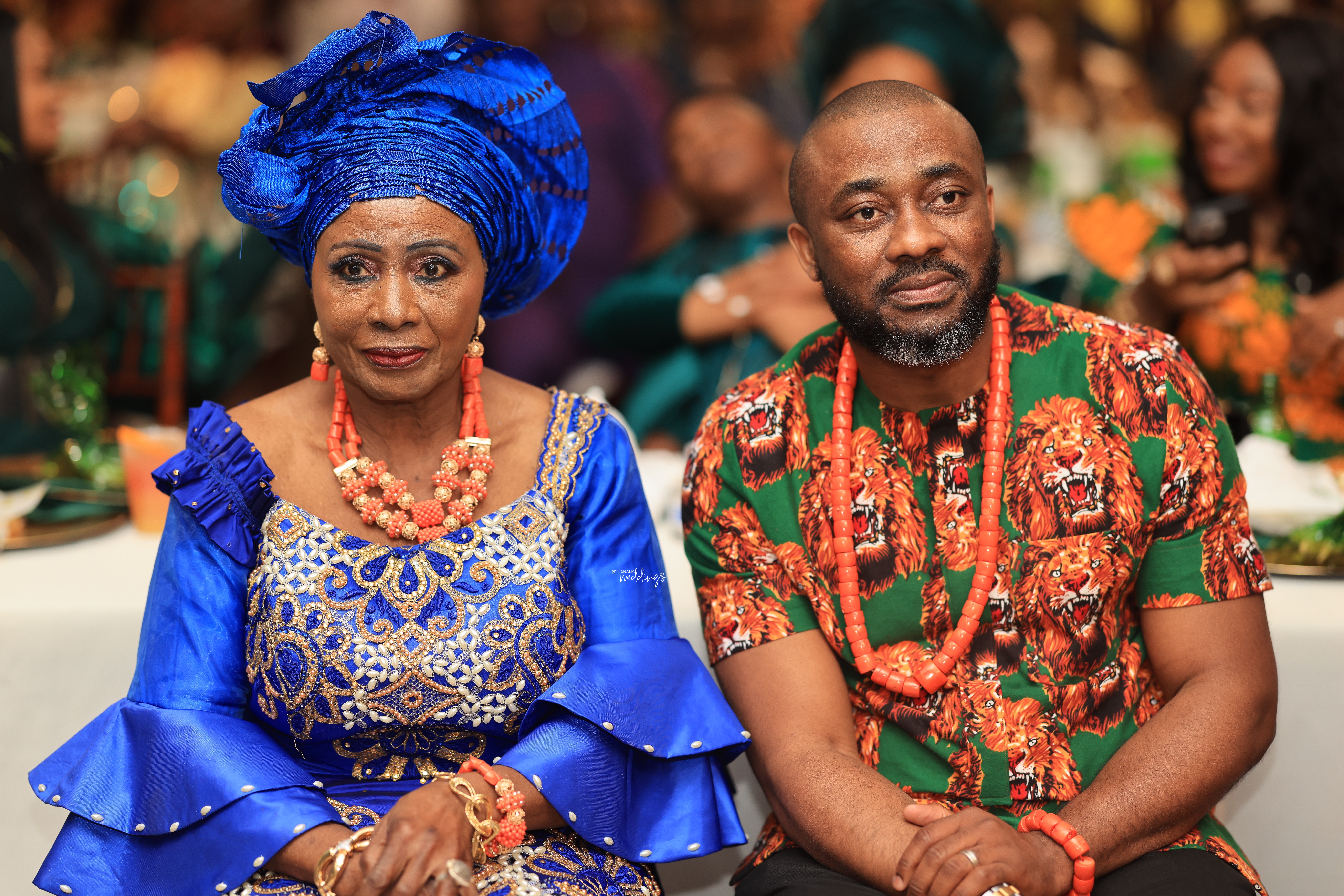 Here comes the bride for the wine carrying ceremony…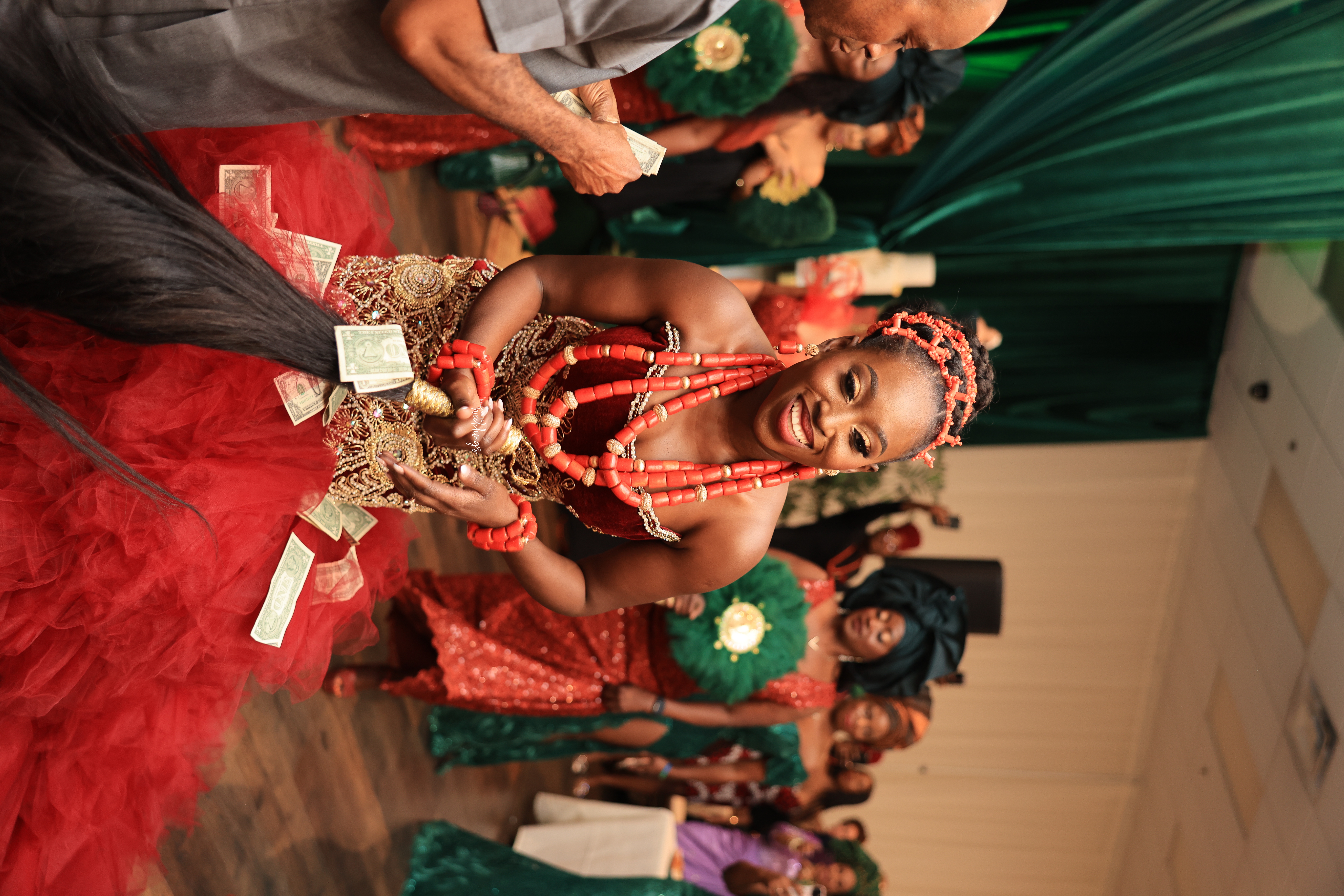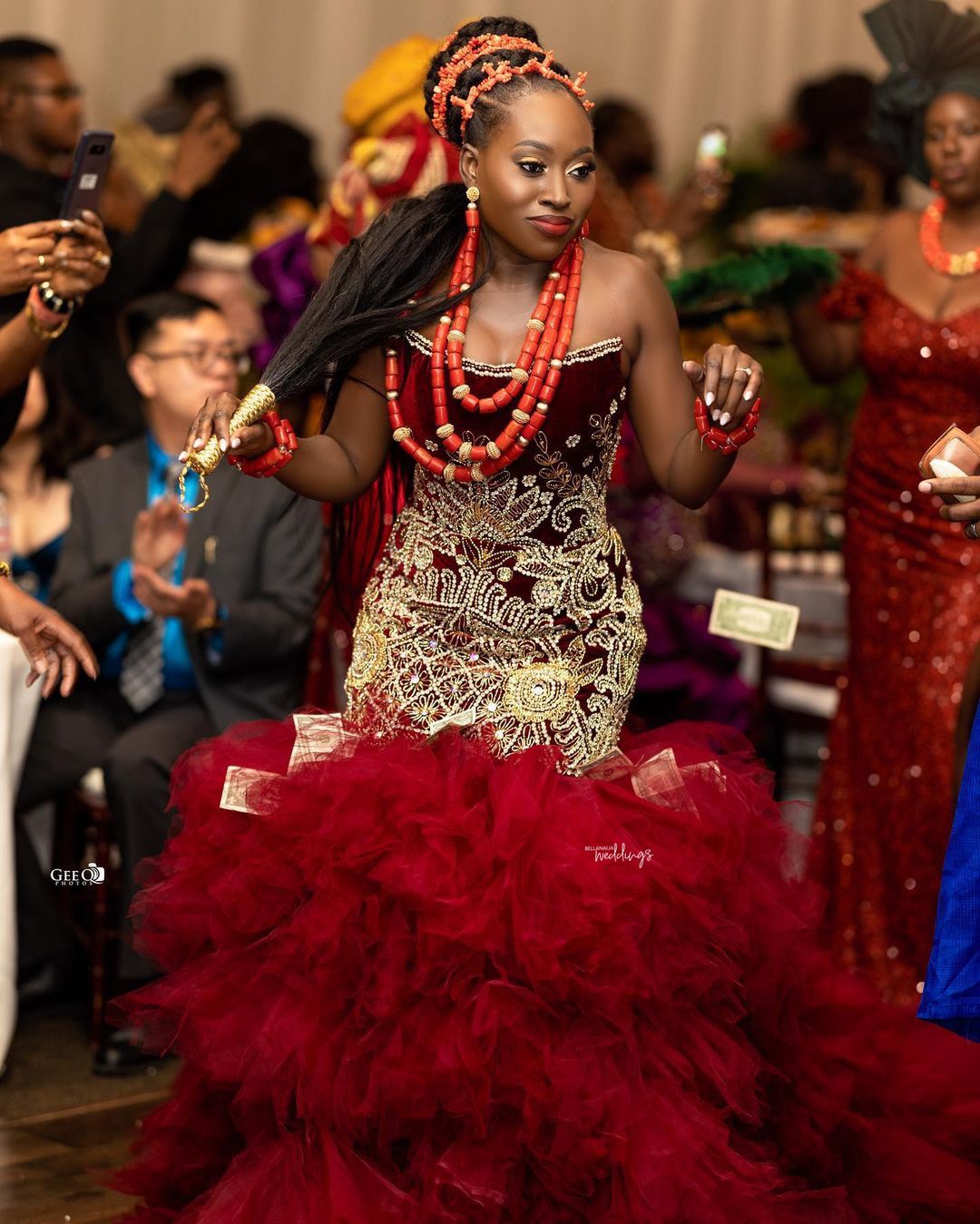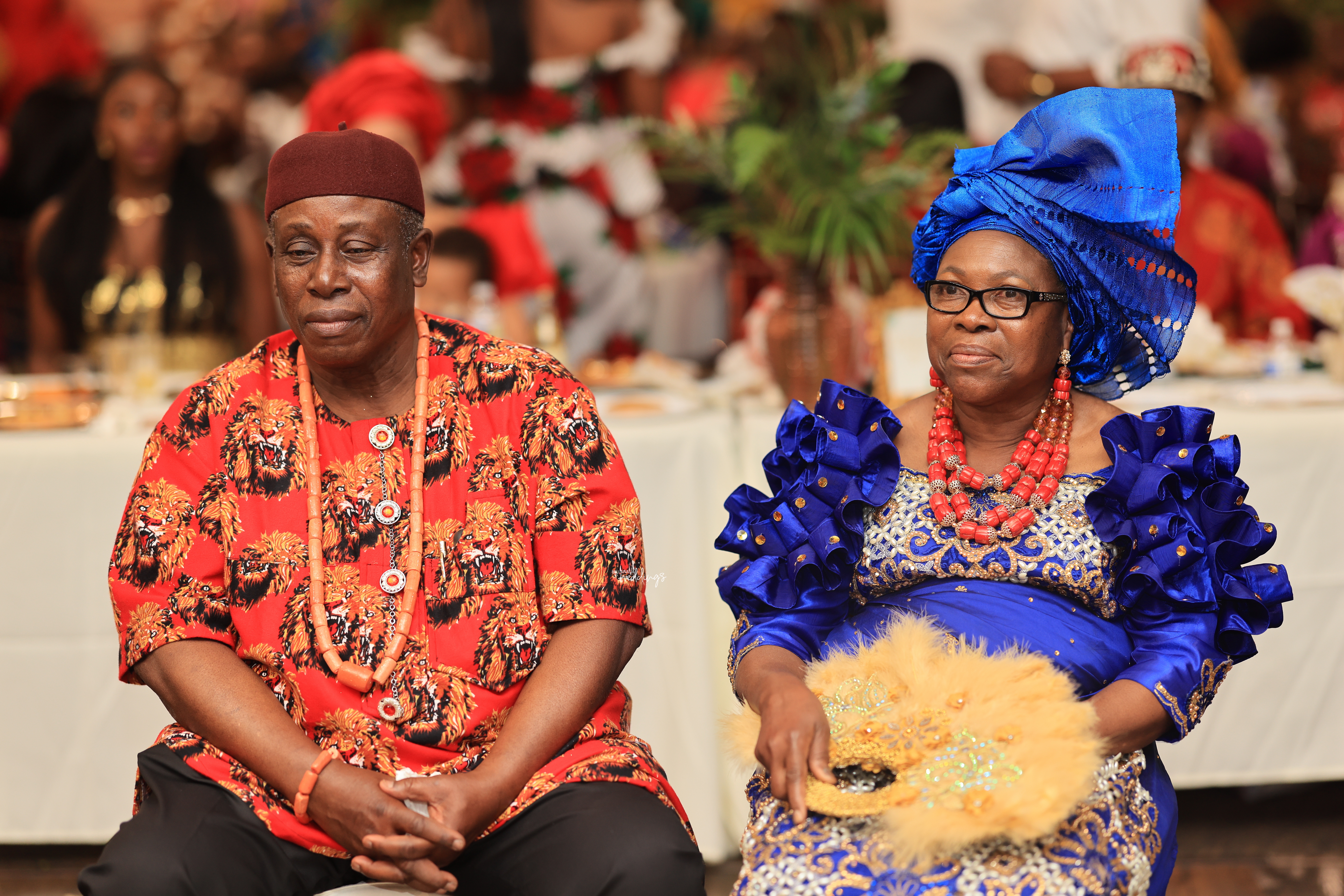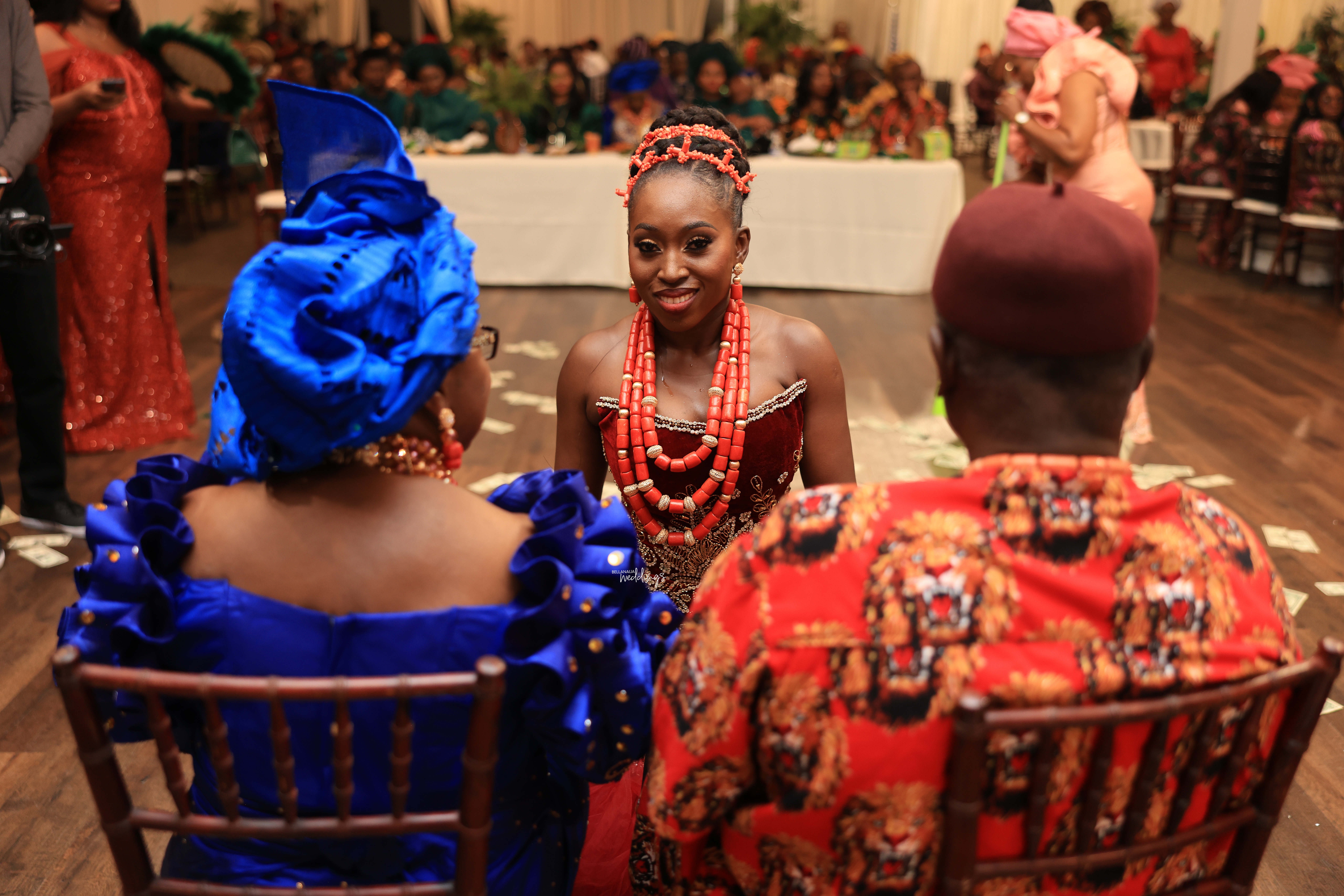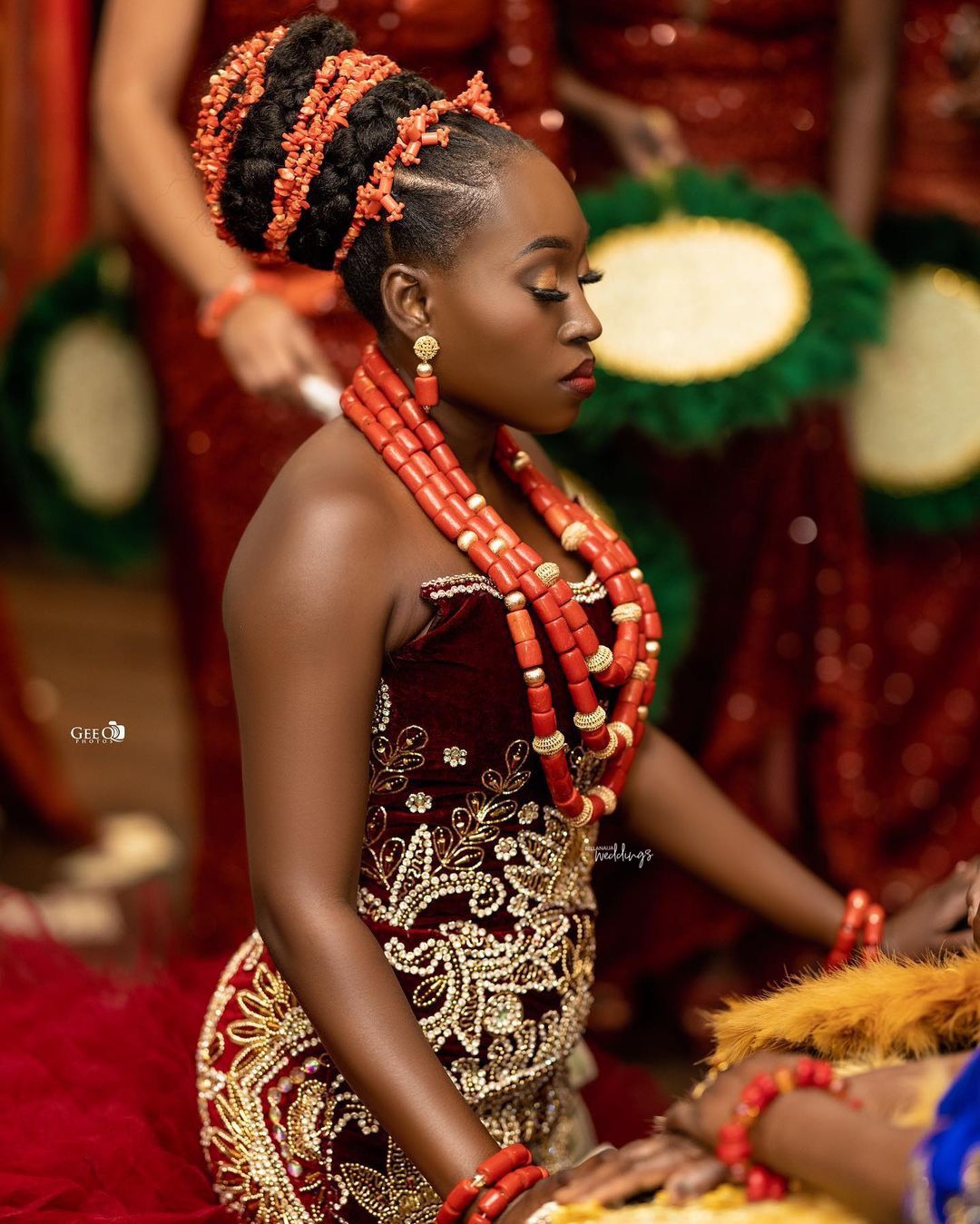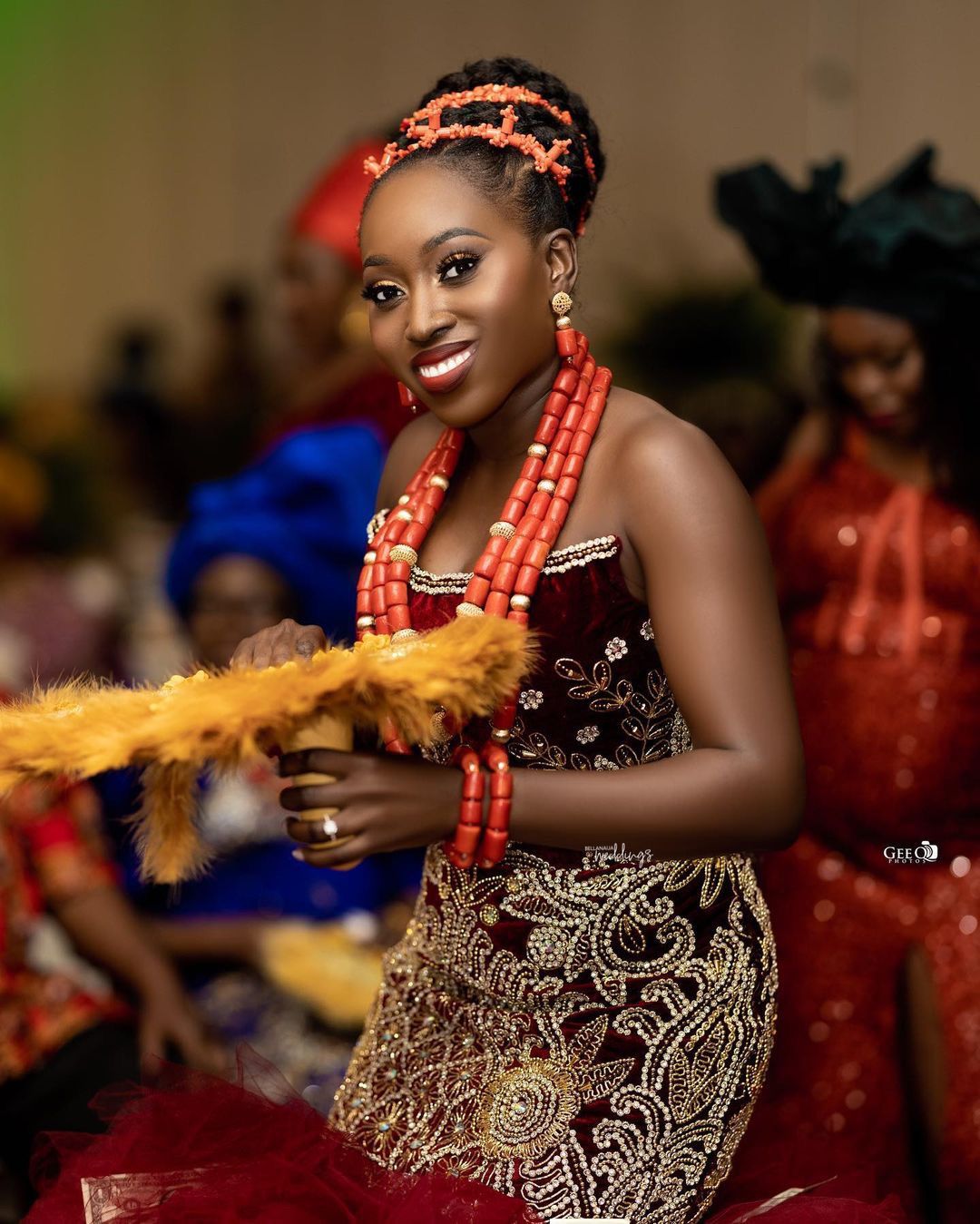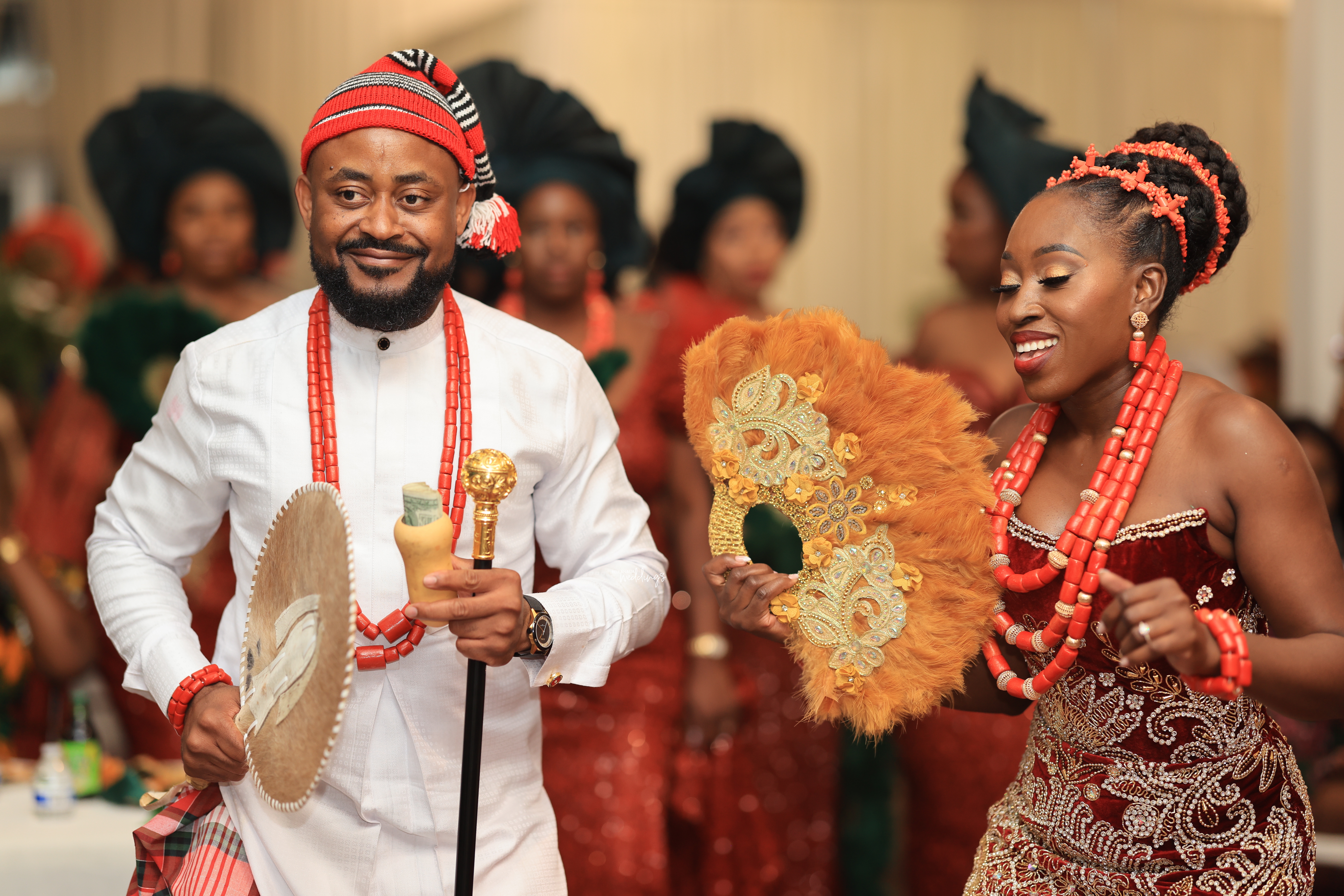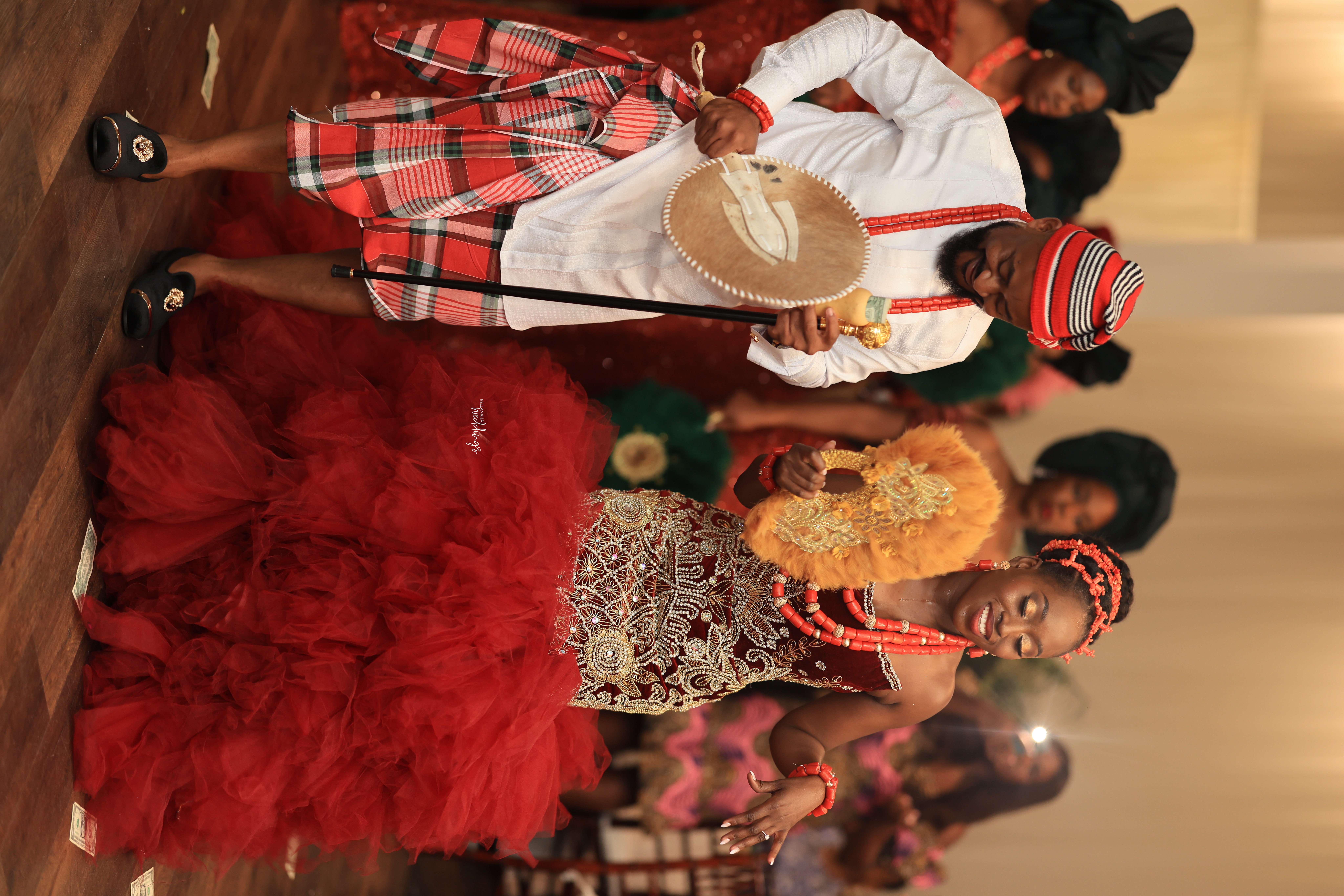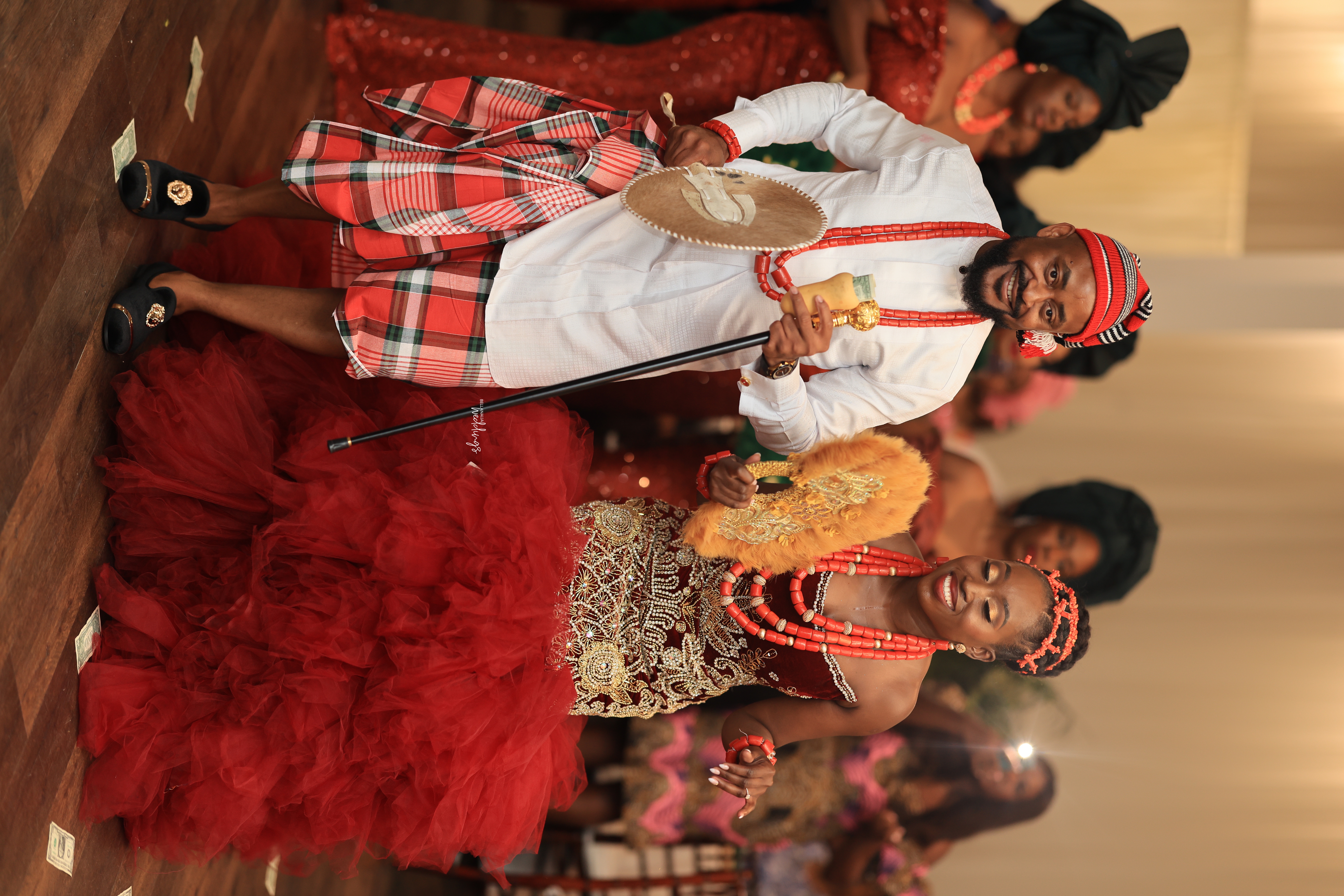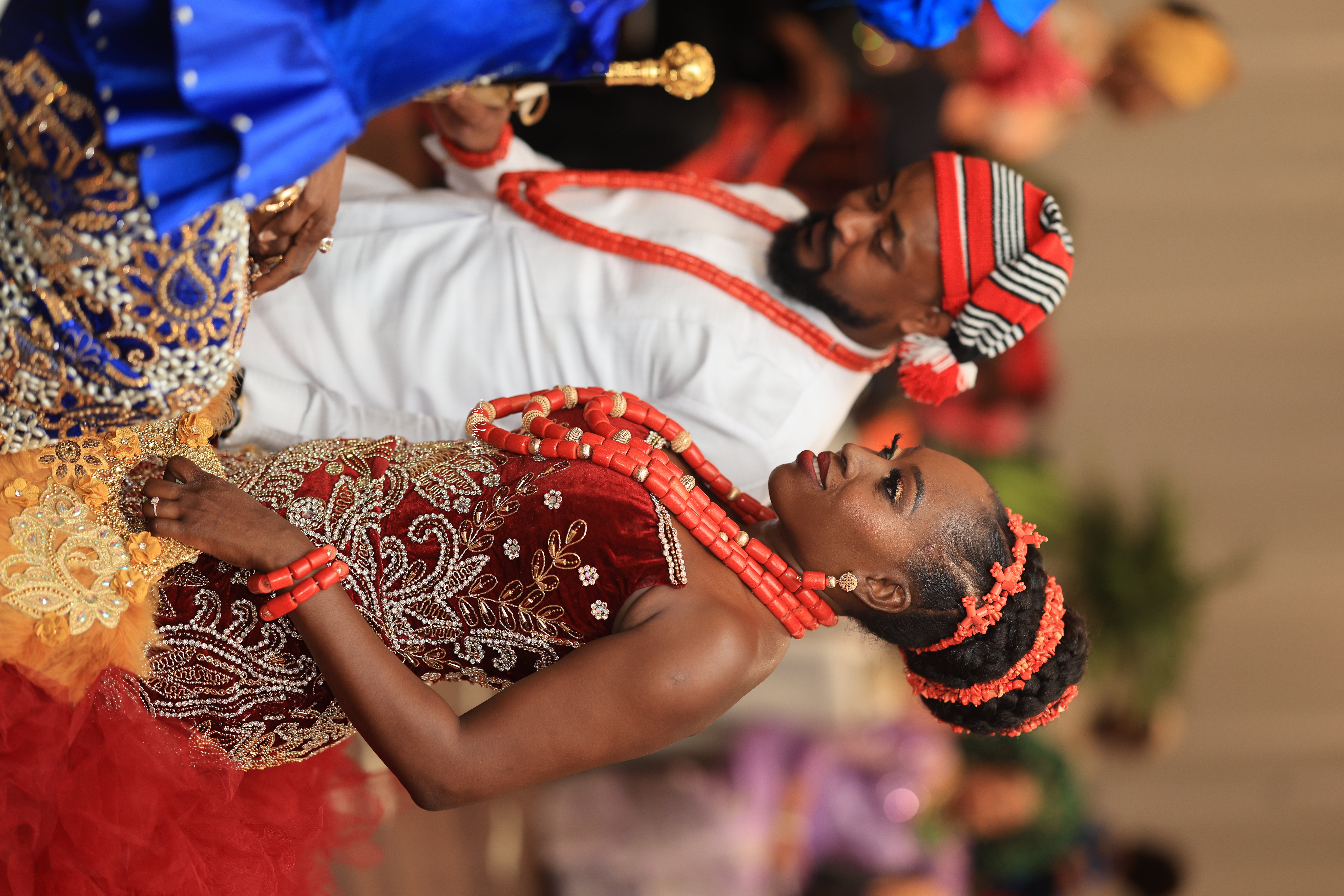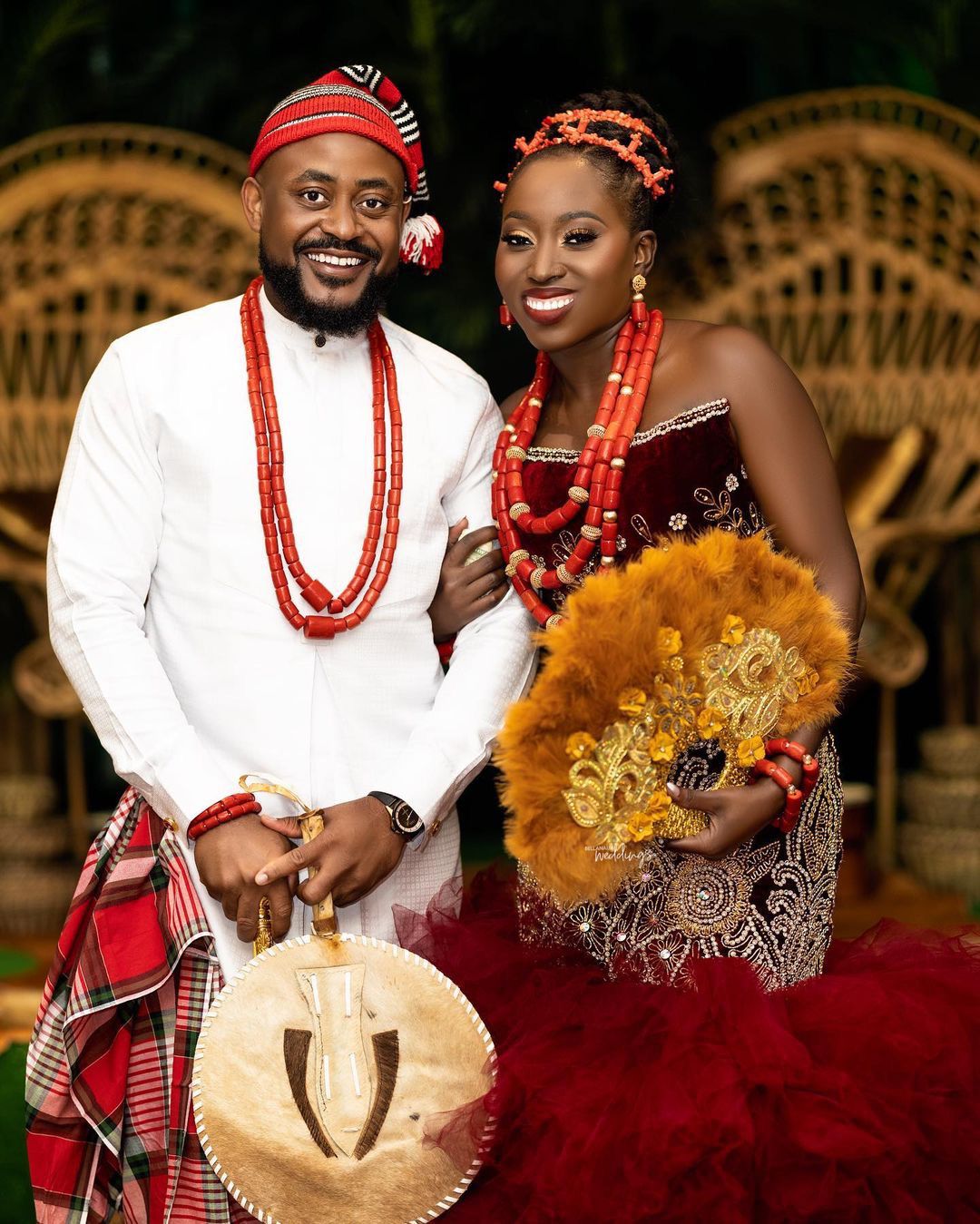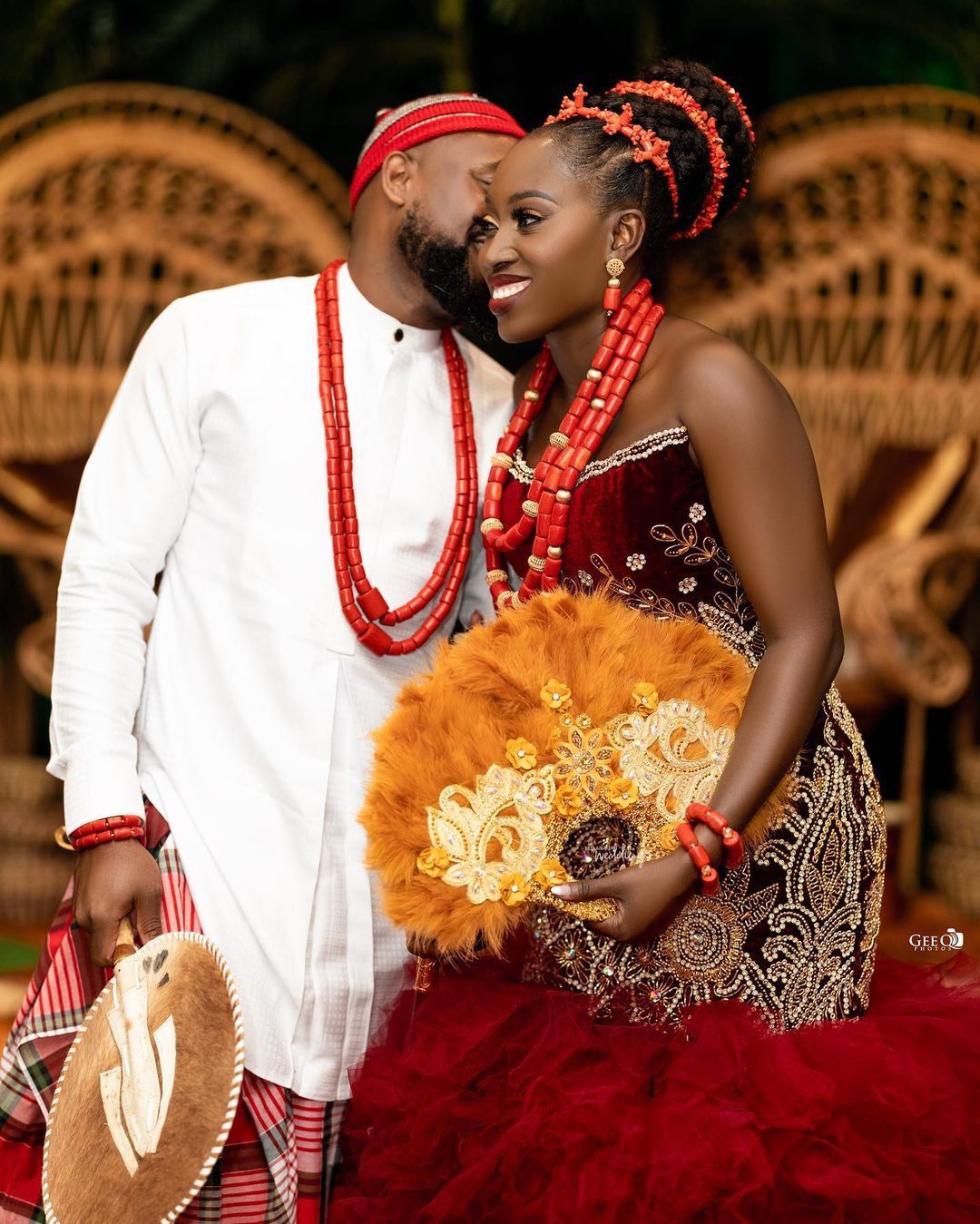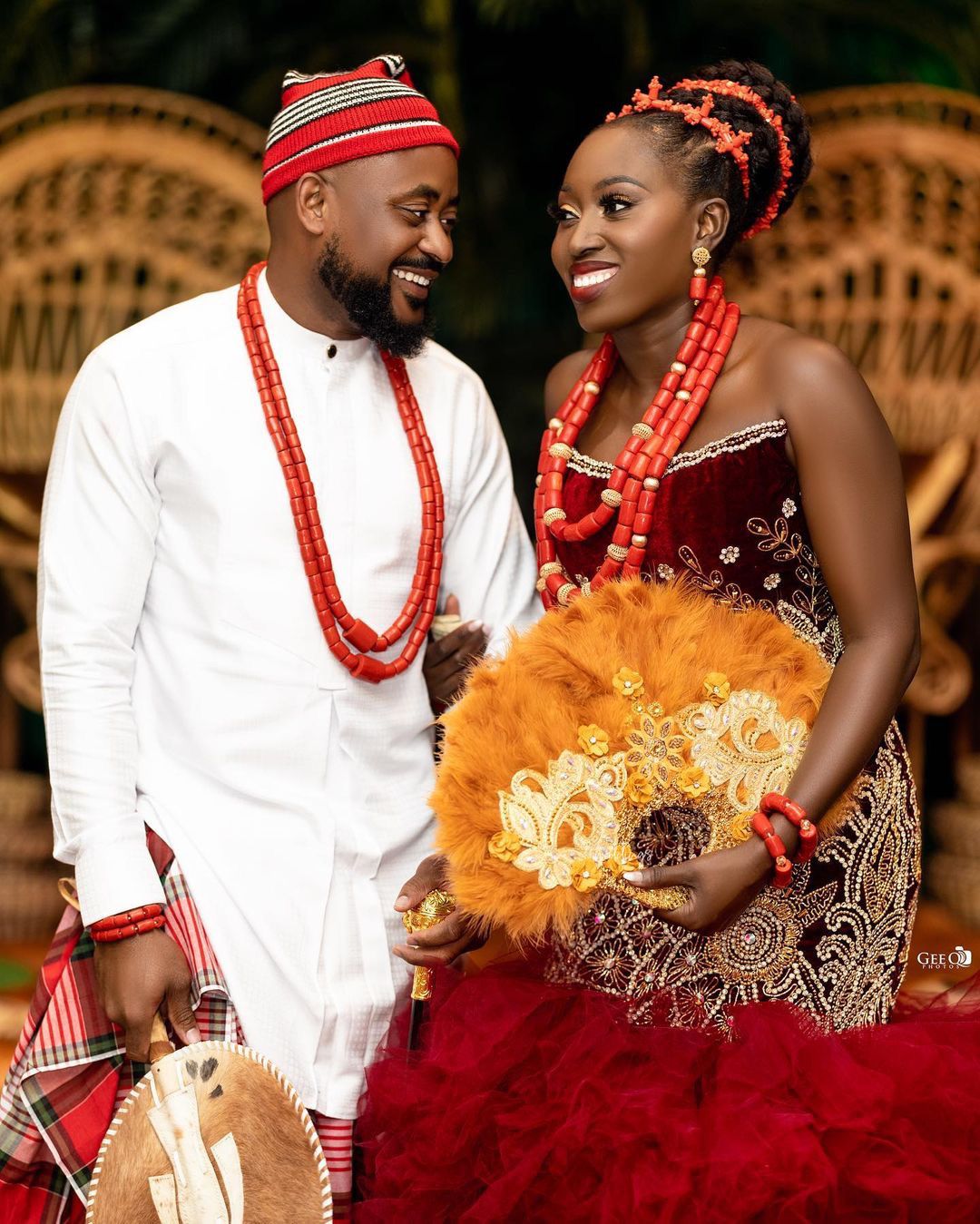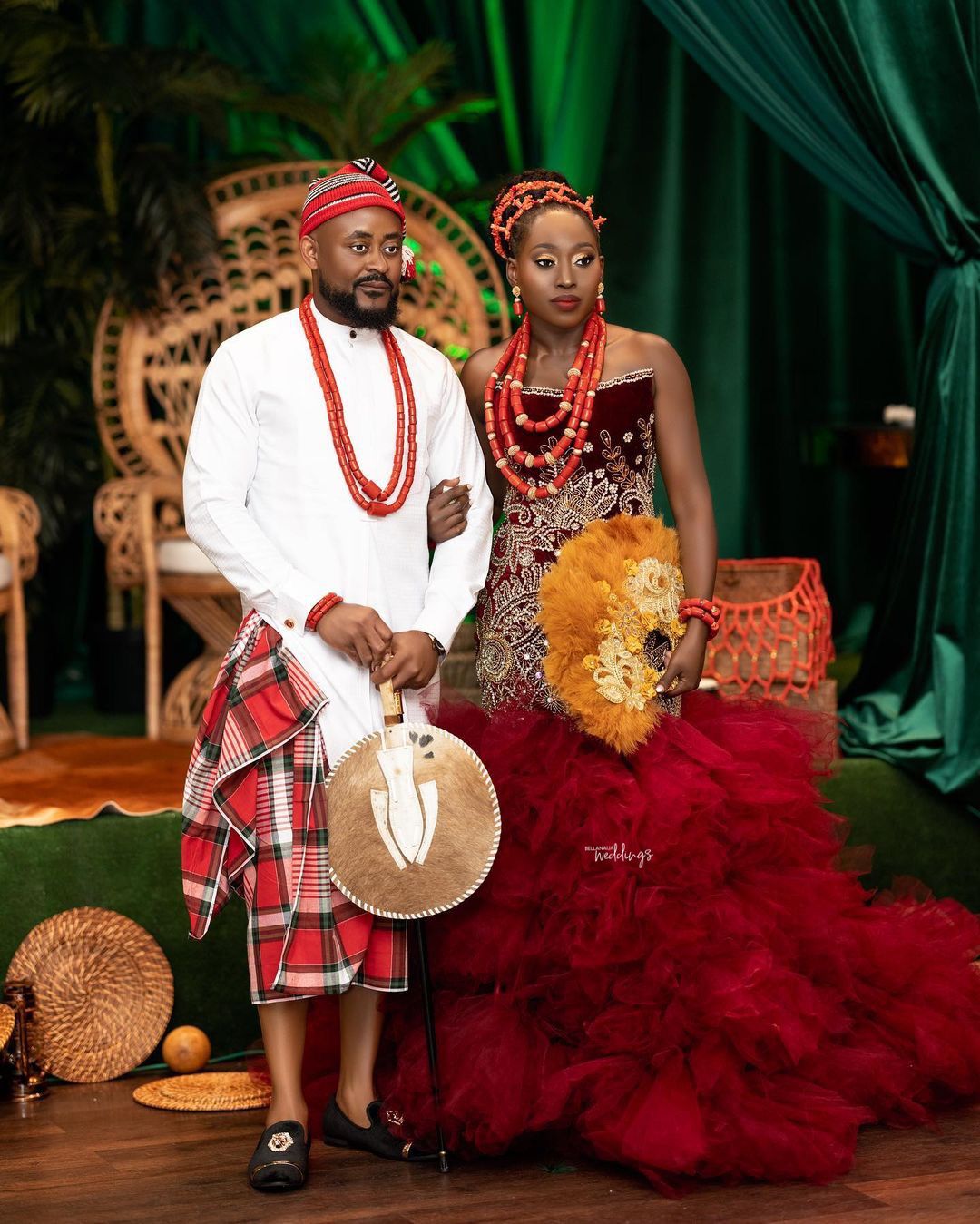 Now, for her third appearance, Chino shone regal in blue! 😍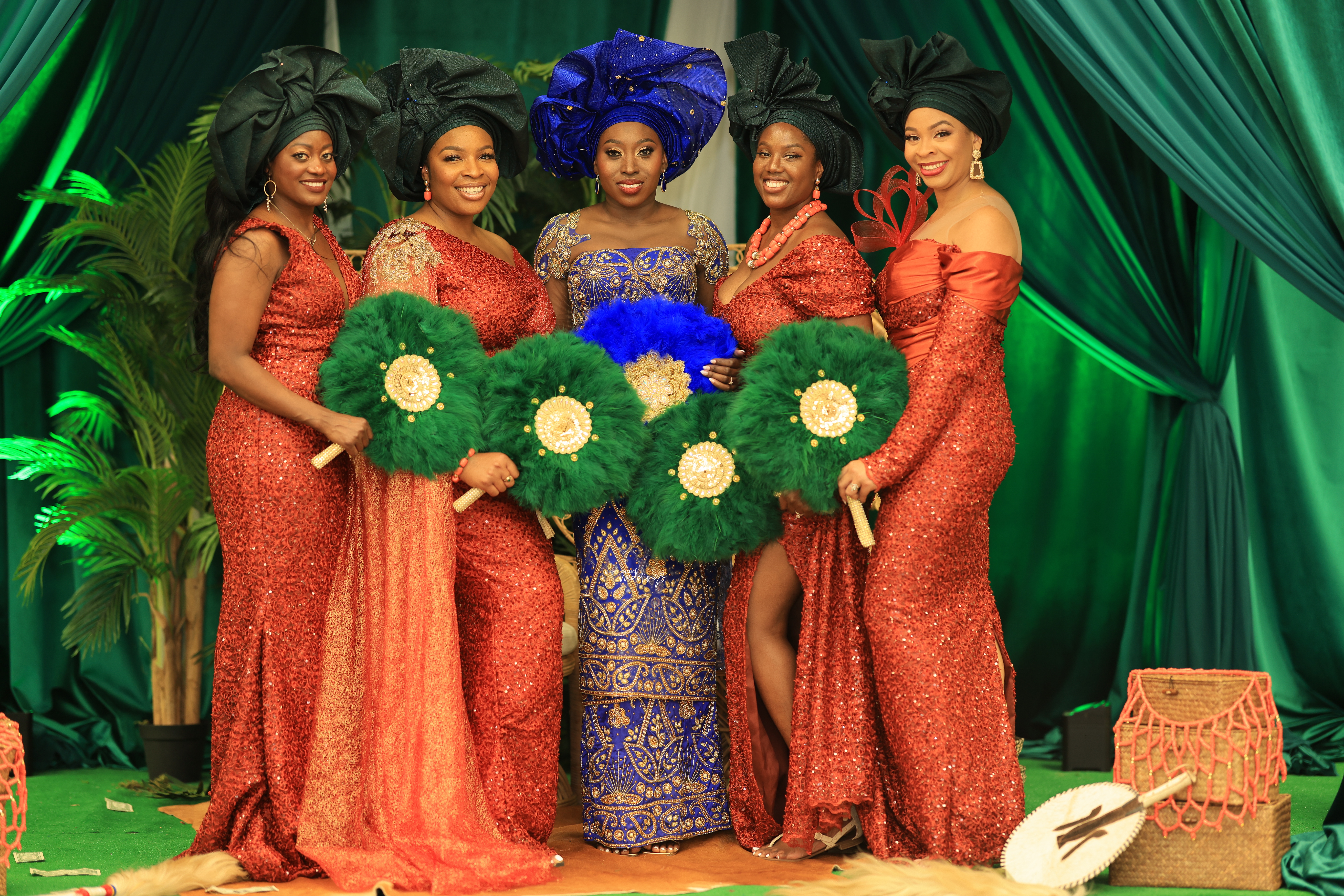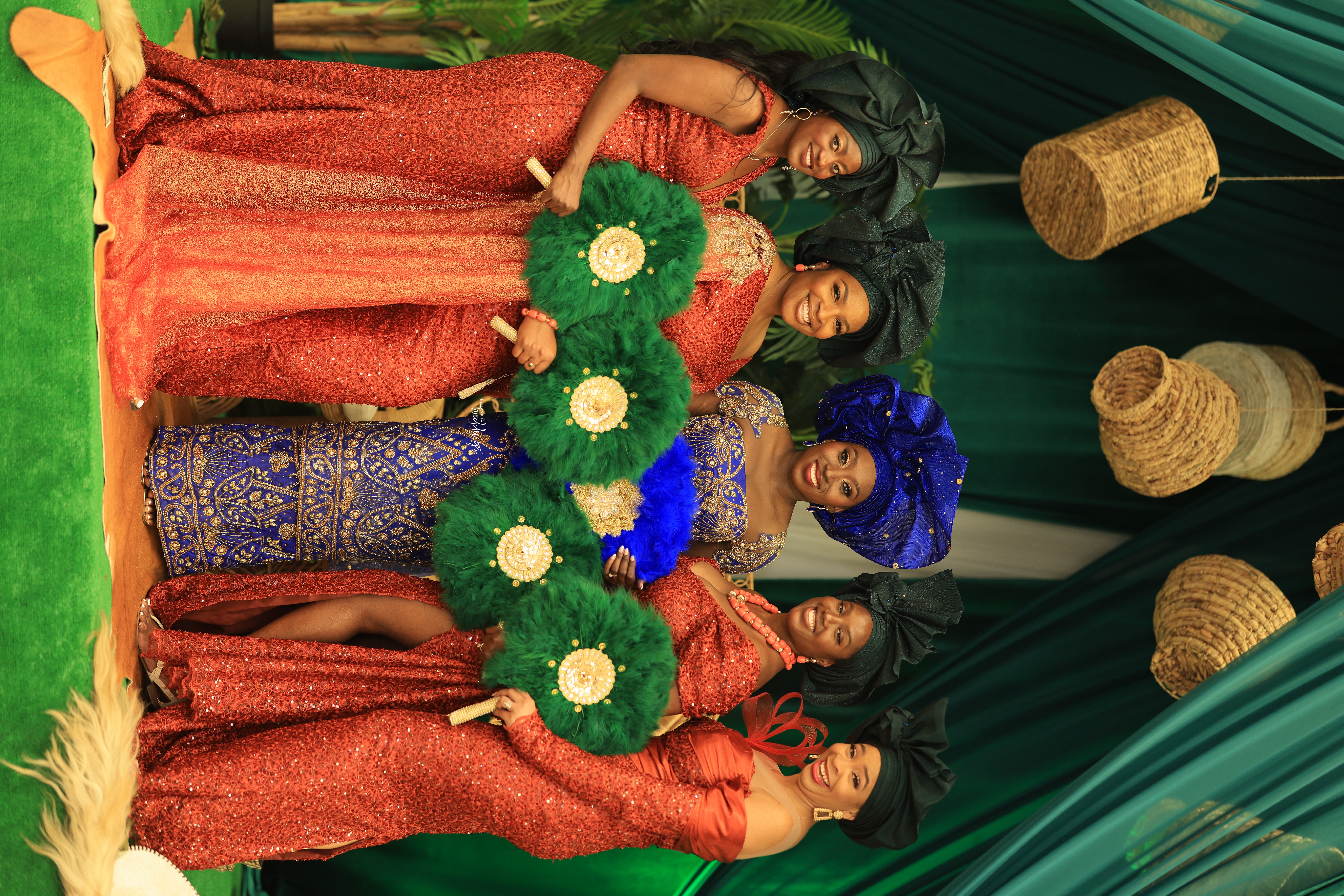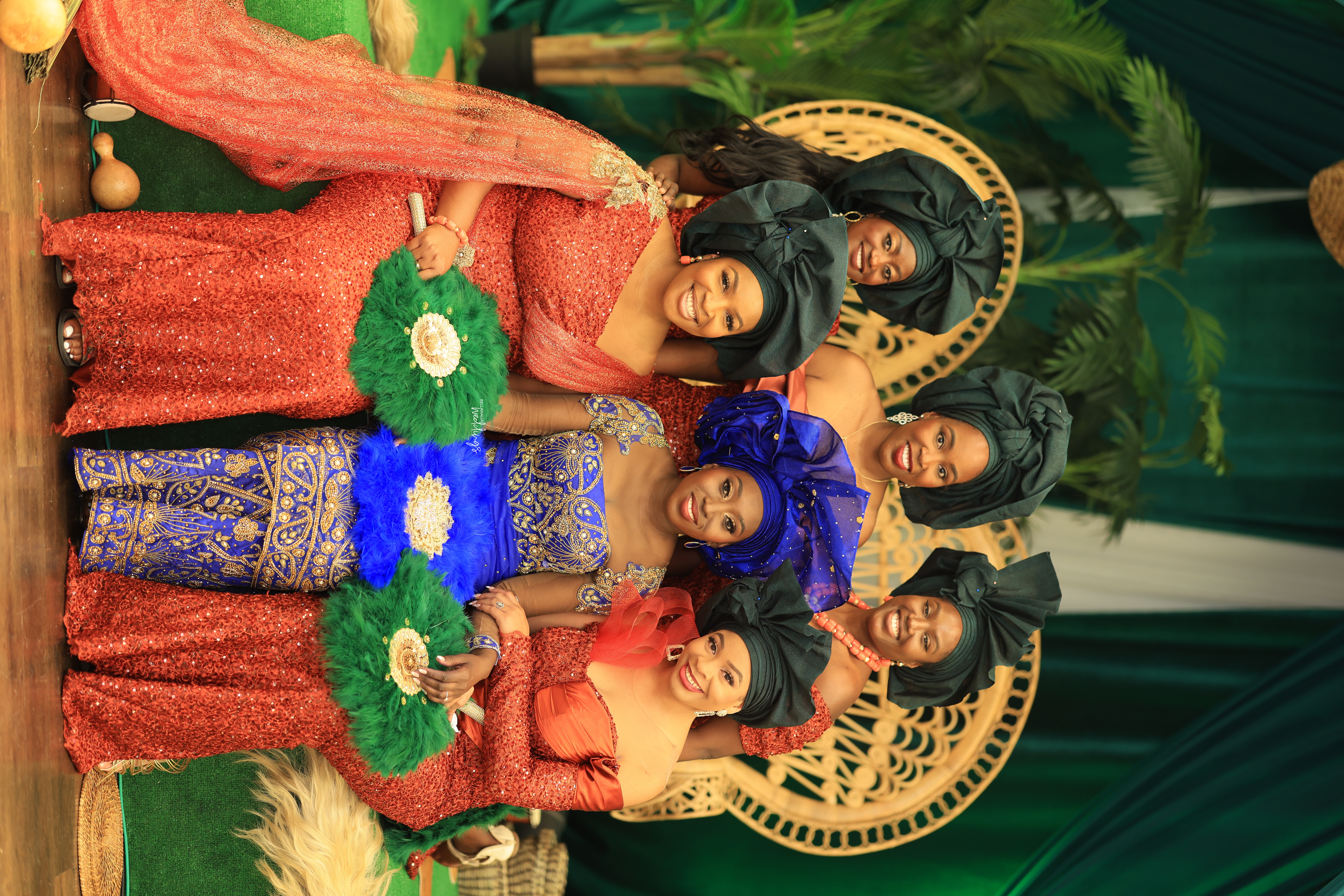 Forever begins in earnest! 😍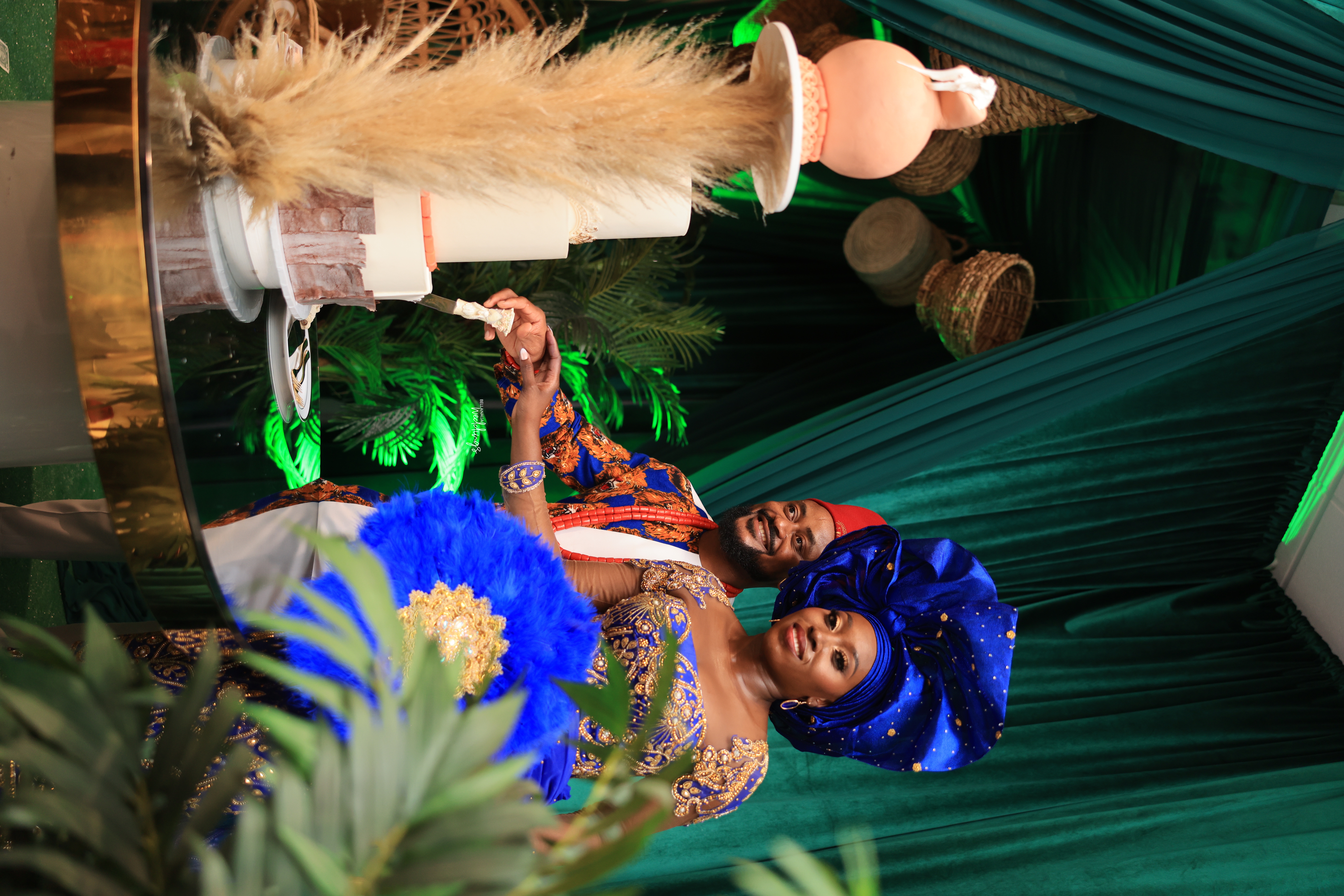 Credits
Bride: @Nyerem
Groom: @E_jikes
Photography: @gee_q_photos
Videography: @gee_q_photos
Bride's Skincare: @Amareaesthetics
Makeup: @Hustlementality
Hair: @Ericadaobi
Robes: @Anit_cuts
Bride's Maiden outfit: @Anit_cuts
Red dress: @Rendeurbyrenny
Blue fabric: @Lekrystal_georgeplace
Blue dress: @Stylerichie_
Gele: @Ijezite
Groom's White shirt: @Kenscreation
Groom's Isi Agu Outfit: @Kenscreation
Cake: @Pinkieonice
Decor: @GlamSeven7
DJ: @Dj_prince