Let's talk about champs and love! How beautiful it is to find that one person with whom you can win and take on life together for the rest of your lives! Chioma and Seun found this in each other and now are on their happy ever after ship, sailing beautifully into forever.
Chioma had met Seun when she was nominated for an award for which Seun was also nominated under a different category. Fate definitely had a plan when the pair were made to sit beside each other. Seun was taken by the beauty that is Chioma, and so when she reached out later, he knew he had to make his move. Chioma gives us the full gist and you can enjoy it as you scroll.
The love birds took their love to the next level and exchanged their vows in a beautiful white wedding ceremony. With family, friends, well-wishers and dignitaries all in attendance to celebrate with them, #TheFakoredes white wedding was a truly happy affair. The wedding photos tell the story of how happy and beautiful love is and you definitely want to take it all in.
Check out the beautiful photos of their white wedding below.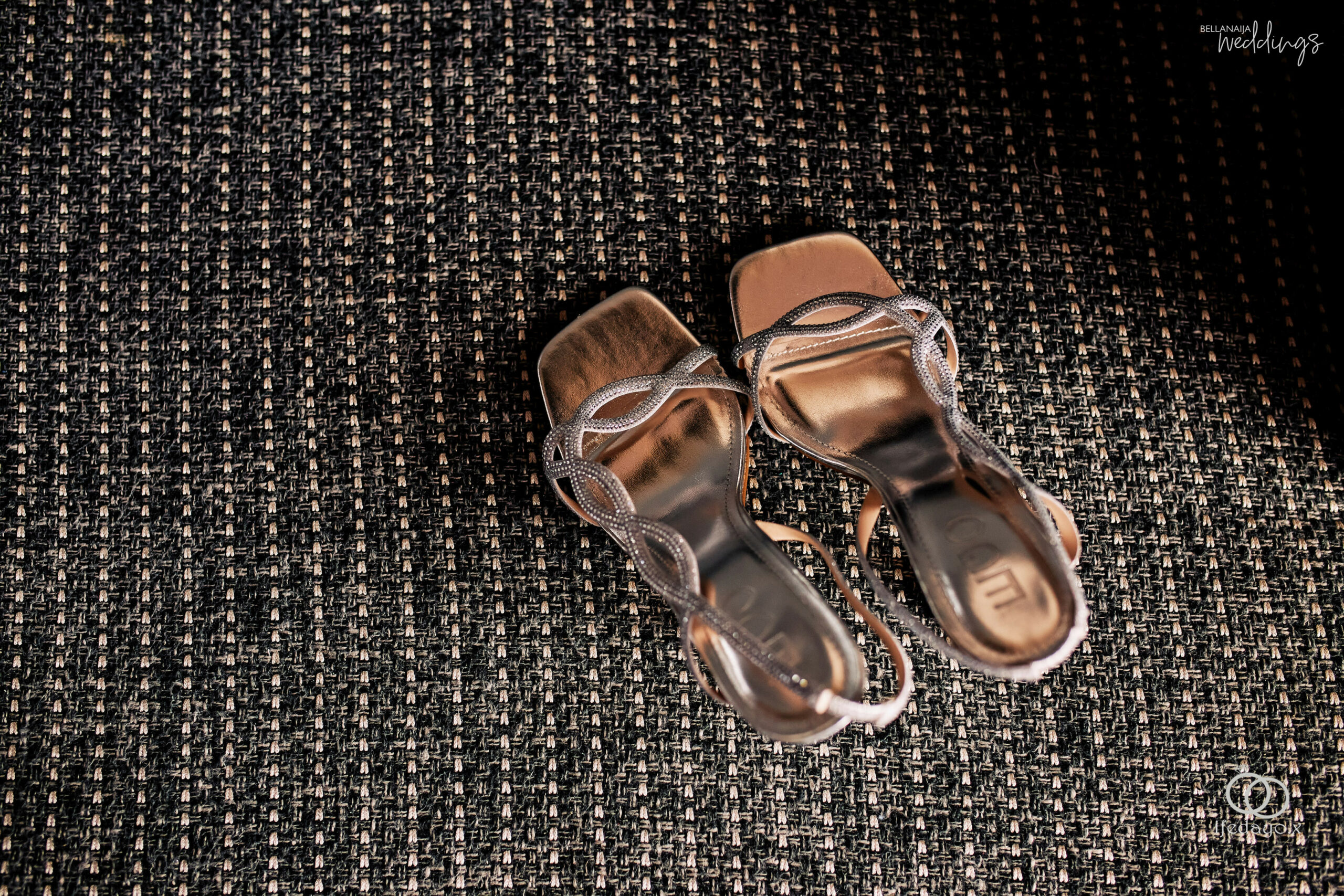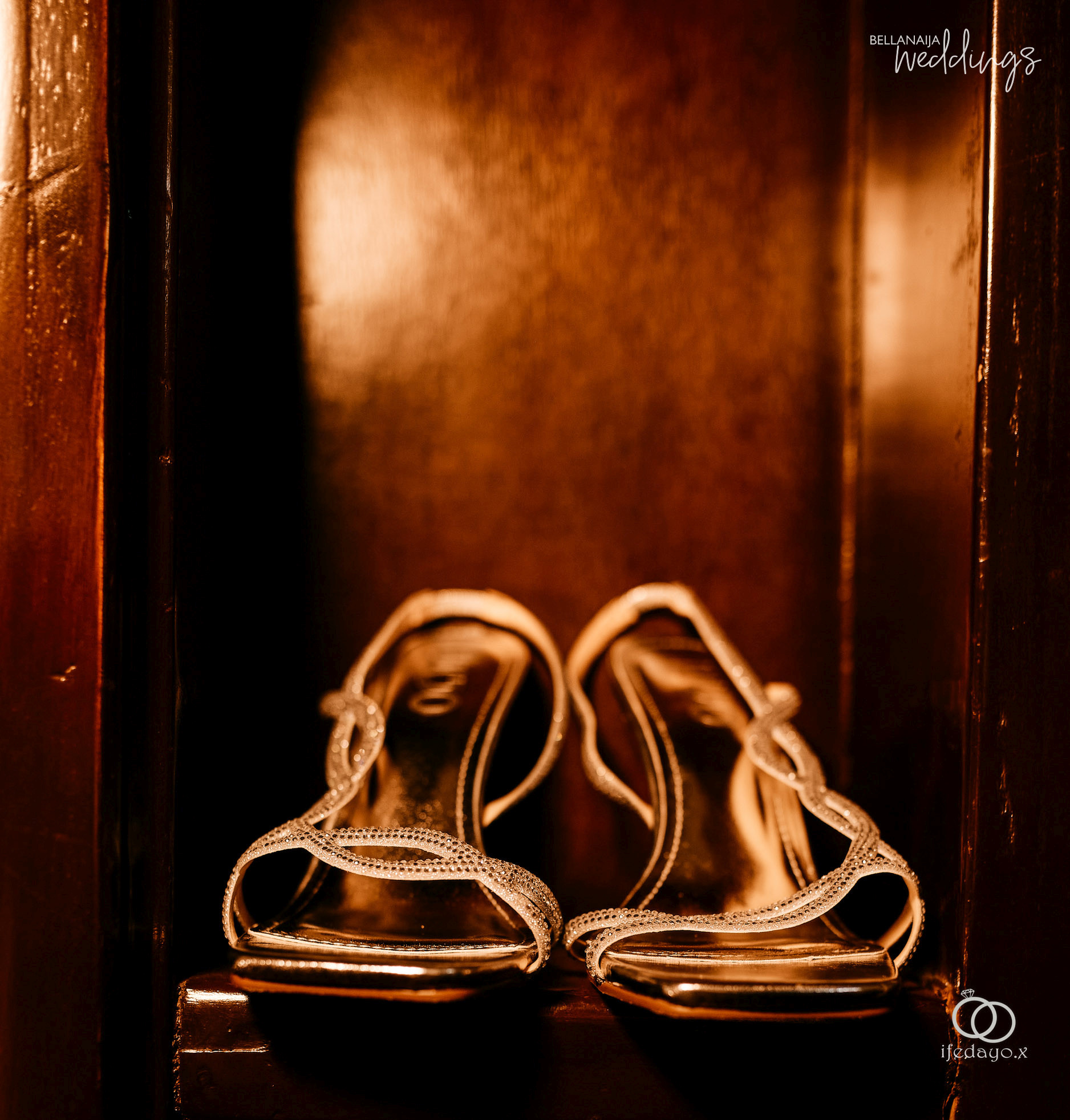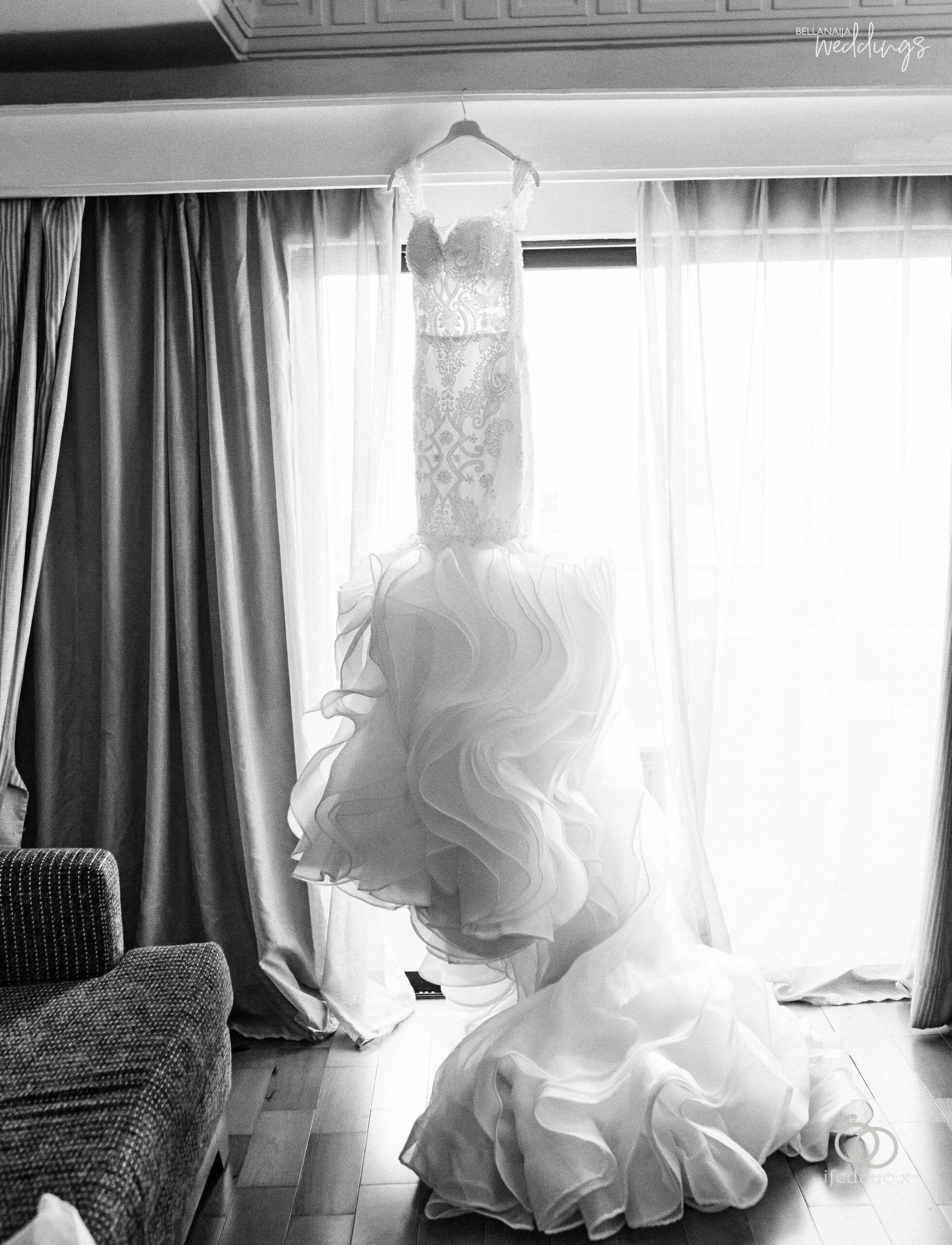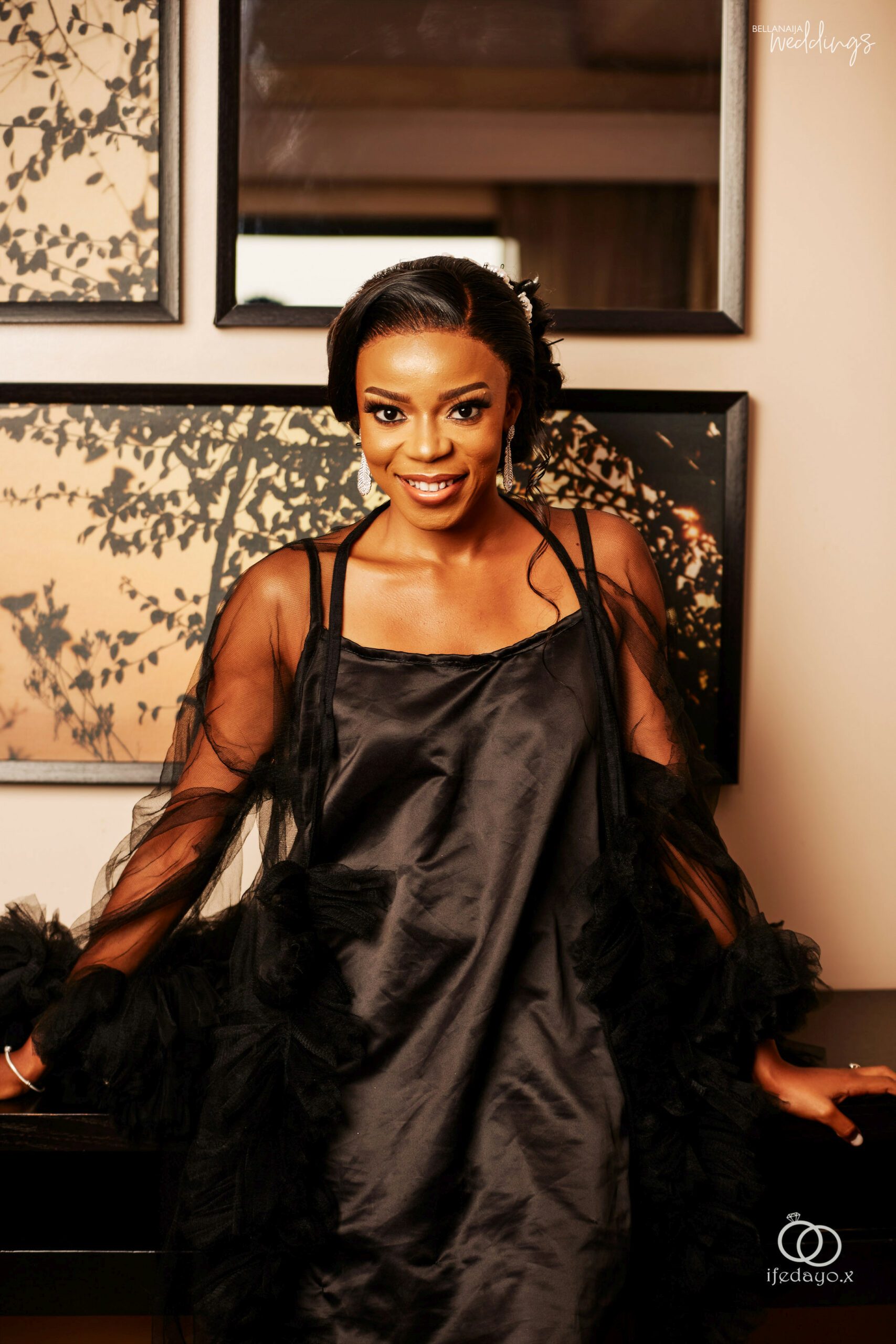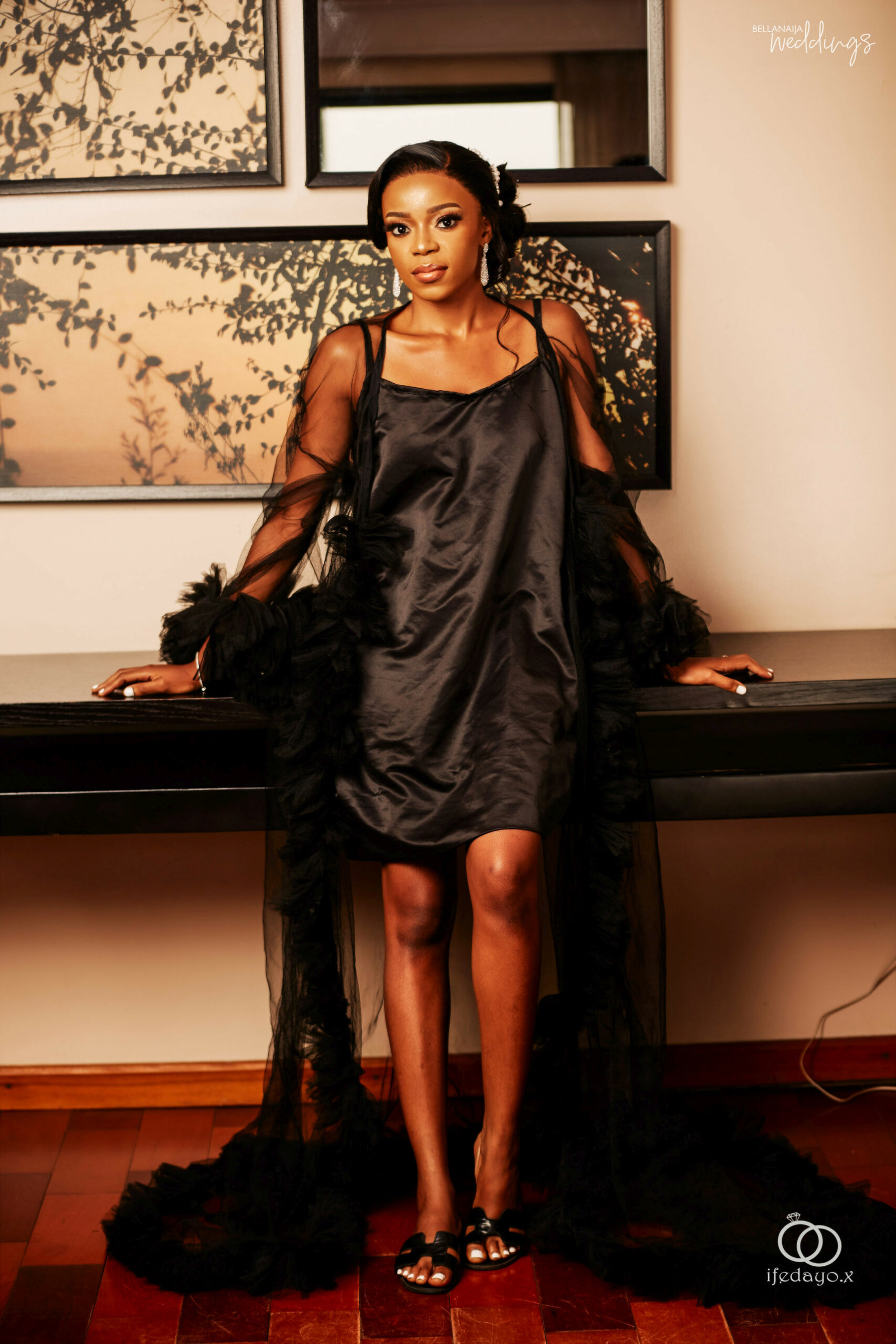 Their love story as shared by Chioma:
Seun was nominated for The Future Awards Africa 2020 for Governance (He is the youngest honourable  commissioner in Nigeria (Oyo State Government)). While I was nominated for The Future Awards Africa 2020 for Health and Wellness for my contribution towards mental health.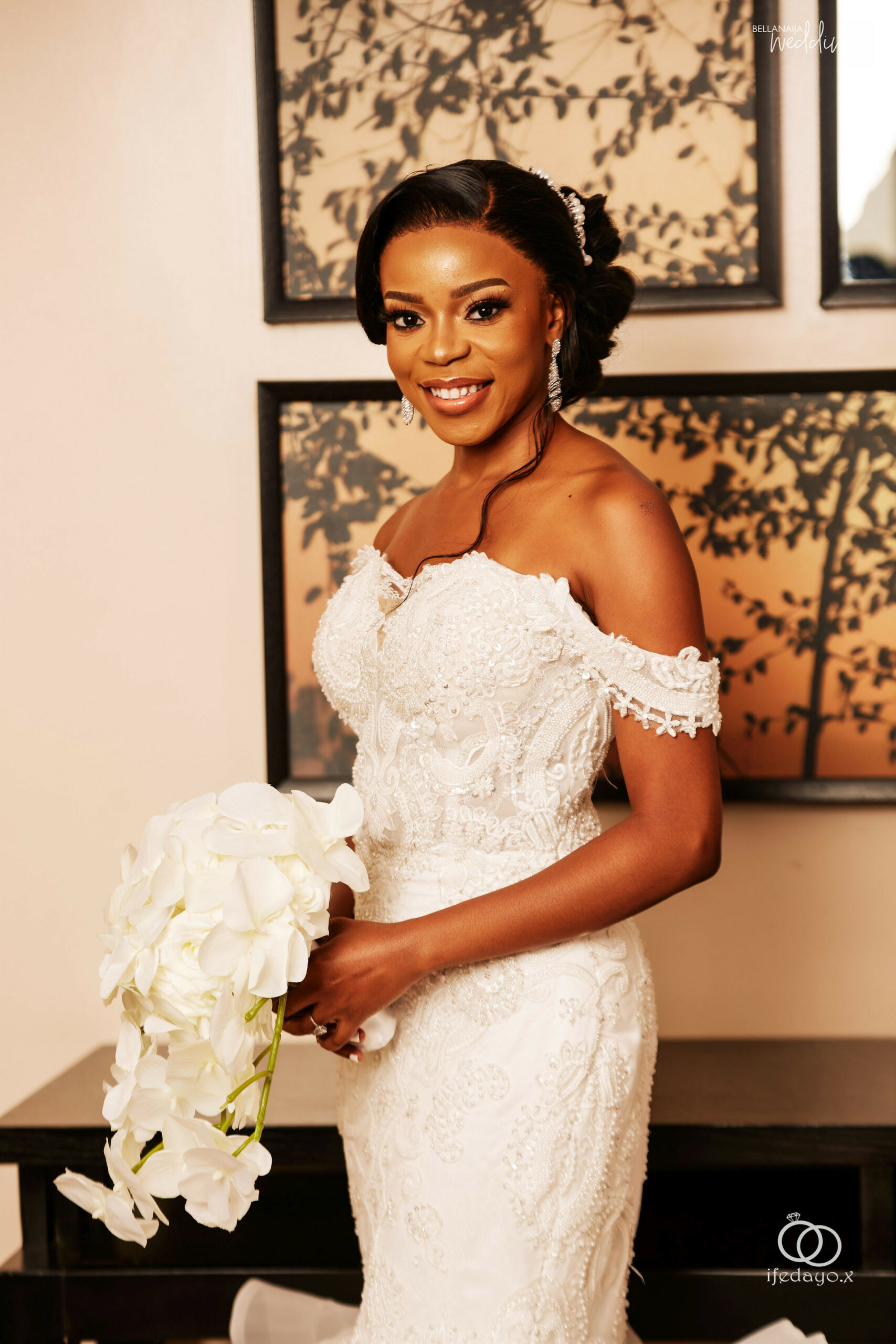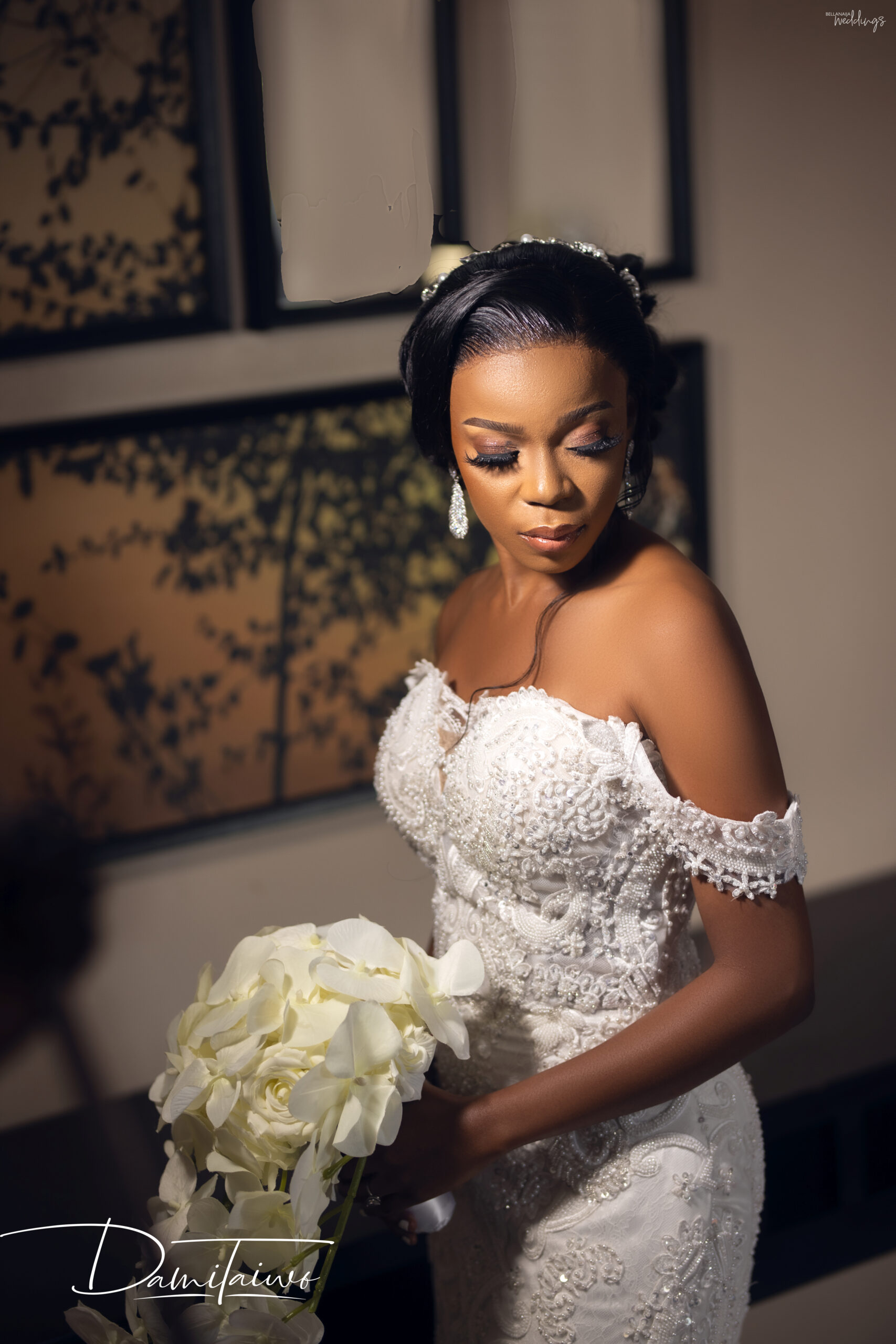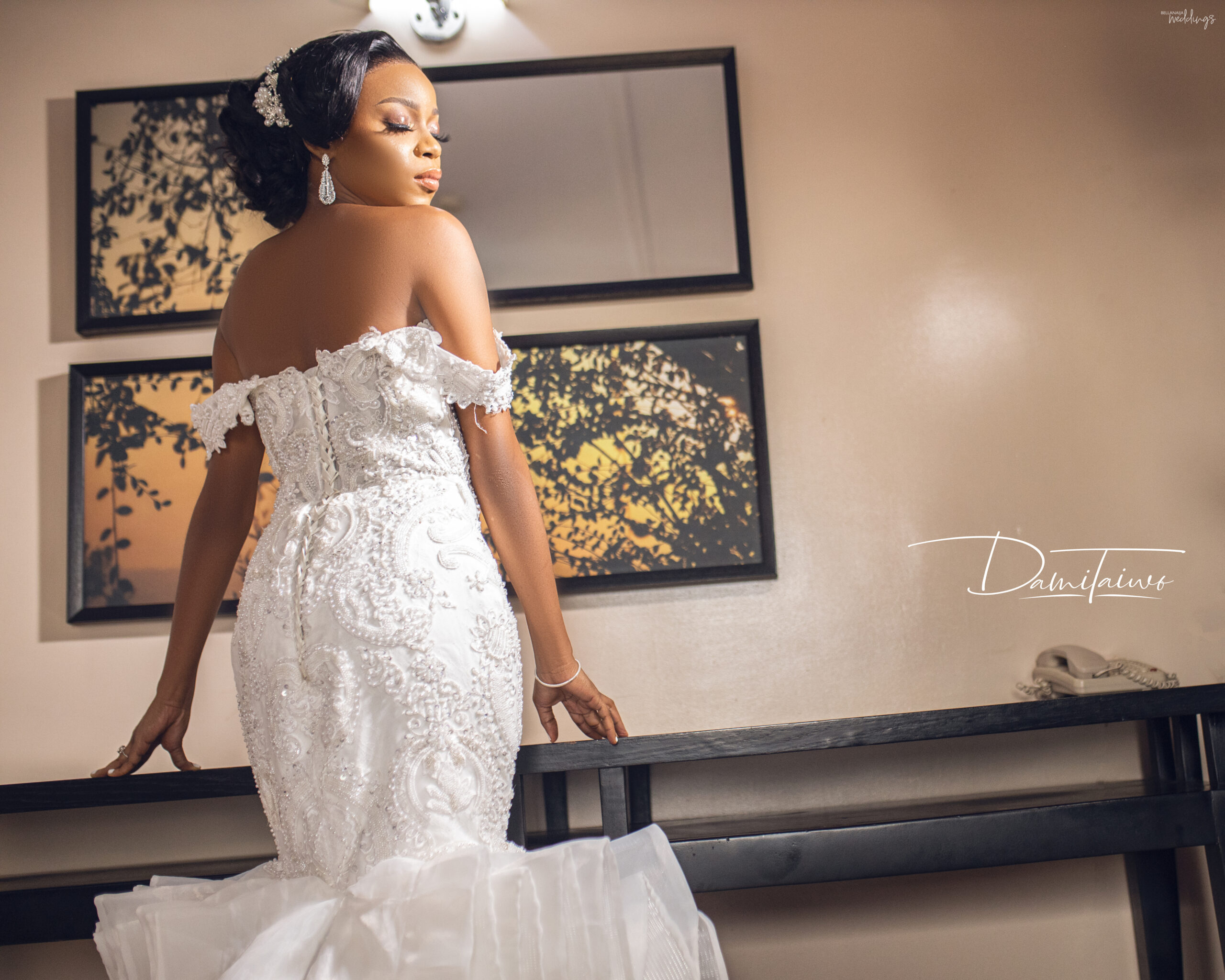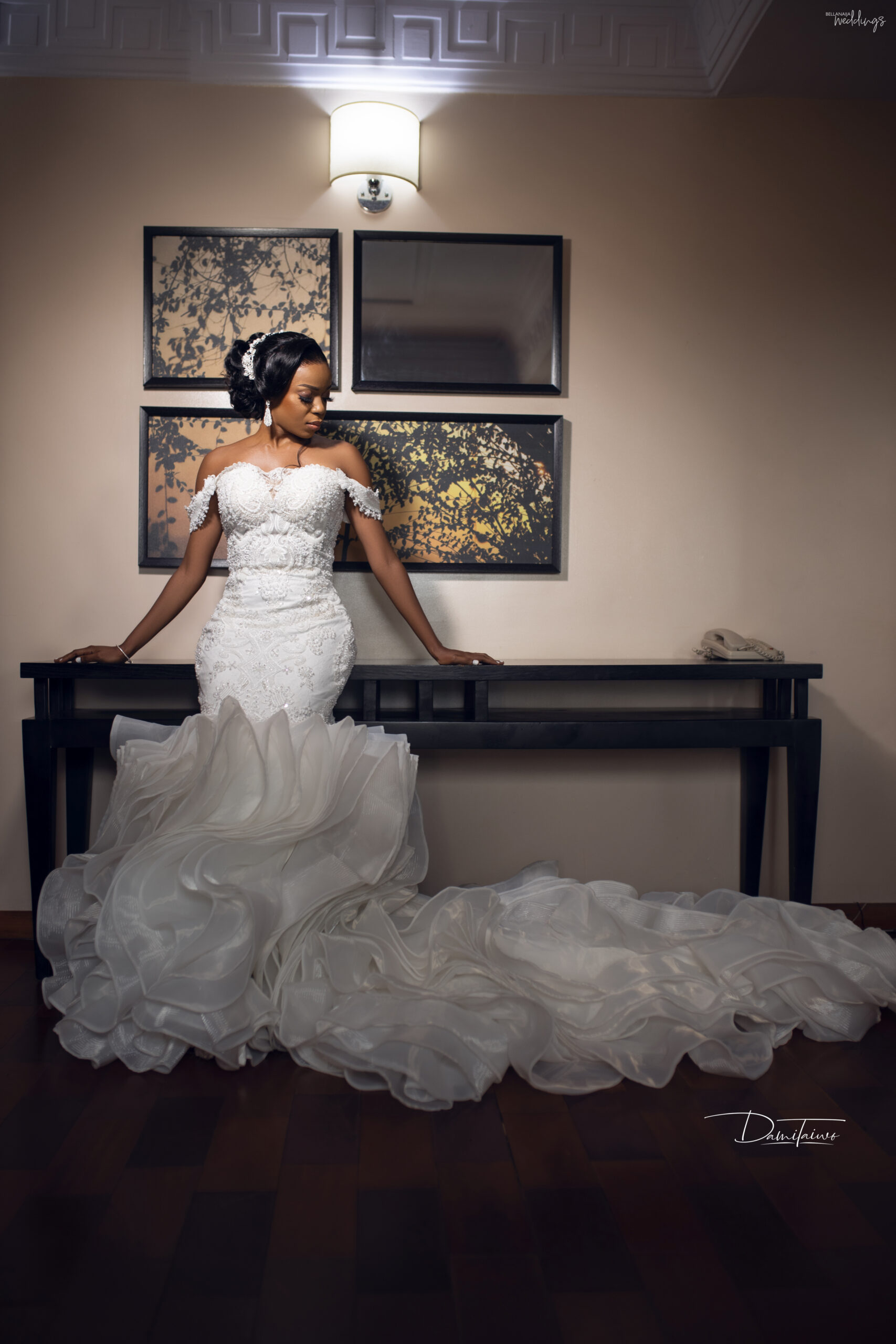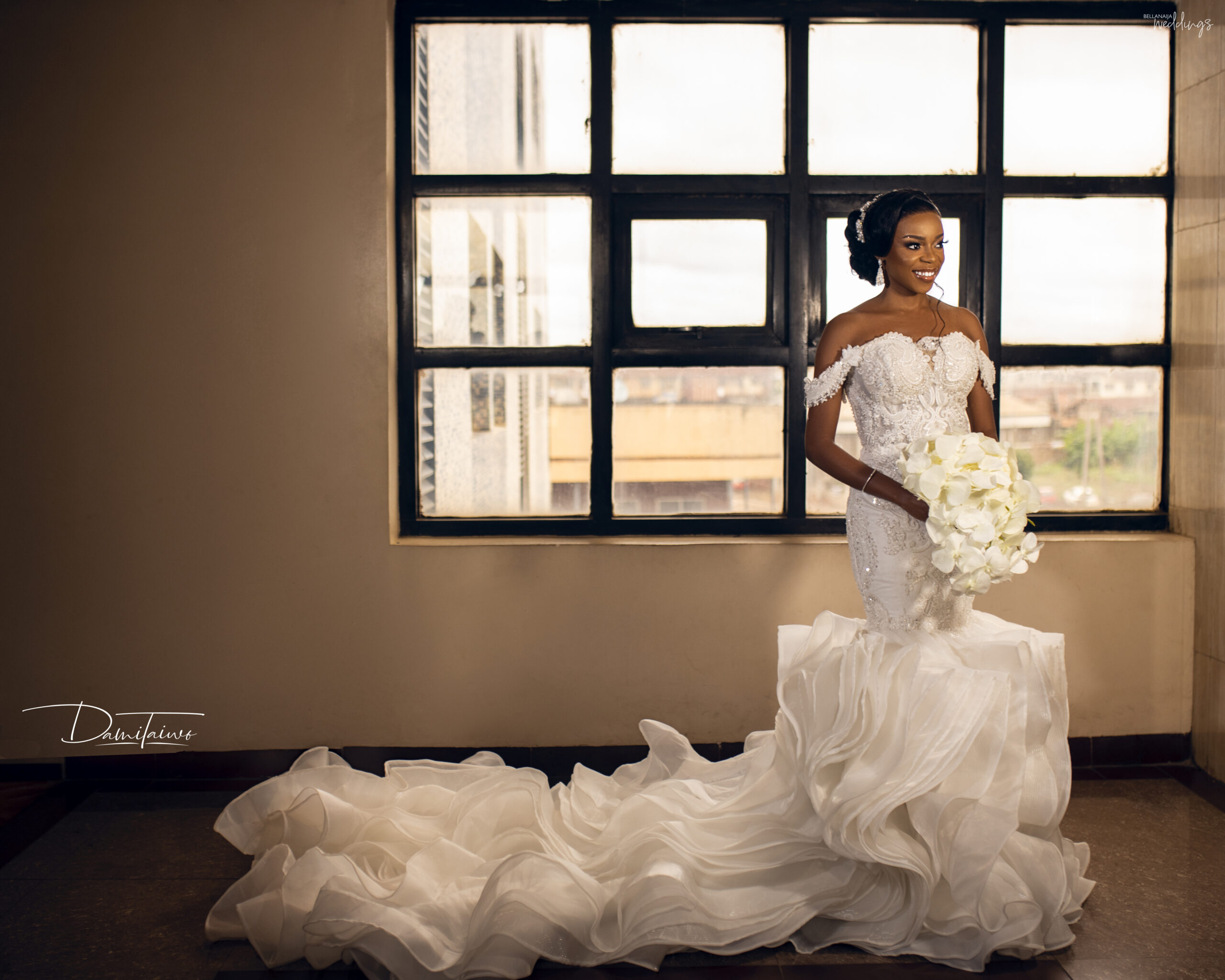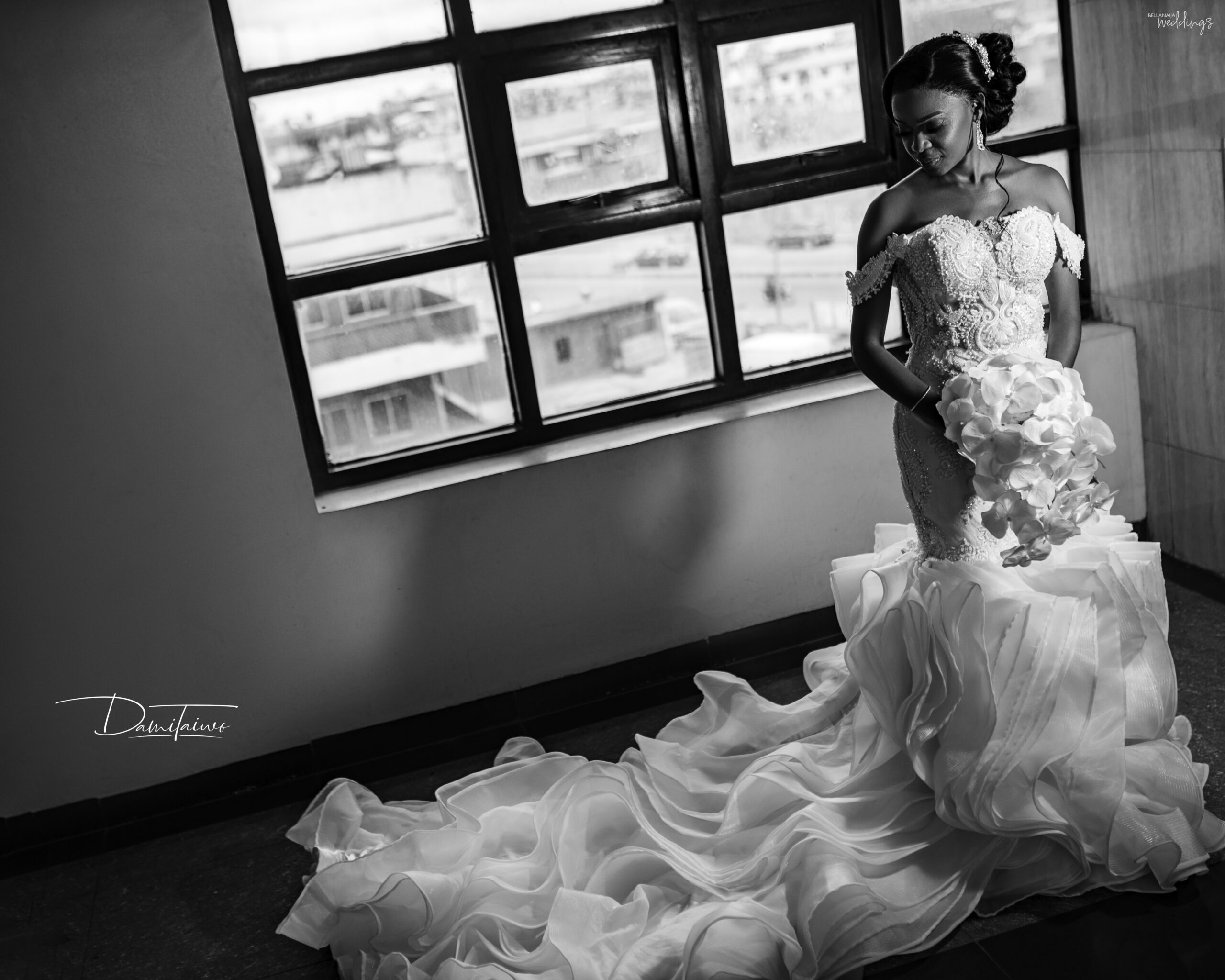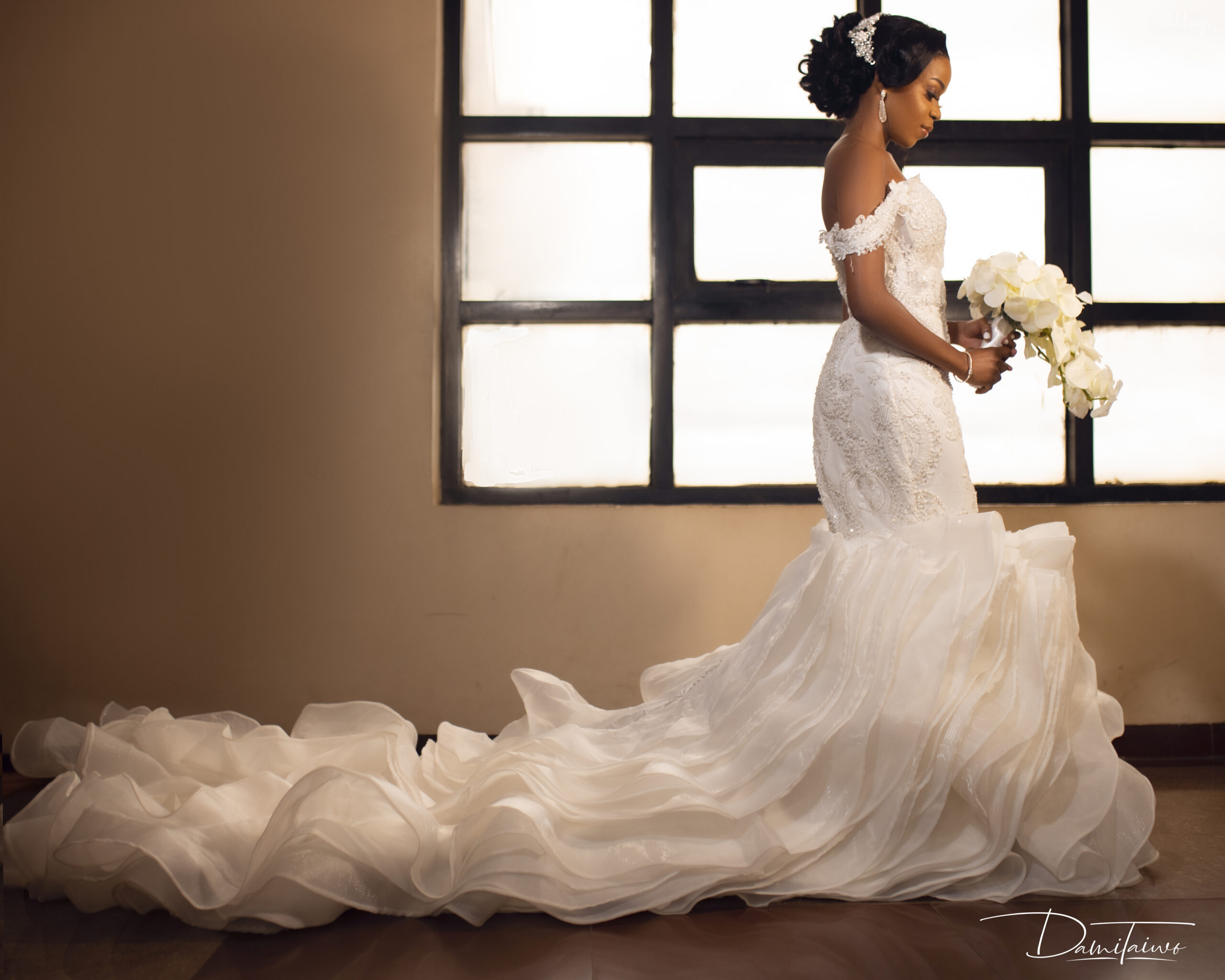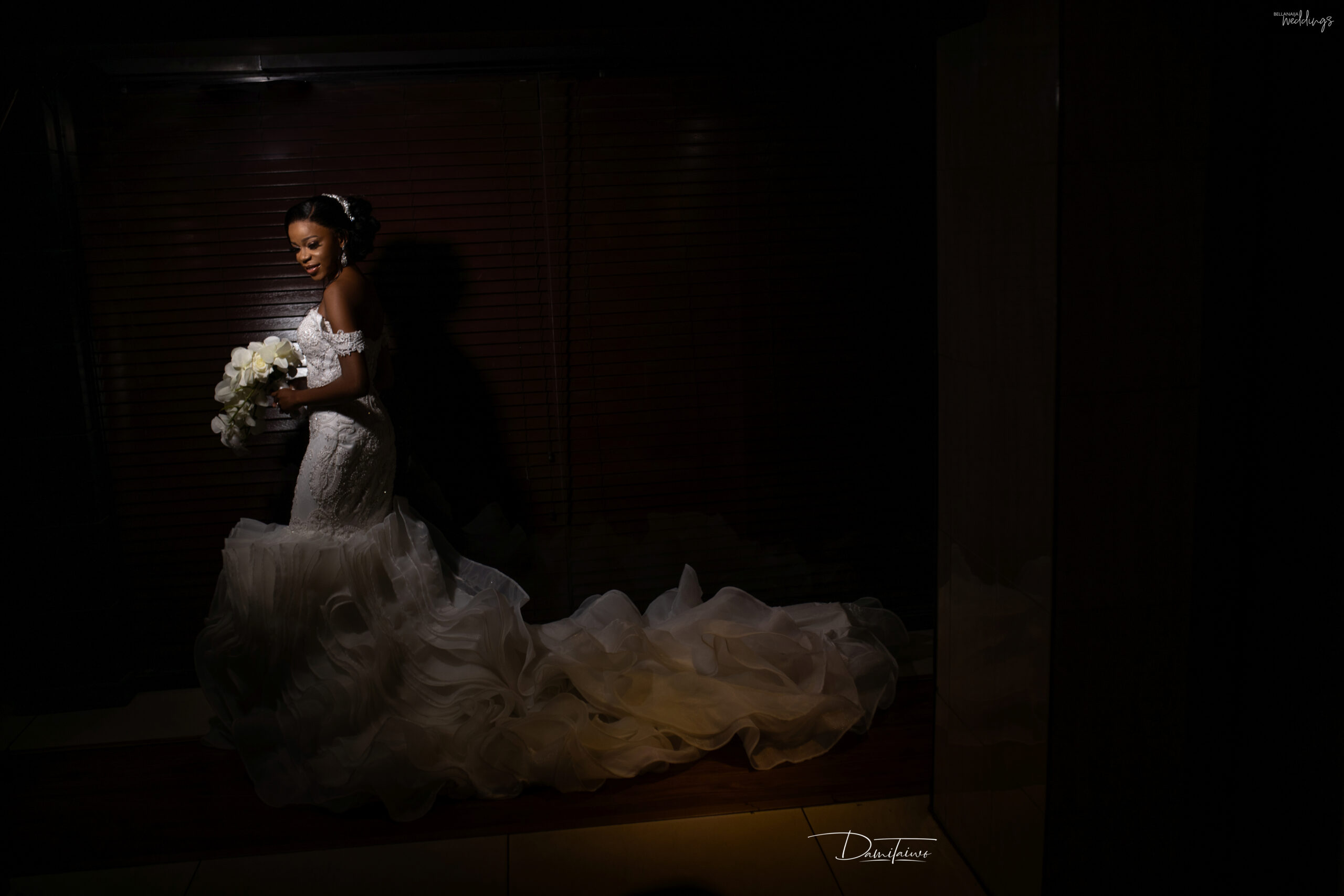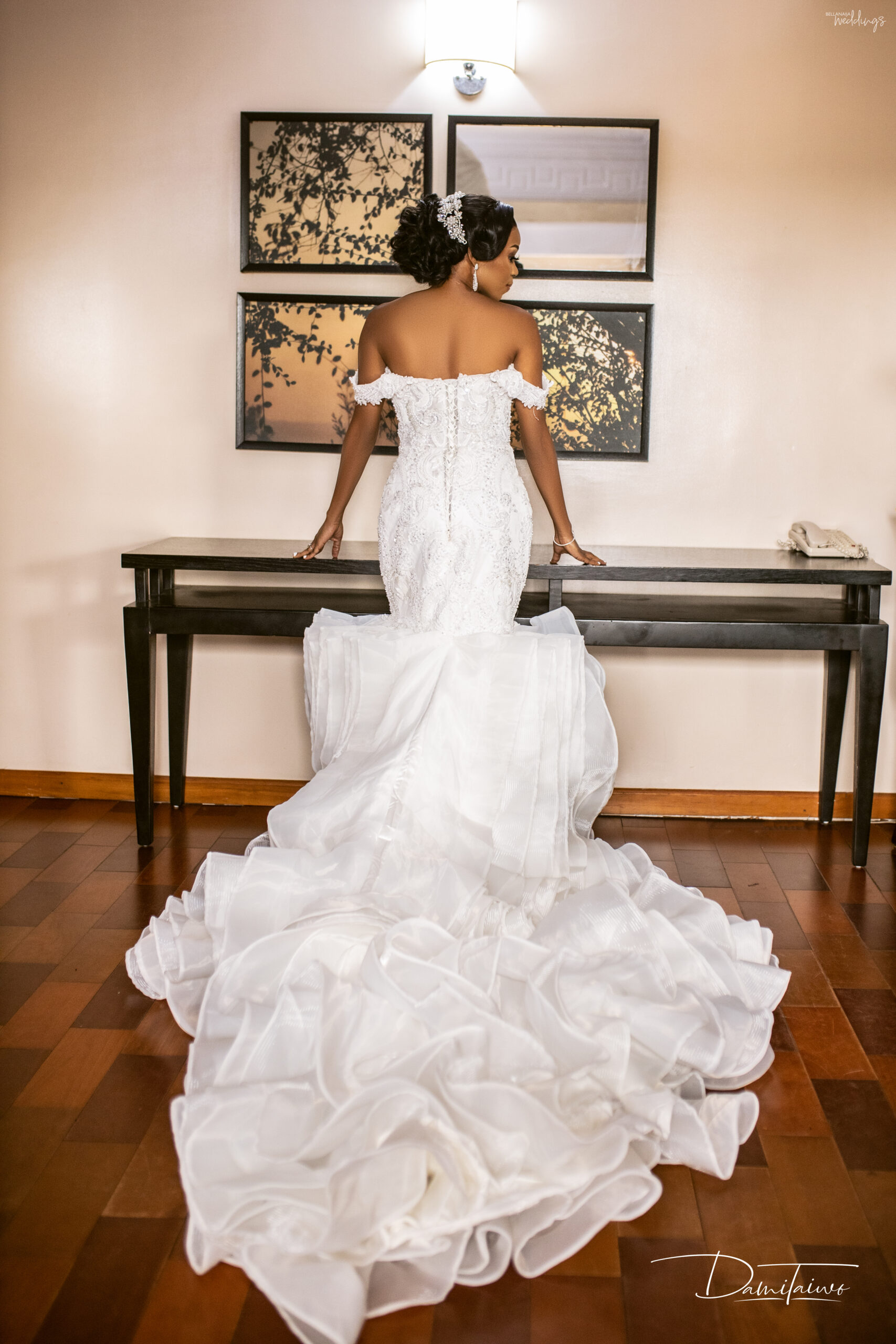 We were both invited for a photoshoot for this award. As fate would have it, sat beside each other. We never spoke on this day but Seun saw what he liked. 🤭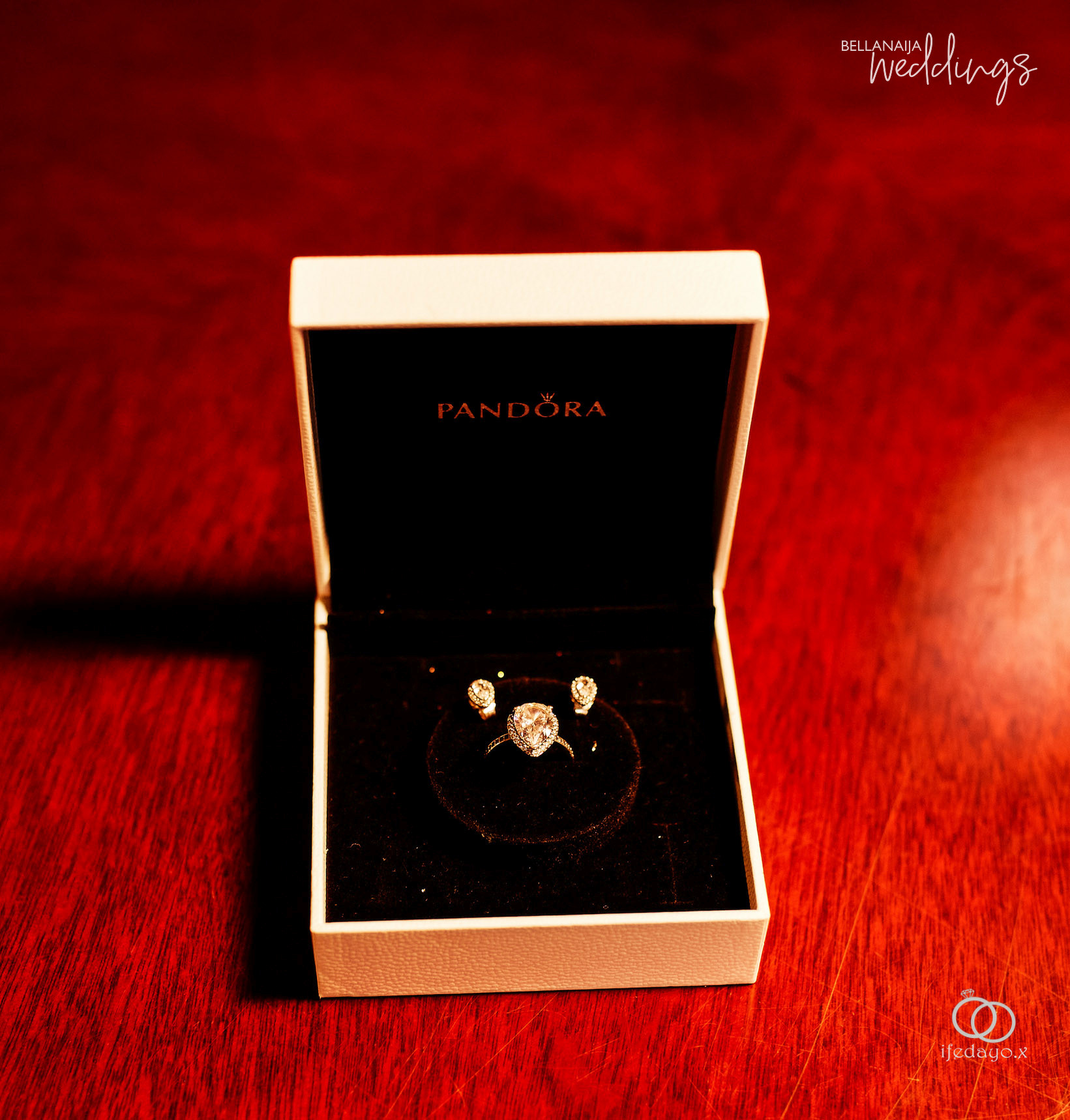 Let's check out Seun as he also preps for the big day.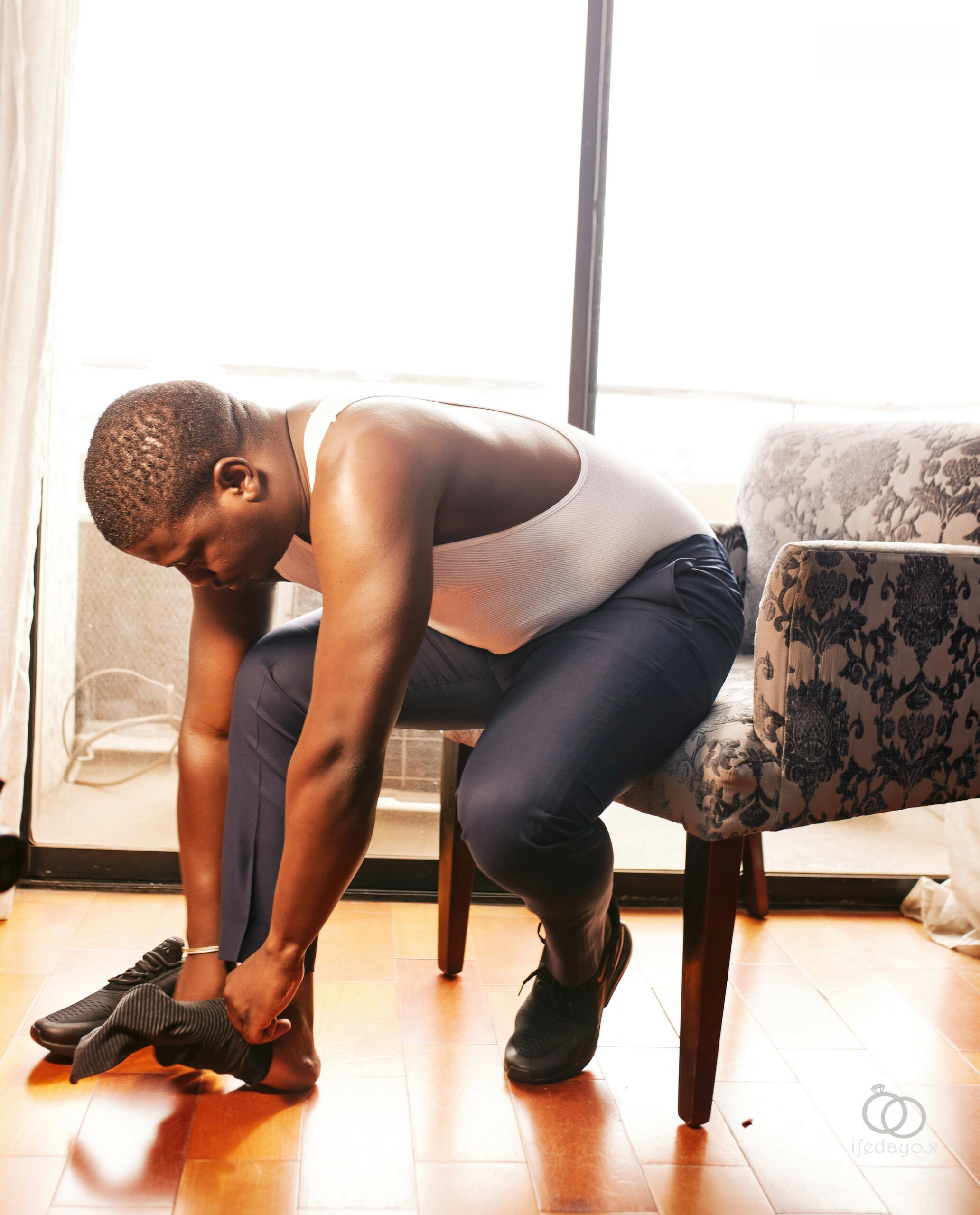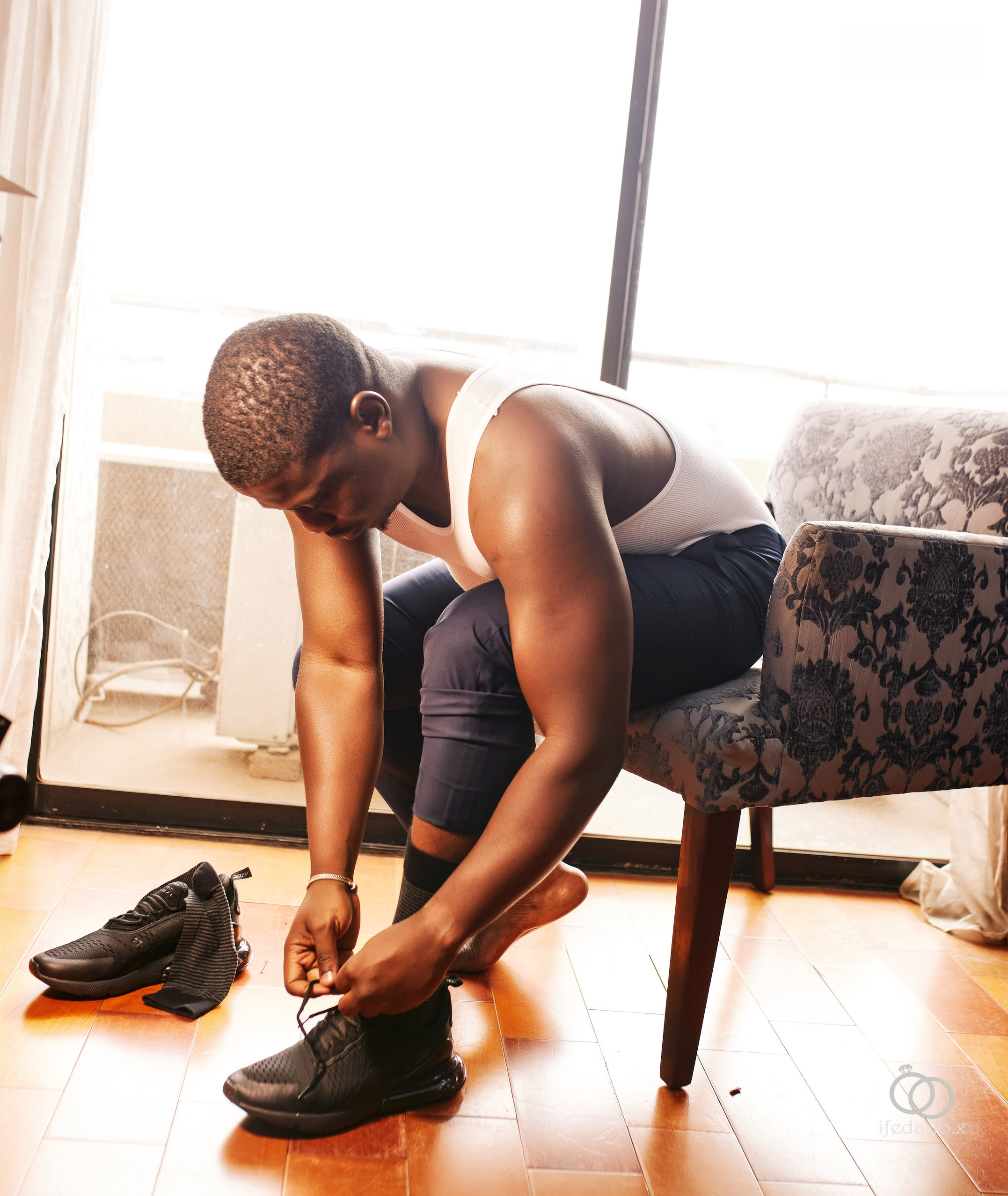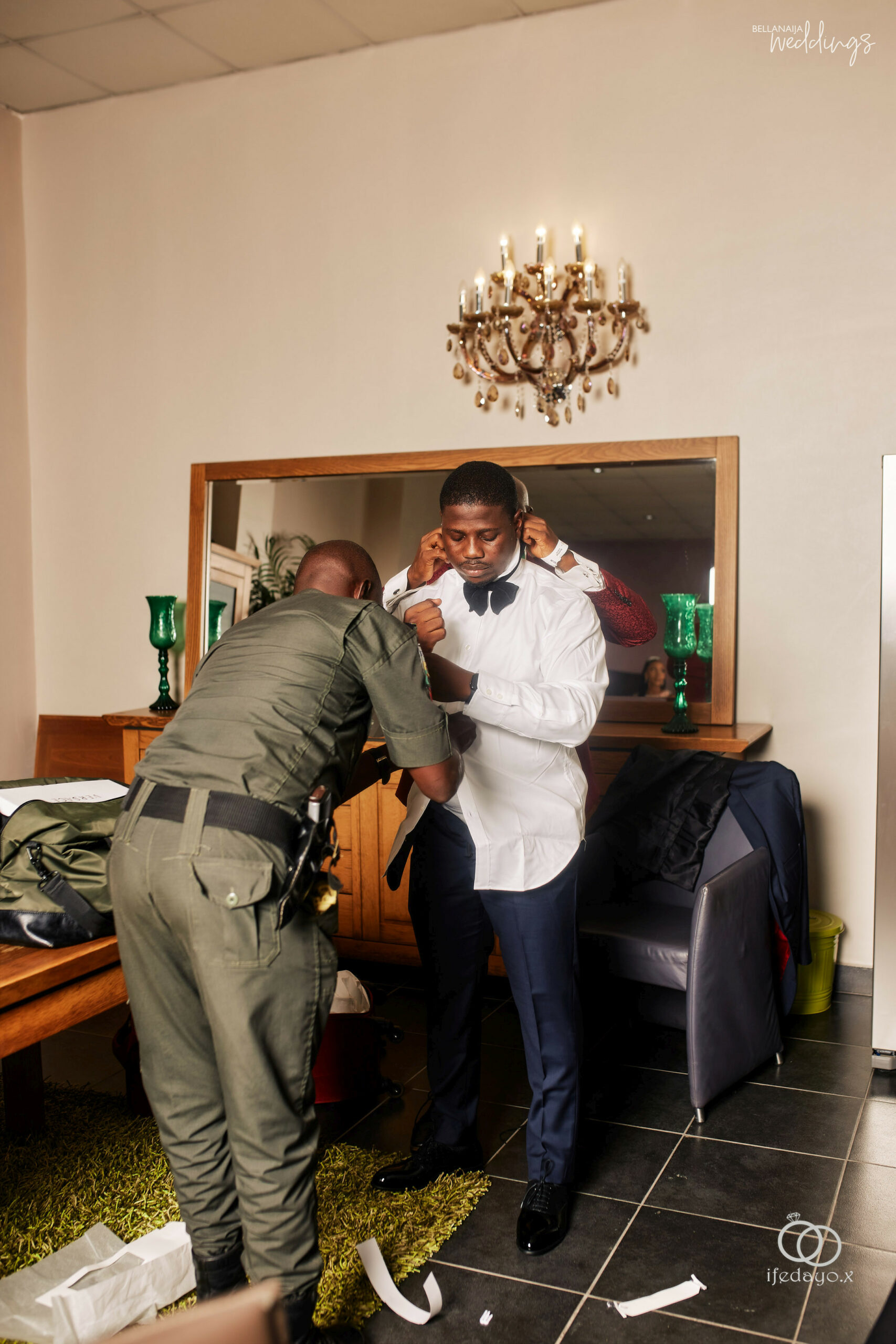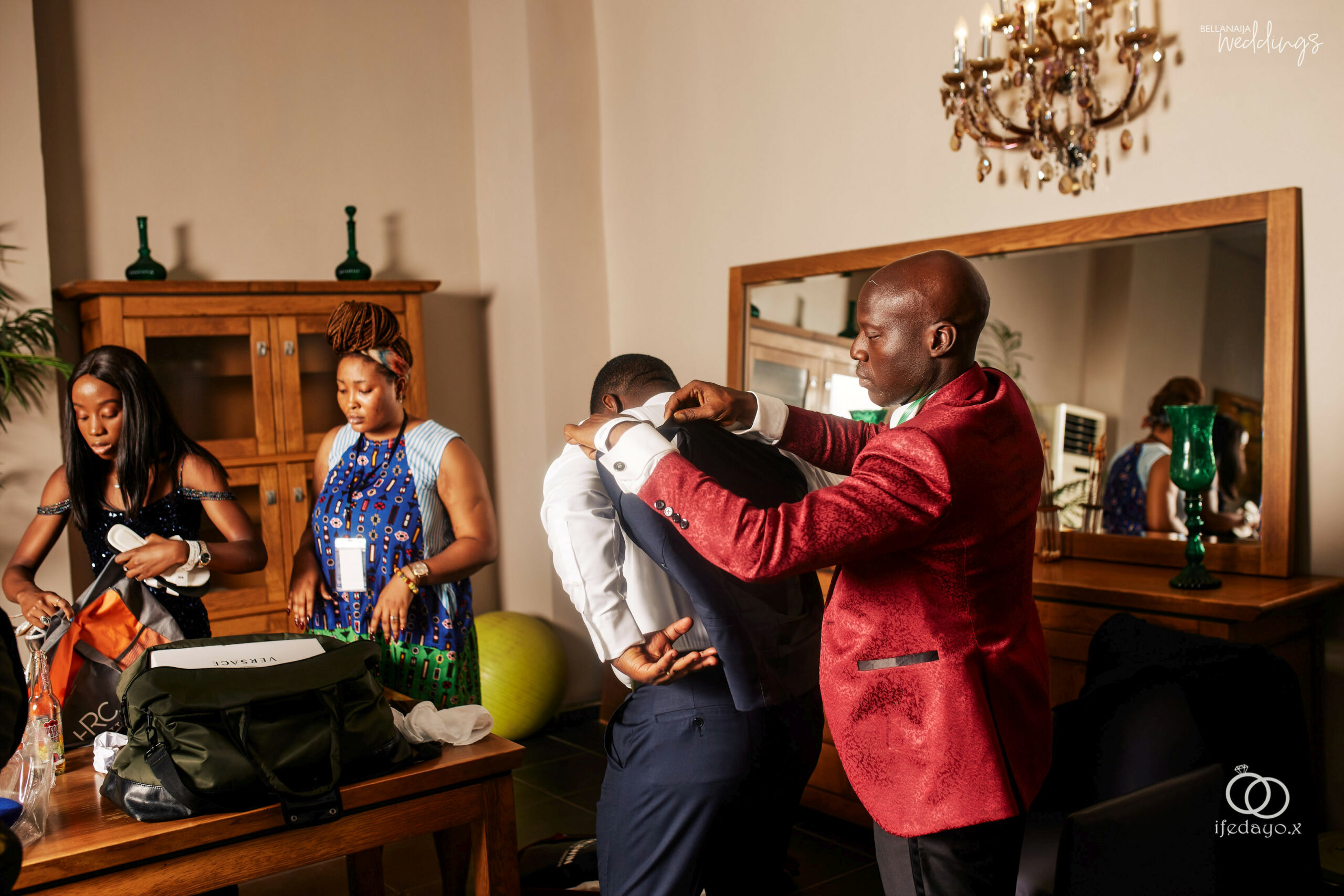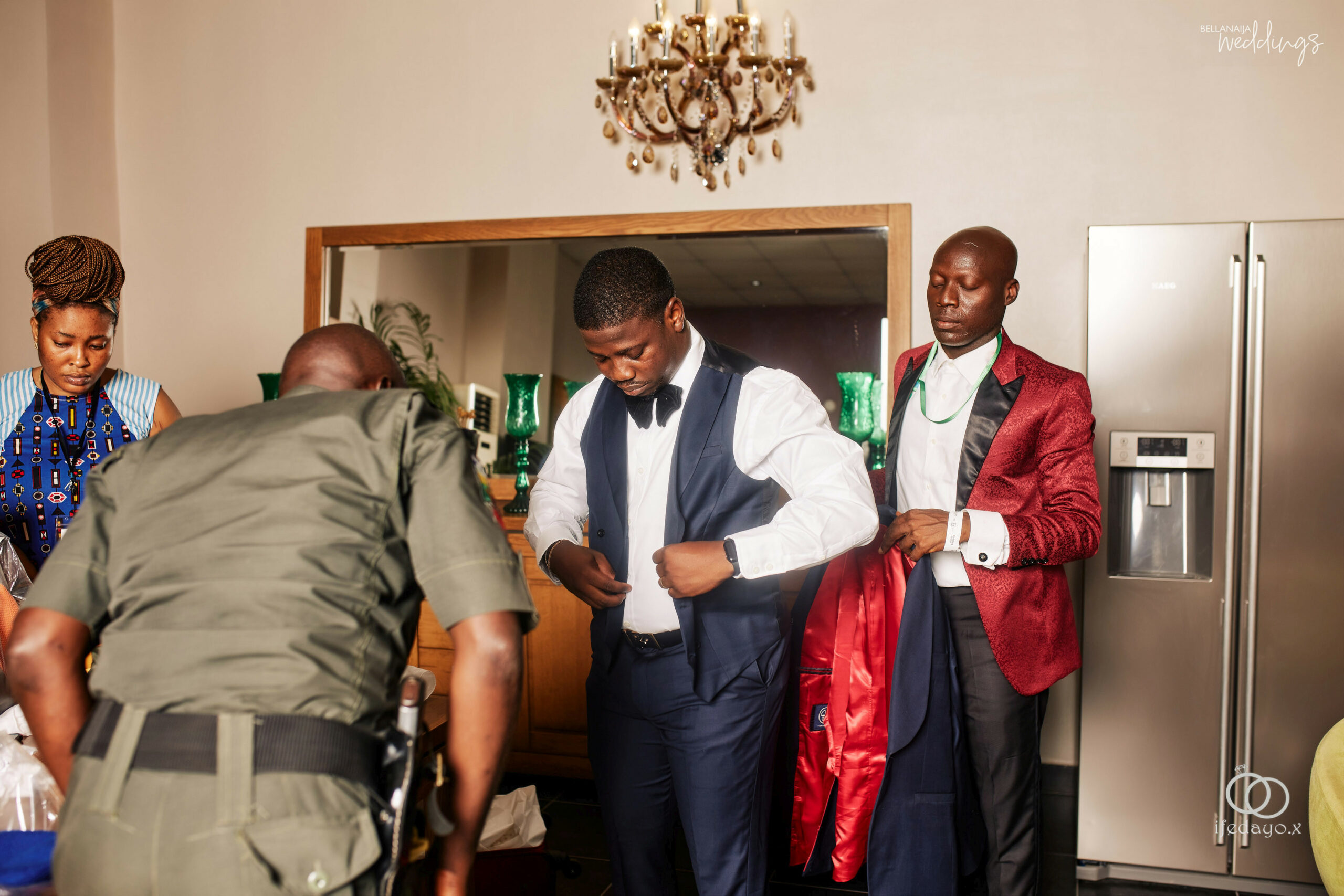 I followed Seun on social media after the event and he followed back. Some days after, the award was announced and we both emerged winners of our respective categories.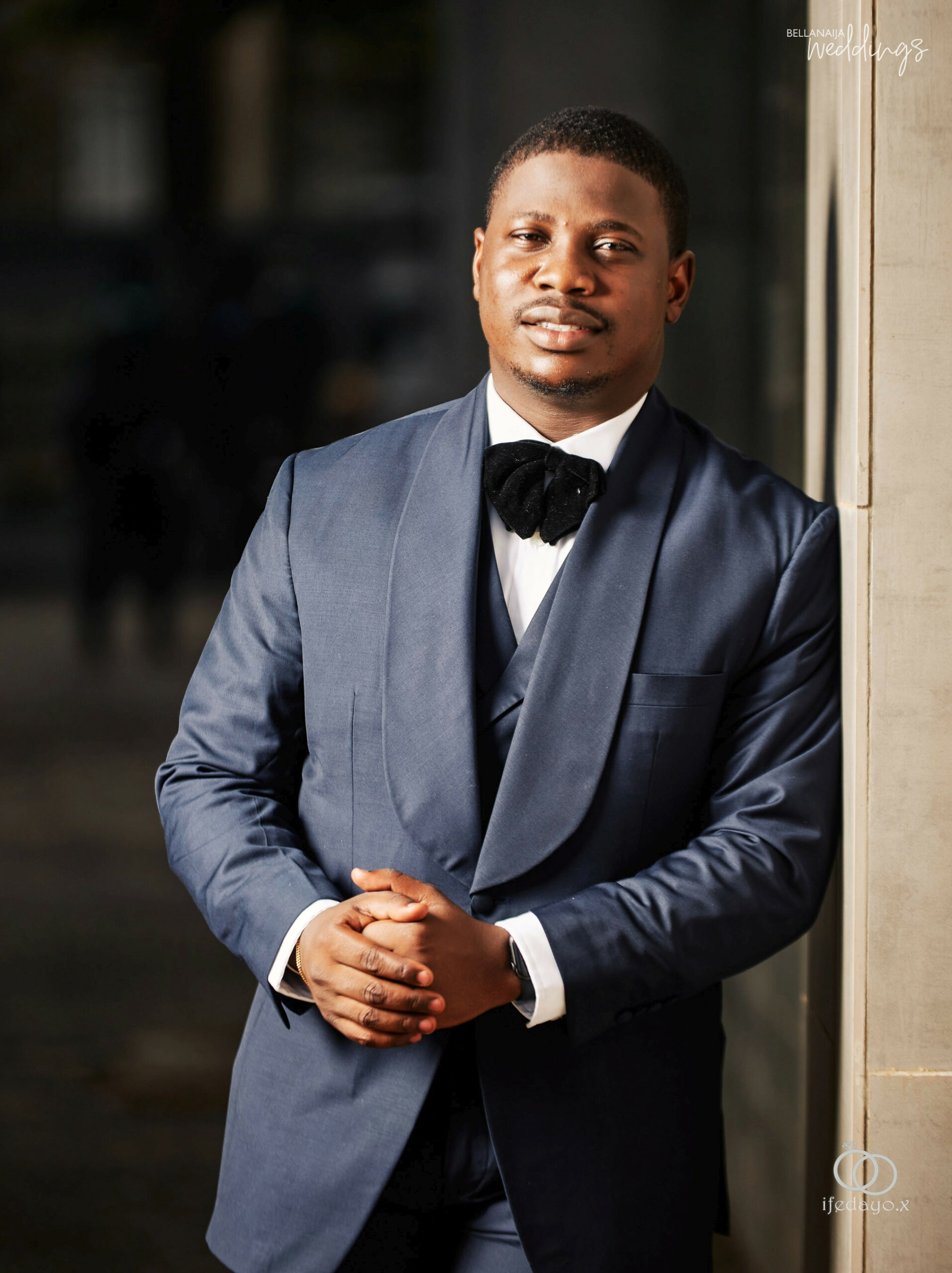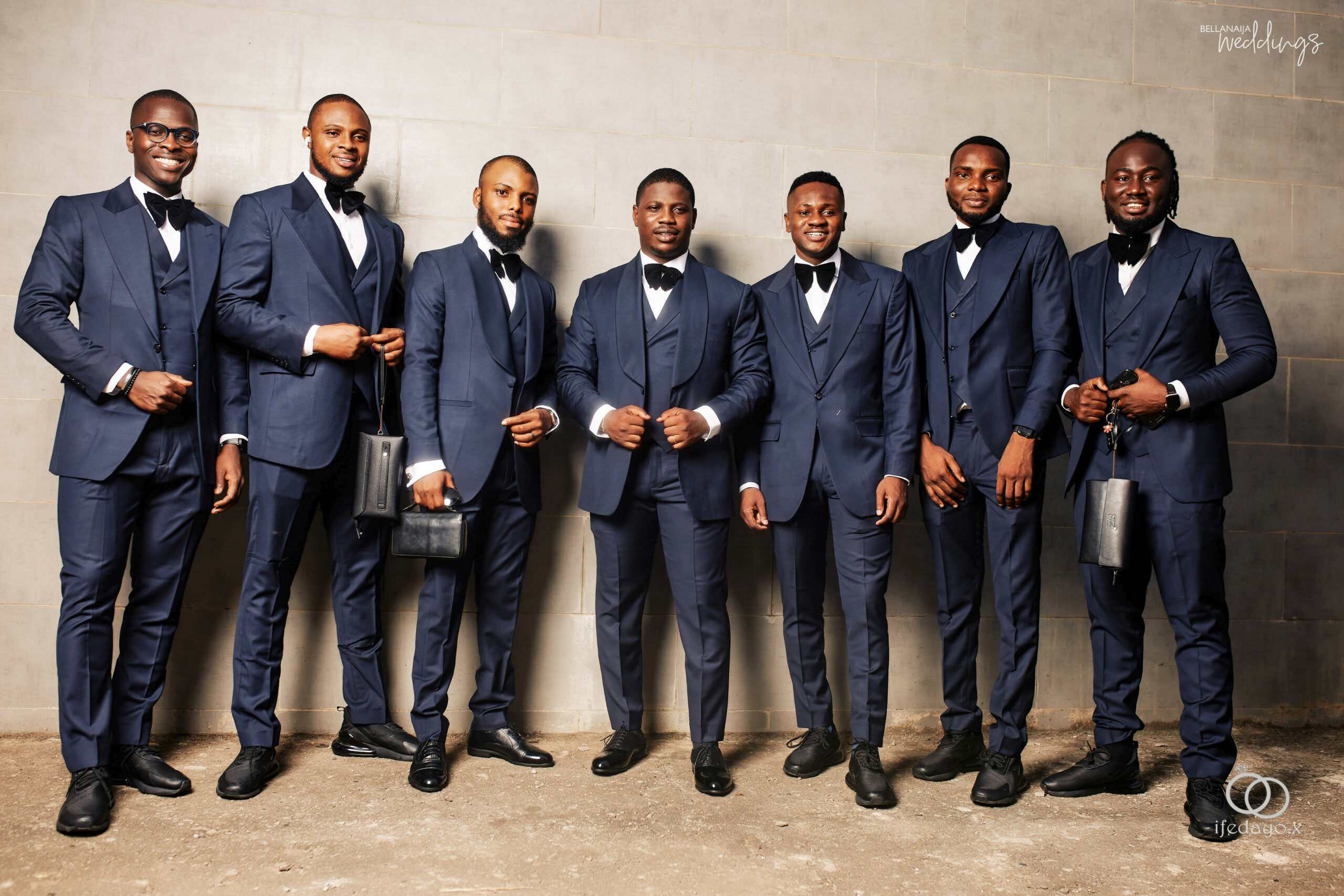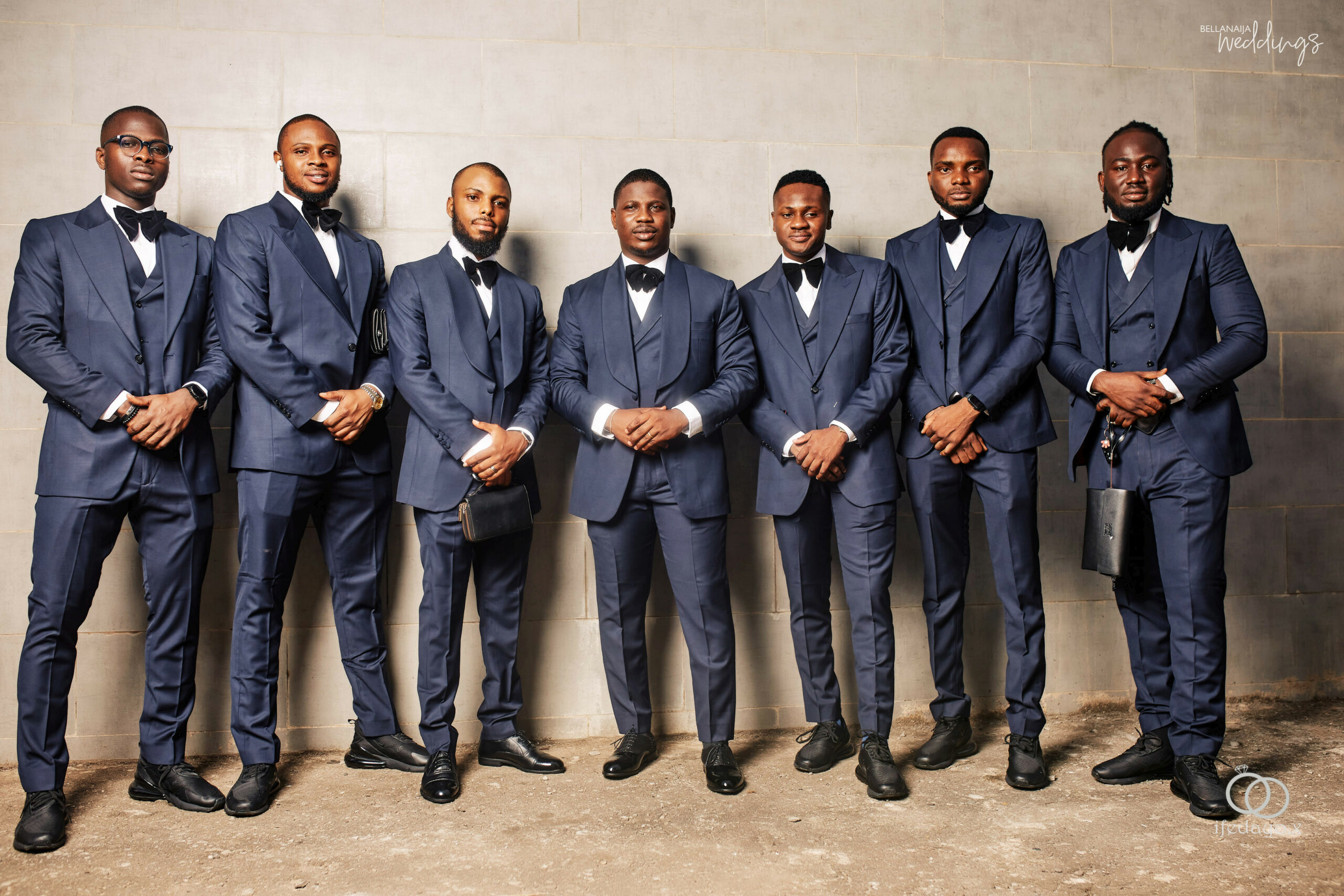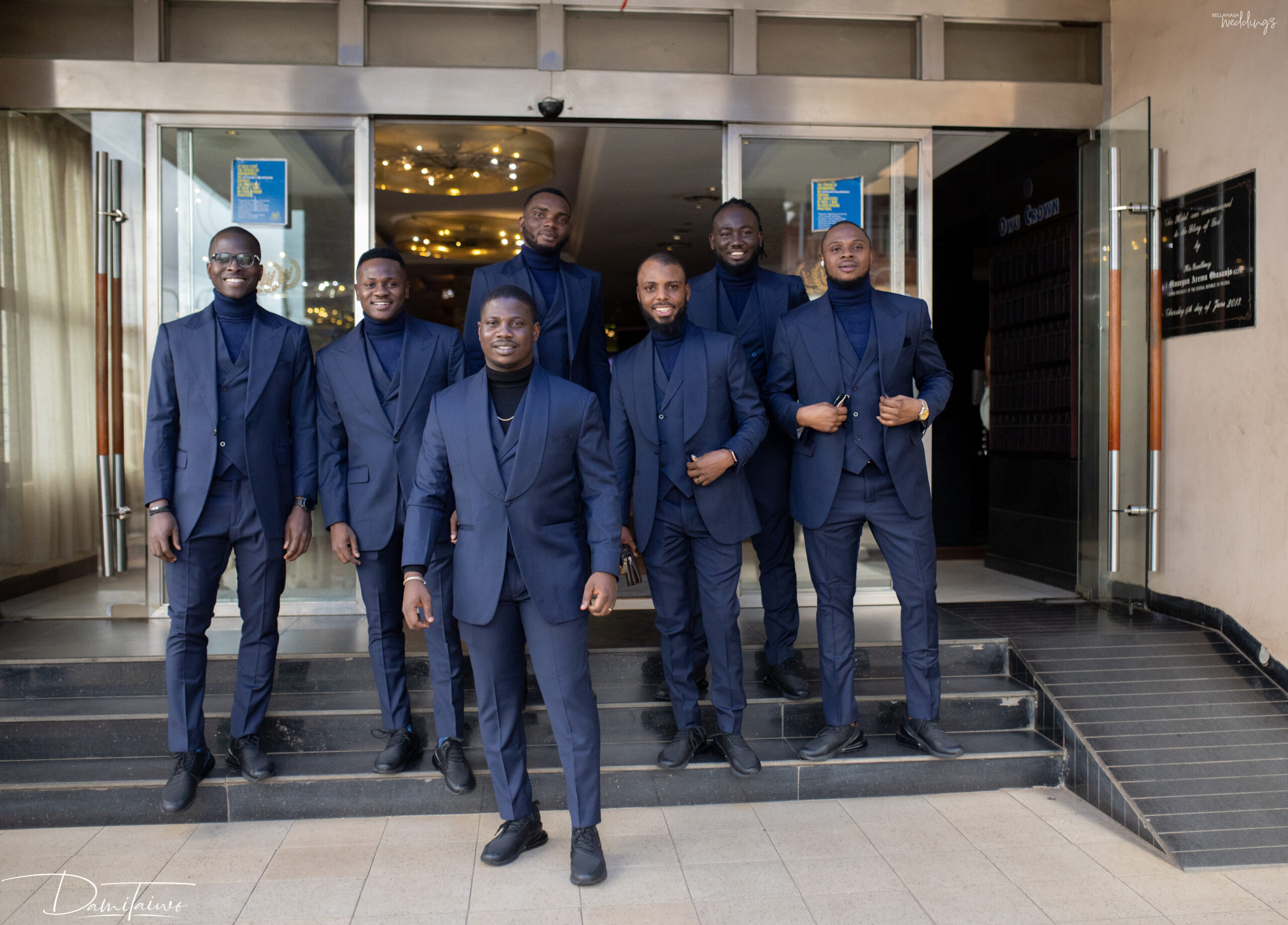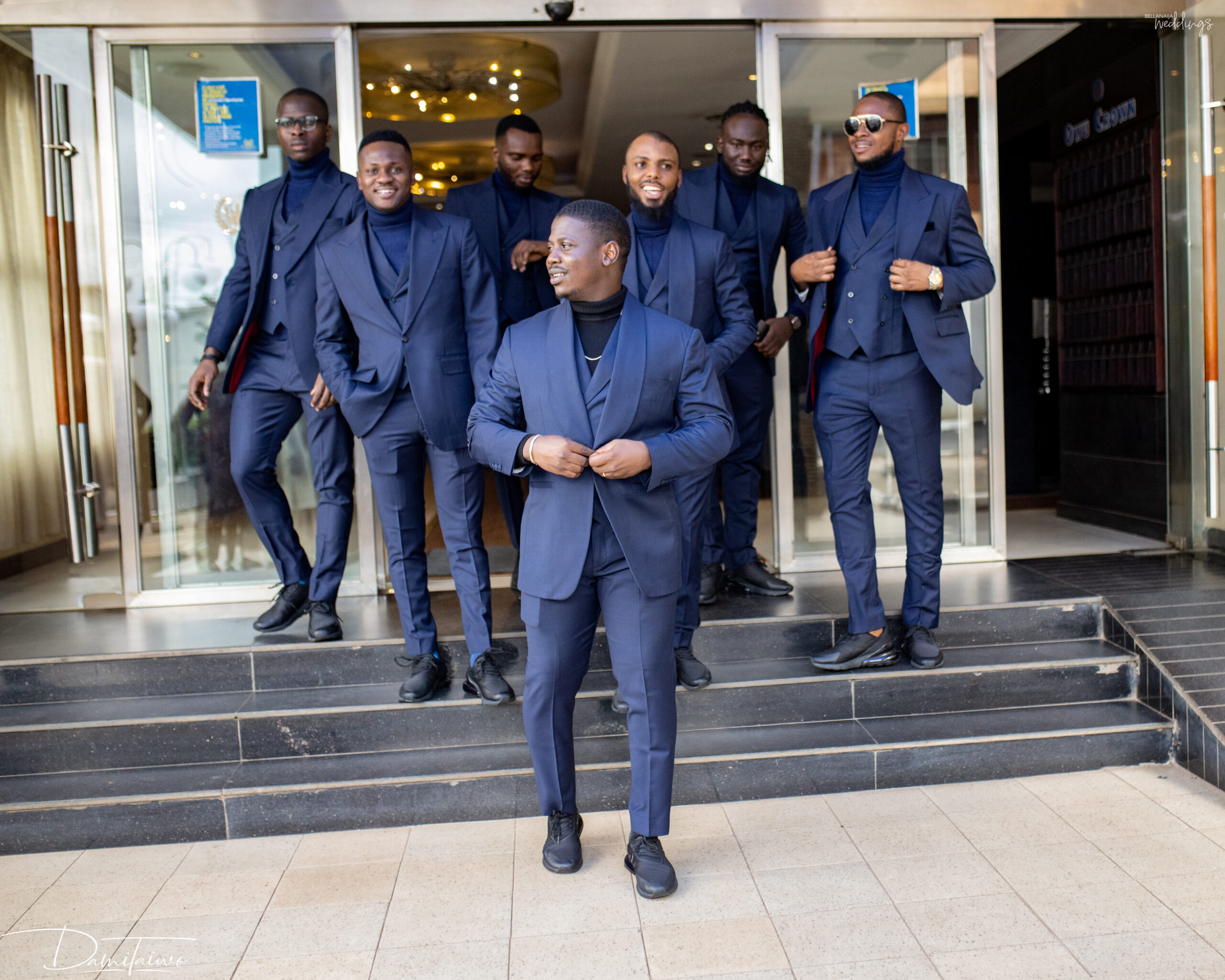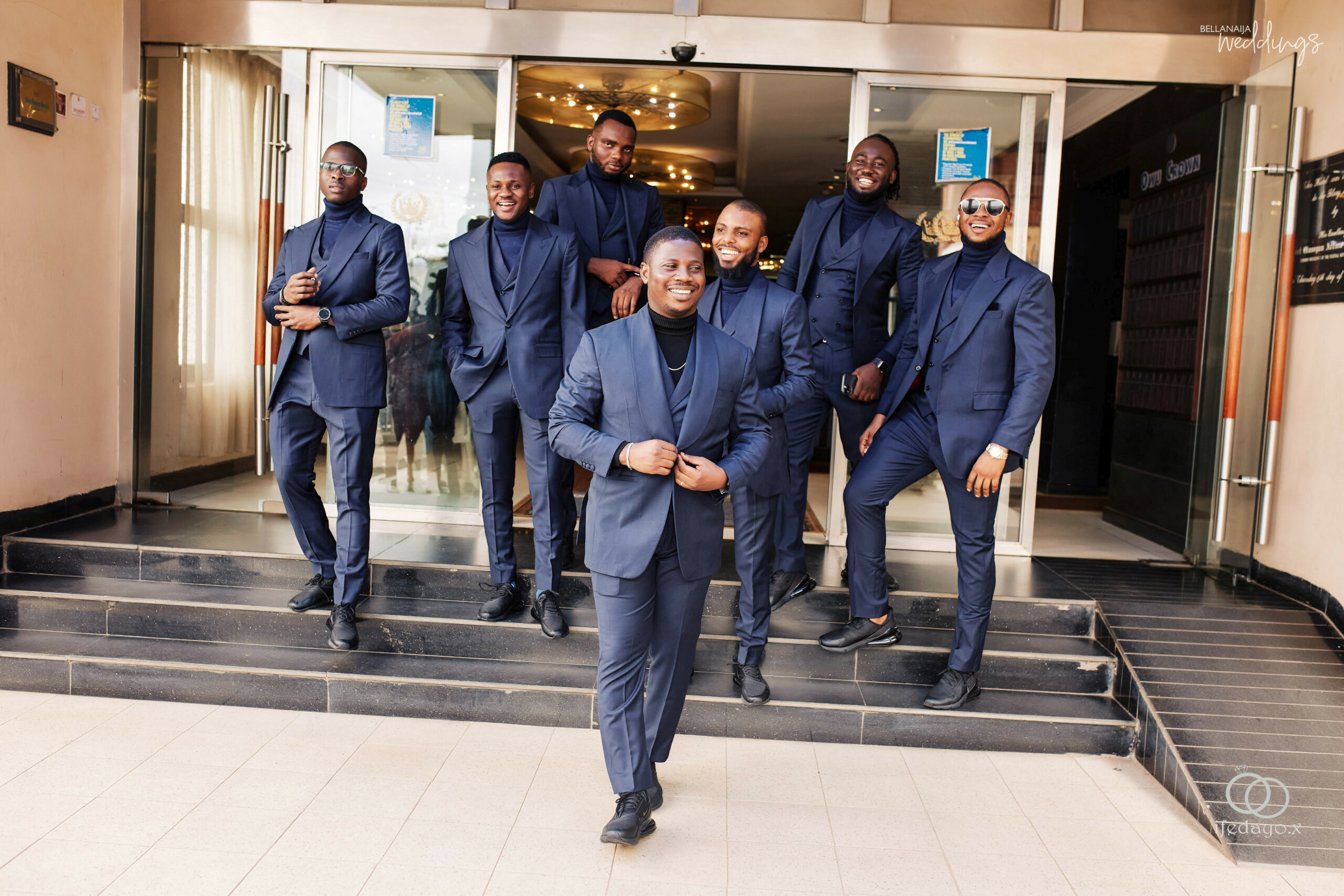 So, I DM'ed Seun to congratulate him and to later speak to him on a project I was working on. He dropped his contact. I texted him a few days later and he called back.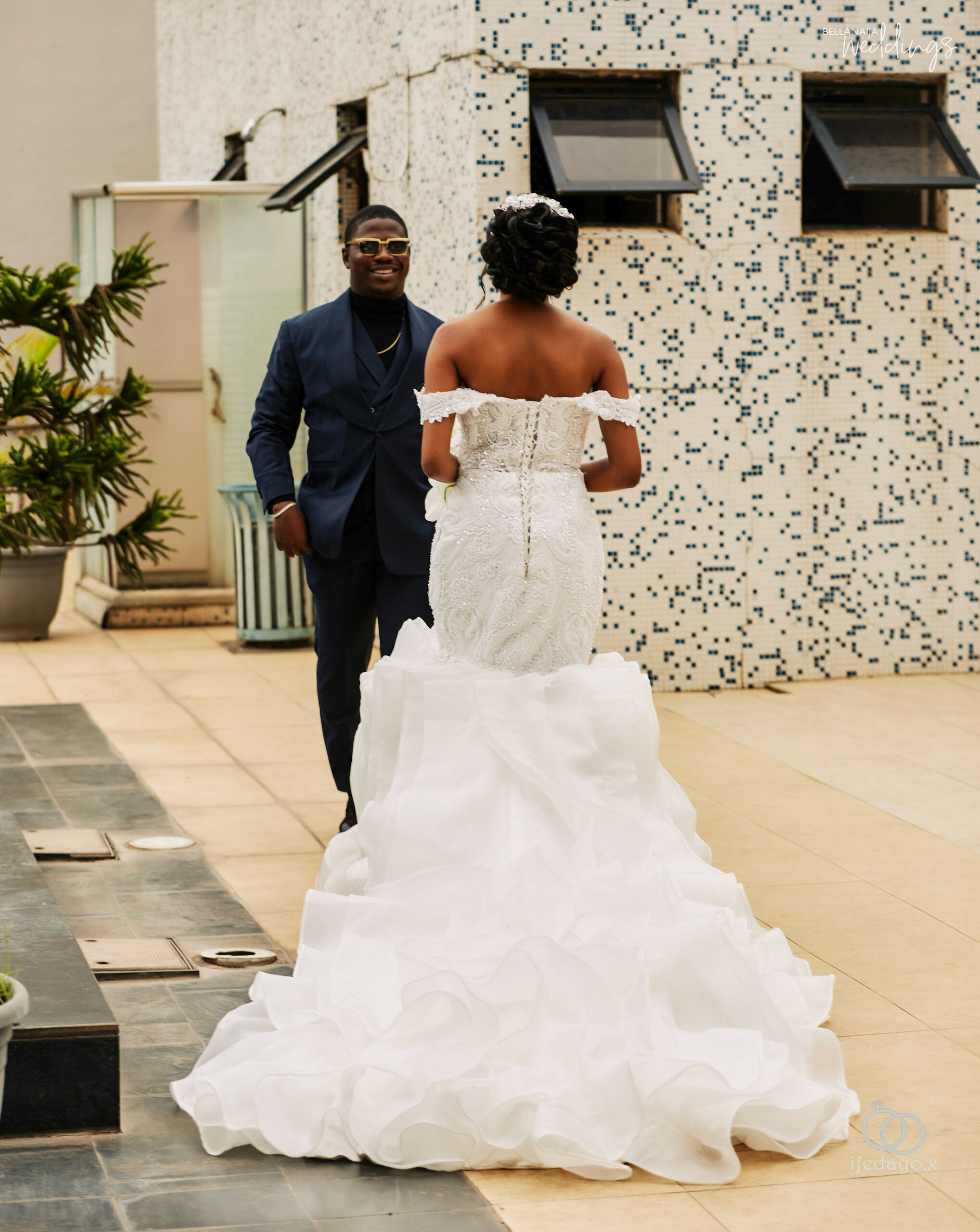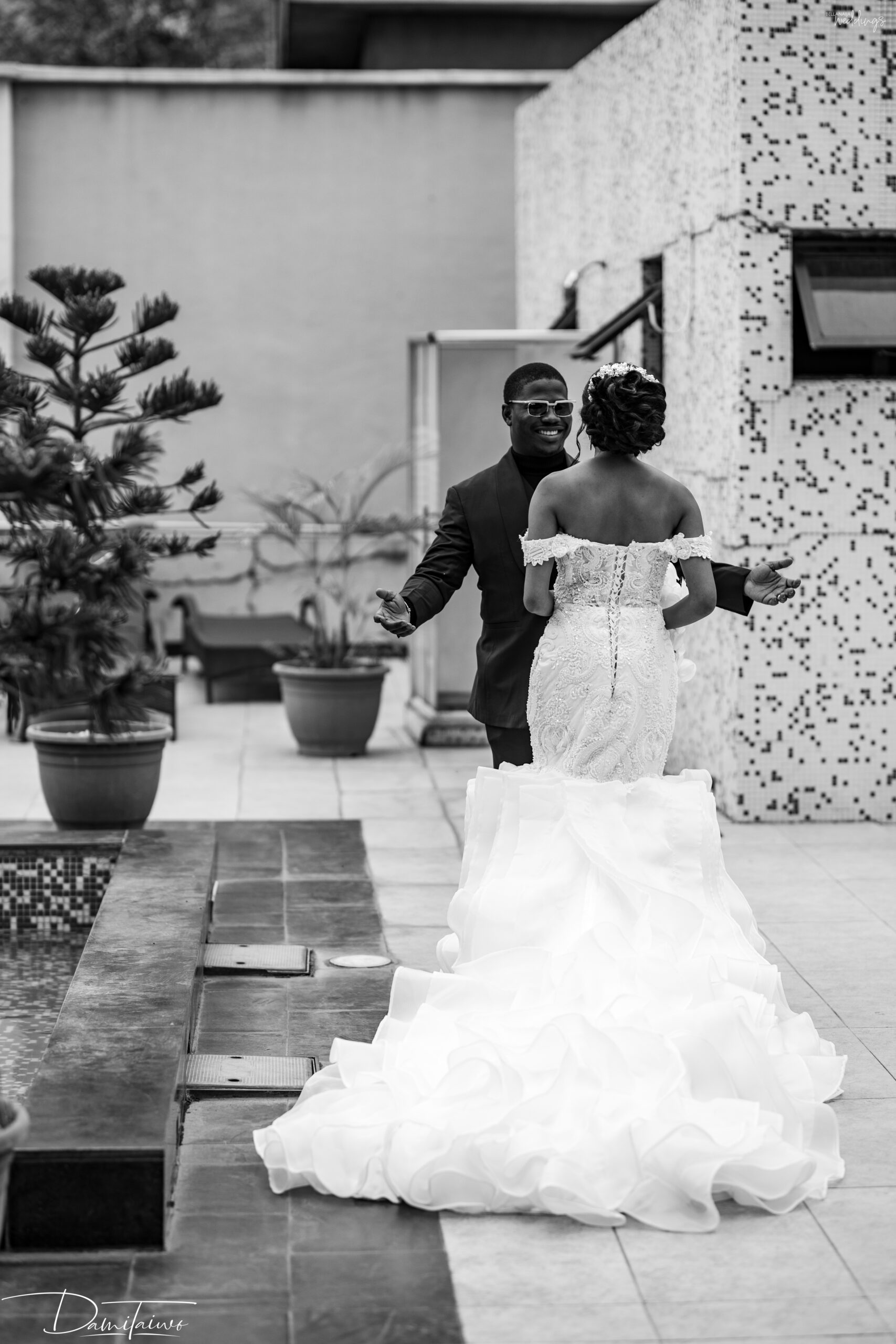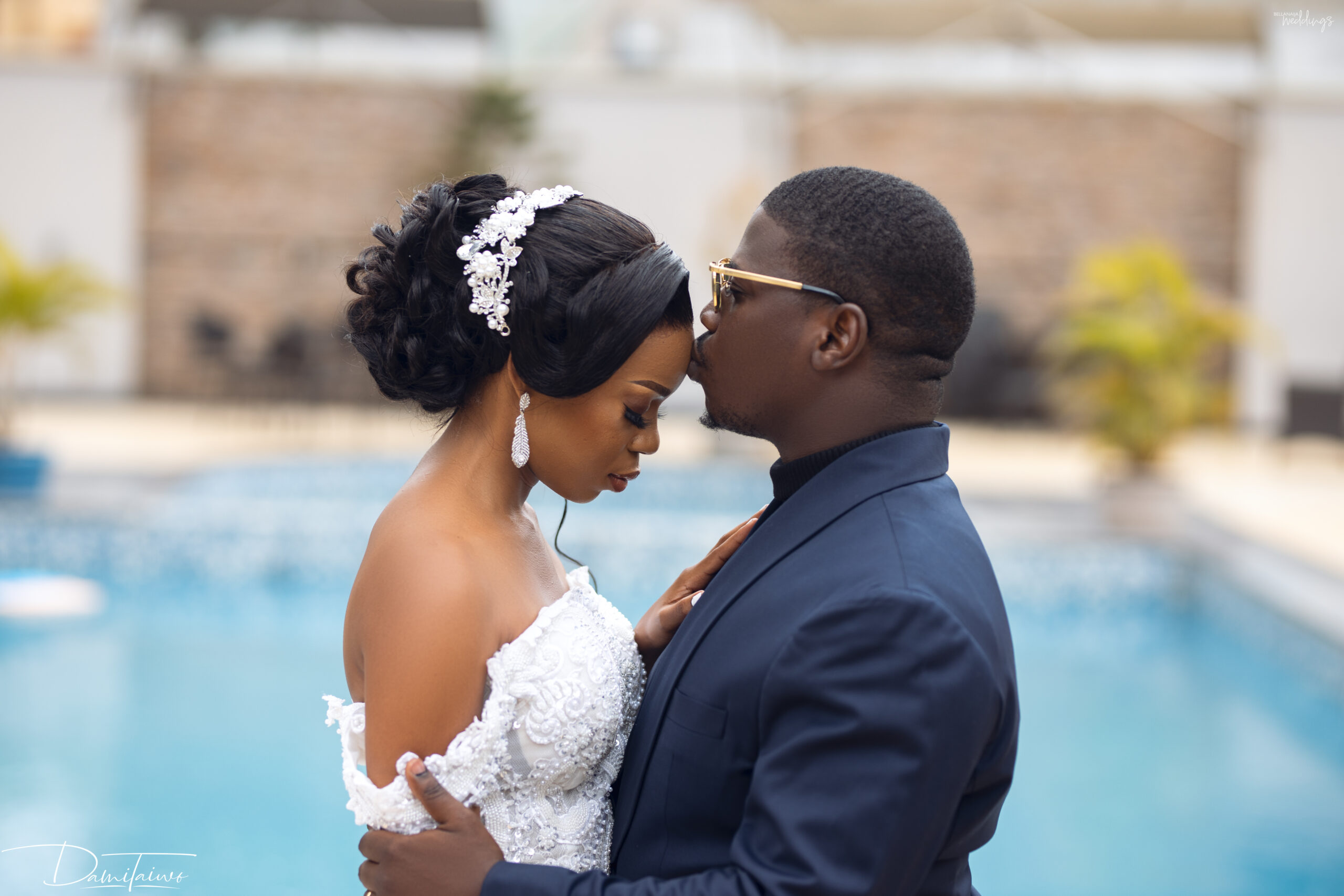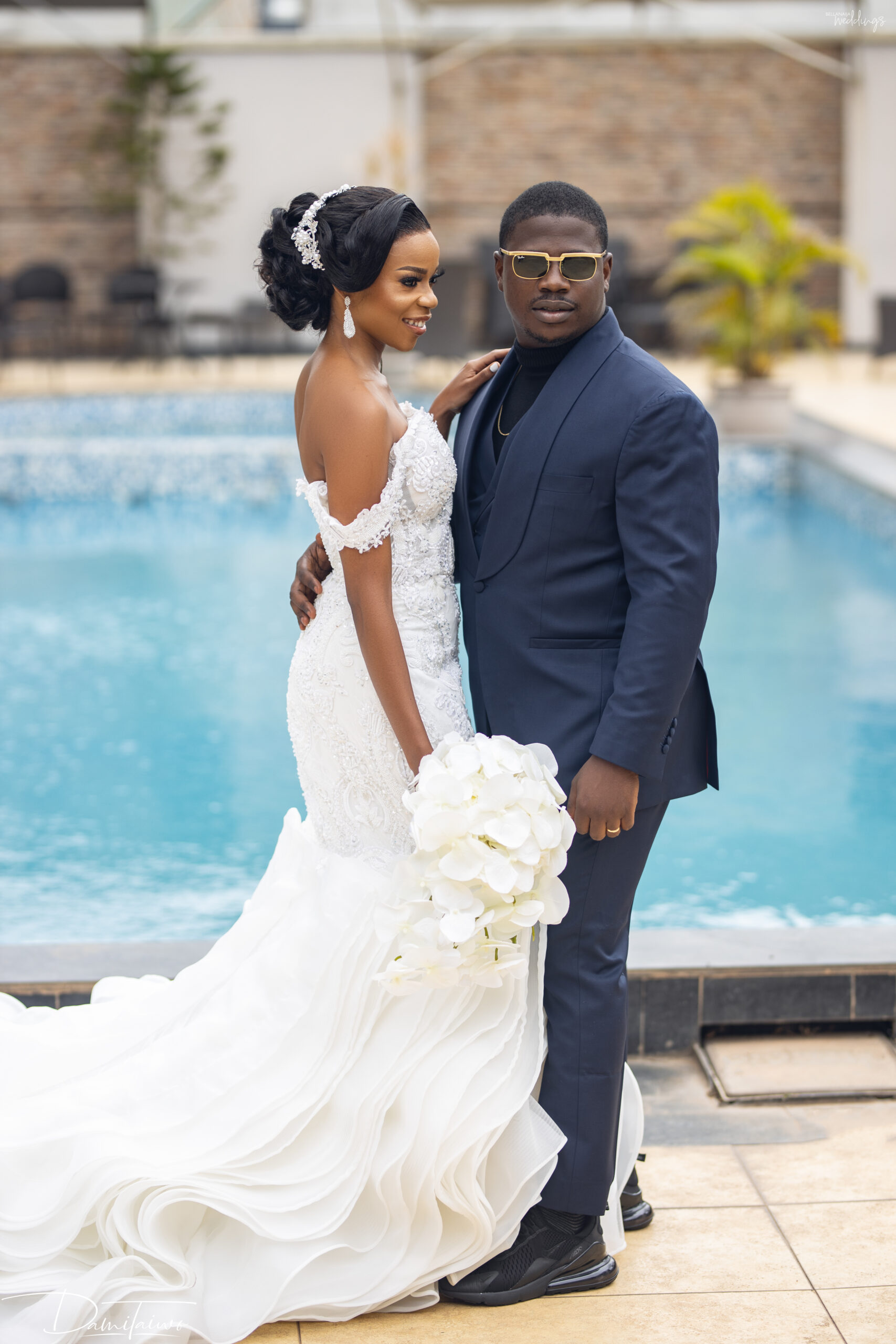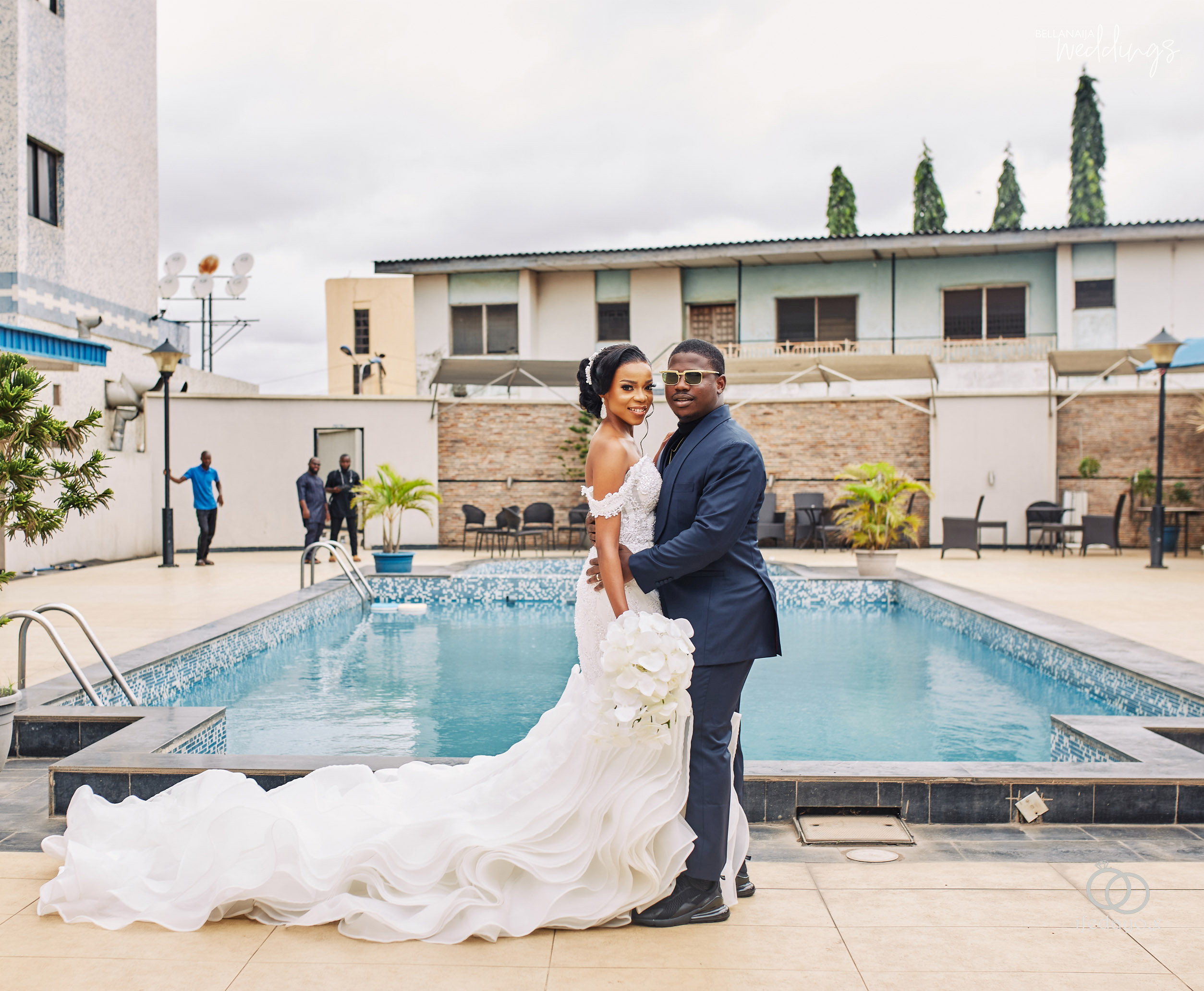 We spoke and maybe flirted a little. 😉 Seun revealed that he wasn't married yet because he was looking for the 'Michelle to his Obama' (see lines 😊). This was when he told his mates 'I think I've found my wife'.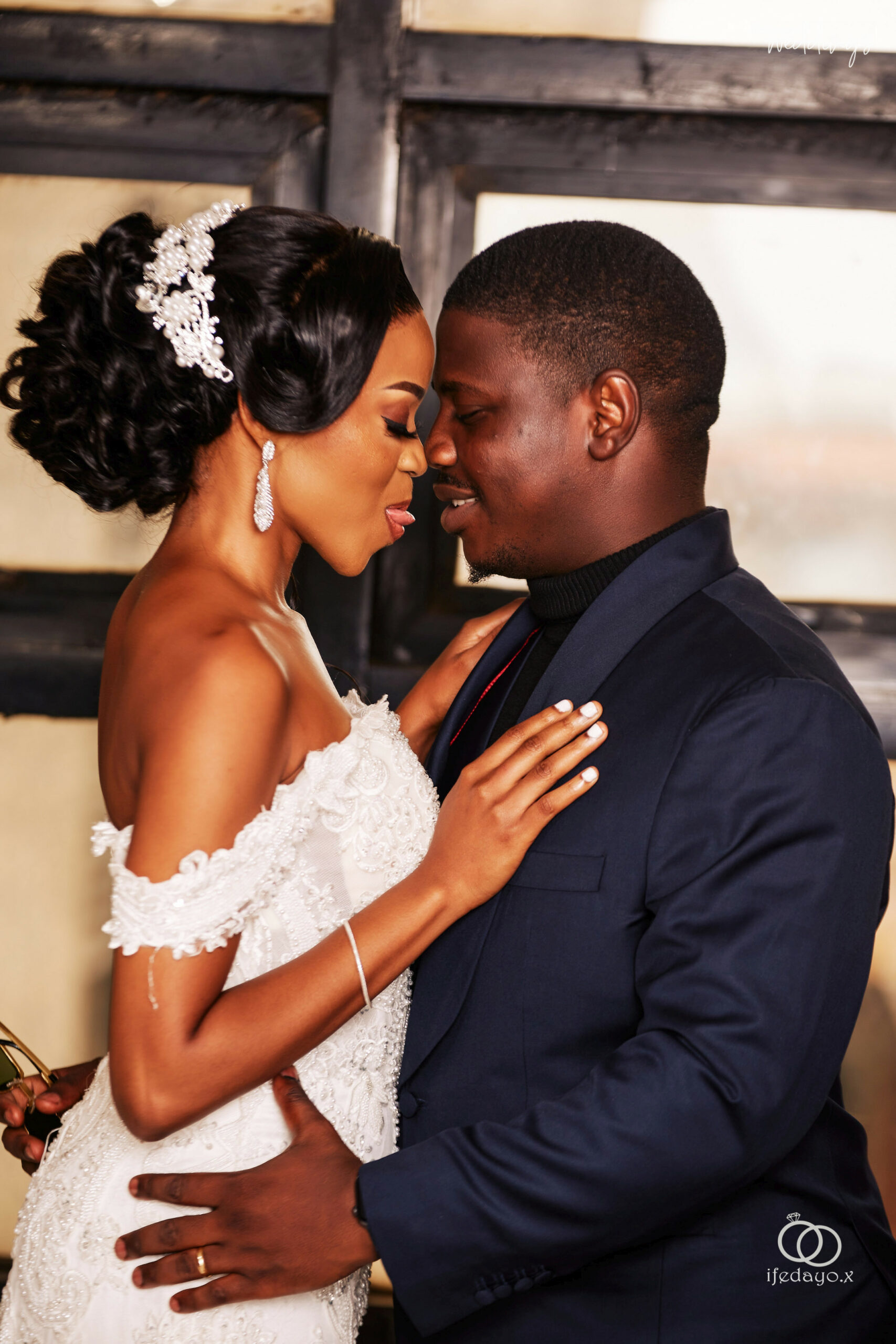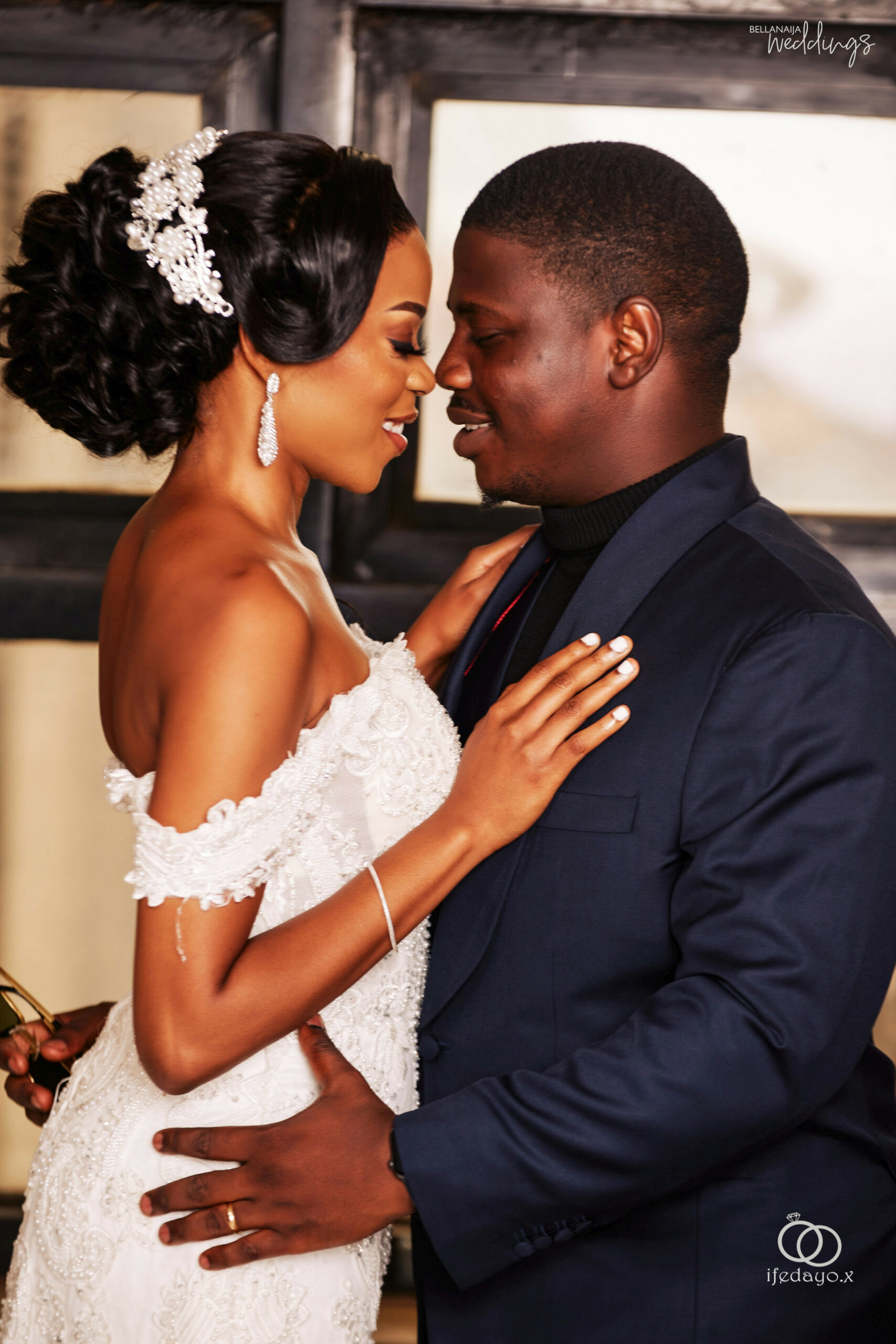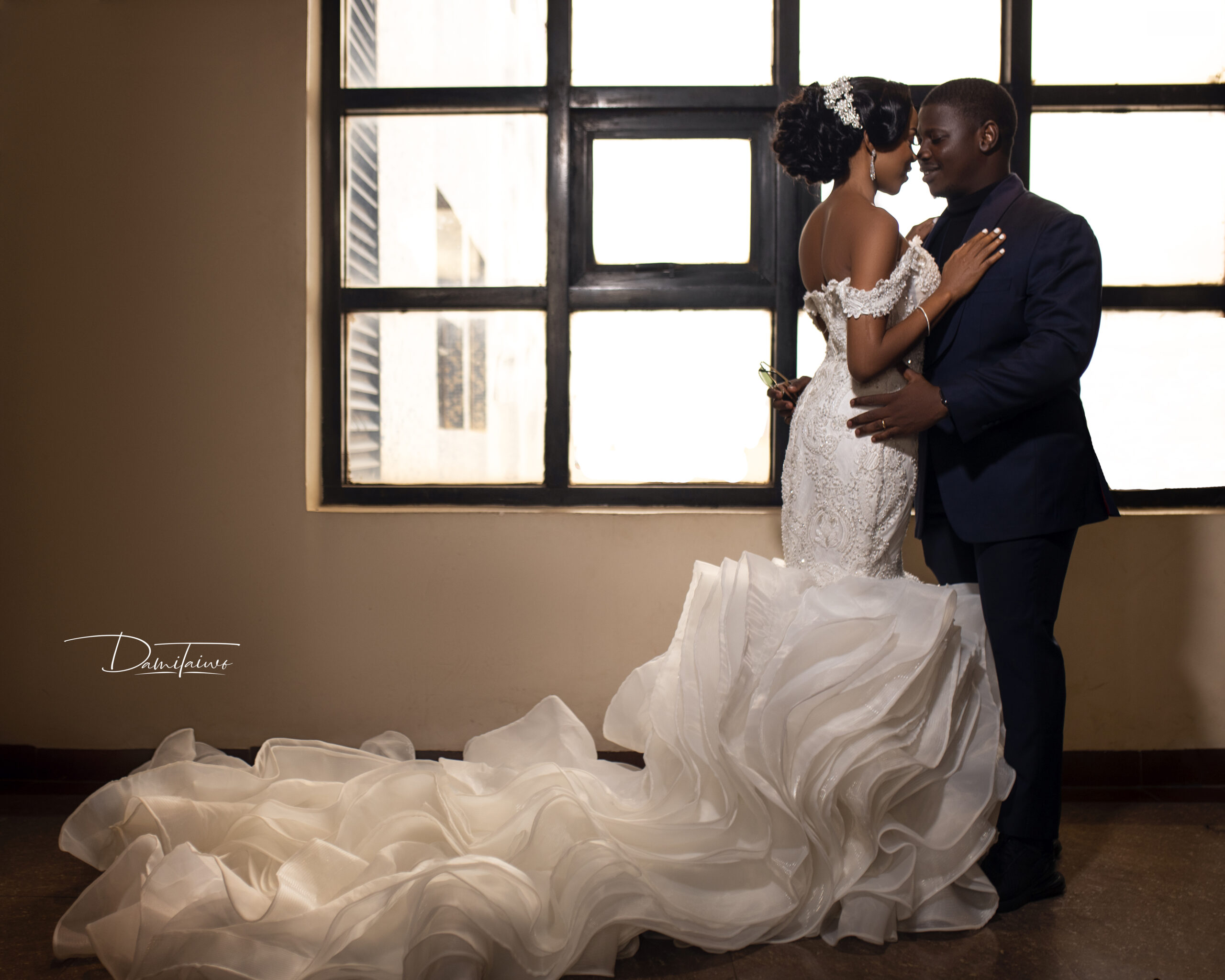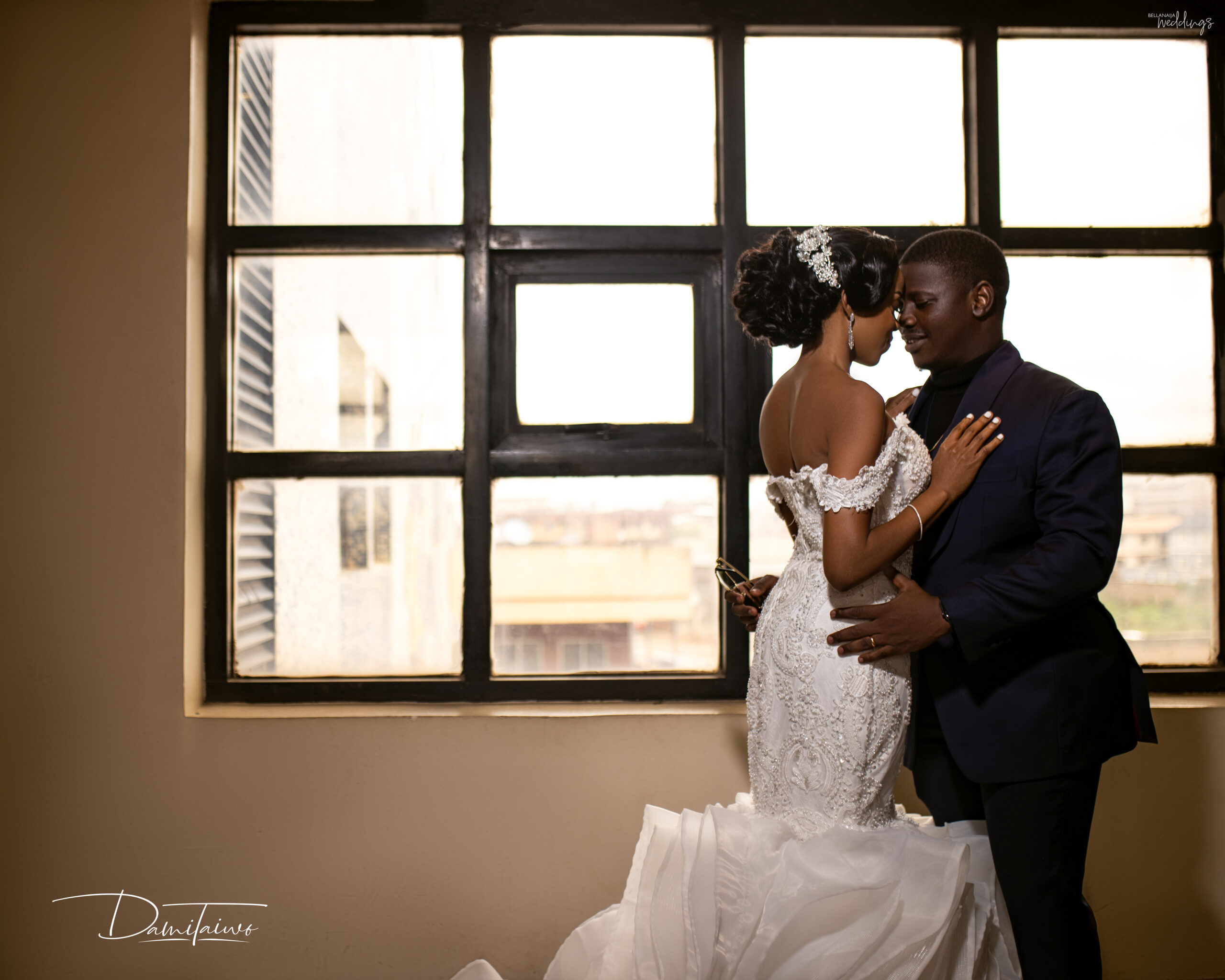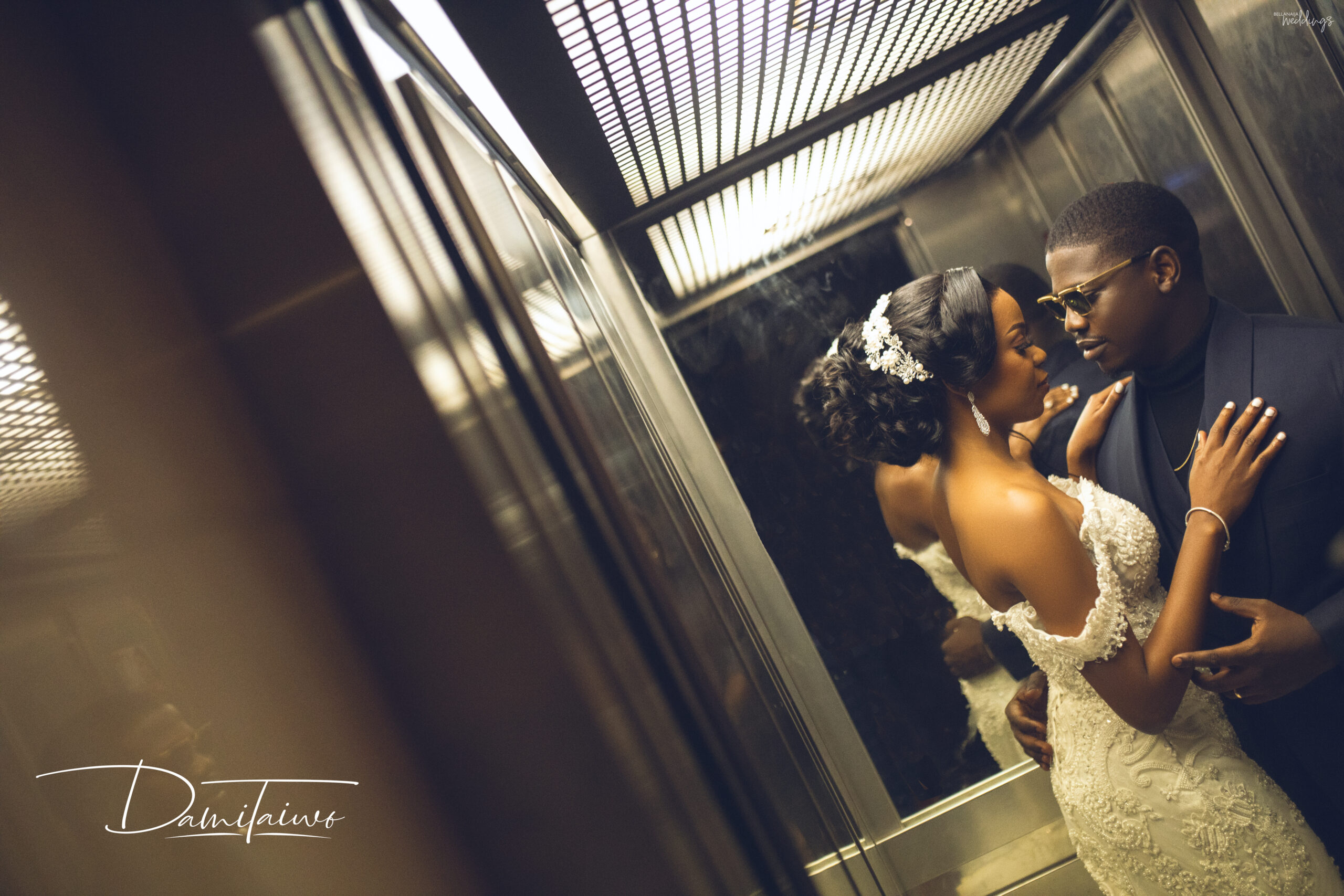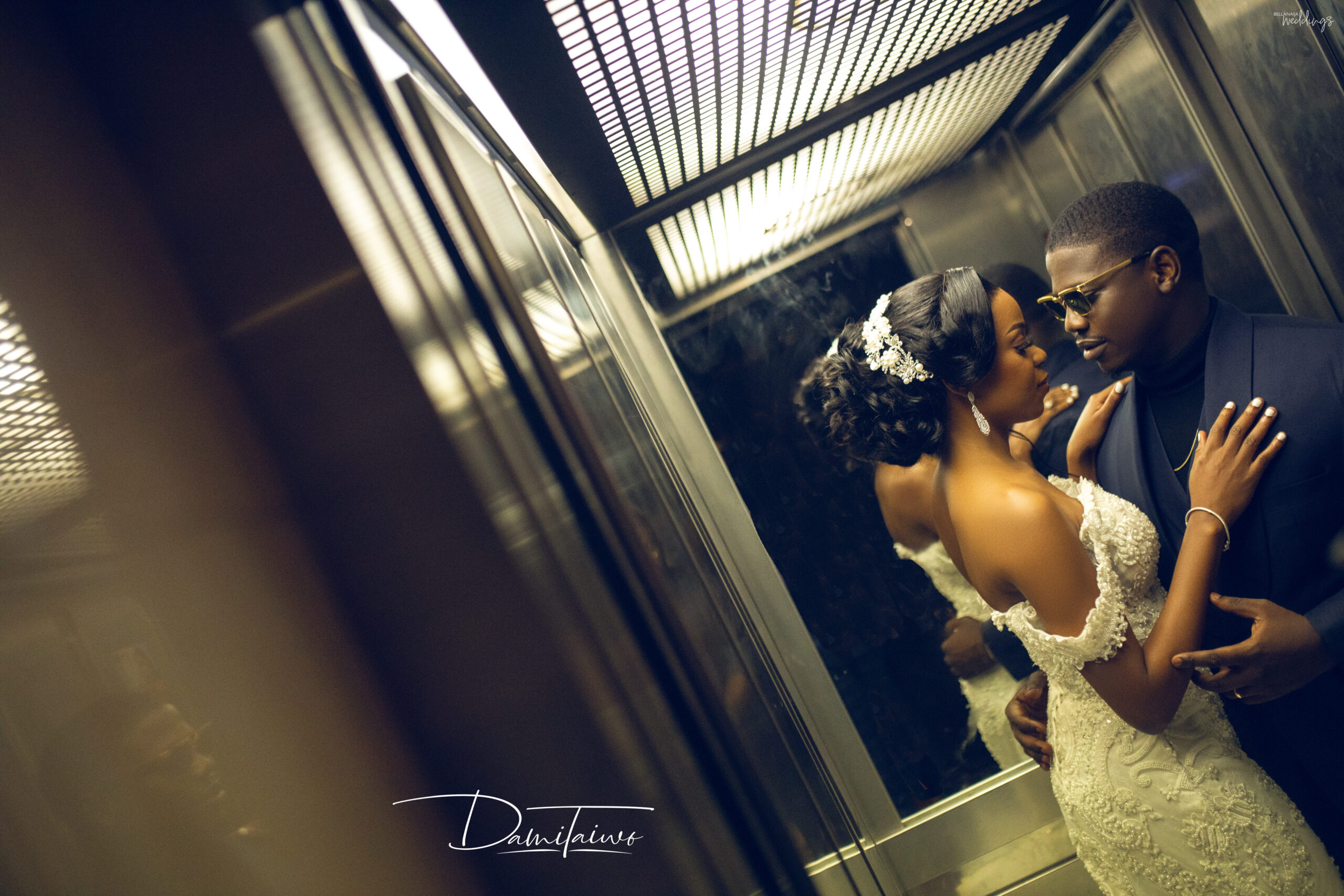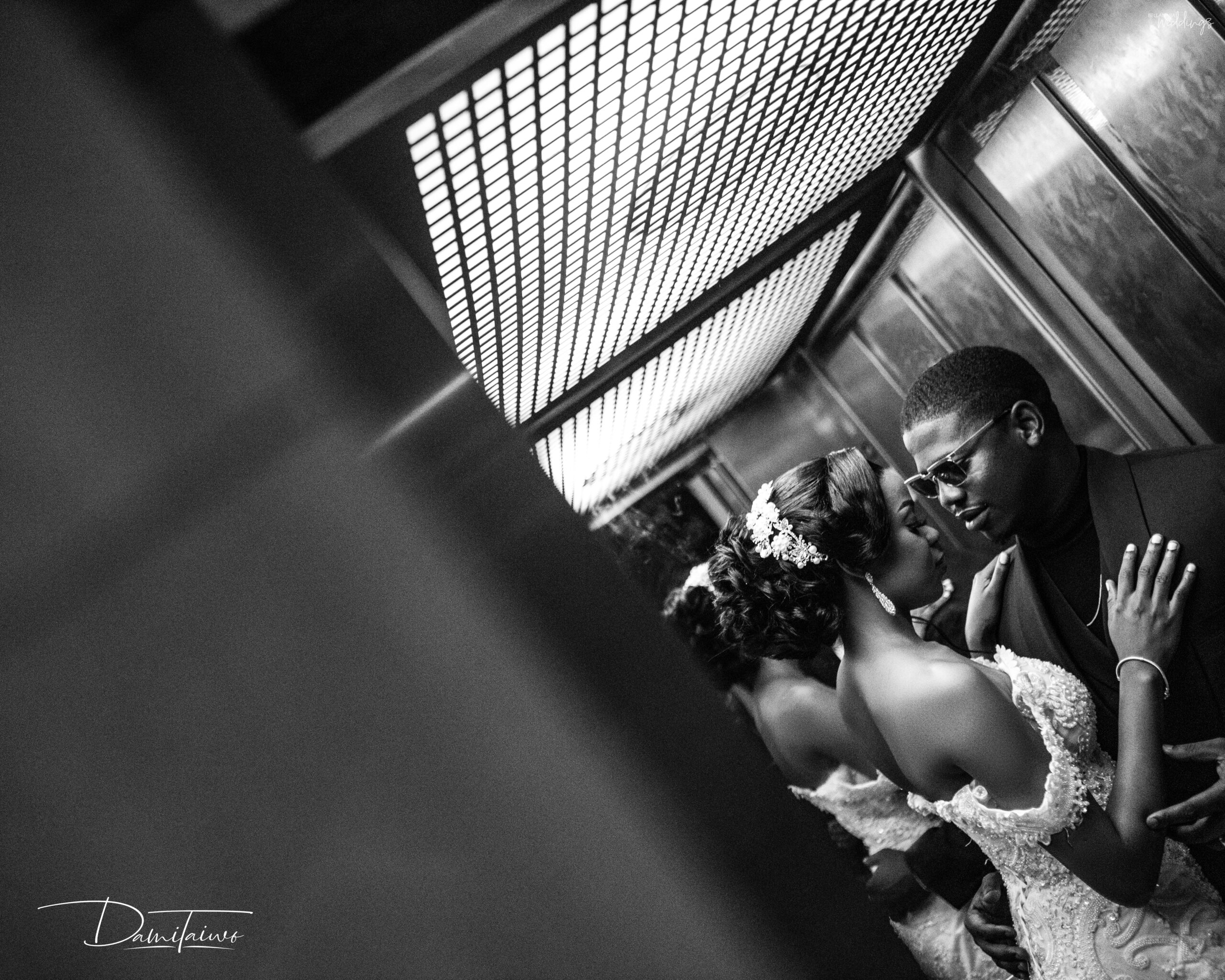 After a few days of speaking, I asked Seun to know what his intentions are, he came back  with a wedding day which was May 22nd. 😅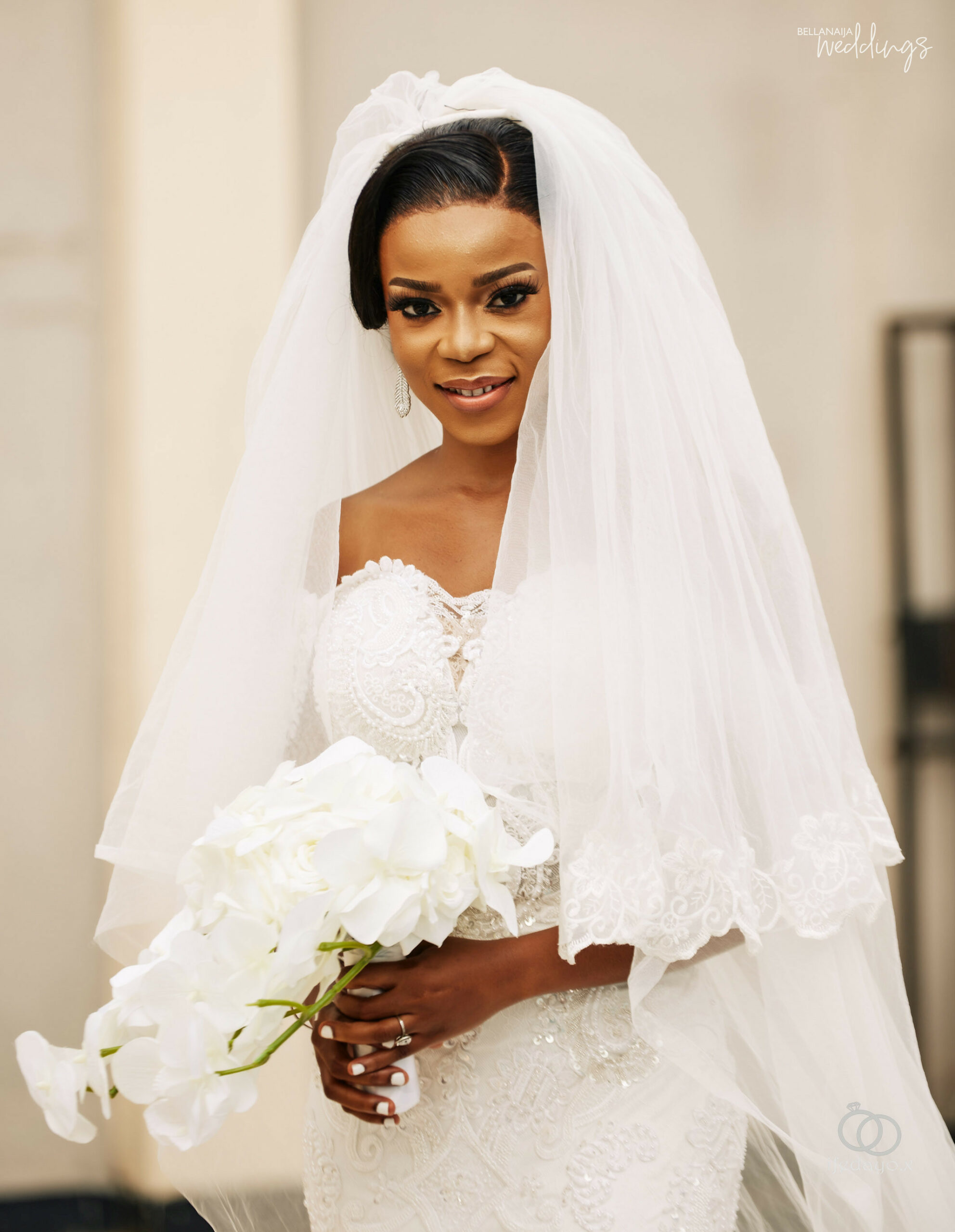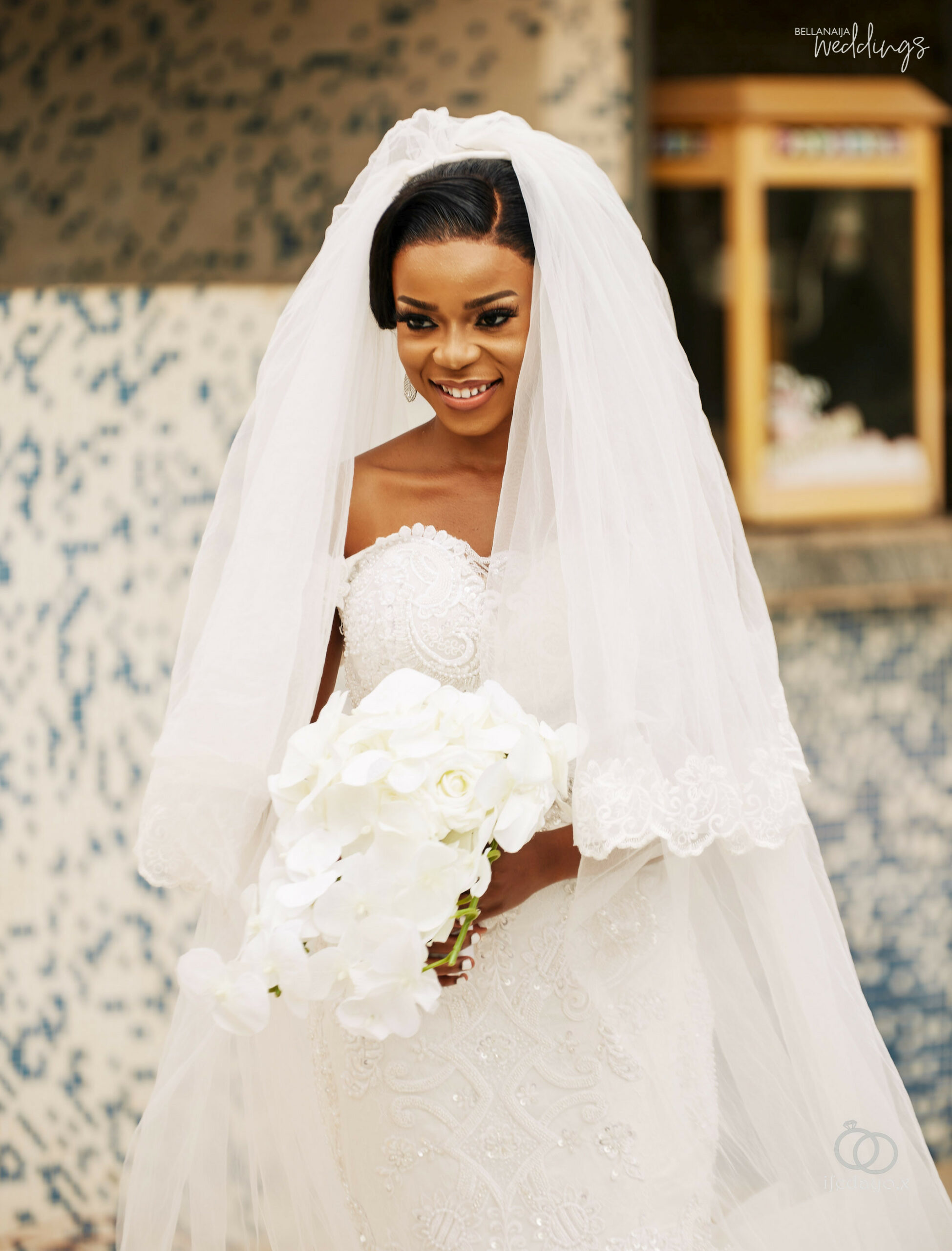 Here comes the bride, as it's time to say the vows! 🤭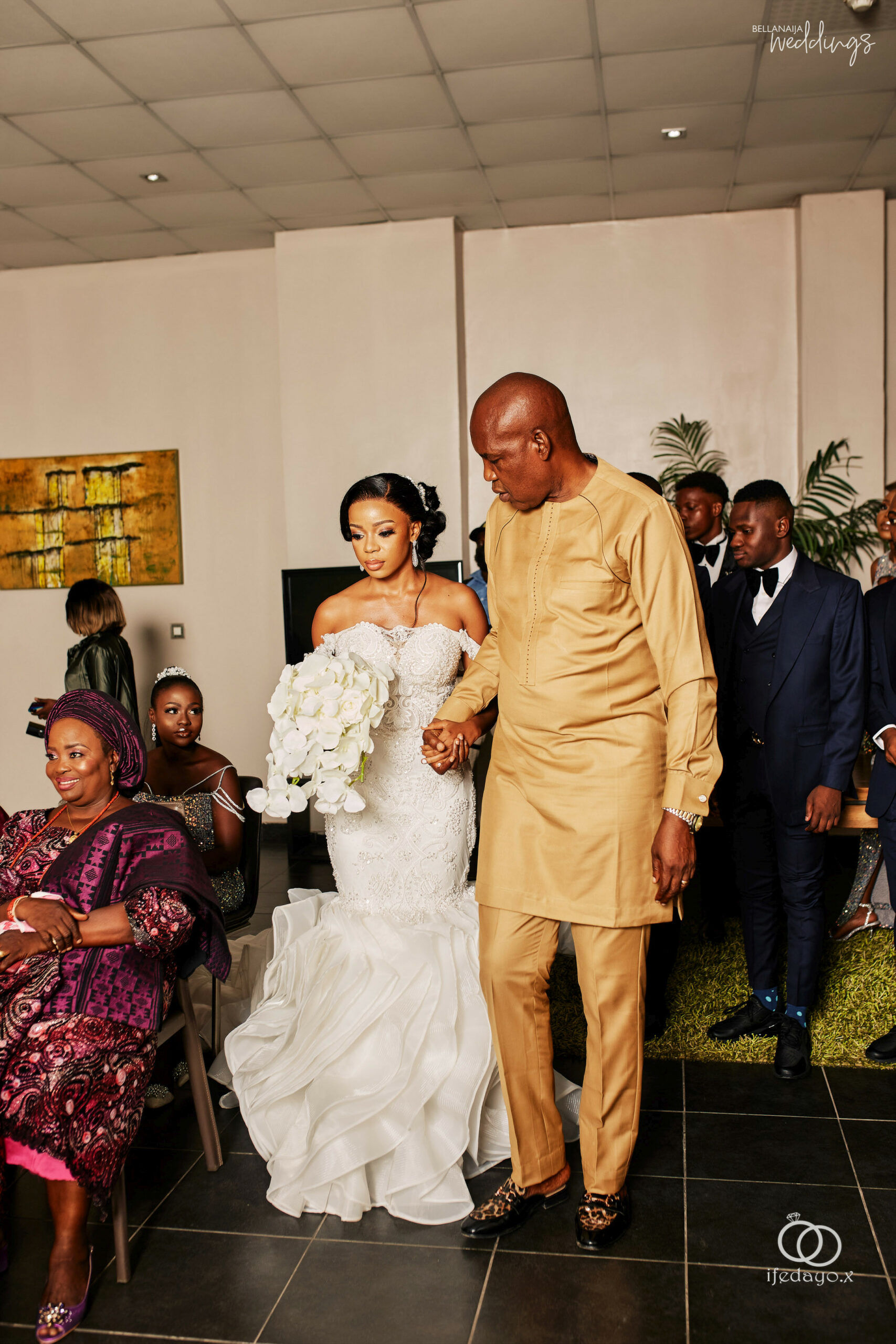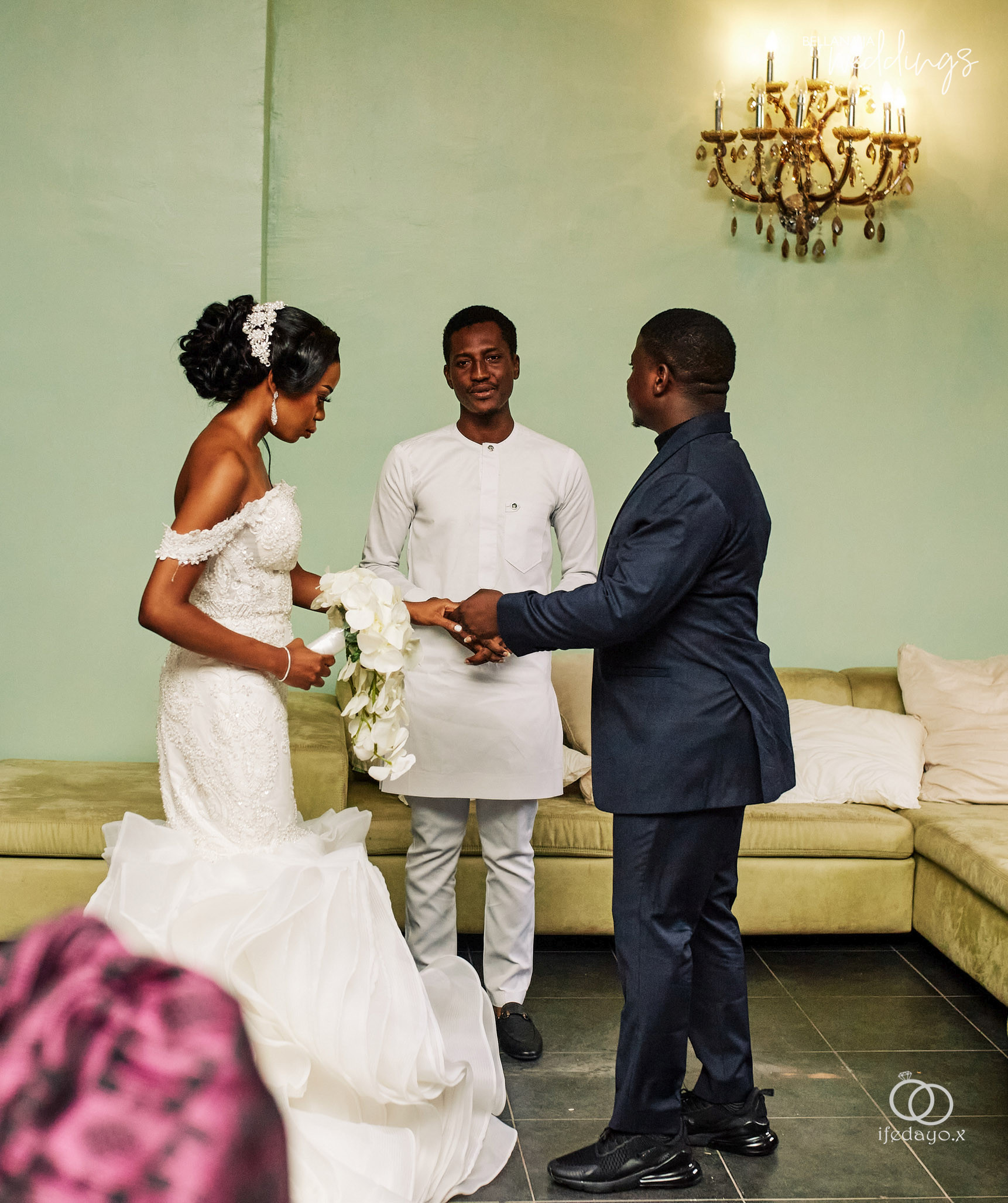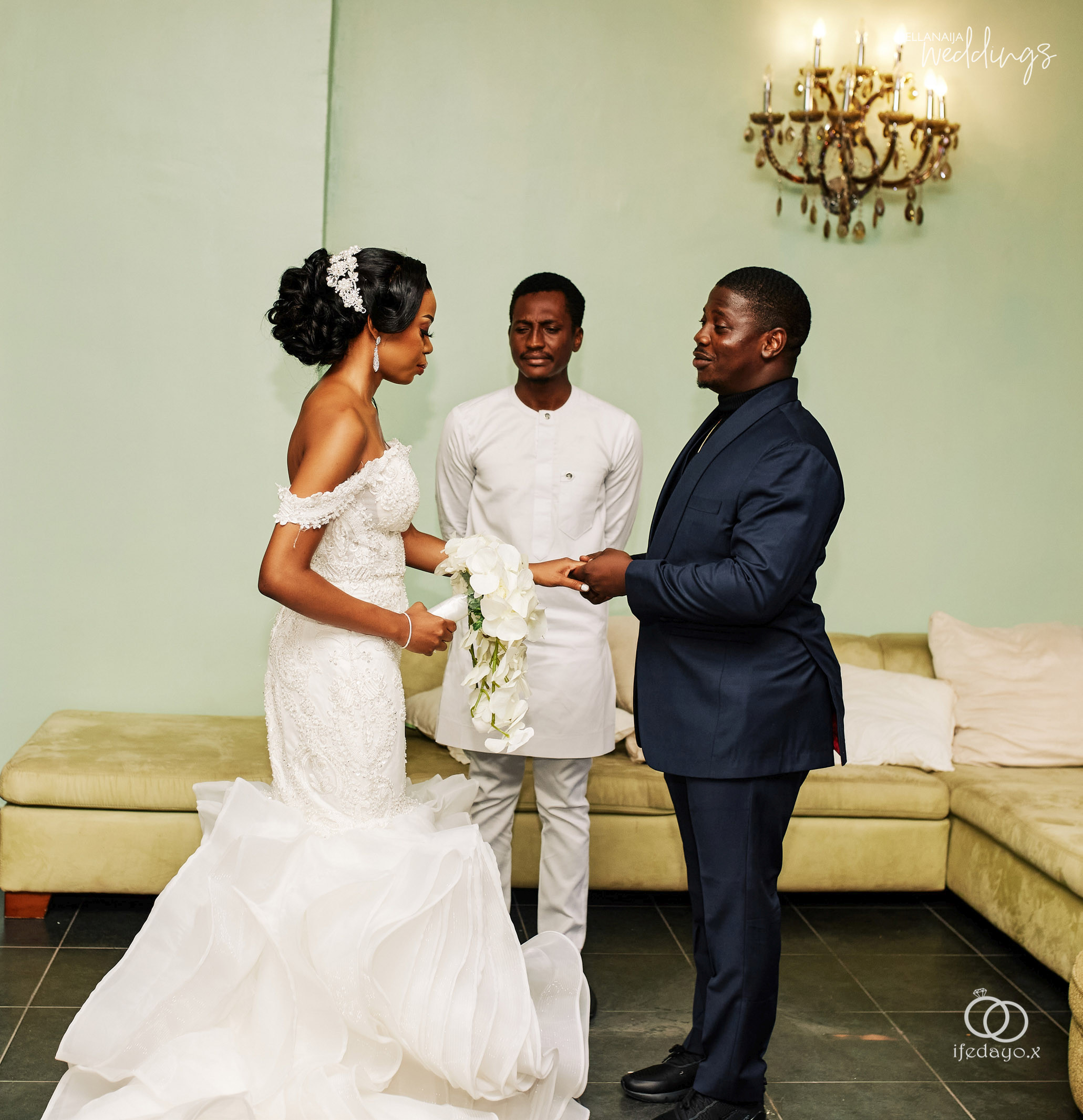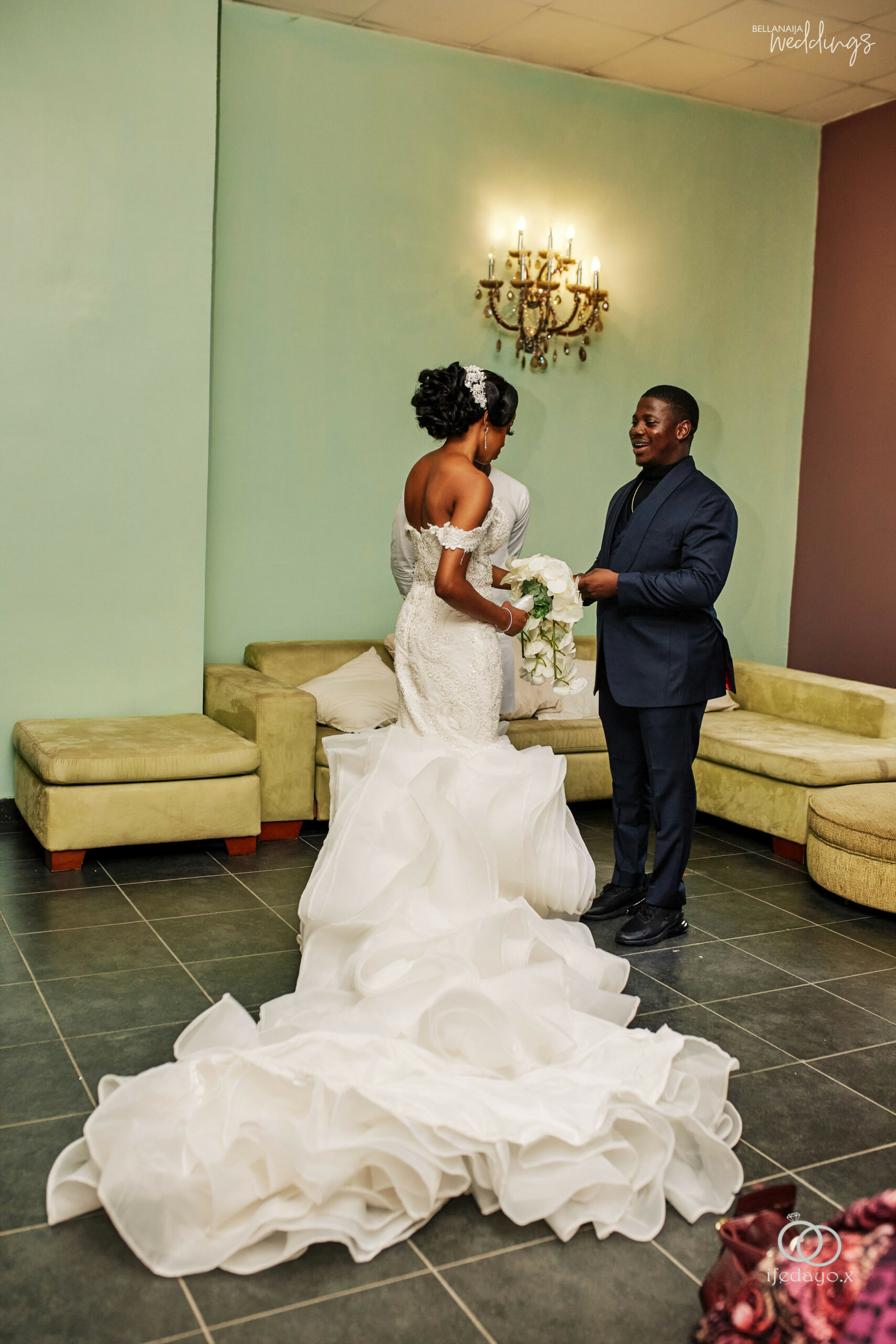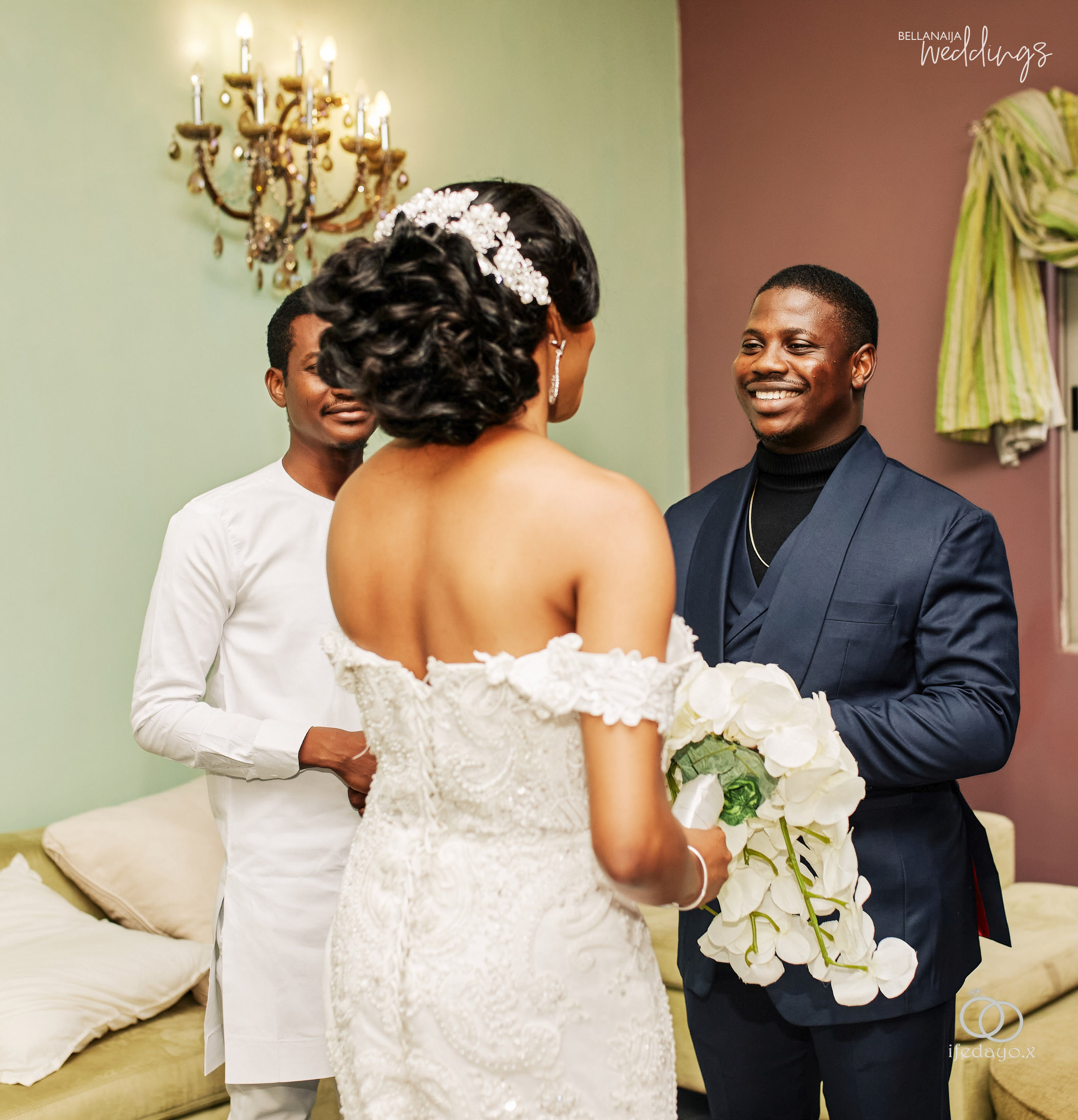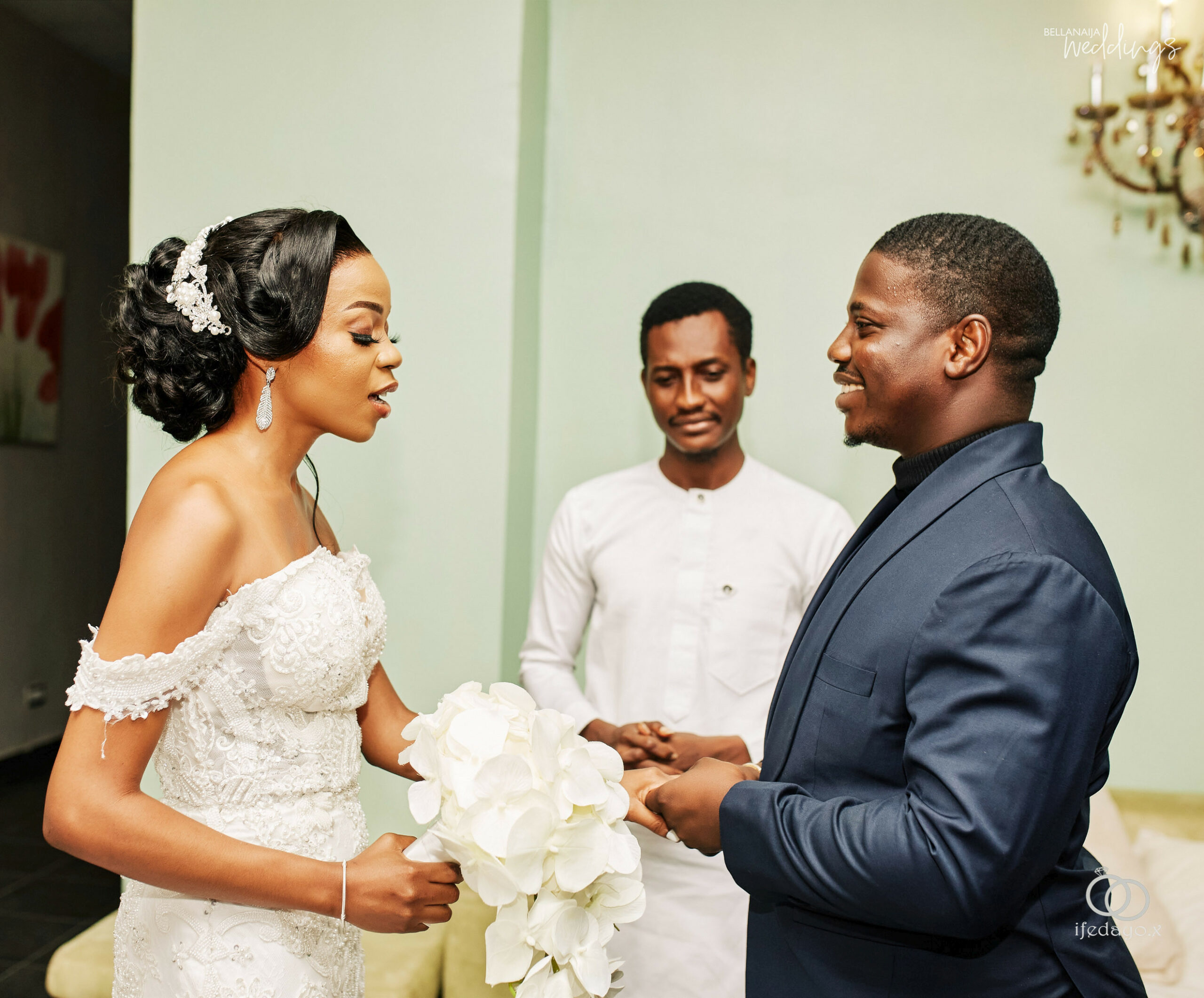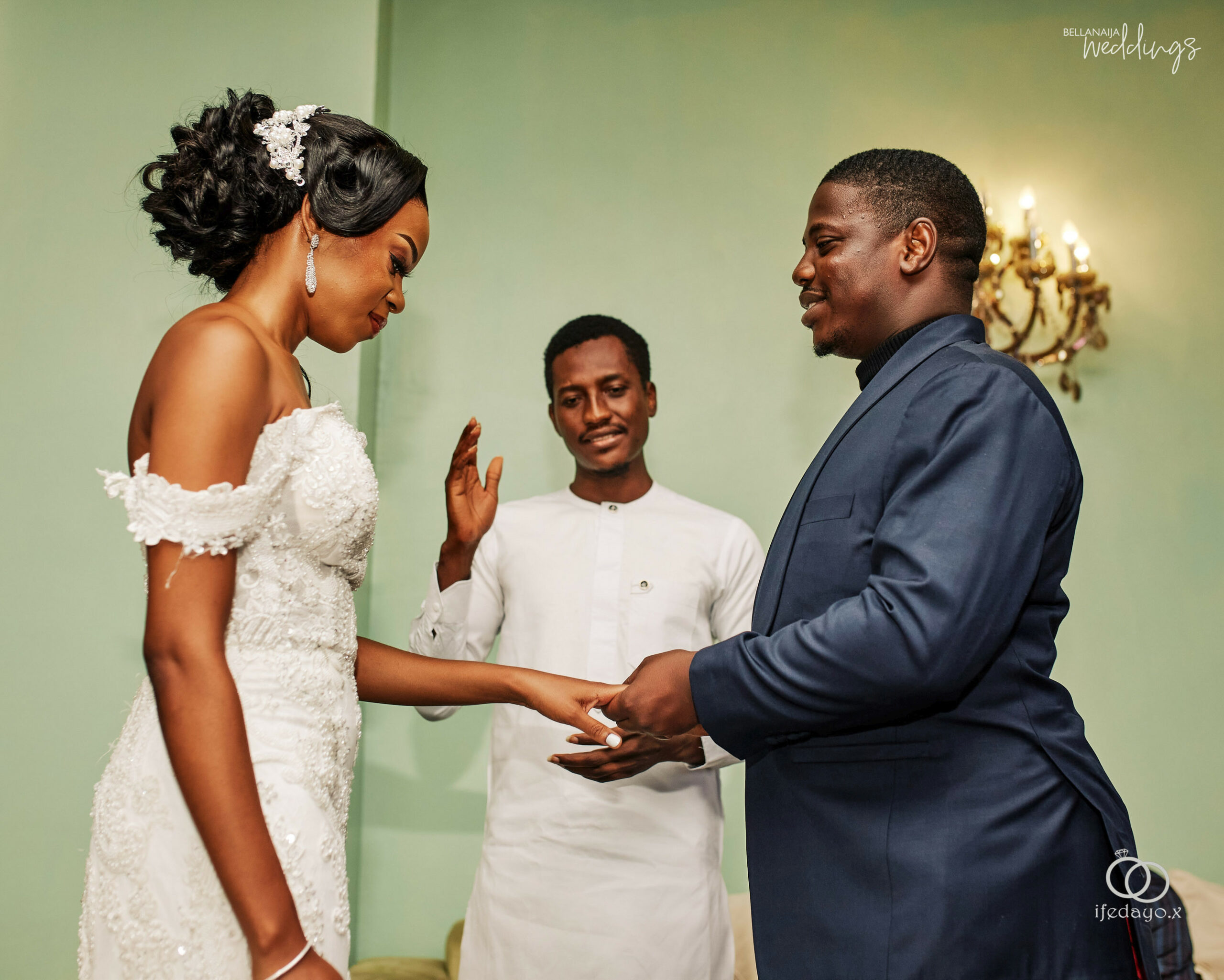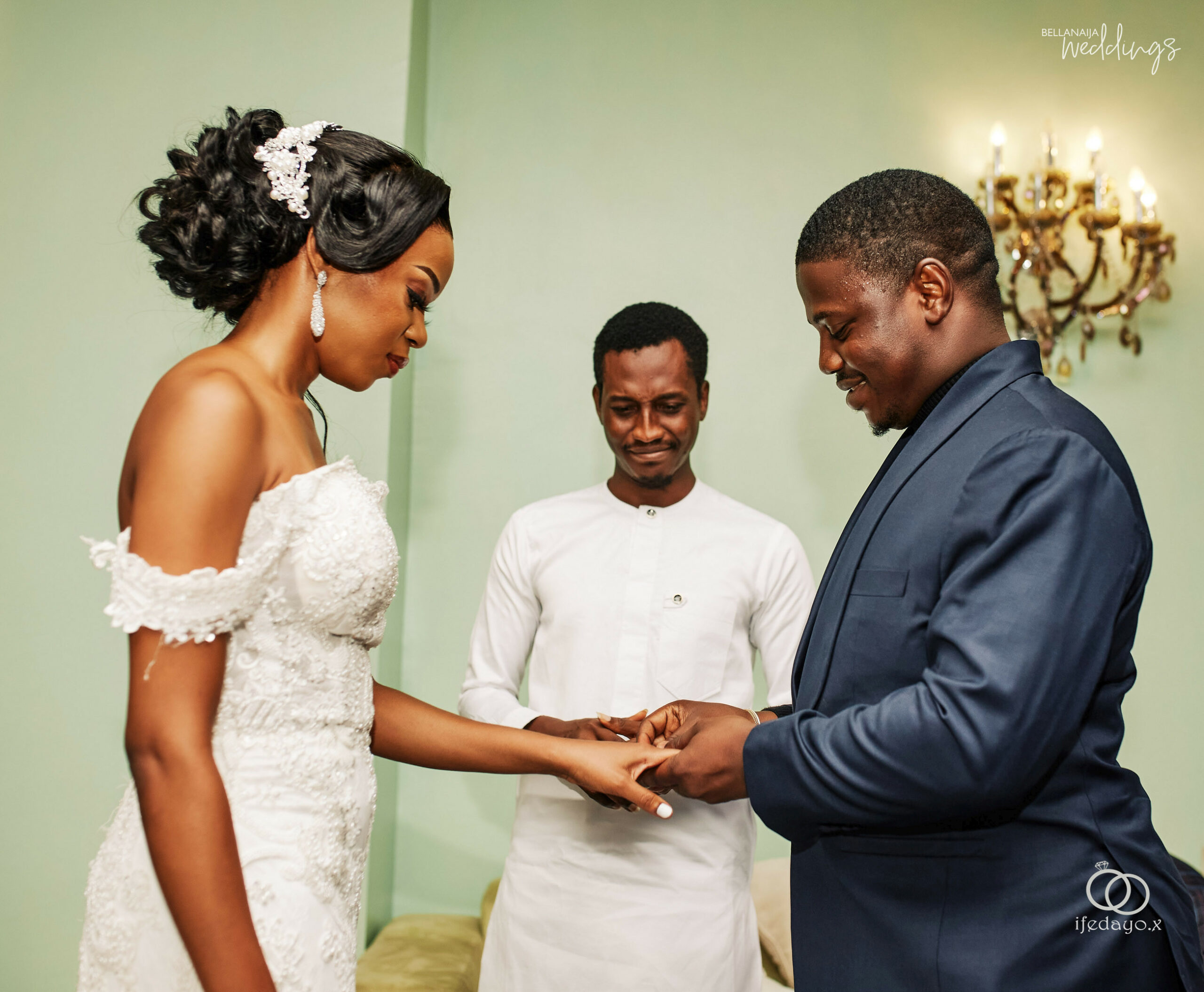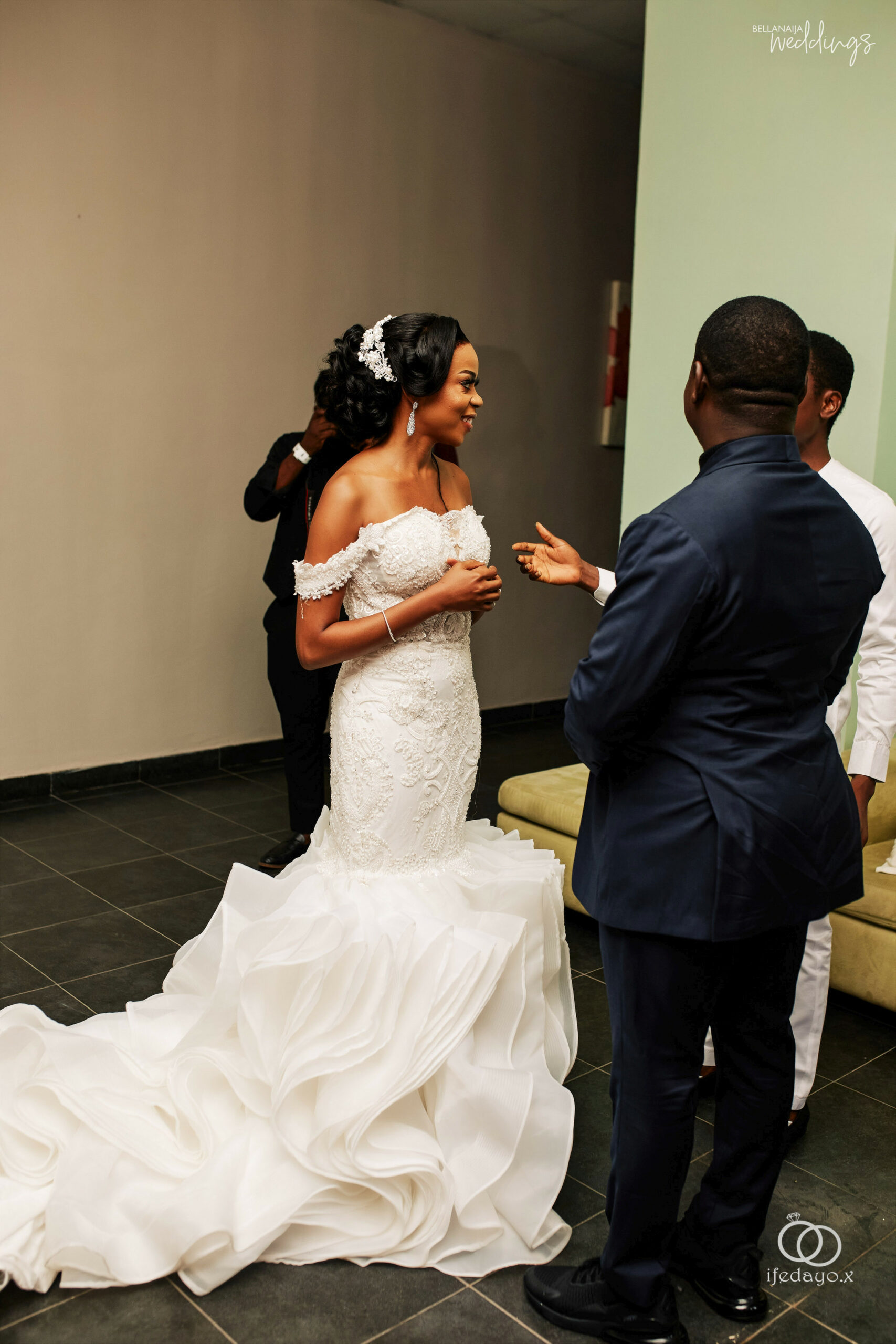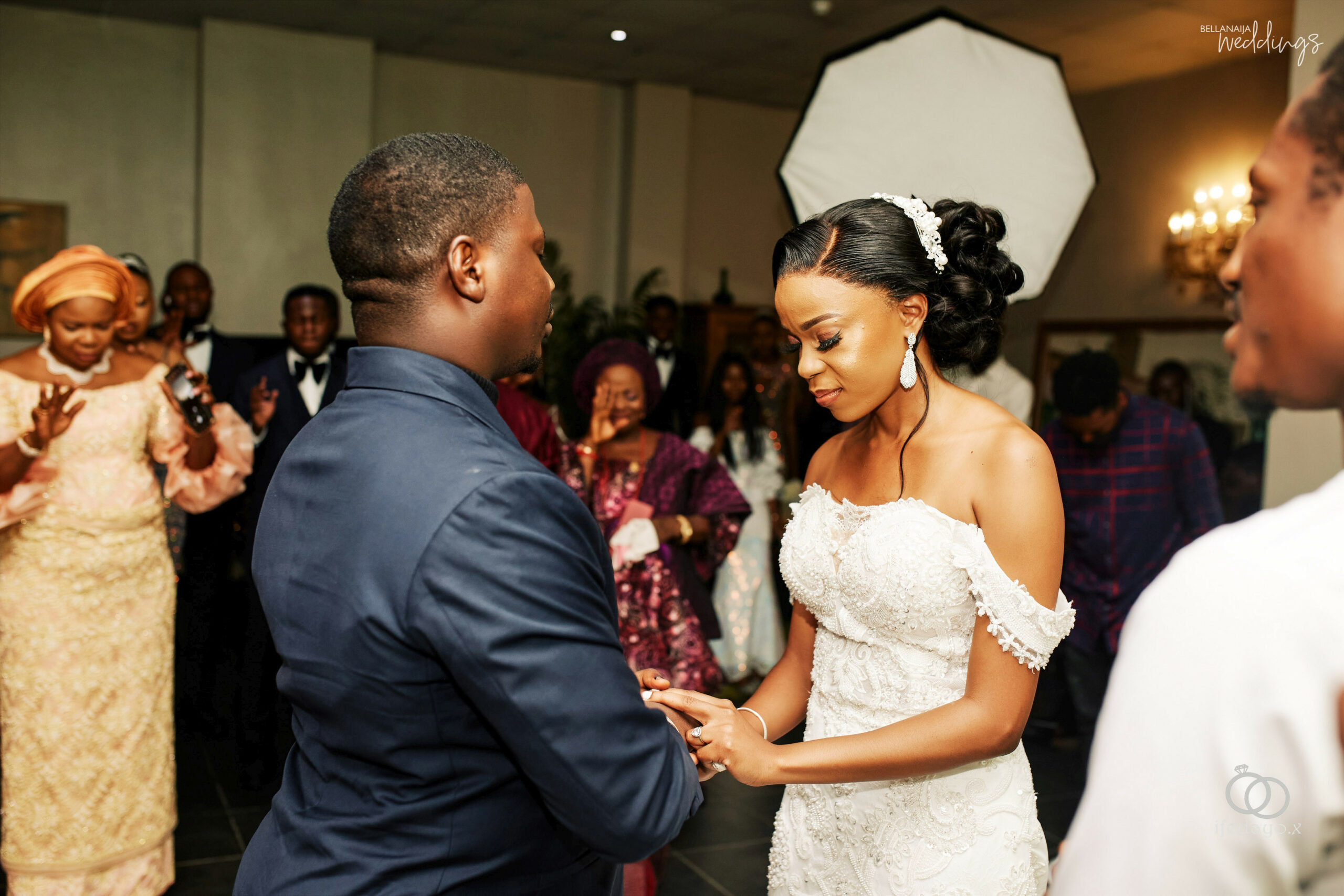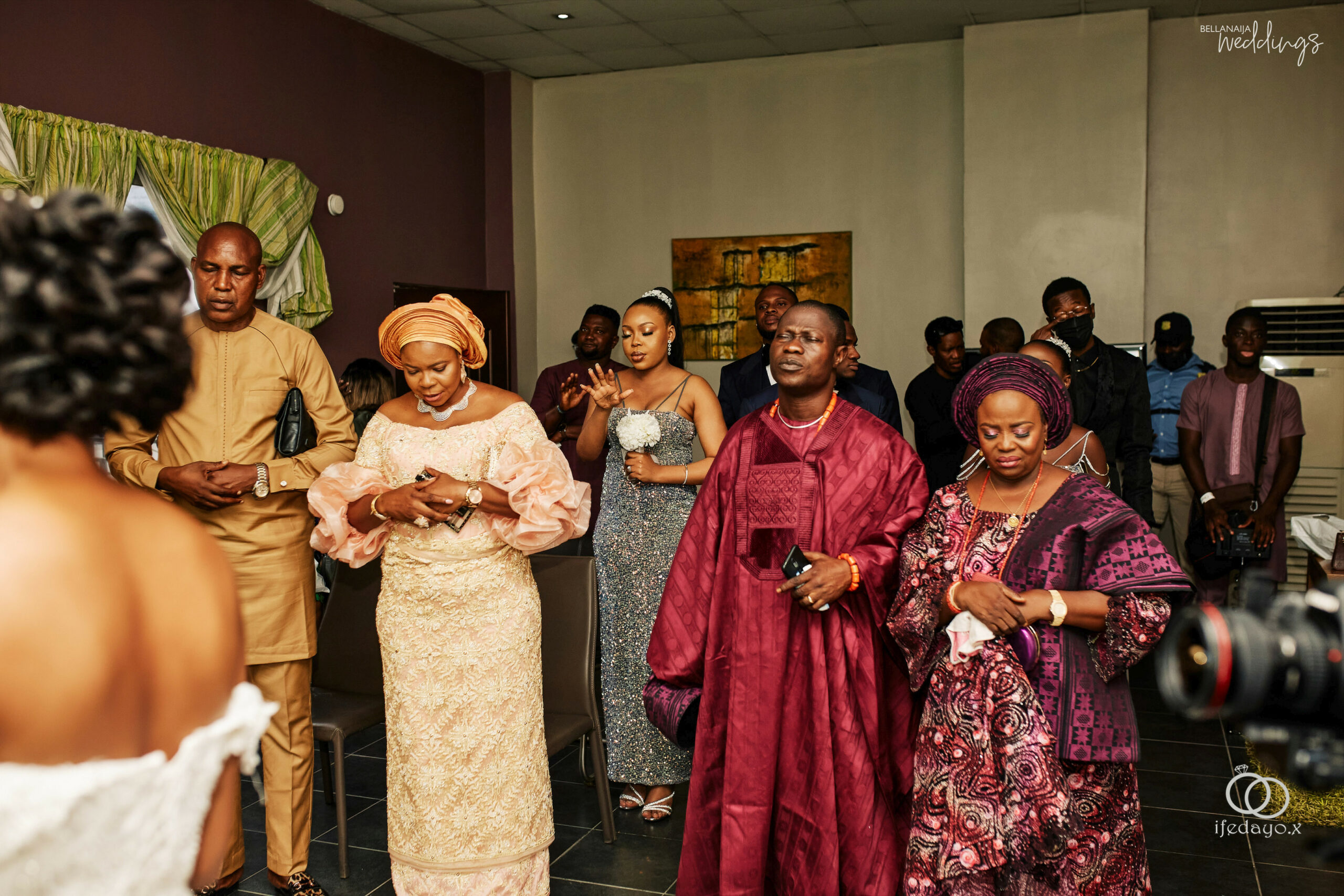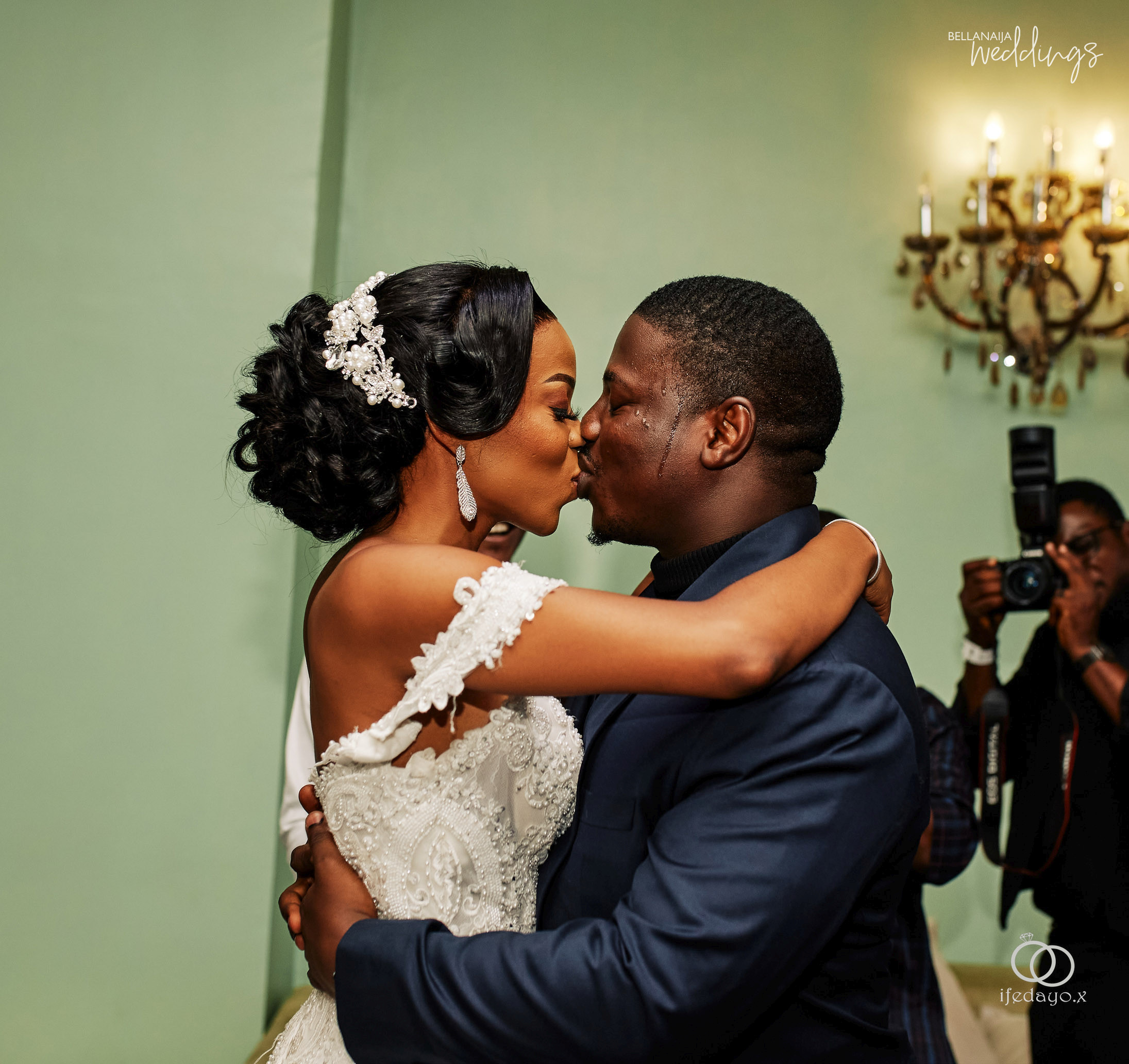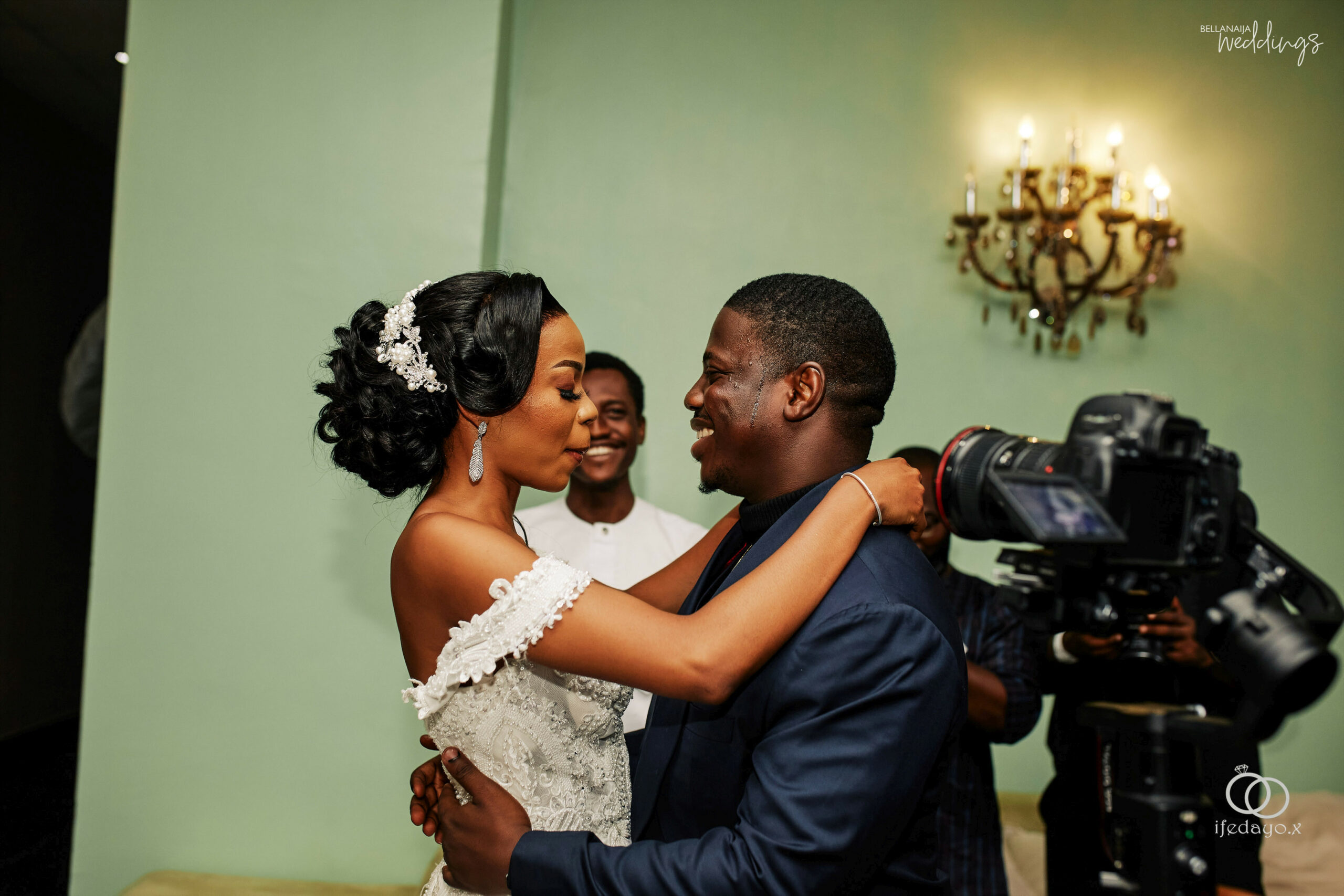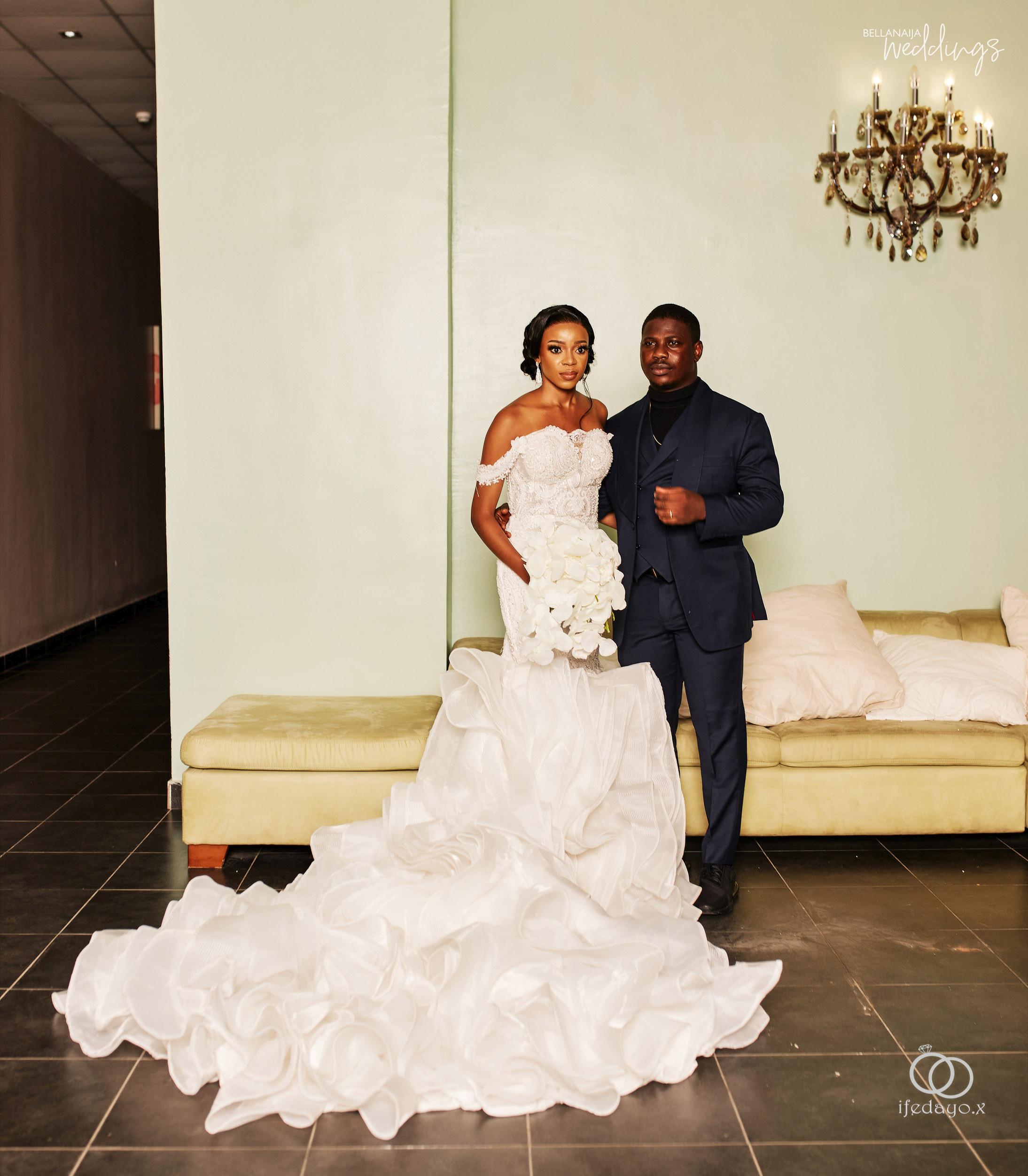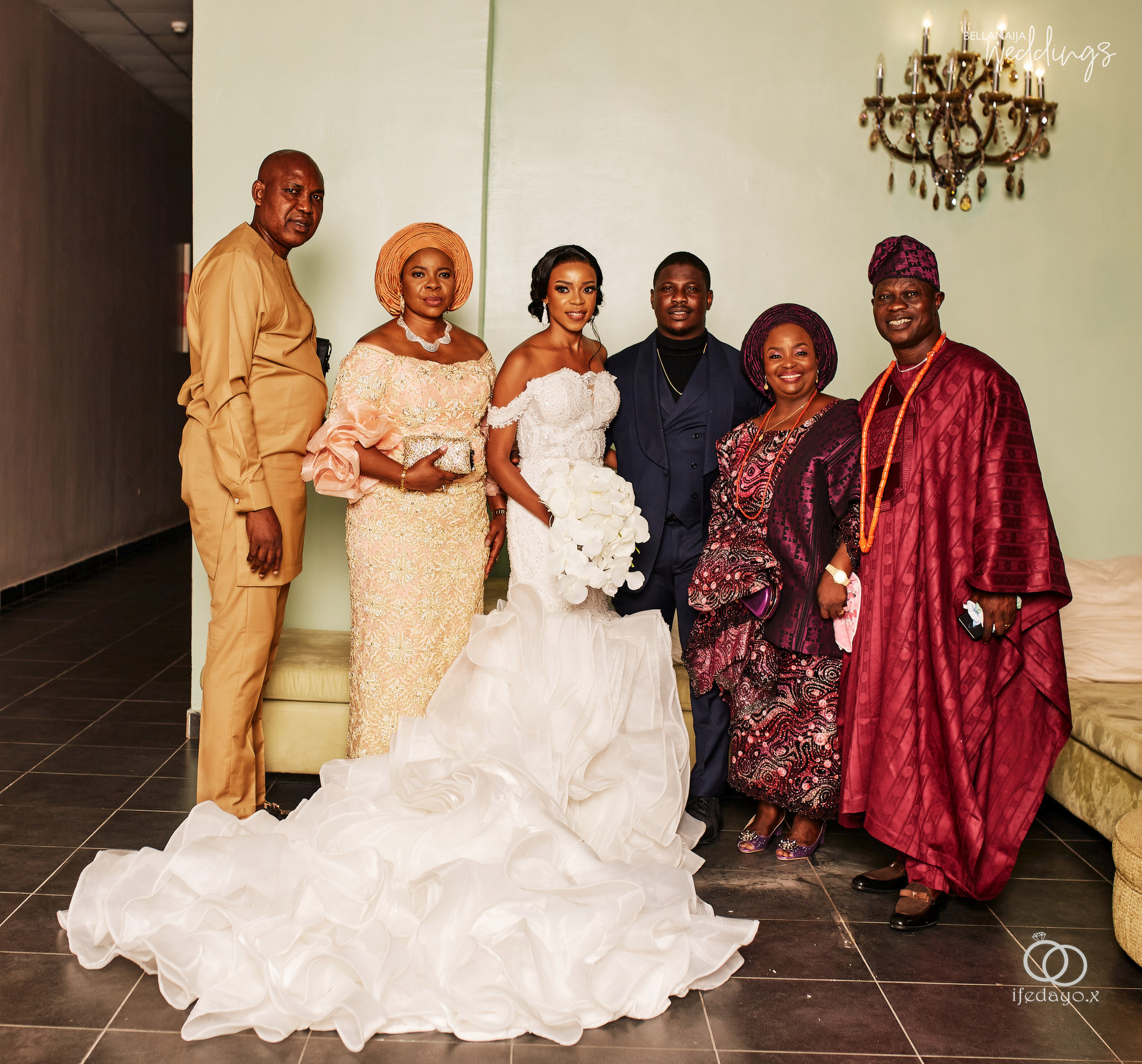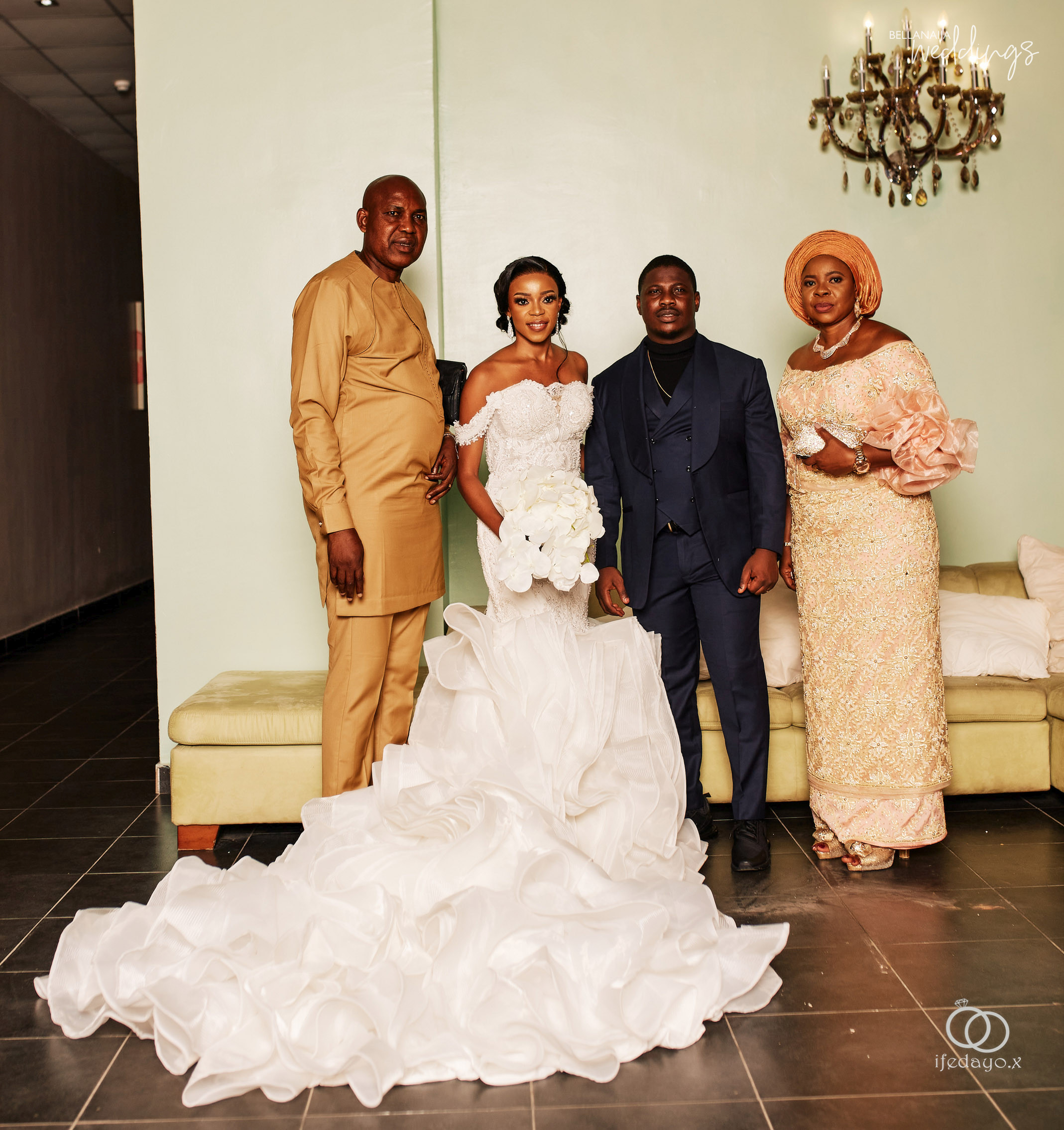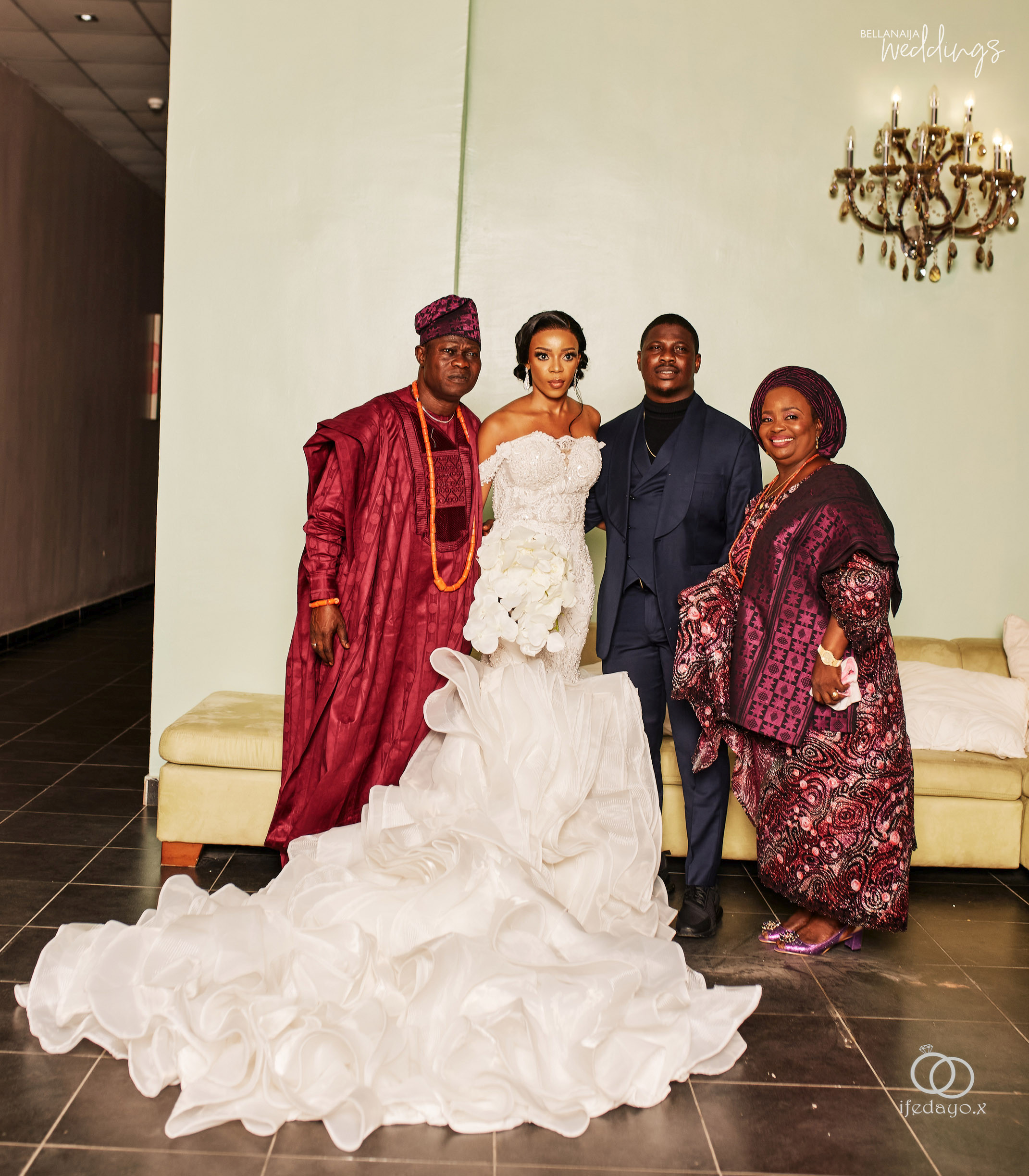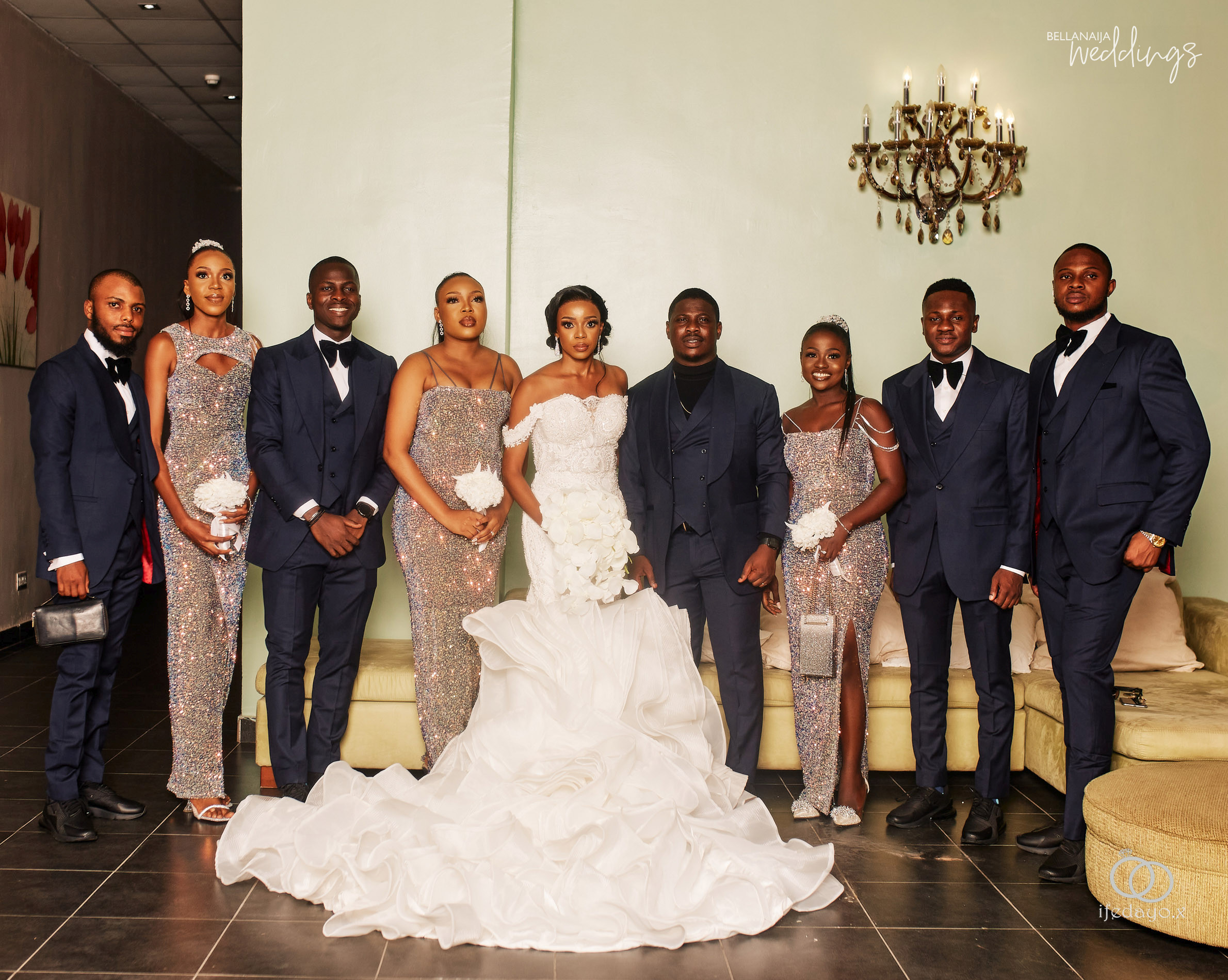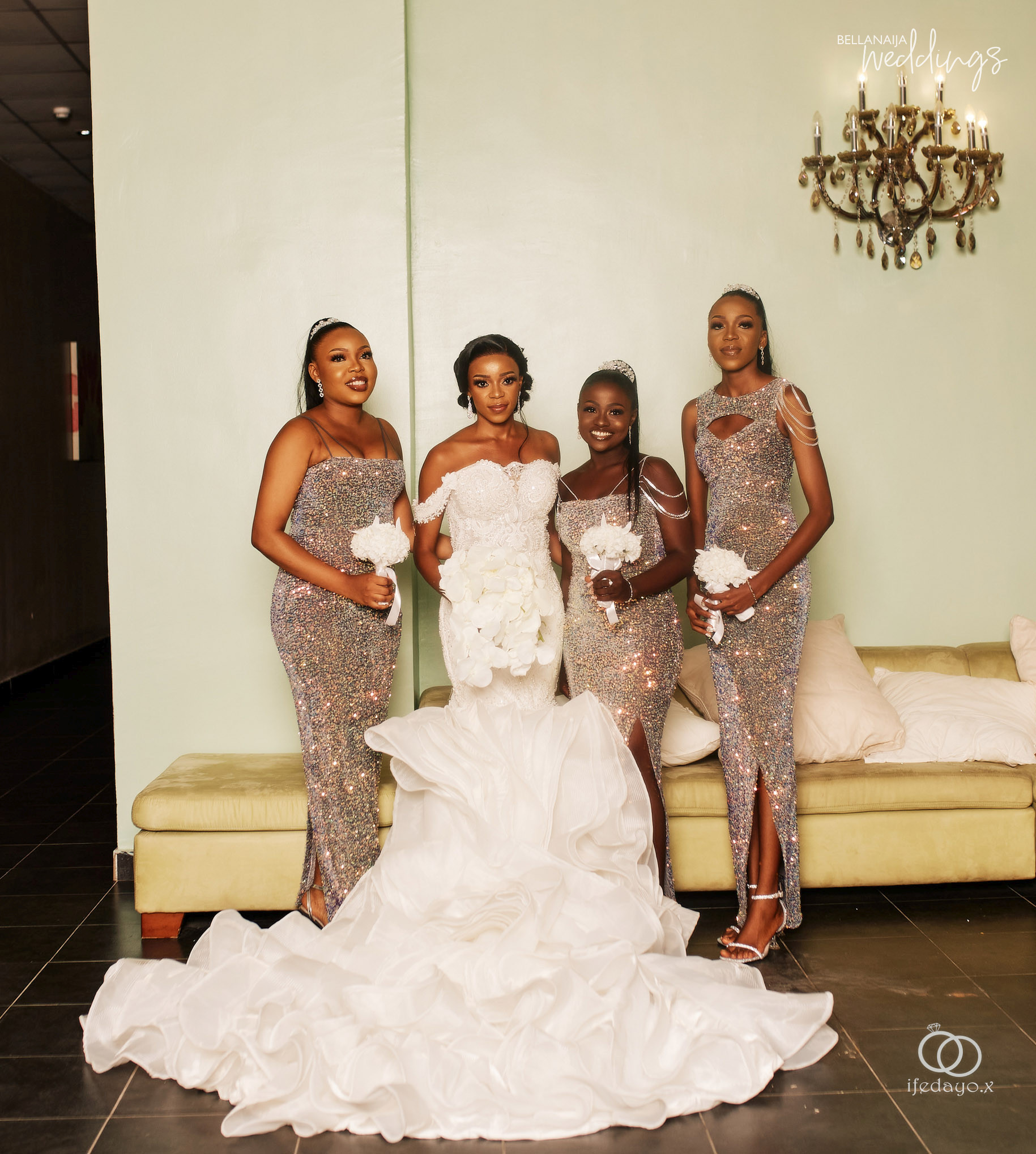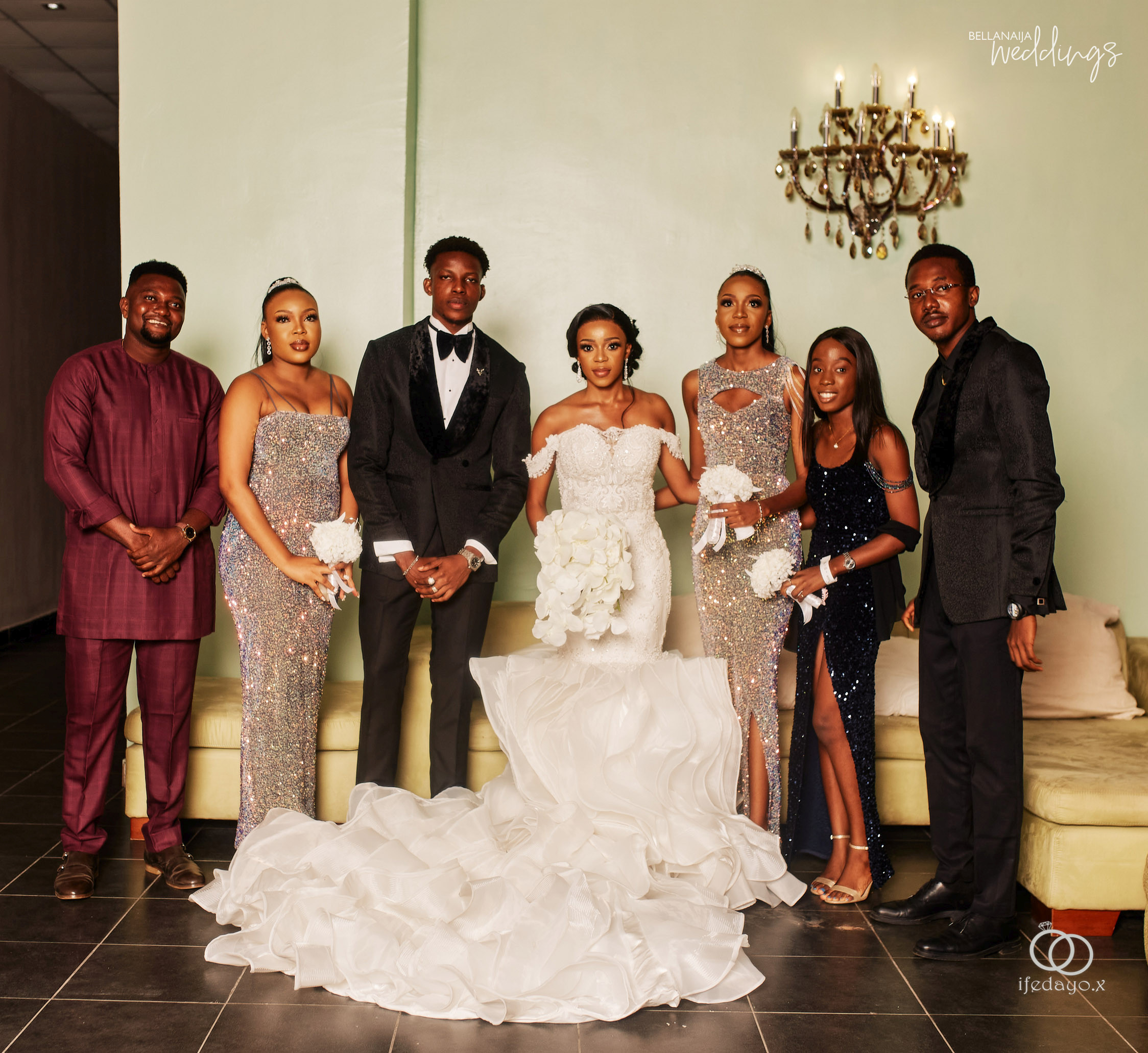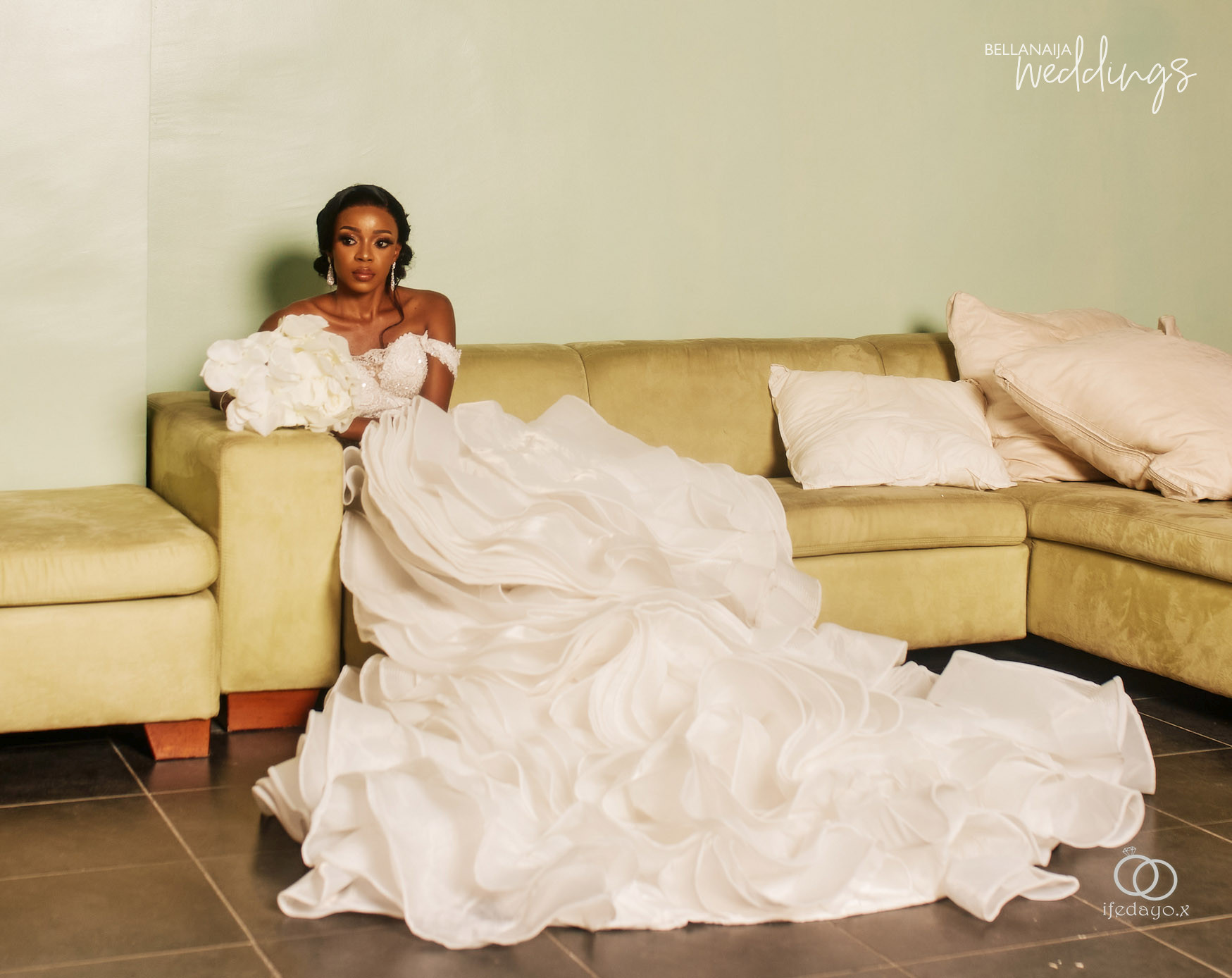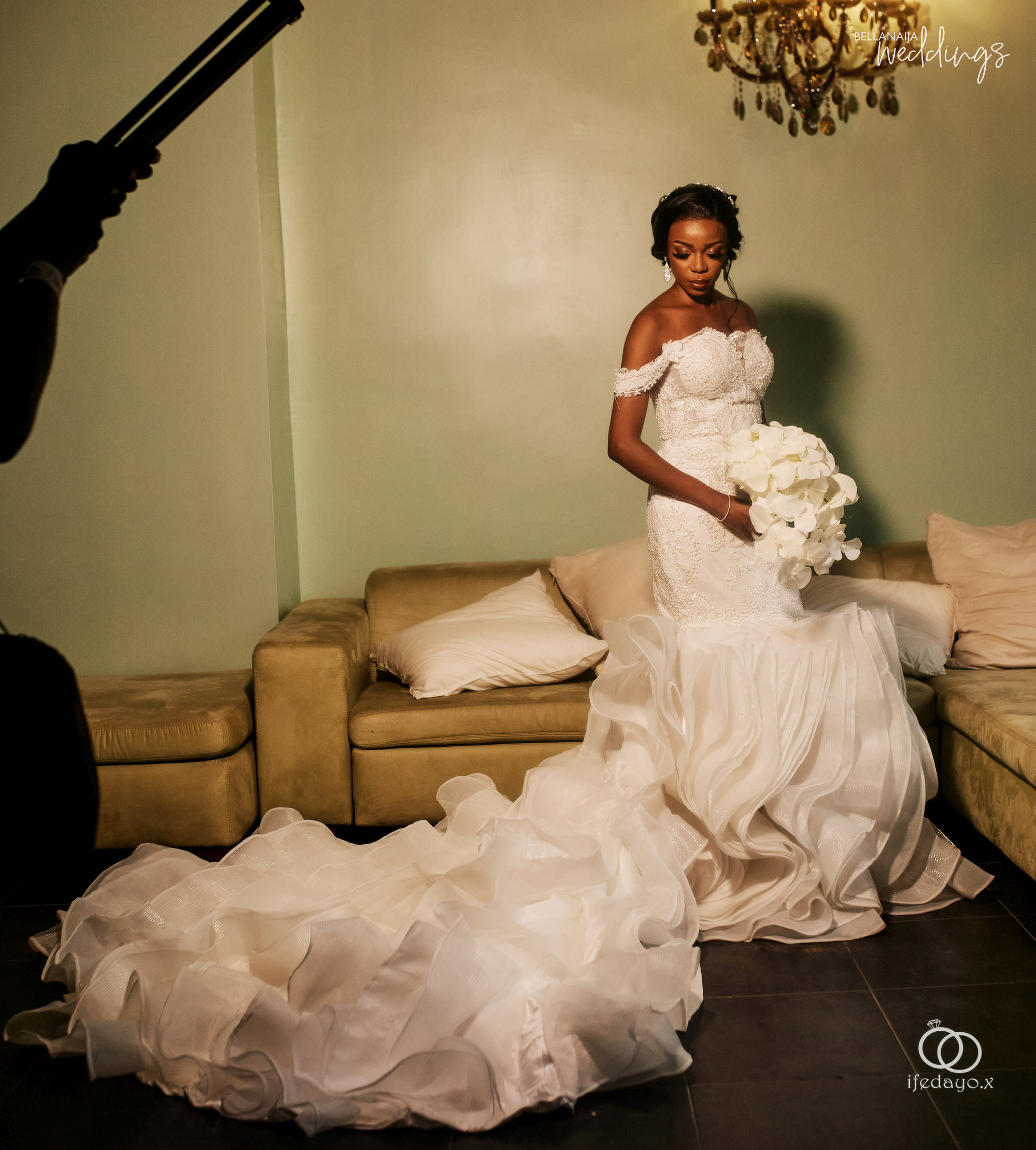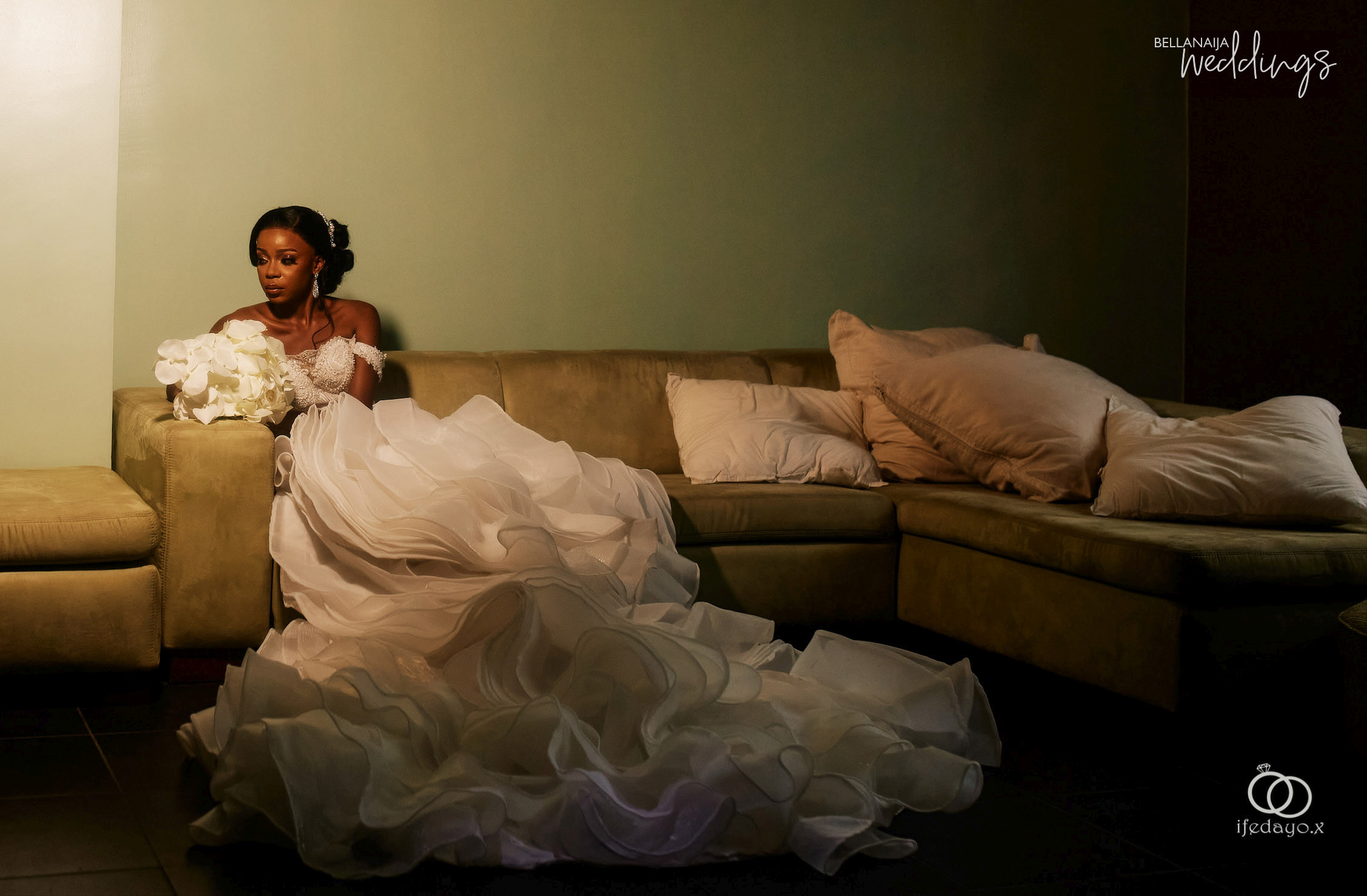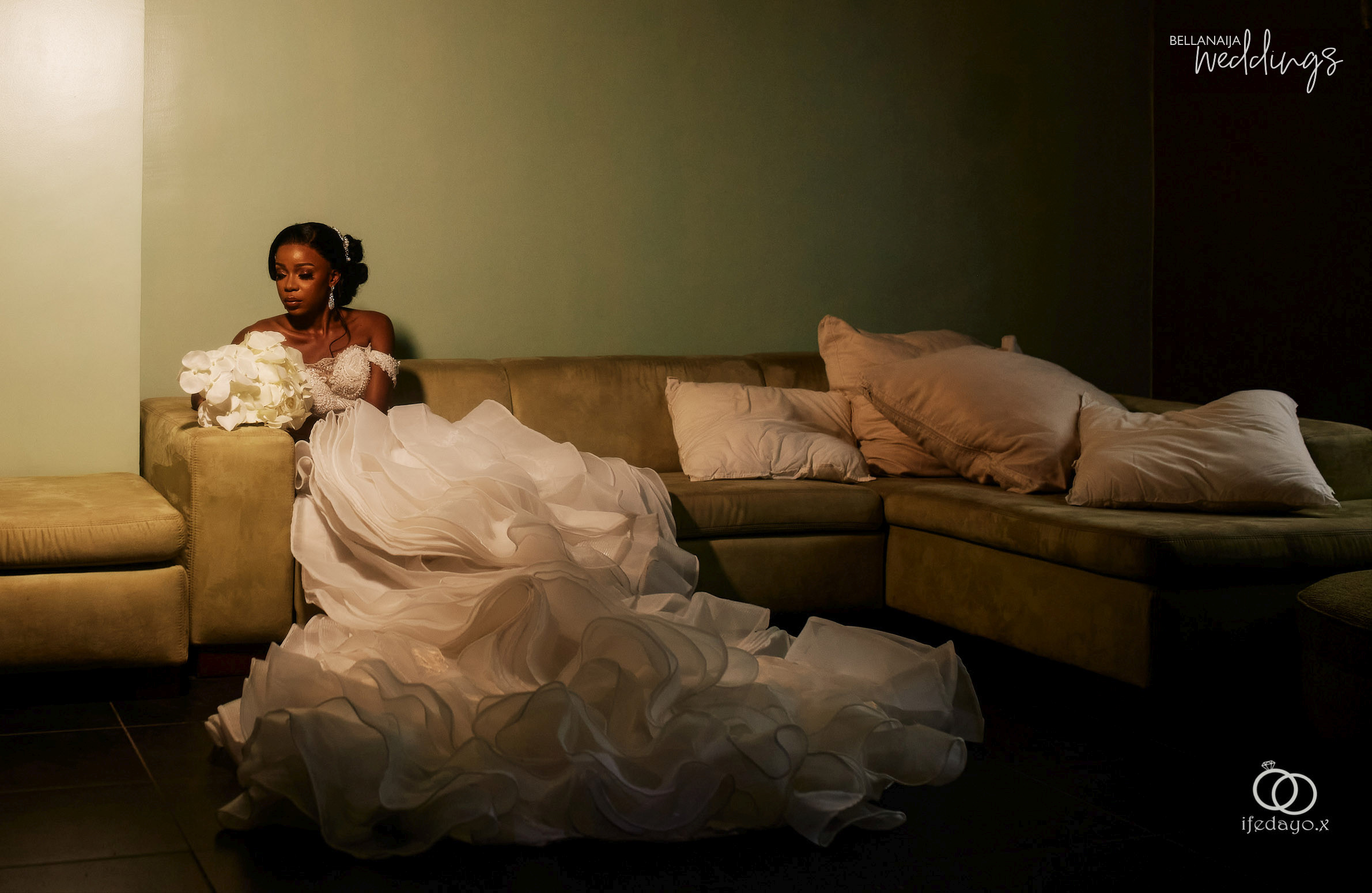 Now, let's get into the reception!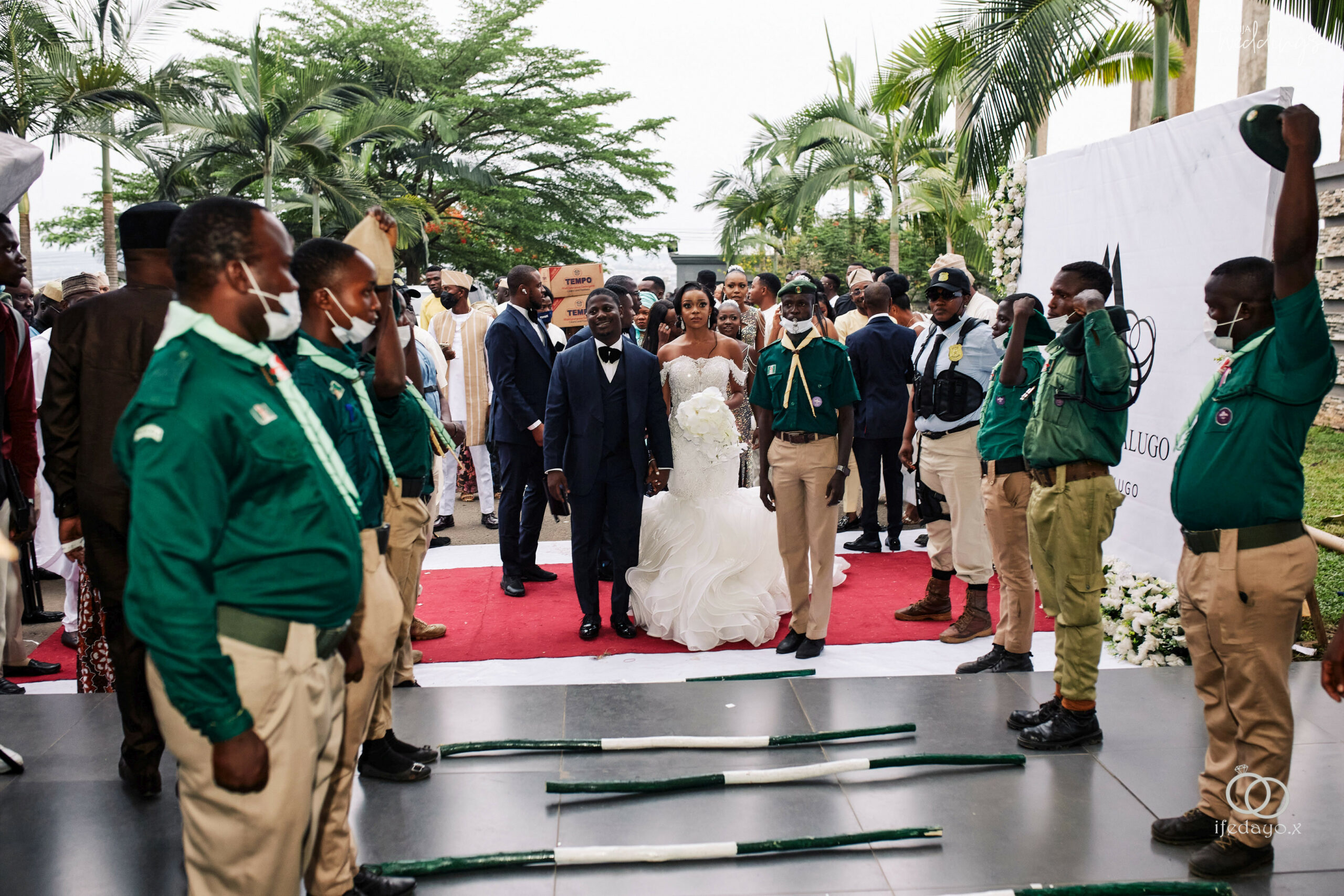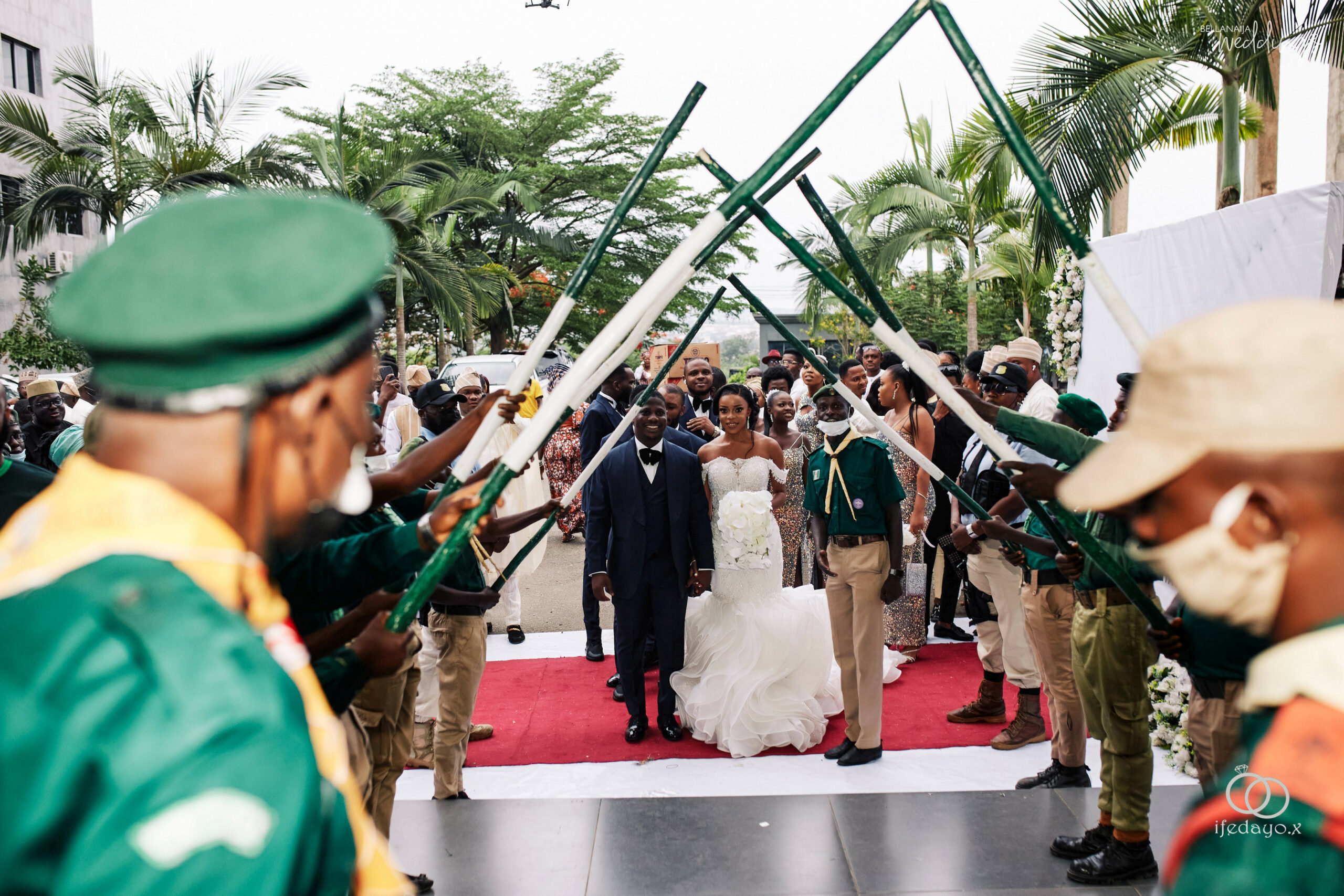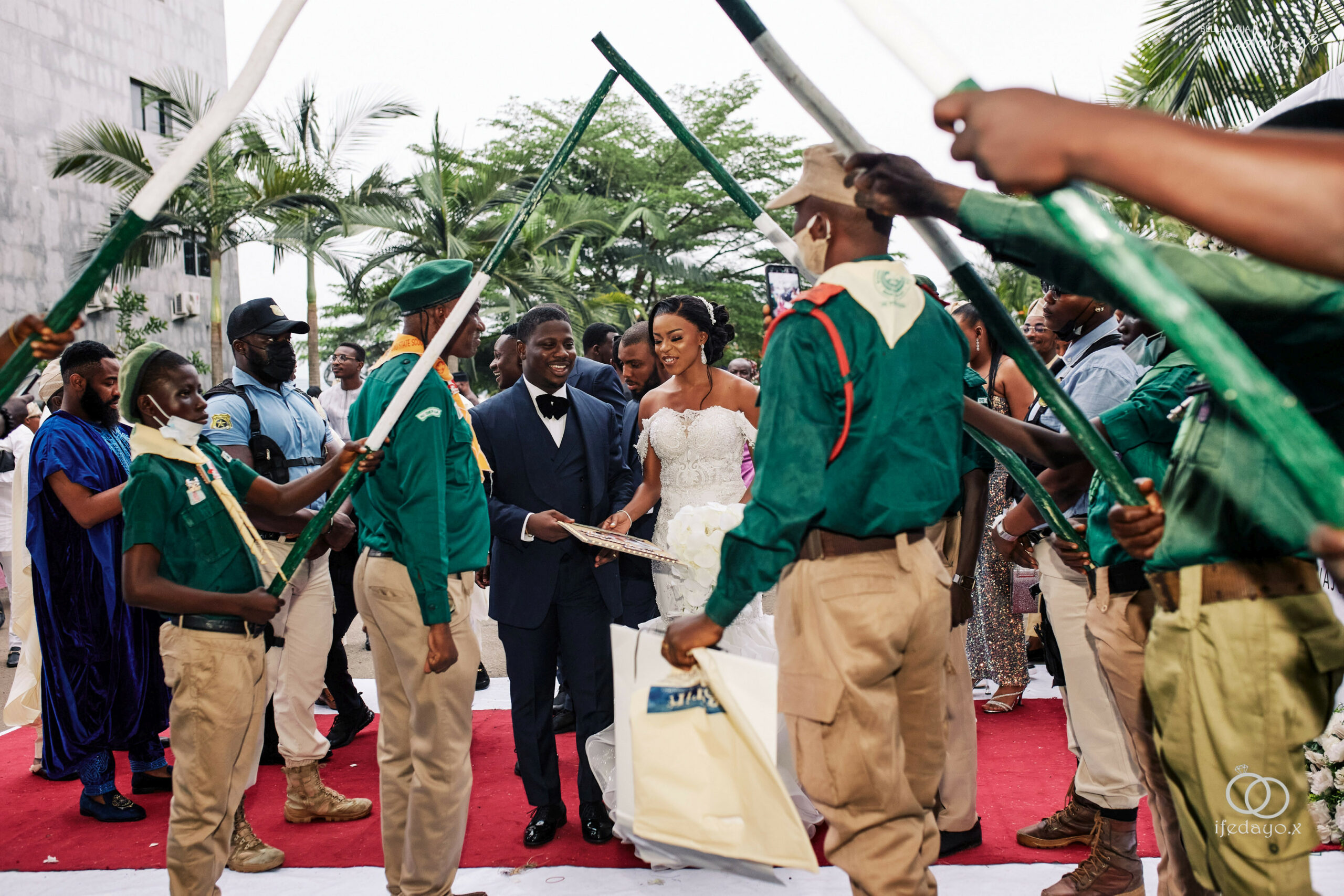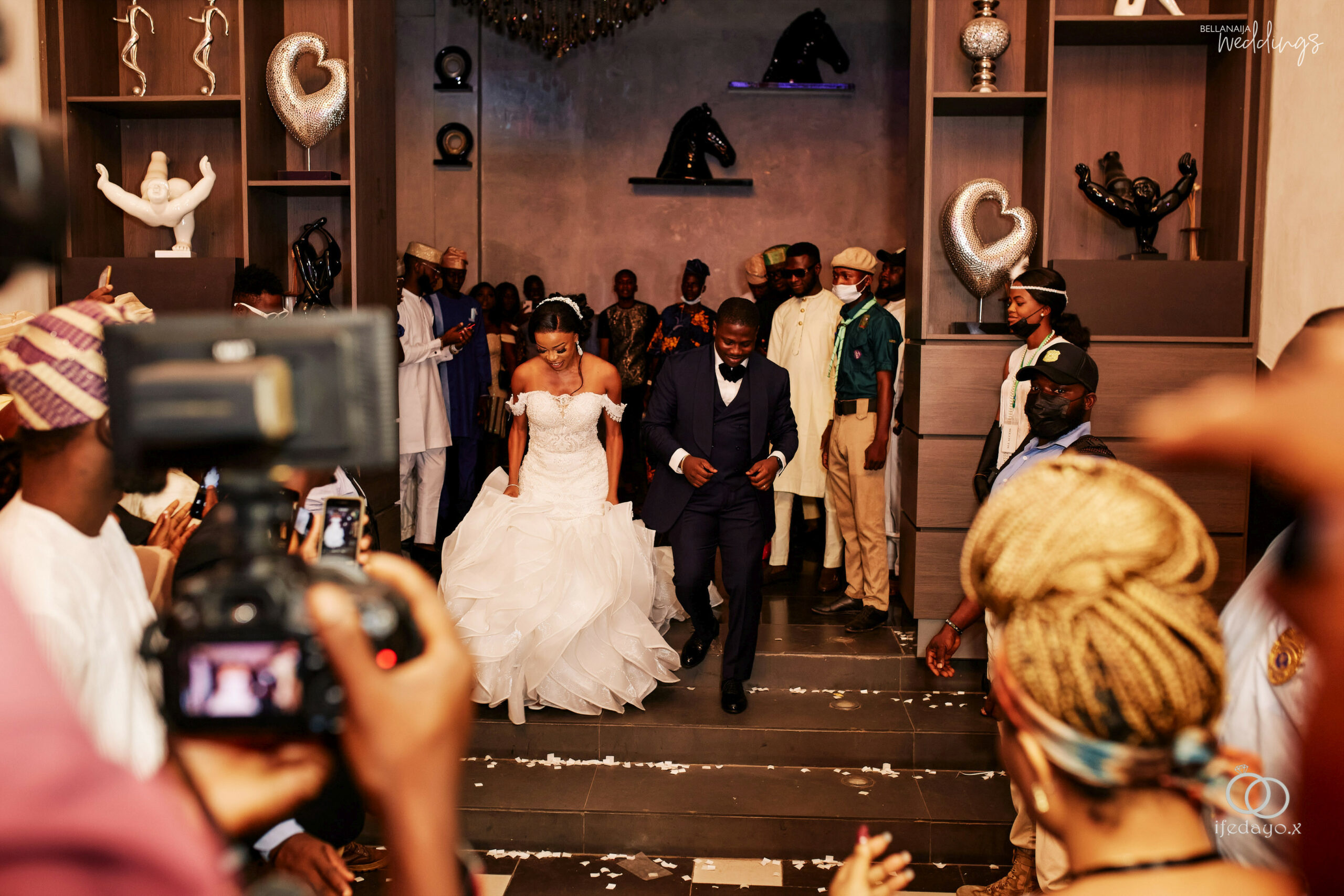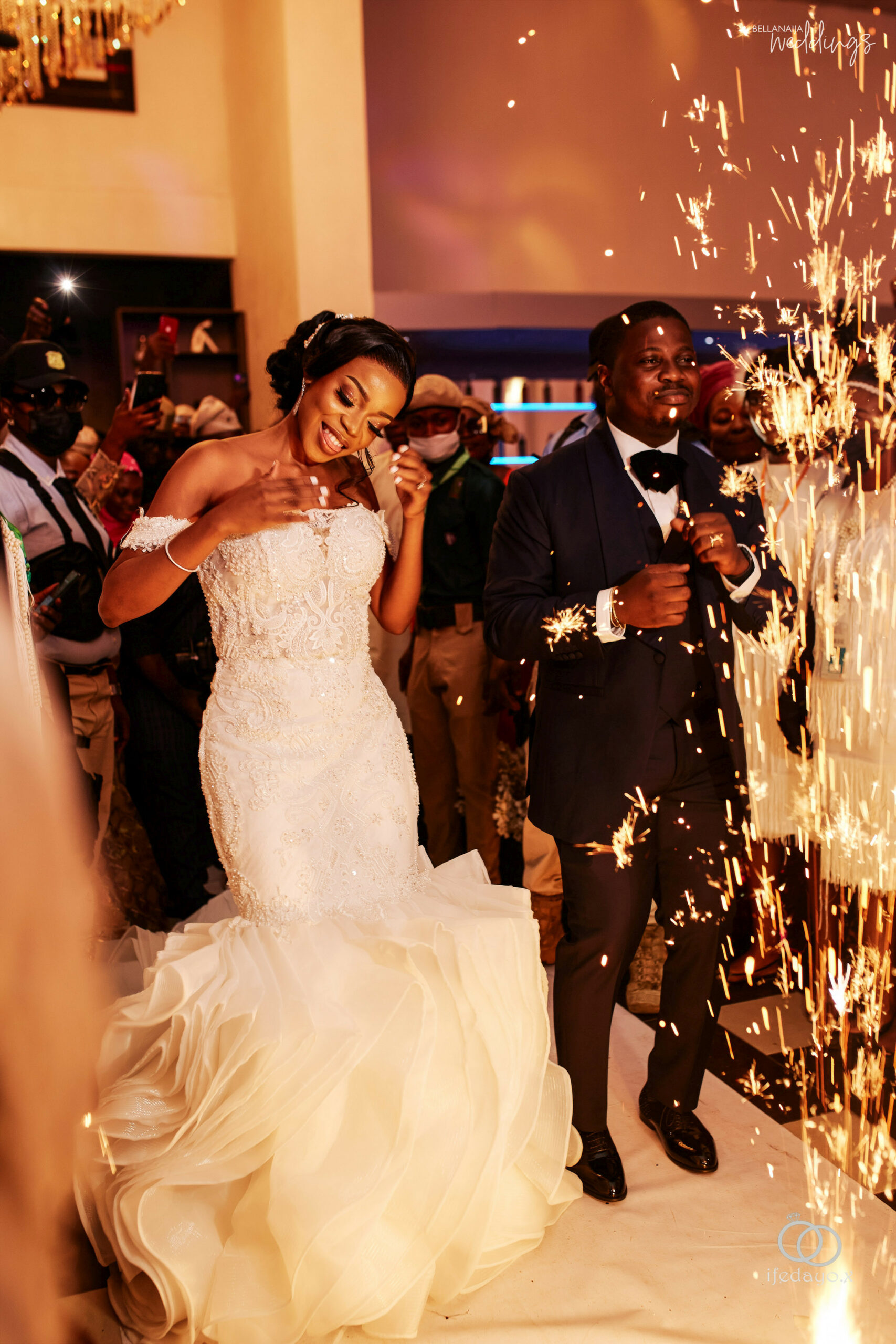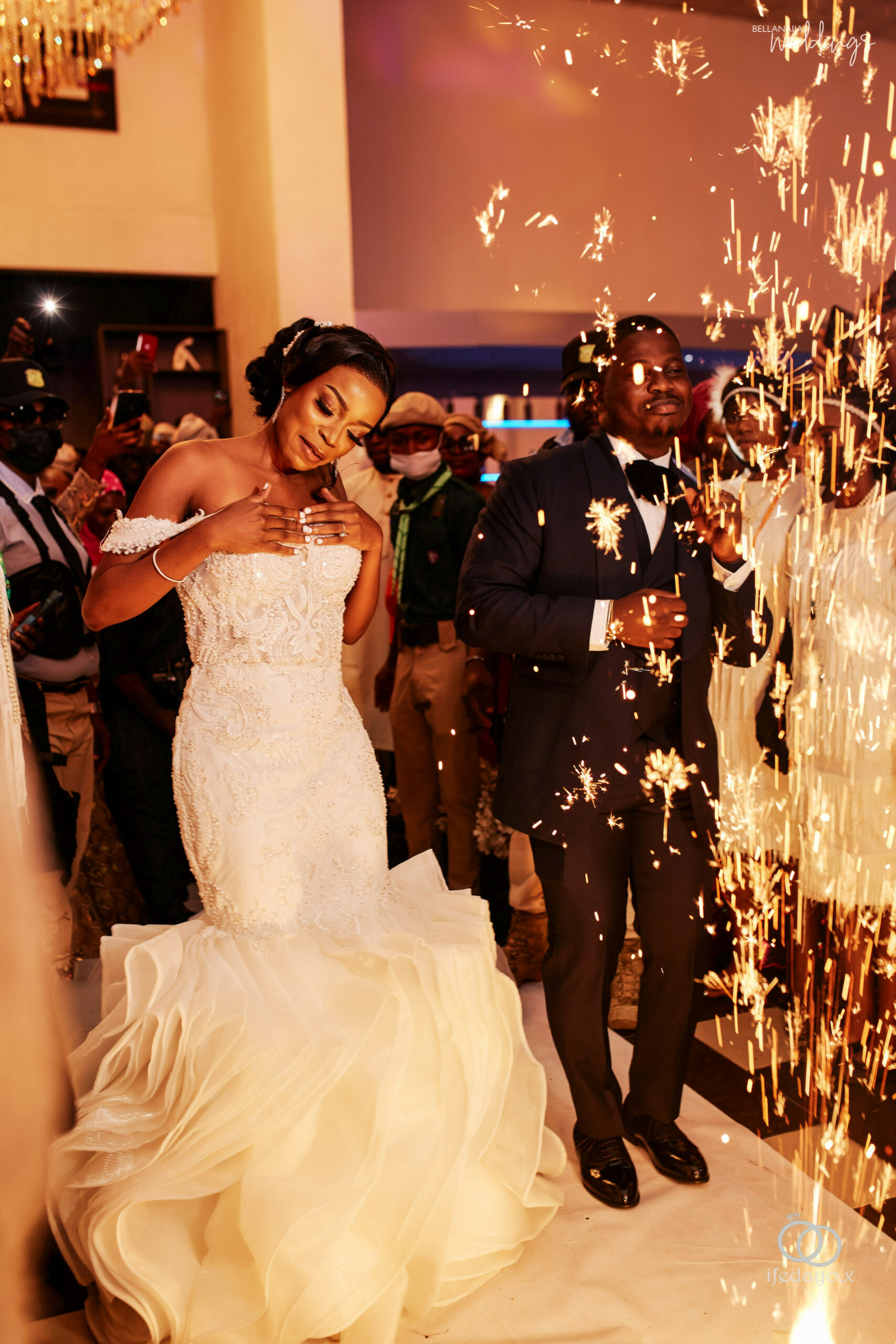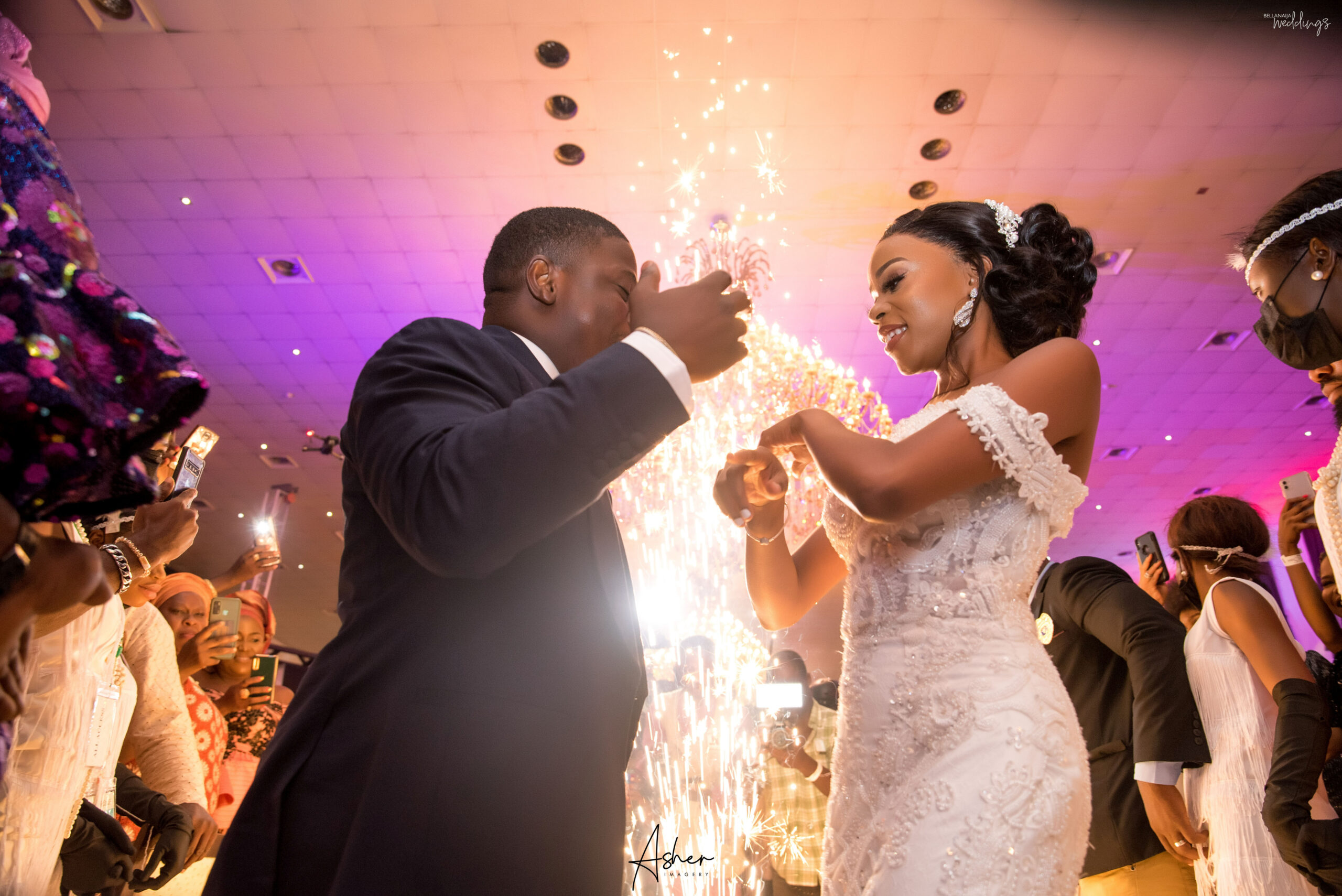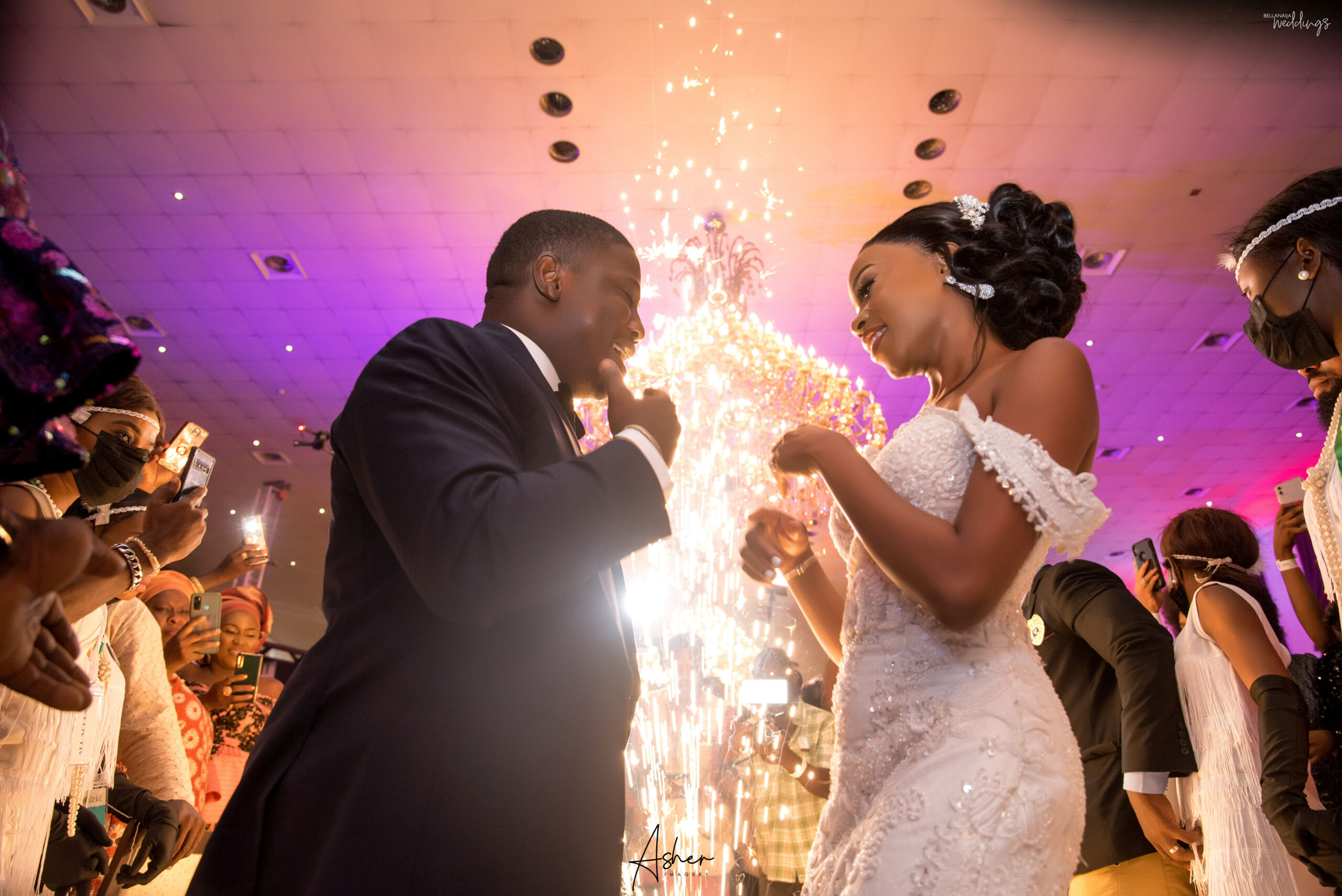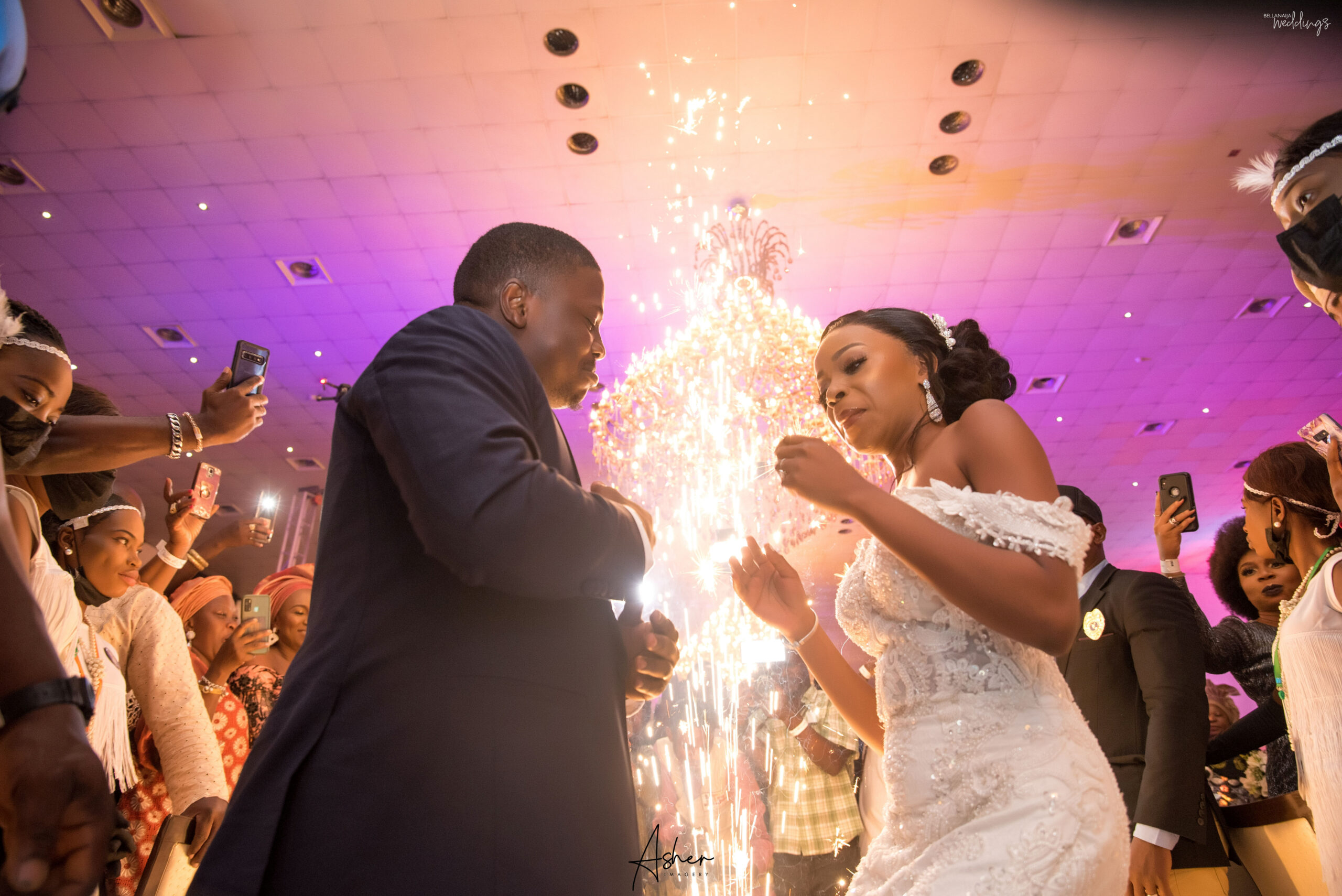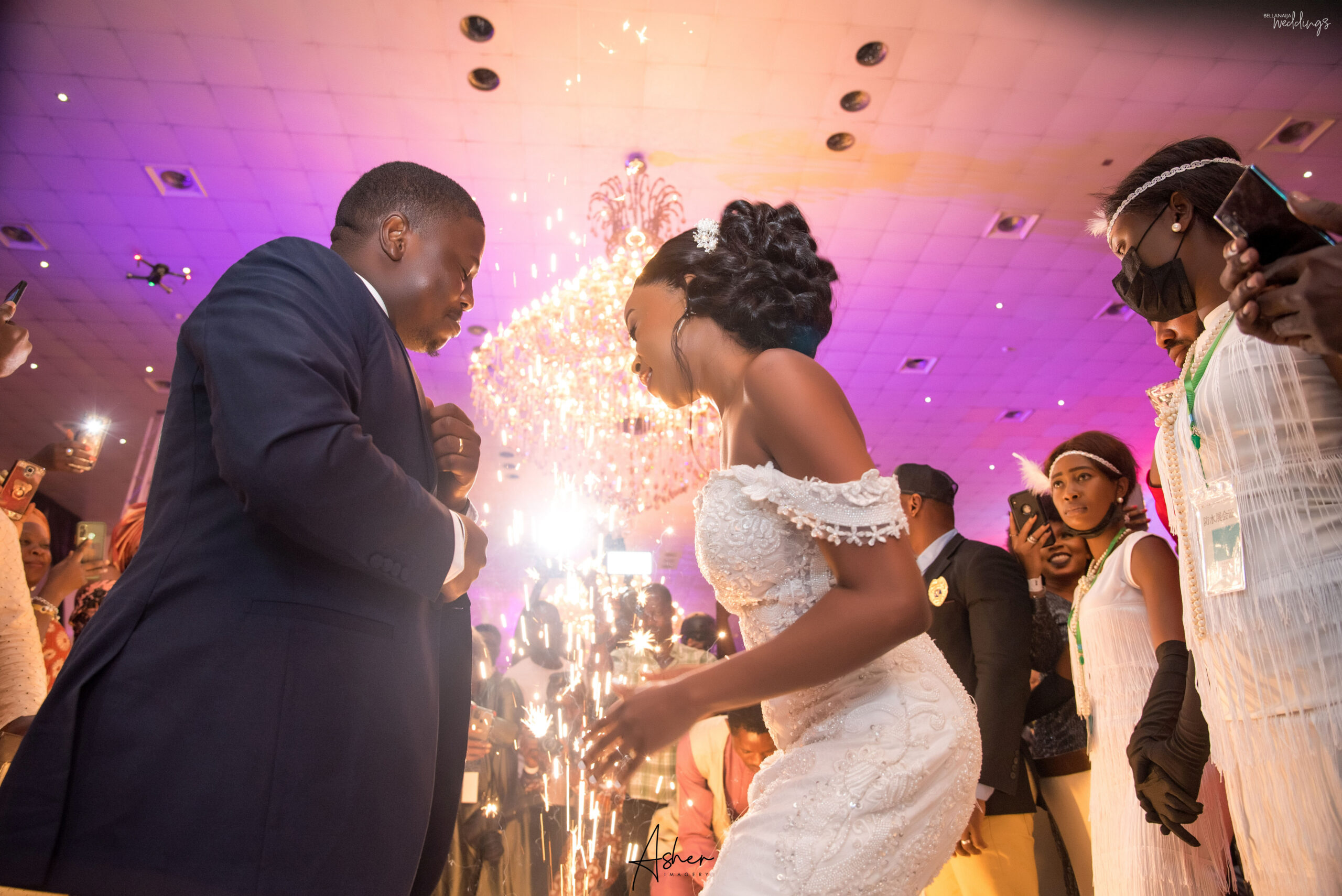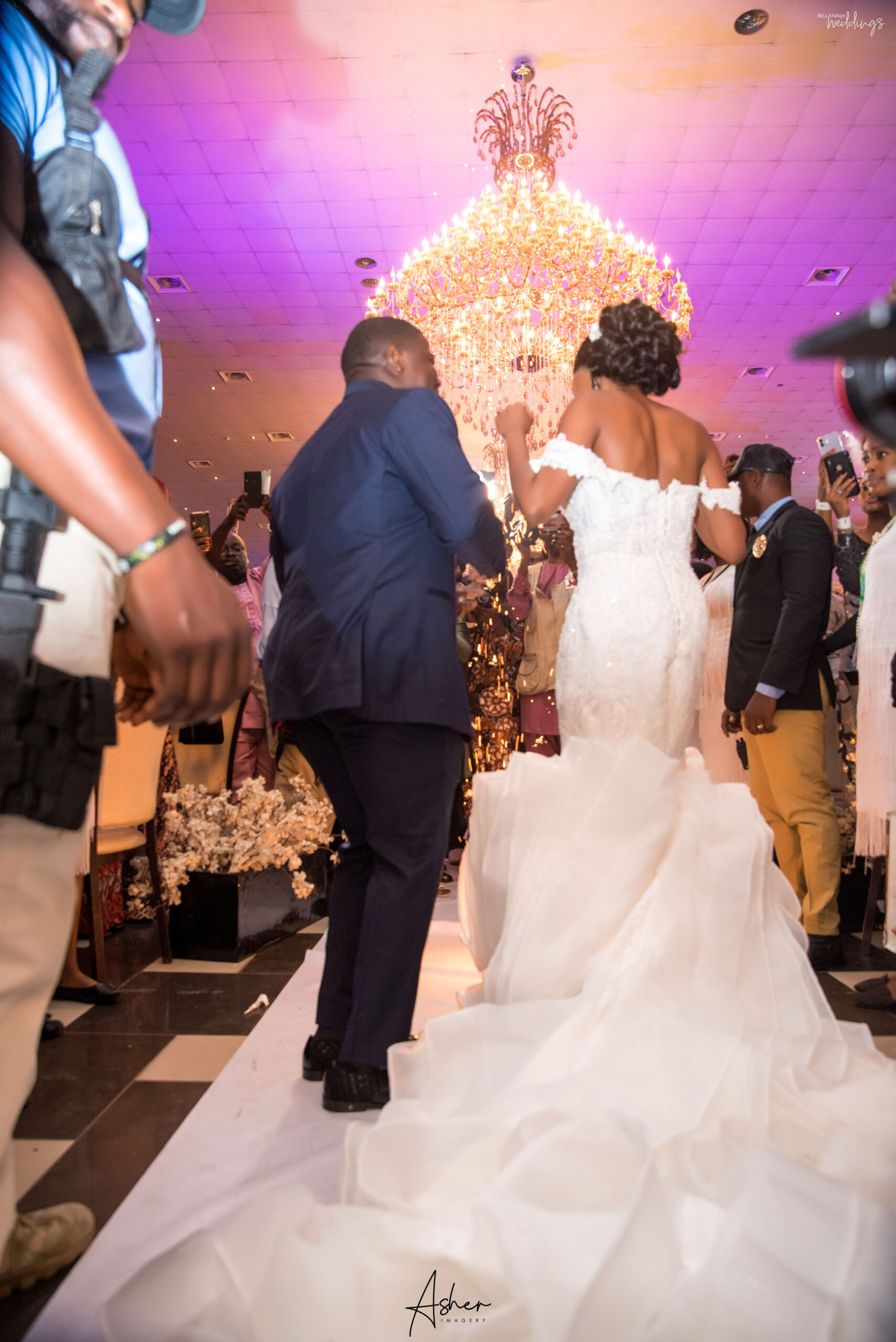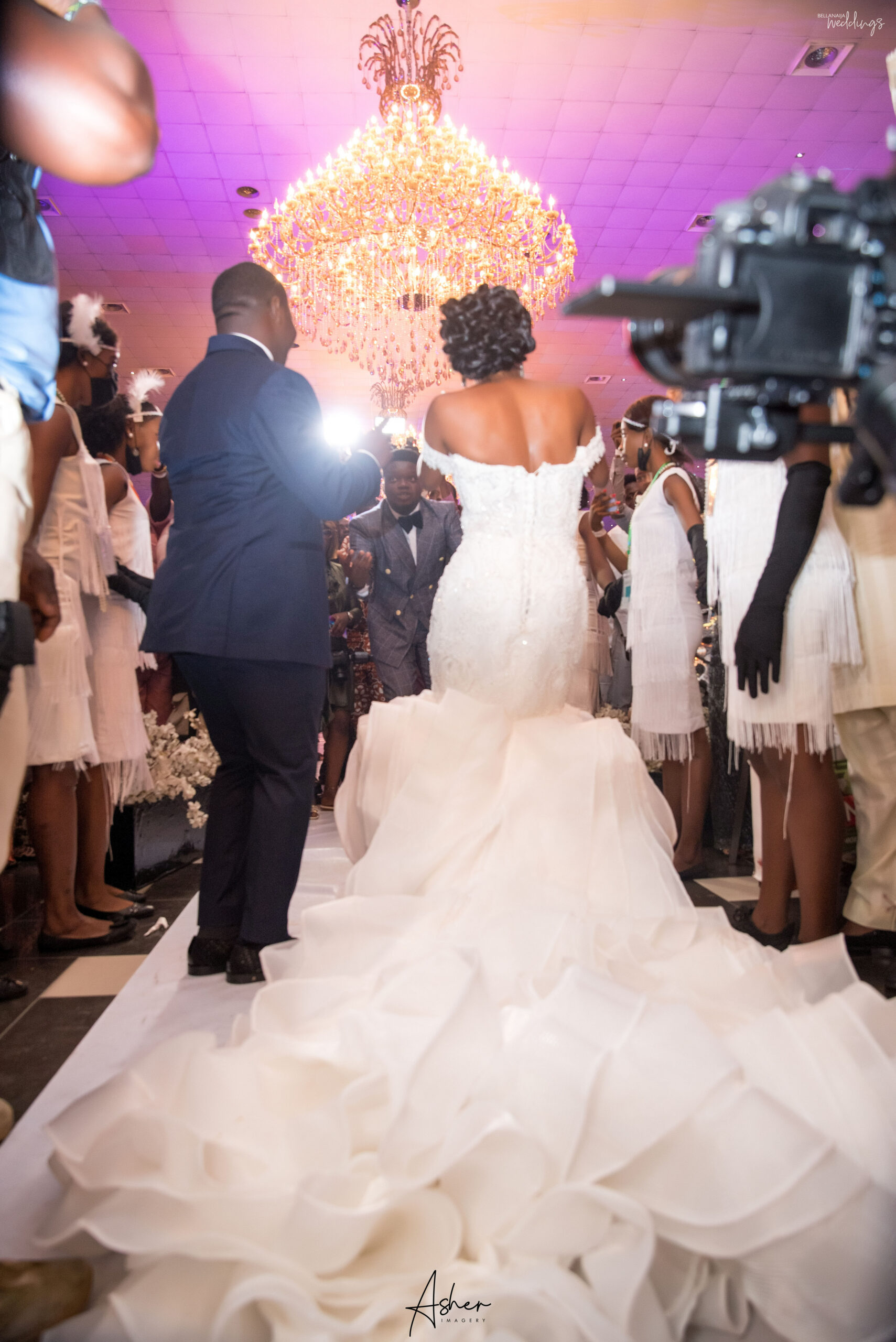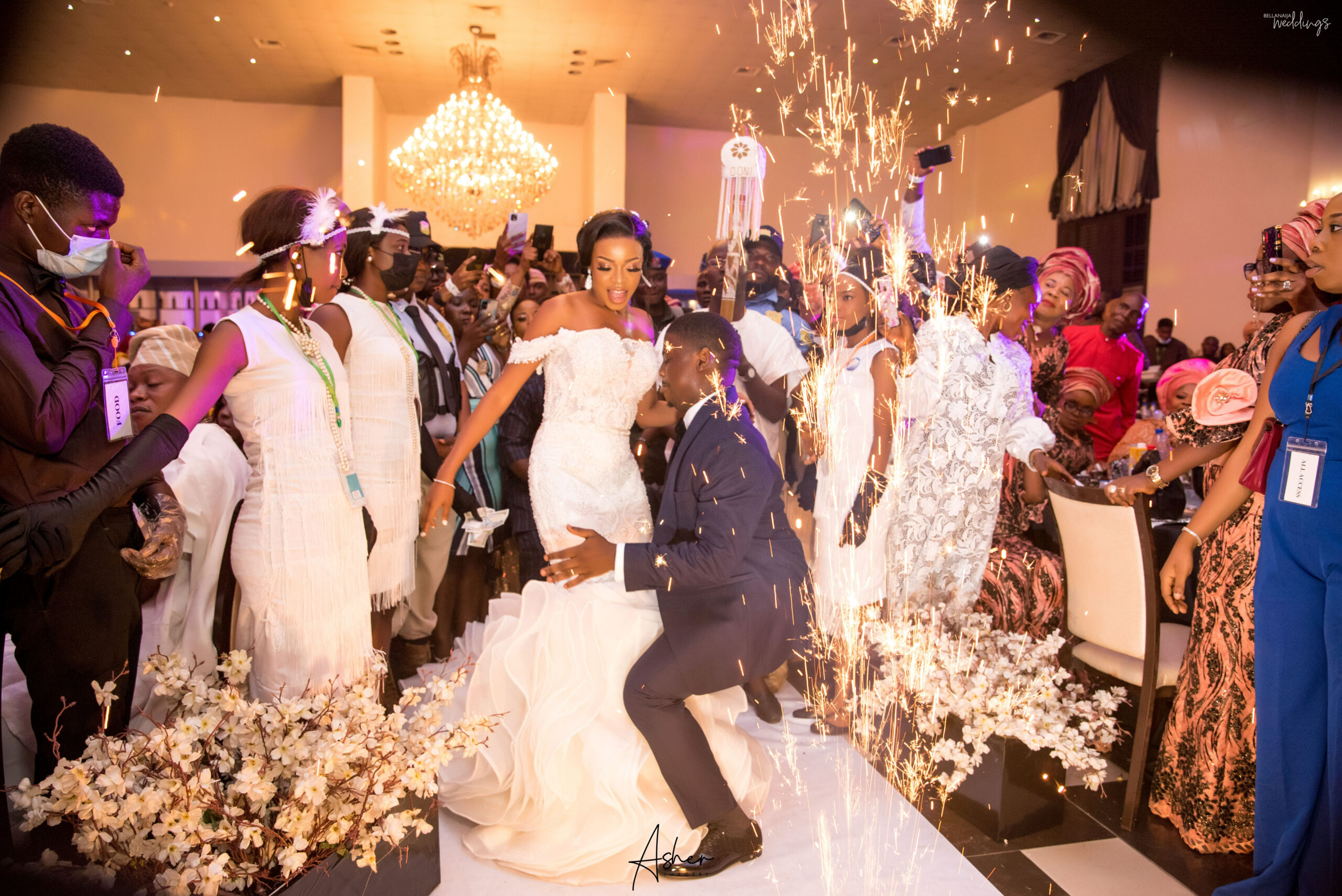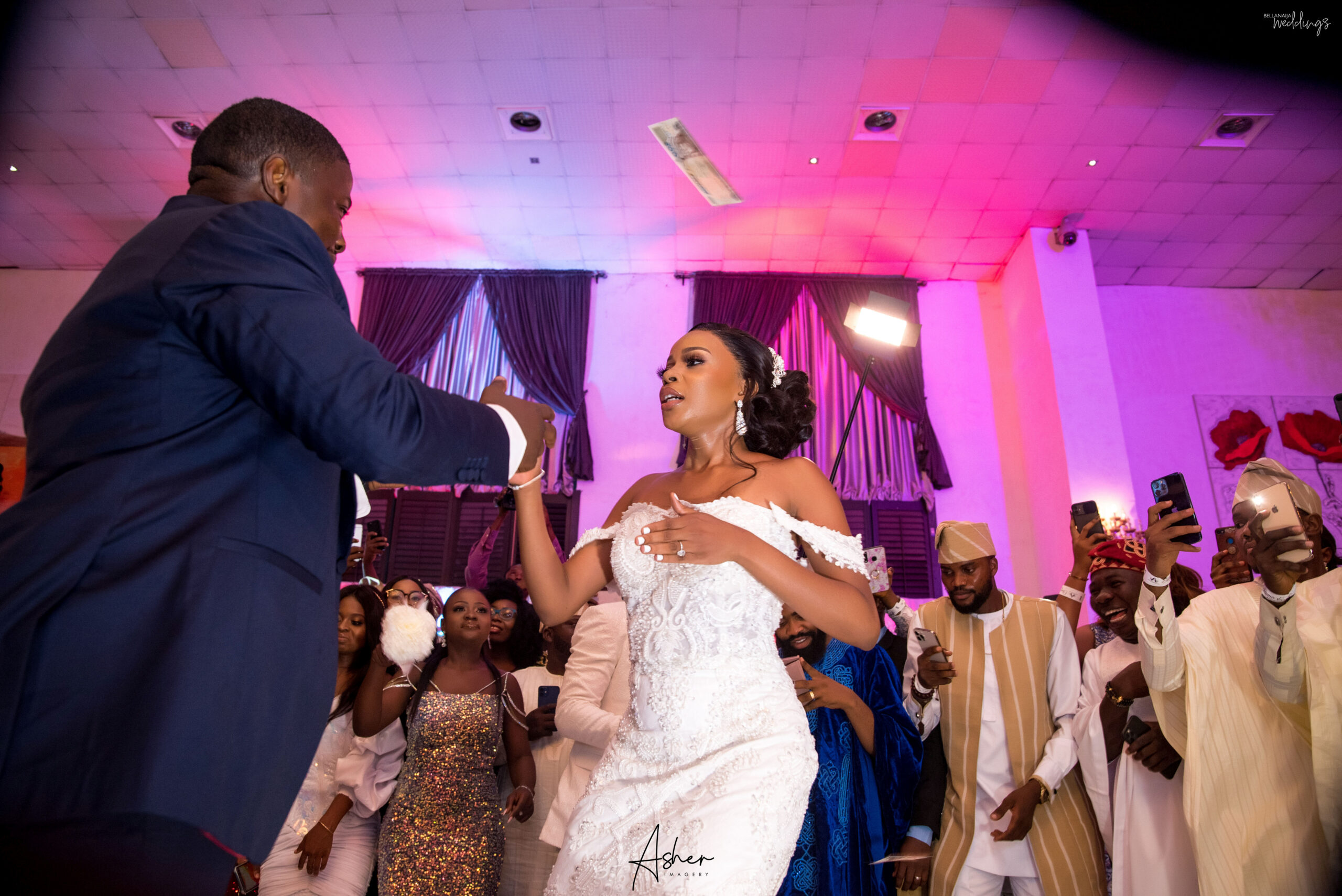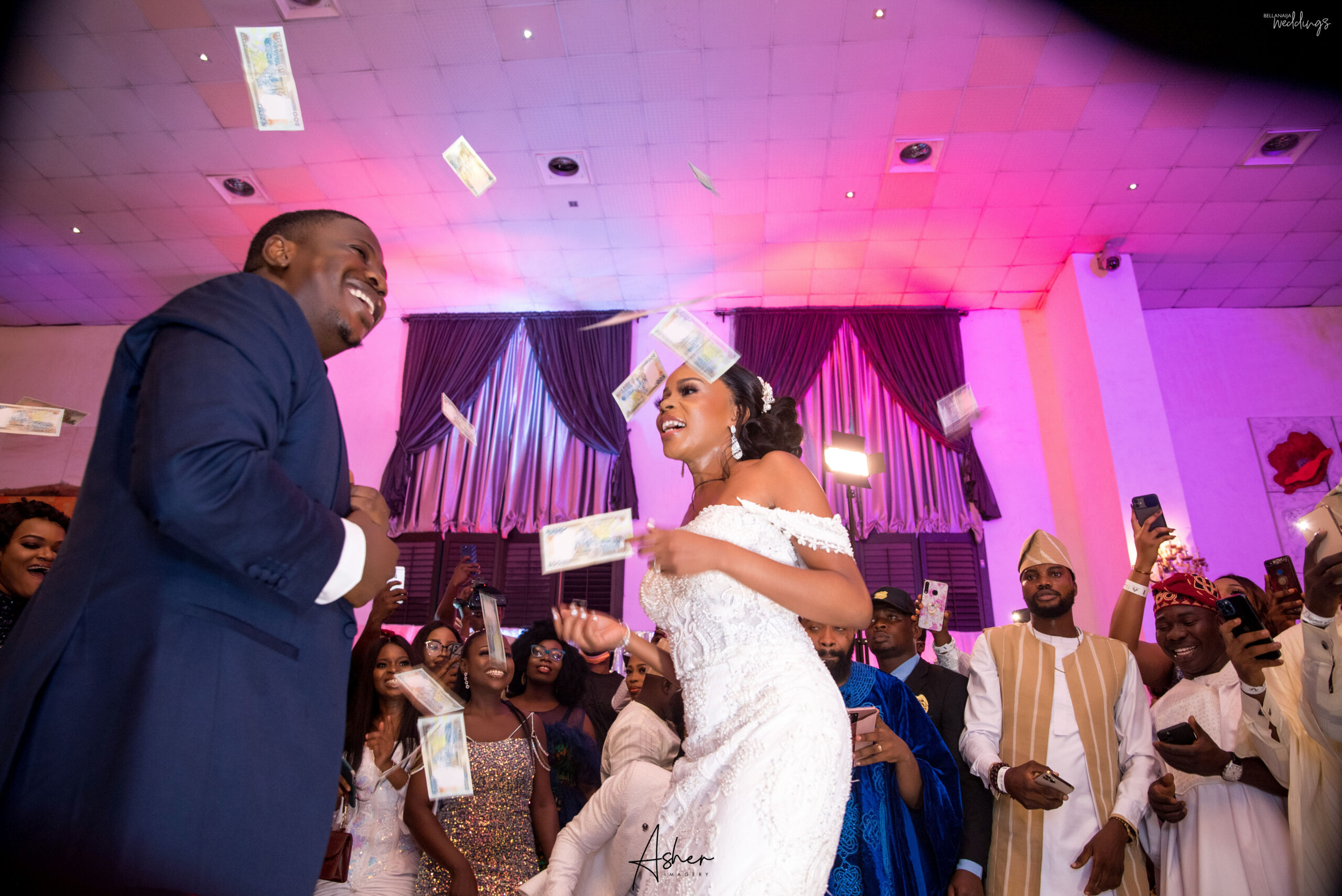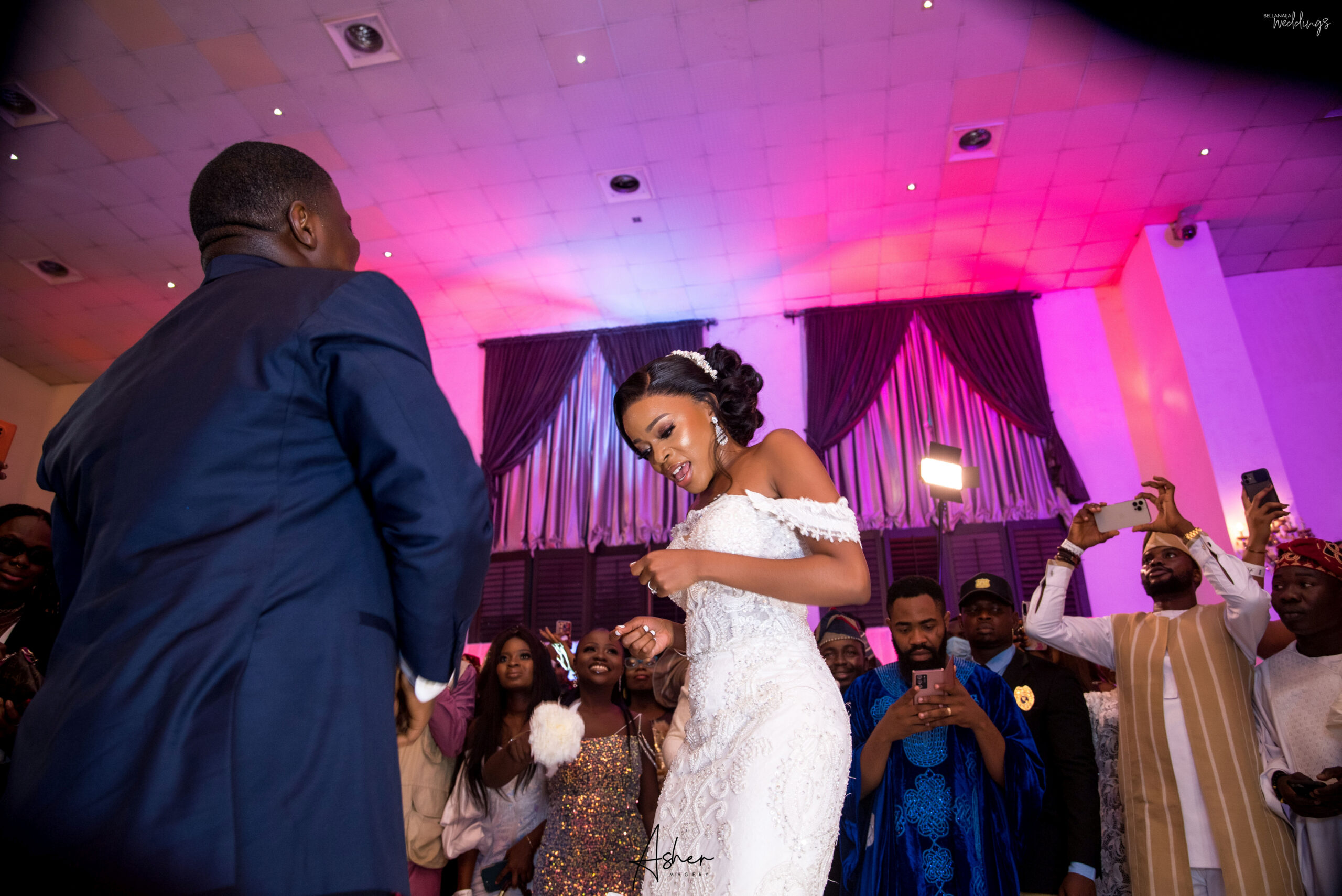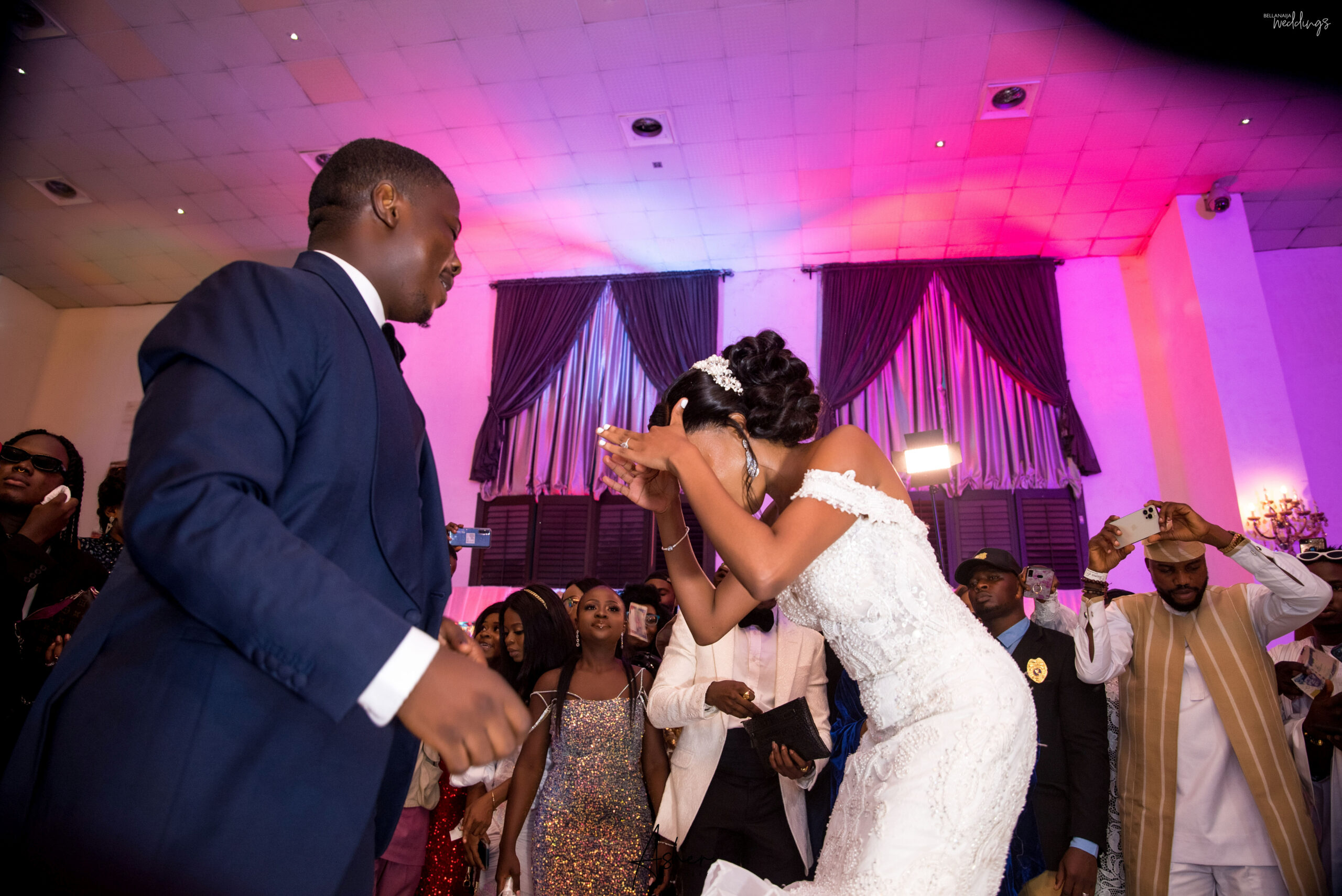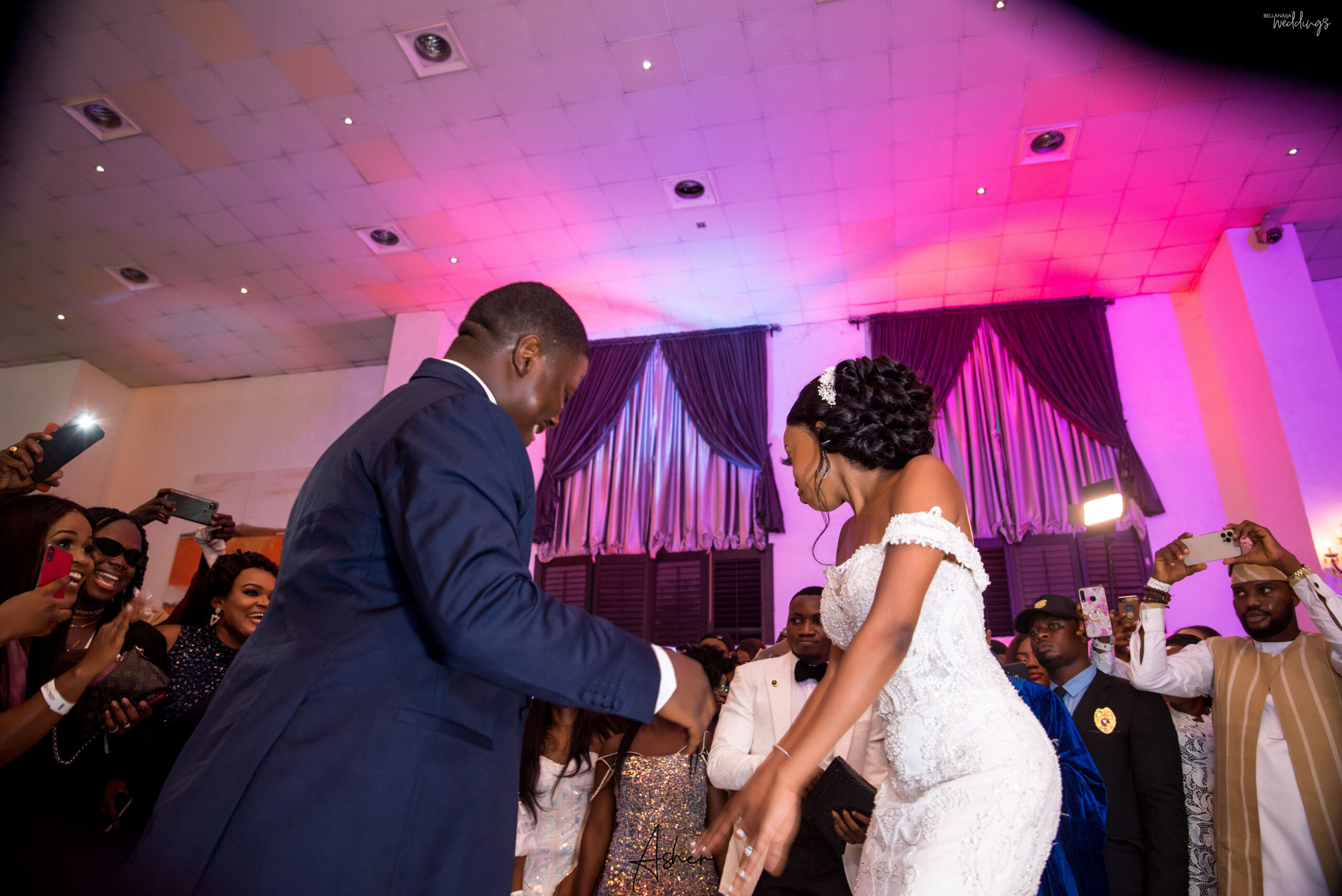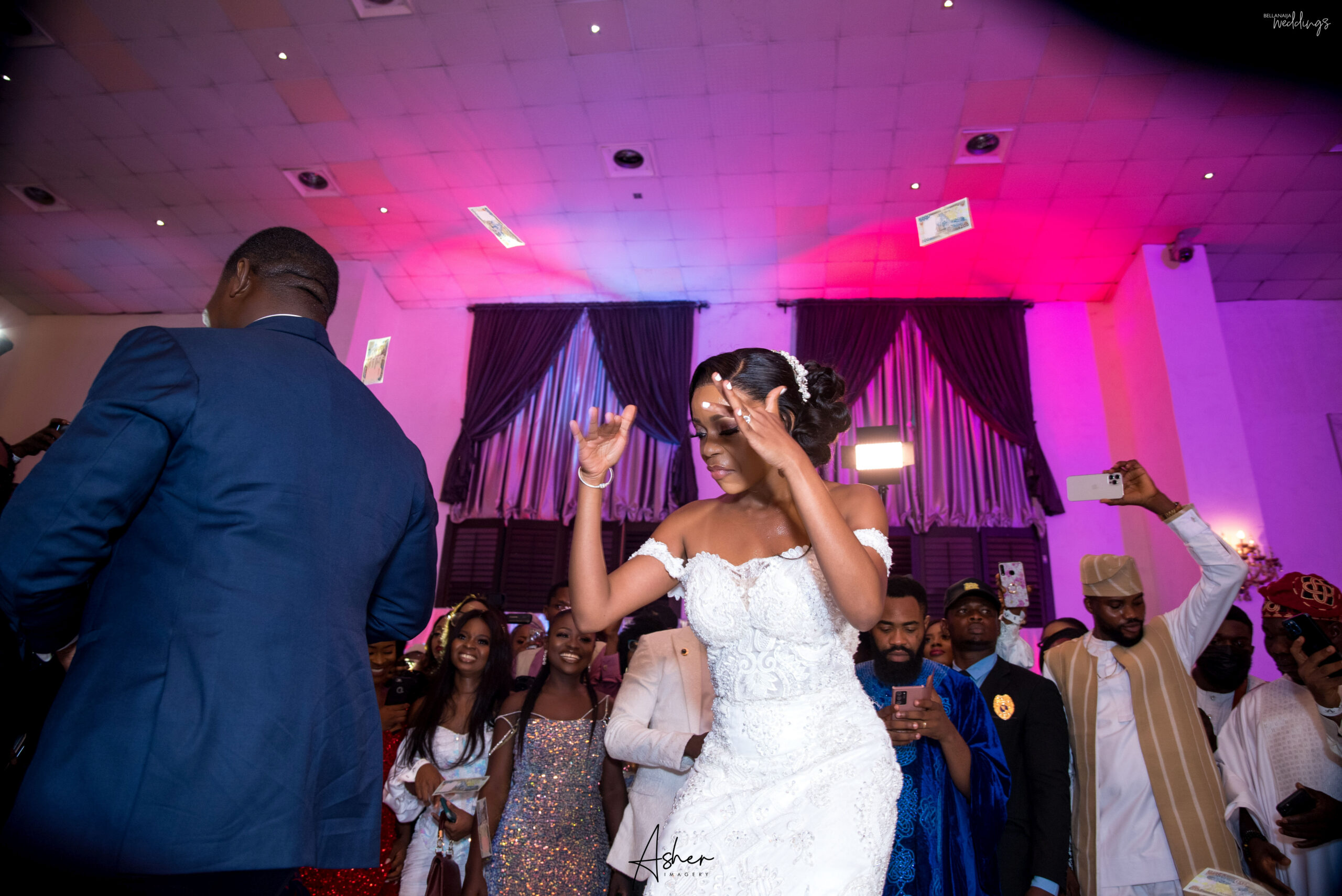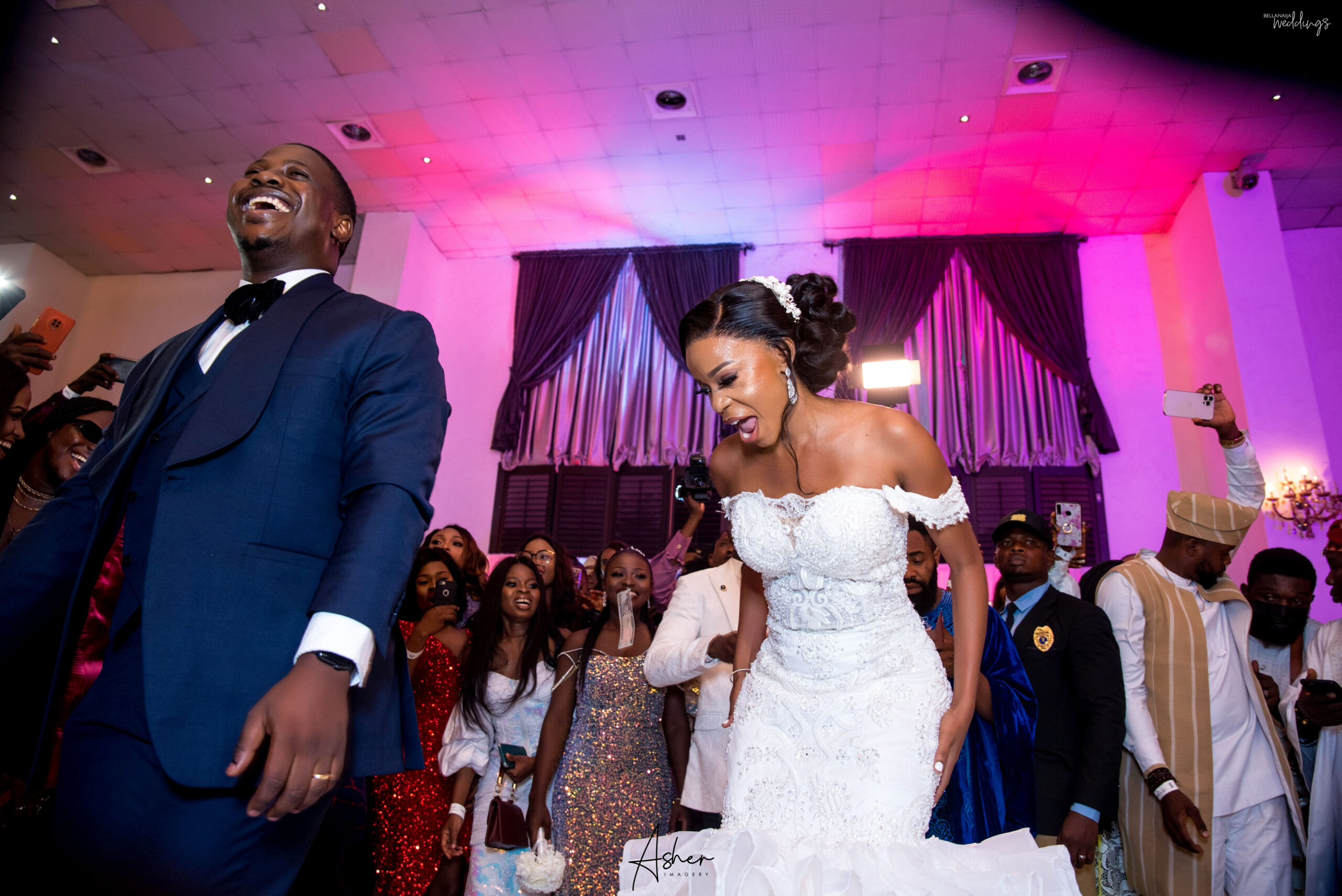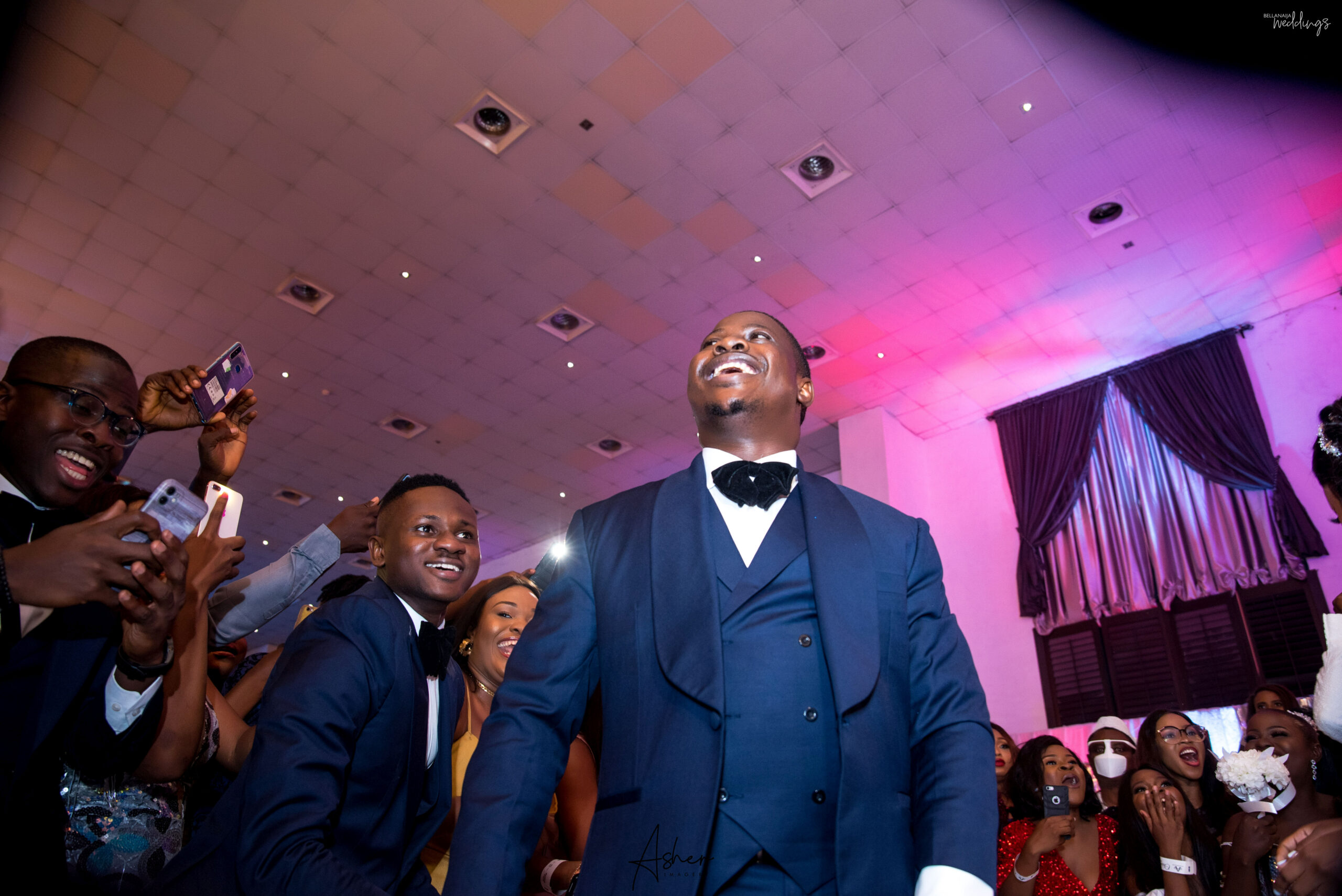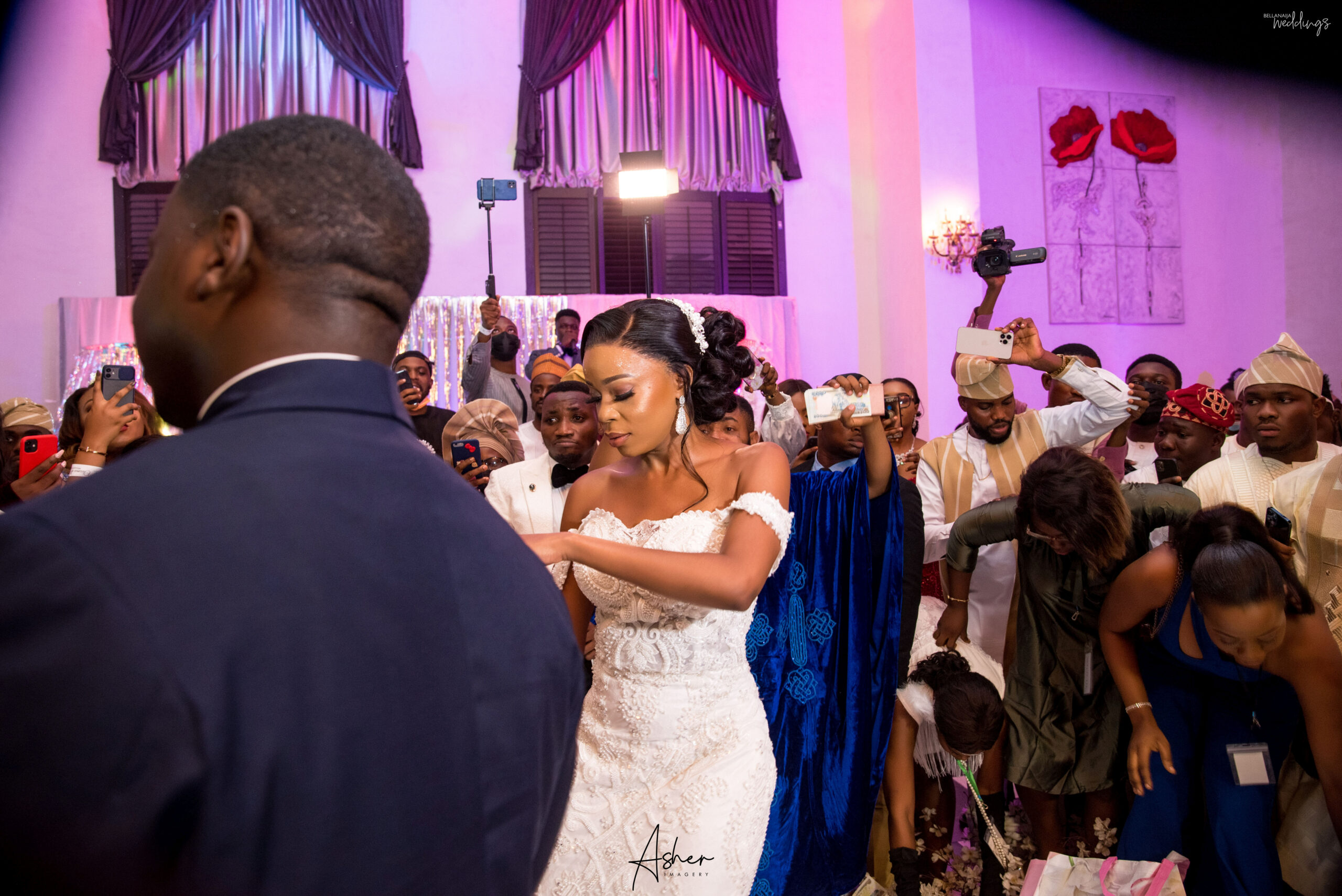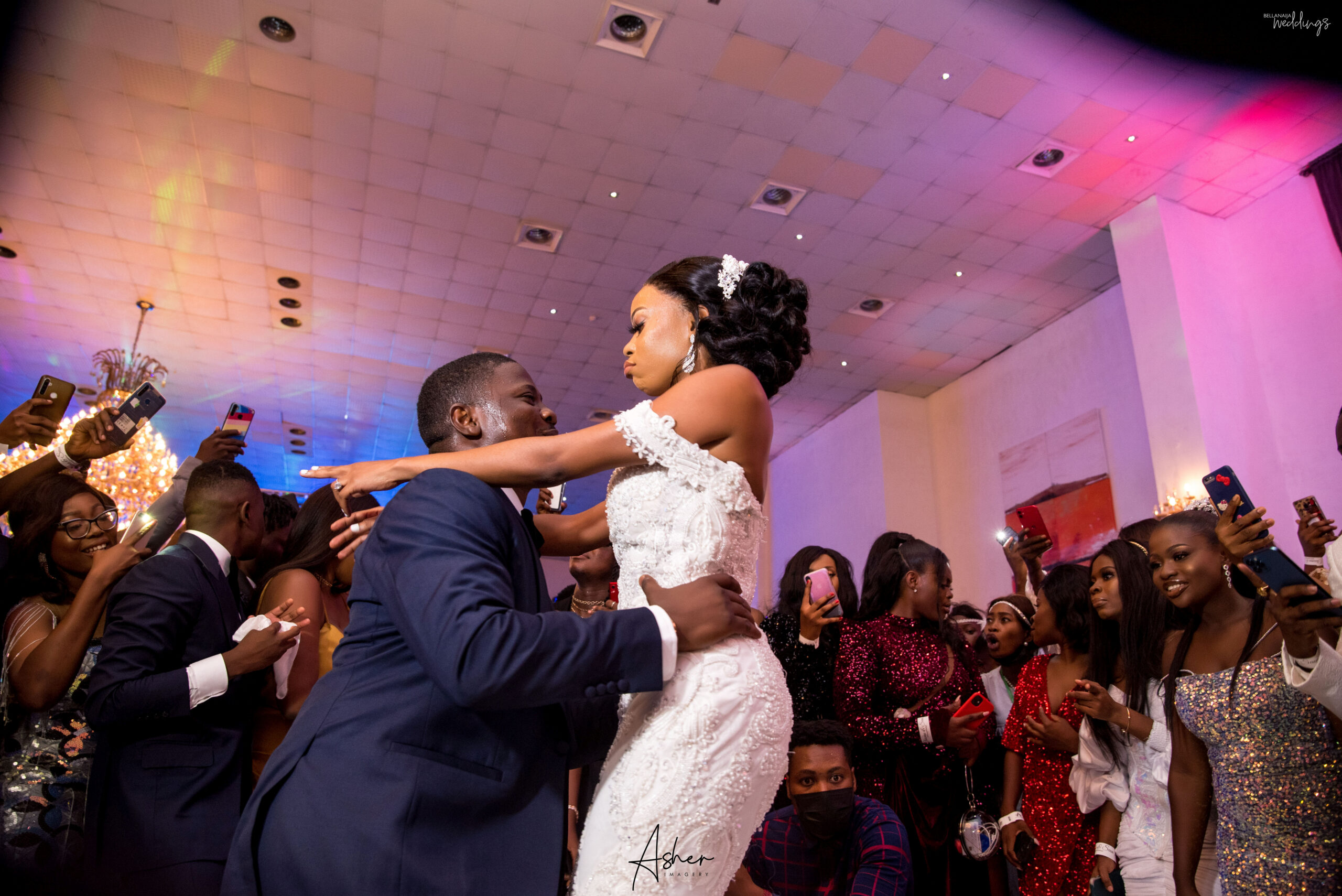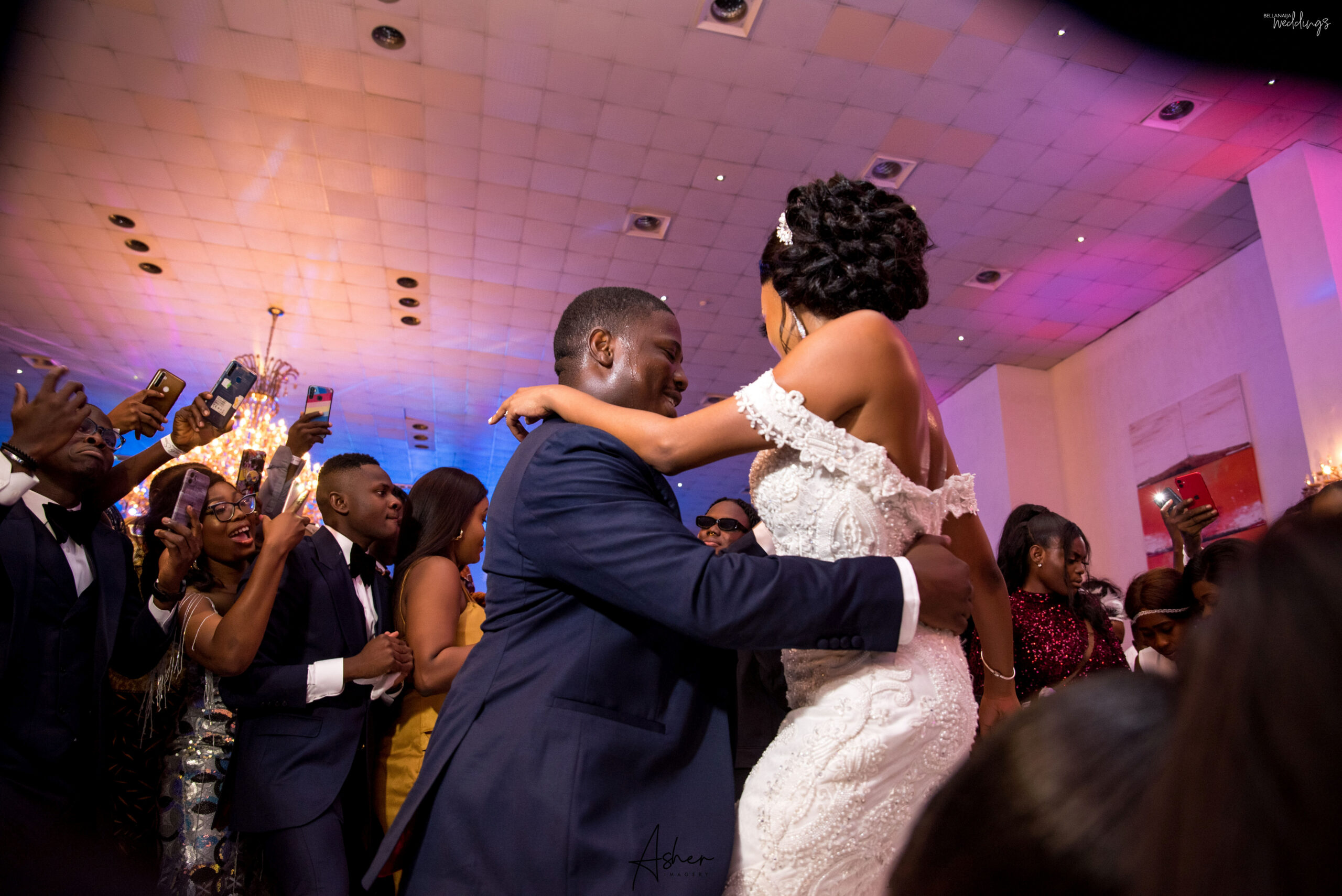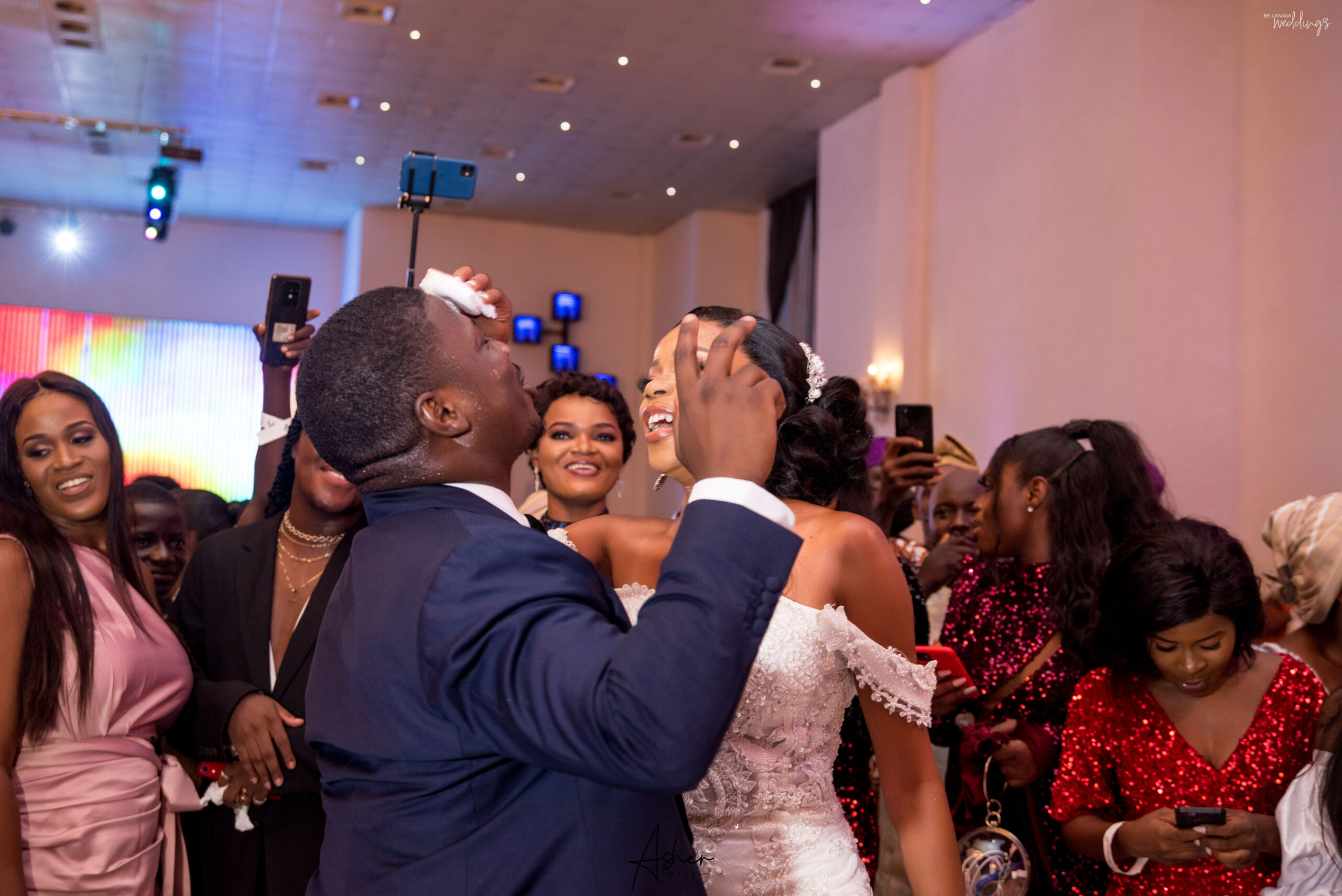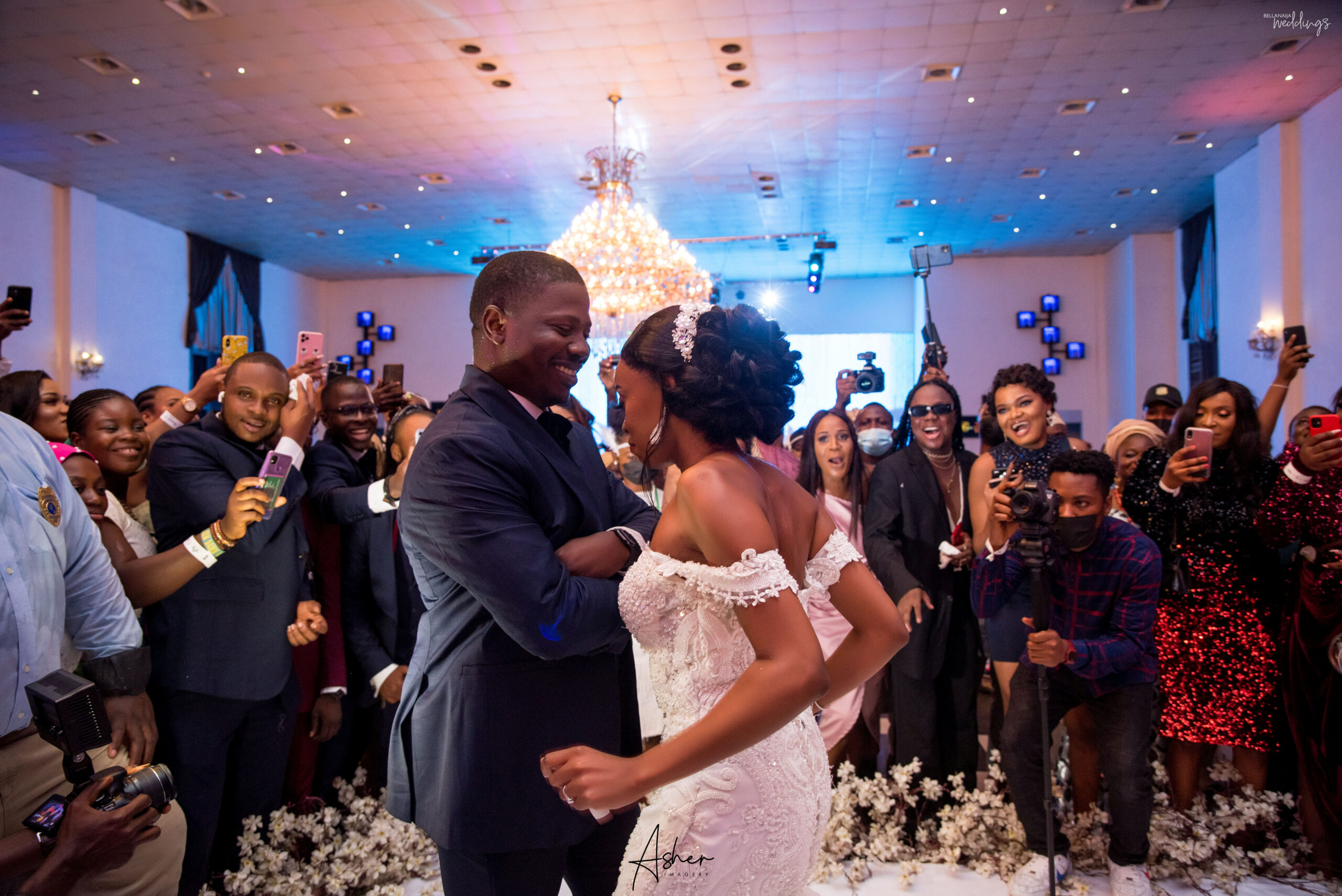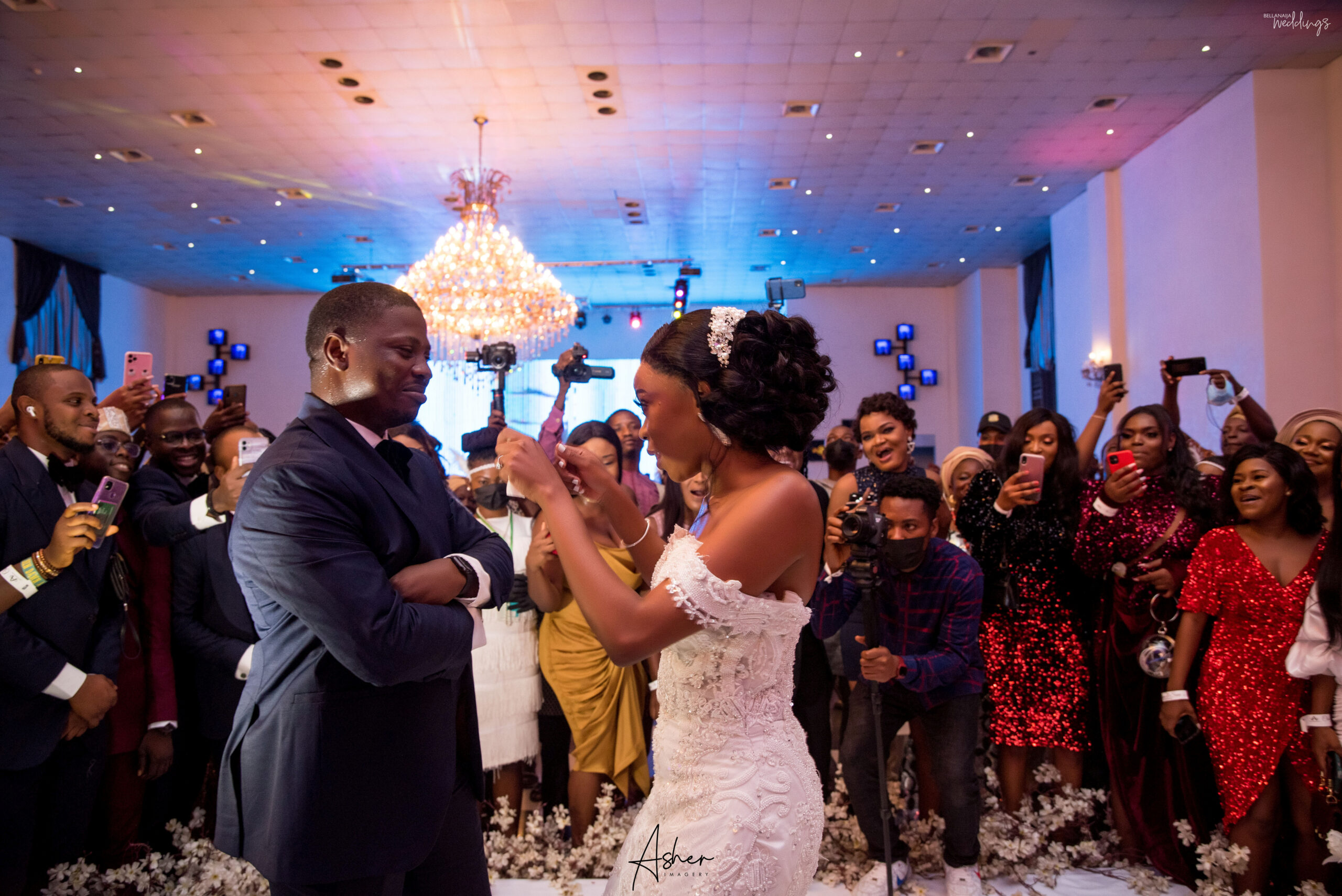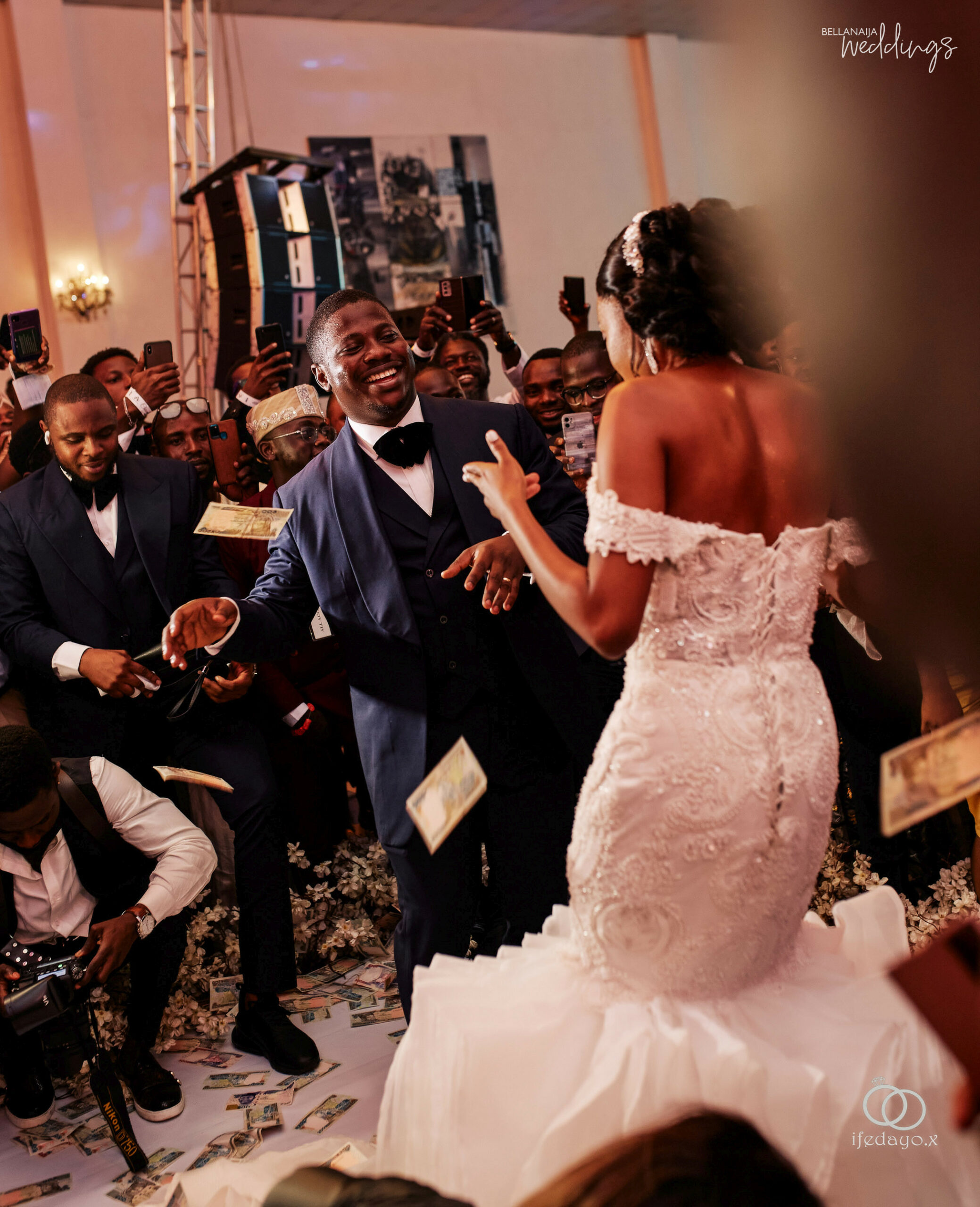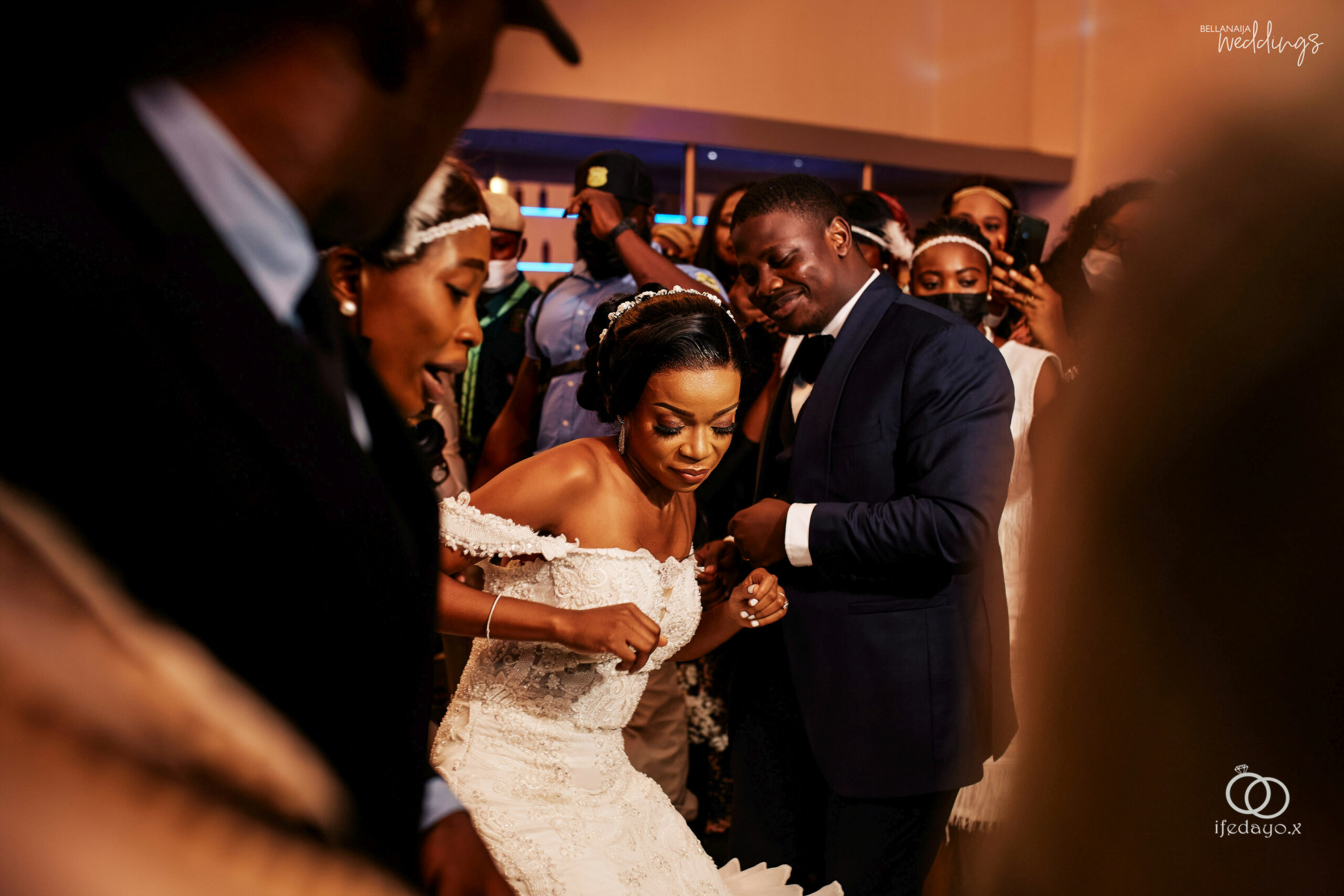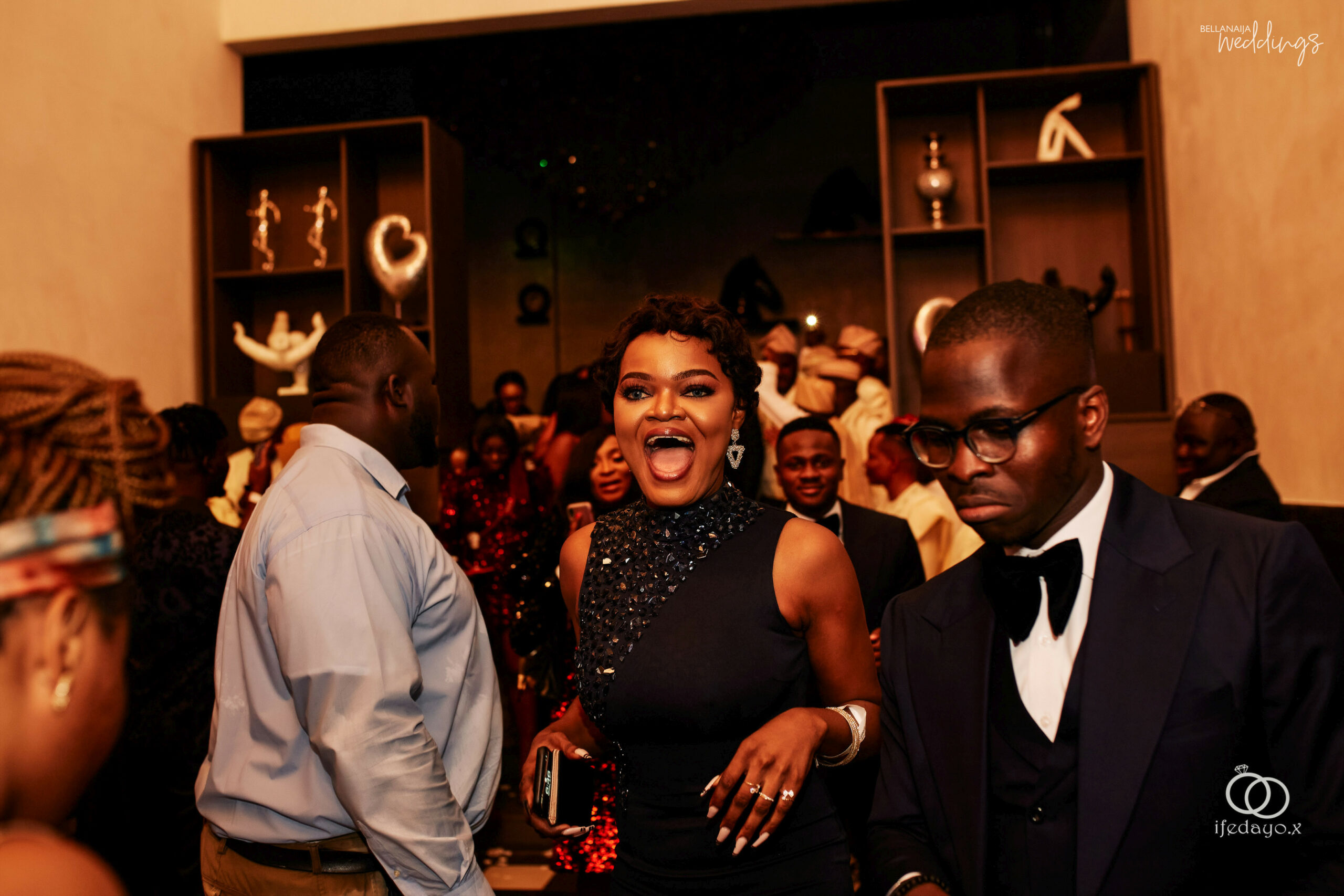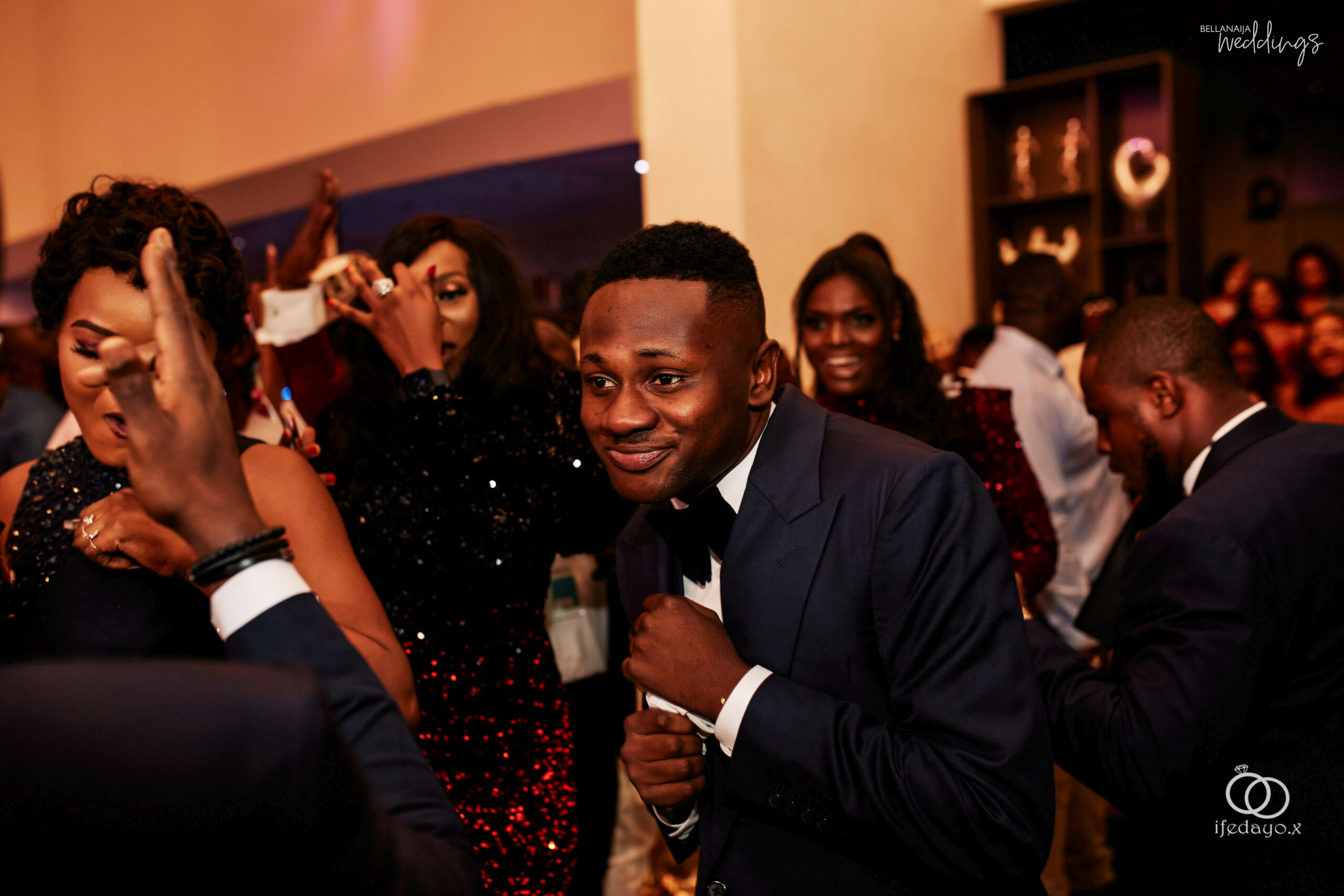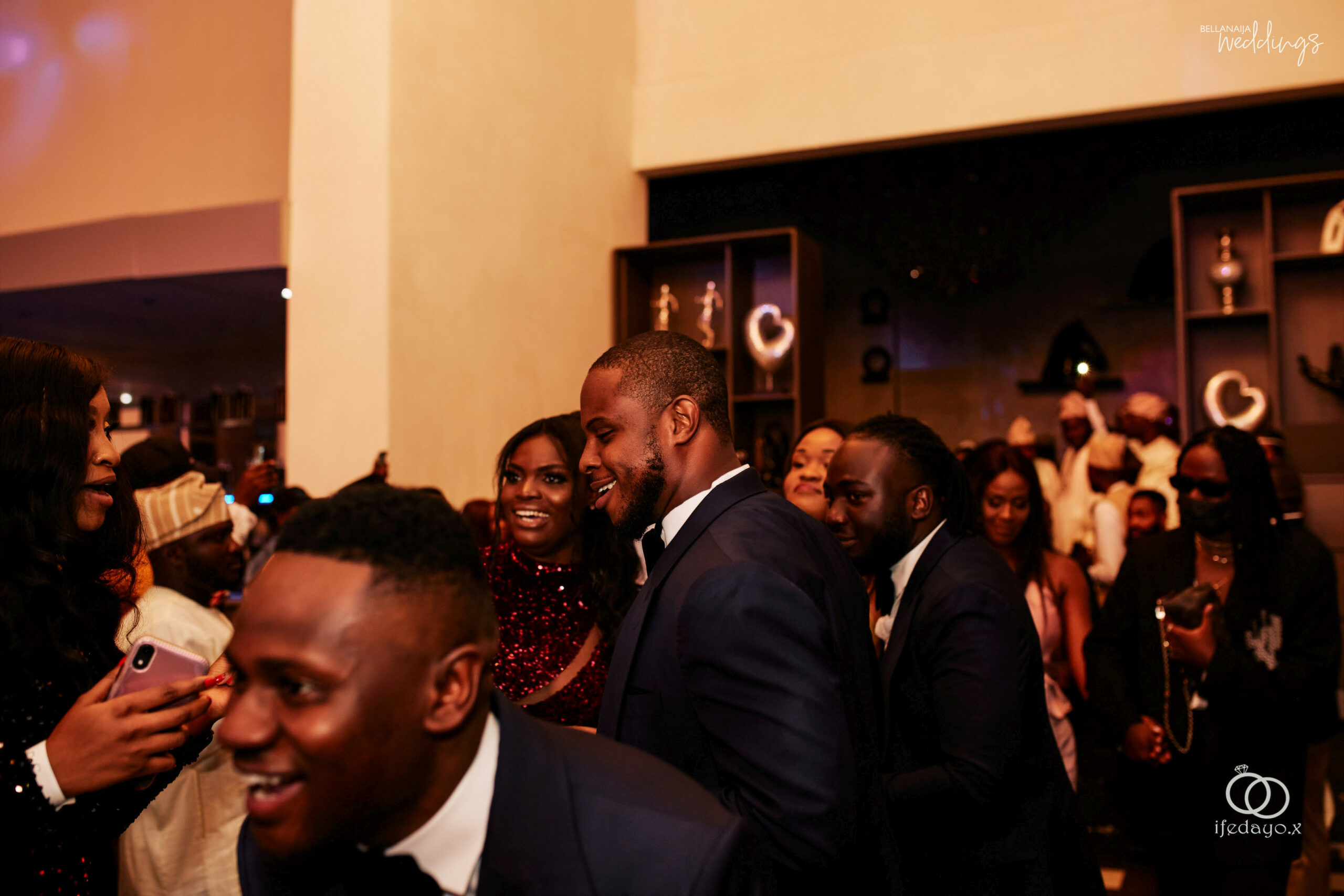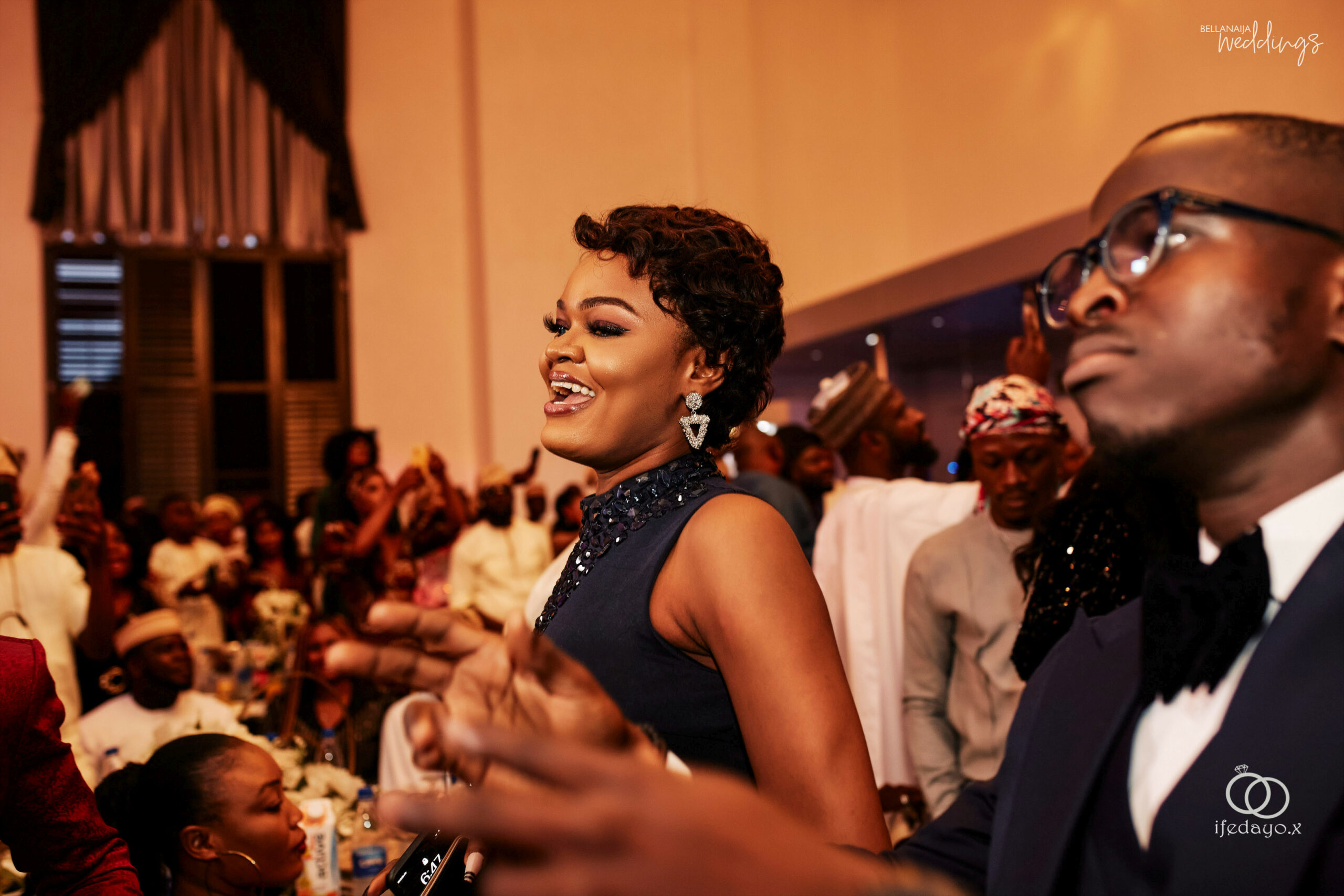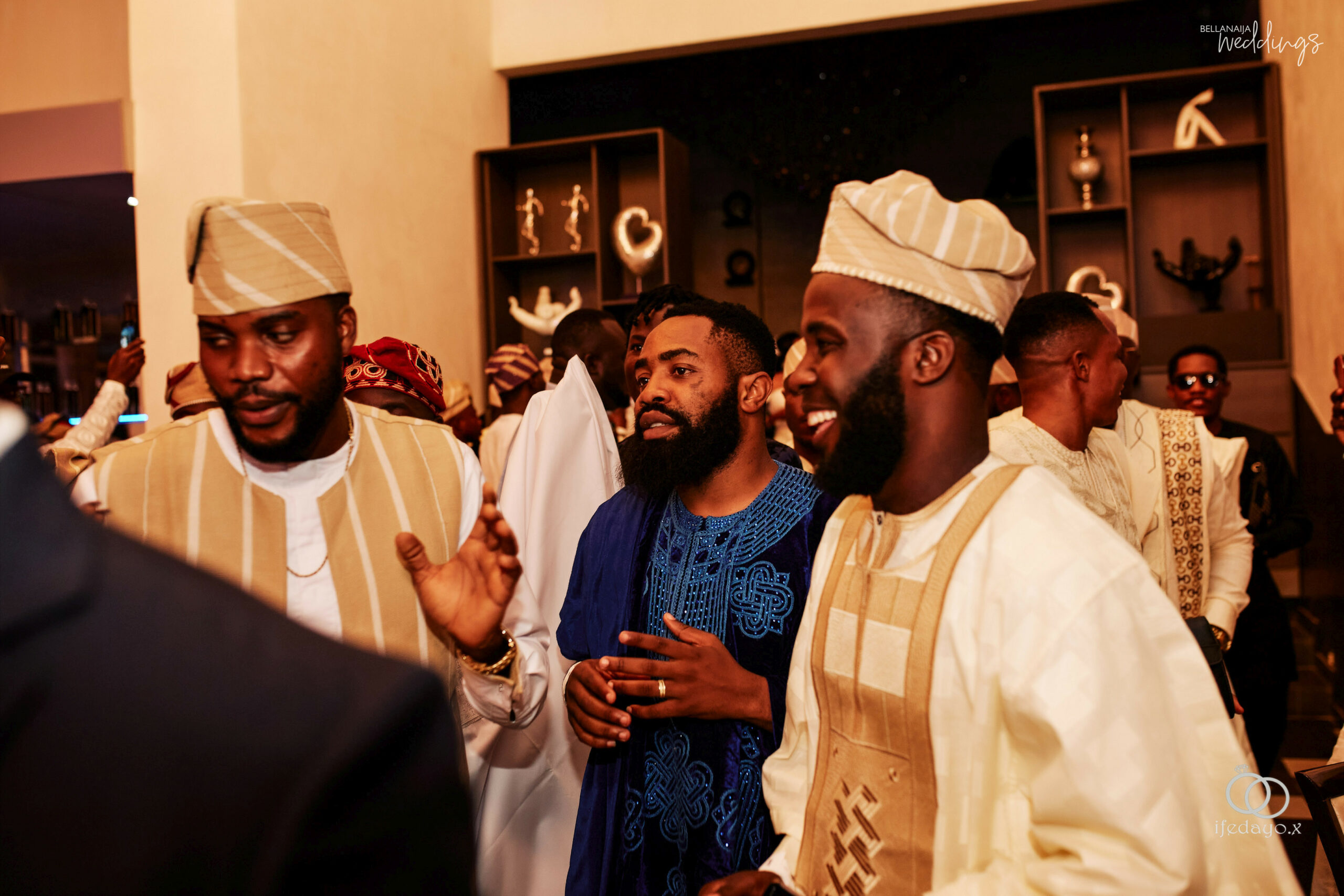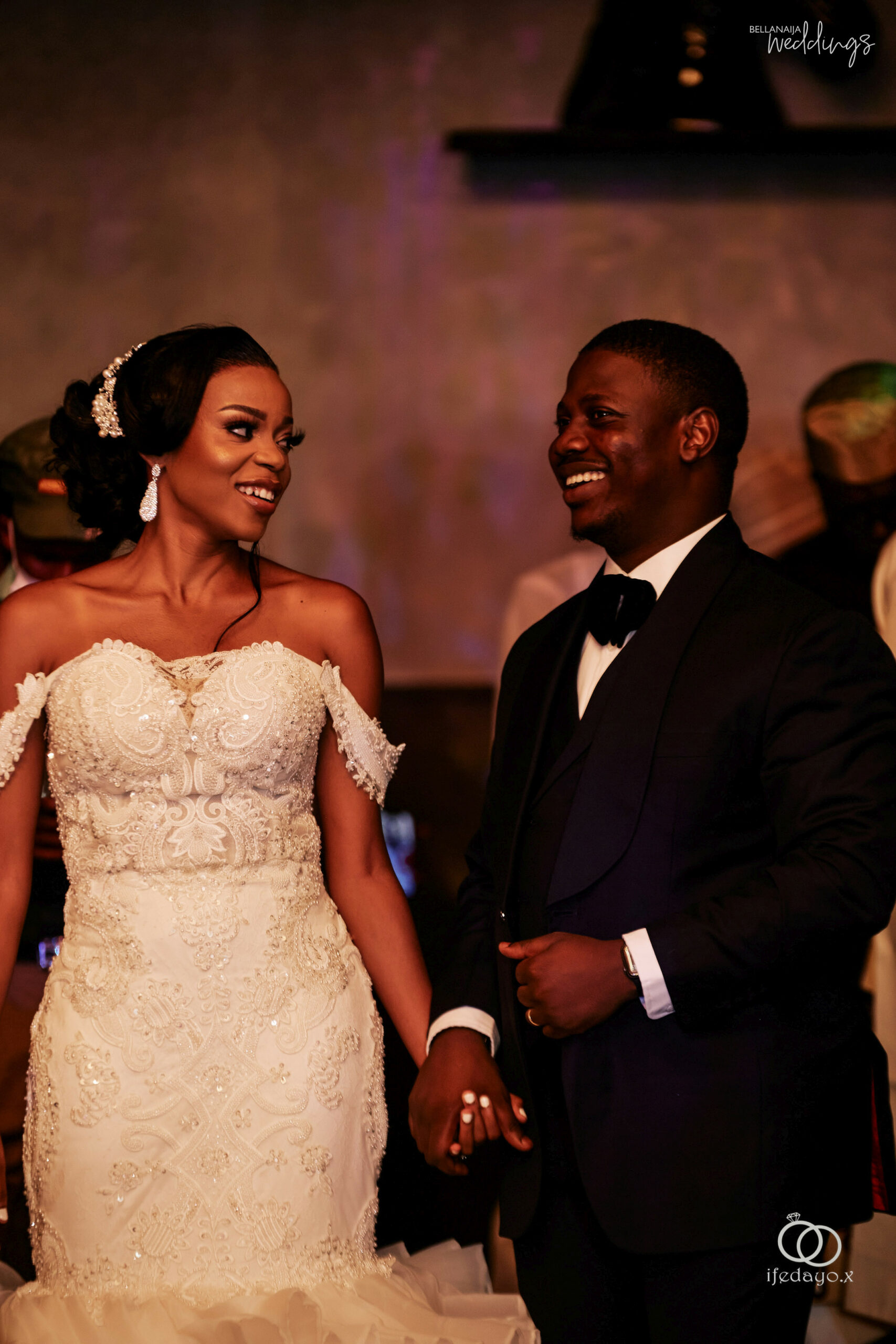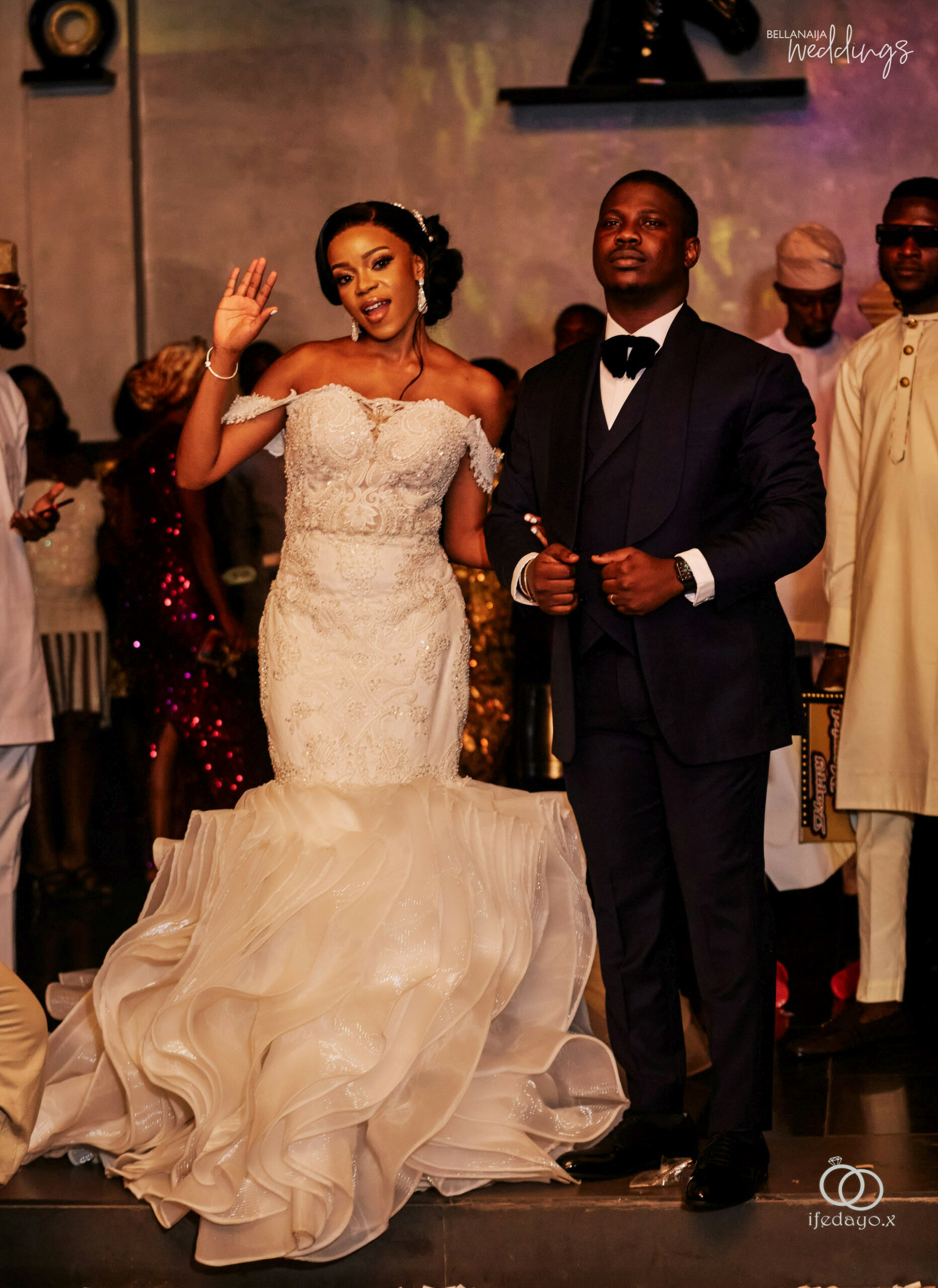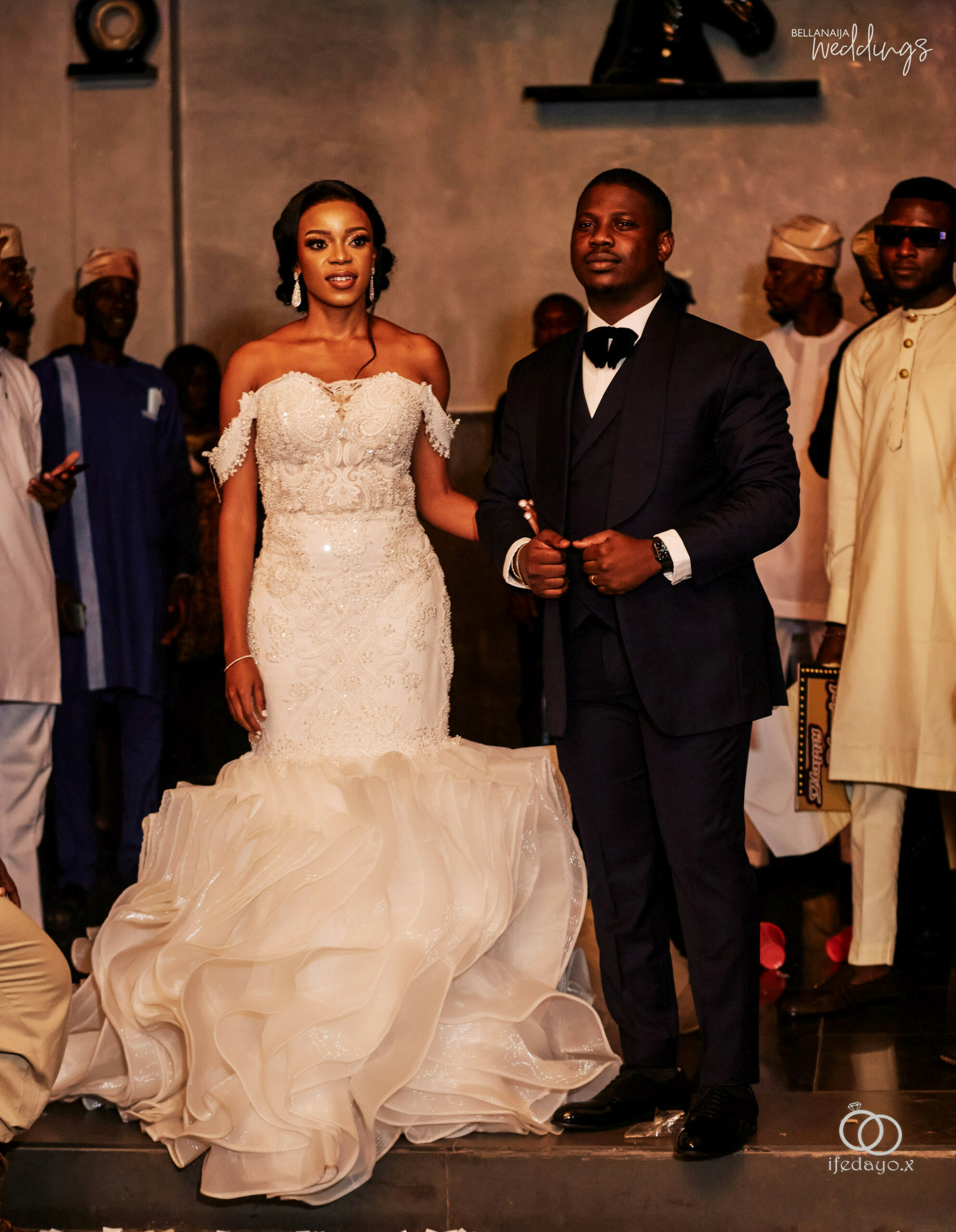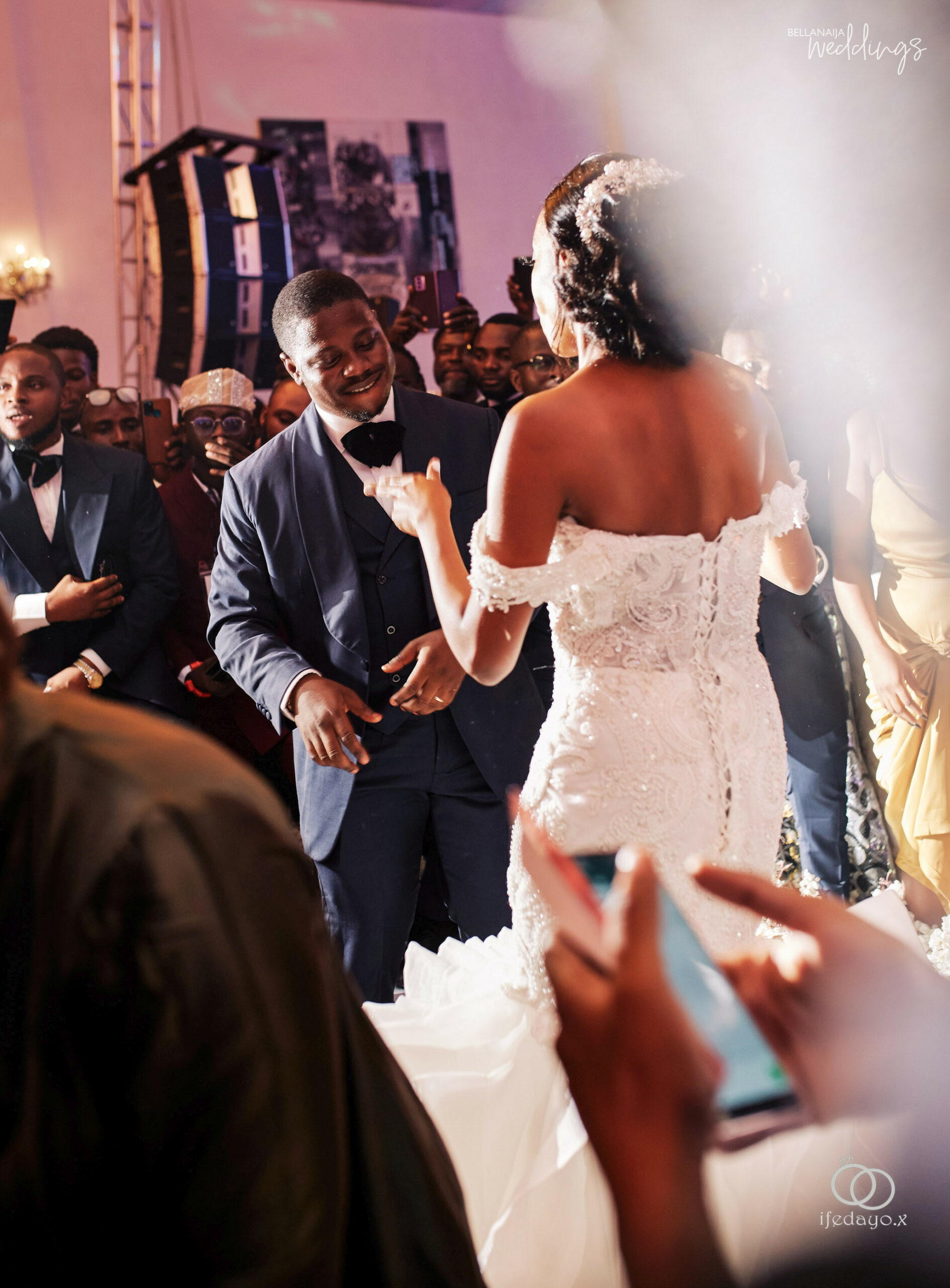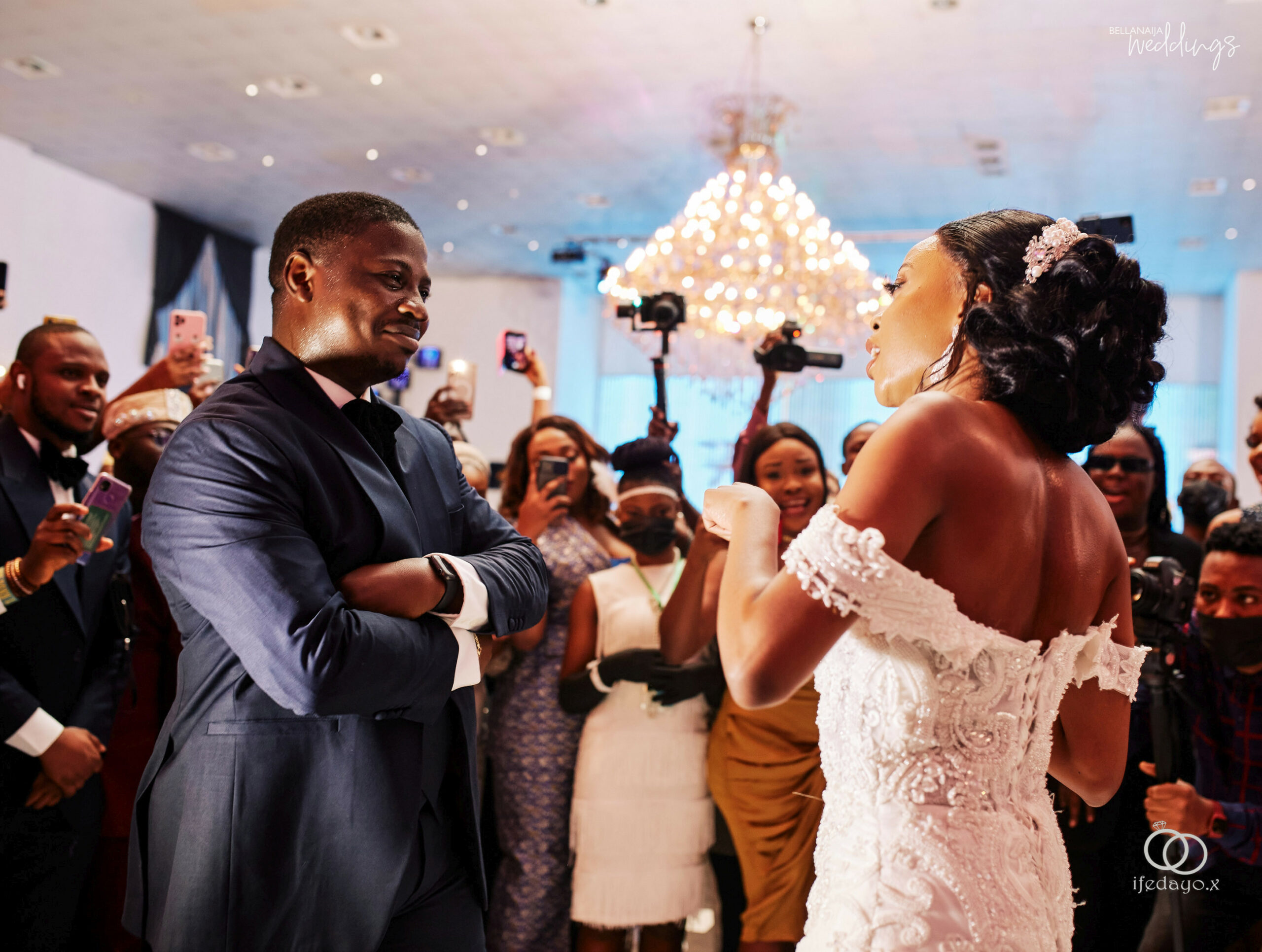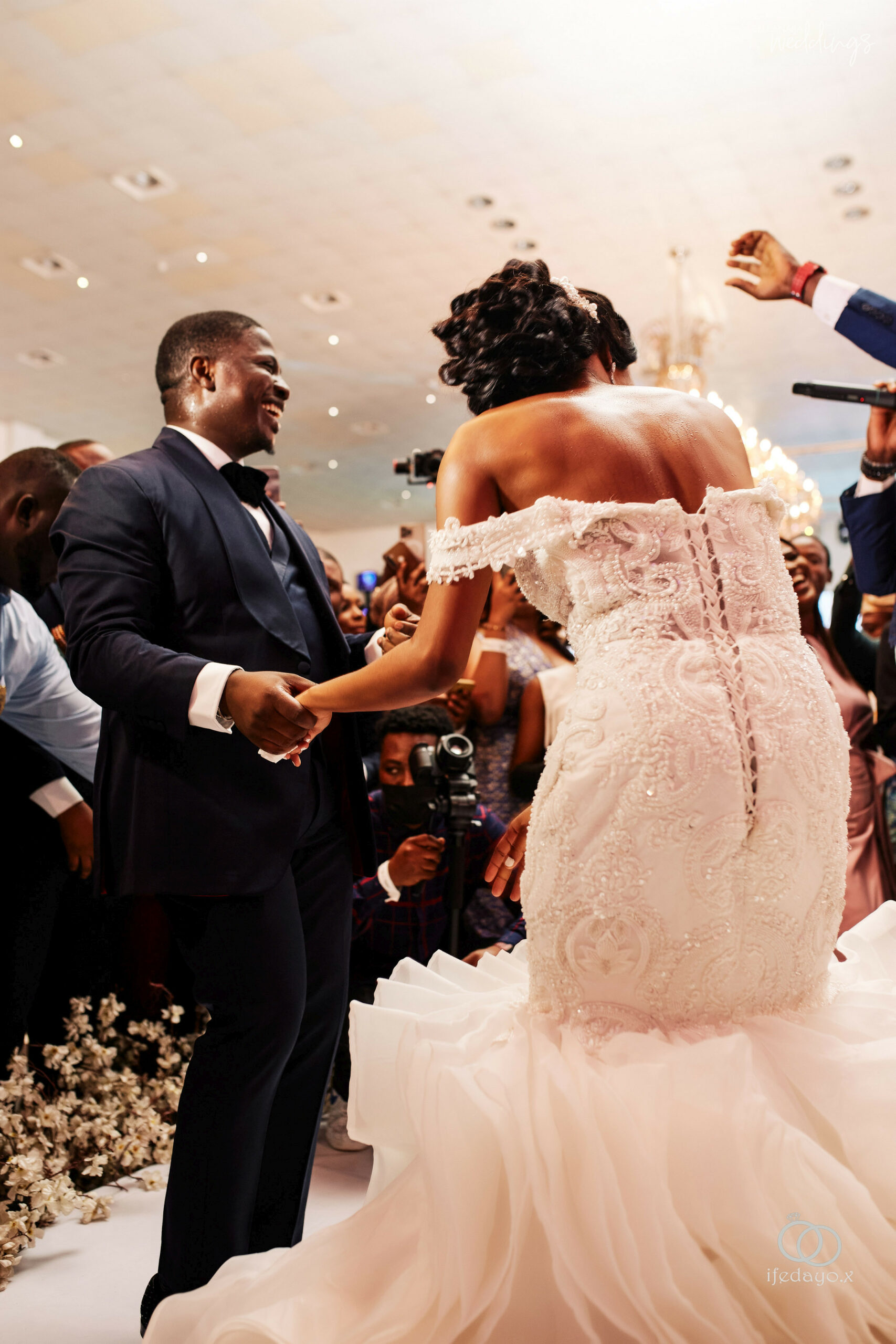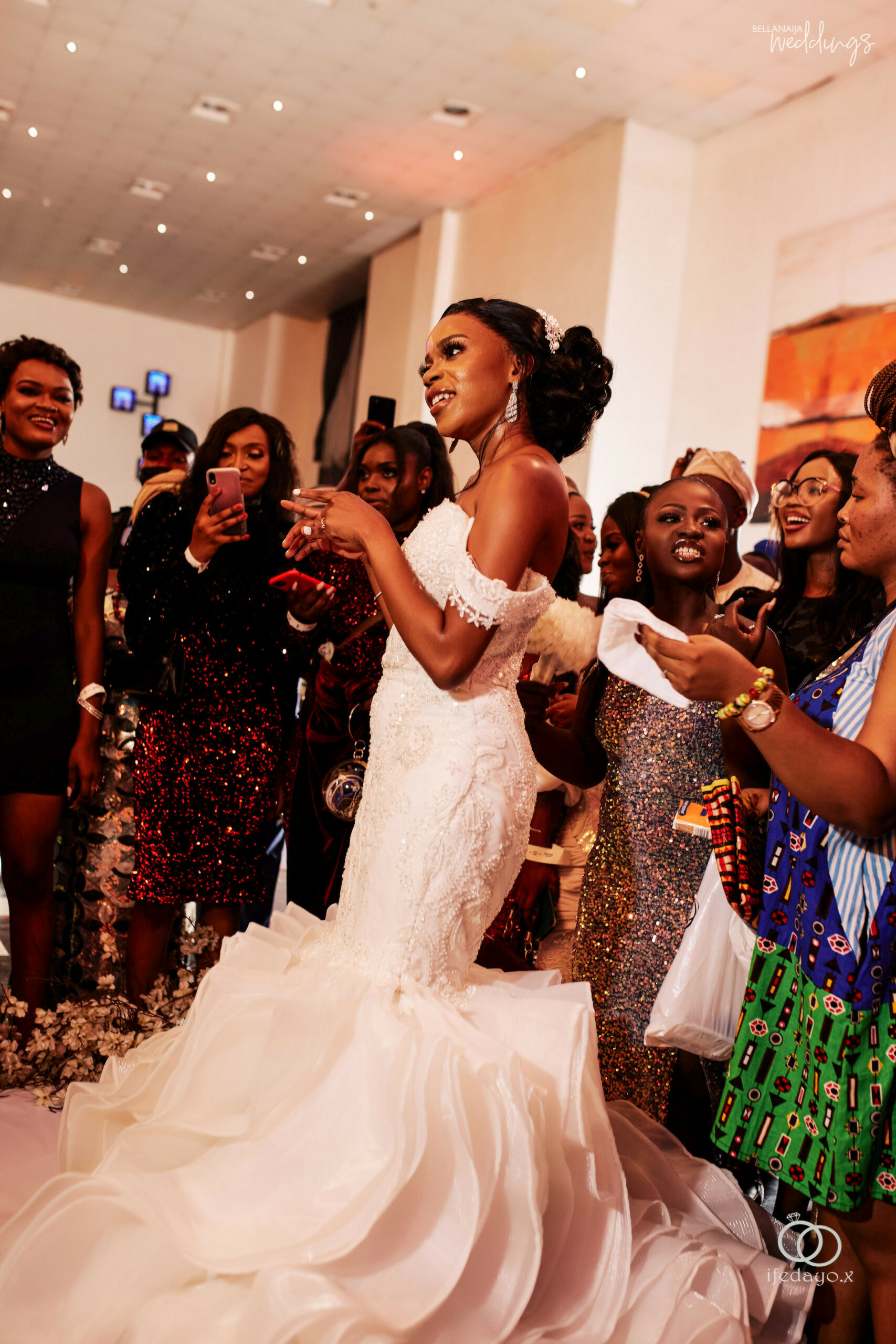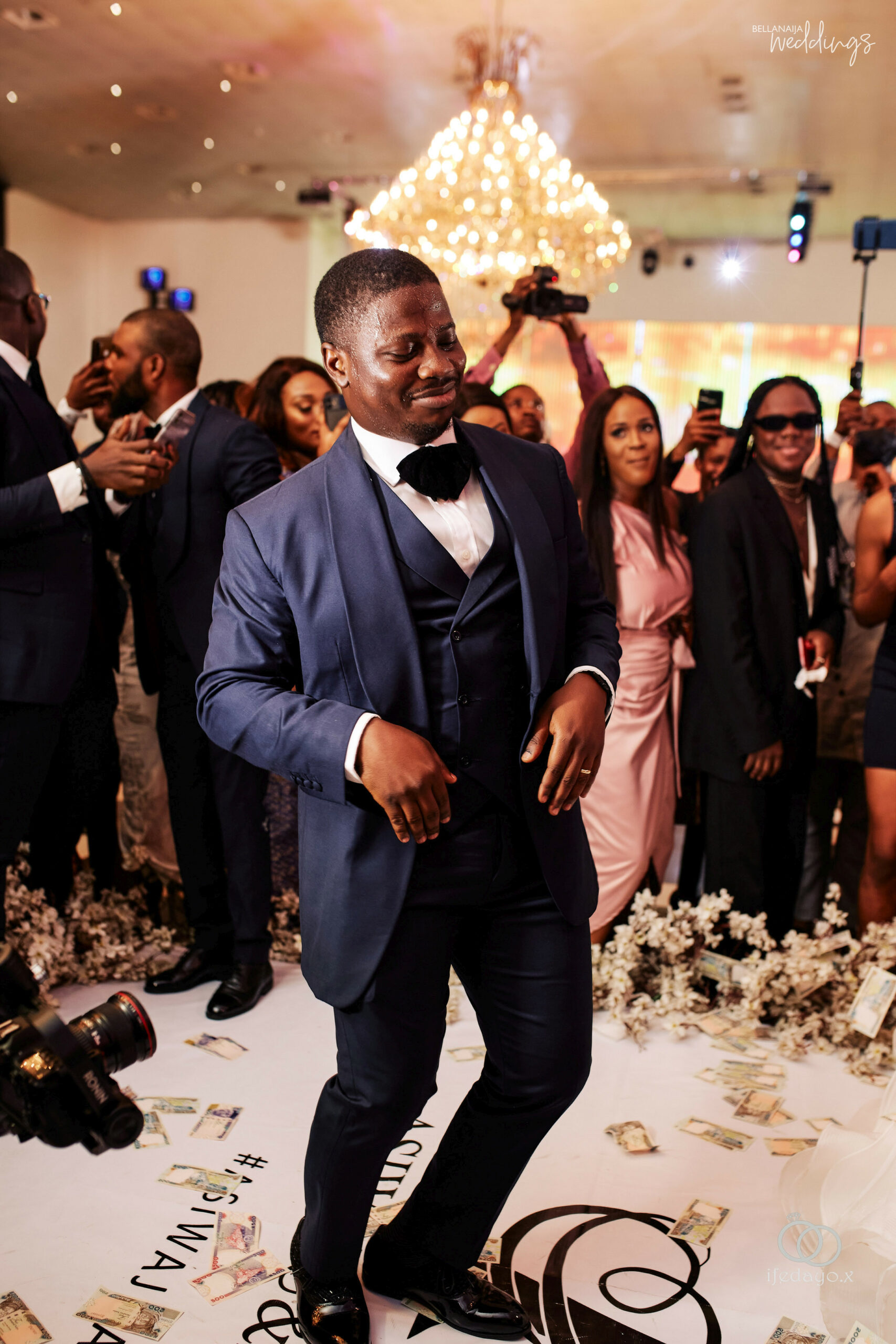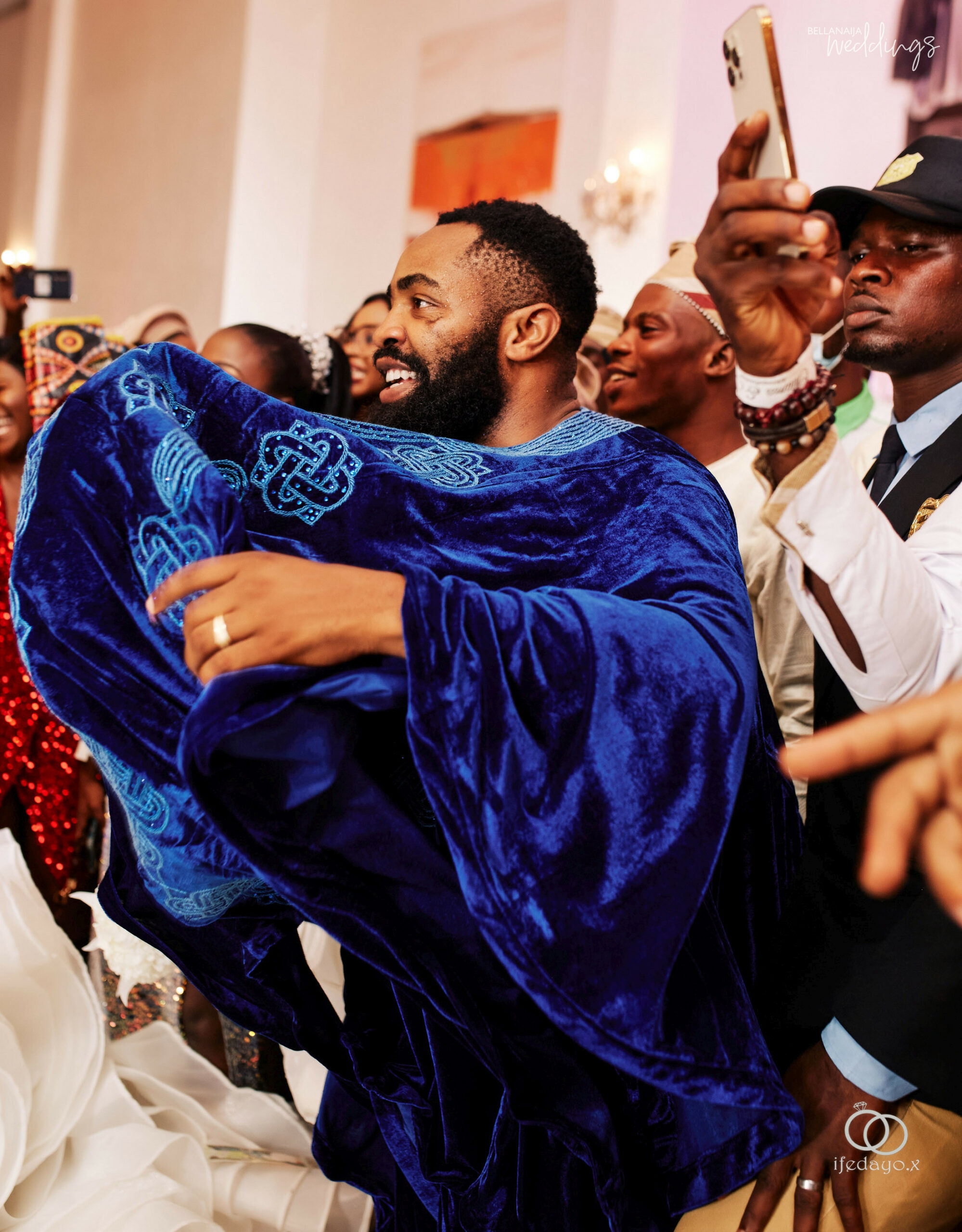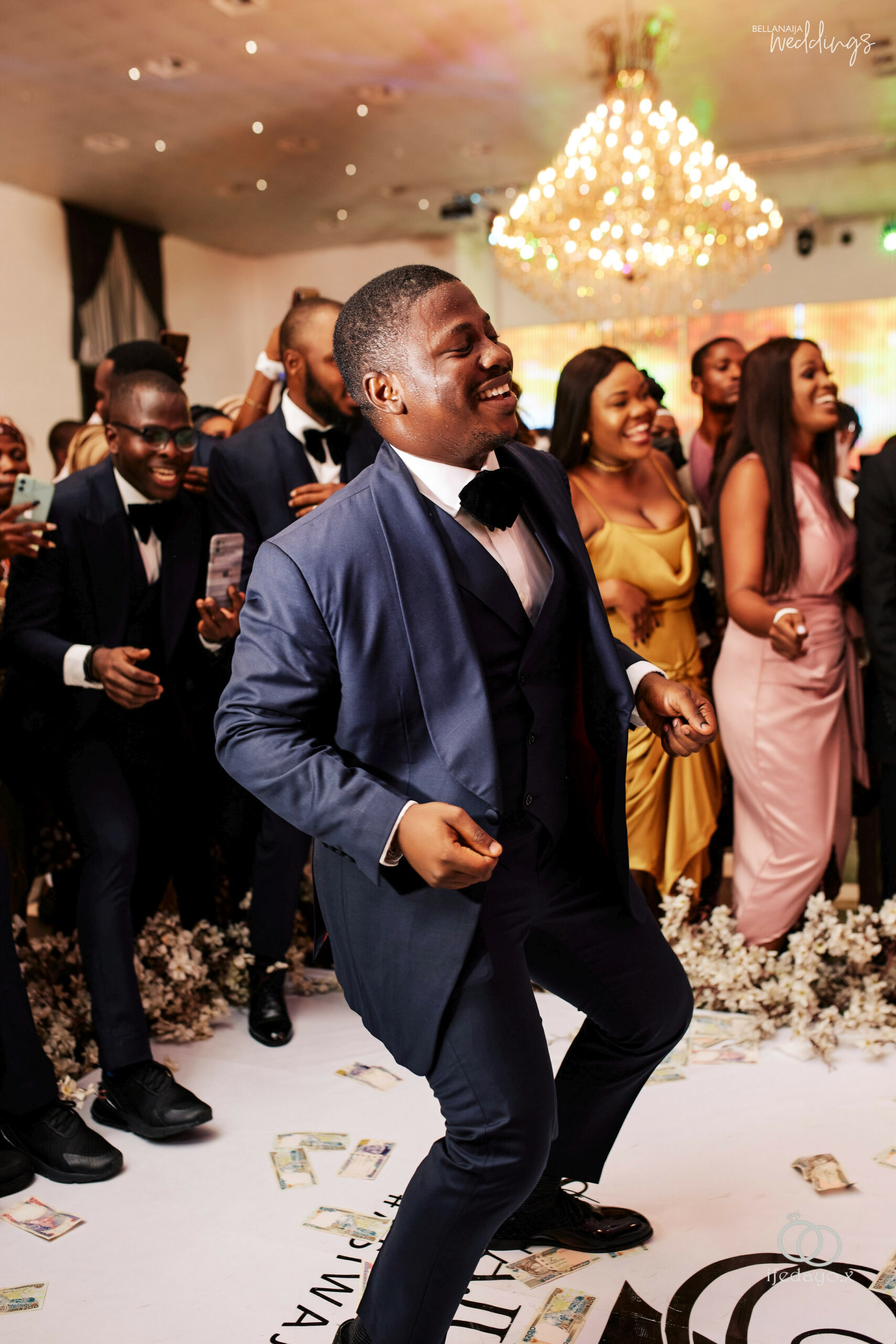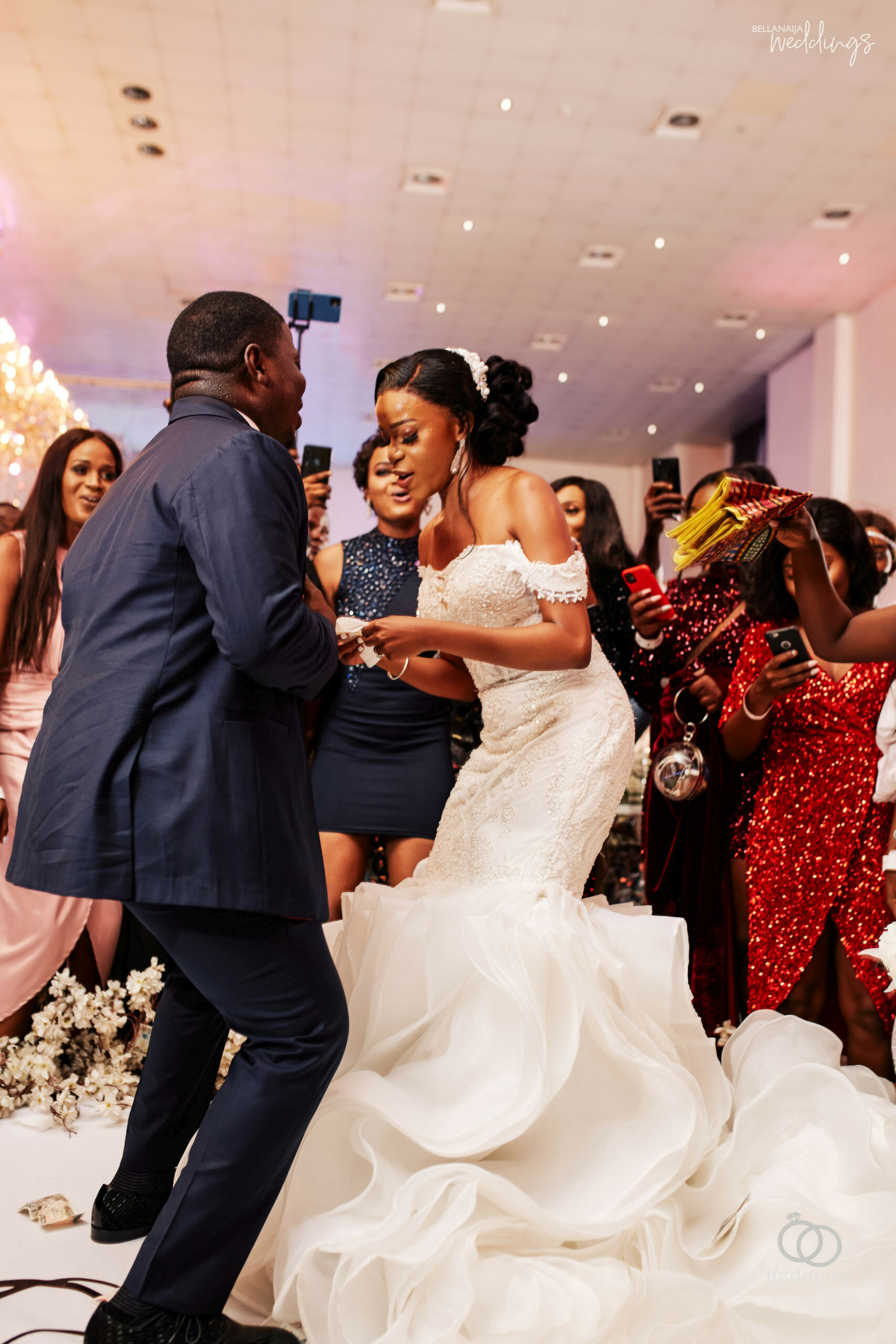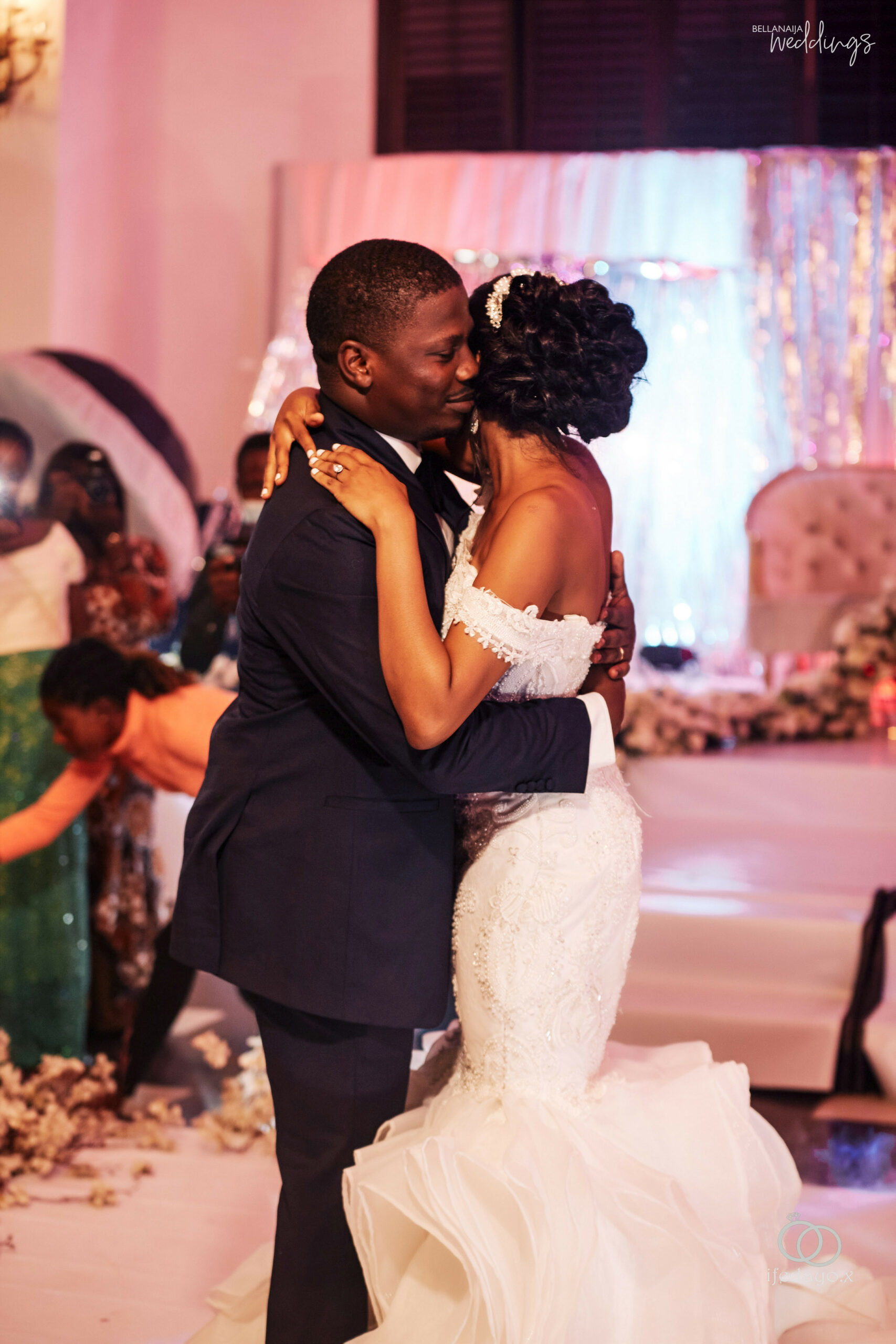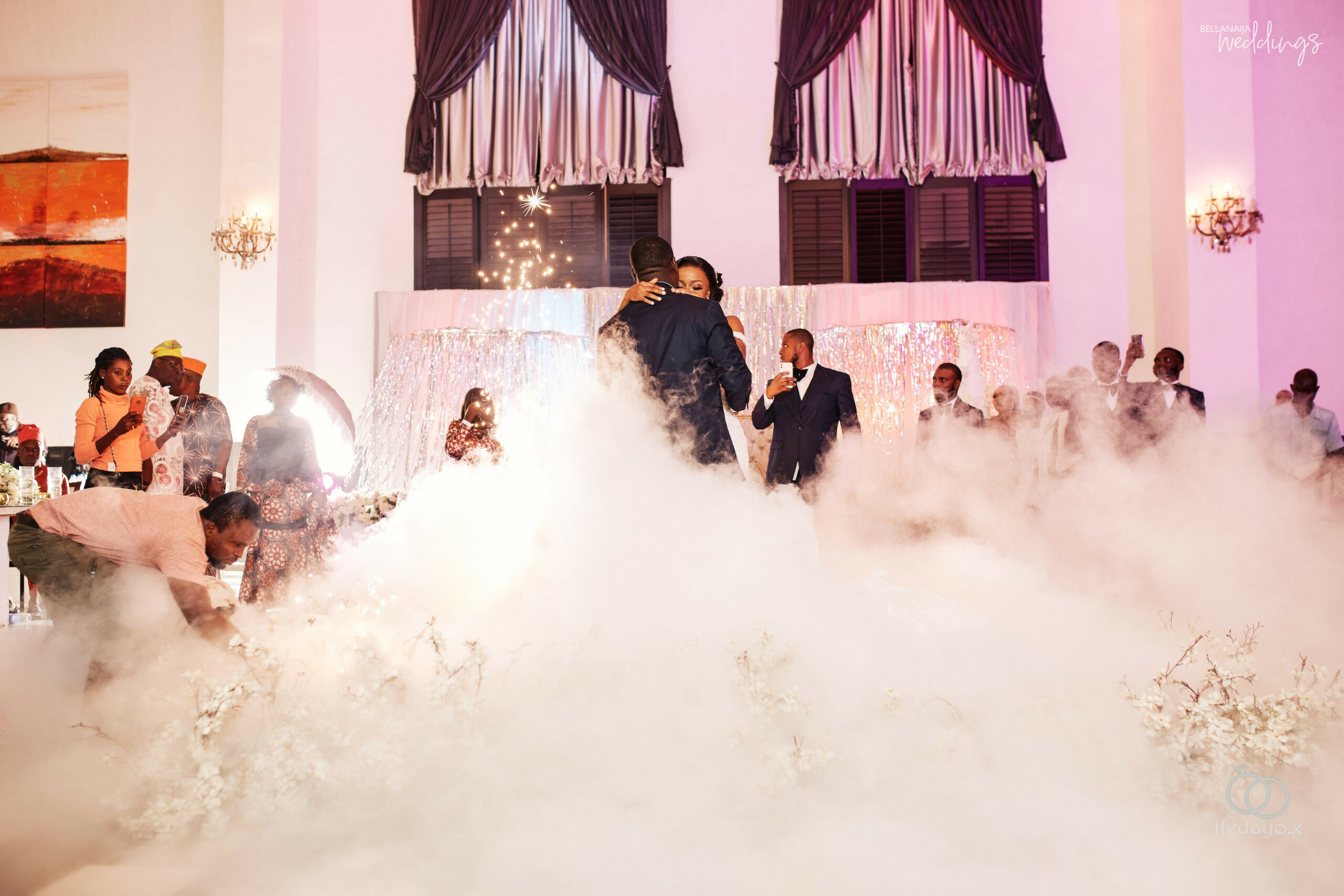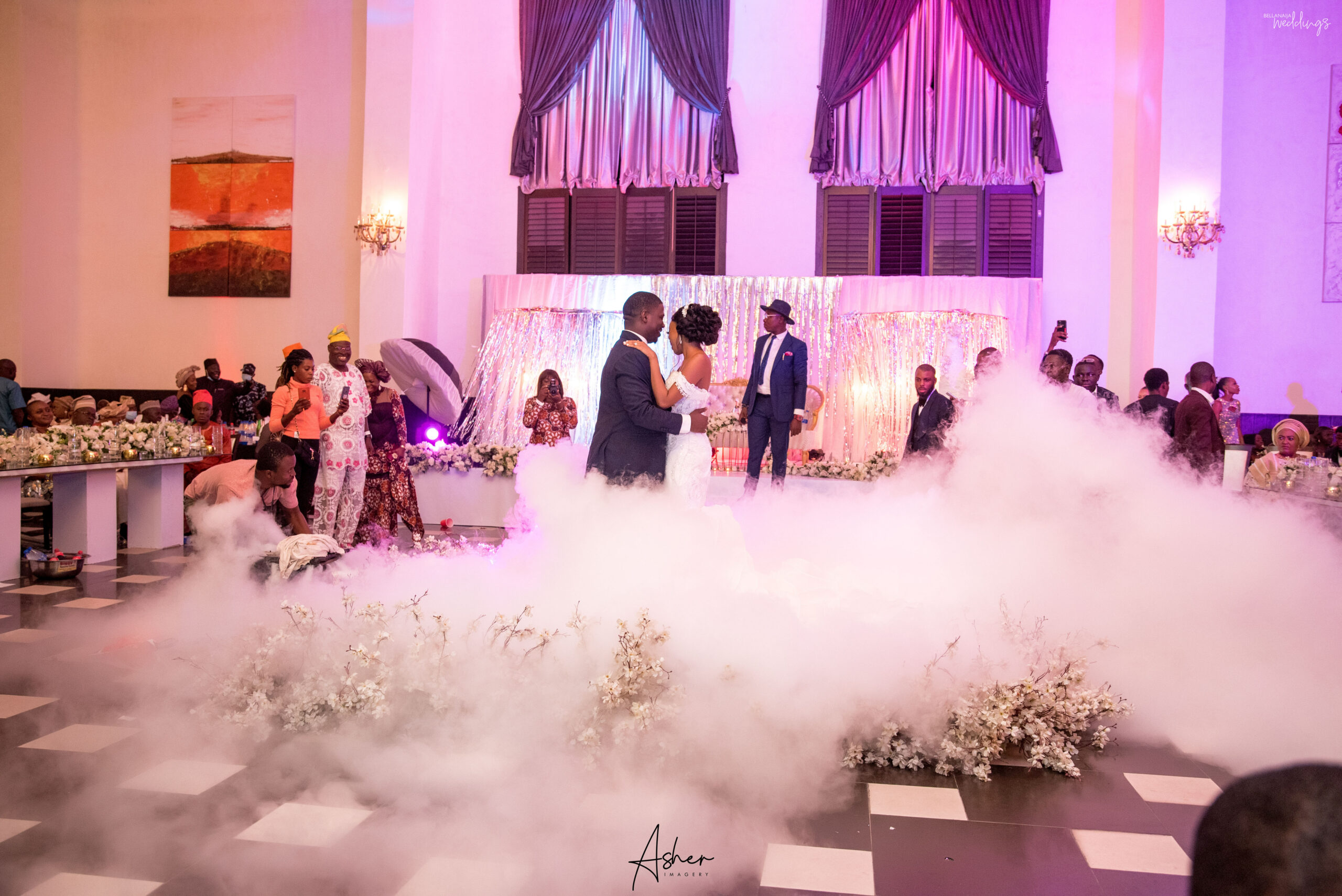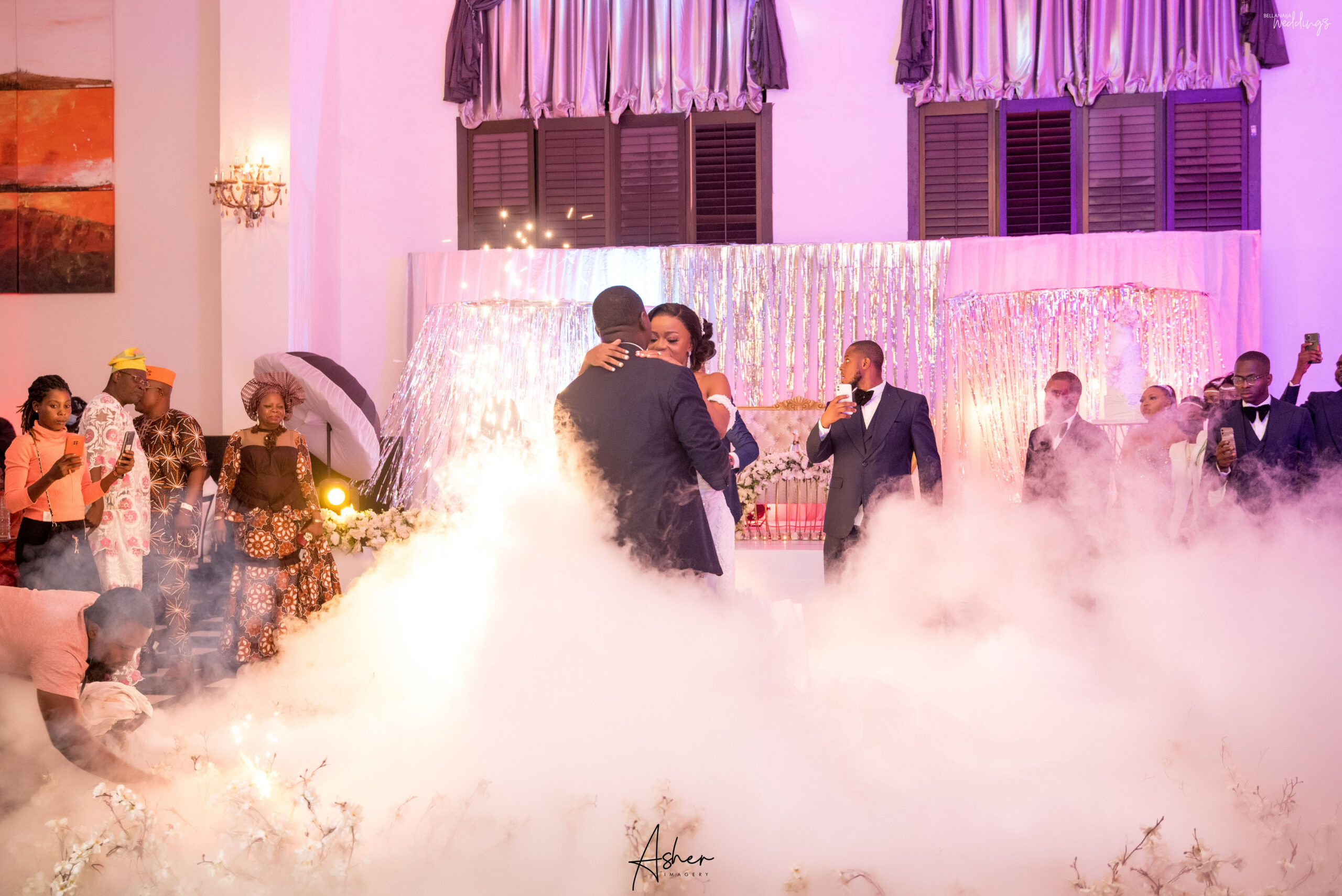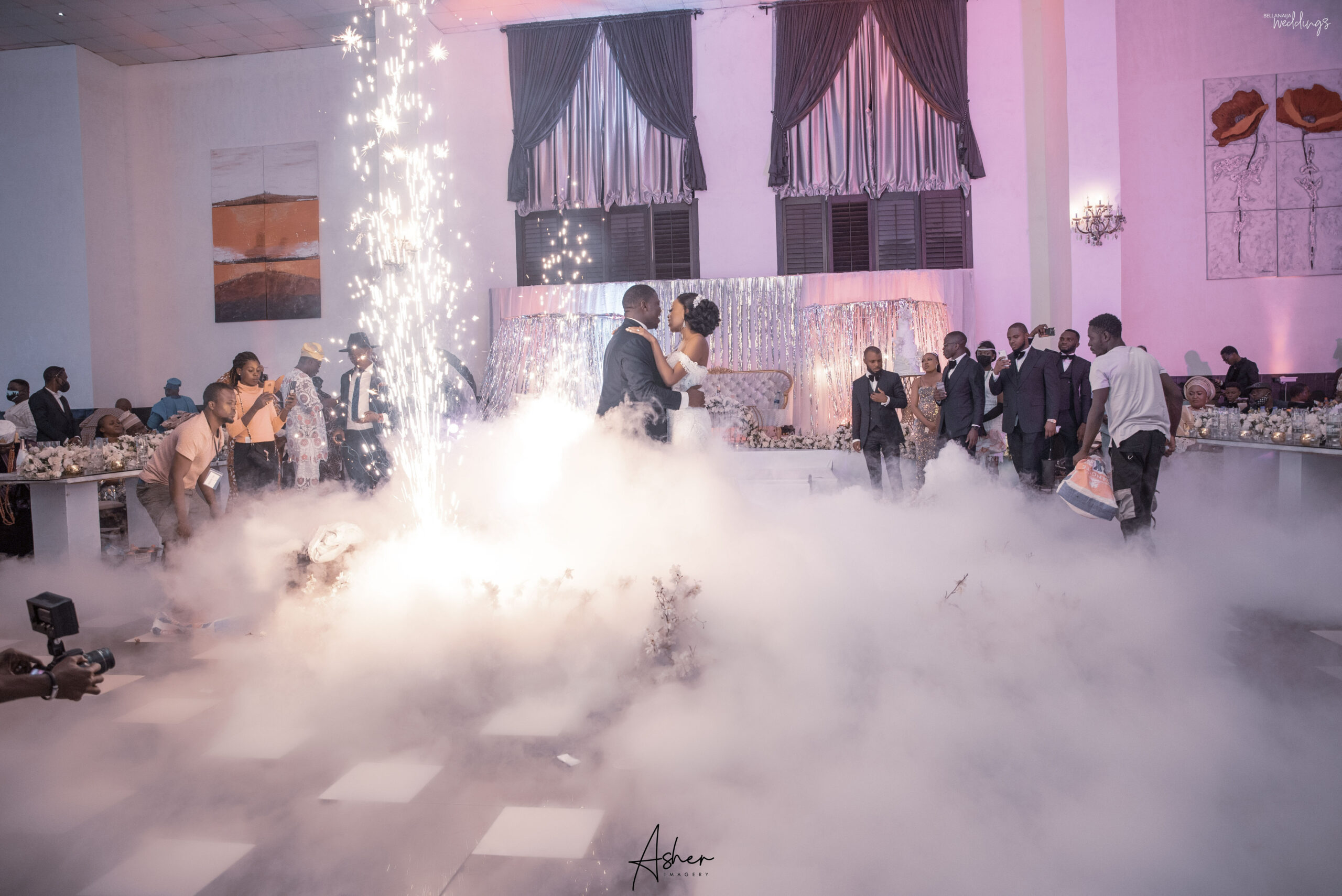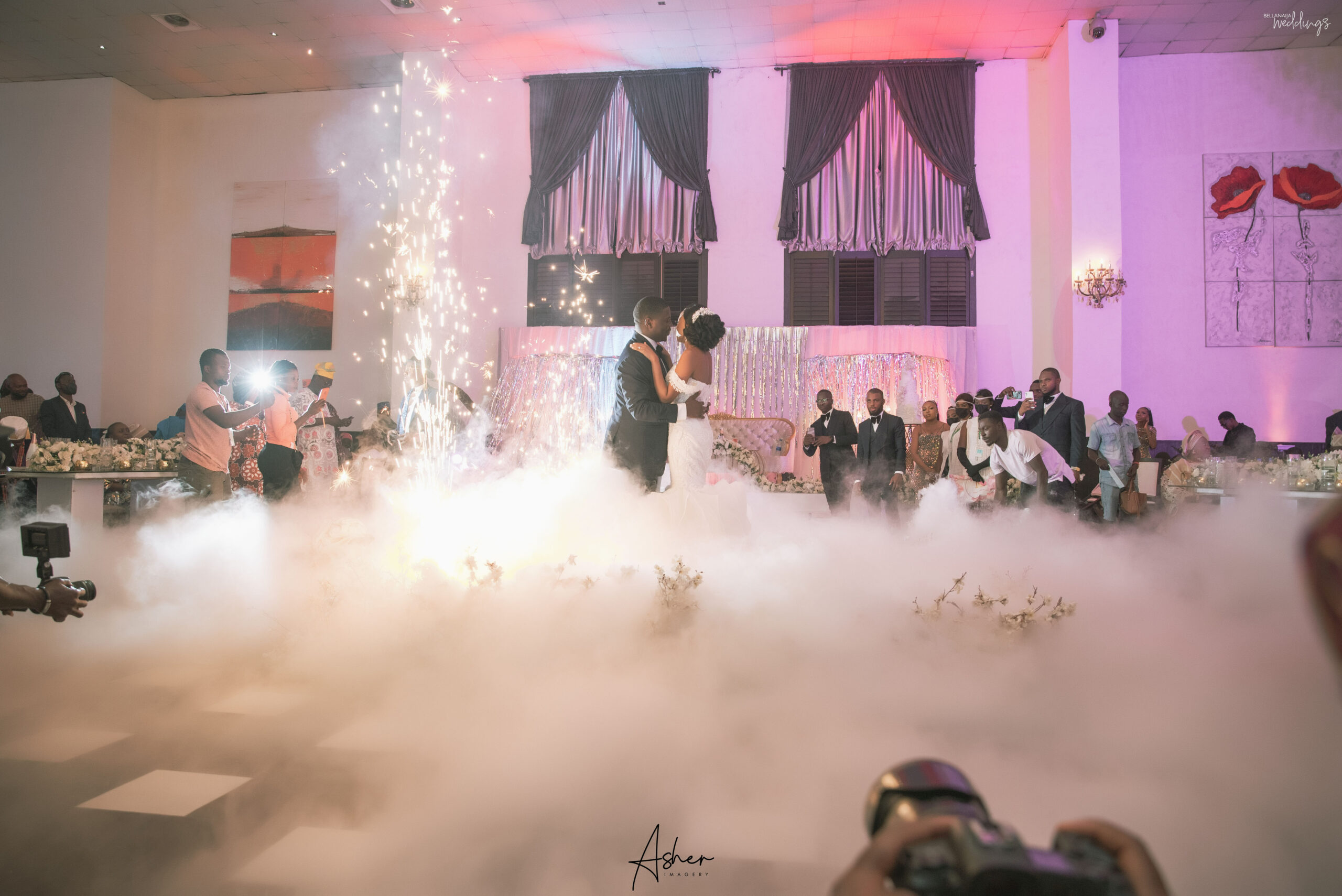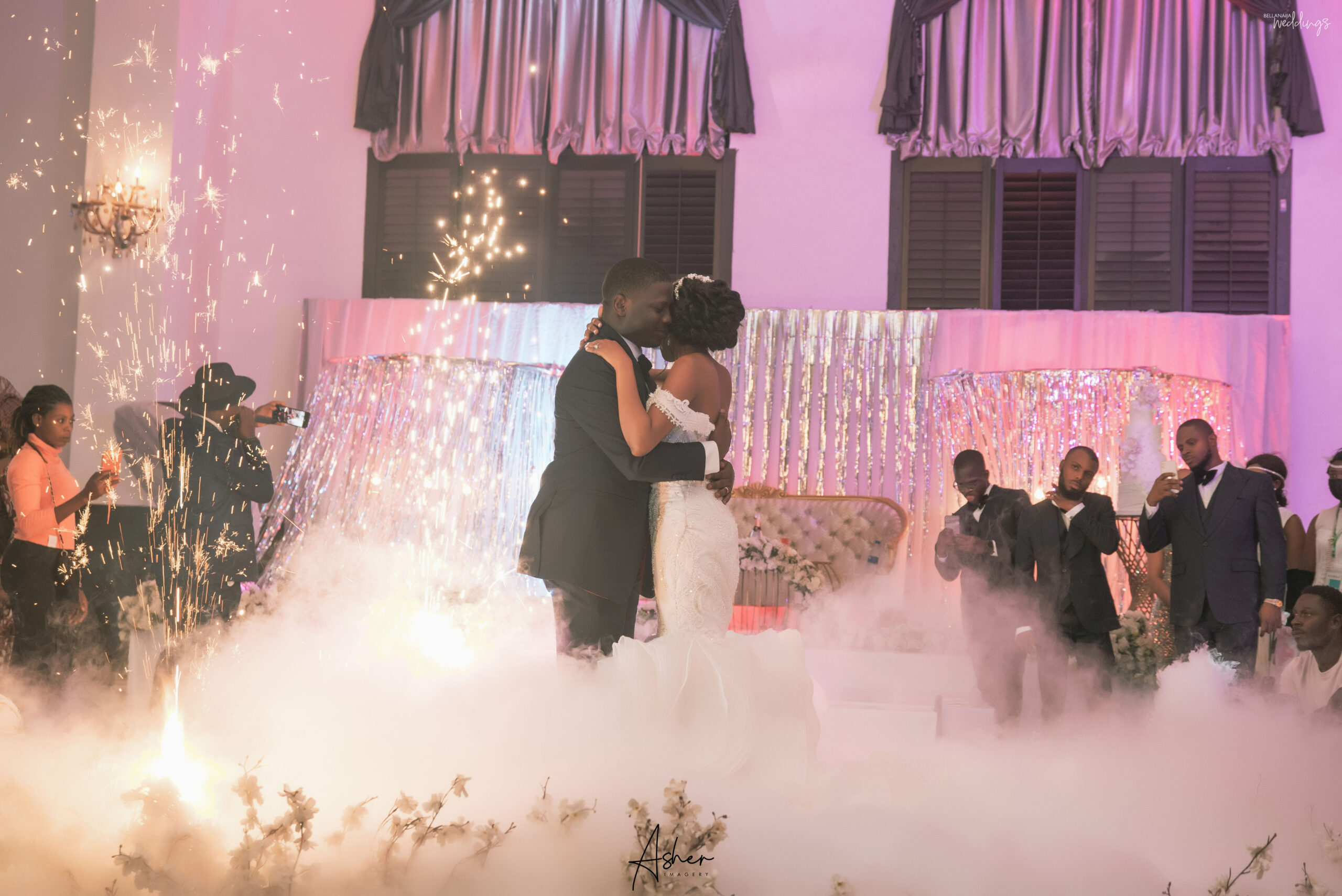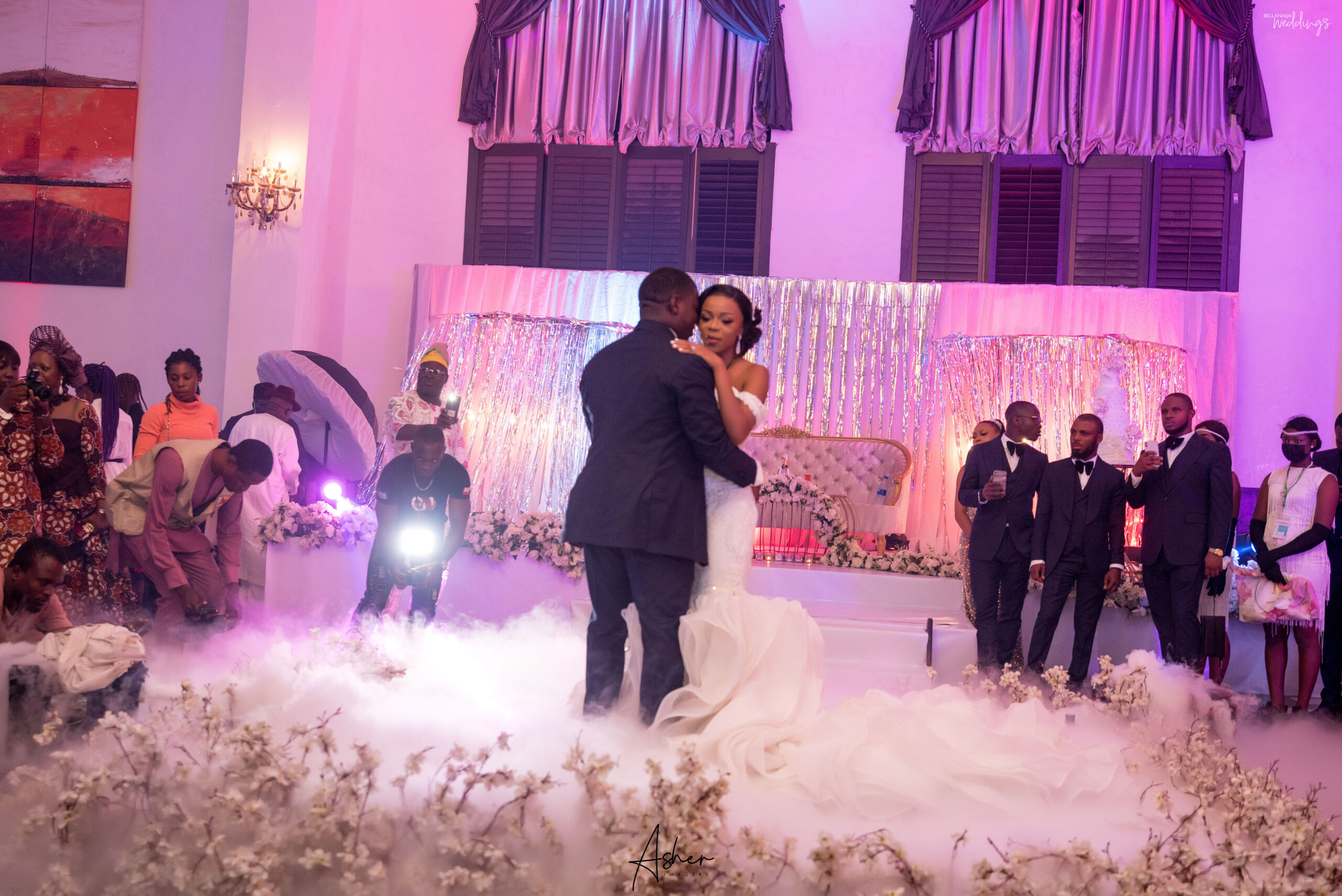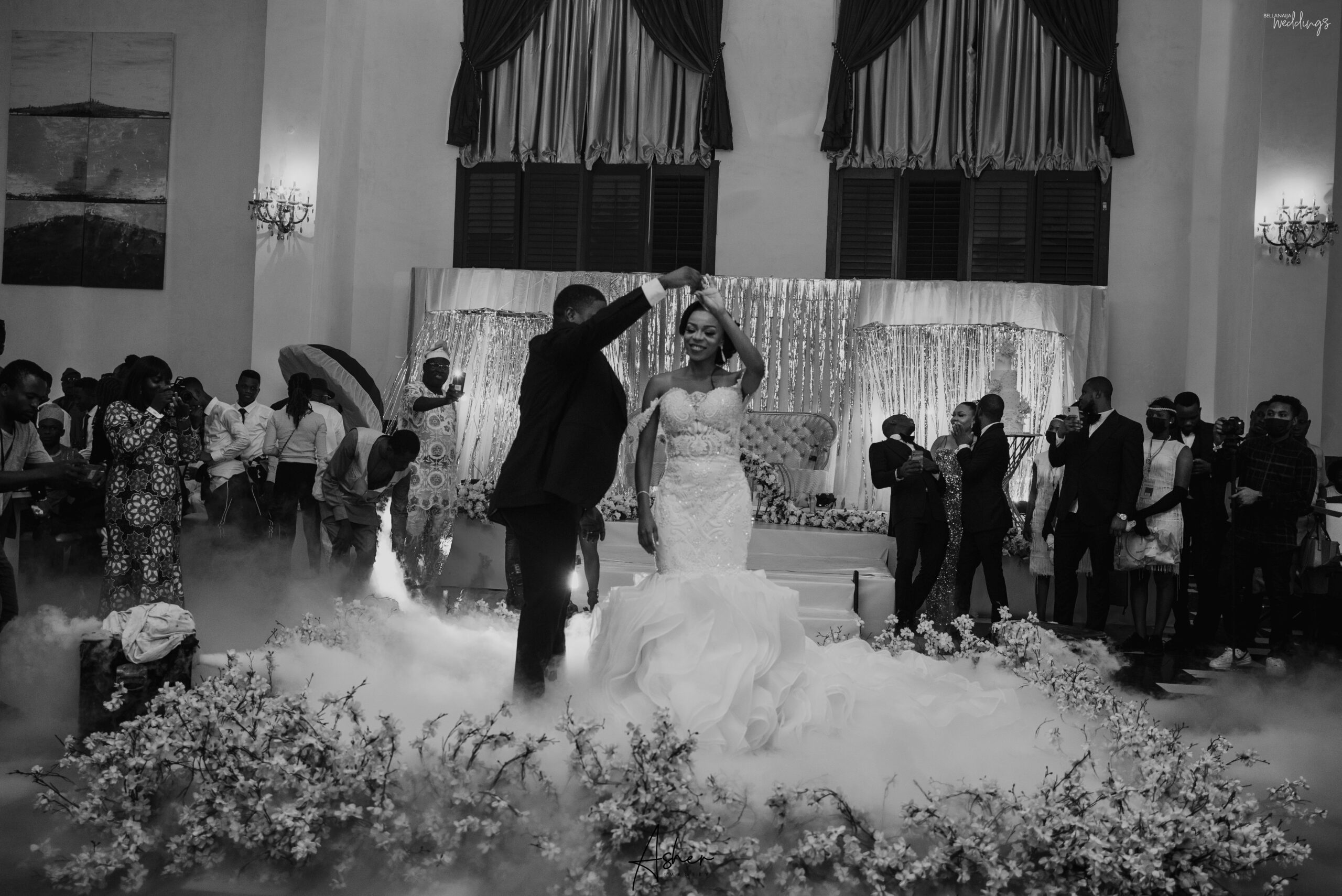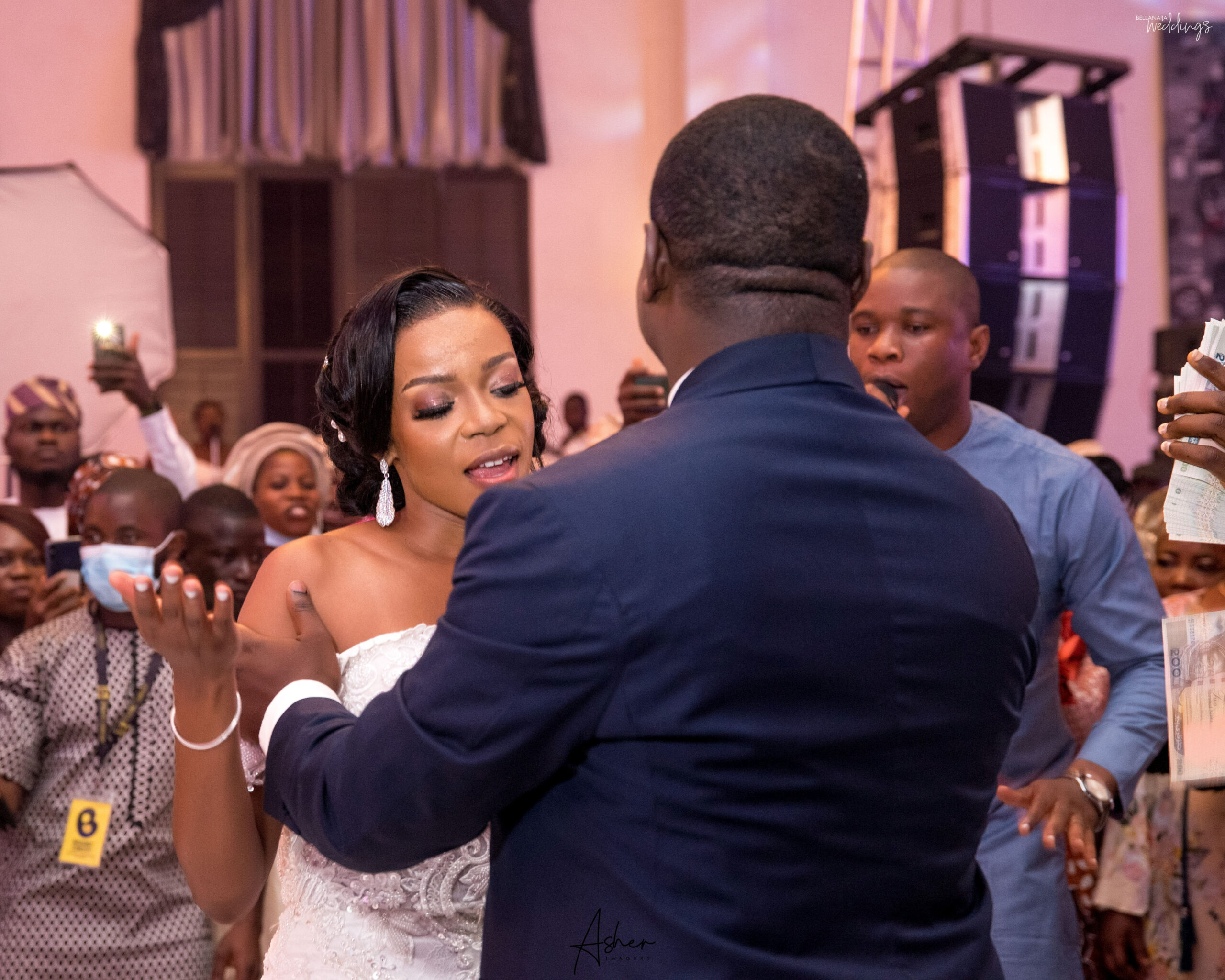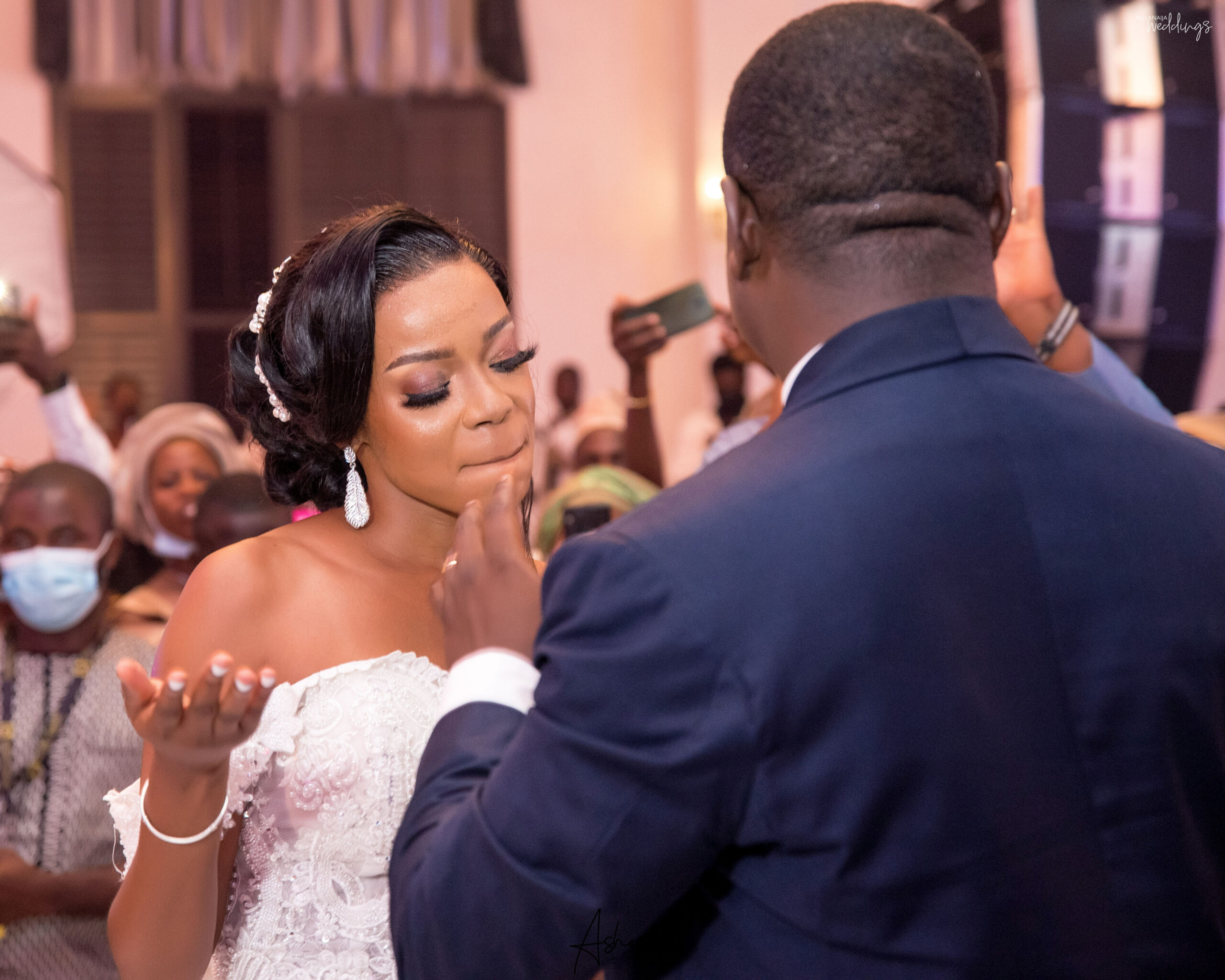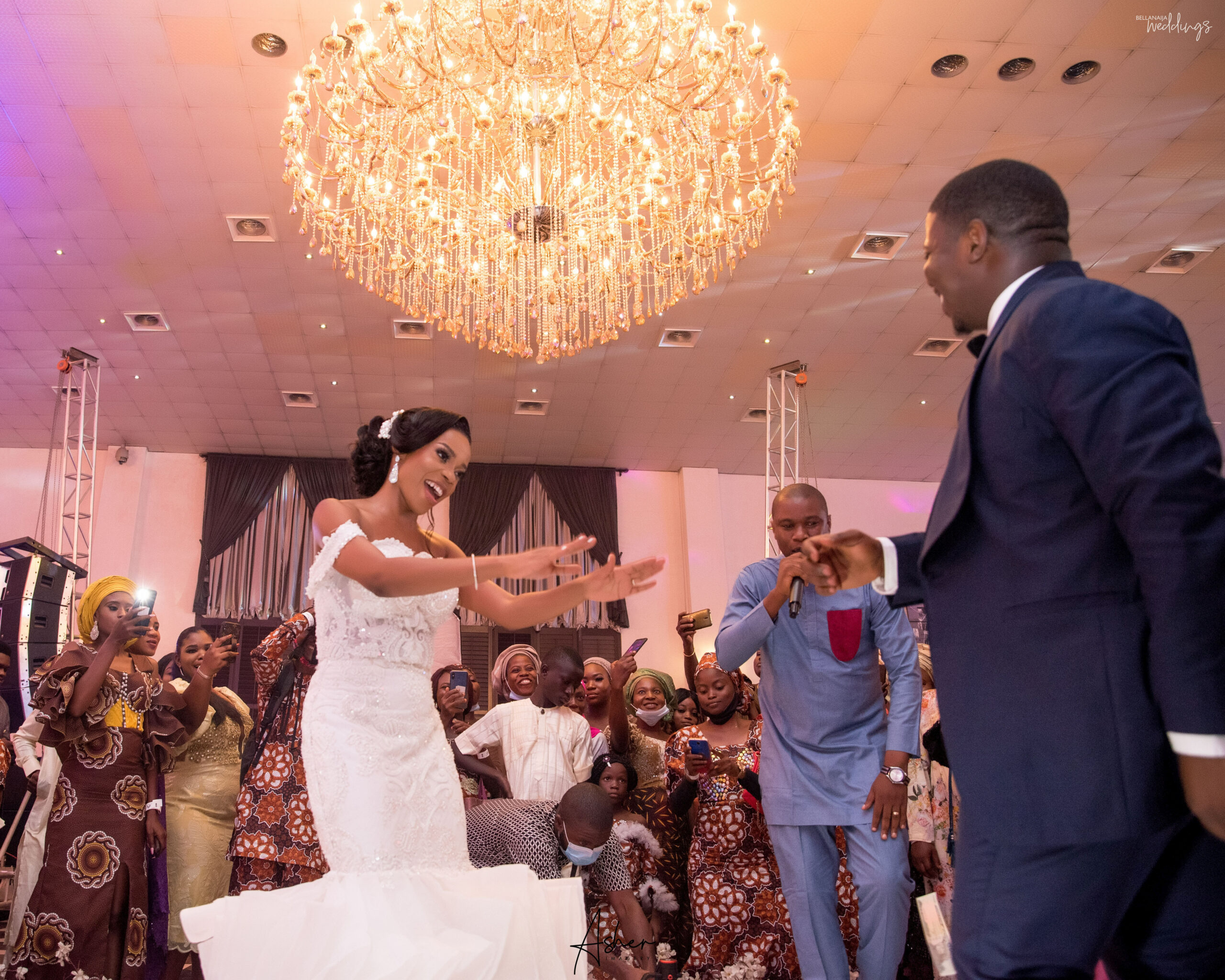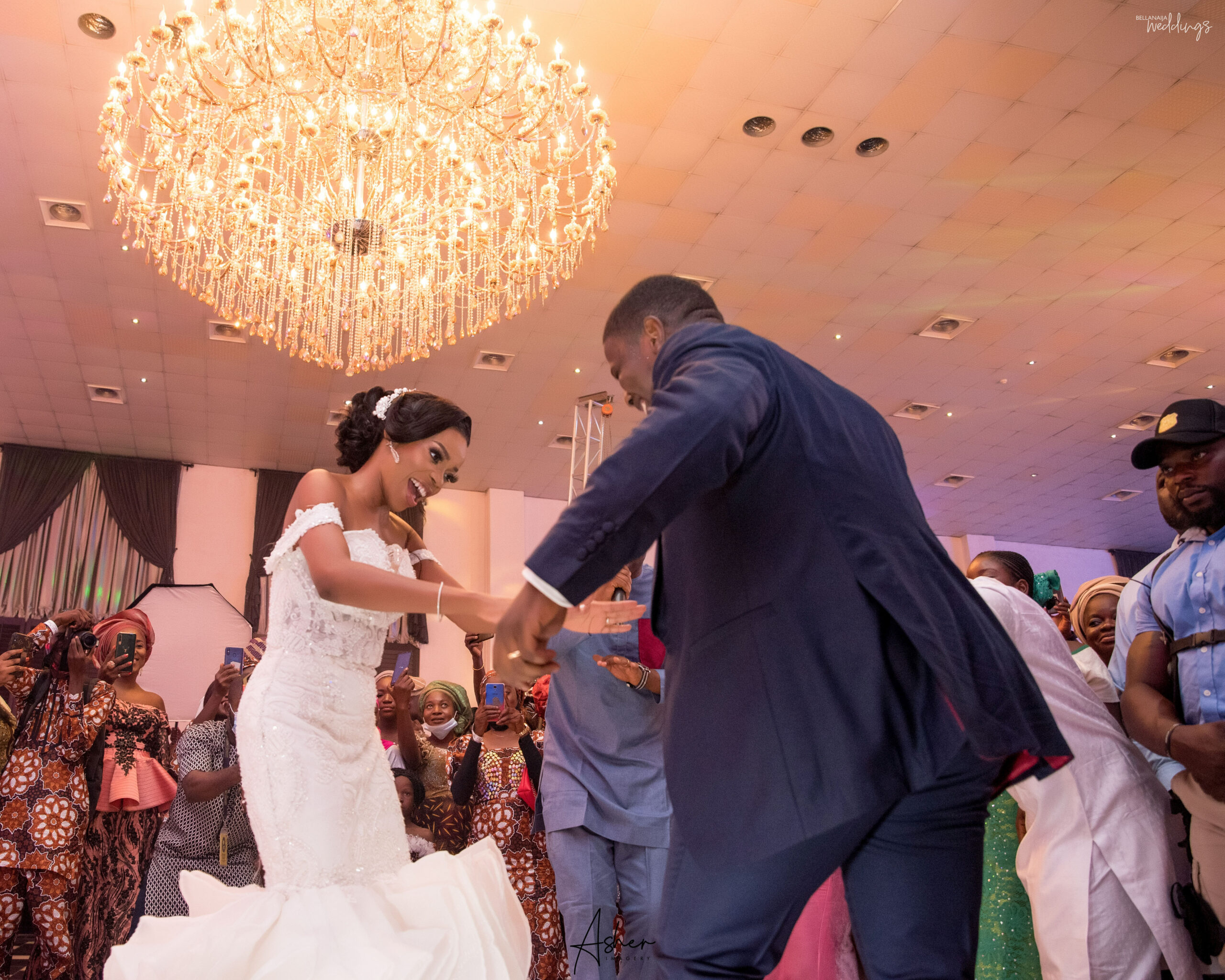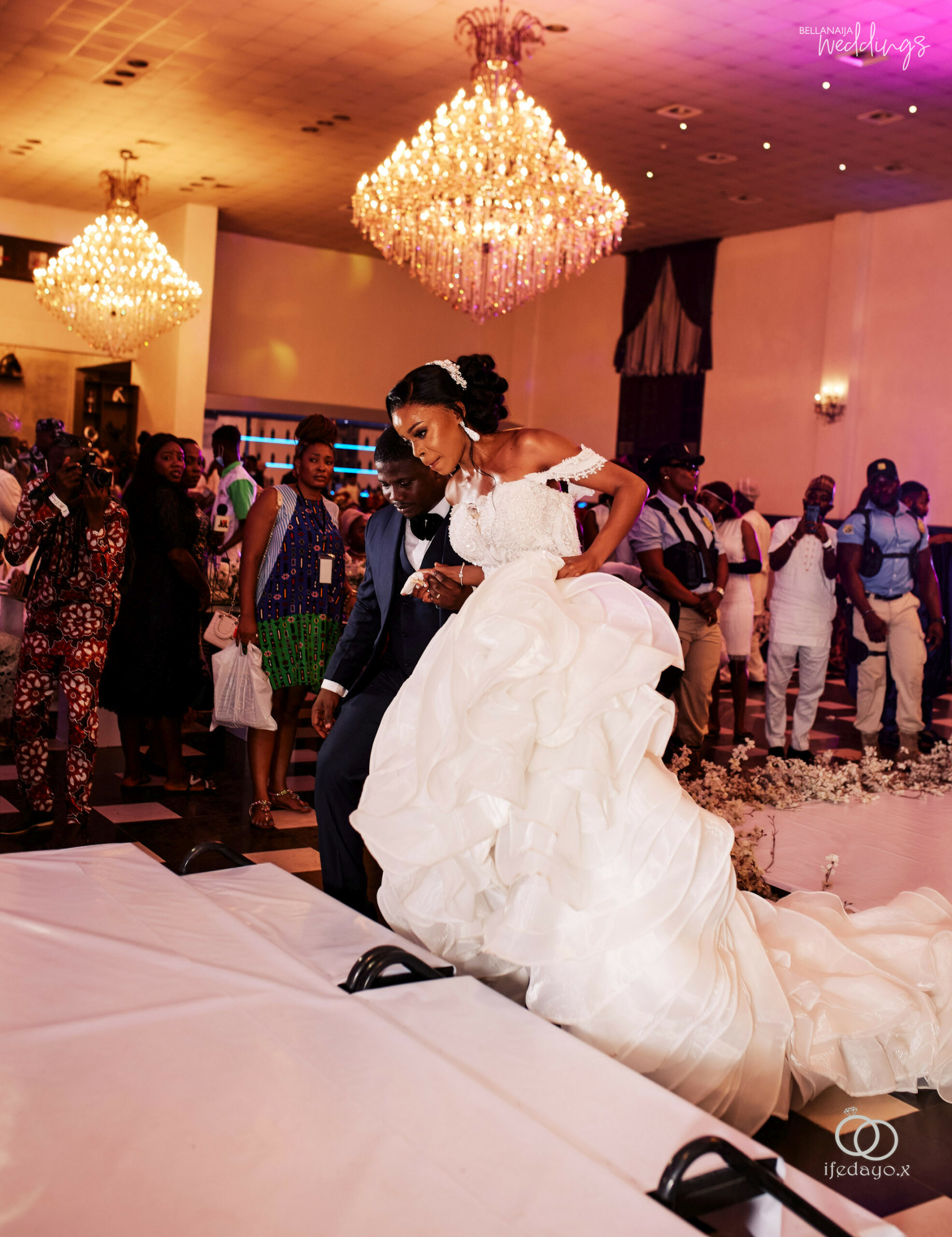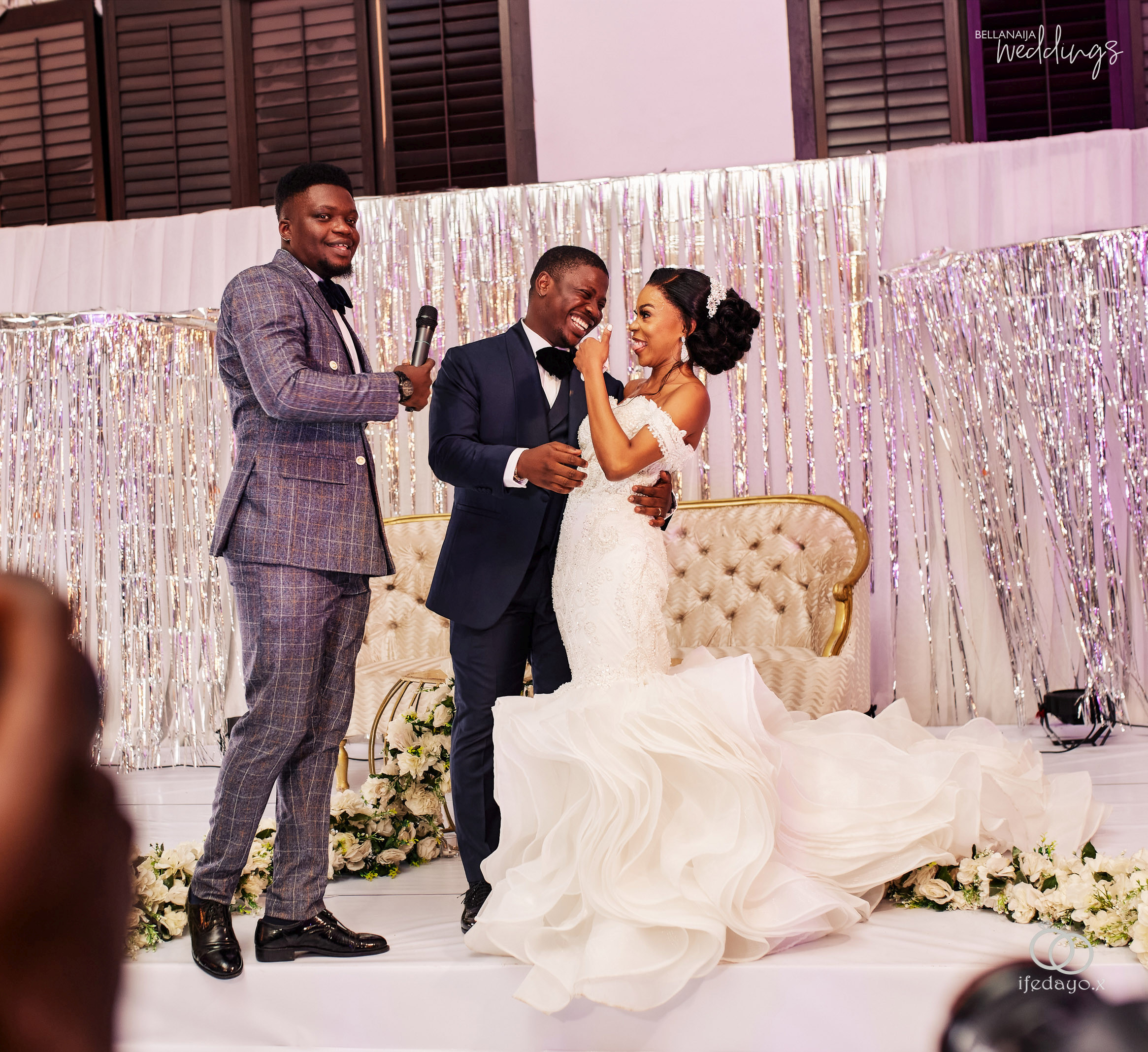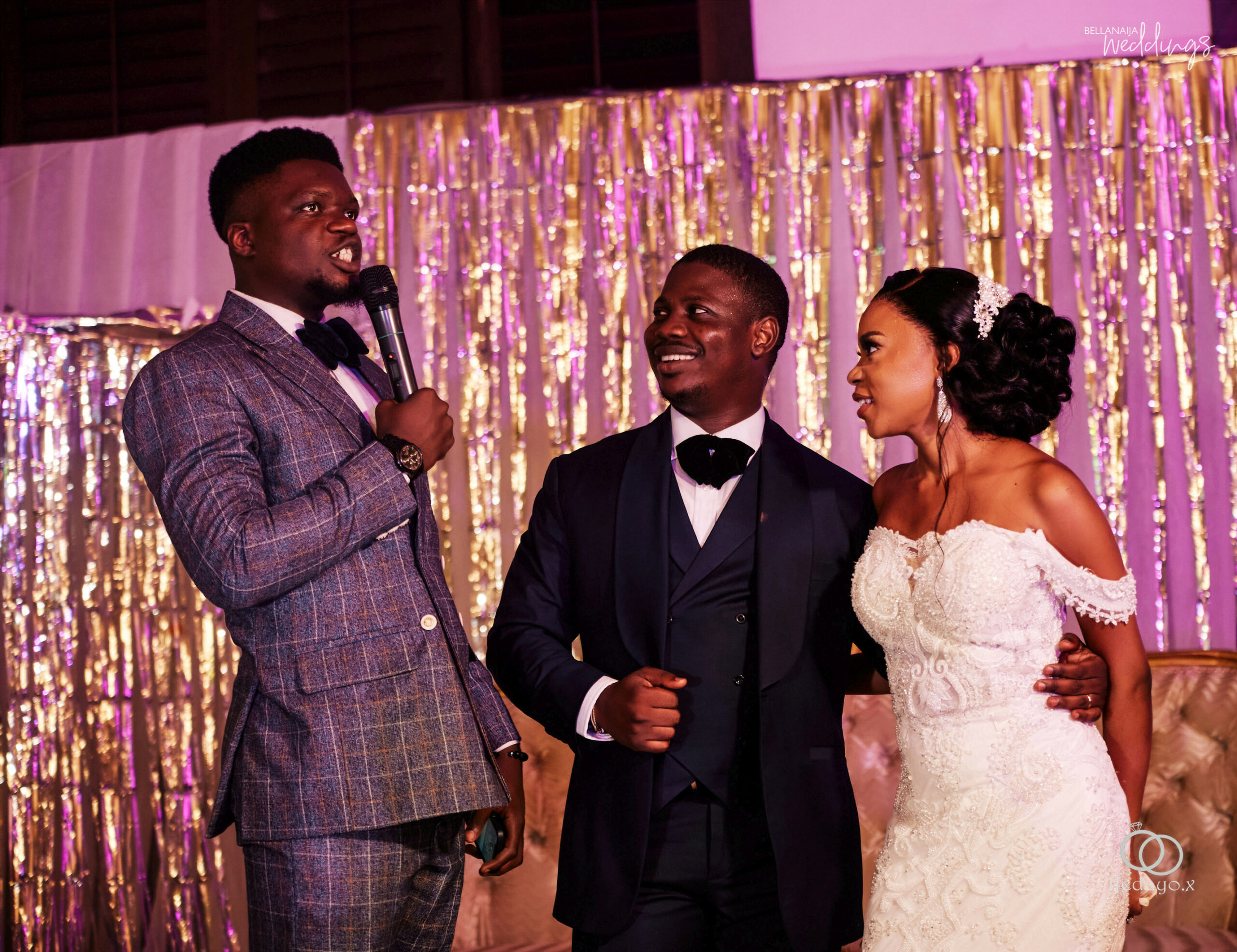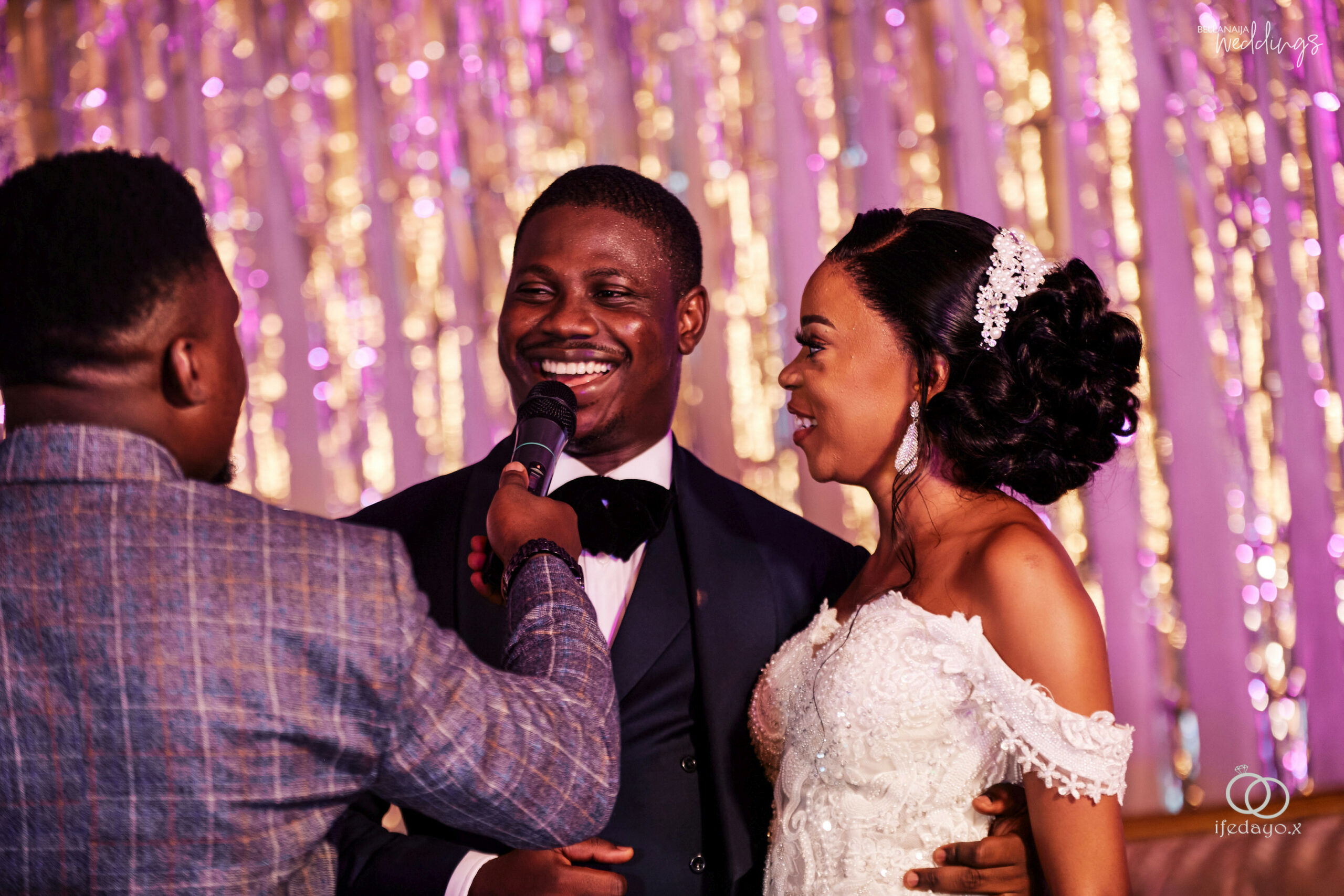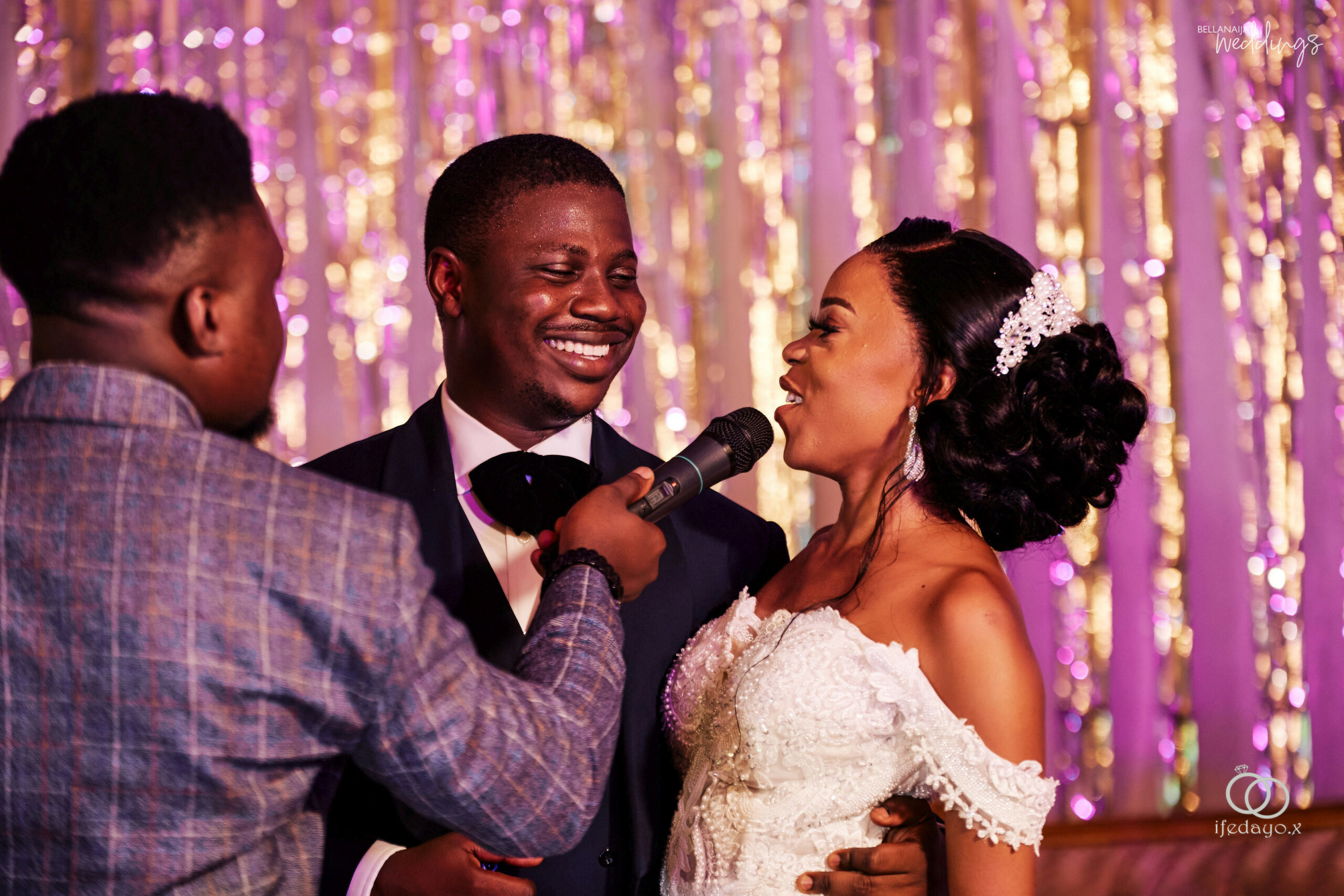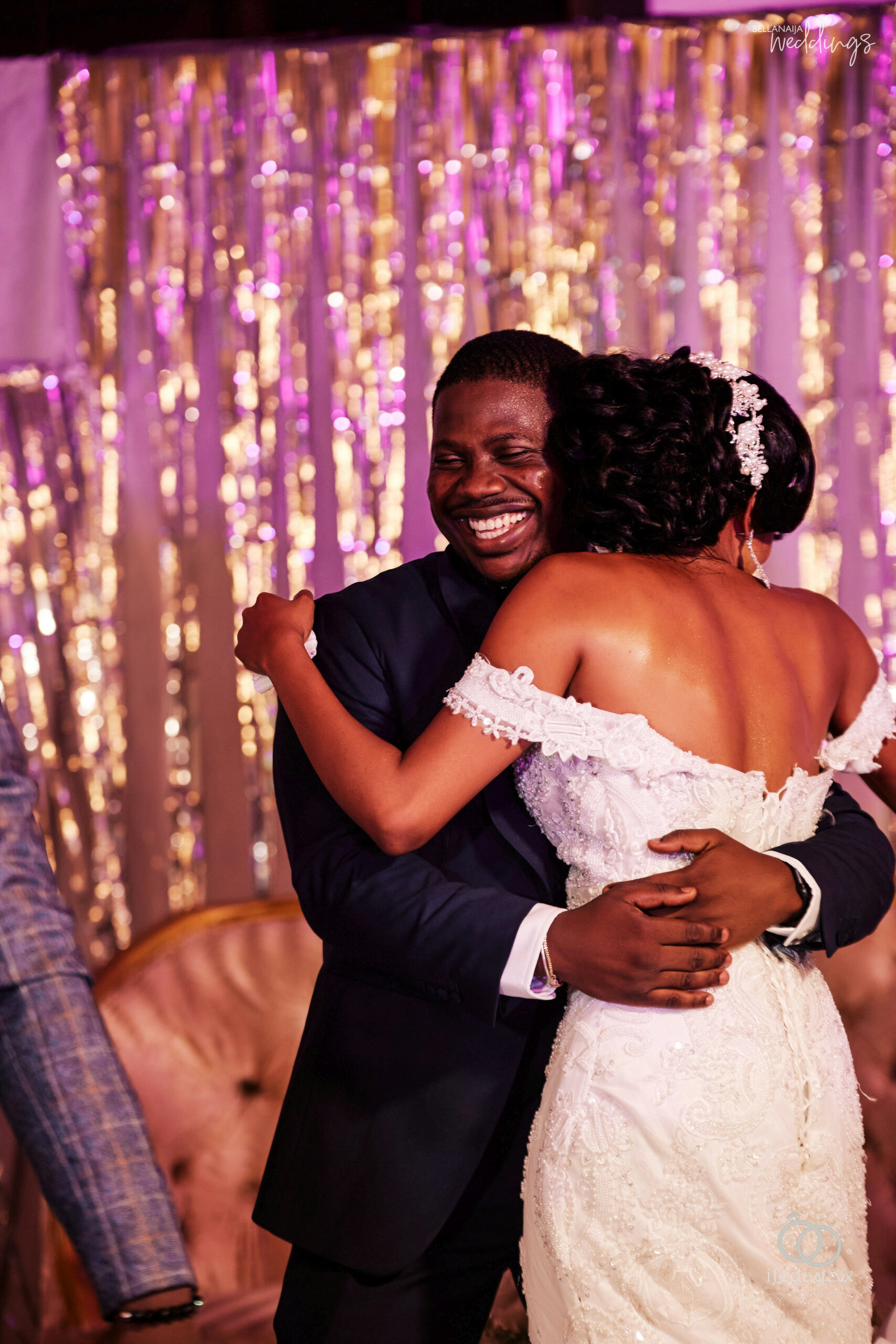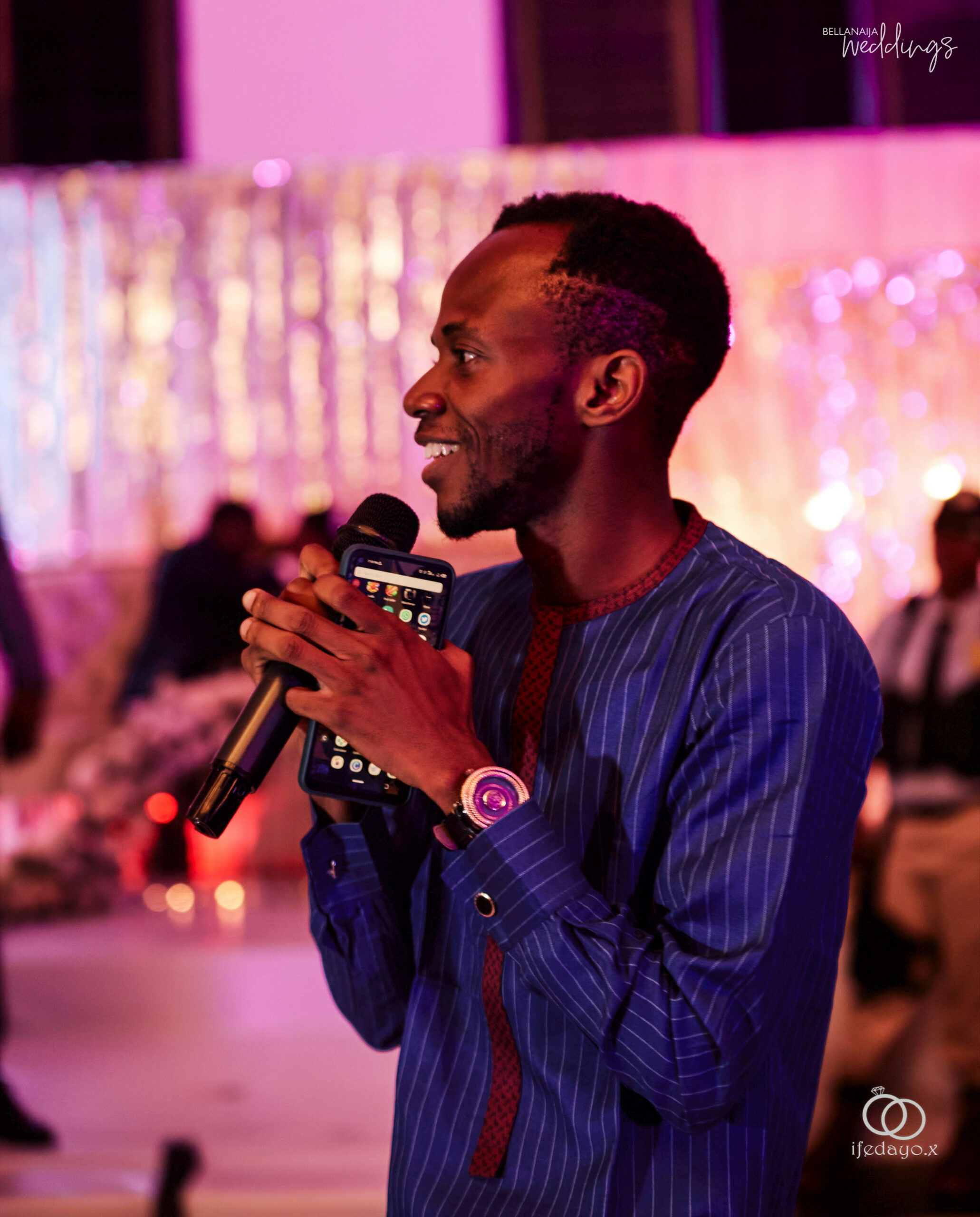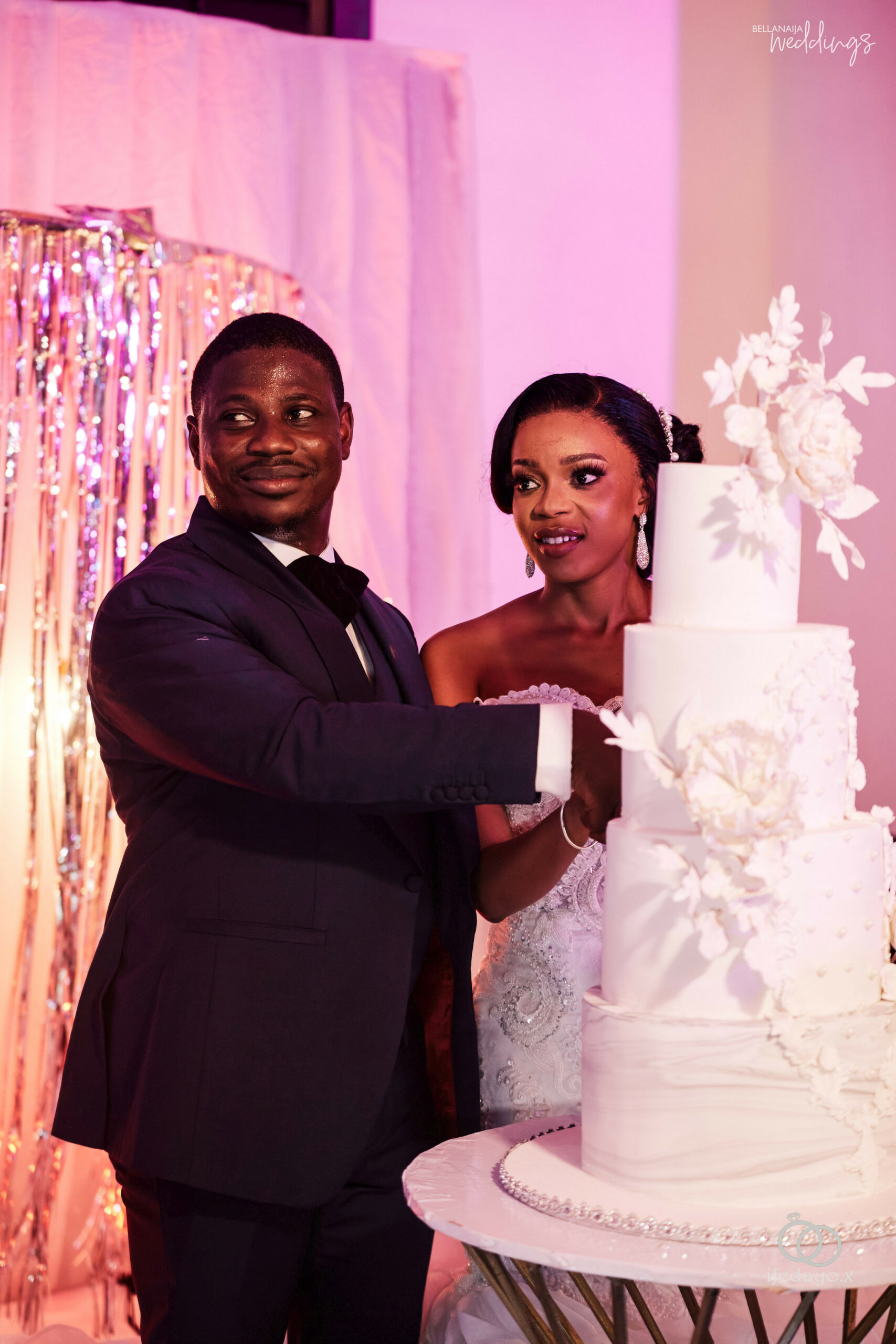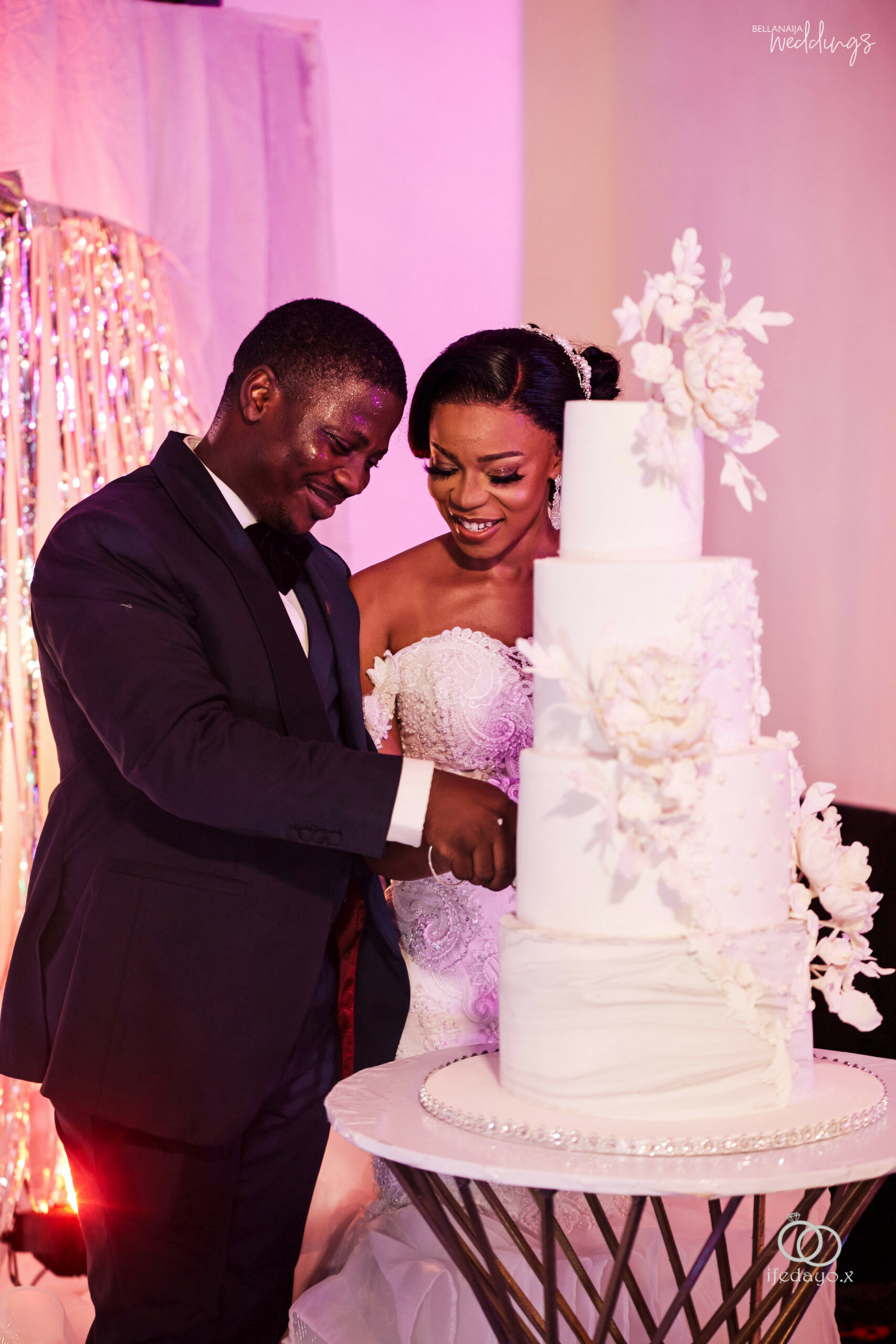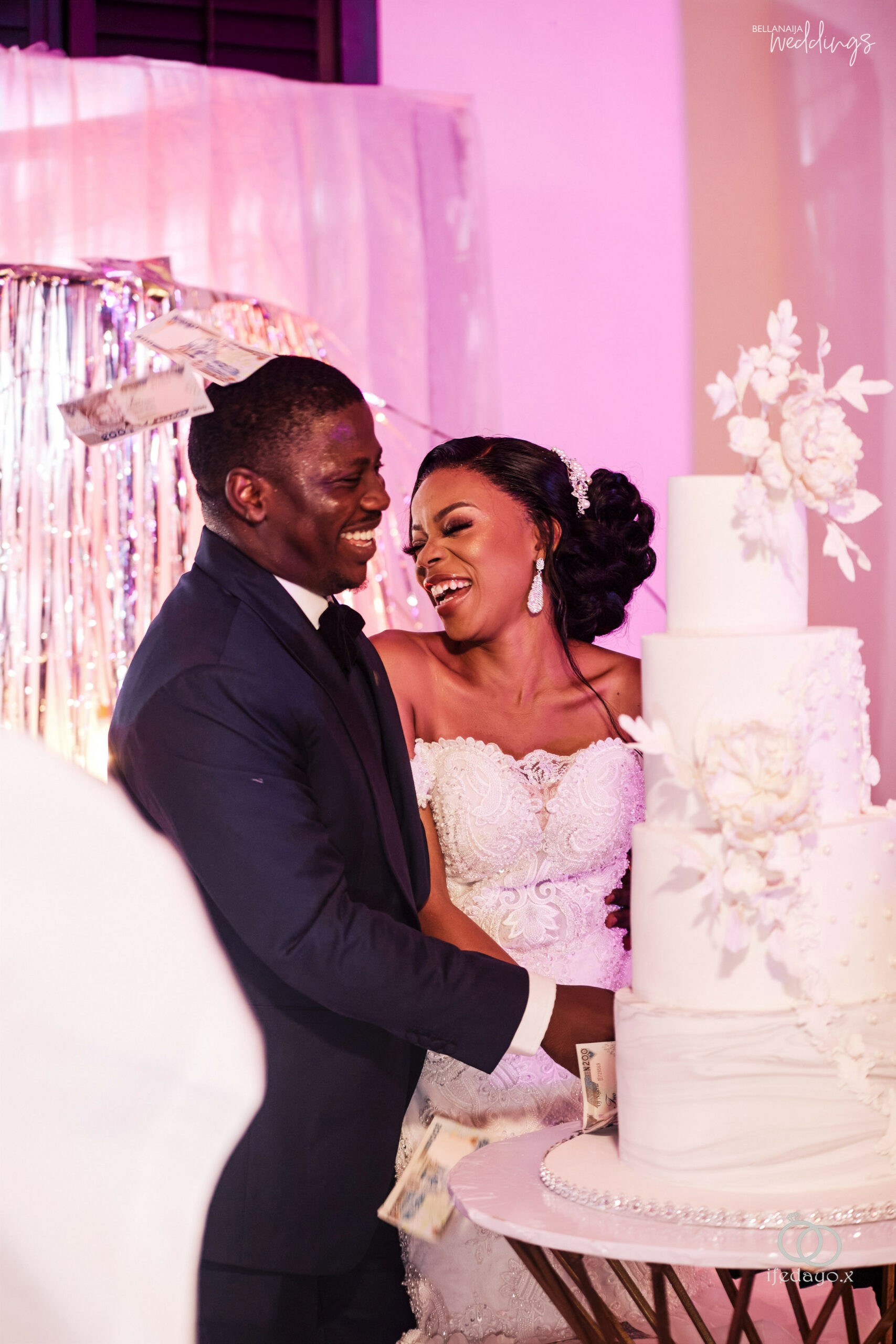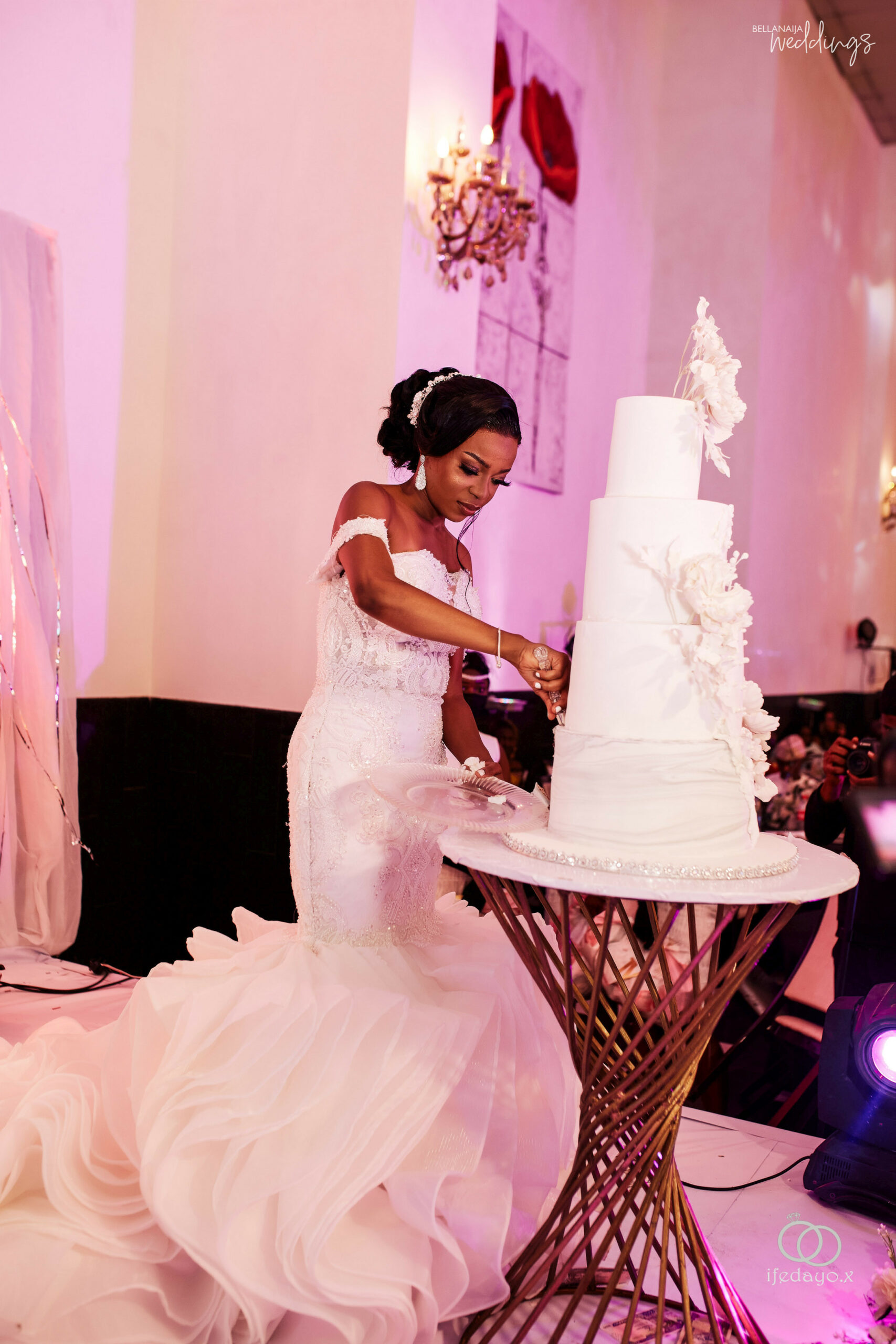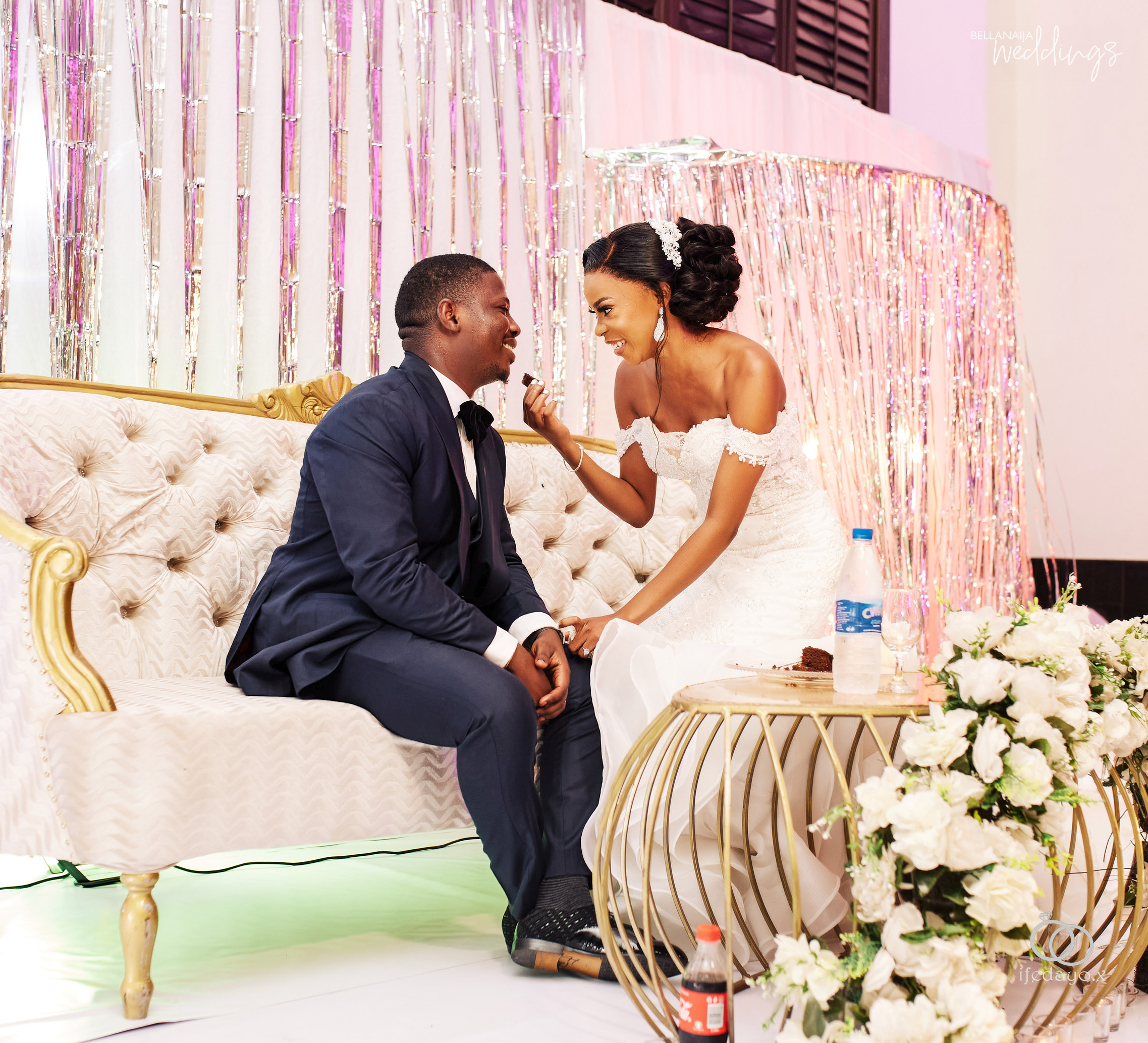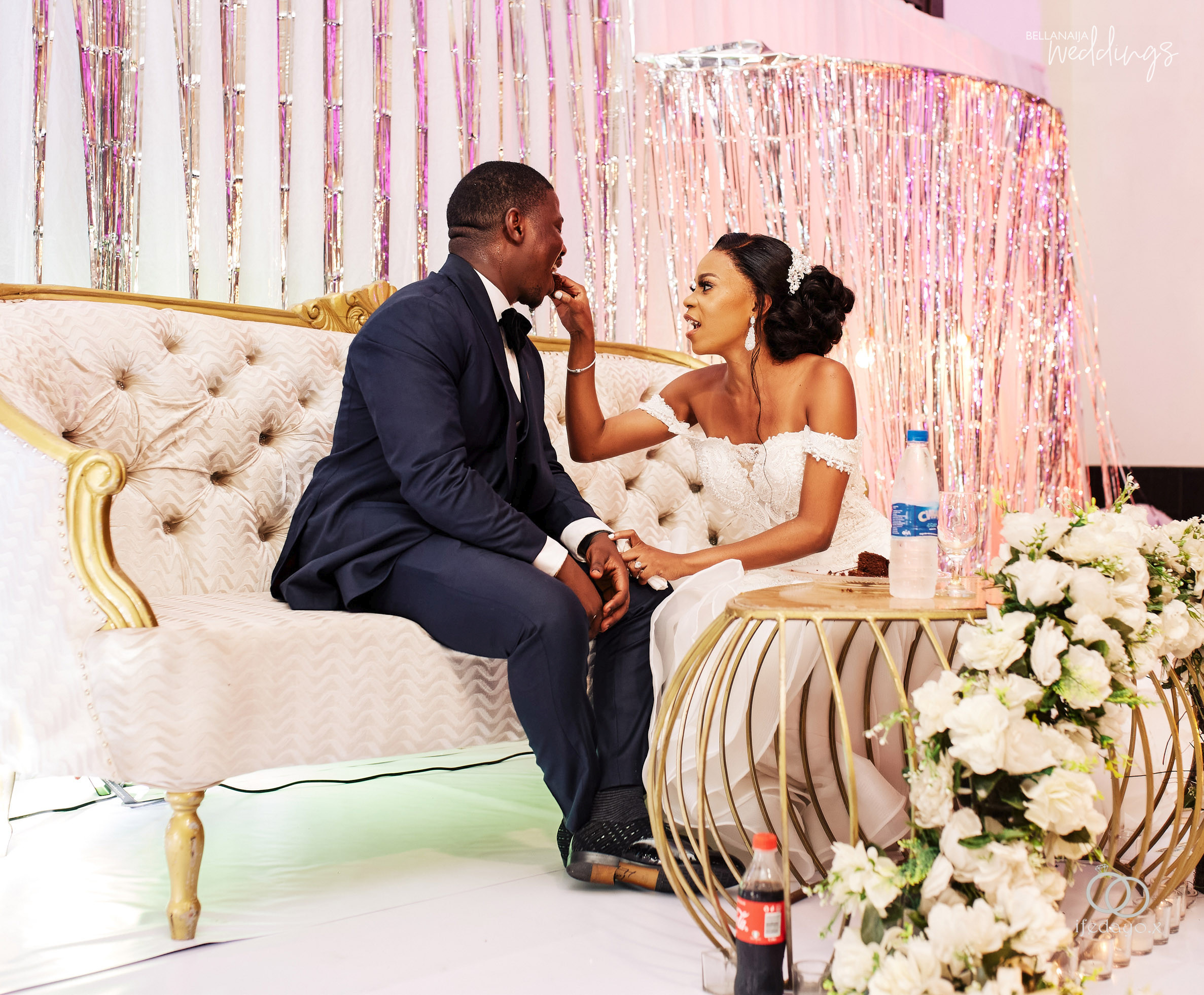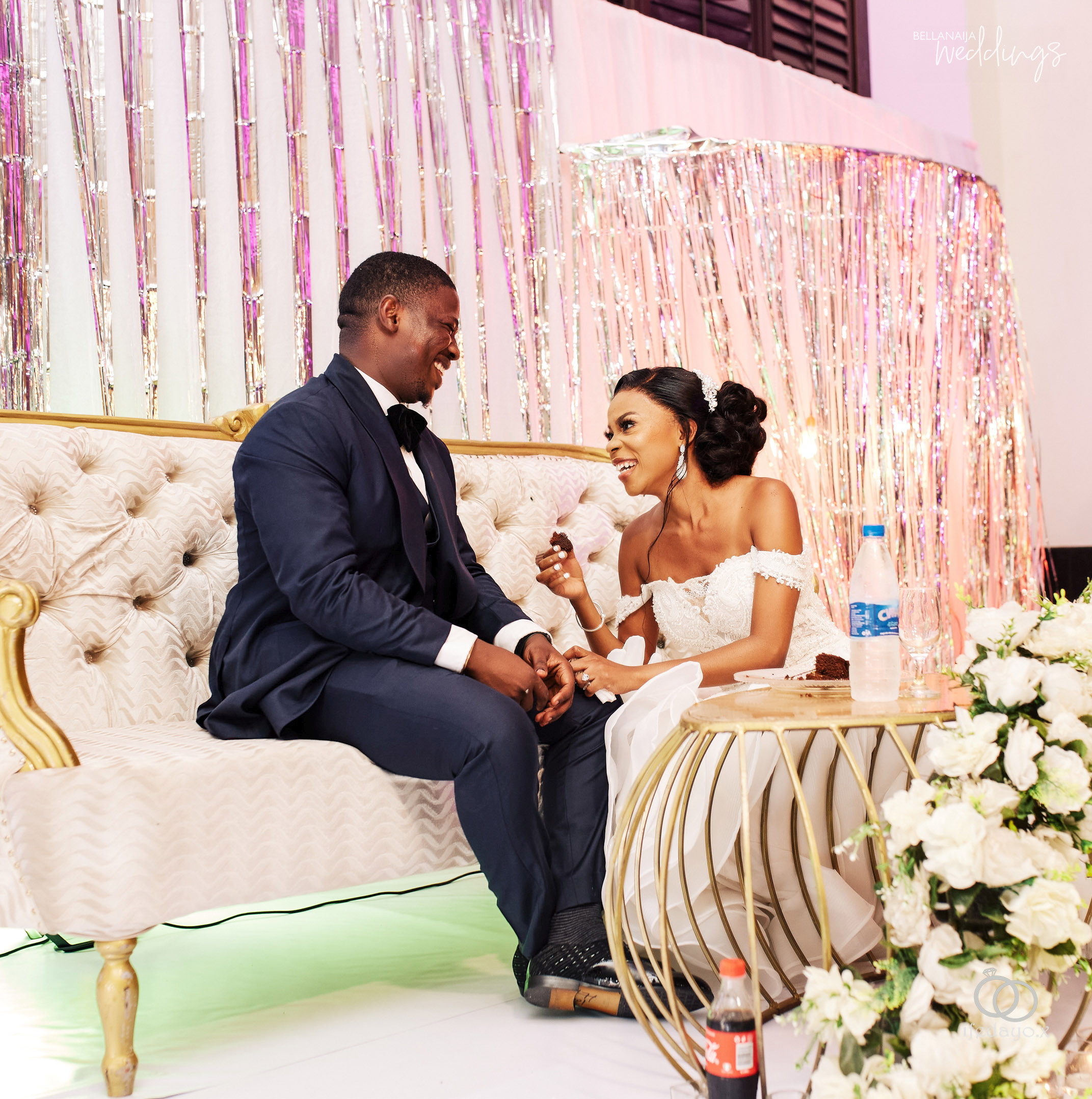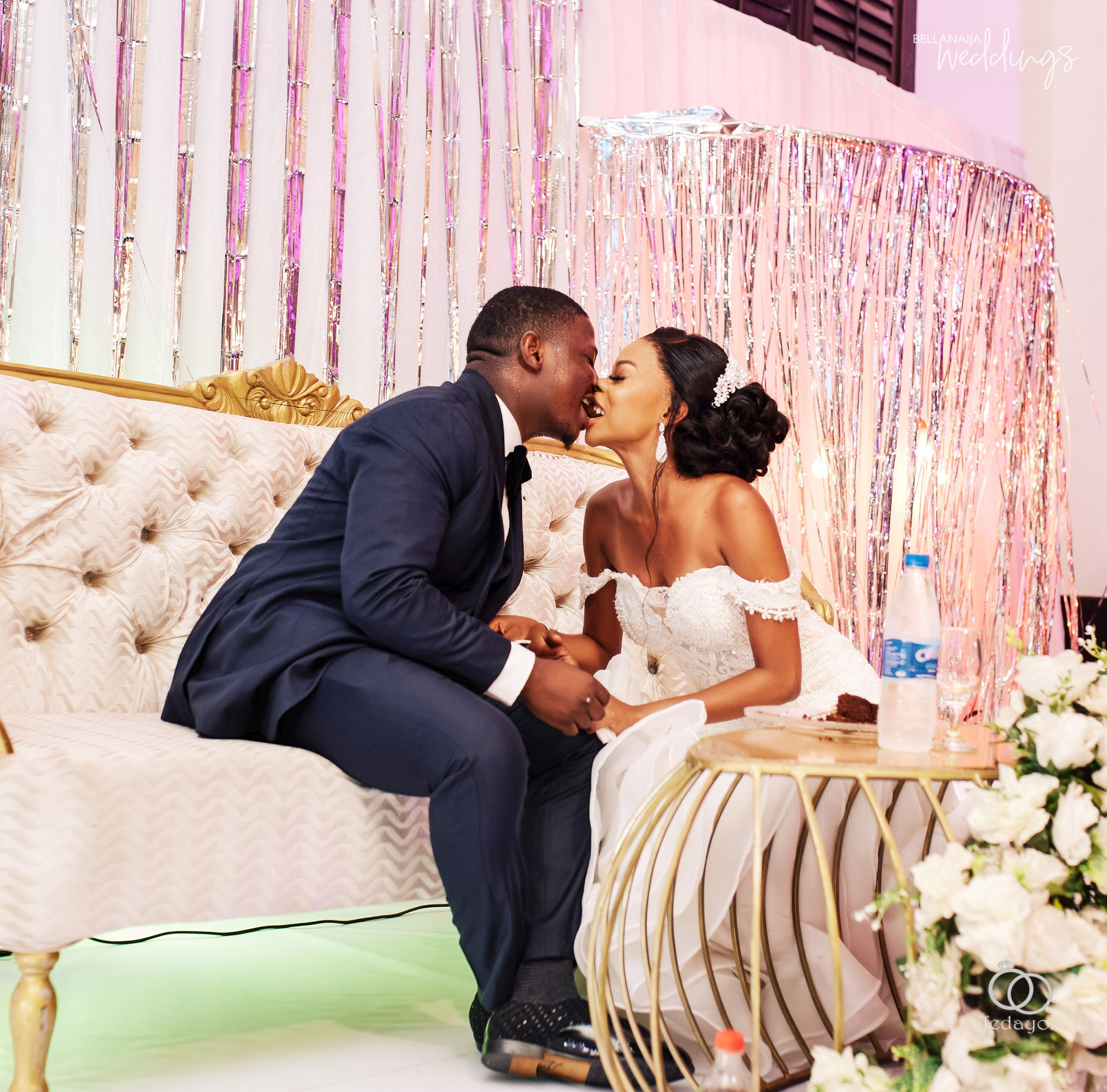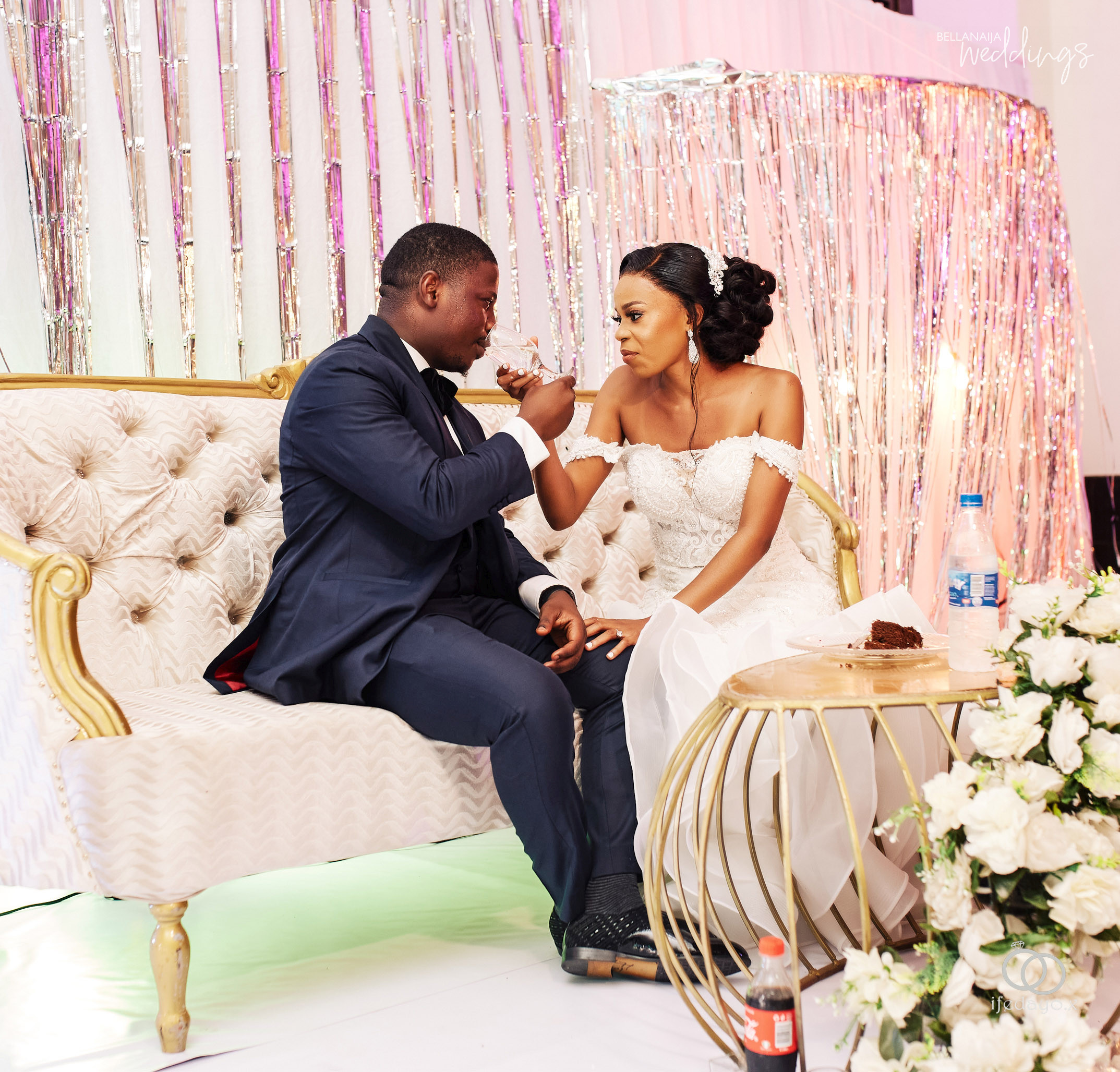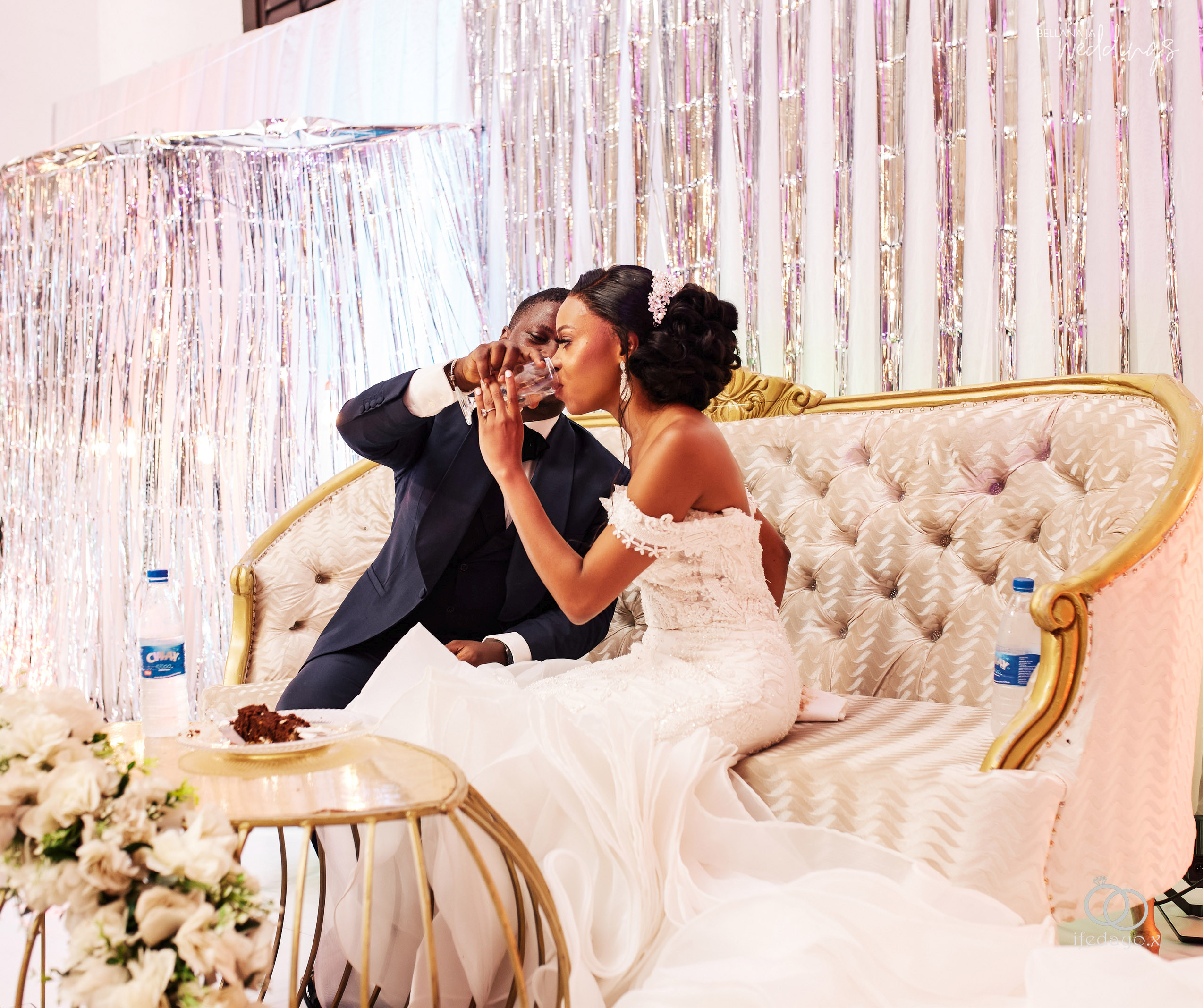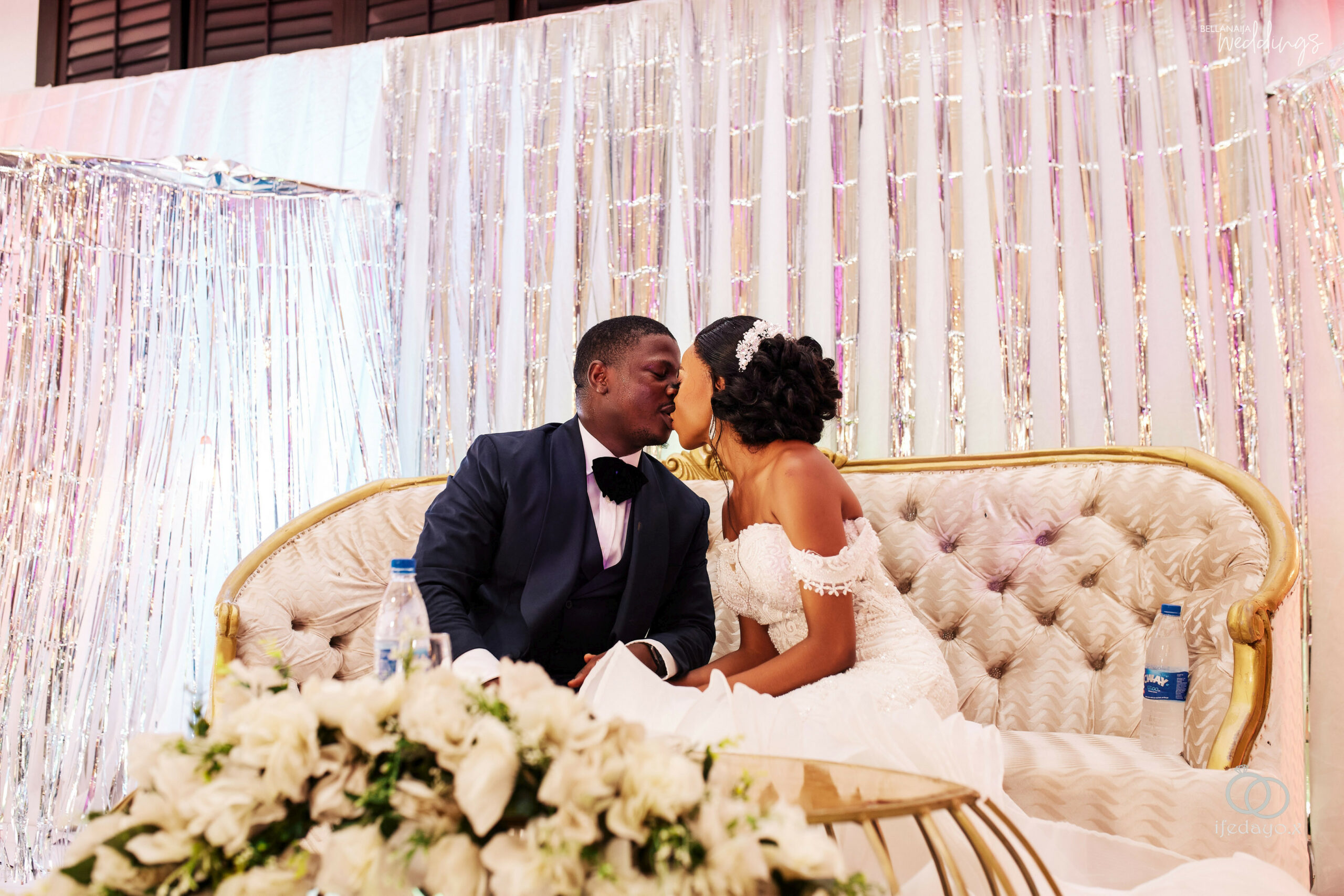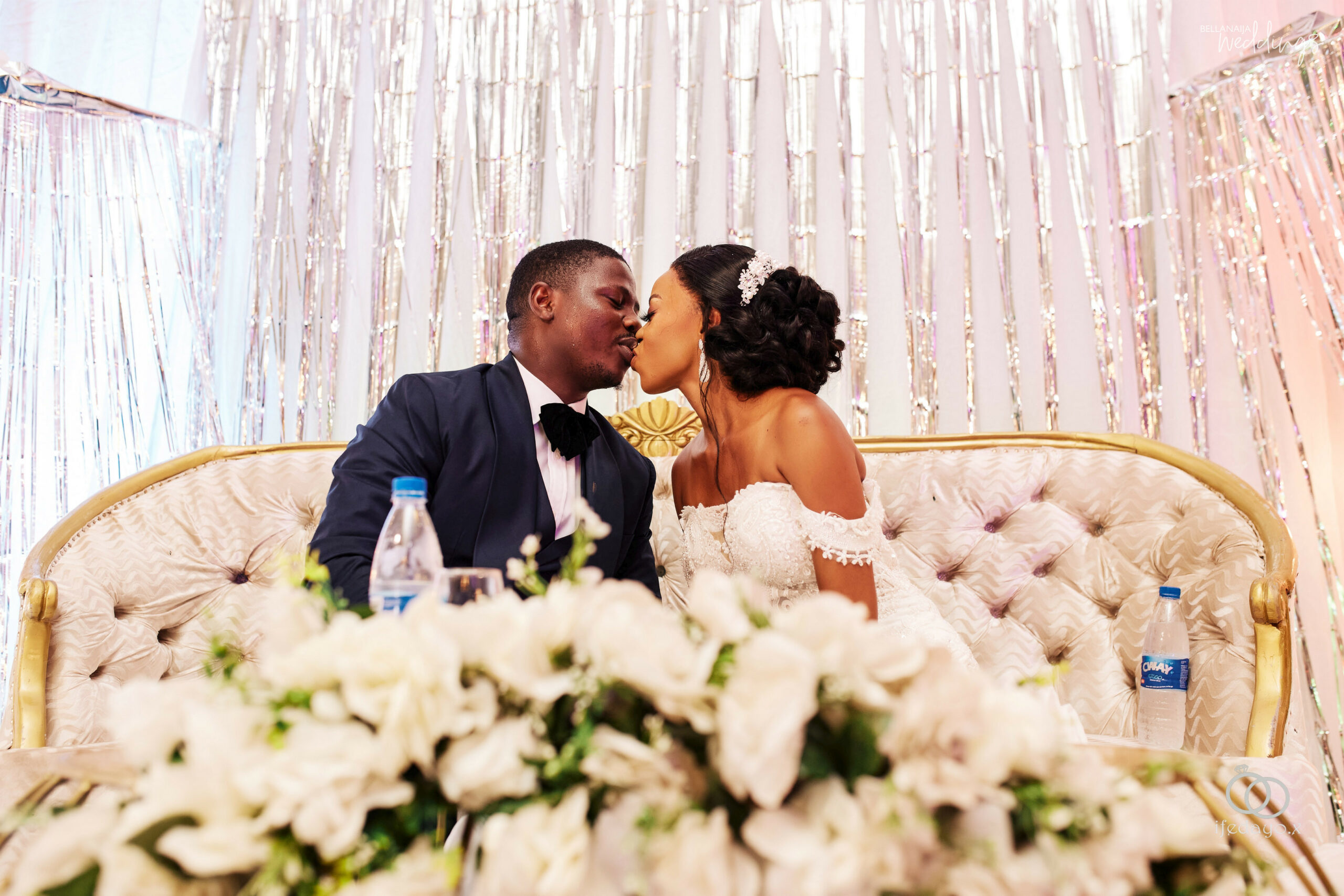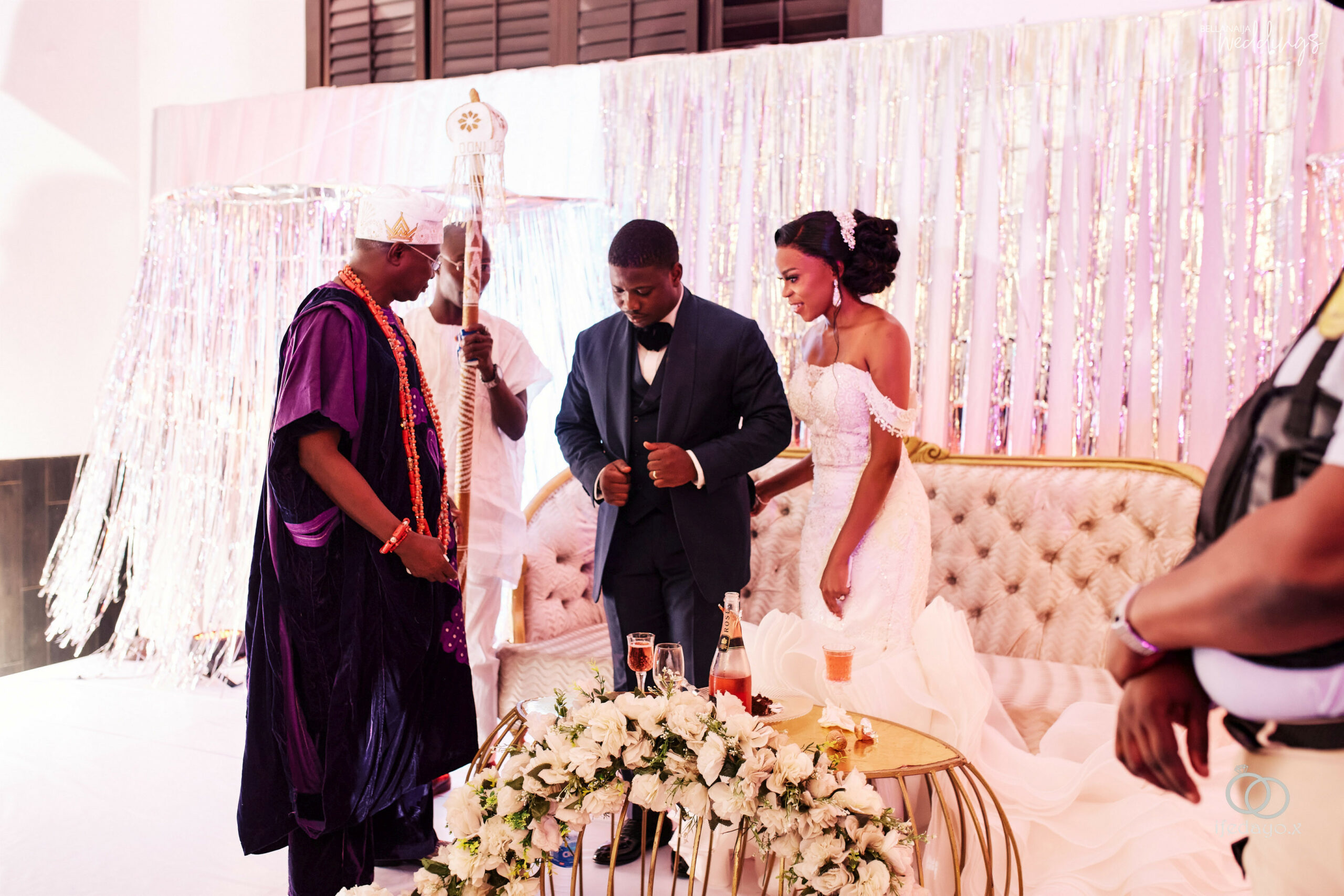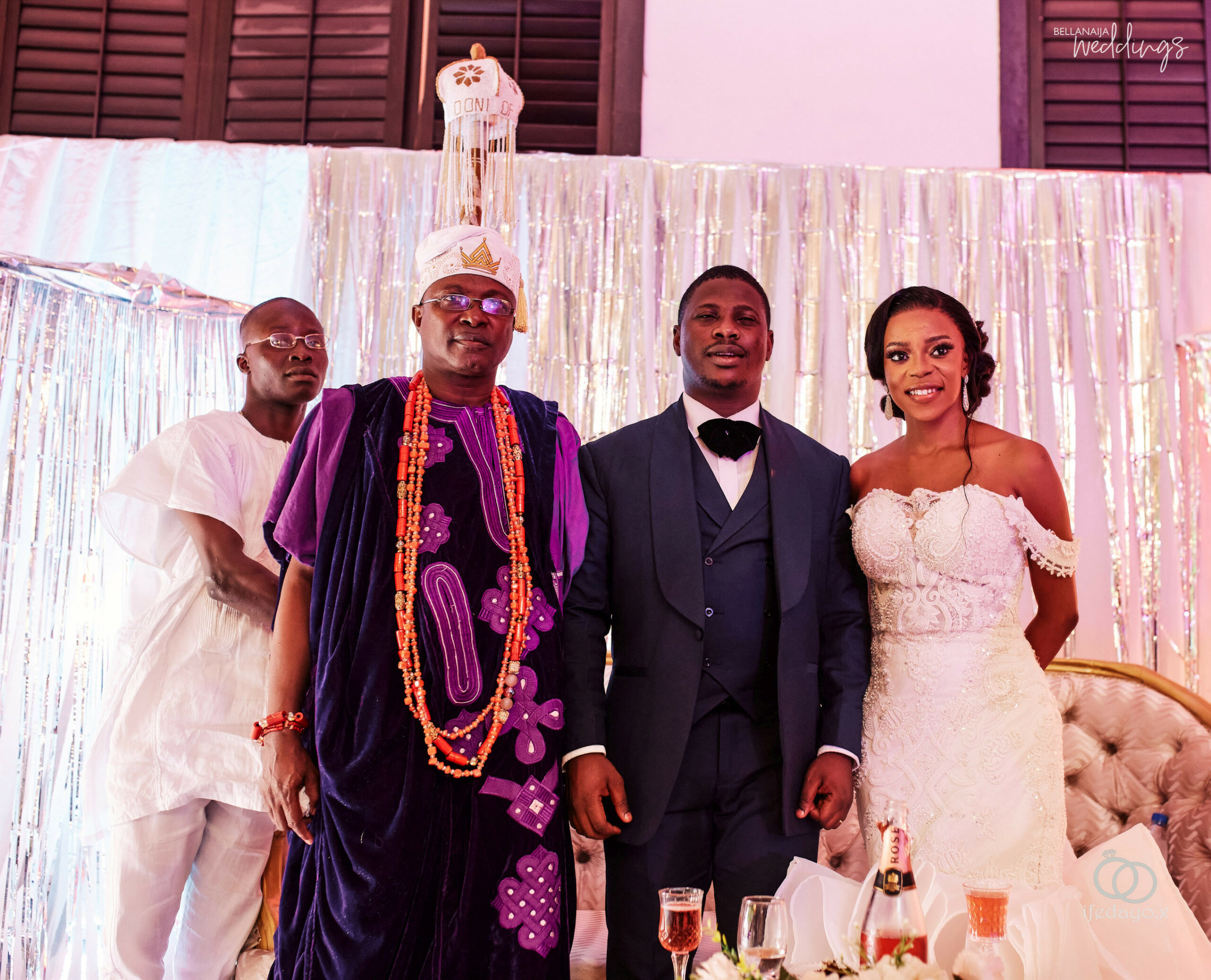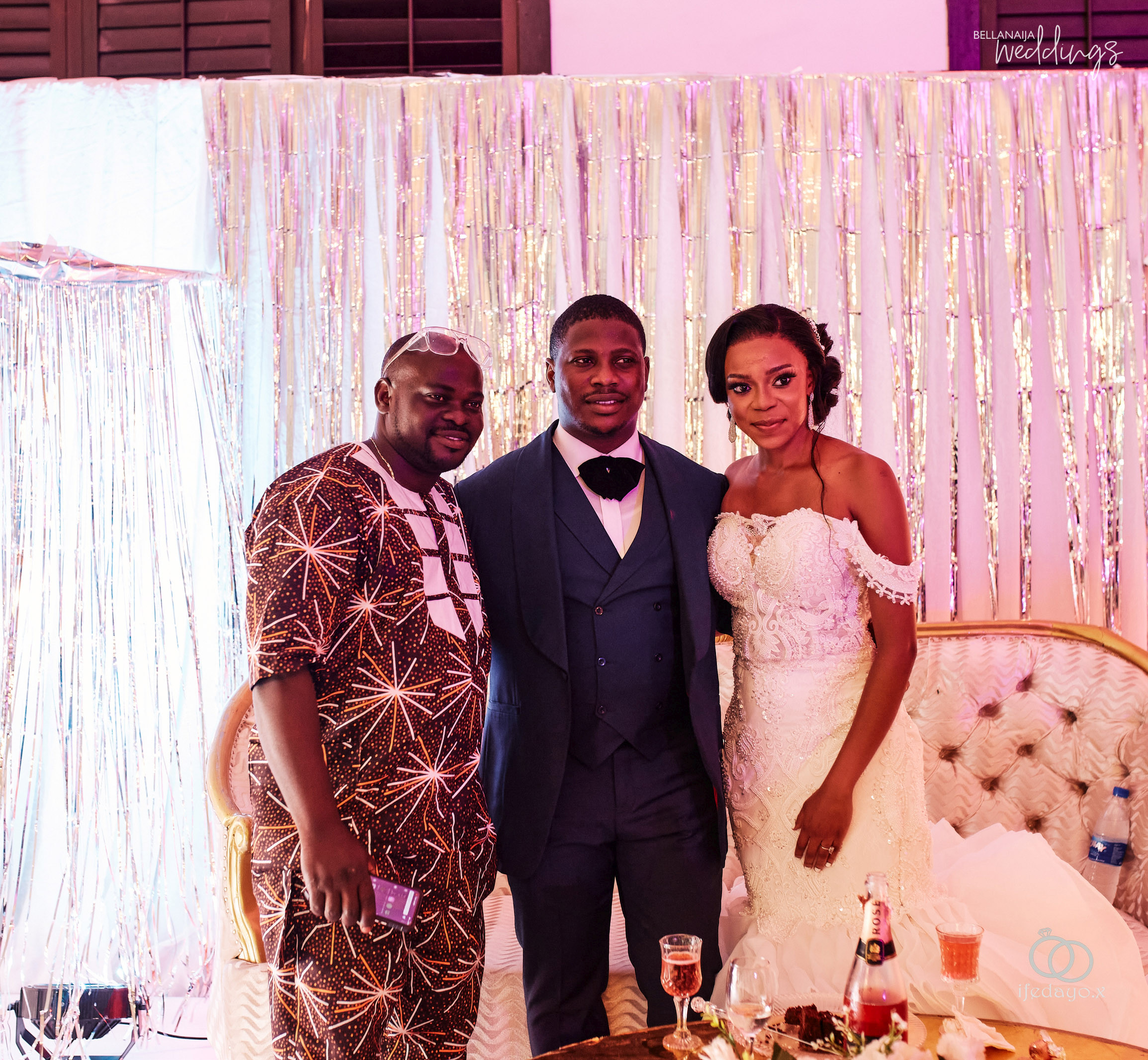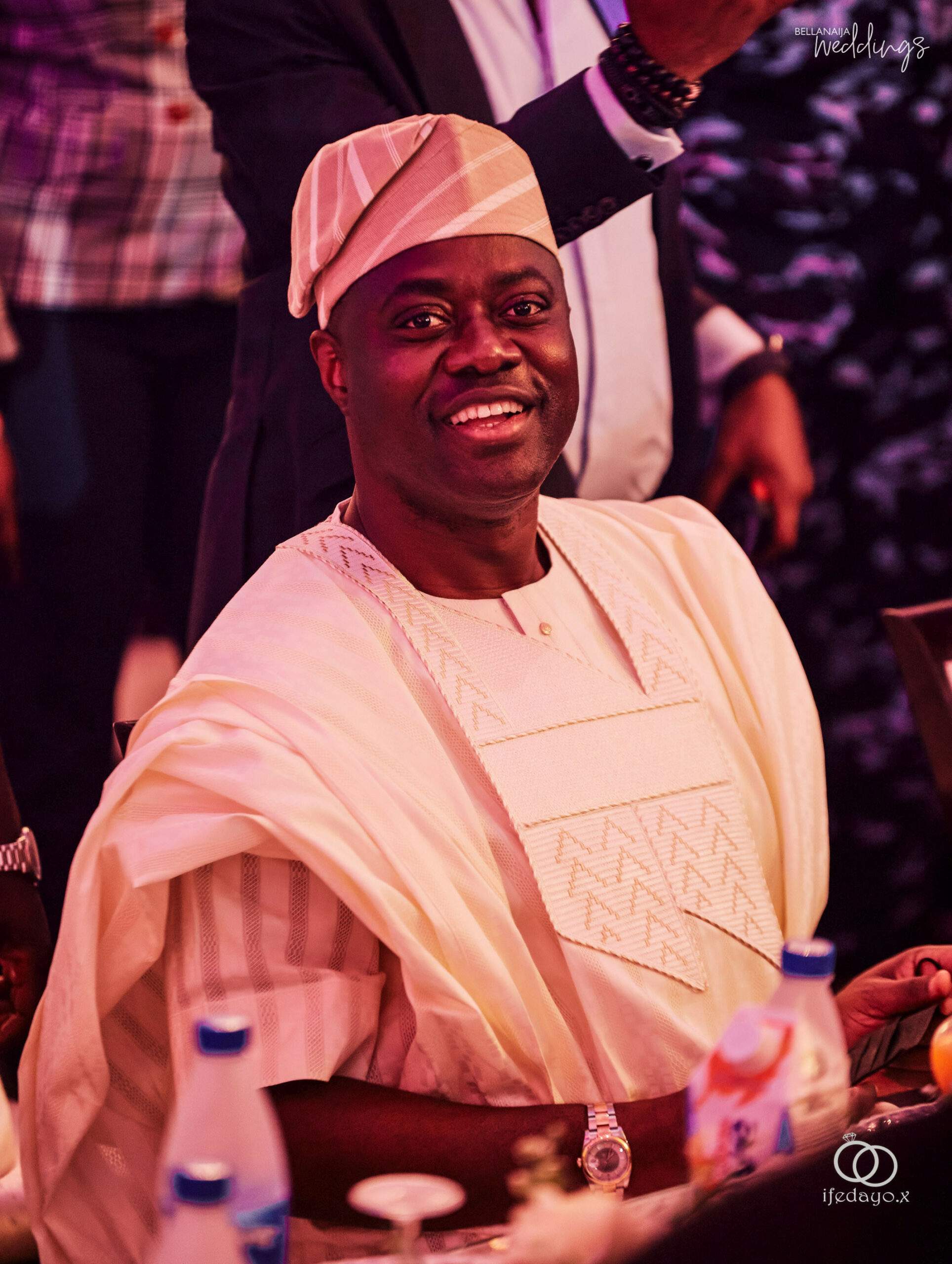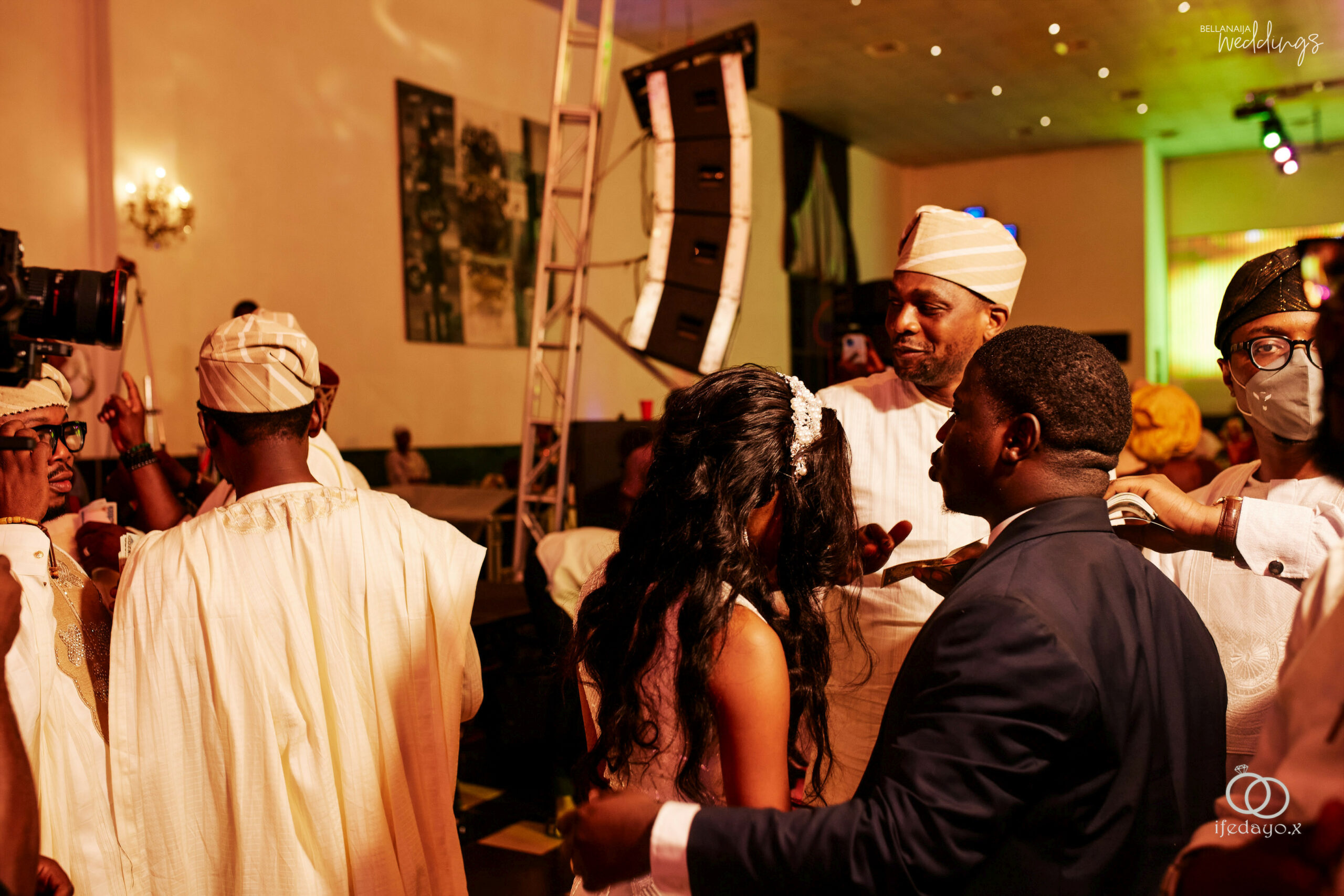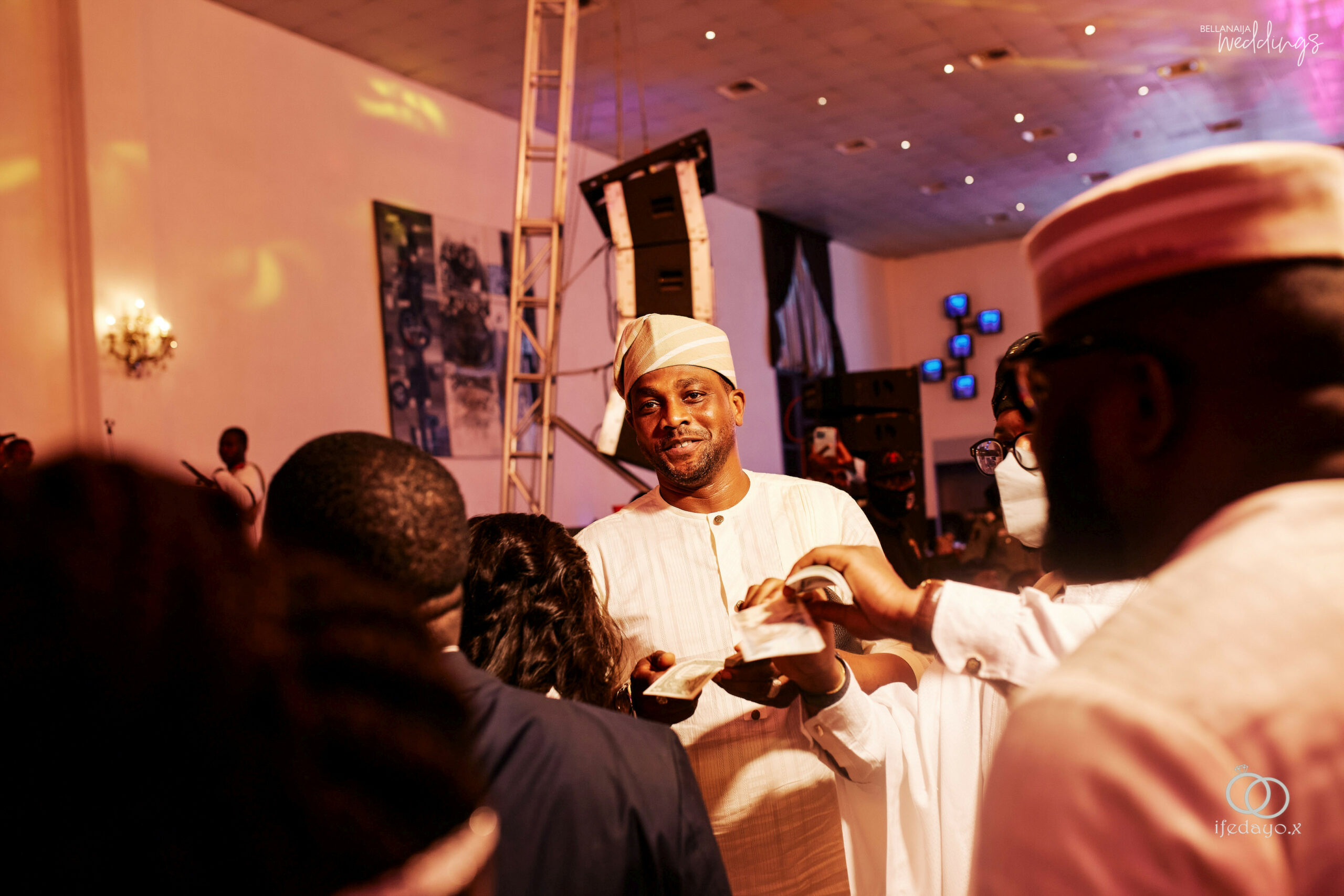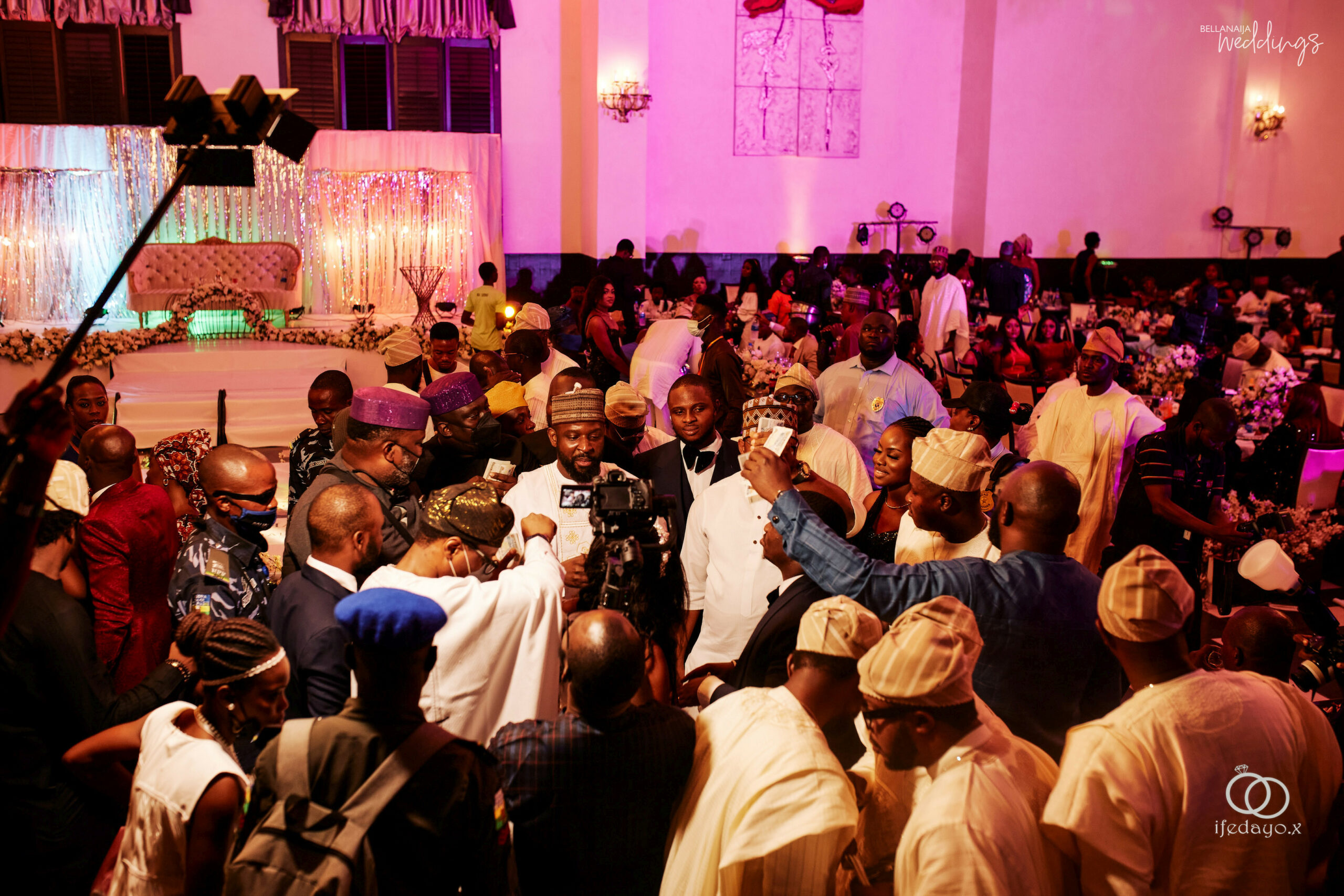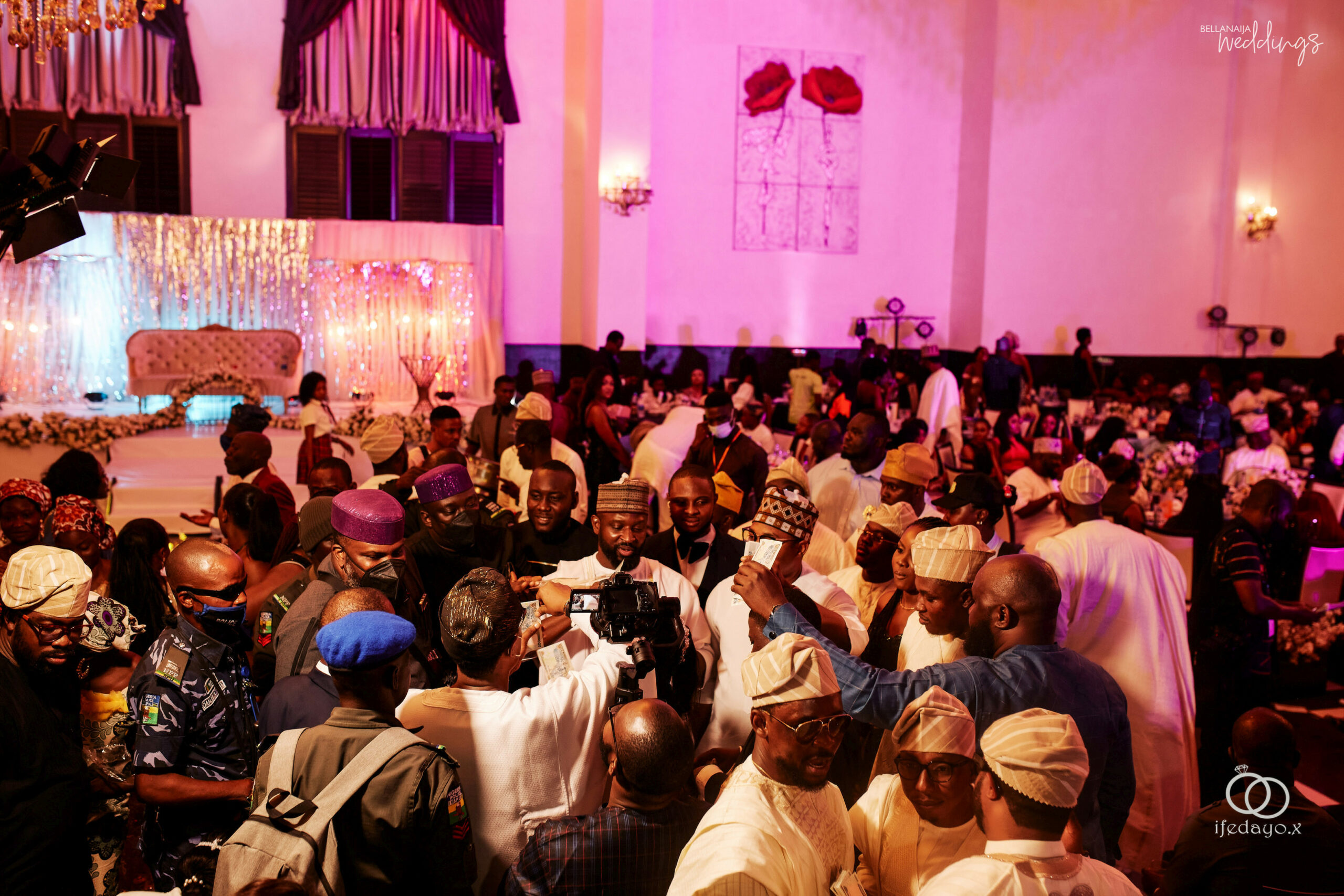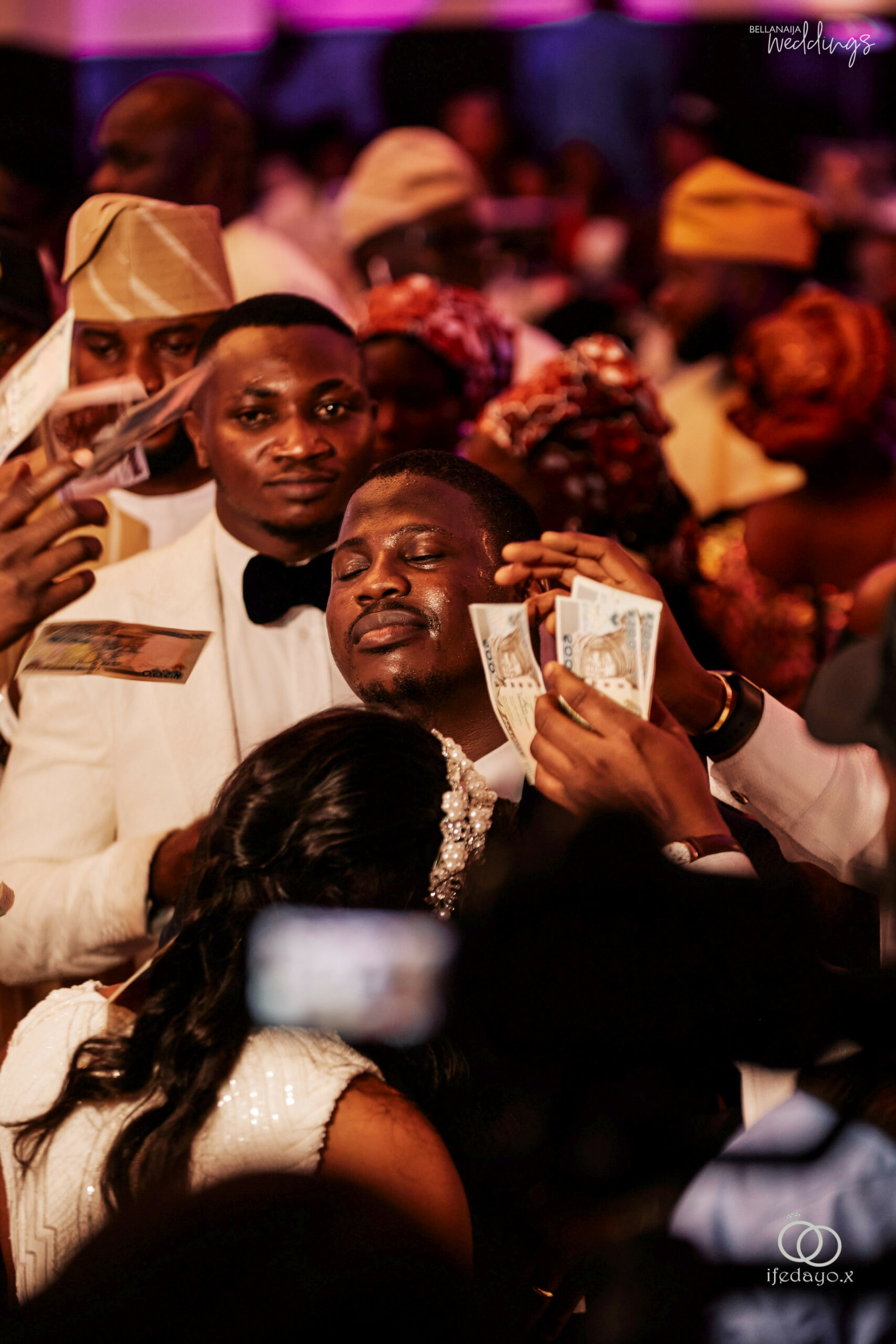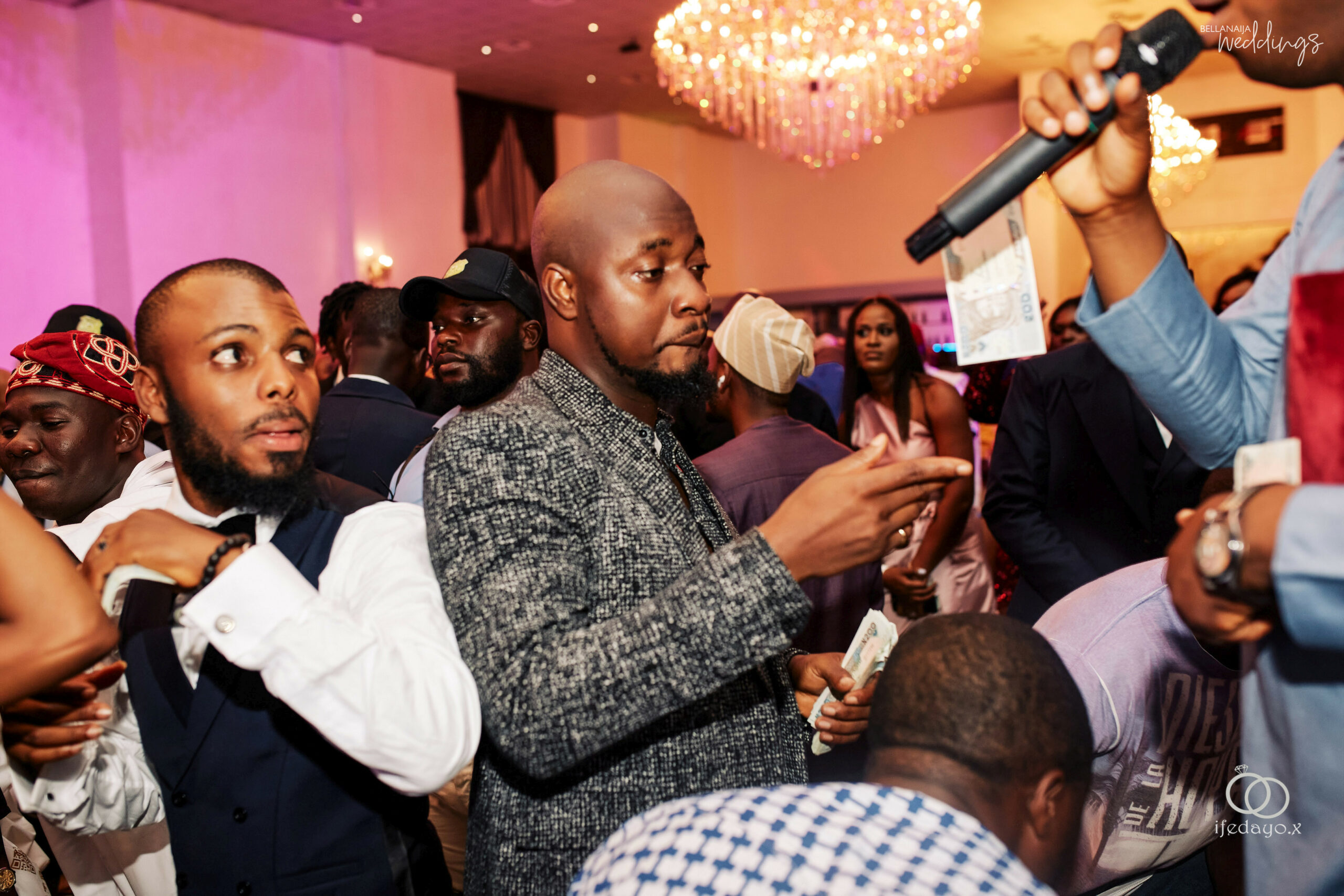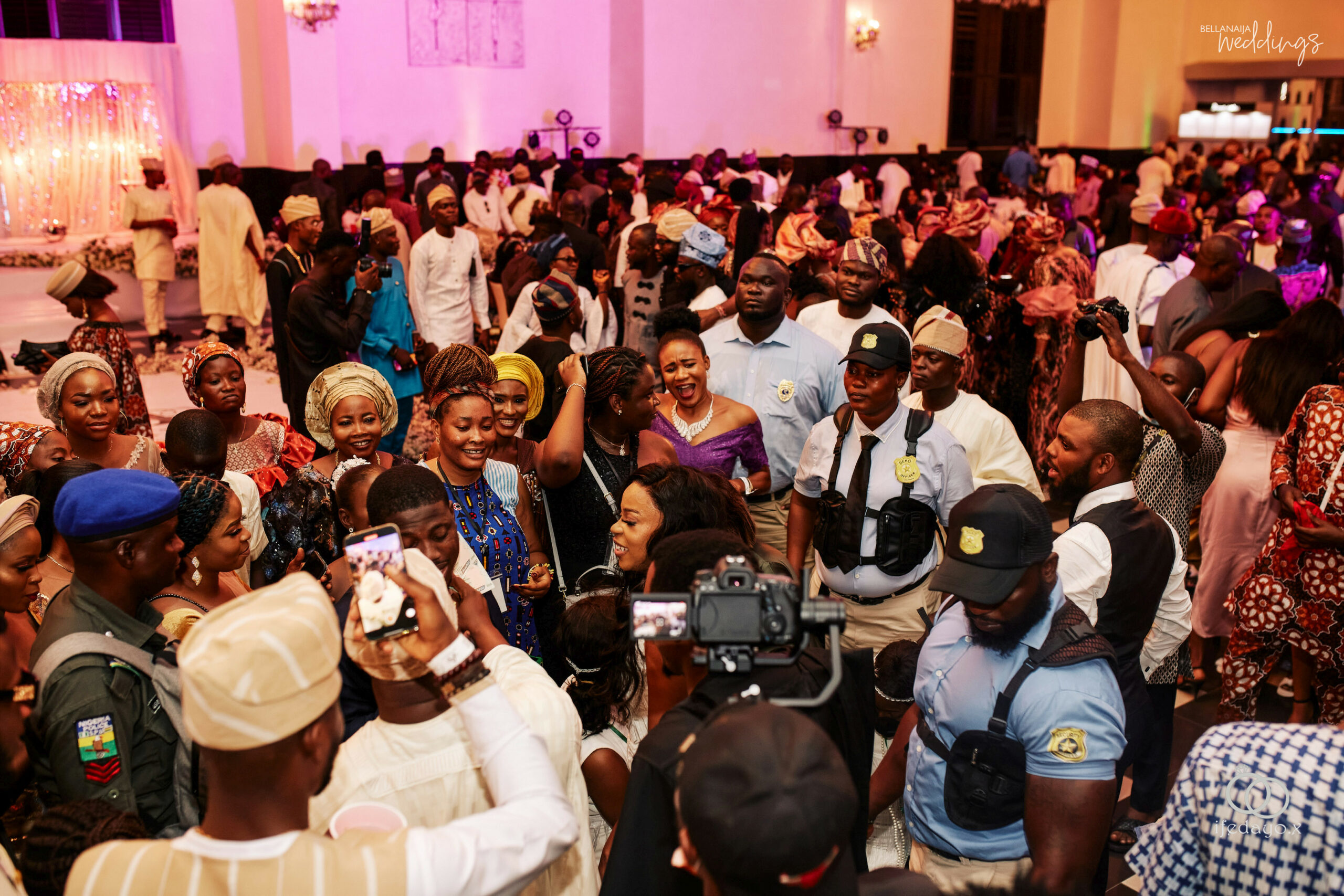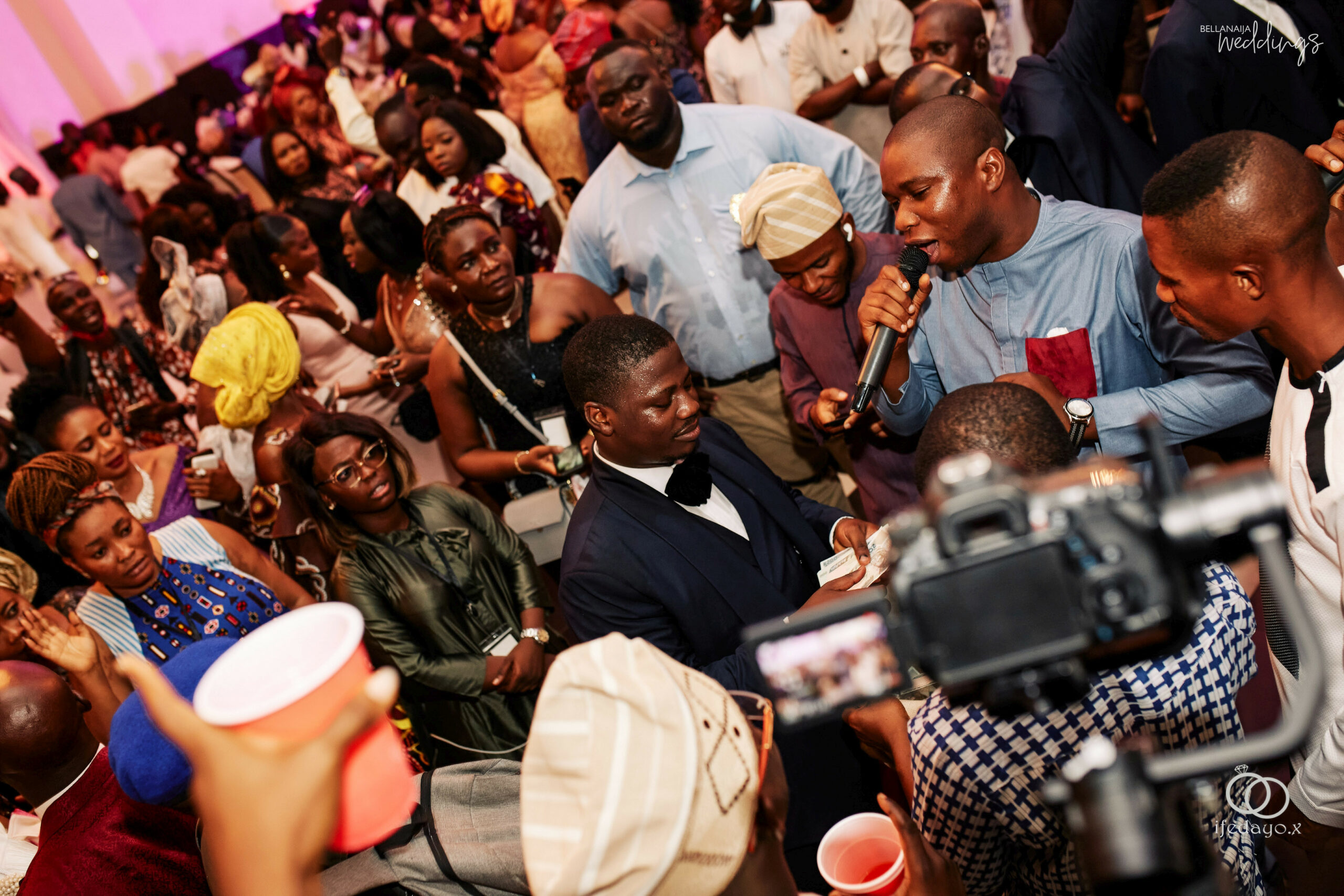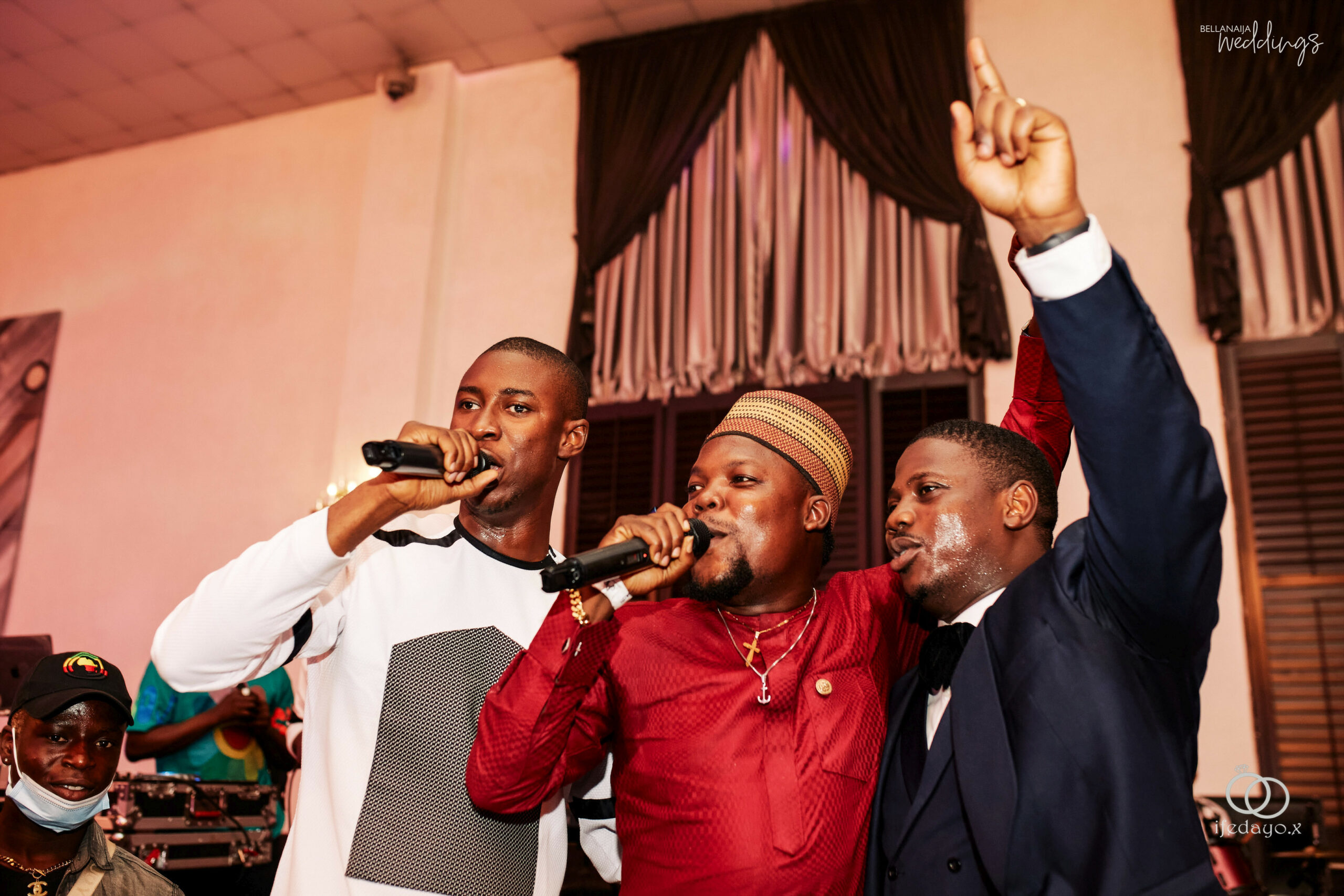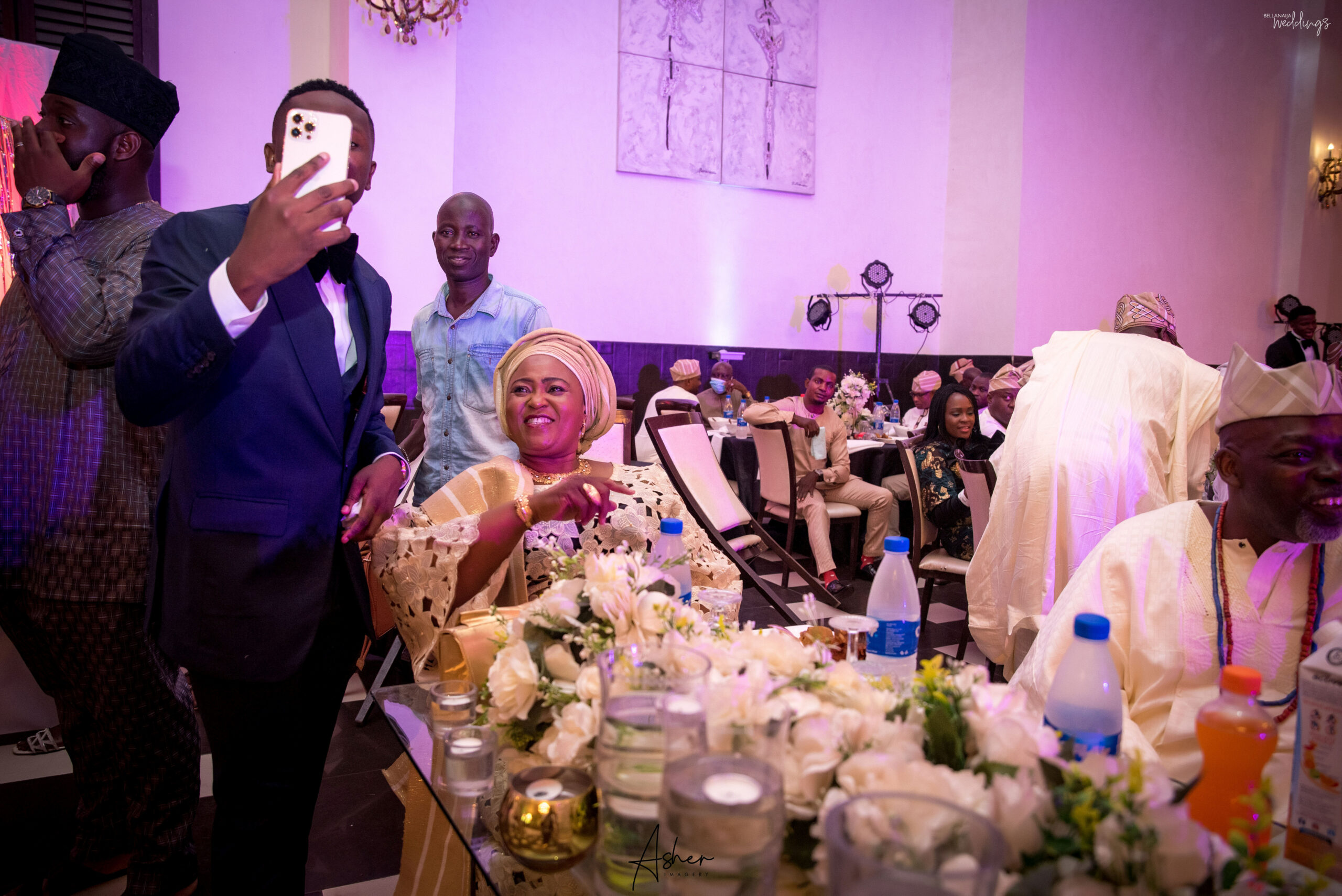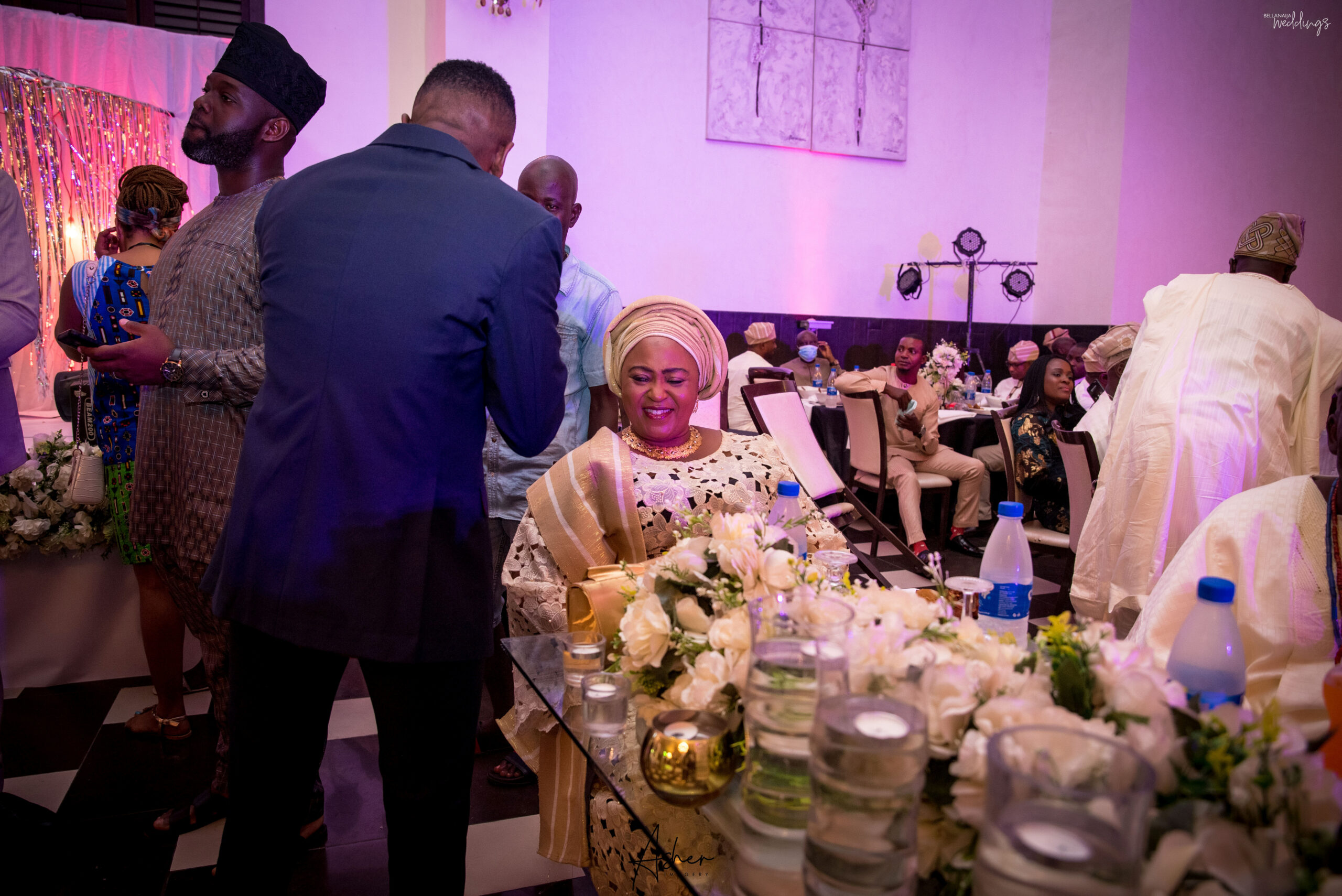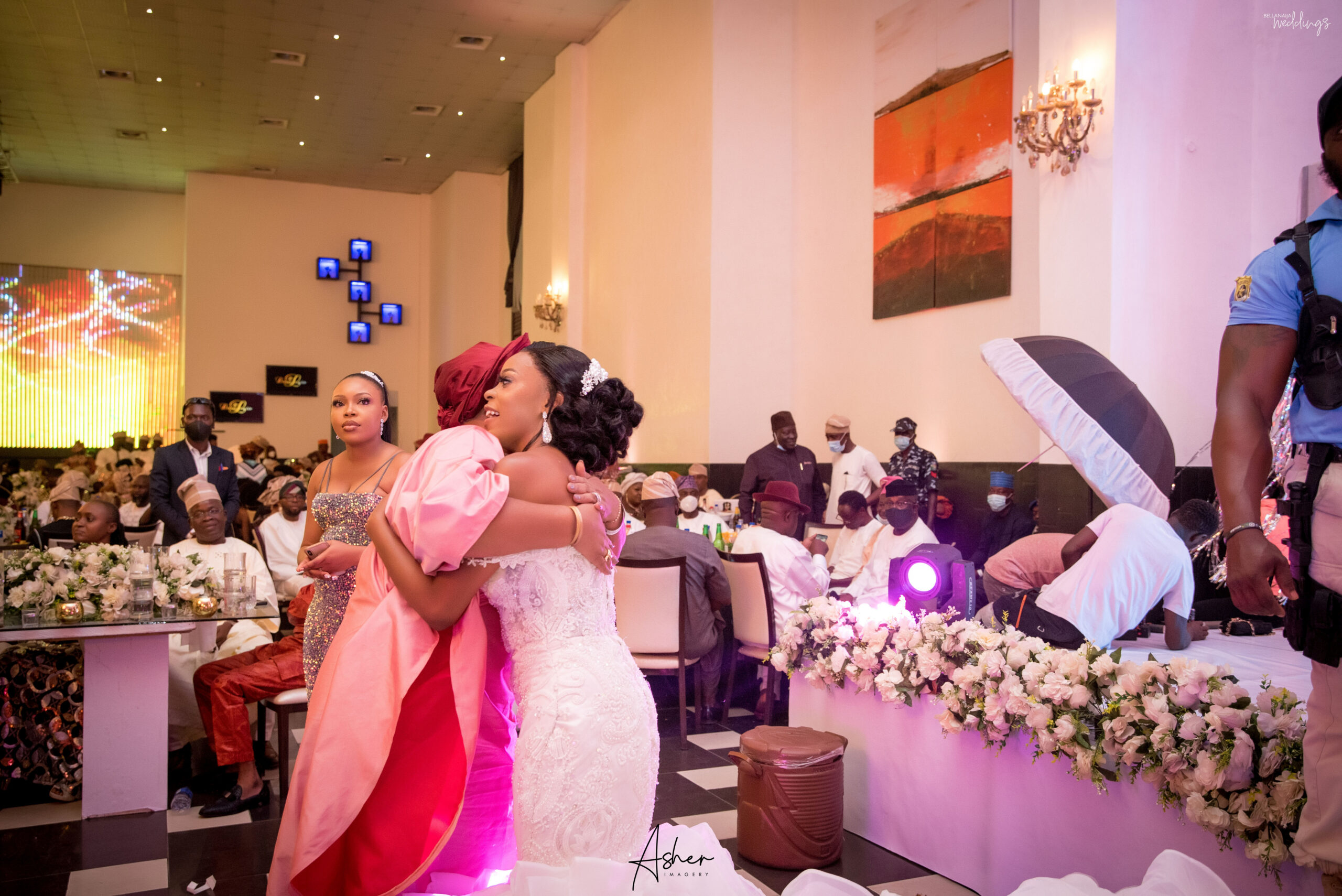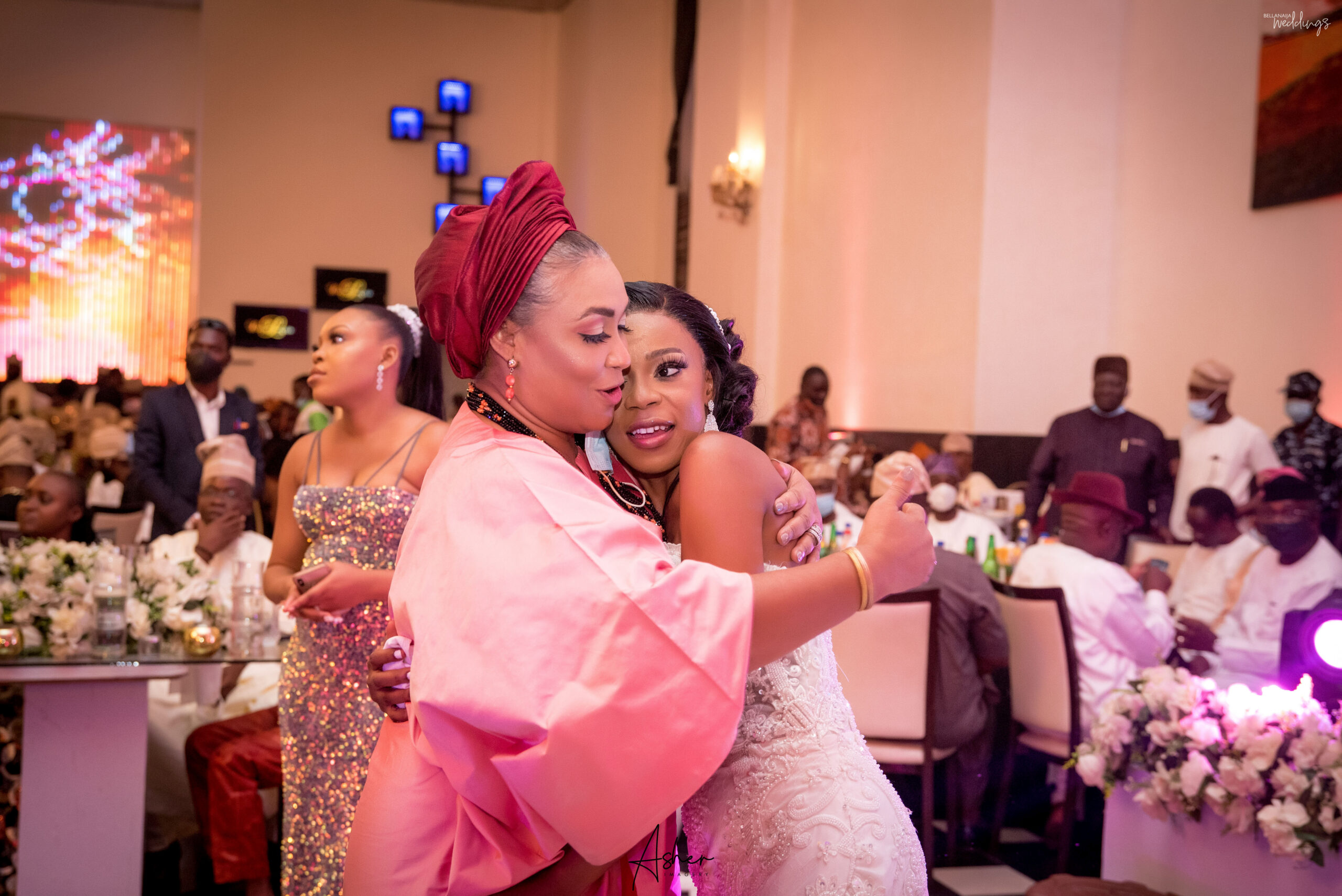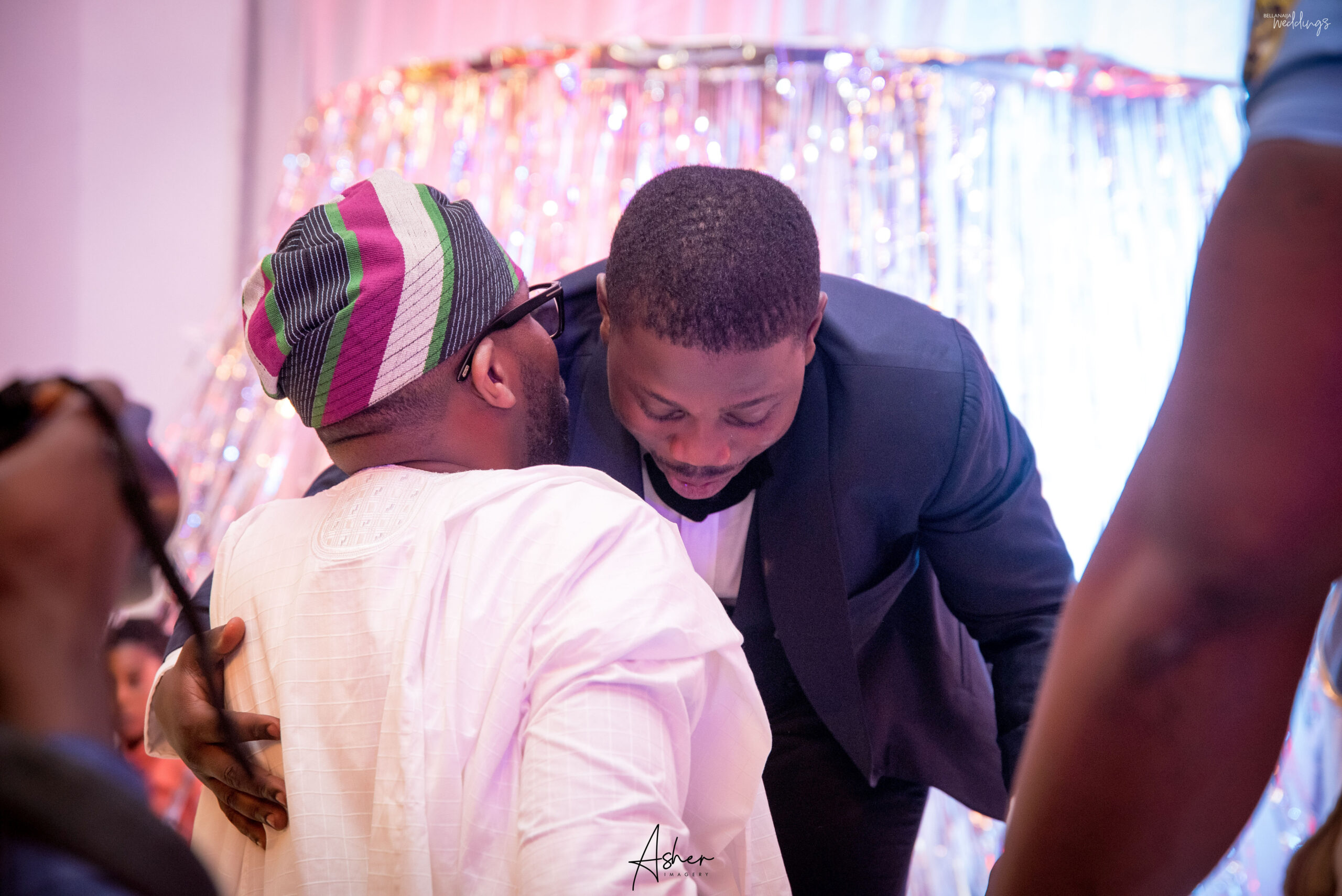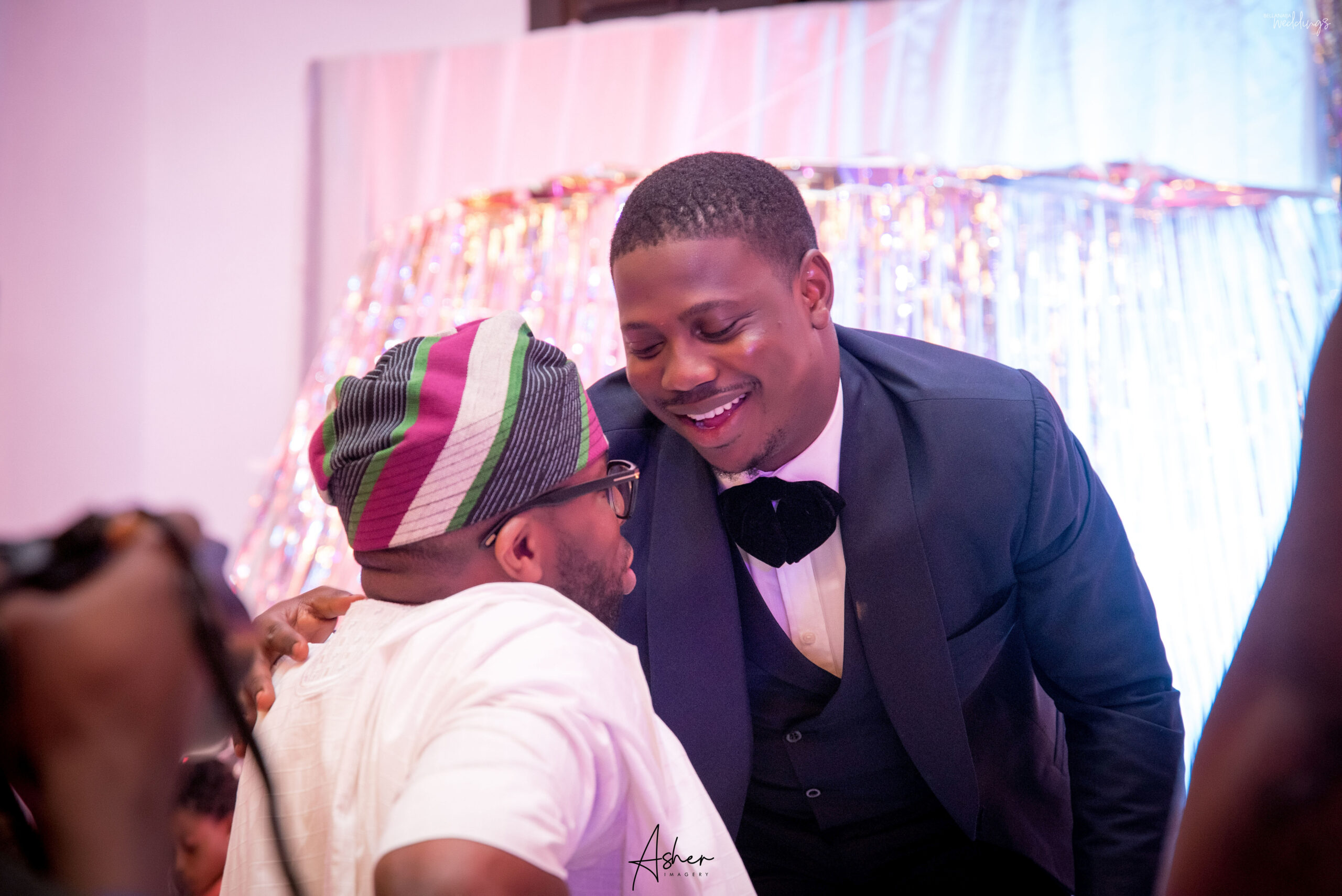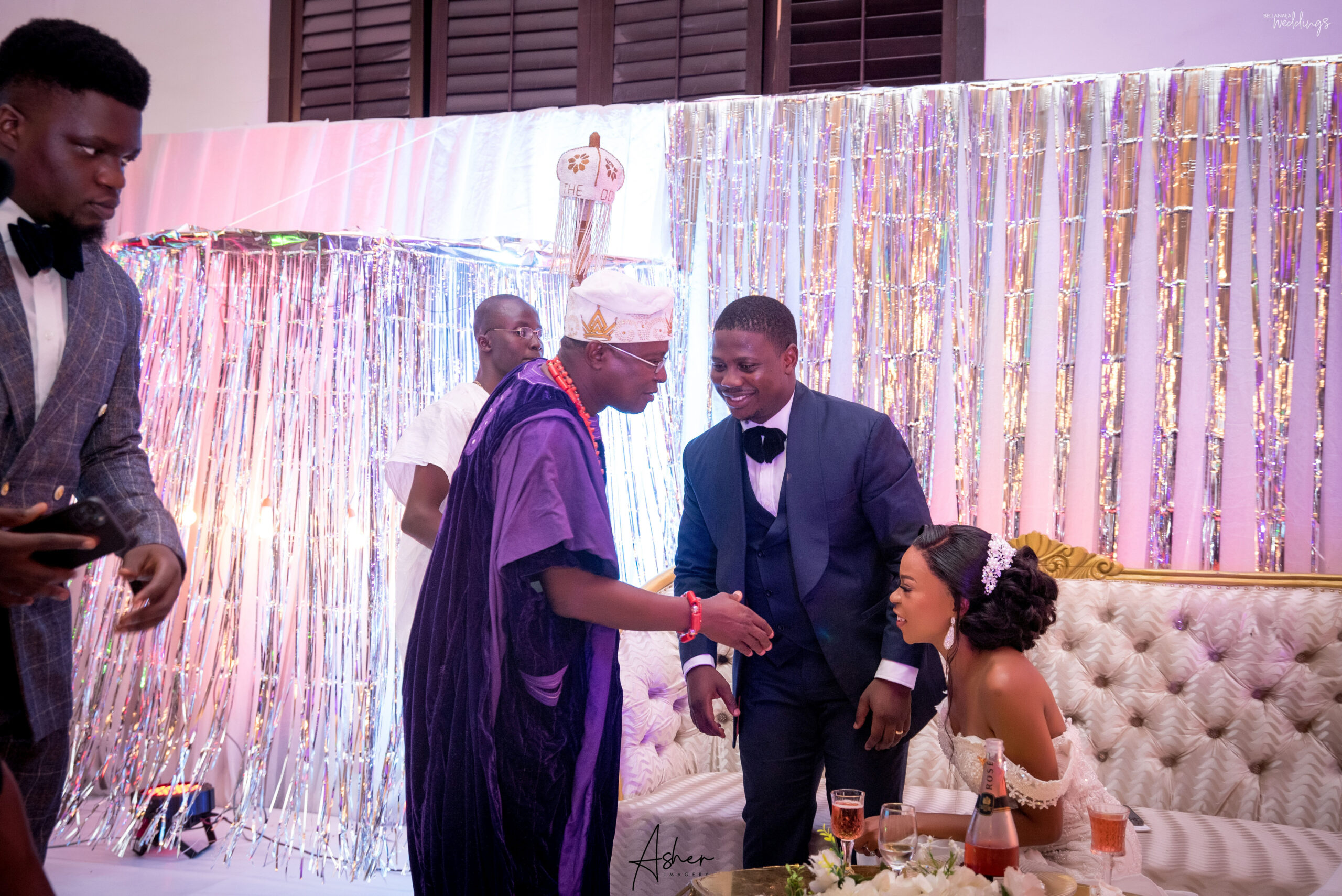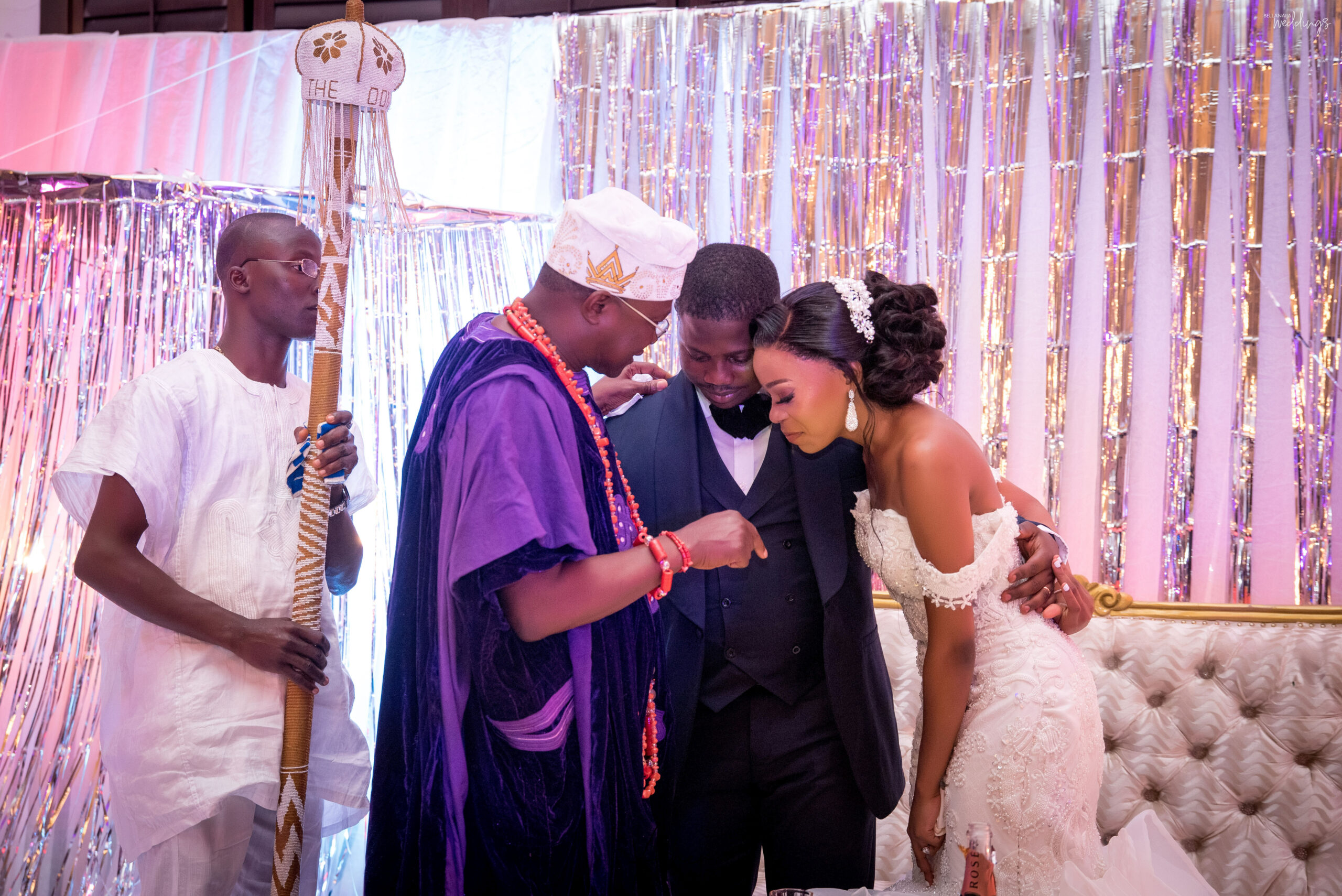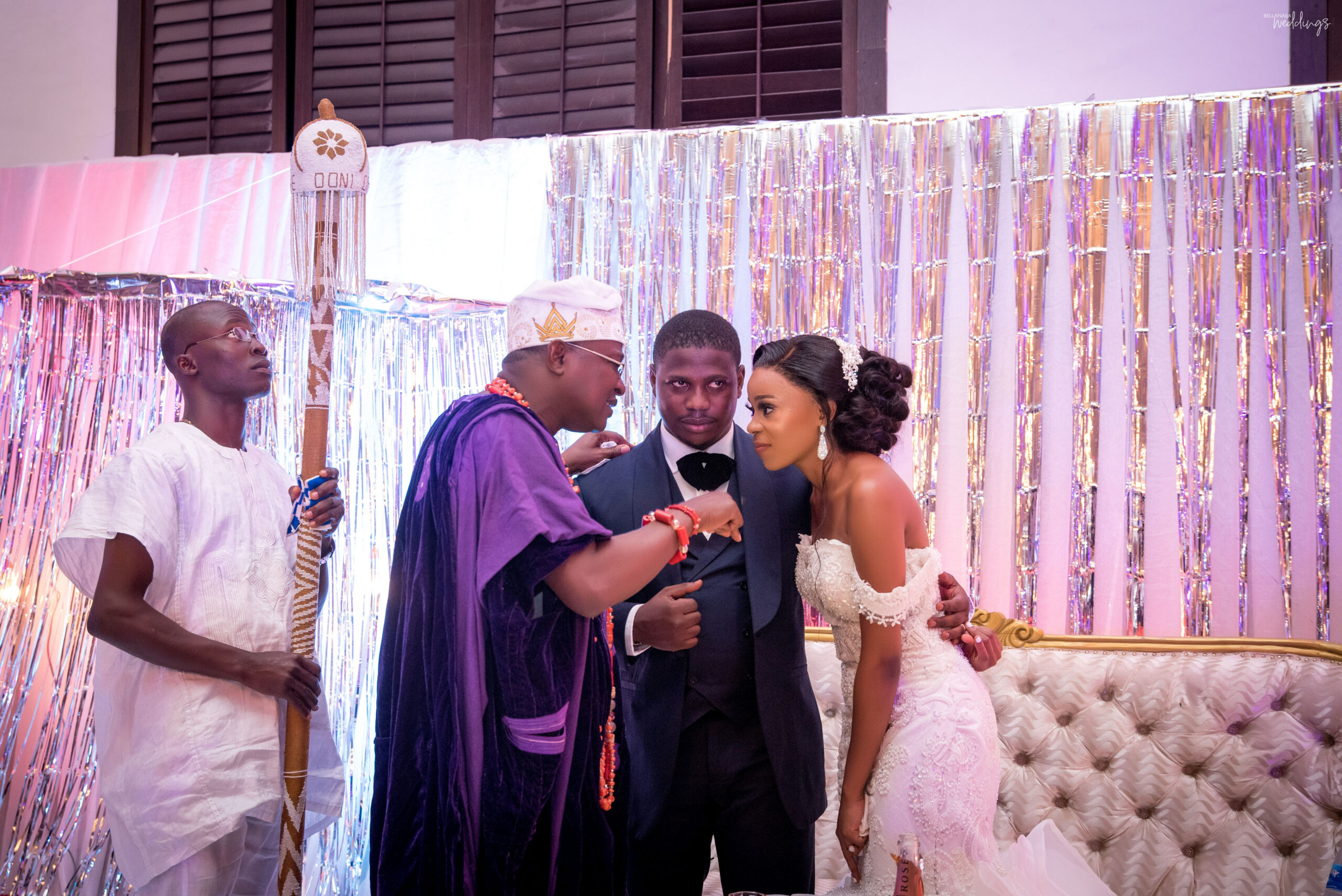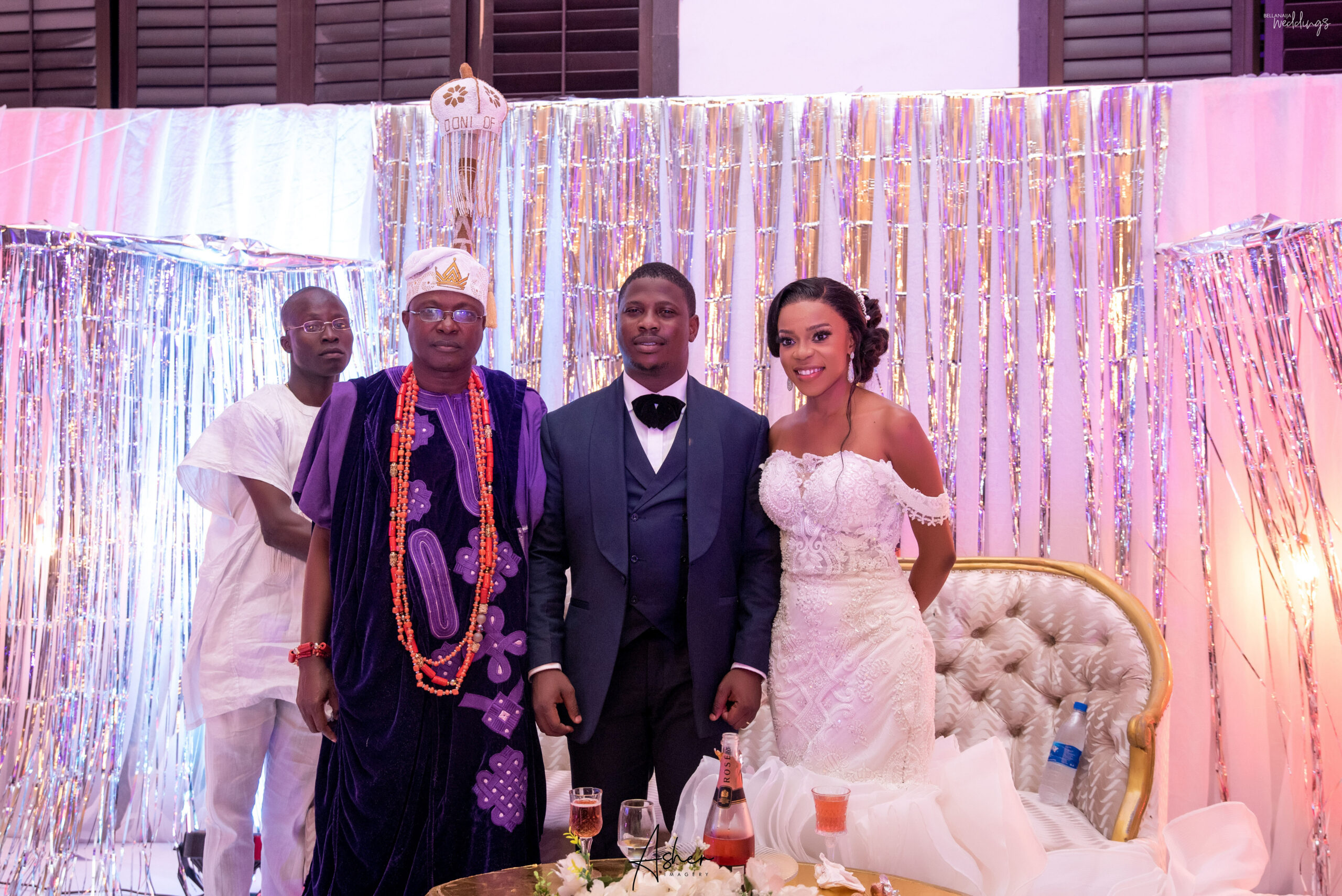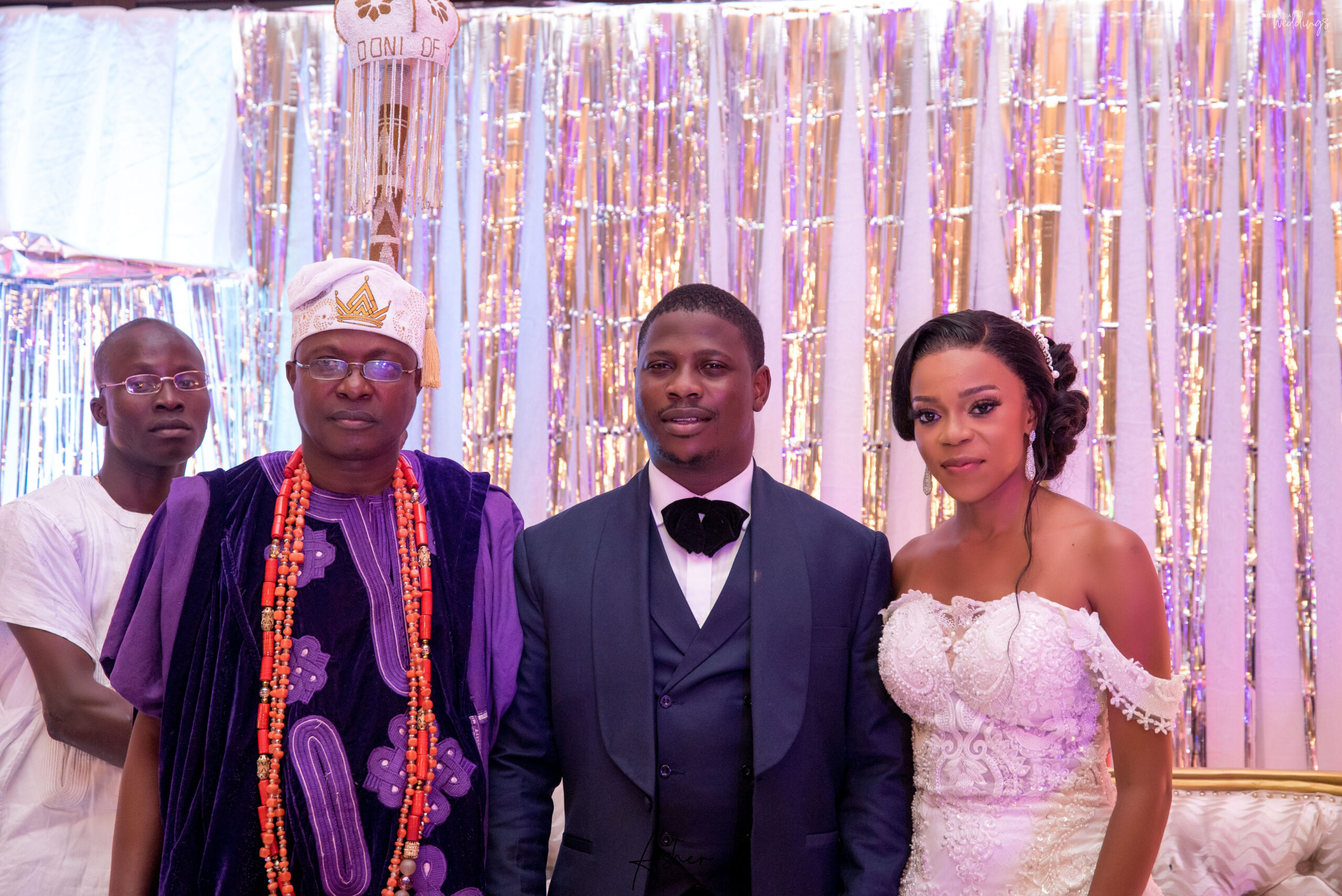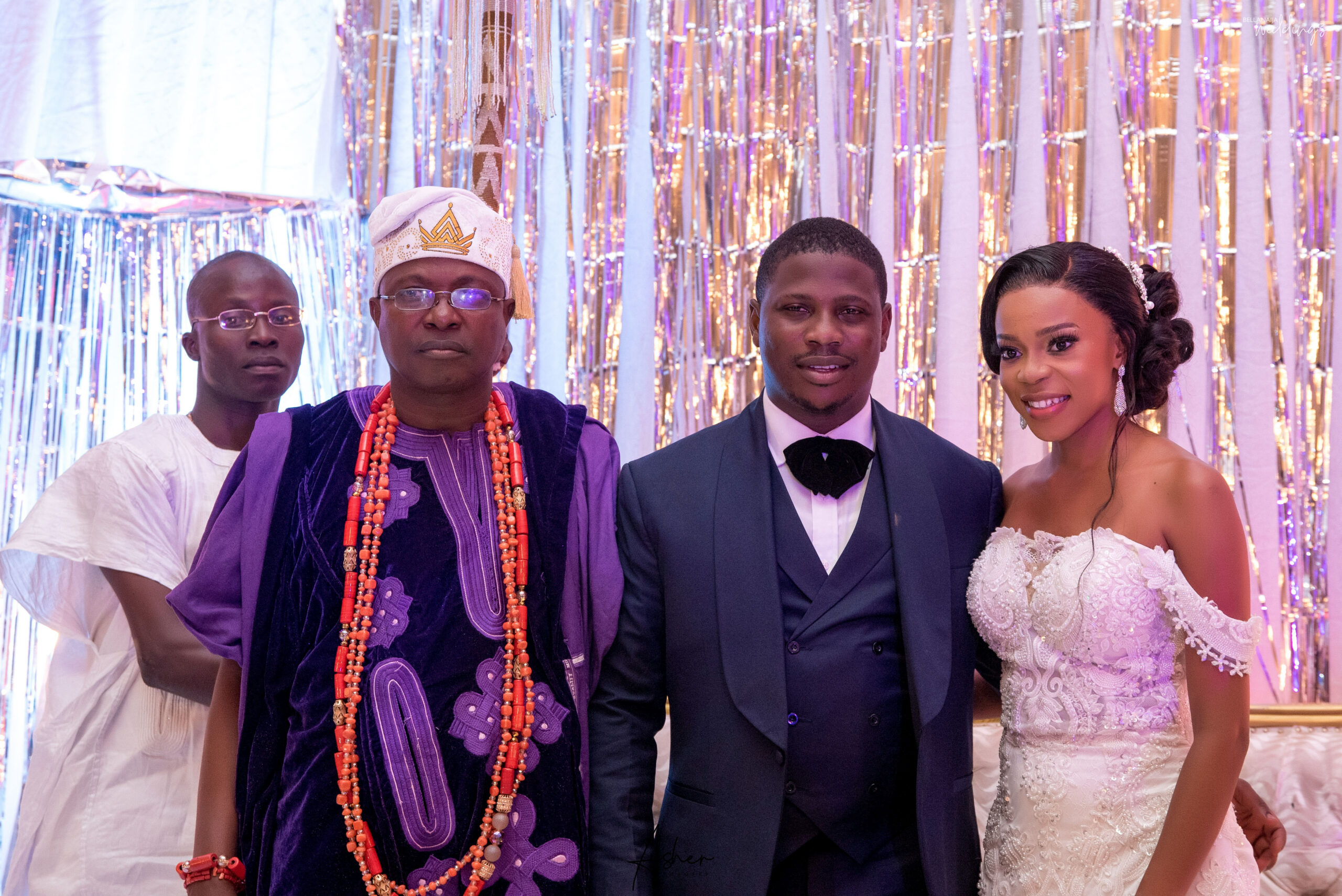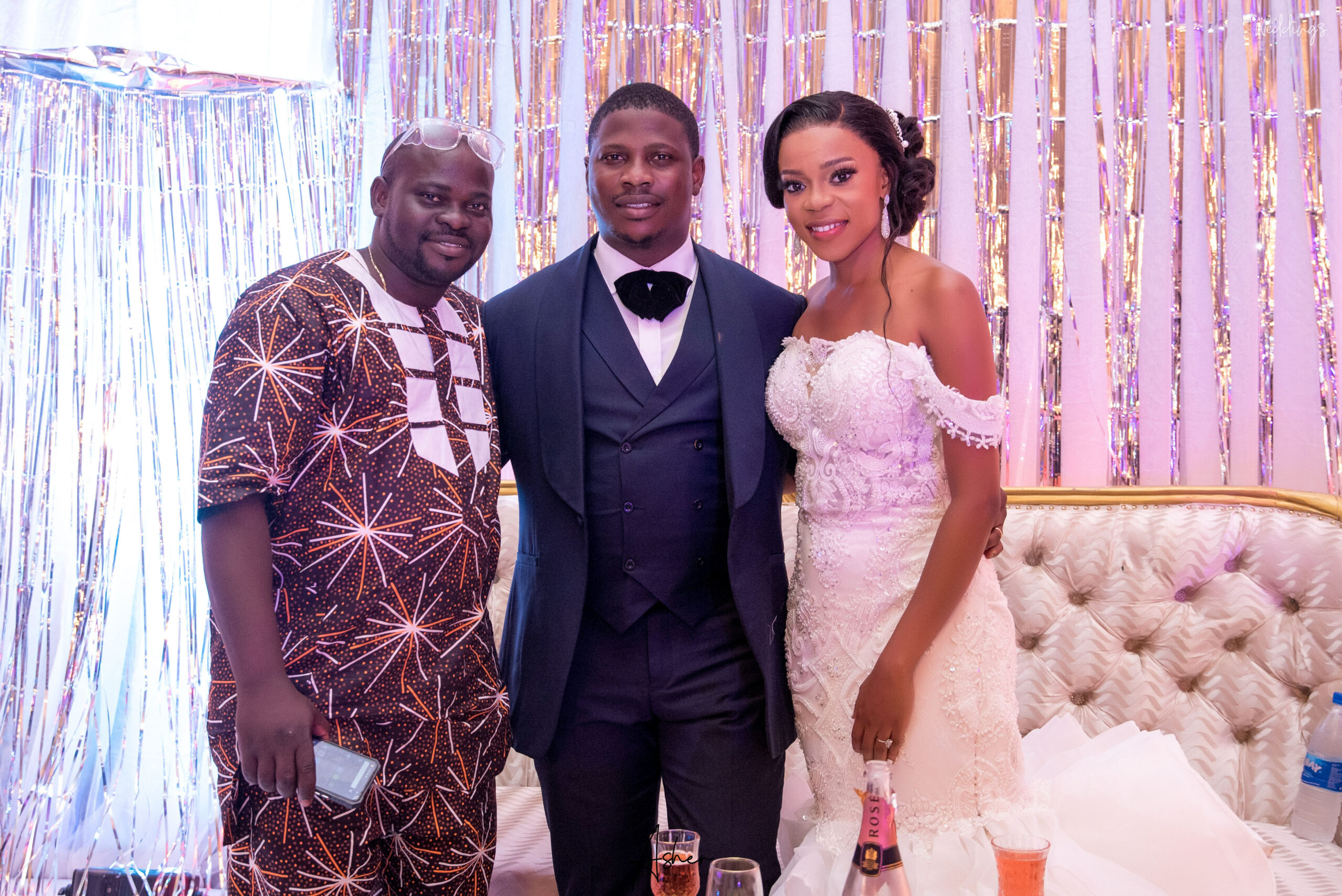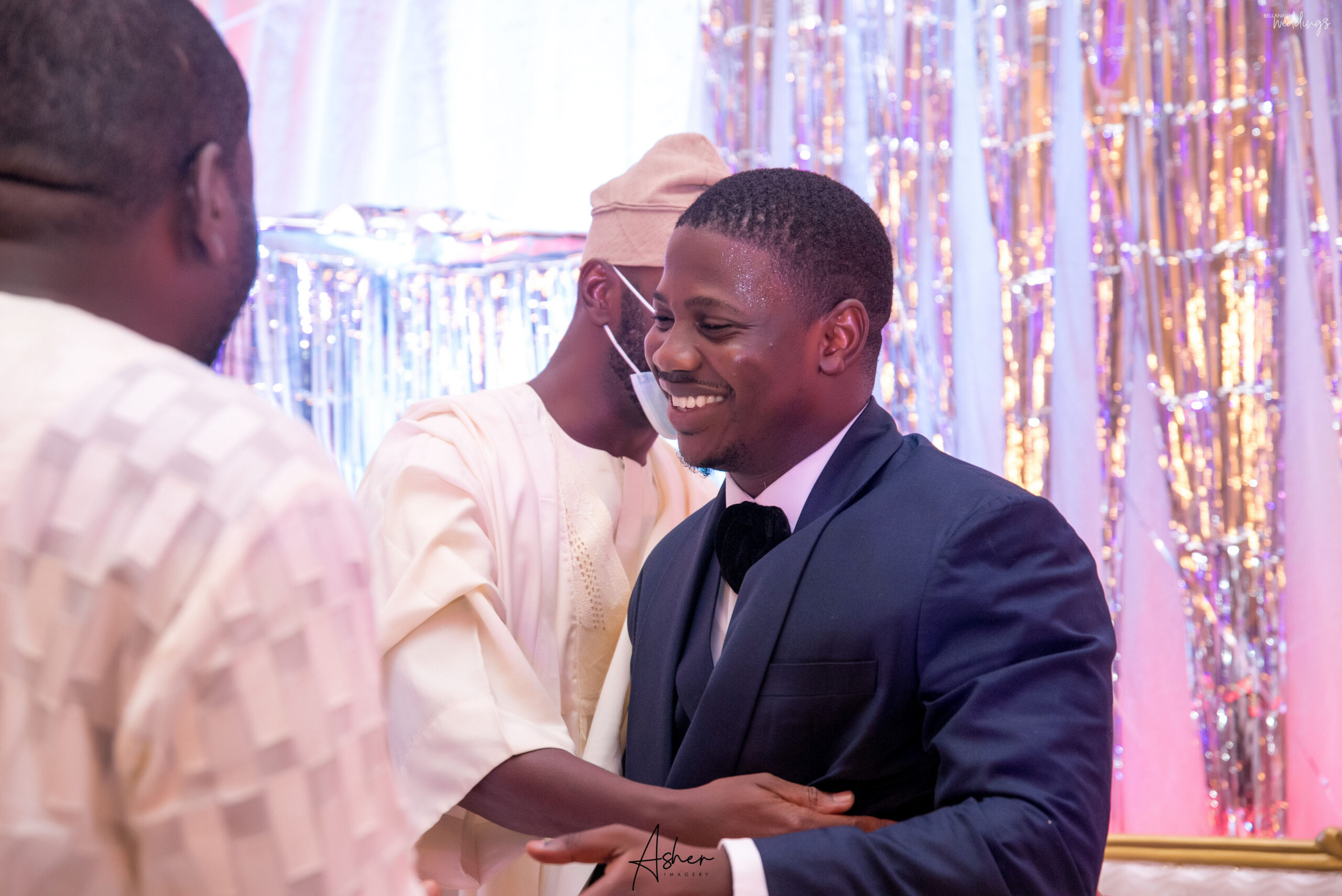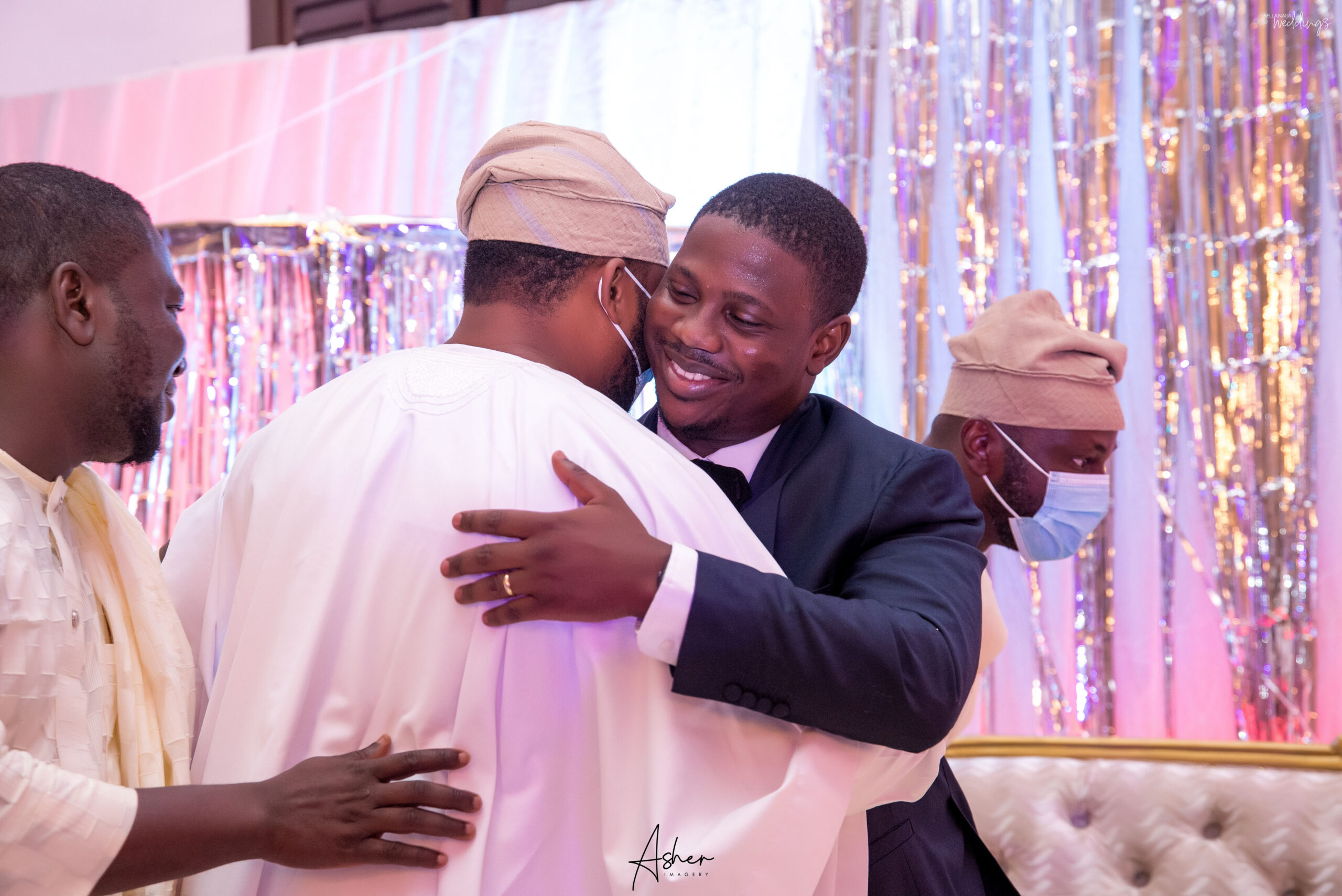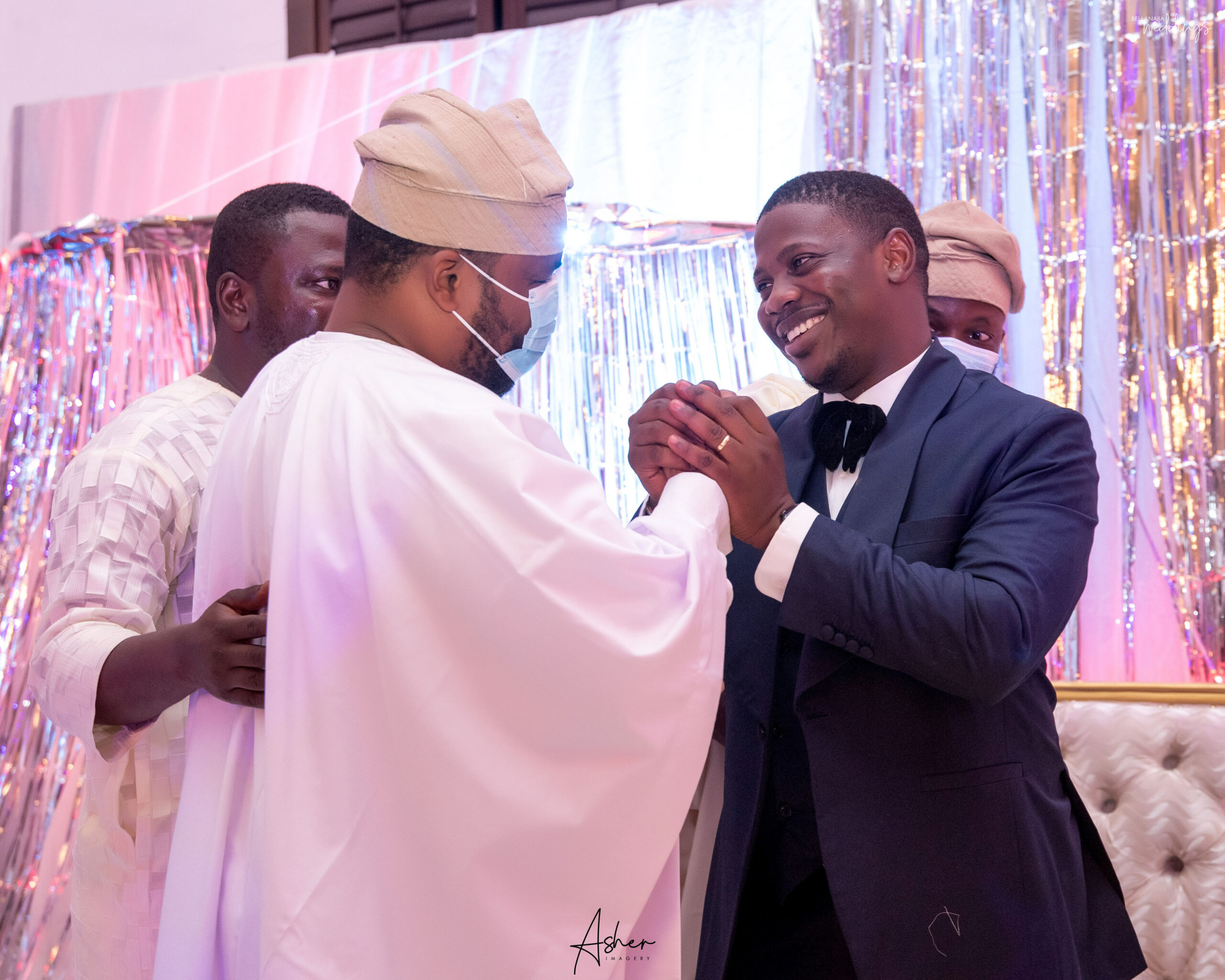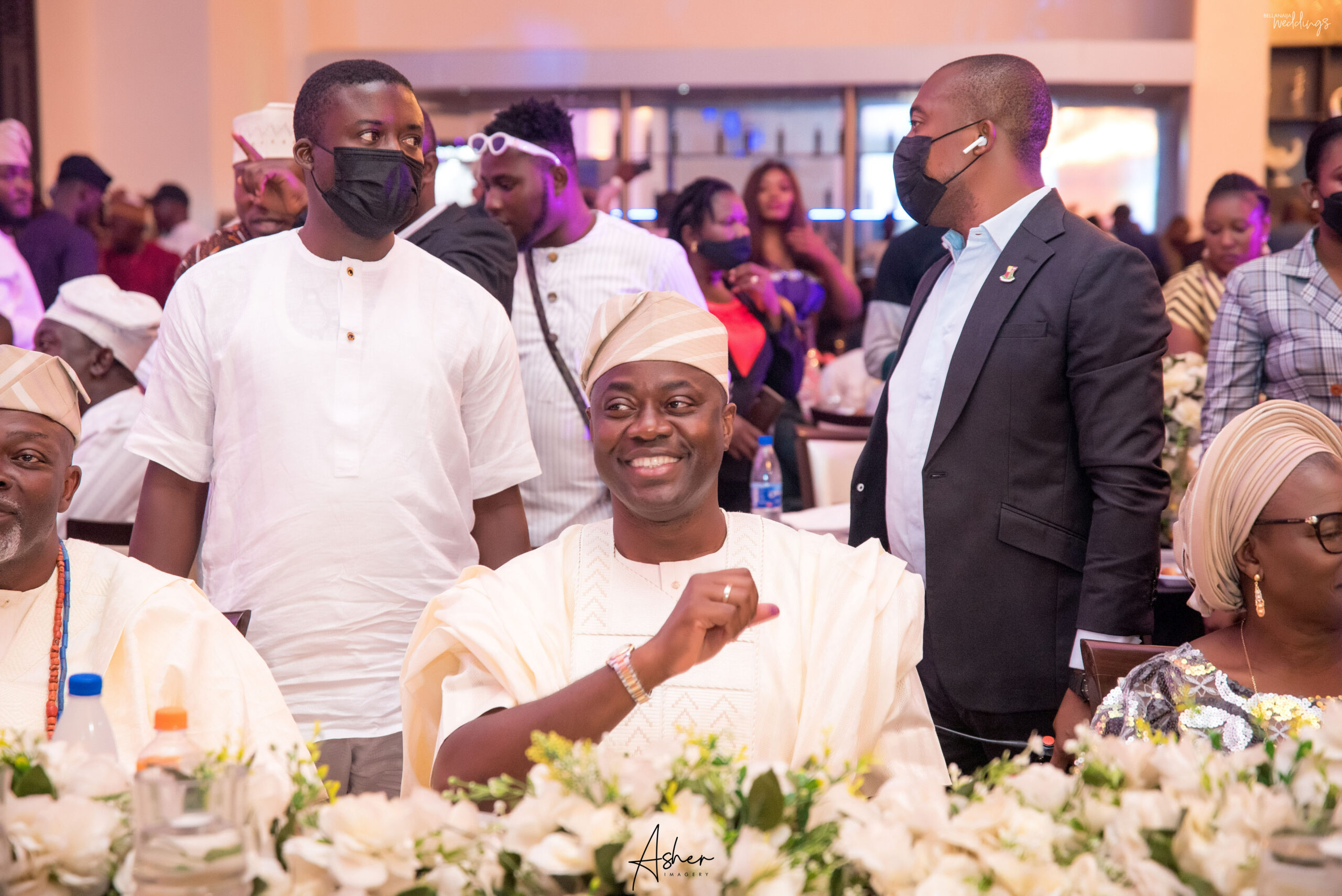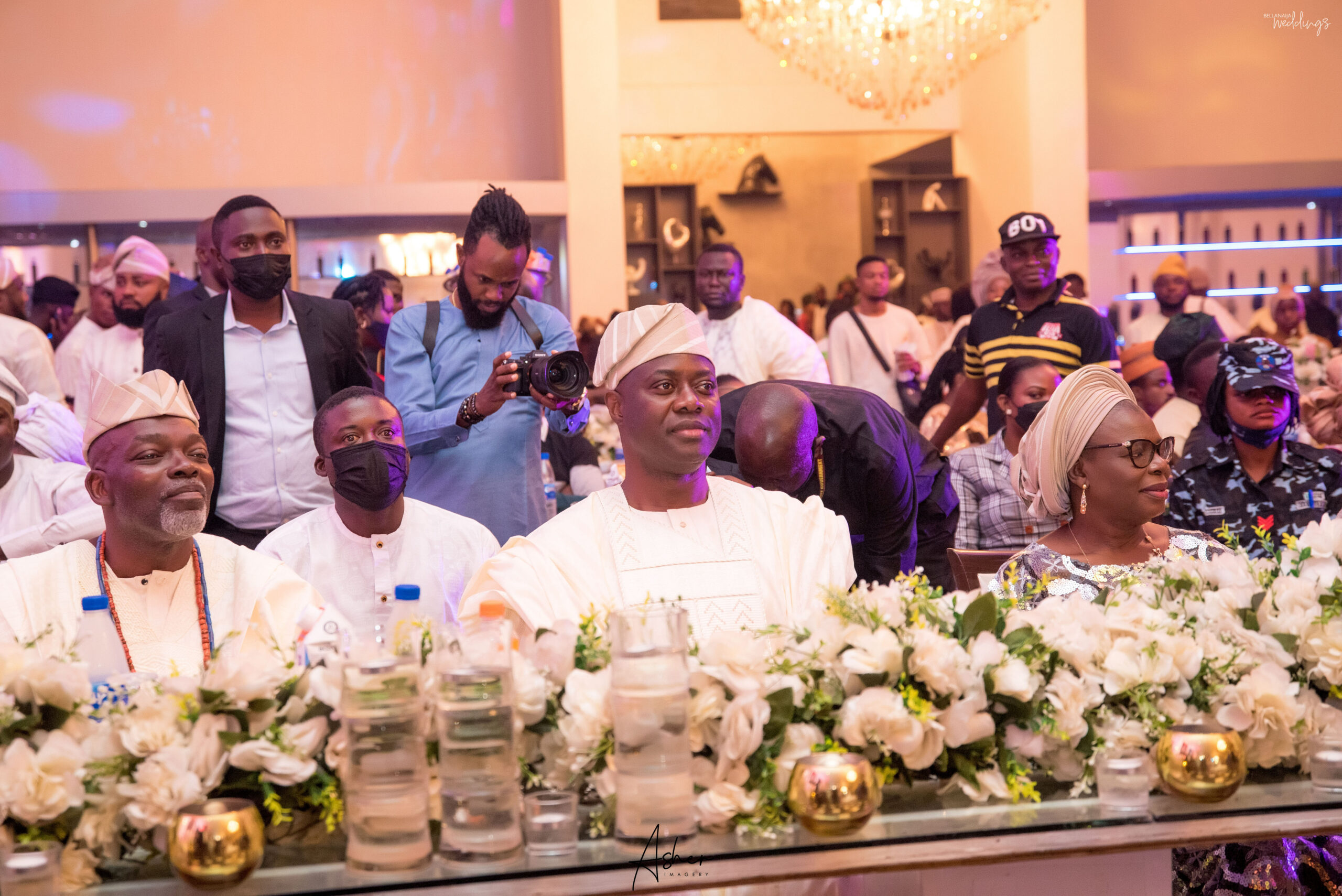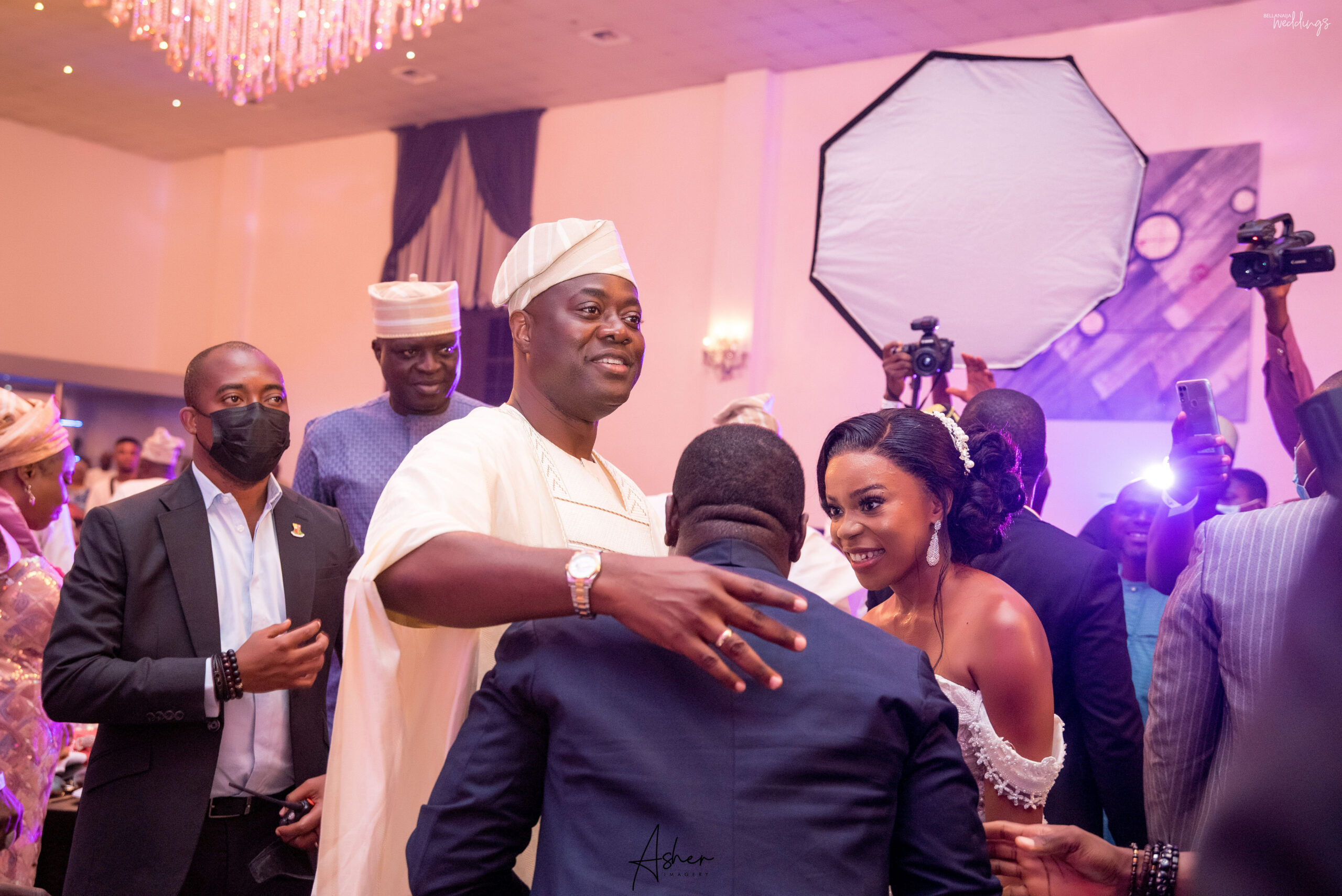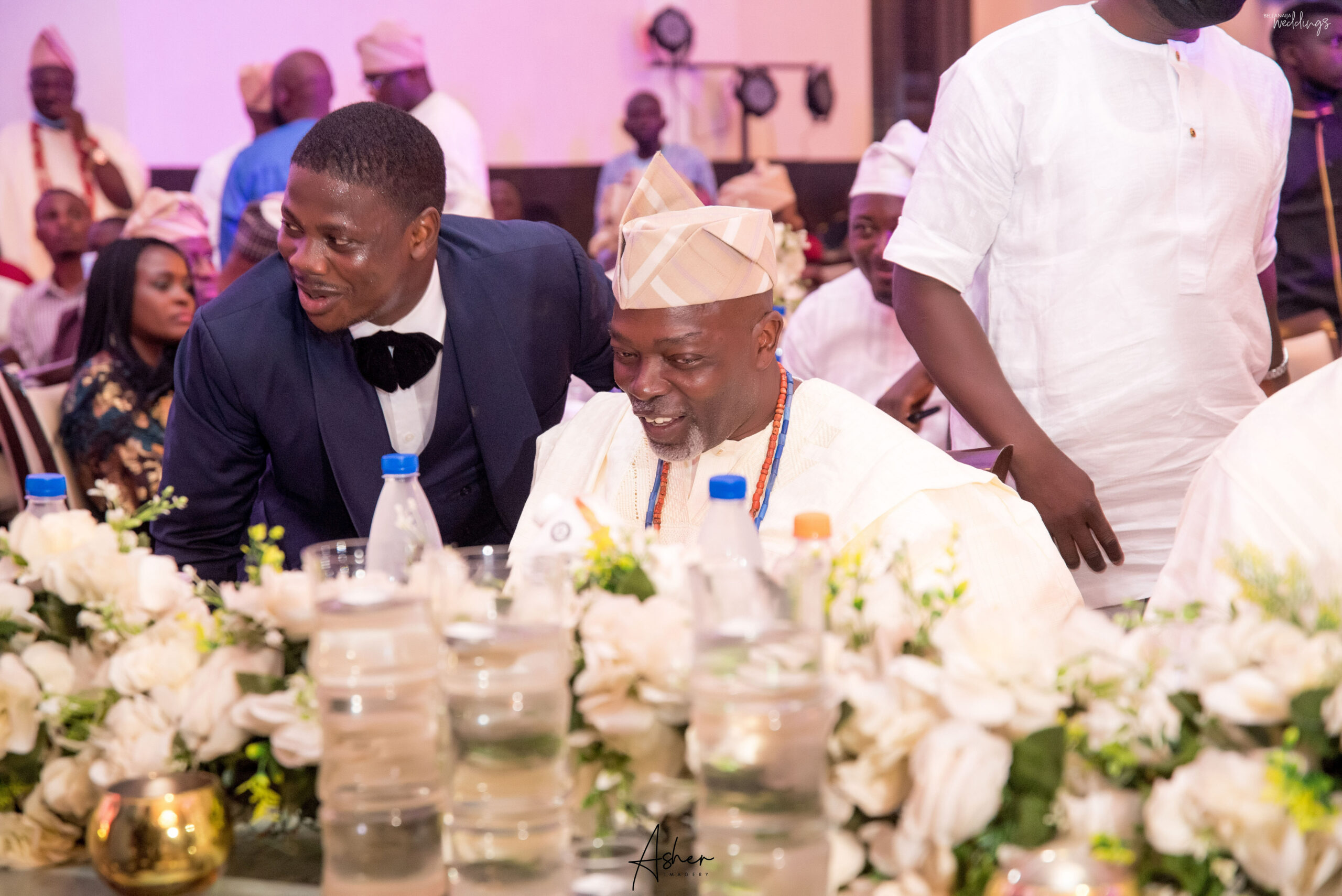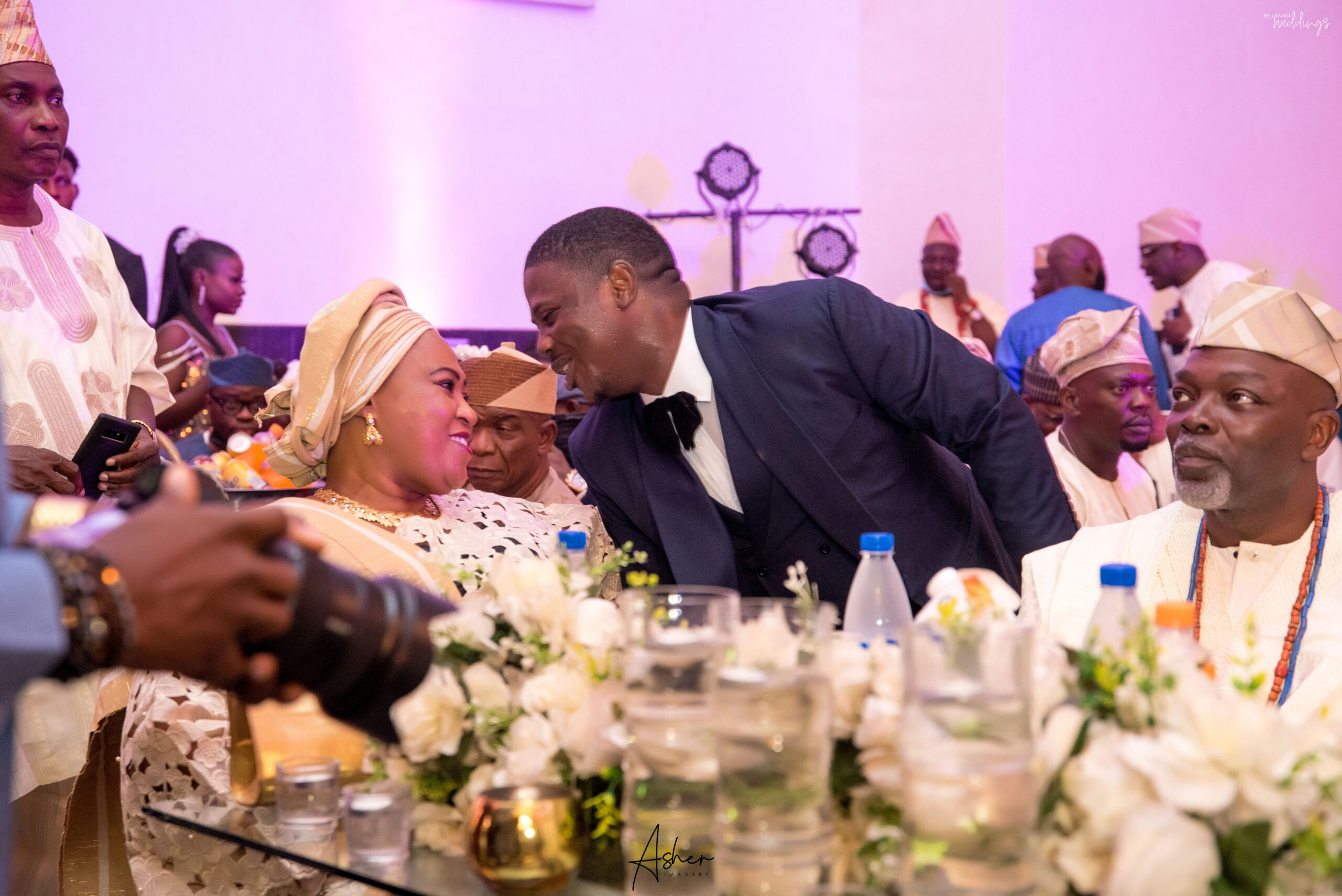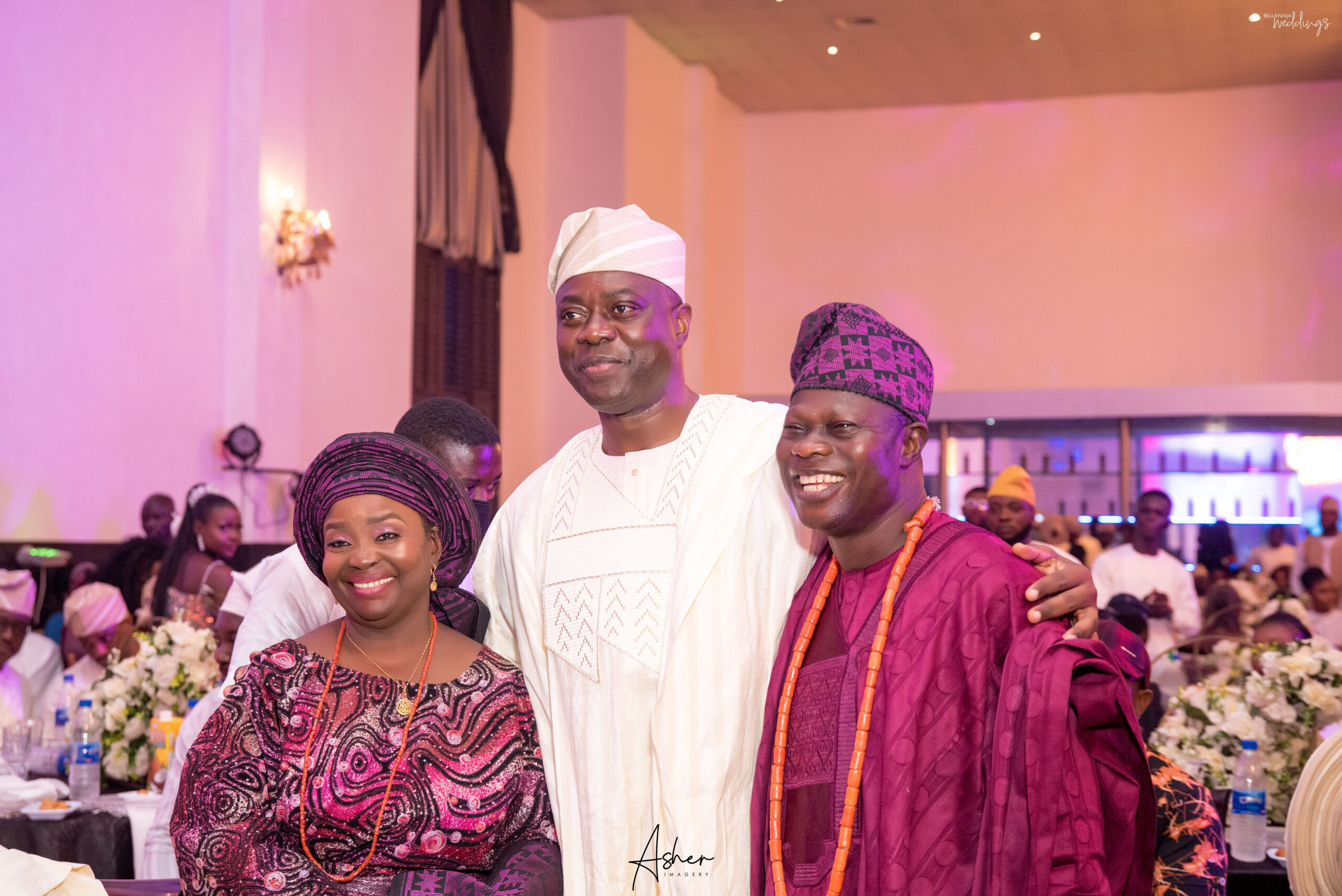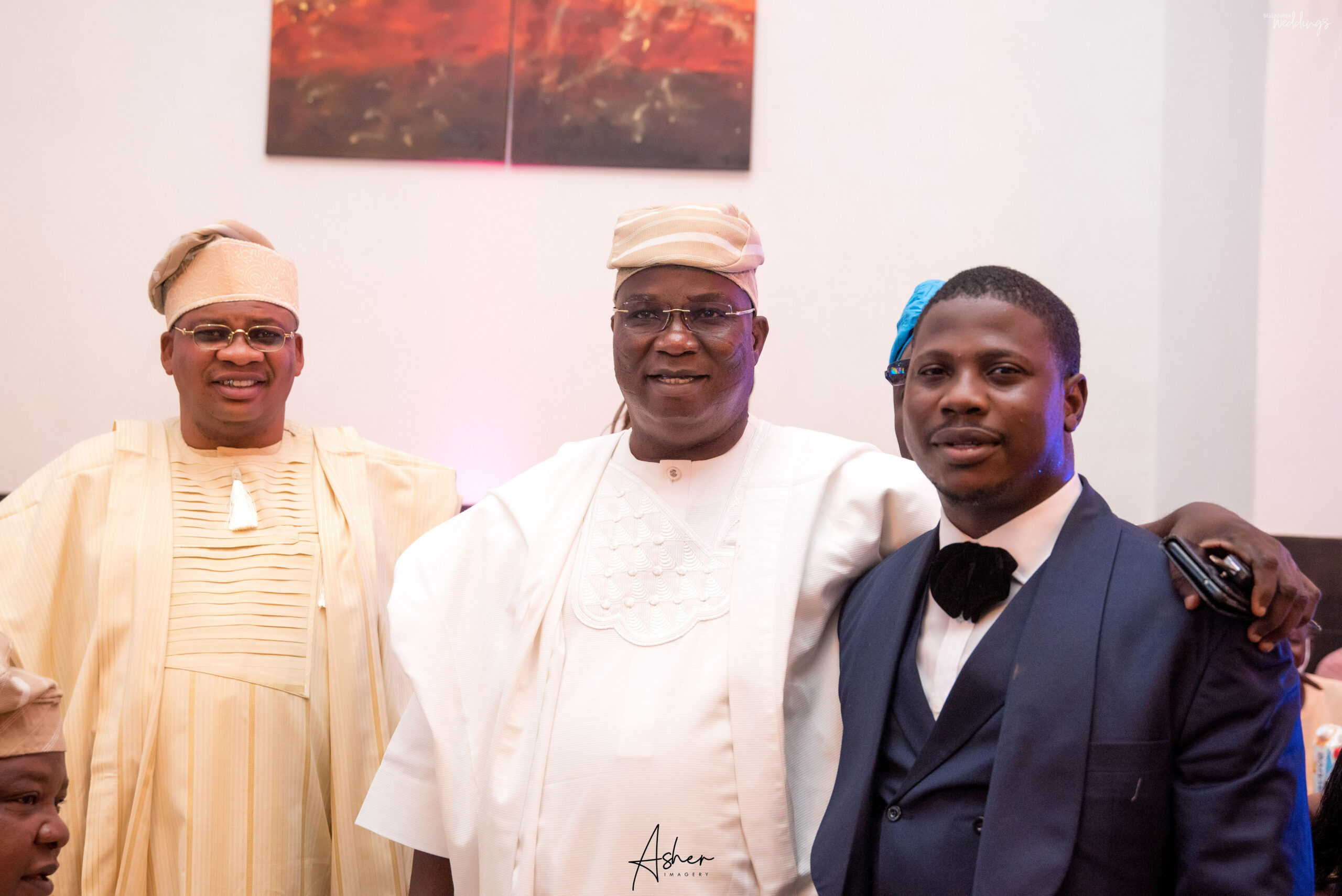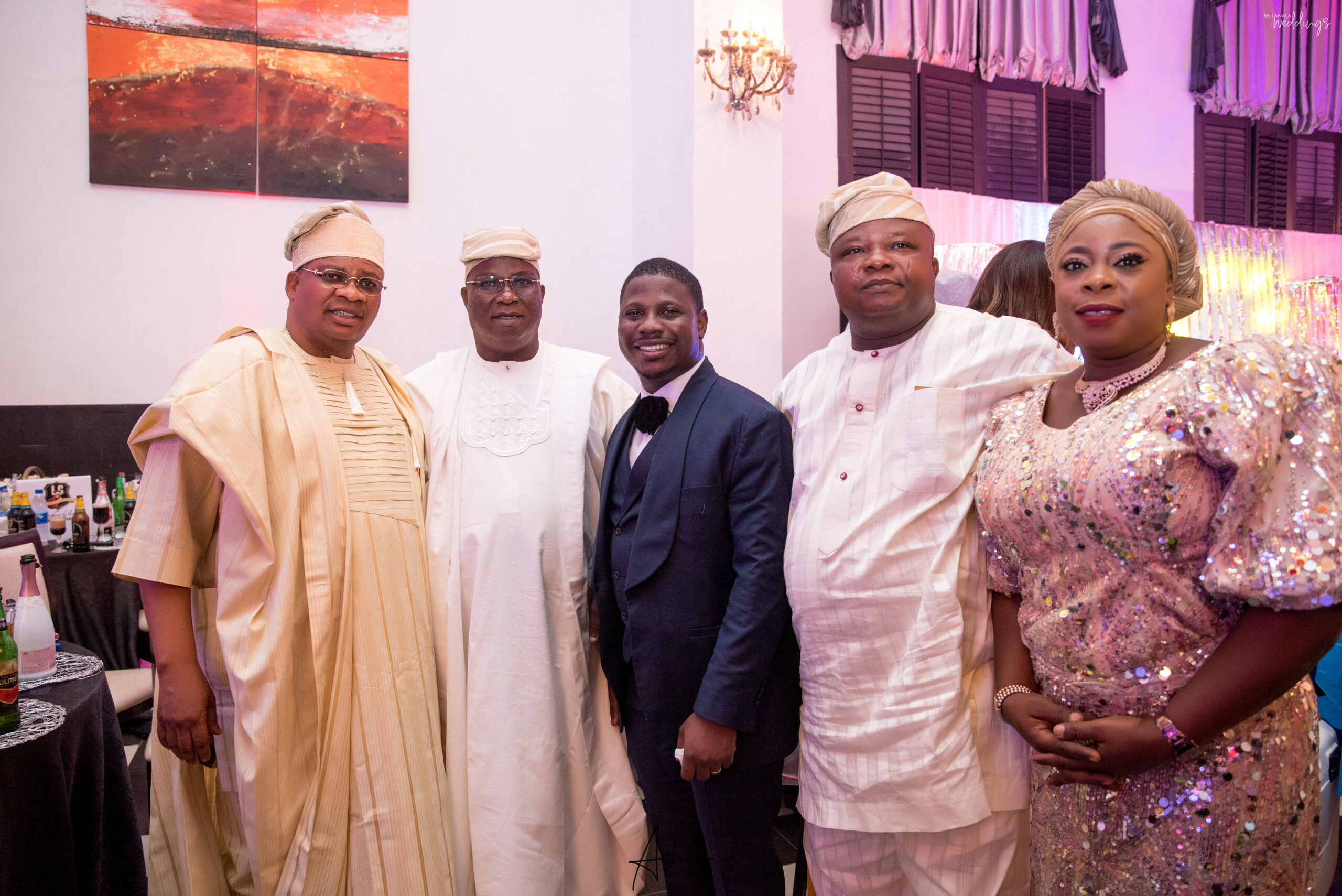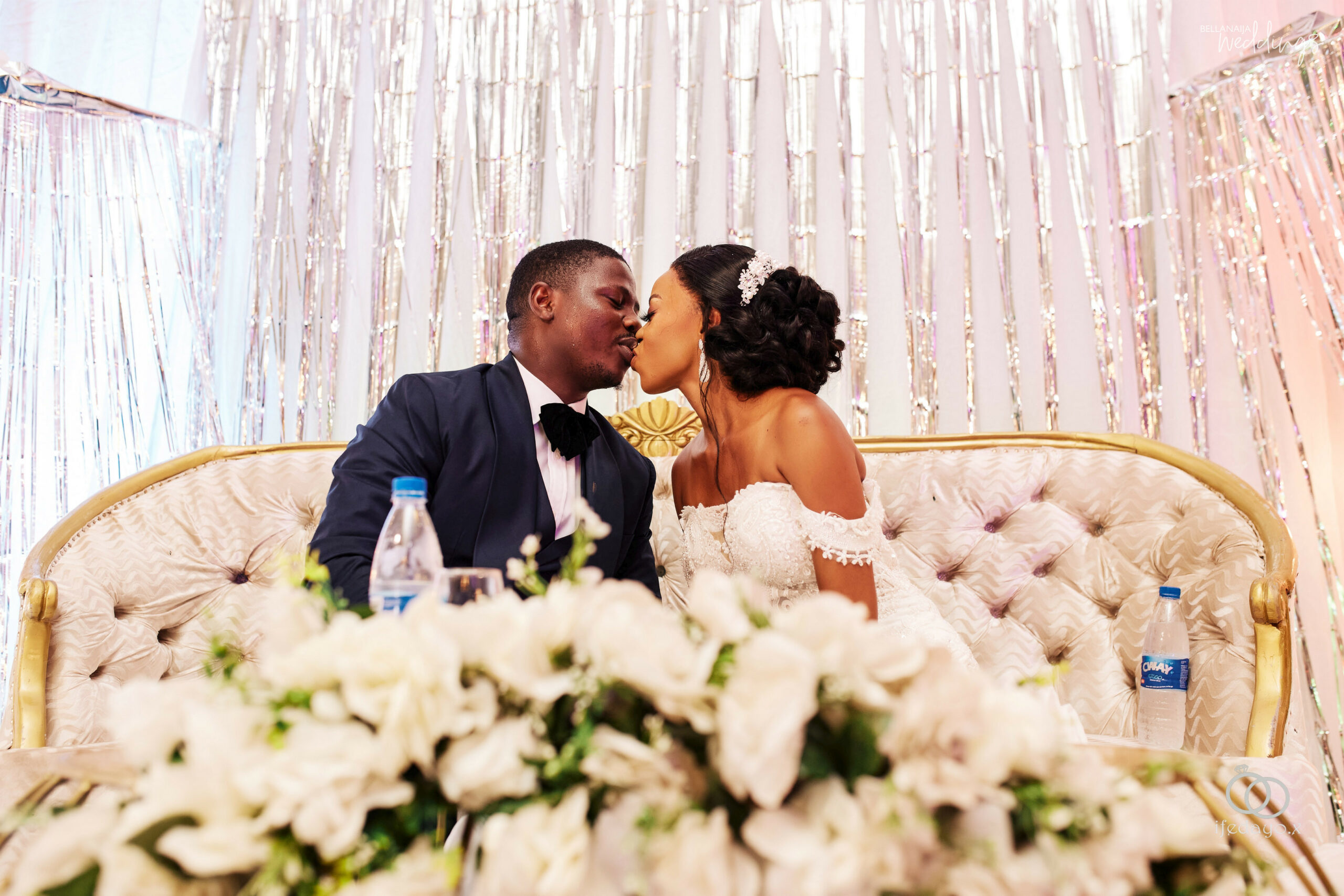 Check out their group photo from when they were nominated for the award and also, their very first conversation online, below. 🤭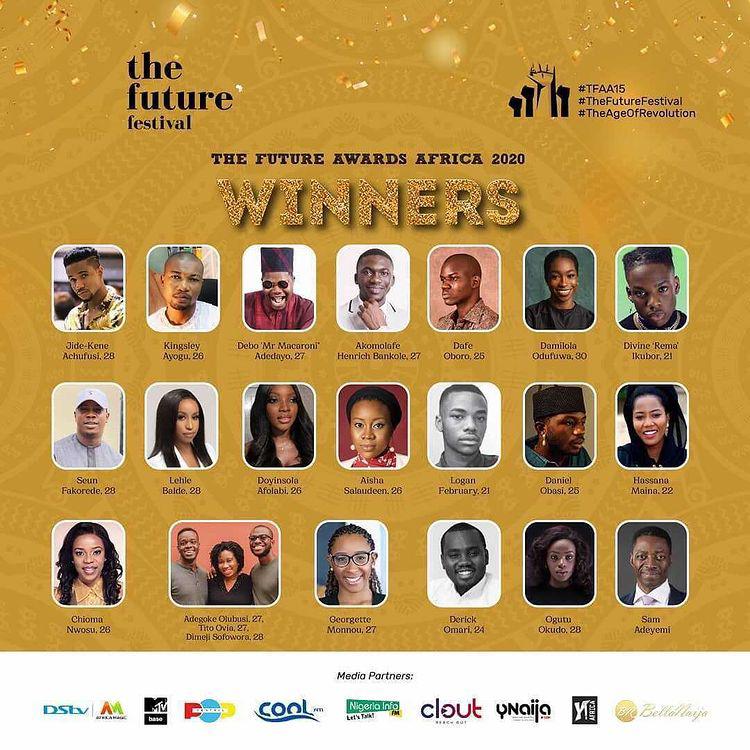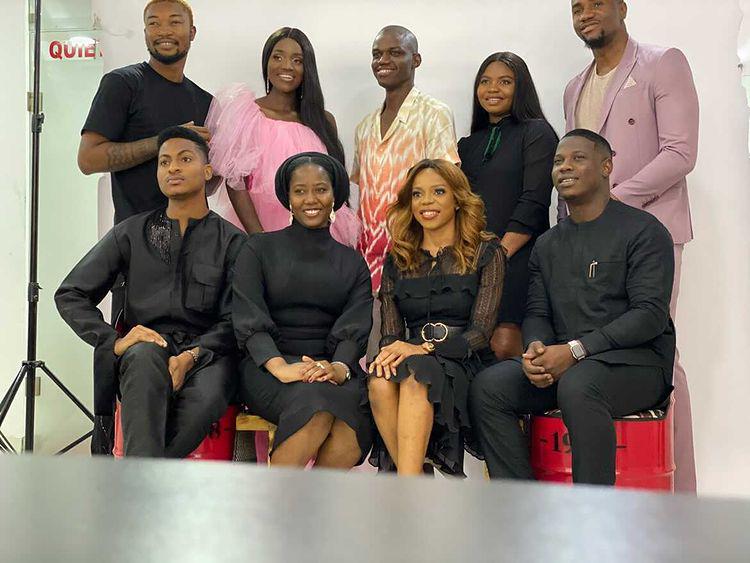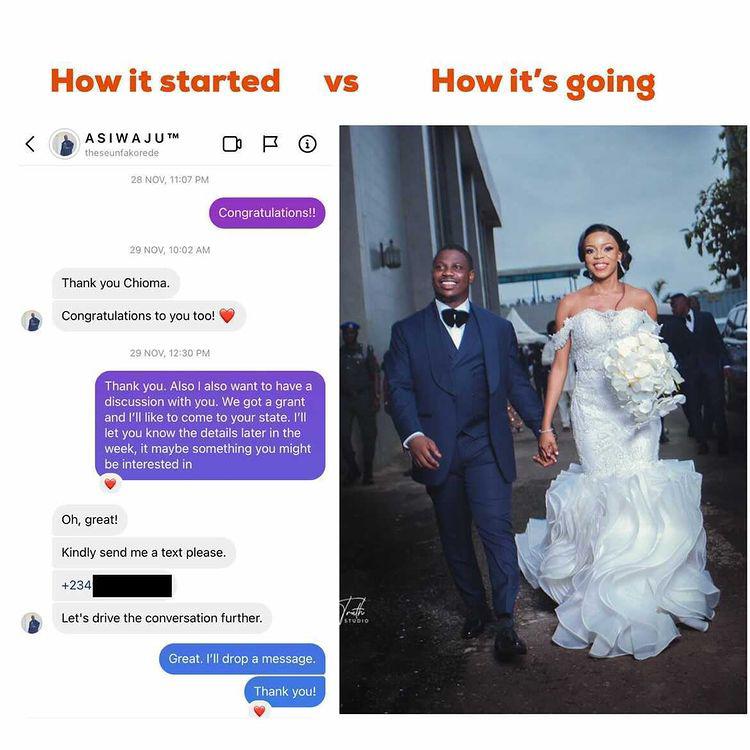 Credits
Bride: @Chiomafakorede
Groom: @Theseunfakorede
Photography: @thetruthweddings | @asher.imagery | @ifedayo.x | @damitaiwophotography
Planner: @eedenevents
Makeup: @visages_
Hair: @midashair4_
Dress/Robe: @lacharisnigeria
Bouquets: @tees_apparel_
Hall: @casalucioeventcentre
After party venue: @the.elbow.room
Videography: @bafunshofilms
Food: @keacaterings
Drinks: @icebubblesng | @angosturahouseng
Decor: @eccezionaleevents
Grooms/Groomsmen suit: @prosmartsignatures
Bridesmaids dresses: @dupsy_couture
Cake: @cakes_by_prescott
MCs: @asiricomedy | @callmerotimijohnson