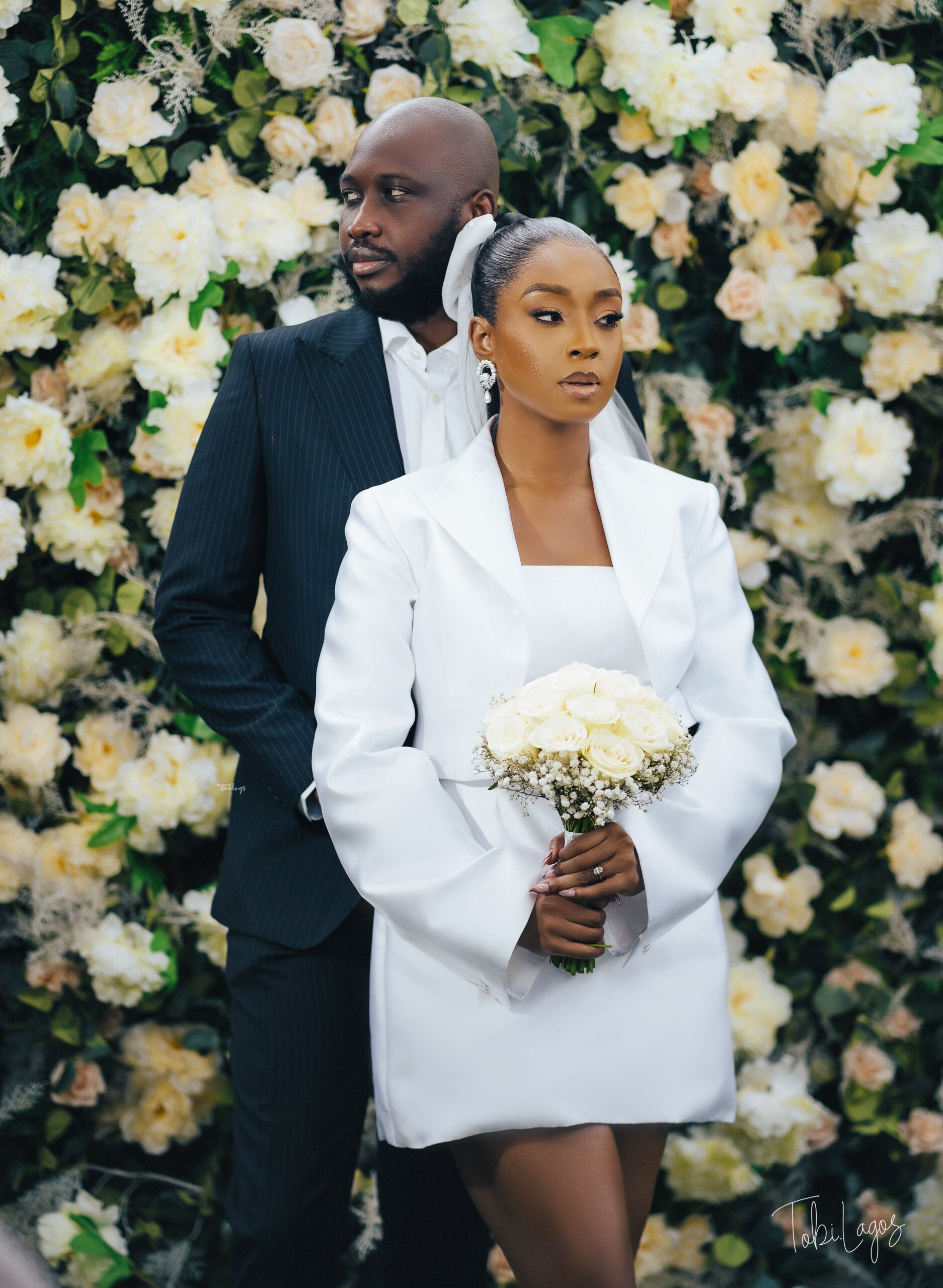 Finding love is like finding a treasure chest full of joy, warmth and so much sweetness. Today, we are so excited for Denise and Oluyemi who have found this beautiful thing called love! 😍
You'll agree with us that Cupid made a perfect match by bringing these lovebirds together. They took that beautiful step to forever with their intimate civil wedding and stole our hearts completely! Denise proved to us that she is indeed a fashion queen in her super chic outfit. Oluyemi also came through looking dapper. It is such a delight seeing them surrounded by so much love from their family and friends on their big day. Their civil wedding photos are filling our bellies with all the butterflies of love and we are here for it.
Enjoy their civil wedding photos below: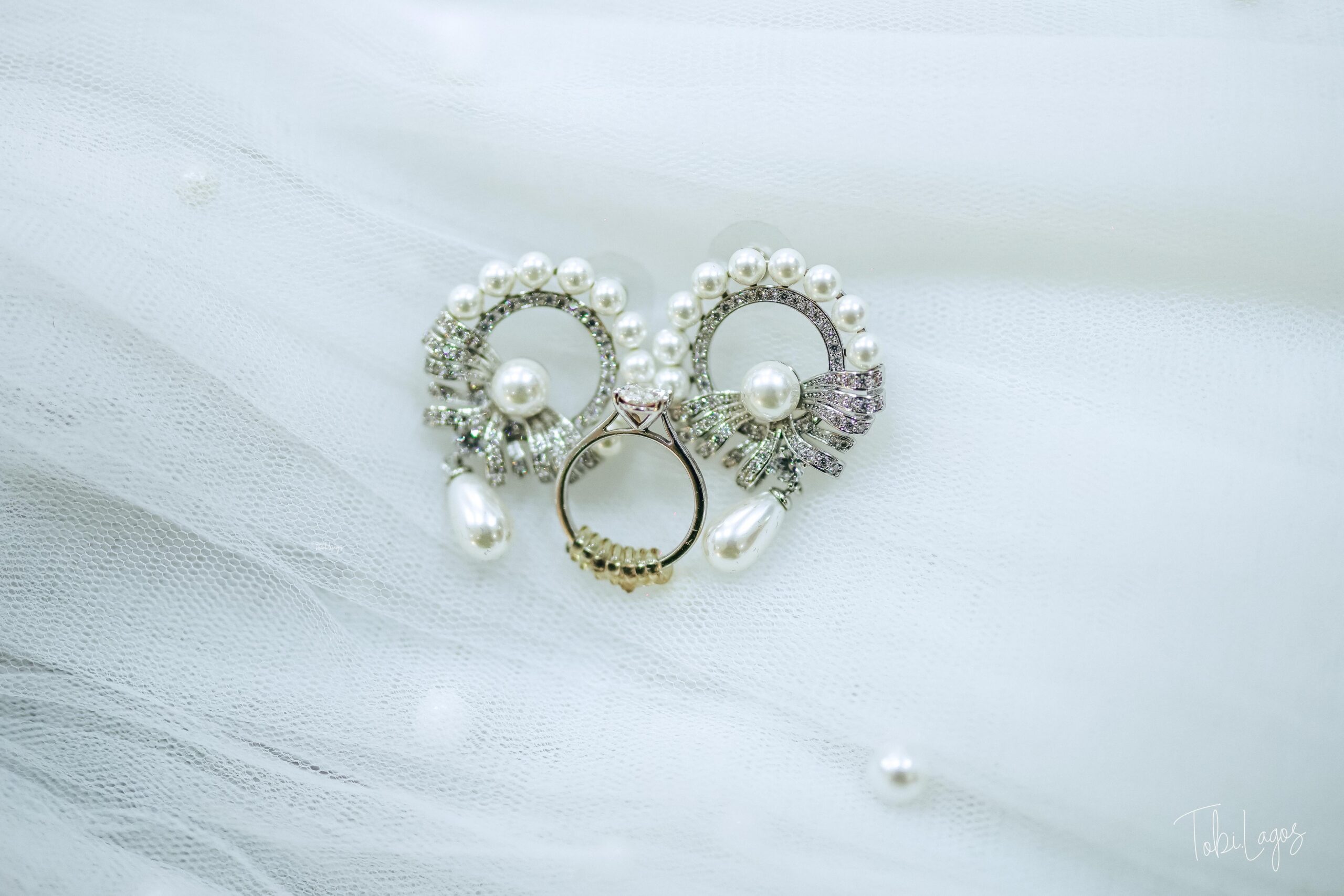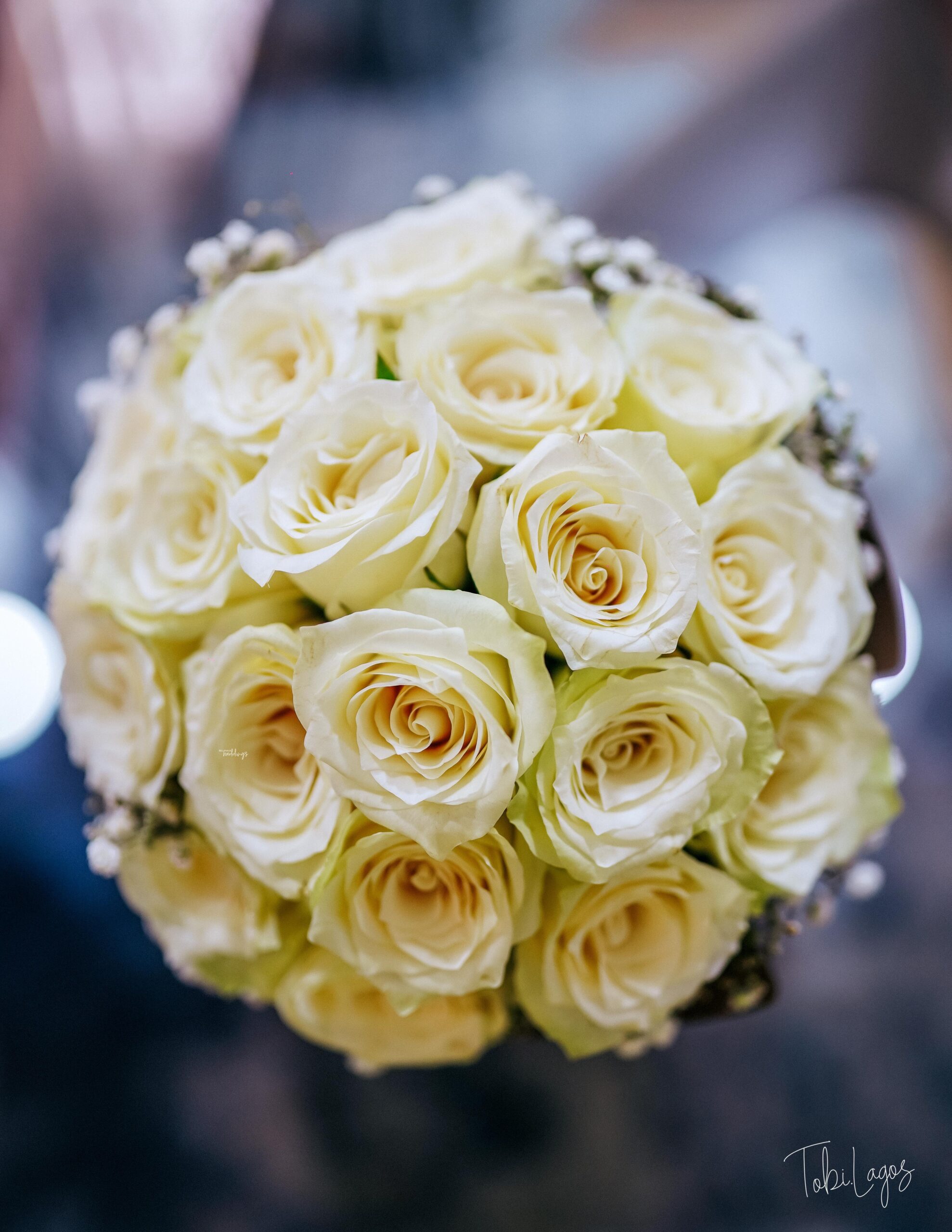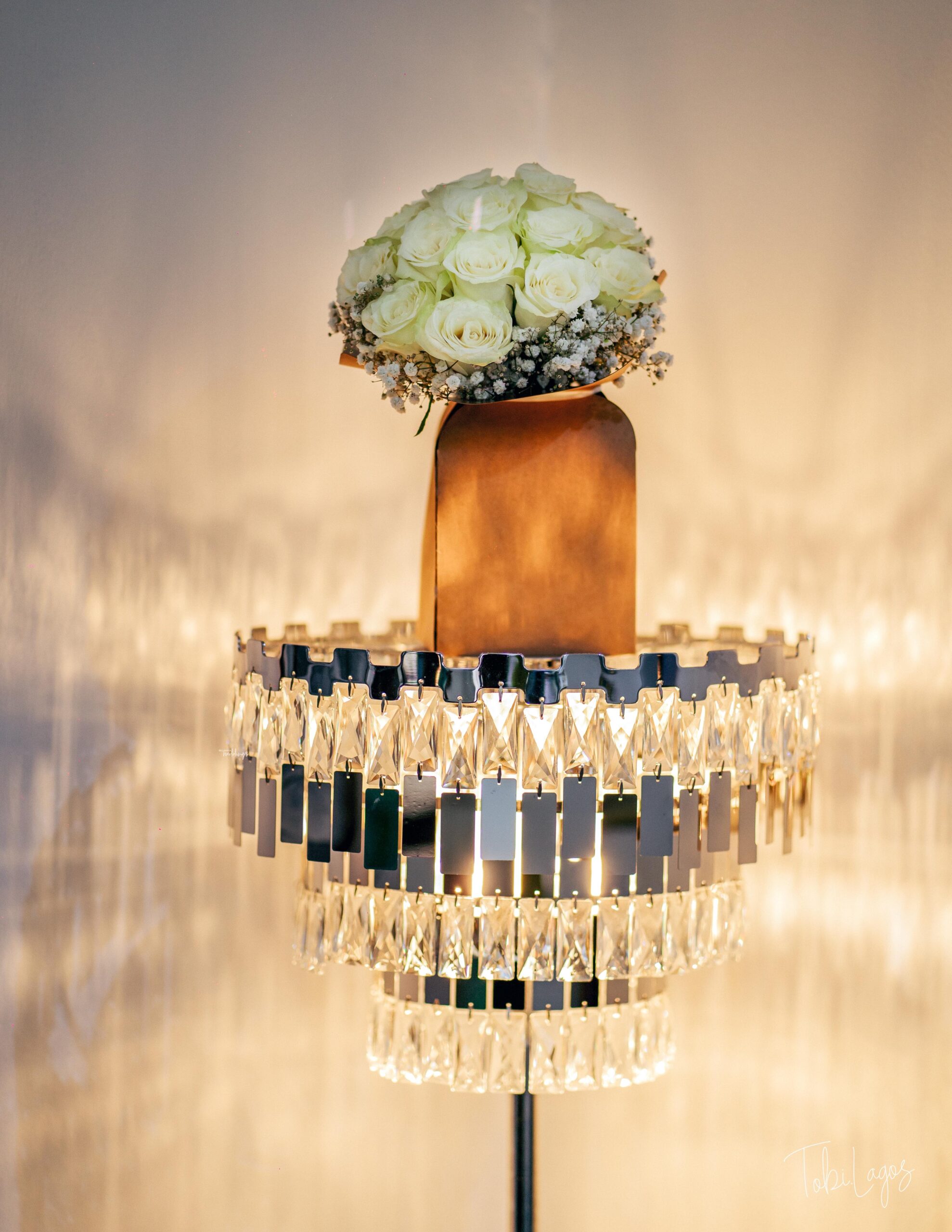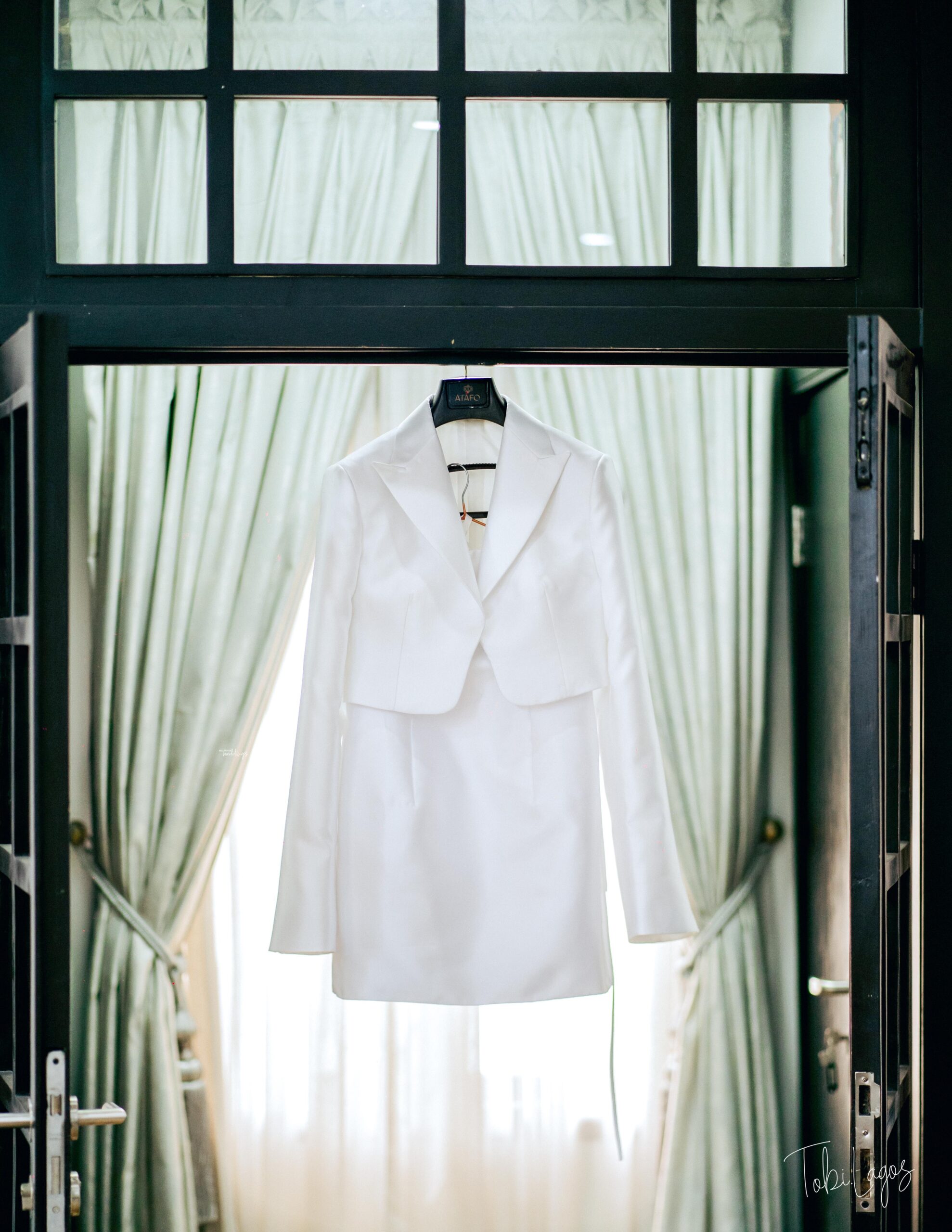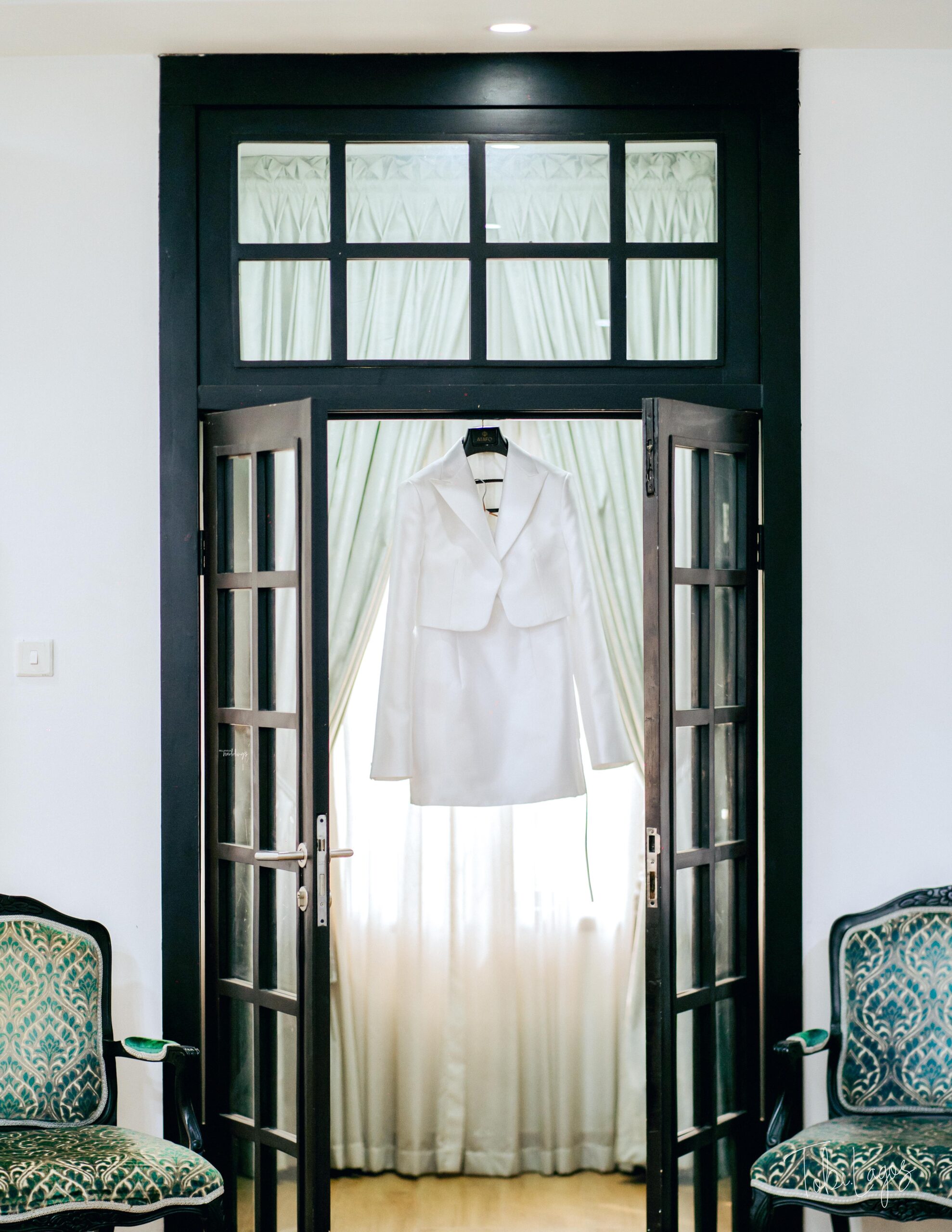 Ladies and gentlemen…HER! 😍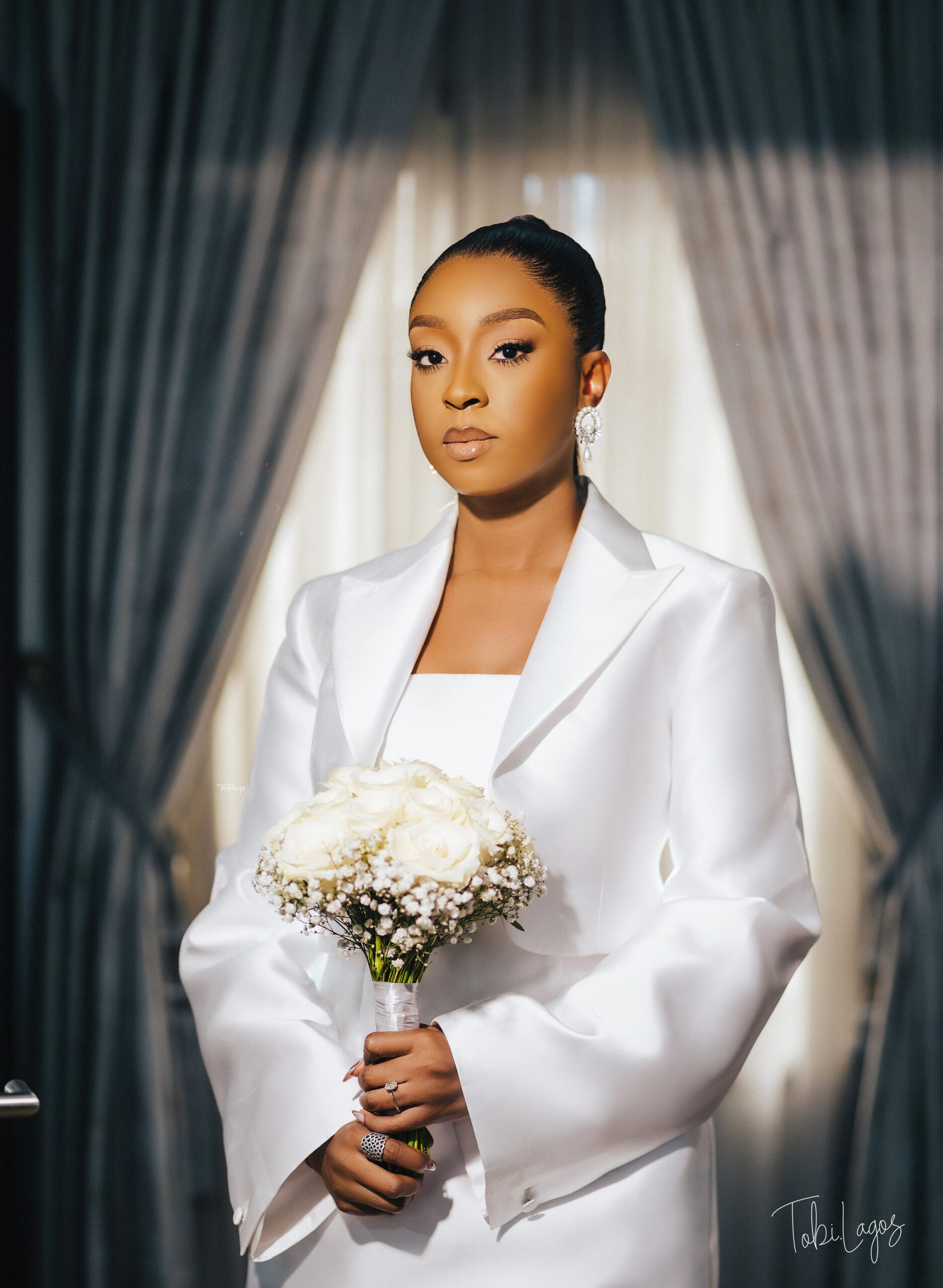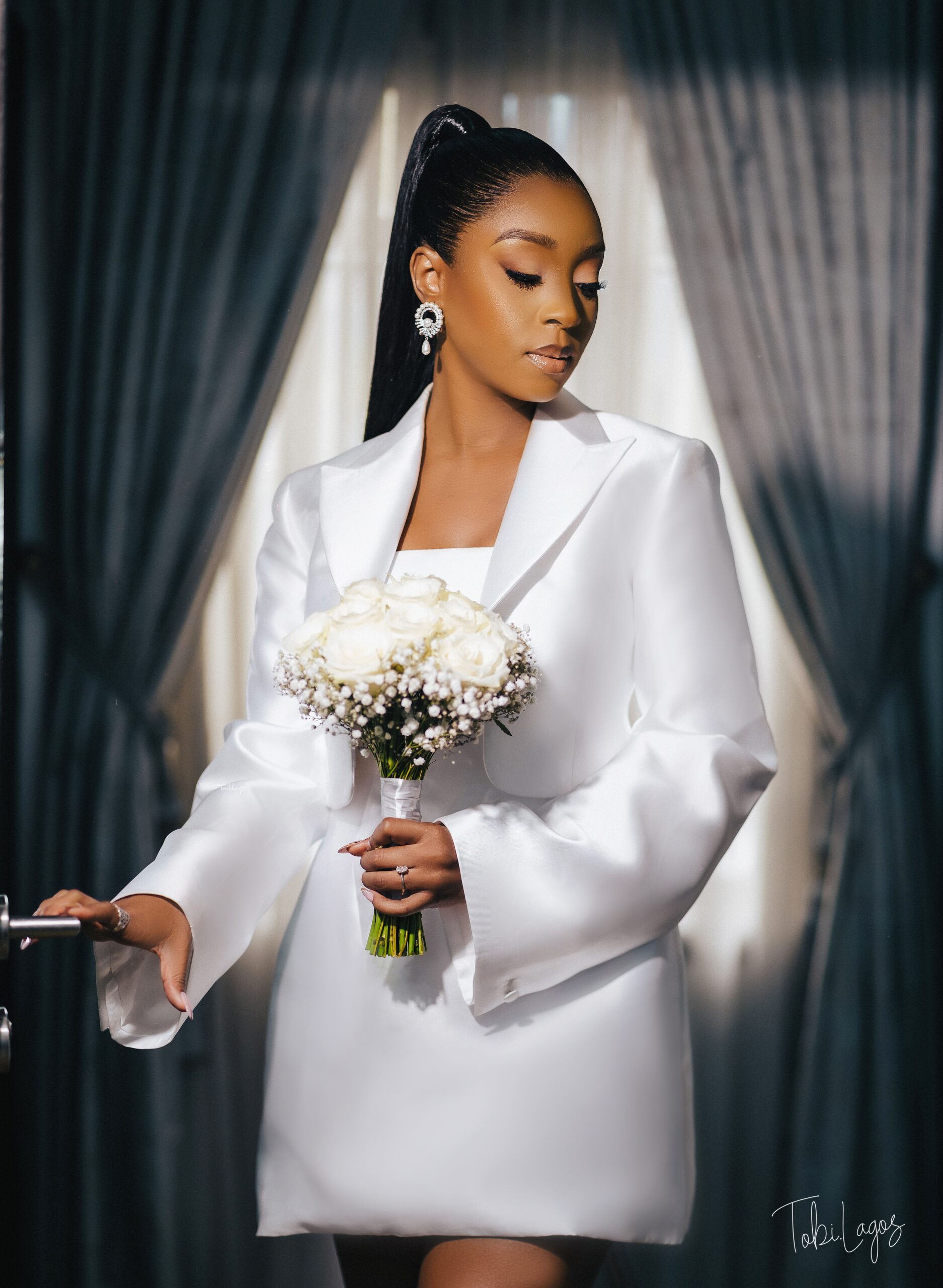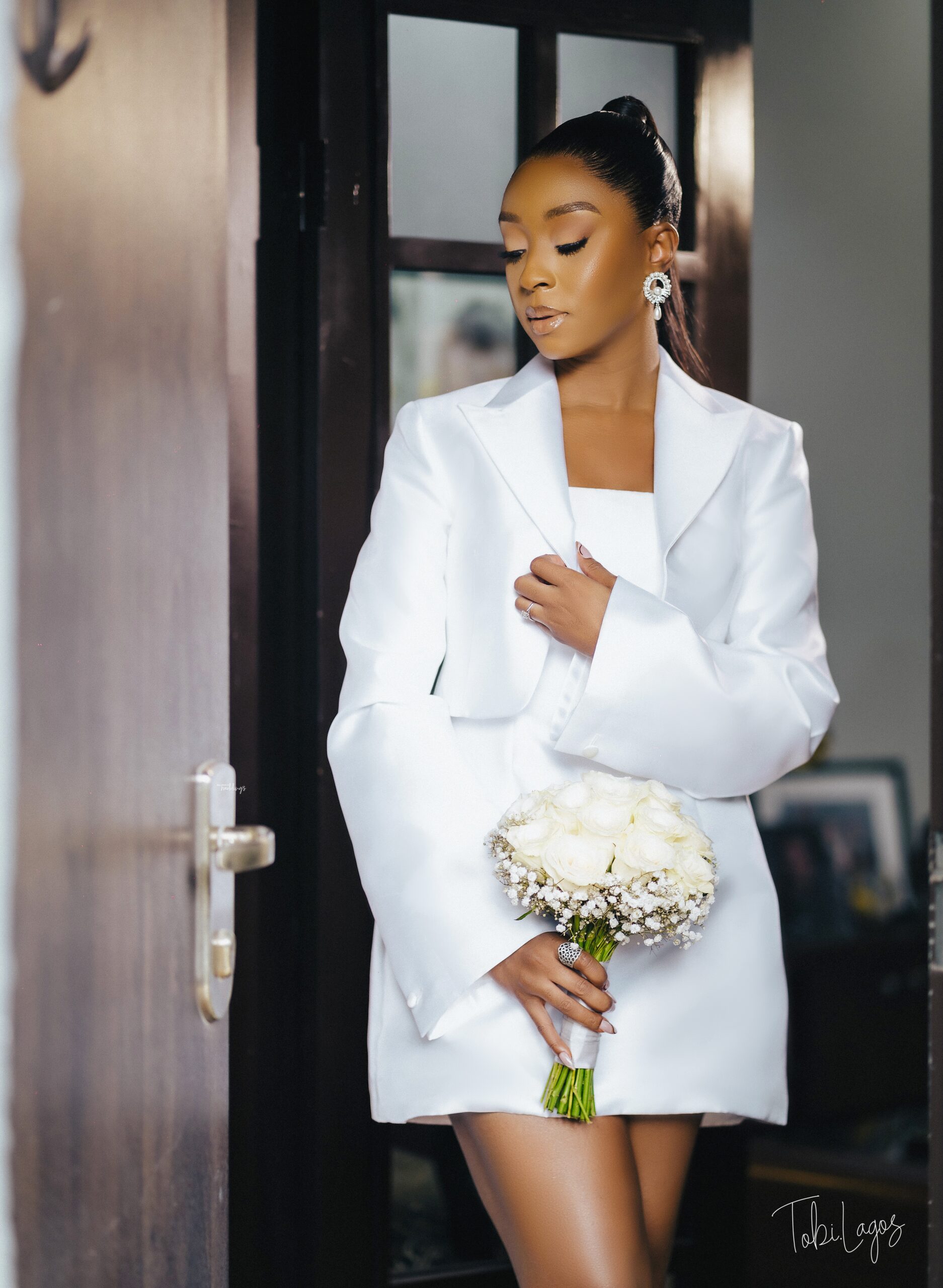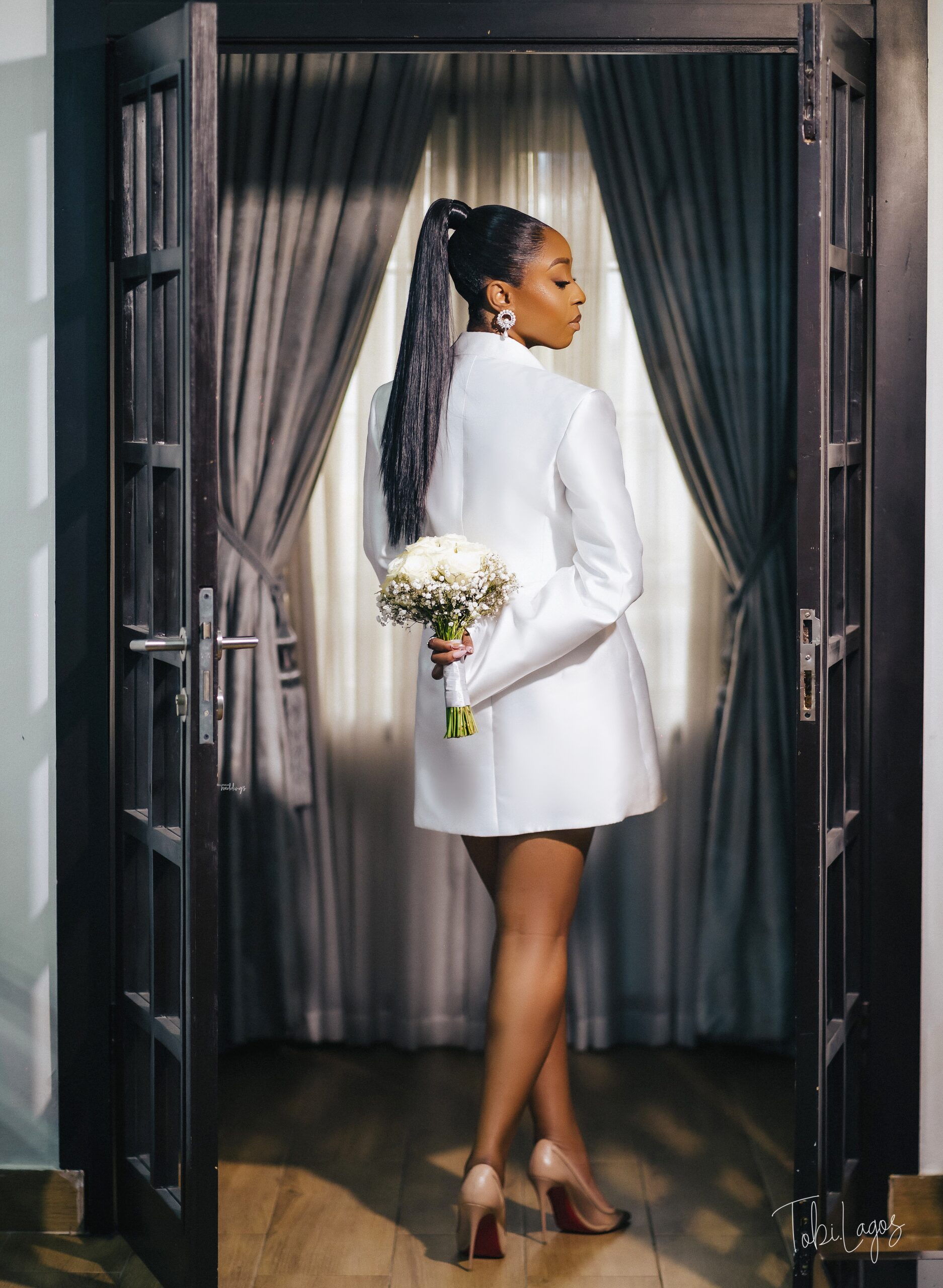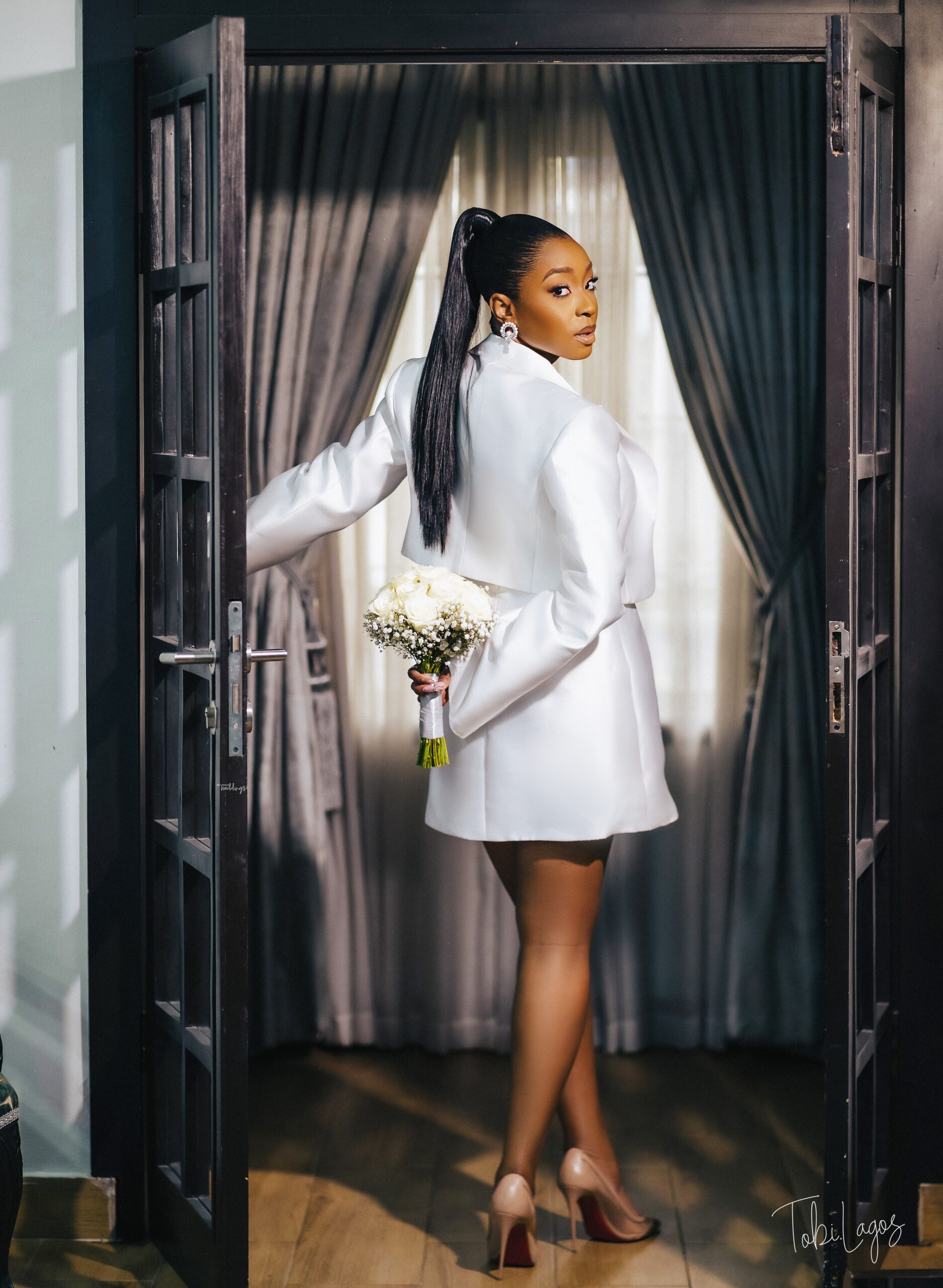 Oluyemi showed up looking dapper!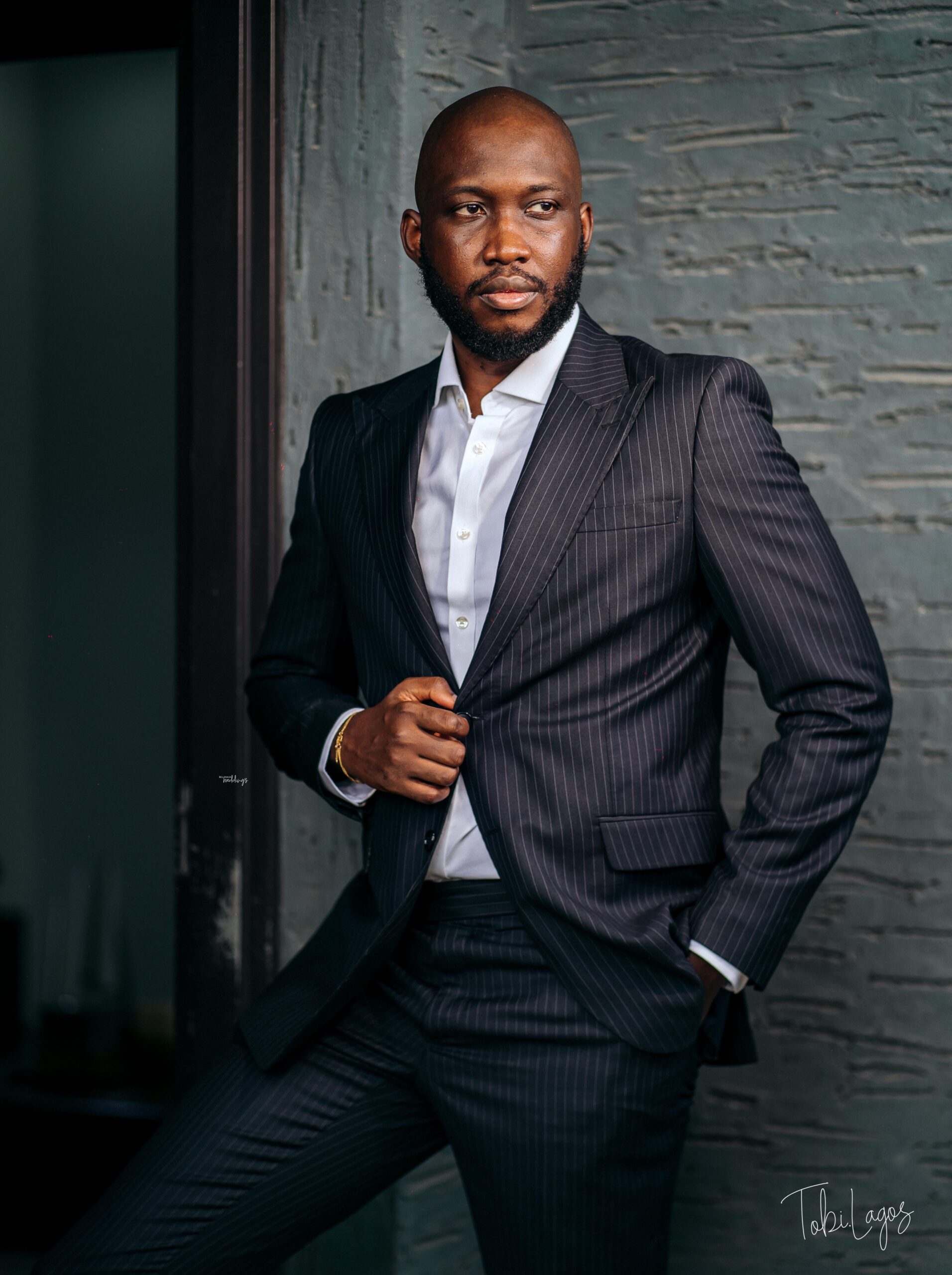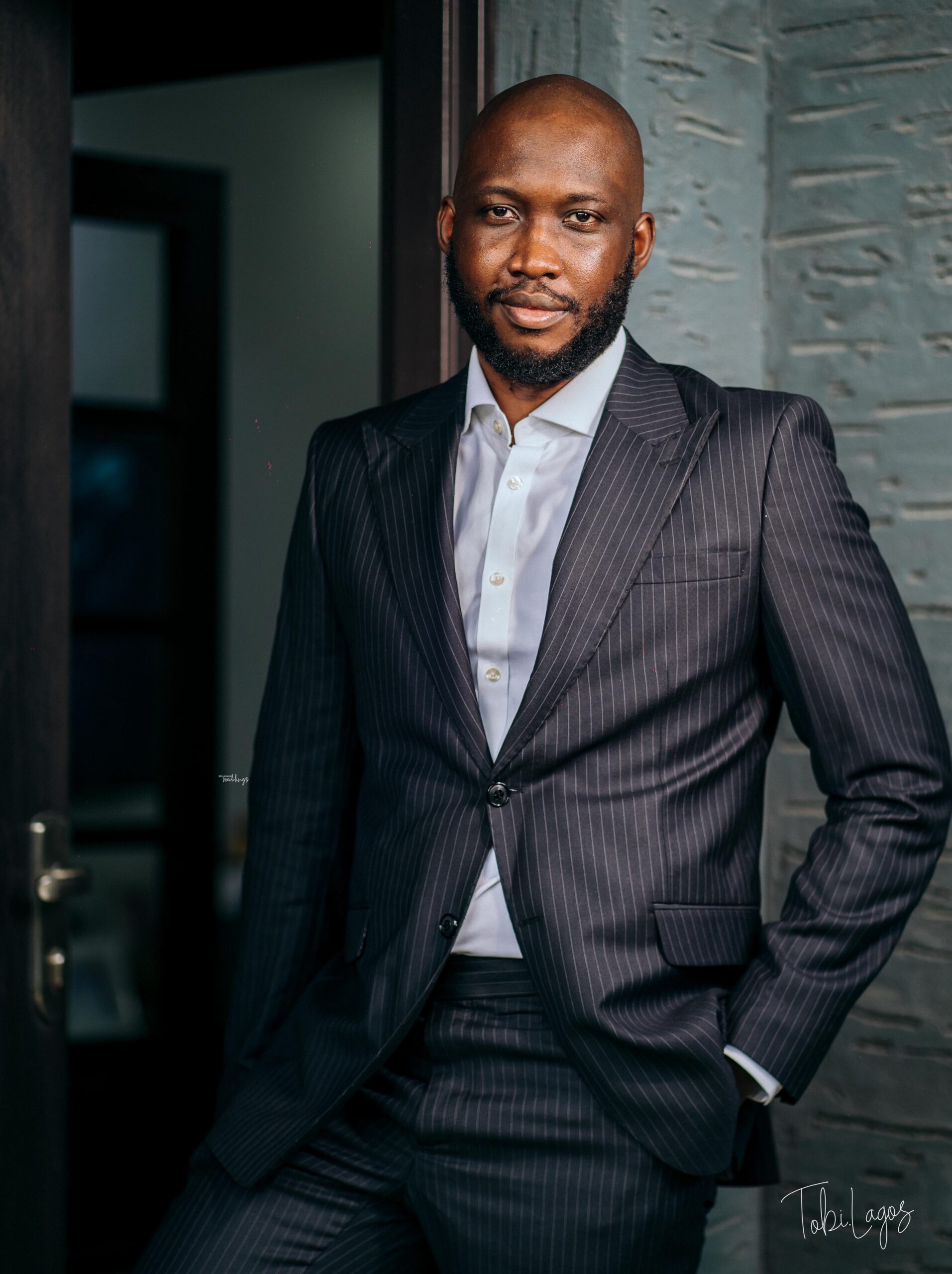 A super stylish duo 😍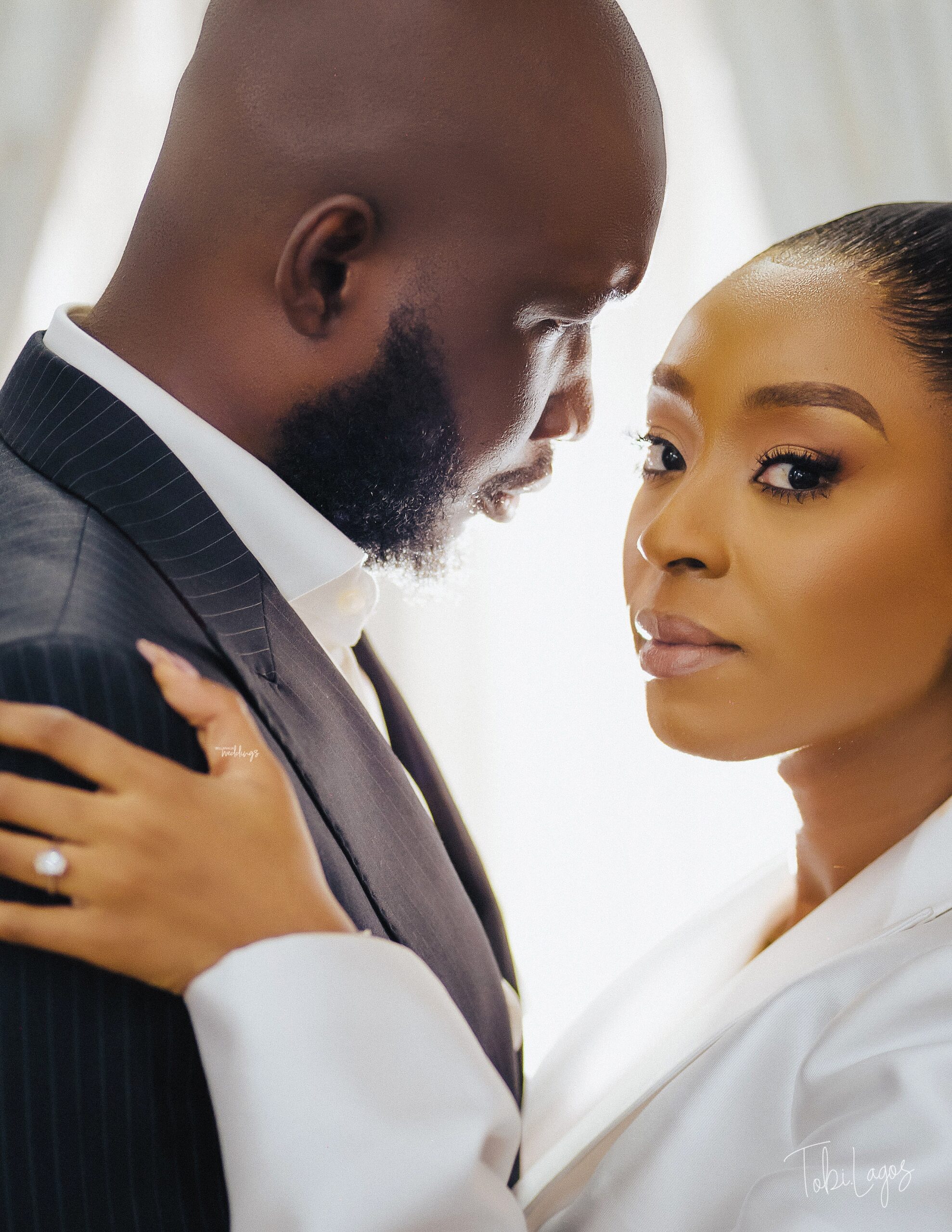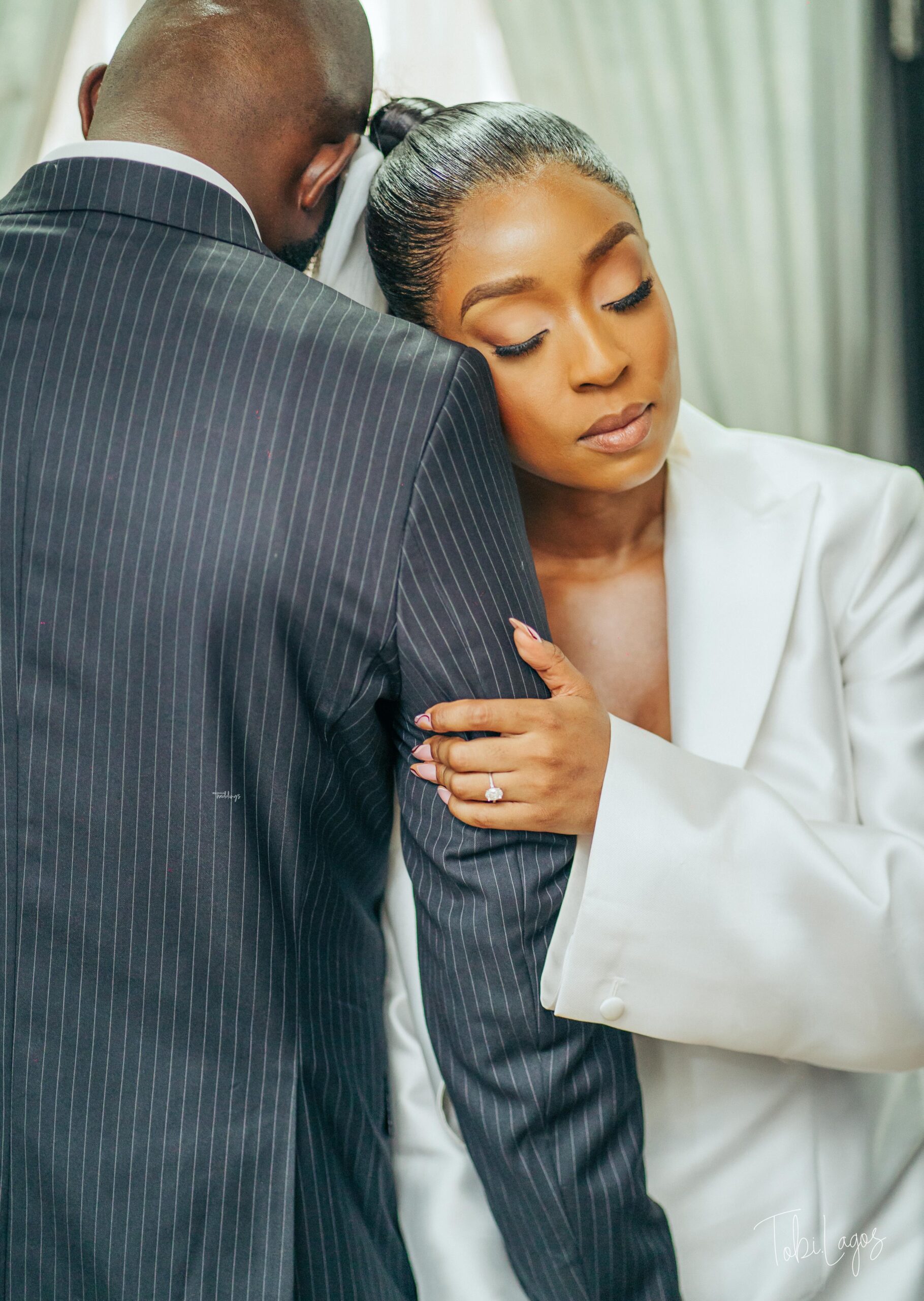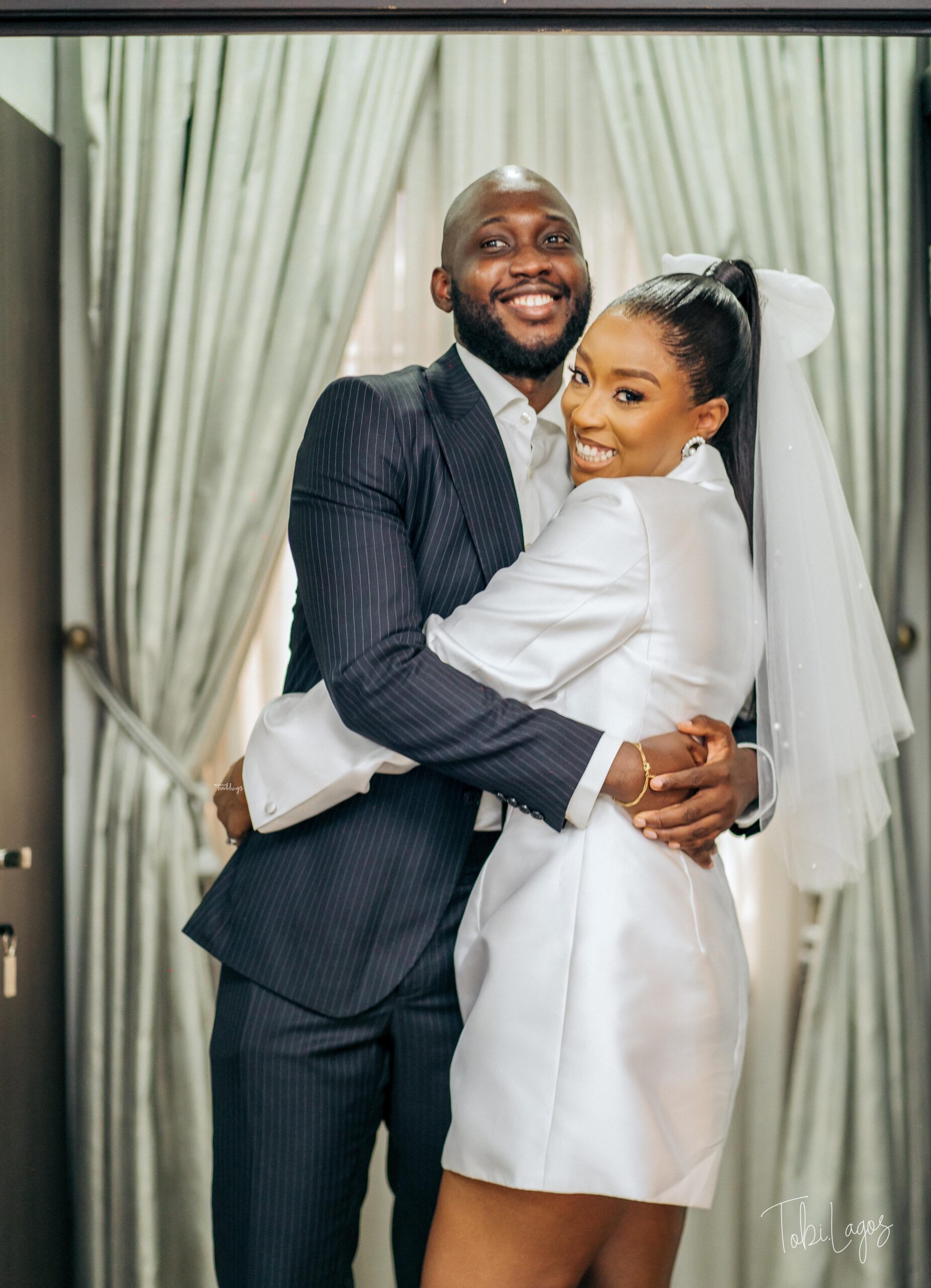 Let's take in the beauty of the lovely decor before we begin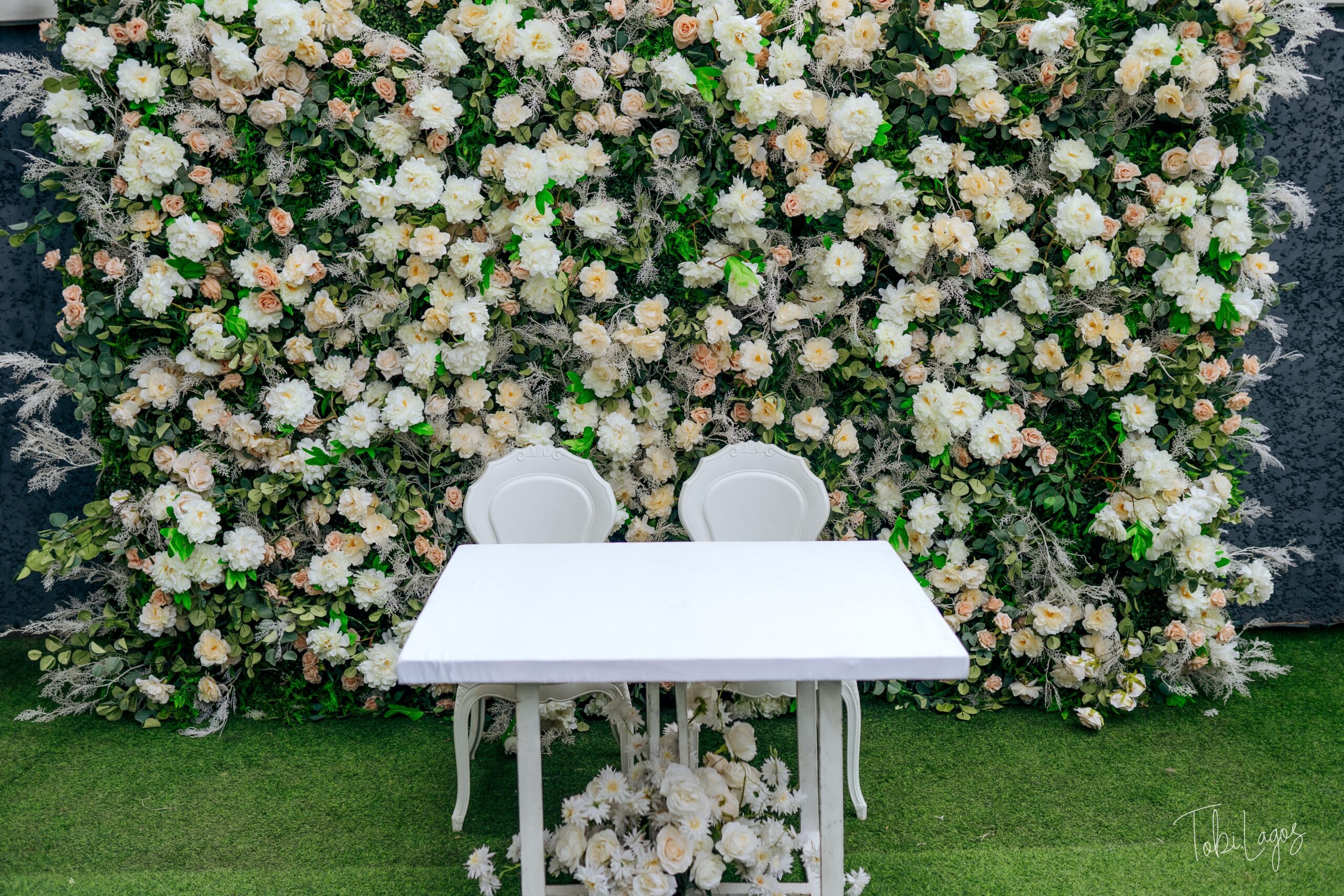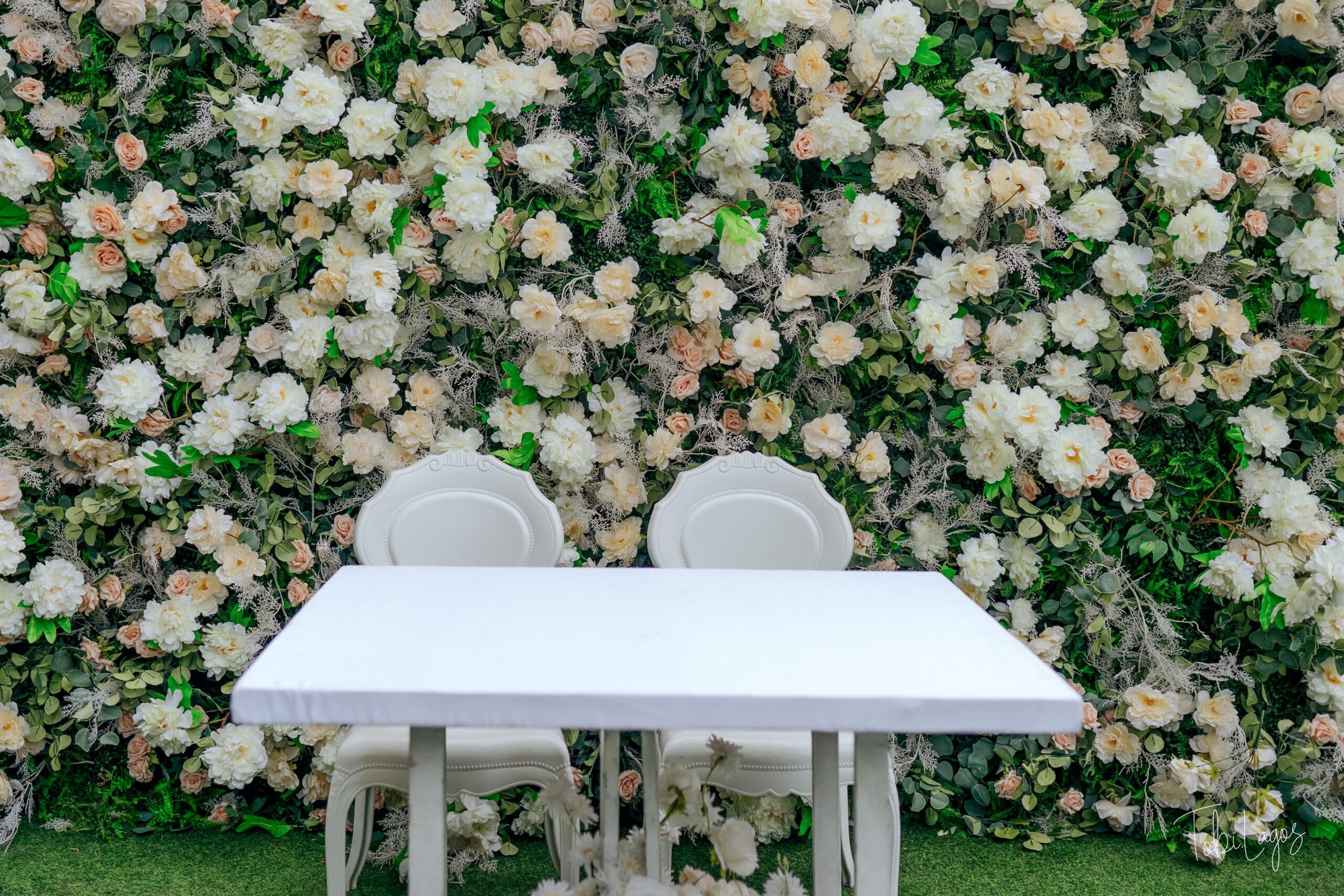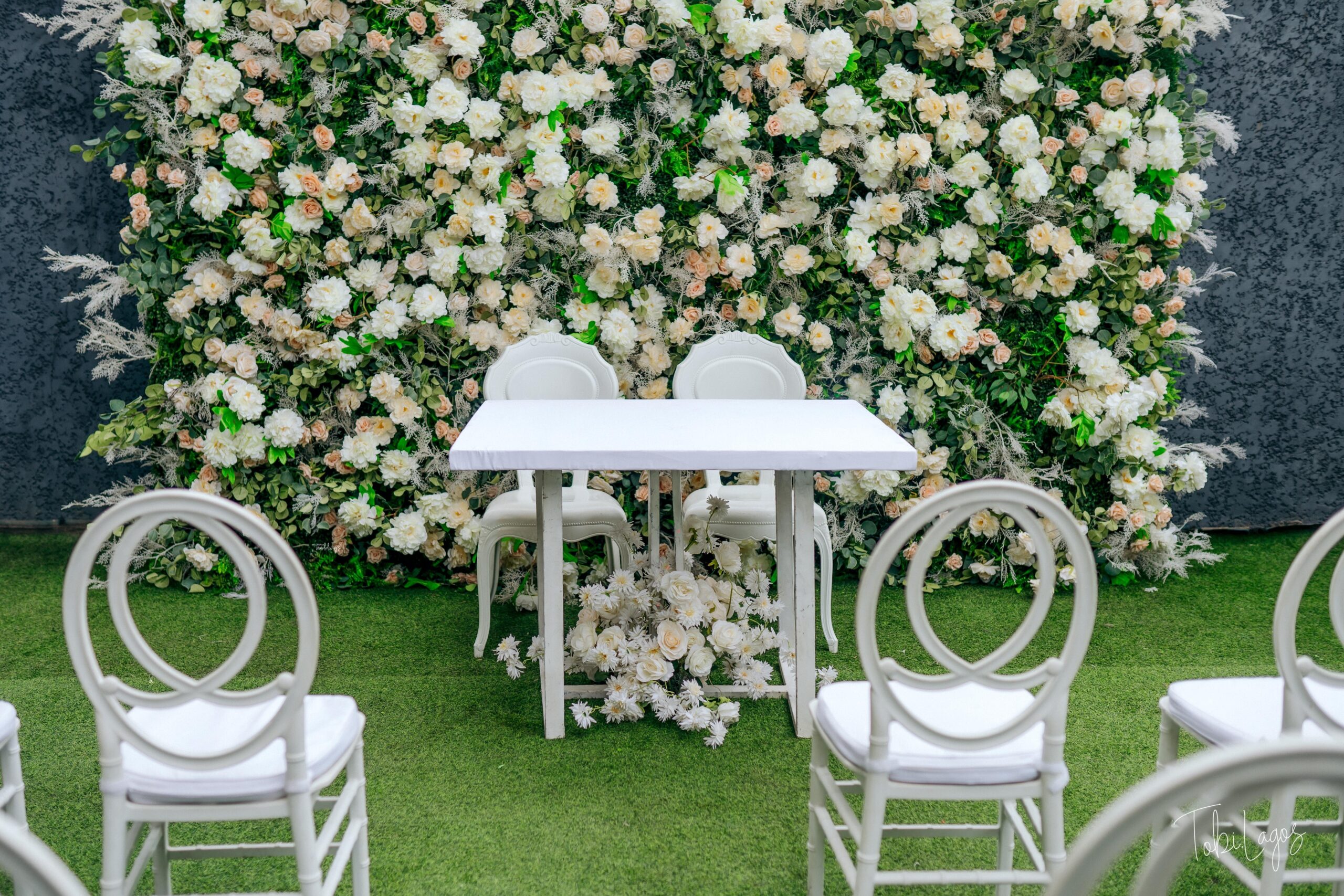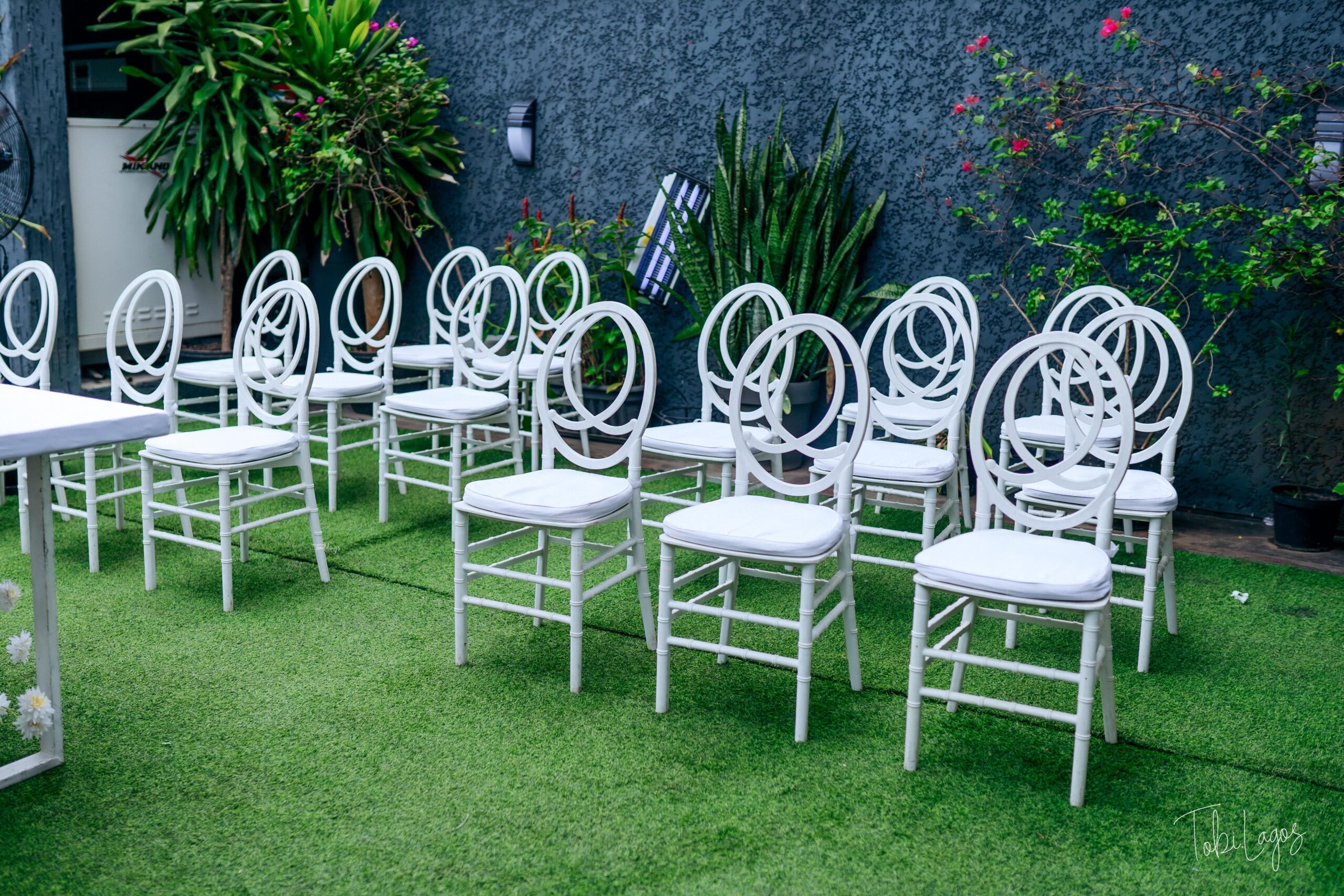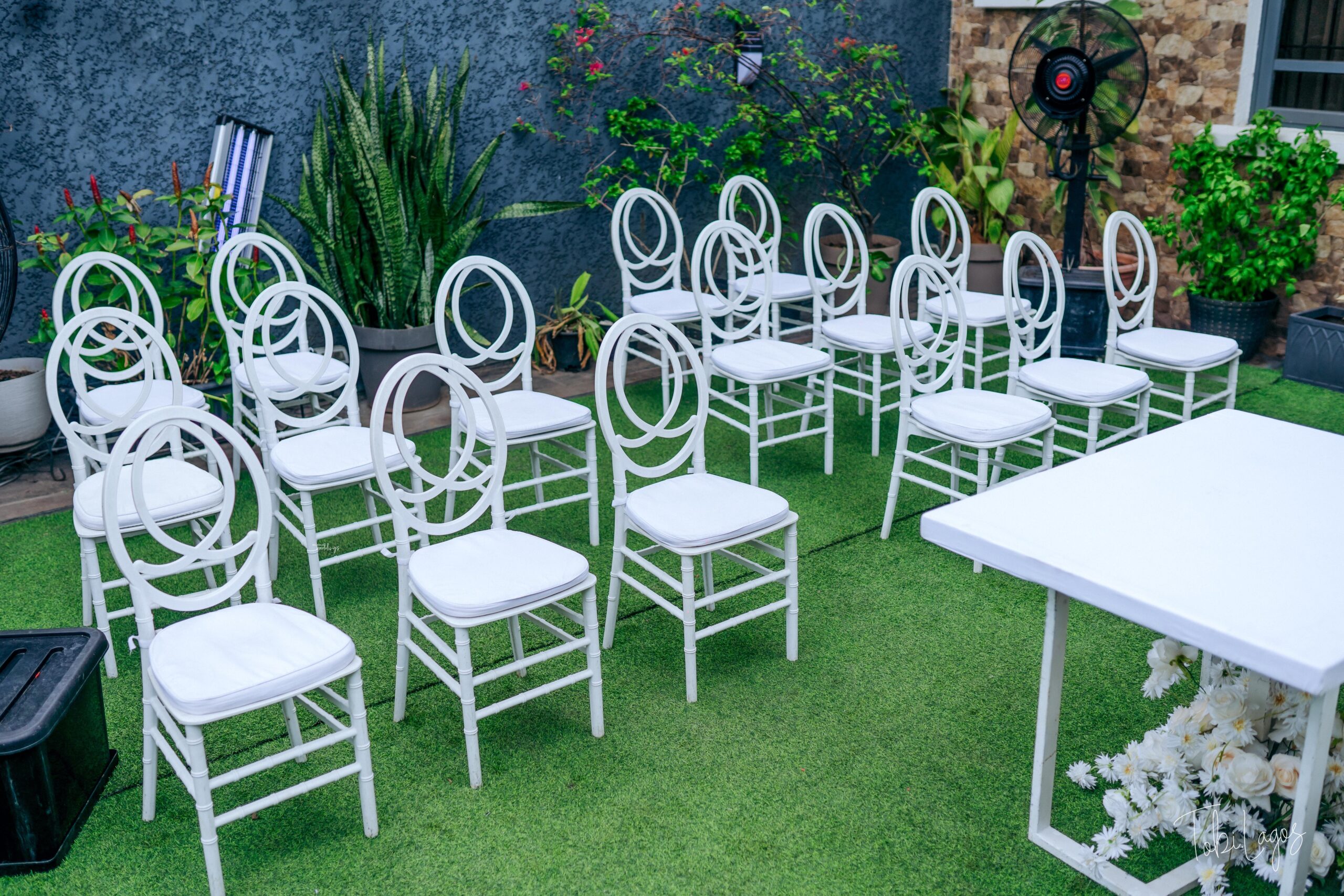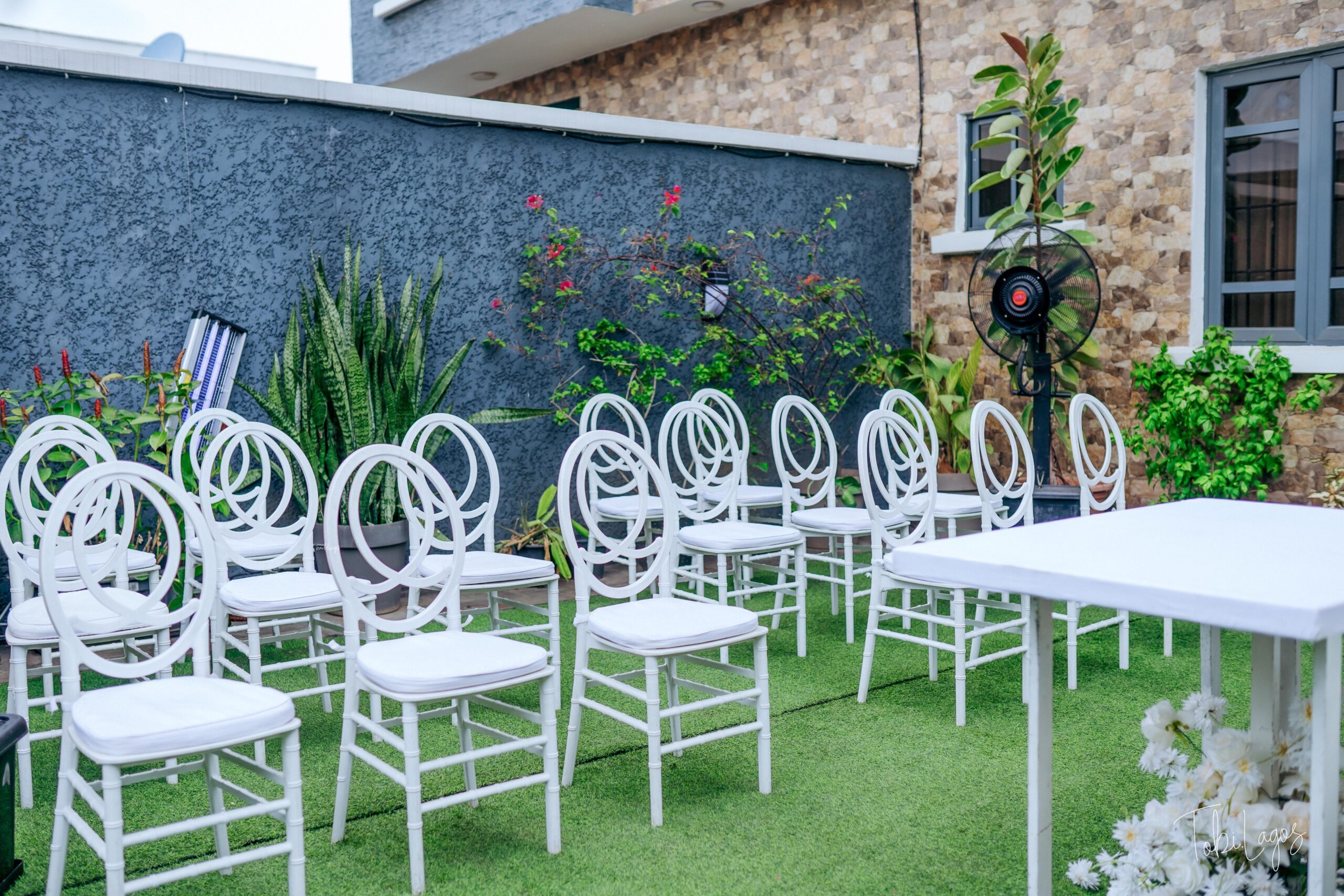 Let the joining begin!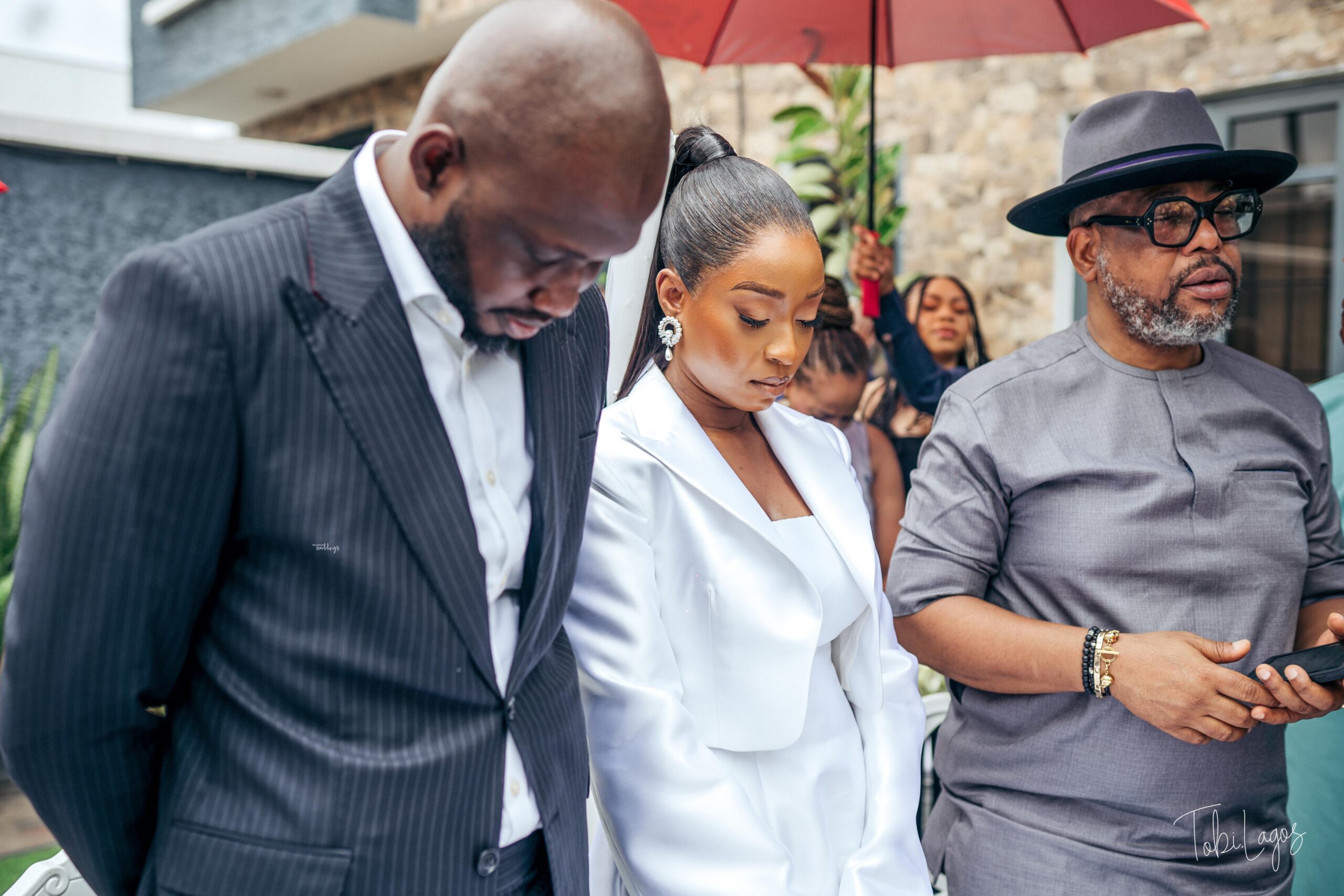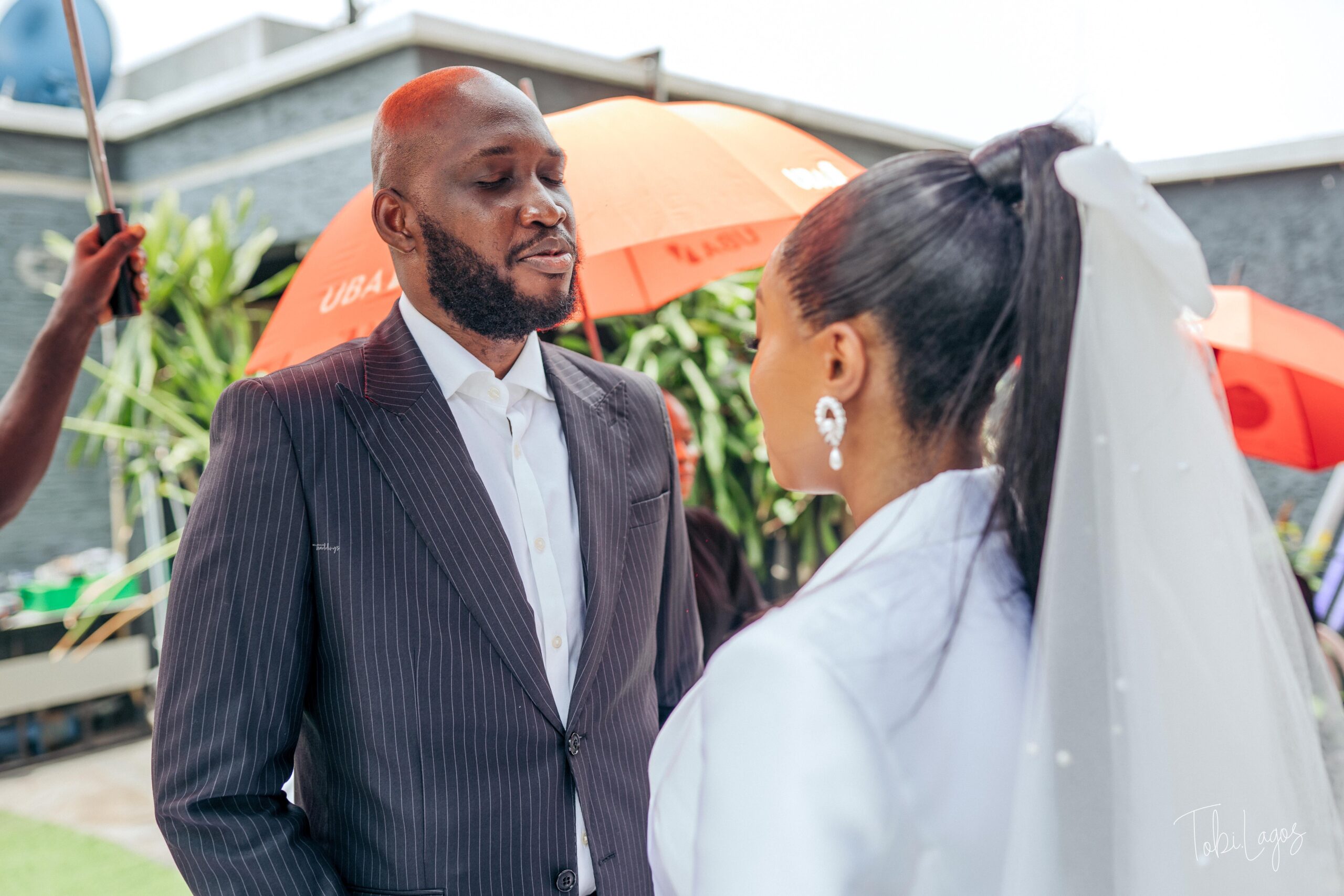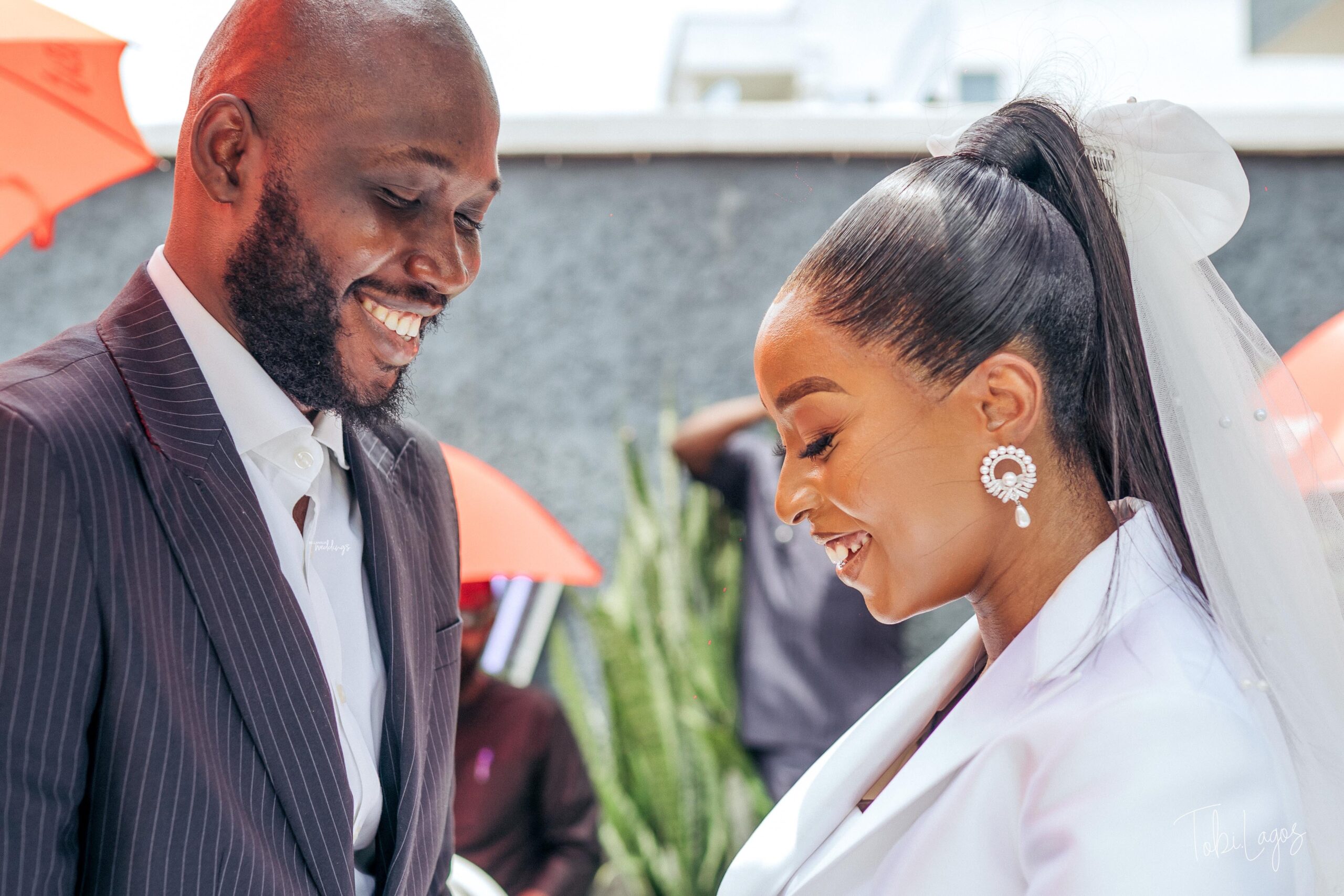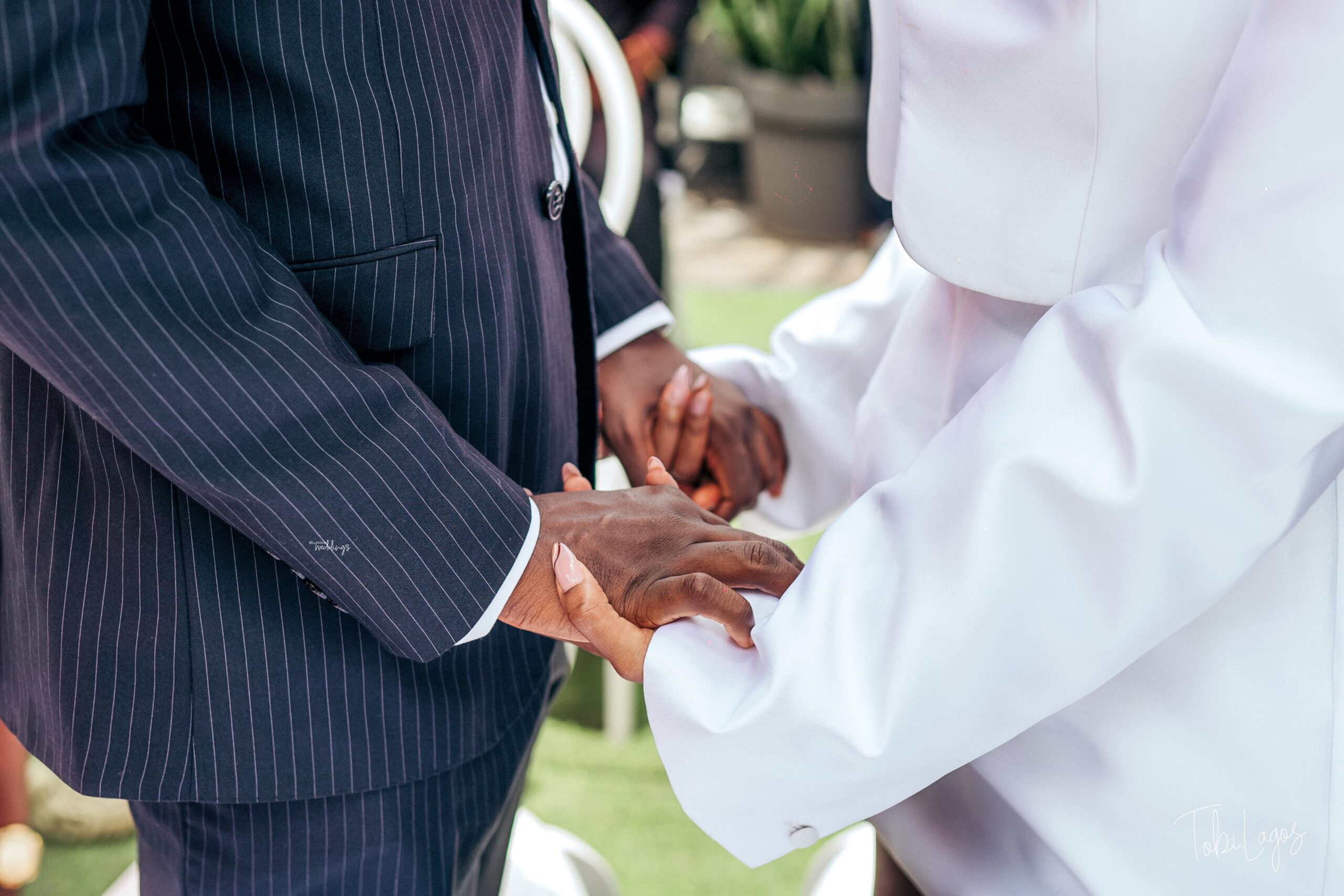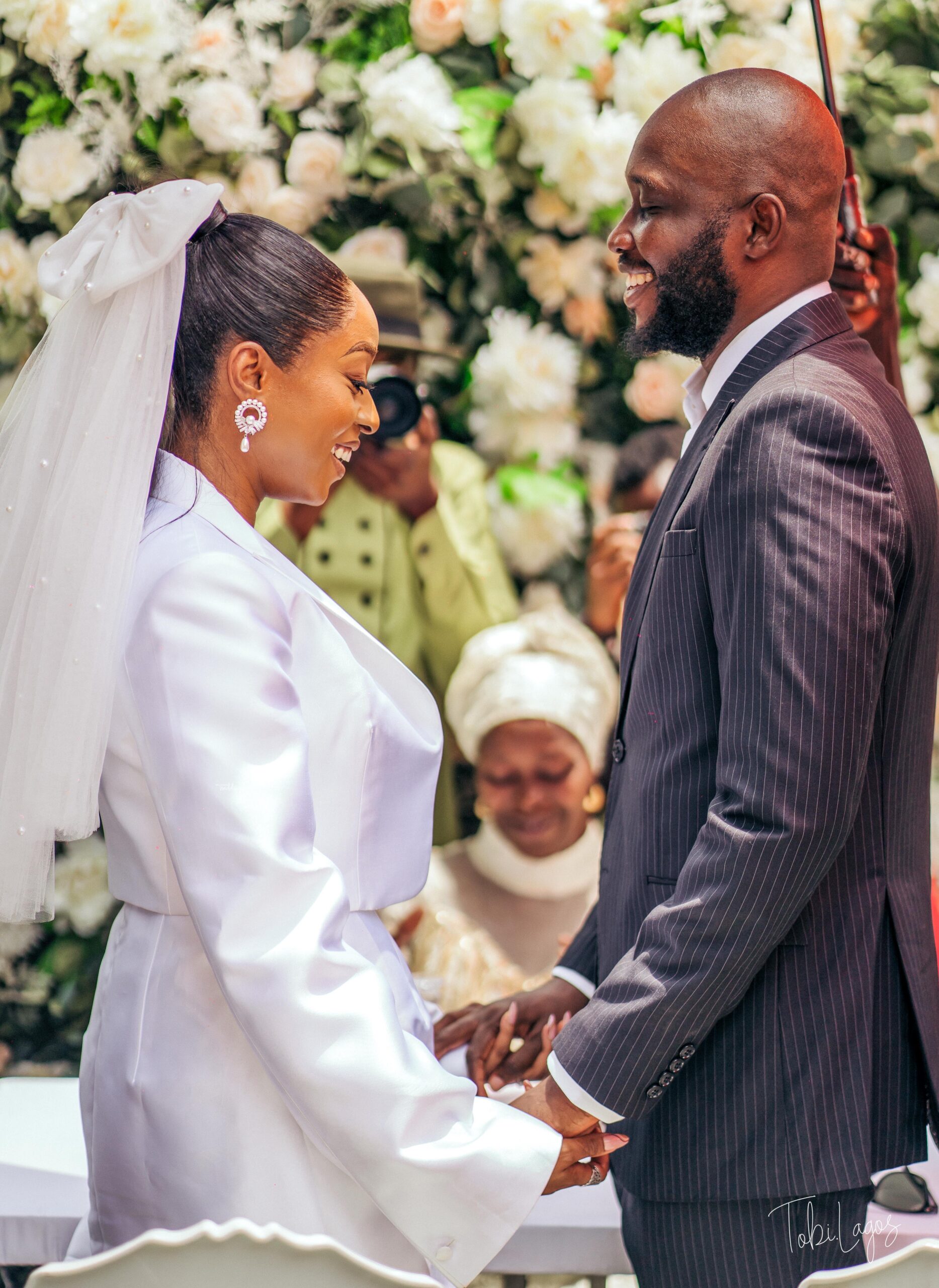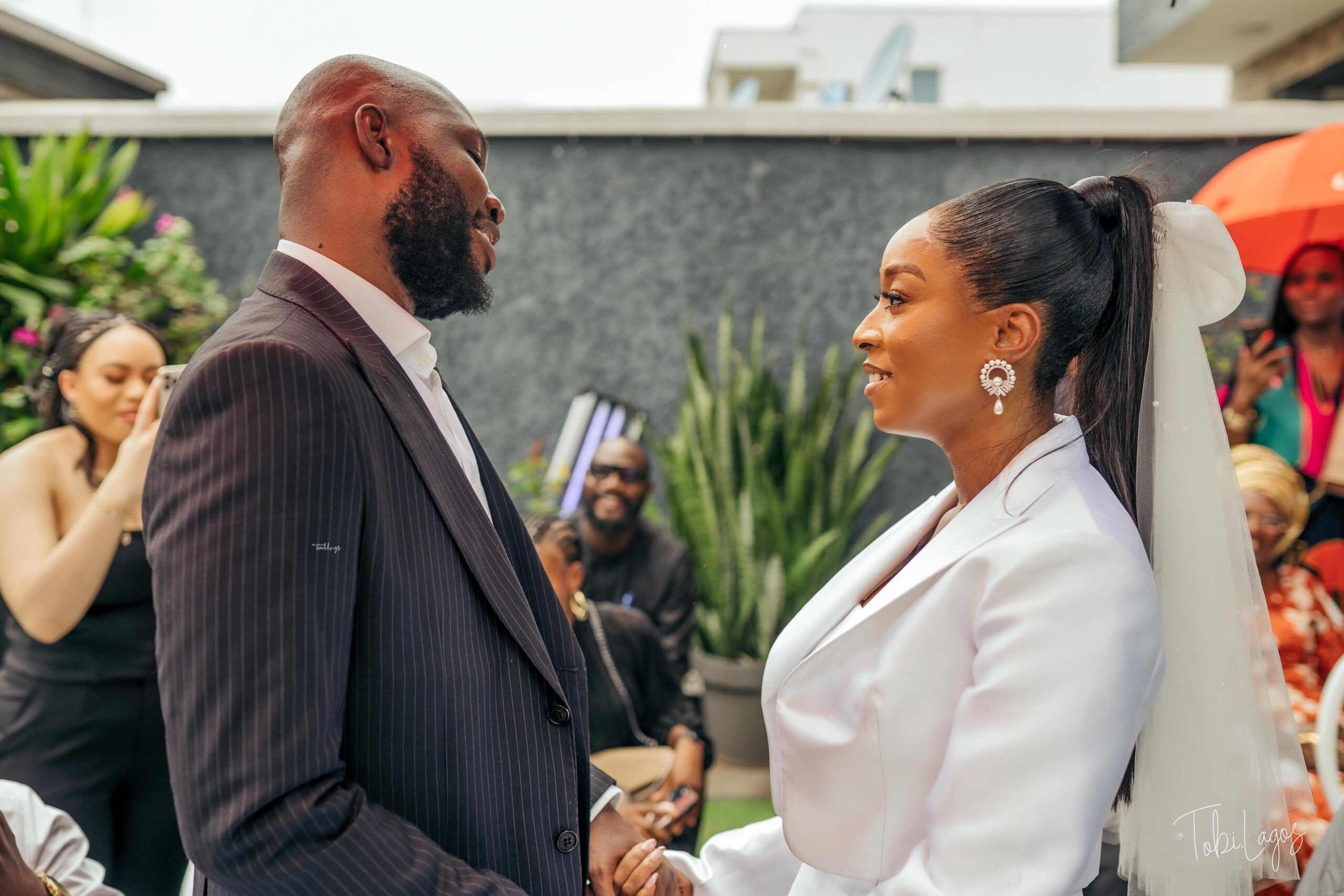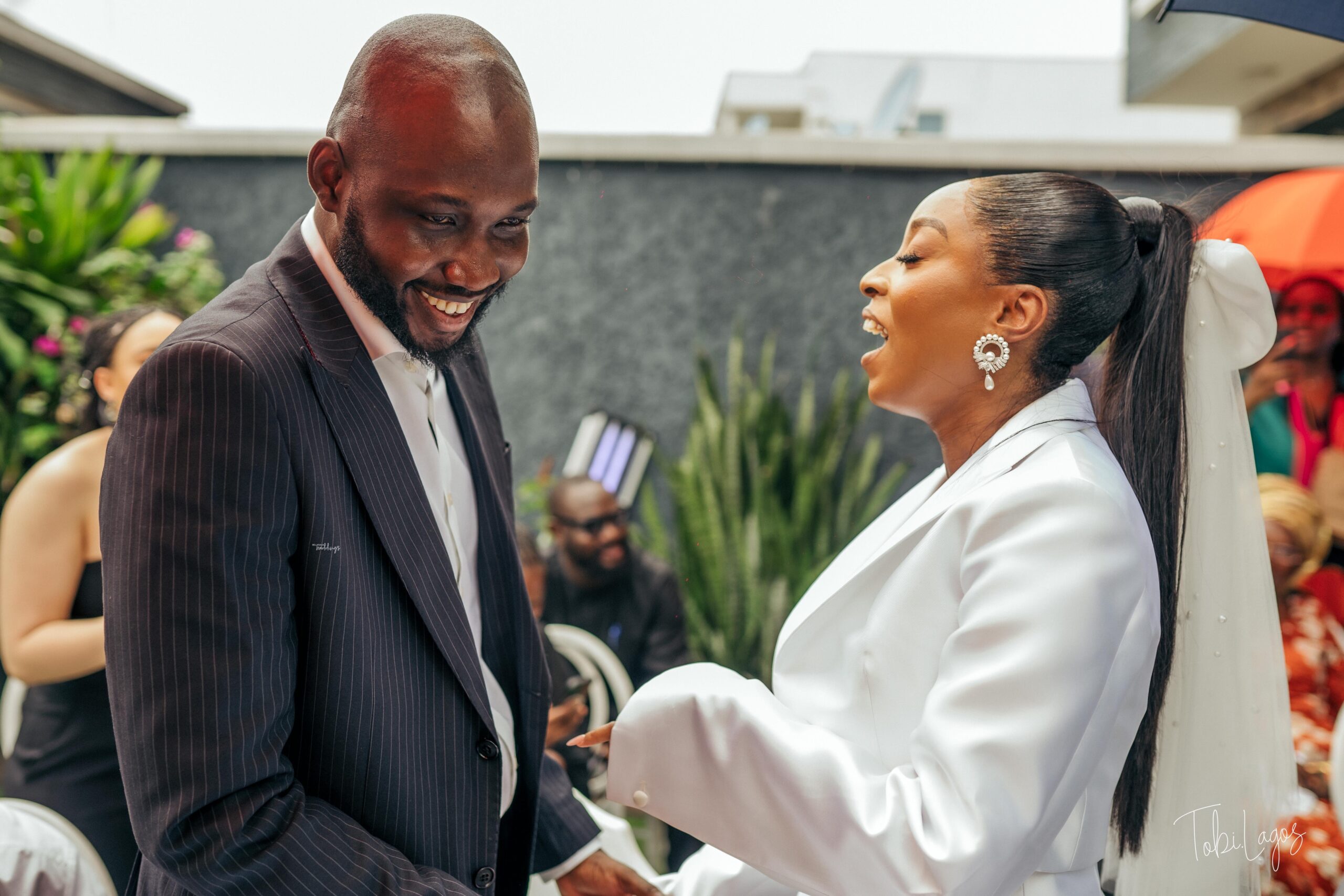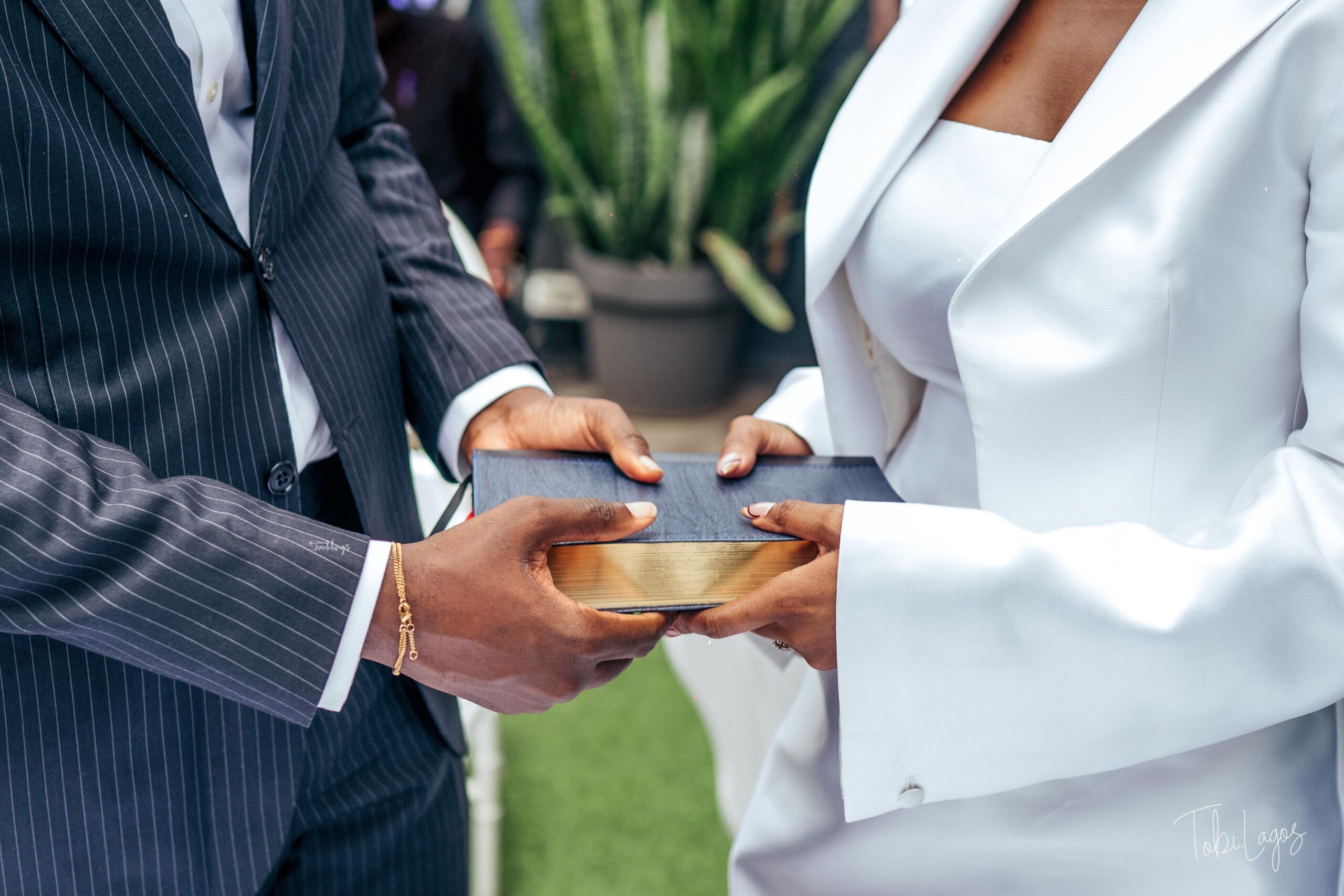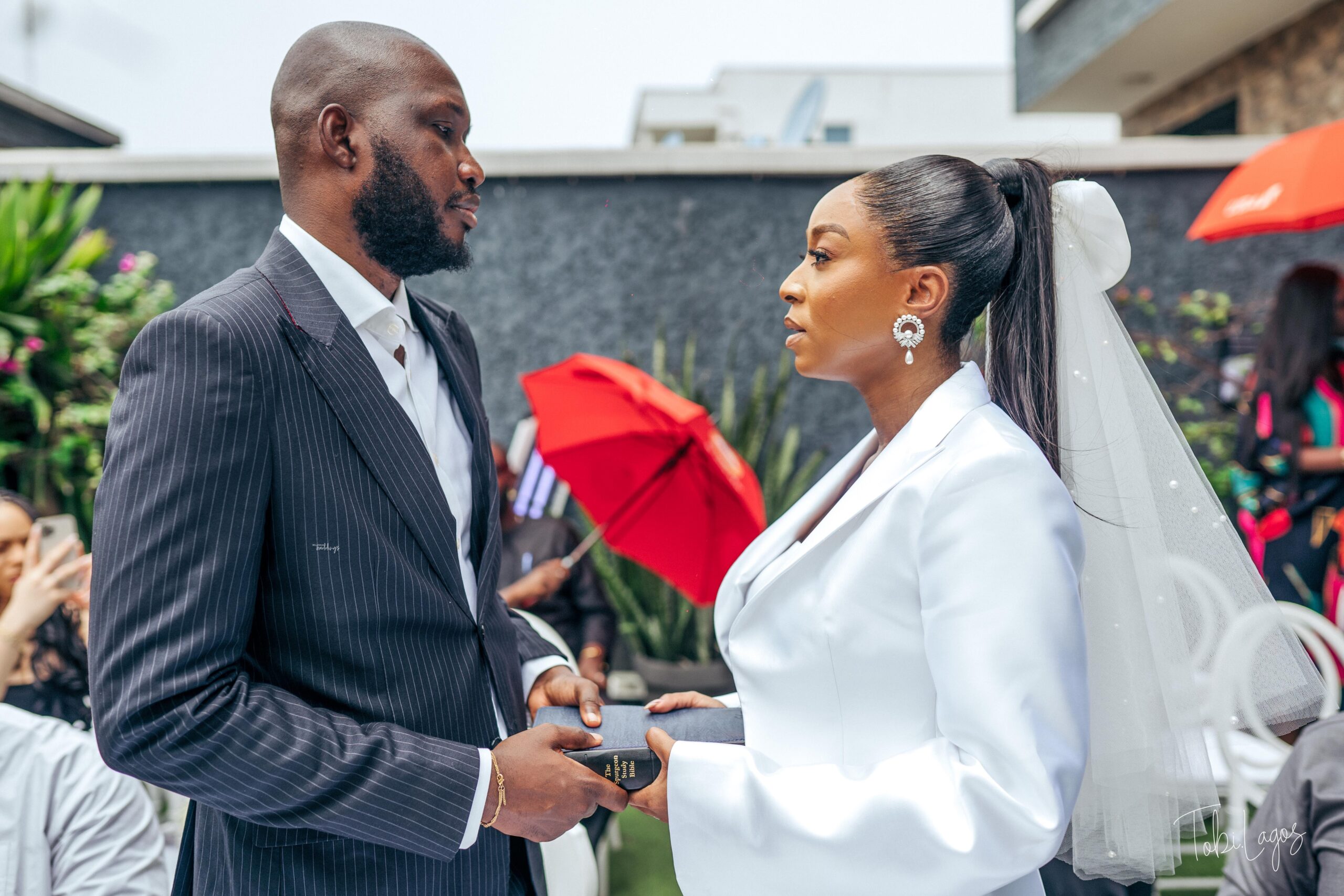 Sealed with a perfect kiss!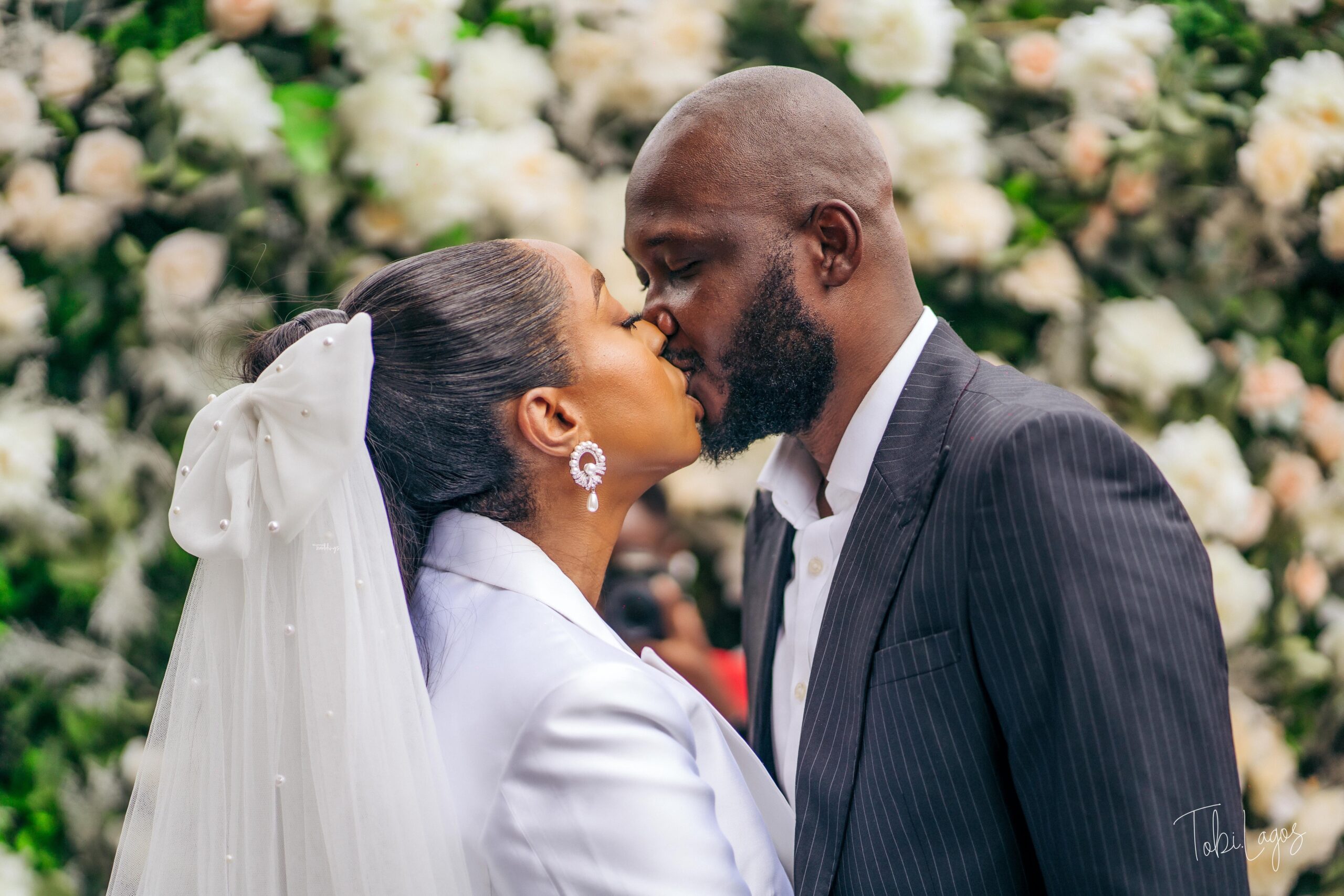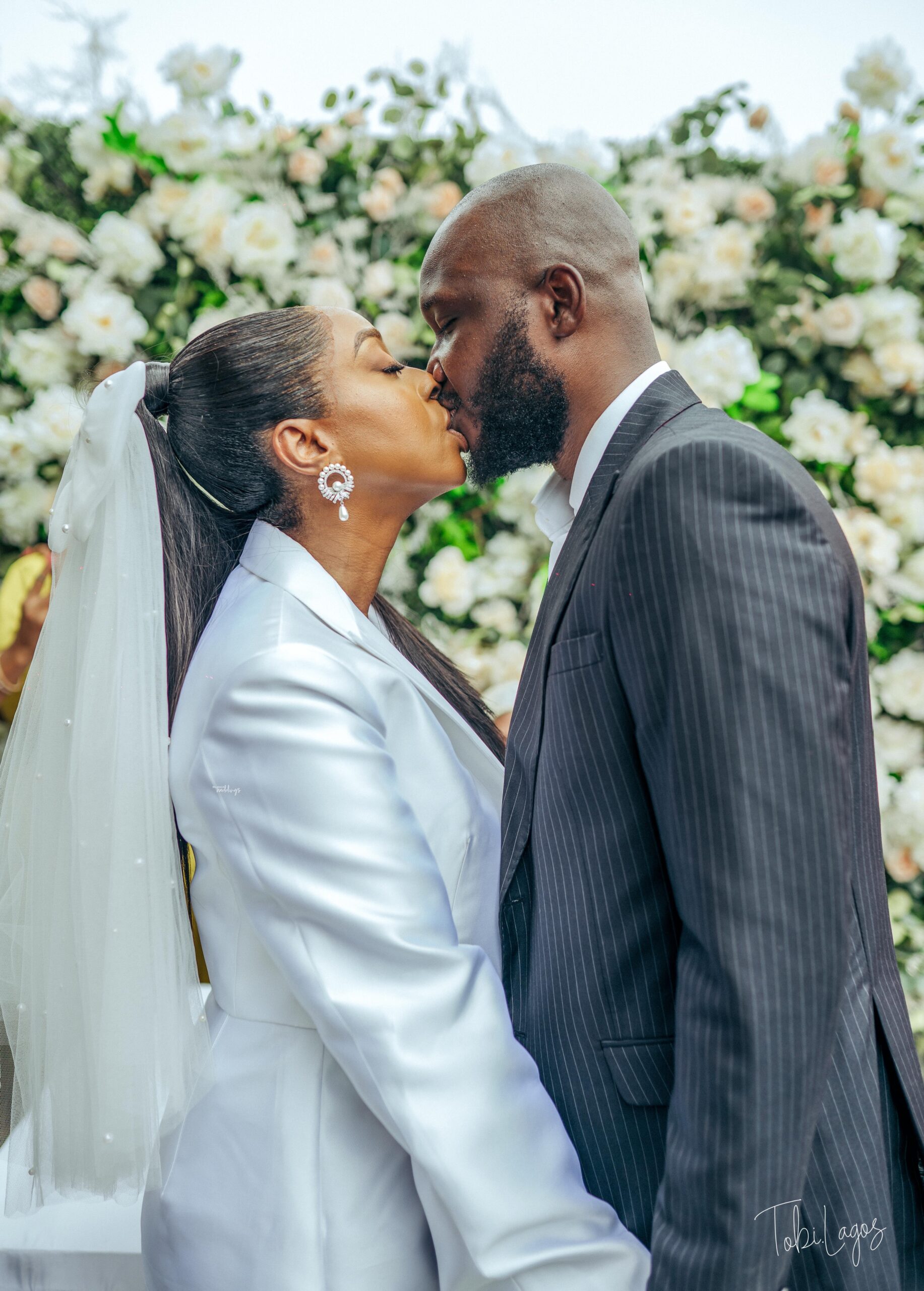 Signed and sealed!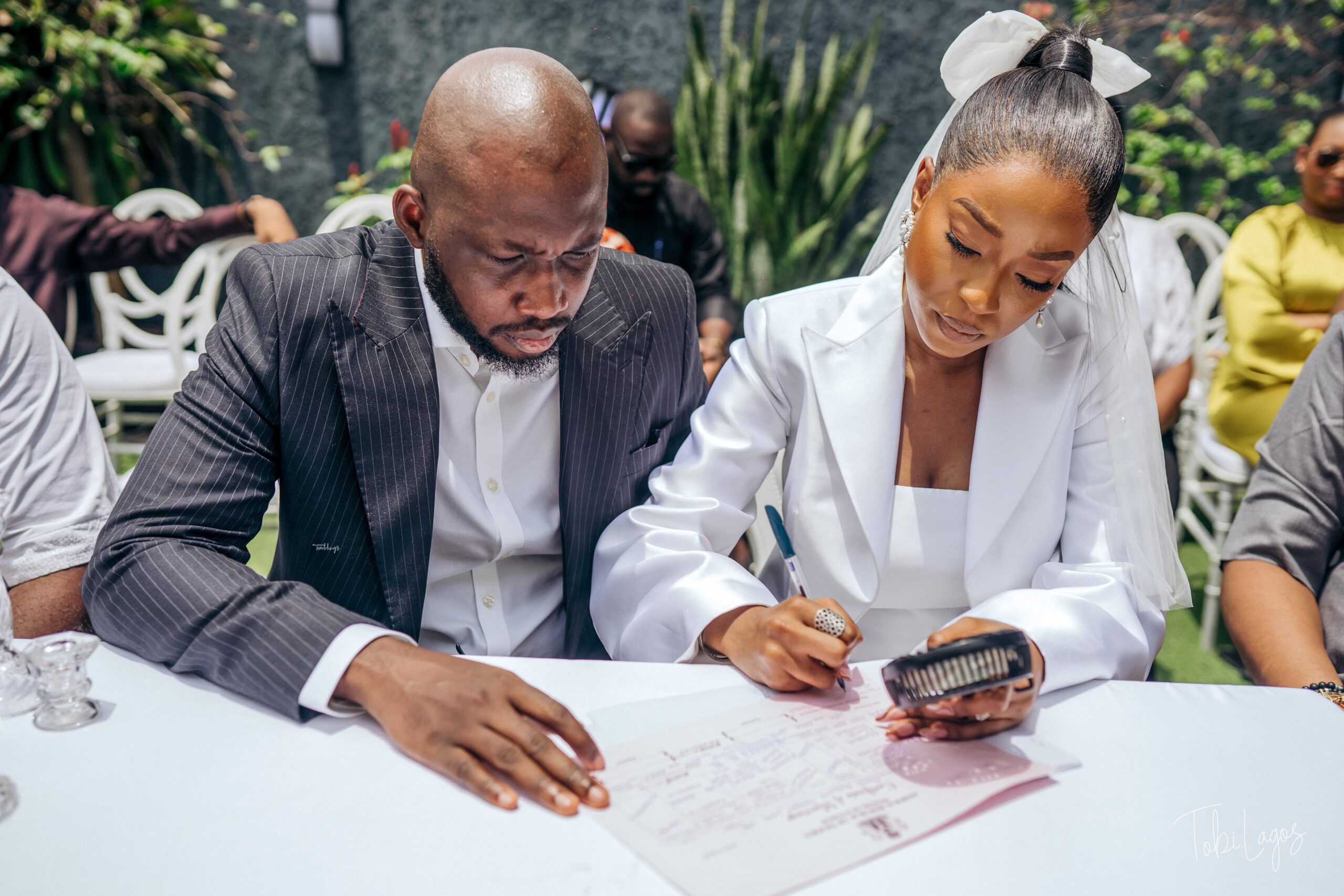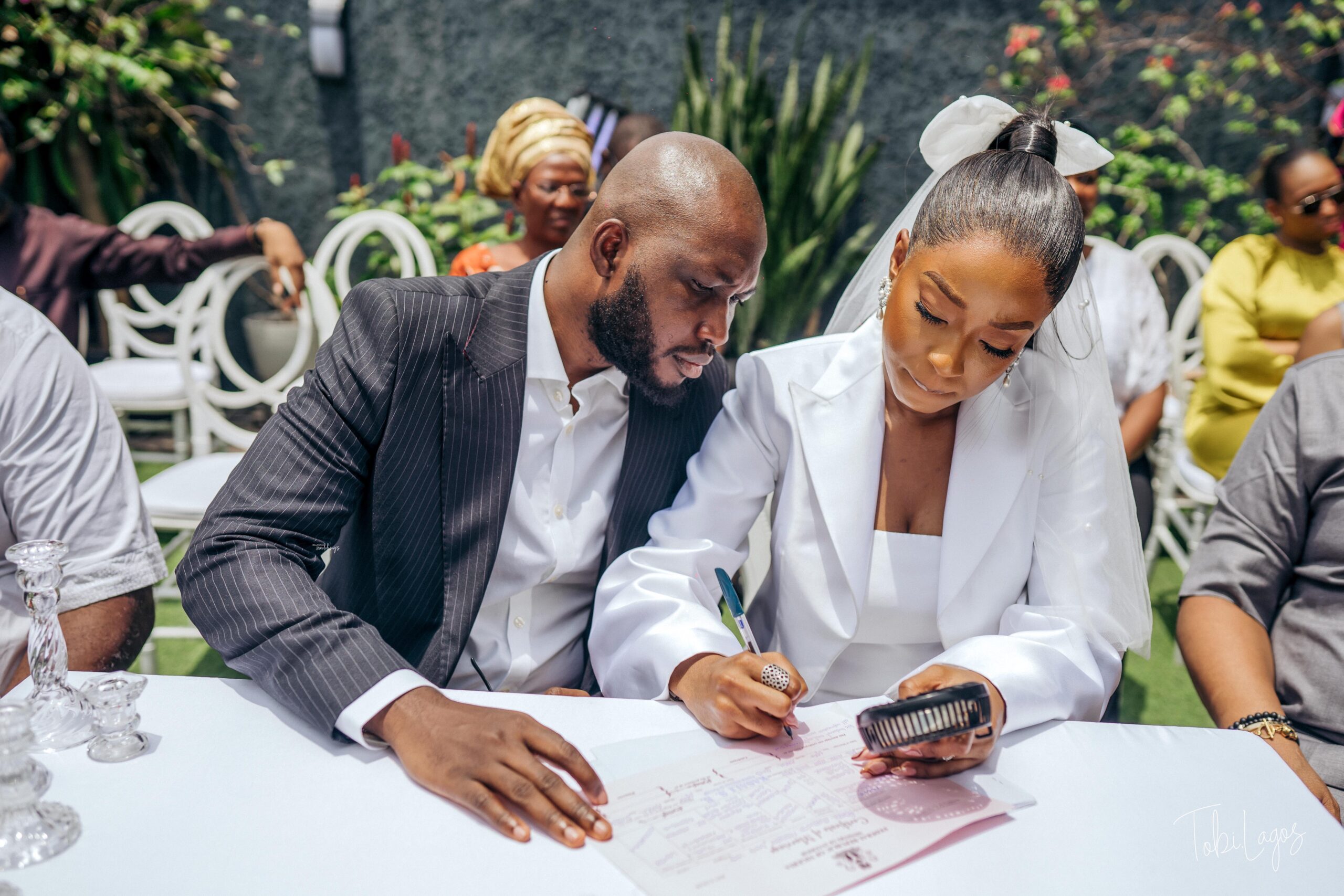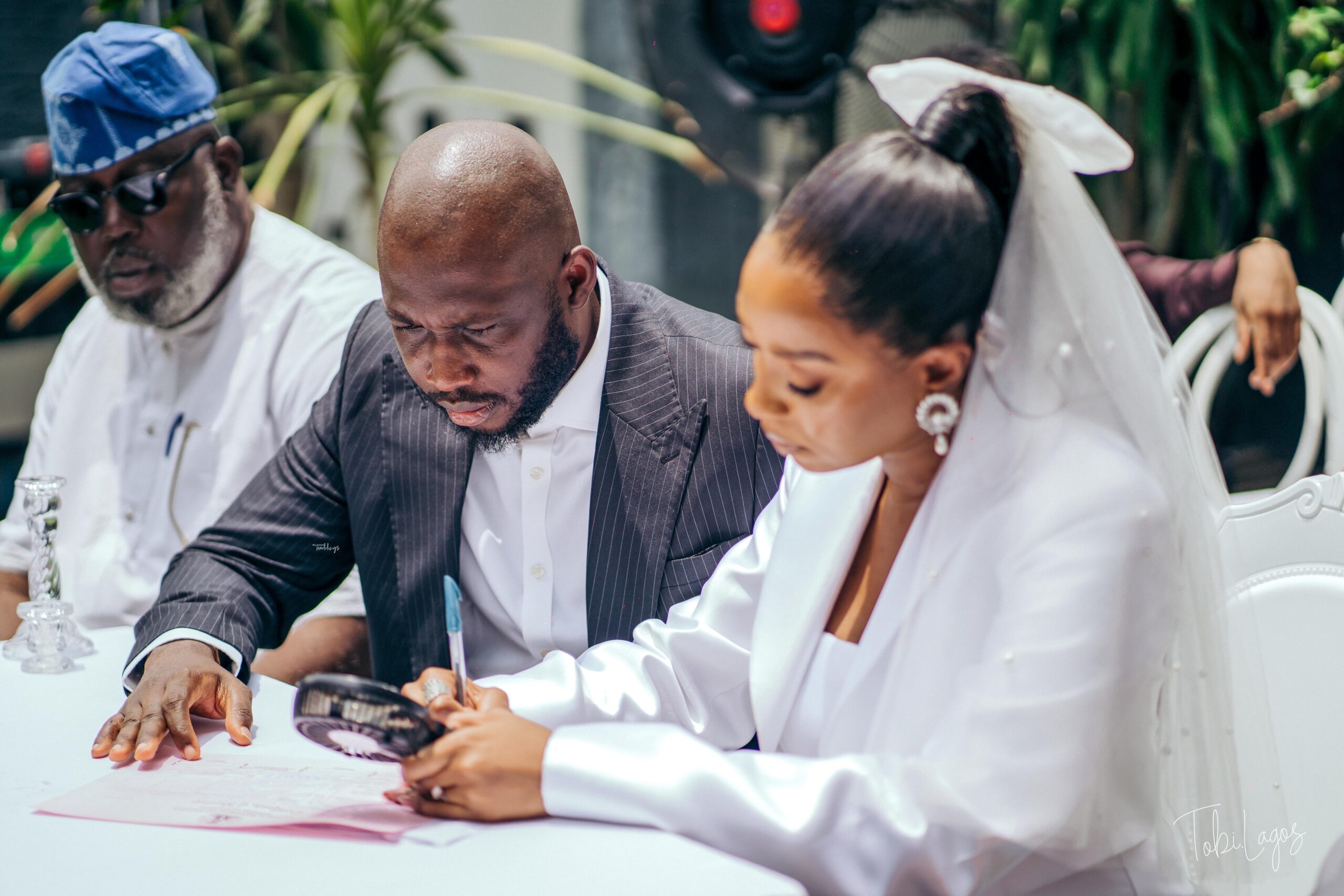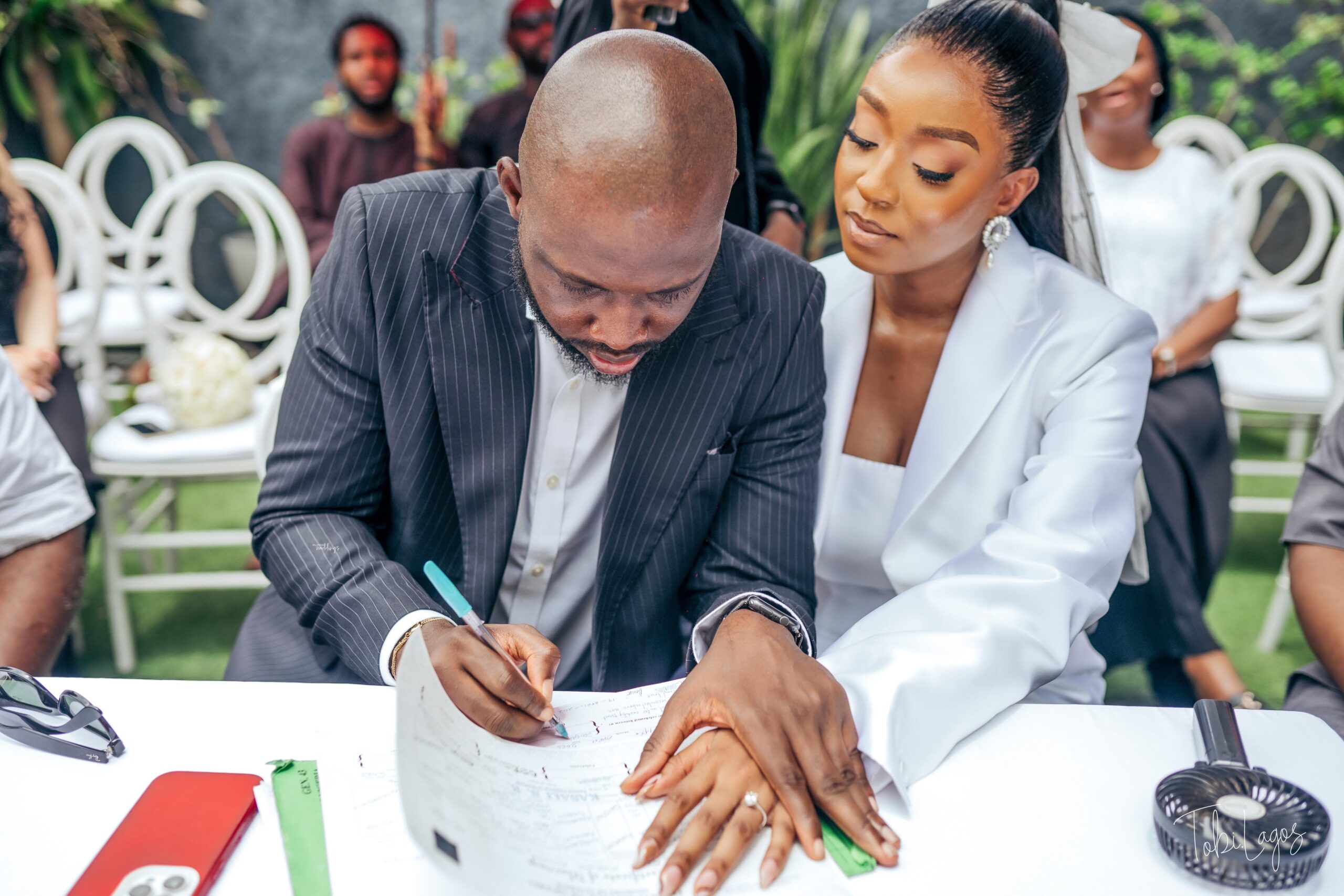 Legally one for life!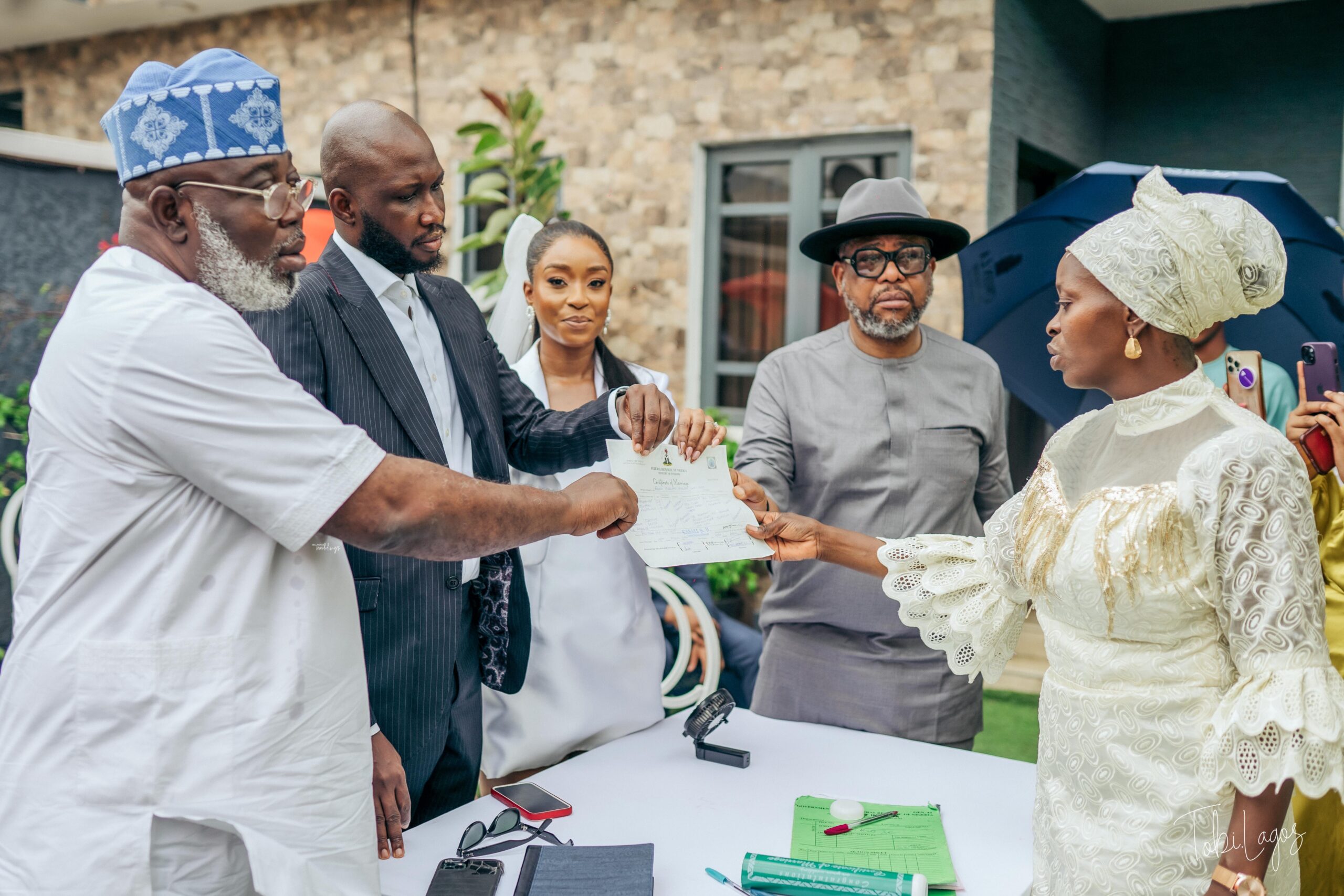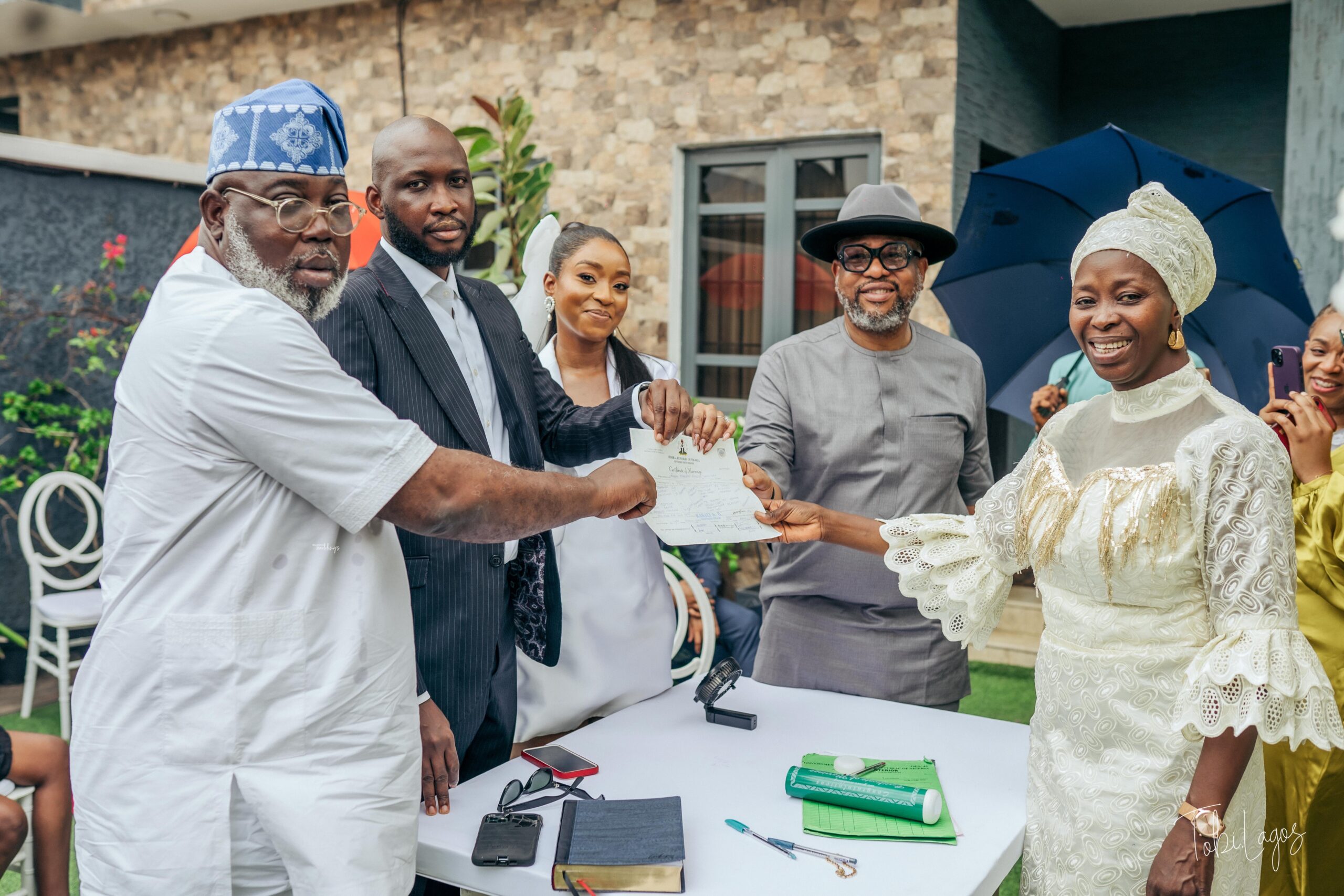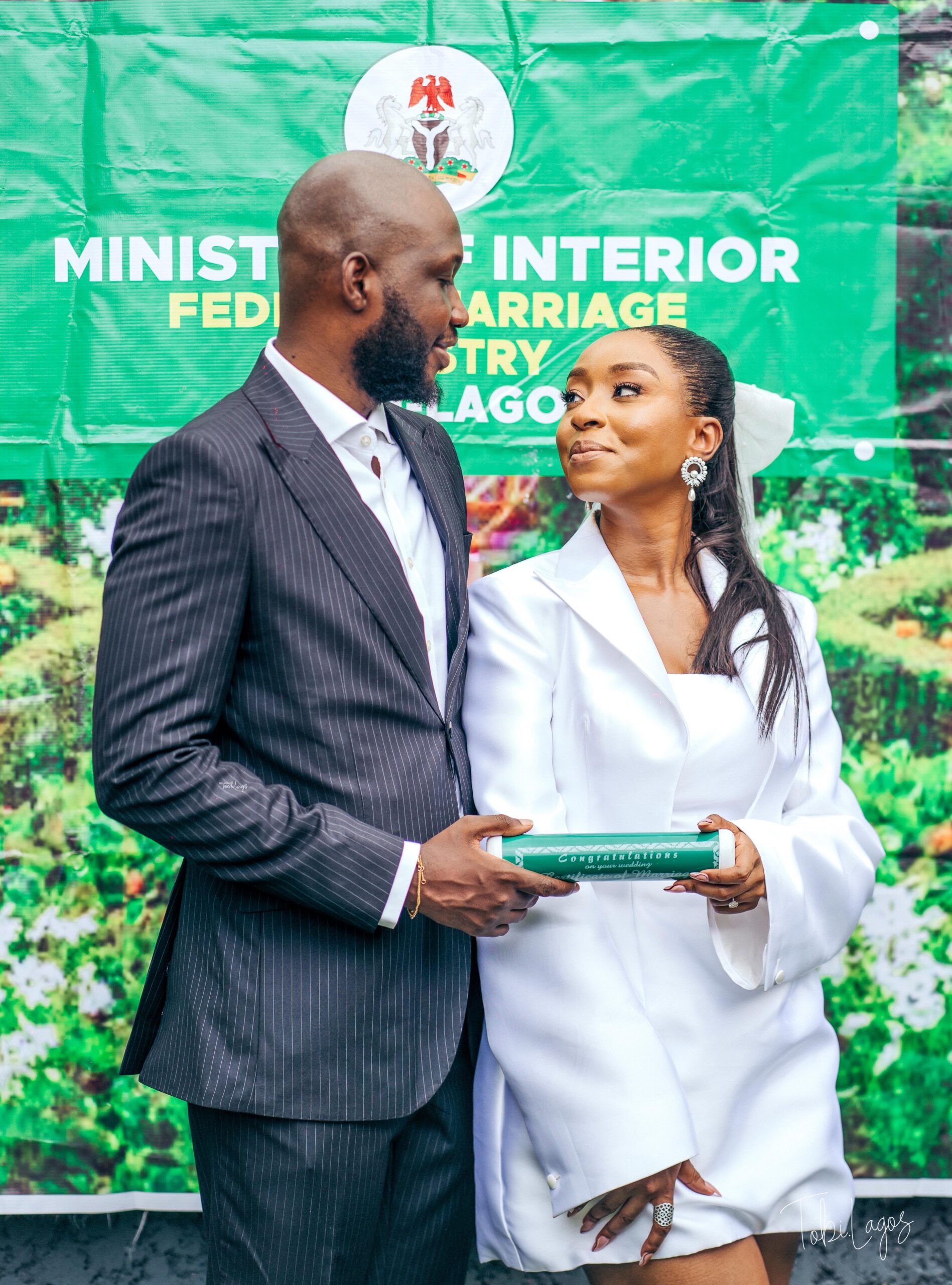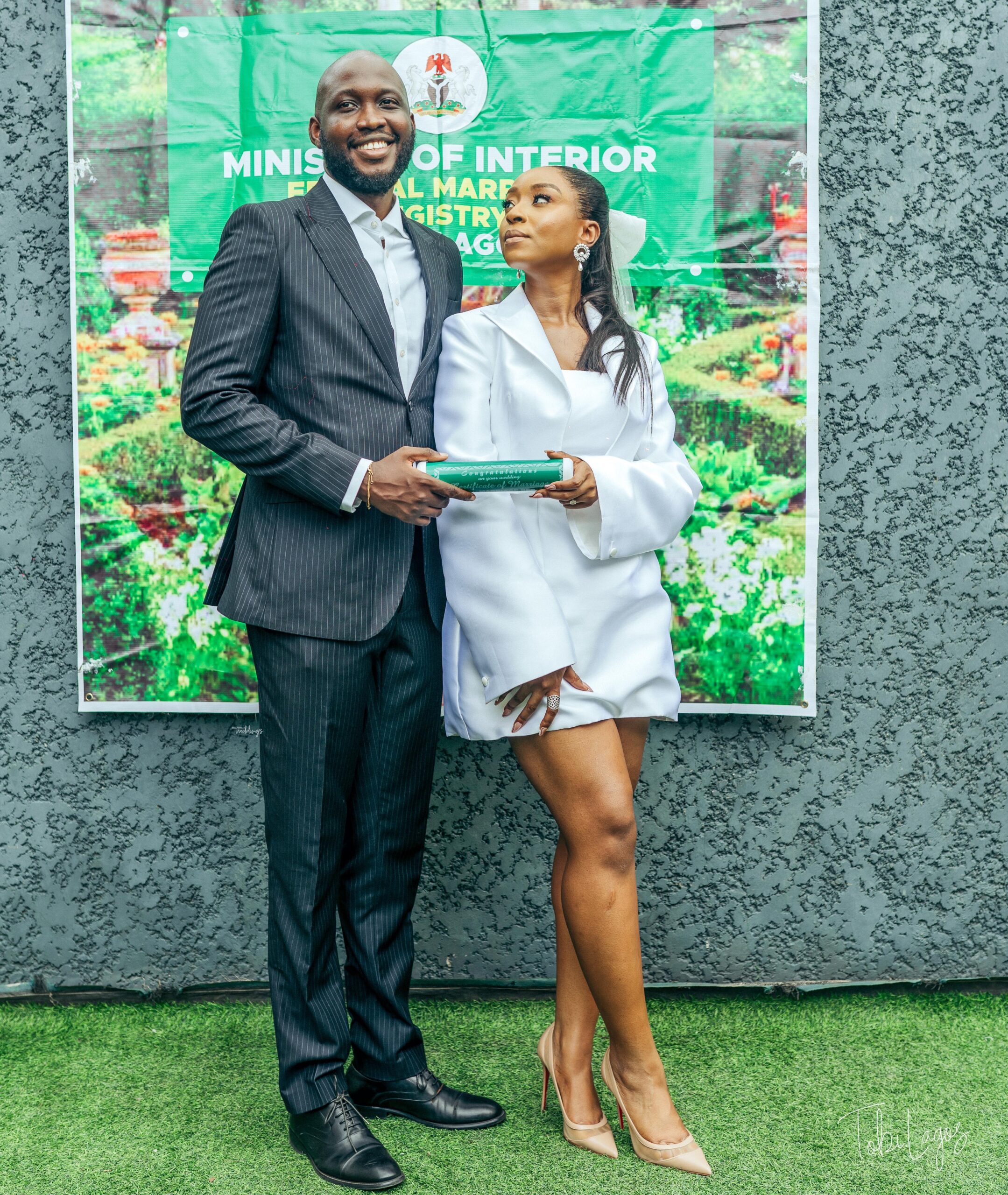 More photos of the lovebirds? Yes, please!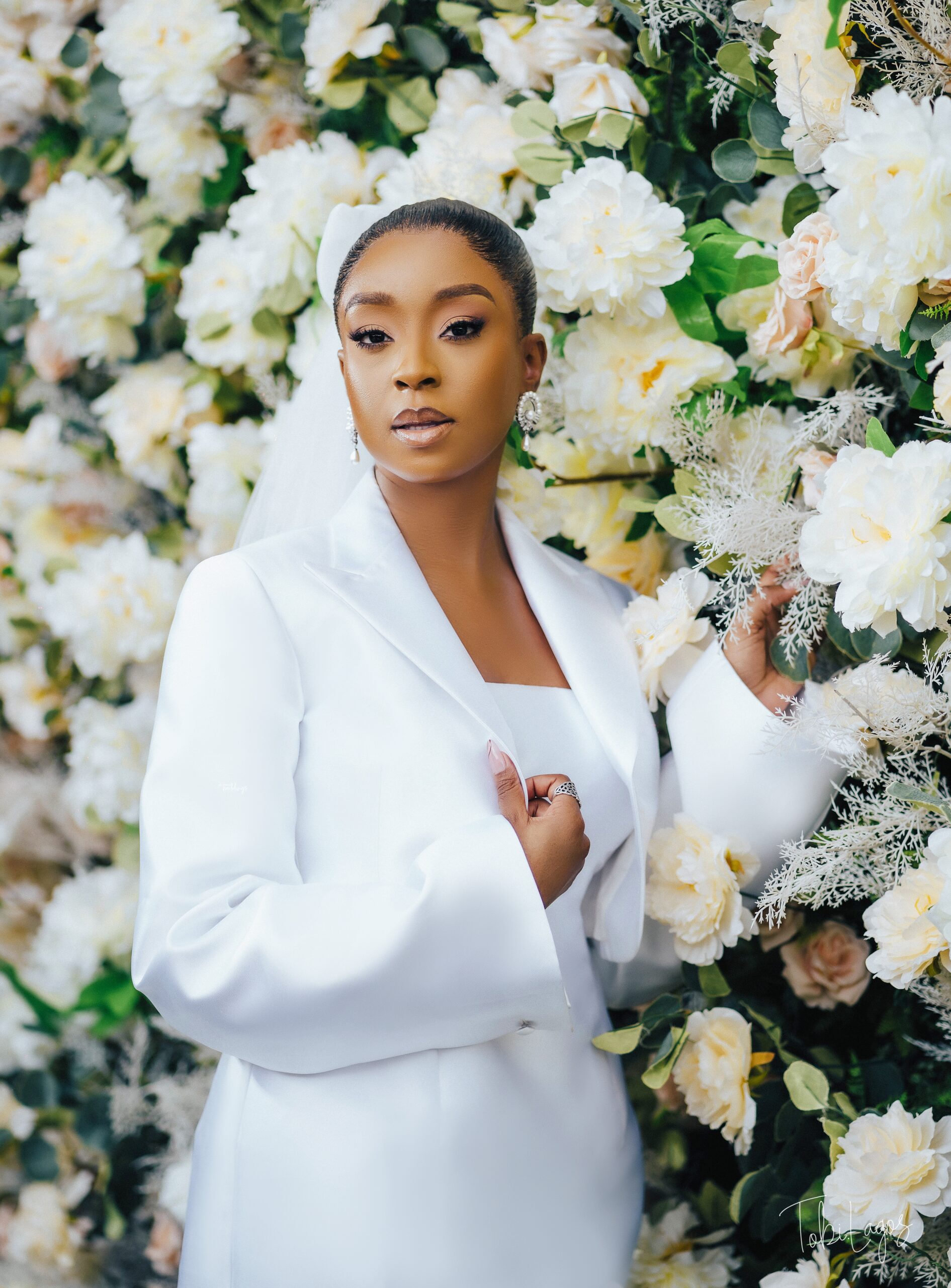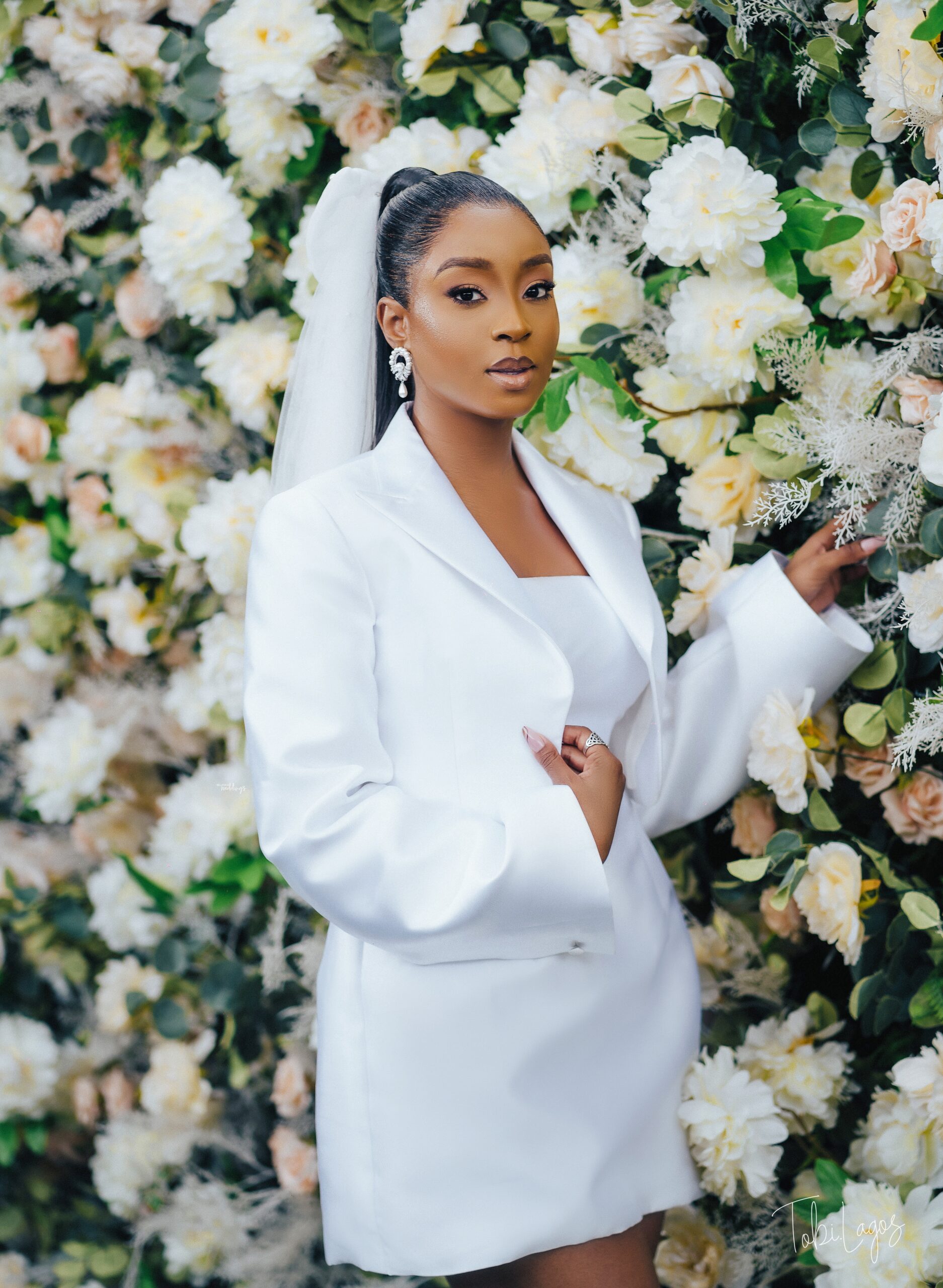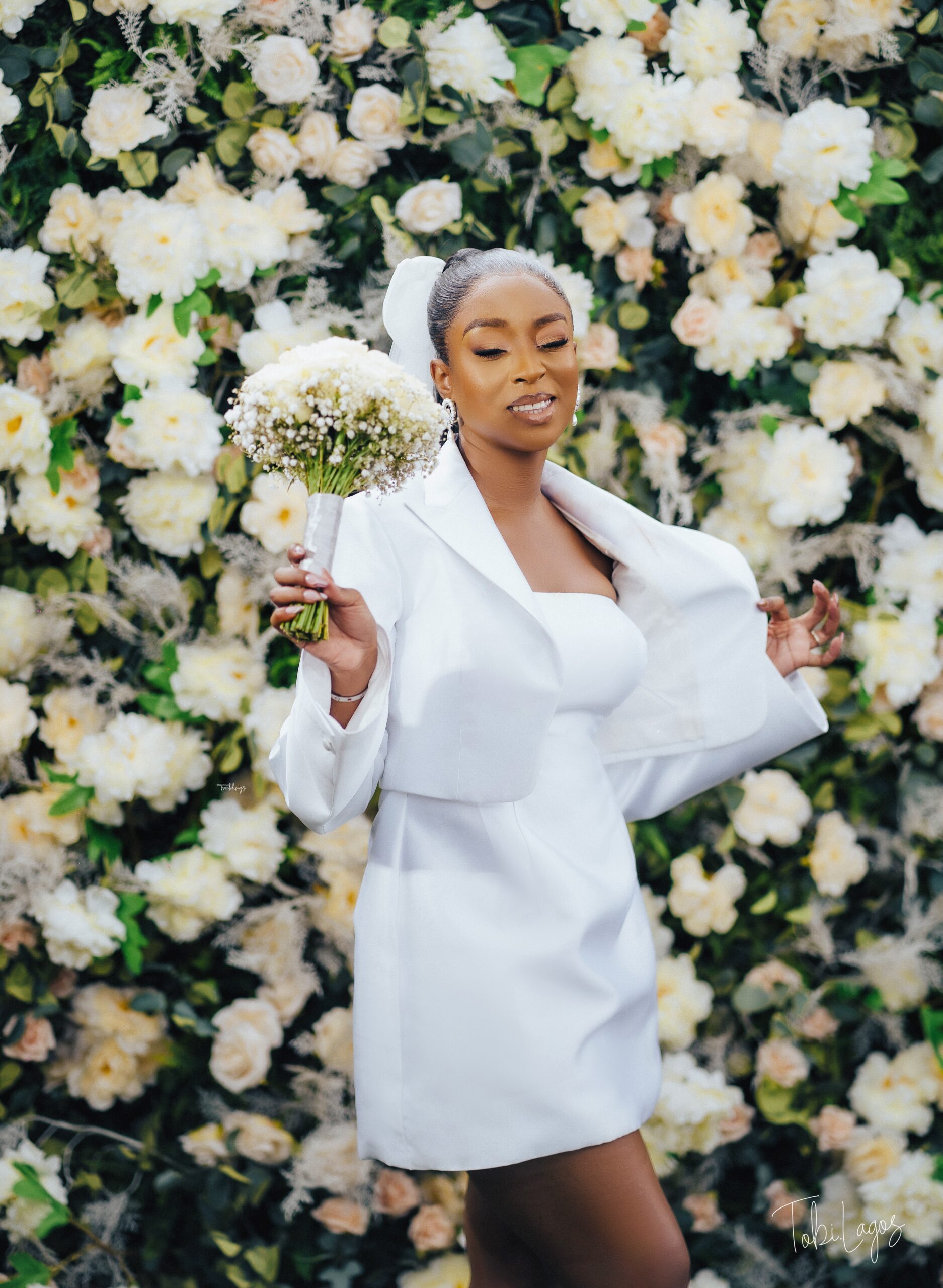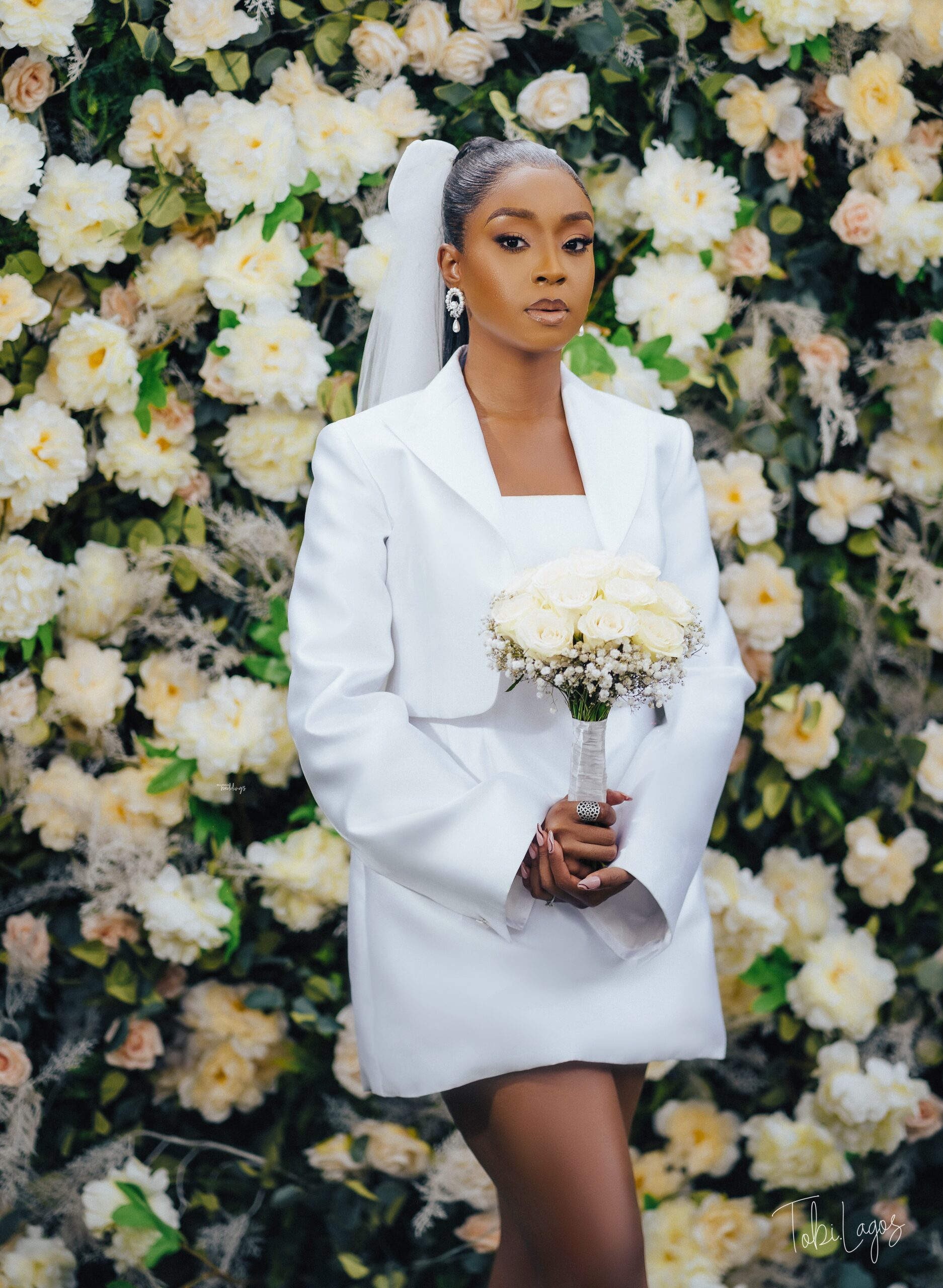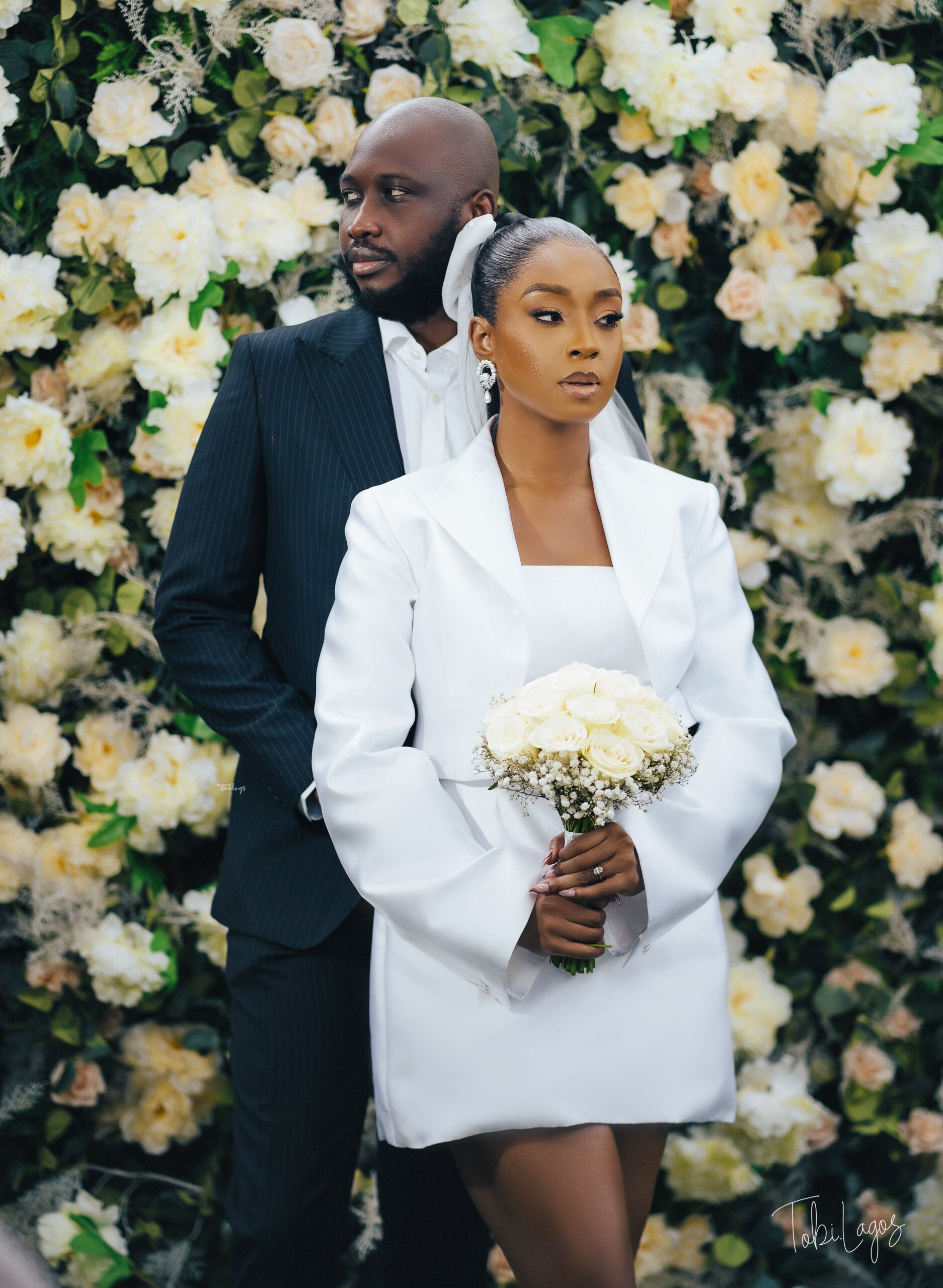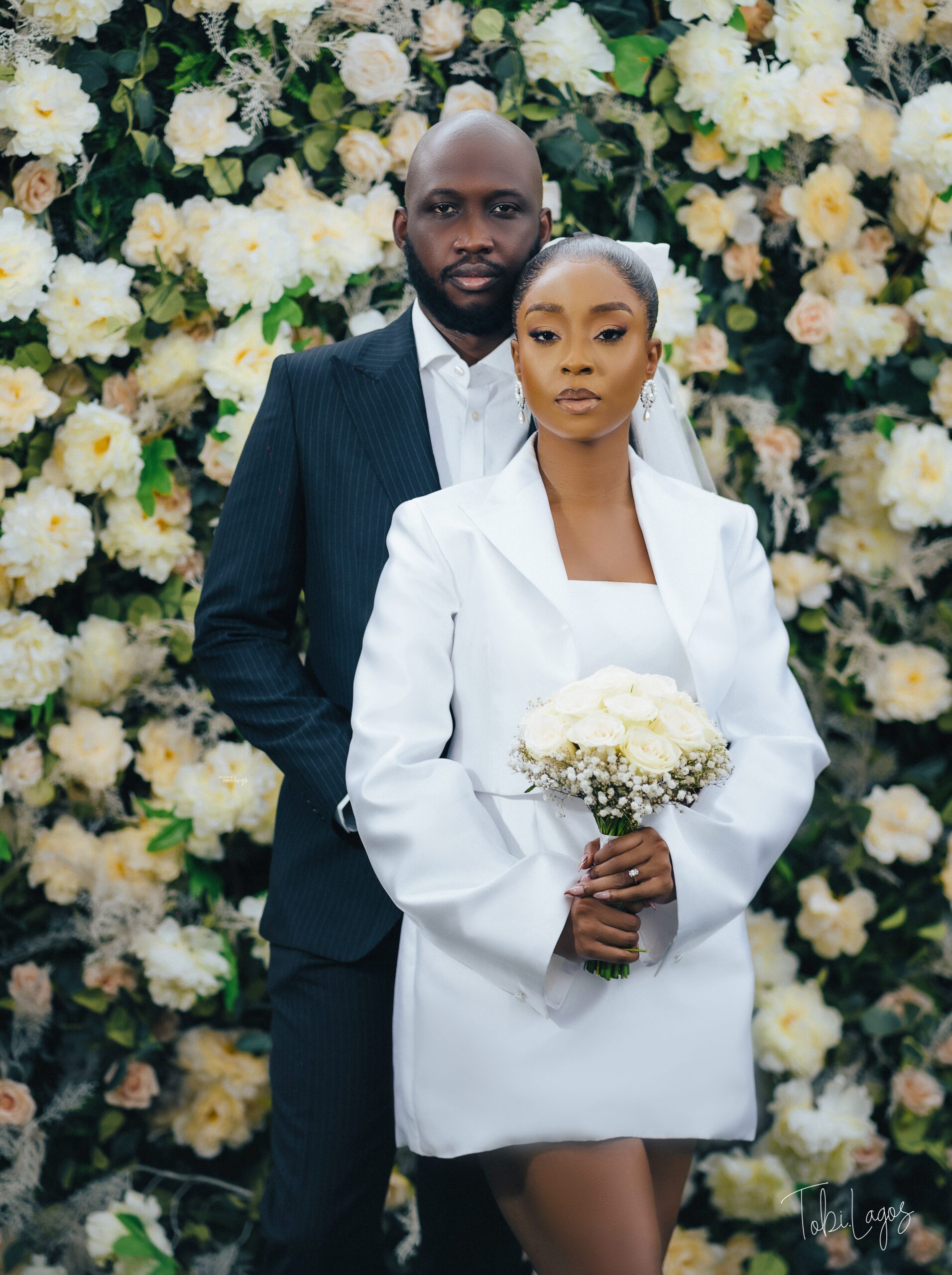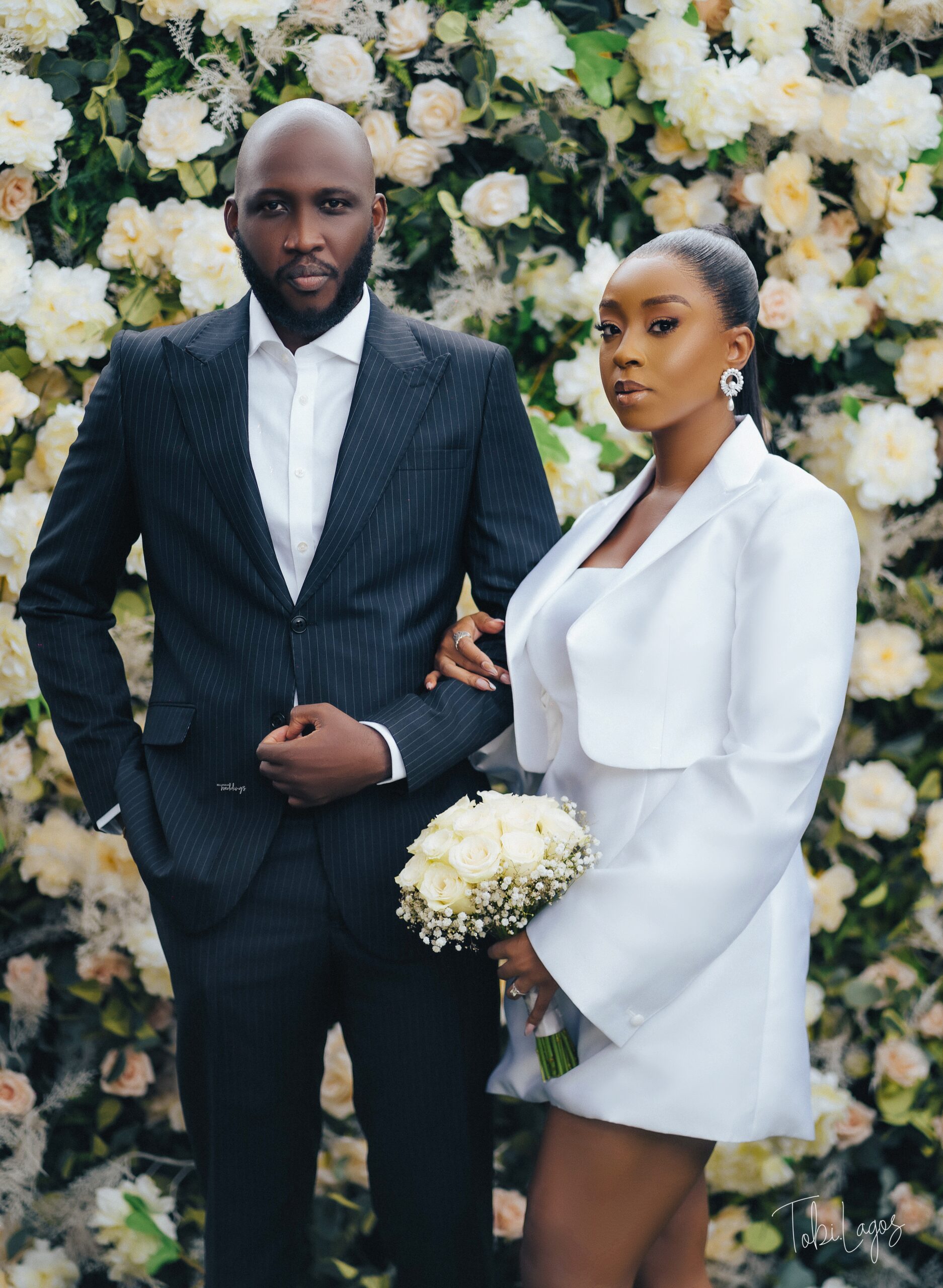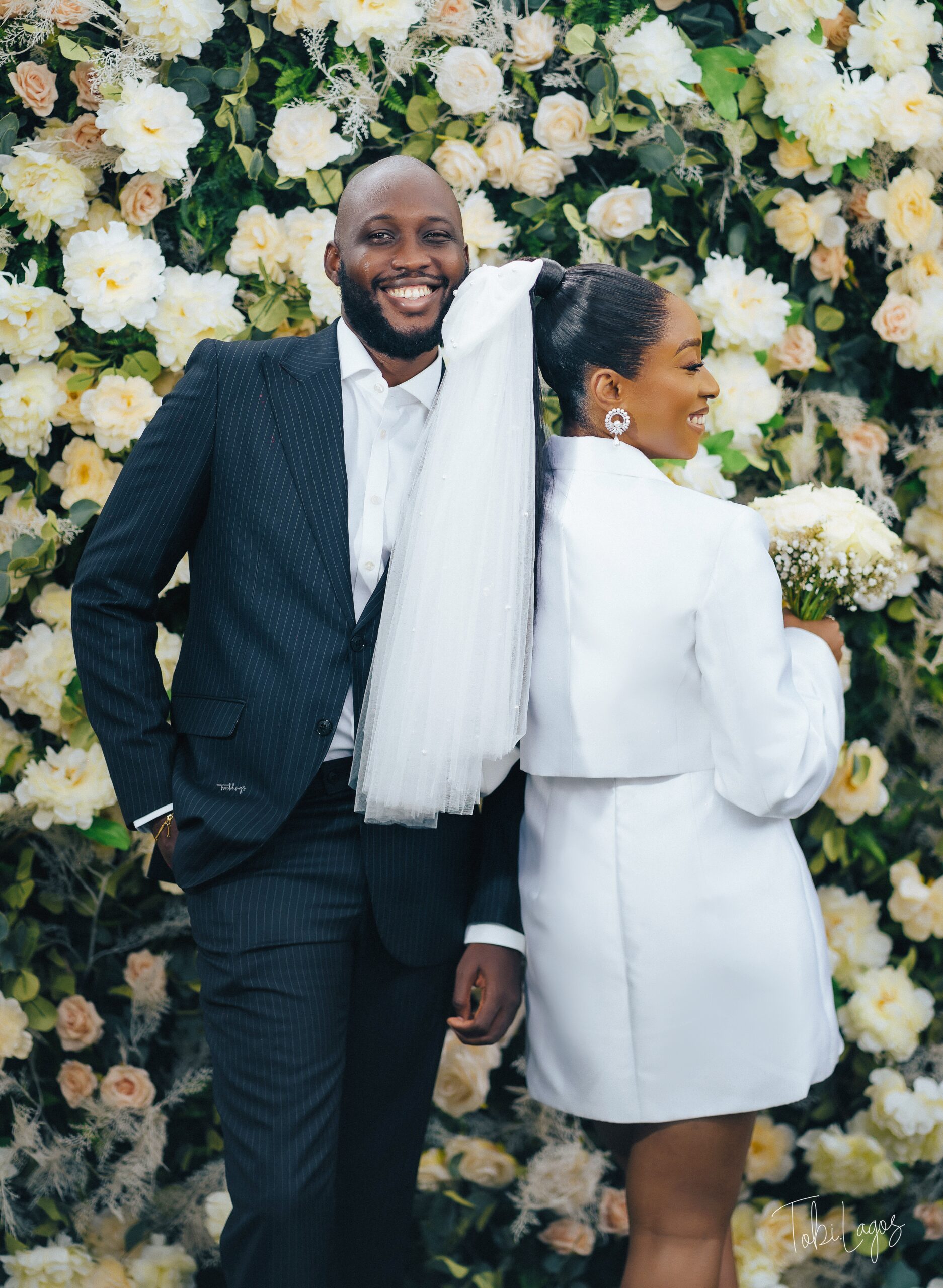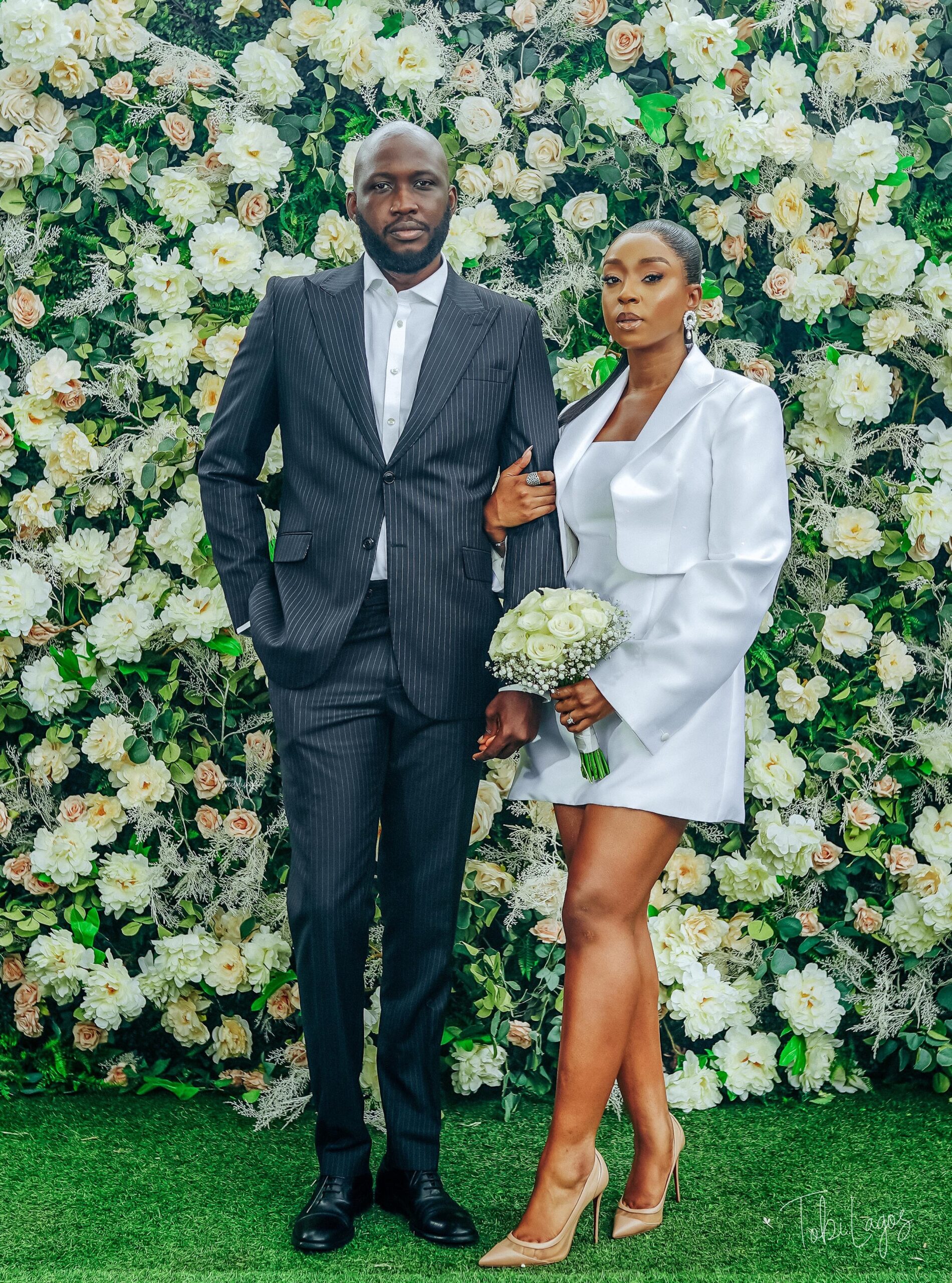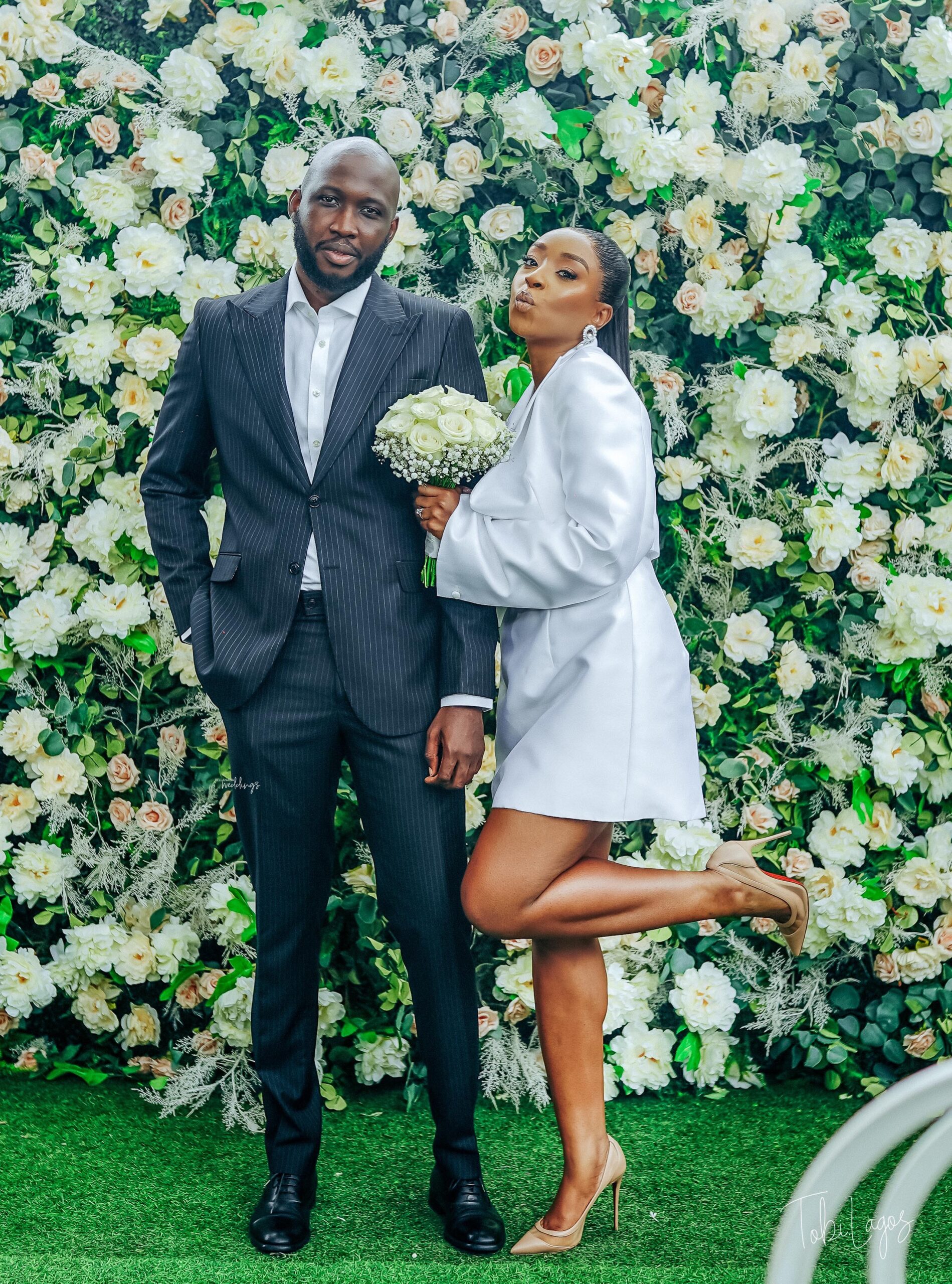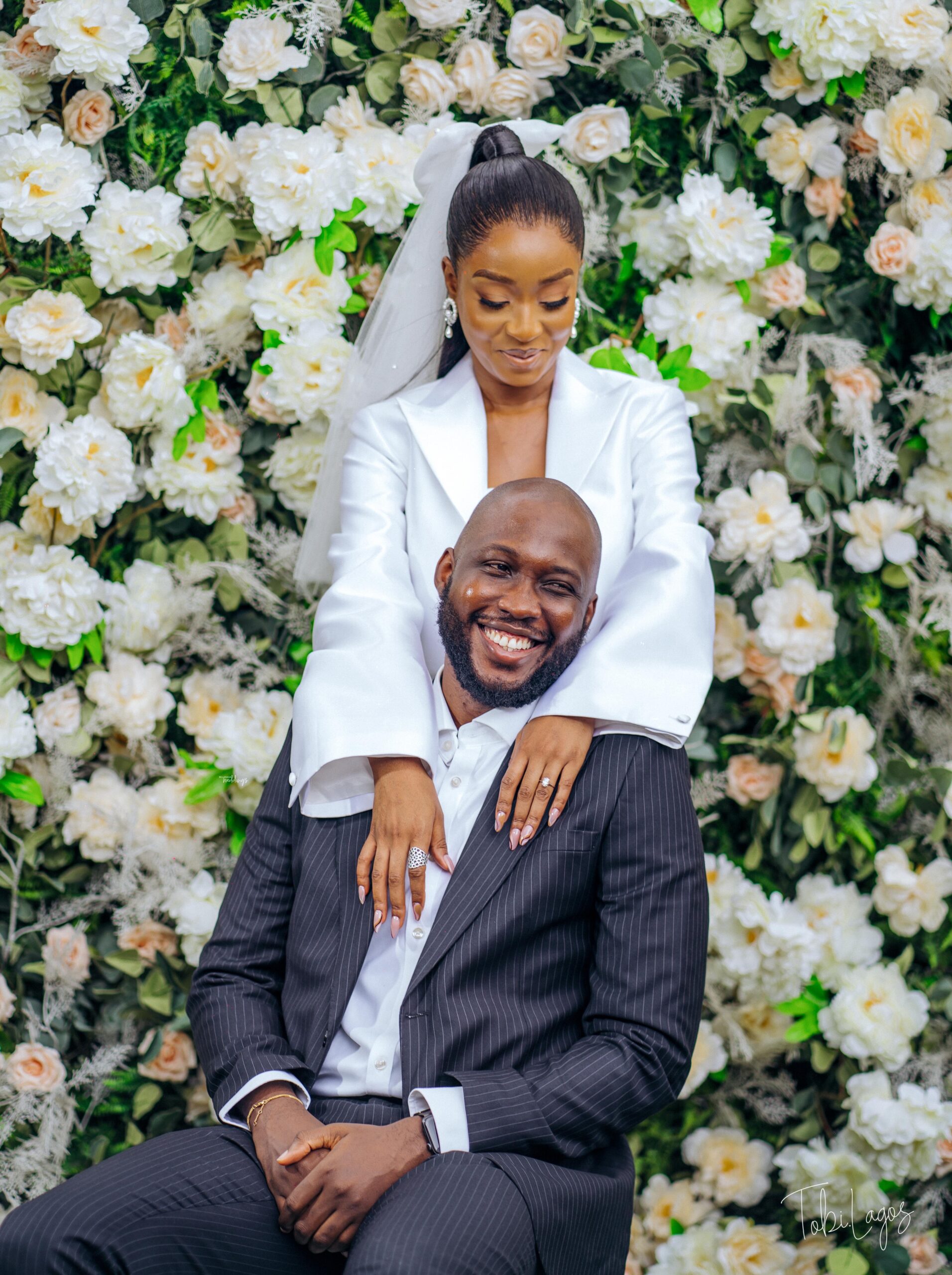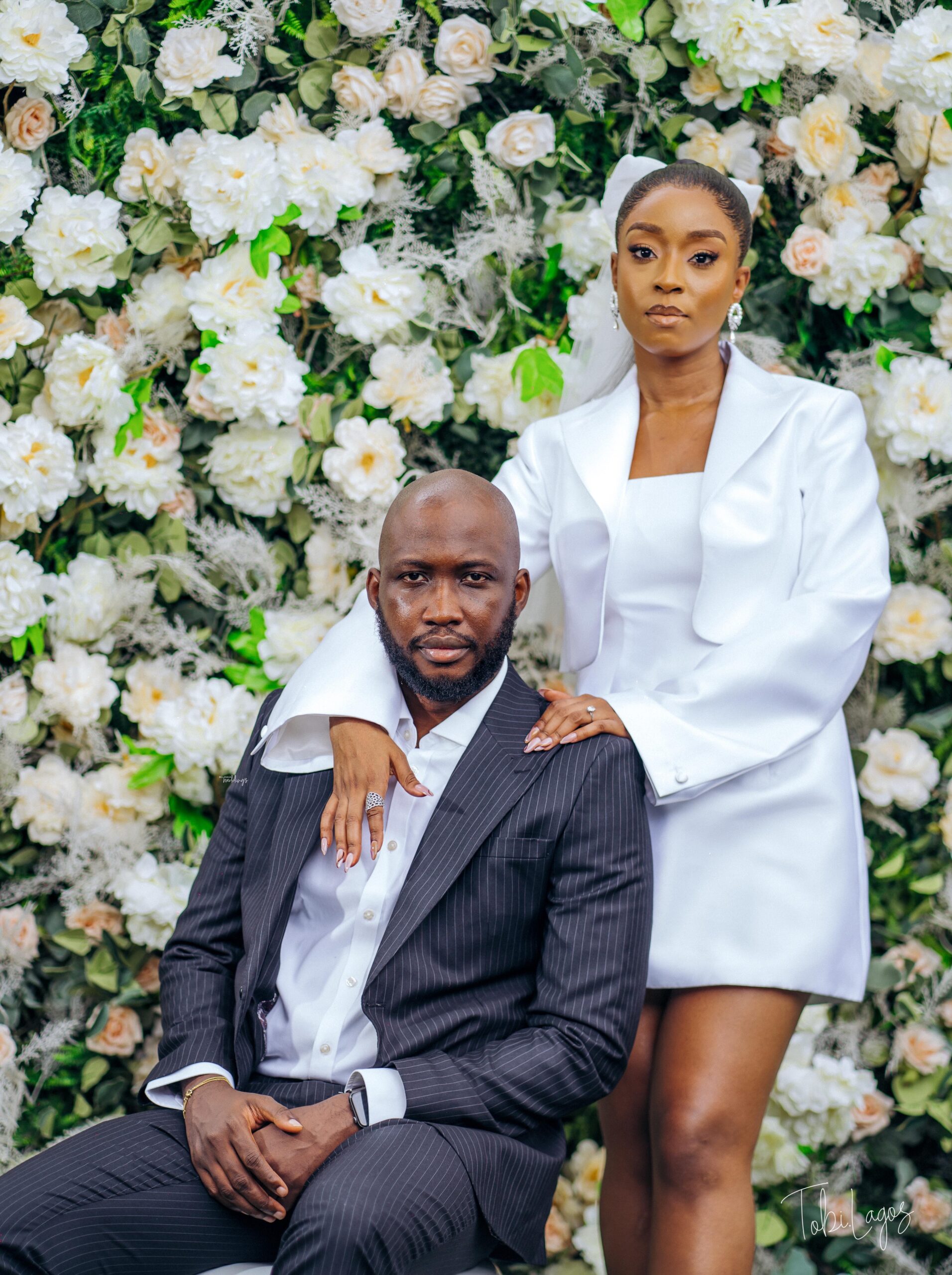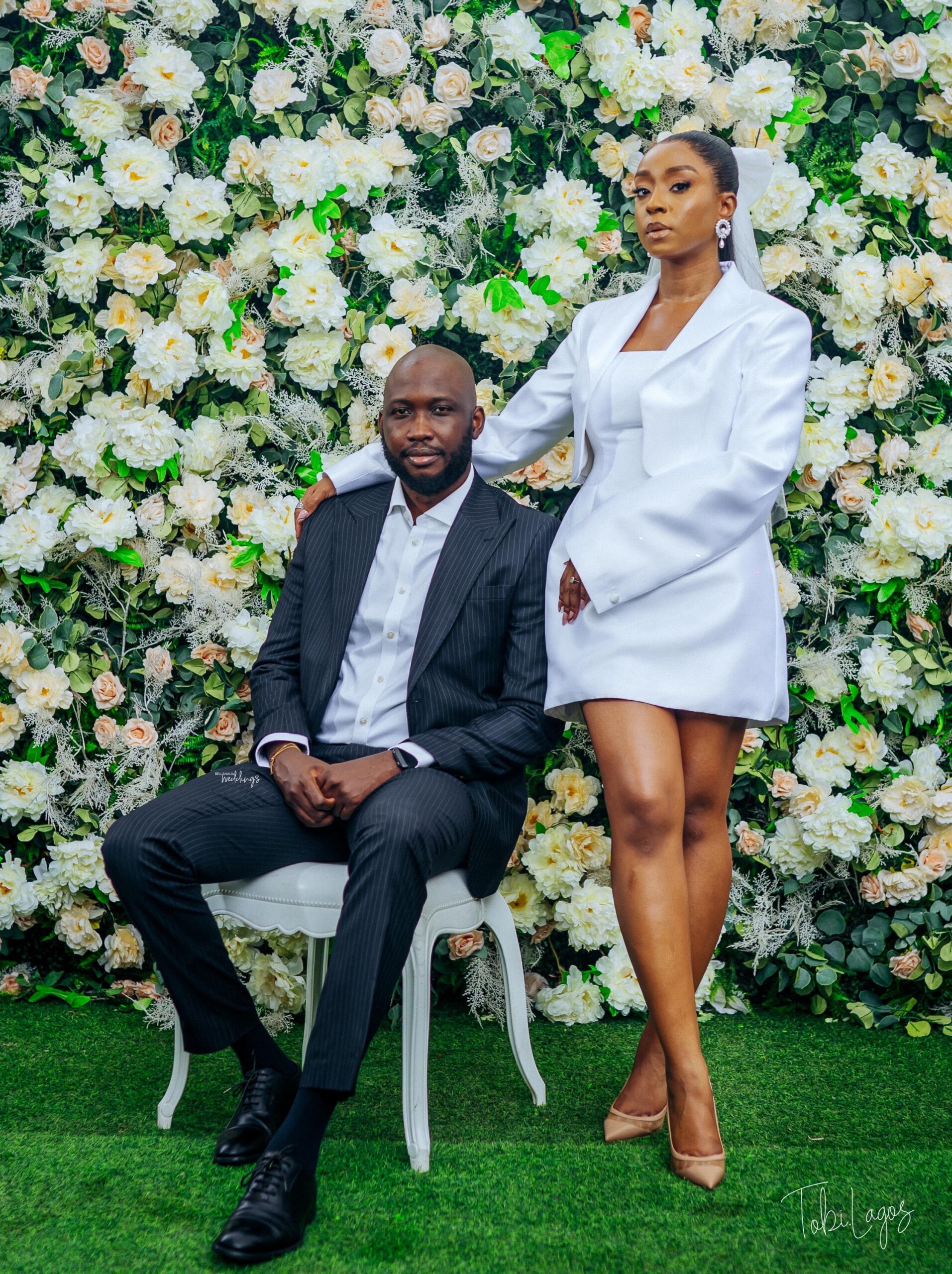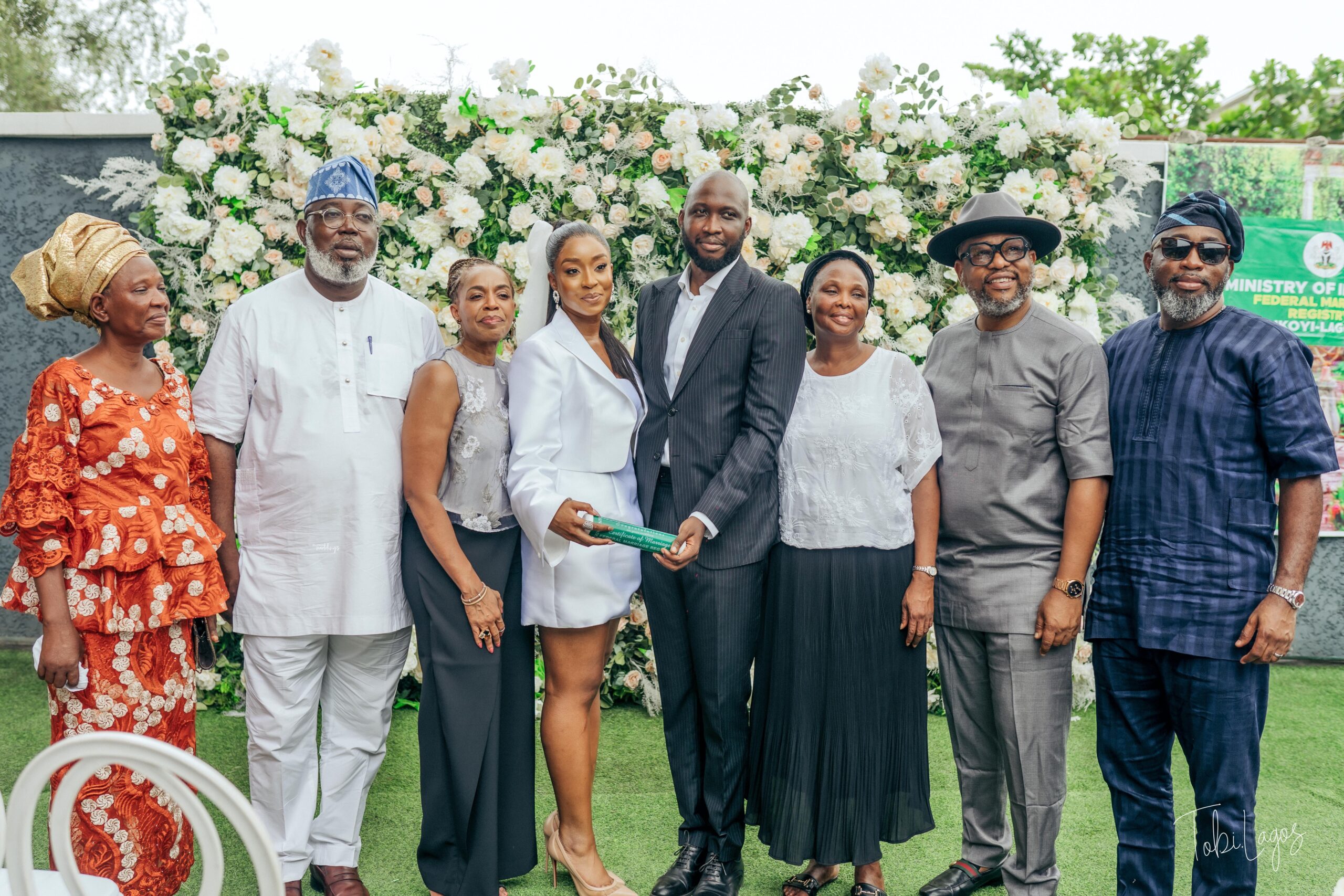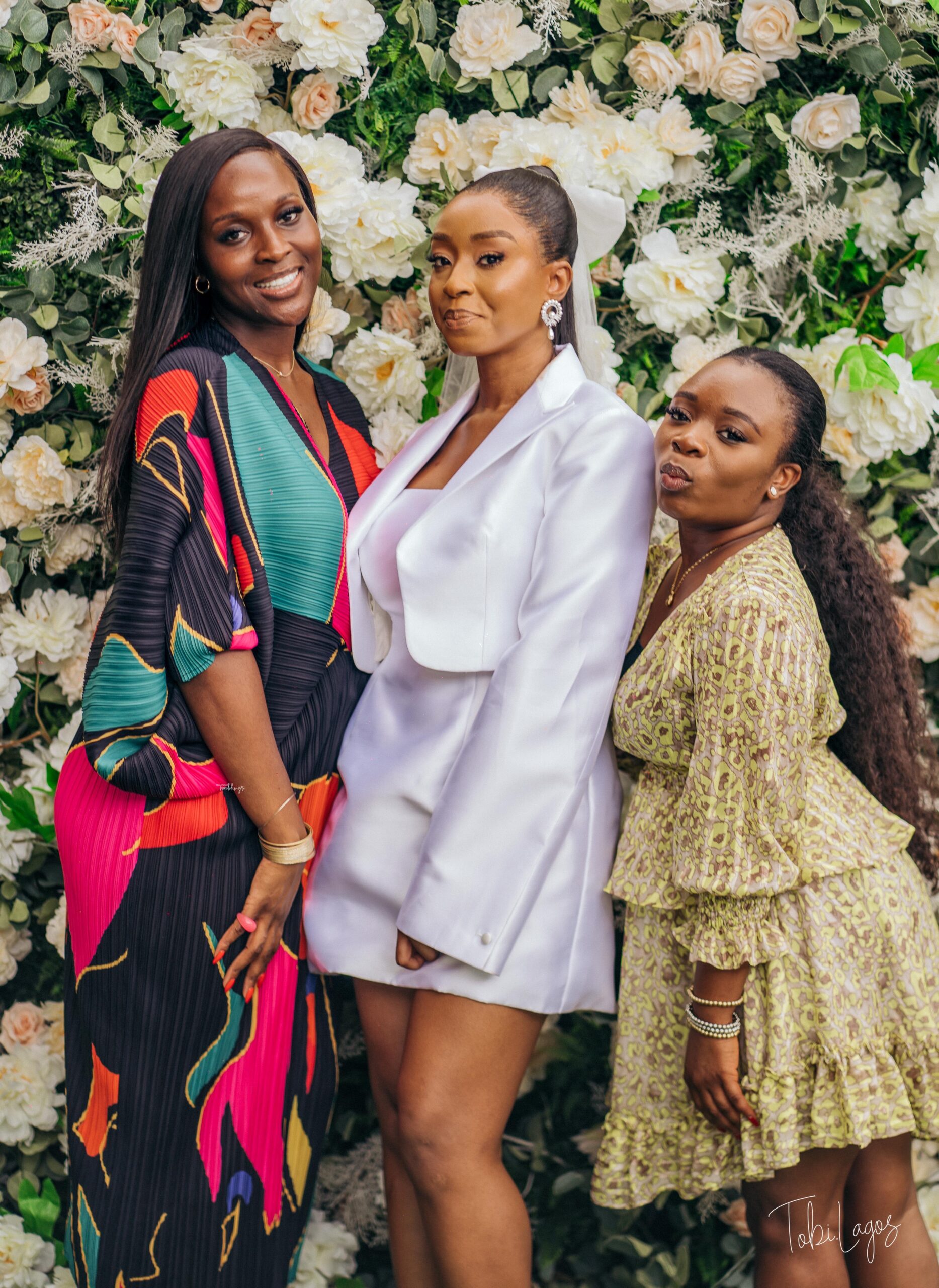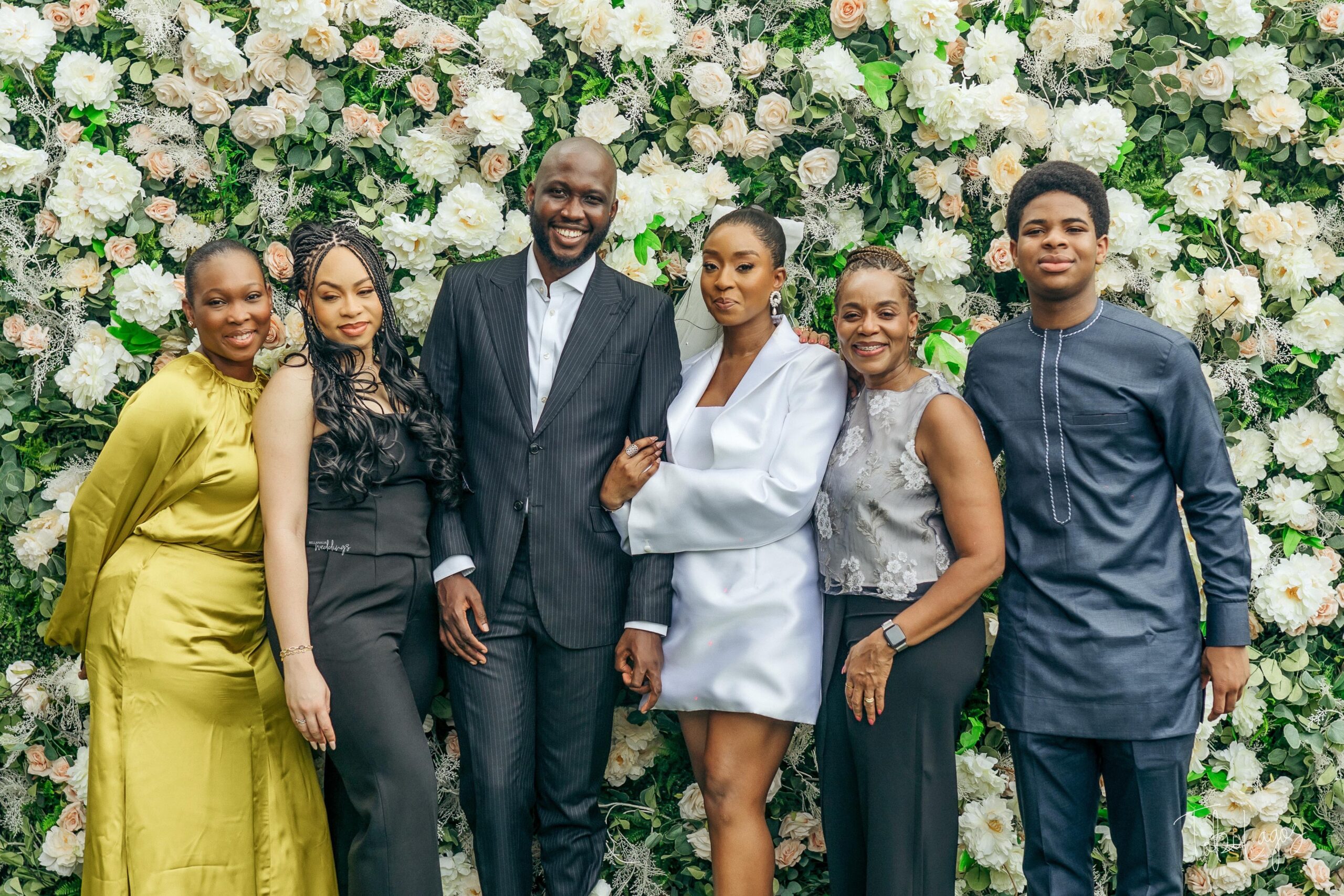 Credits
Bride @dee.oshogwe
Photography @tobi.lagos
Bridal stylist @saobyrami
Outfit @atafo.bridal
Makeup @peaceibadin_mua
Hairstylist @hairbyposhclass
Earrings @thebutterflymarche
Bouquet @lovebugflorist
Planner @tessallureevents