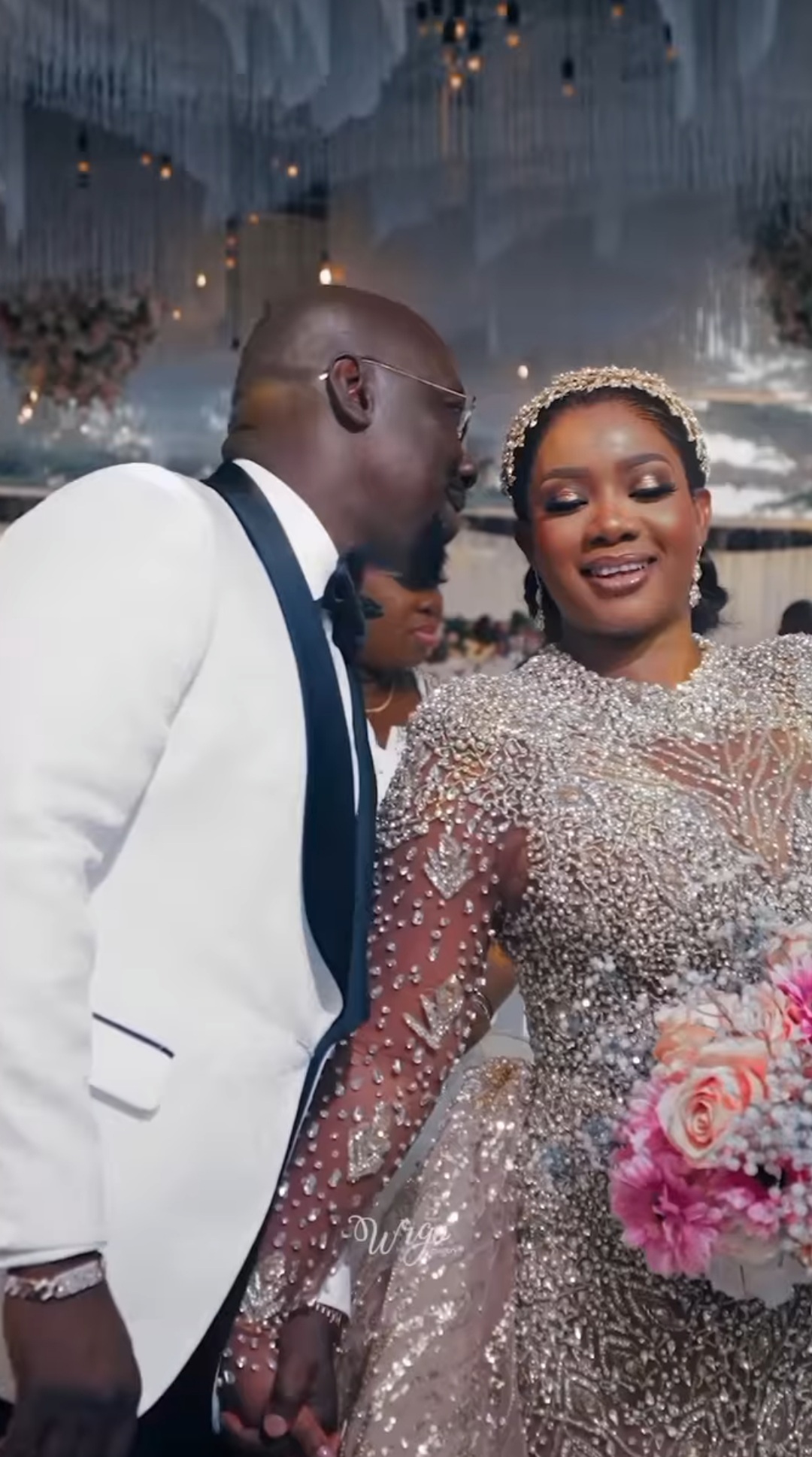 Finding love and keeping it is absolutely worth celebrating. Today we are beyond excited as lovebirds, Eby and Obi Cubana celebrate 15 beautiful years of marital bliss.
They had a grand ball where they renewed their vows in the presence of their family and loved ones. Eby looked incredible in her lovely dress and her husband served handsomely in his suit. It was such a delight seeing the love in their eyes shining as bright as ever – you would think they are newlyweds. This sweet video is making us see that indeed, true love never fades away.
Enjoy the video below and catch more trending videos here.