Edo brides won't you love to rock this epic hairstyle.
It's quite different from the norm but totally would look fabulous on a bride at her traditional wedding. With the beads intricately applied to the hair adds the regal feel, Edo brides are known to display.
Find out what inspired the hair stylist, Hairbyseunfunmi to create this look.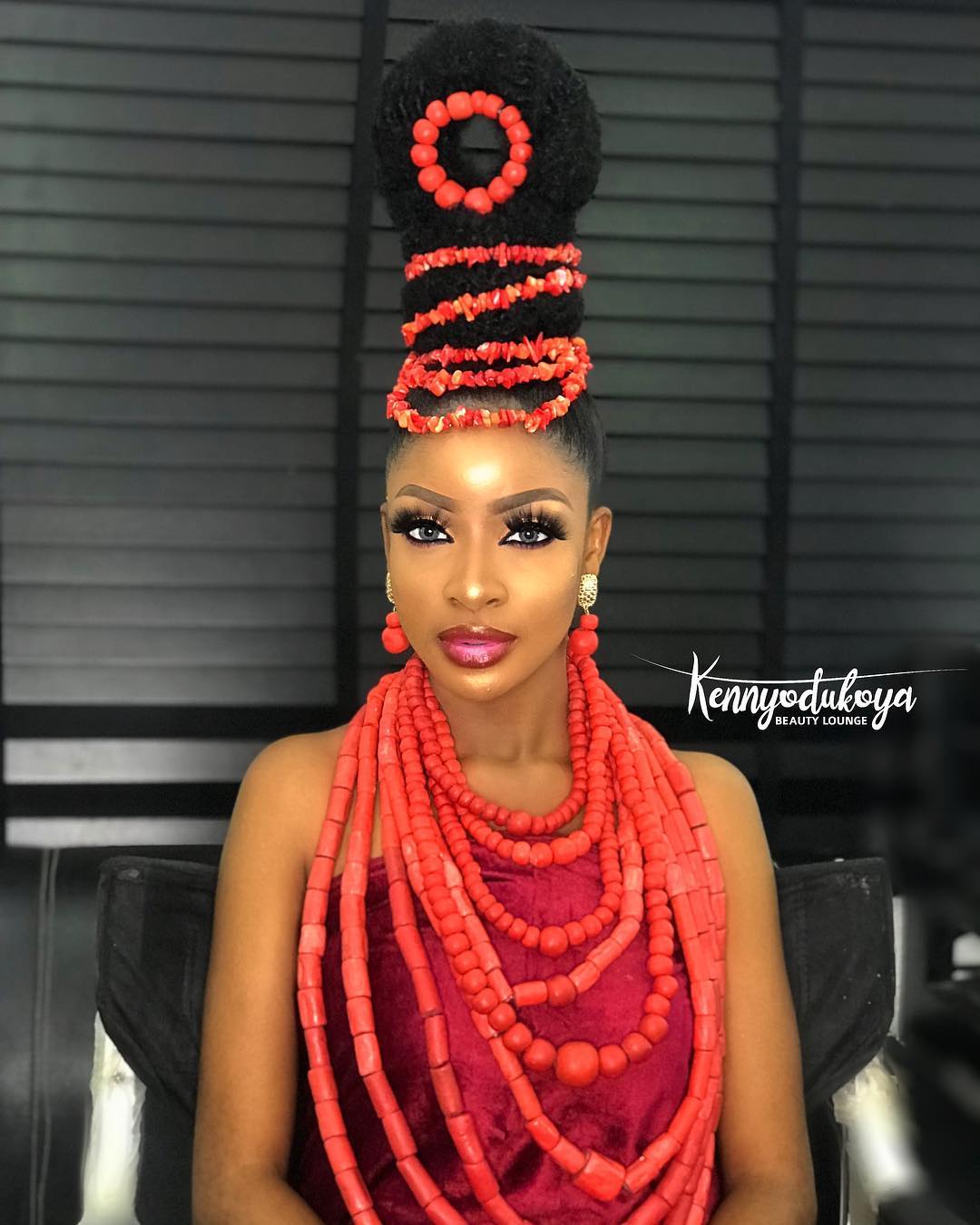 The hairstyle was inspired by the quest to do something different from the norm, people see every day. The Edo Okuku bridal styling has been in existence for a decade now and looking at the trend, the style needed a twist and thanks to my colleague, the makeup artist, Odukoya Kenny who in her own words encouraged this said, "let's create magic and do something different and unique." and that was what brought this style to life.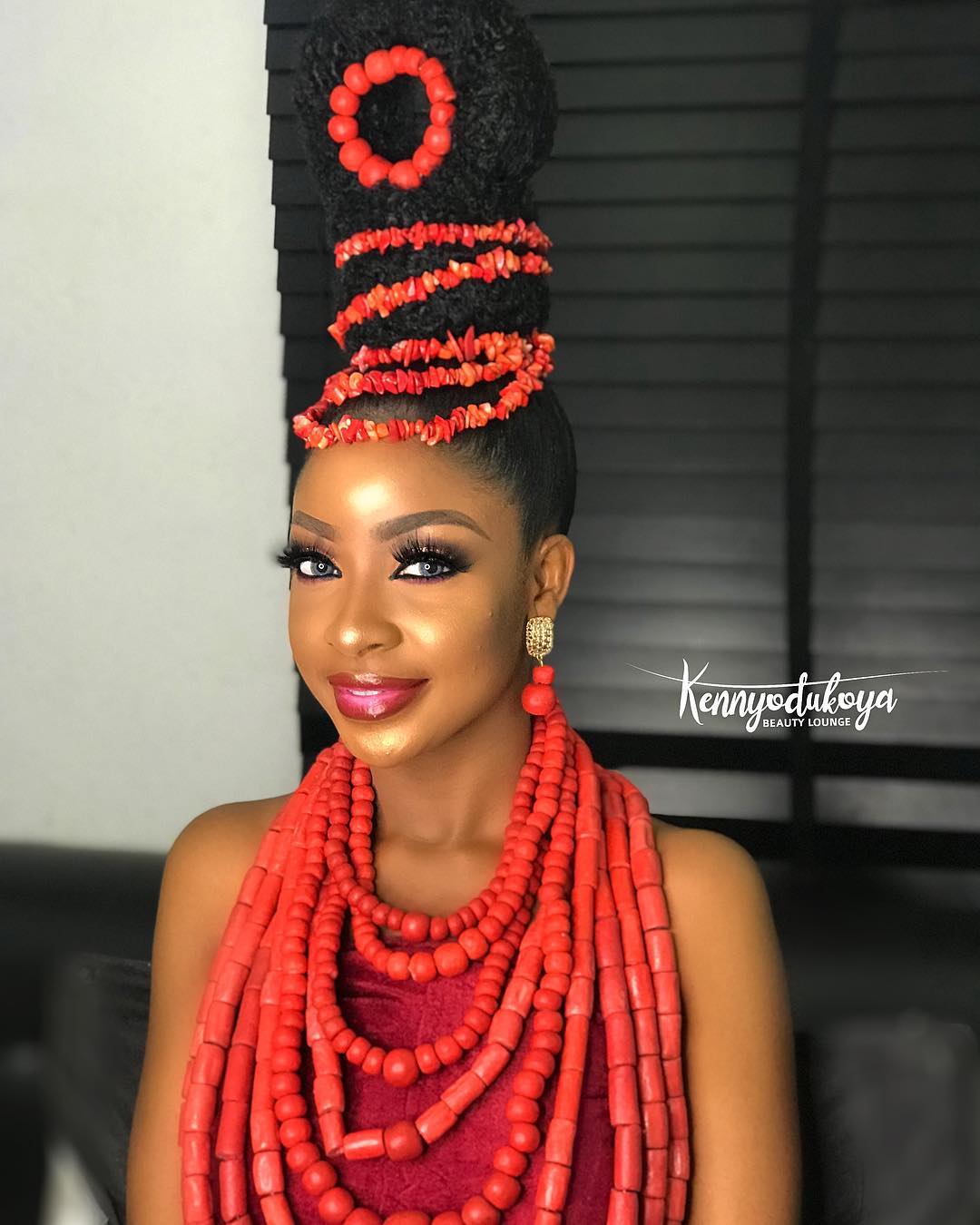 Credits
Makeup: @odukoyakenny
Hair: @hairbyseunfunmi
Beads: @falkybeads
Outfit: @strictly_material