It's #BFForever21 and we're super excited as this ship sails happily on the sea of their forever love! Yes, we absolutely love weddings and today, Feyi and Bolaji are serving us all the beautiful feels of the line, "happy ever after!"
The adorable couple, Feyi and Bolaji who started as lovers in the office have now gone beyond office romance to the journey that lasts forever. The two tied the knot in an amazing Yoruba traditional engagement and it was a lituation! Feyi and Bolaji show us that along with this love thing, having fun and repping culture in style are also part of their superpowers. Feyi was a gorgeous Yoruba bride in all of her outfits and Bolaji was sure not caught slacking too! The #BFForever21 traditional engagement was a dome of happy vibes and pure love. You certainly want to catch all the vibes. Also, check out their intimate civil wedding here.
Enjoy the lovely photos from their traditional engagement below.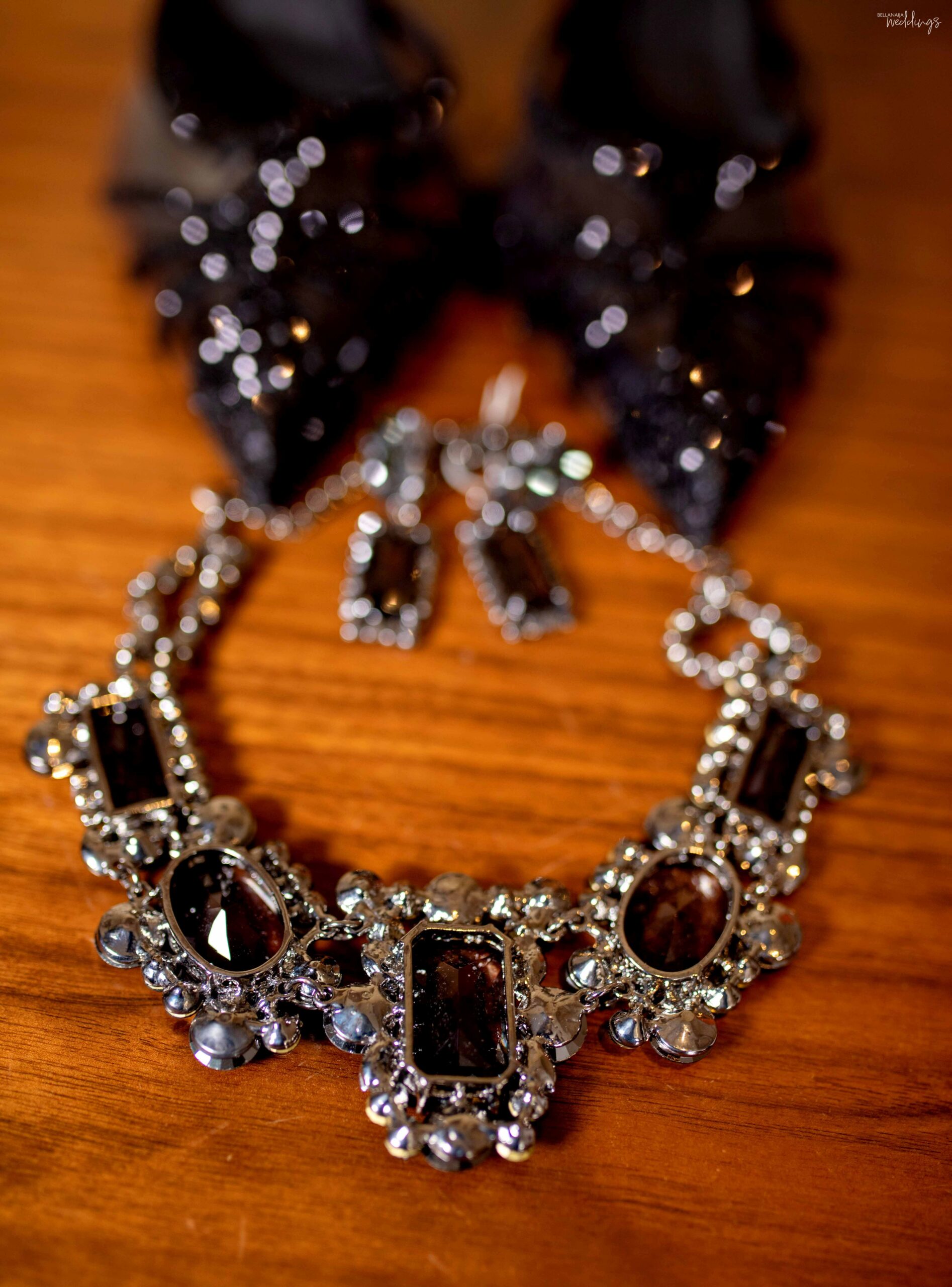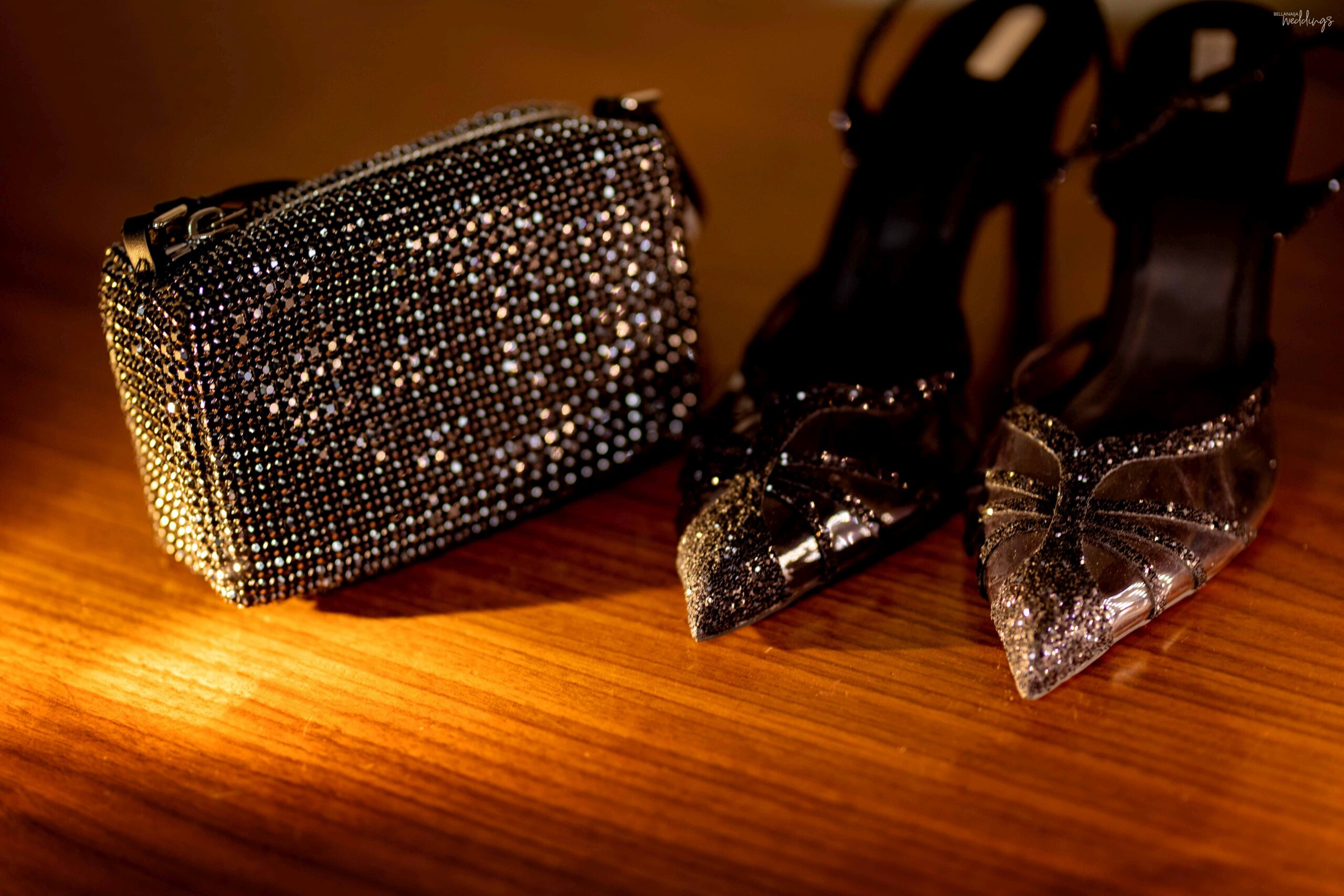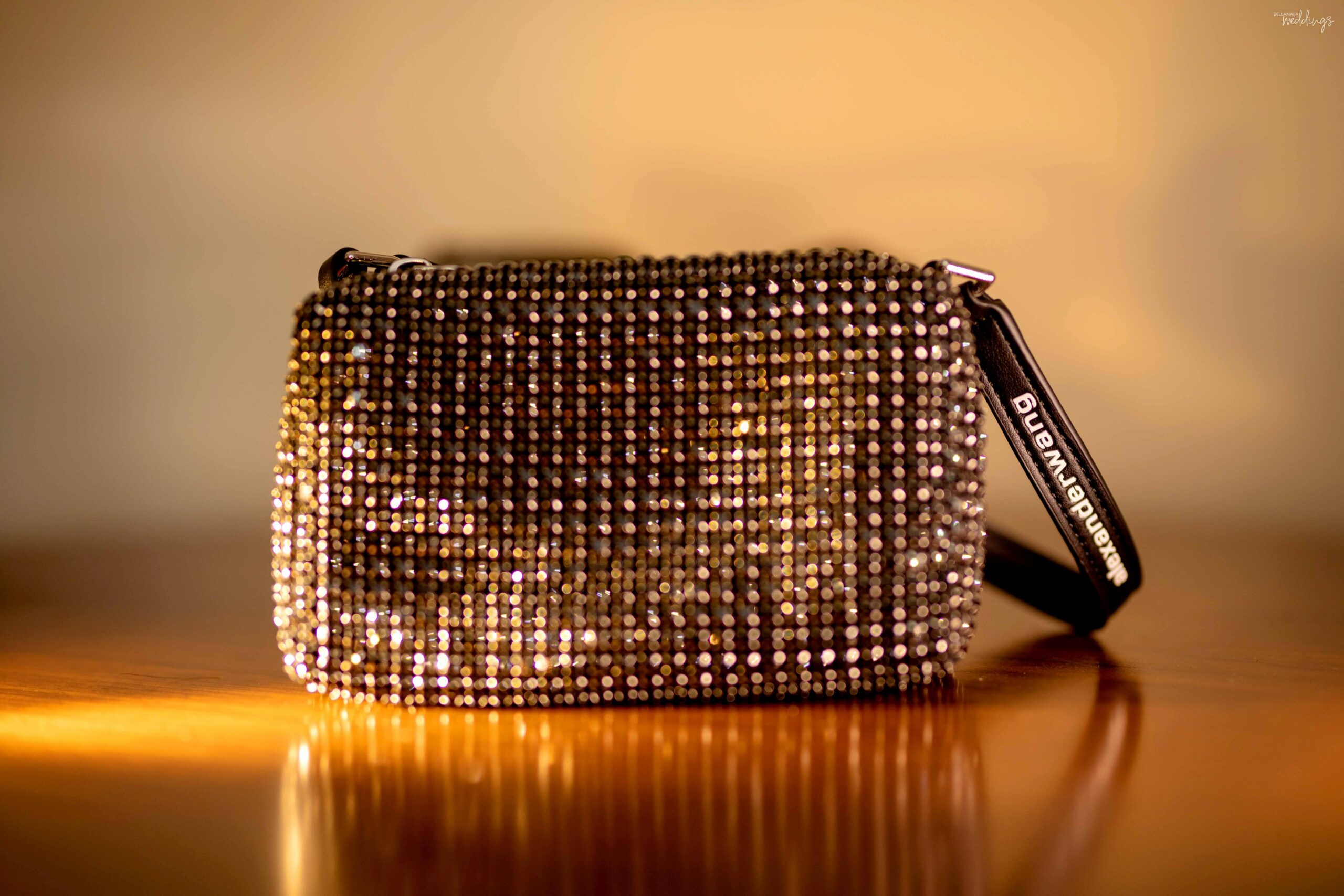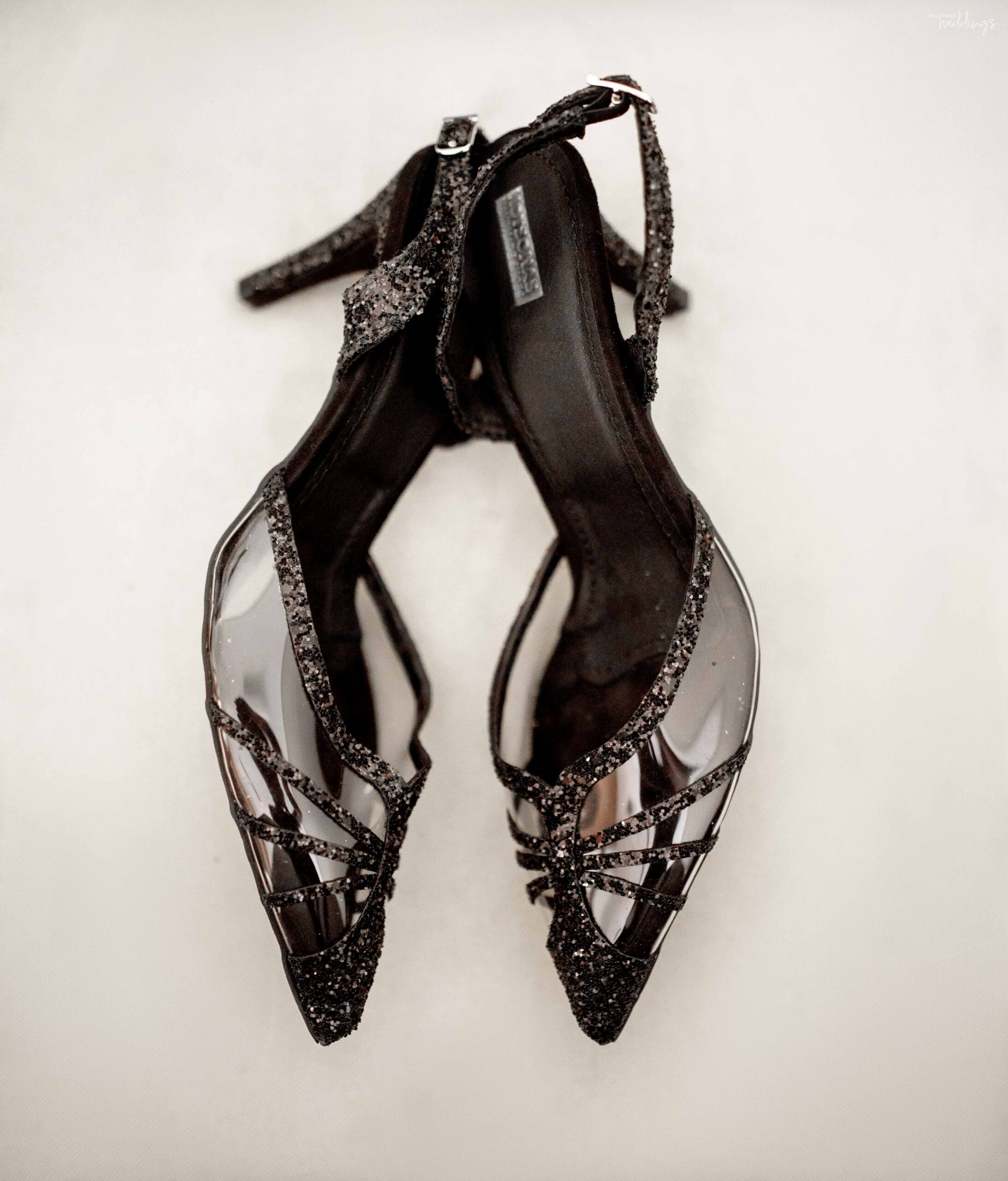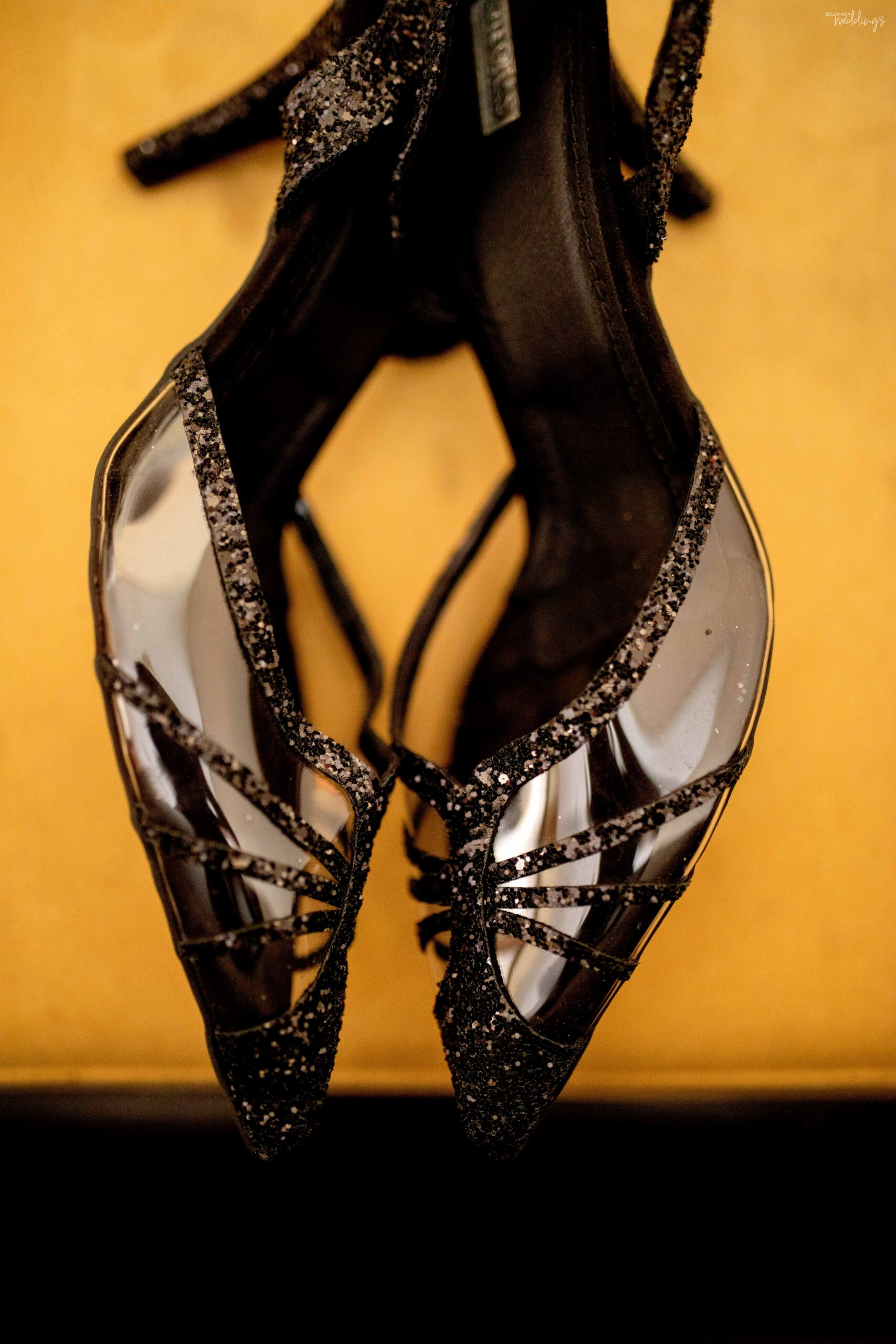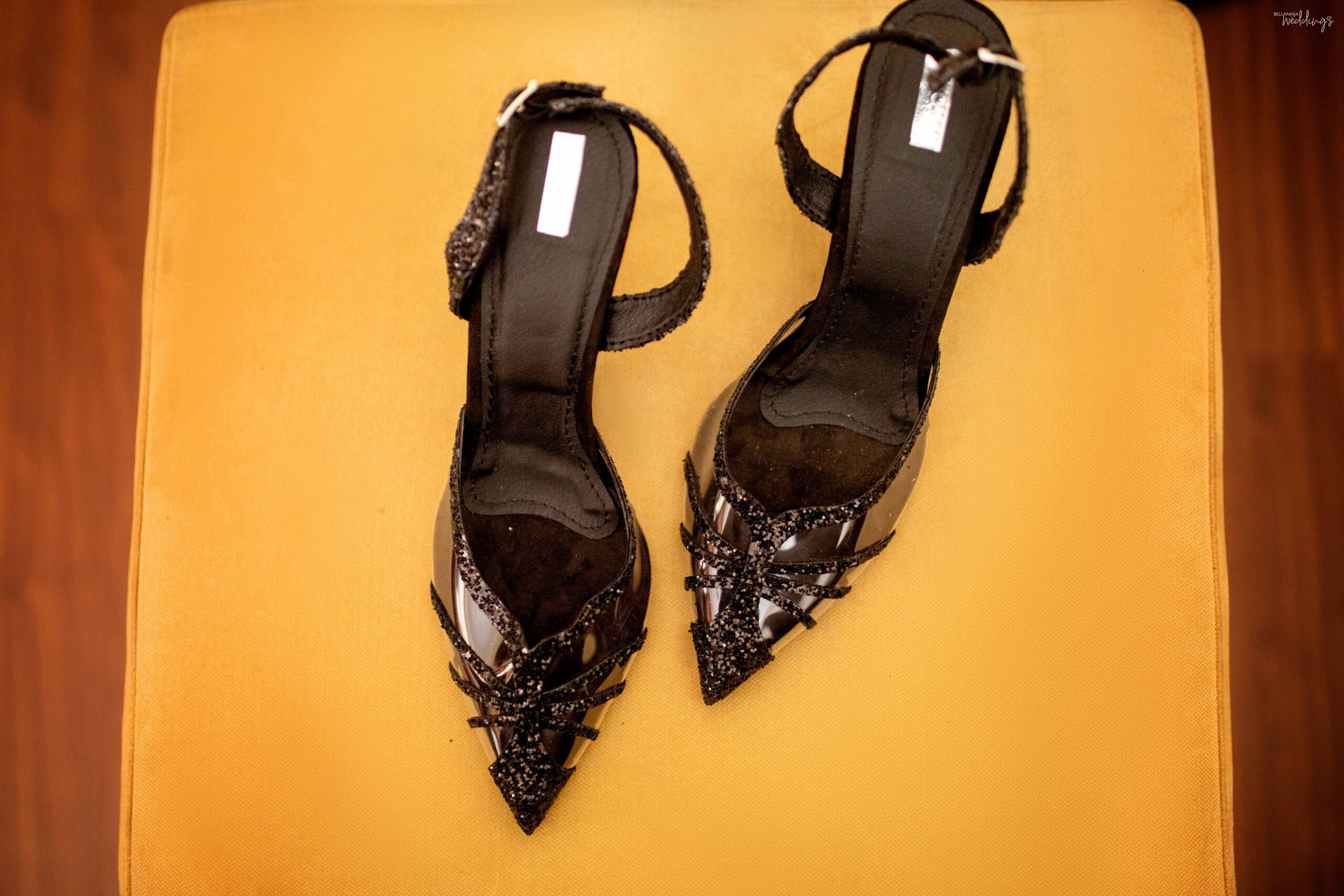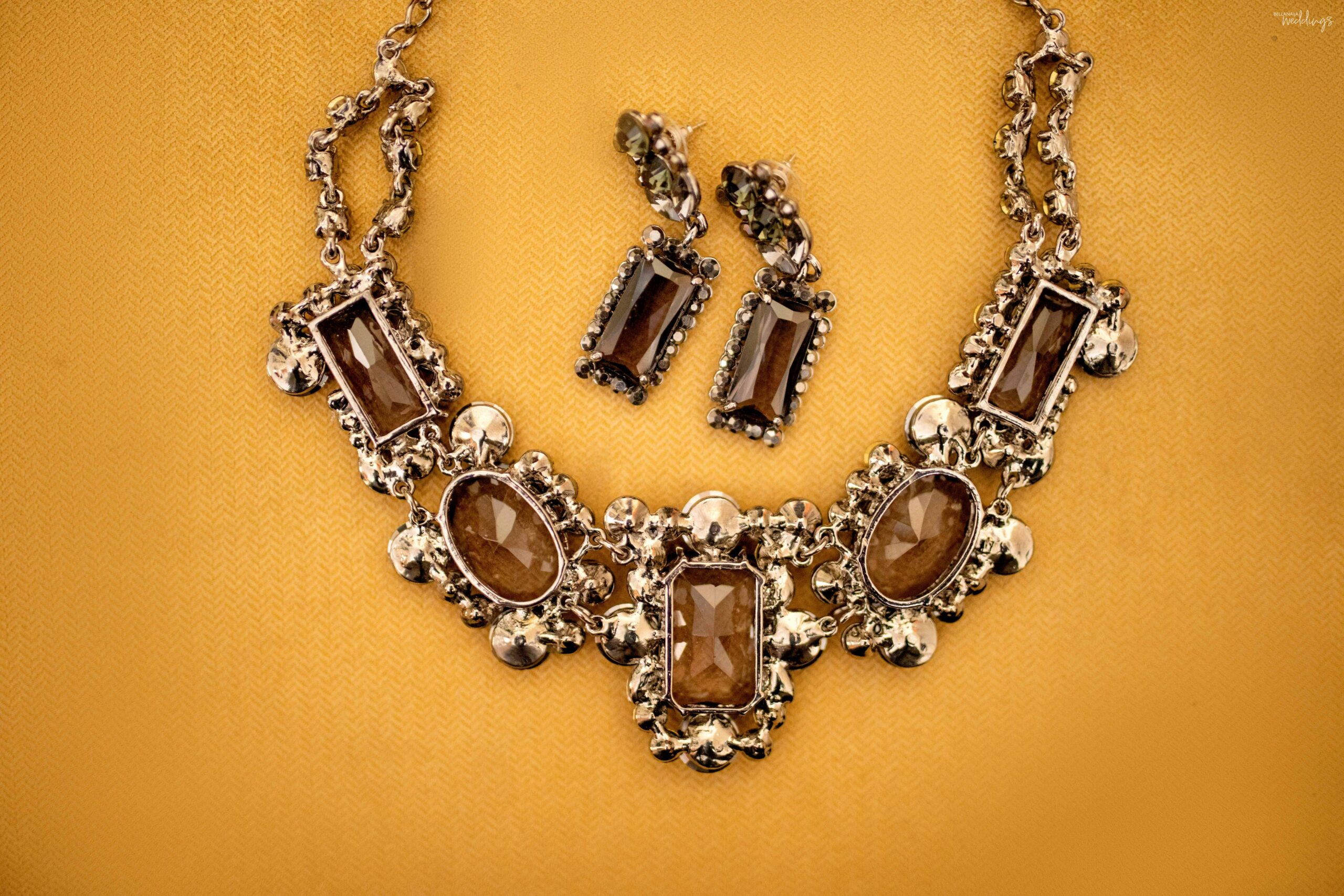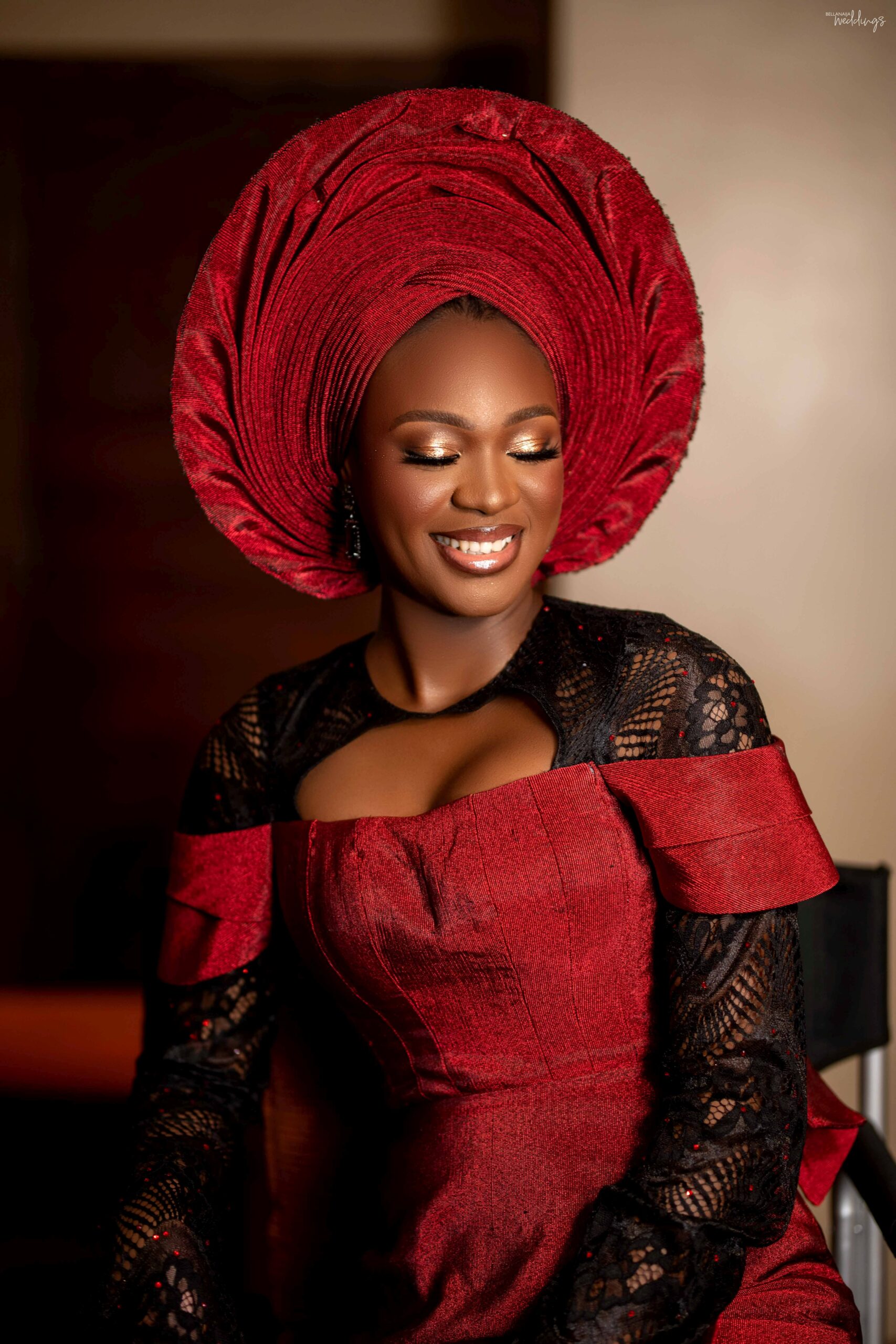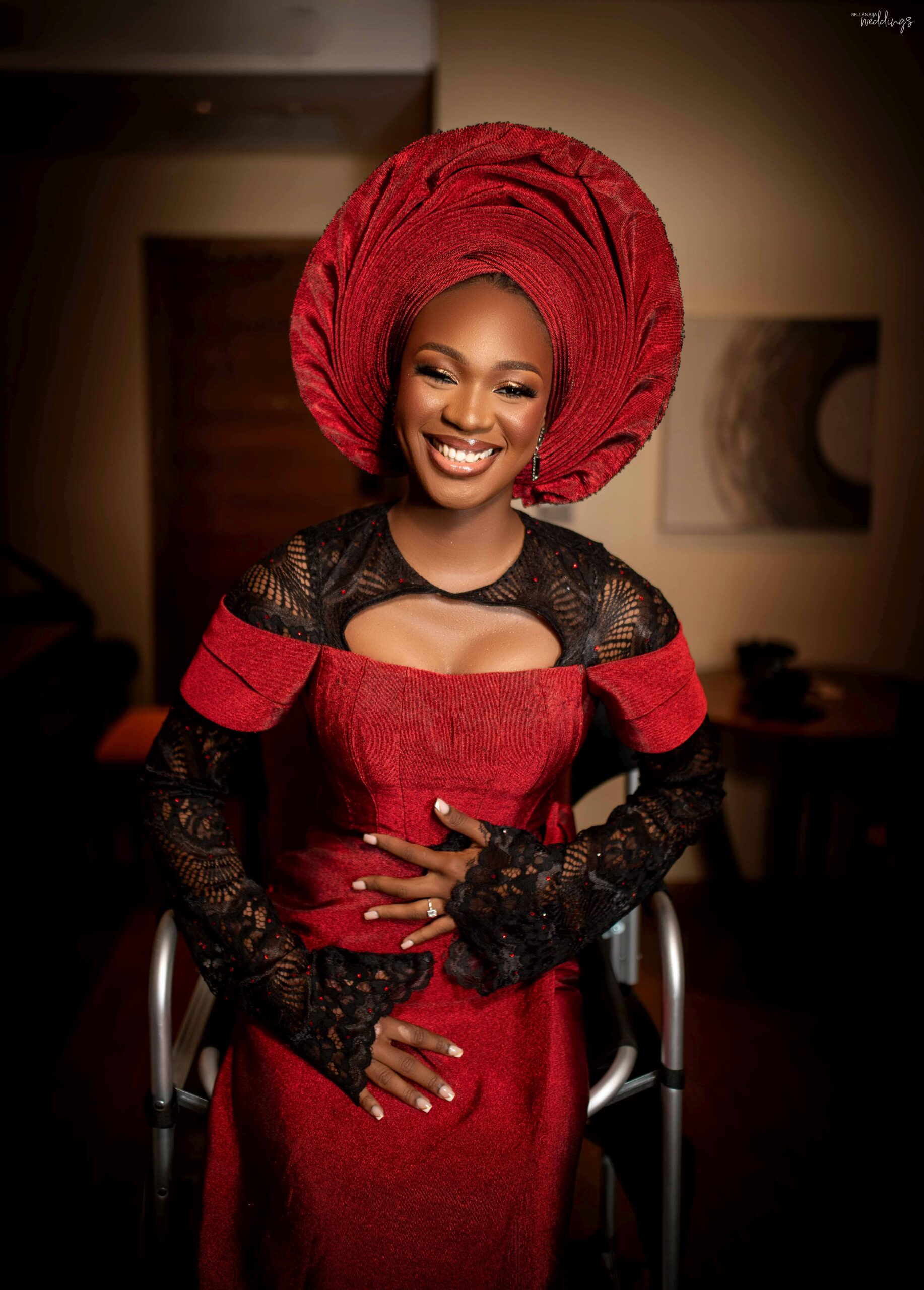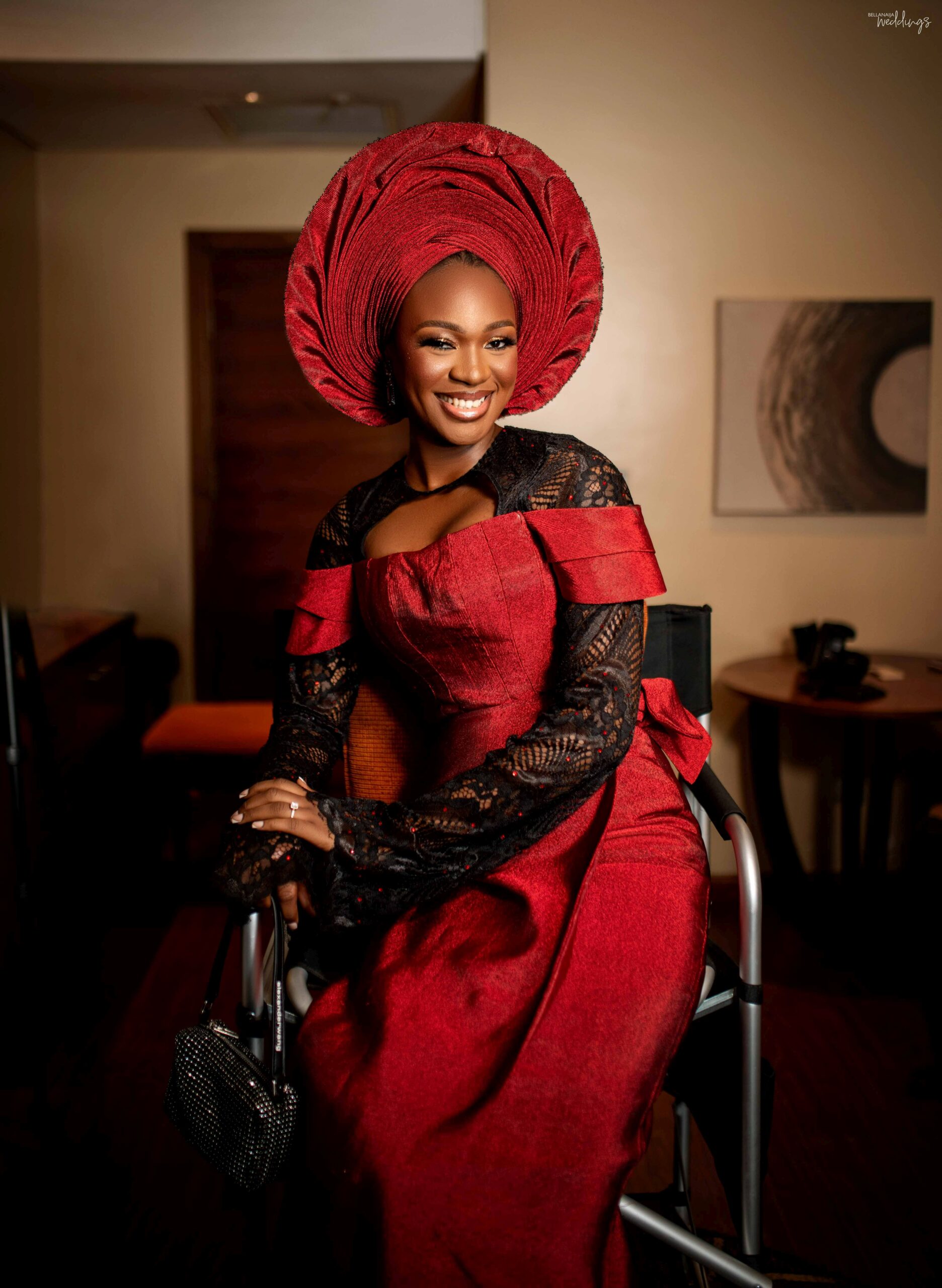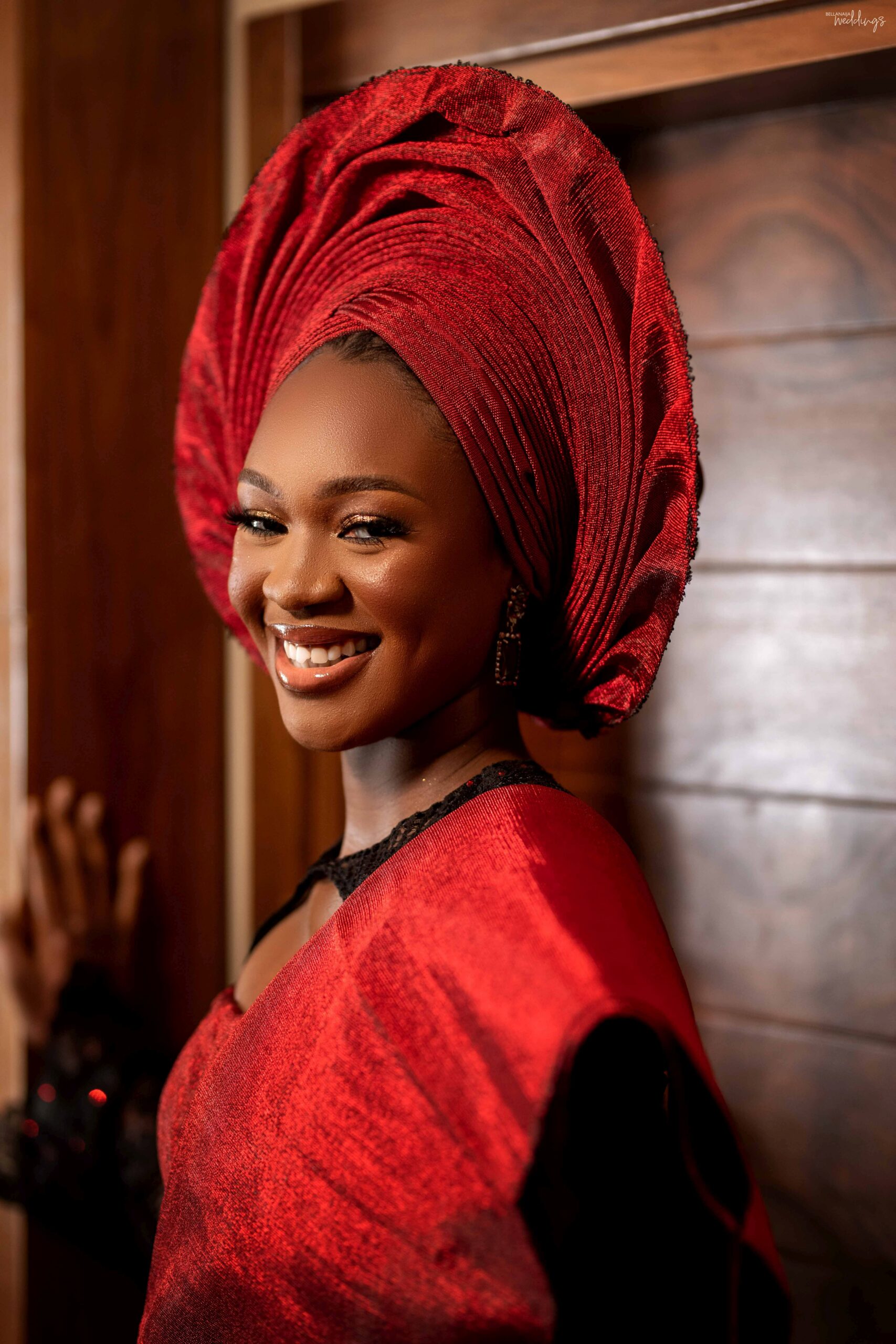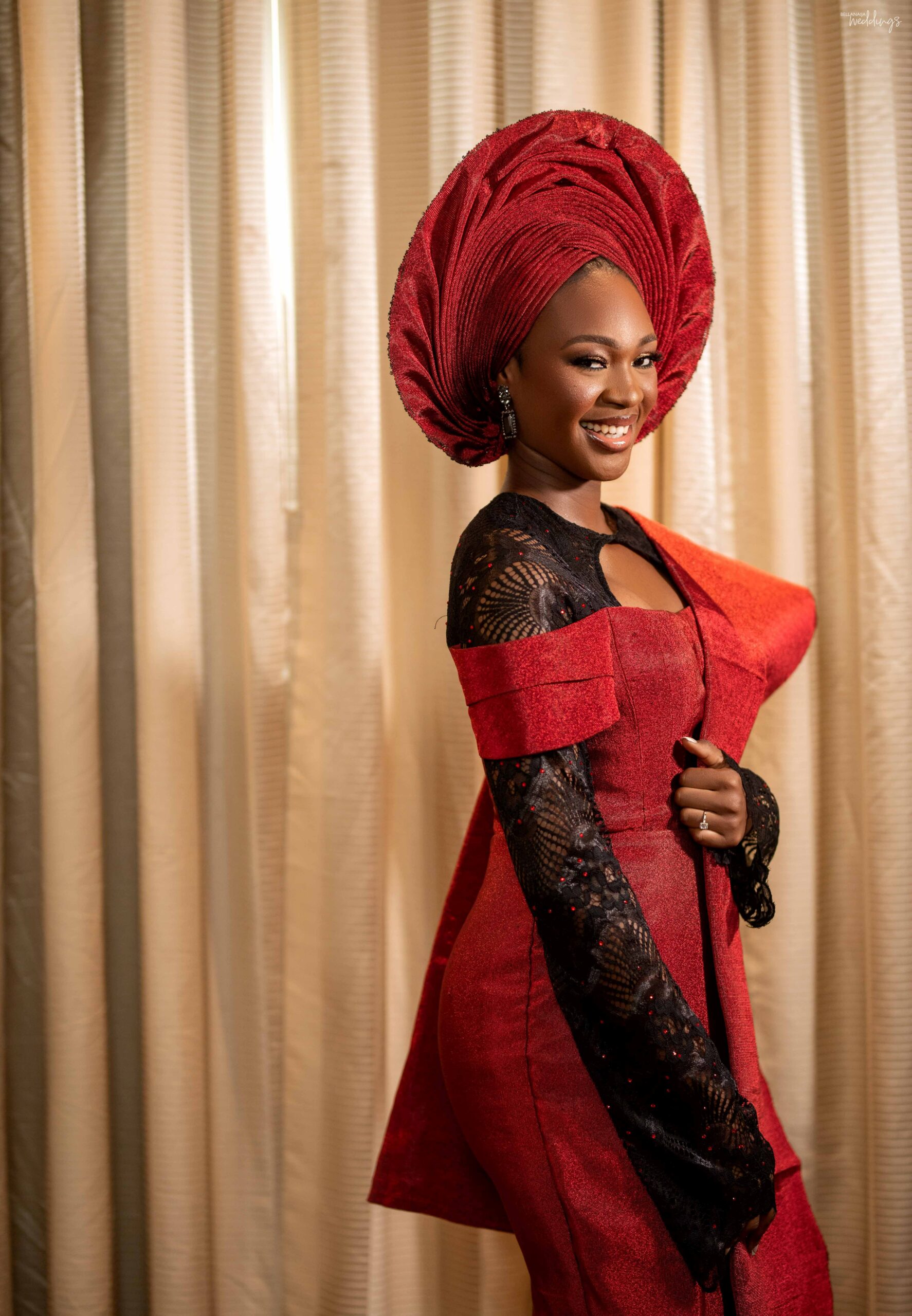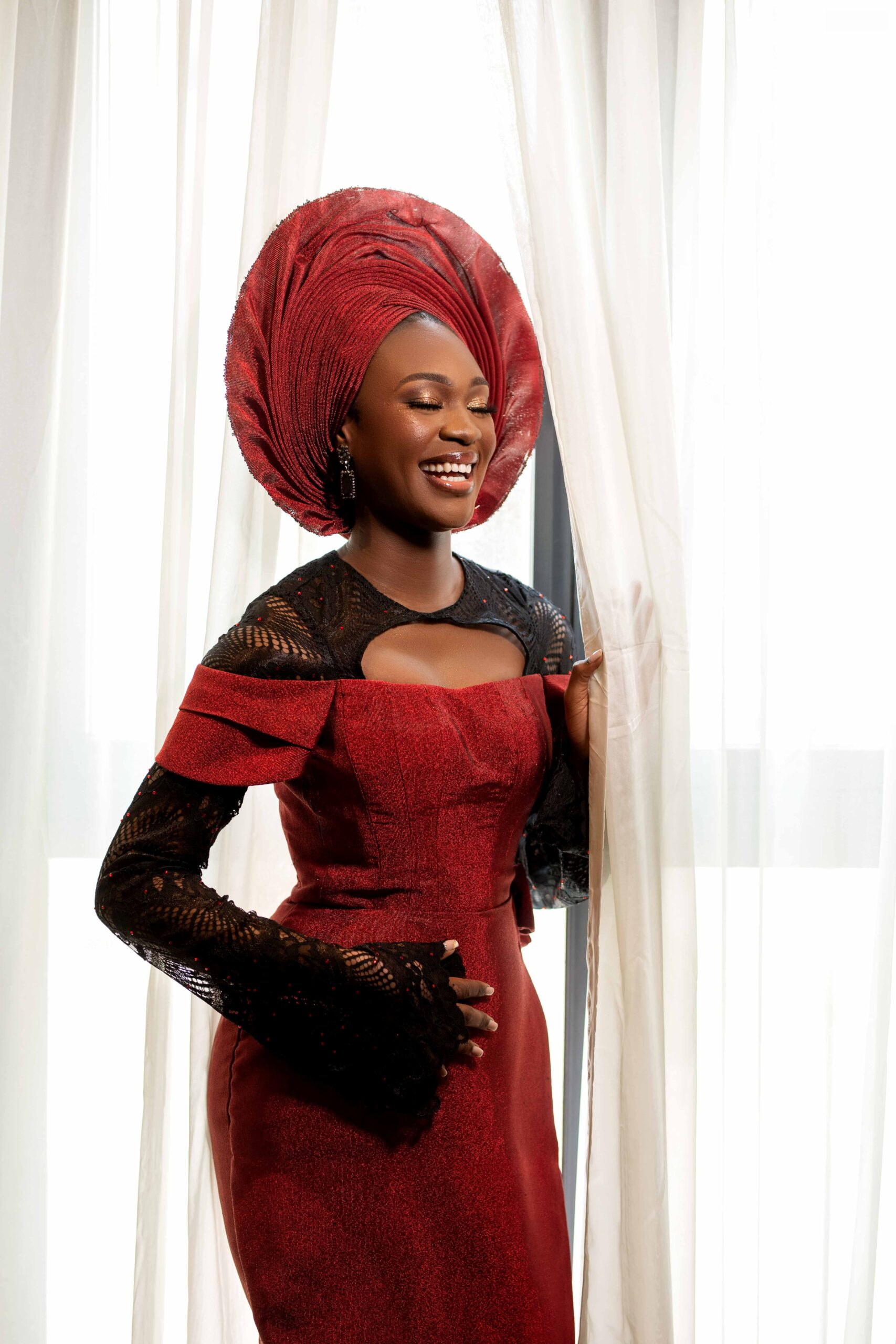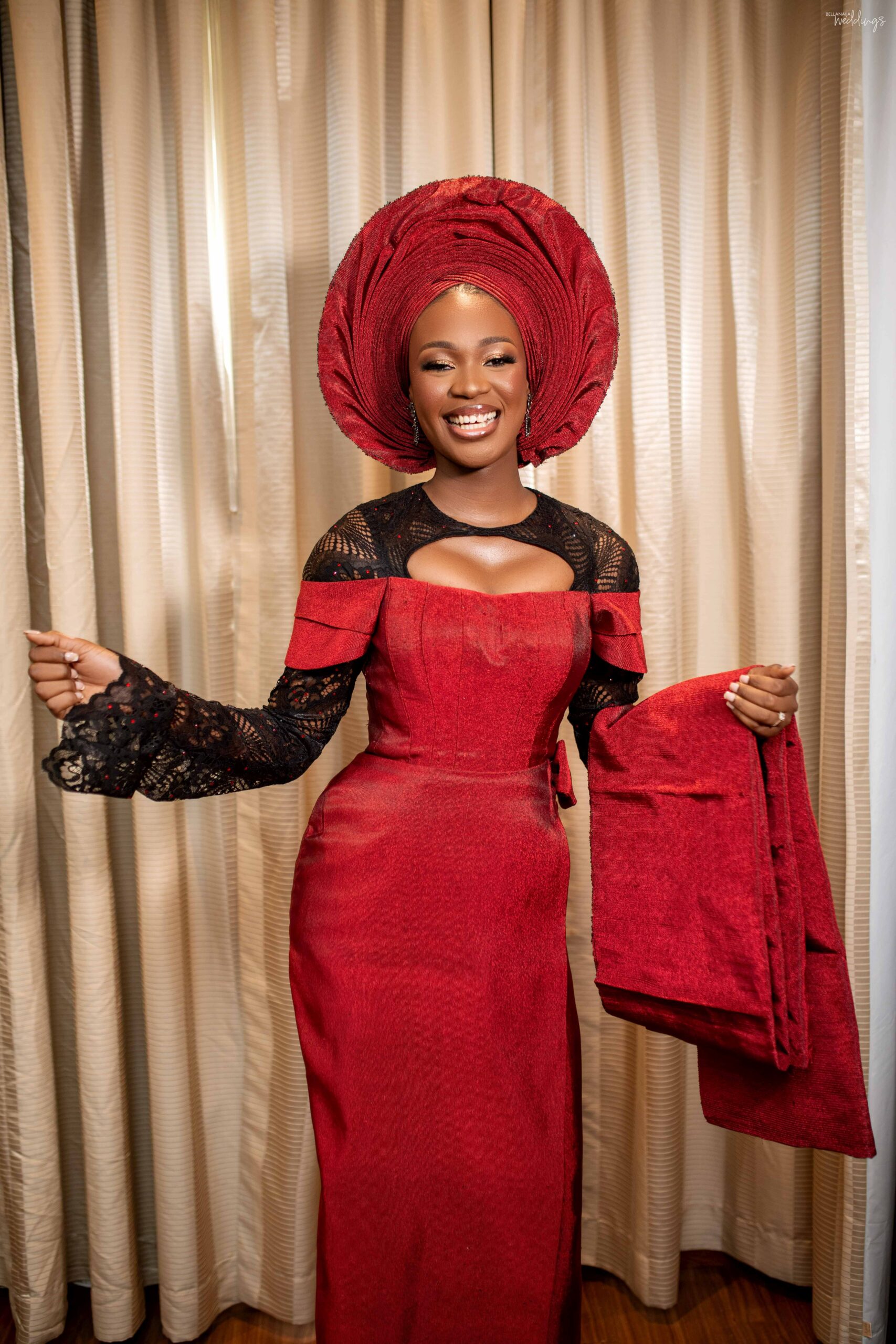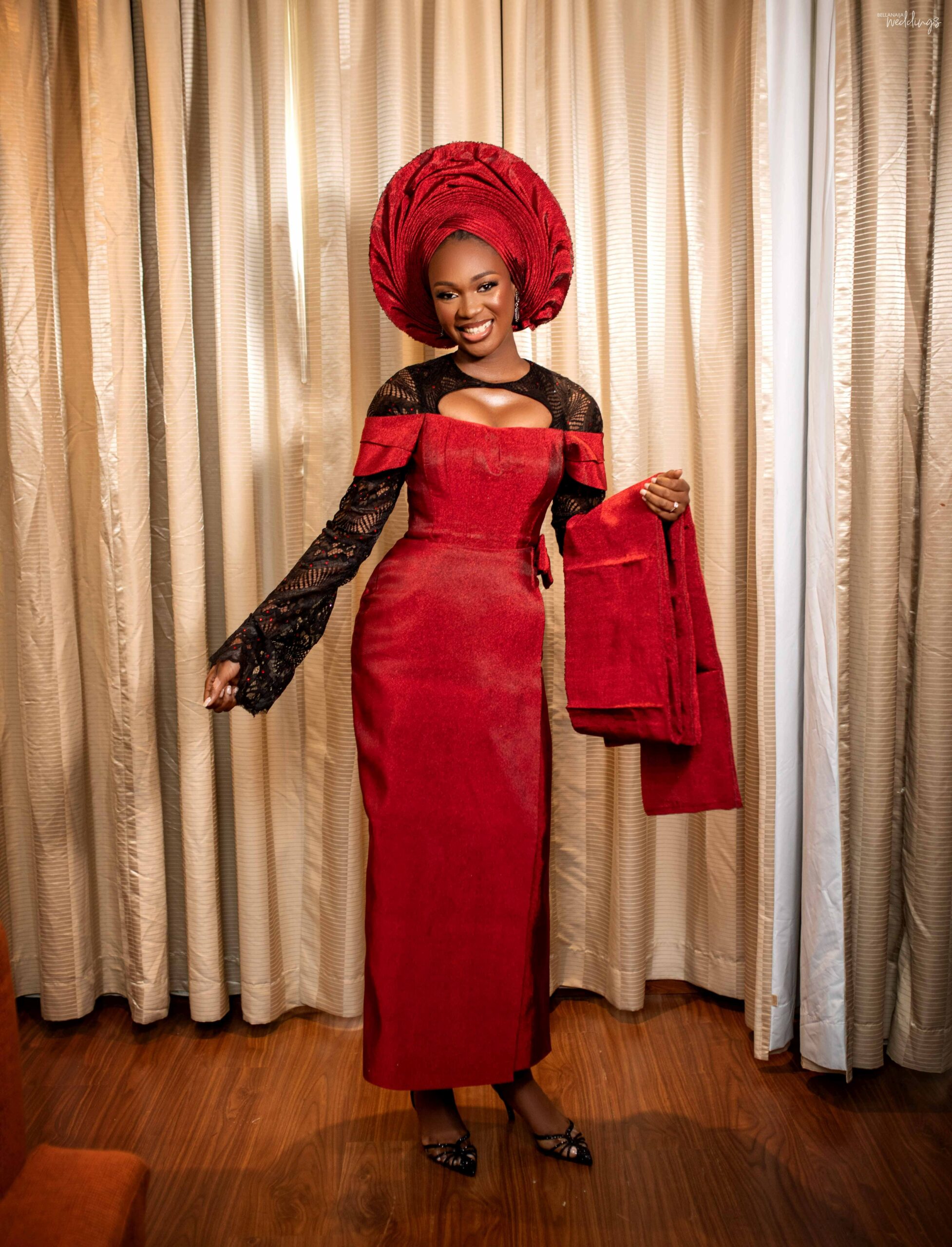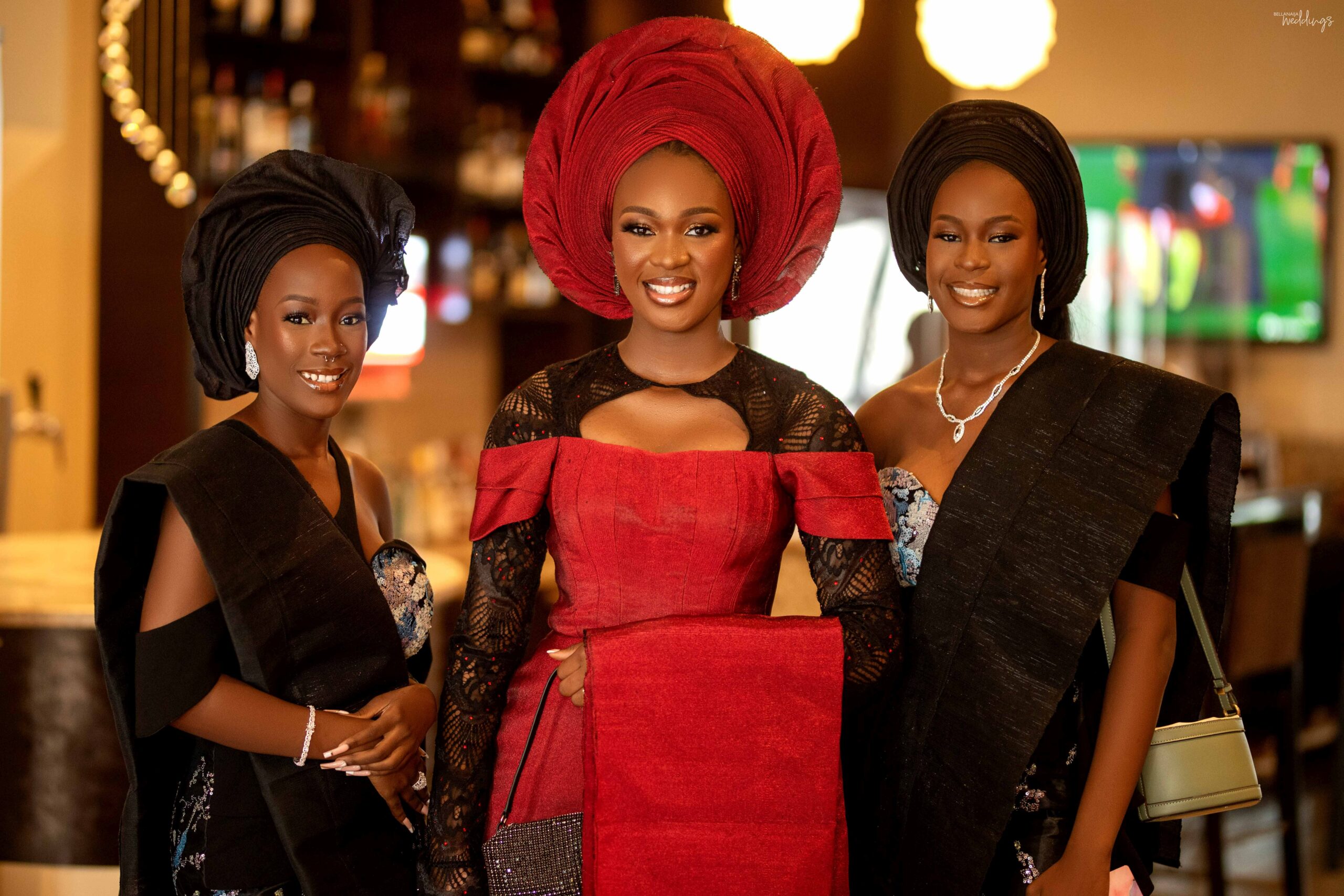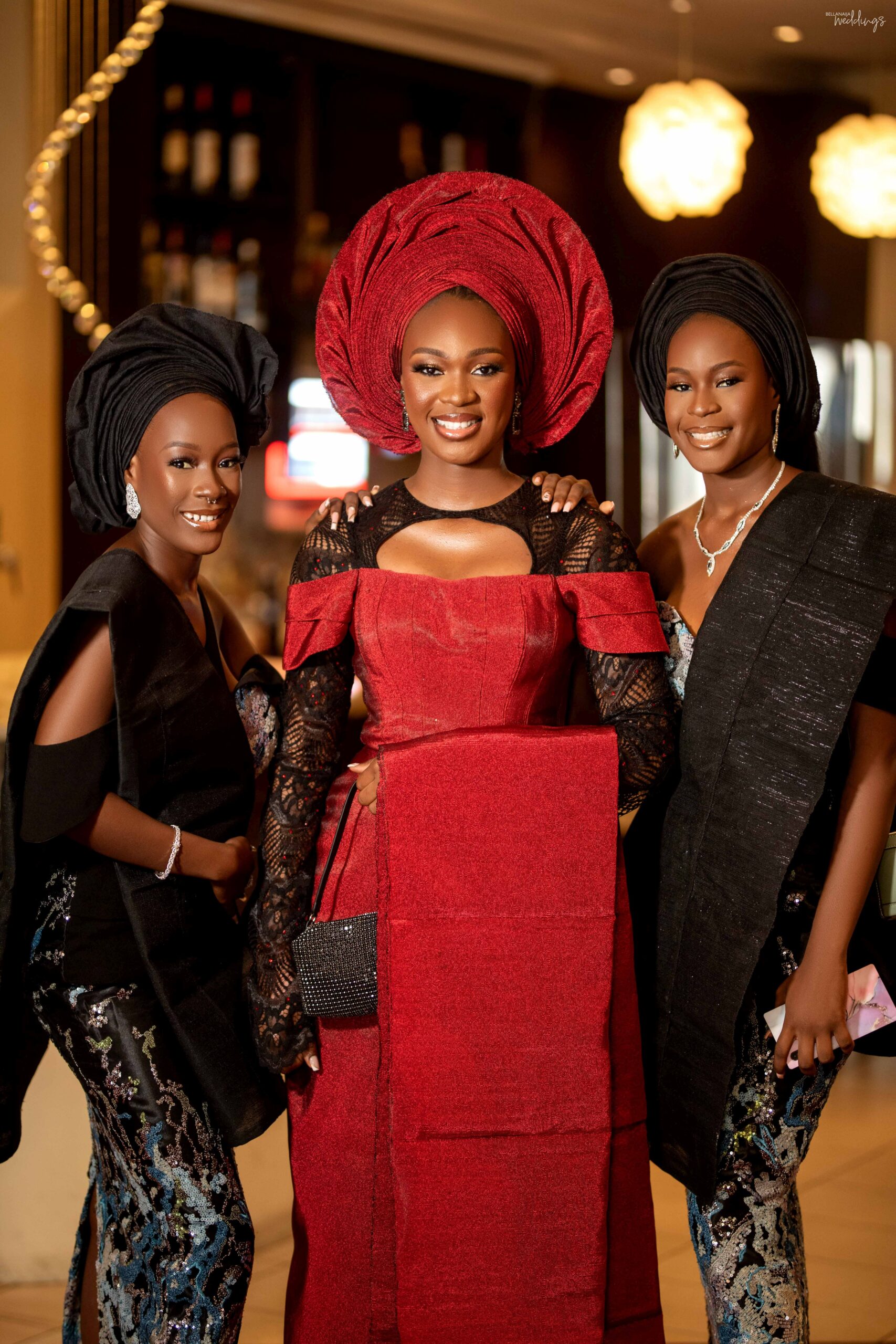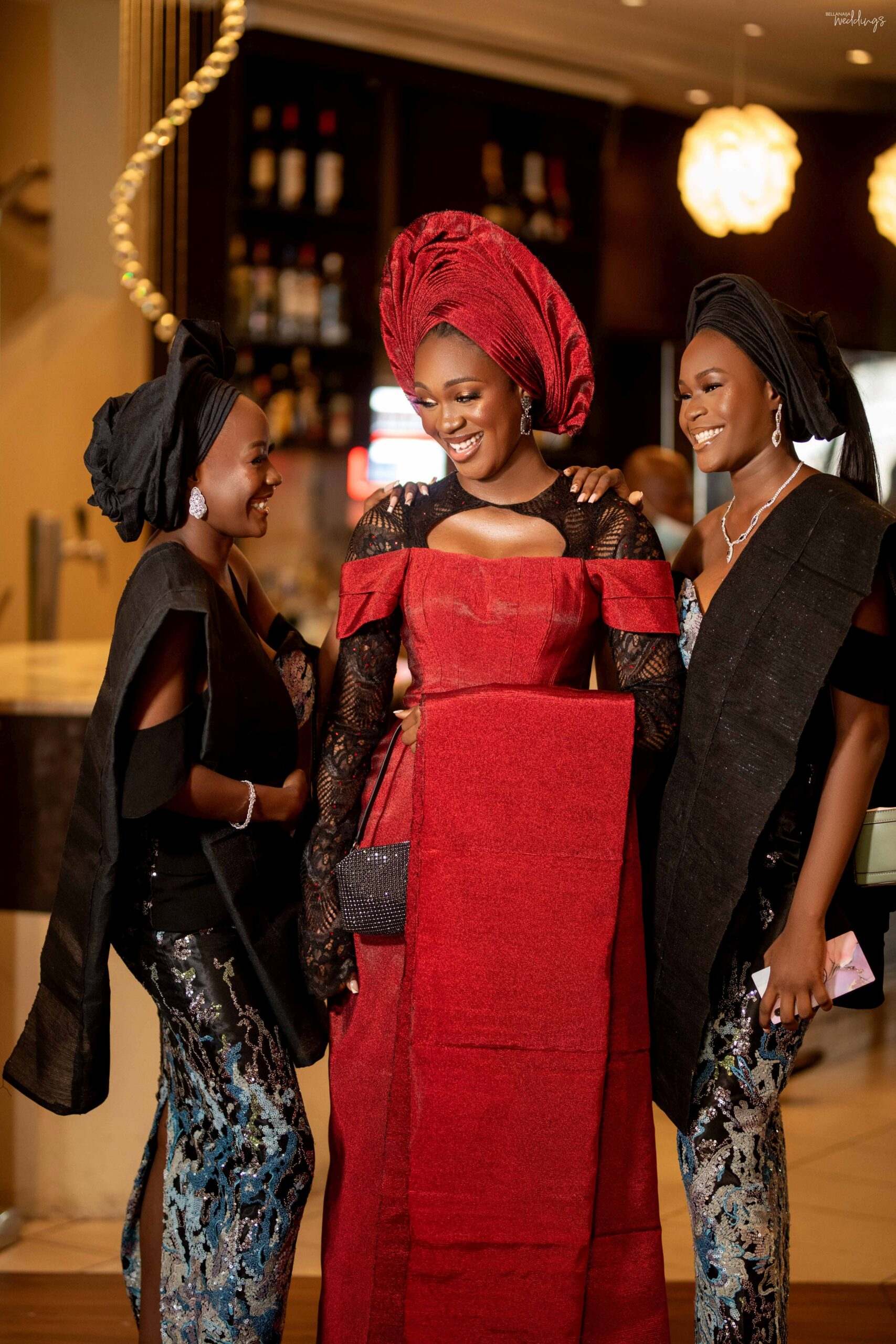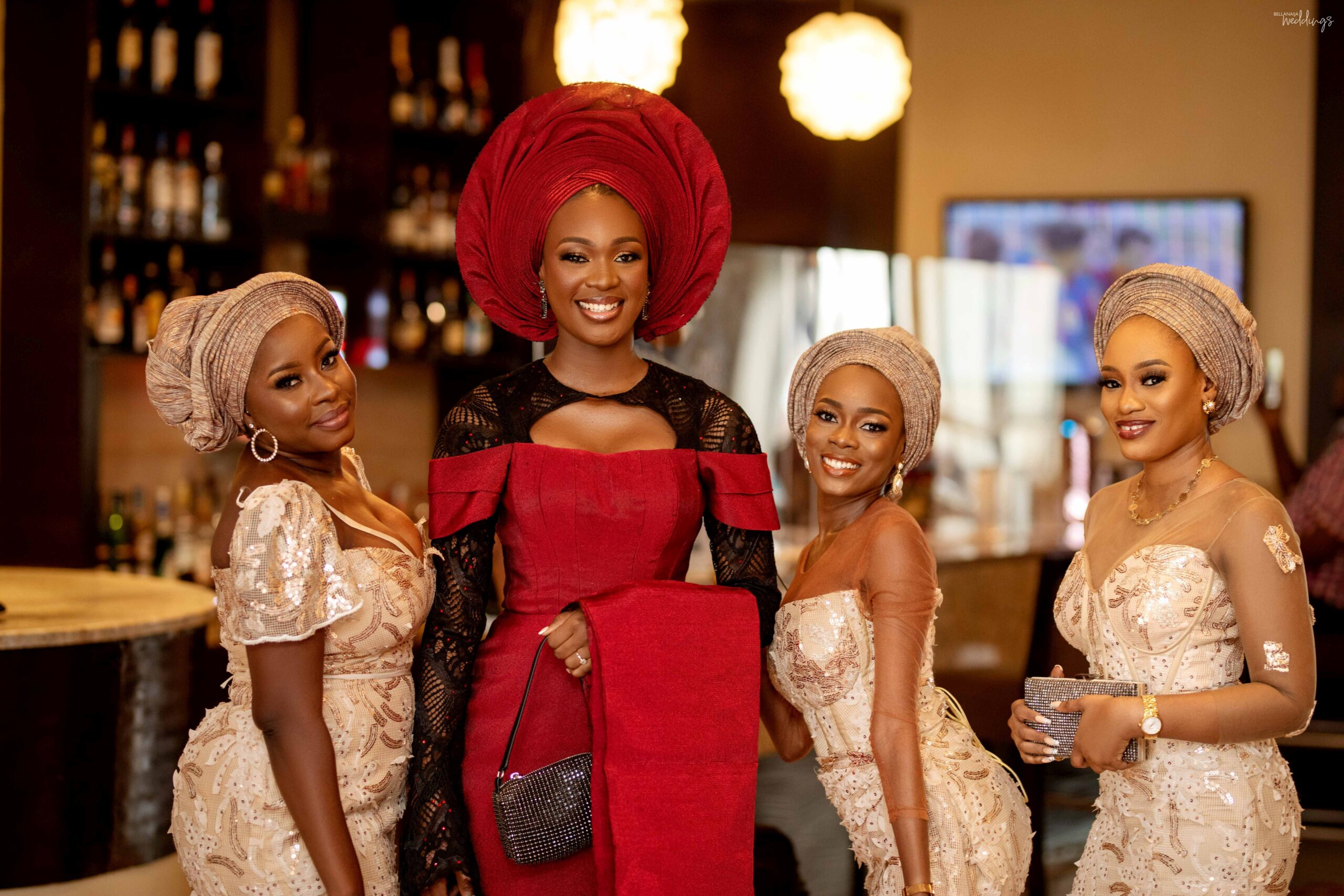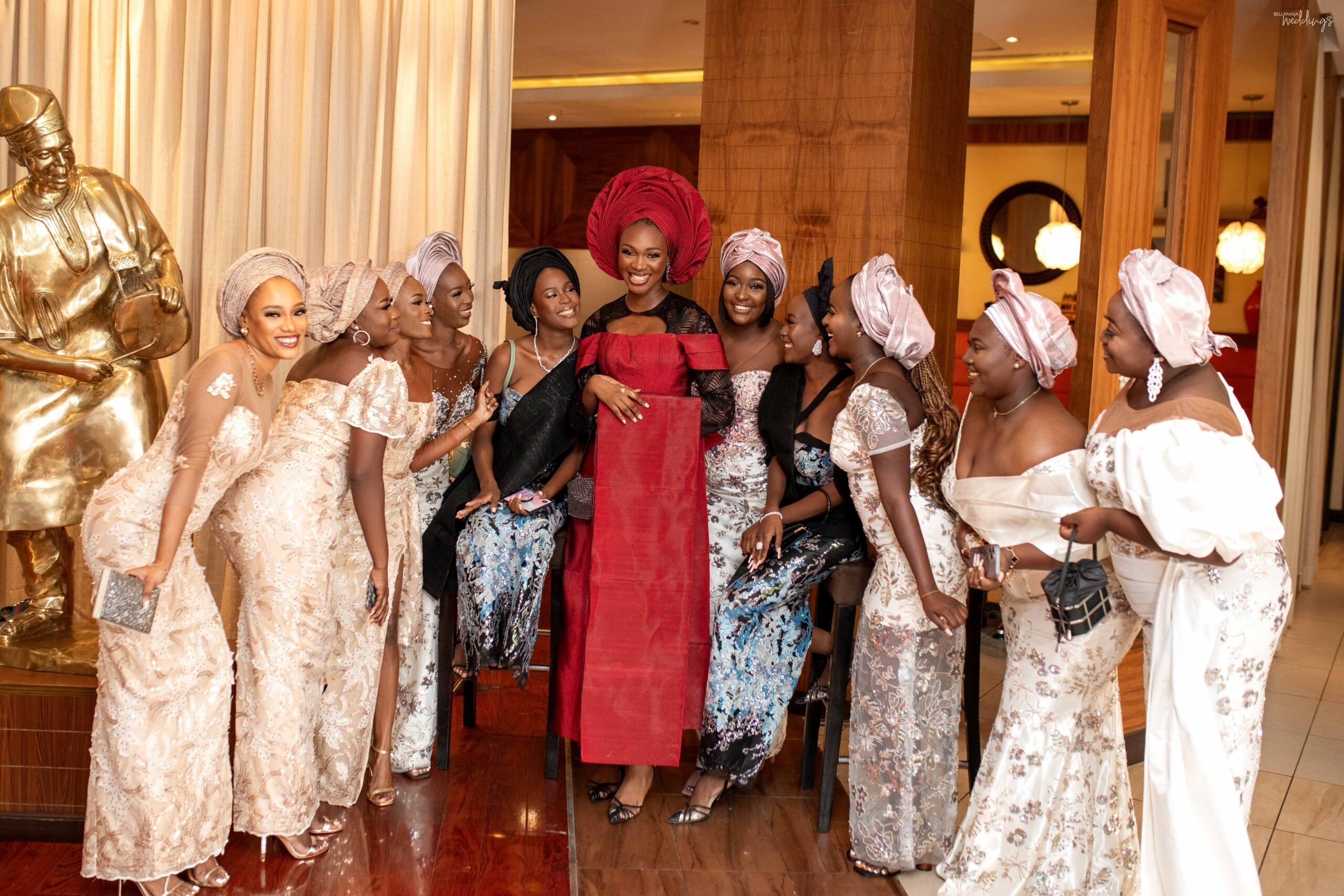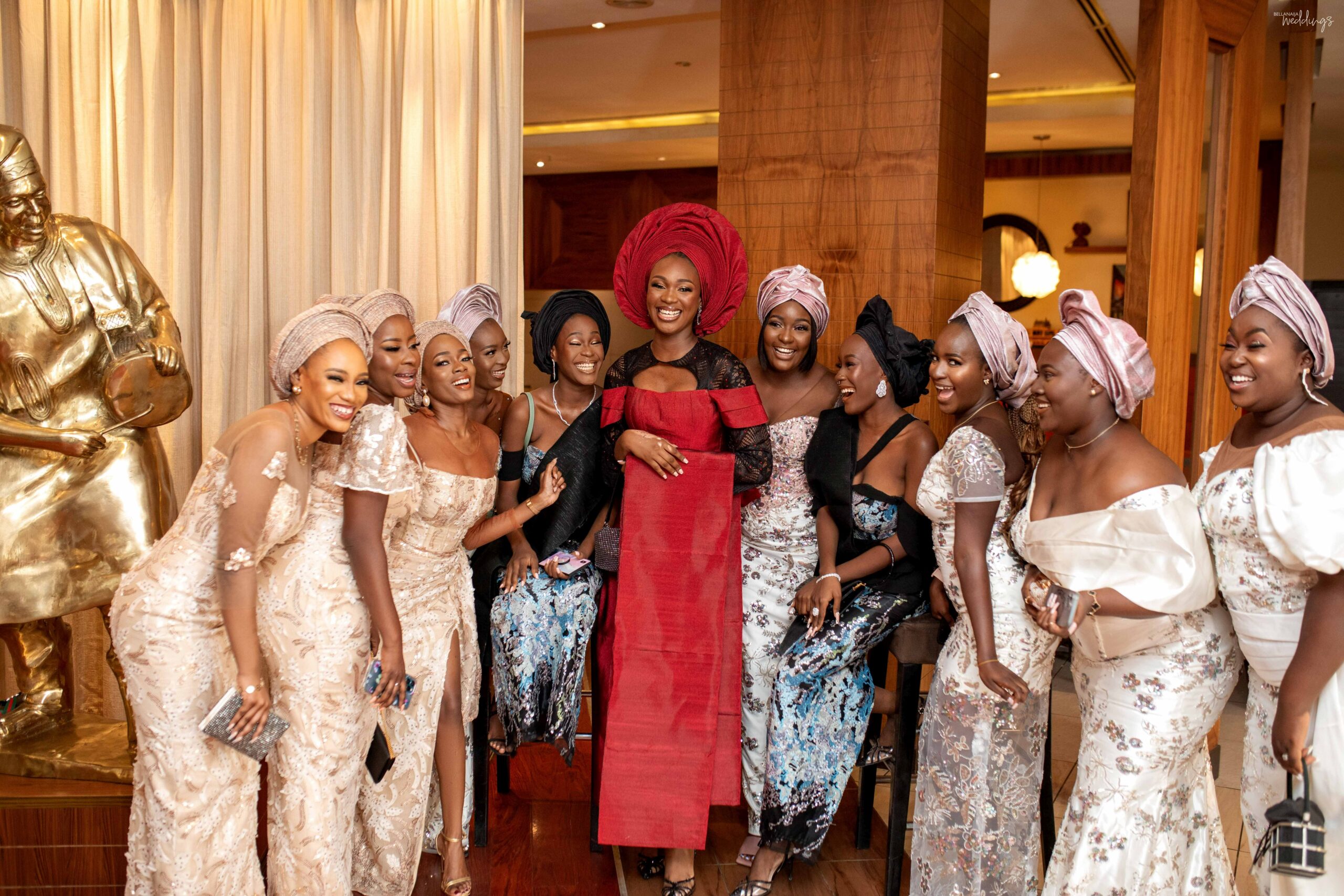 Let's check out the groom as he also gears up for the big moment…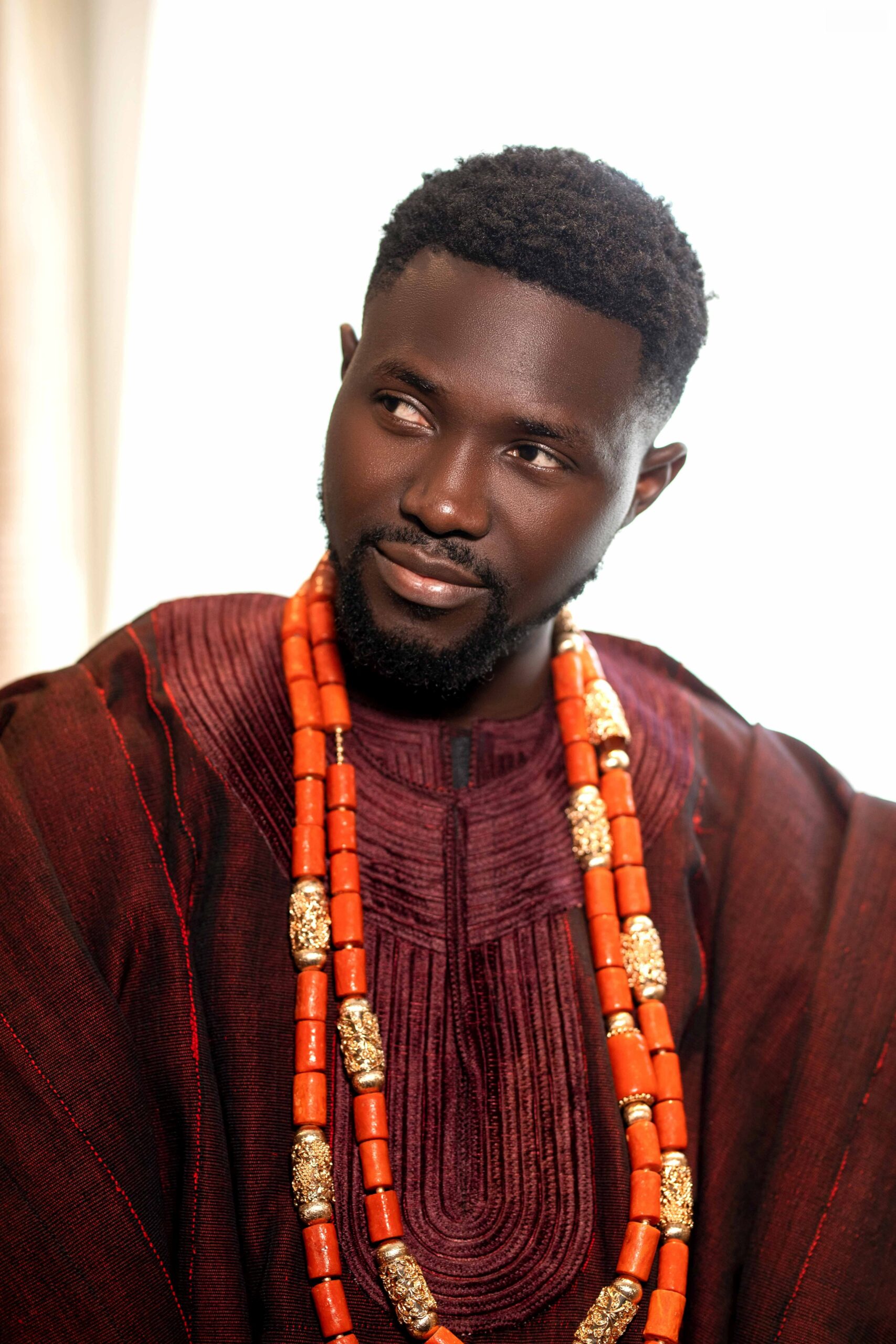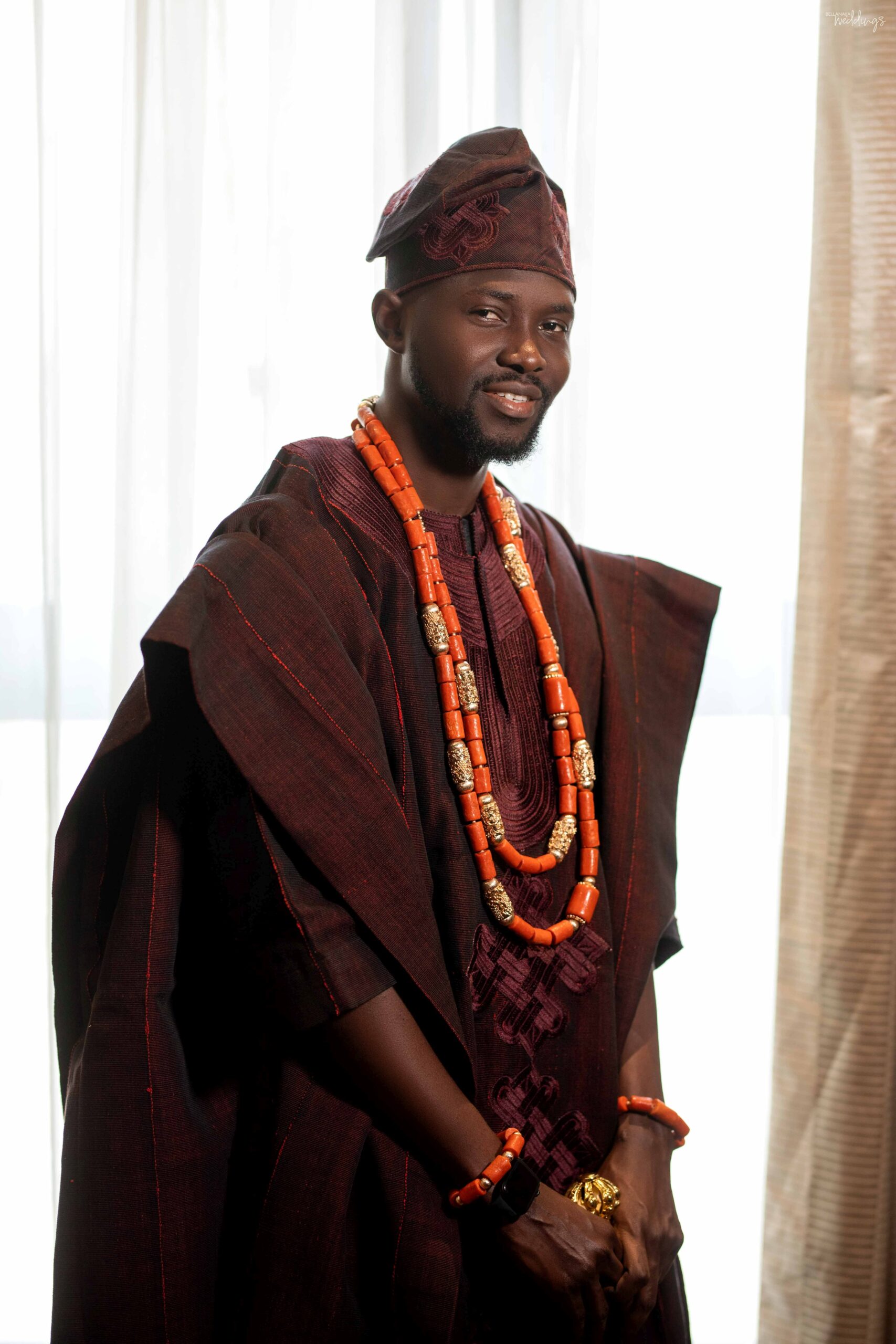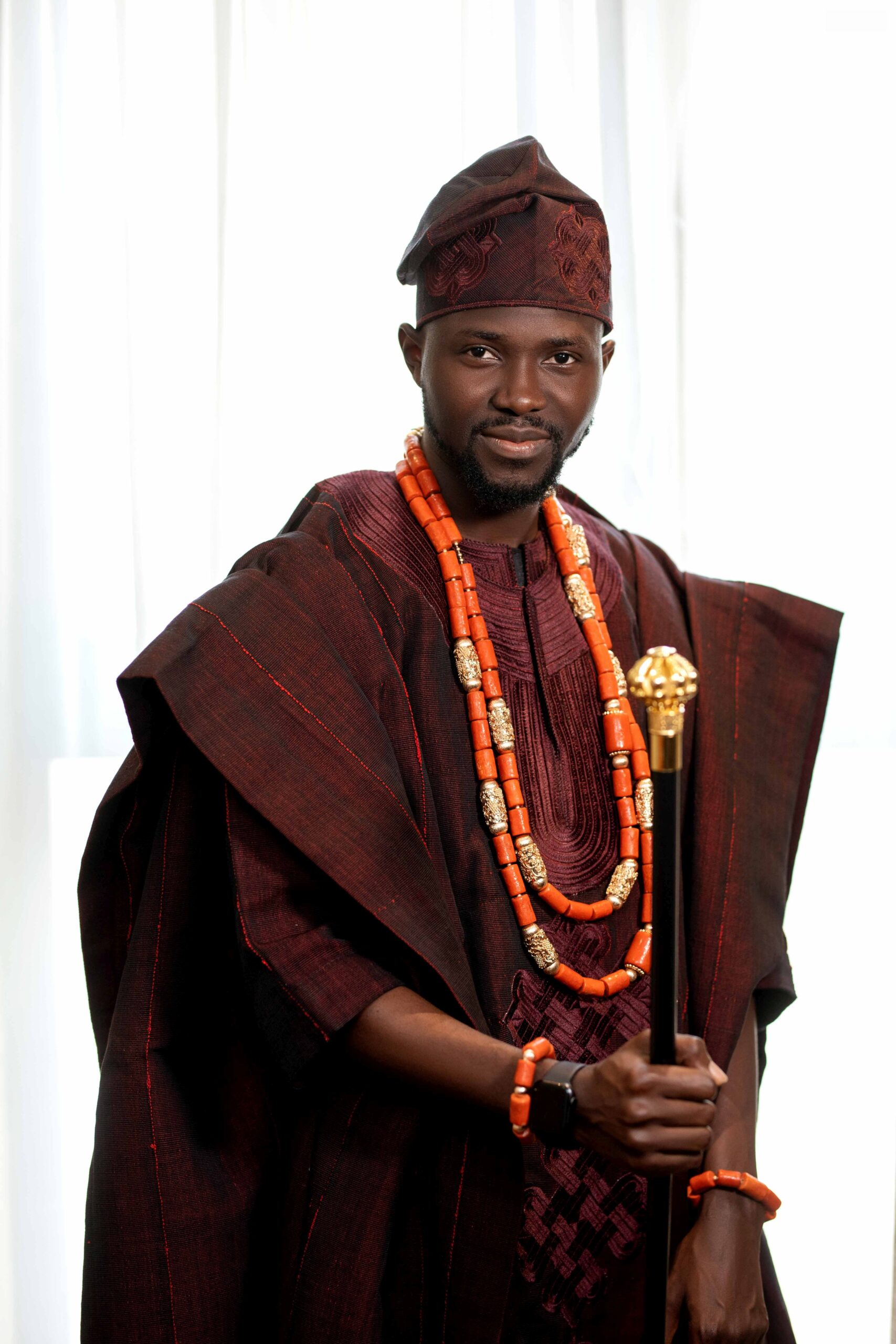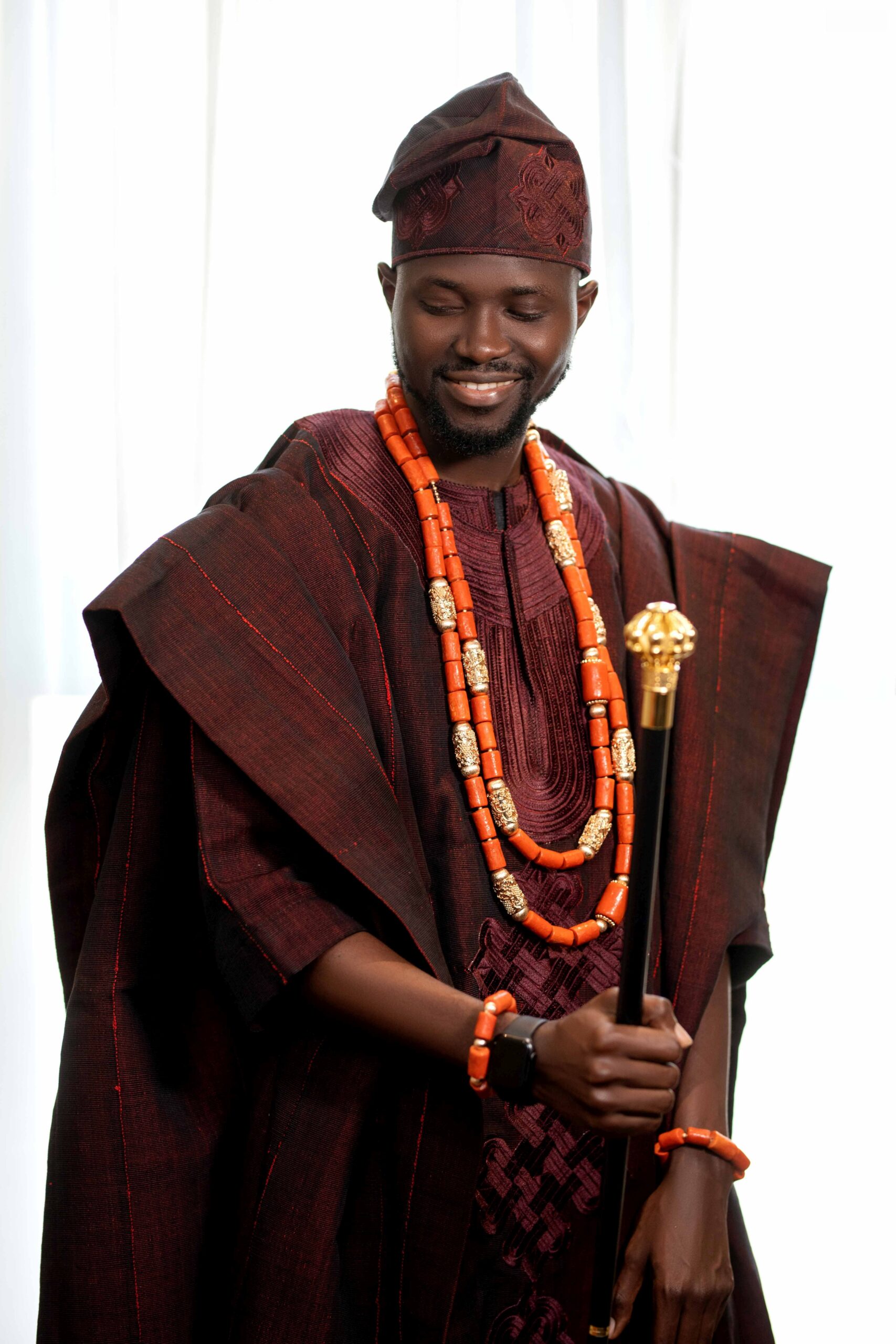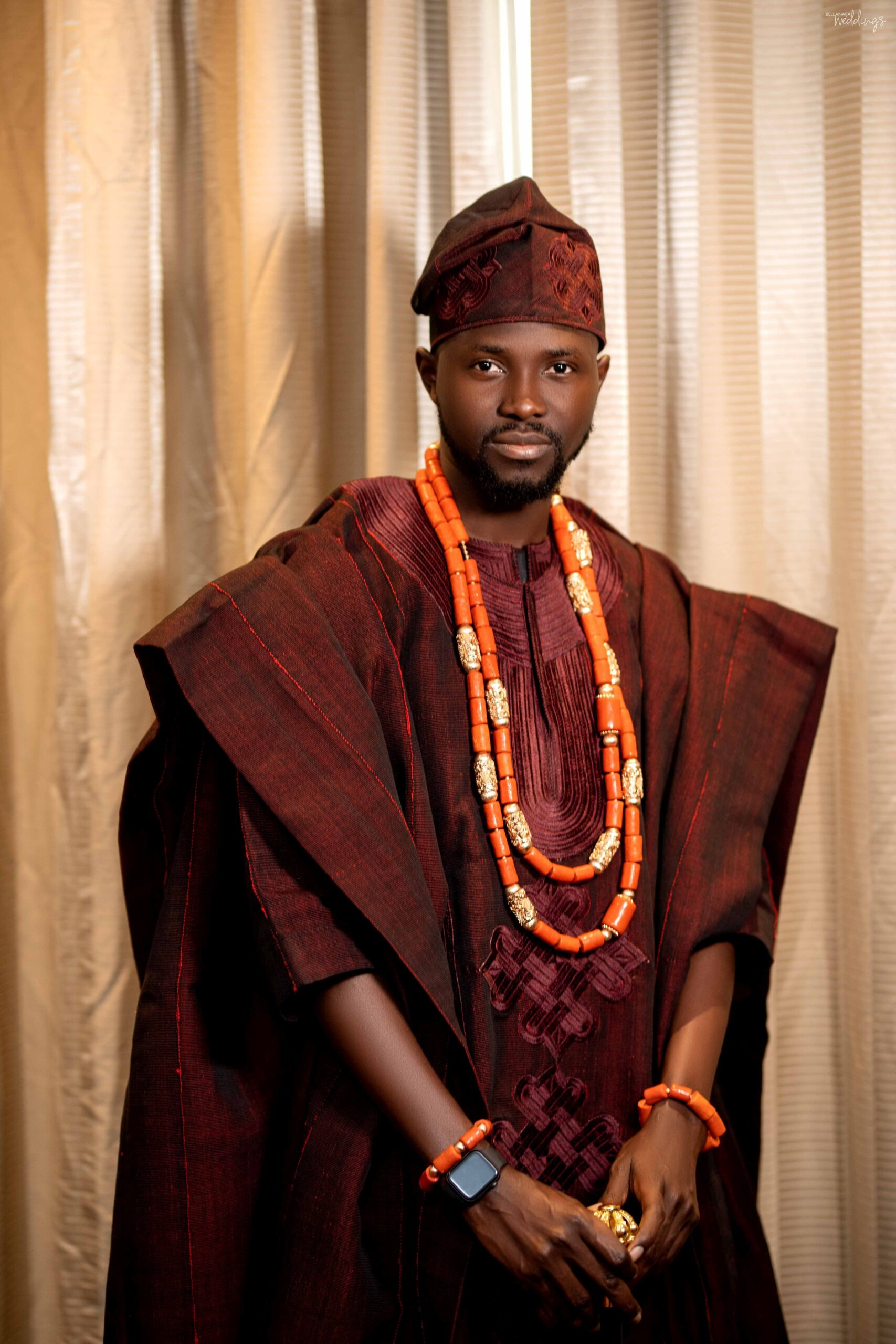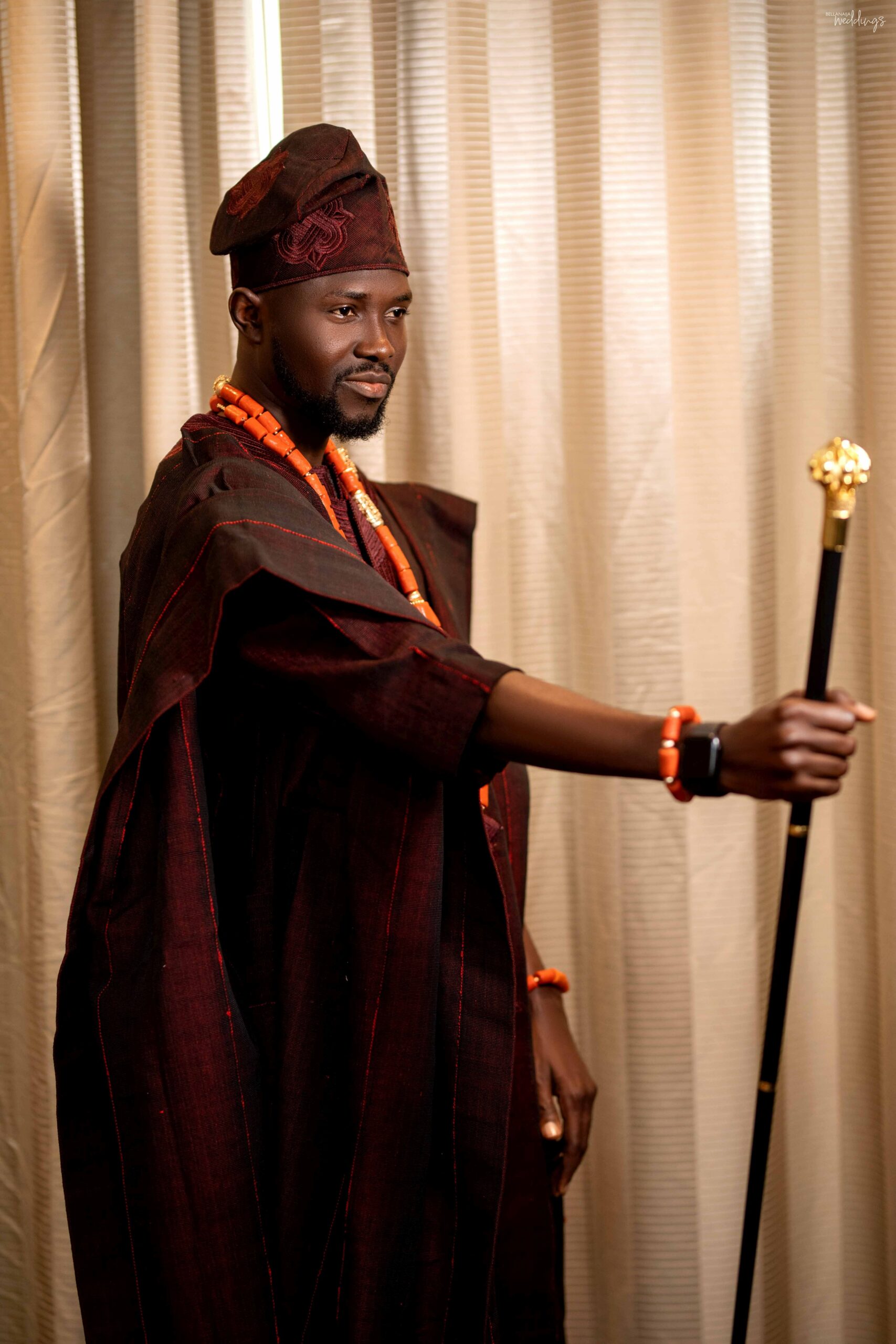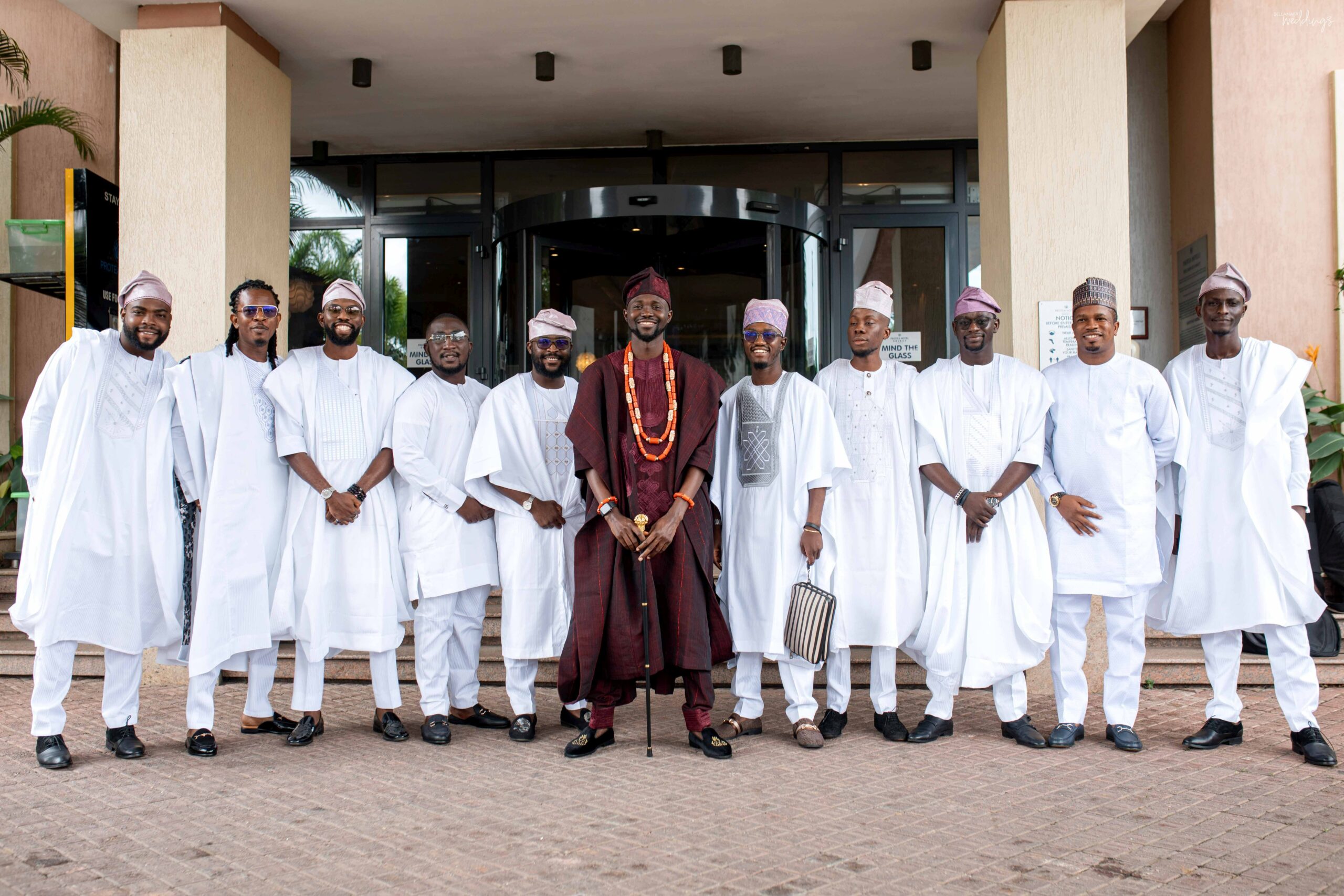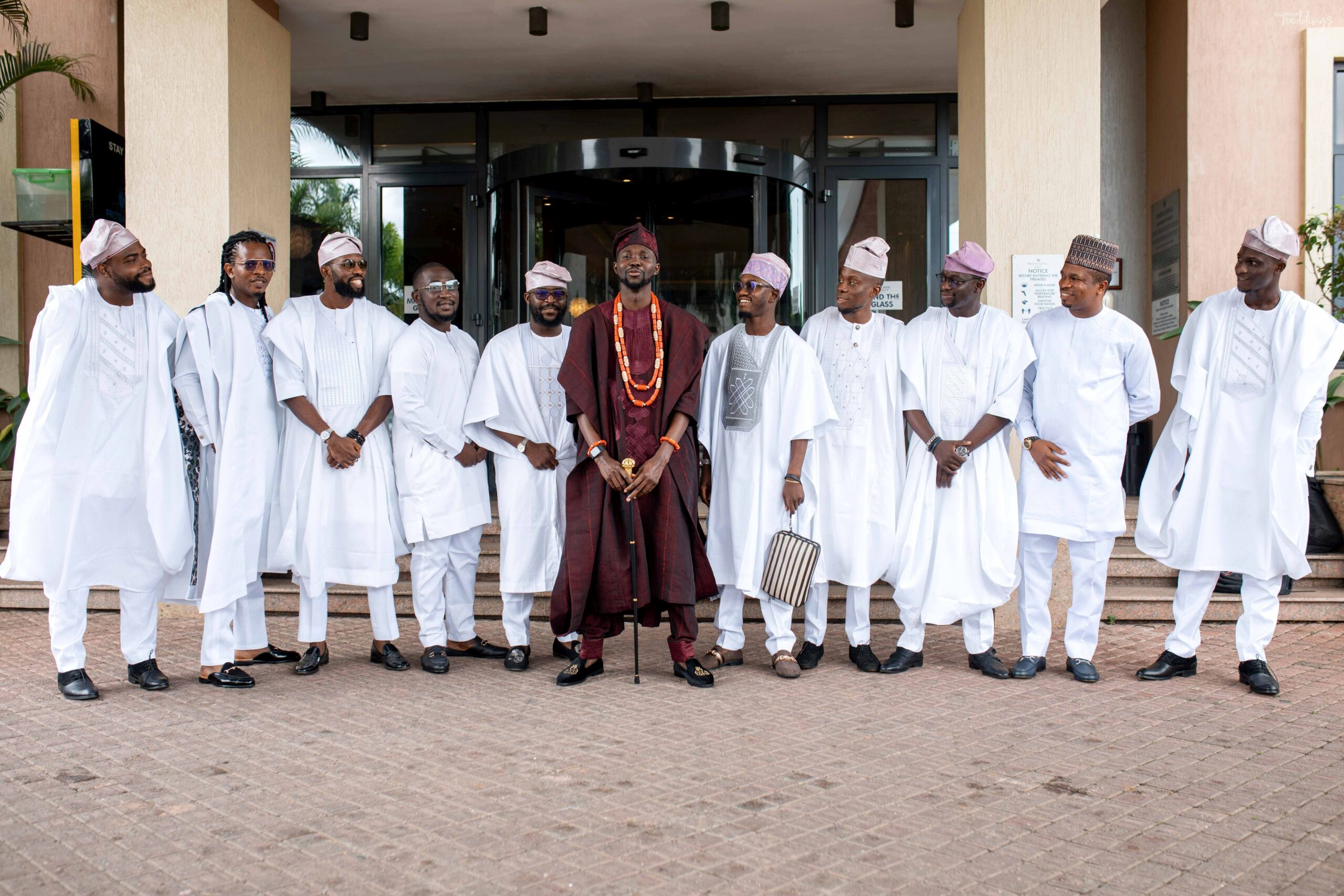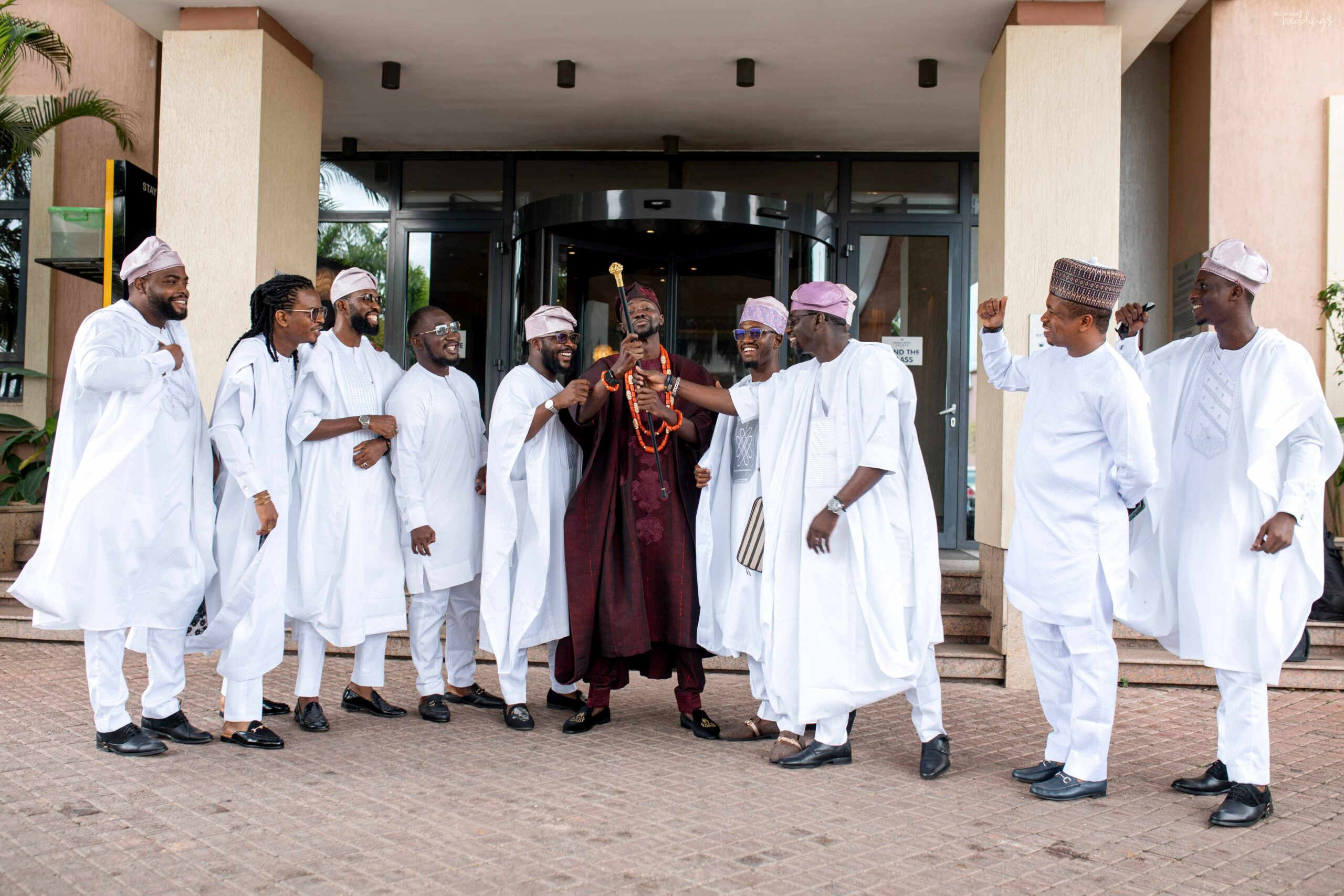 What's not to love about love! Check out these sweethearts. 🤭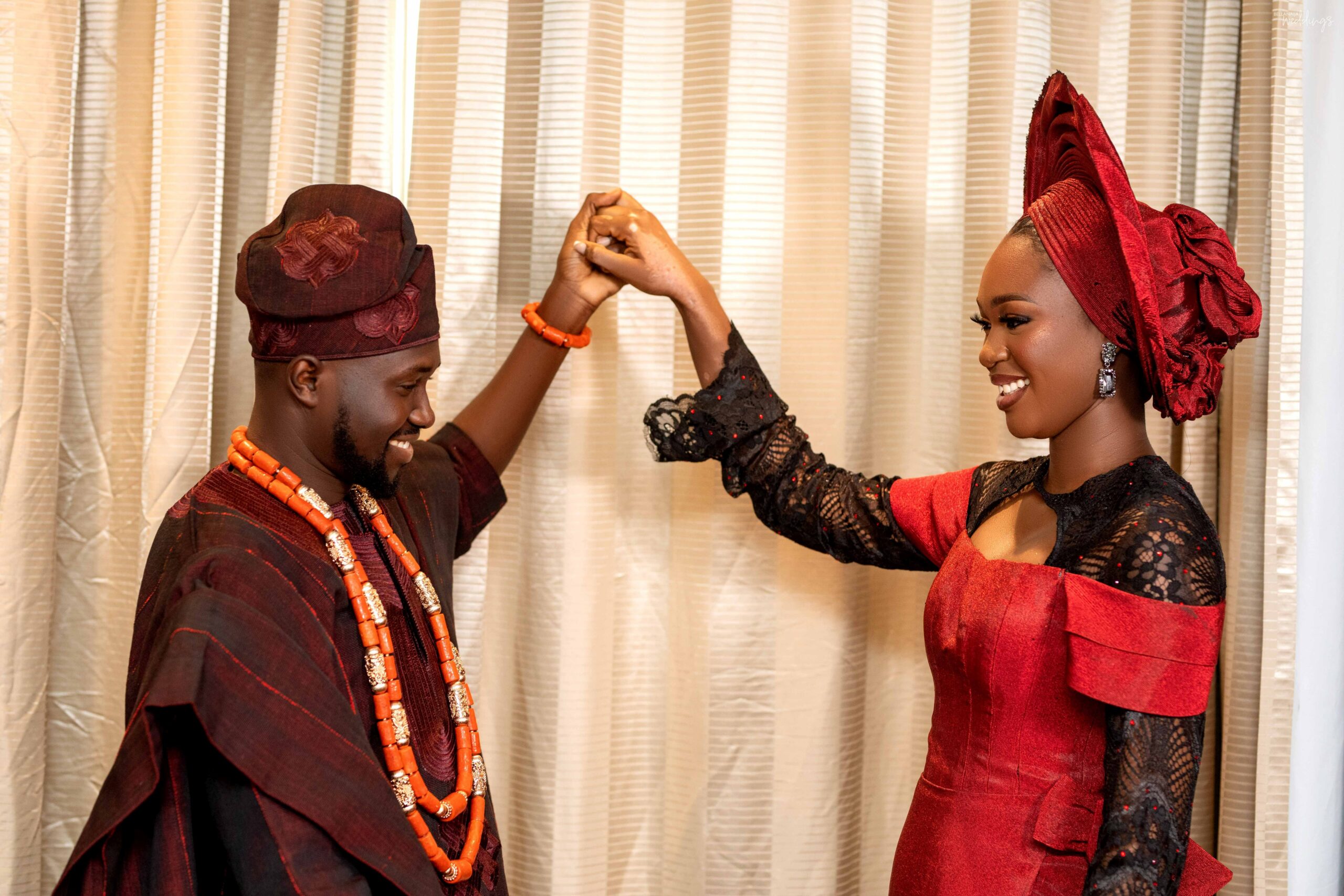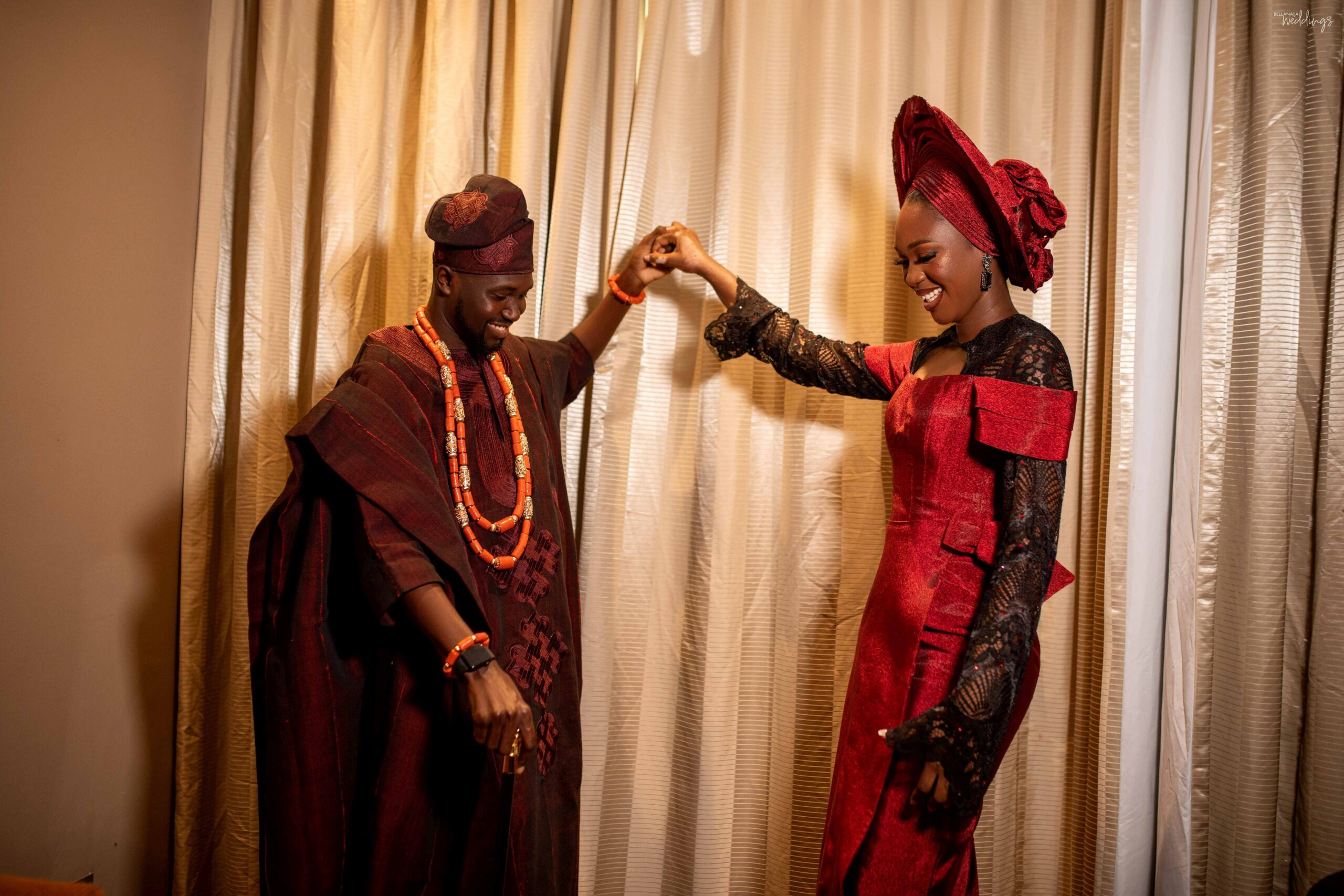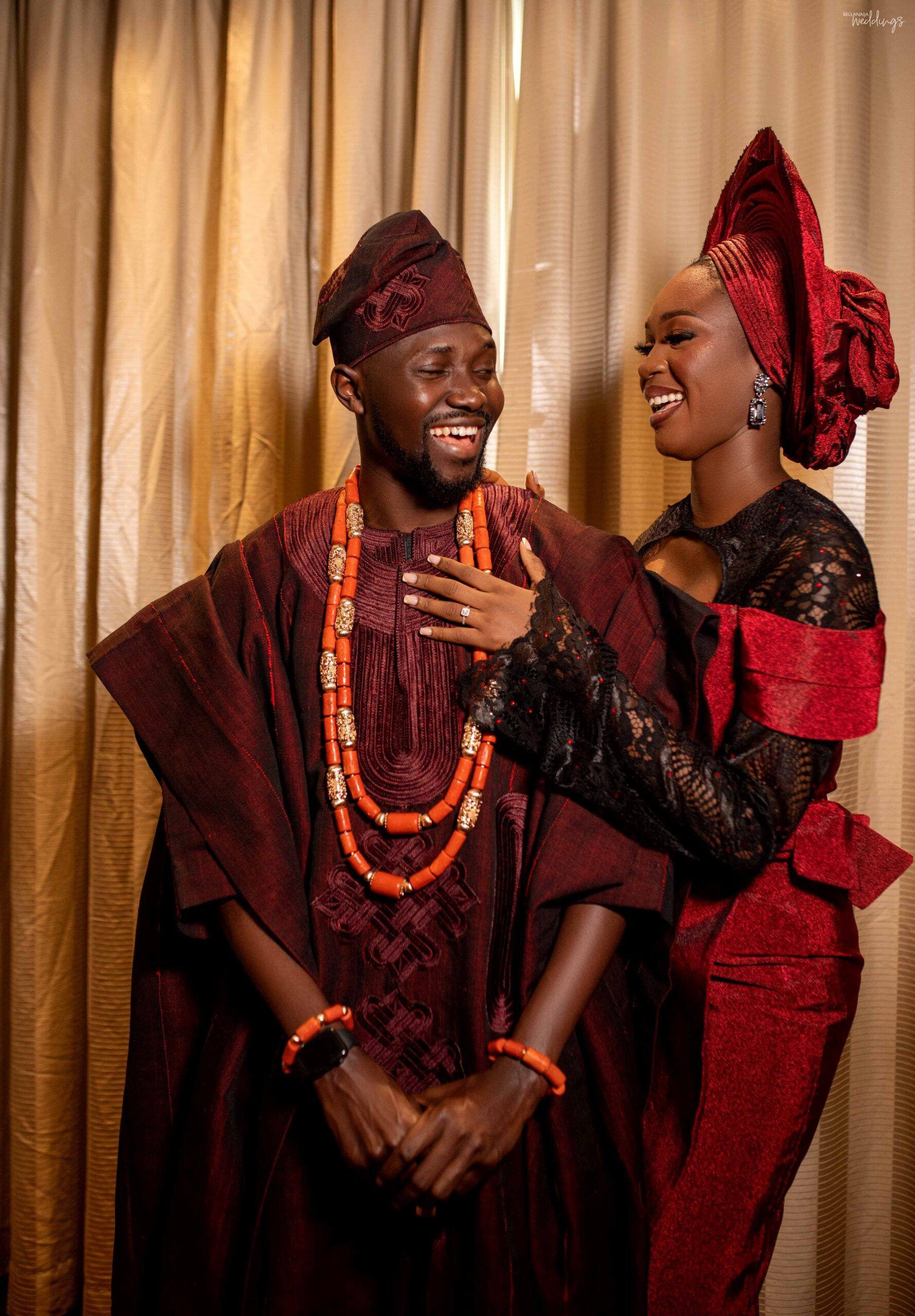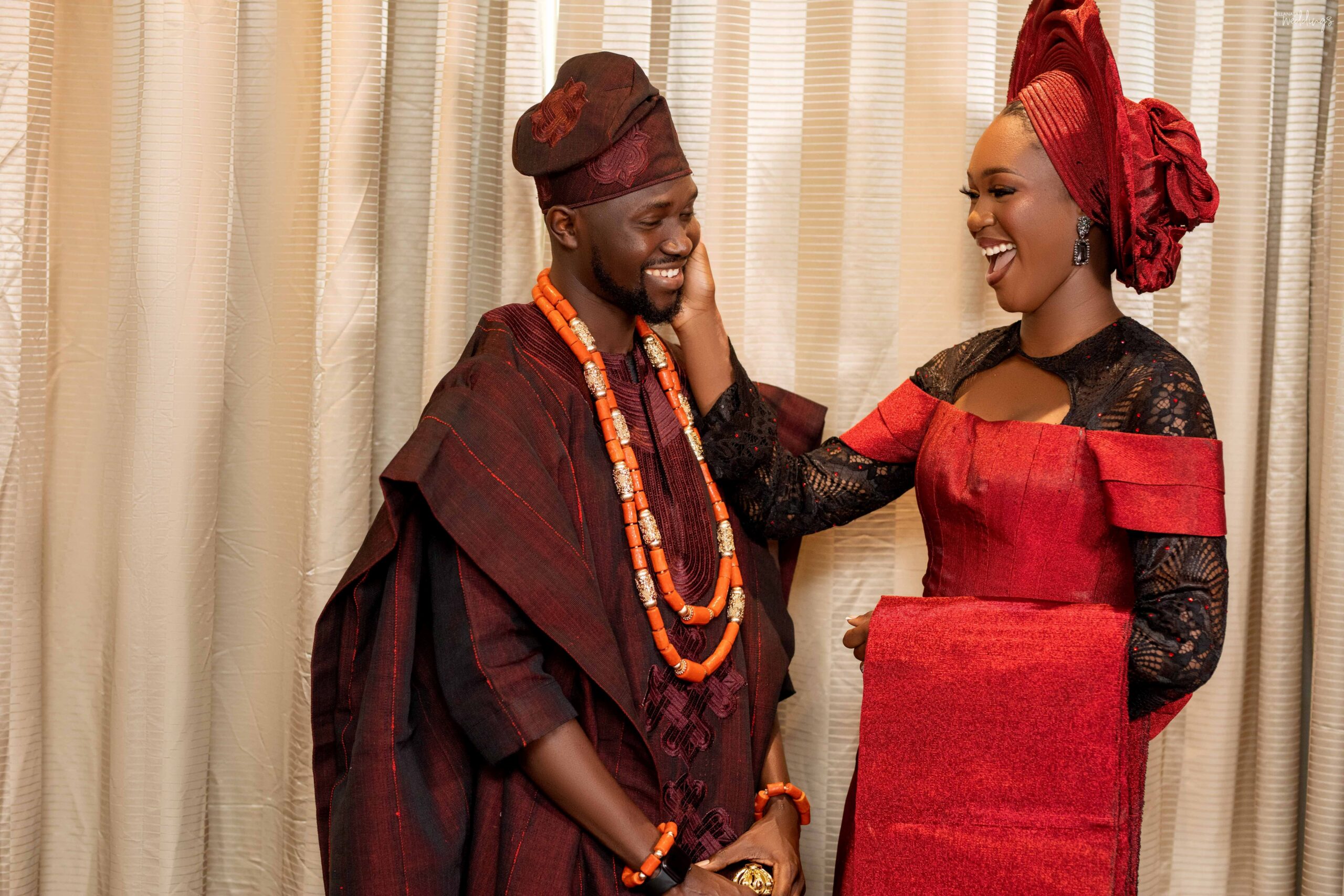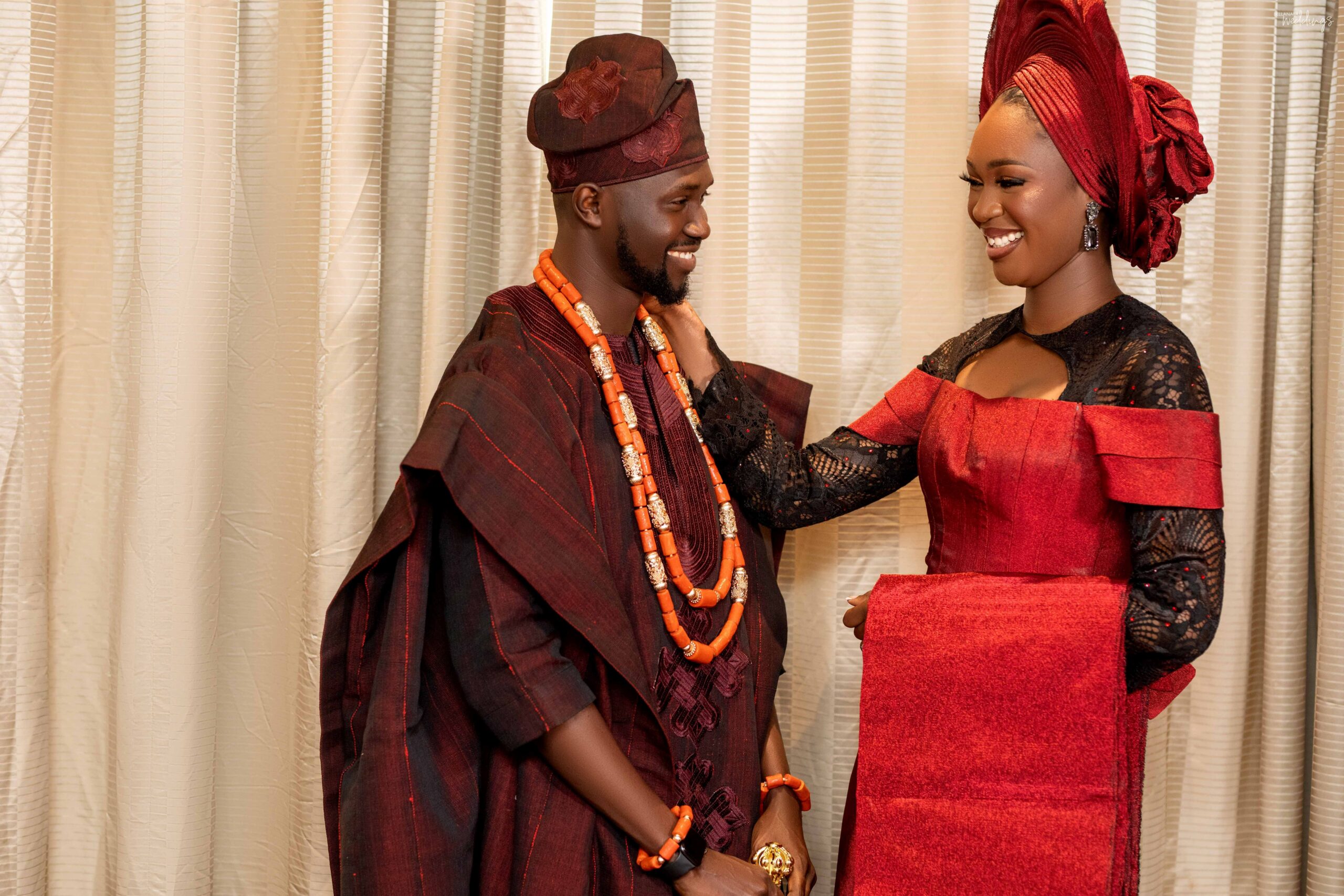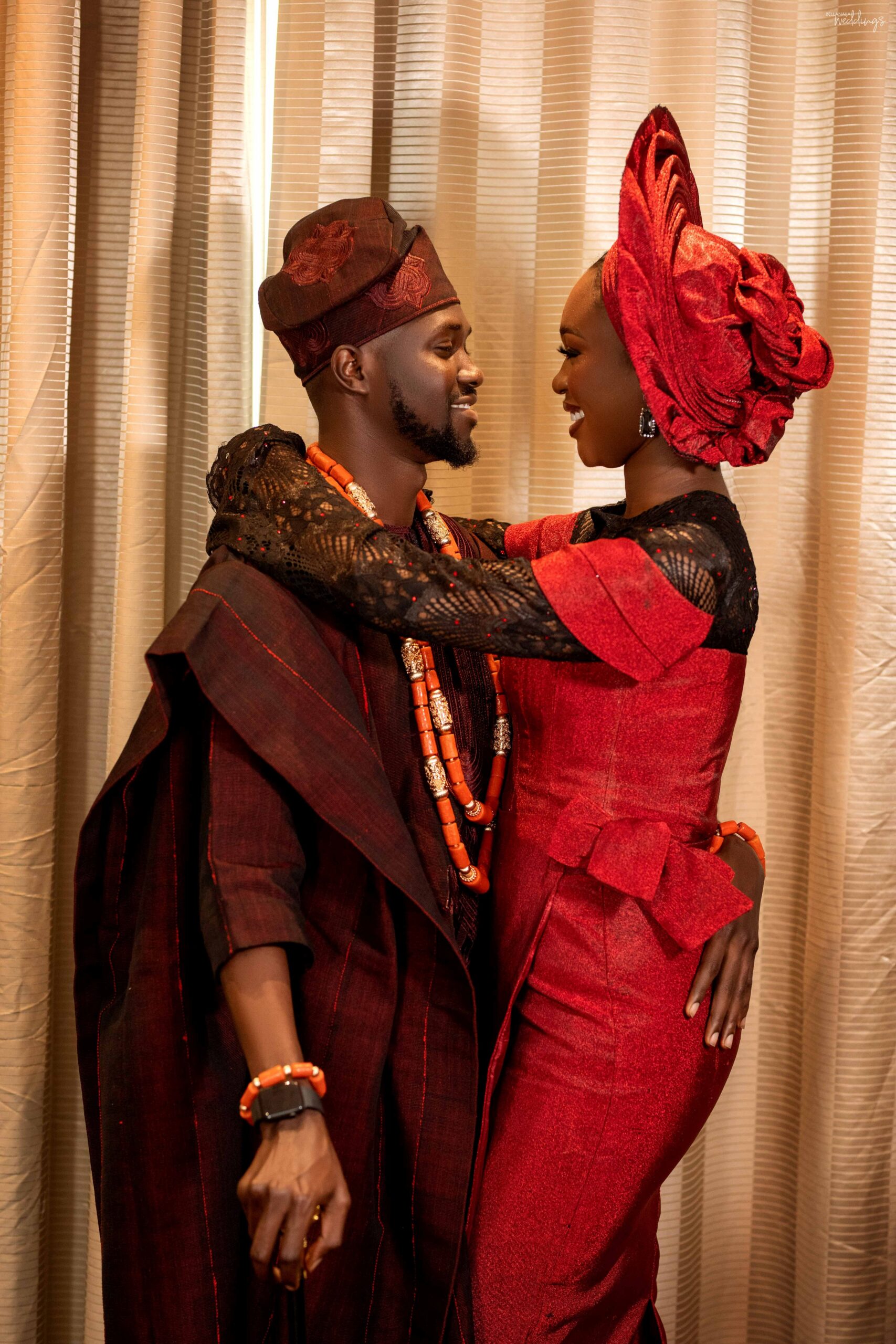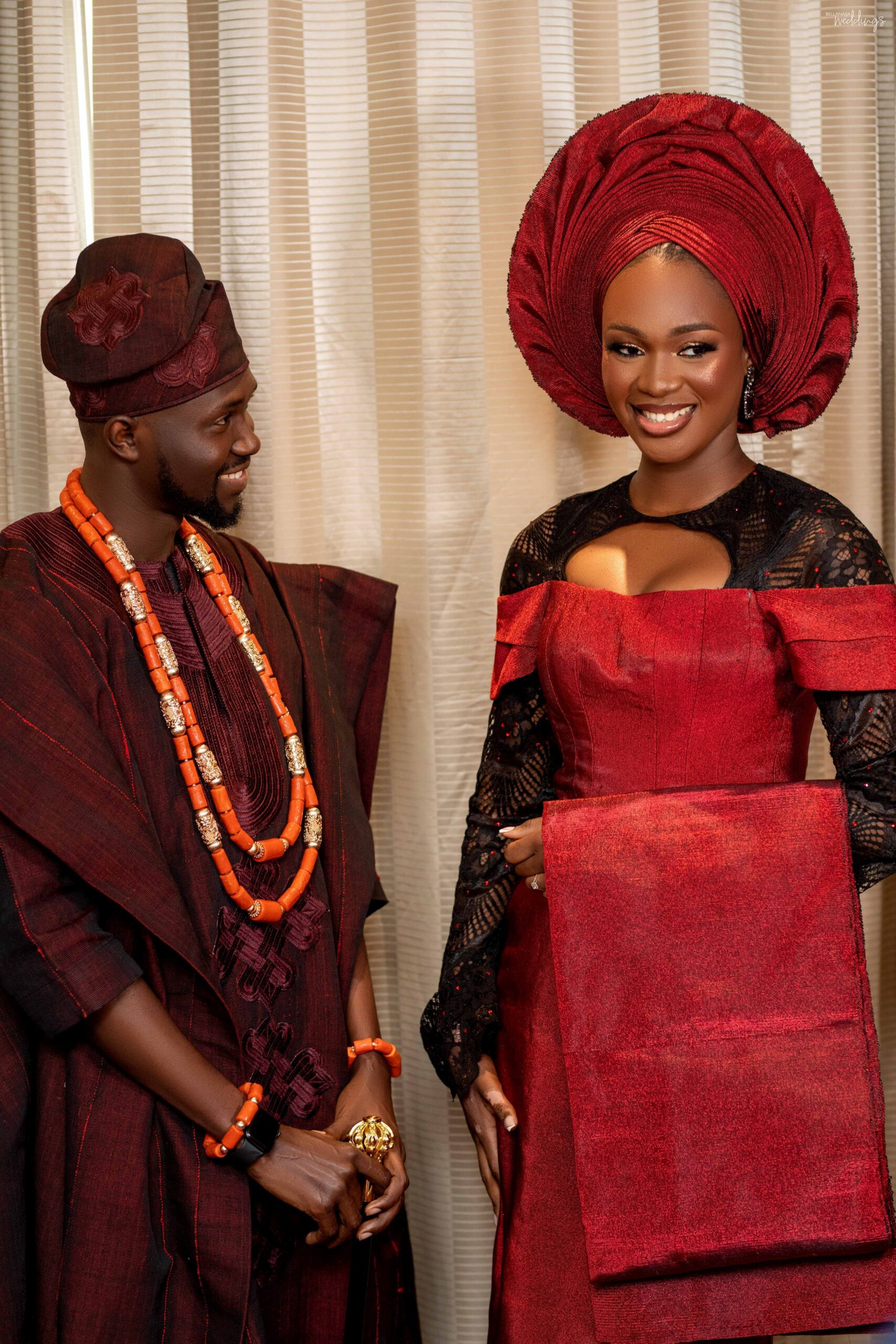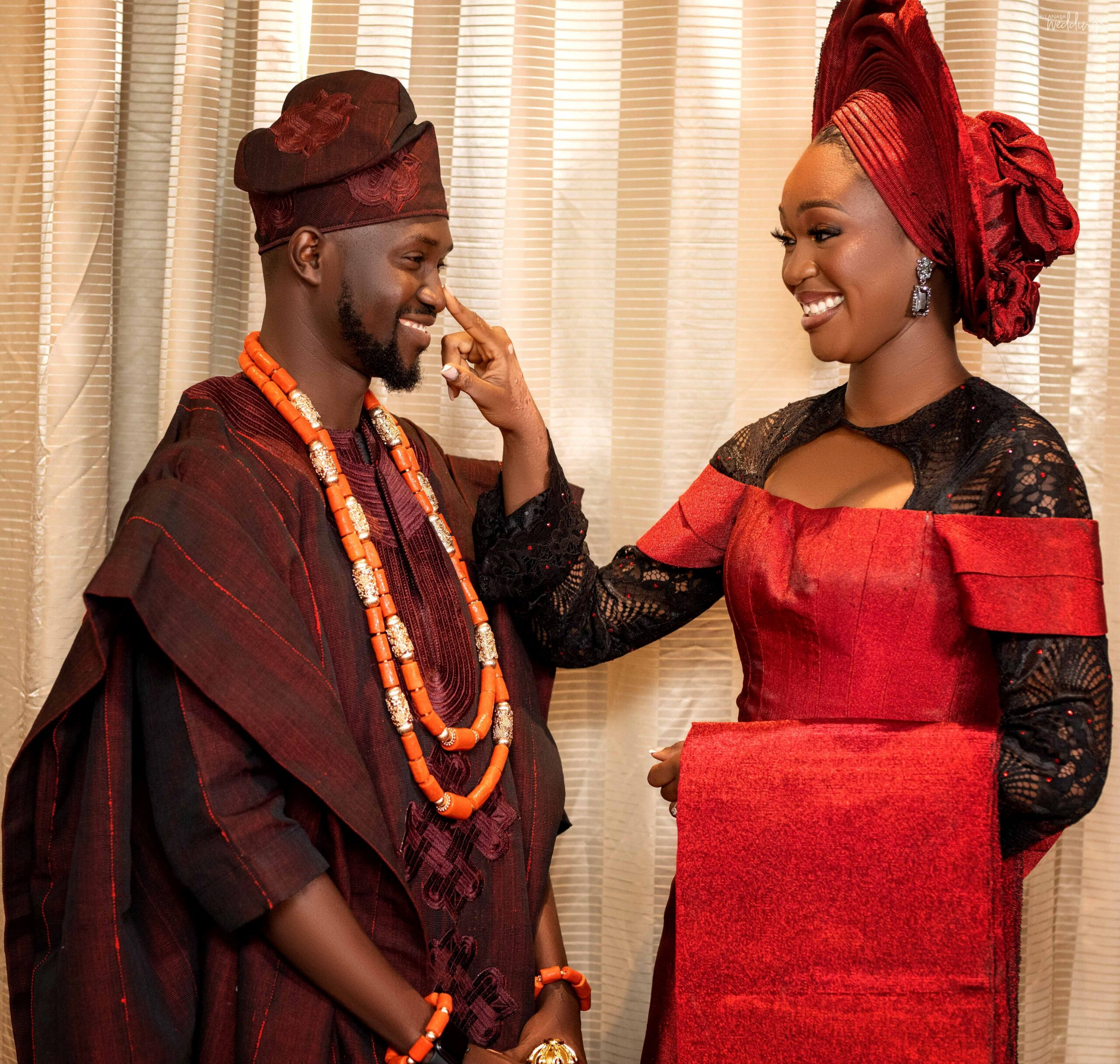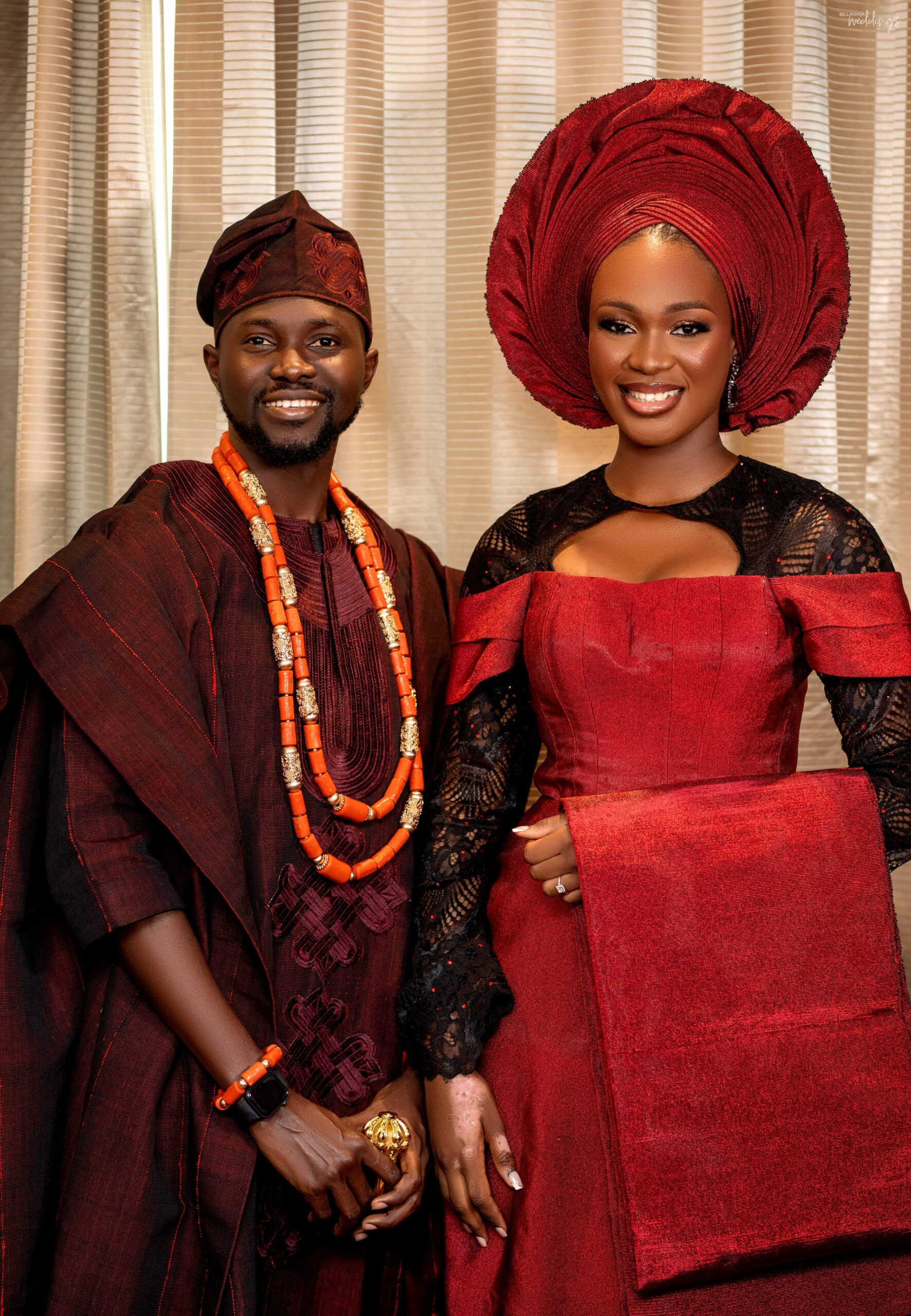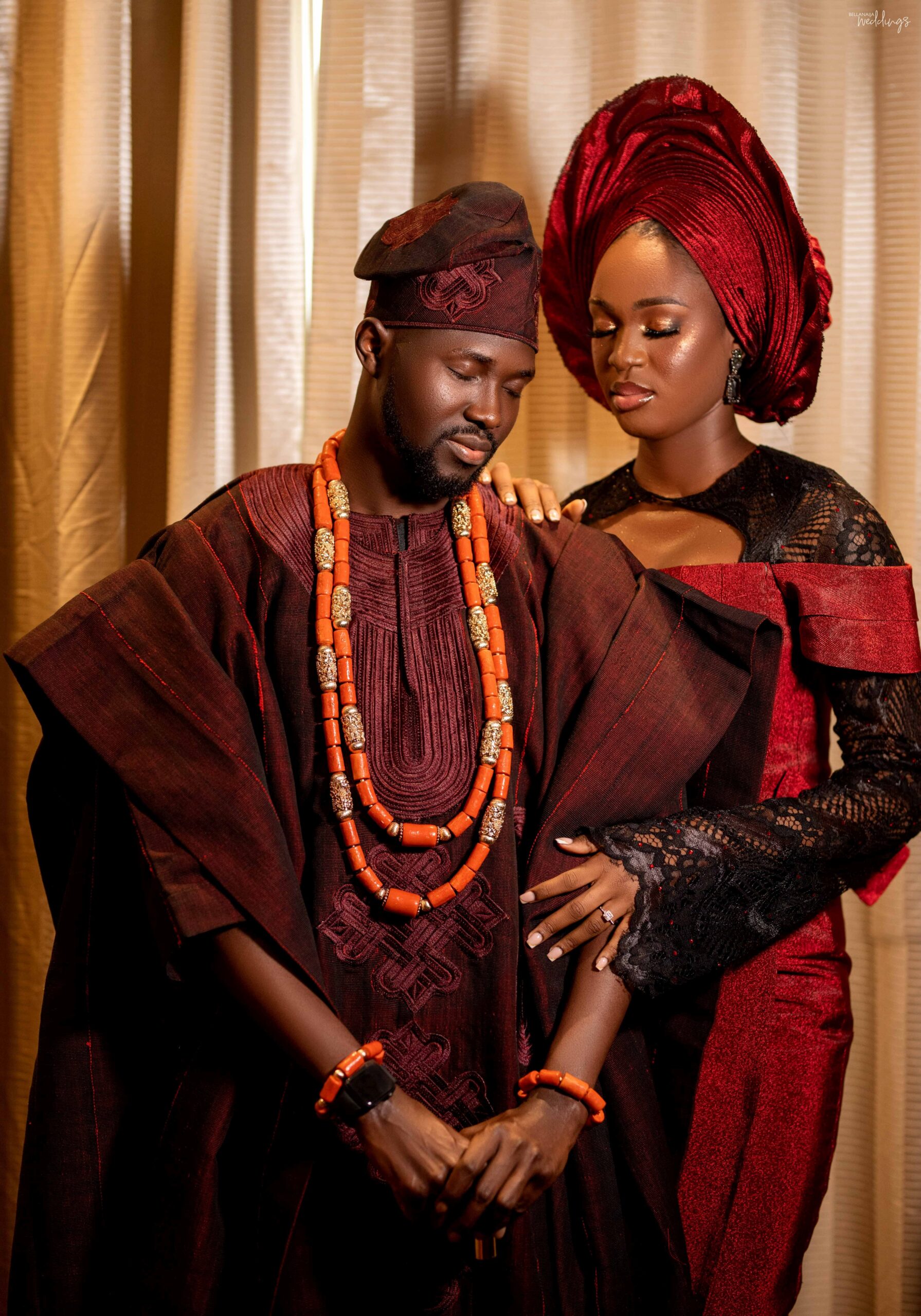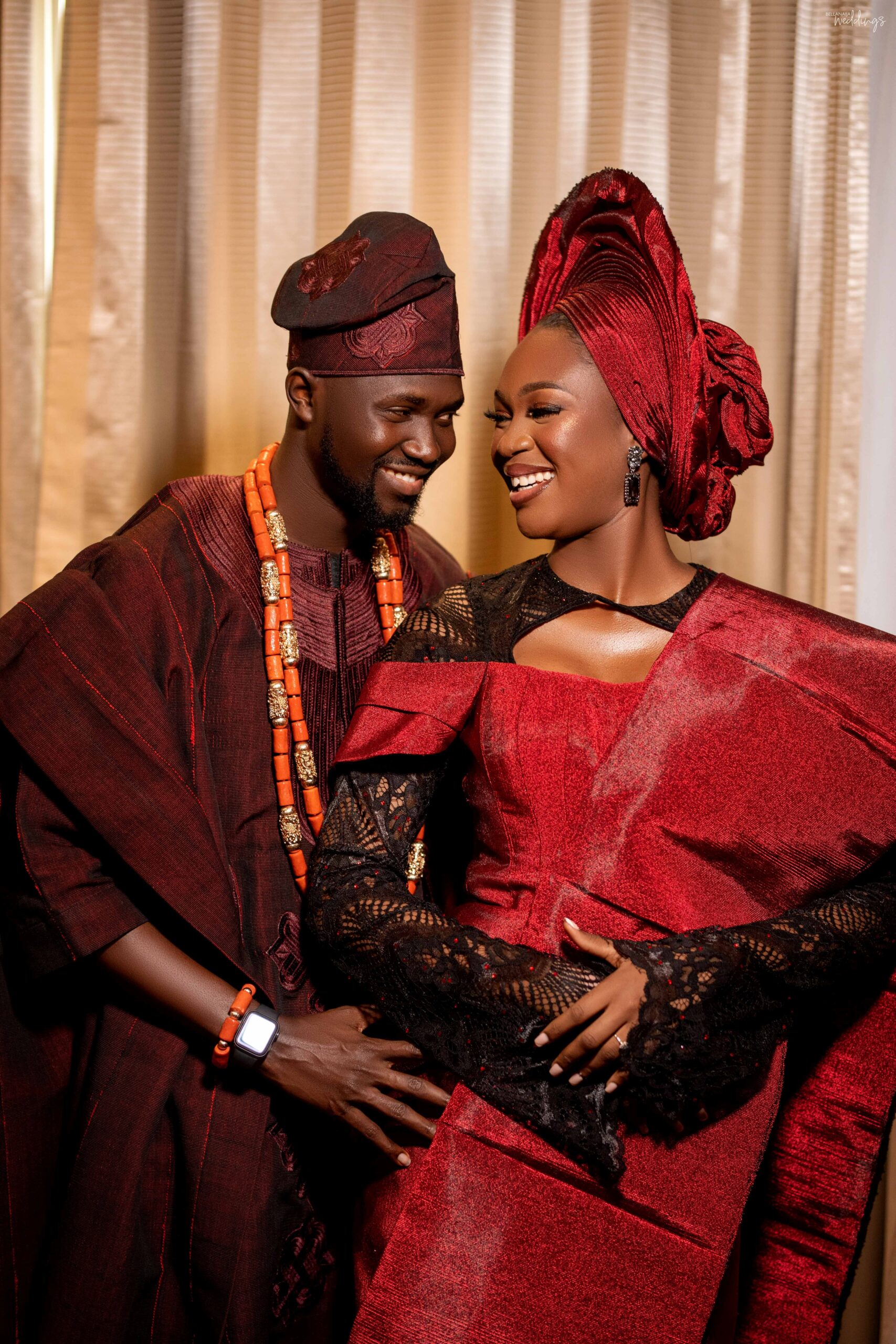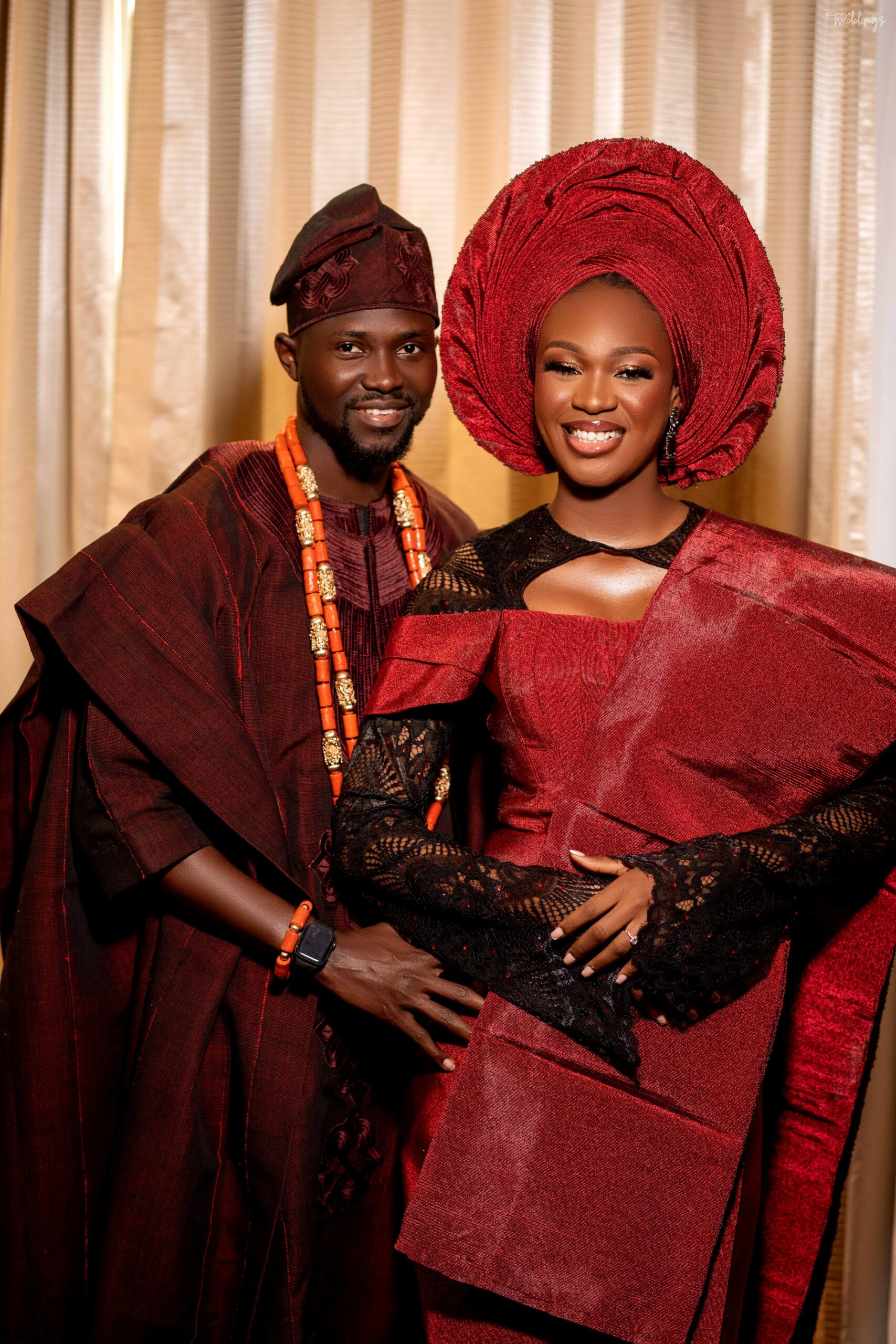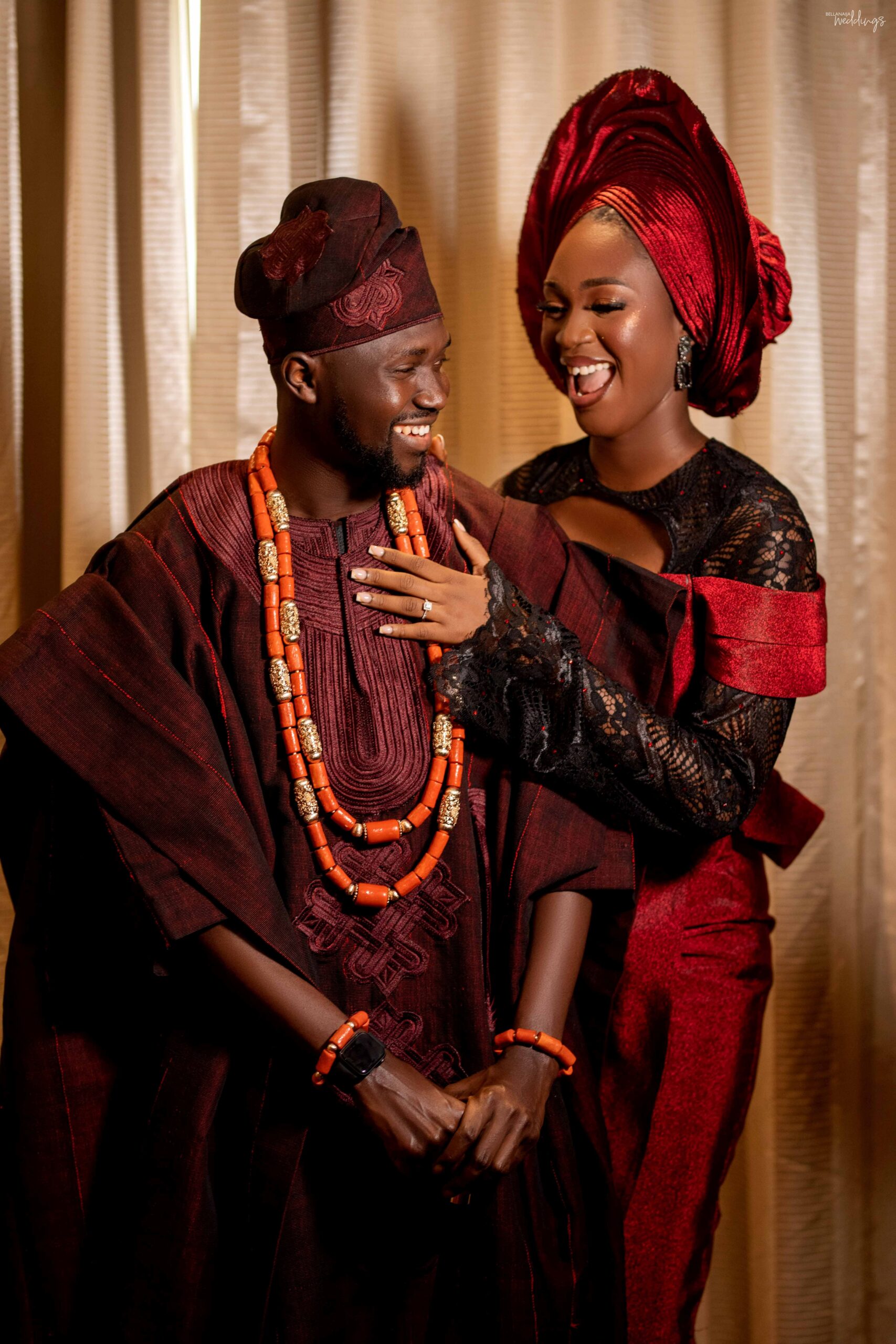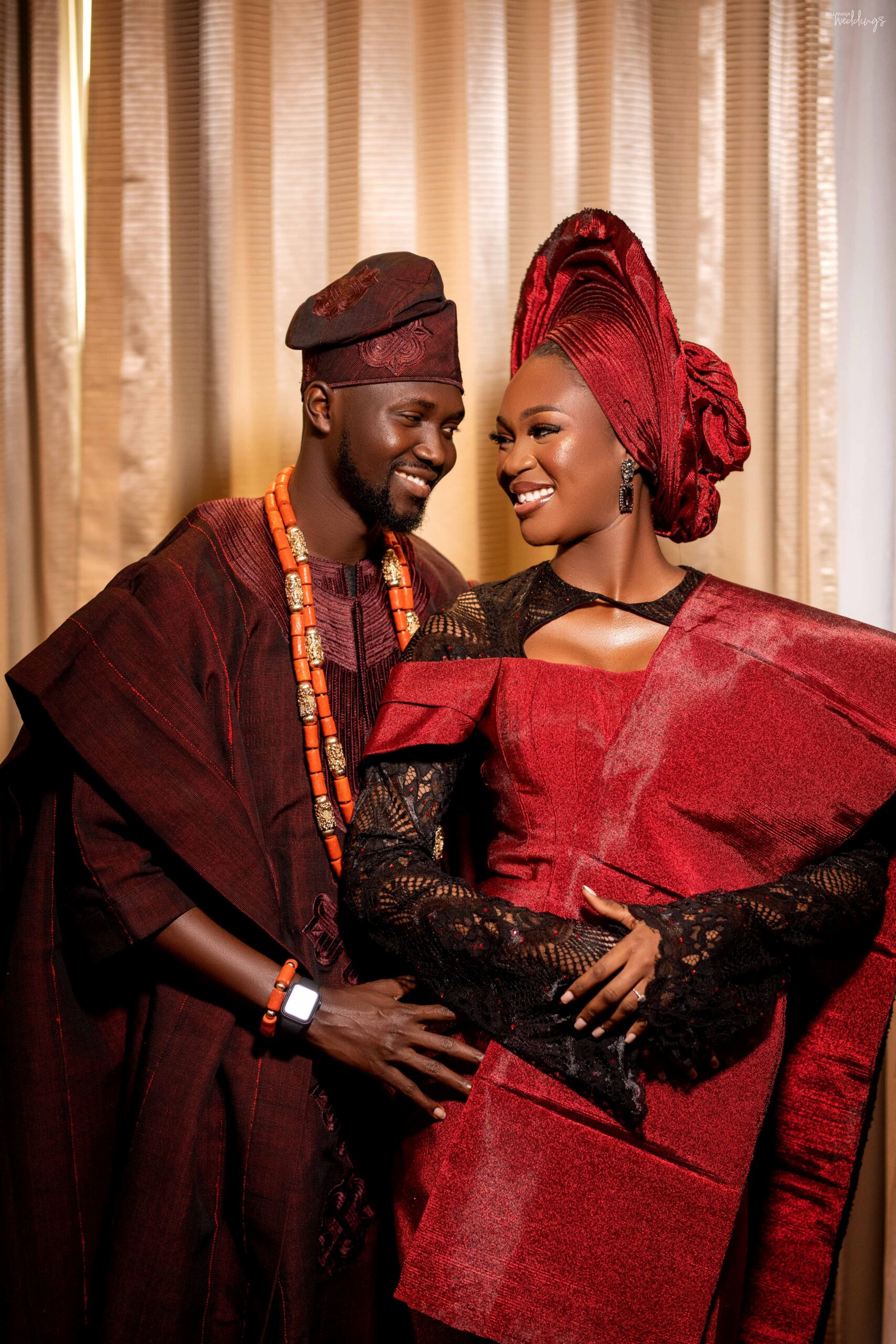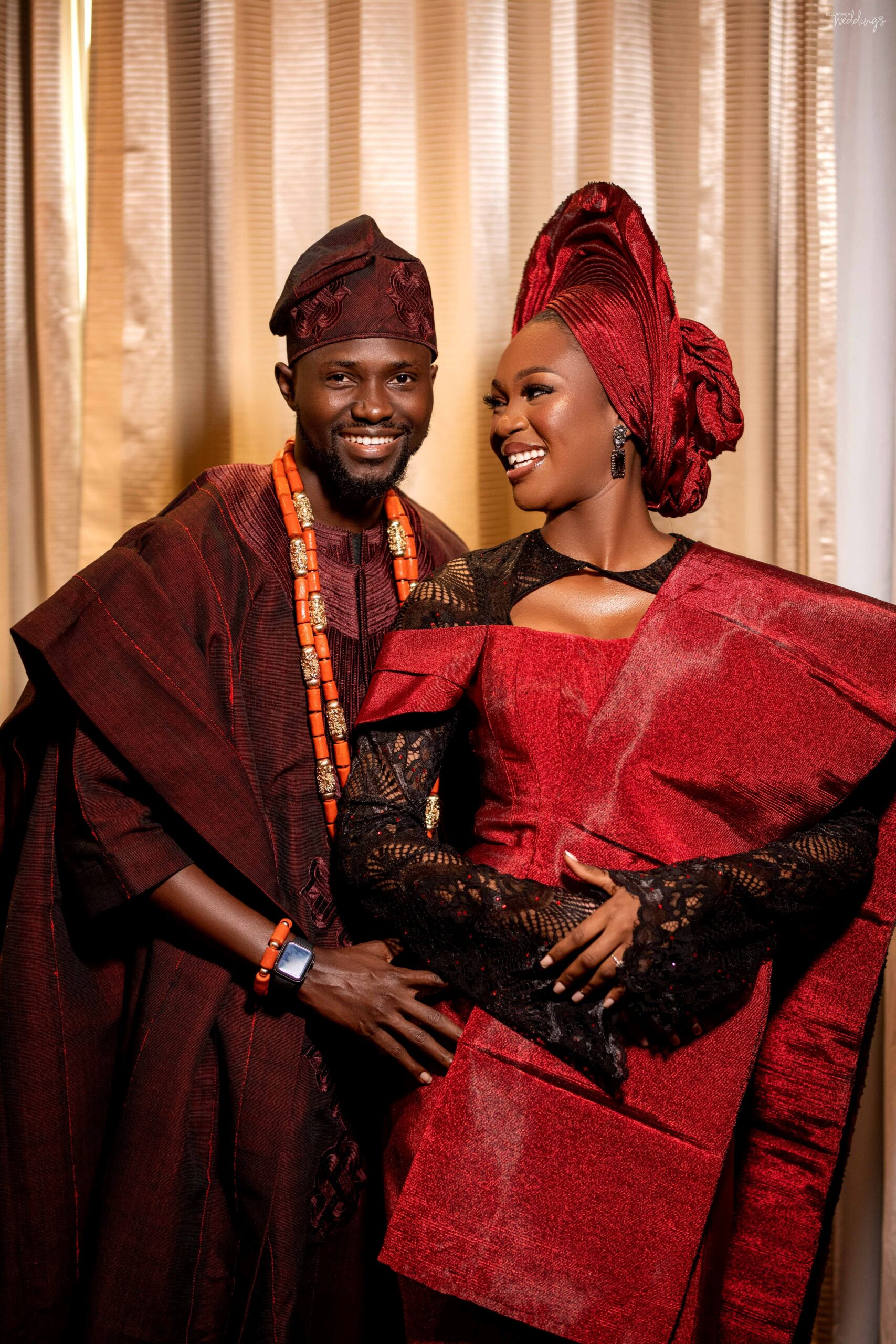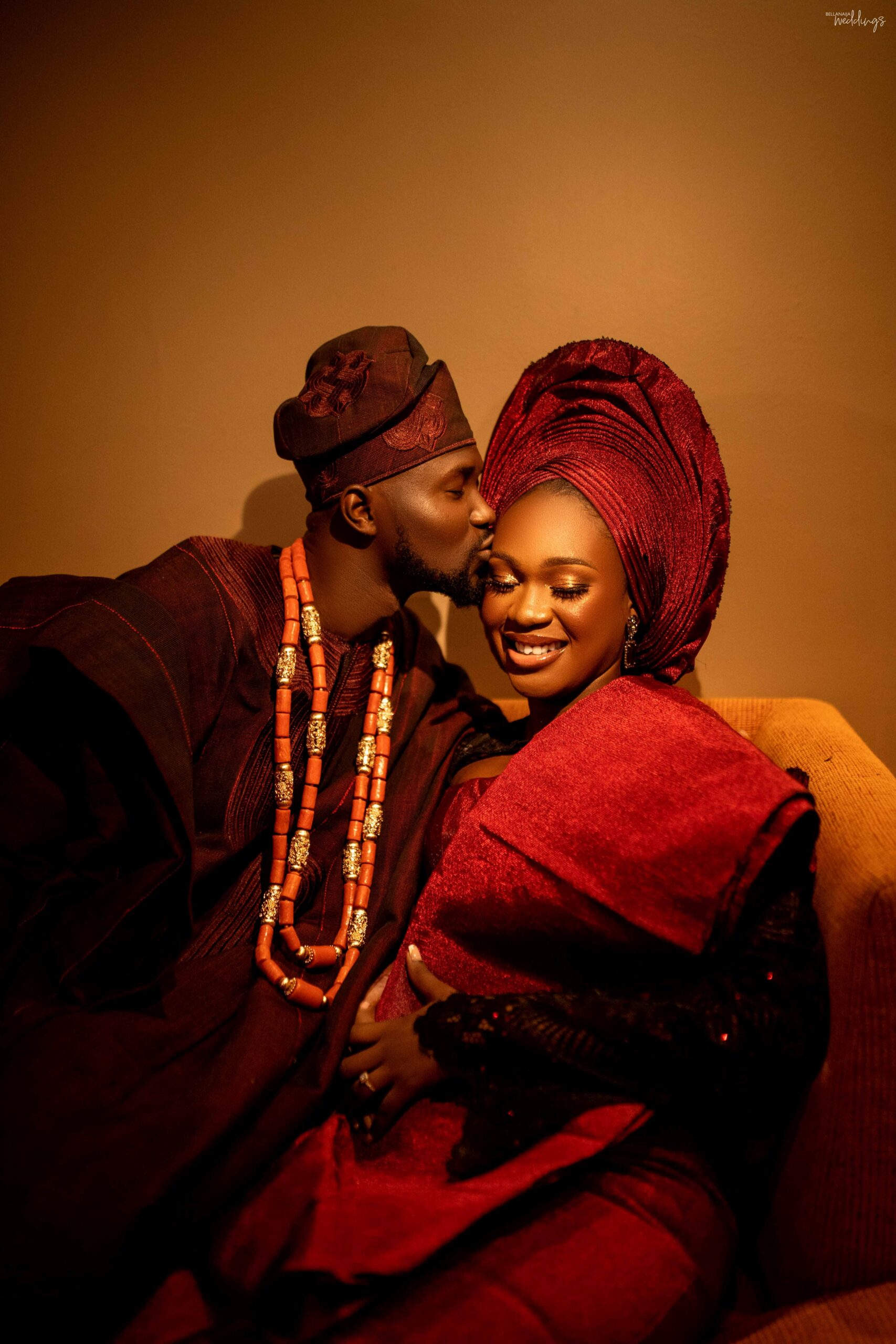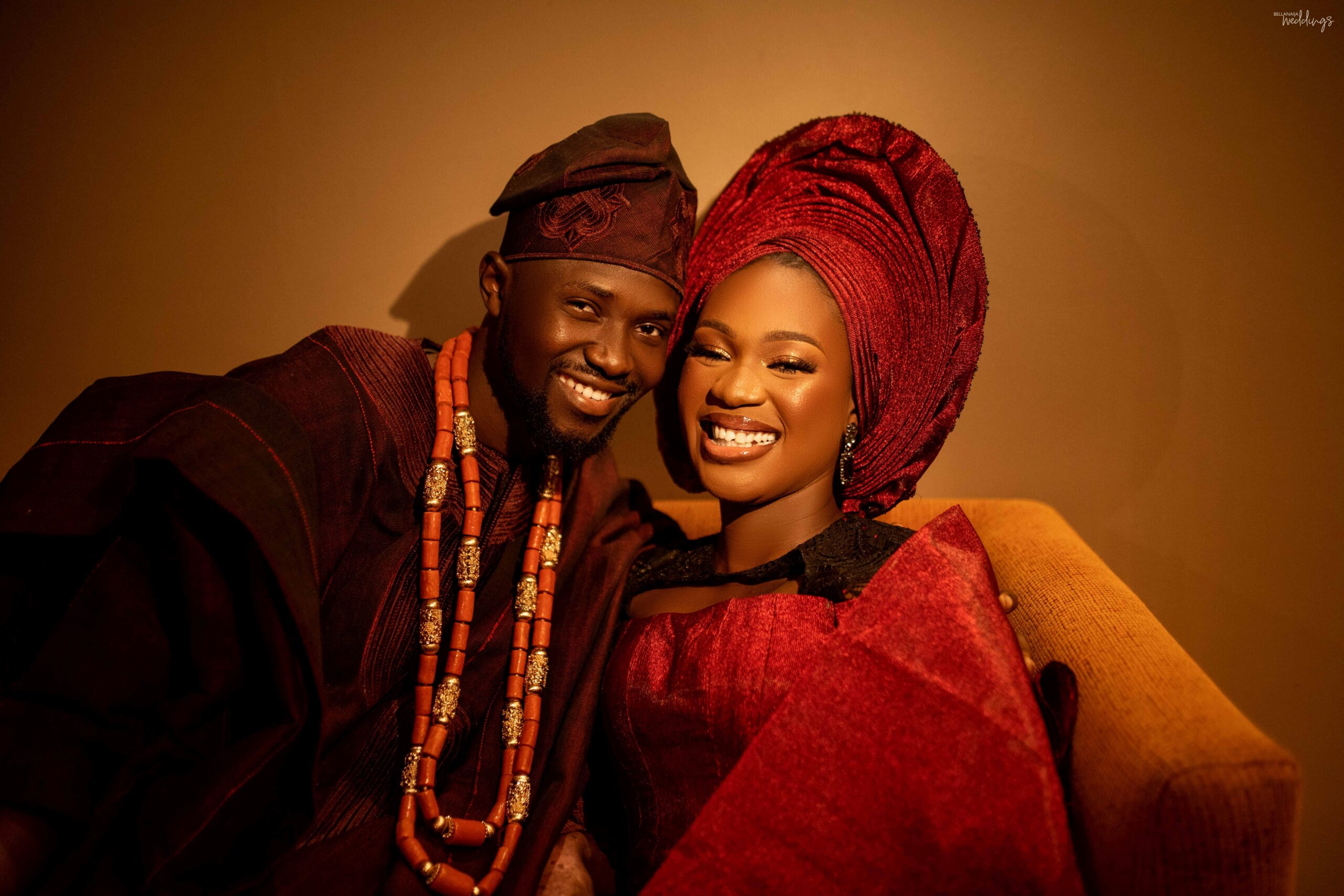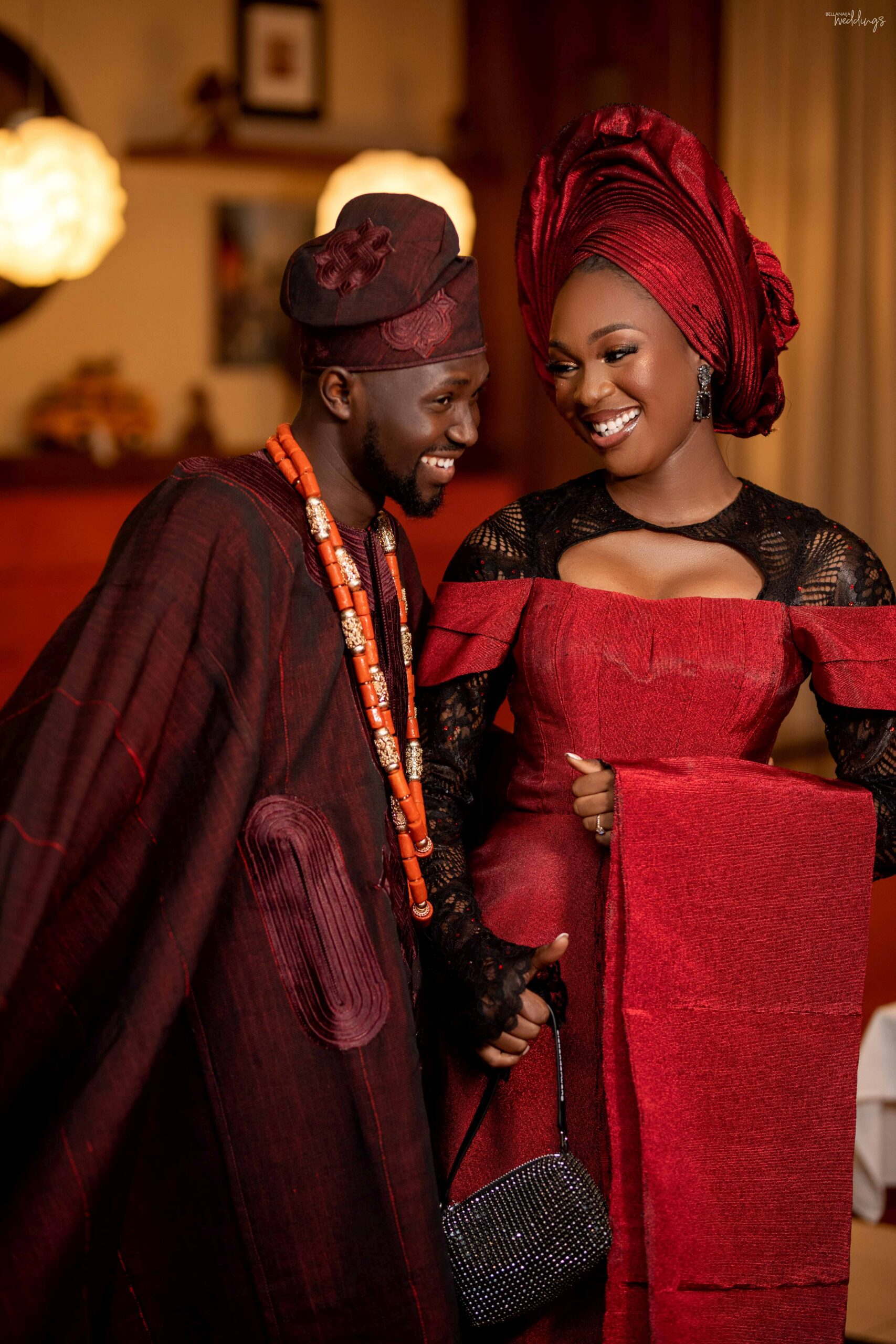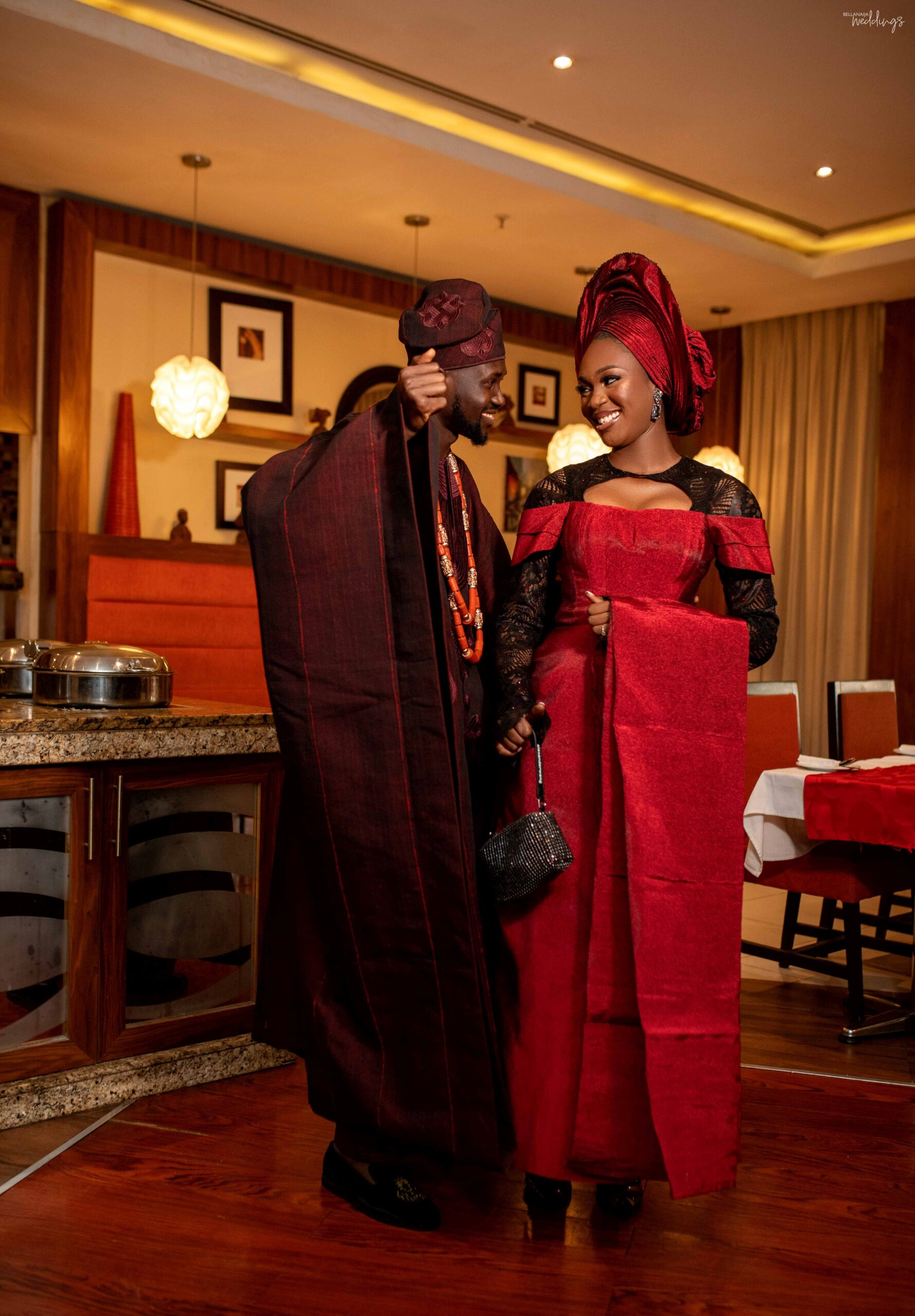 Let the ceremony begin!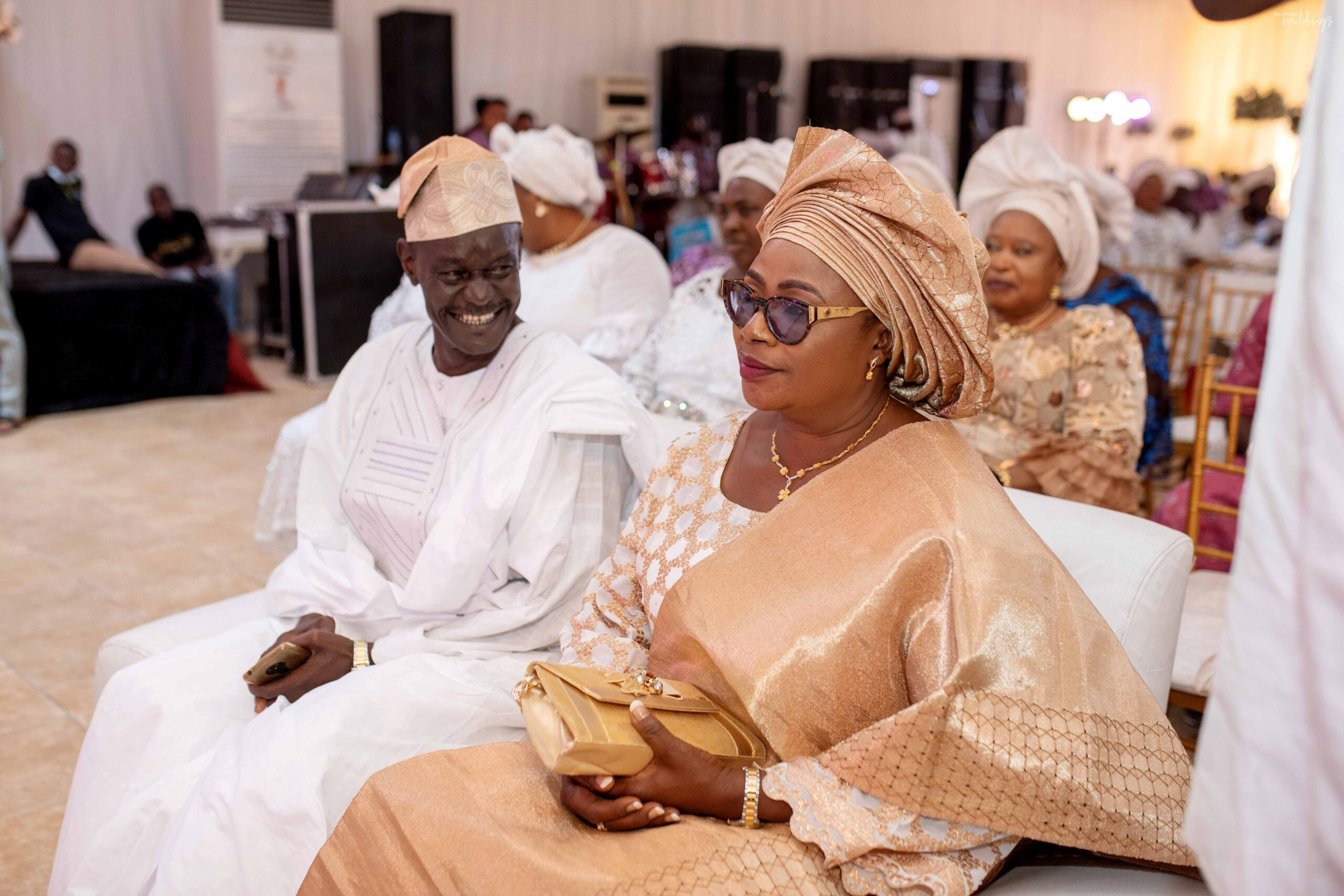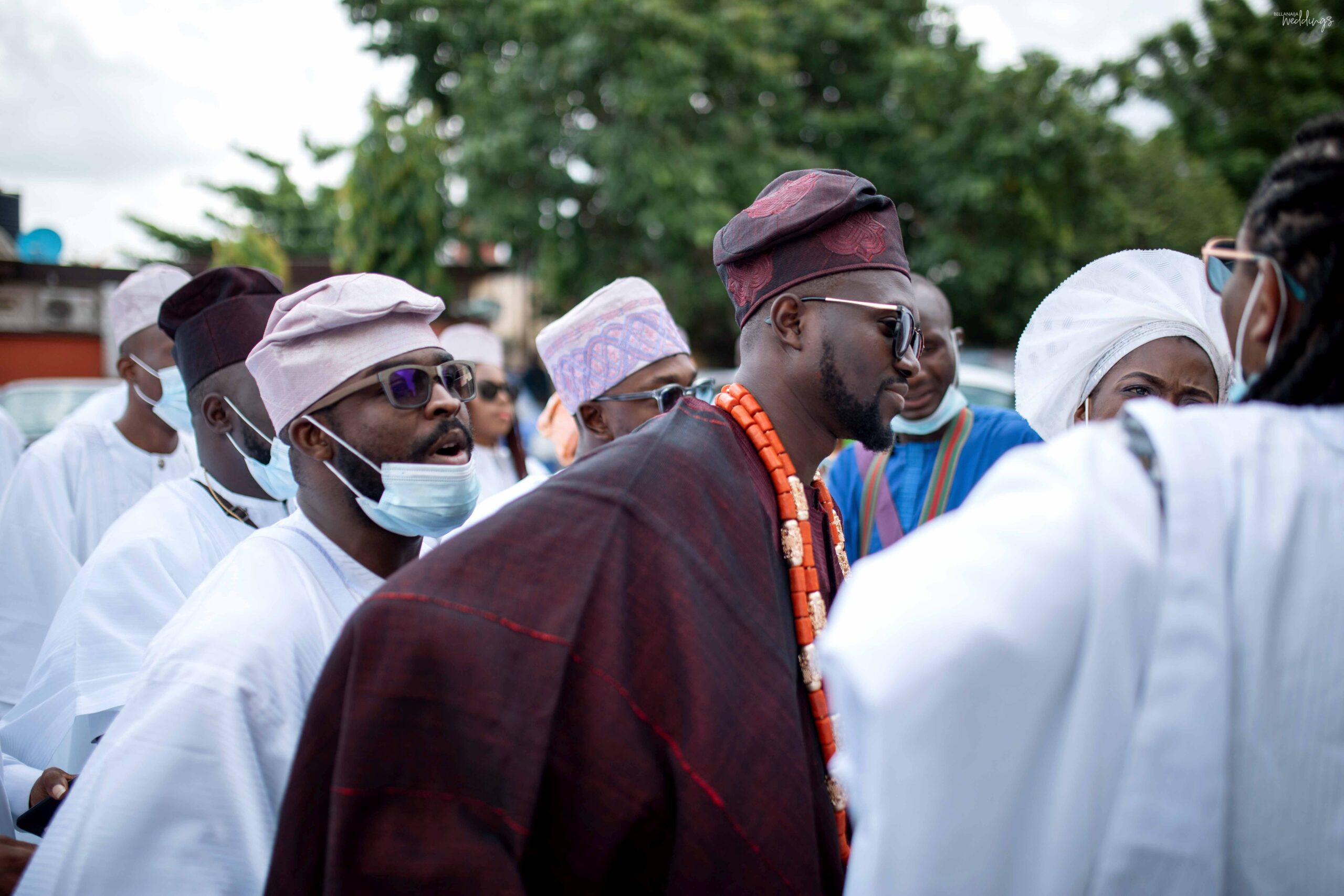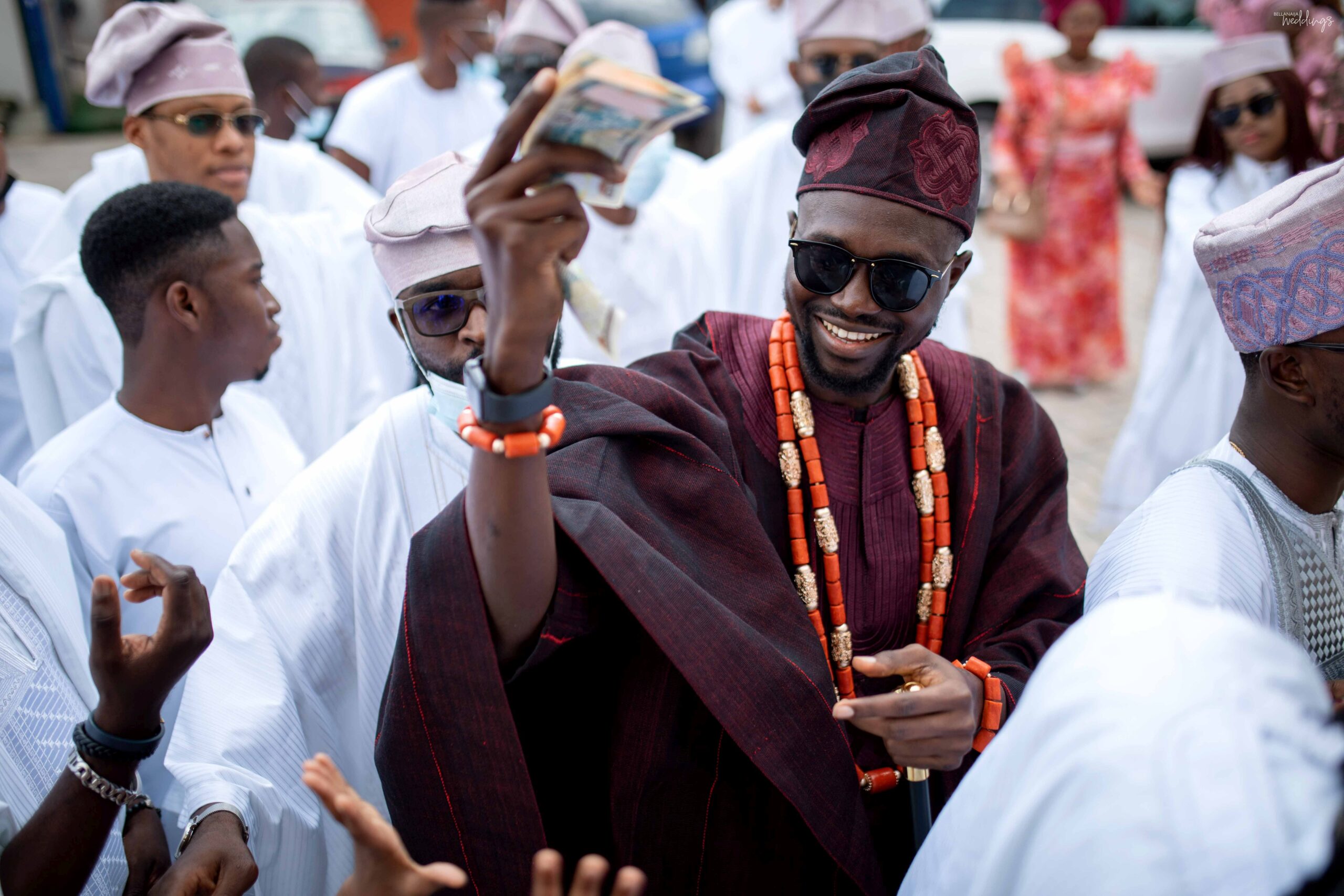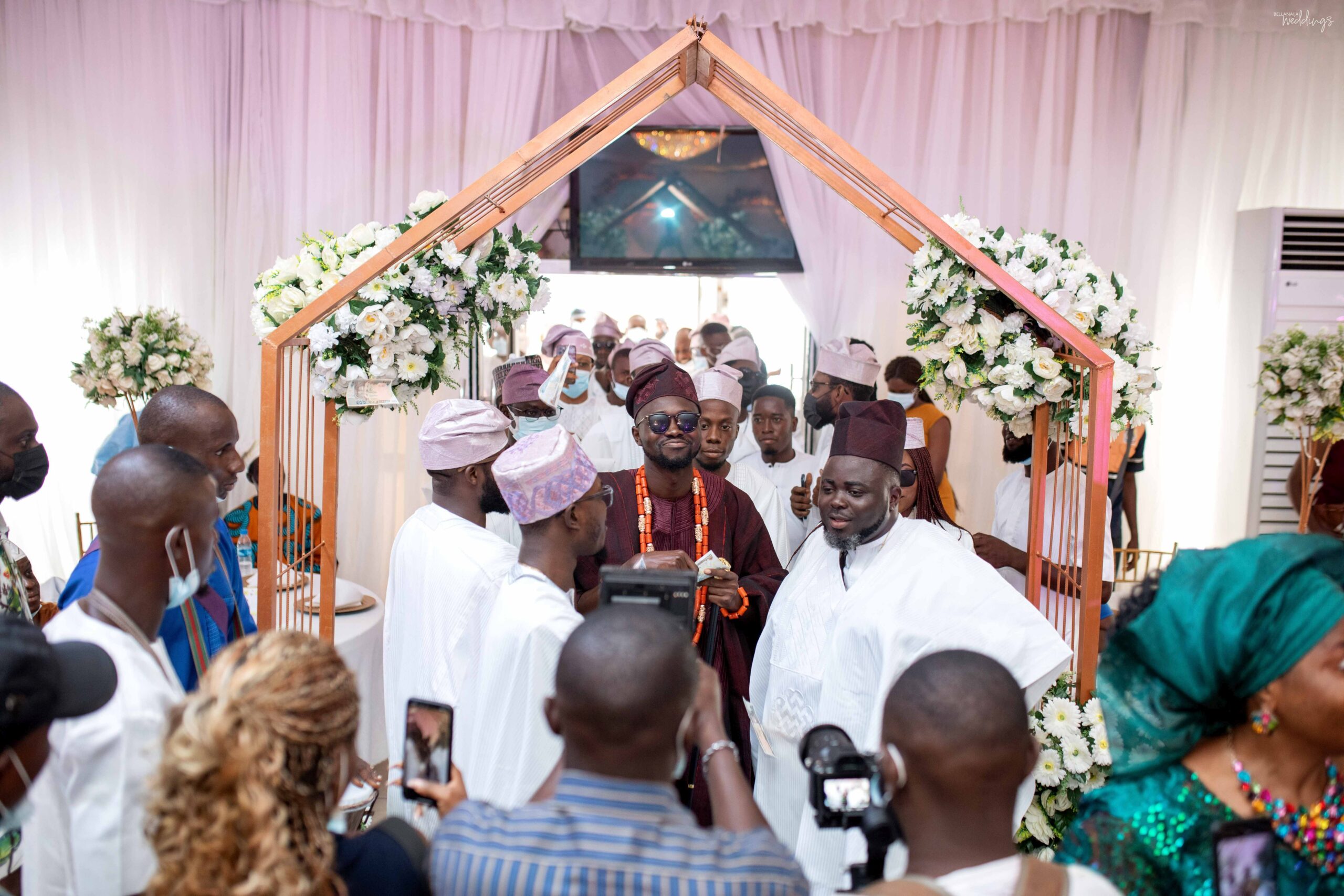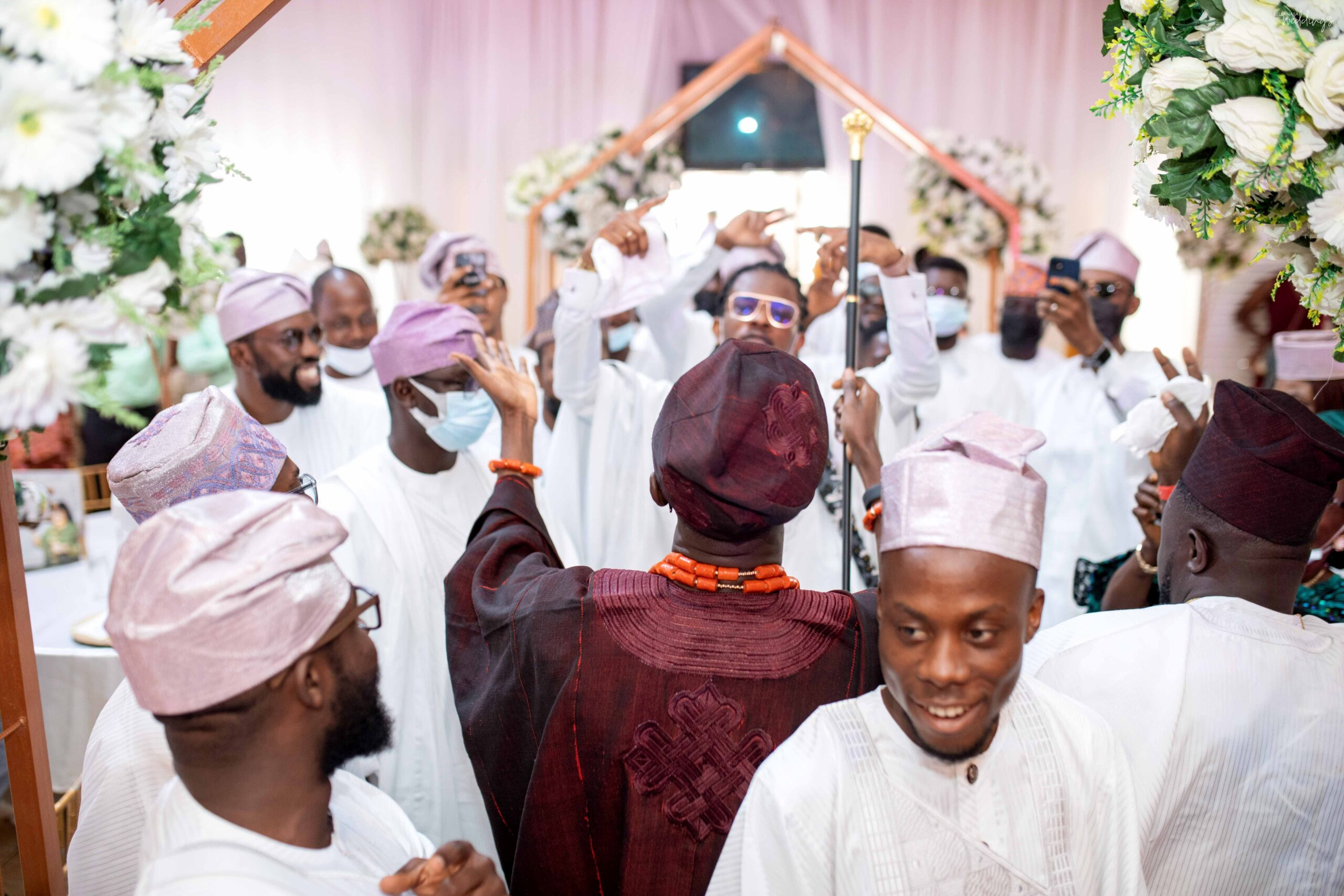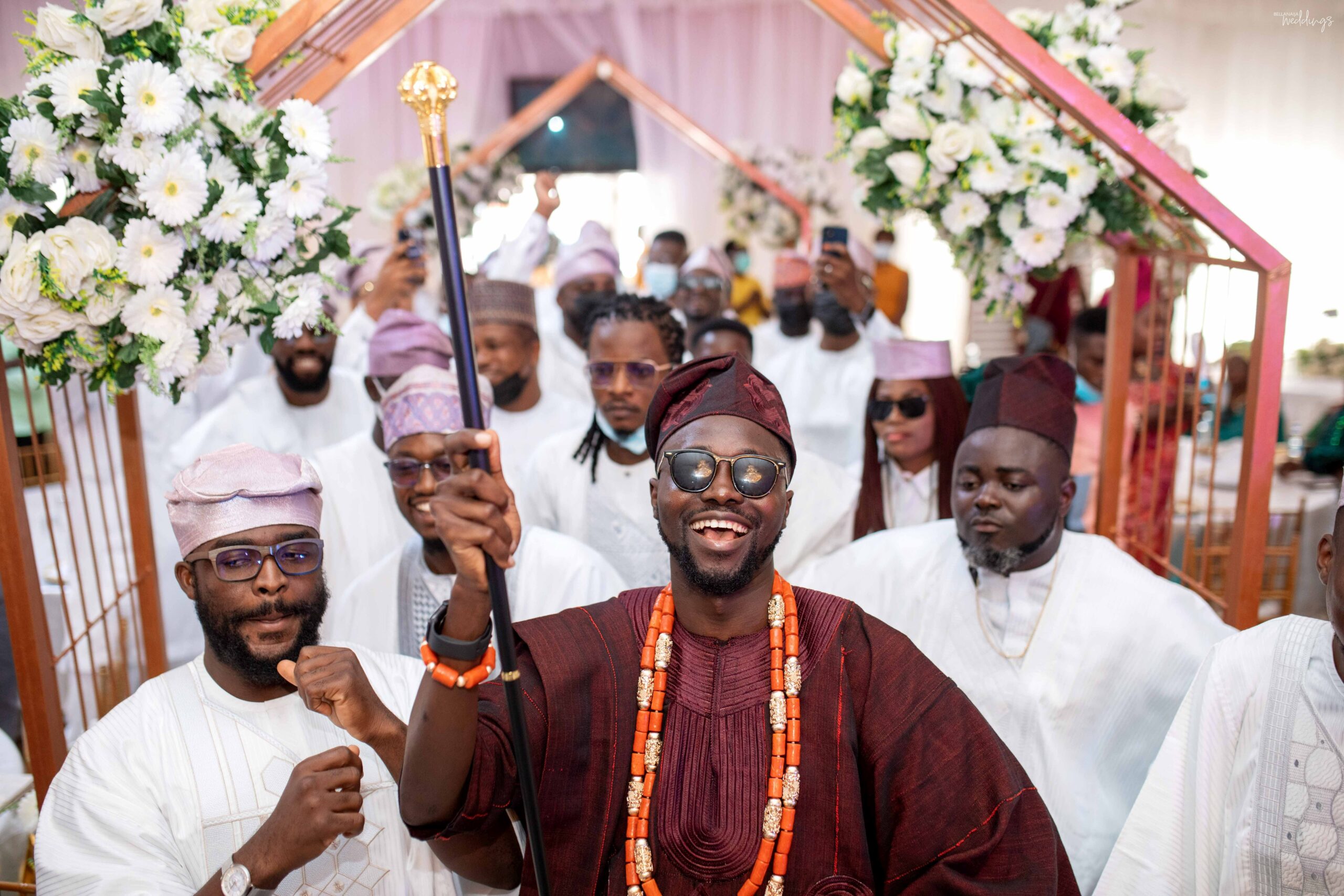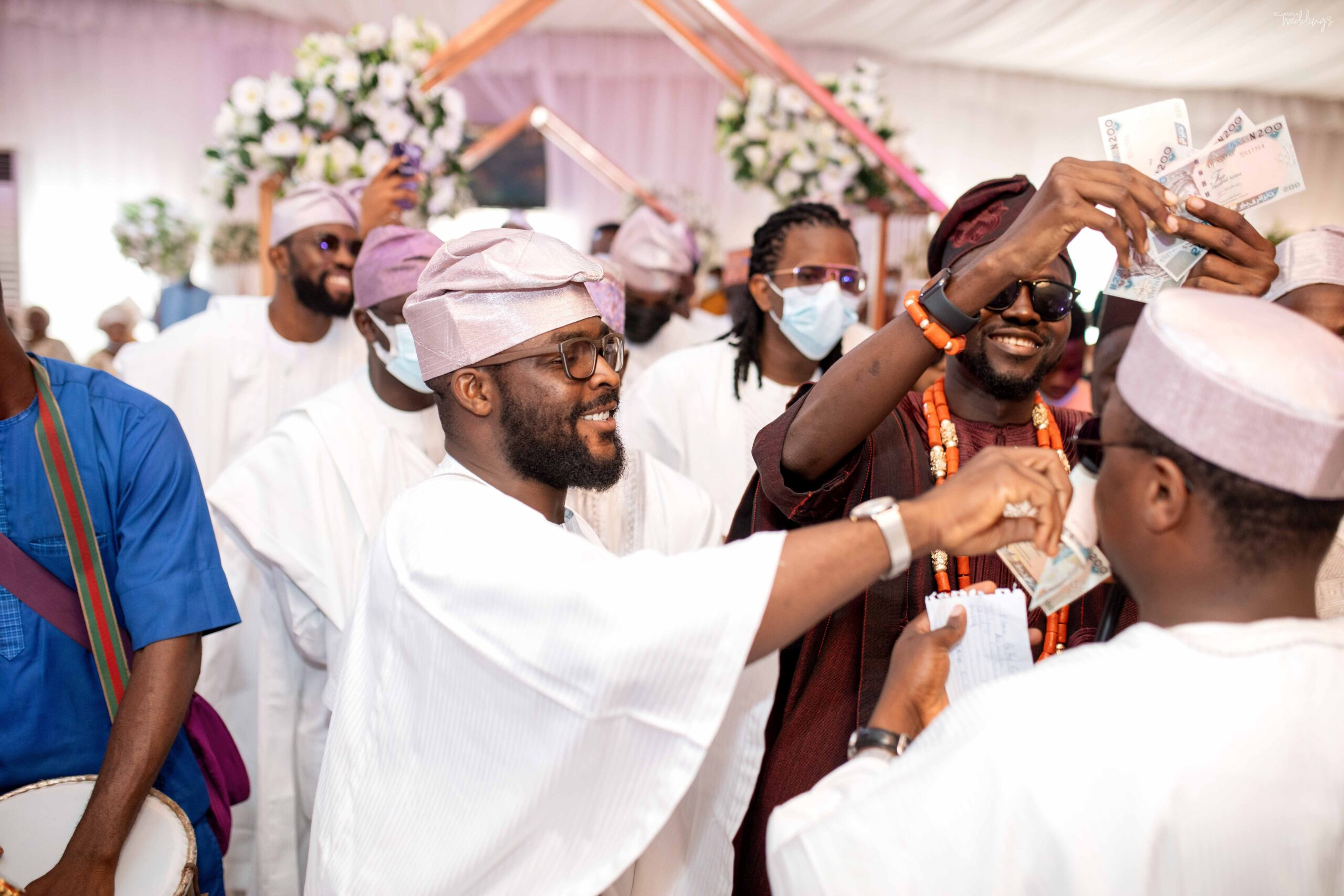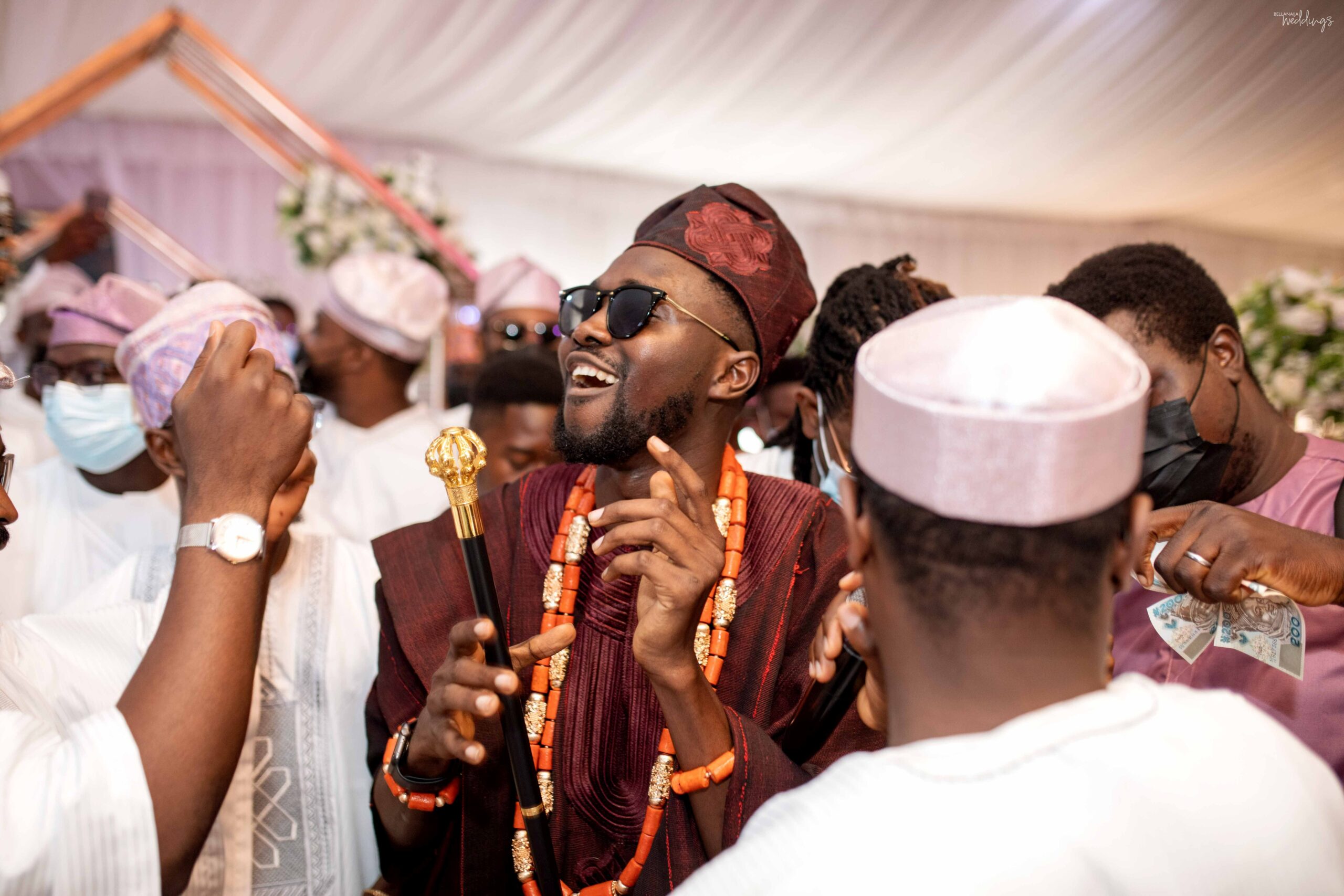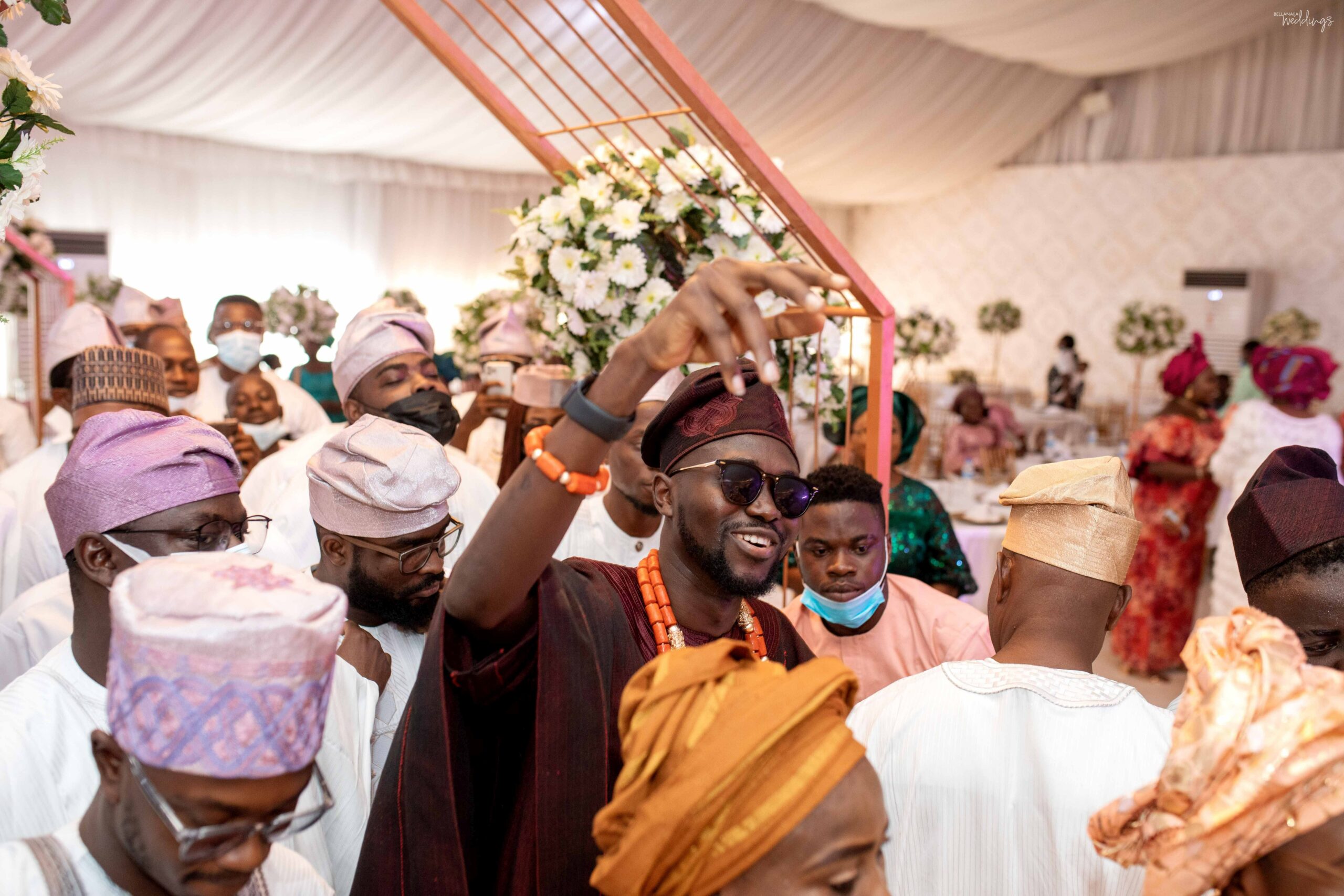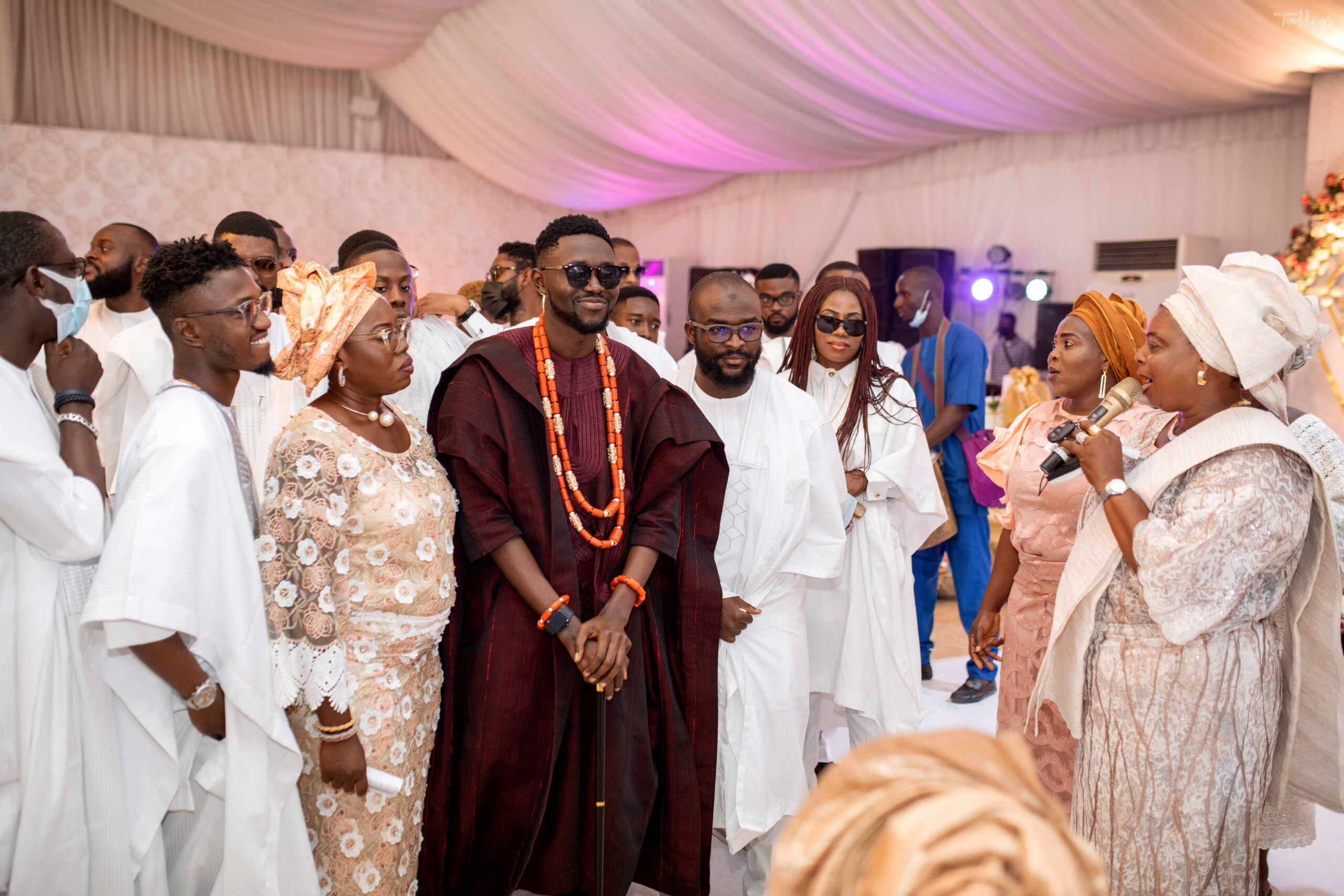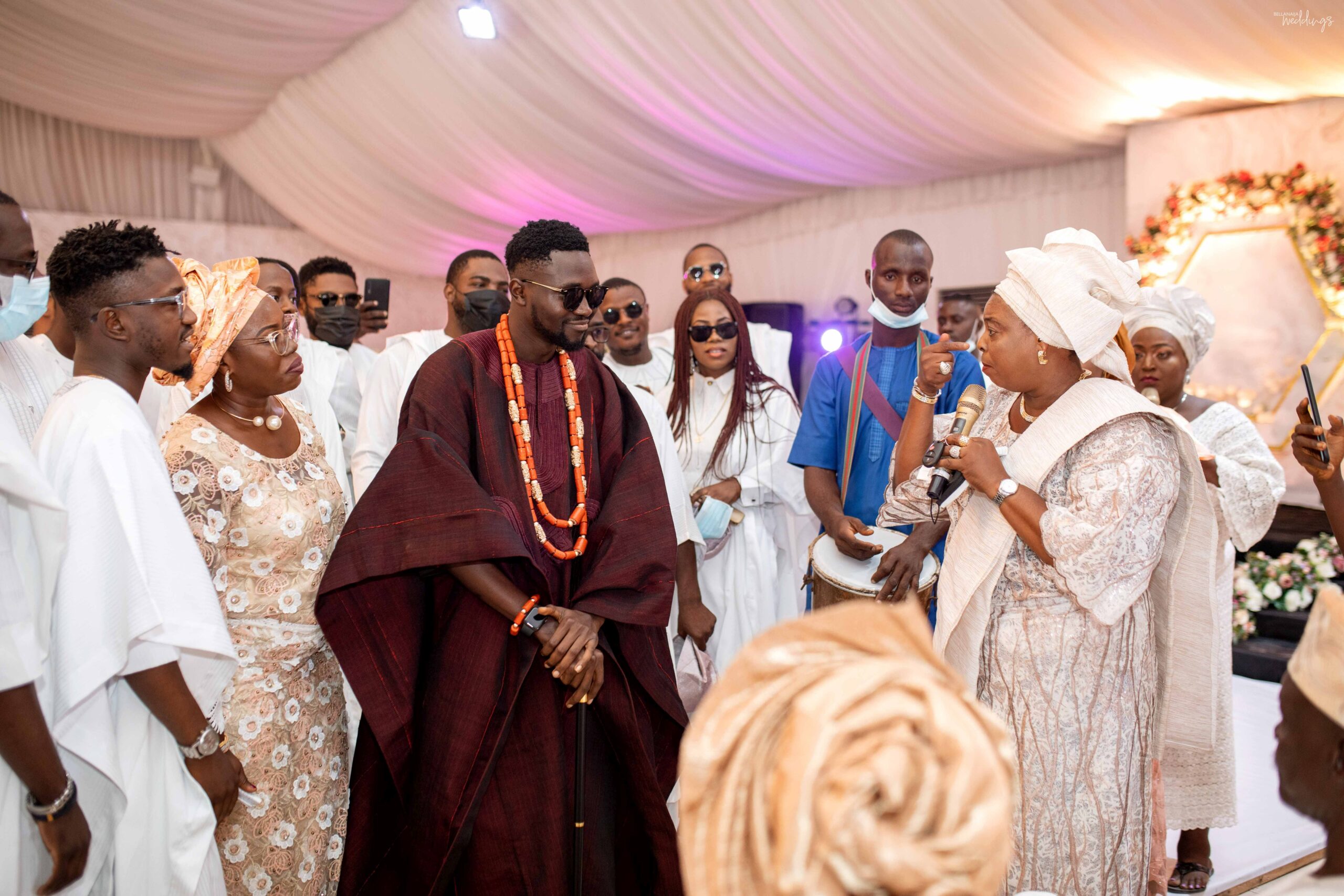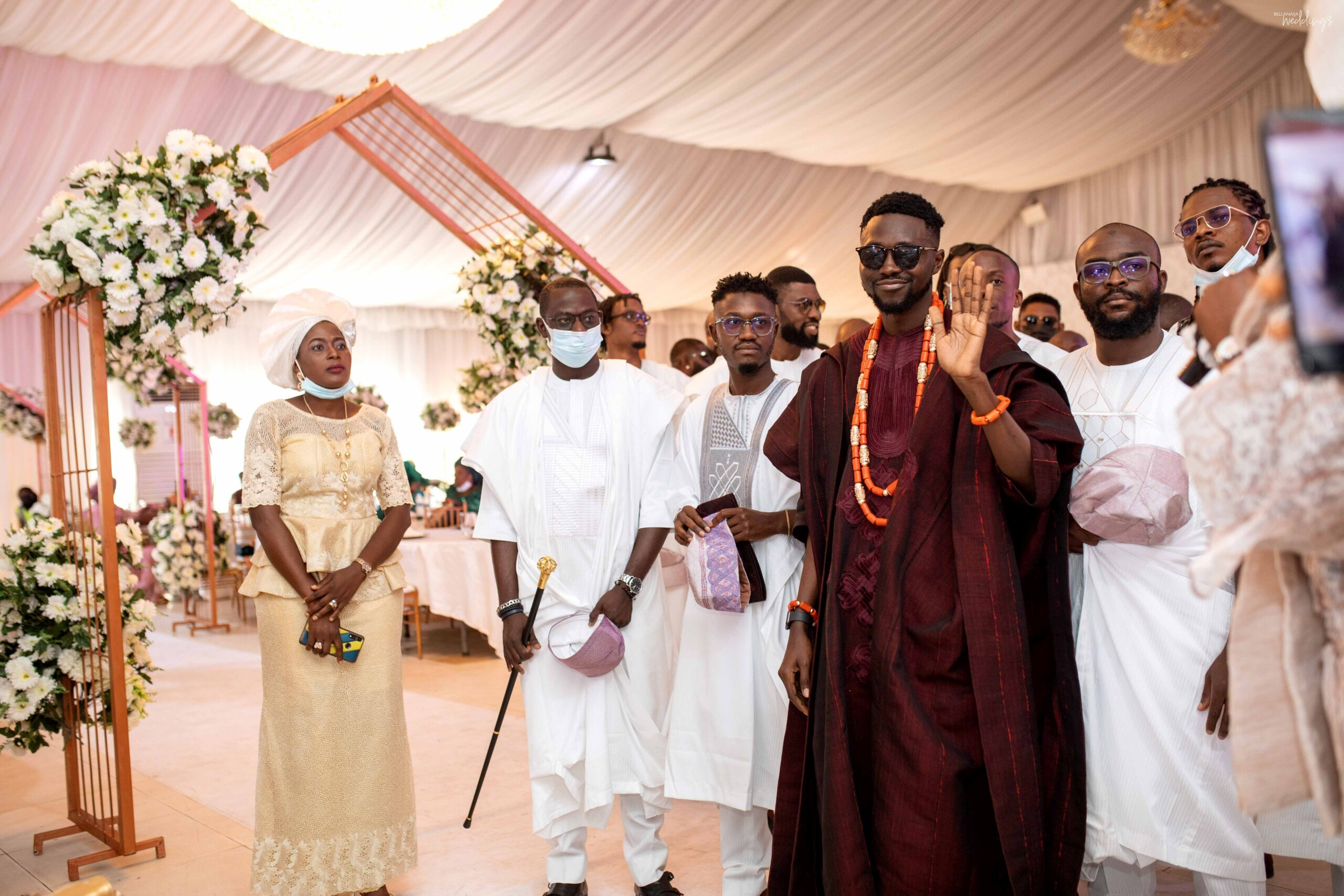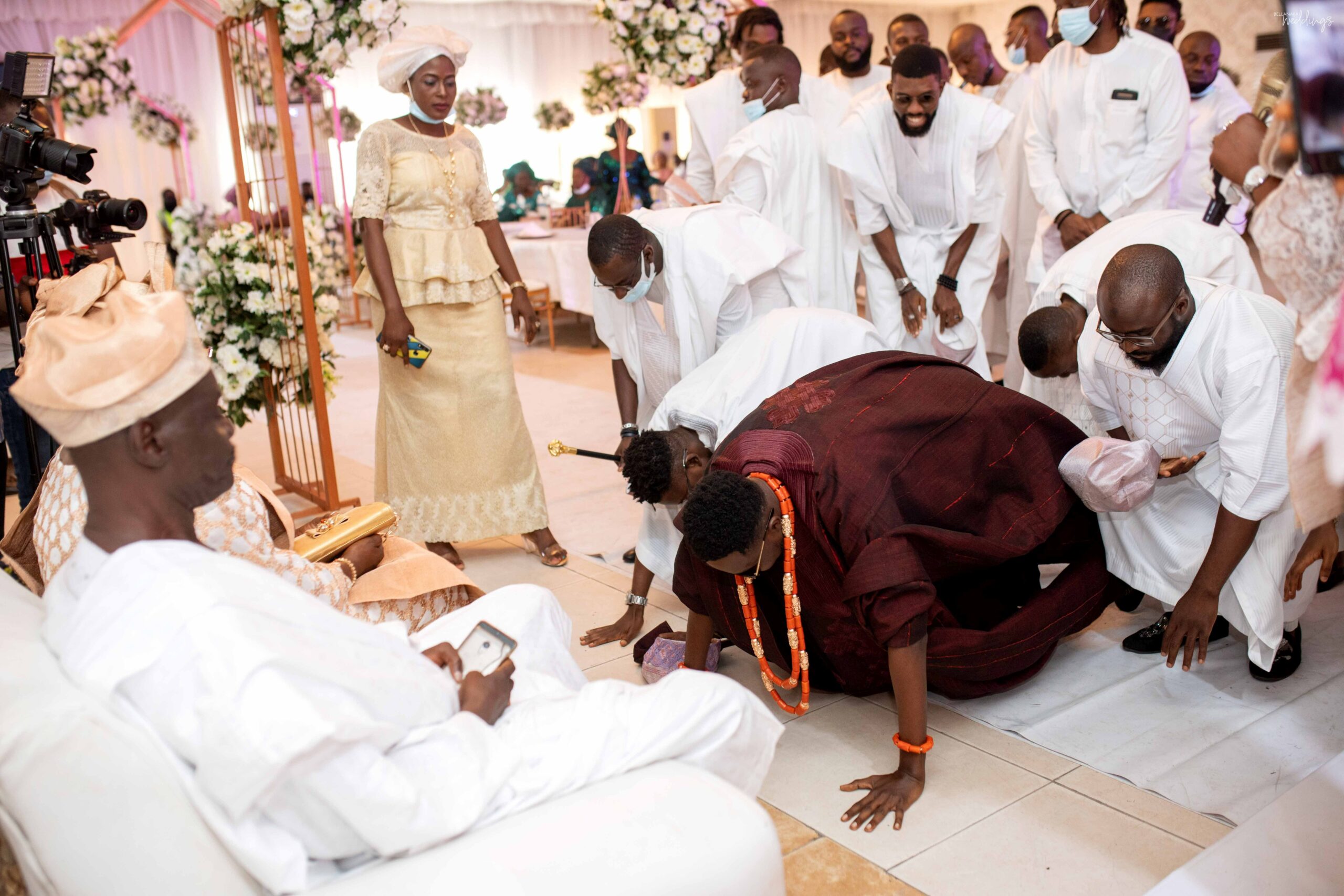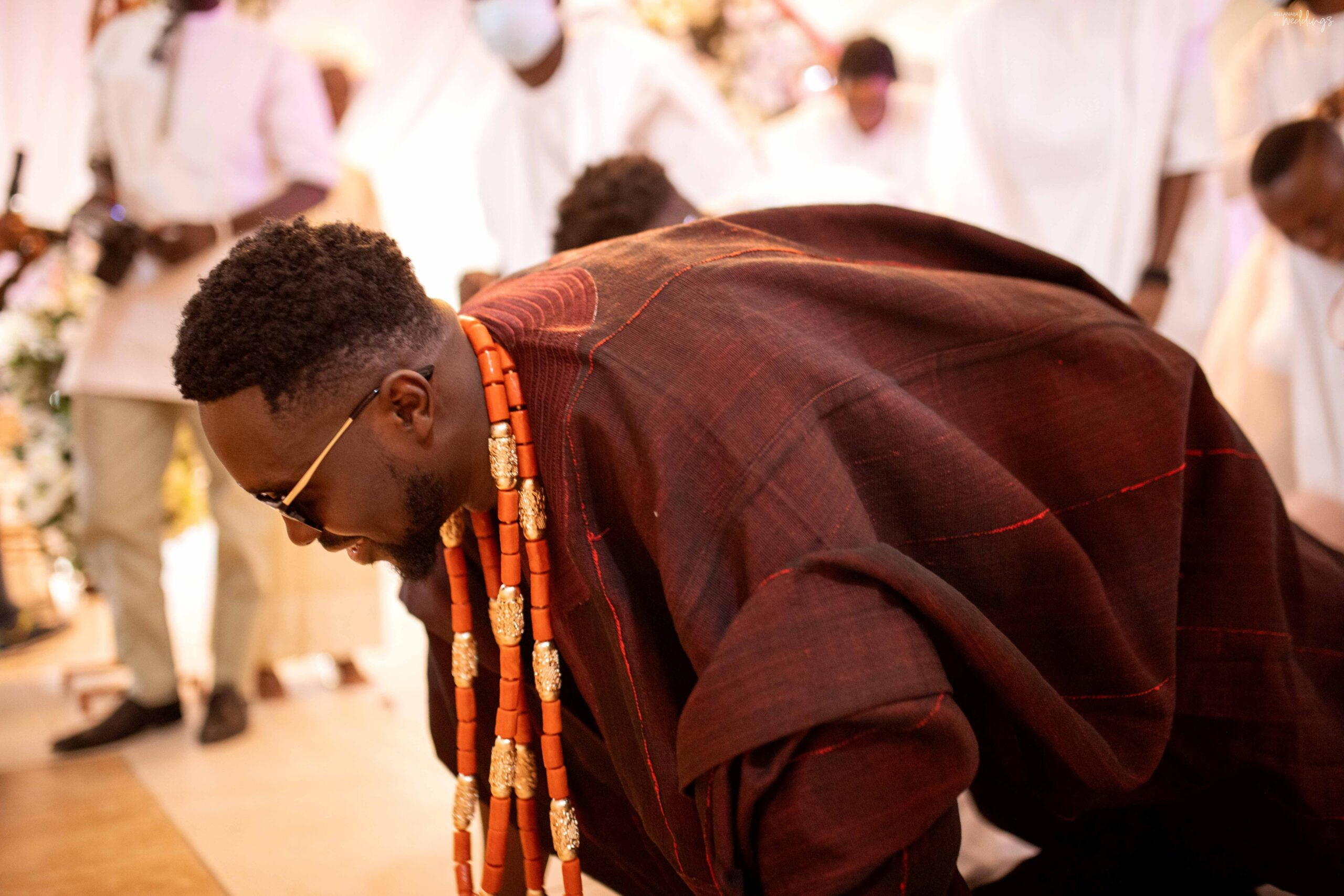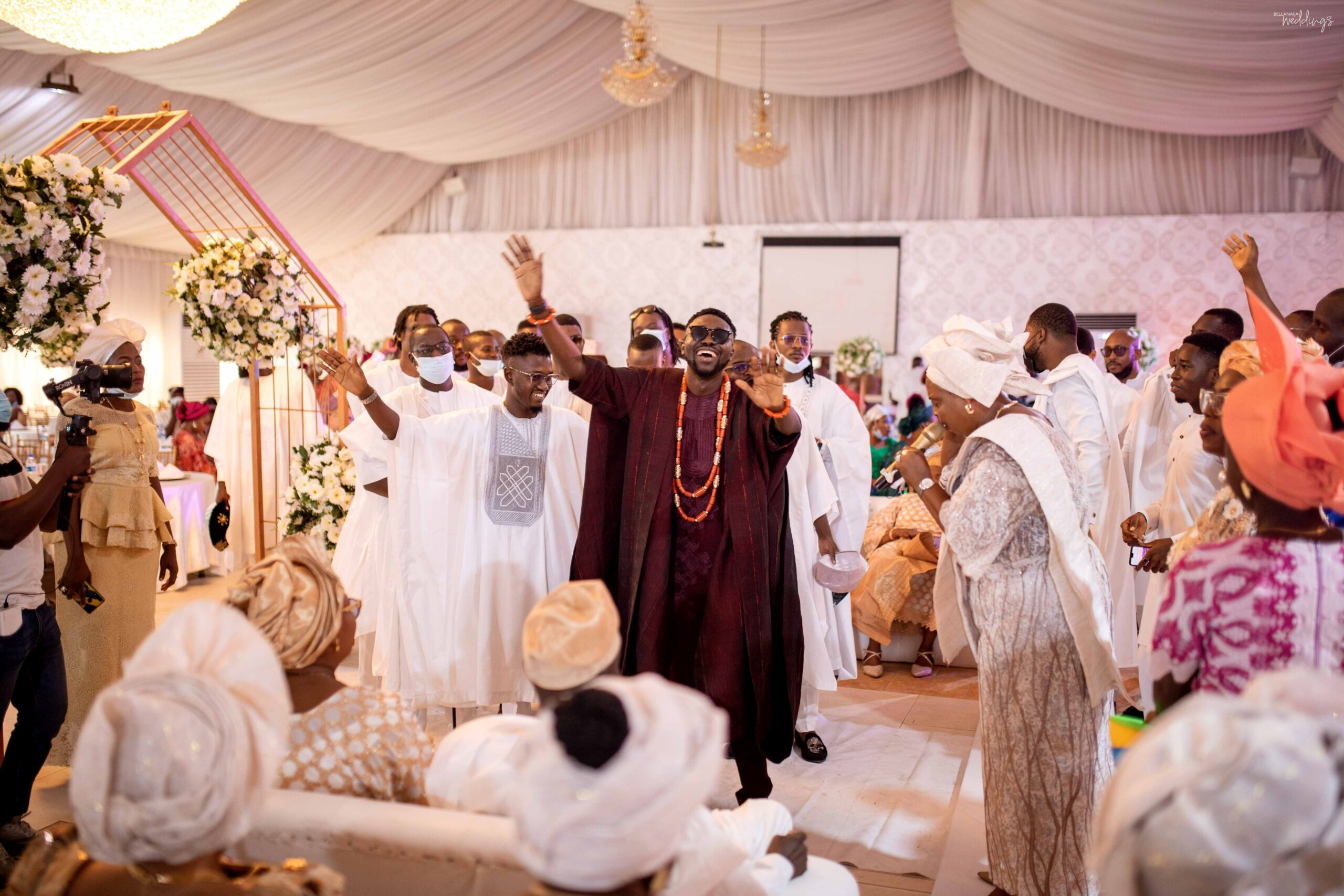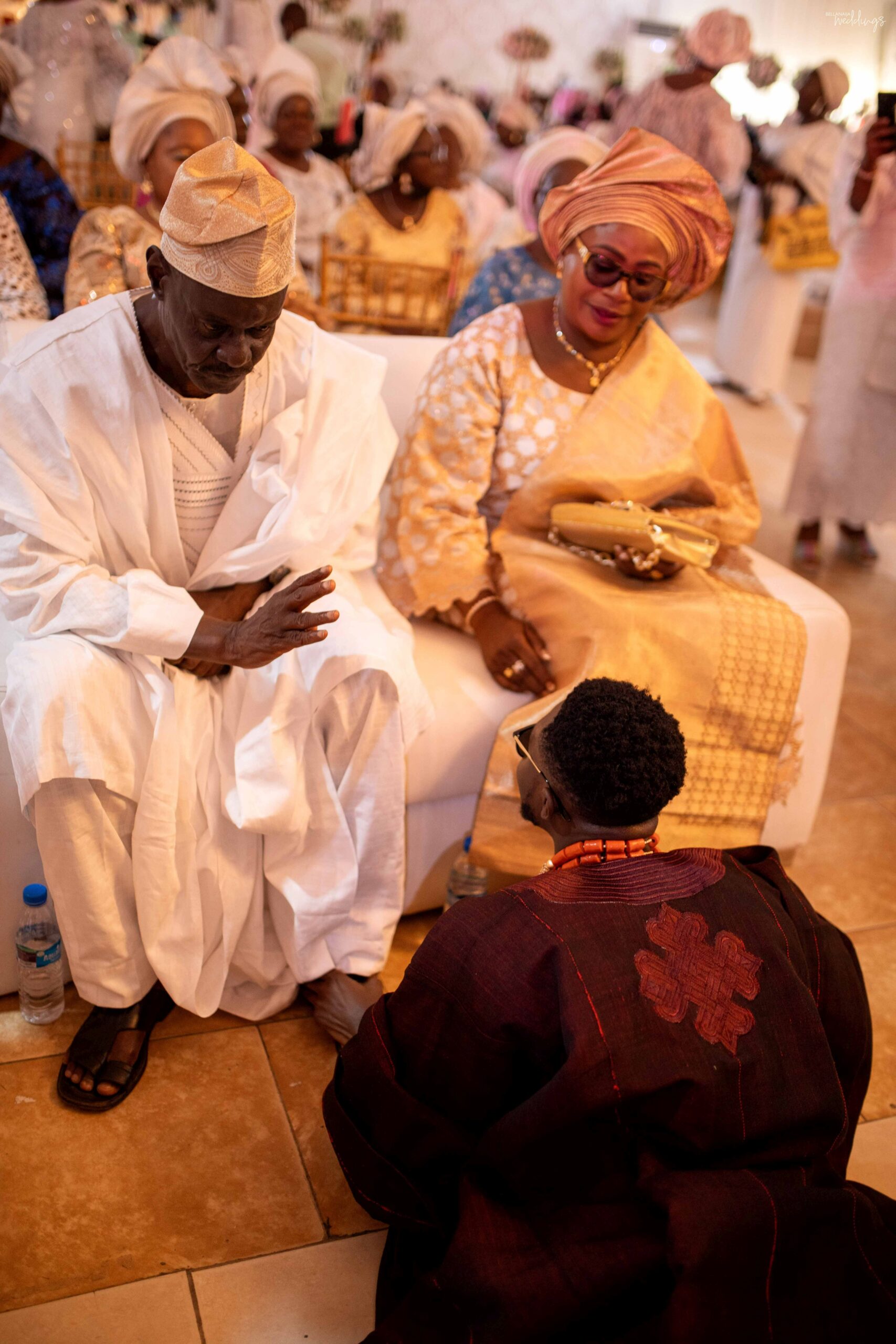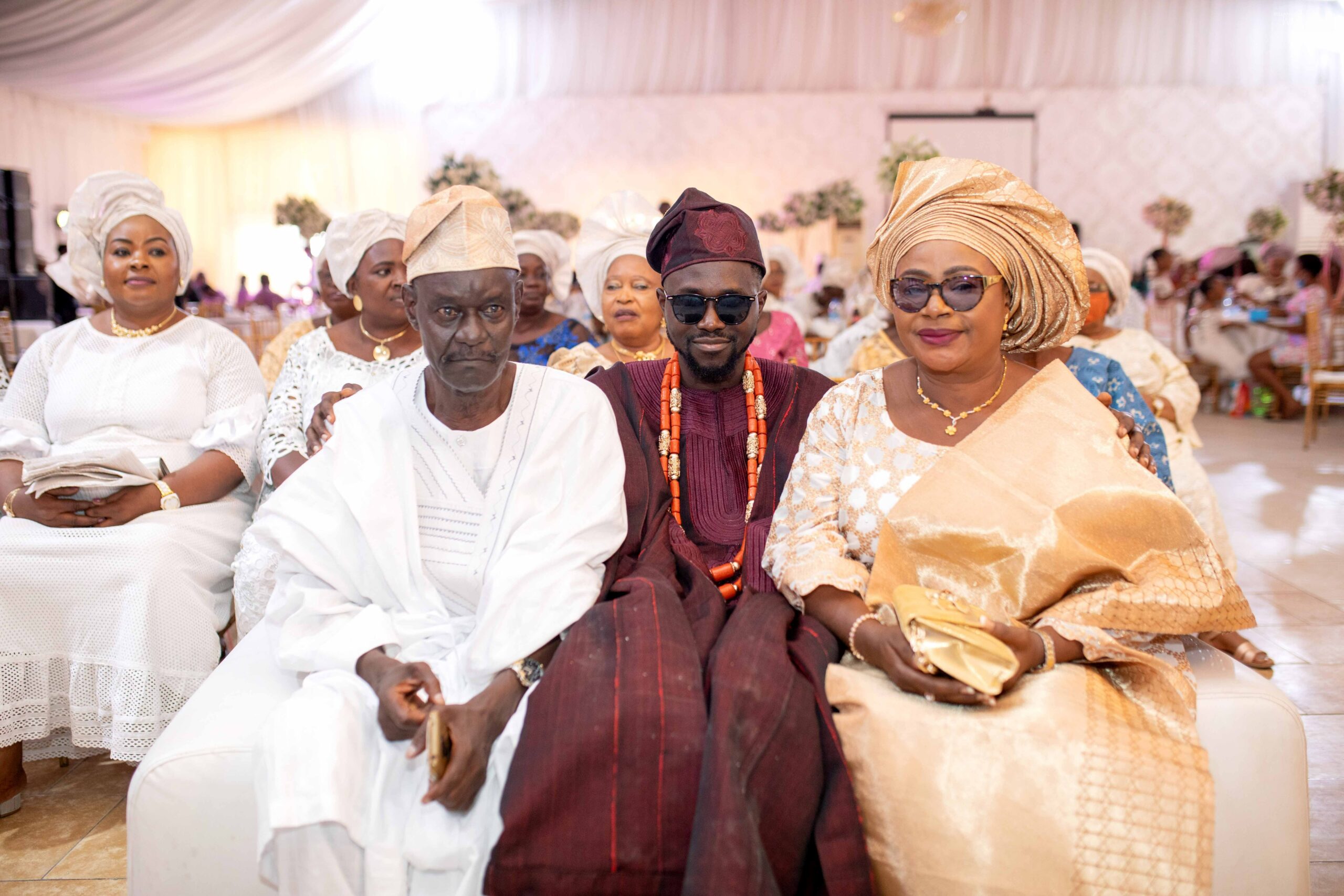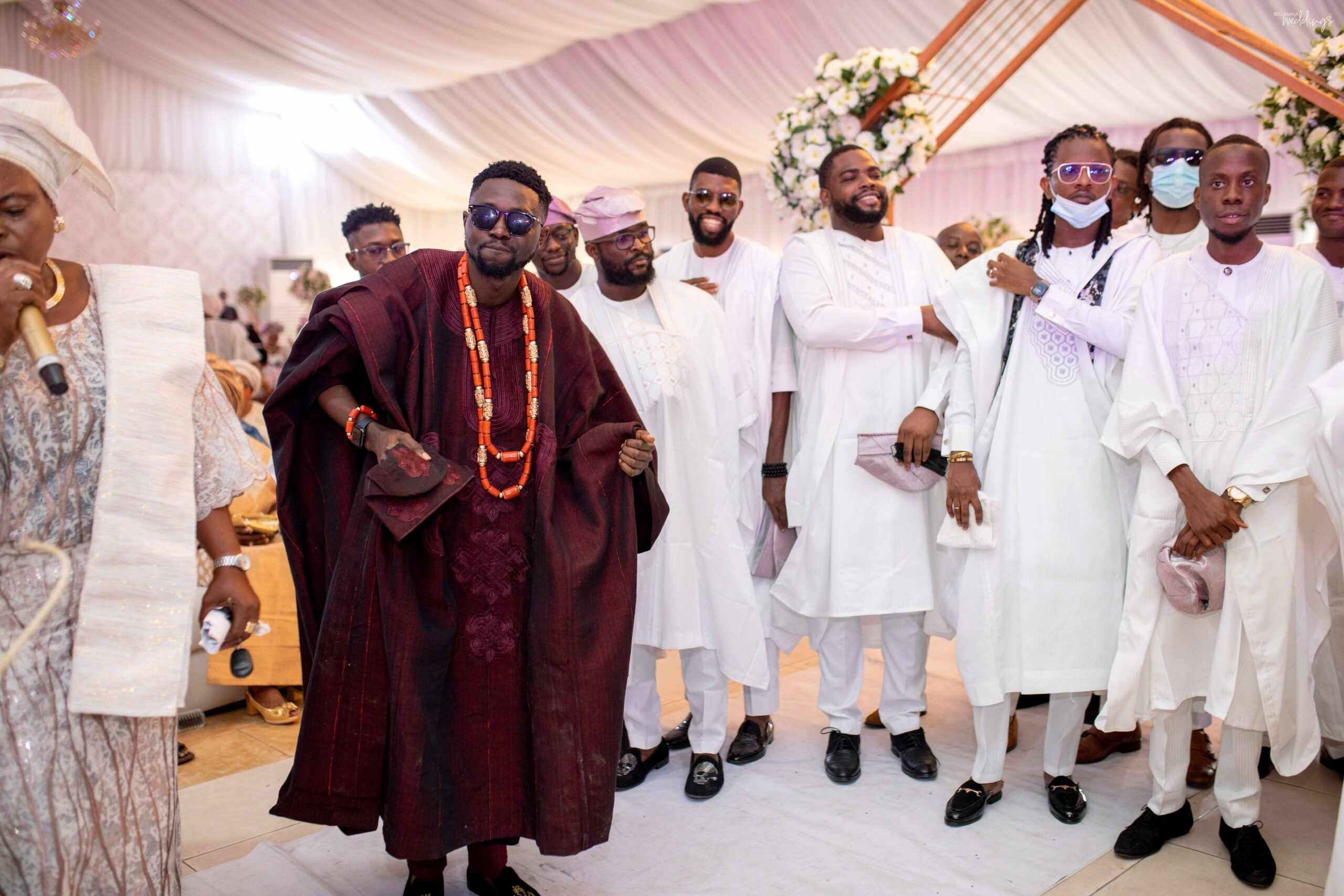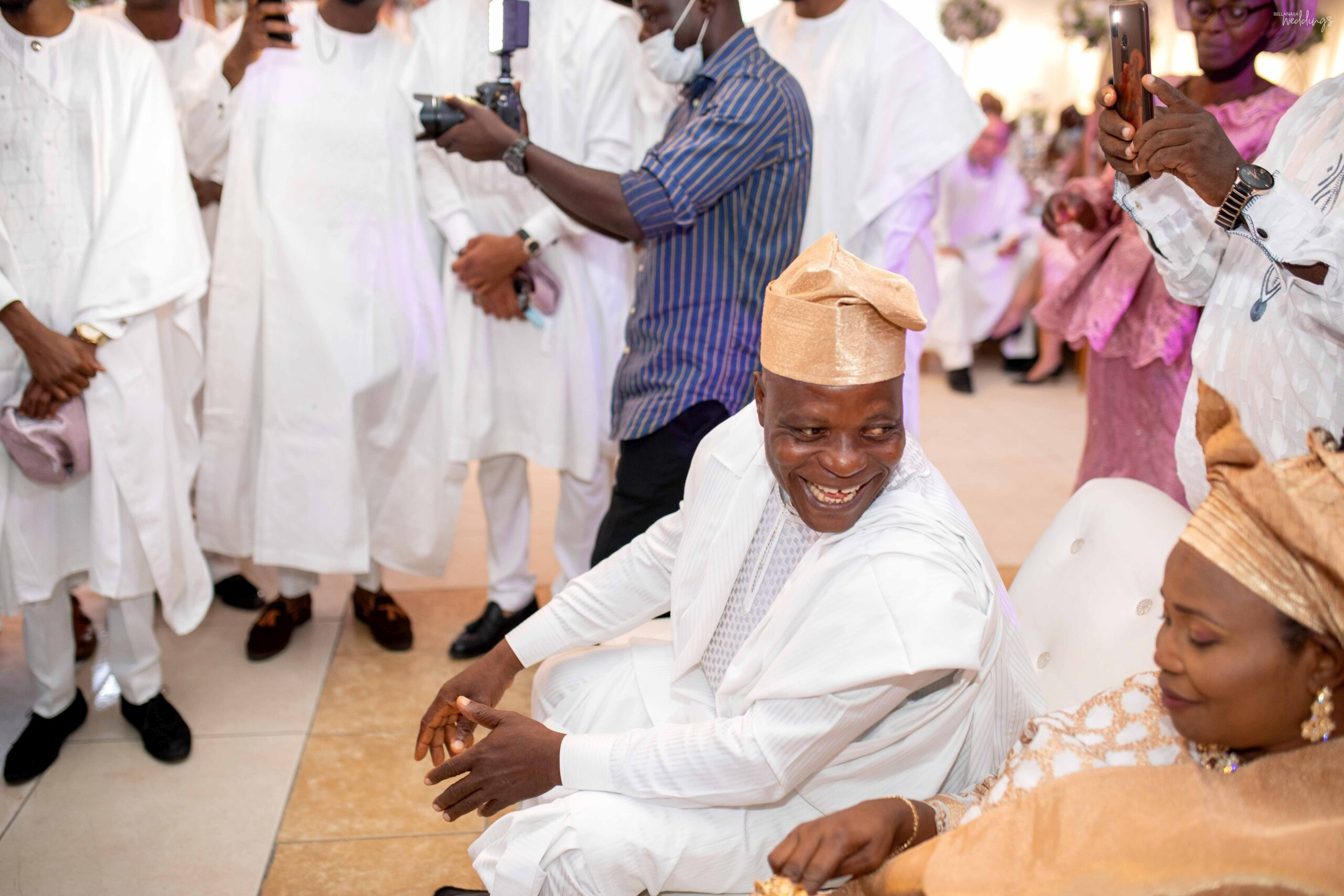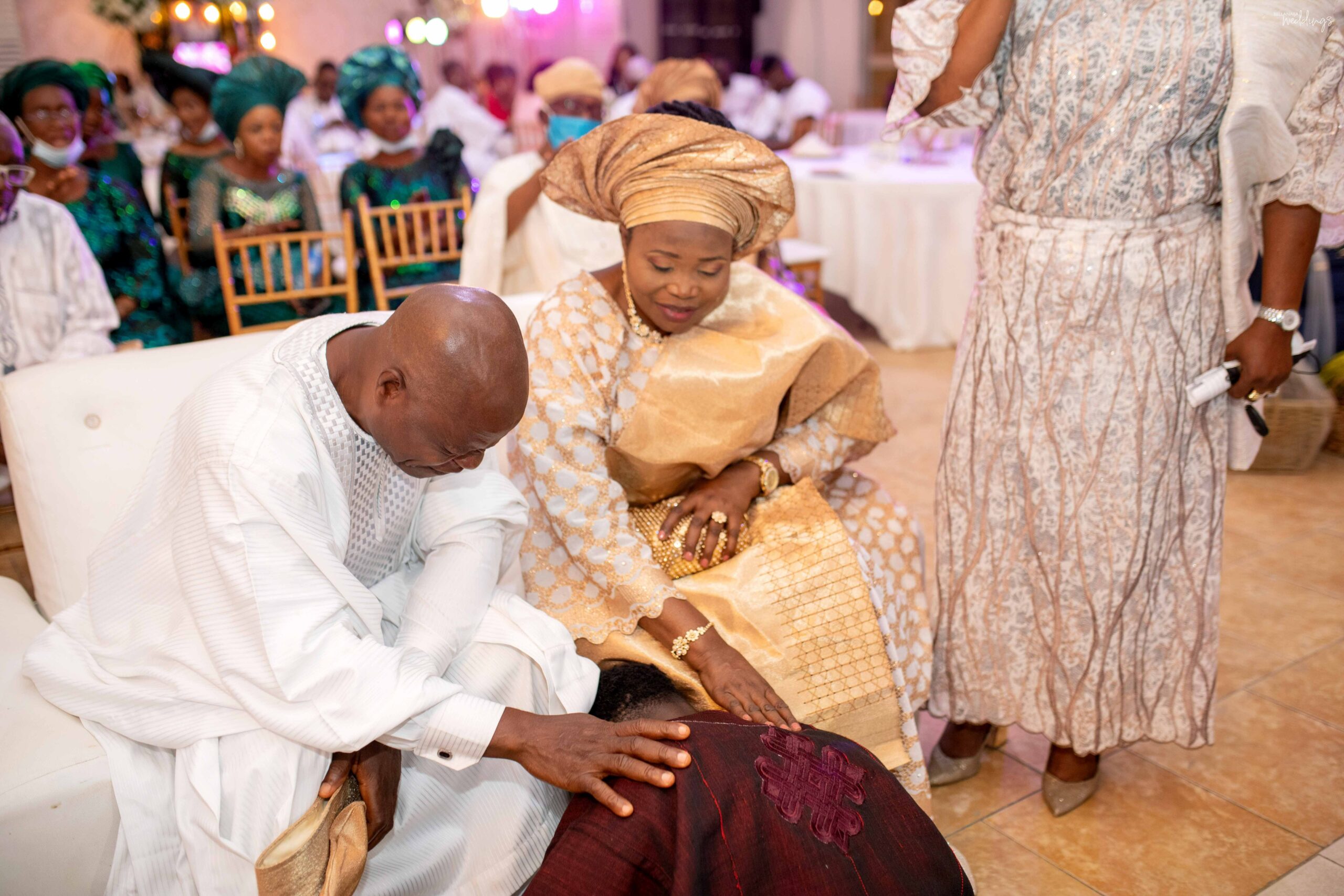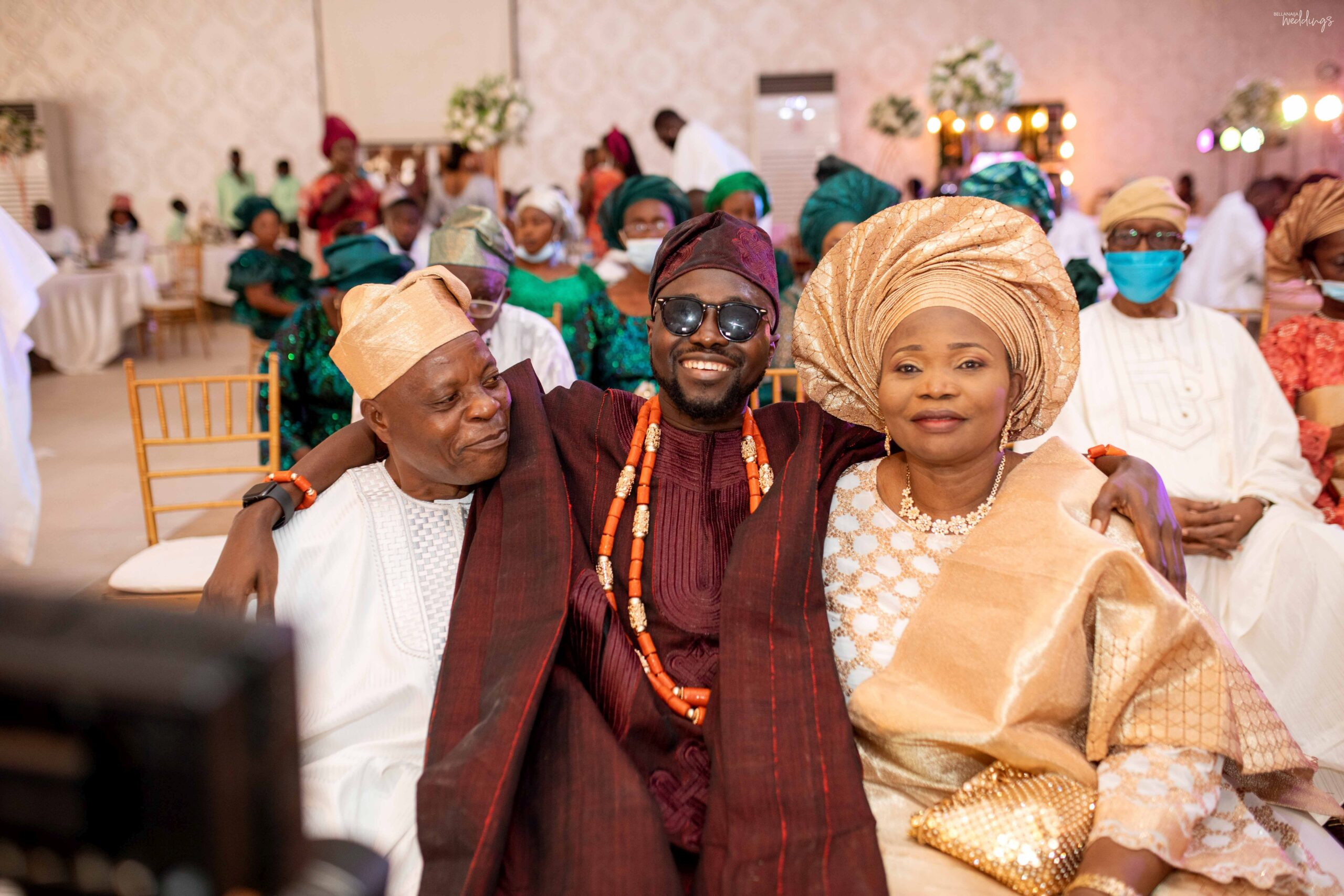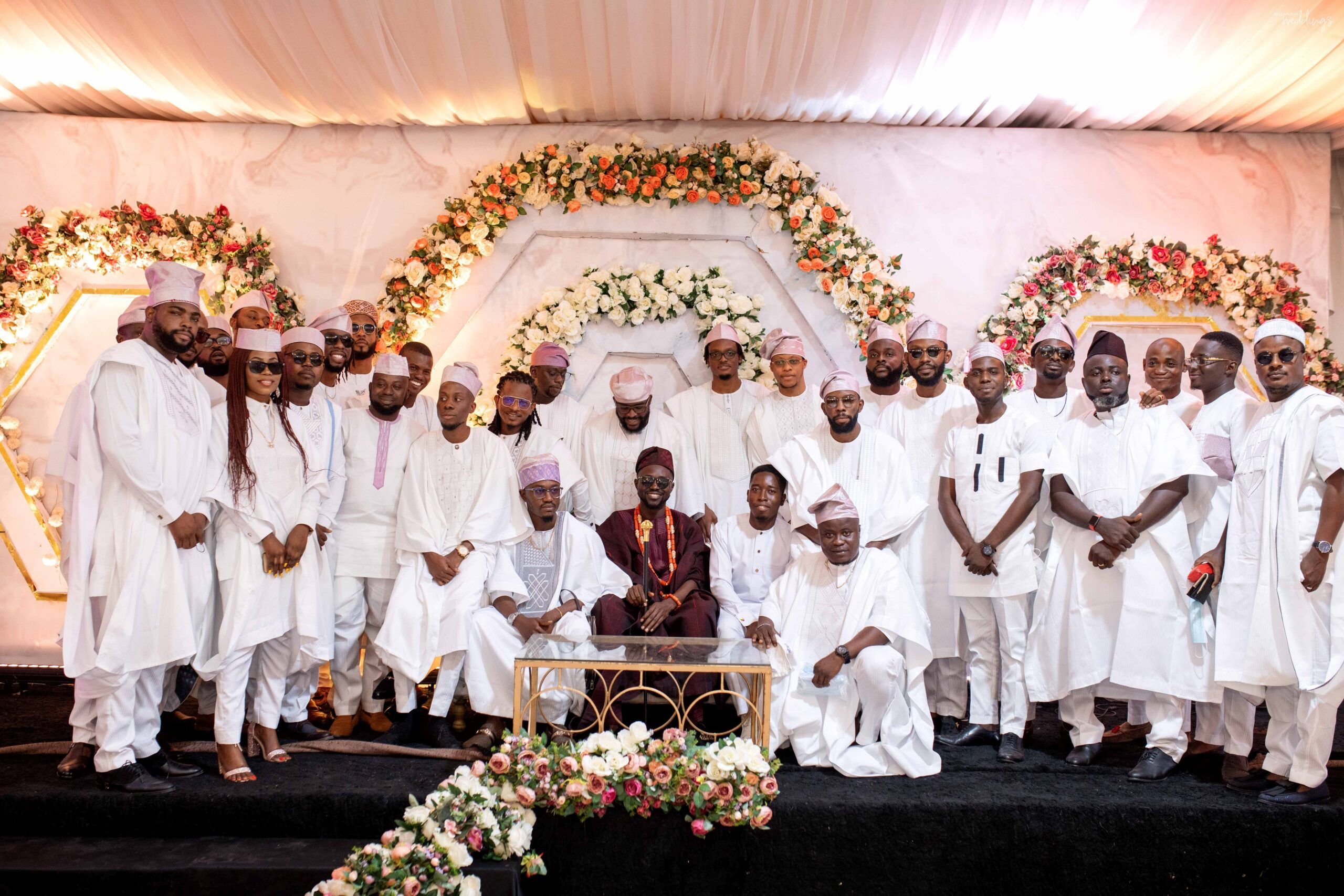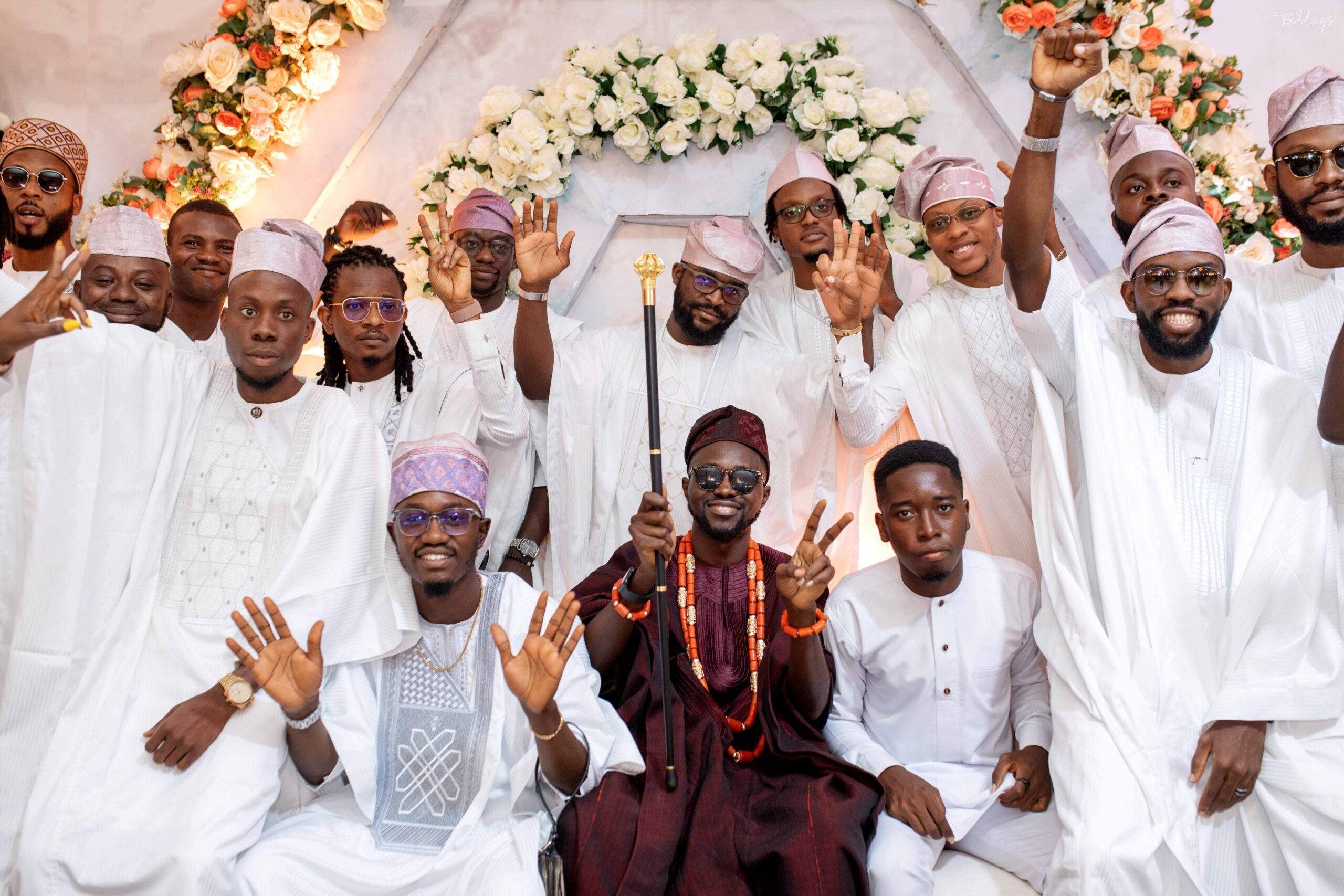 Here comes the bride… 😍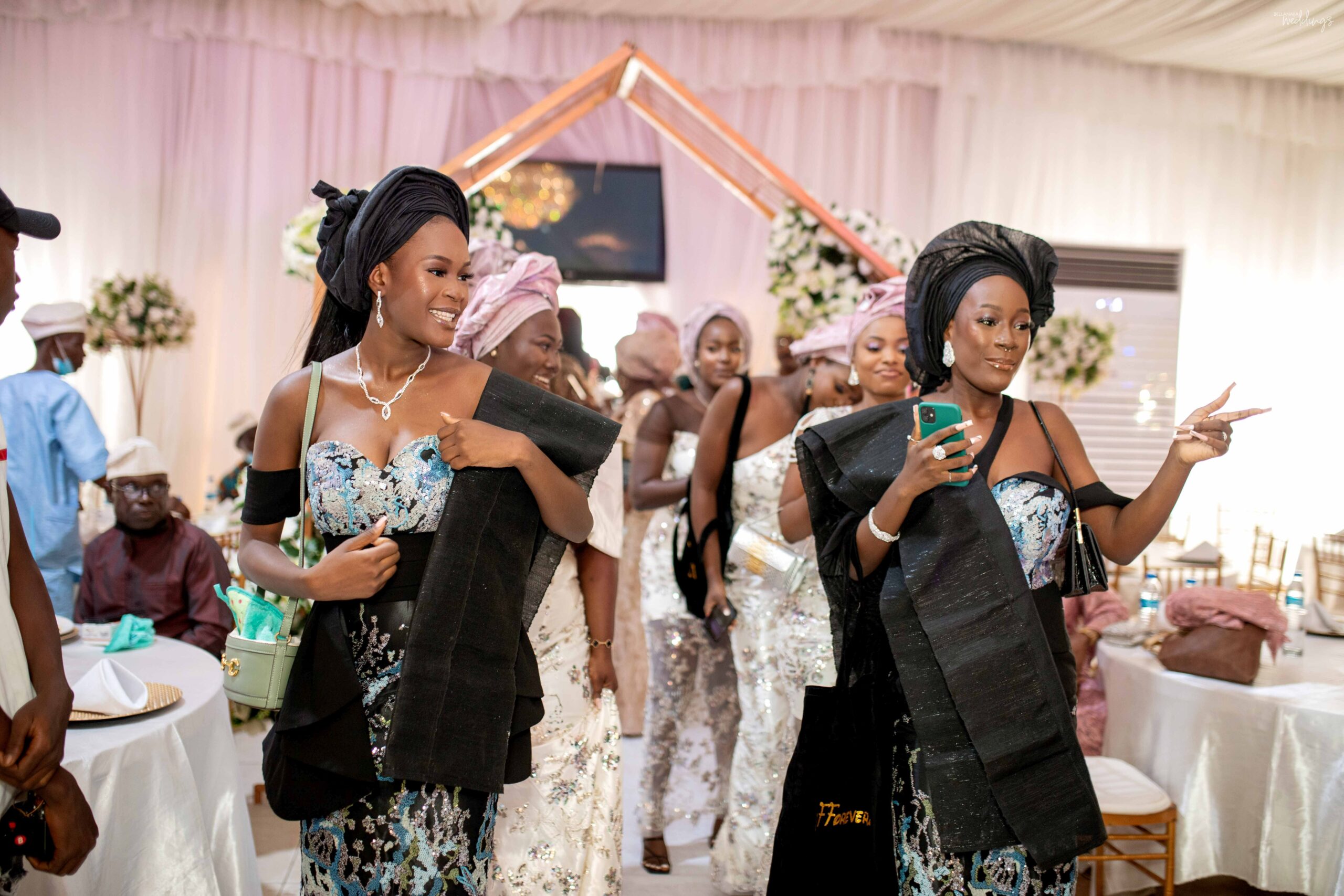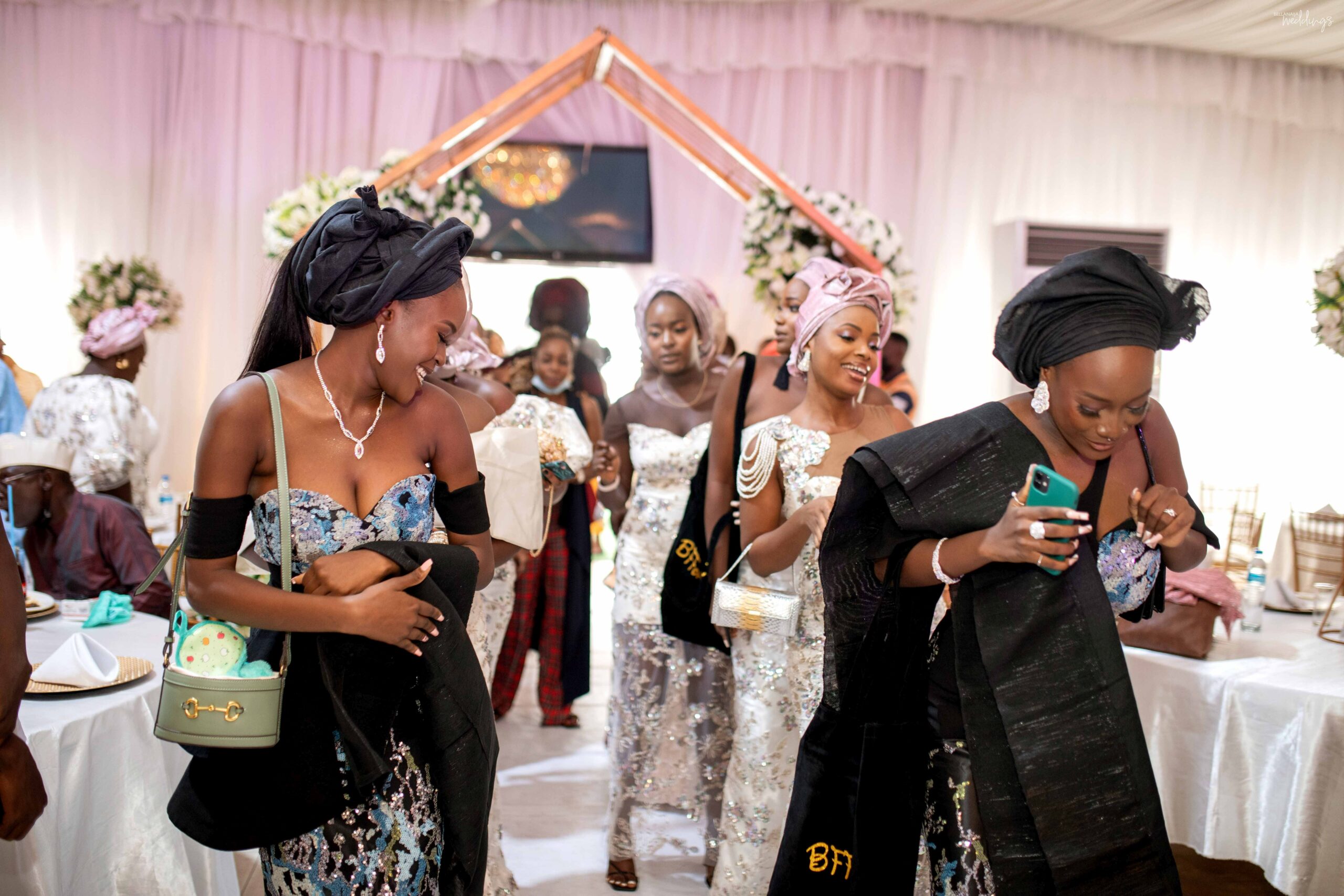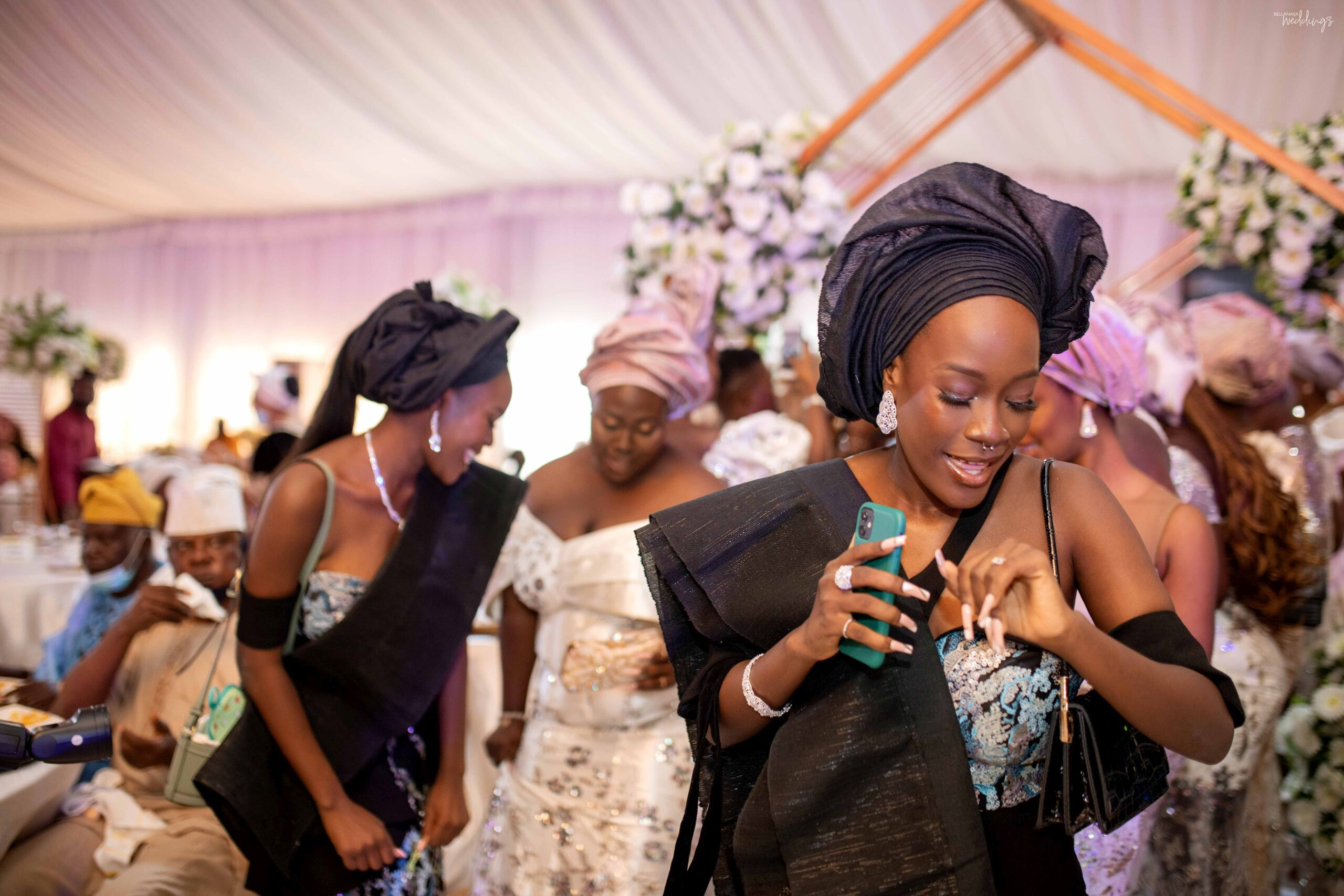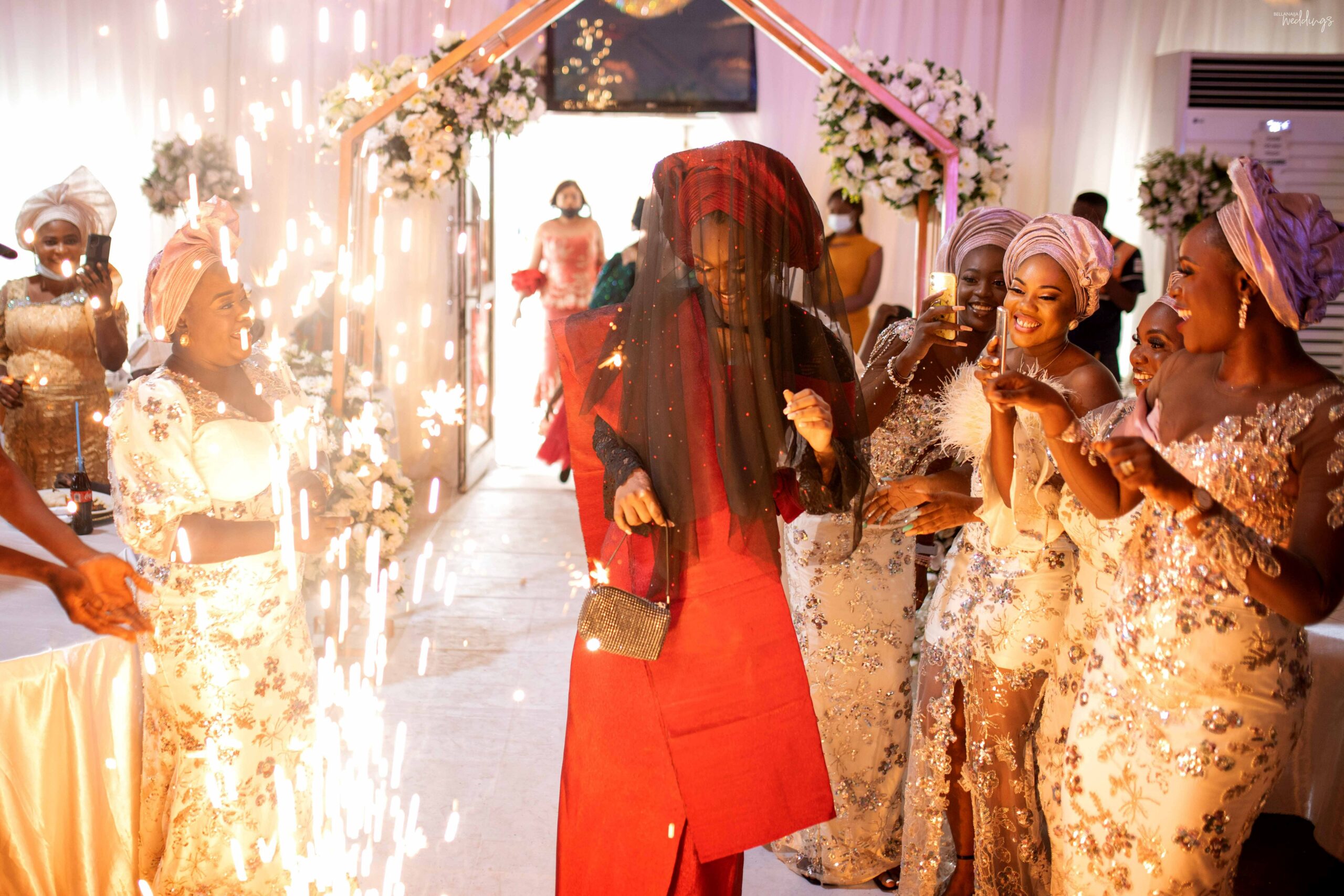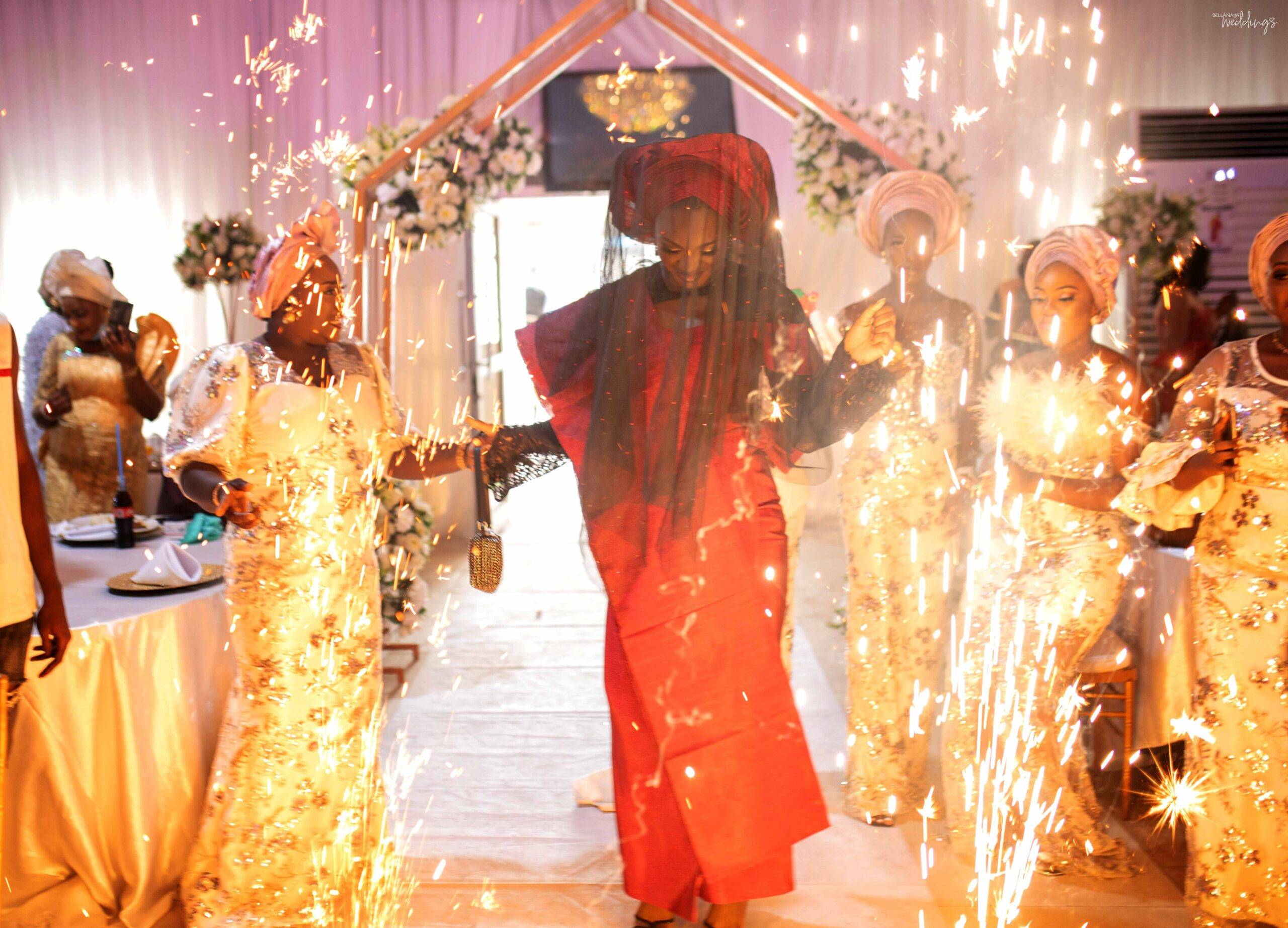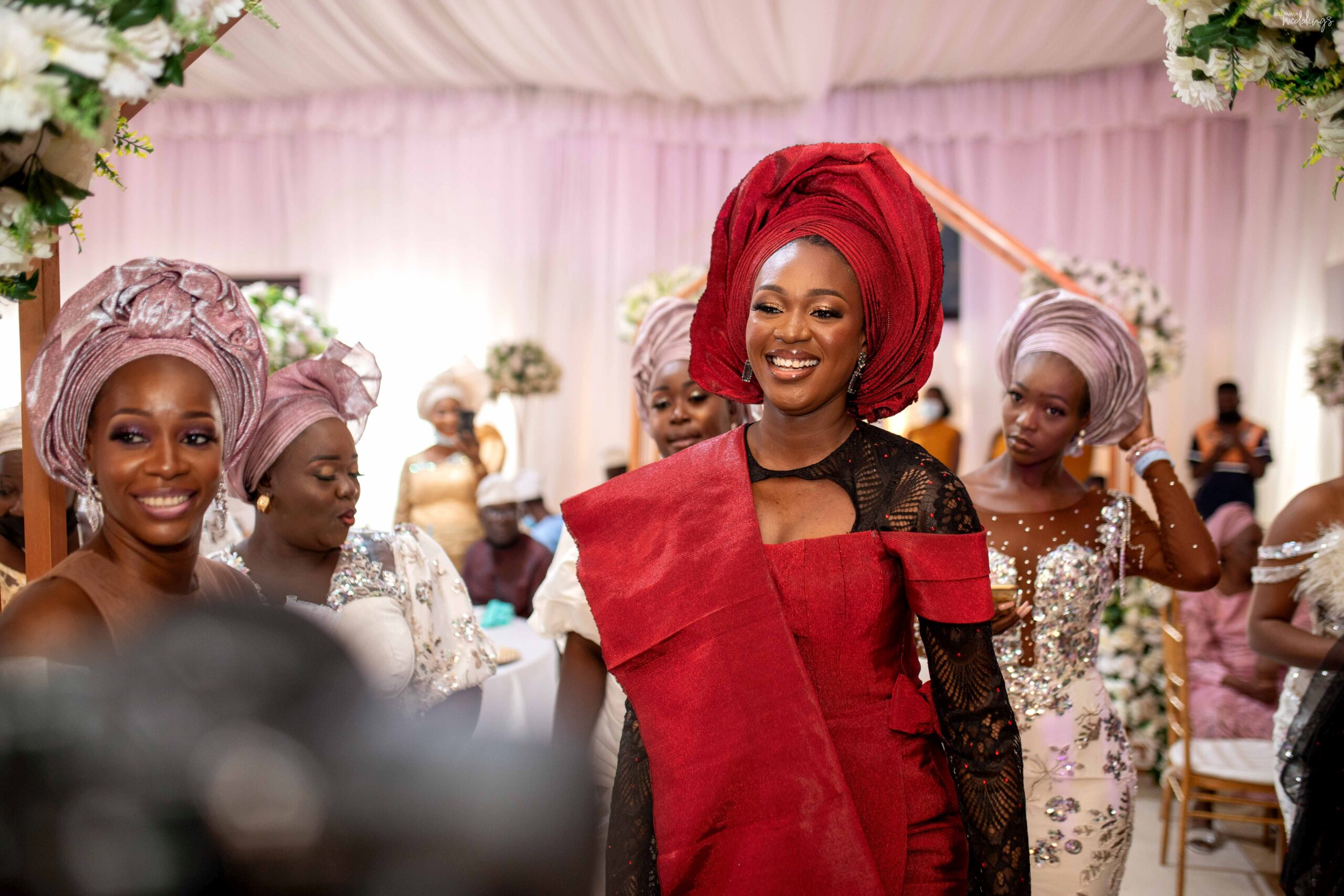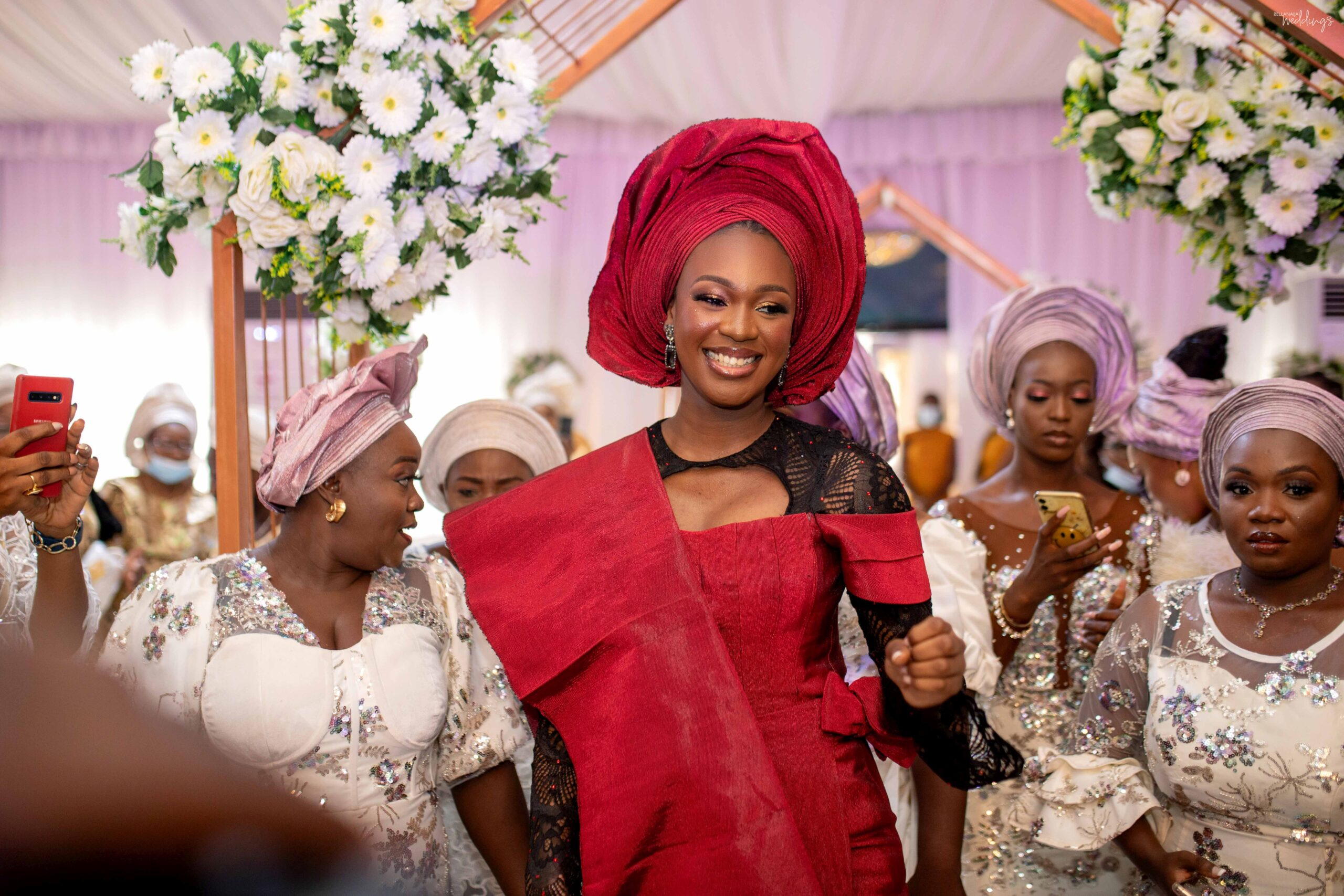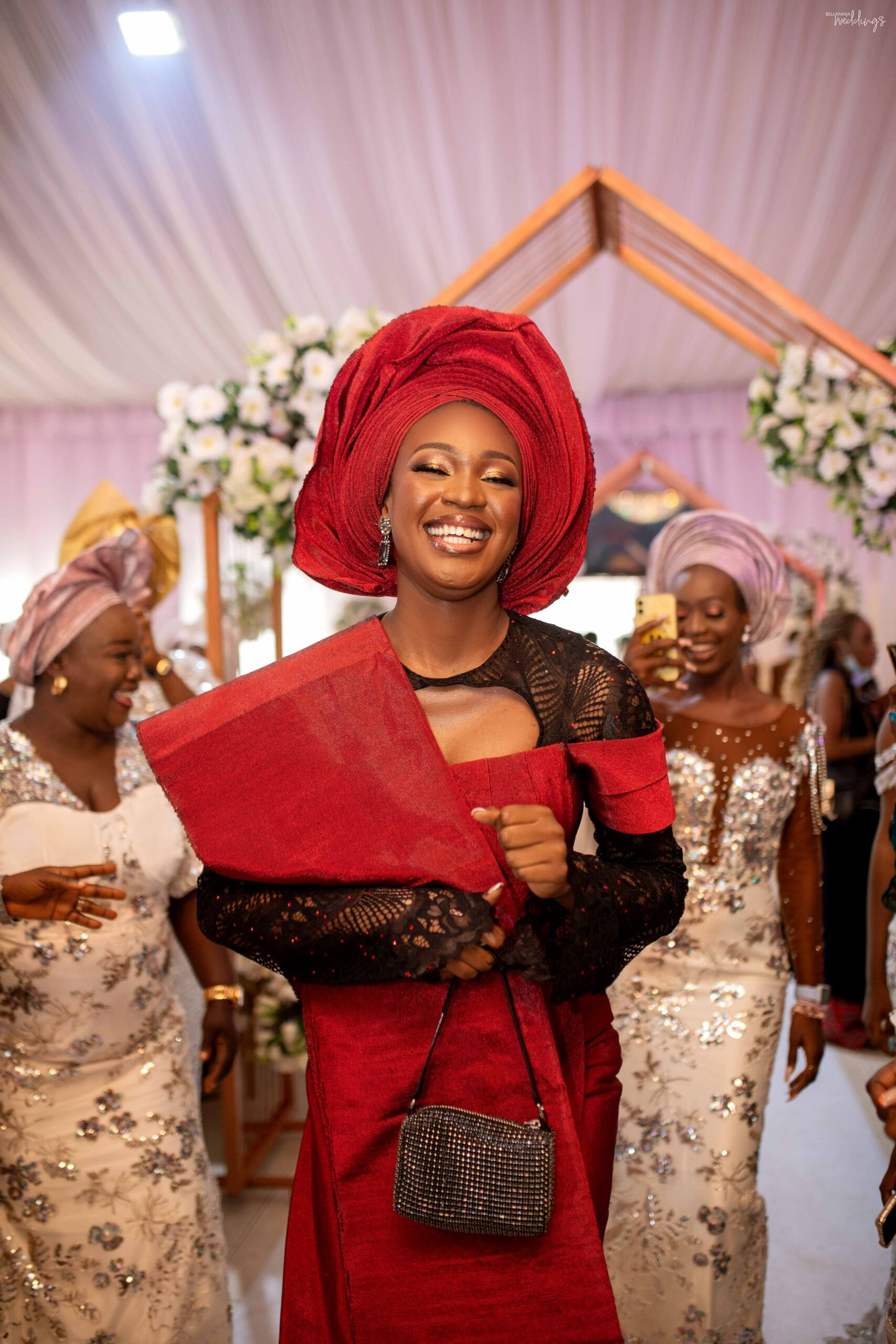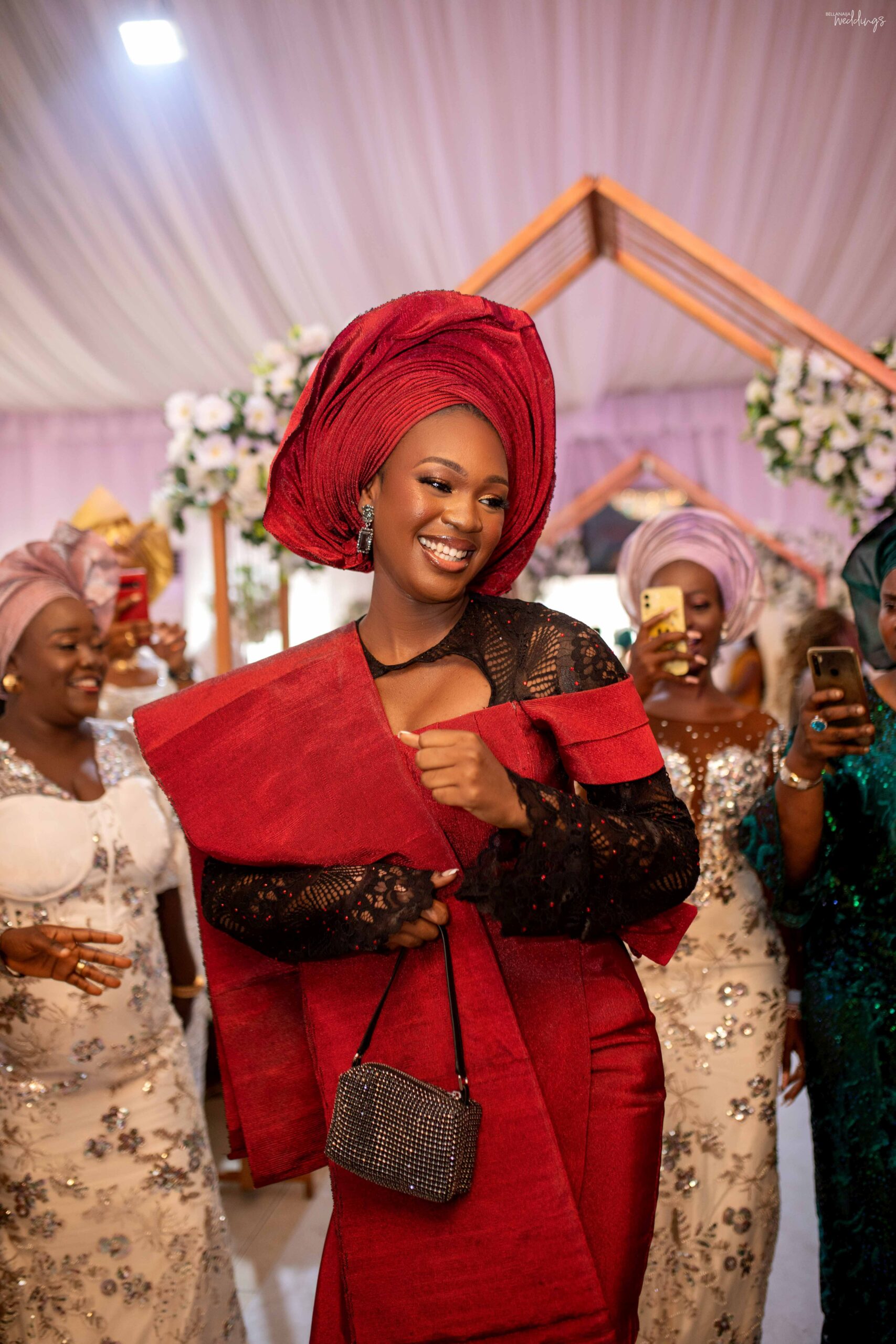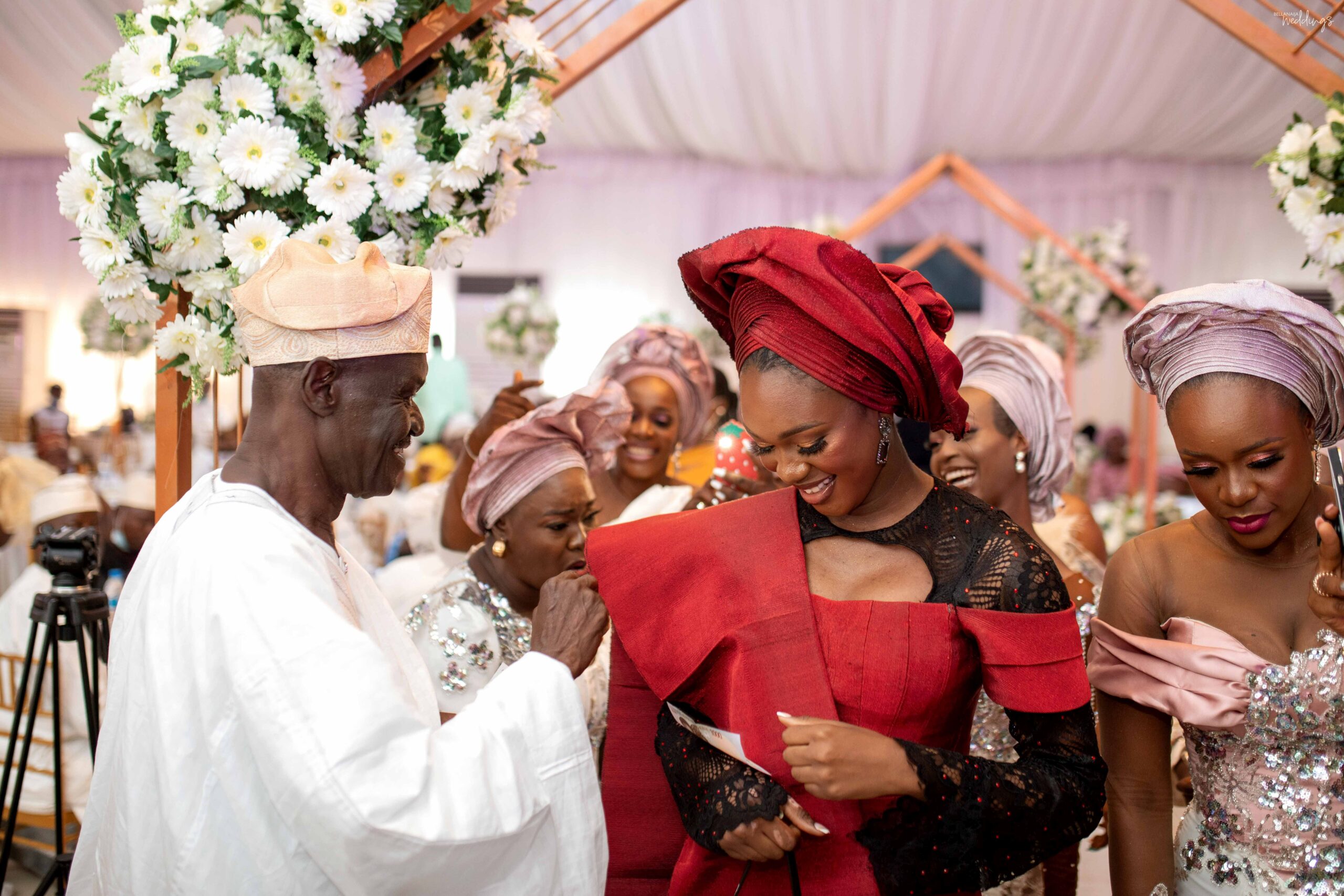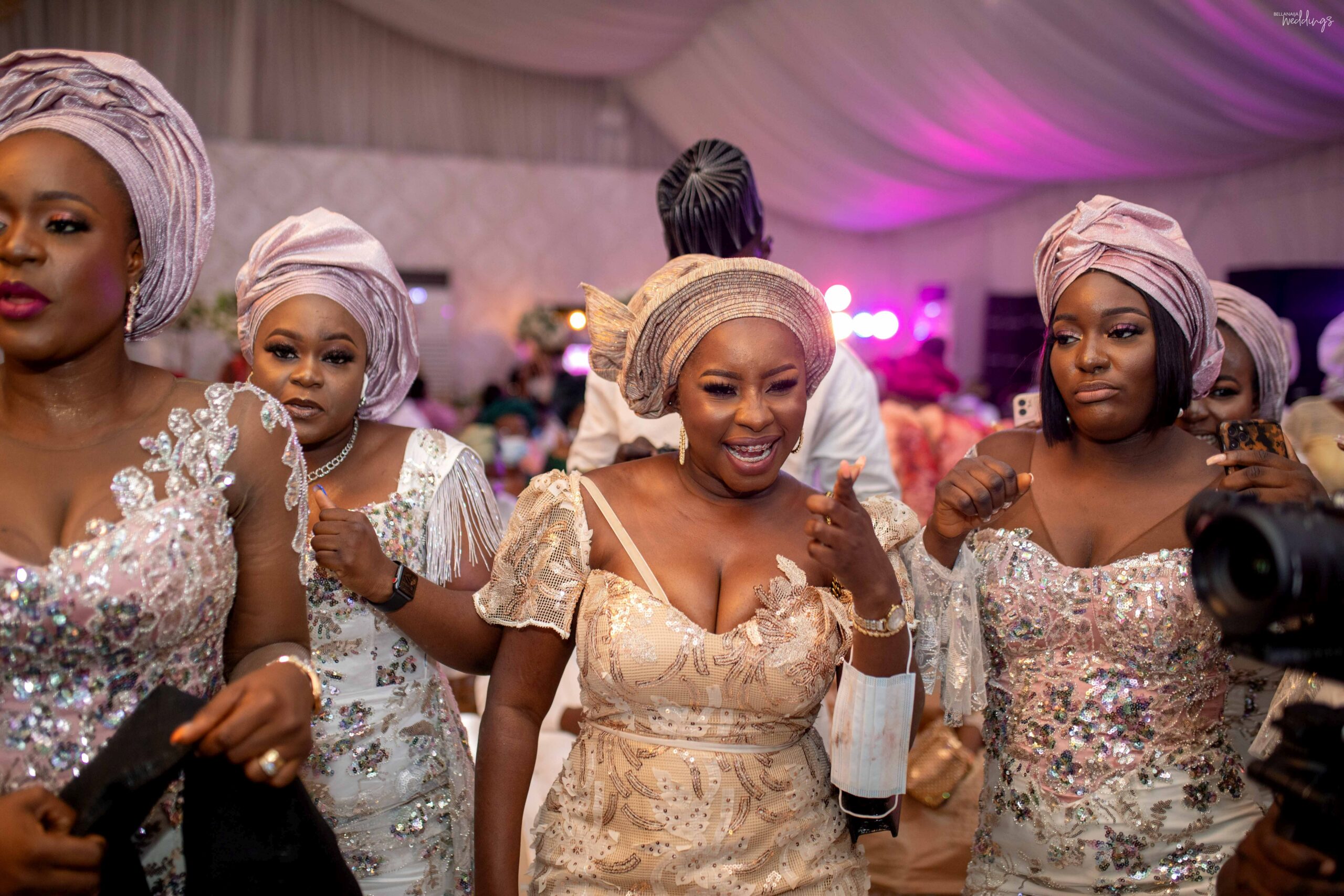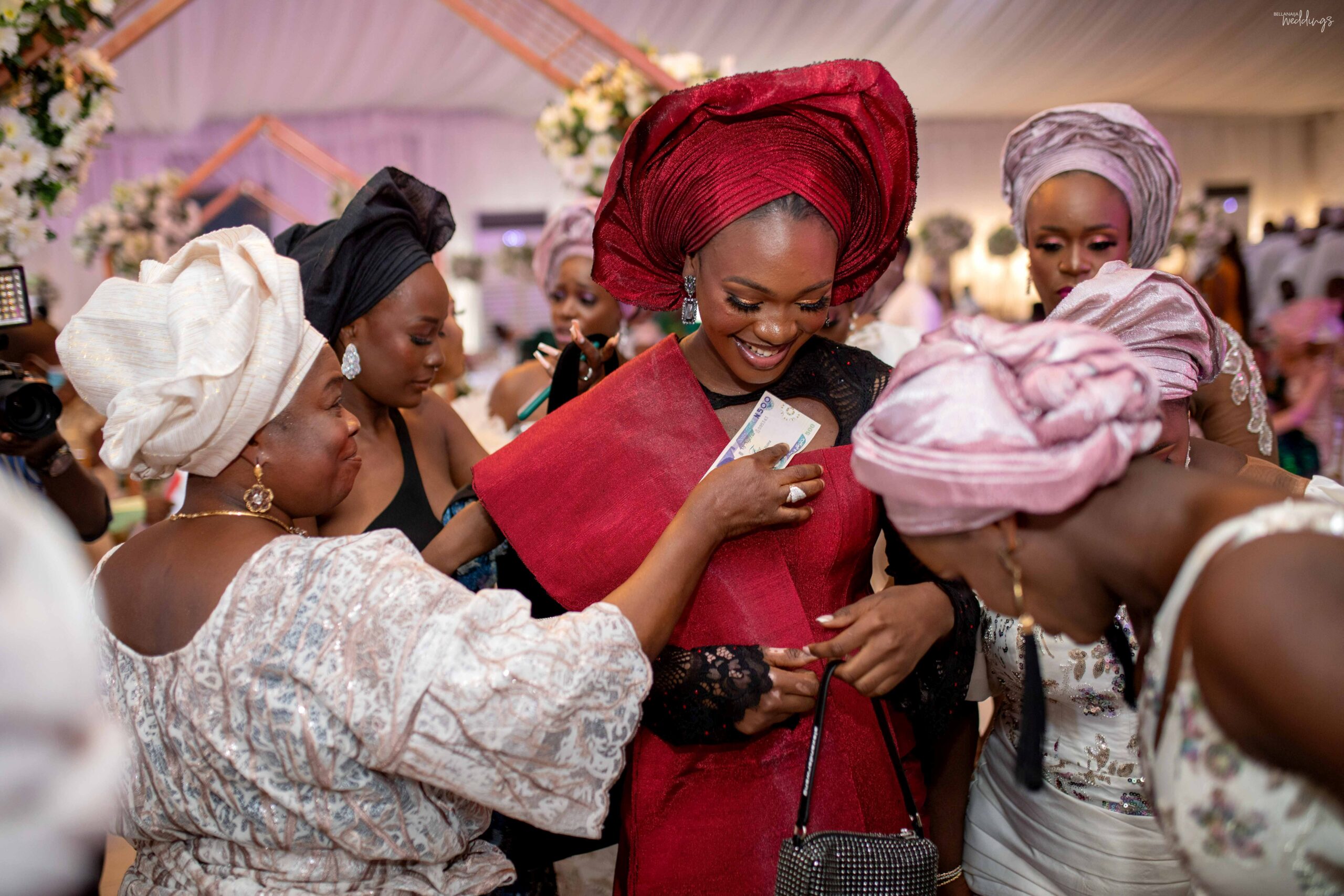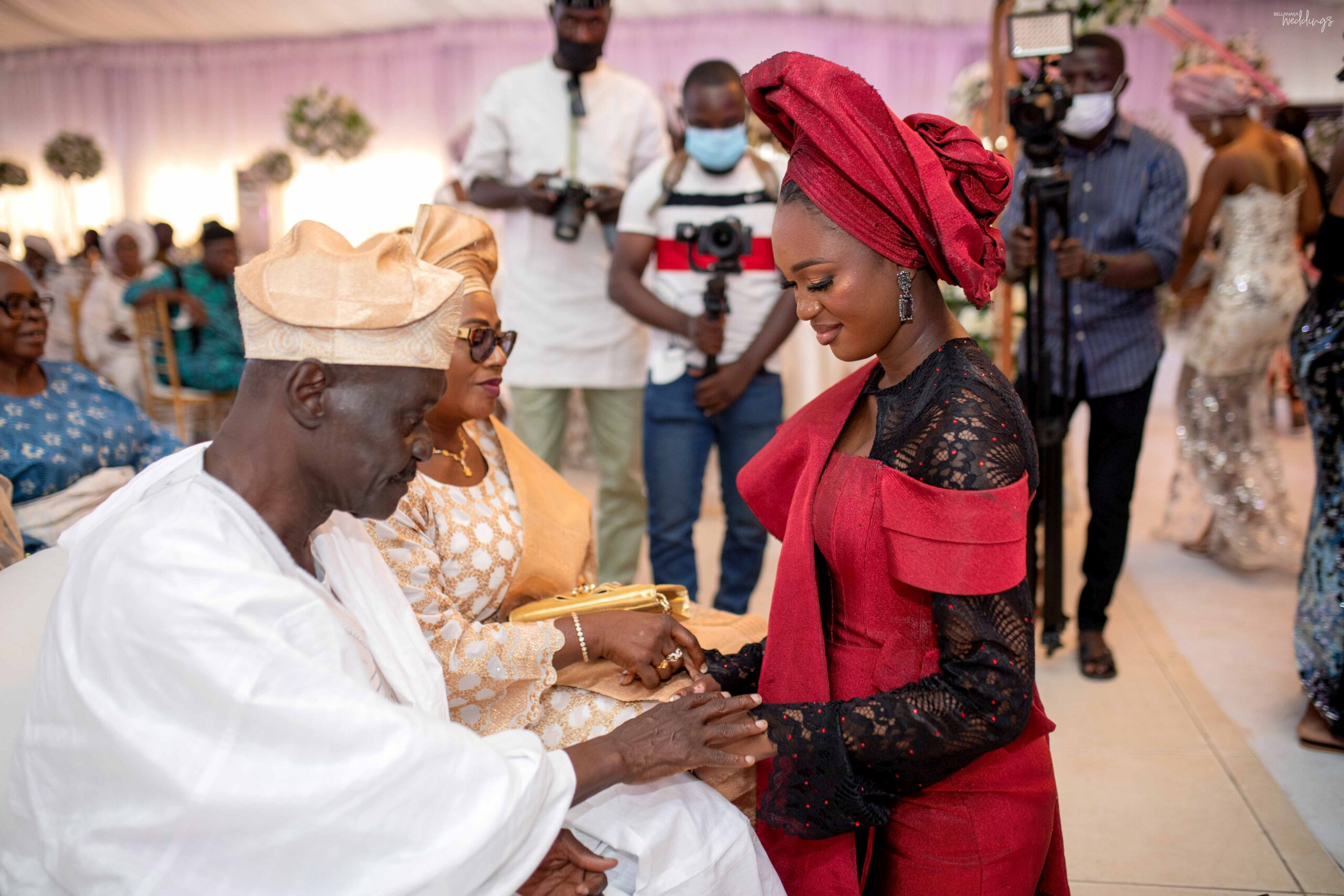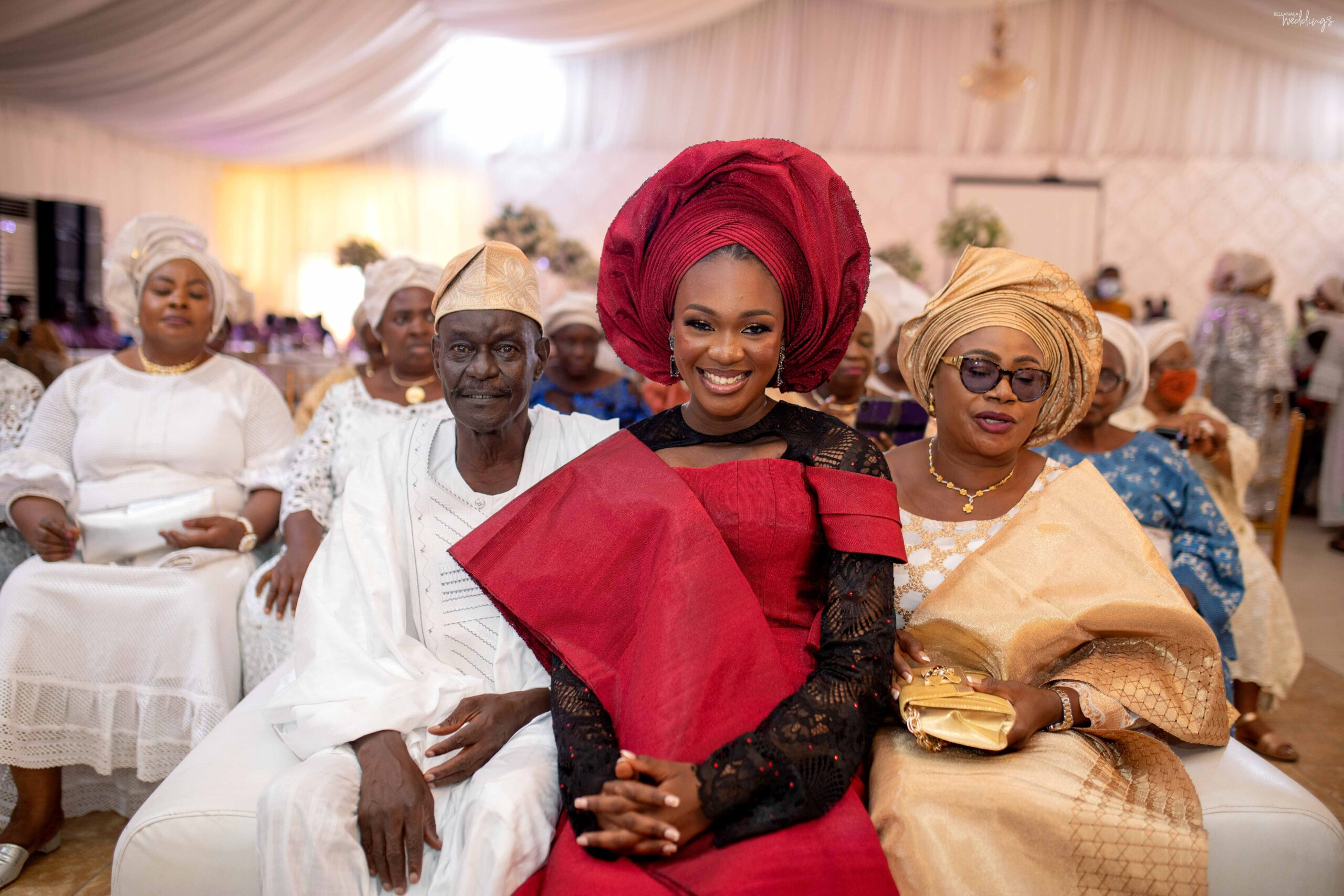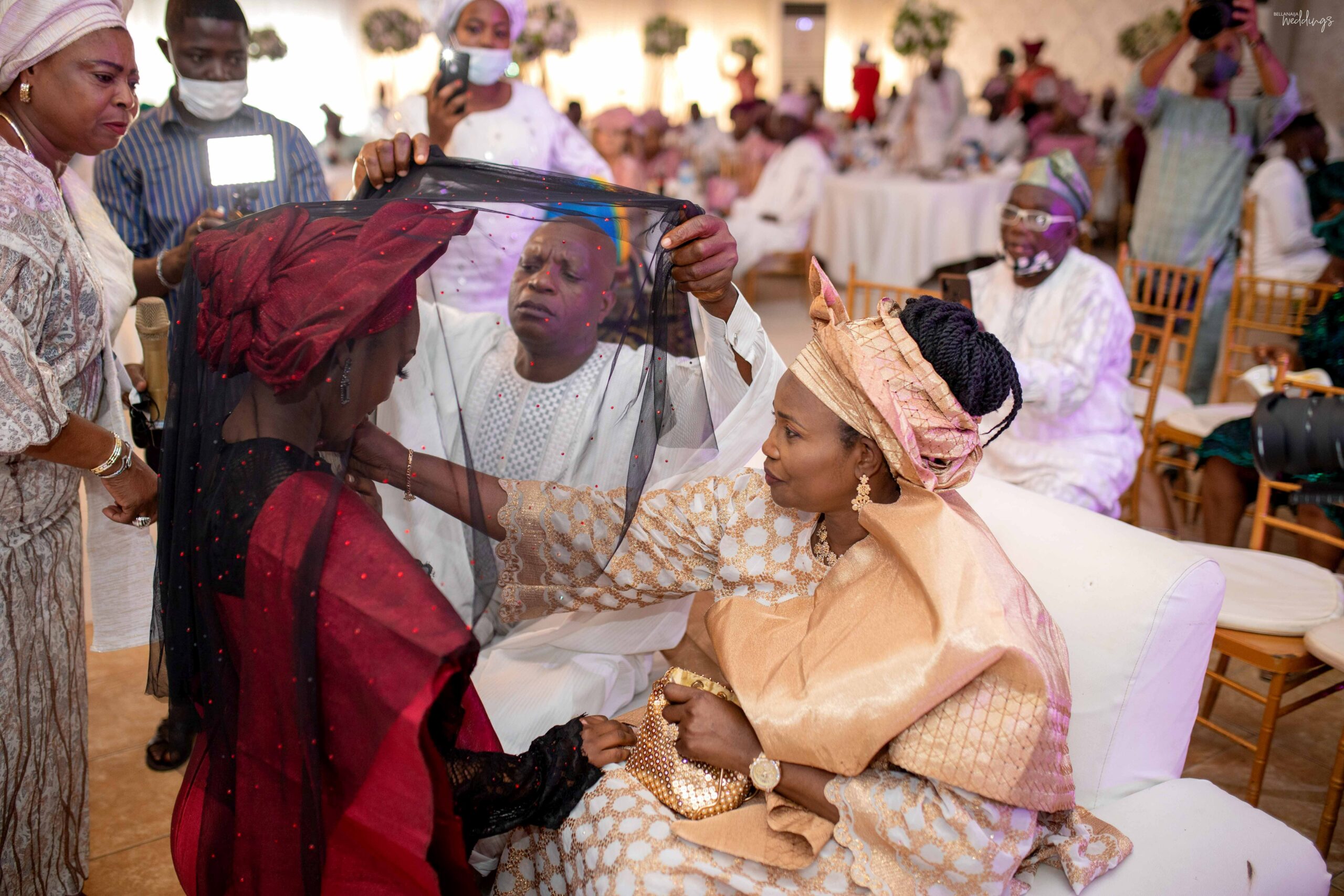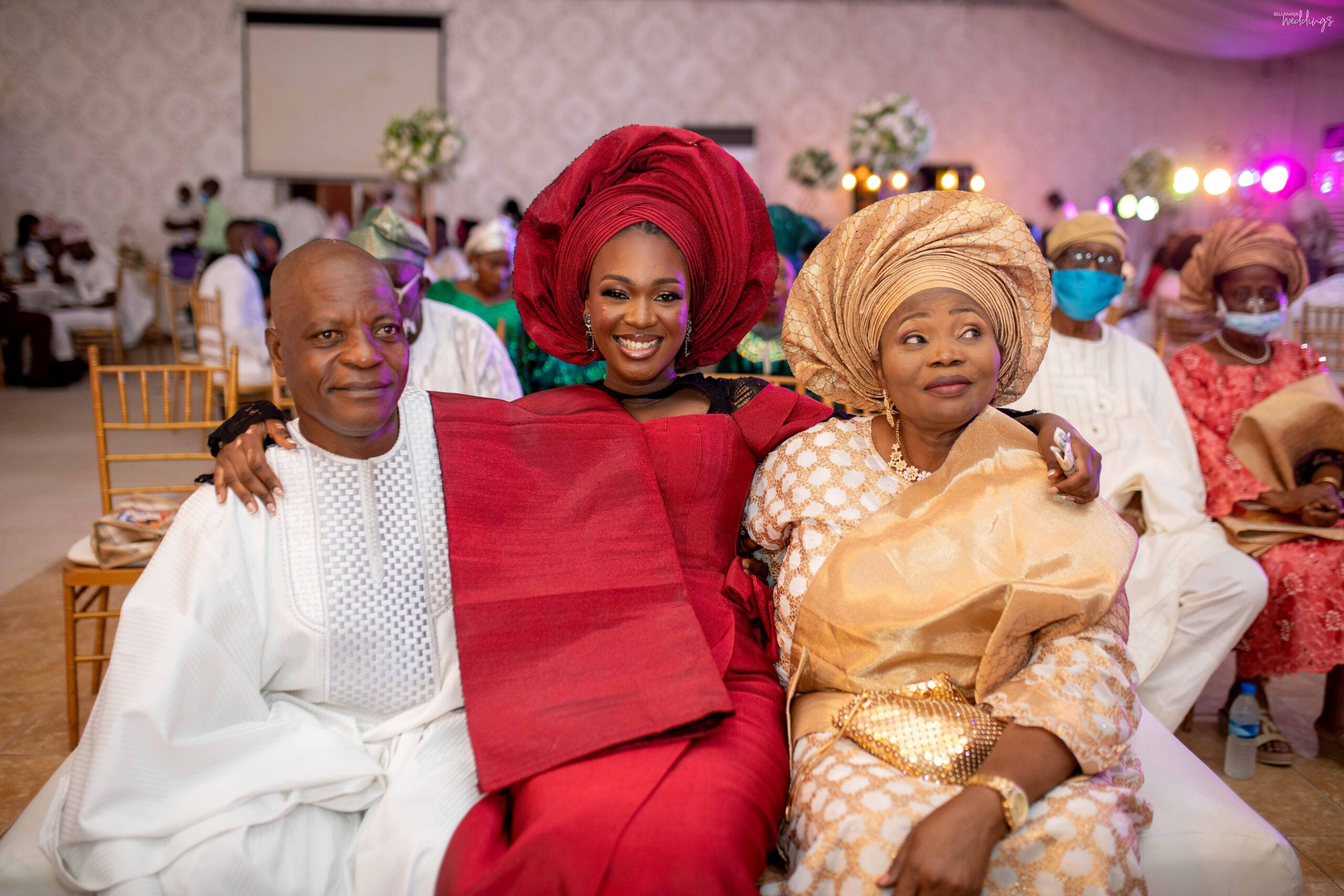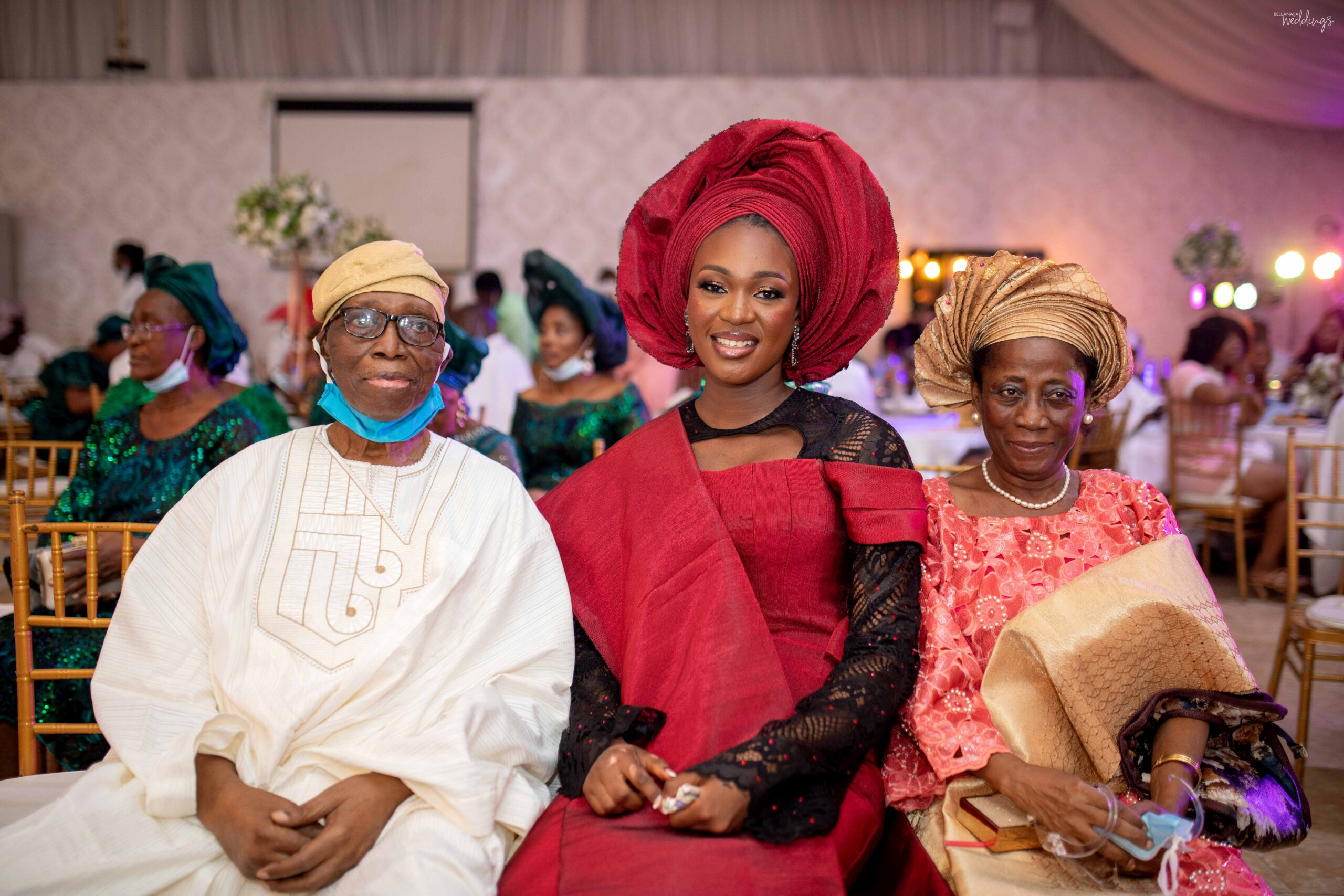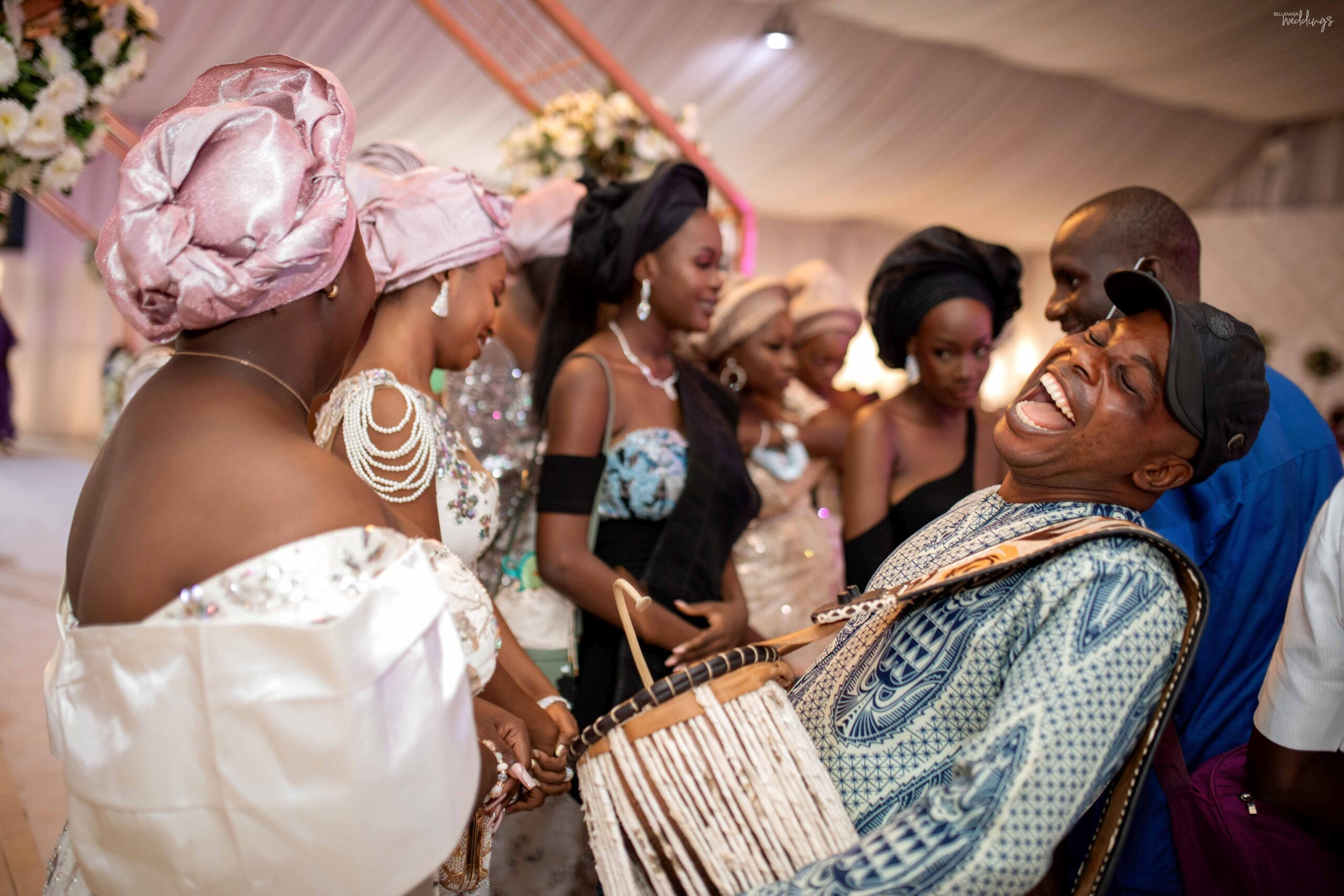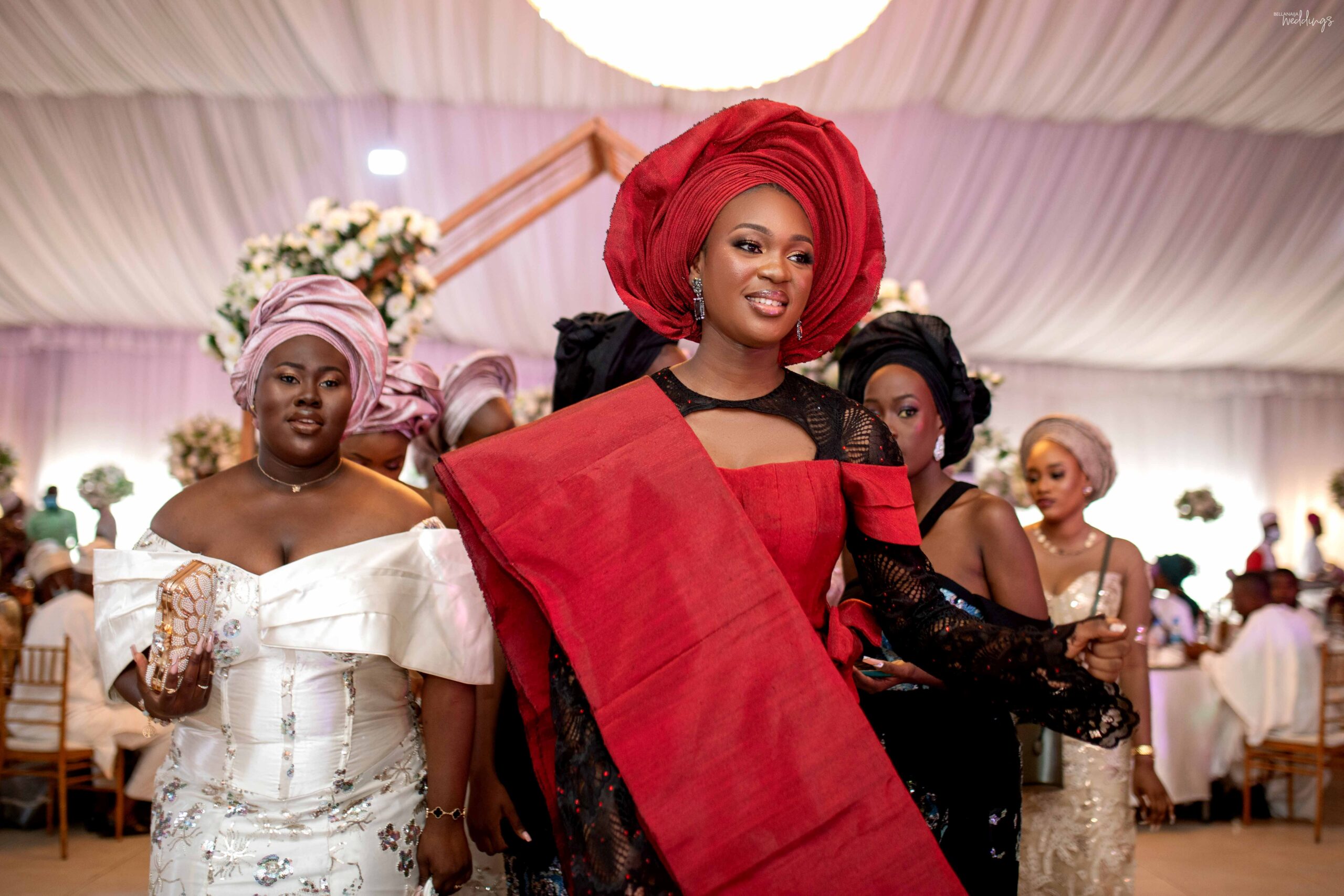 Time to find he whom the cap fits! 😉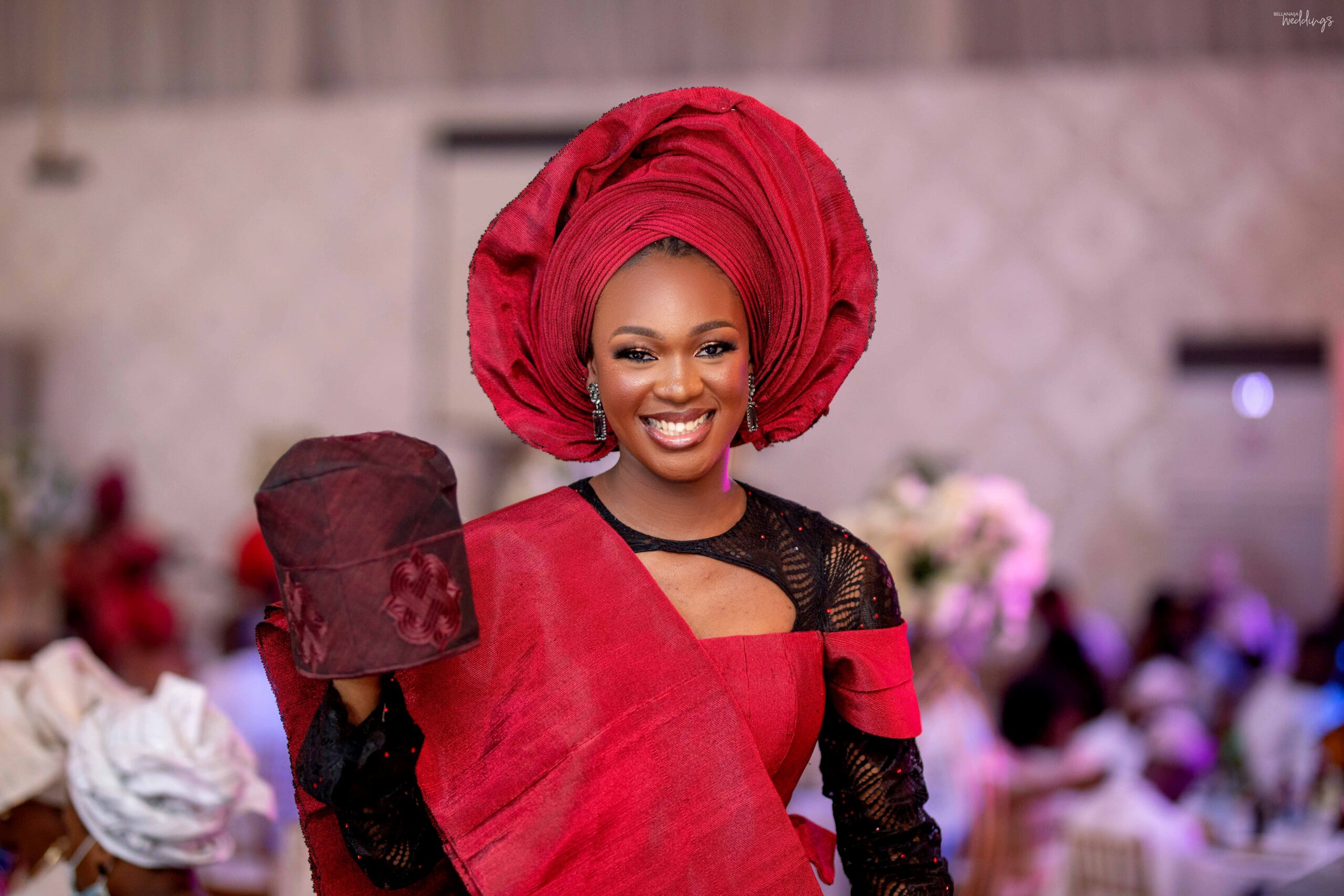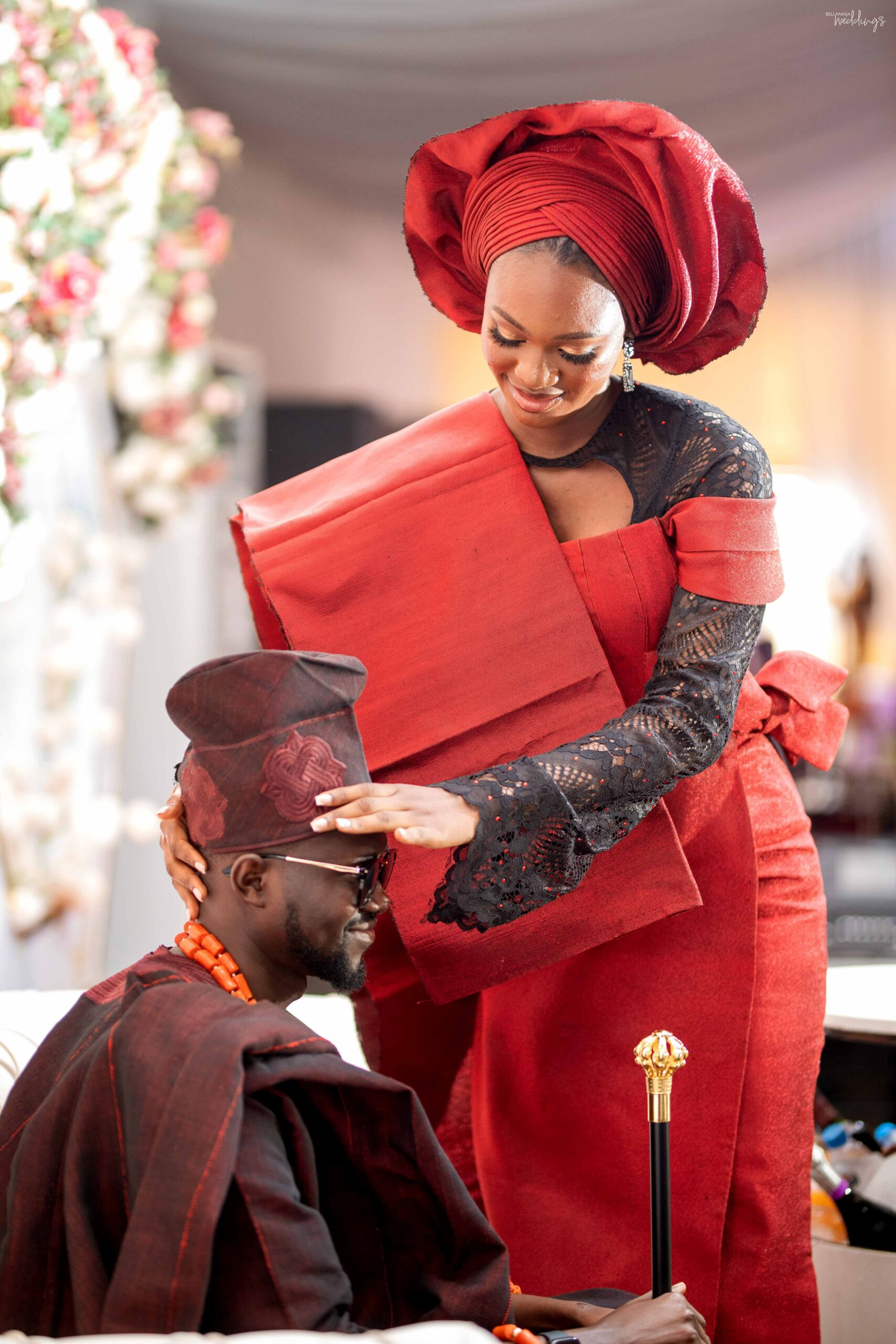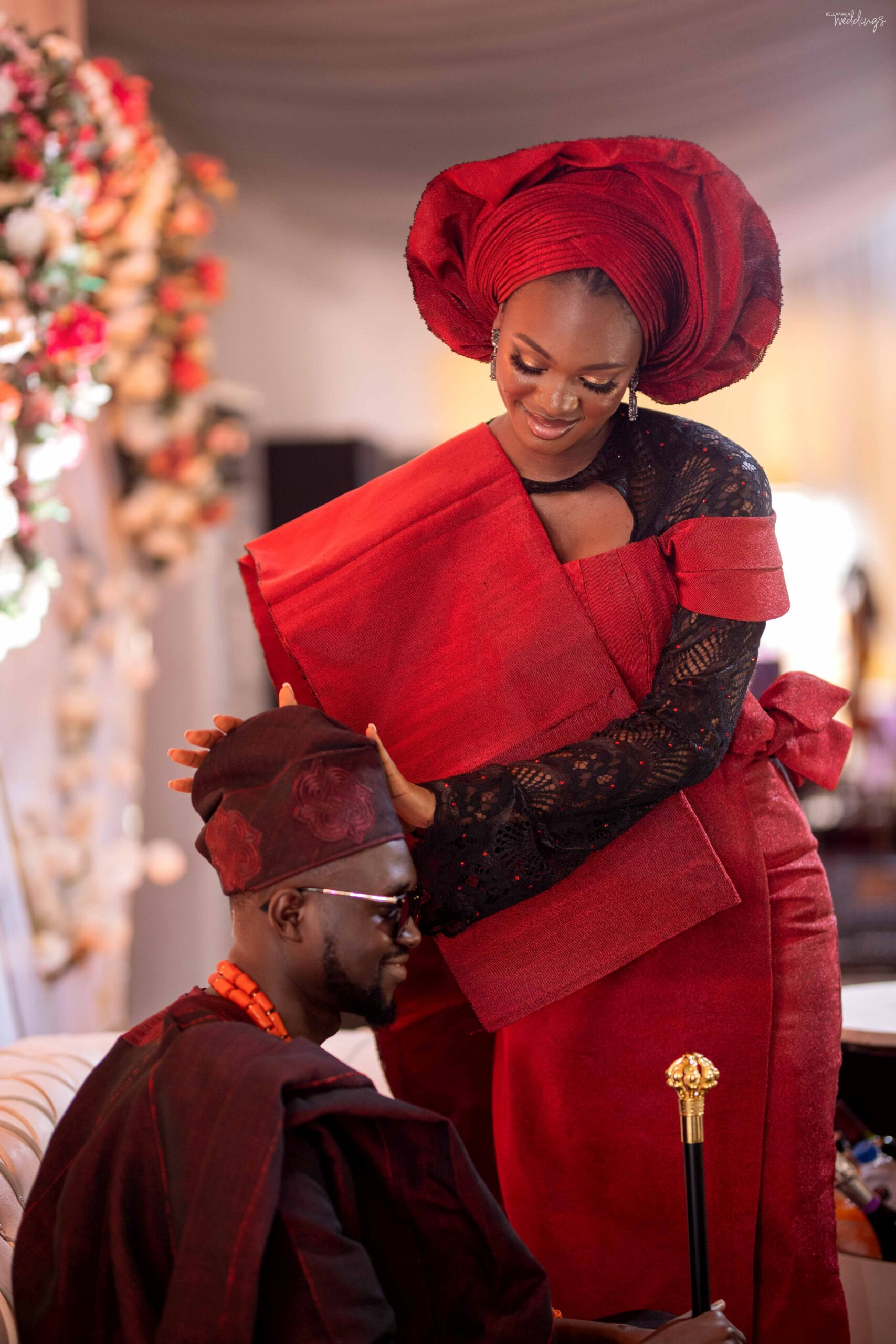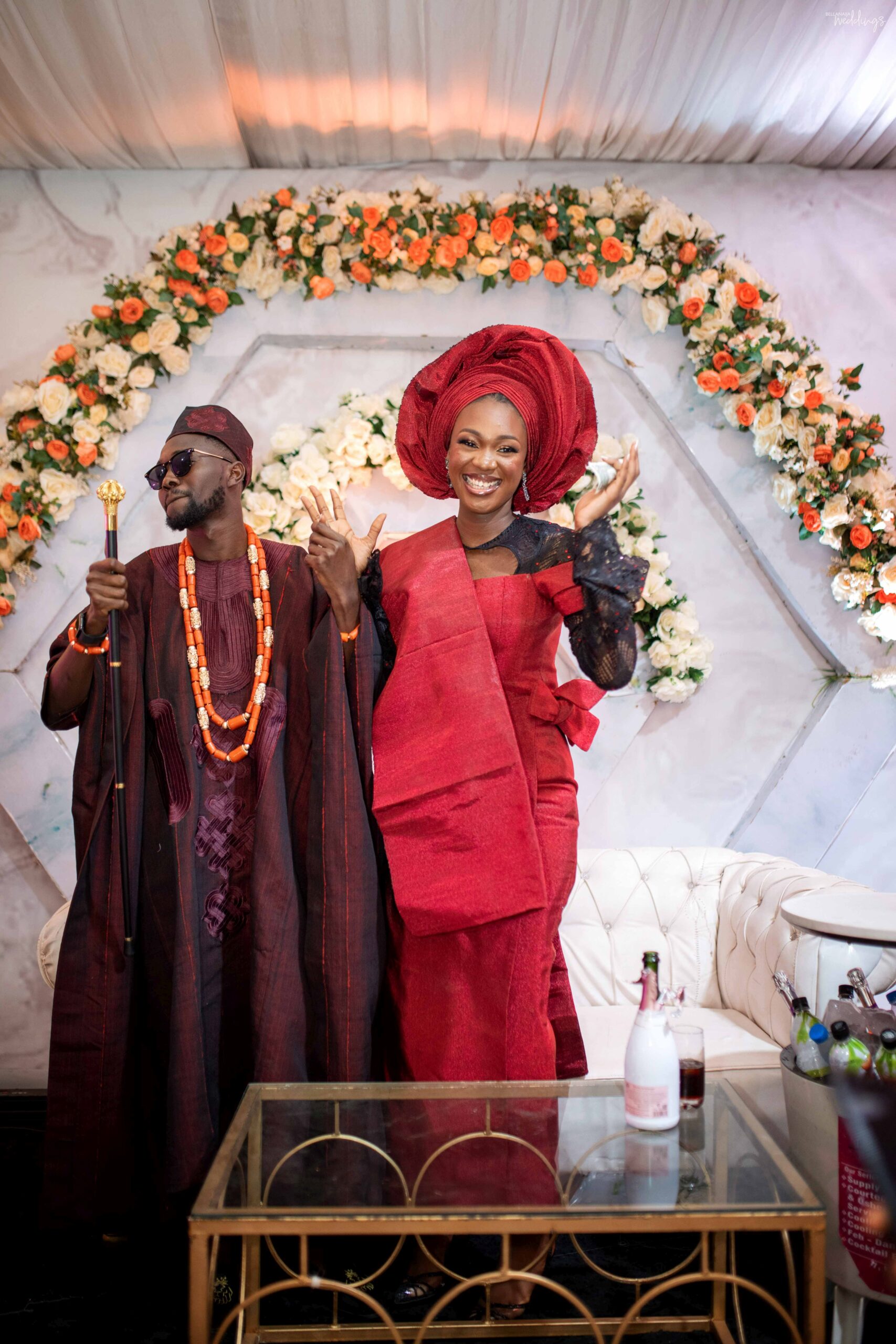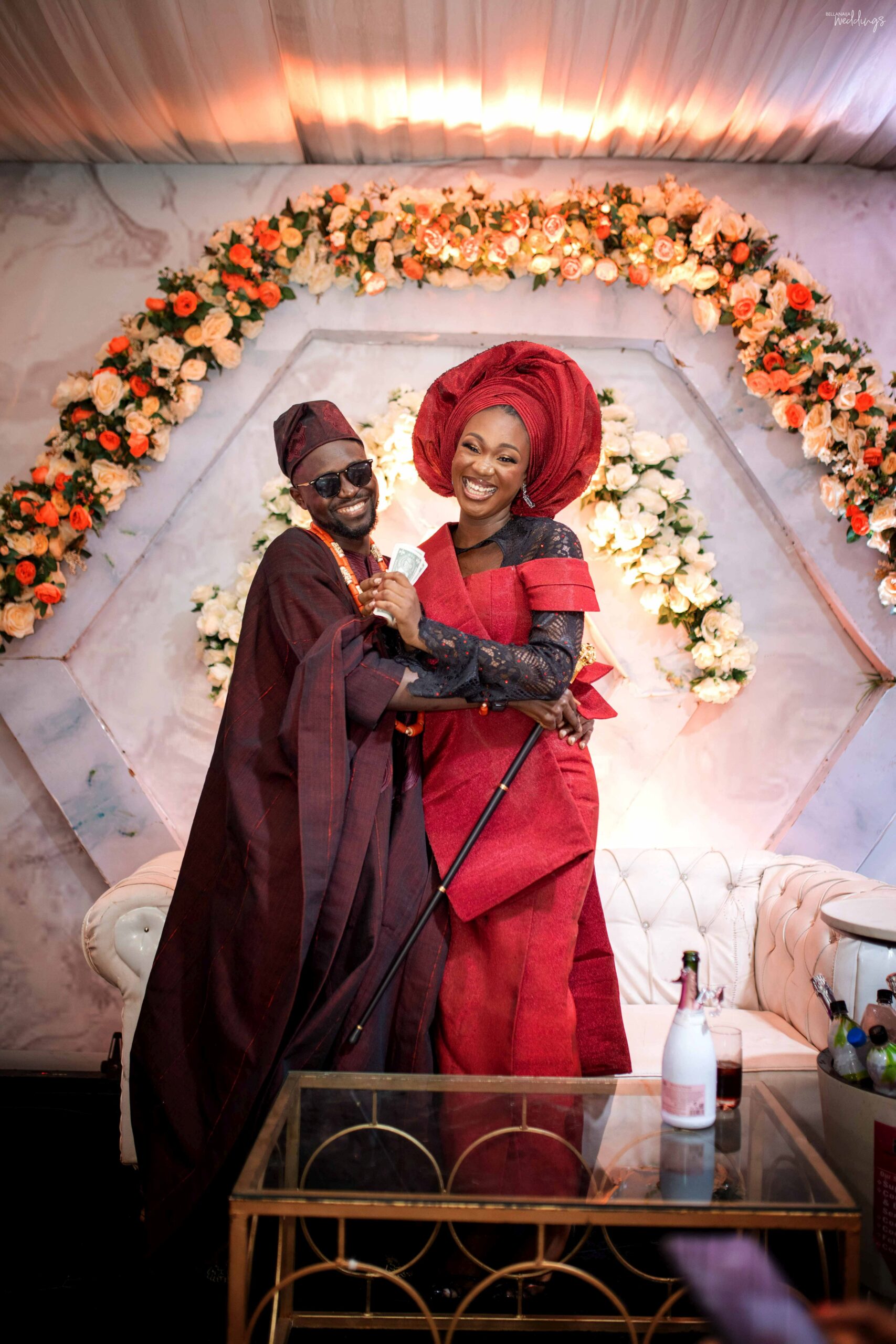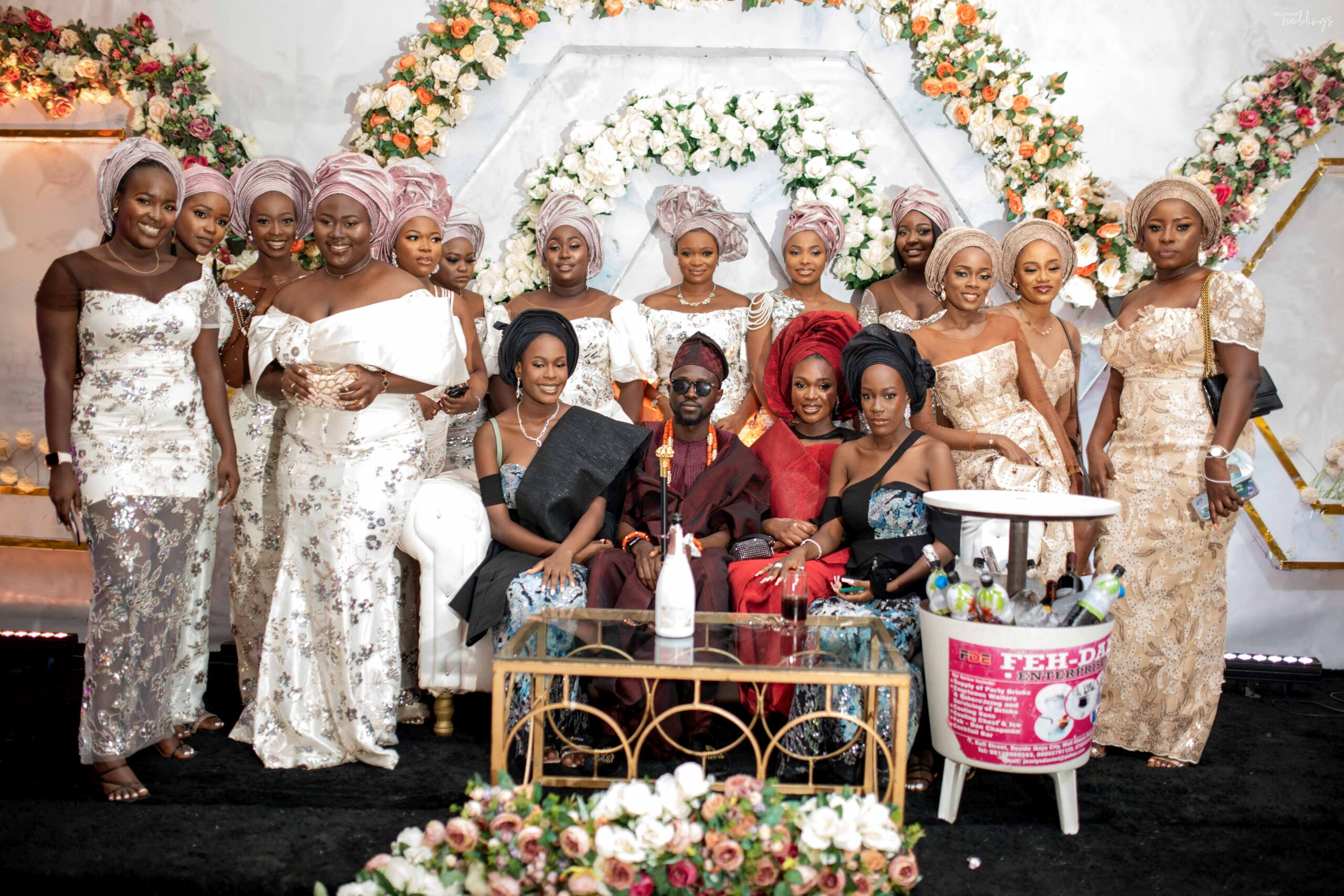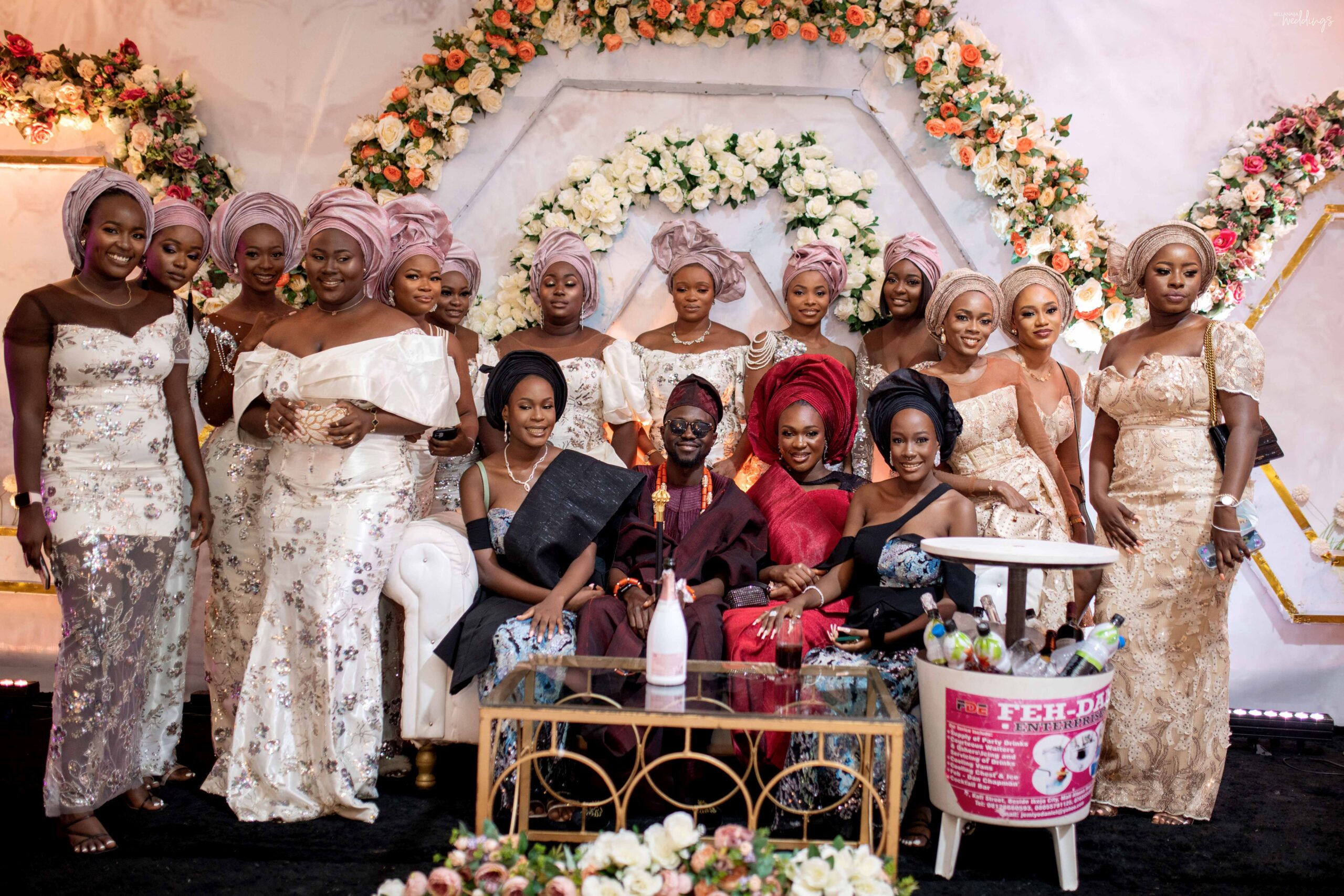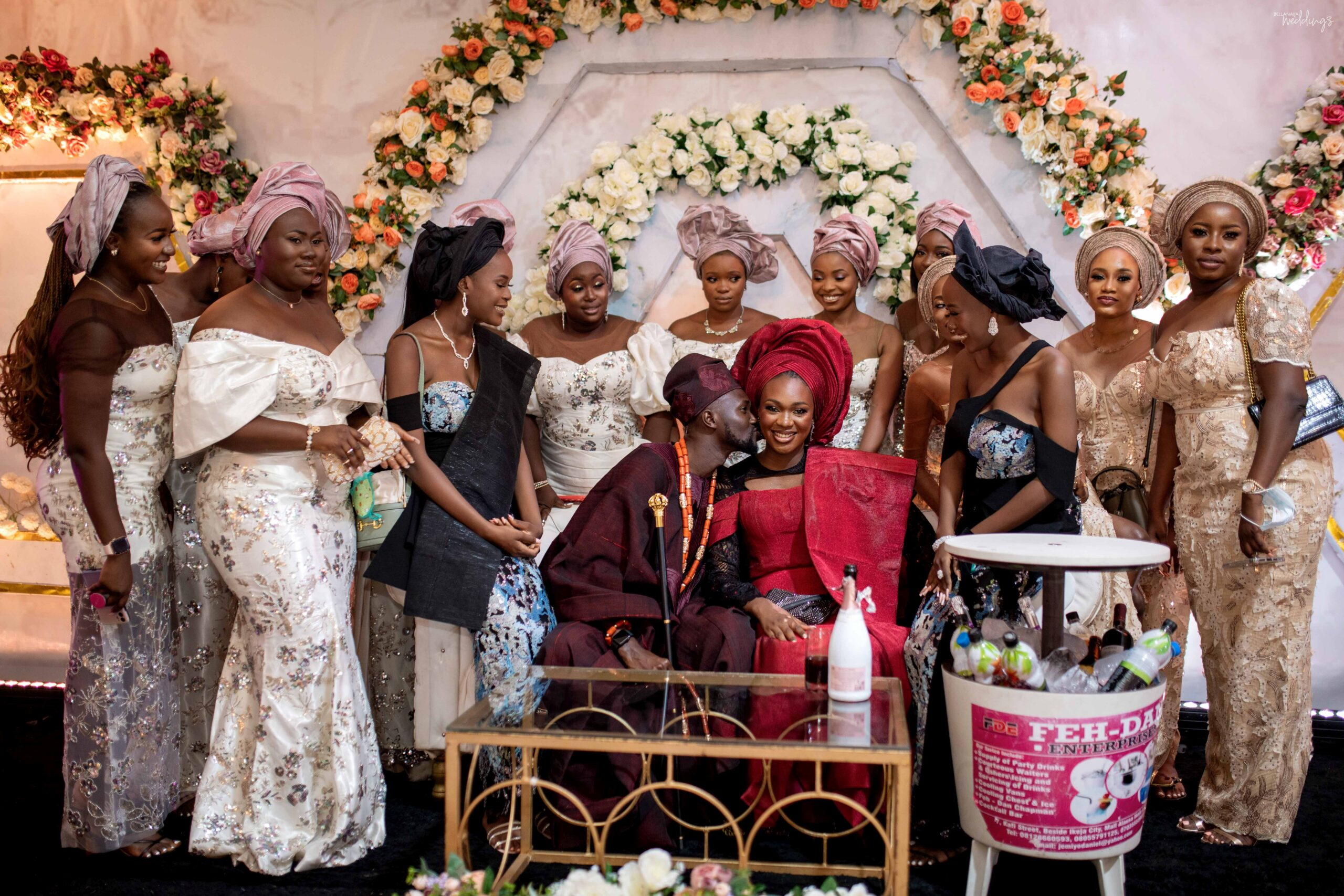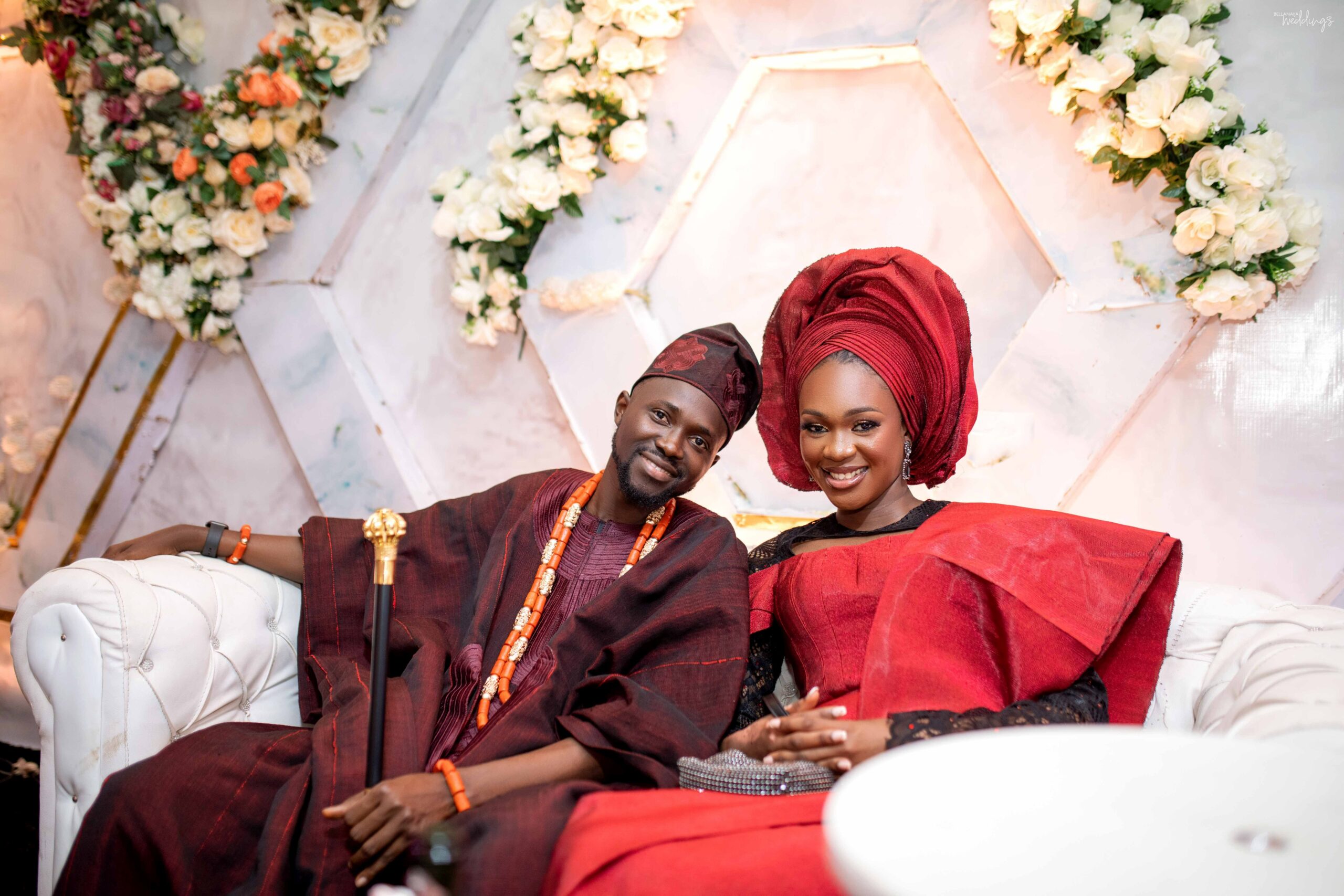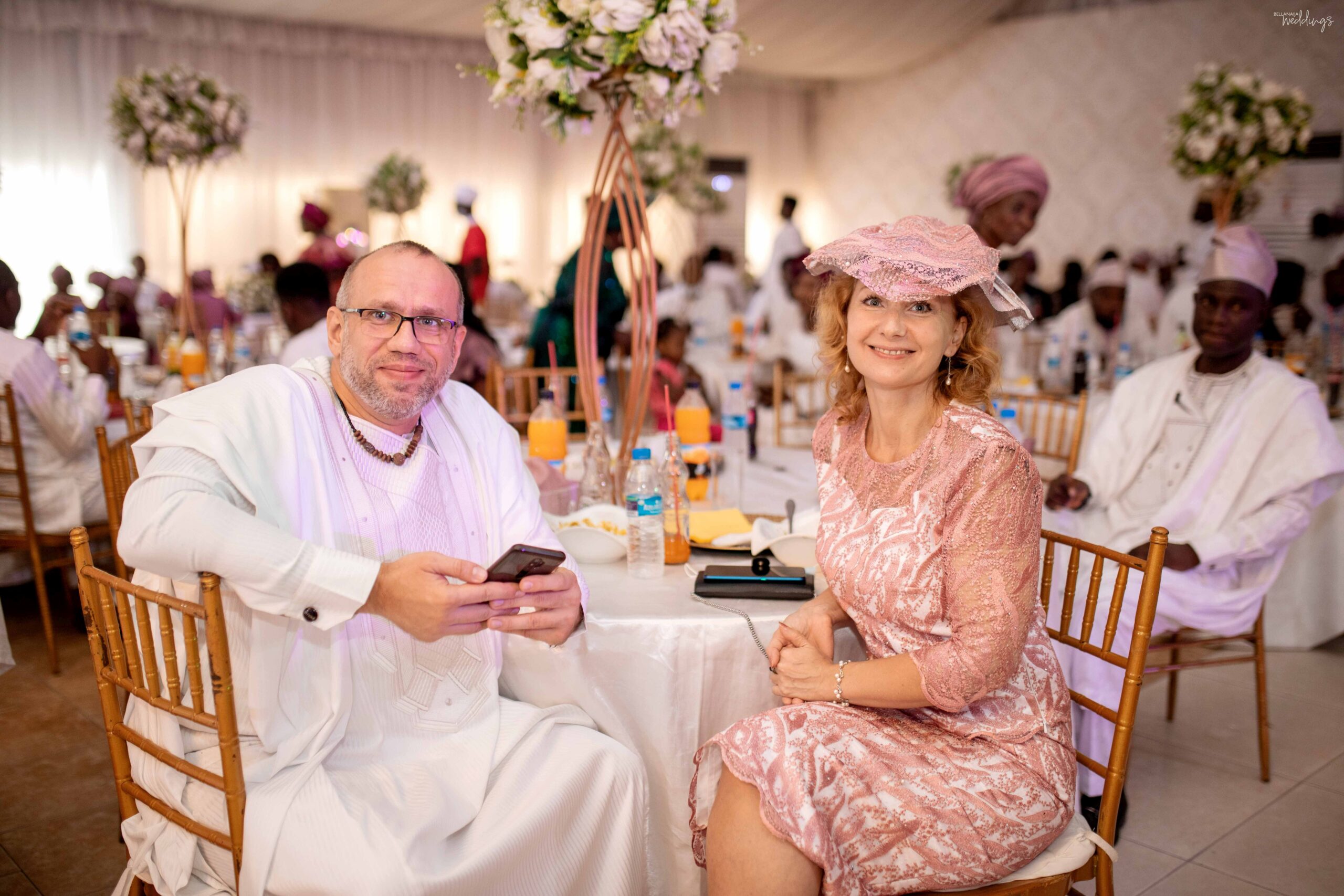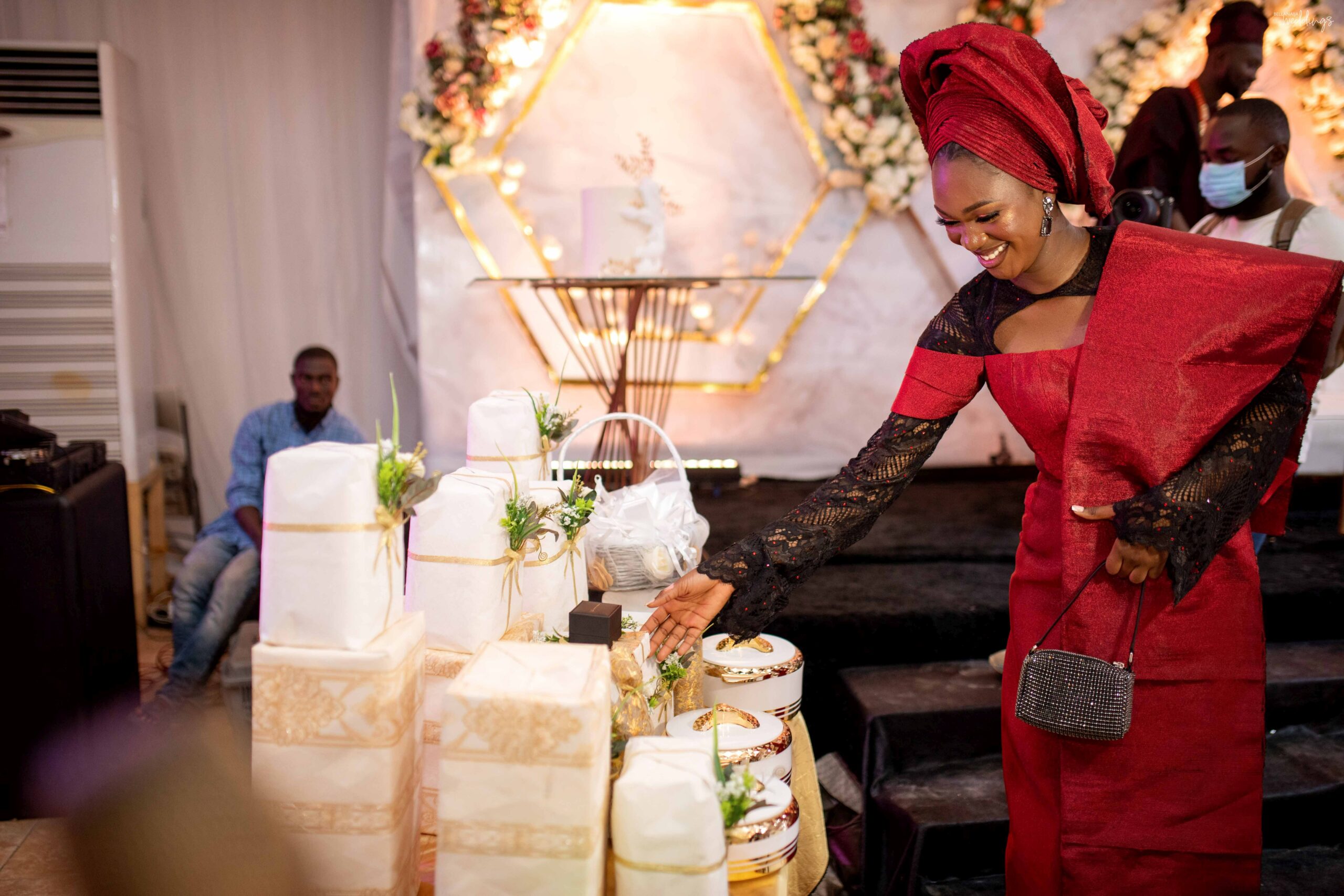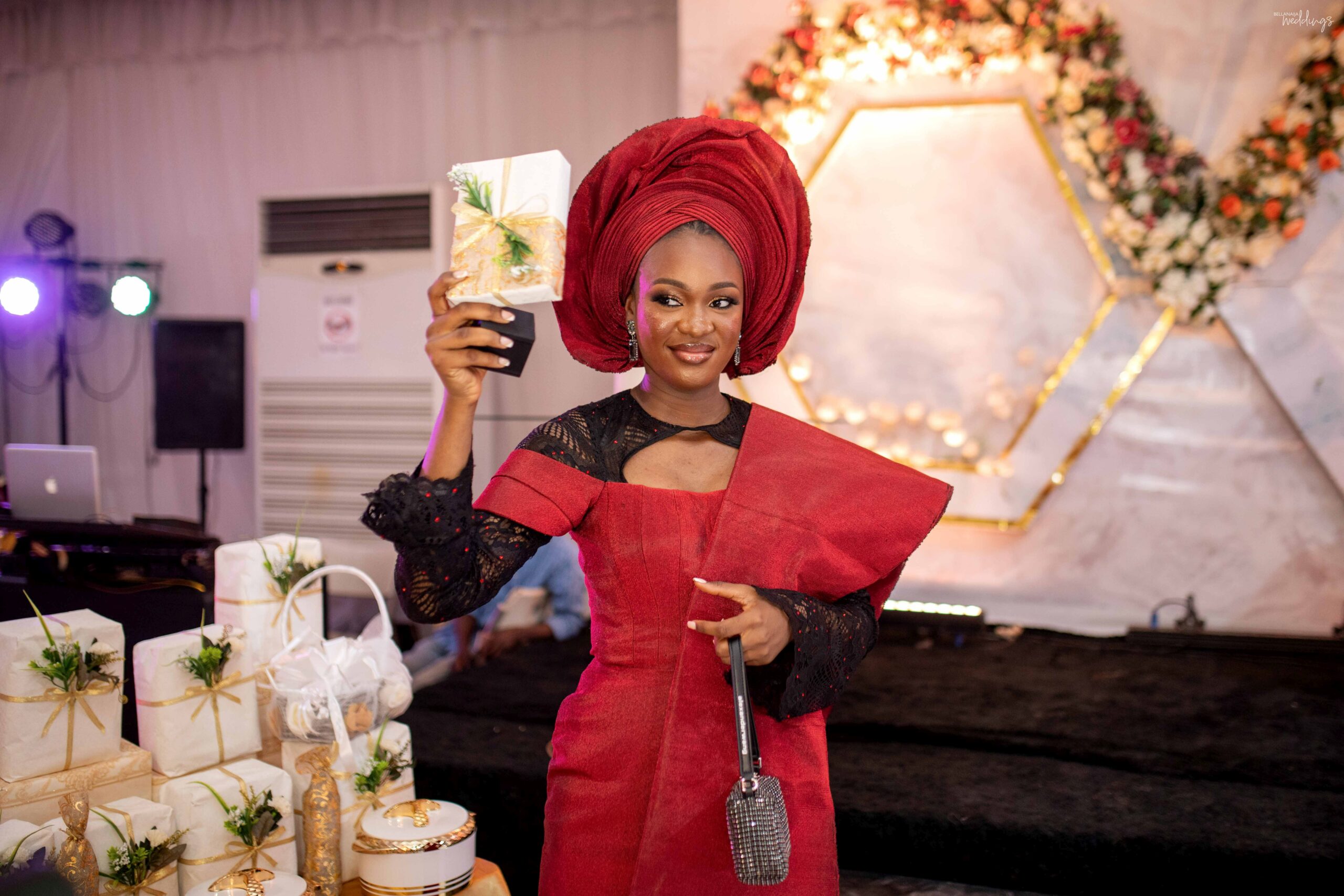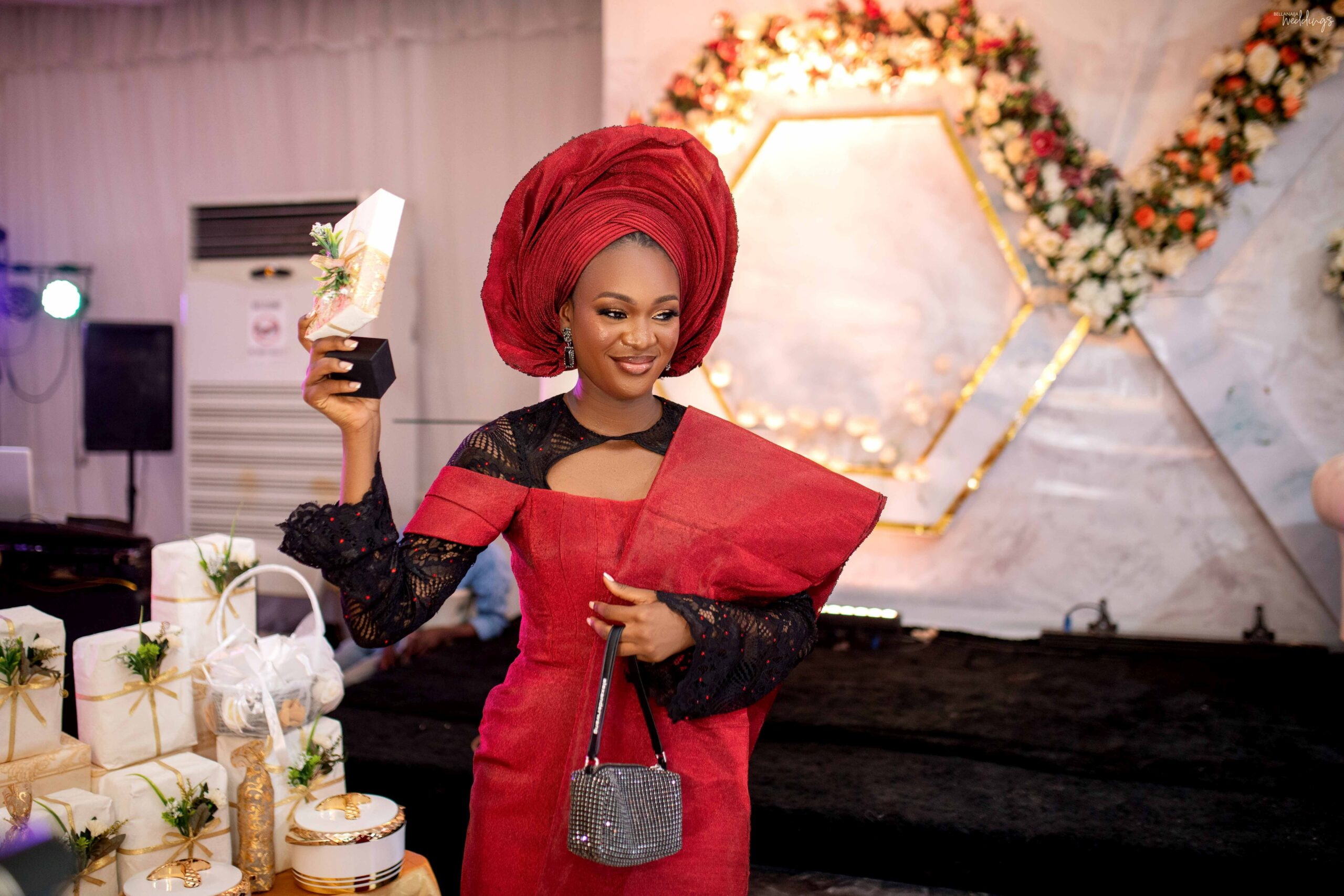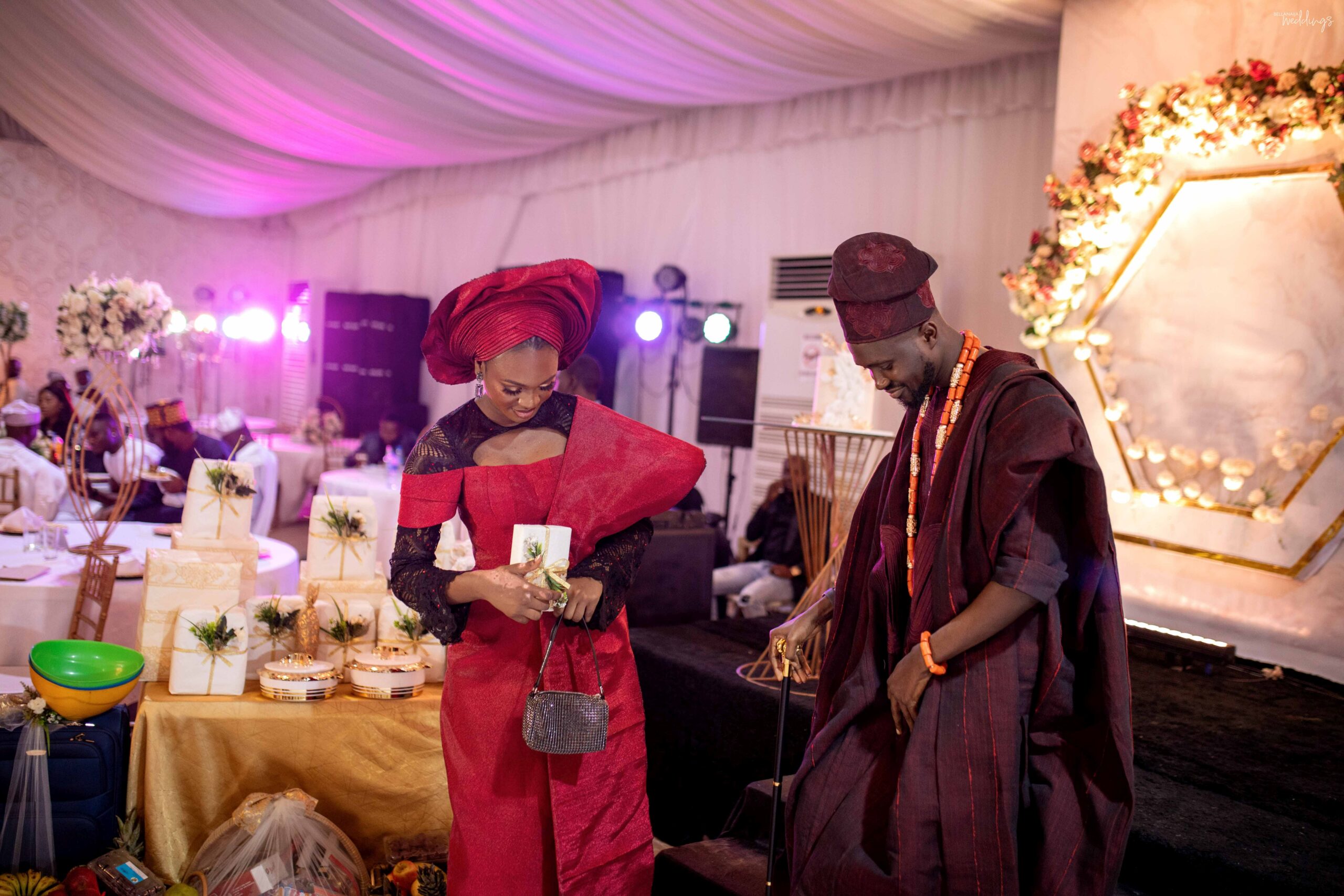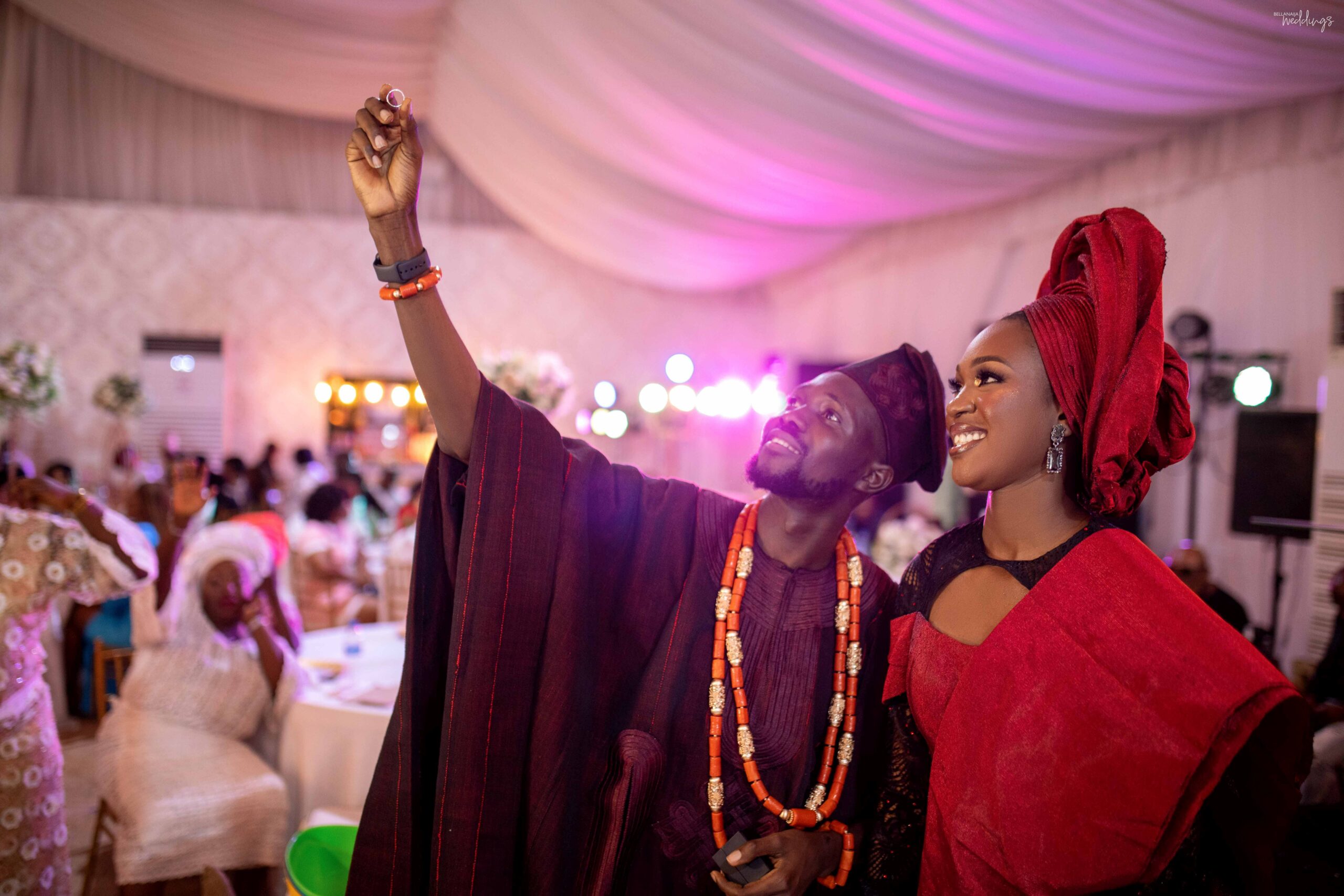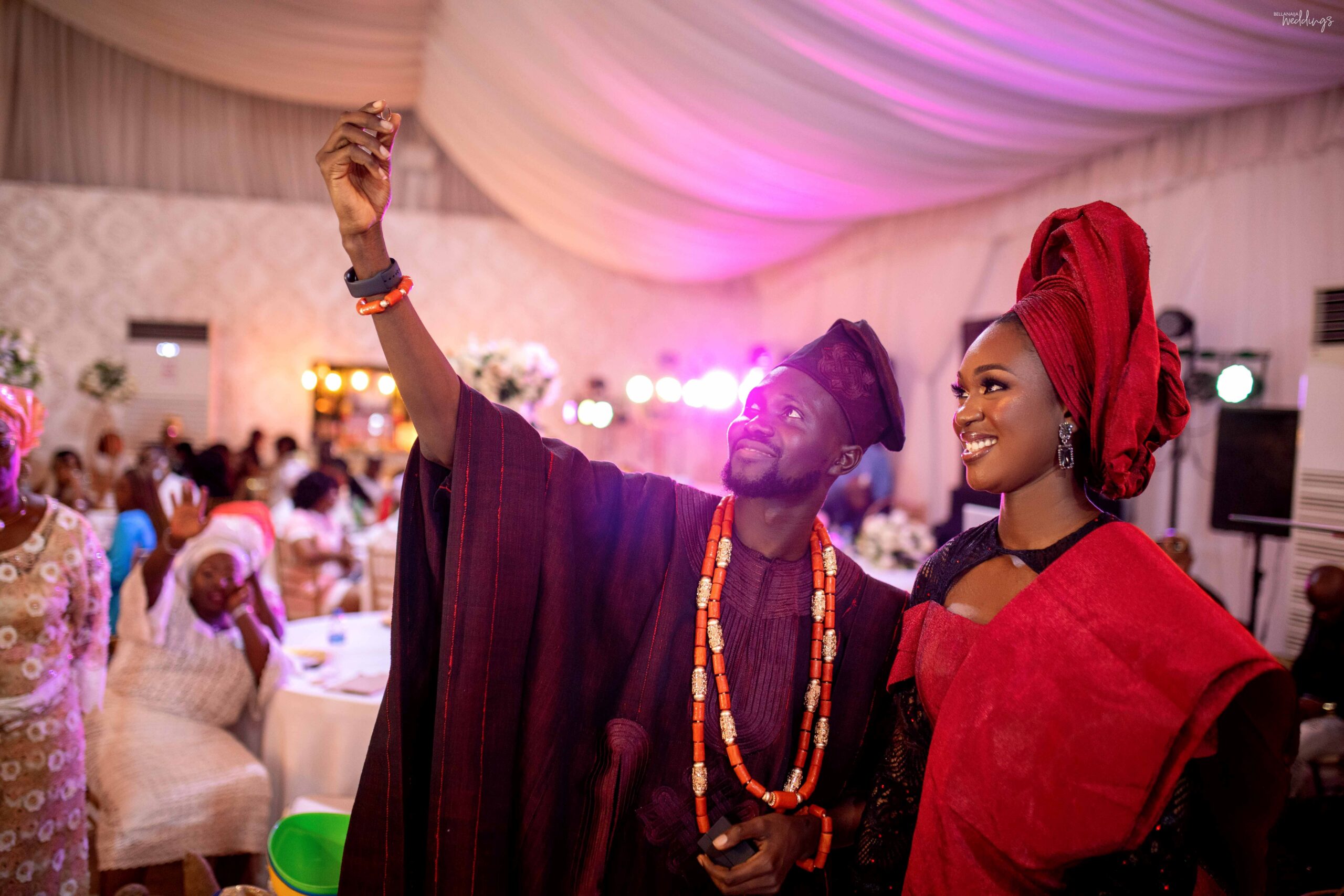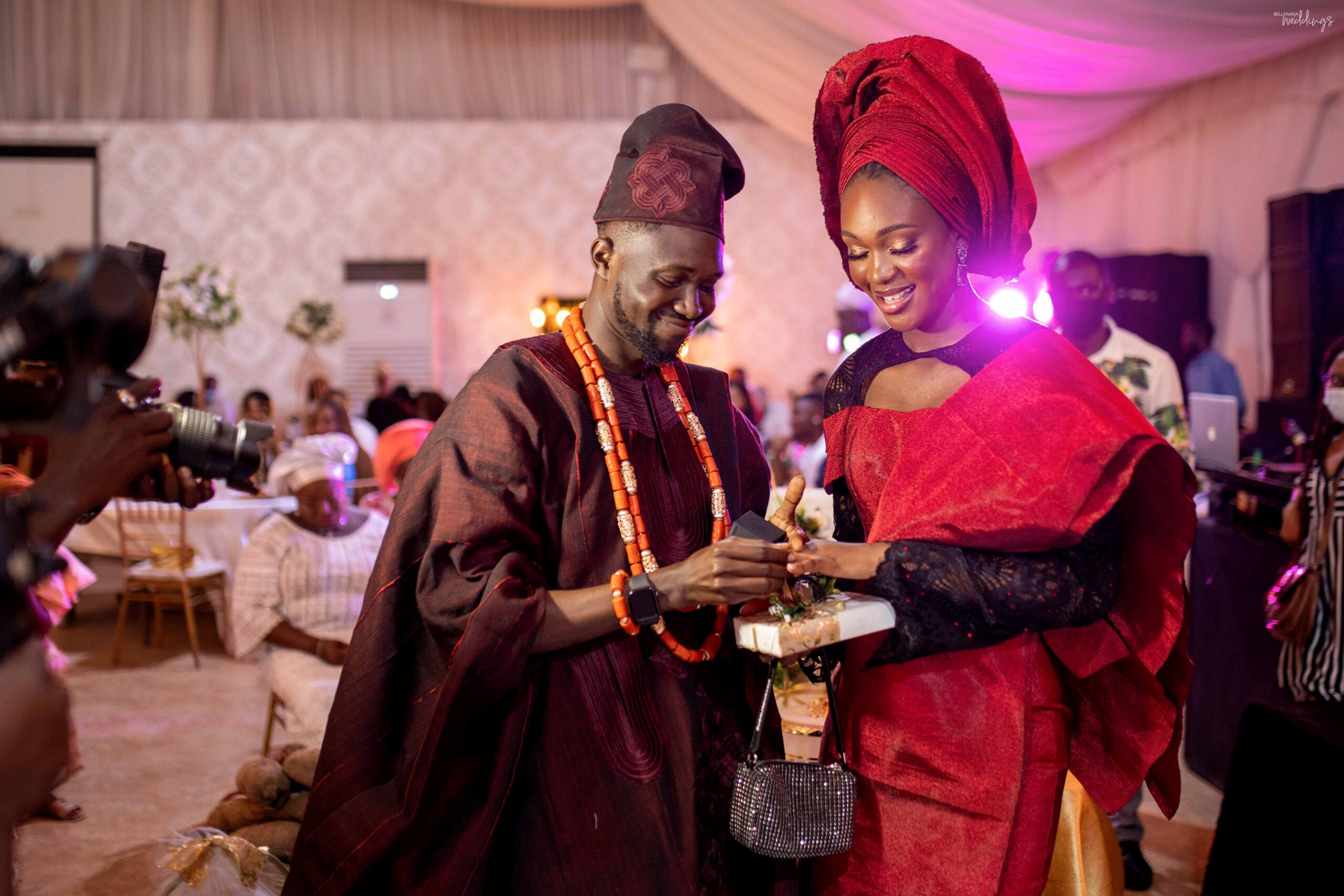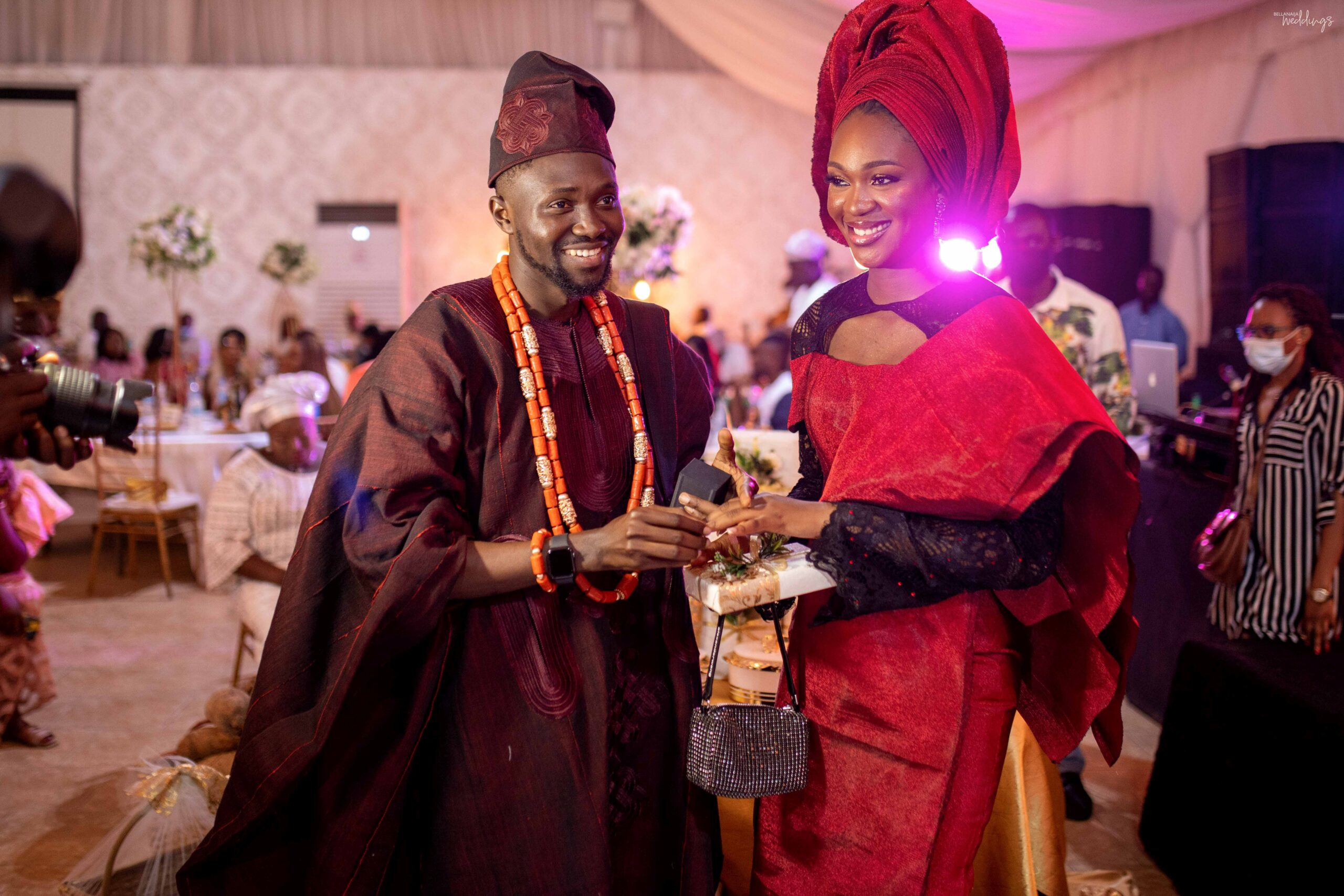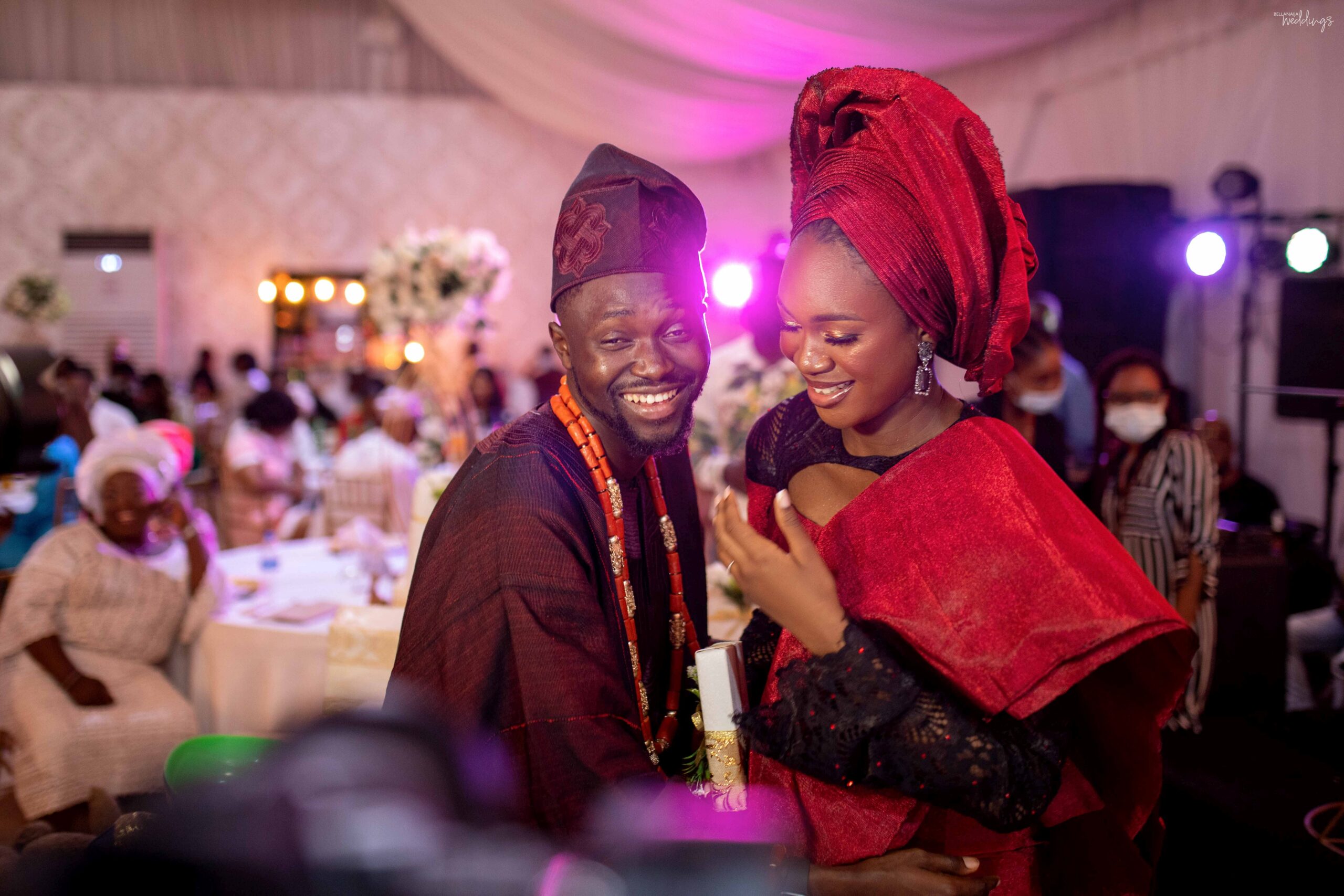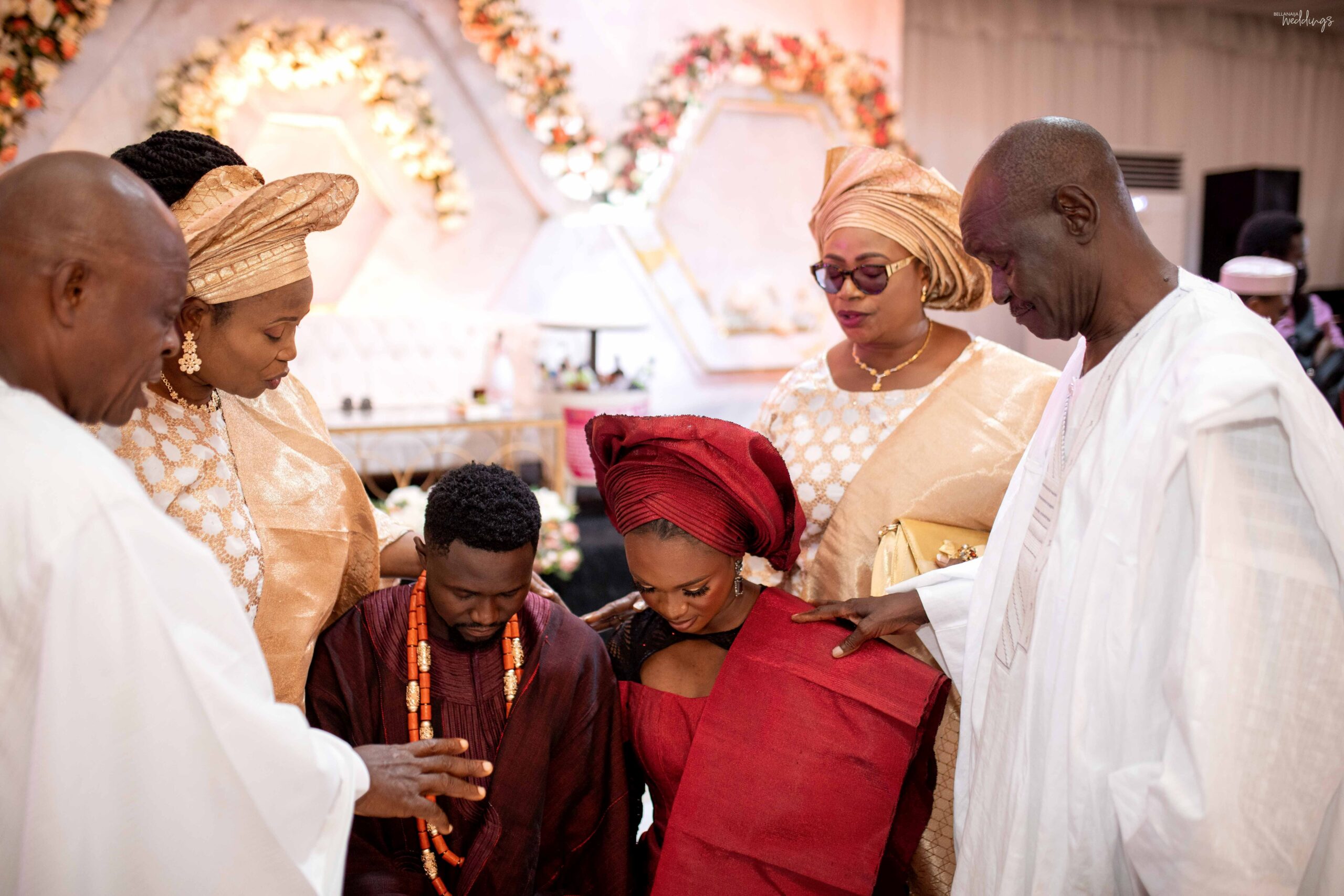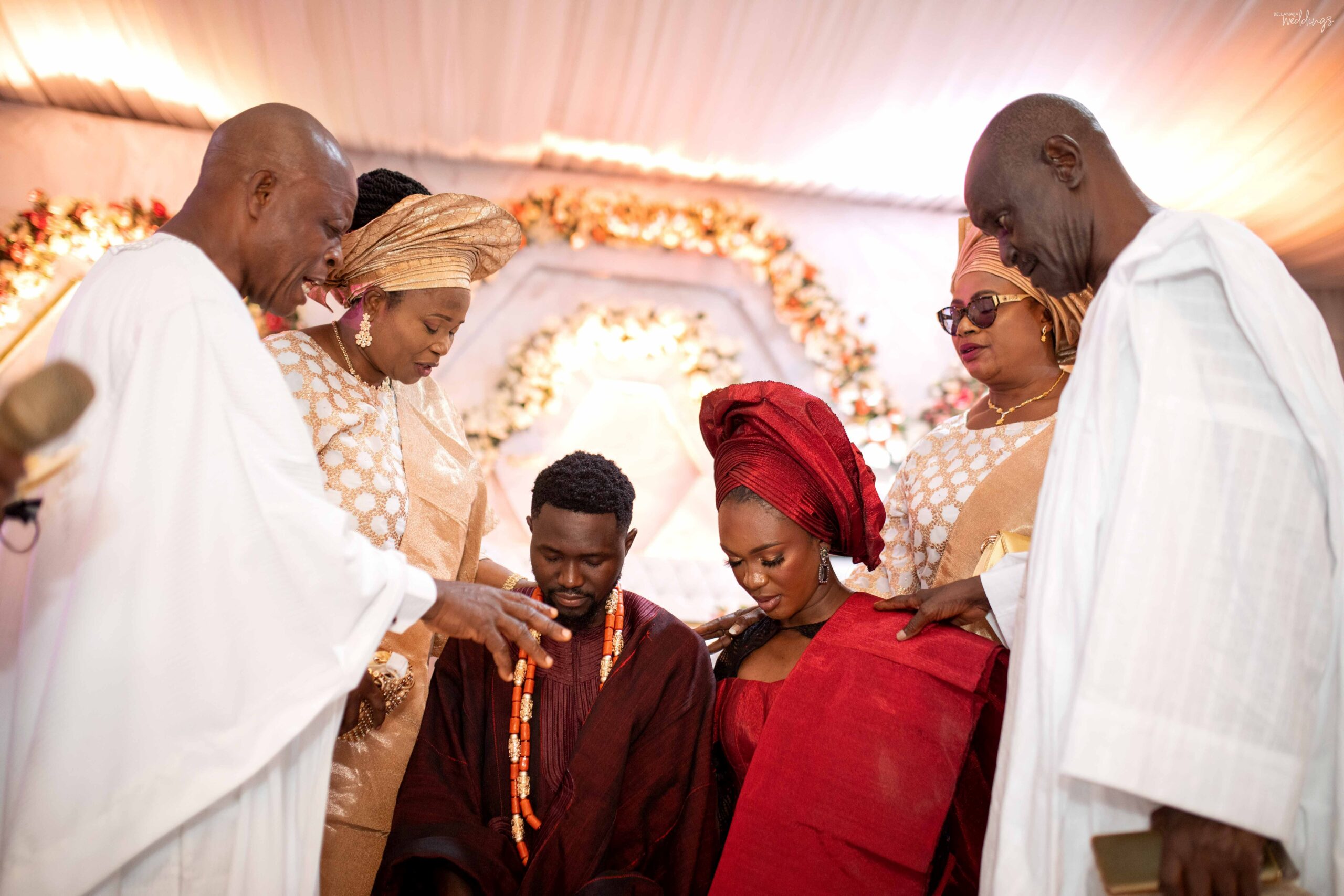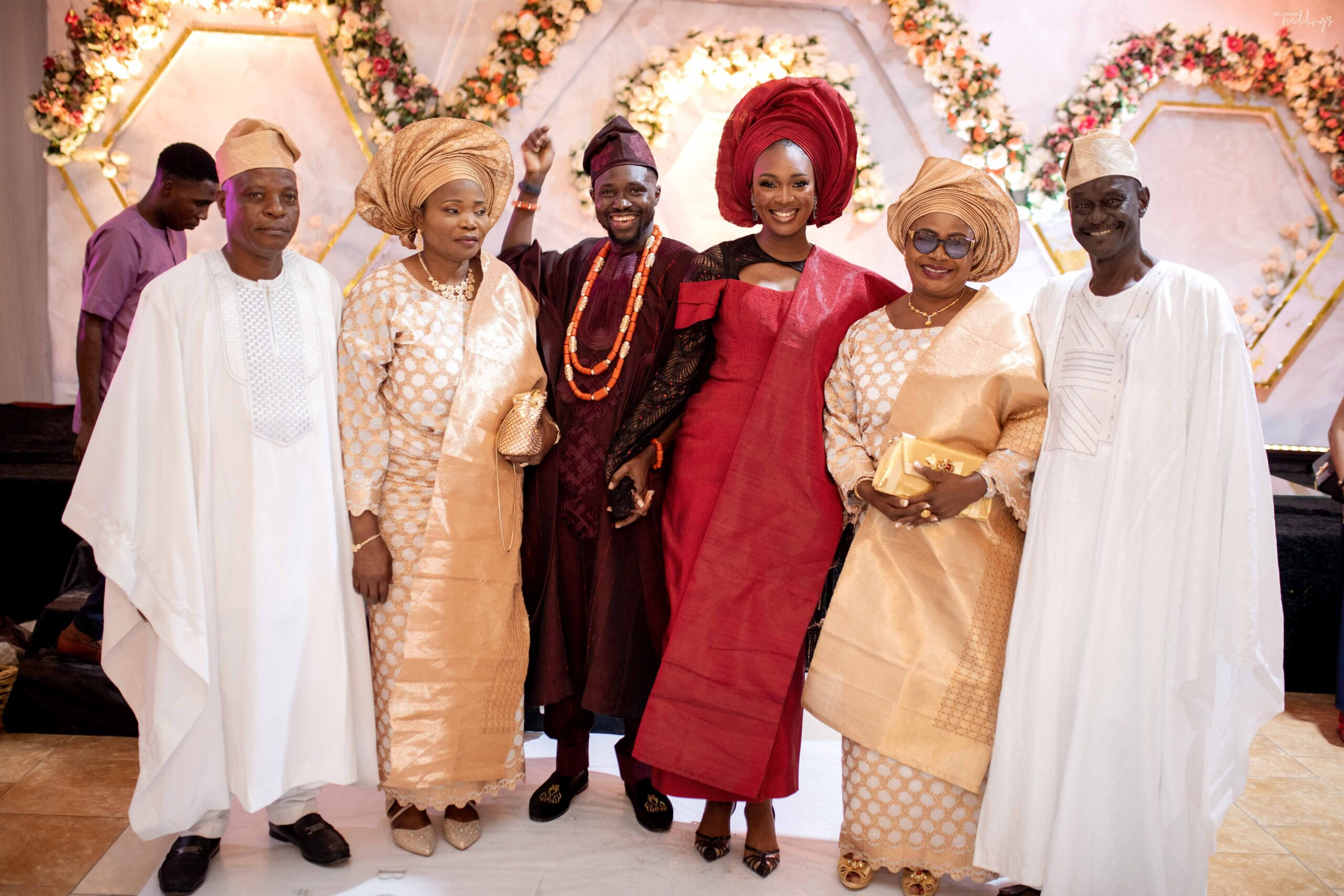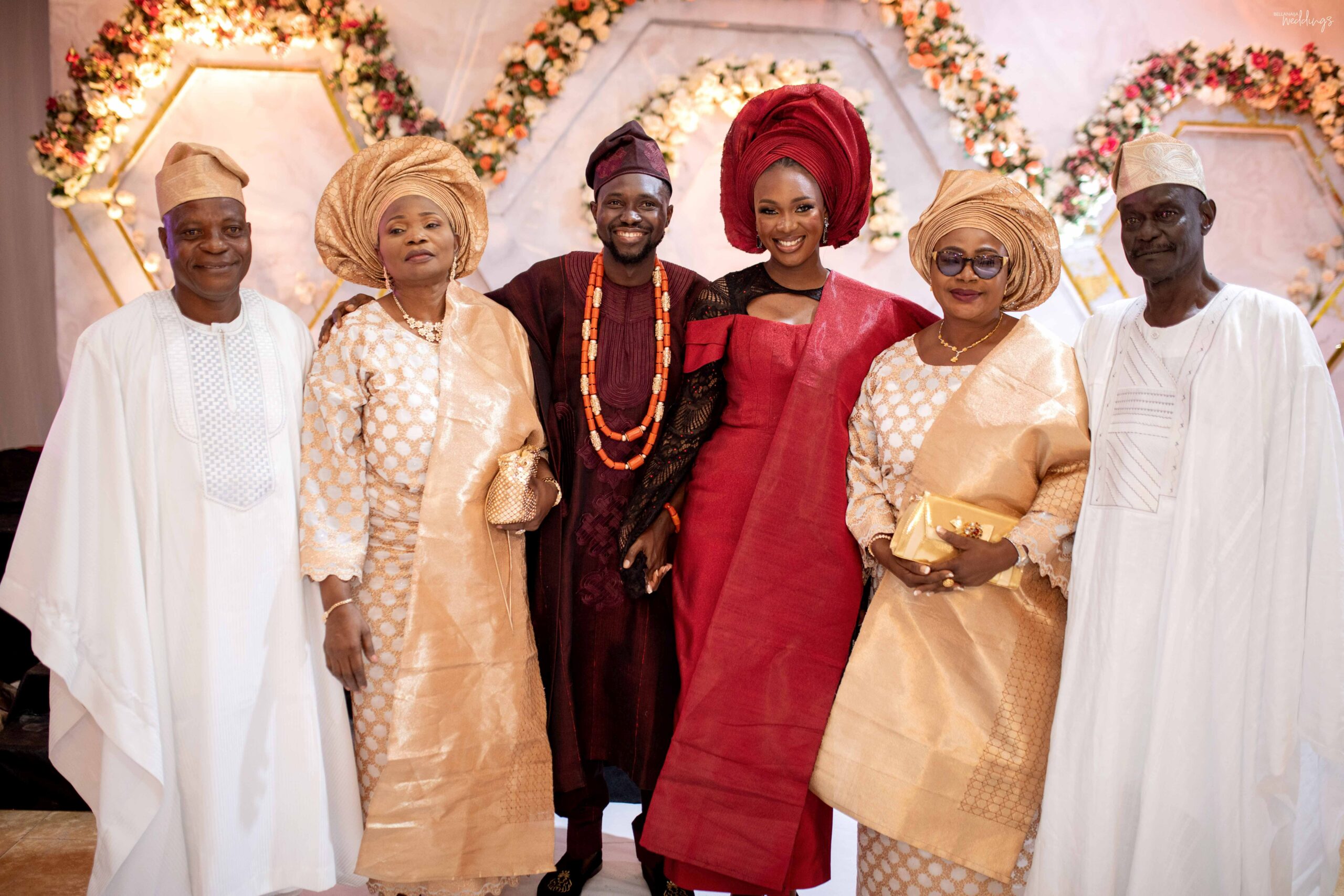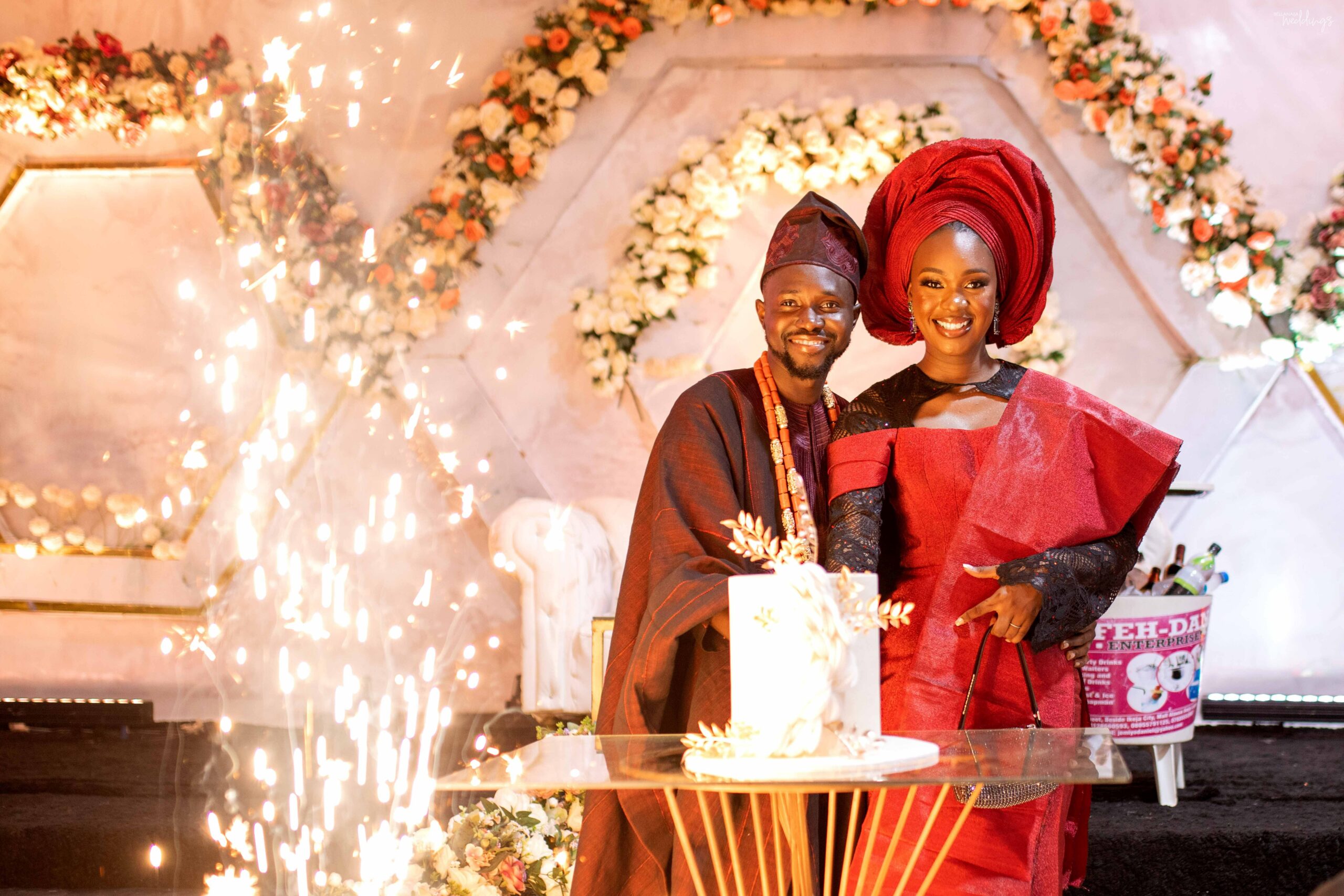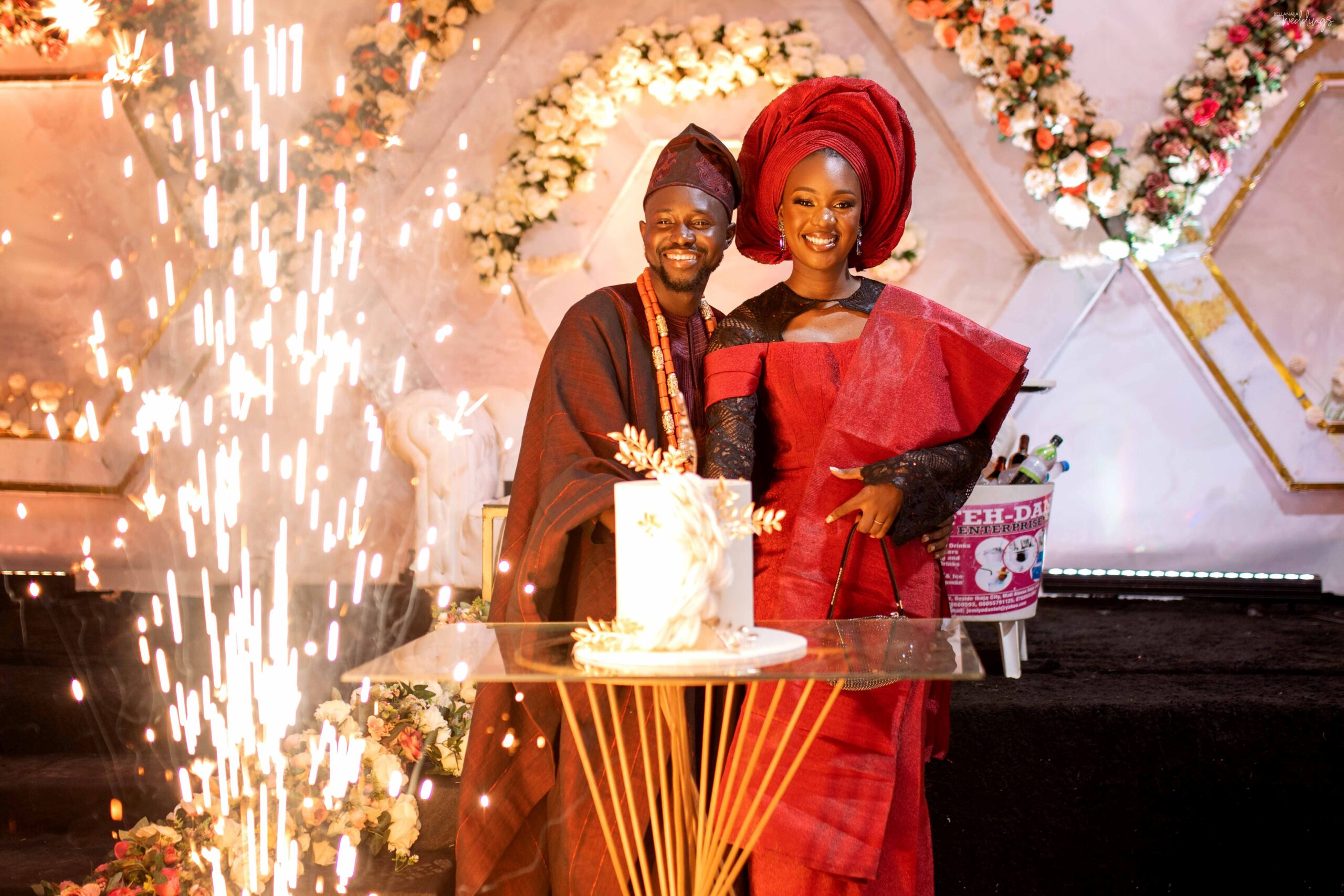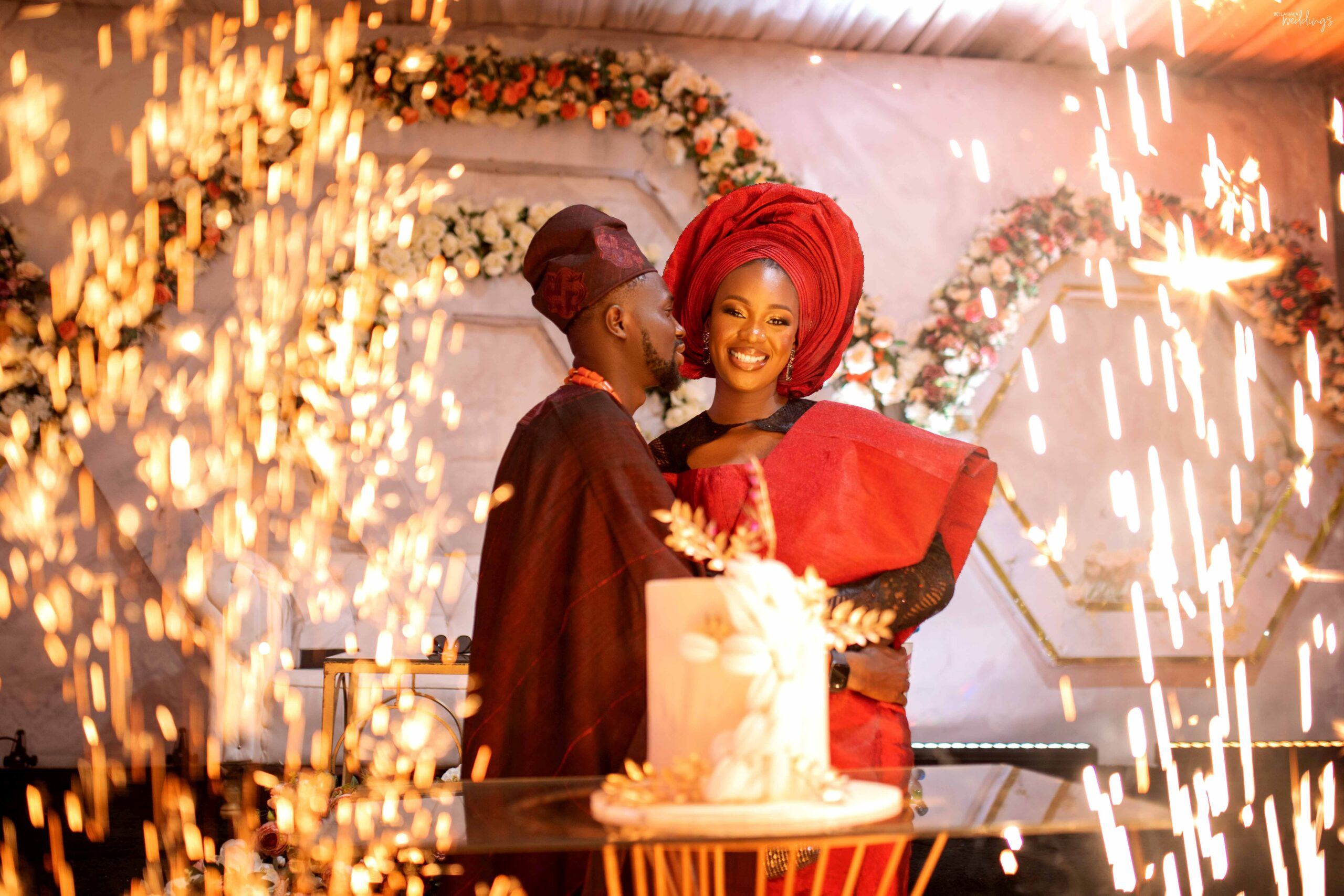 The lovebirds still came through repping in their second attire.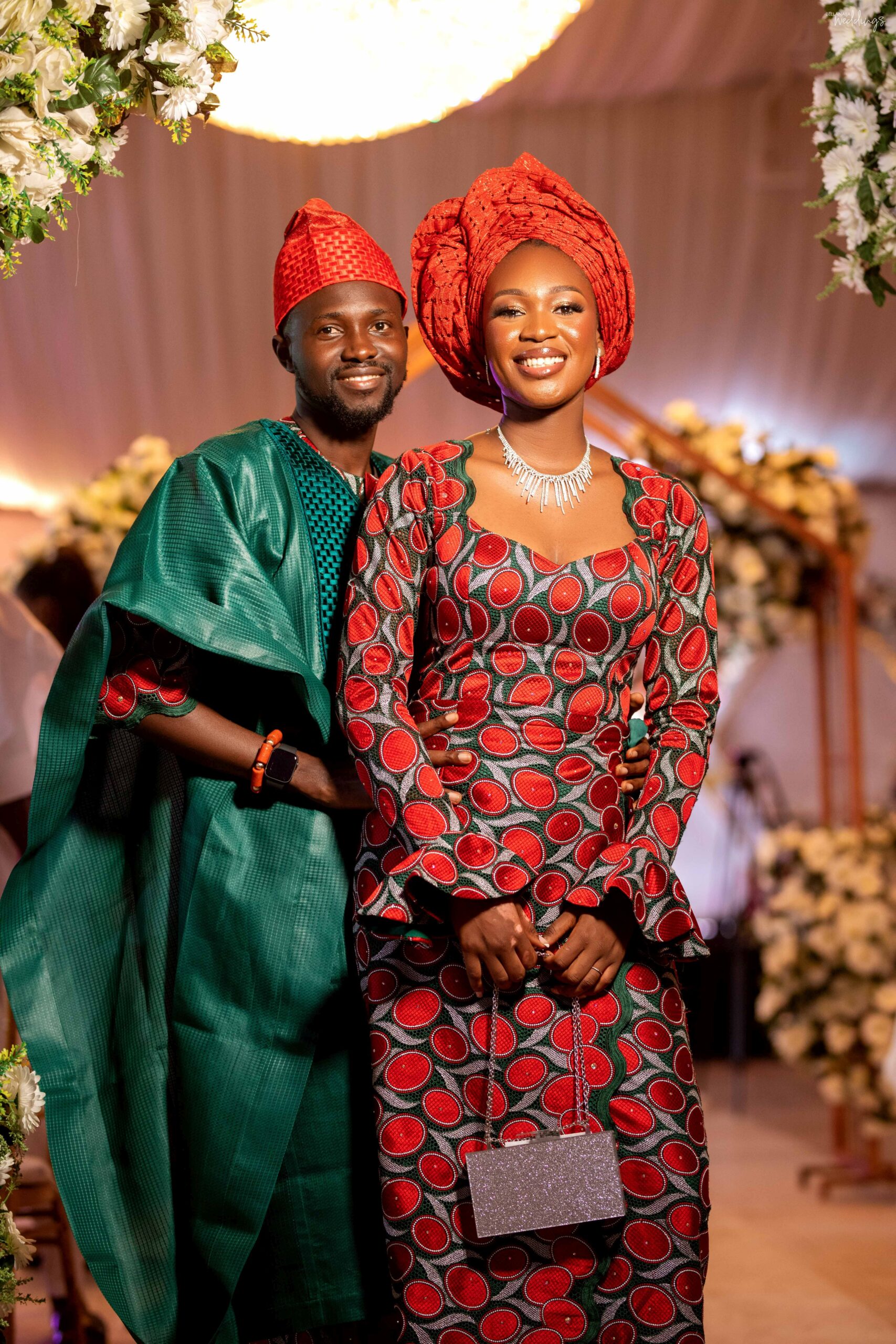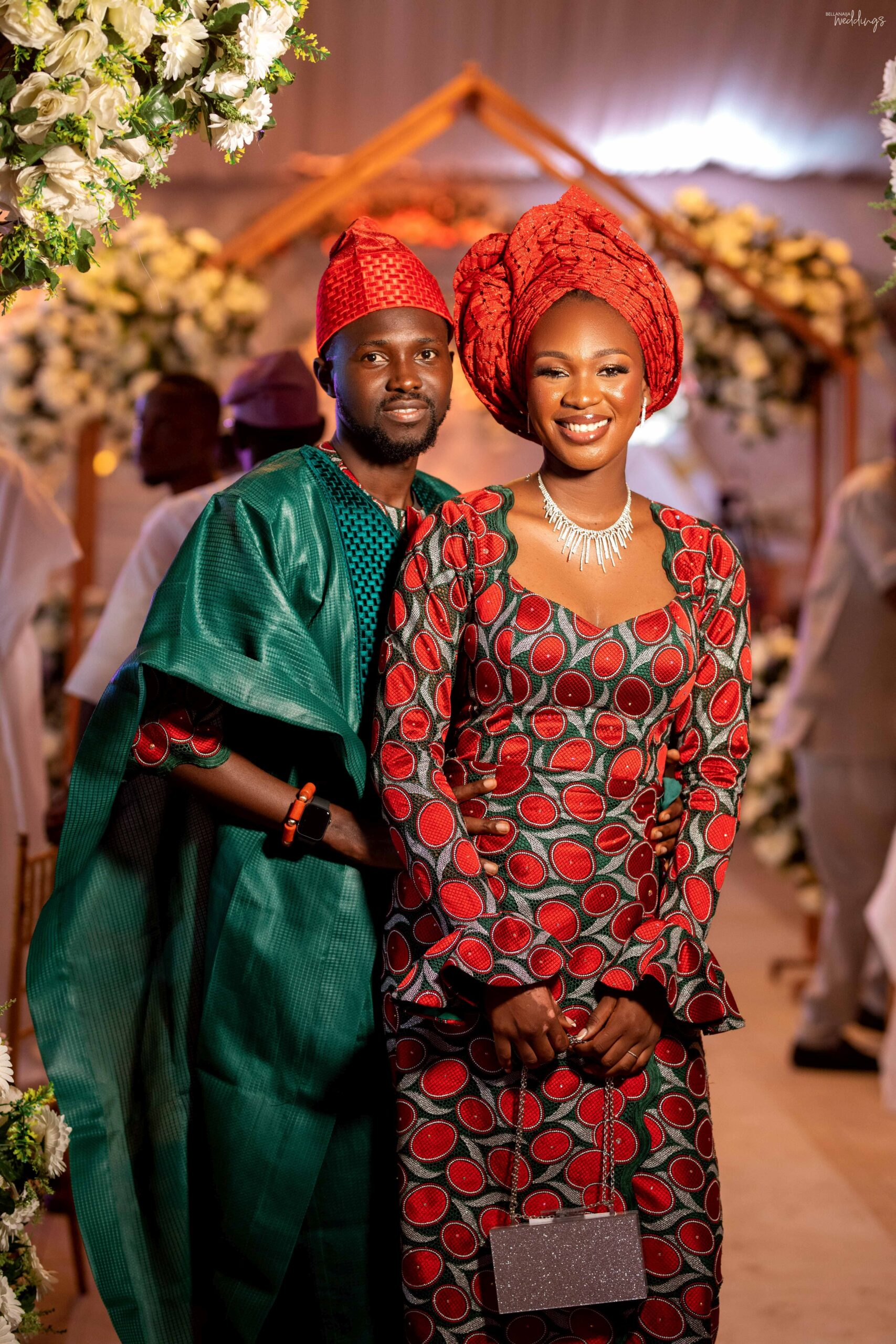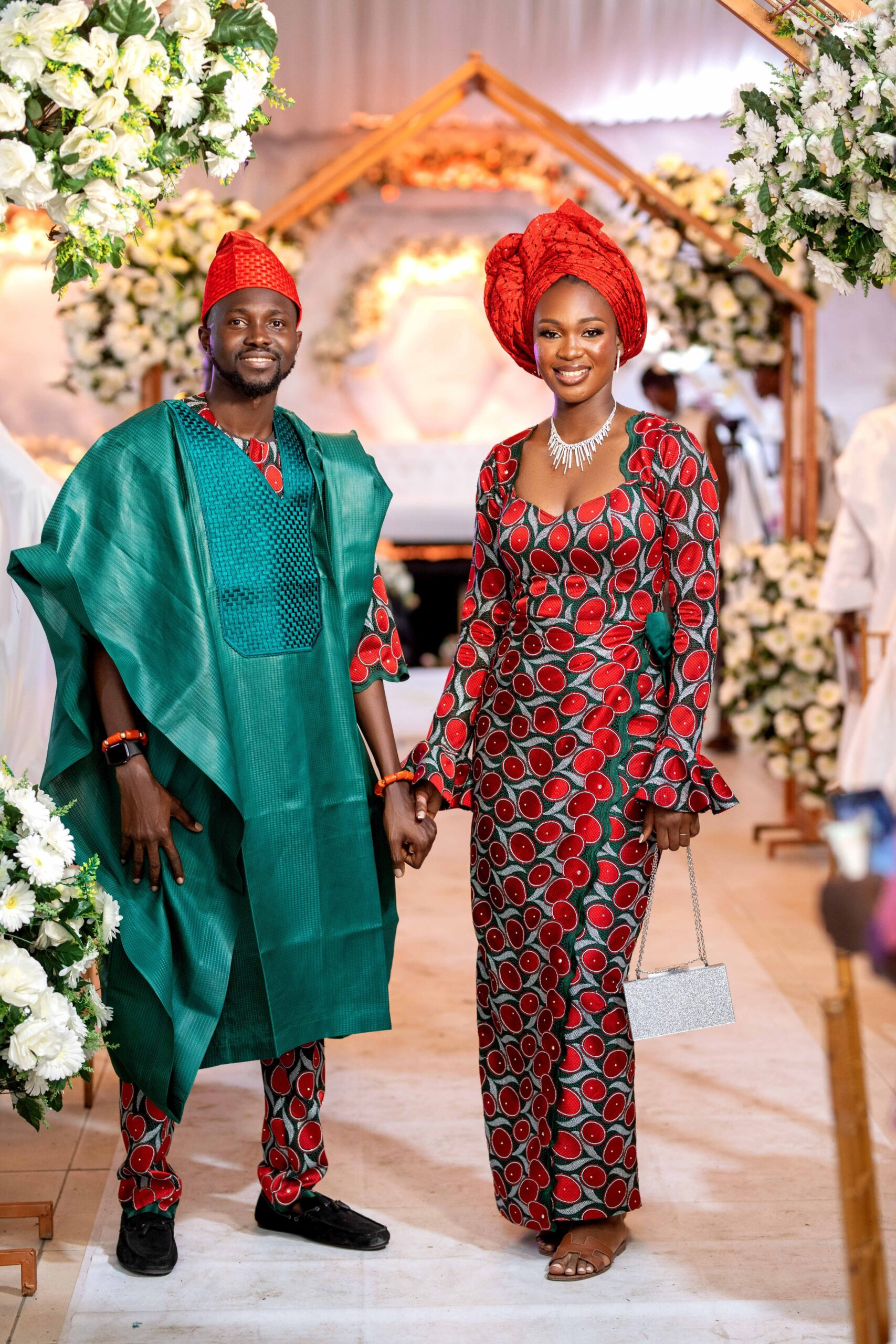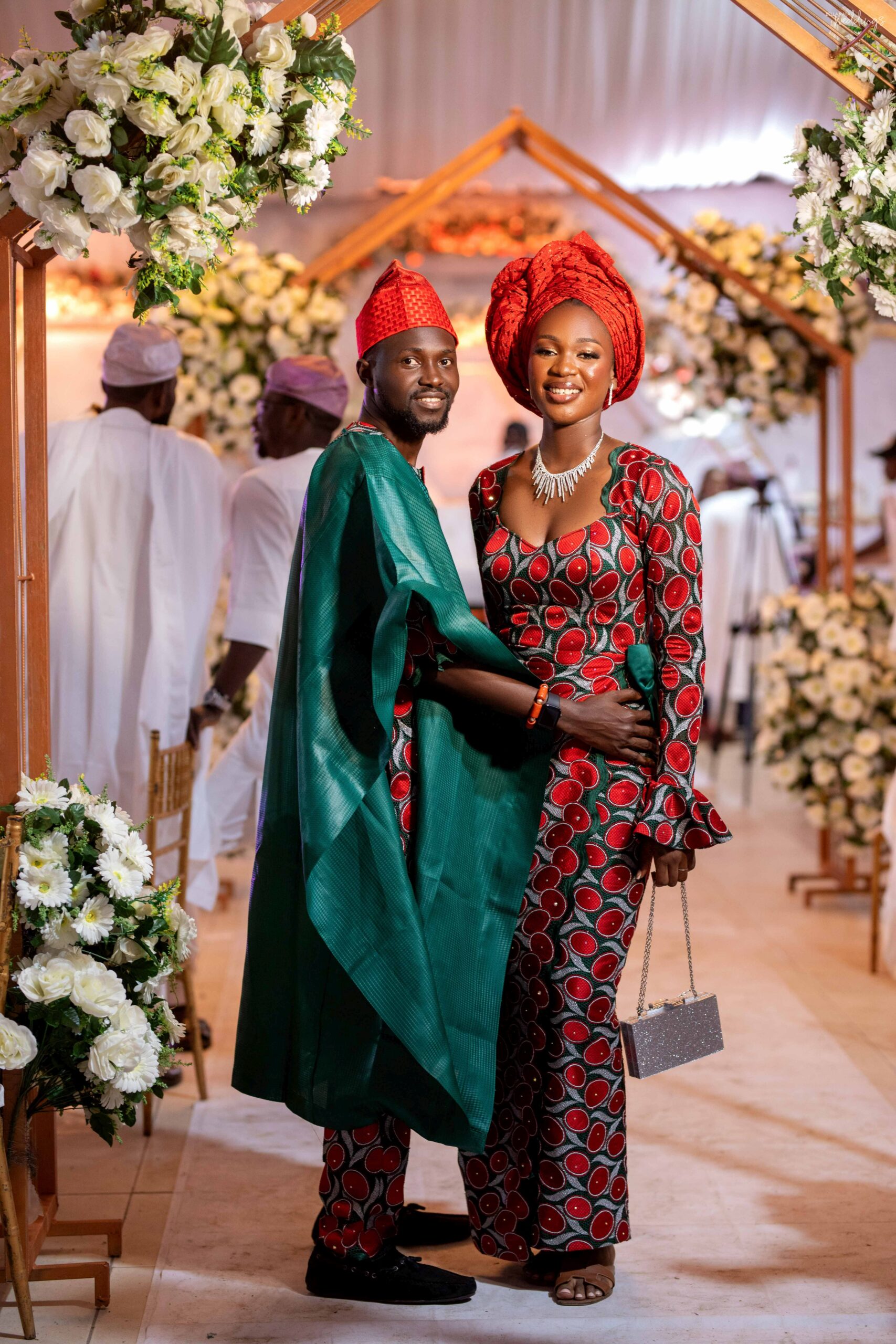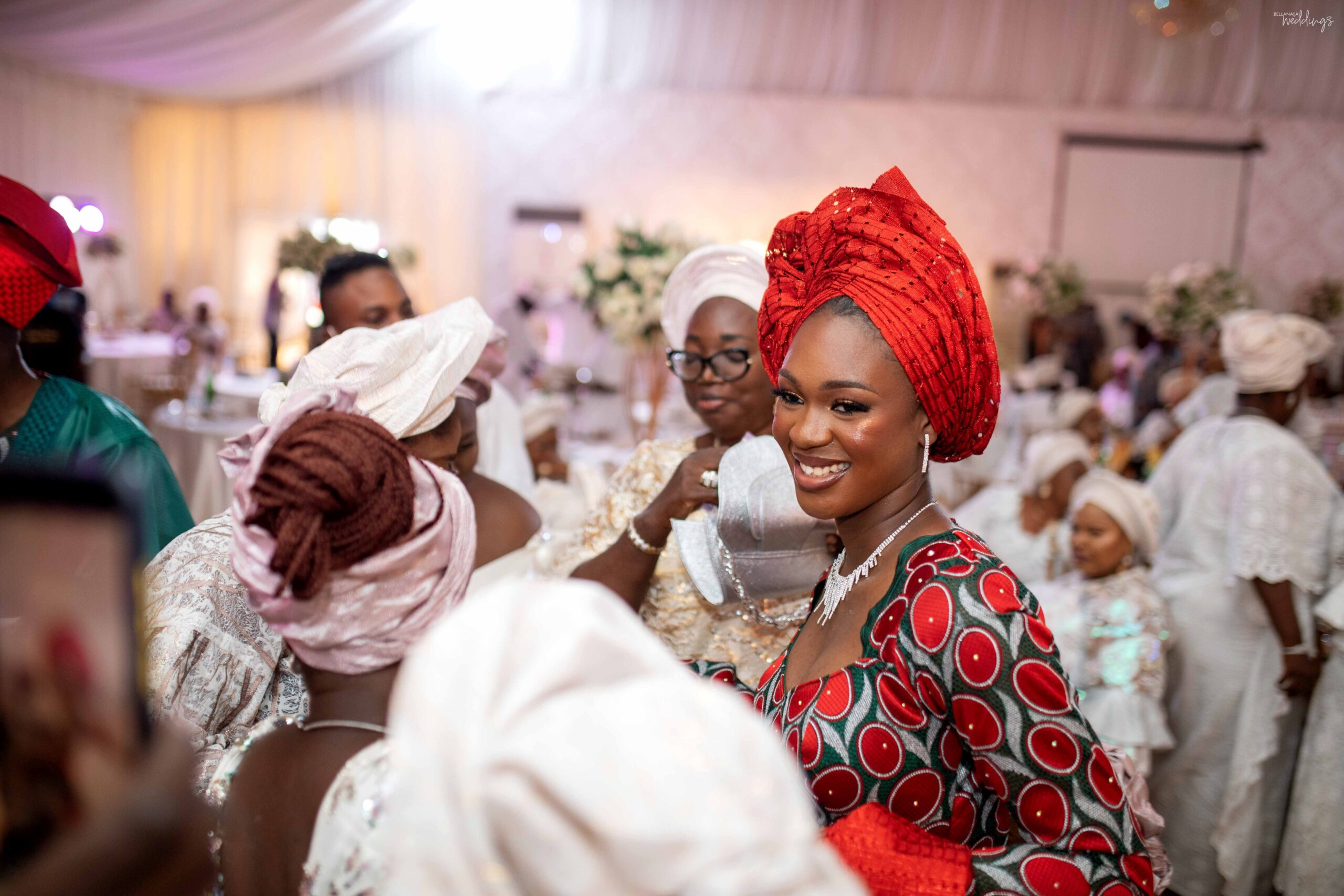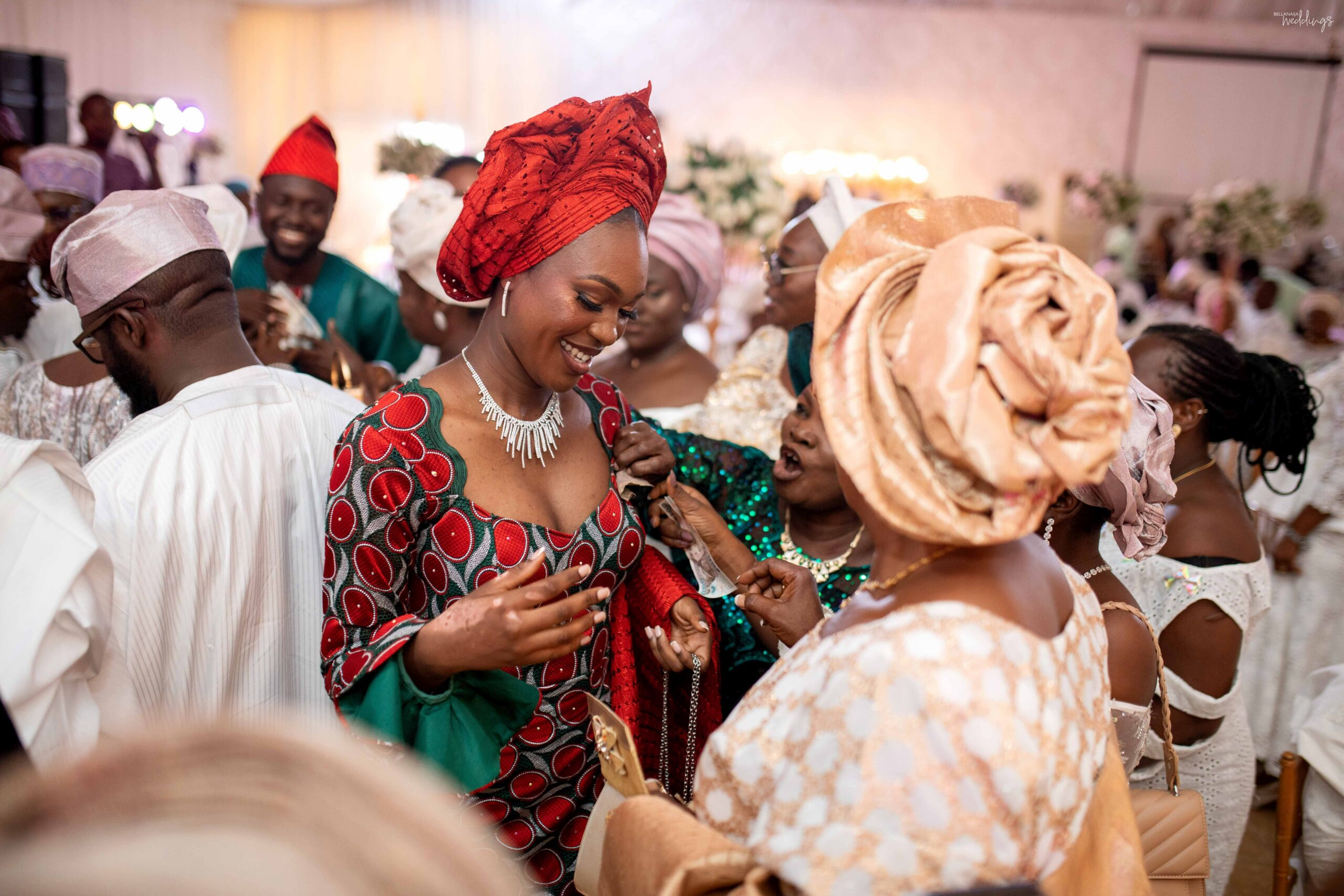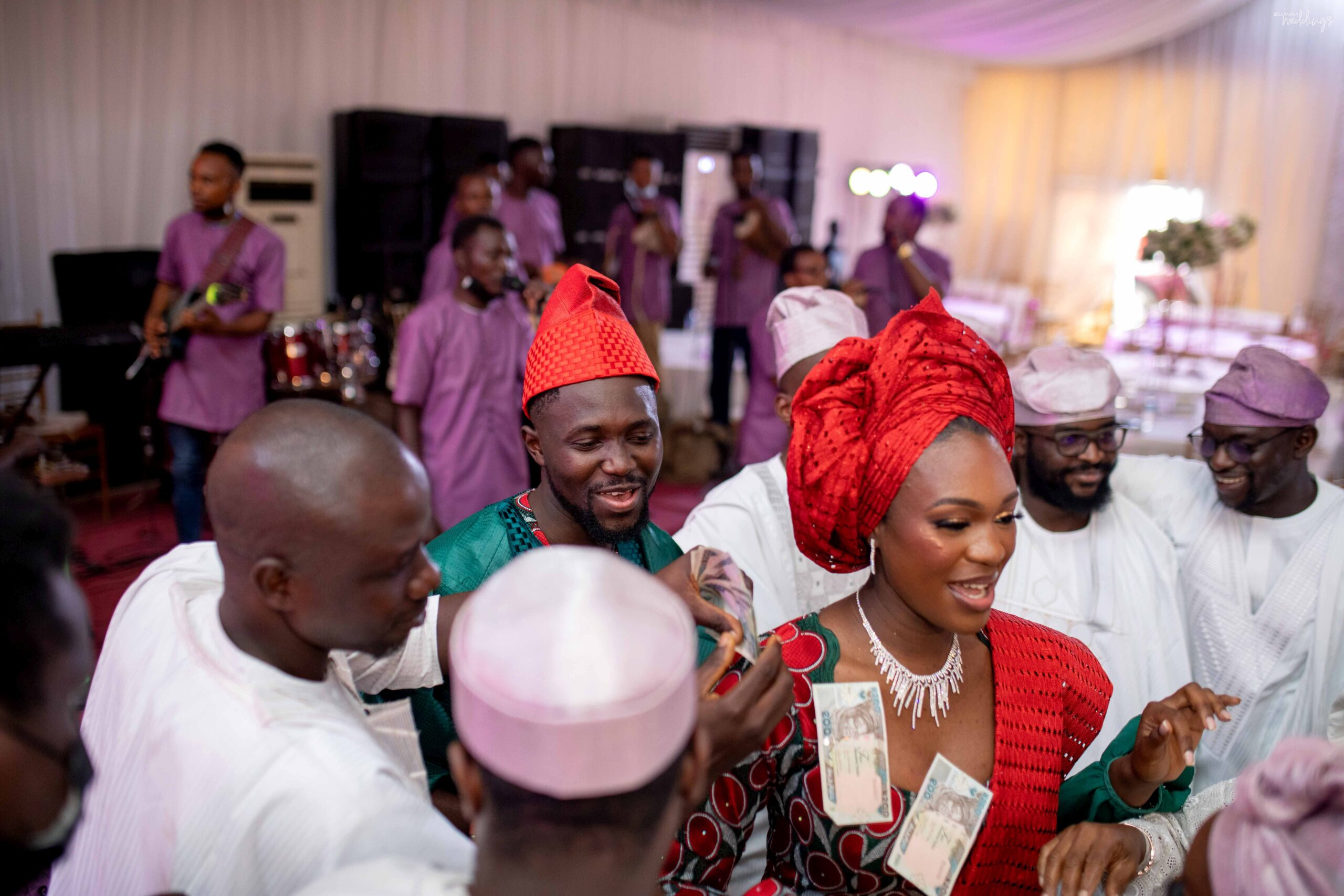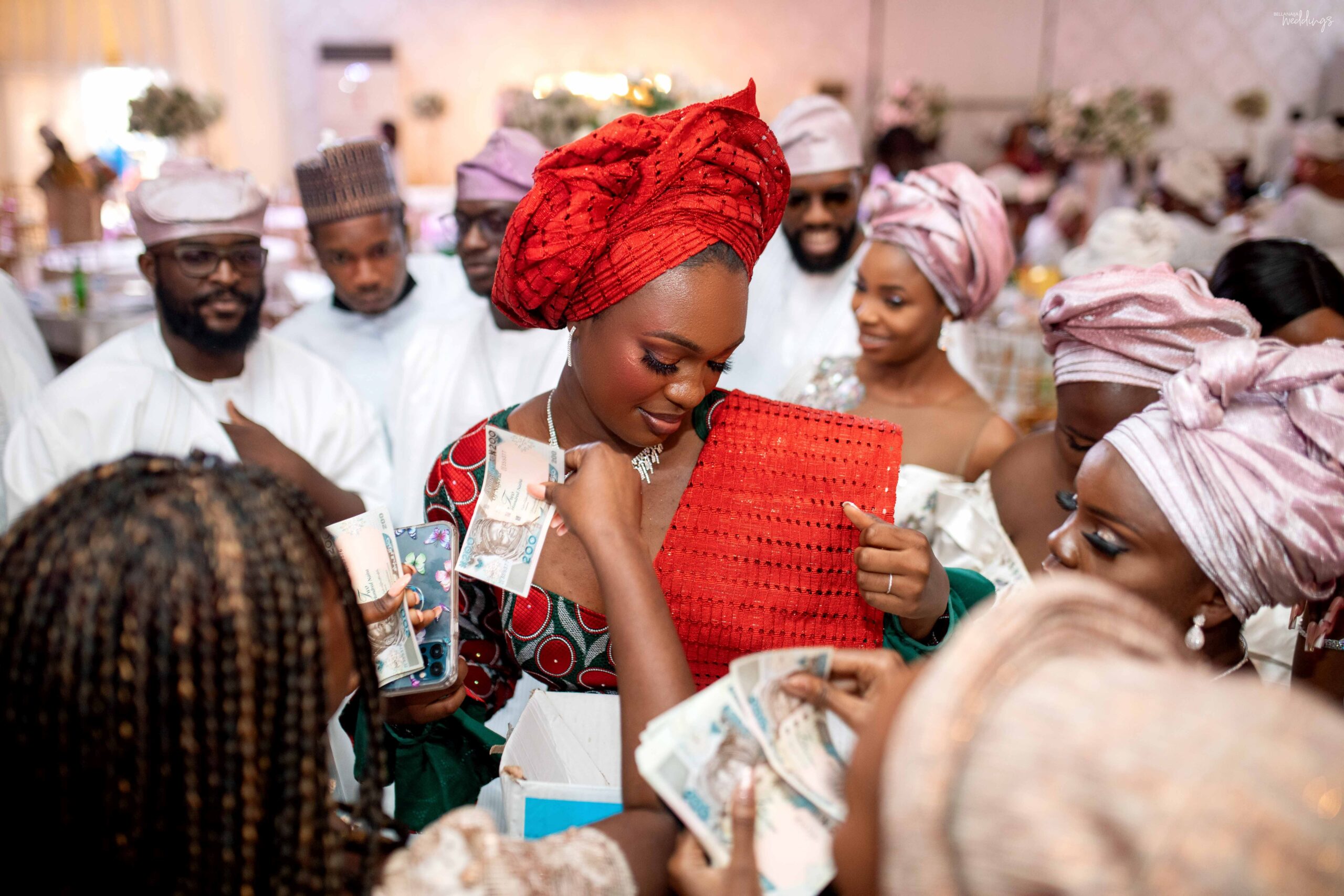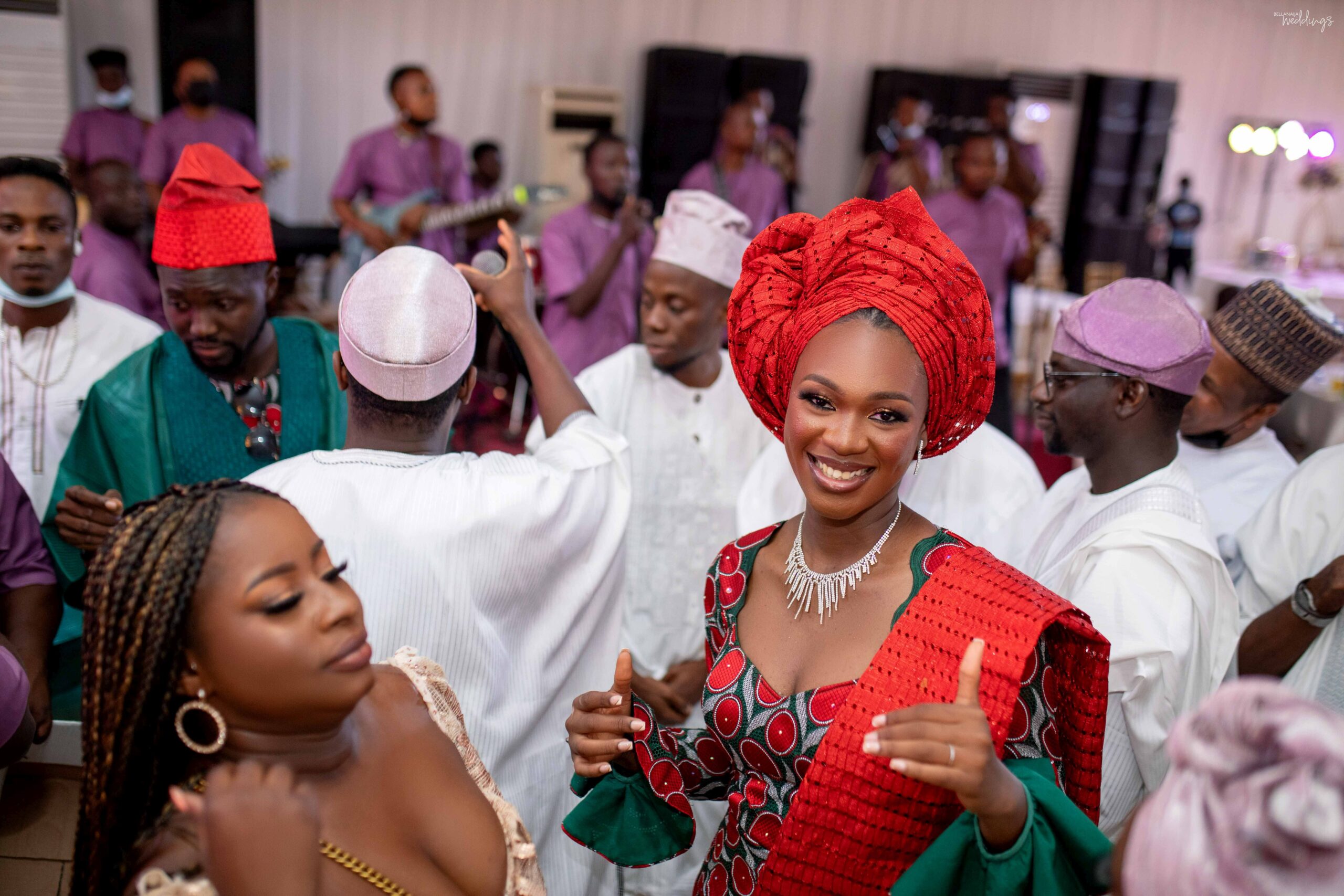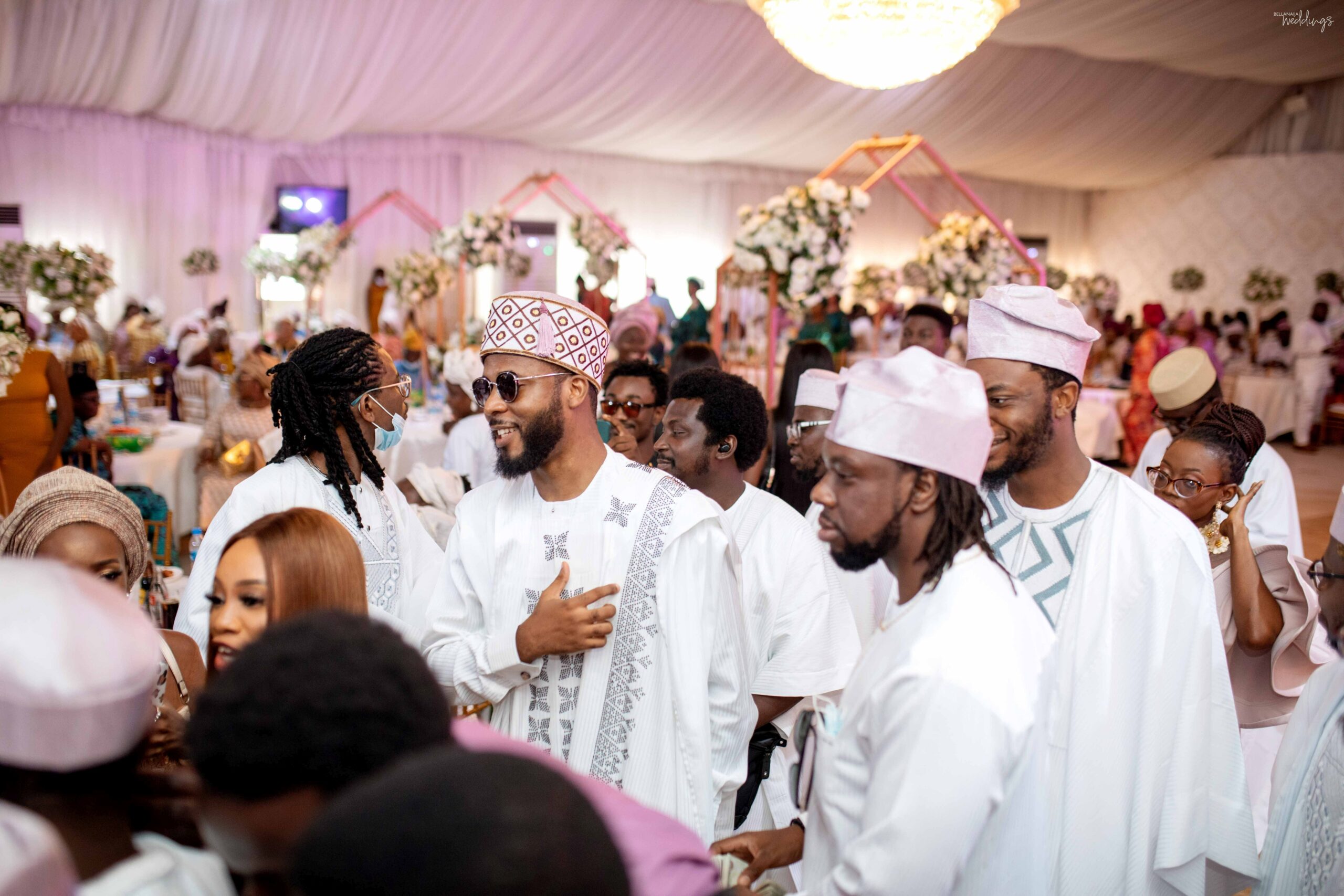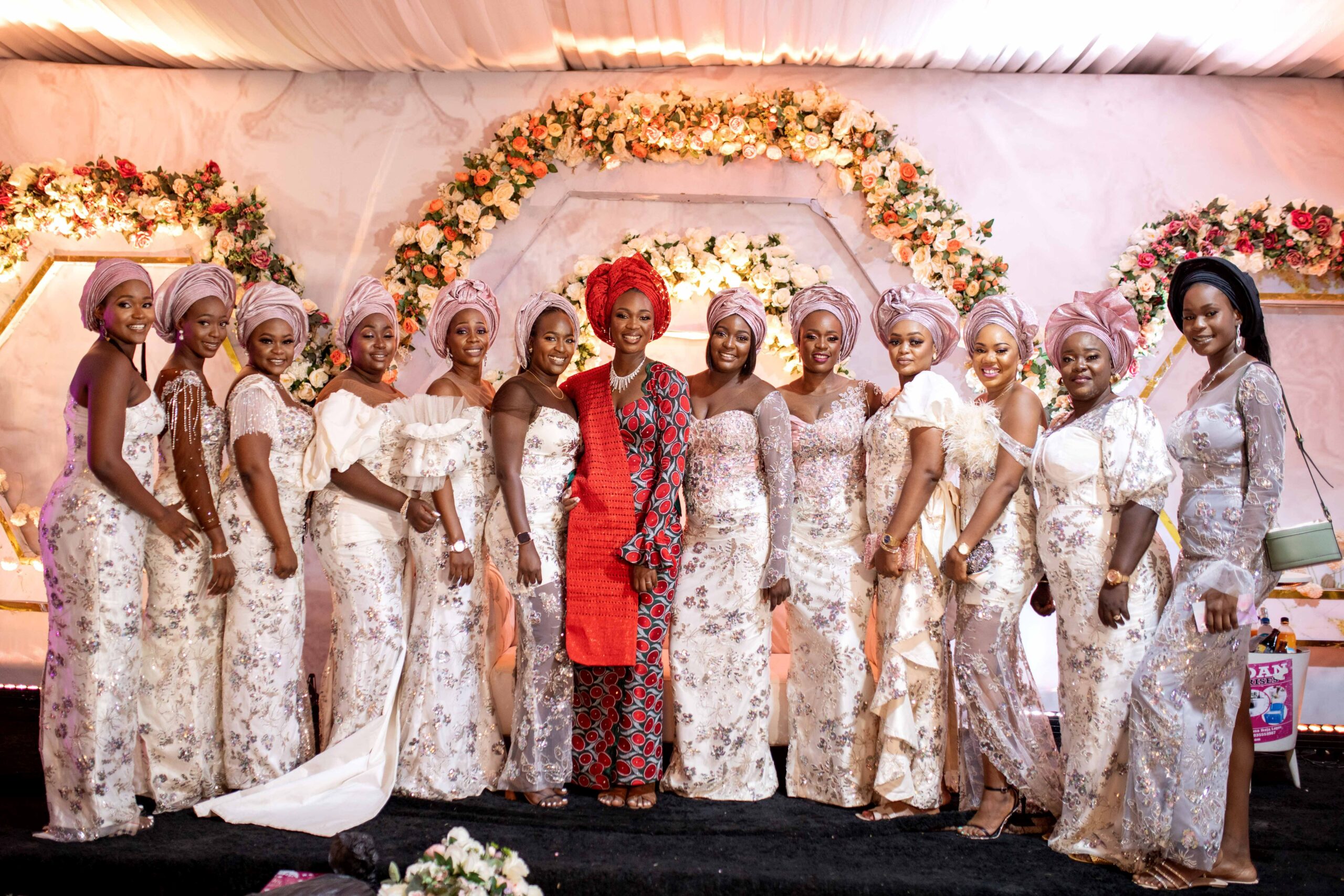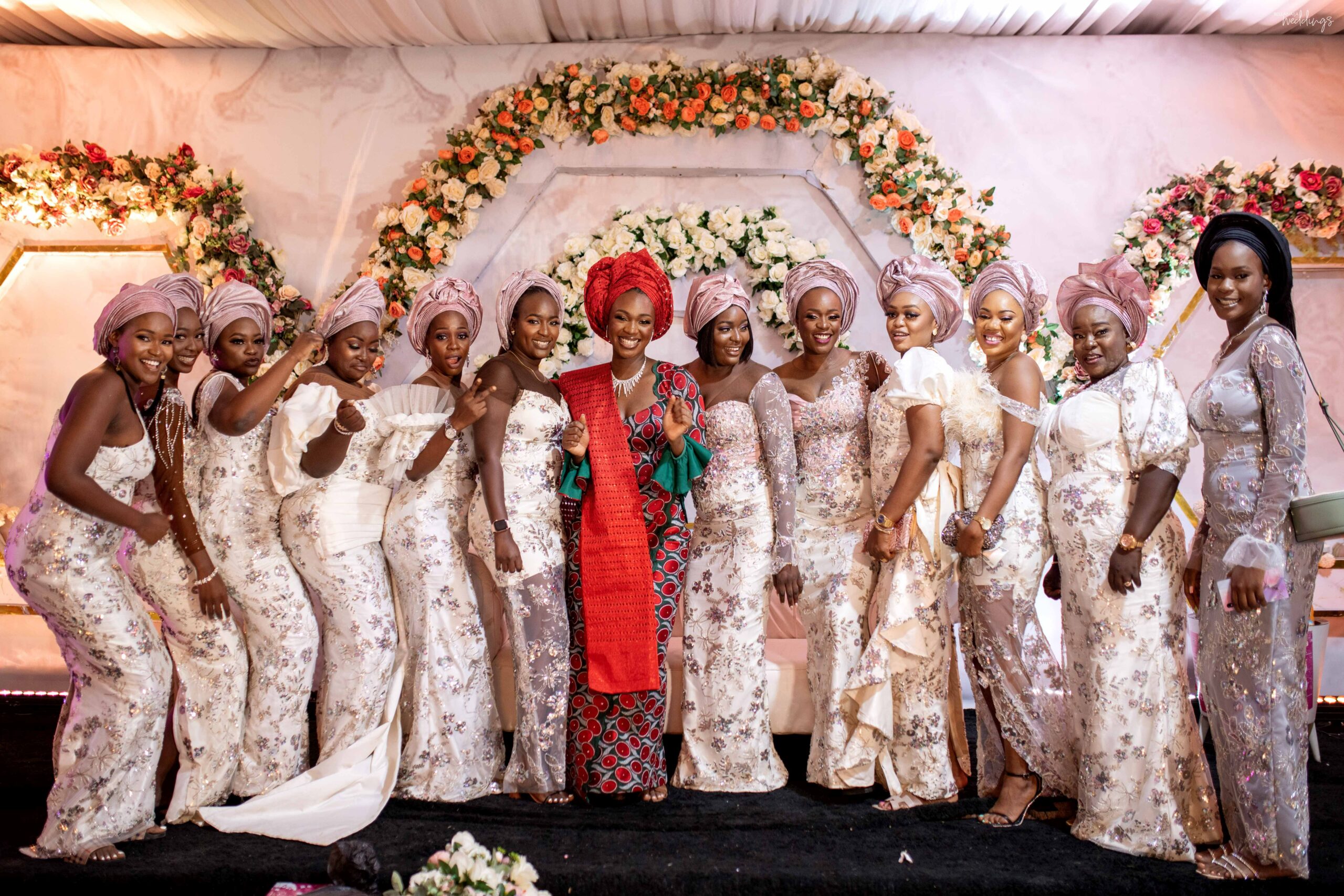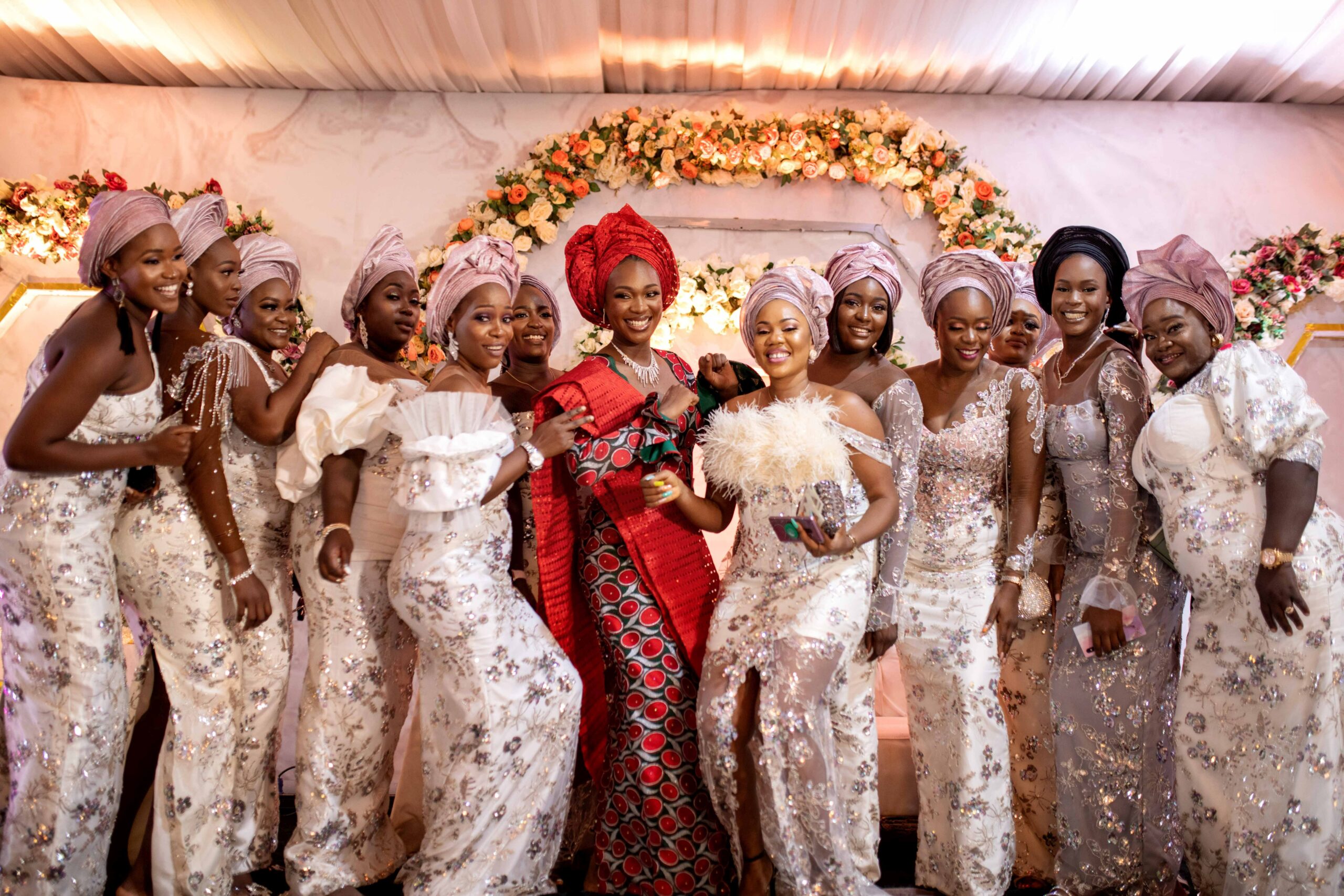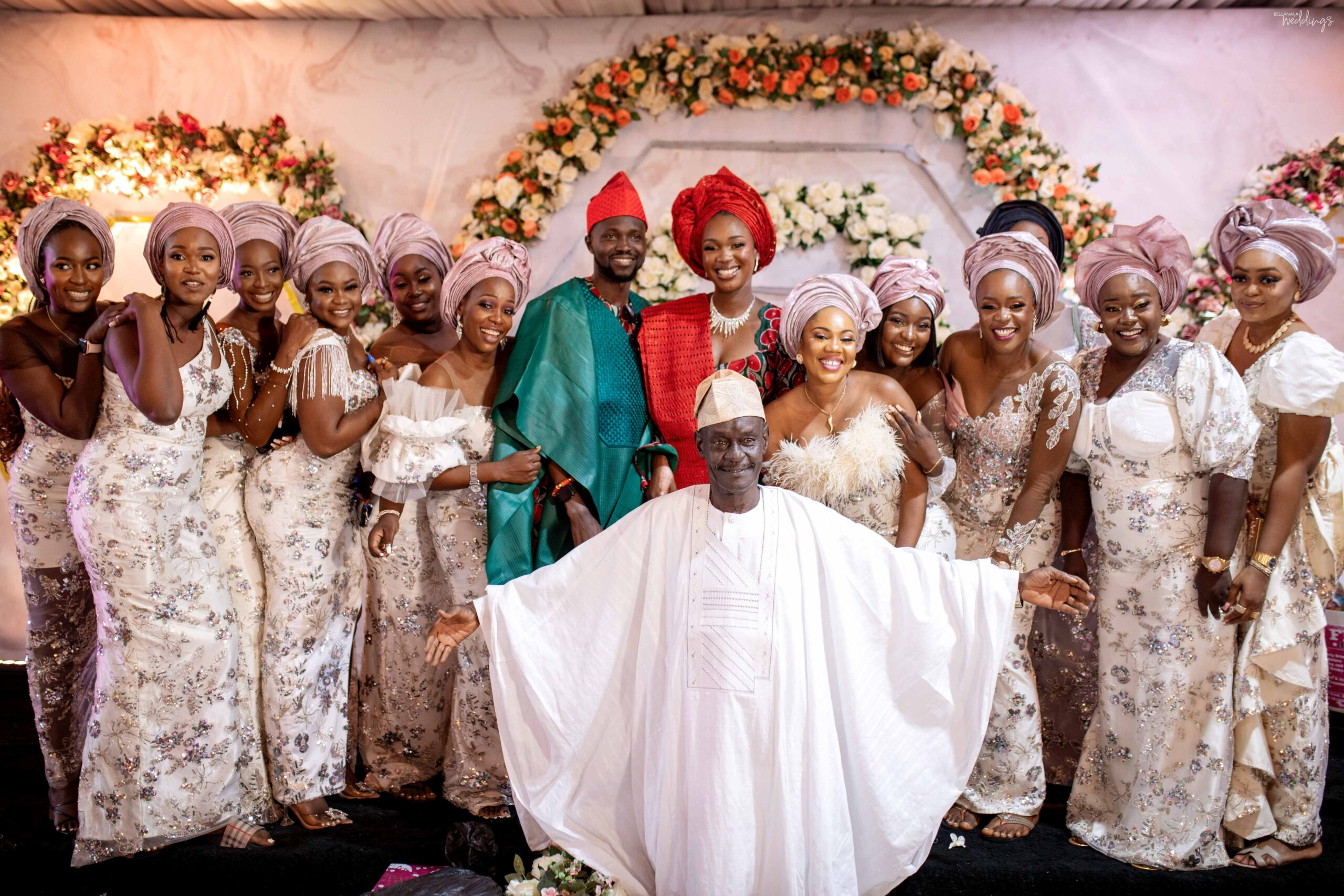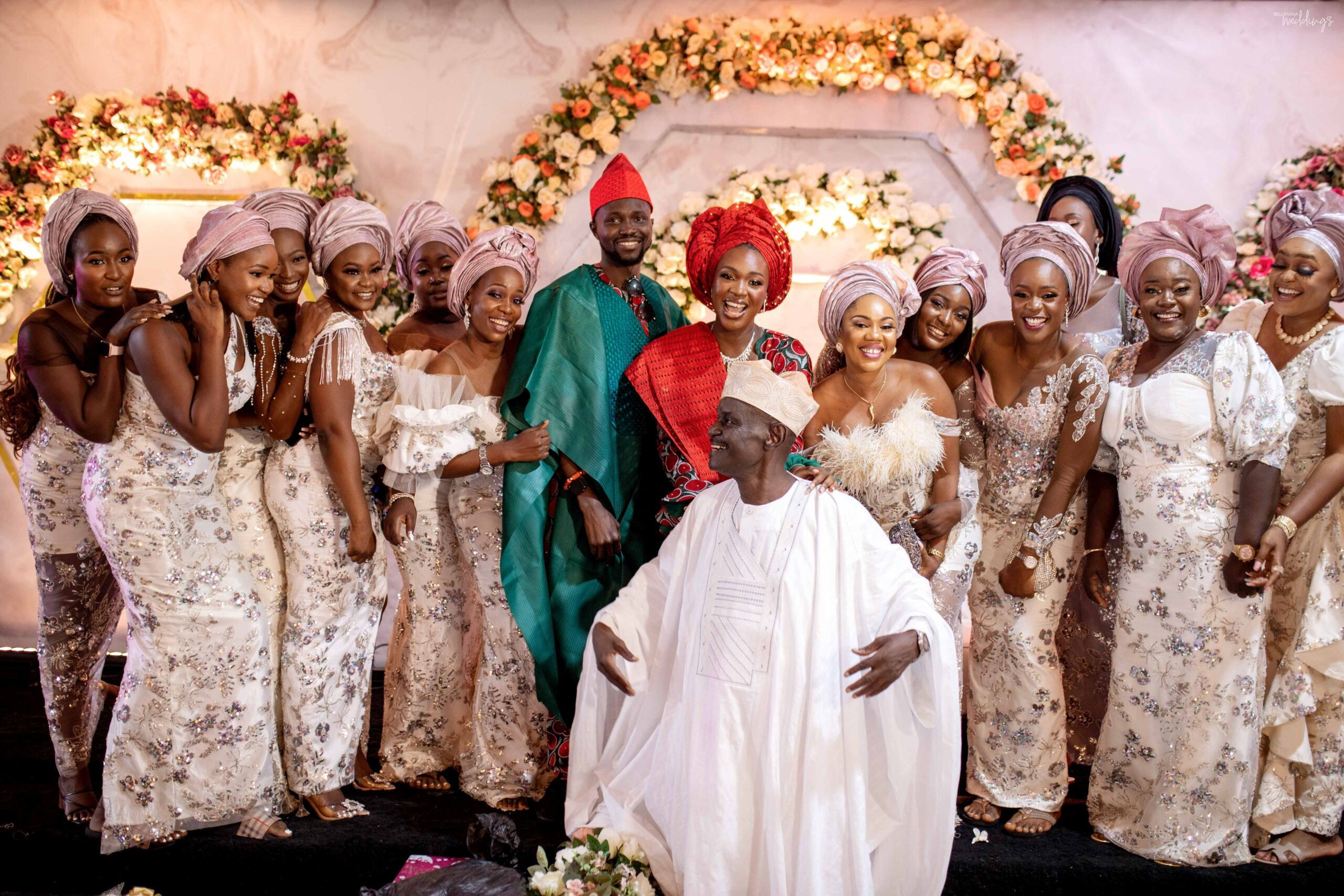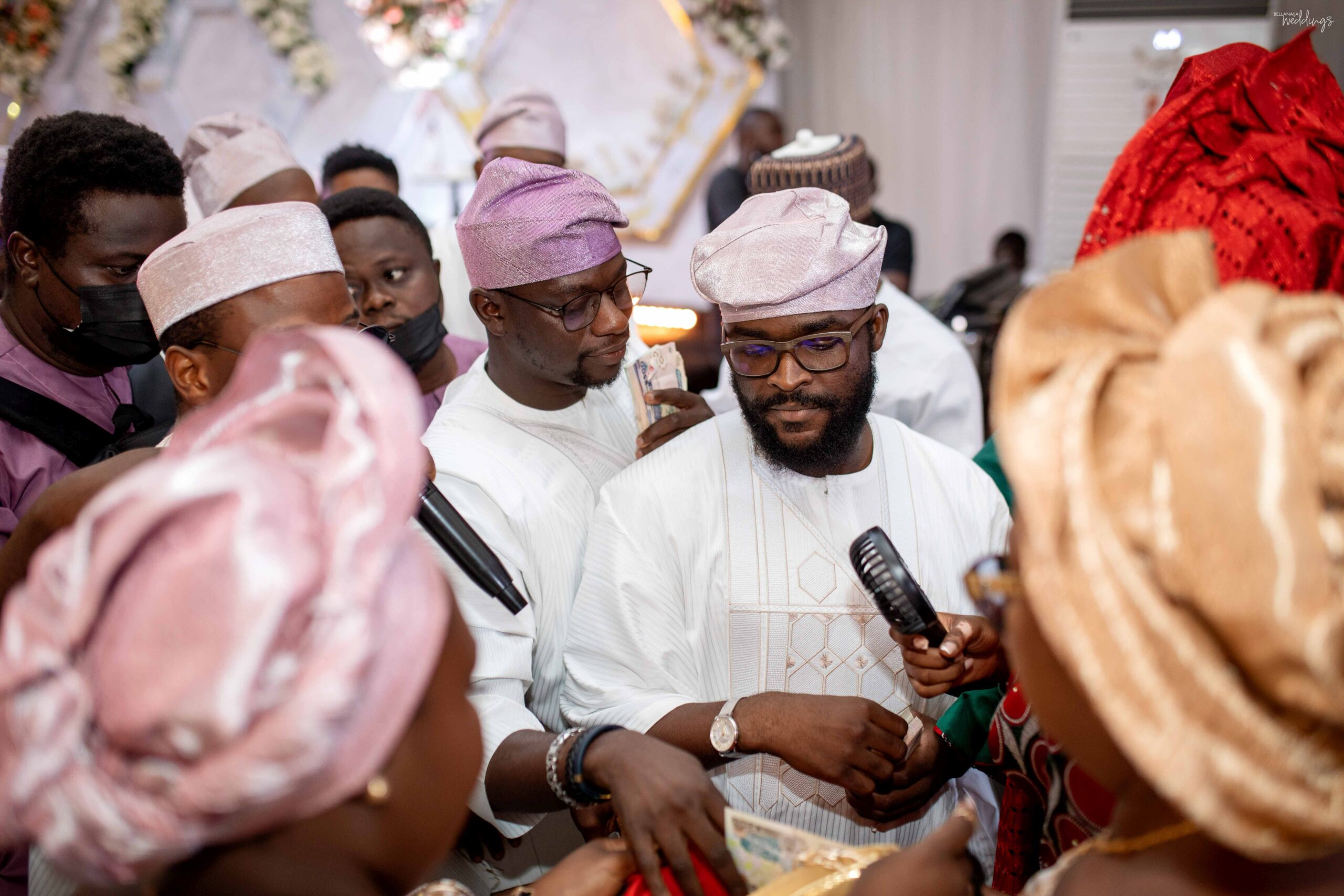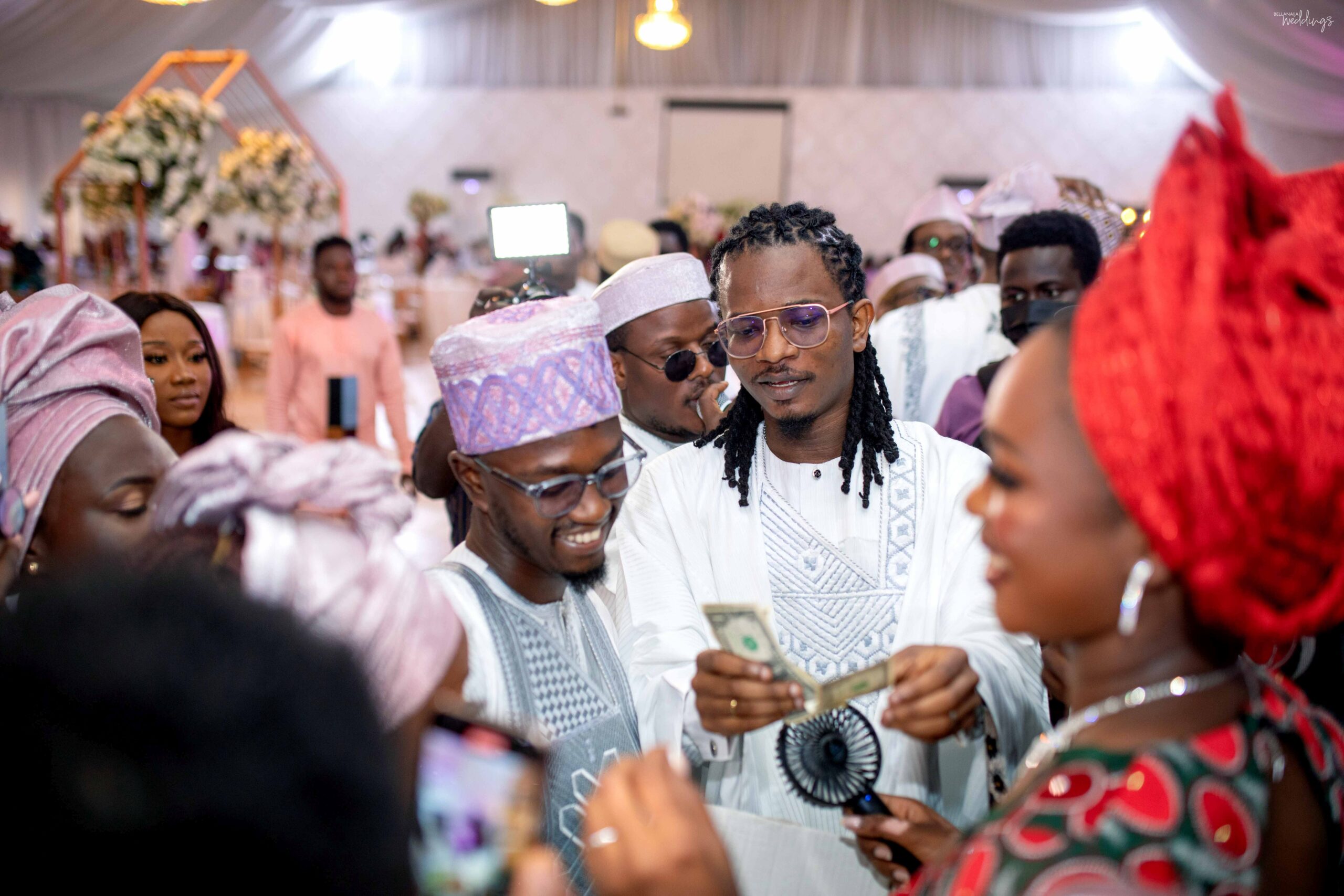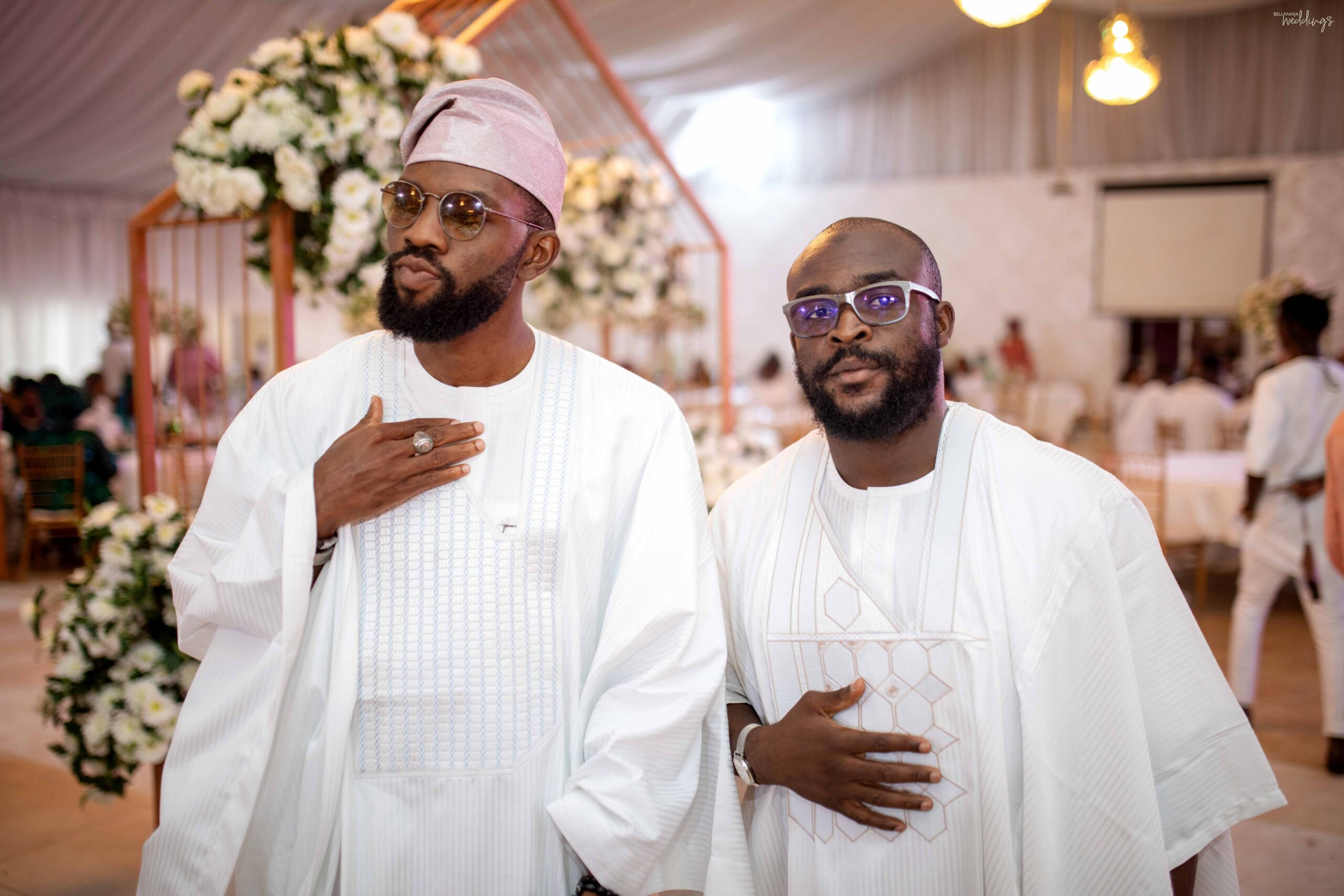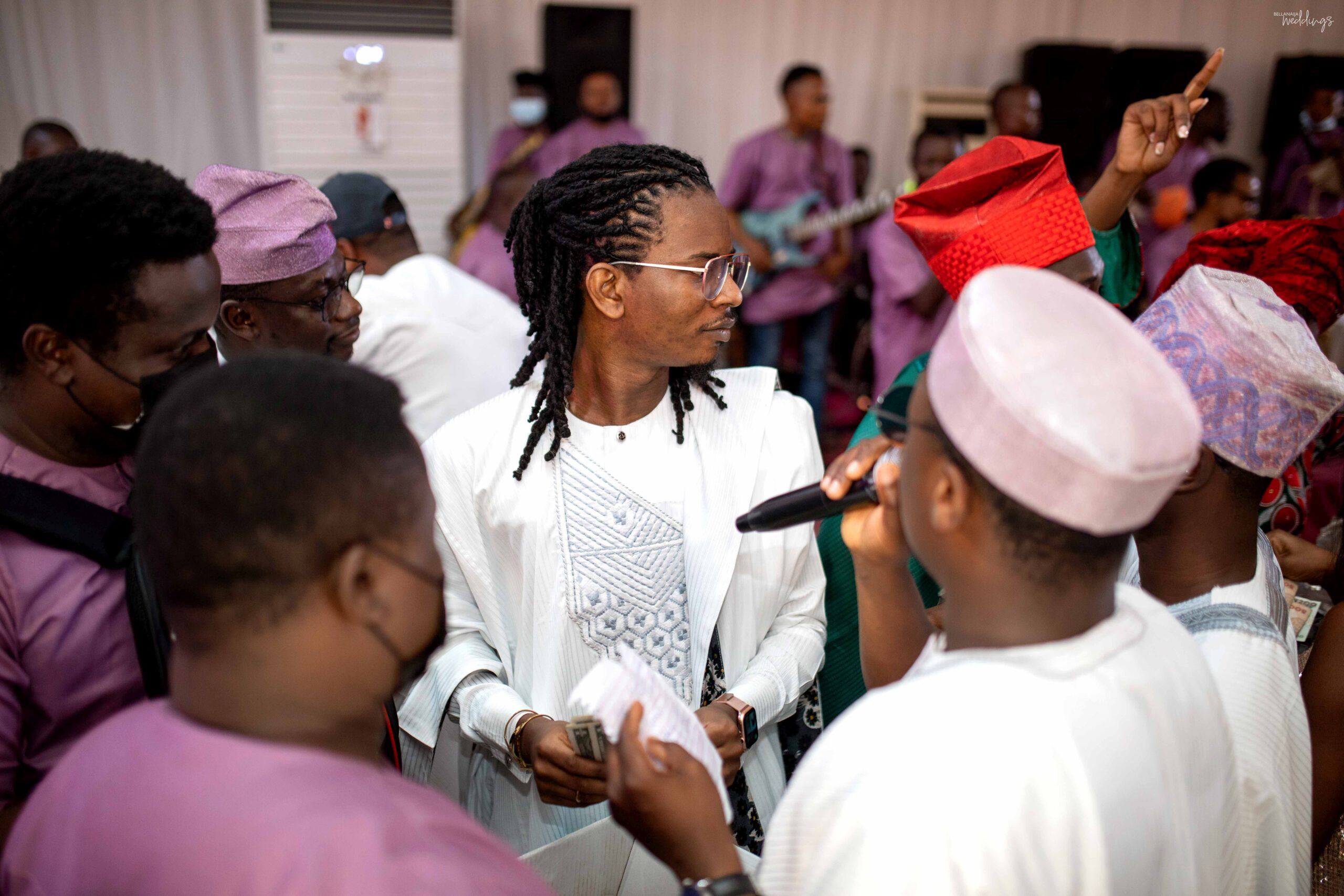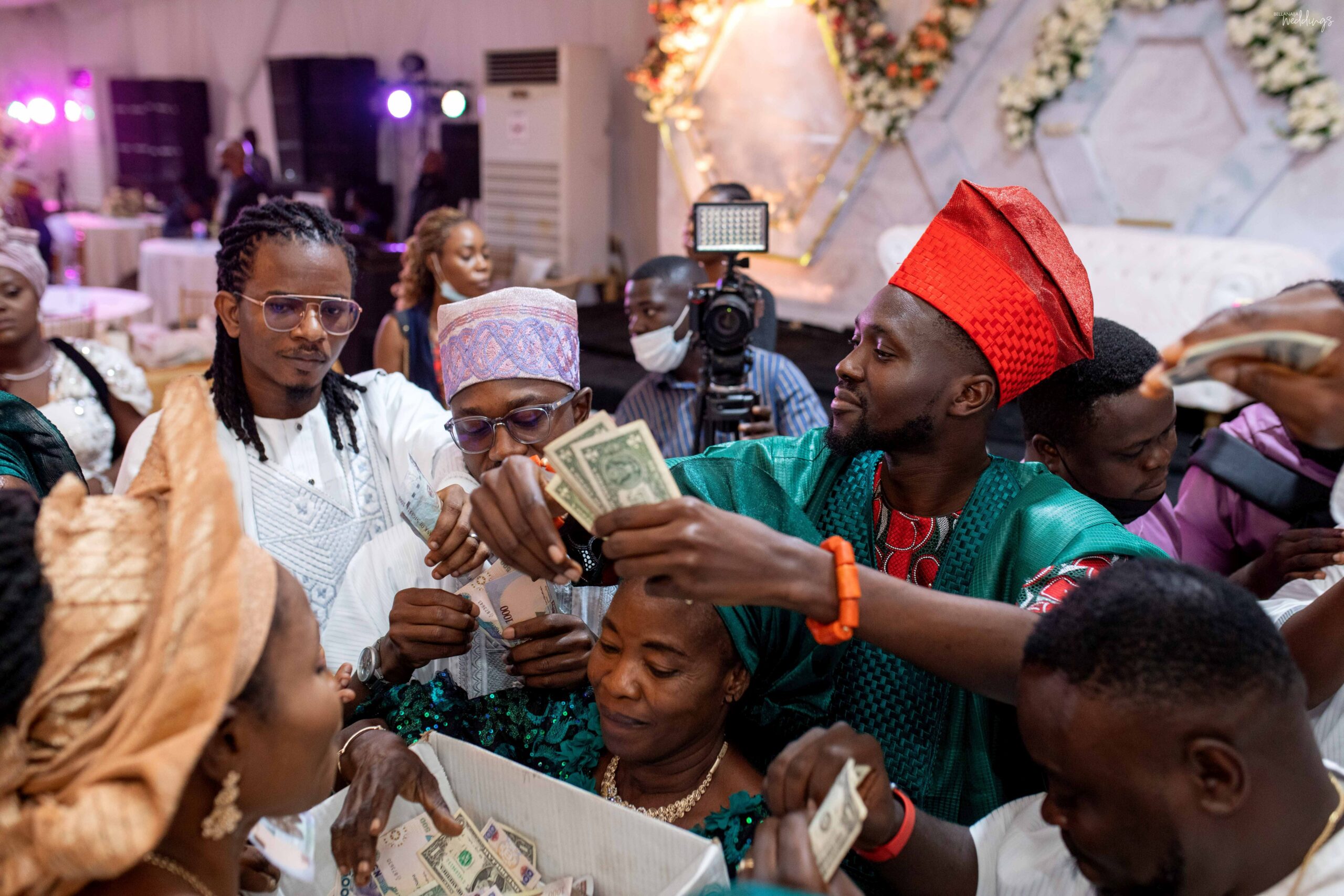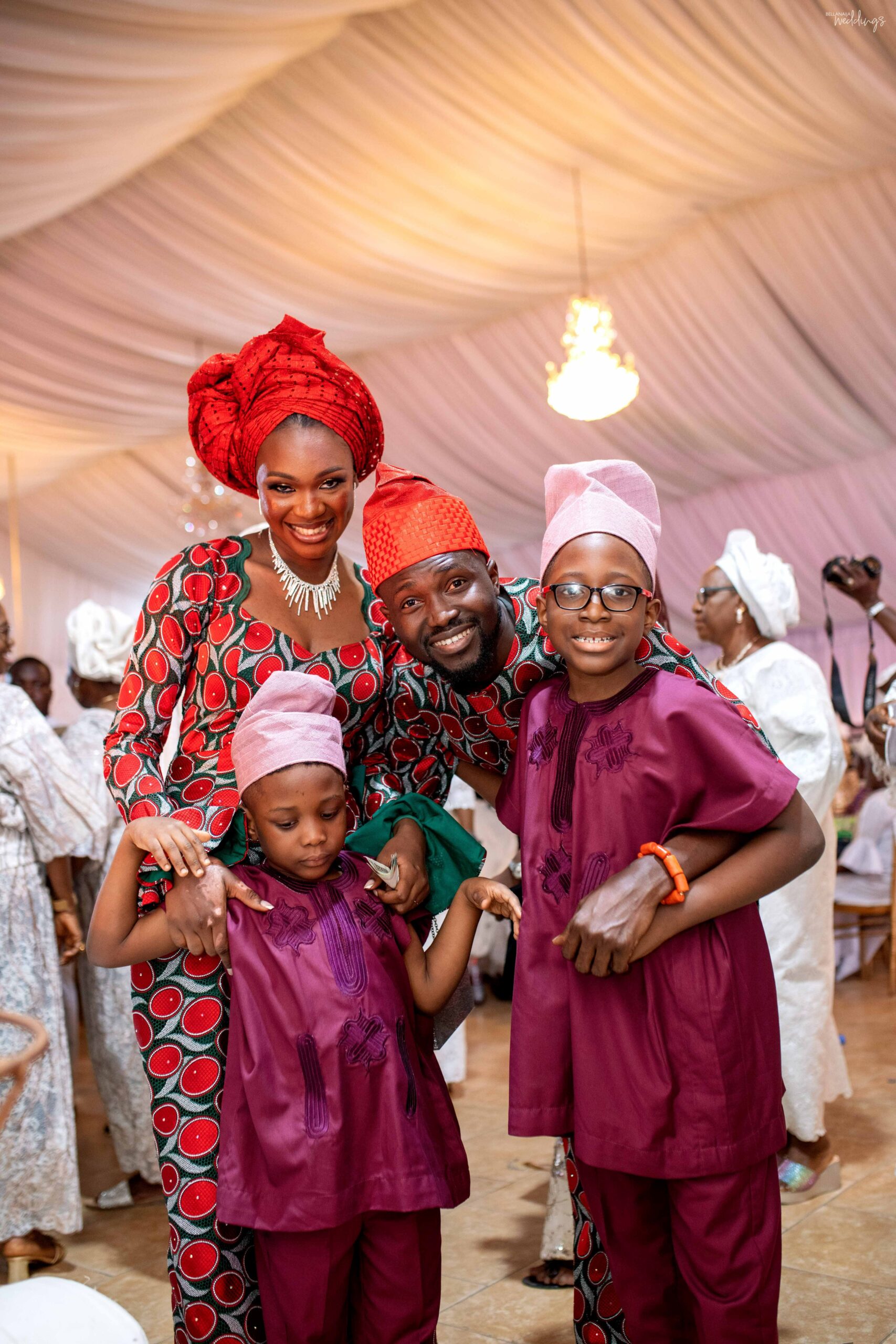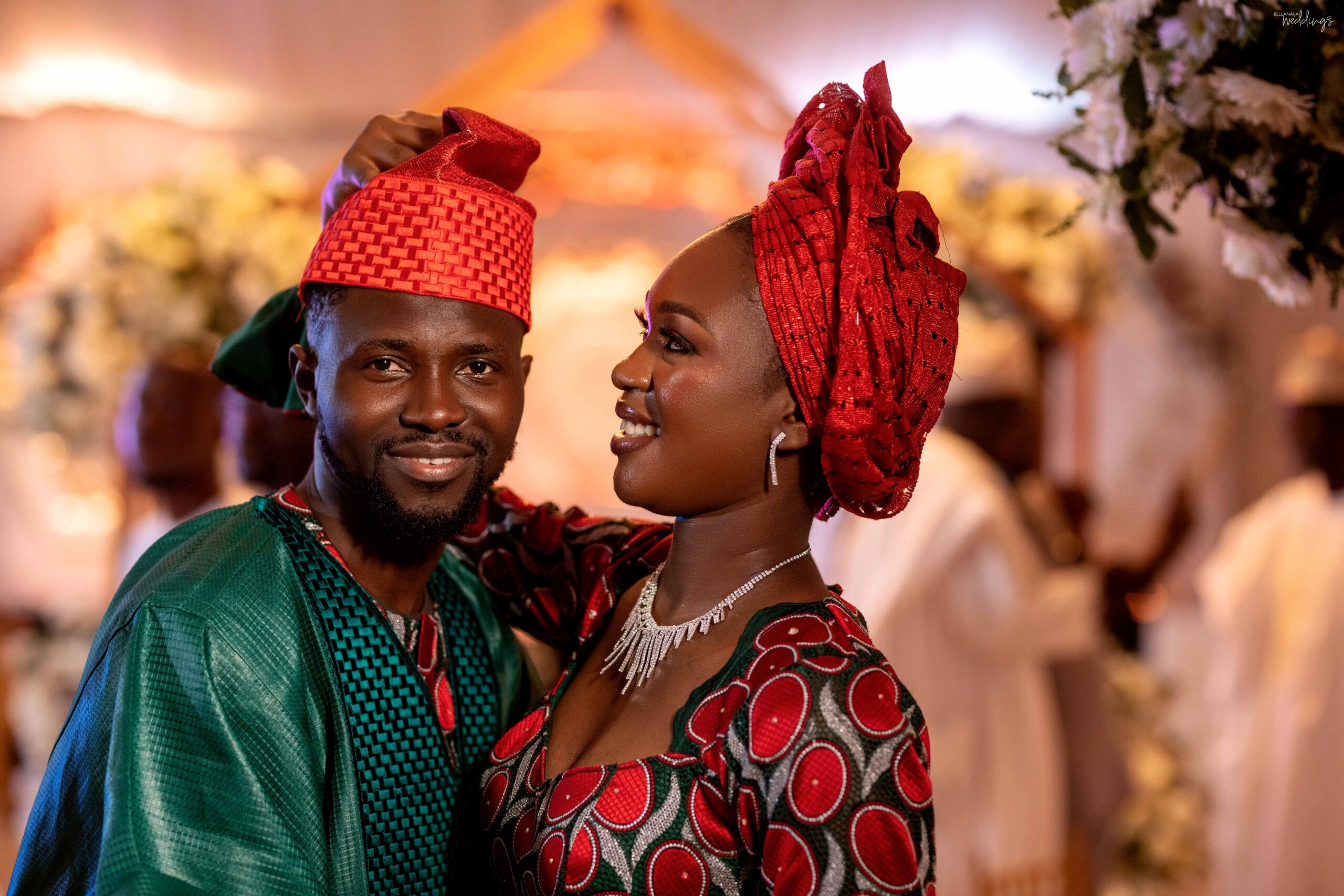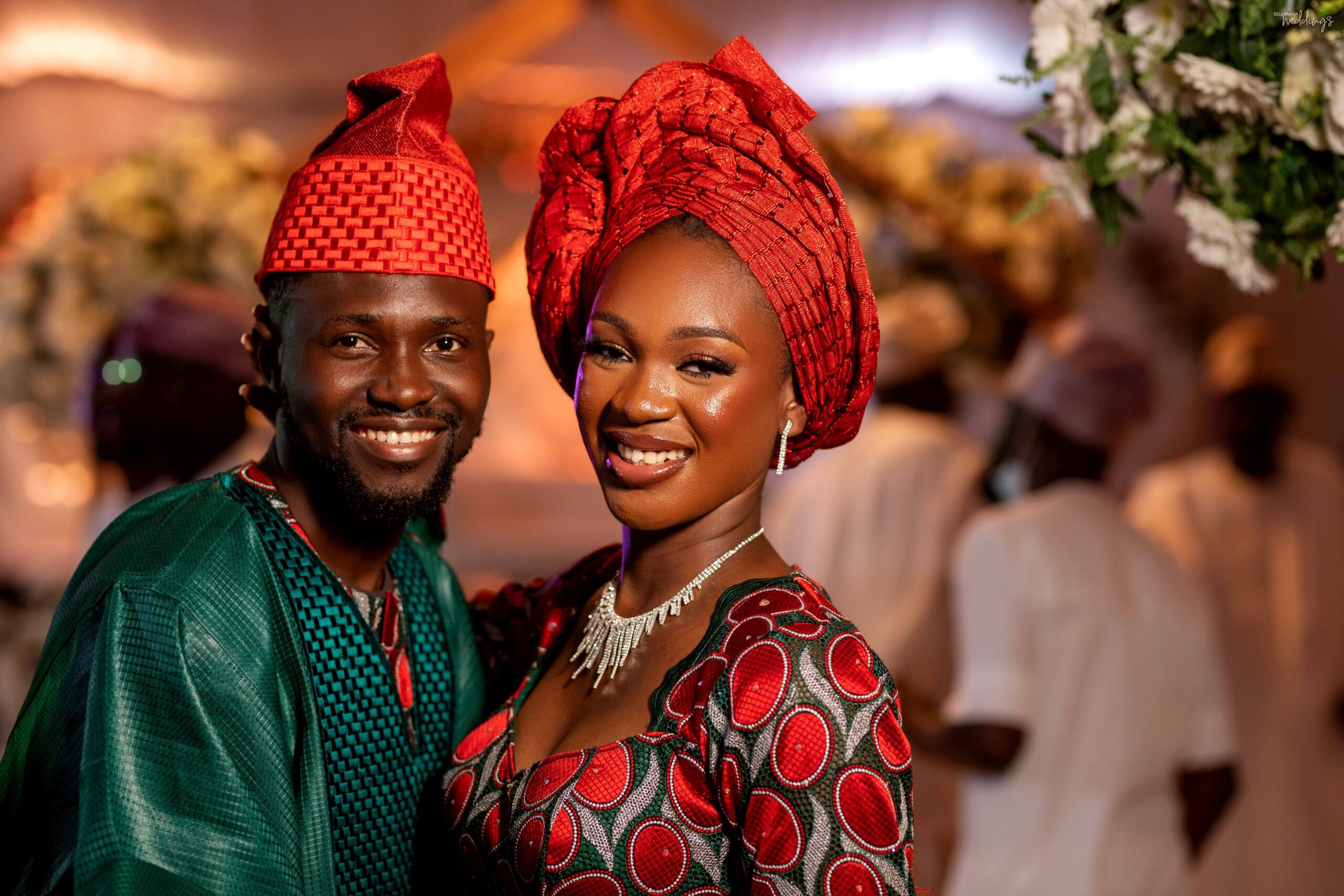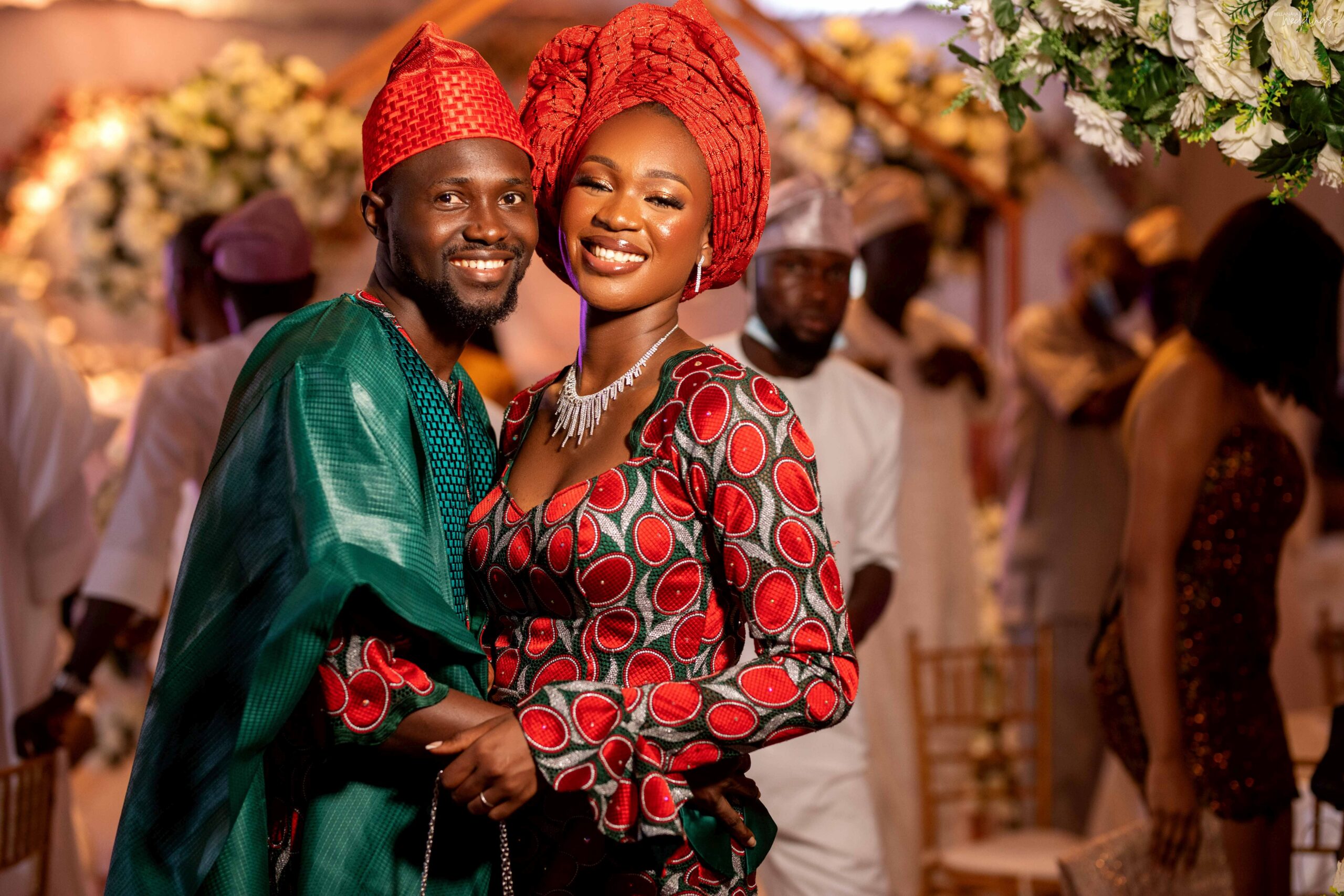 Now, it's time for the after-party!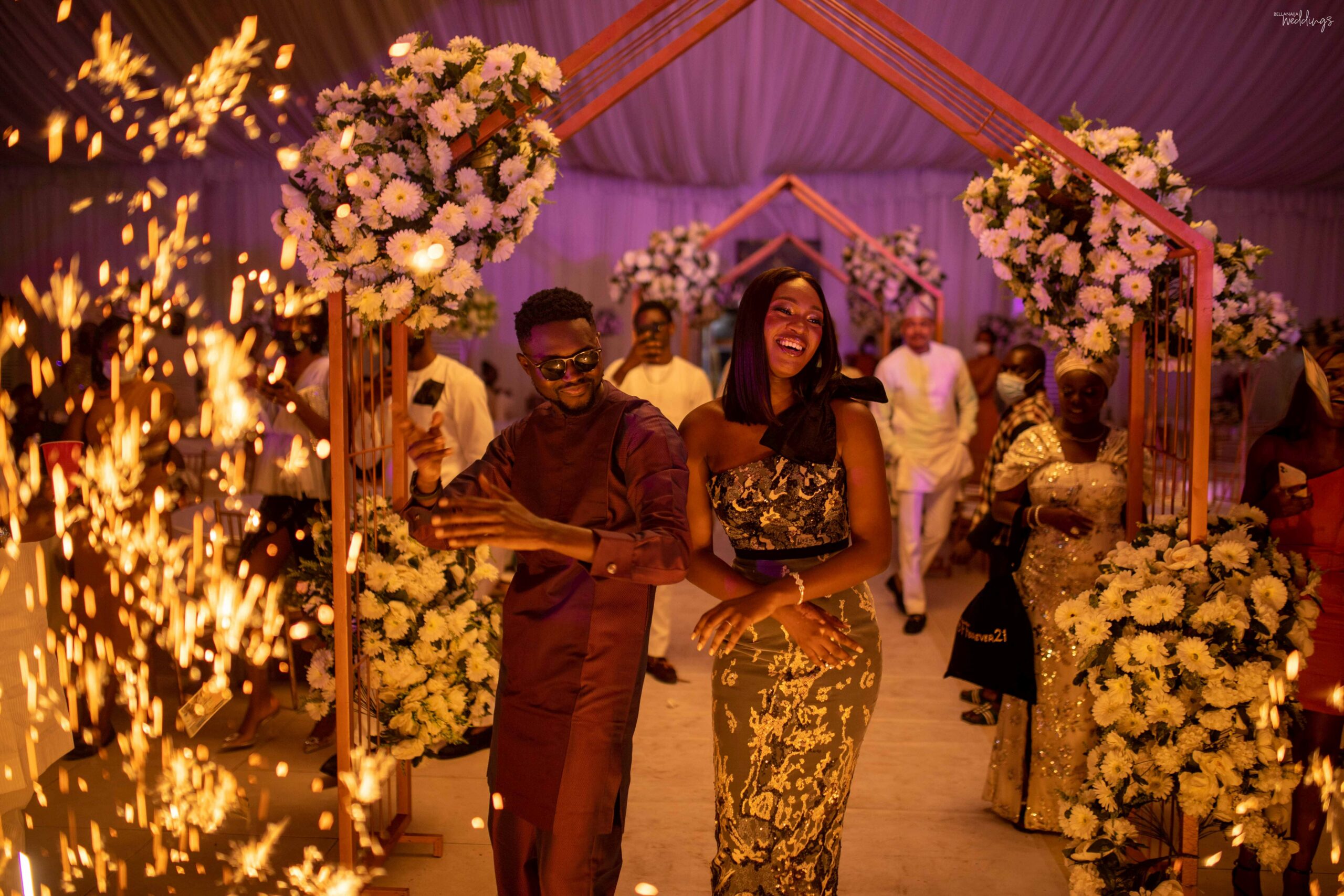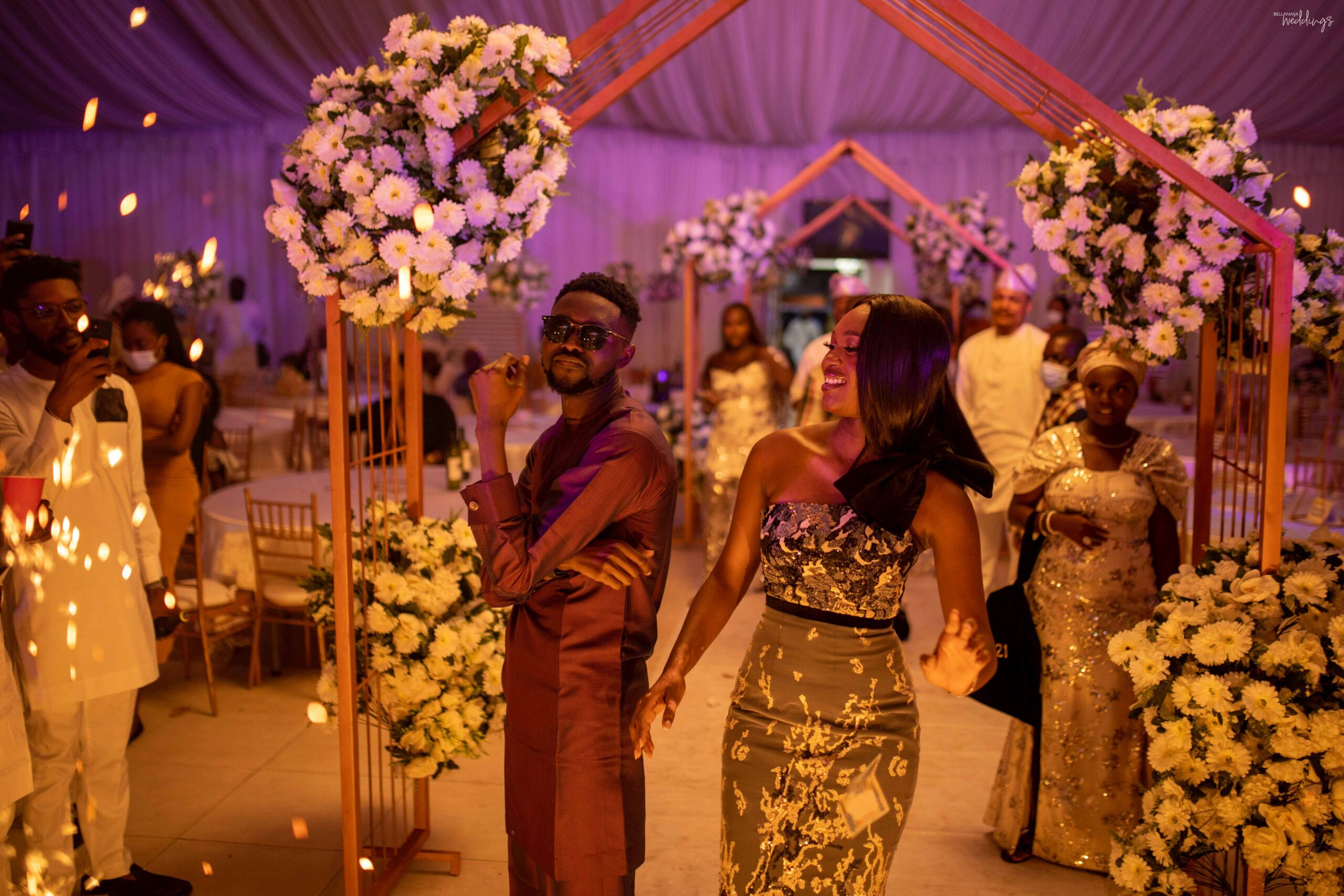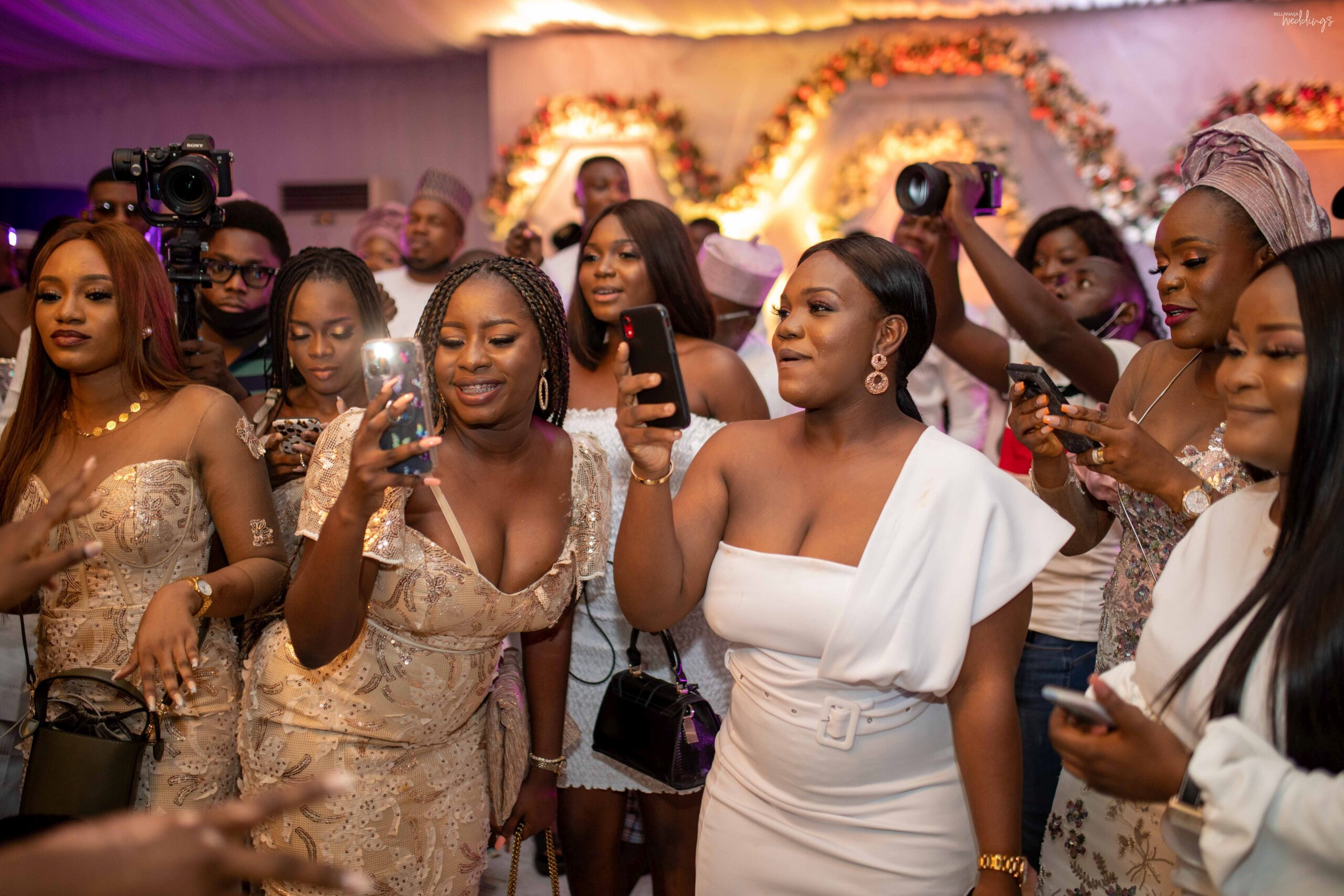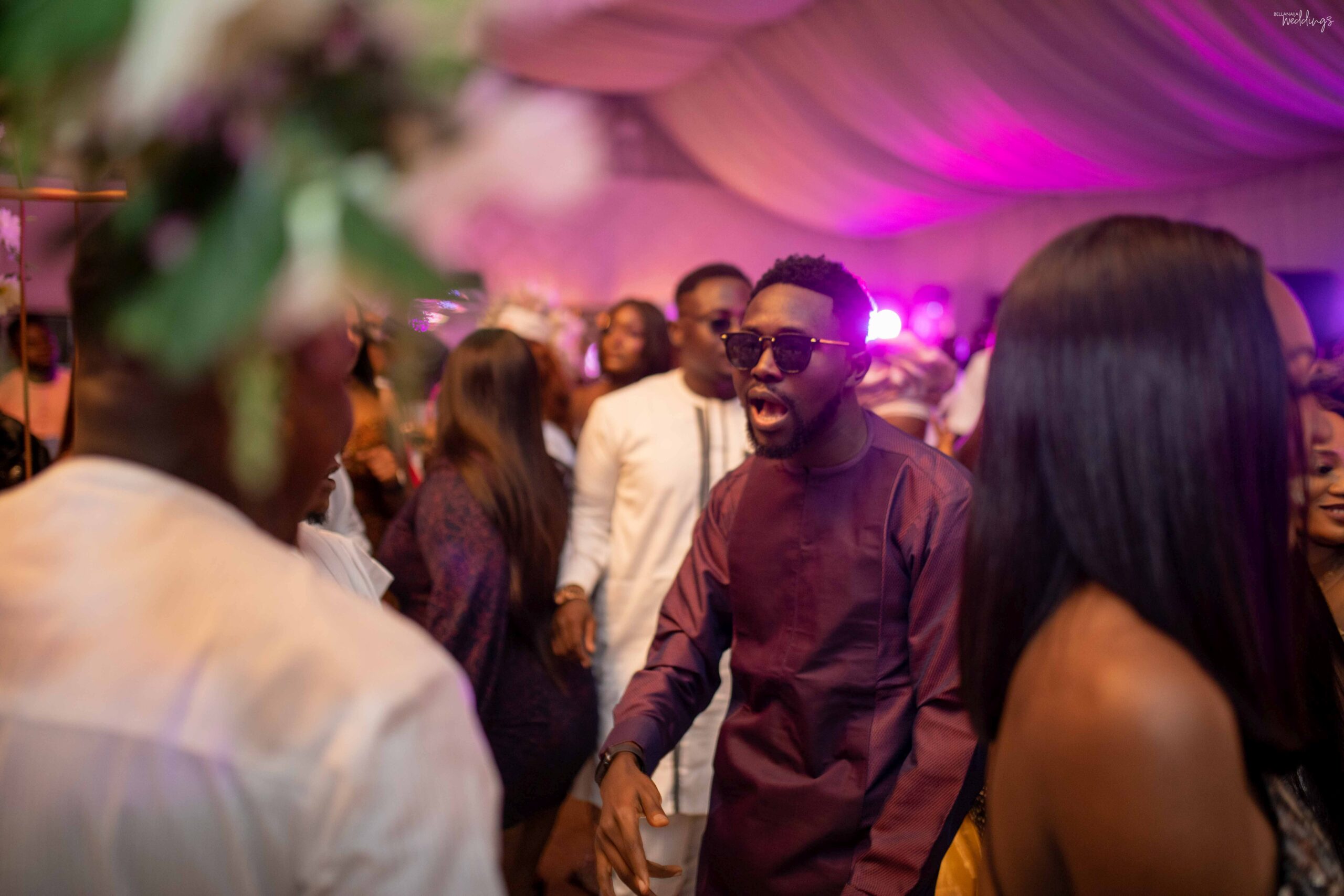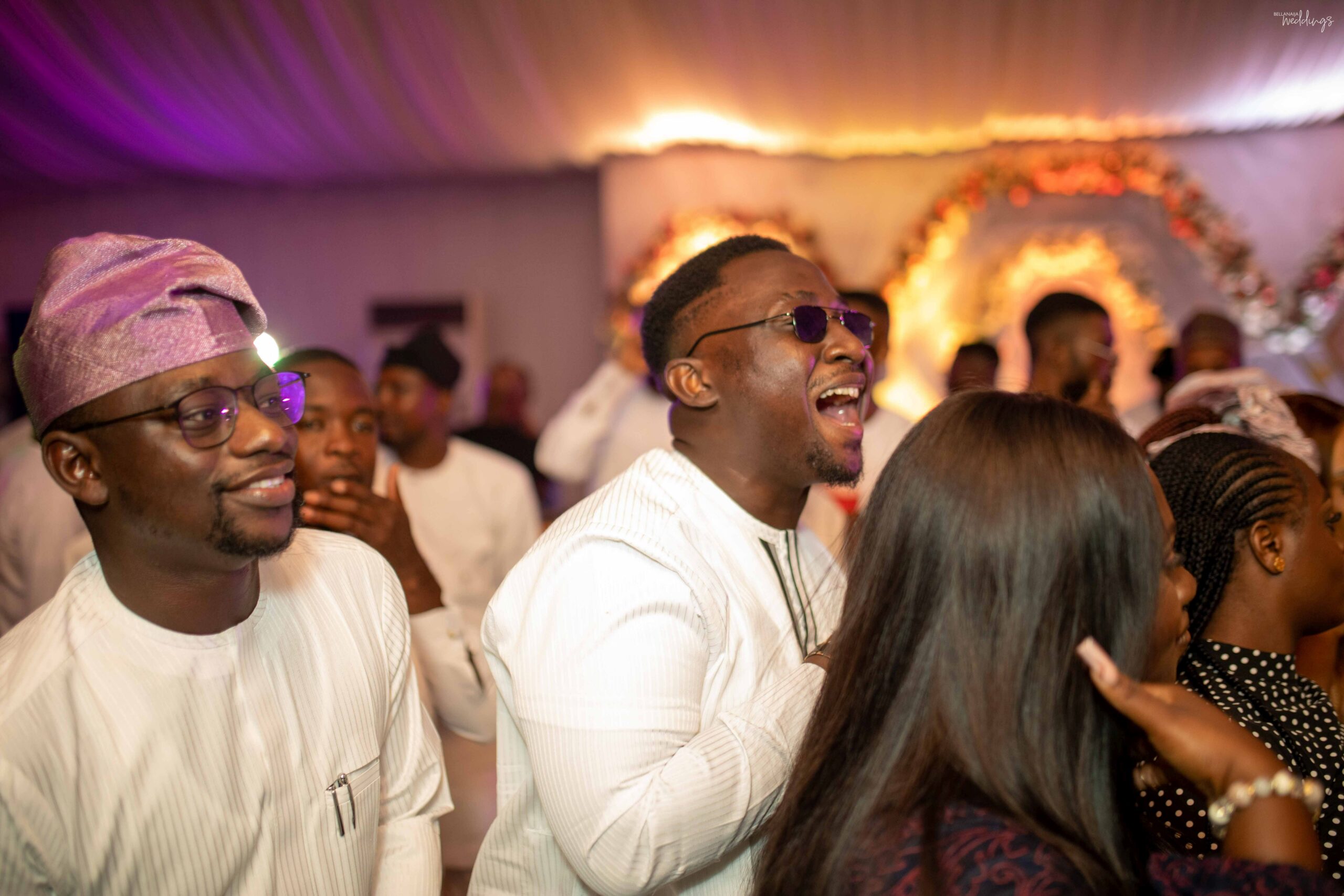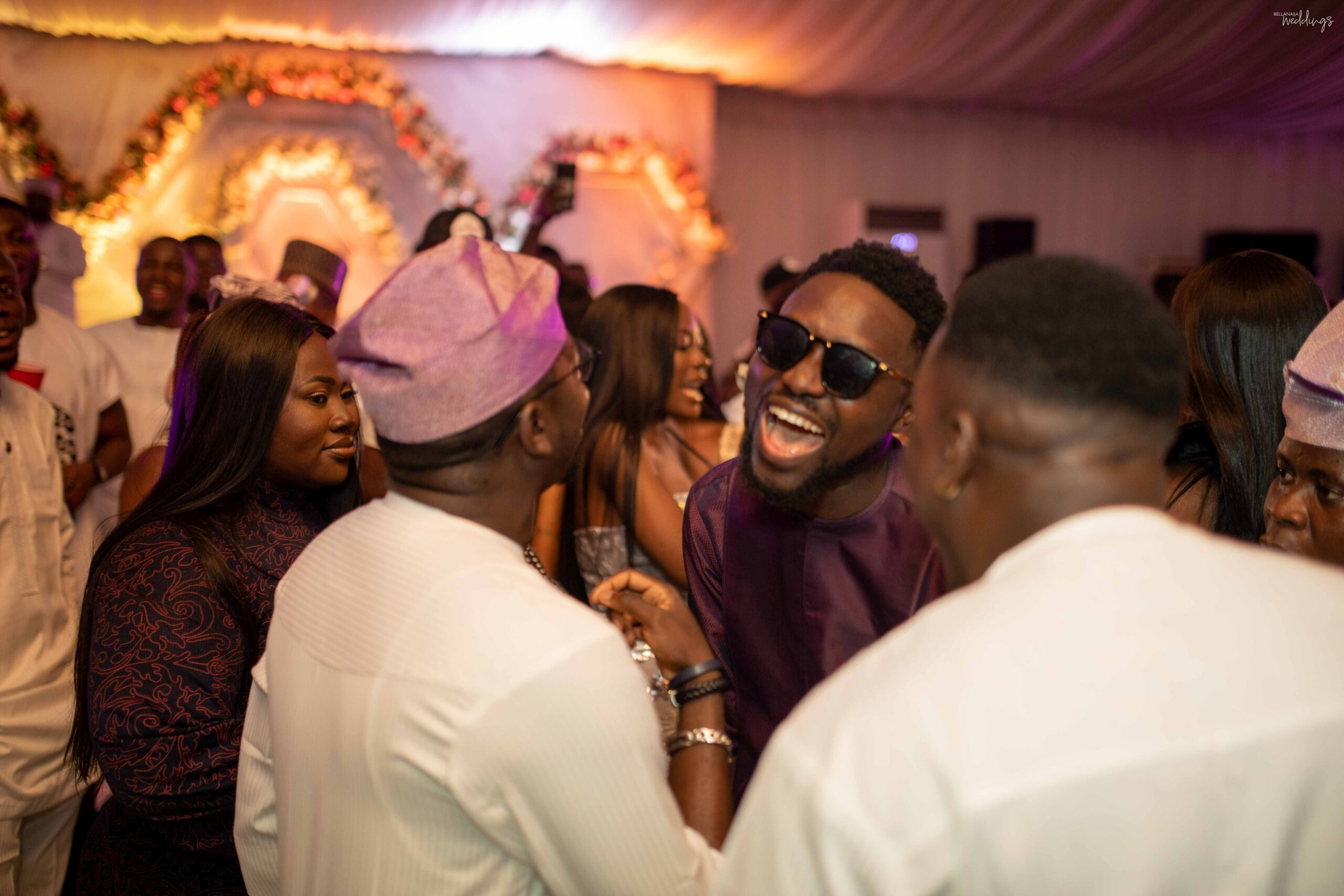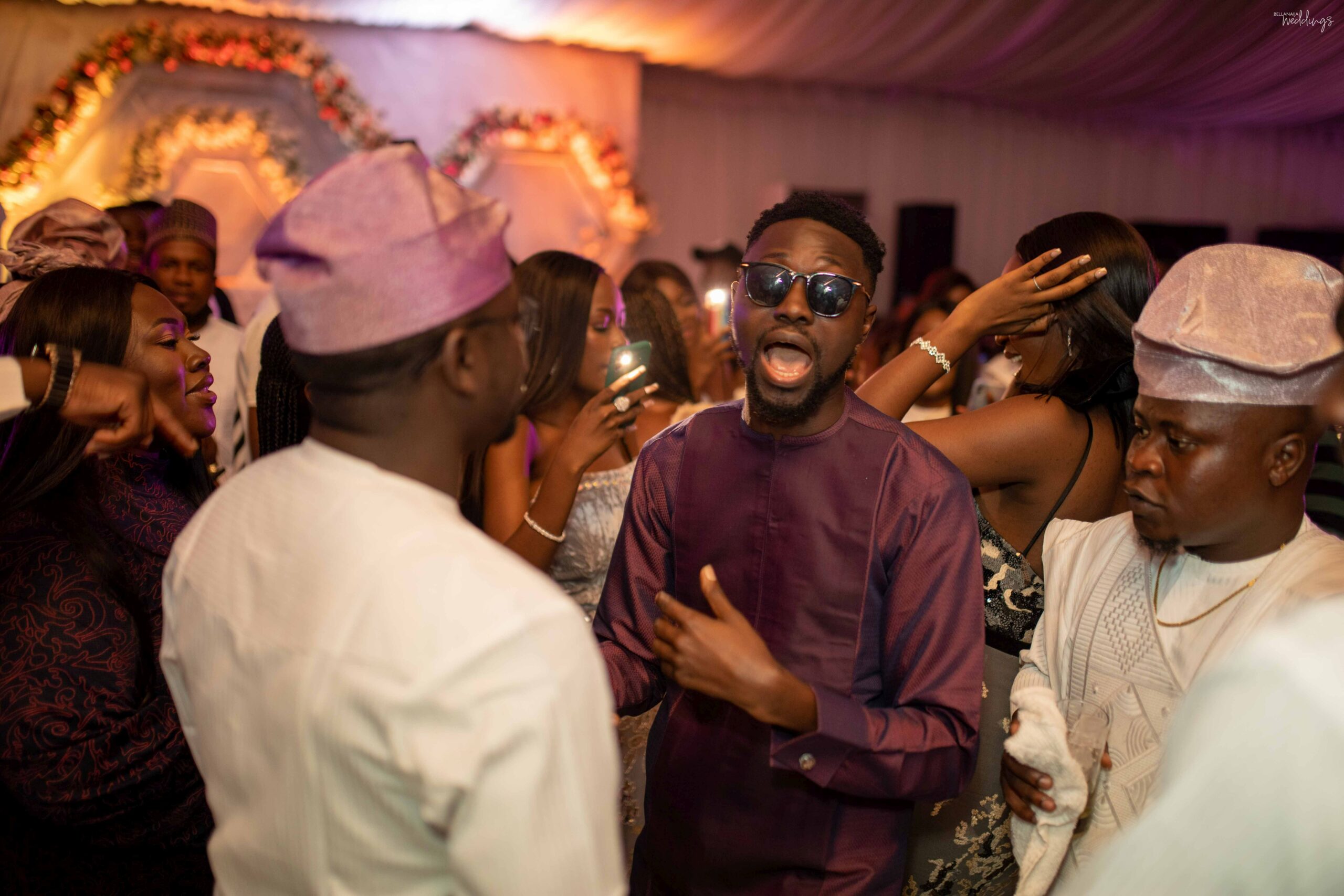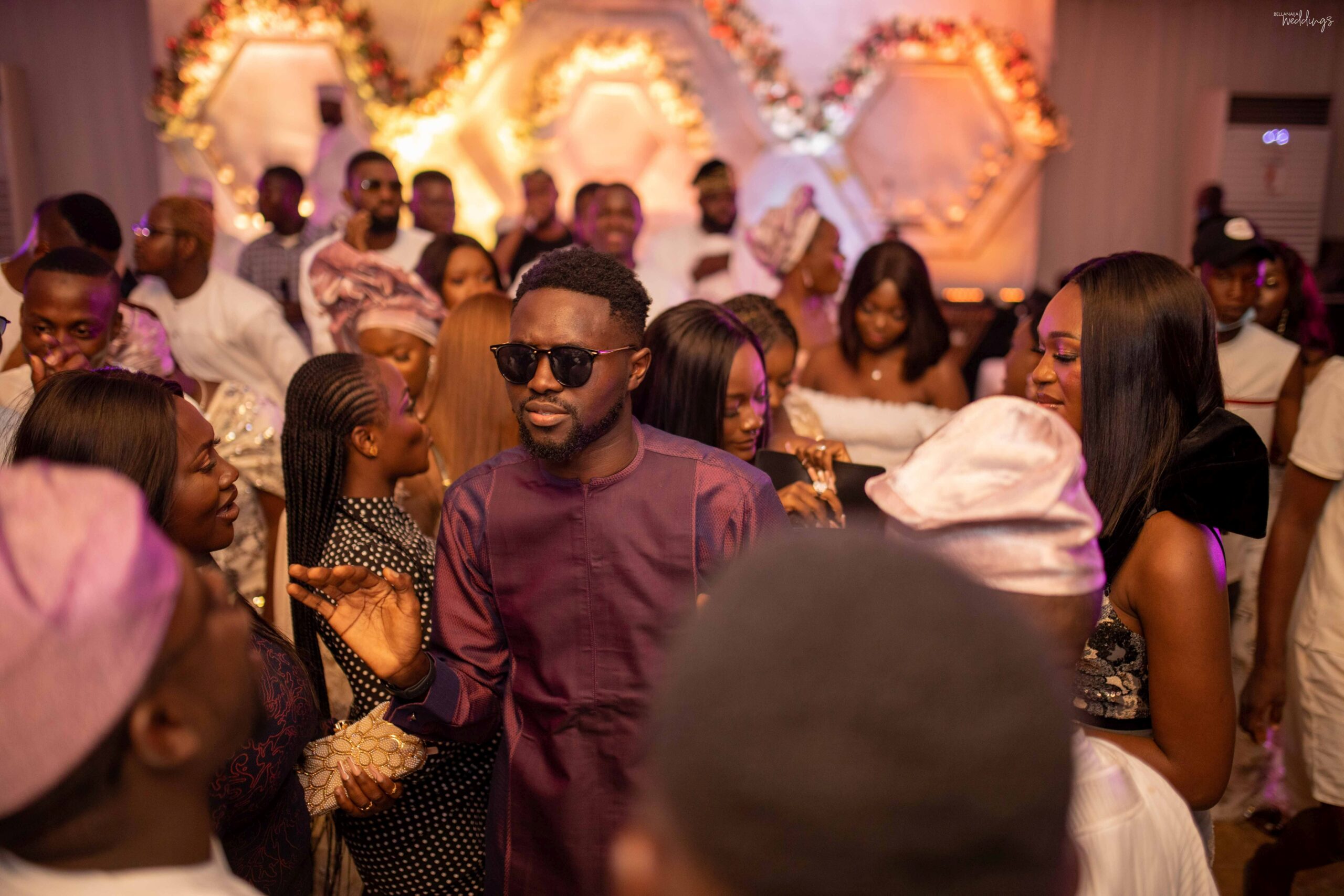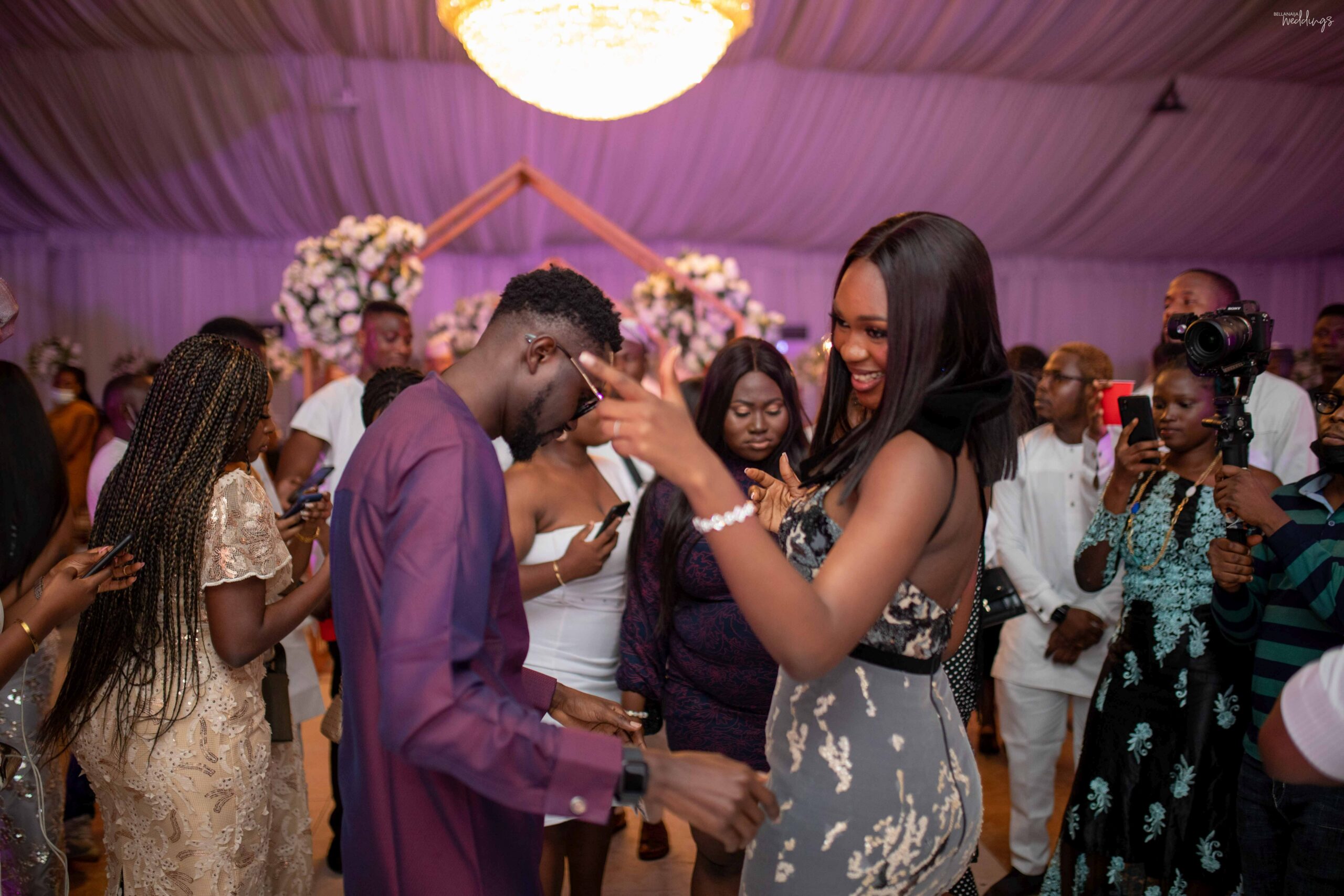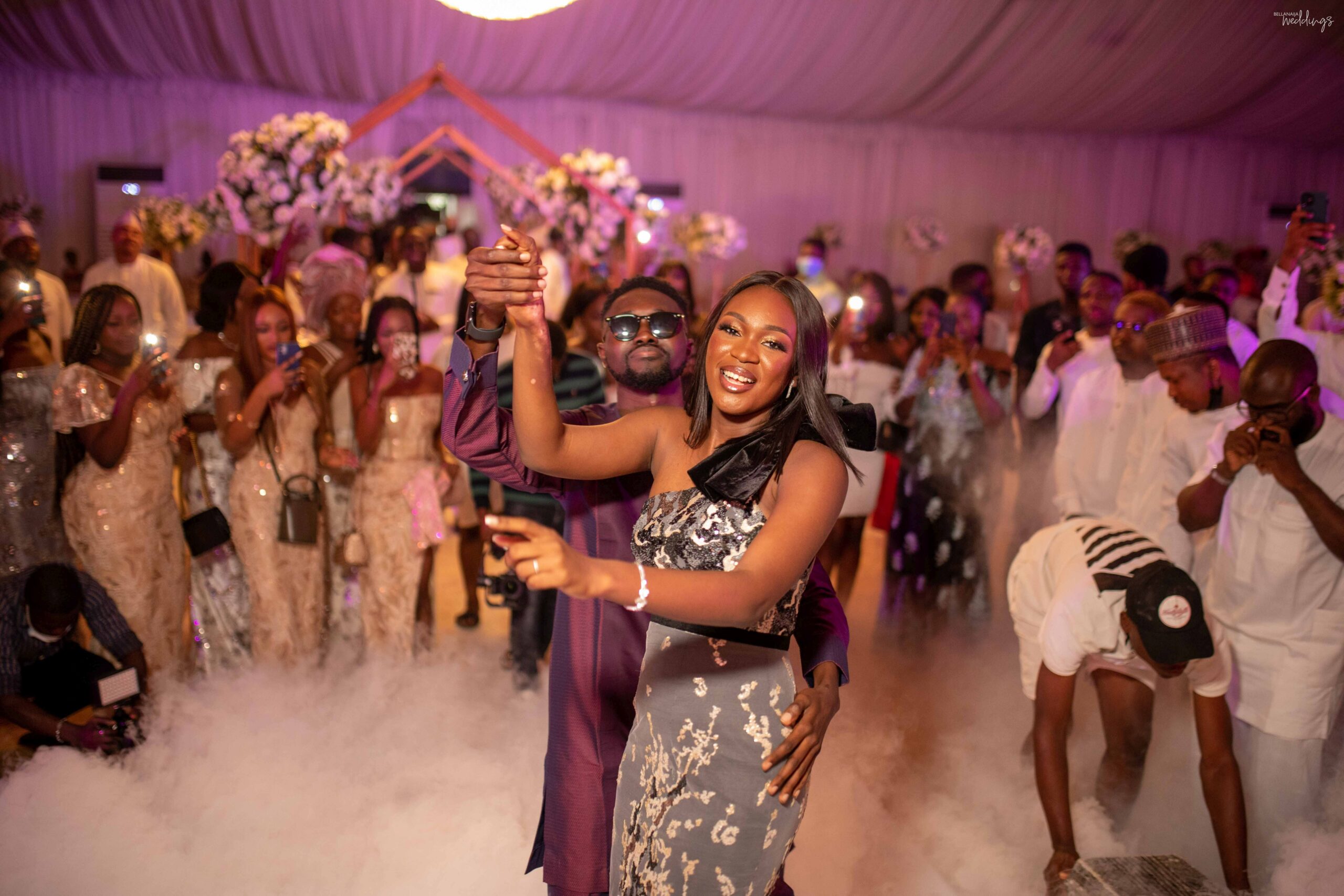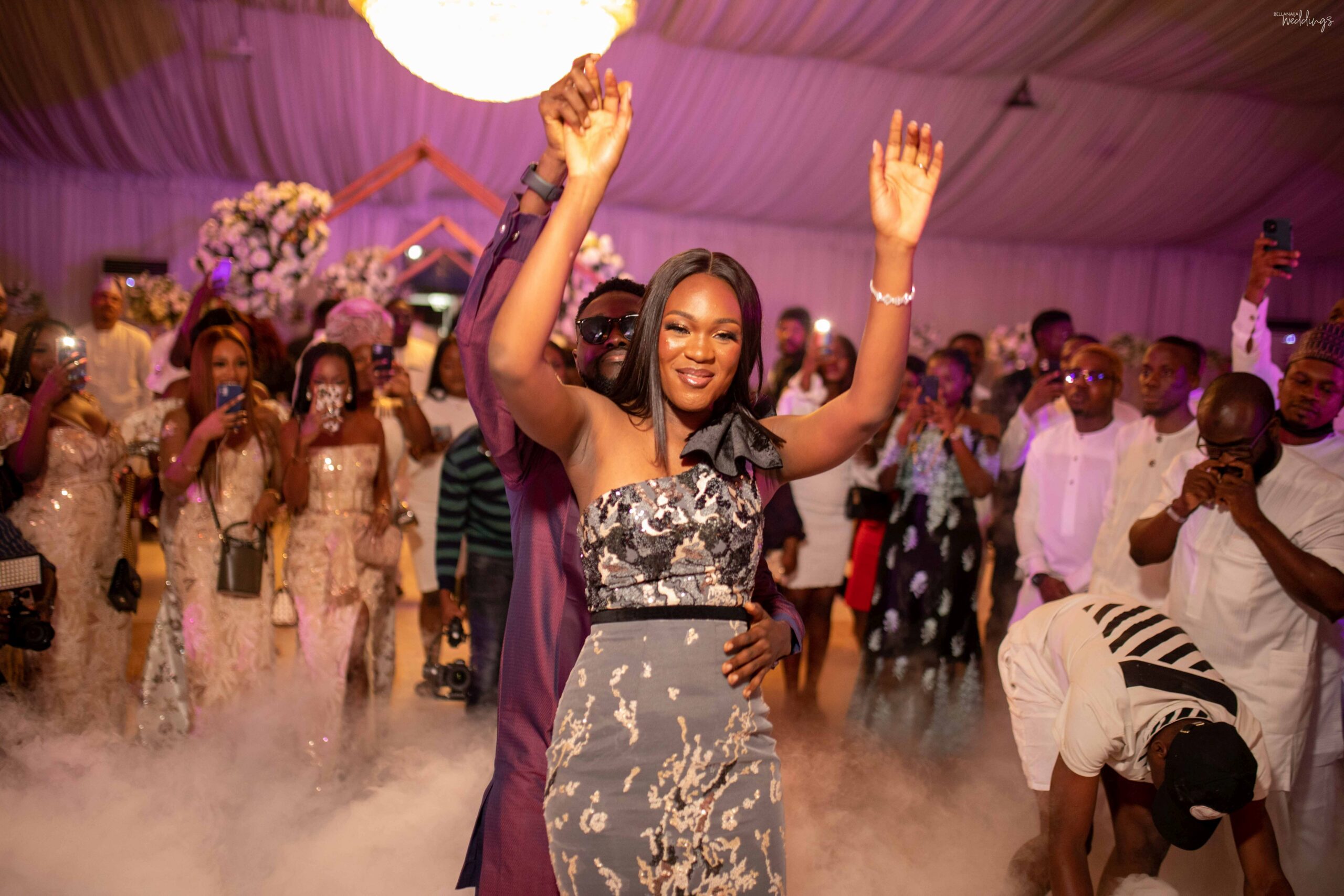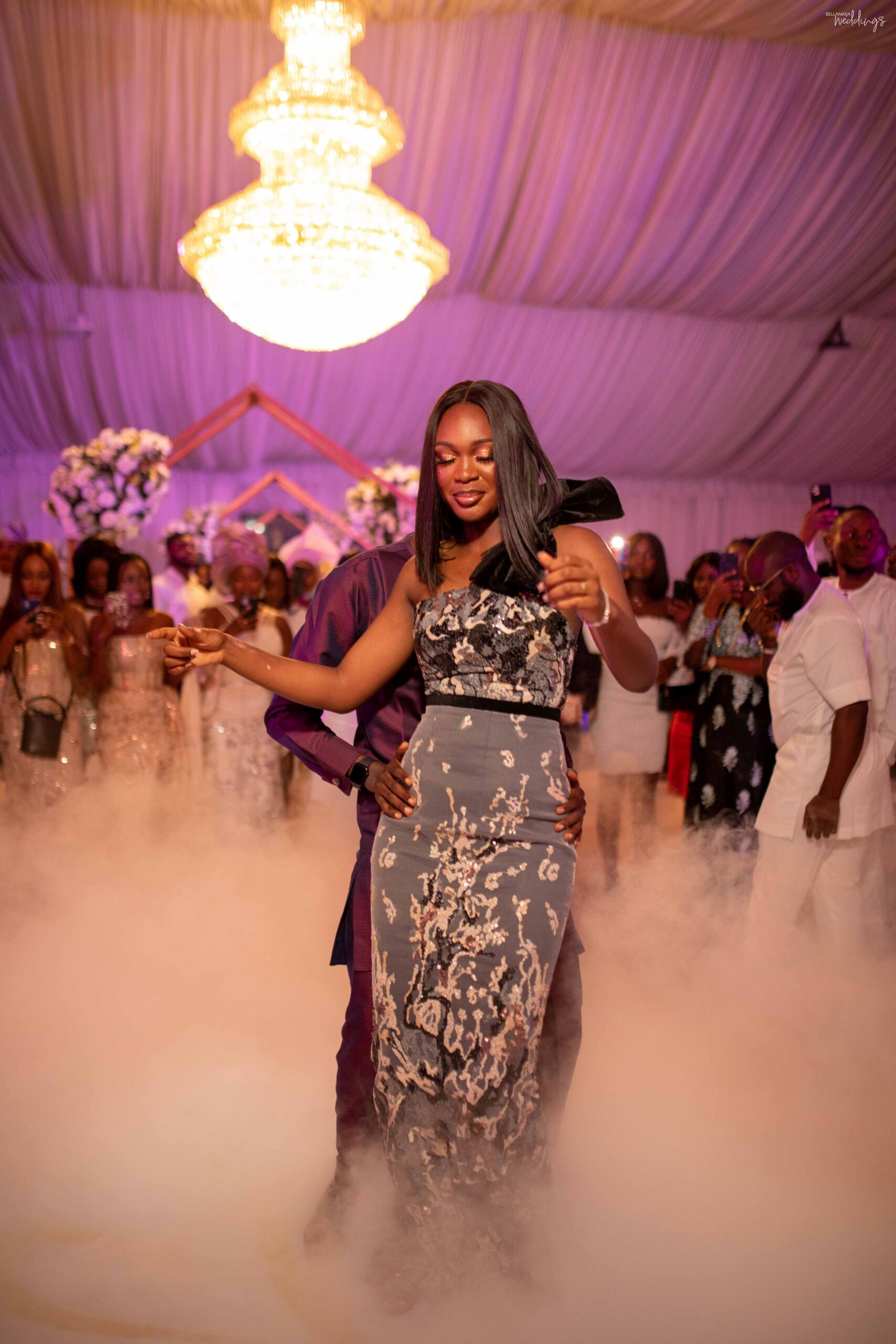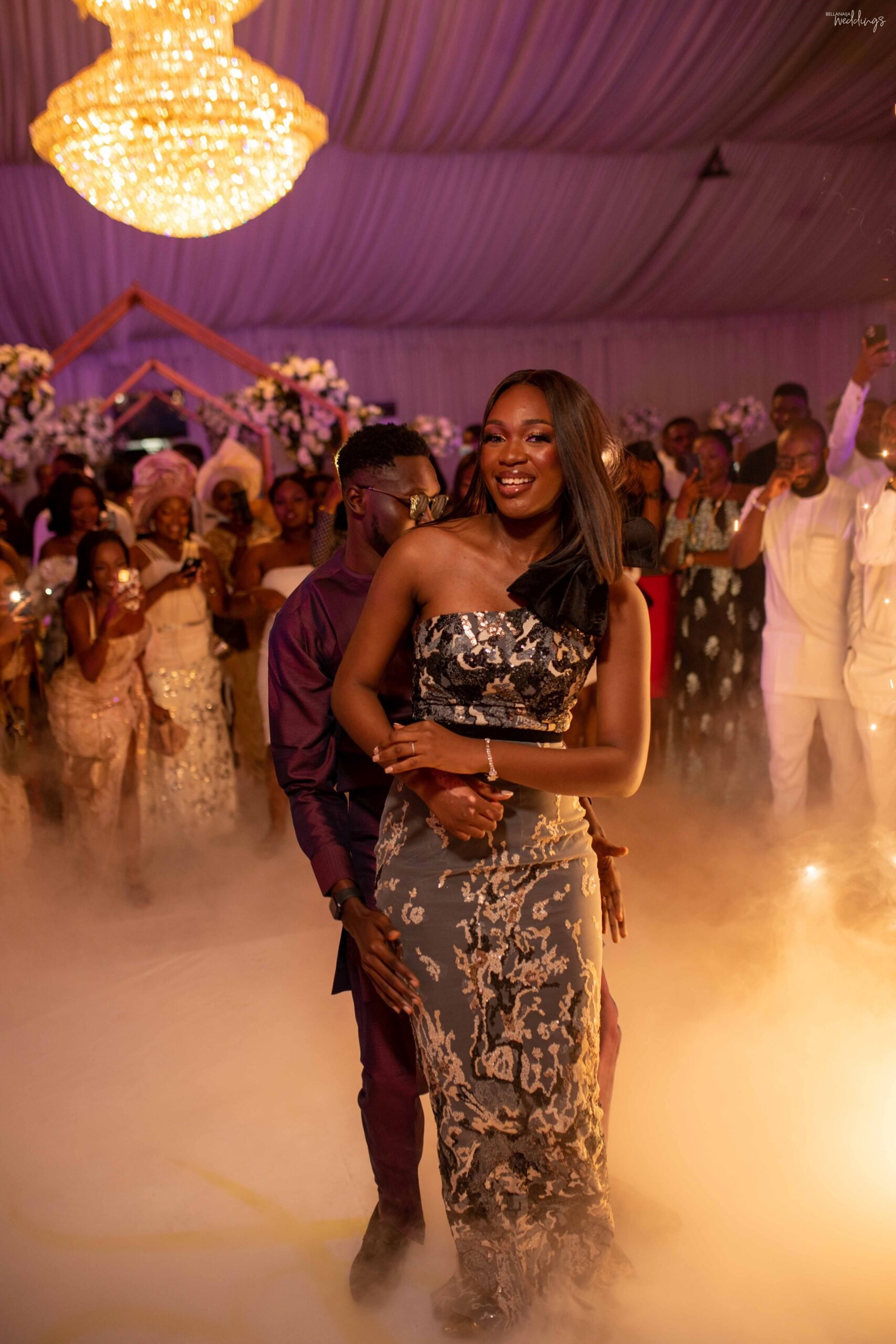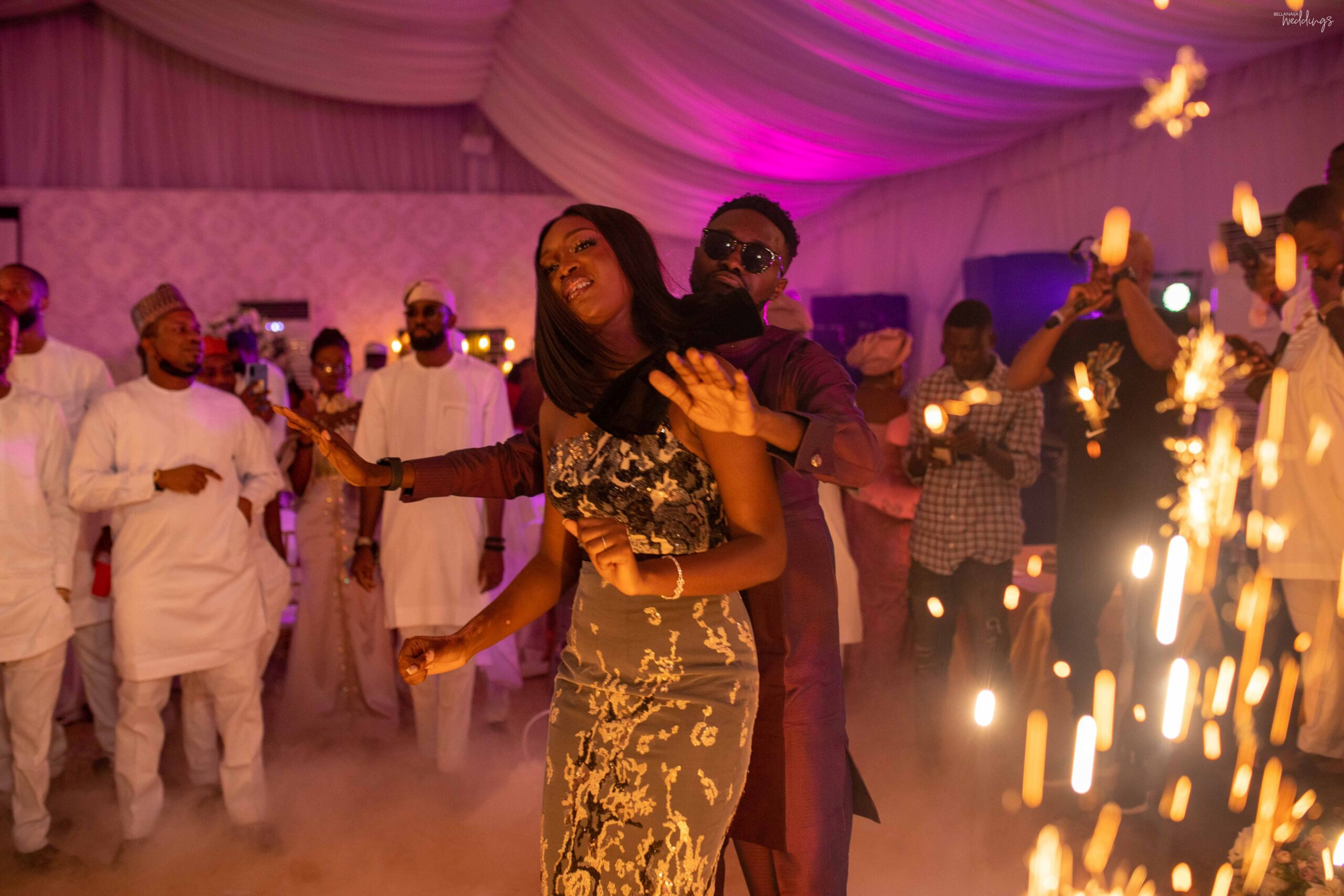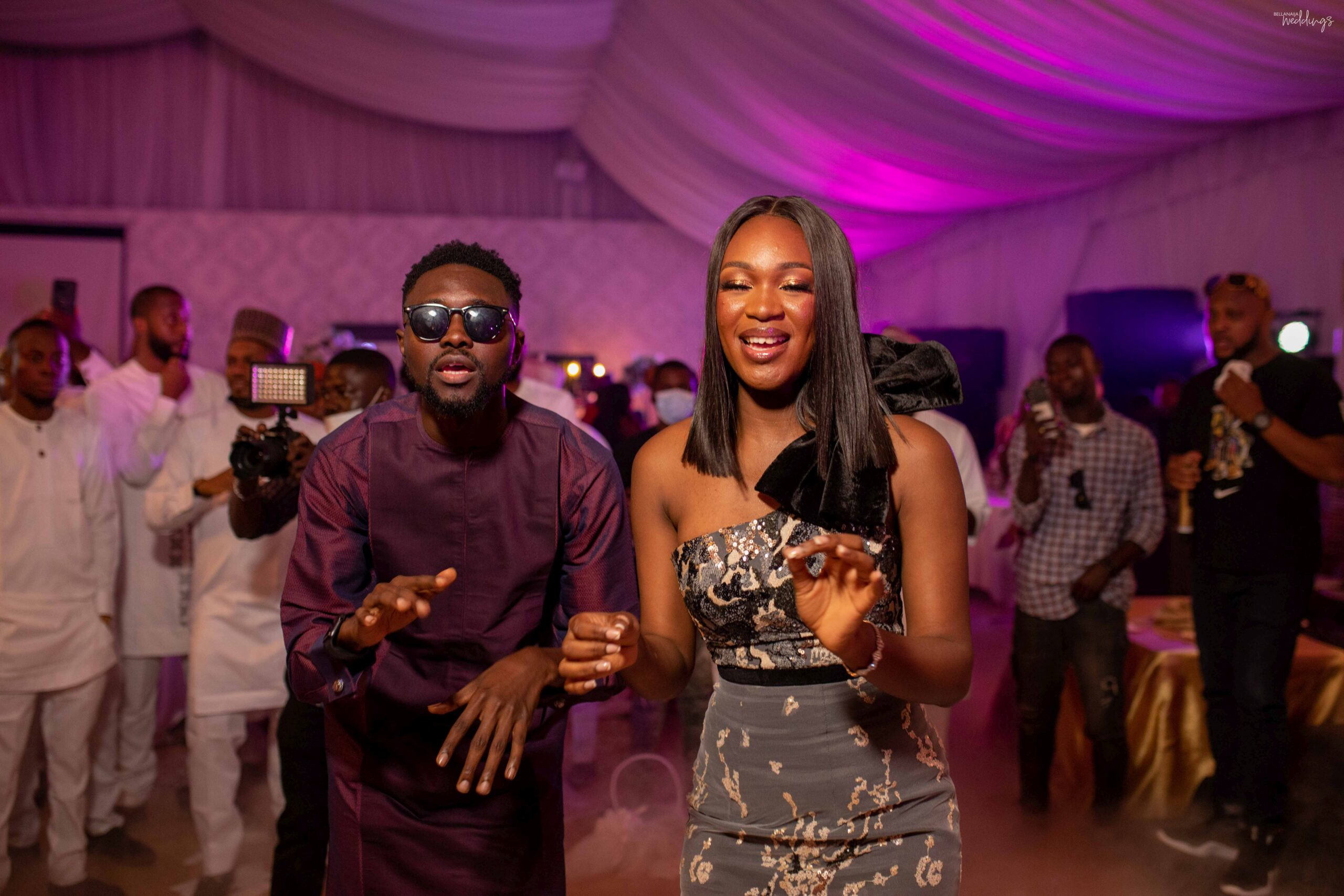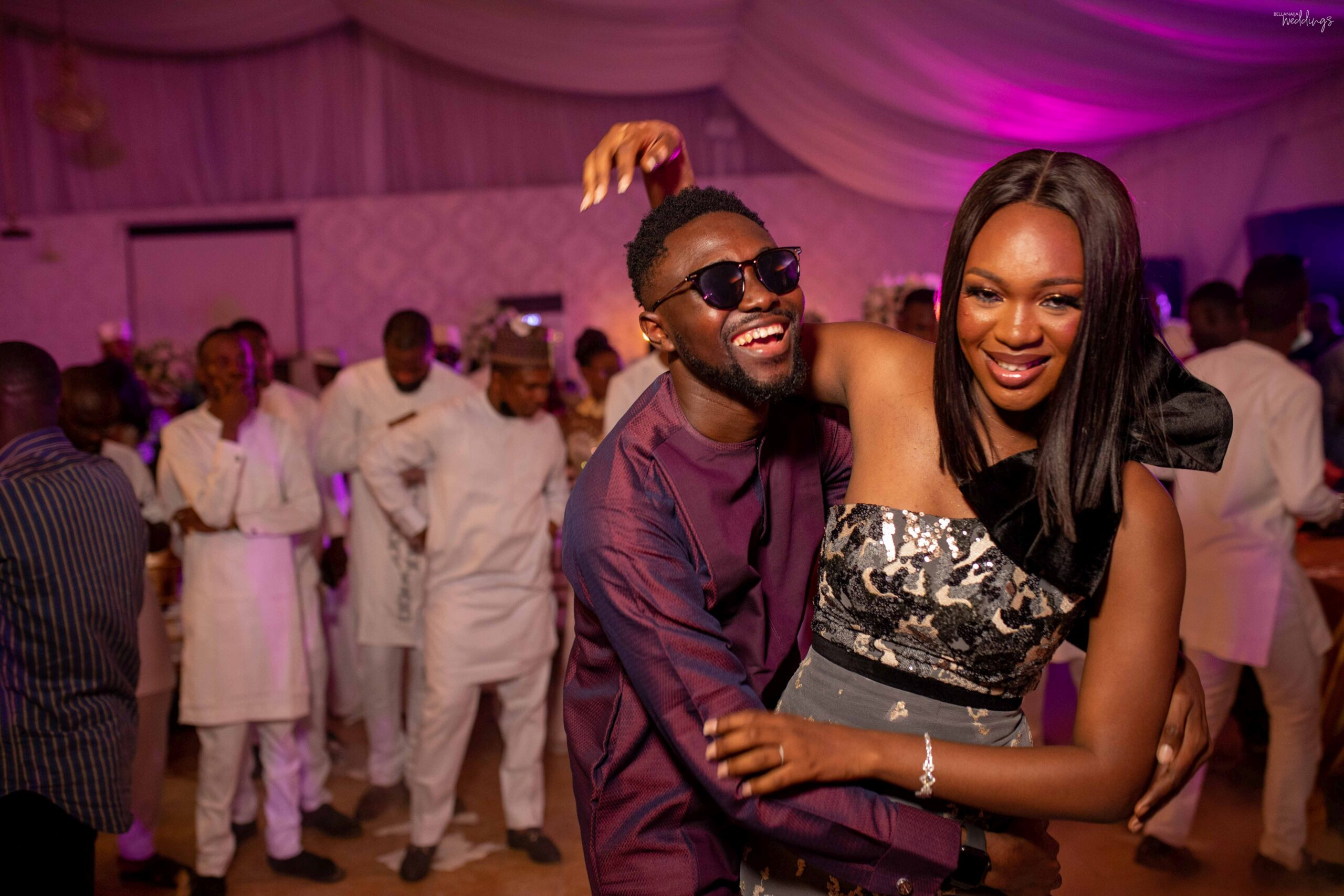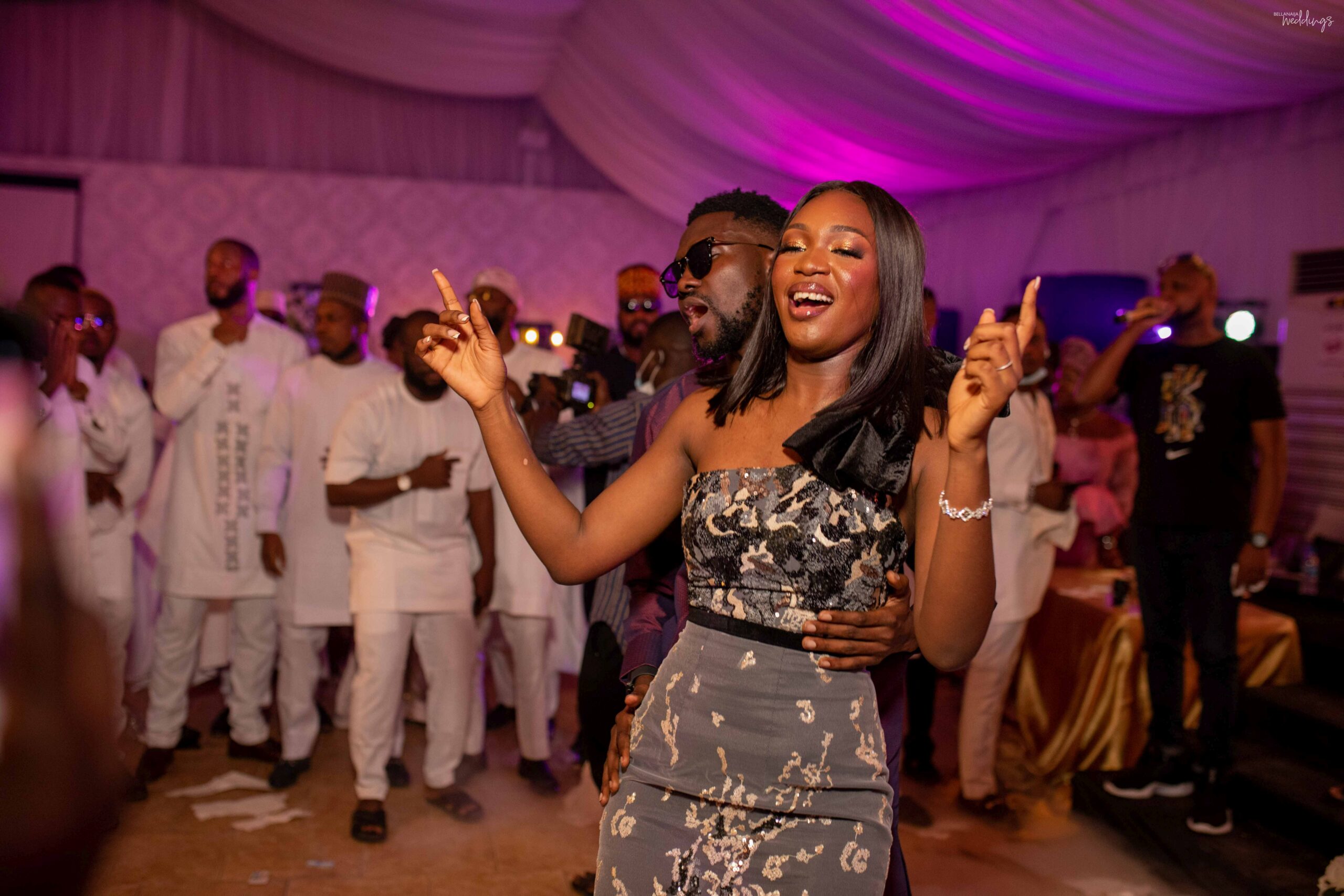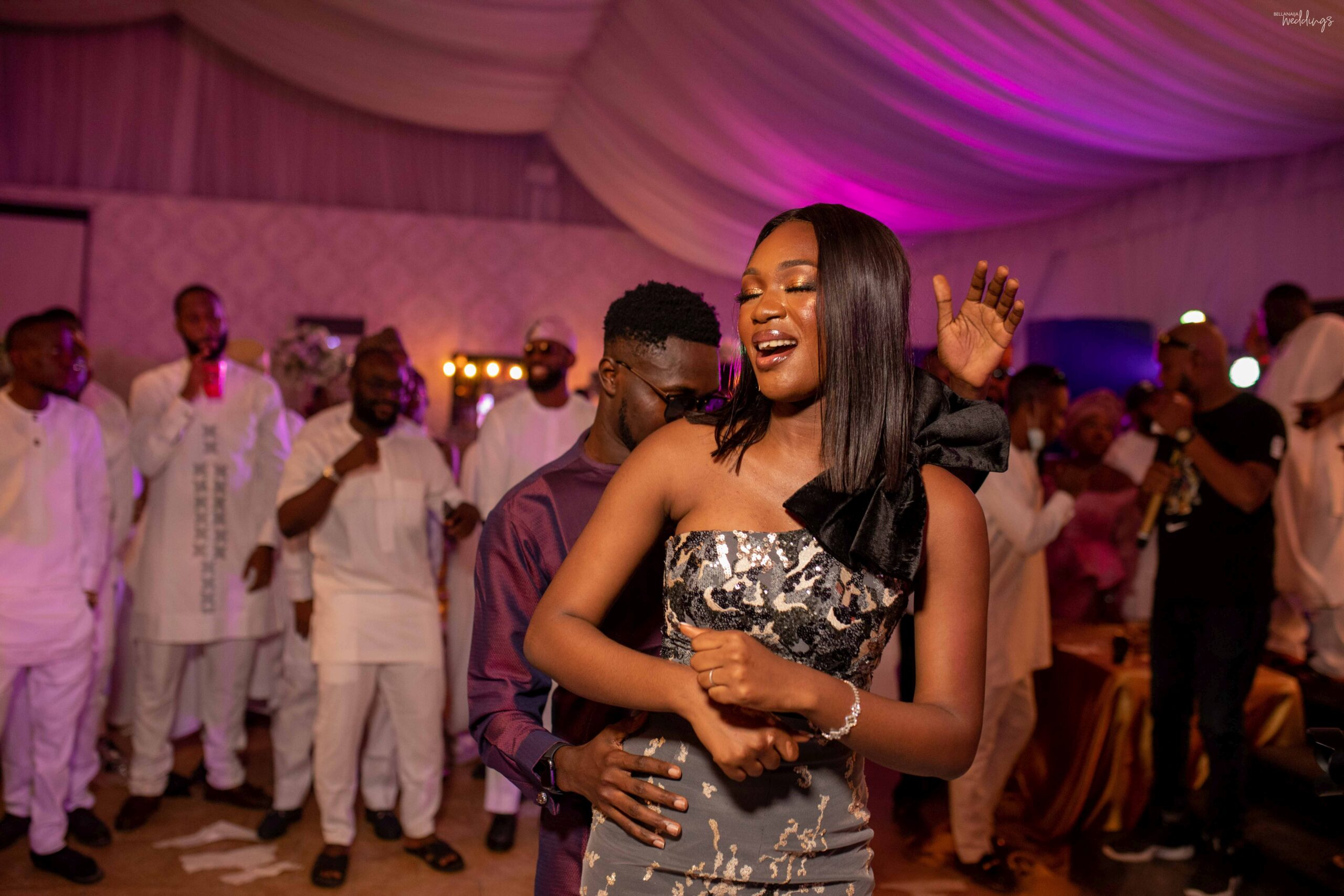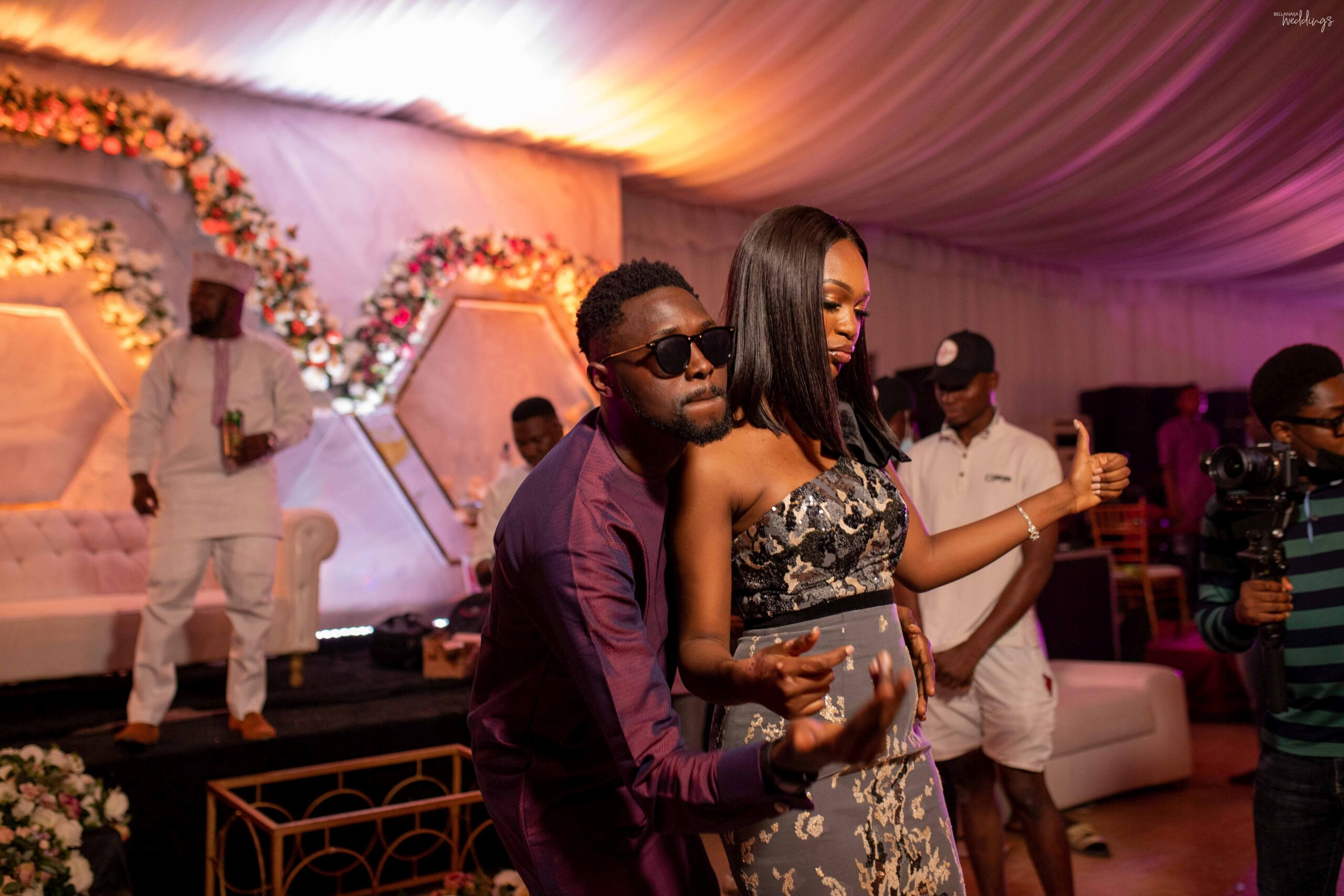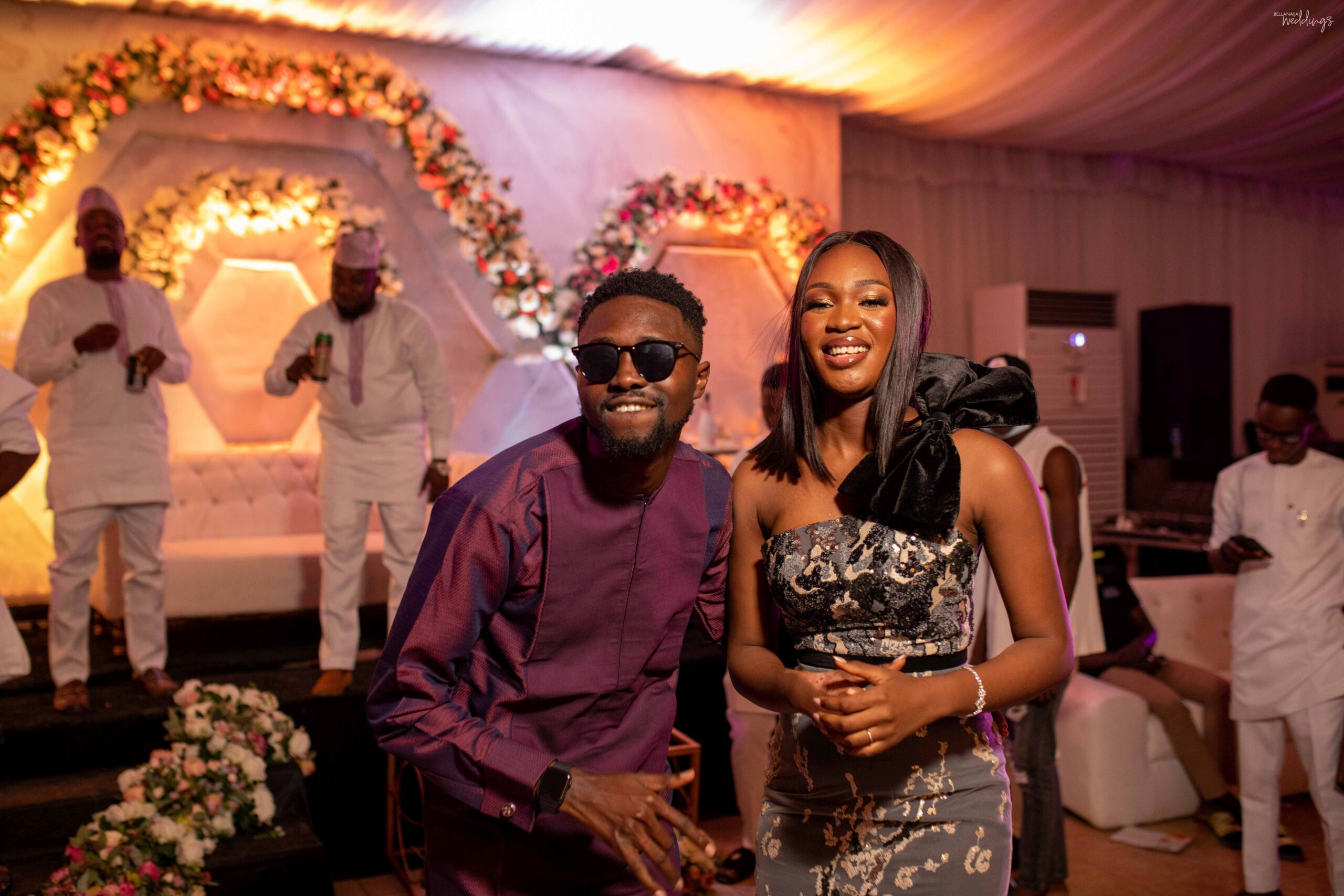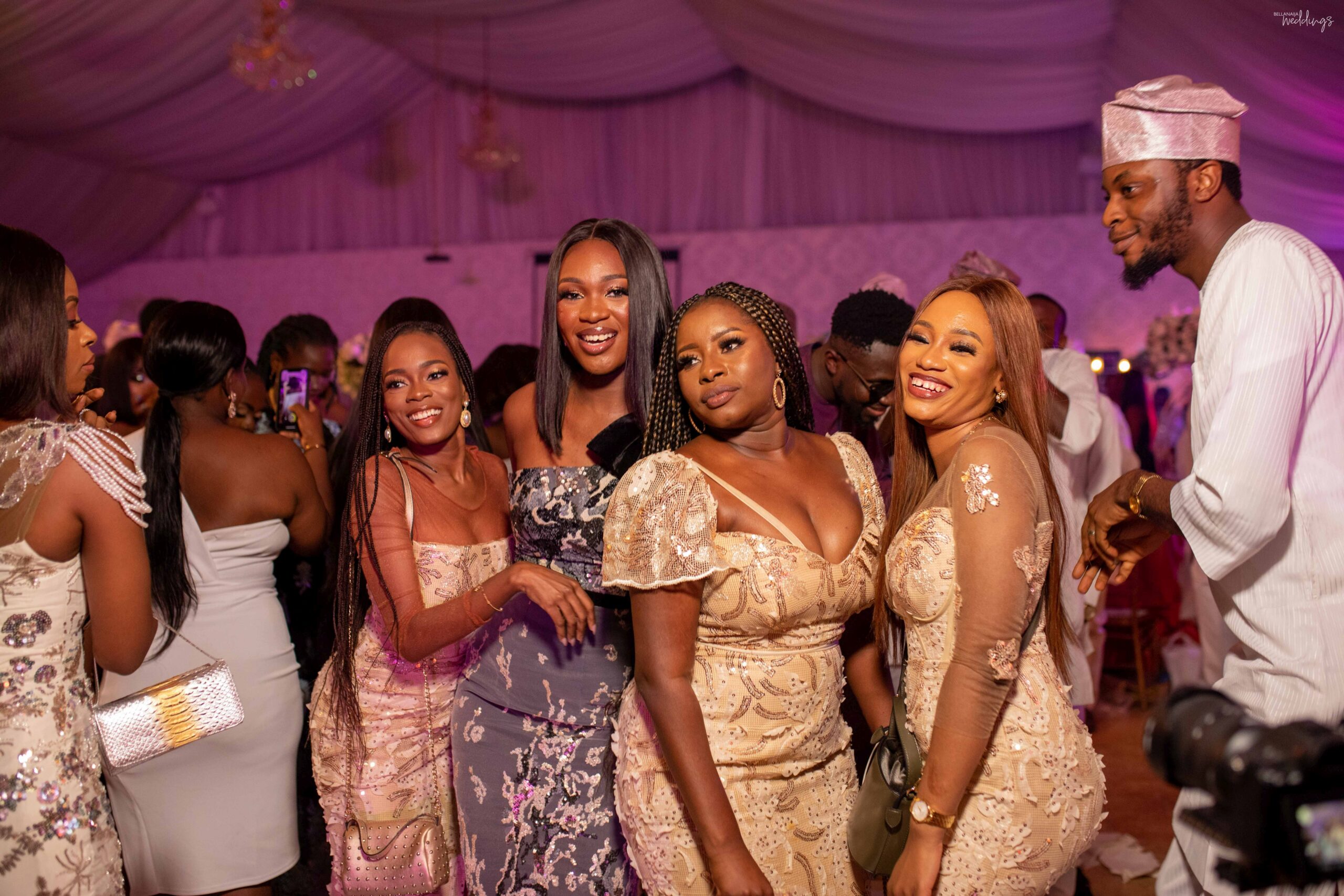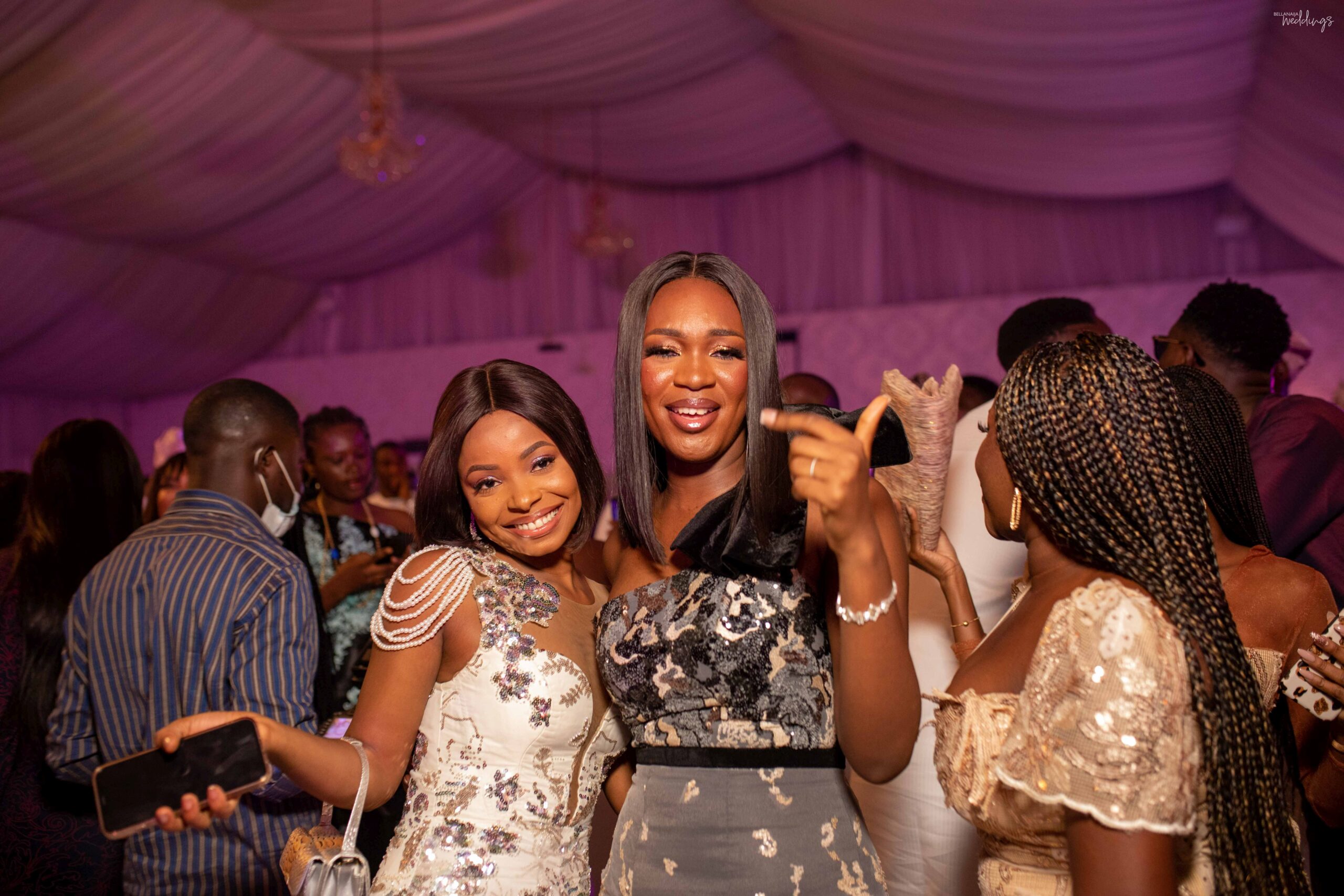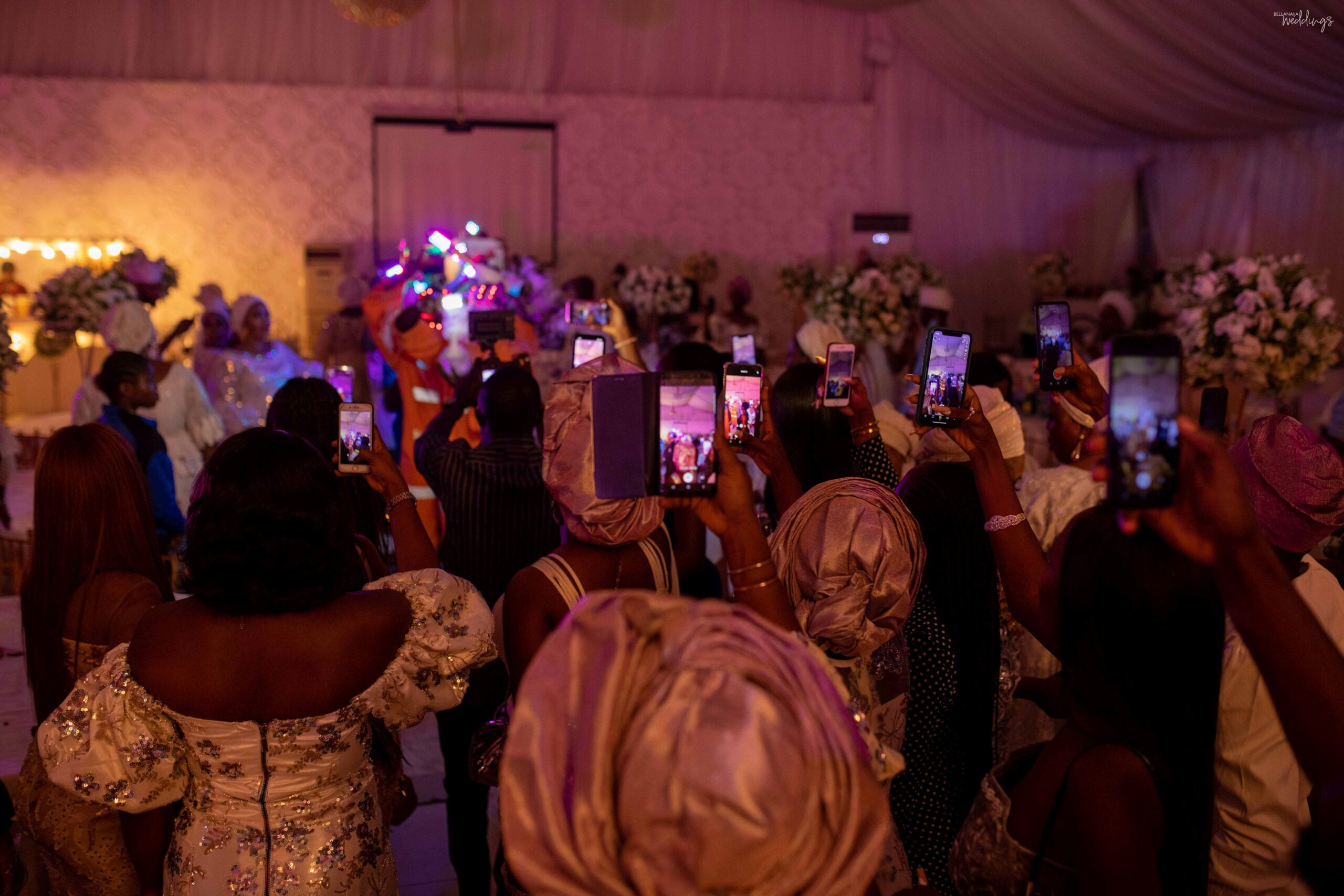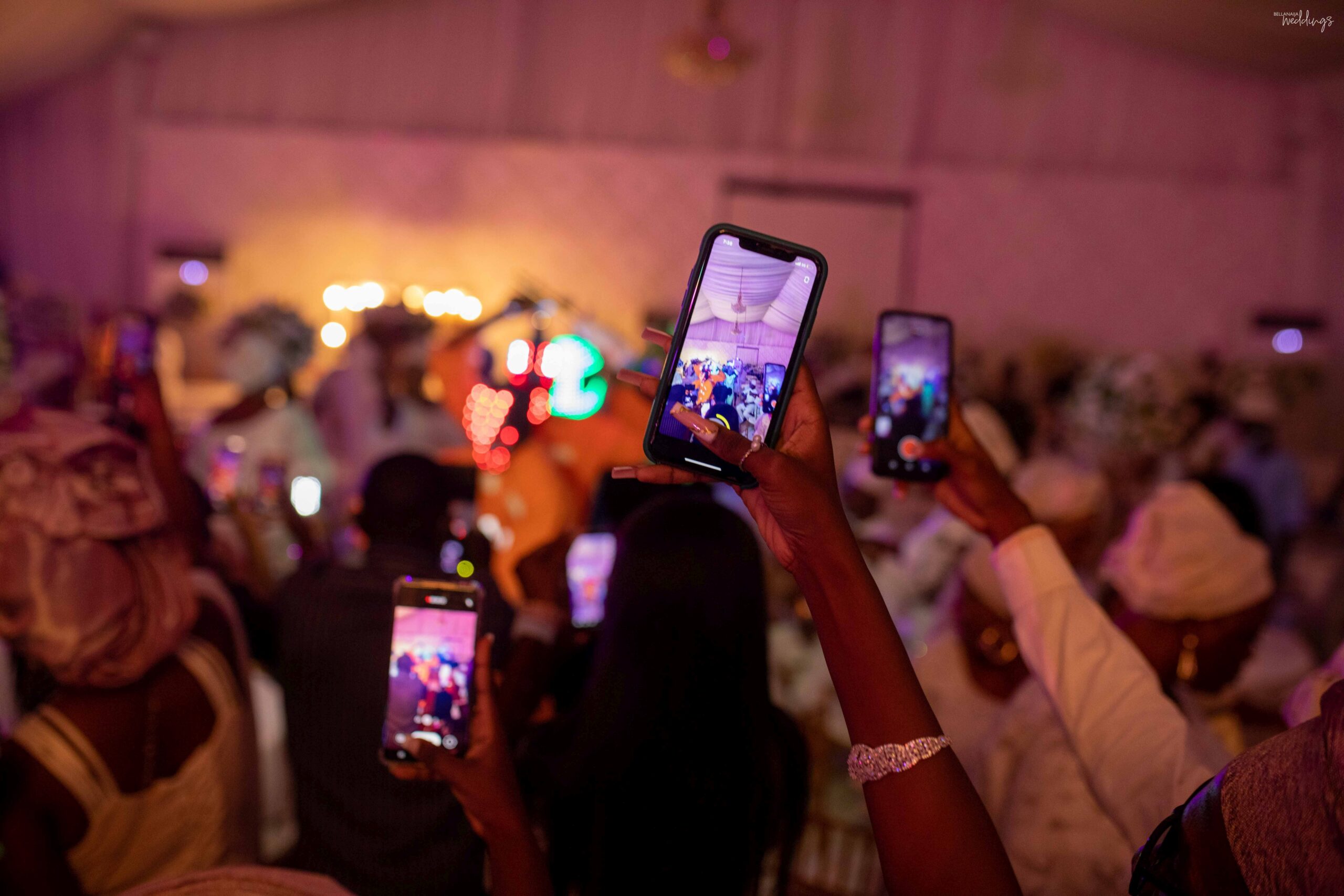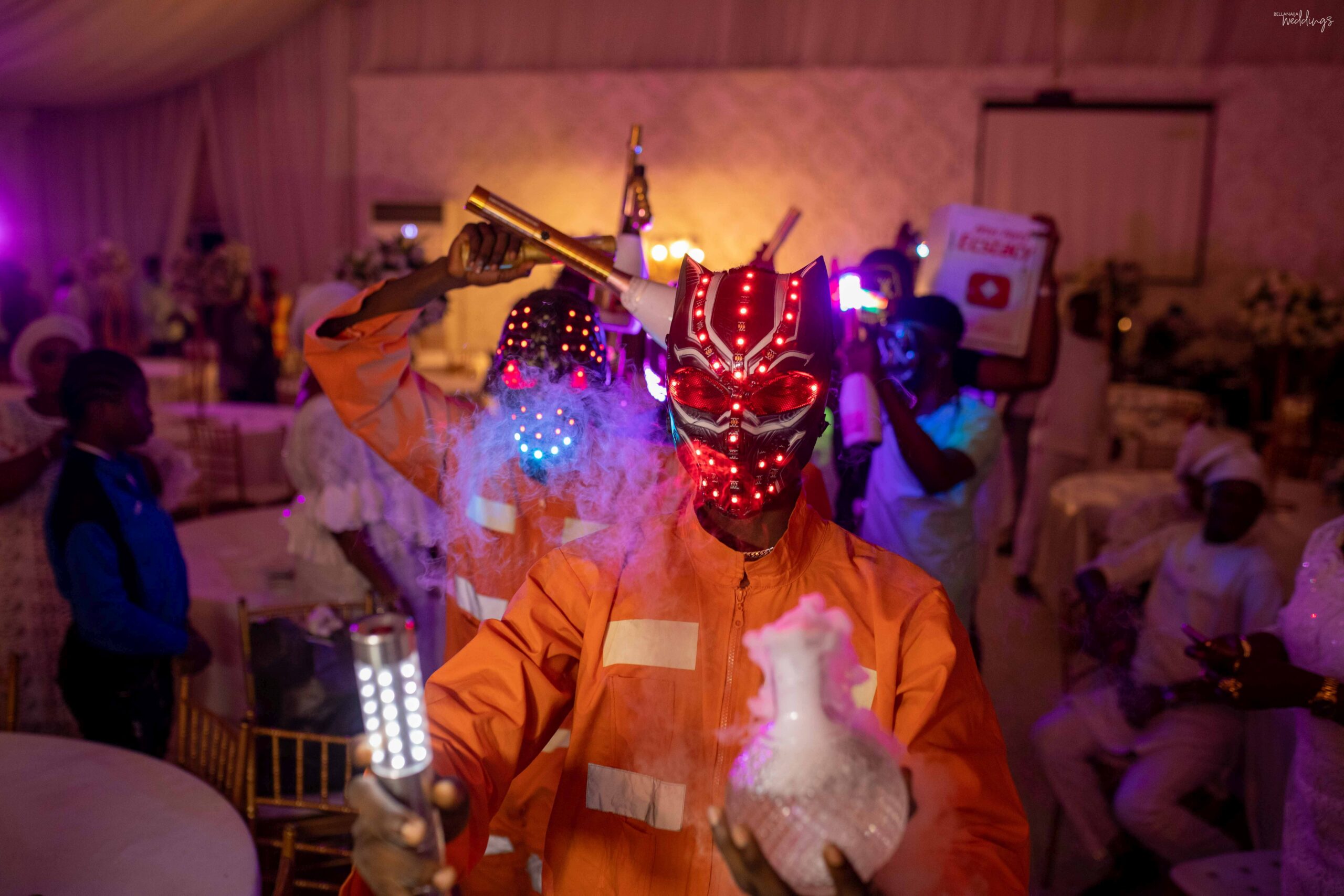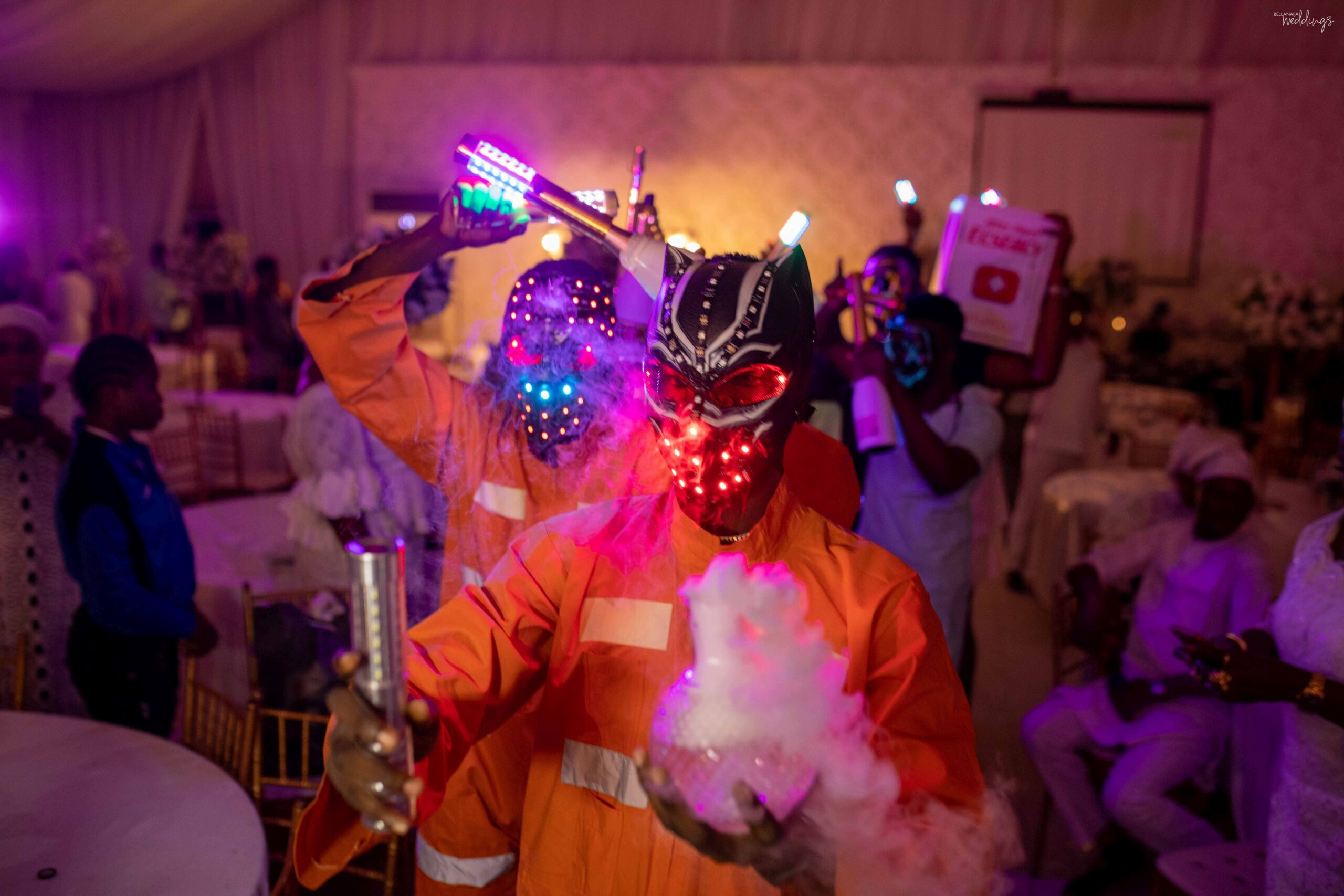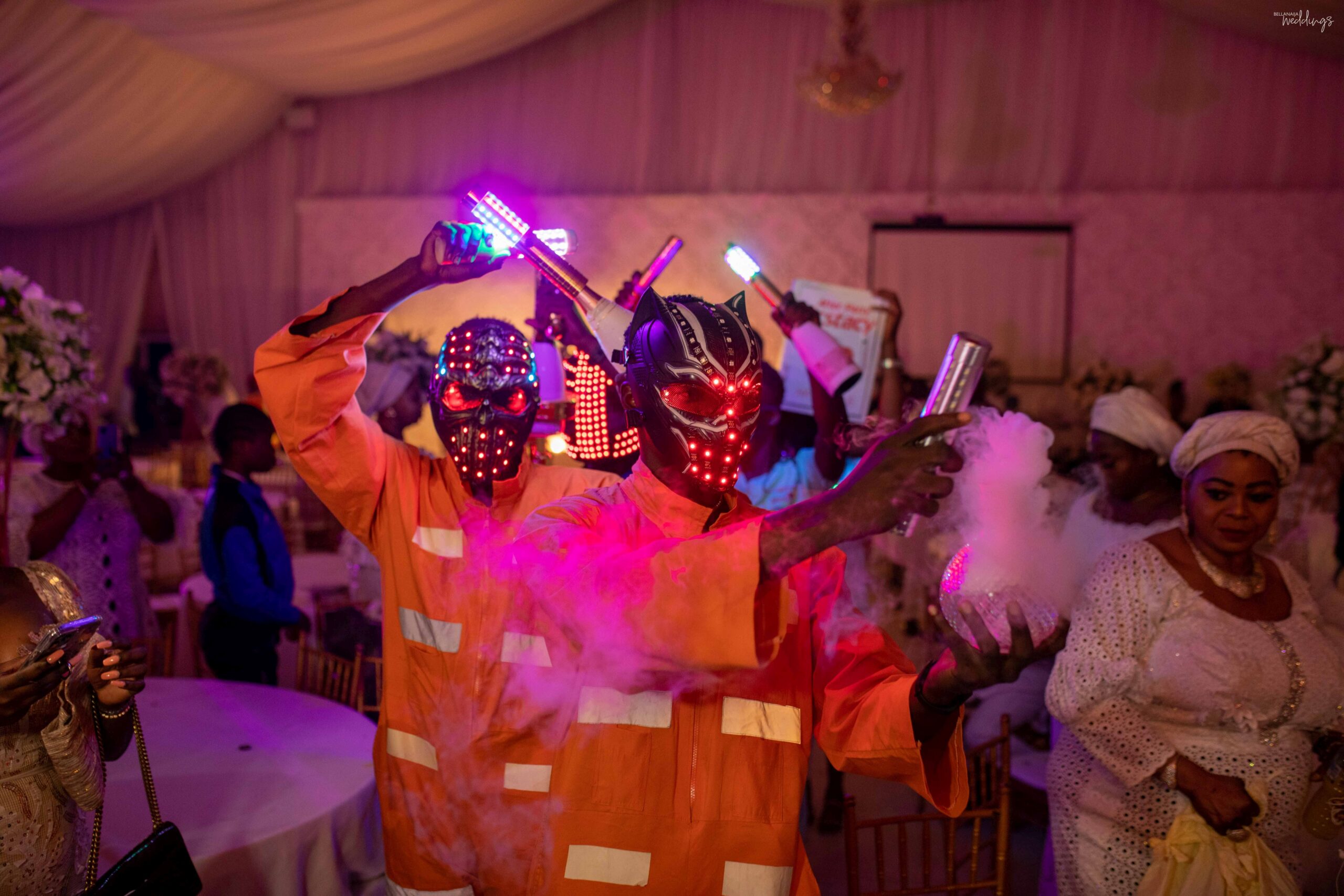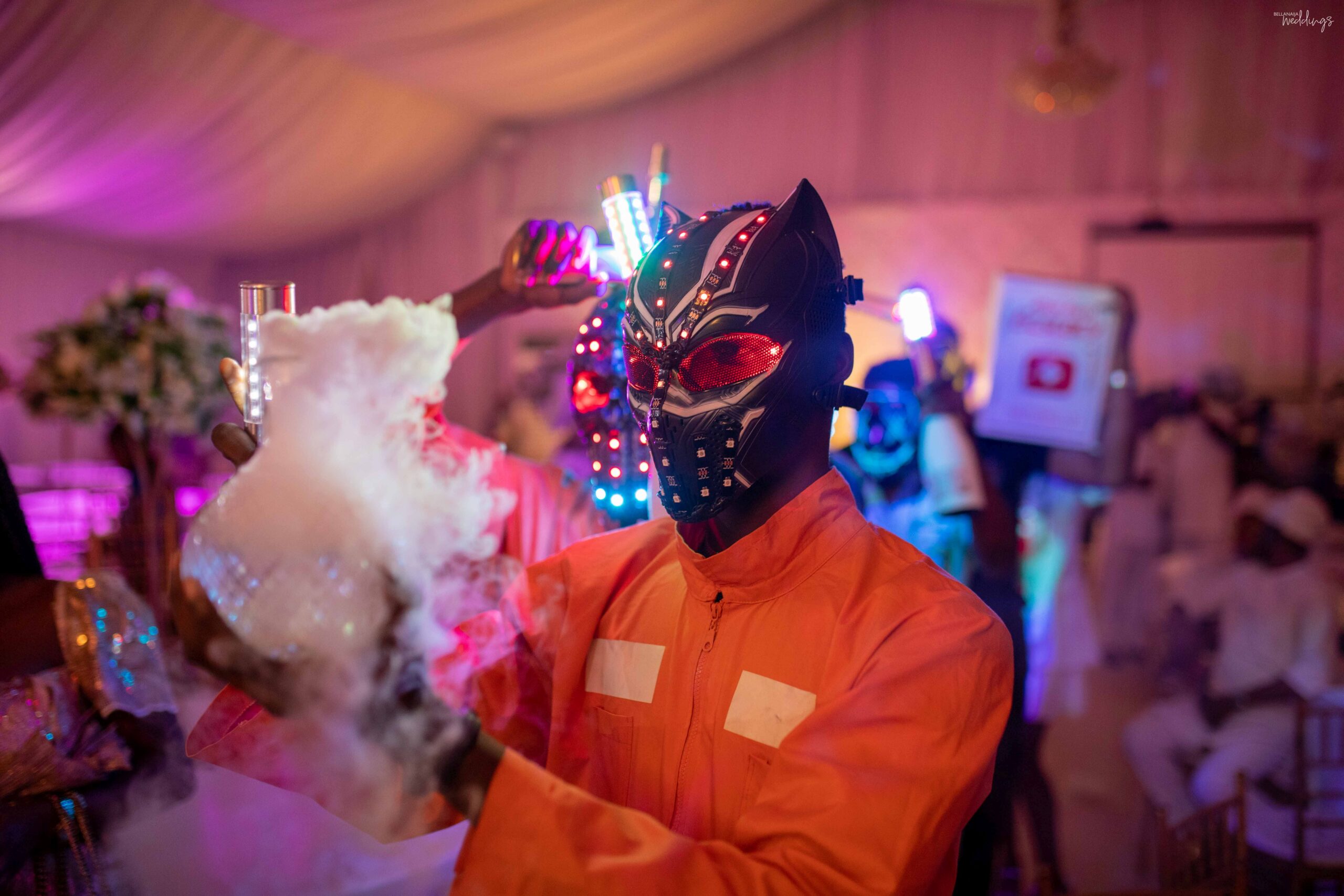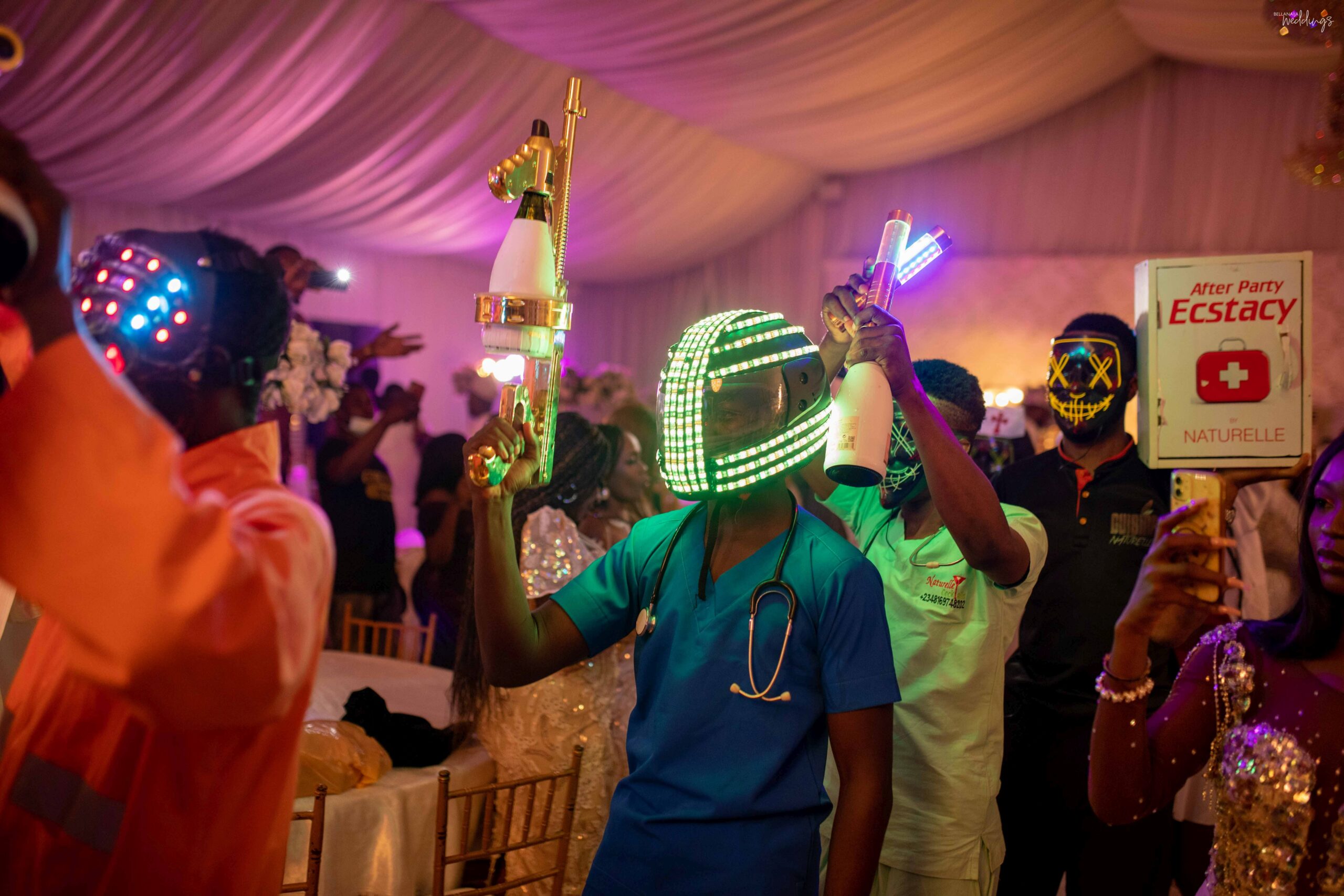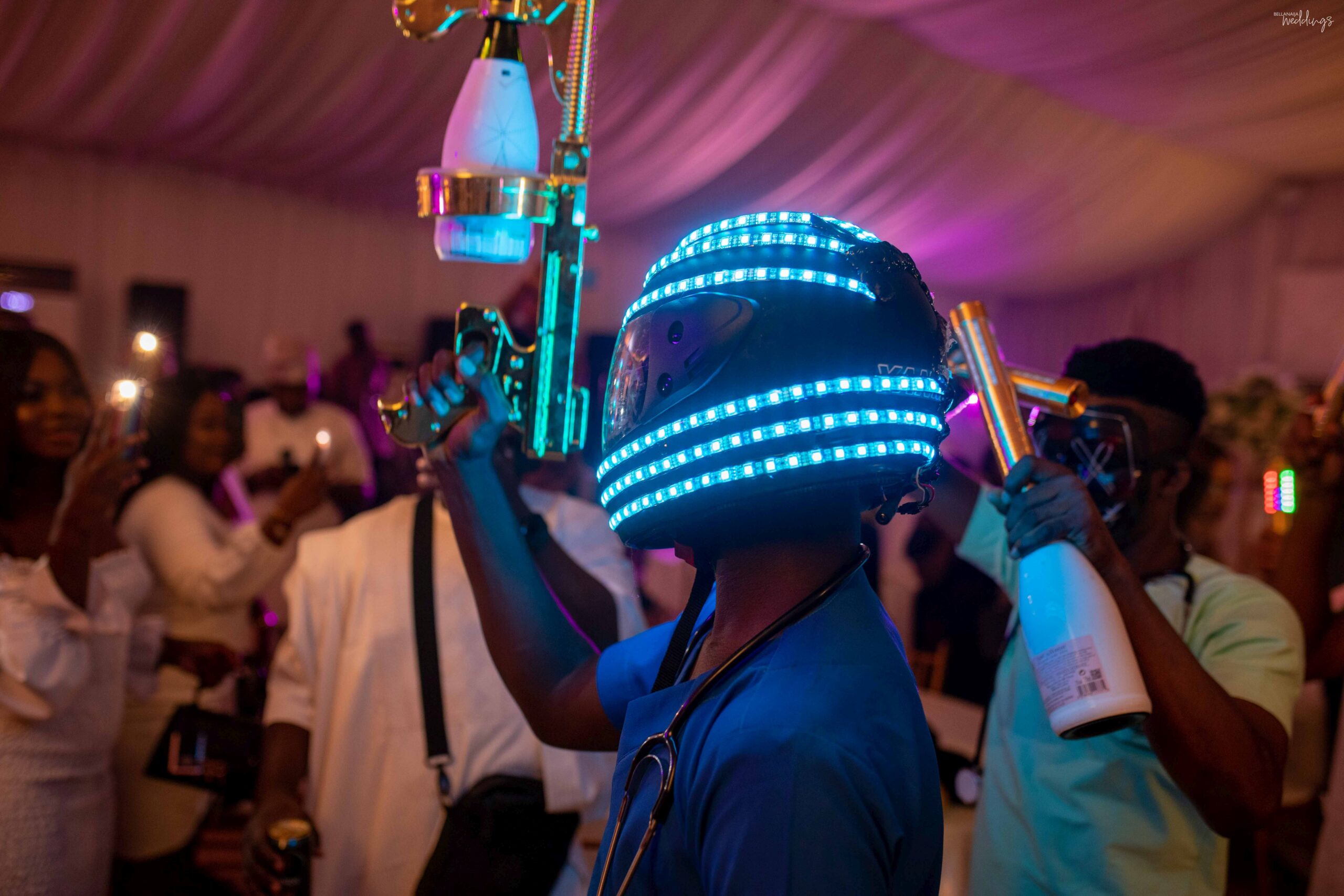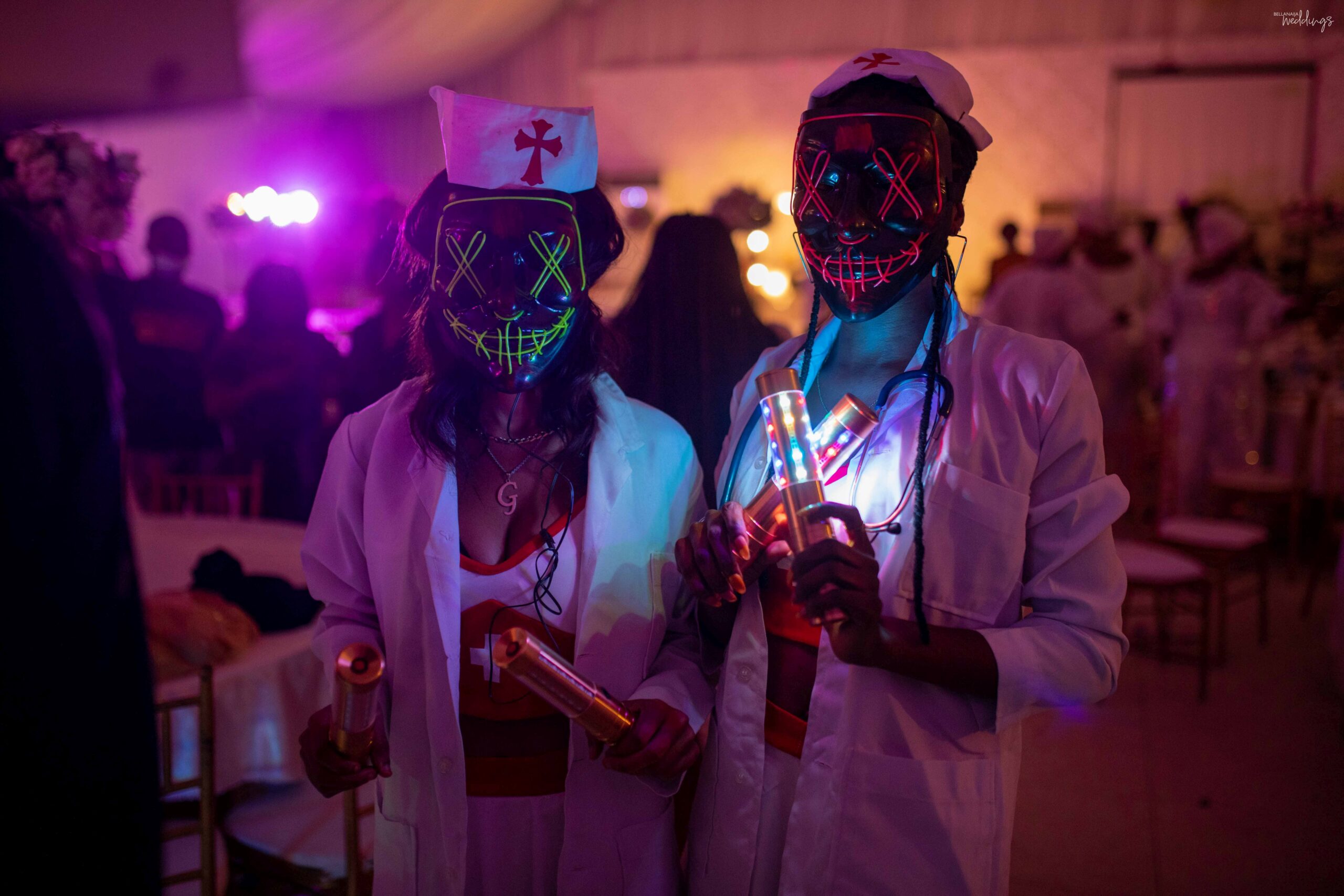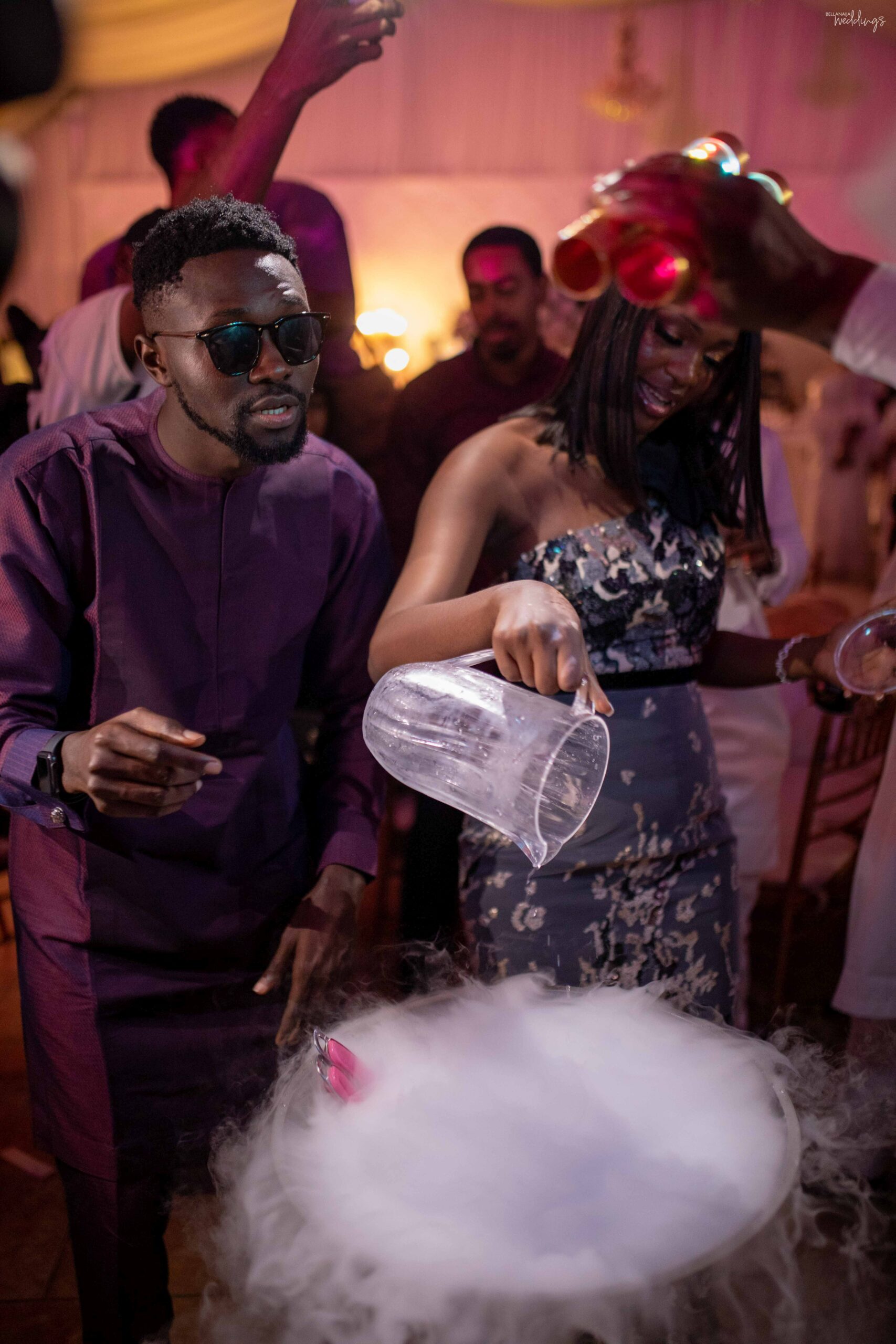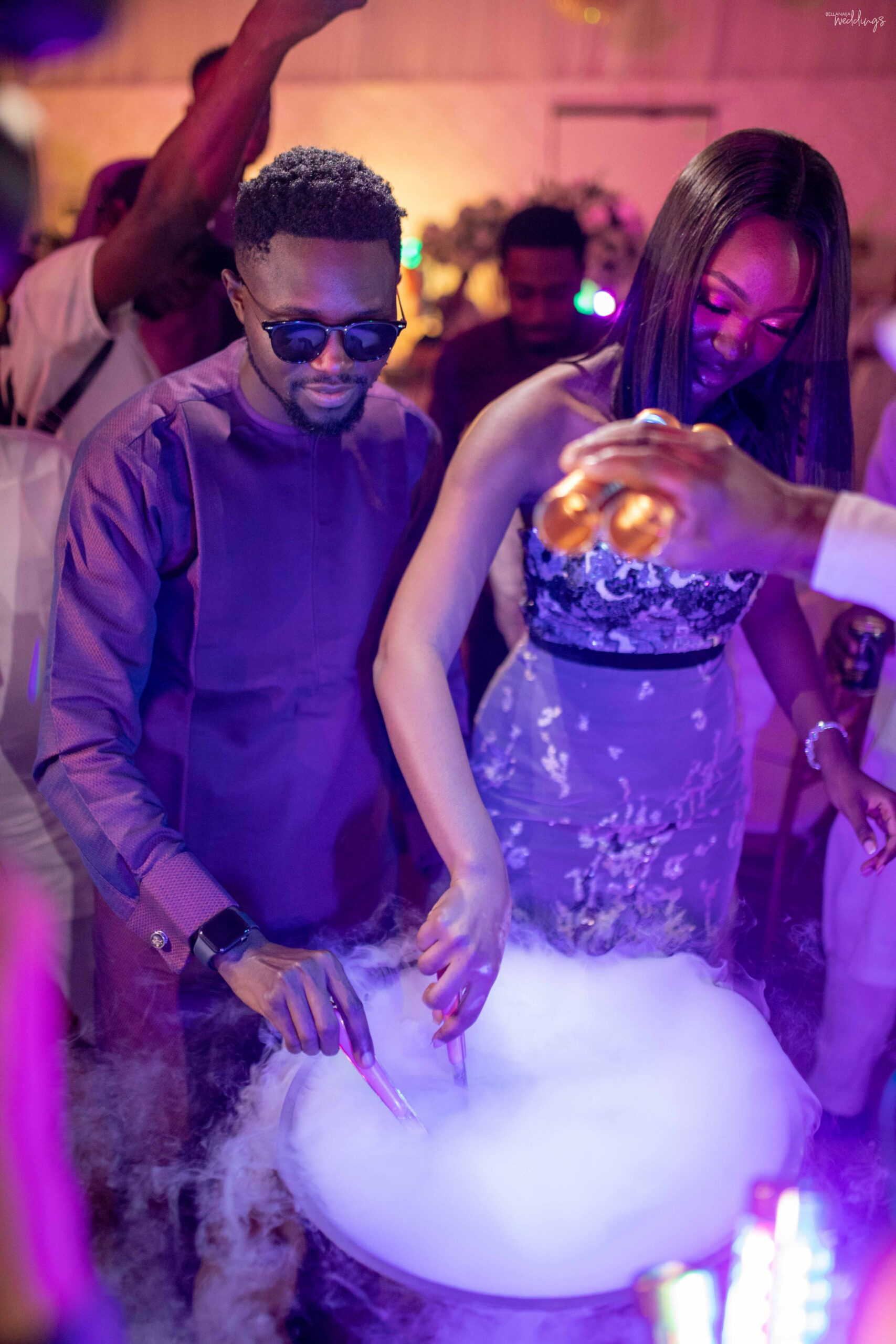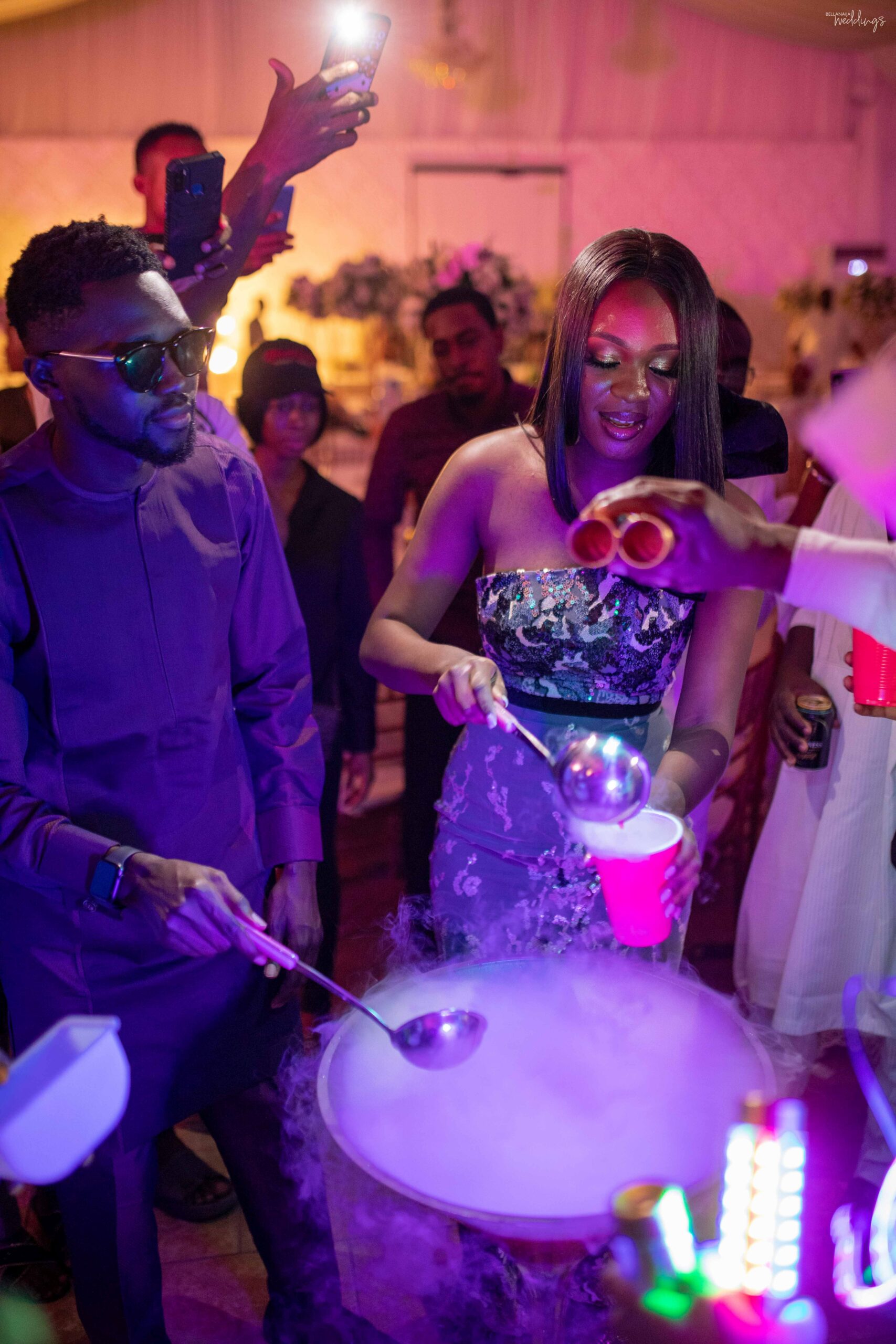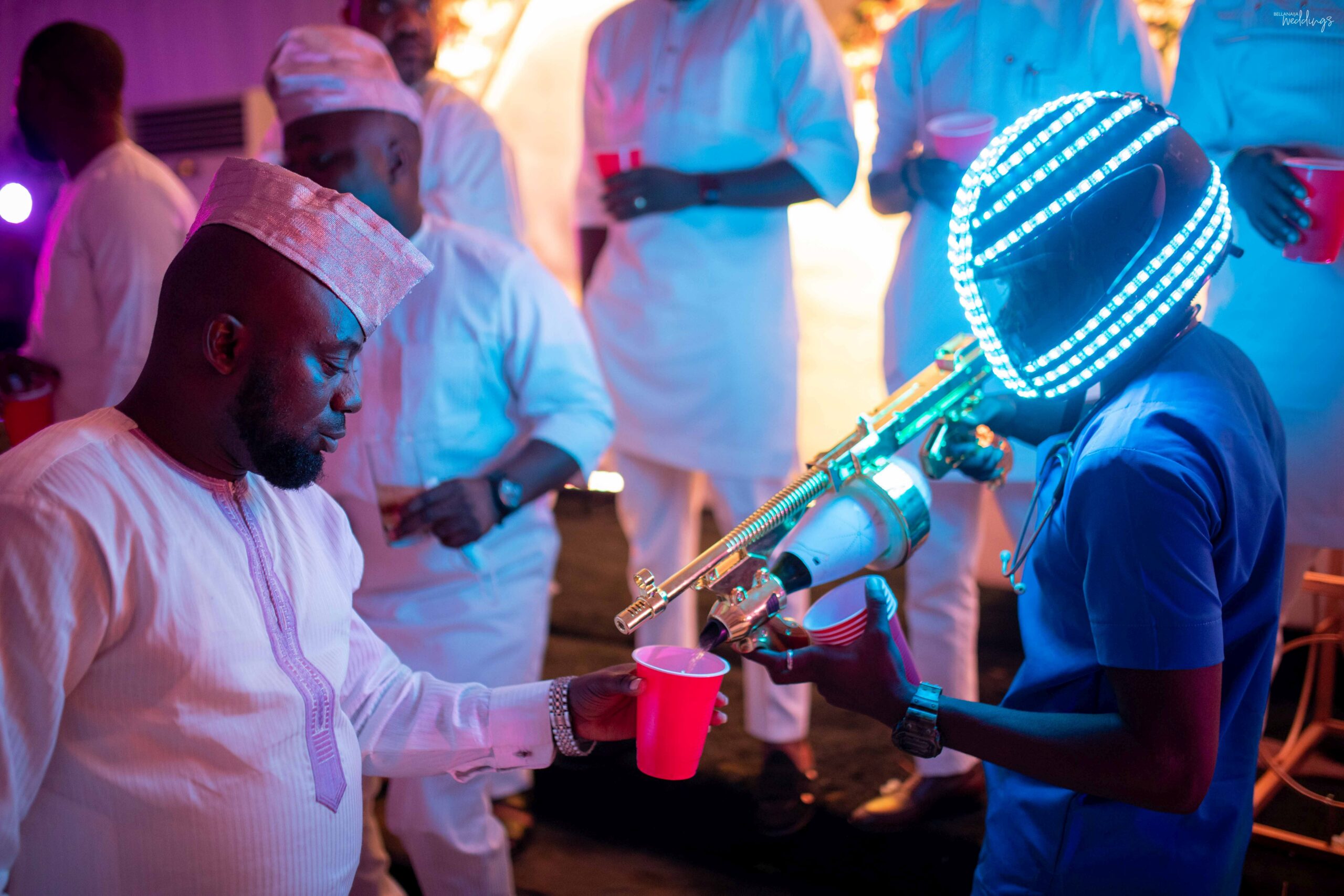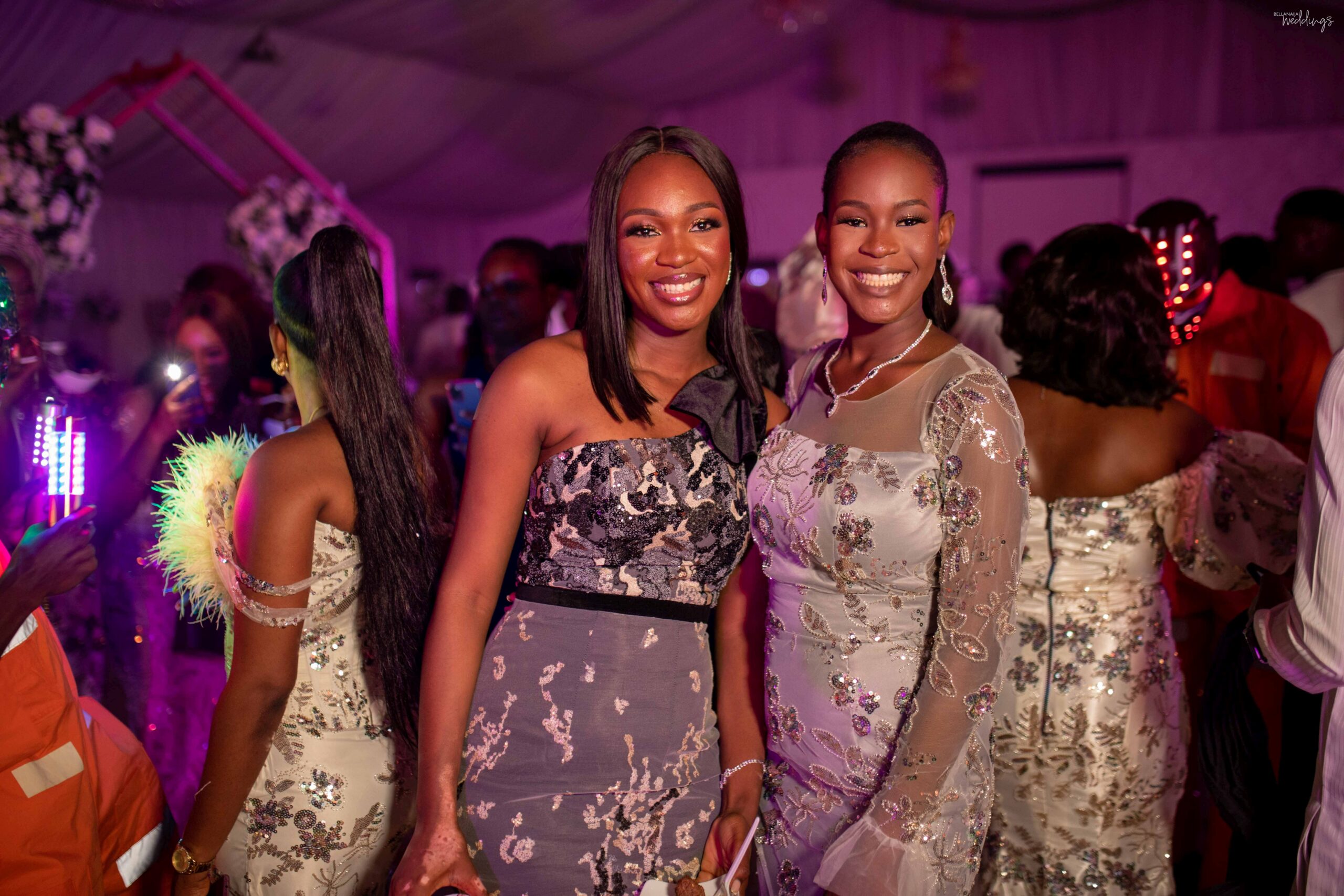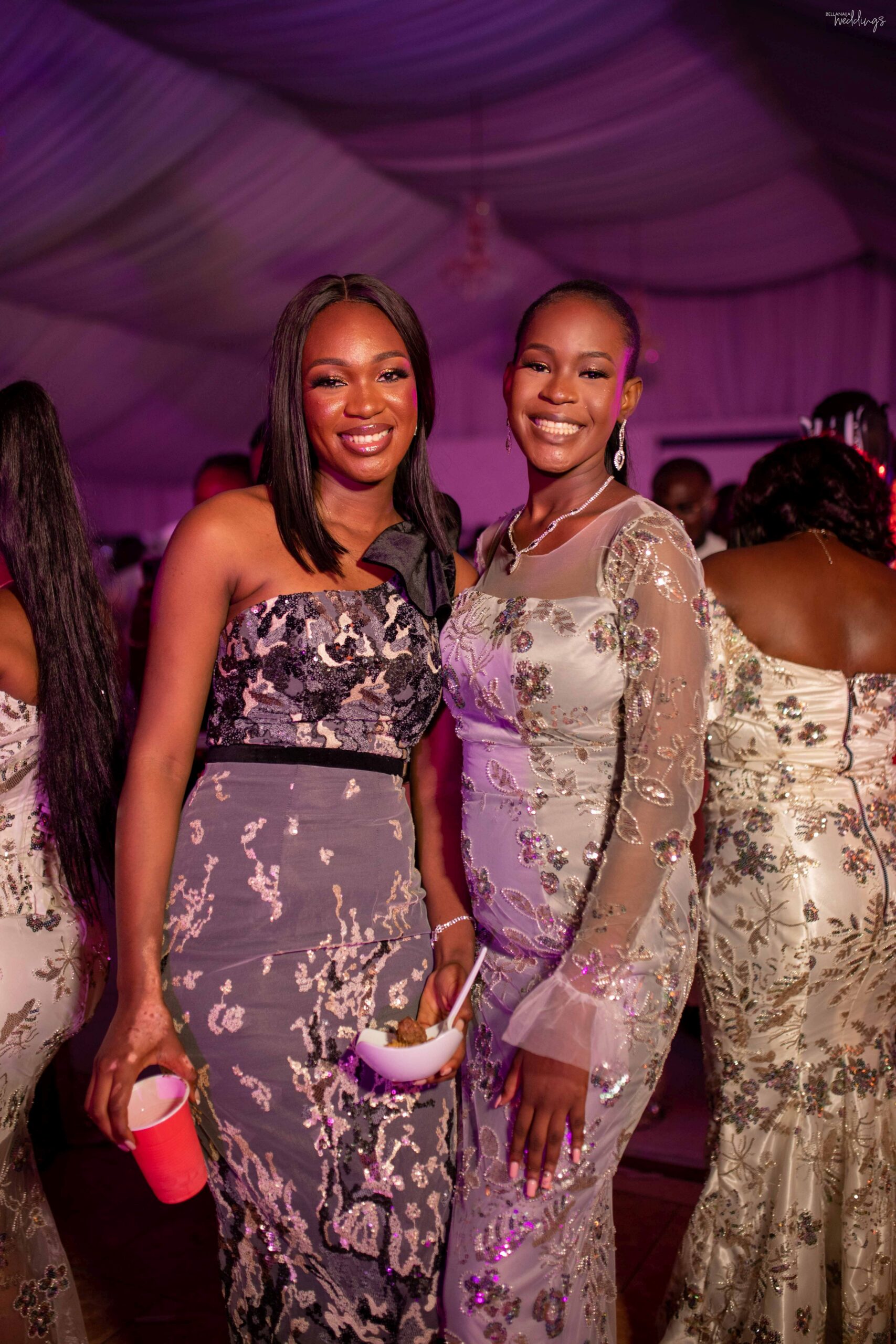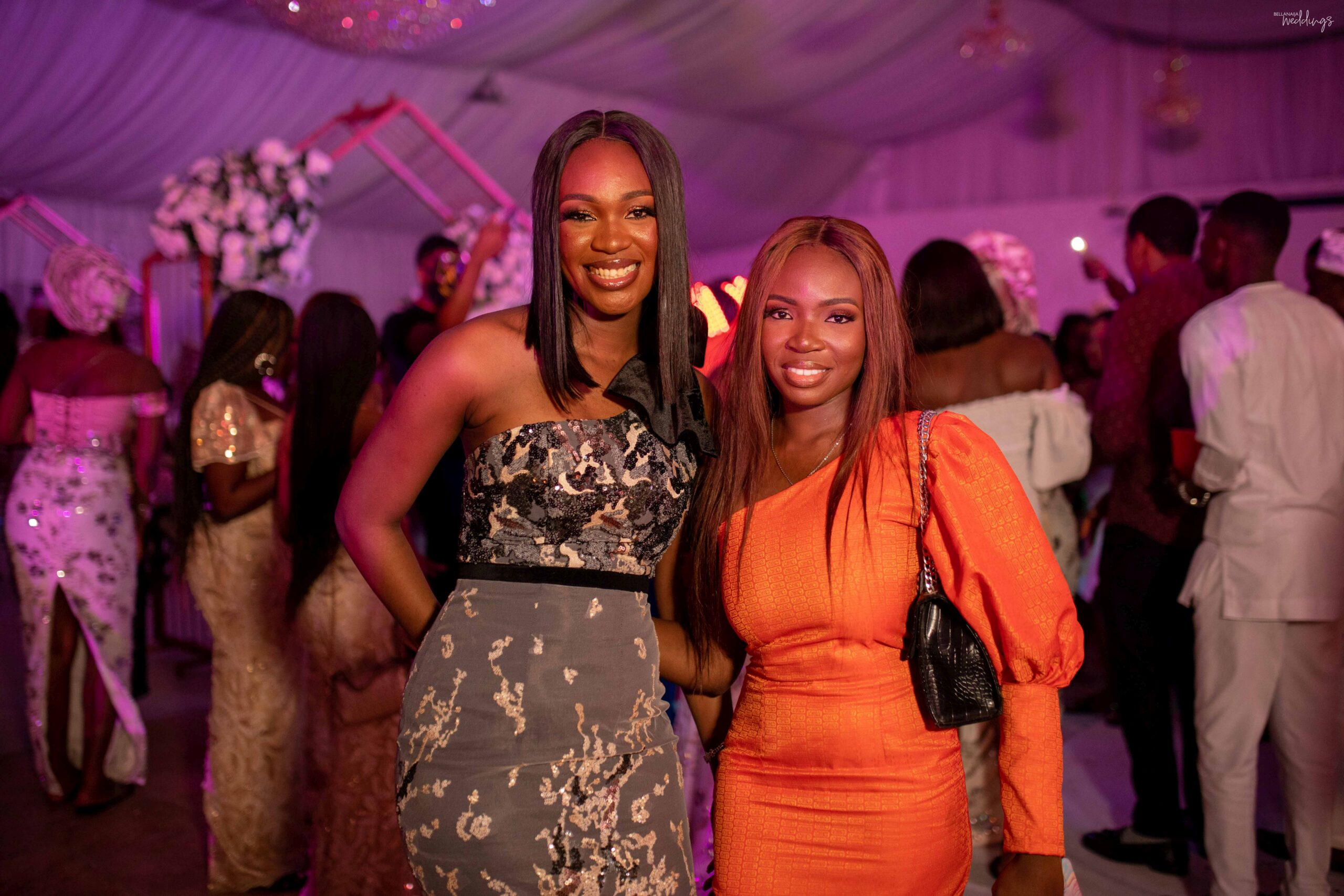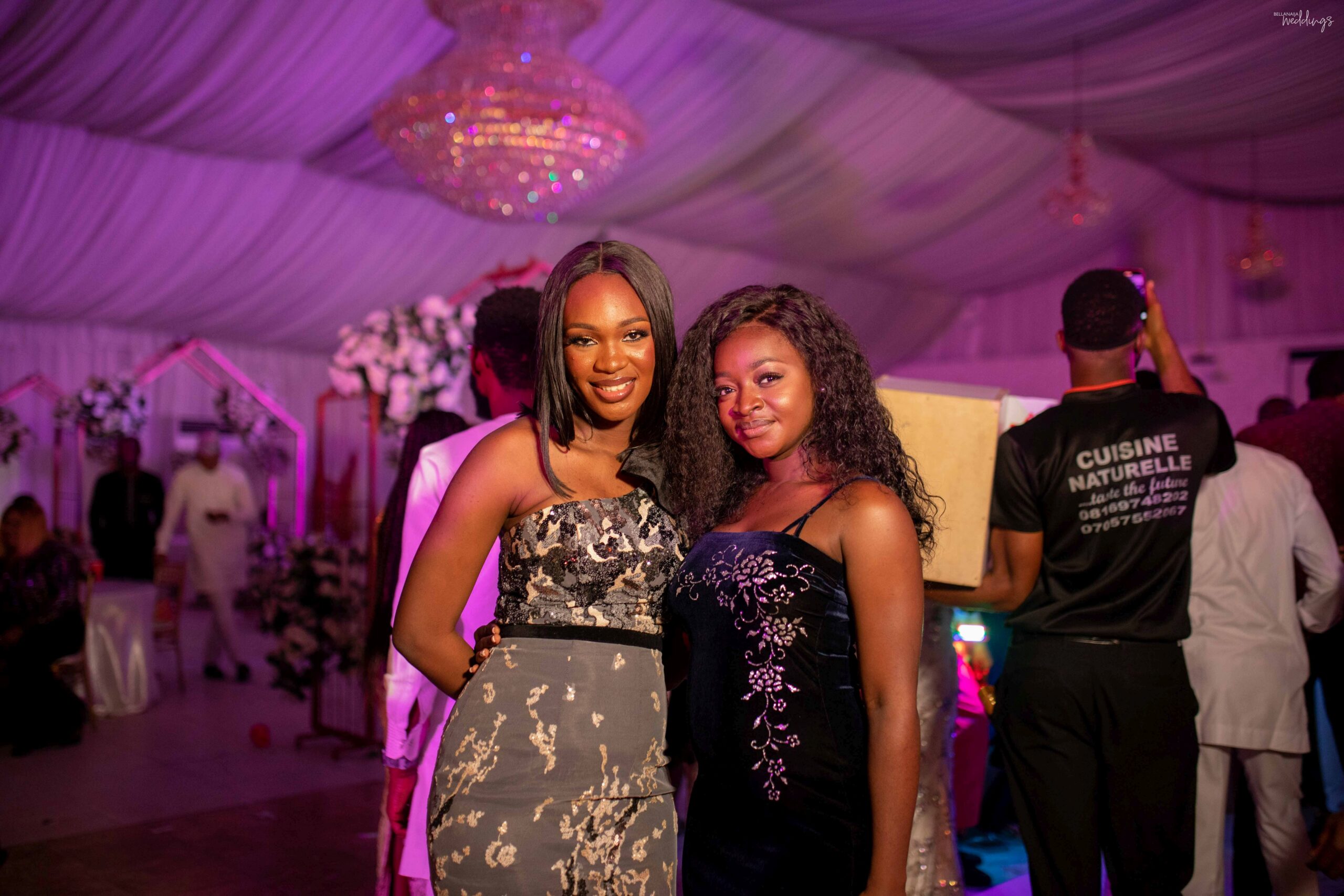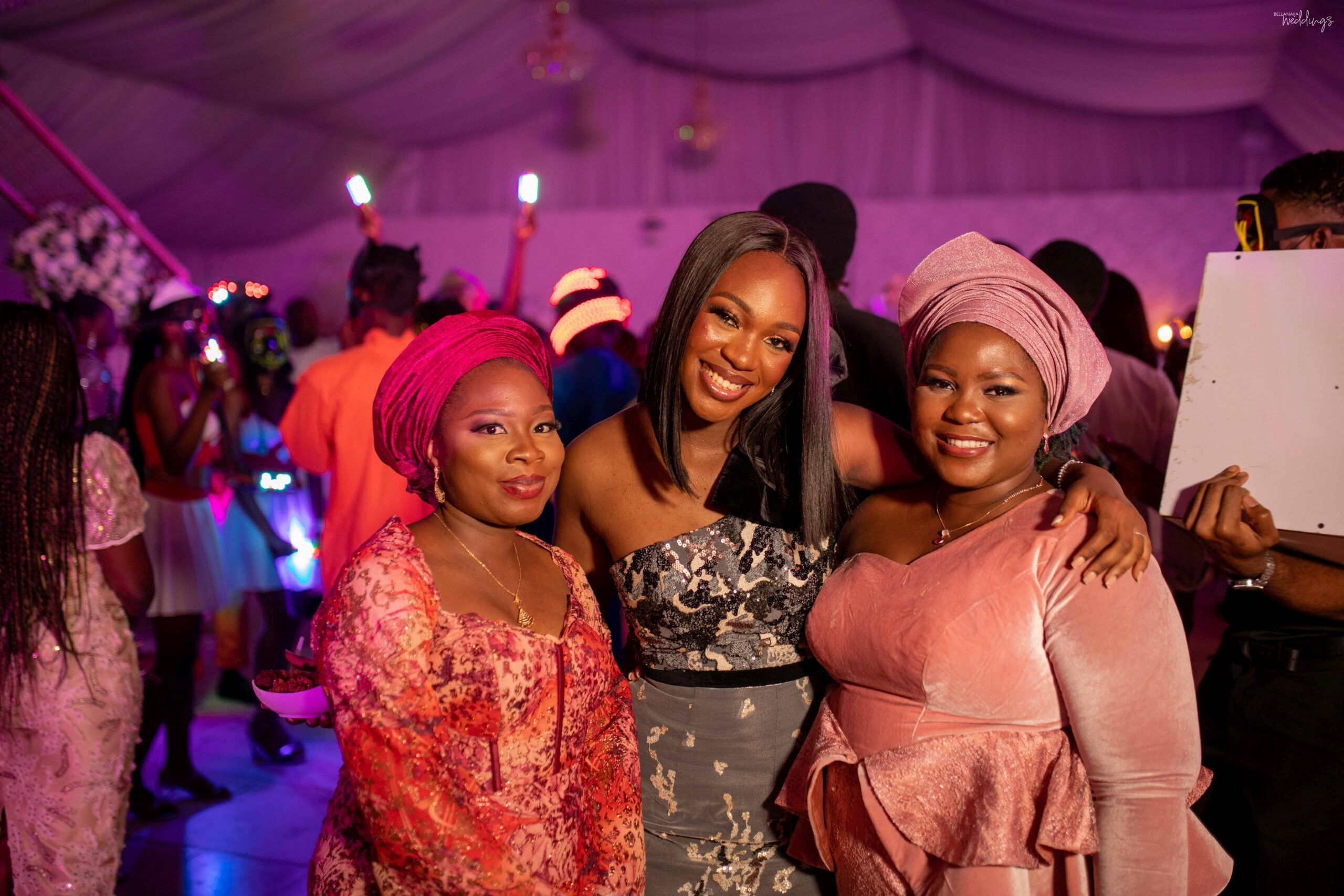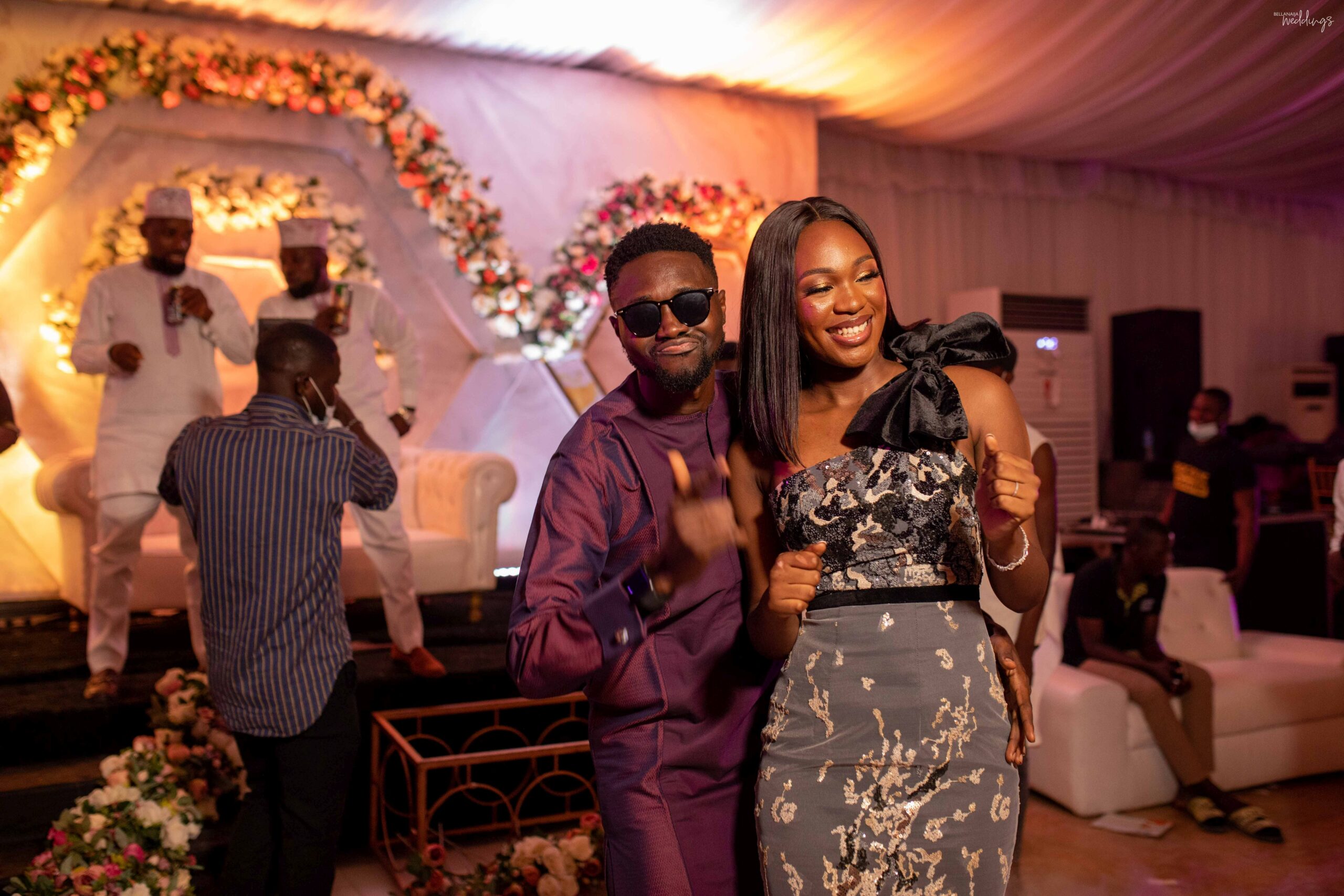 Credits
Planner: @weddingsbybr
Photography: @tosinjoshweddings
Makeup: @bummiesbeauty
Asooke: @bisbodv
Dress: @purplelagos
Gele: @teekay.gele
Groom's Asooke: @magnumstitchesafrica