I mean, what's not to love about Fulani traditional weddings. Quite a number of people have mentioned, even I have: "I am not Fulani but I will definitely love to dress like one on my traditional wedding". Wondering why this is so, keep scrolling and you will get it.
The Fulani bride is boldly a work of art, from the attire to the accessories, the henna painting on her hands and legs, then crowned with a stunning face beat. You will fall in love with the beauty of their culture as displayed on the bride.
Makeup artist, Iyinfoluwa of @folhuwa_mua alongside other wedding vendors created this look to inspire brides-to-be on how to look on their special day. She also shared a brief description of the shoot:
The look portrays the attires of the Fulani's and it shows how rich their culture (the henna, the stripe asooke, the use of plenty of beaded accessories to complement them). I paired the attire with very subtle smokey eyes and nude lips and a not very defined brow.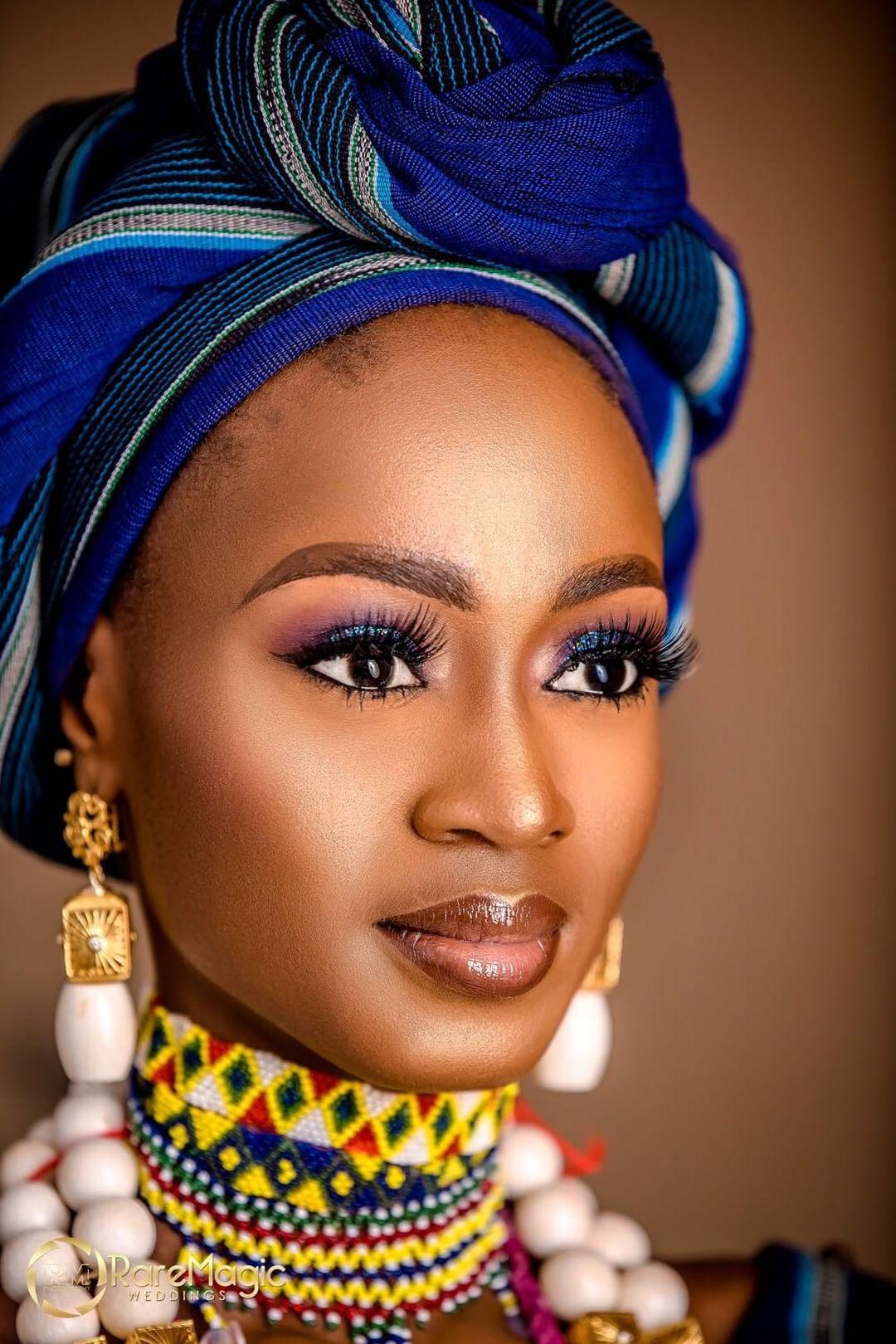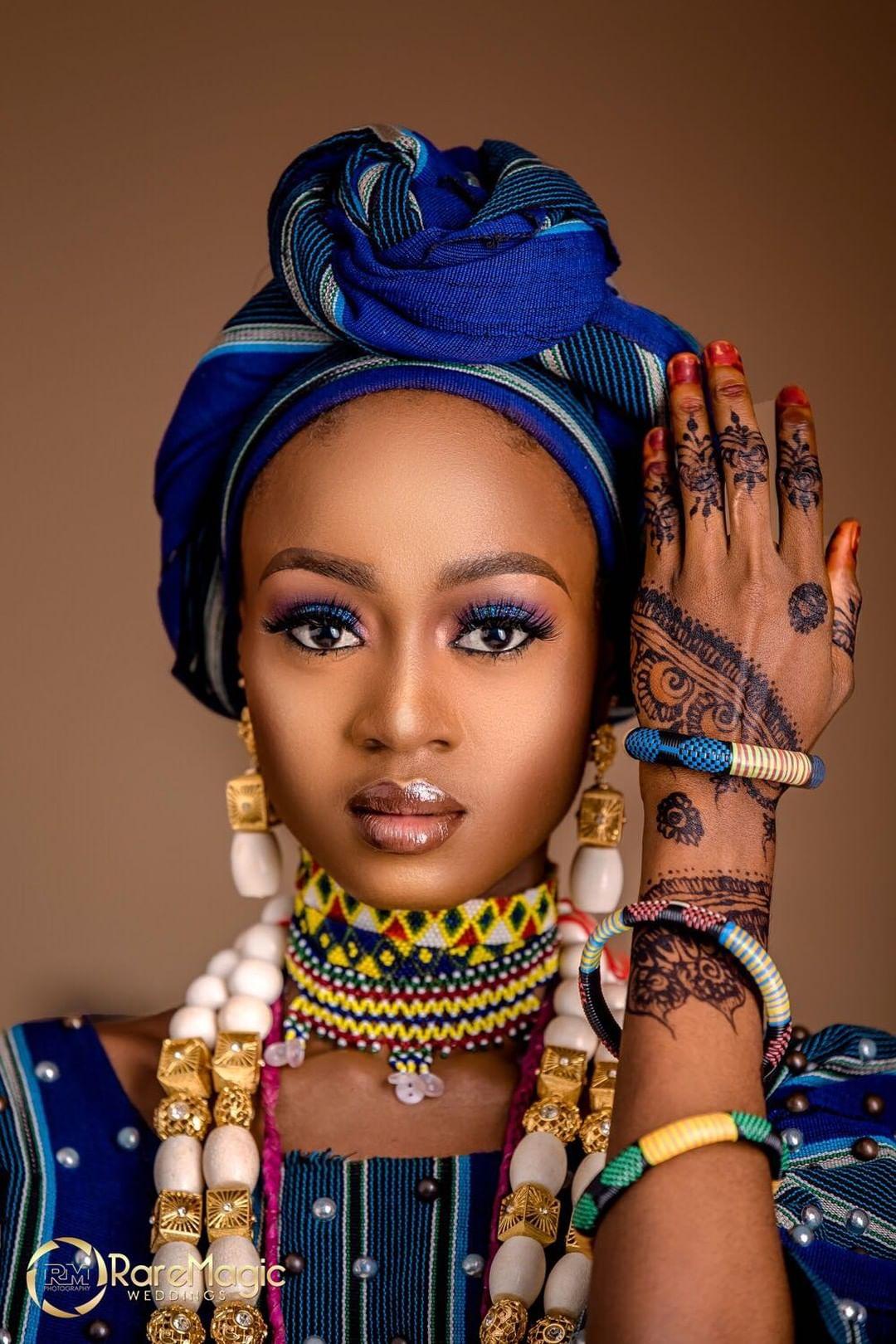 I was inspired by the uniqueness in the wedding culture, (the plenty of accessories, the henna especially, and the difference in their type of asooke). I've always loved the concept of having a Fulani inspired shoot (but couldn't lay hold of their costume), the model called me one day and said let's have a Fulani shoot, she got the costume excluding their calabash, I was glad it came out beautifully.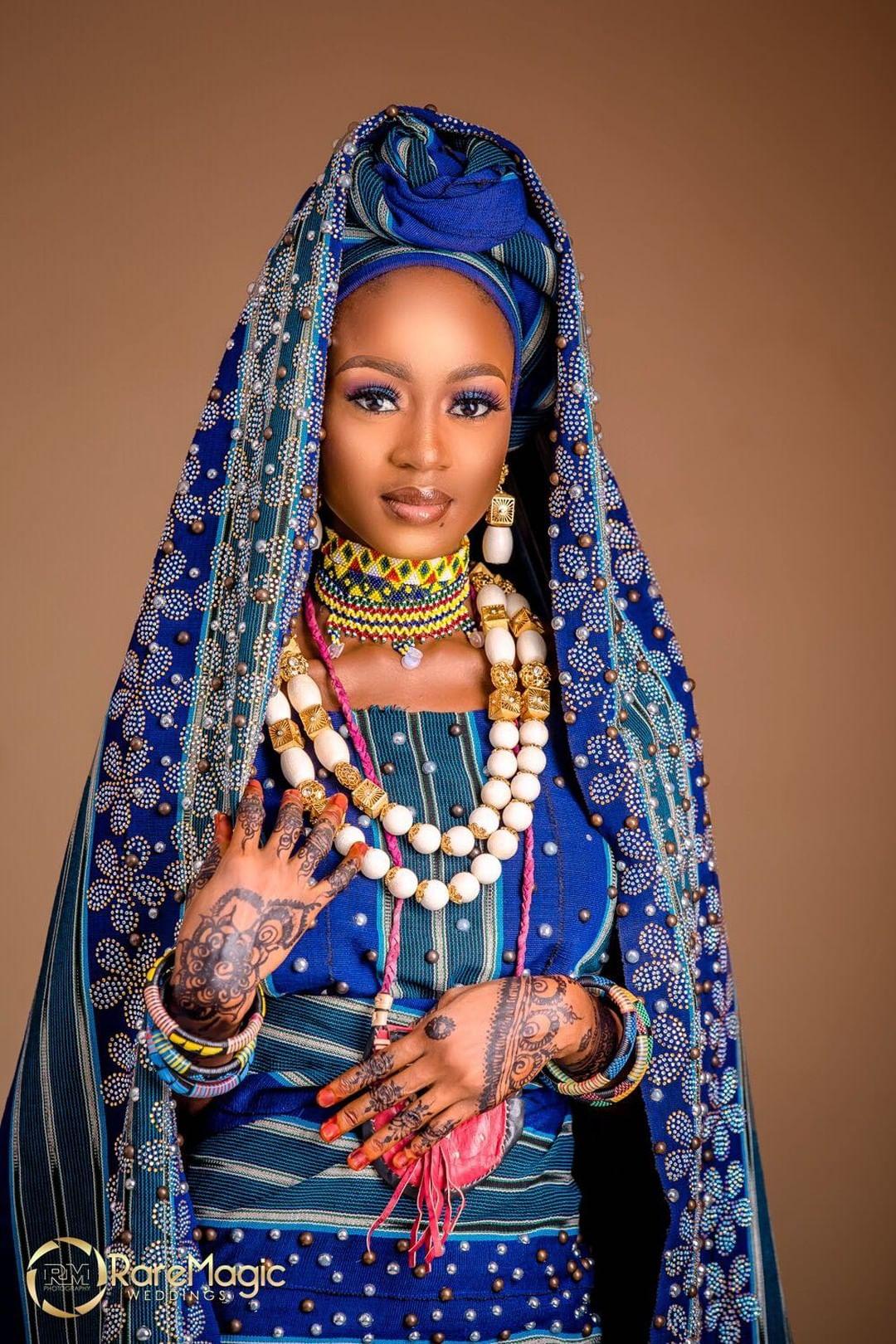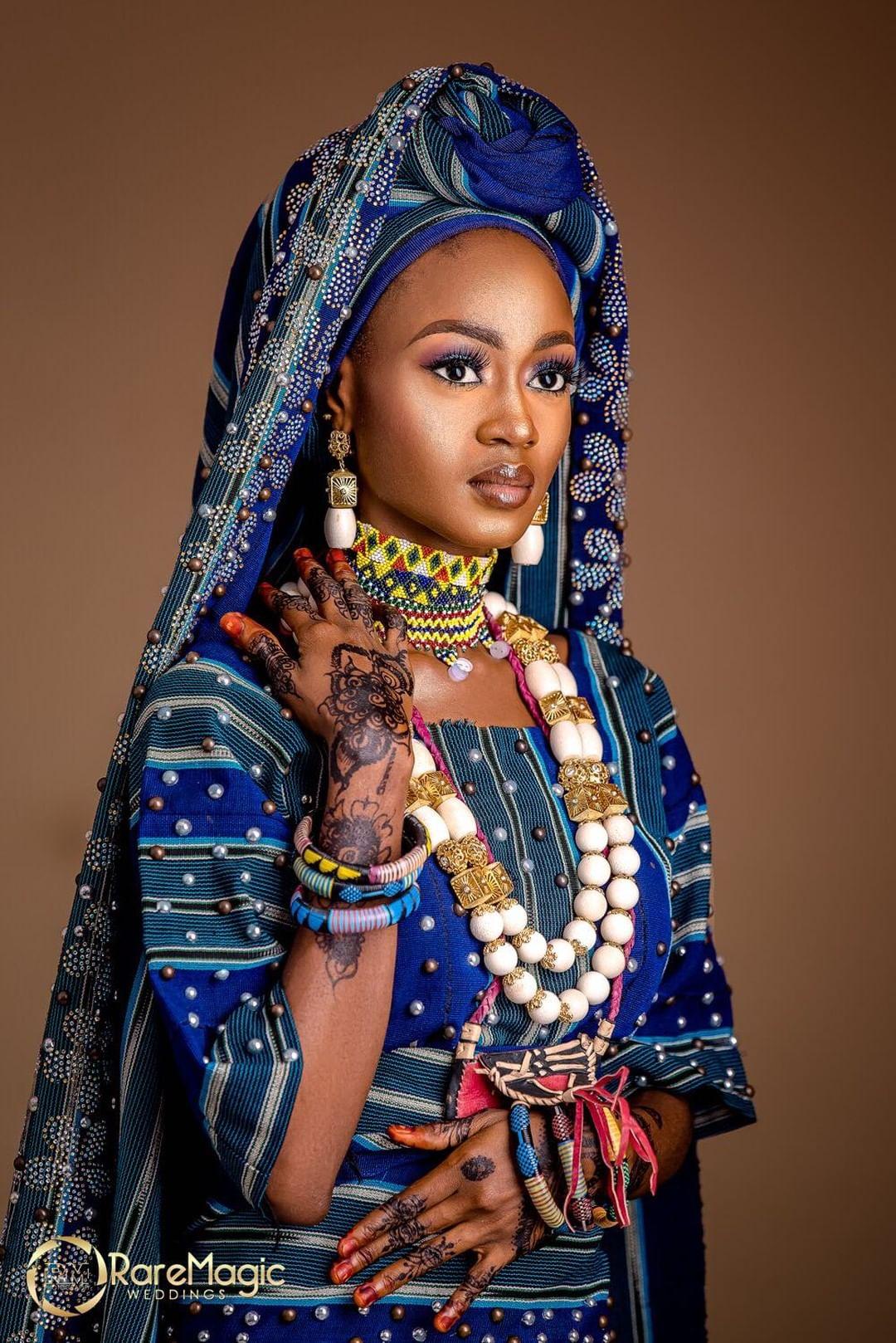 Credits
Makeup: @folhuwa_mua
Photography: @raremagic_gallery
Asooke: @ariesbeadnasooke
Beaded accessories: @rochem_iyaileke
Belle: @aloeda_beddings