Like many others, you must have wondered how we get to know "the one". Well, as we like to say love has no manual and we simply cannot predict how it'll unfold. For Halima and Ibrahim, it was an instant connection and Ibrahim just knew immediately that she was the one.
The love birds tied the knot in a beautiful Nikkah wedding ceremony with friends and family present to share in their joy. Halima was such an exquisite bride in her elegant lace dress and Ibrahim came through suave and dapper. The #HalimaGotIbrahimed Nikah wedding was a true burst of colours, beauty and fun! You definitely want to take it all in.
Enjoy their wedding photos and love story as shared by Ibrahim below.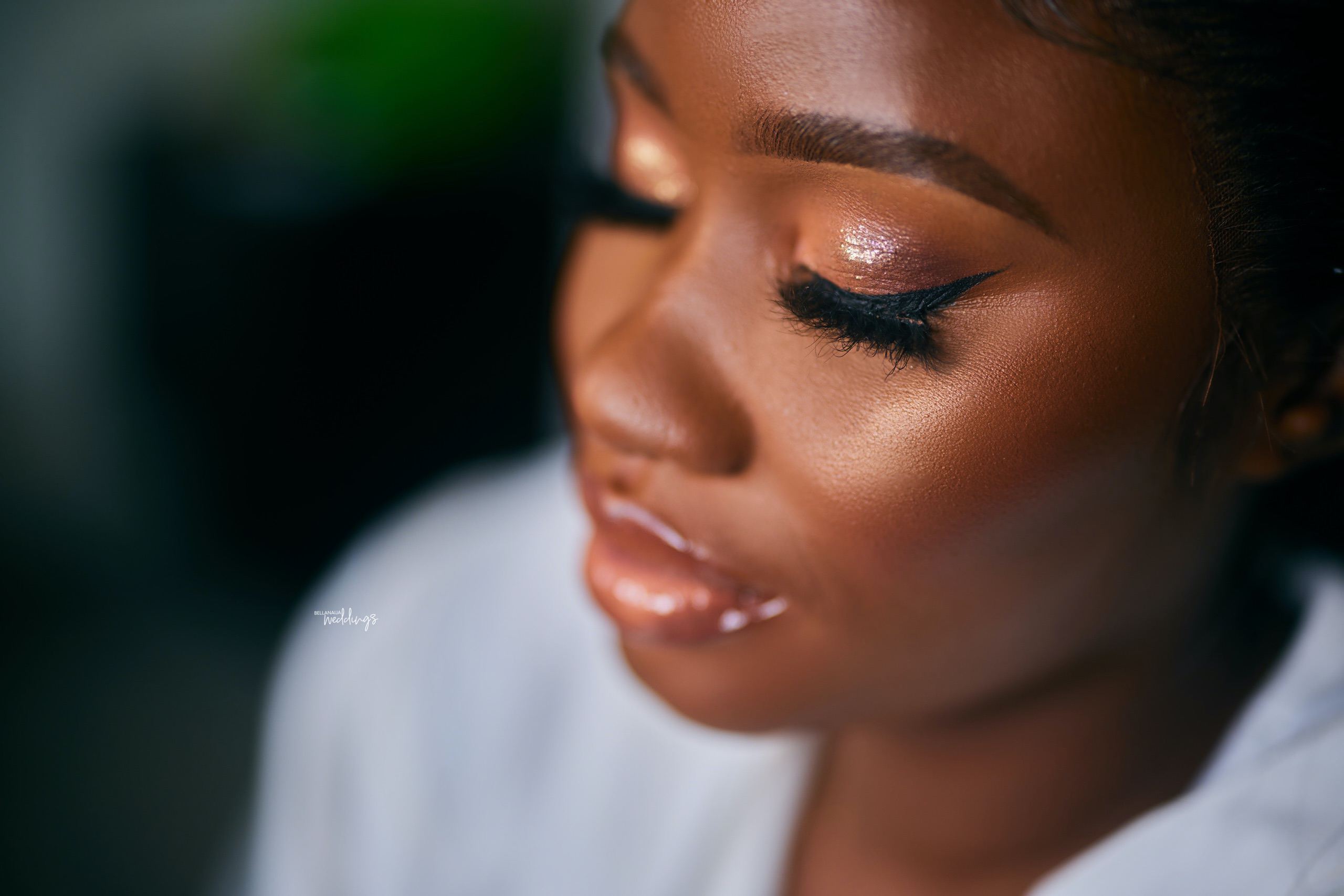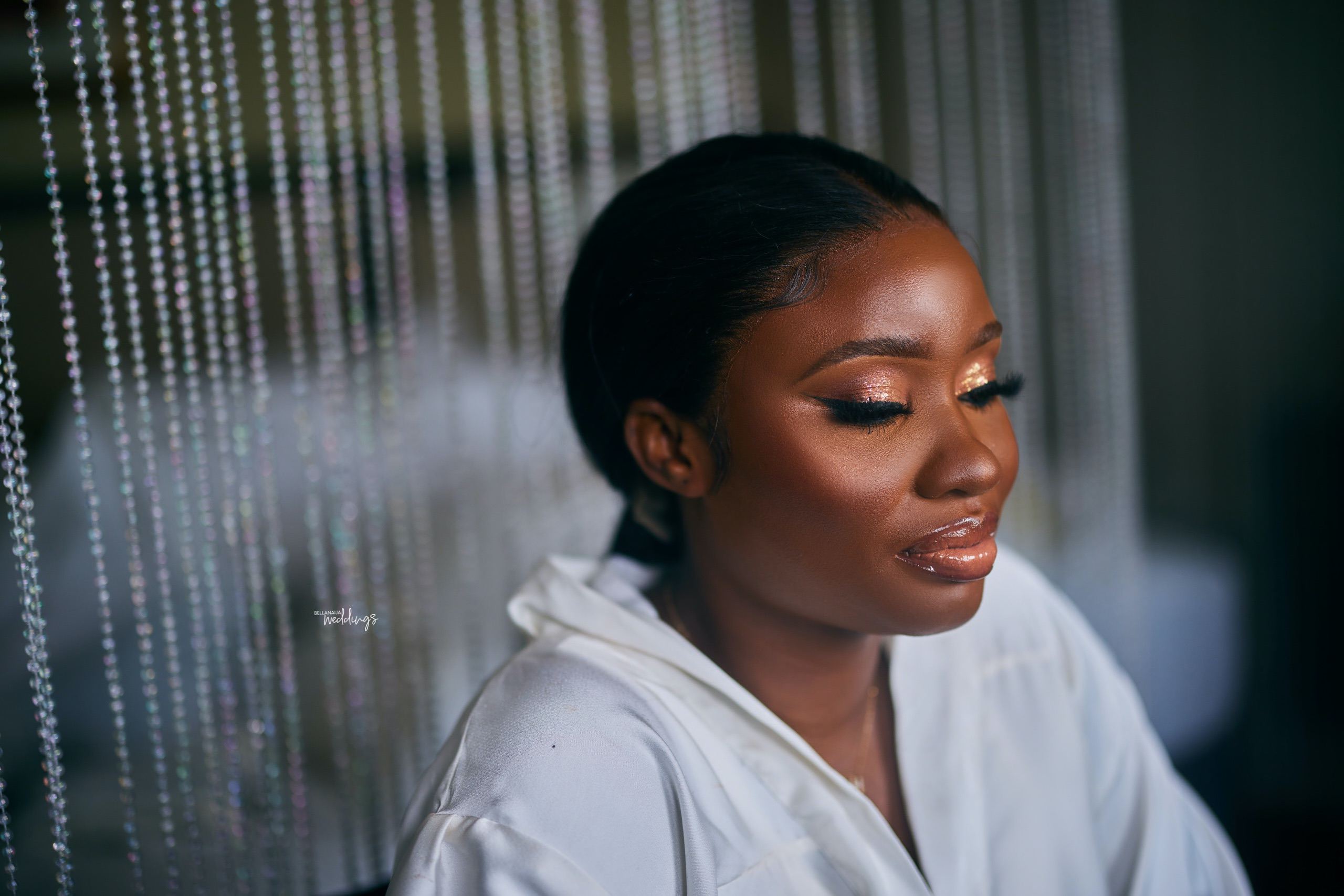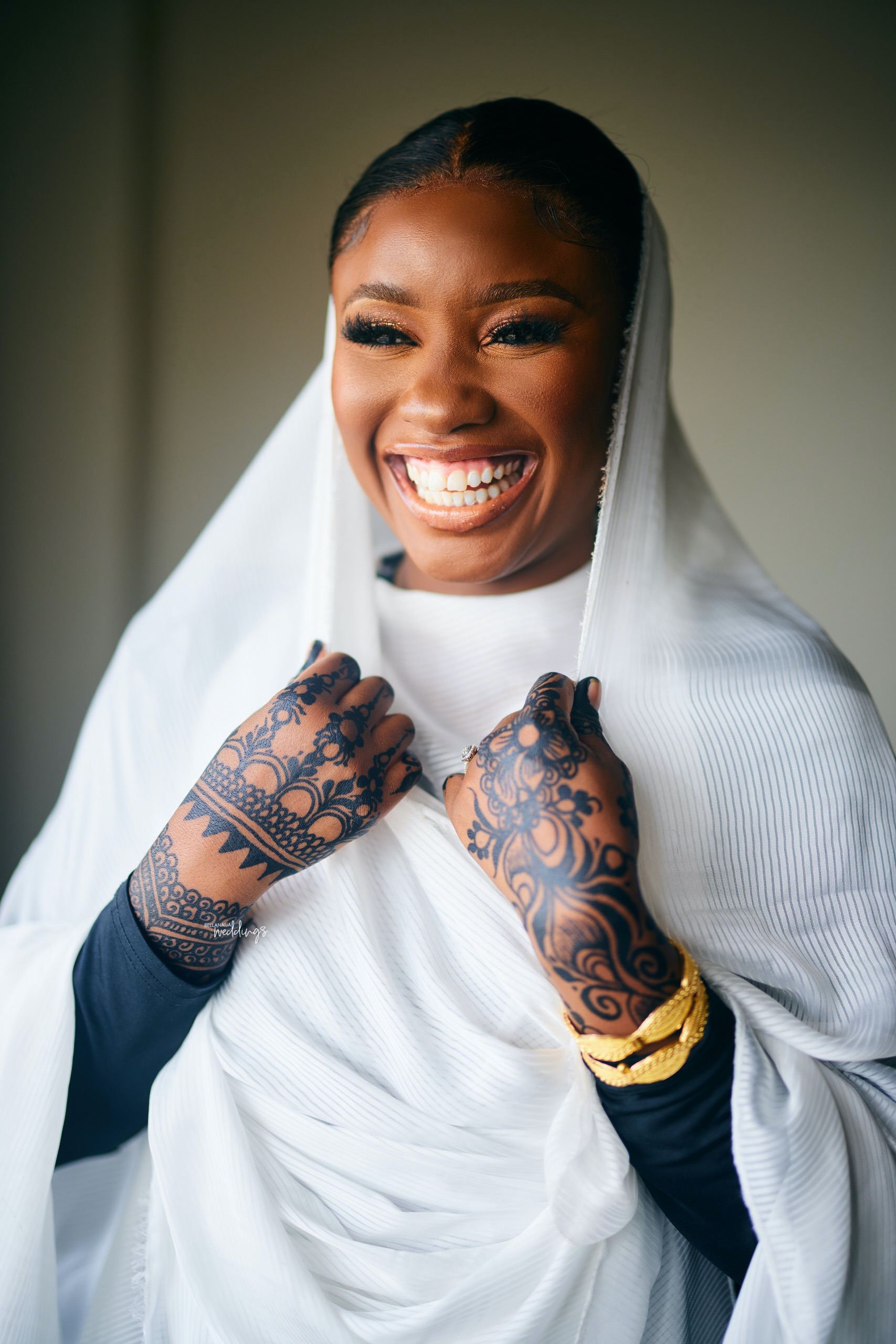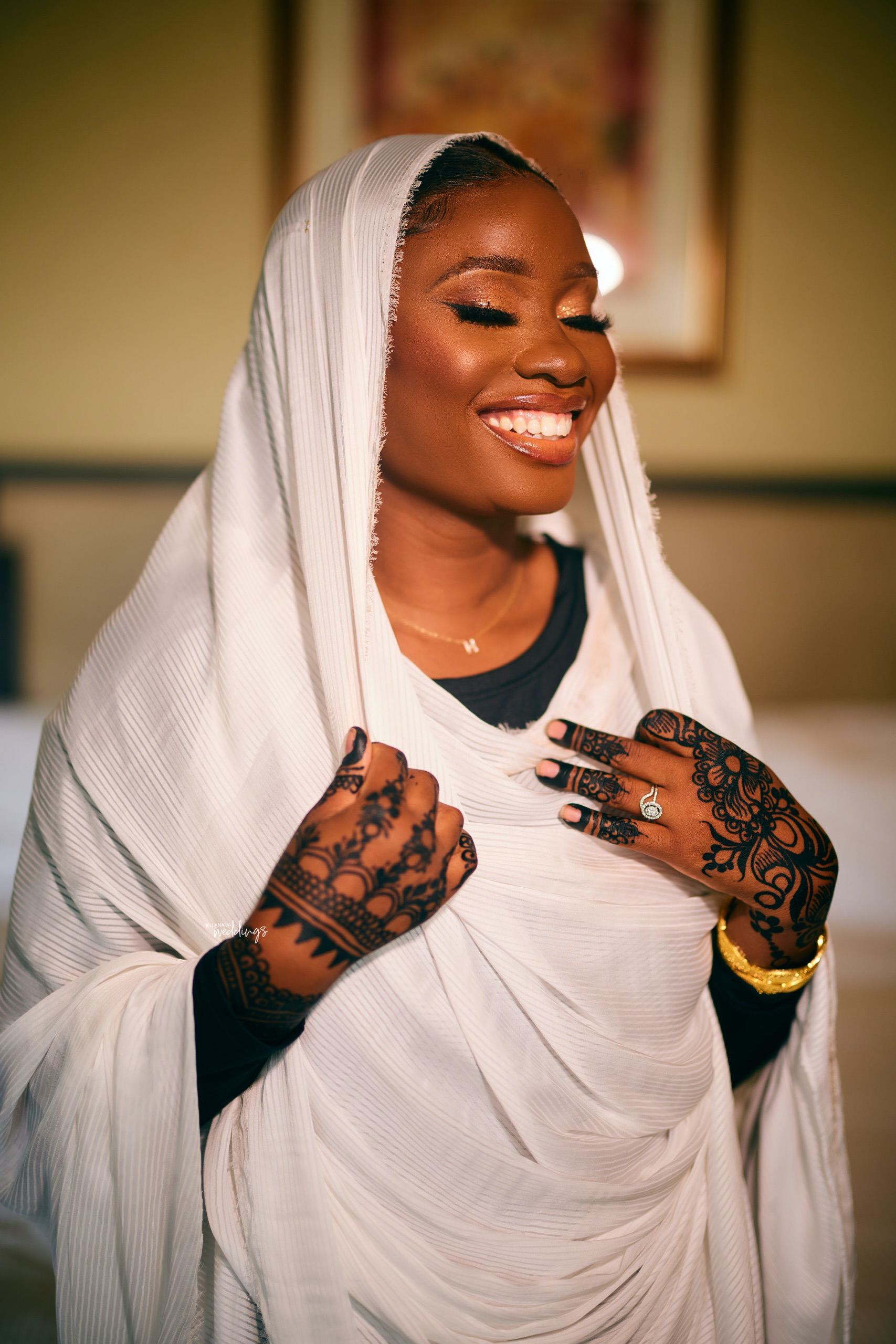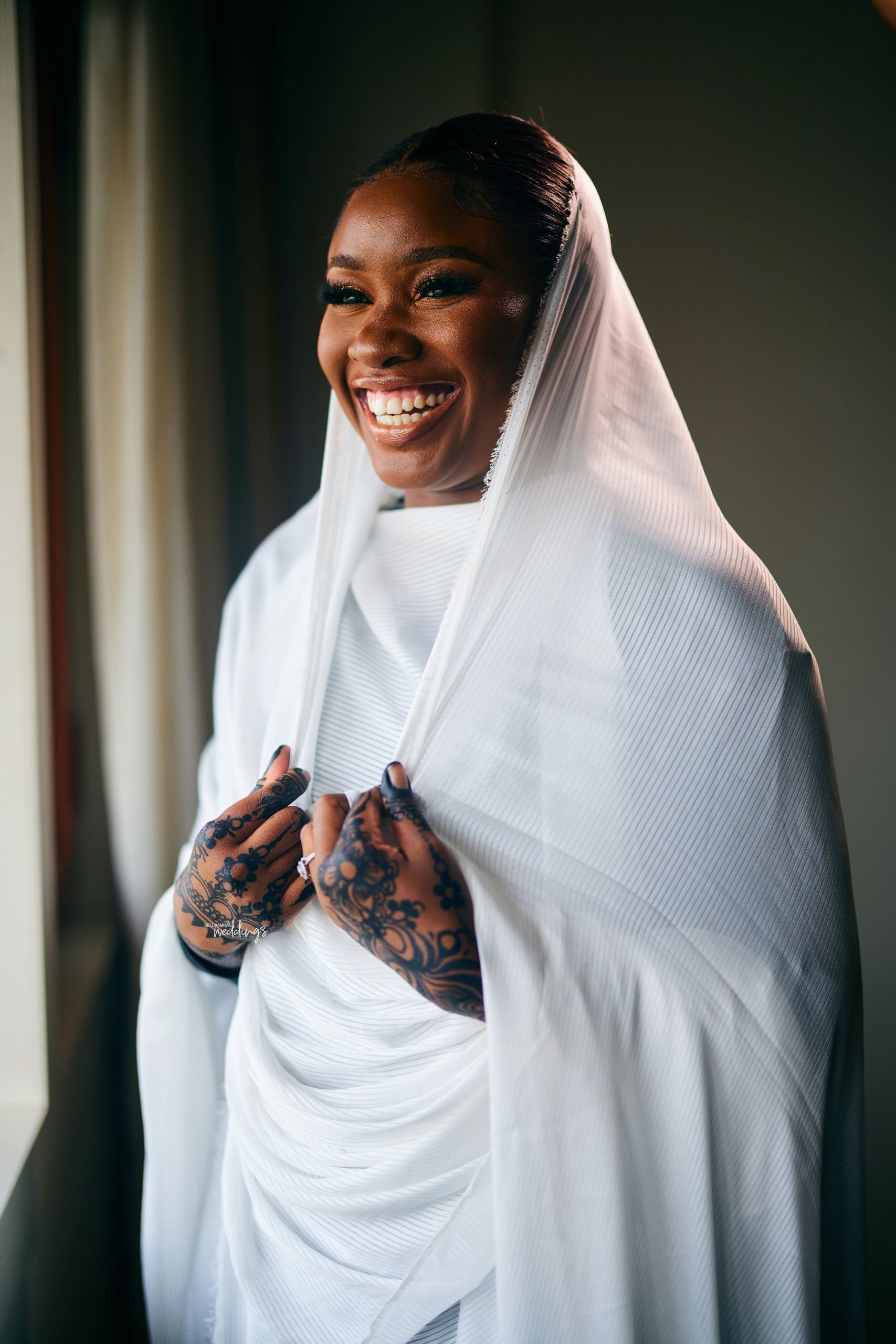 Their love story as shared by Ibrahim:
Before I got married, I would ask my married friends how they knew that this was the person they wanted to spend their lives with? How did you figure that out? How were you so sure? They would answer me with a simple… "when you know, you know". That statement used to annoy me because it represented a club to which I wasn't welcomed. Like some party I wasn't invited to.
Let's also check out the dapper groom…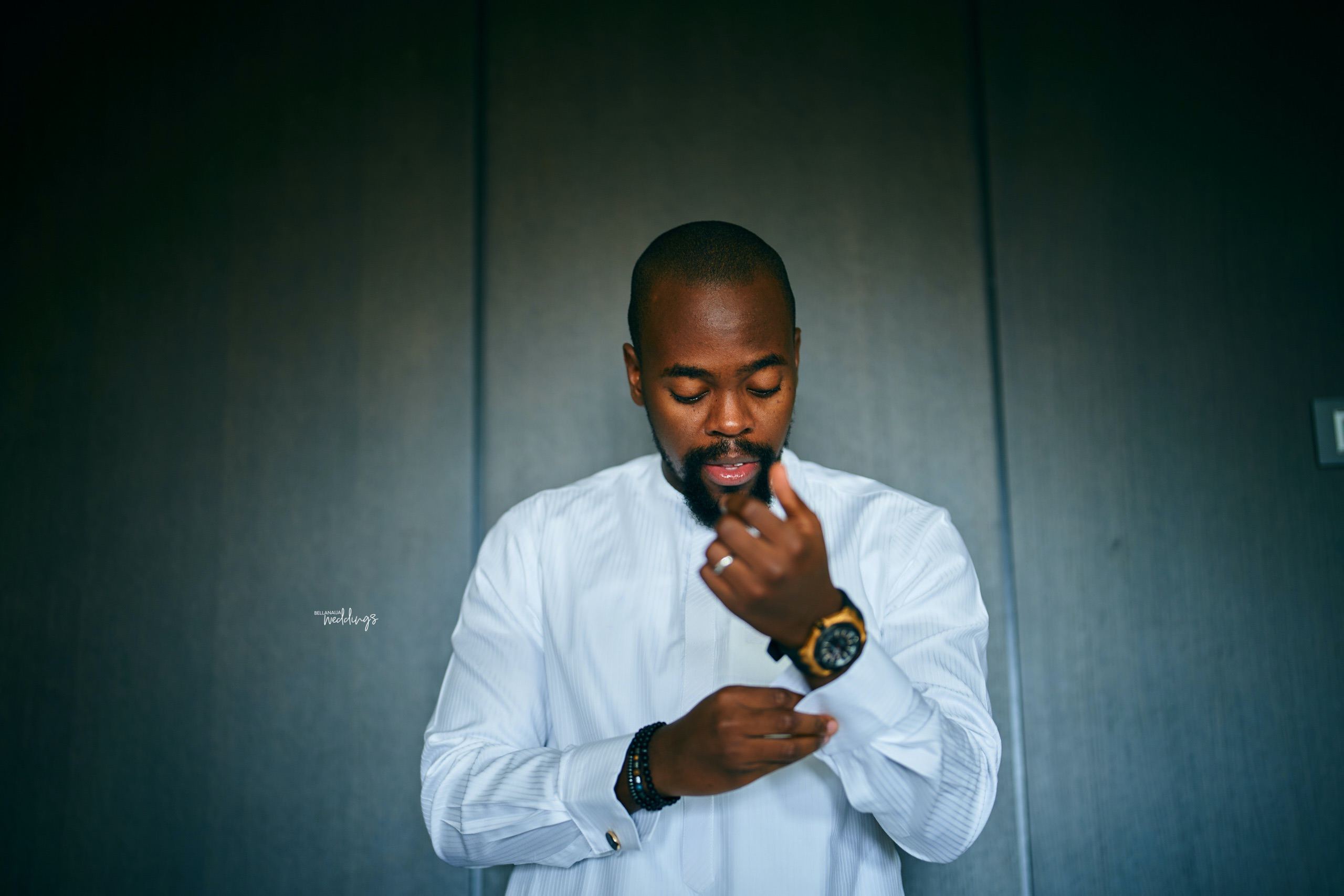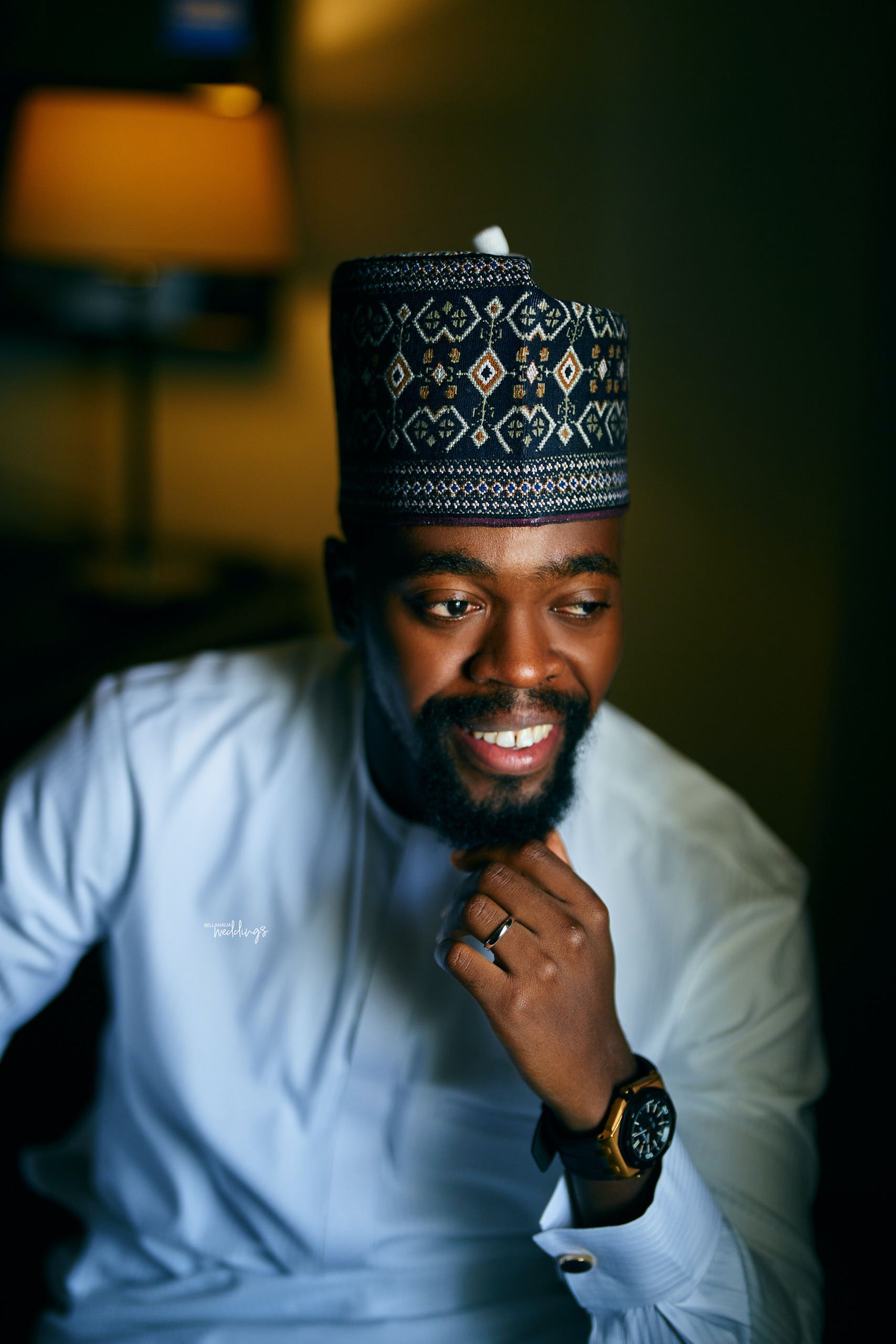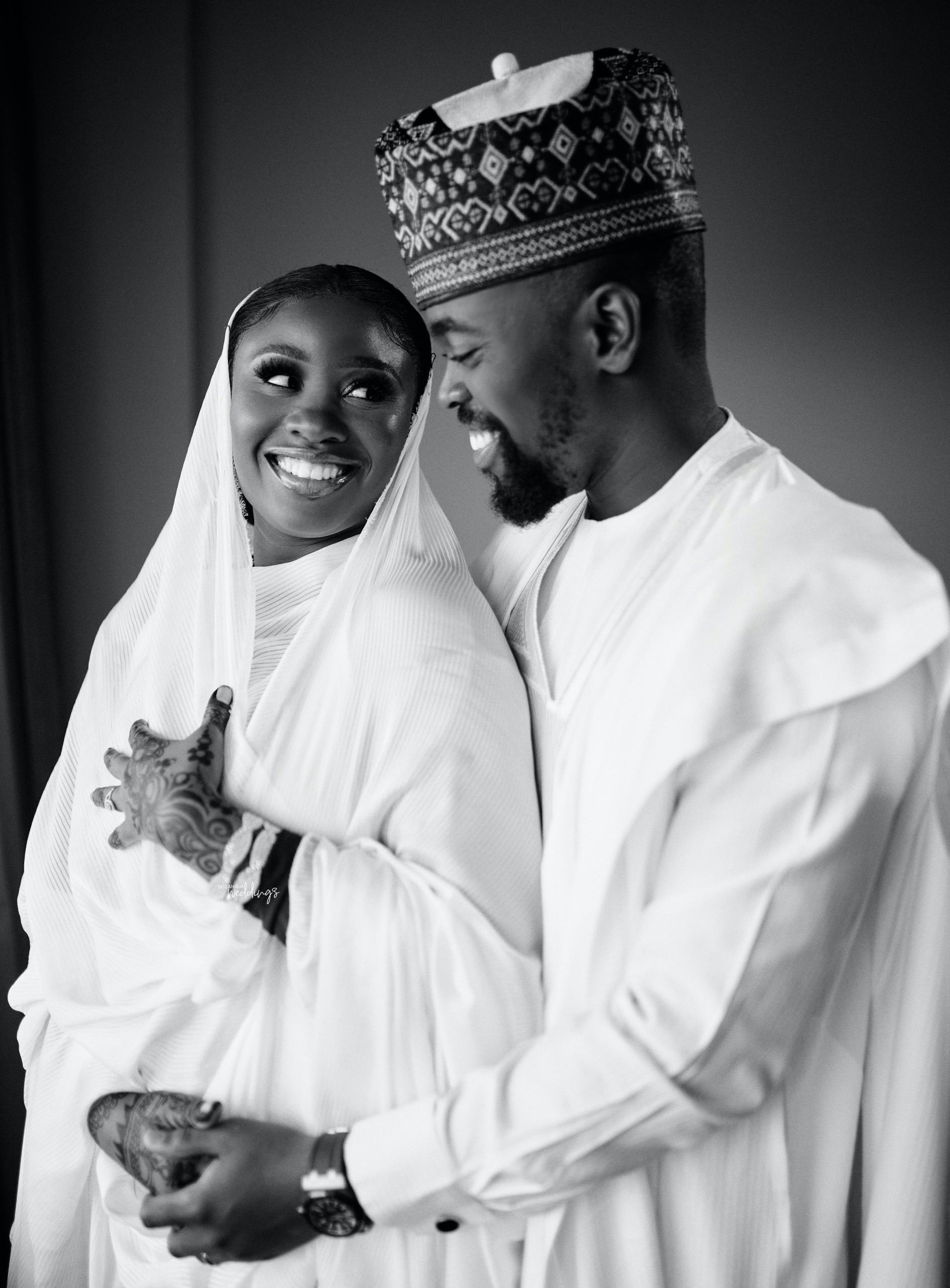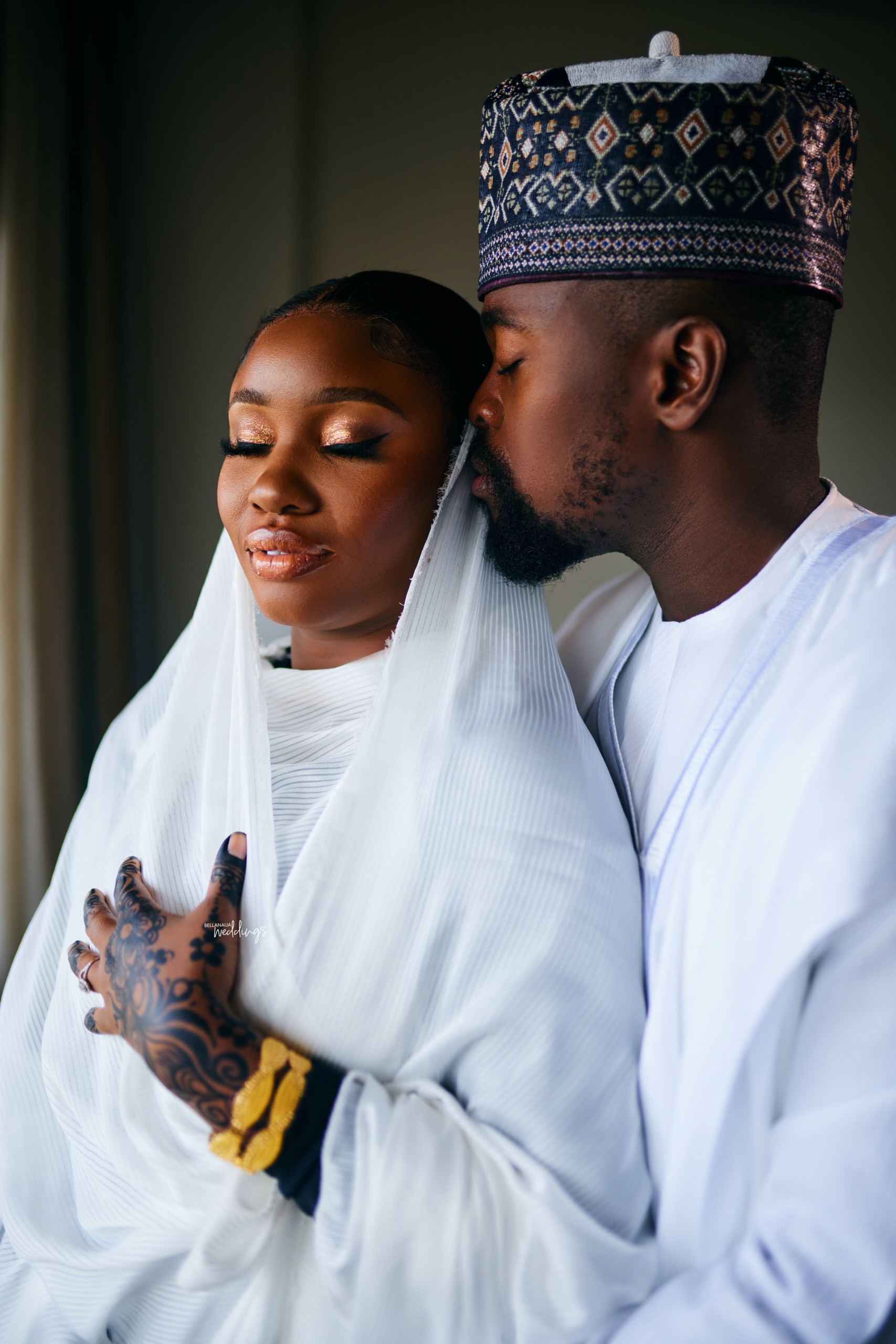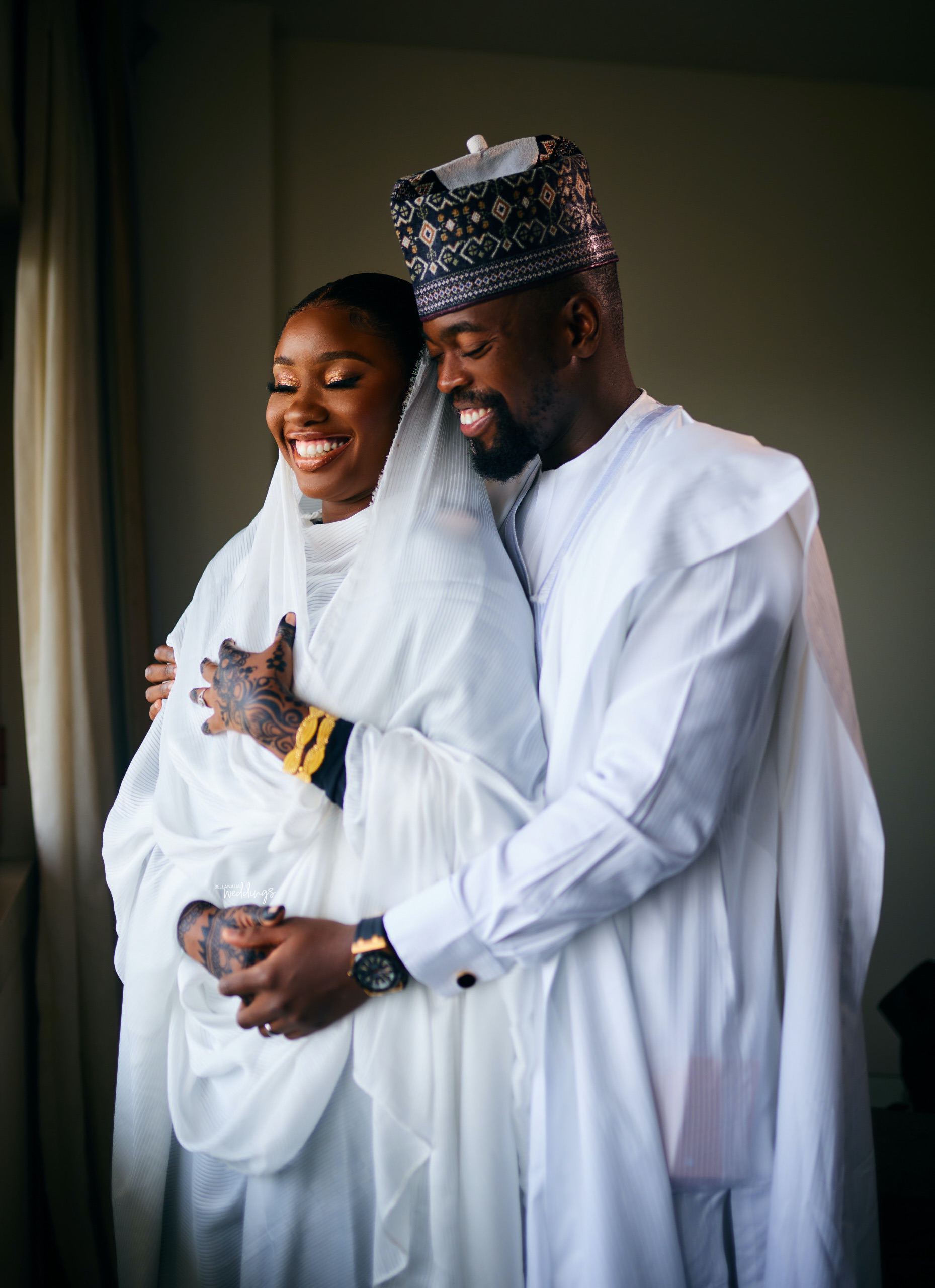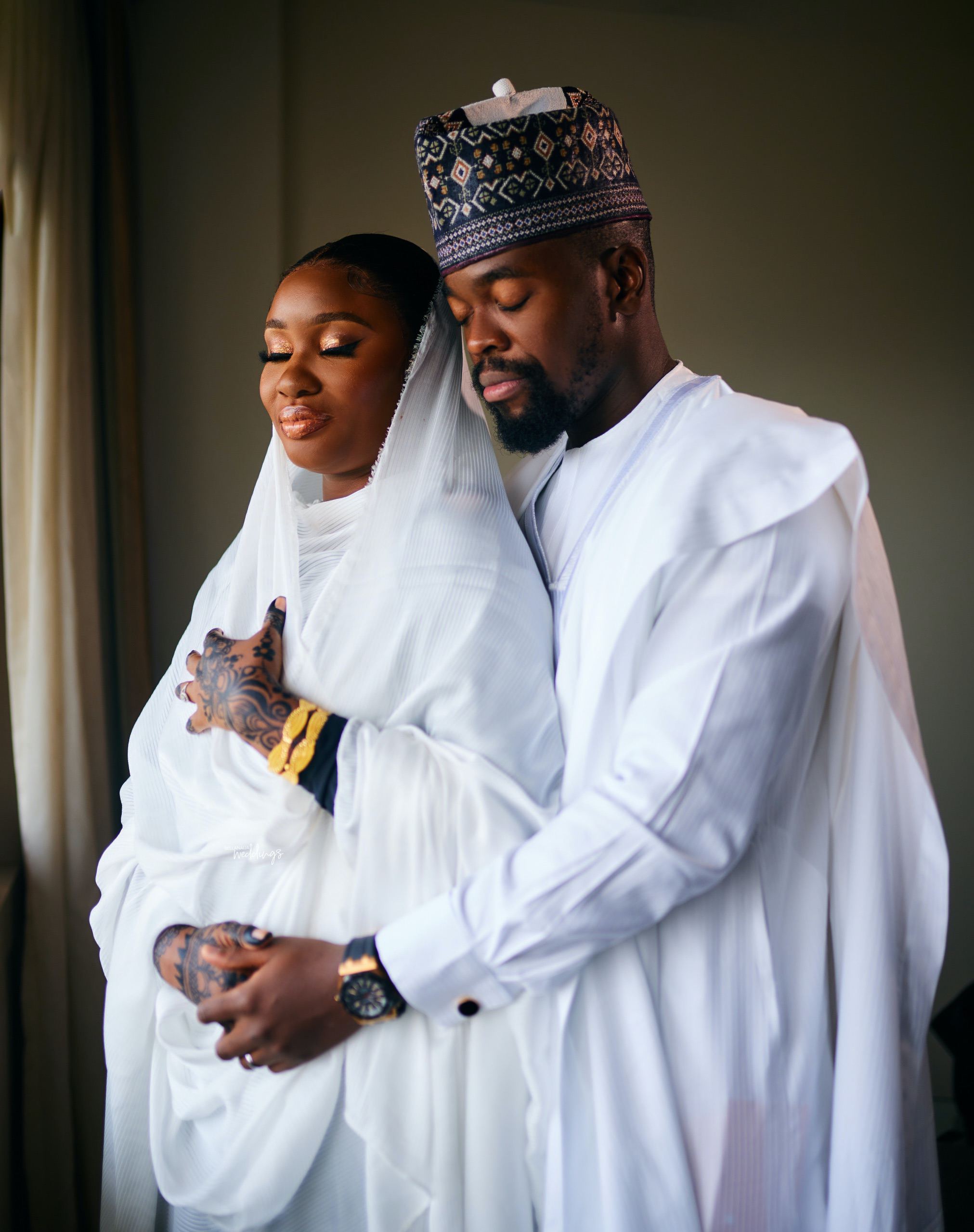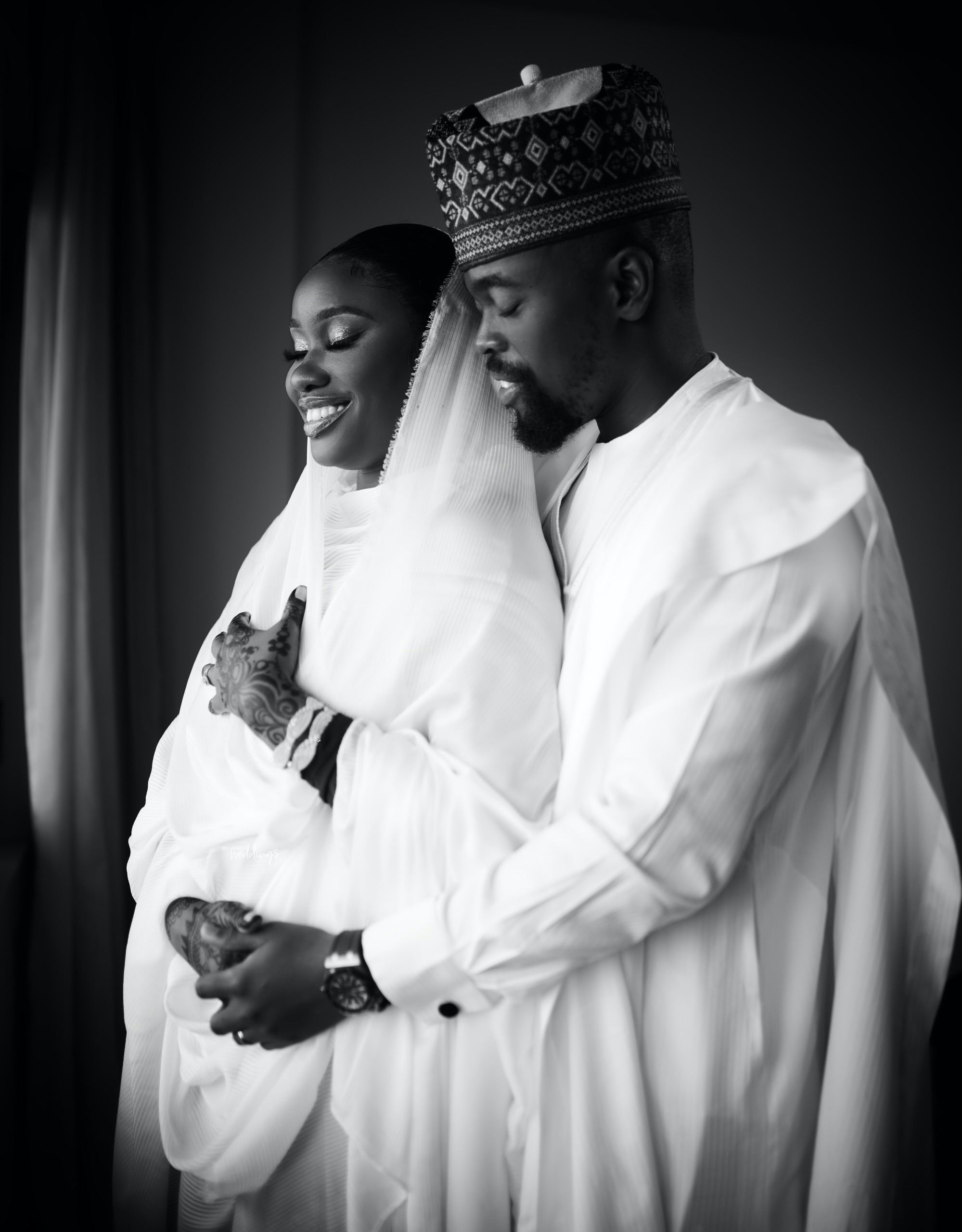 Truth is, I had always wanted to understand that statement. To be part of the club. To truly get it. Because when they said it to me, I really didn't know. I had never known. I had never had the feeling of meeting someone that just clarifies everything. I had never had the feeling of calm, of feeling whole. I had never had the feeling of being complete. Until I met Halima. And then, I knew. Immediately. When I met her, I understood.
Firstly, taking it to the mosque for the Nikah ceremony…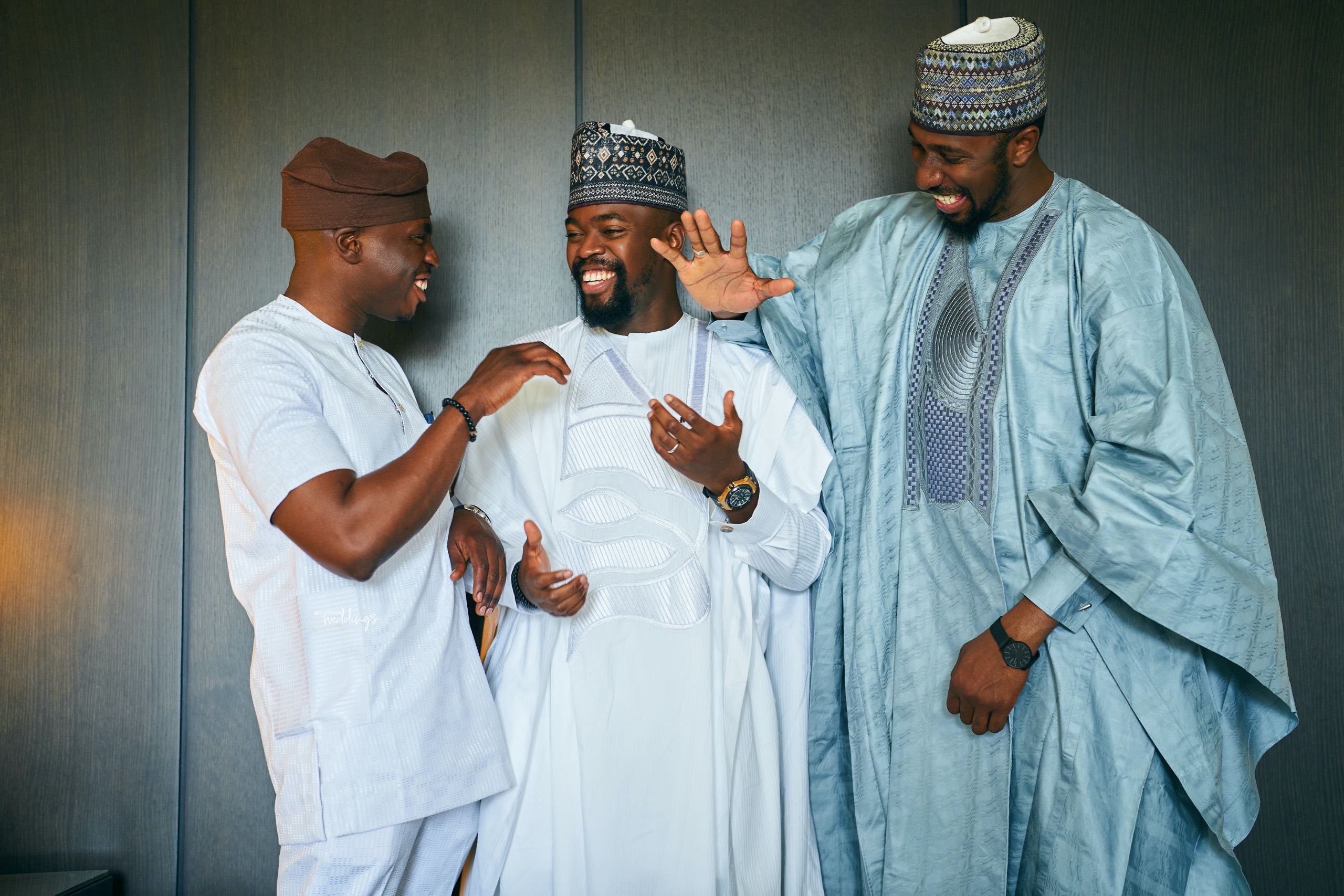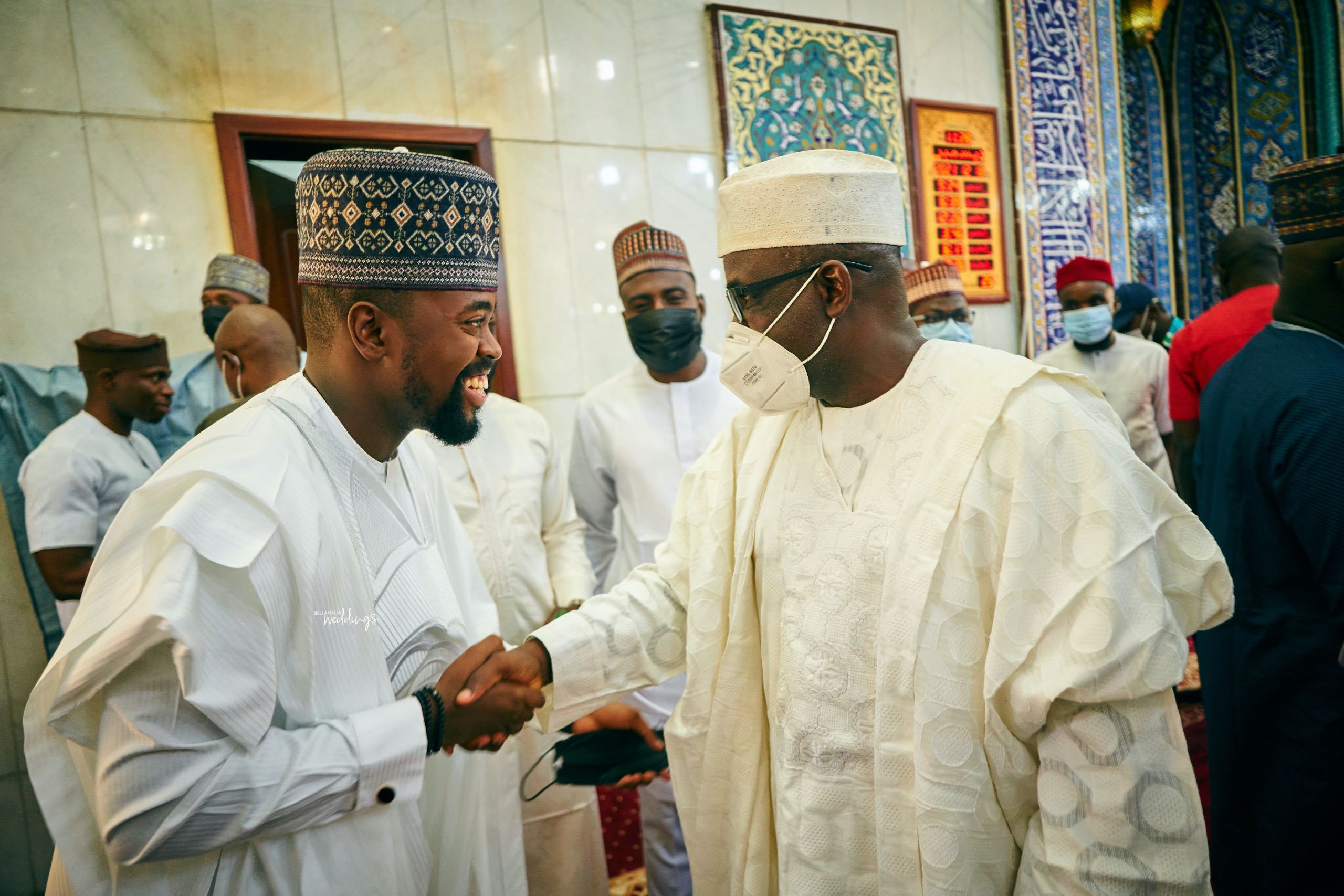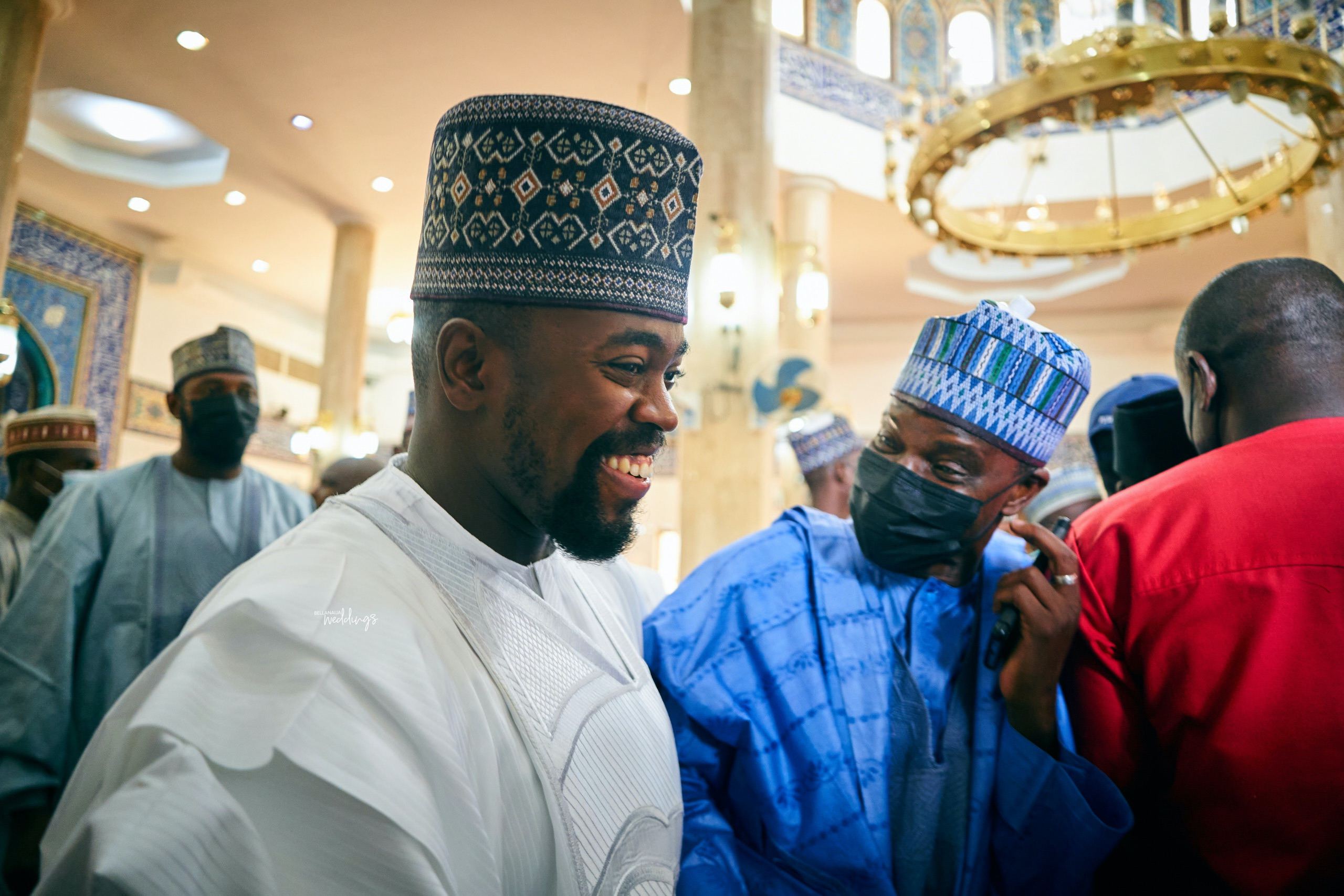 All of a sudden, the statement made sense to me. For every moment we spent together, the more I got to know her, the clearer it got. Finally, I was part of the club… And It was bliss. I had been waiting for her my entire life and I had no clue until we met.
Let's take in the exquisite beauty of Halima as they get set for the celebration!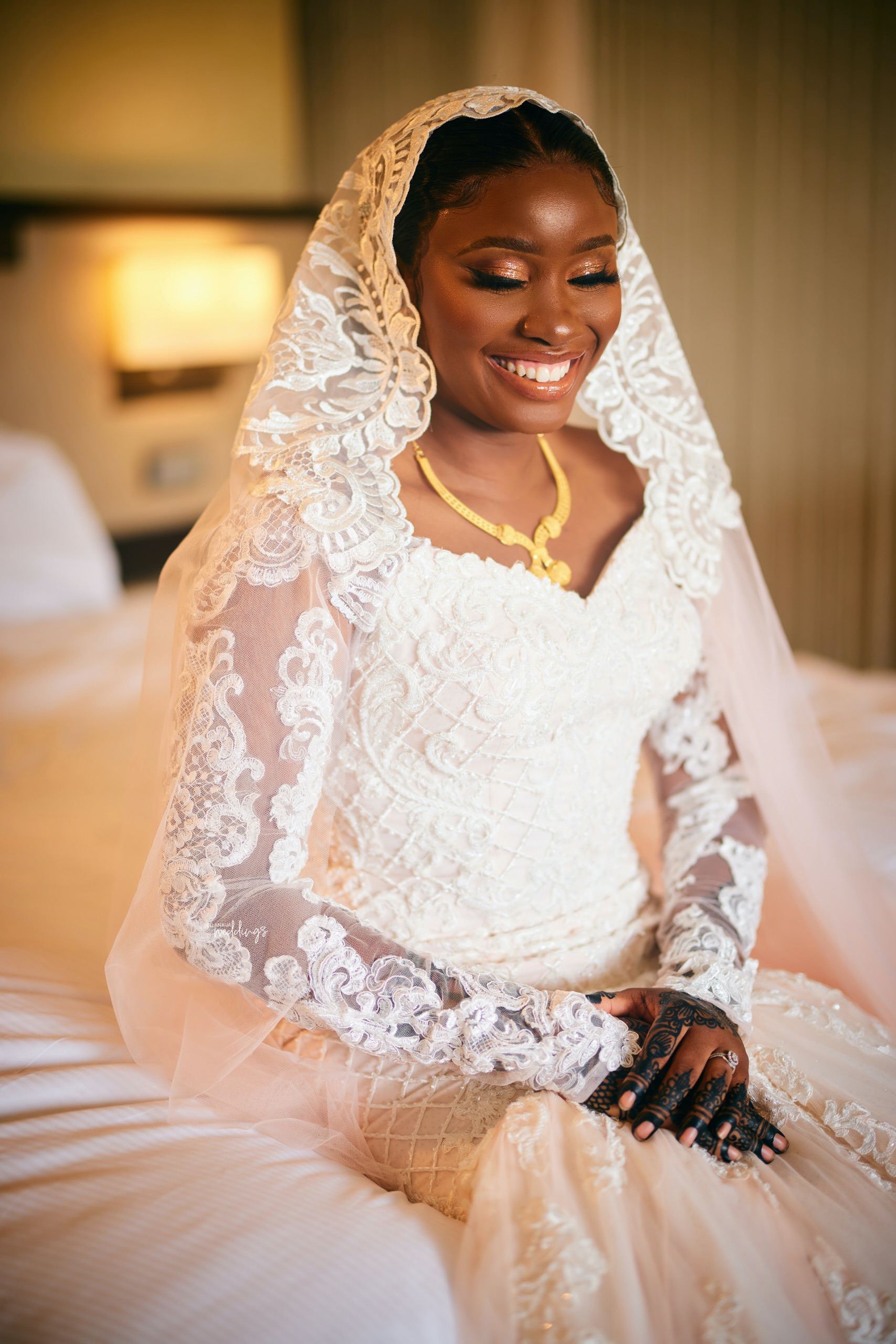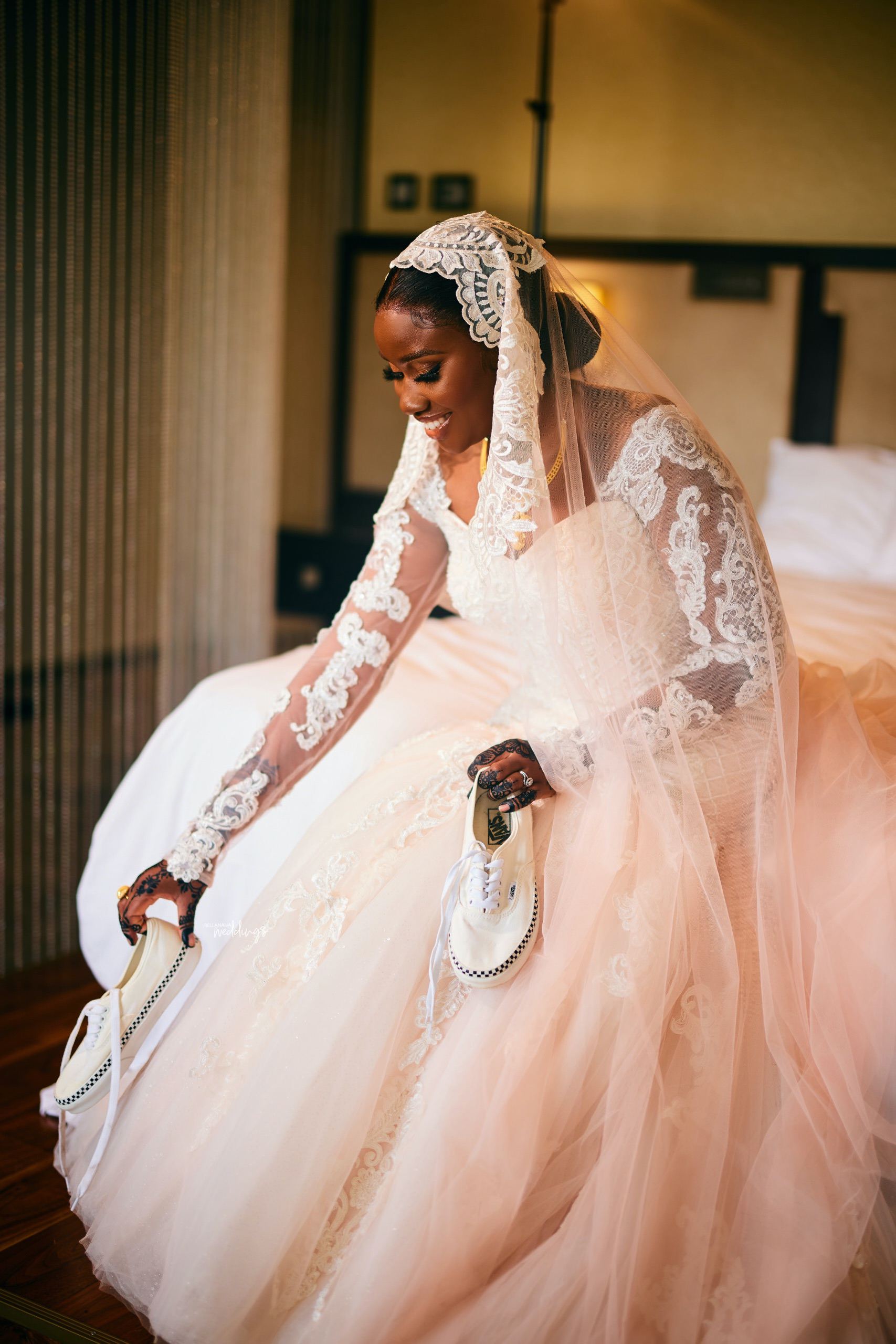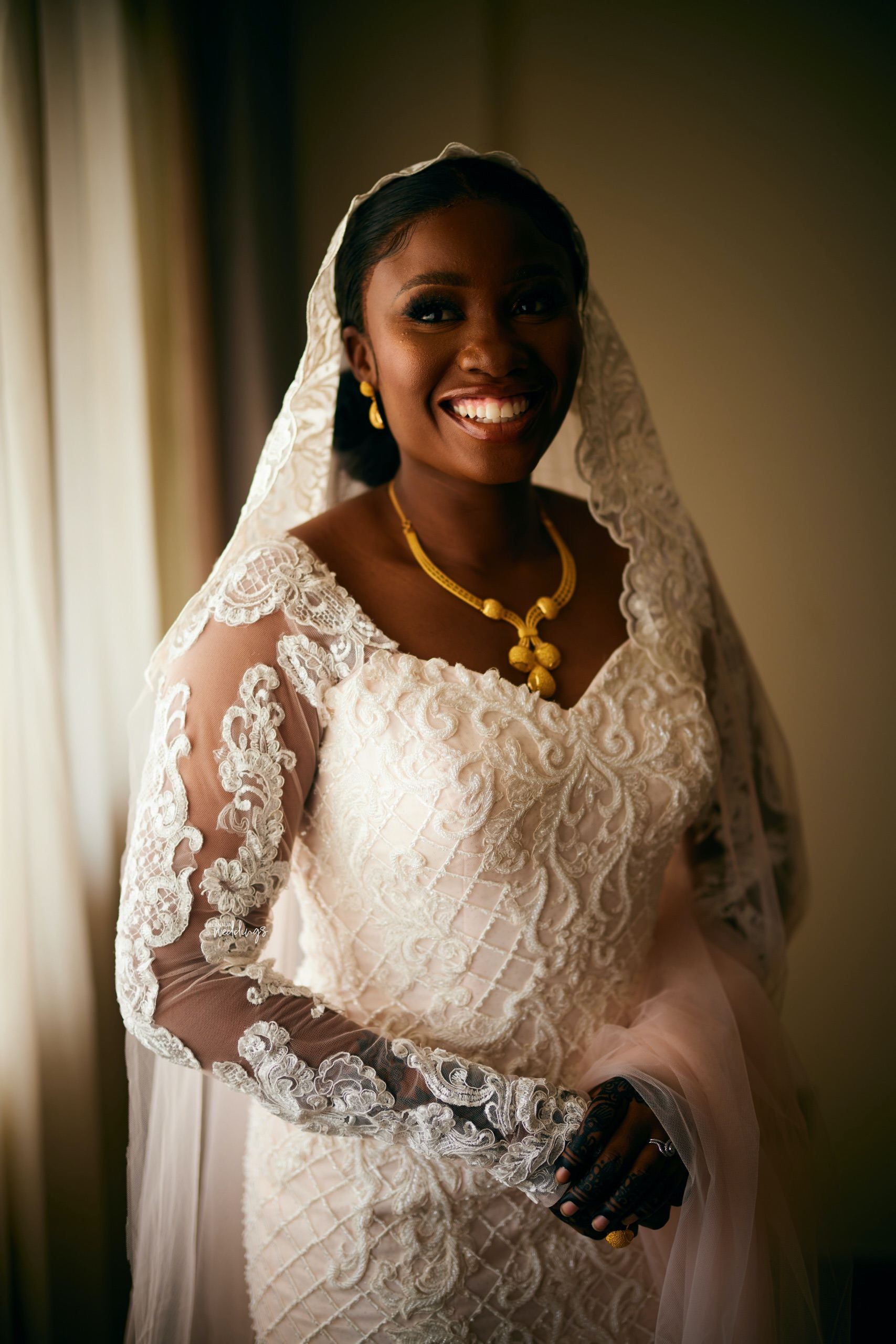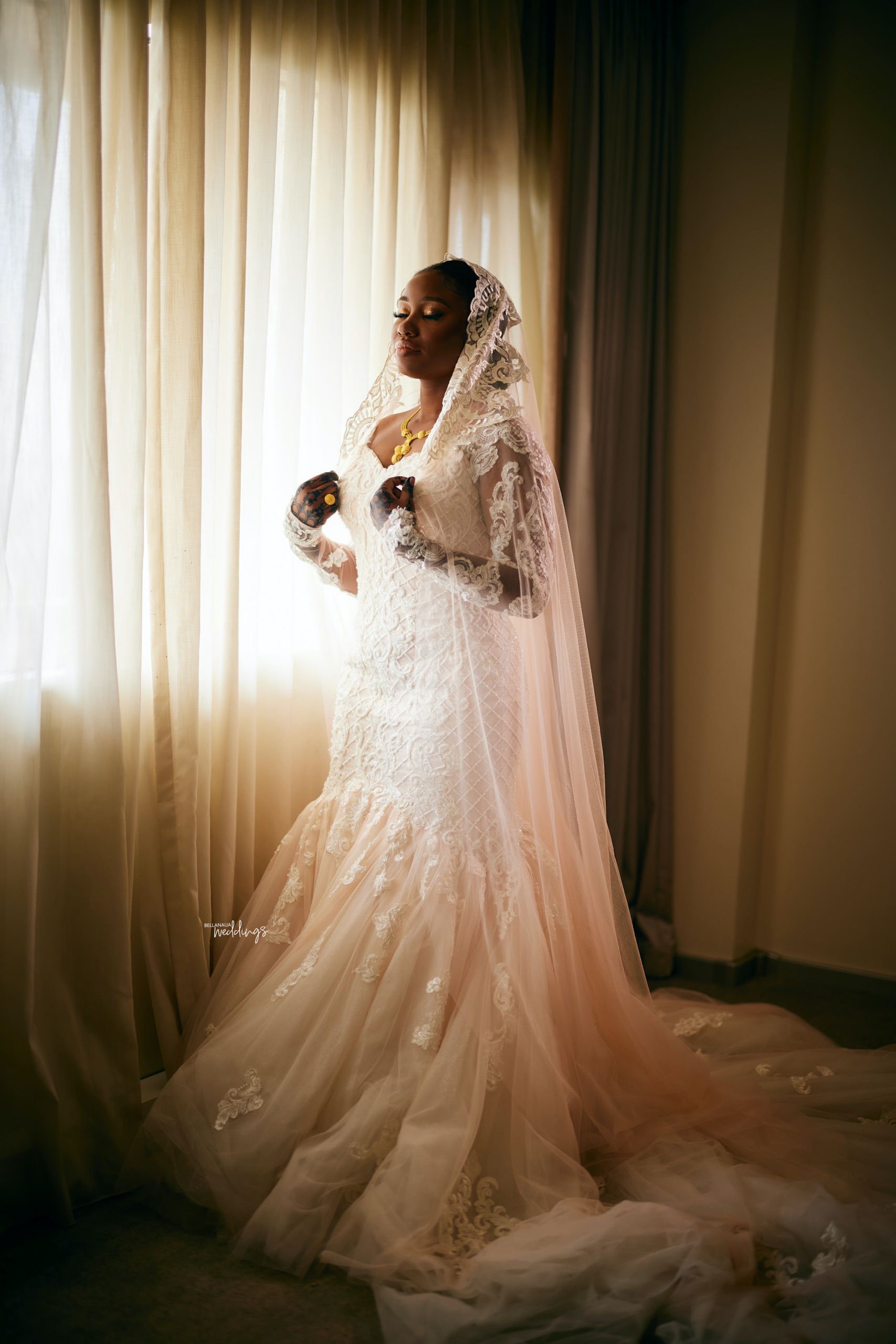 So when did I know that she was my soulmate? That I wanted to spend the rest of my life with her? Well, I just knew. And it was as clear as day. Thank you for choosing me H. I love you the most.
We can never get over the sweetness of love!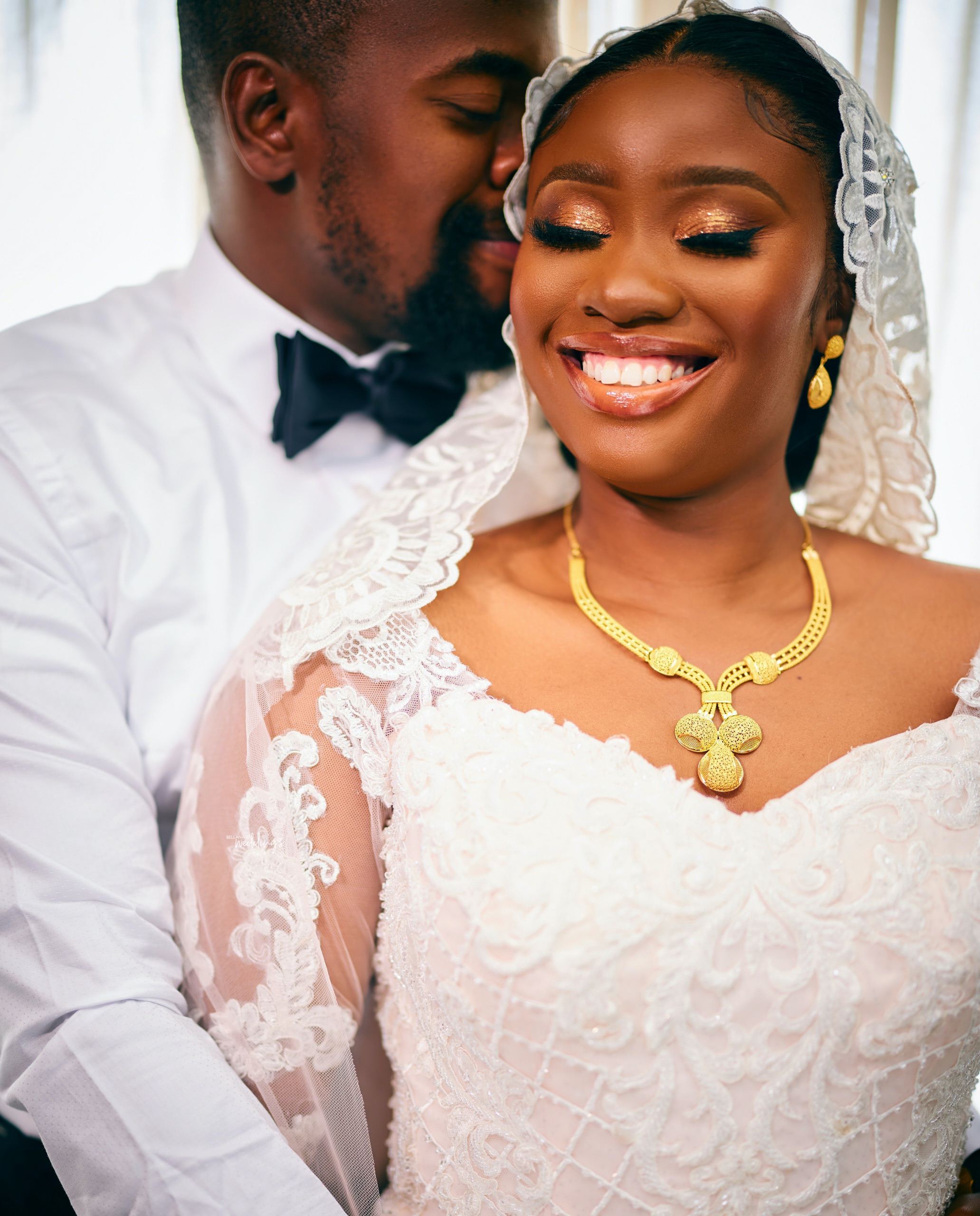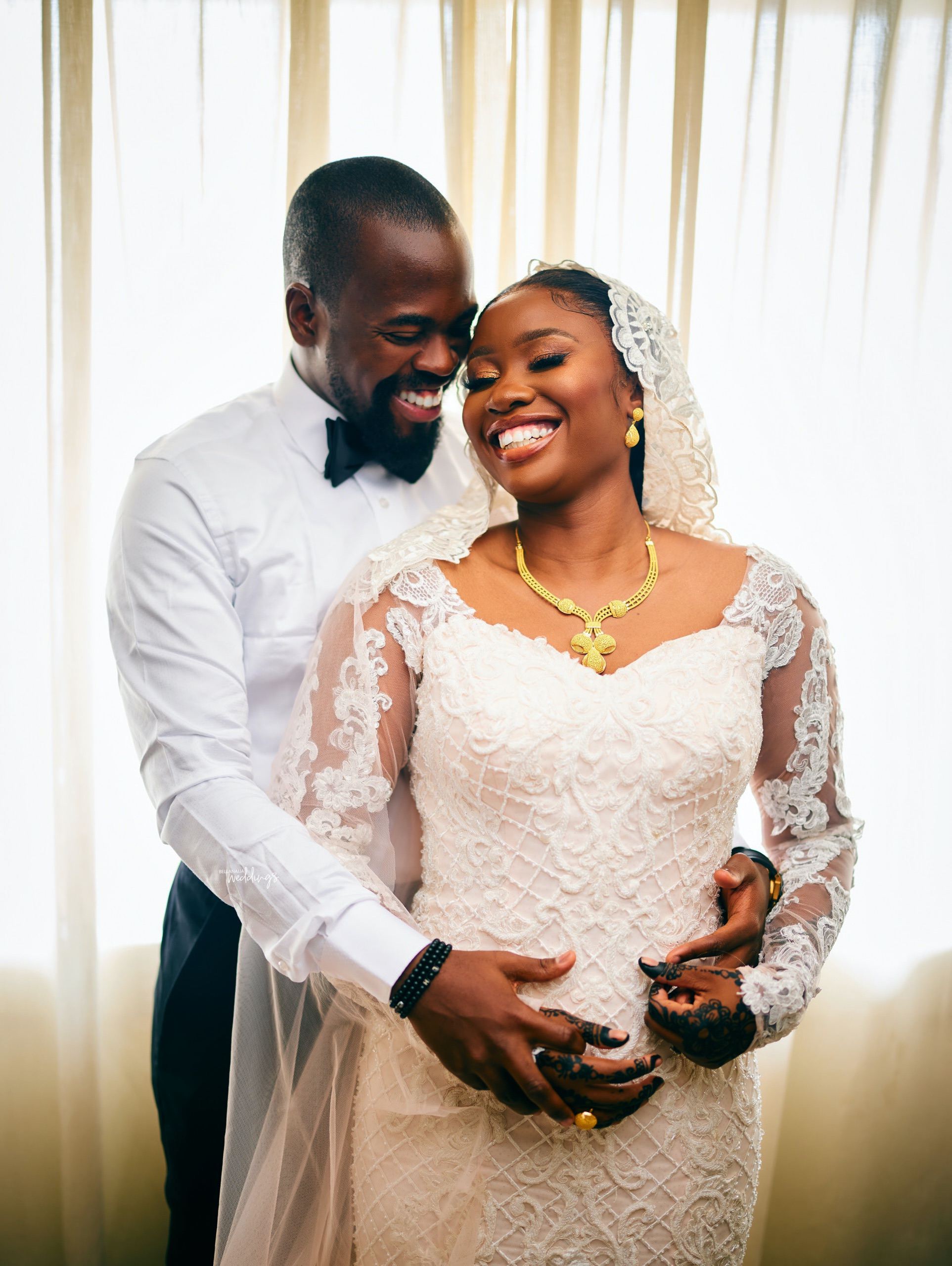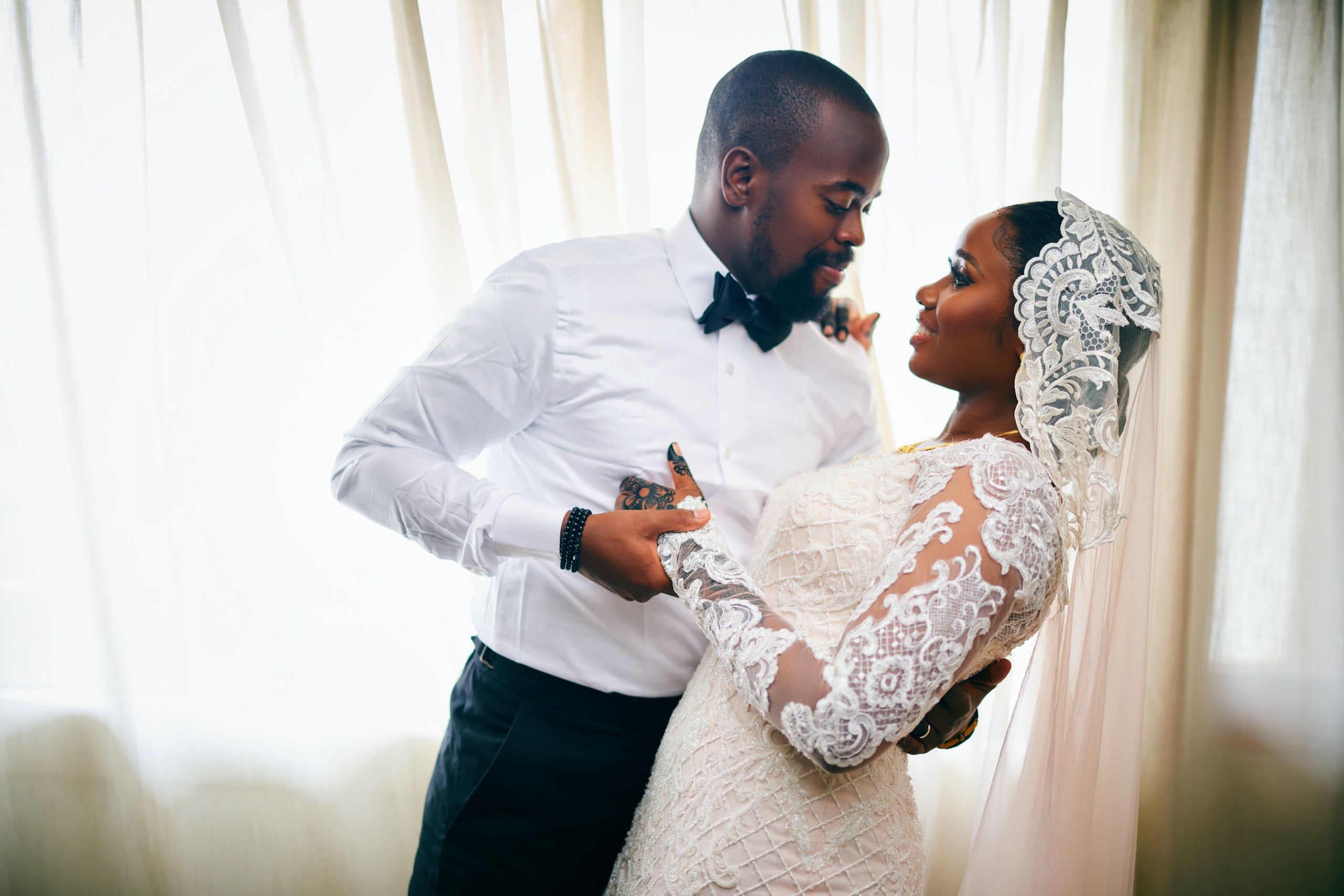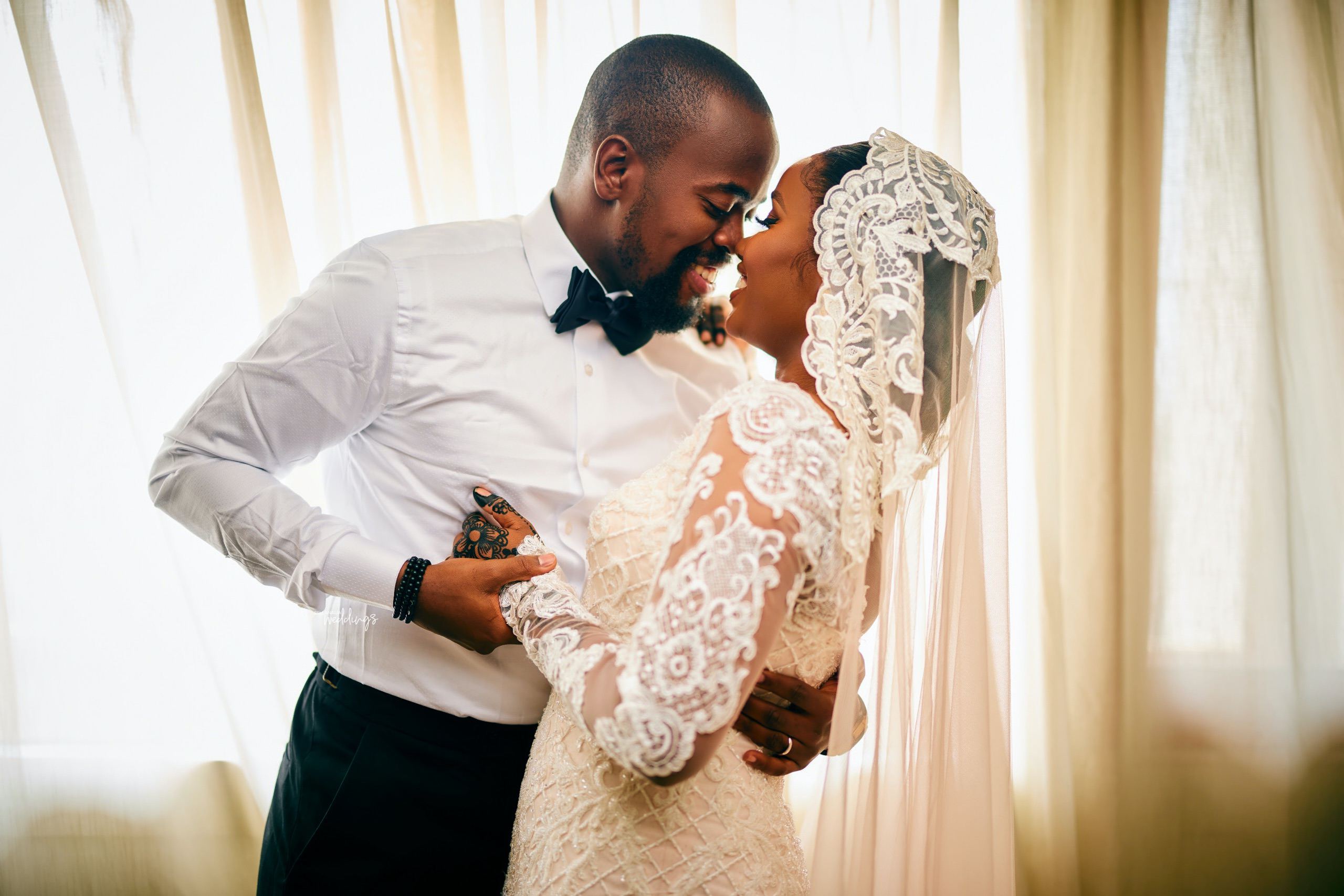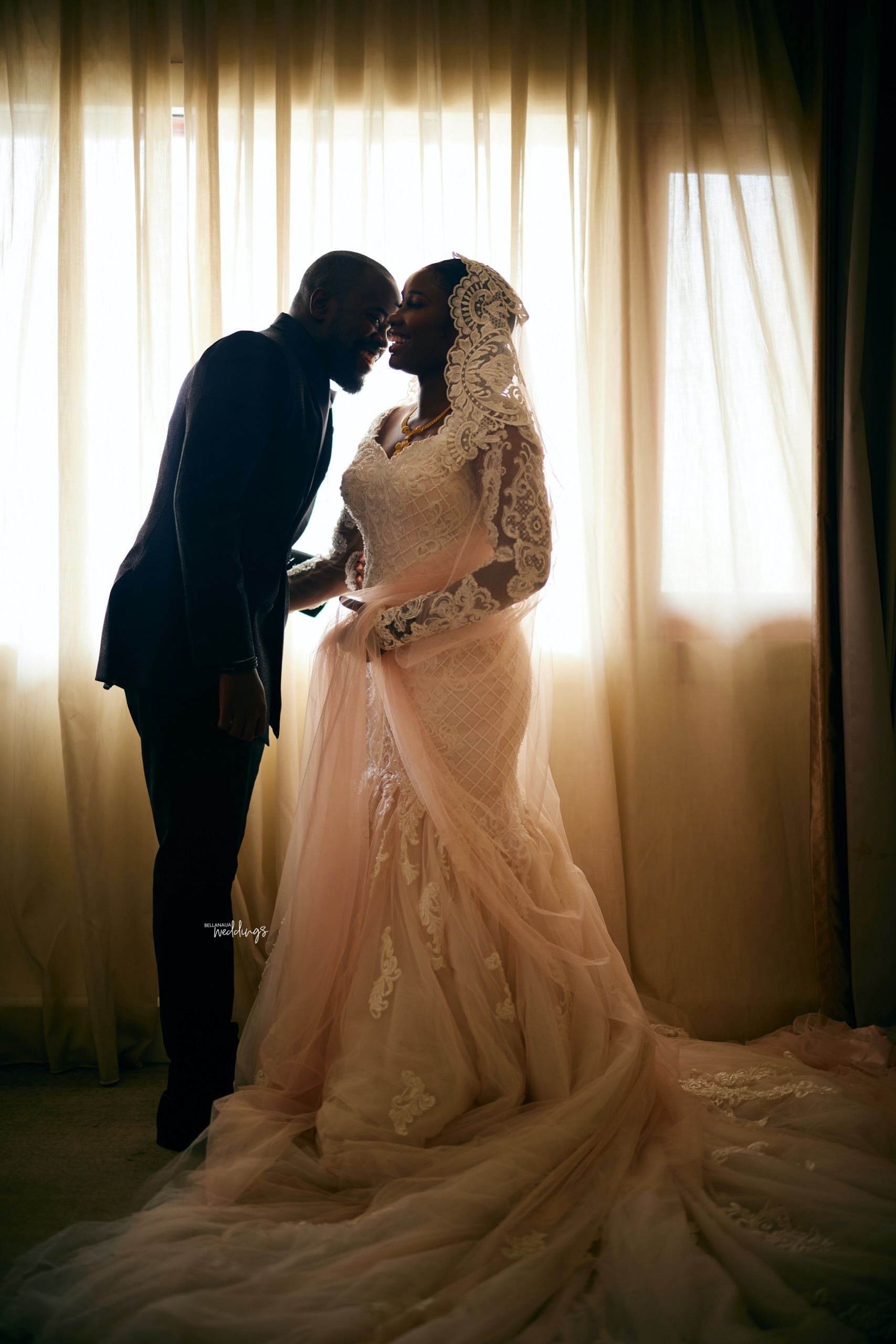 Now, it's time for the celebration. But first, let us take in the beauty of the decor.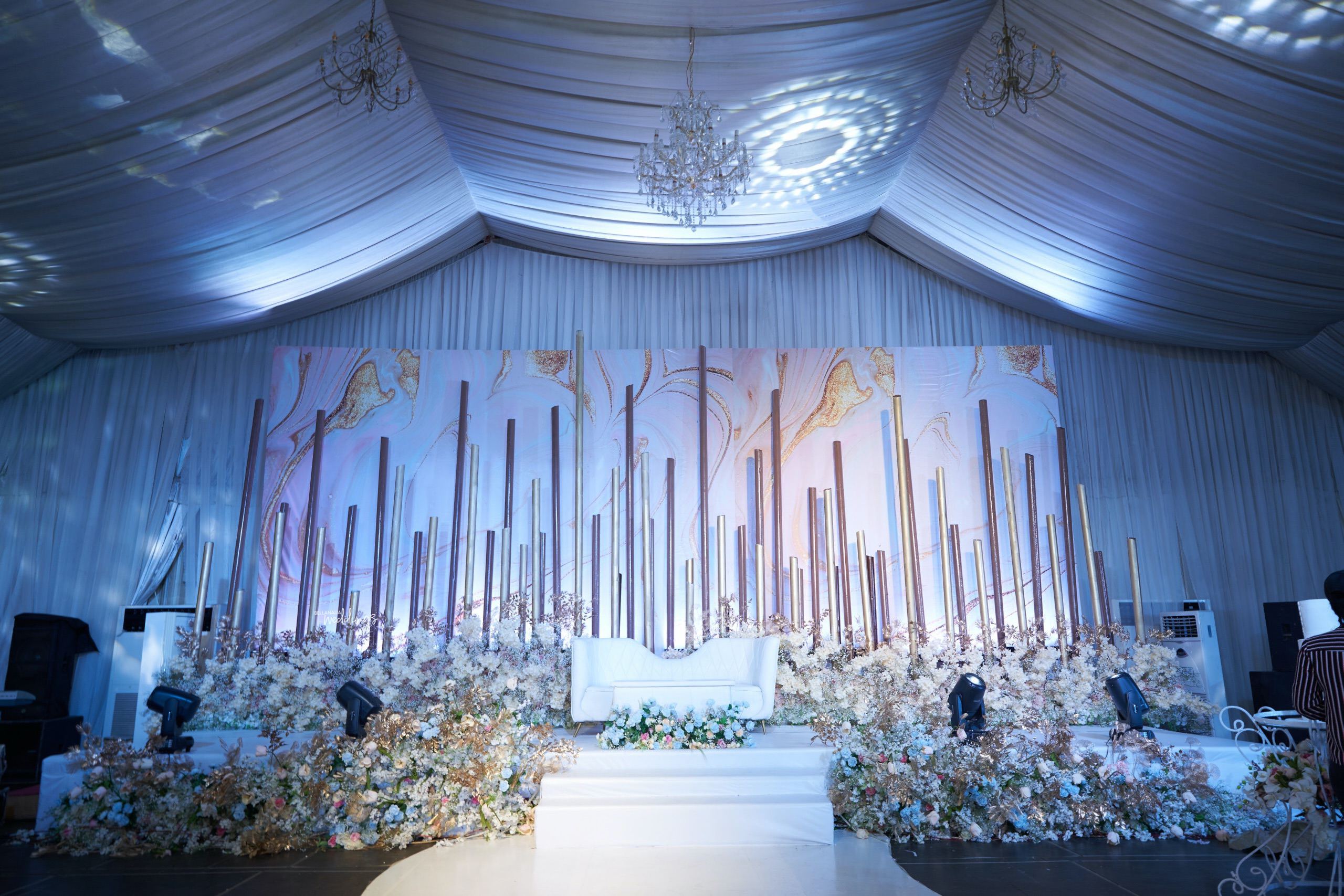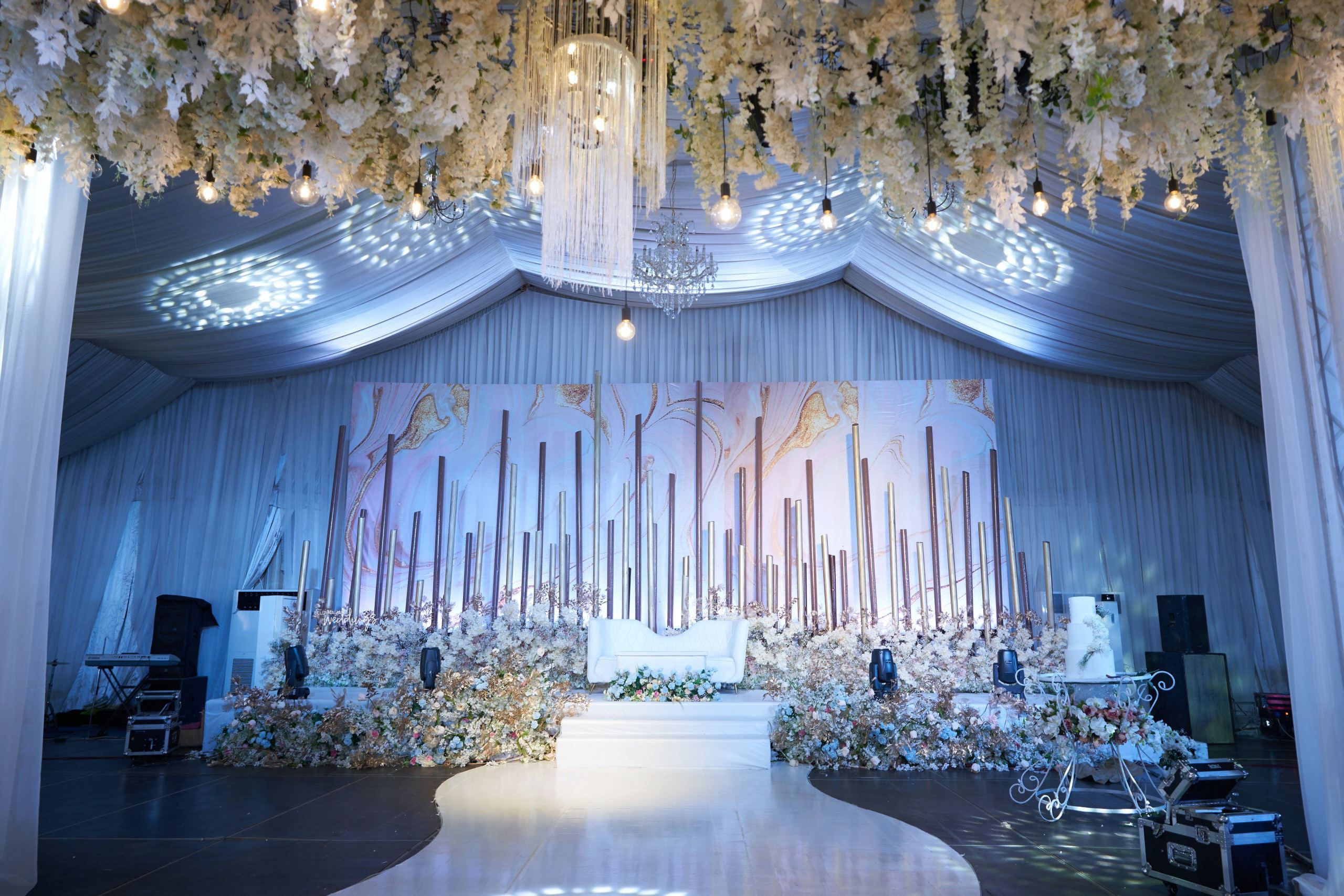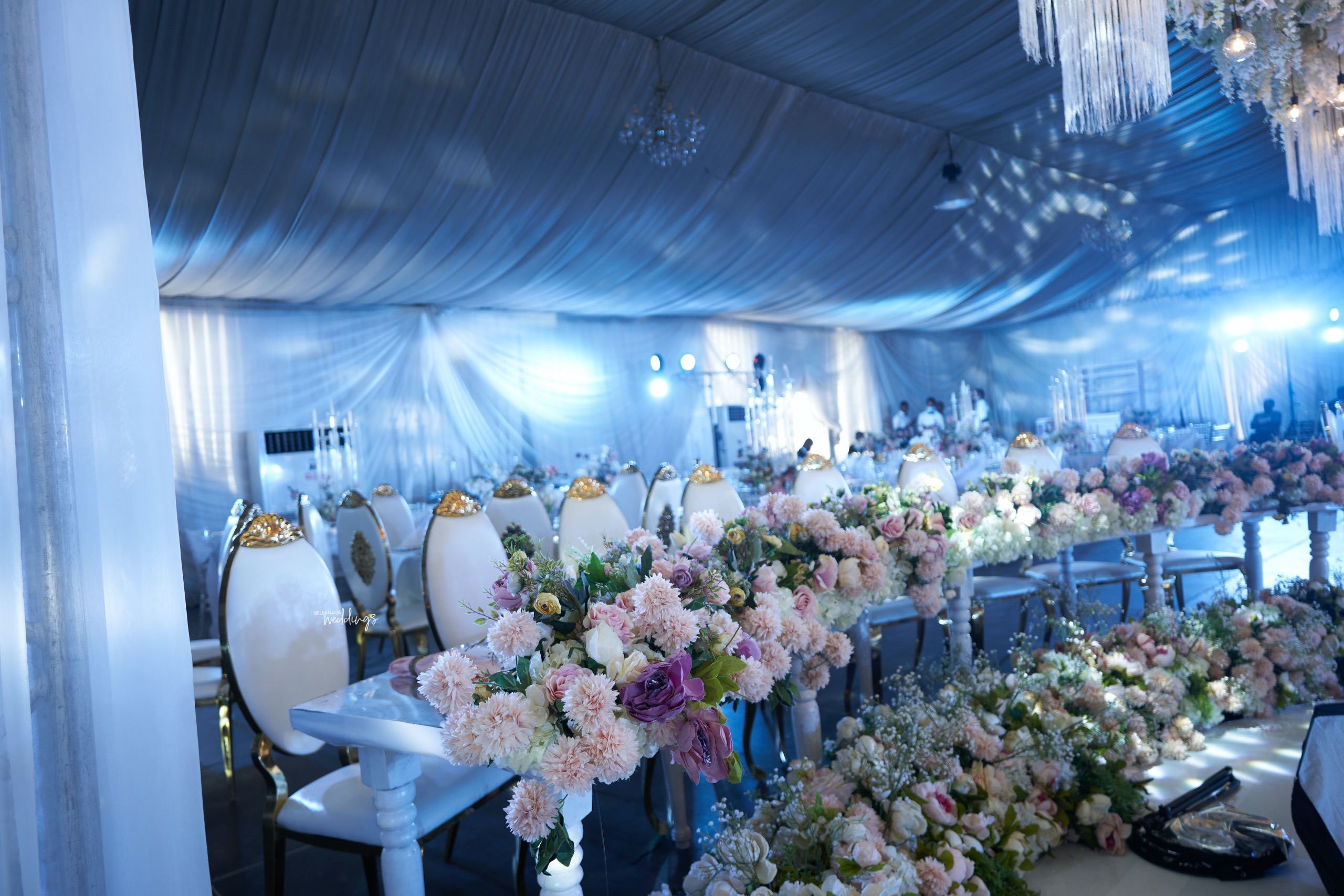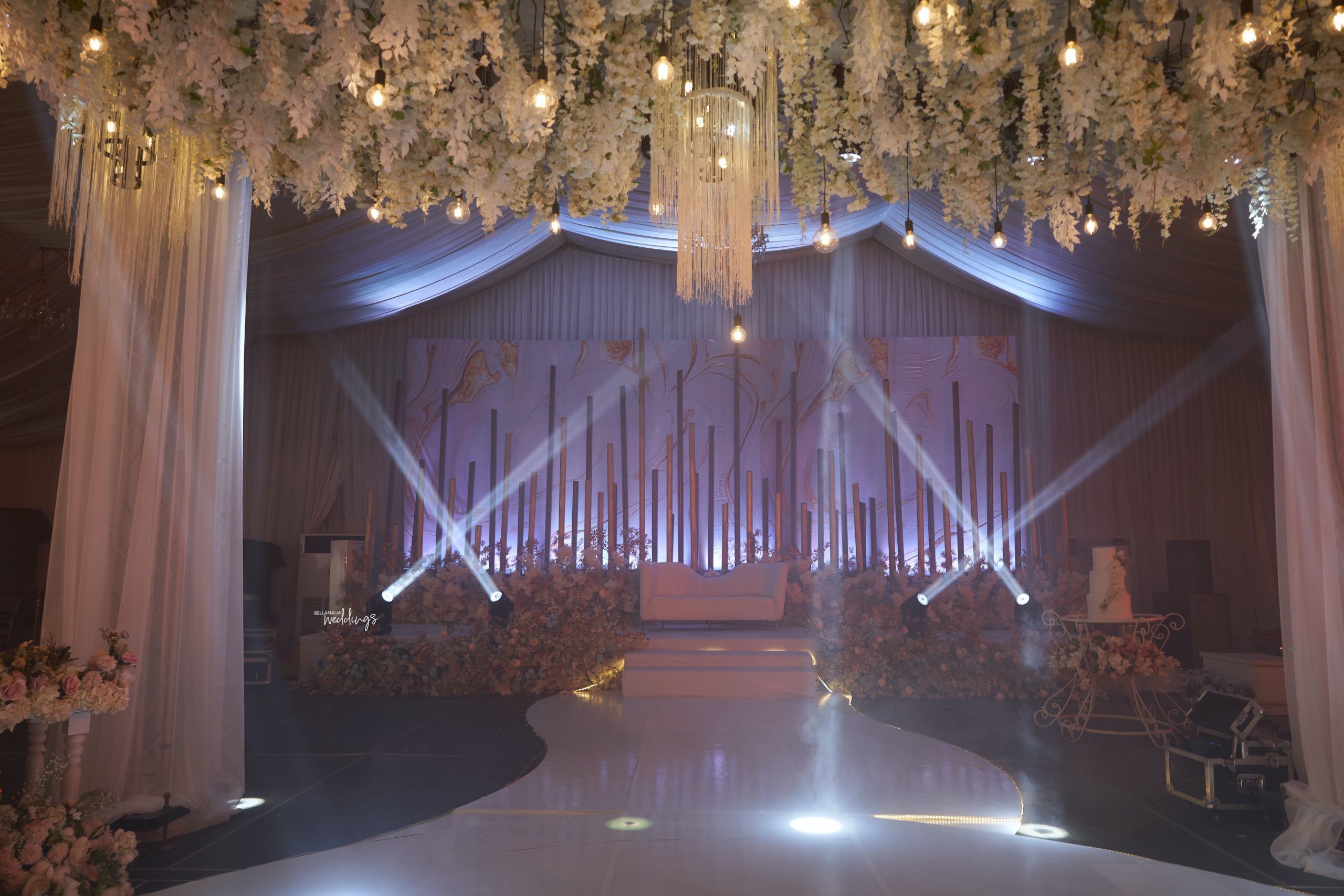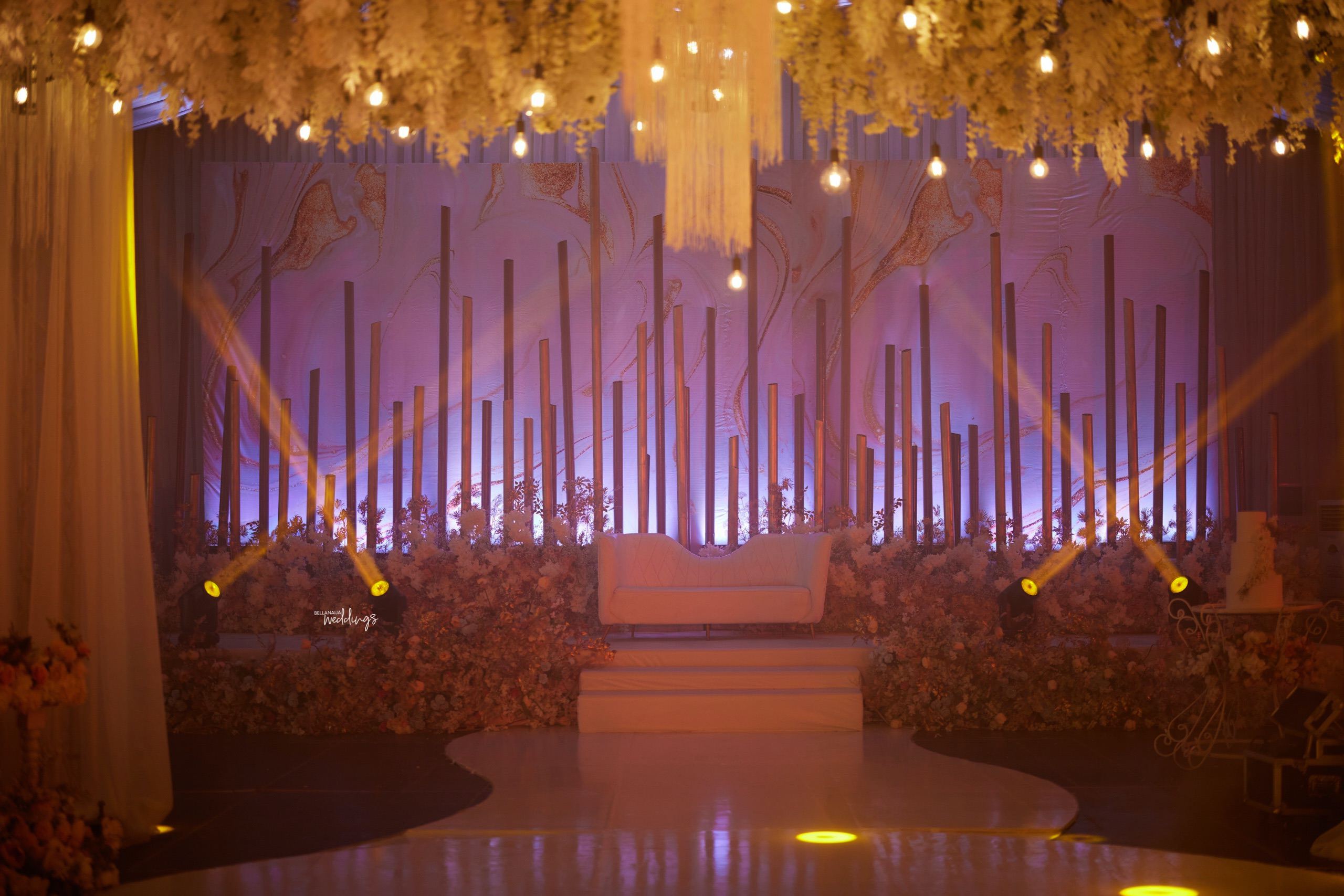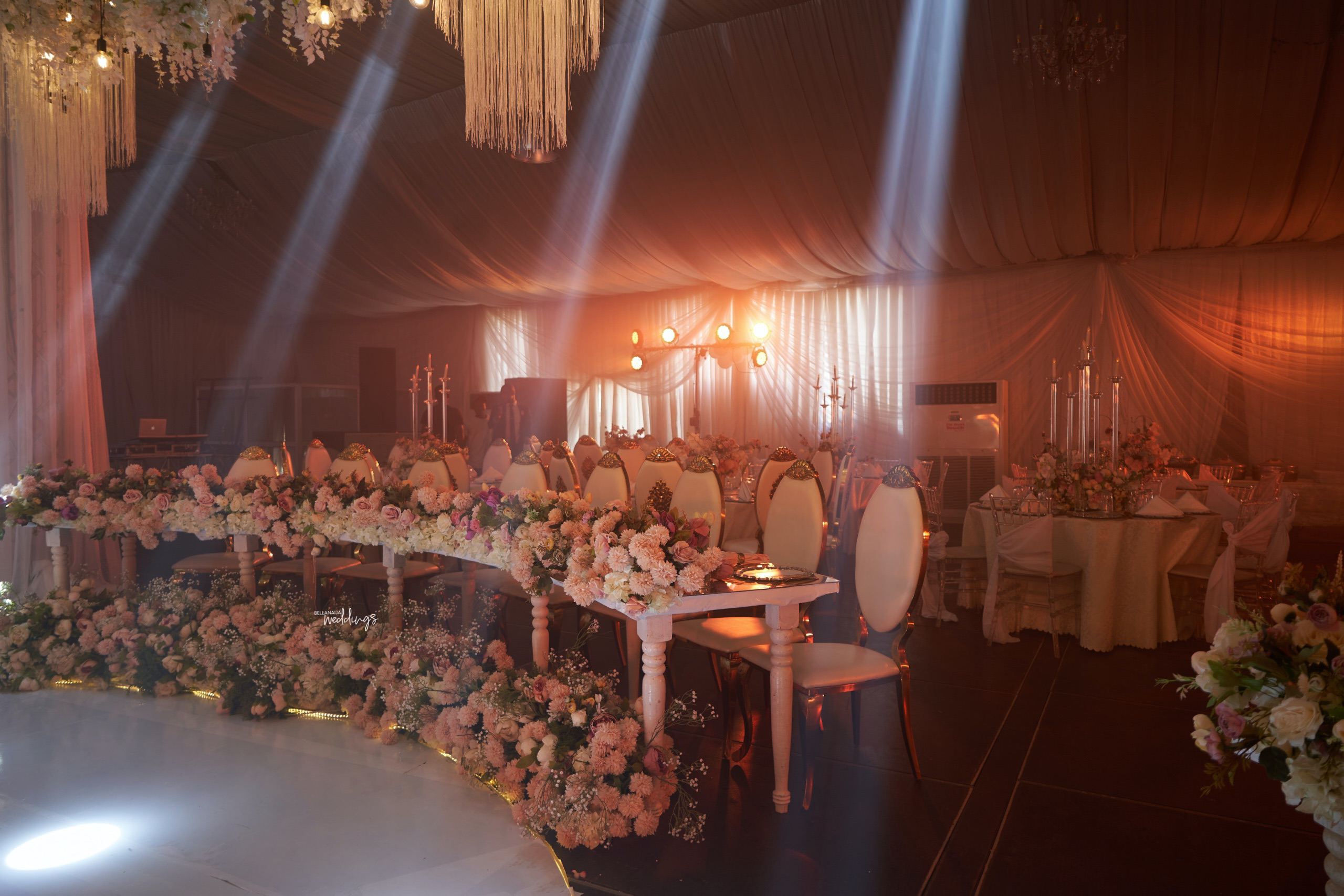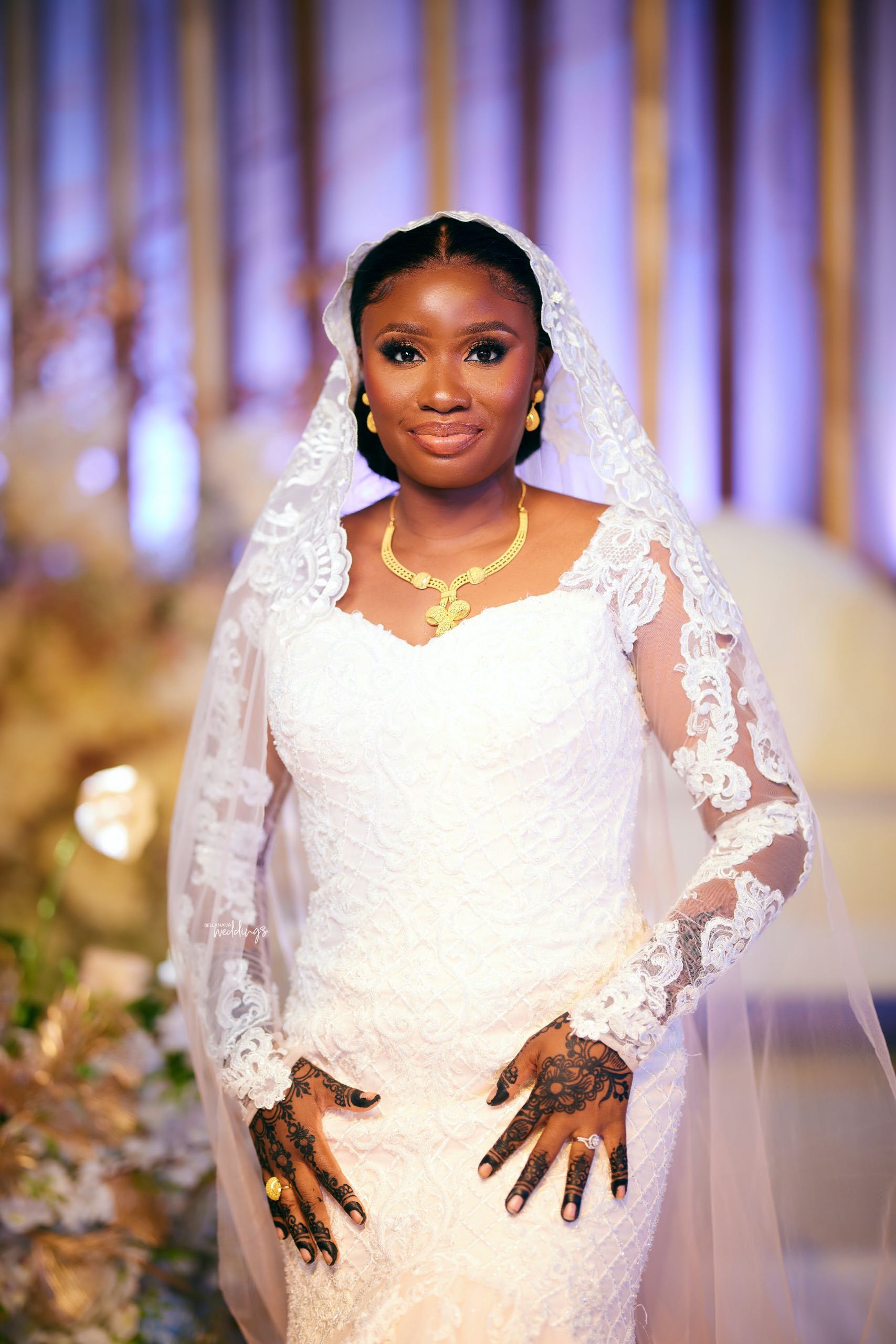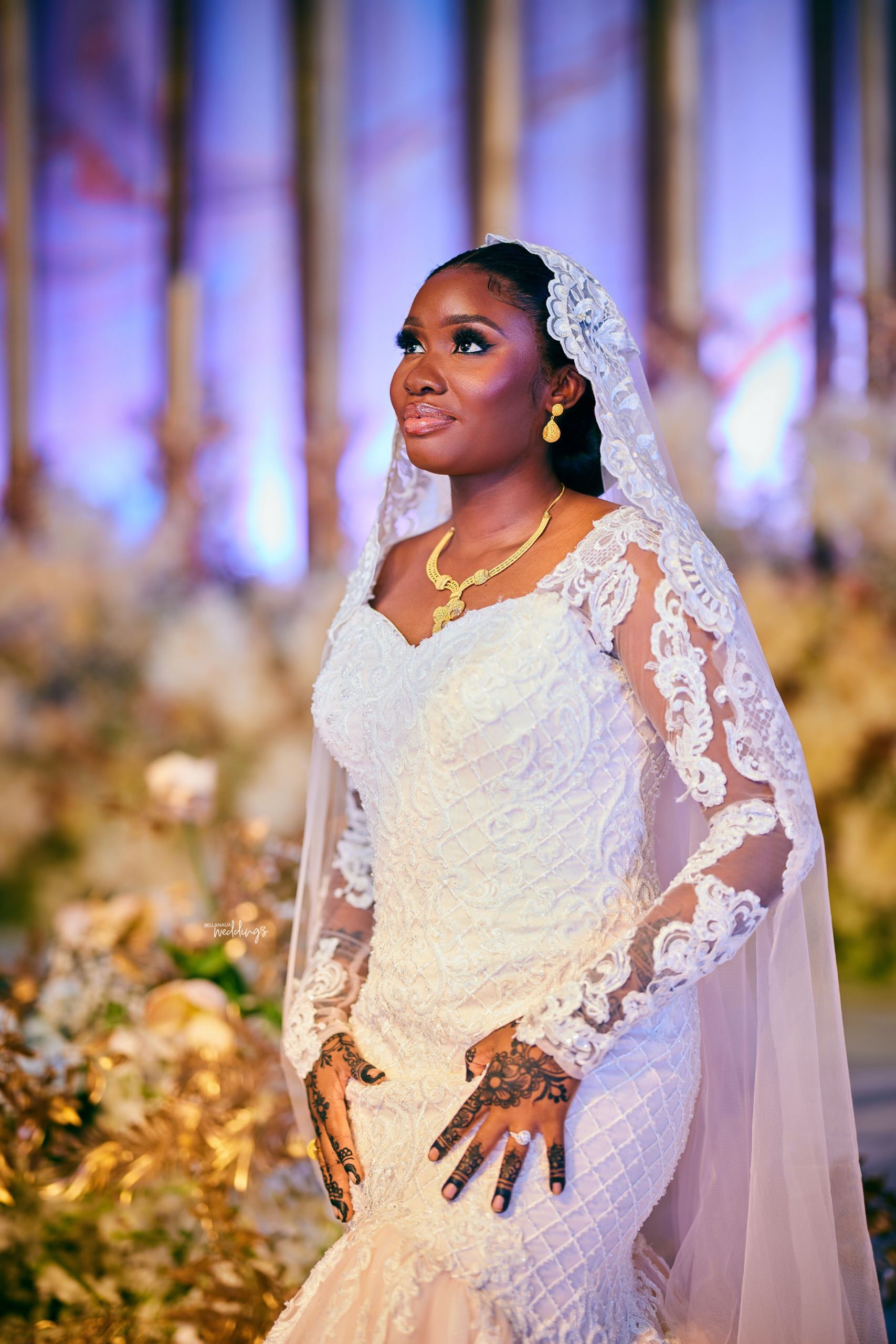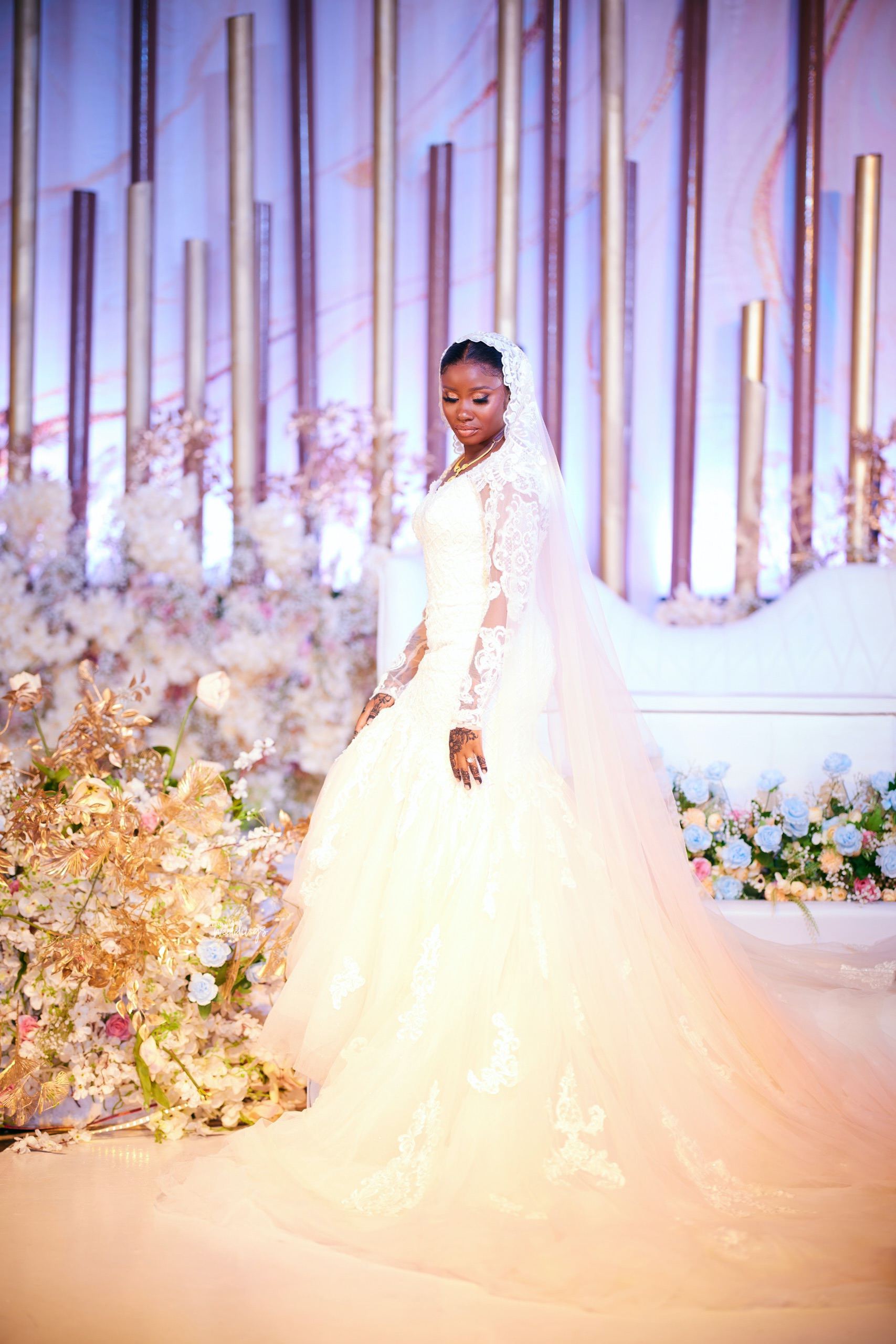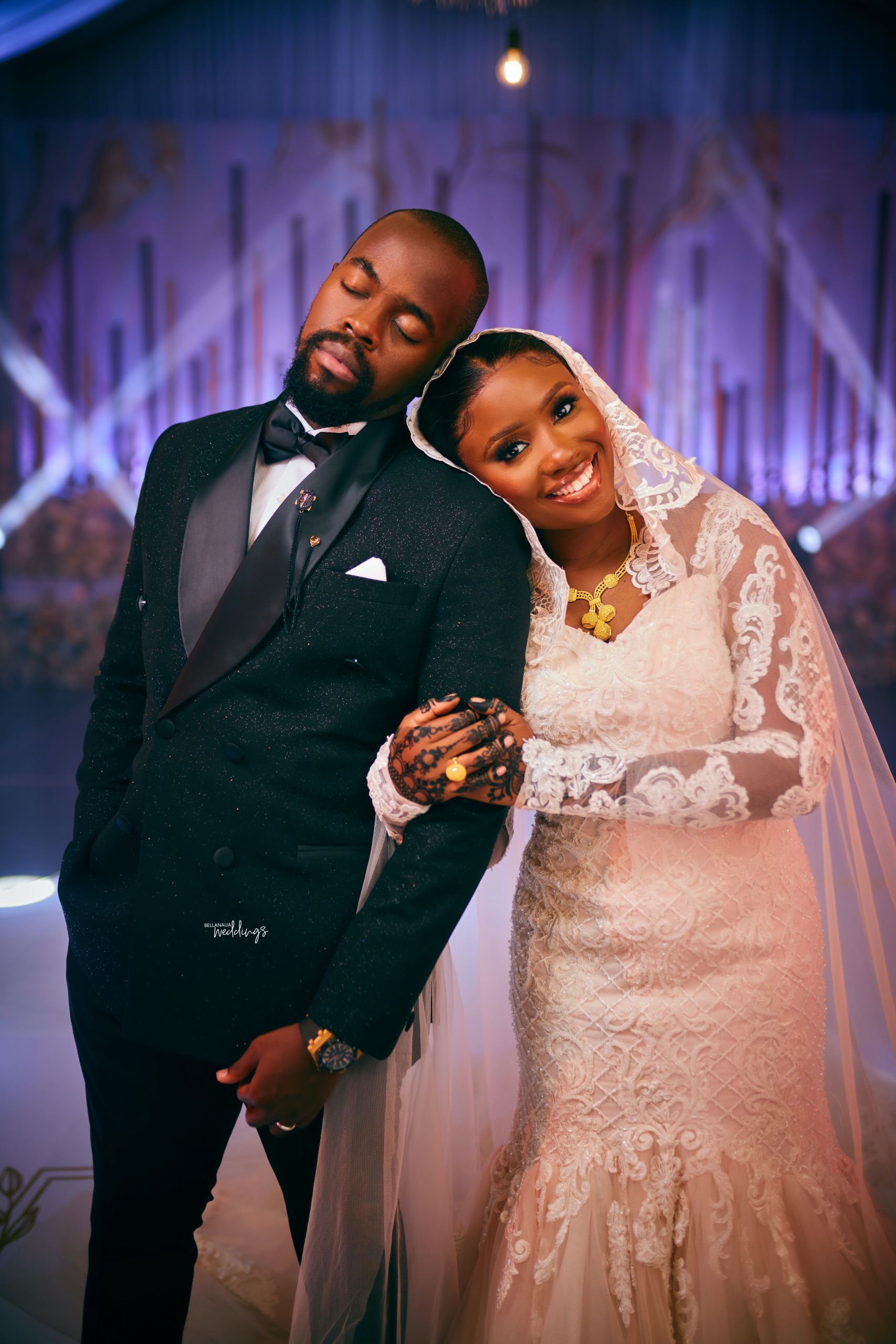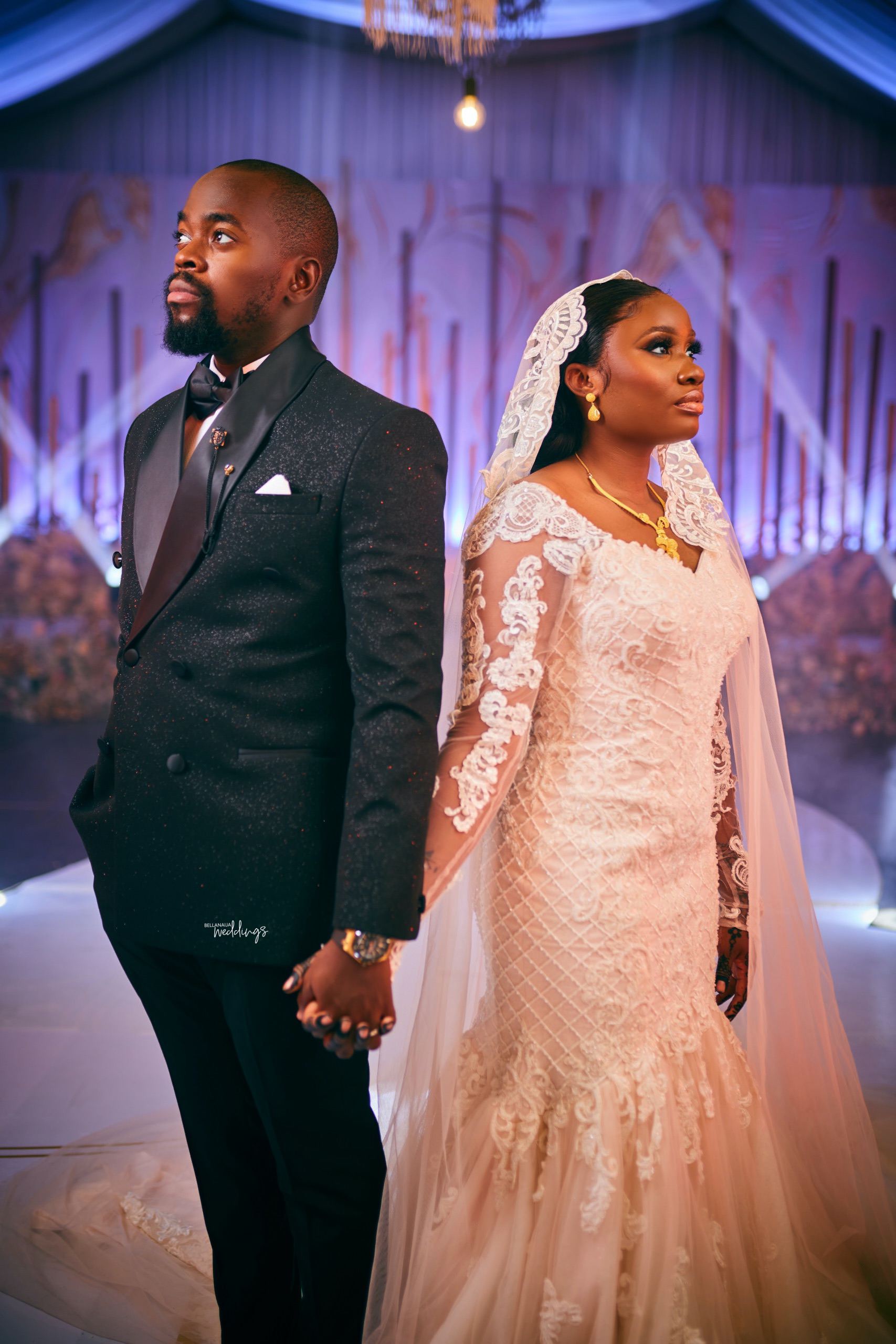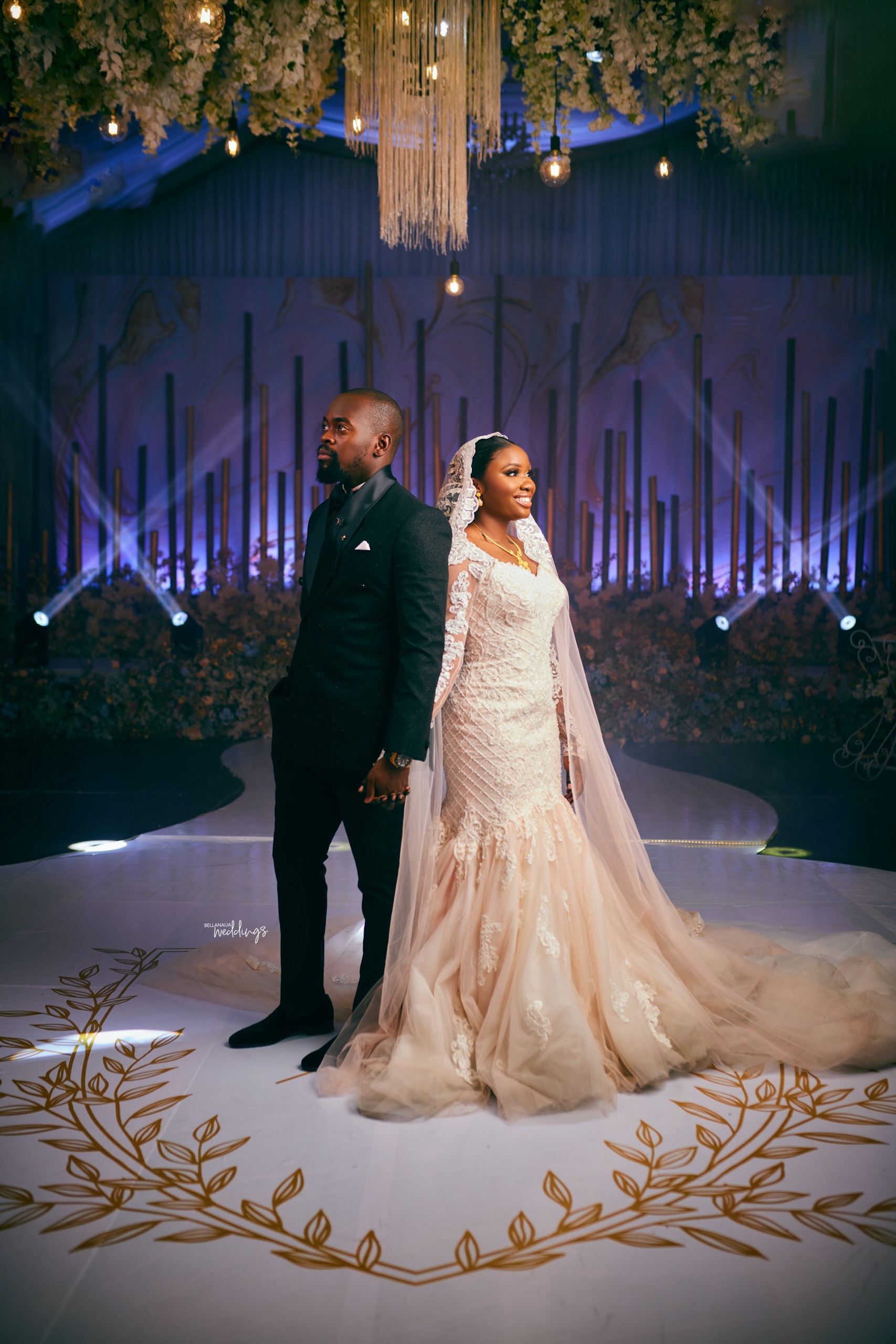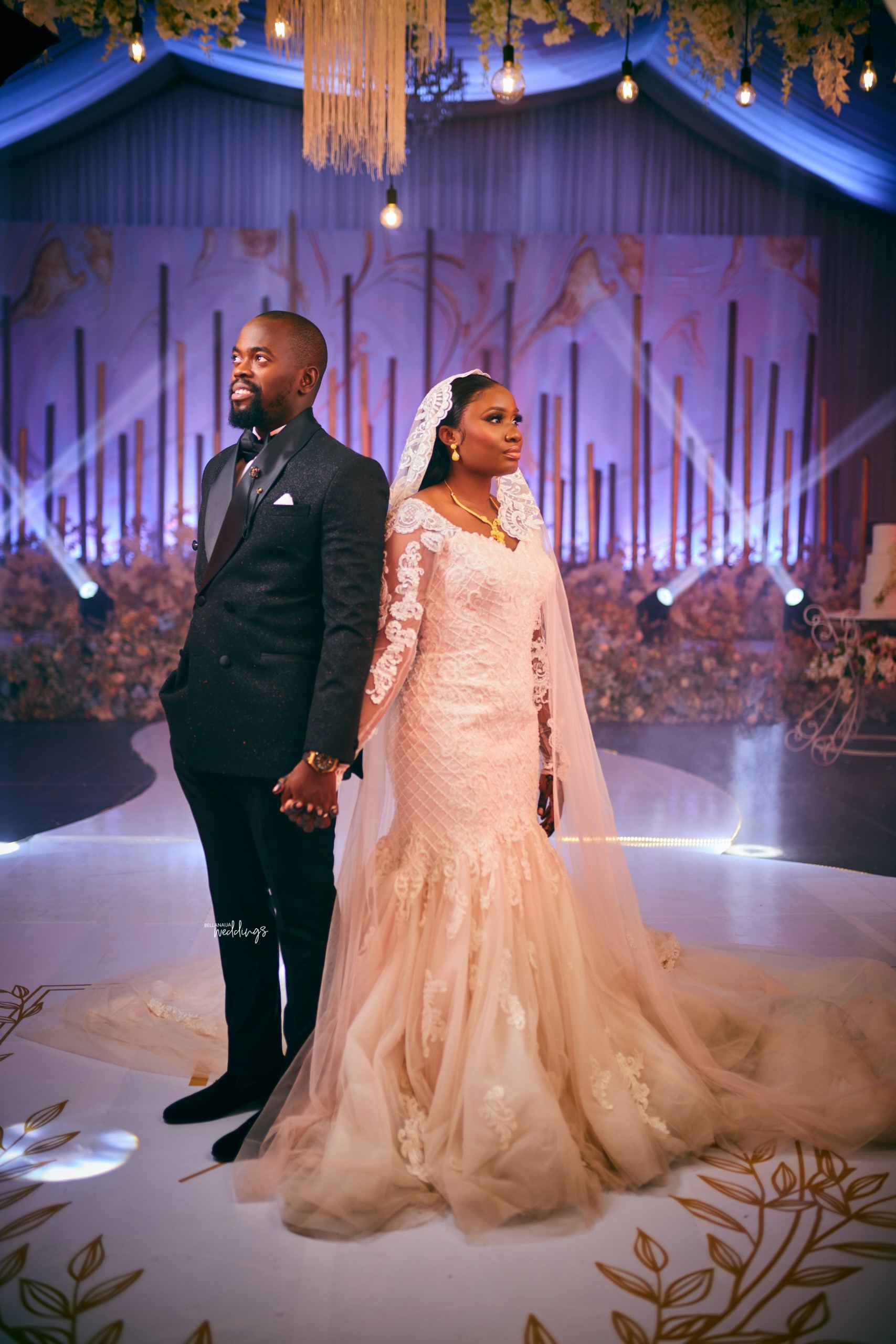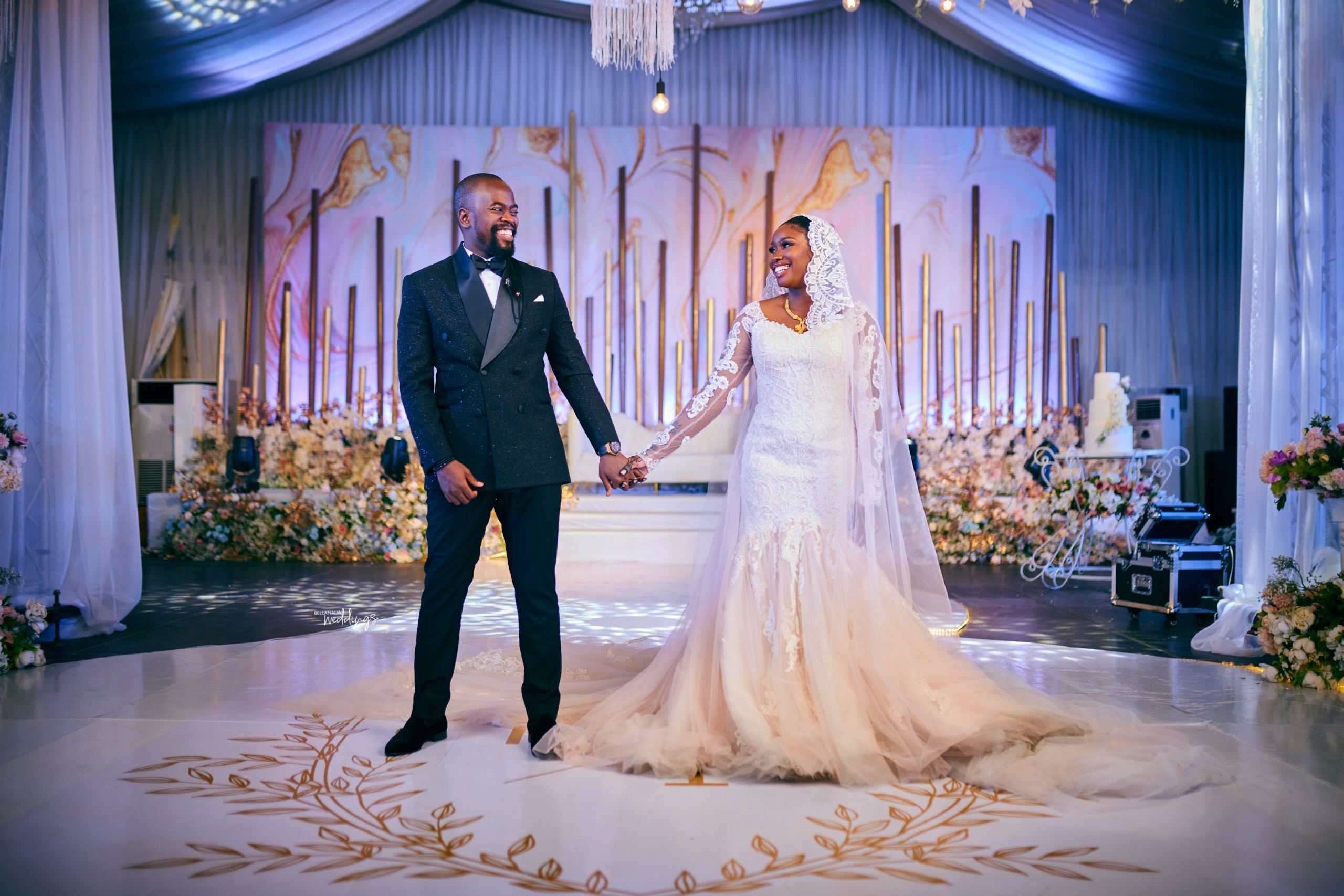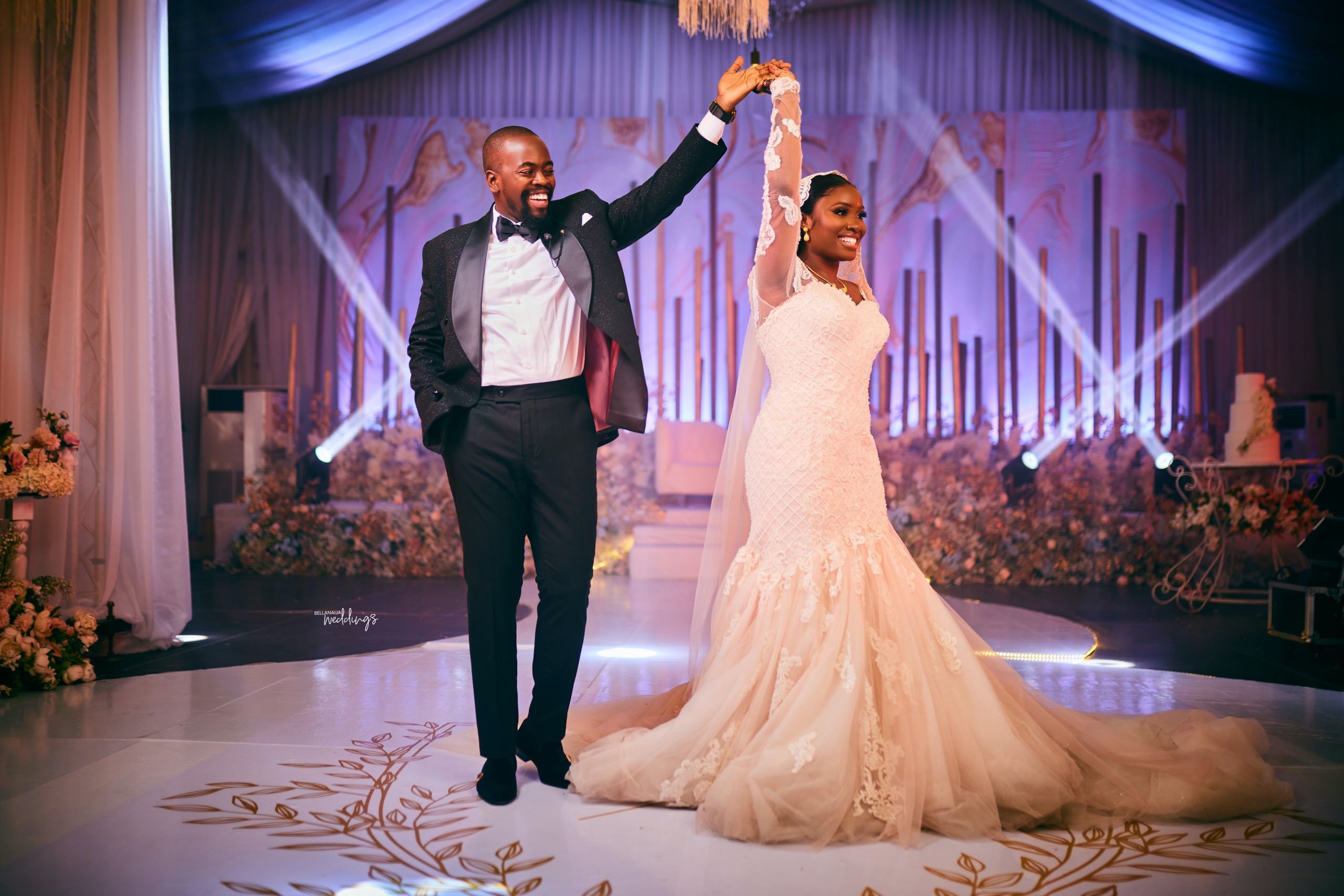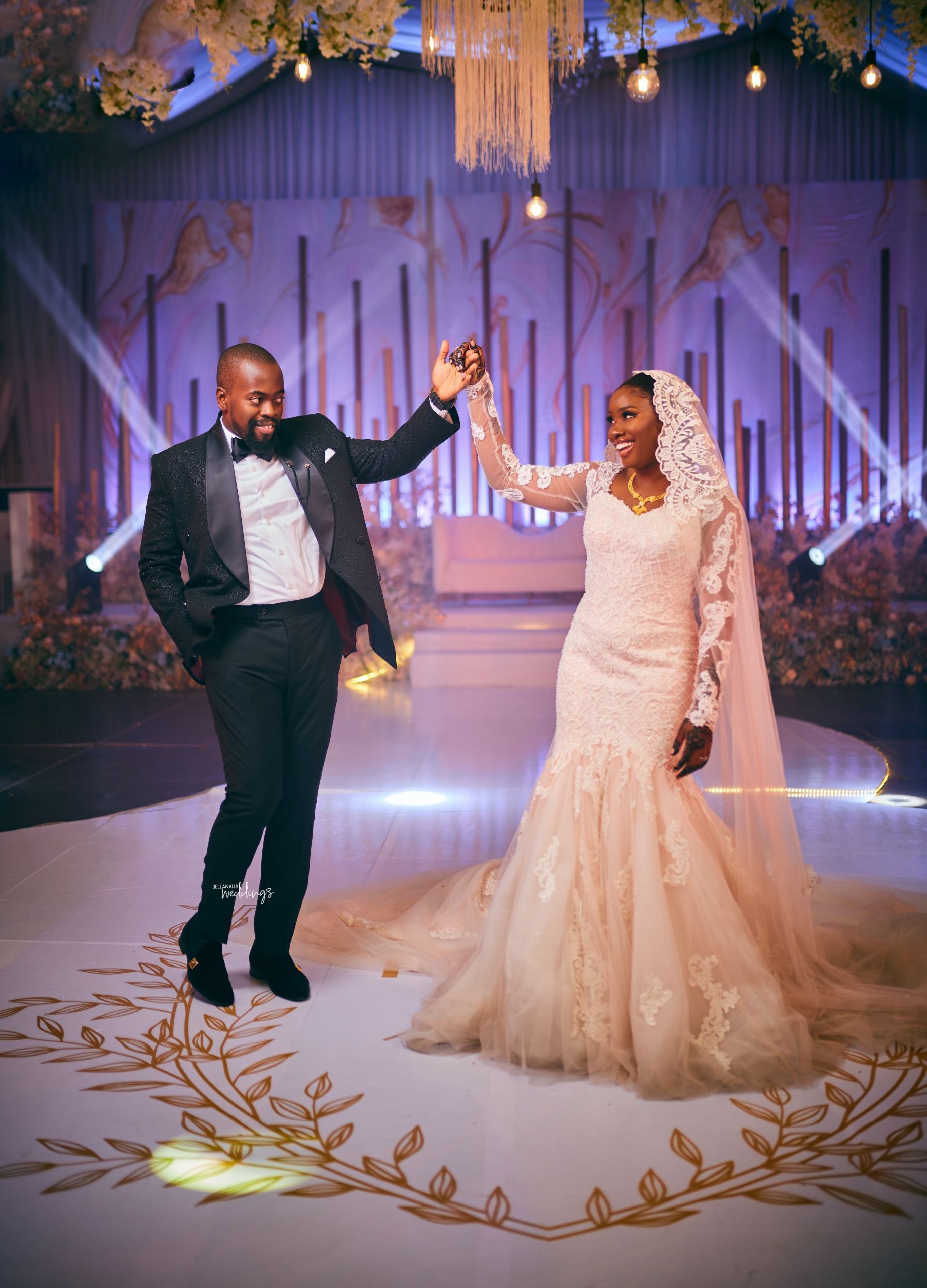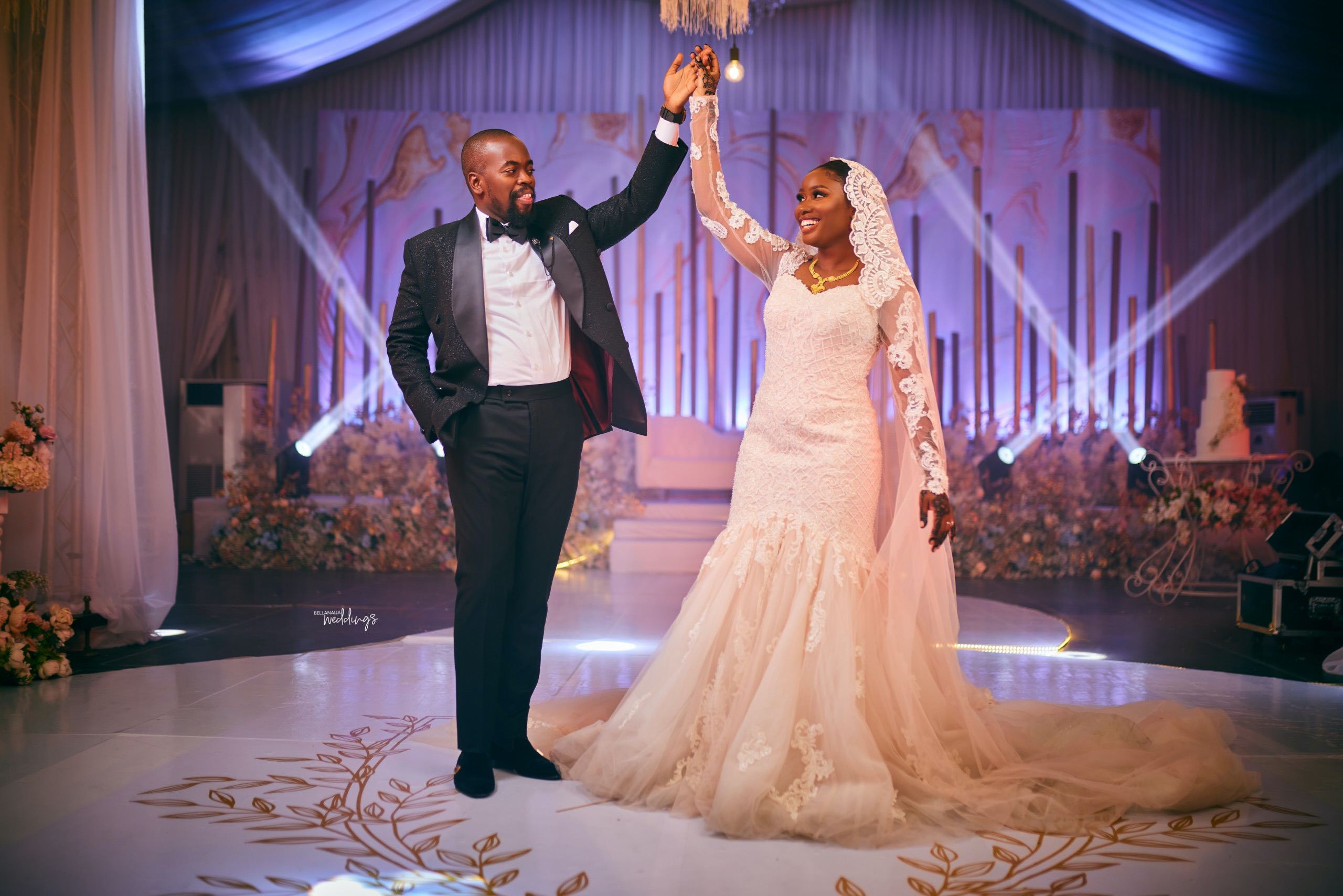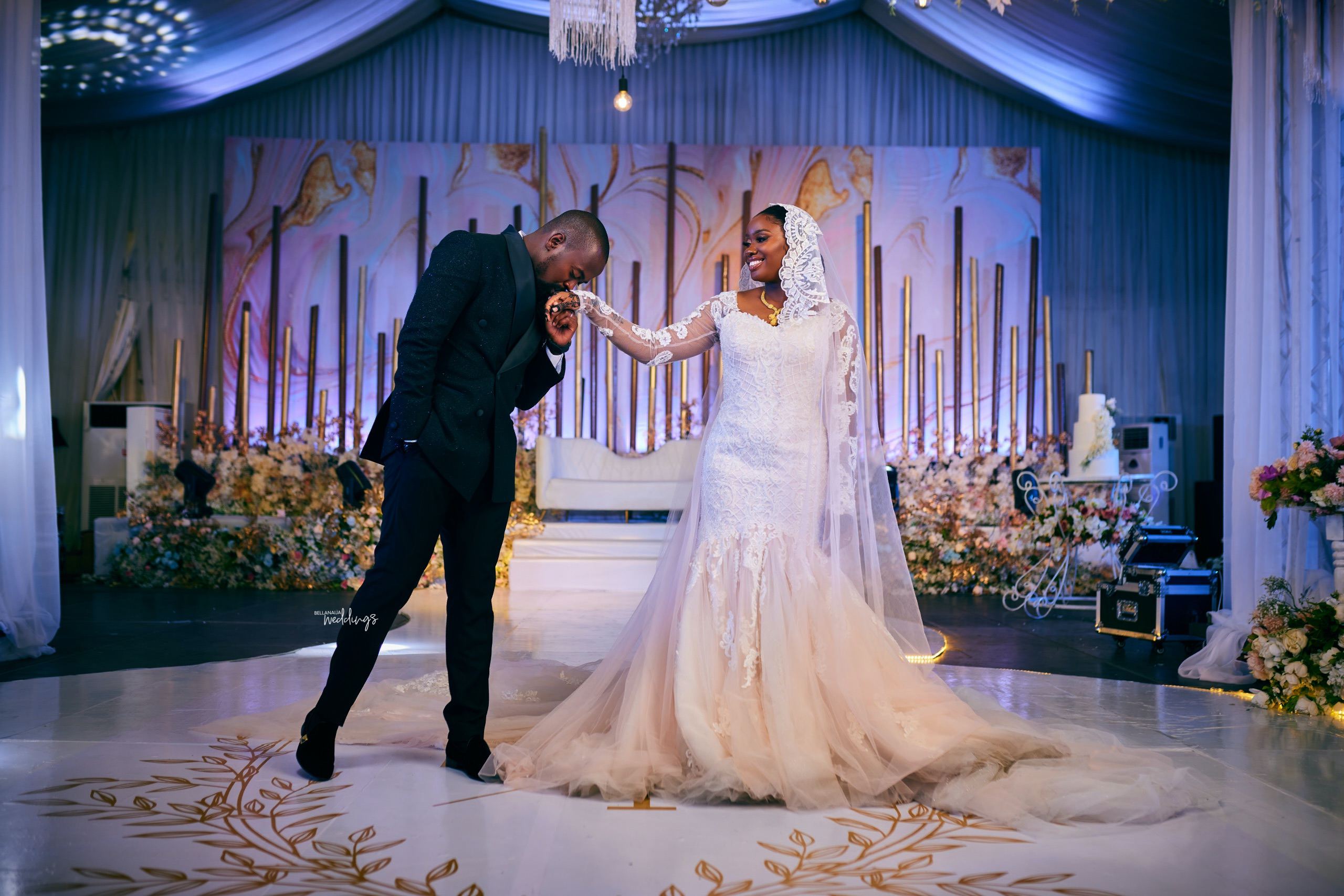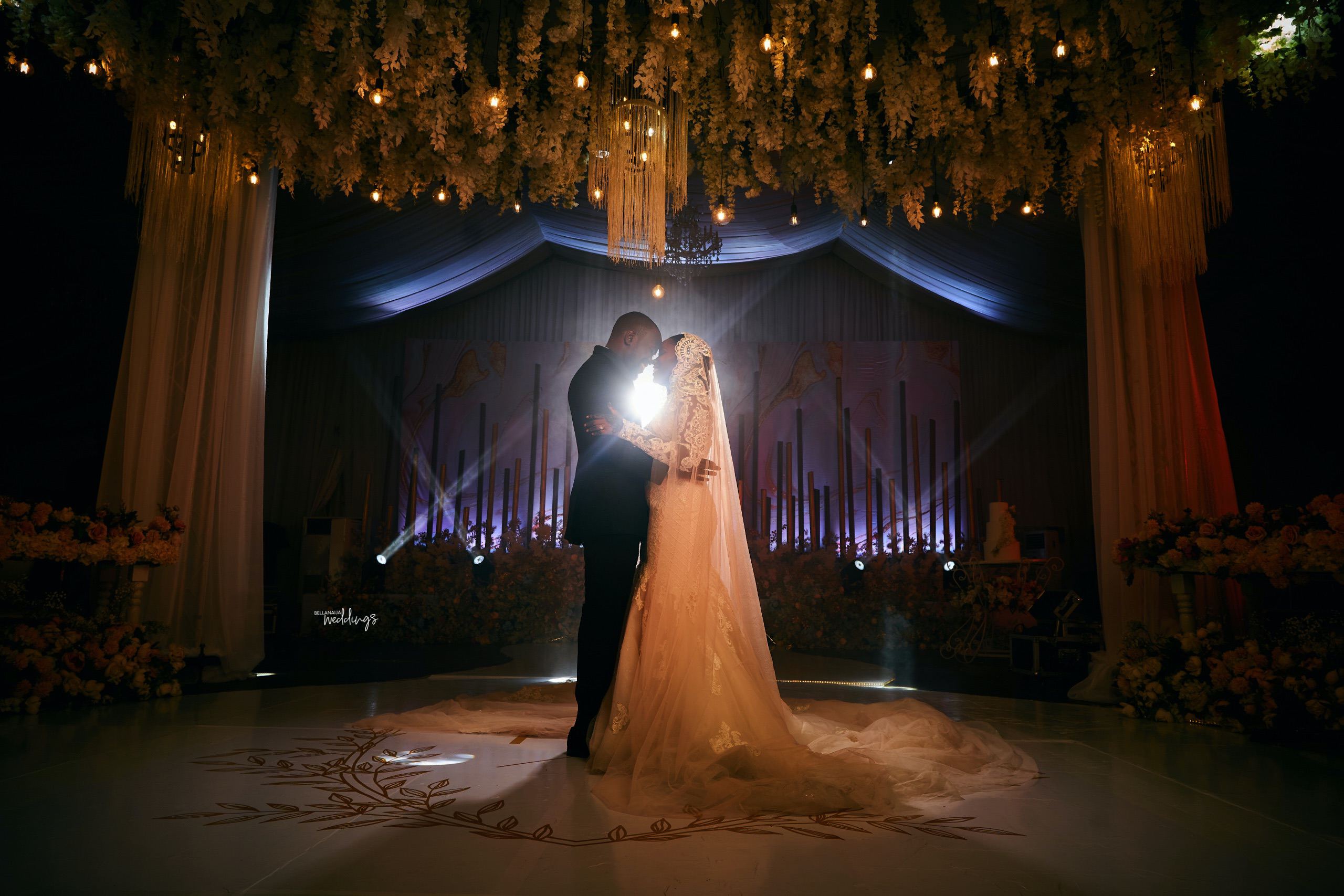 Now, the party begins!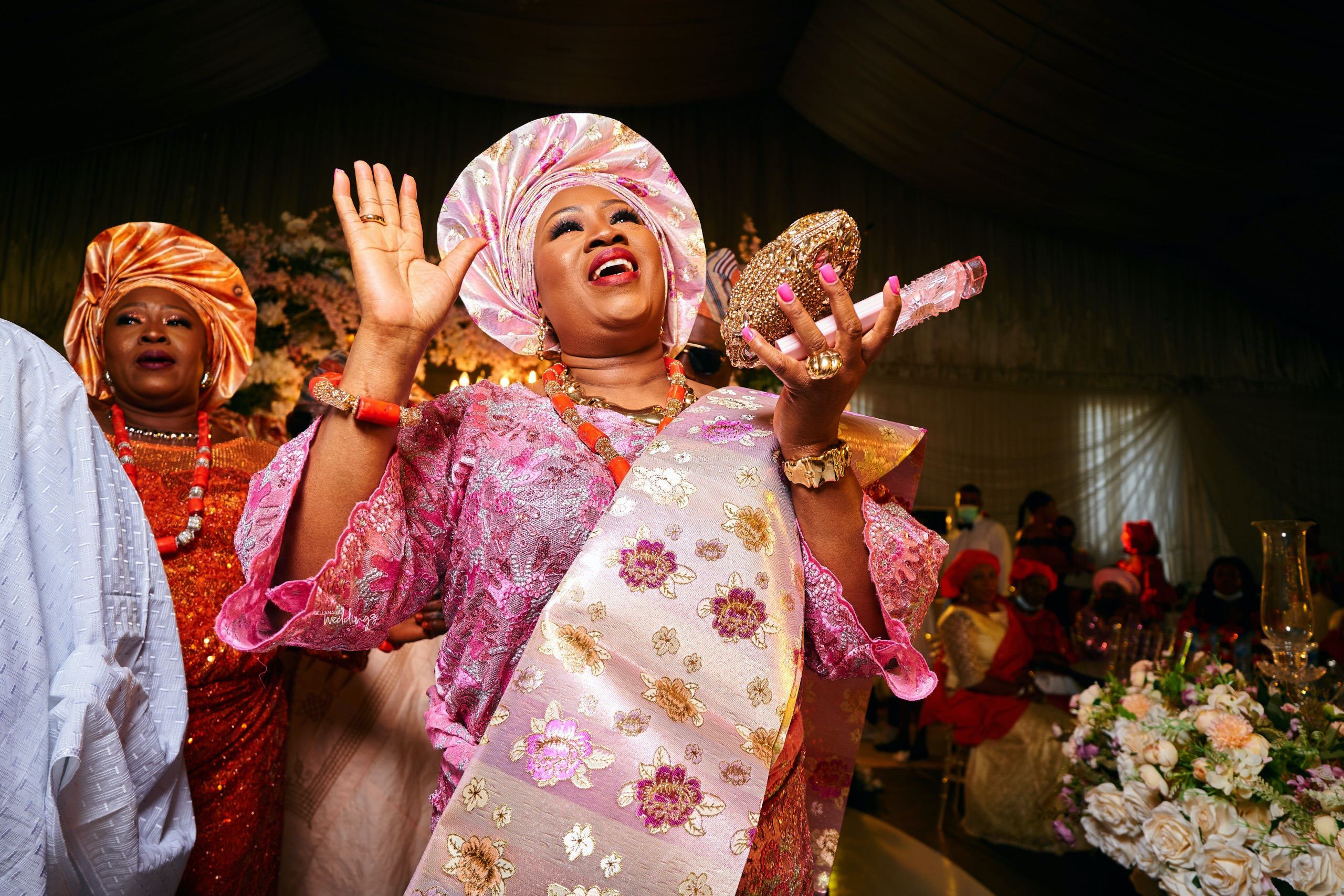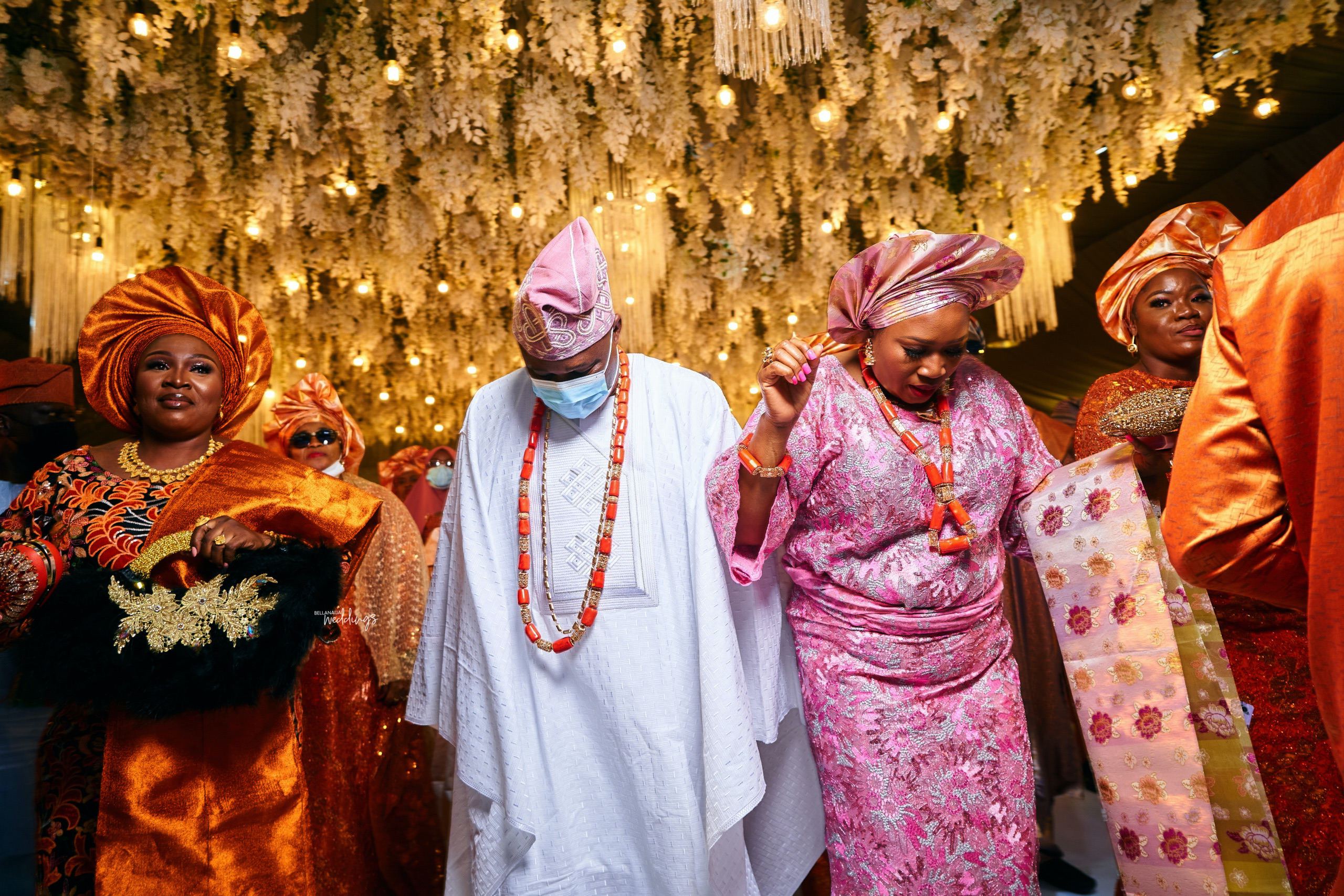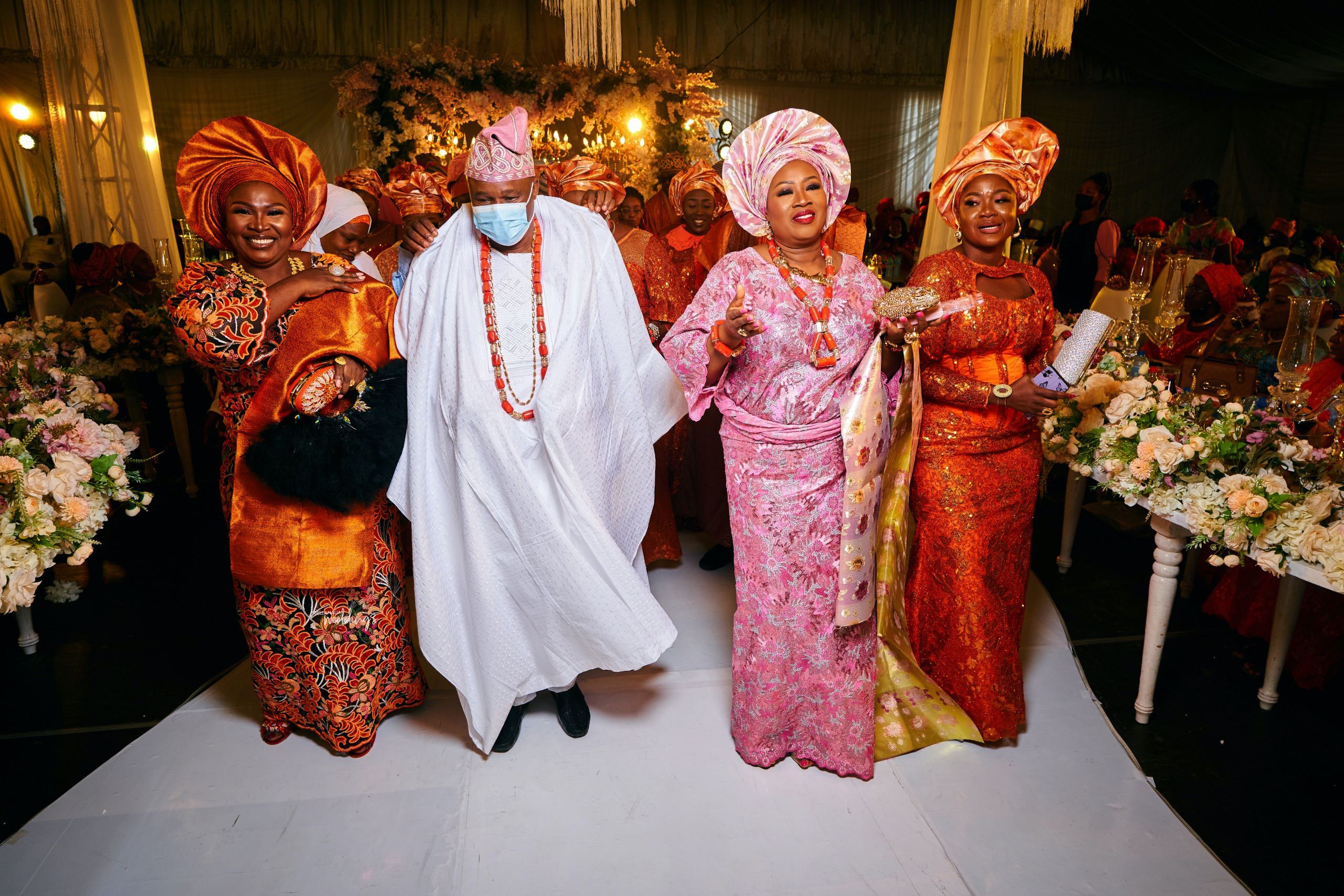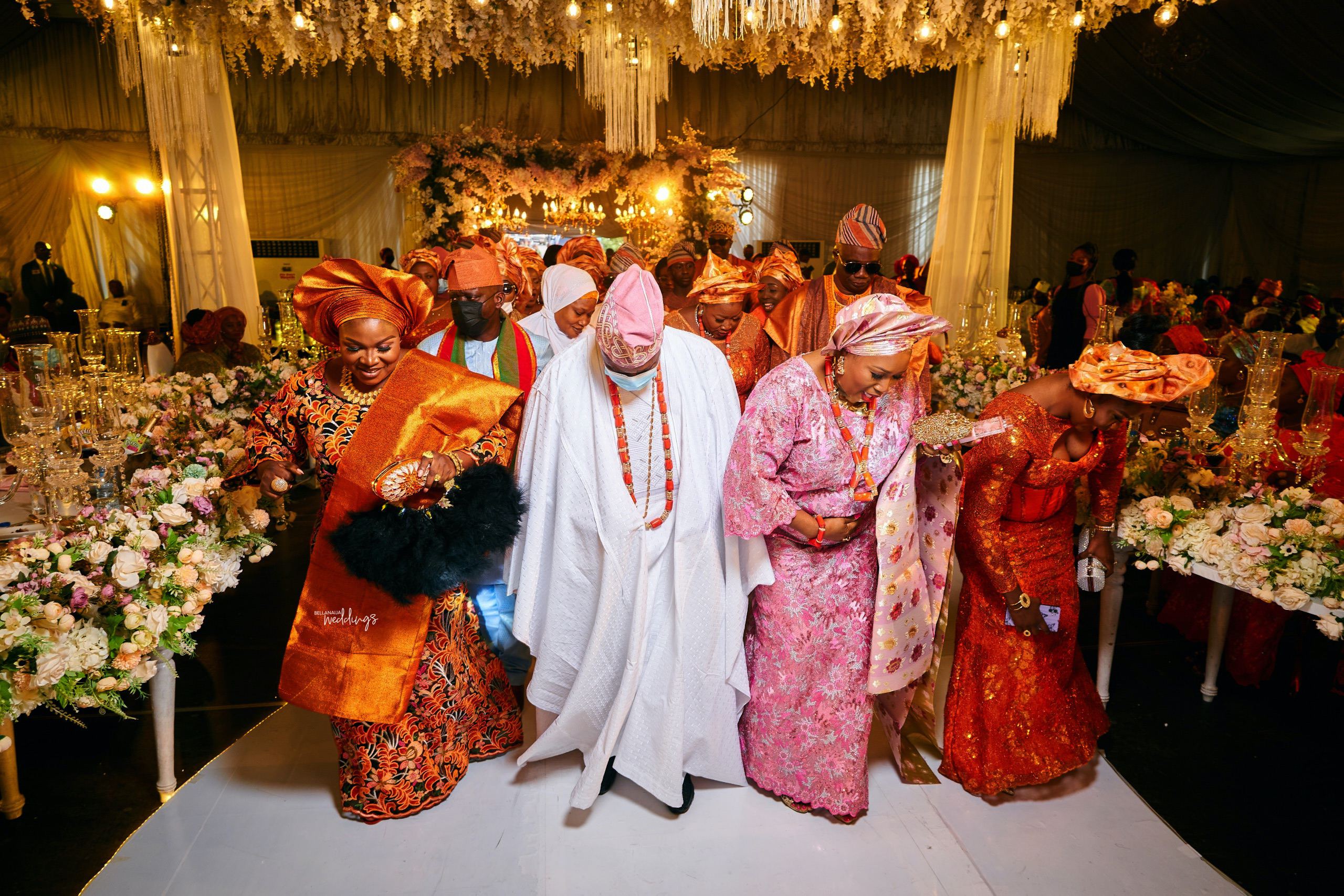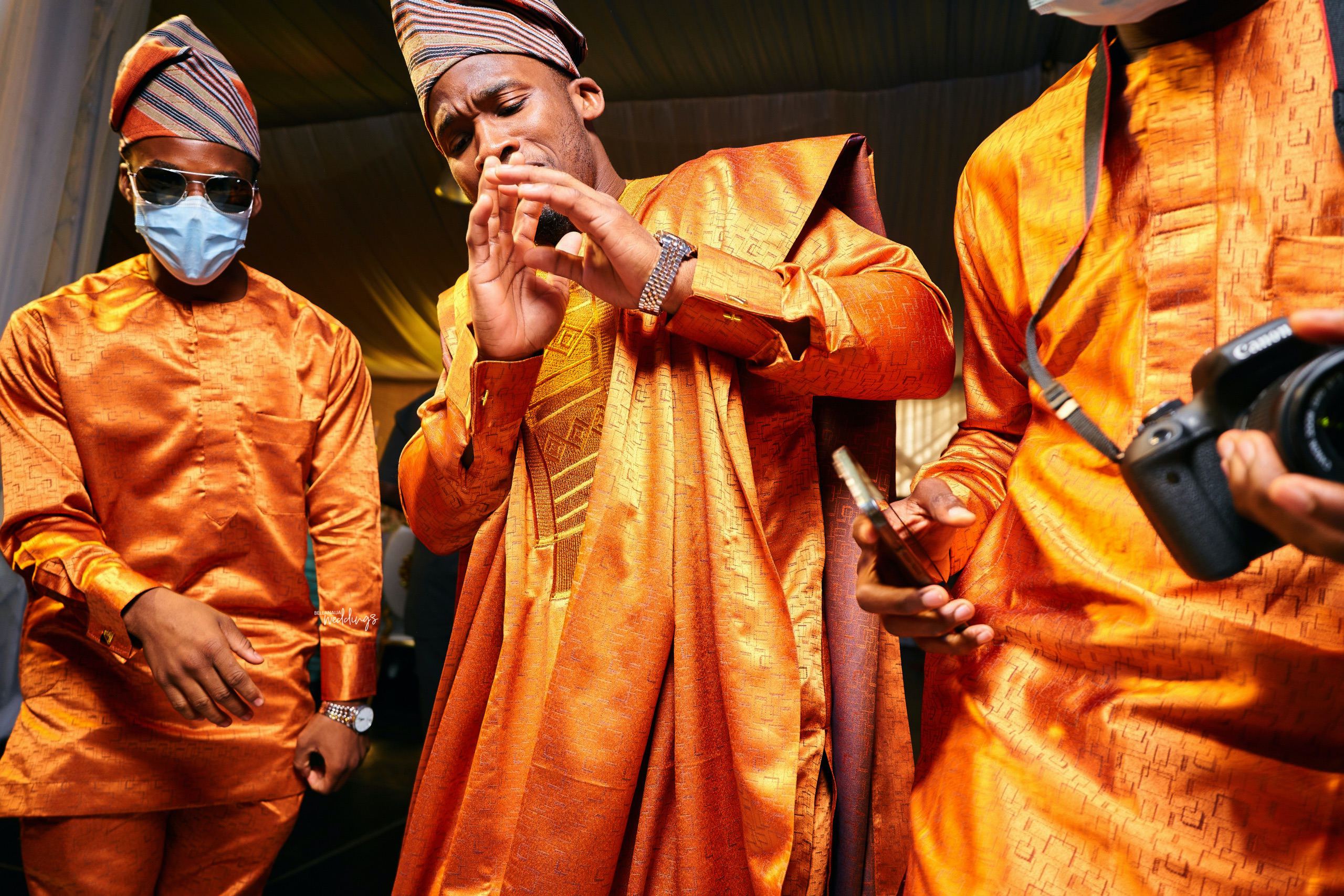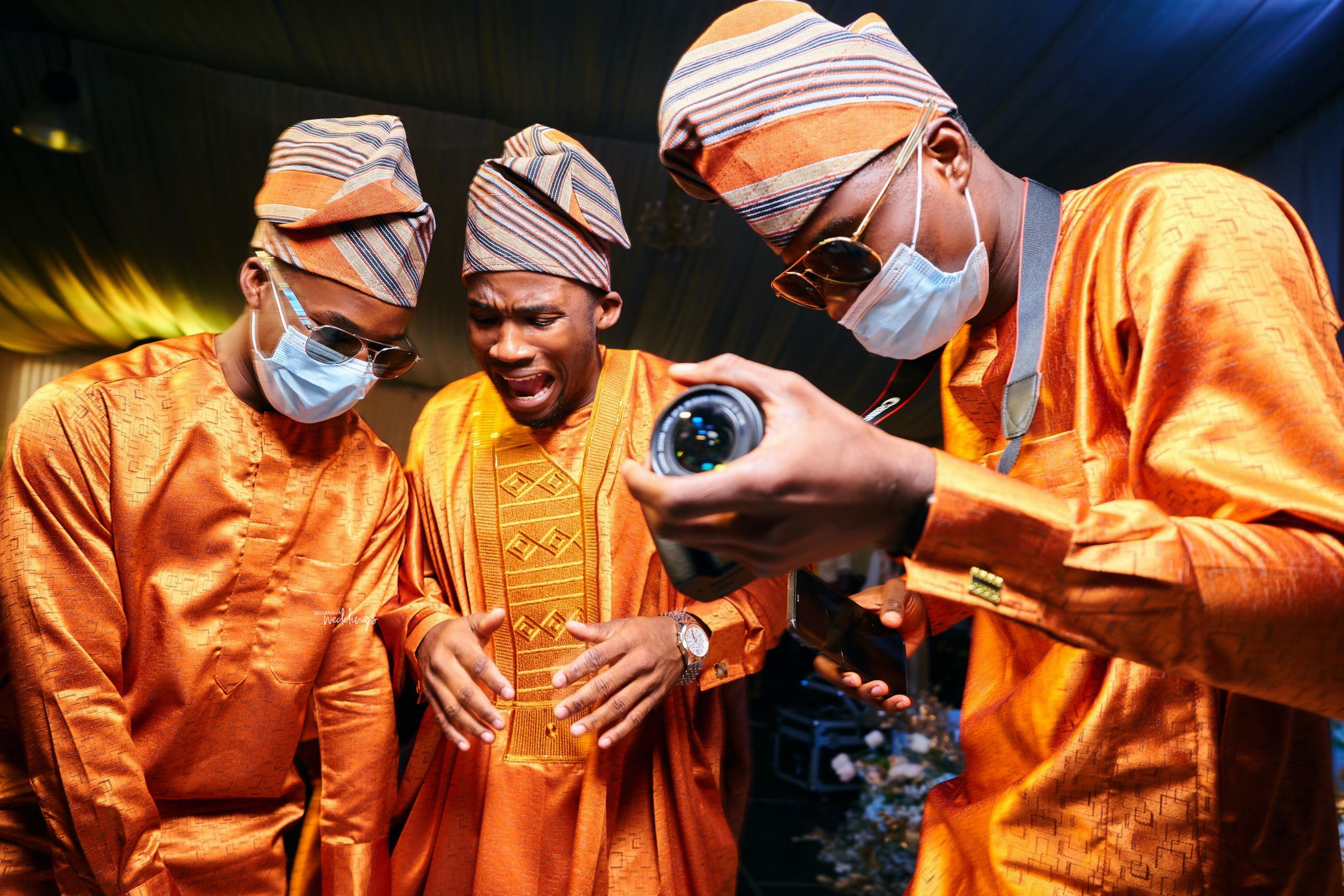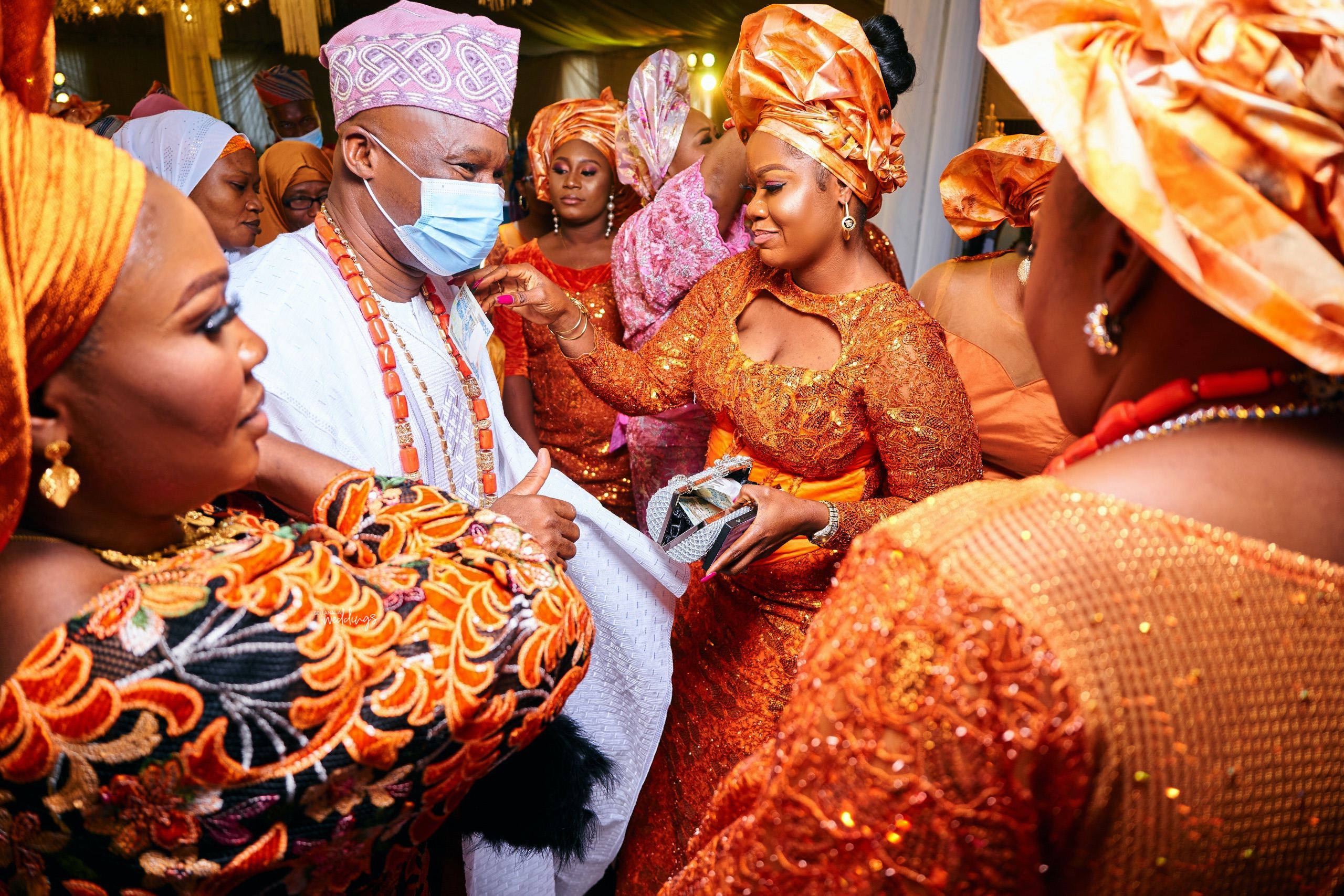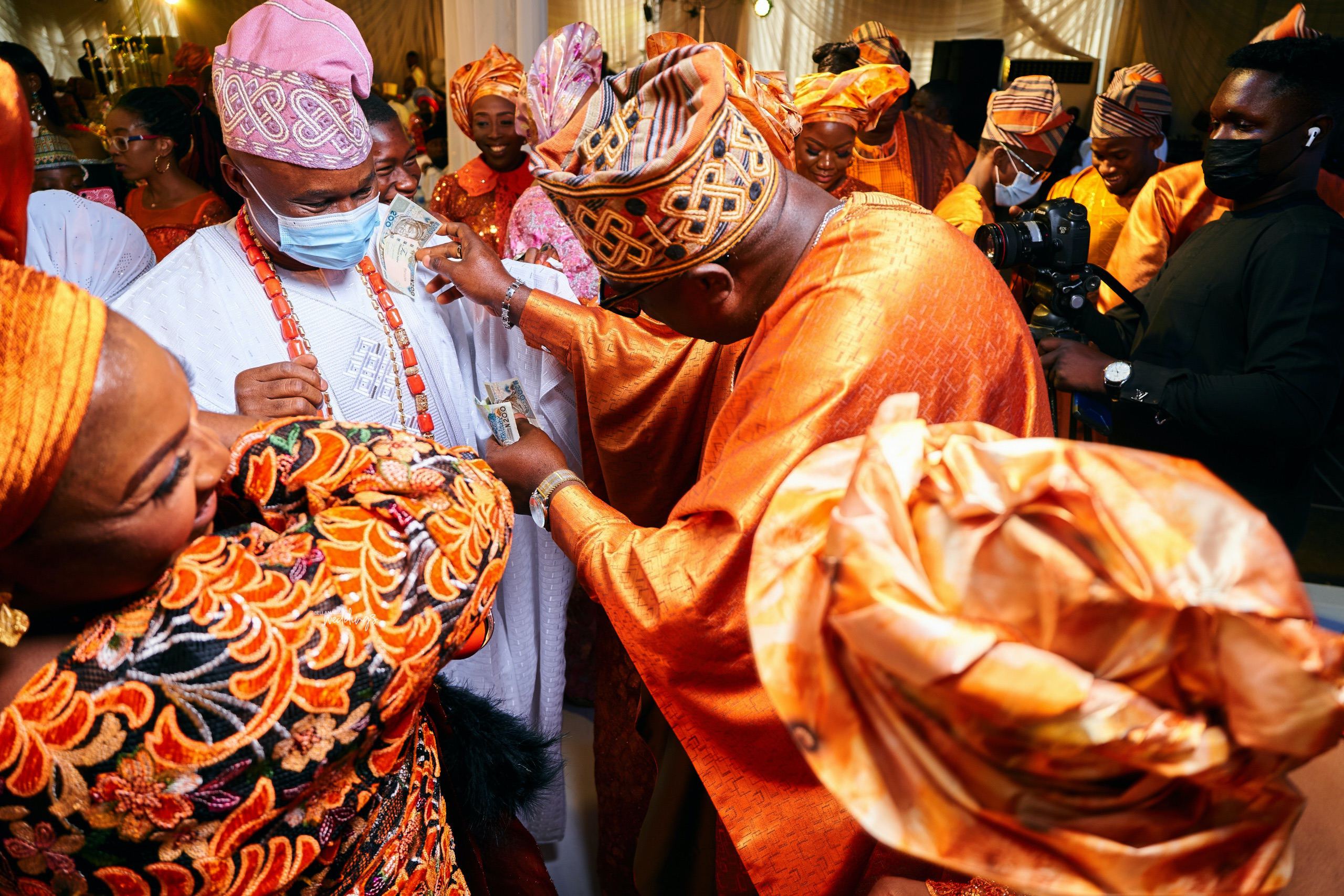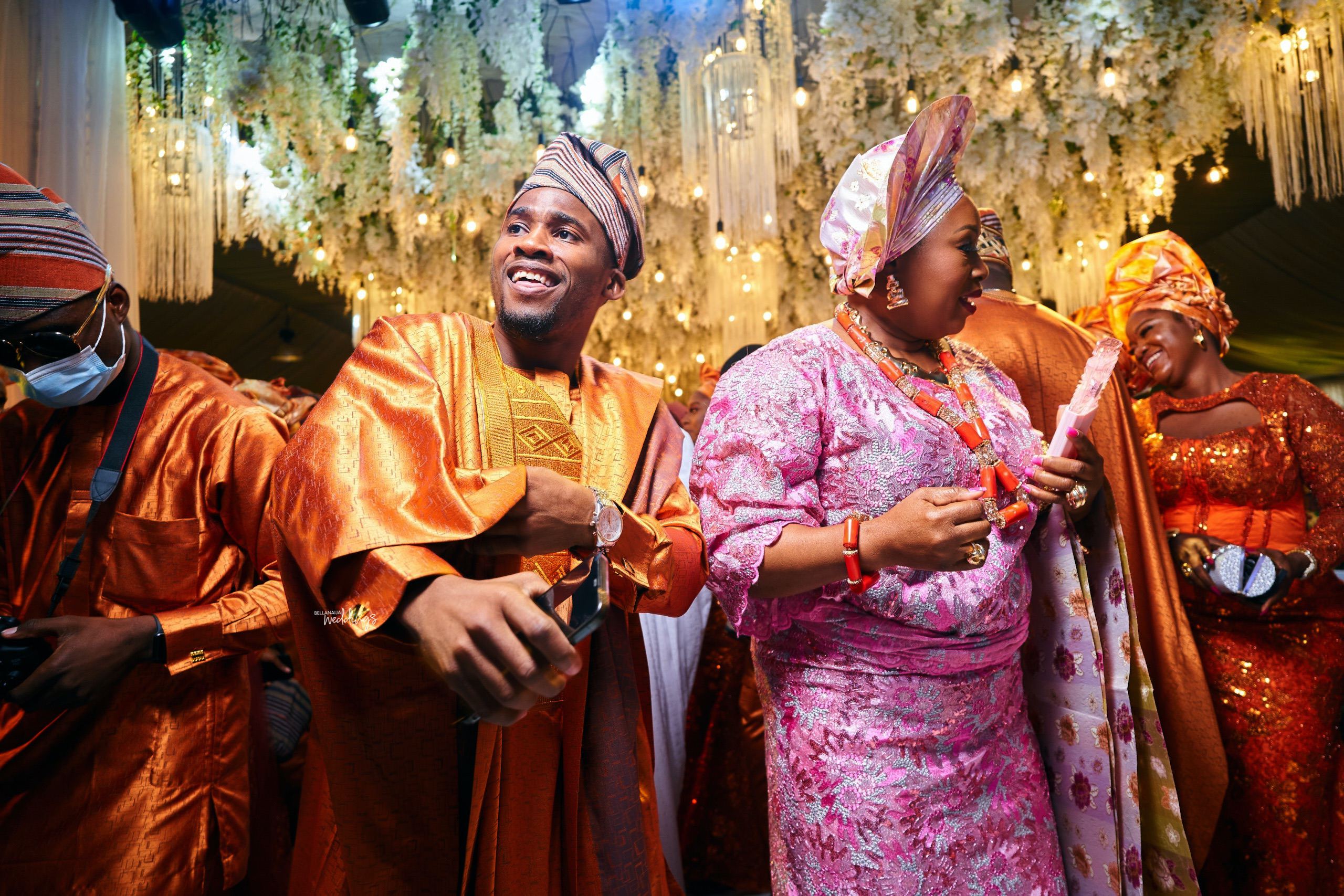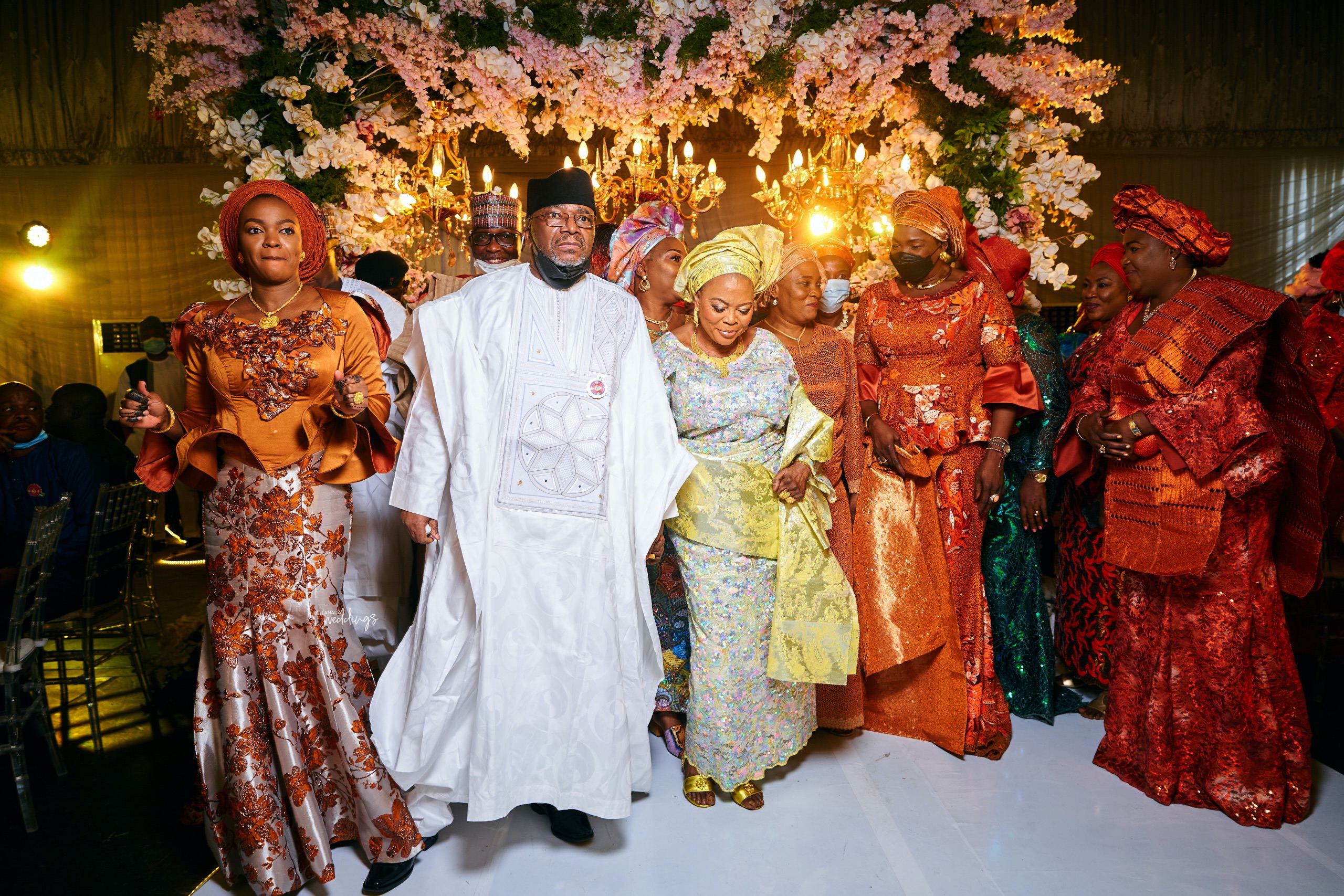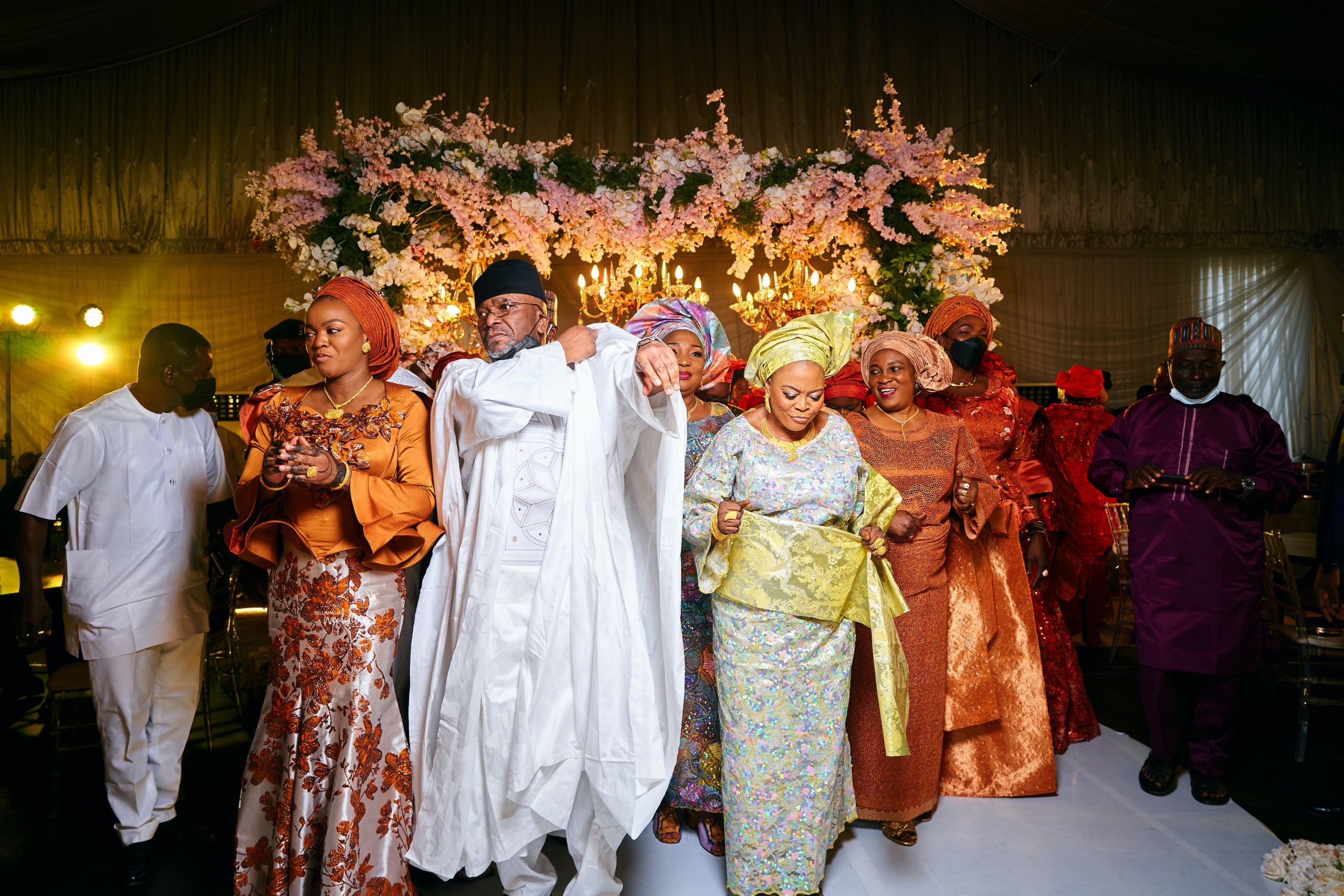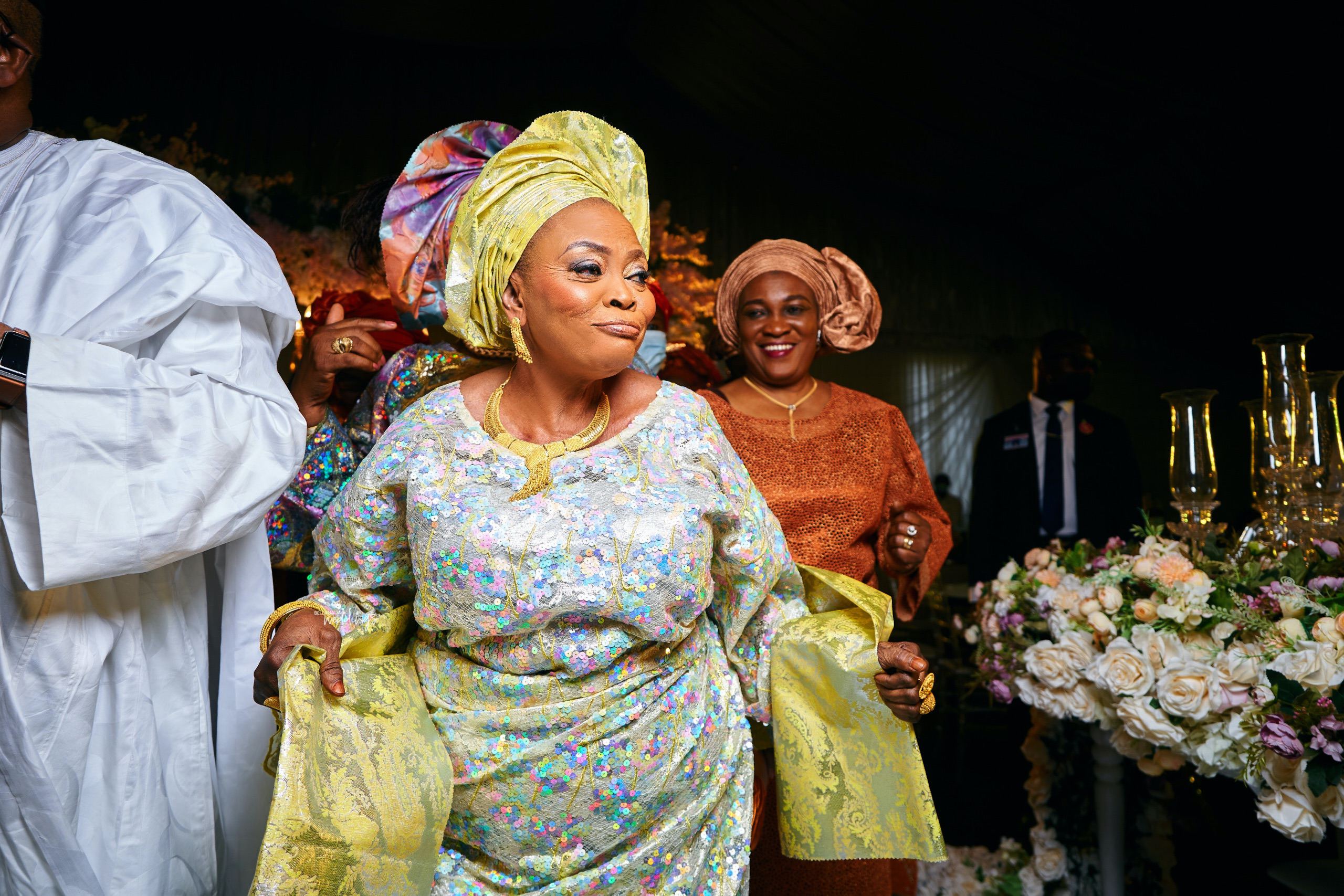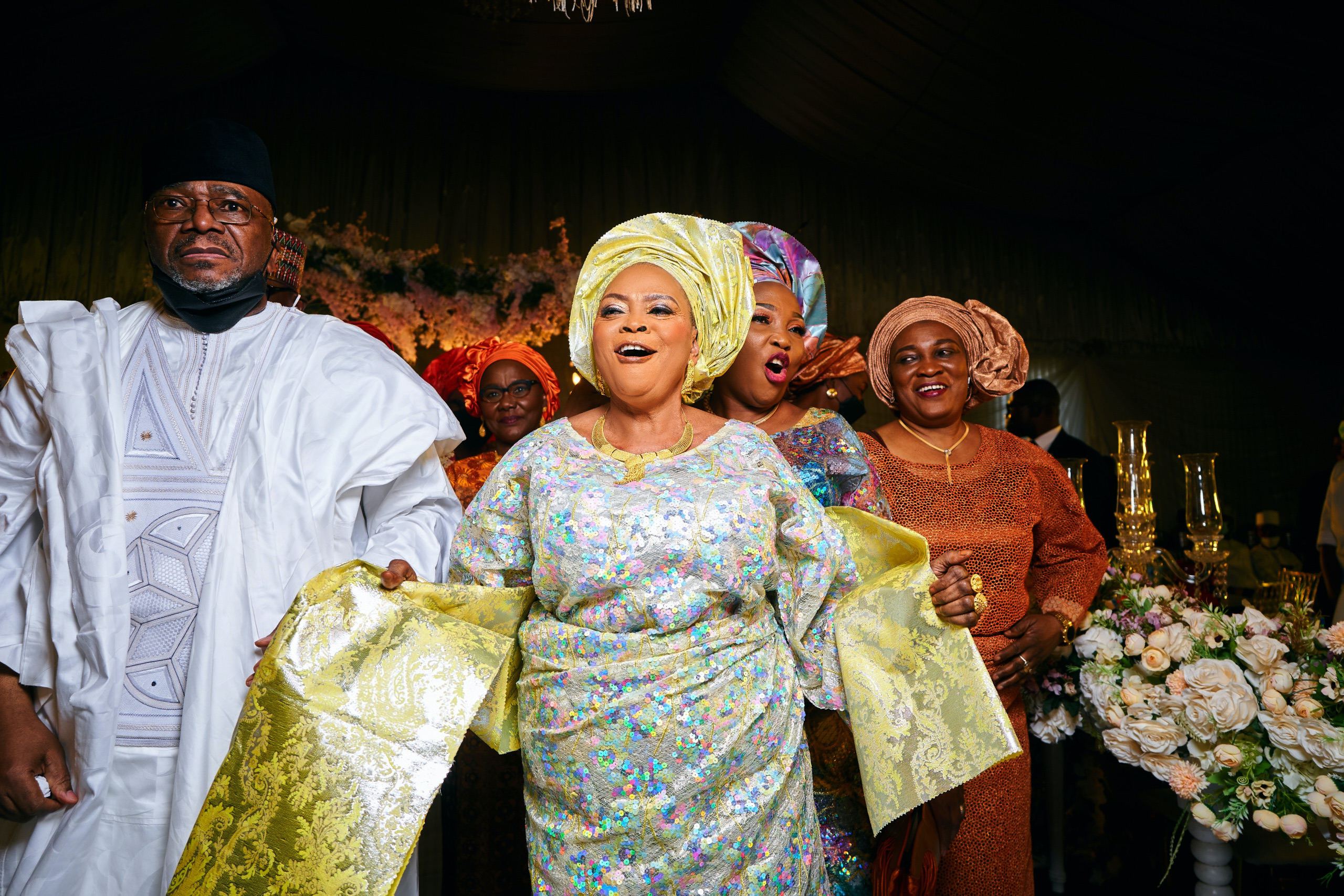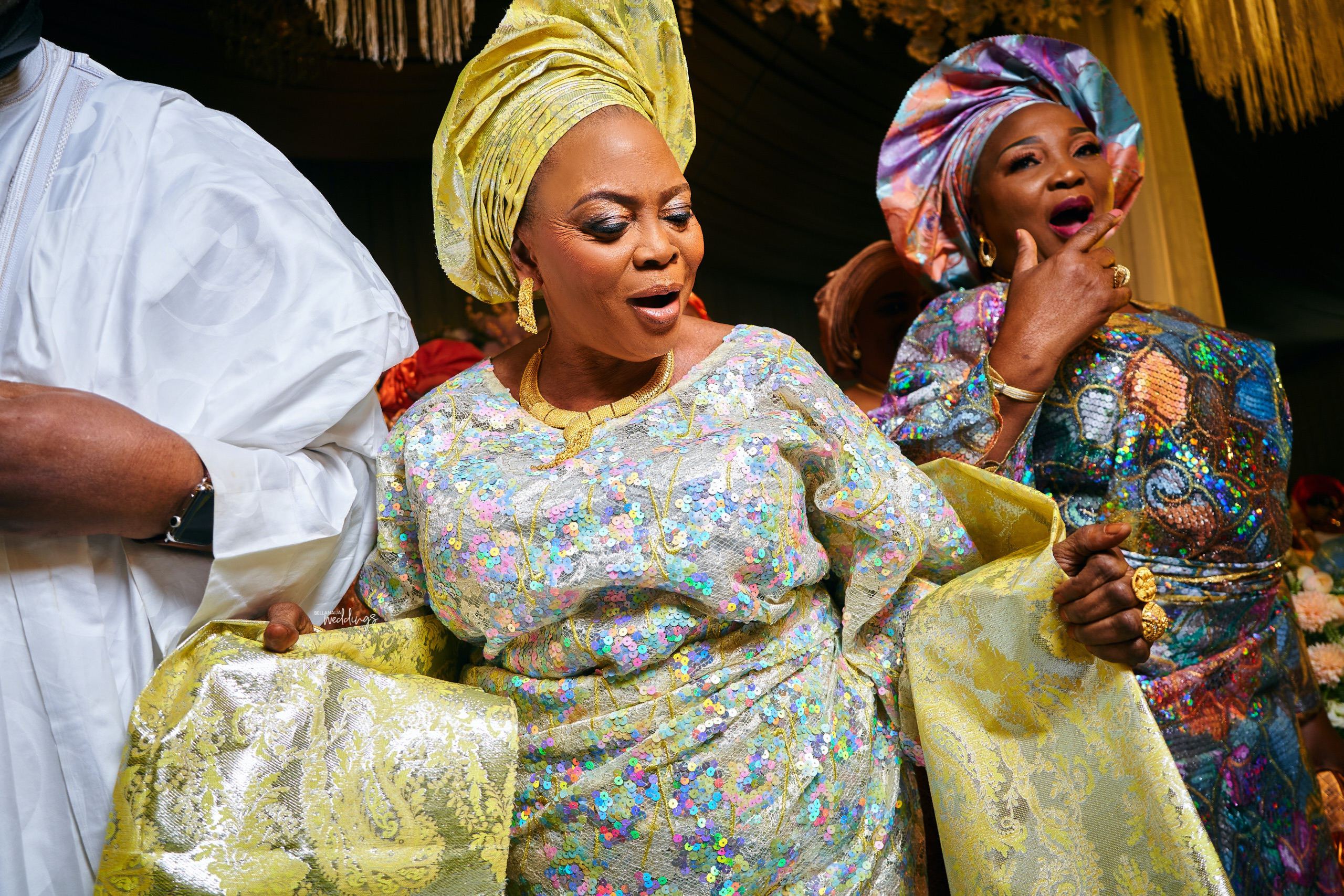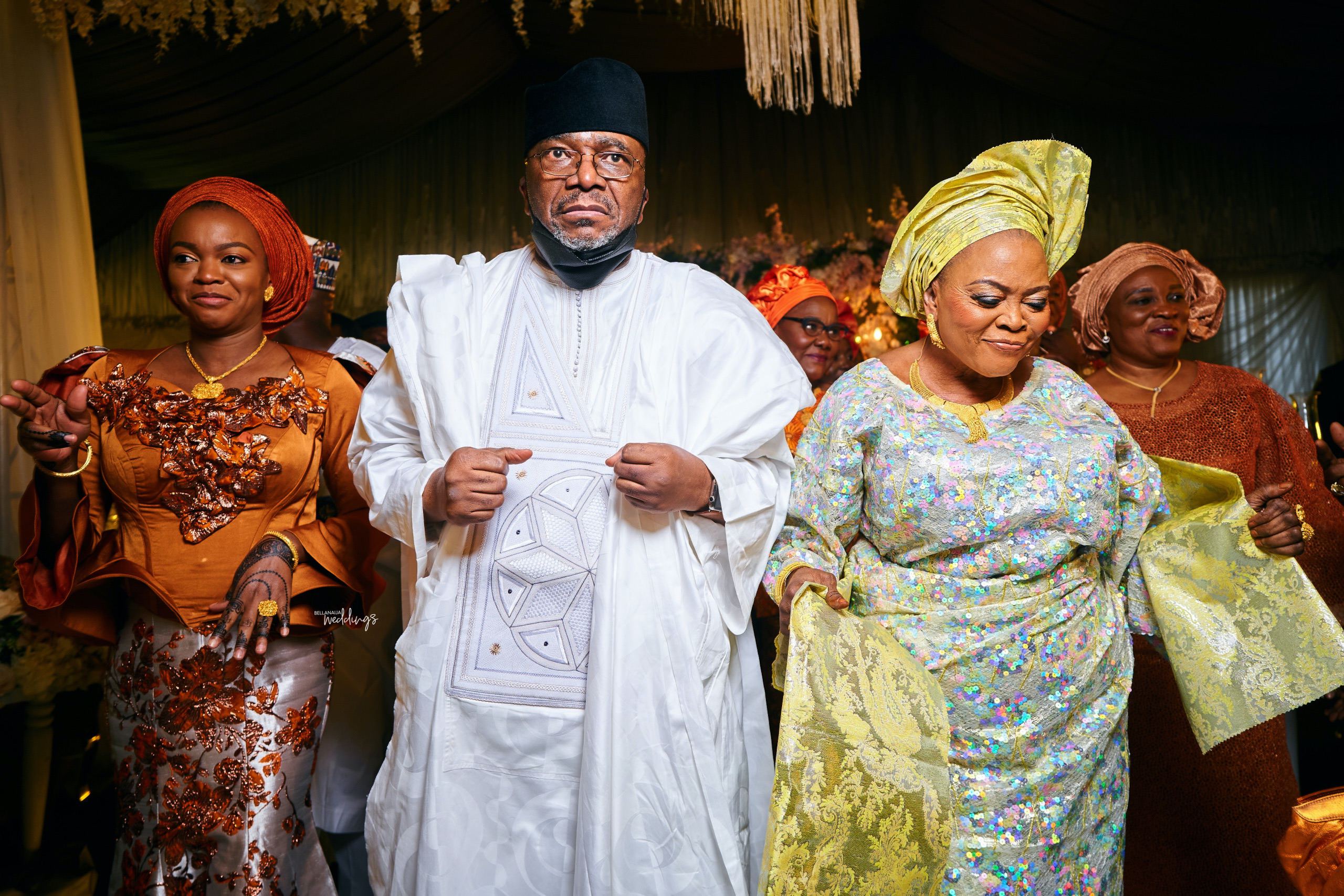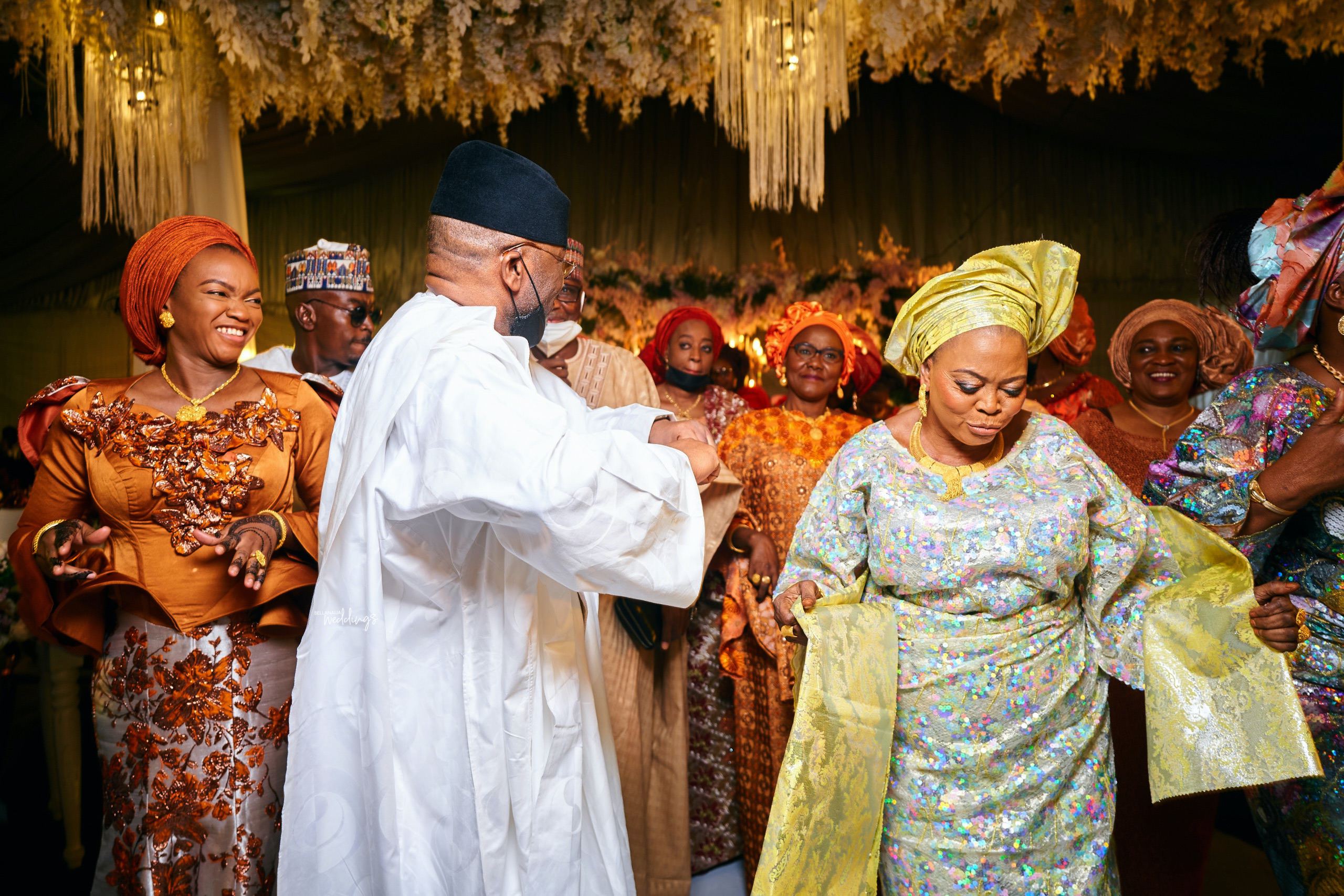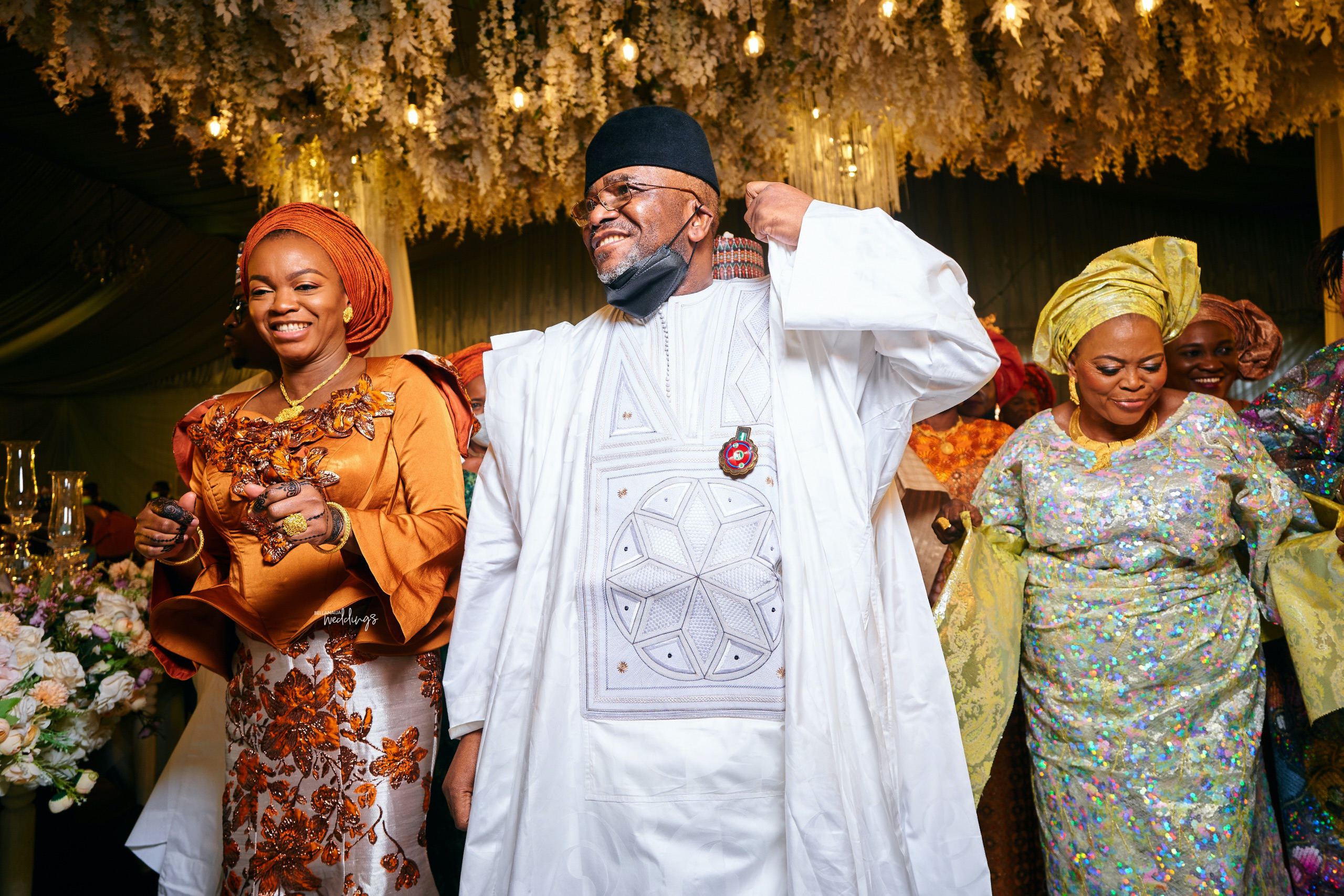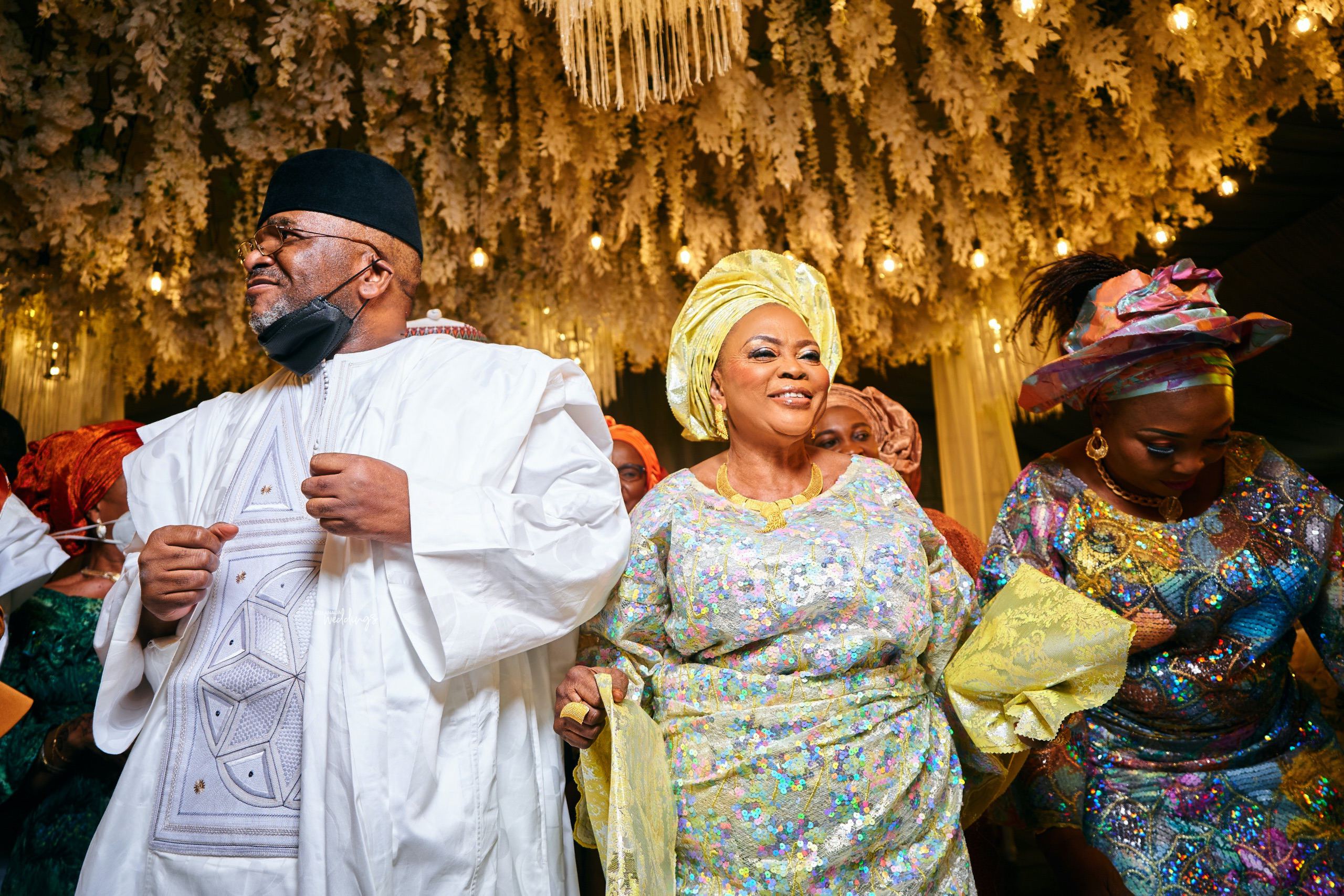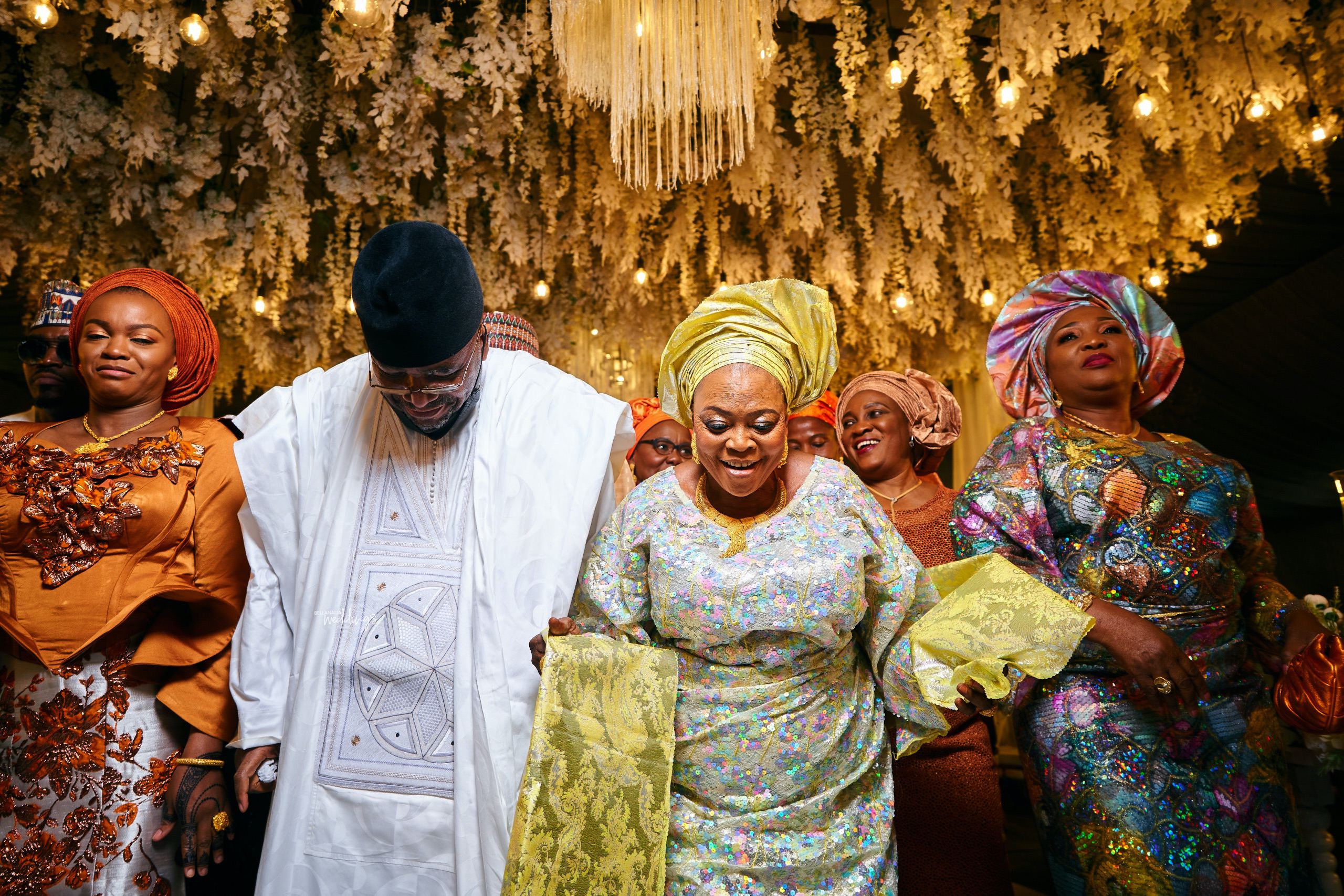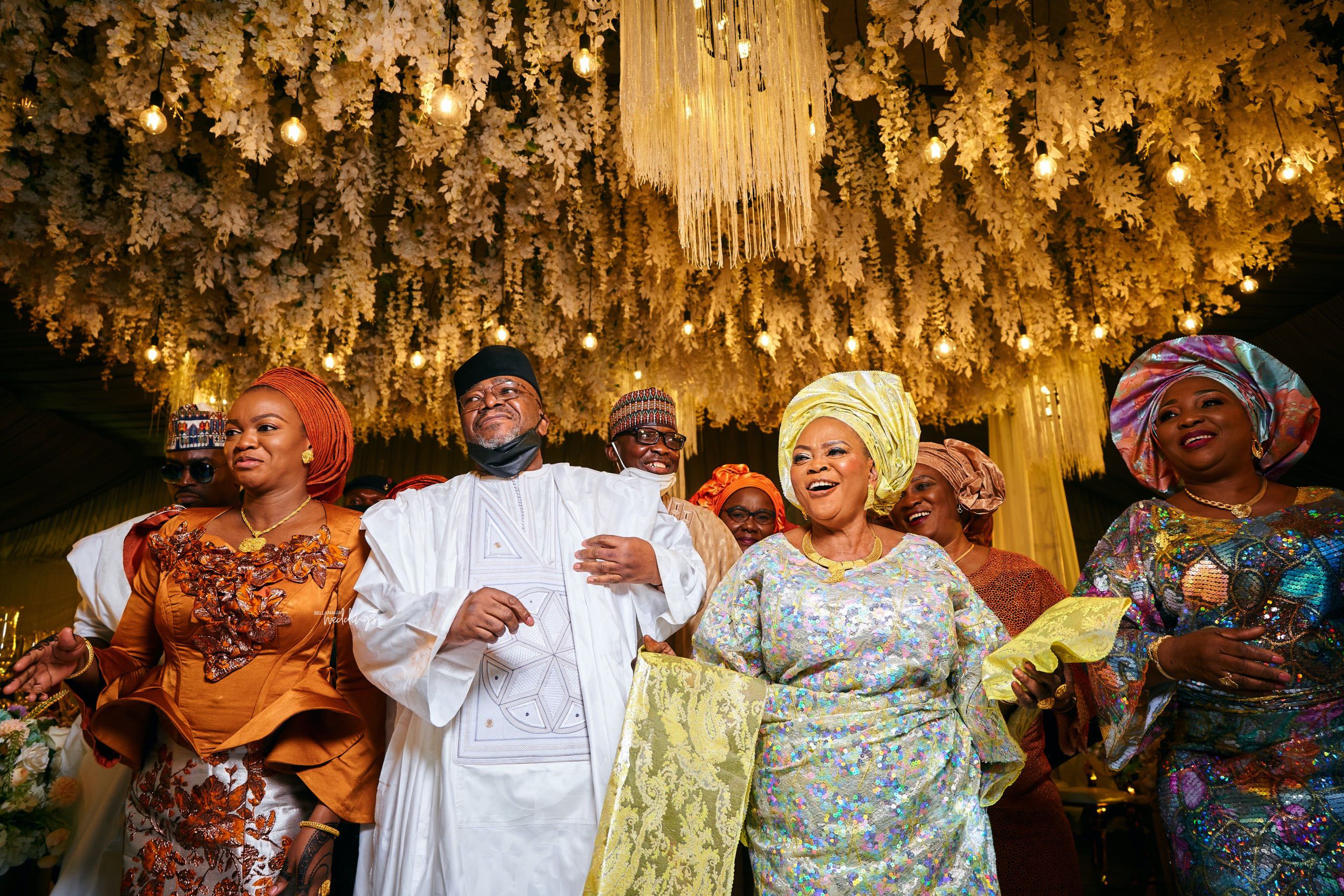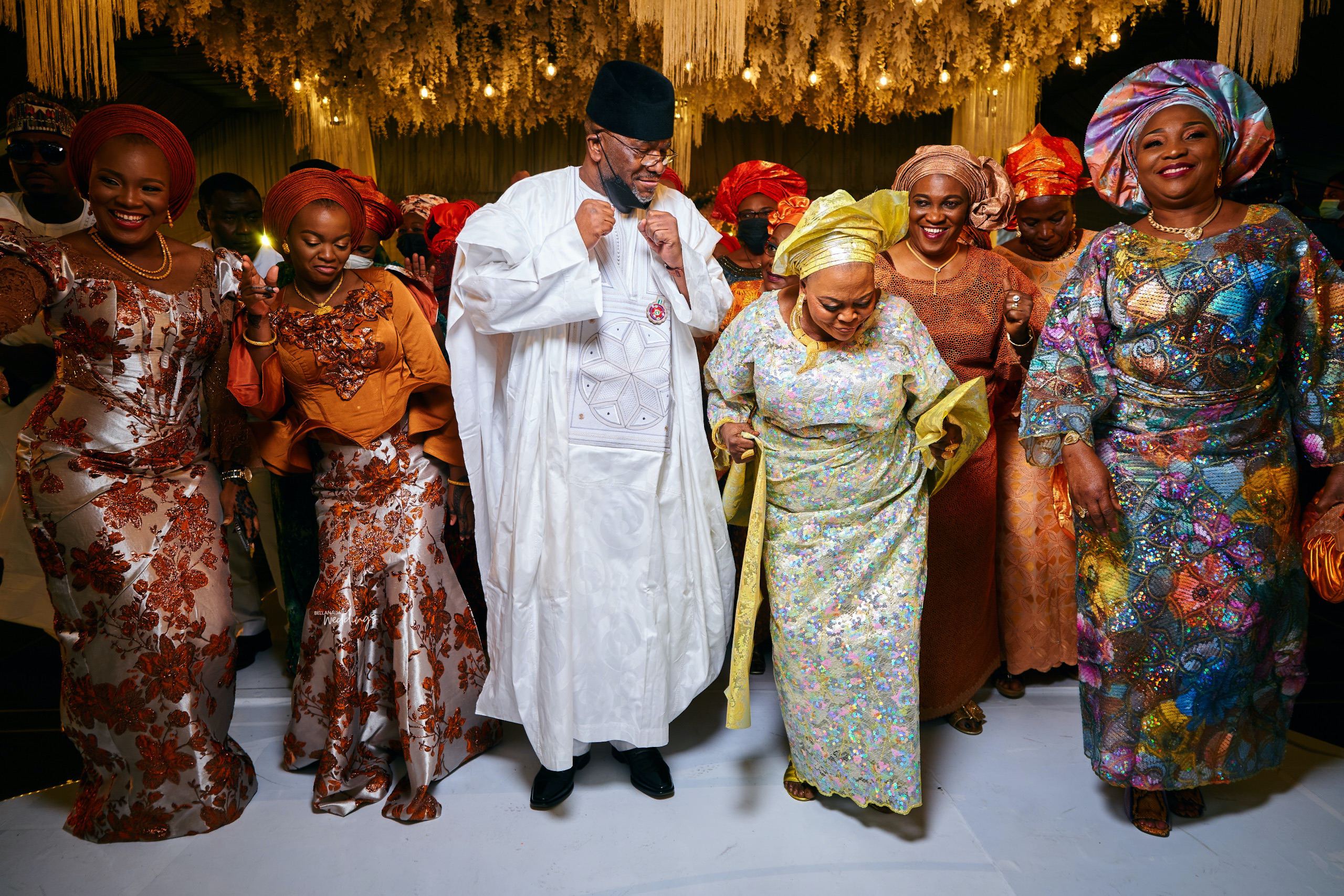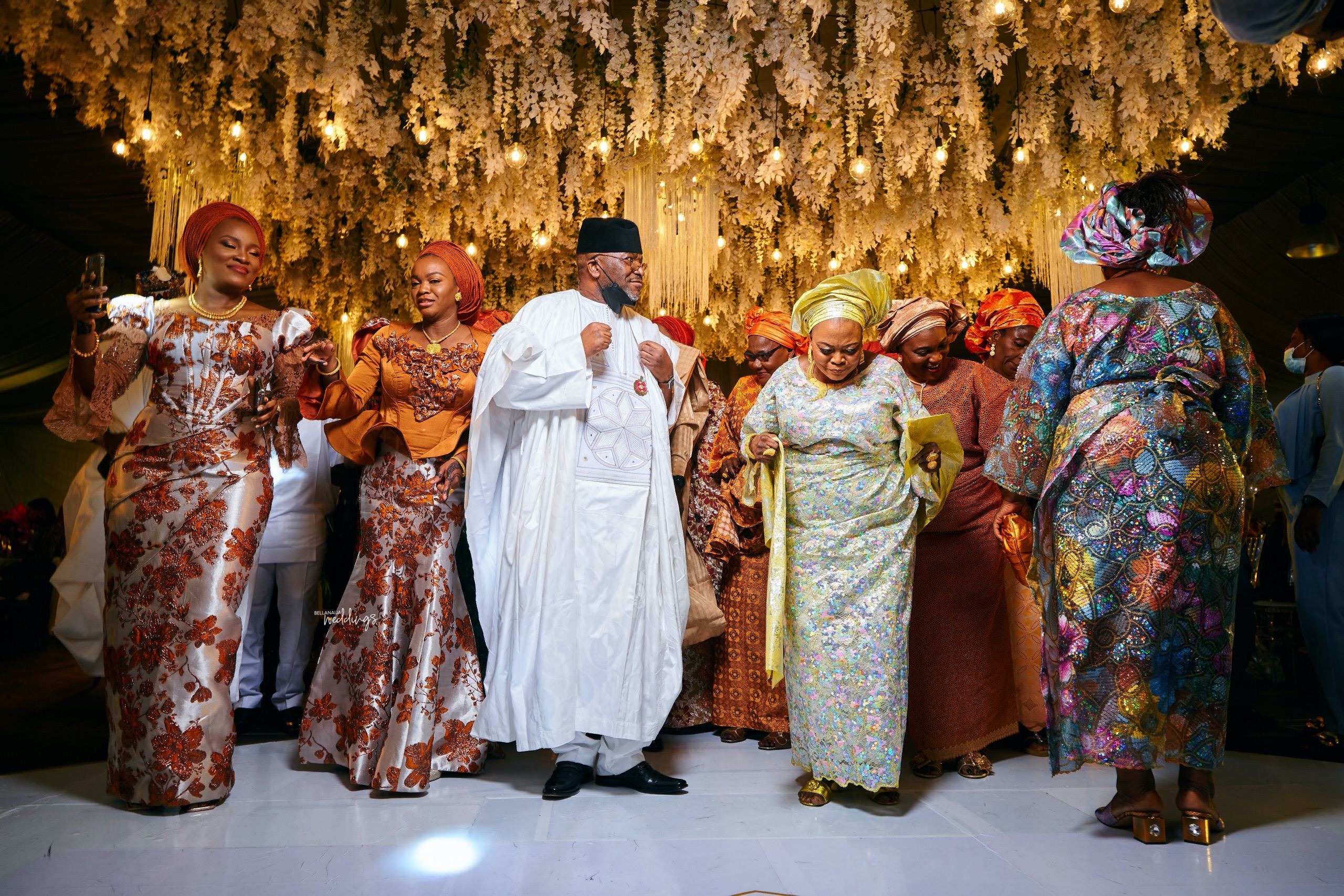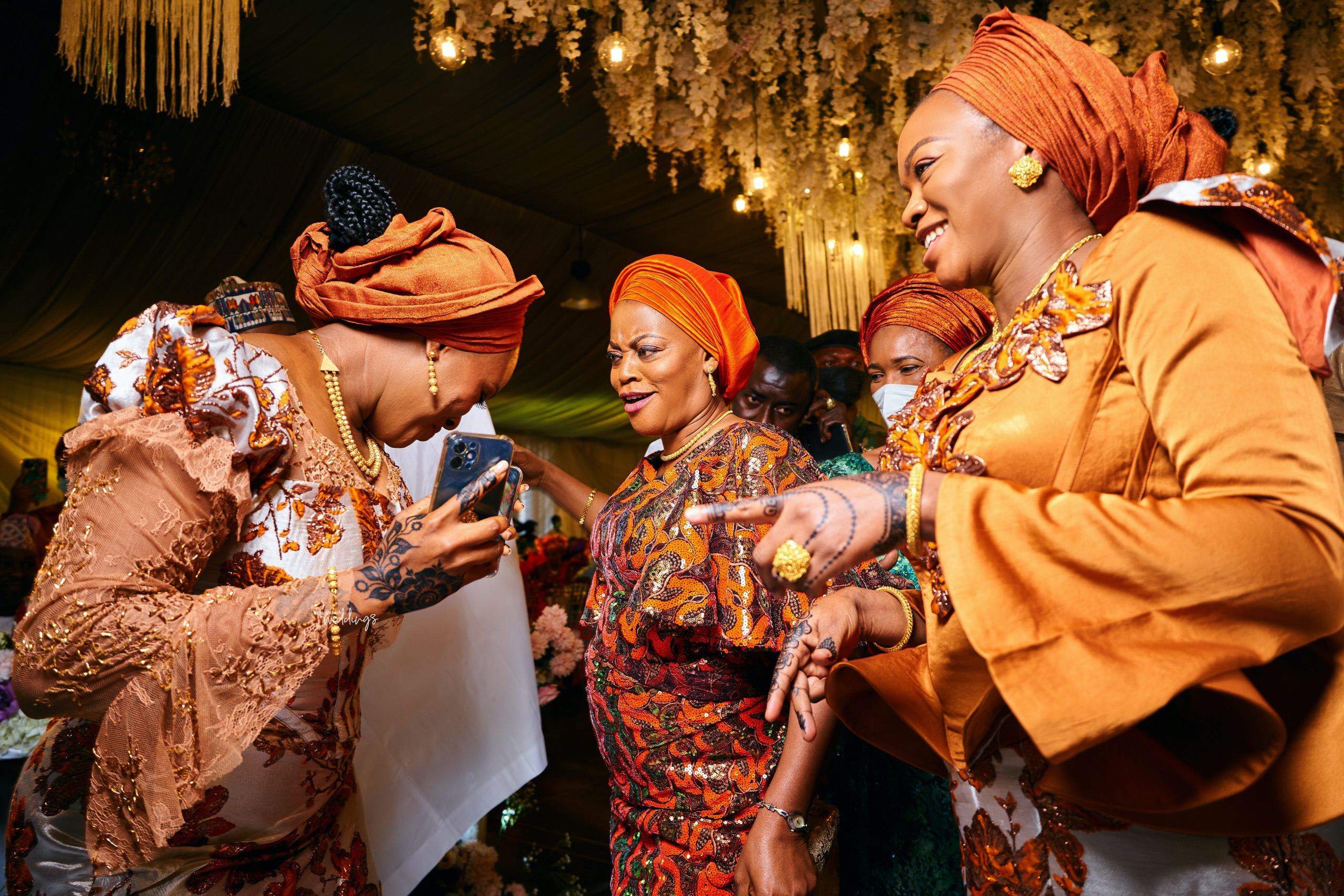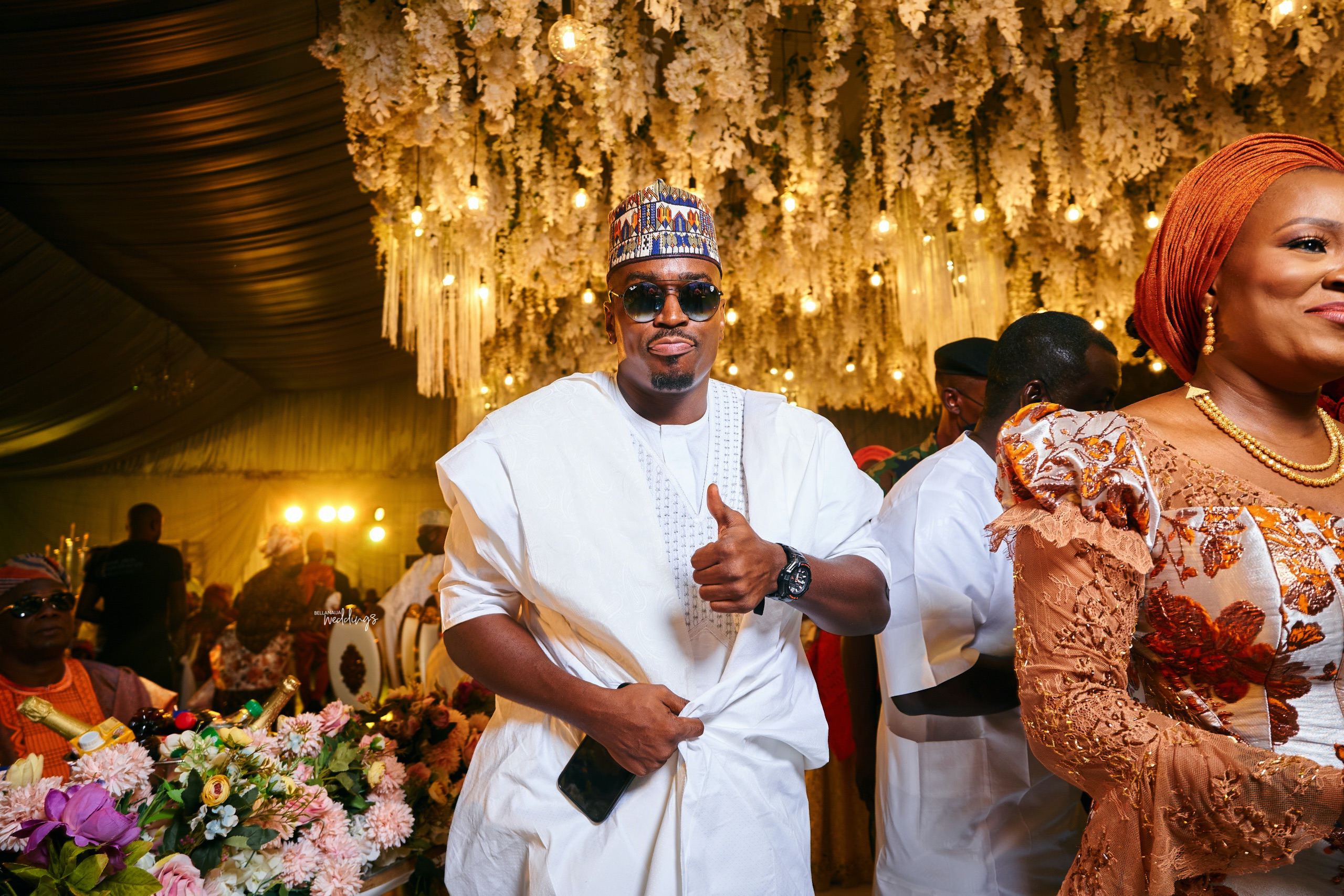 Make way for the couple of the moment!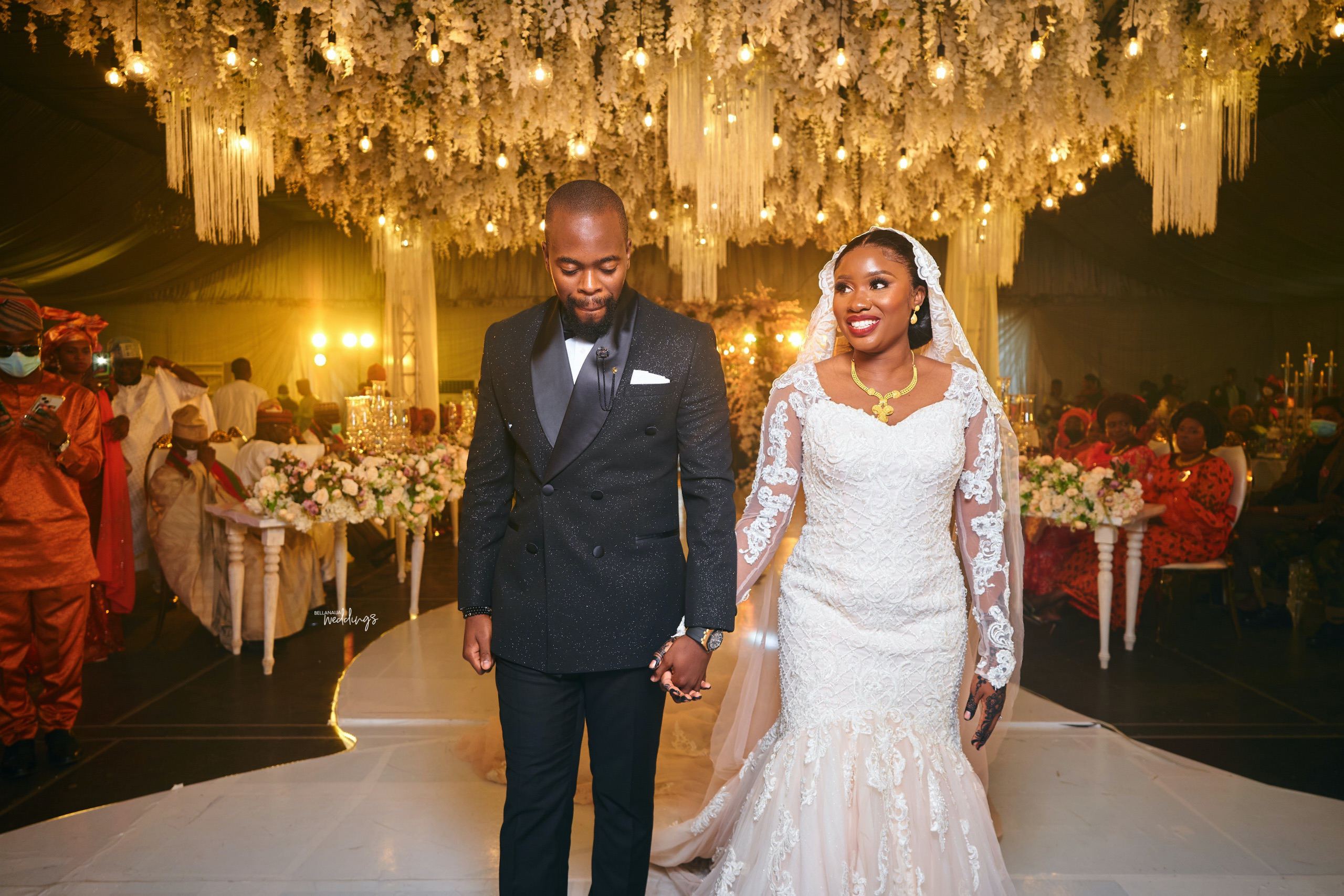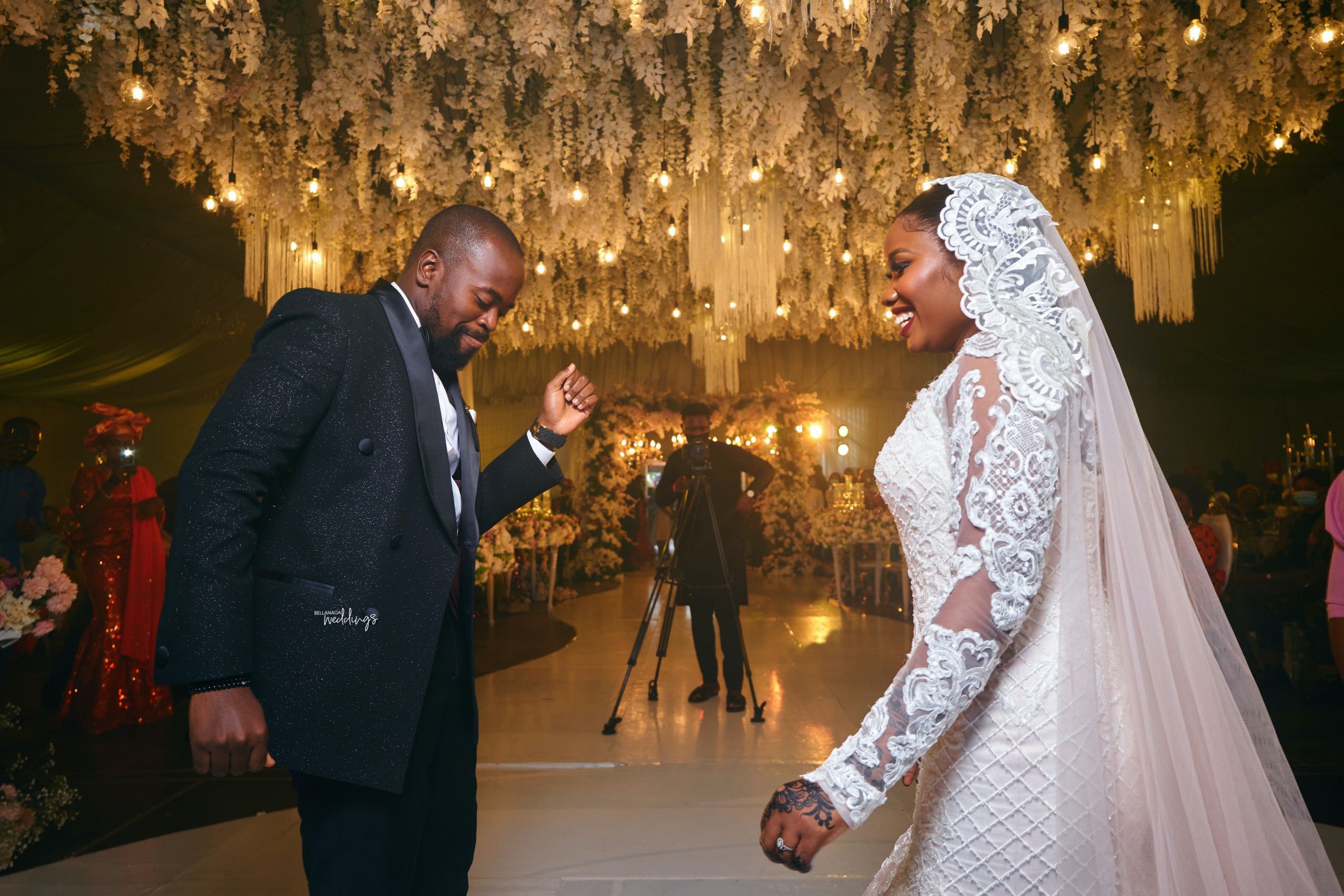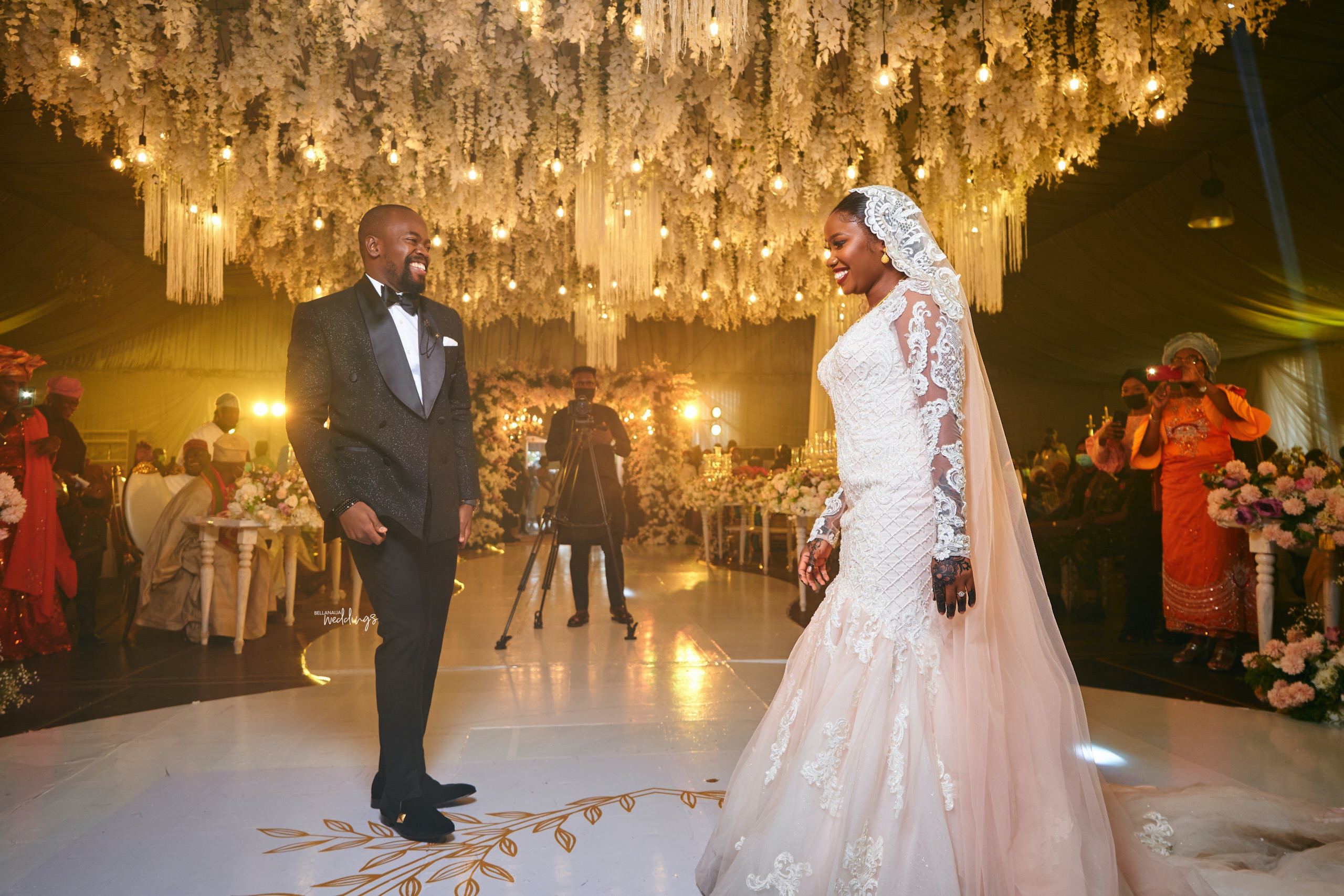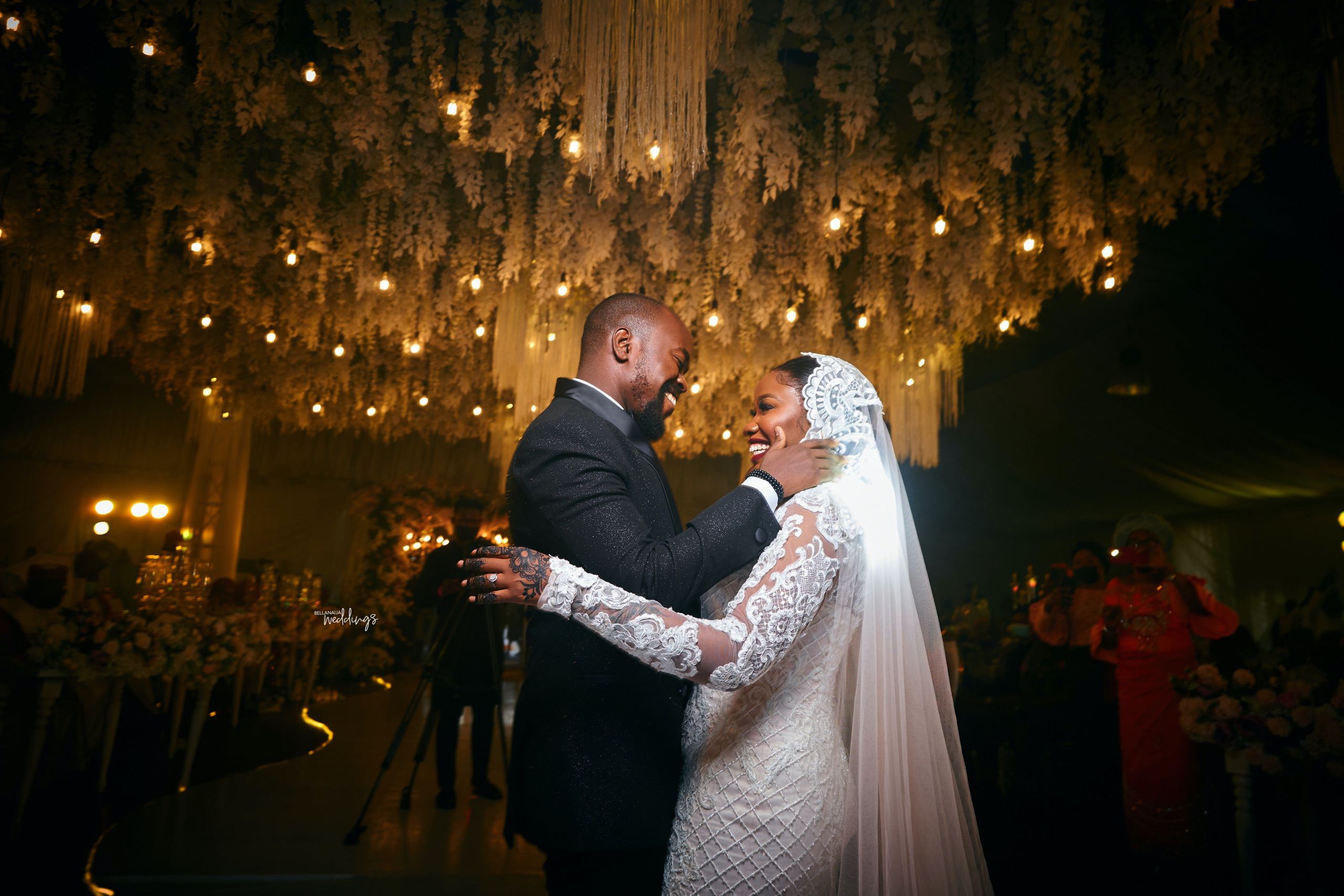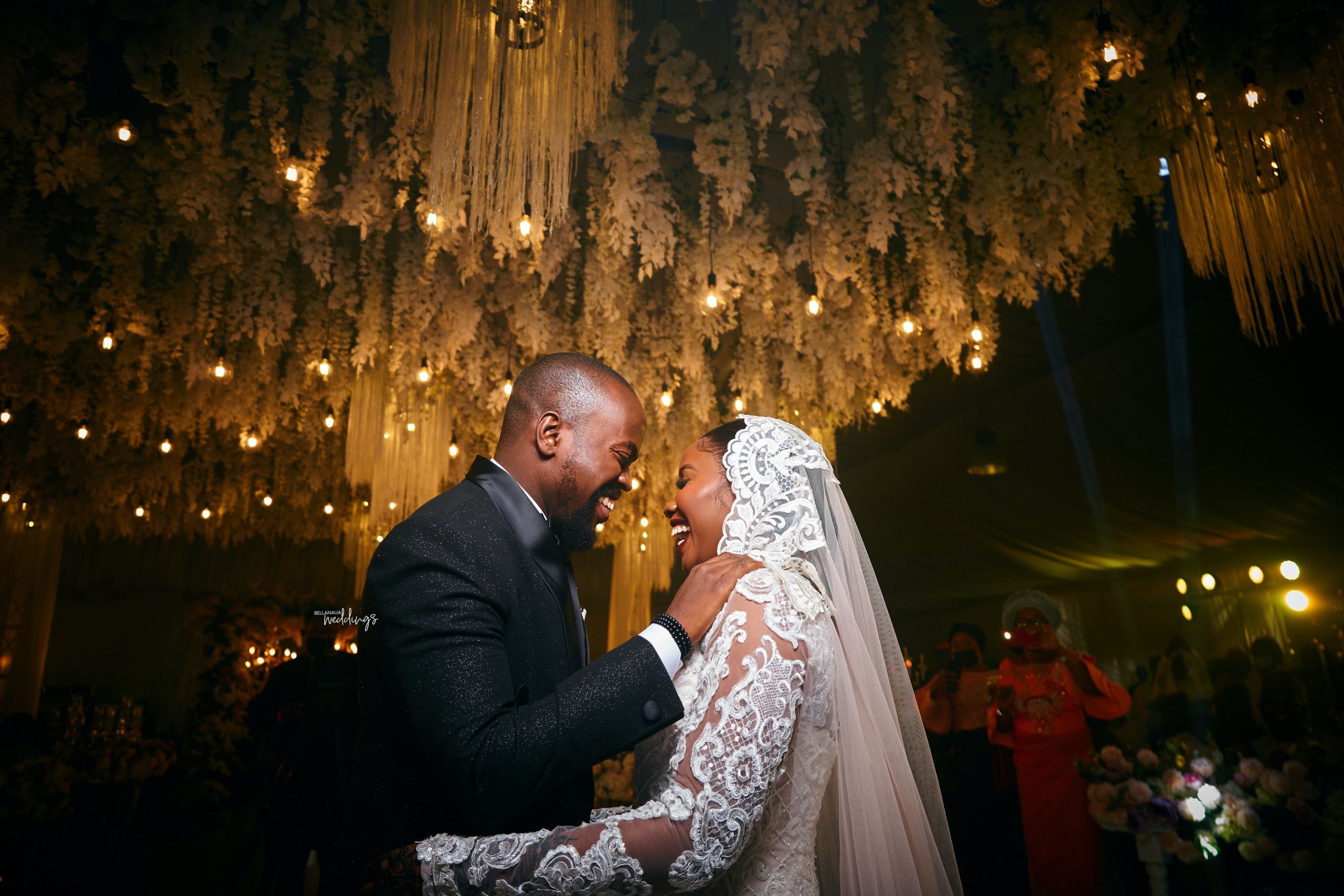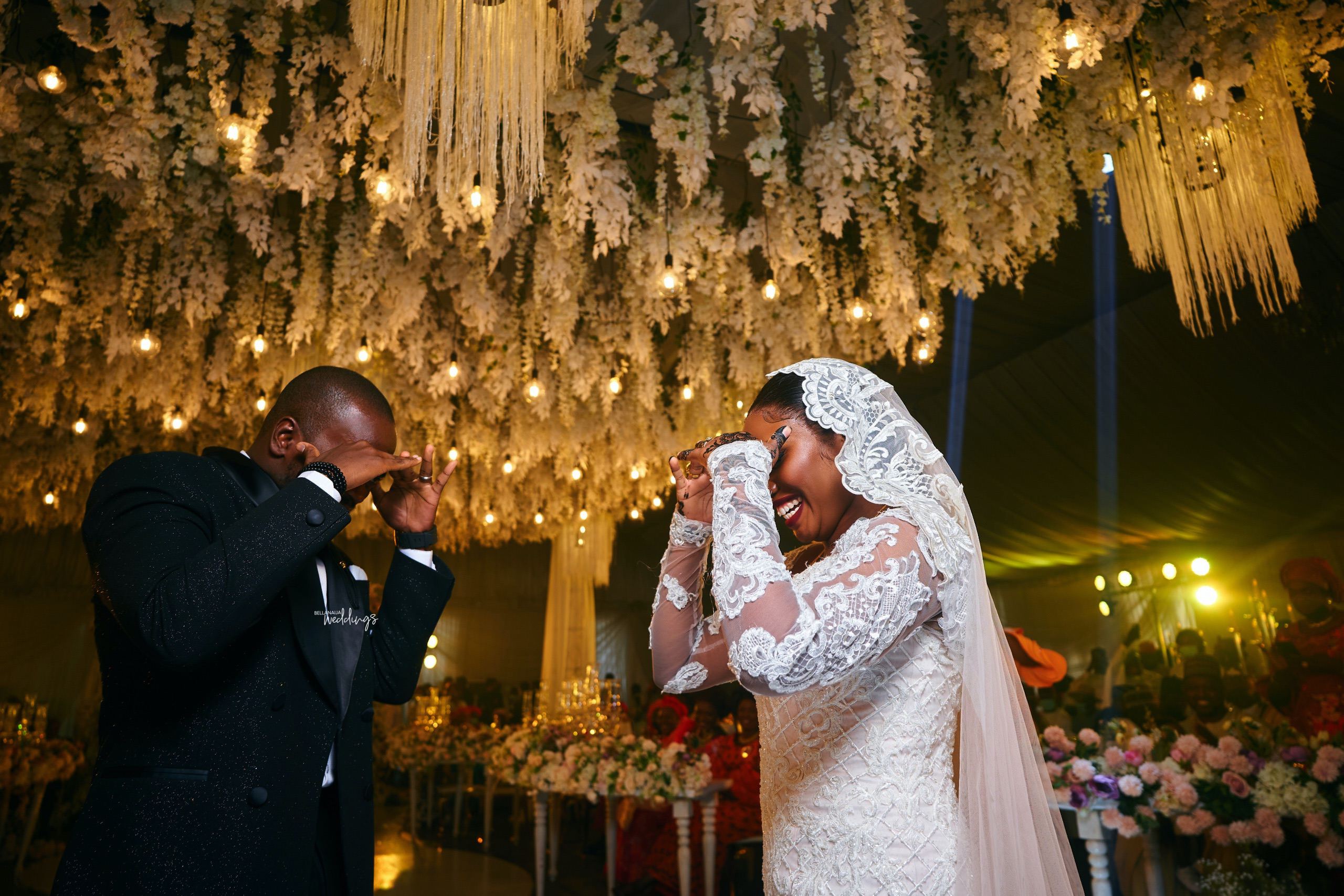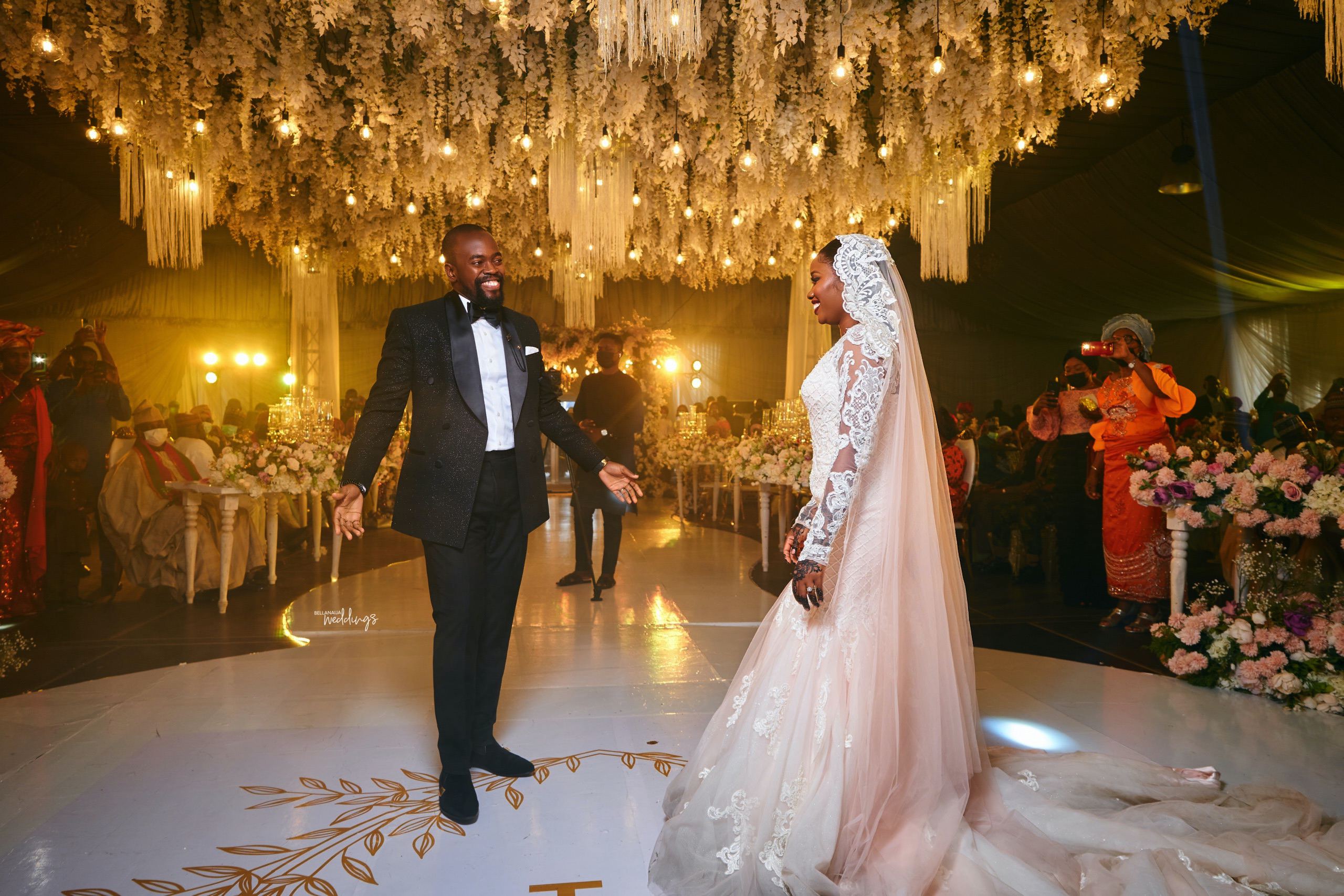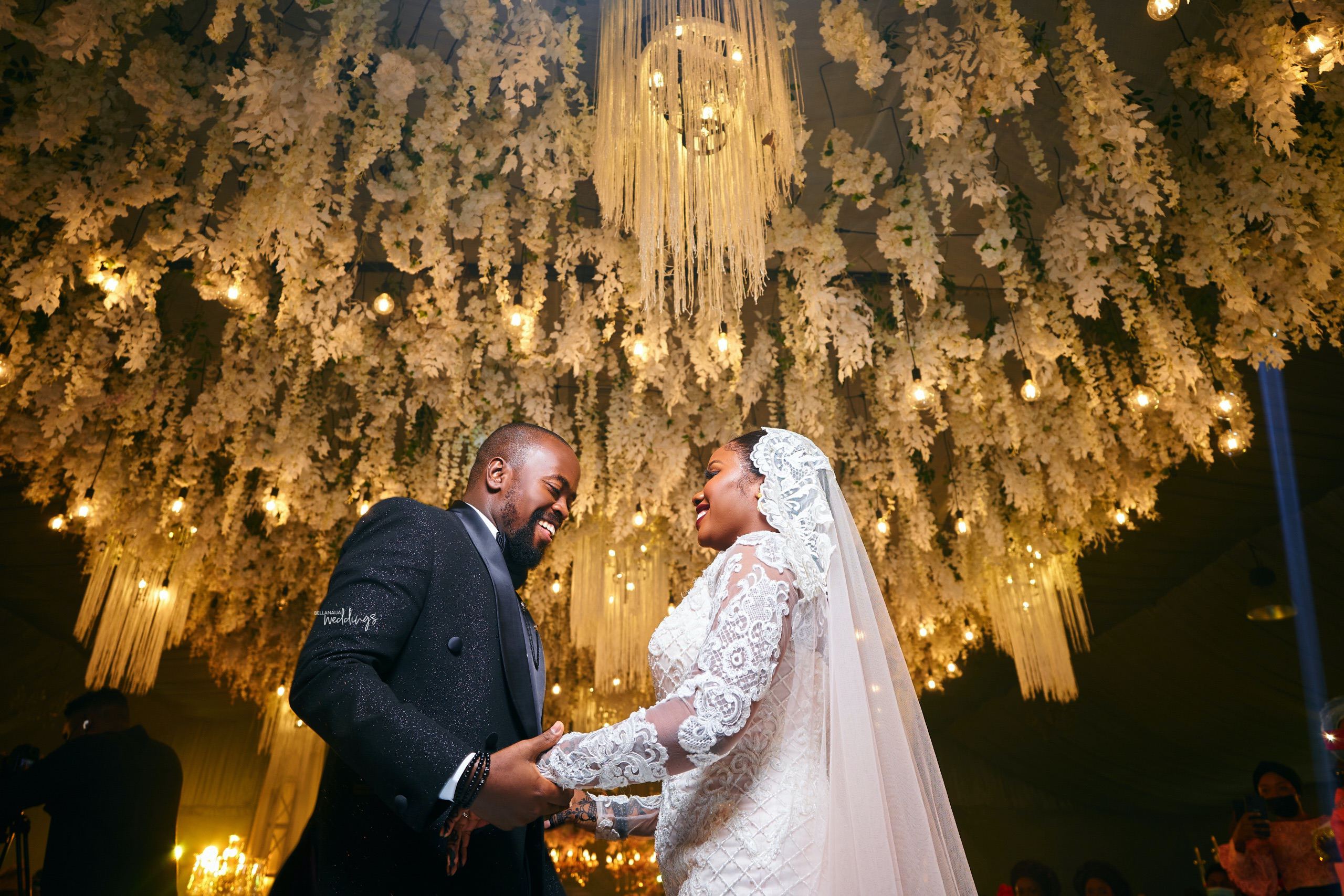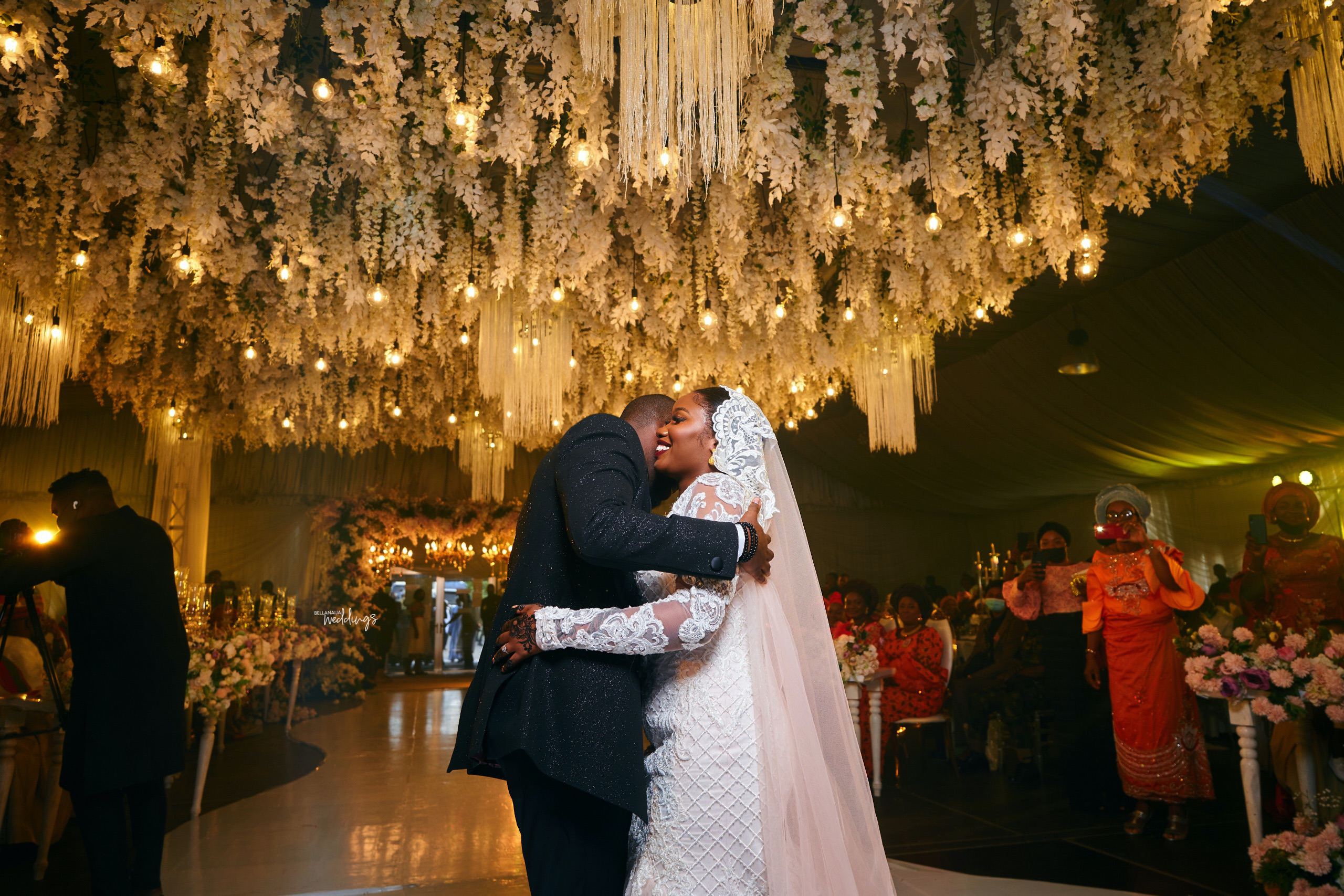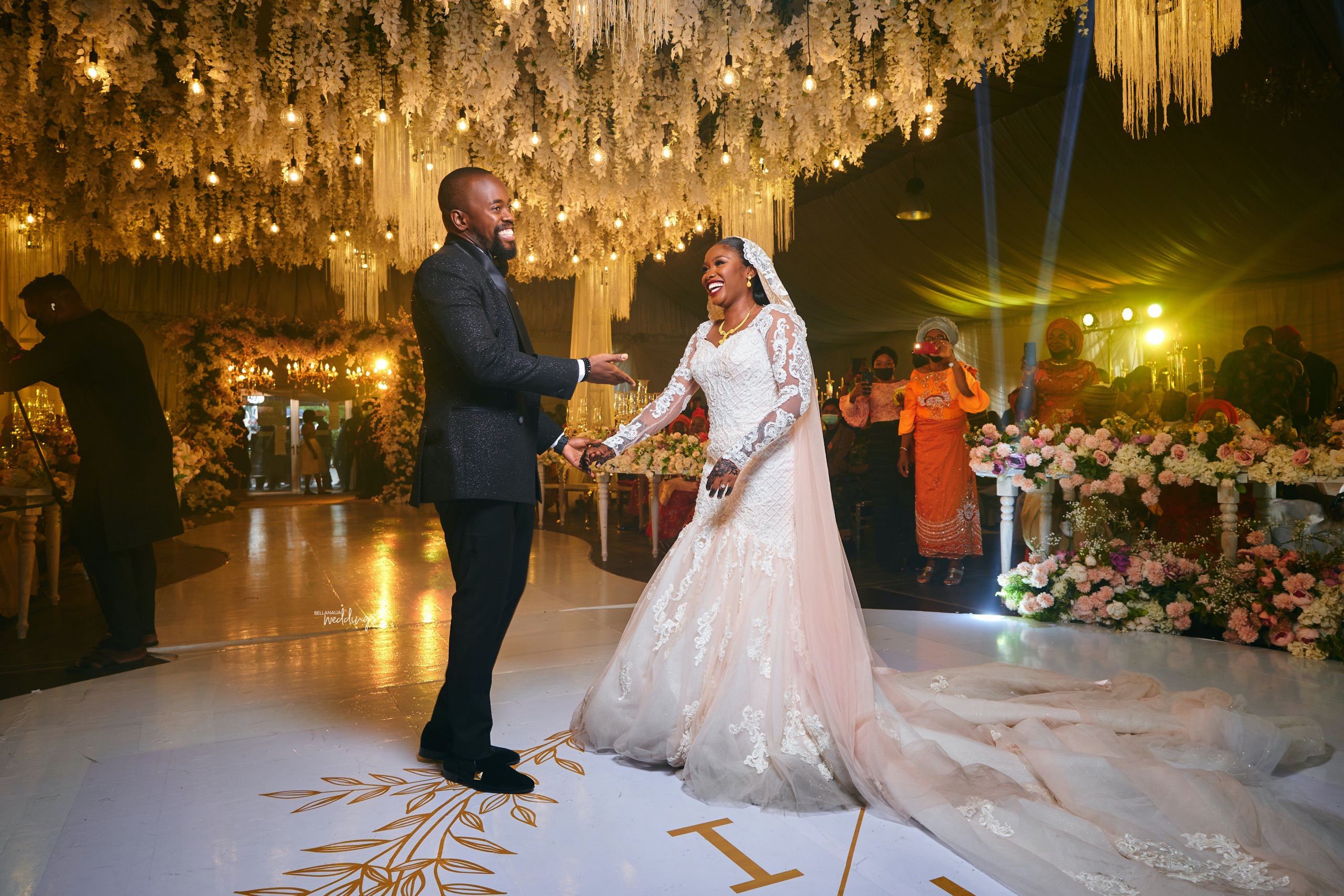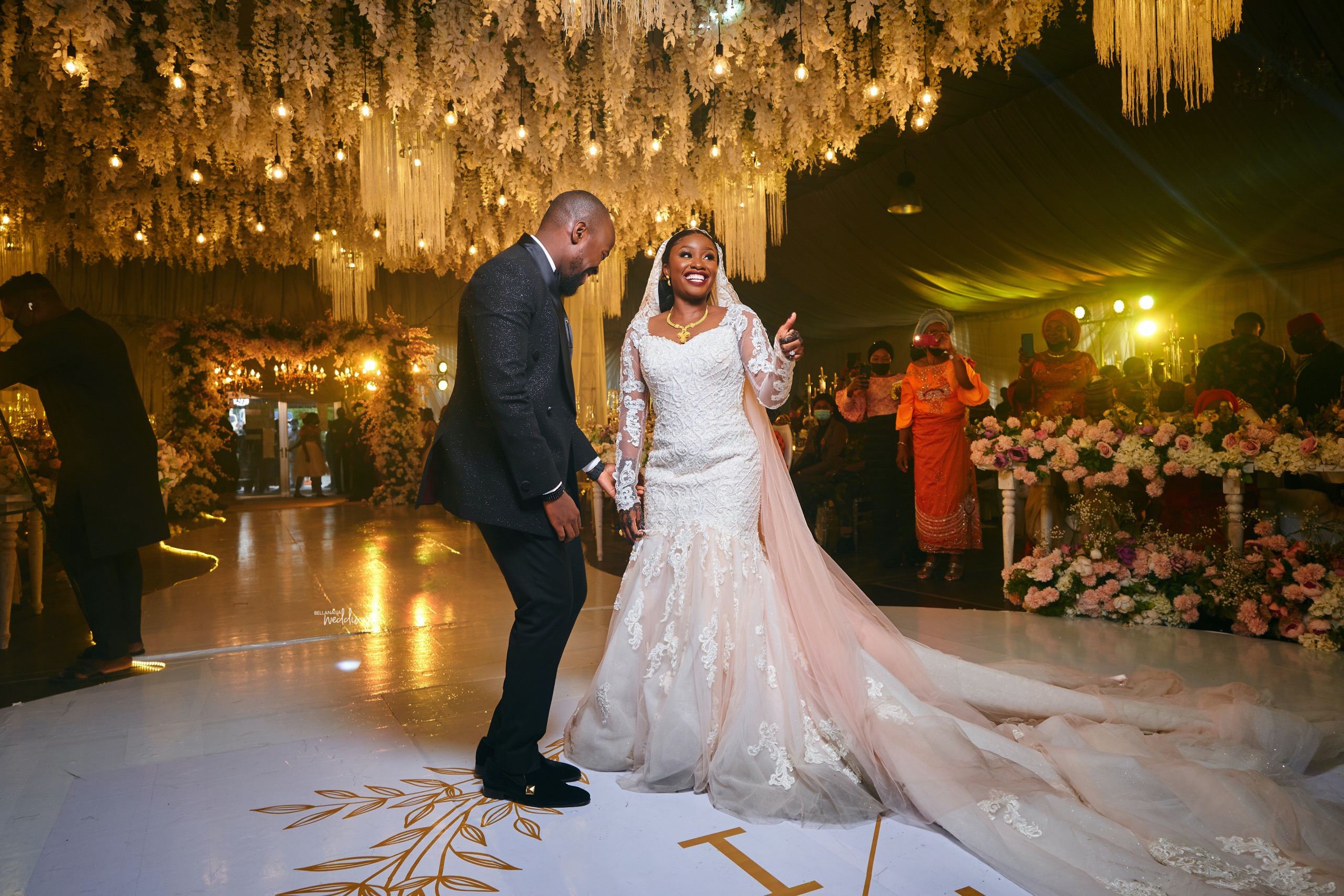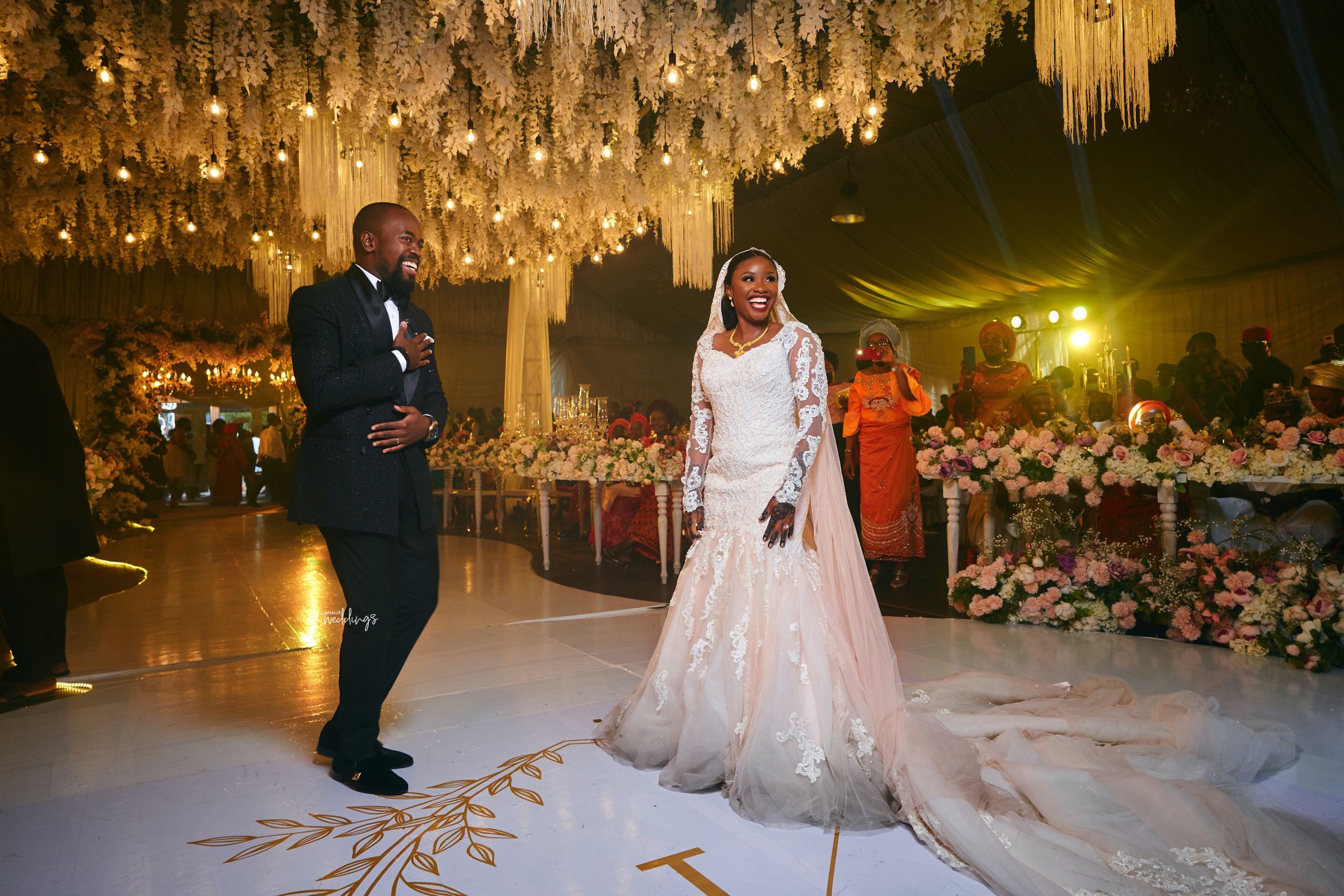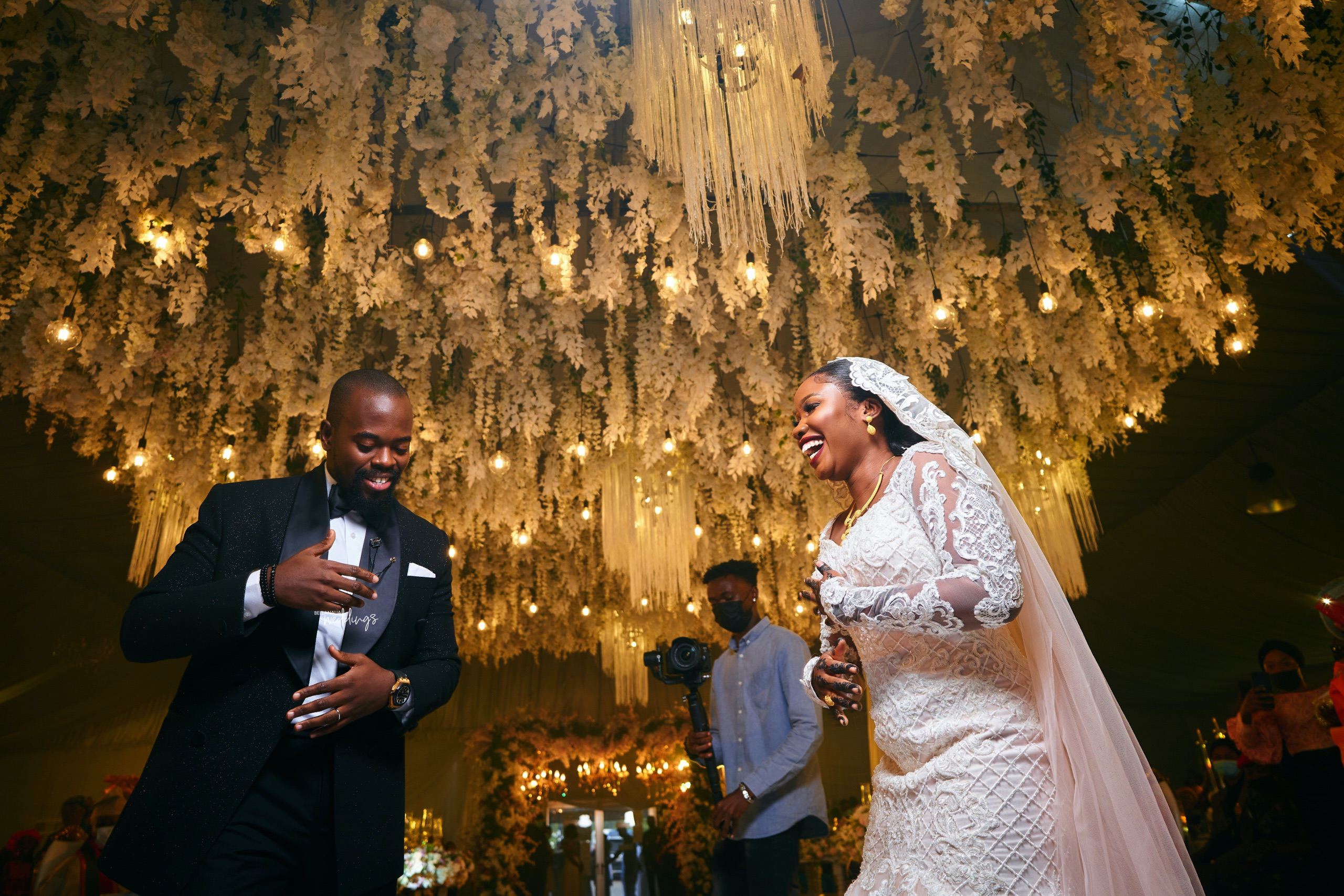 Of course, who doesn't enjoy wedding games? Not us!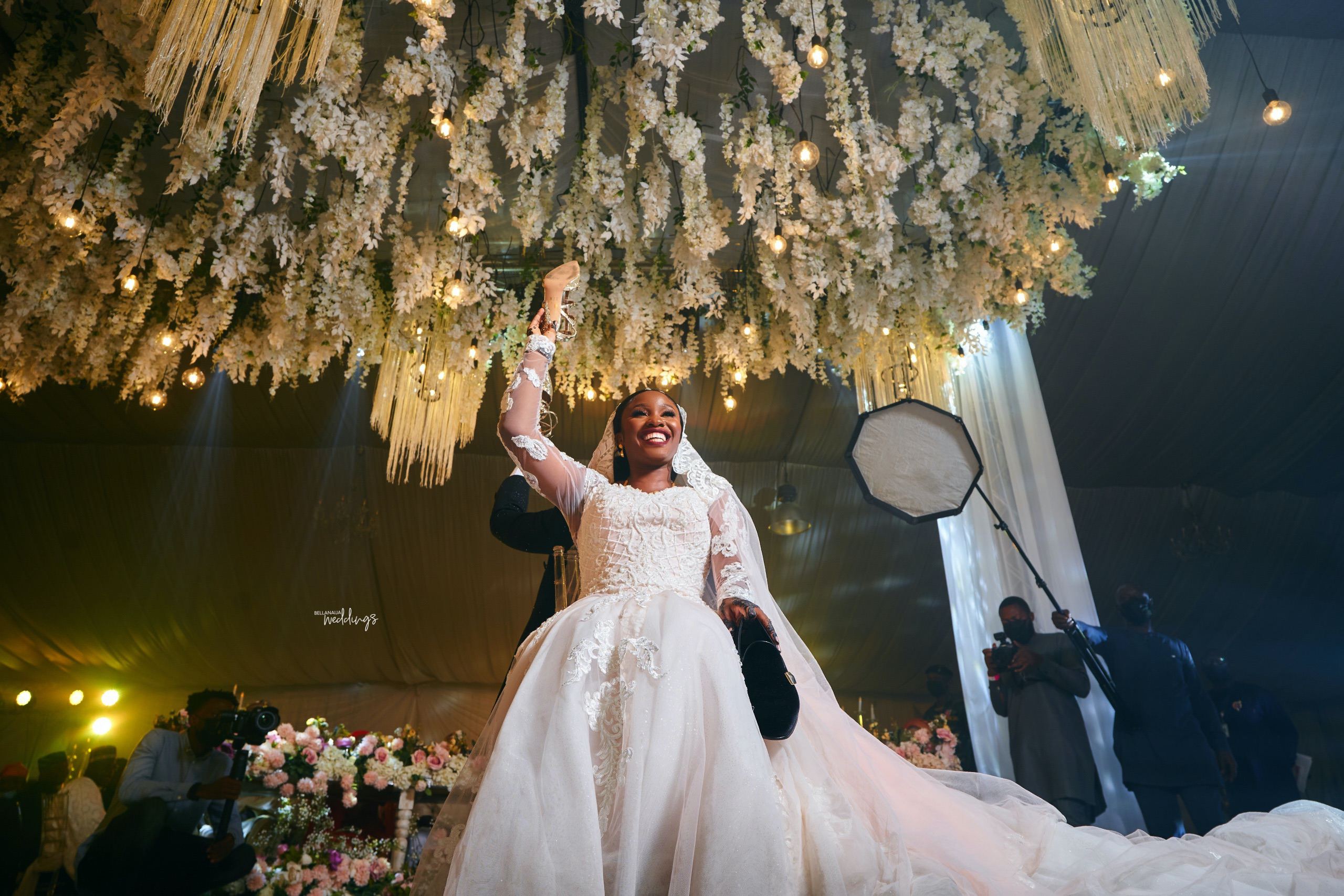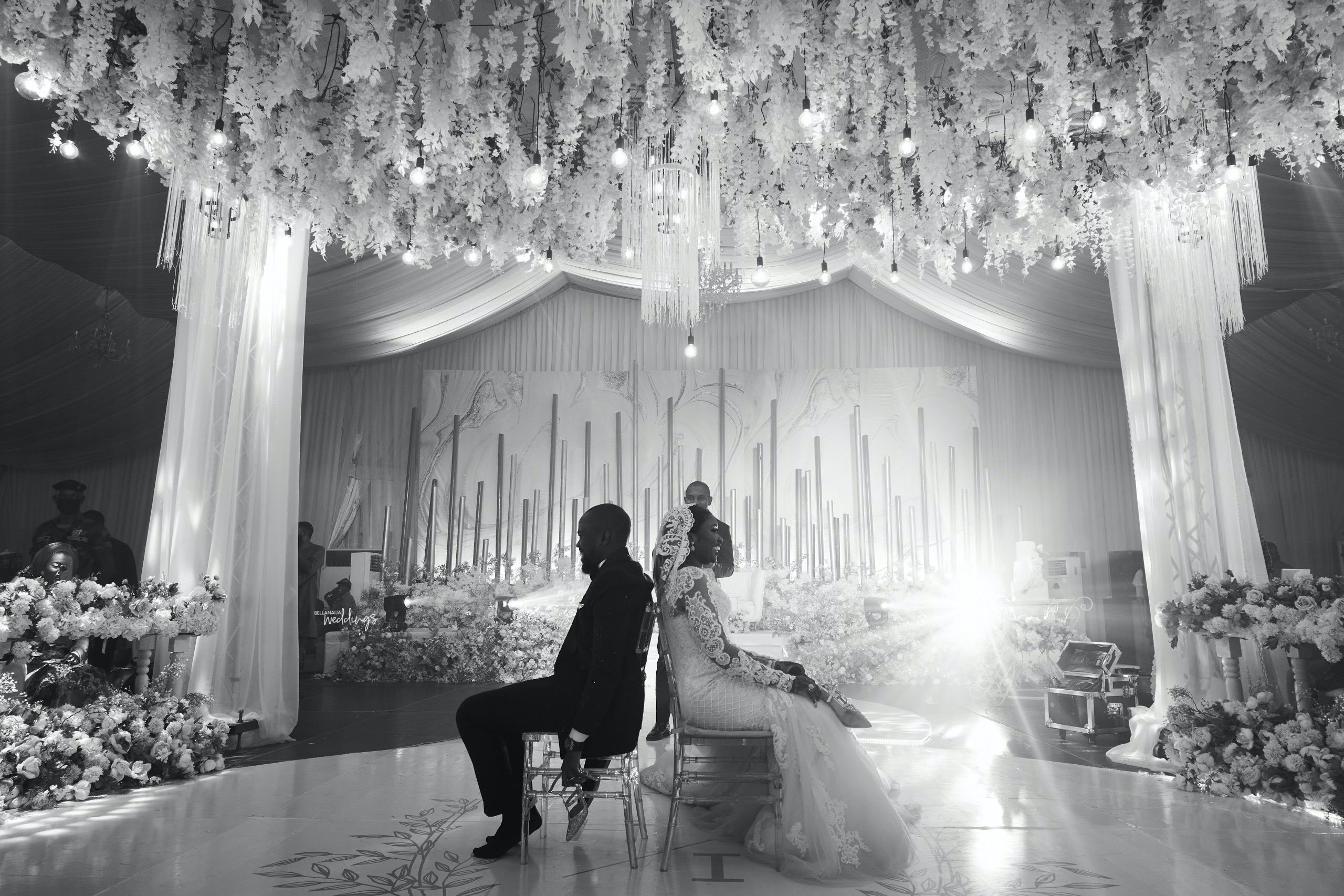 Time to cut the cake!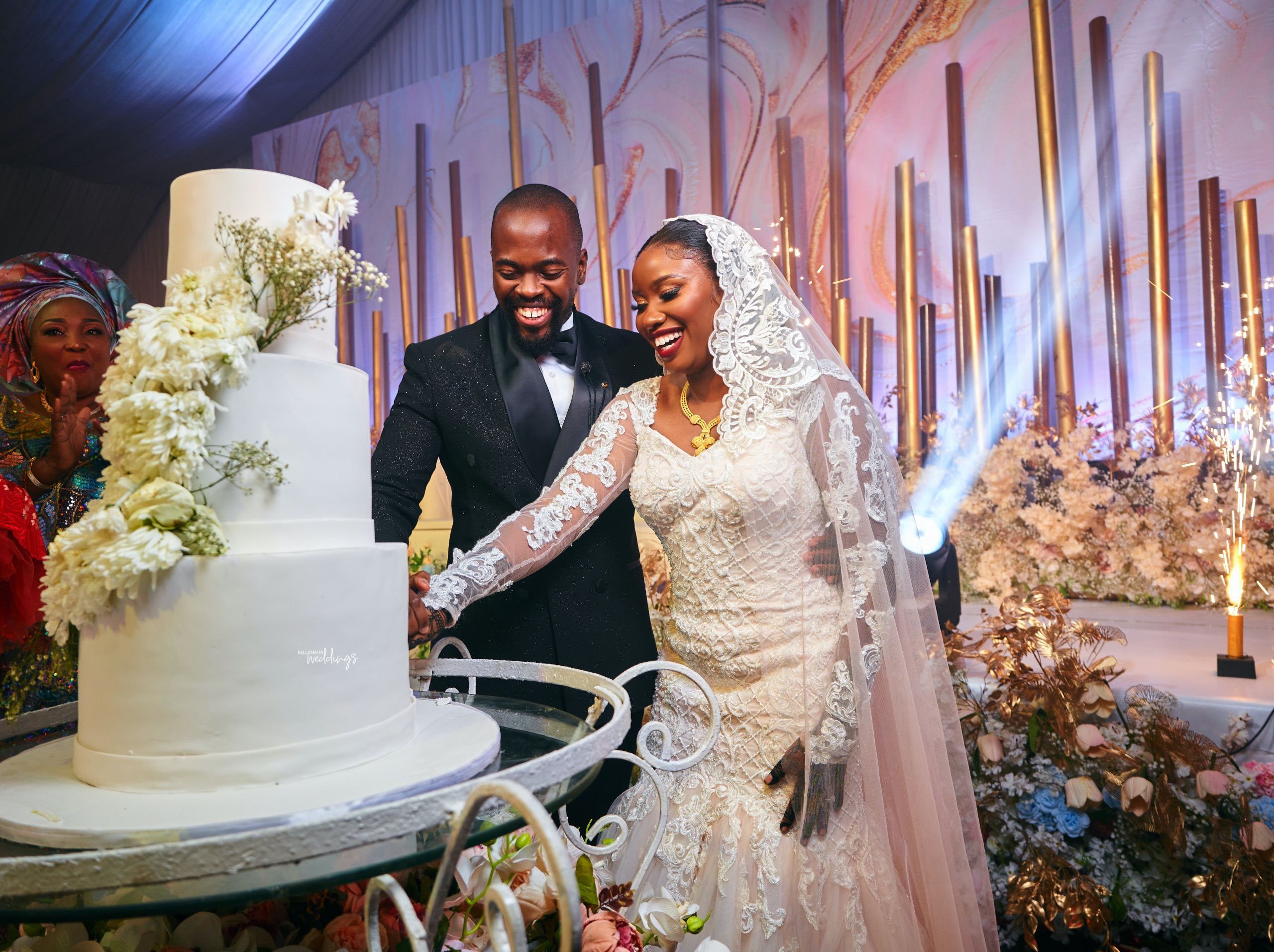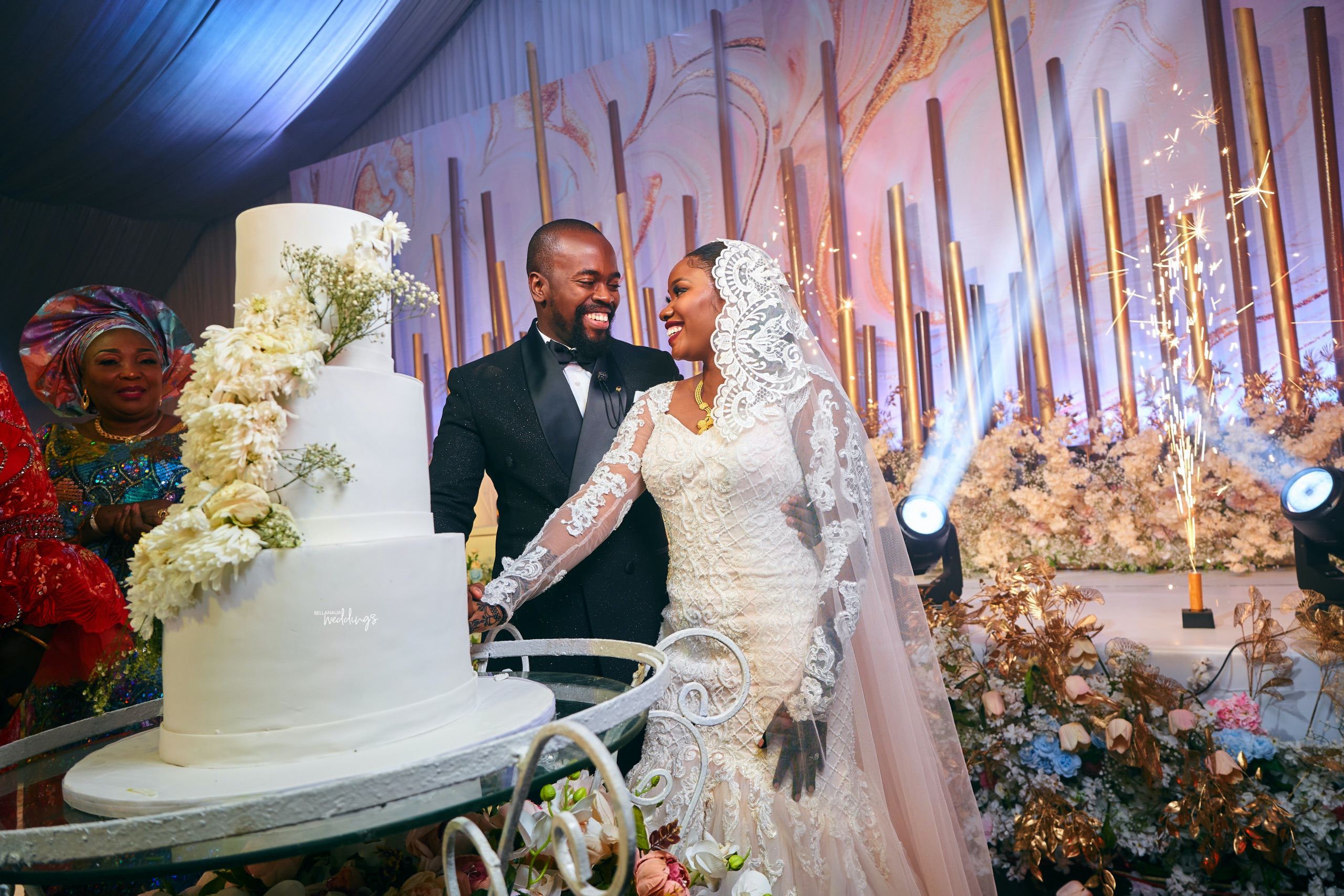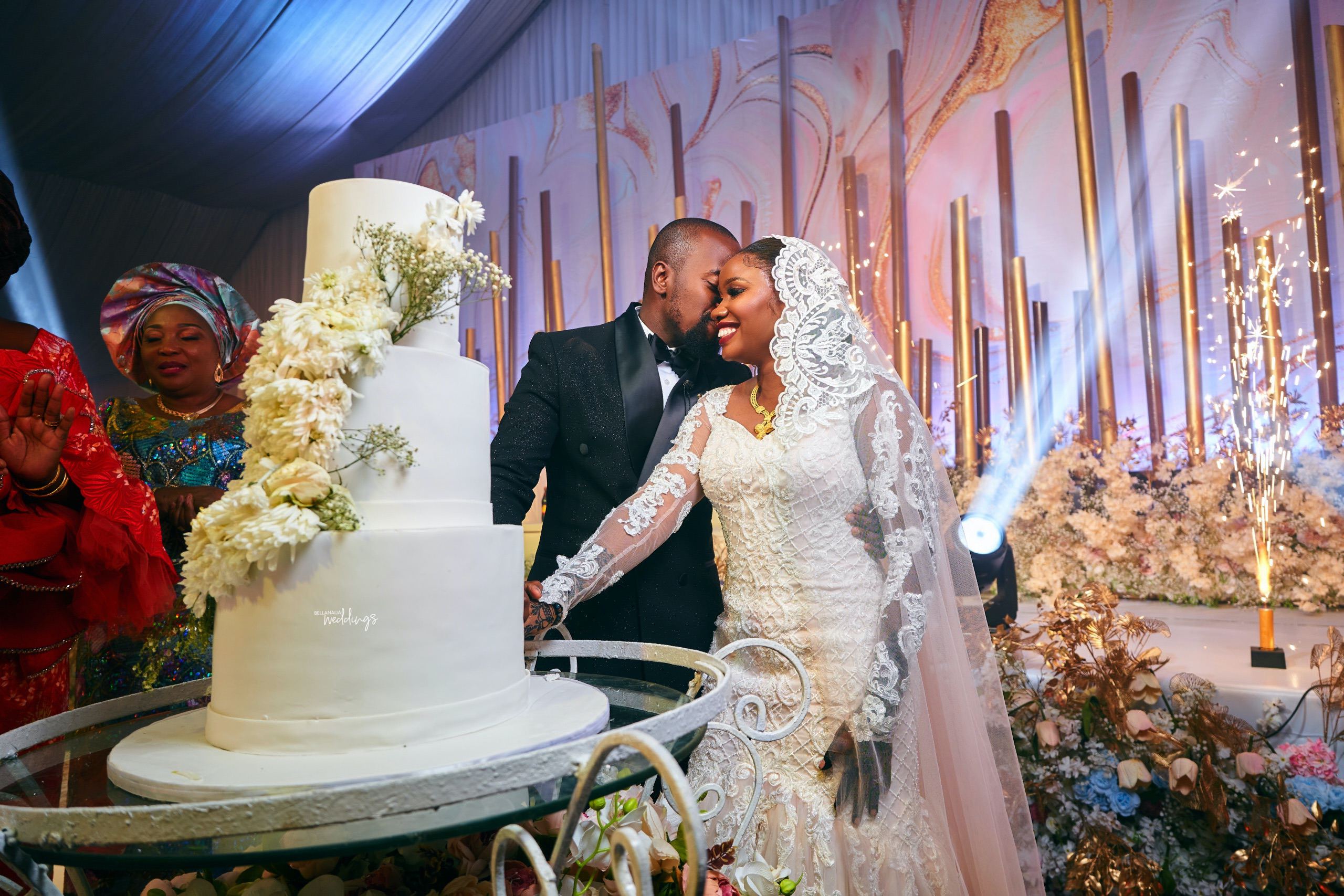 Now, the magic of the first dance…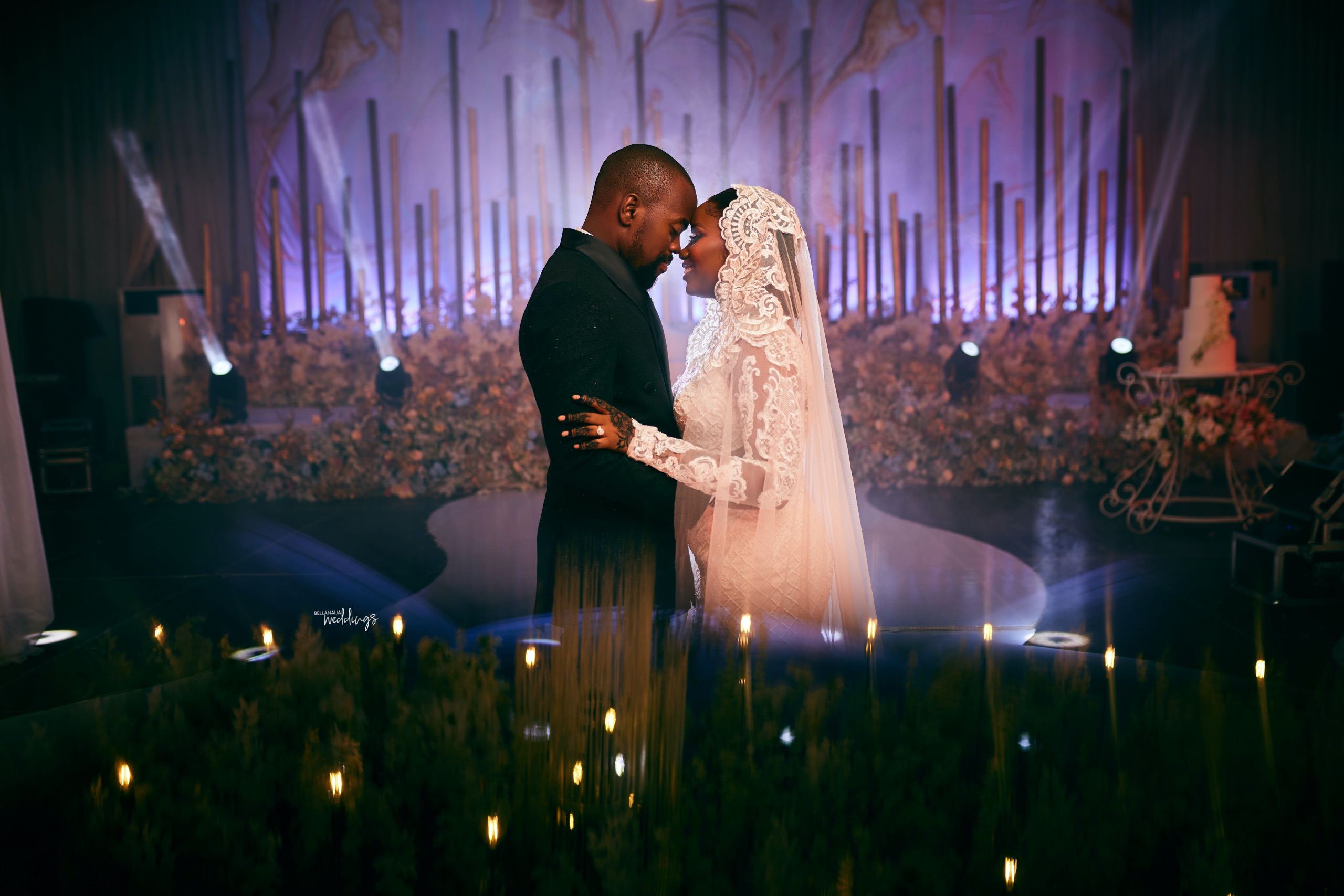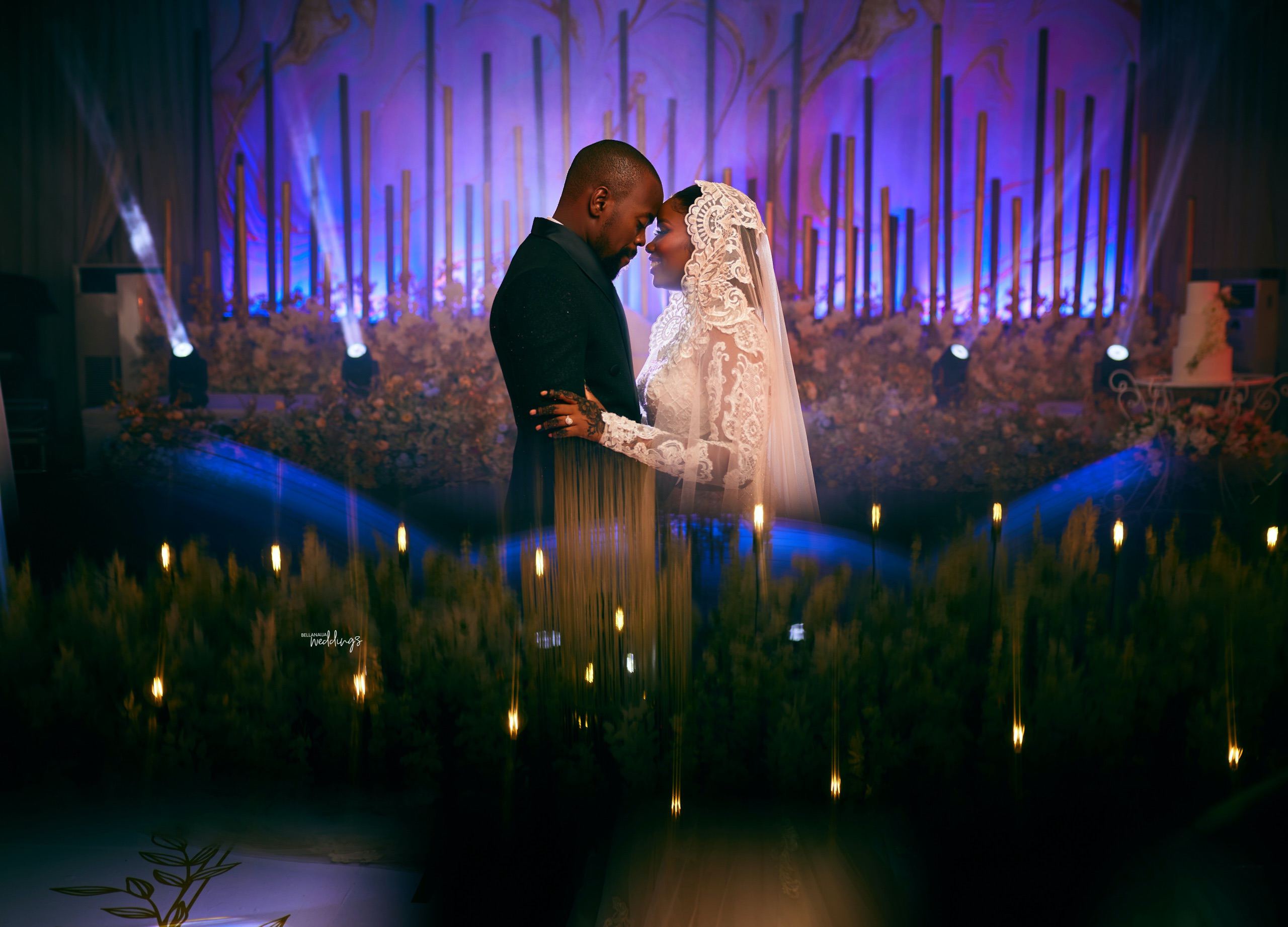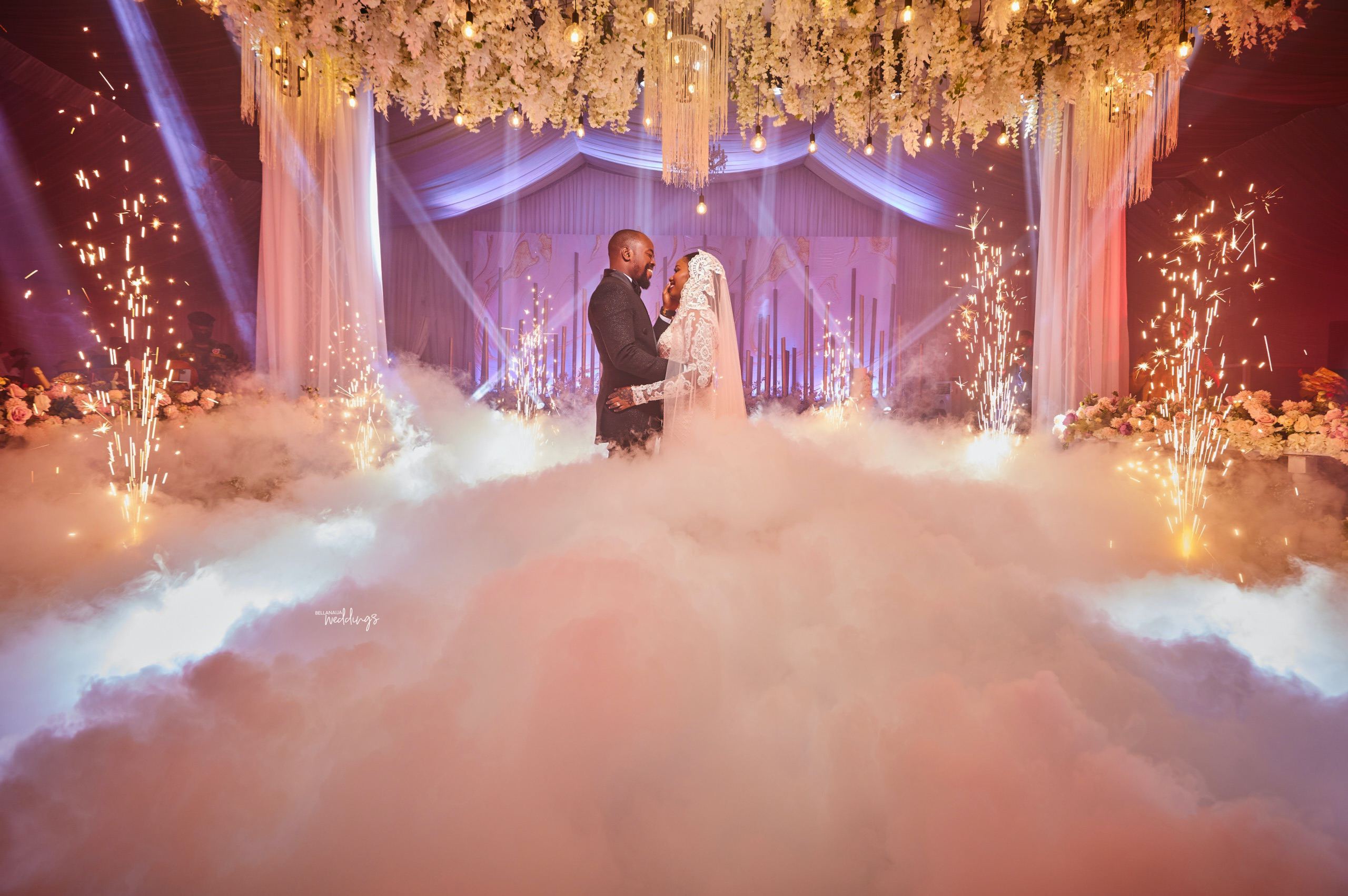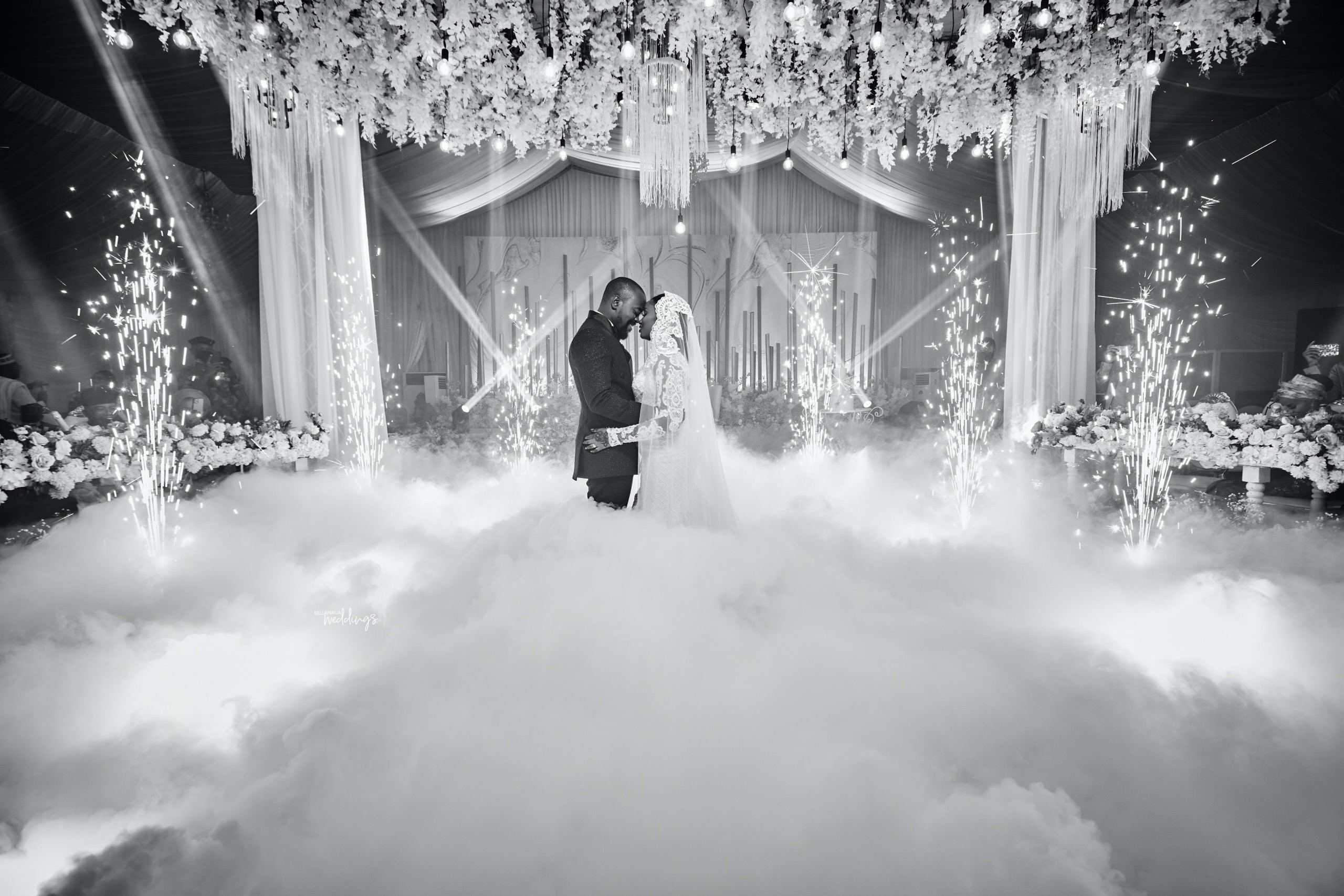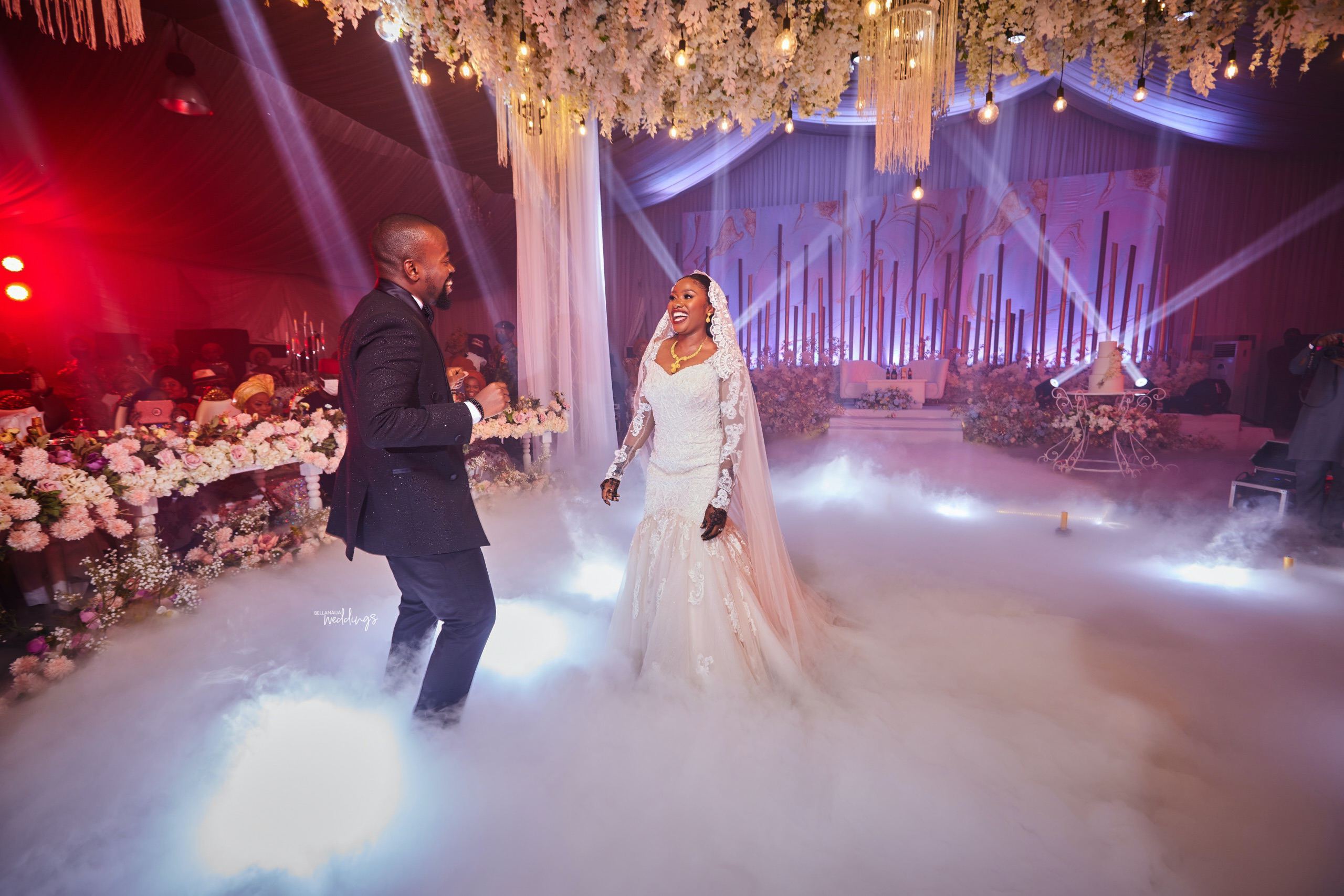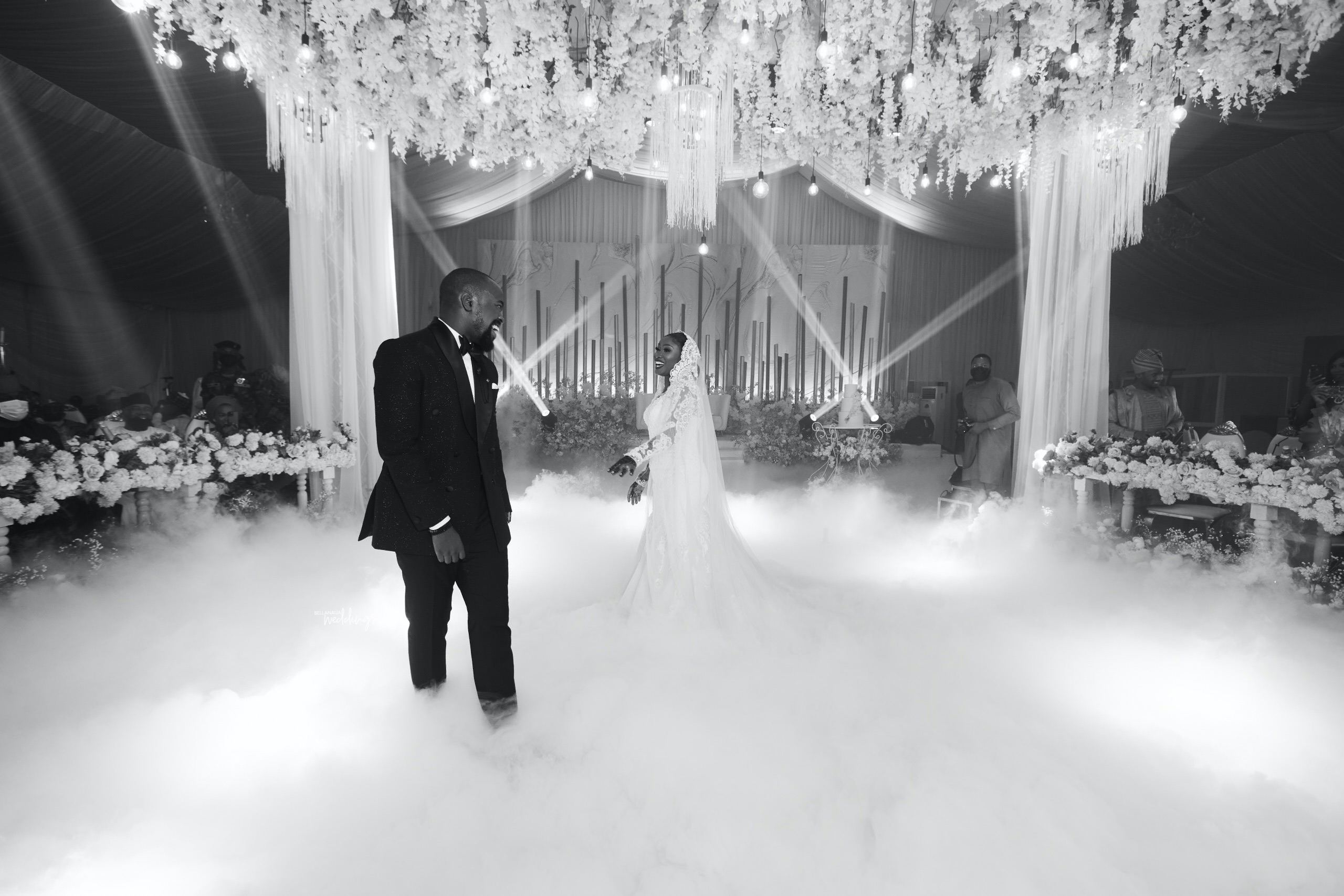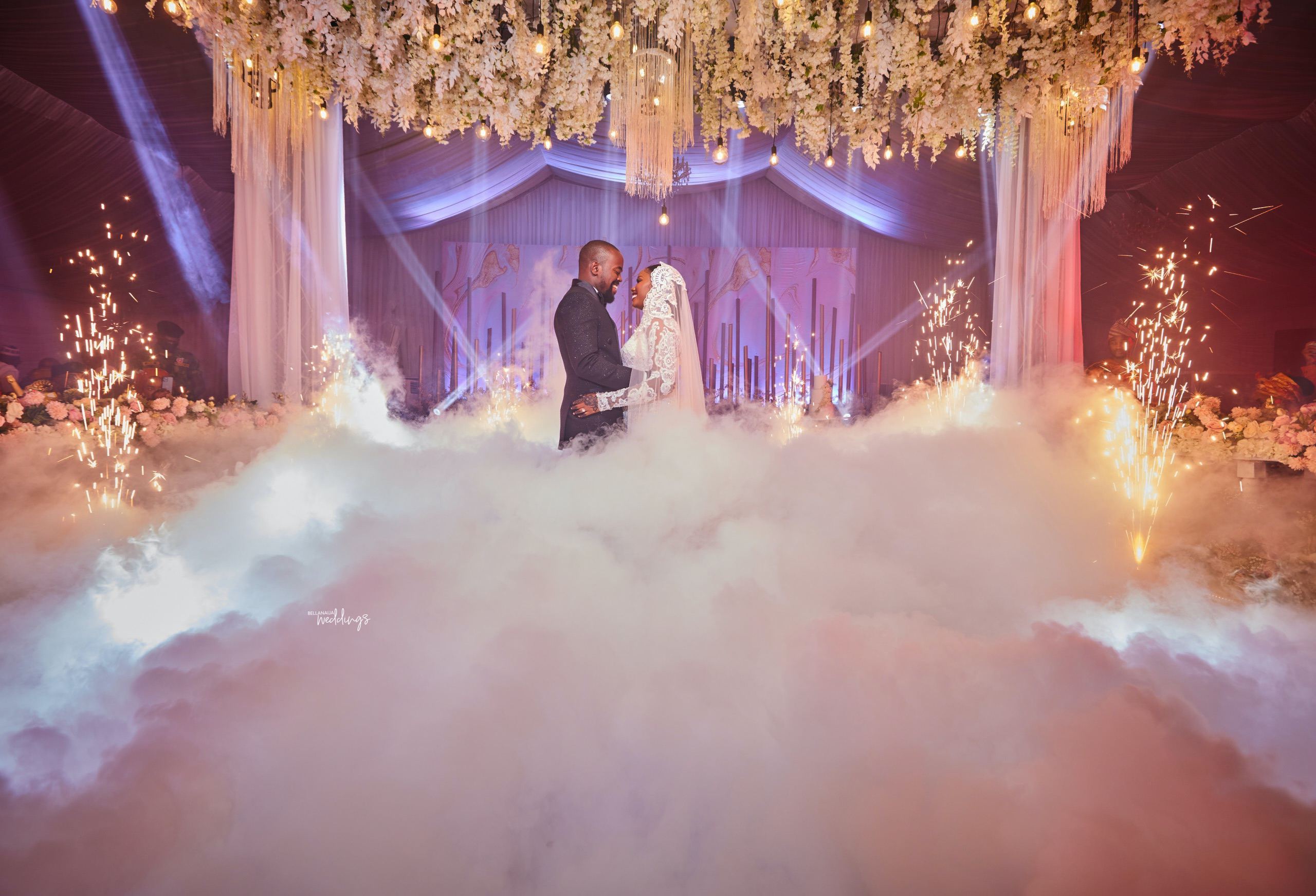 It's all love and happy faces…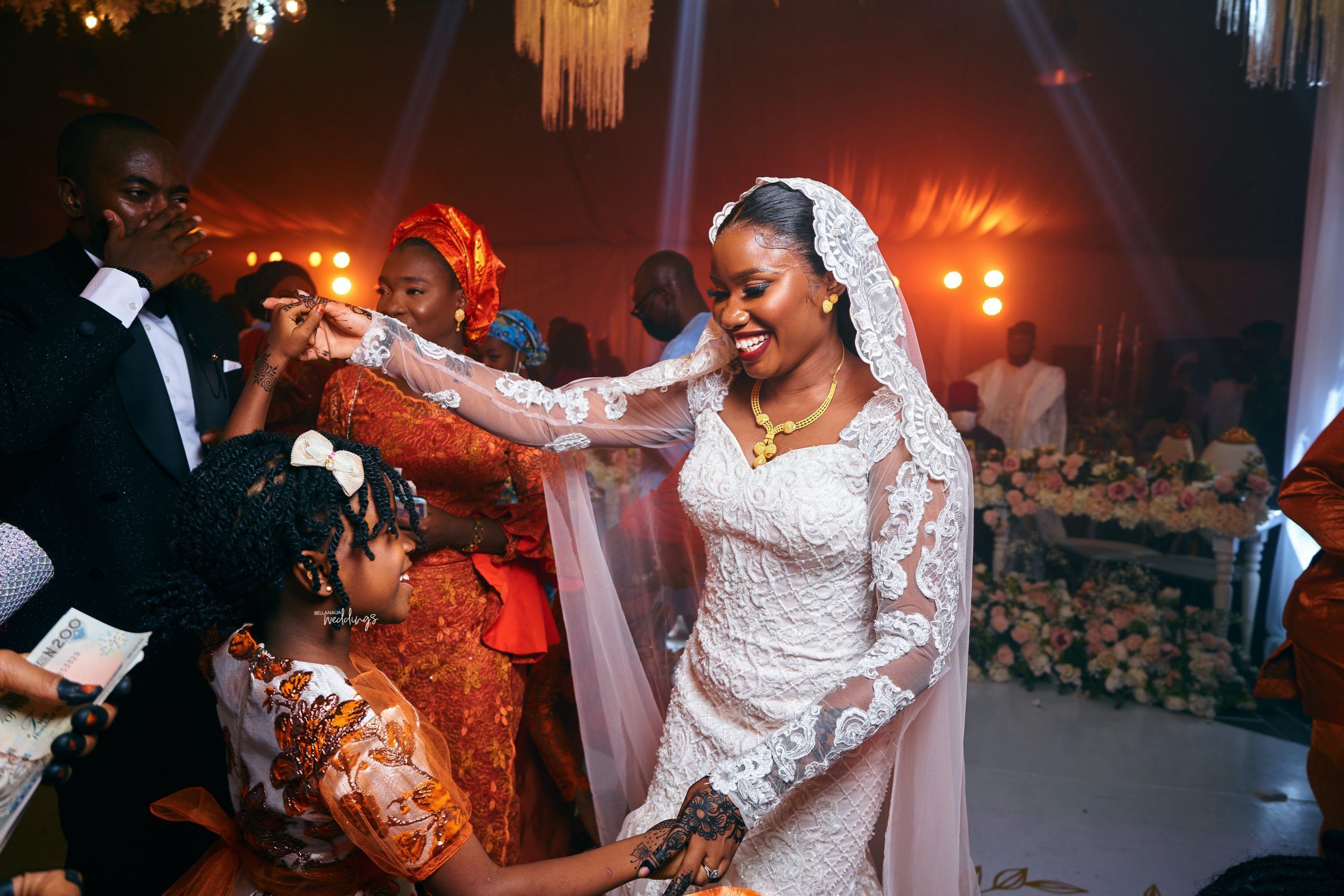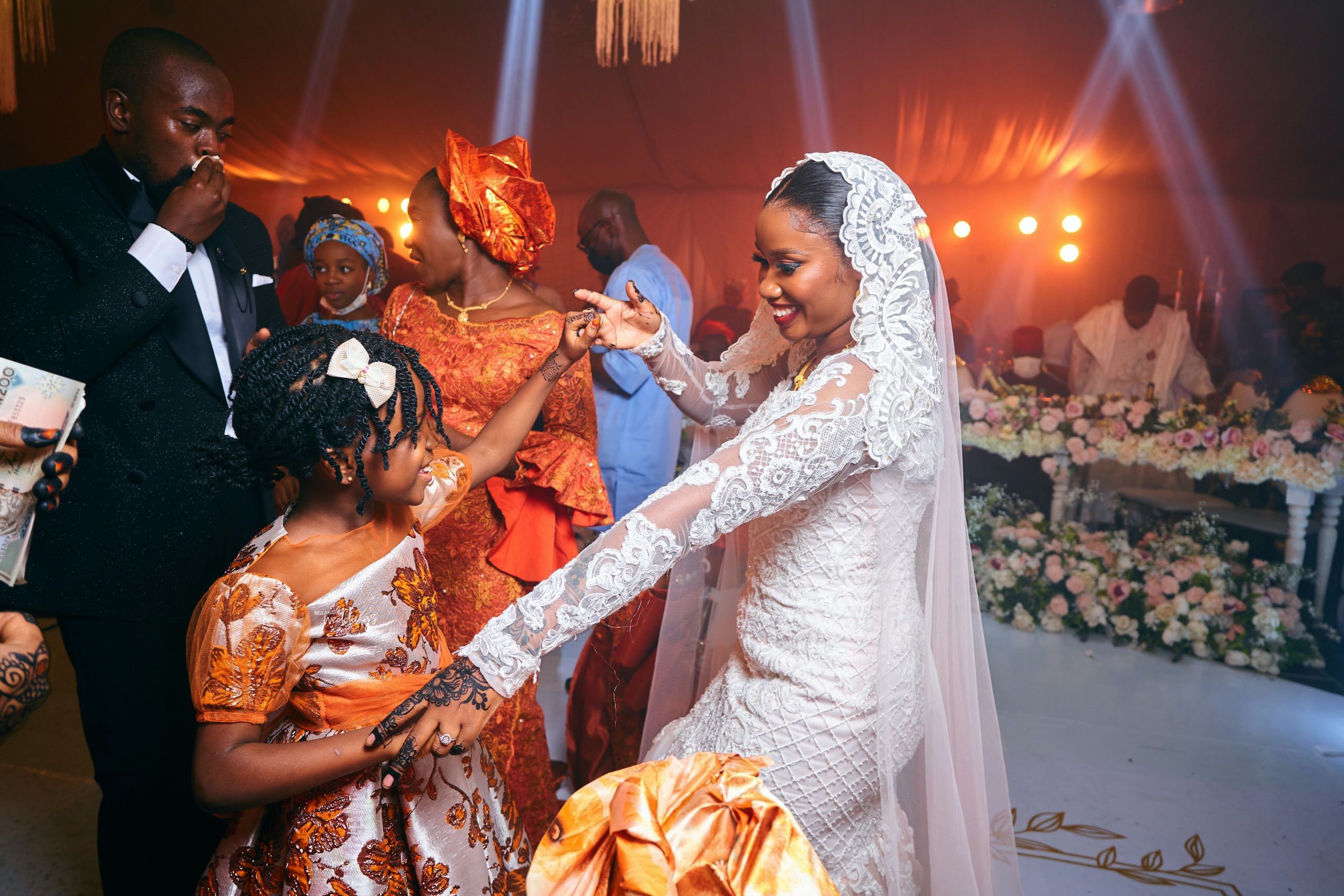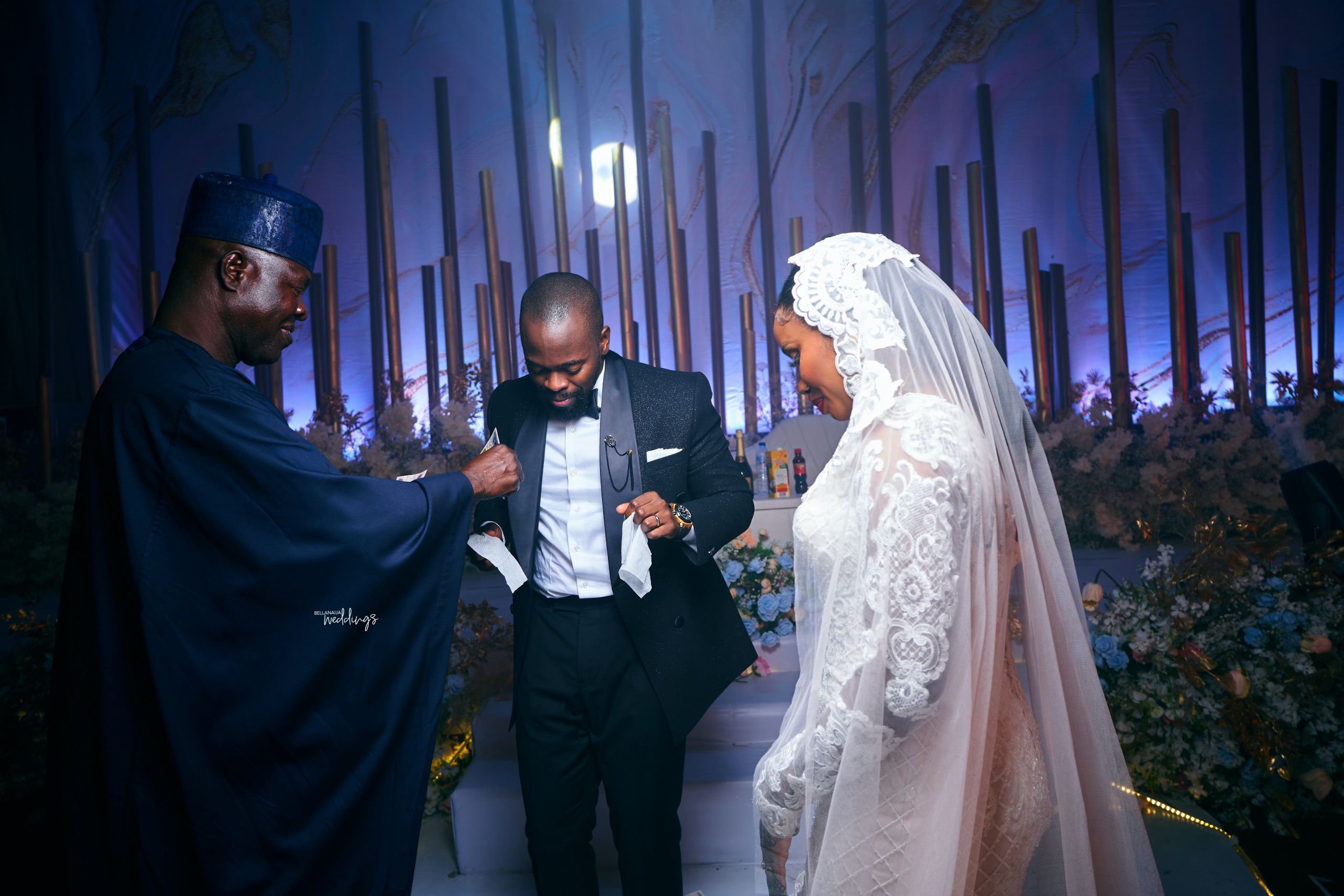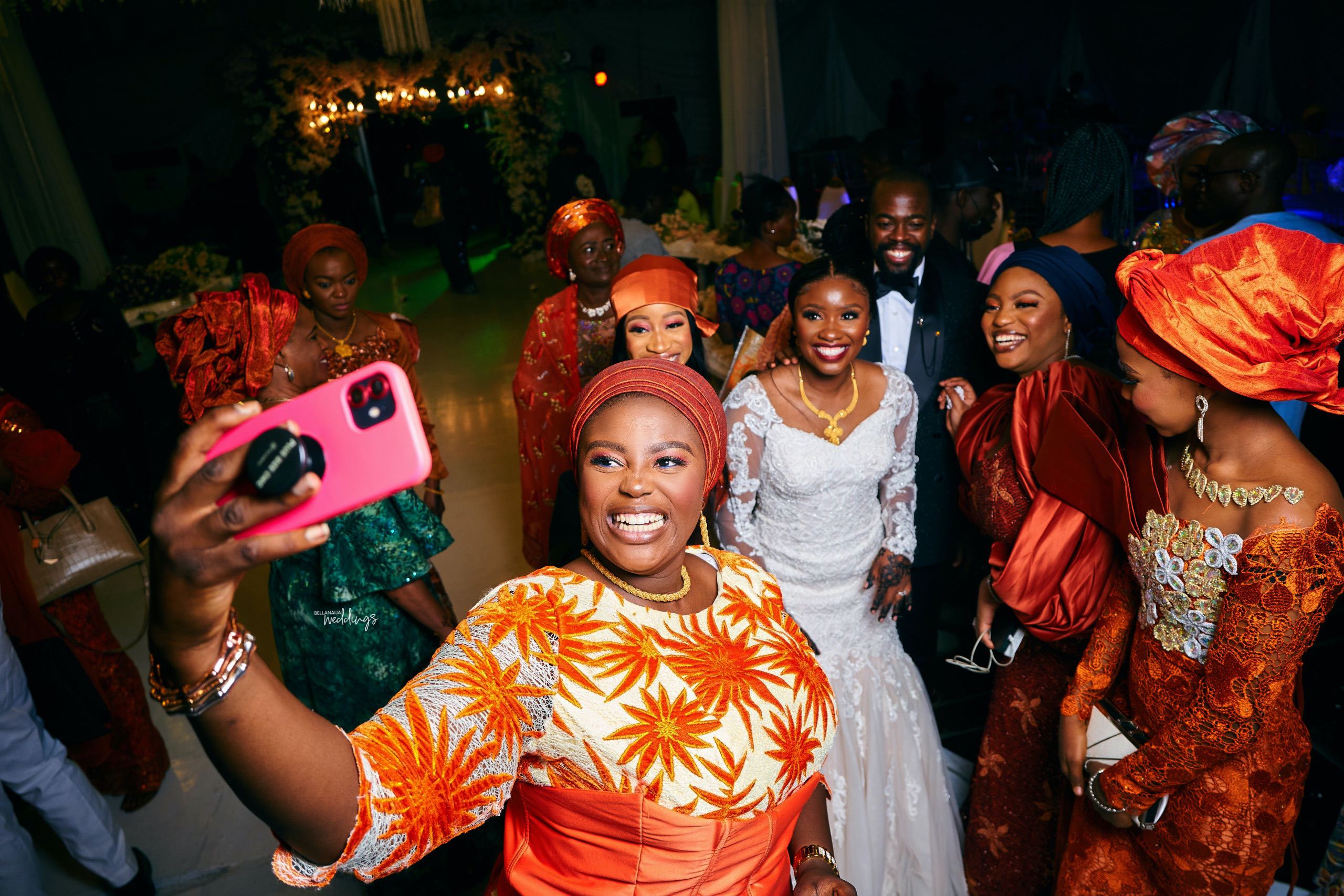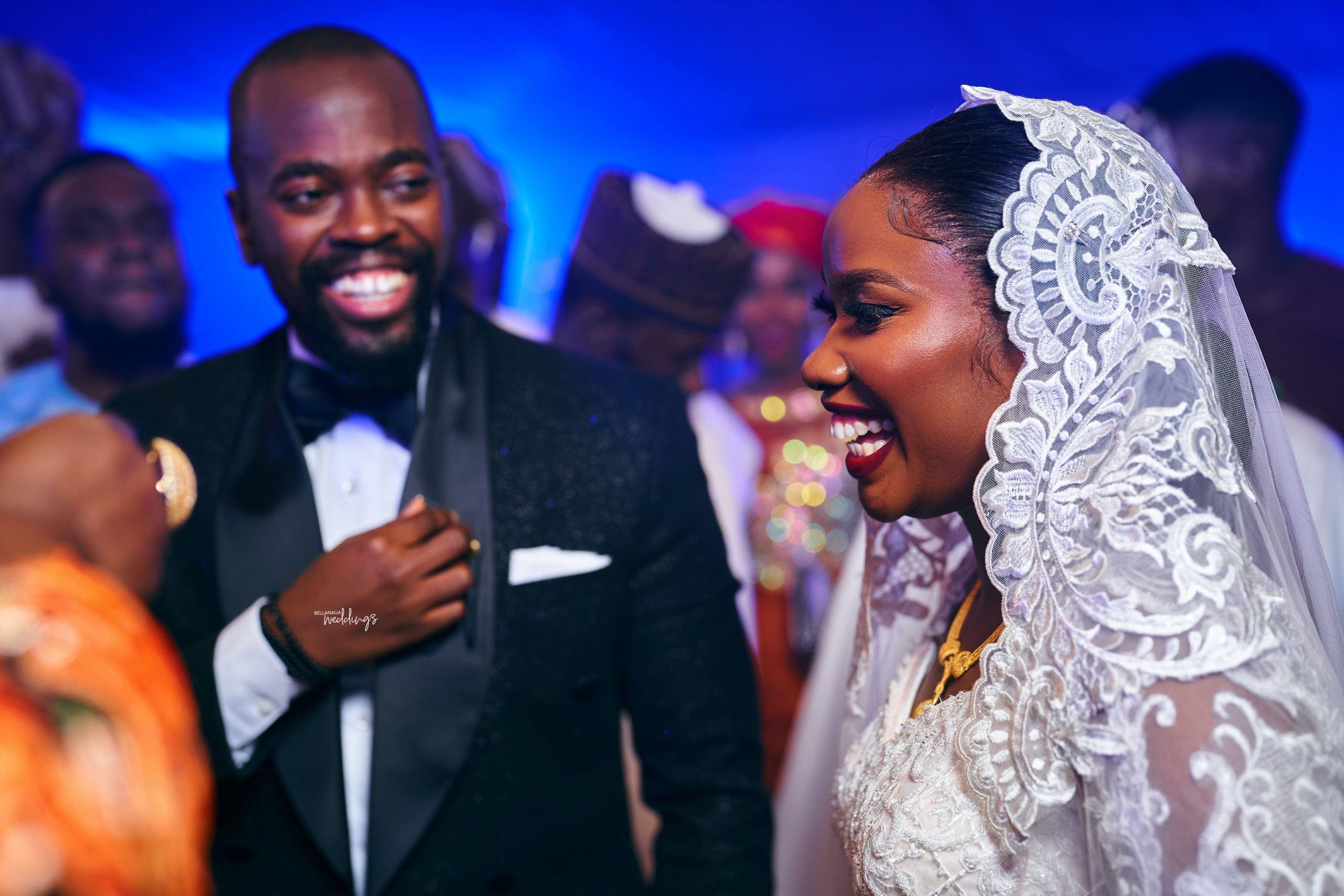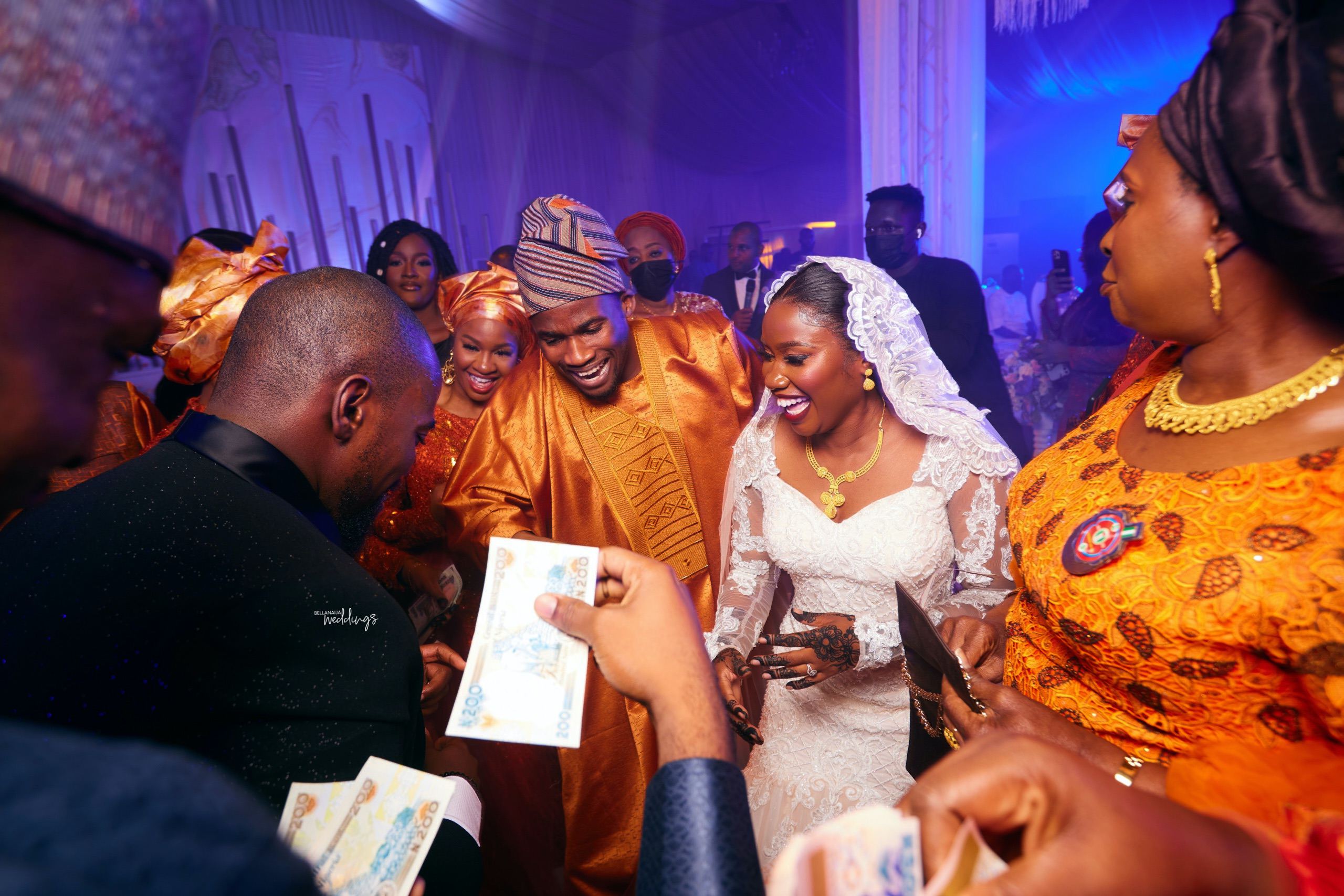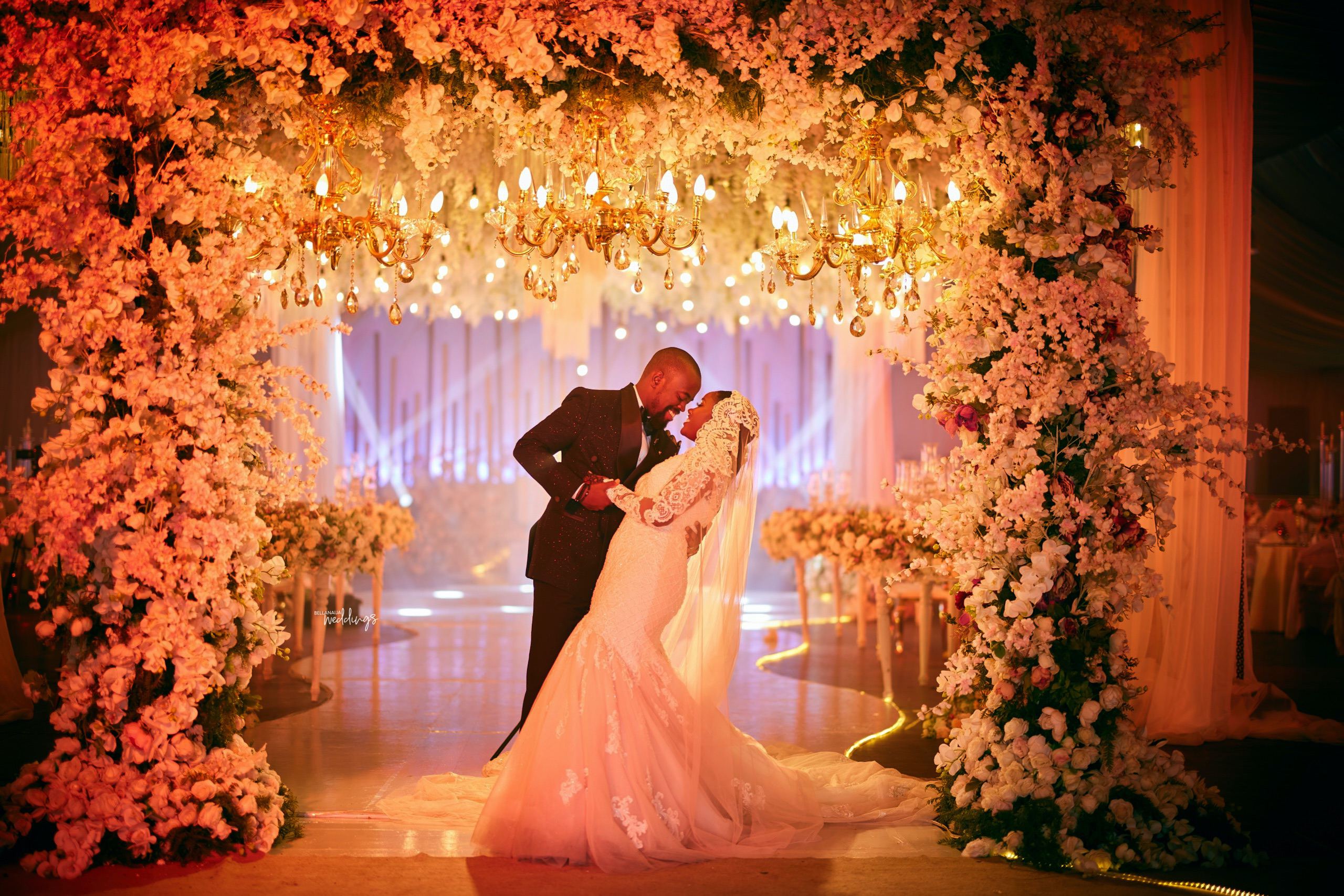 Credits
Bride @hhaalimmaa
Groom @lai.tann
Planner @theplanningcomp
Makeup @duprinah
Hair @solangehairandbeauty
Groom's Outfits @dimanche.ng | @kimonokollection
Bridal Stylist @bridesandbabies
Decor @alveenaevents
Lighting @linksmultimedia.ng
DJ @djjavaofficial
Special Effects @mkali_effects
Photography @bighstudios
Videography @hawthornmedia01
Cake @cakes_by_la
Desserts @piped_
Small Chops @saheetochops_abuja
Catering @food_et_al
Grills @grillsinandout
Cocktails @cocktailinandout
Security @giantprotocolsolution