We are delighted to present to you this beautiful bridal inspiration.
Today's bridal look features the Edo bride, dressed in a traditional wrap dress with coral beads arranged in steps, showcasing her rich culture from the Benin Kingdom. It was a beautifully put together by a team of wedding vendors whose goal was to show the beauty of the Benin bride.
The makeup artist and hairstylist, House of Linoy gave a short description of the Edo beauty look below:
Attires worn by Edo brides during their traditional wedding ceremony are so rich and regal which makes them look like African queens. Firstly, an Edo bride has her hair made into a unique hairstyle known as Eto-Okuku. Coral beads are then sewn into the hair to form a crown known as Okuku. The brides also tie beautiful wrappers made from a variety of fabrics including velvet, lace and george. She then adorns her neck with coral beads known as Ivie-Uru and wears Ivie-Obo on her hands. To complete the regal traditional Edo wedding look, she wears beaded earrings also known as Emi-Ehorivie. Truly an Edo bride is a perfect definition of an AFRICAN QUEEN.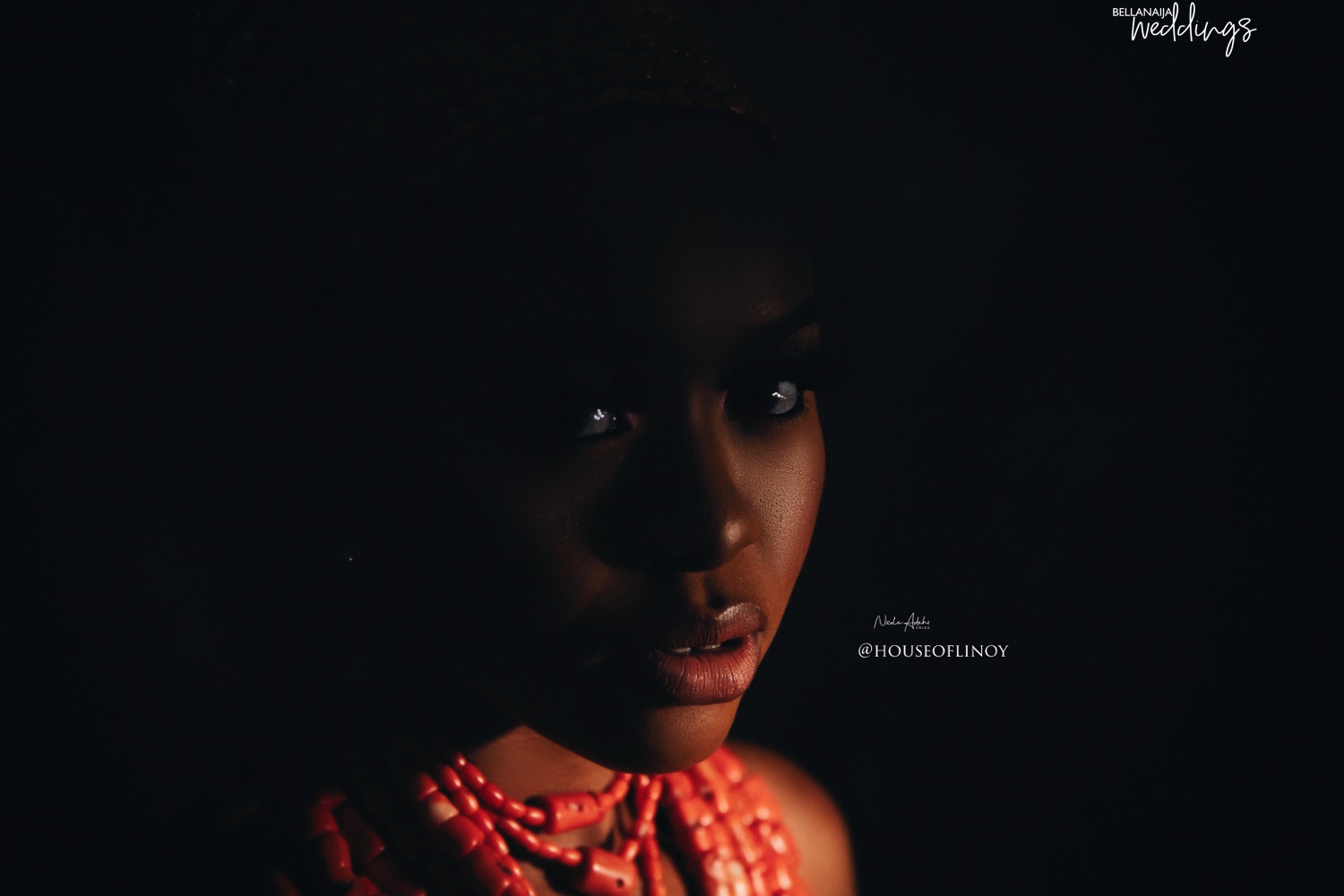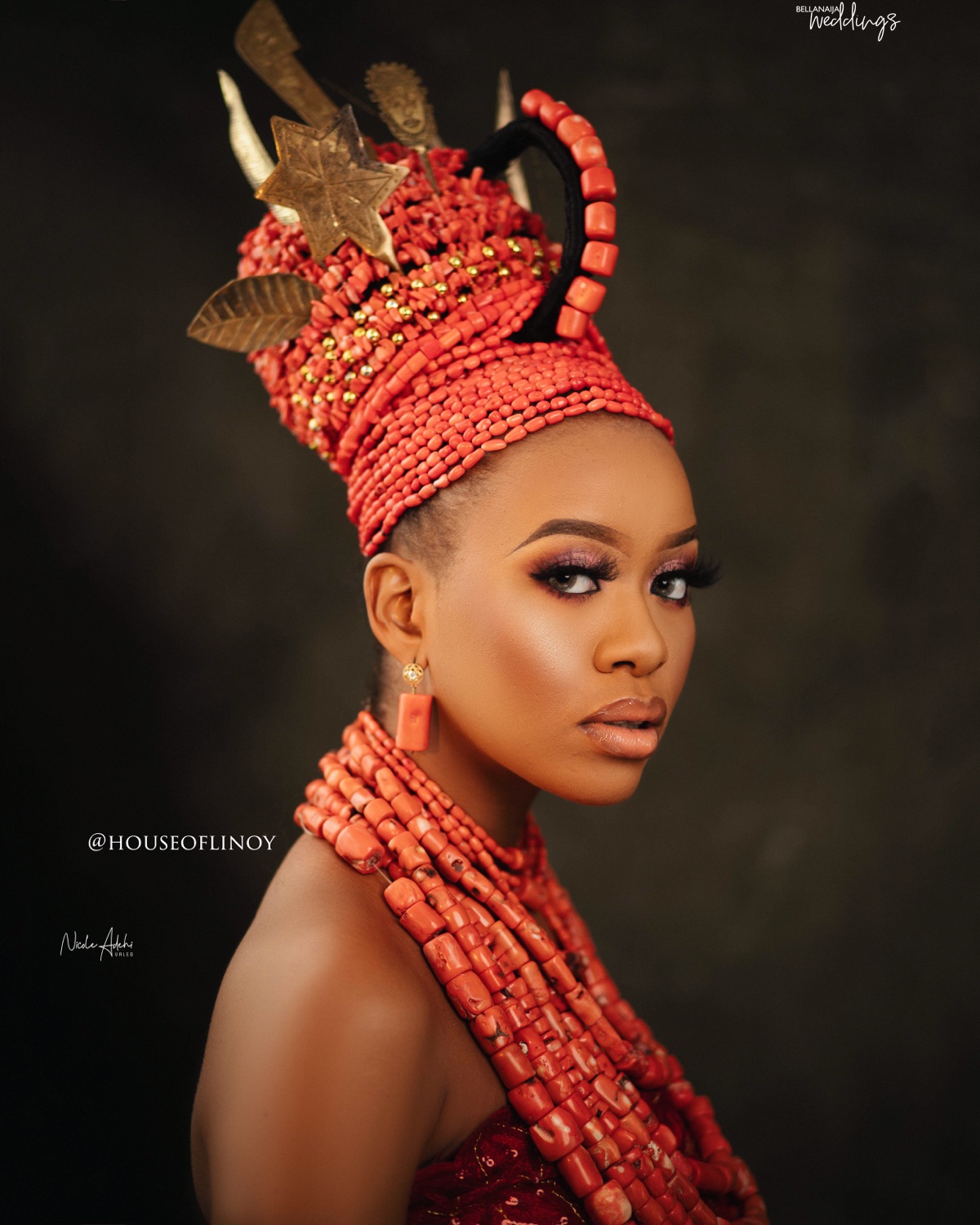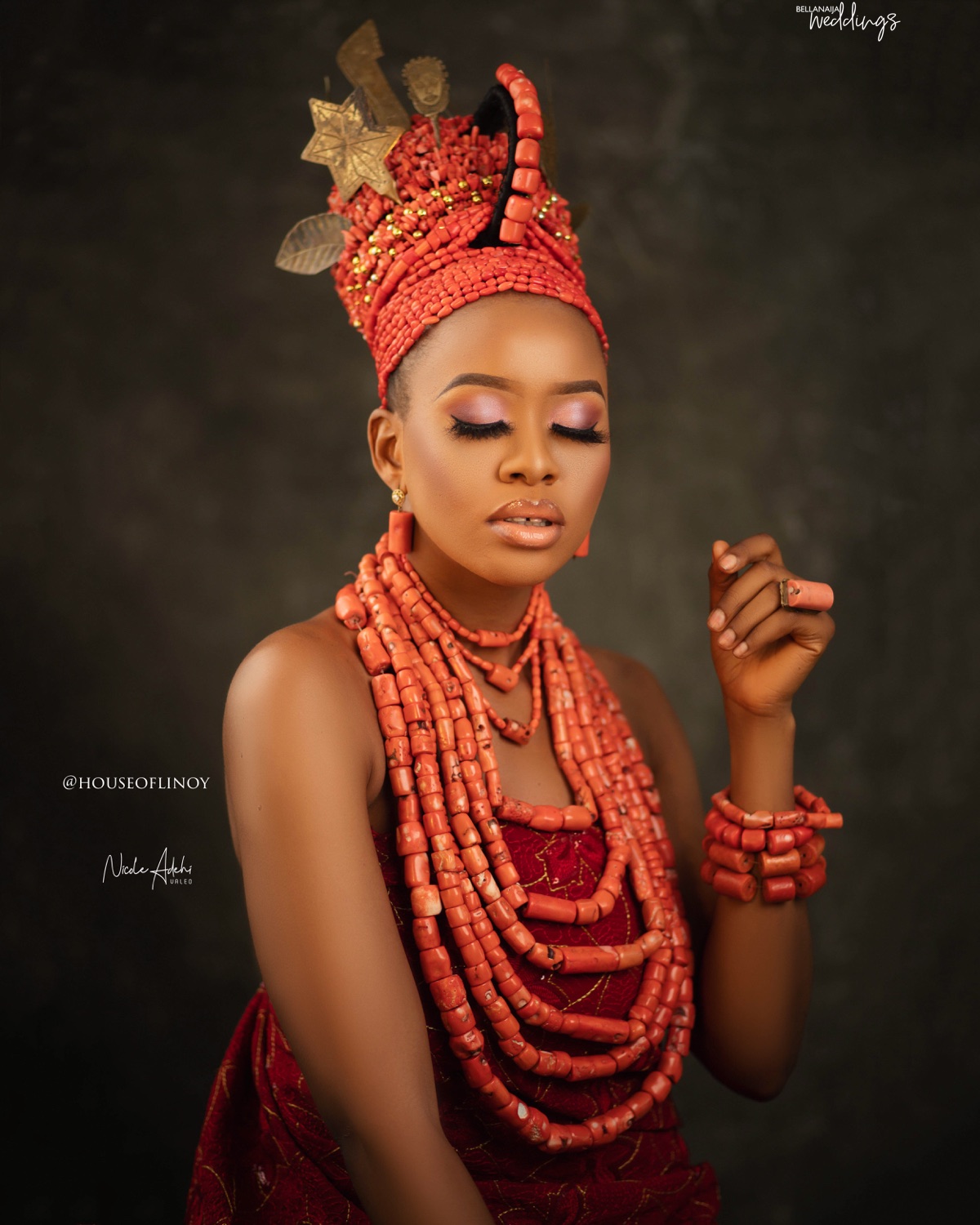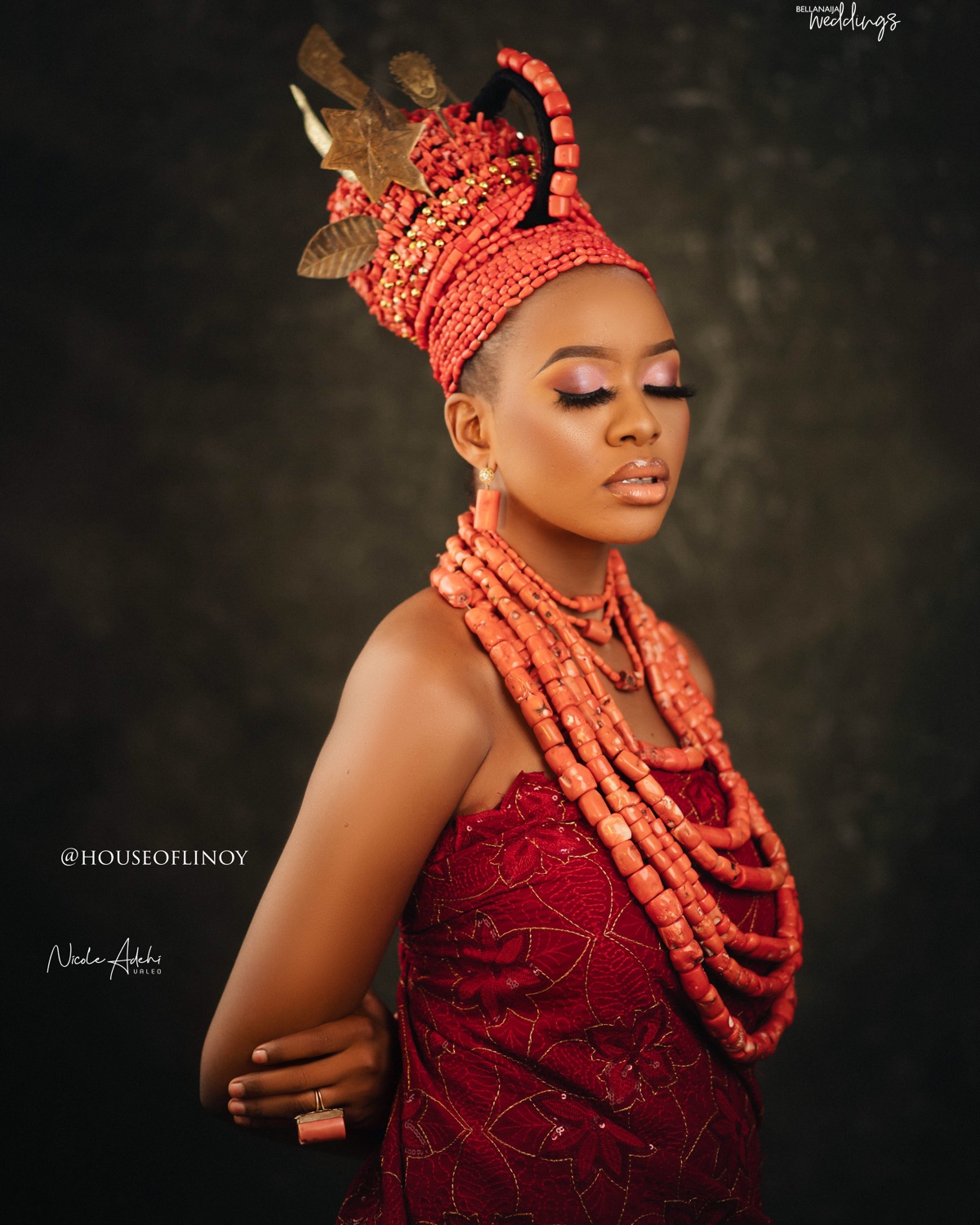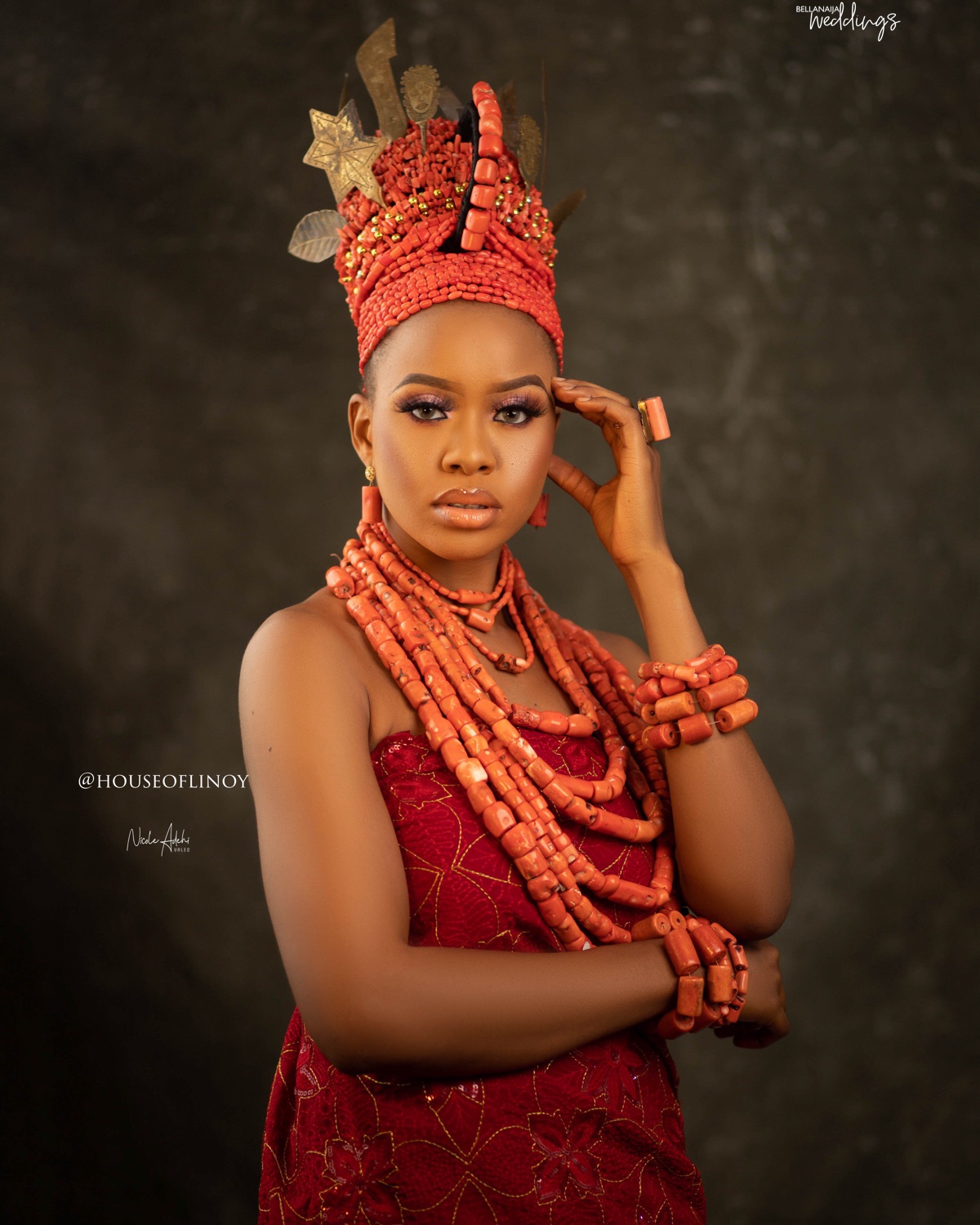 Credits
Photography: @nicoleadehi_valeo
Makeup:@houseoflinoy
Okuku hairstyling:@houseoflinoy
Beads:@maregsbeautyworld
Belle:@iam_adamma
Lashes:@msmetics
Eyeshadow:@inobbeauty
Assistant: @ella.ikem @ok3ks @ginarex_