Editor's Note: Hey guys, we are back with another bridal beauty deep-dive. We will find out how this flawless look on Ibiyinka was created for her destination wedding in Malta. This feature is from the talented London-based Makeup Artist, Joy Adenuga. She will be sharing with us the tricks, hacks, and secrets behind this glam. Enjoy and see you in the comment section. Before then, you can catch up with other features here.
Before the Wedding
Ibiyinka my stunning US-based Bride. We had no trial and I was booked for Ibiyinka, her mum and sister. I arrived in Malta a day before the wedding, didn't get the chance to explore the city as I was already tired out from booking the day before and needed to really rest in time for the wedding.
On the wedding day
On the big day, I woke up to a glorious sunny day. Then had breakfast and made my way to the bride's mum to start work. This was followed by working on the bride's sister and finally the bride. Yinka has very cute freckles all over her face but she wanted them covered.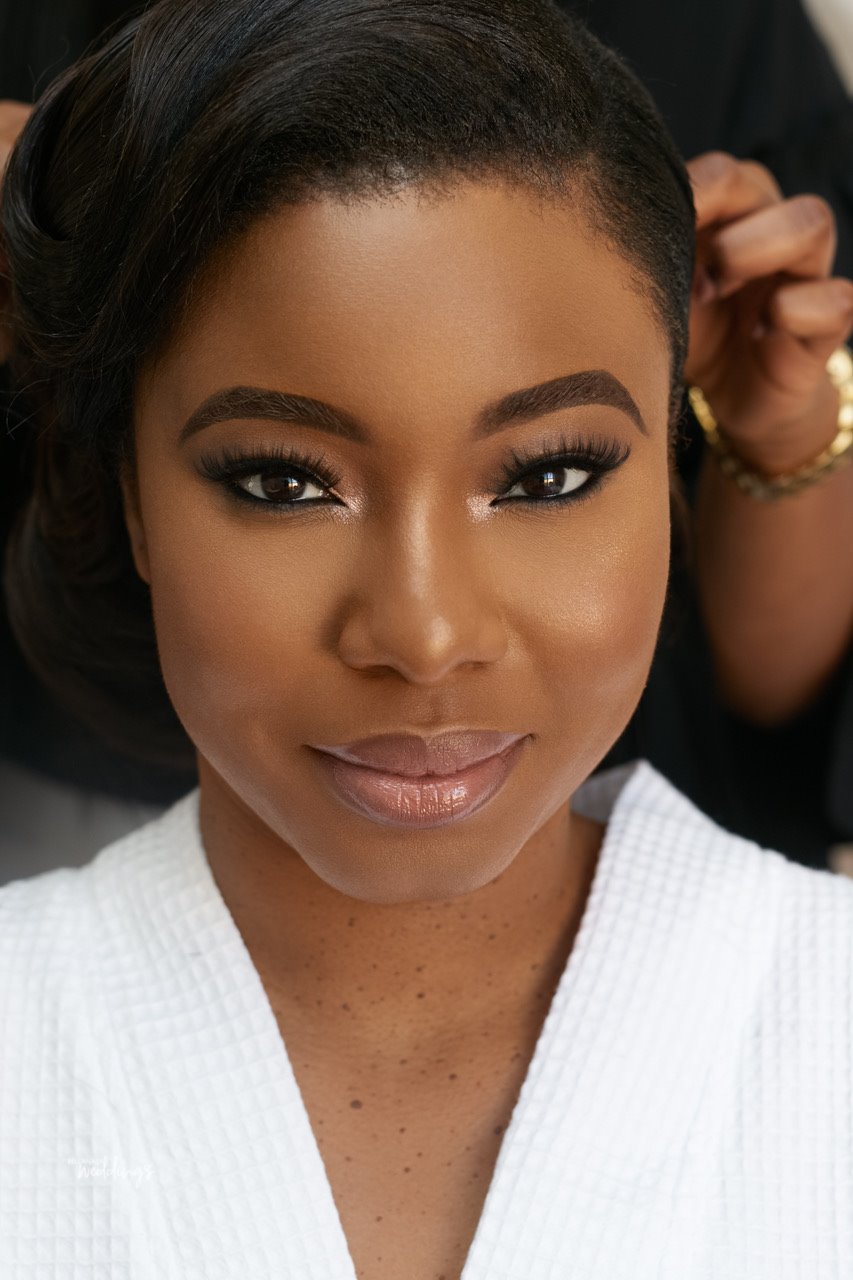 Makeup process
When it was time to work on the bride, I started with my usual cleansing and hydrating routine. For destination weddings, I love incorporating more illuminators into the skin routine as this looks amazing in the sun. For natural radiance, I love using Charlotte Tilbury's Wonder glow.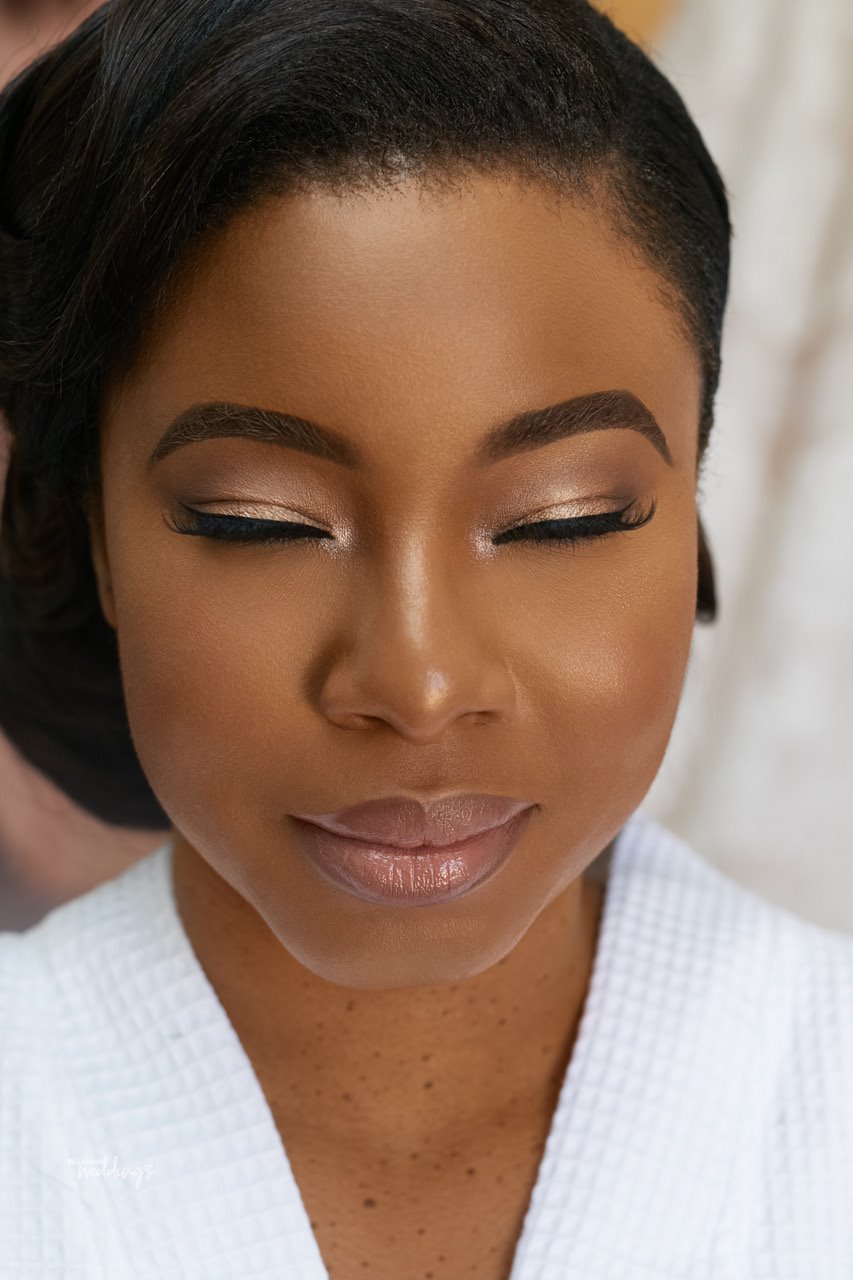 Then I filled her brows in using MAC brow pencil in spiked. My bride, Yinka has small and beautiful eyes, she was worried the eye makeup wouldn't stand out but I told her to trust me. Taking her concern into consideration, I used the MAC shadows in woodwinked, texture, swiss chocolate and embark, followed with Ingot gel liner in 77 and natural mink lashes. Then prepped her t-zones with Becca ever matte primer.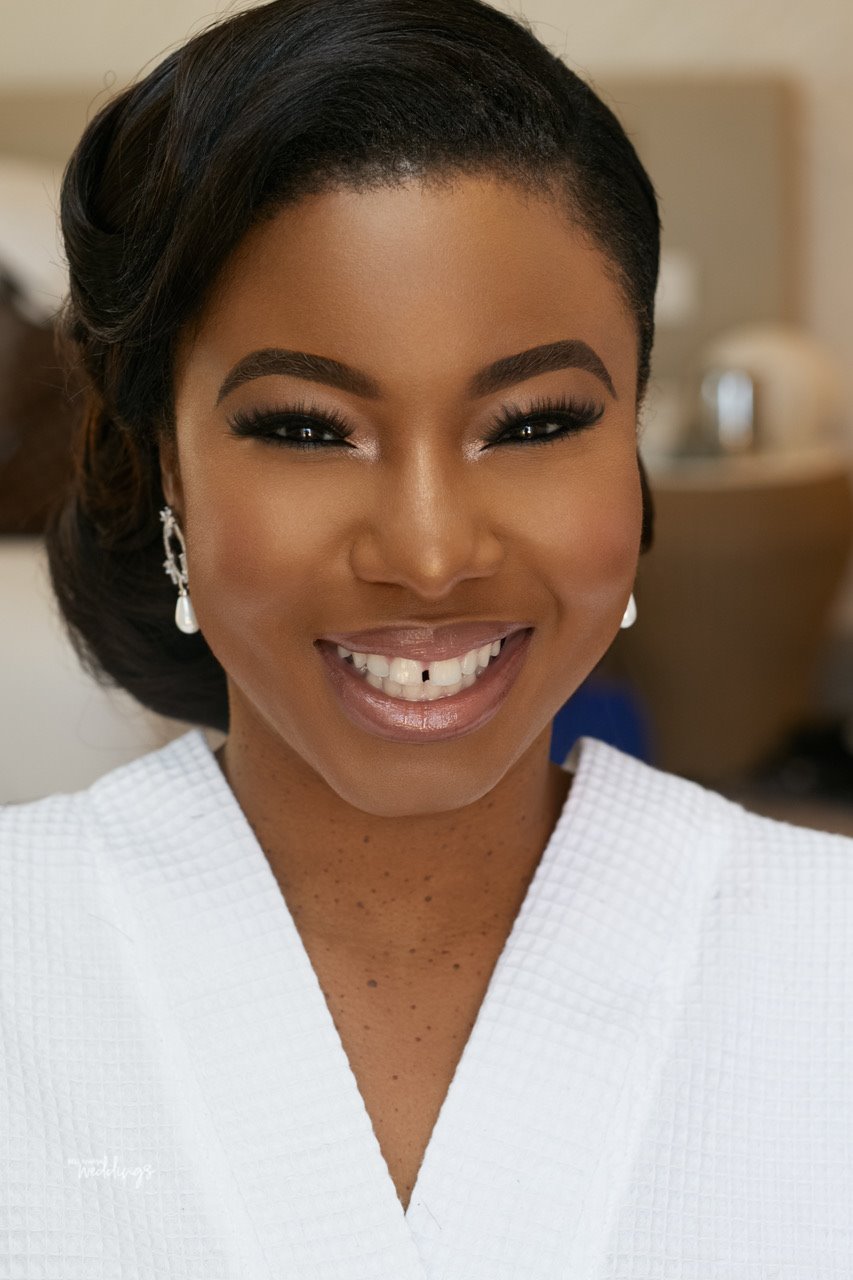 To cover her face, the NARS Foundation all day luminous weightless foundation in a mix of Cadiz and Macao did the magic was used on her face. Now proceeding to the concealing and highlighting, her under eyes were highlighted with I used Kevyn Aucoin Etherealist supernatural concealer which was set with Laura Mercier translucent powder. This was also used to set the rest of her face.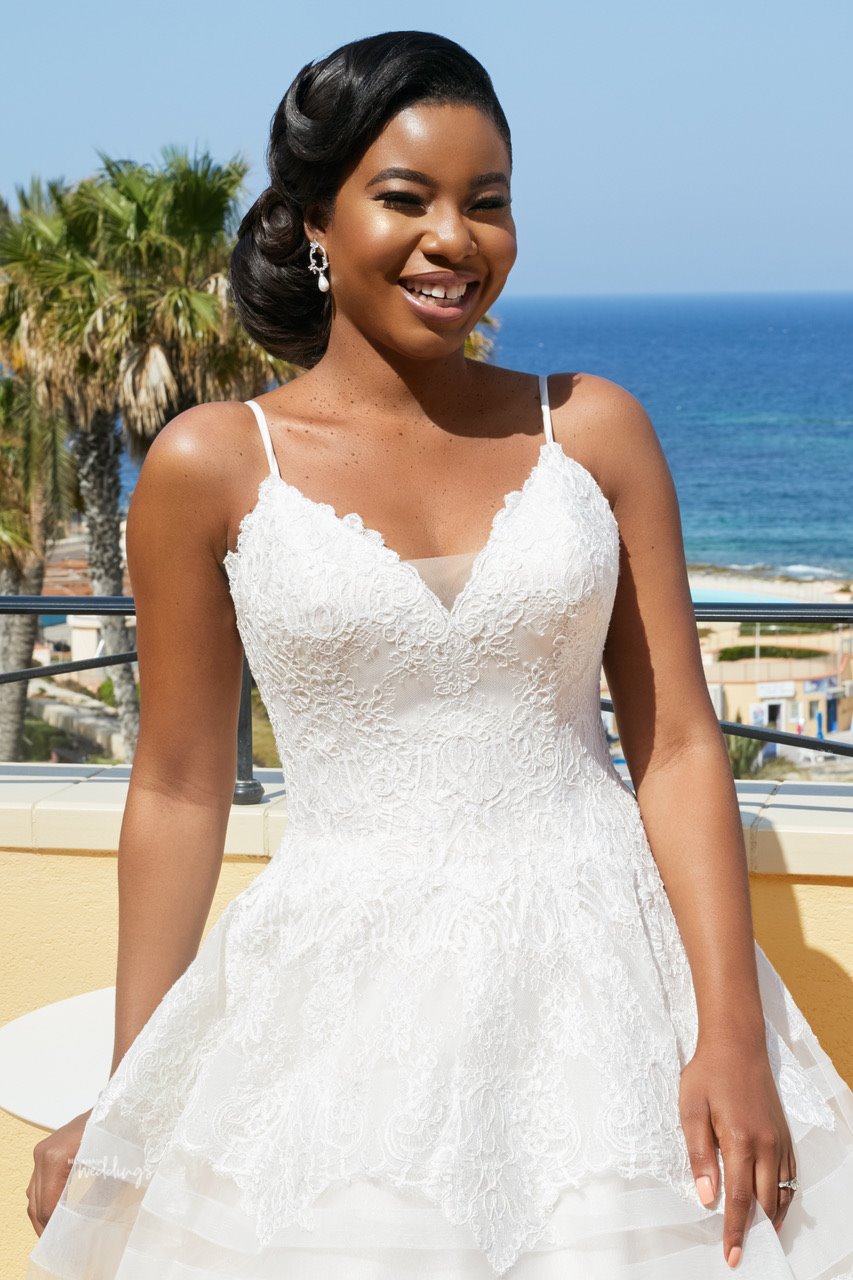 To keep her skin looking radiant, I used my fingers to apply MAC lustre drops in sun rush to the areas on her face that catch the light followed by MAC extra dimension highlight in a whisper of gilt. Then the blush used was NARS orgasm. Yinka's look was finished off with NYX slim pencil in dark brown followed by Delilah cosmetics lipstick in honesty. This was finished with MAC lipgloss in Nymphette.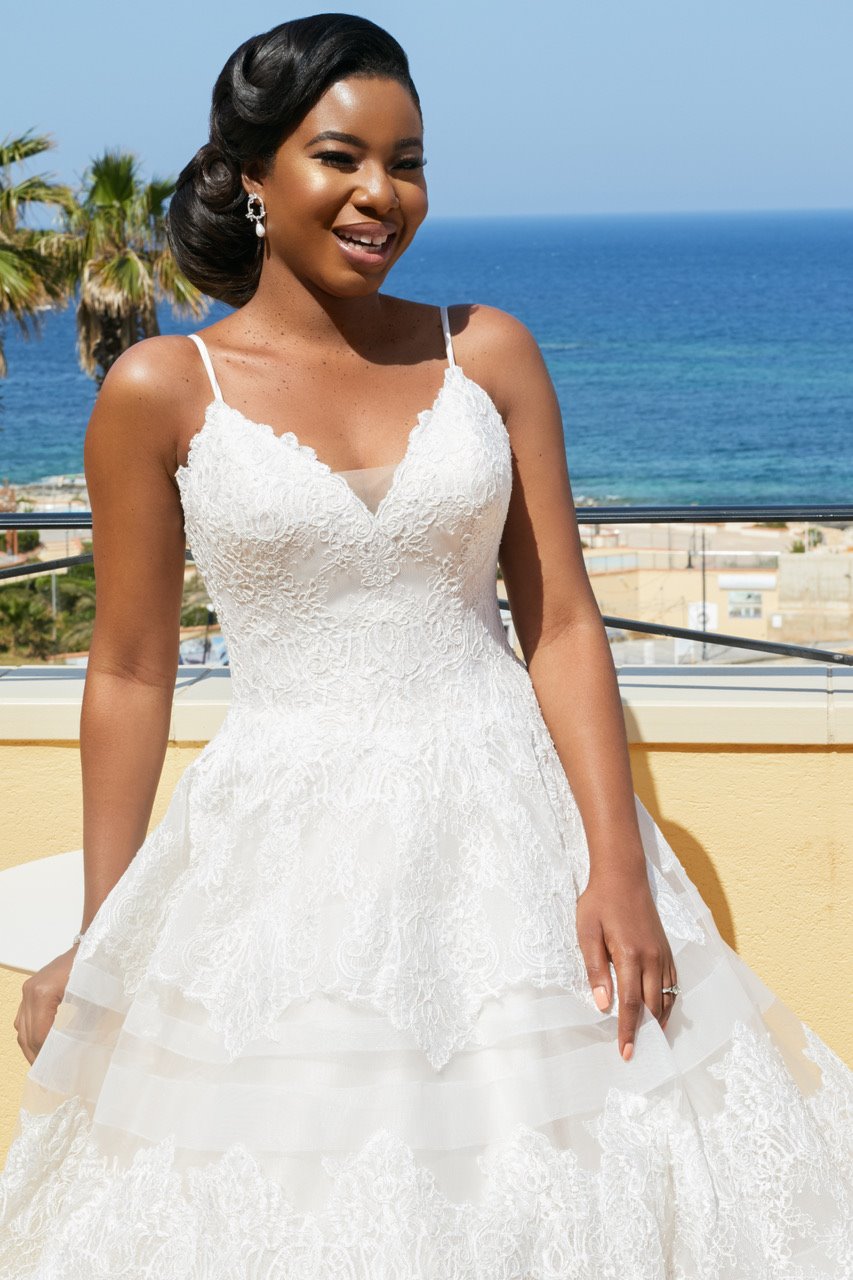 My bride was a sight in her dress after her hair was completed by Elizabeth (@touchedbeautyservices) for Charishair.
Credits
Makeup: @joyadenuga
Hair: @touchedbeautyservices for @charishair