There are people whom we meet once and the synergy is just right! Moments like this could lead to long-lasting friendships and sometimes, like our beautiful couple, Kosoluchi and Ikechukwu, it could just be that you've met the love of your life!
Kosoluchi met her prince charming, Ikechukwu on a visit to her cousin's office. One act that would set everything on the perfect pedestal, was Kosoluchi going on to request Ikechukwu's card. The sparks that flew that day went on to start a fire of love that will now burn forever! The two have now officially become one as they tied the knot in a vibrant traditional wedding. With friends, family, and well-wishers were present to celebrate with them, the #PnPaffair2021 traditional wedding was truly beautiful.
Enjoy the photos from the traditional wedding below and their love story just how the couple tells it.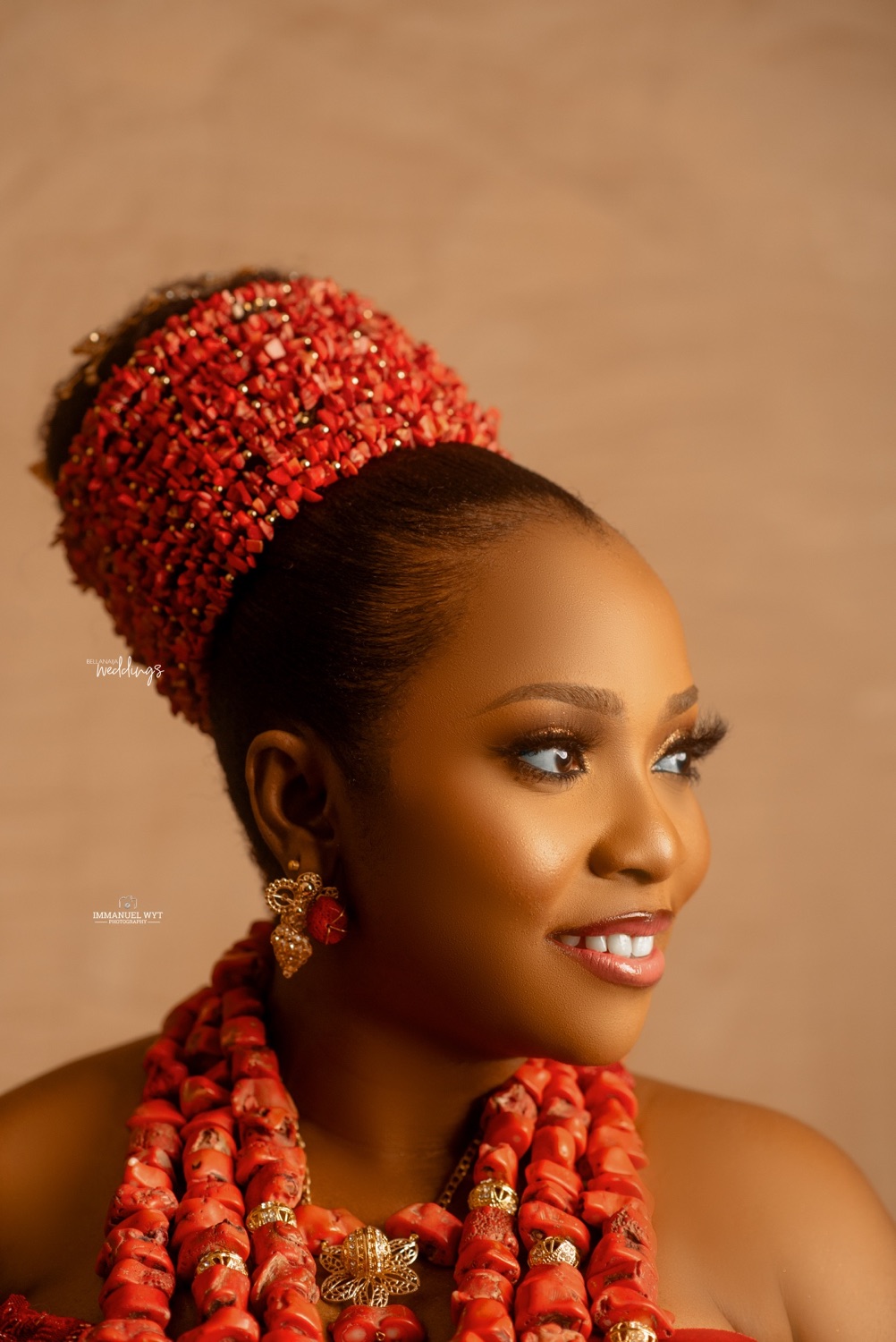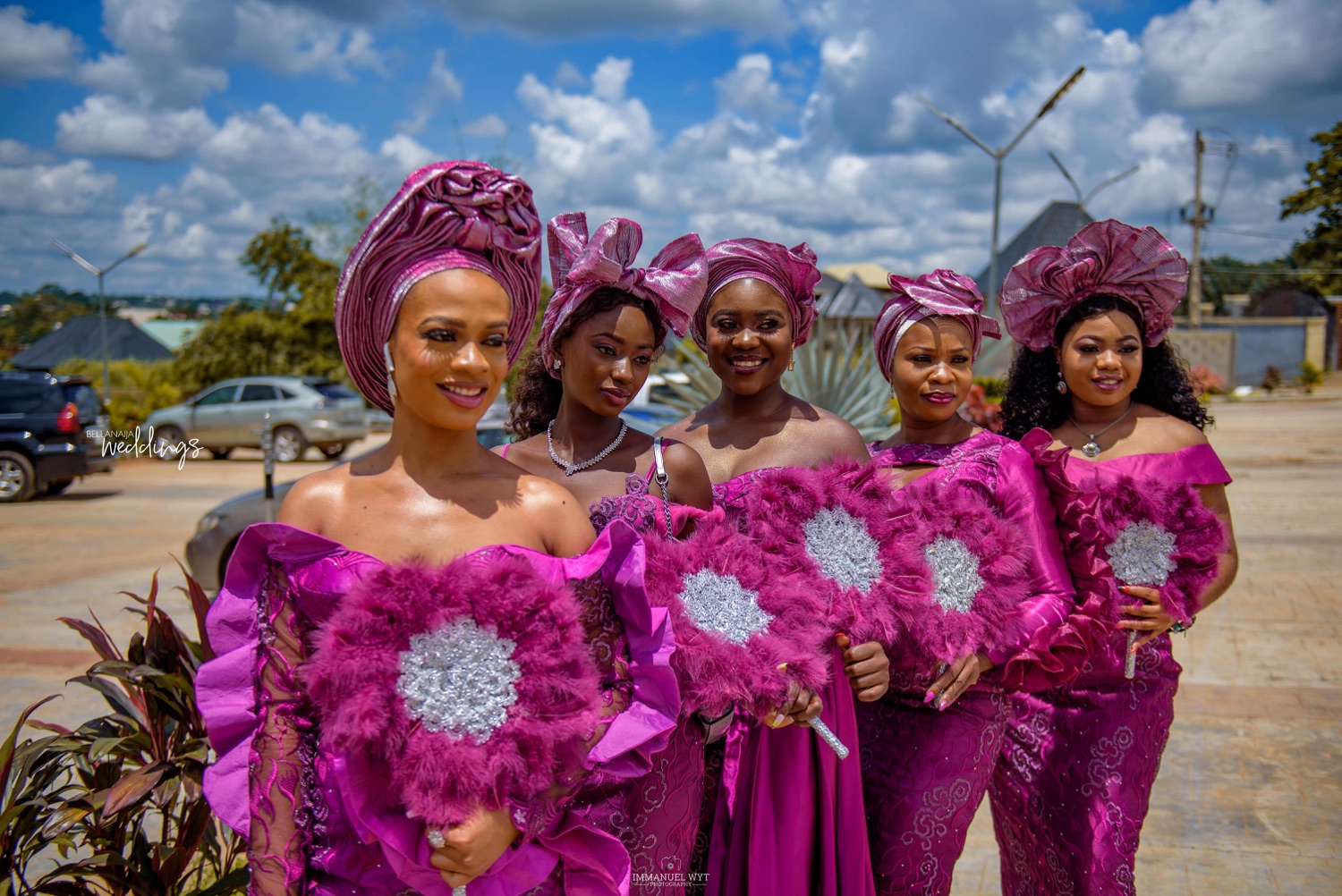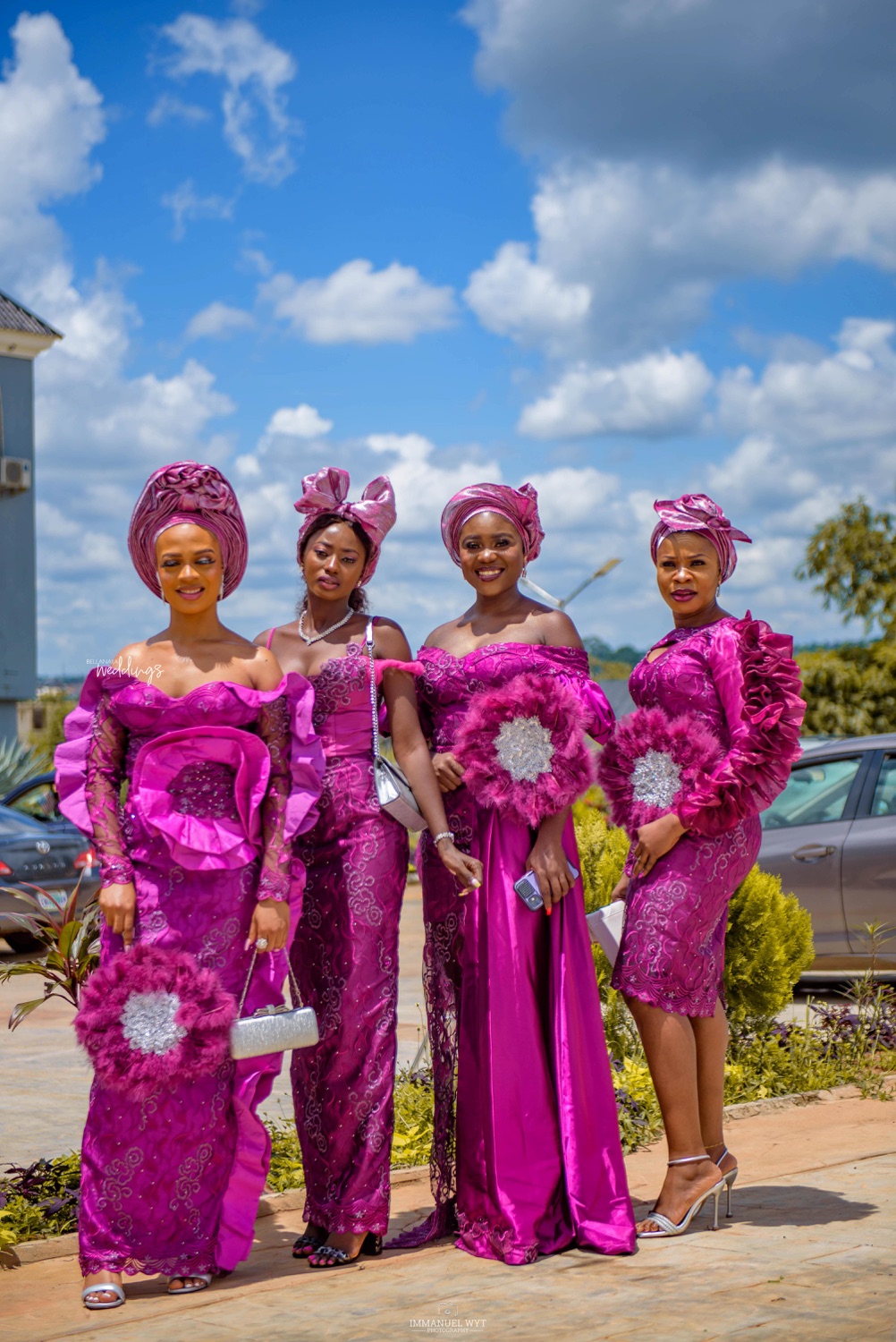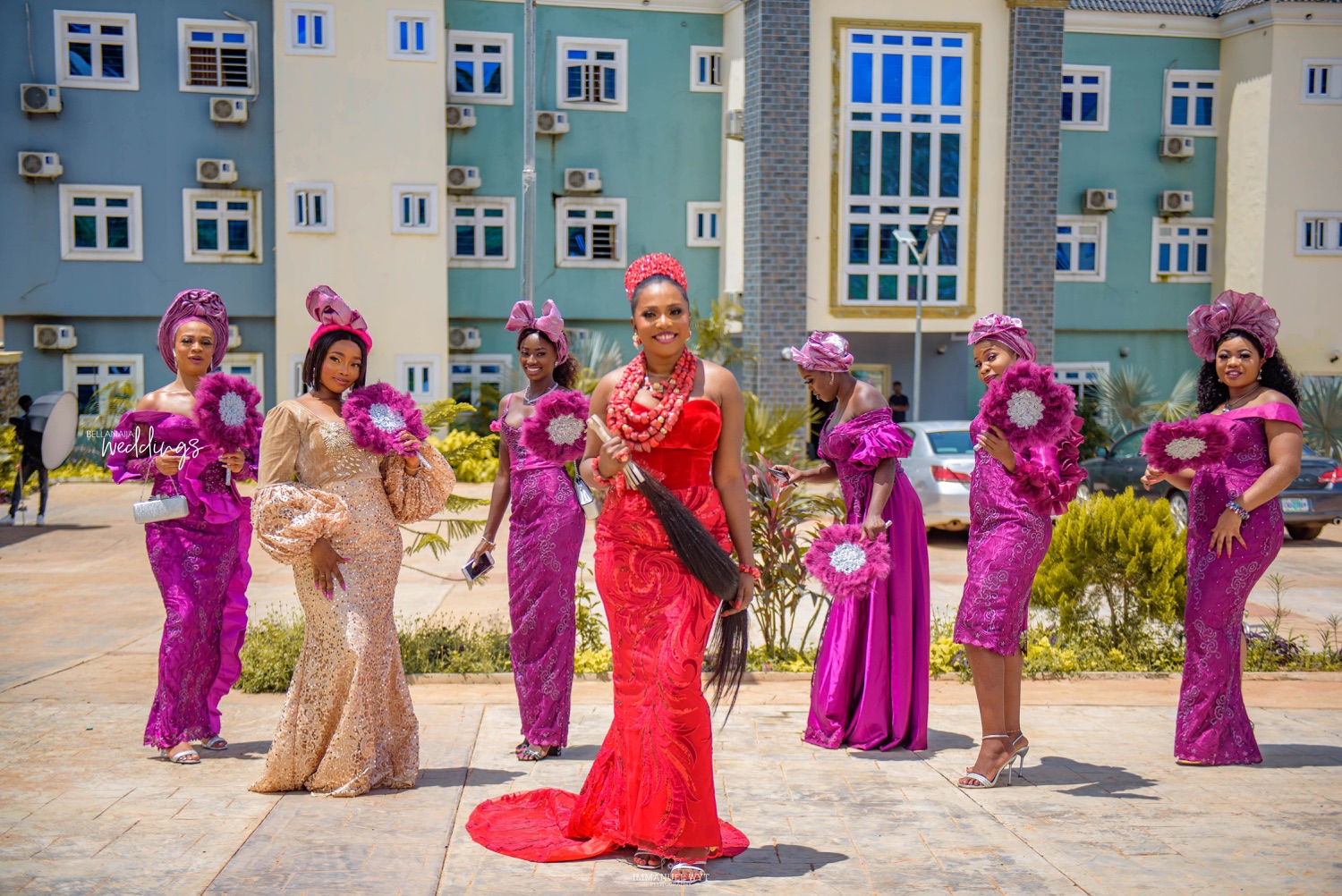 Their love story as shared by the Groom, Ikechukwu:
I can never forget Jan 16th 2018 – I saw my wife as she was stepped out of my office with her cousin who was a colleague of mine. I said to myself,  " damn that's a beautiful woman!"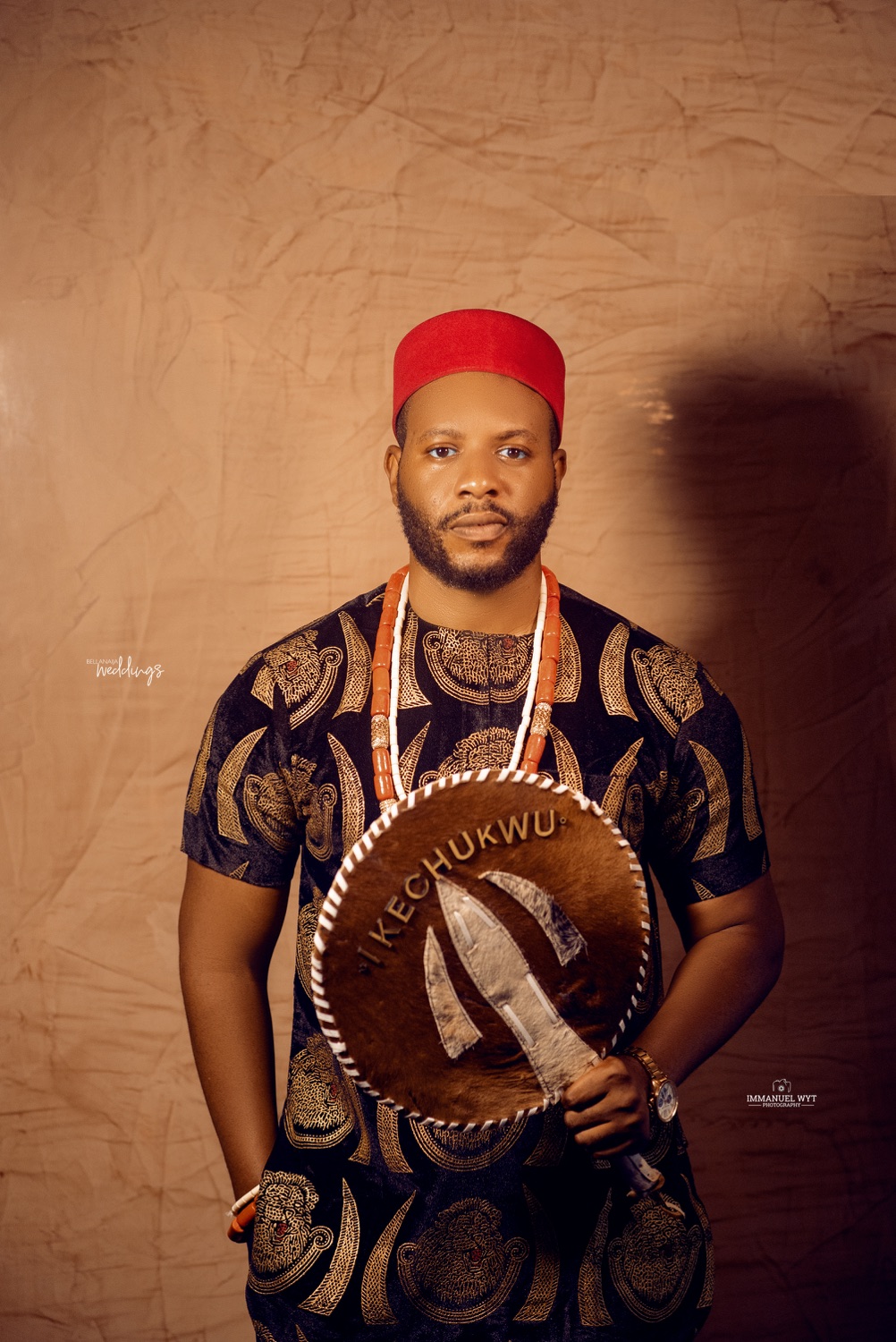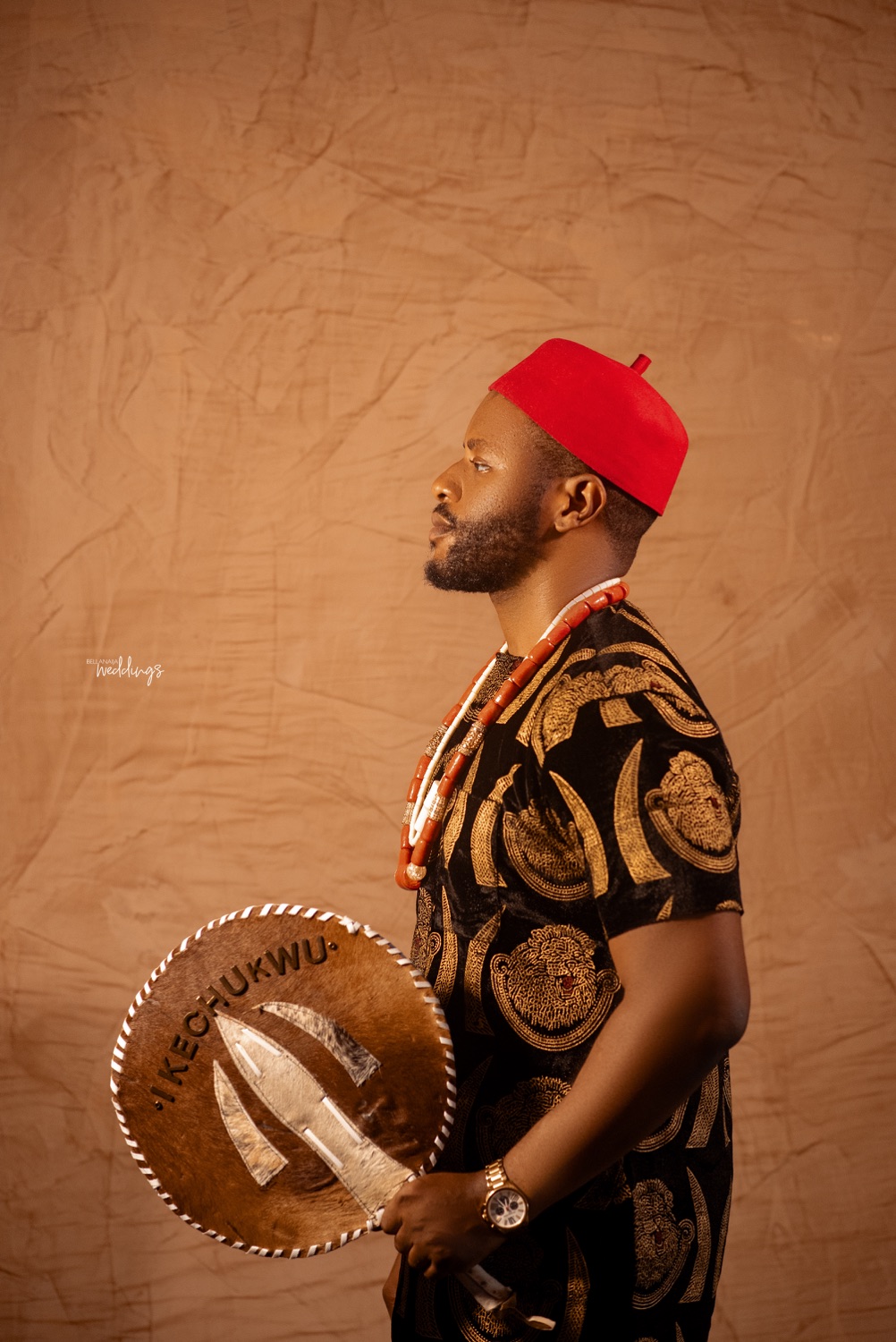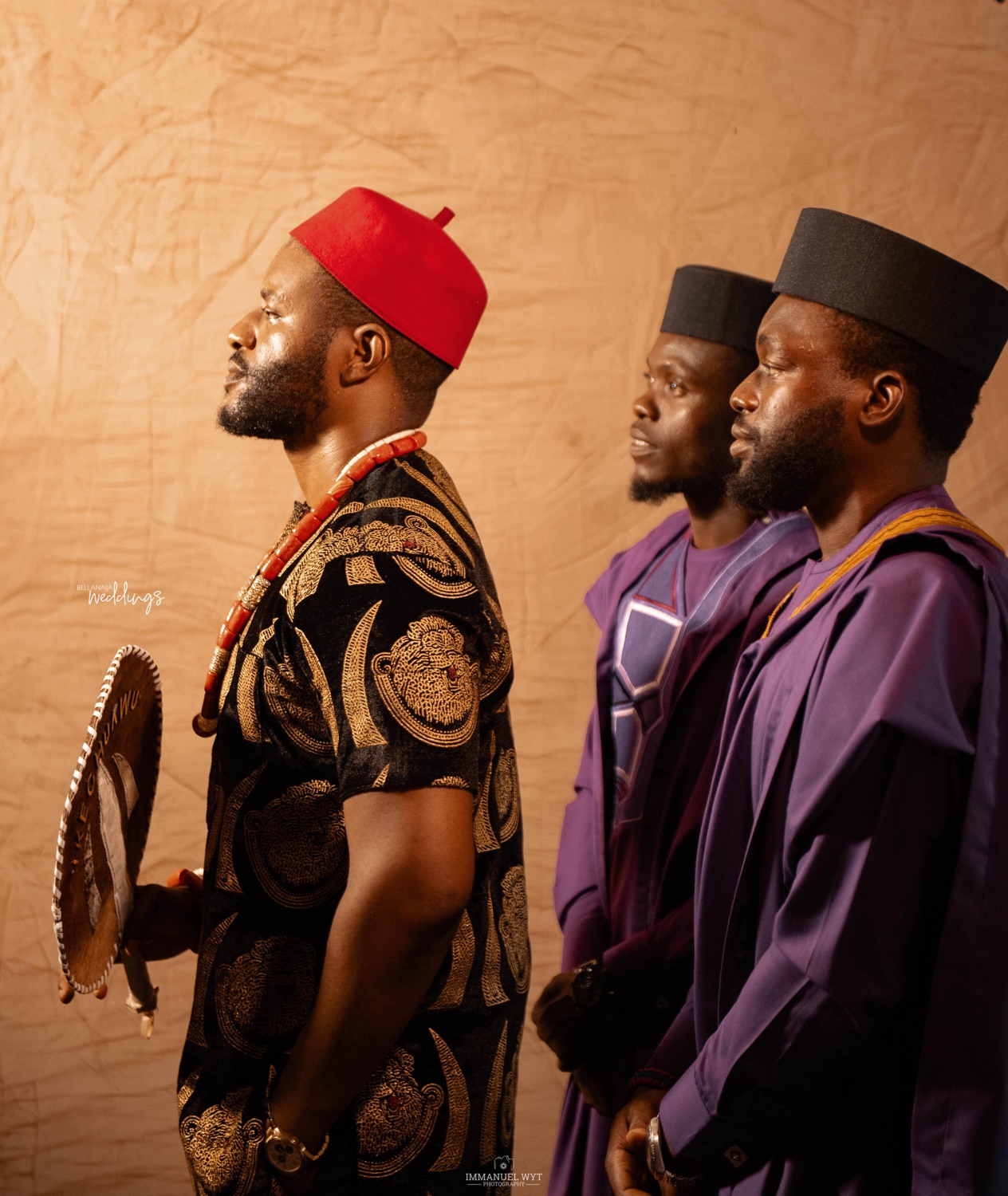 Our eyes met on two different occasions and I was shocked when she walked up to me with her cousin to ask for my card.  We exchanged cards and from the onset the synergy between us was perfect.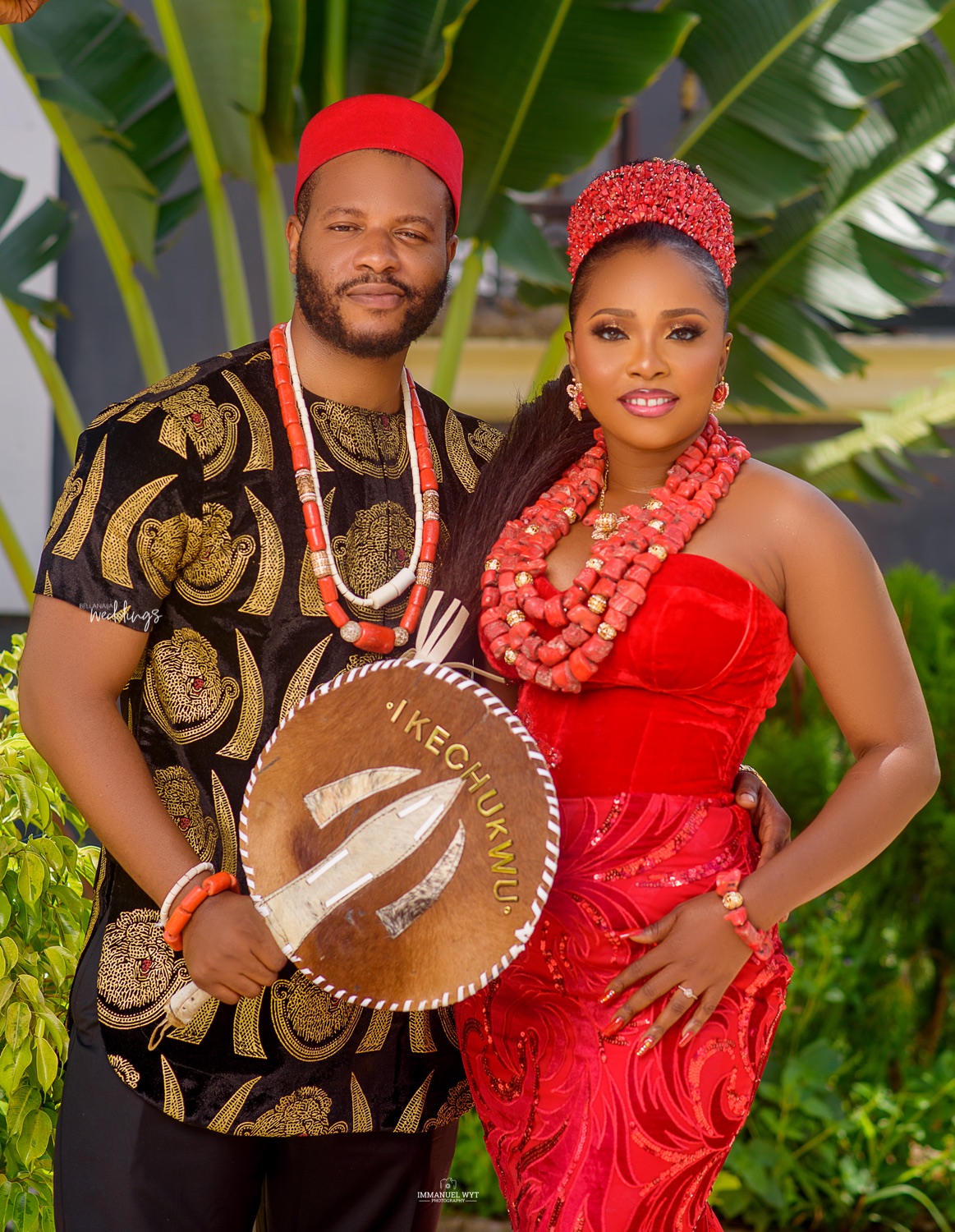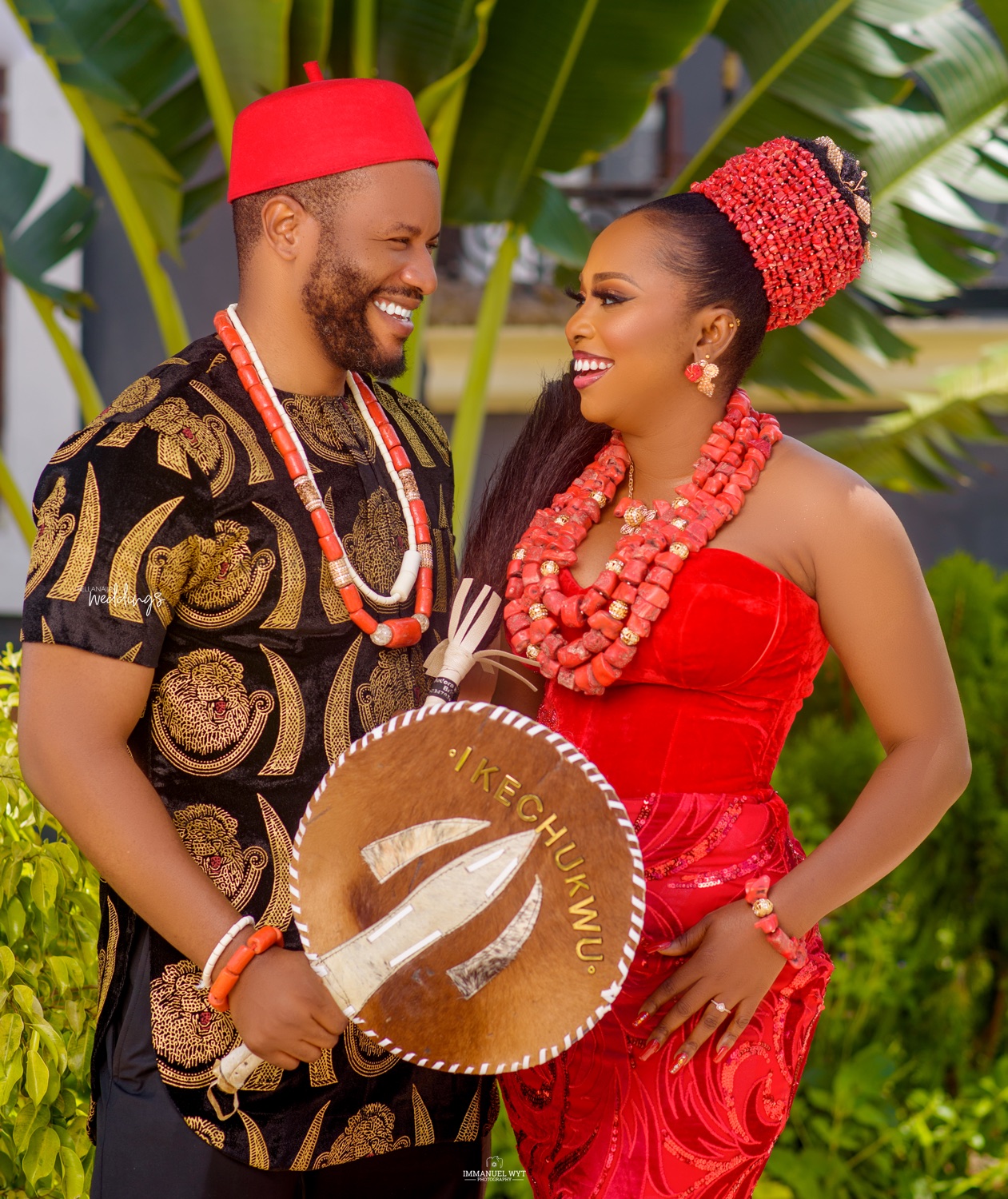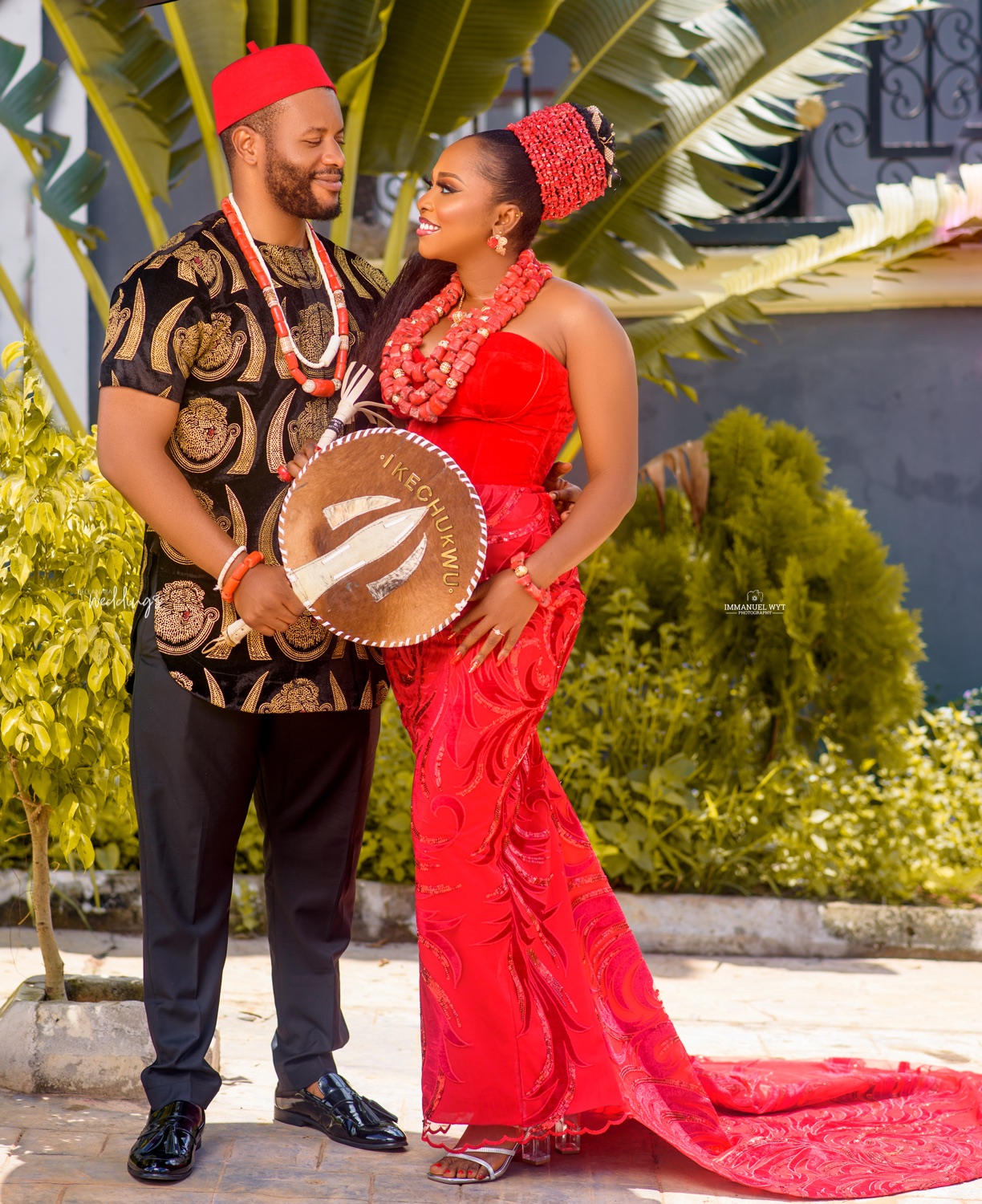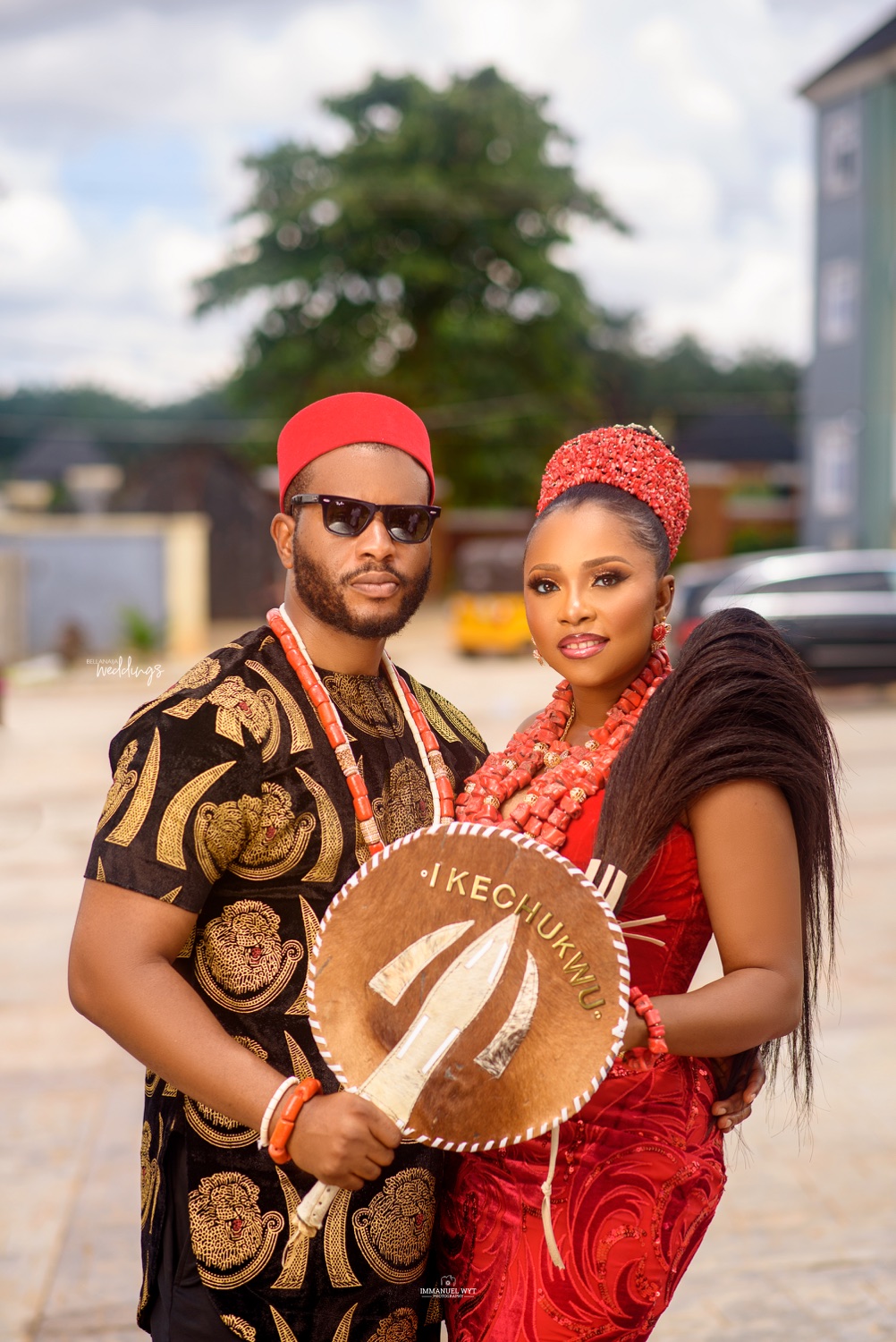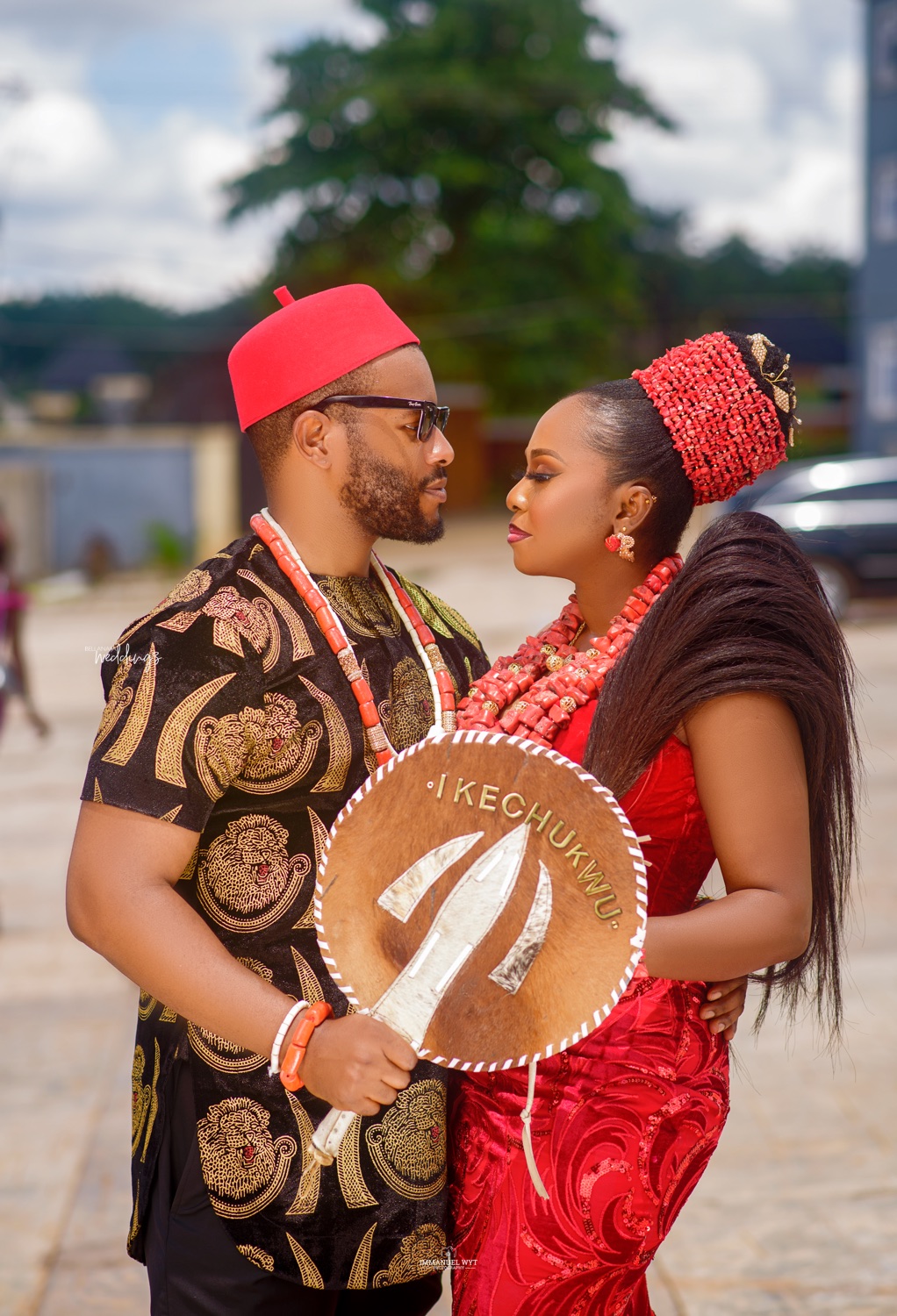 The very first time I called her on the phone, we spoke like we had been friends for a long time. My wife has a happy soul! The genuine happiness she emits is truly infectious. It was an instant hit.
Now, let's get into the ceremony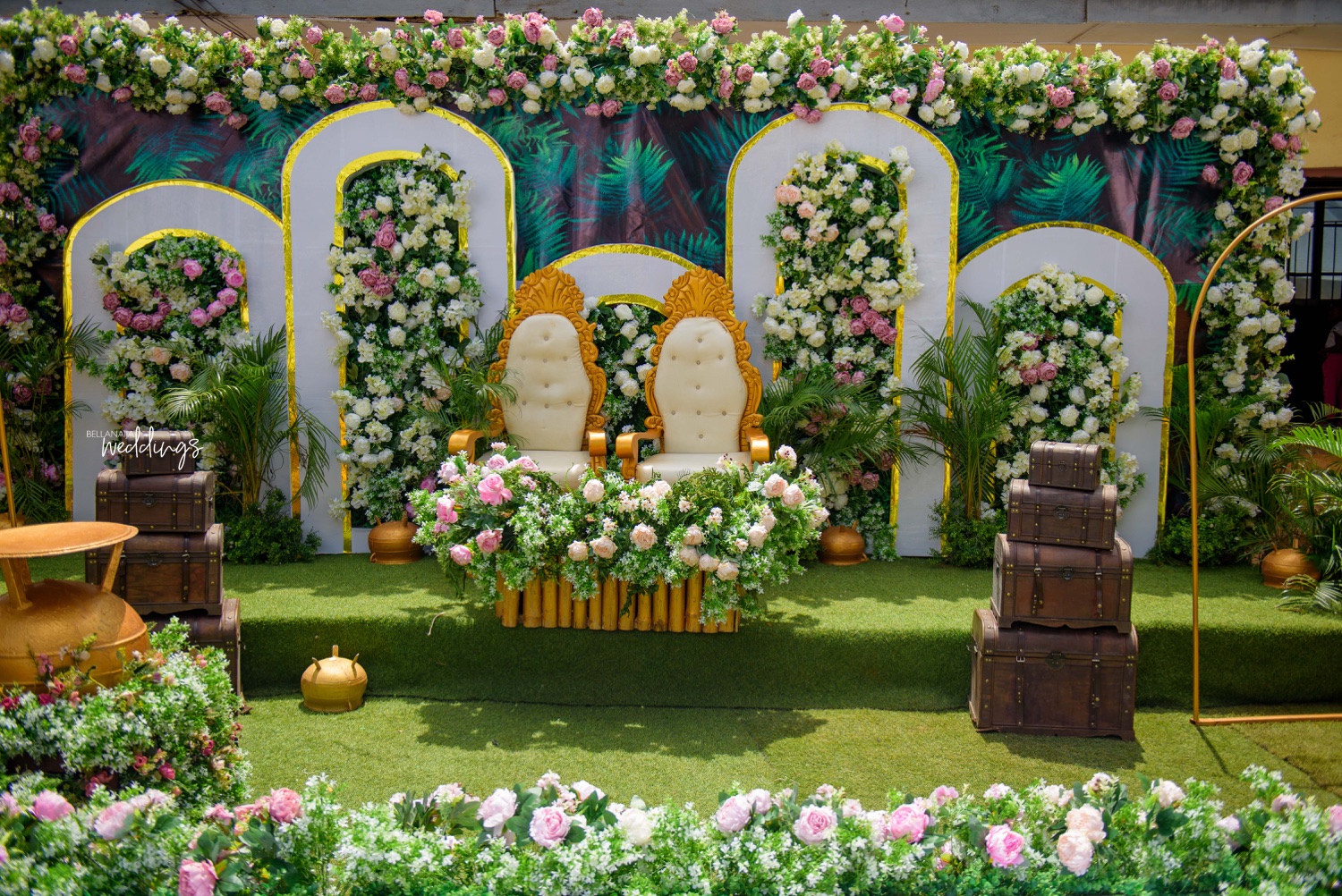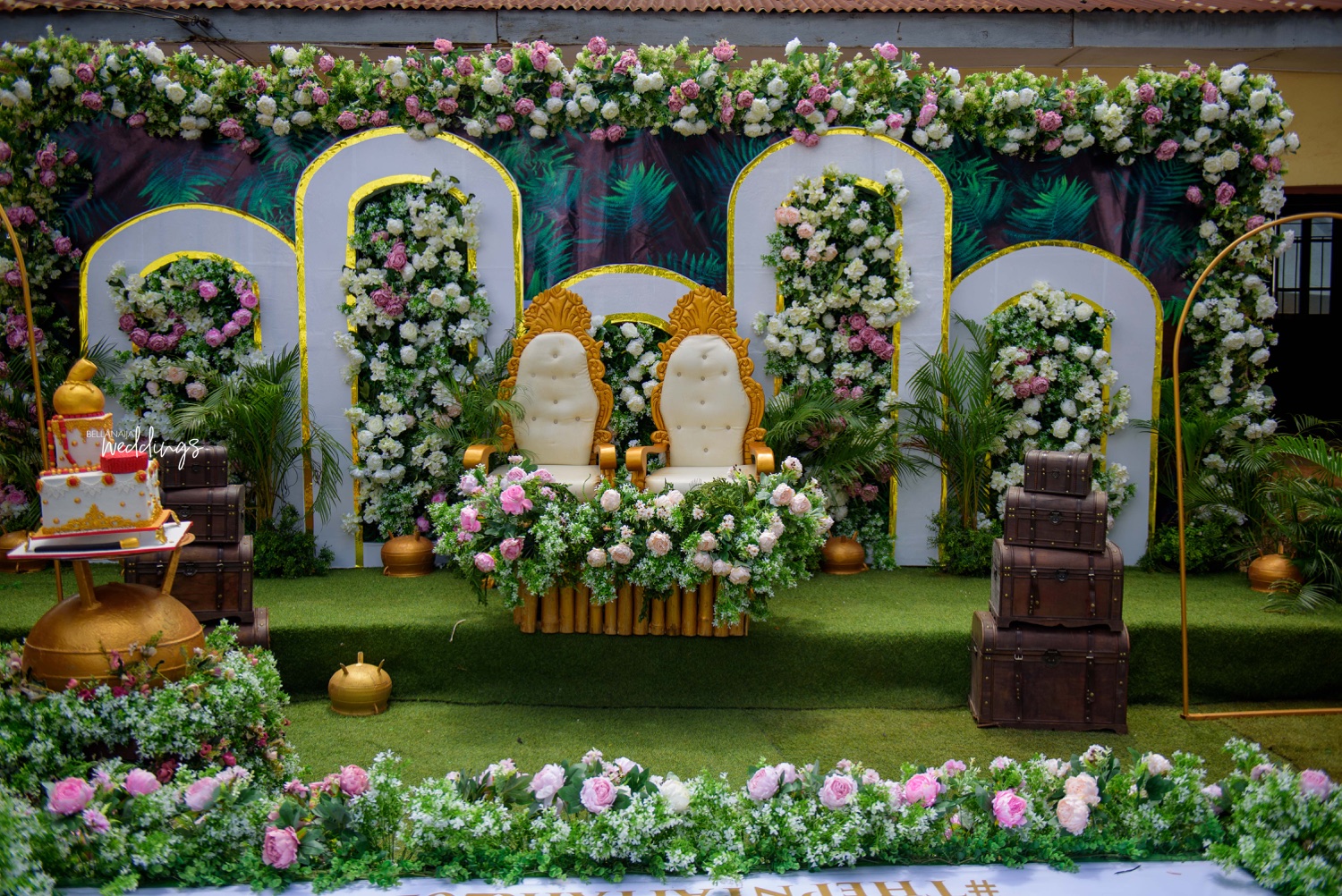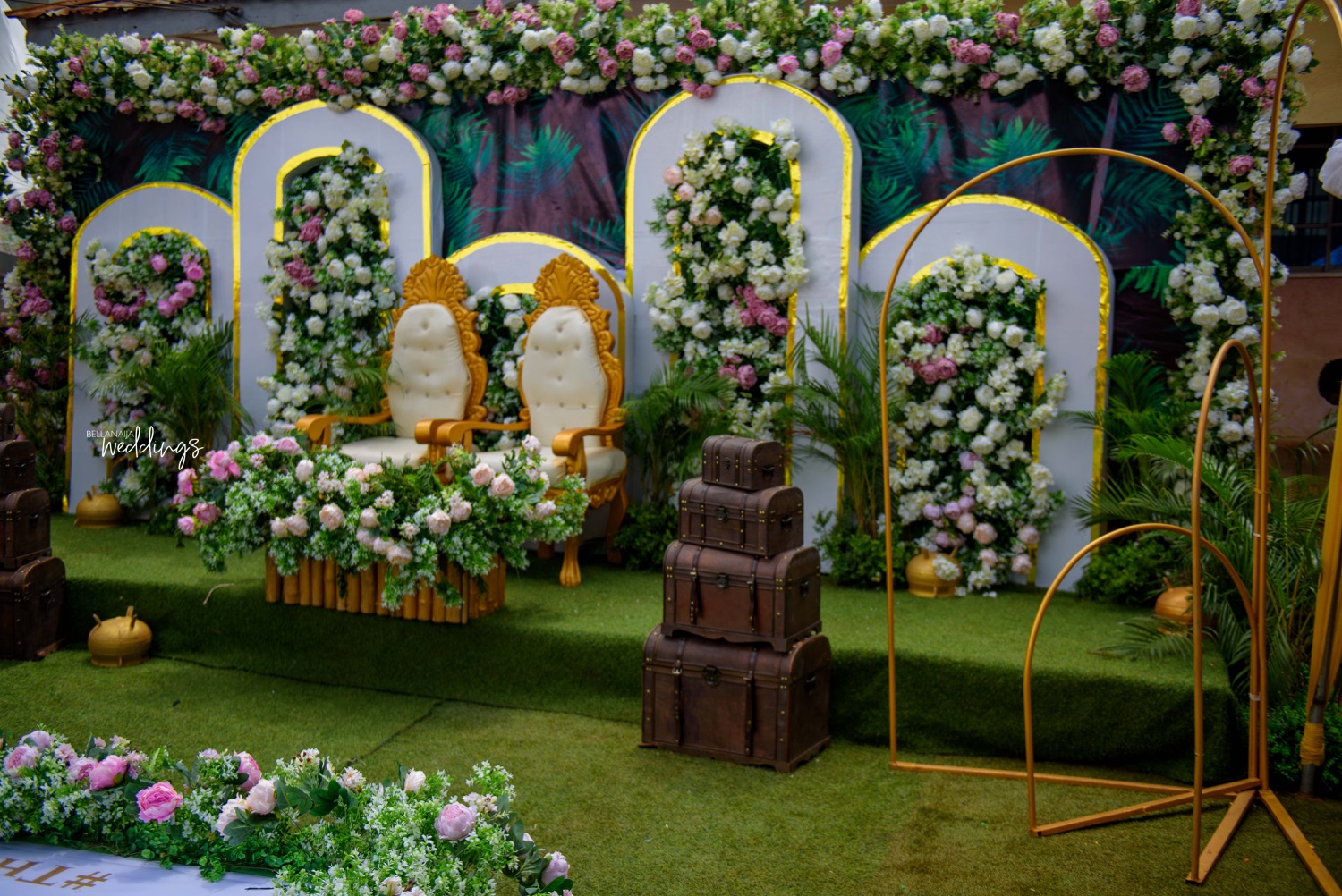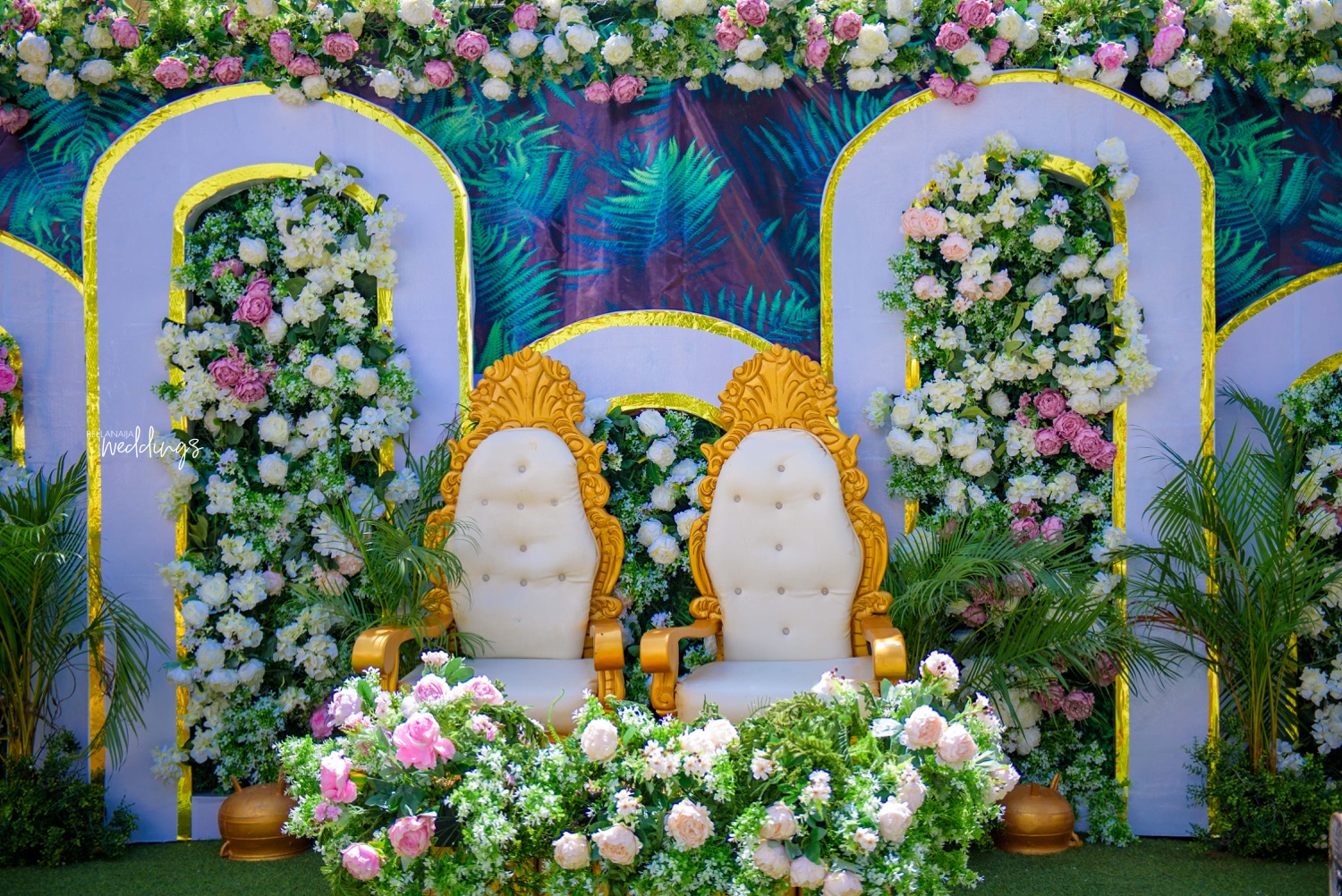 She was soo easy to talk to. I remember our 1st date with such fond memories. I remember how the management of the restaurant I took her to politely told us it was past closing time because we couldn't just get enough of each other.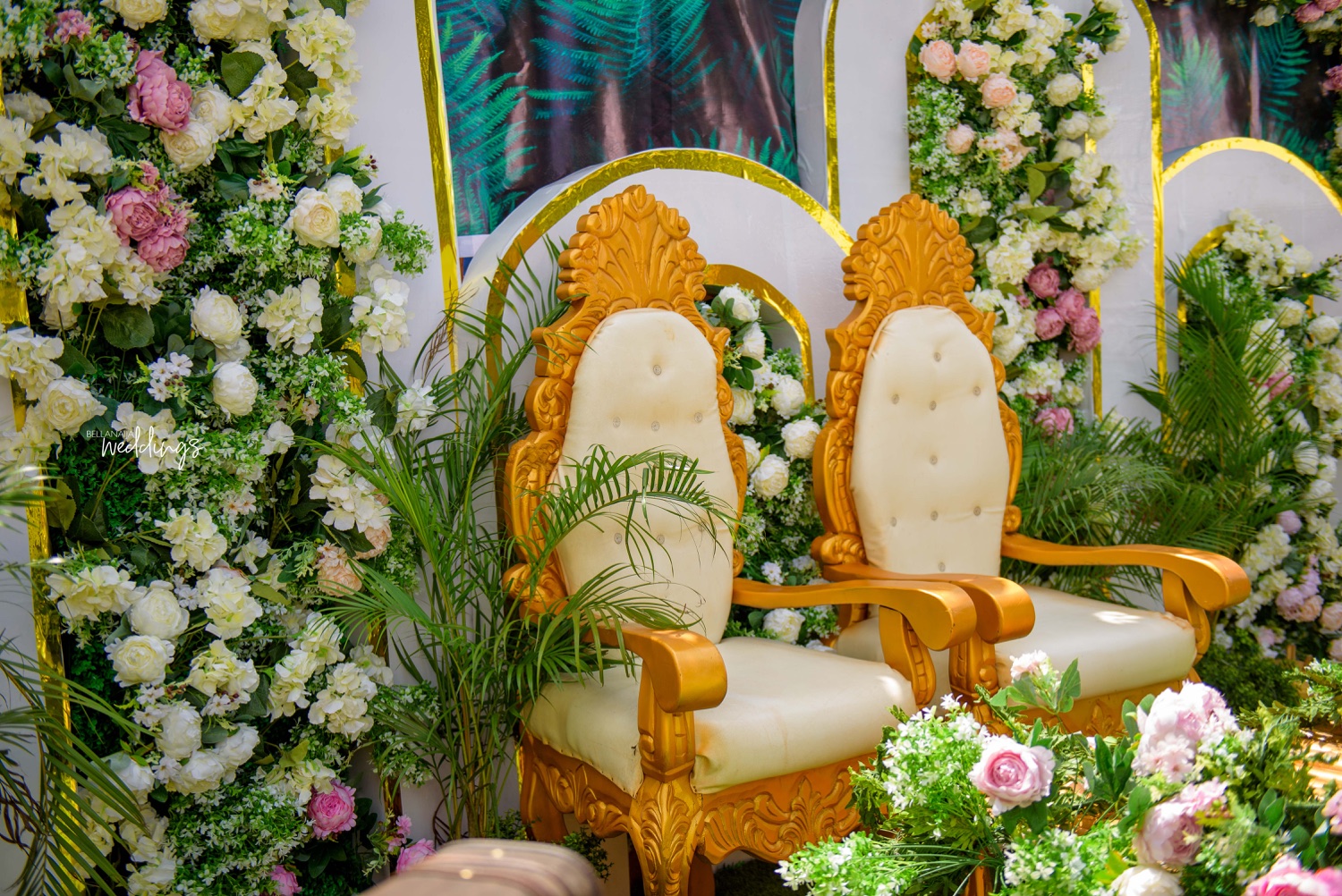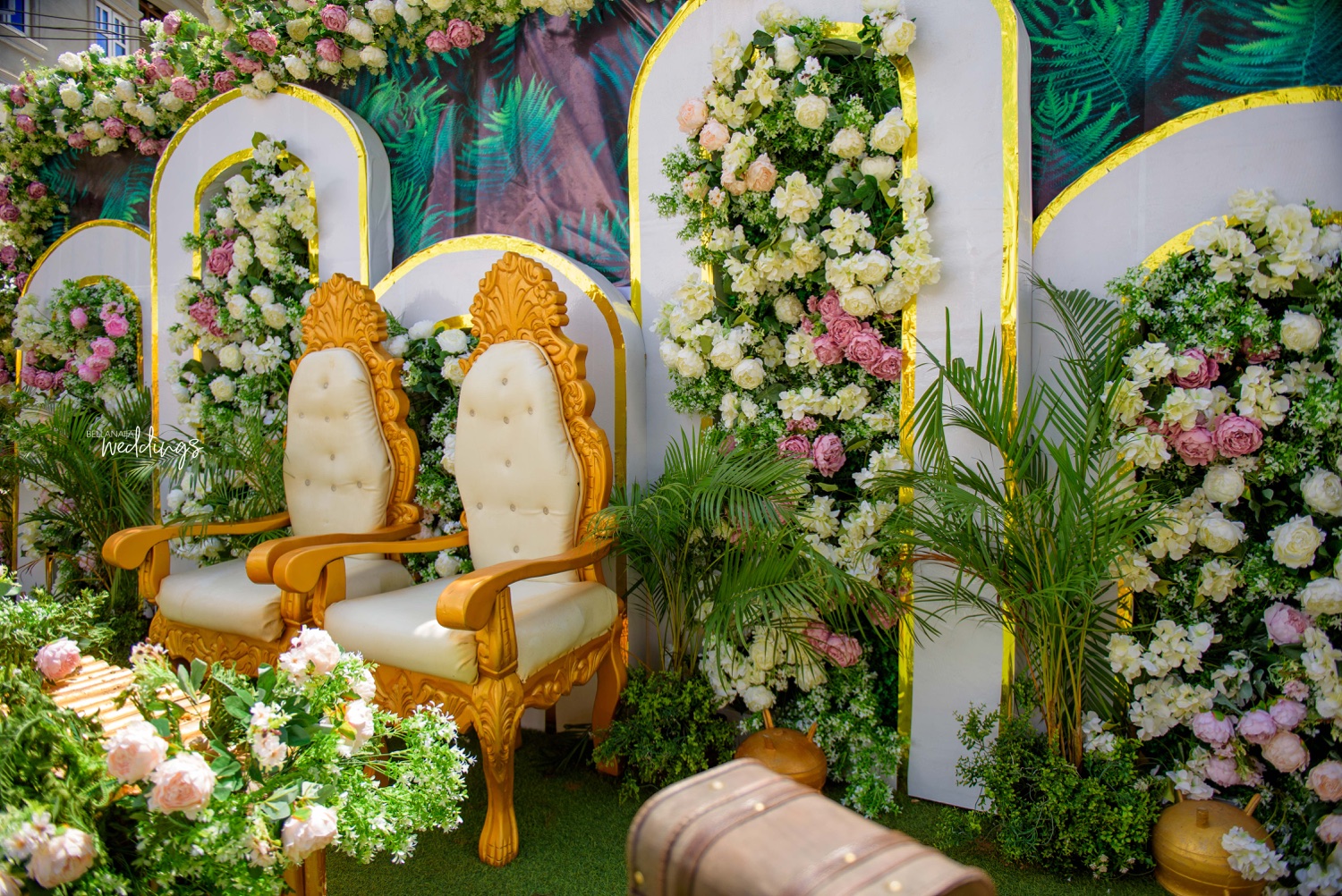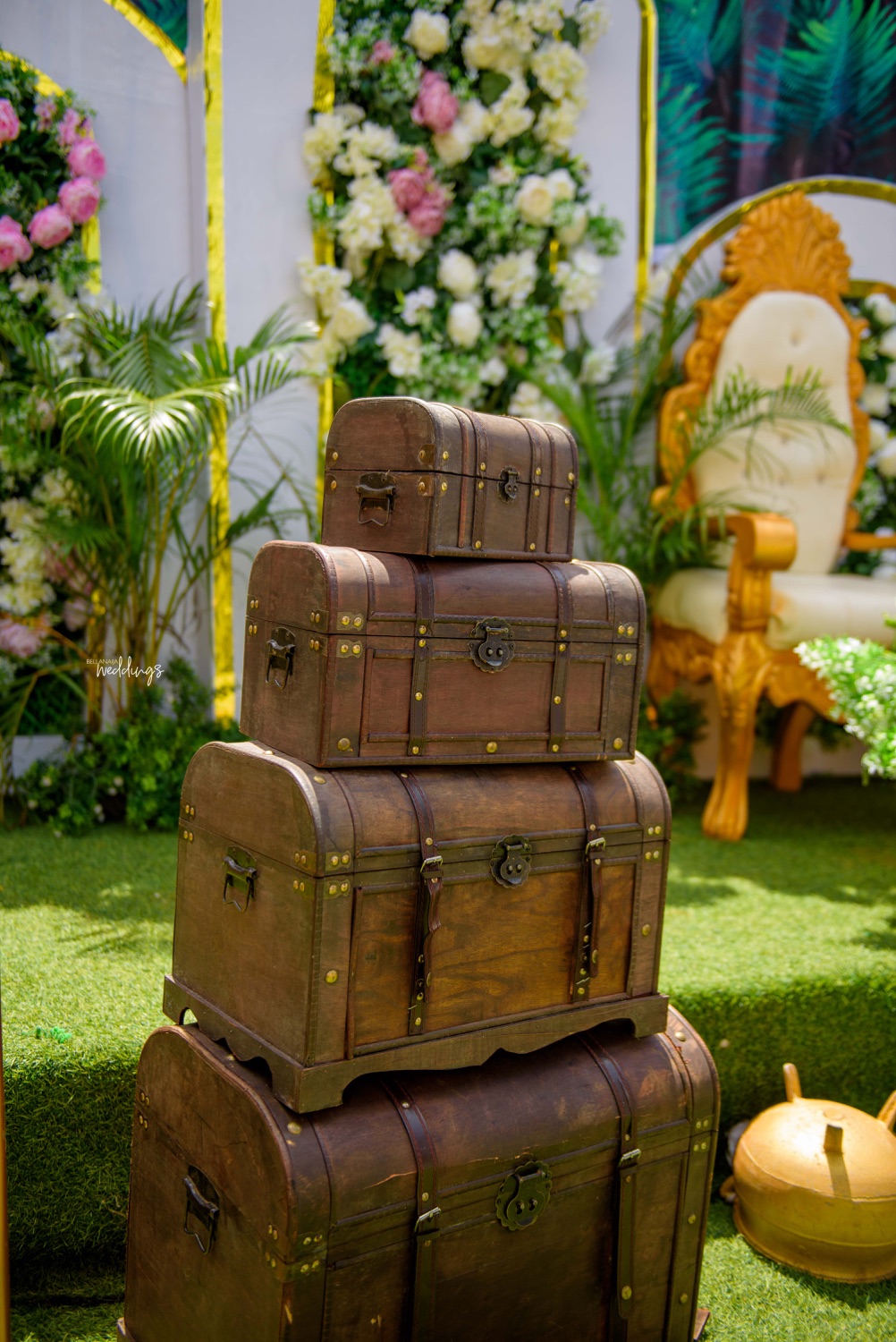 We became official a week after. I left for the UK for my masters 8 months later.  Lol. We acted drama at the airport oo. The thought of leaving her for more than a year was really gut-wrenching.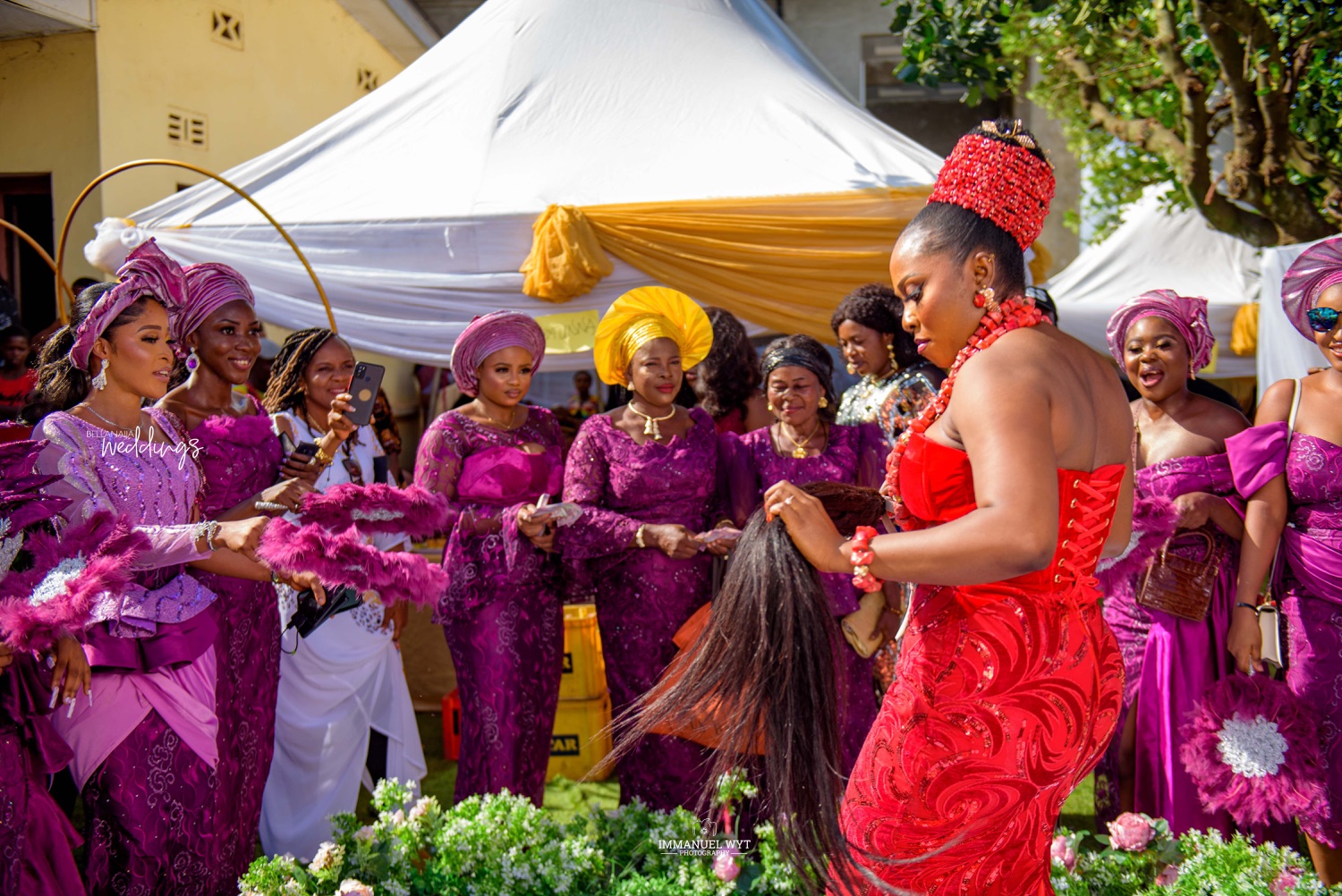 But the love we shared was more than enough to make it work, we planned that she would come and visit me on her next possible office leave. It was an awesome experience having her around. The memories we made I will forever cherish.
For the wine carrying ceremony, the love birds came through dazzling in white and gold.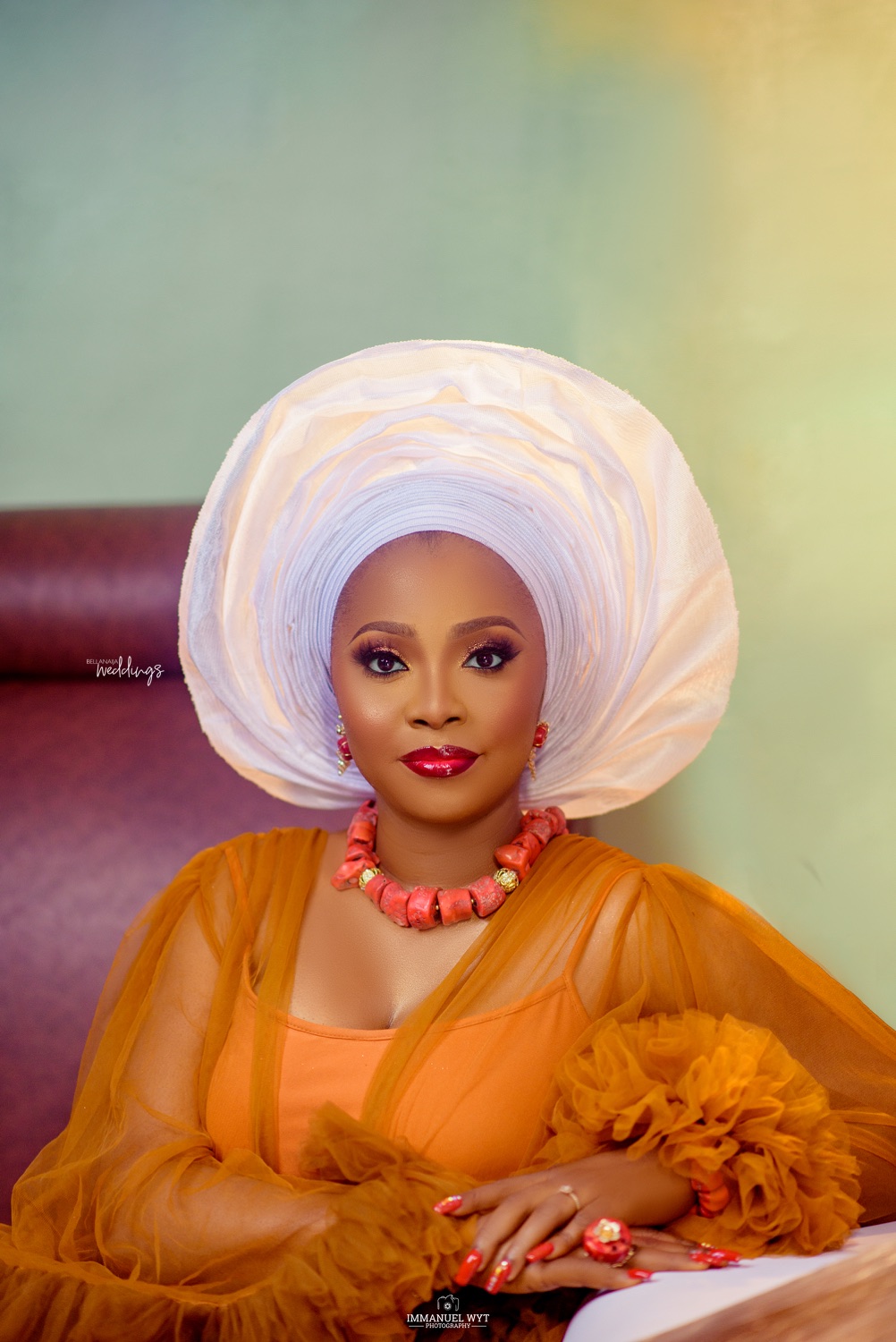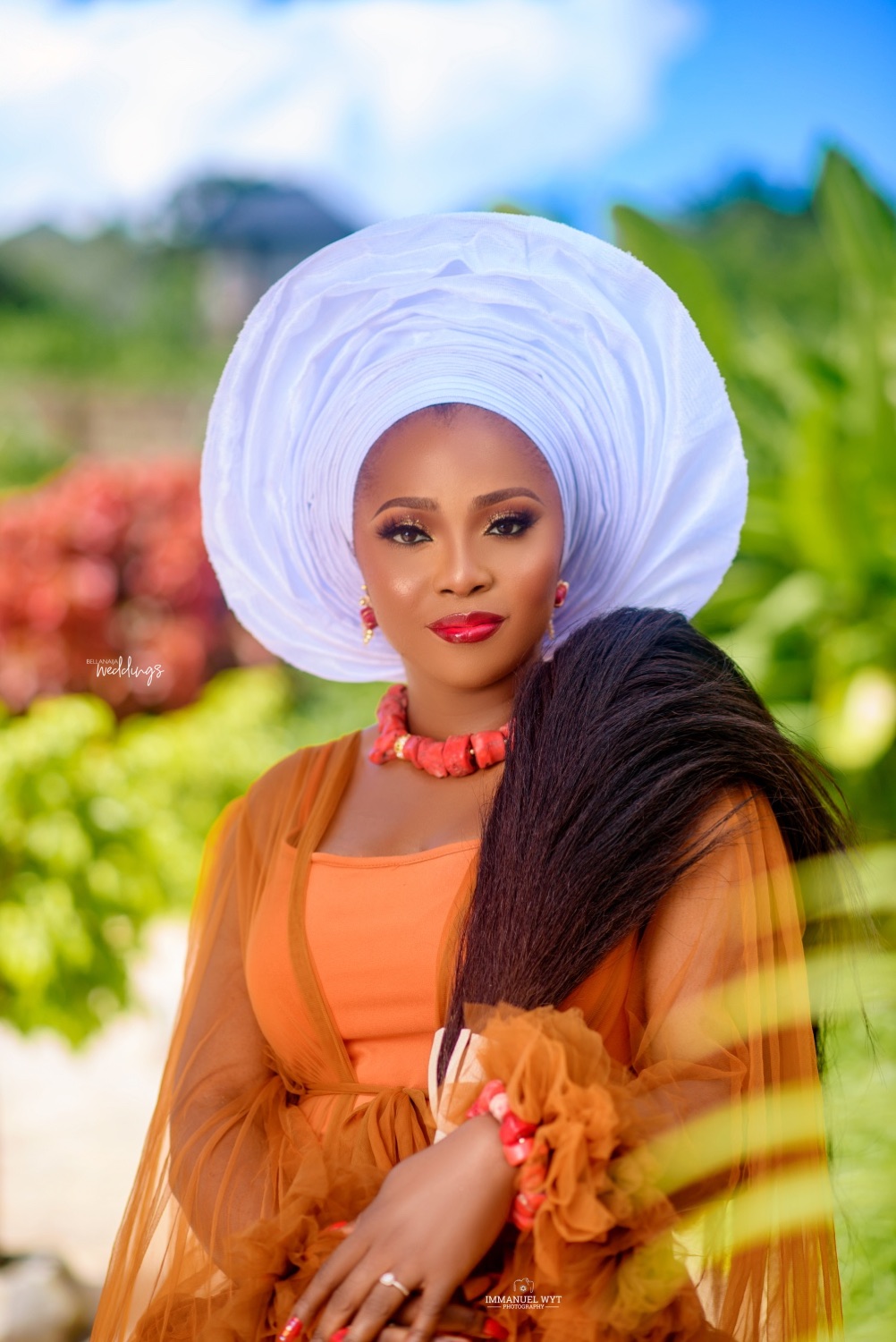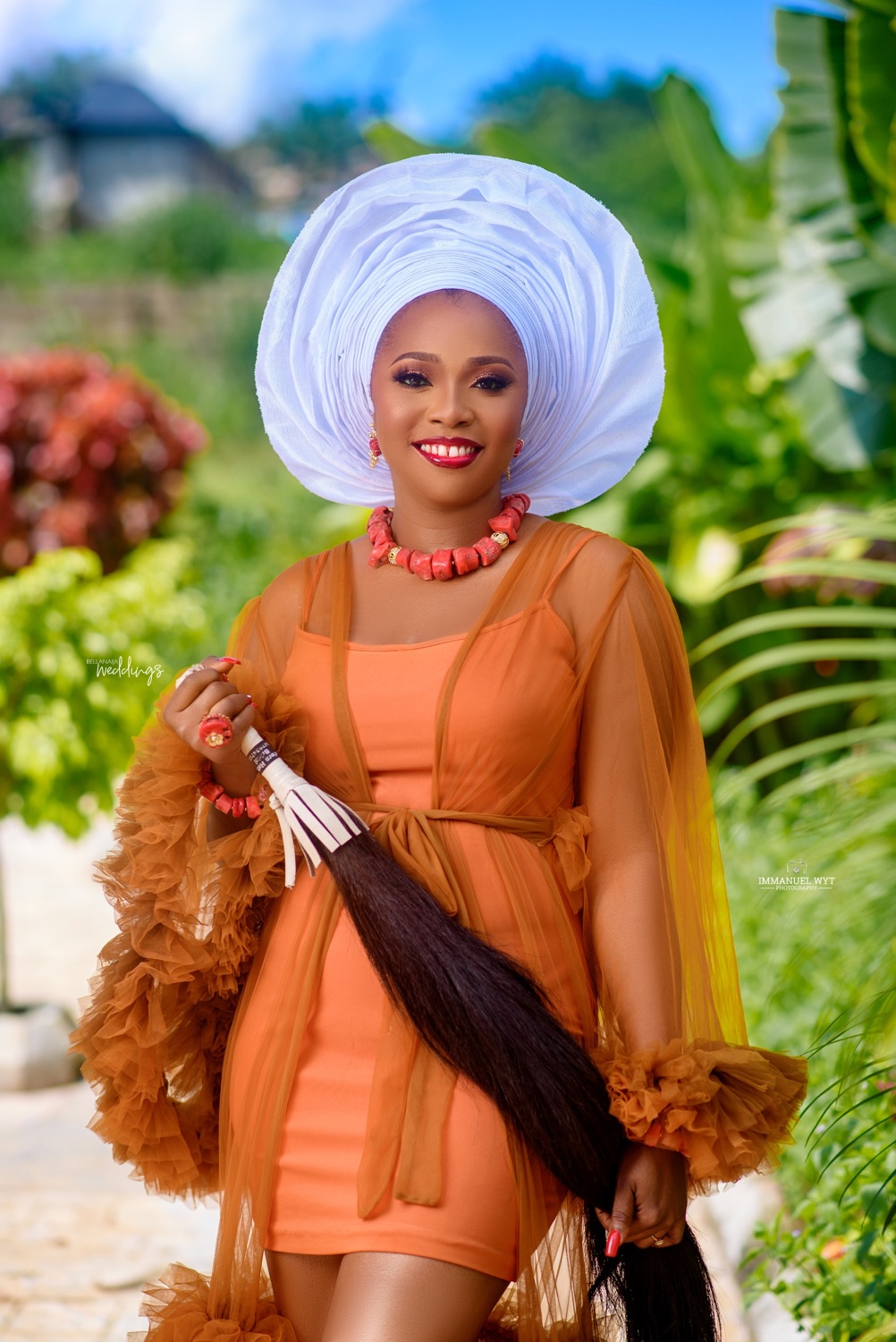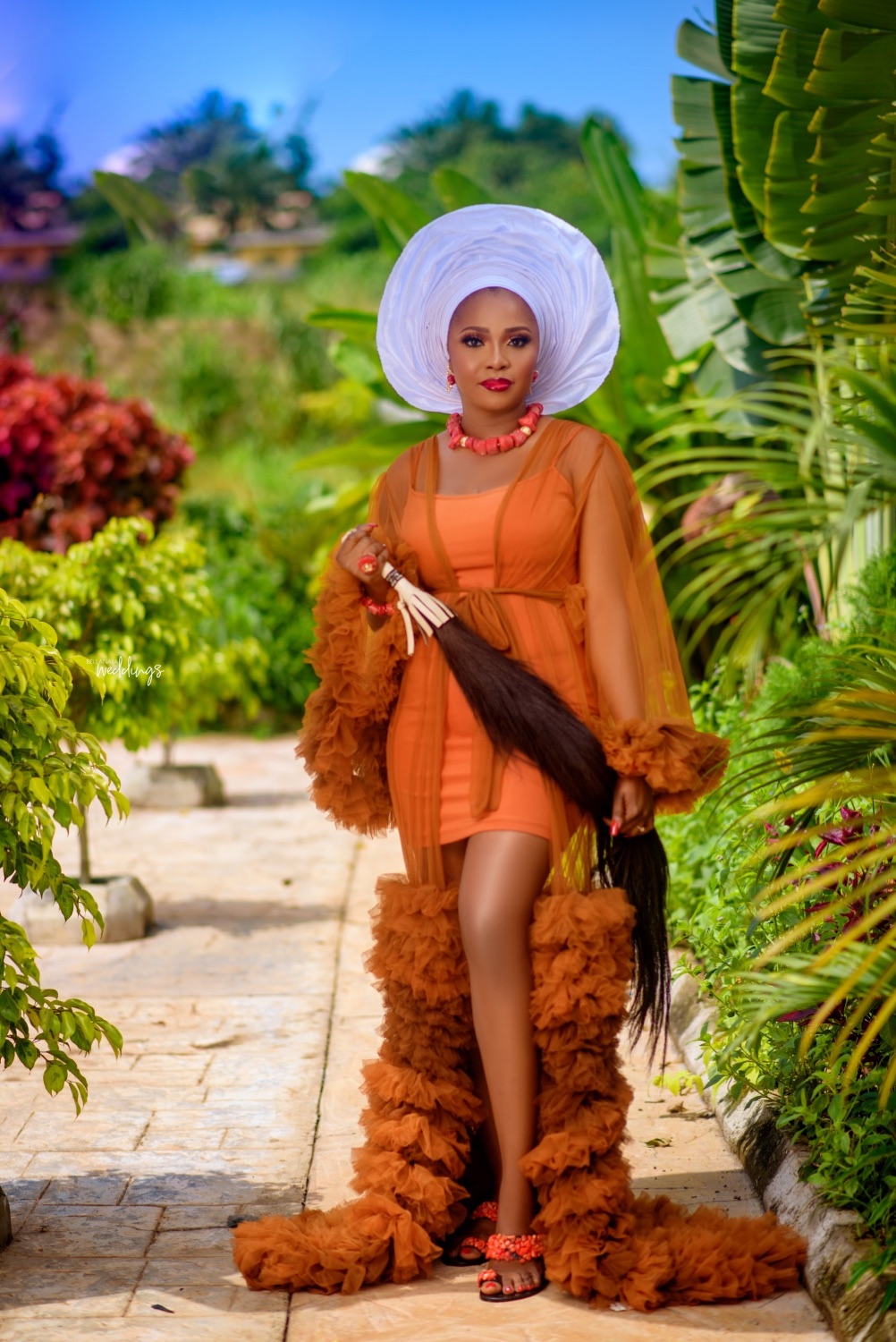 We made the long-distance a non-factor.  We spoke at least 3 times a day on video calls. When the time came to return to Nigeria, I knew deep down that I was returning to my wife.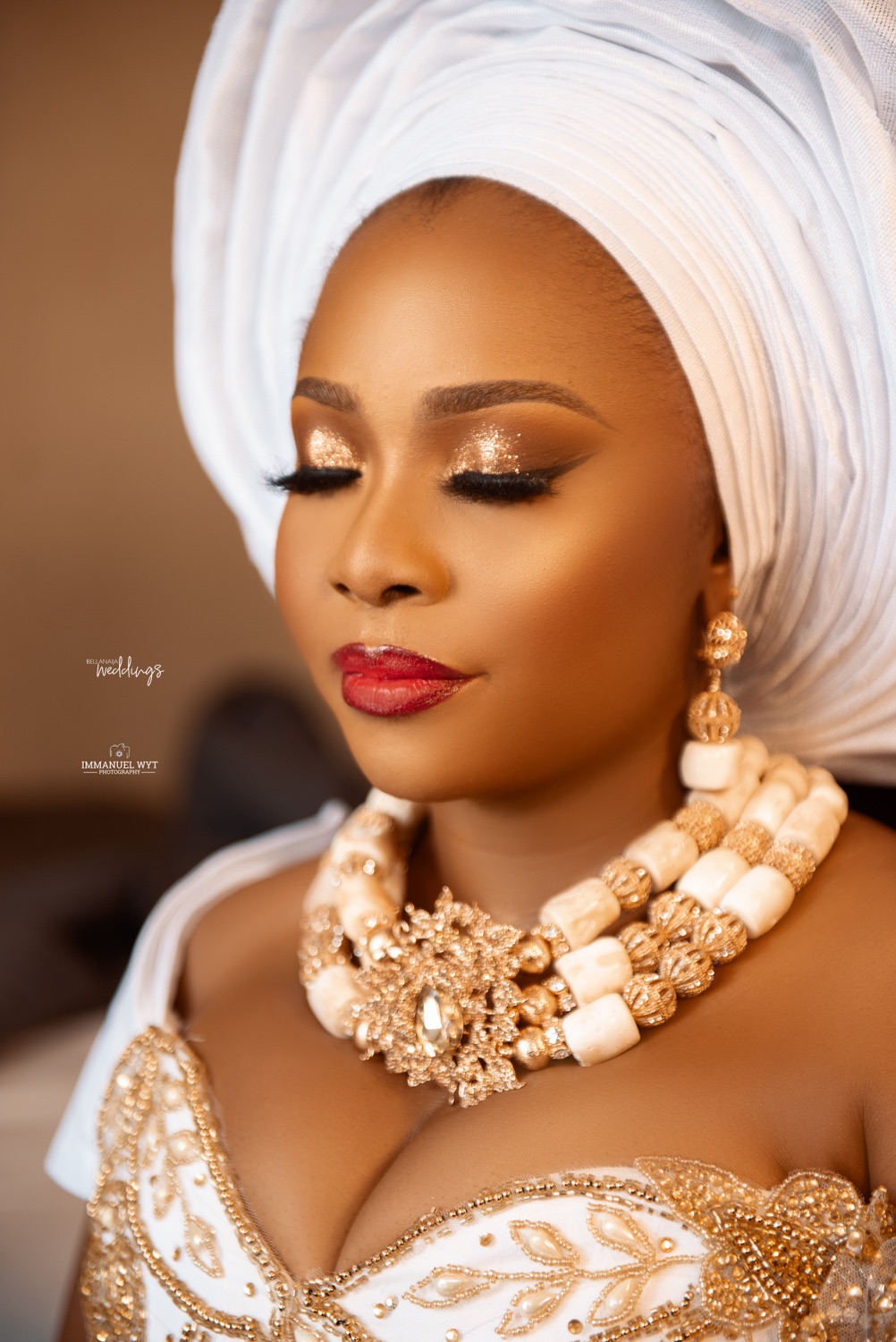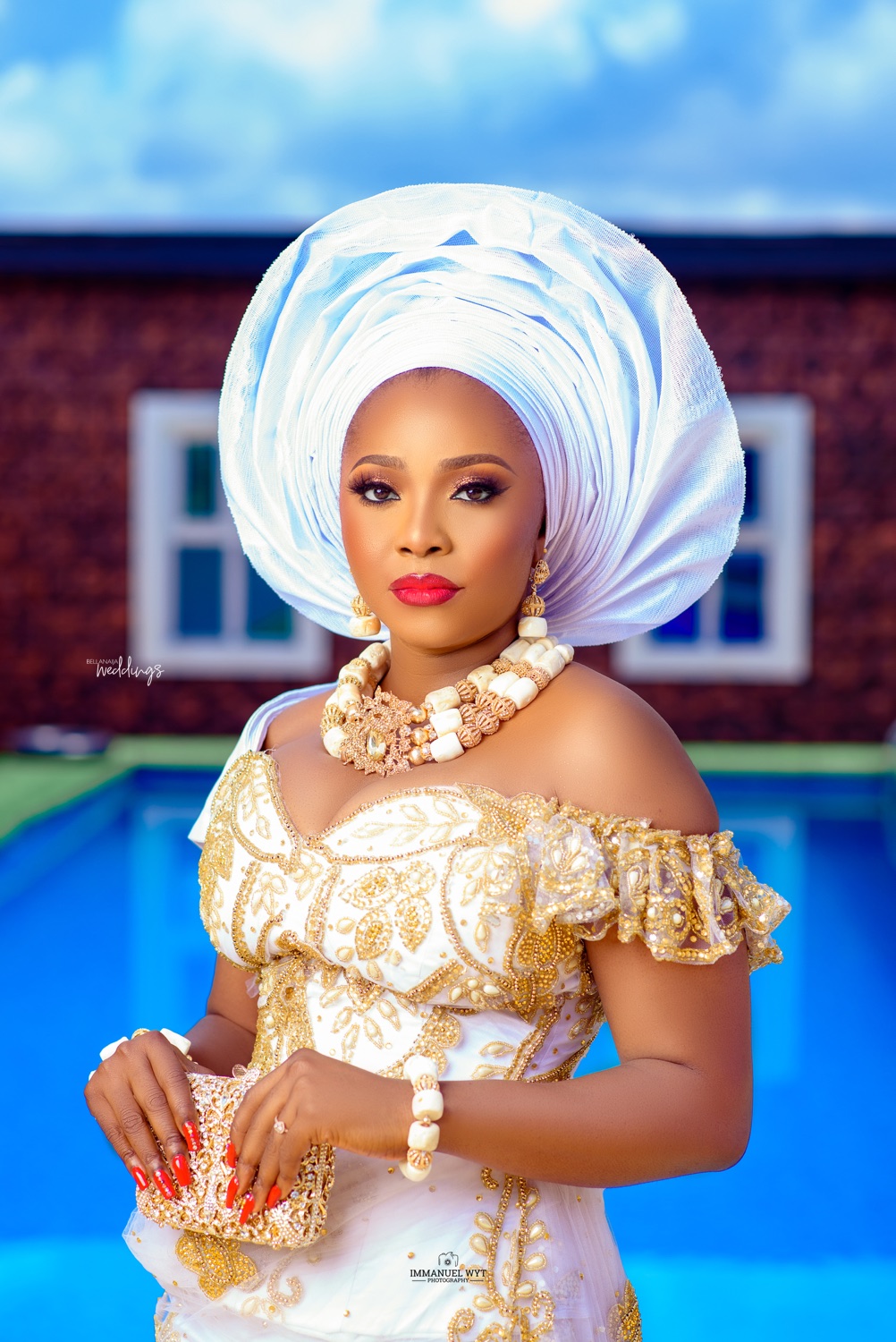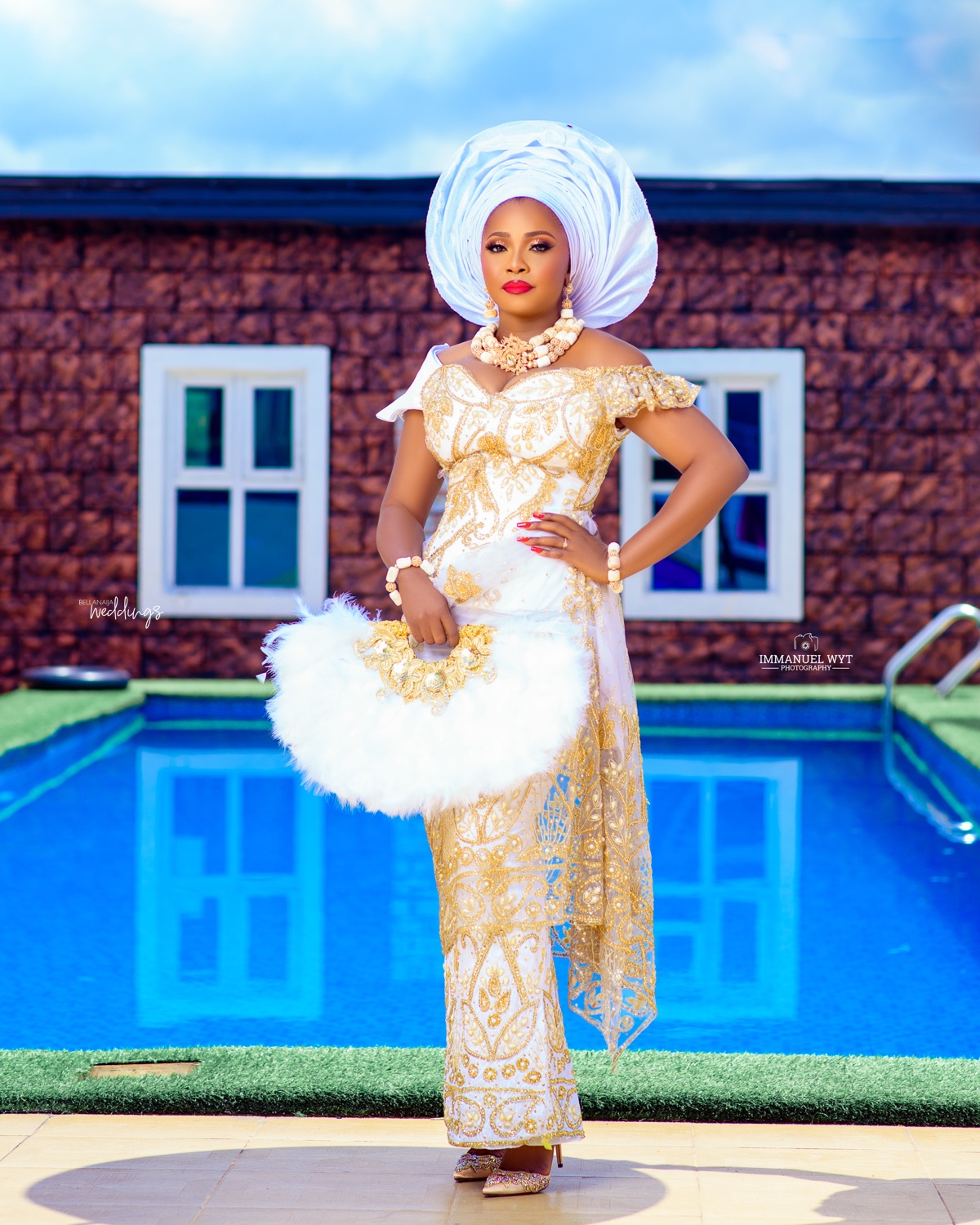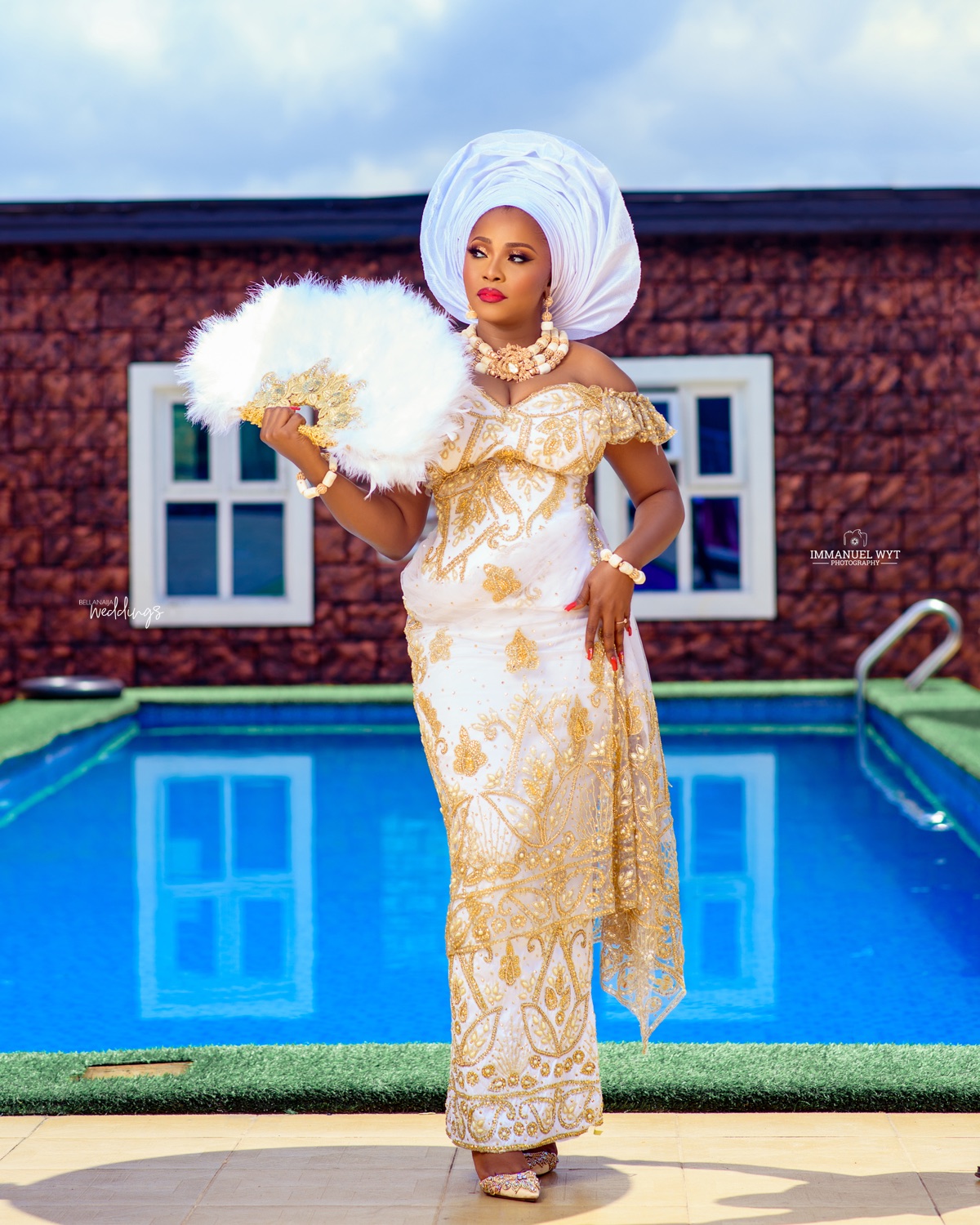 Here's Kosoluchi's side of the story:
I met my husband on the 16th of January when I went to visit a cousin of mine who worked in a chamber in Abuja. At this time, I was a marketer working in a bank. On getting to the office I walked past a very handsome looking light skin guy and we shared several eye contacts.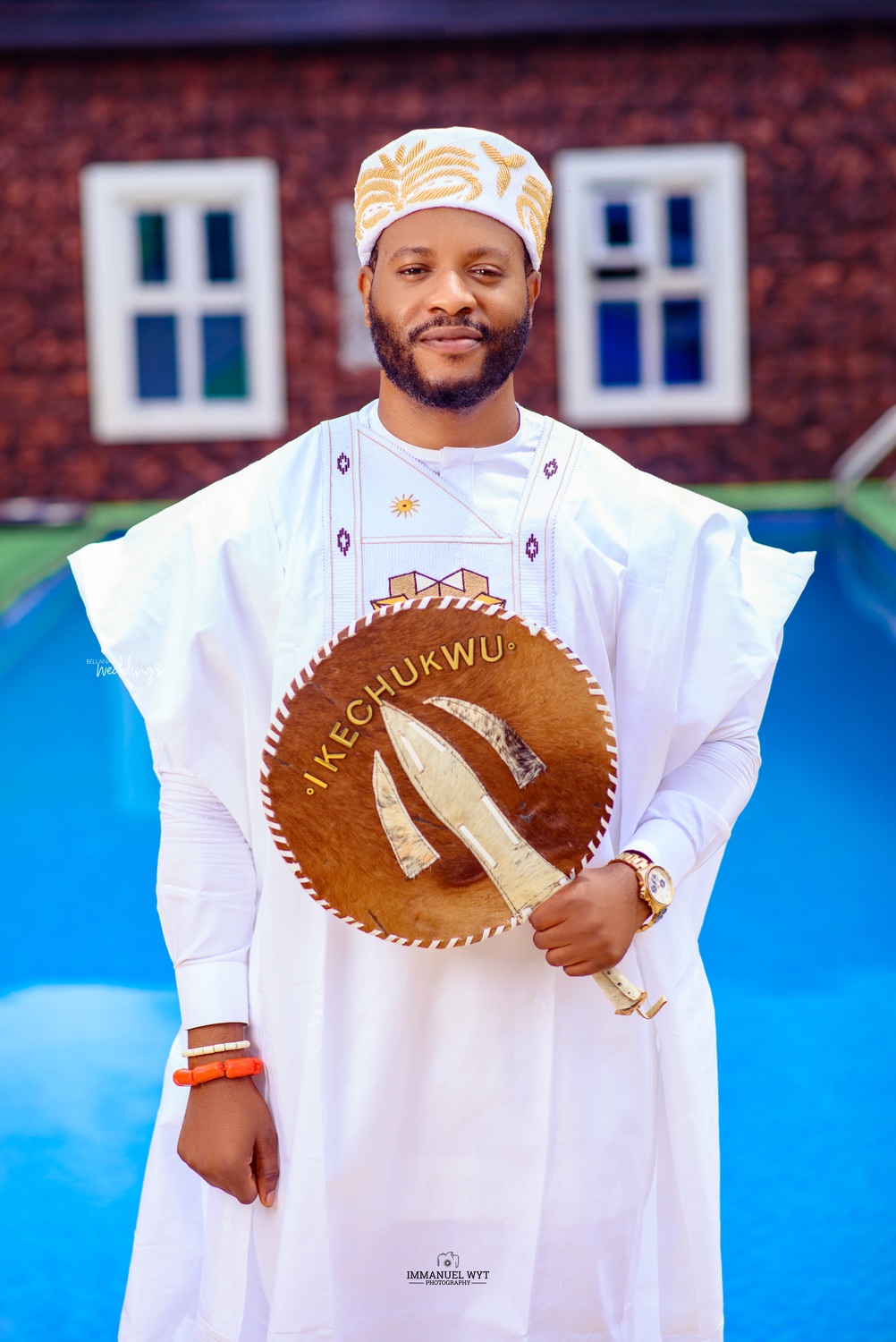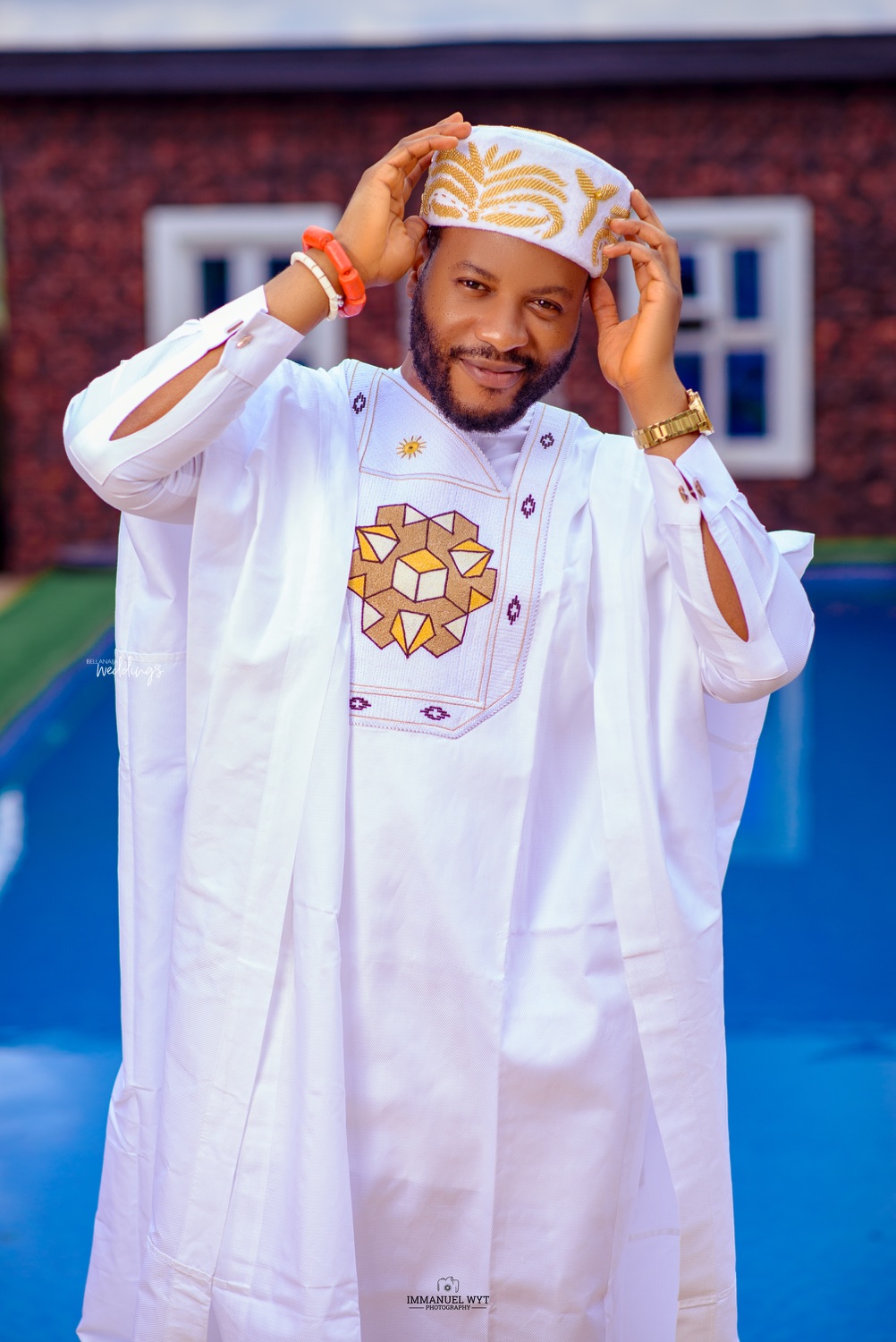 While leaving my cousin's office, I realised the same guy was looking at me. Then out of curiosity, I asked my cousin who he was, and he told me he was his Boss' son.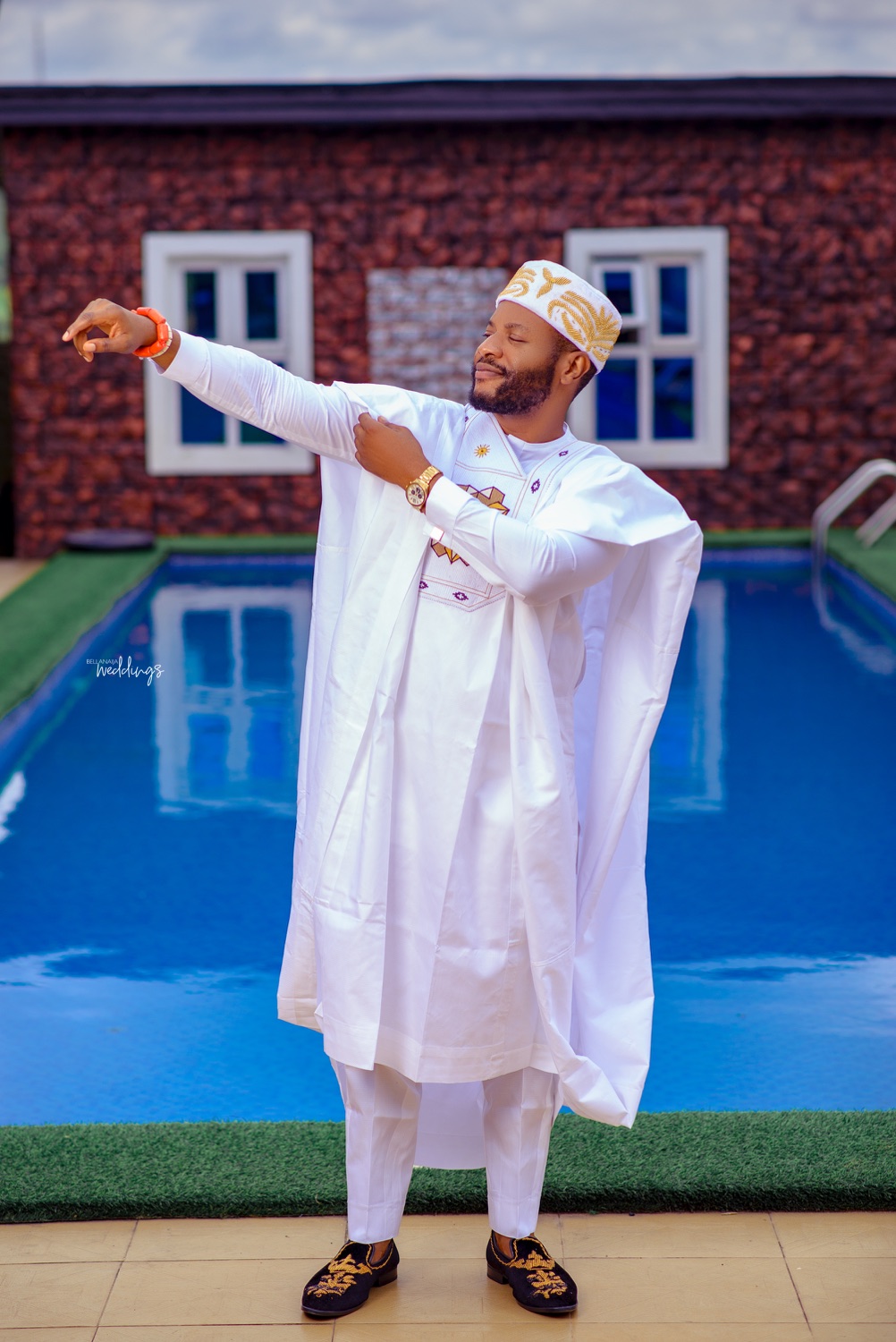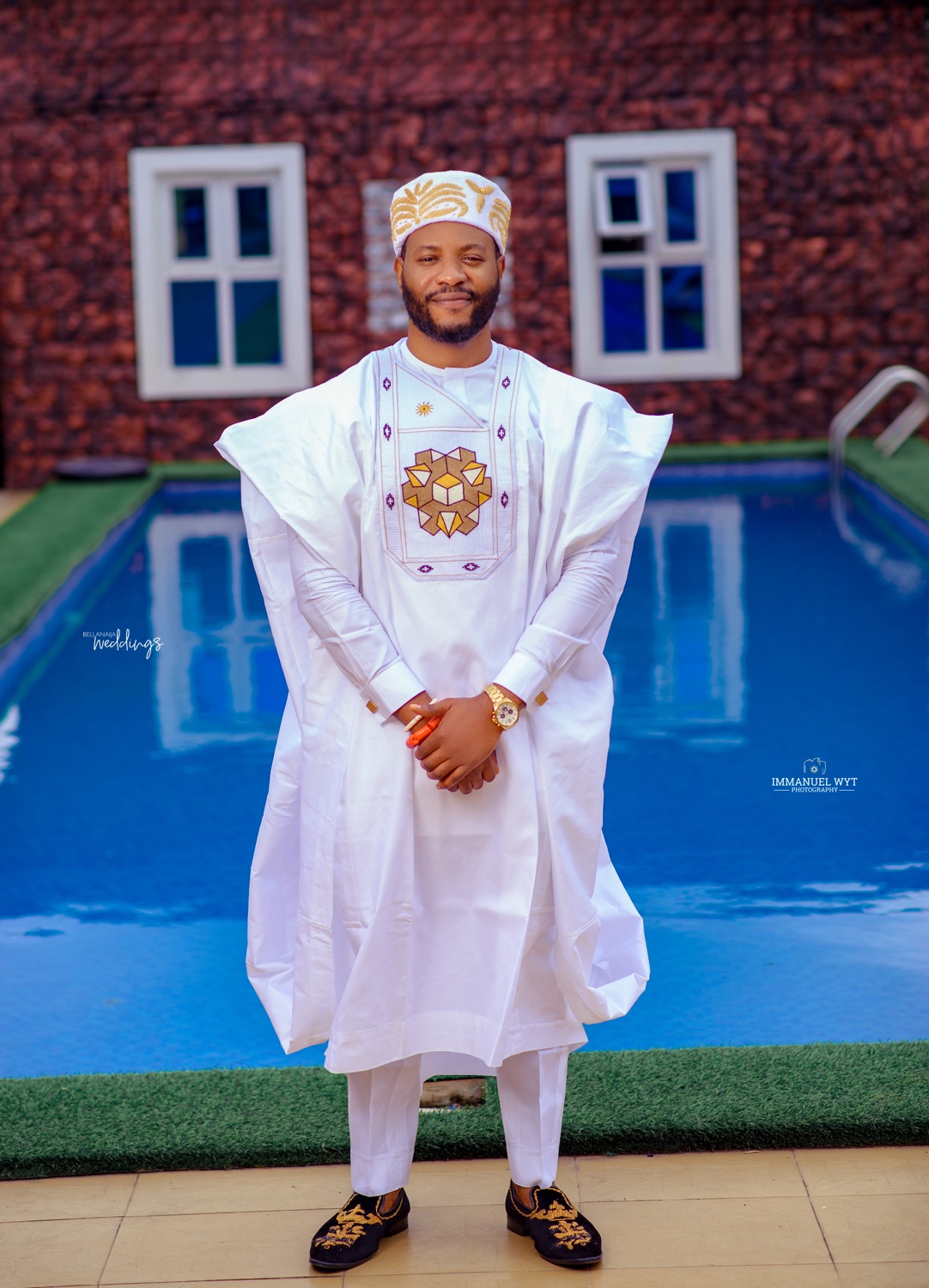 So, I thought to myself that he would be a potential customer. My cousin volunteered to introduce me to him, so we walked into his office and the introduction was done and we exchanged complimentary cards.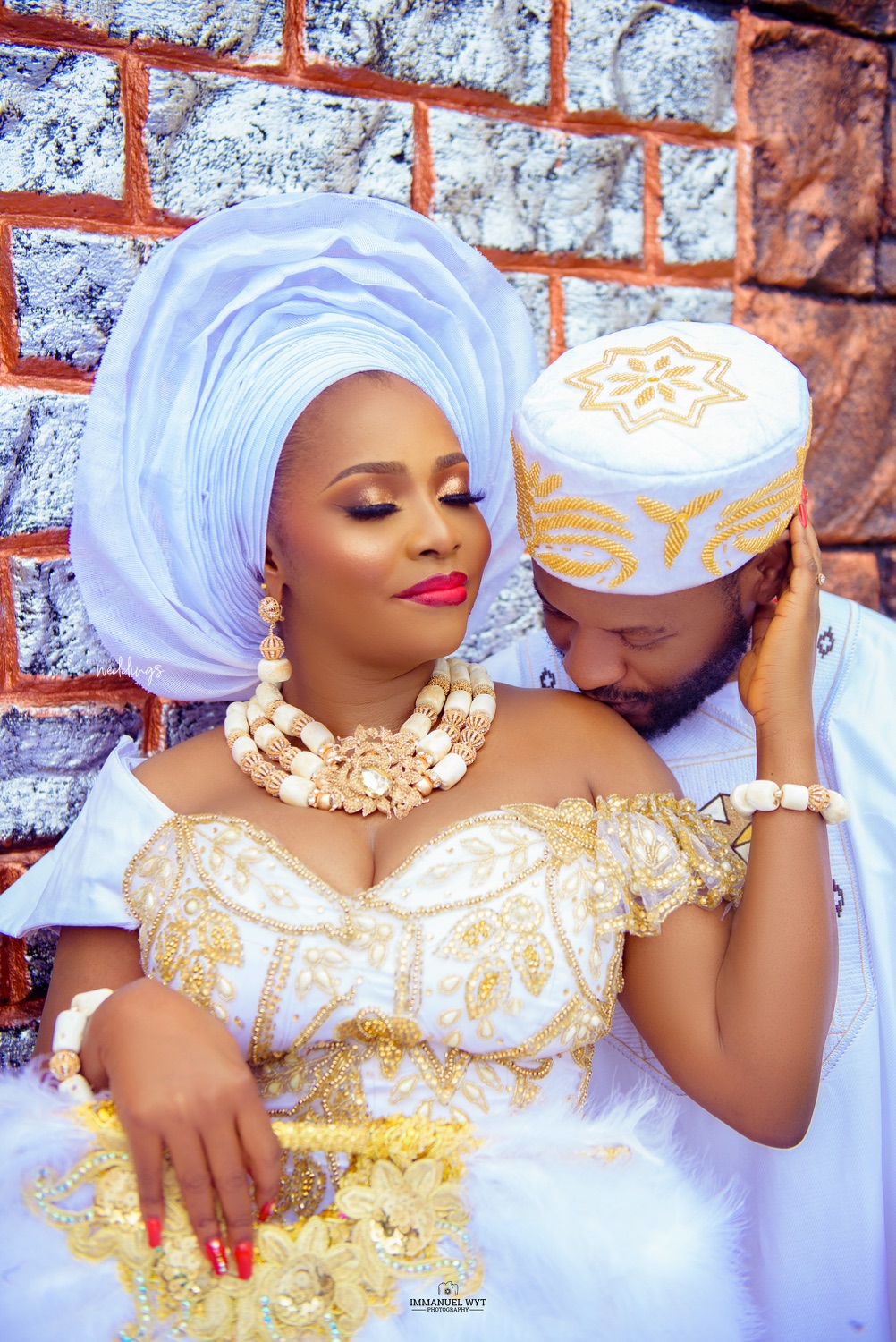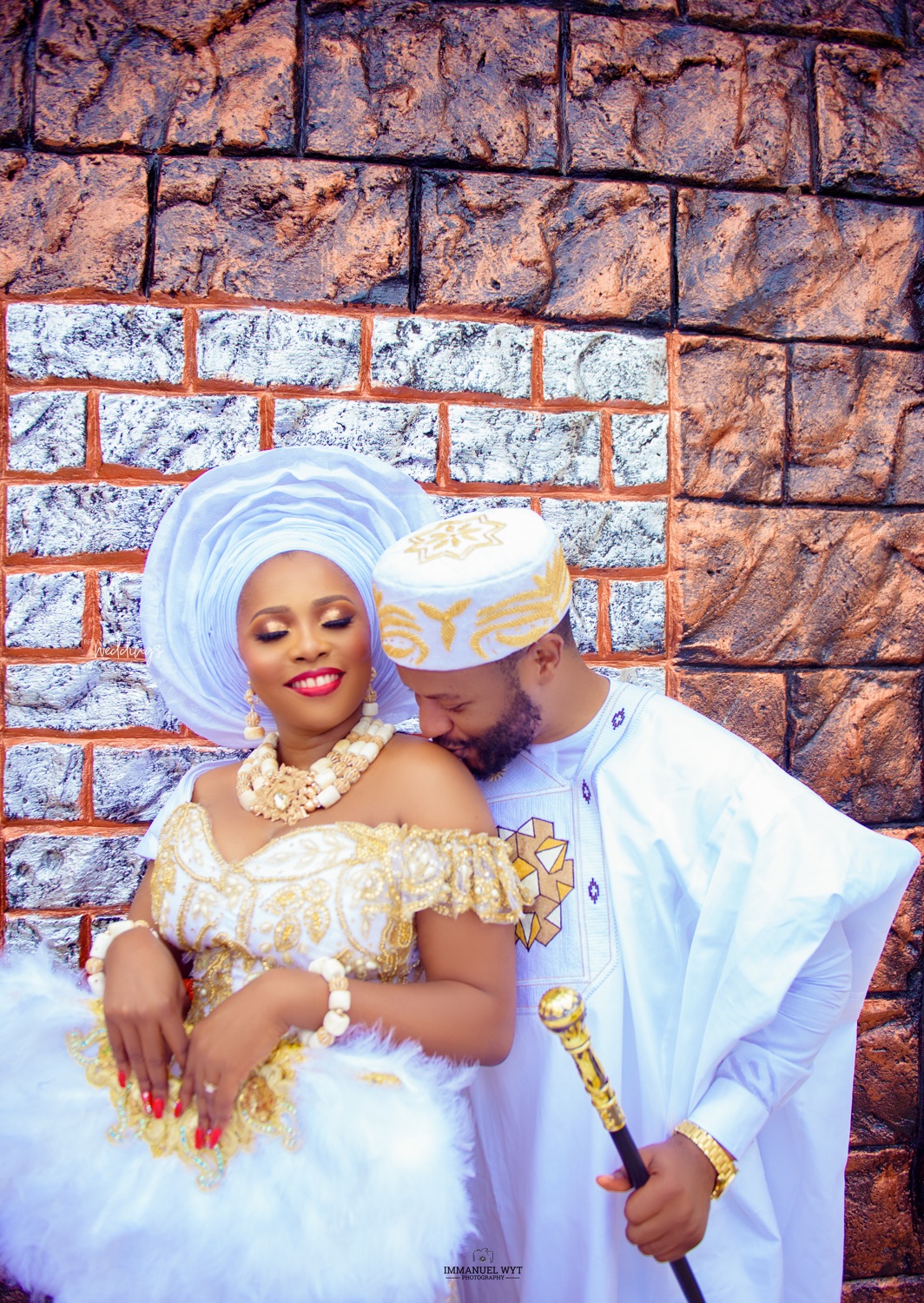 Oh, I forgot to add that he complimented my brooch. When I left, I was so excited. I felt a certain type of chemistry with him. We spoke on phone the next day like we had known each other forever.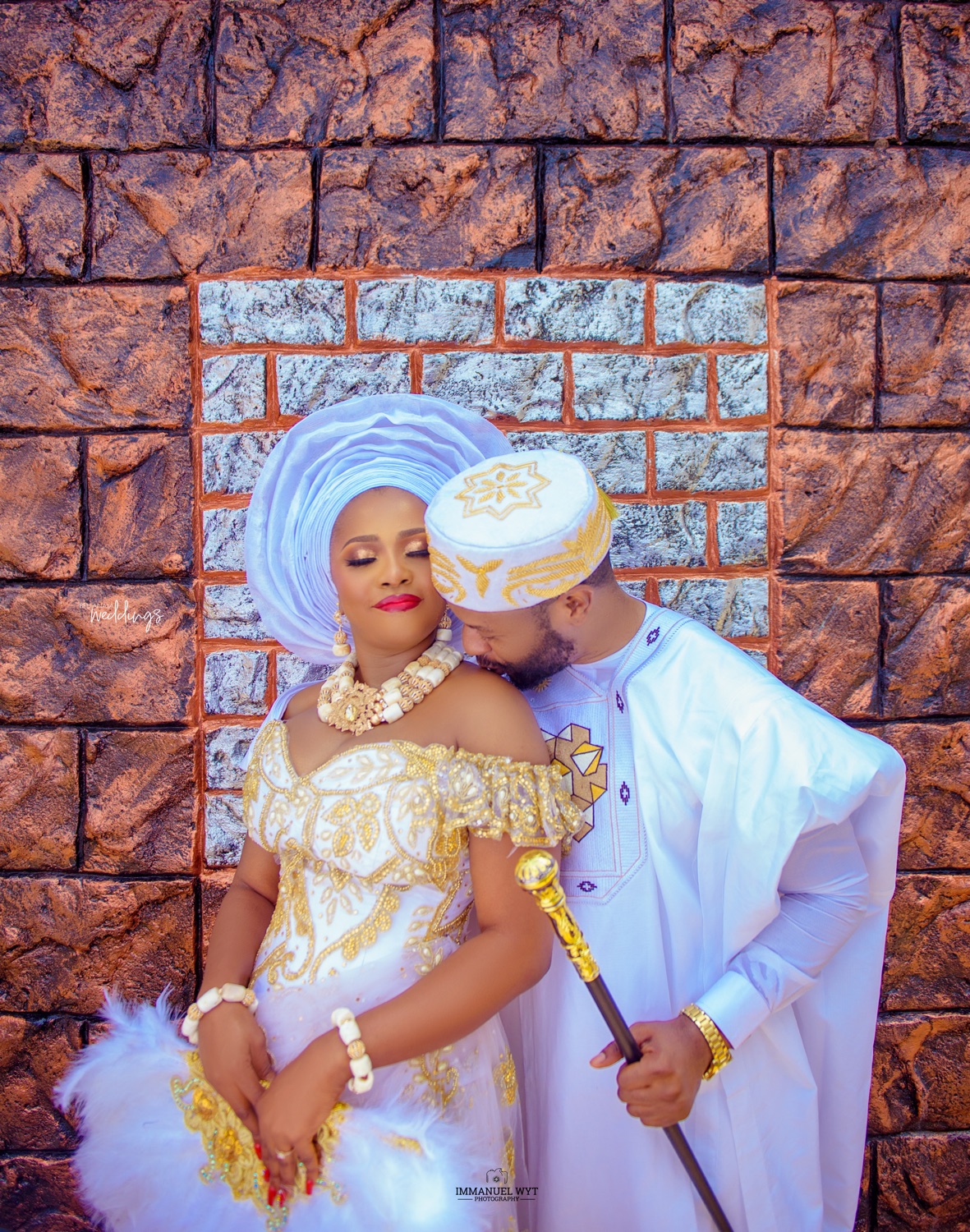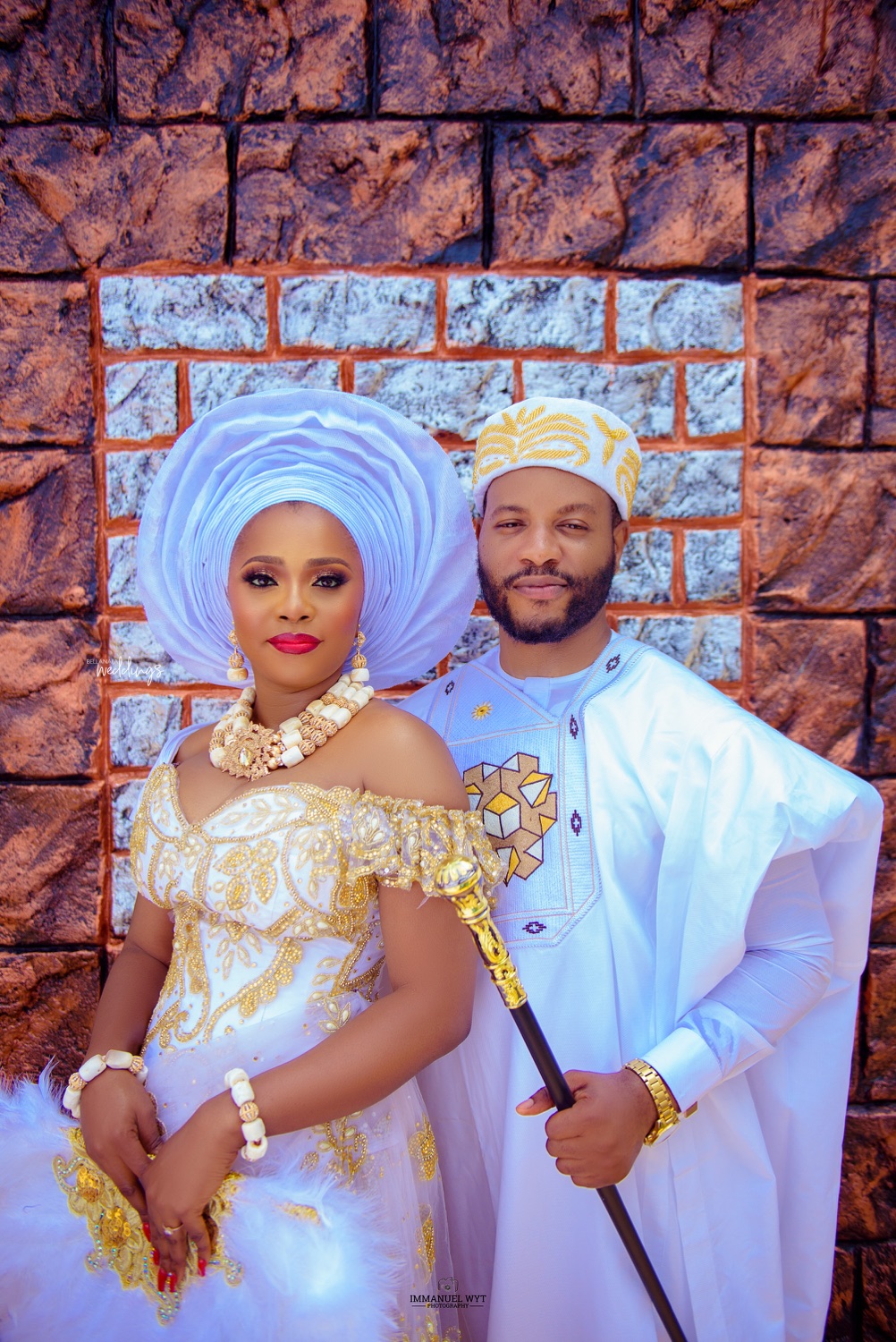 Then we went out on a couple of dates, shared beautiful moments getting to know each other. I would always feel some butterflies when I get a text from him asking me how I was and showering me with so much love. We became official and started dating about a week later.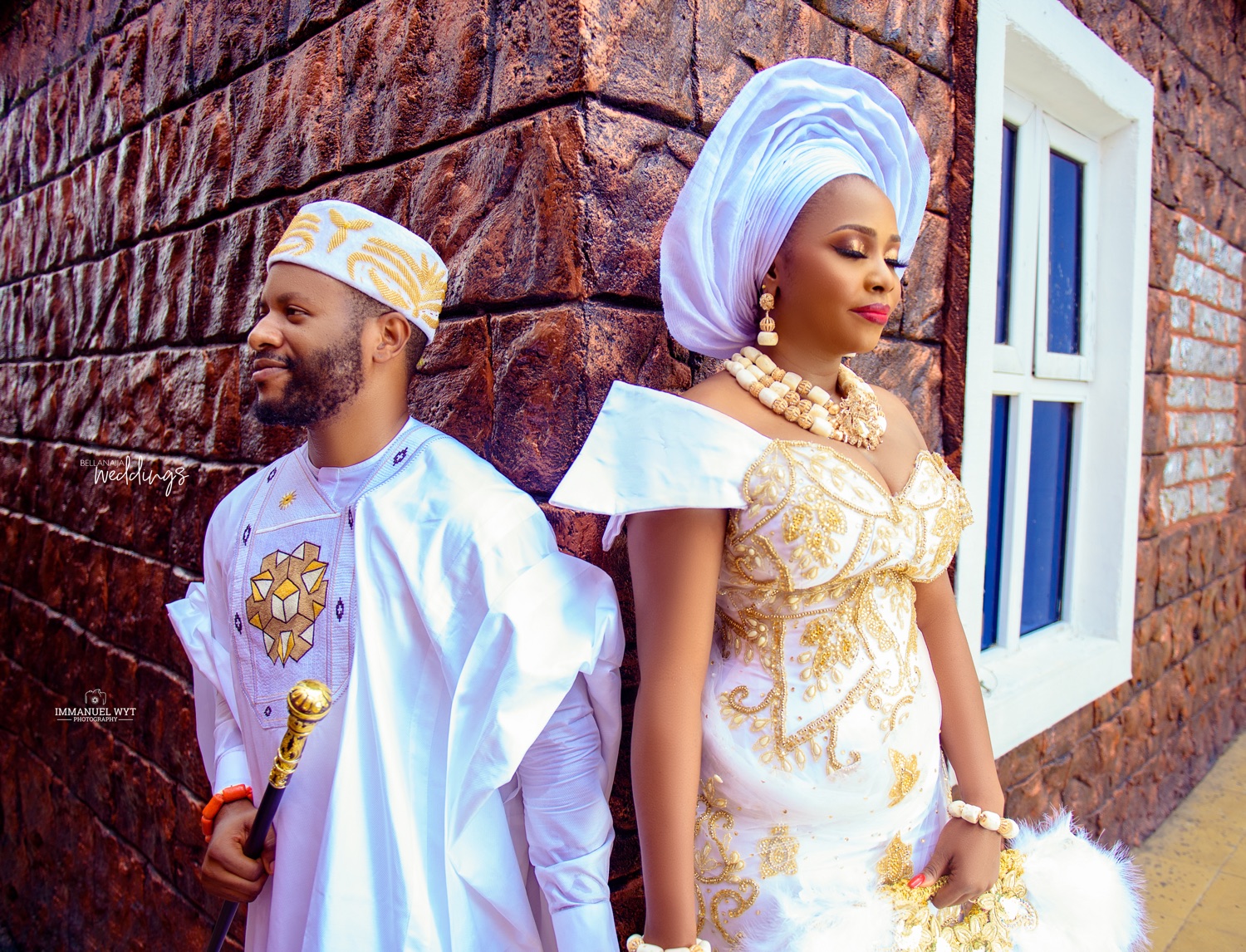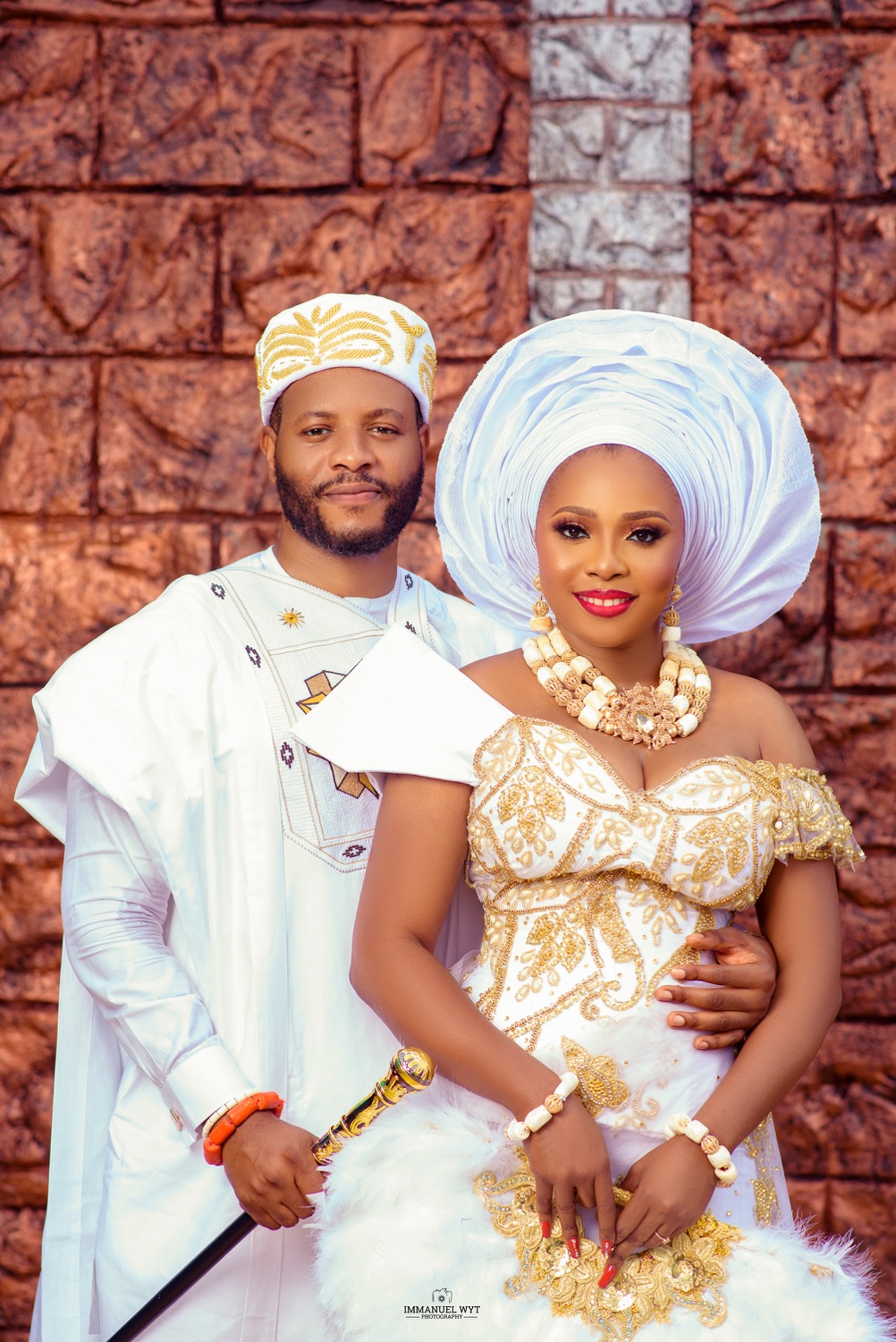 8months down the line… He was set to travel to the Uk for his studies. I cried so much at the airport. It wasn't funny because I had lost my dad a few days before he left.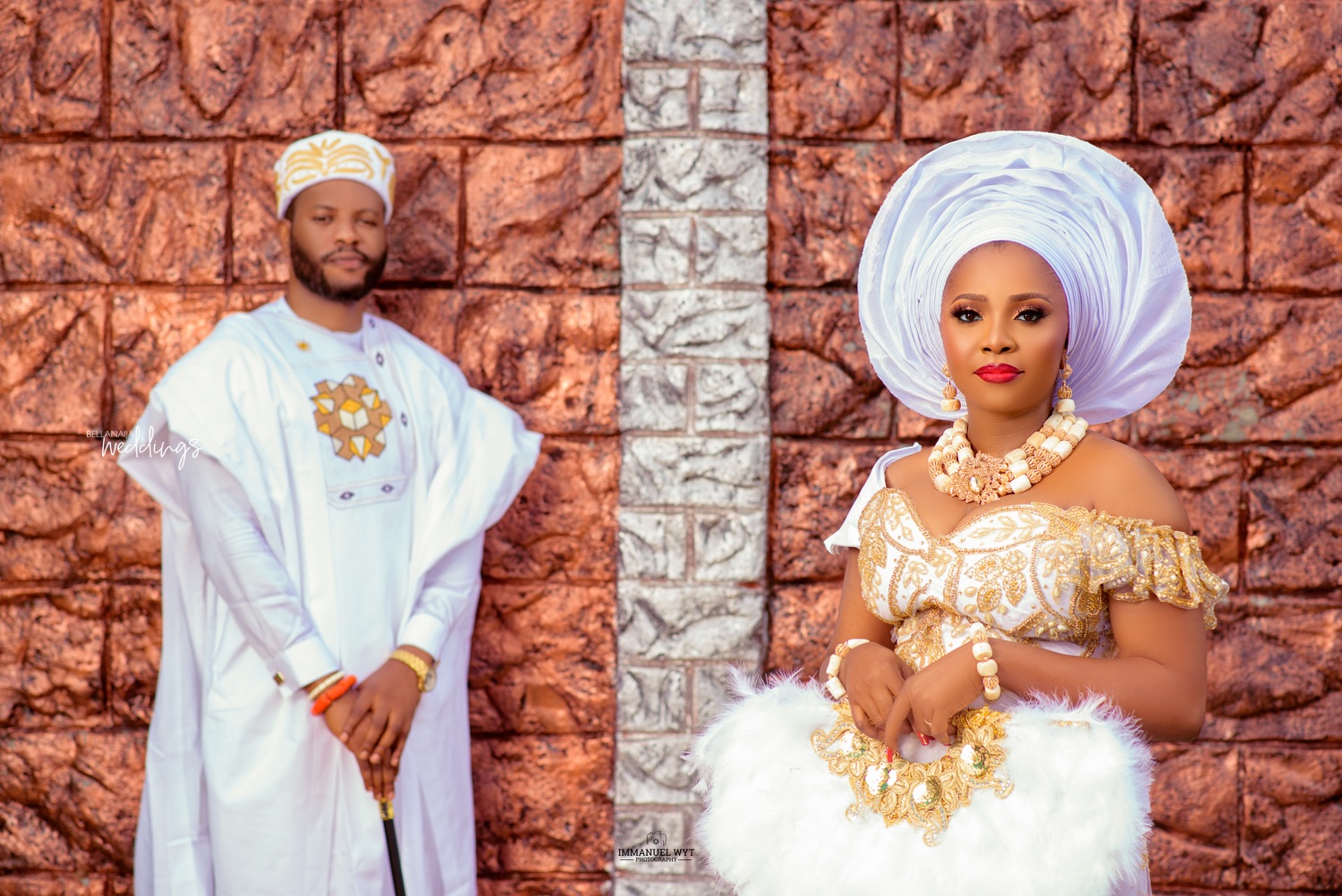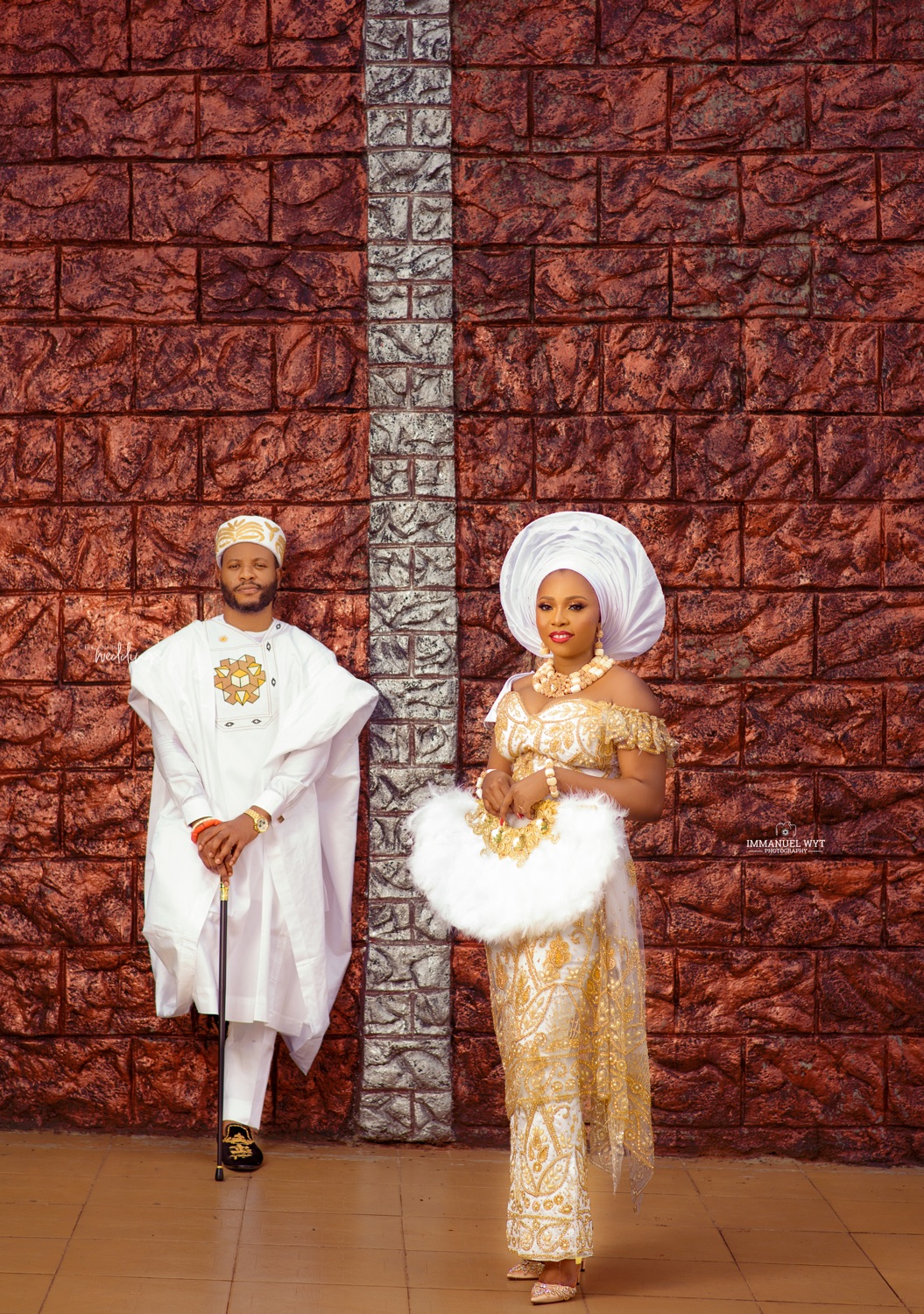 I had to be strong and decided I would definitely visit him. So the visit happened, but before then we would talk to each other minimum of 3 times a day over a video call. It was as though he was close to me.
Make way for the bride! 😍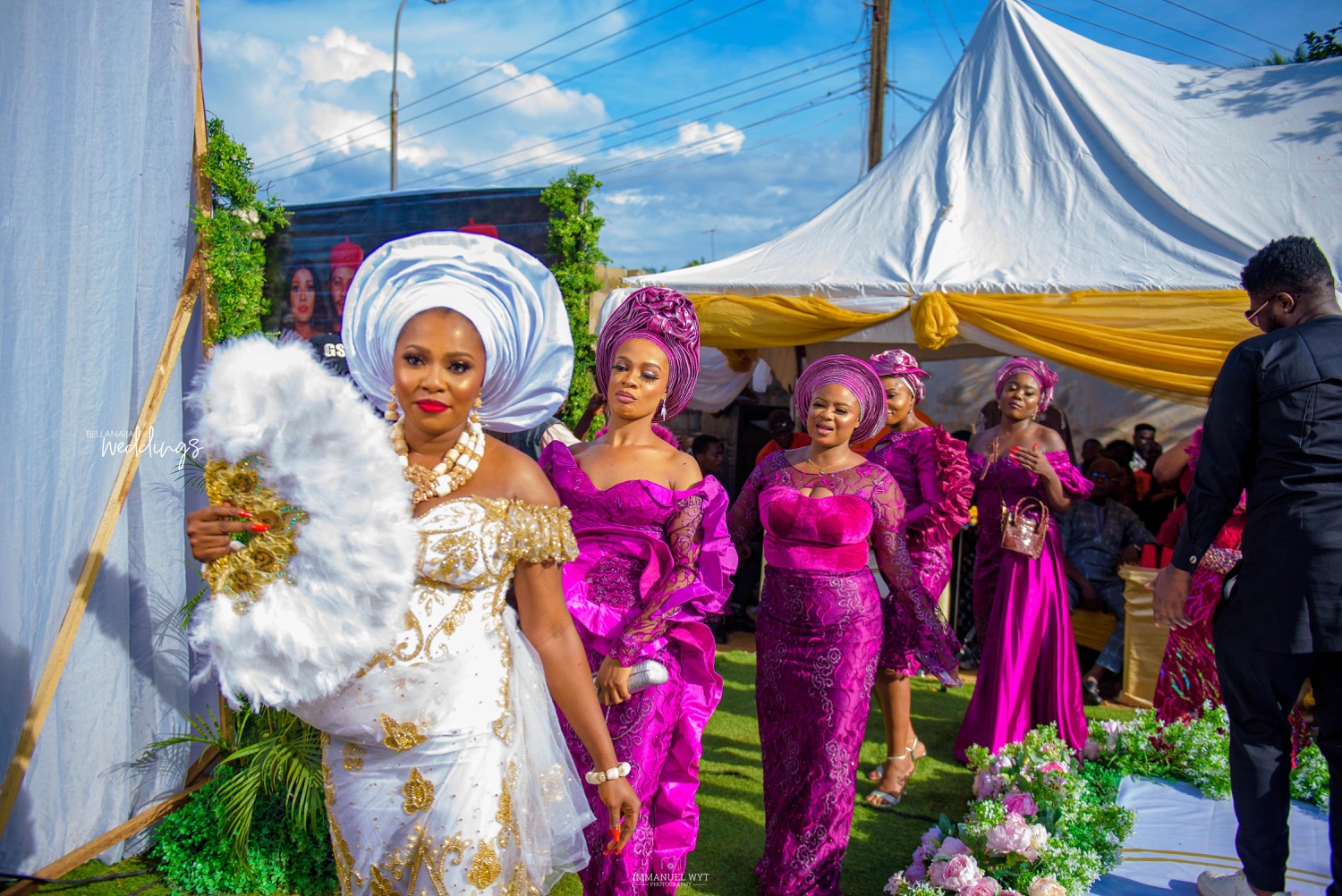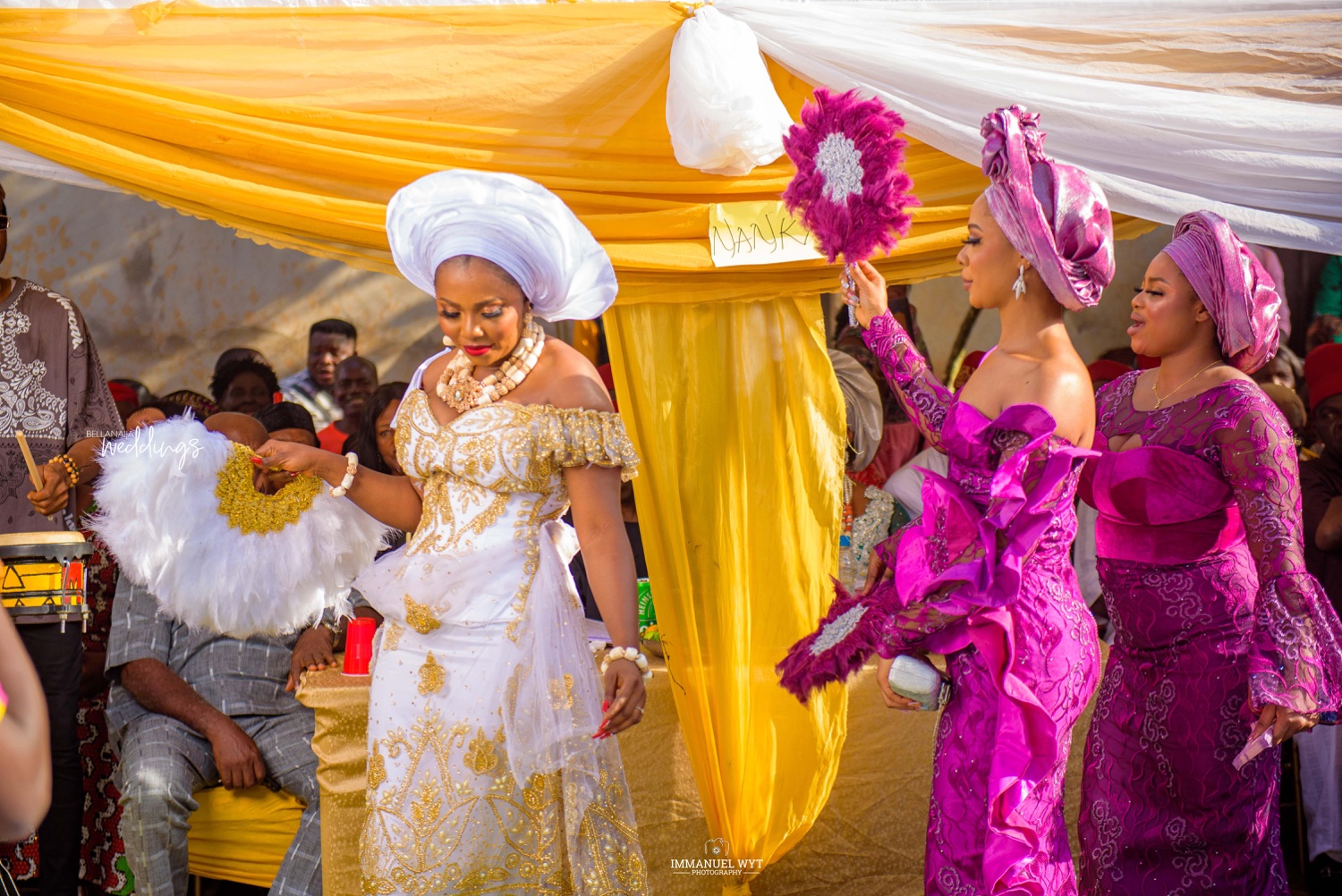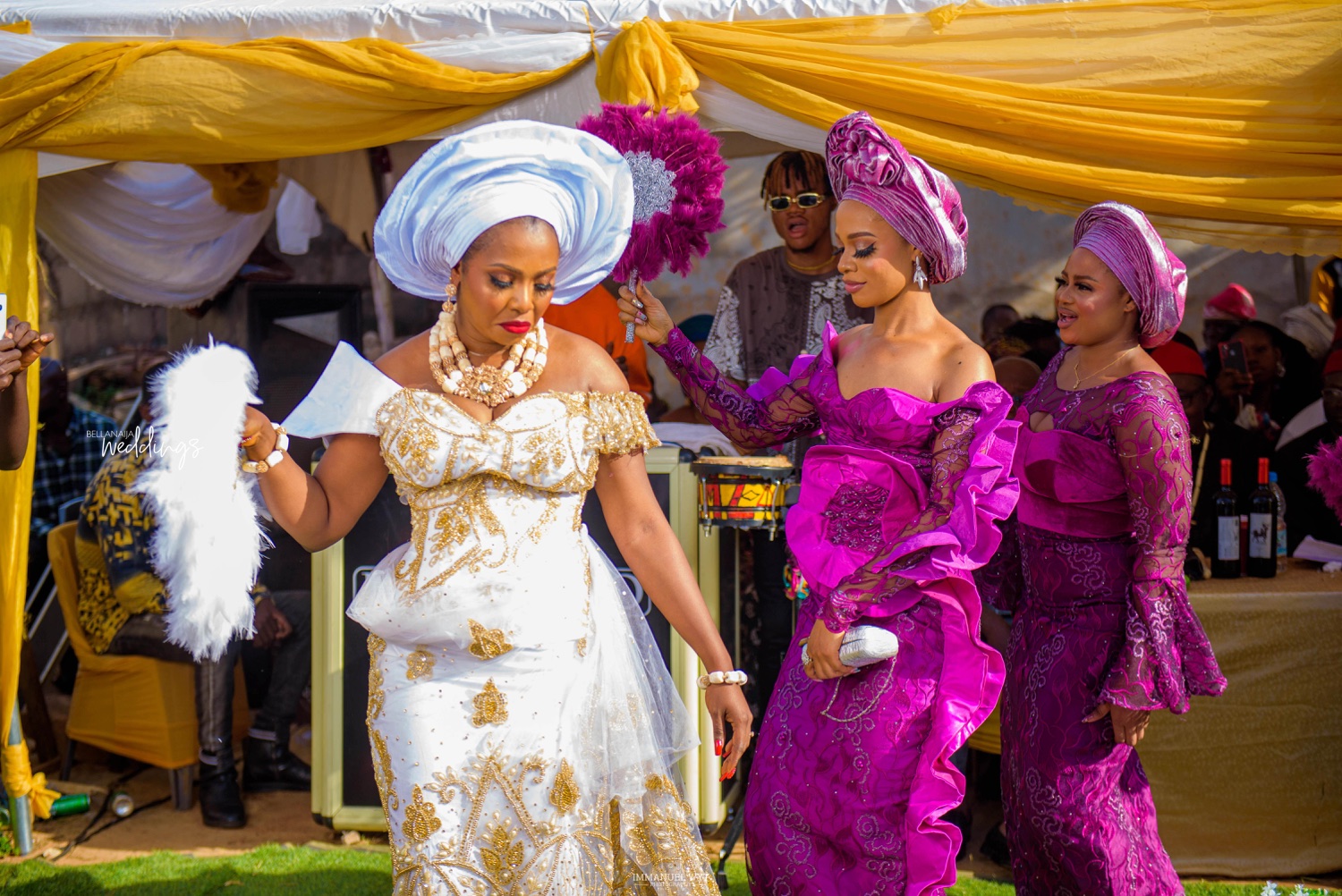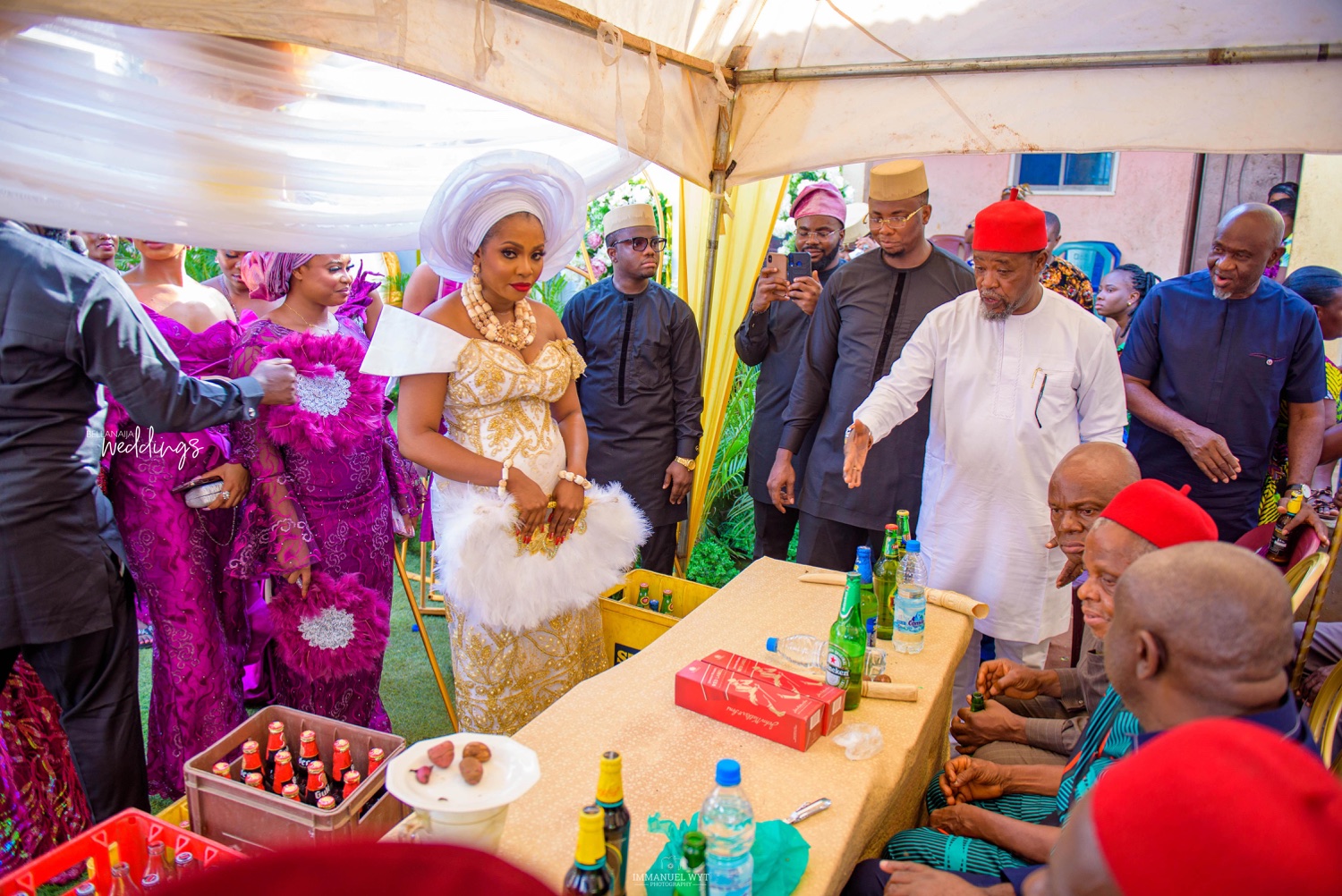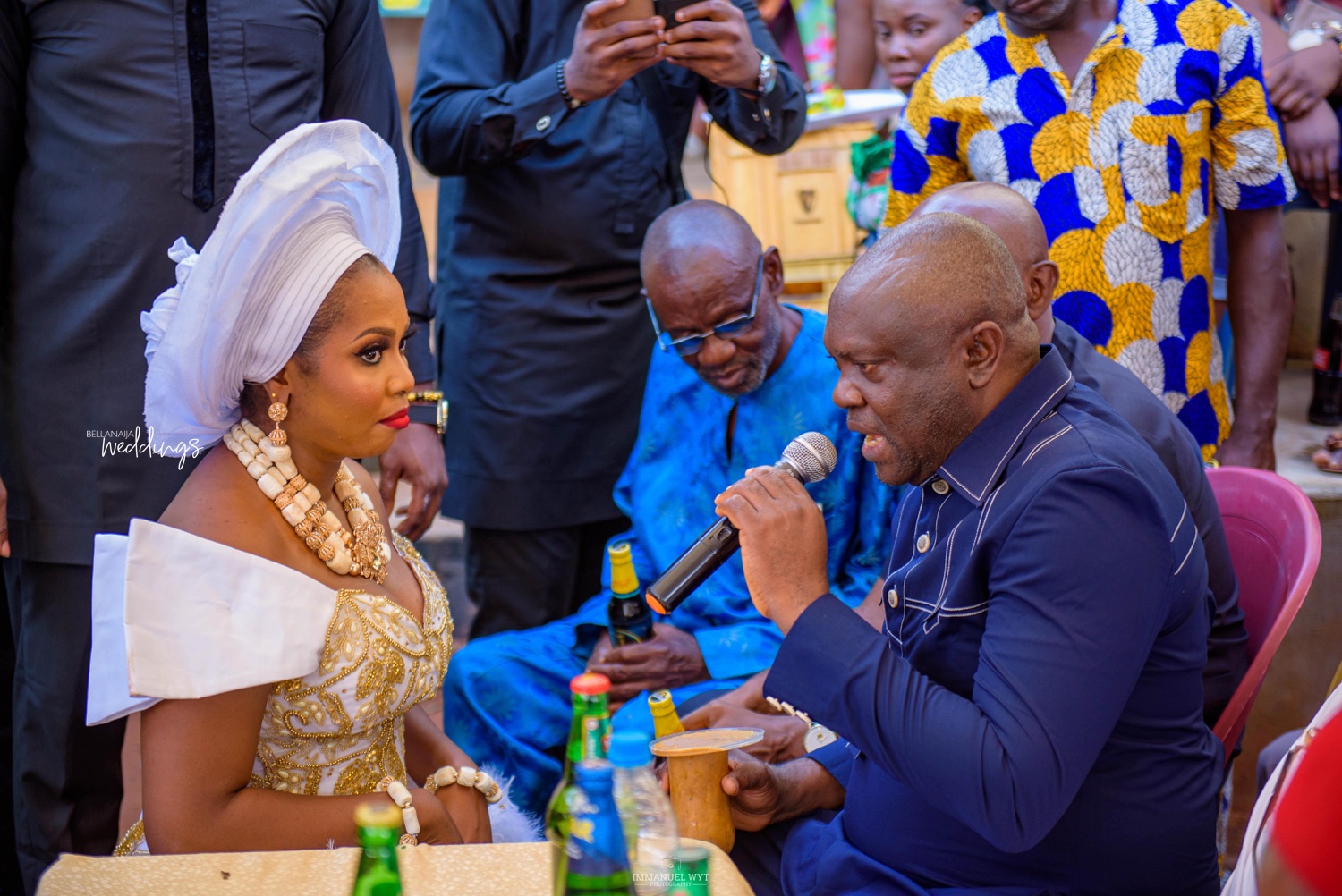 My visit to the Uk was so memorable. Months after he returned to Nigeria, he asked that I be his wife. I knew deep down that I wanted to spend the rest of my life with him.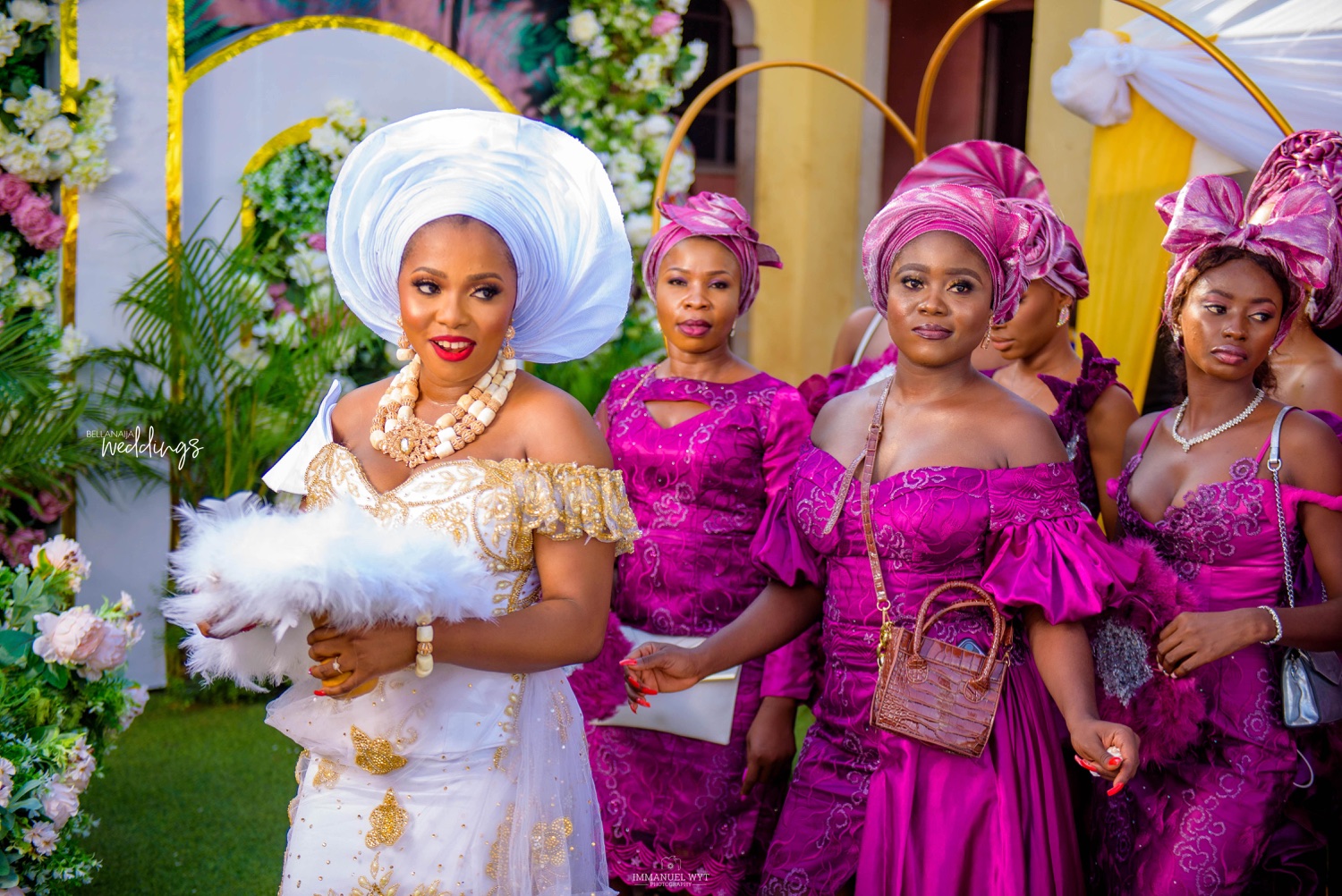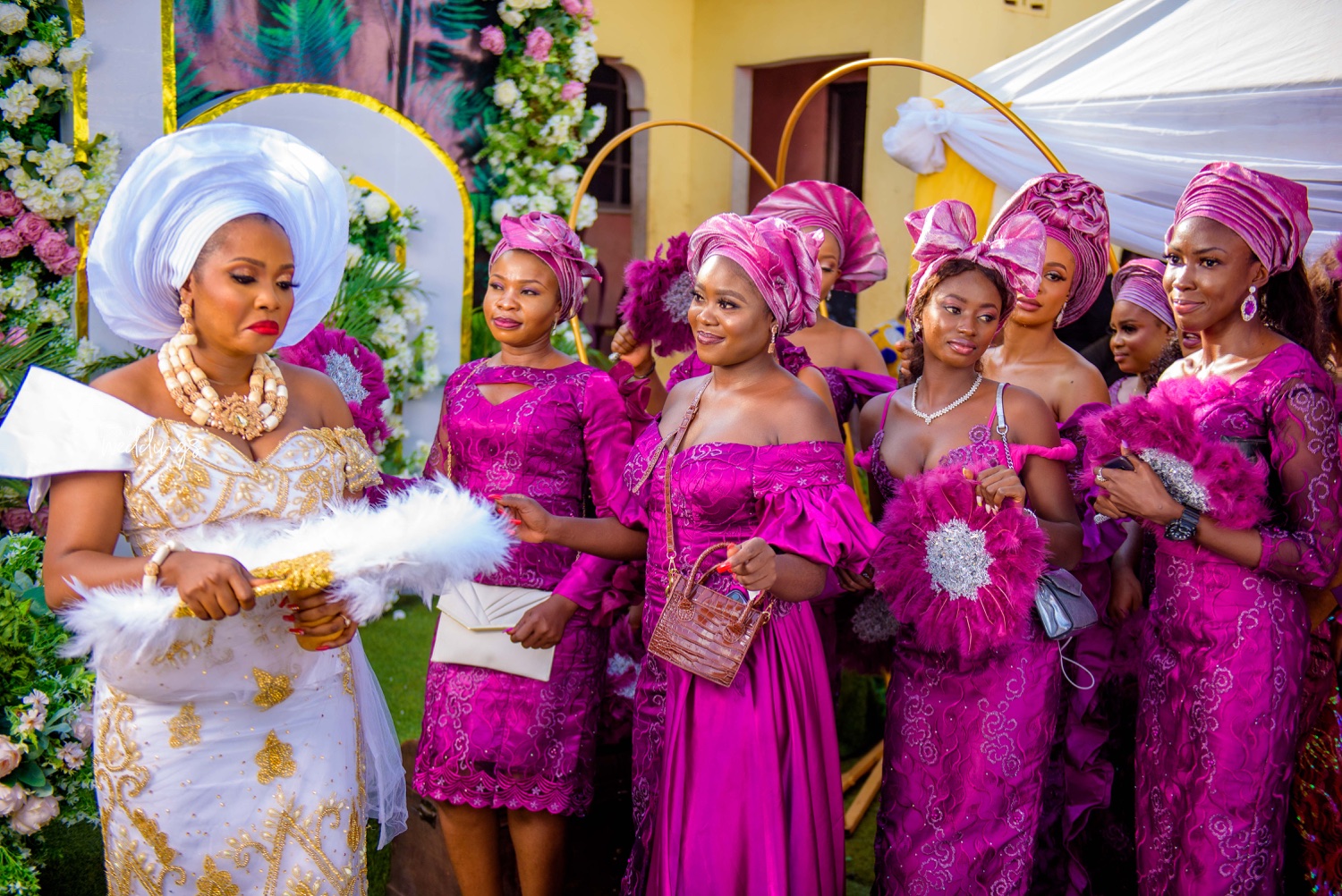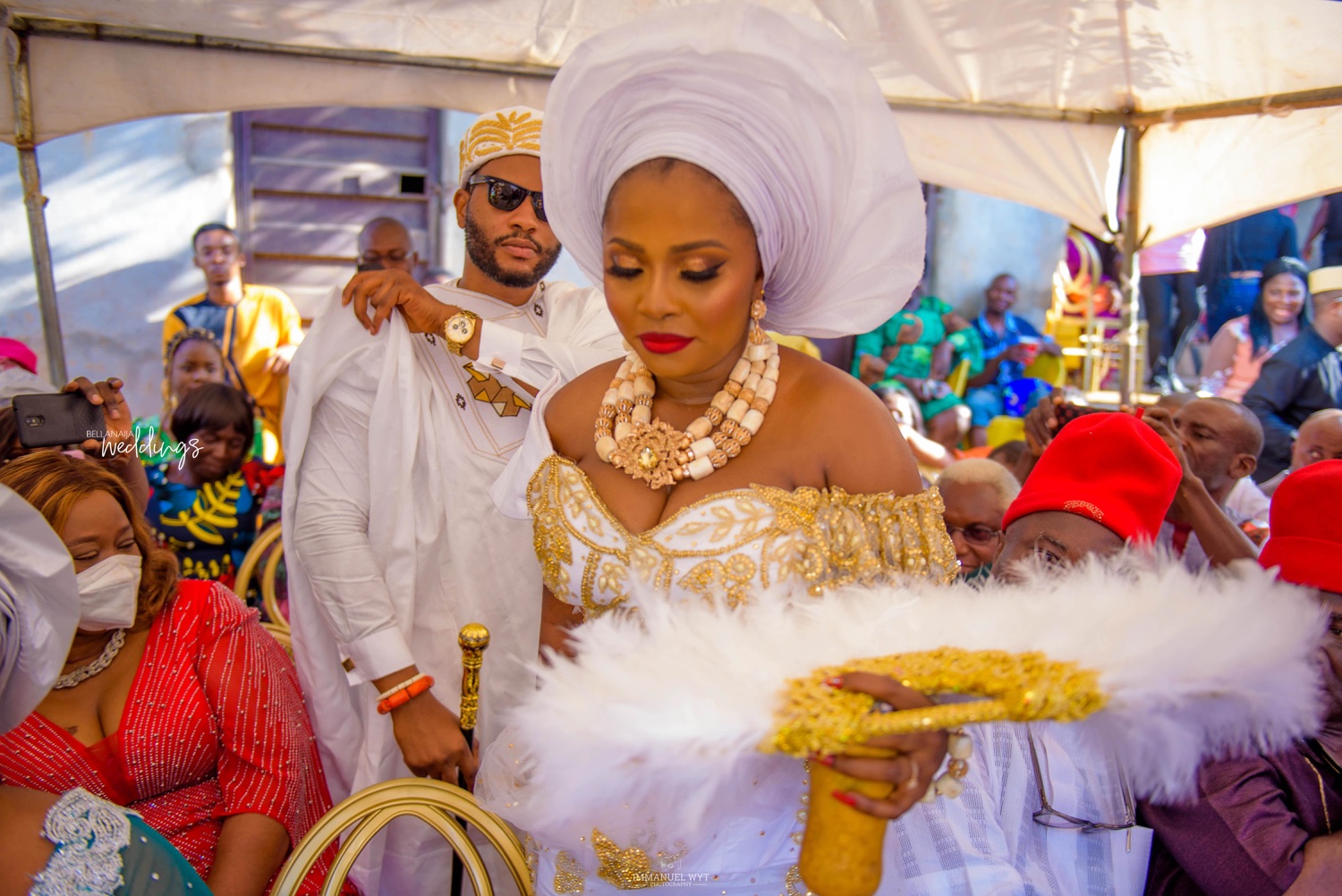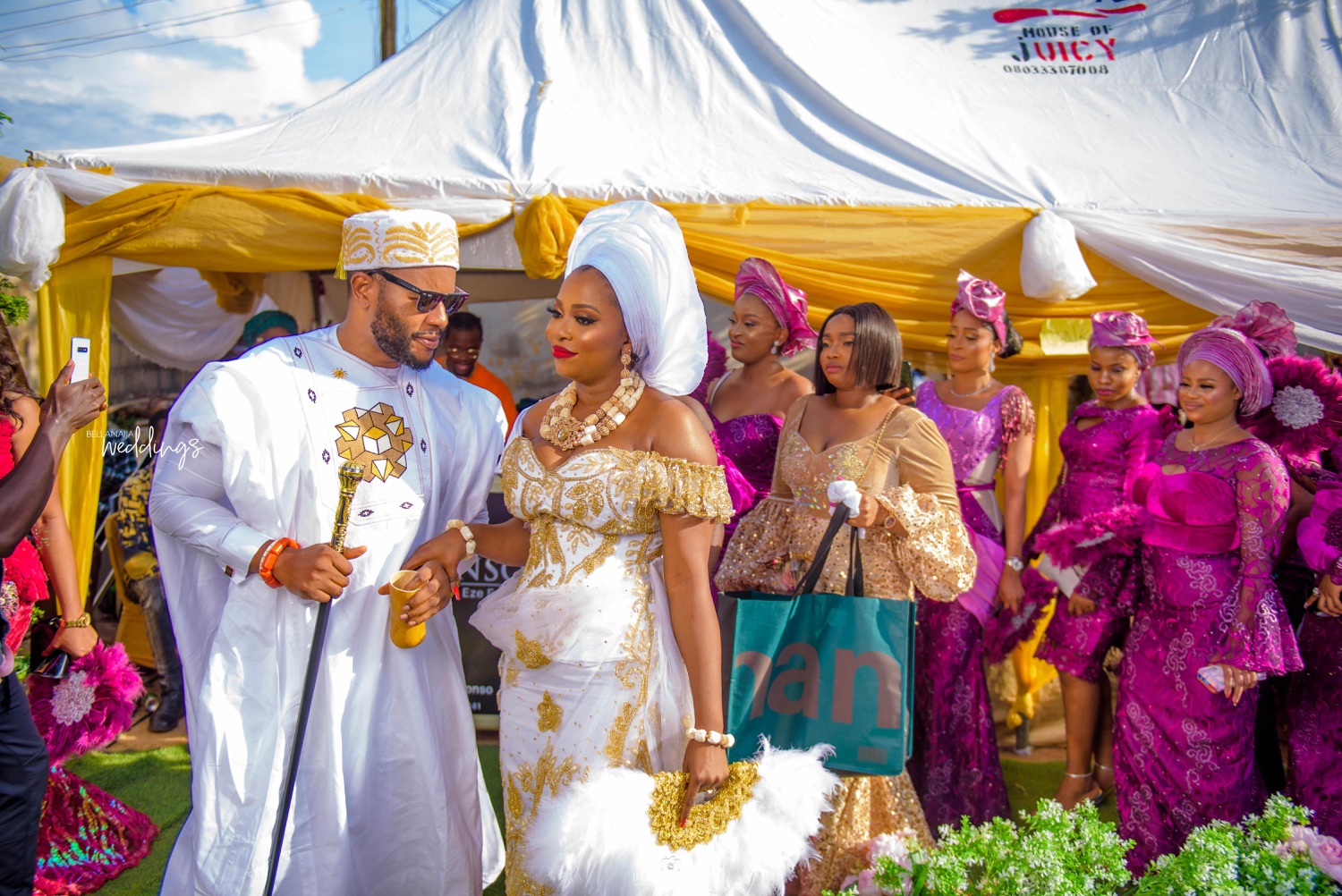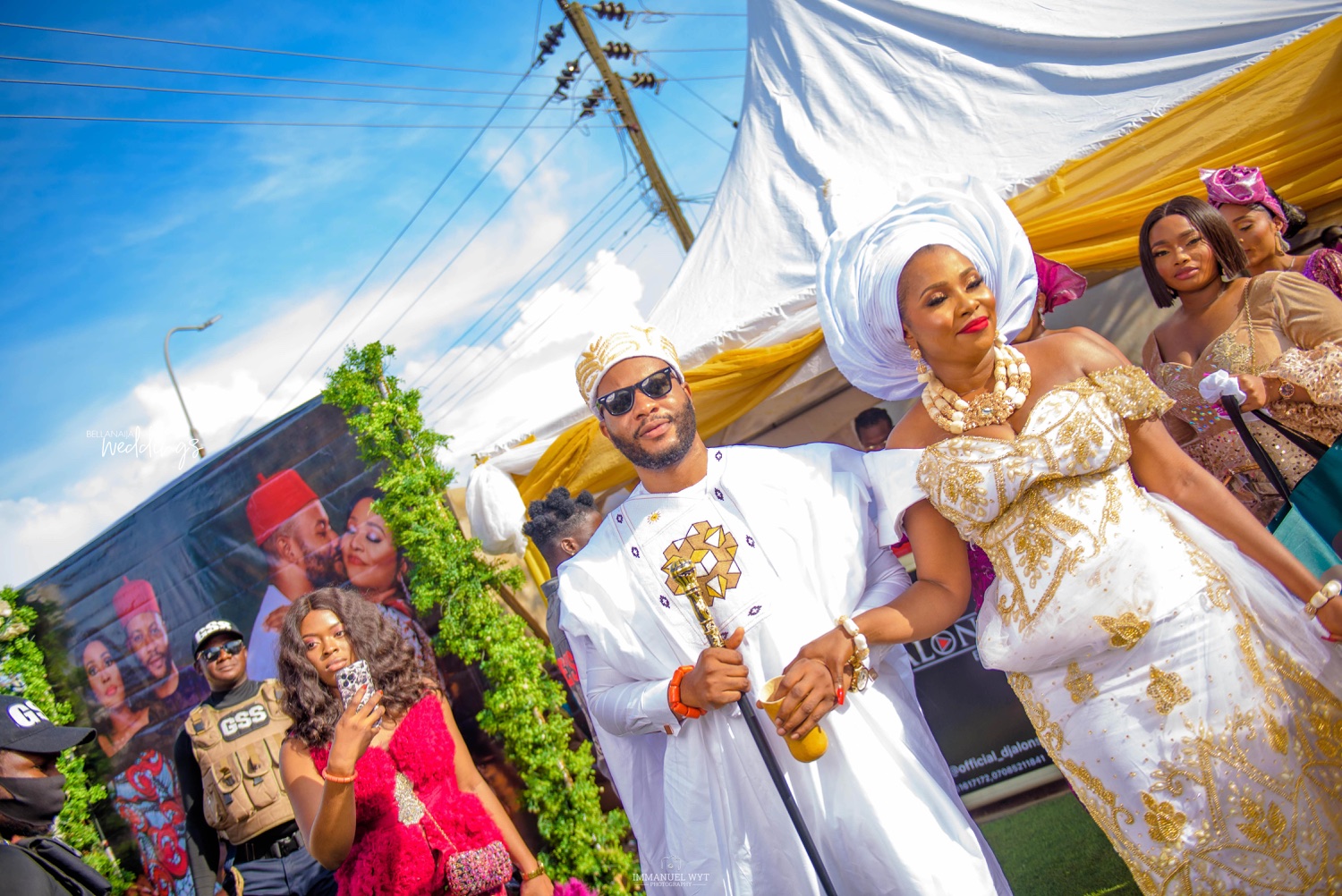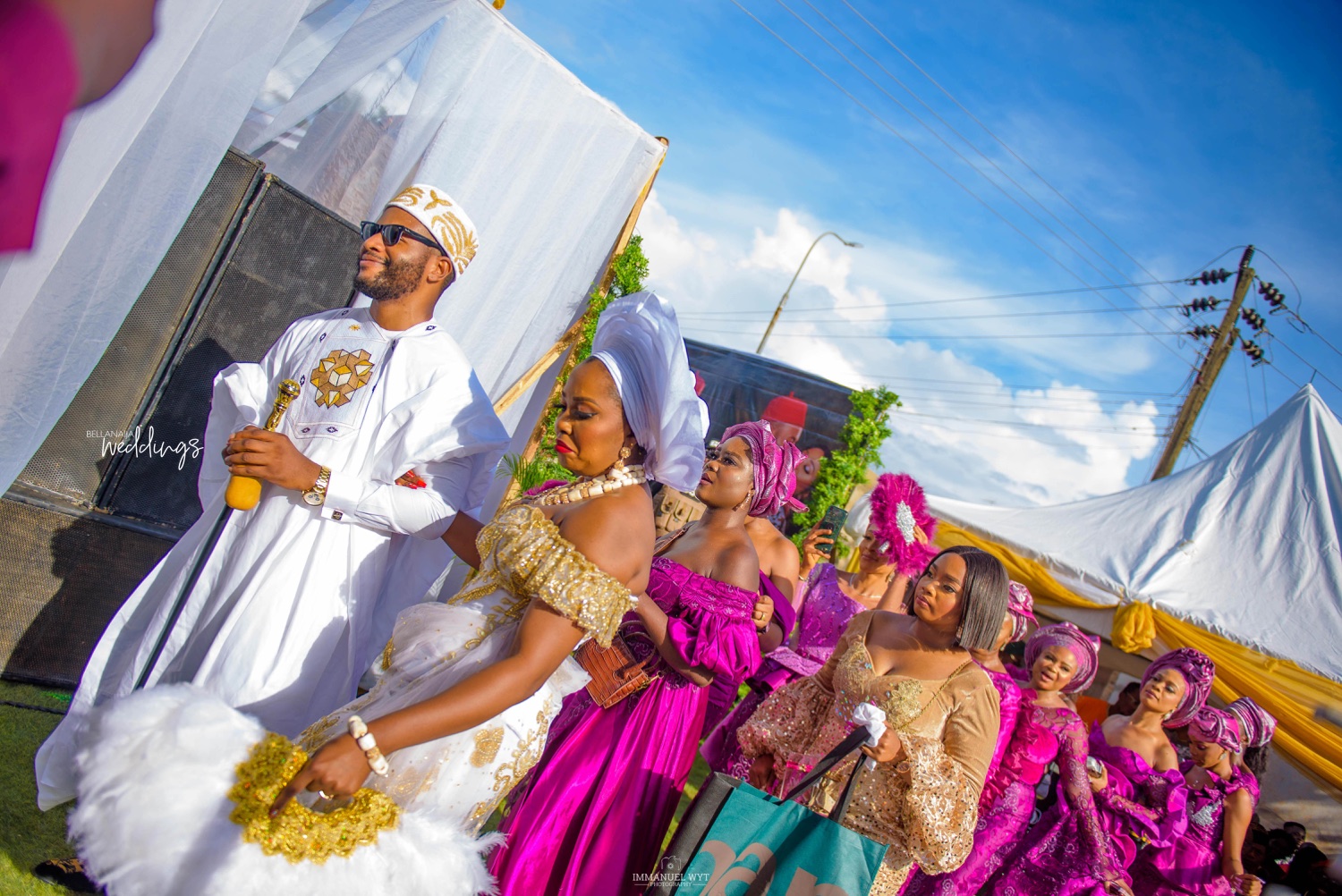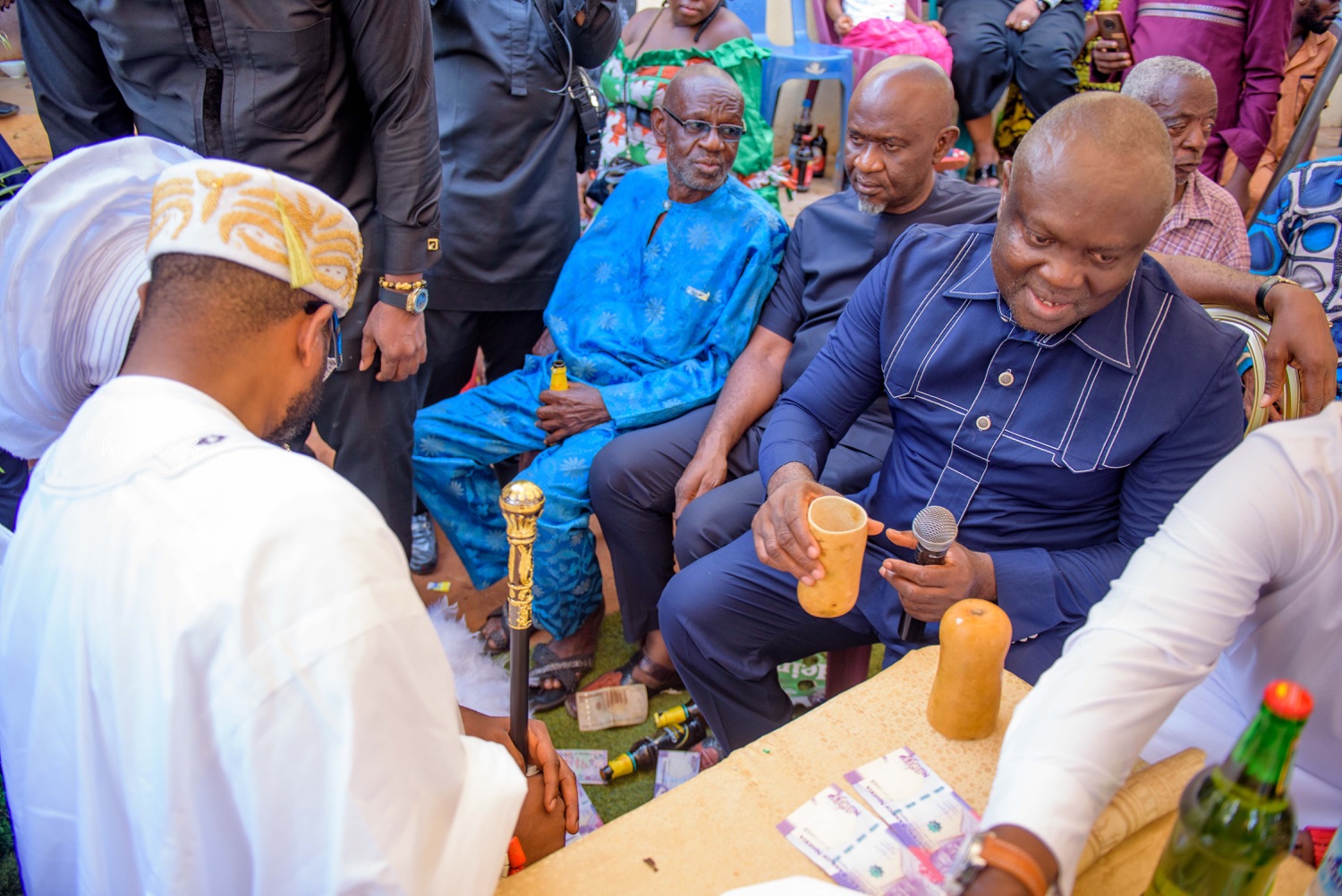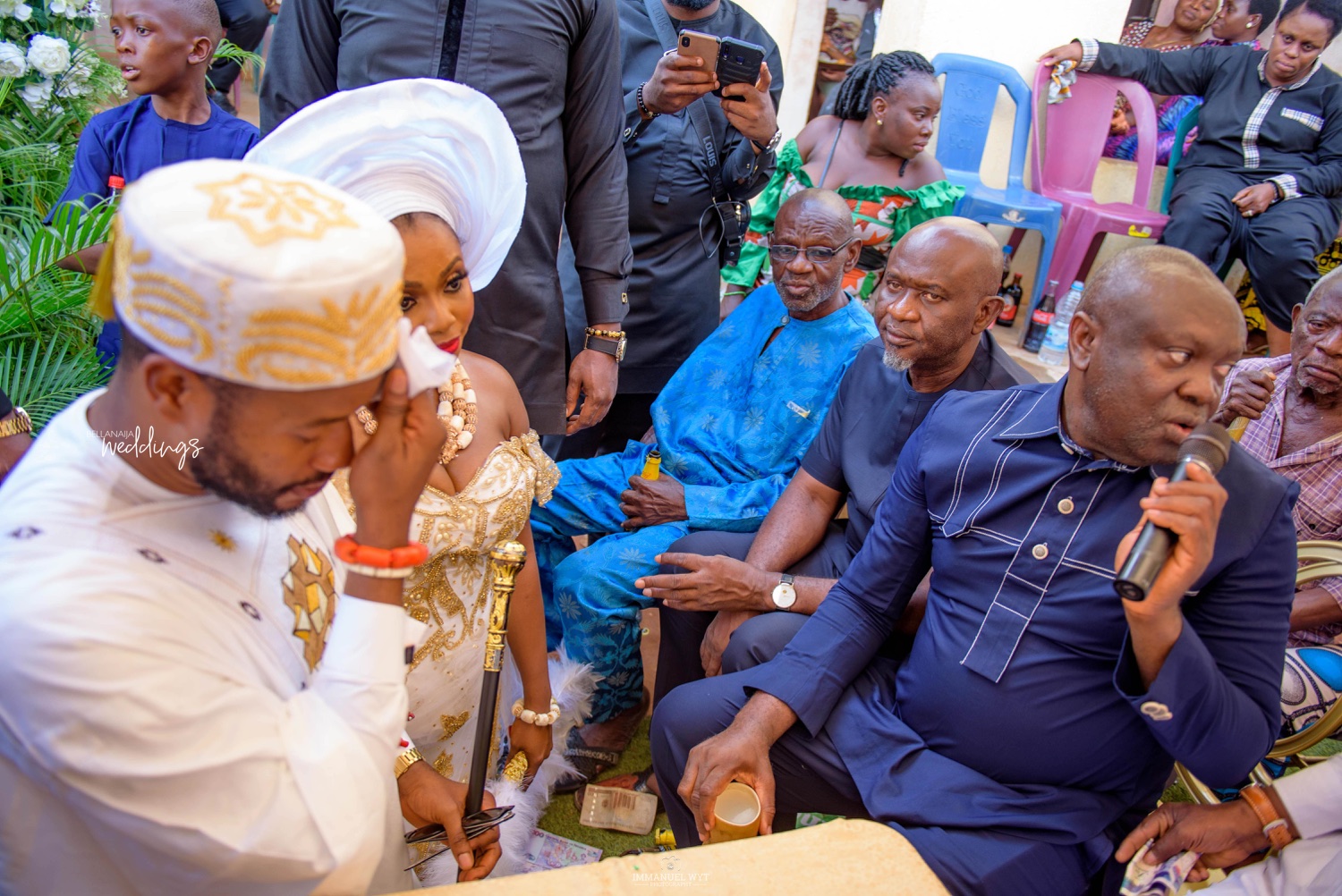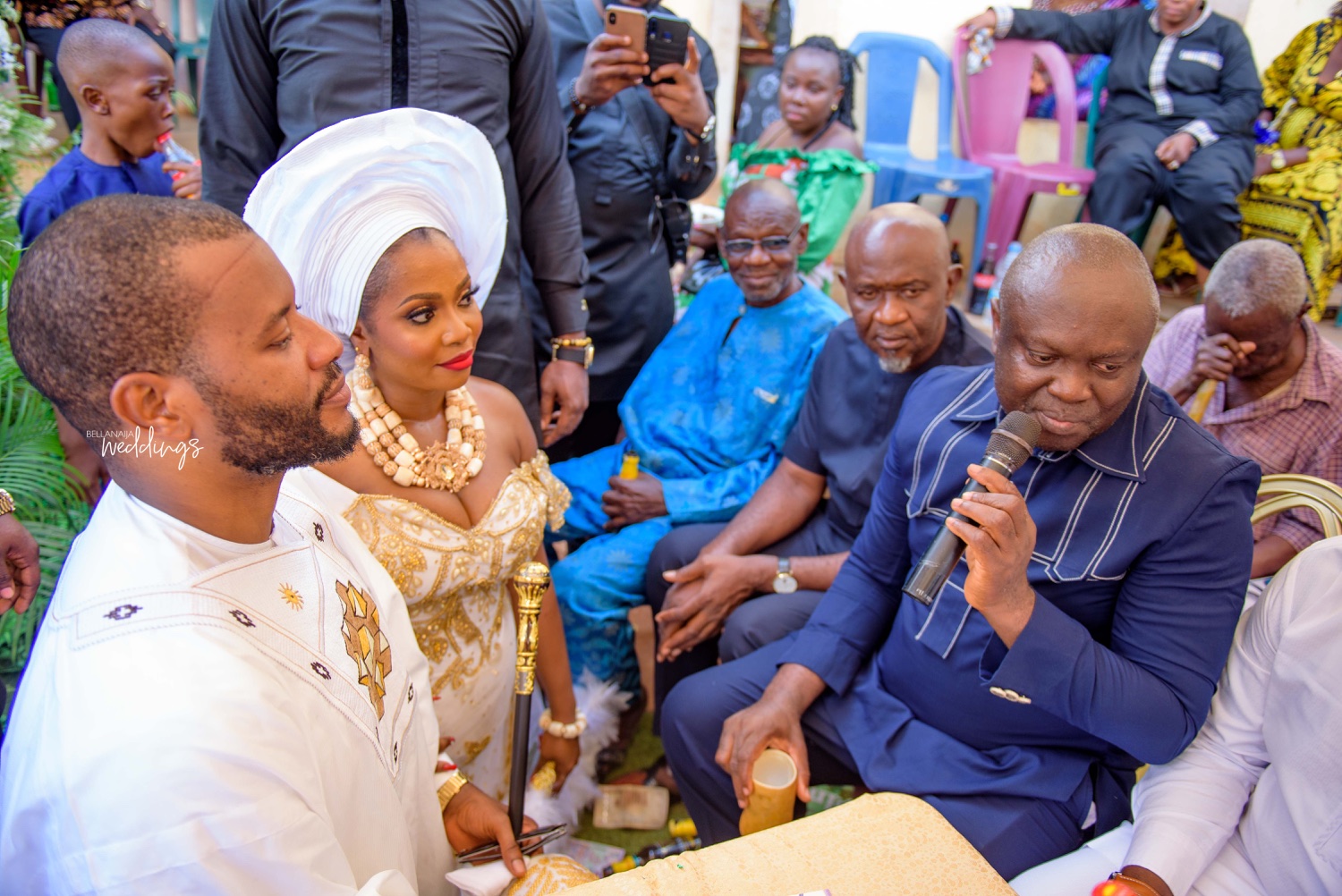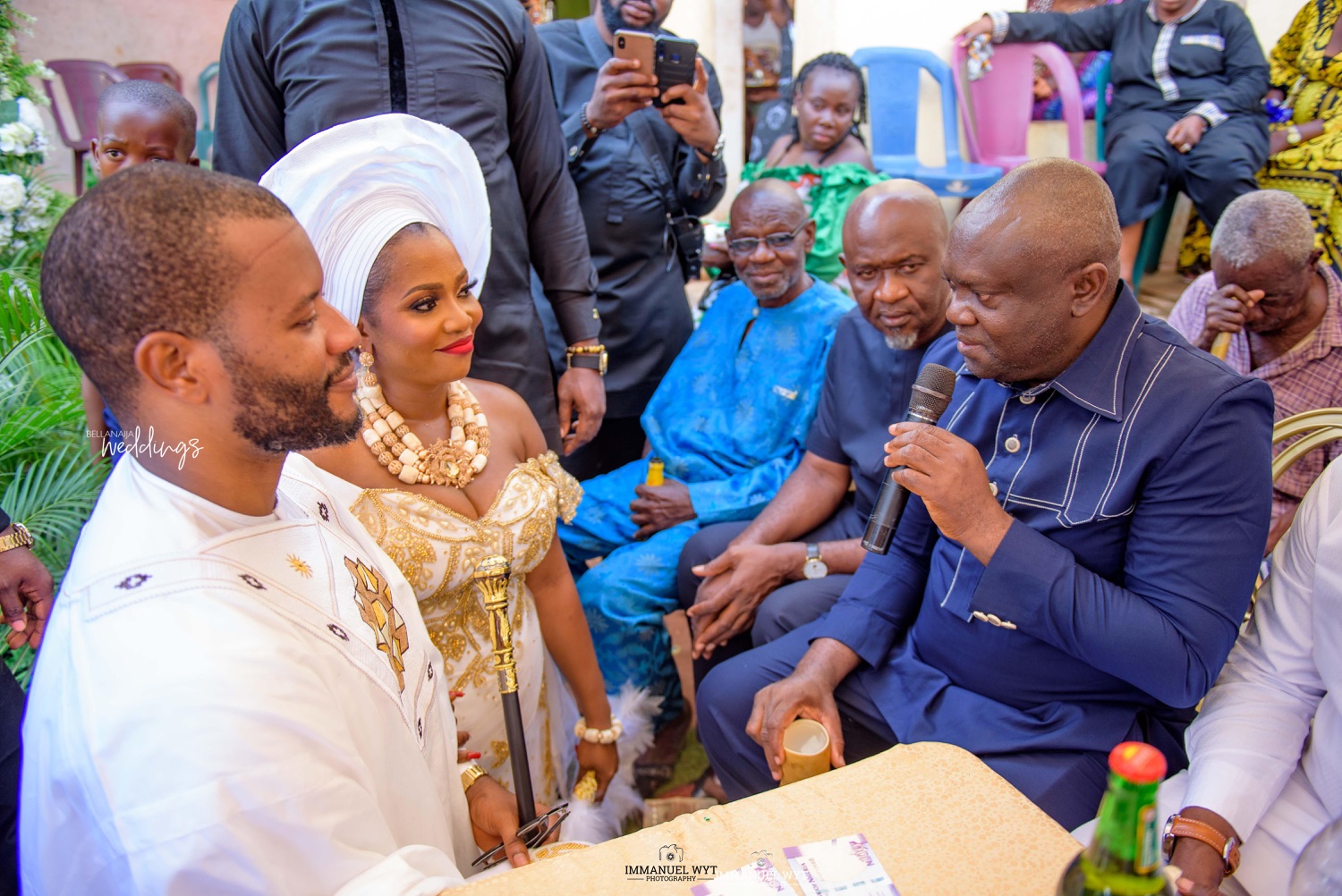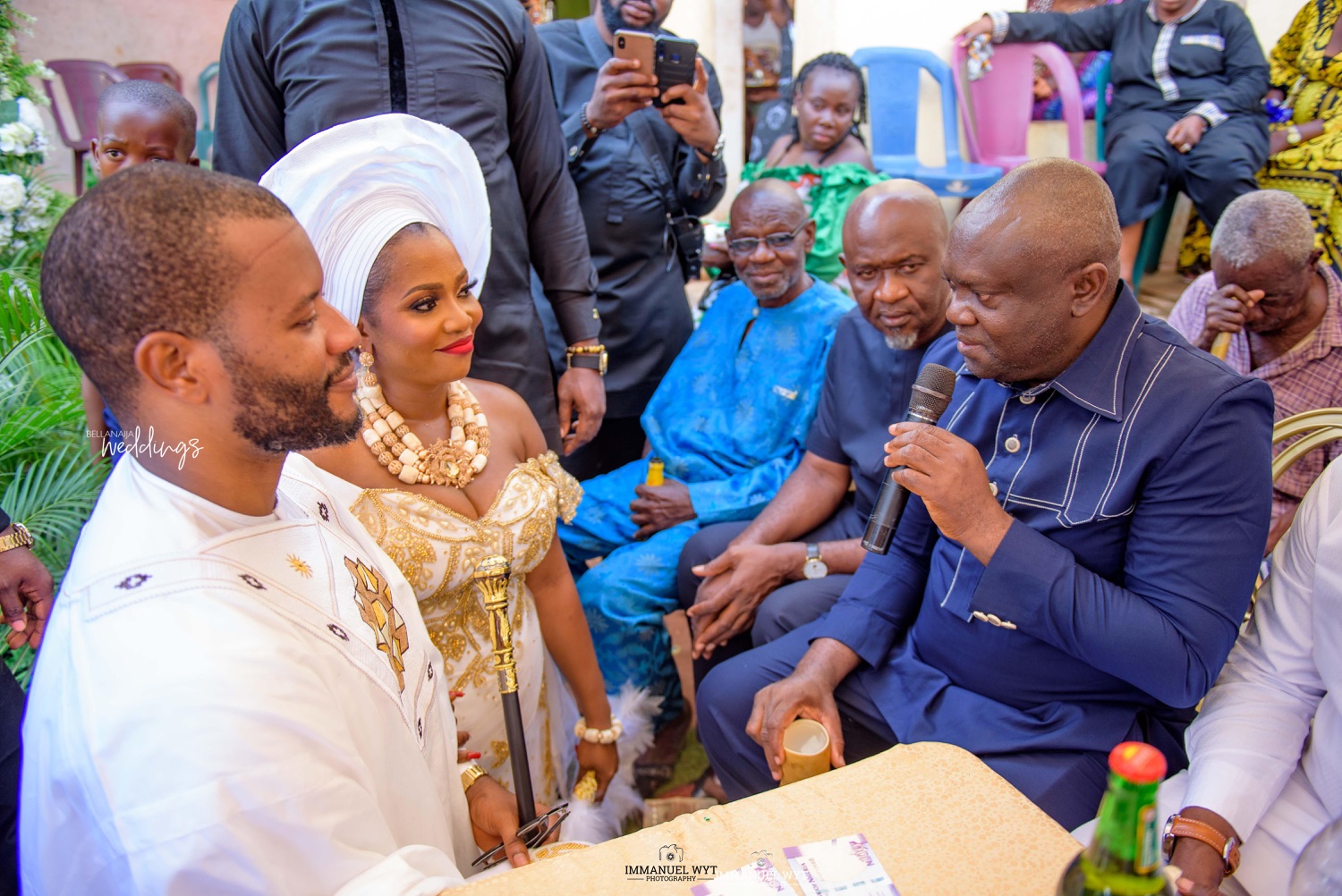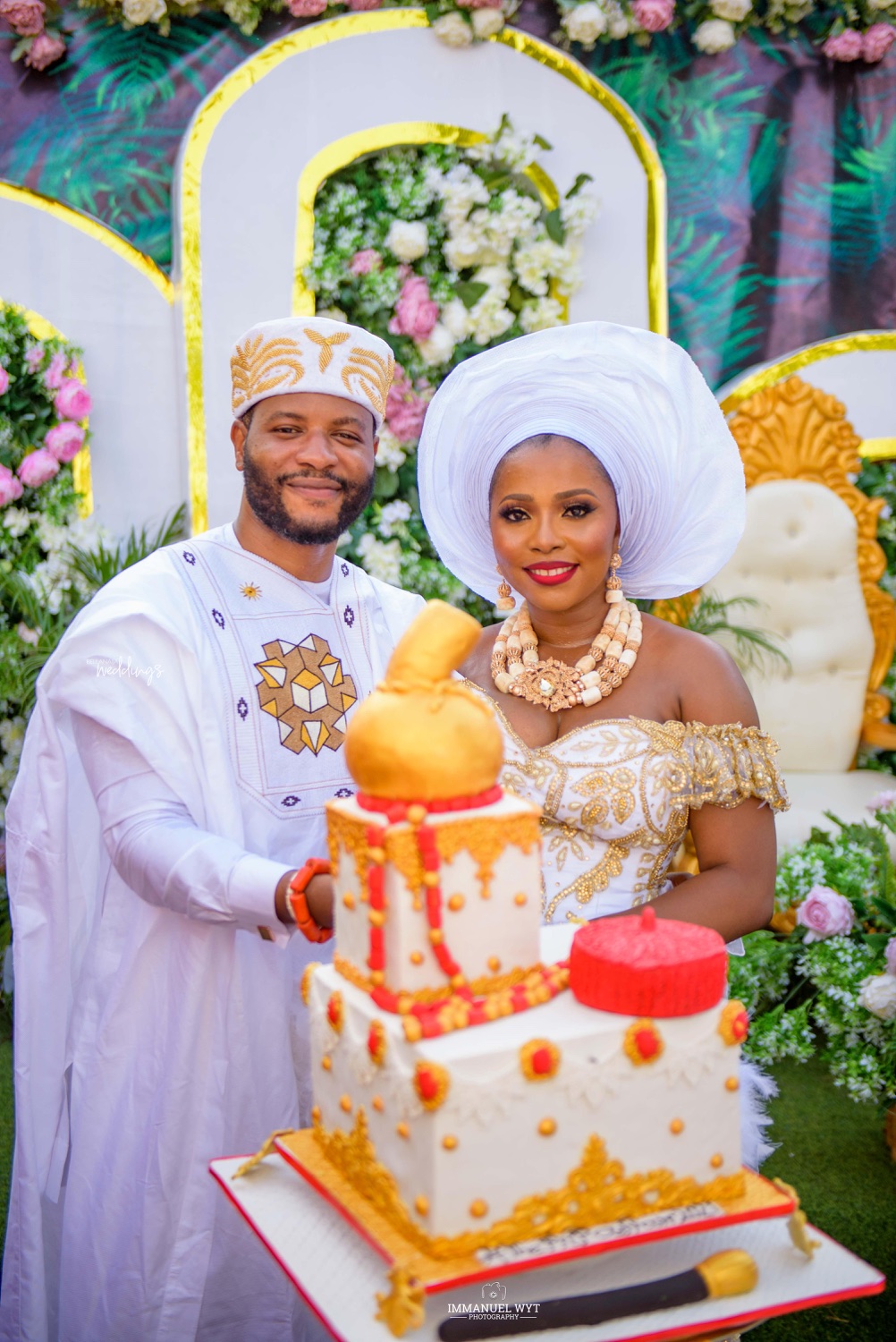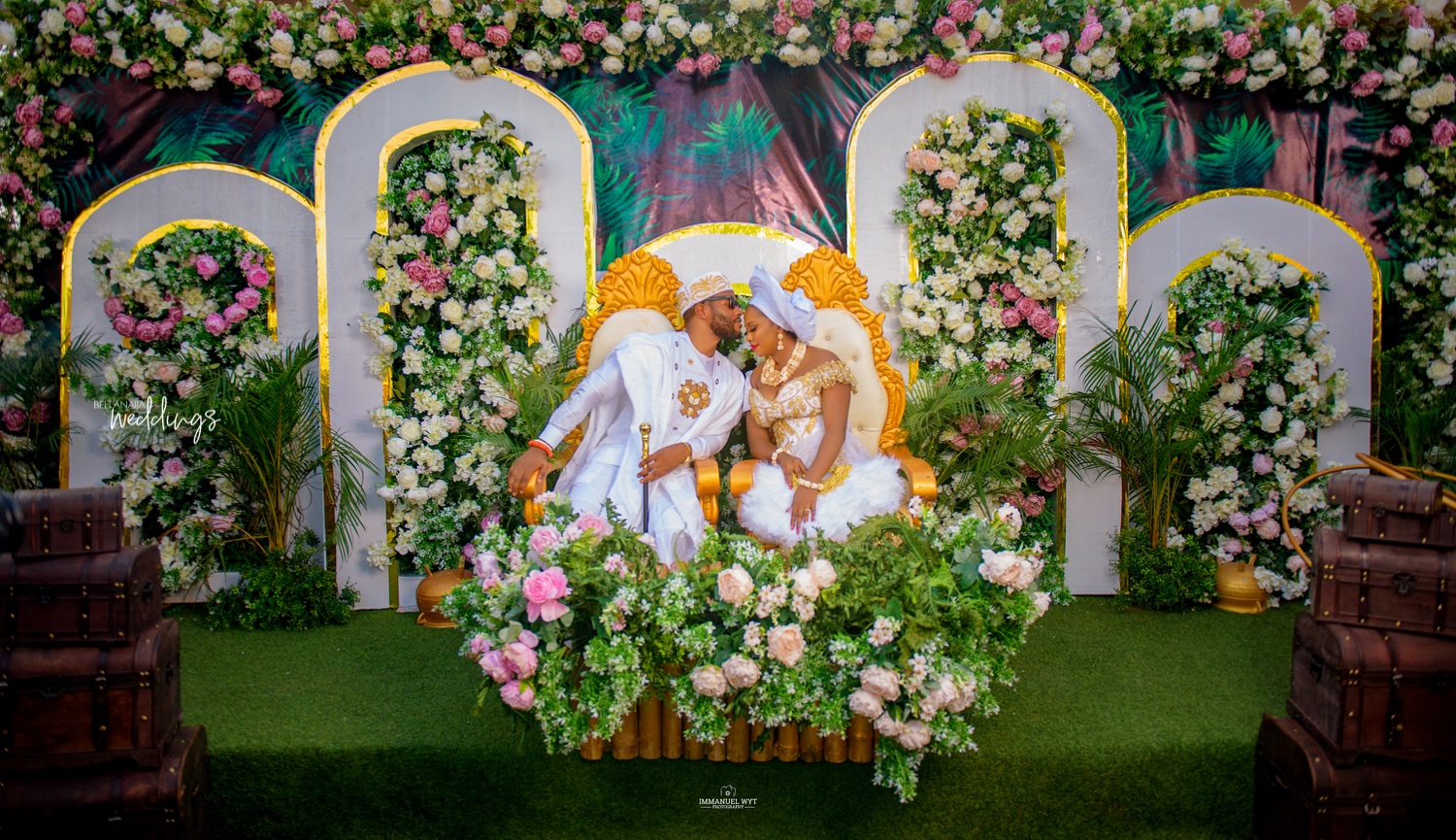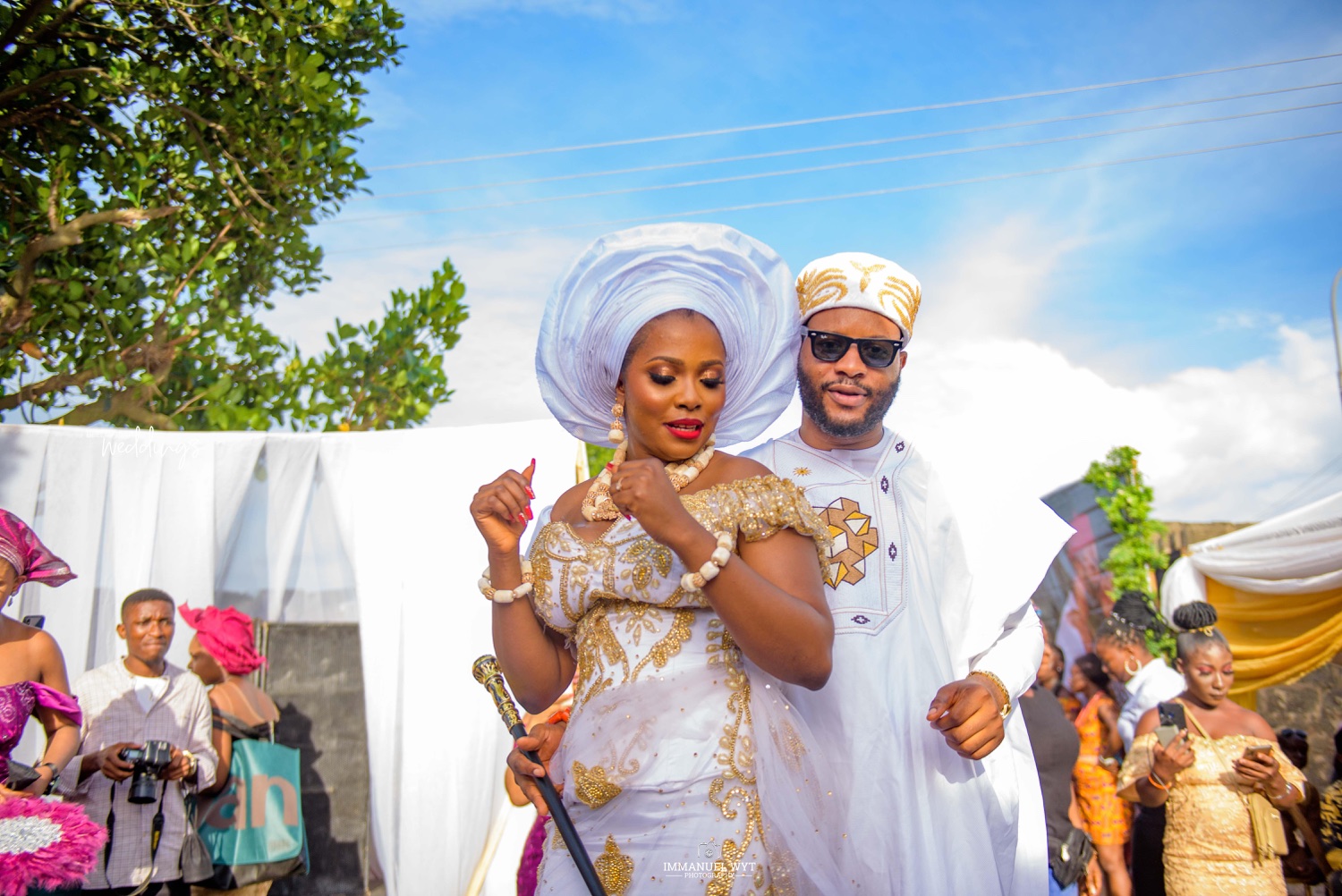 Credits
Planner: @crystalsbycheeevents
Bride's Outfit: @ehi.ehii
Makeup: @sweettamara_
Bride's George: @george_by_ruverodesigns
Bride's Hairstylist: @Jovoria_beauty
Bride's Accessories and Asoebi Hand fans: @Beadzbyz
Photography: @Immanuelwyt | @wytweddings
Videography: @grandepicfilms
Security: @gss_security_ng
Small Chops: @vickychops.bite
Ushers: @linalexhostessess
Bride's Gele: @pricelessonyii
Rental: @houseofjuicy
First Outing Beads: @tophertonyjewelry
Groom's Outfit: @_FnbDesigns
Robe: @omobindulgence
Bride's shoes and Clutch: @stylish_bridals_
Groom's Cap and Shoes: @Antonio__kalas__
Beads: @Fedorahatsnbridal
MC: @ogalegend1
Cake: @amiedoll_cakesnevents
Decor: @chuksbevents