Melanin, glowy and soft describe this traditional beauty look.
The makeover by GlamDrop focuses on the belle's beautiful dark skin and how subtle yet glowy makeup will make a stunning traditional look. The choice of textured corals, a blingy necklace and the lovely White AsoOke with purple appliques totally added to the pop in this shoot!
So if you are a bride-to-be or have a special occasion coming up, here's one for you.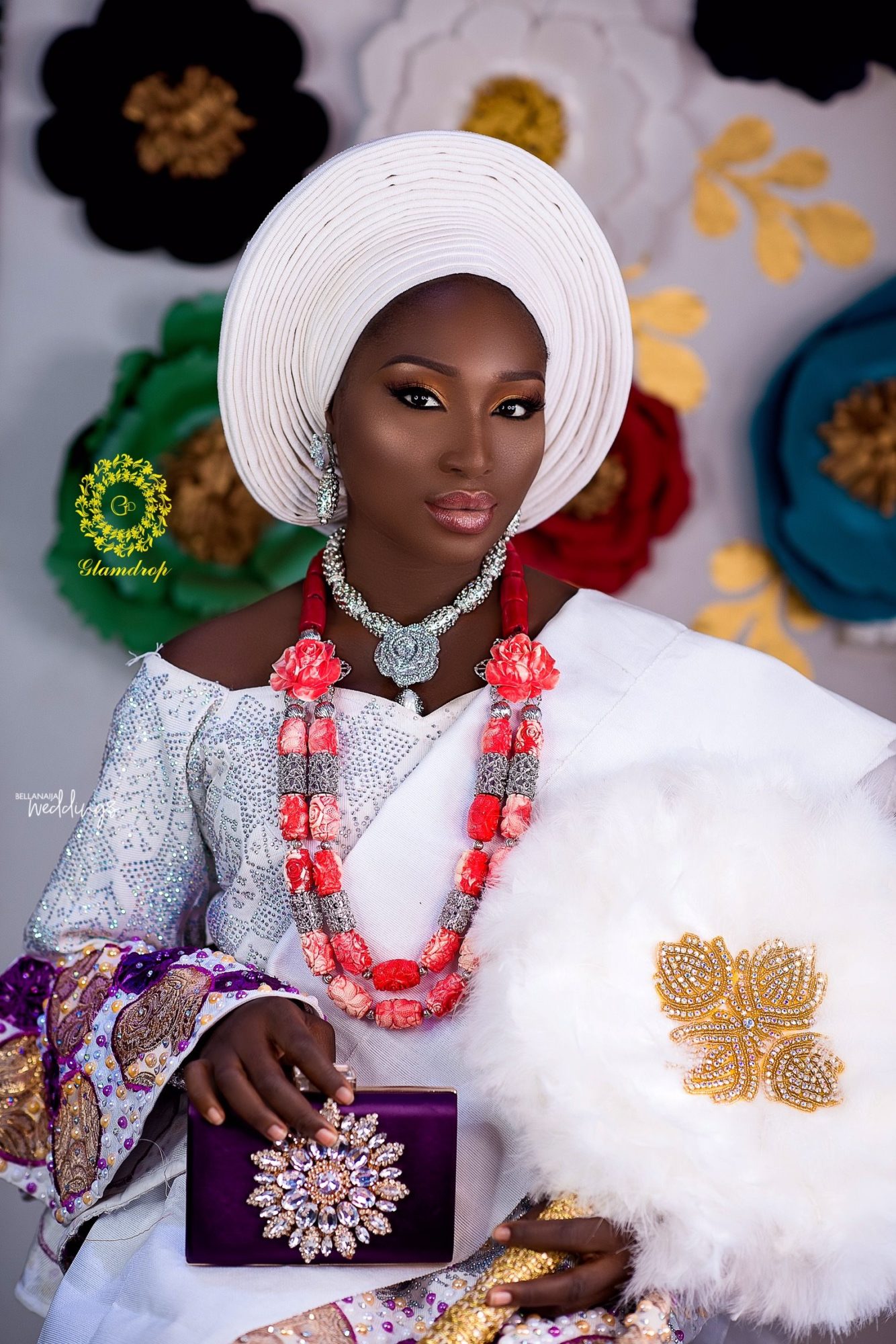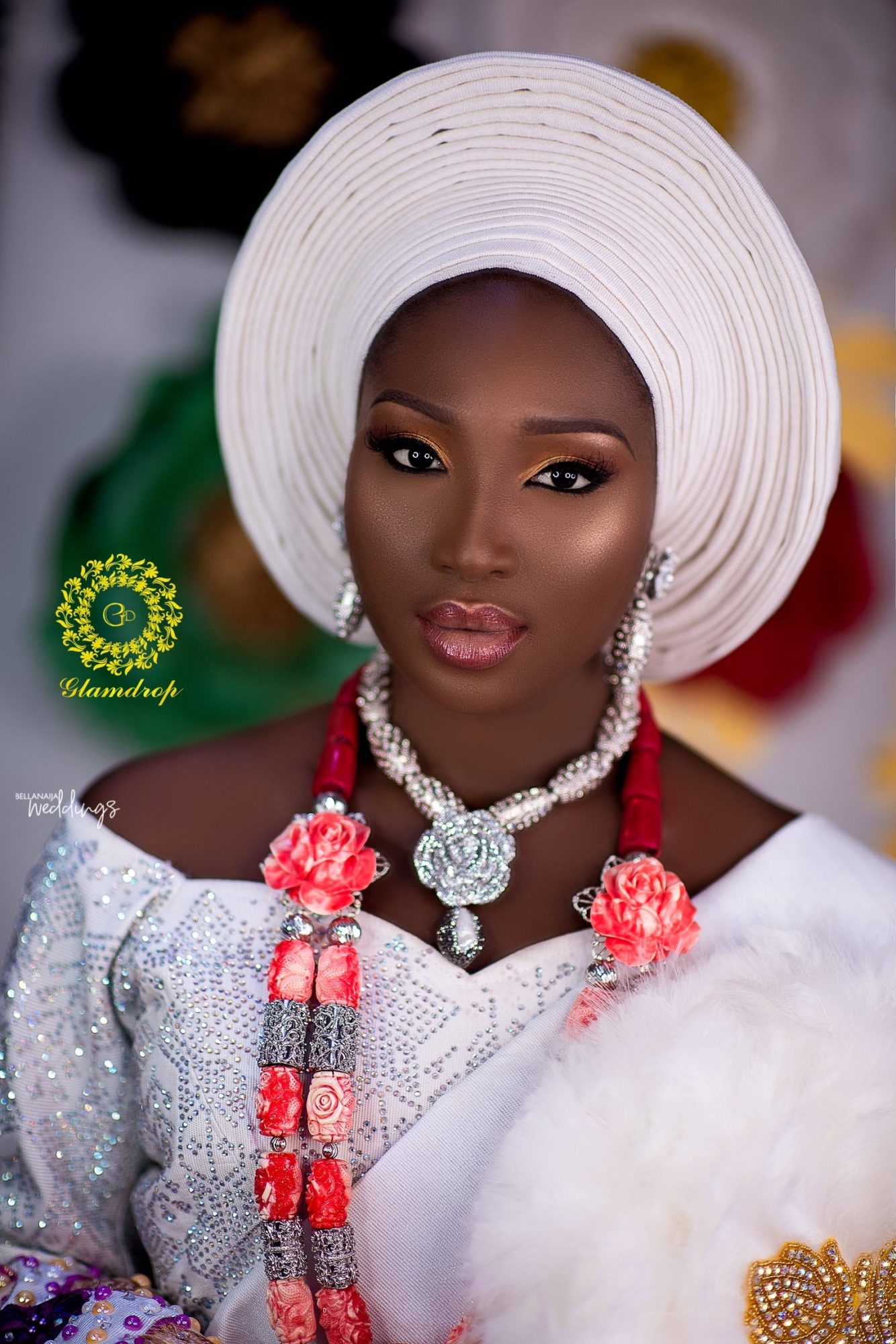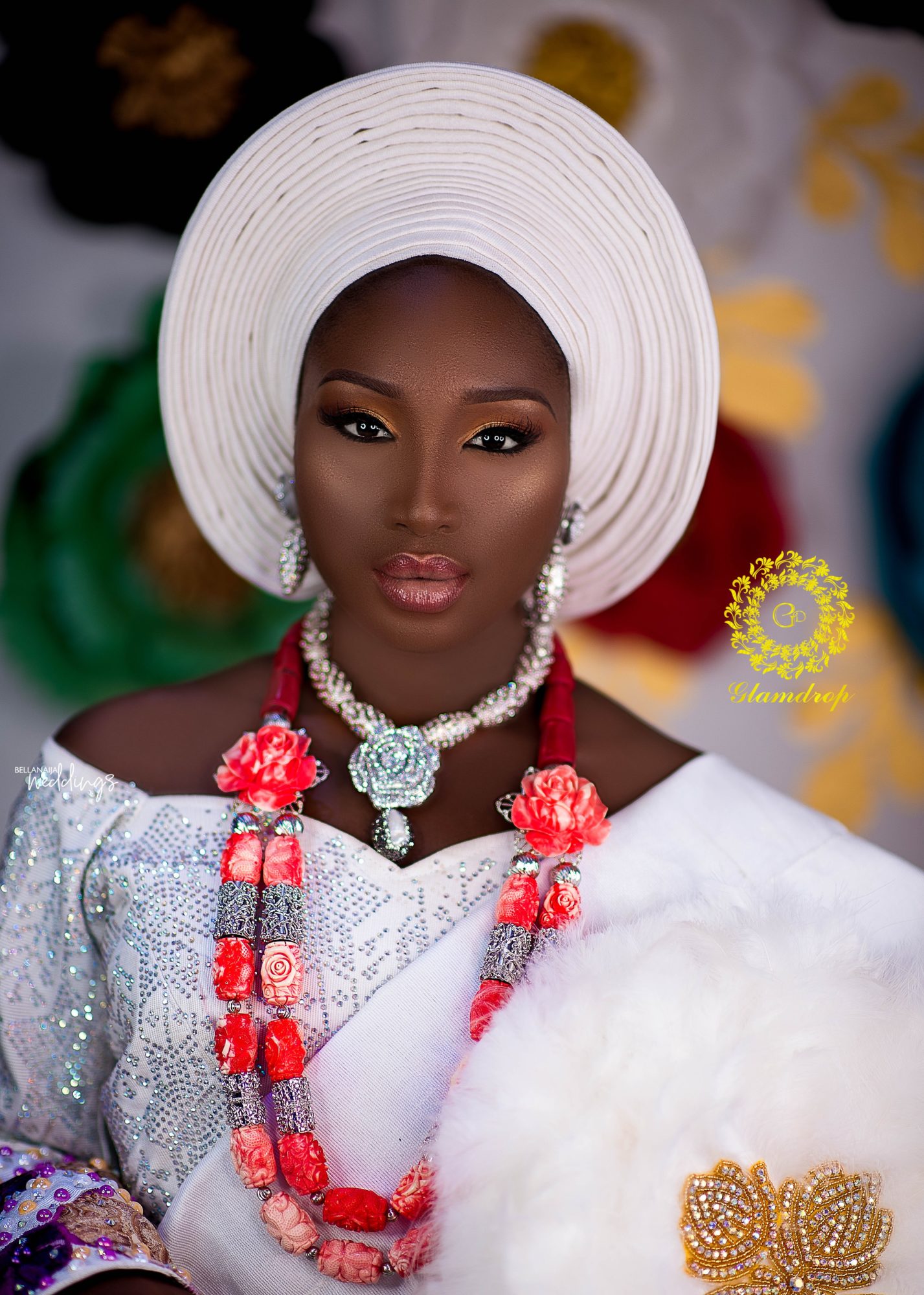 Credits
Belle: @_.dami._
Makeup & Gele: @glam_drop
Aso oke & Handfan:  @jenrewa
Beads: @moyindaves
Purse: @sacollectionz
Photography: @bisi_royalphotos