Igbo brides, if you love a soft natural nude glam up, then you should pin down this look for your special day. With the important details of the overall traditional look not left out such as the beads and horsetail, a complementing look can only be ideal for a royal Igbo bride.
Speaking on the look, makeup artist Rukevwe of Rukeeymakeover talks about her inspiration for this look:
The look is inspired by the modern Igbo brides' look for her first outing. She is adorned in a beautiful dress with her hair well styled with pretty tiny coral beads with some on her neck and carries a horsetail. She then goes around in this look selling either boiled eggs or sweets to the guest, showing to both families that she is able to make money. This inspired the look and I wanted to create something around this.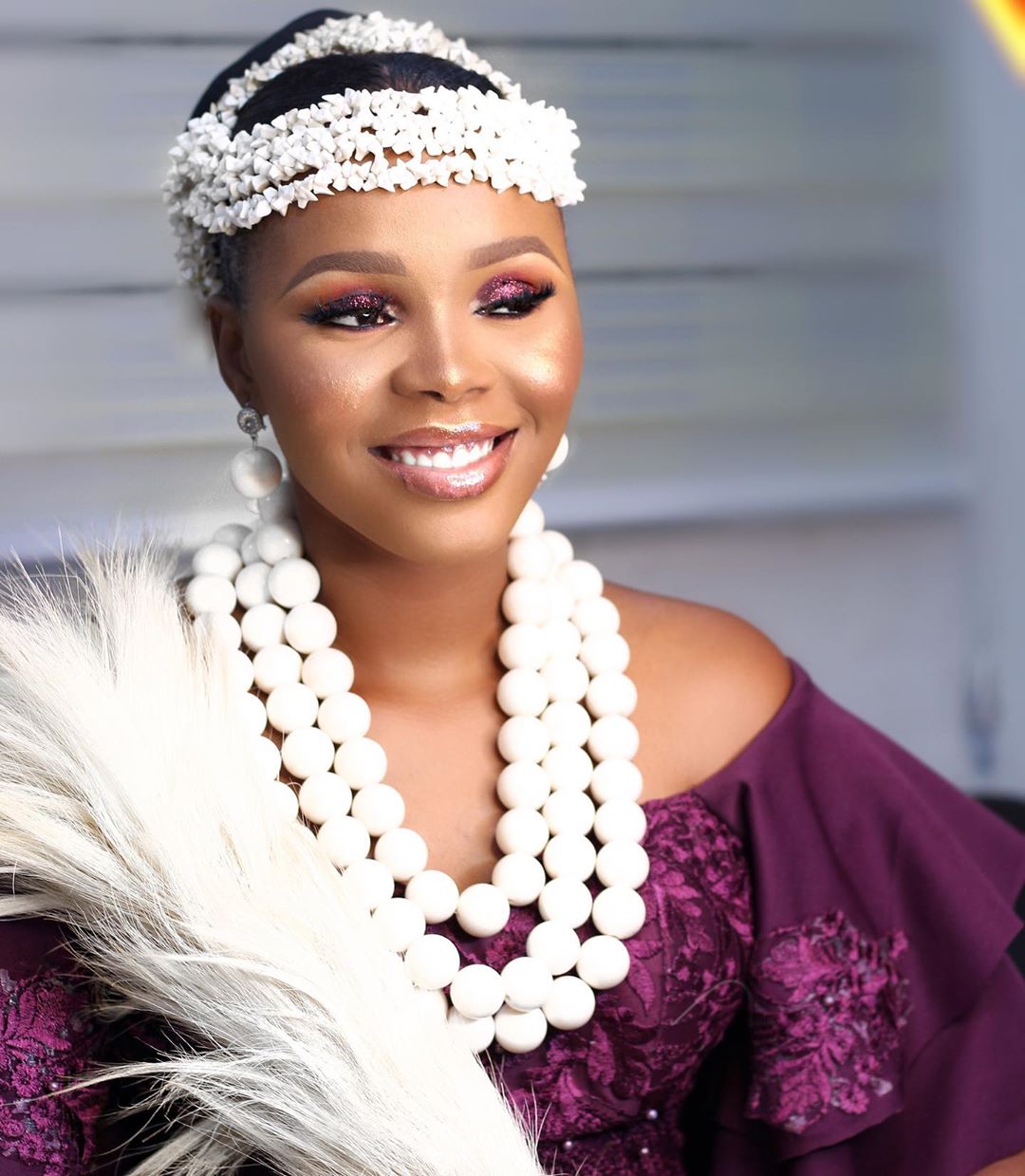 In creating this look, the makeup artist, used Yanga beauty product on the brows, then followed up with an underlay eyeshadow from Kemepro makeup and then added some purple glitters with the Luzta Cosmetics, and then finished off with lashes from Wynkk lashes. On the lip, she went with a lip stain from Mino beauty and lip gloss from Berbie beauty and wrapped up with the glow from Yanga Beauty.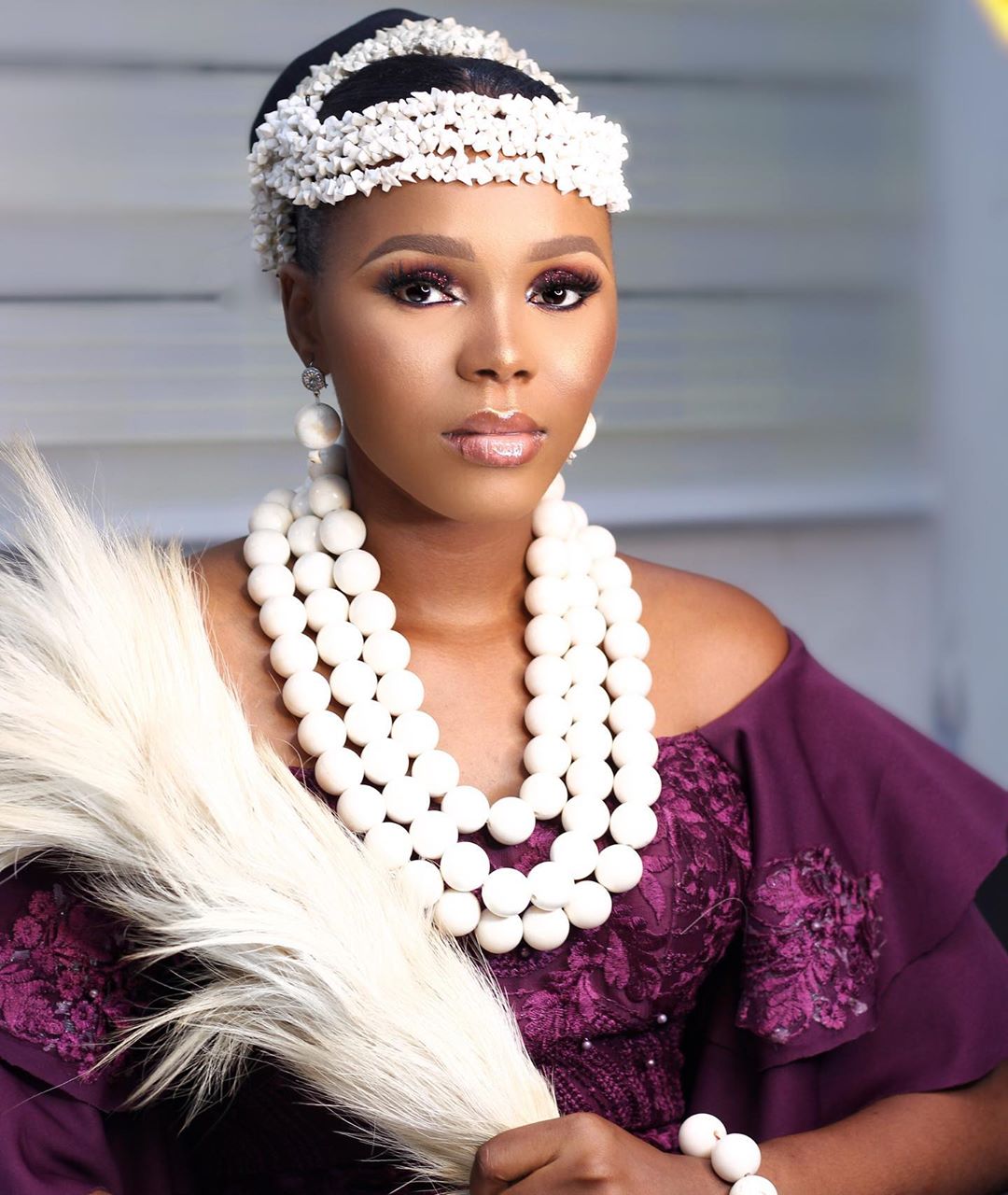 Credits
Makeup: @rukeeyzmakeover
Belle: @giftison_glam
Beads: @rukeeyz_beautystore