Igbo brides-to-be get in here, we've got something really special for you.
Today's beauty look comes with so much beauty and all the extra sauce you need to complete your traditional wedding glam. We know you will be rocking coral beads on that day and this look just complements the beauty of these beads. They say you never go wrong with red, well we kinda agree because this beauty look is dripping all the beauty of a red look. With the matte red lips, you definitely will love this look
Honestly, just imagine making your entrance into your wedding with this look, can you guess what your lover's reaction will be or even your guests? So if you are loving this look as much as we do, you can pin this. You can check out more looks here.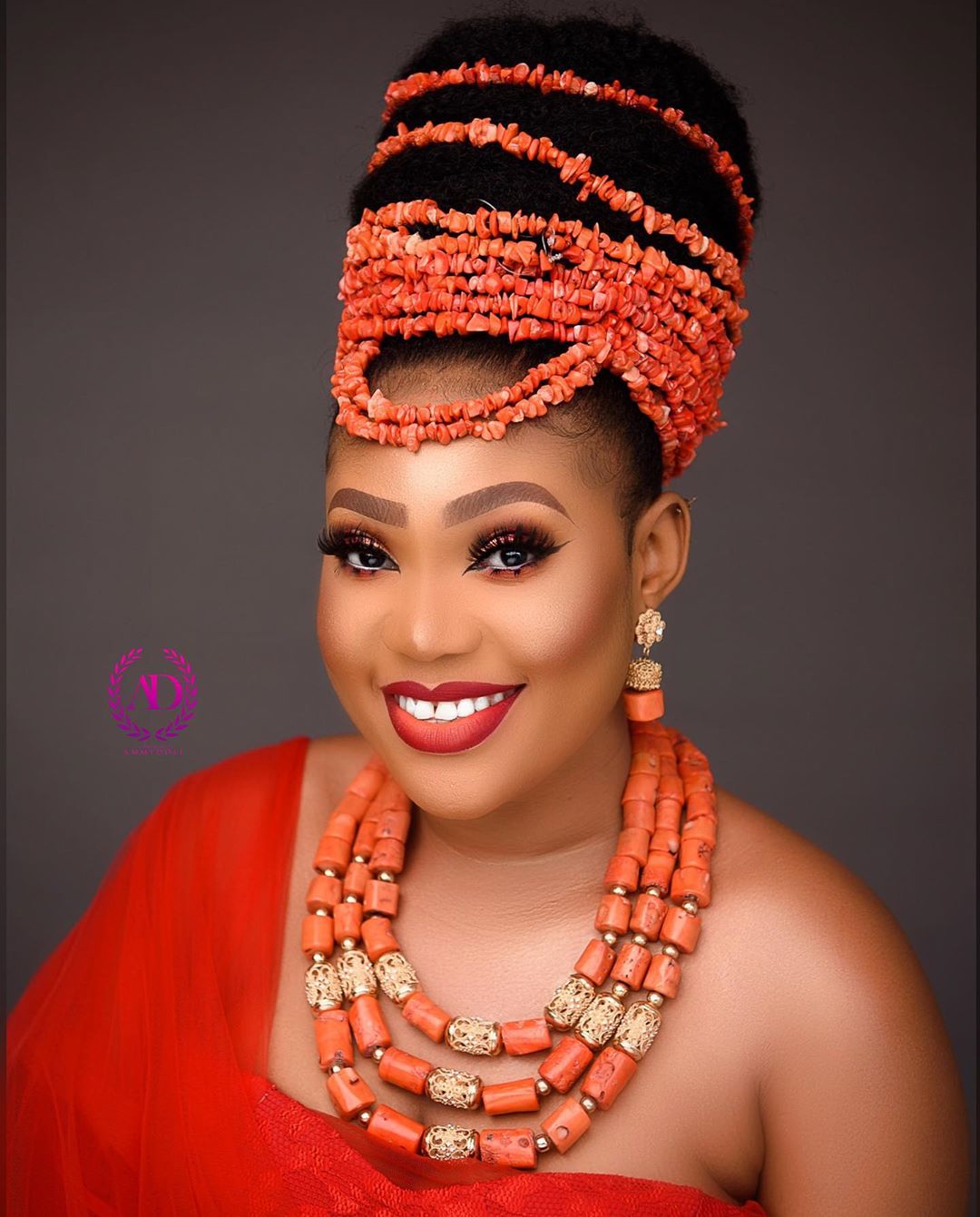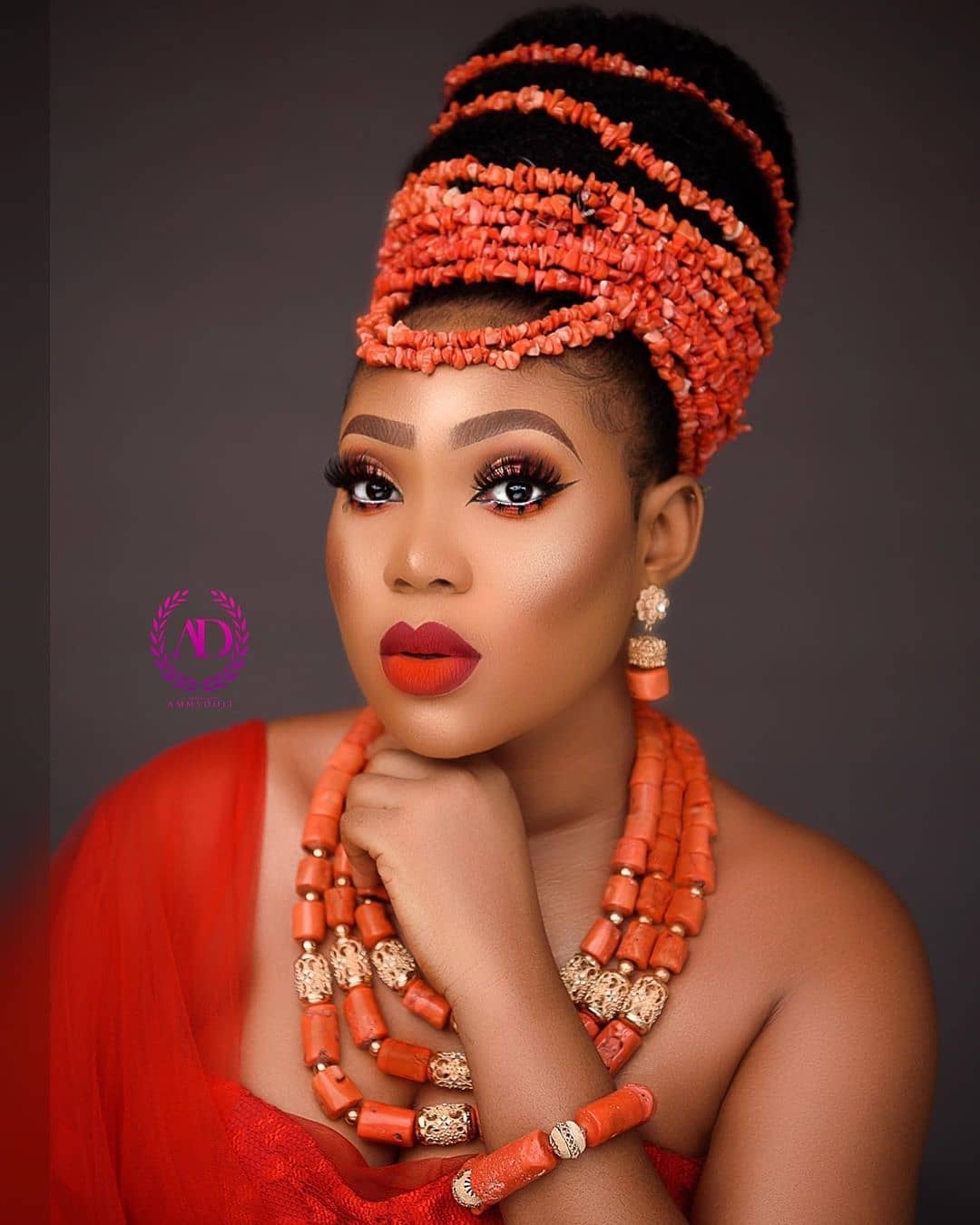 Credits
Makeup: @beautybyammydoll
Hairstylist: @agbanyshair
Beads: @mybridekonsept
Photography: @nonniz_photography