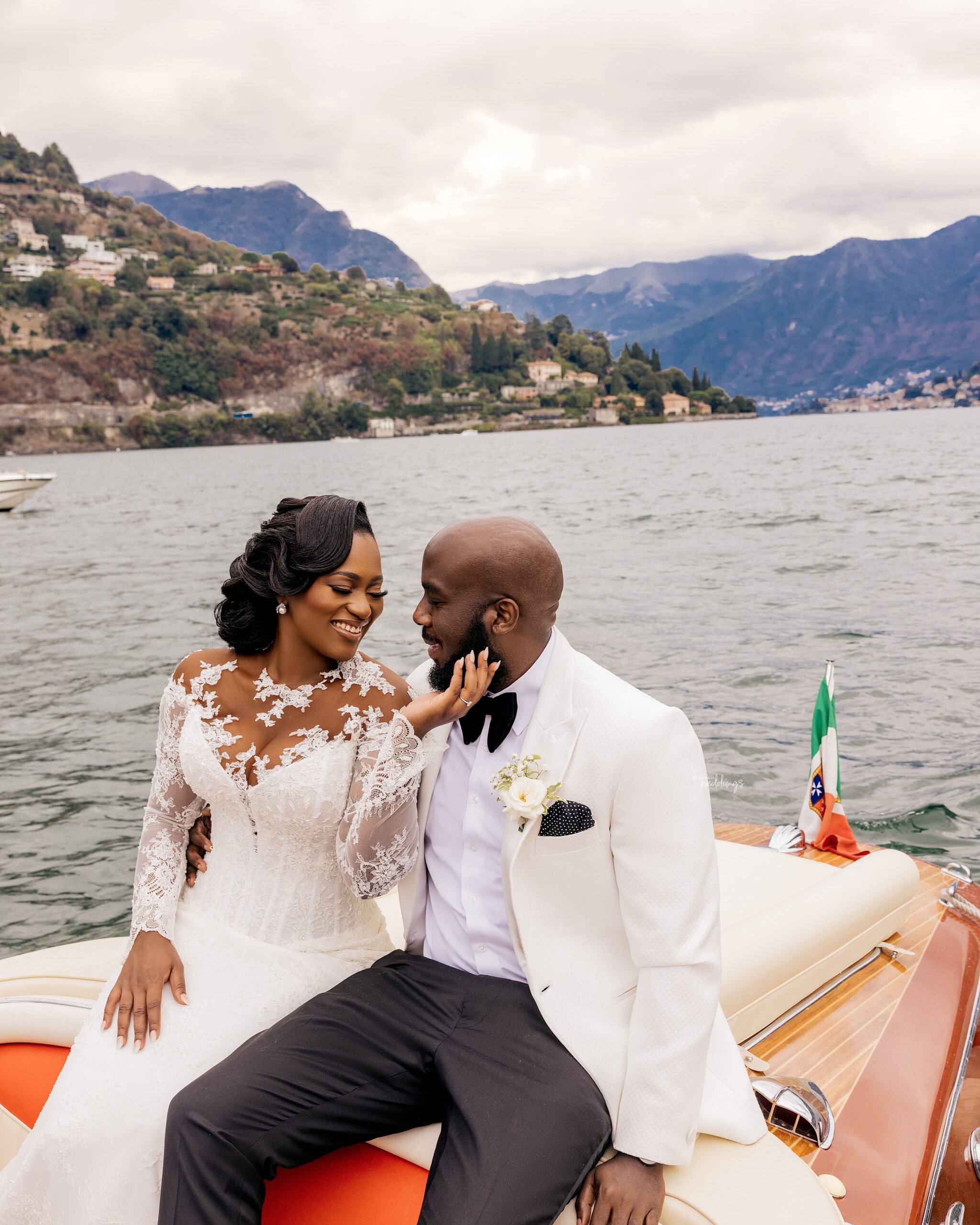 It was the height of the pandemic, and many people were stuck at home scrolling through social media. For Sade and Afam, something else got into the mix – love! They stumbled on each other in an online chat room, and sparks immediately began to fly.
Fast forward to a surprise proposal from Afam and a resounding "yes" from Sade – the pair went on to say "I do" at a perfect destination wedding in Lake Como! There's something undeniably romantic about destination weddings. The exotic location, the dreamy ambience and the love in the air make it nothing short of beautiful! Sade was every bit of a gorgeous bride in her elegant dress and Afam looked dashing in his custom suit. Their wedding was a magical day filled with love, laughter, and pure bliss! We are totally obsessed with Sade and Afam's wedding photos and we bet you will love them as much as we do!
Enjoy their white wedding photos and love story below: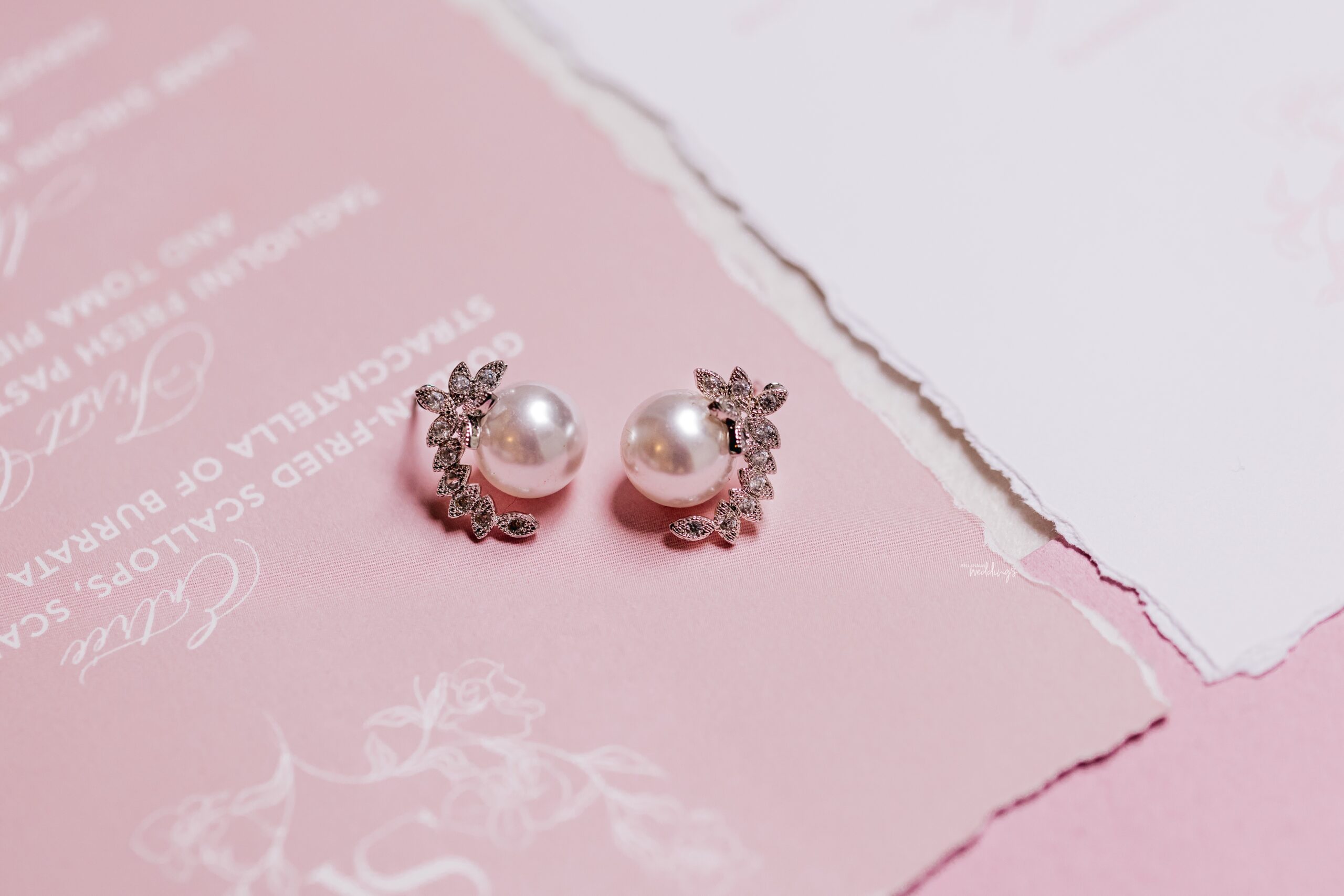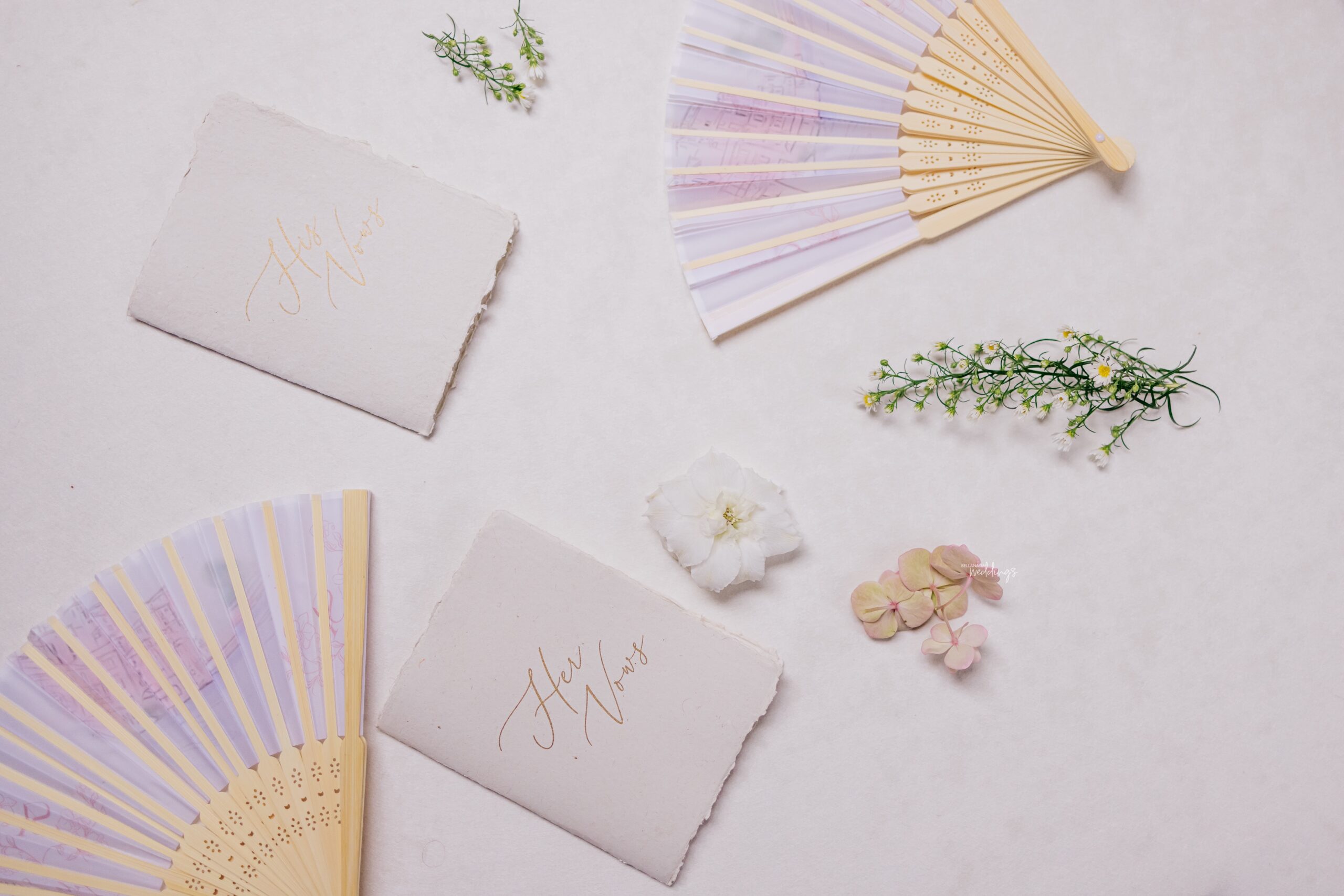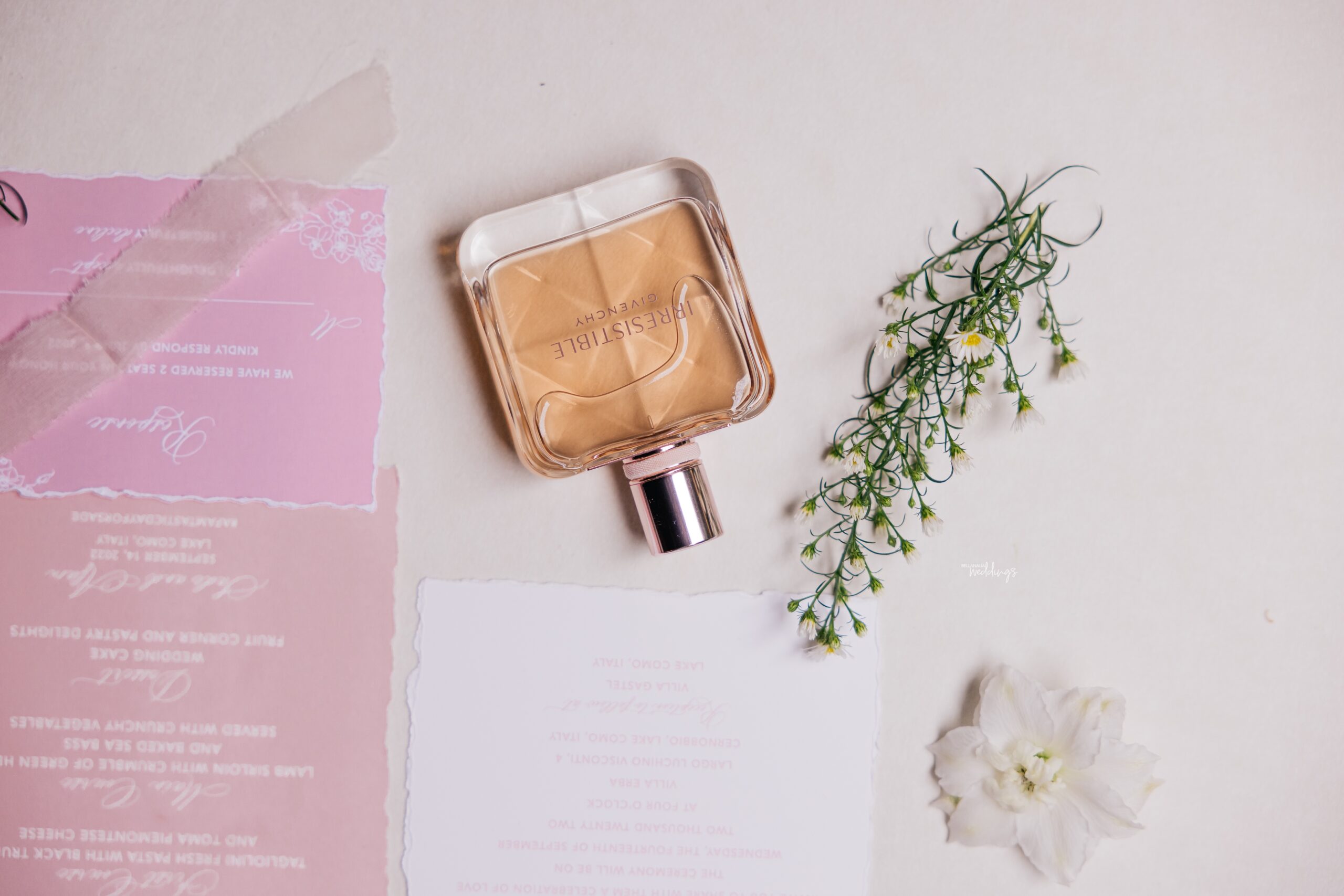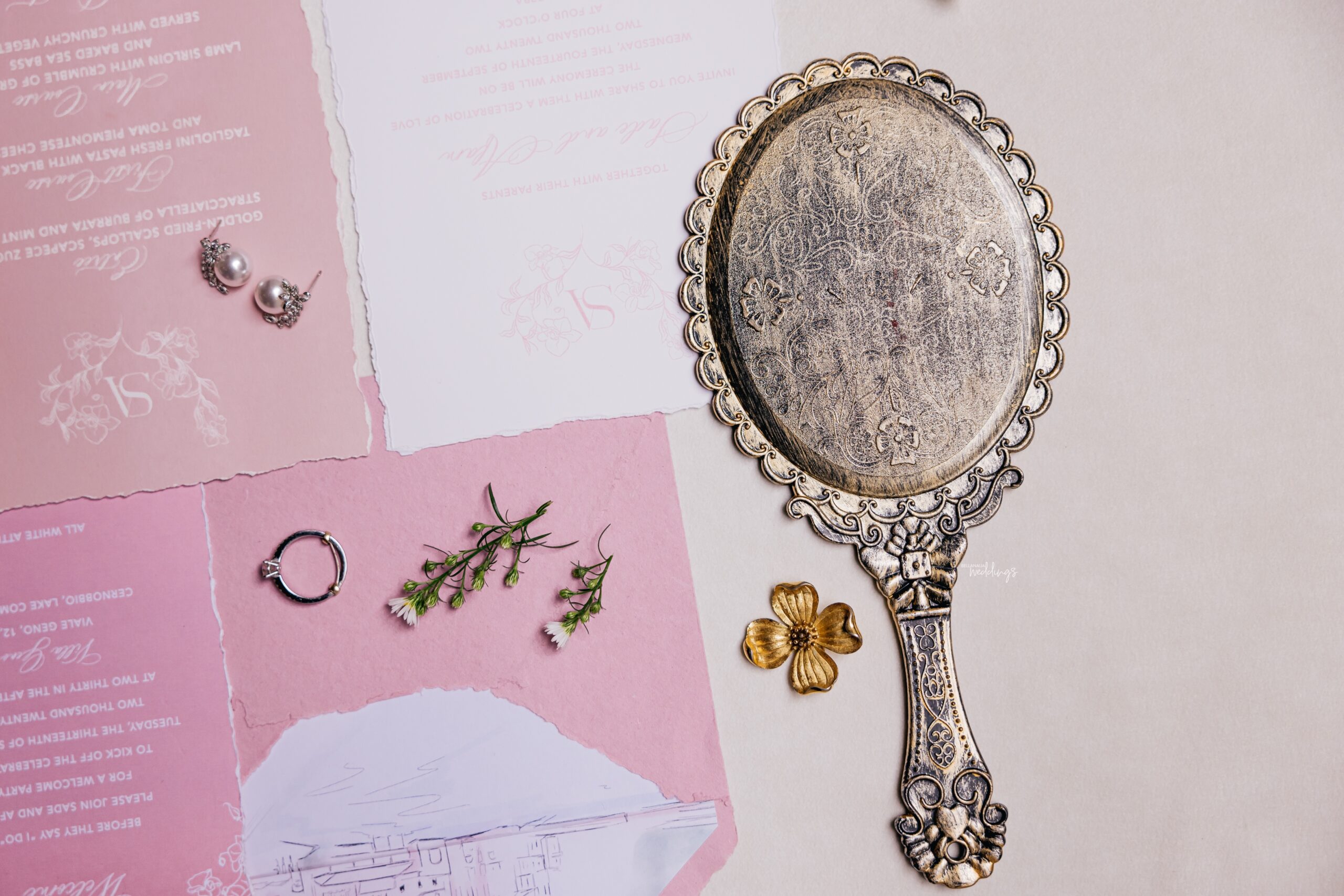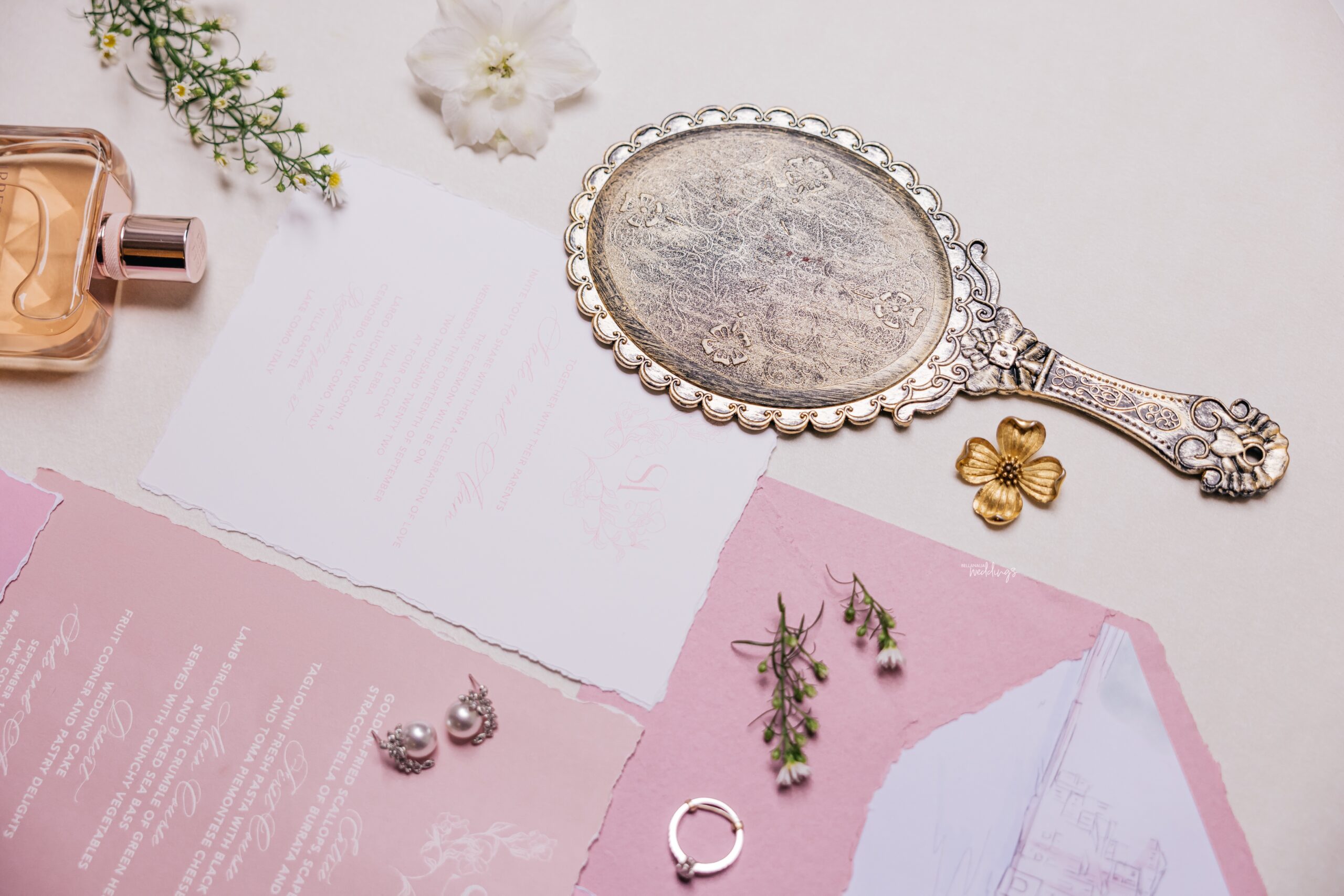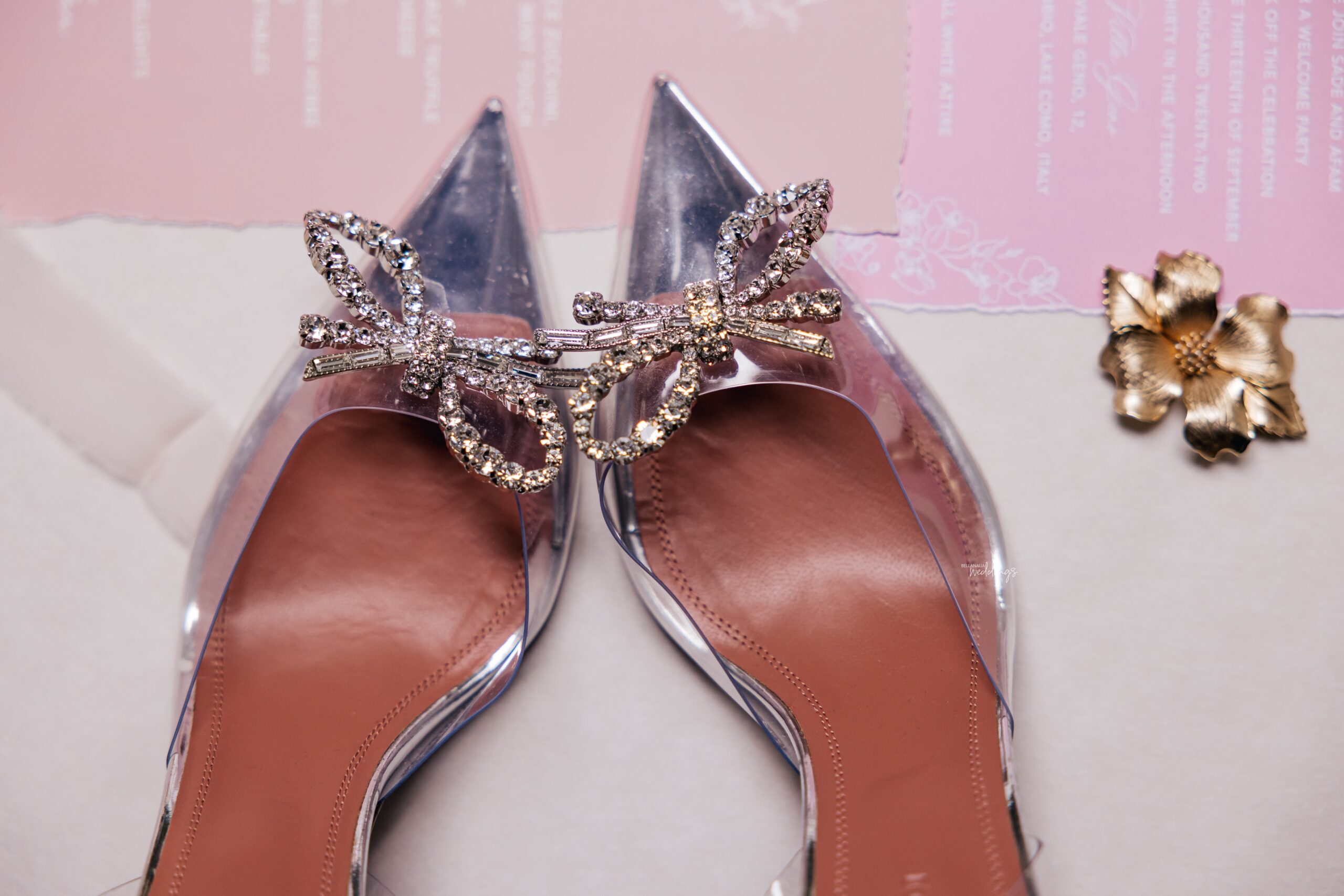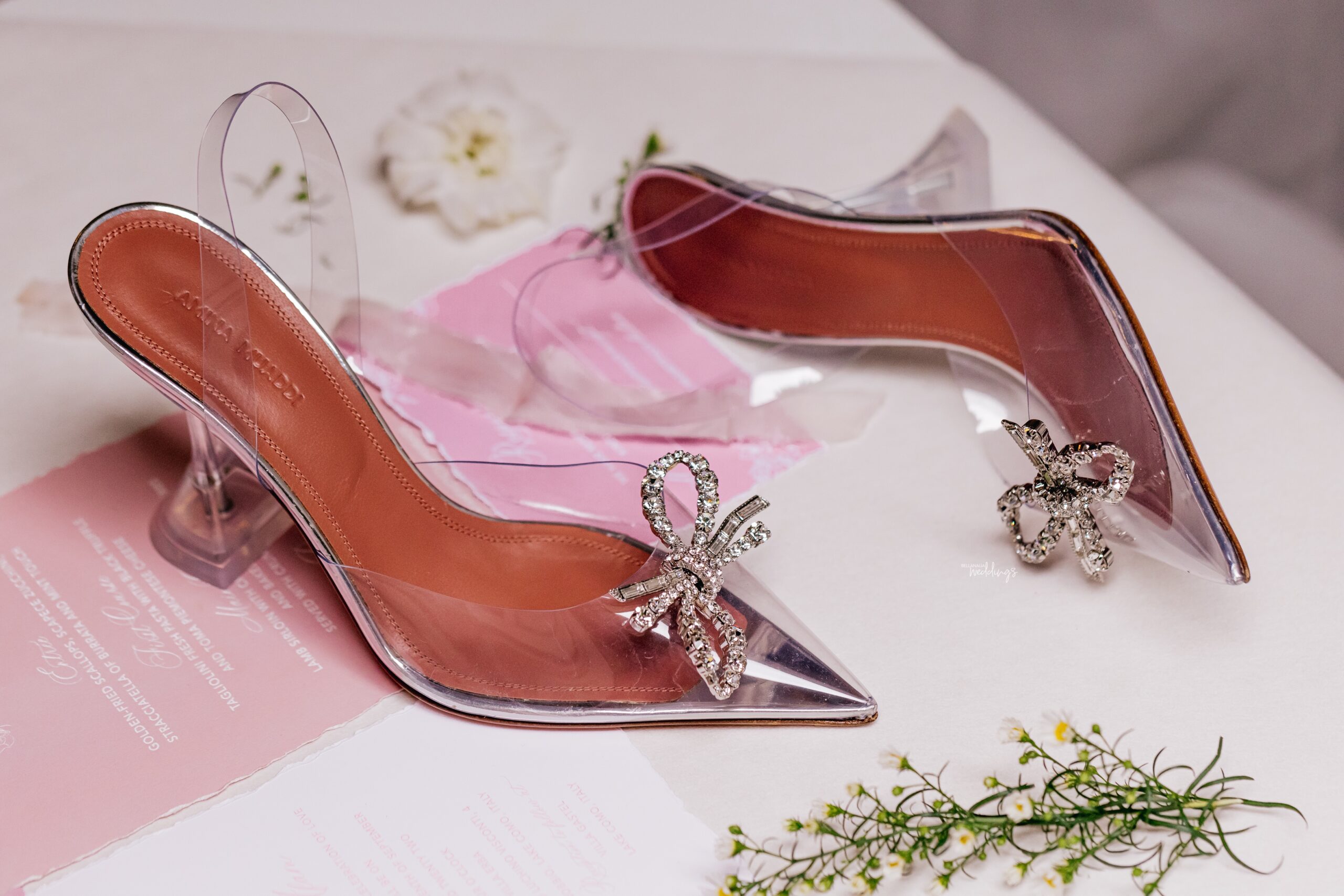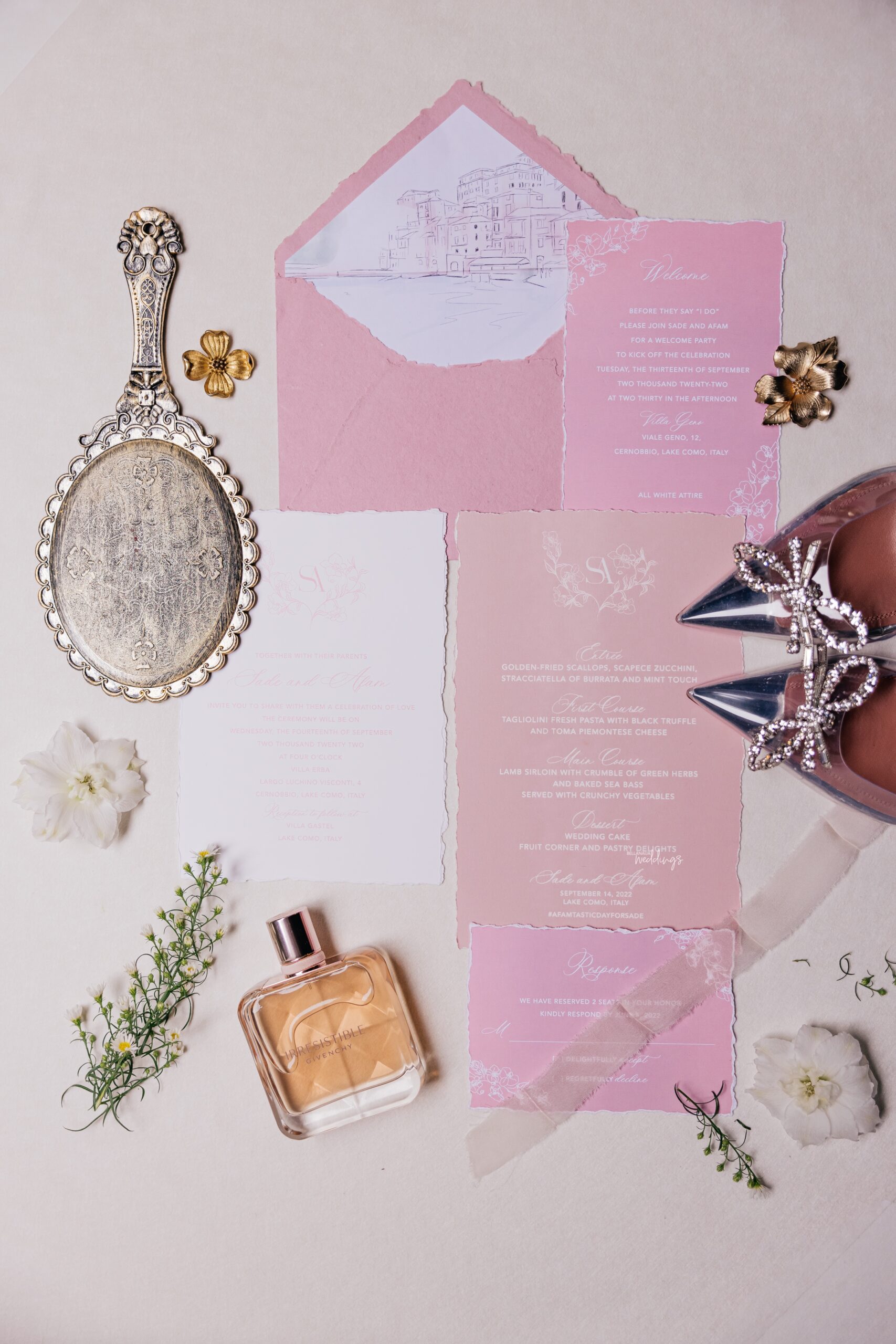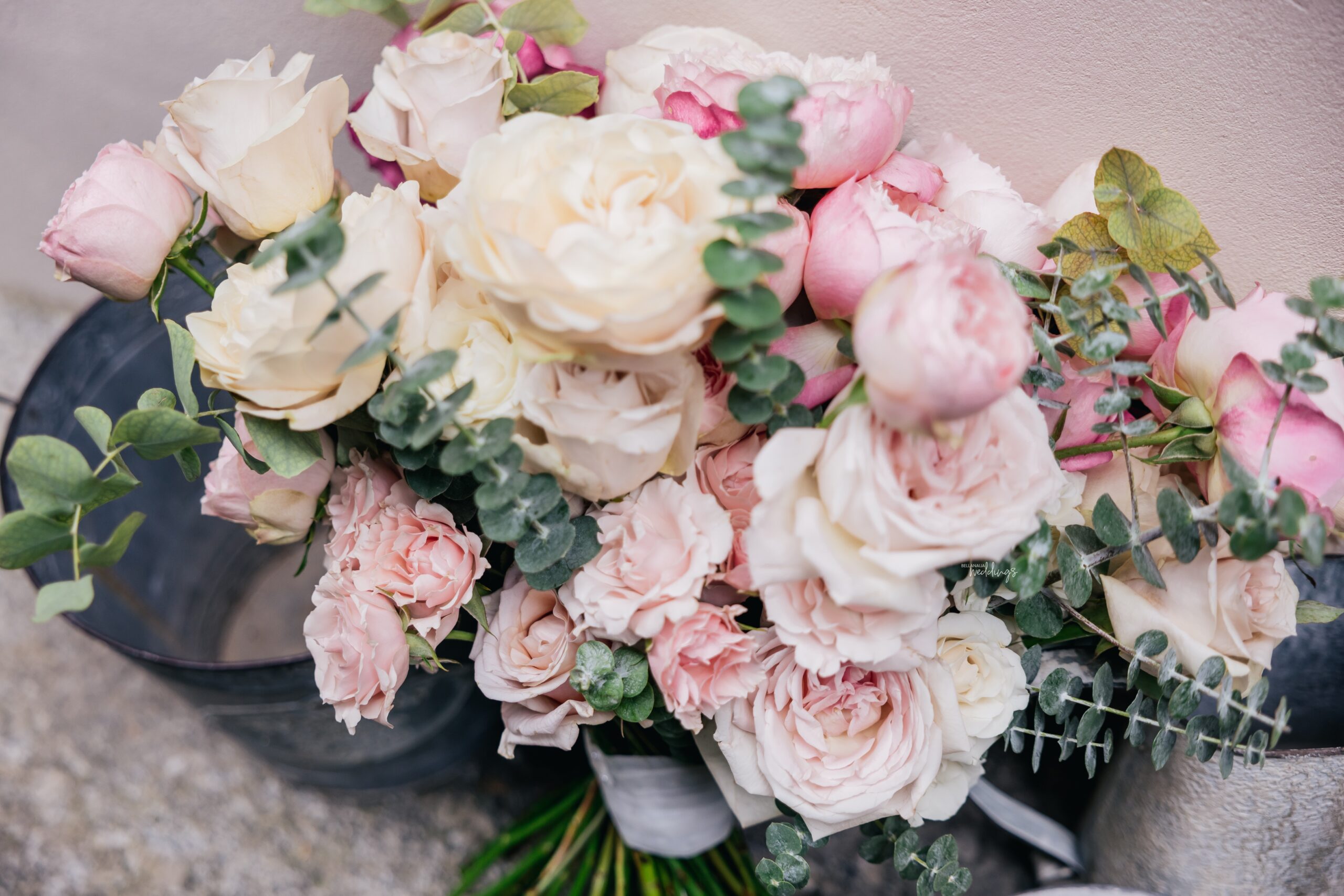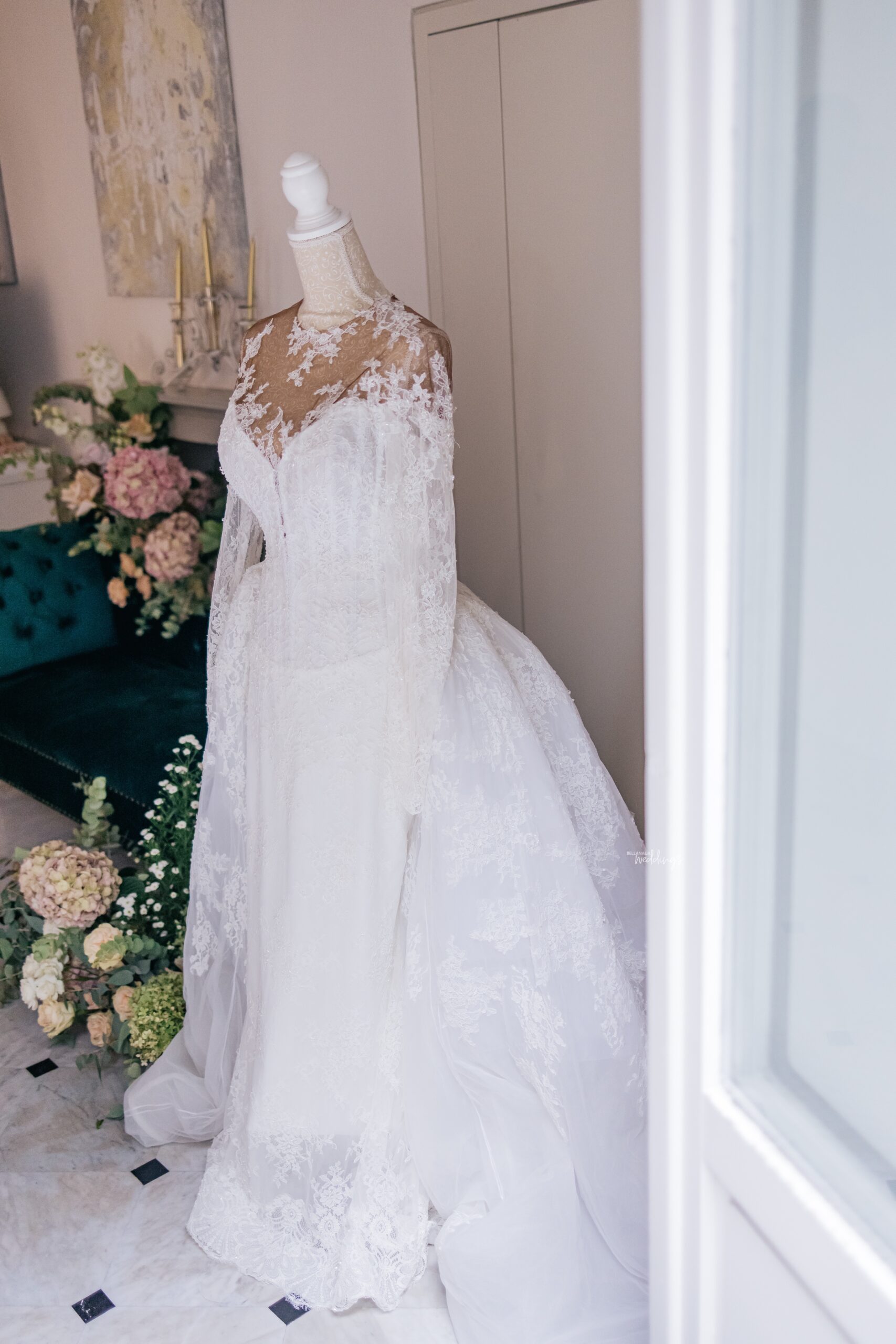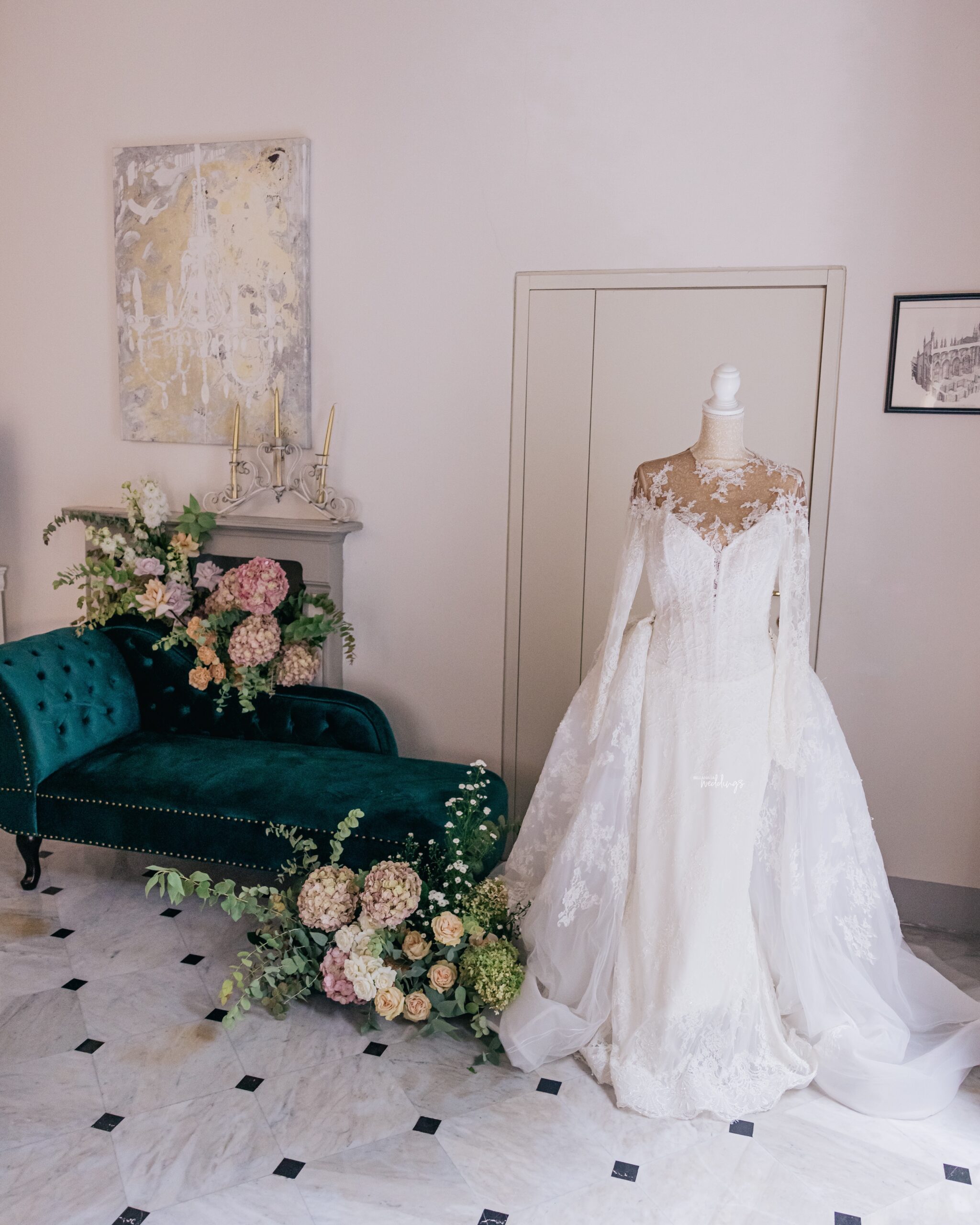 Their love story as shared by Sade:
I really love our "how did you meet" story! We met at the height of the pandemic when everyone was relegated to their living rooms and were yearning for human interaction. My friend Nife invited me to this app called "House Party". It was basically an app where you could have these video chat rooms with a group of friends and you could play games, talk about different topics and meet new people!
An absolutely beautiful bride! 😍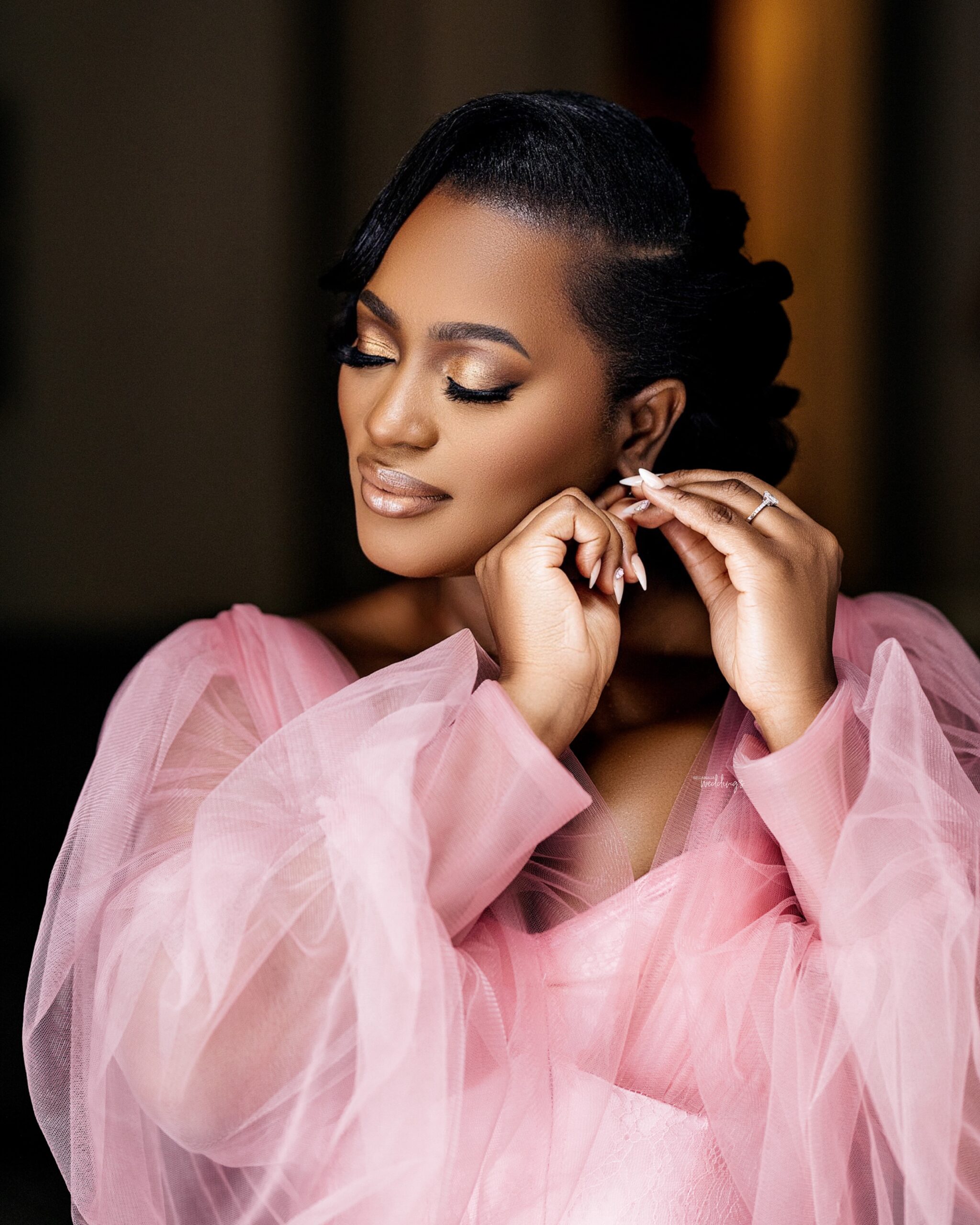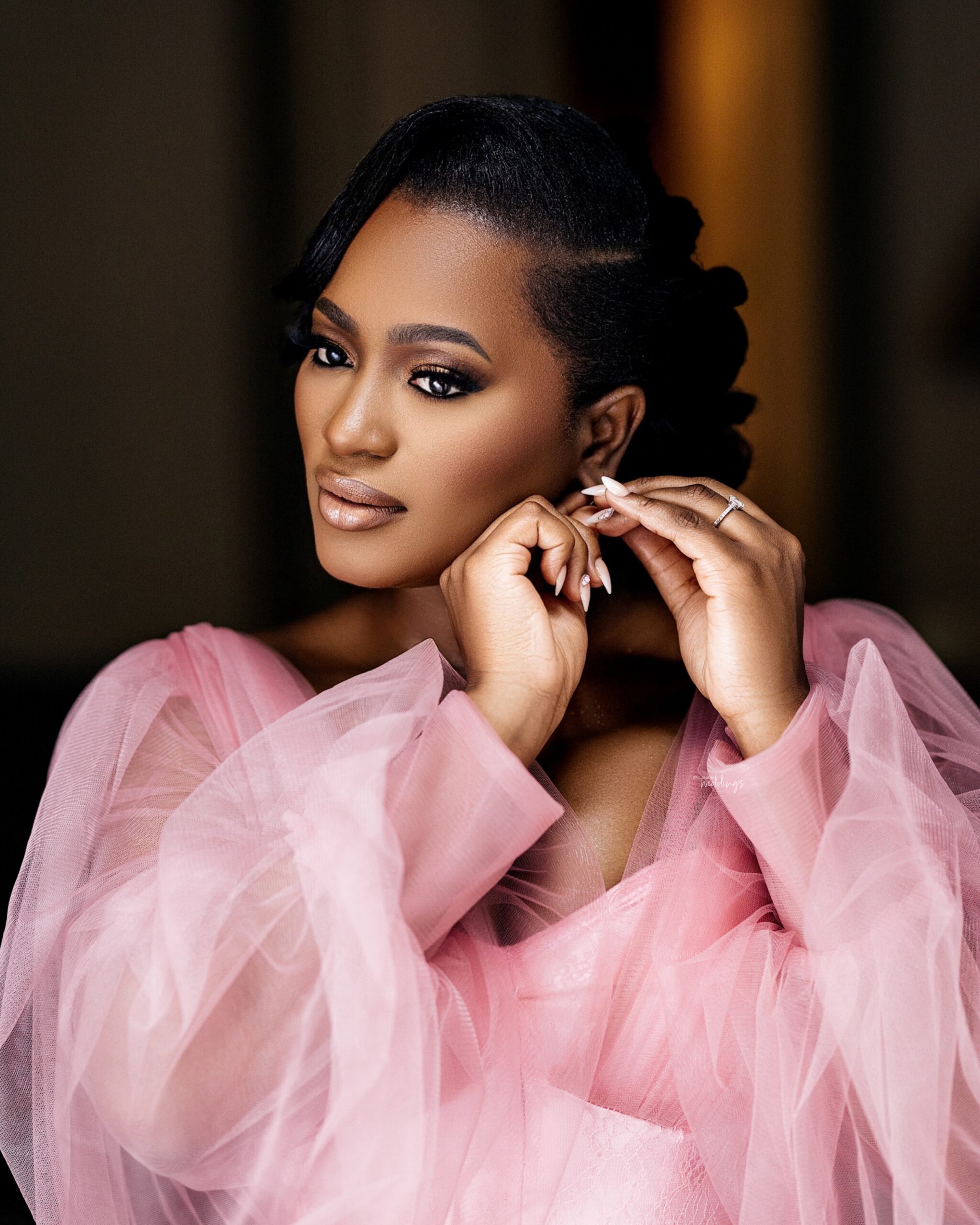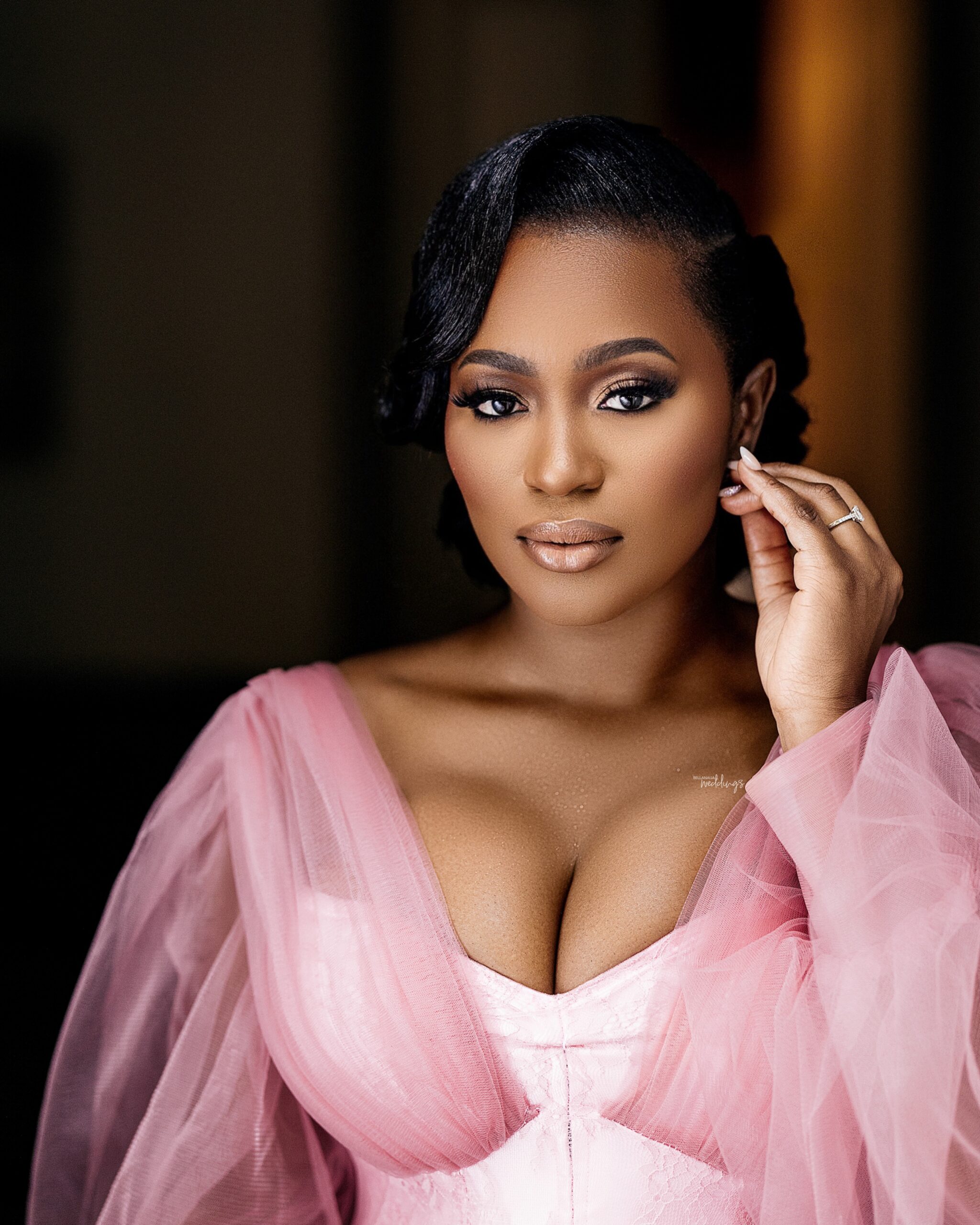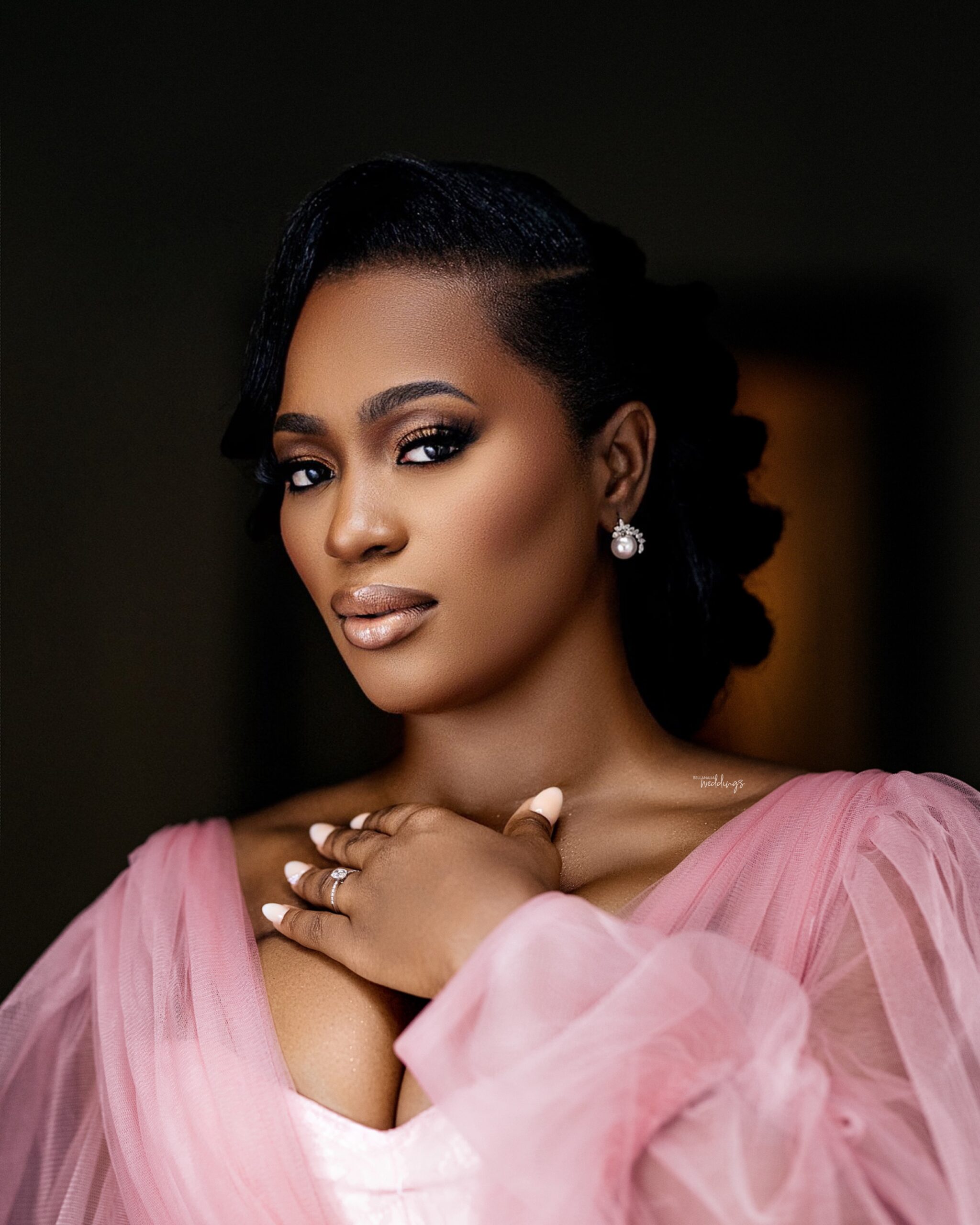 It was so fun and really got us through the worst days of the pandemic. We would have themed nights, and discussion topics, it was a whole thing! One day, I saw a new guy in the chat and I'm like ooh he's cute and I flirt, he flirts back and the rest is history, he lived in Houston and I lived in DMV, he came to see me one weekend and we have been together ever since!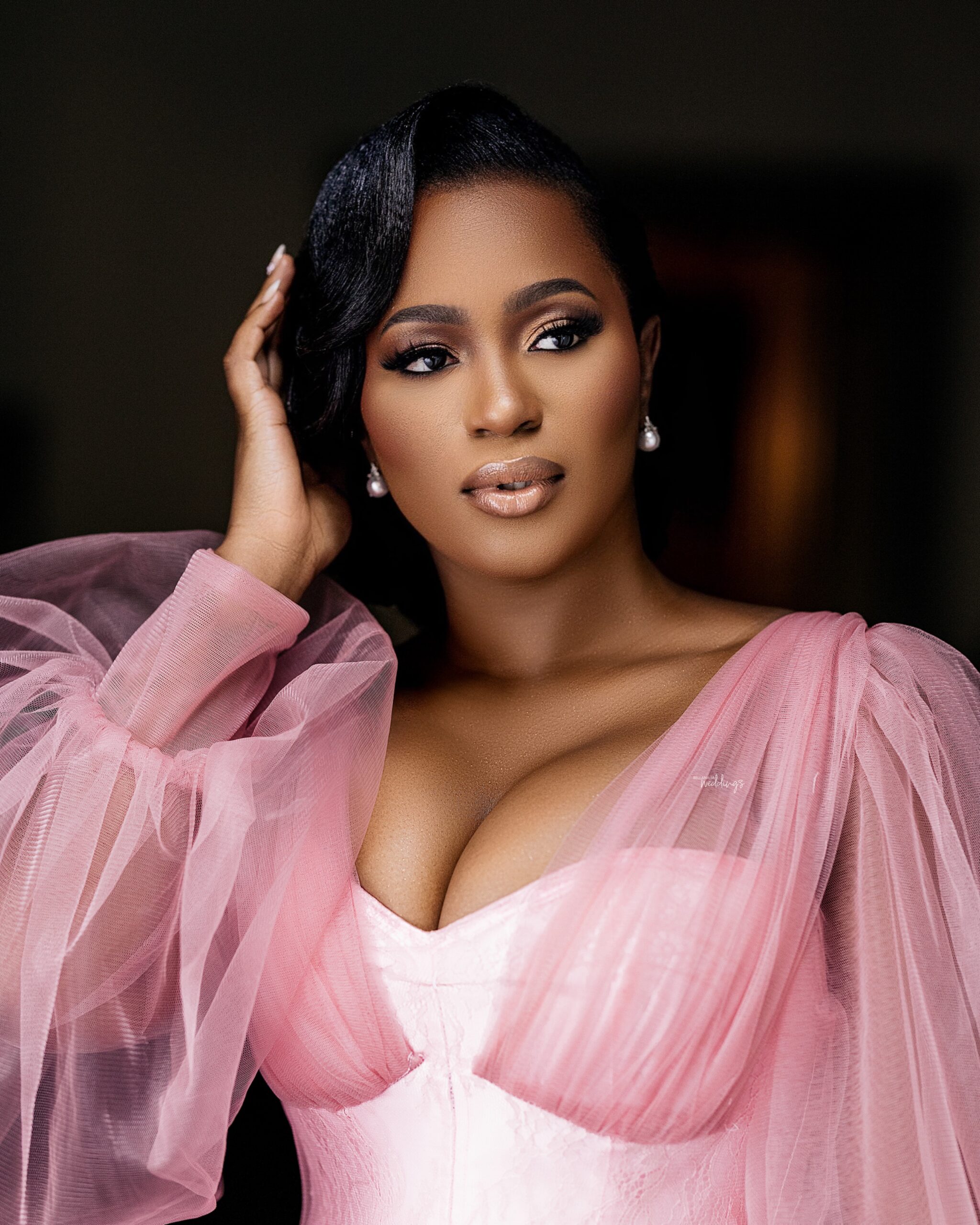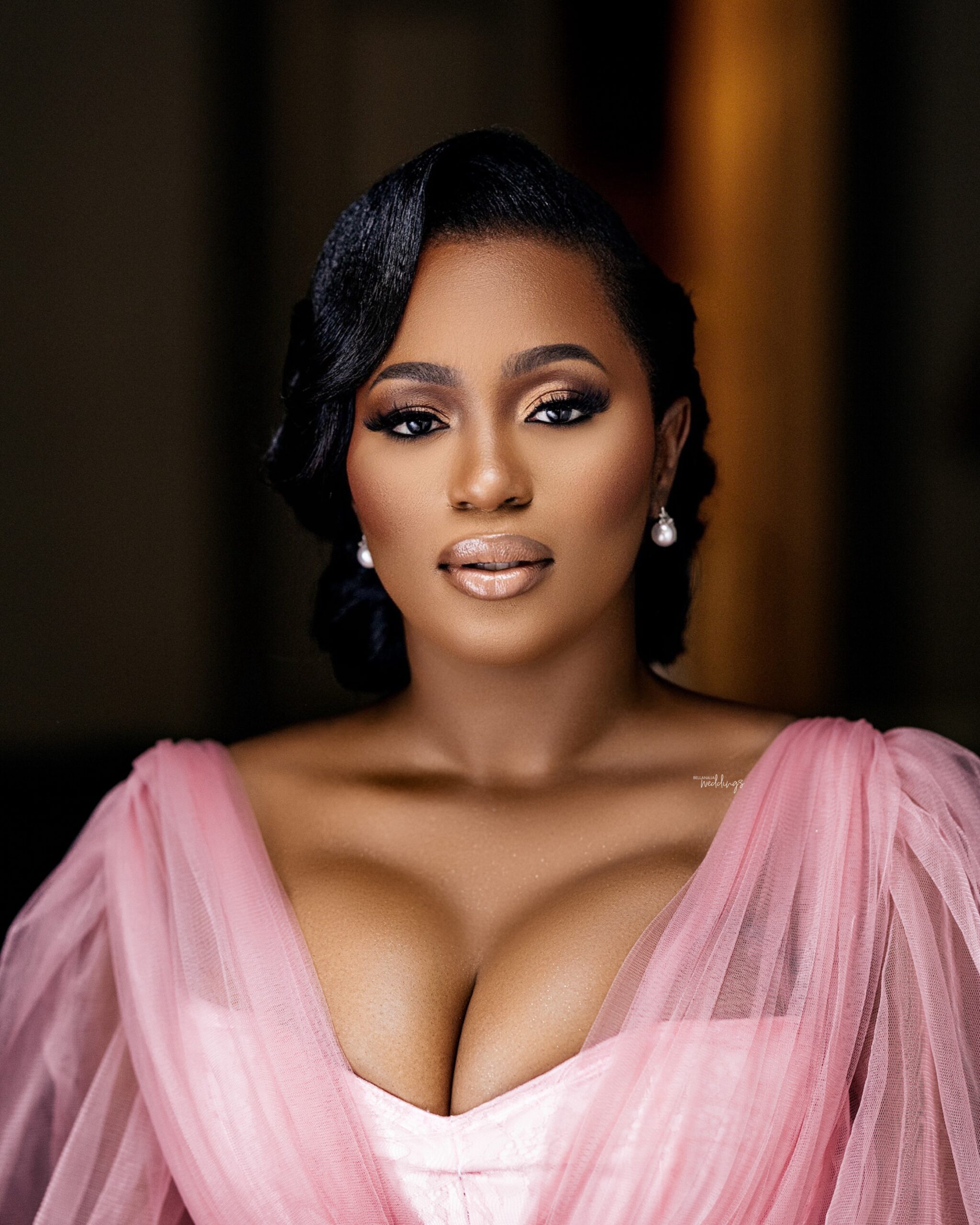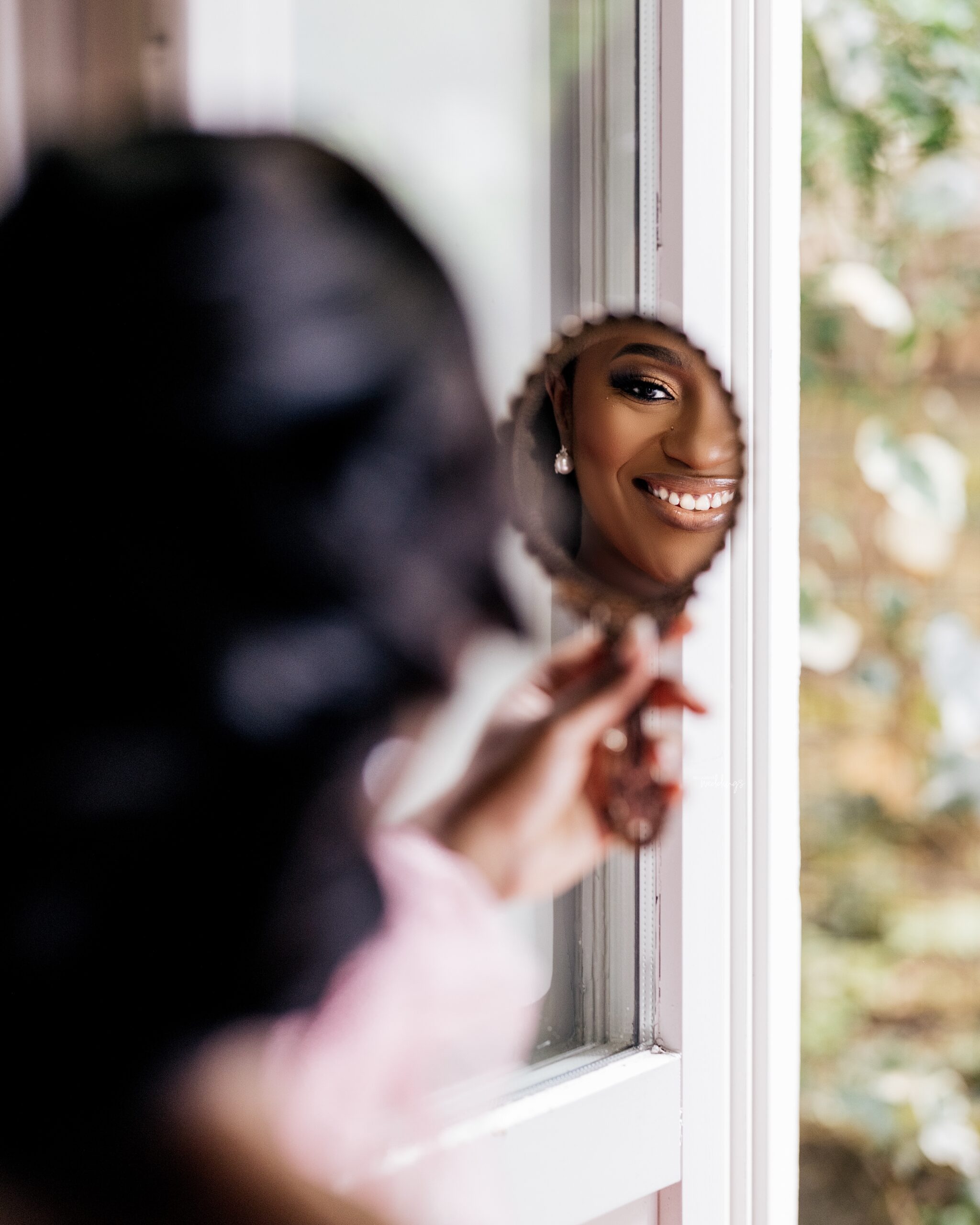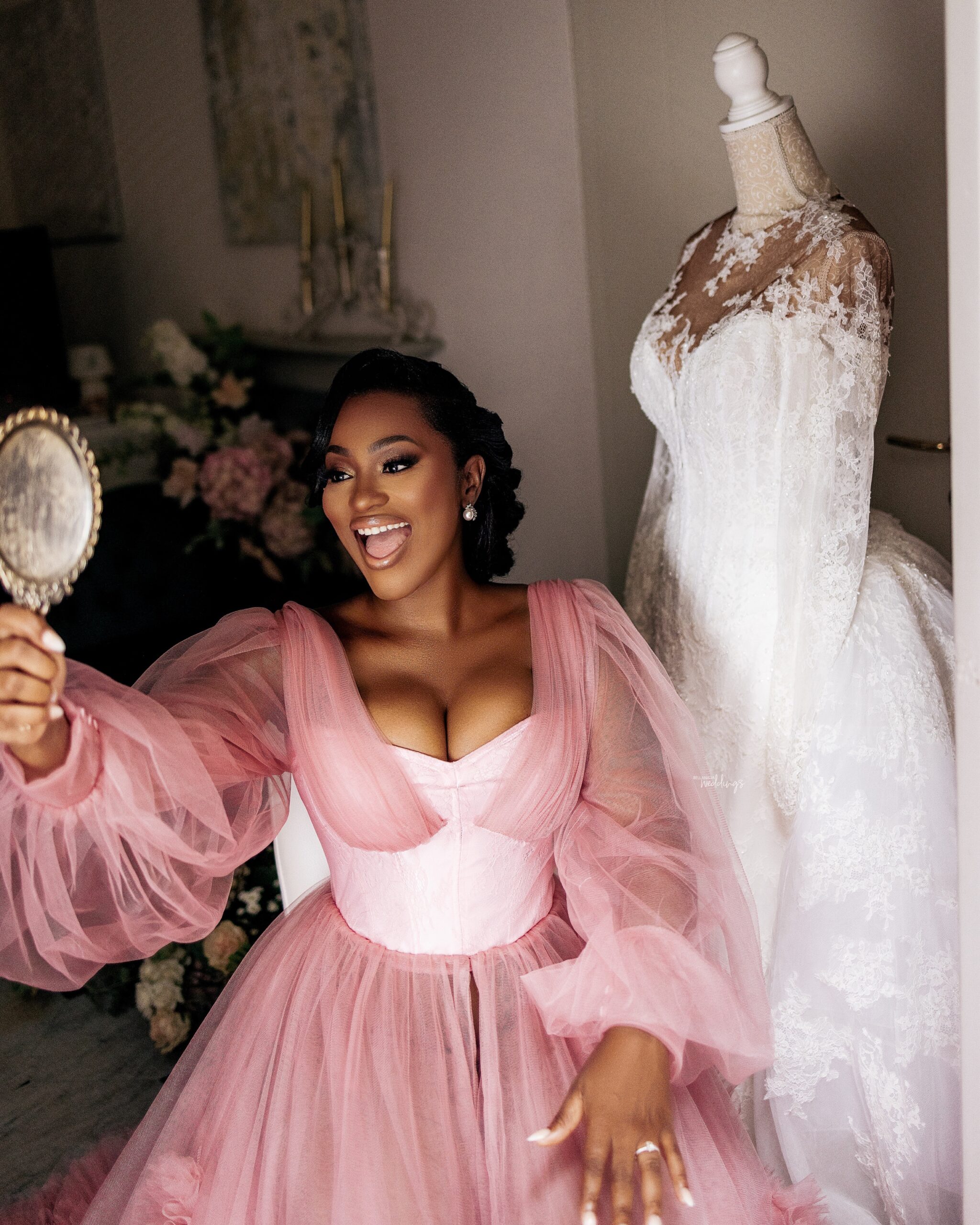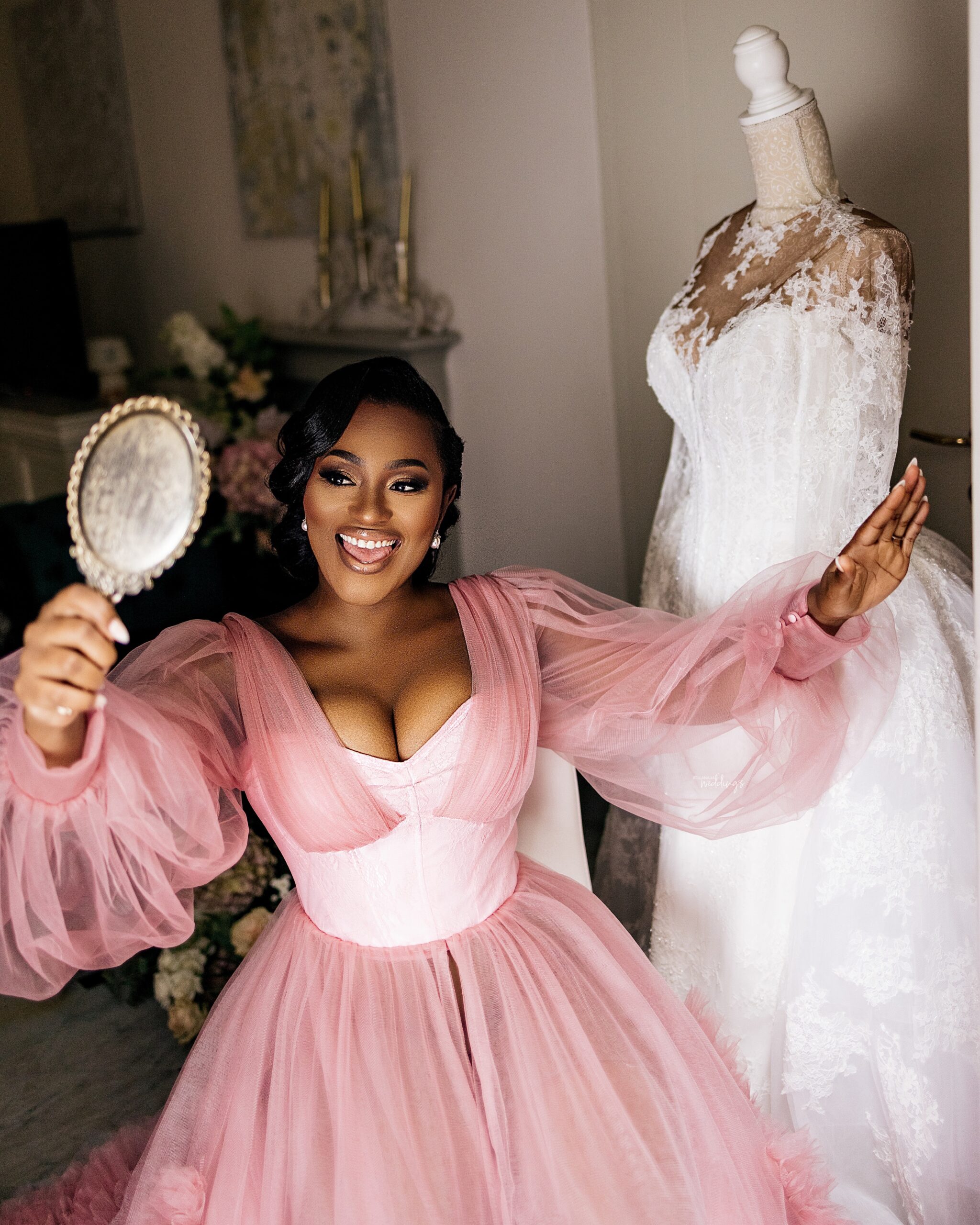 Here is how Afam popped the question:
In our culture, we typically have two weddings, a traditional wedding where we perform traditional marriage rites and then a more Westernized wedding. We had our traditional wedding in Lagos, Nigeria, in December 2021. So we had actually begun planning the traditional wedding before the official proposal. About a week or so before we travelled to Lagos Nigeria for our traditional wedding, we went out for dinner and when I got there I noticed how nice the hostess and everyone else were to me.
The bride and her squad serving beauty overdose!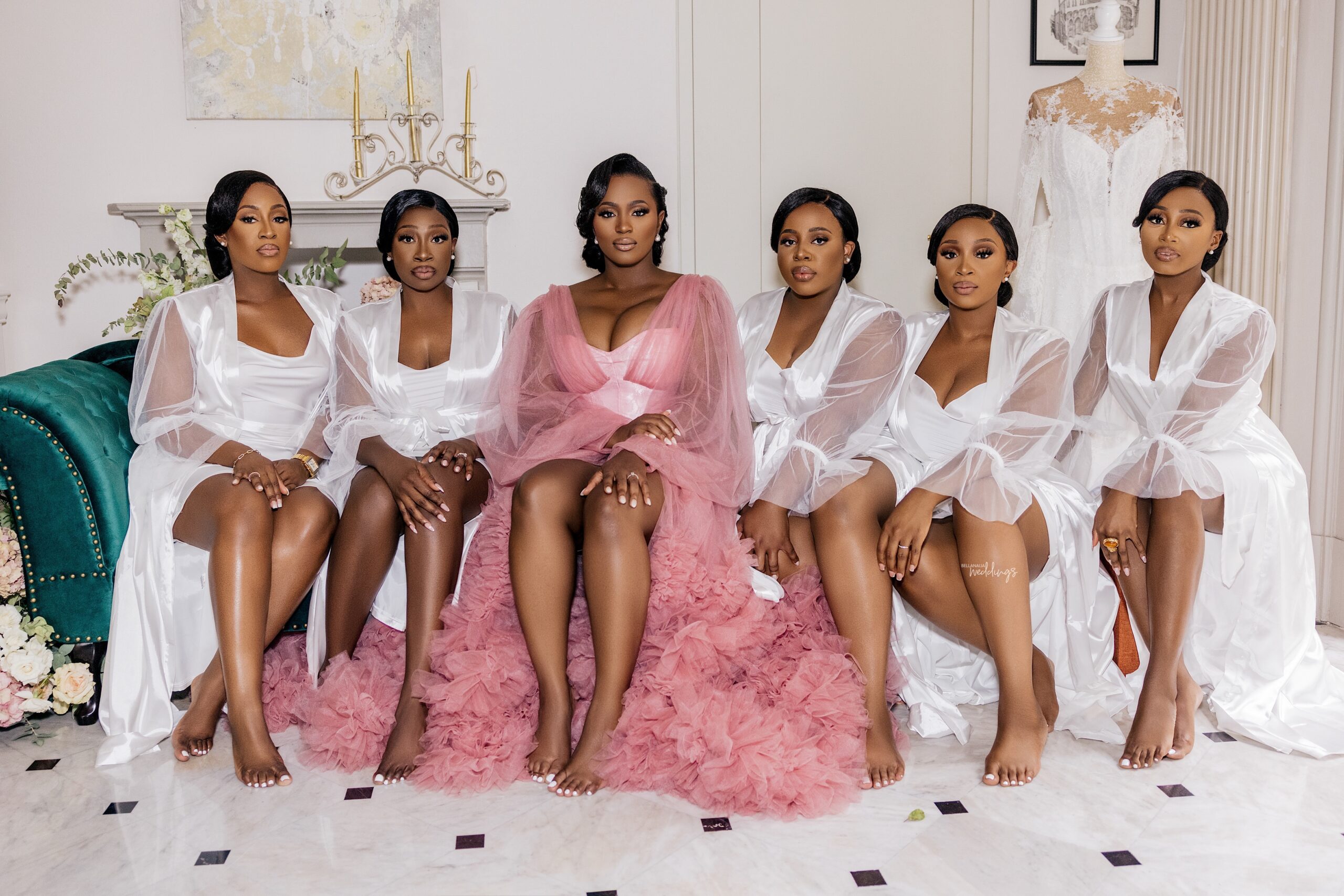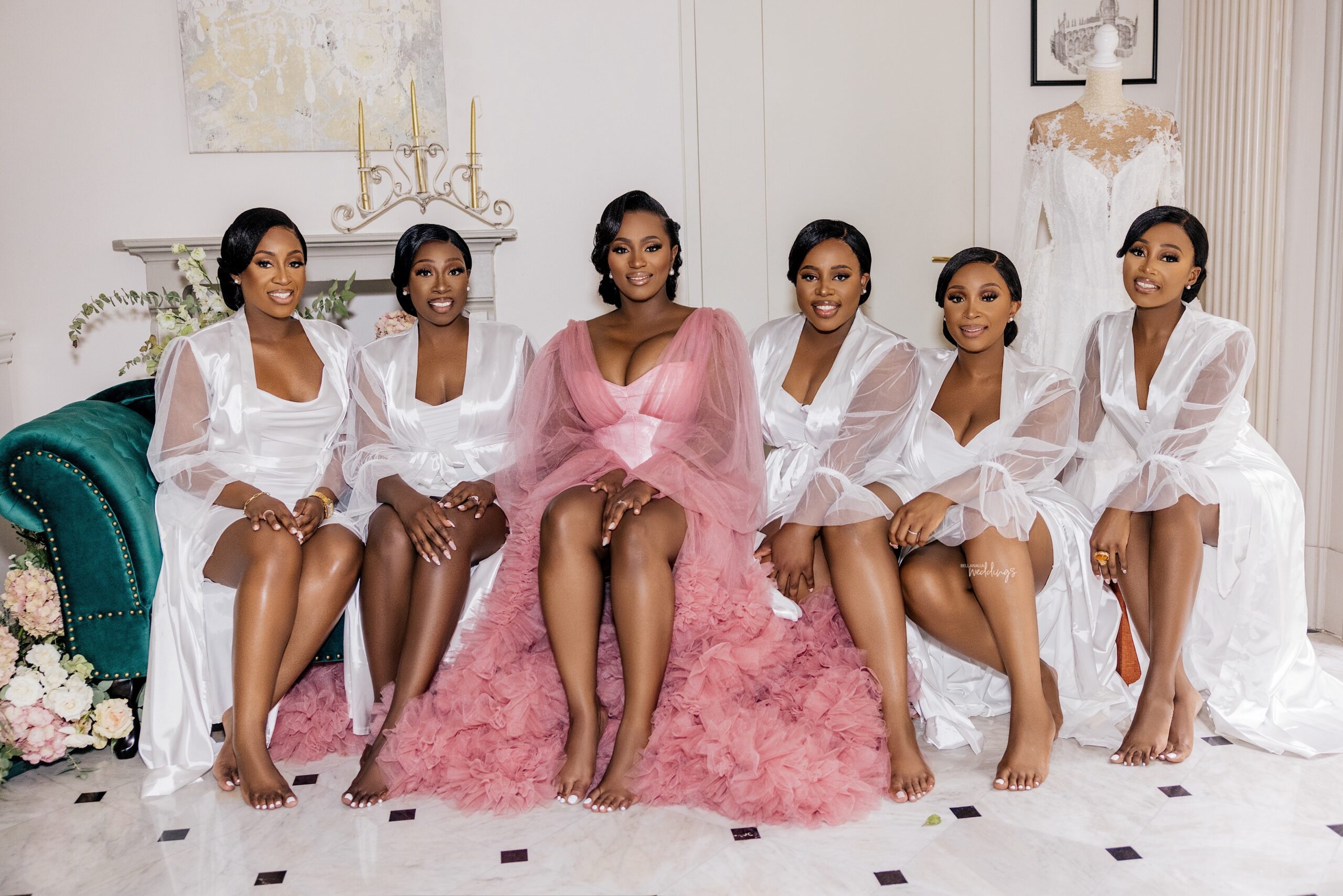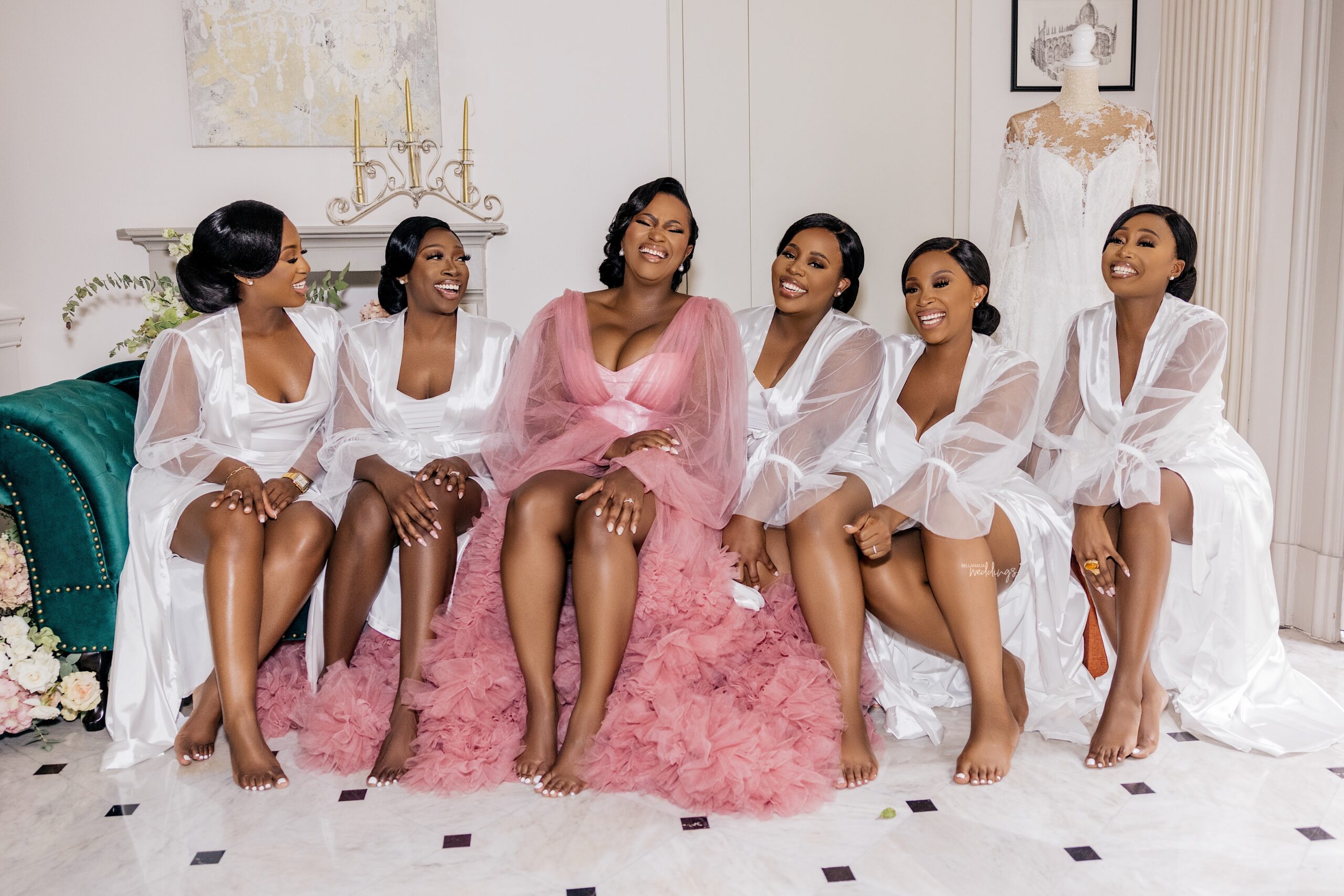 They gave us a corner table with a view and I was just thinking "Oh what a great way to celebrate before our trip". But by the end of the meal when dessert came out, it was on a plate that said "Will You Marry Me", he got on one knee and I said yes! I was so caught off guard because I was so sure that he would propose in Nigeria. So this was a pleasant surprise! It was just him and I and that was perfect for me!
Sade came through radiating effortless beauty in her dress! 😍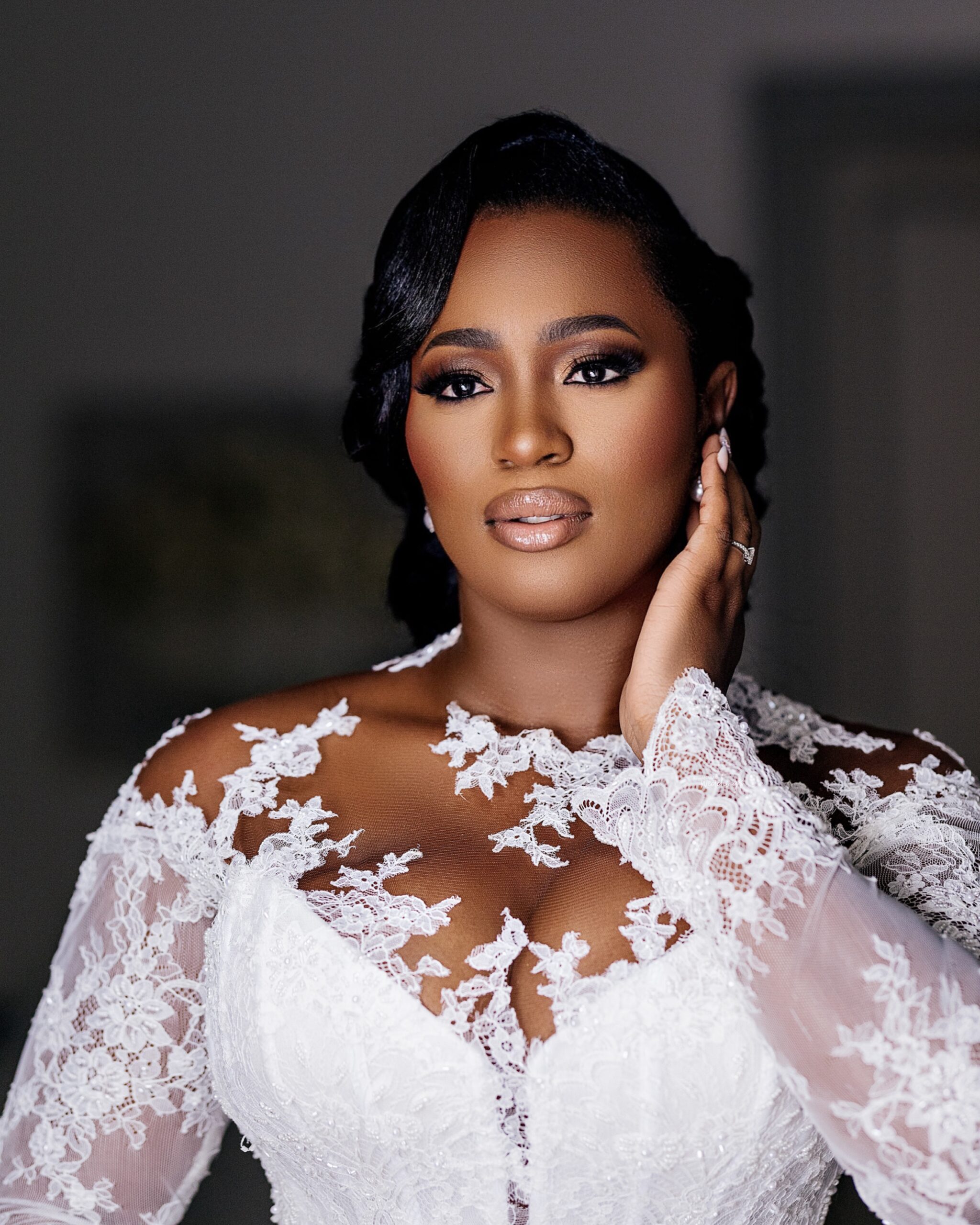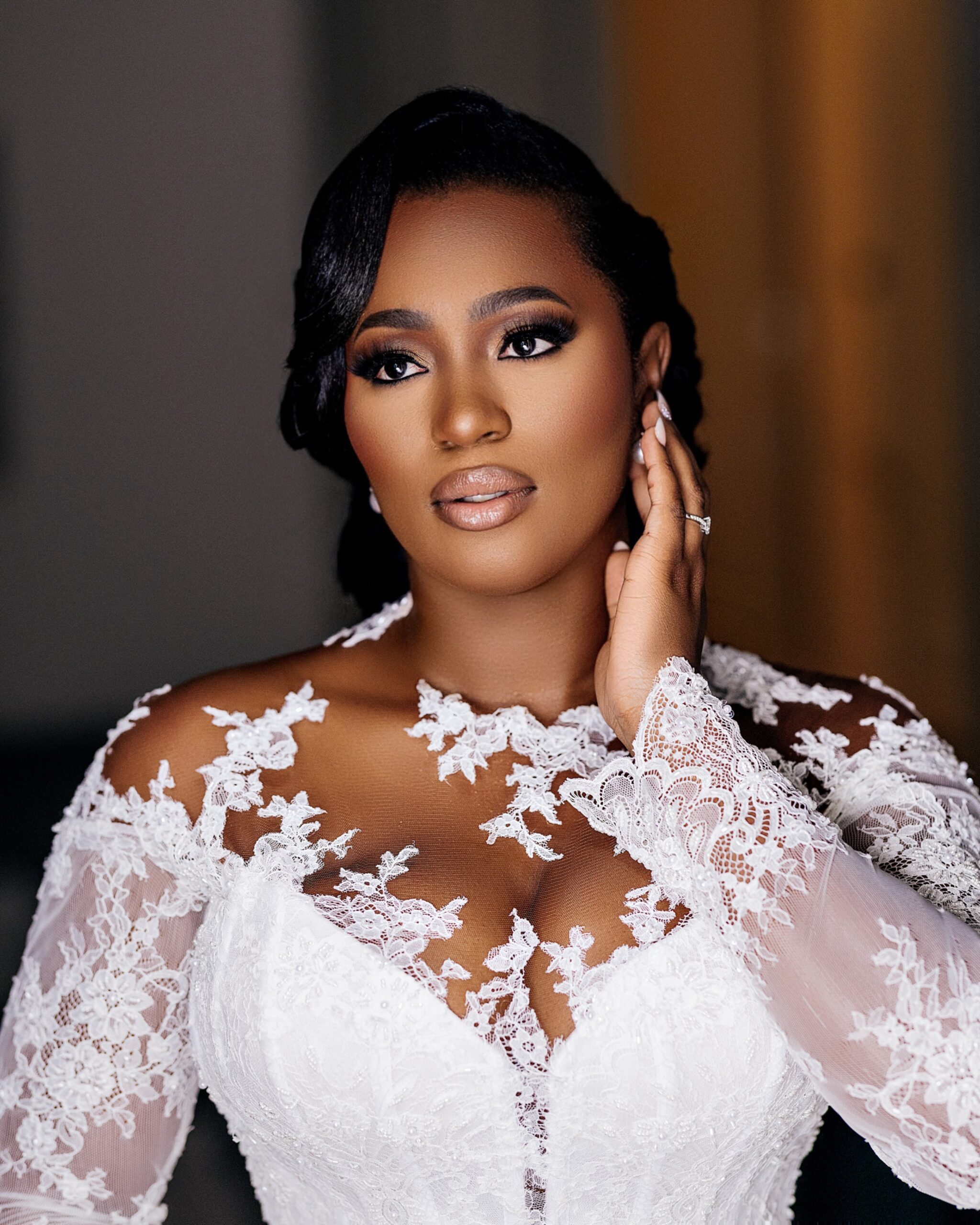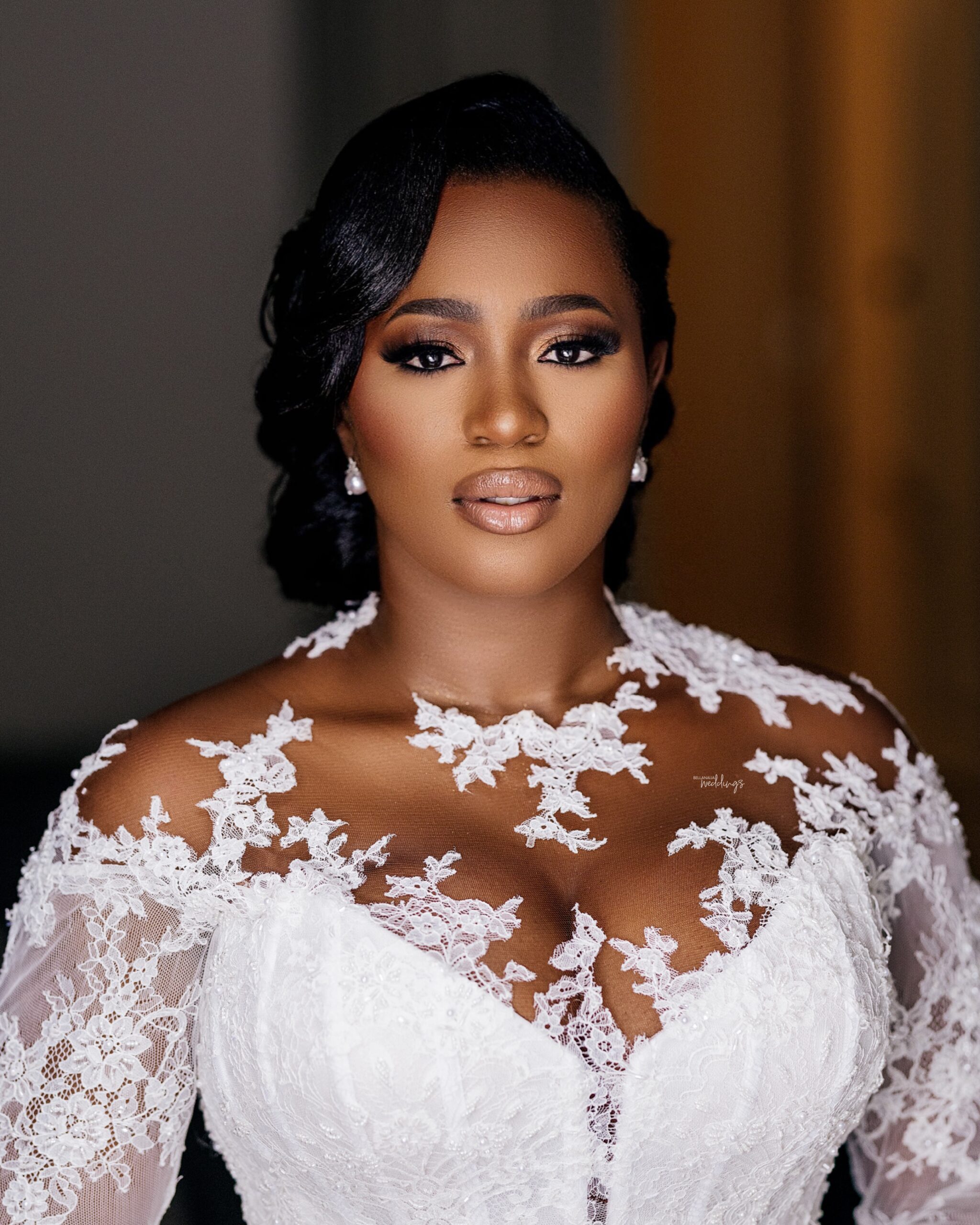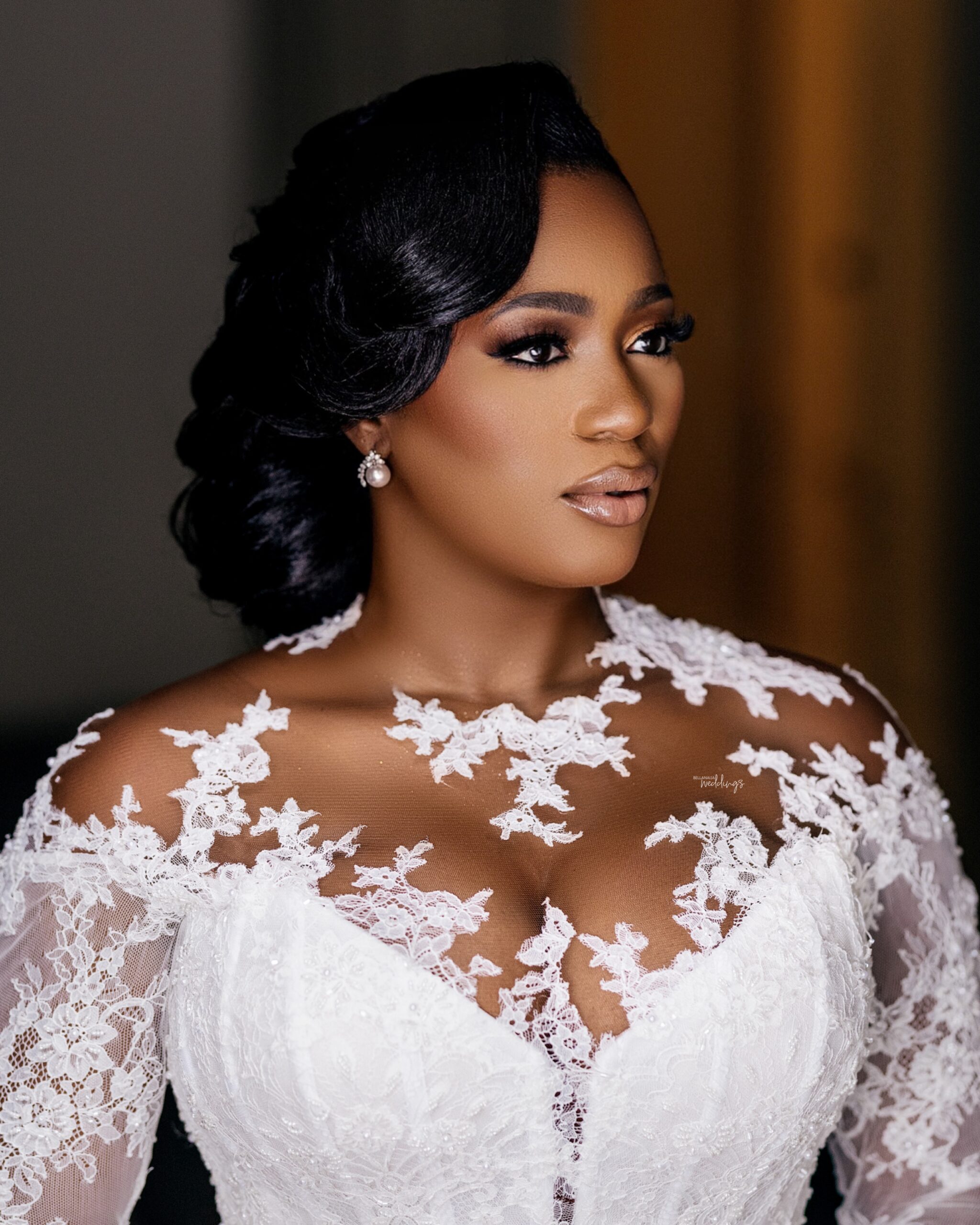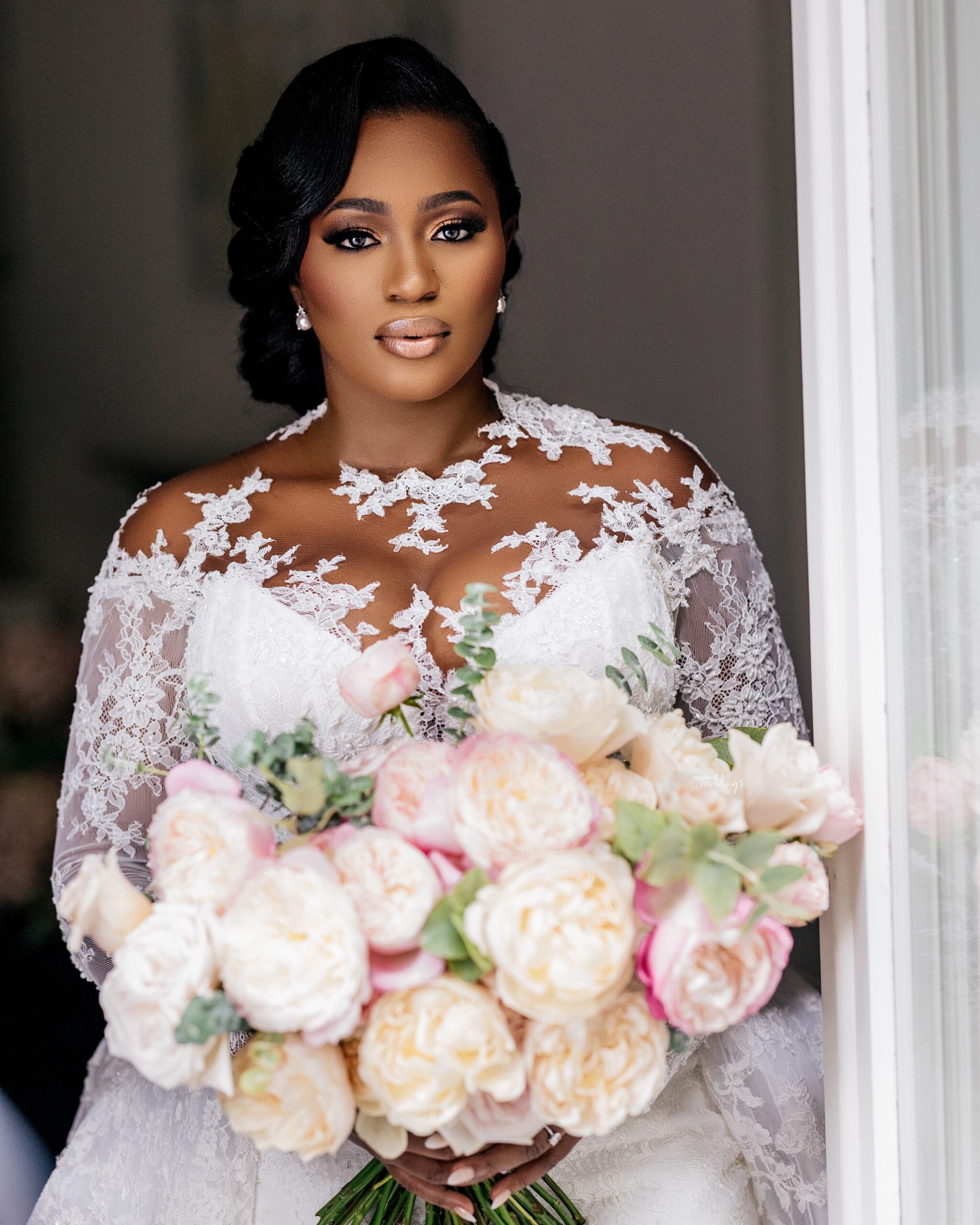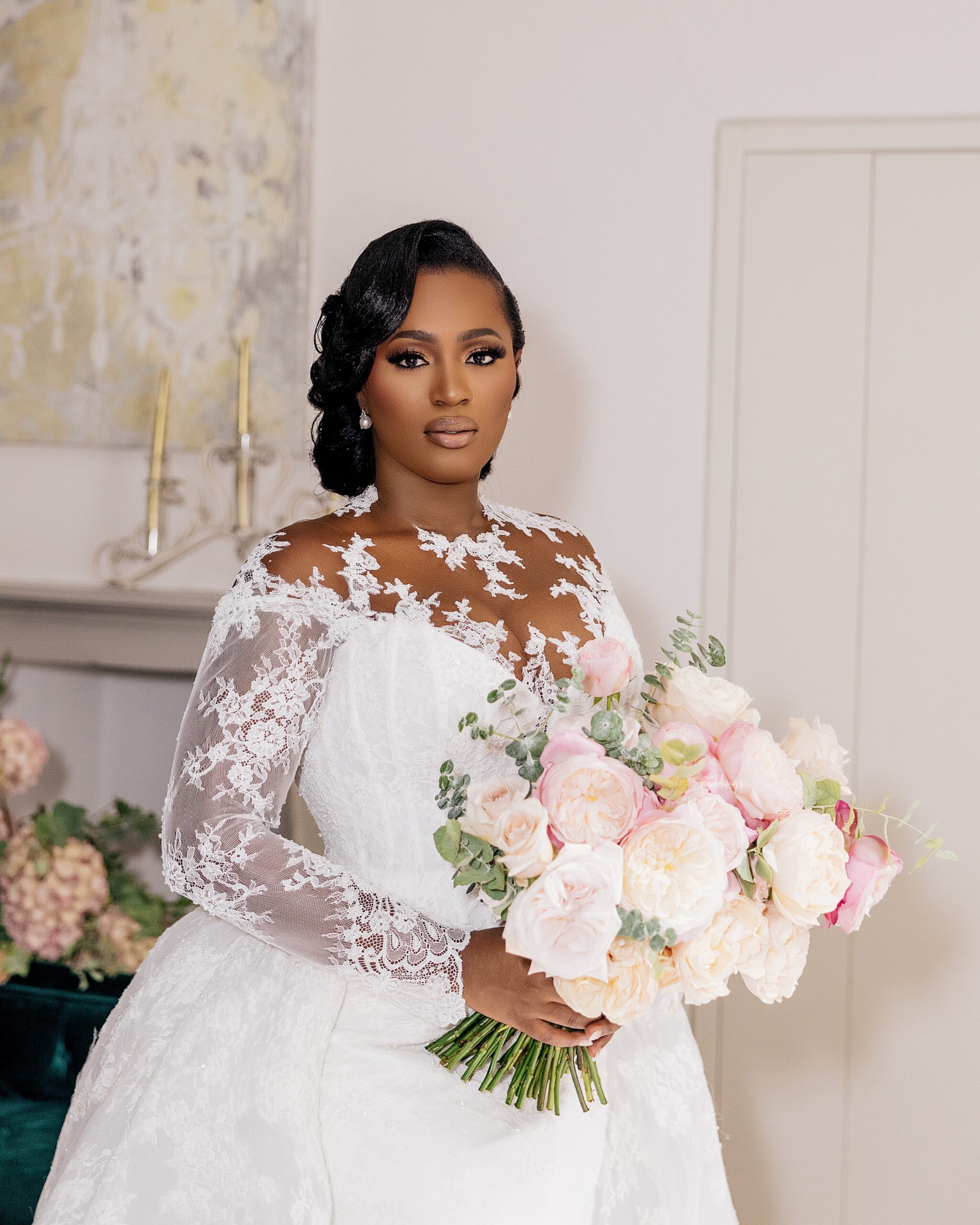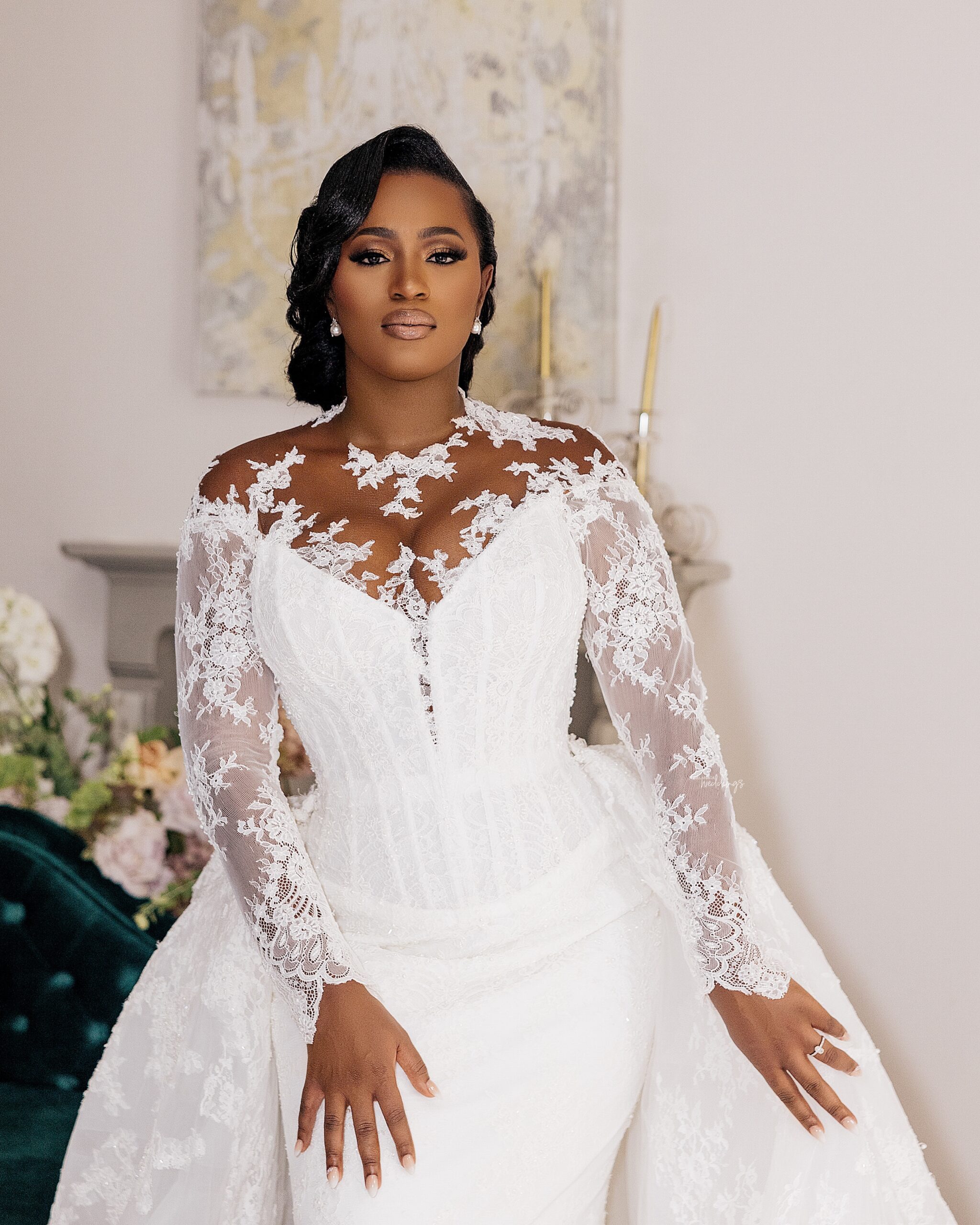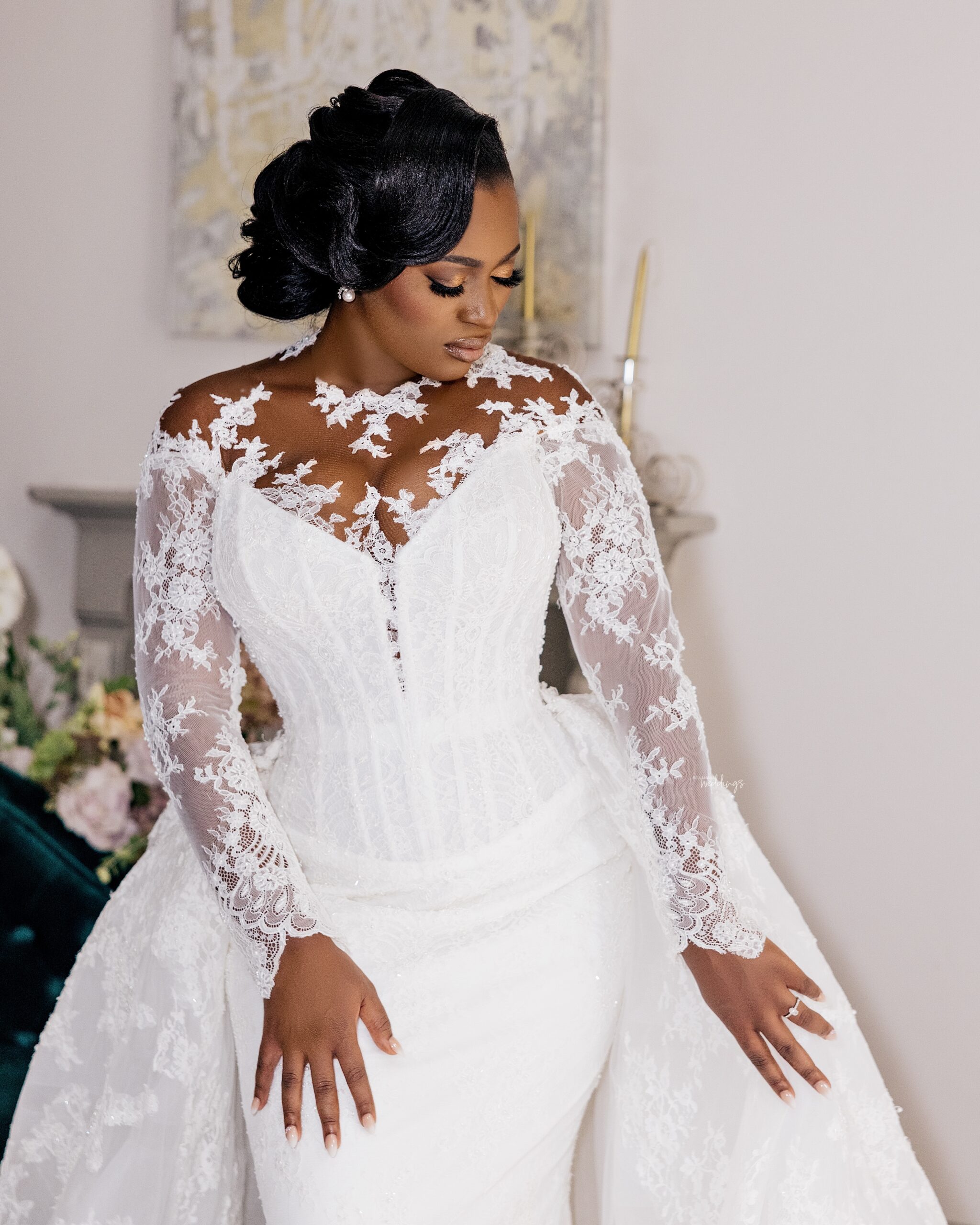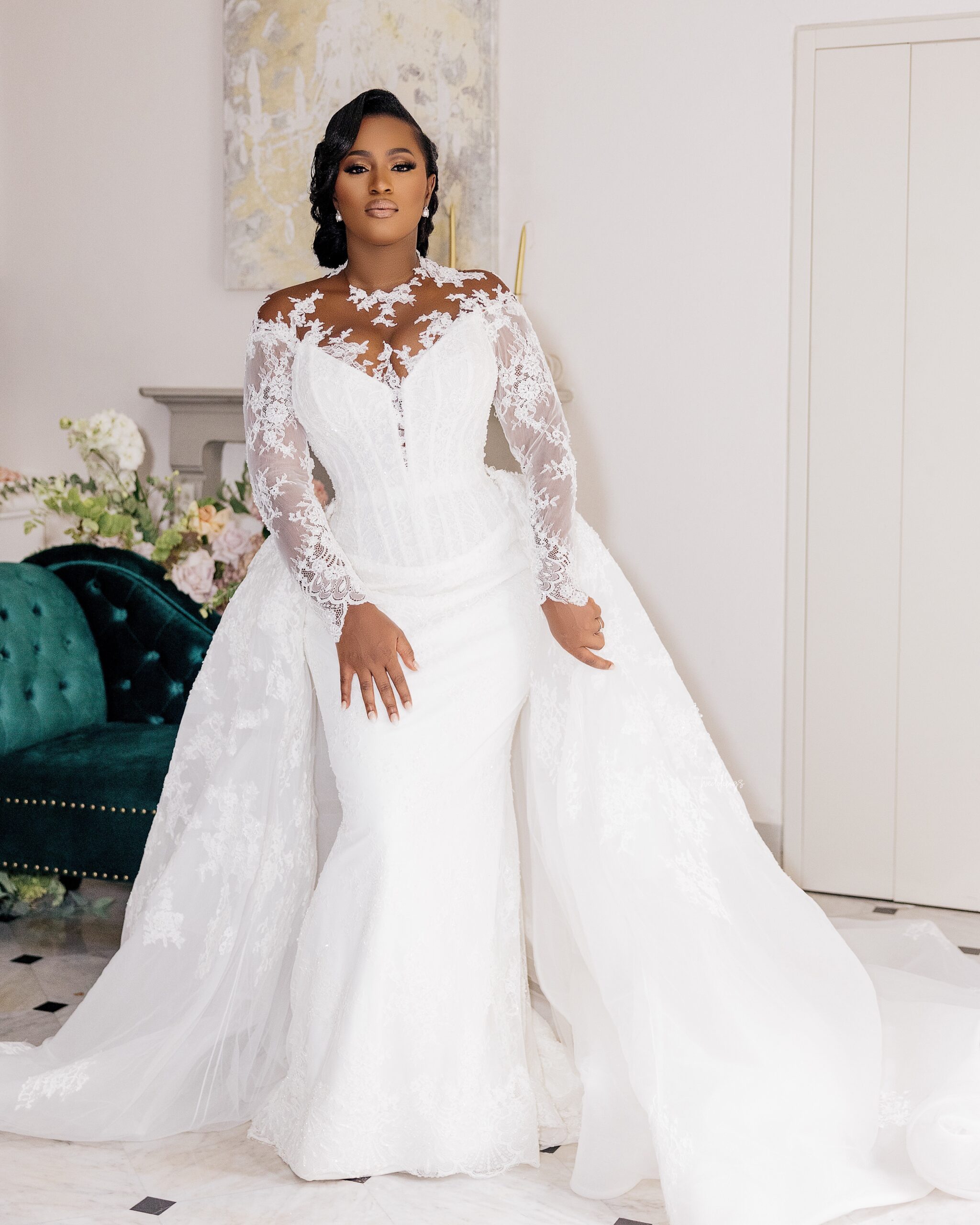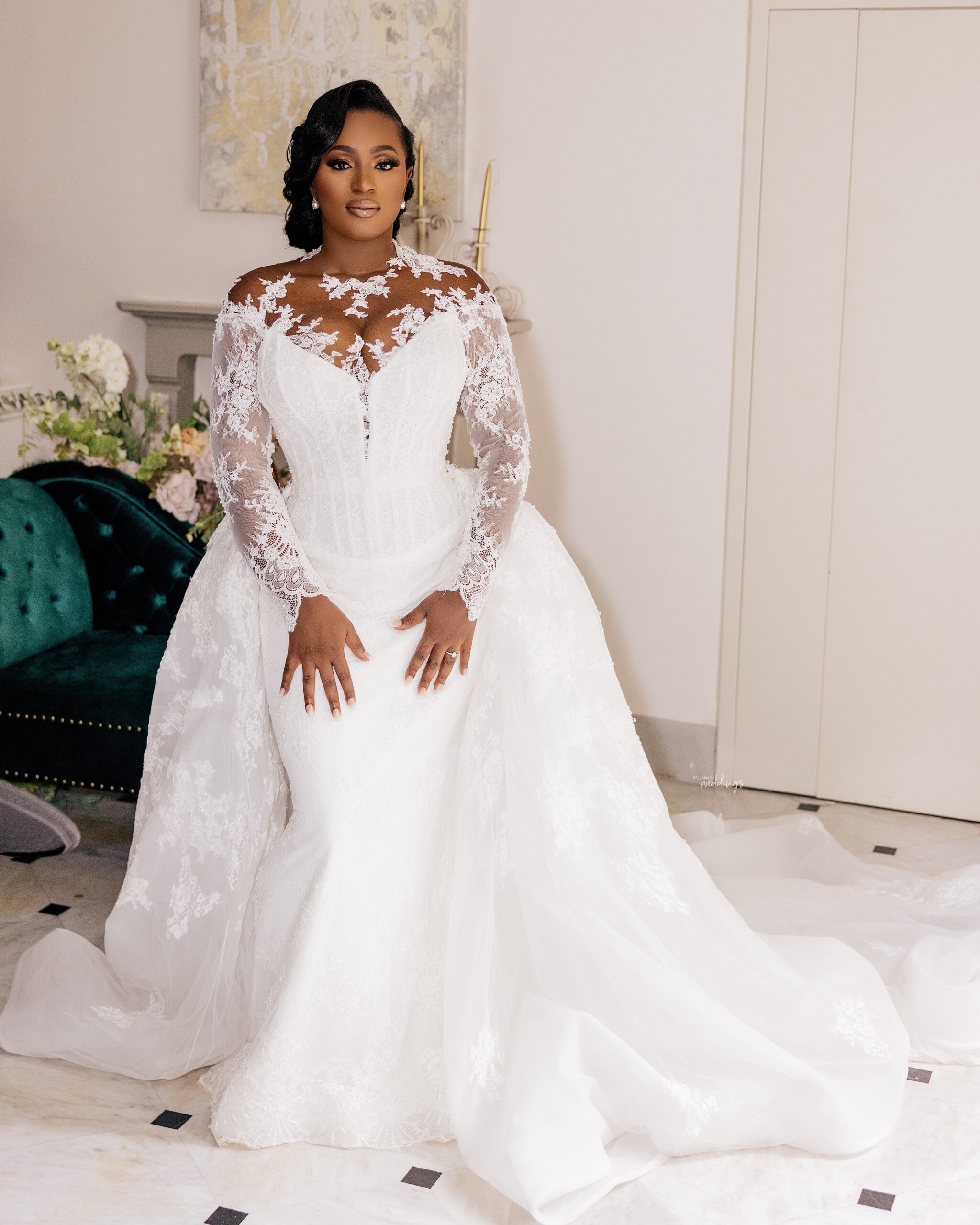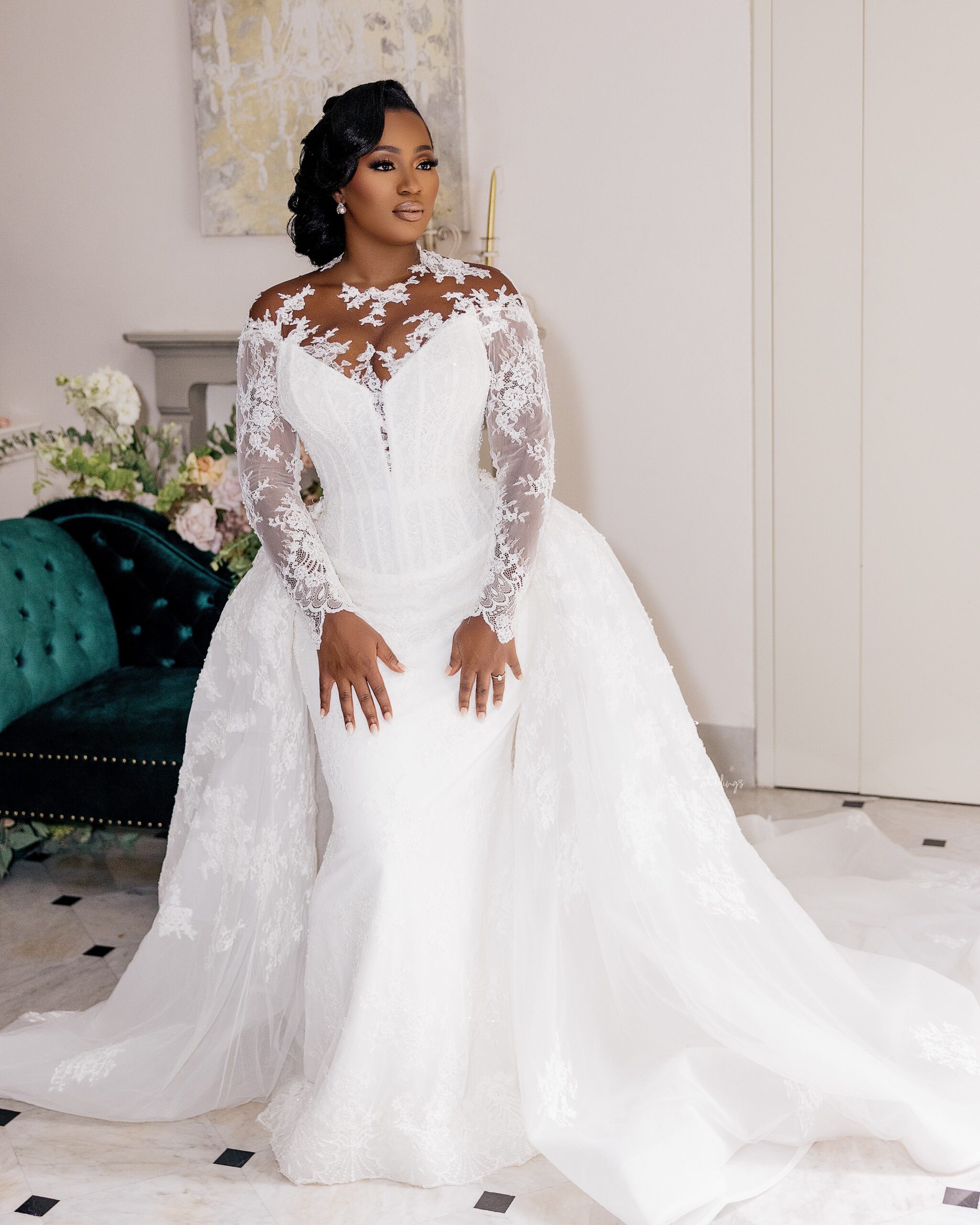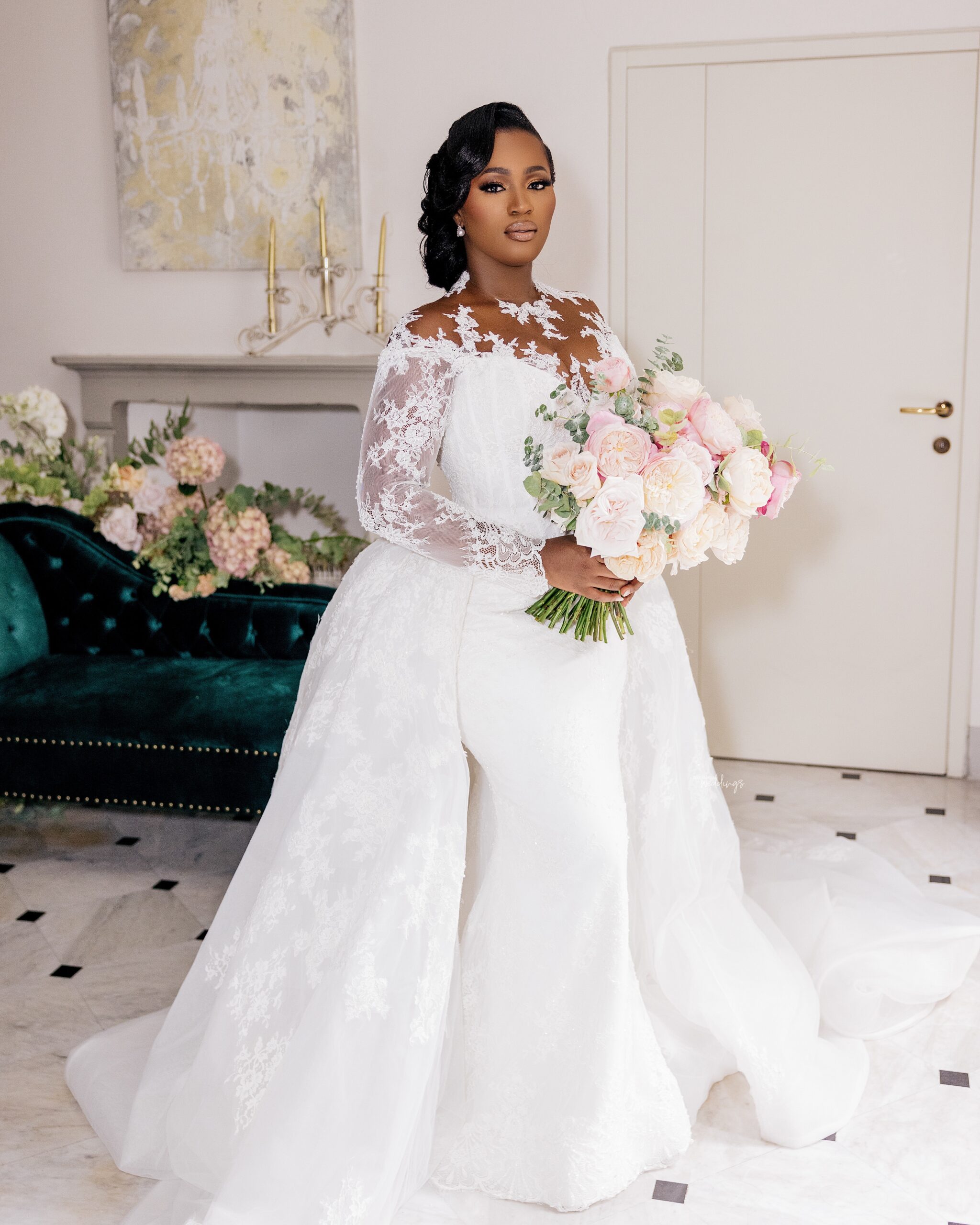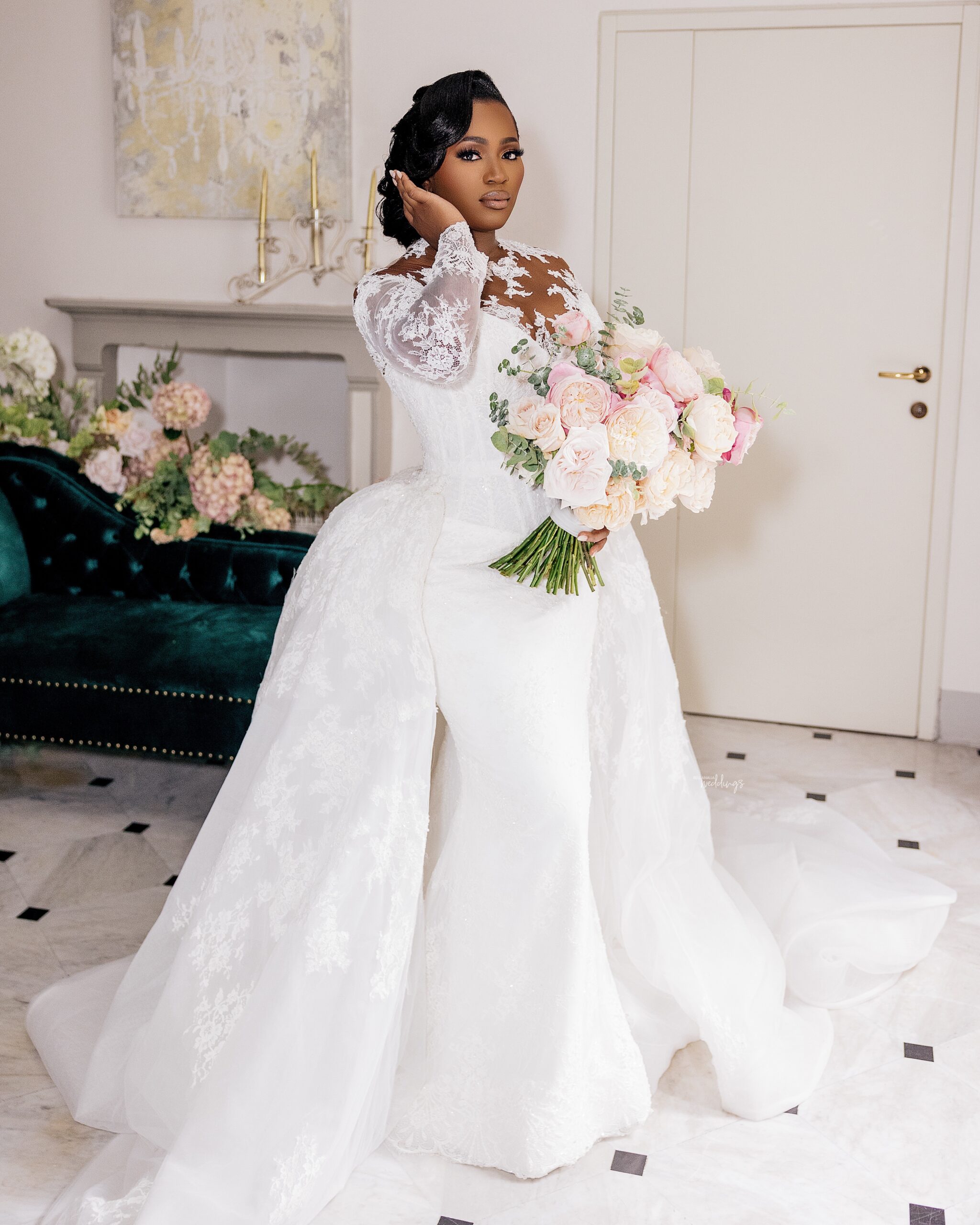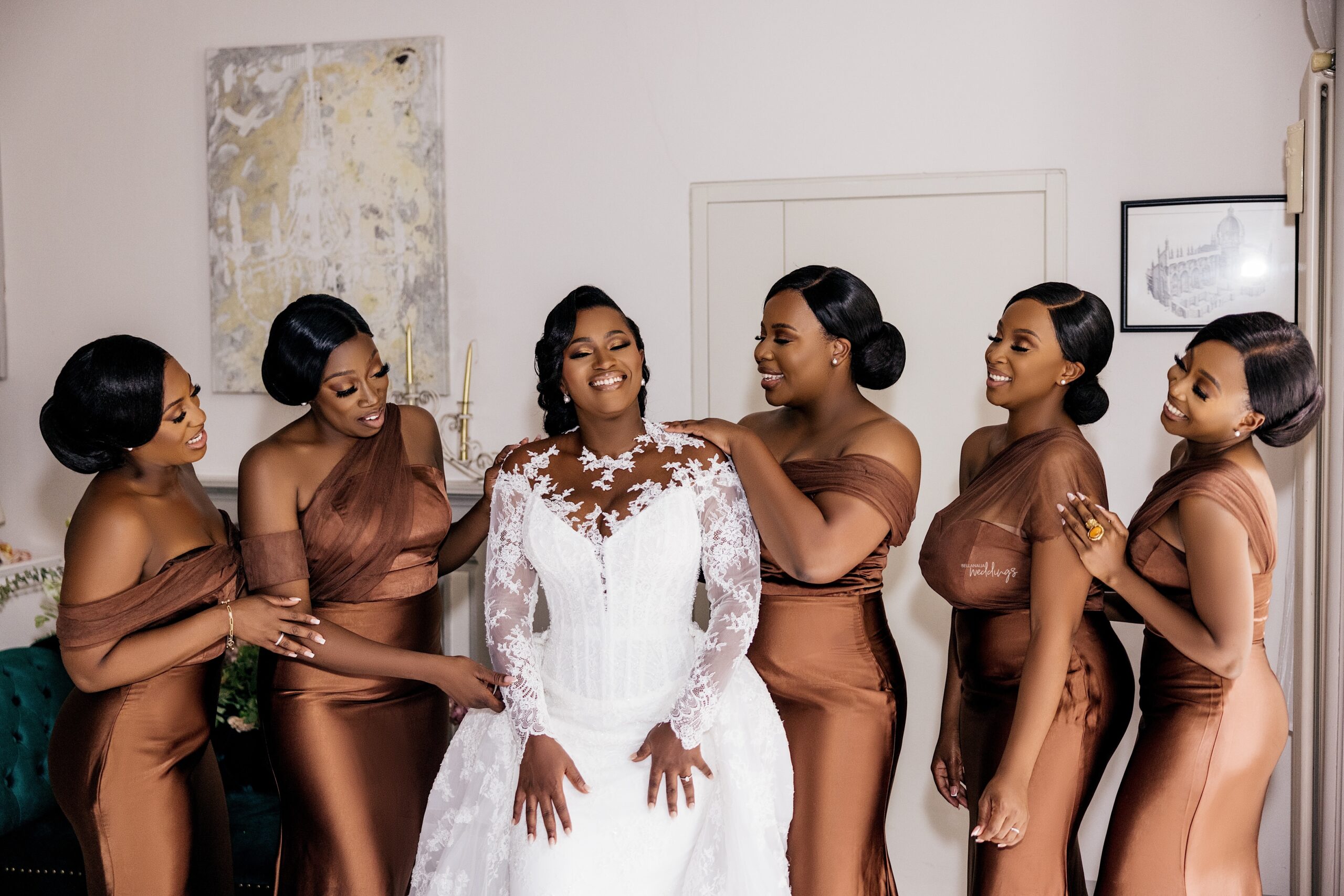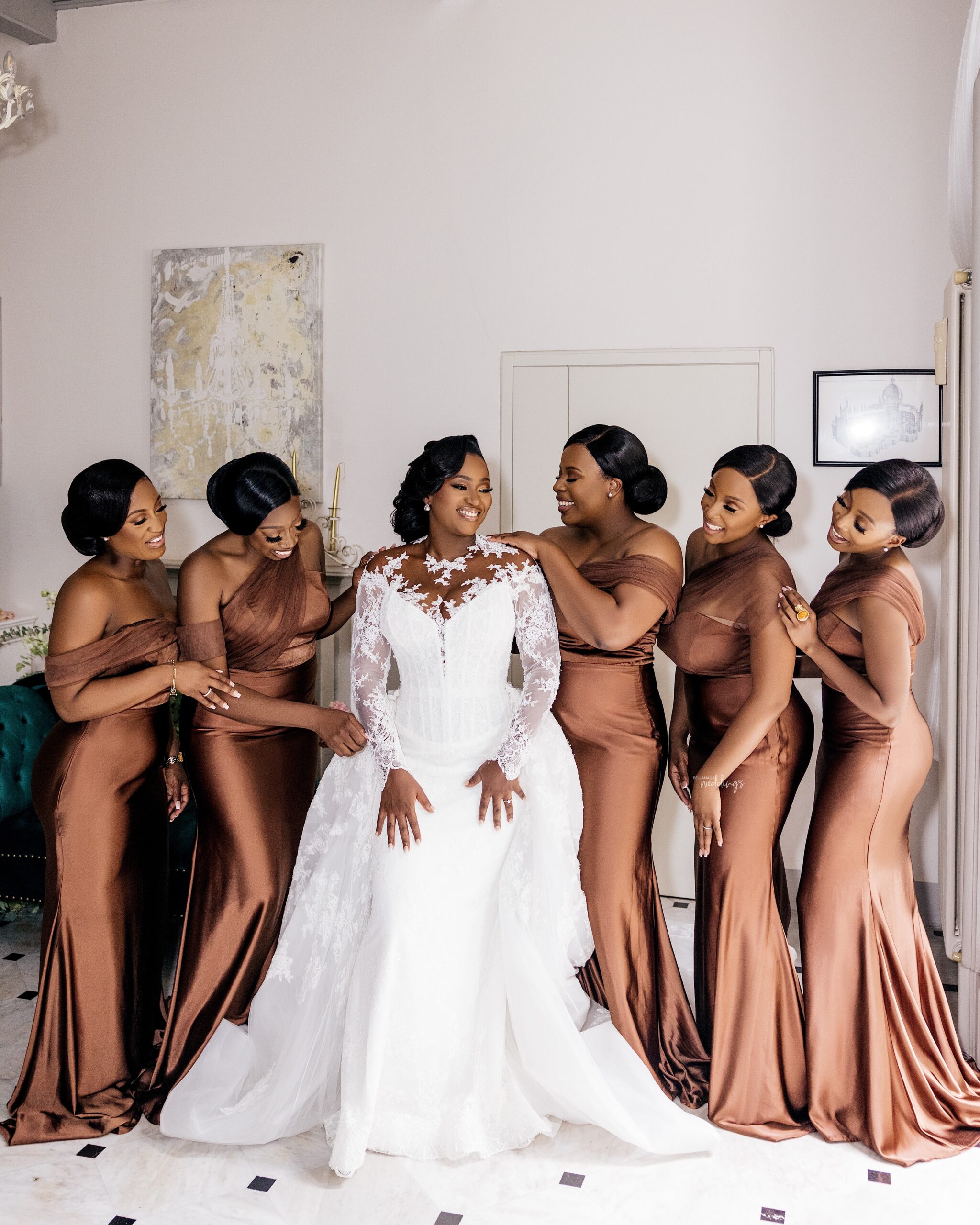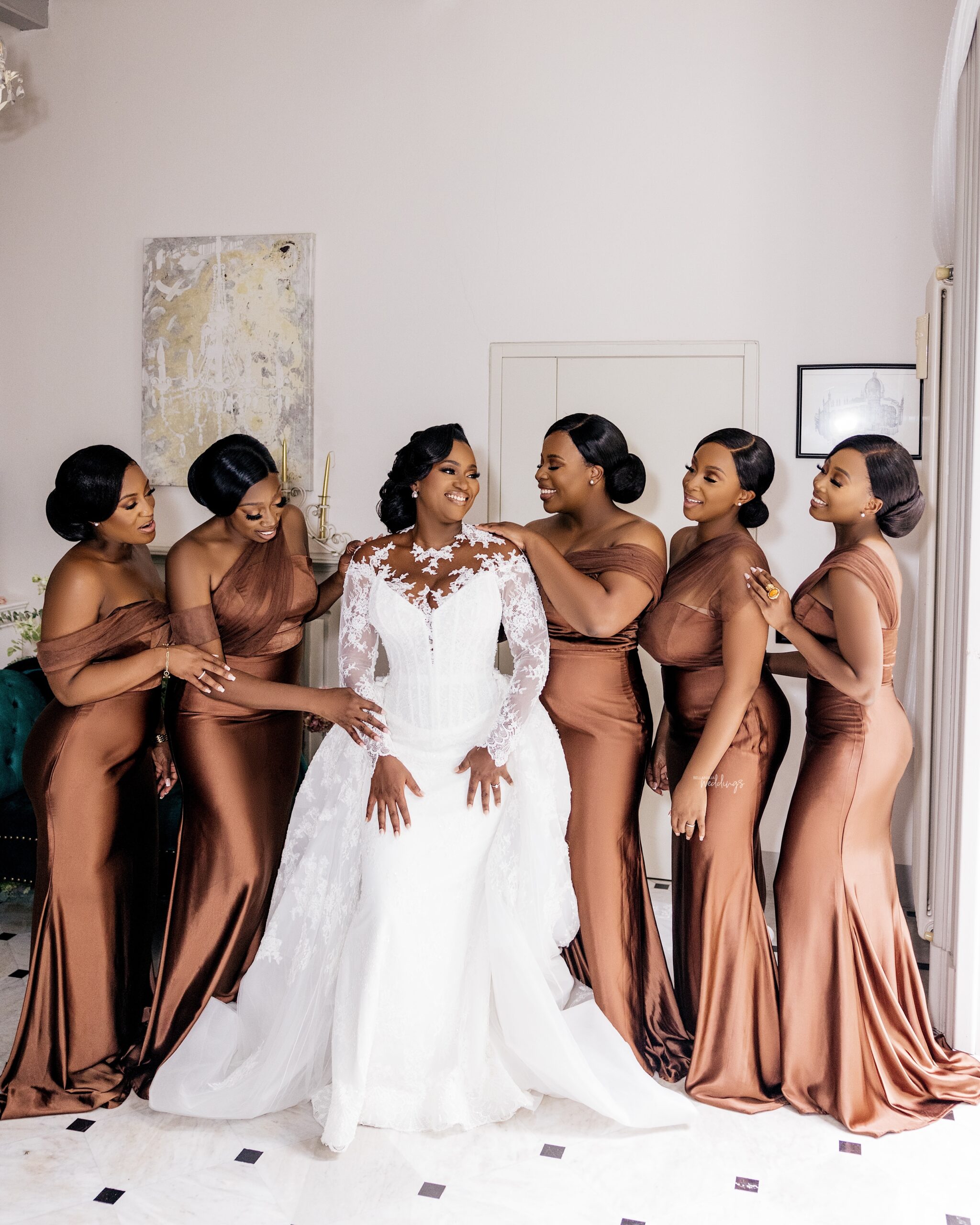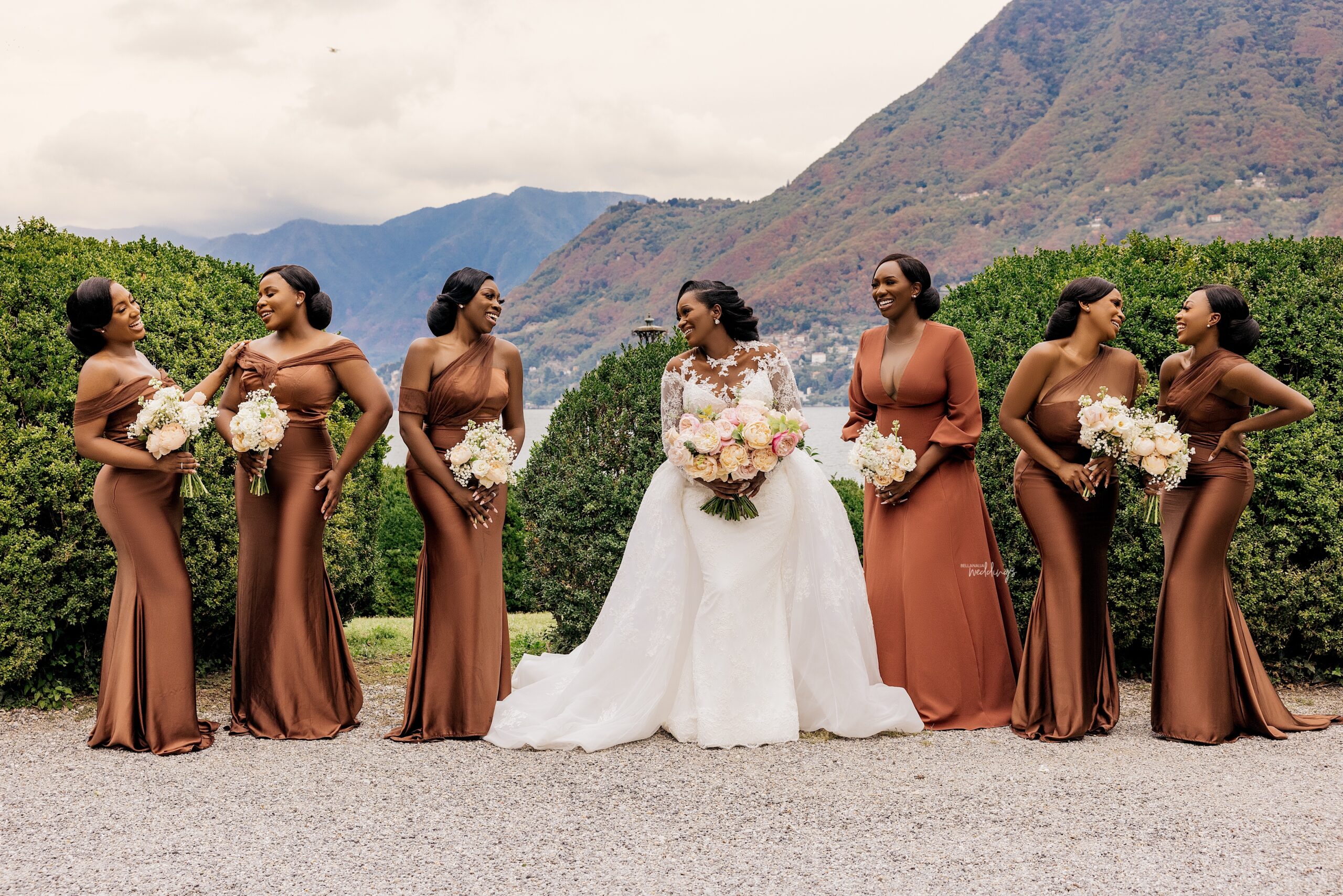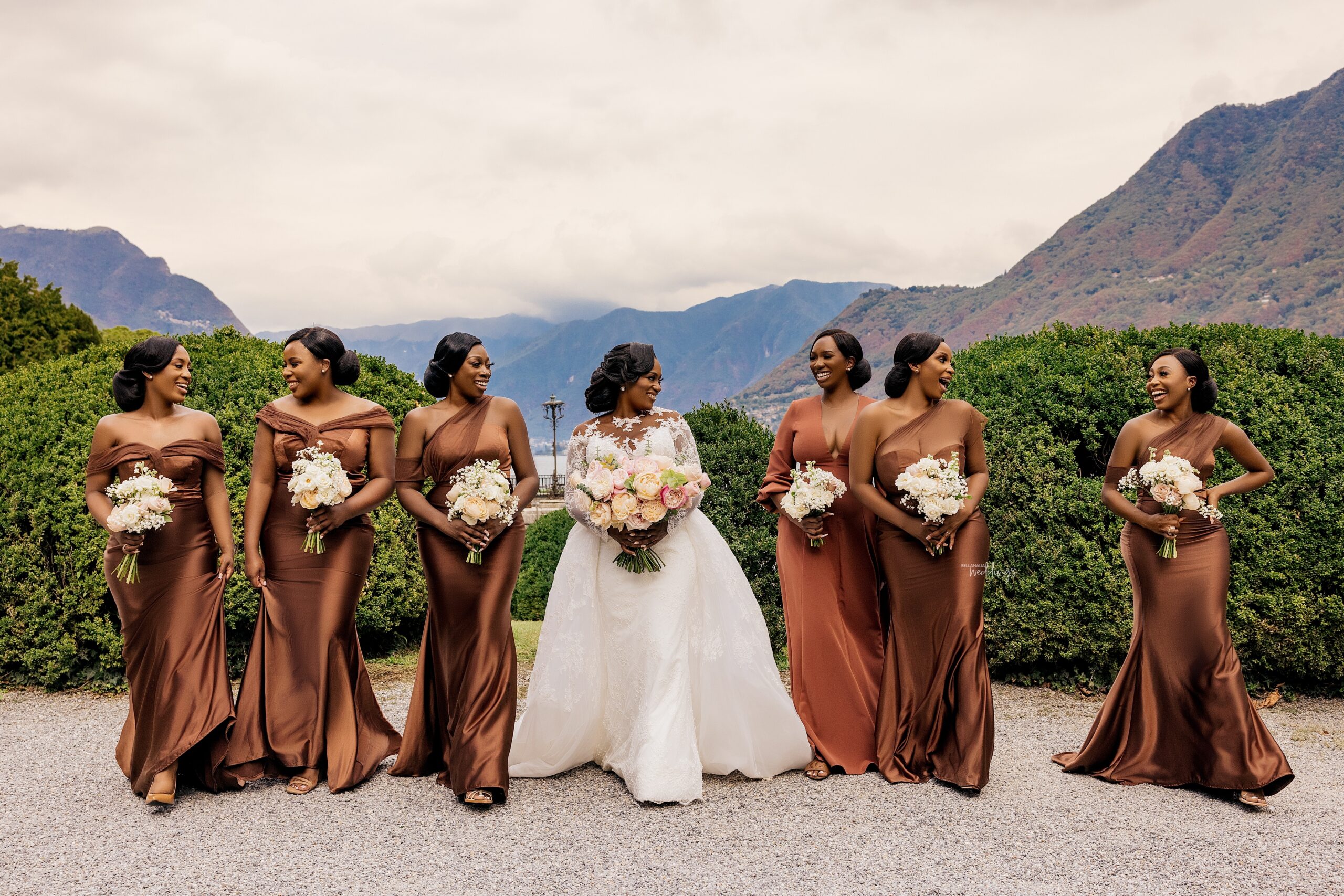 Let's check out the dapper groom!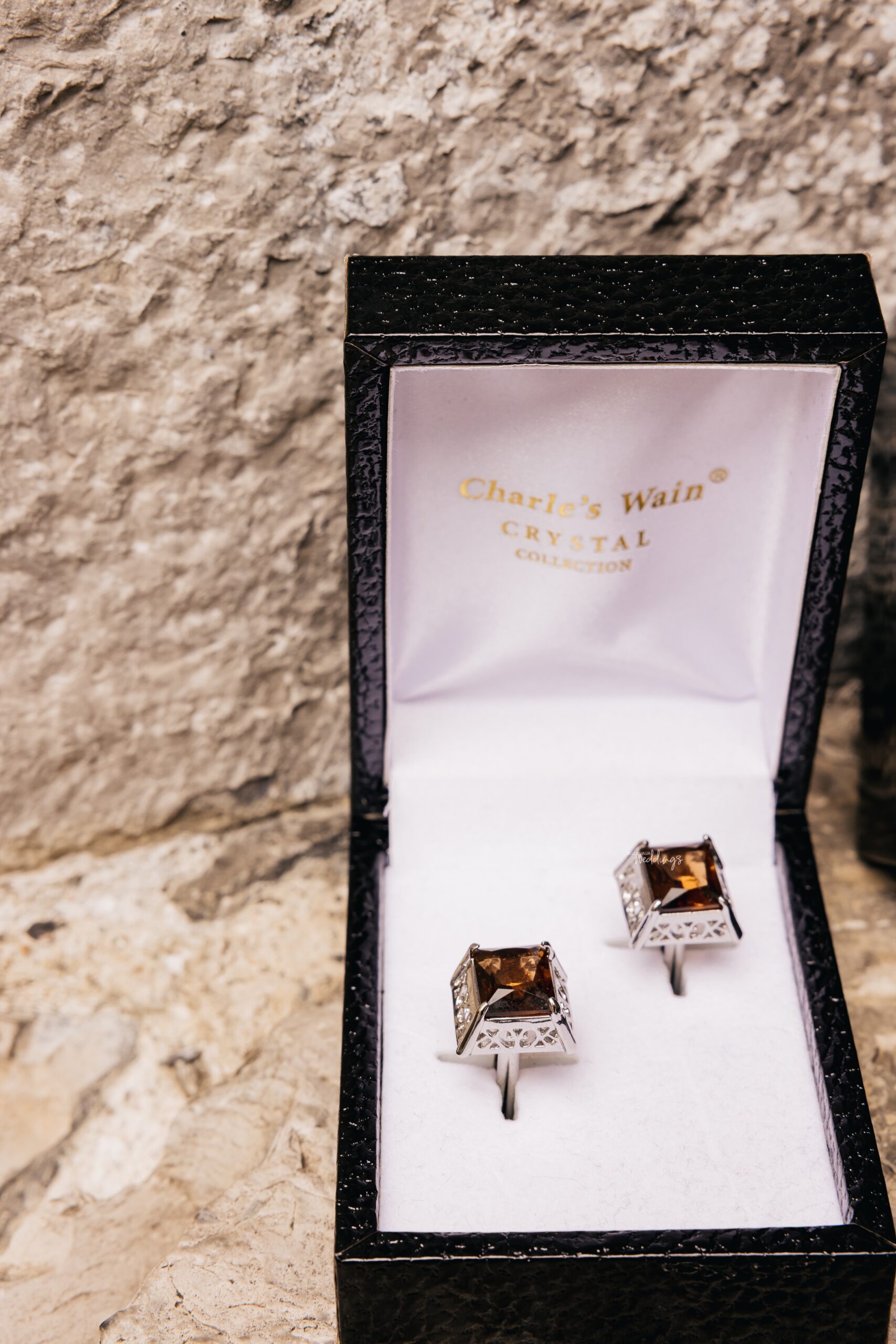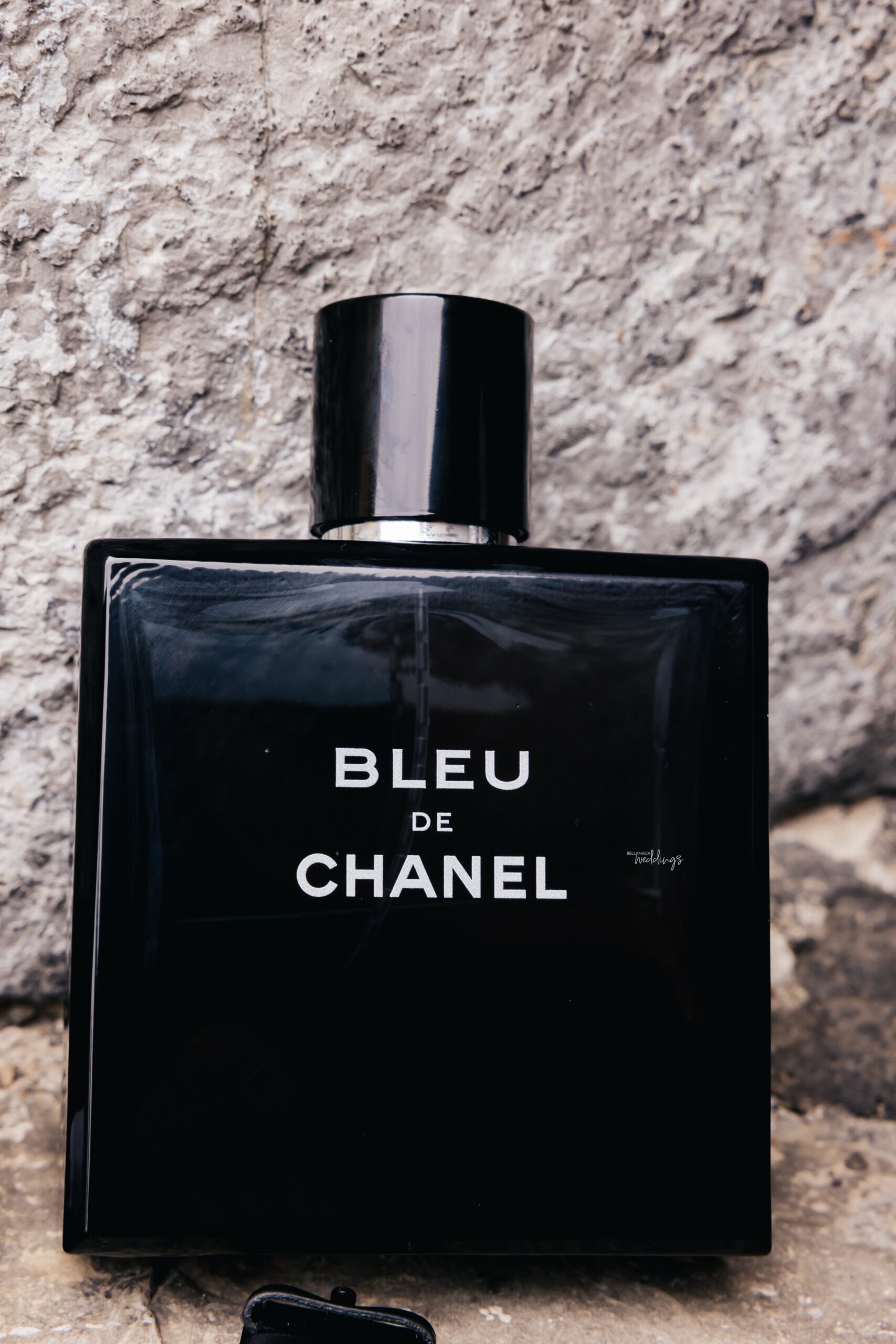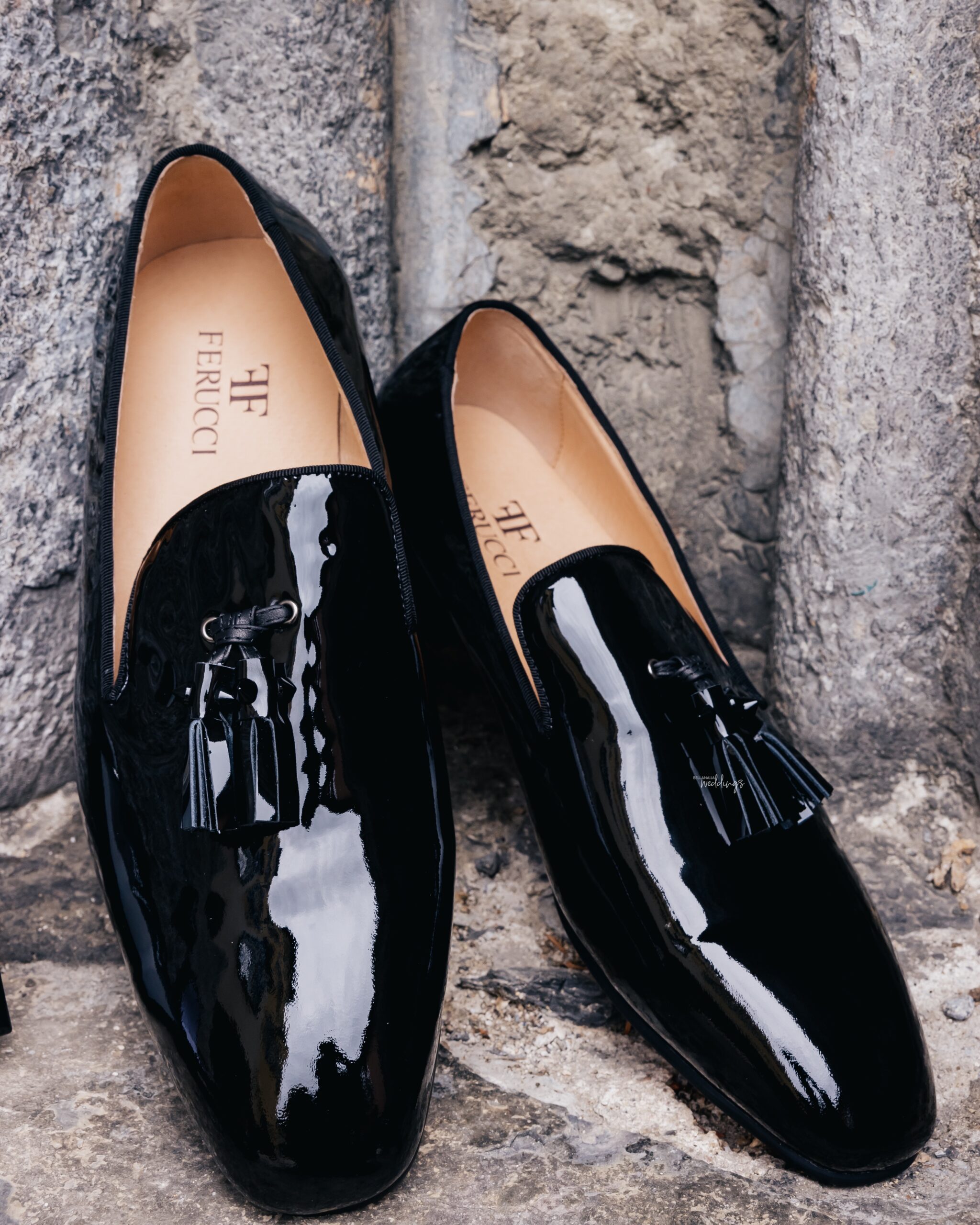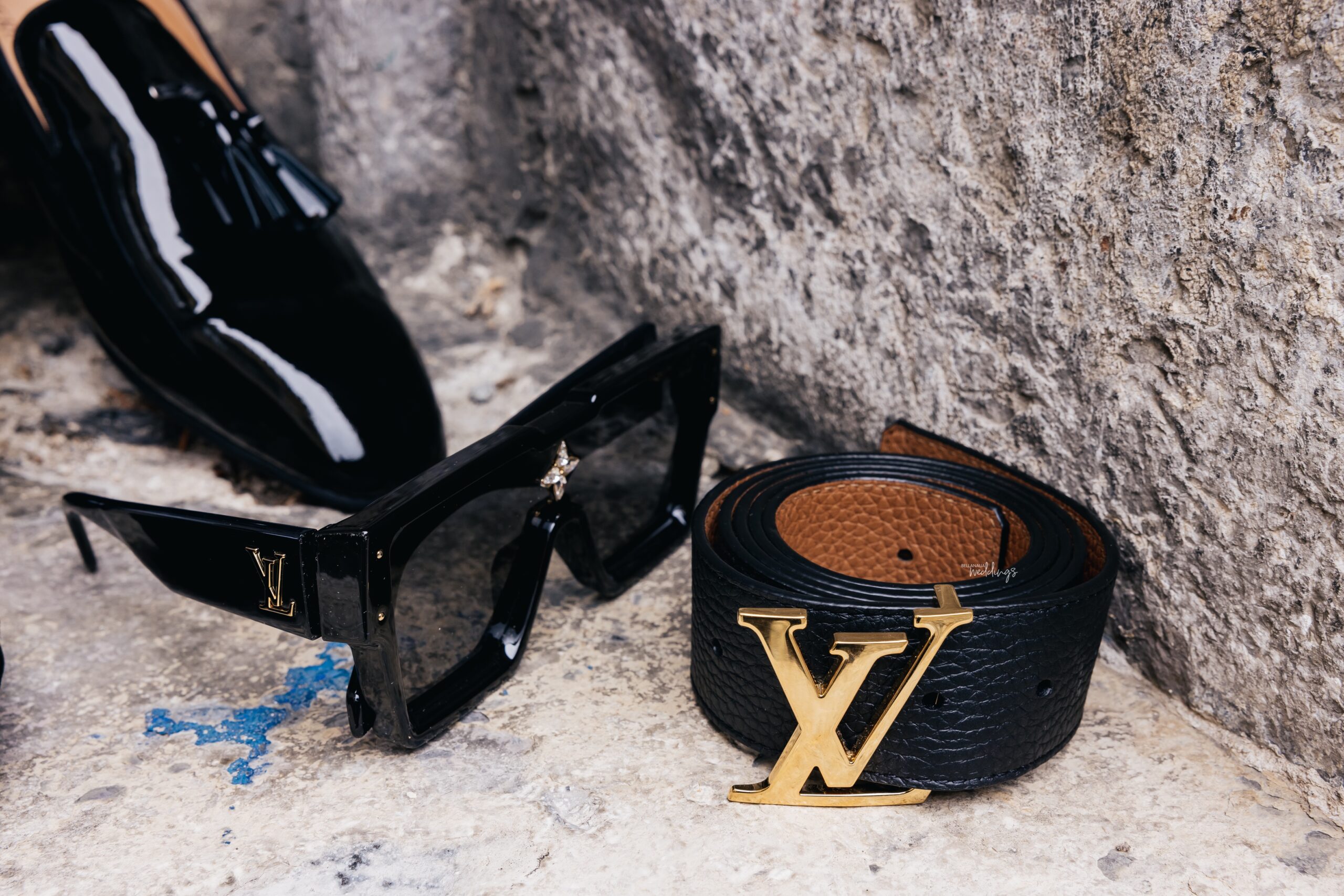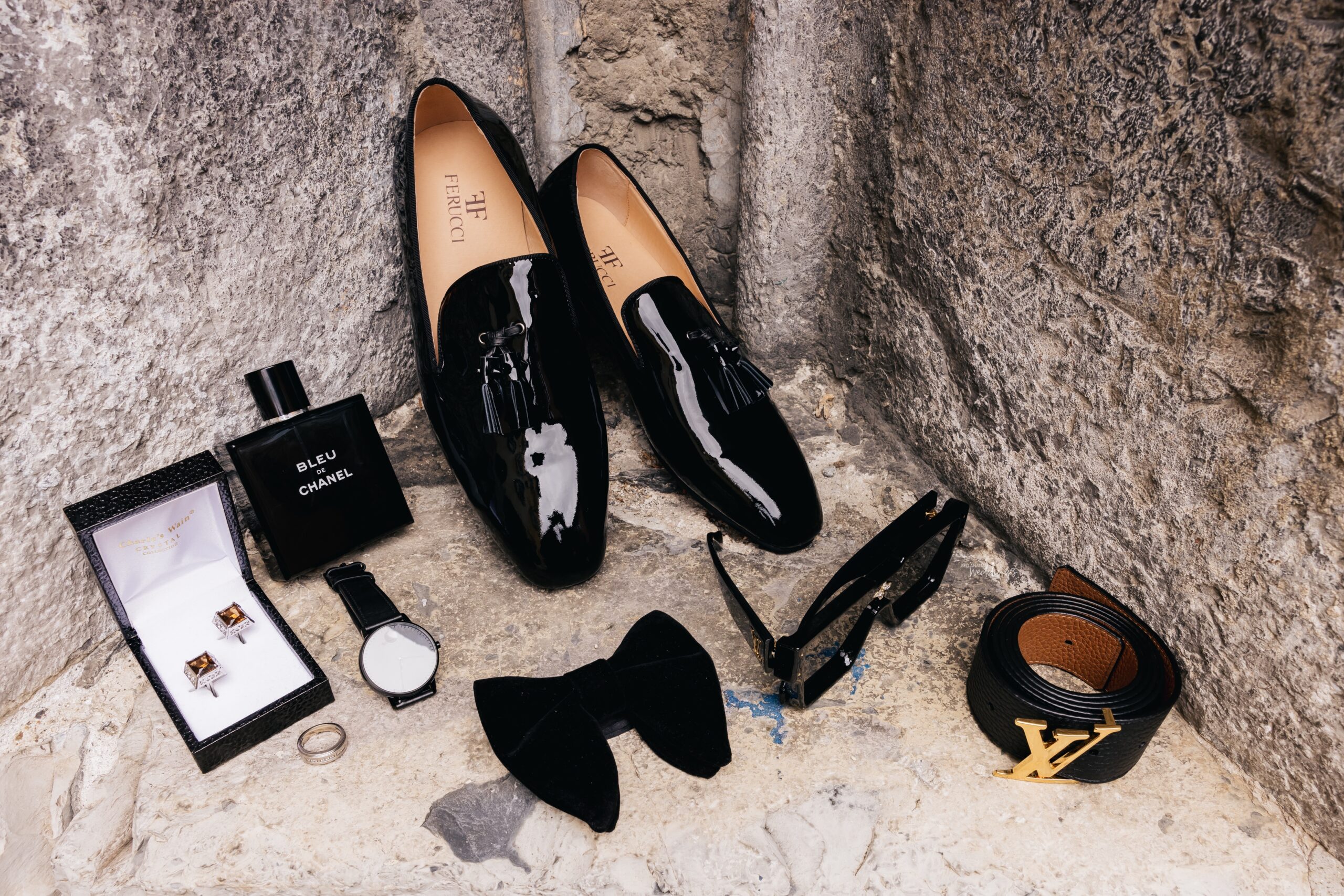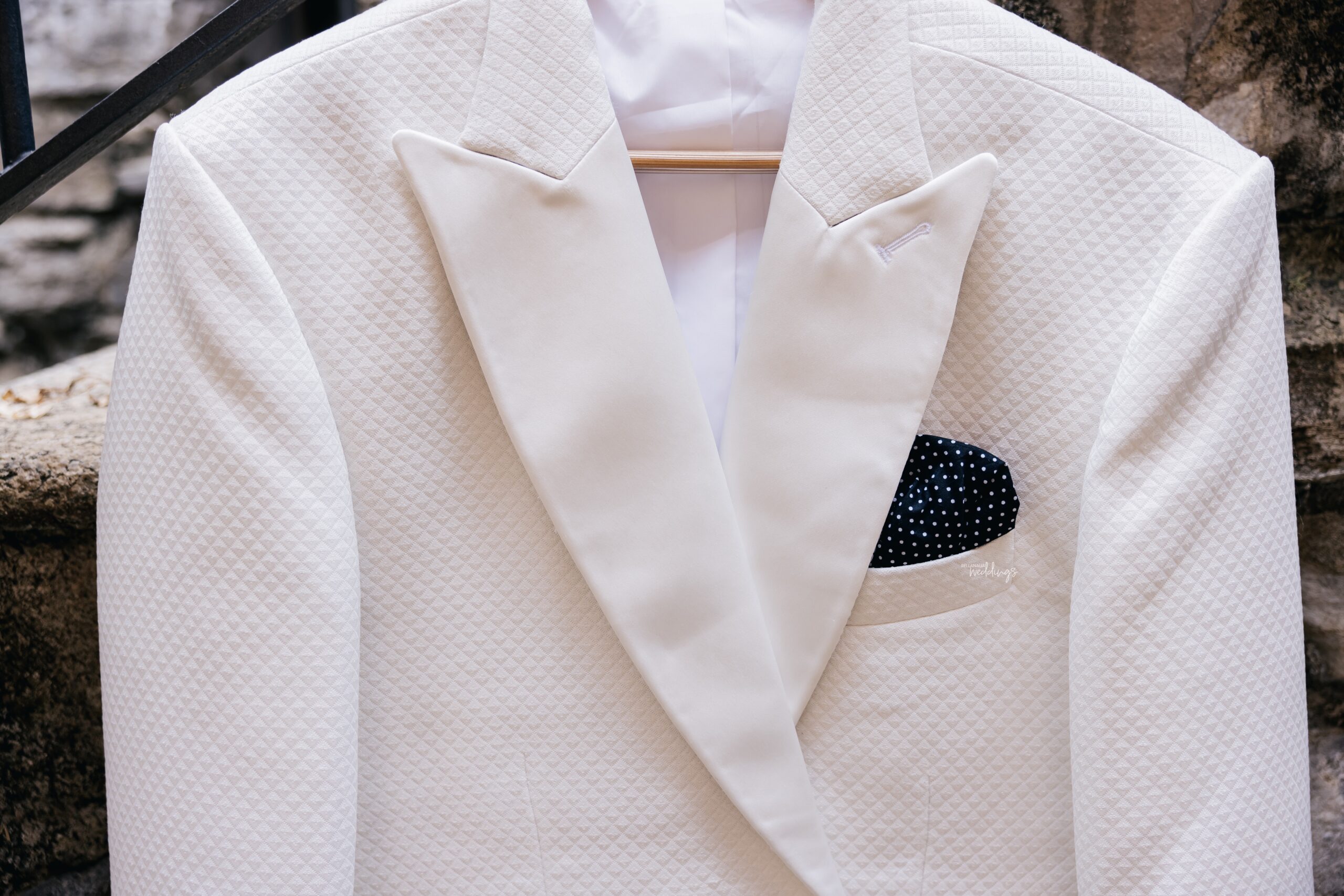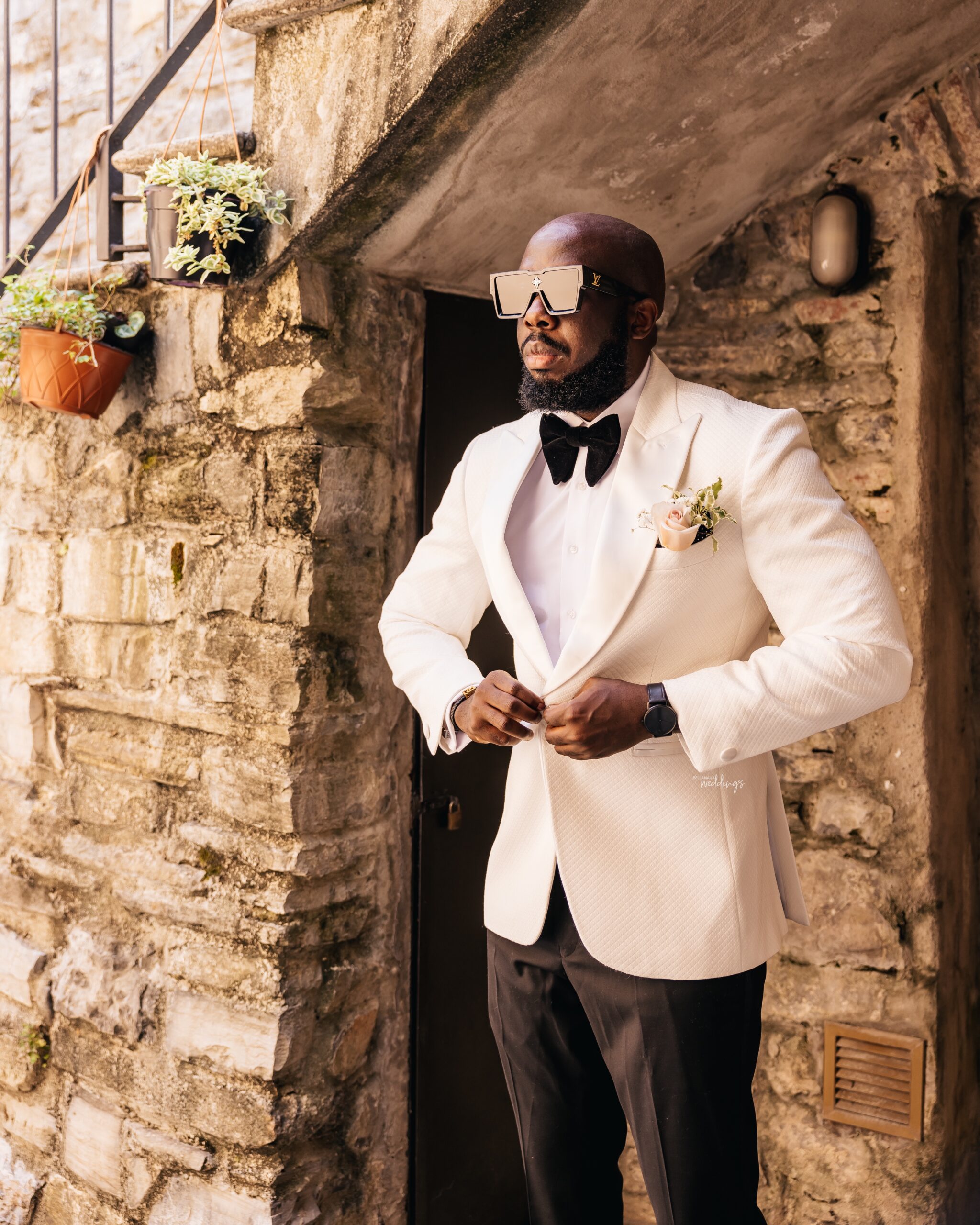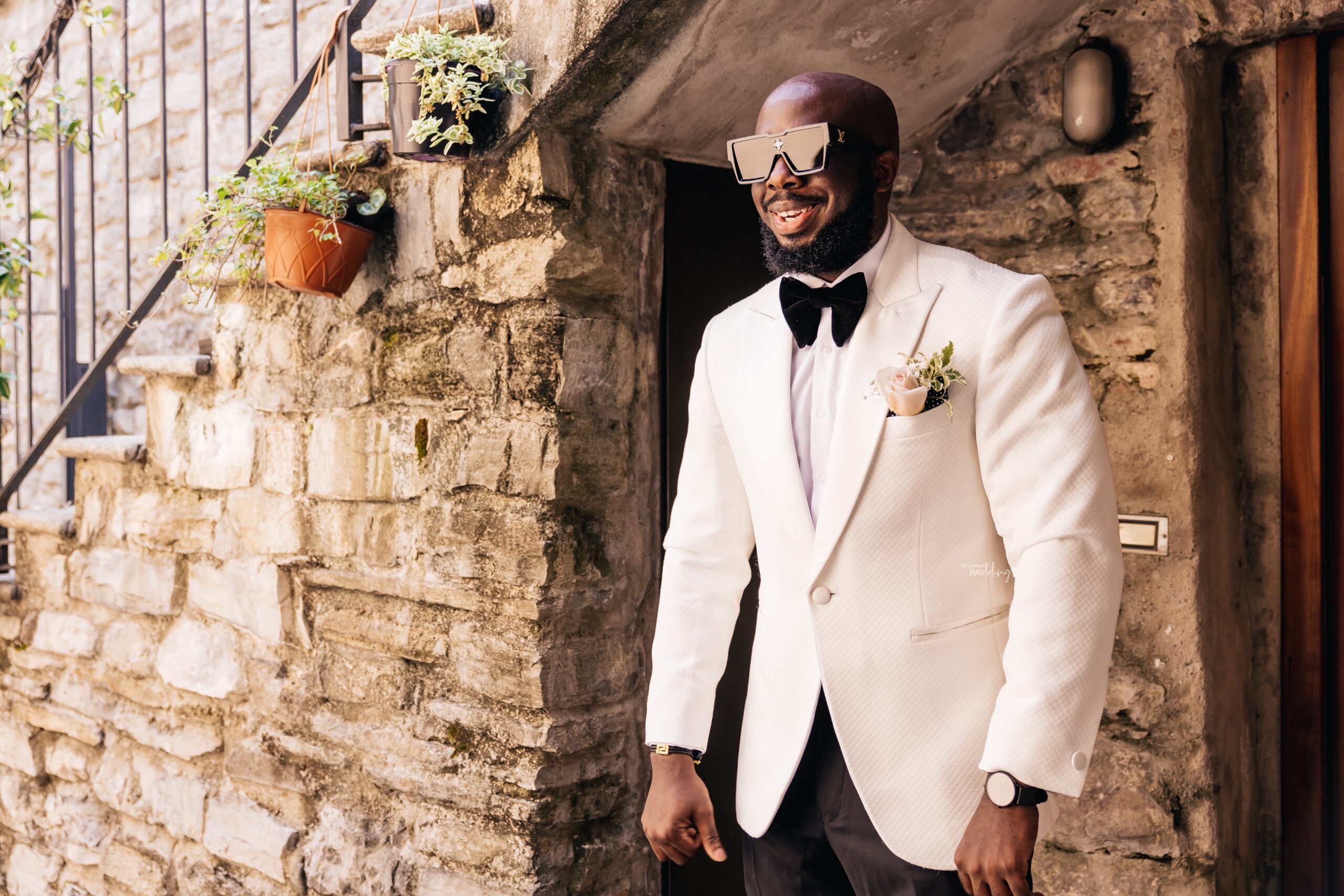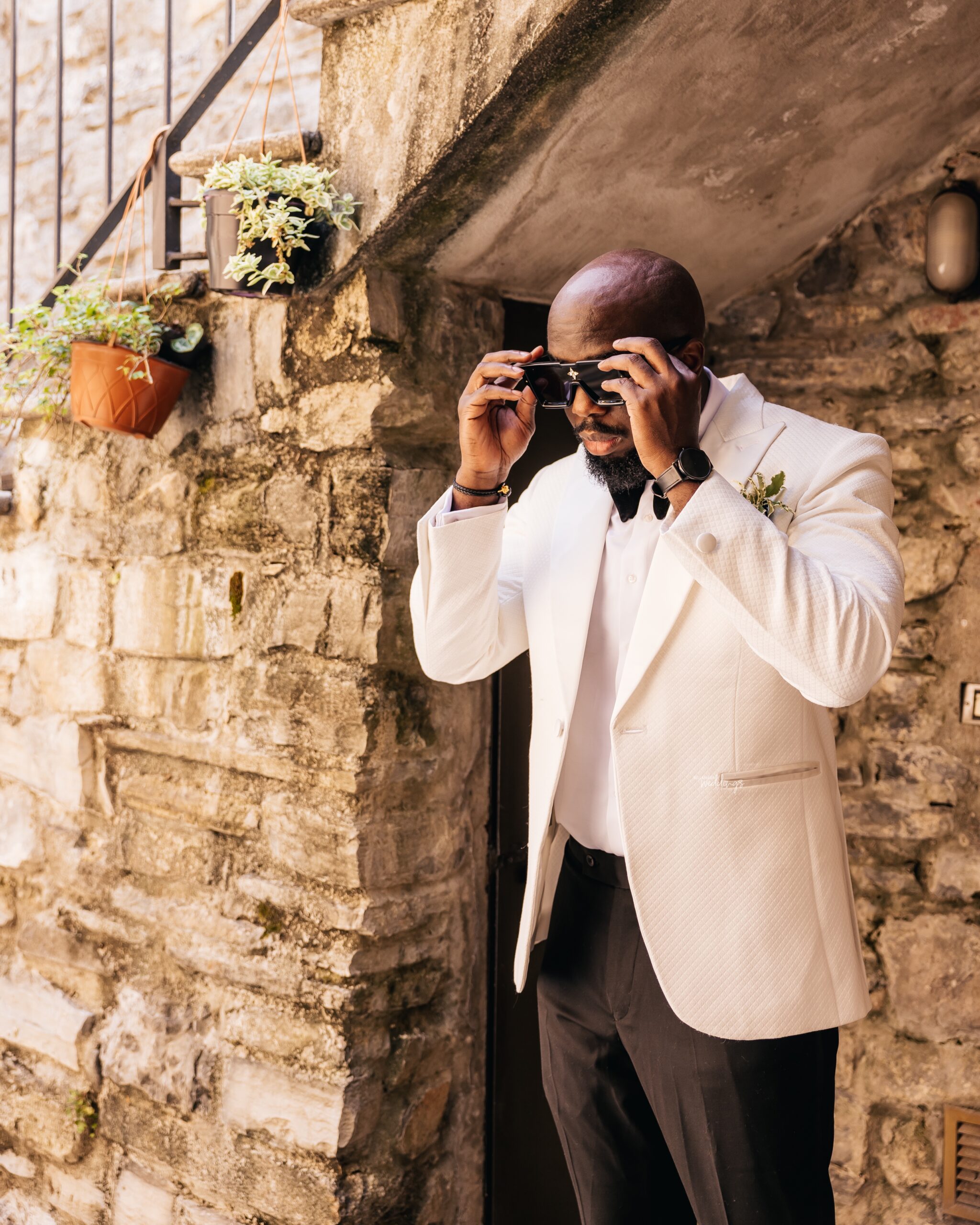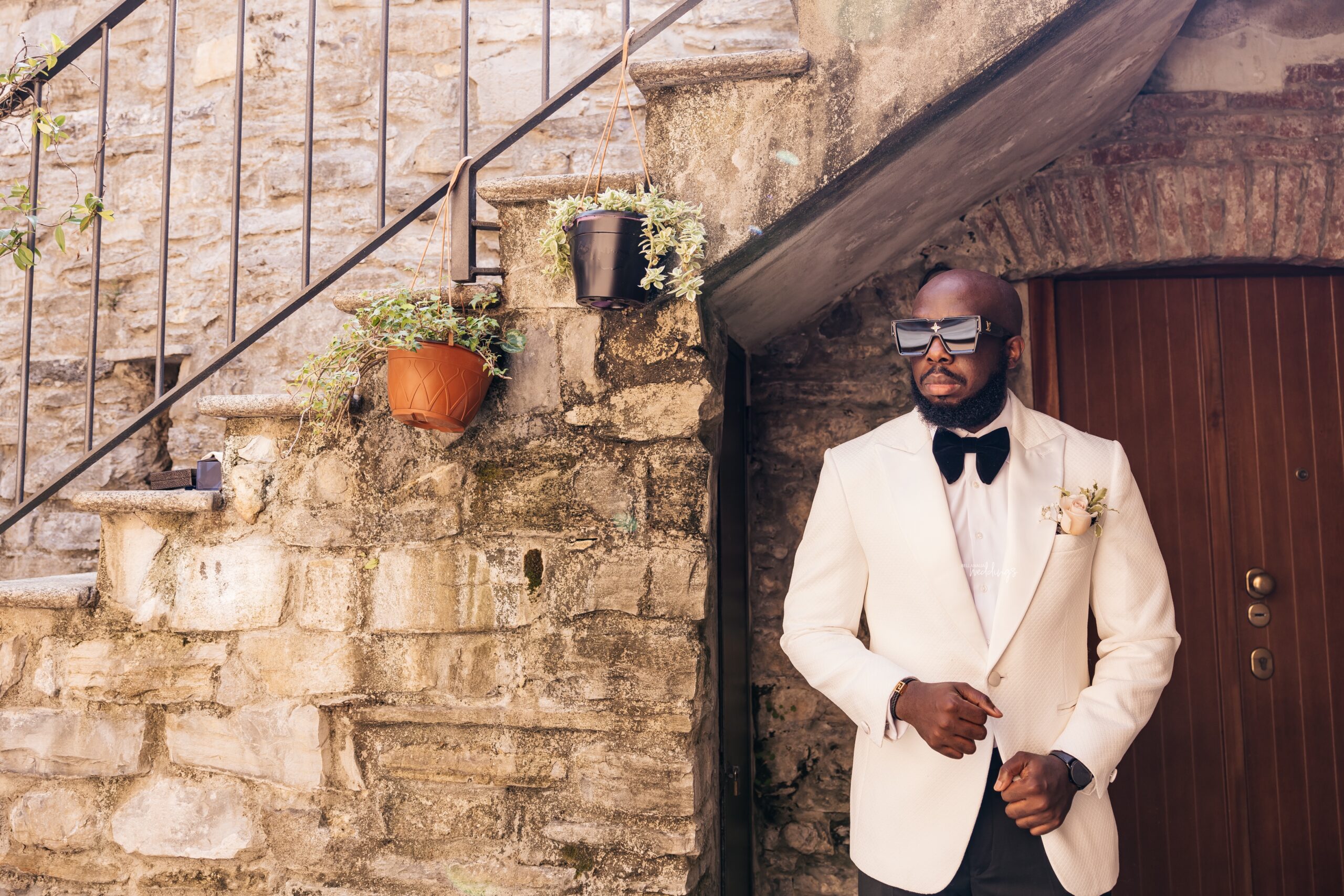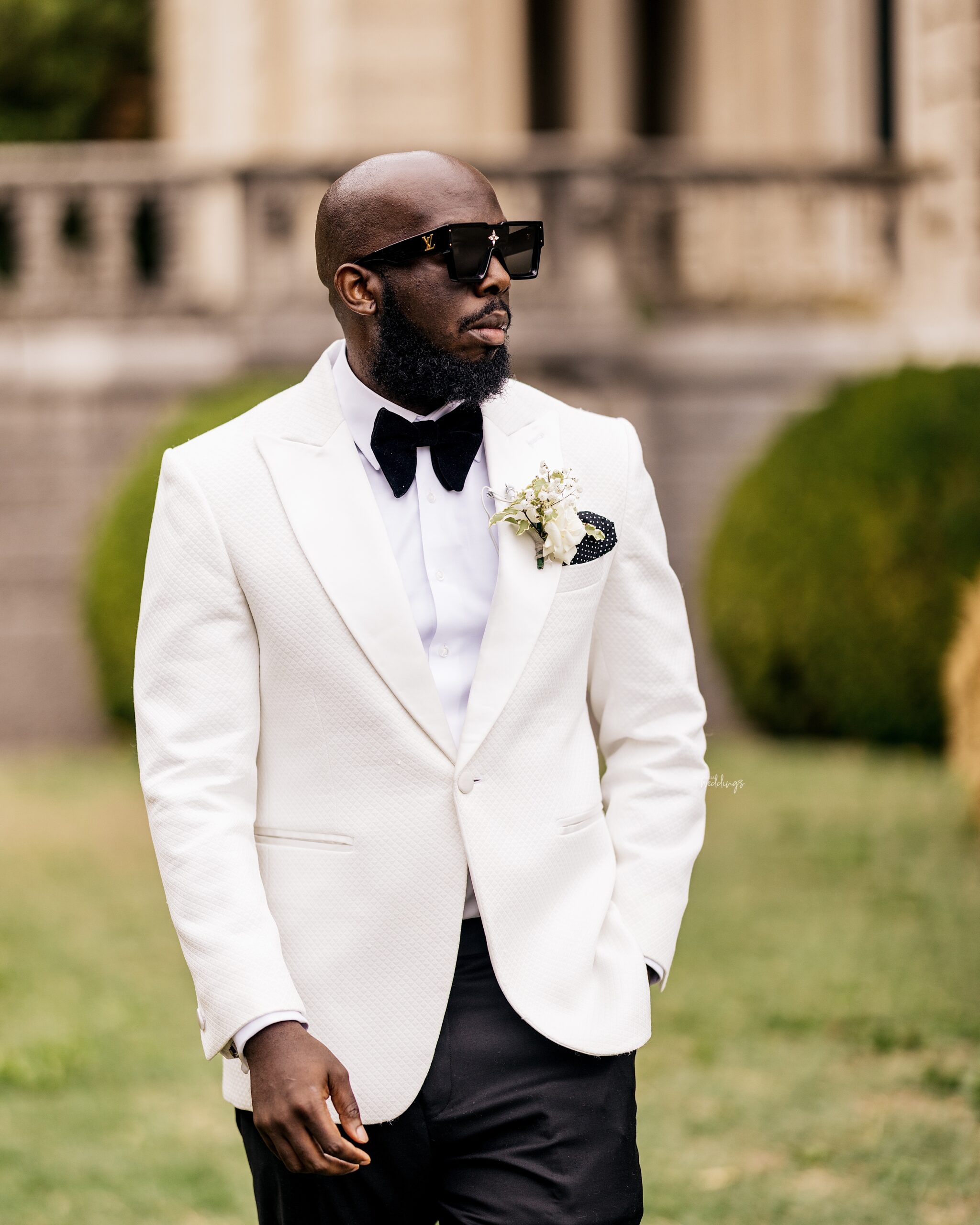 When the squad is a lit one!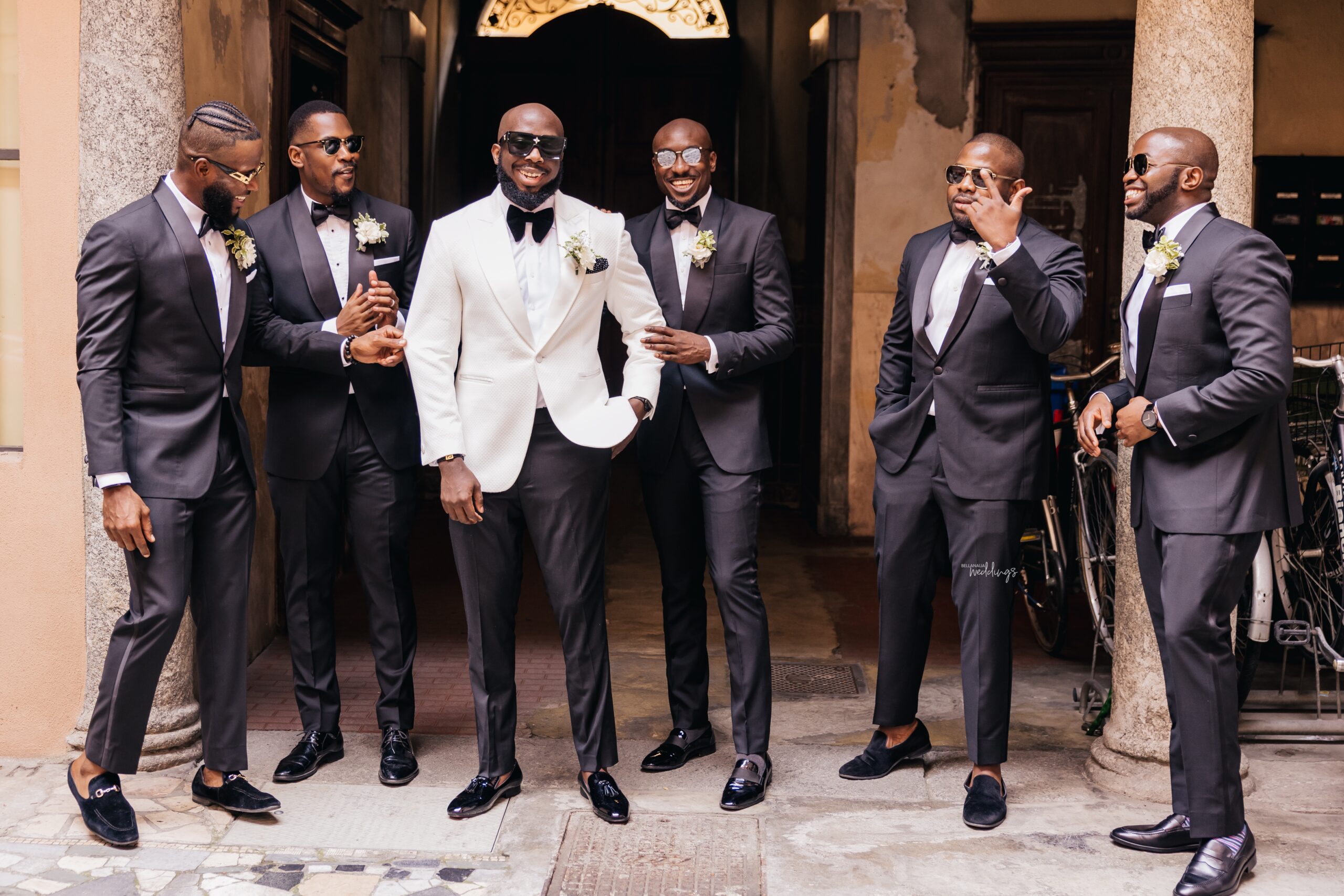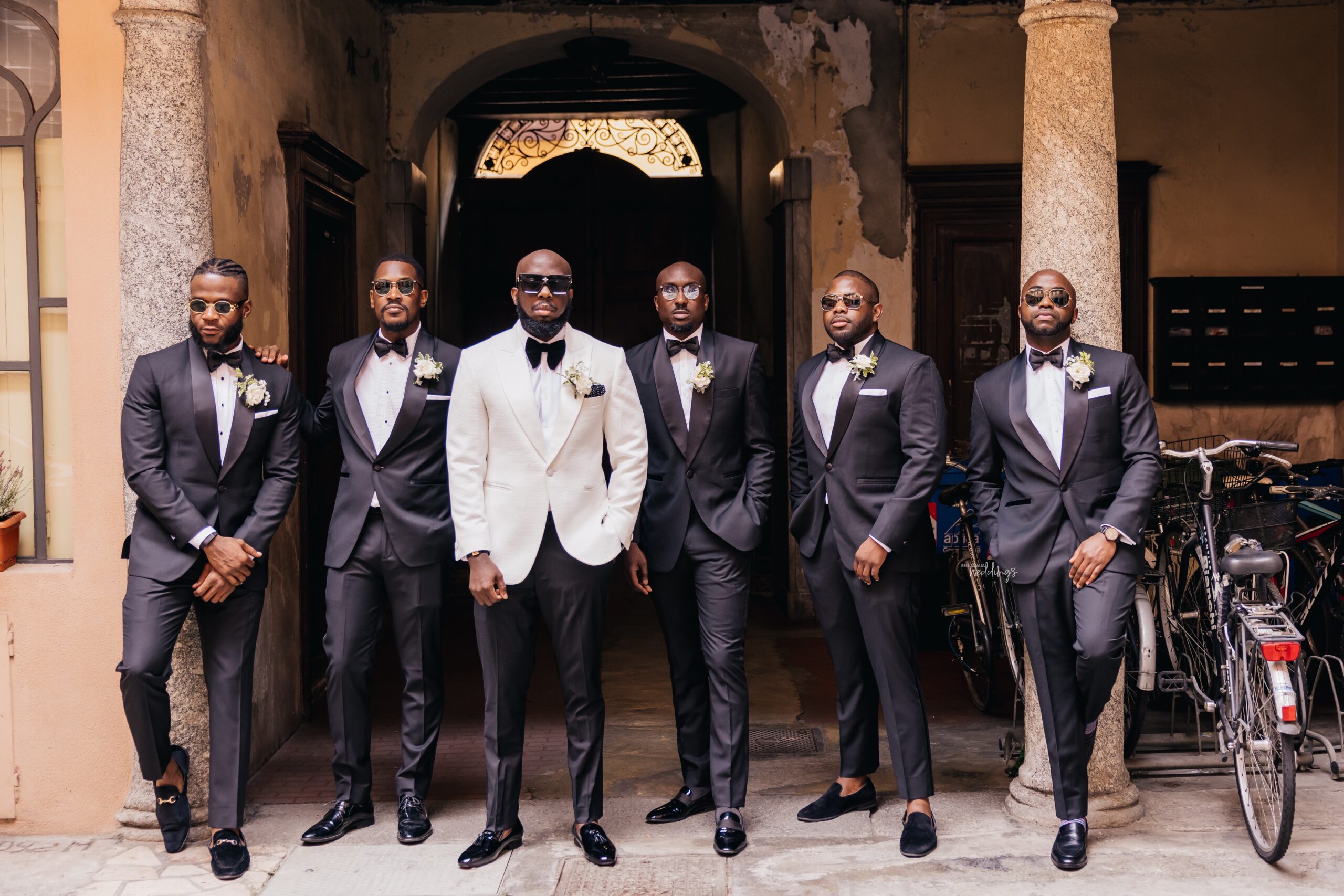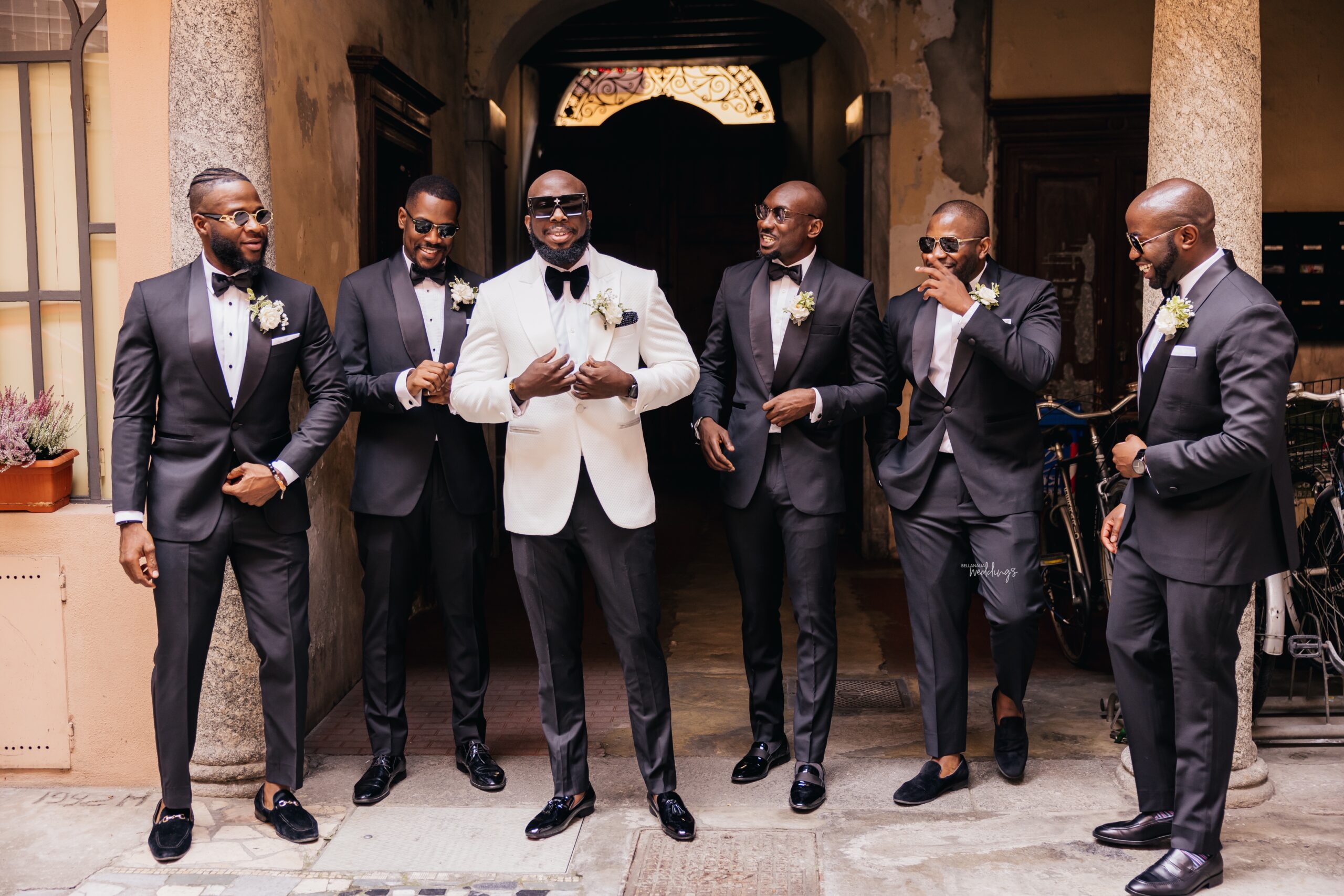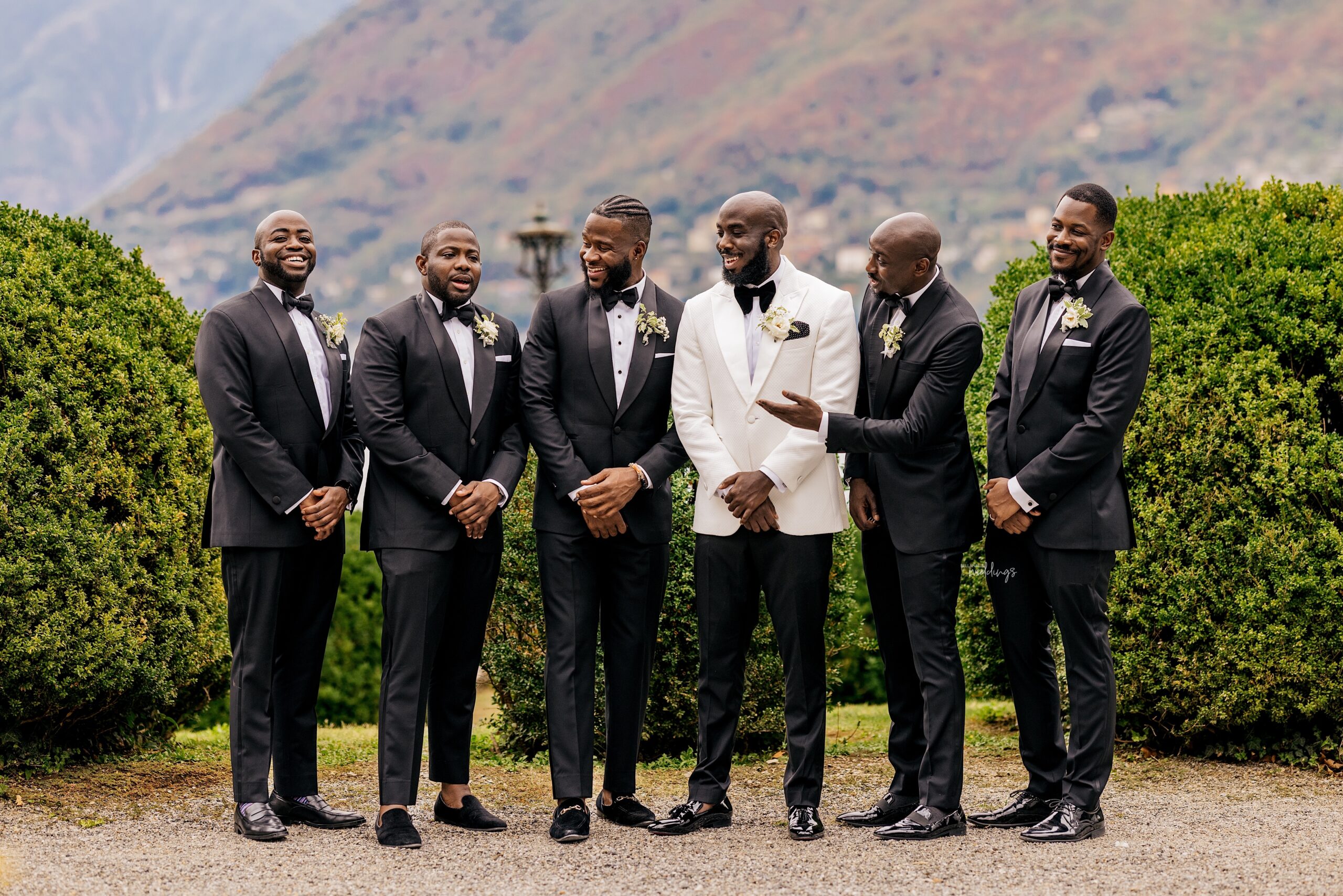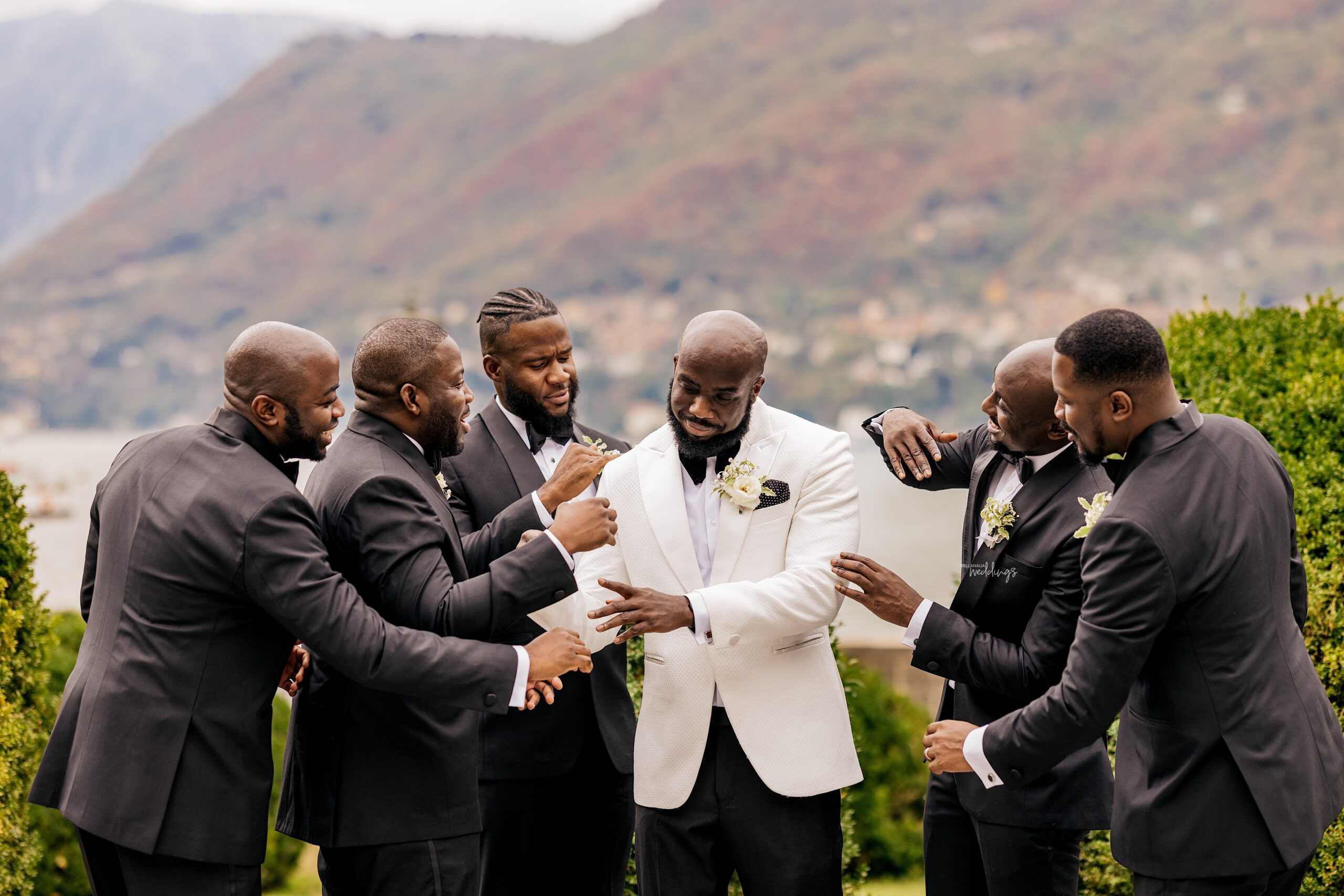 The sweet first look is giving all the butterflies of love…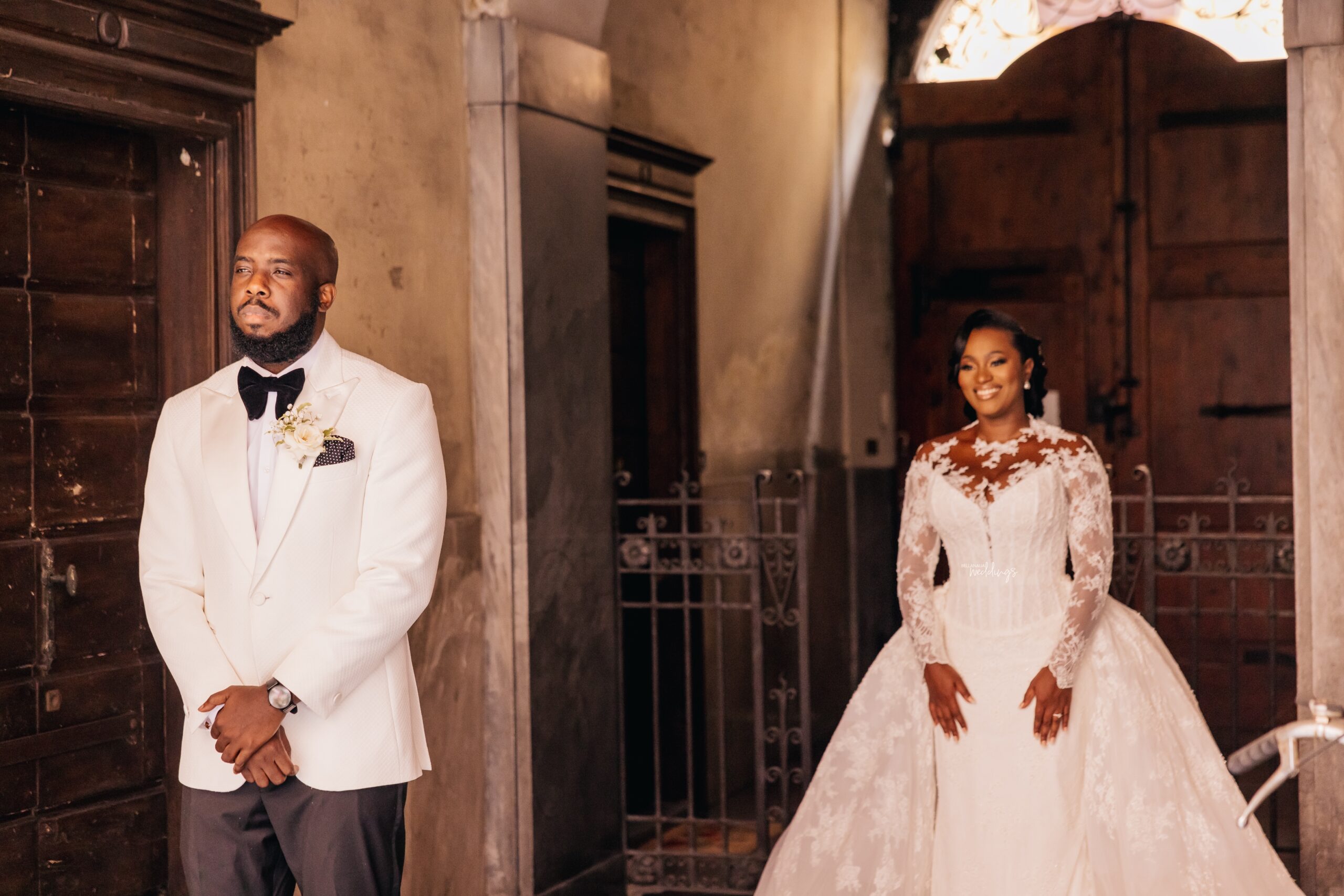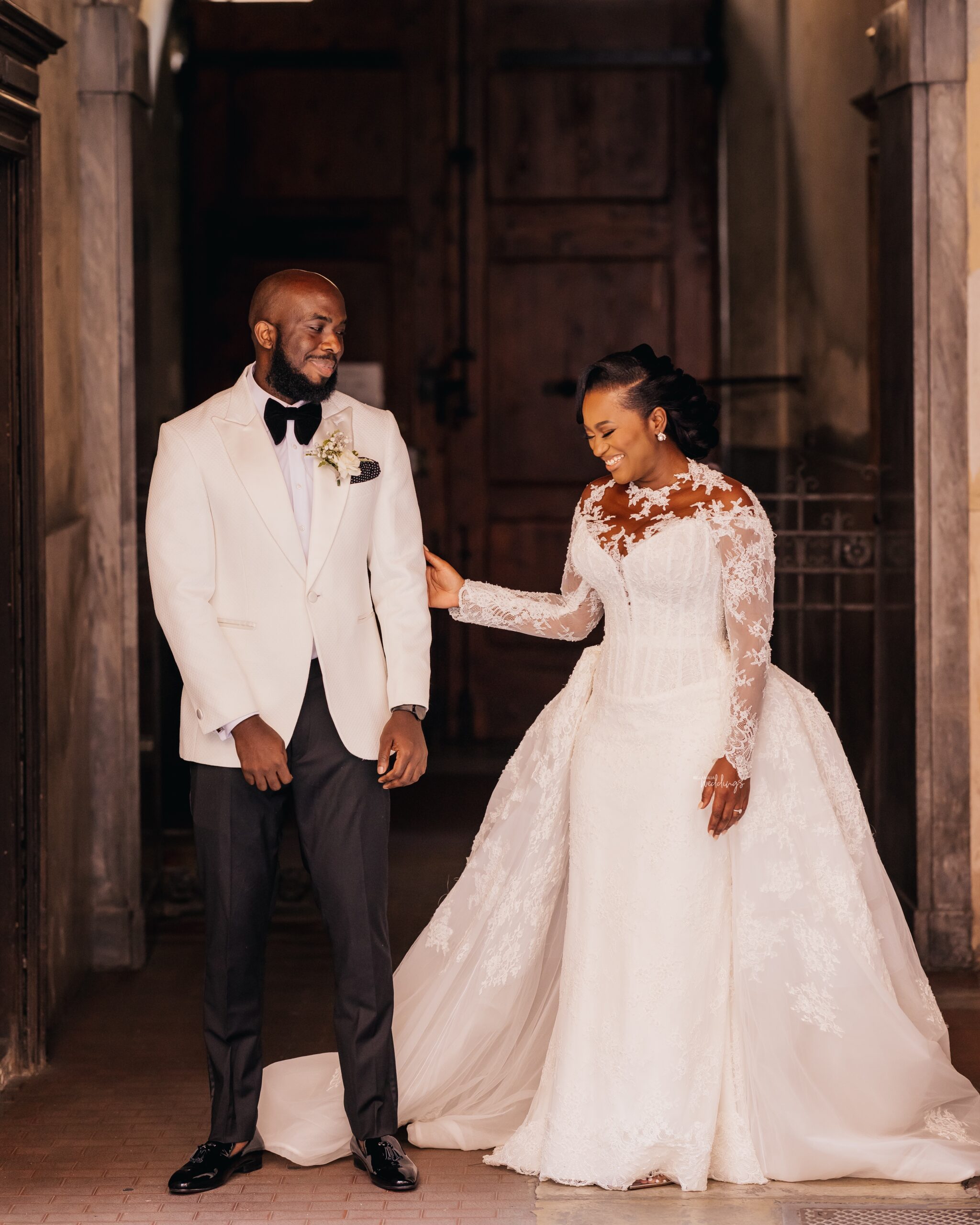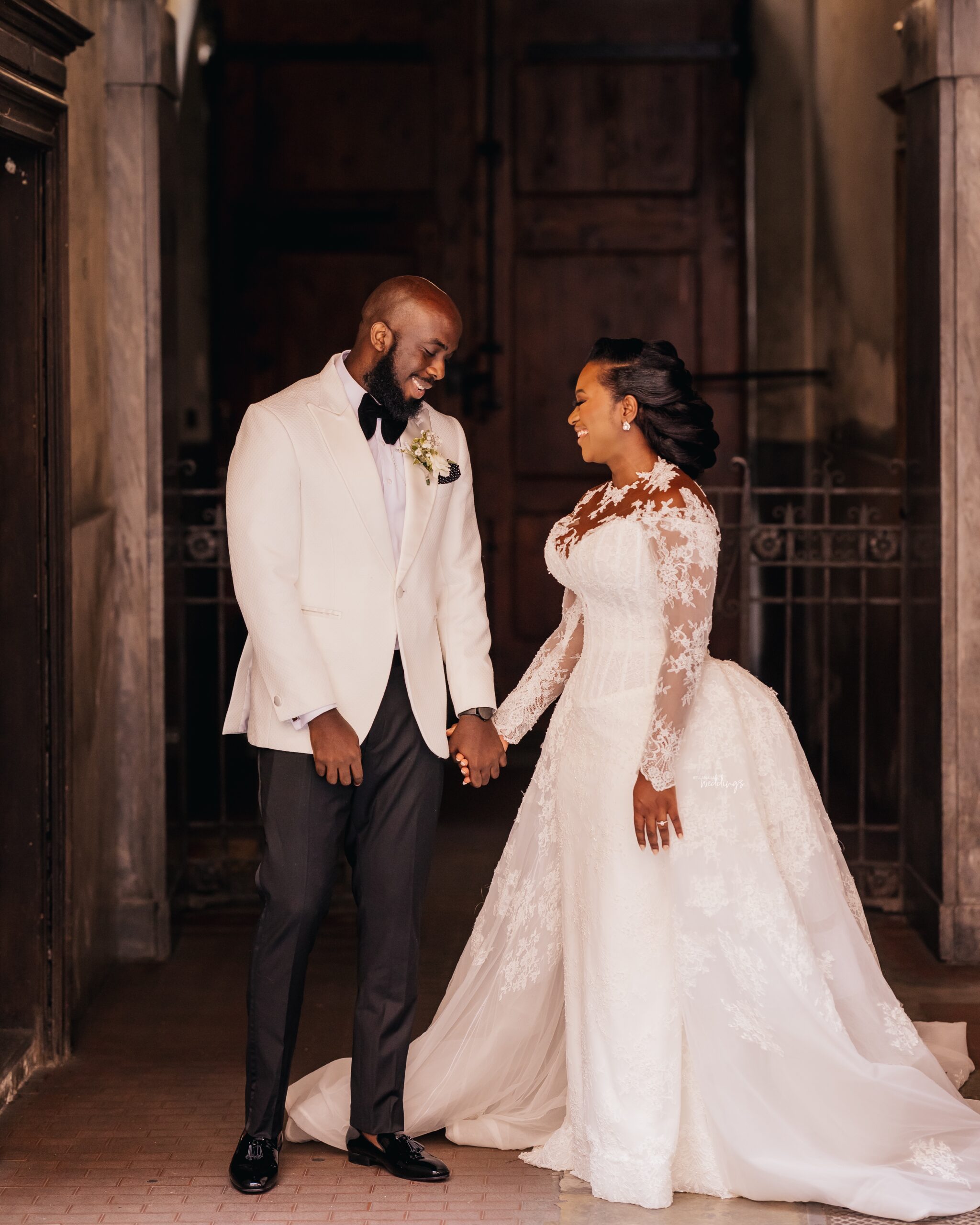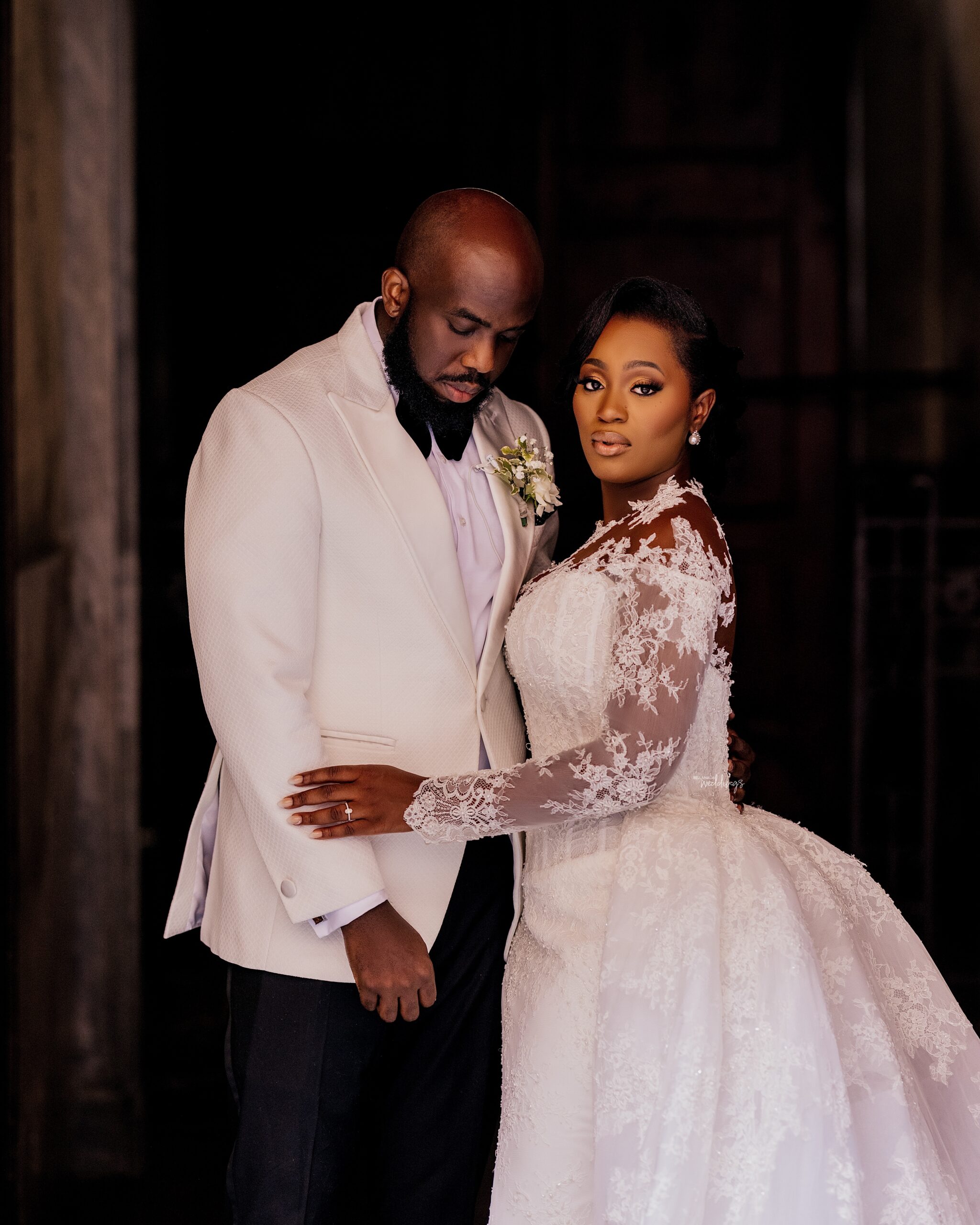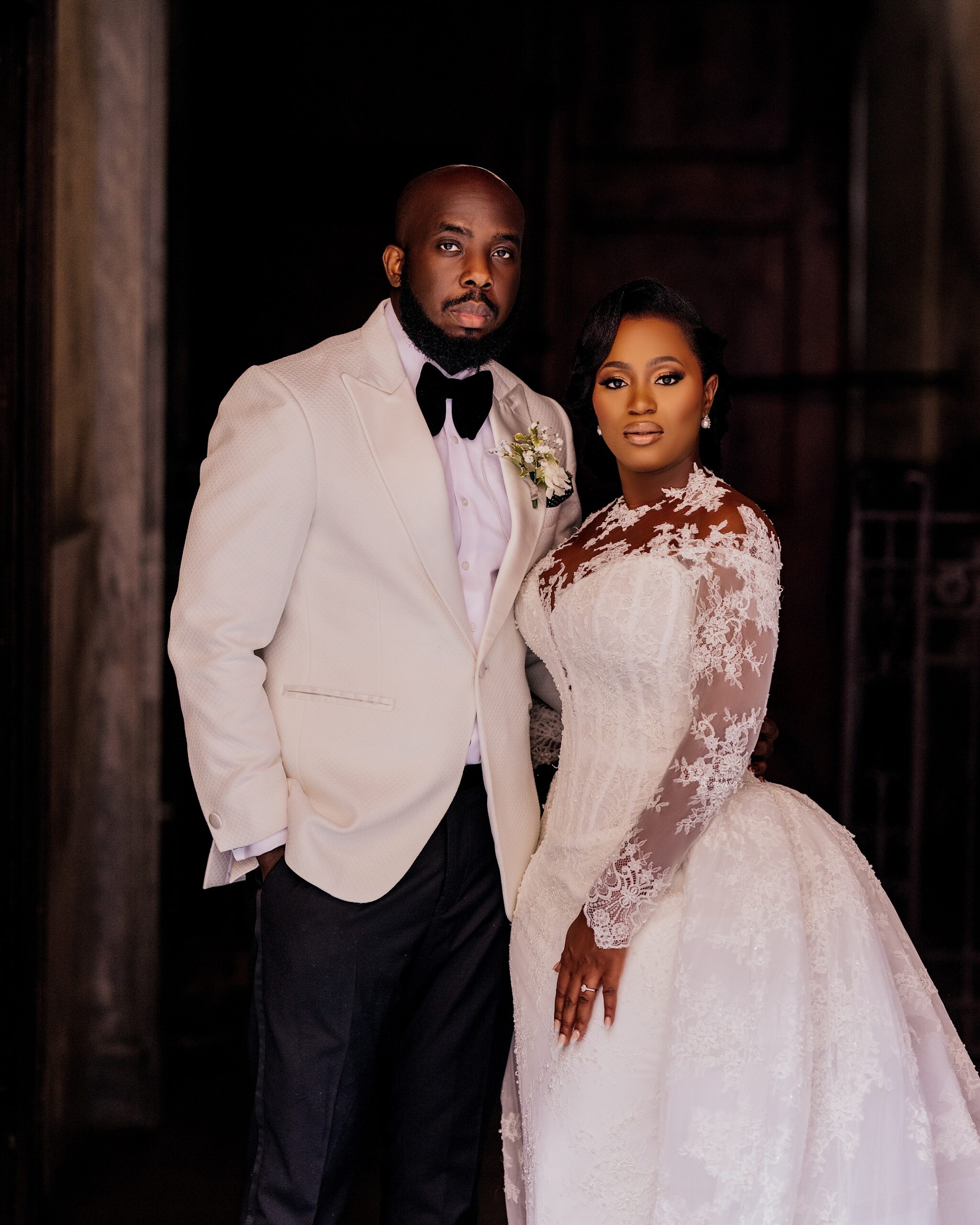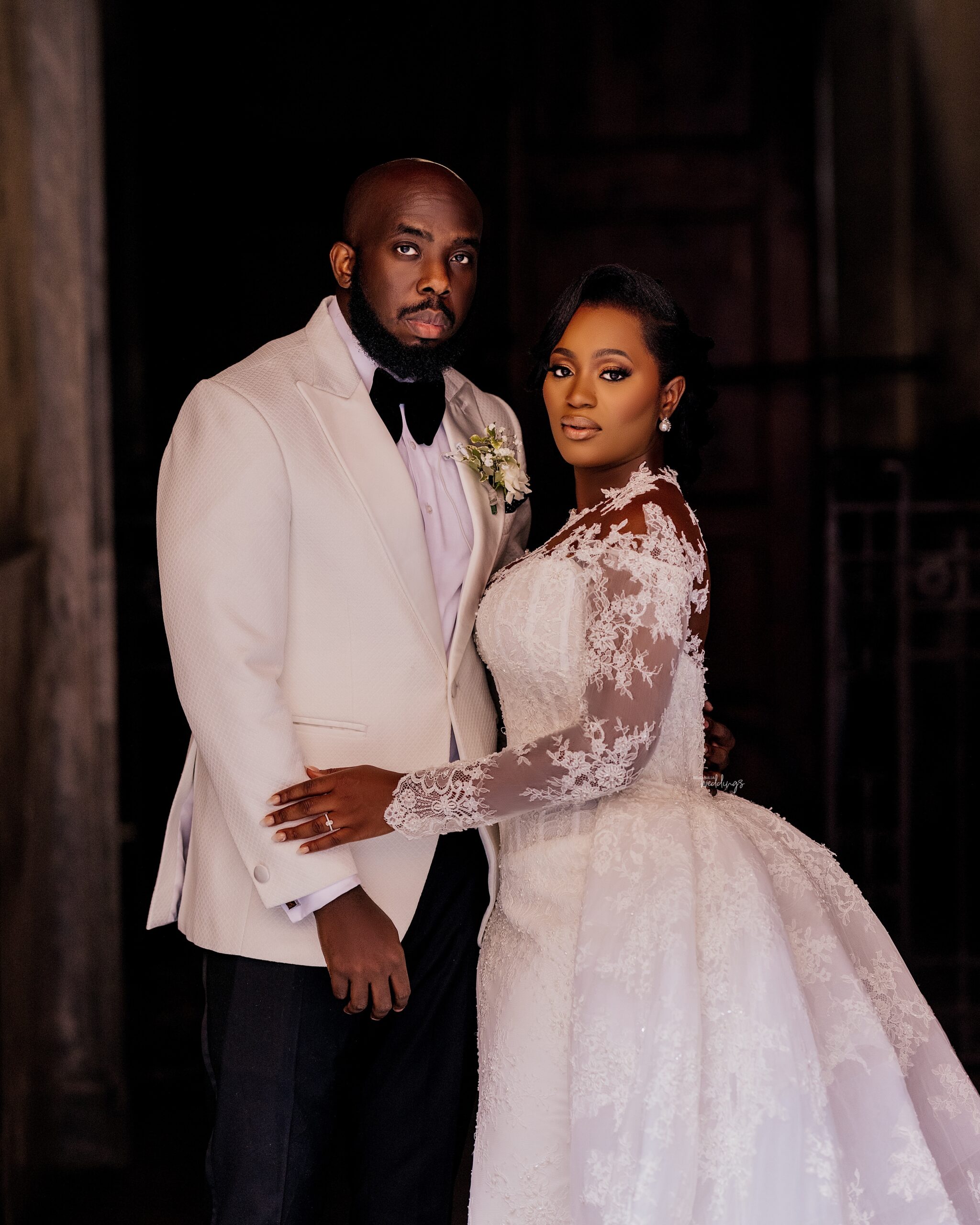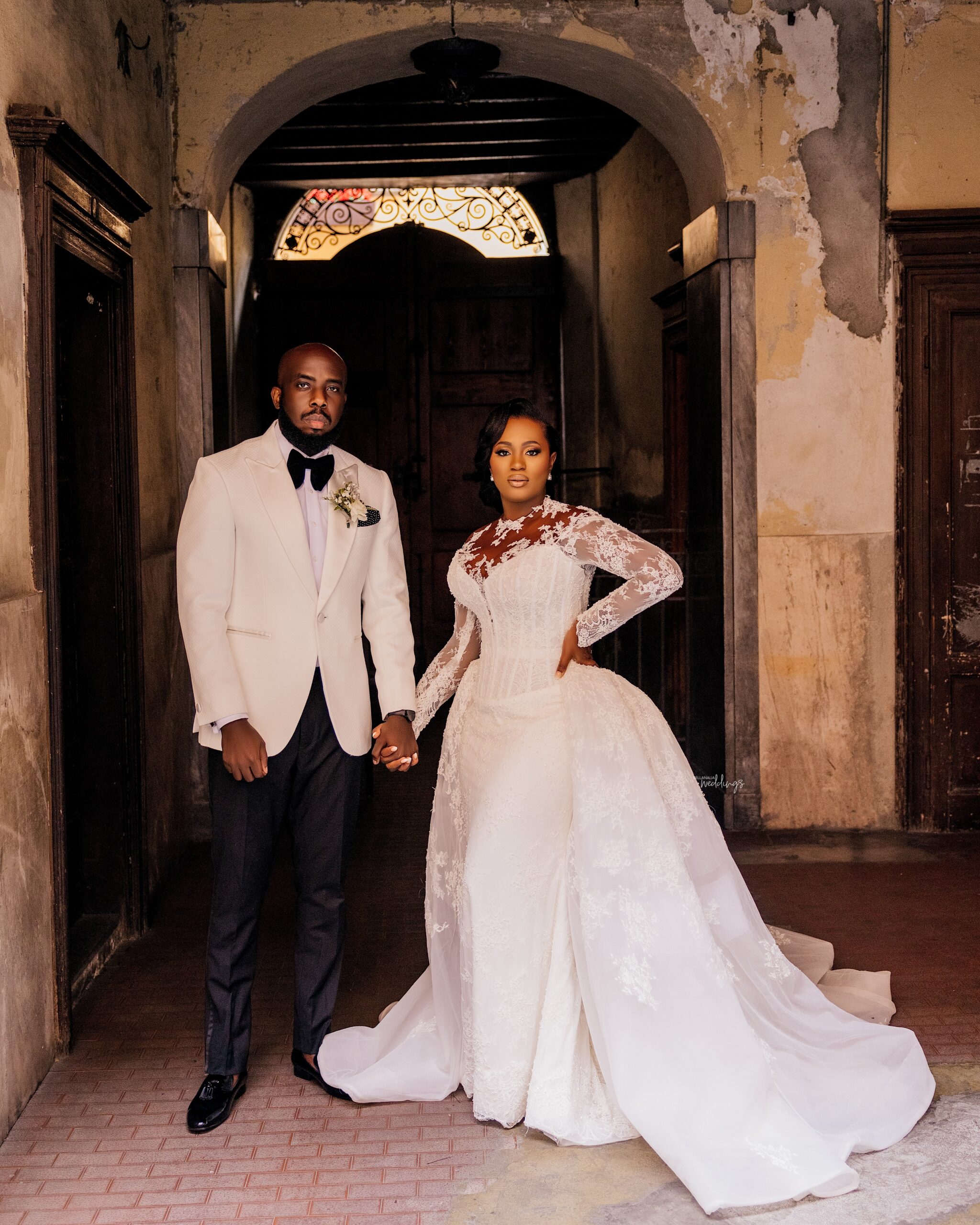 Let's take in the beauty of this breathtaking outdoor decor 😍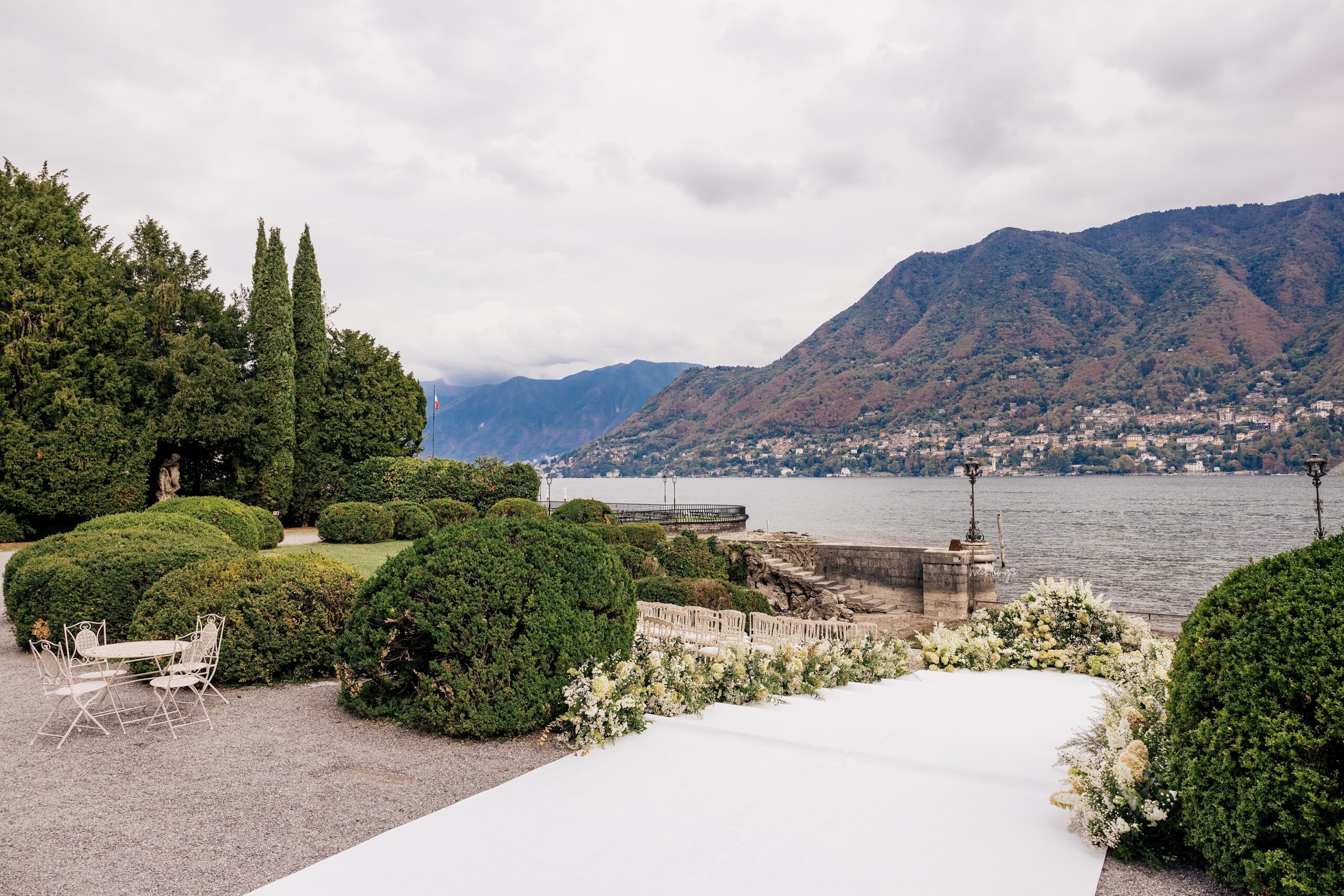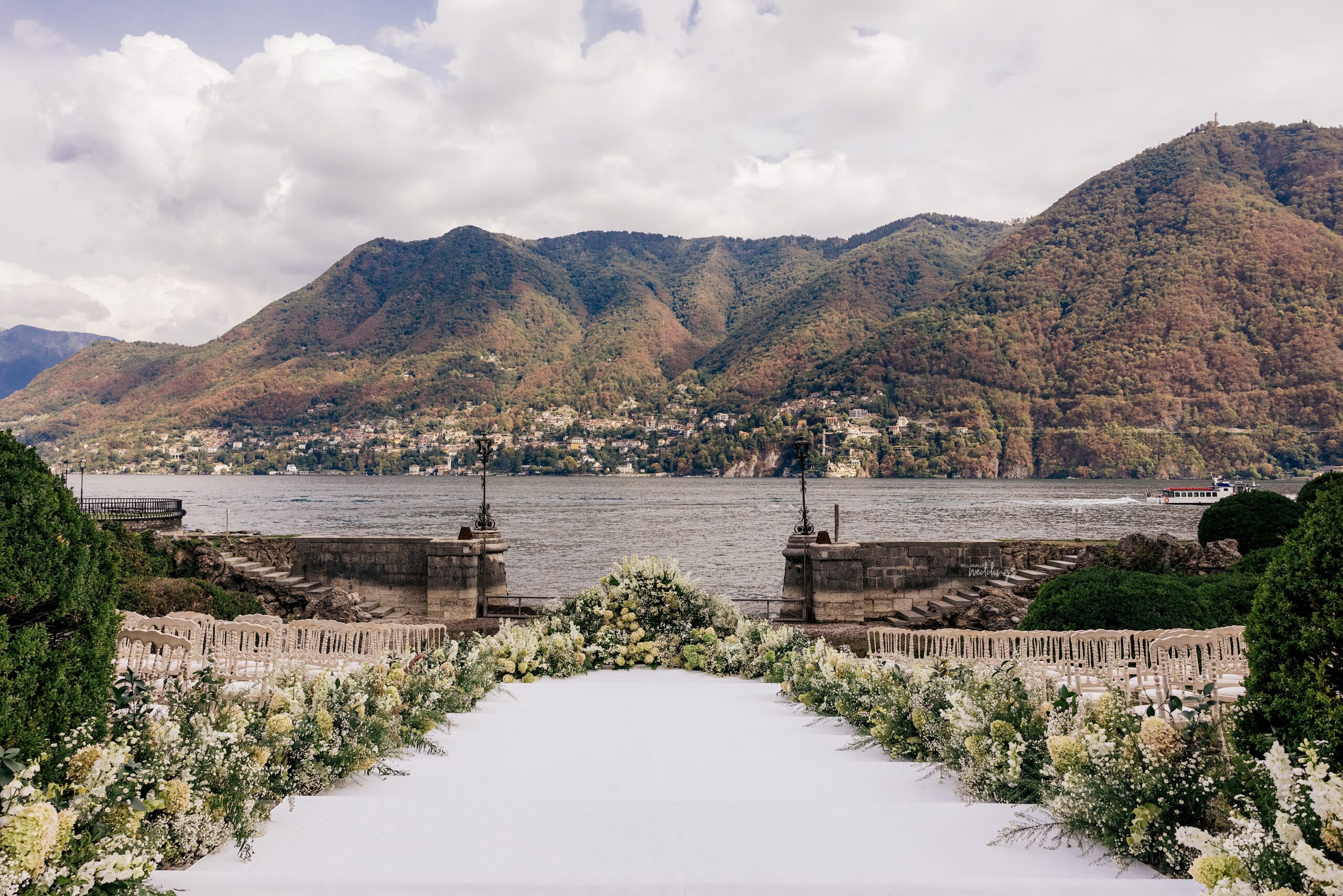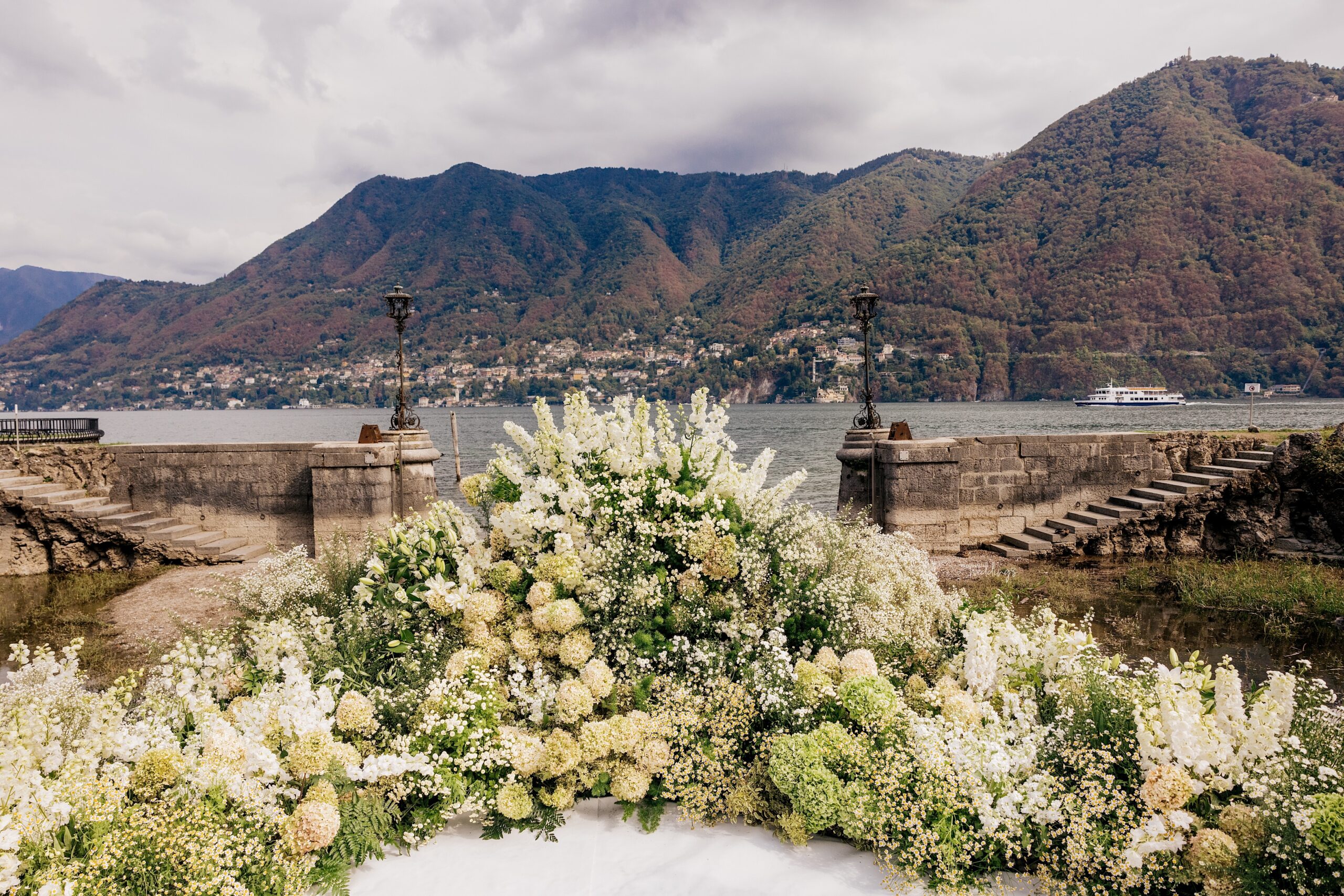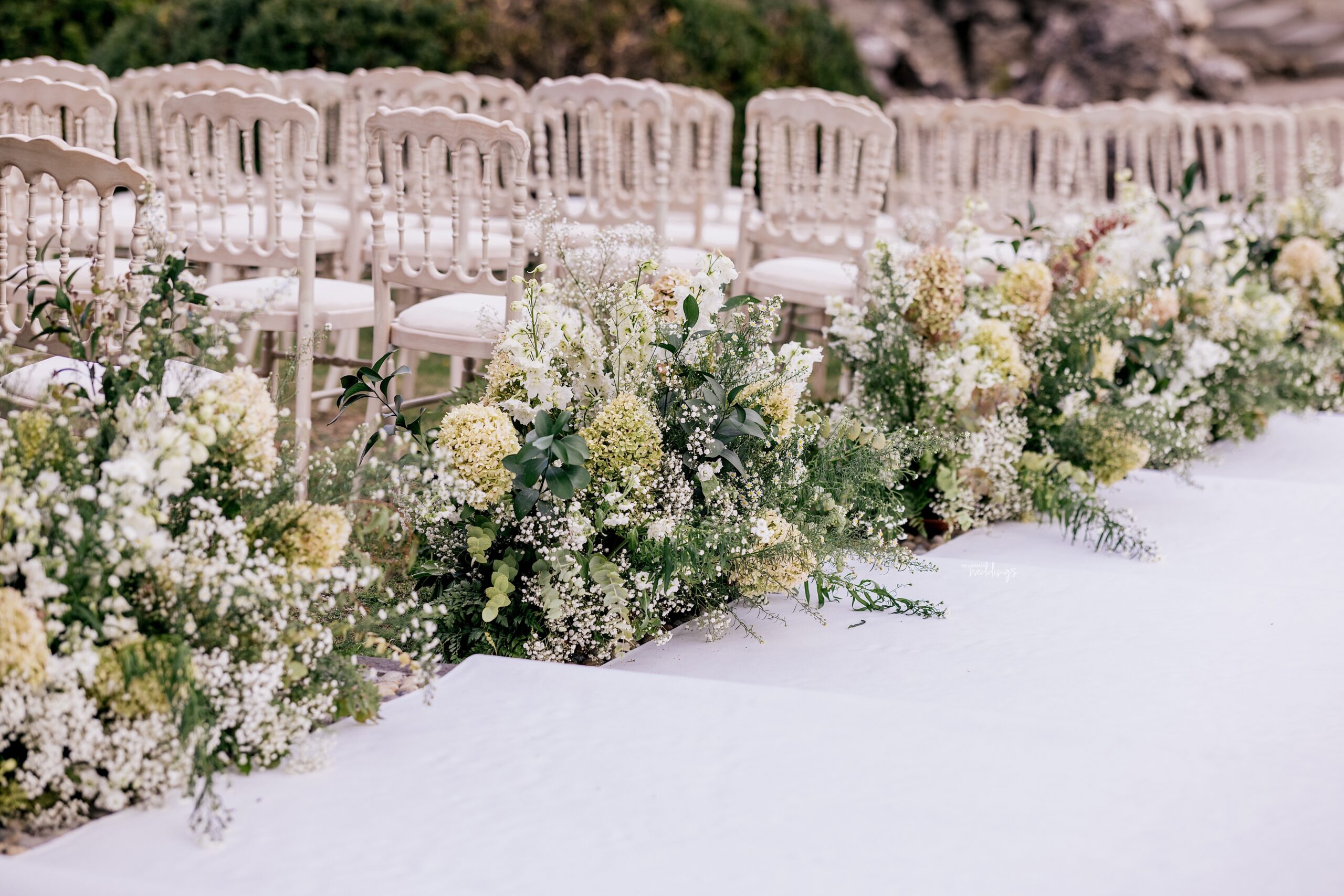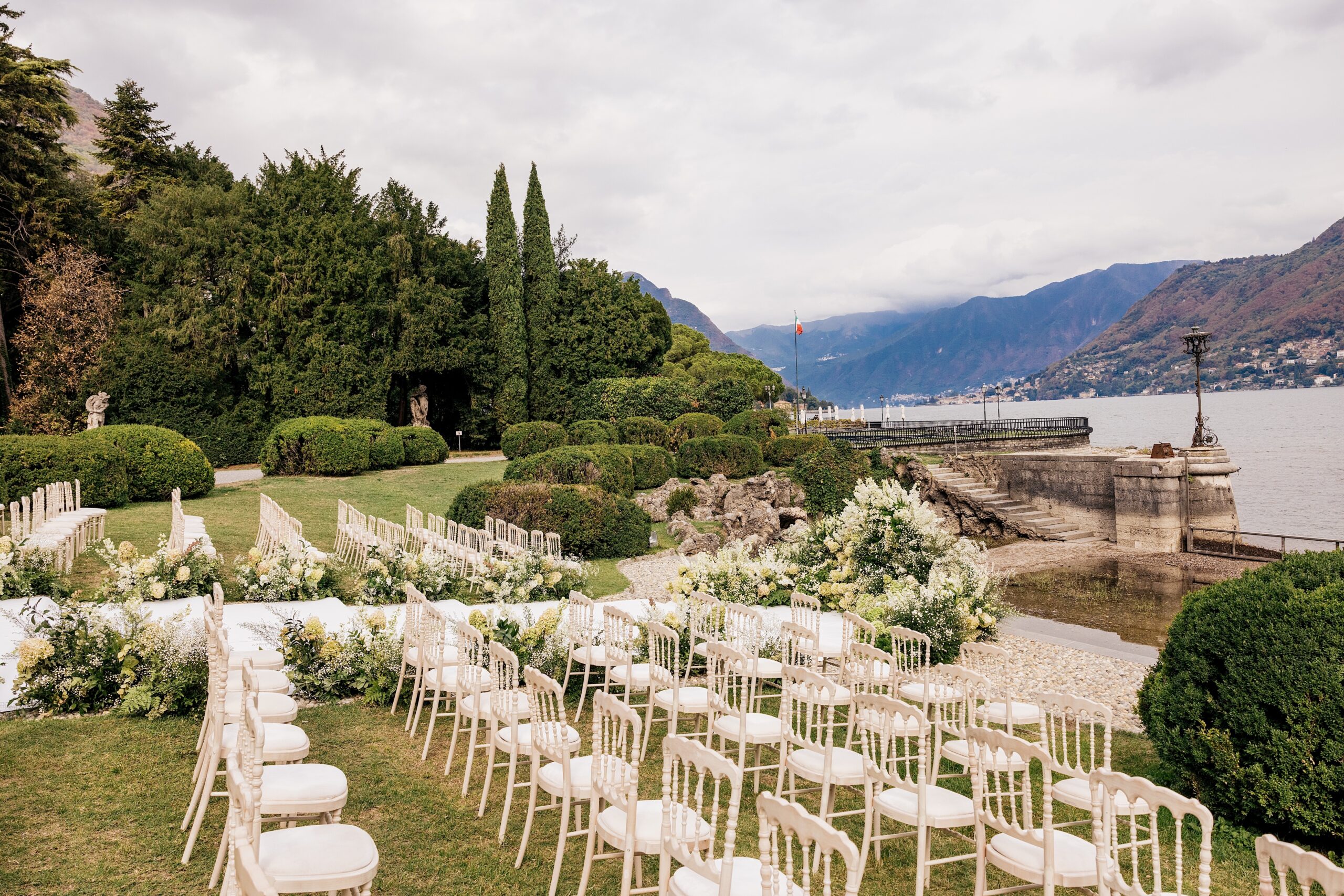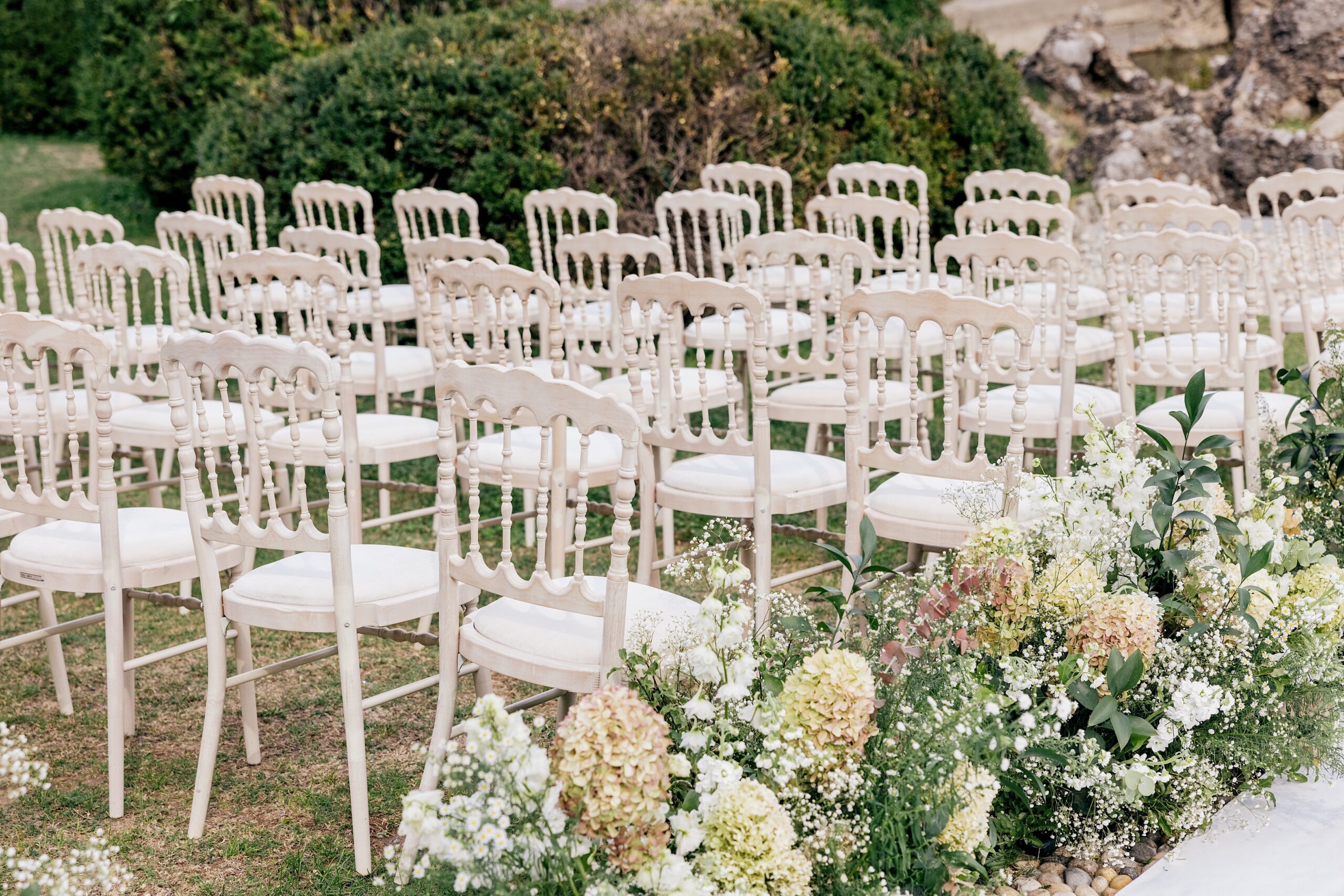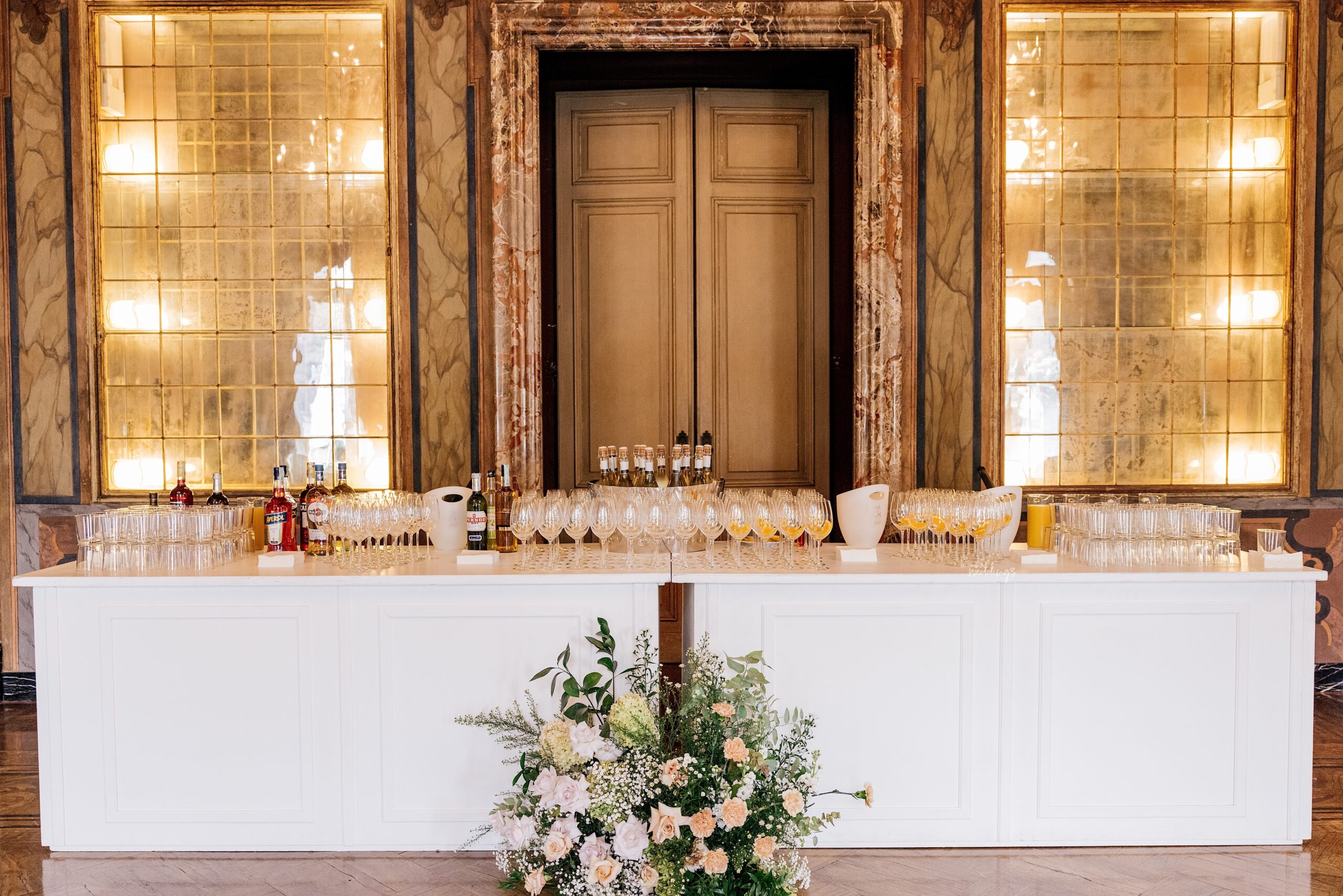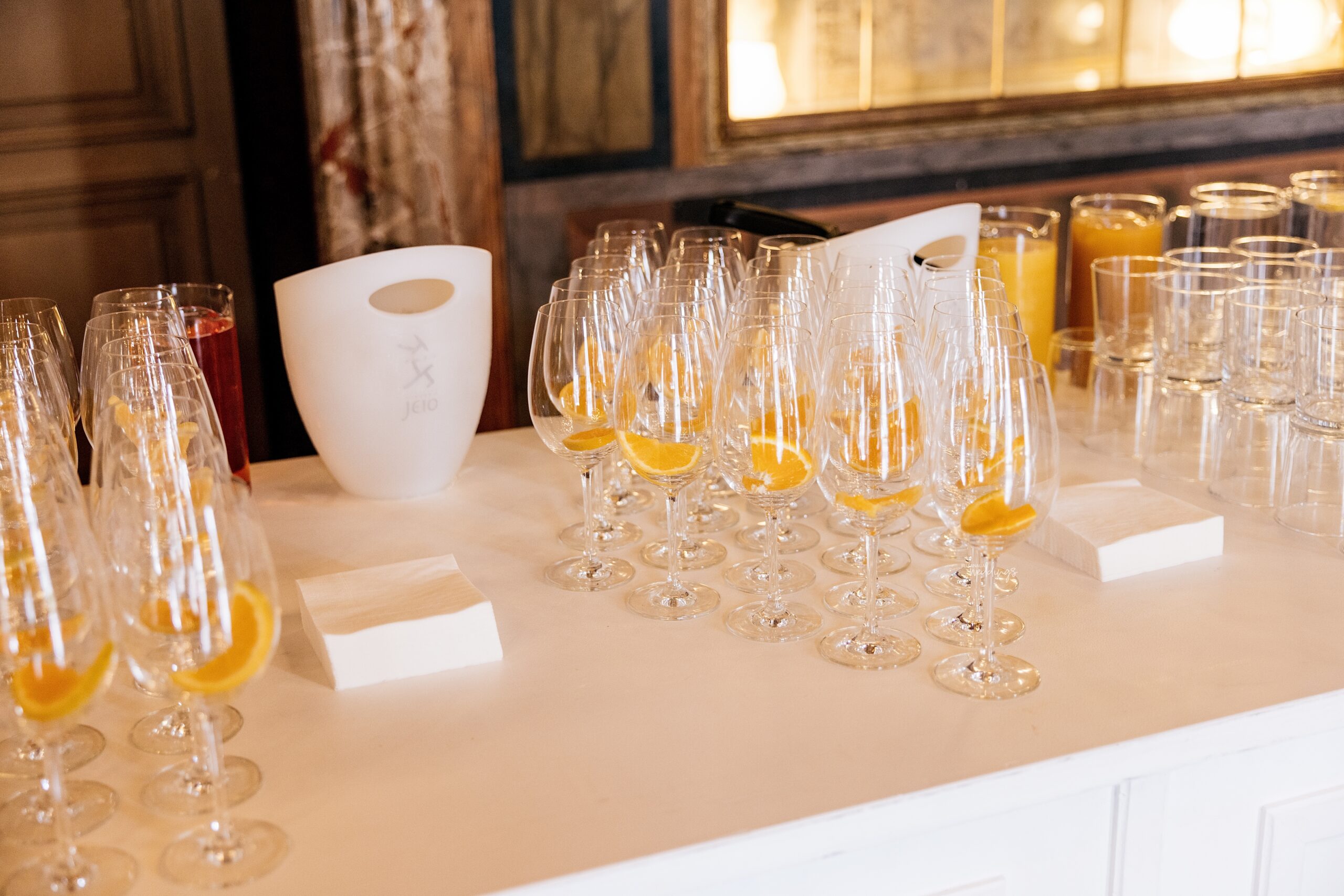 Let's begin with the bridal party's entrance!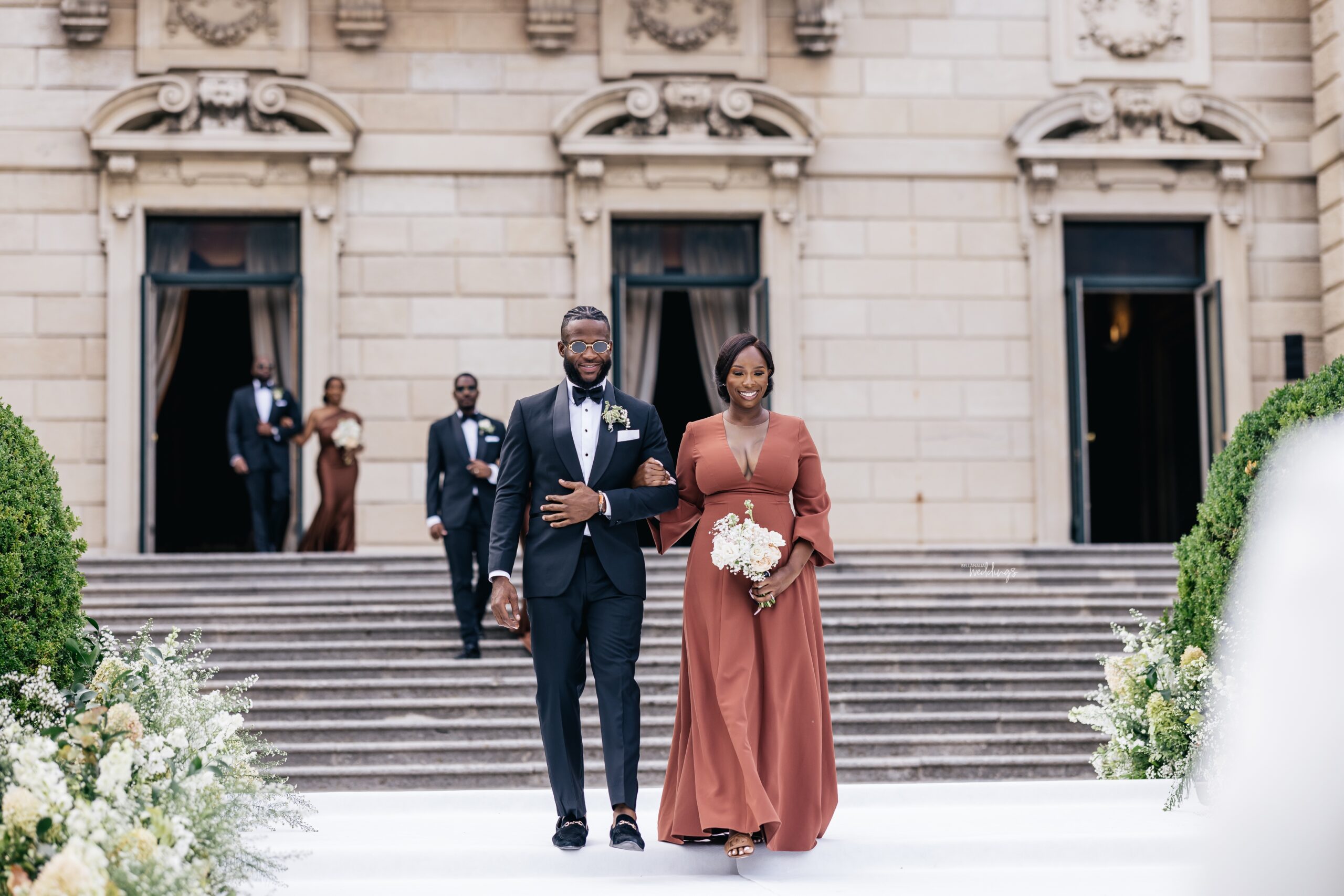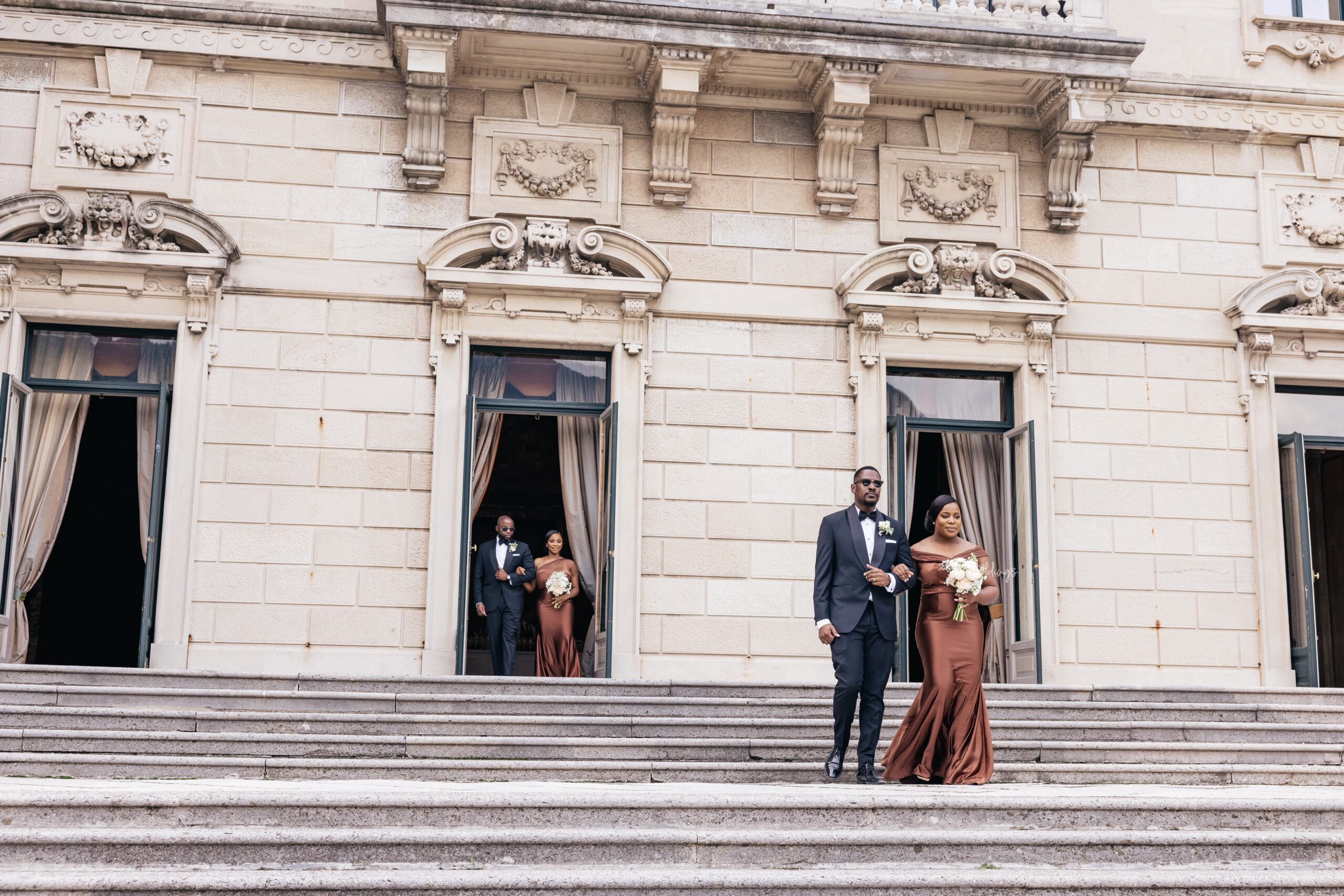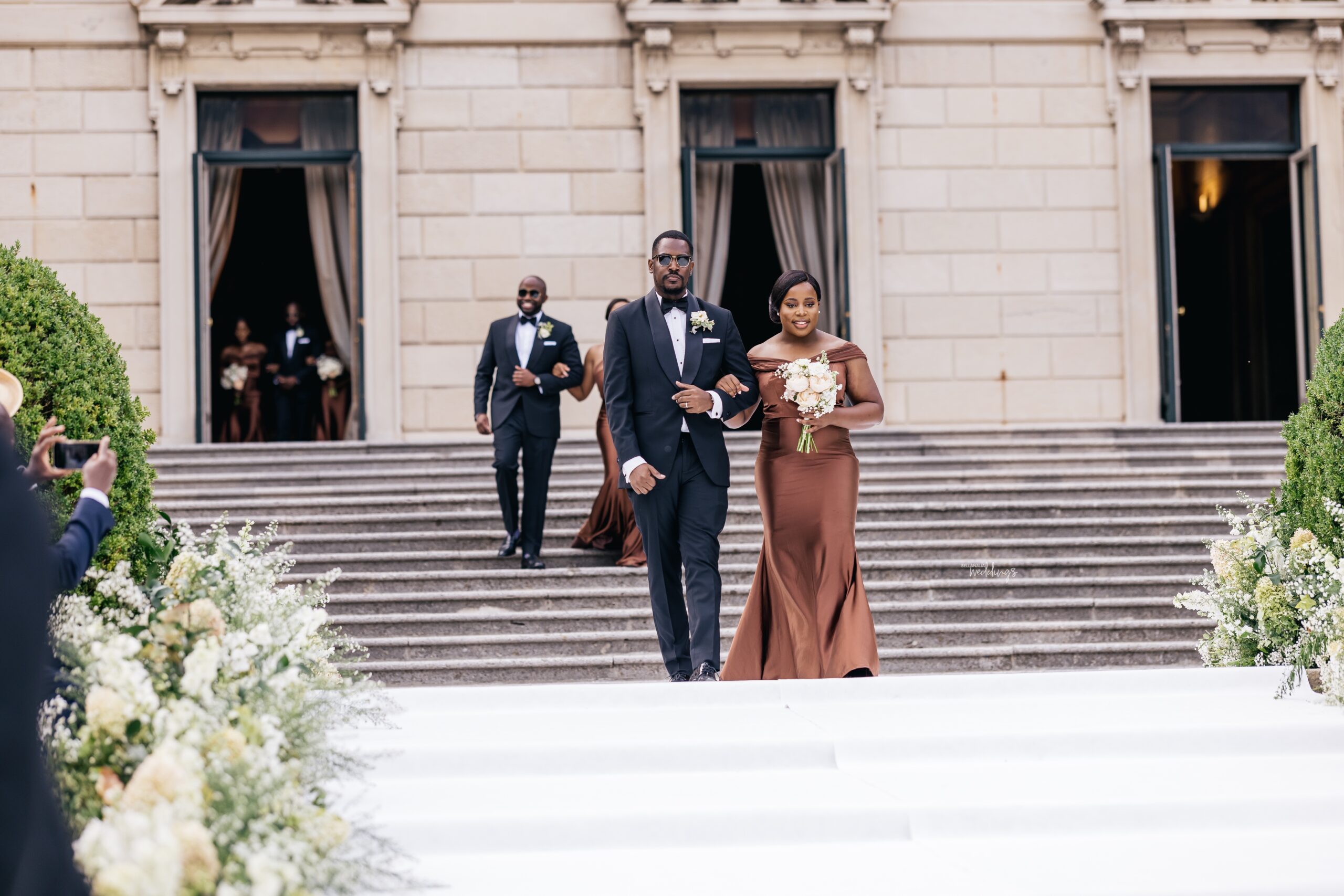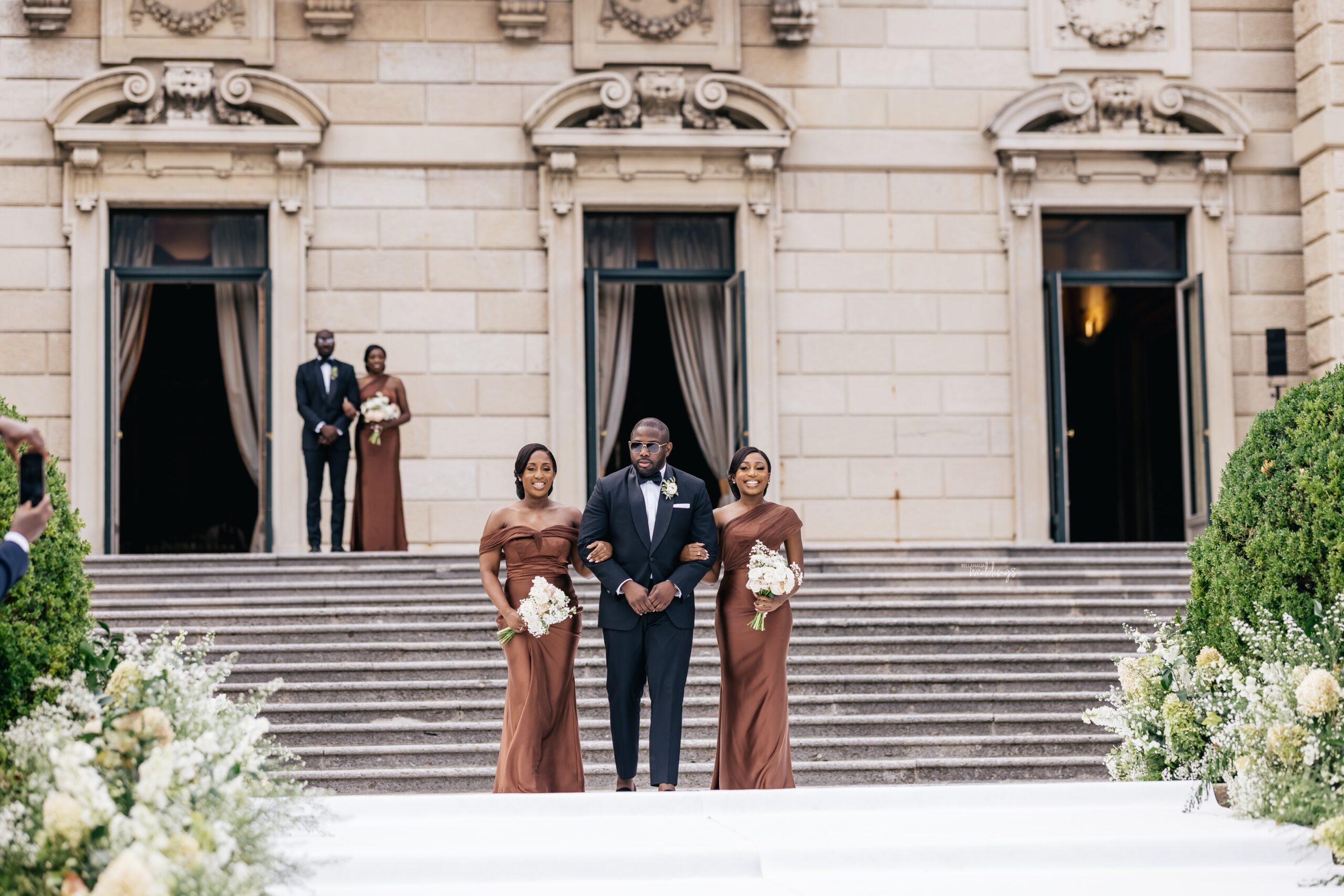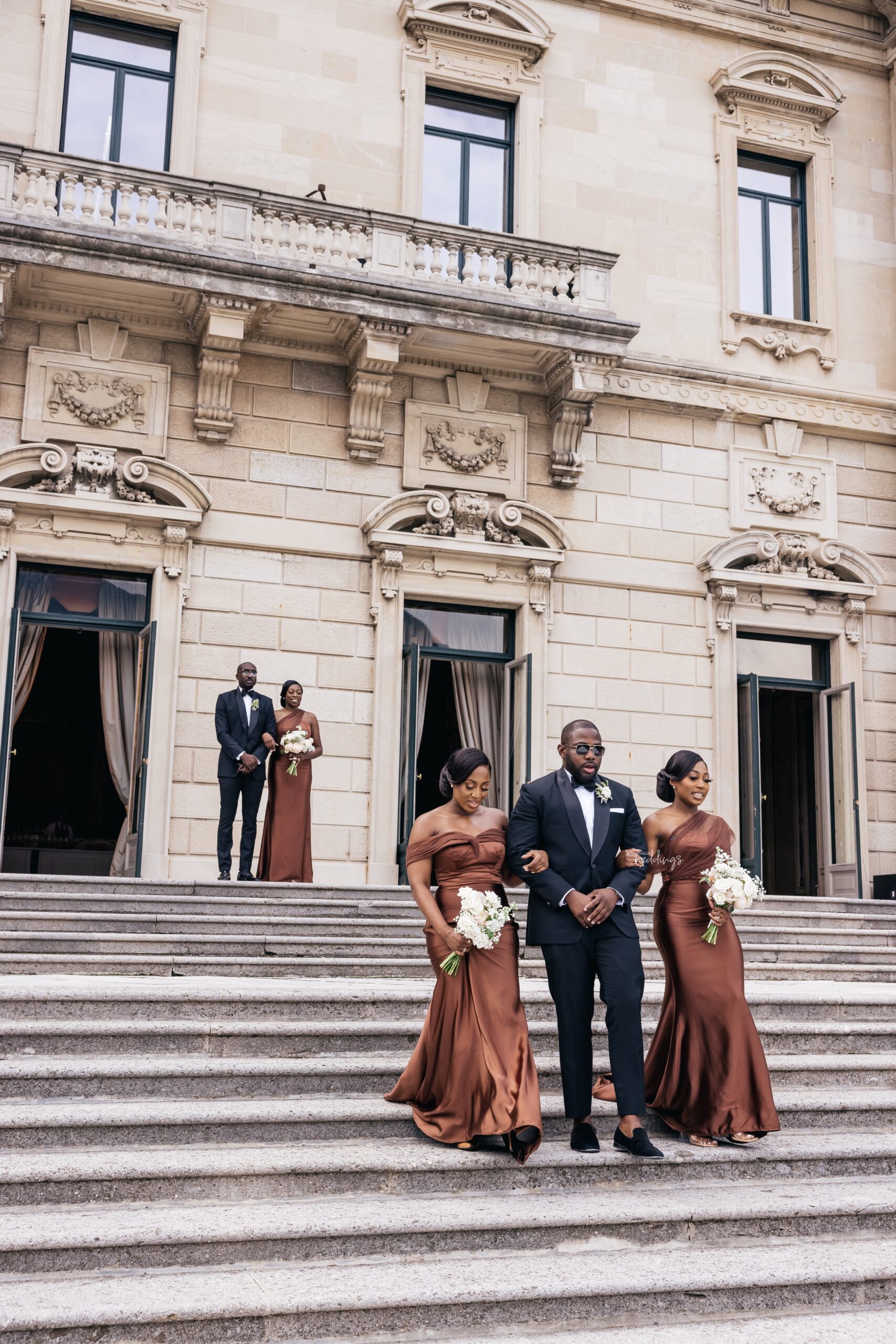 The dapper groom coming through!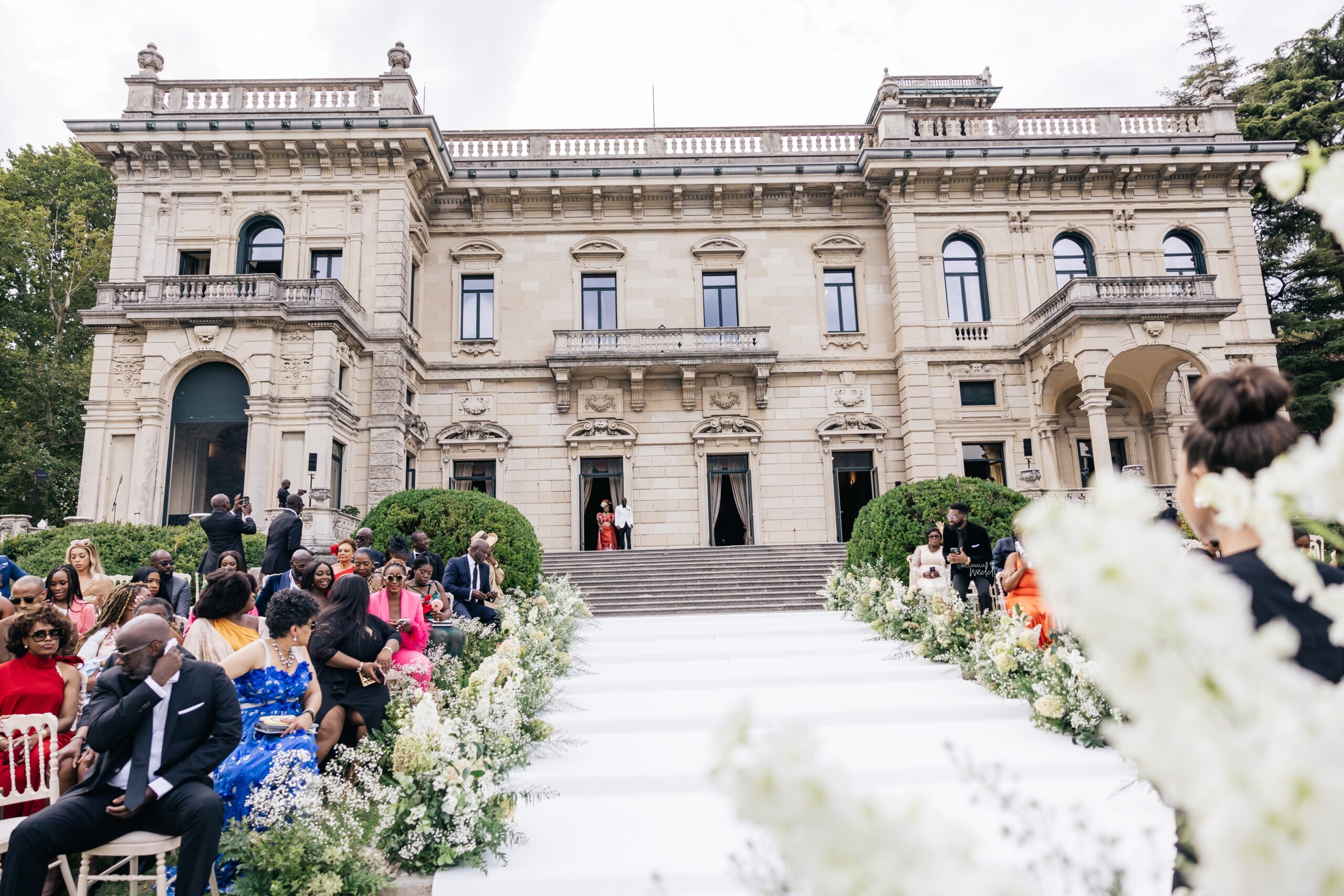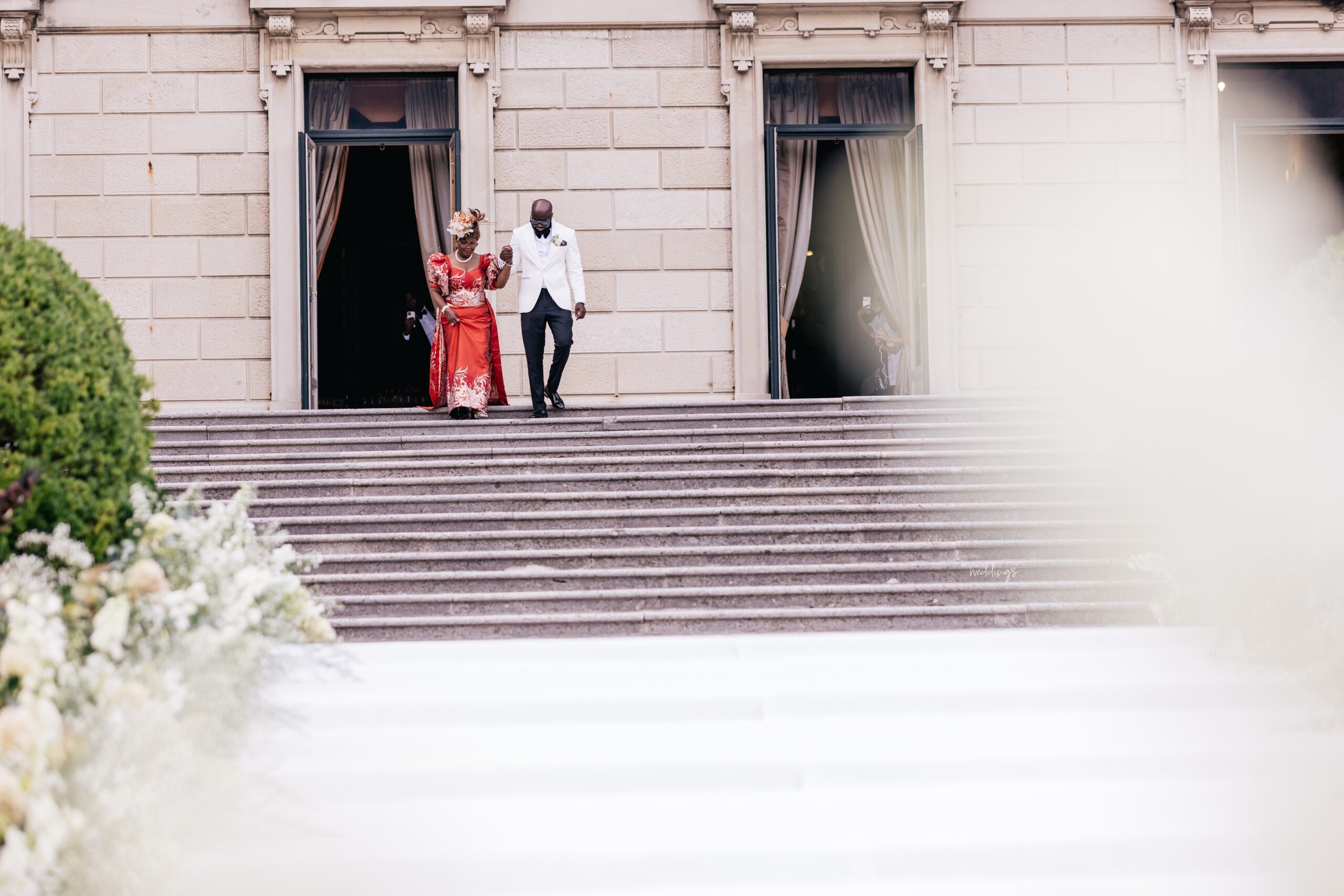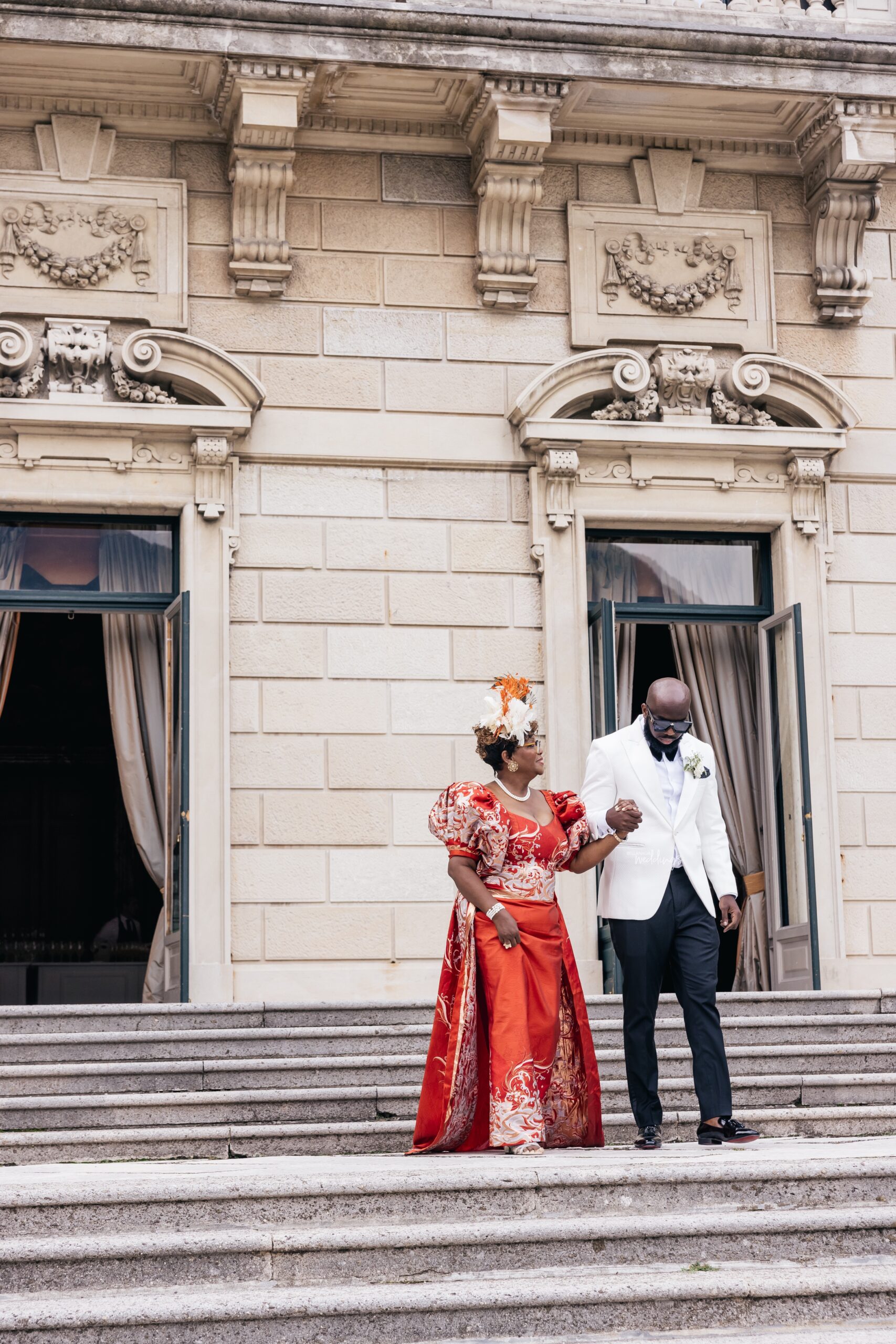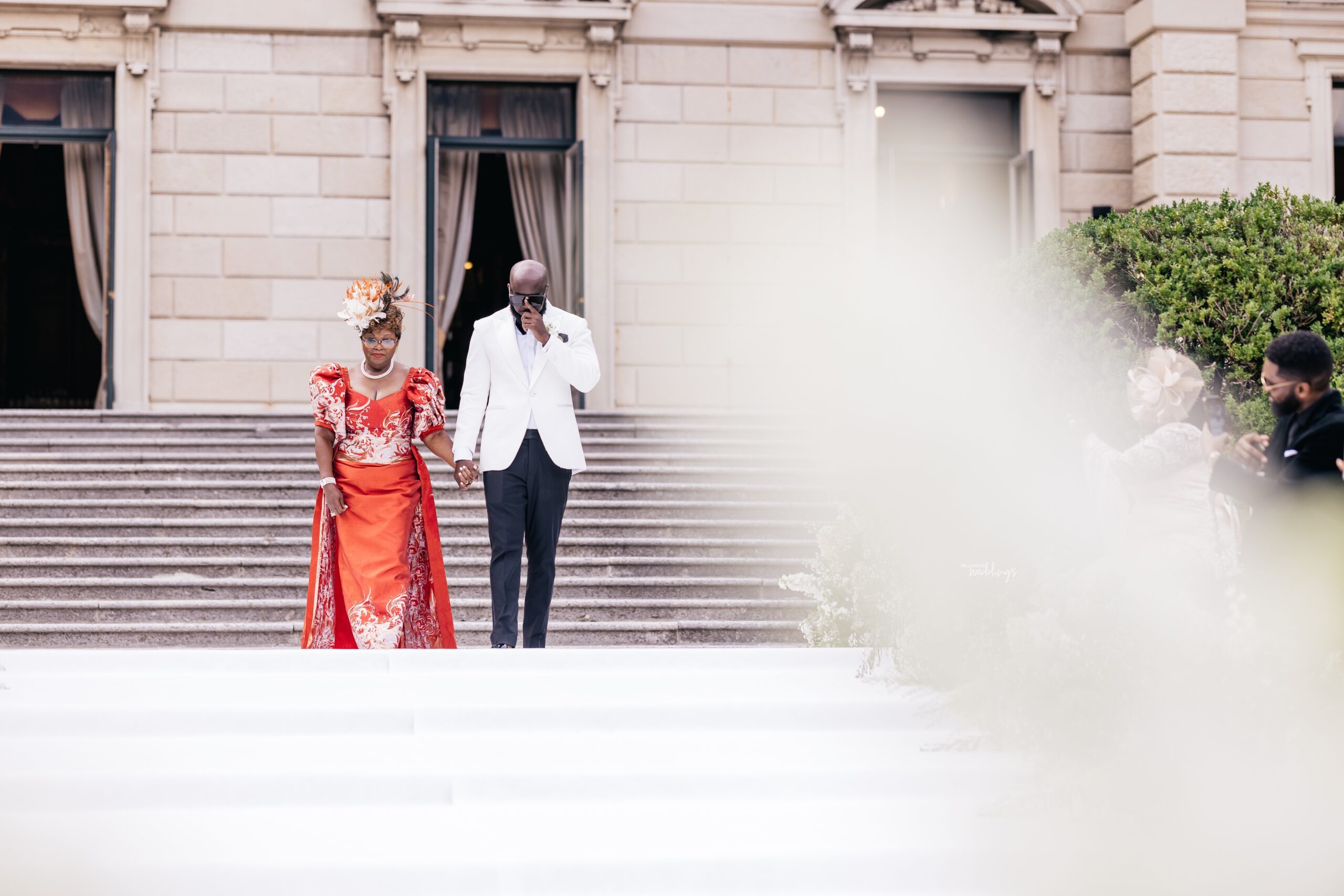 Here comes the stunning bride!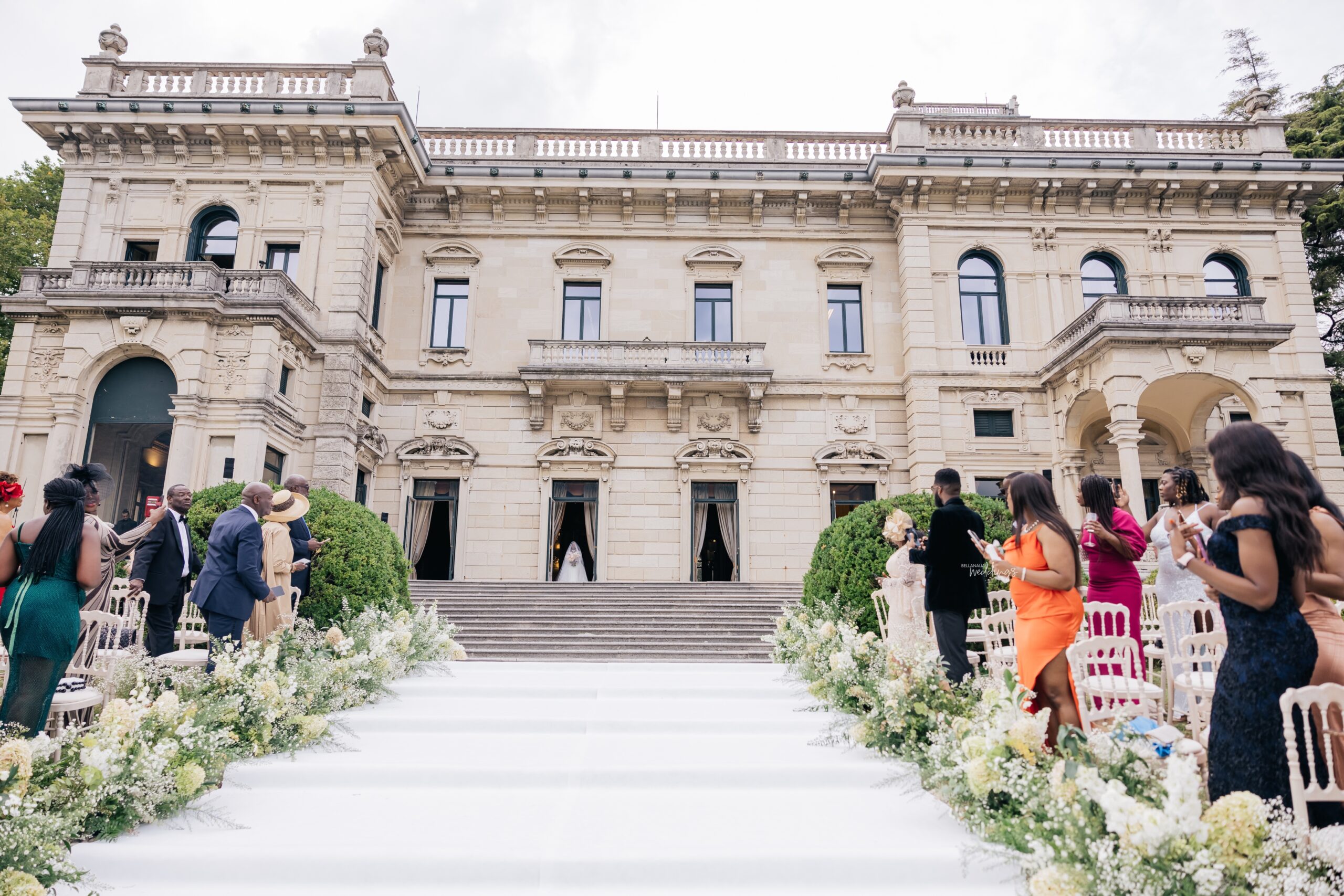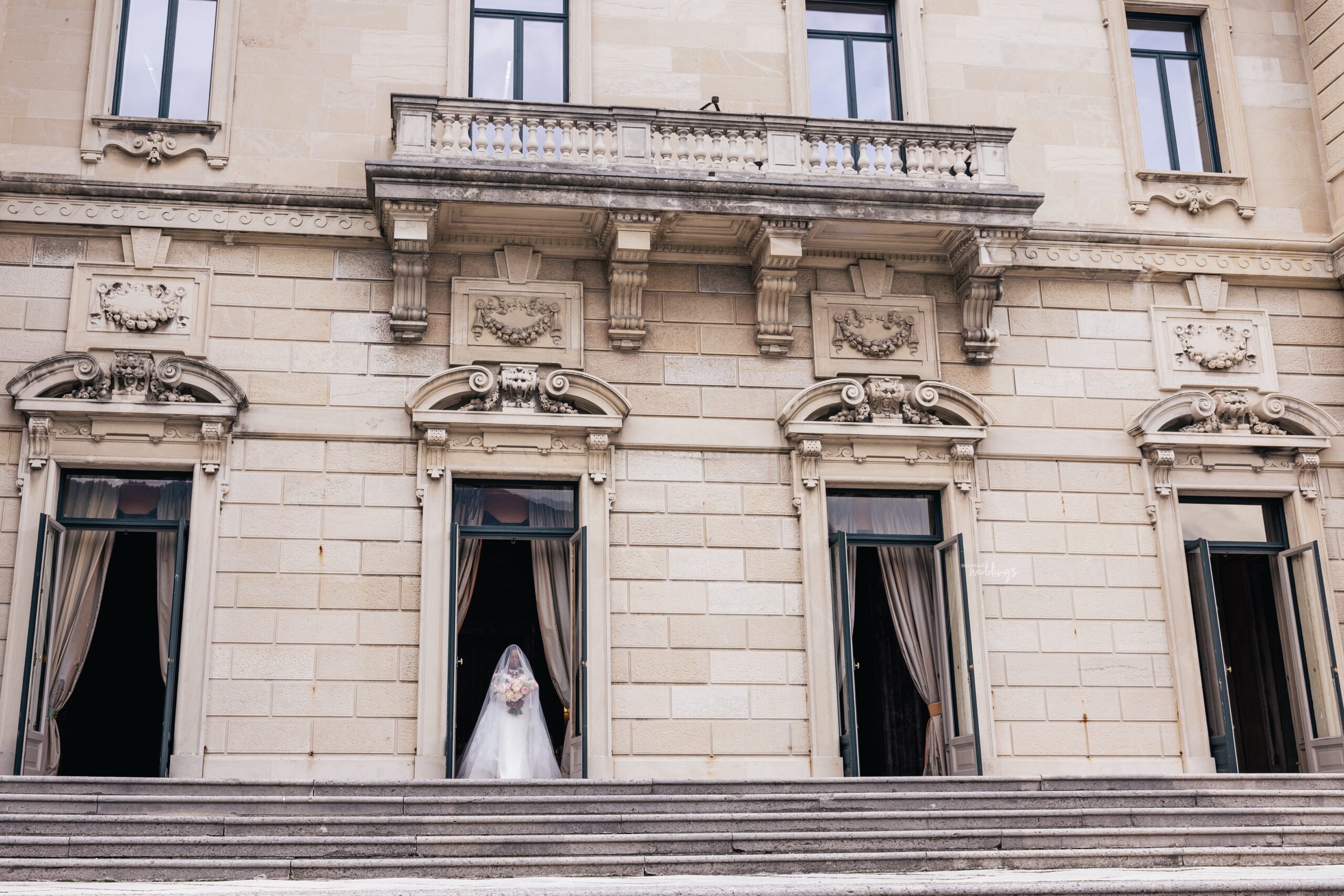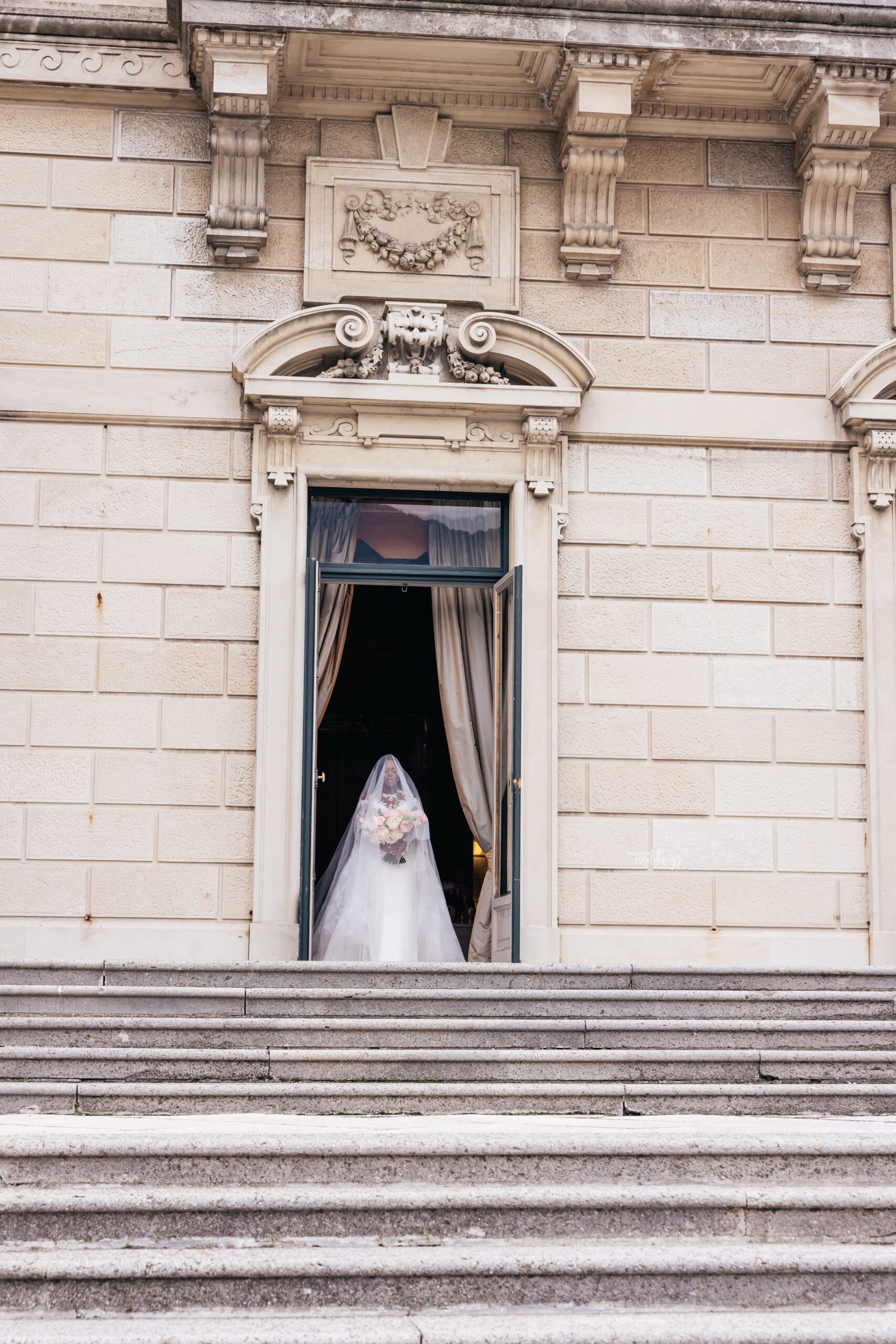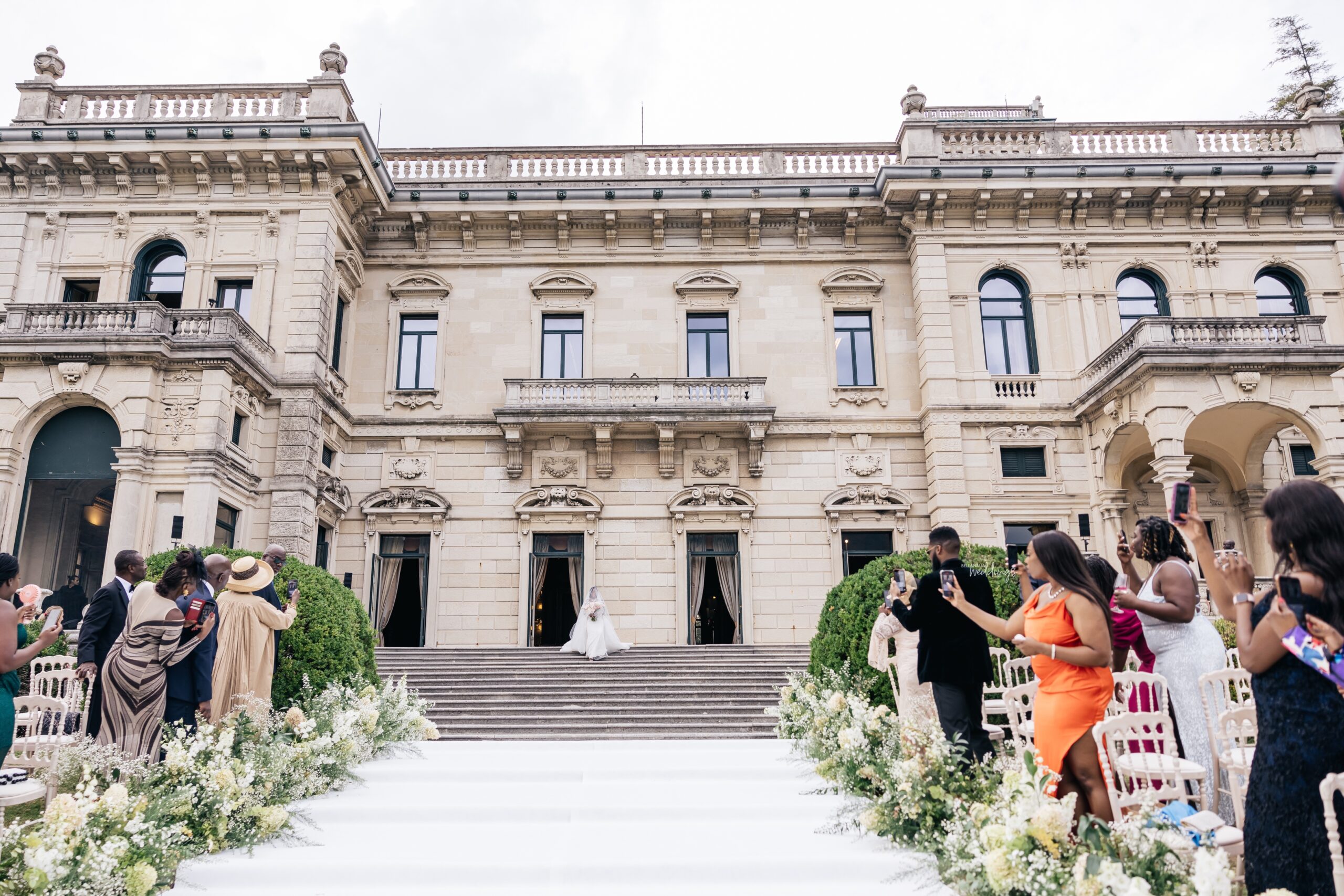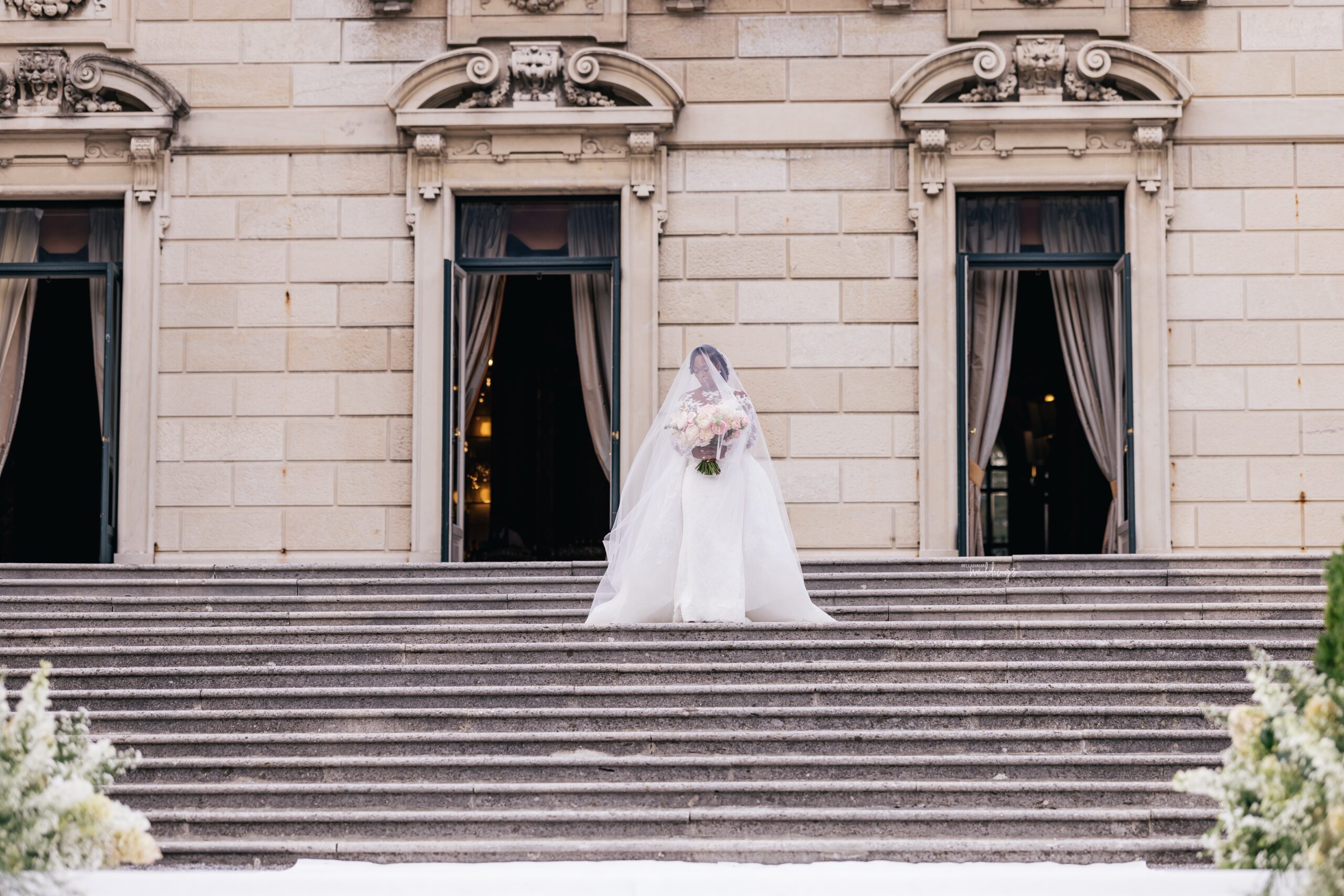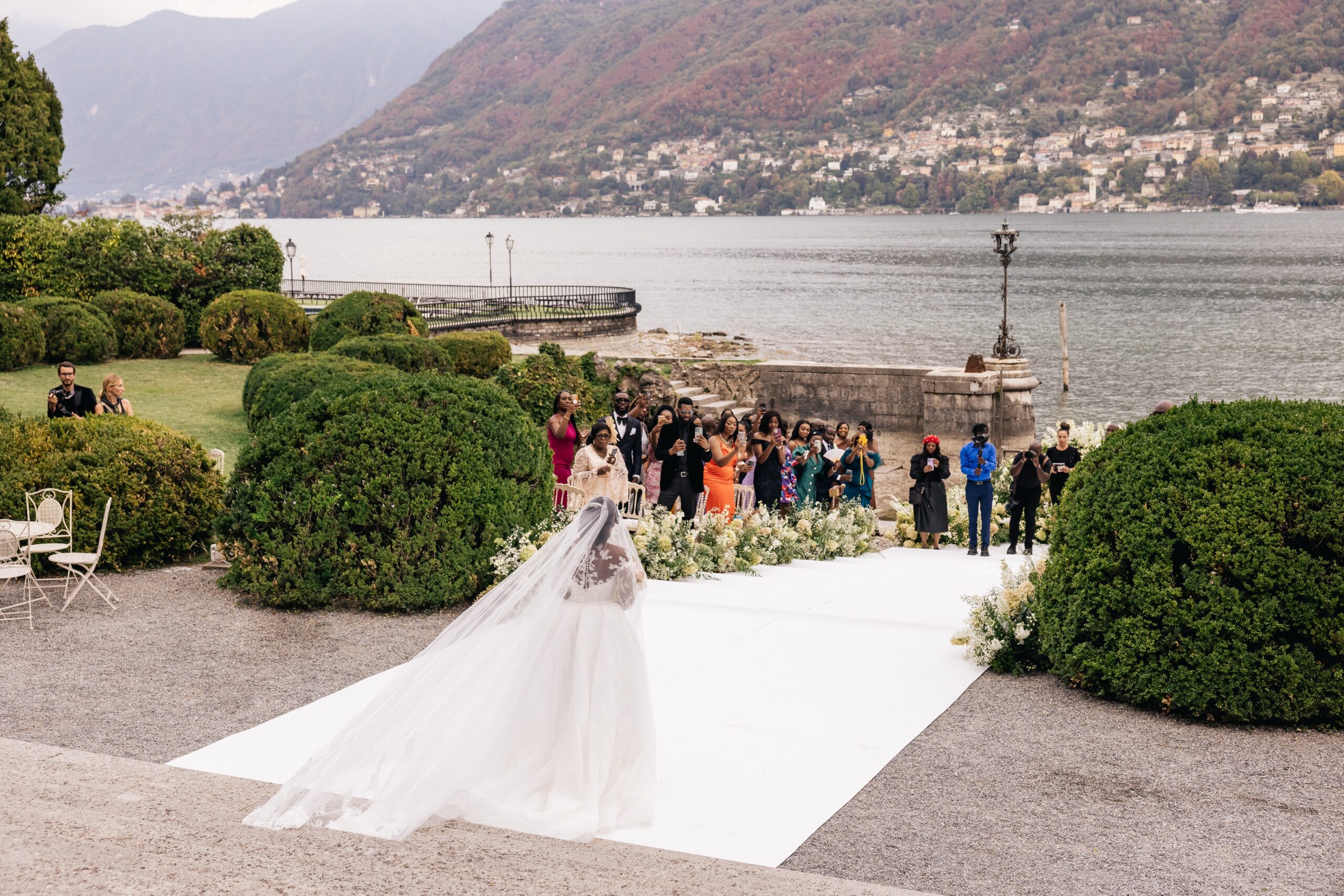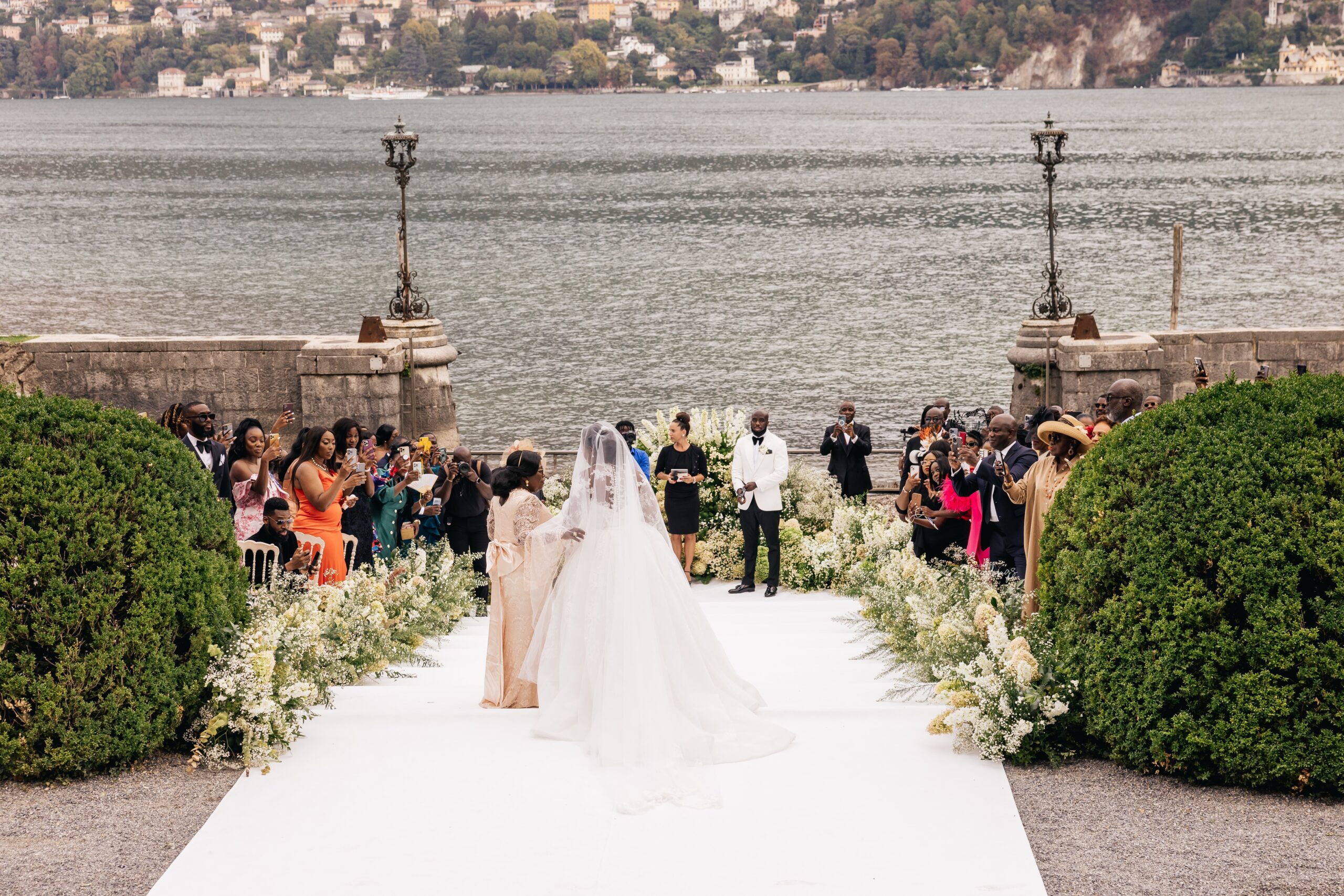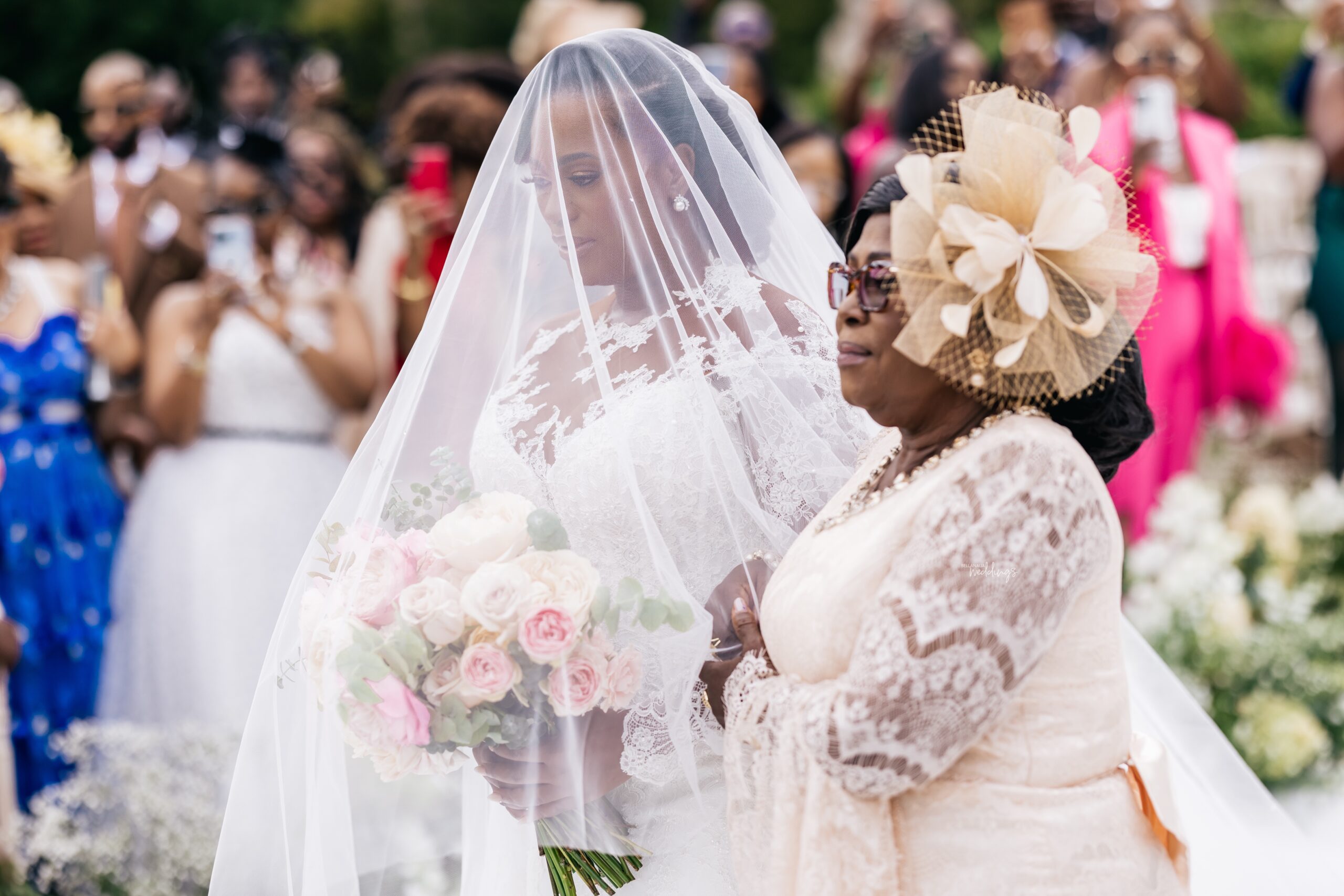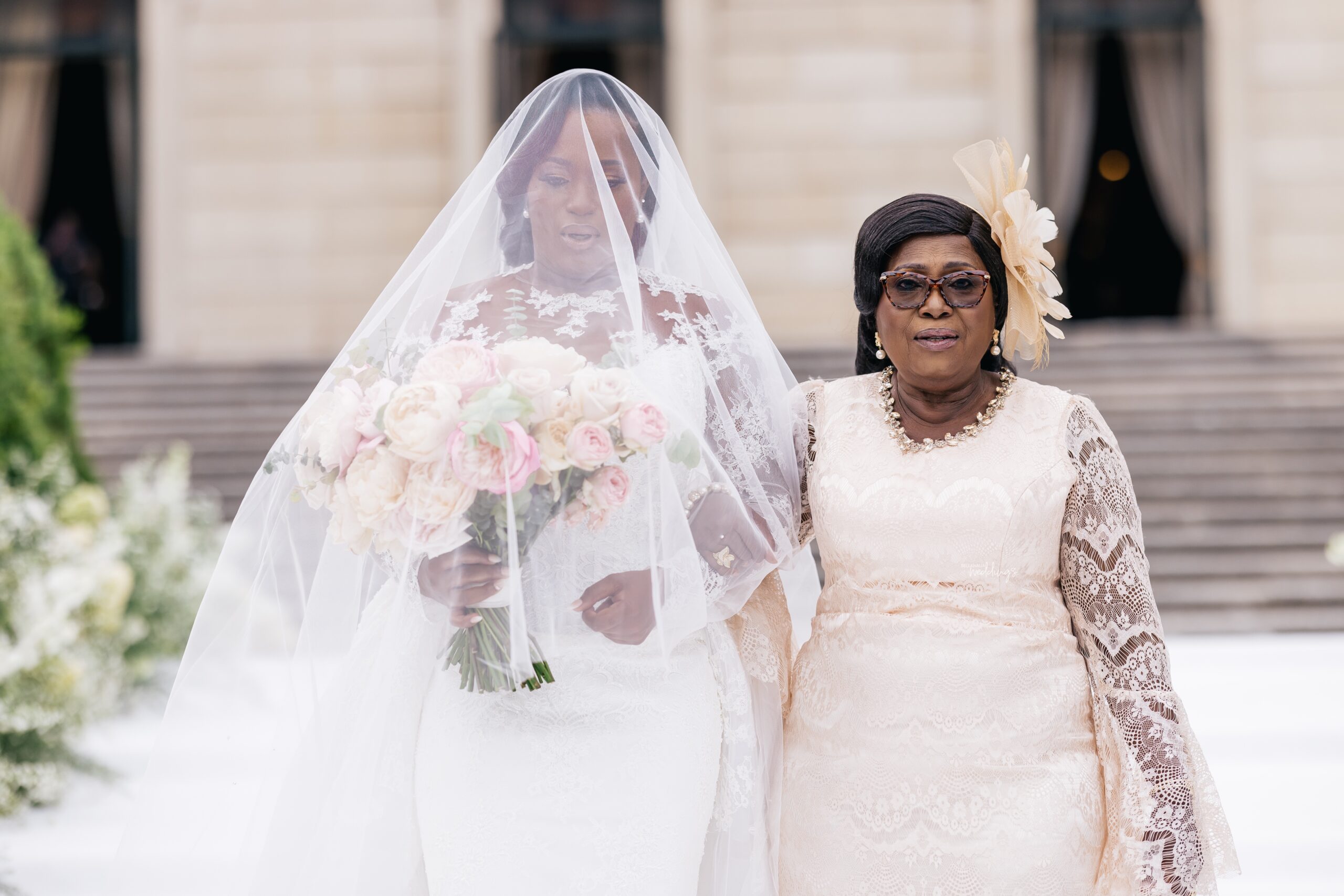 An emotional worship session to start the ceremony..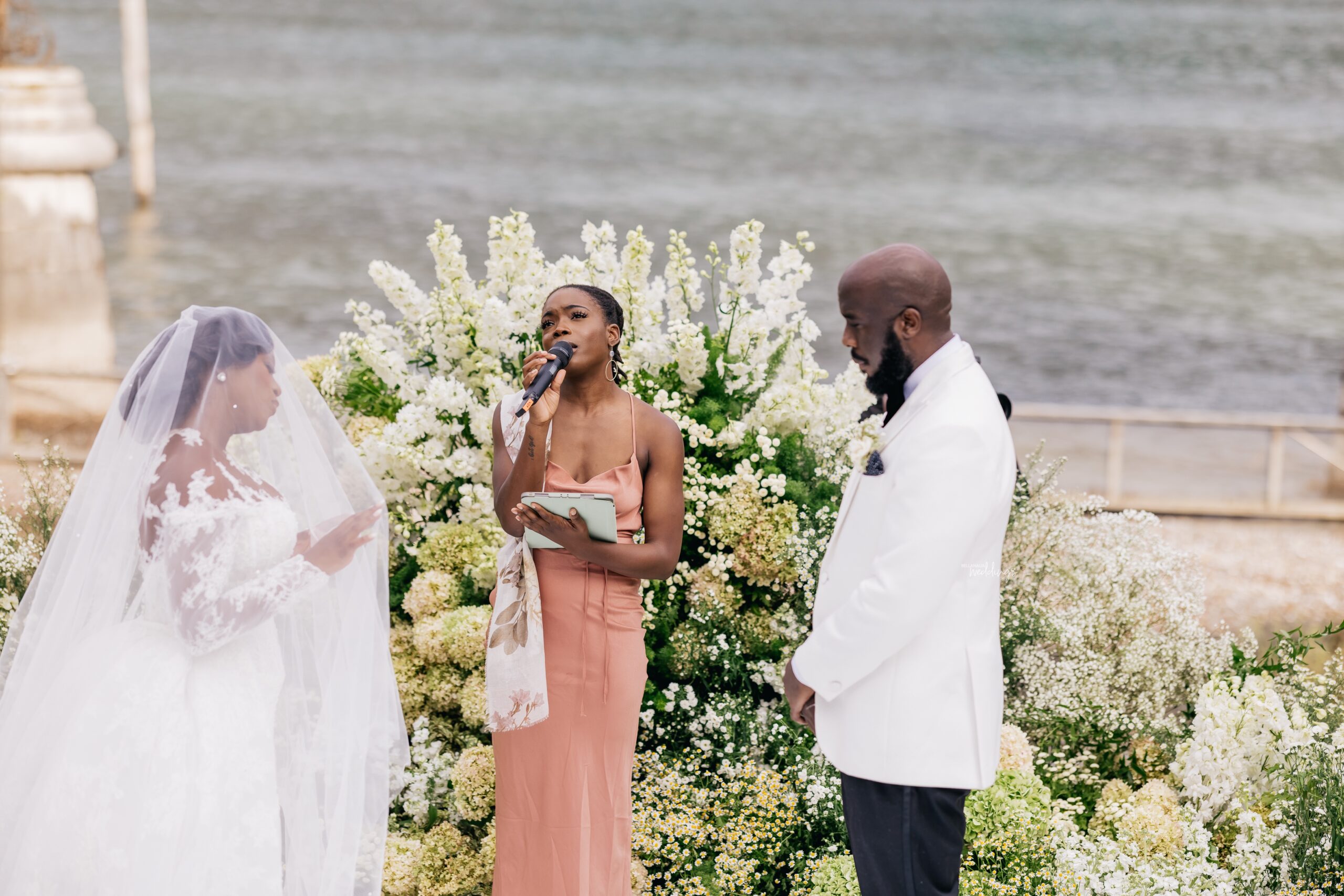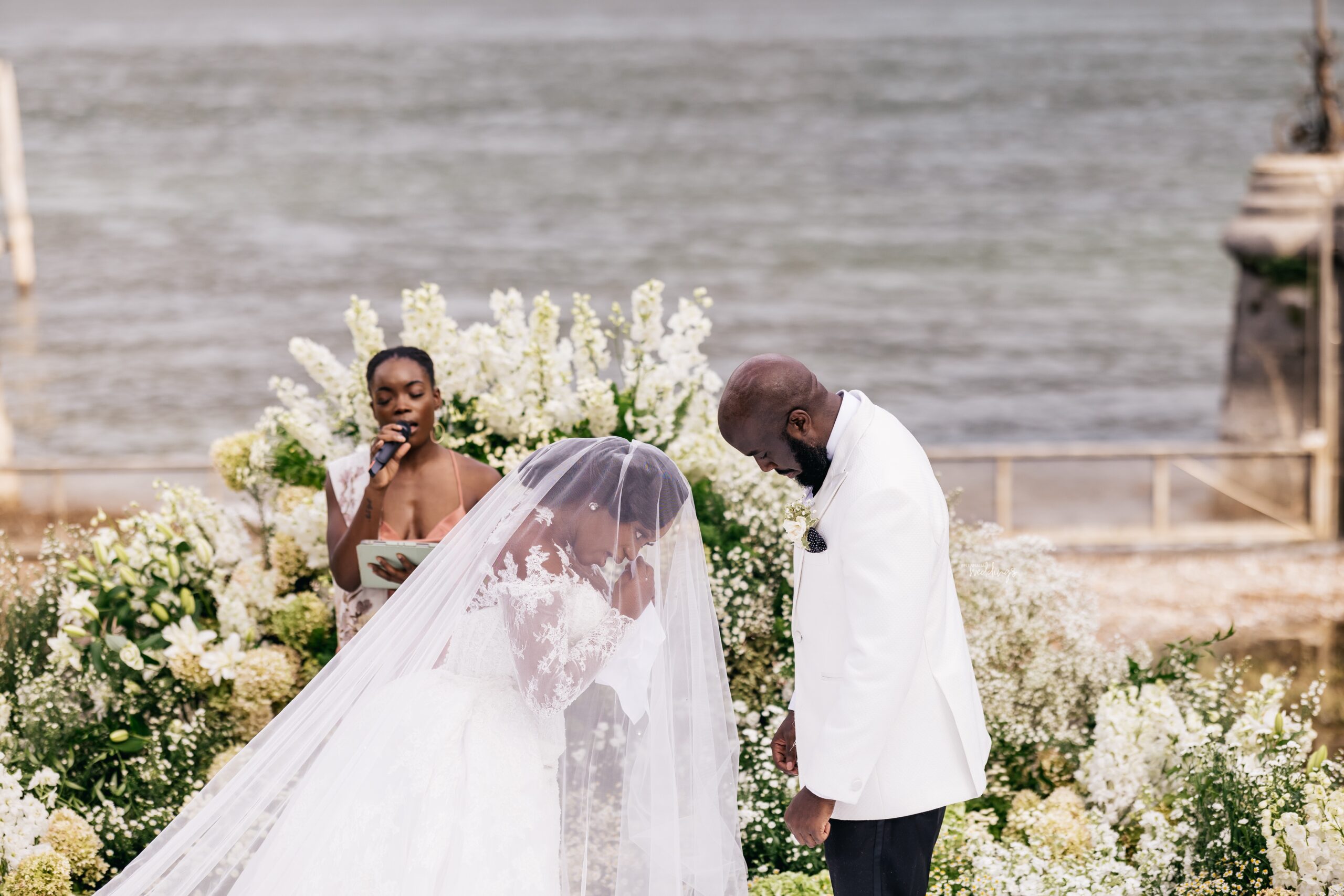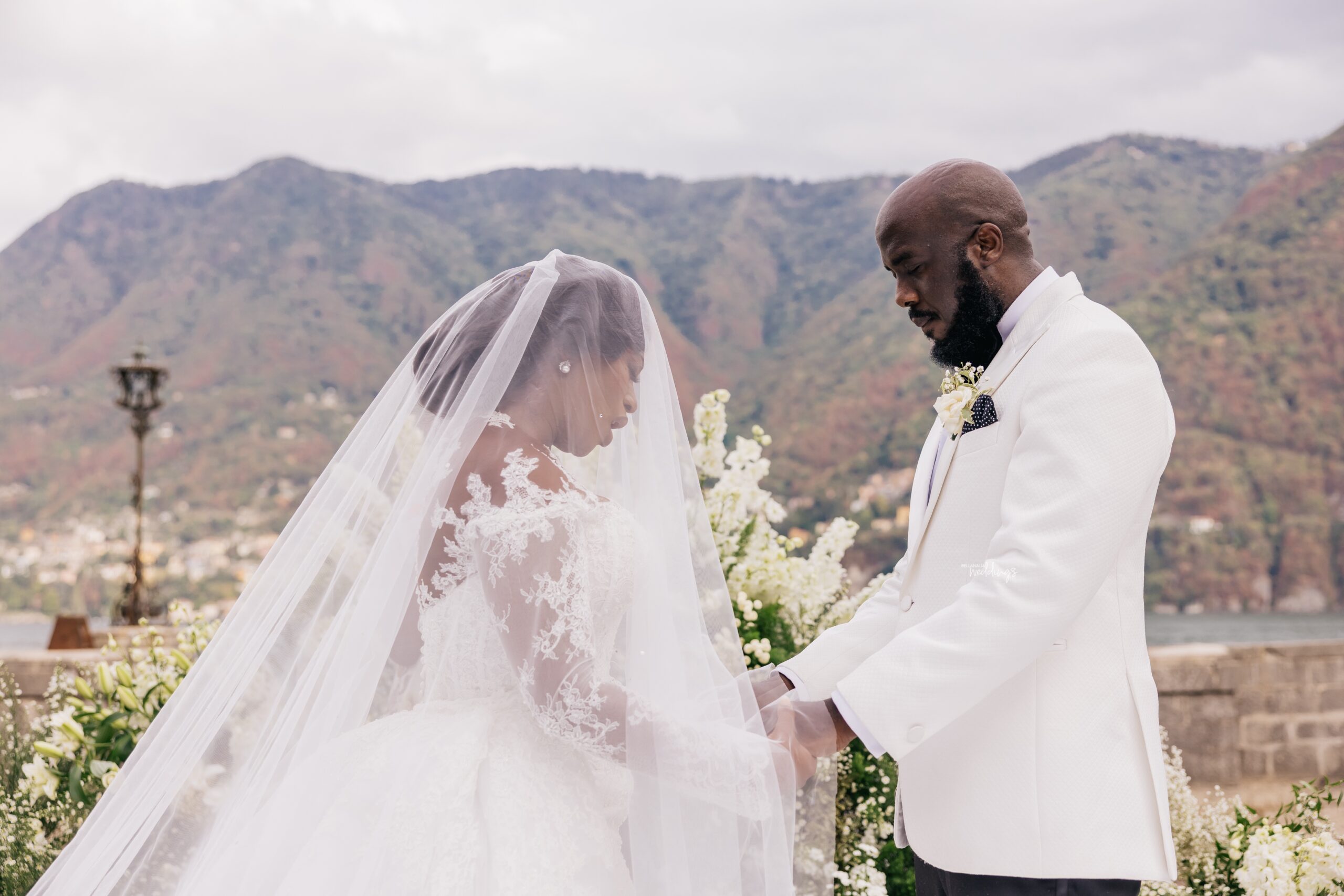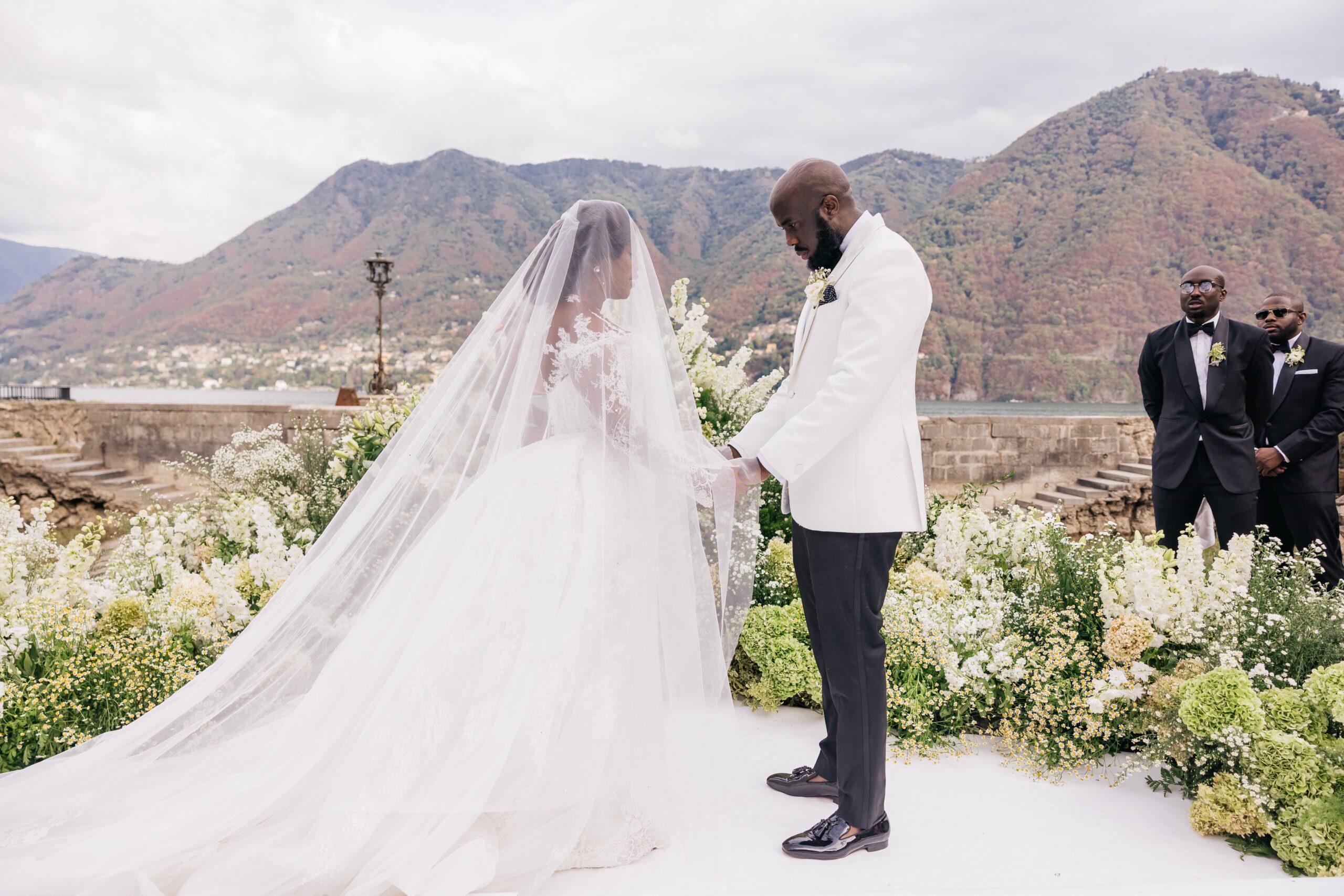 Some words for the lovebirds…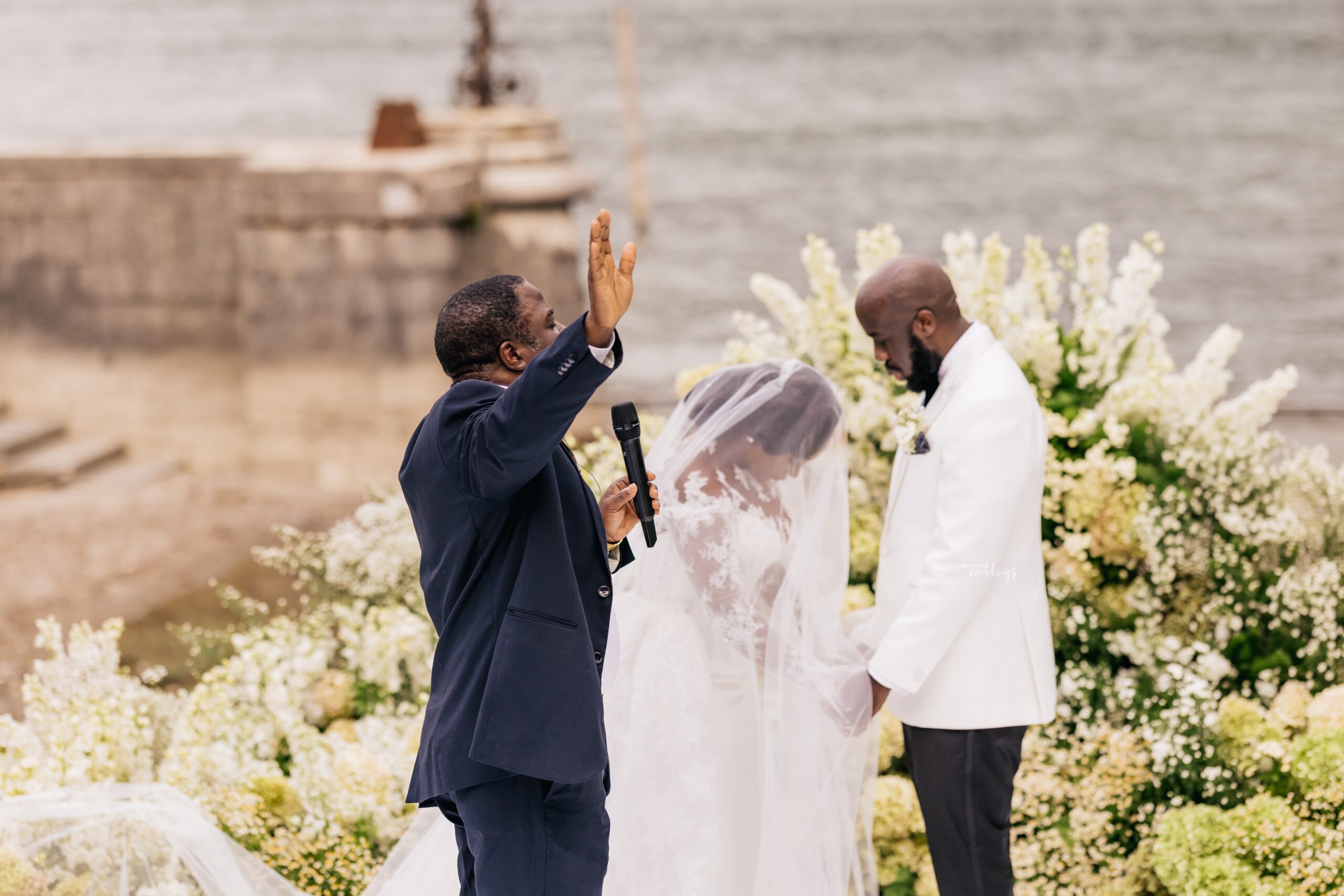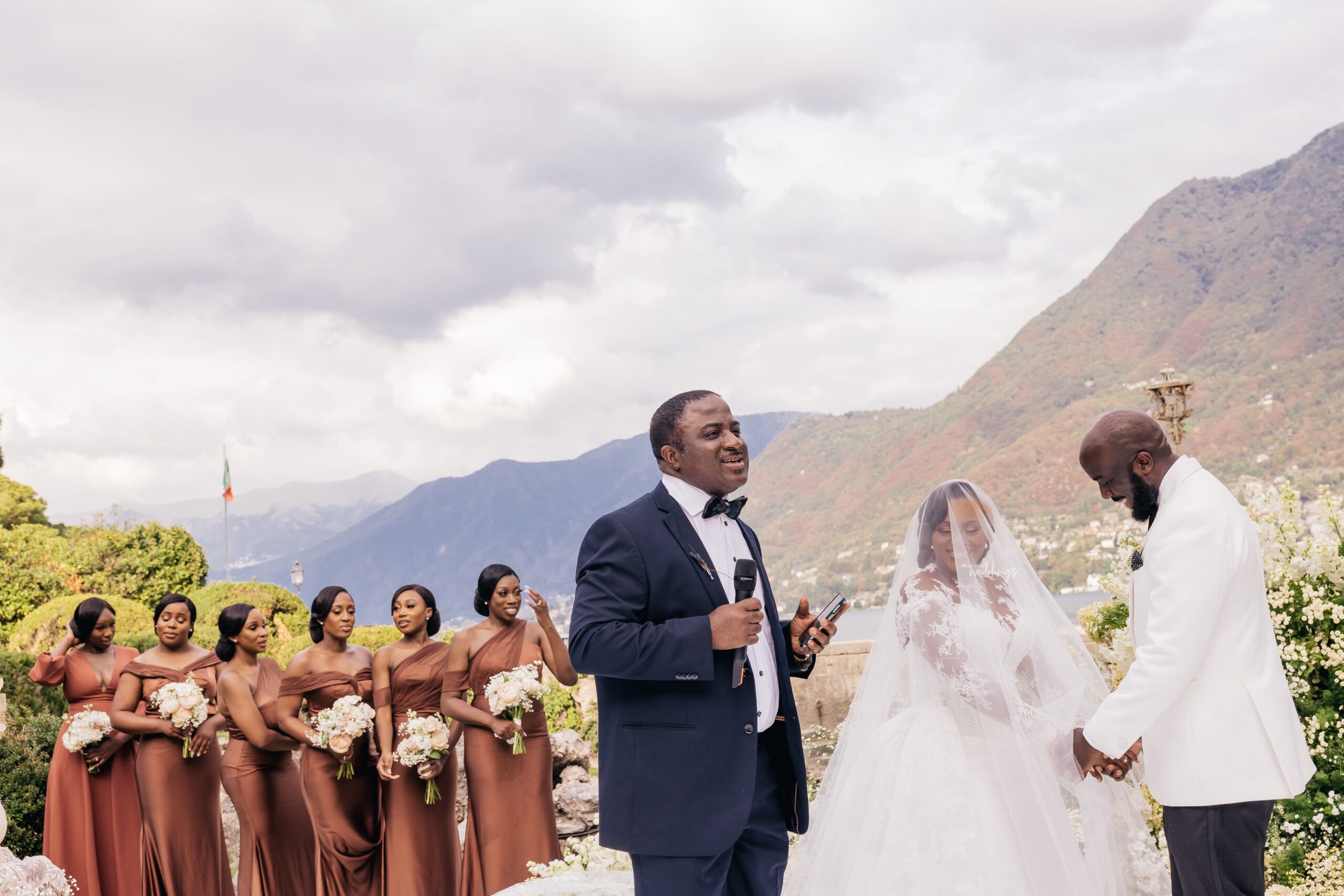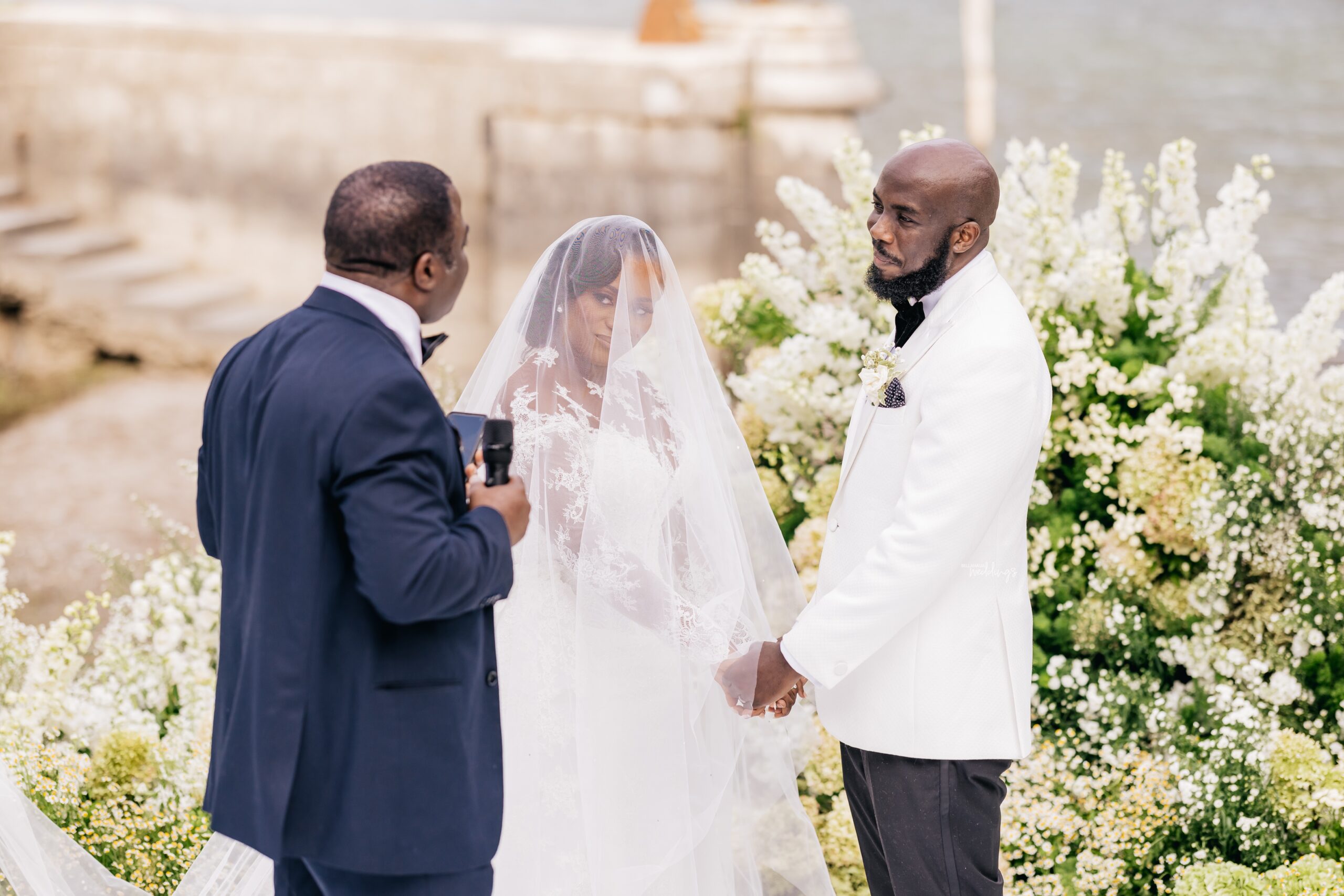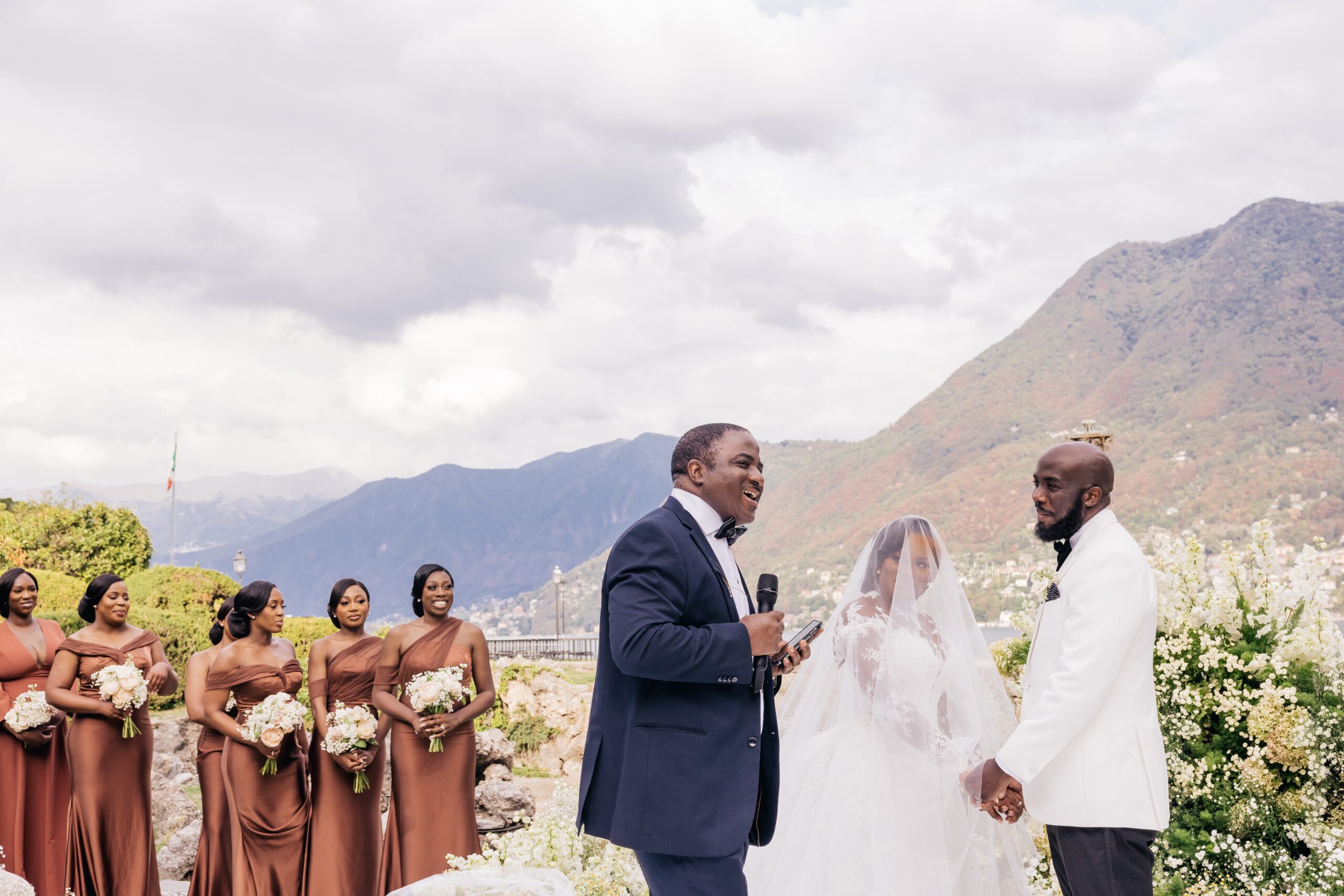 Time to exchange those heartfelt vows…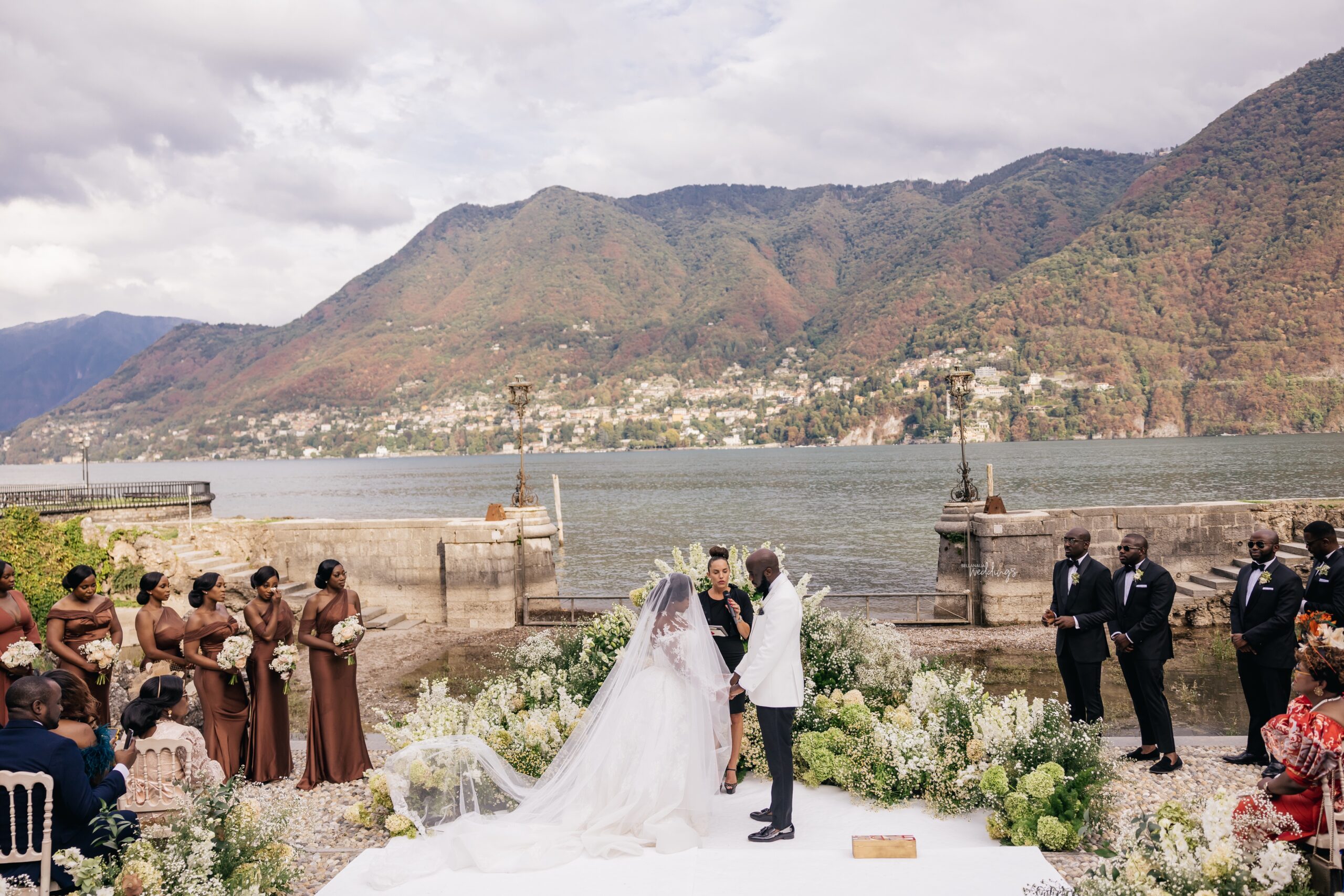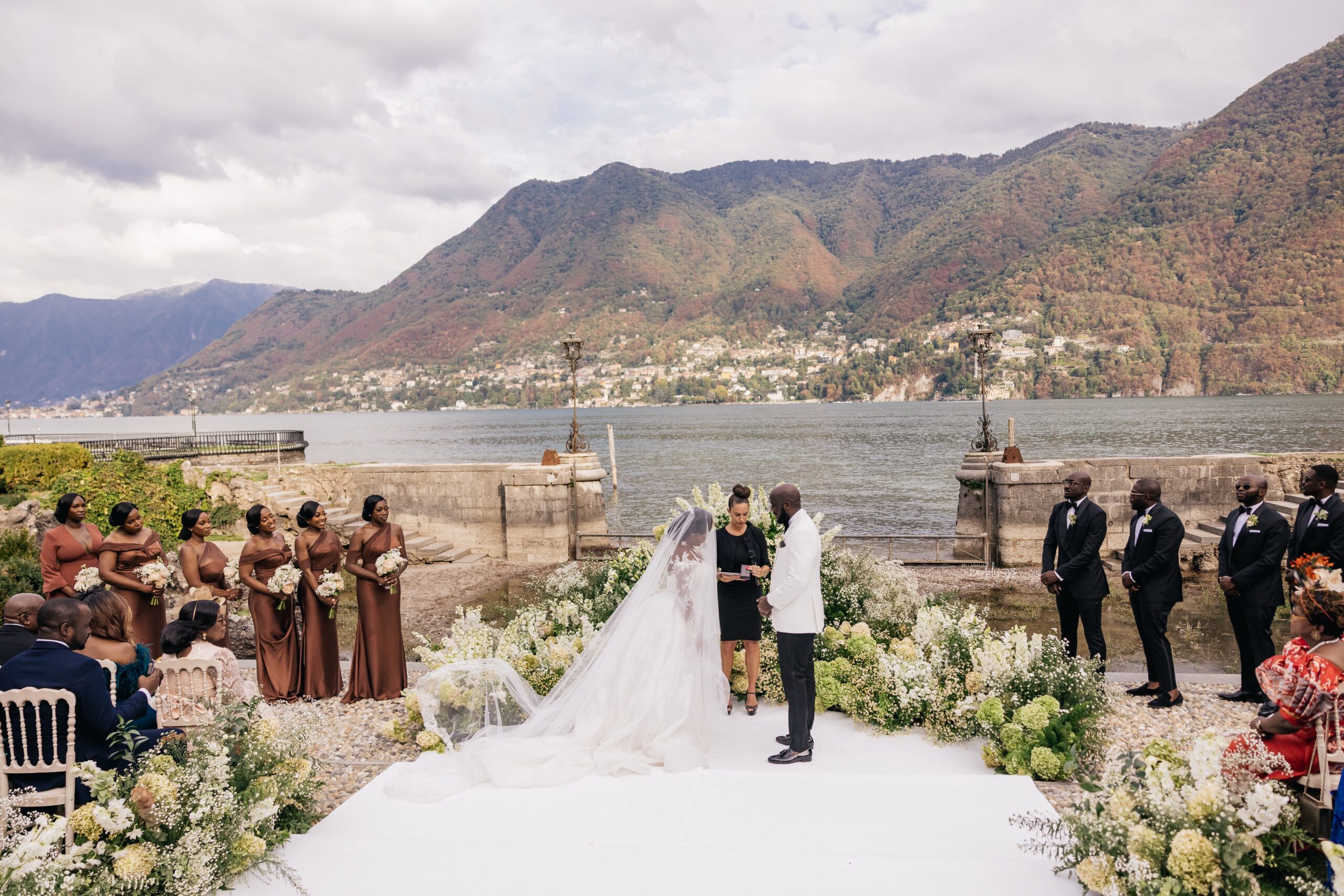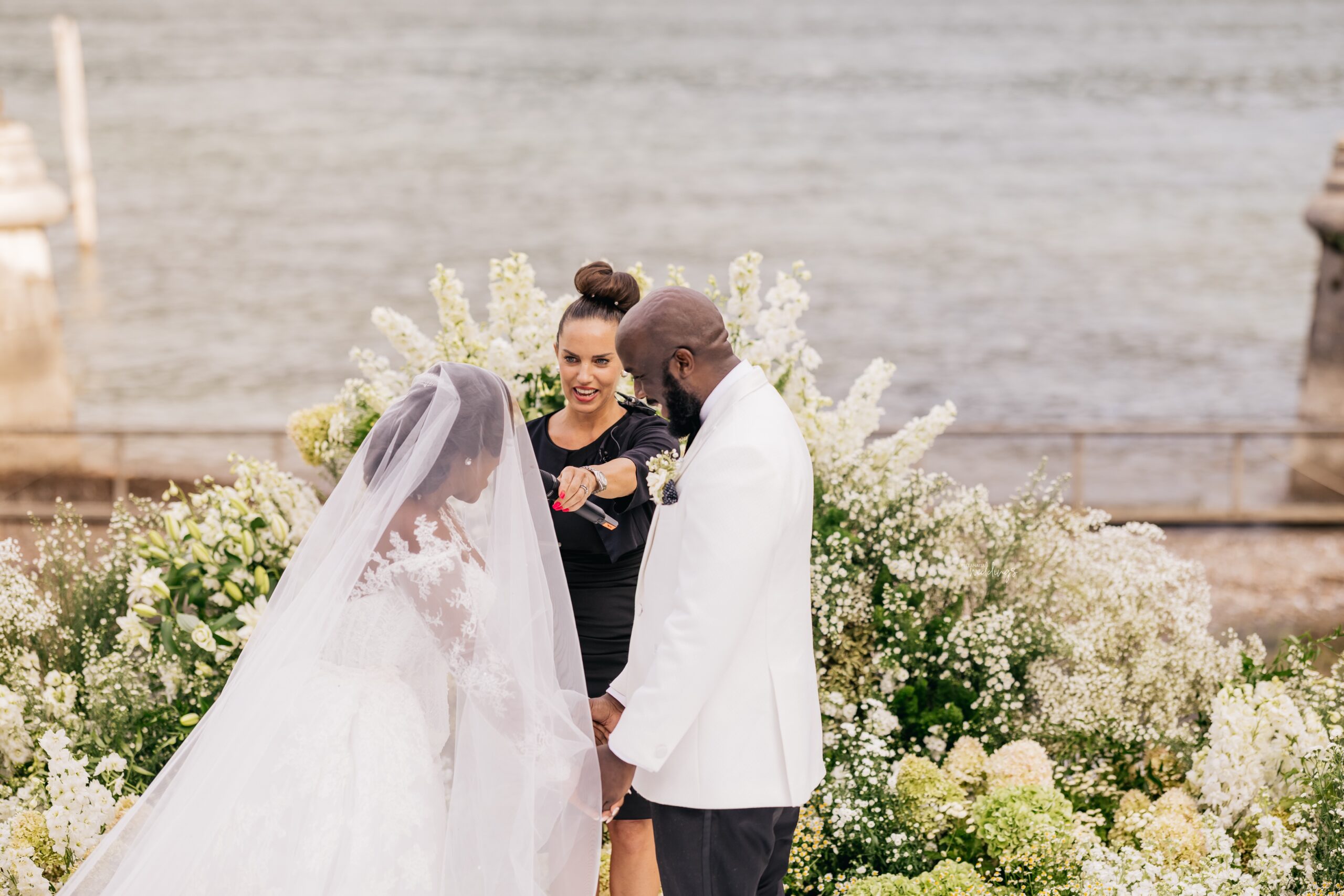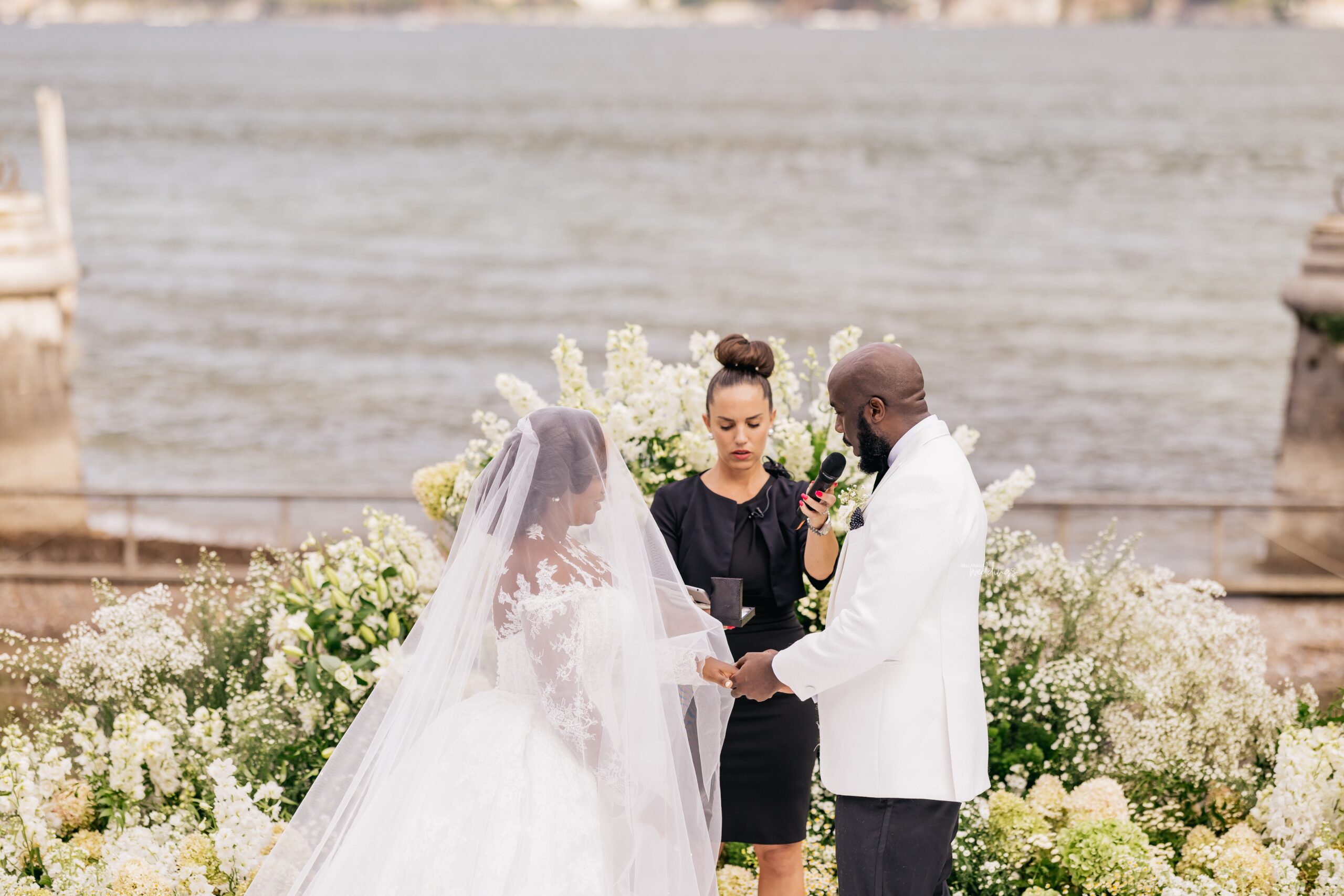 Sealed with a perfect kiss!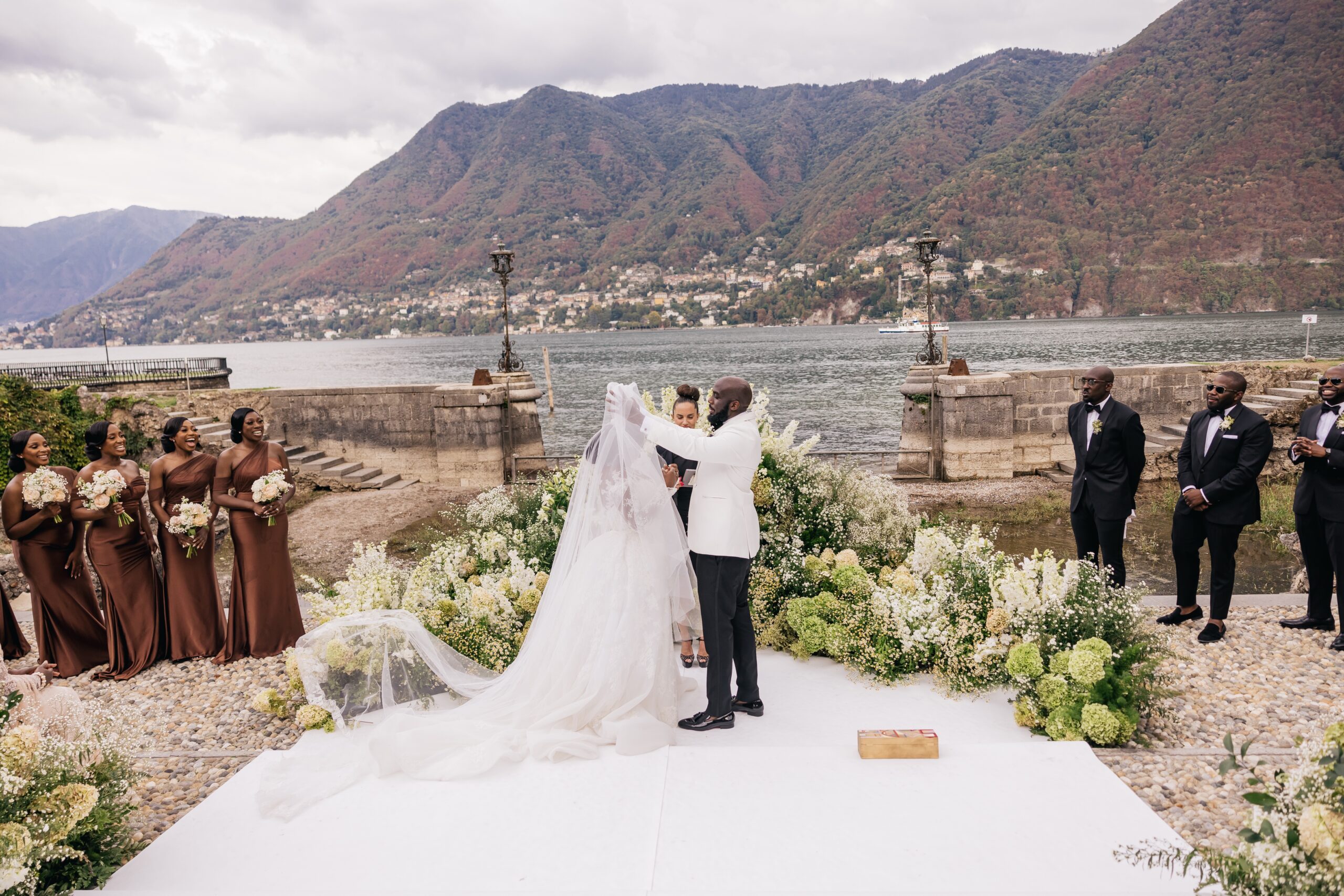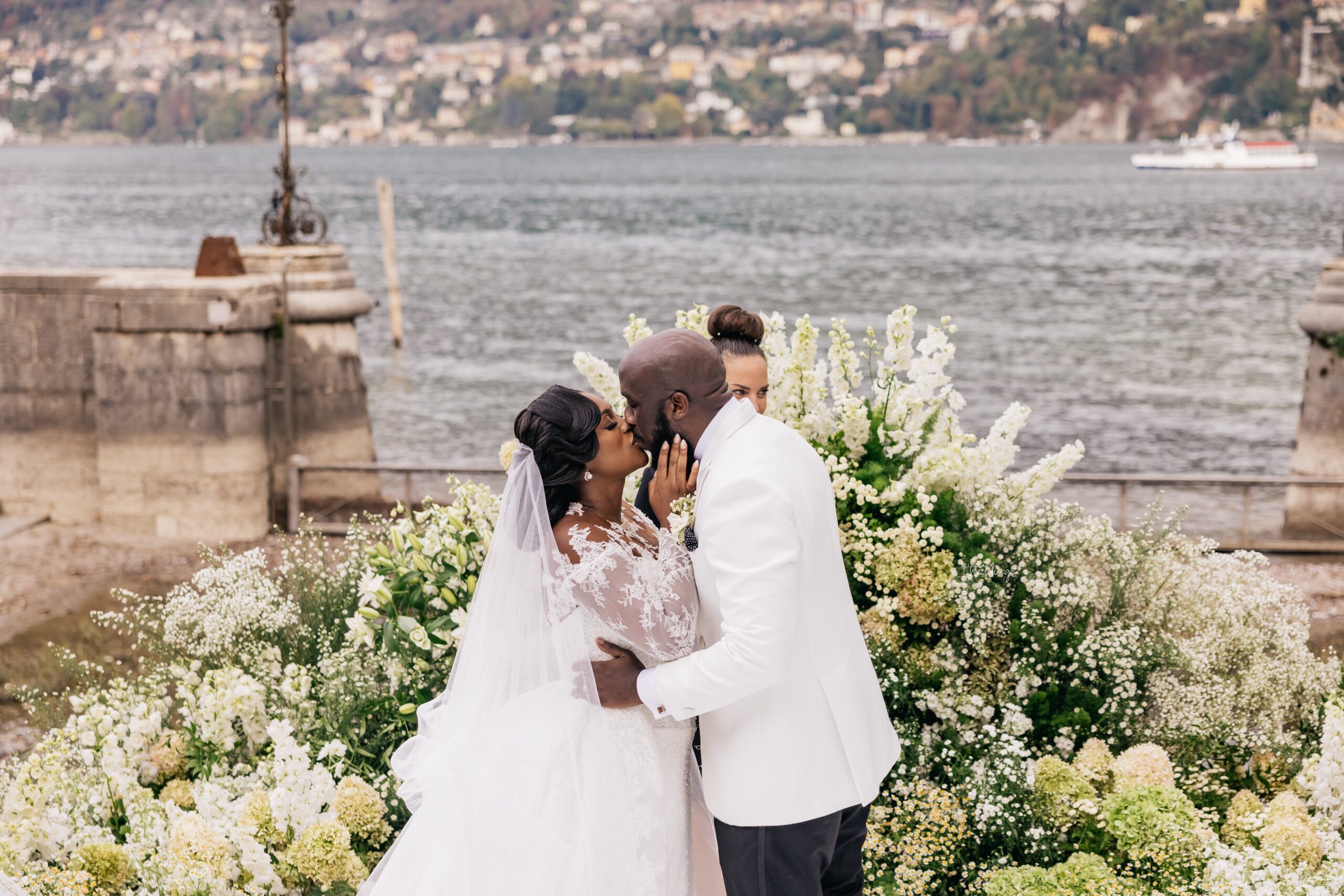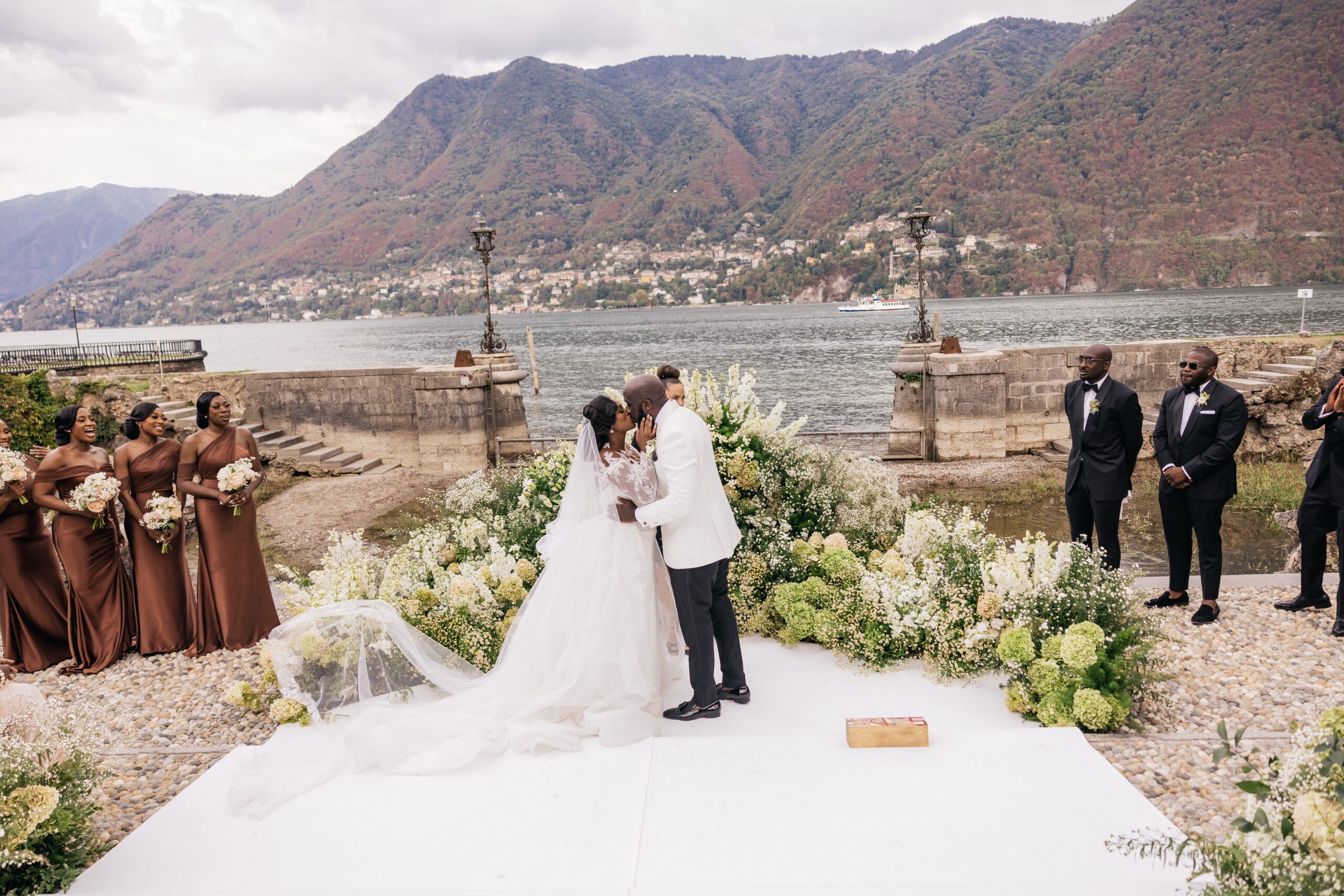 Now Mr & Mrs!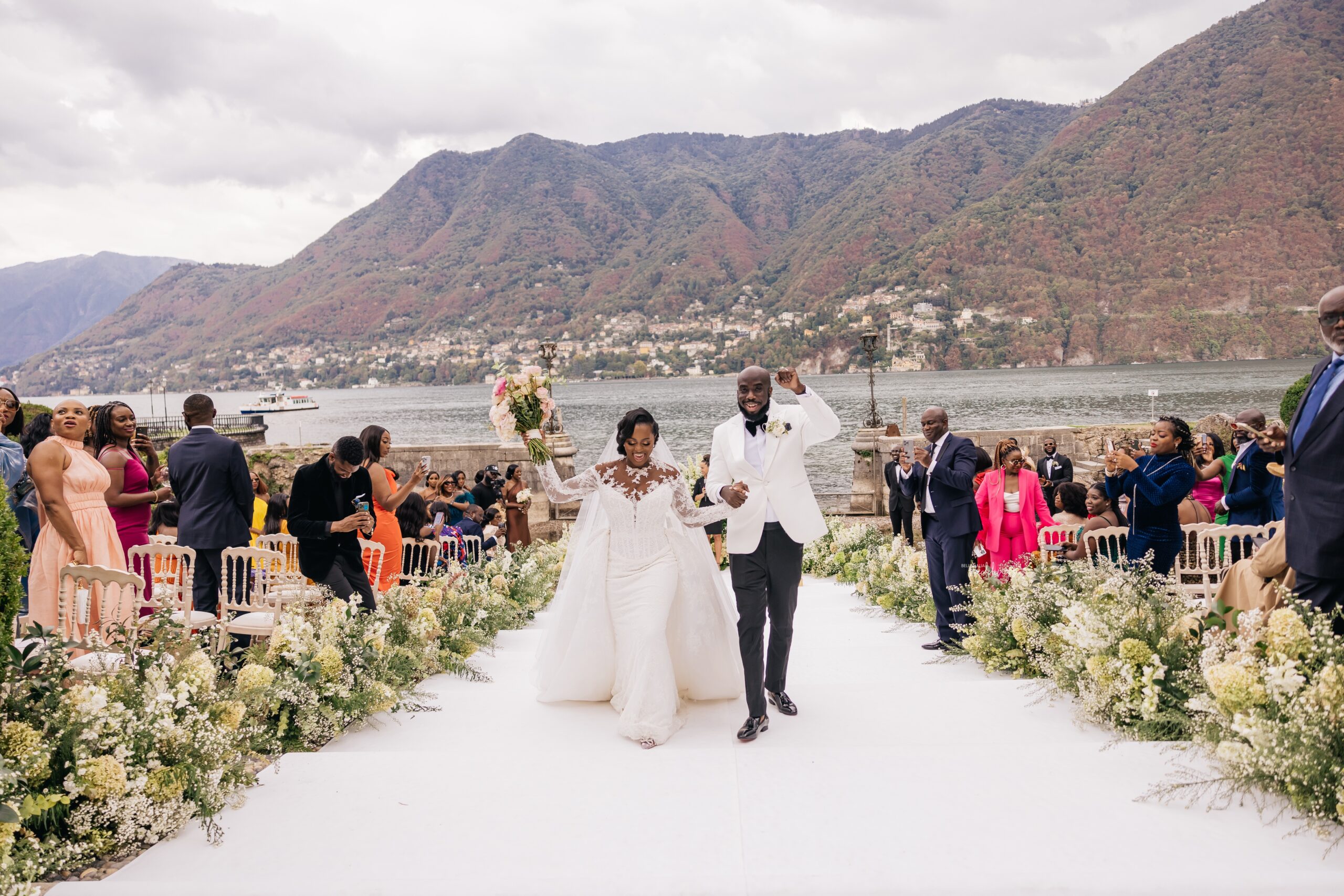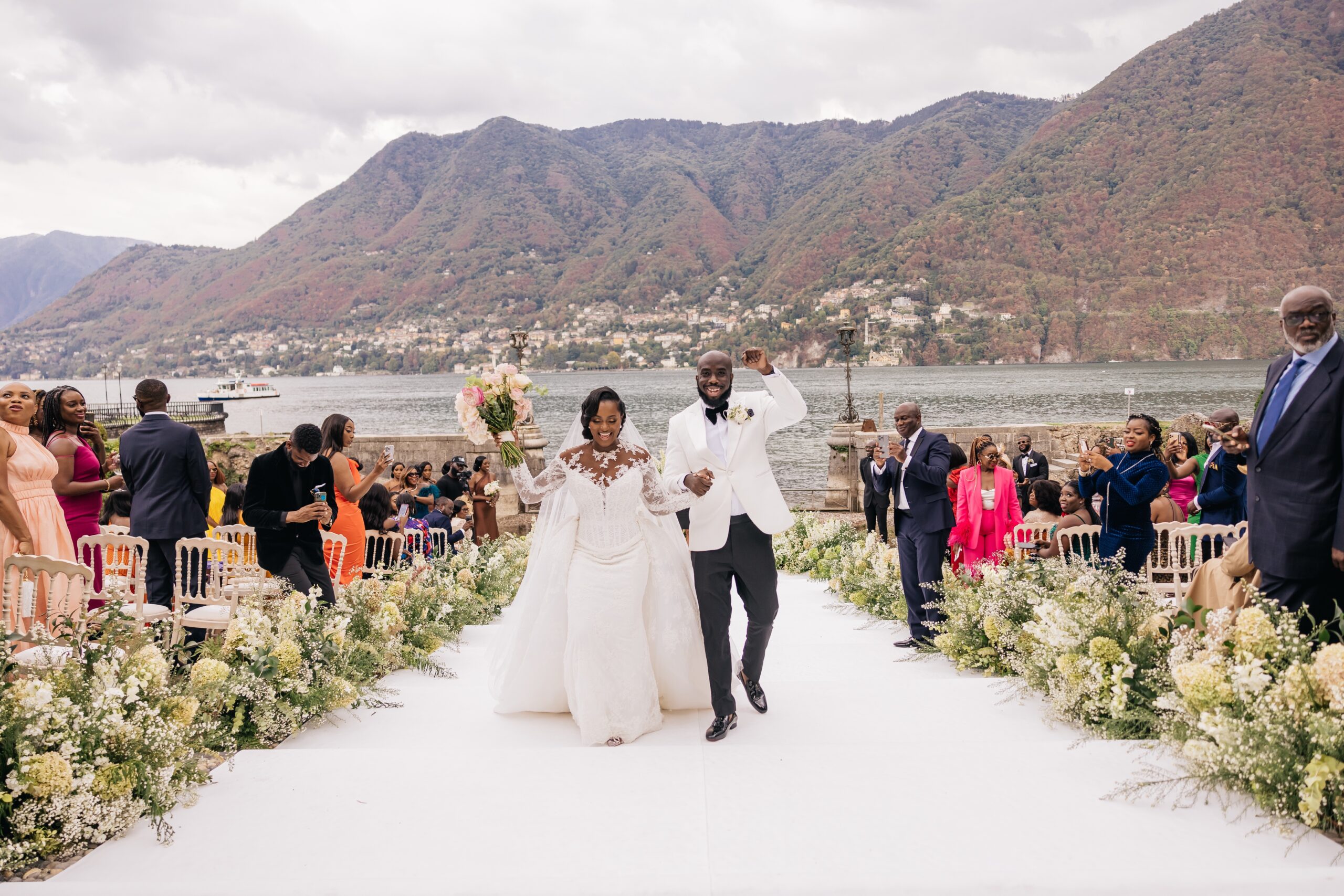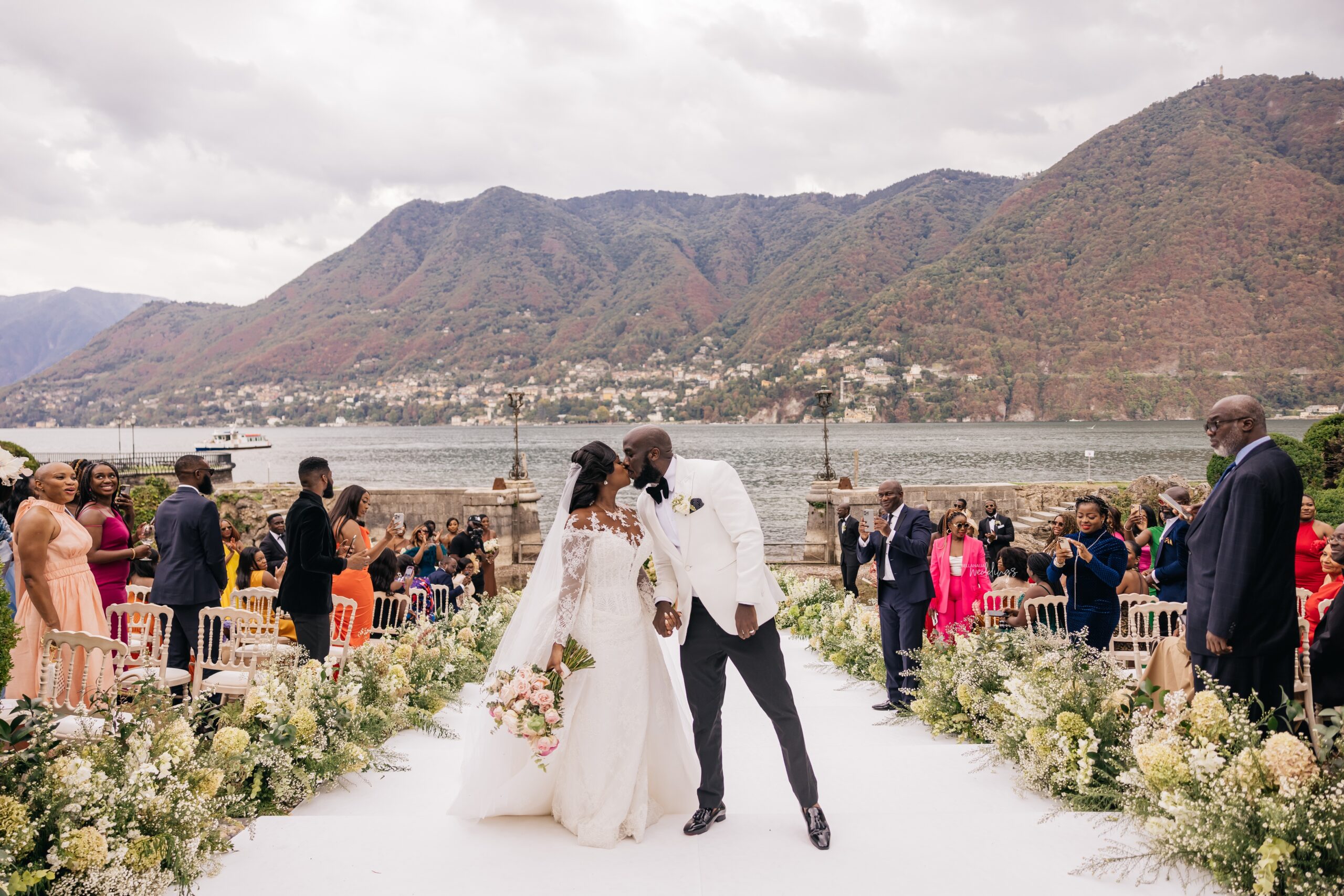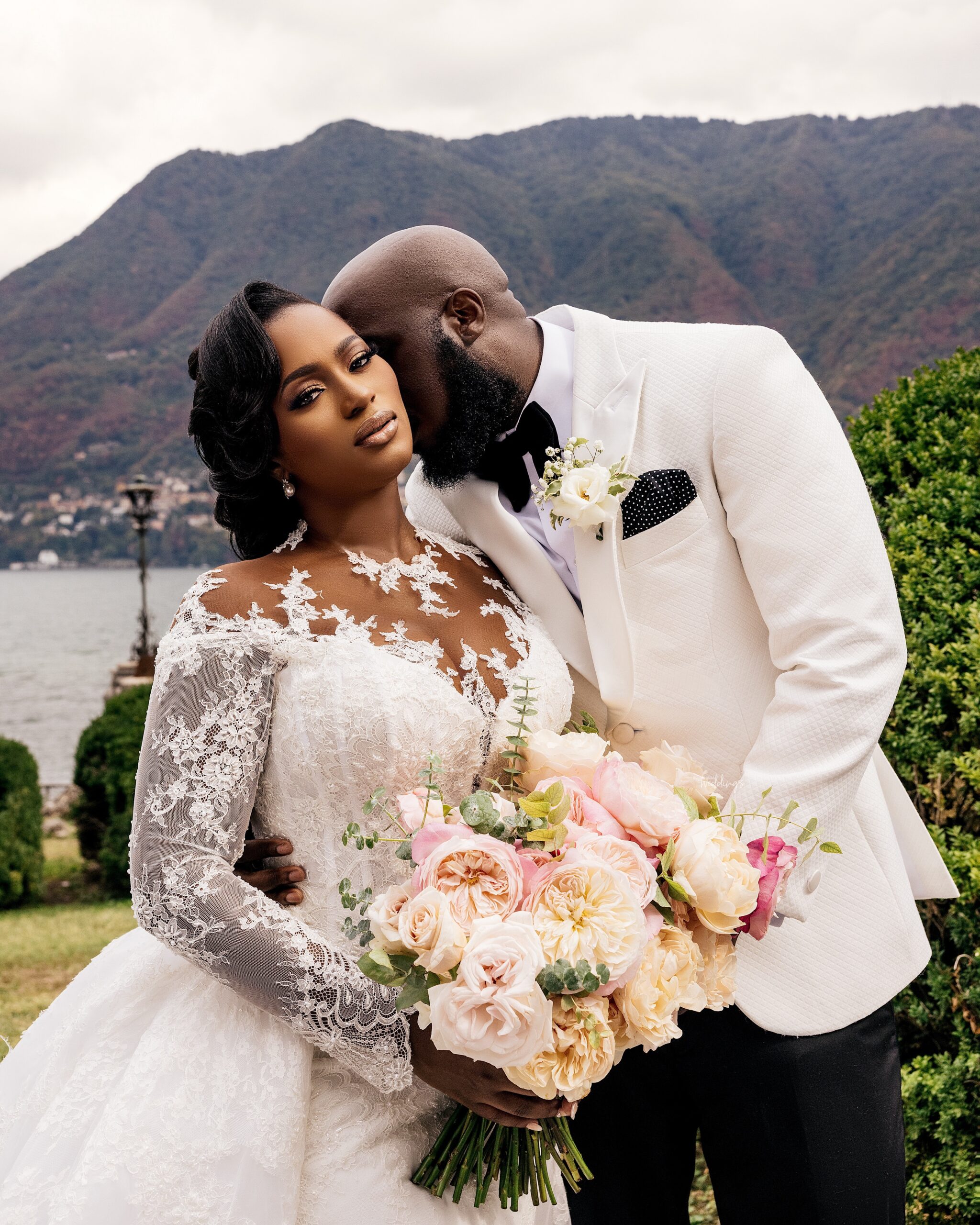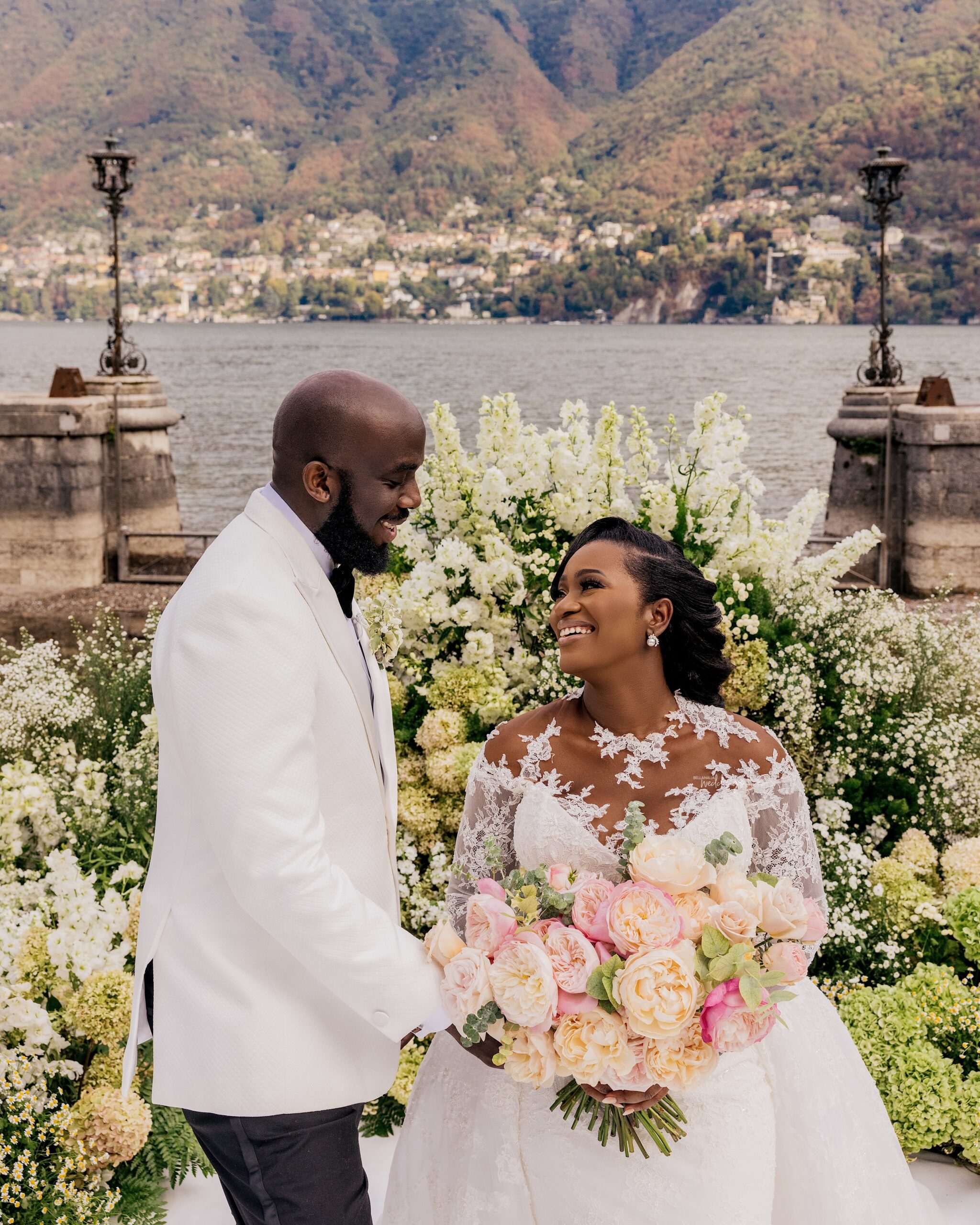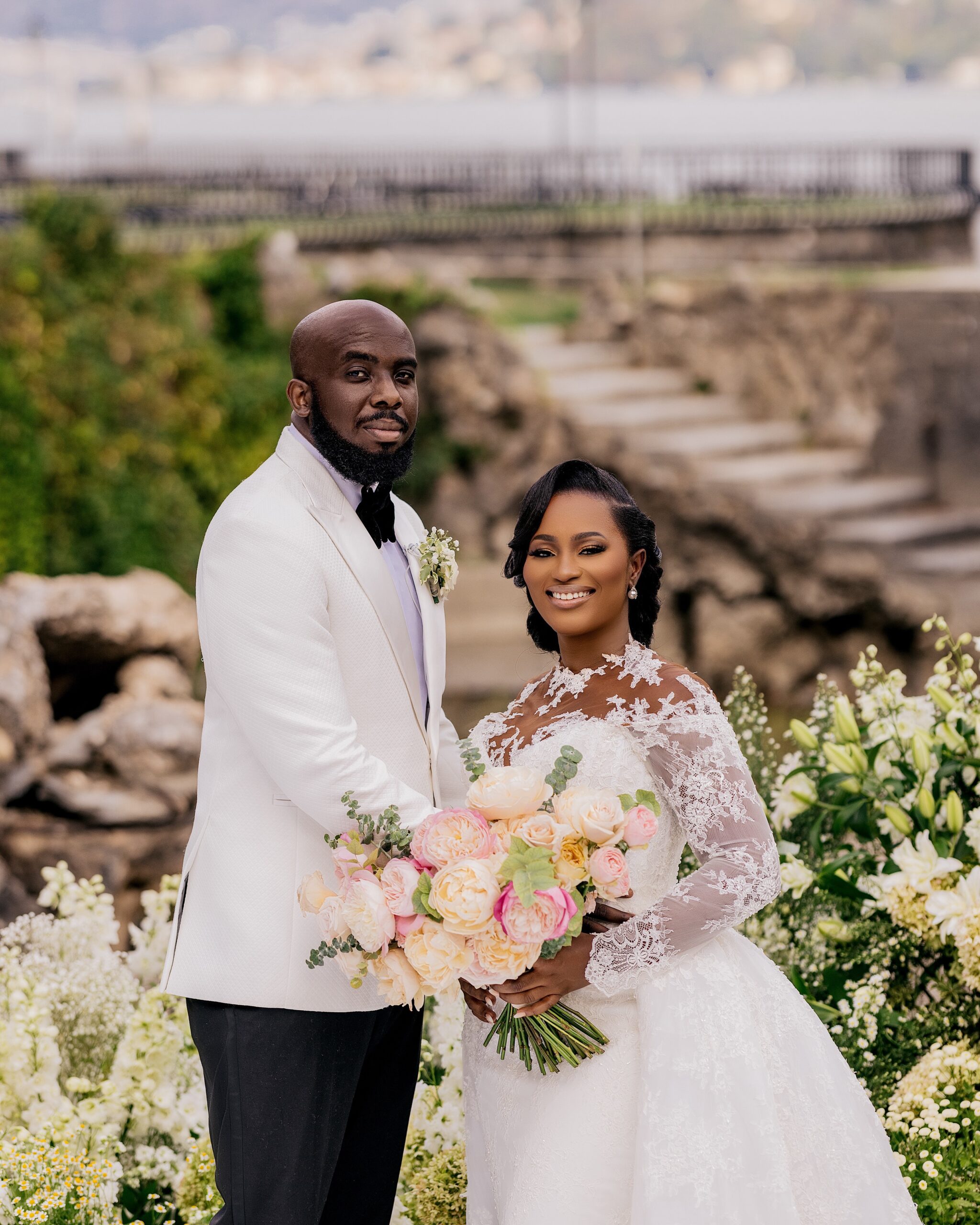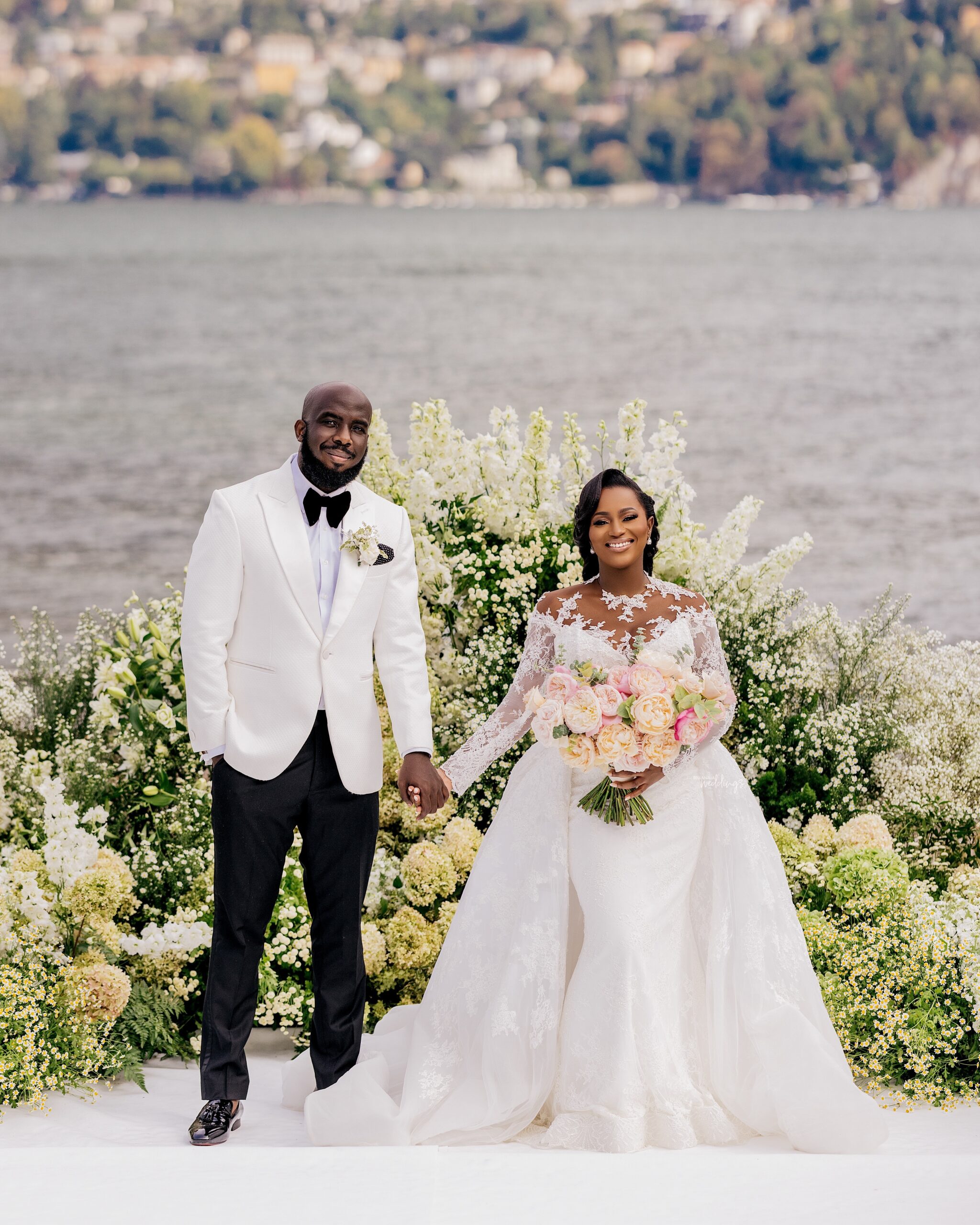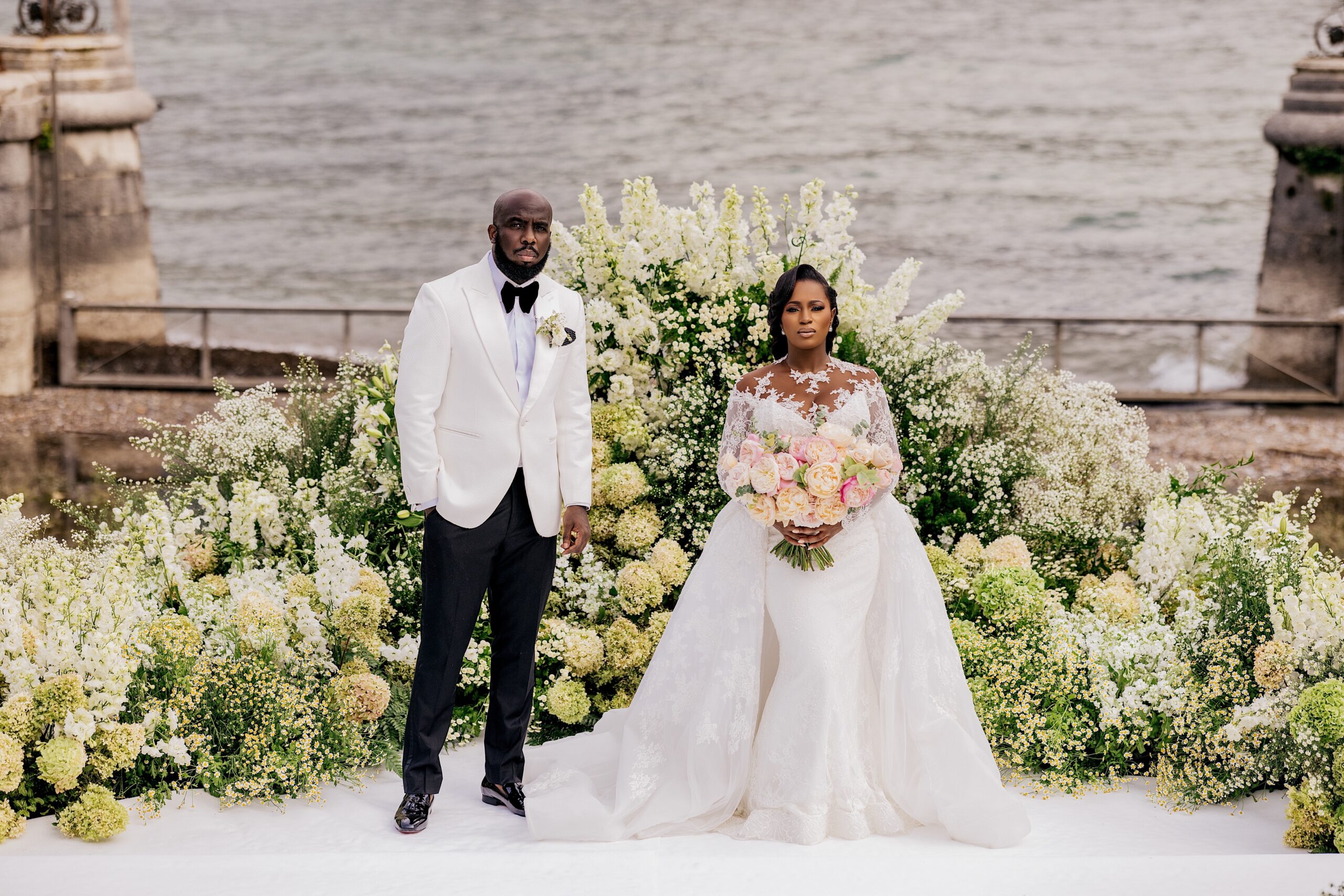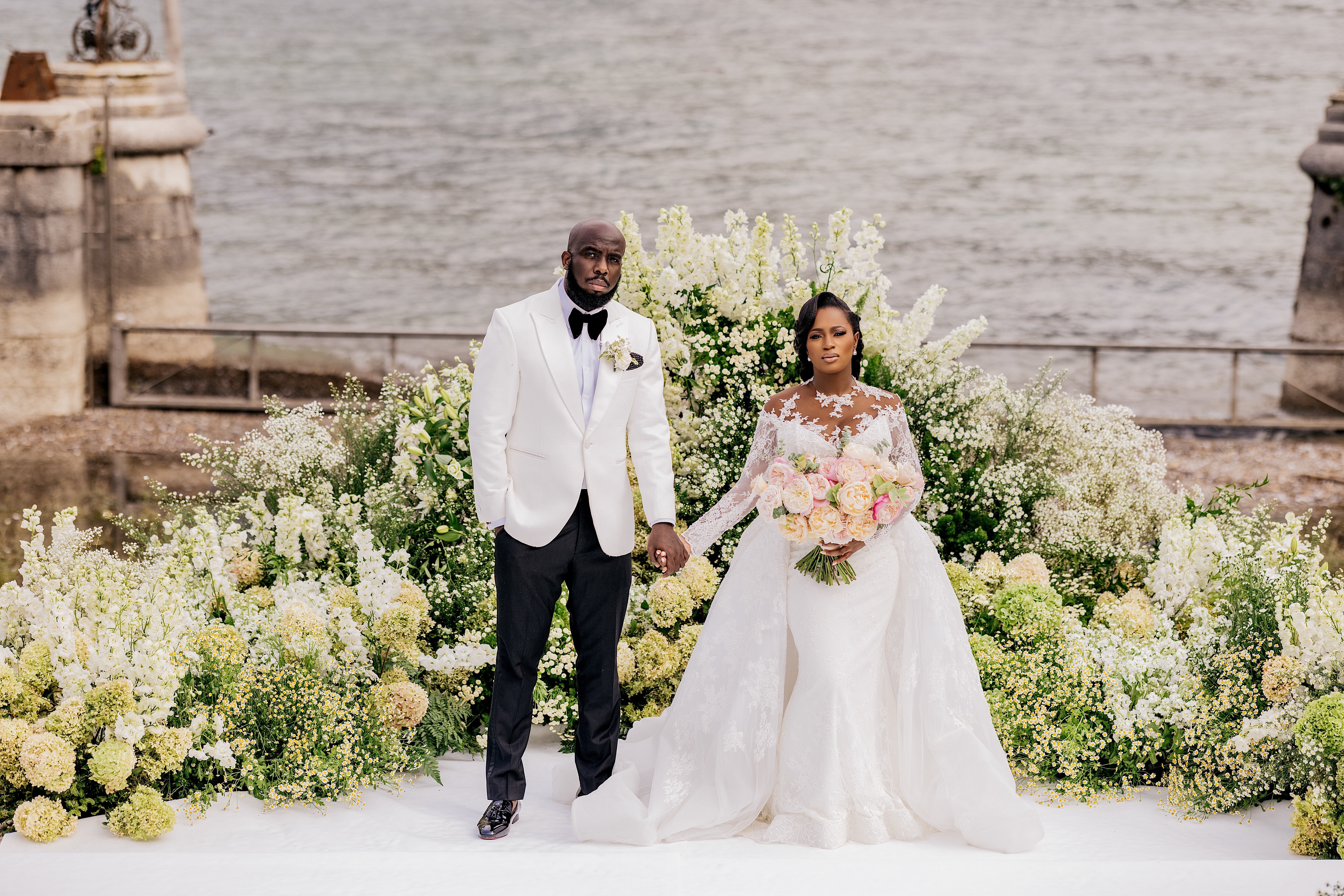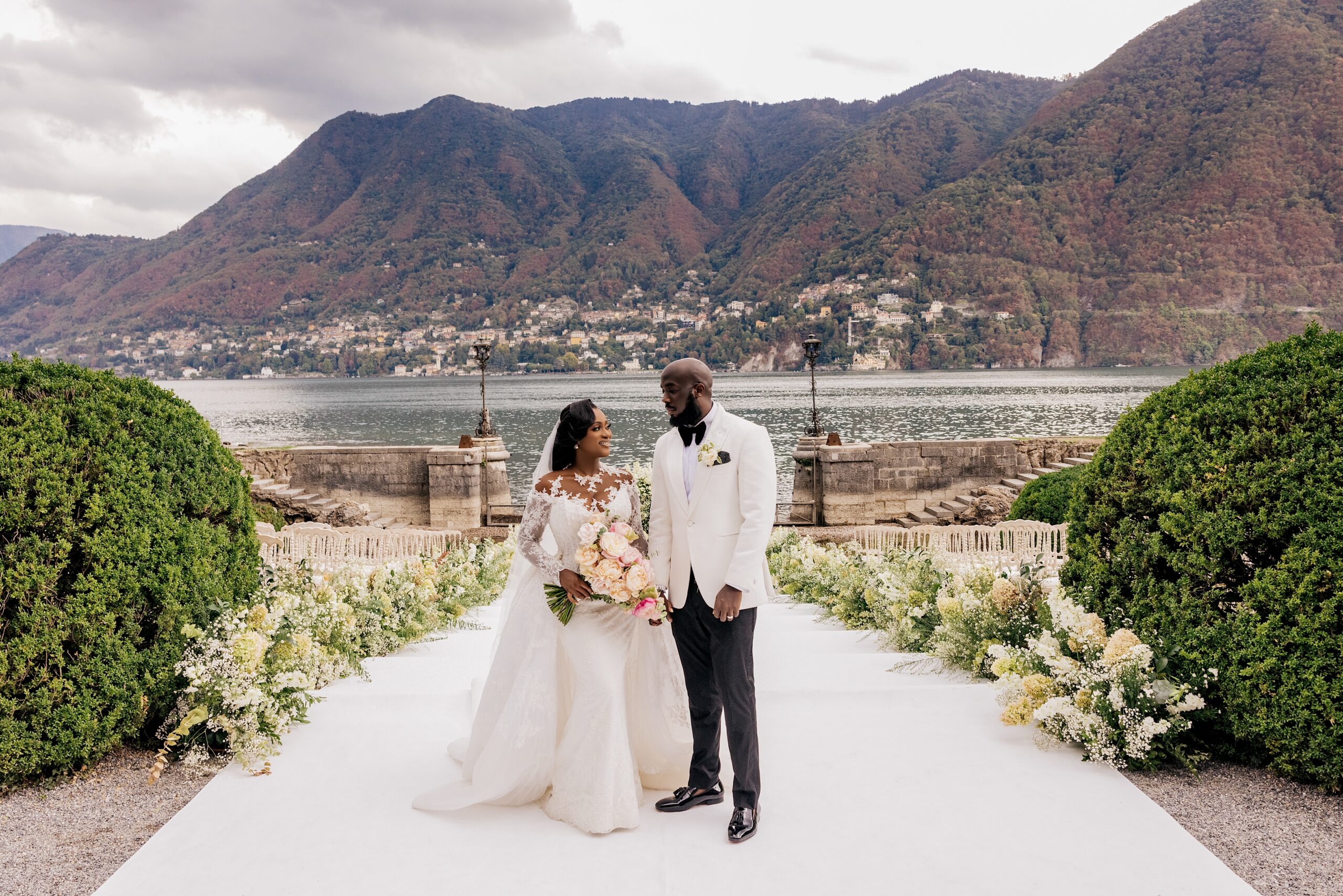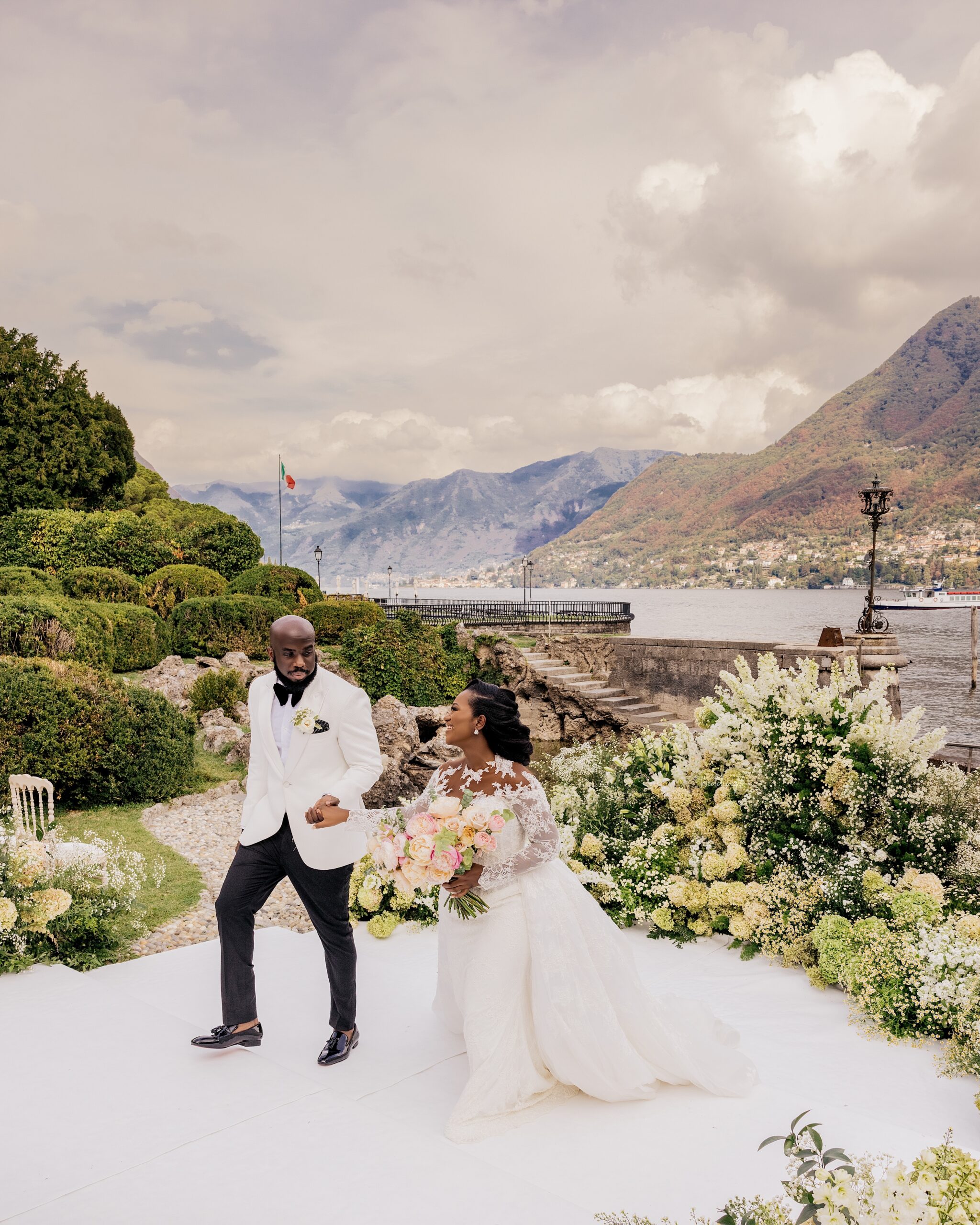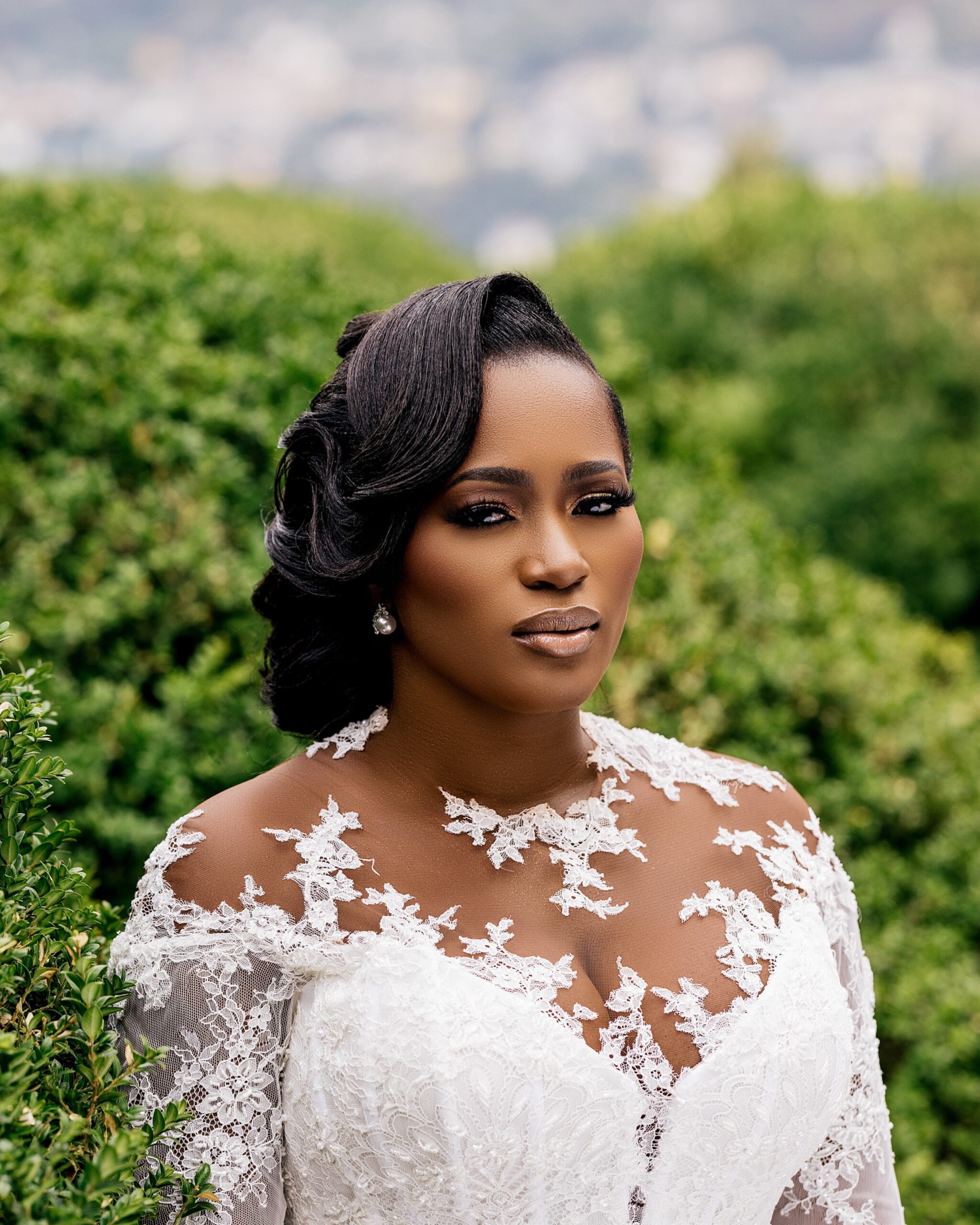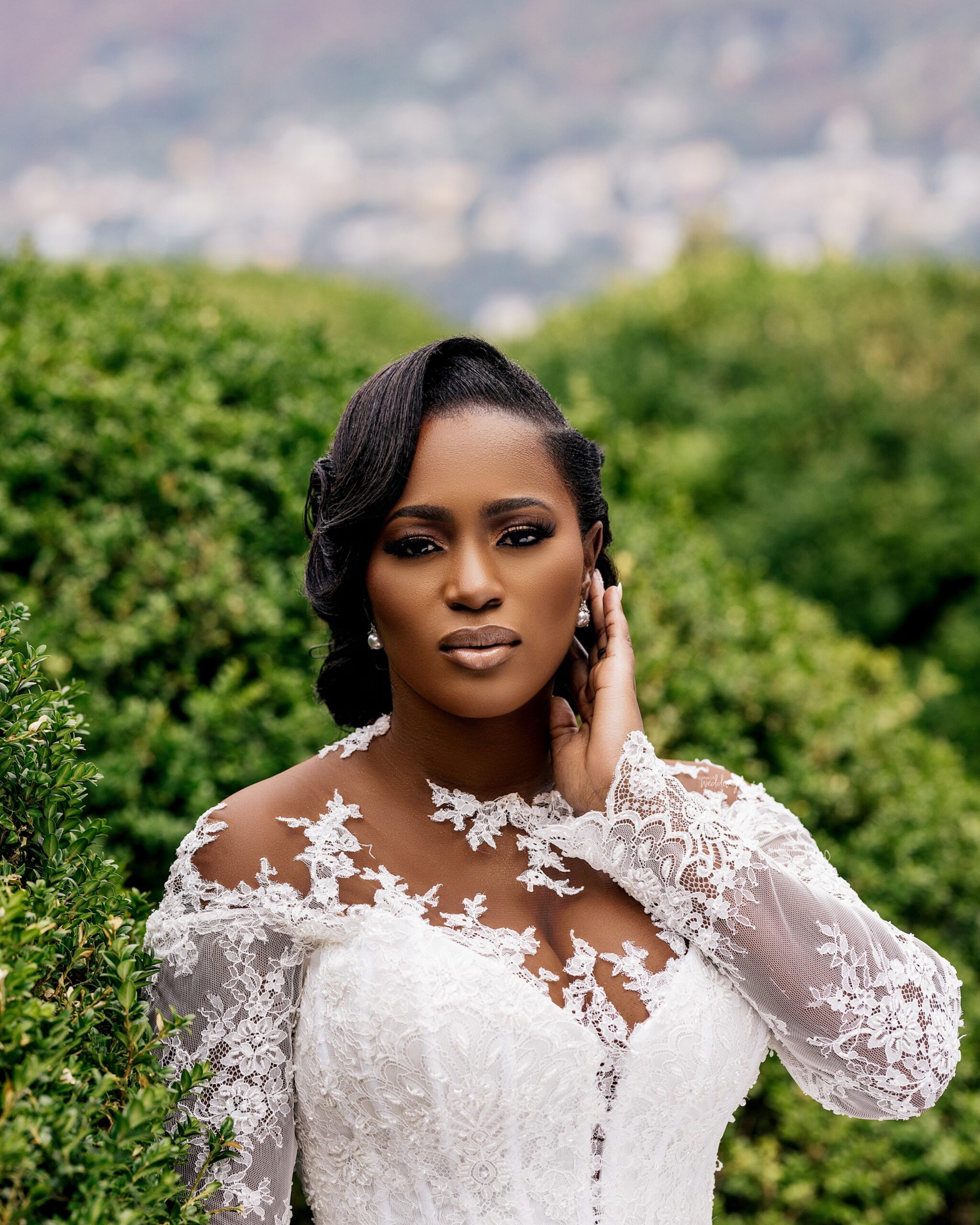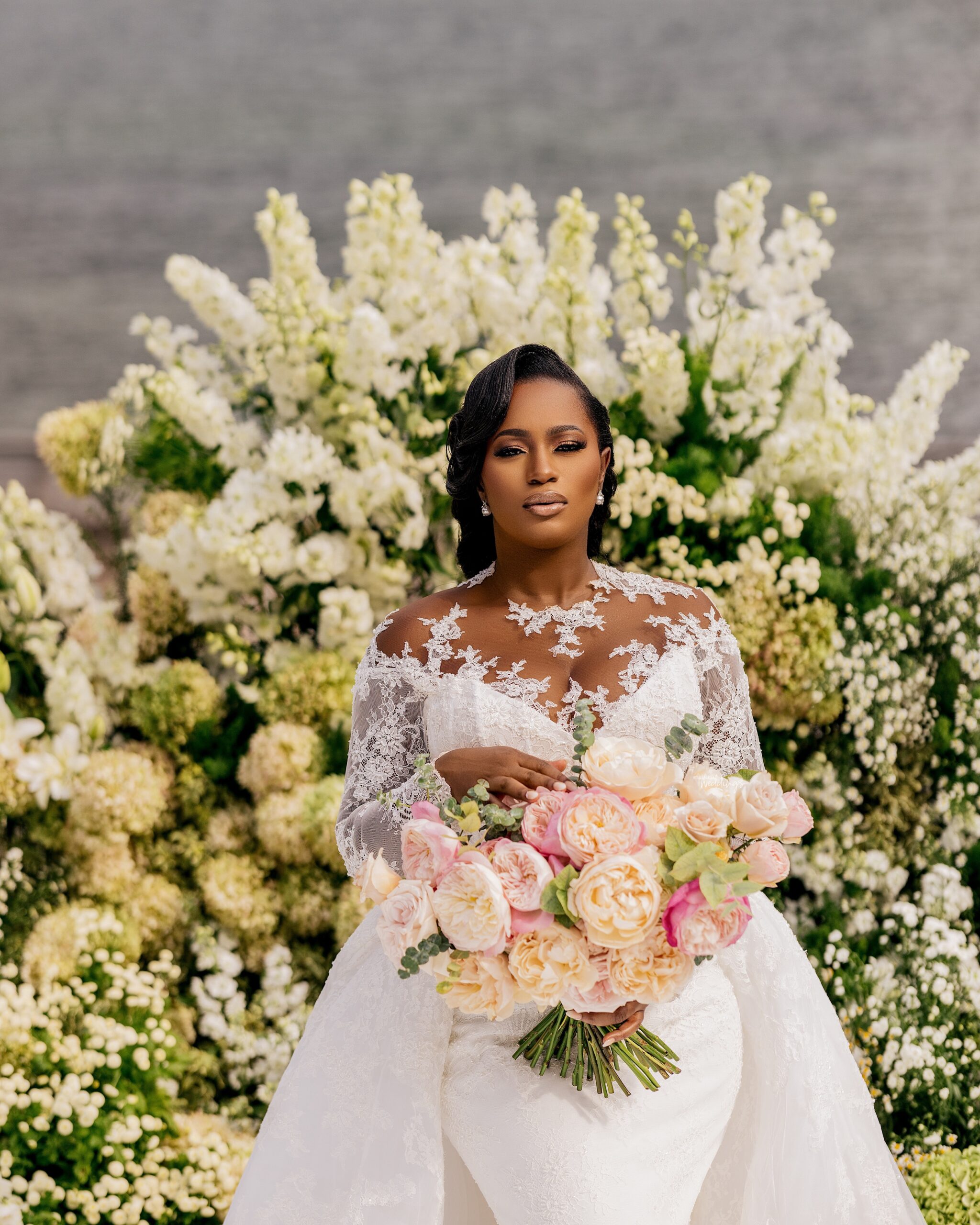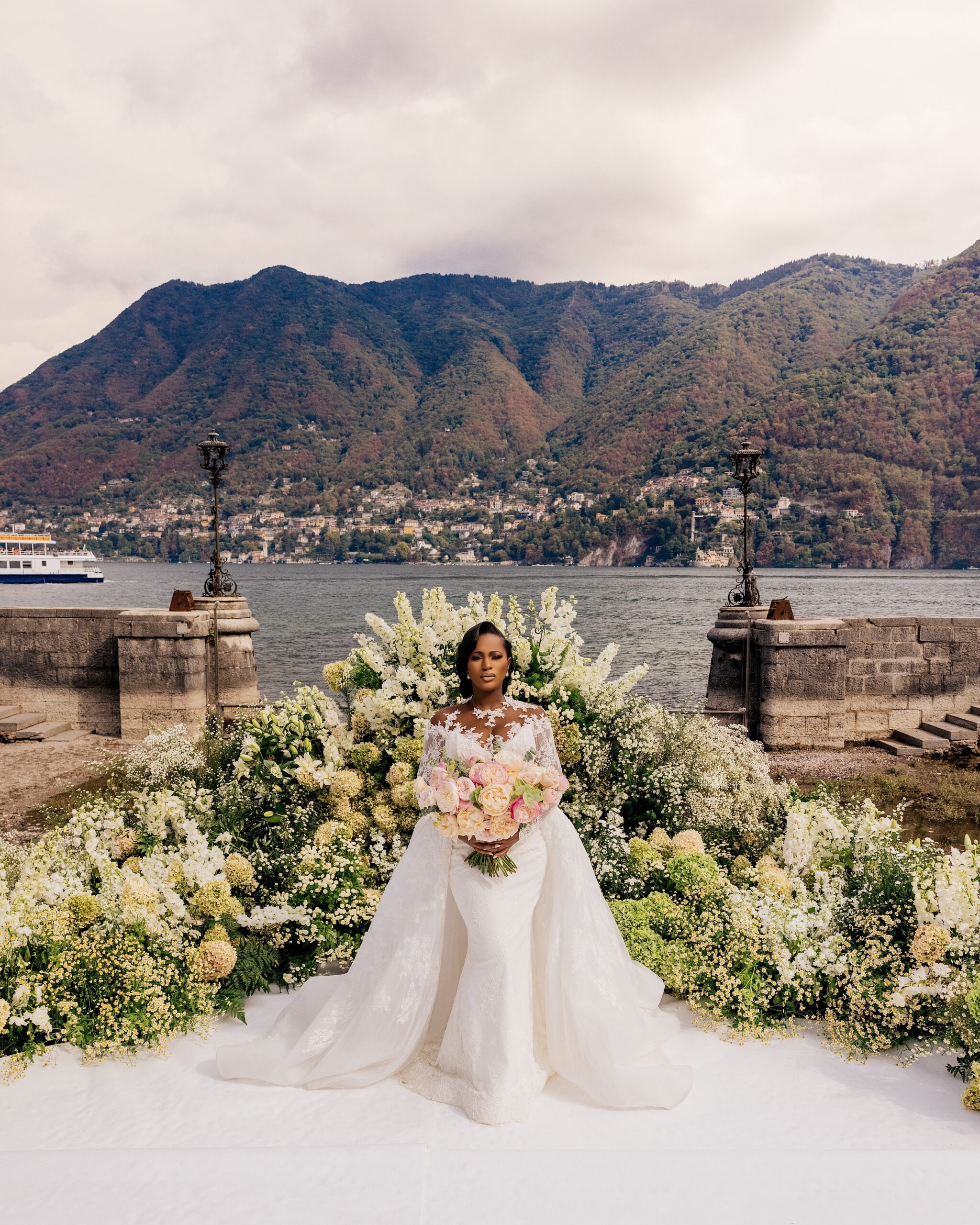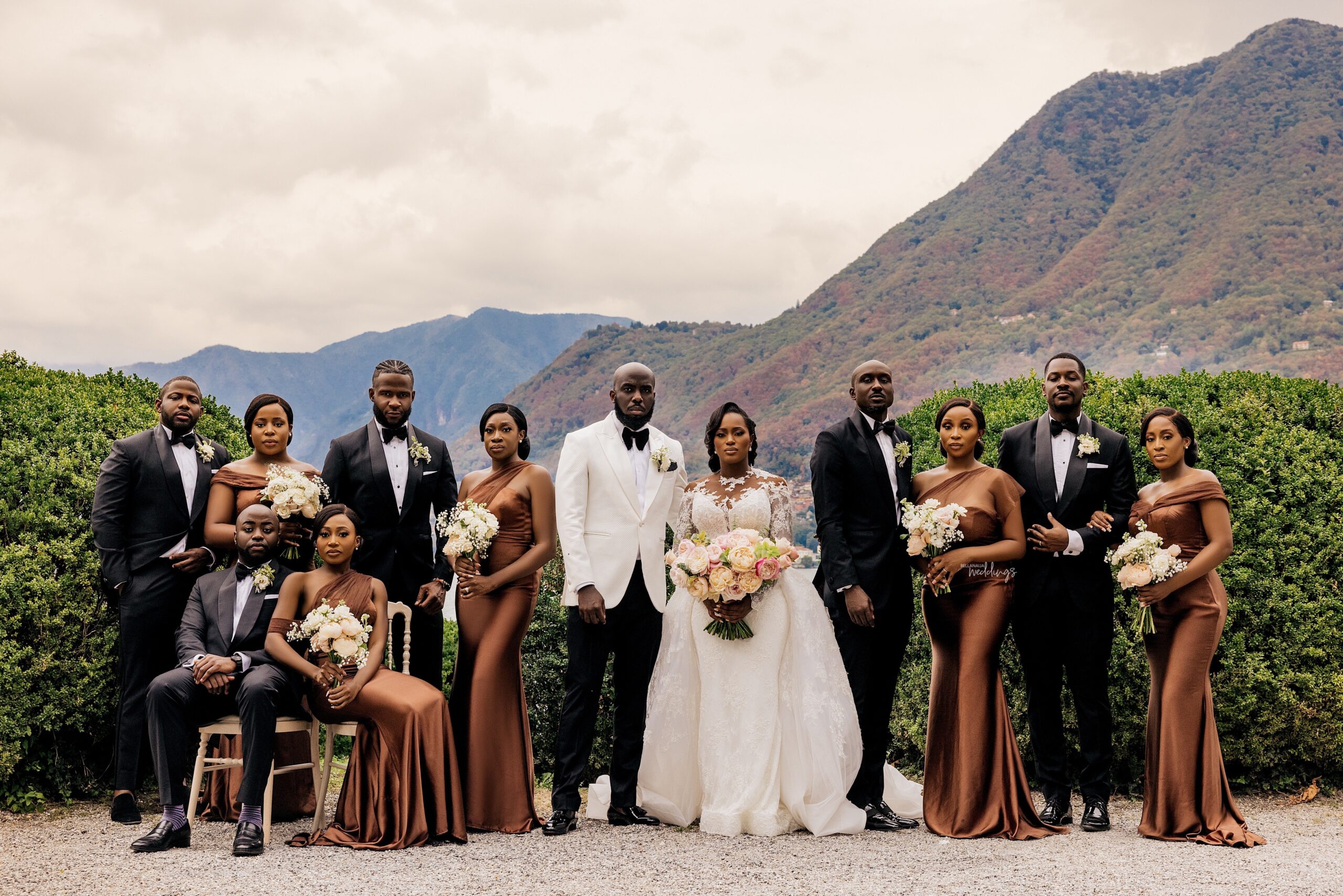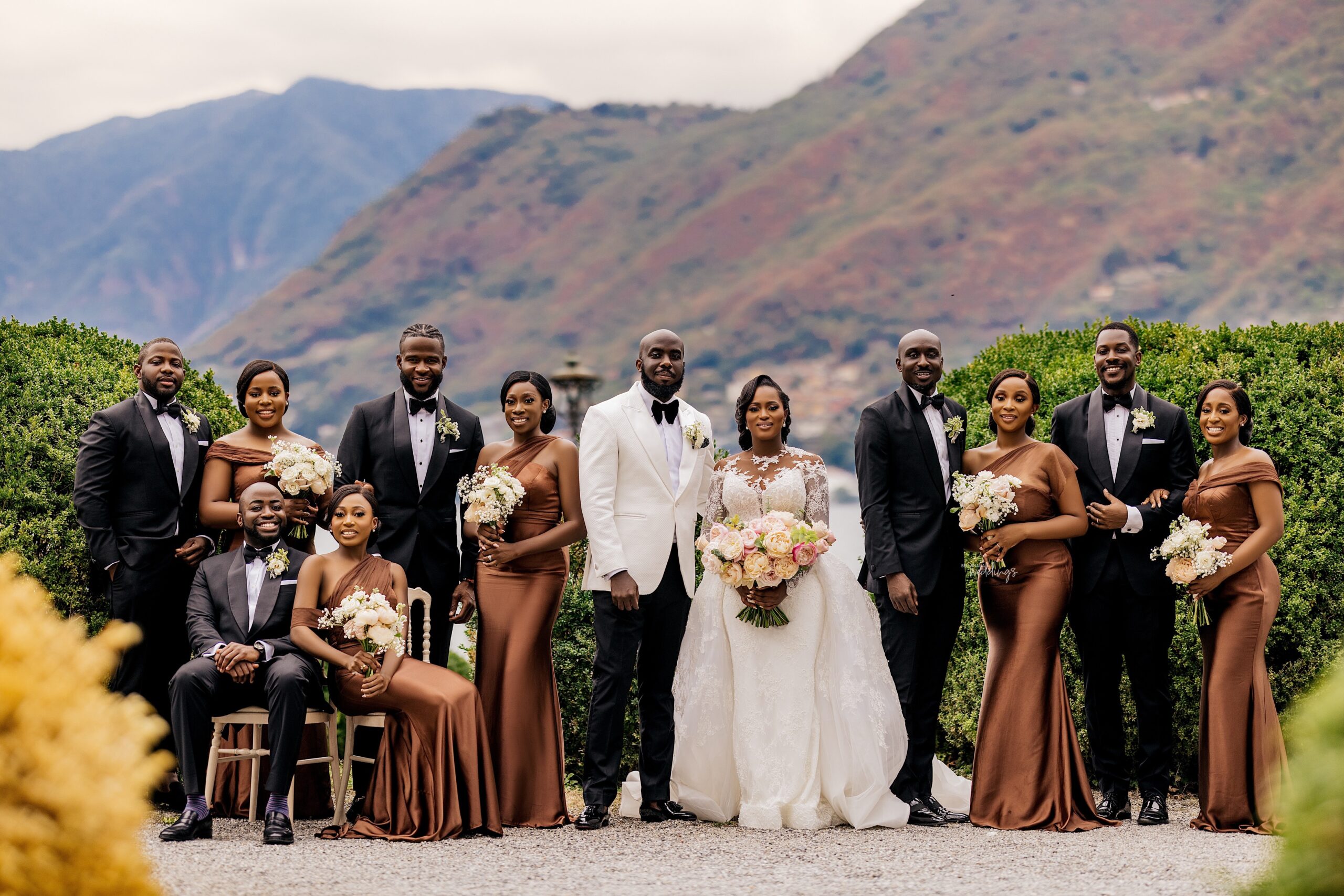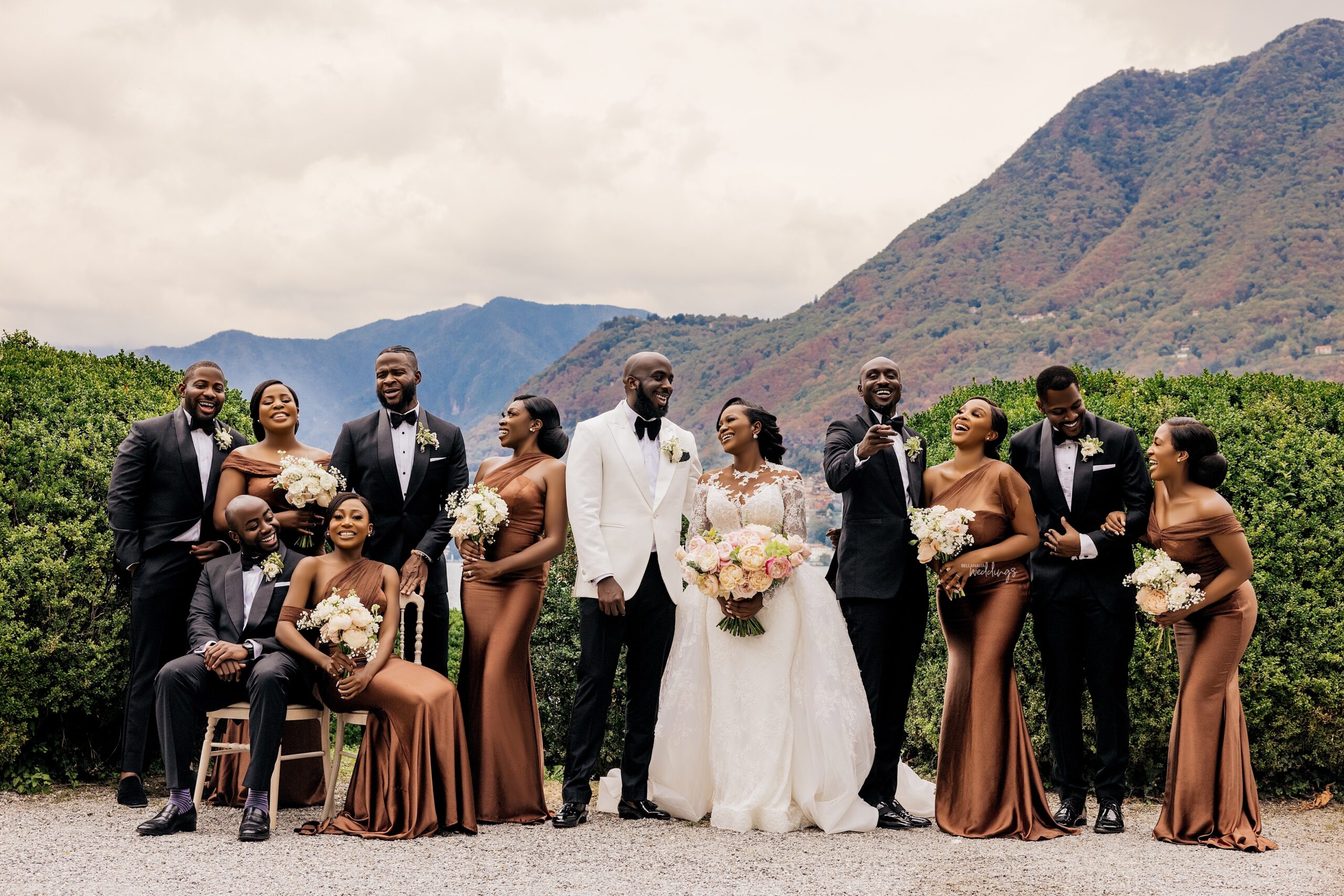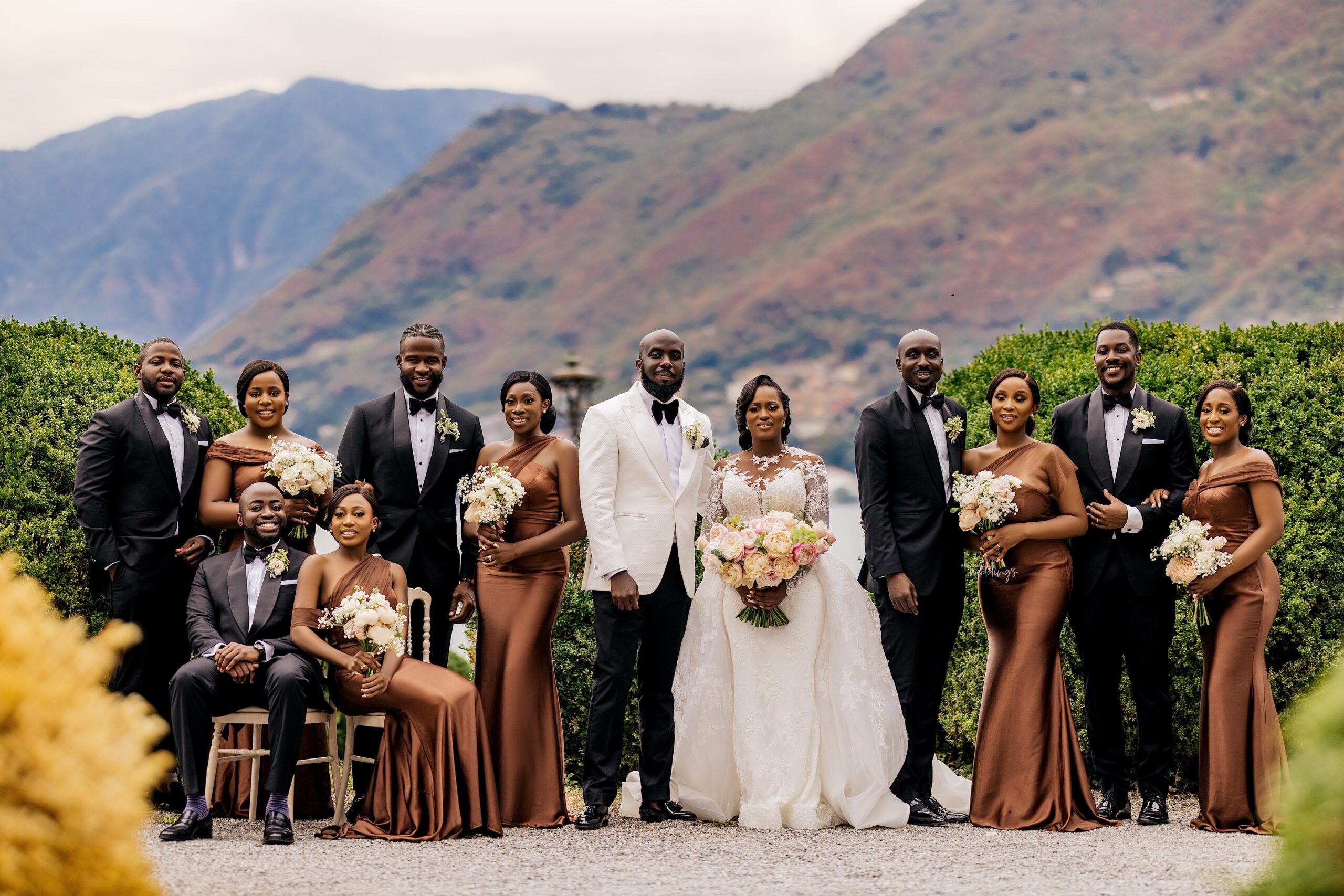 On a sweet ride to forever land!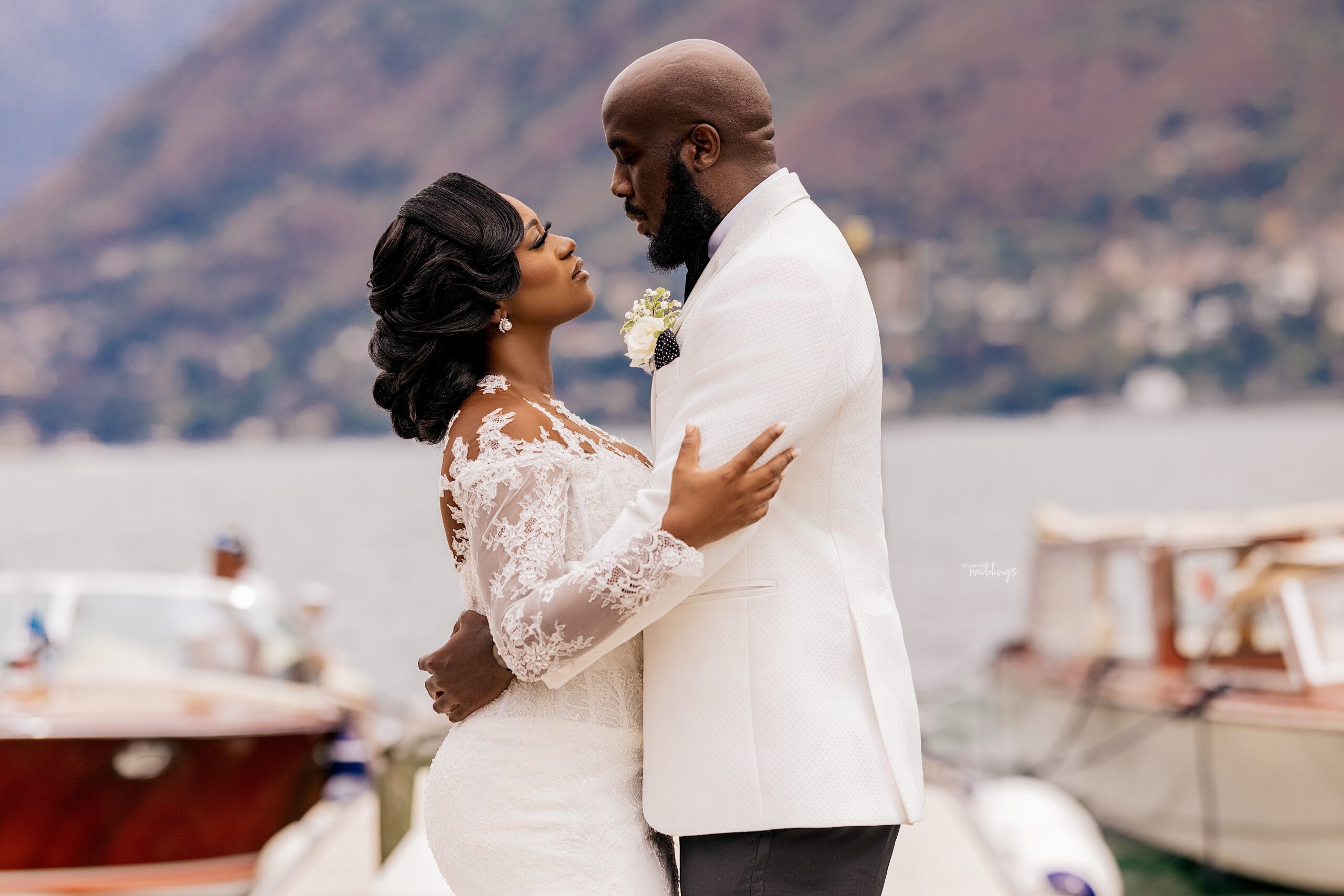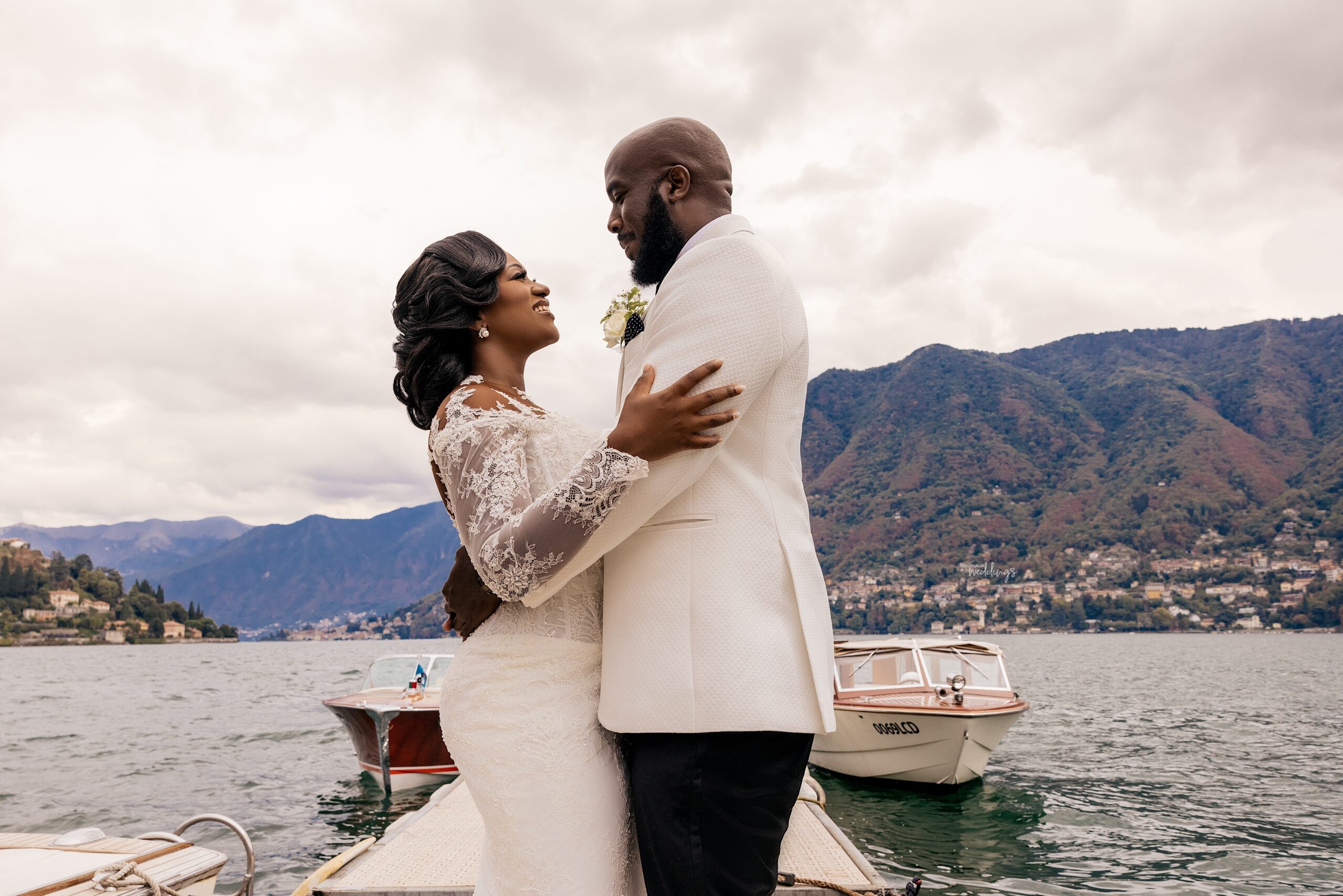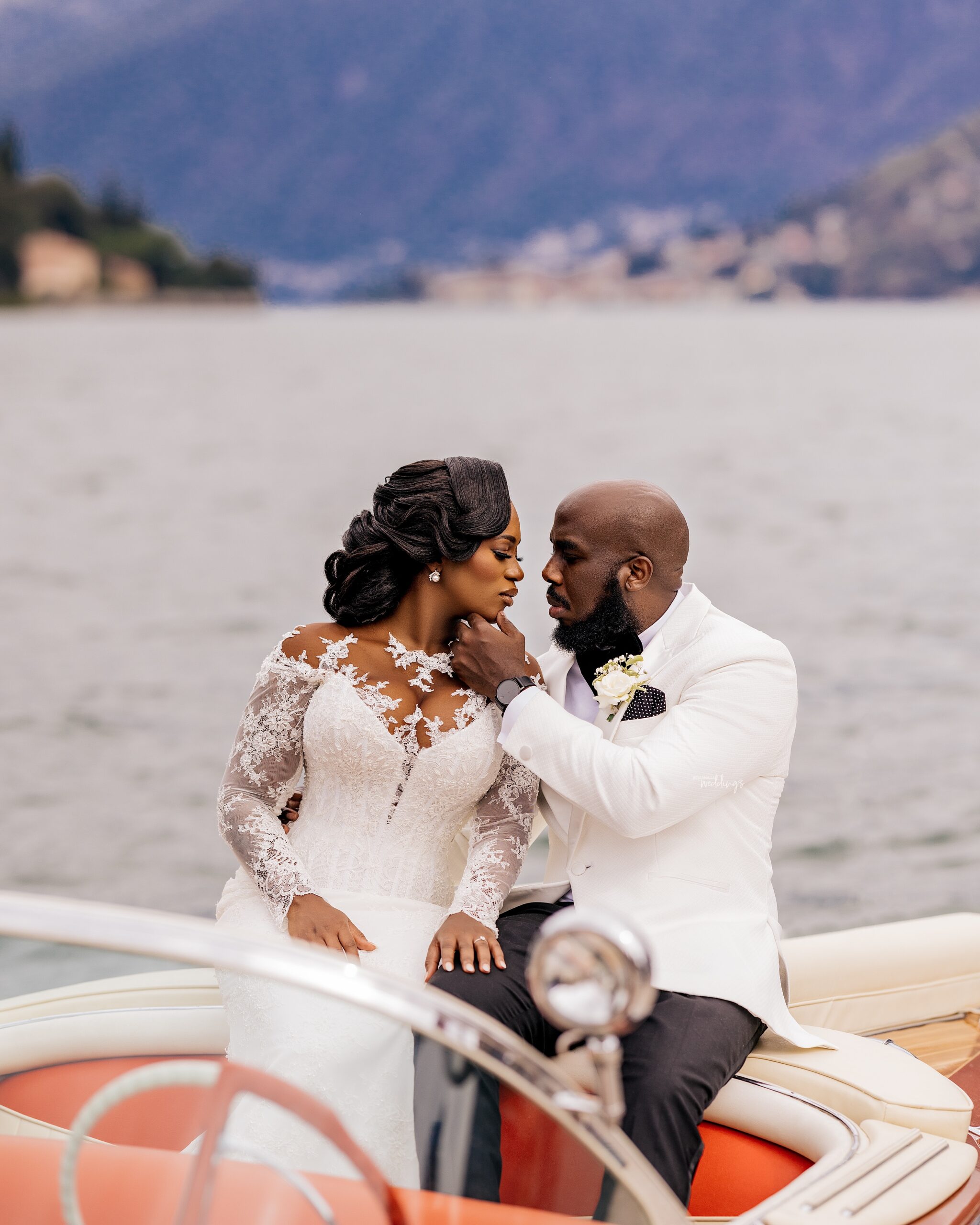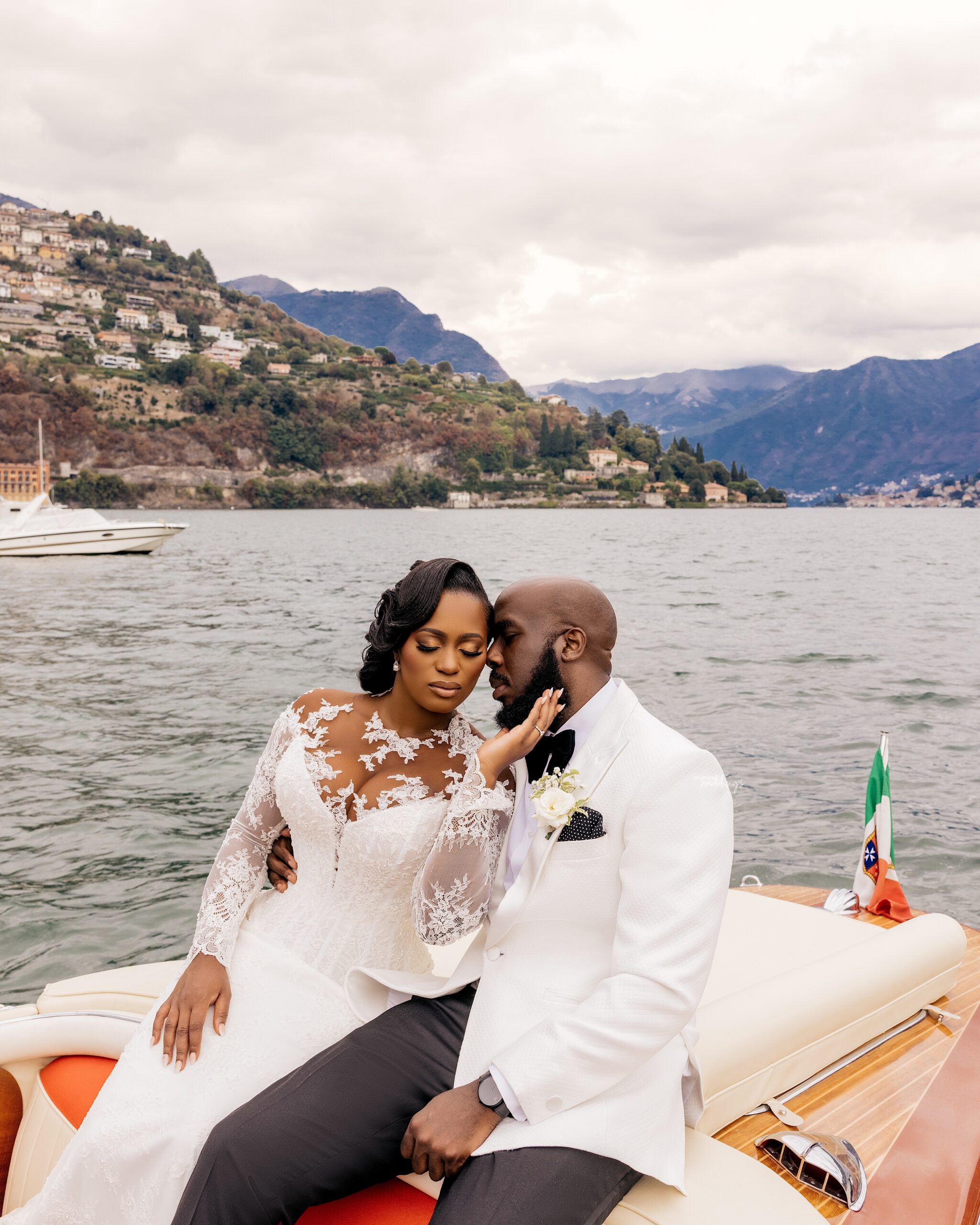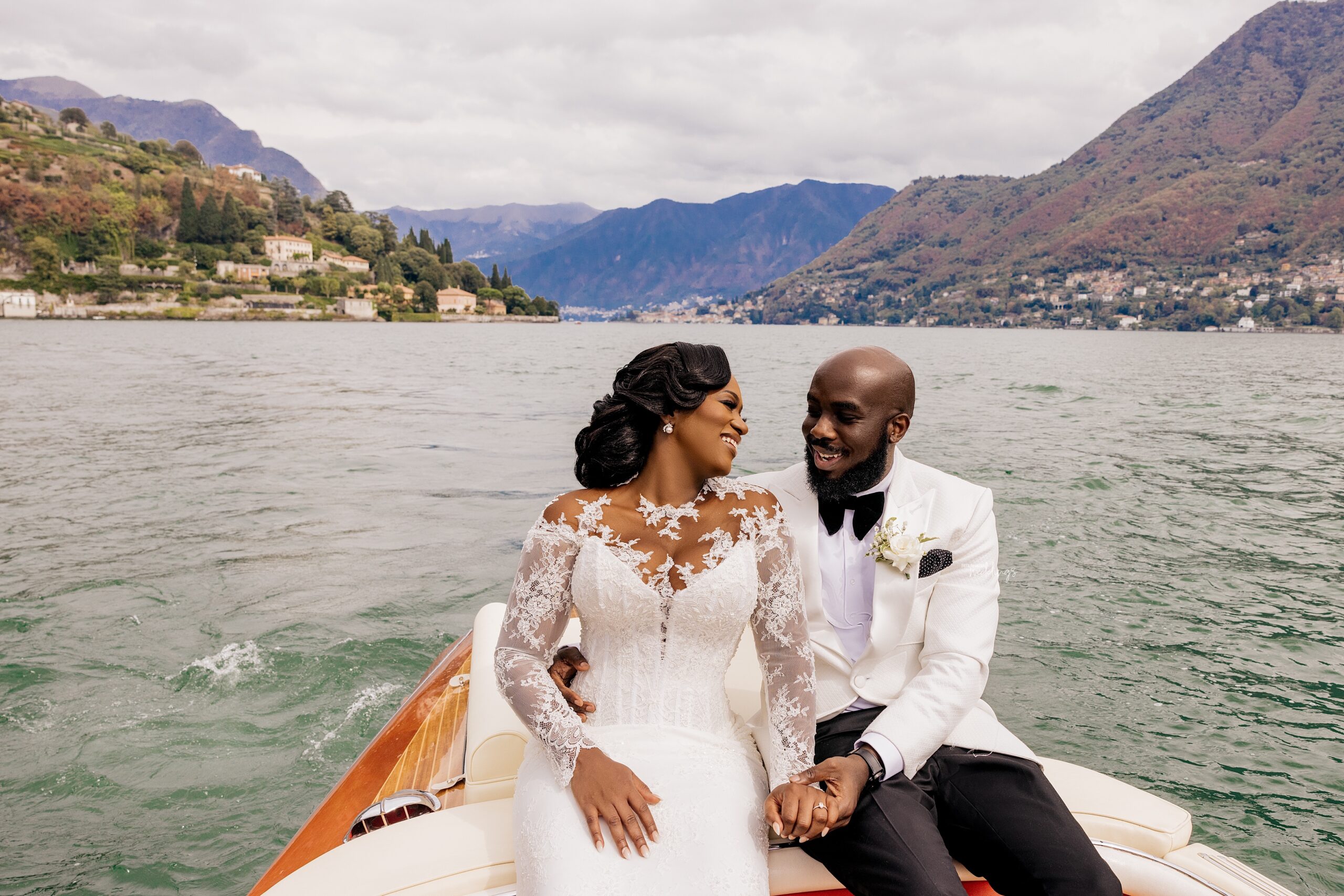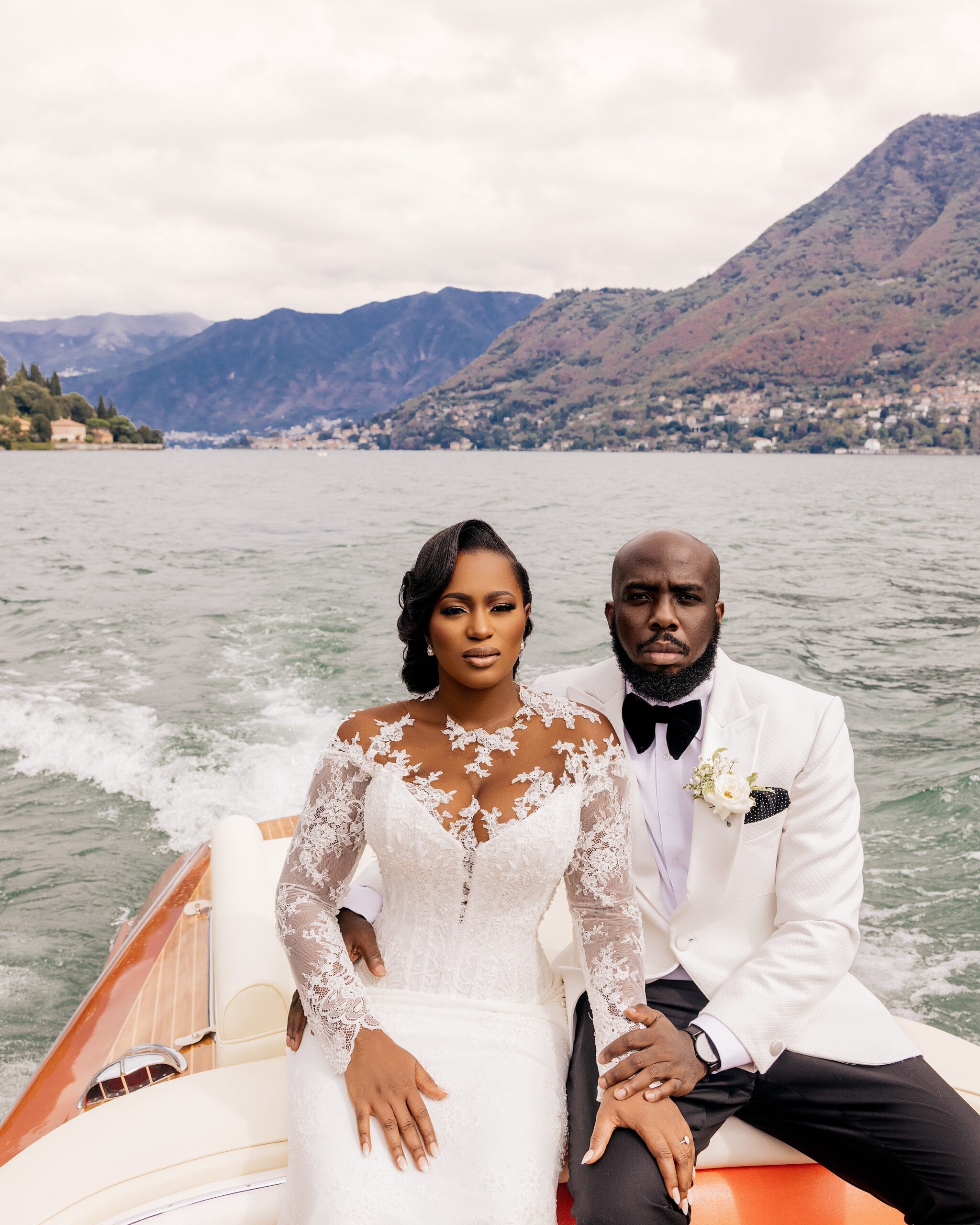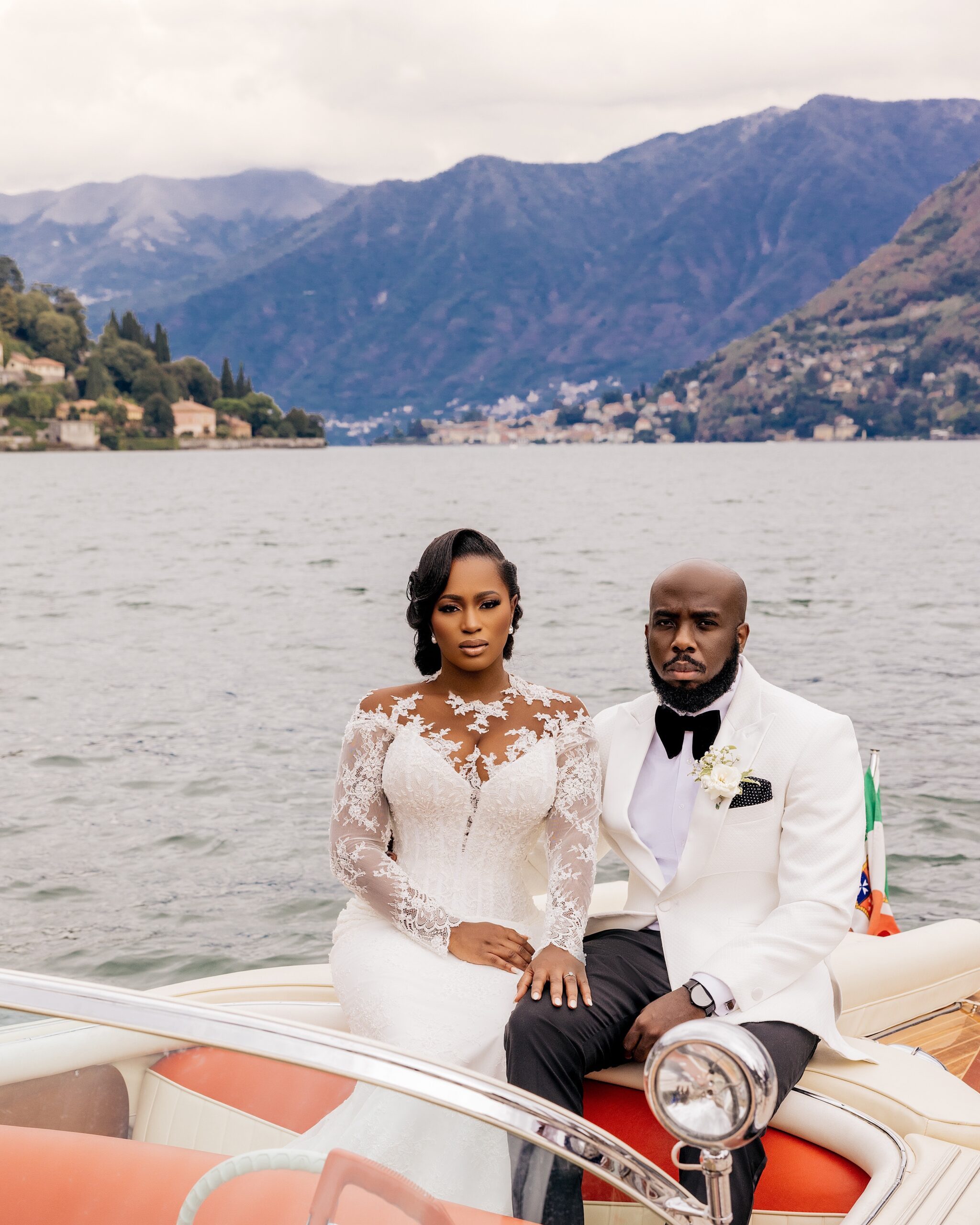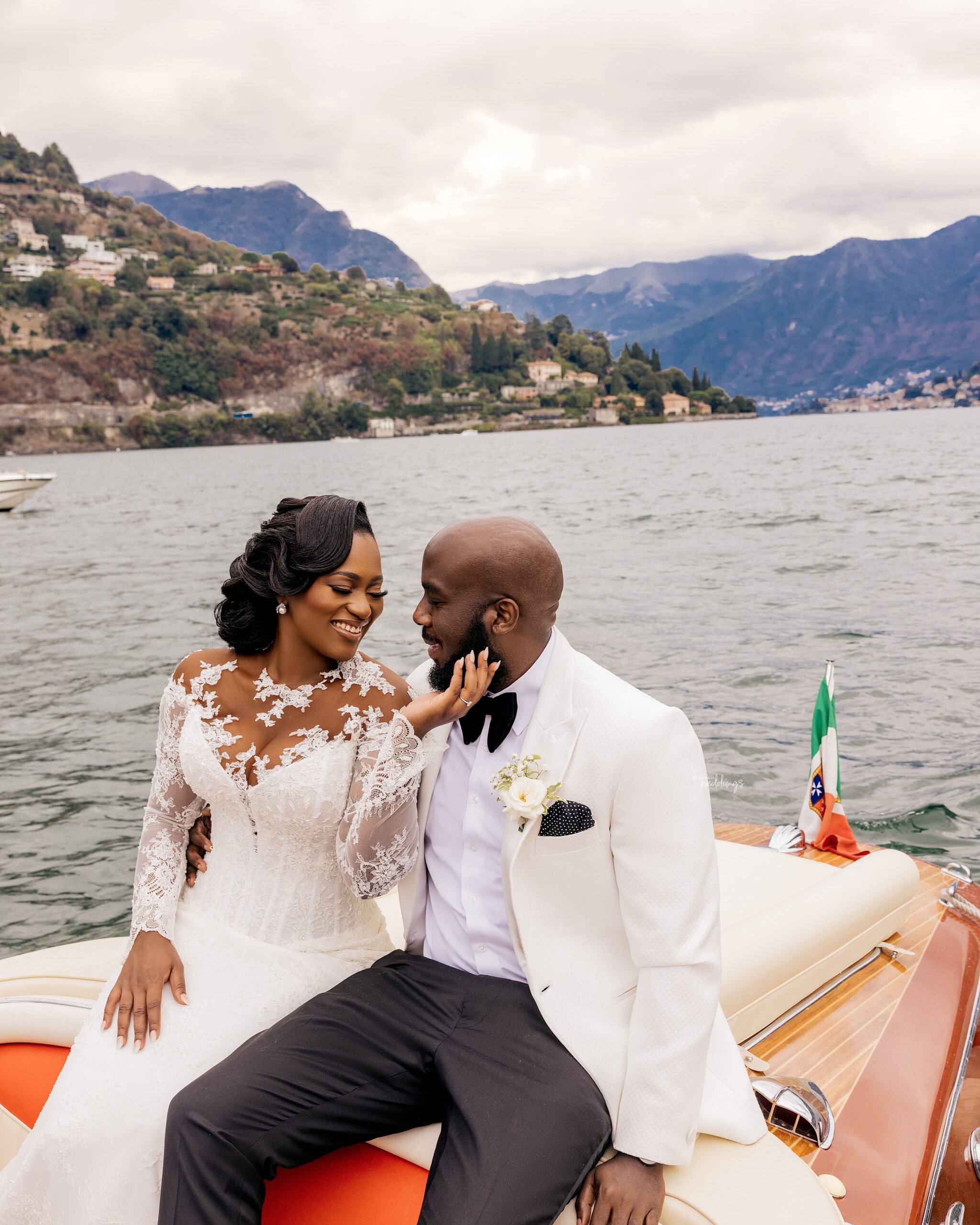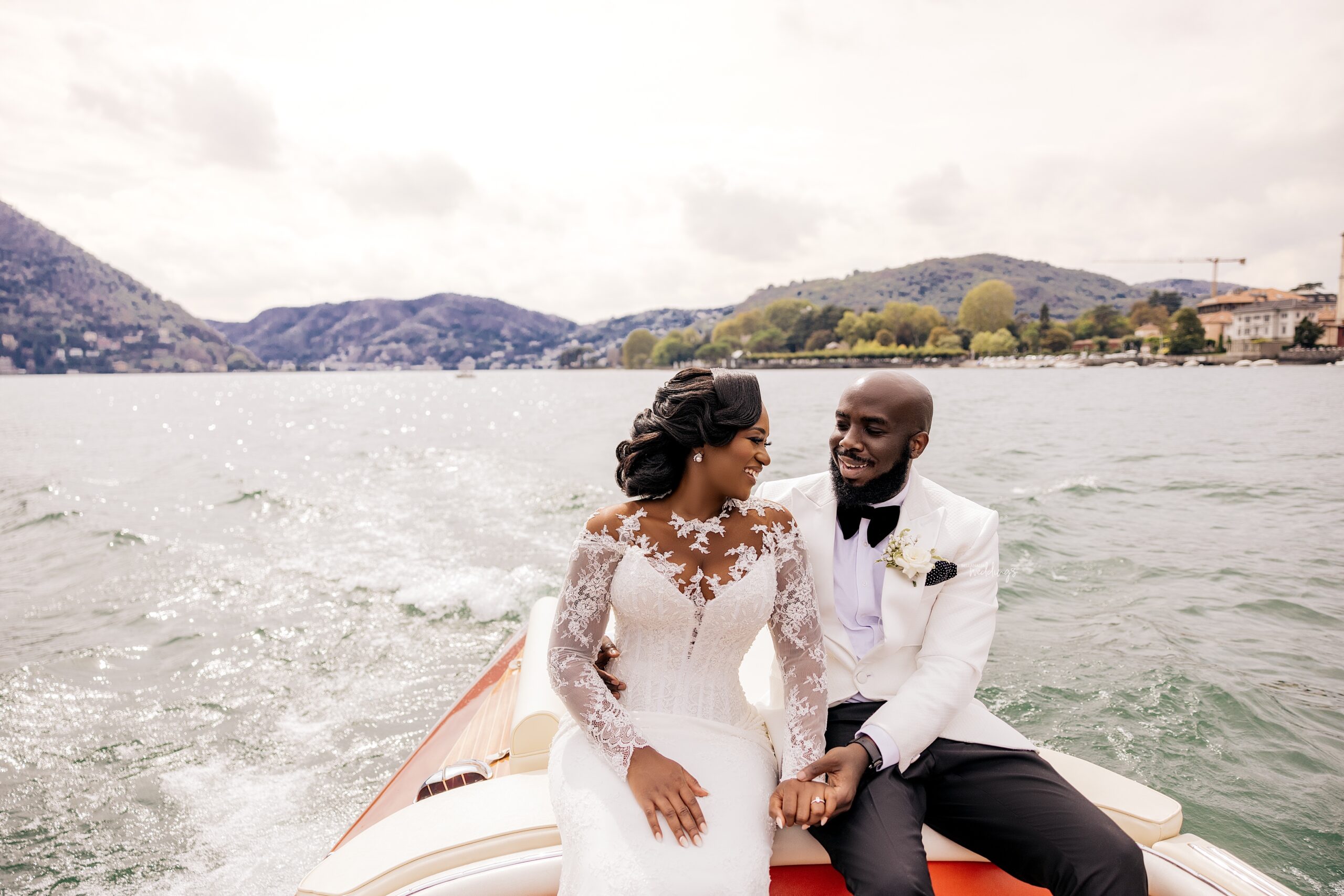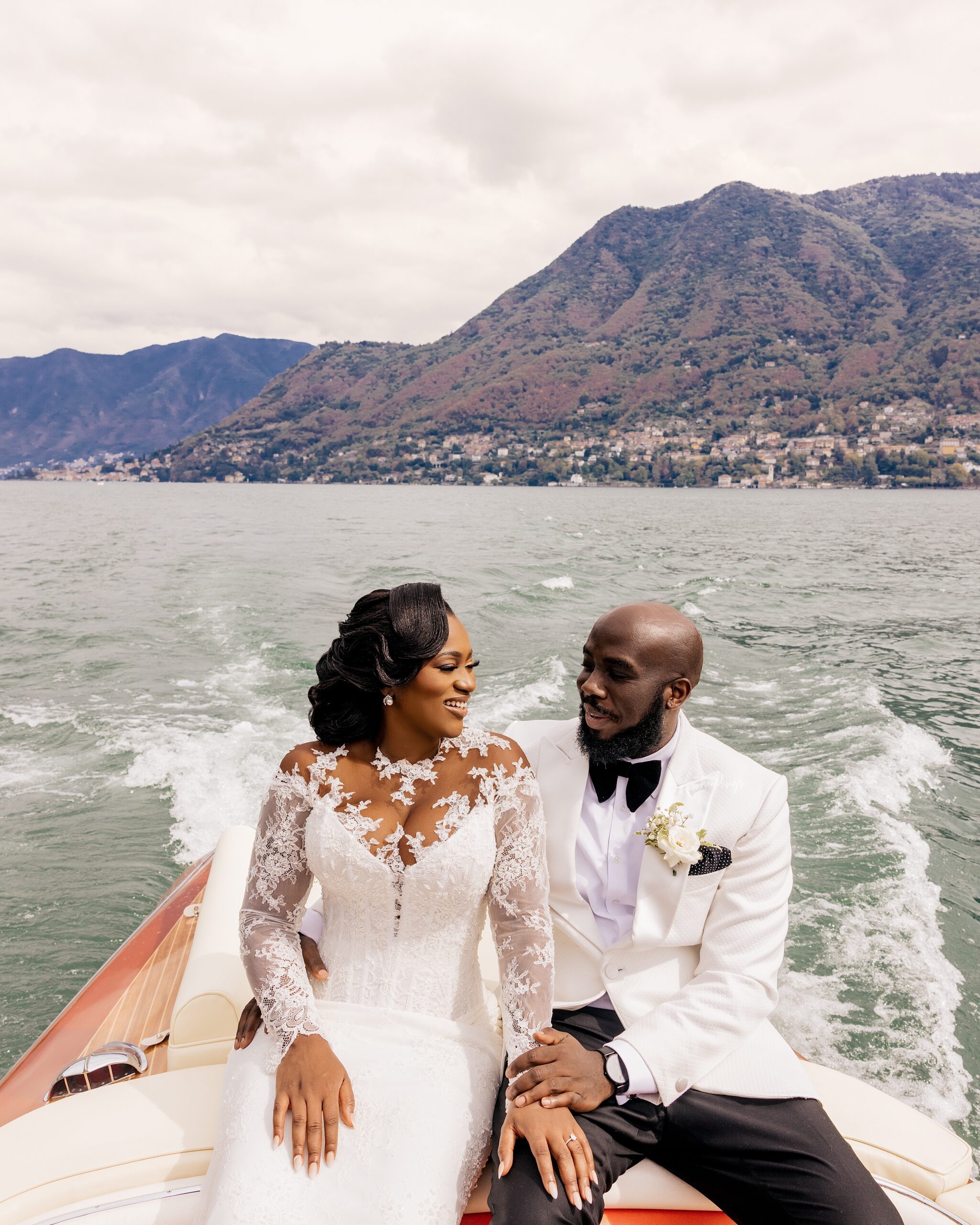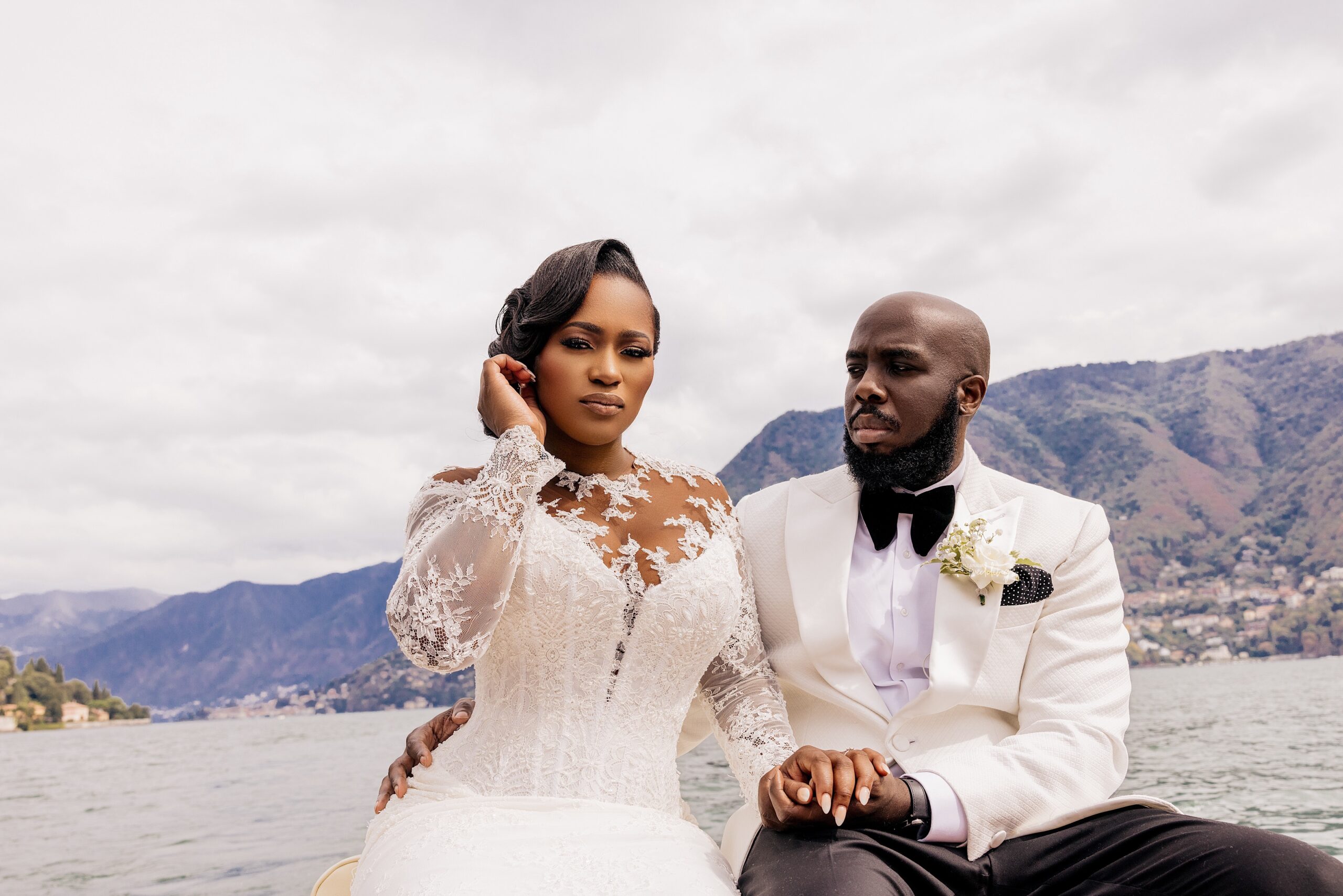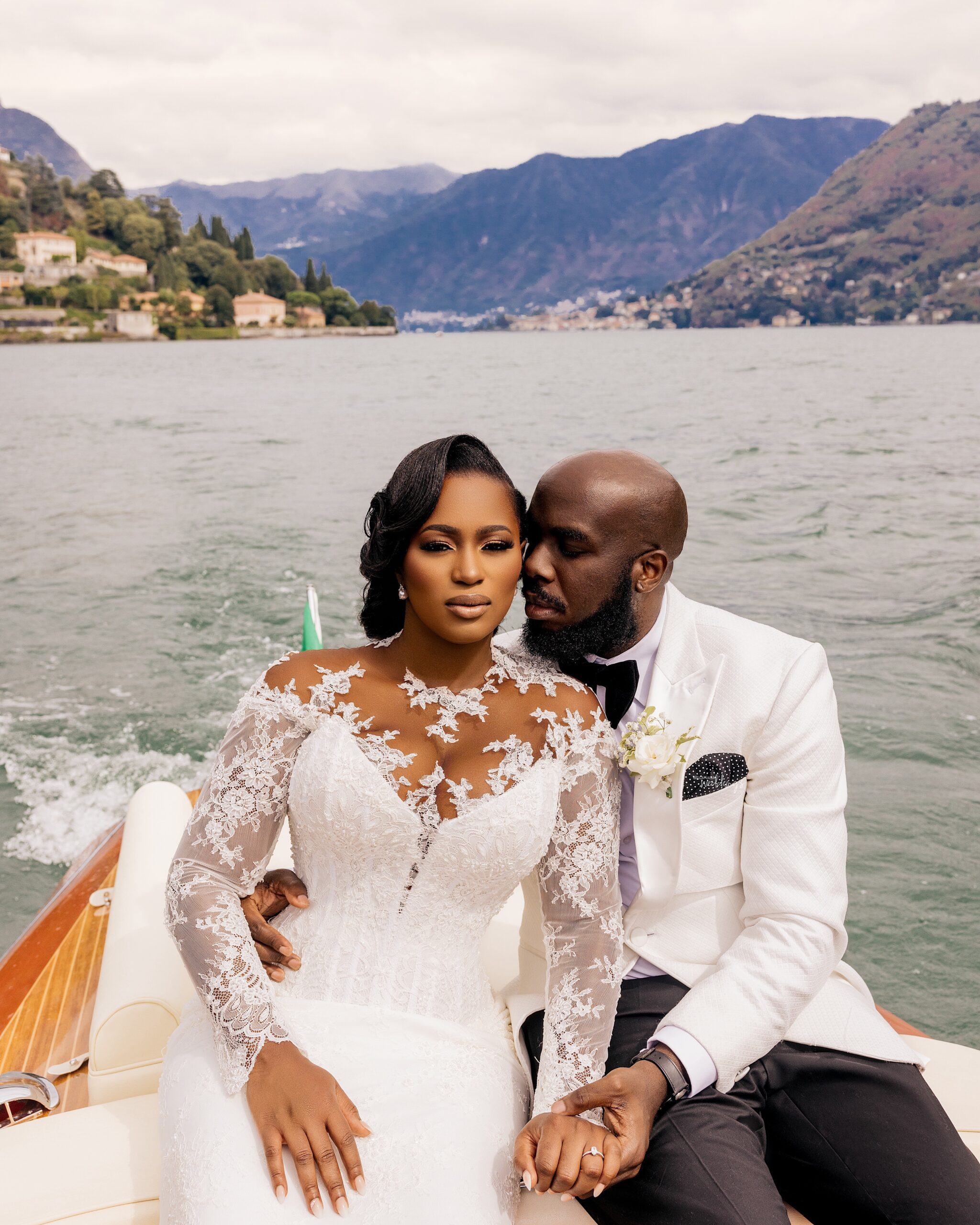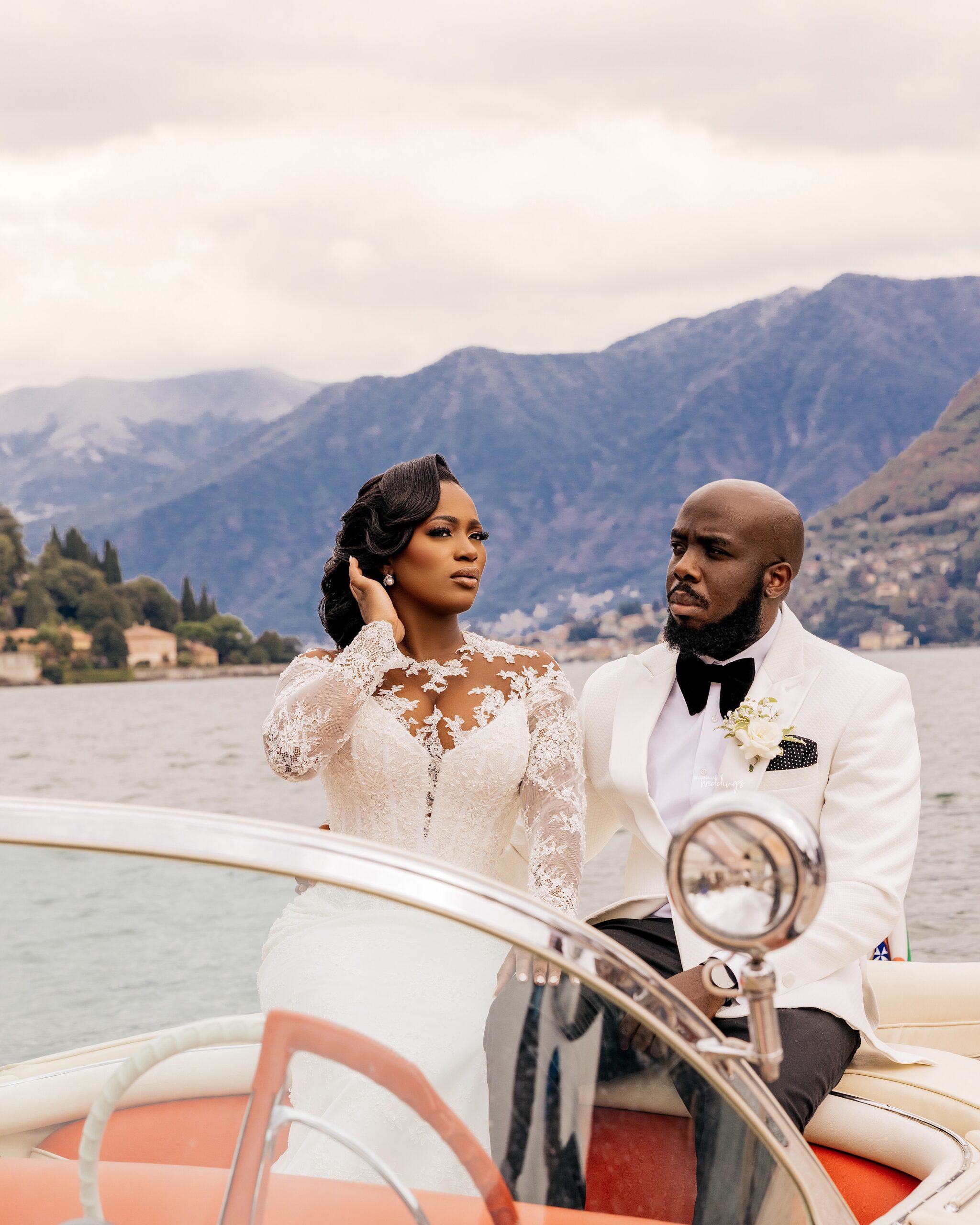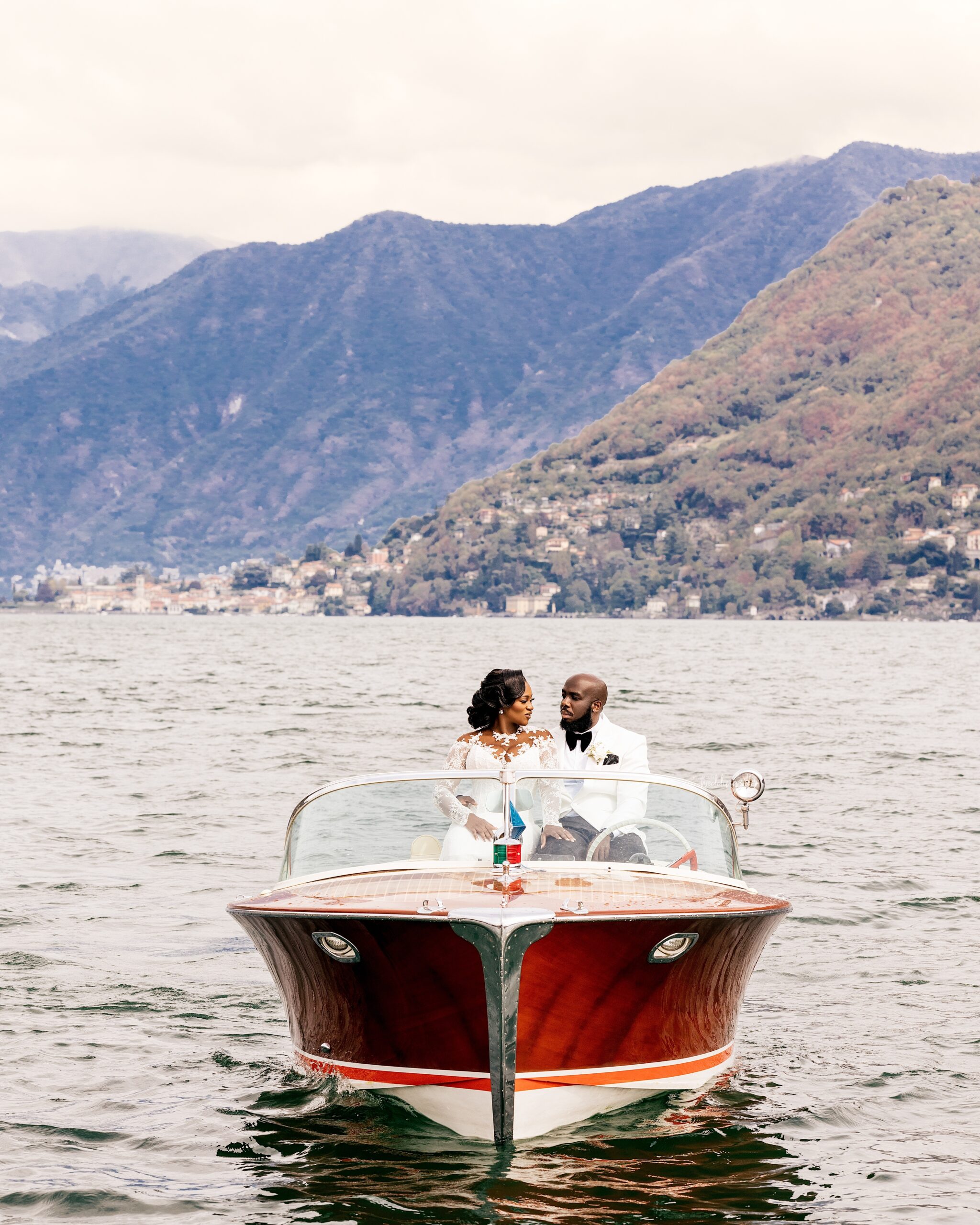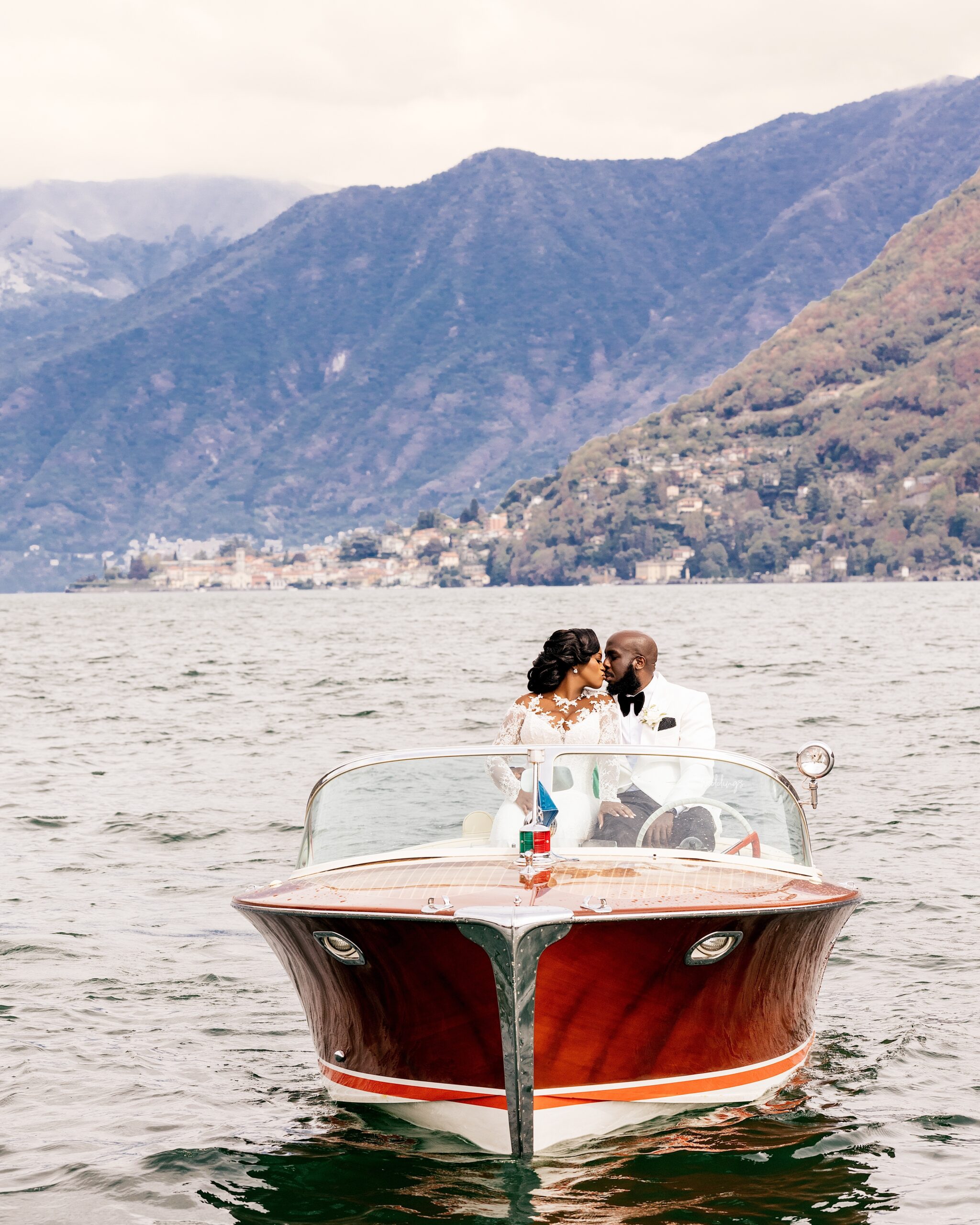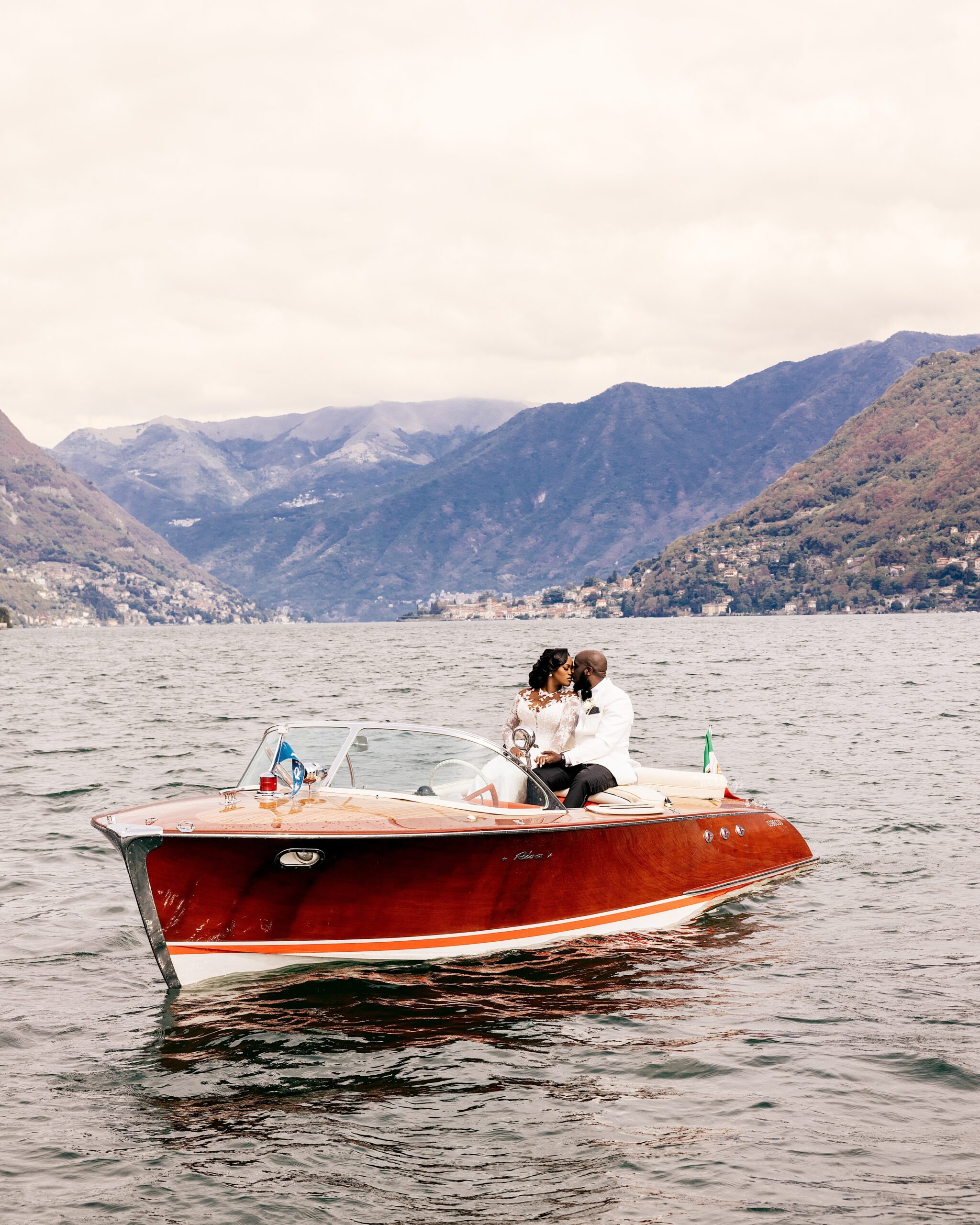 It's wedding reception o'clock! We are in awe of this lovely decor!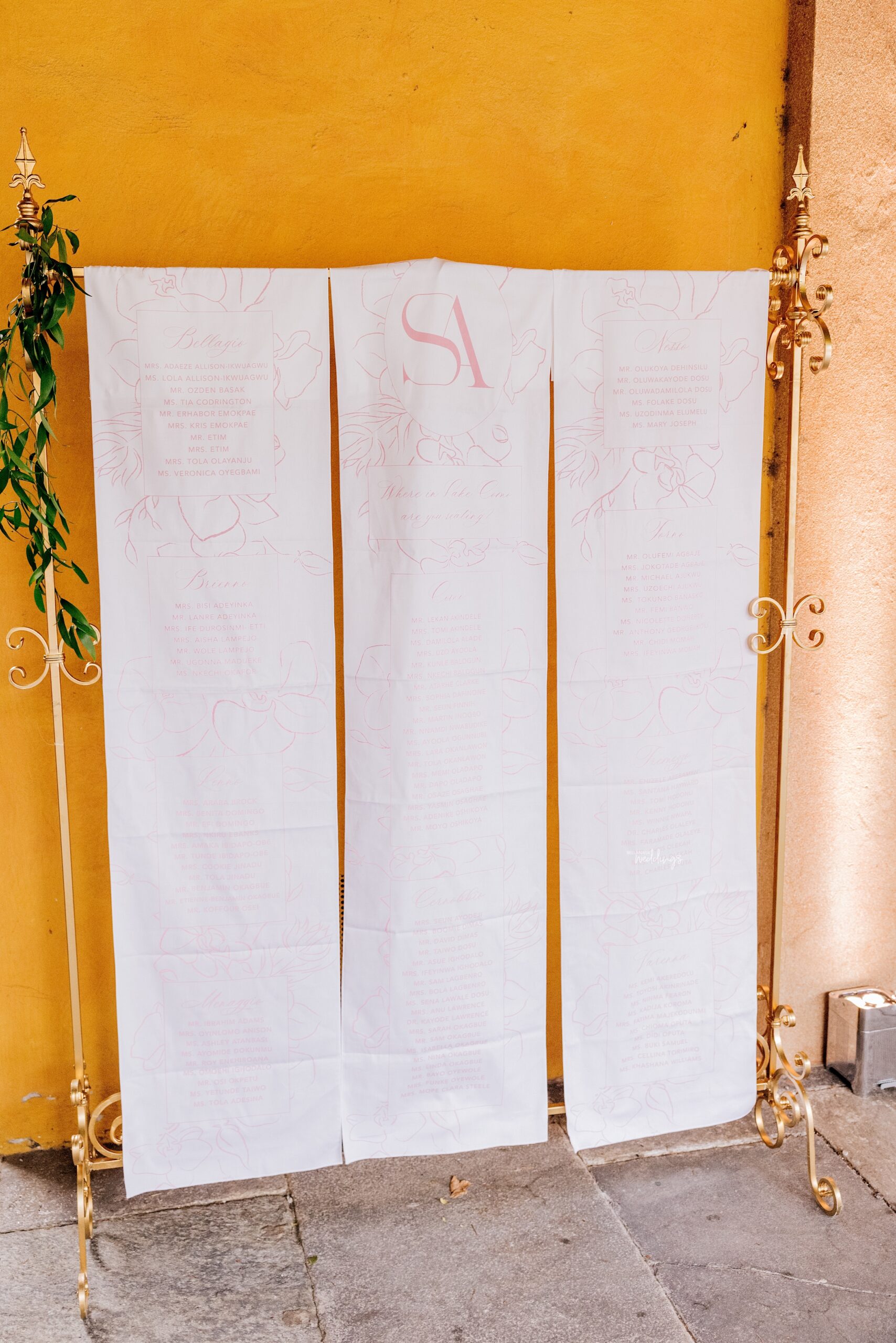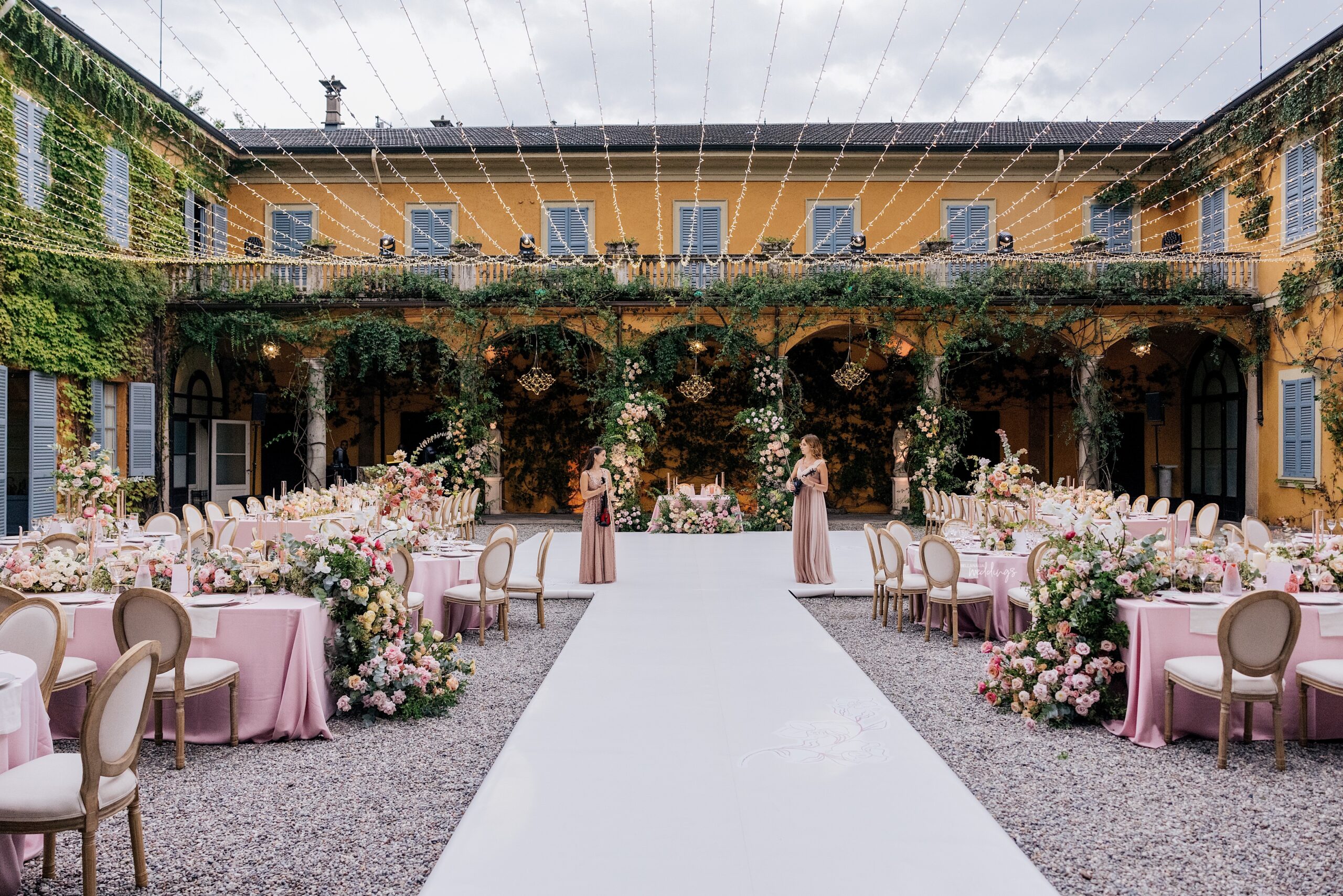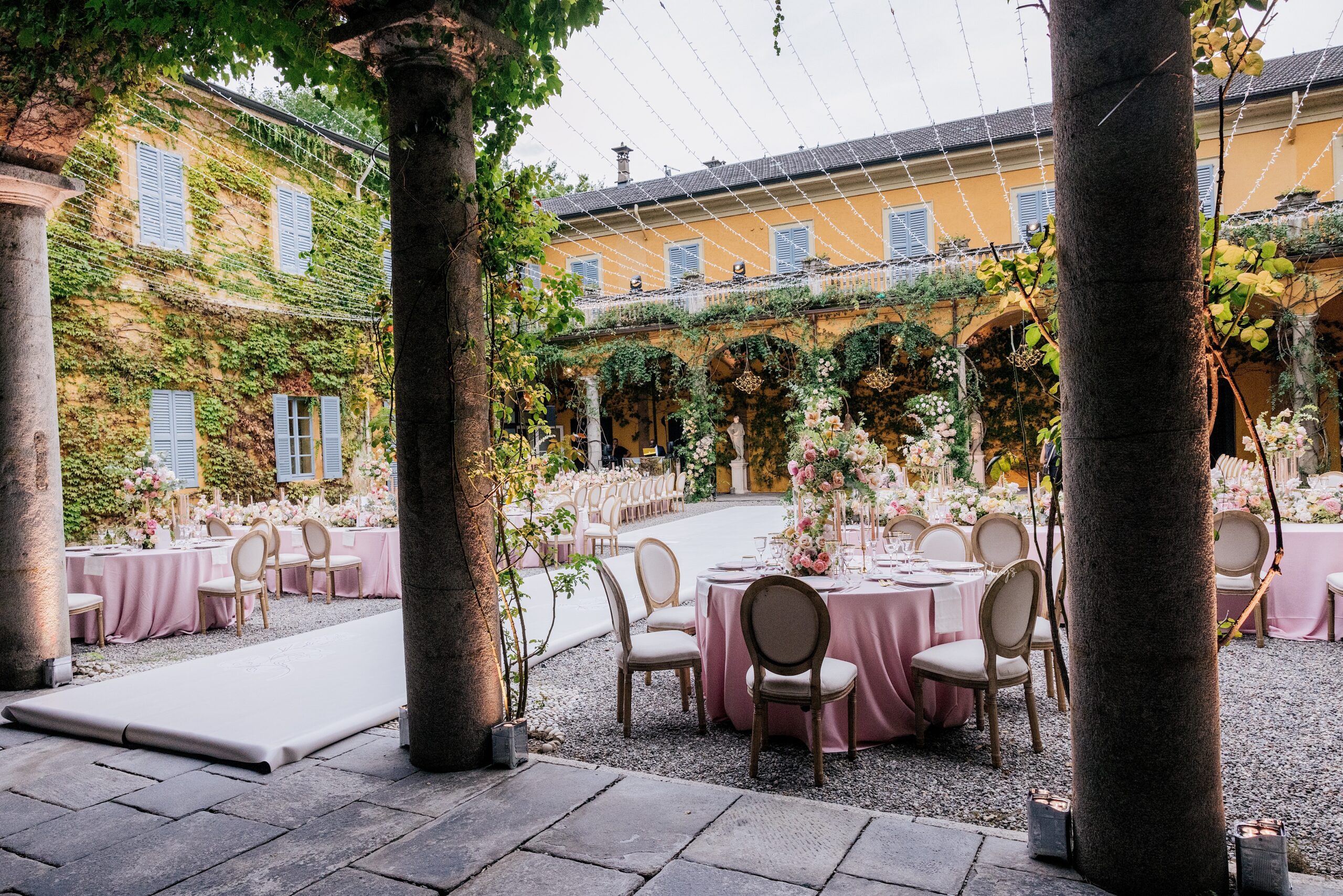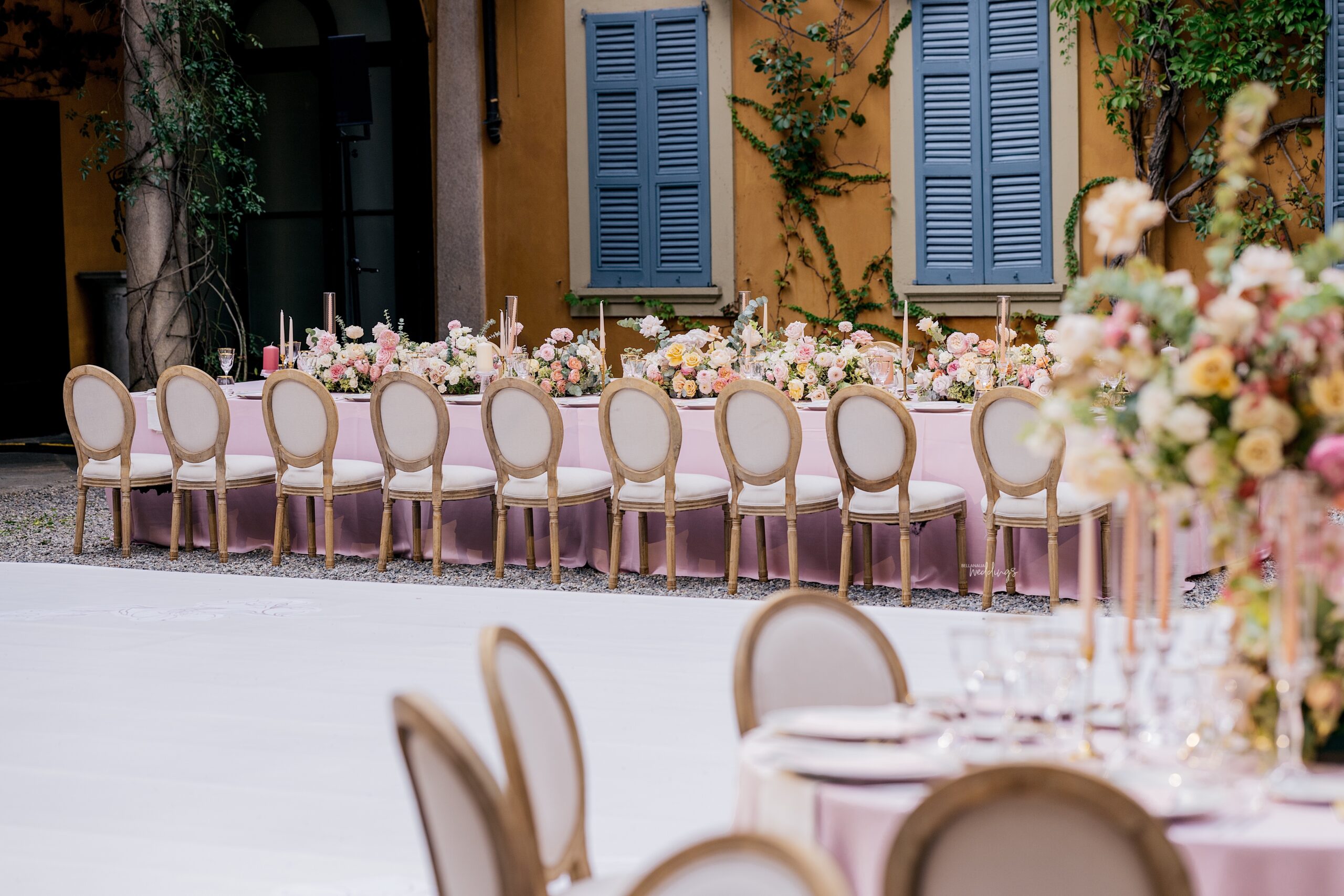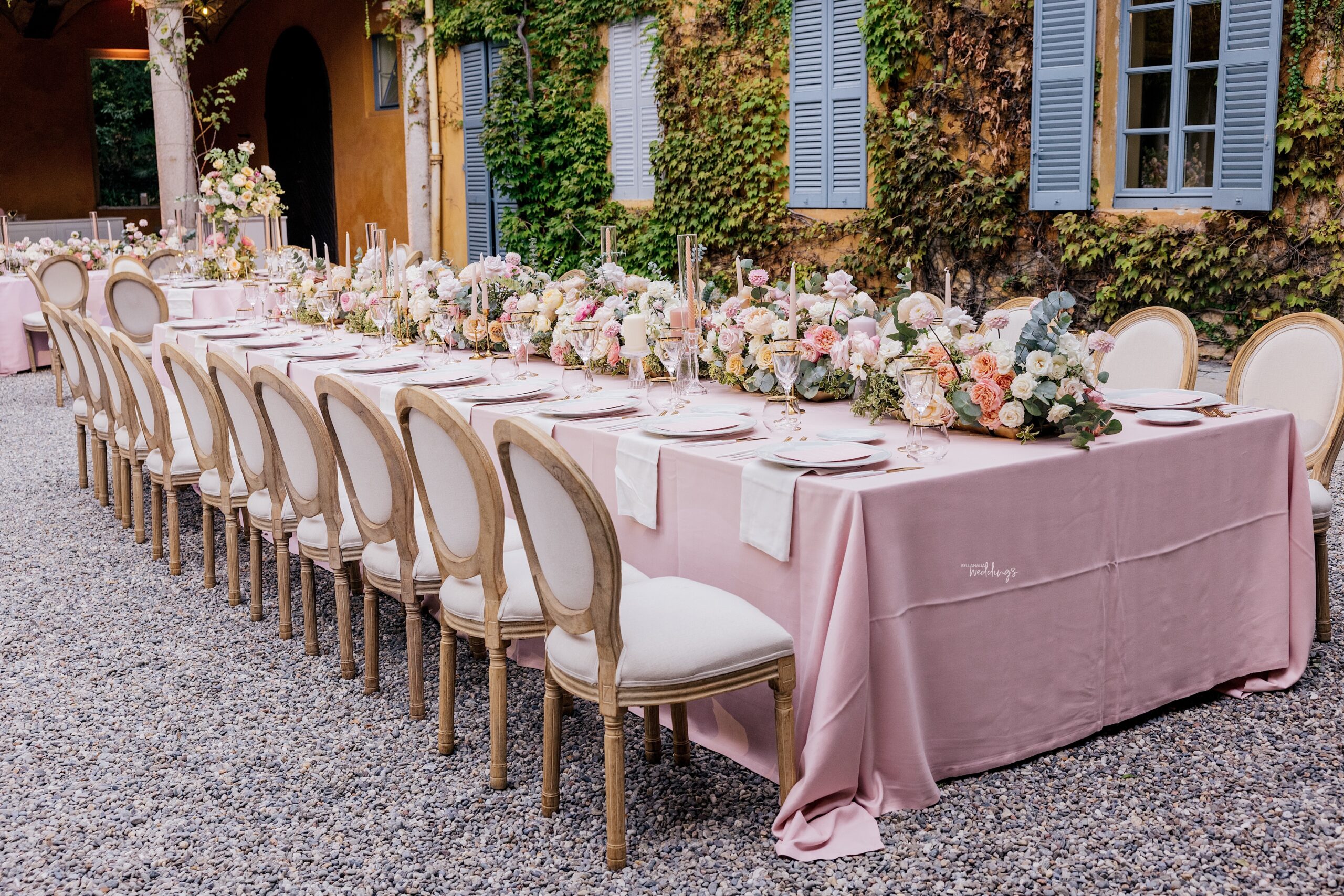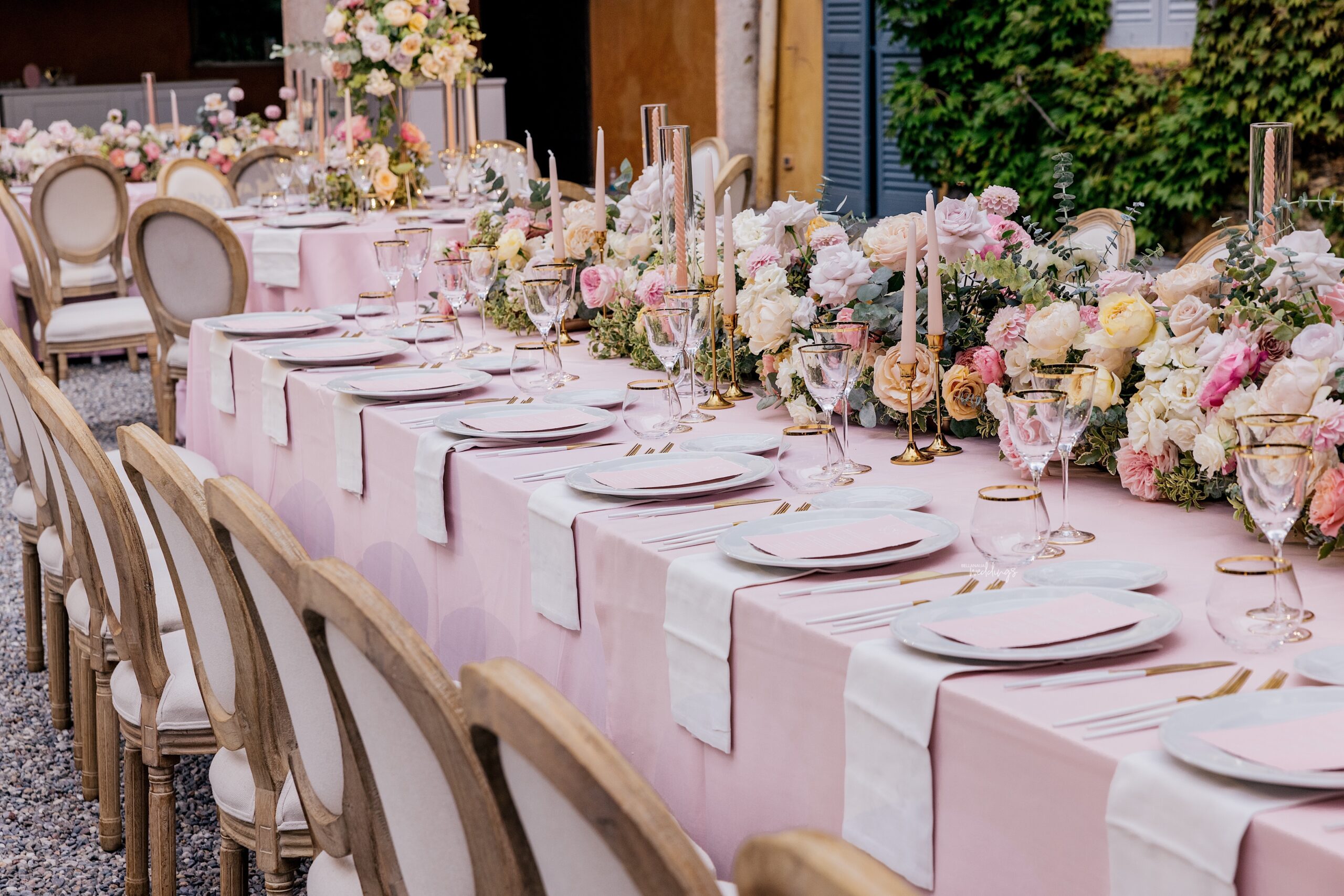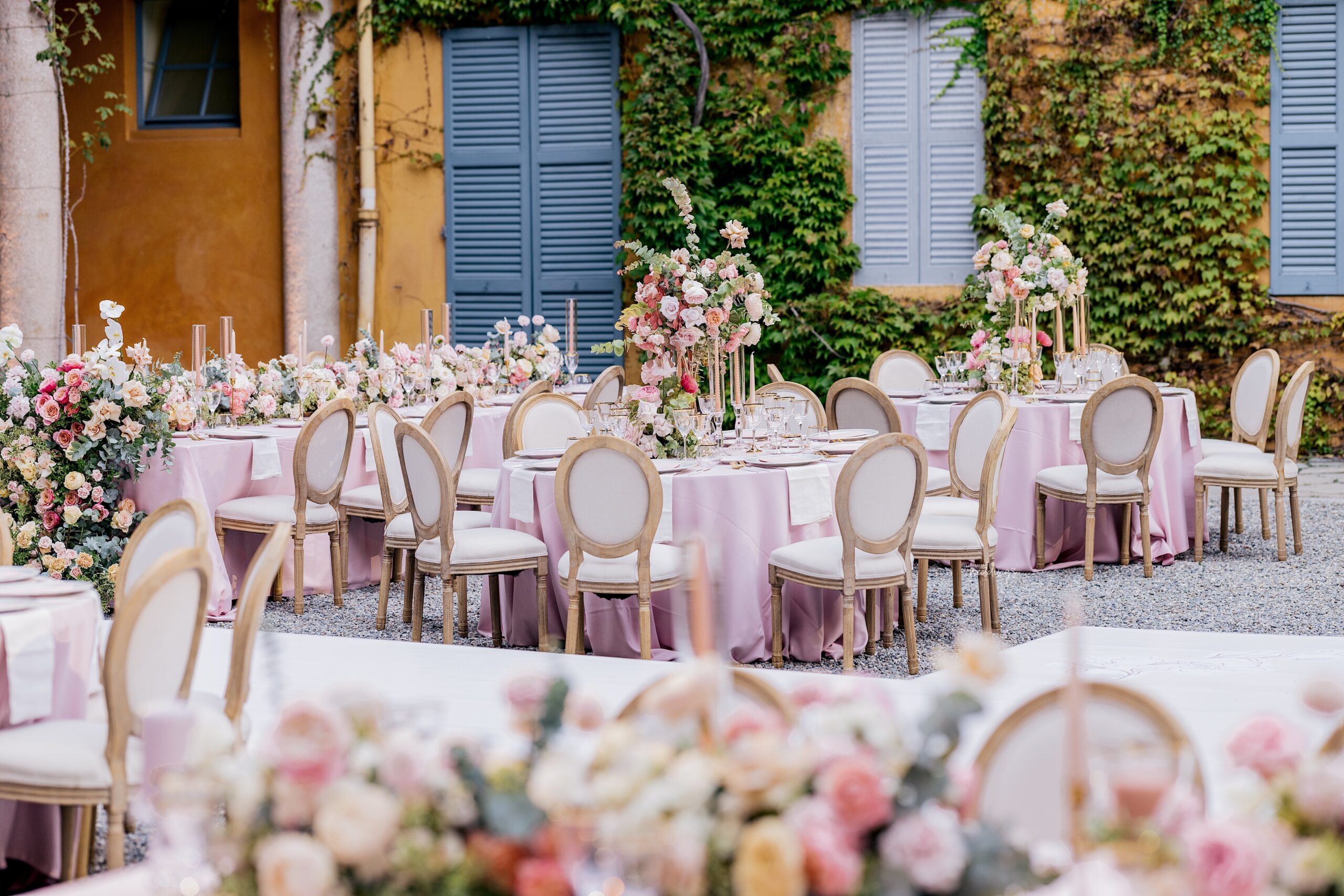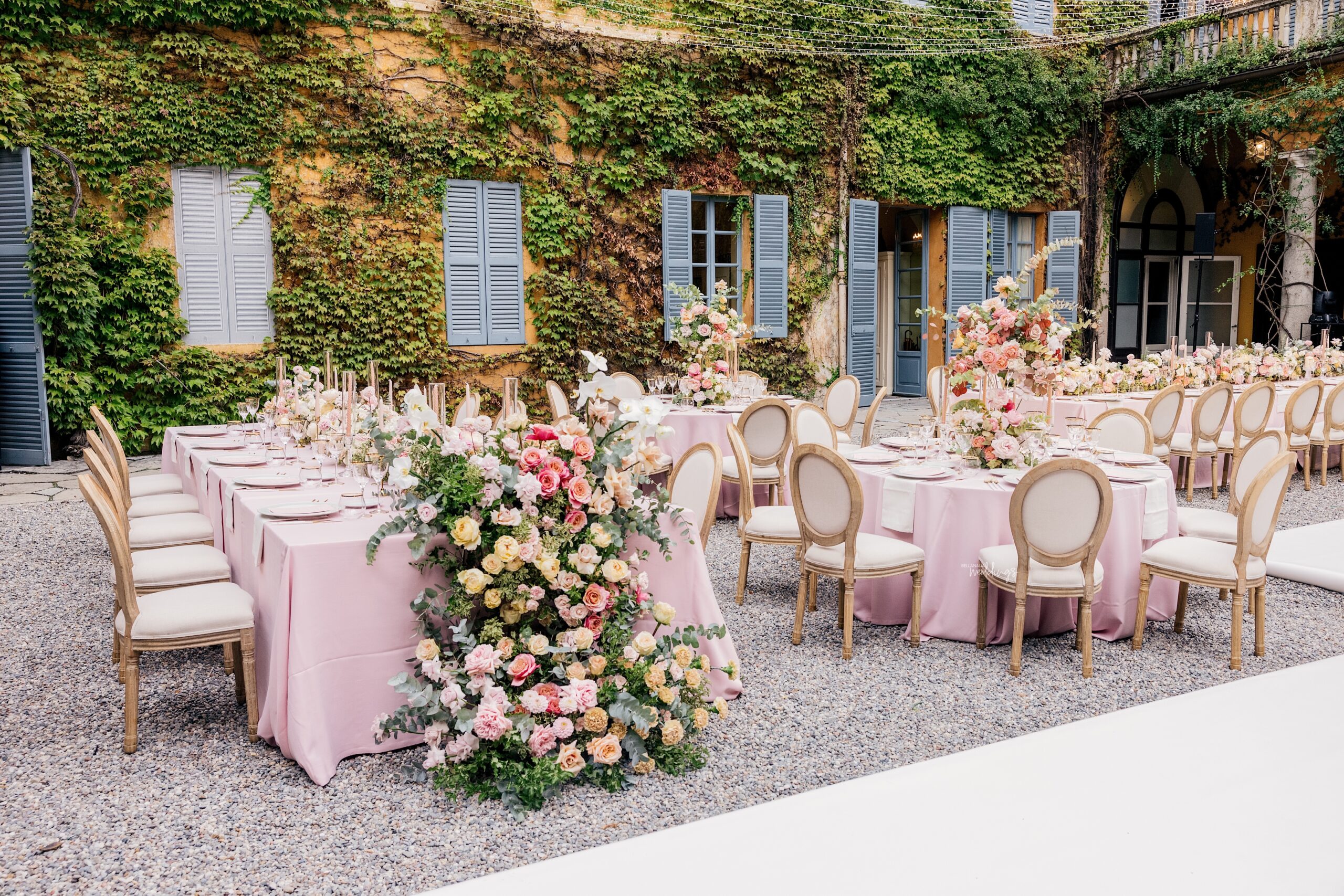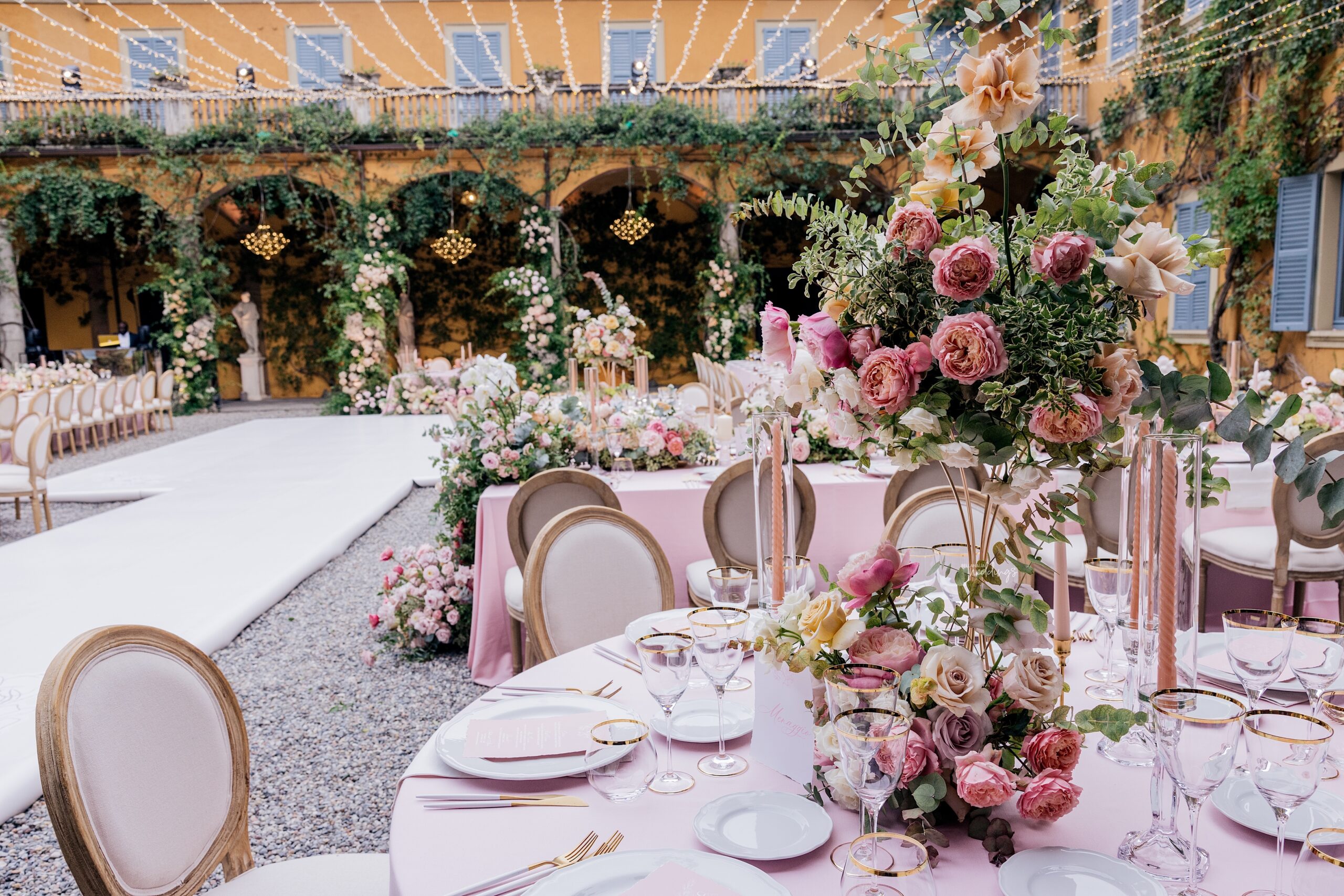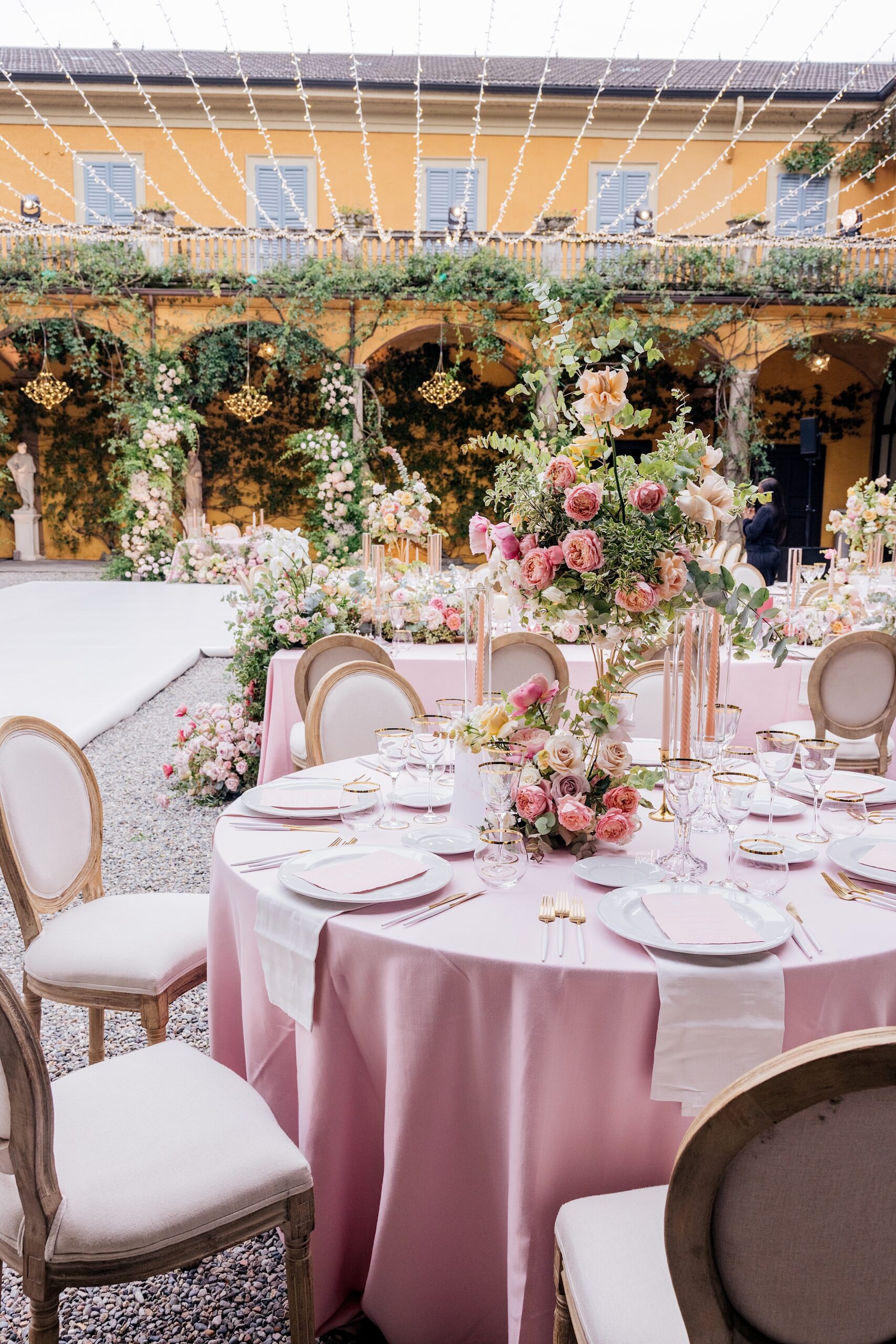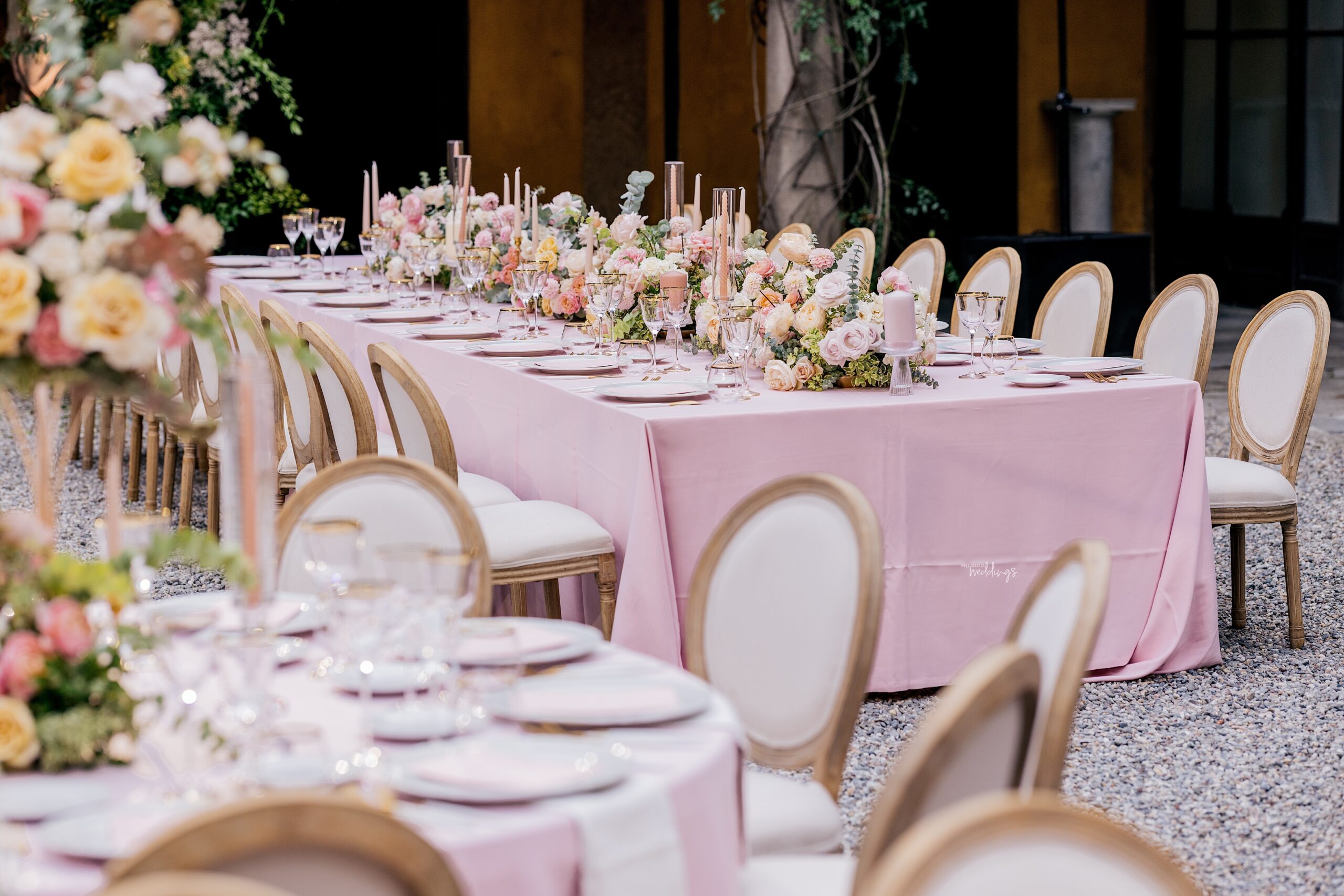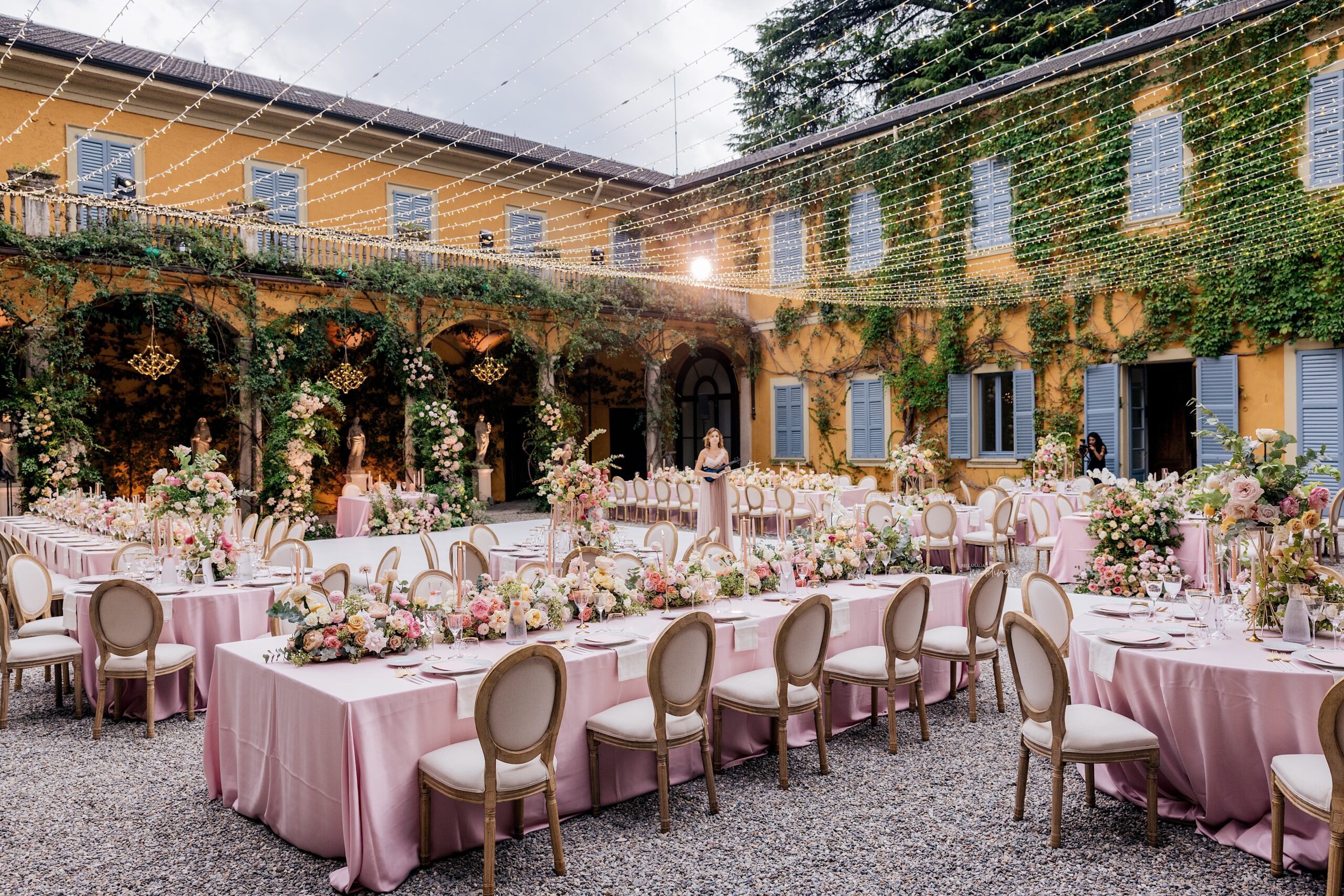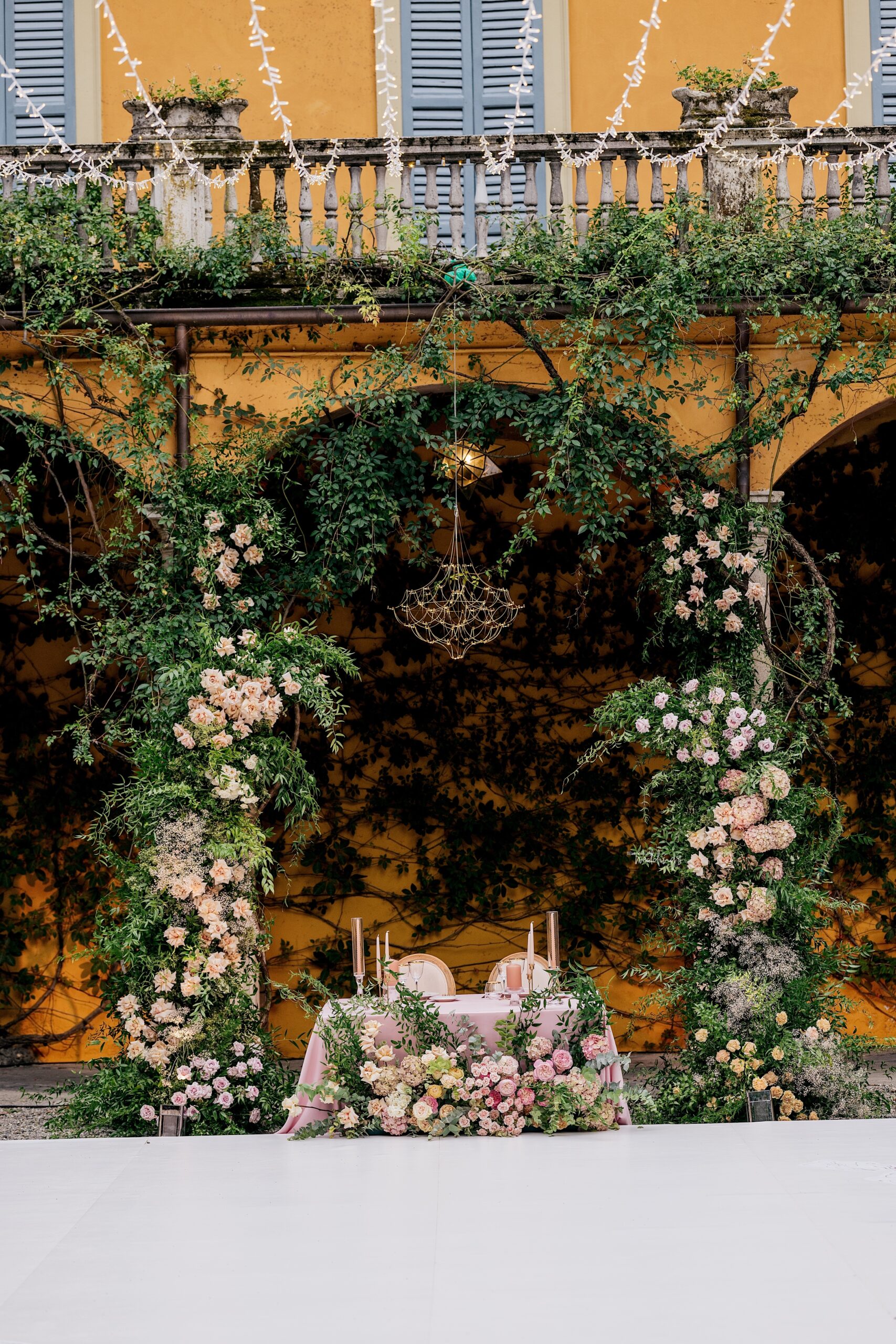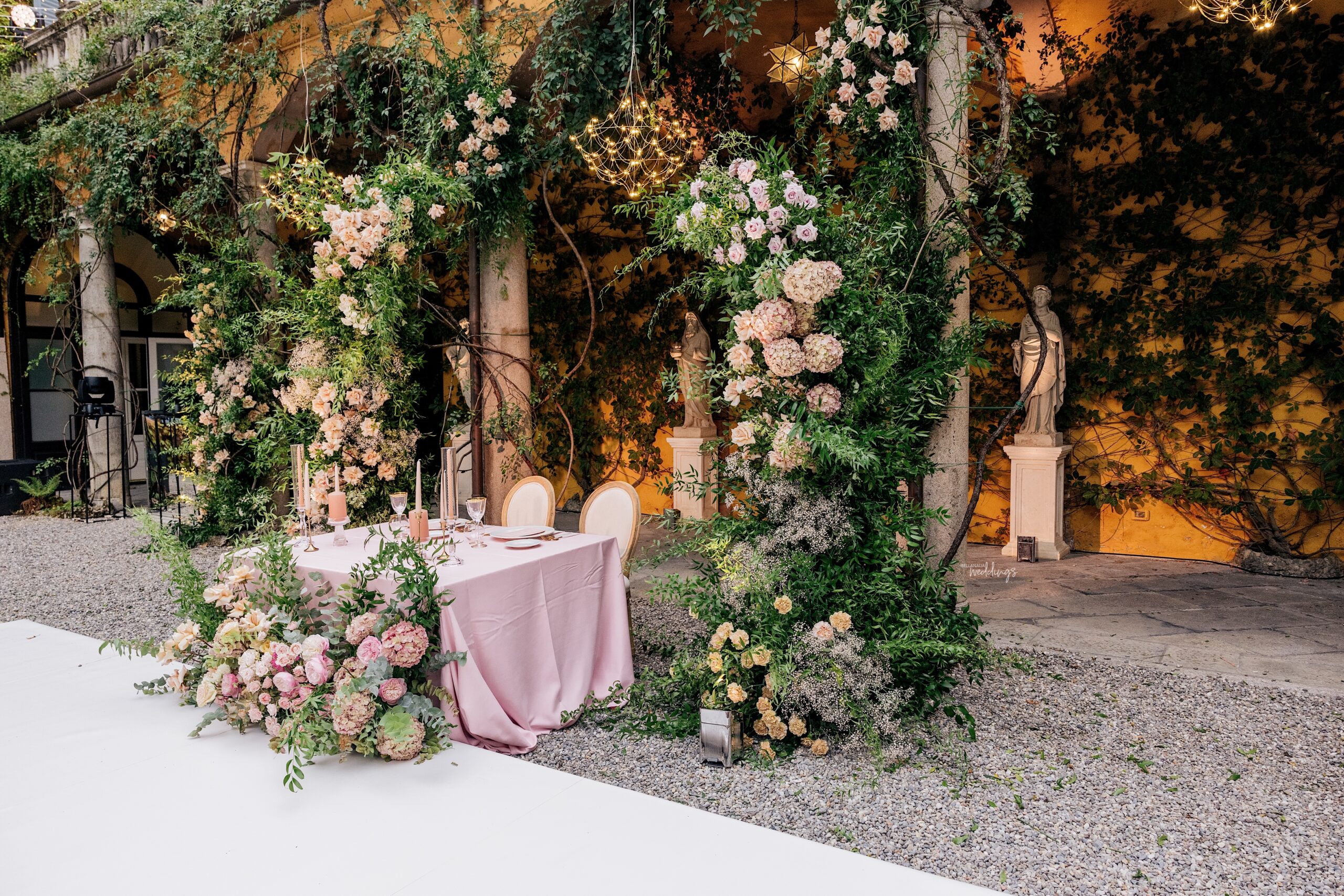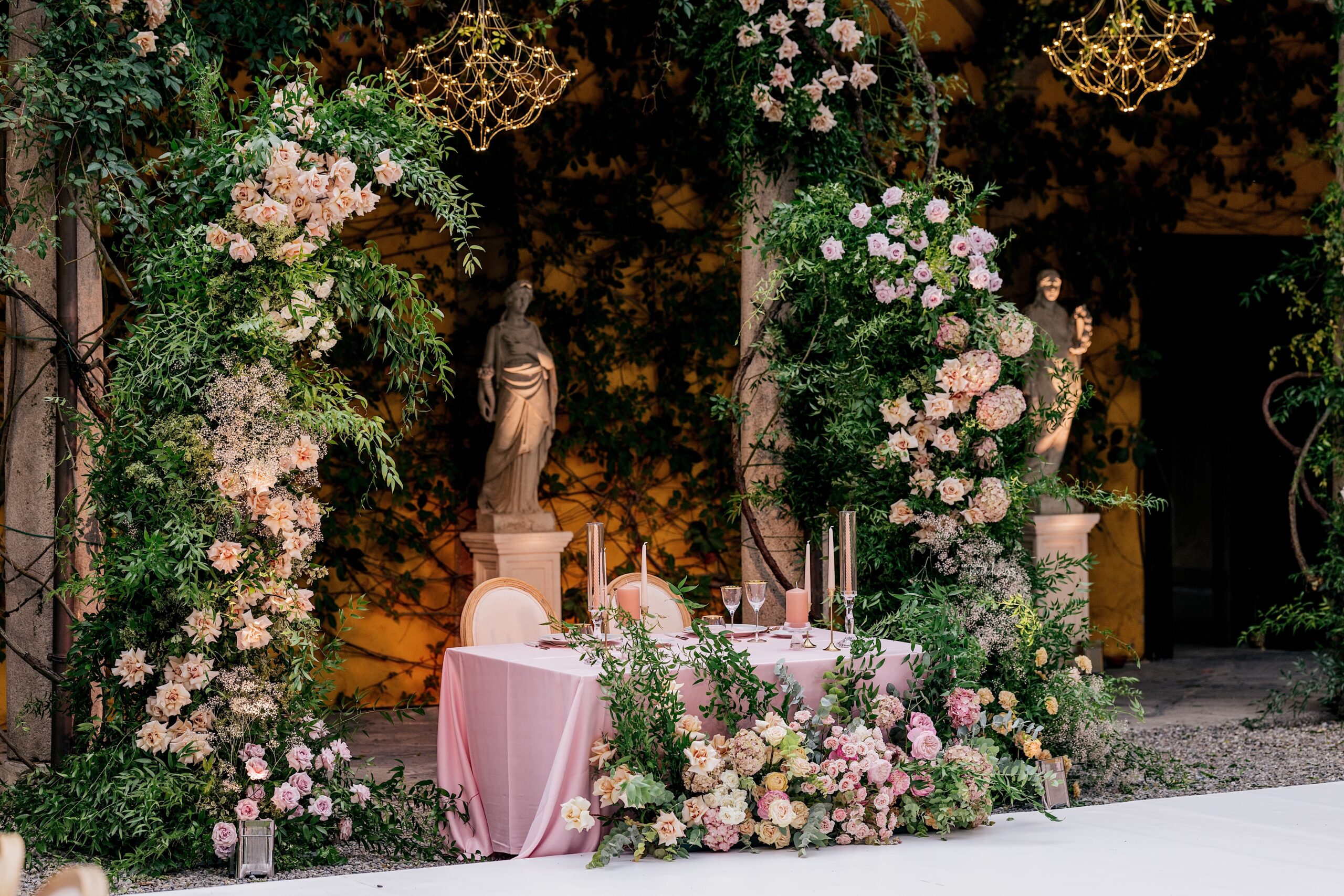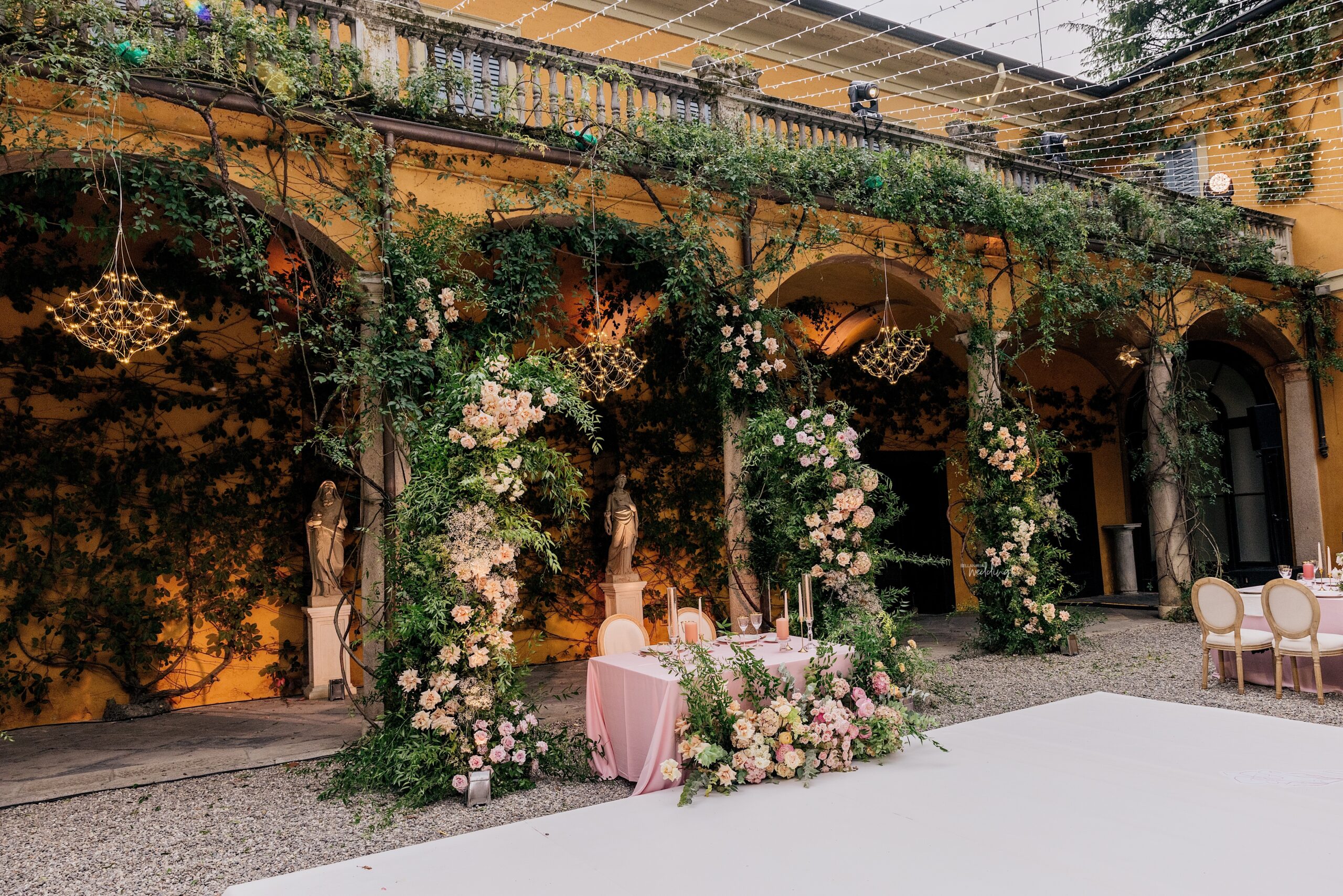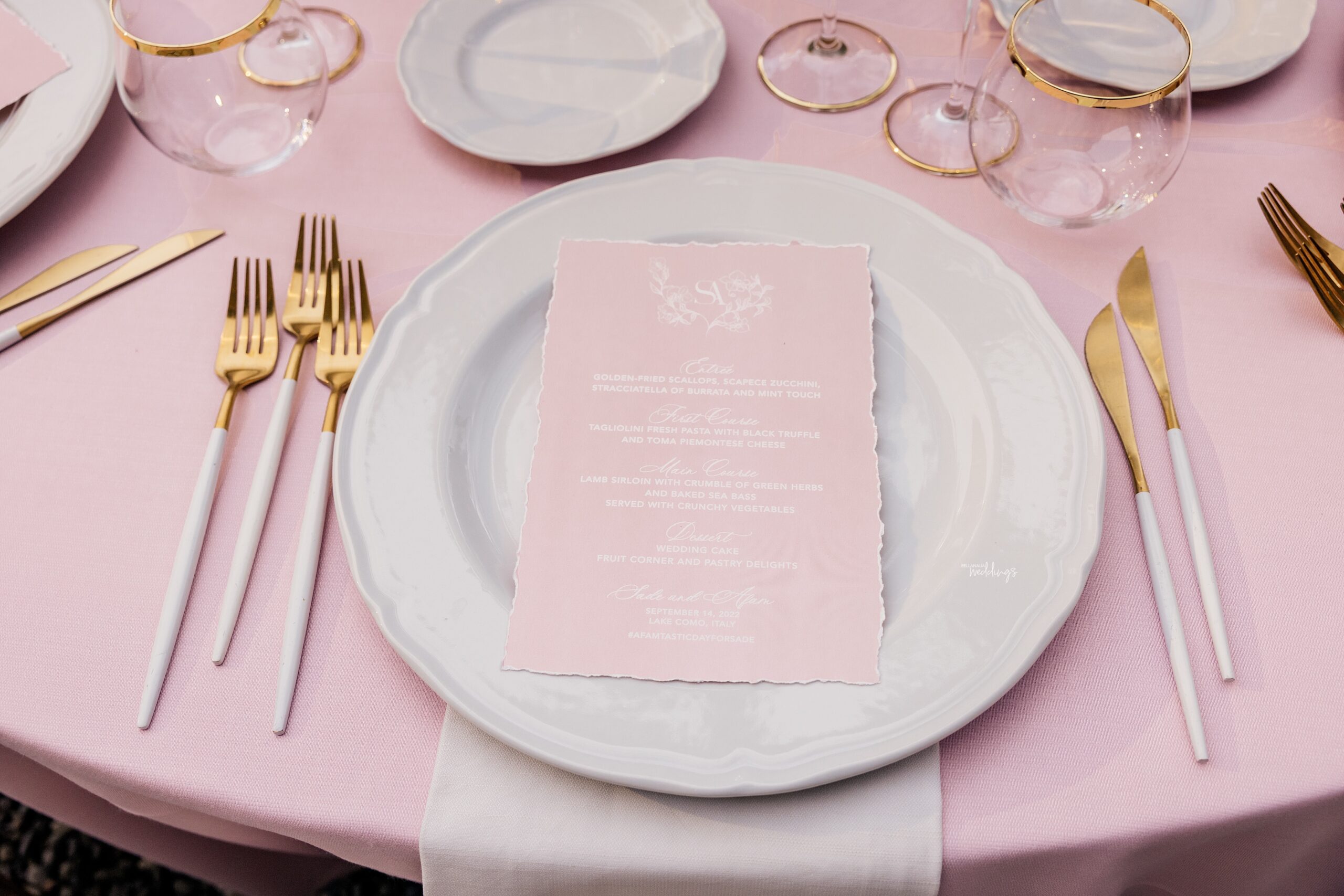 A quick look at the reception decor! 😍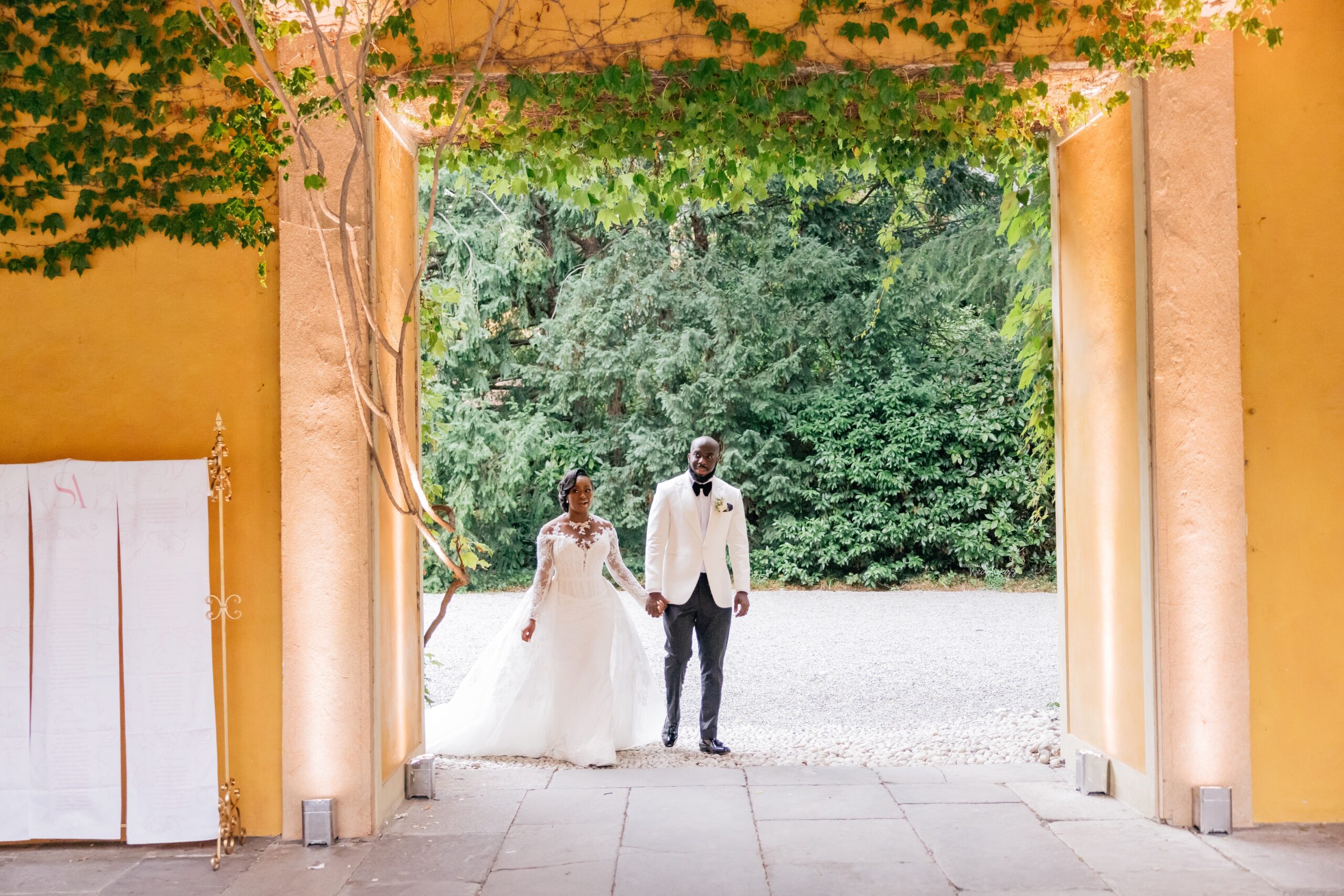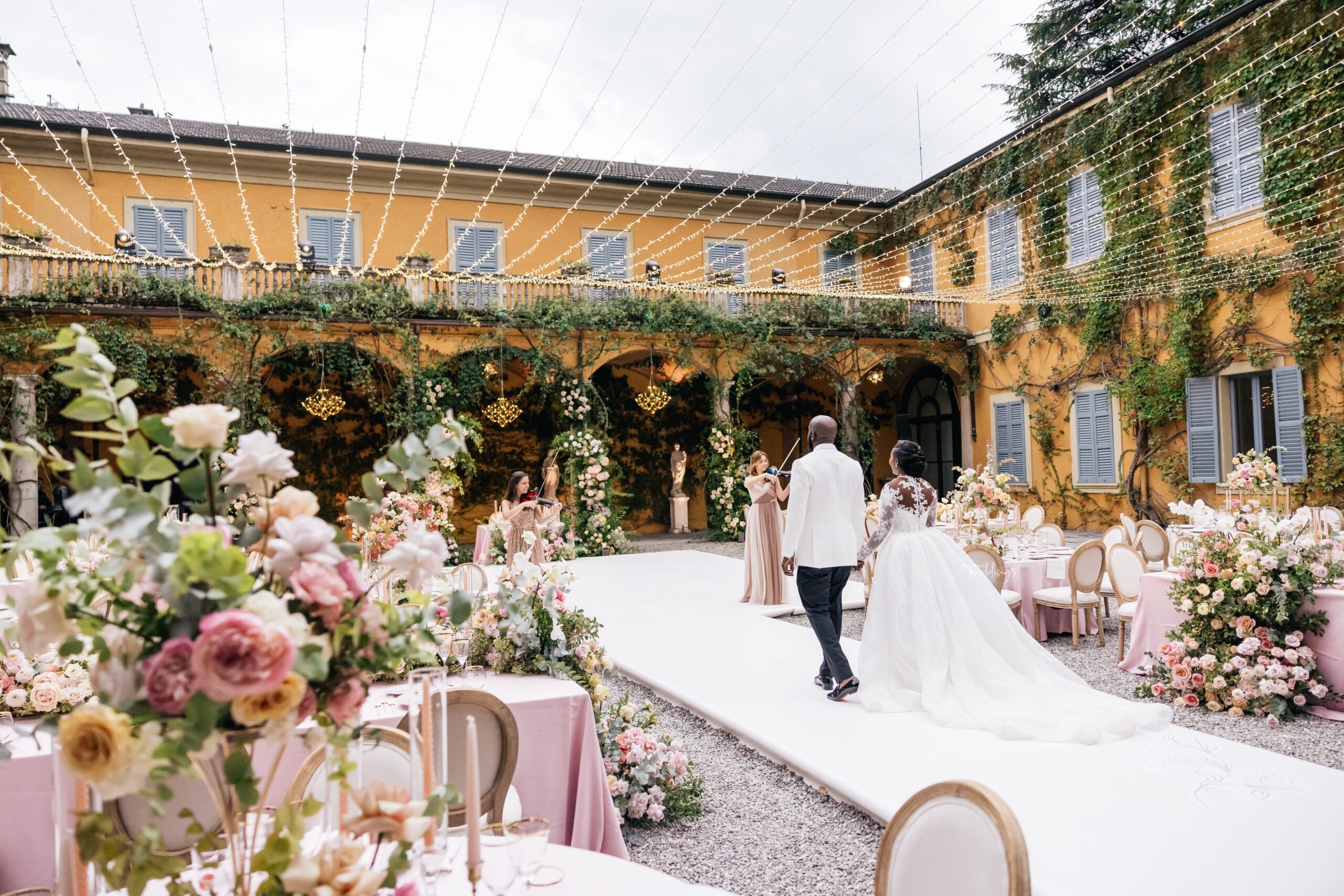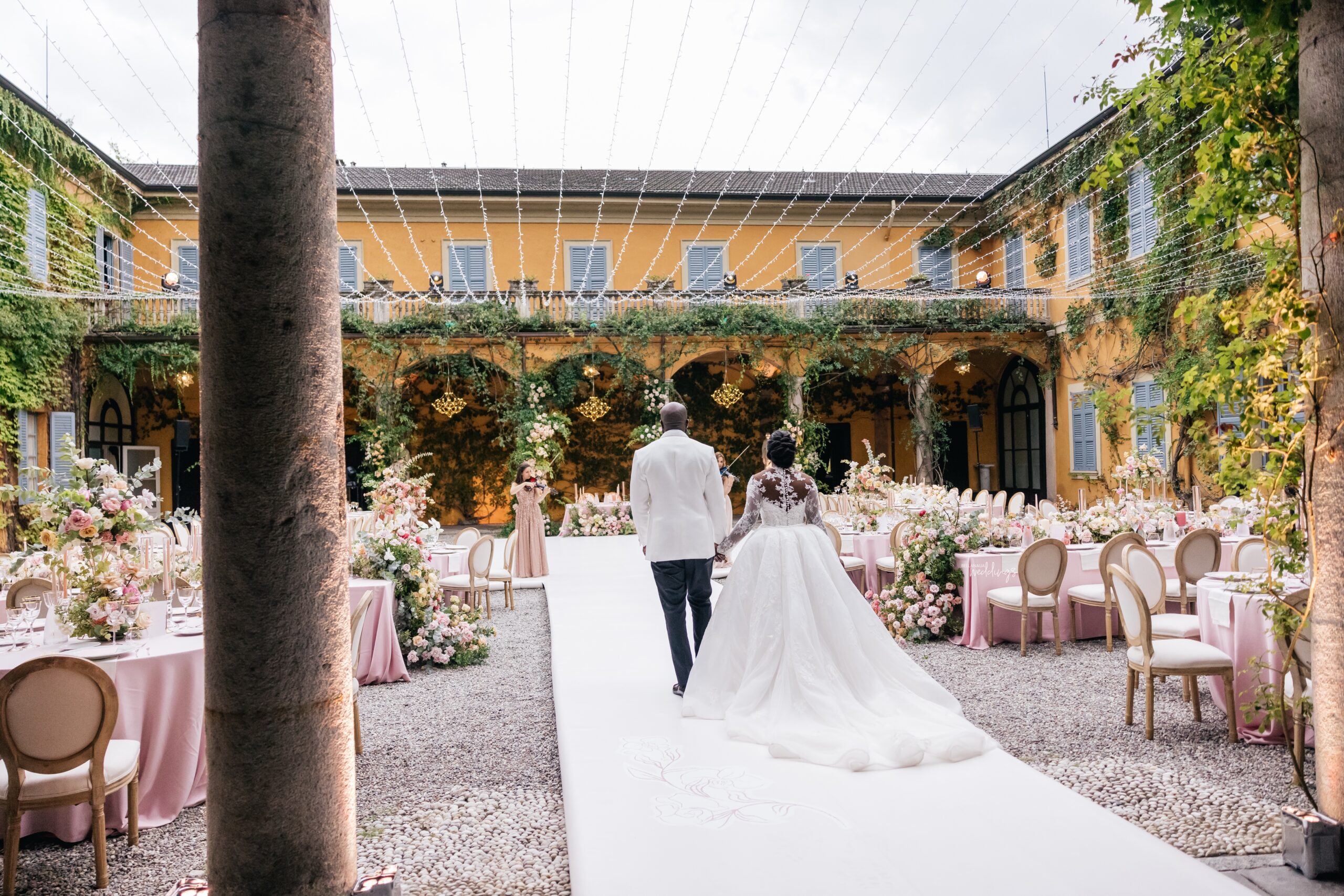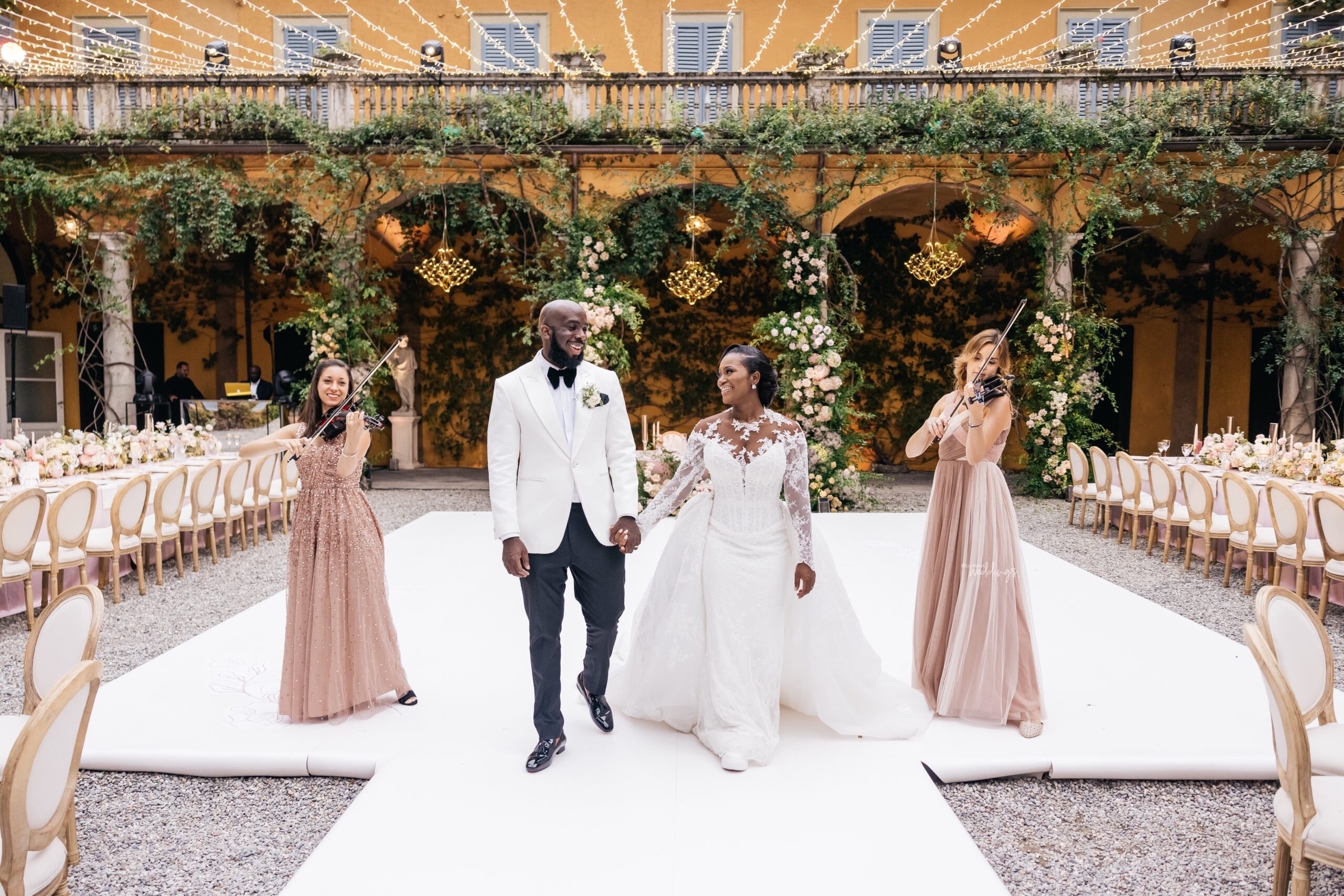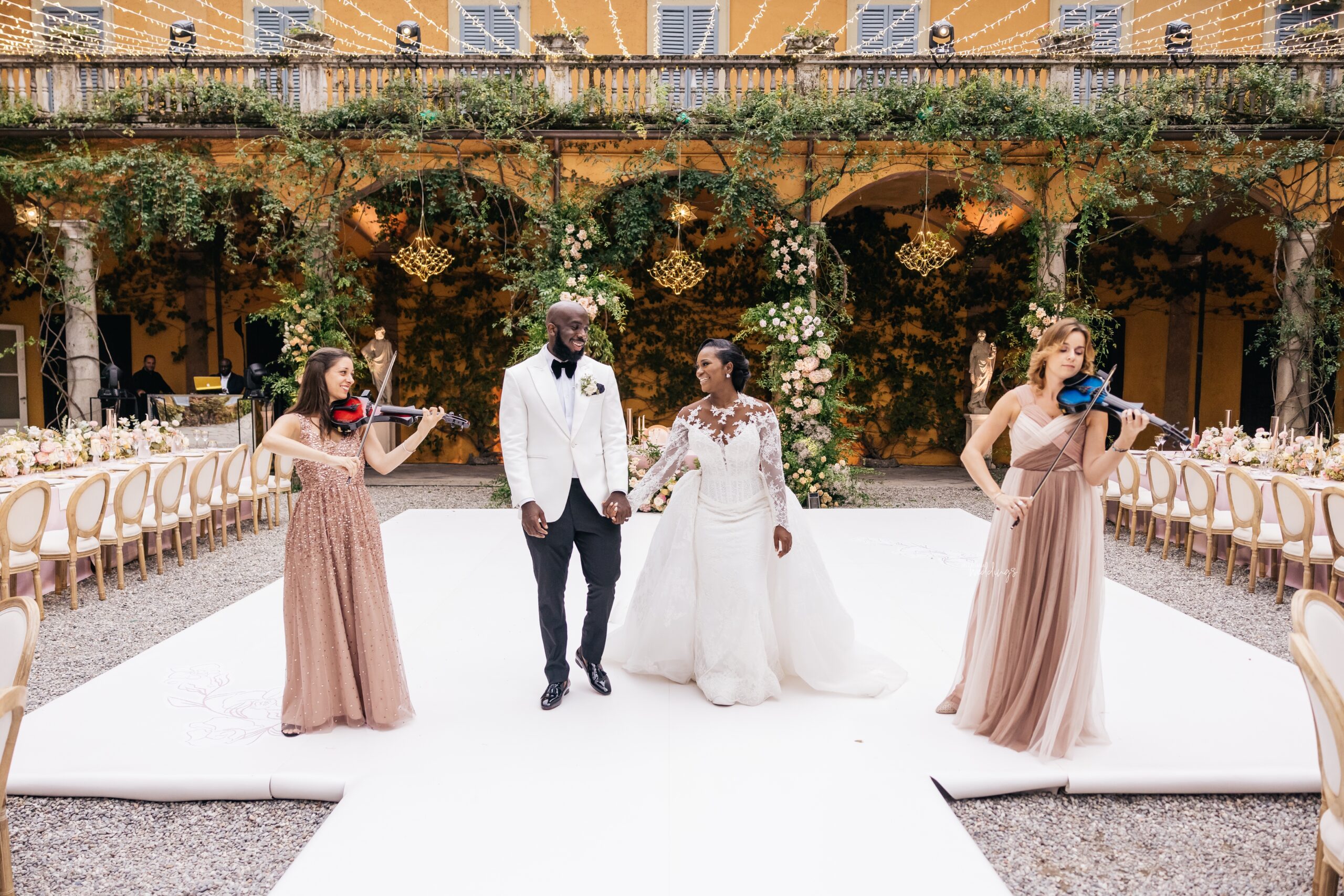 Serving love and beauty on a platter!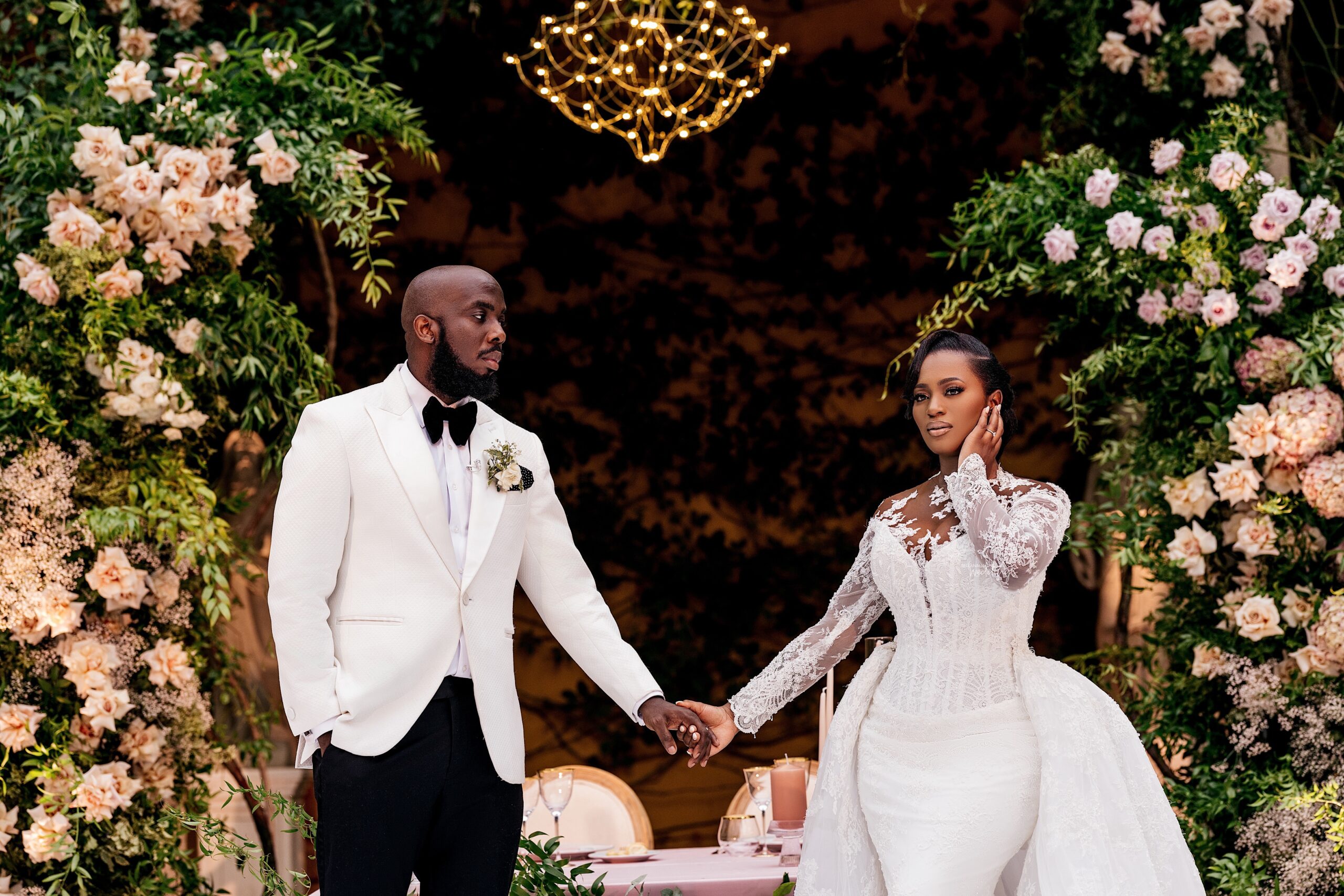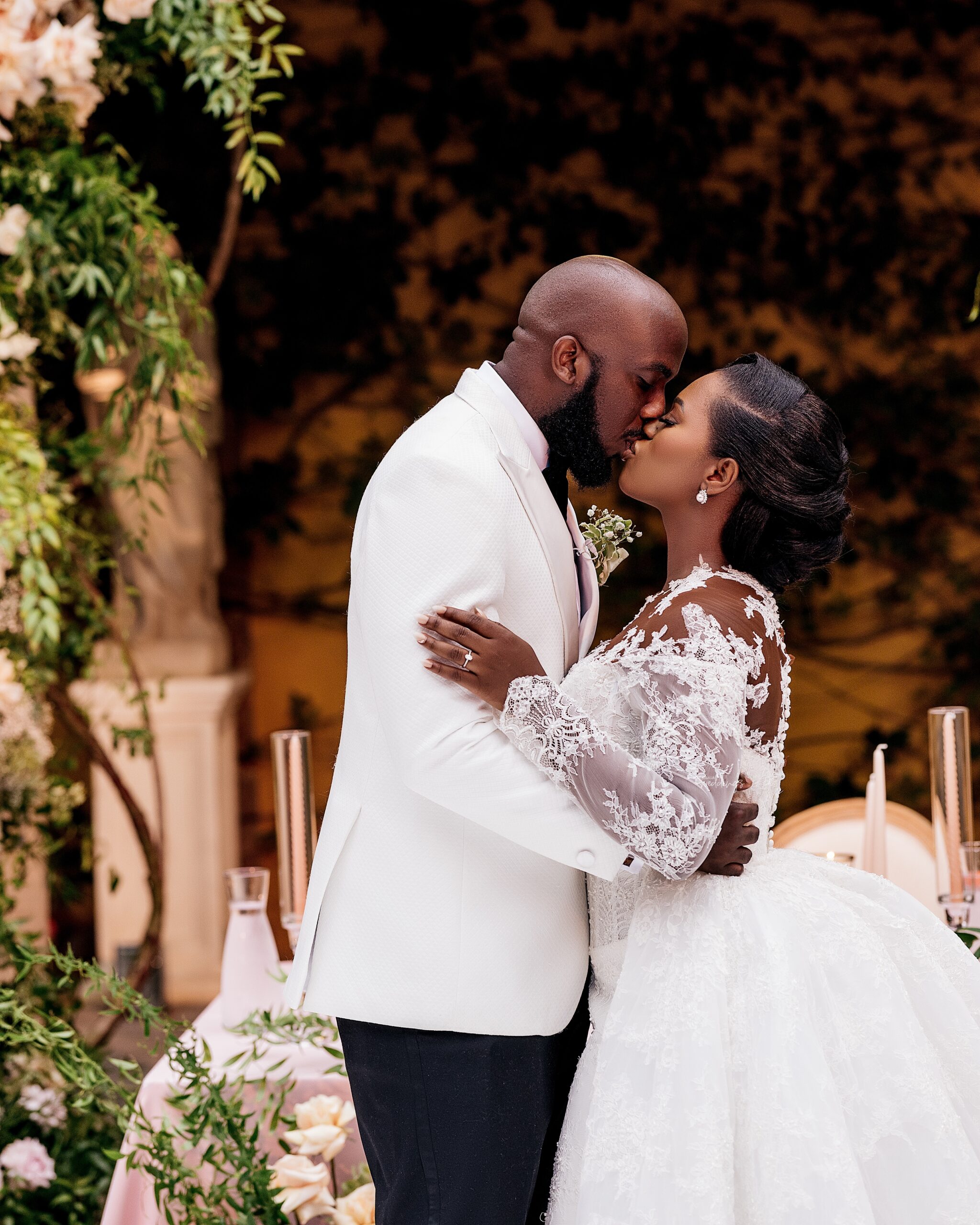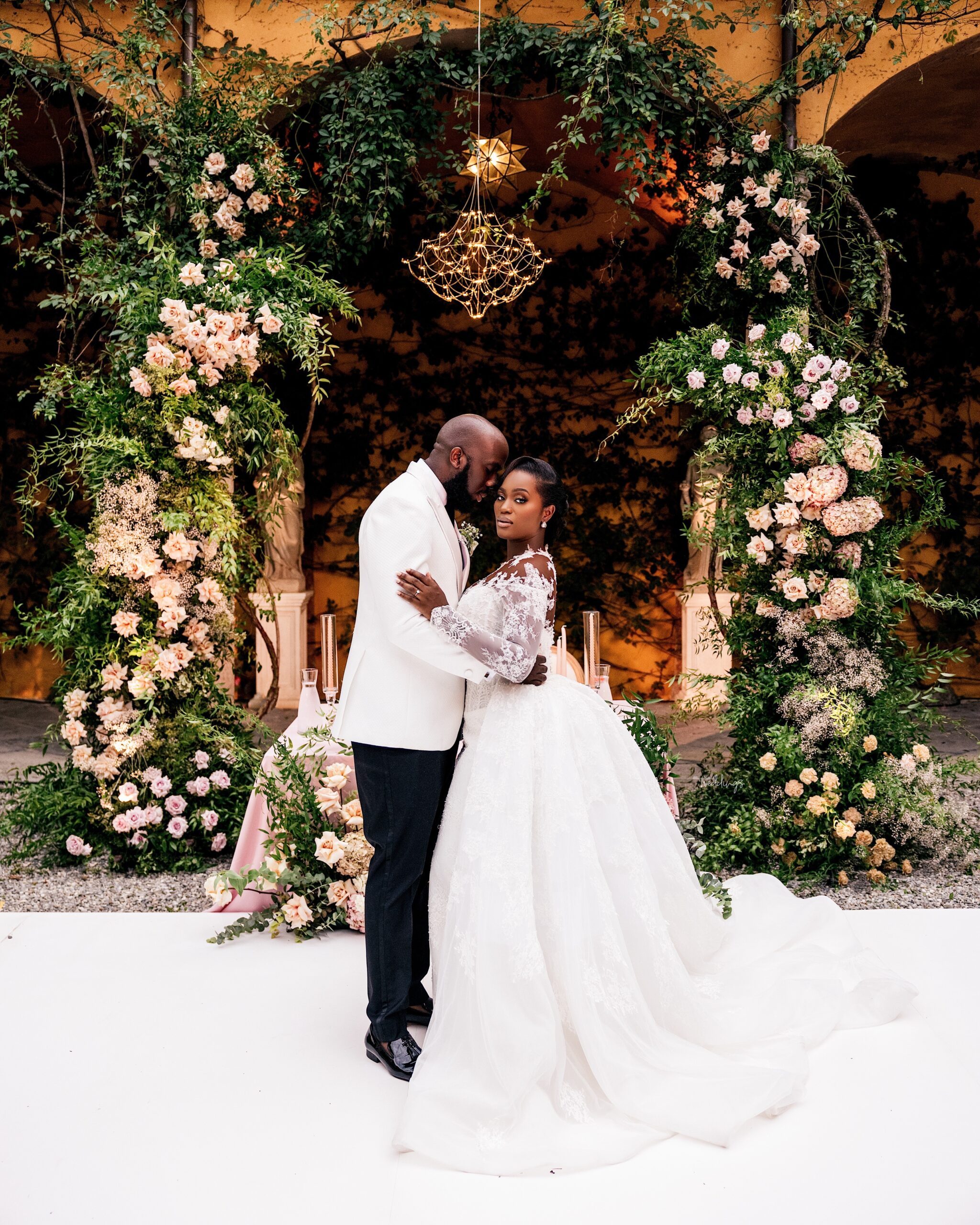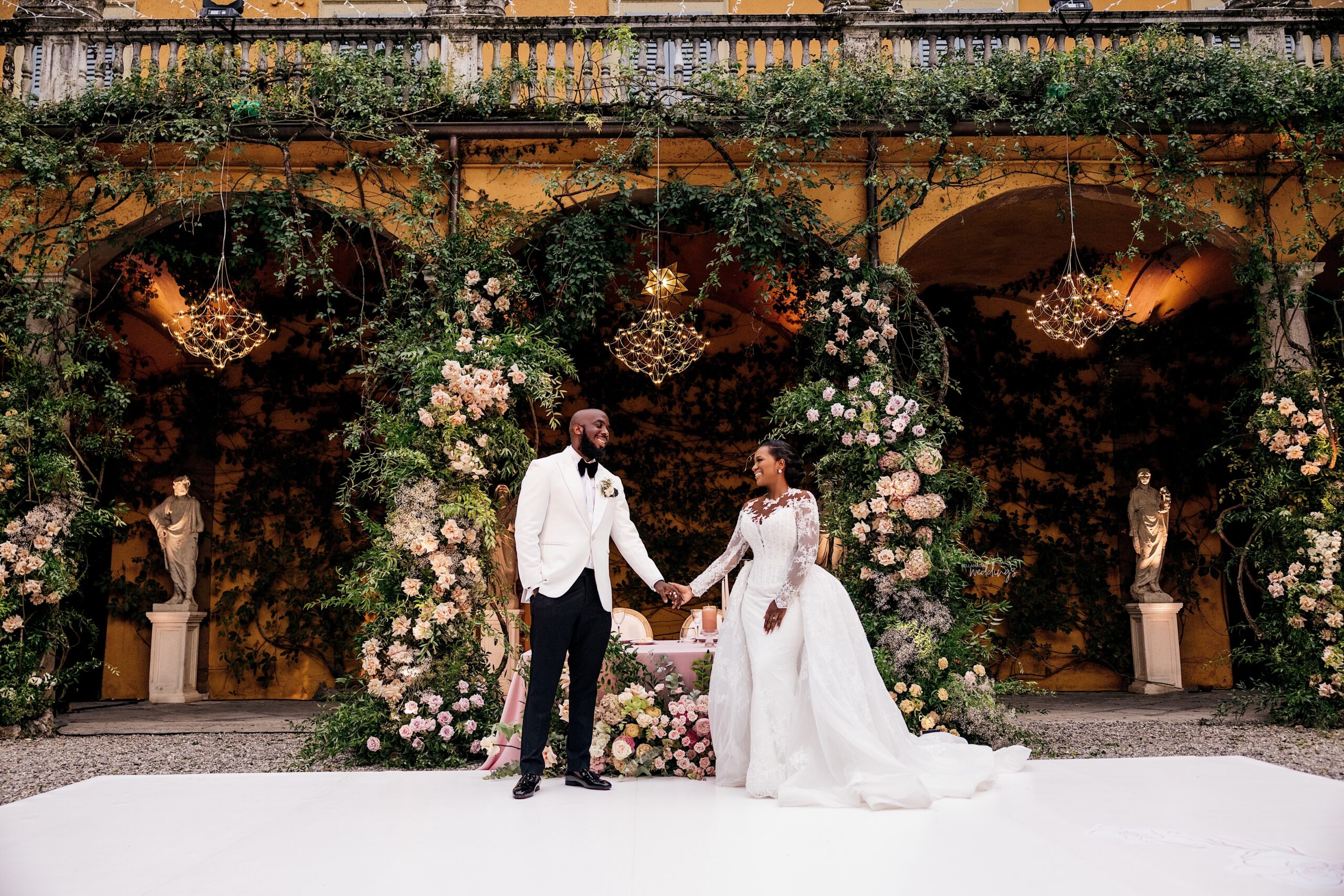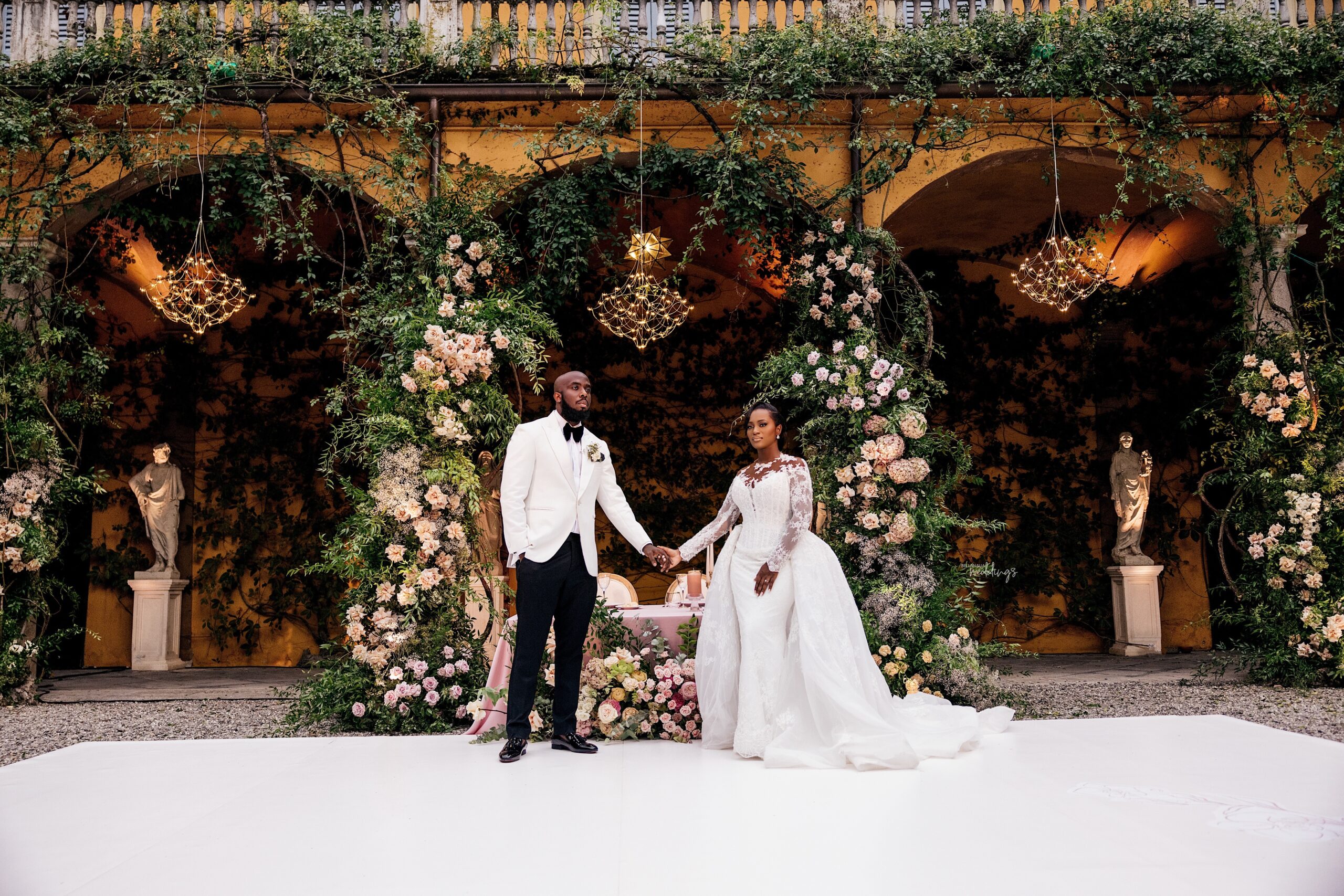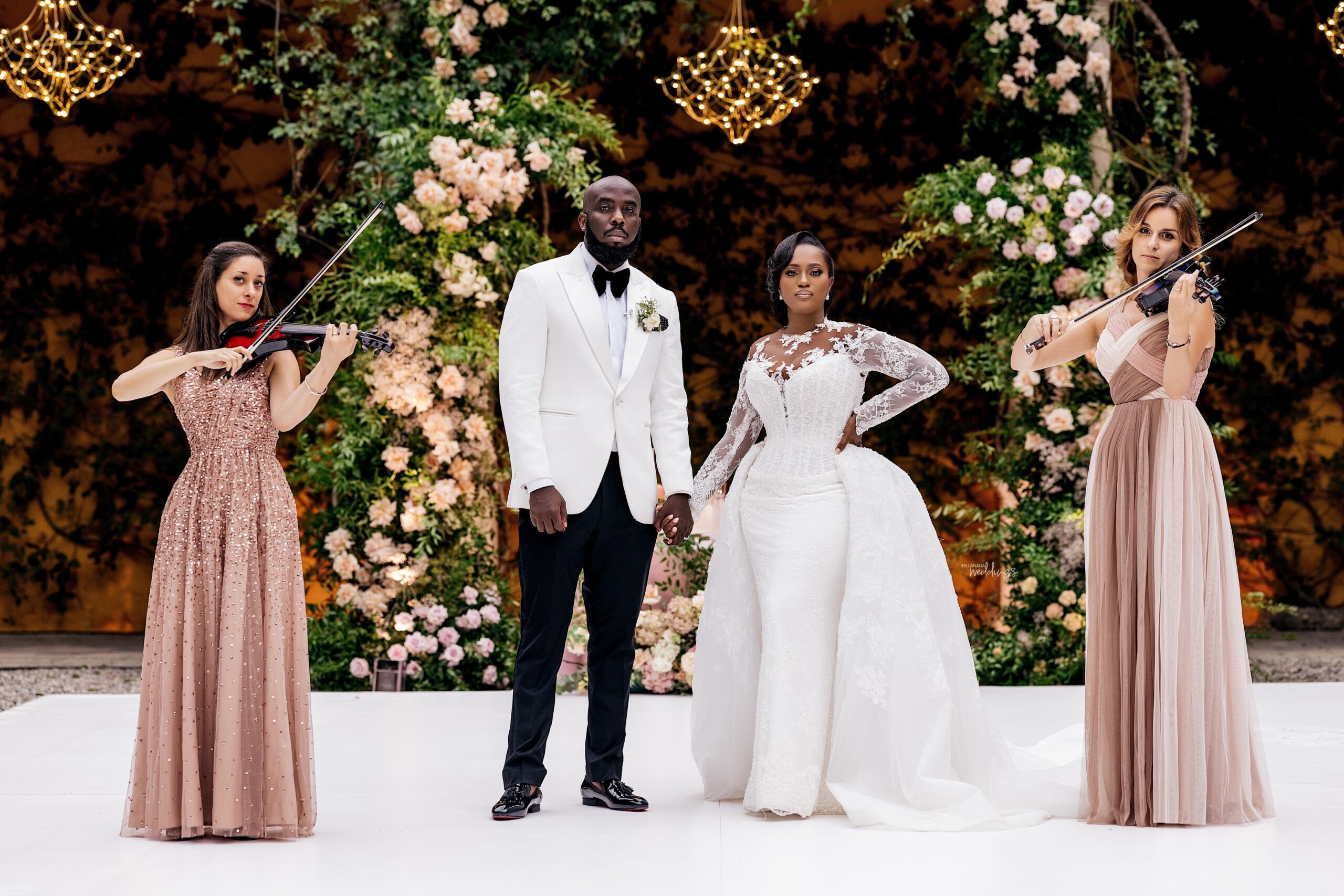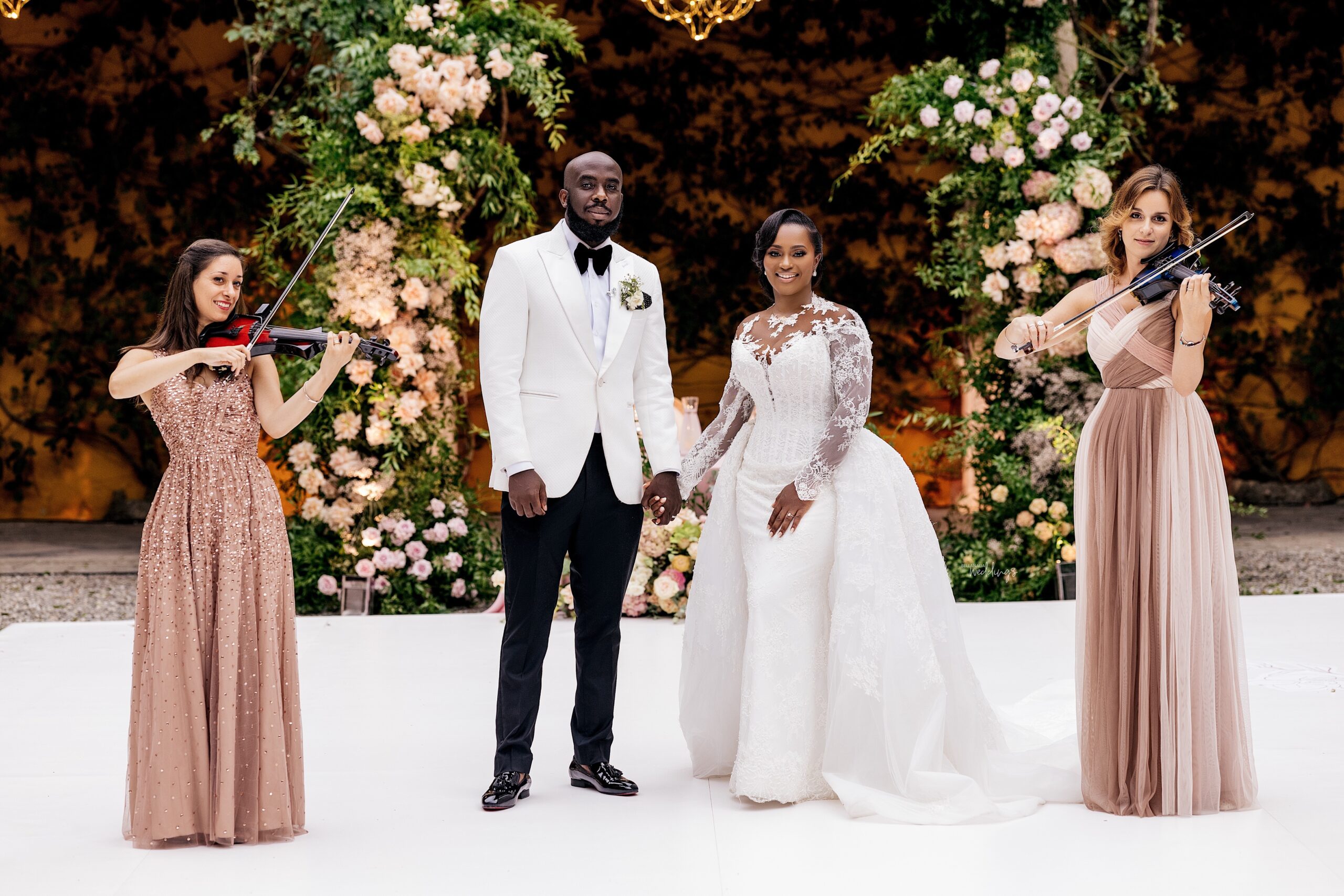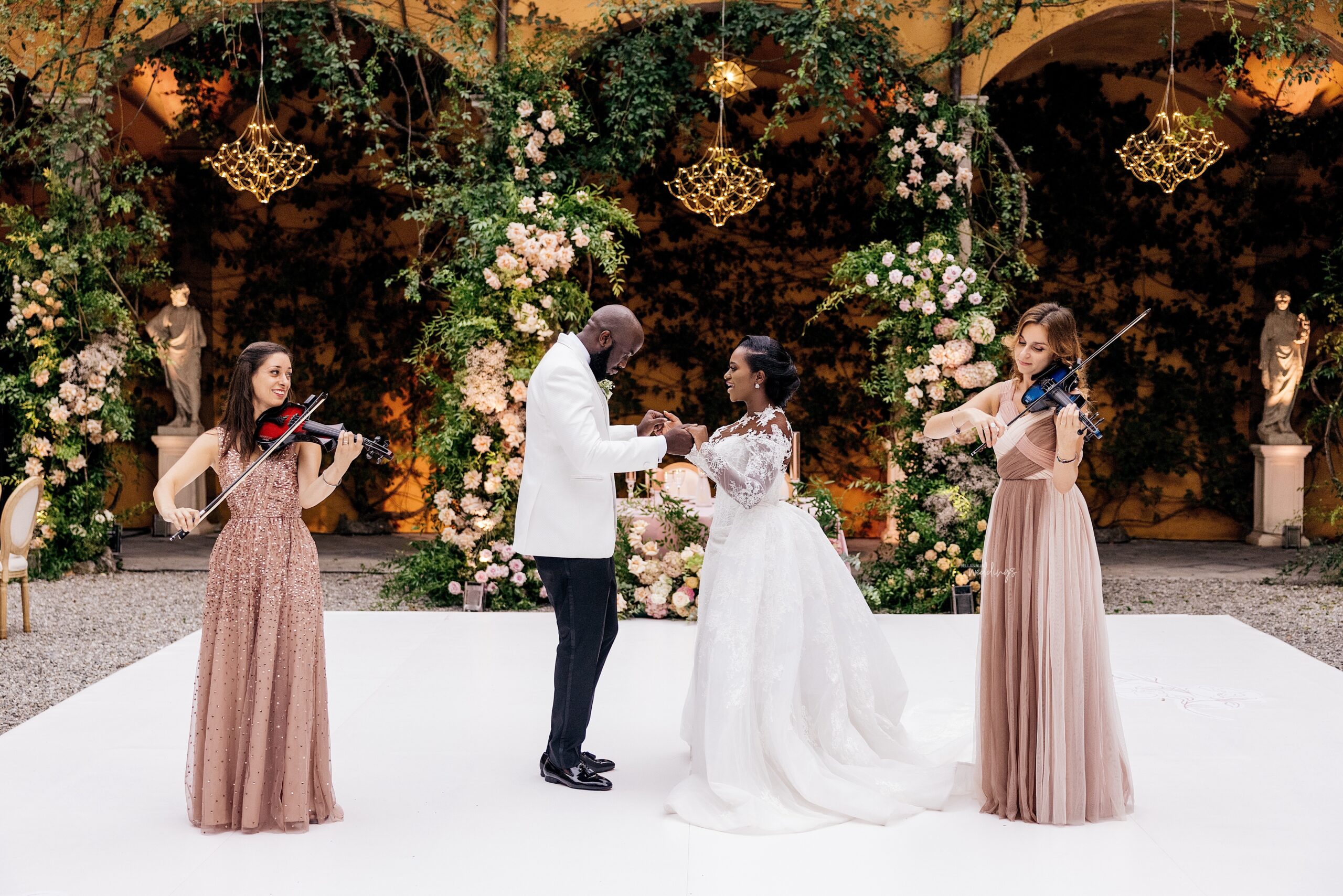 Let the reception begin!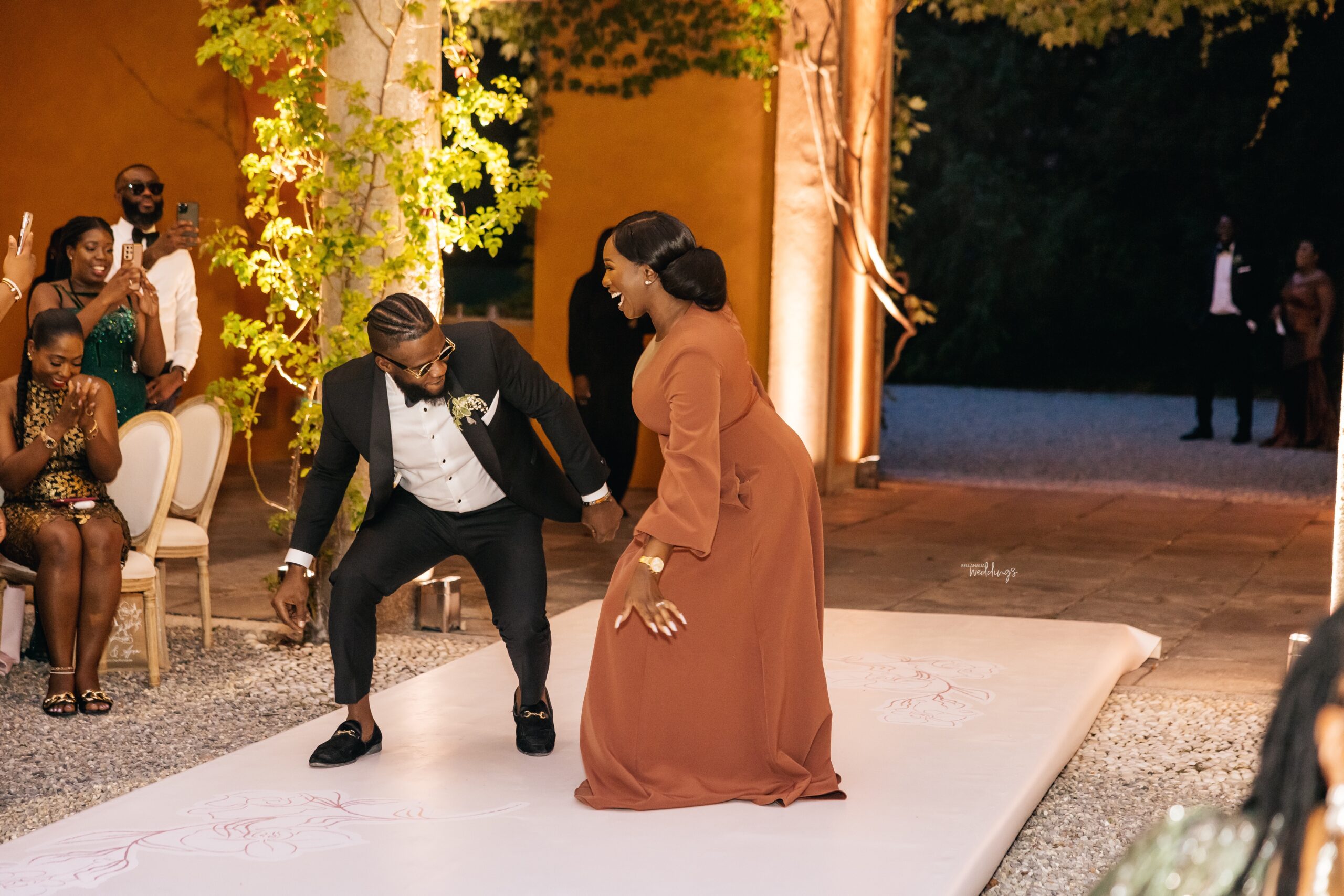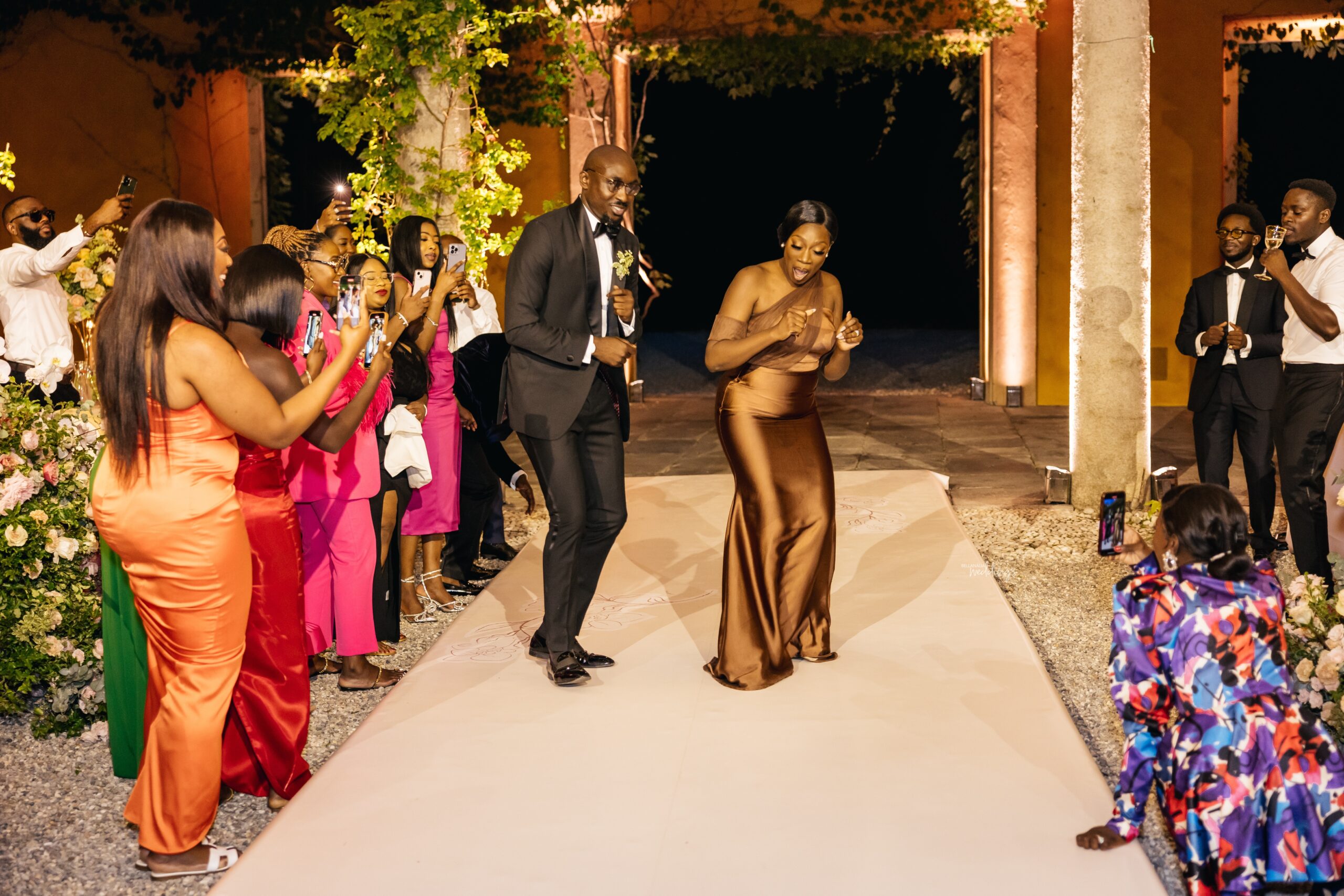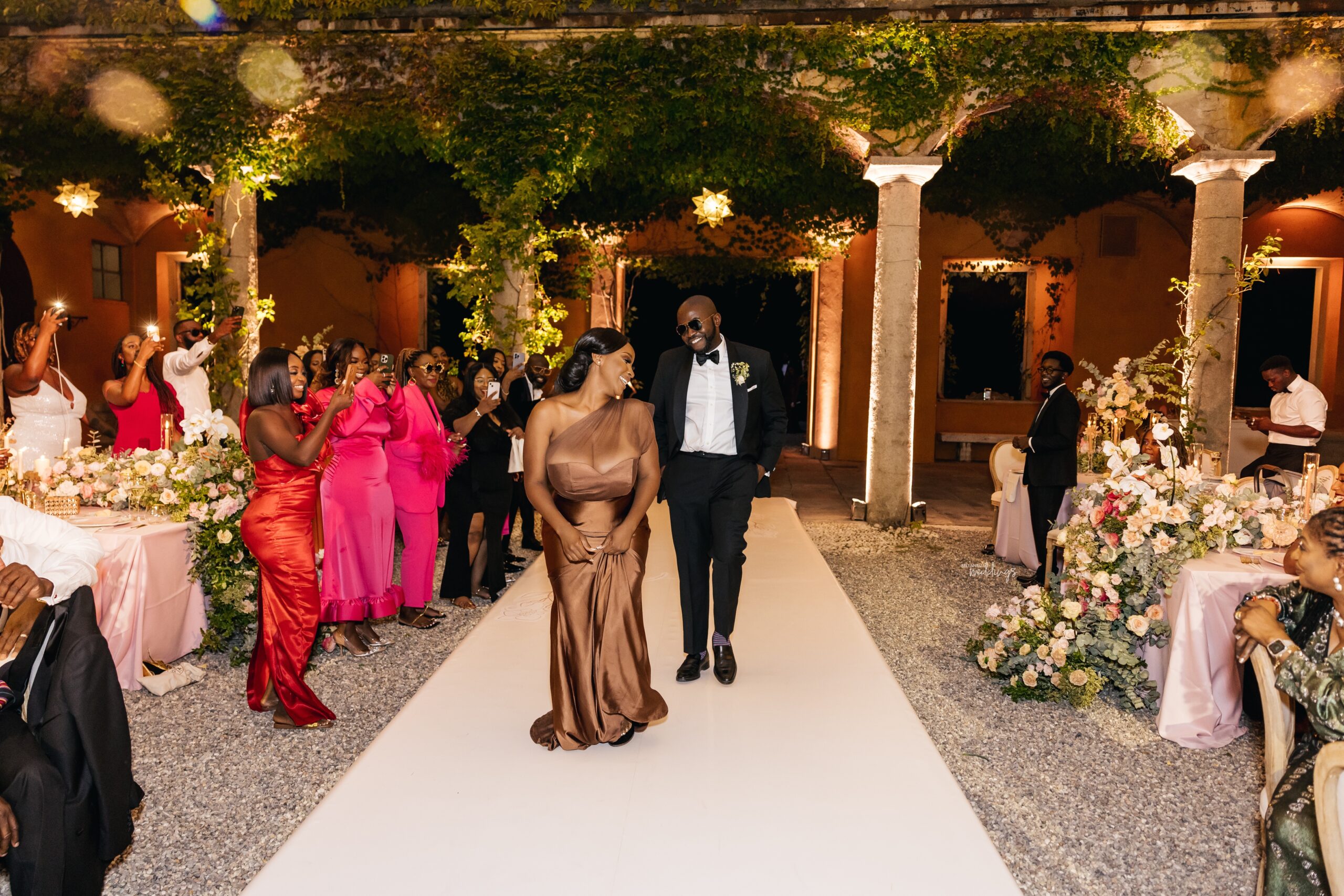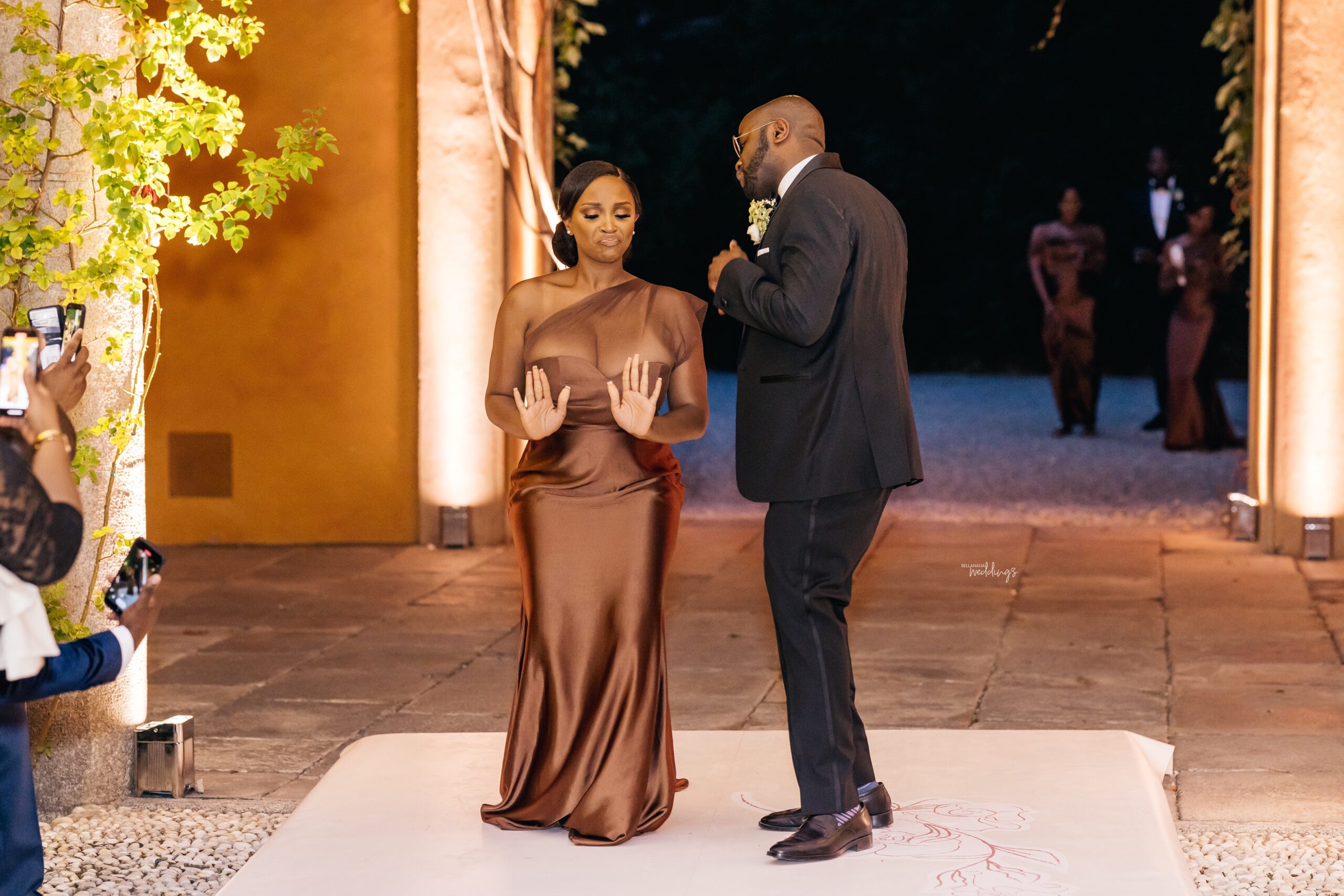 Here comes the finest couple!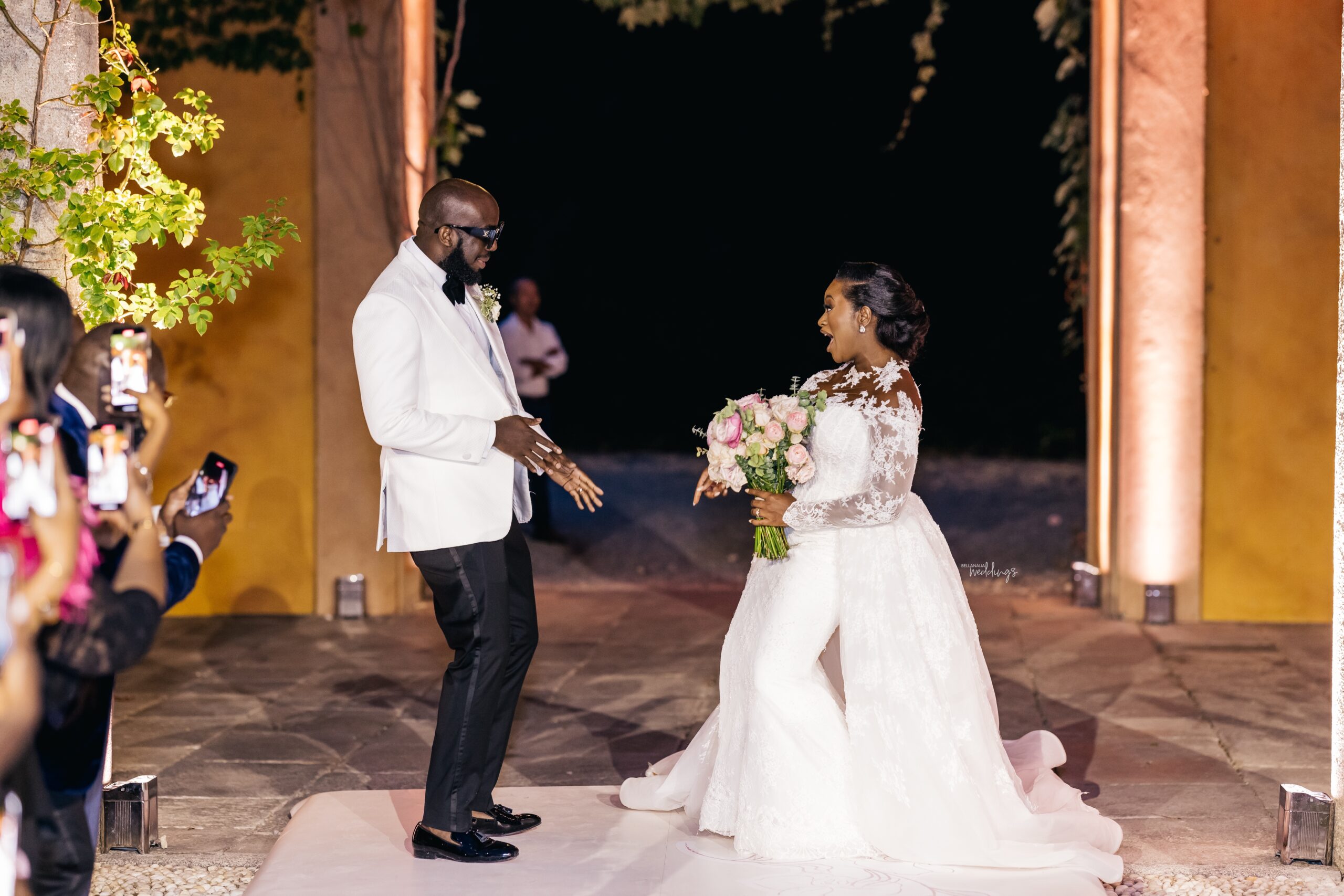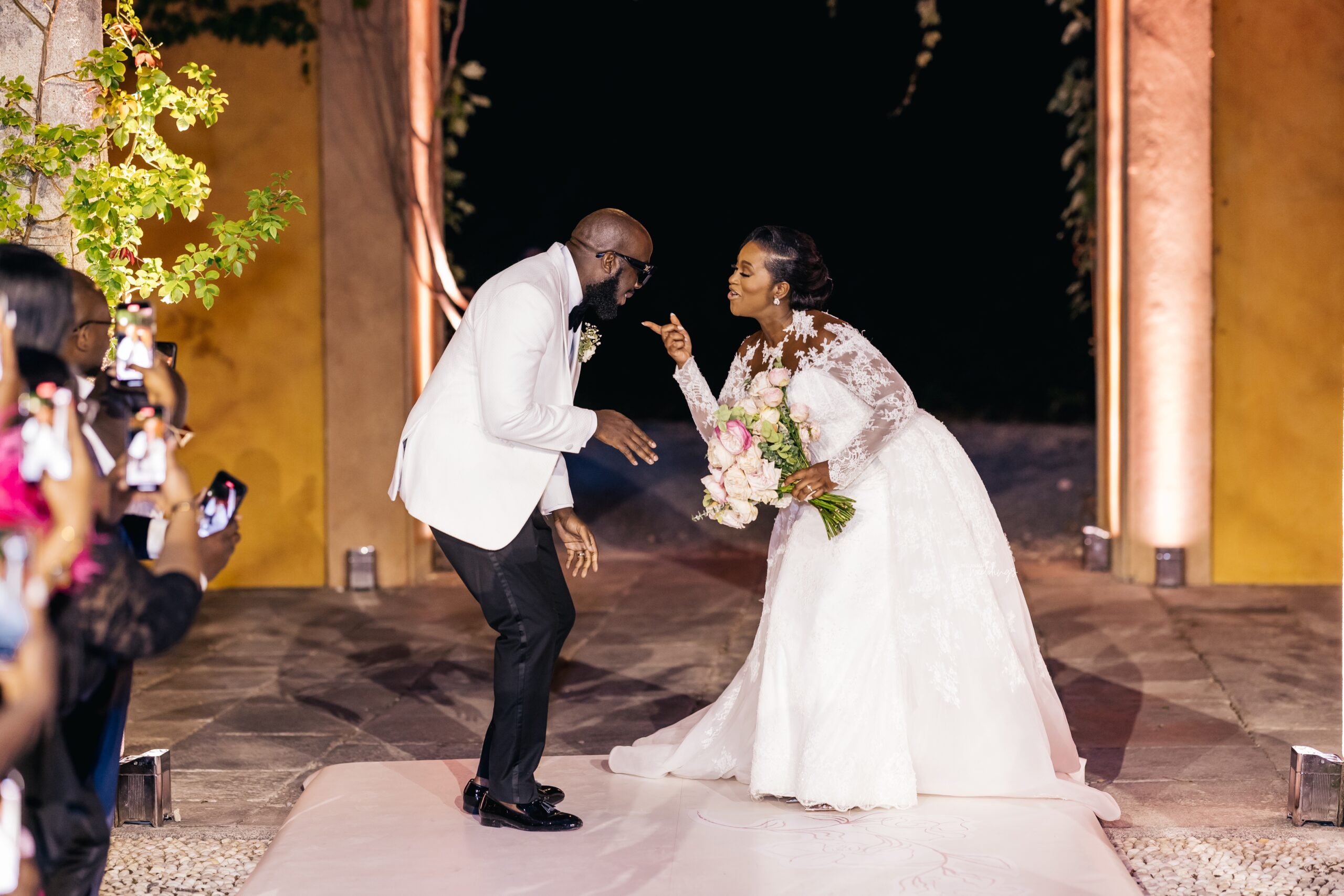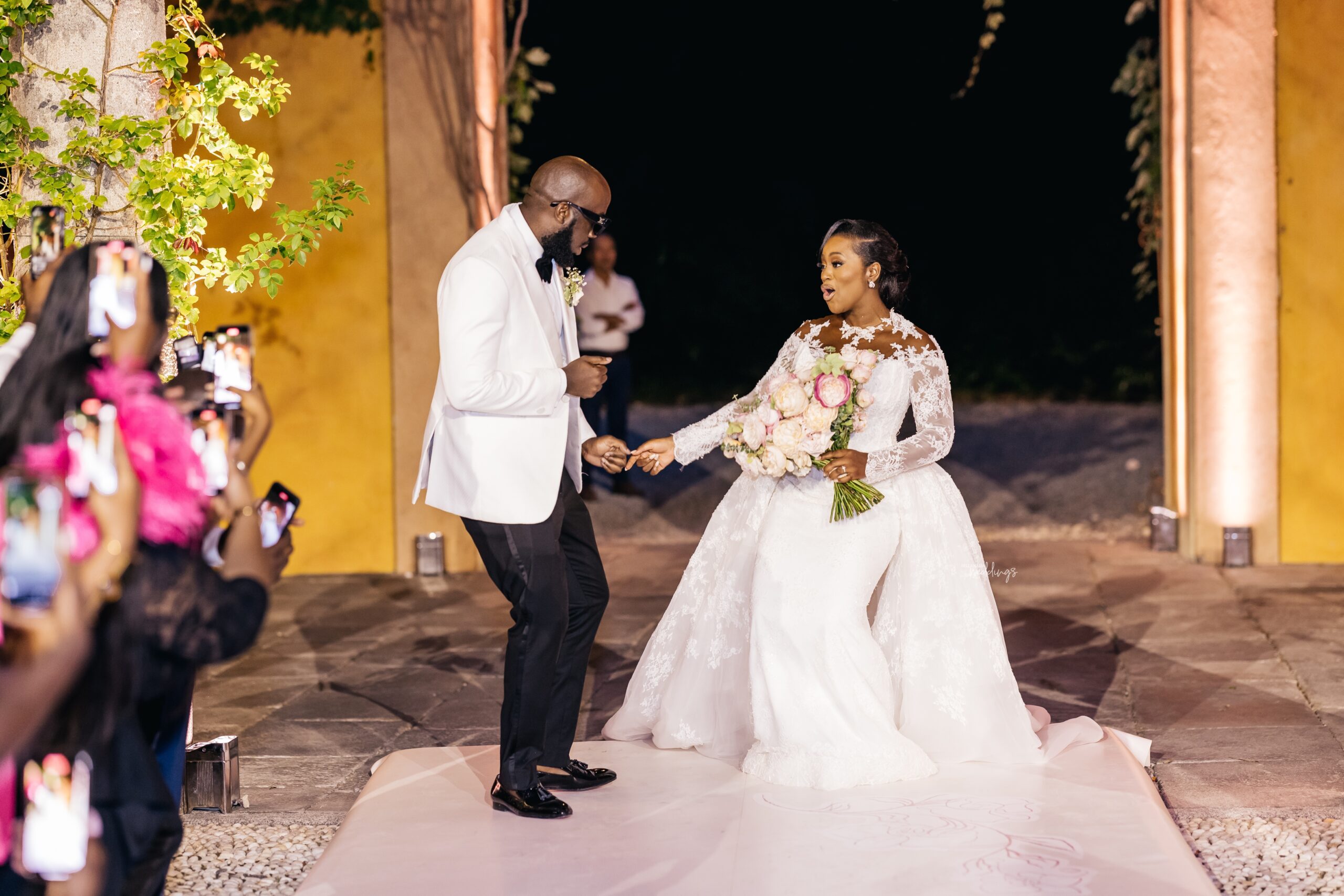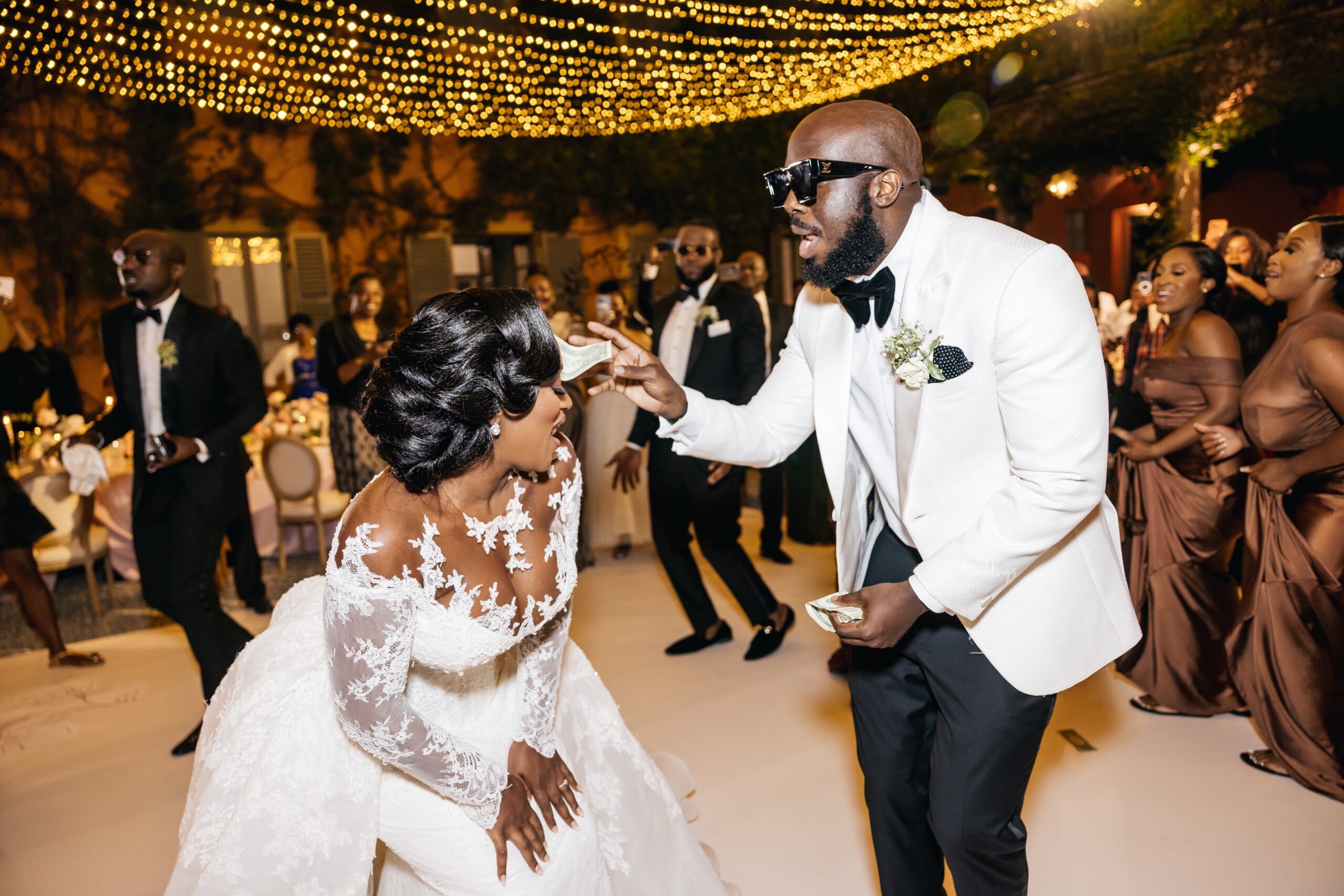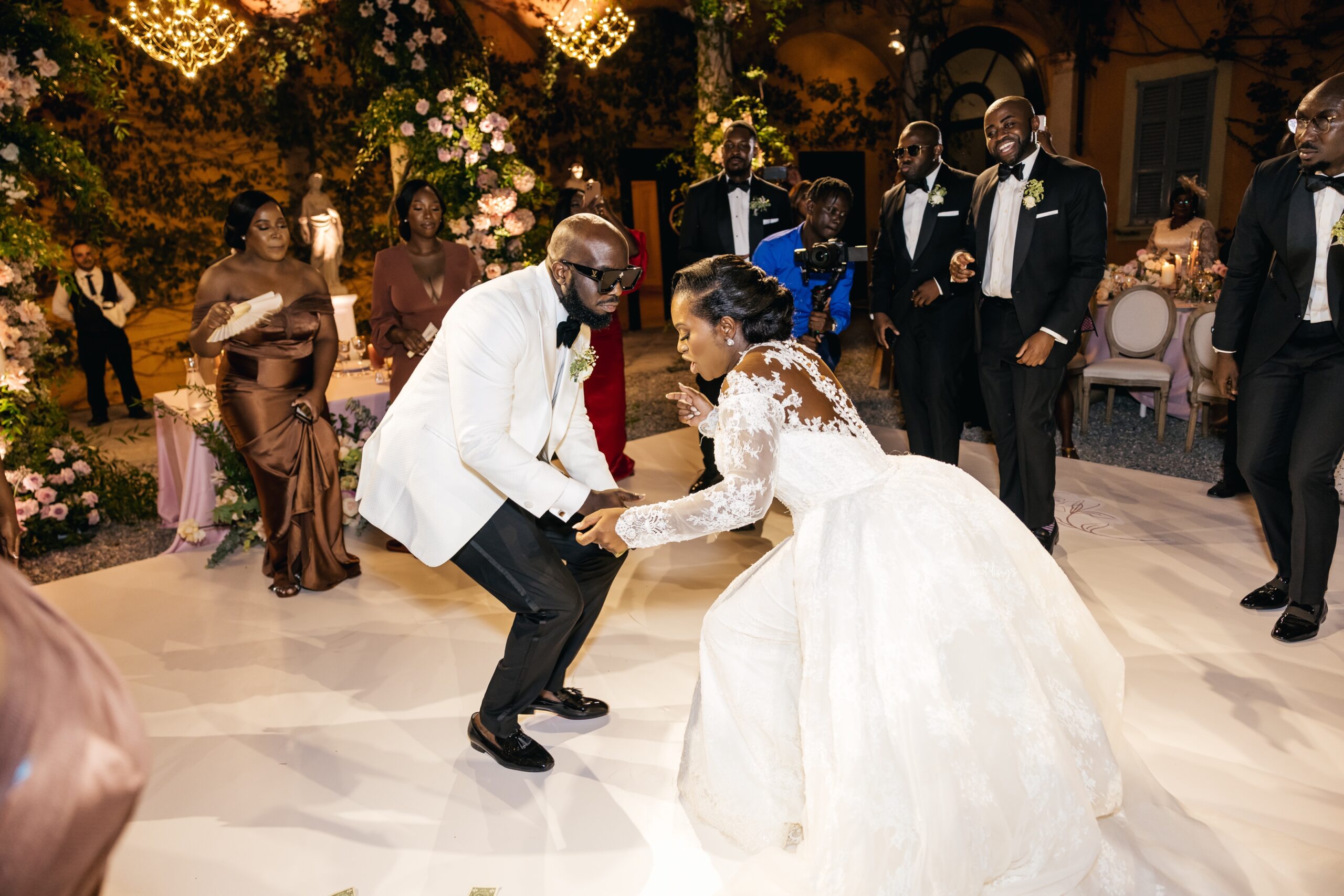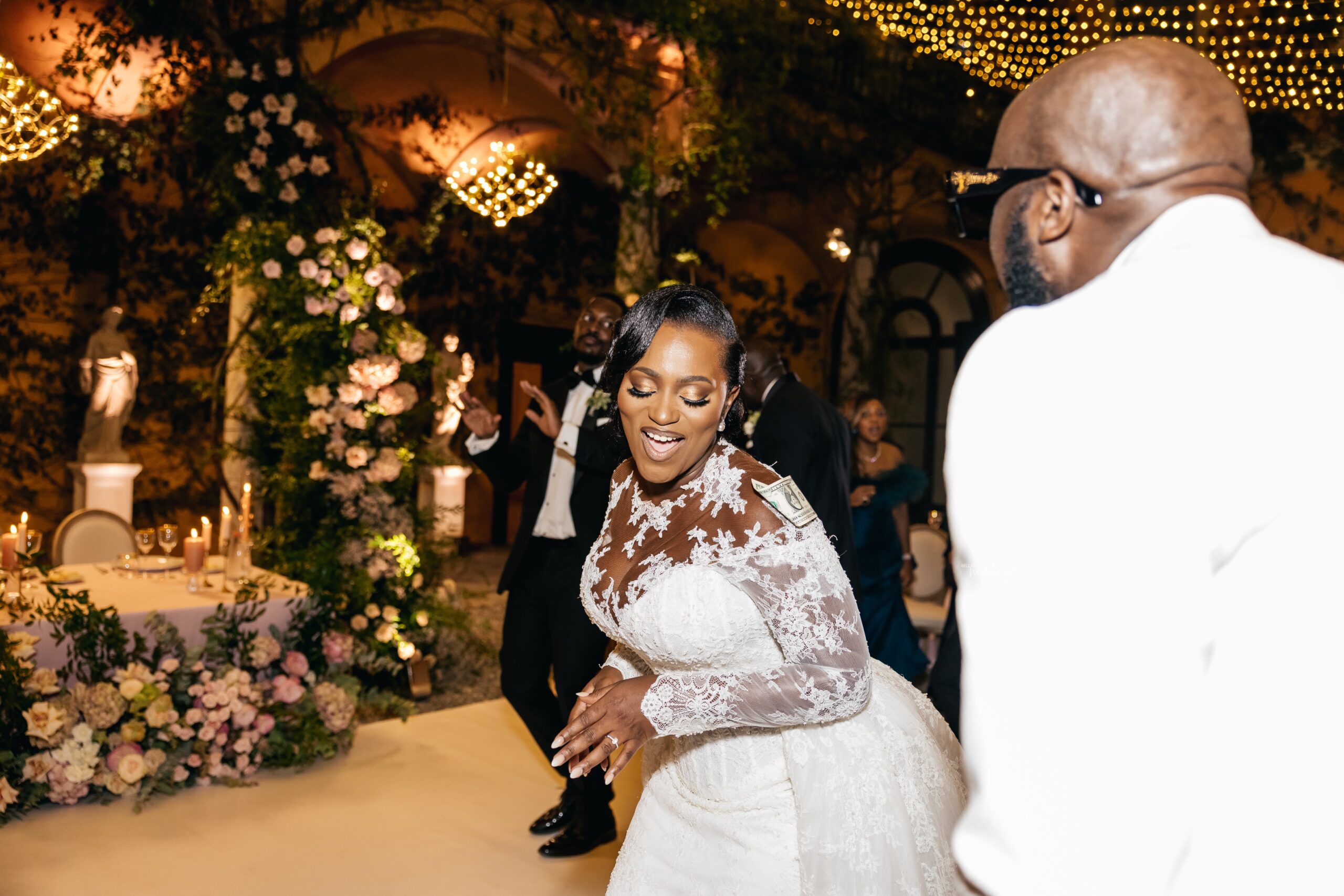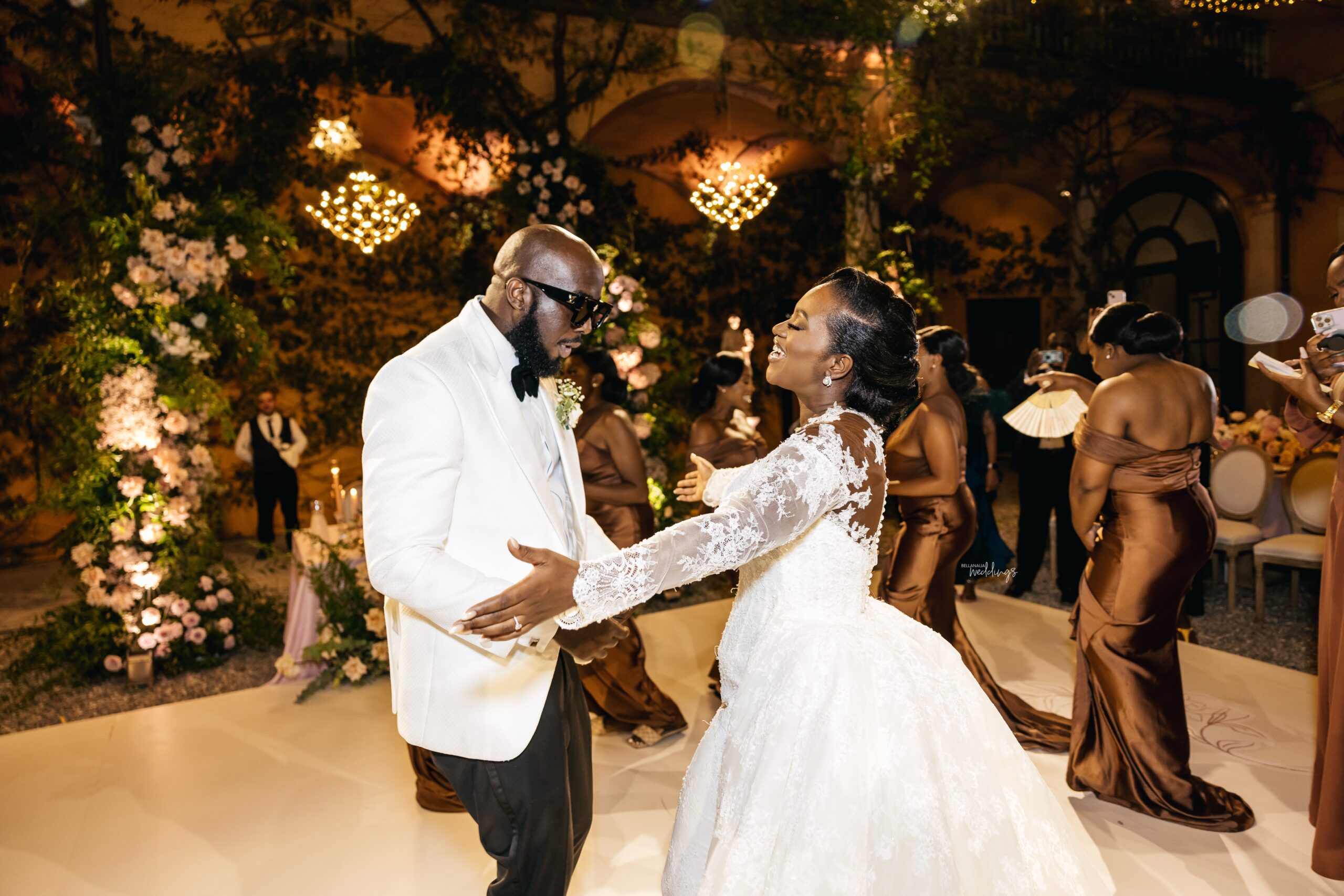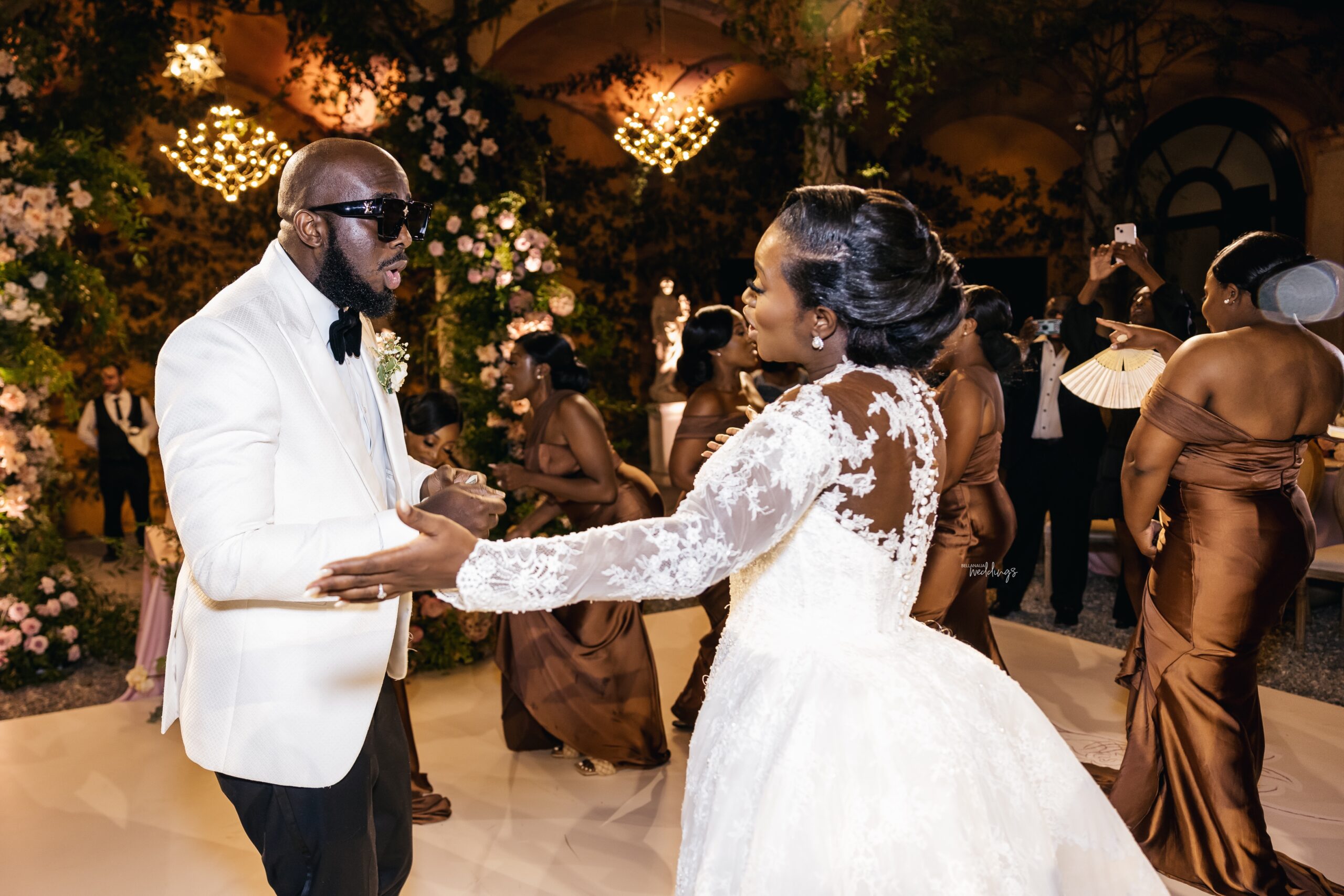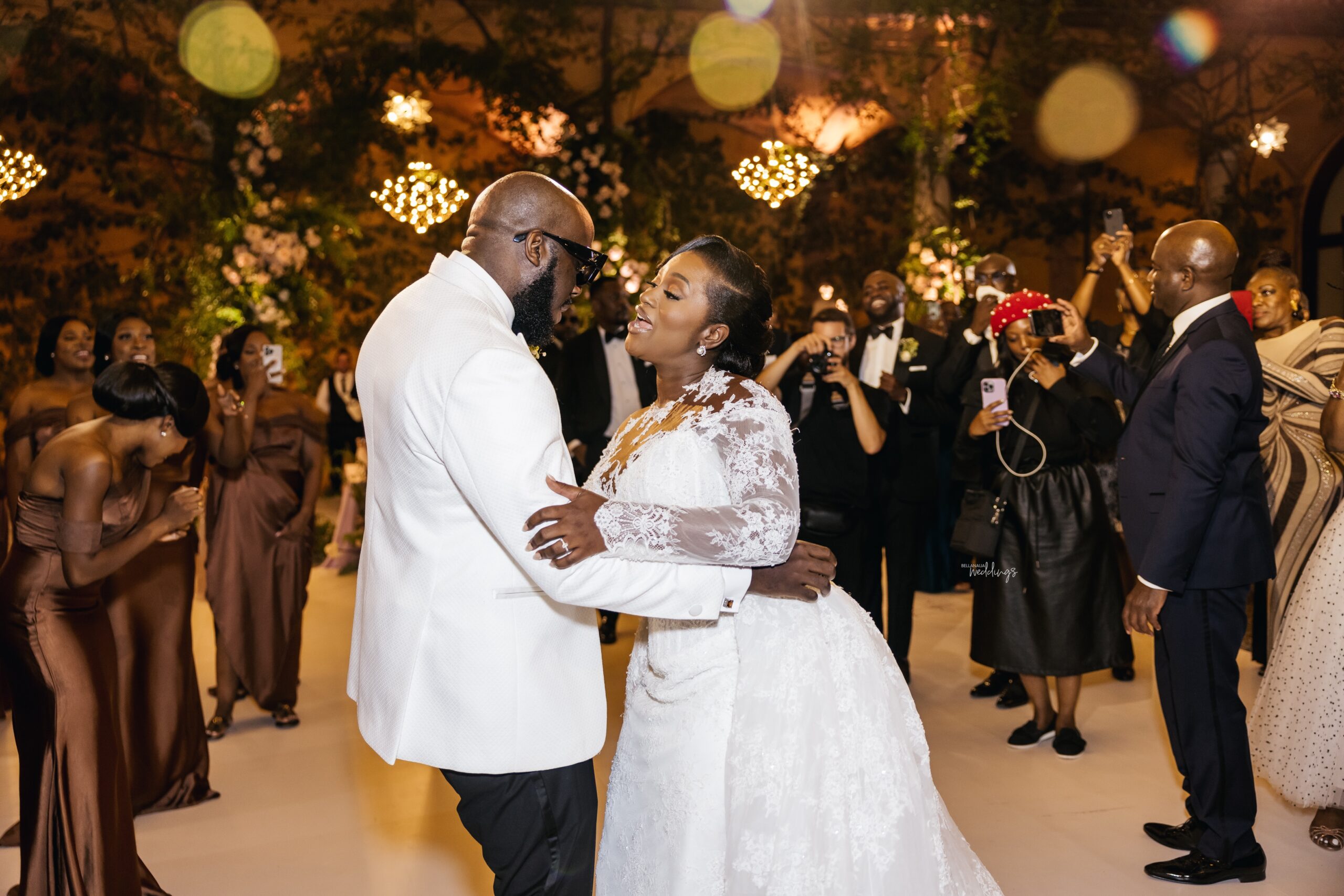 Some beautiful words for the couple…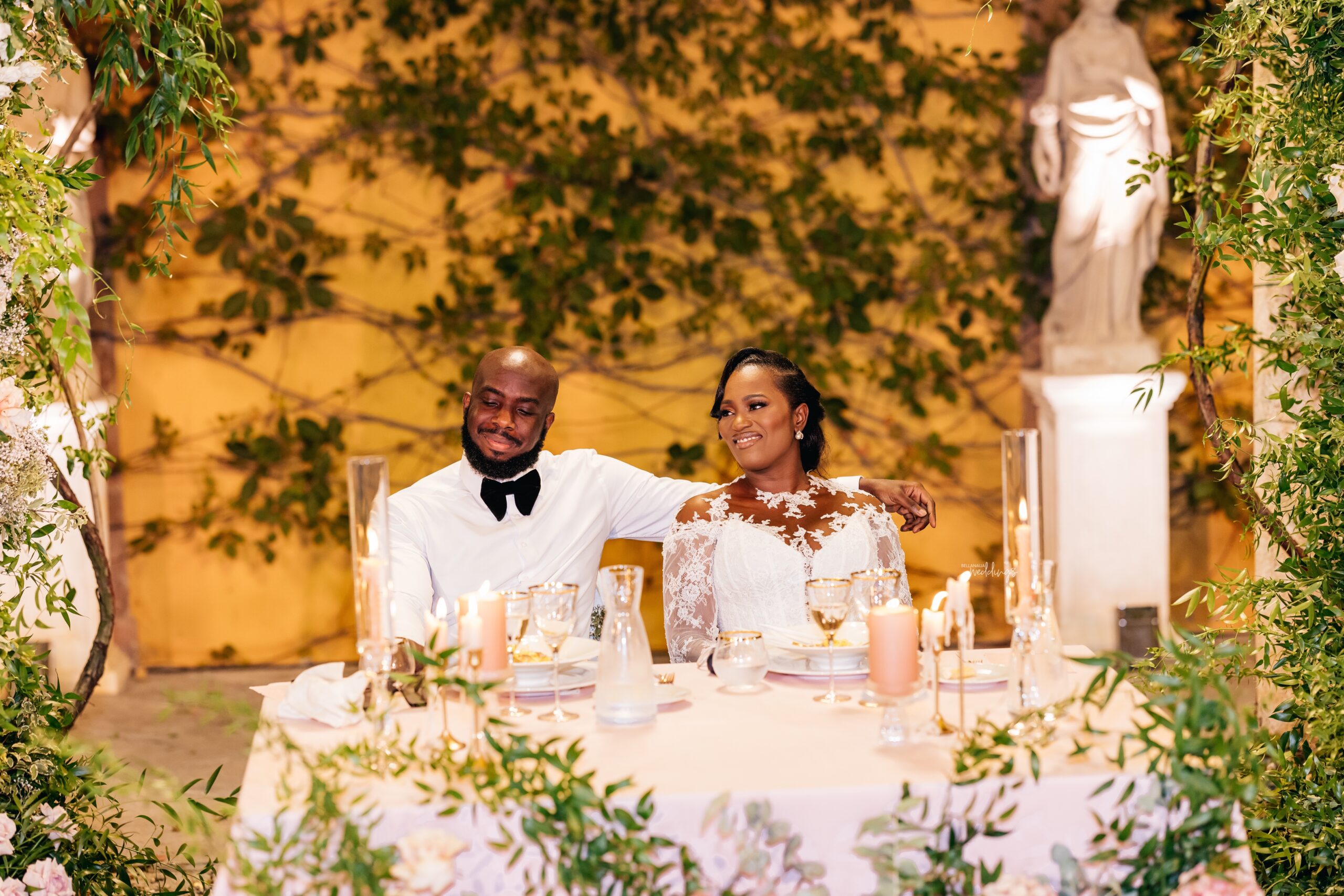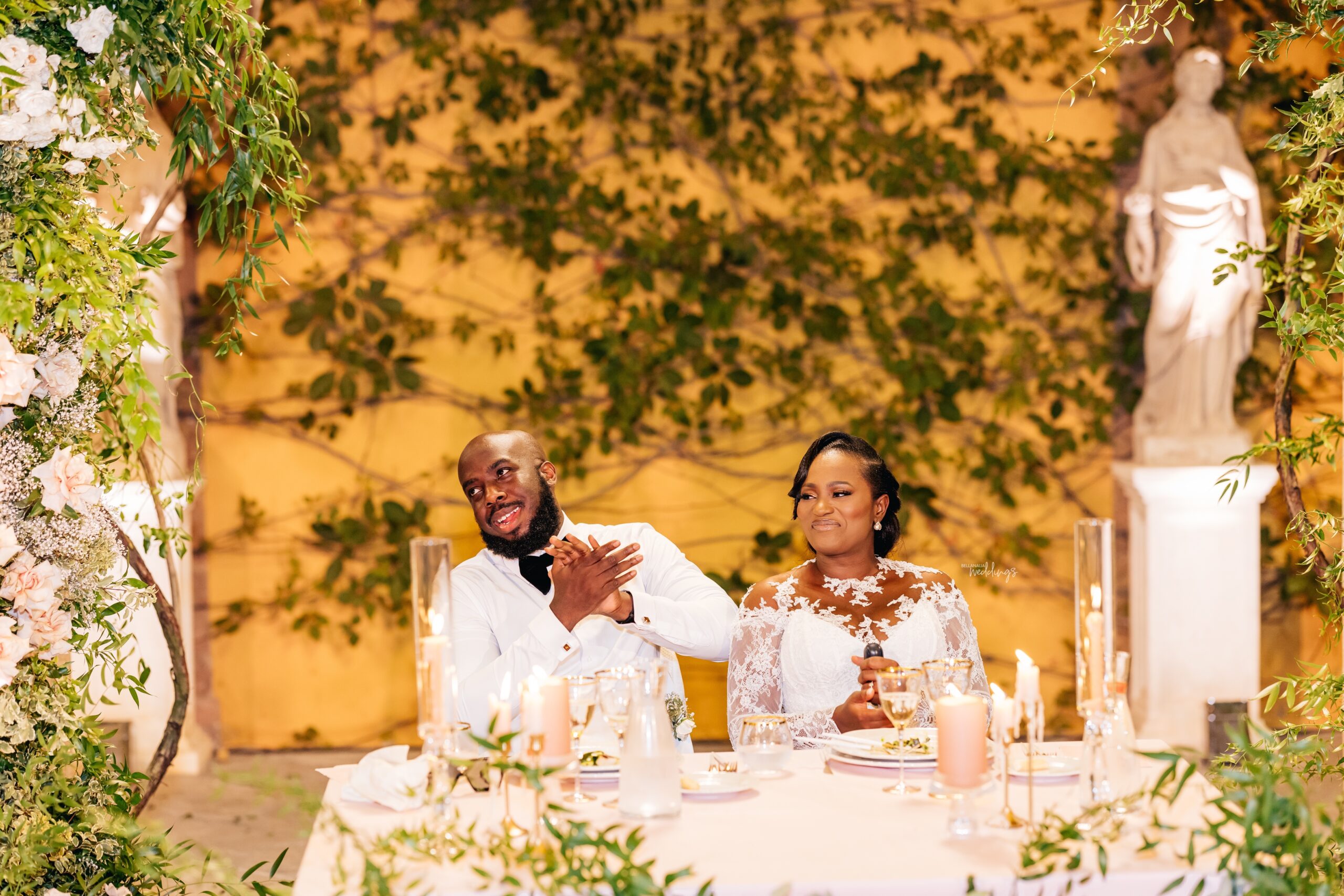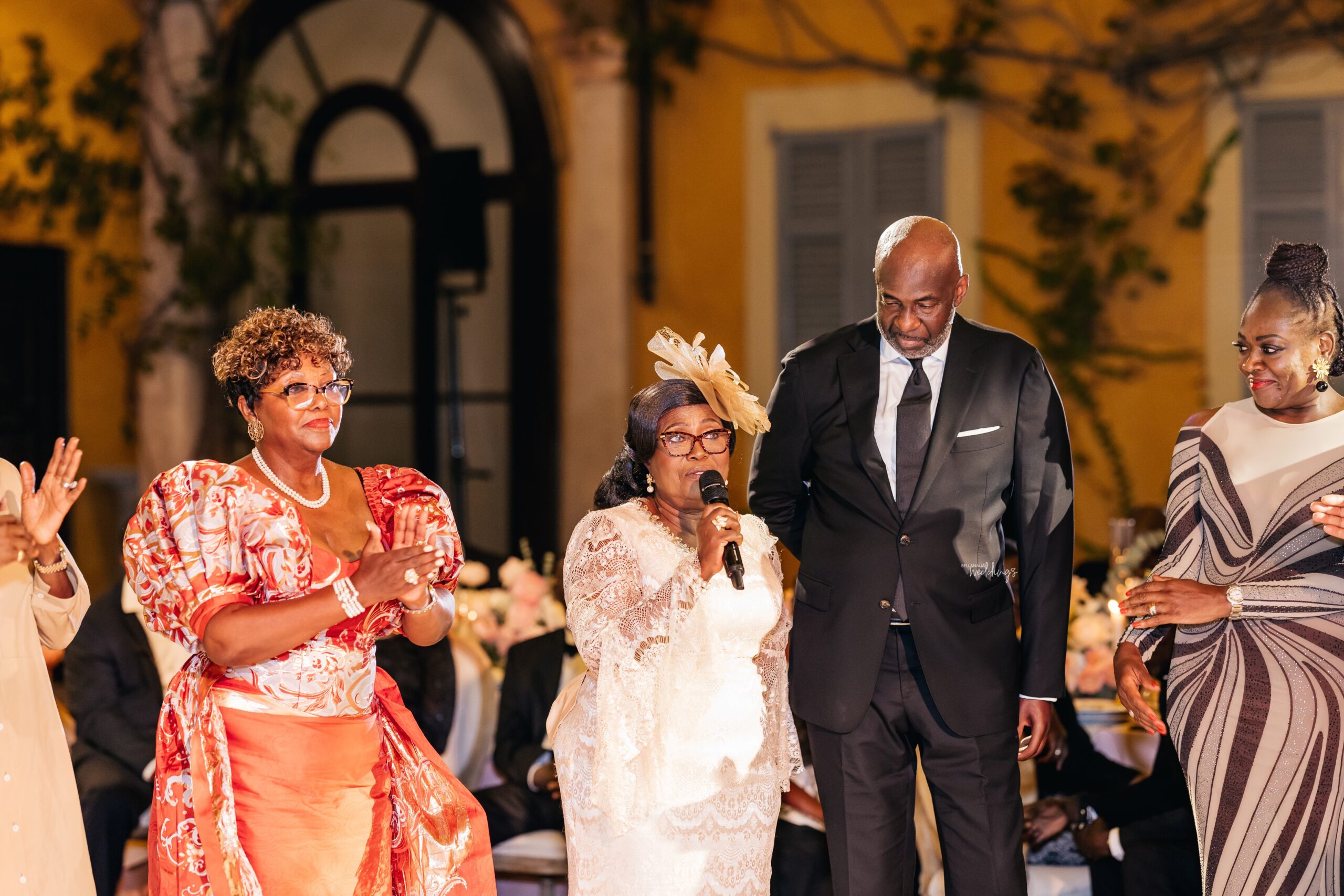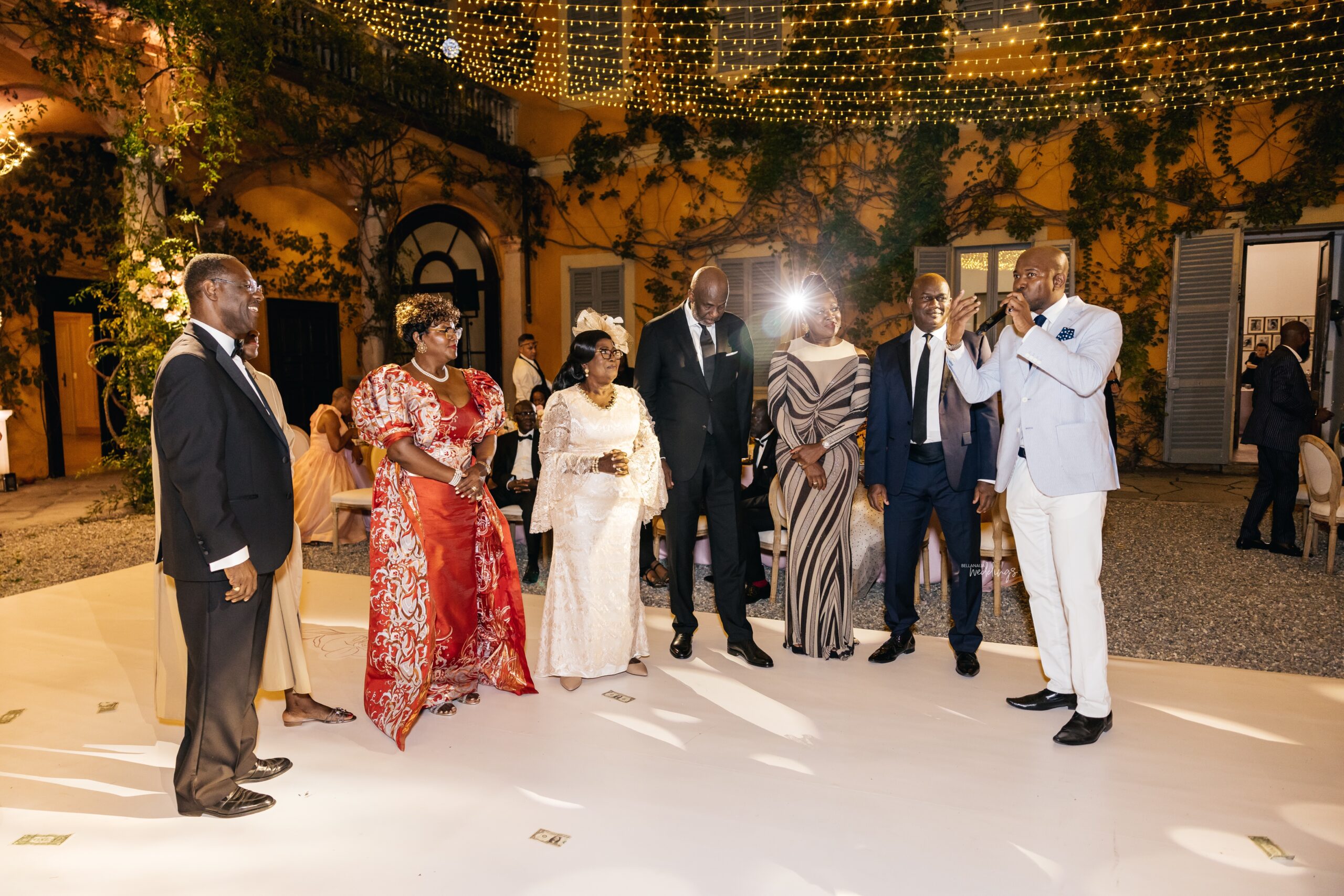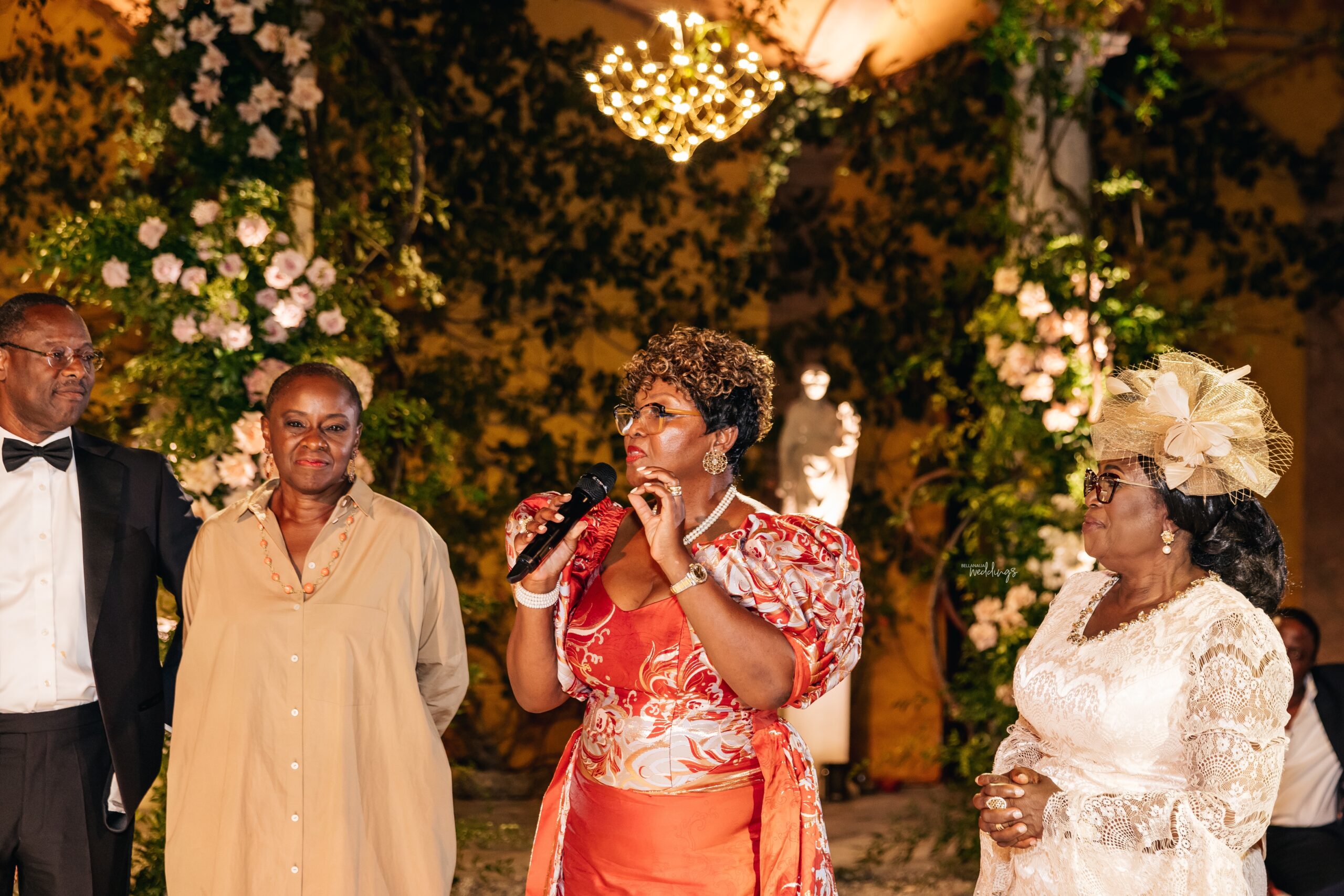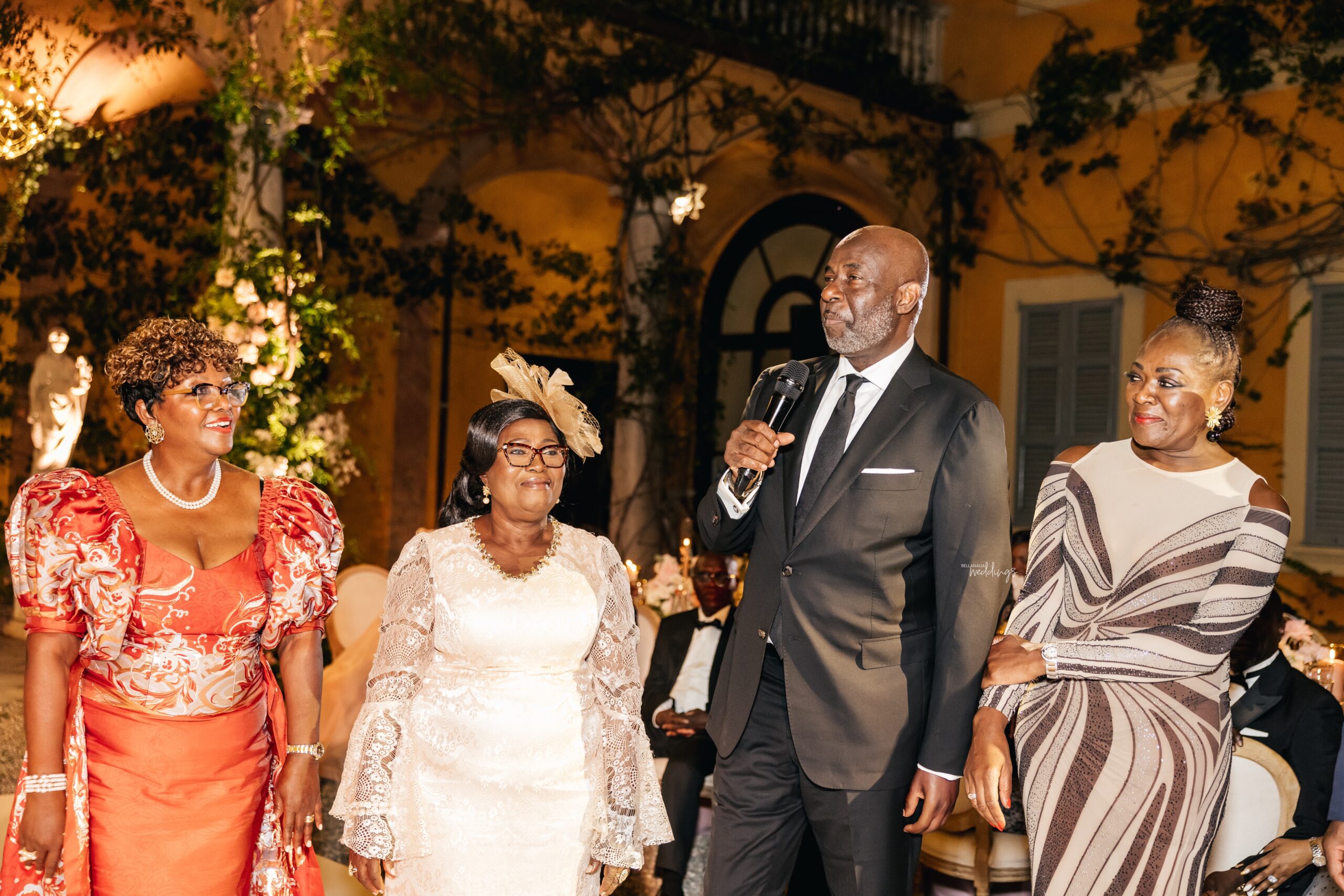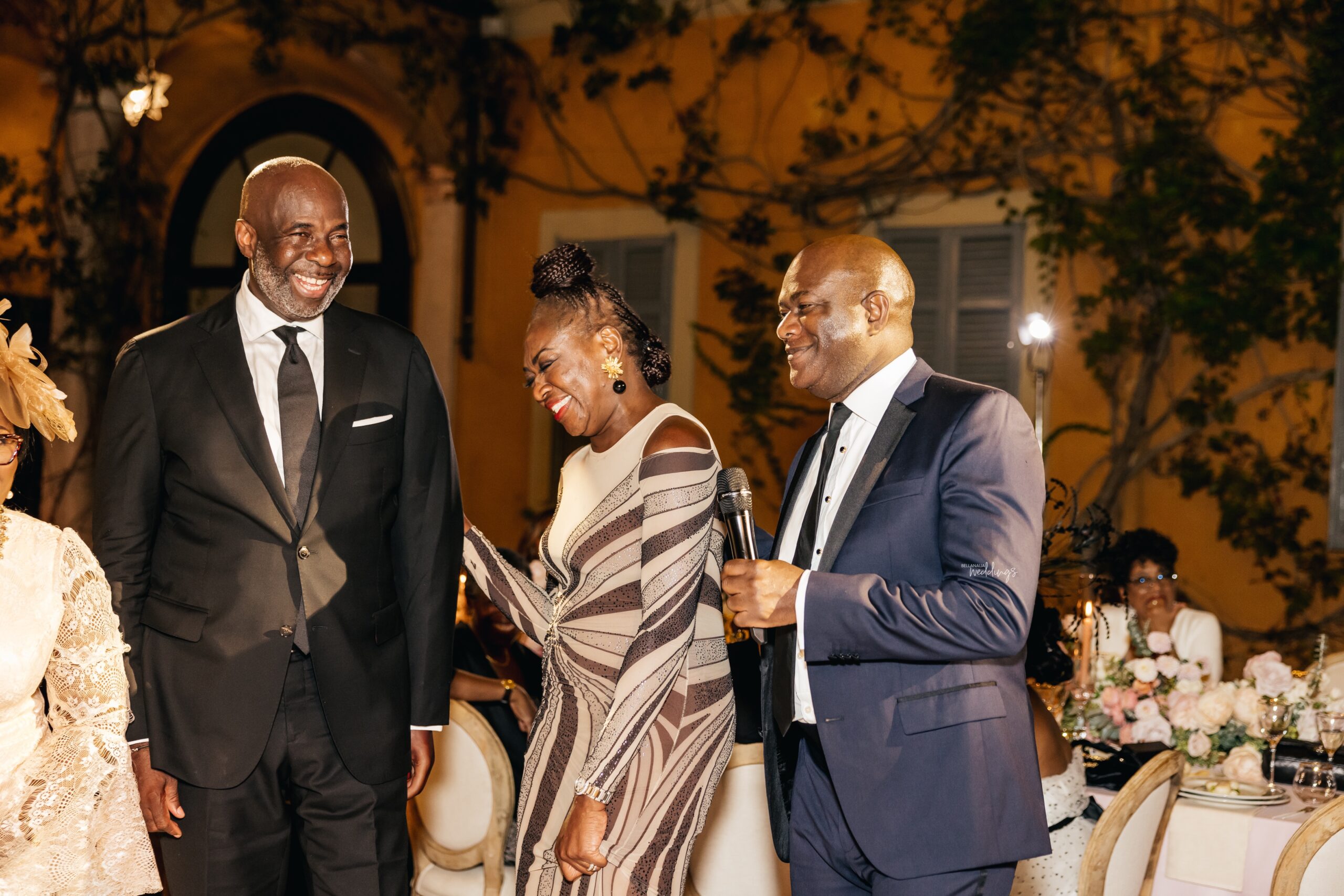 The sweet mother-son dance 😍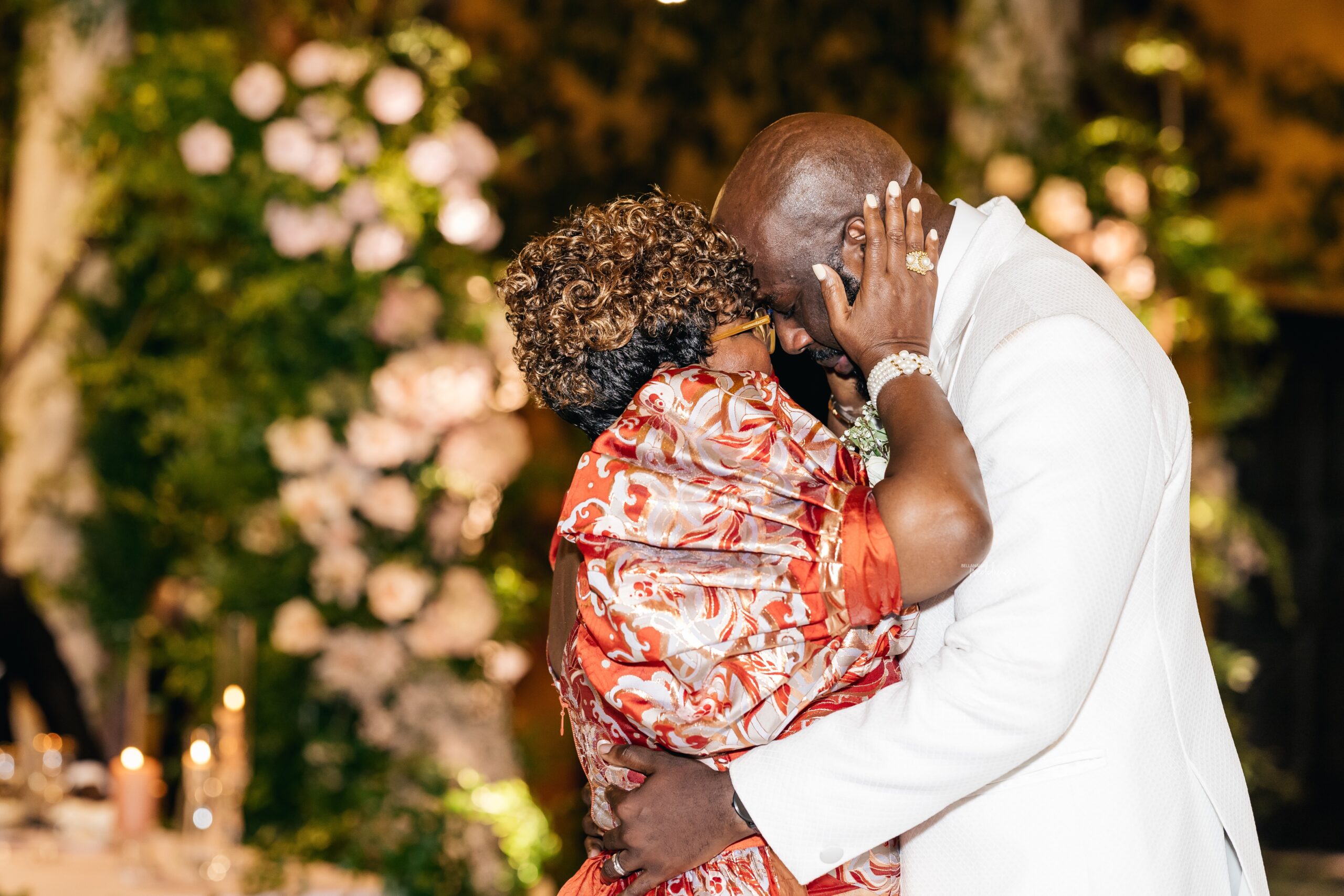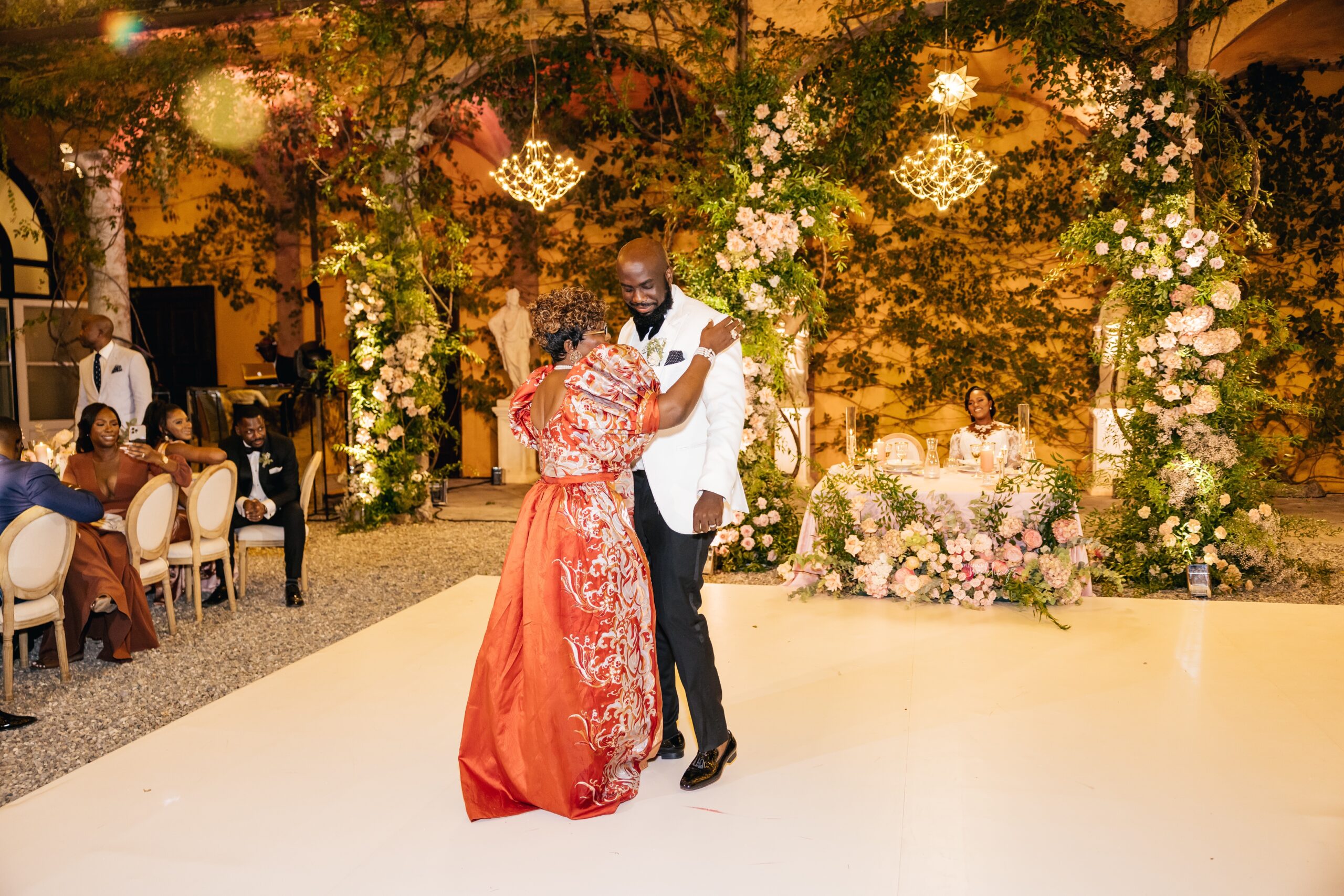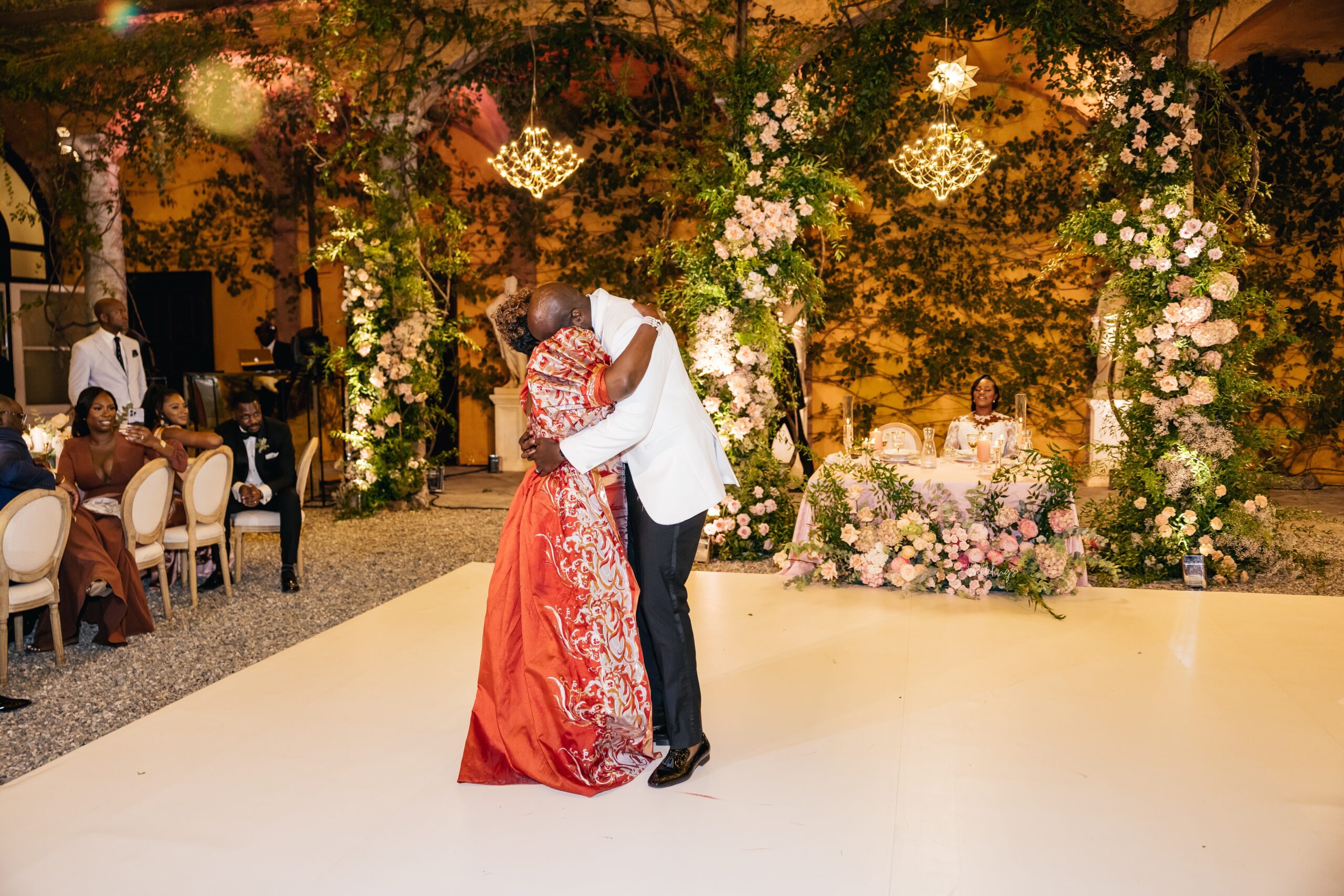 Mummy's little princess😍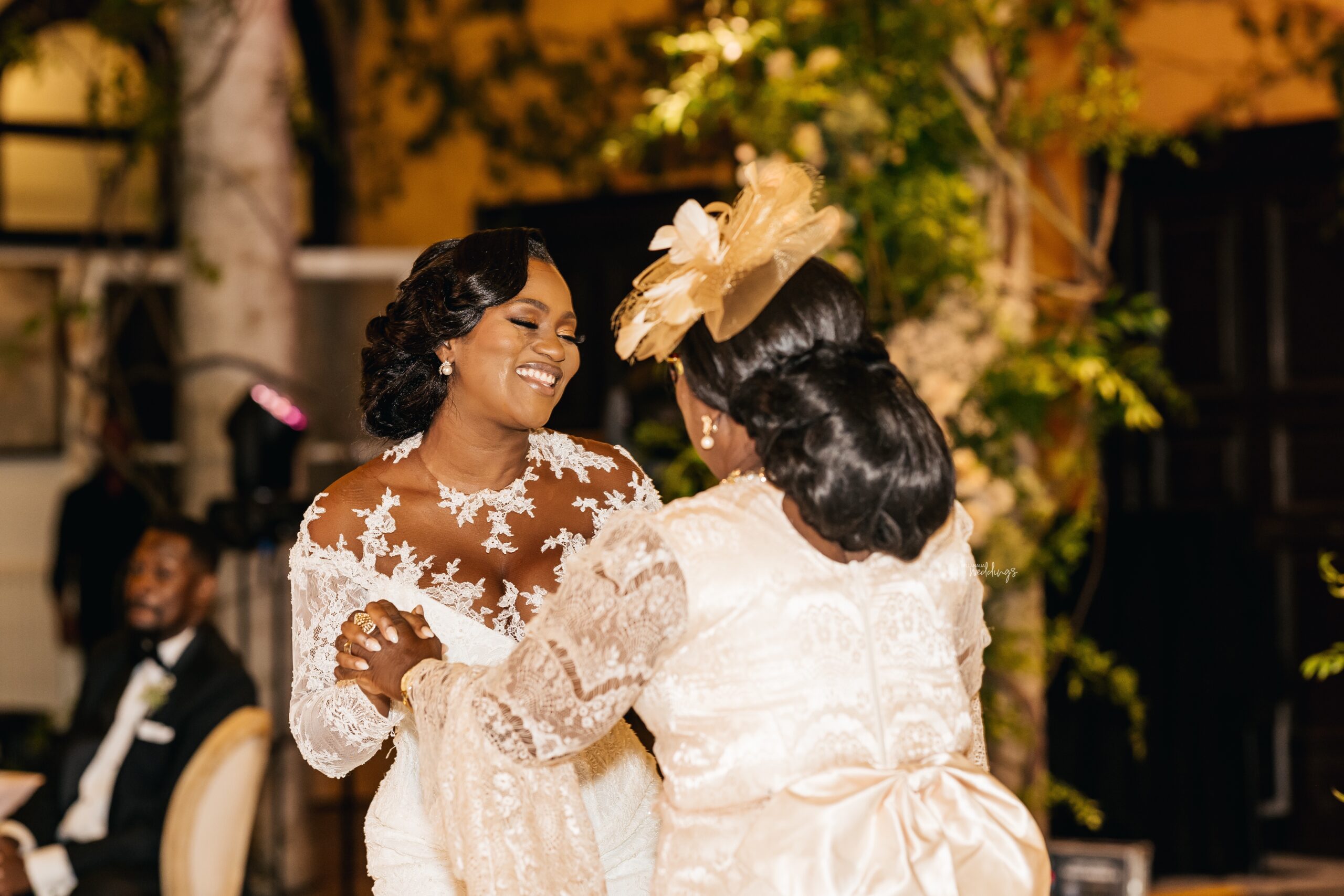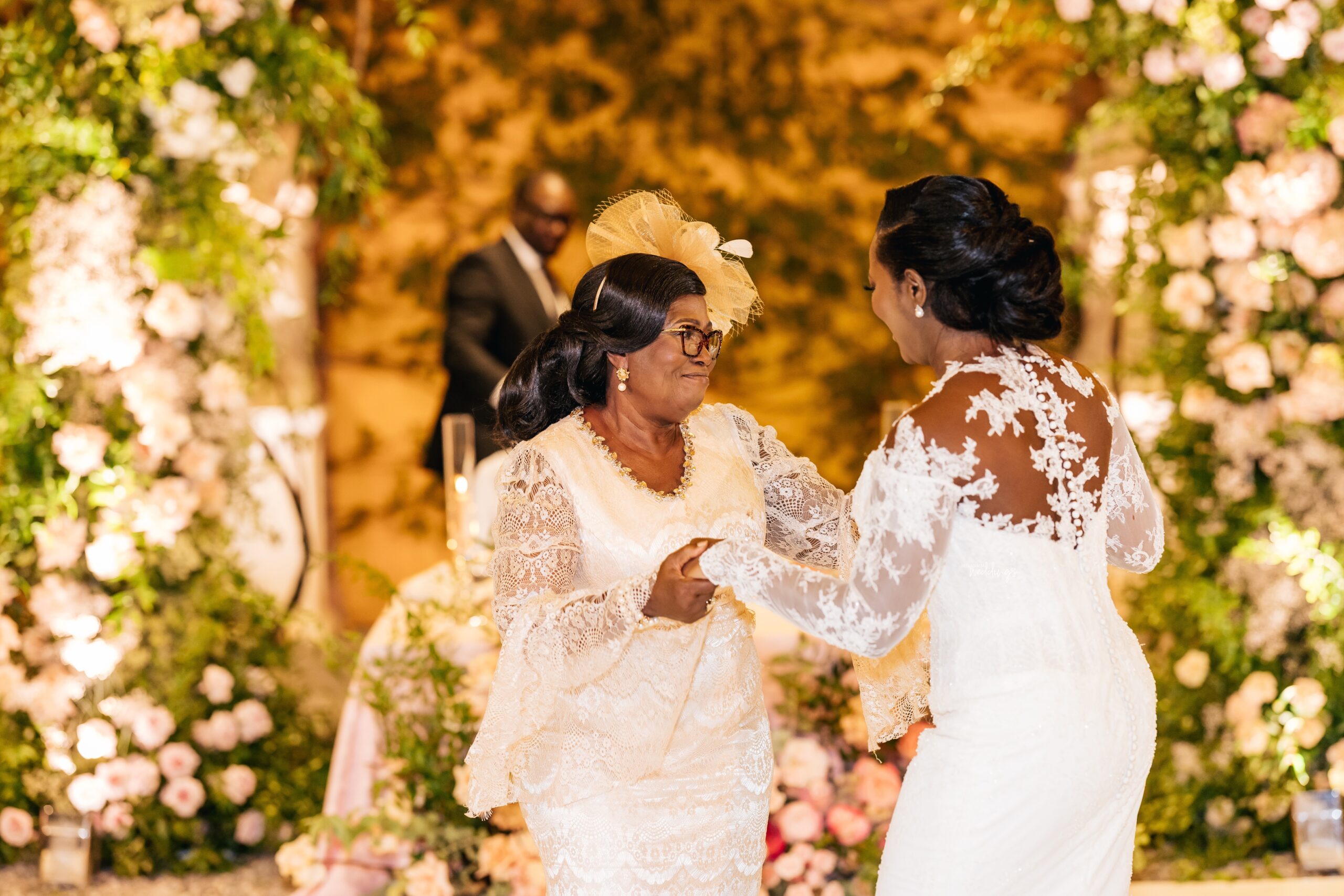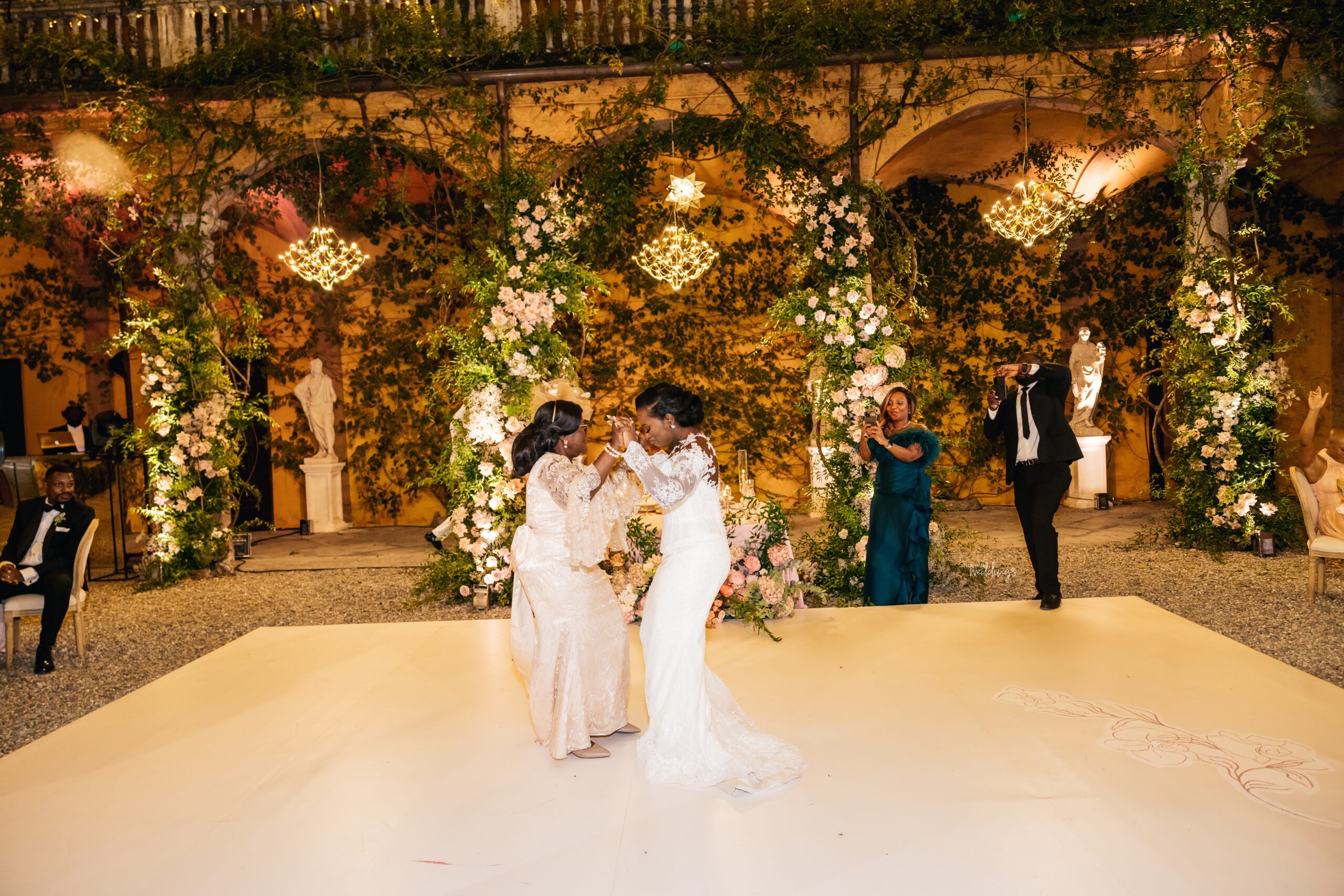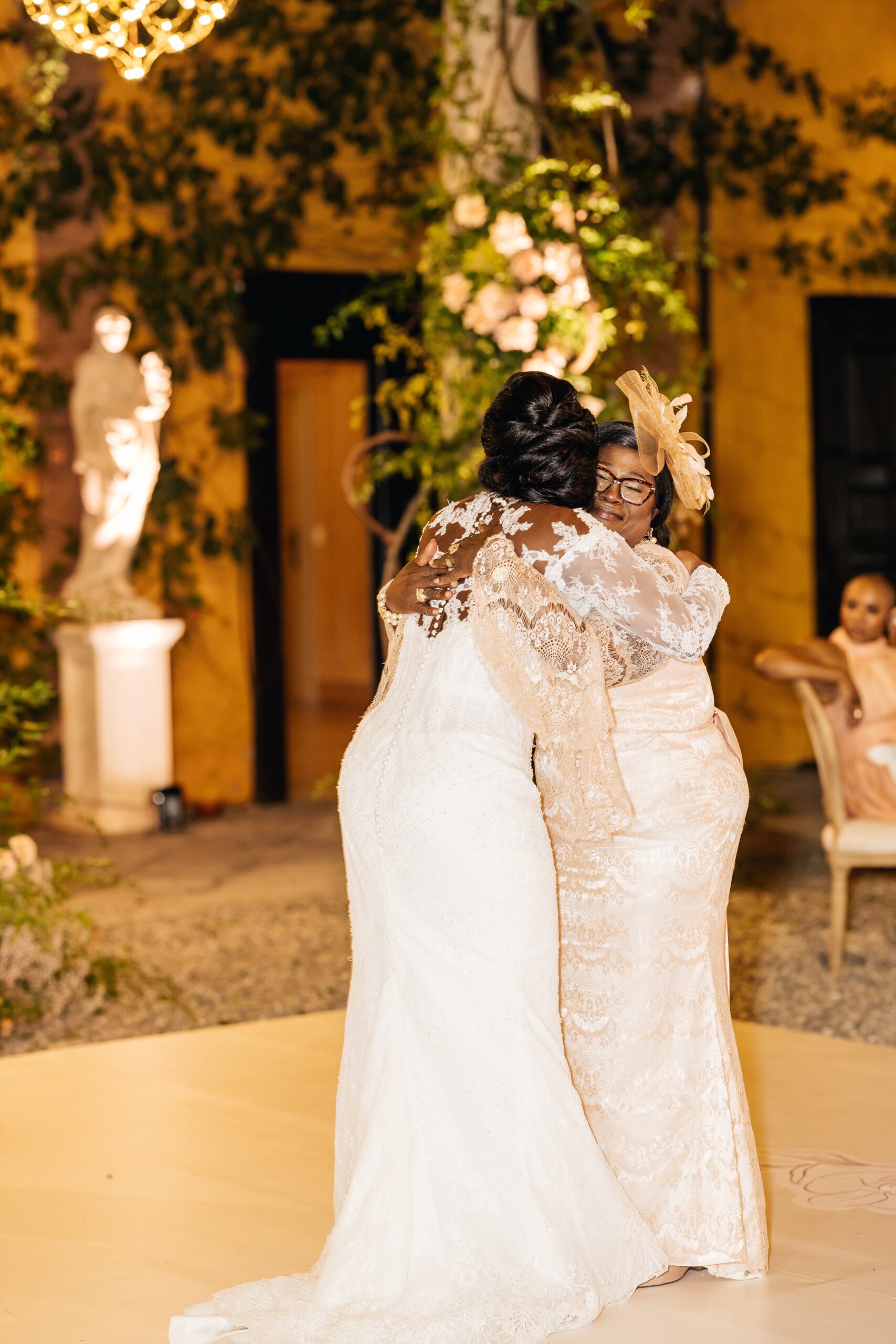 The lovebirds dancing to the sweet tunes of love 😍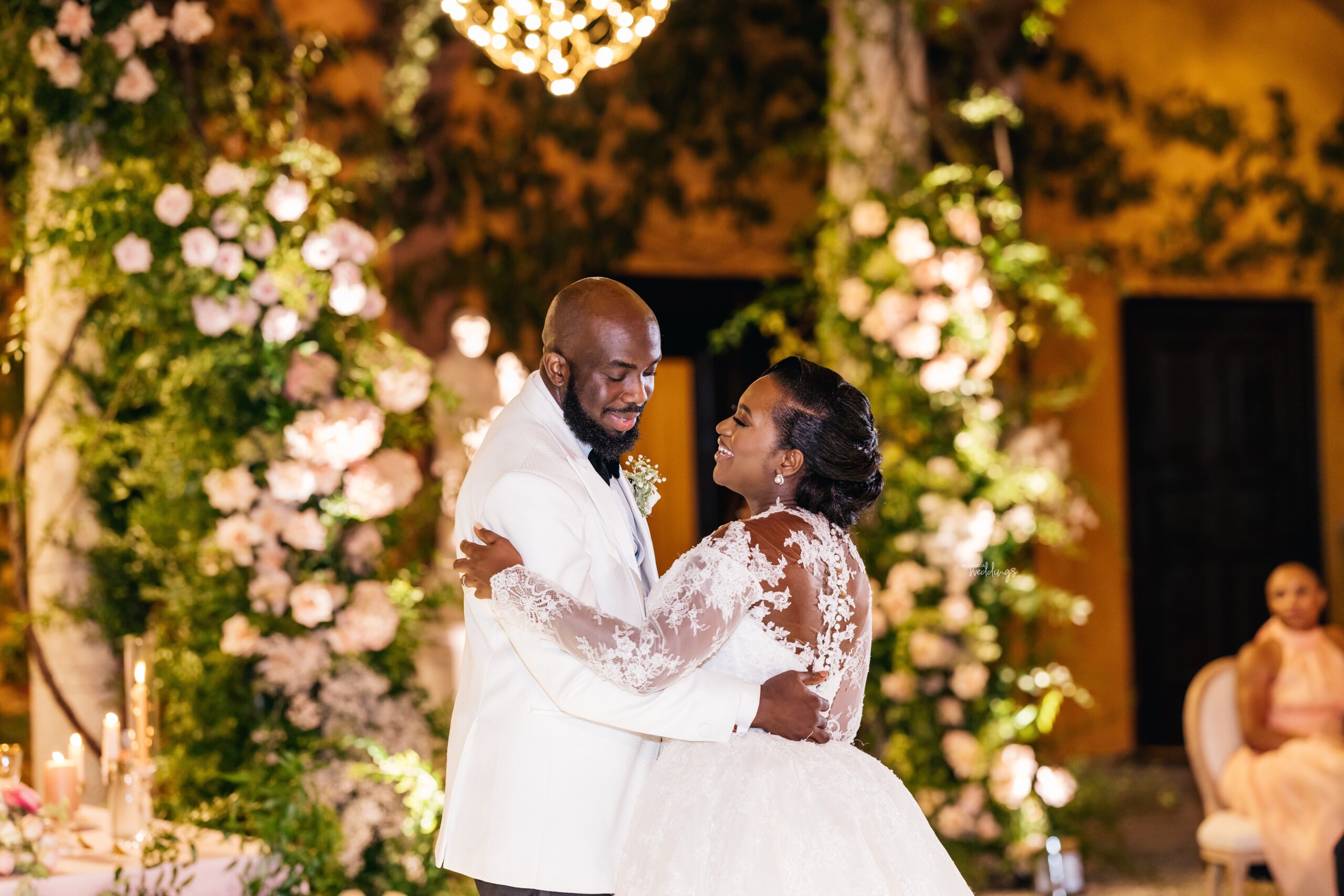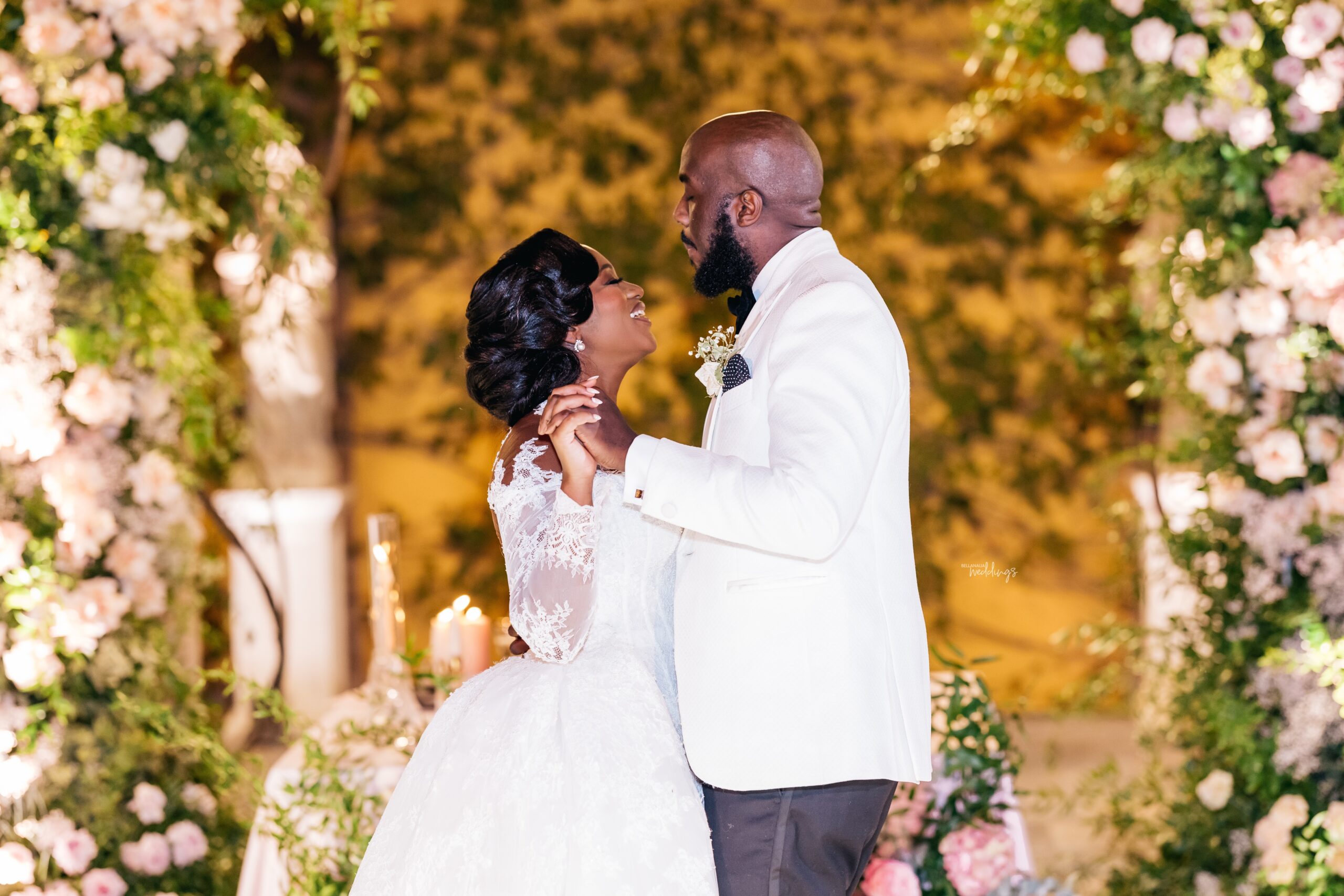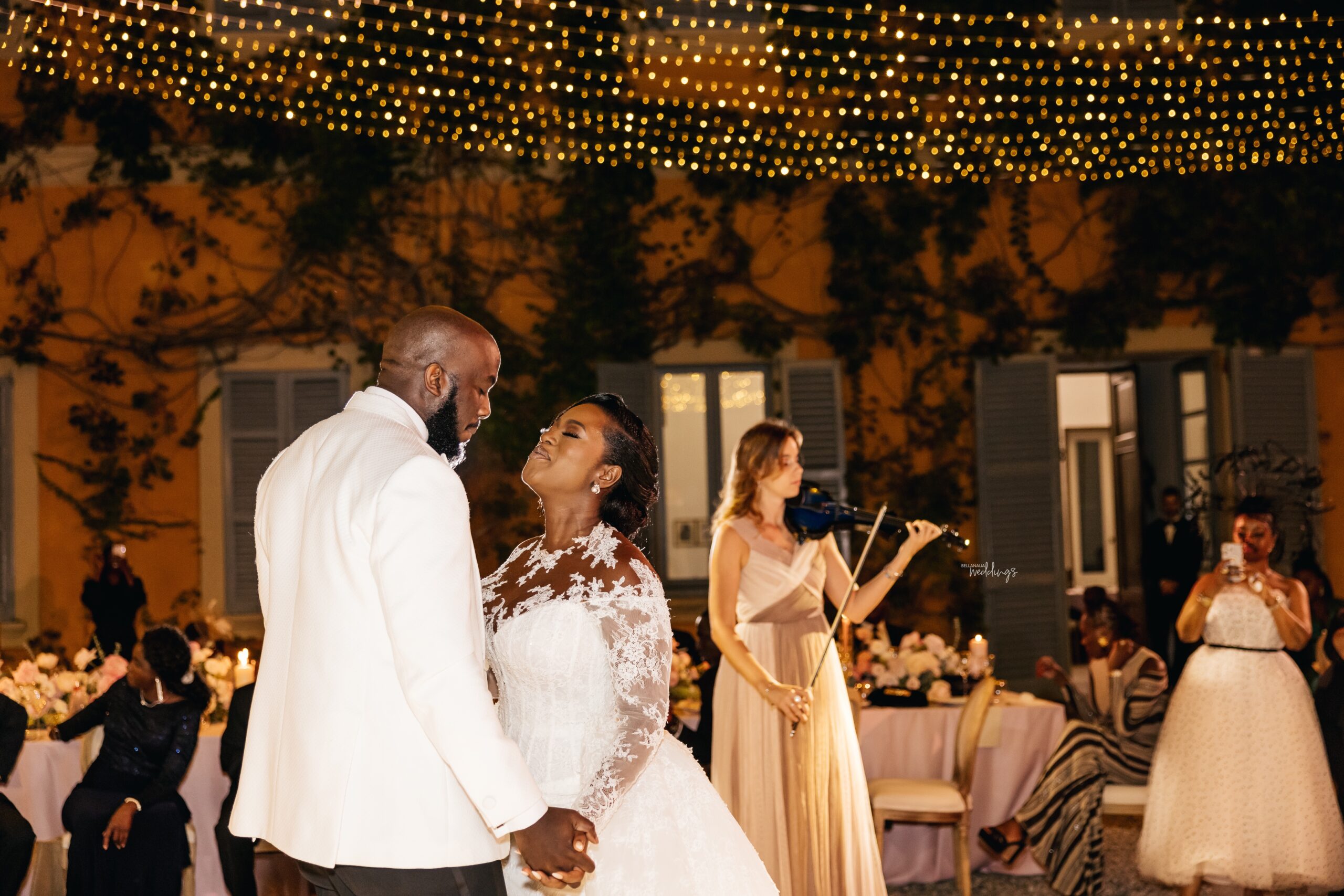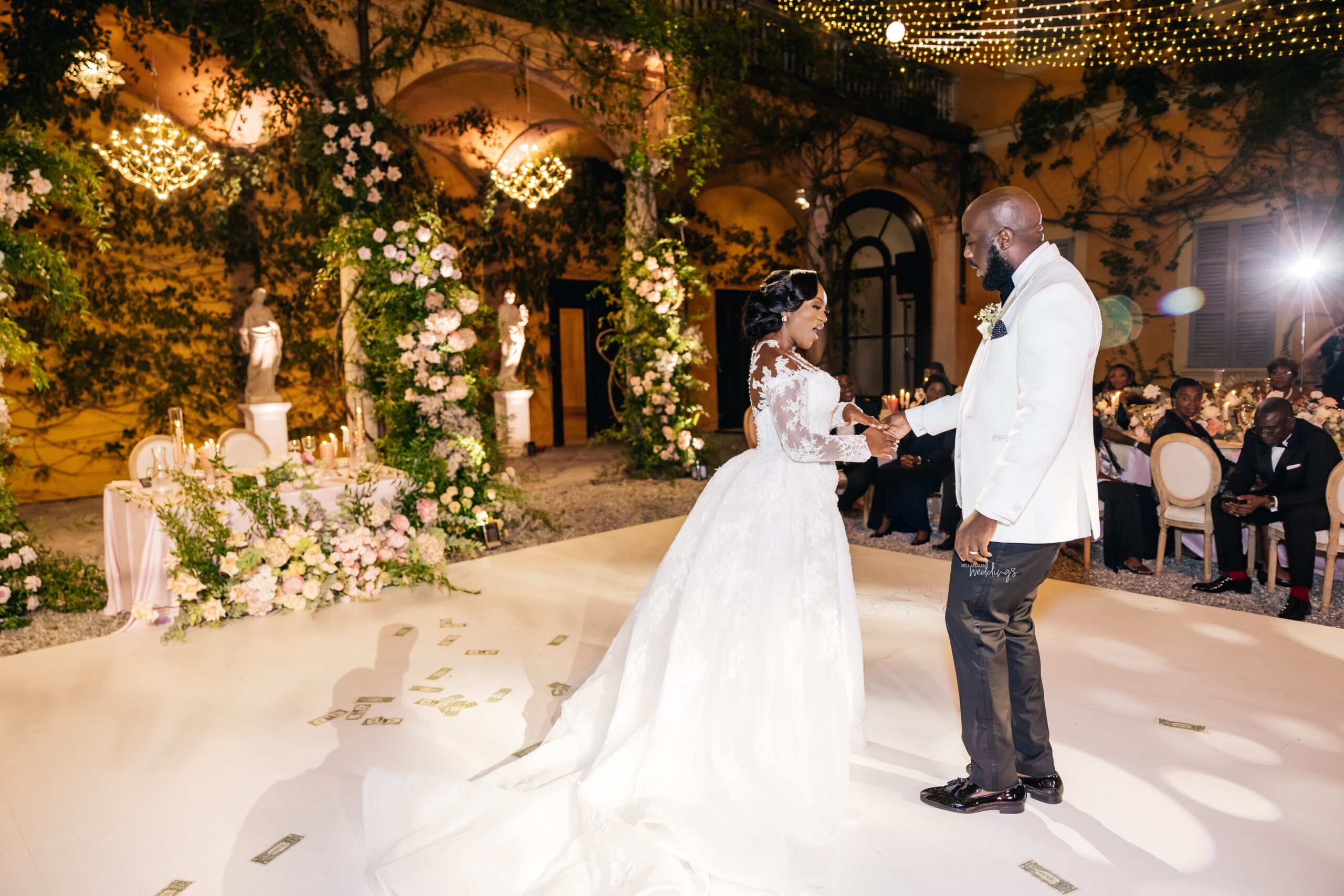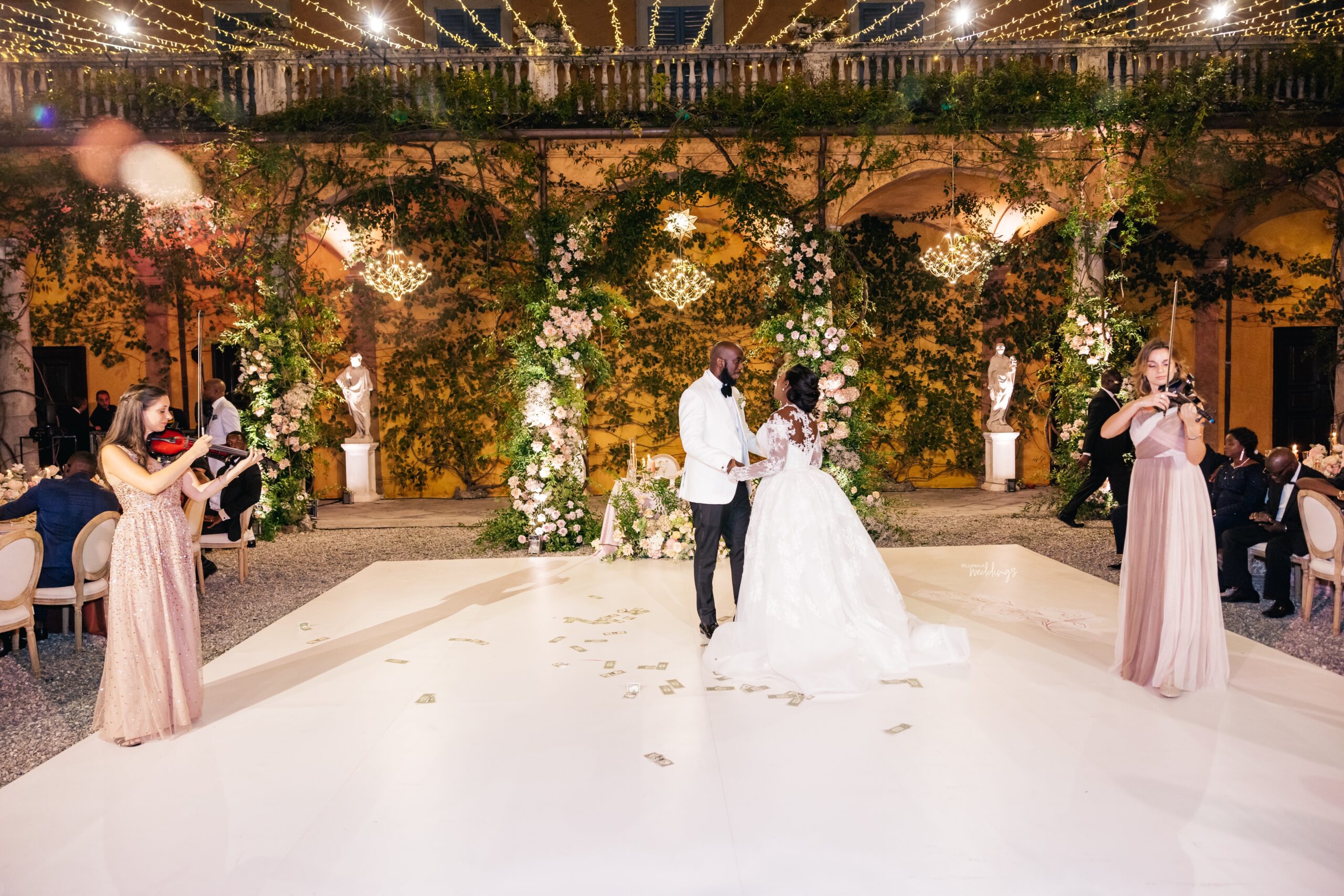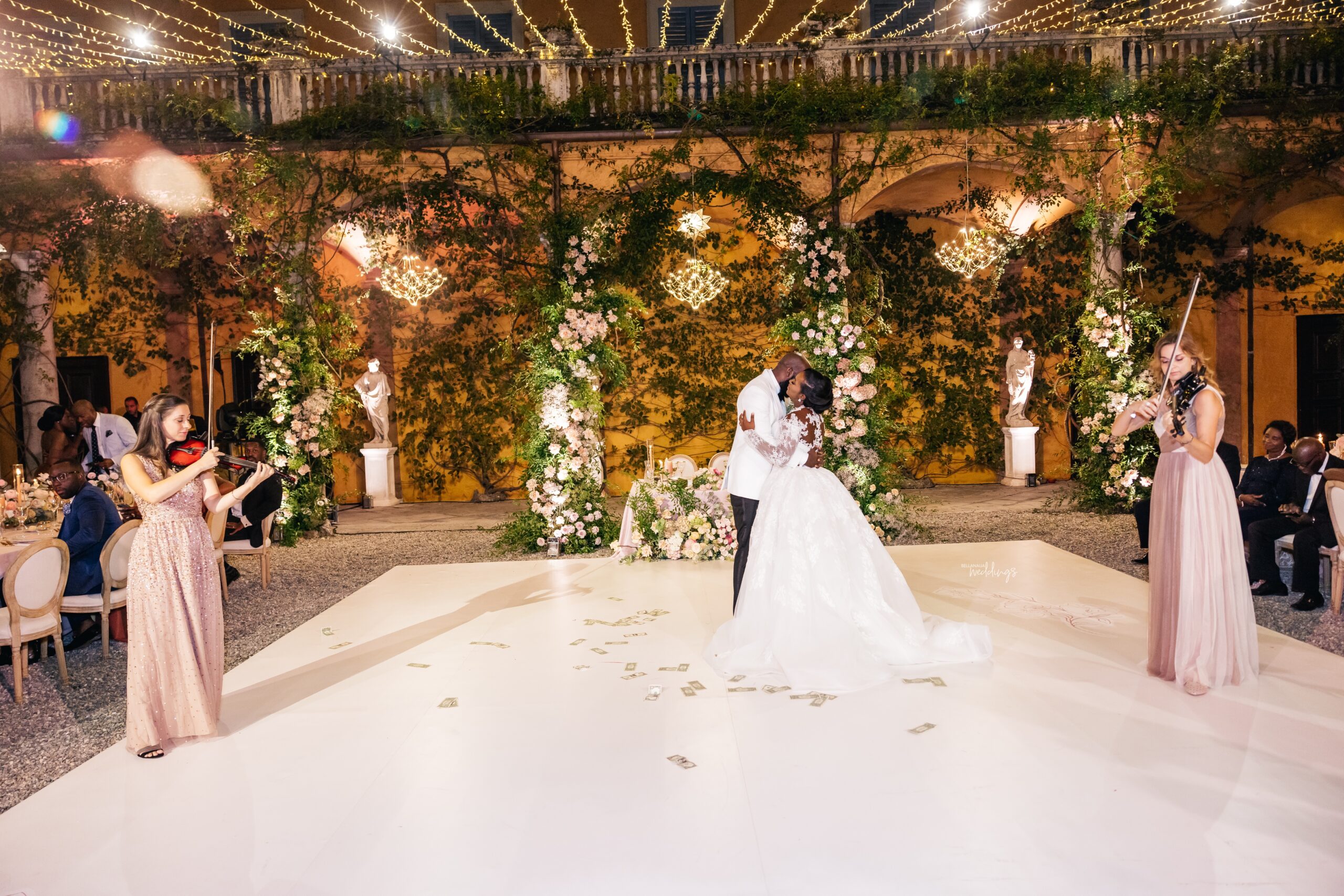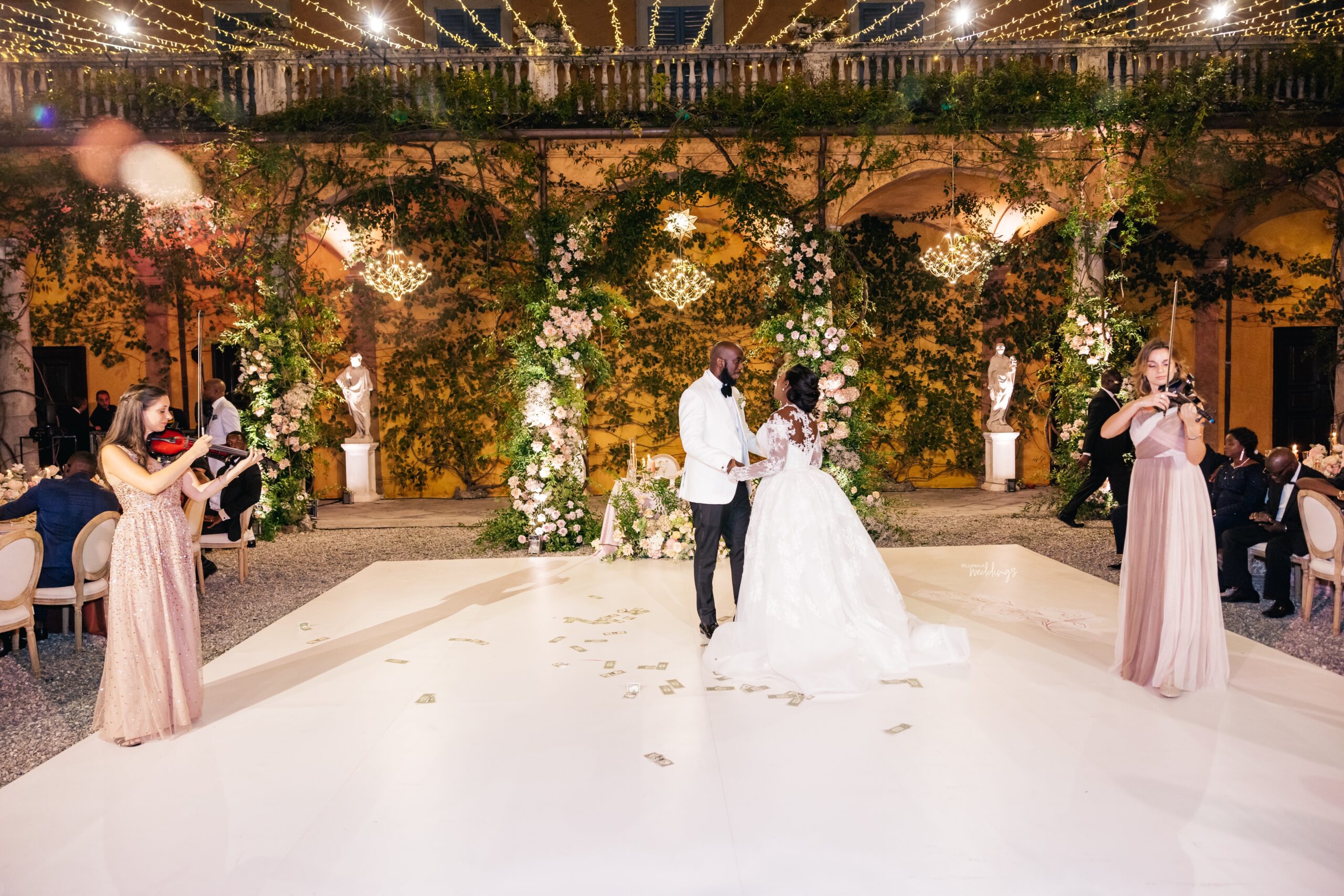 Yay! No wedding without cake 😍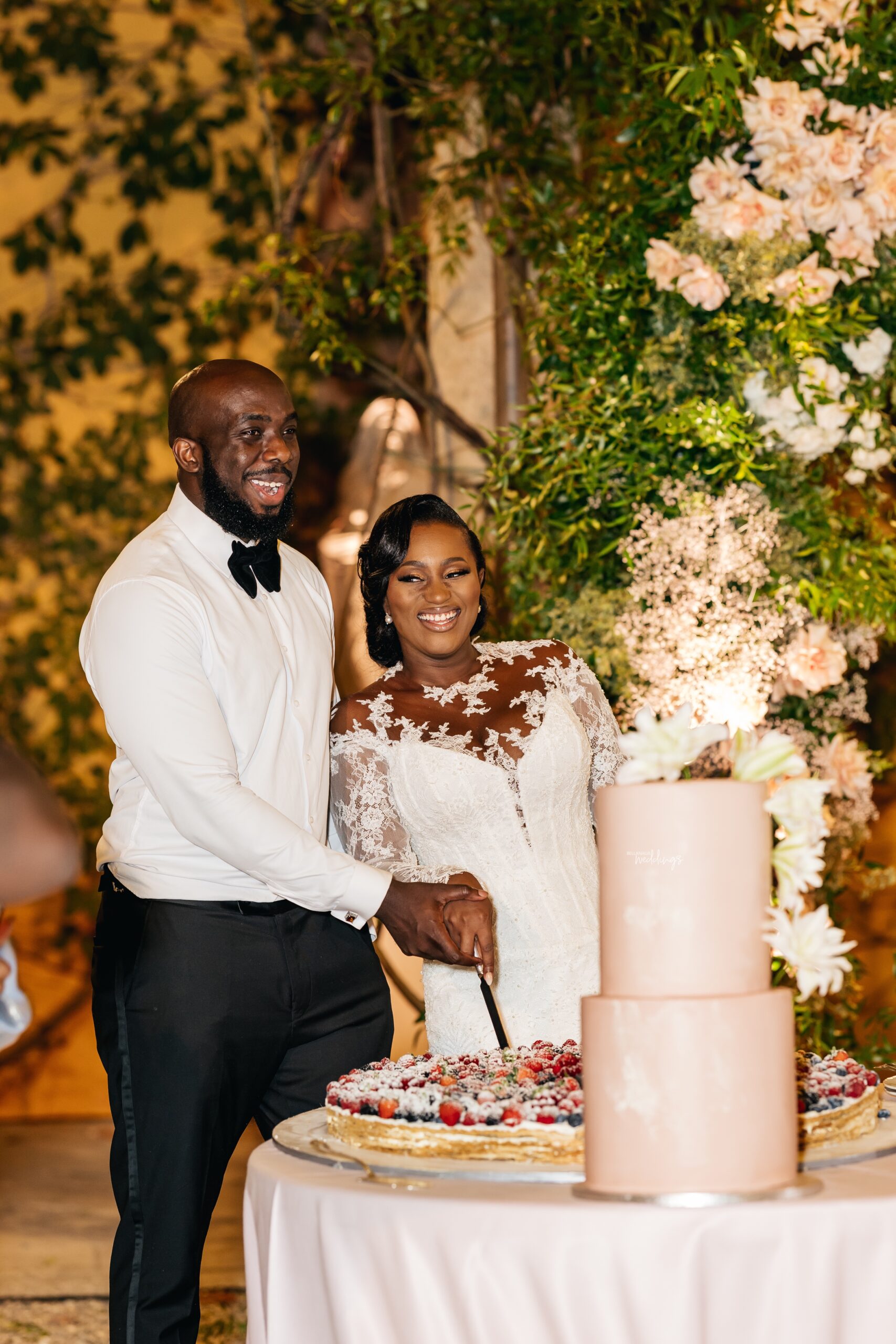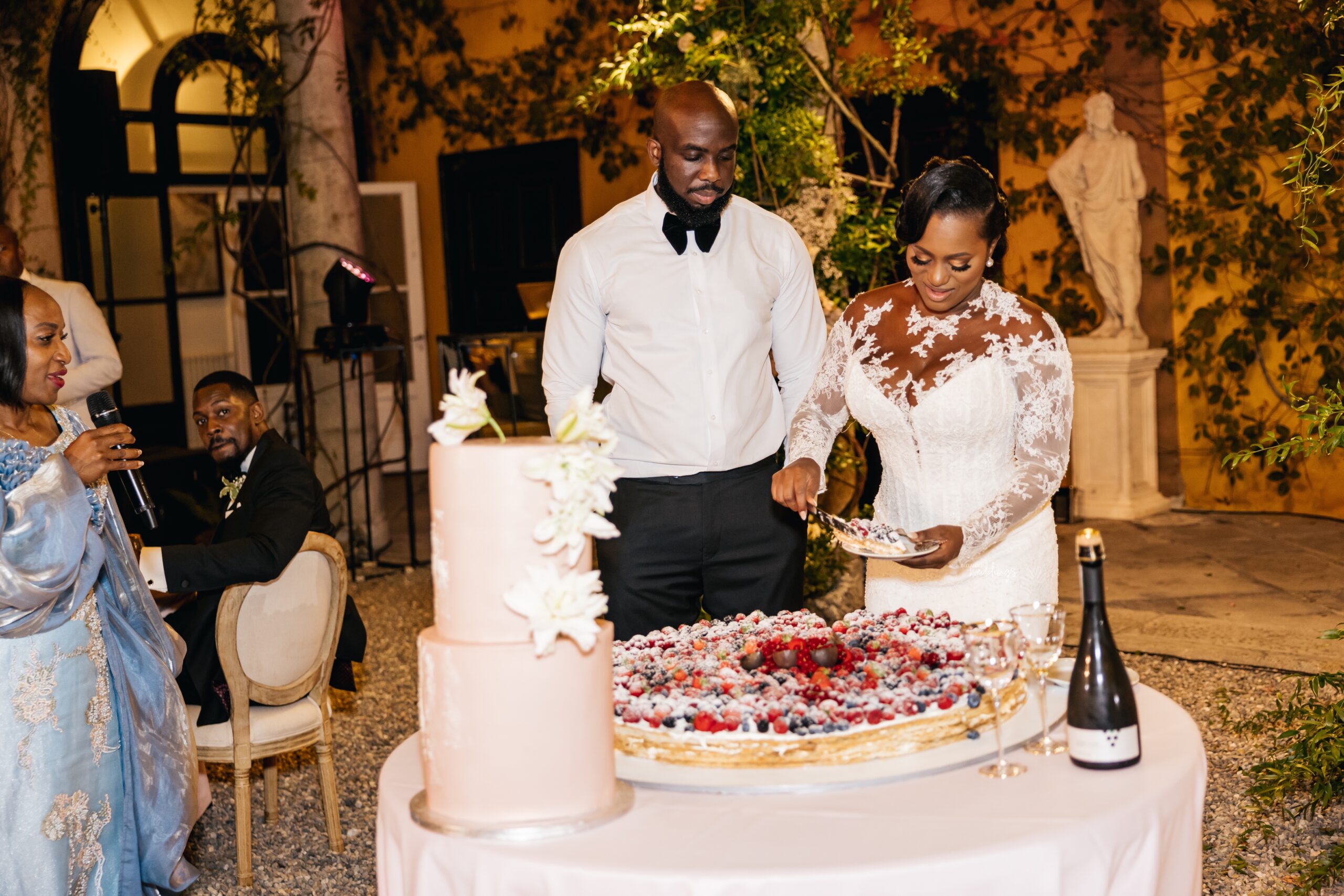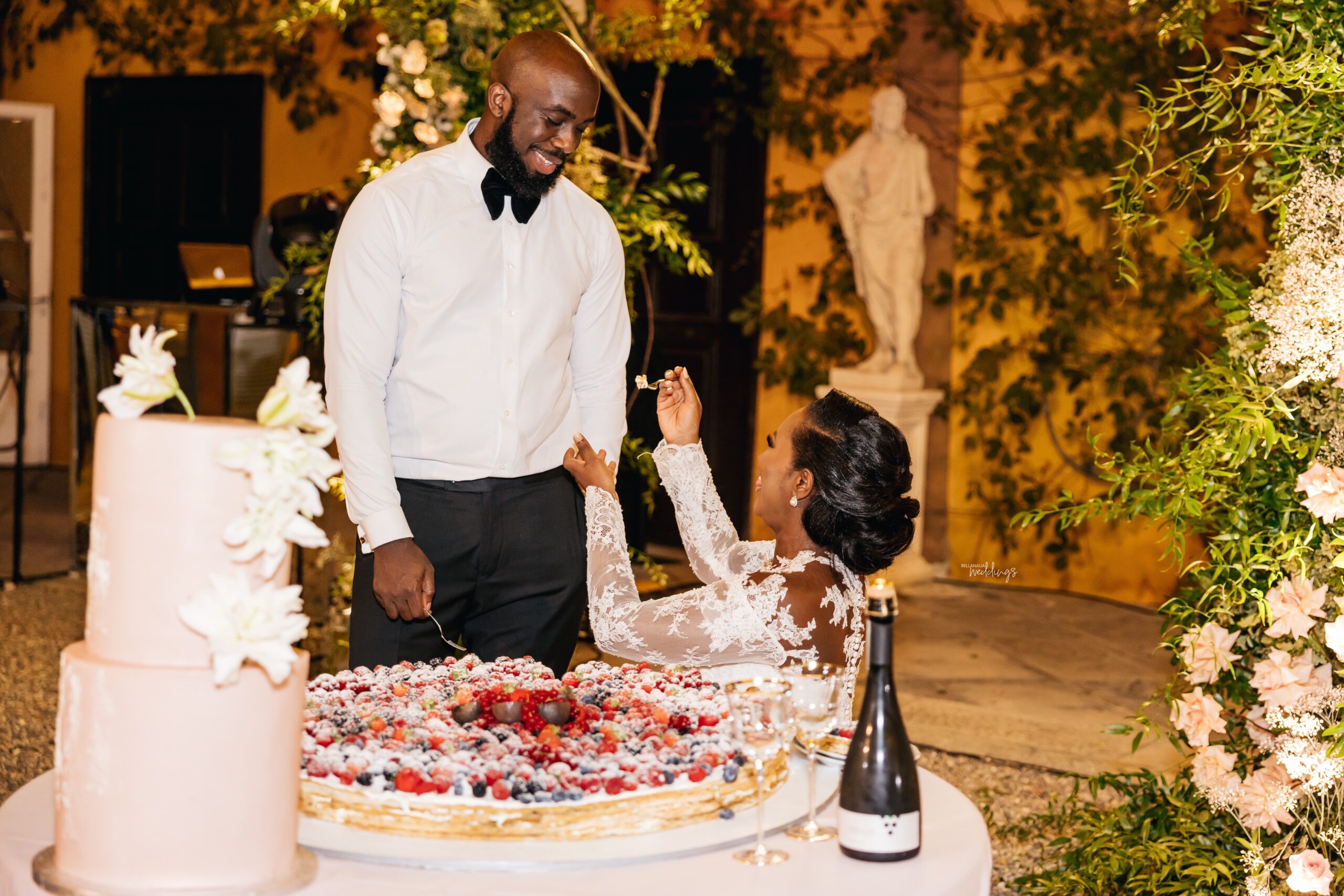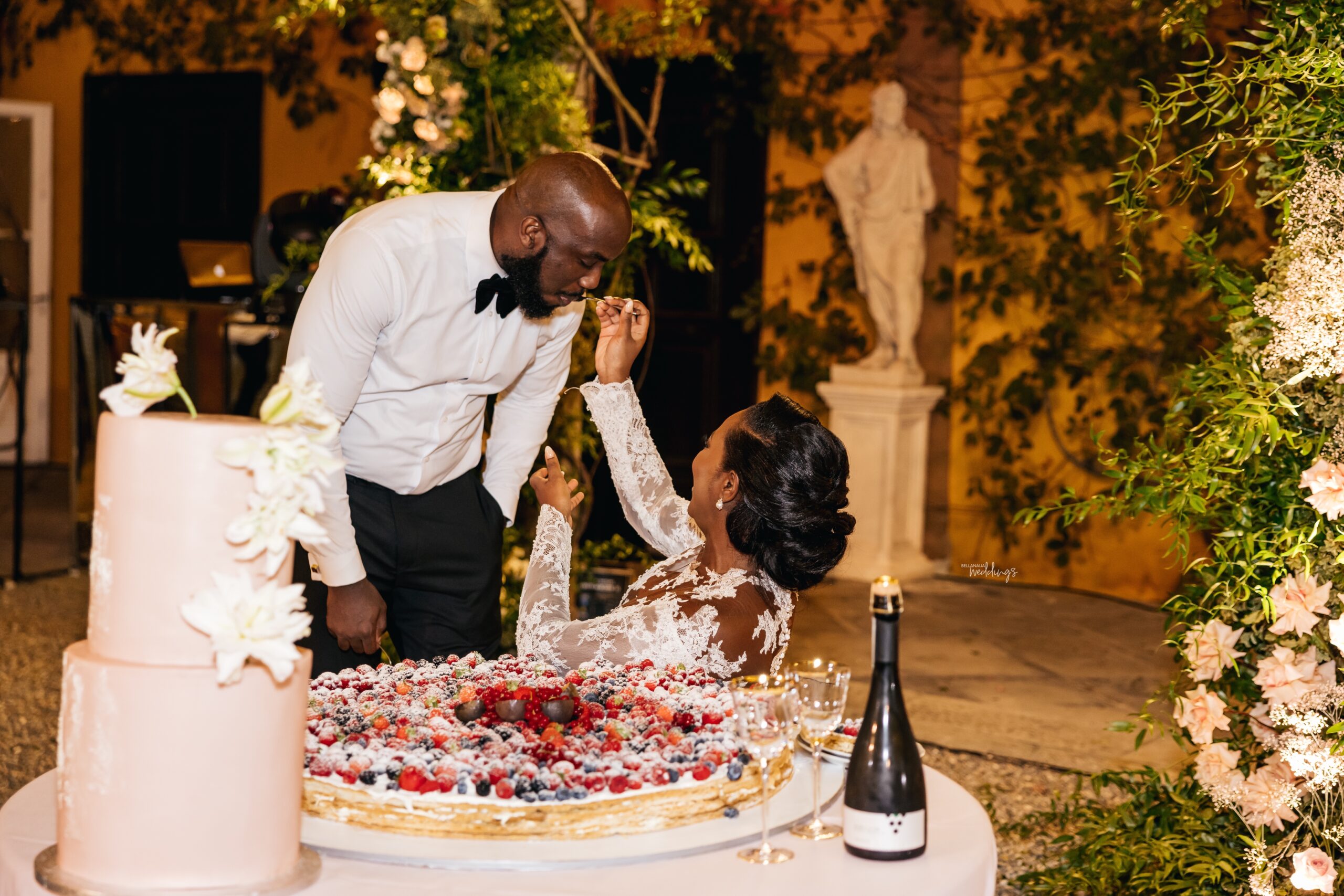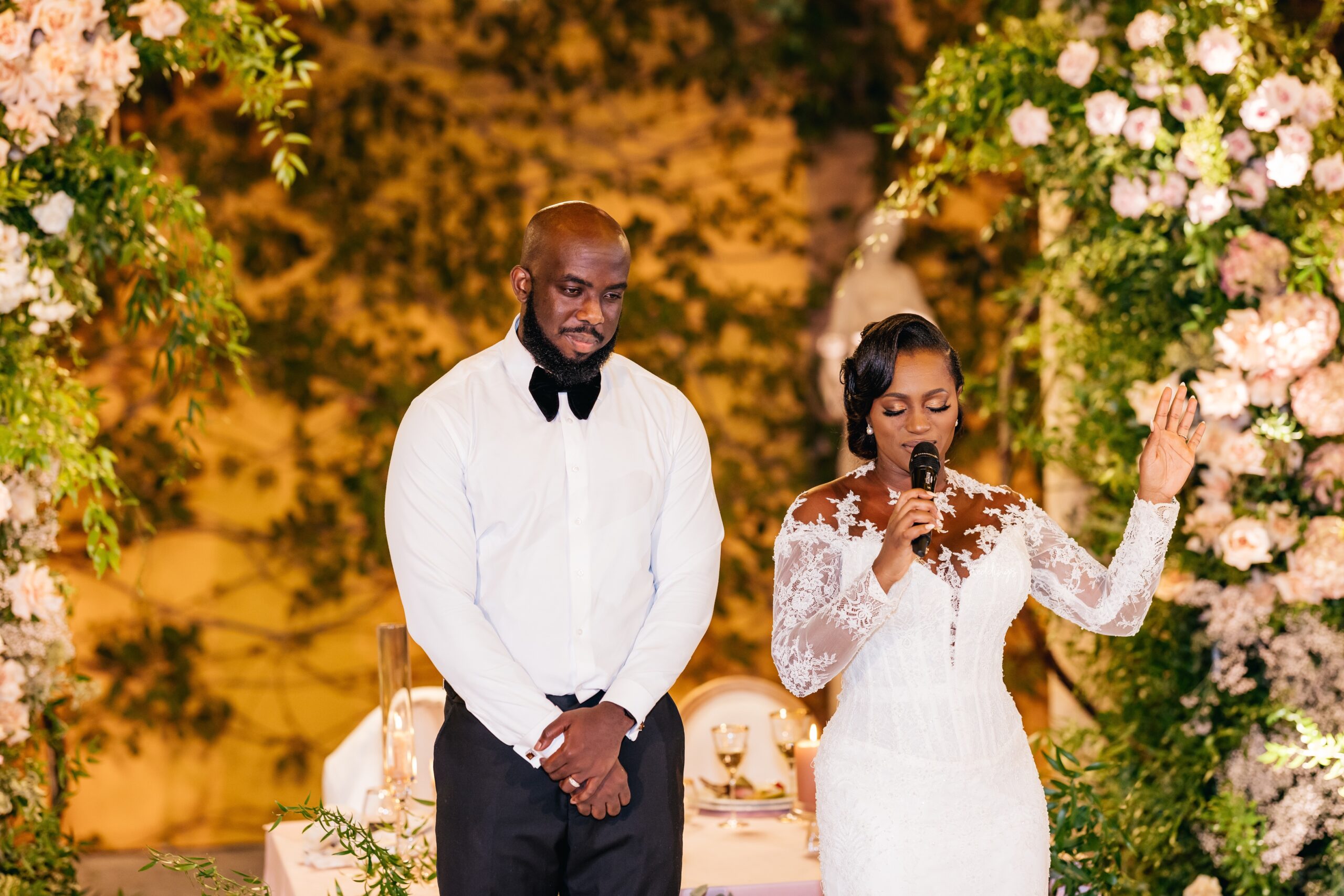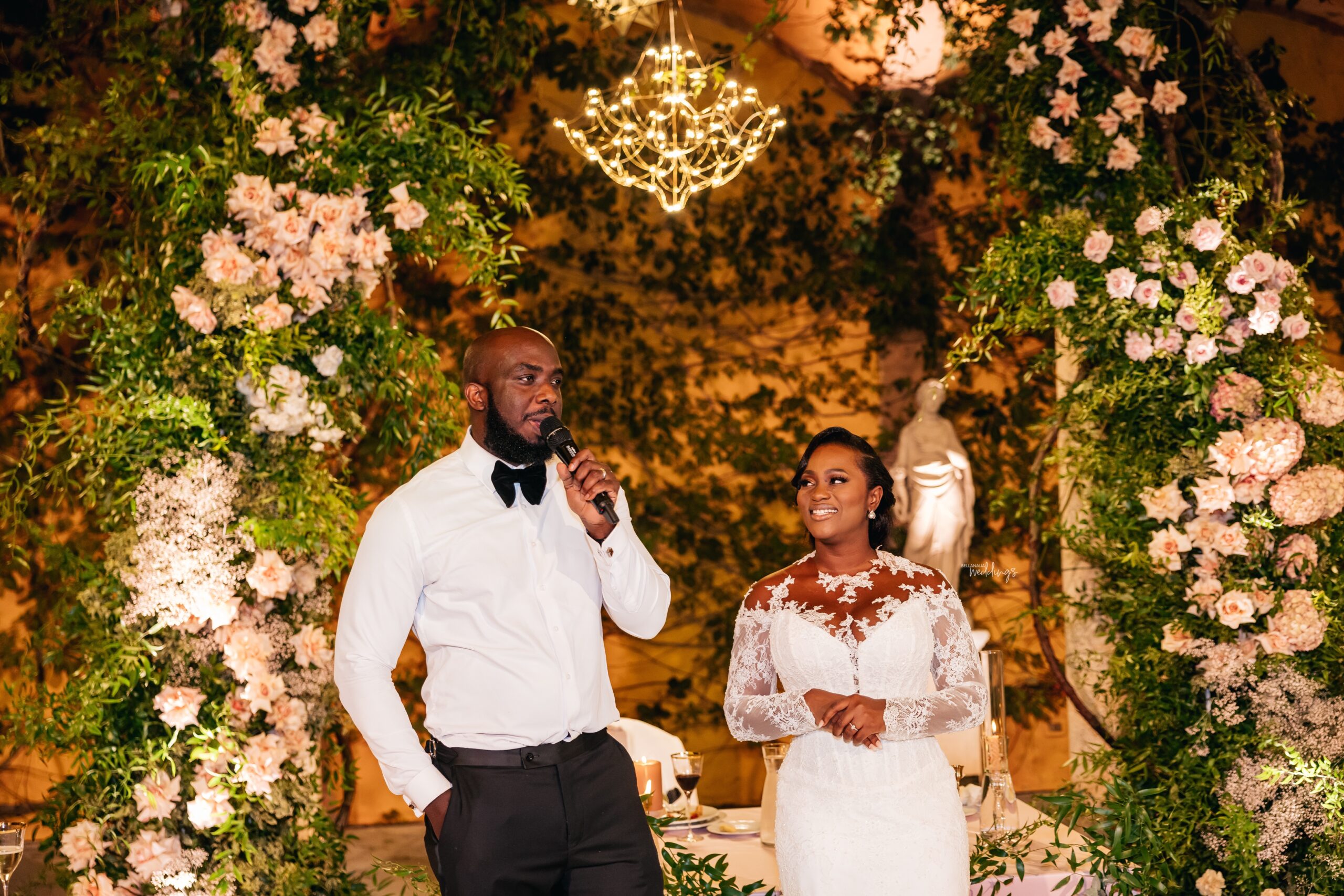 It's about to be a lit after-party! 🔥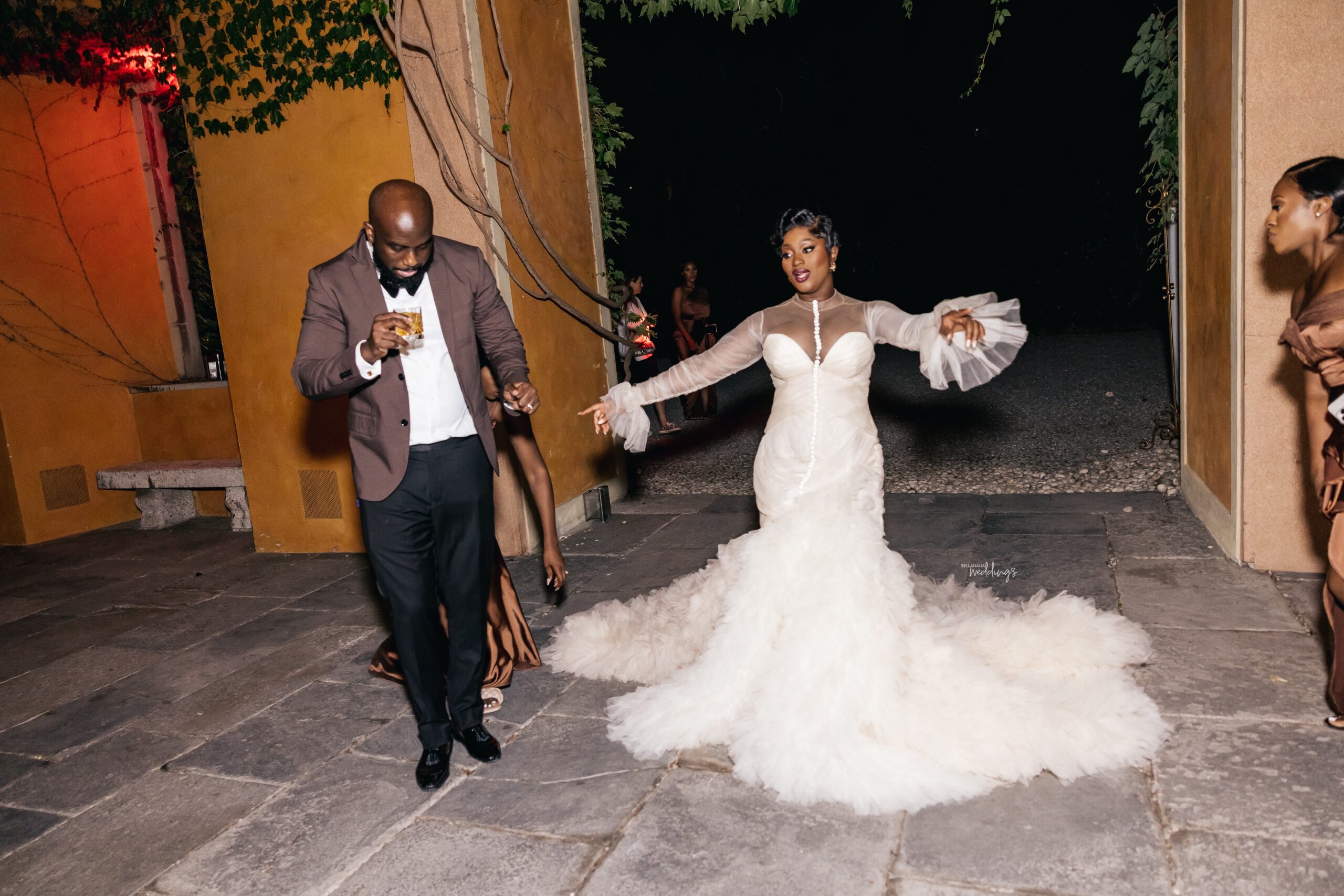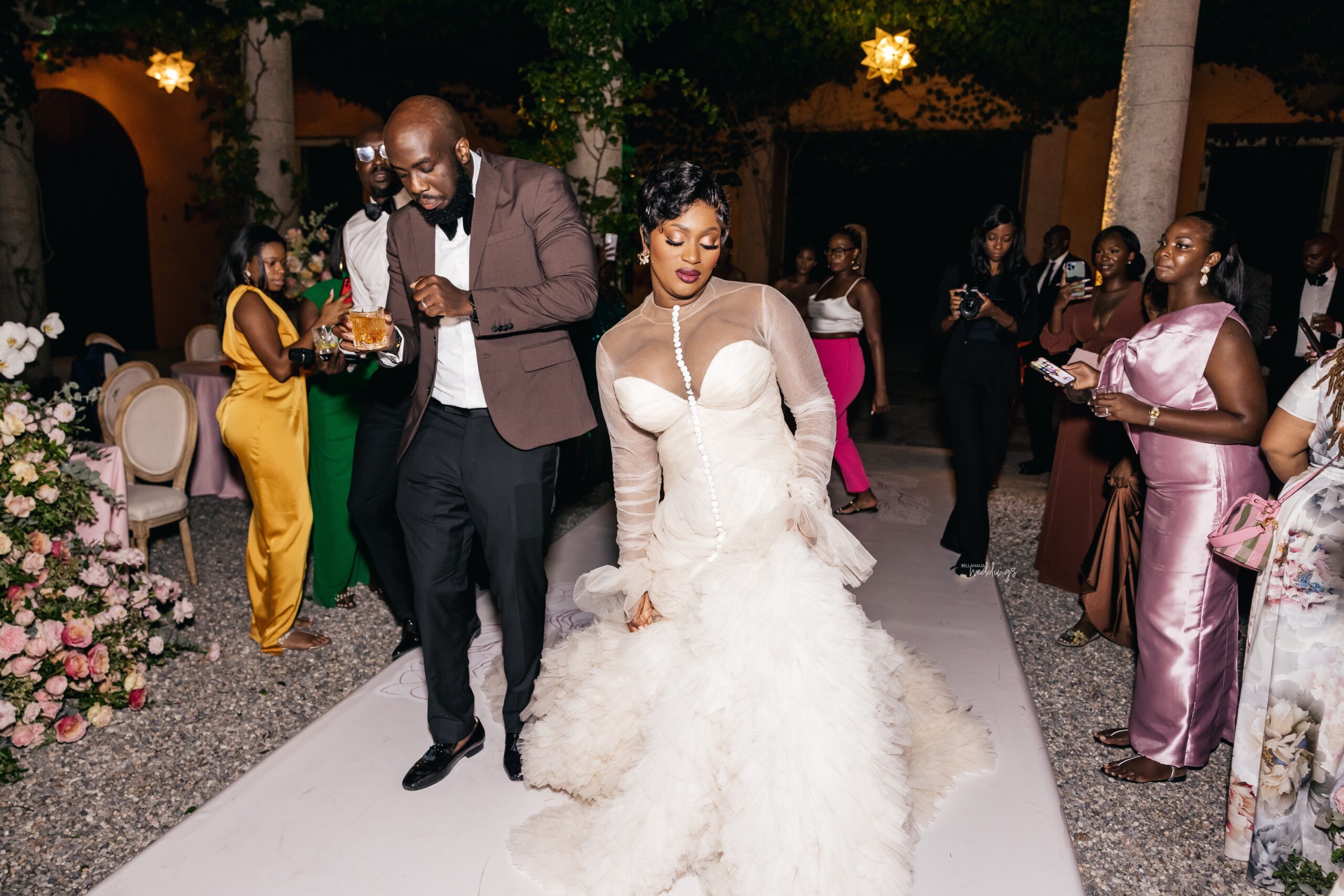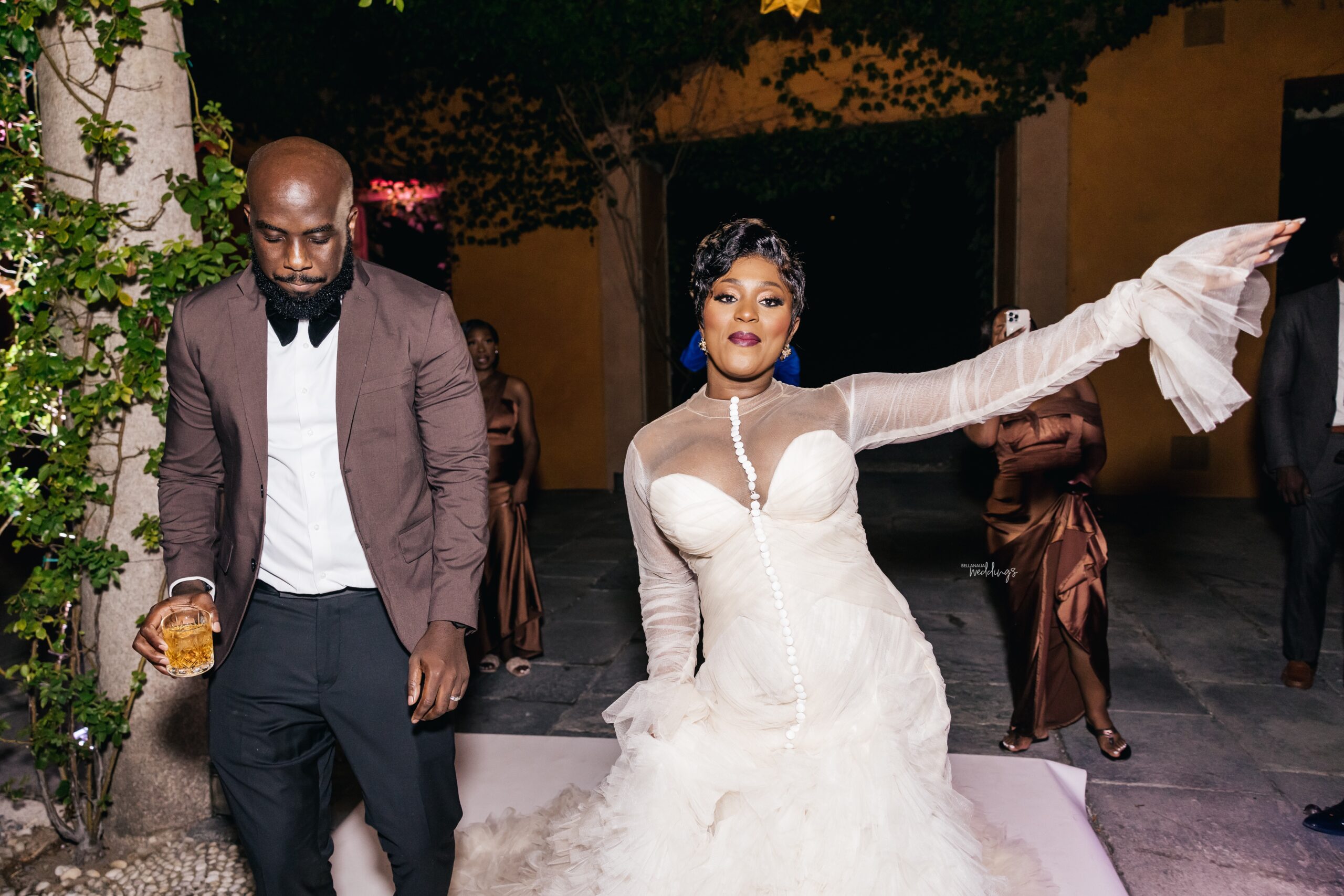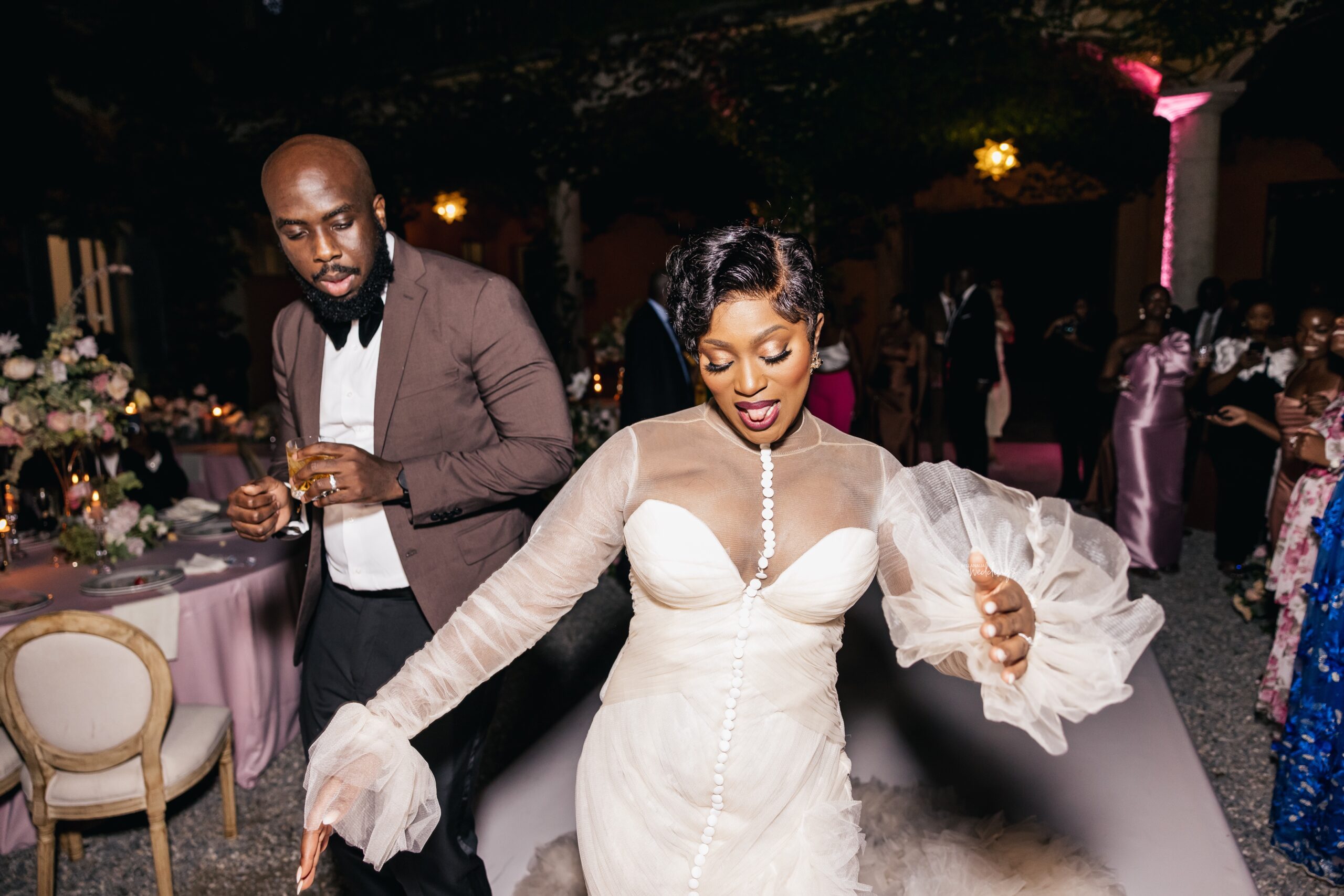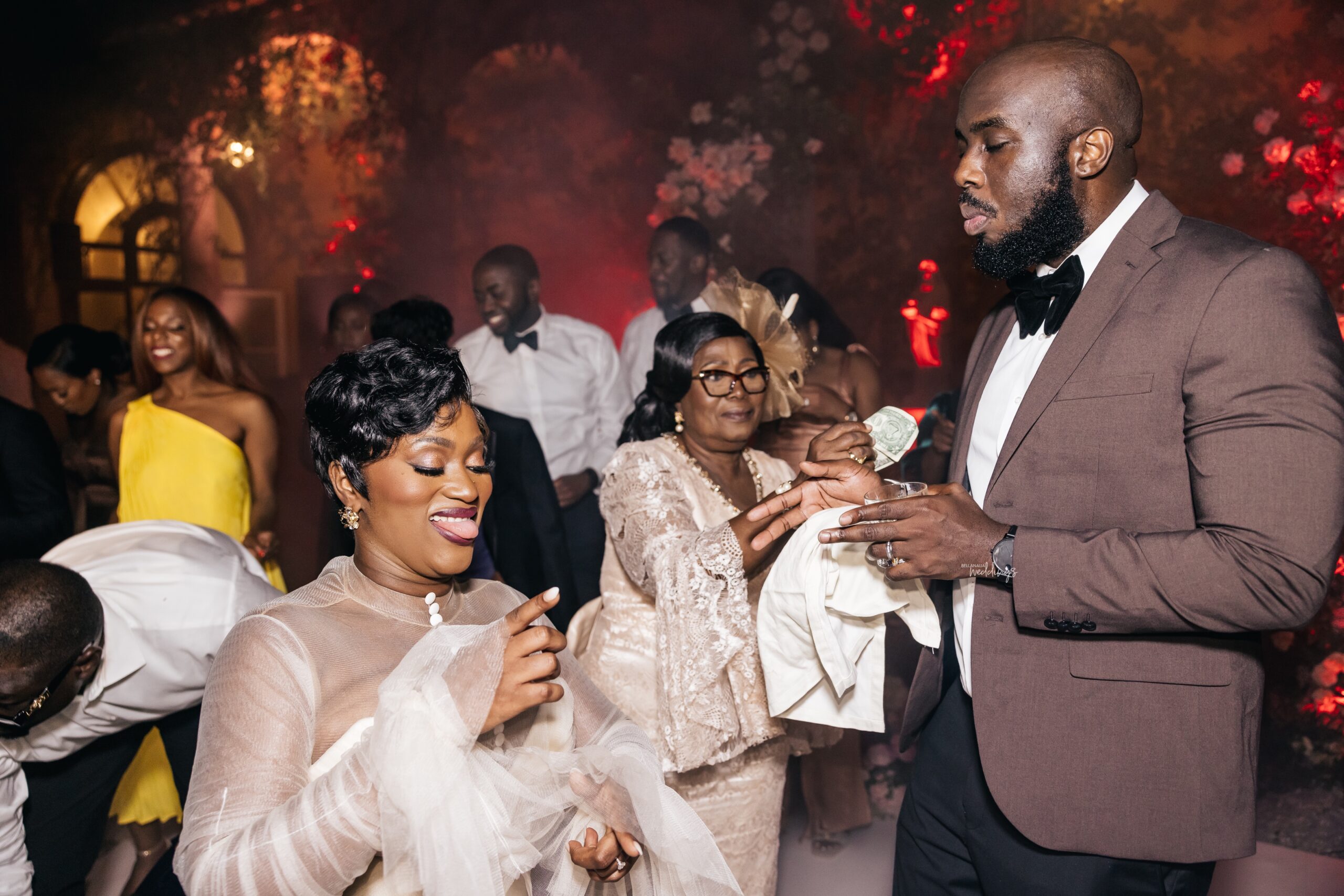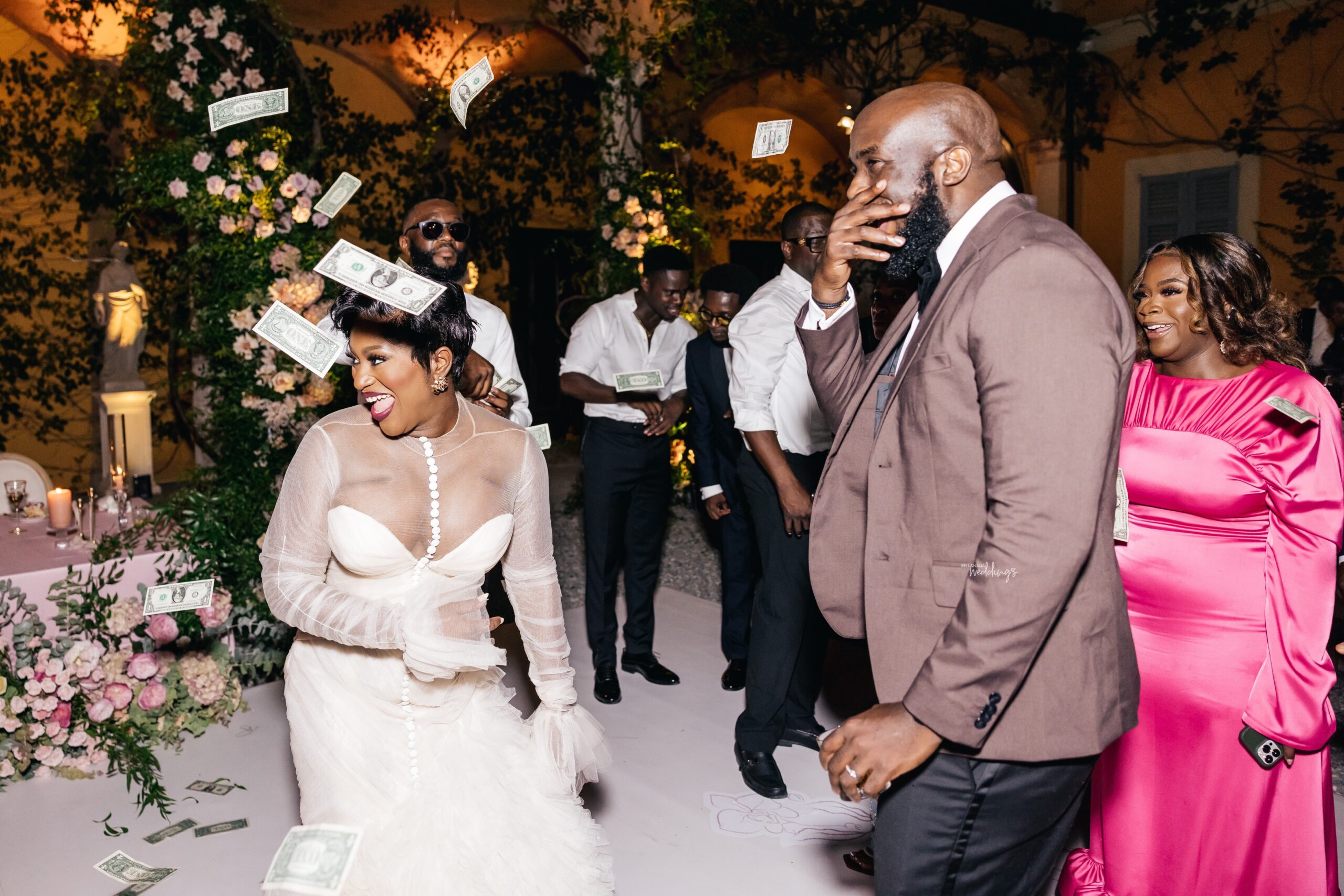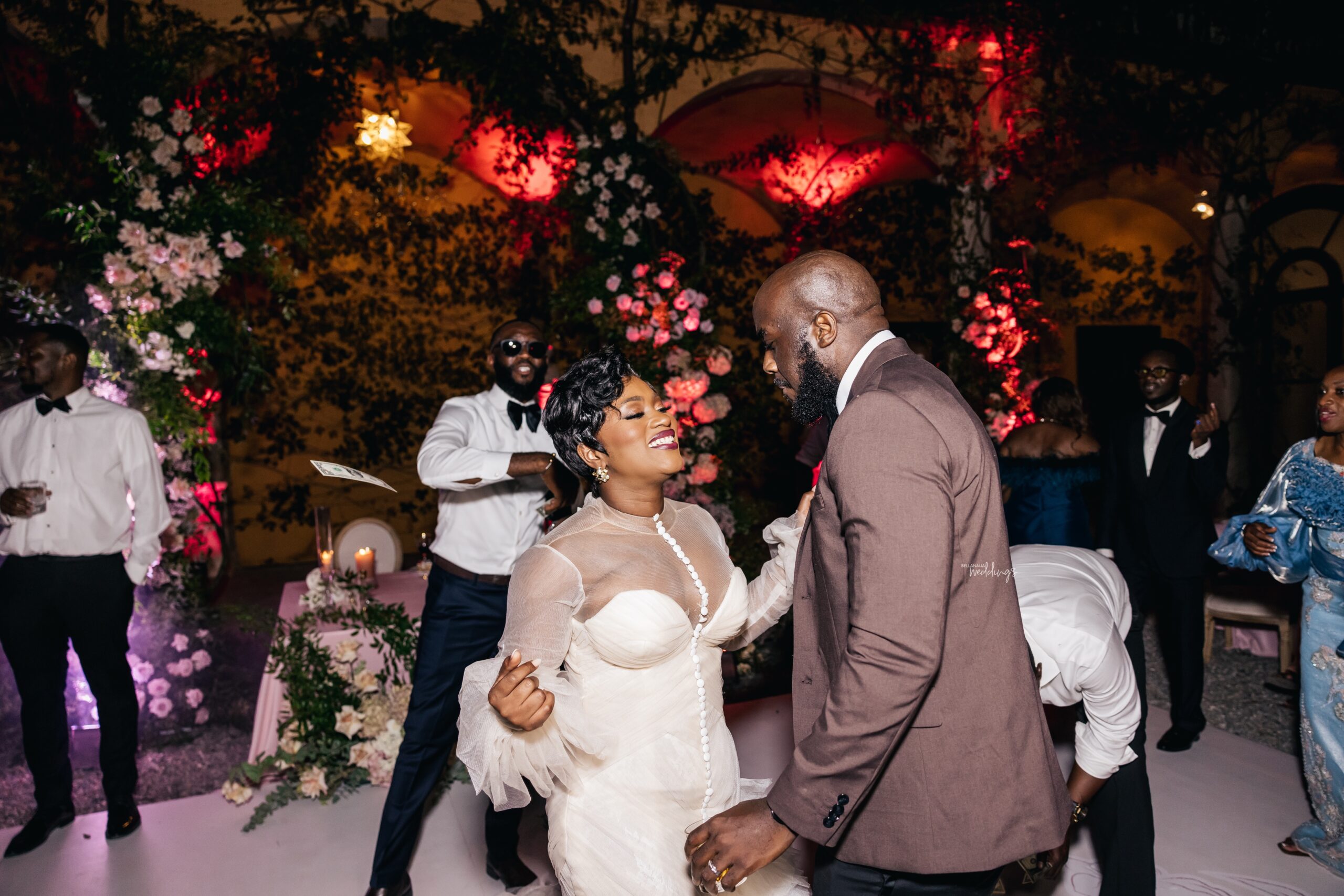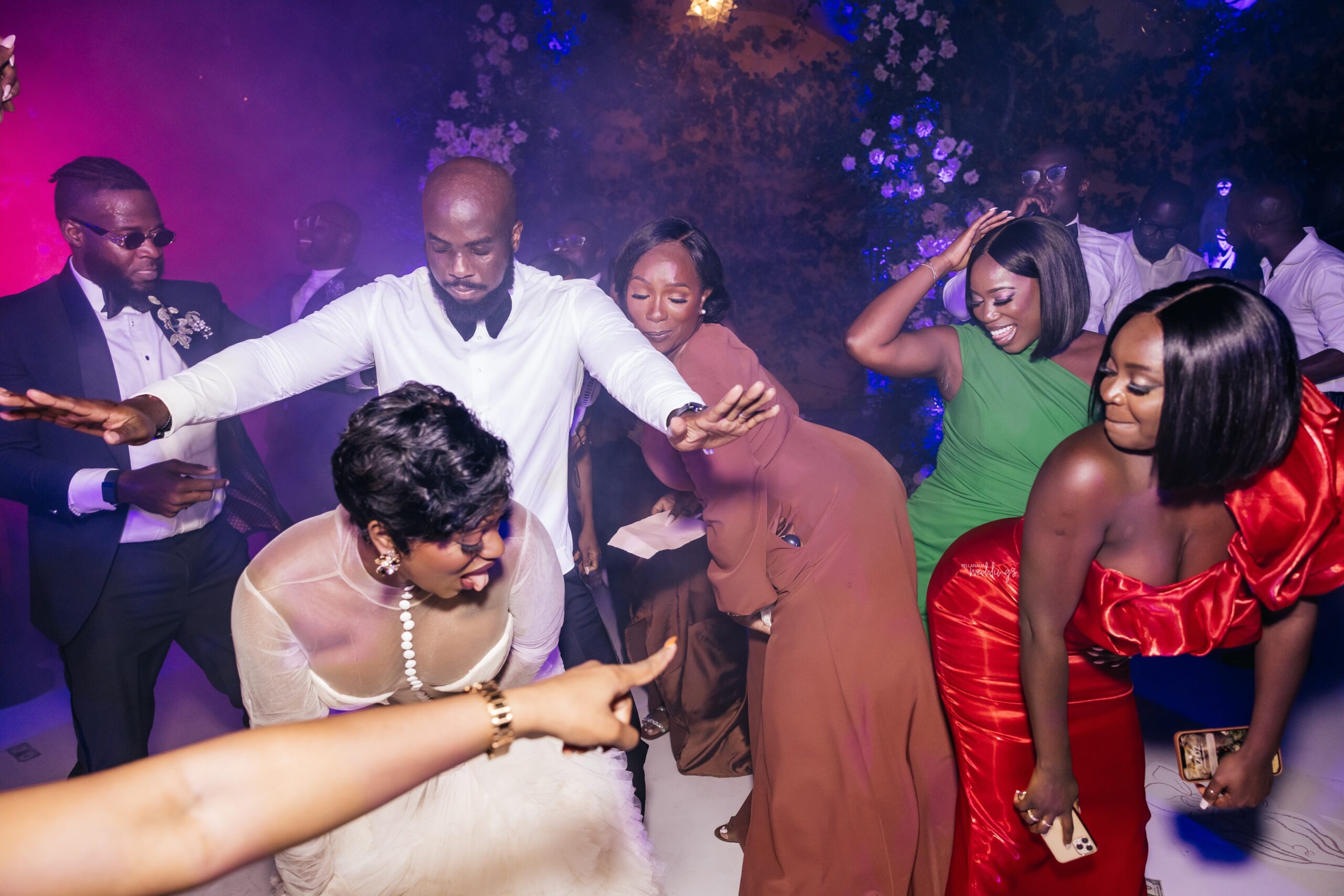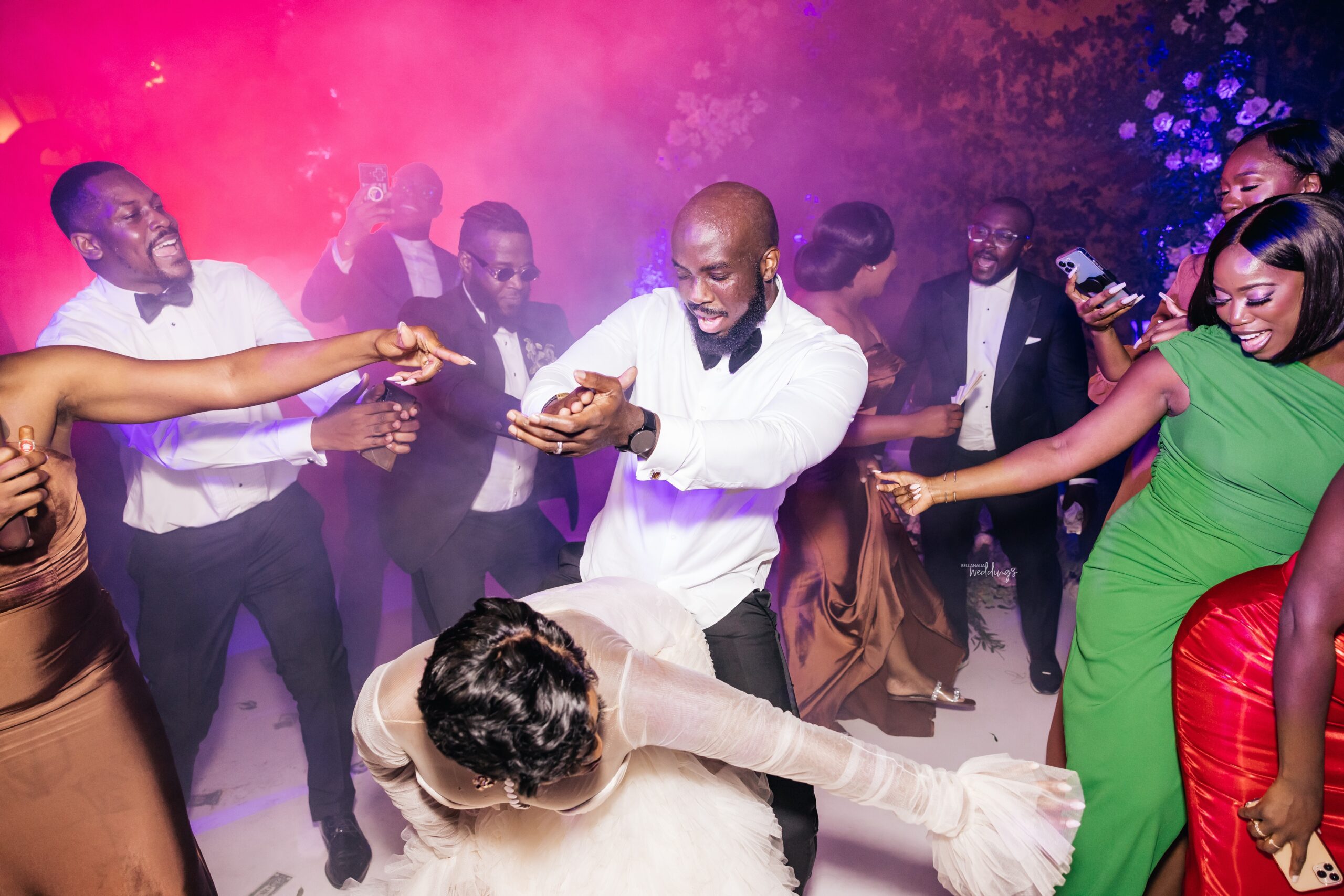 It's all fun from here!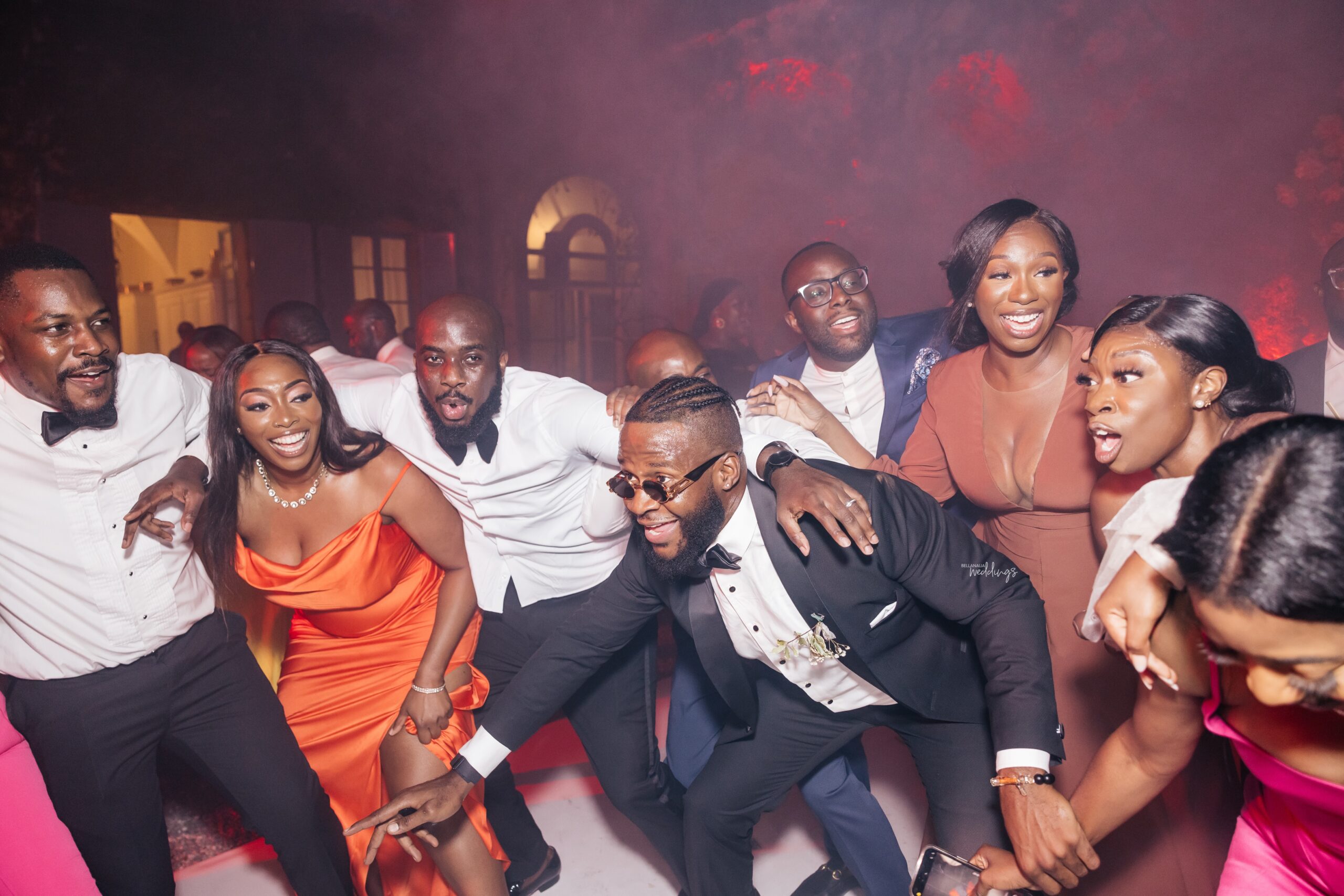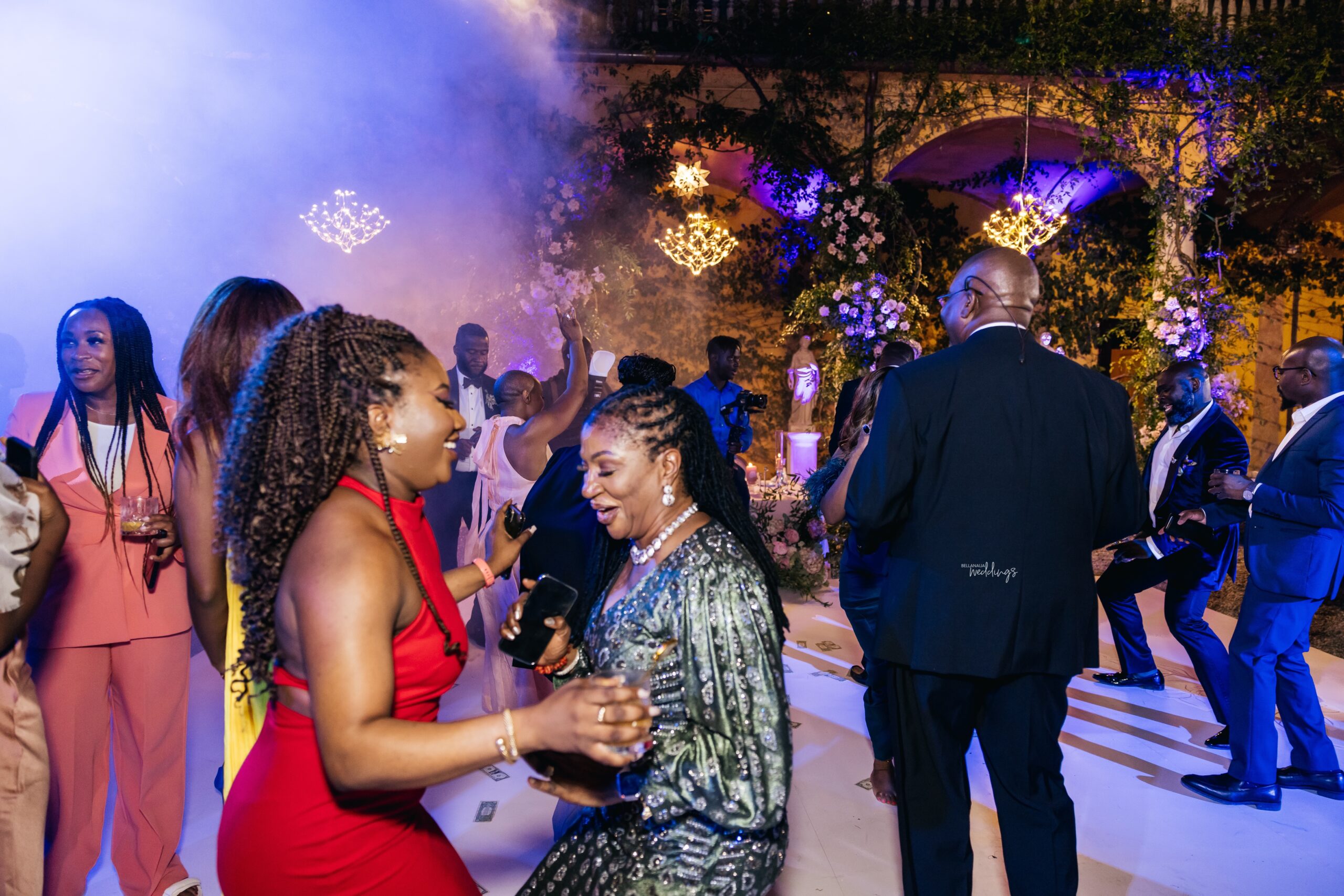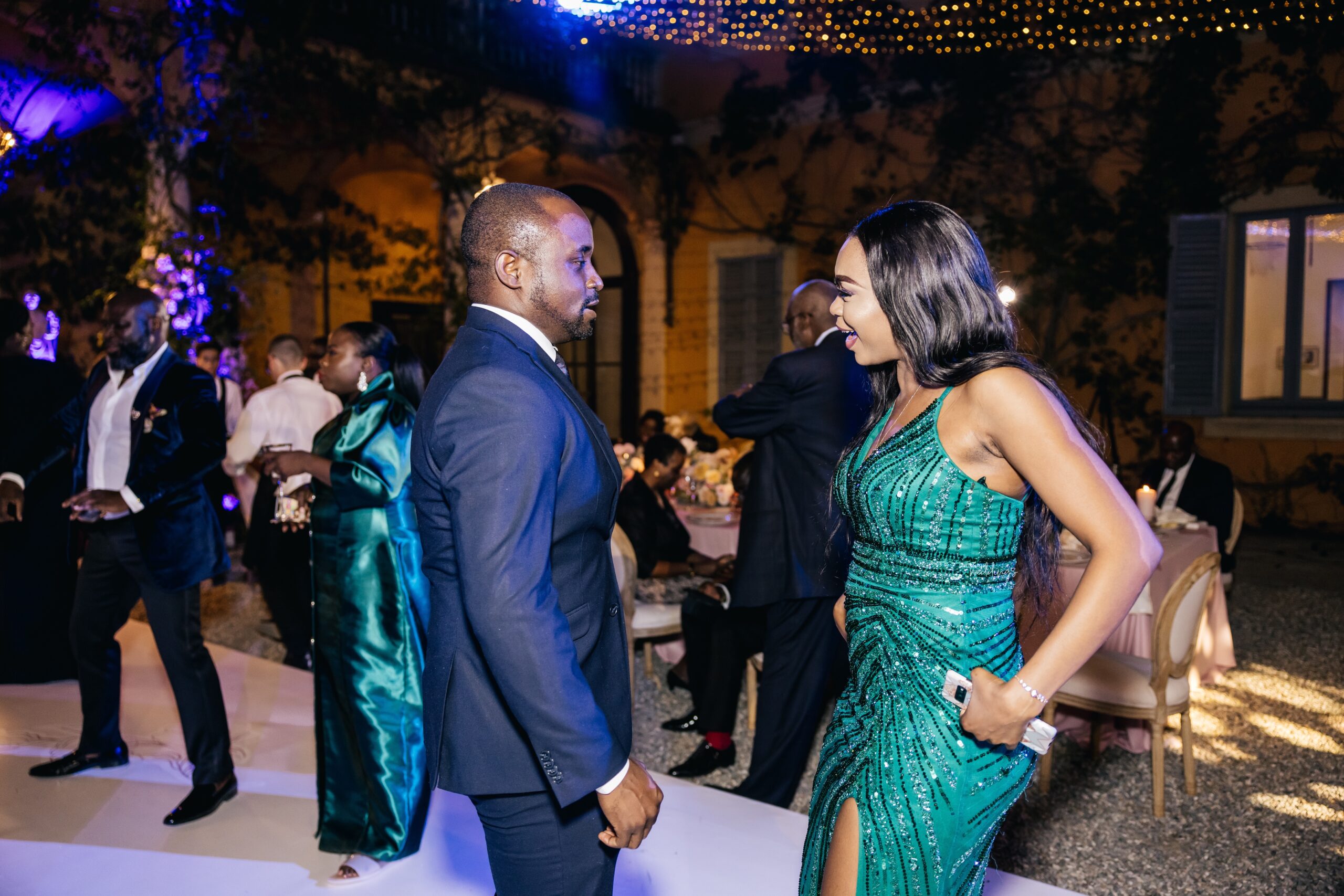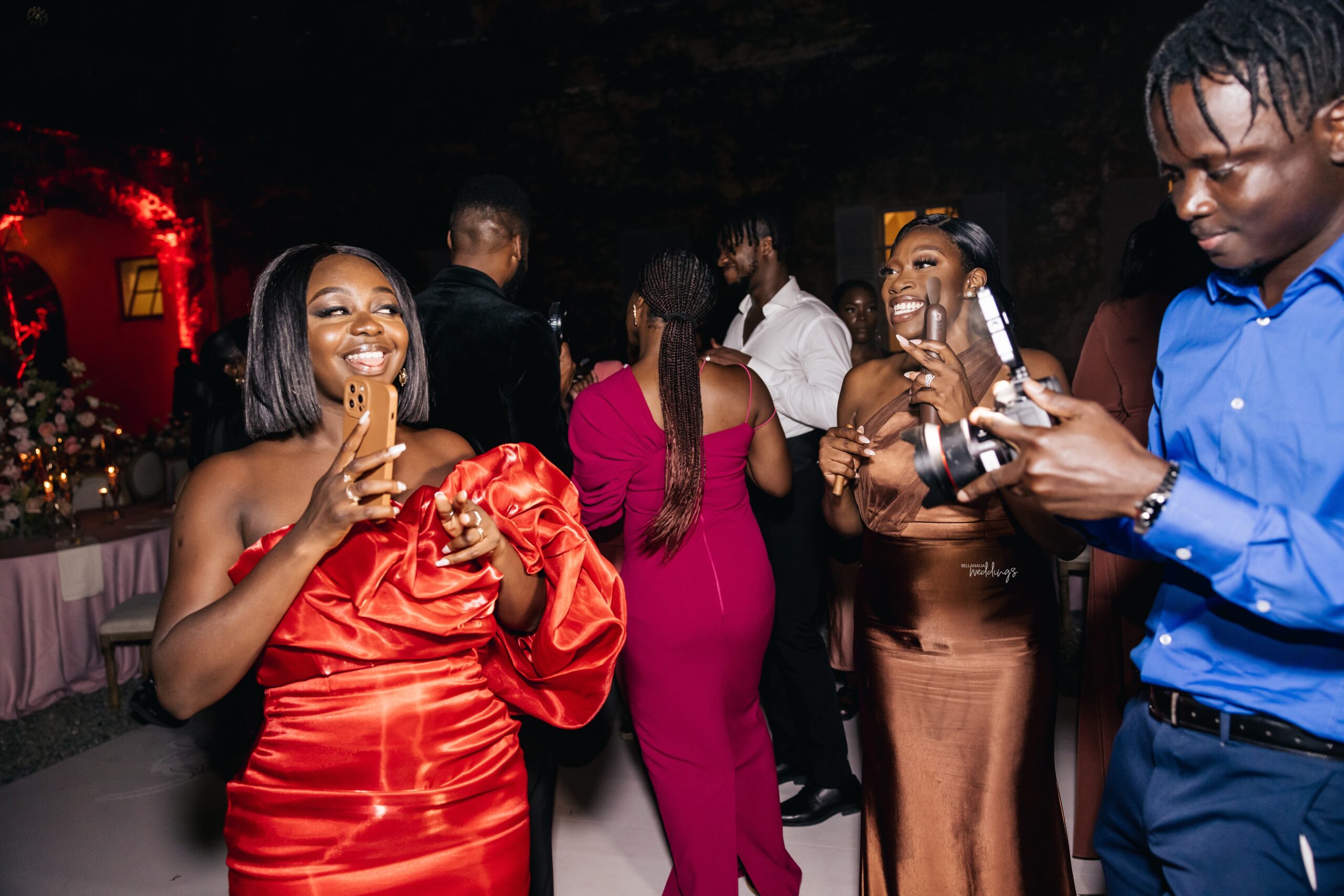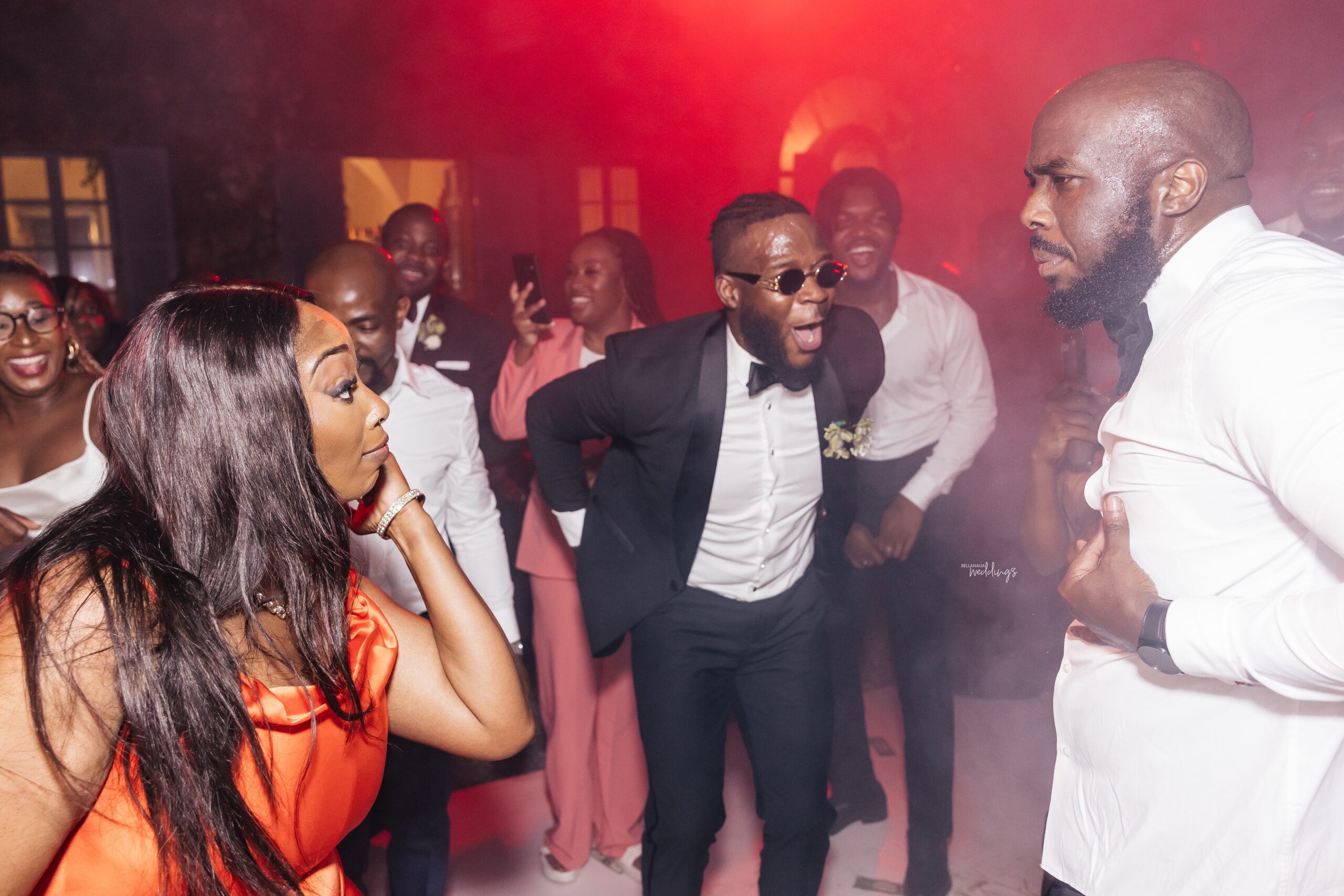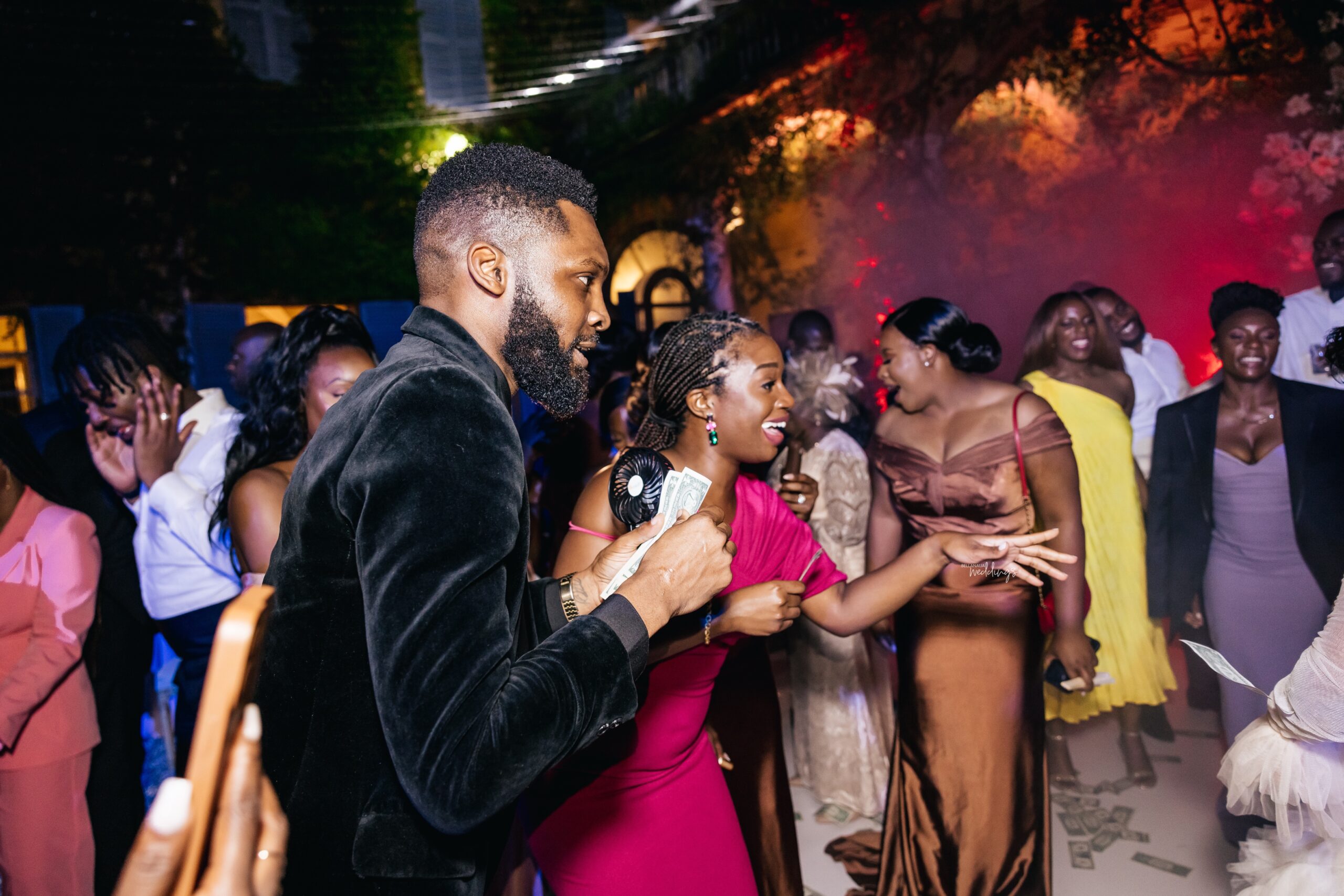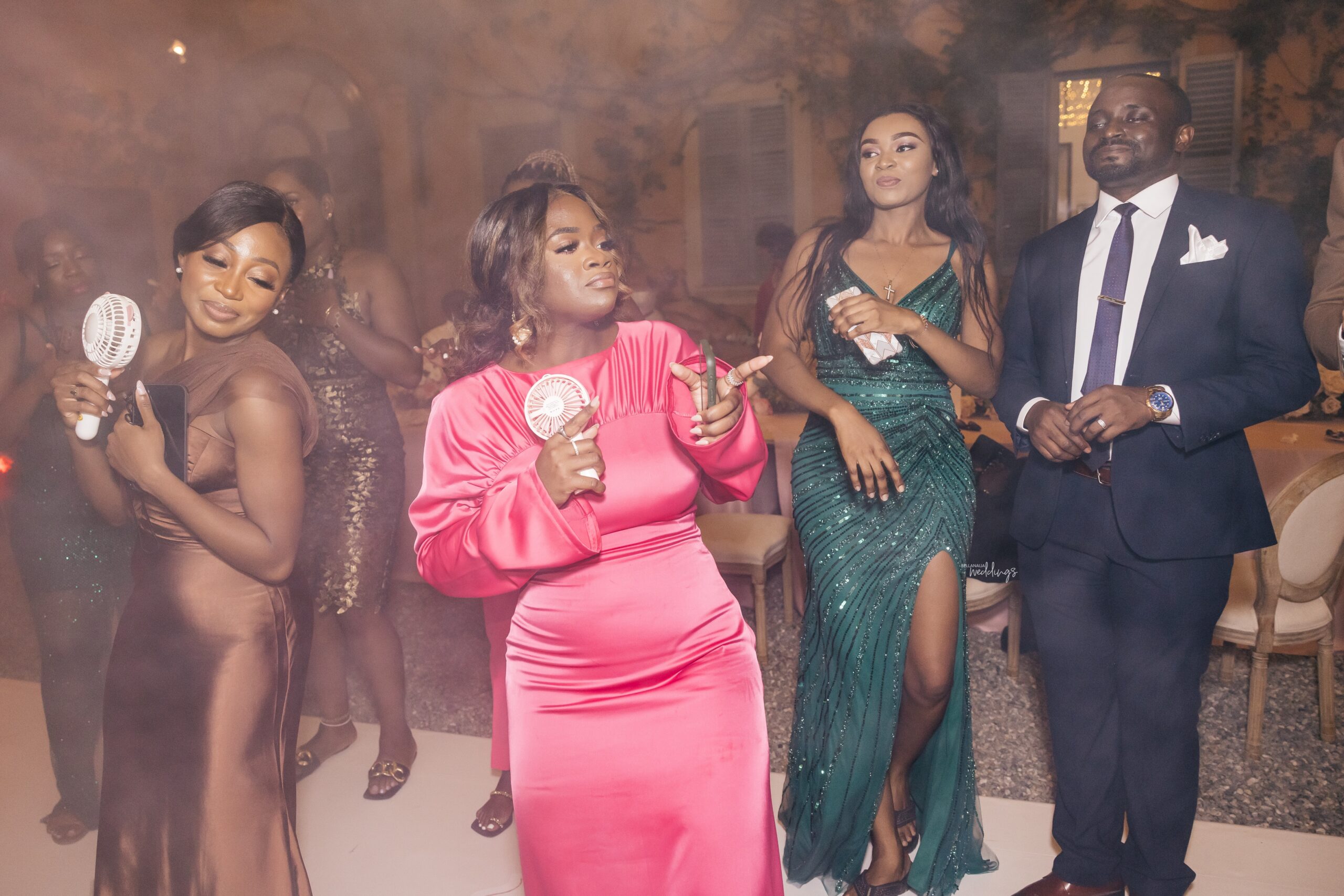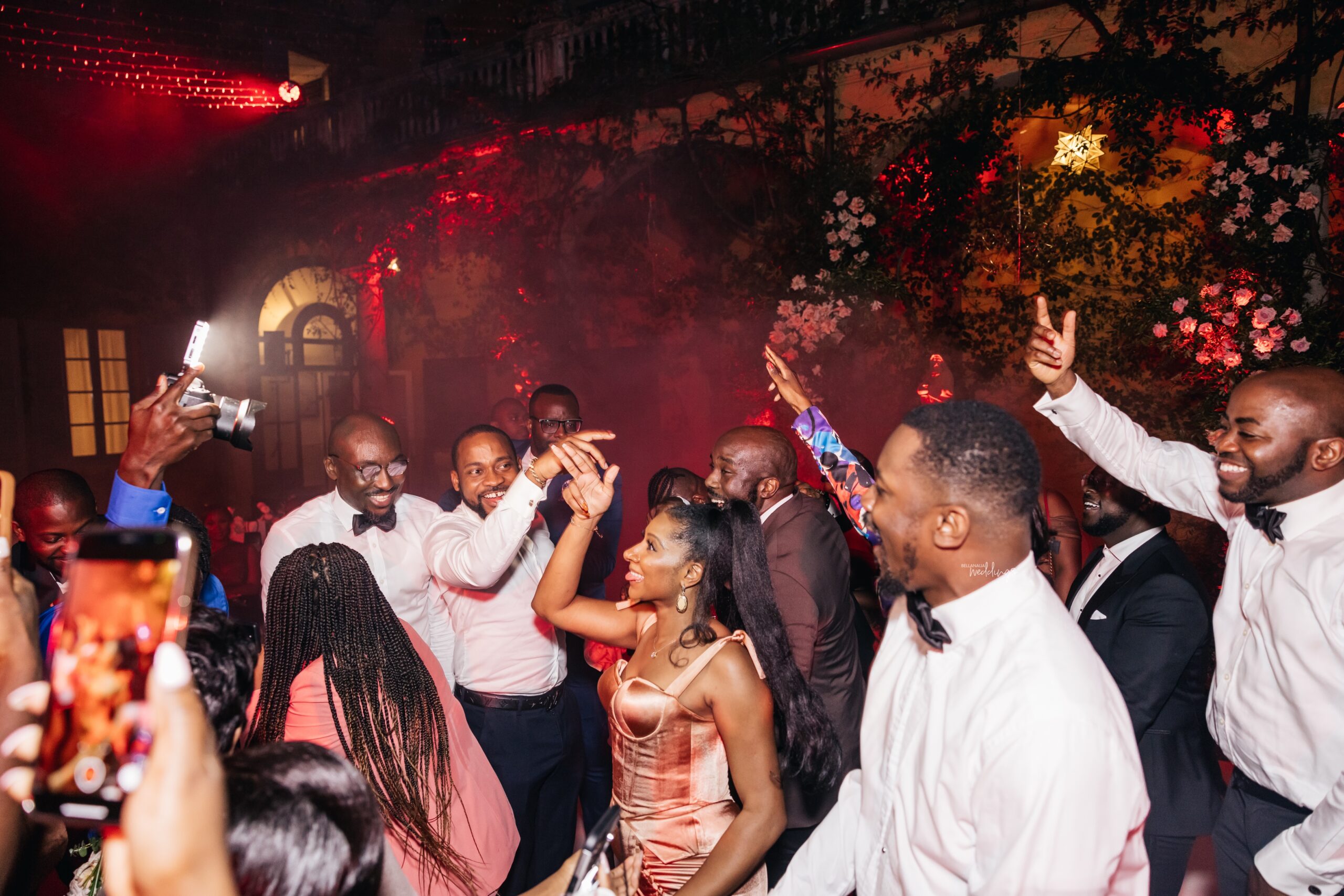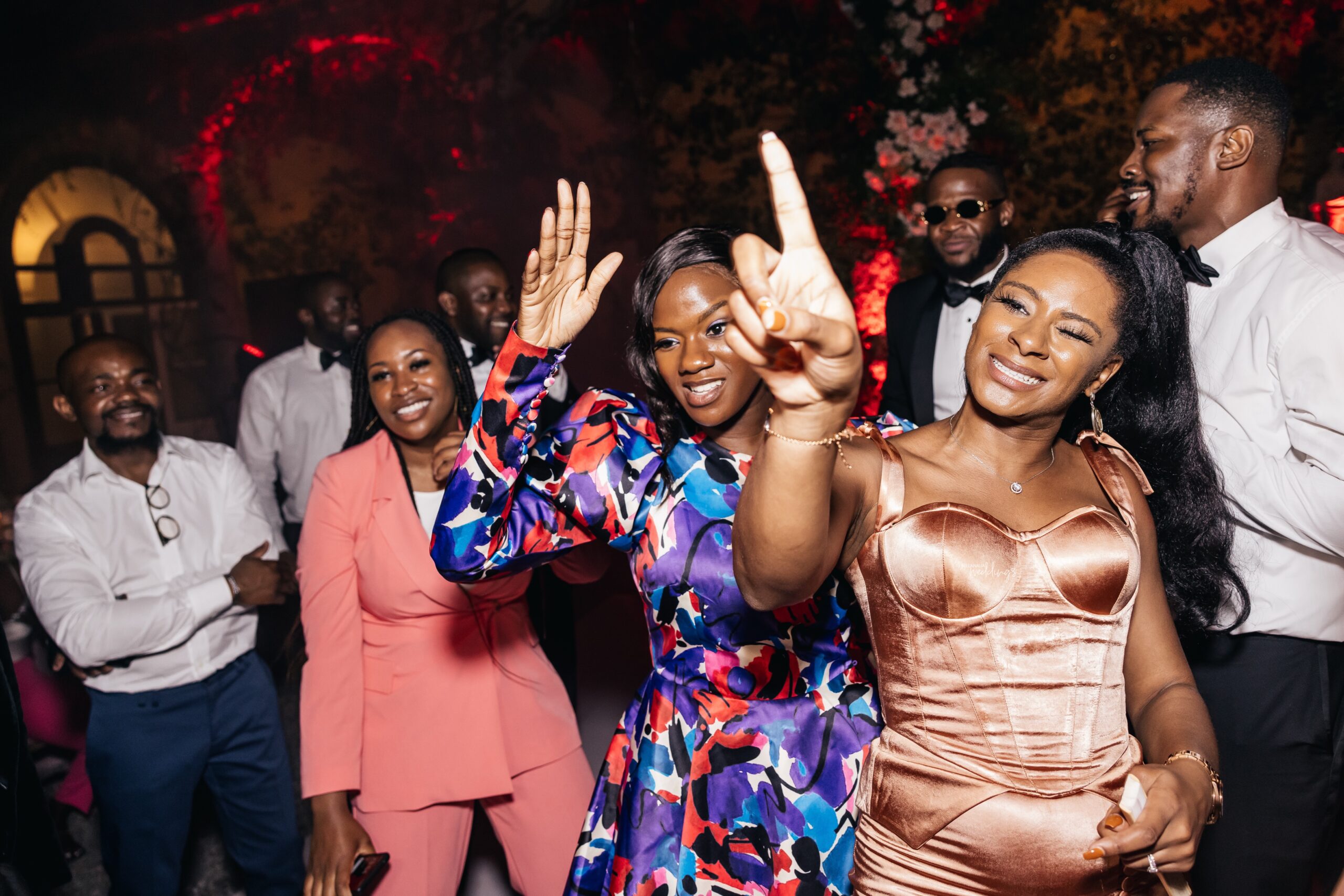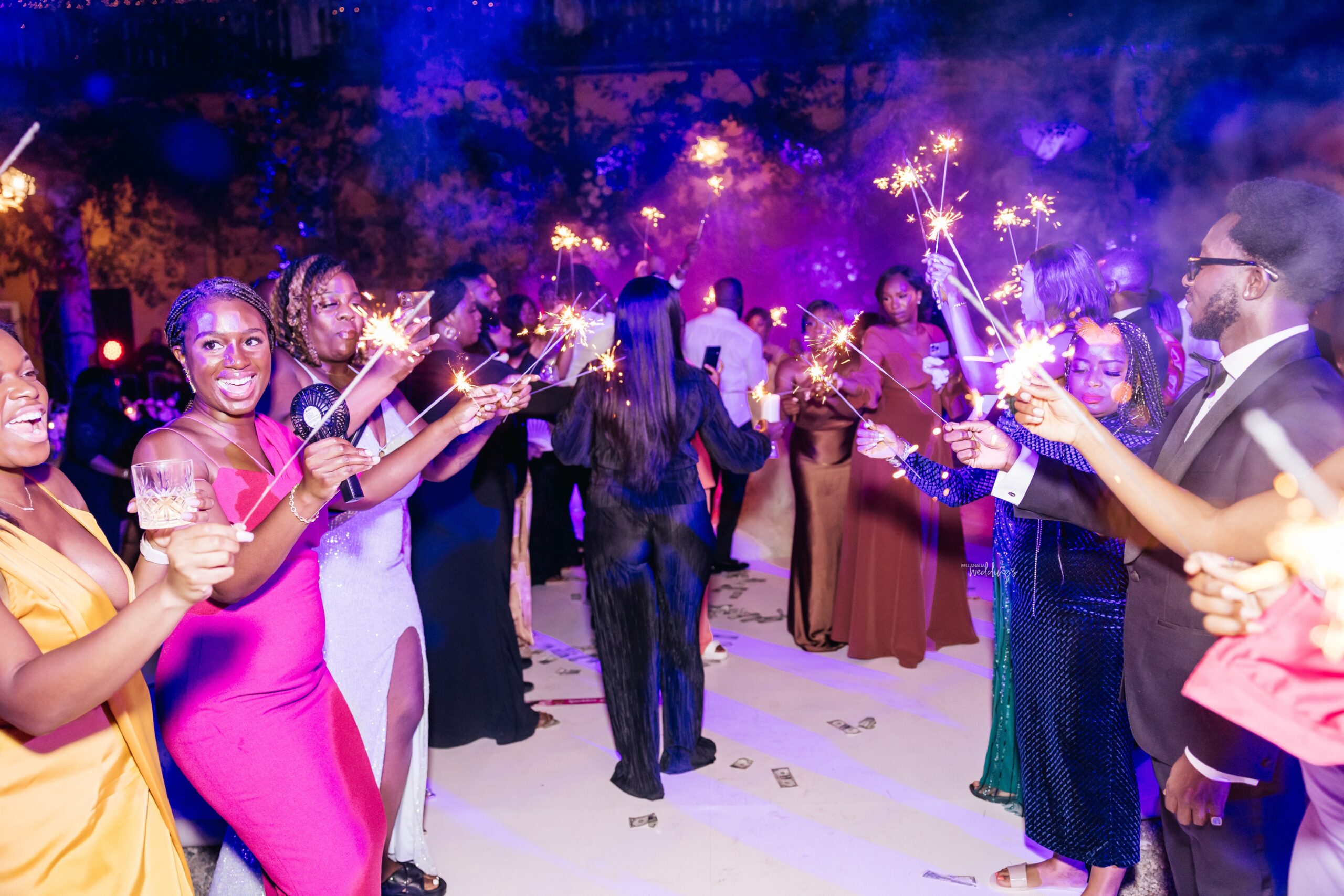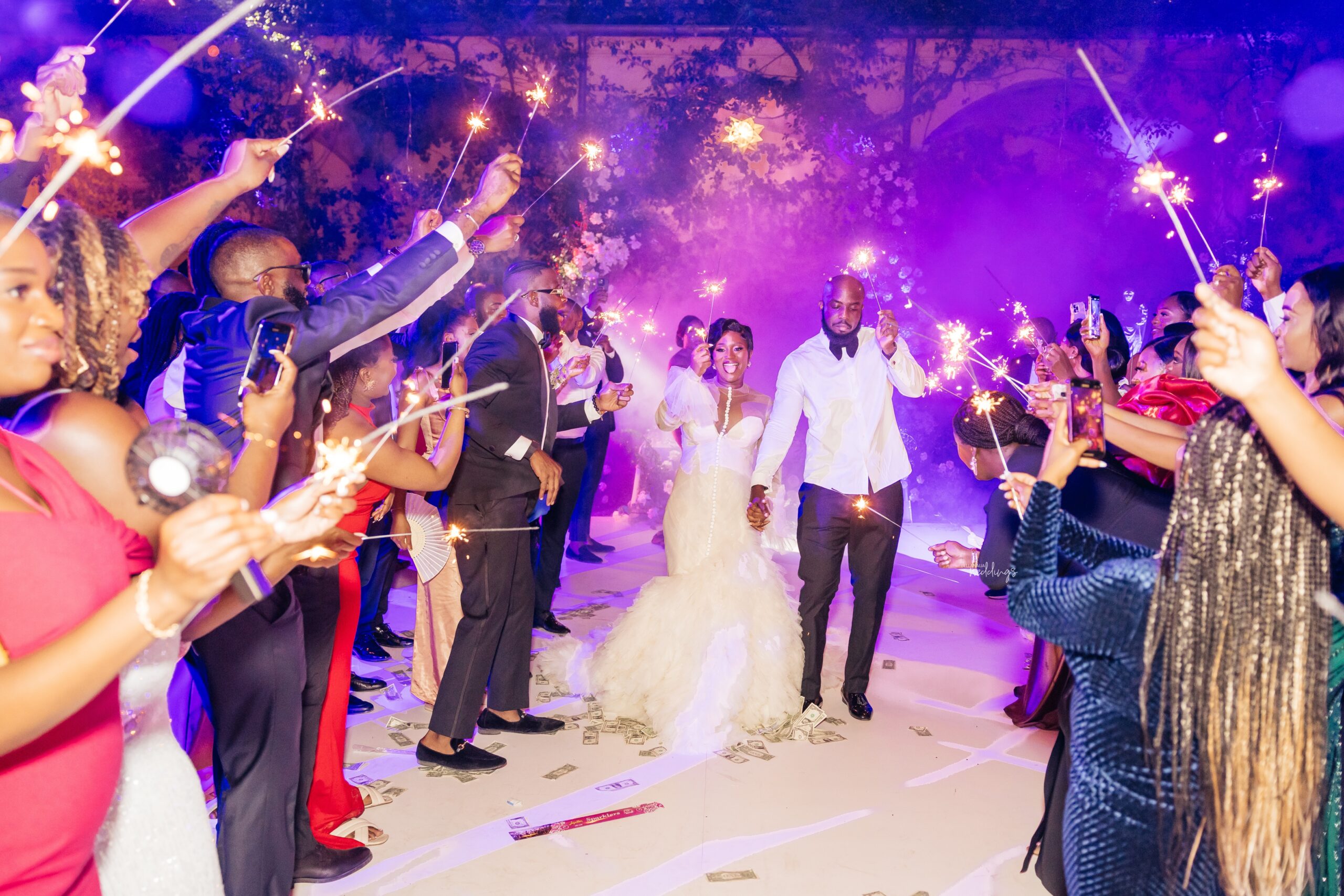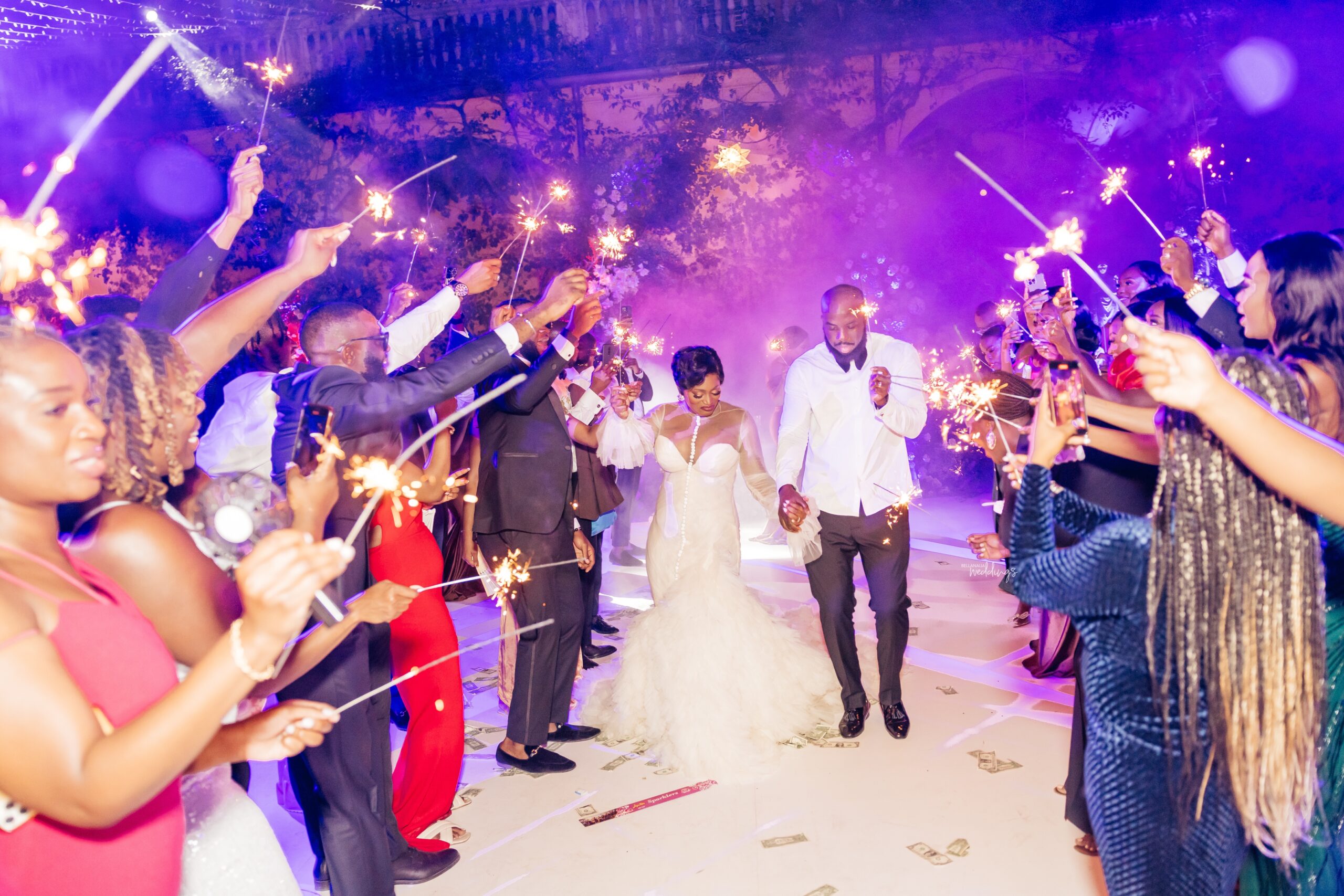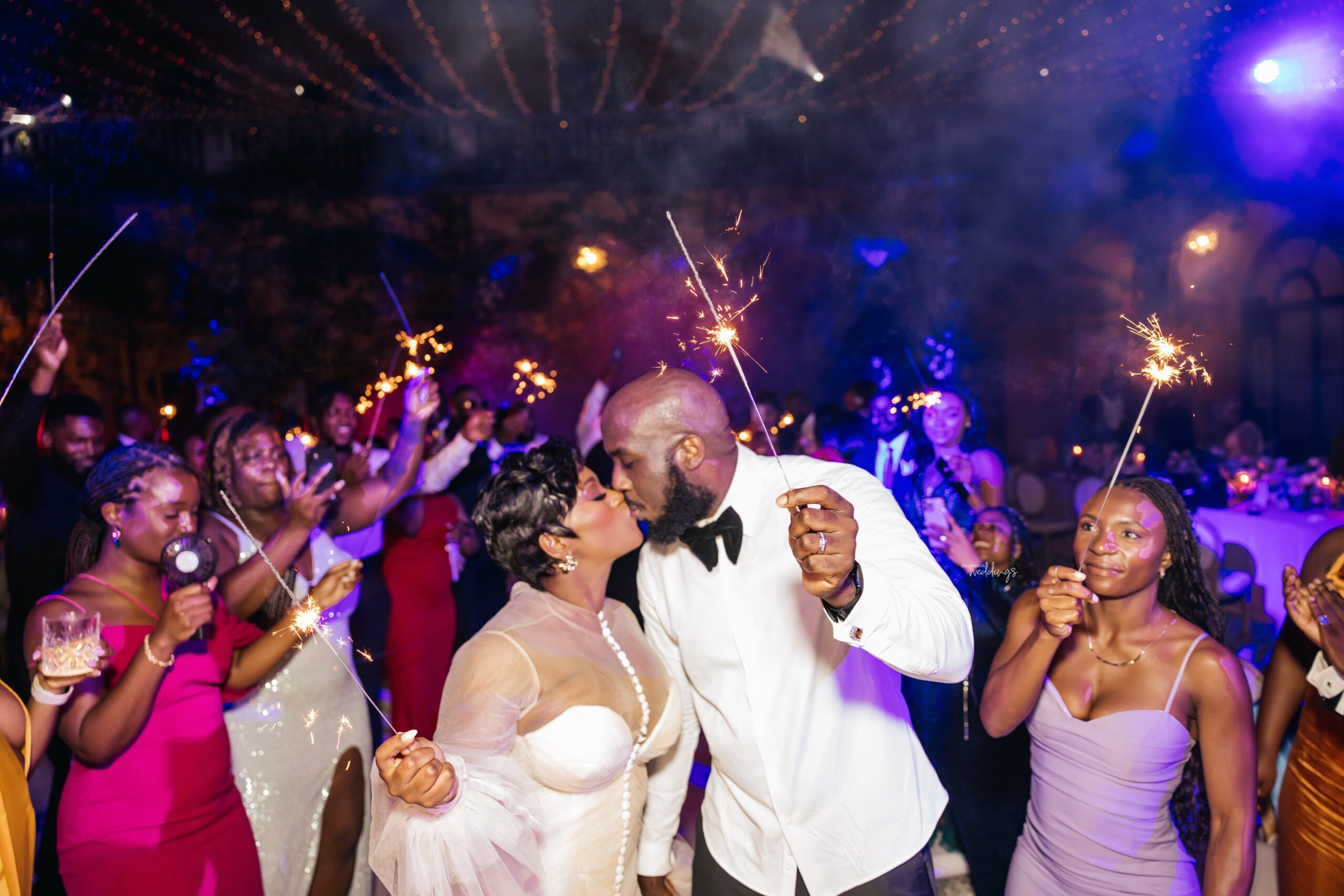 Credits
Bride: @sadiemay_35
Groom: @famzy1911
Planning, Design & Styling: @lushcoutureevents
Planning & Coordination: @wow.wedding | @ticaroseevents
Photography: @stanlophotography
Videography: @bricksgroup
Makeup: @mua_ttt_tia
Bride & Bridesmaids' Hair: @charishair
DJ: @phemstar_event_productions | @mr_phemstar
Custom Stationary design: @isabellainvitations
Custom Monogram: @bydamistudiosnyc
Lighting & Sound: @blunotteventi
Ceremony Venue: @villaerbaofficial
Reception Venue: @villaerba_antica_gastel
Bridesmaids' Makeup: @allurehouseuk
Bride's dress: @pistisgh
Bride's 2nd dress: @idiolnupo
Bride's Robe: @vtabi_official
Bridesmaids' dresses: @ibilolaogundipe
Groom & Groomsmen suits: @kimonokollection
Florals: @lakecomoflorist
Lighting & Sound: @blunotteventi
Catering: @classeventi
Singer: @ve.roy
Violinist: @clarainjazz_music_agency