100 gele layers or not, this traditional bridal look will still make heads turn when you walk in as the bride. Knowing that the subtle glam is here to stay even for this part of the wedding ceremony, we never get tired of bringing you, looks that will inspire your decision for the overall look. Today's beauty look is taking us back to the years before the fully-layered gele style. Like that's enough, the colour mix of burnt orange and plum to give this double tone asooke colour had us loving this look even more. I mean even as a wedding guest, it is look that you can rock
Let's read how the makeup artist, @sooo_pro describes it:
The look is simply a throwback to the Oni Gele Skentele Vibes of back in the day; with less detail to the gele and more attitude to the bride carrying the head tie! Back then the Gele head tie wasn't so perfect with hundred seamlessly layered to perfection mount; but the bride or woman wearing it had all the confidence, these days the 100 layers make you pay so much attention to your Gele, you don't want to move too much or step confidently because its all layered up, so here we threw away the layers and brought back the confidence with this look.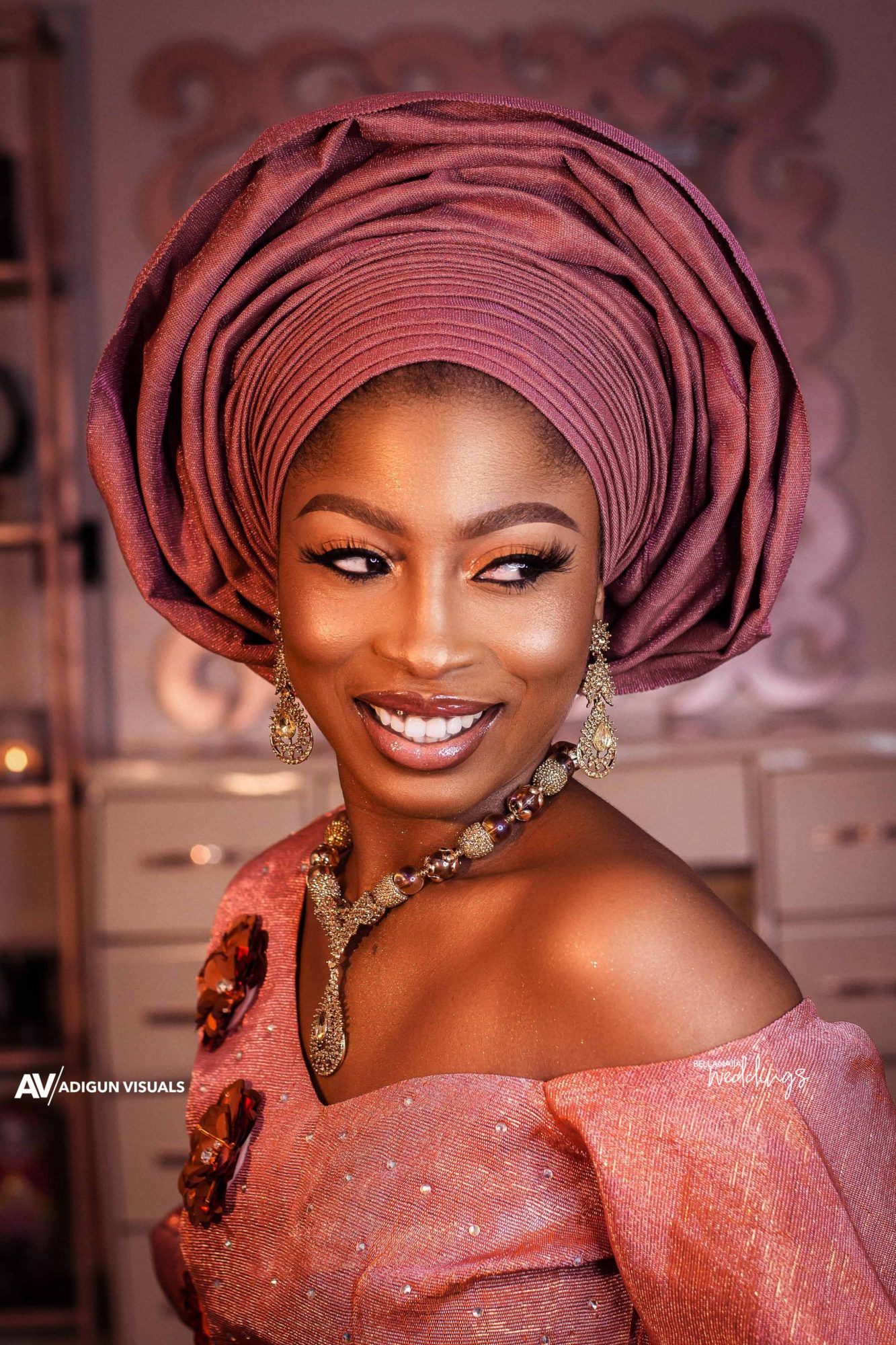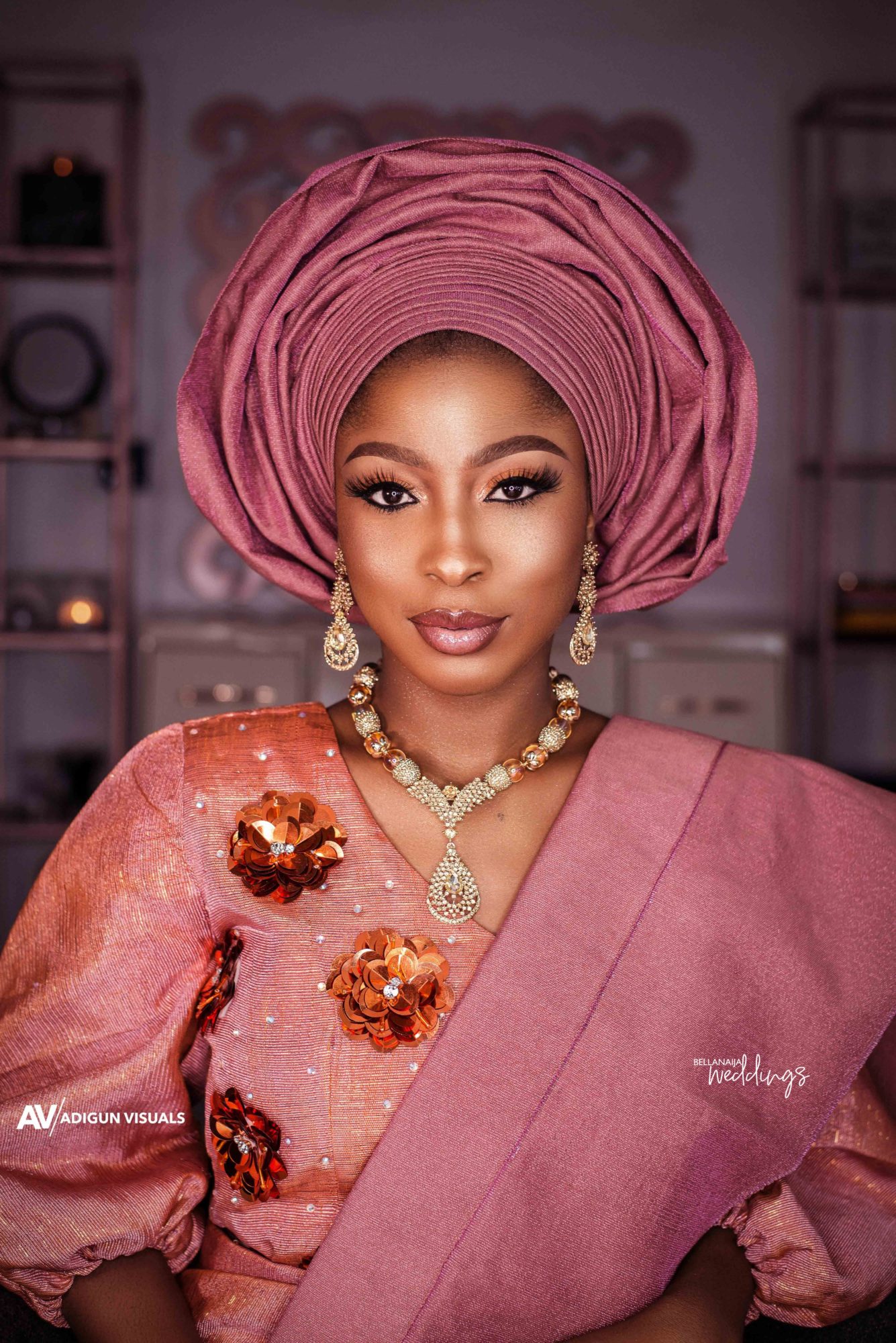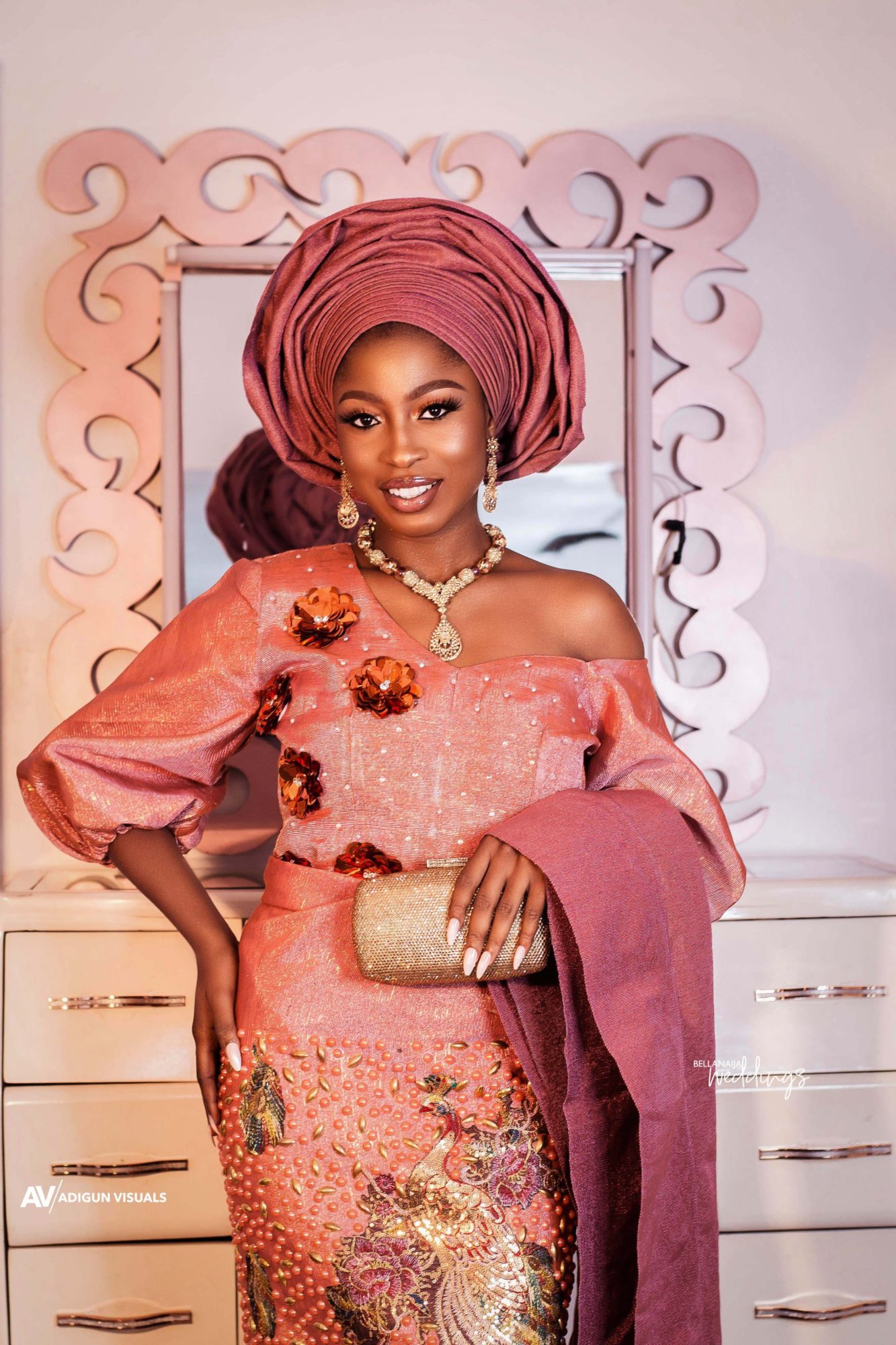 On the beautiful asooke, wedding vendor, Aries Asookeon the design: 
The outfit is designed to suit modern and sophisticated brides with an infusion of culture and tradition in it. That also shows in the burnt orange and plum colours of the double tone Asooke which is perfect for any skin colour.  We added the peacock design on it because the peacock is known as the queen of all birds and this outfit is designed for queens.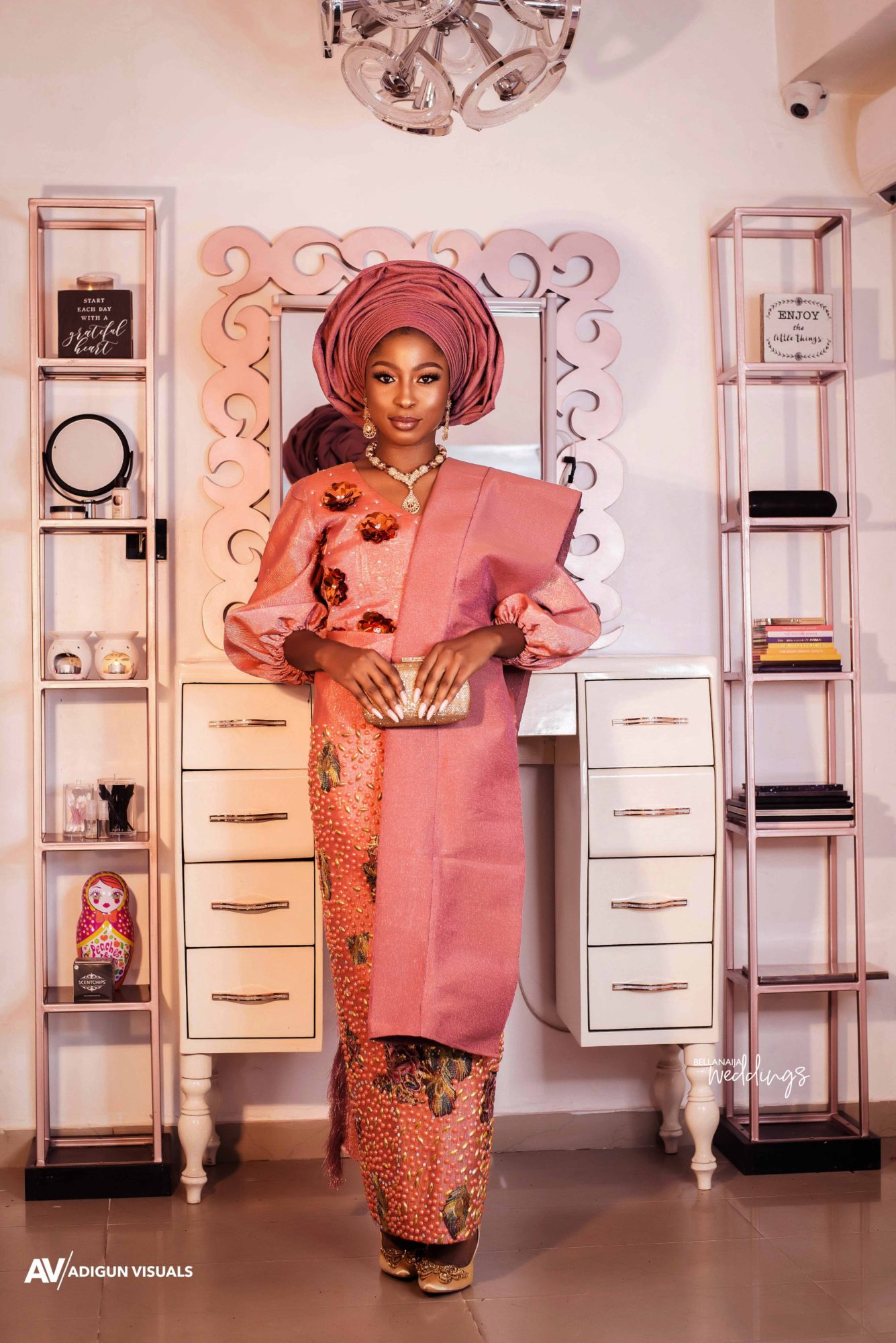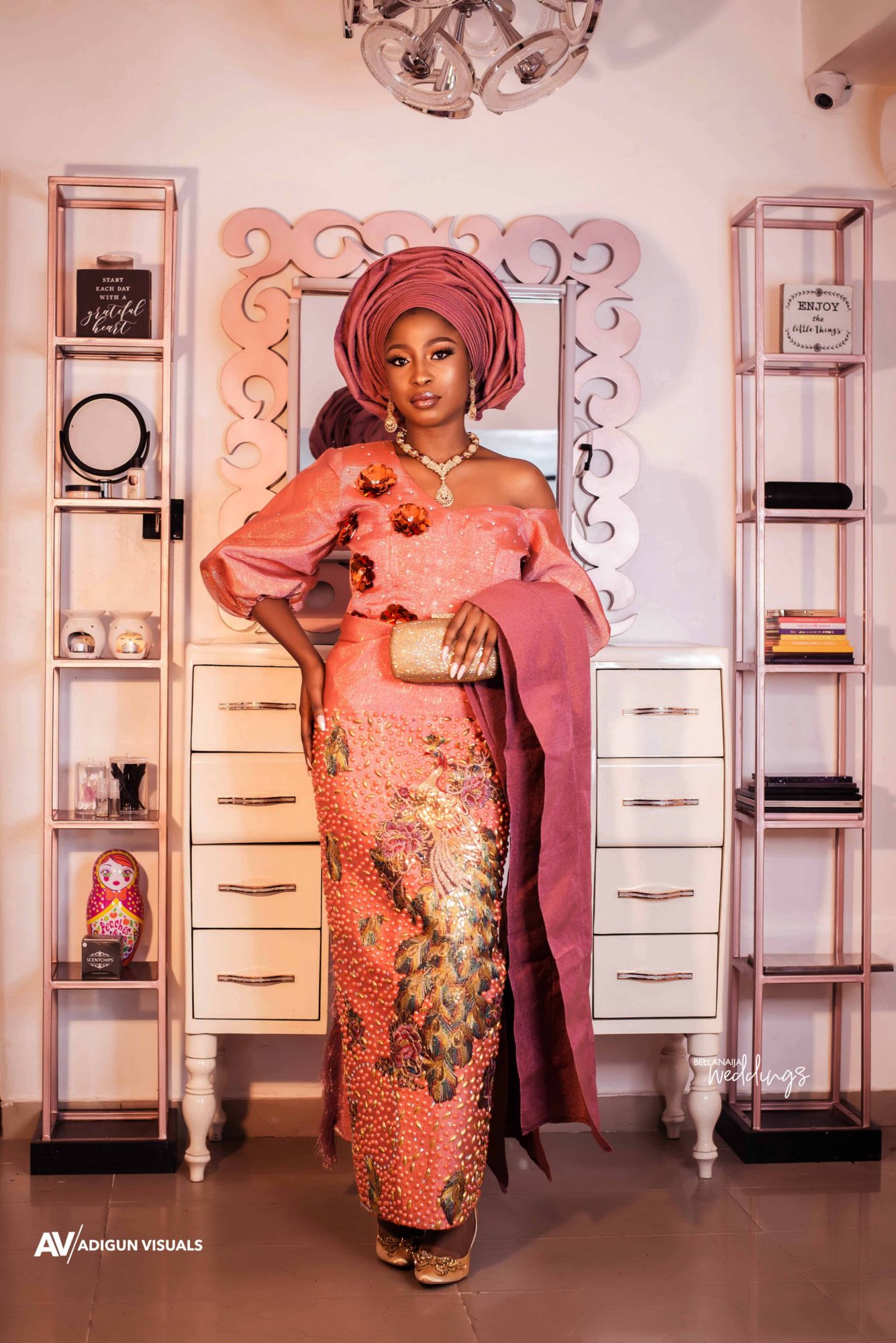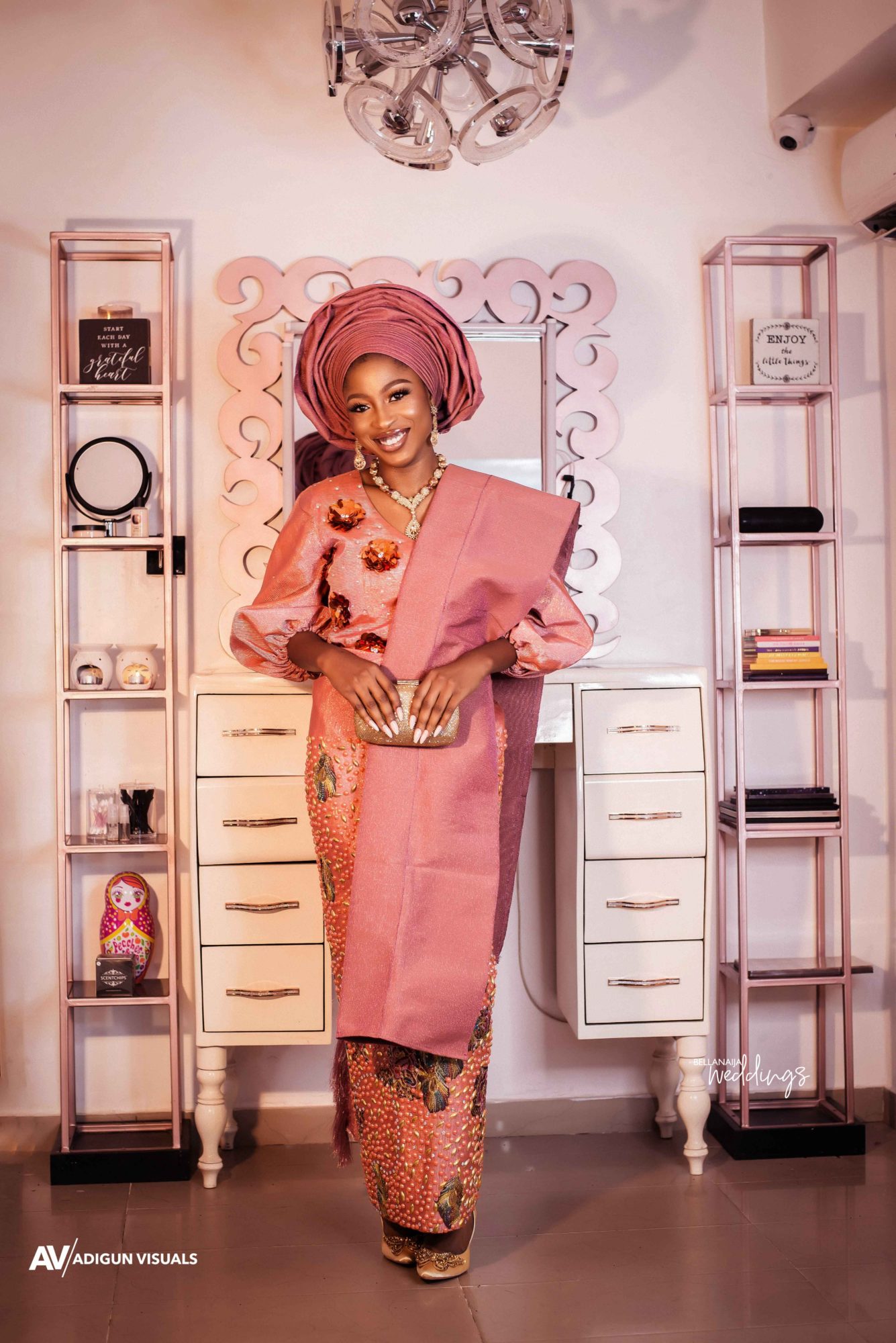 Credits
Photography: @adigunvisuals
Makeup: @sooo_pro
Belle: @tobss.of.lagos
Asooke: @ariesbeadnasooke
Jewelry: @_luideo_
Accessories & Shoe: @bilqueroyale