When doctors fall in love! That's typically Sosa and Osa's love story.
The doctors went from Boulevard to marriage lane. The couple traditionally got hitched months before their white wedding and also have a cute little princess together. We got the bride, Sosa to tell us all about her wedding and also share how their beautiful love story ensued.
He heard a lot about me from a mutual friend and couldn't wait to meet me in person. On our first date, I was very fascinated by the conversation and how he continuously smiled at me. We talked more and more into the night and I found out stuff about him; one being that he speaks Bini language very fluently. That part really got me because I can barely speak. Over the next few weeks, months and years I became very attracted to his calmness and personality and we developed a strong love chemistry, we couldn't stay an hour without talking to each other. -Sosa recalls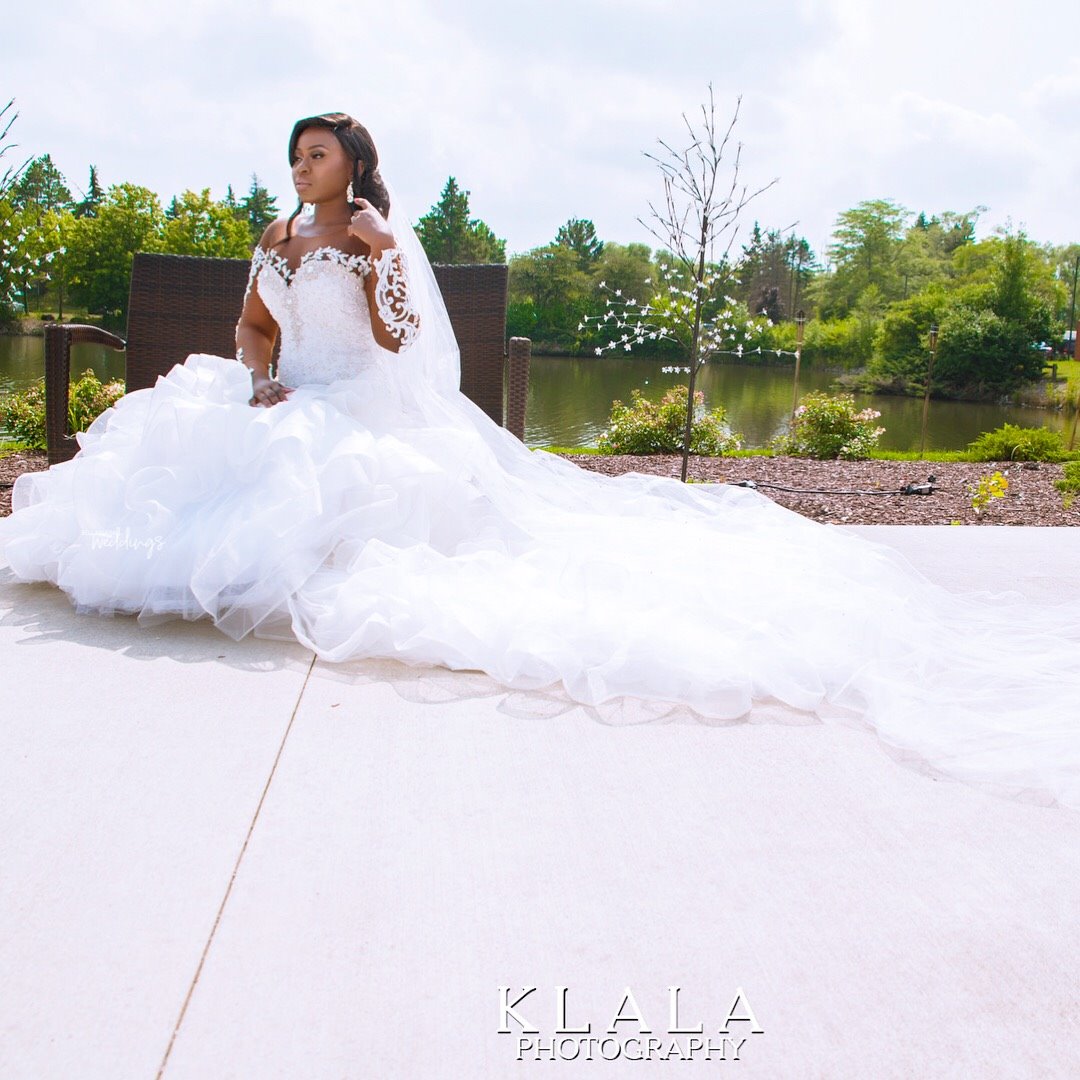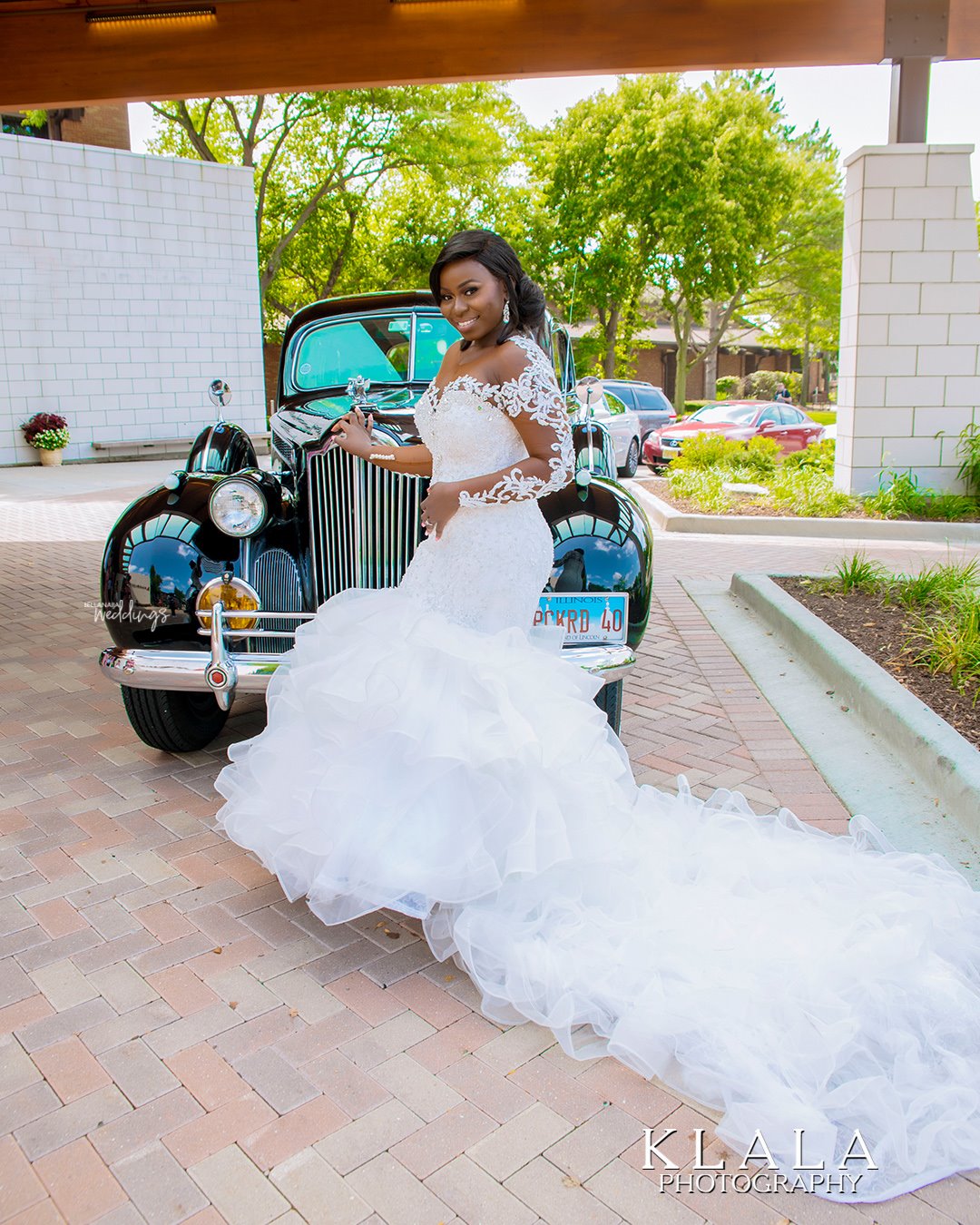 We took numerous trips together since we both love to travel. During one of our Miami trips, he emphasized I brought a nice dress and my passport. On 7/18/17, while in Miami, he told me we were going to Cuba on a helicopter since I have been talking about visiting Cuba. I believed since Cuba is close to Miami and was excited! We got into the helicopter; the pilot, him and myself and gosh the Miami view was beautiful.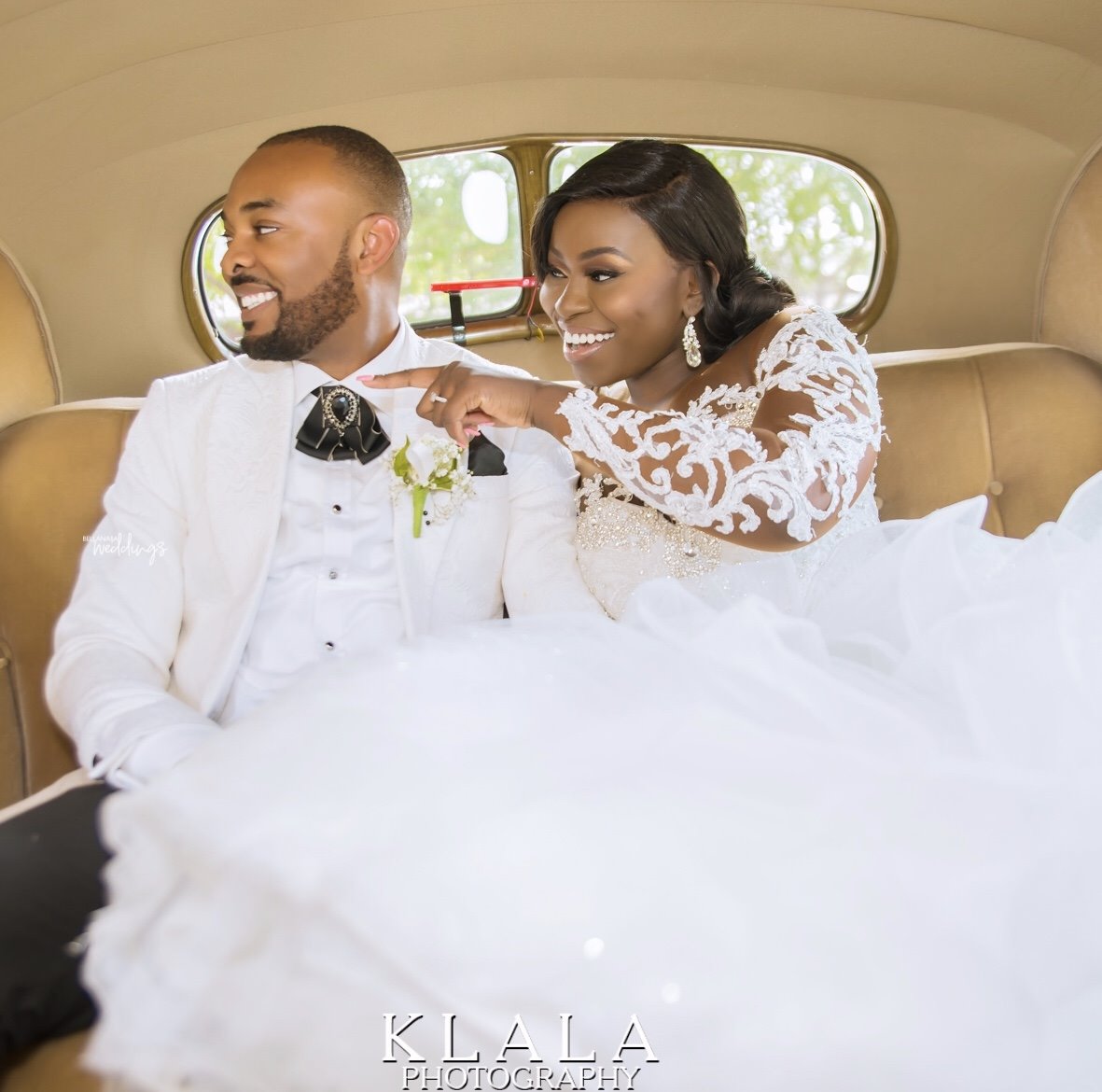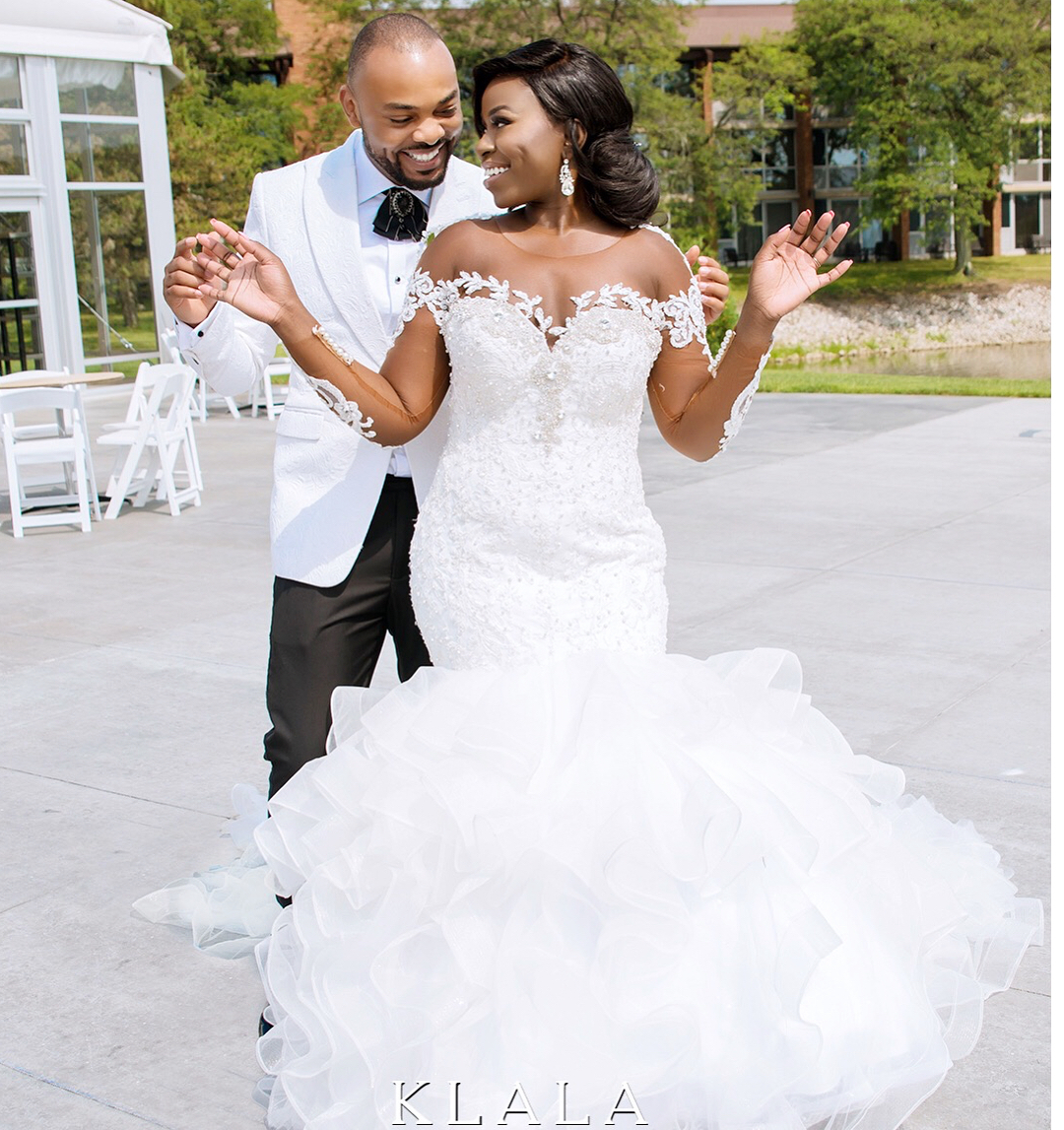 About 15 minutes into the helicopter ride, he was holding a ring. He asked me to marry him. I could not hold my tears. 2 minutes gone by, he said you still haven't answered me. So he asked " will you marry me," I said yes. On 01/13/18 I married my best friend traditionally and 08/25/18 I said "I Do" to my Prince Charming.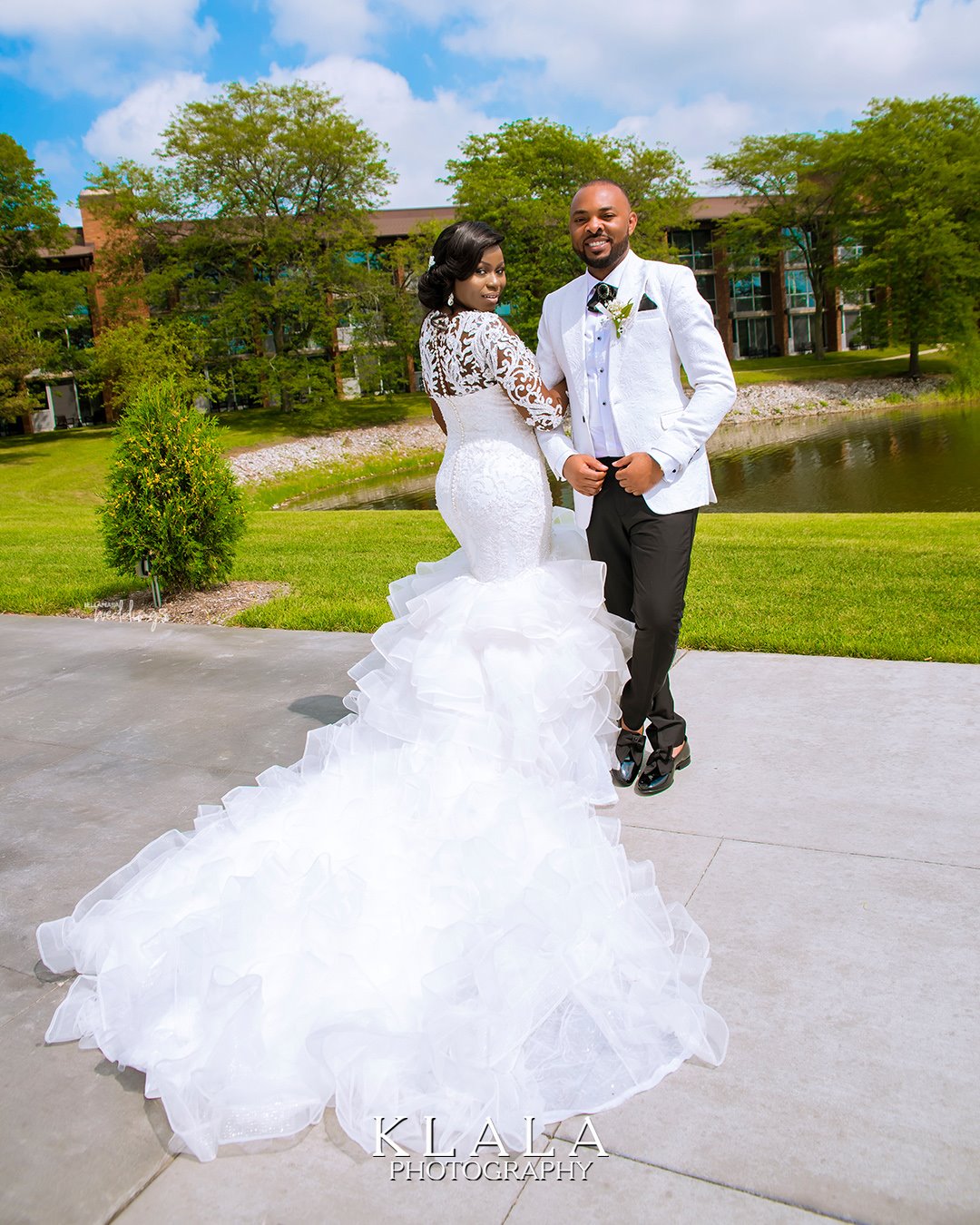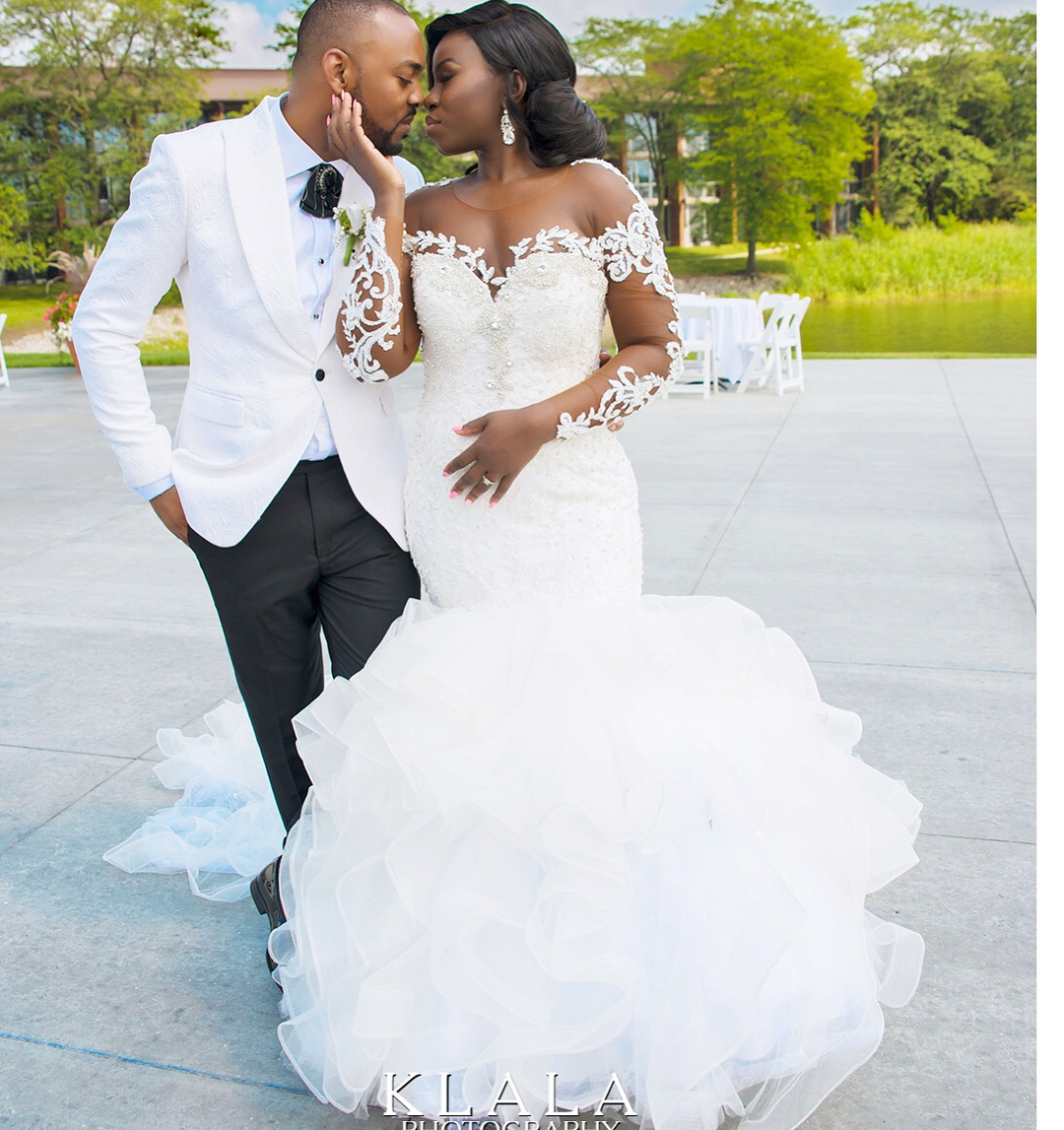 How was the wedding planning process for you?
It was a fun process because I had a great support system from my family and Friends. My vendors were very professional and experienced.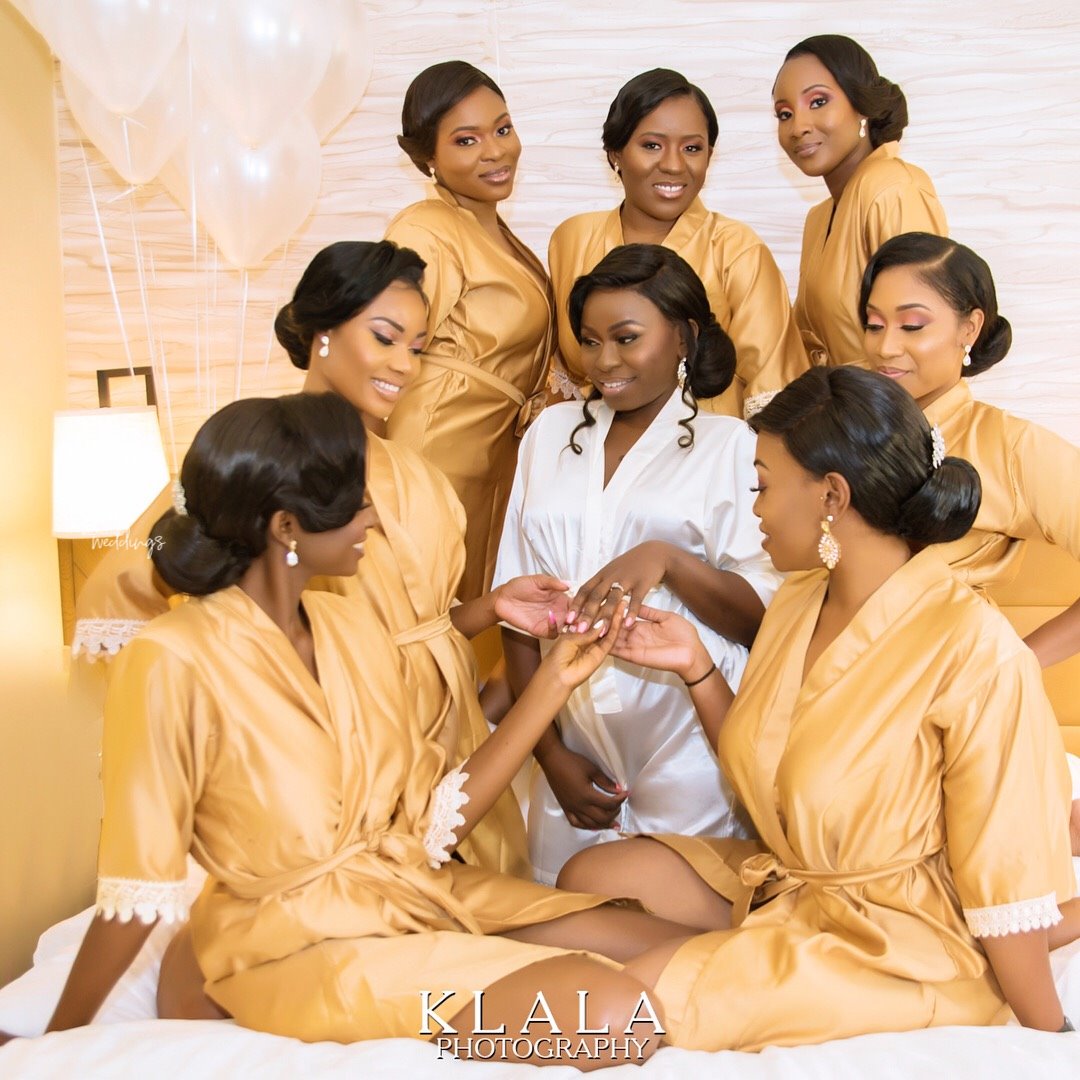 How did you combine being a career lady ( a doctor) with planning a wedding?
It was very challenging. But my best friend/maid of honour was extremely helpful. She planned most of the events. She was so resilient.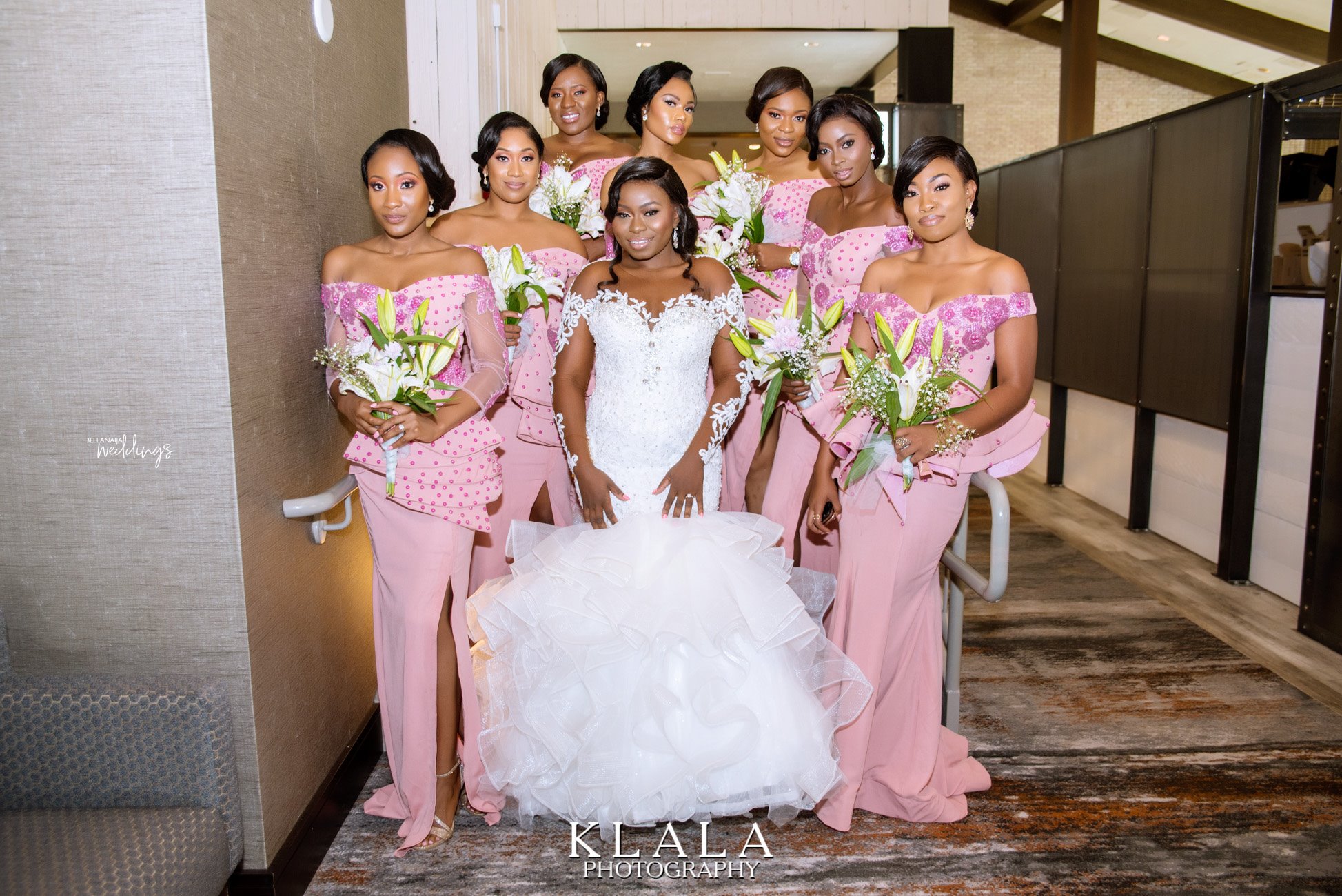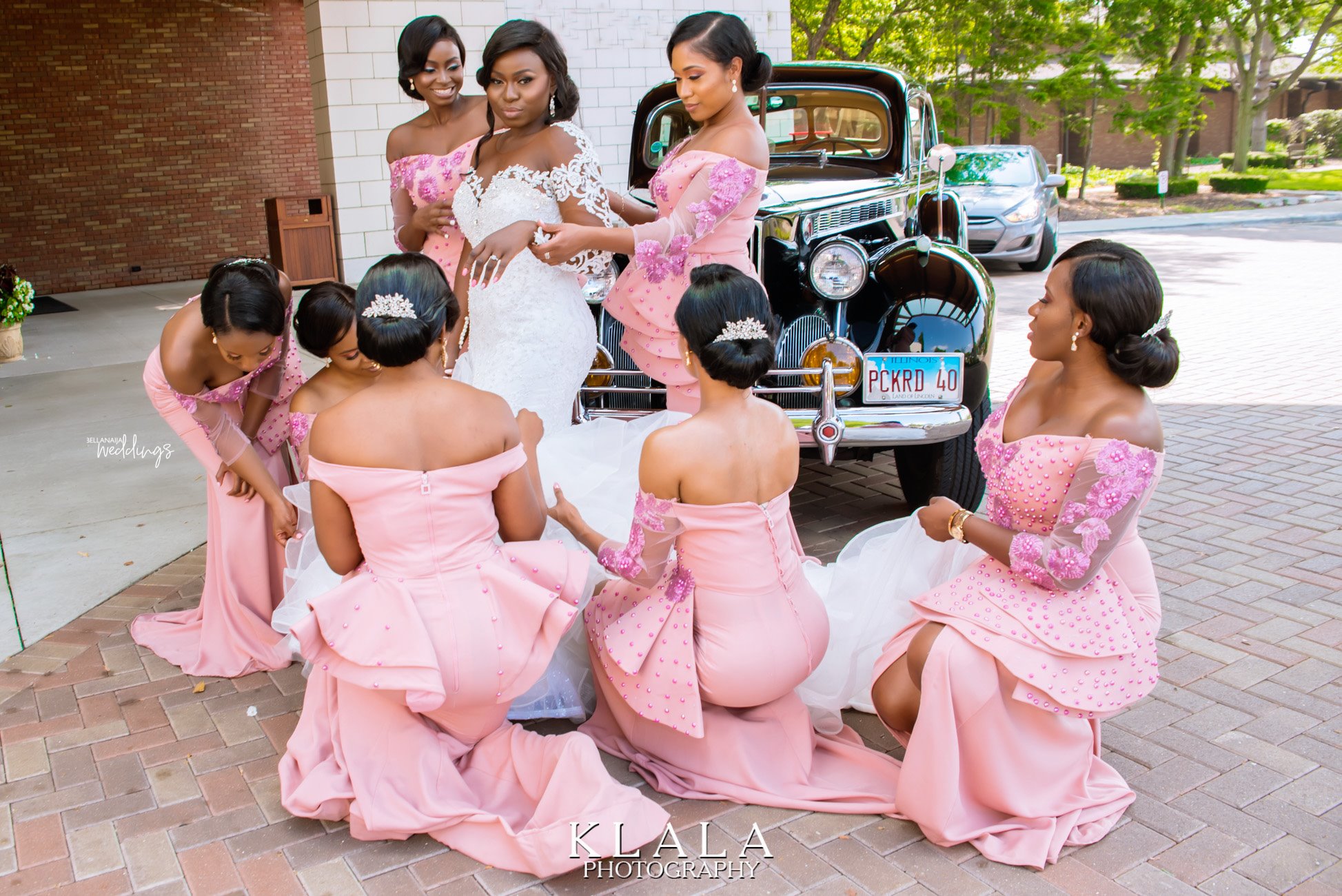 From one of your pictures, you were carrying a baby, is the cute little baby yours?
Yes. That's my little angel. She was 4 months old during my white wedding.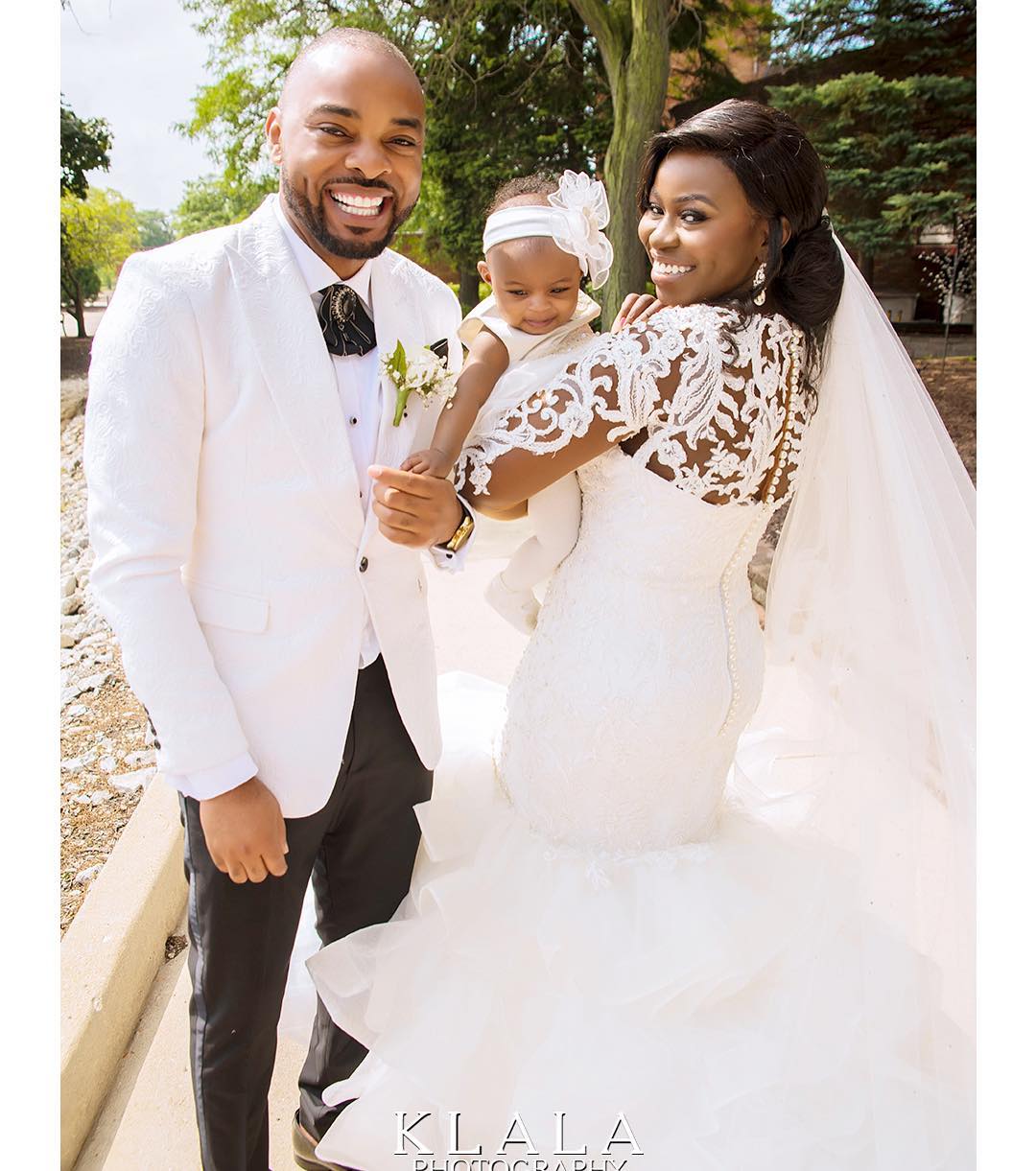 If yes, how was the process like planning your wedding with your little one?
It was overwhelming been a new mother, career woman and also planning a wedding at the same time. But like I mentioned earlier, my friends and family were very supportive, especially my best friend.
How many long have you been married and what have you learnt in this new phase?
Traditionally, I have been married for  11 months, but I had my white wedding 4 months ago. So far, marriage has taught me to be more prayerful and patient.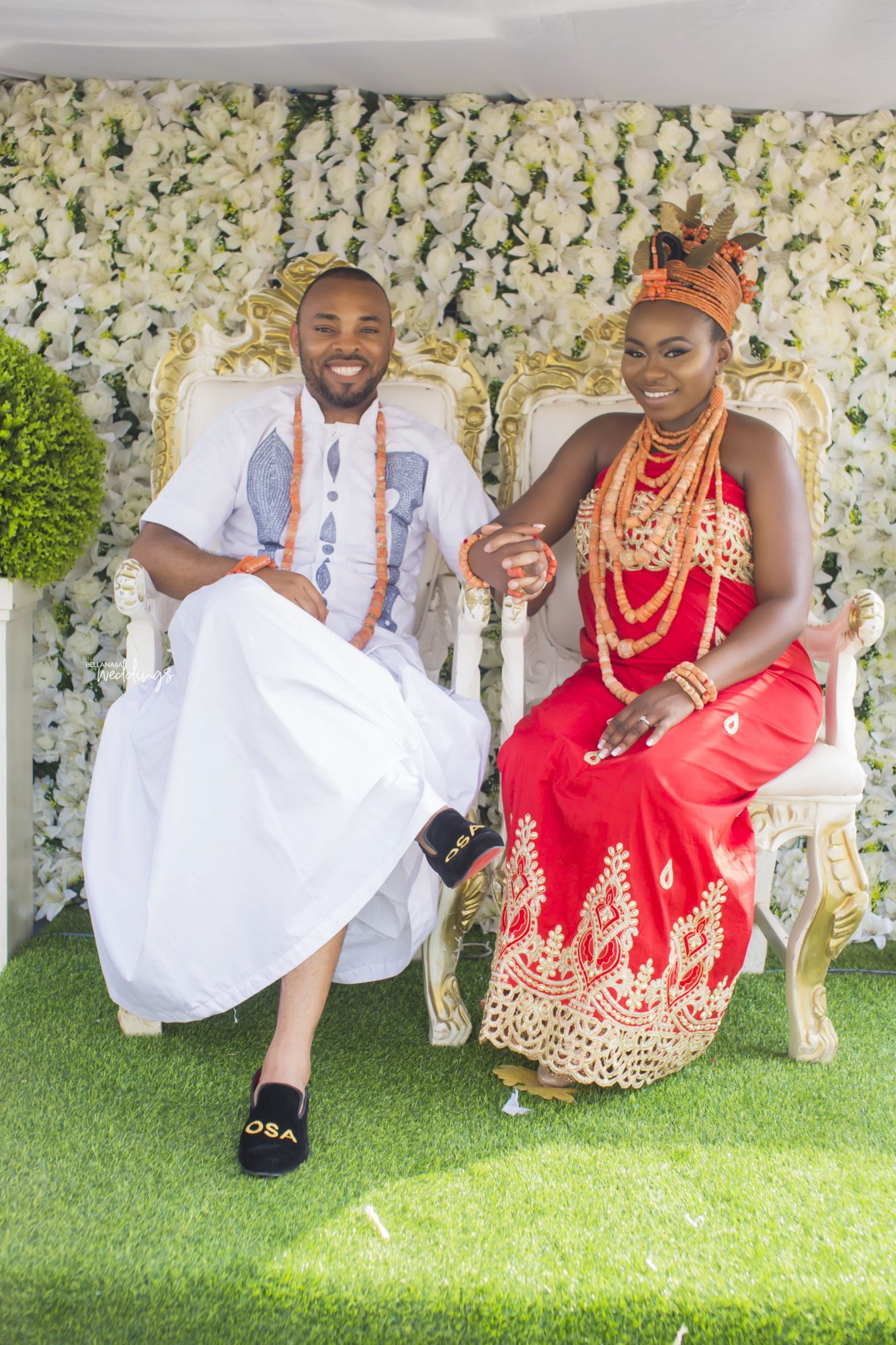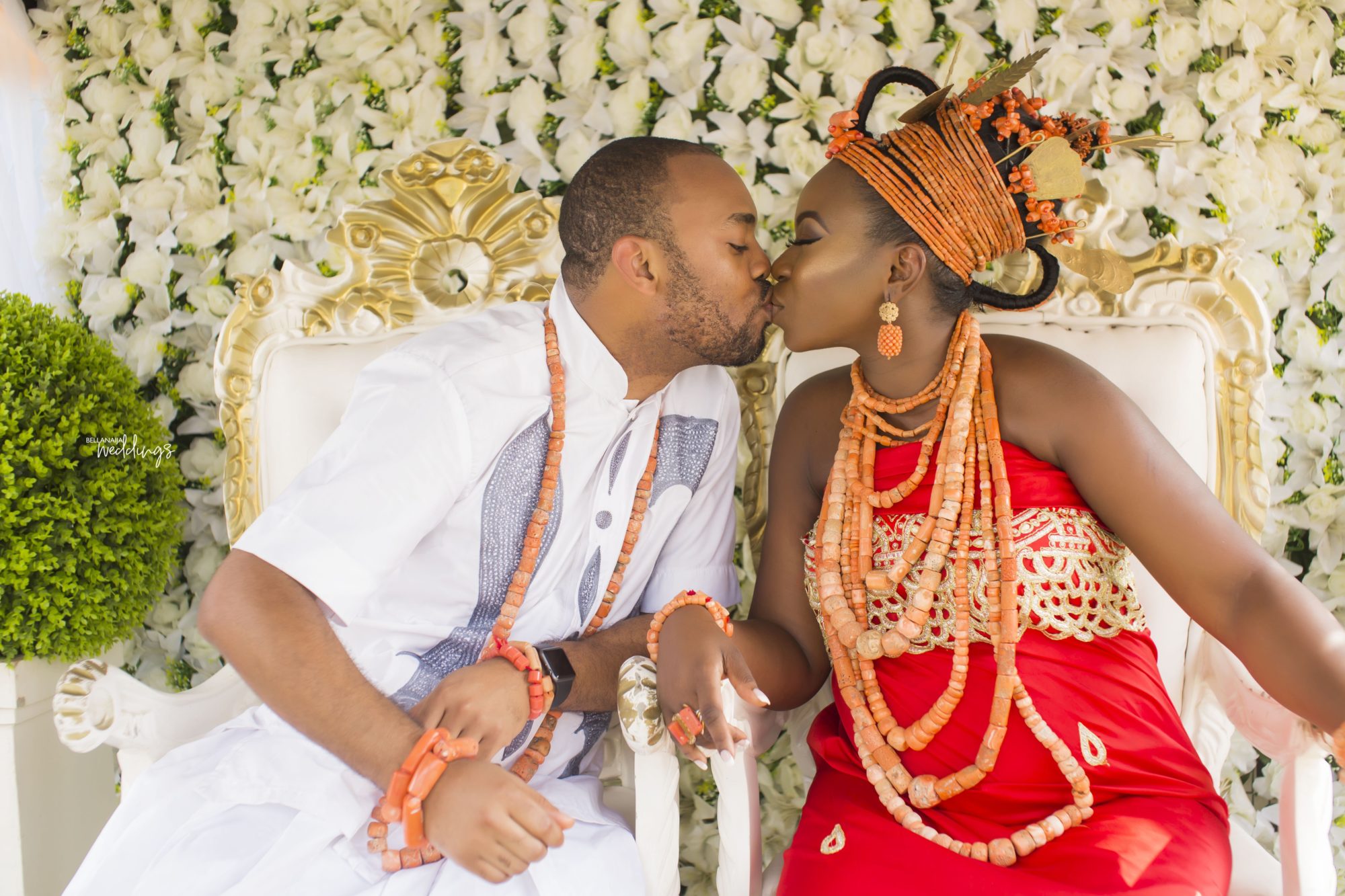 What decisions about your wedding, did you surrender to your parents?
The number of guests was out of my control because my mum is very well known in Chicago. She's too influential and we got a large turnout.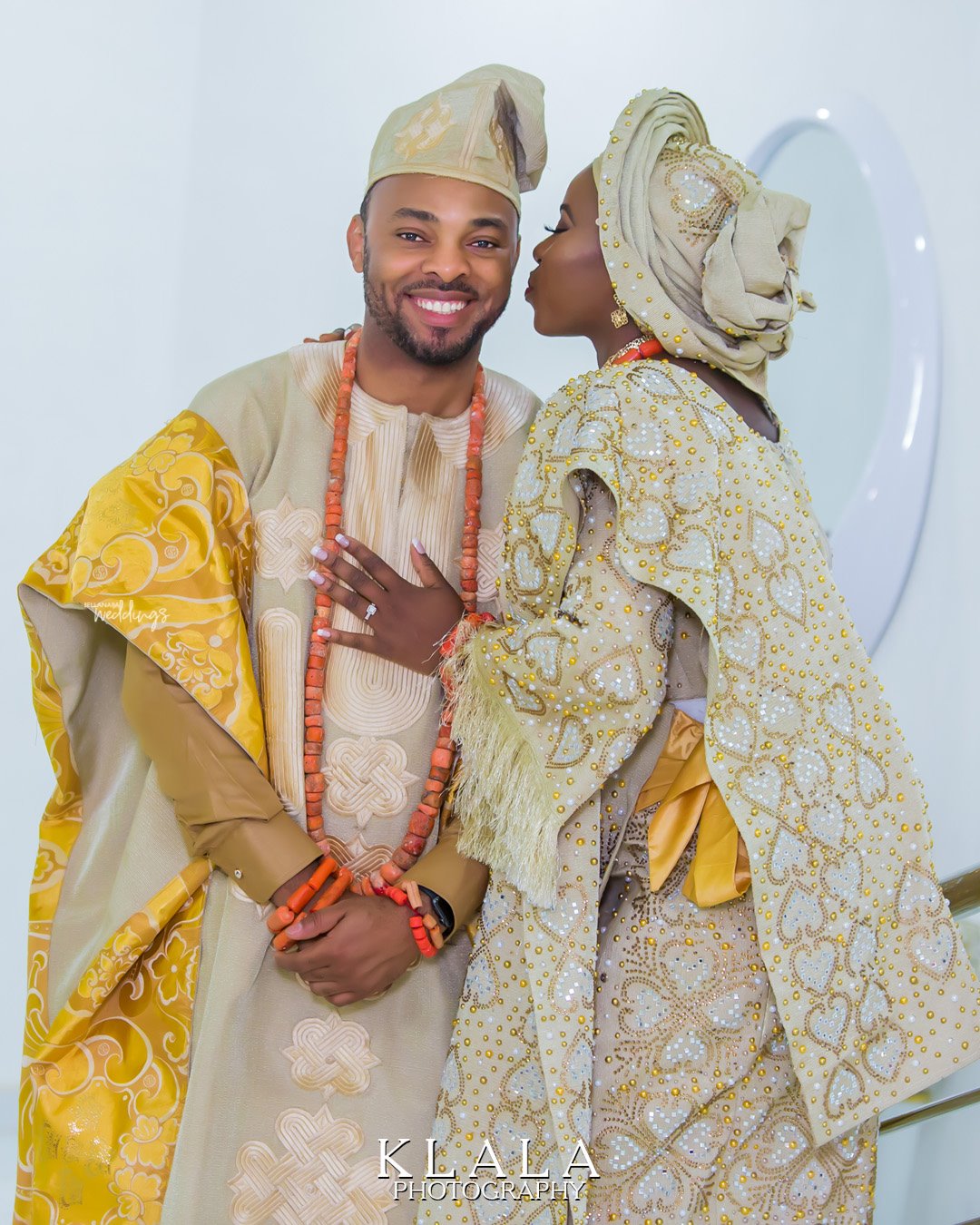 Credits
Bride: @sosa_latte
Makeup: @sheenamariebeauty
Hair: @beckytealhair
Weave: @passion4weaves
Dress @aprilbykunbi
Planner: @elegantaffairs_mn
Videography: @nosaproductions
Photography: @klalaphotography
Bridesmaids dress: @bibilawrence
Bridesmaids robe: @bridesmaidhaven
Bridesmaid pillow: @bridesmaidhaven
Traditional Wedding
Photography: @klalaphotography
Makeup : @beautymatterz
Asoke: @depeju_tribesasooke
Okuku: @famen_wini