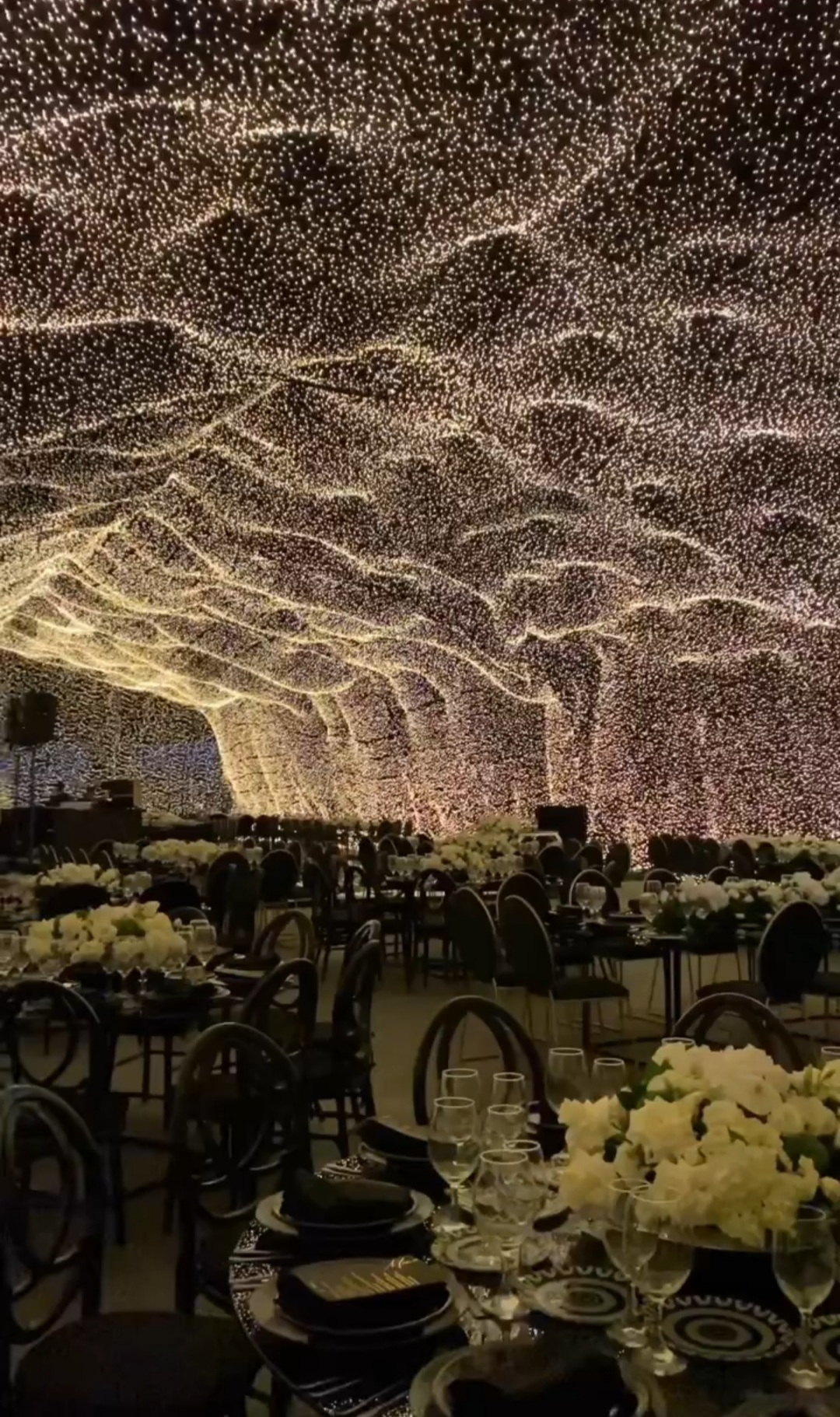 We can't overemphasise the importance of a beautiful wedding decor and how it adds a magical touch to the big day. Today, this breathtaking decor has our full attention!
The goal was to have a night full of stars and delivery was smooth. Everything from the table setting to the brilliant positioning of the lights and the lovely florals come together to create such a magical ambience. We are absolutely in love with this wedding reception decor and we bet you'll love it too.
Enjoy the video below and catch more trending videos here.