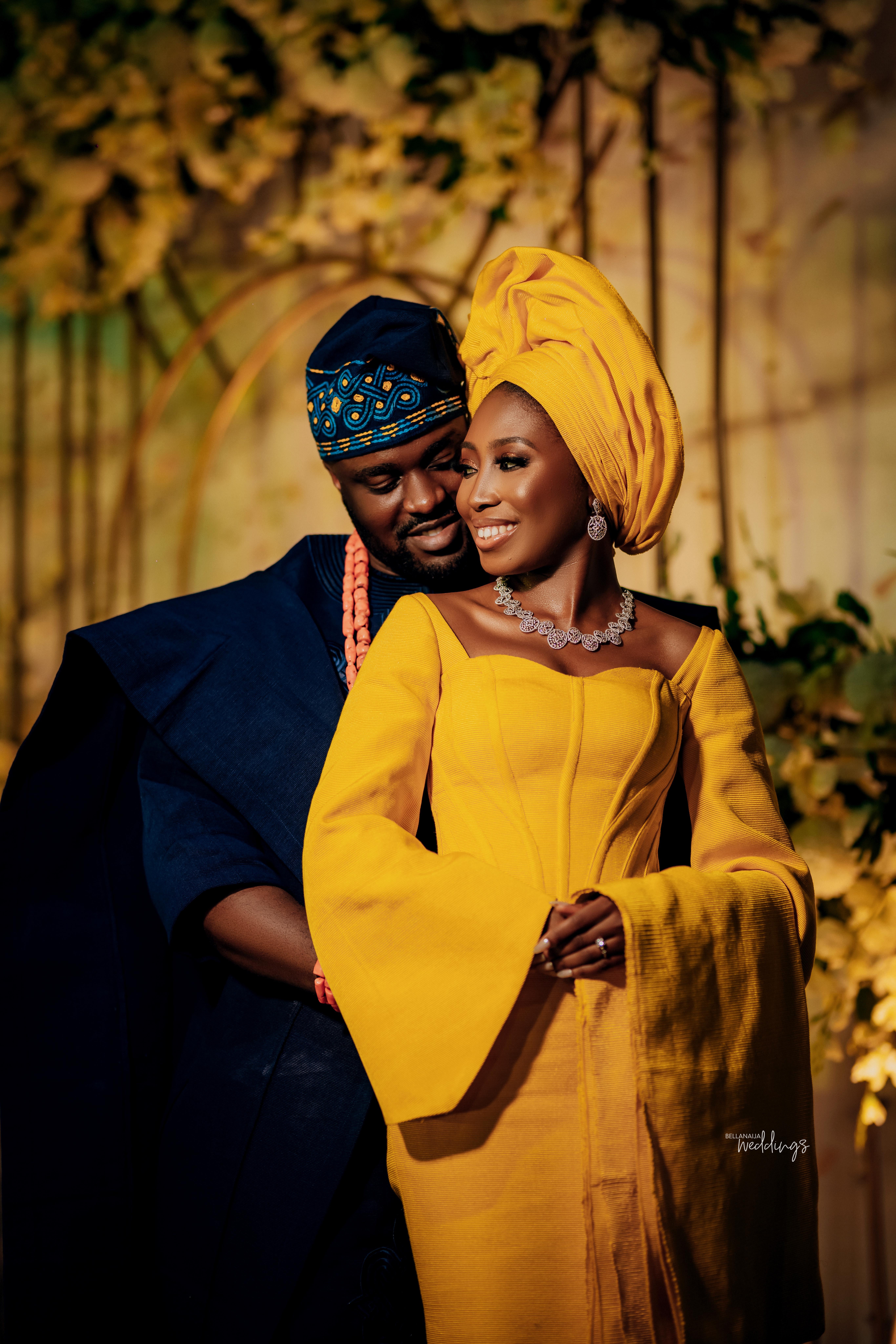 Love truly can happen when we least expect it and in places where we probably didn't see coming. We bet Toby never expected that he would meet the love of his life, Abi at an interview.
Well, he did and it went from meeting at an interview to being close friends and now, happy ever after! They tied the knot in a Yoruba-Igbo trad and it was a burst of vibrant culture, love and beauty! They showed up proving that they are a stylish duo.
From the lovely decor to the traditional rites and the pumped atmosphere, the #ATlast2022 lovebirds have won our hearts and we bet they will win yours too!
Enjoy their wedding photos and love story below: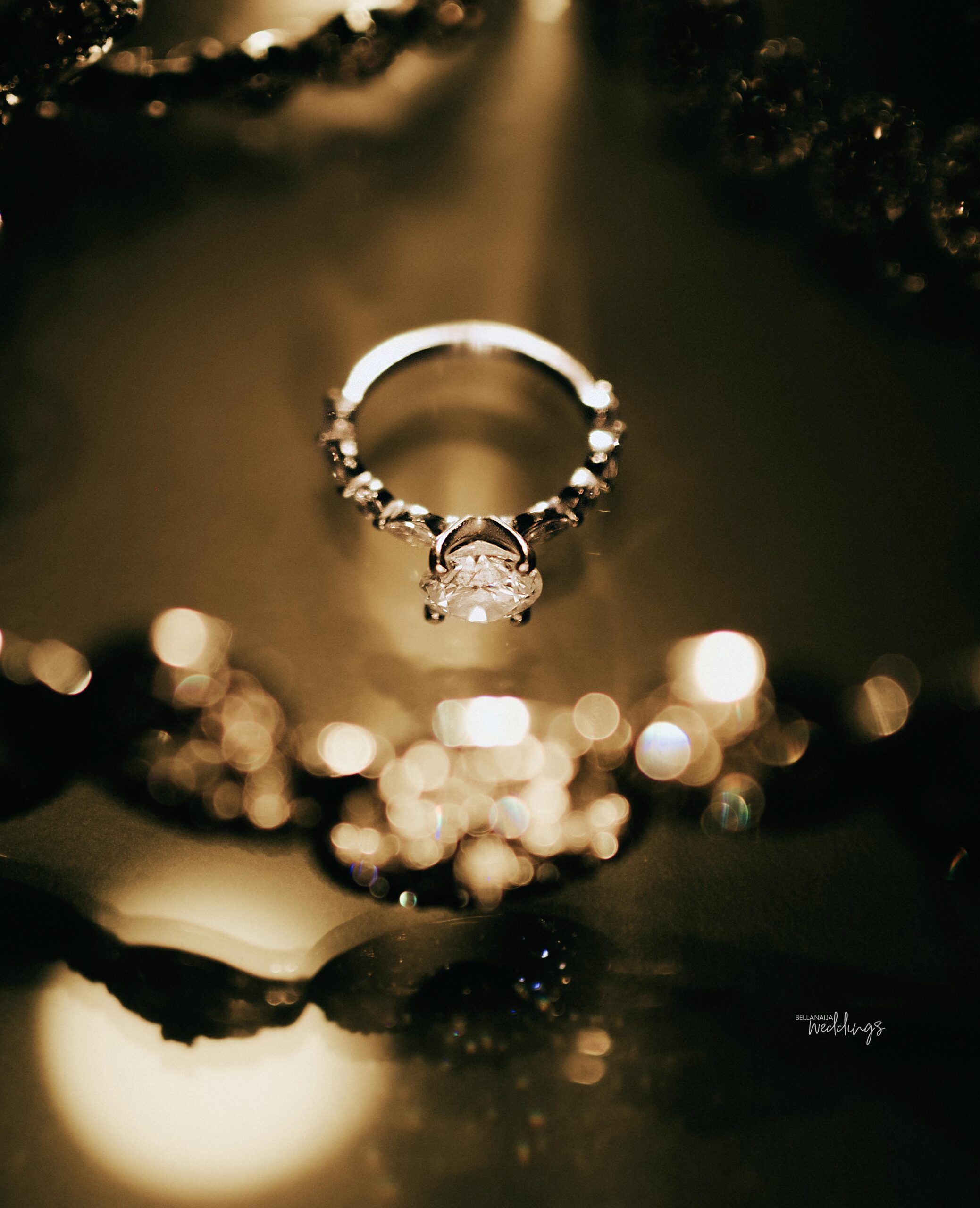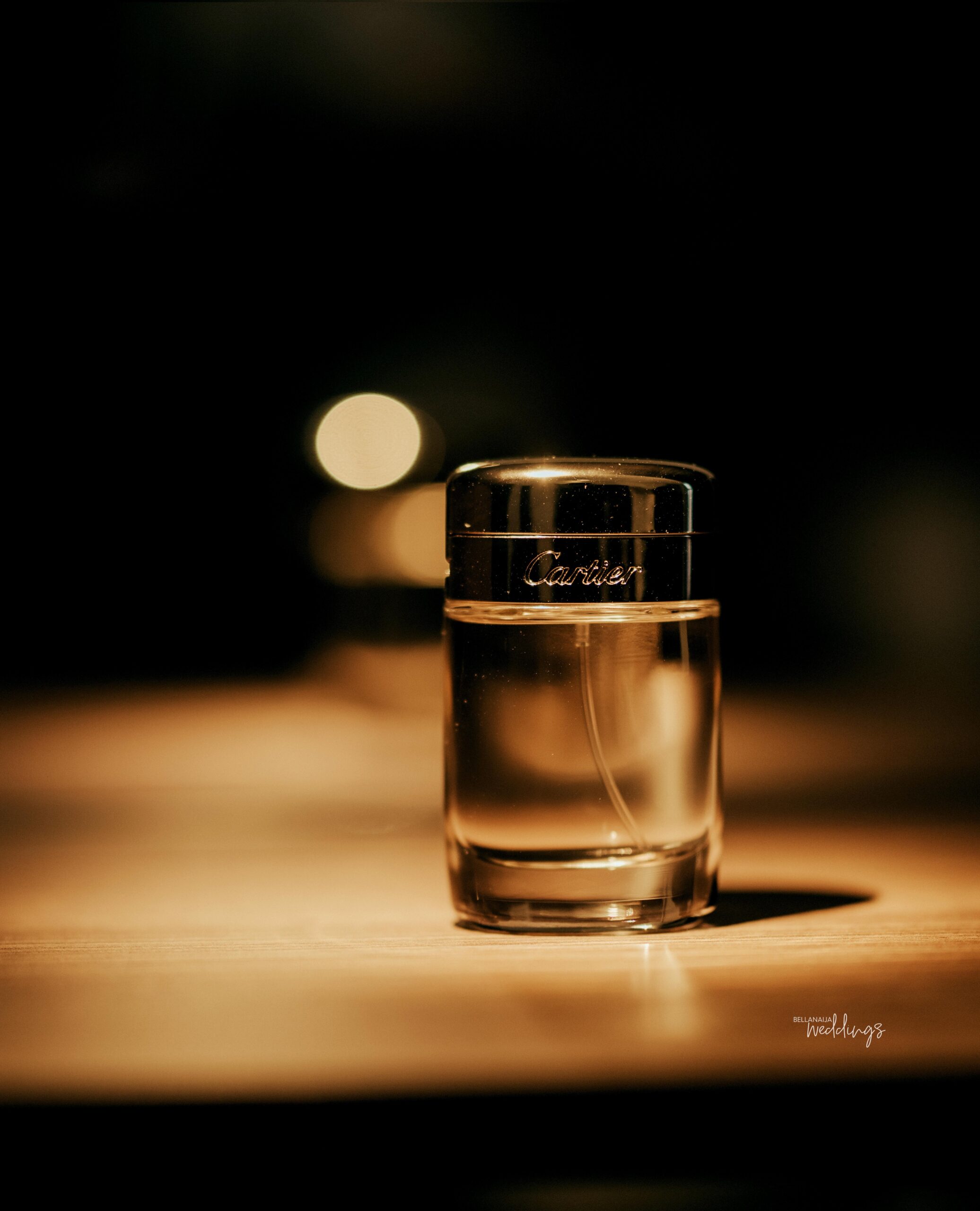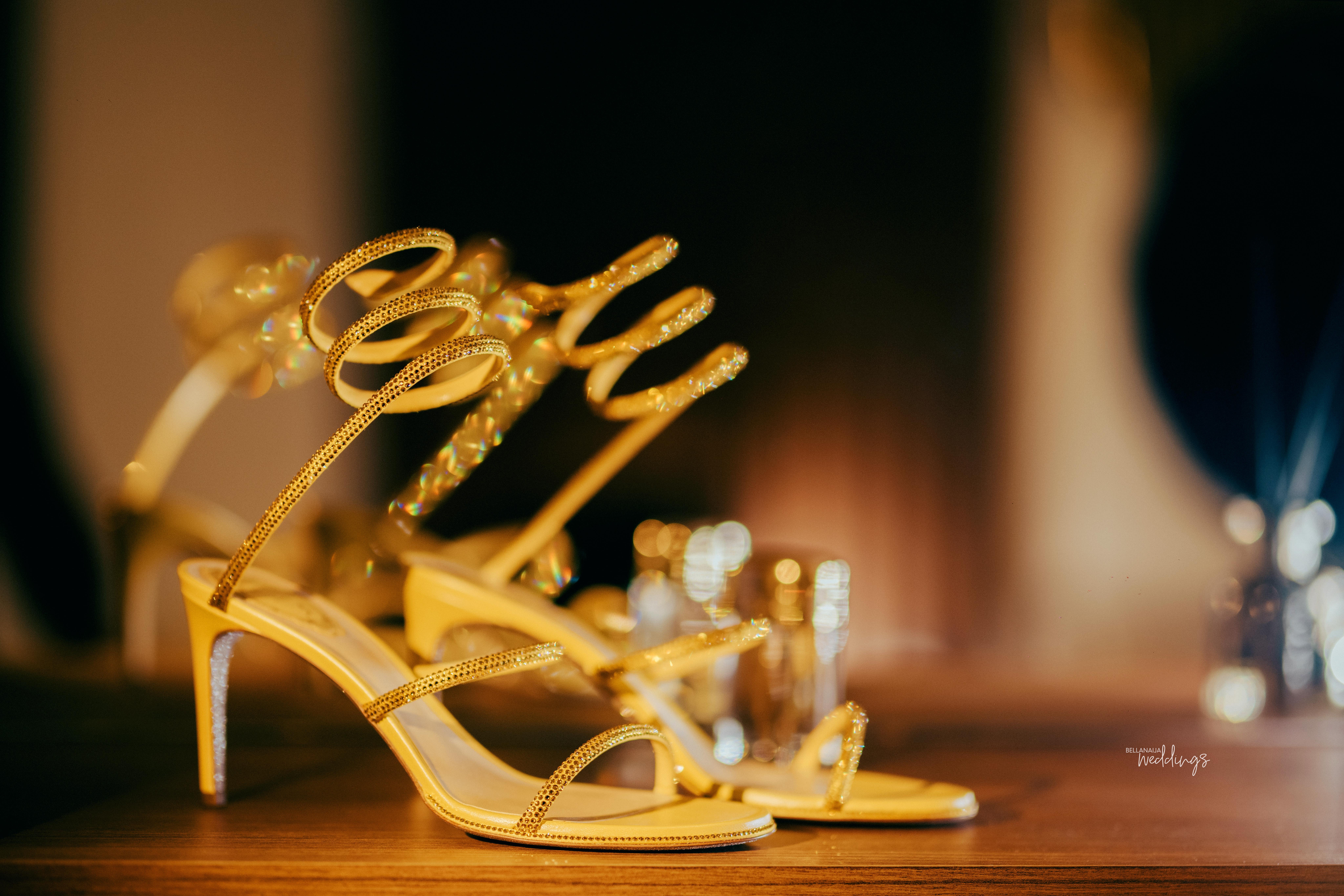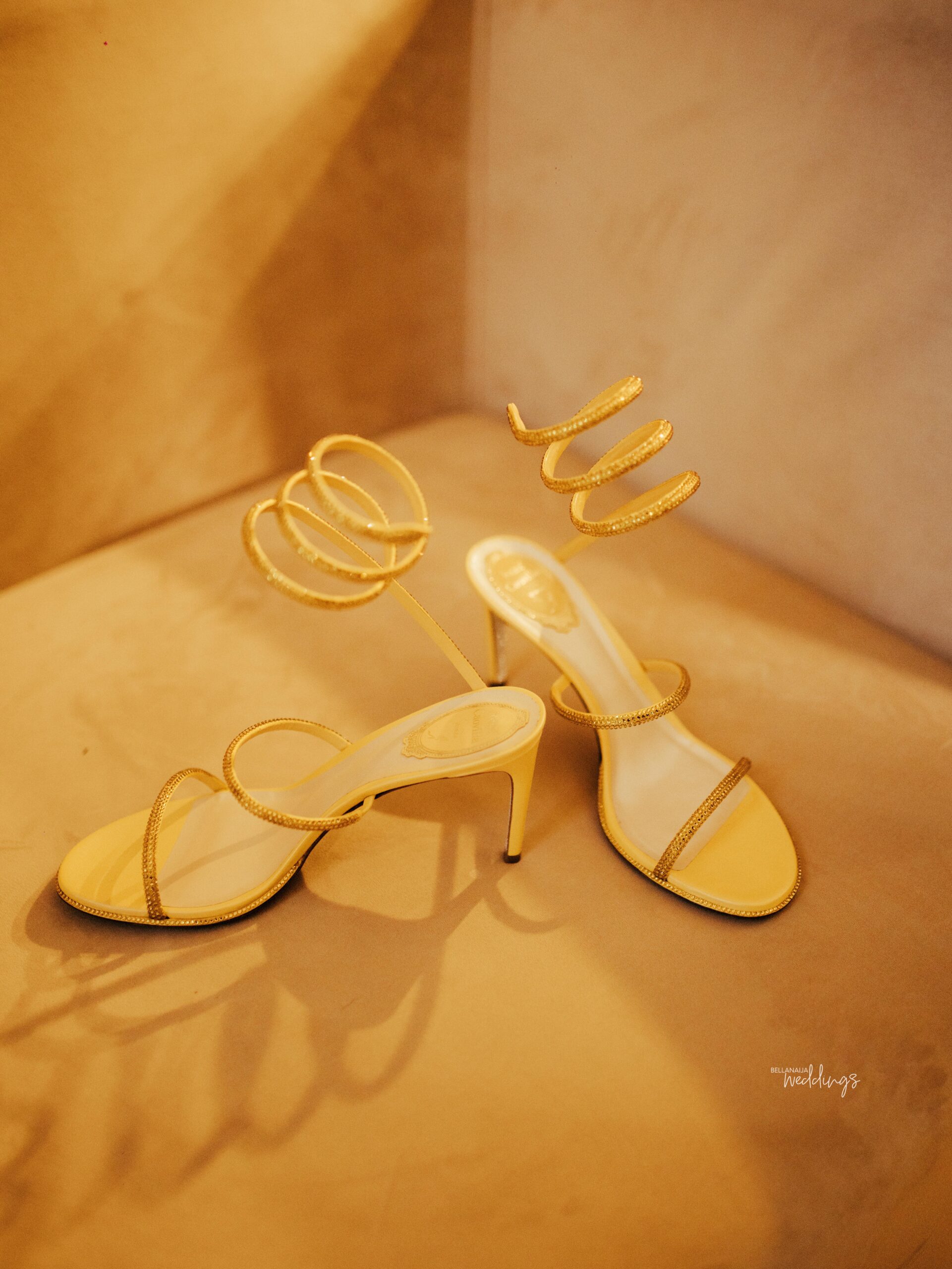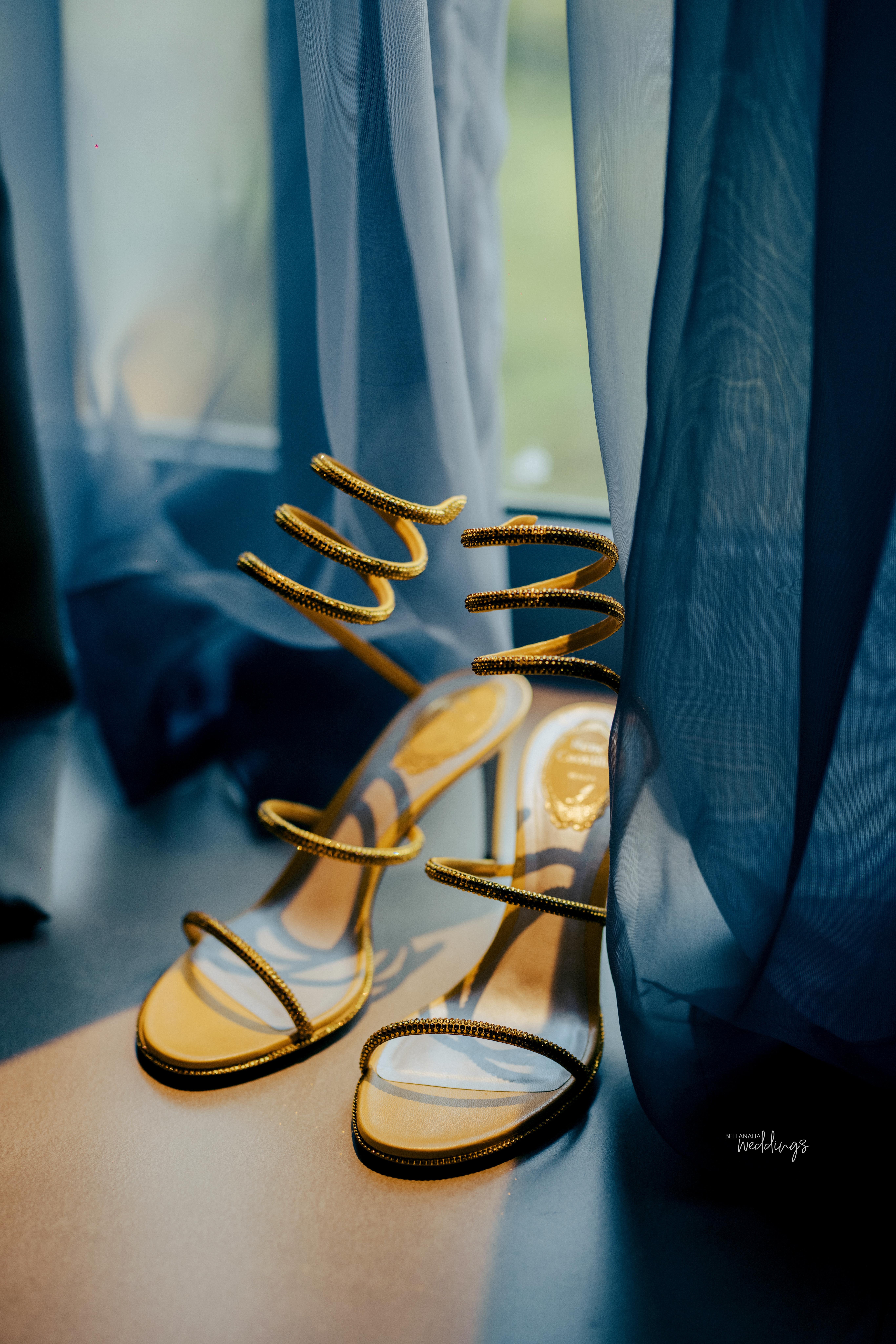 Their love story as shared by Abi:
We first met in June 2018 at my place of work. Toby was recruiting for an internship role before the start of our MBA program (go-getter that he is haha) and I was giving him a mock interview. We chatted after the interview and found out that we were going to the same business school a few months later.
Abi bringing sunshine to her big day with her stunning look!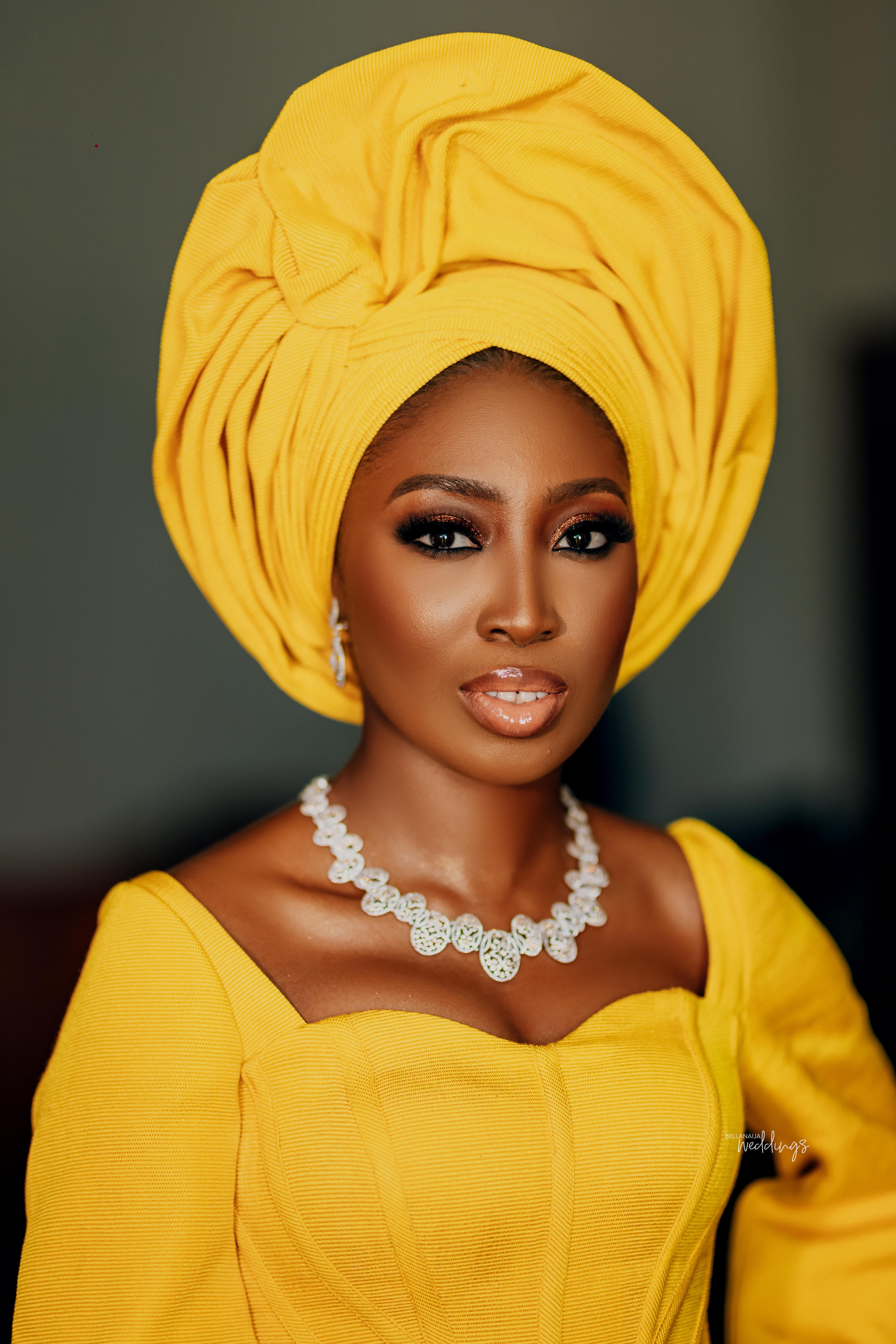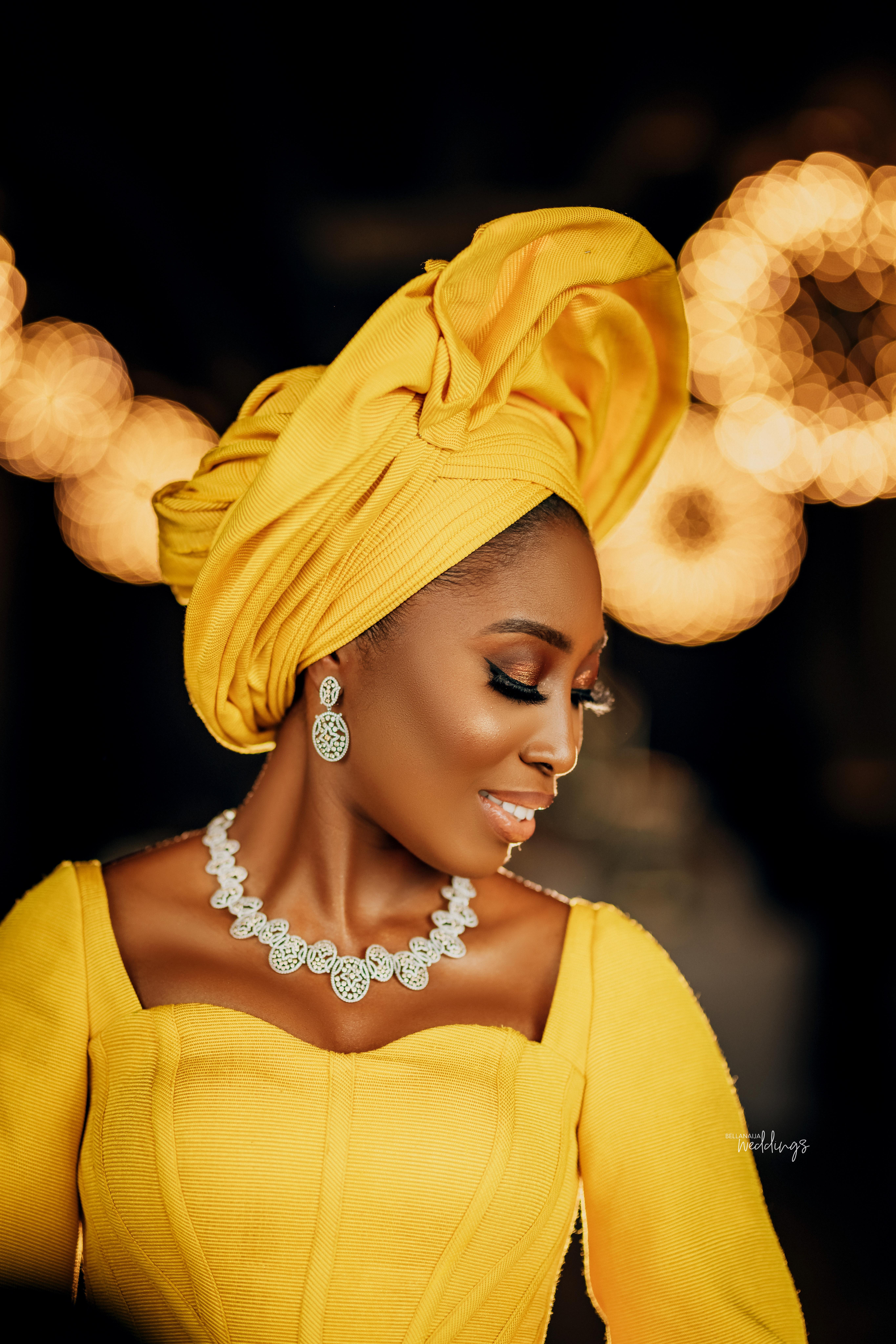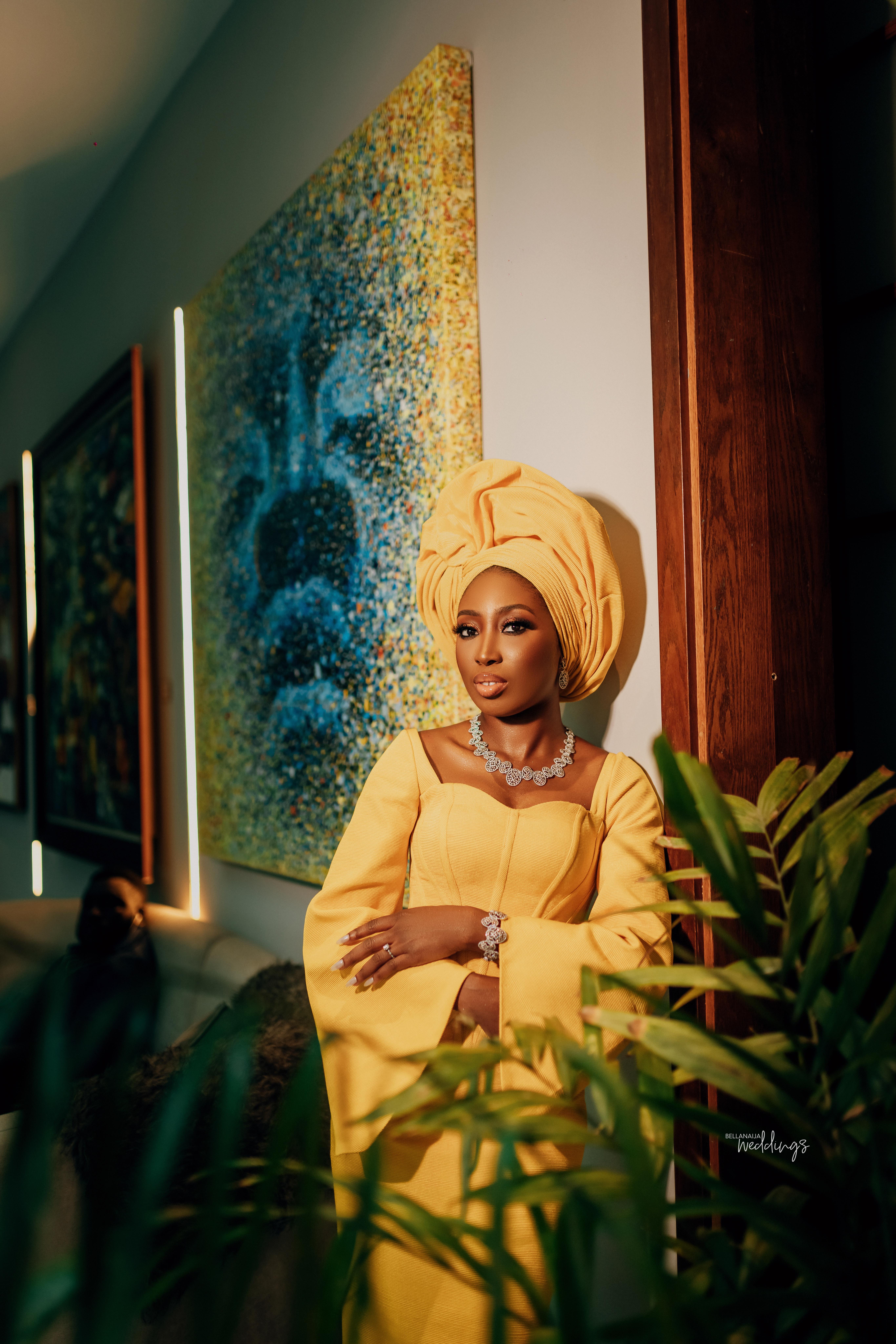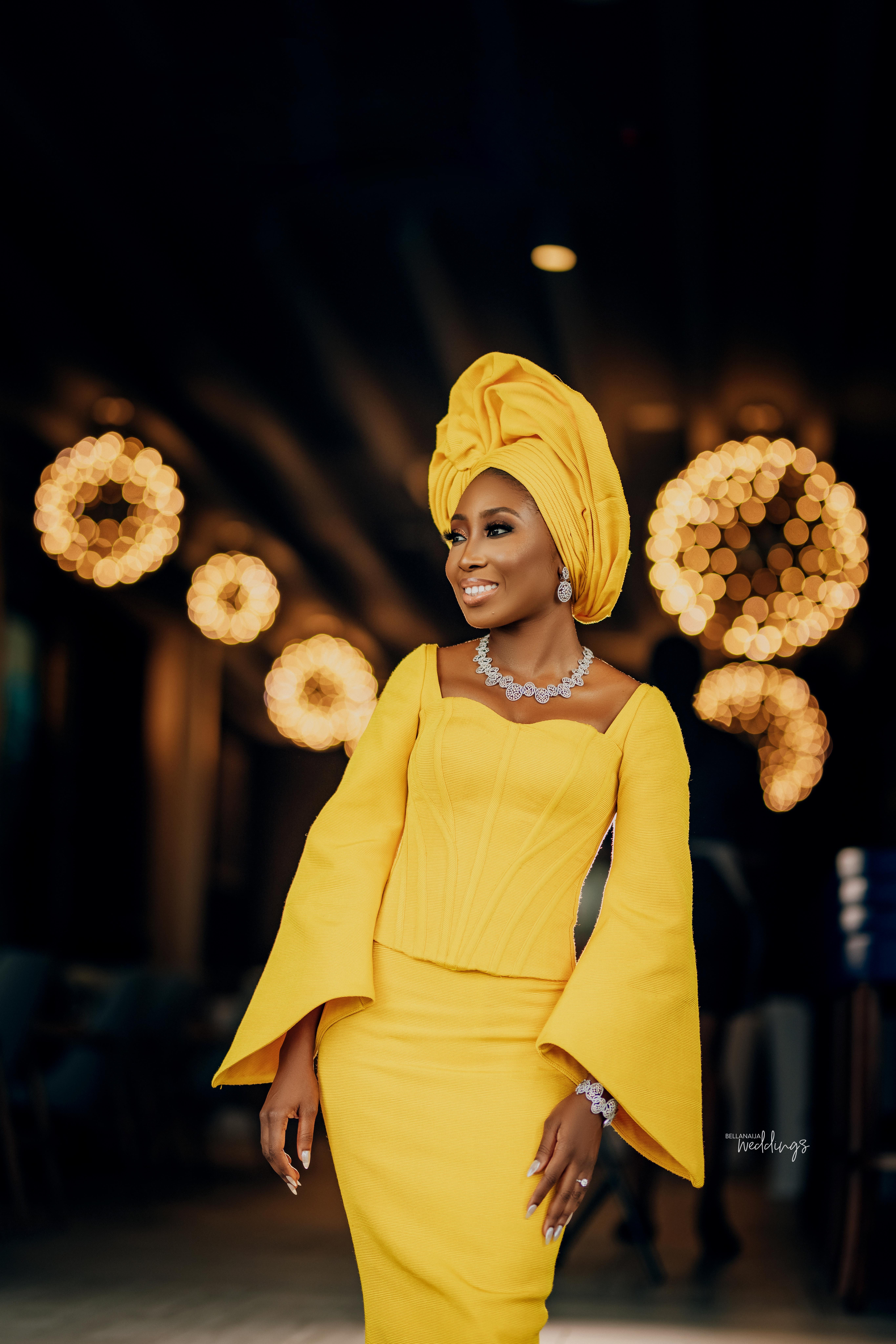 We coincidentally ran into each other (and our groups of friends) at a bar the next day while watching the 2018 World Cup game between Nigeria and Croatia. We exchanged pleasantries and introduced our friends, but went our separate ways after the game. Later that year, we reconnected in business school and became friends, but we developed a deeper friendship while working together on the leadership board of our school's Africa Business Club. That friendship later blossomed, and the rest is history…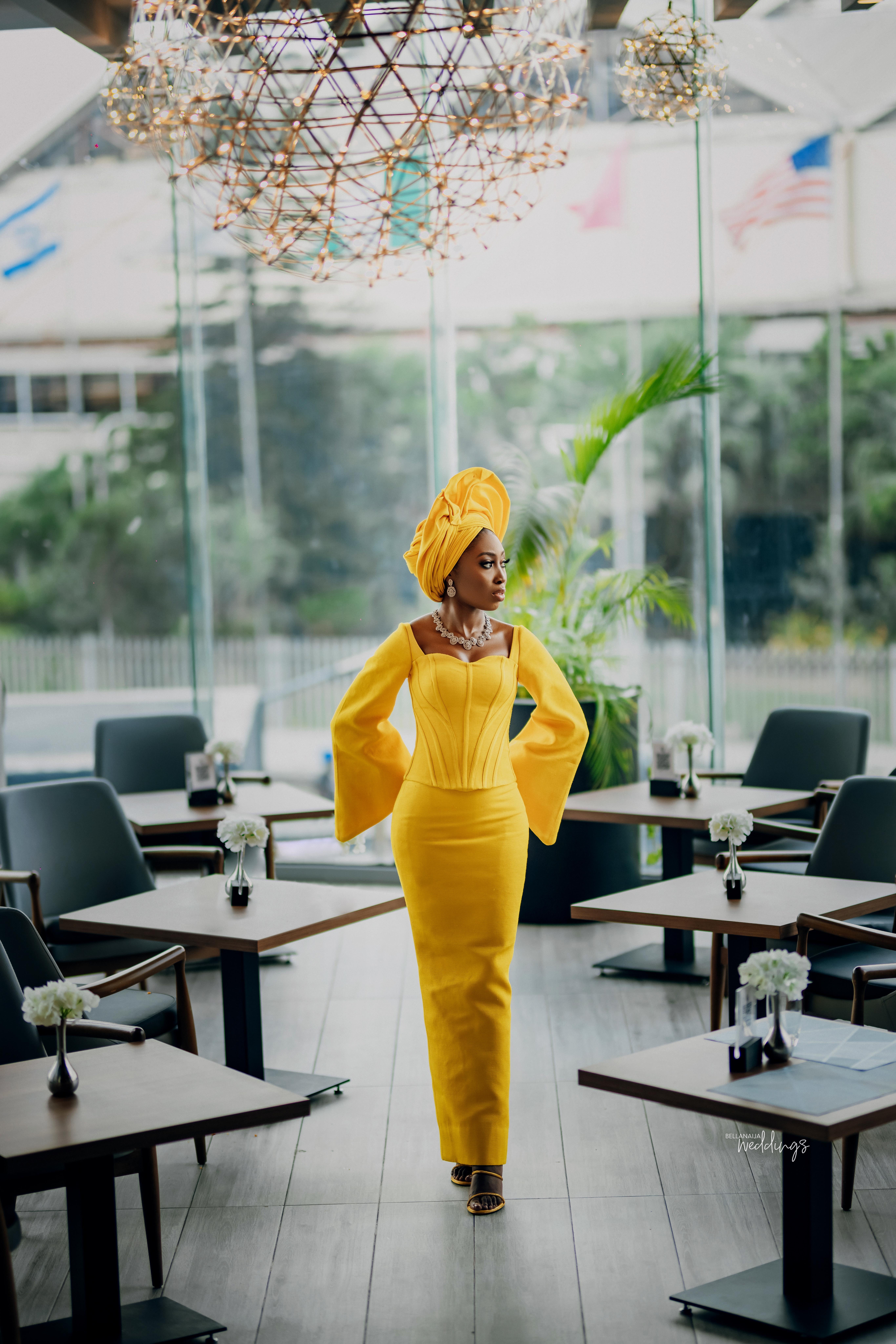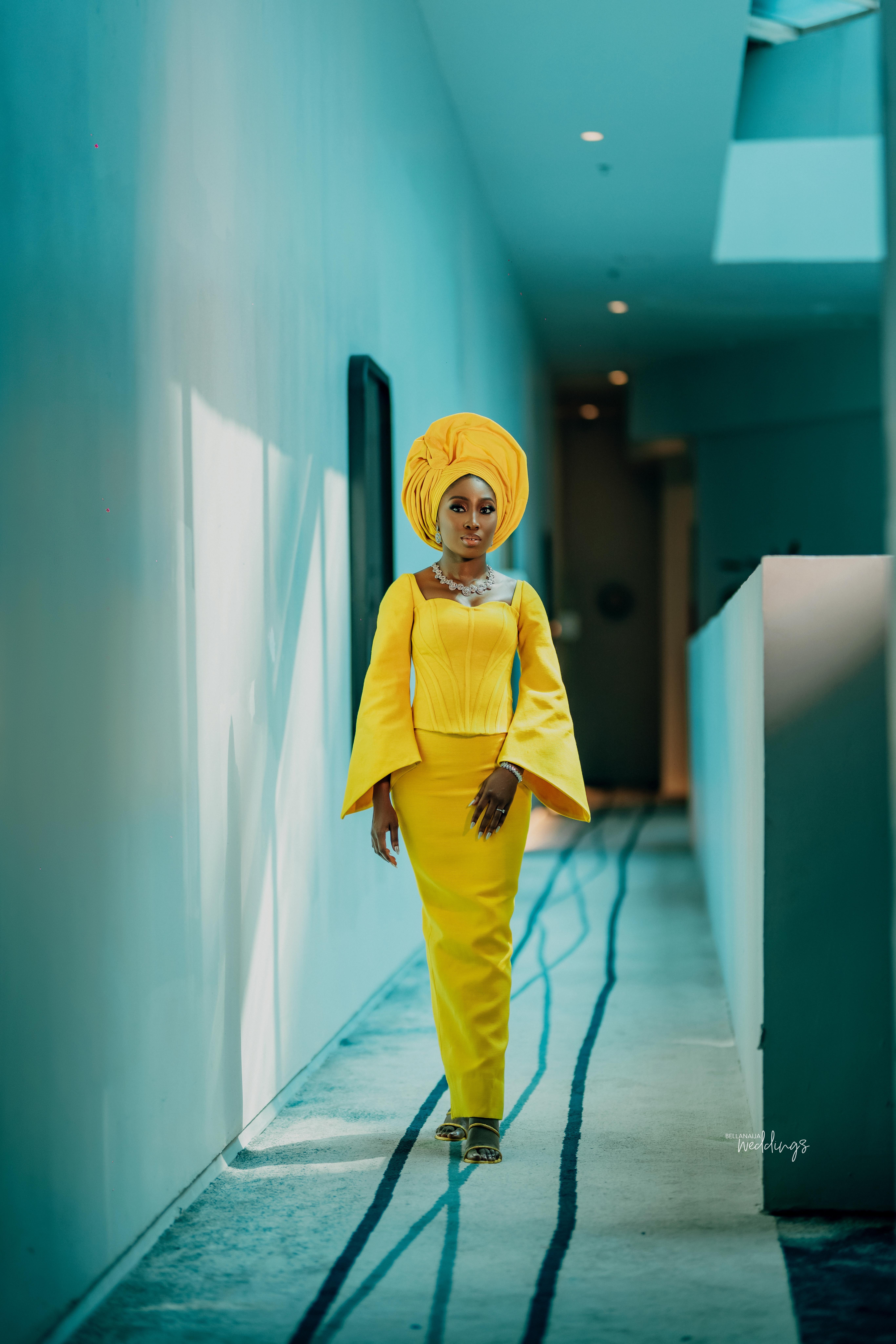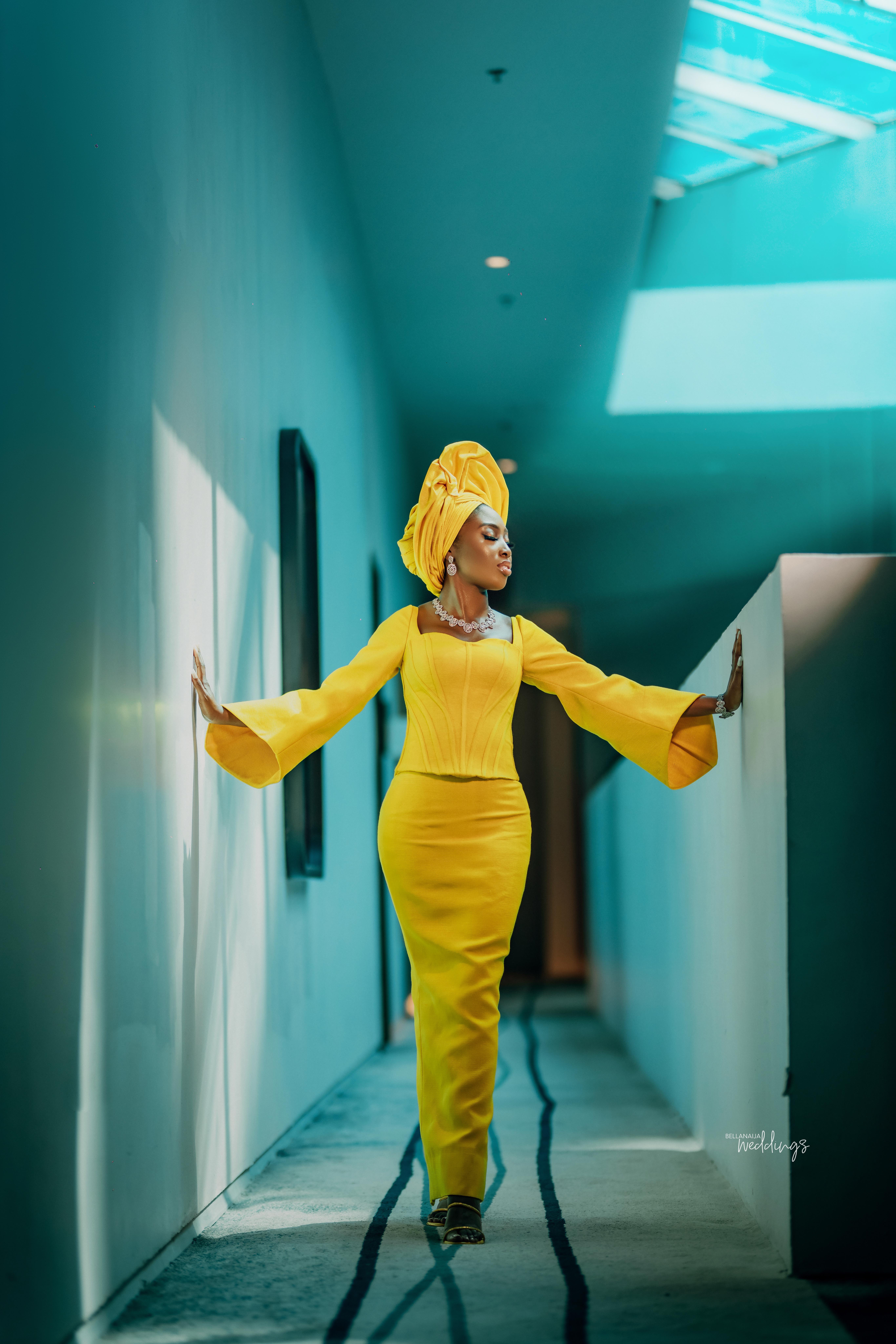 Toby came through with premium drip!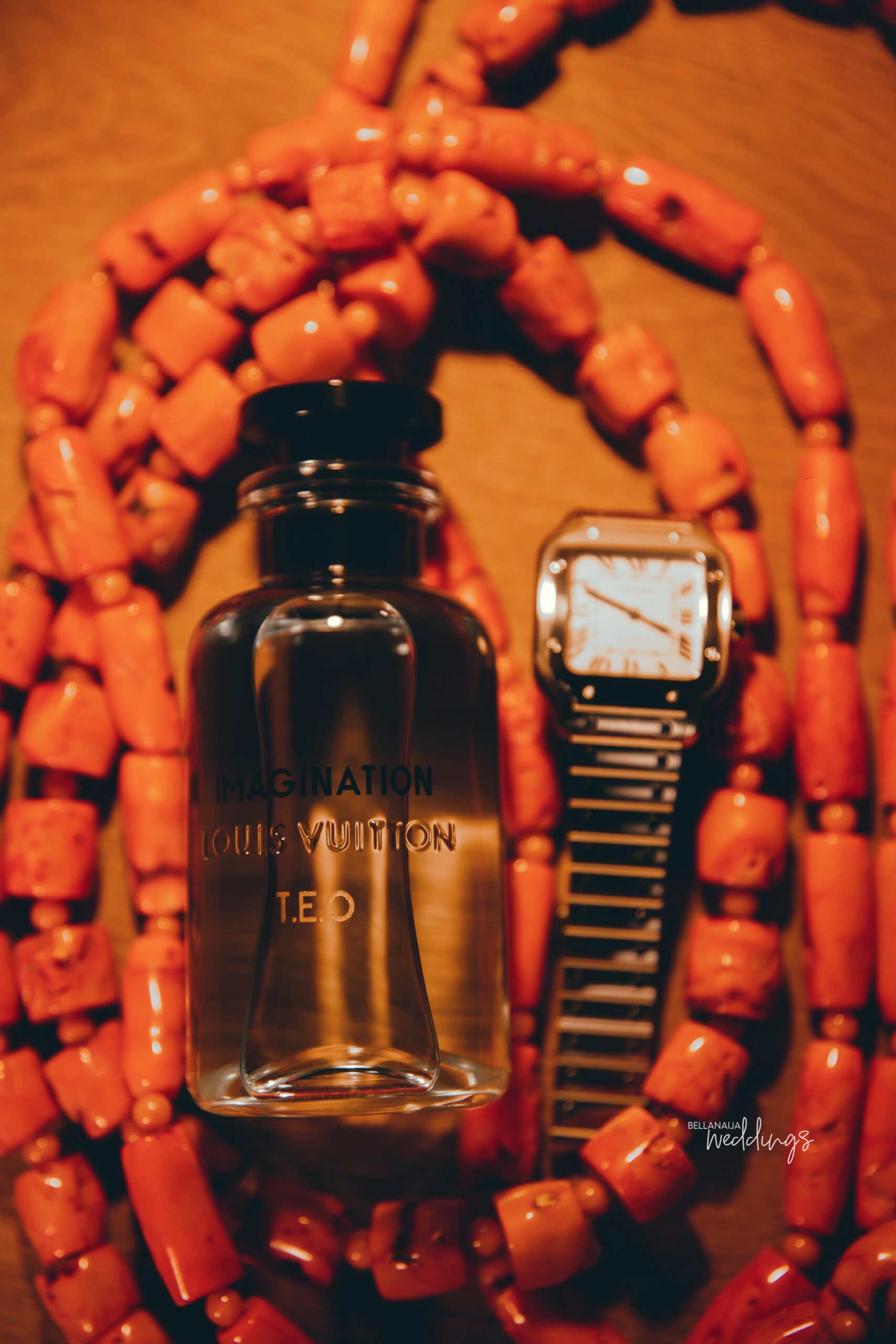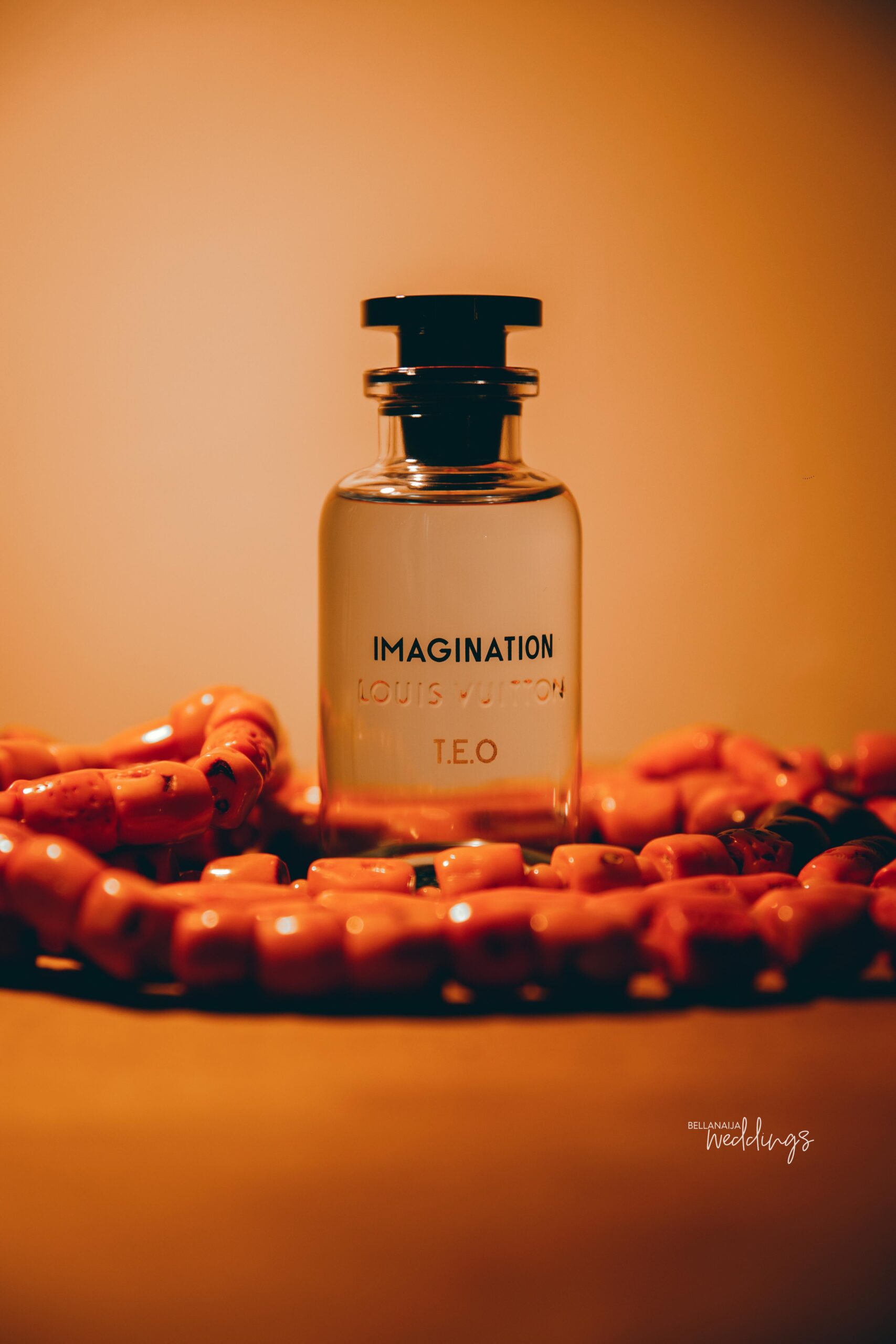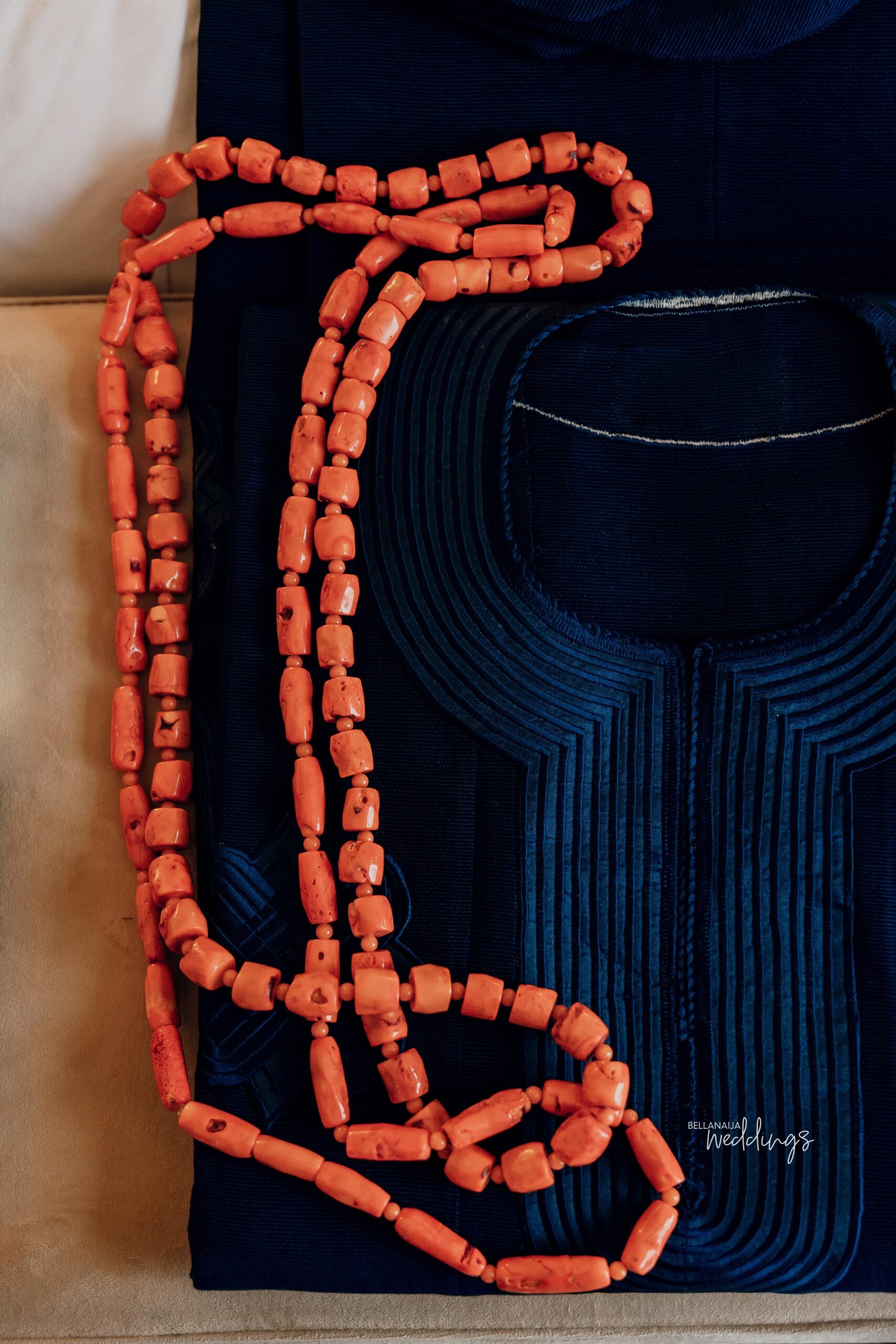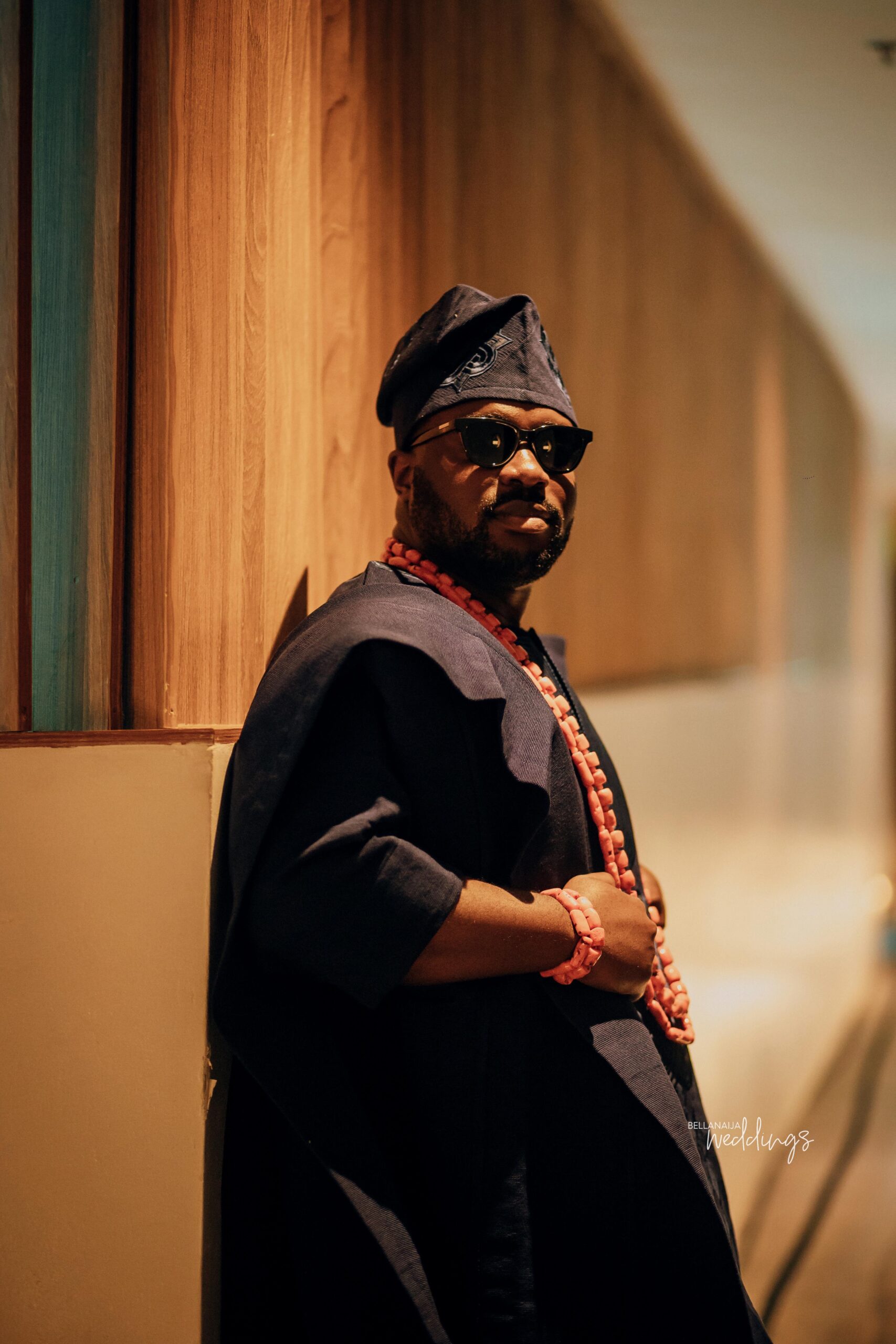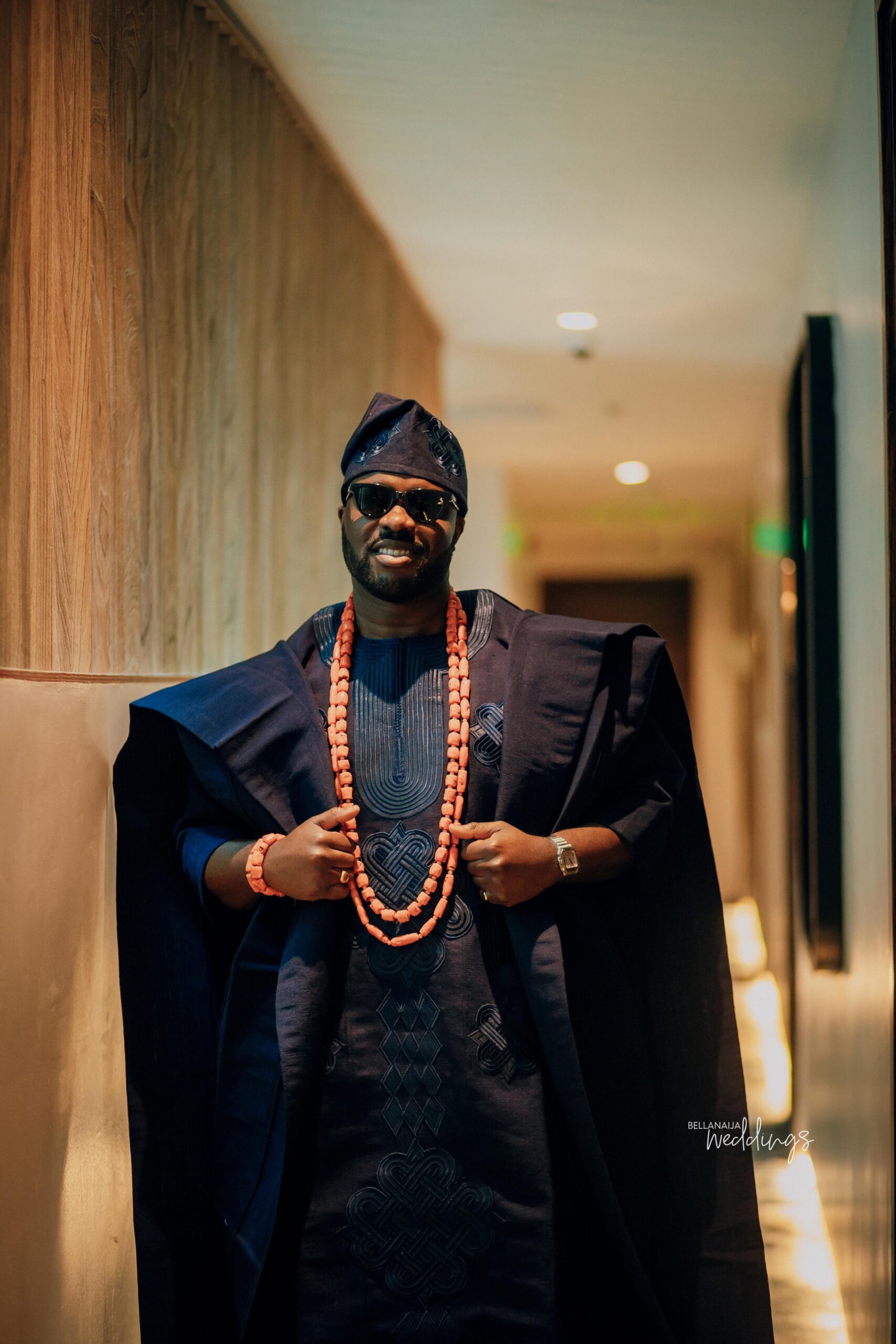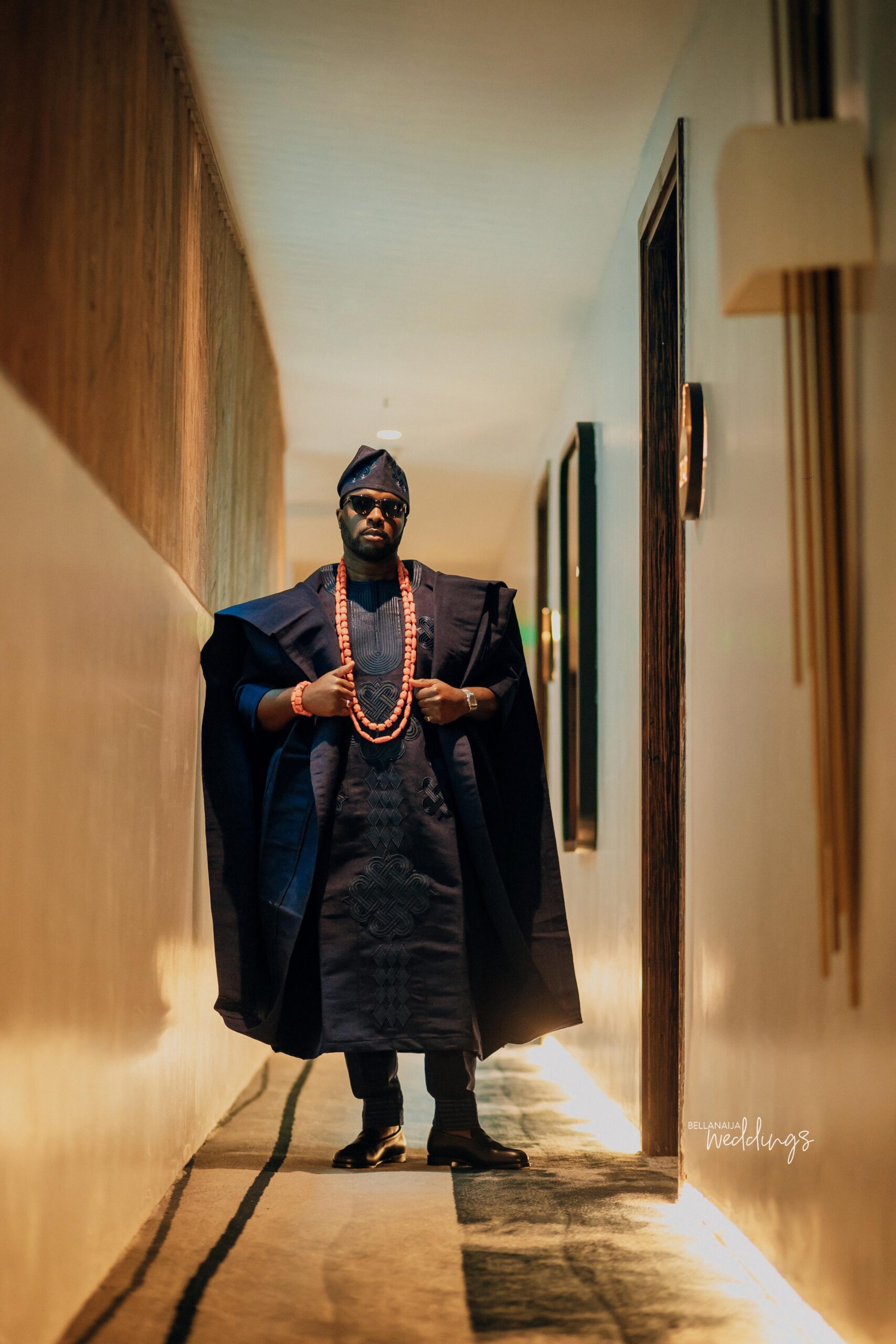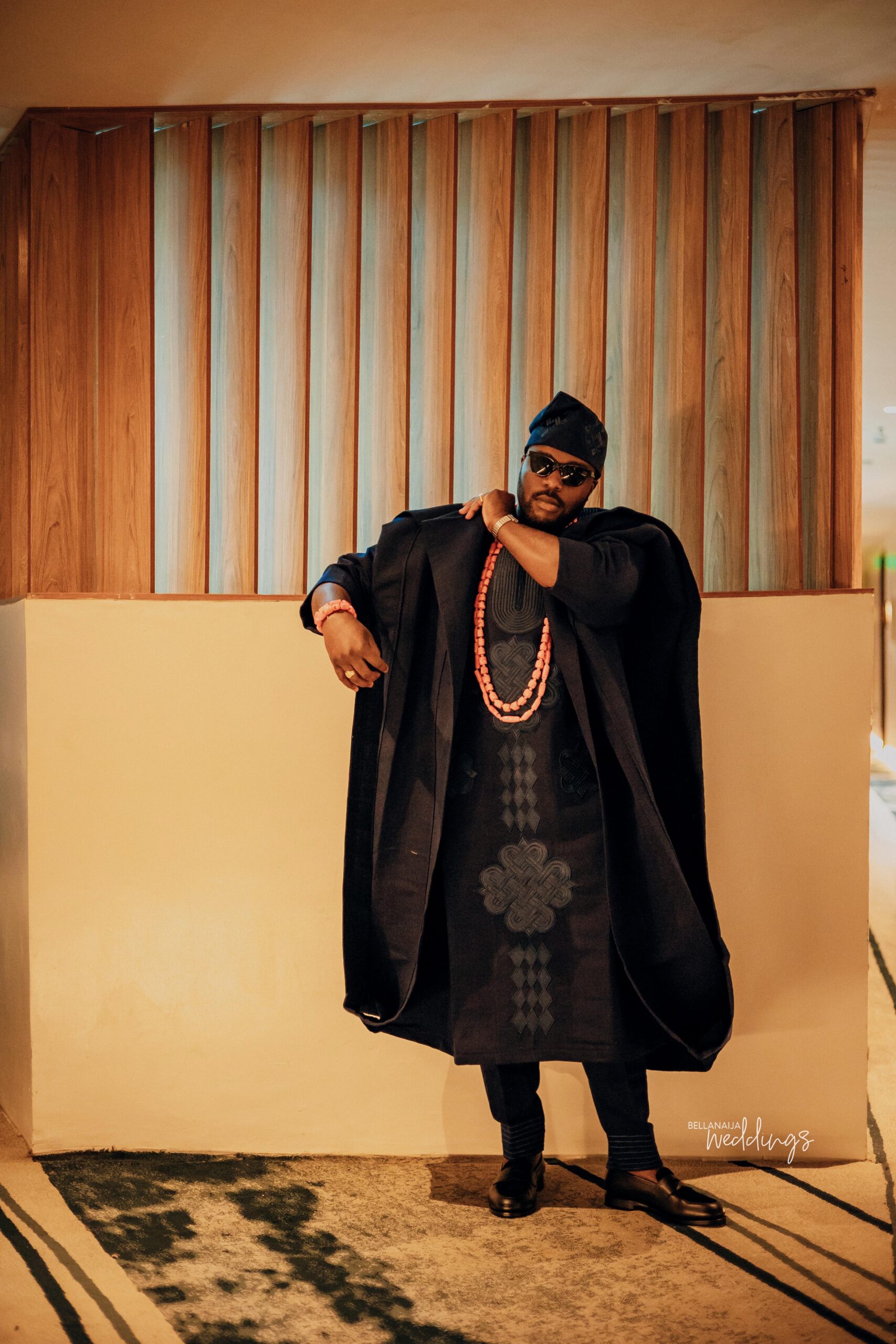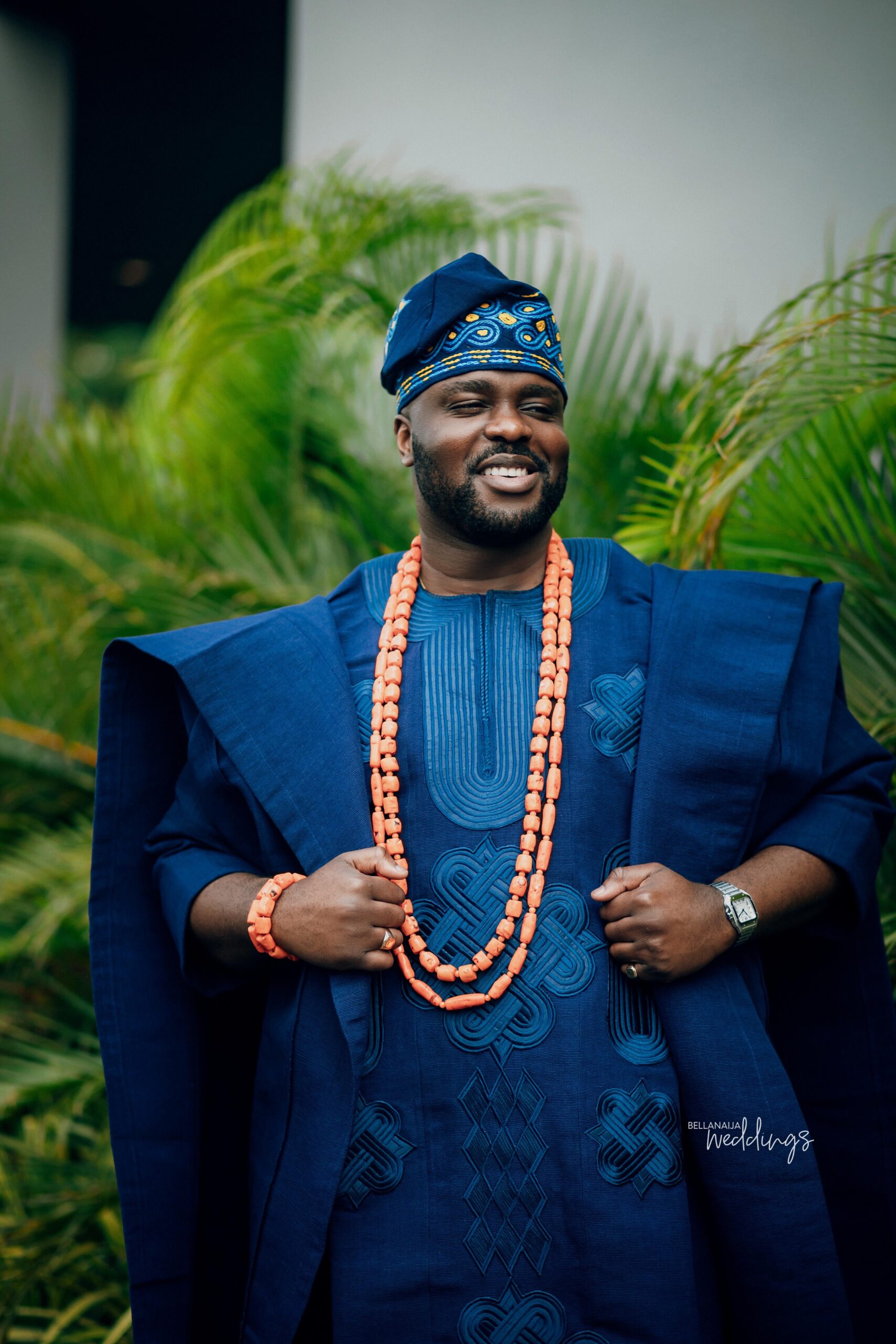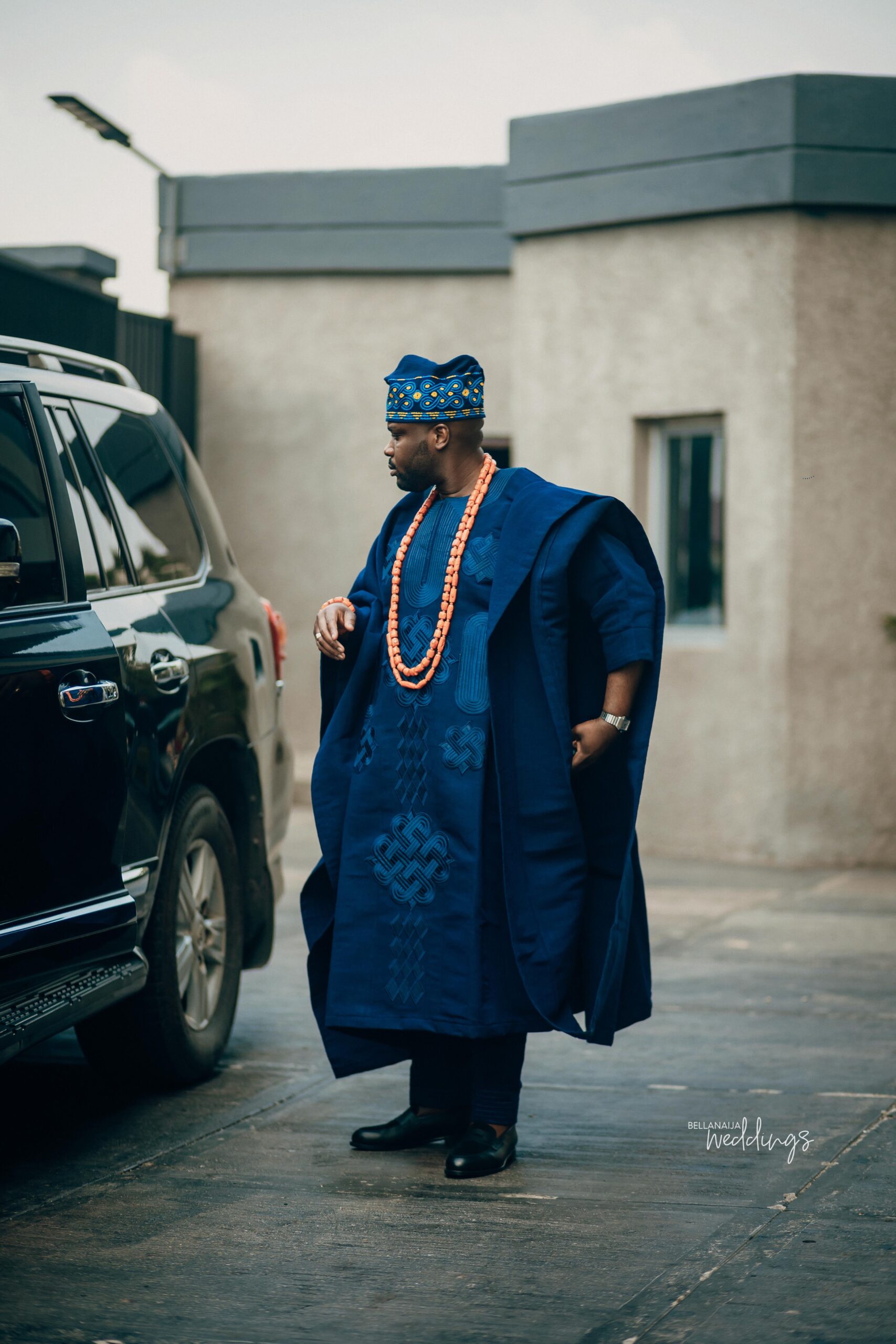 Lovebirds slaying the day away!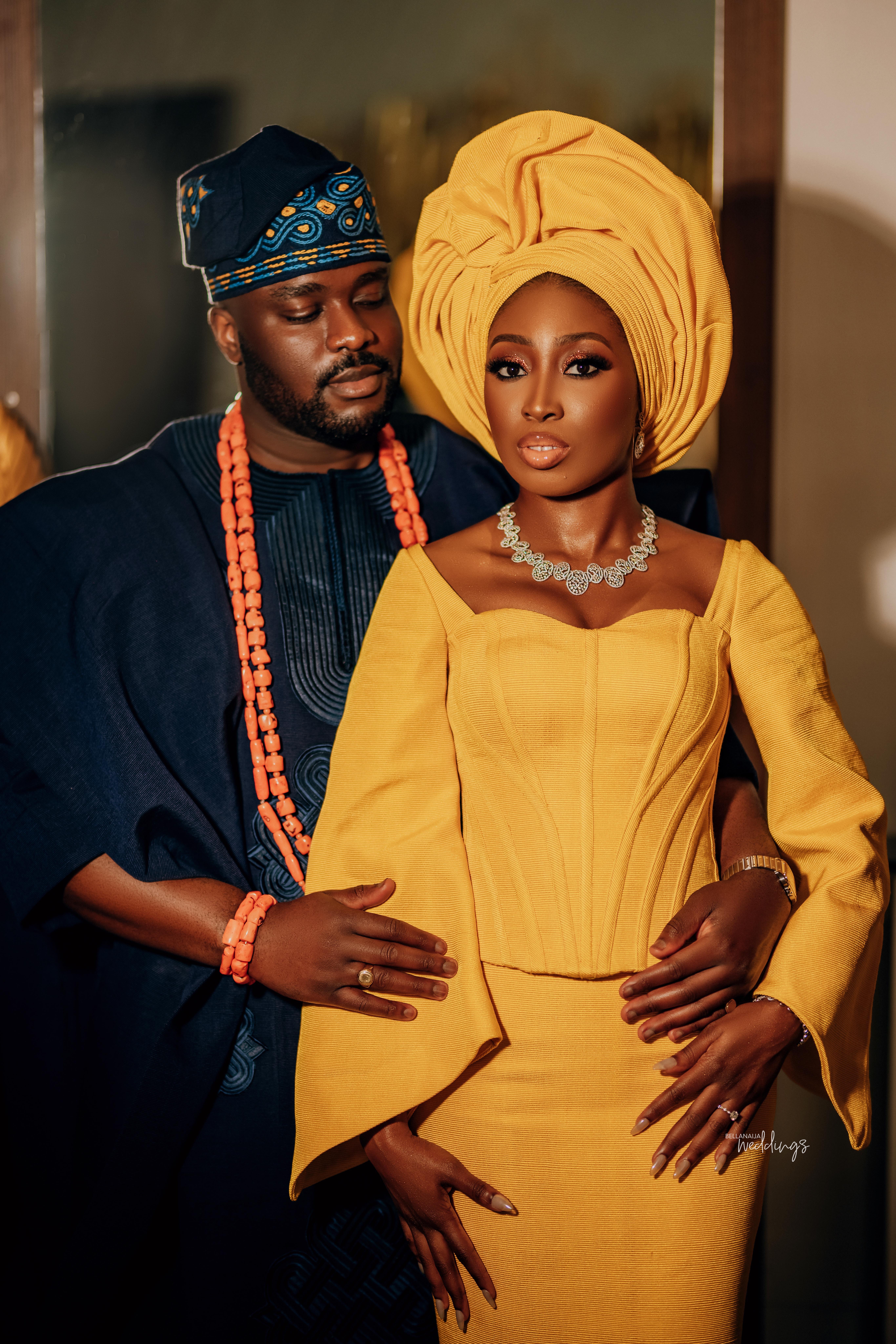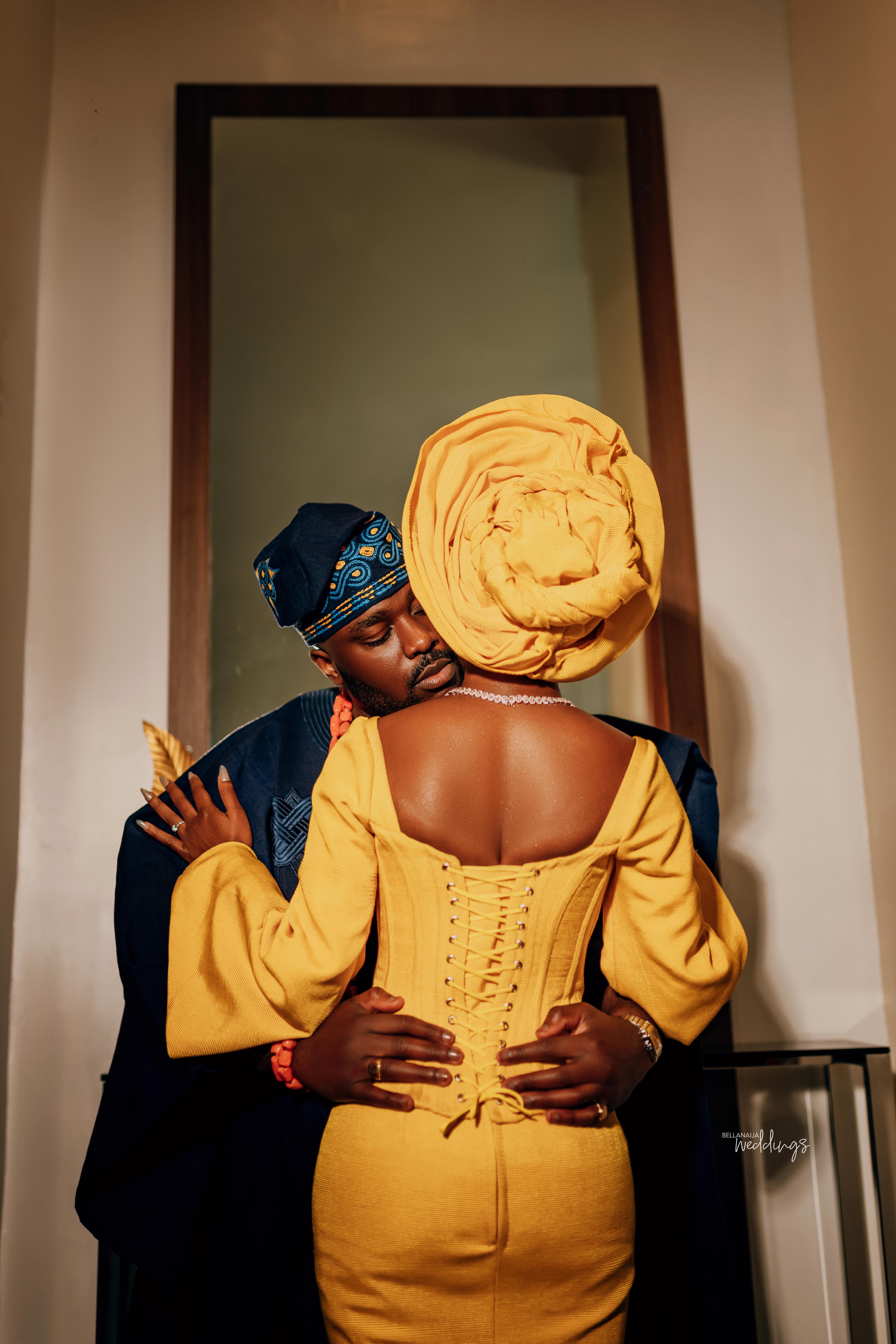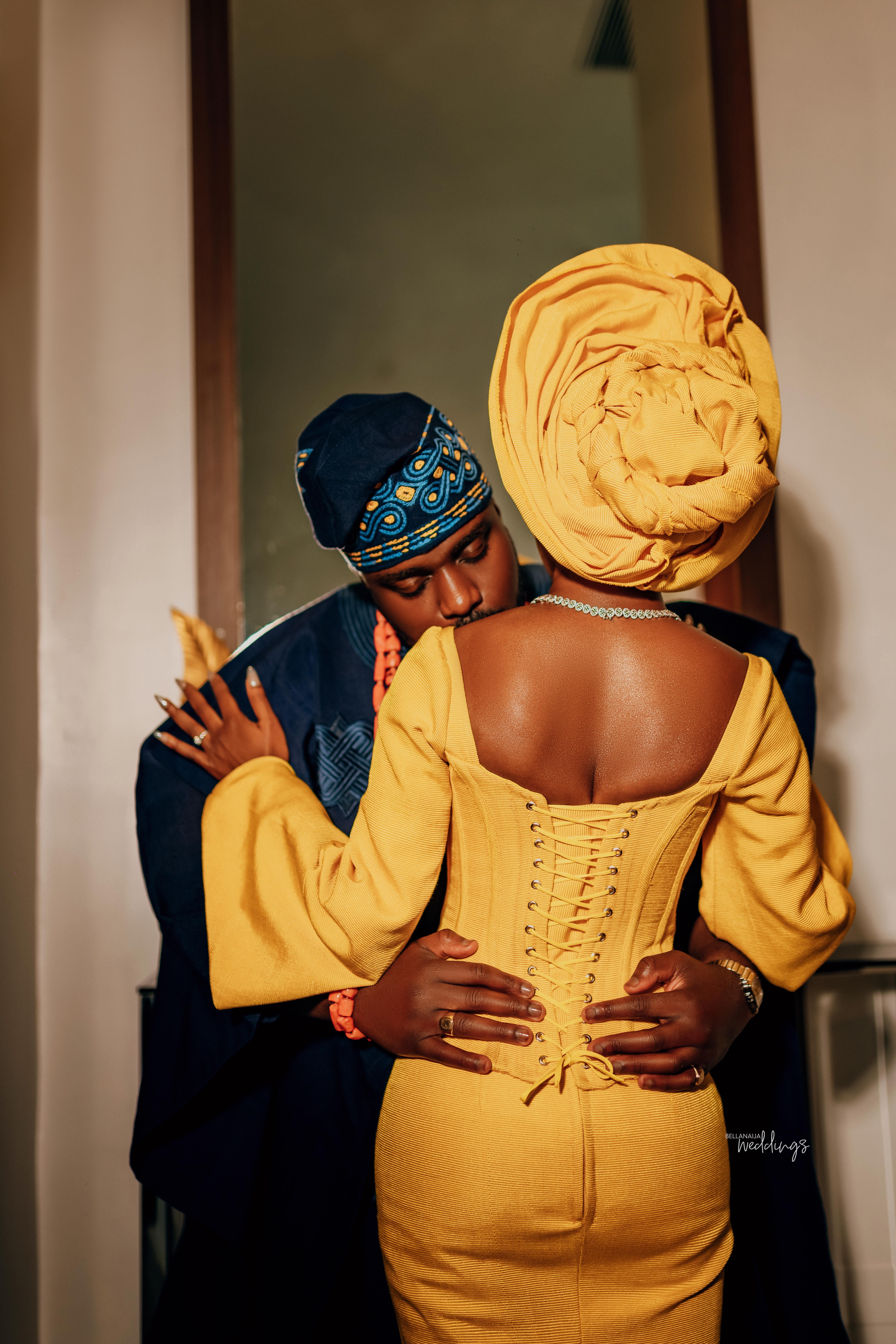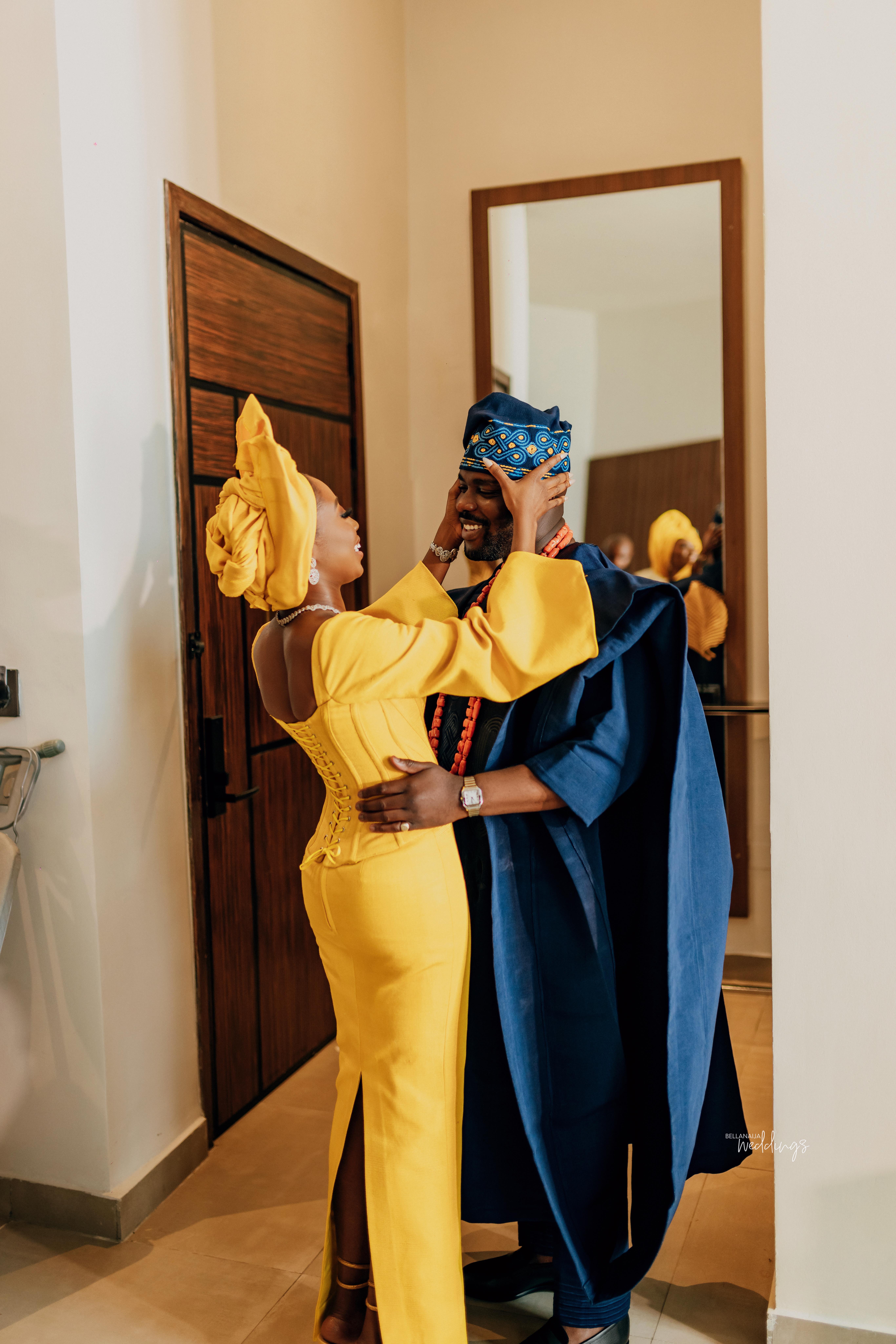 Let the ceremony begin!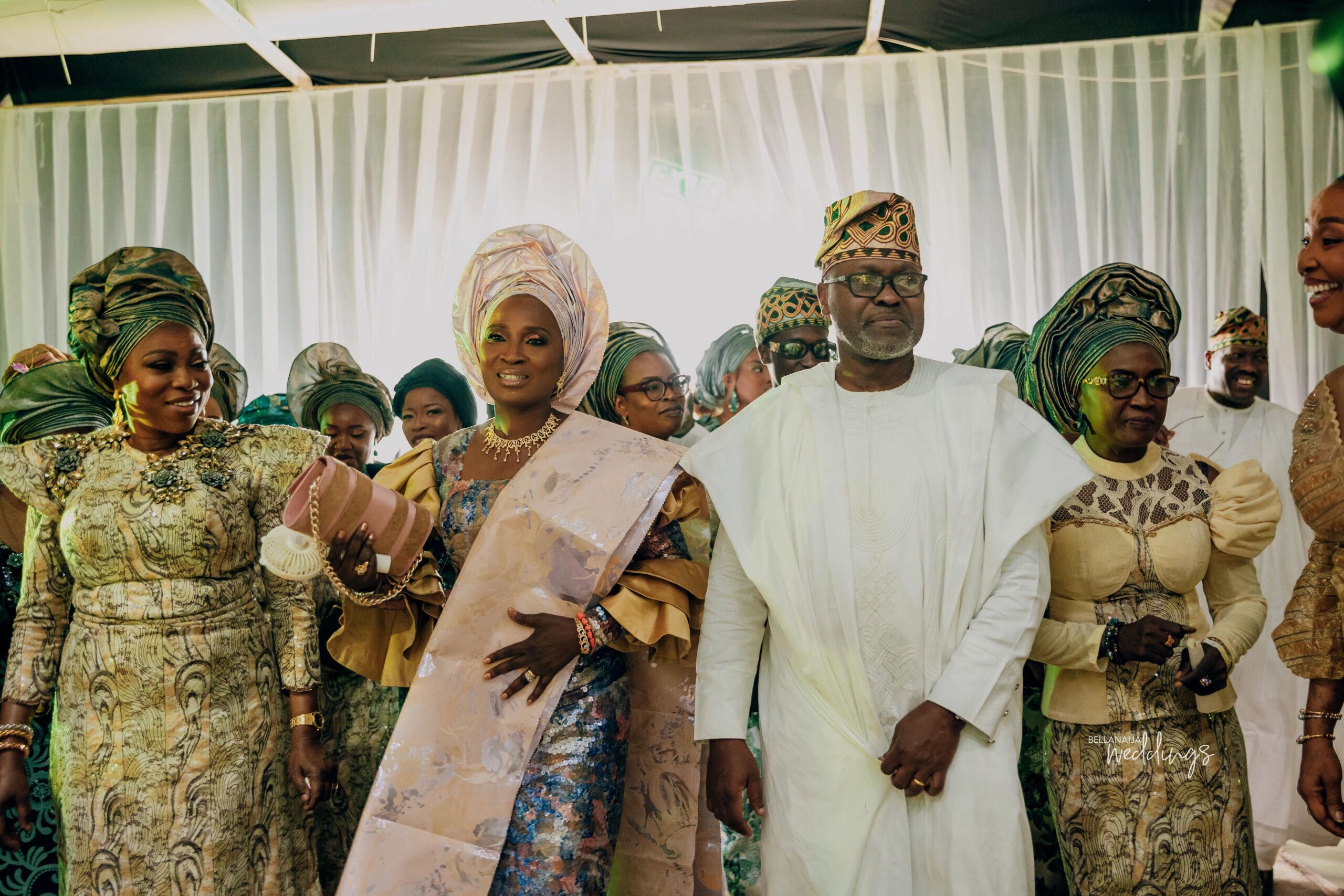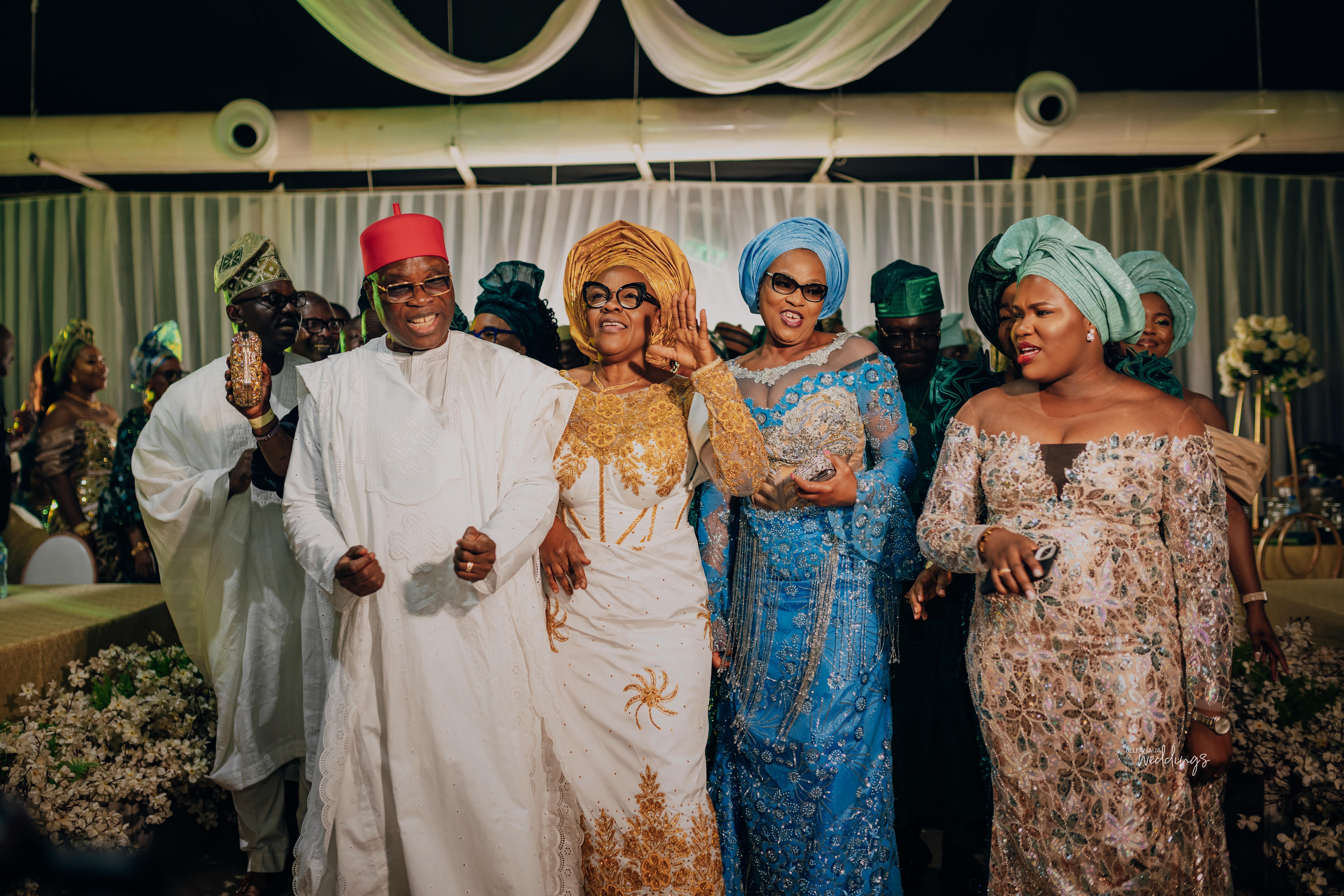 Dapper groom approaching!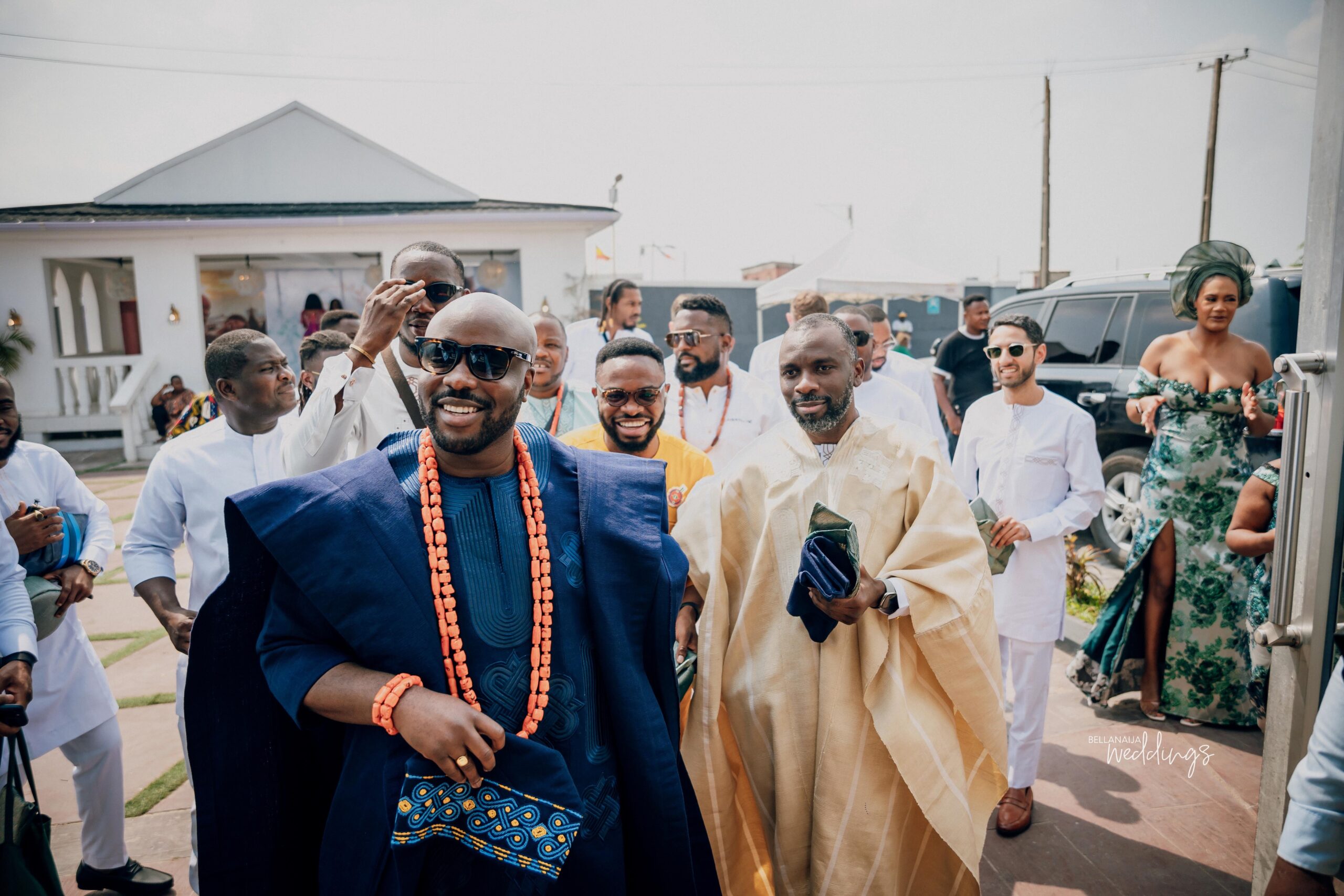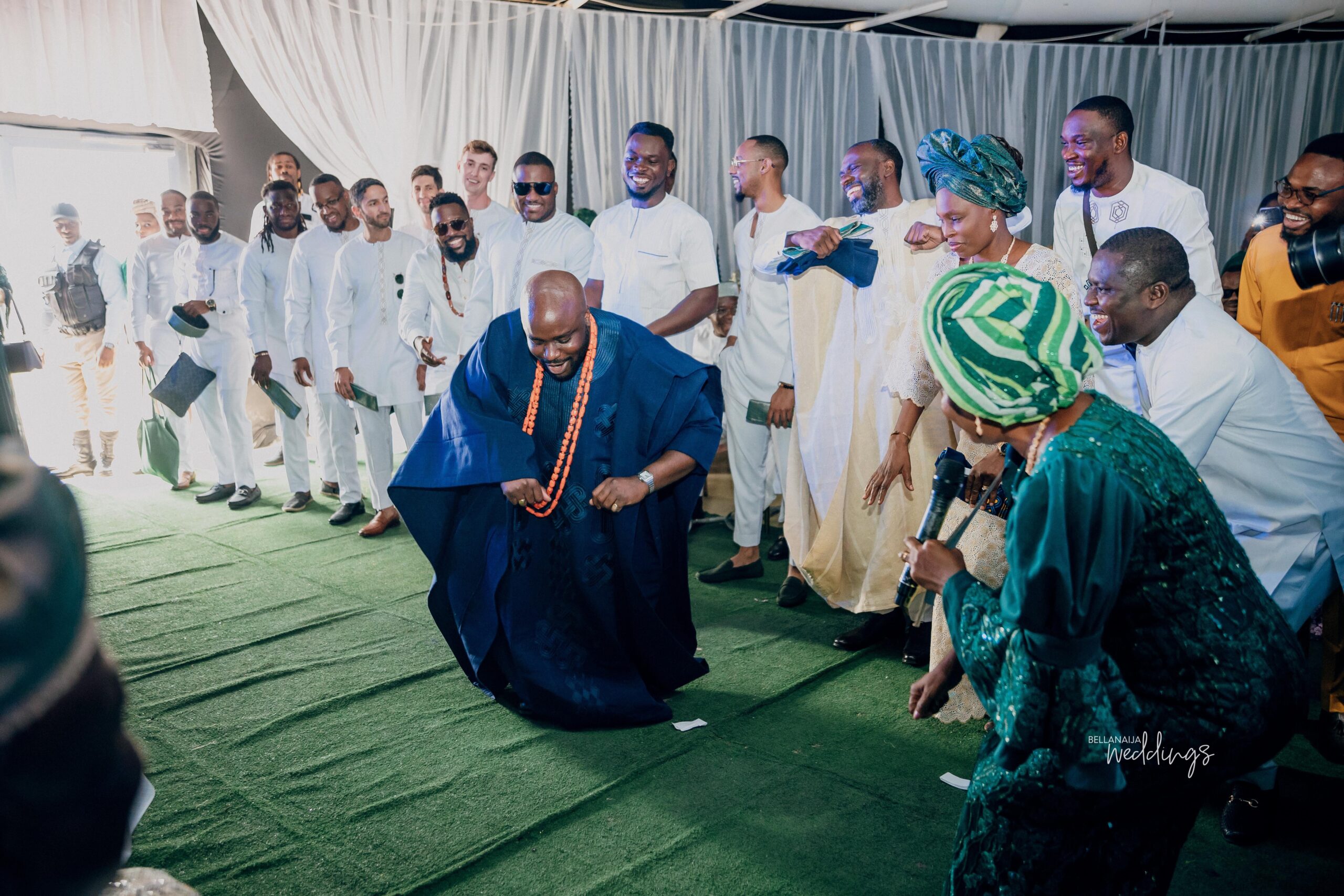 Time to pay respect the Yoruba way!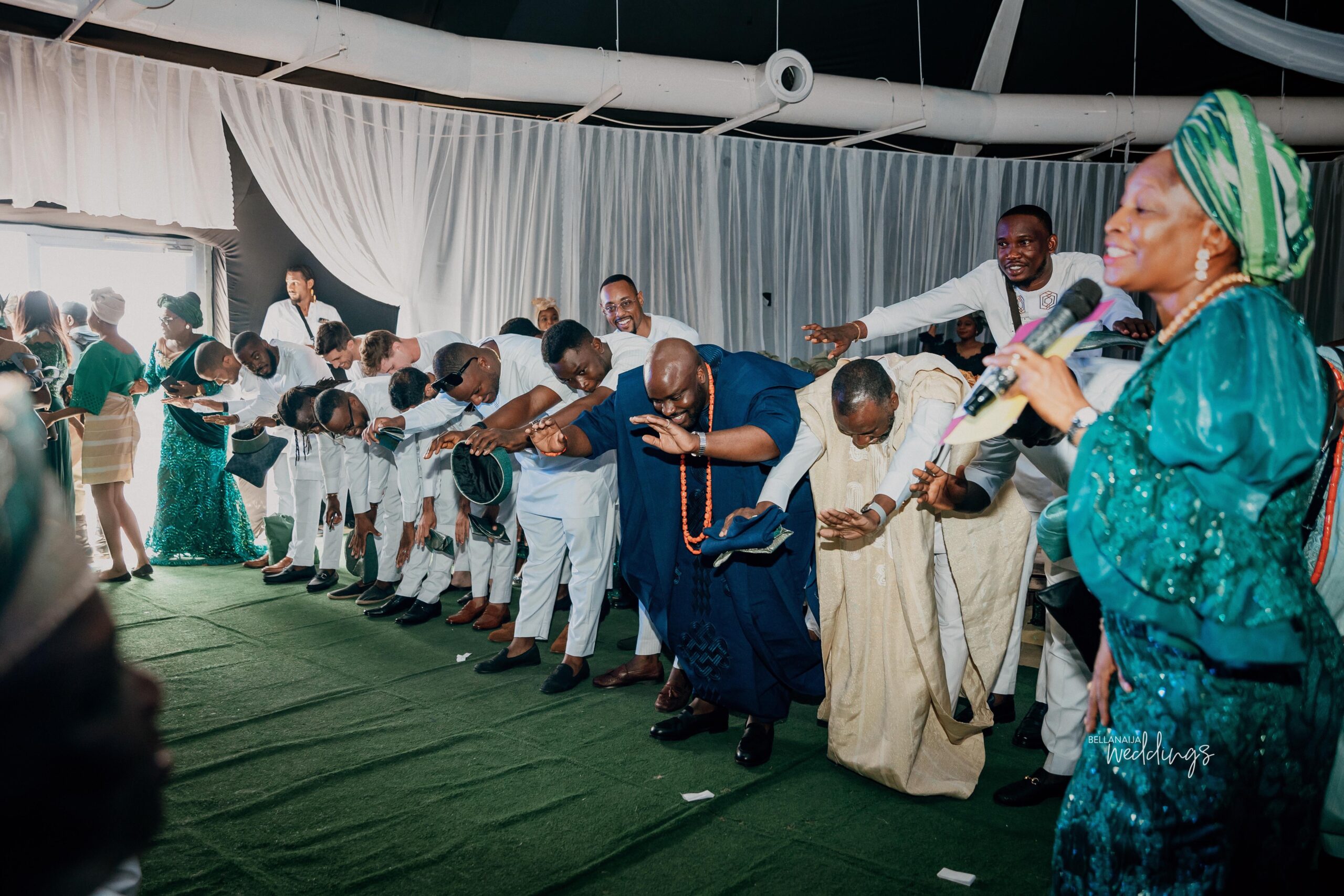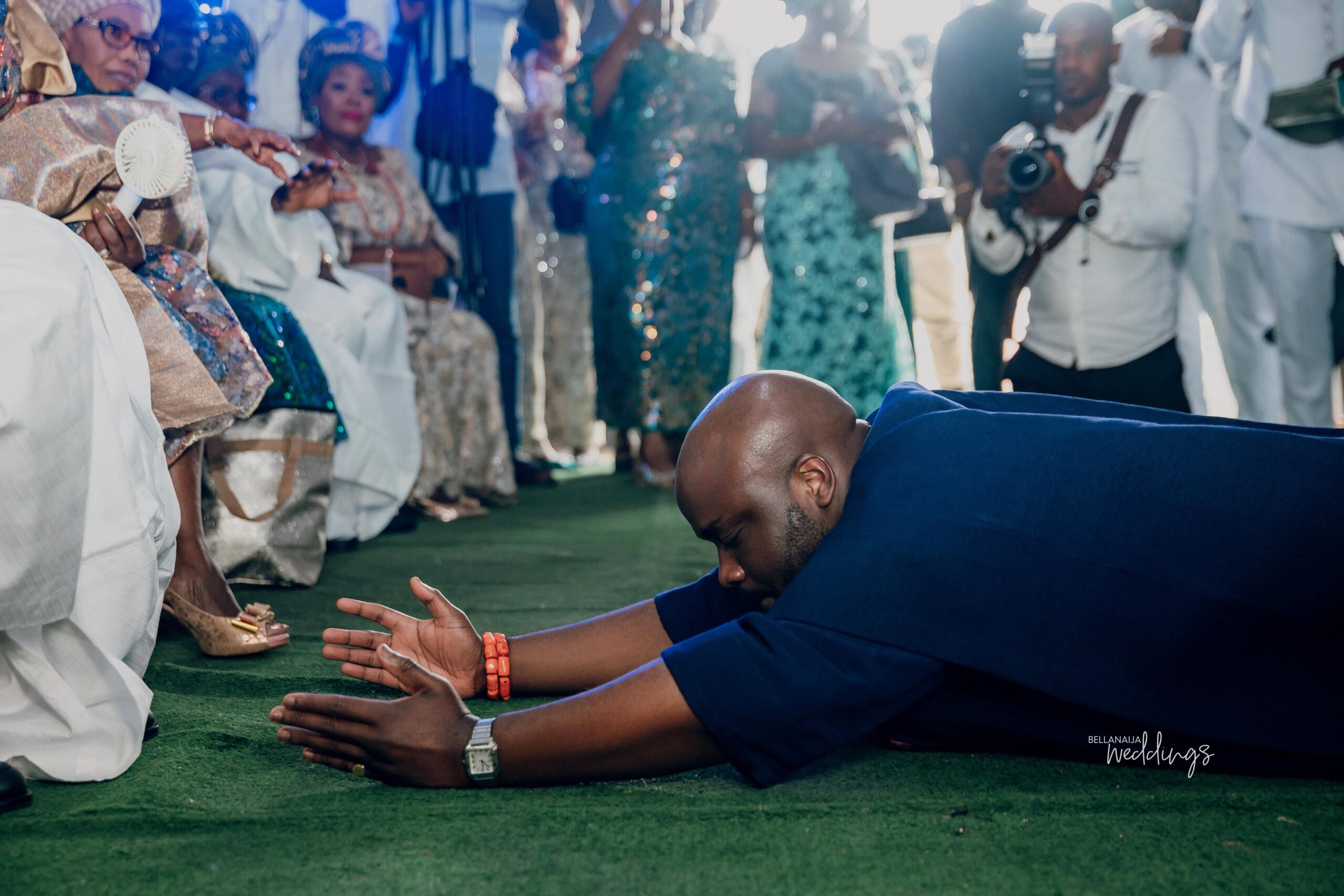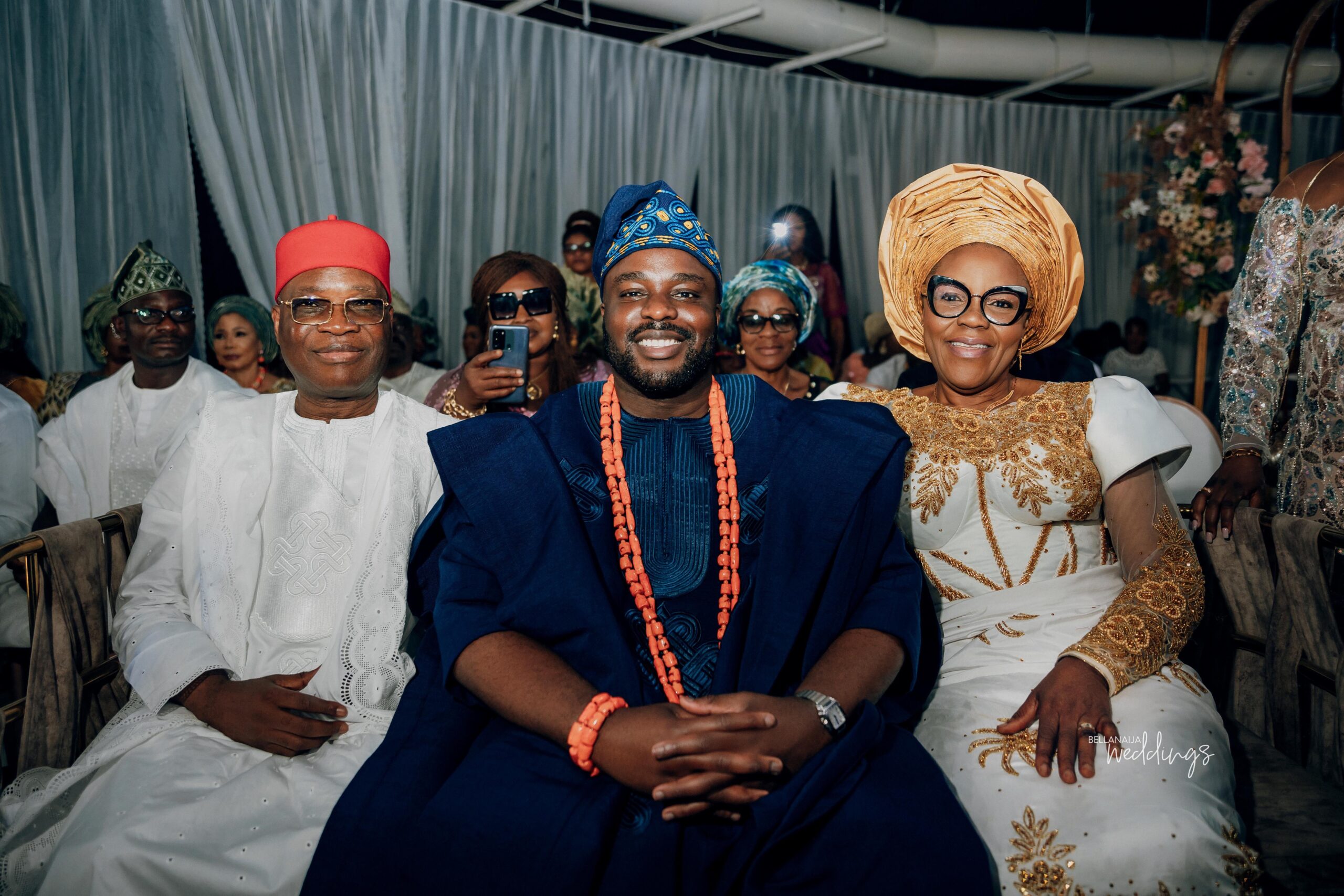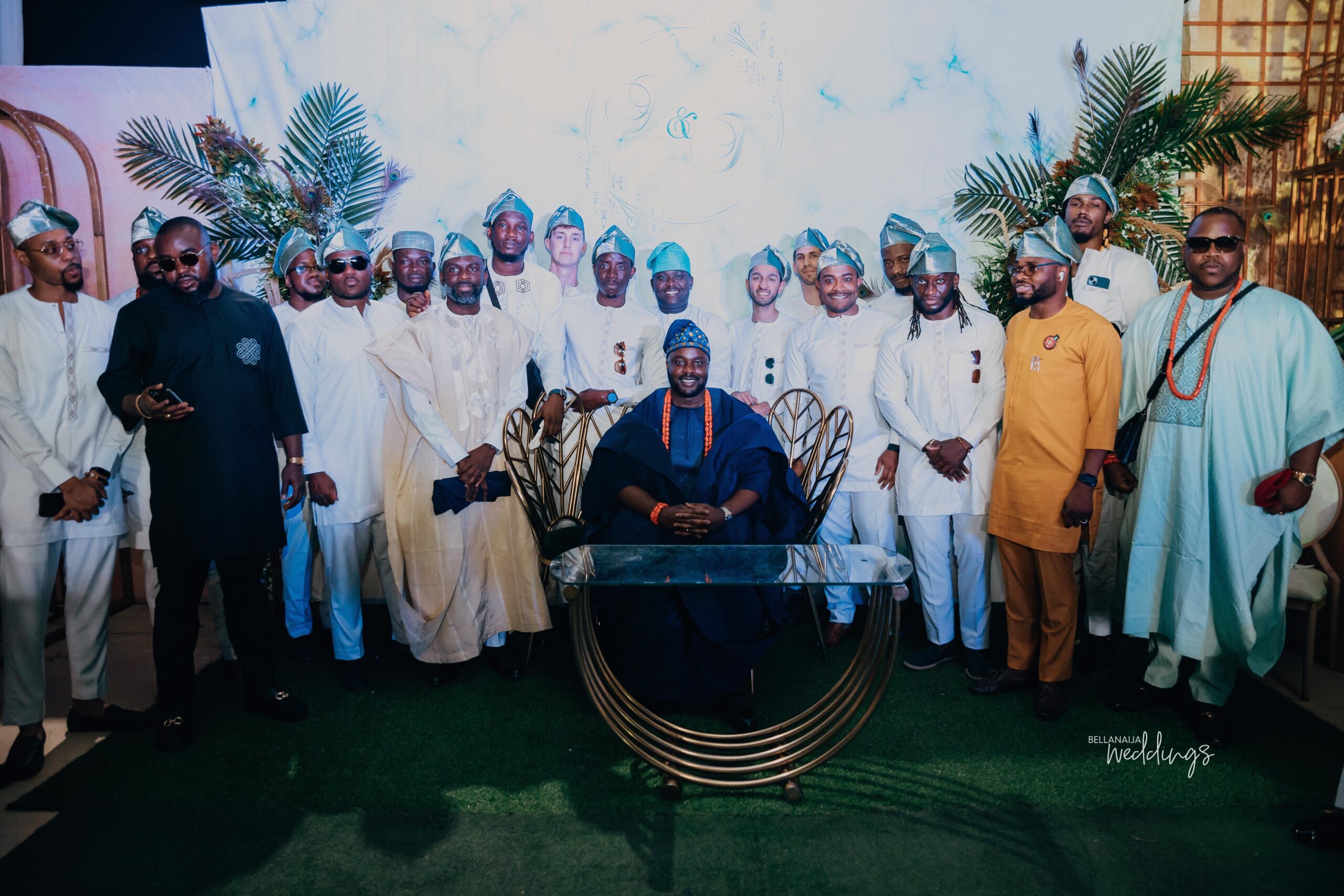 Here comes the lovely bride!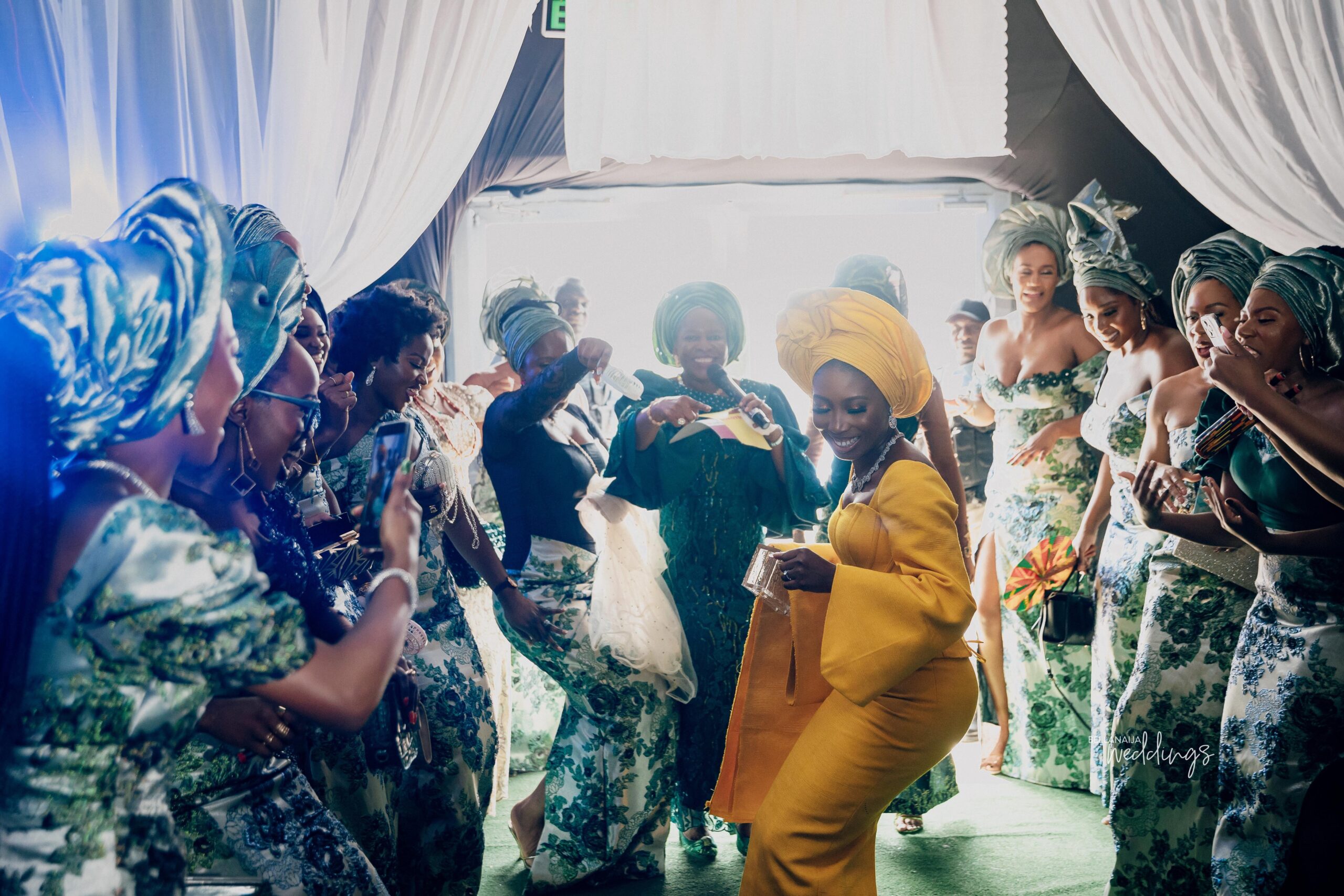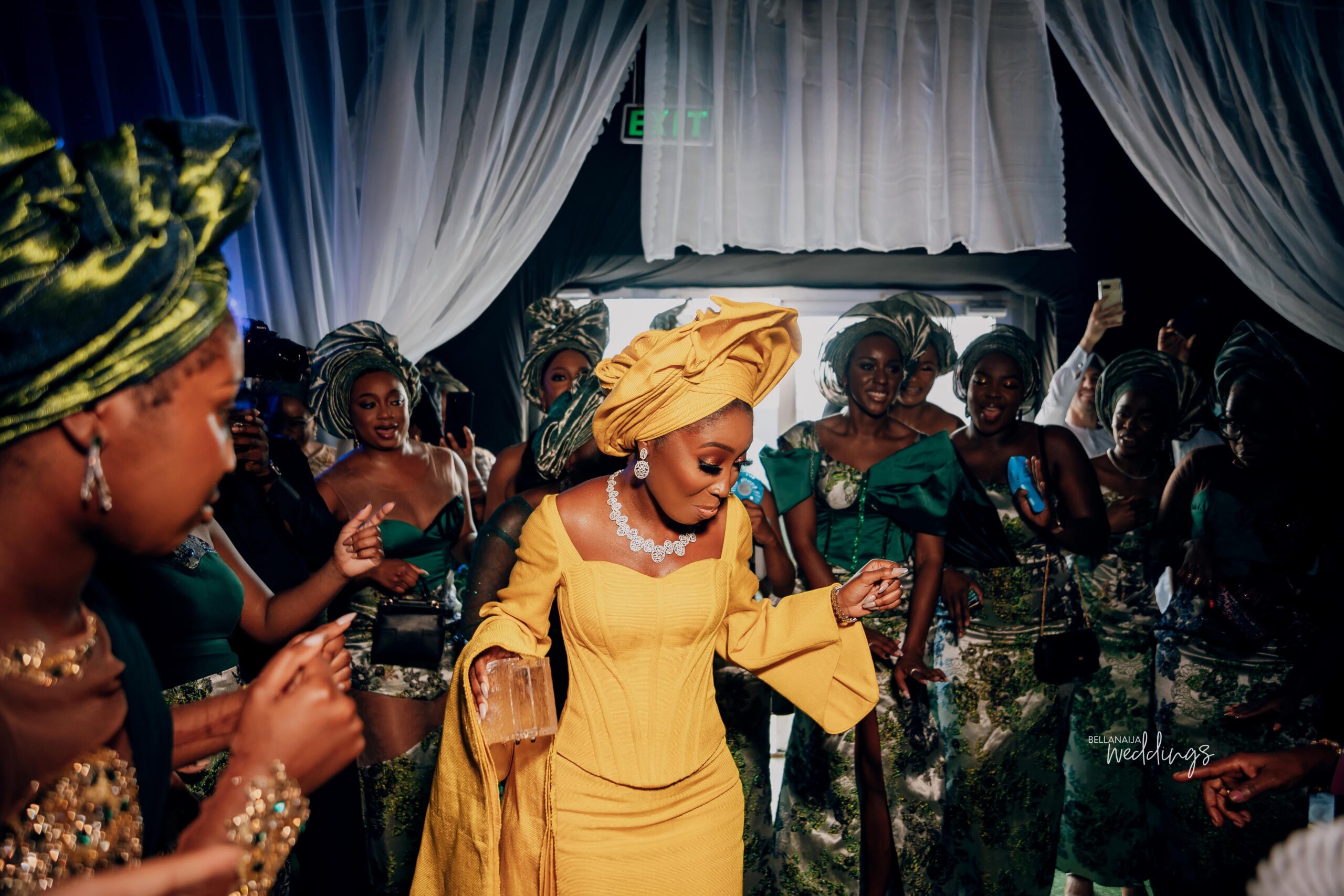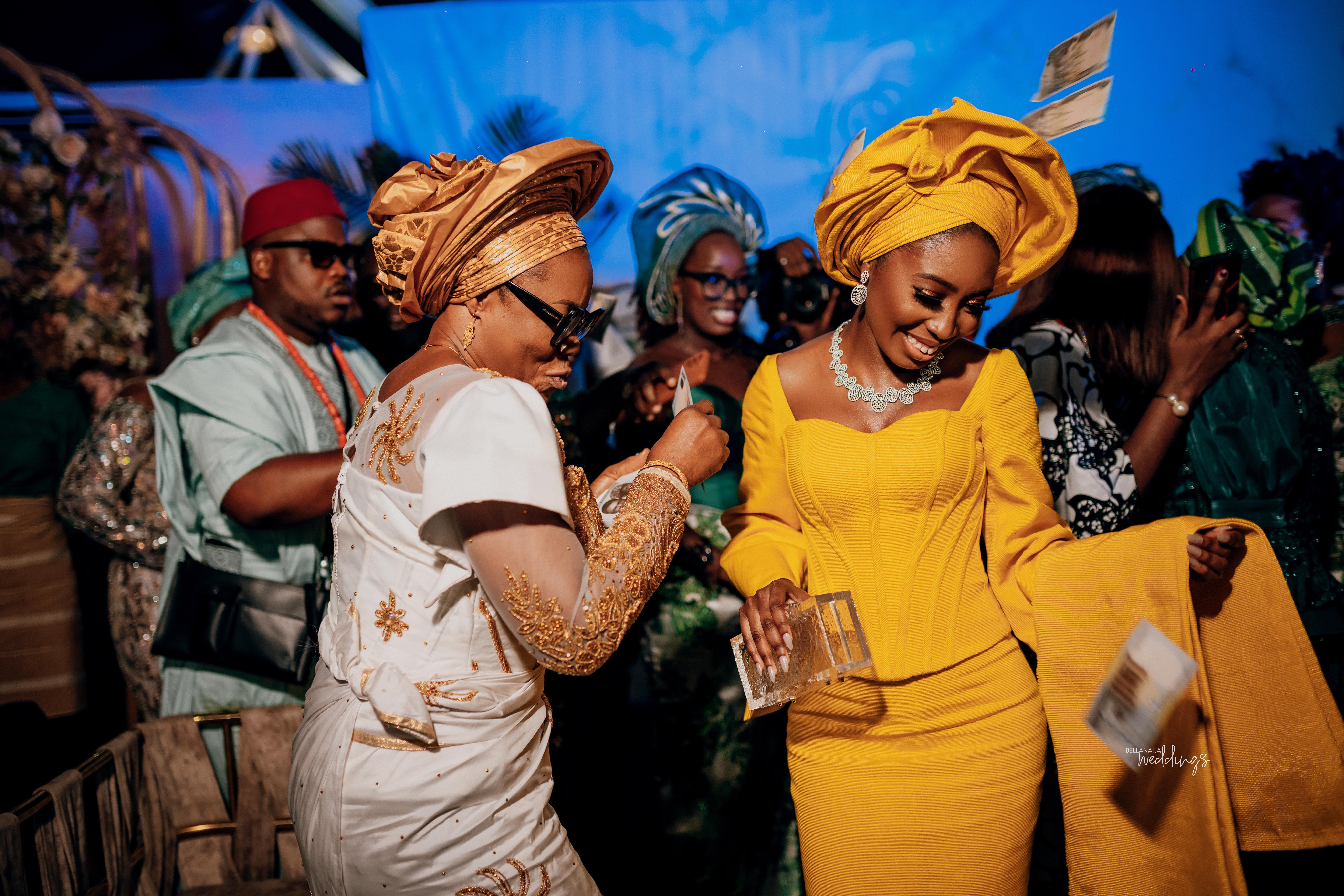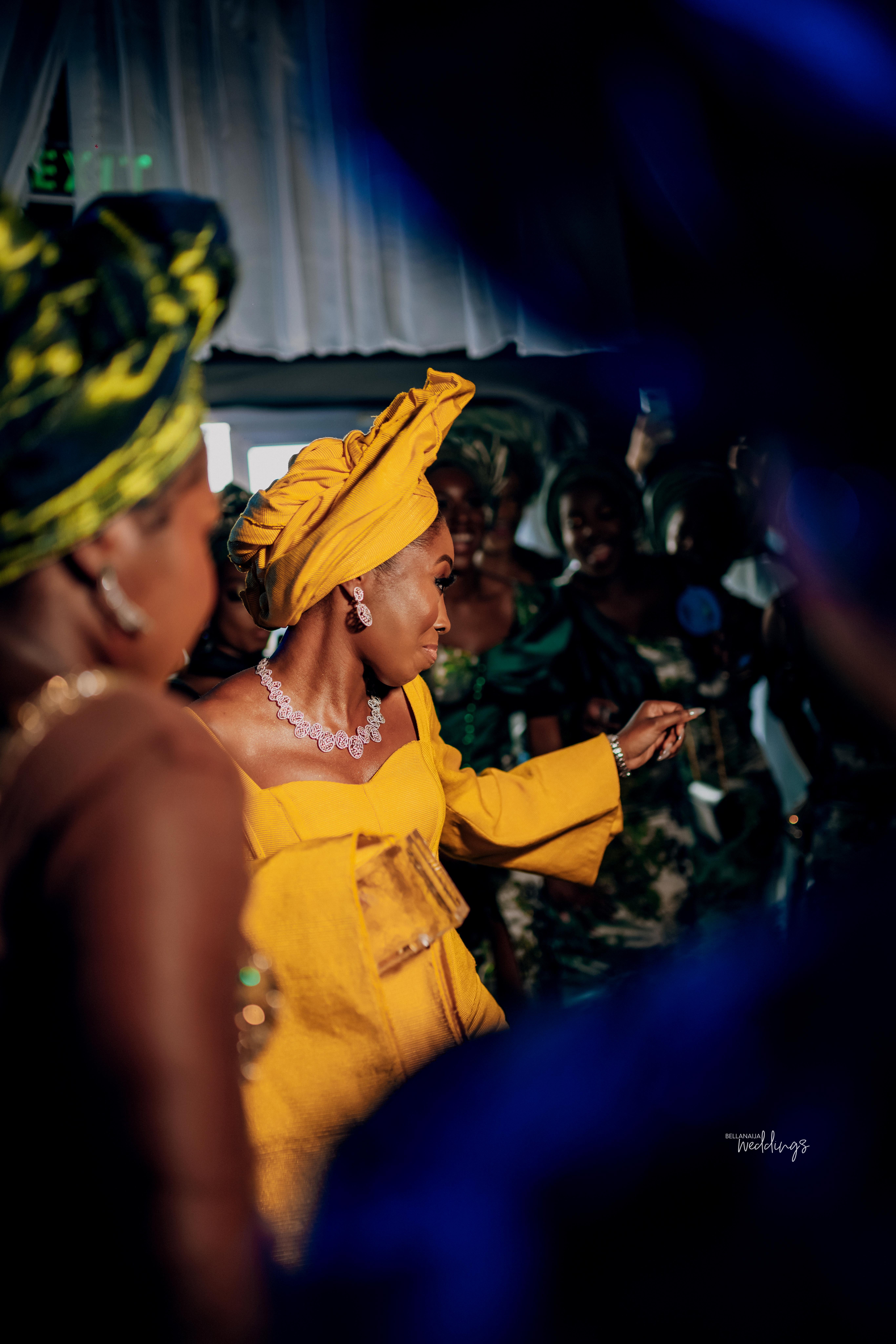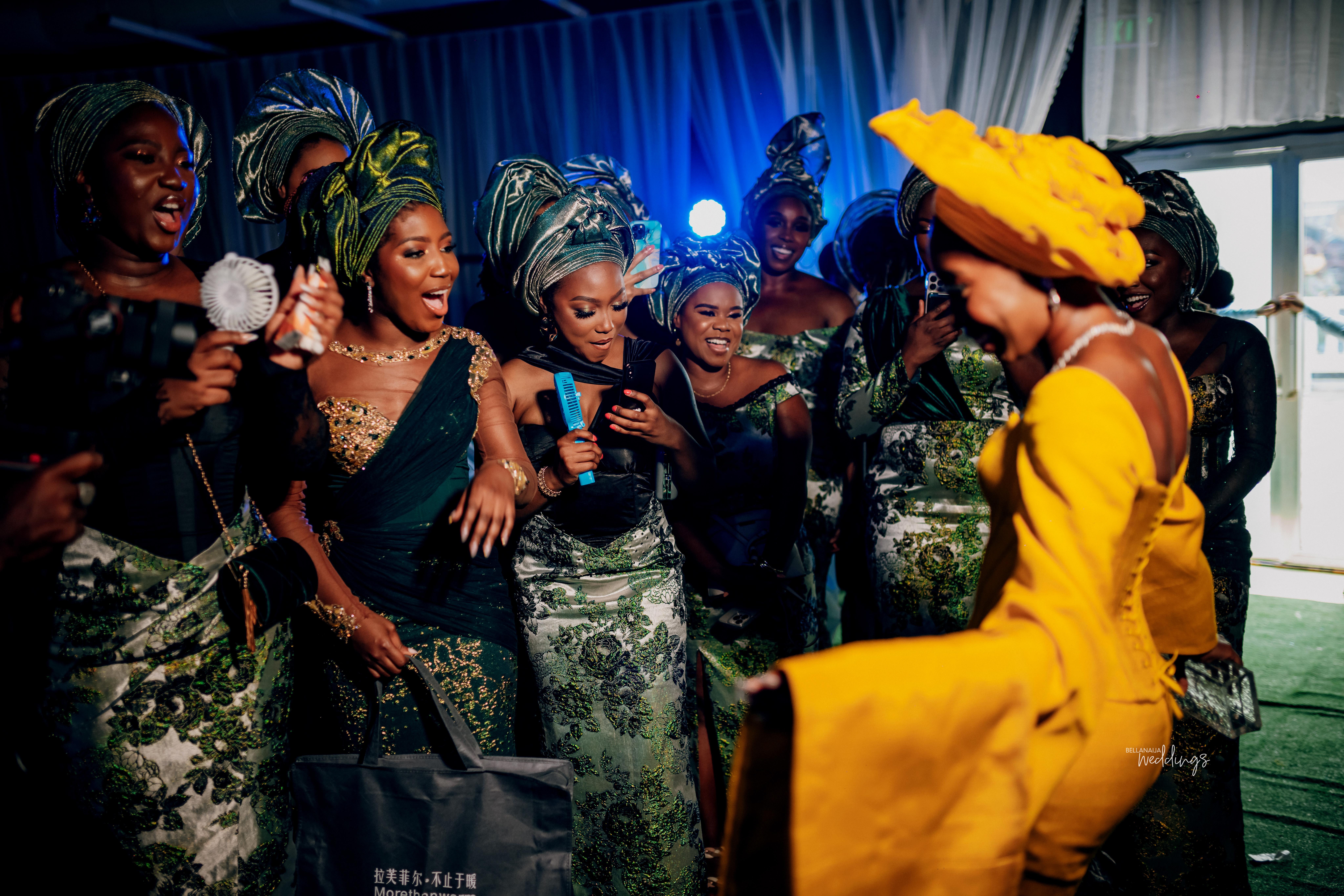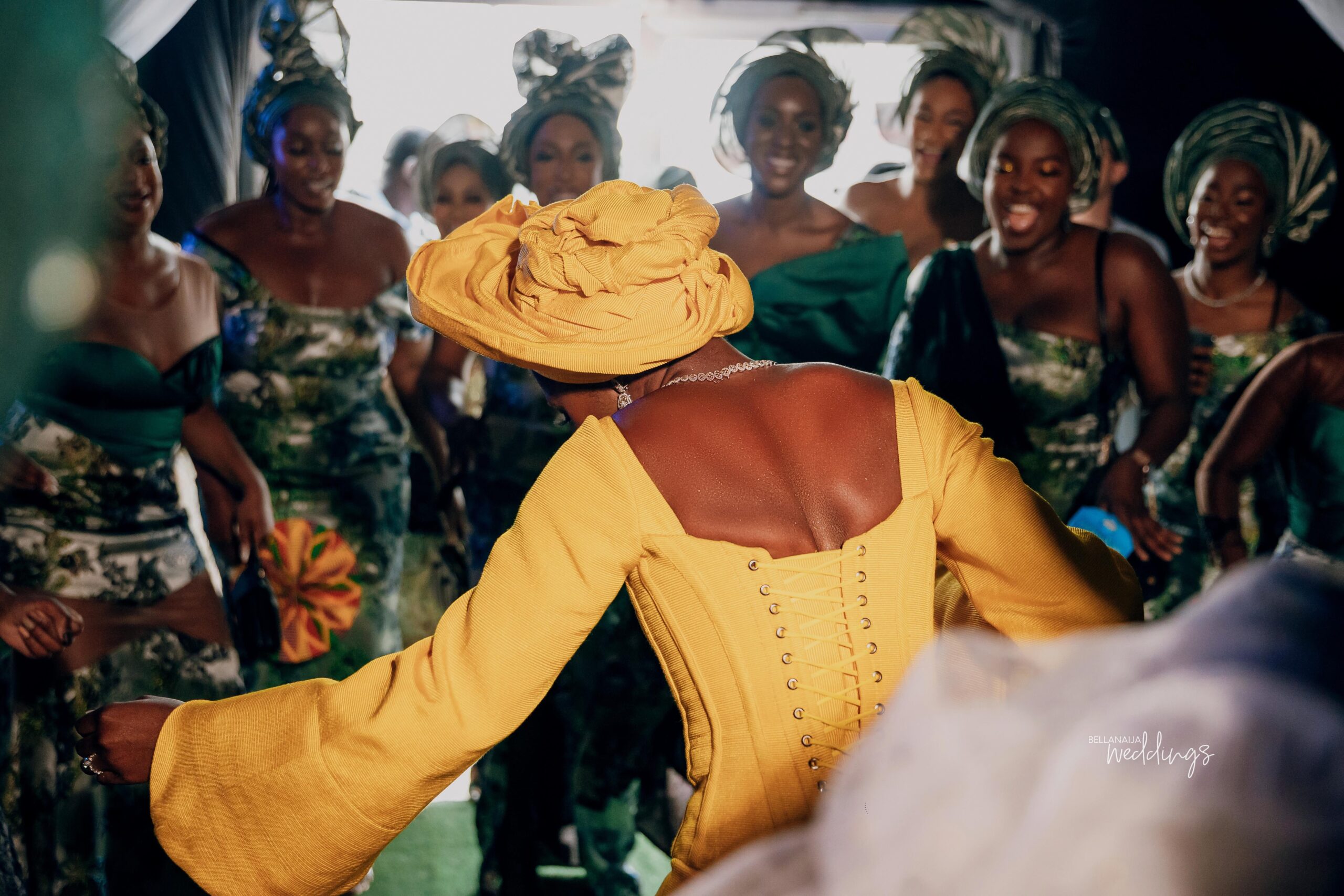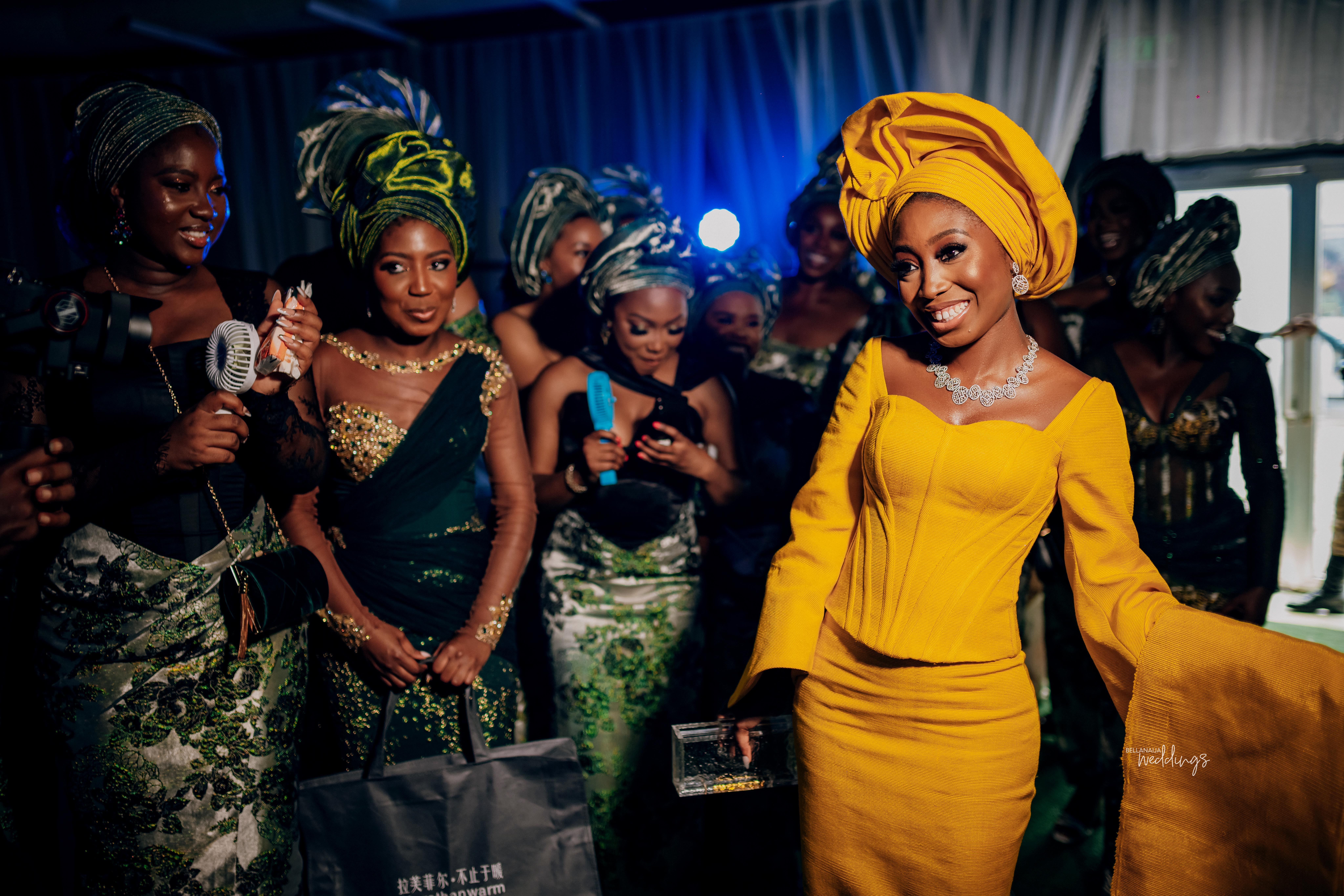 Paying respect as culture demands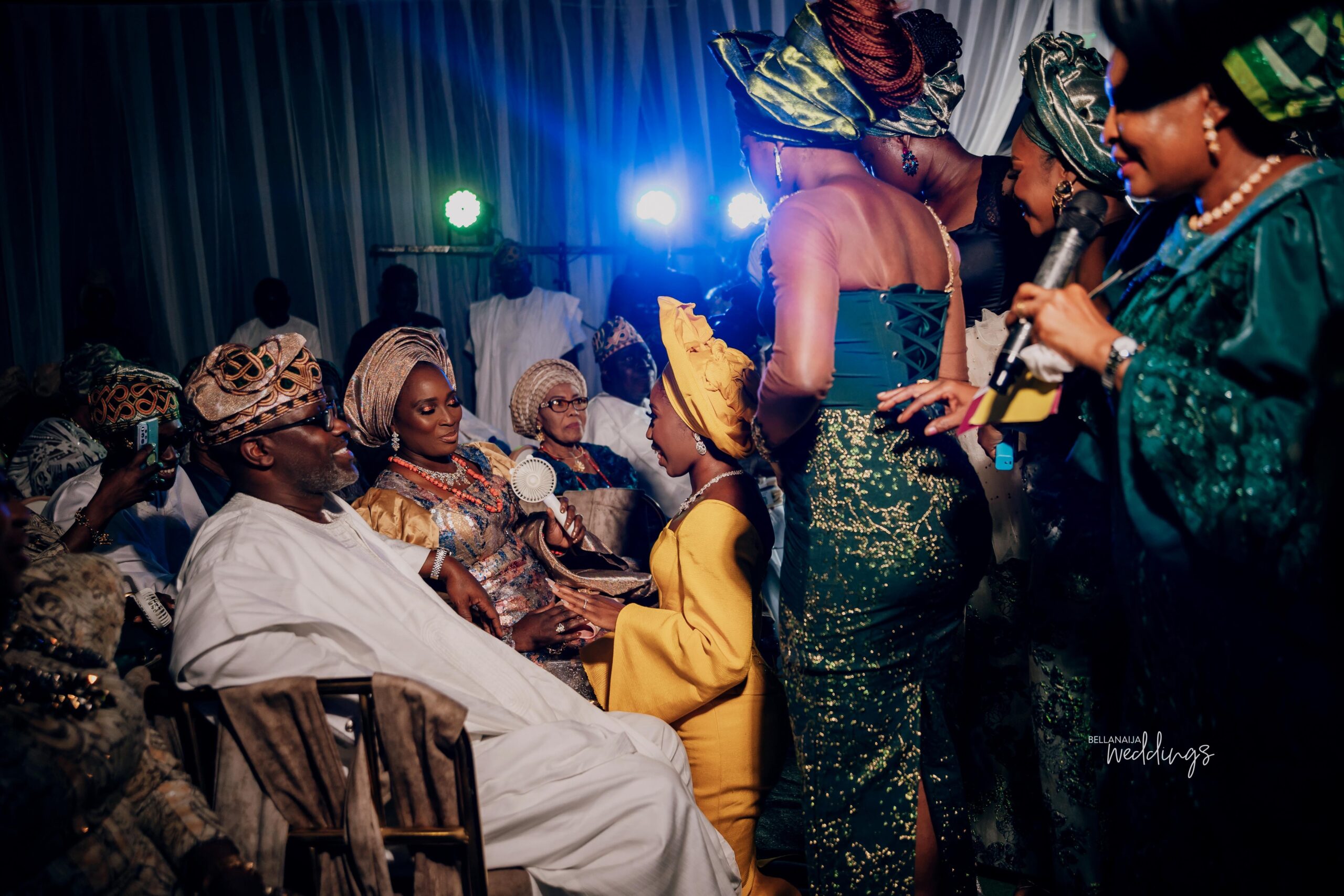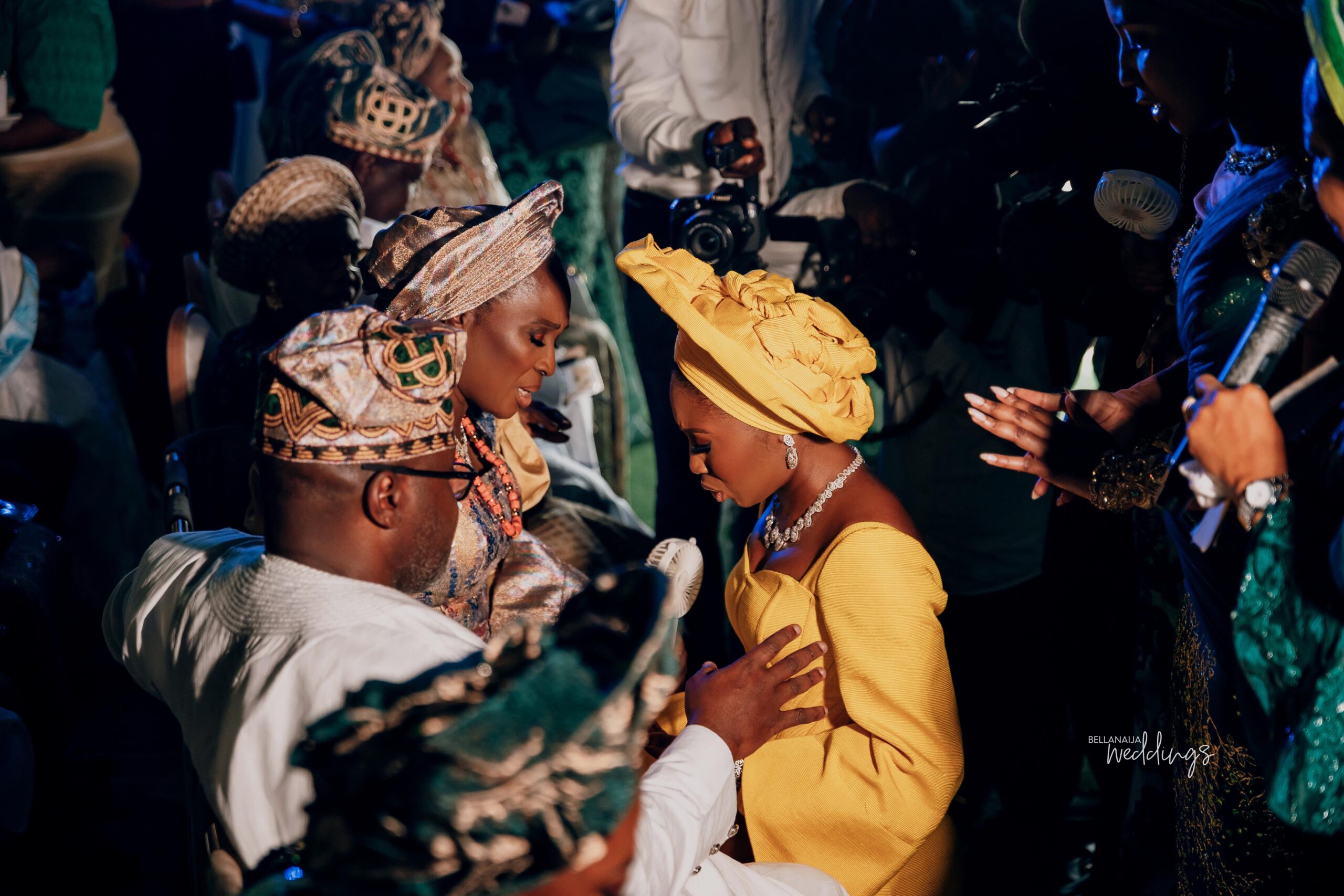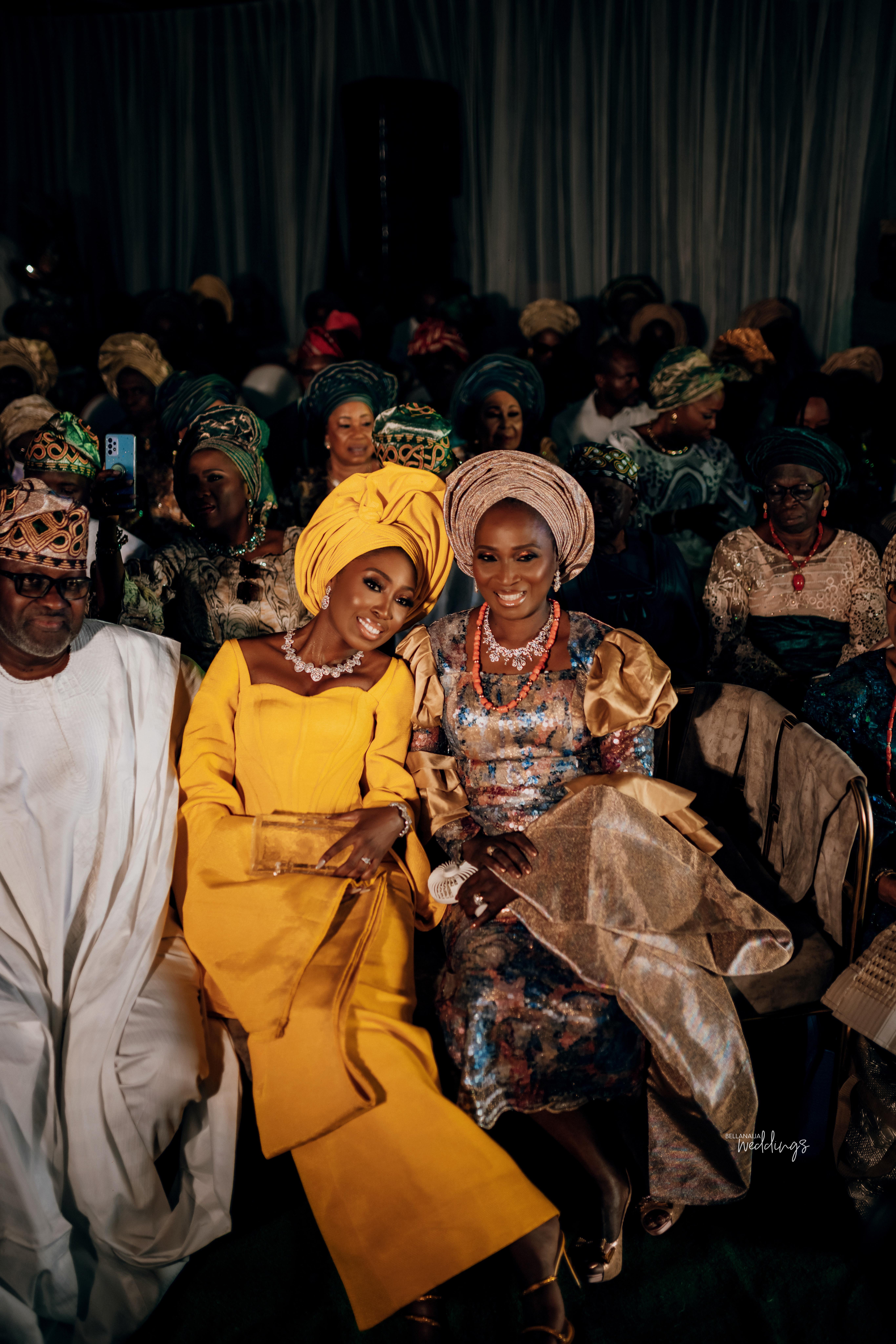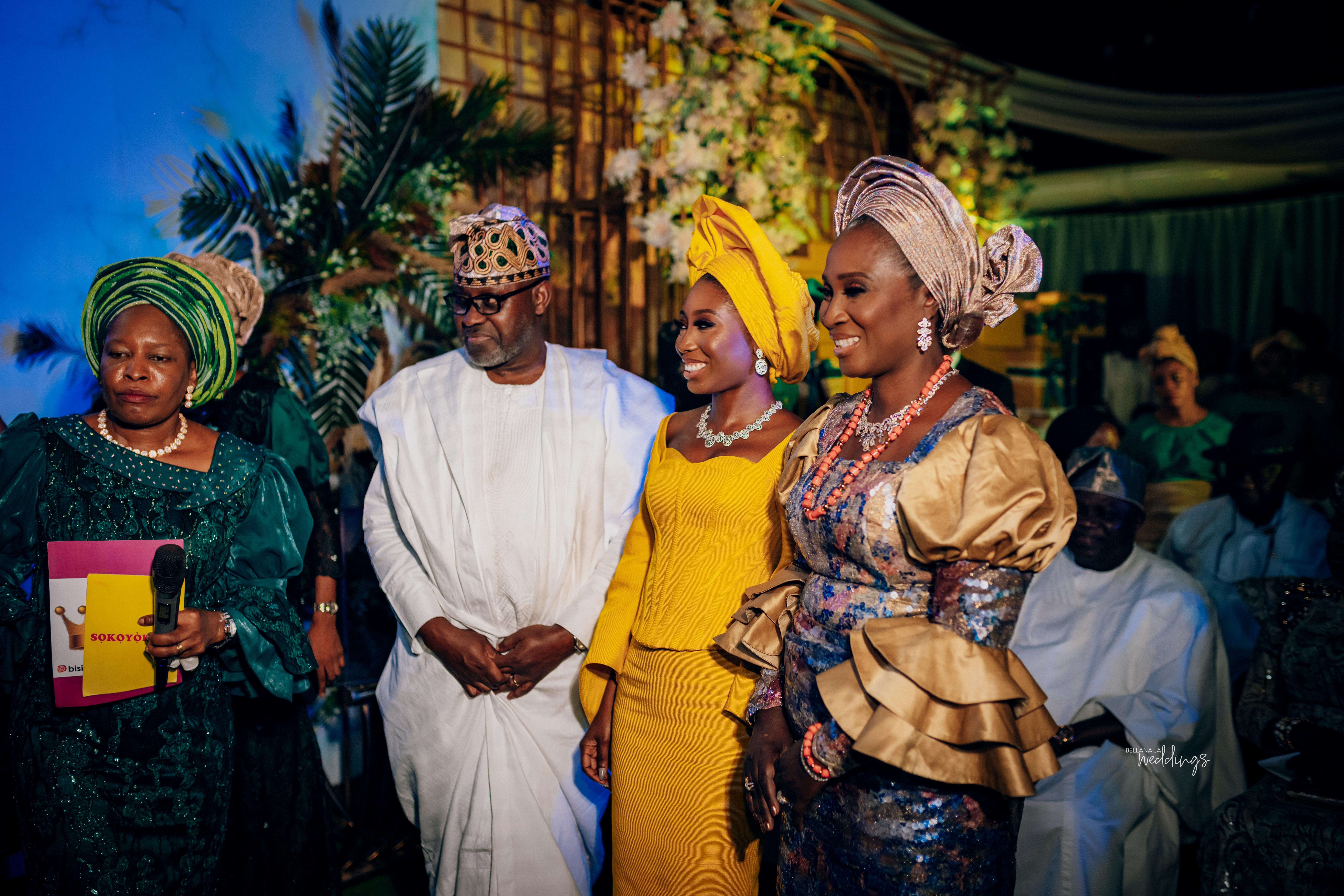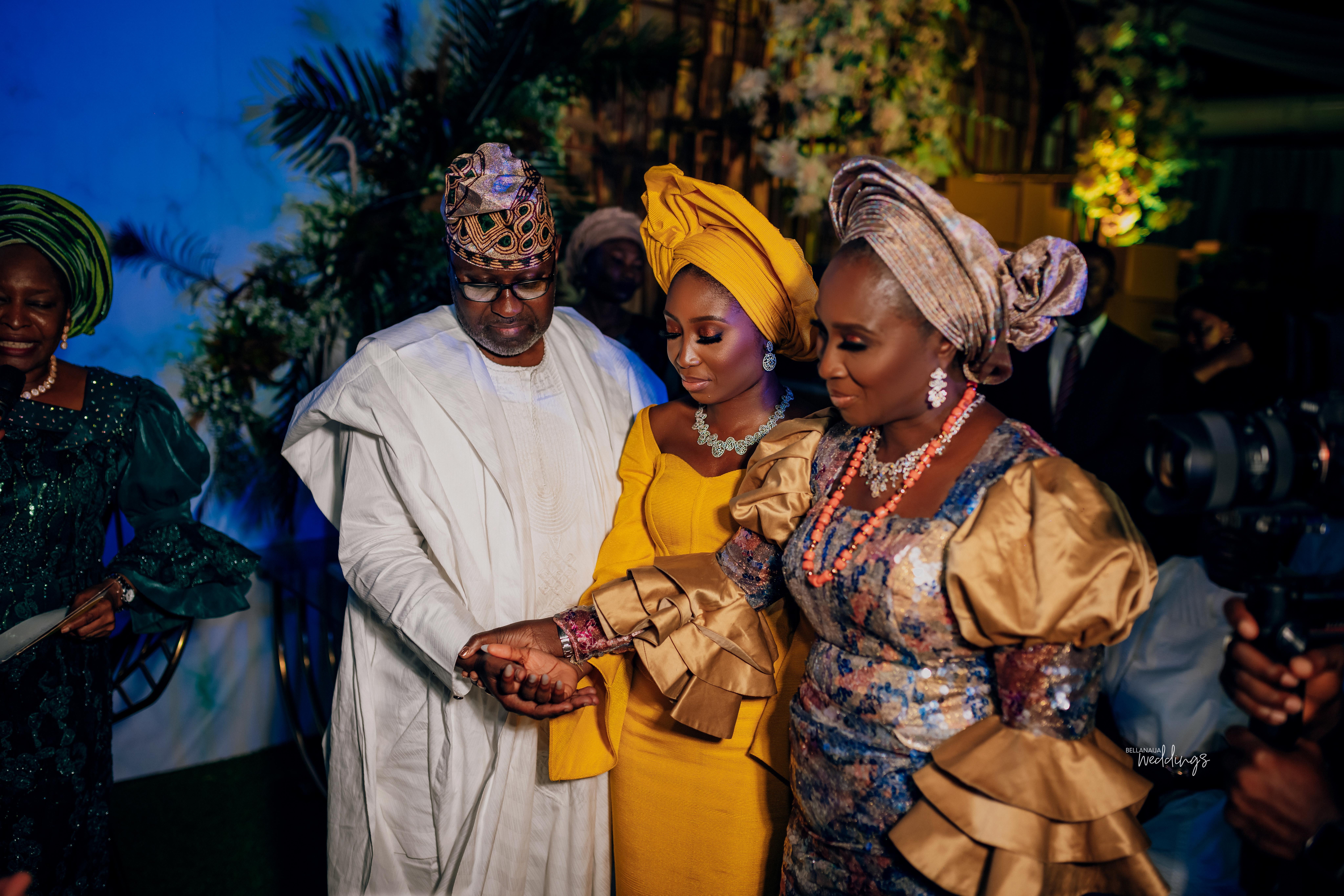 Time to meet the groom's family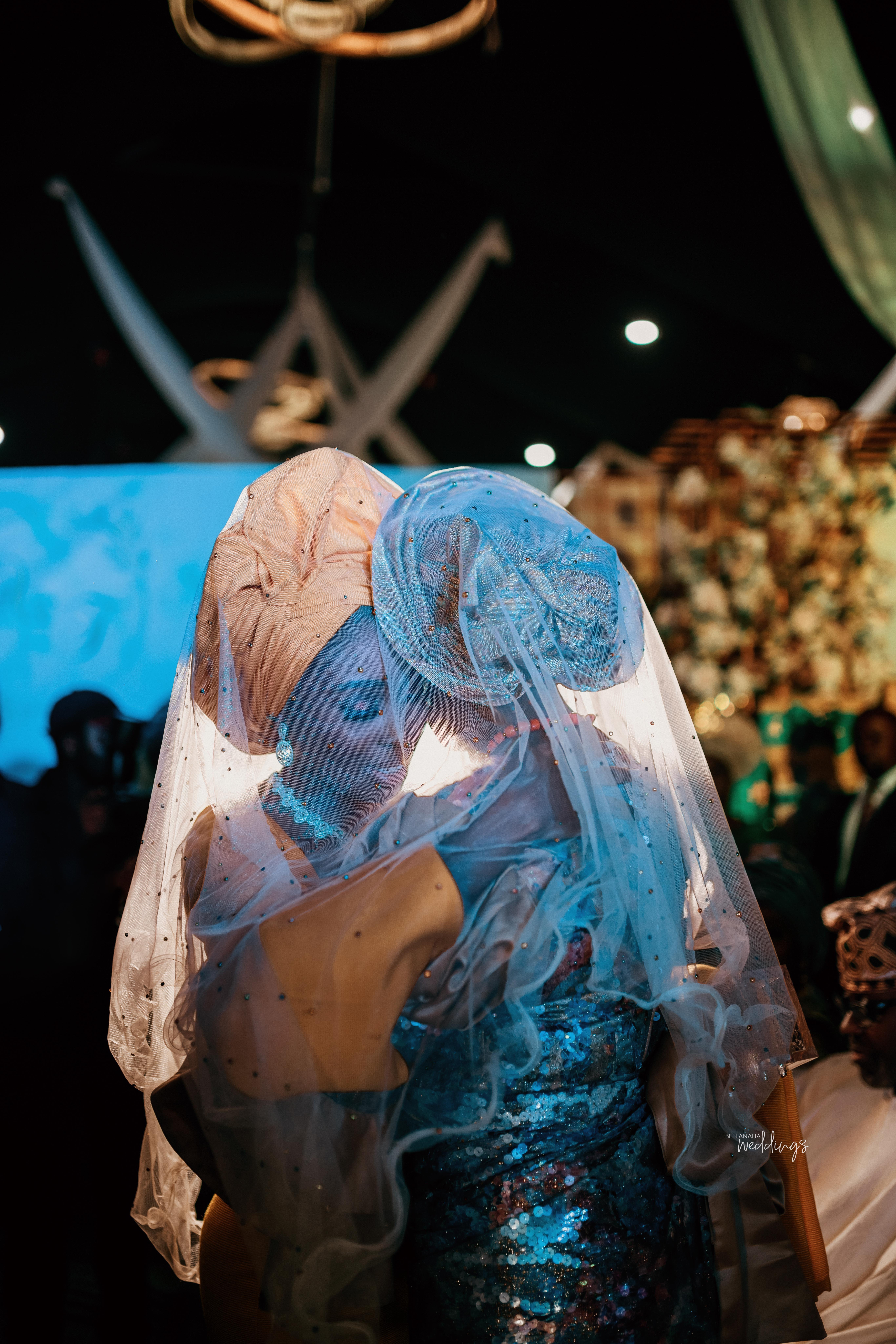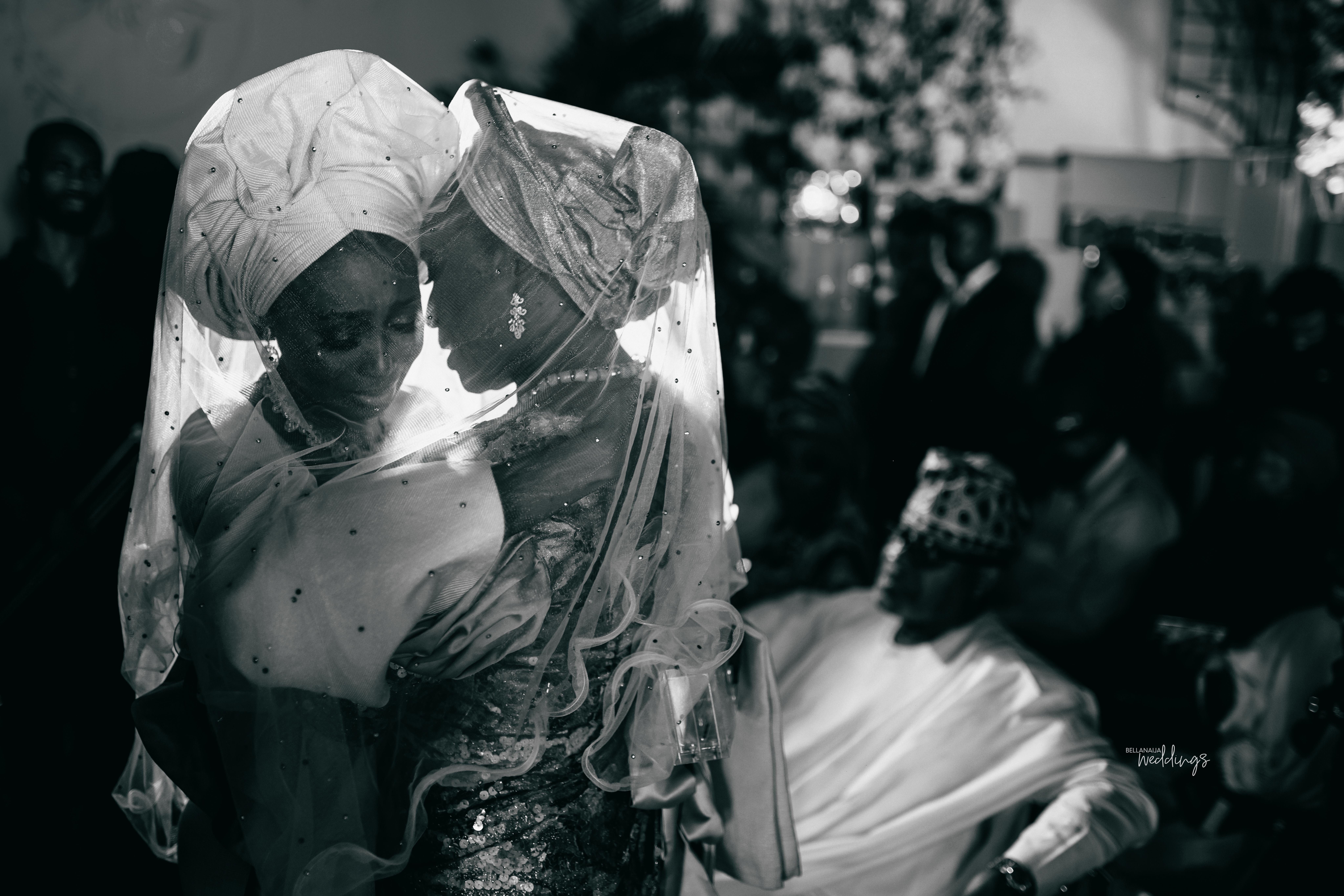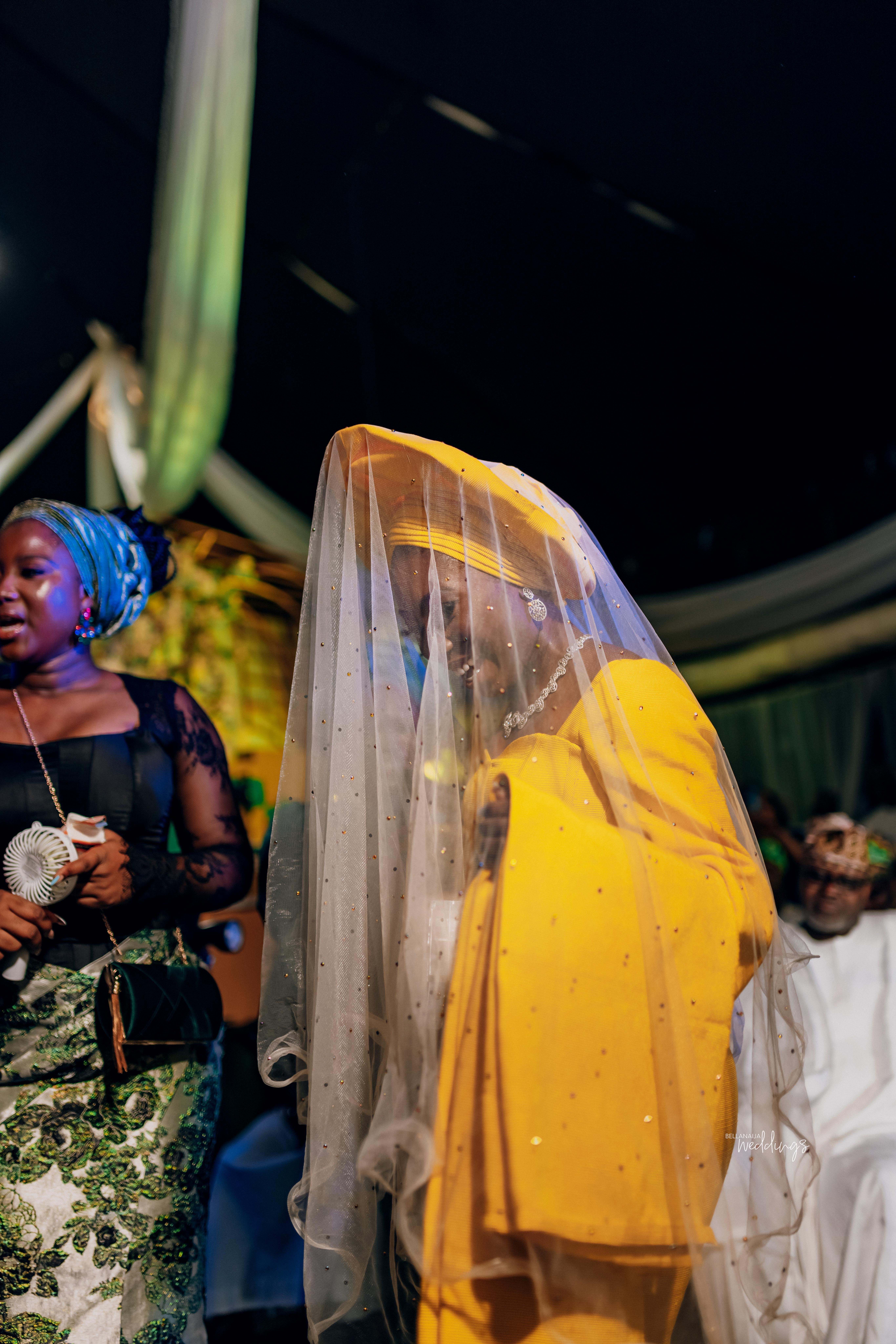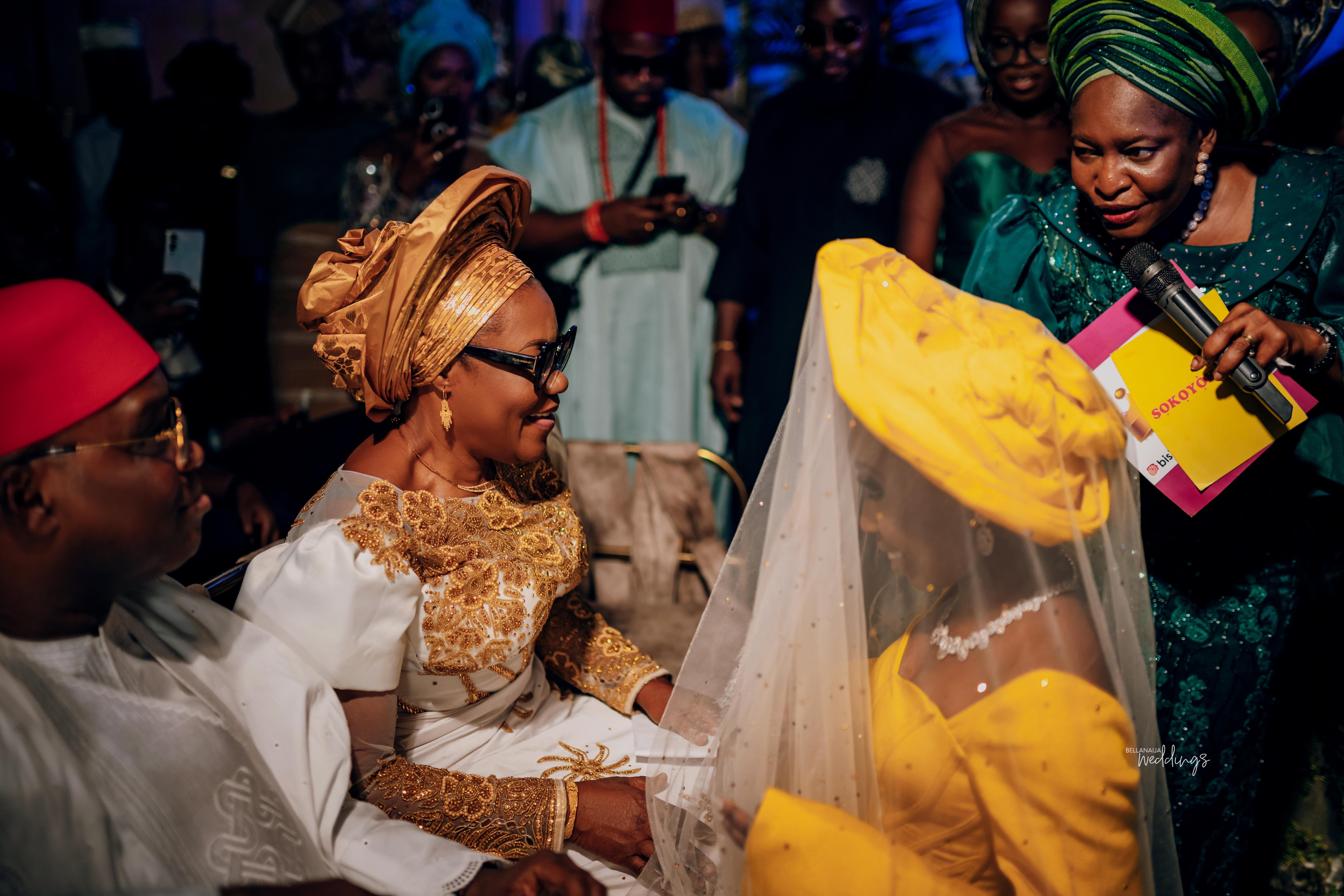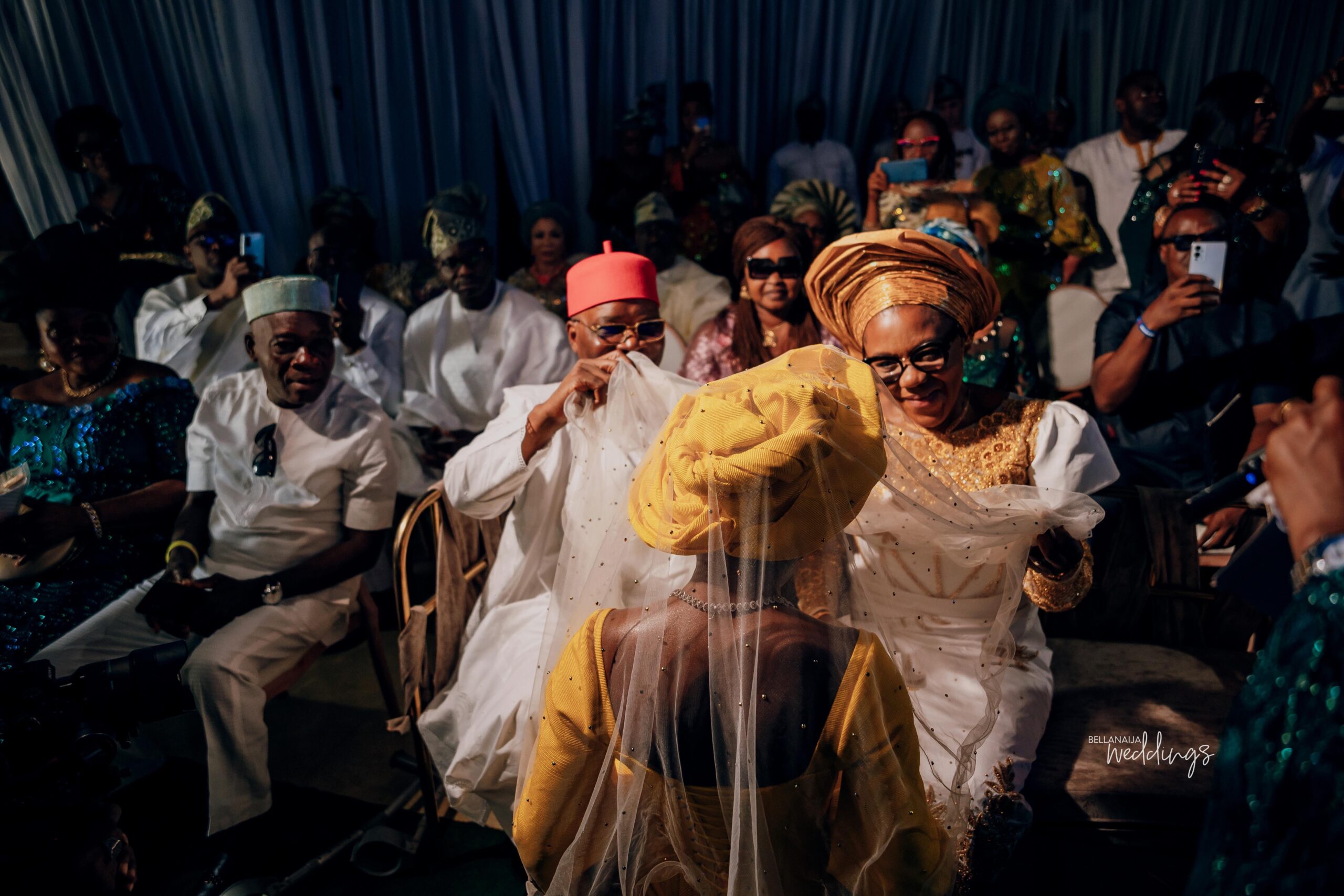 Befitting fila for the groom!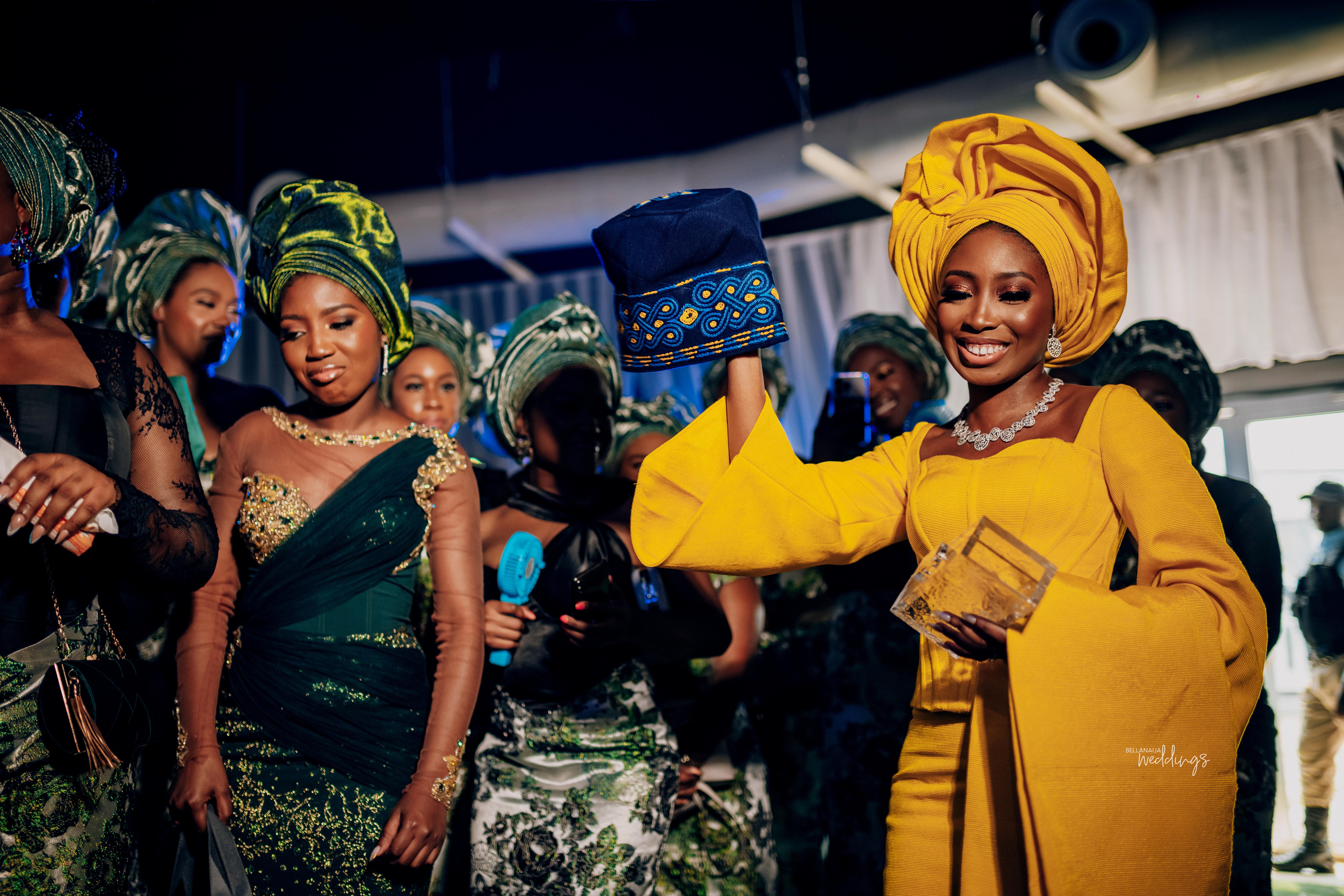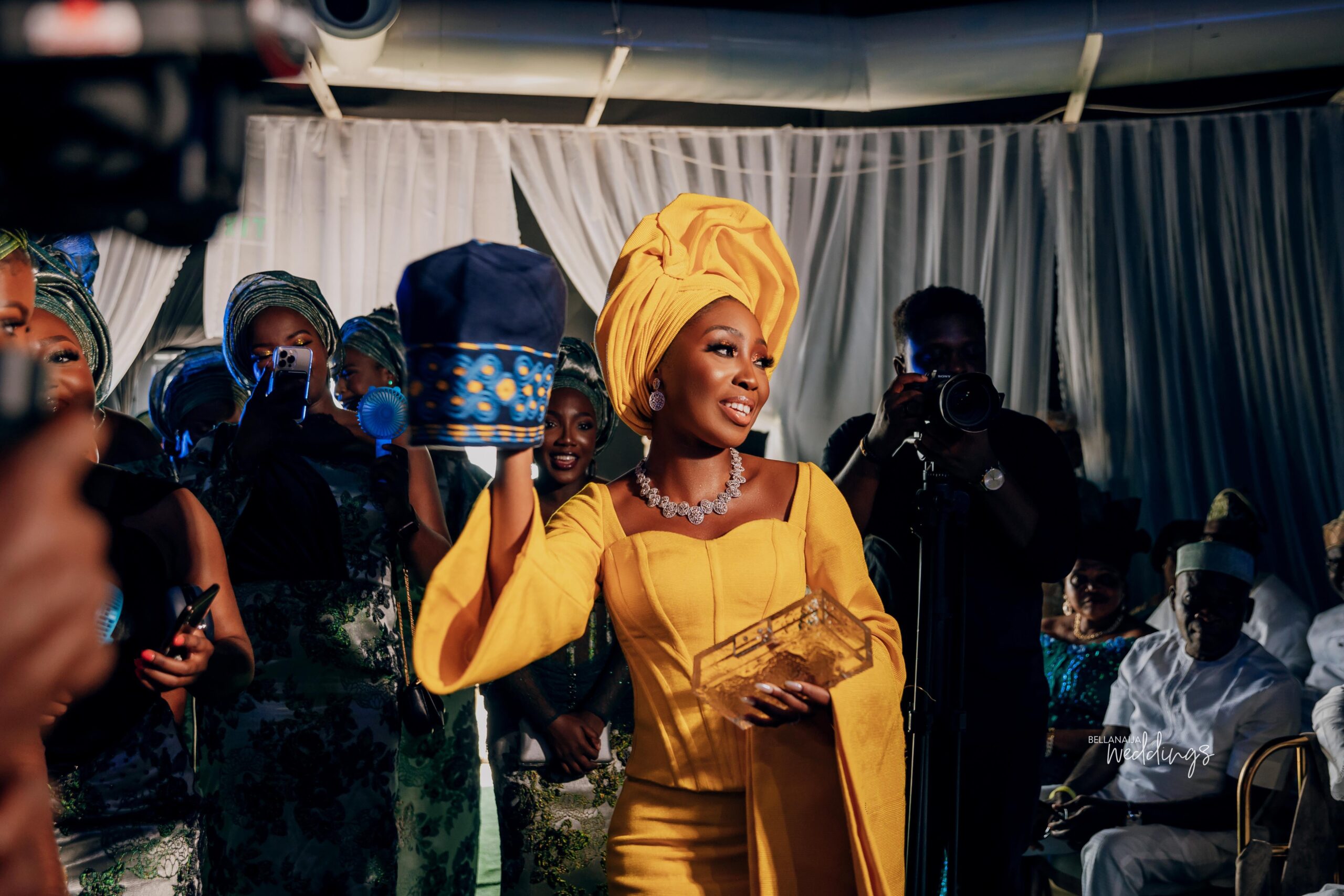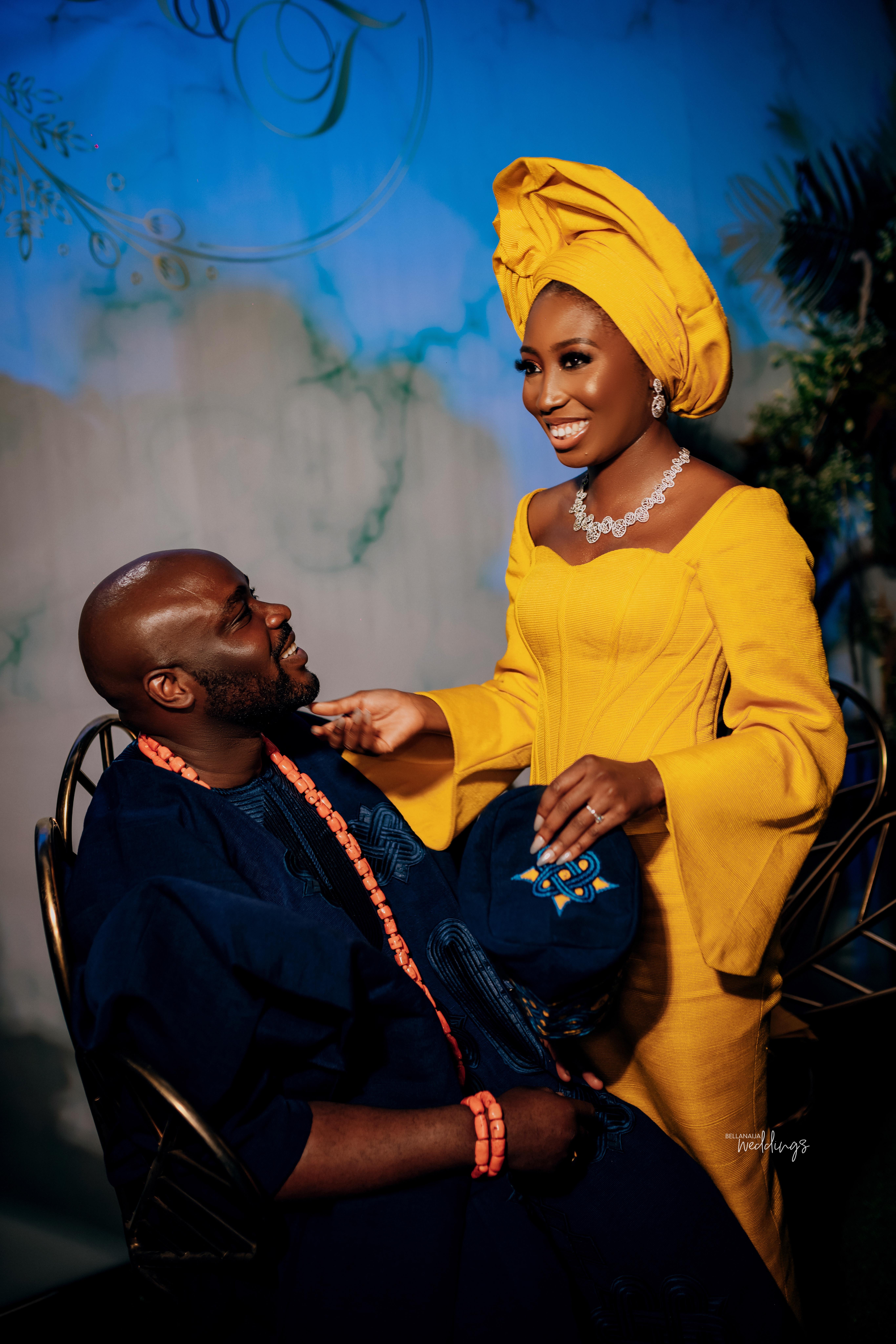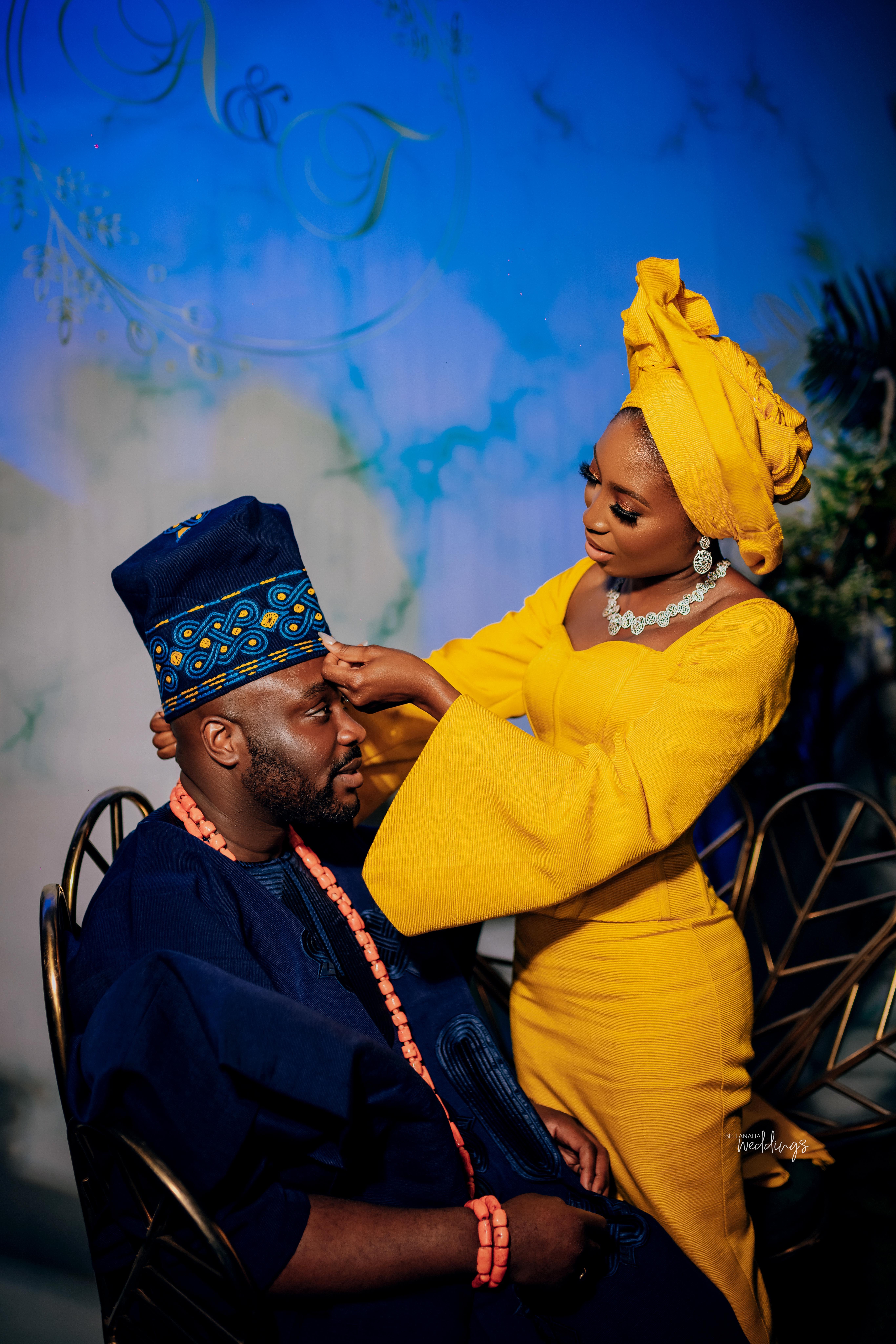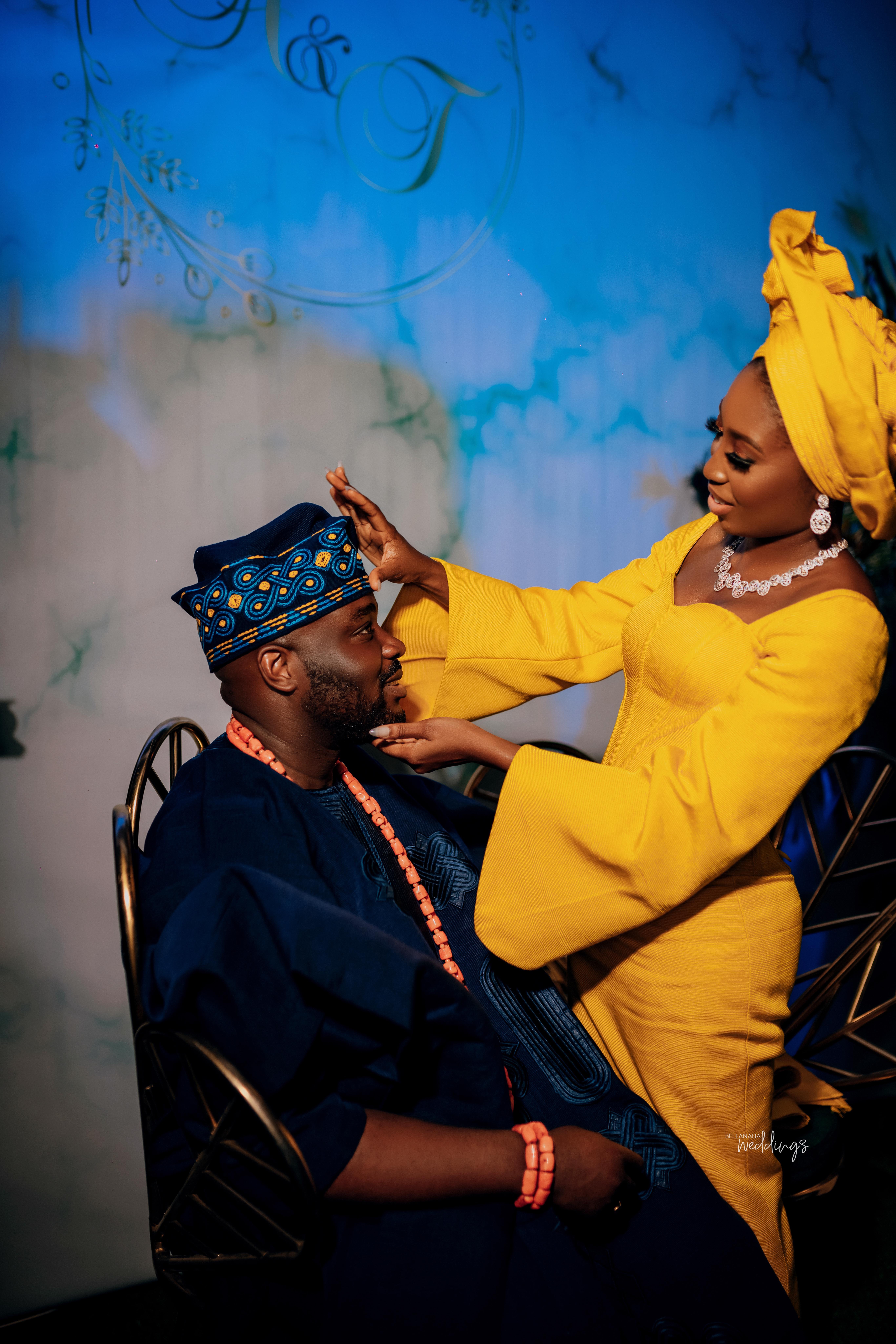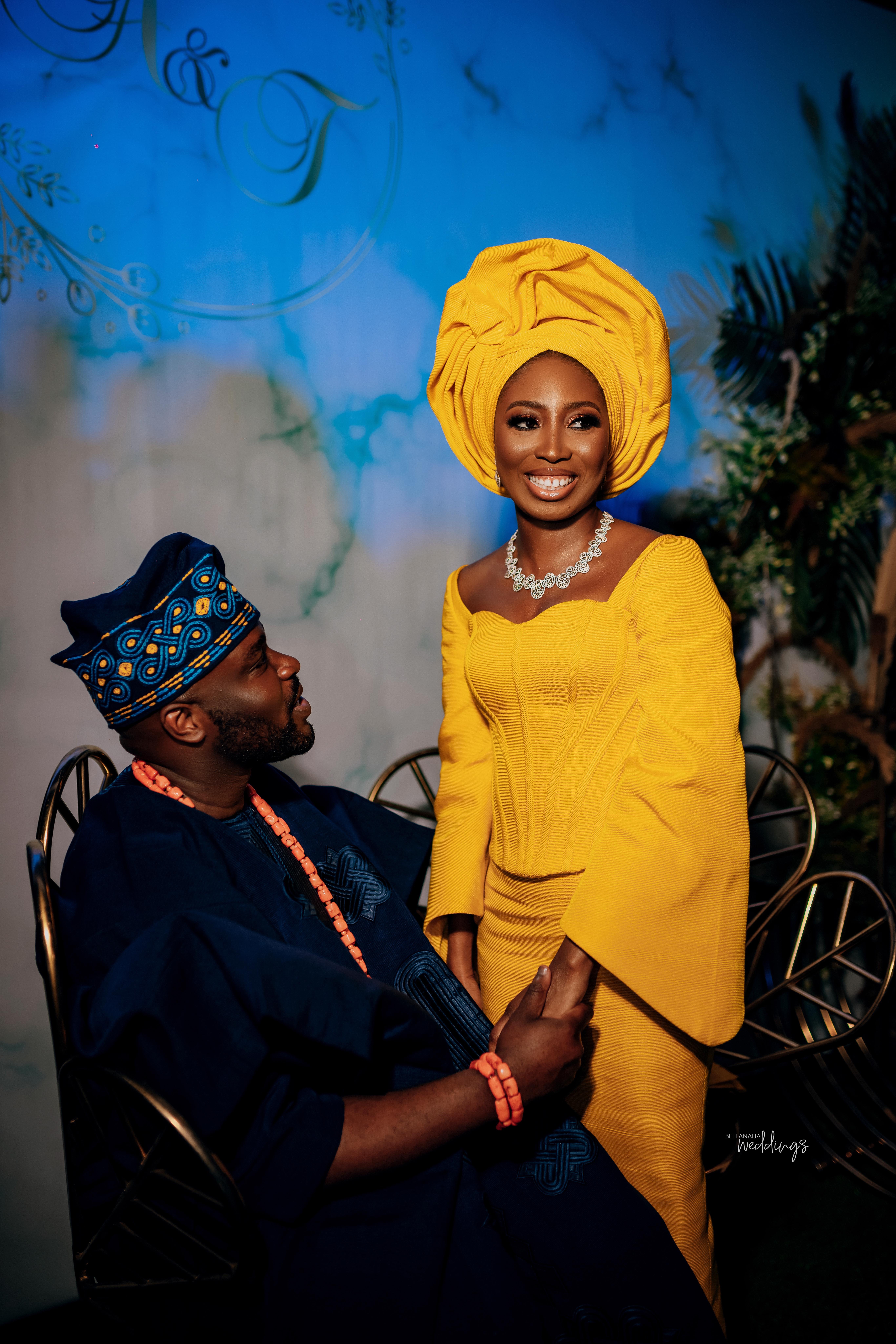 A symbol of our forever love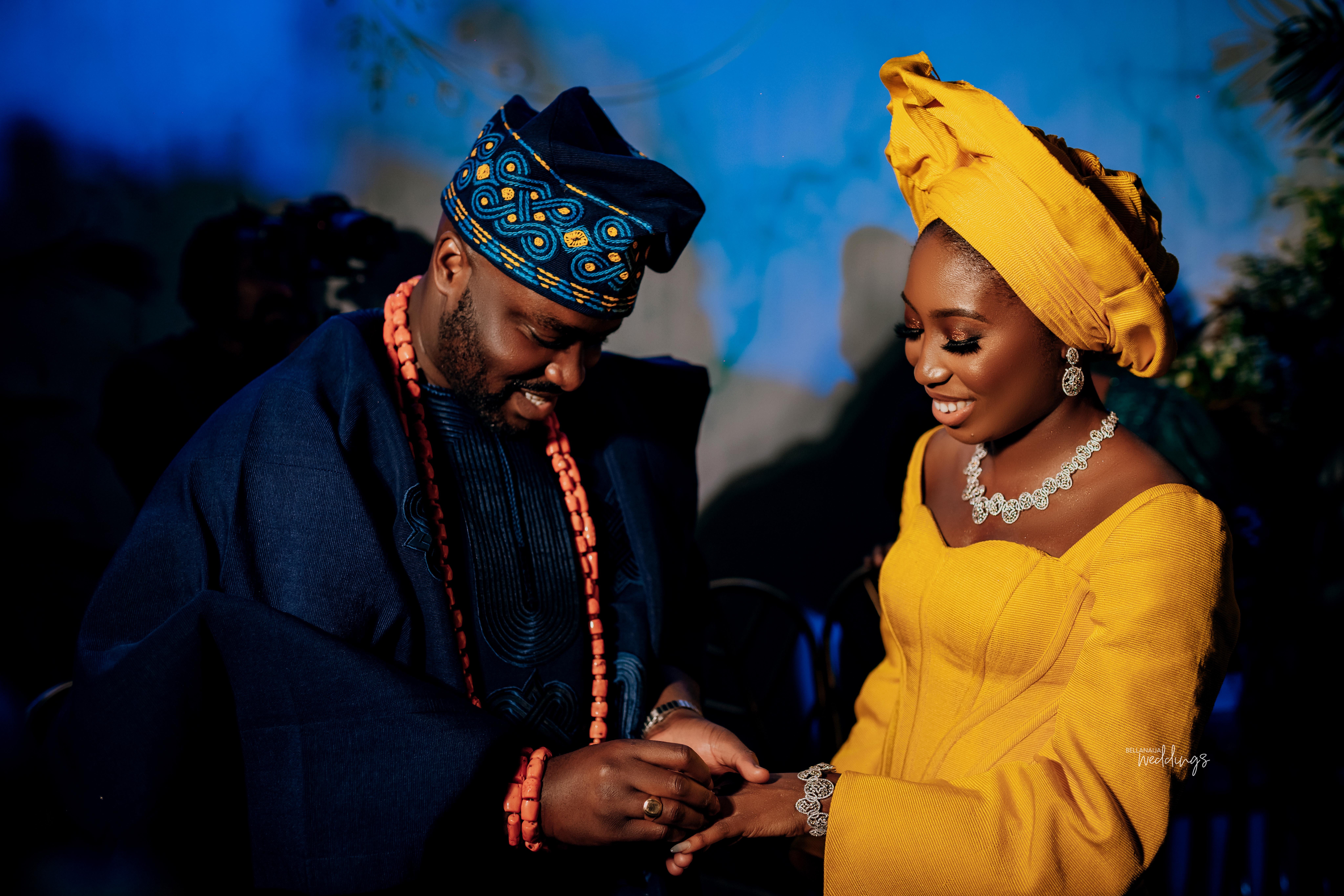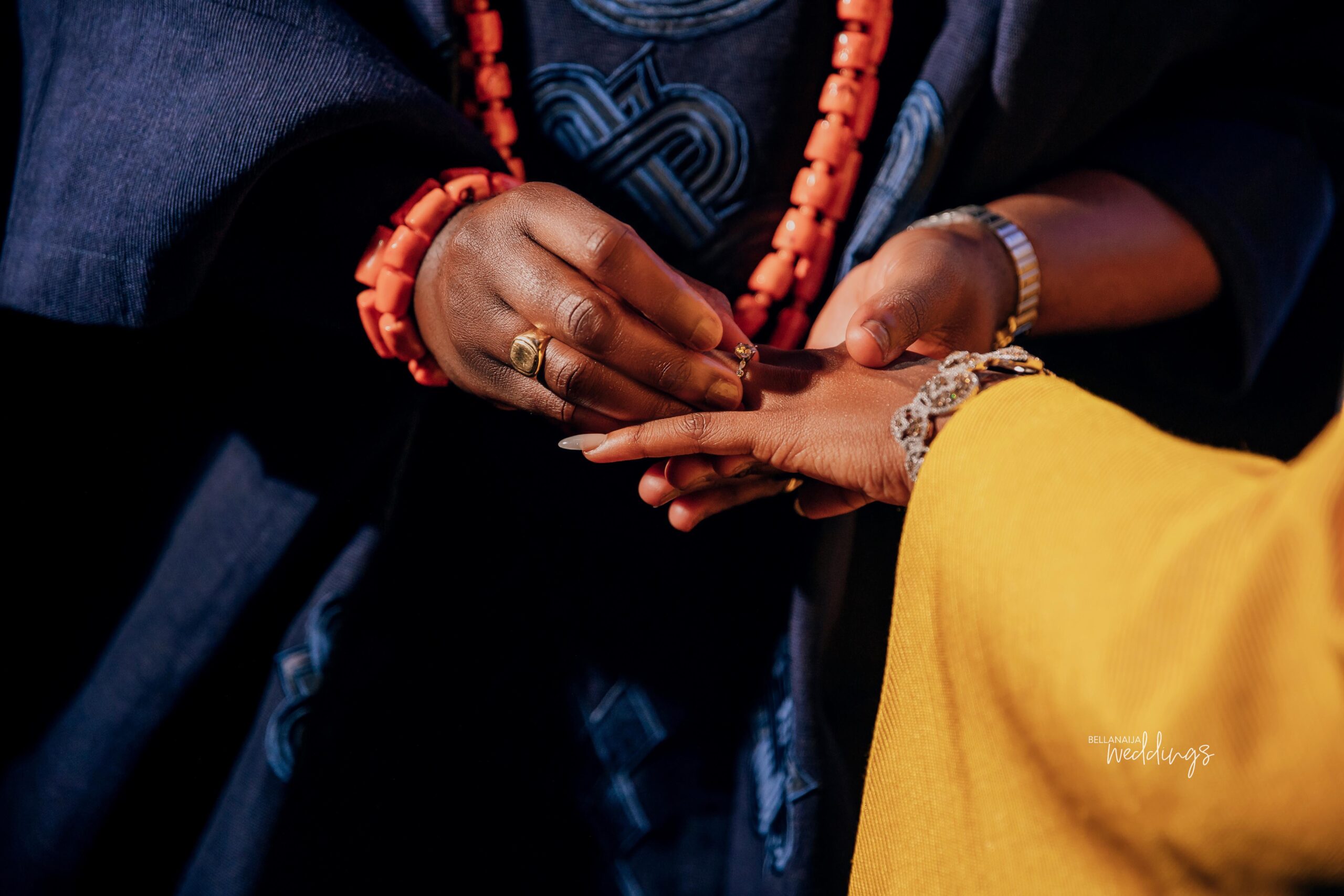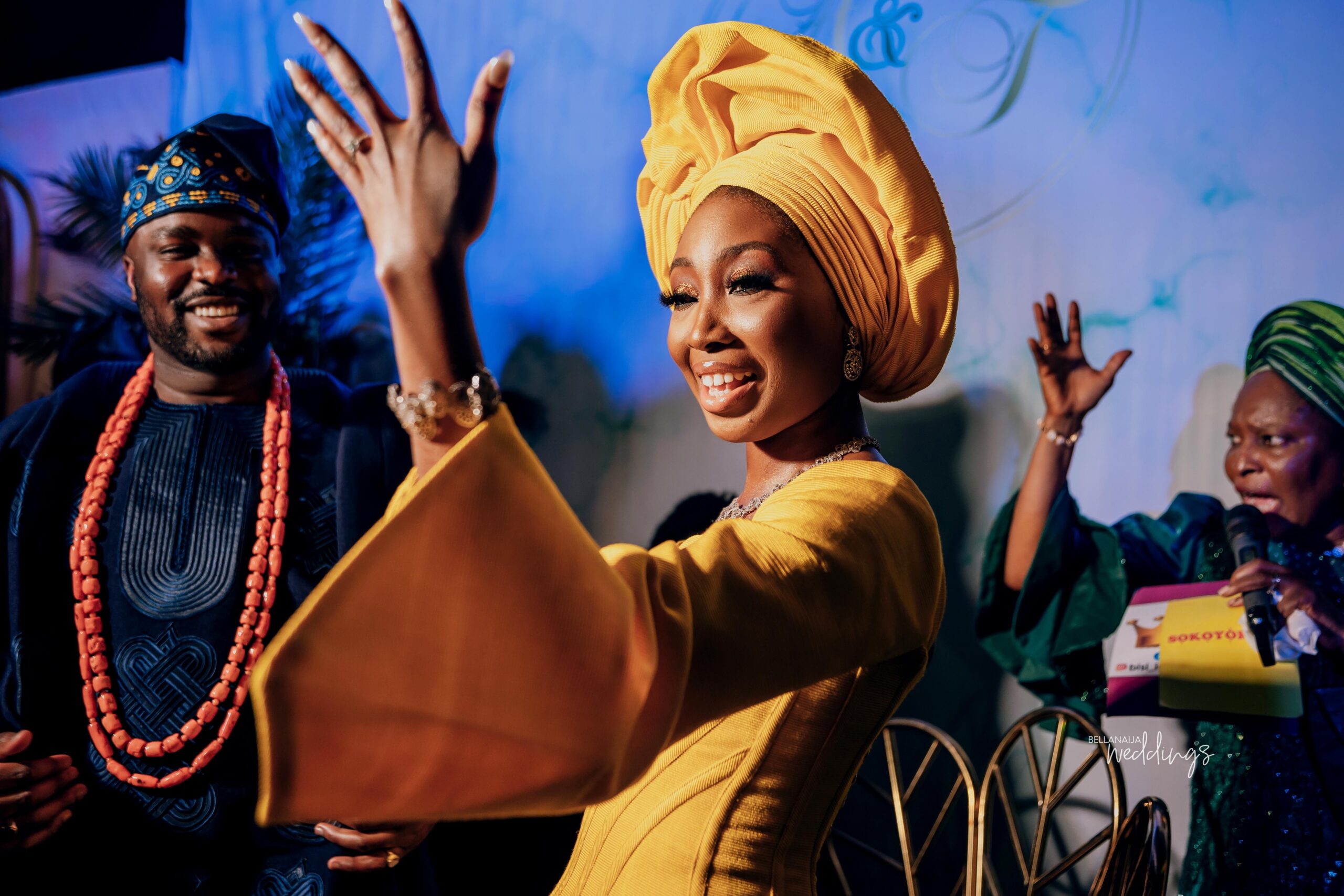 Now Mr & Mrs!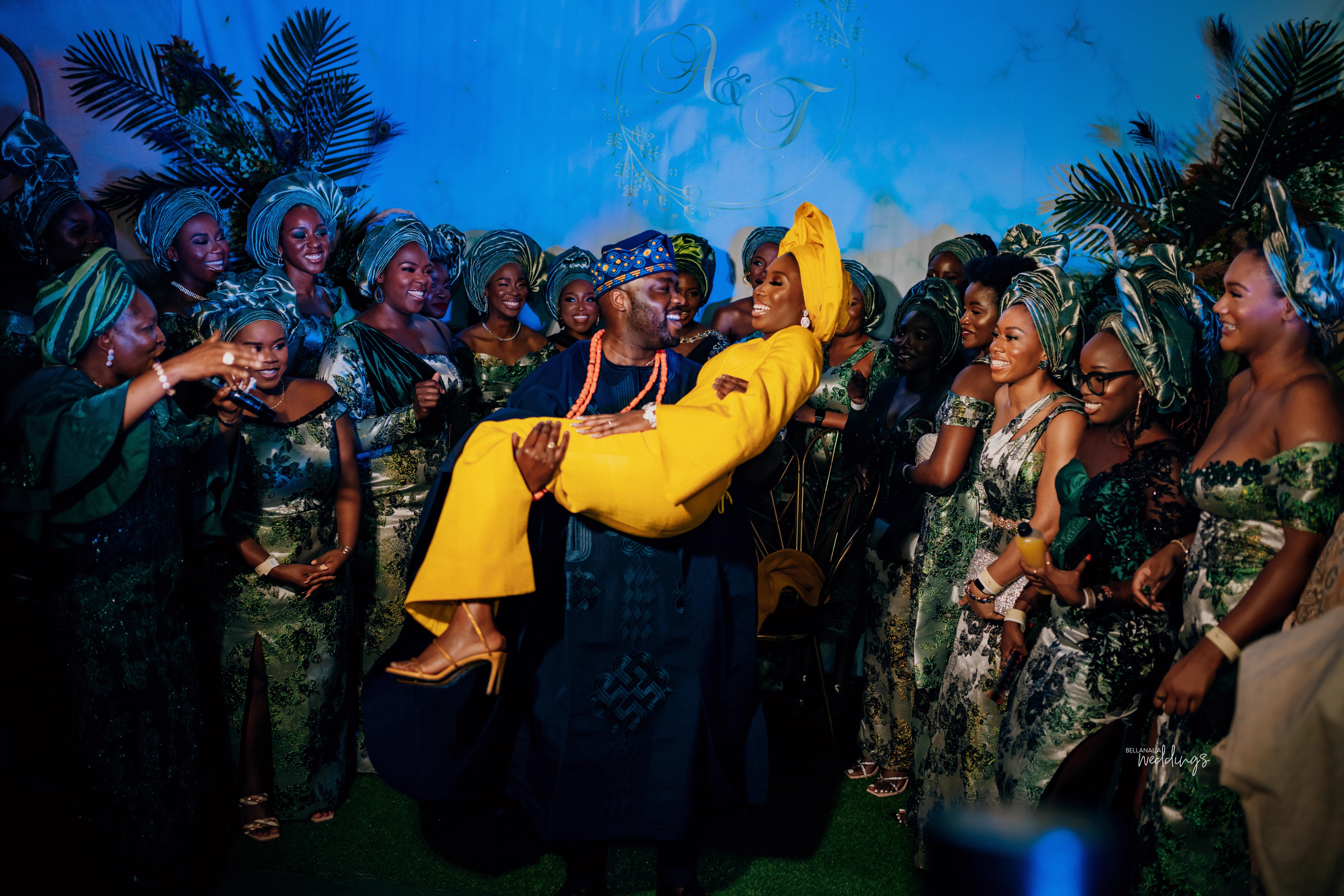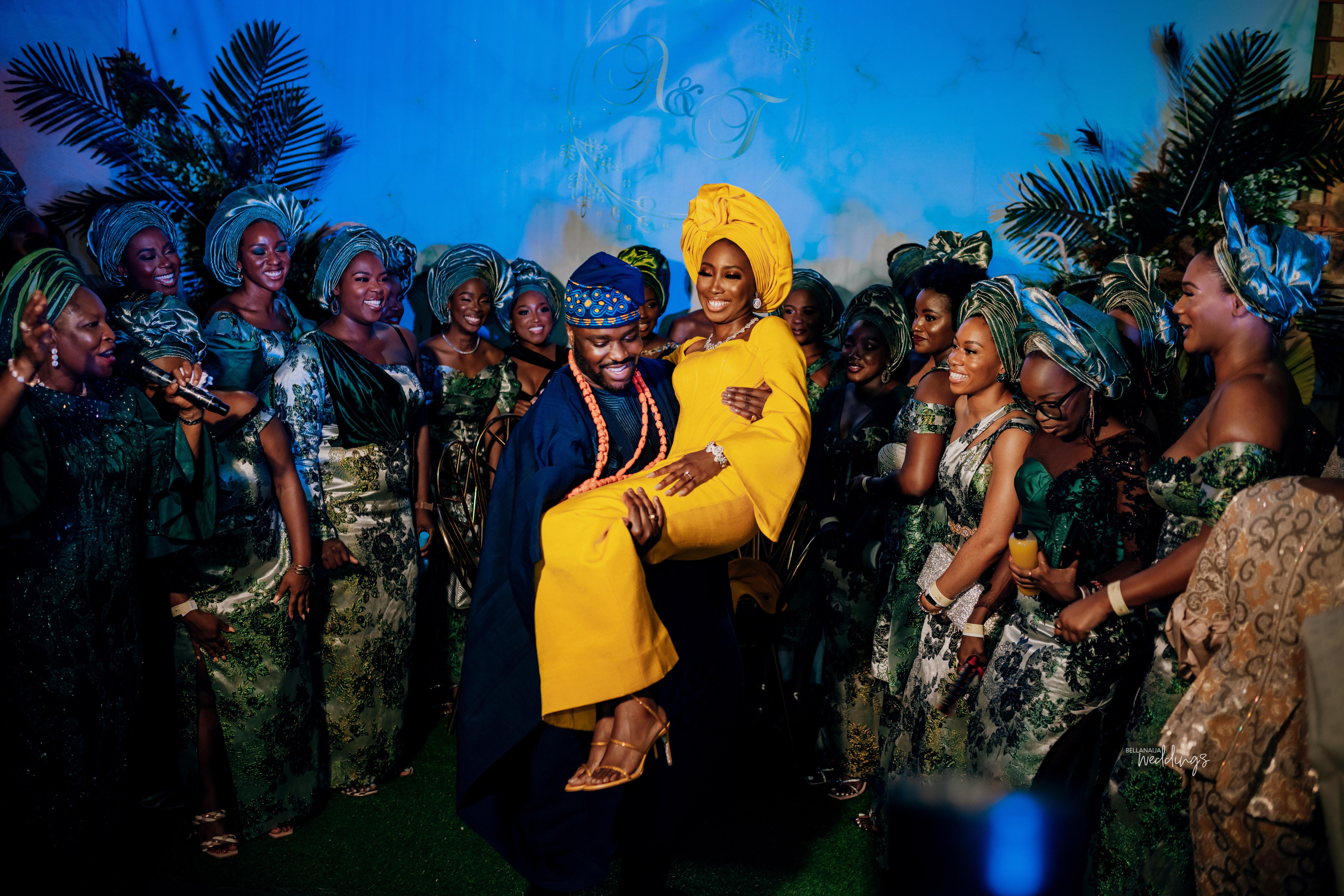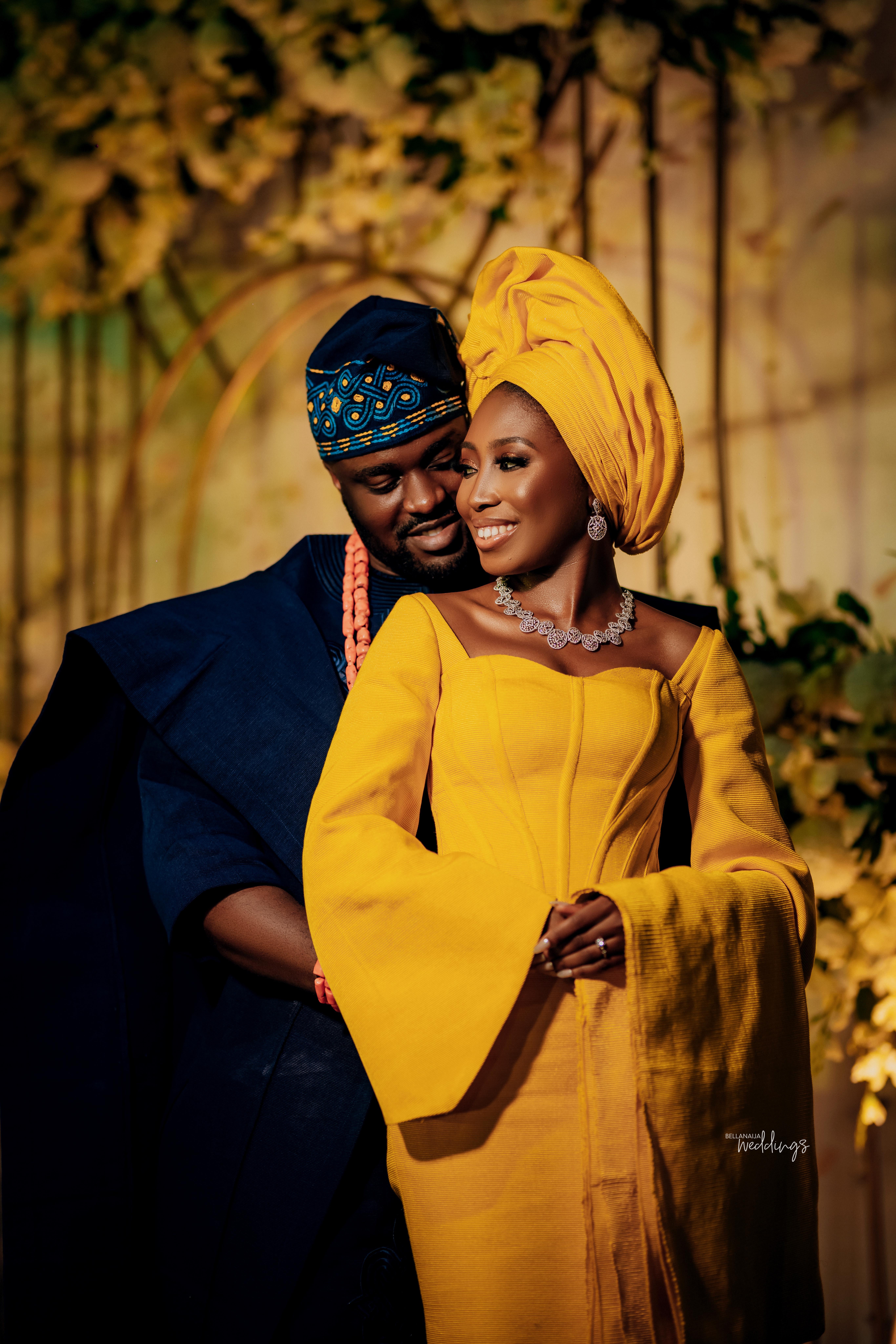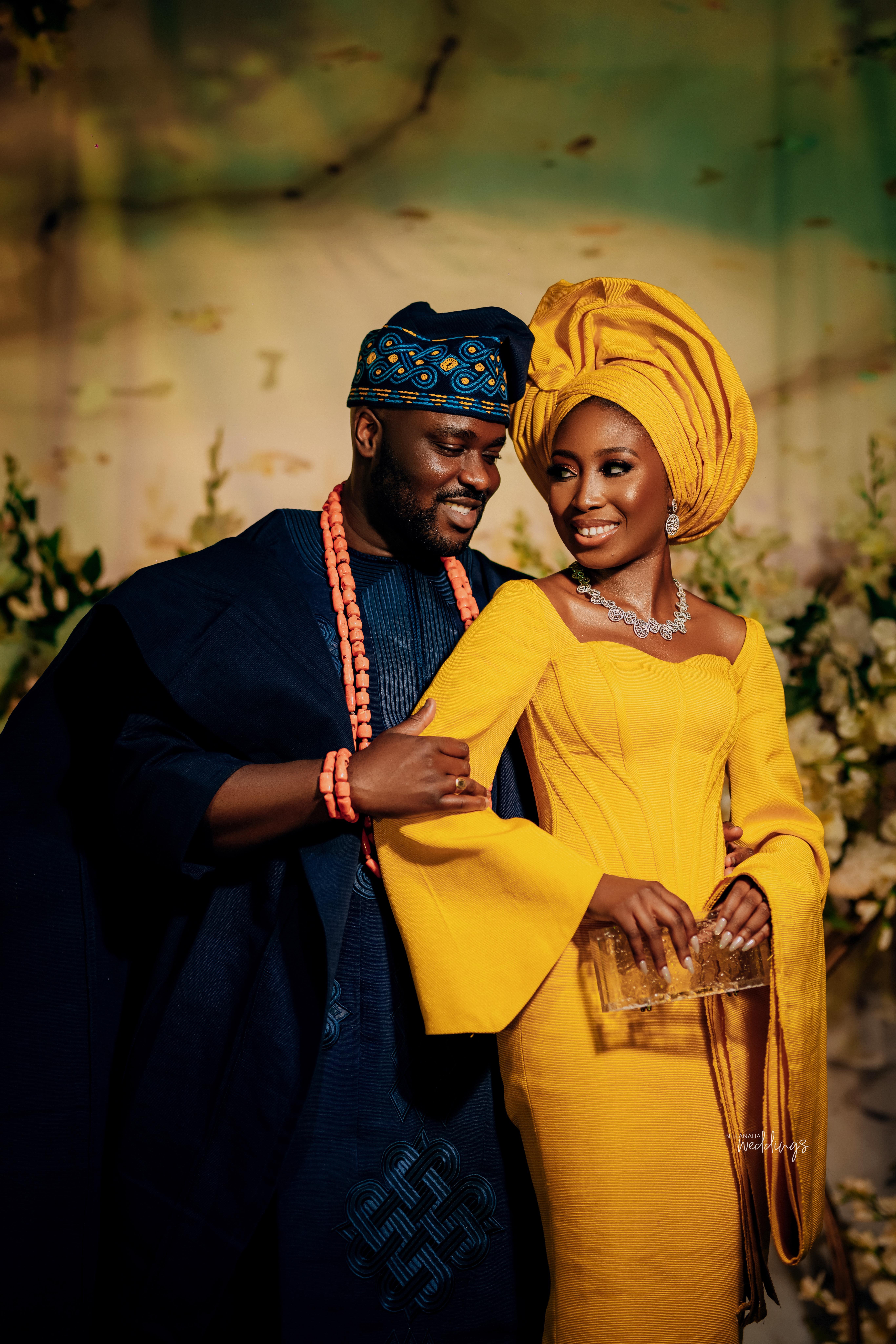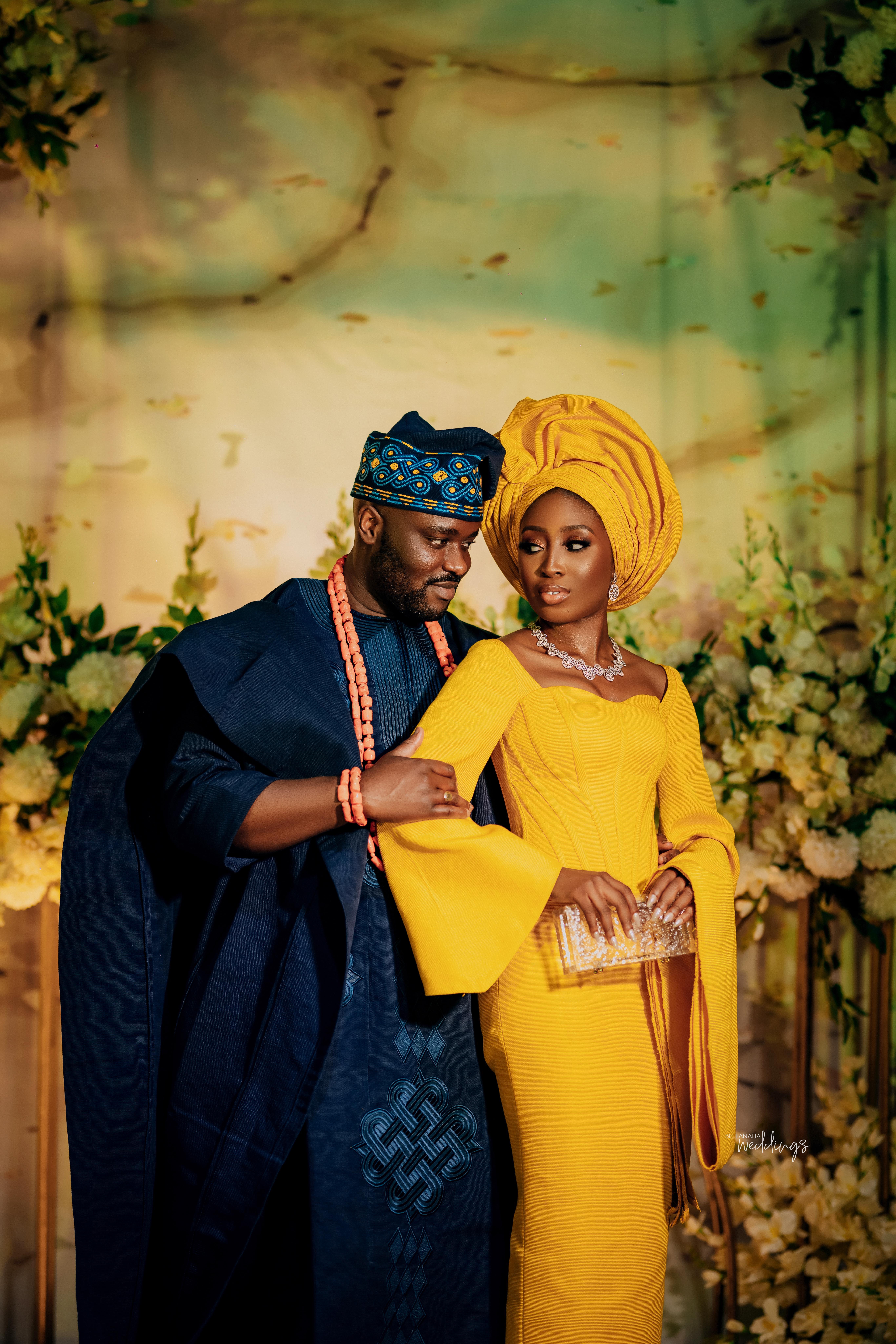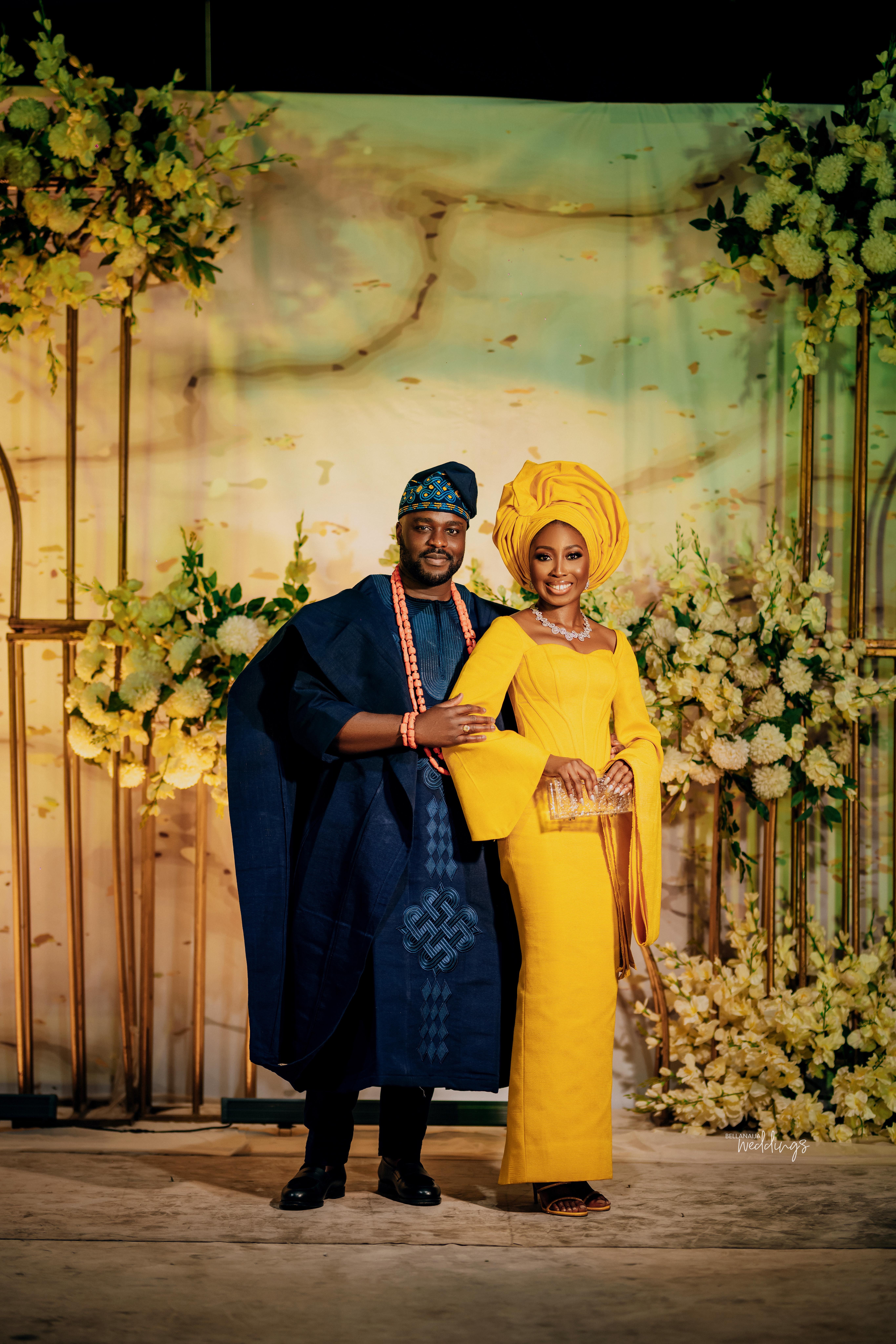 Coming through with the second outfit slay!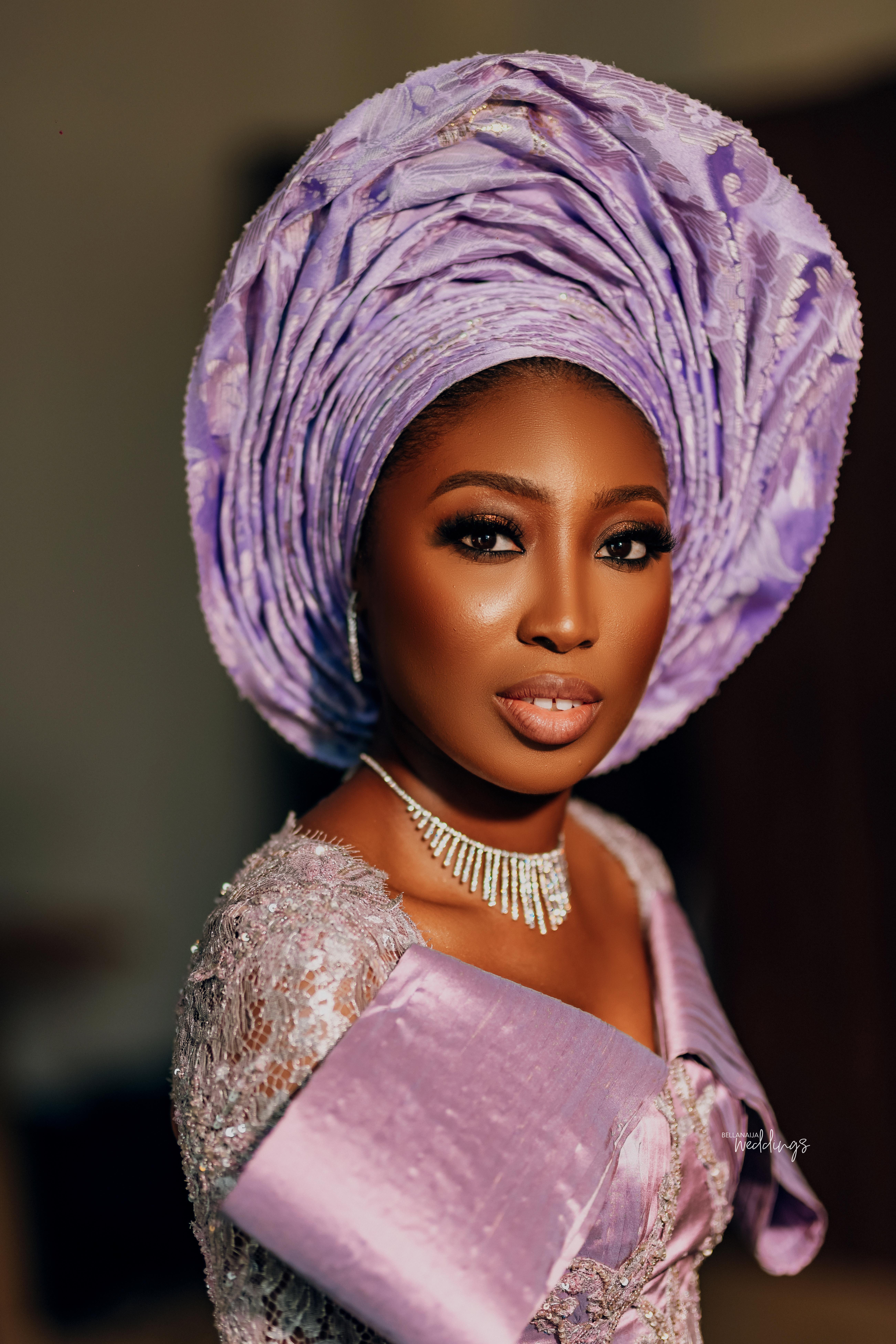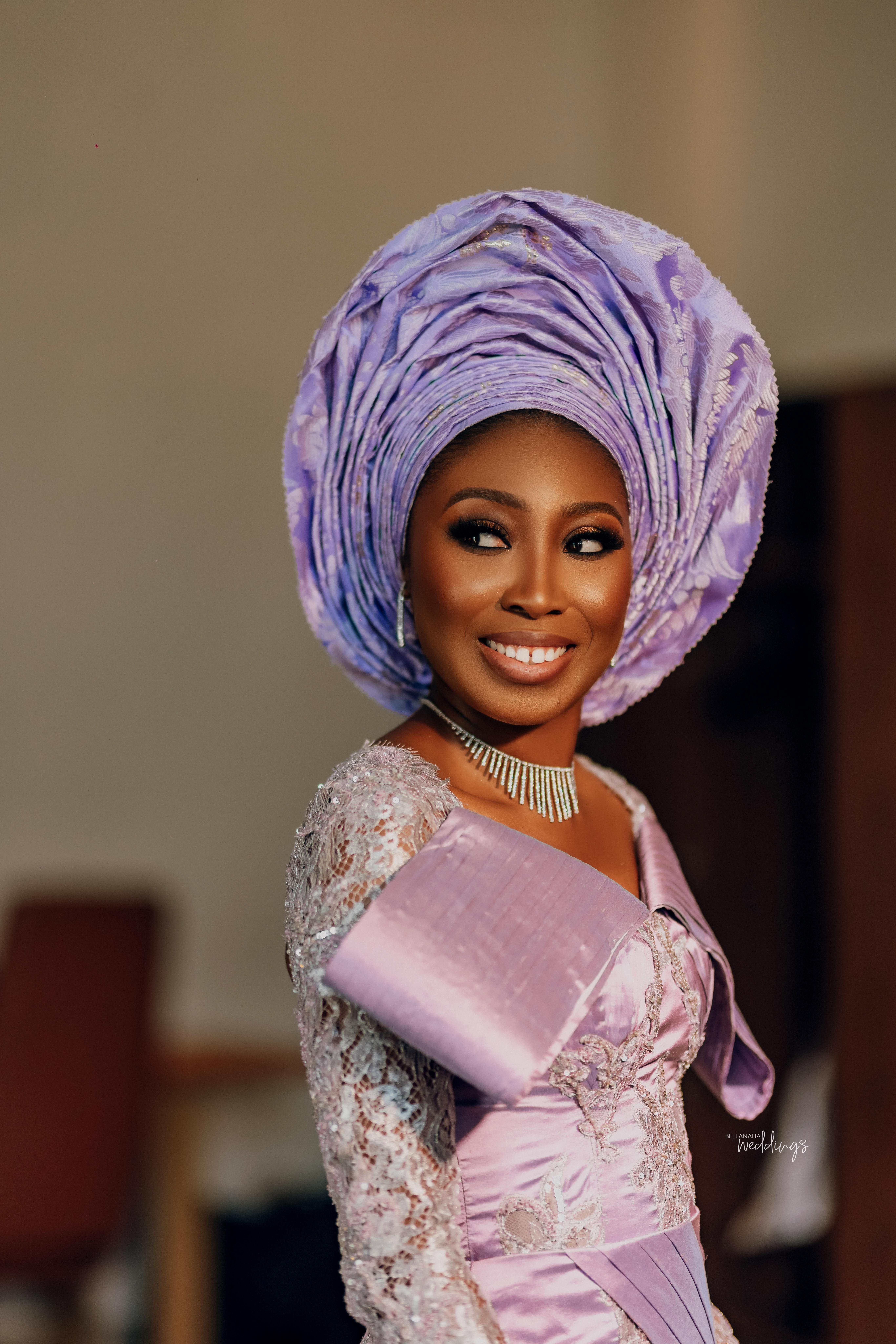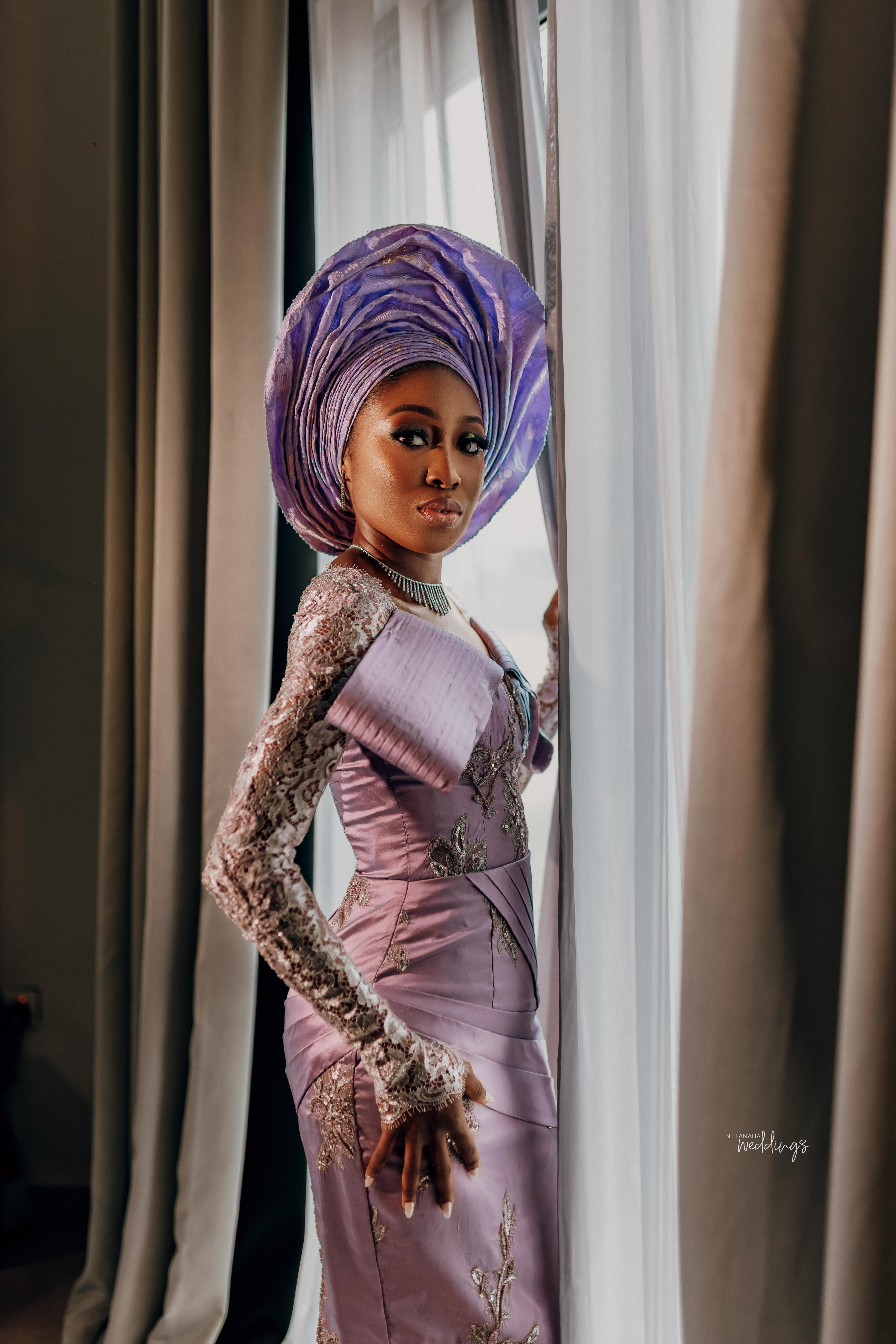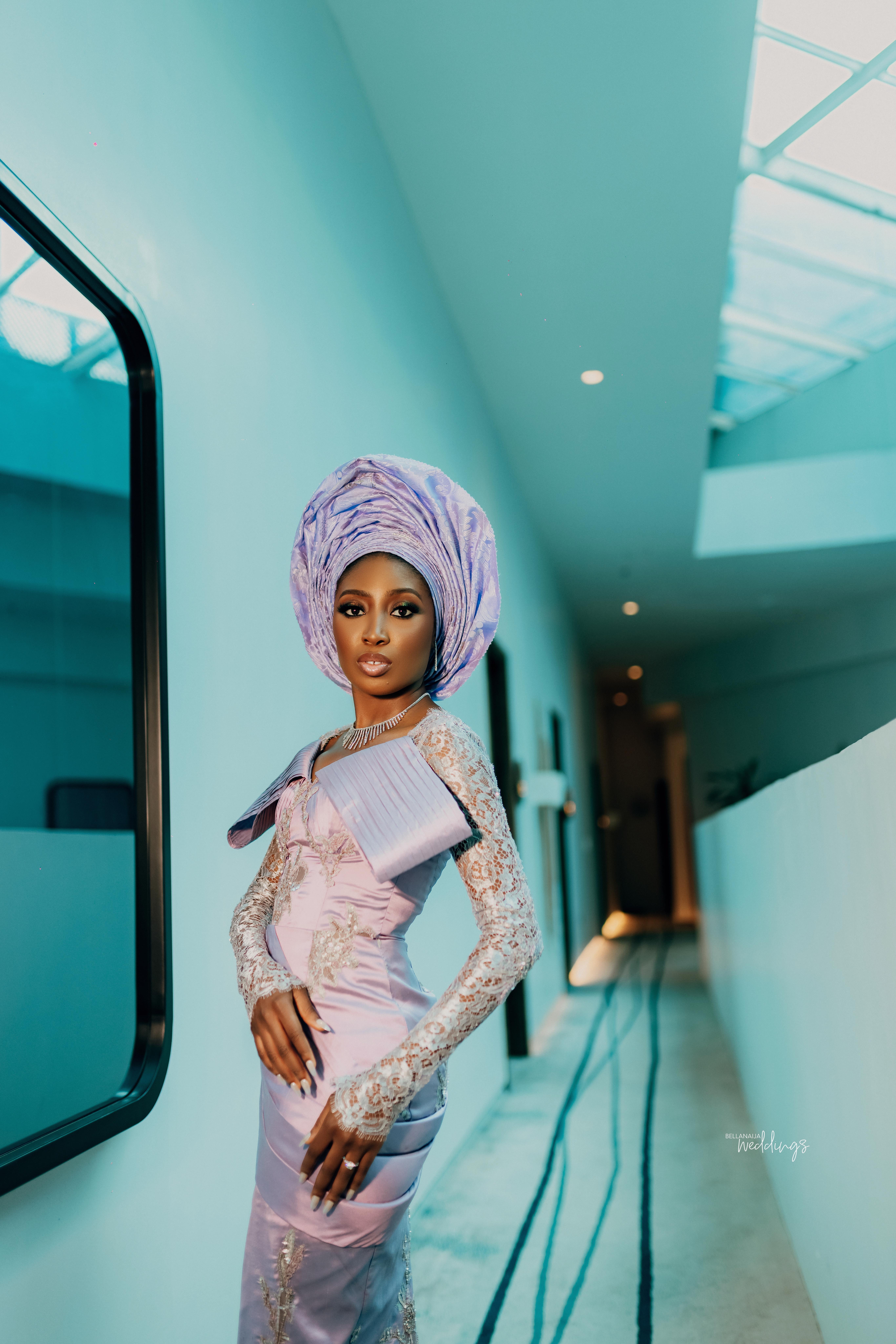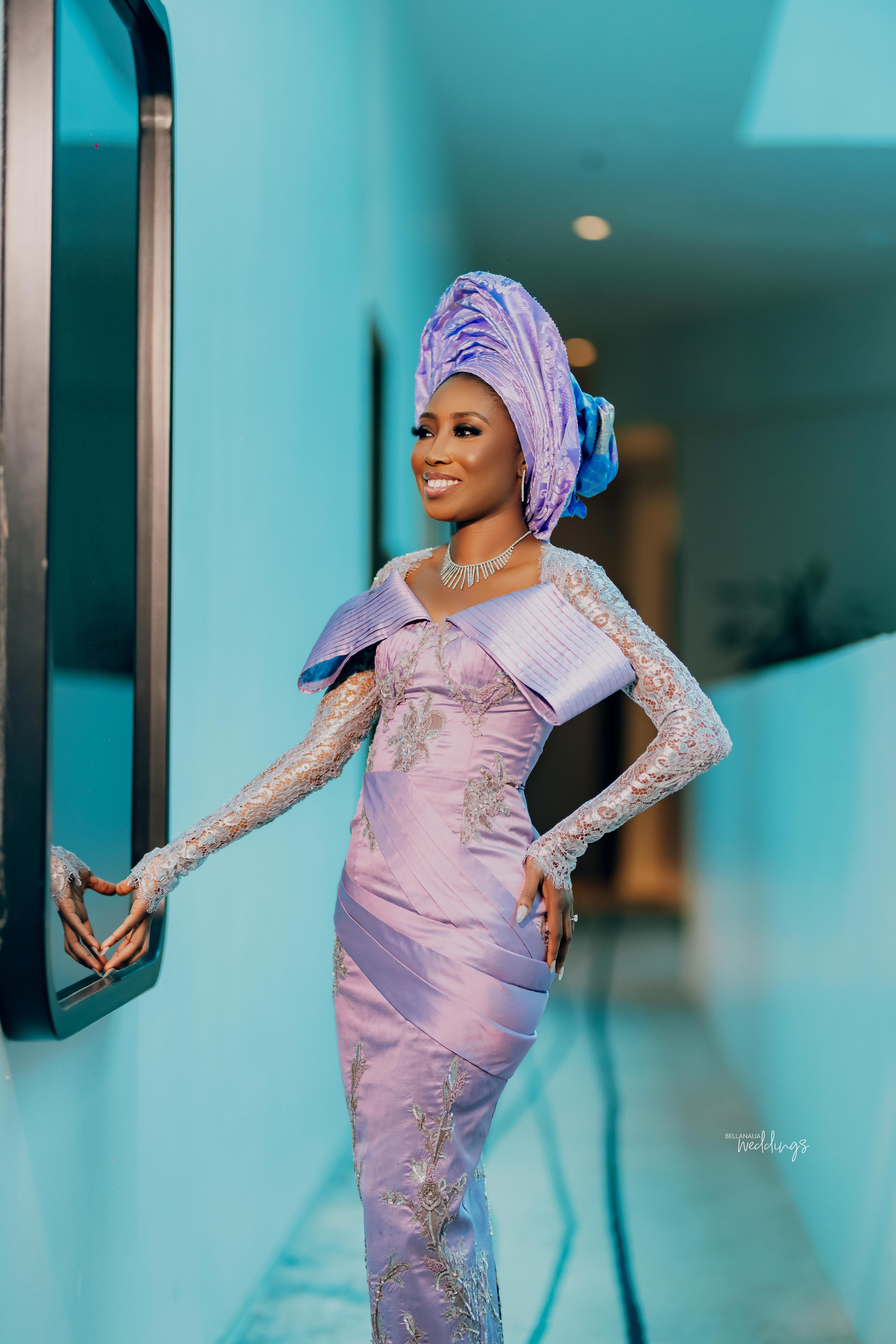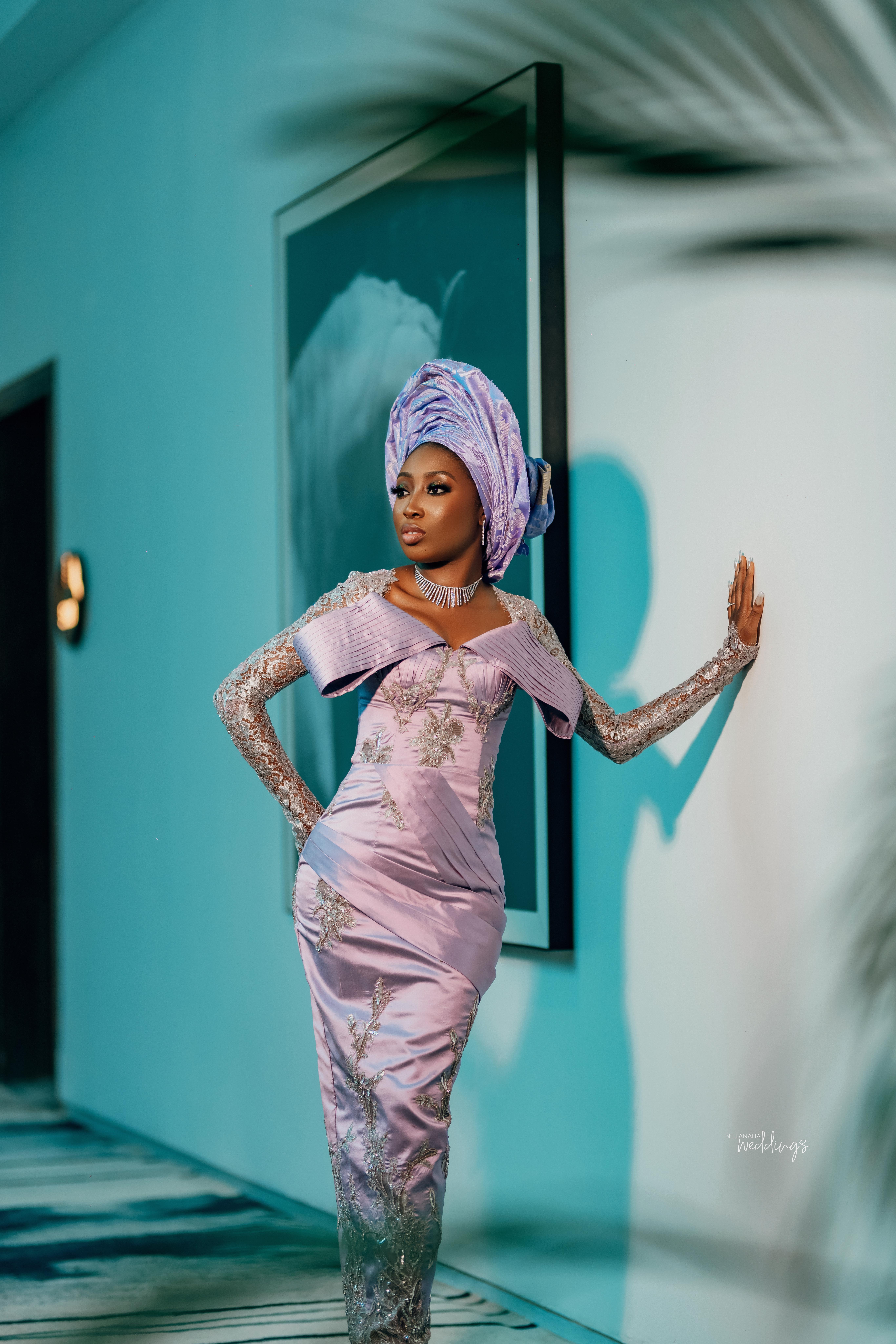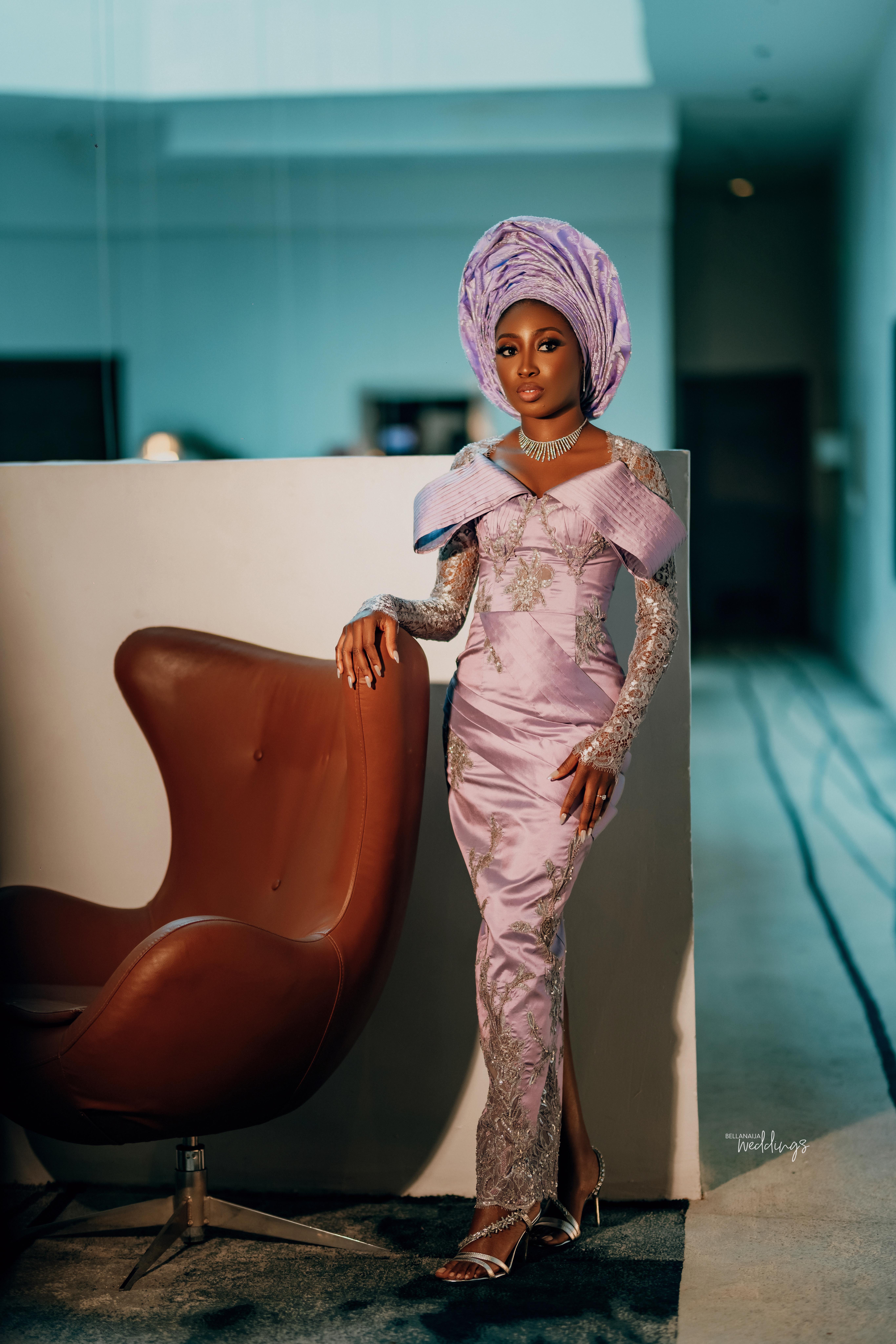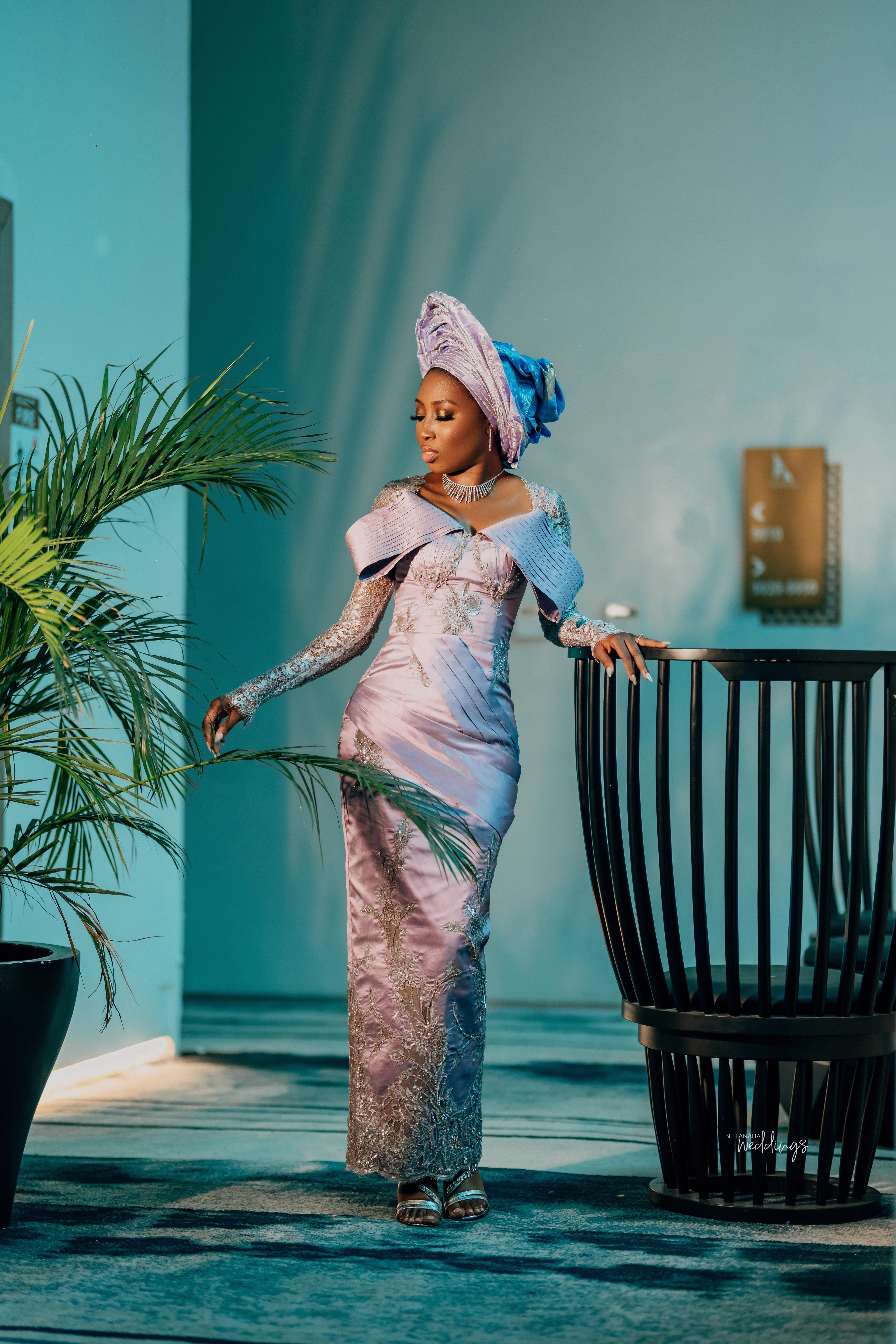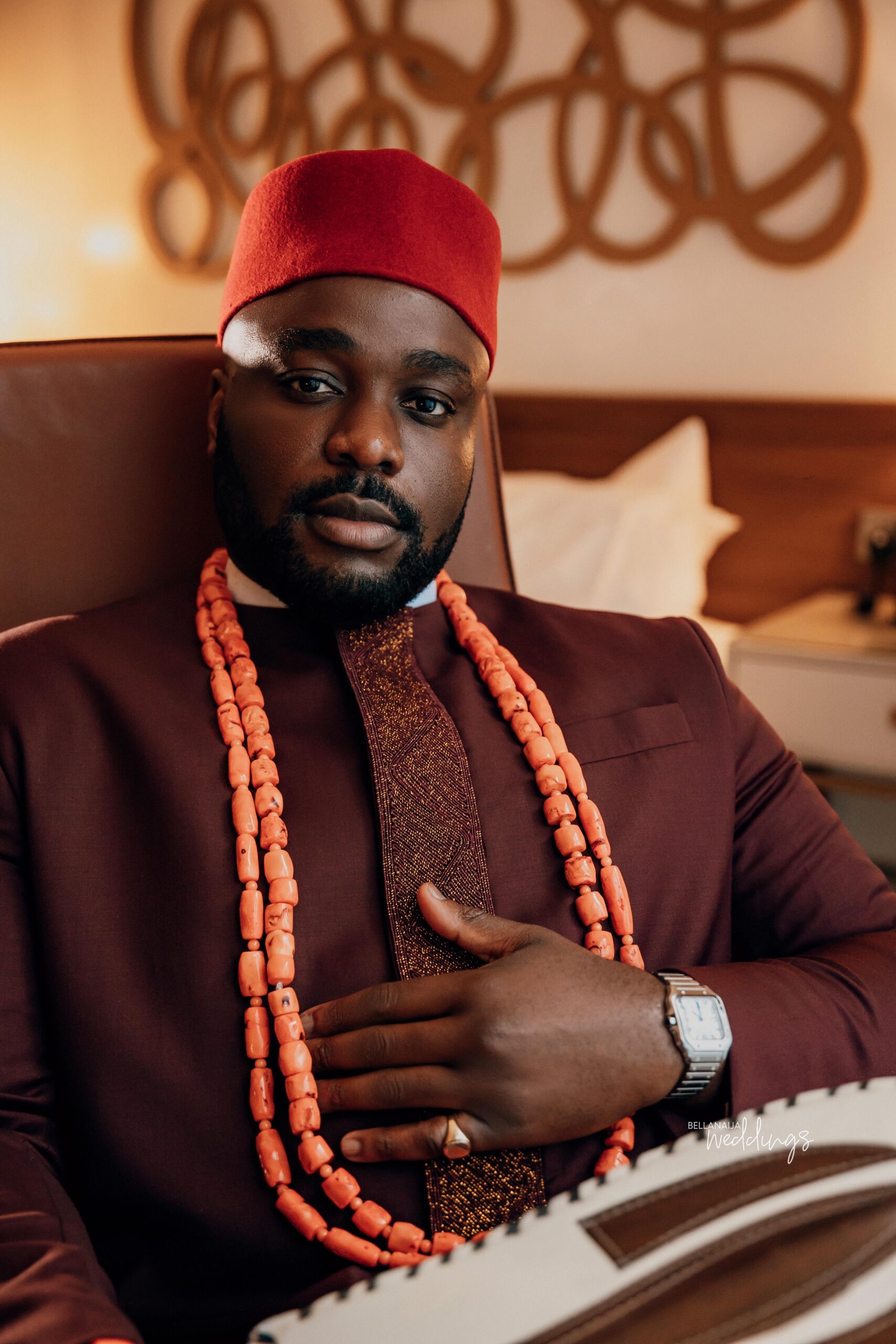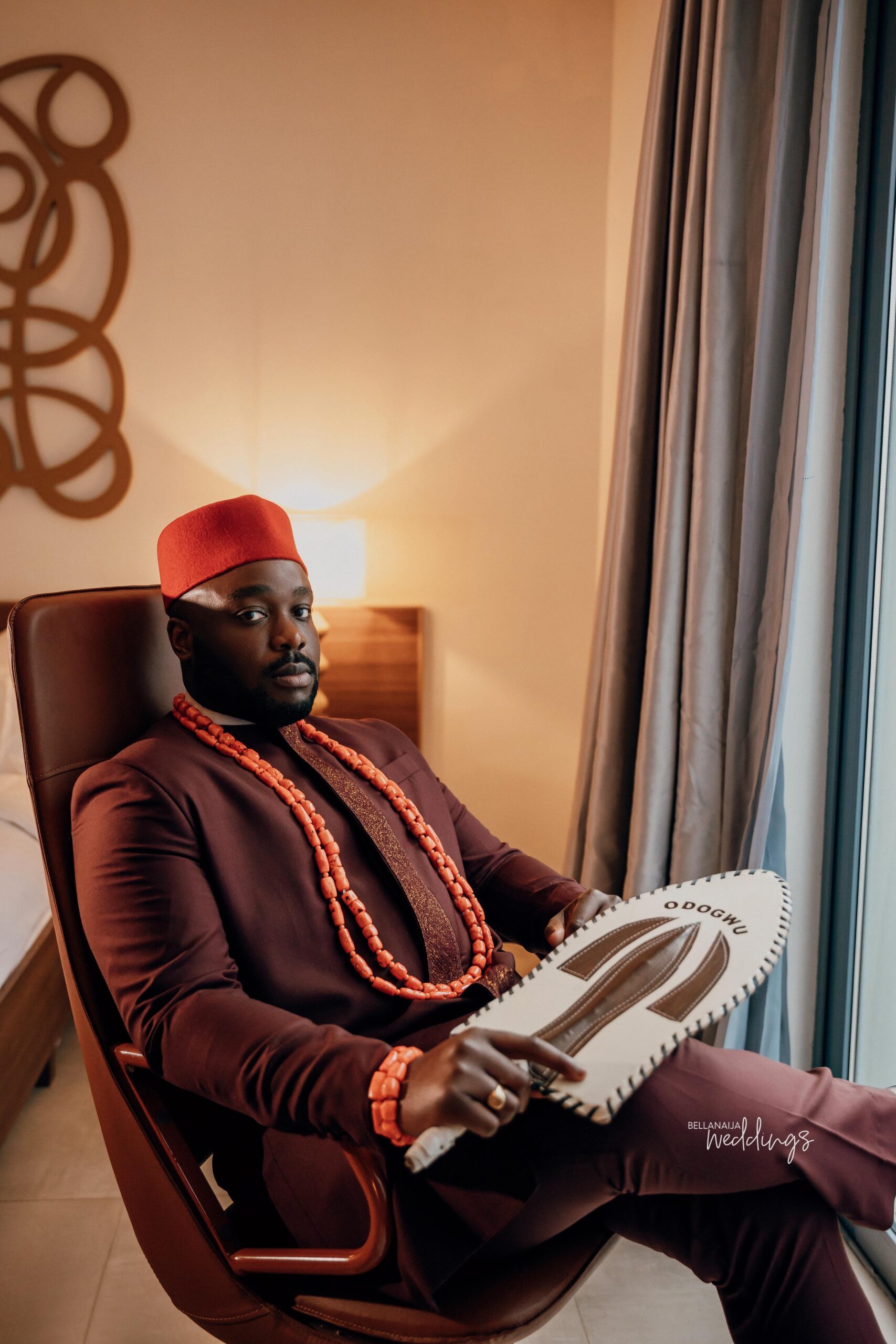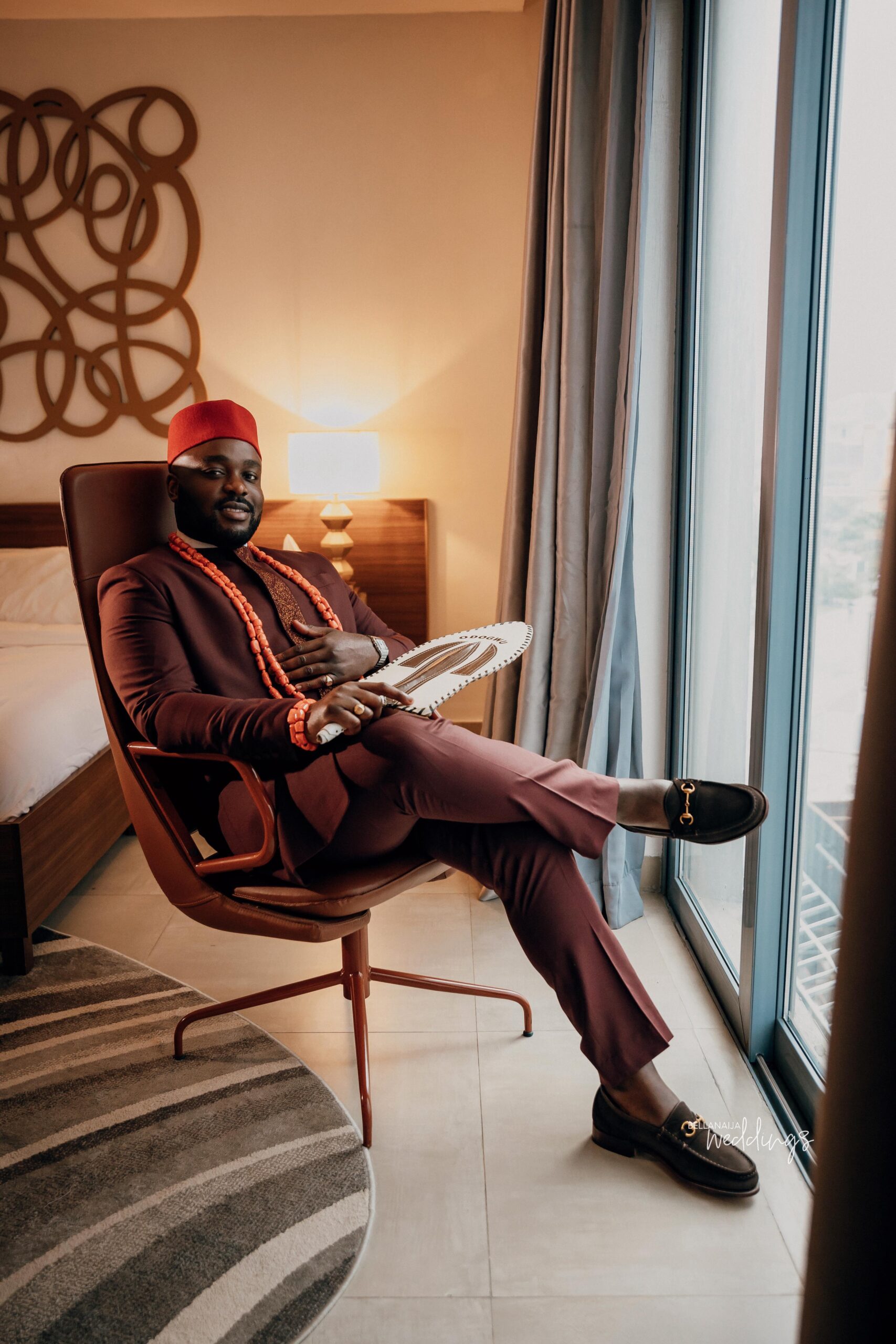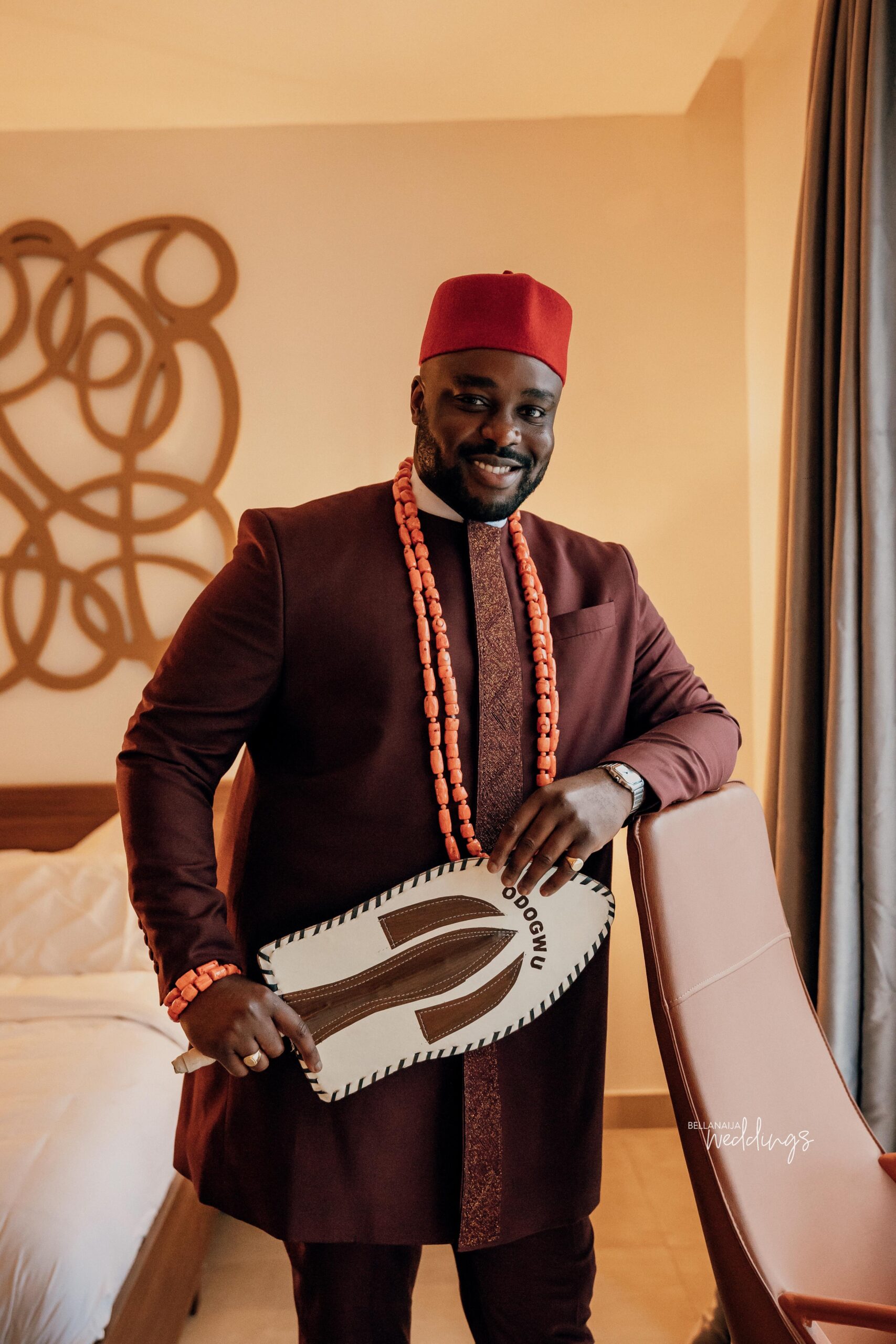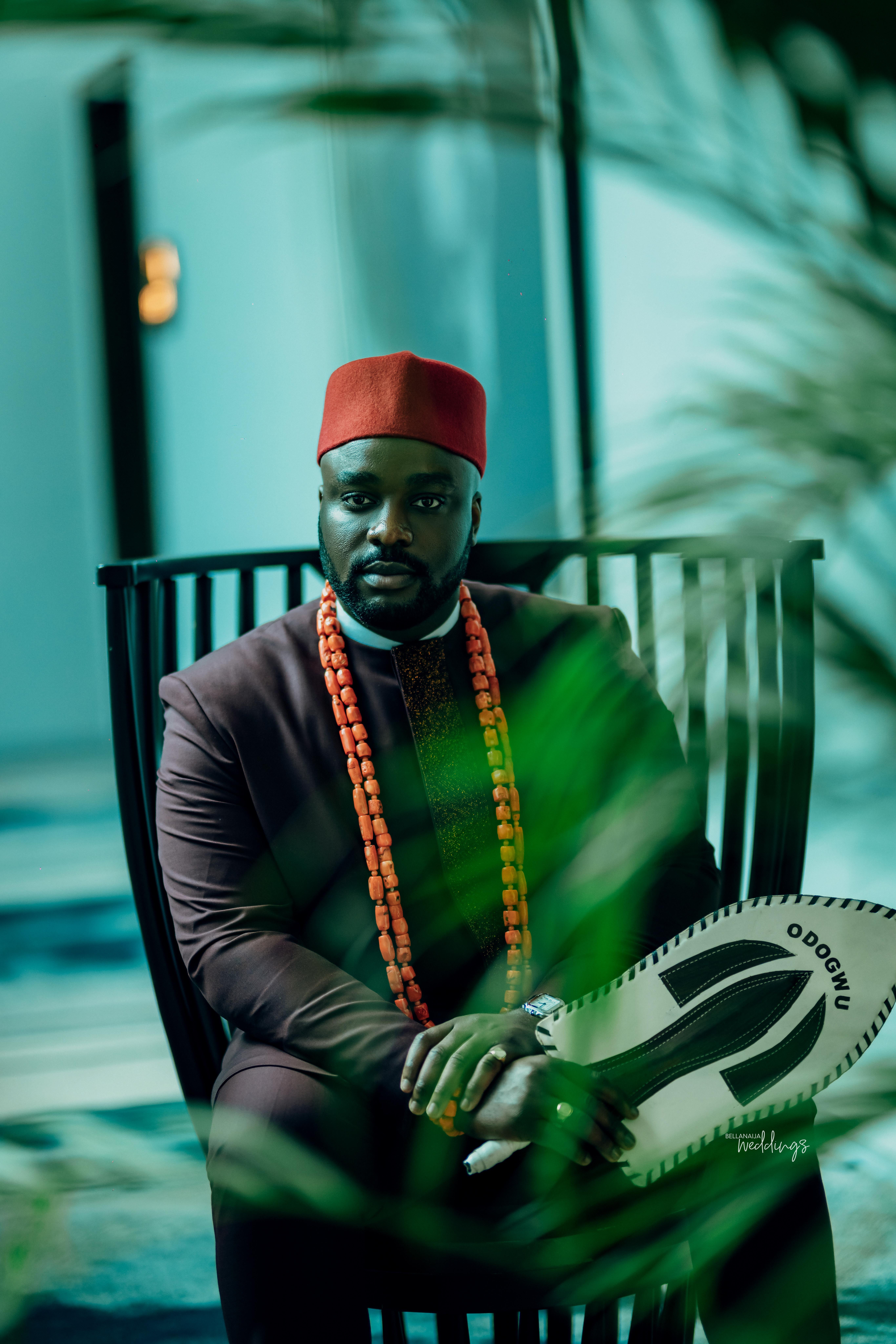 We can feel the love! 🥰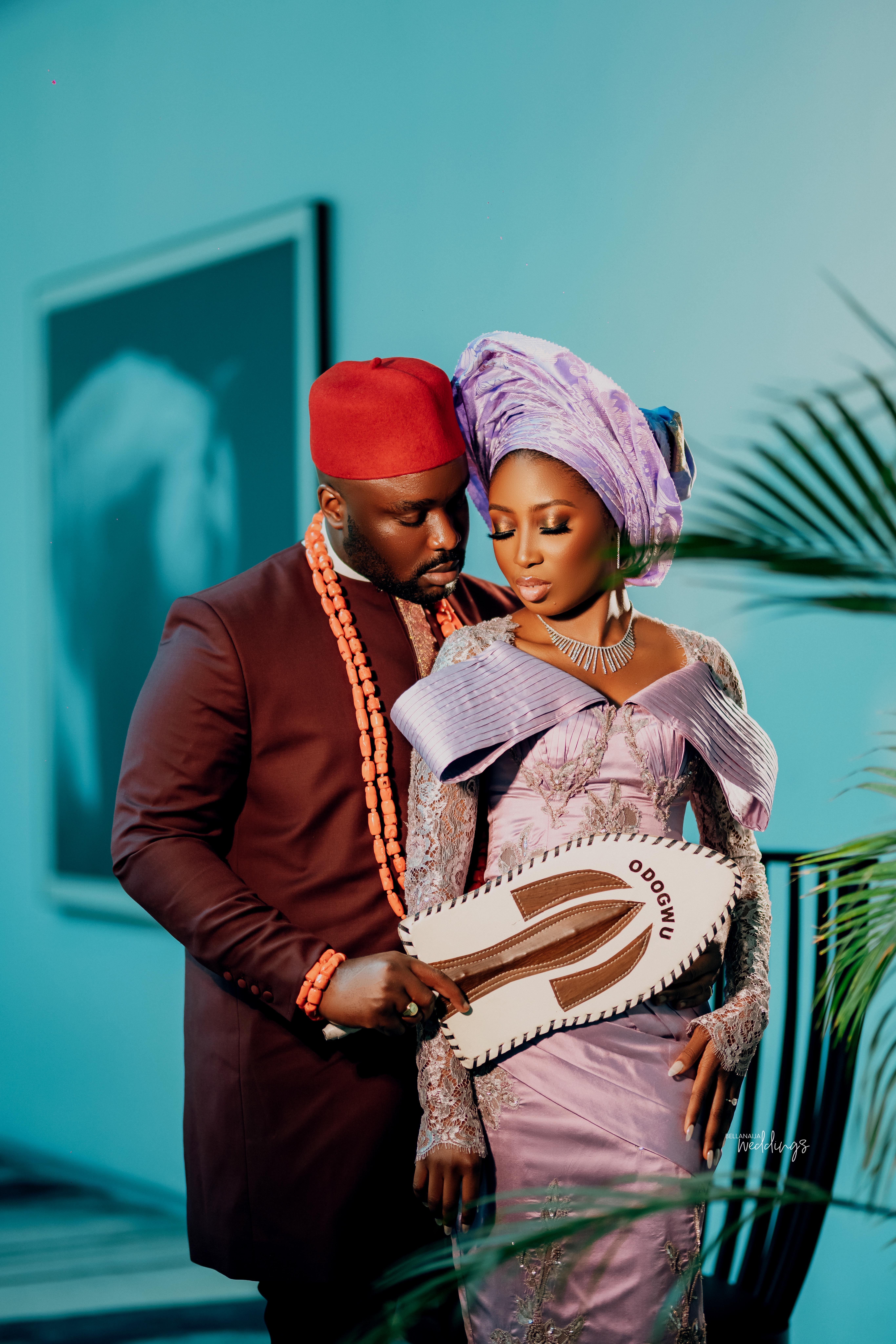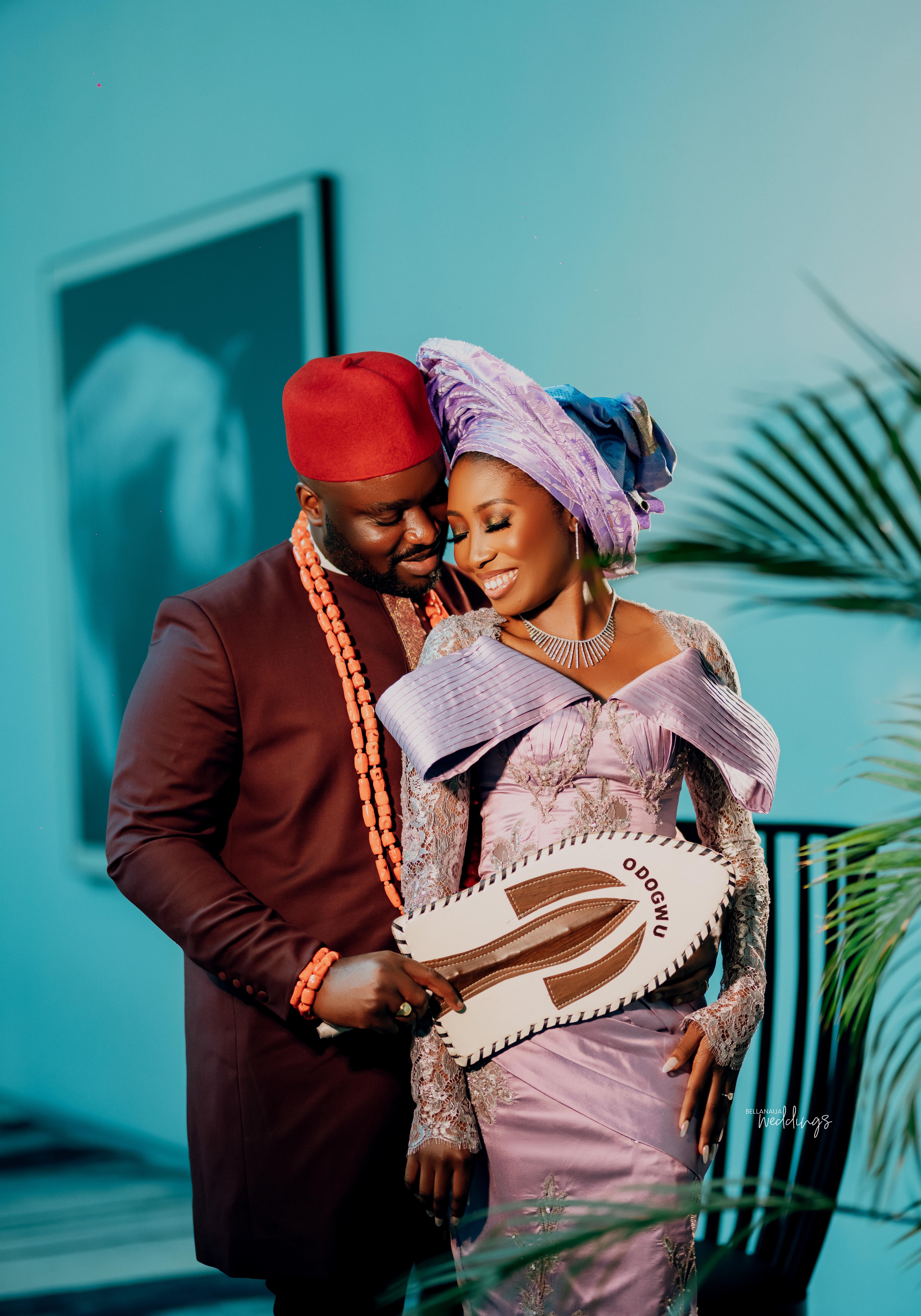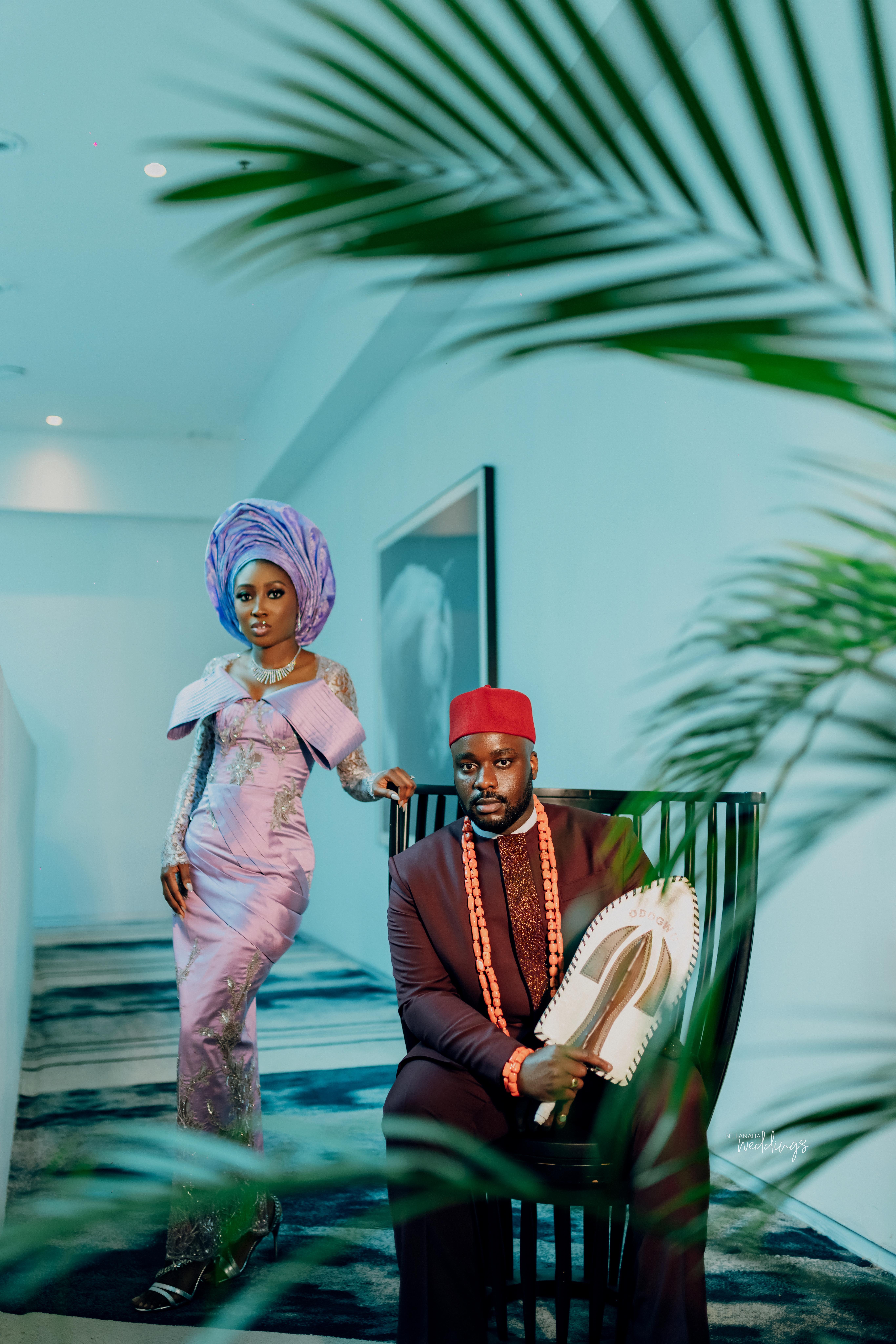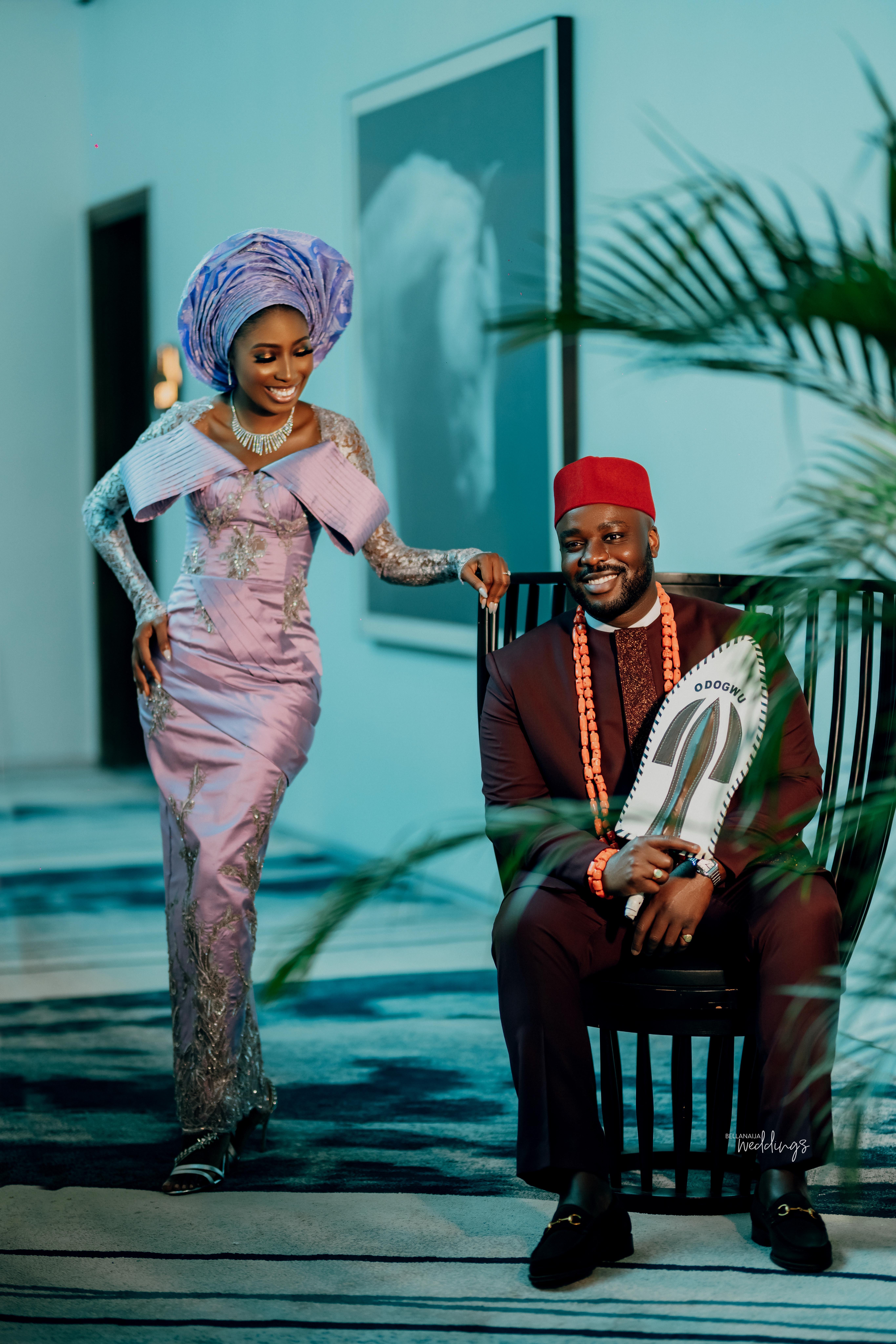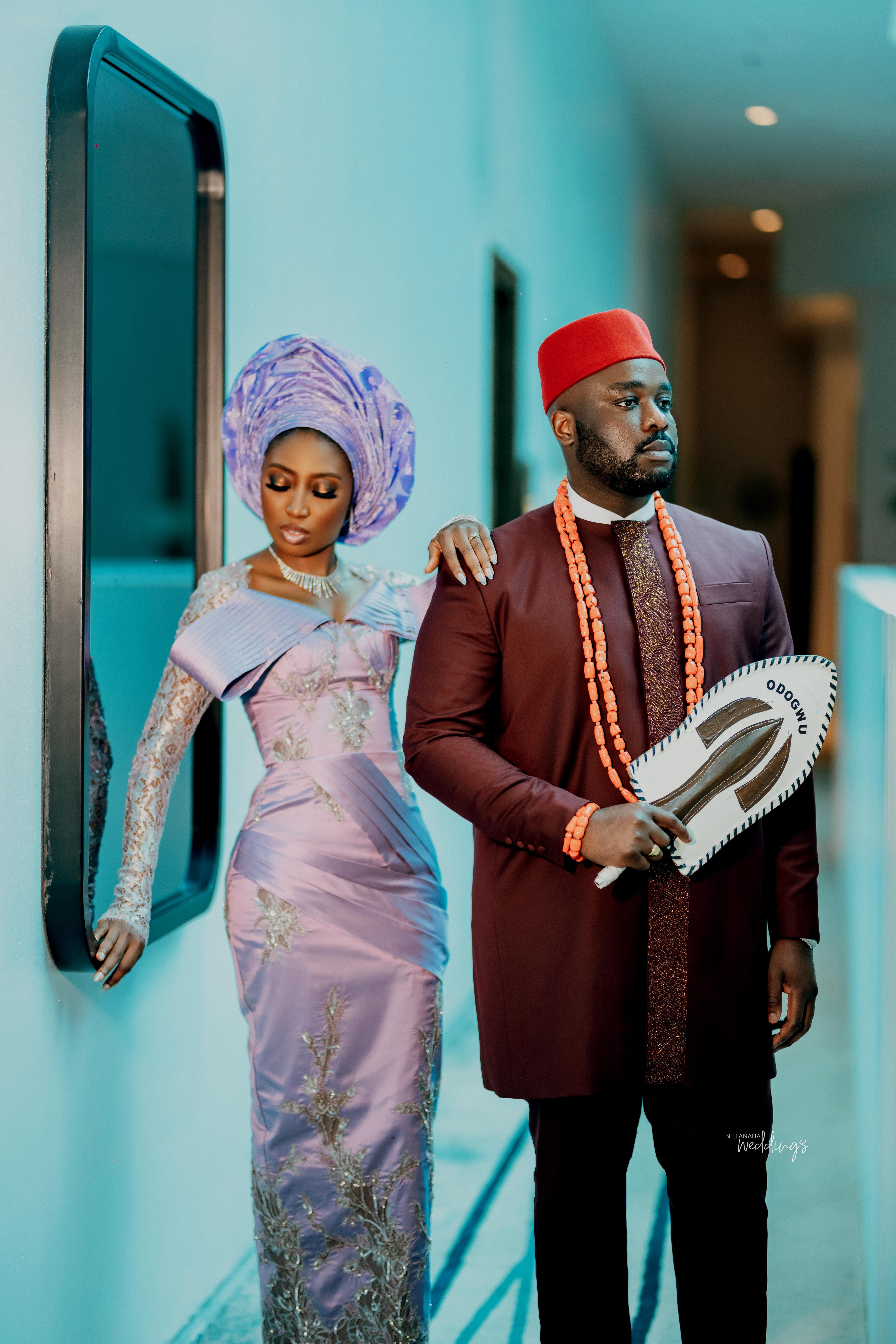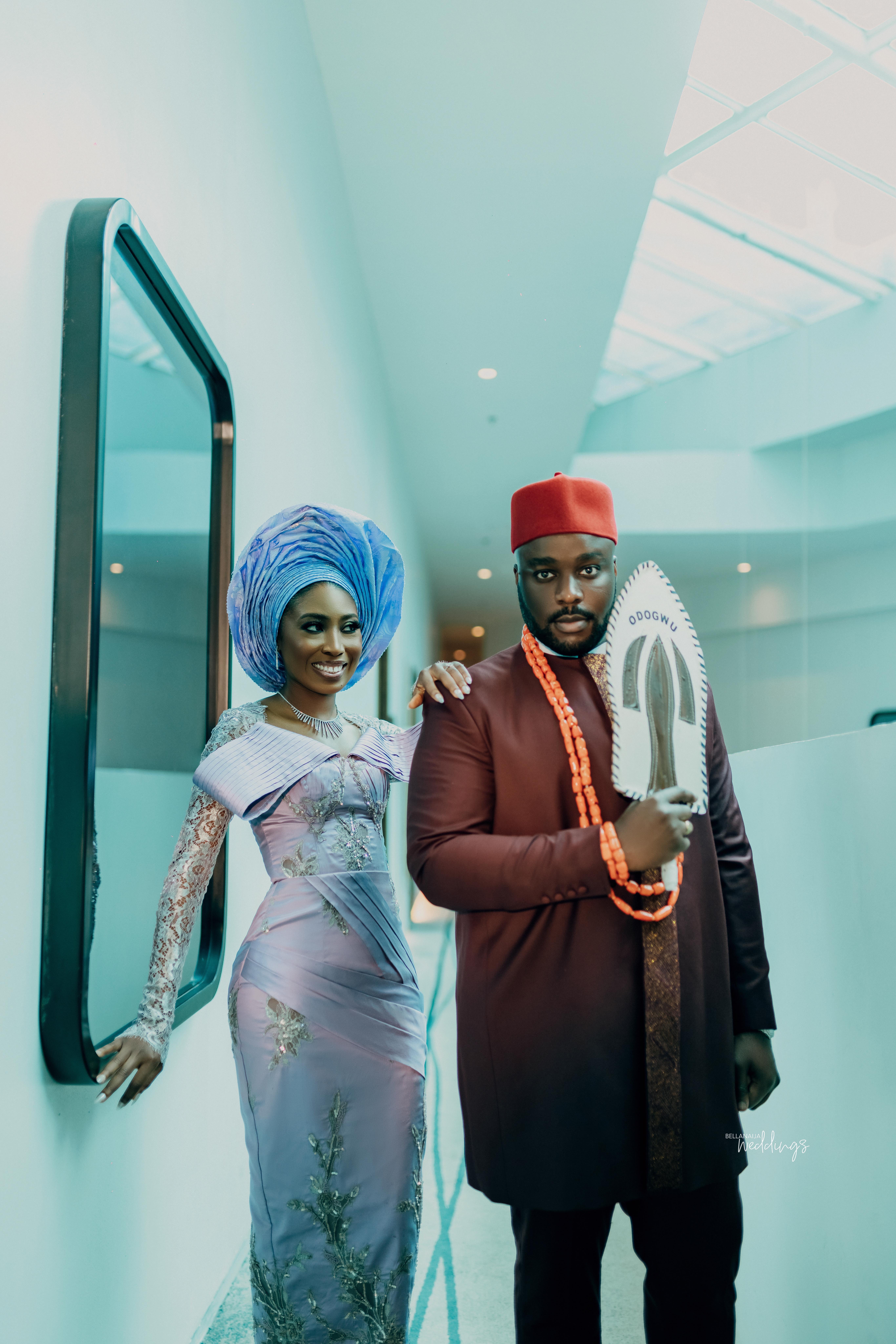 Let the reception begin!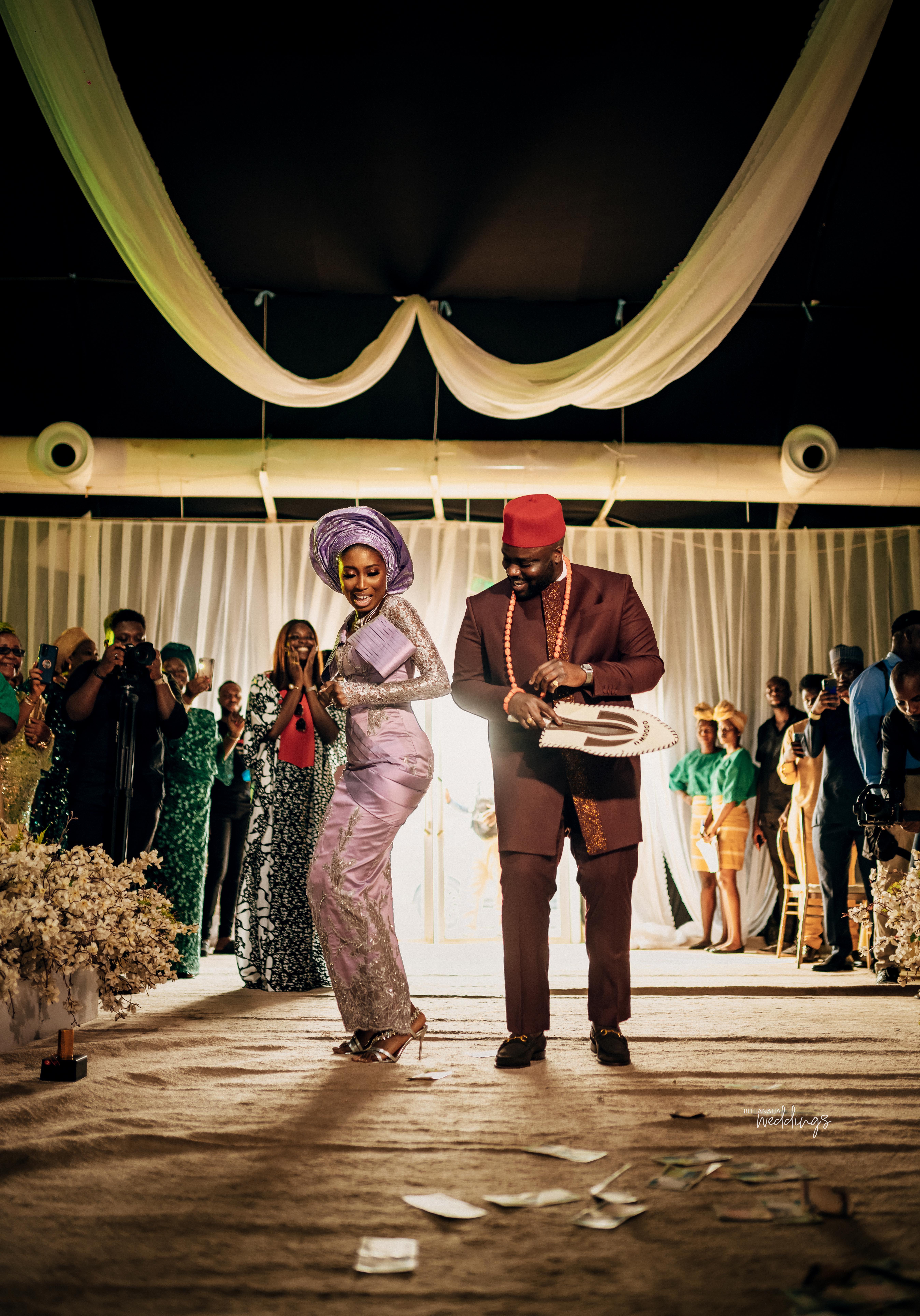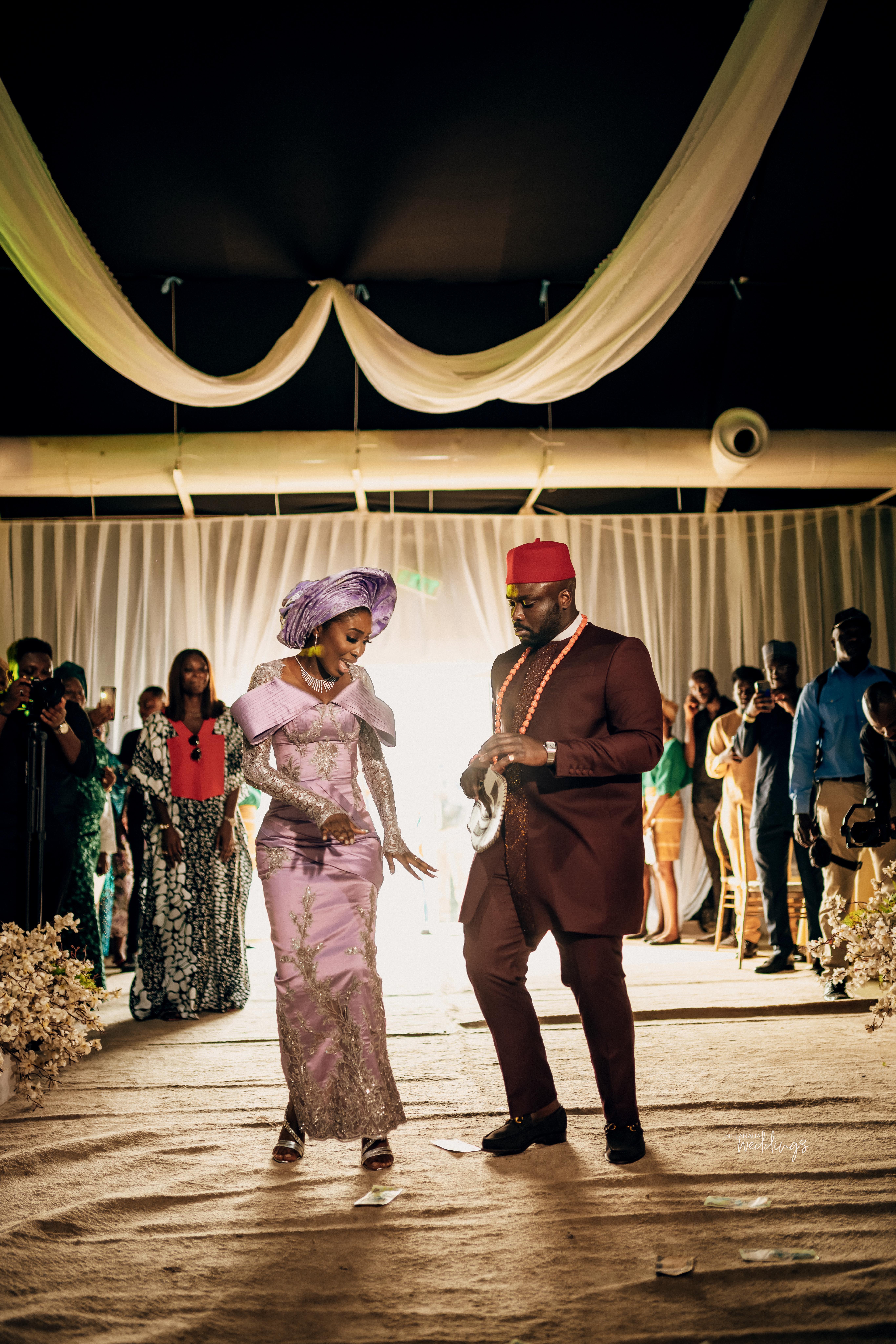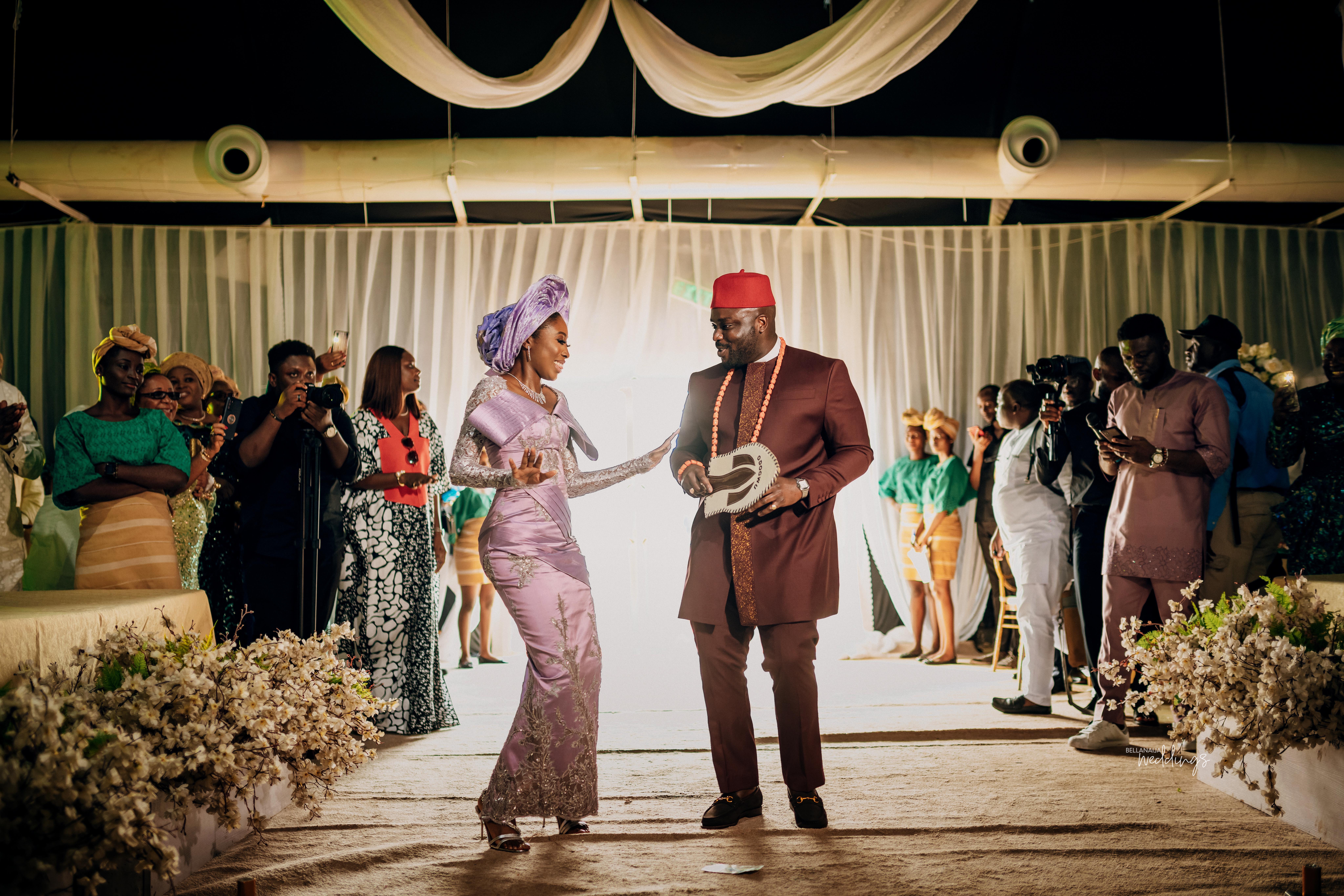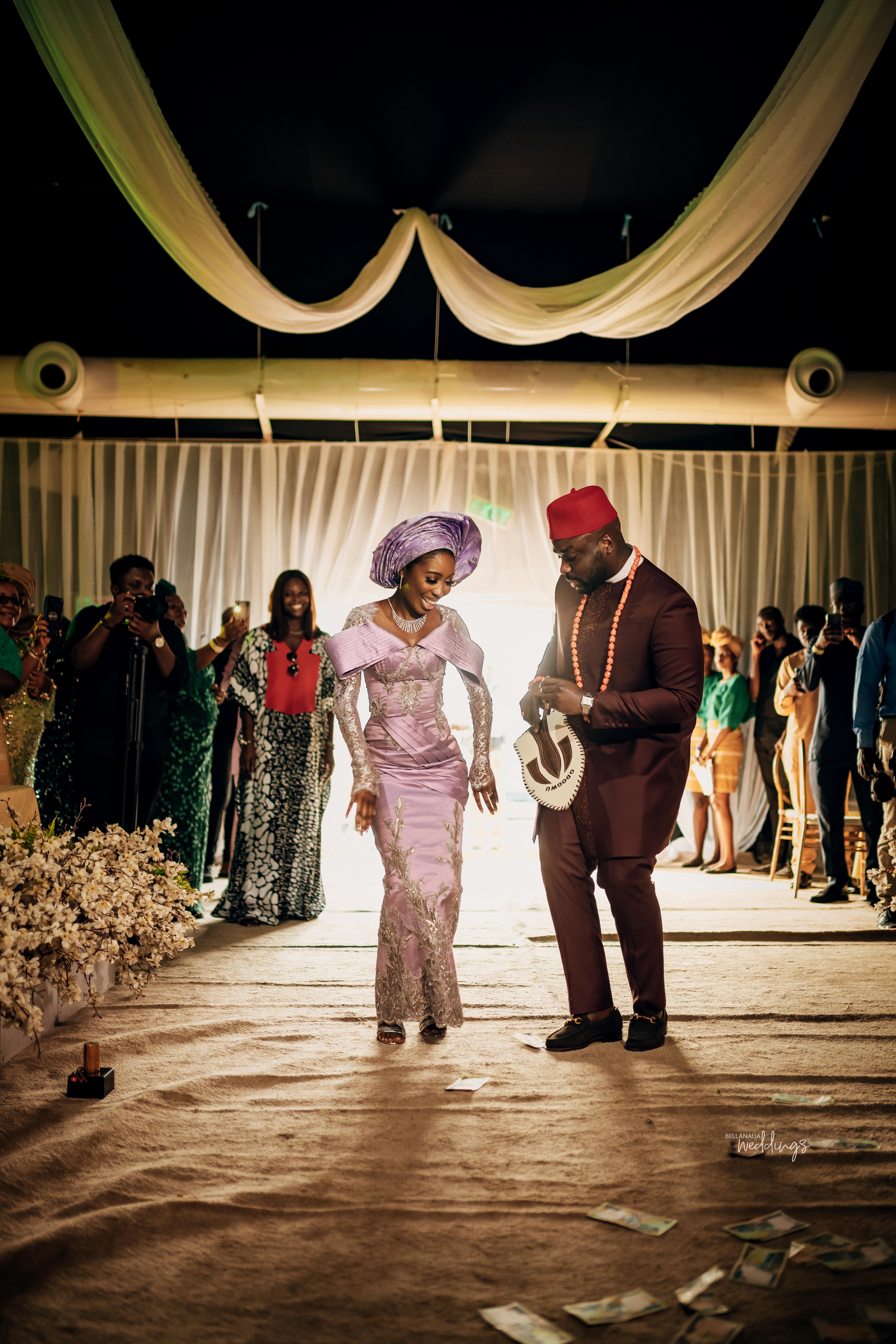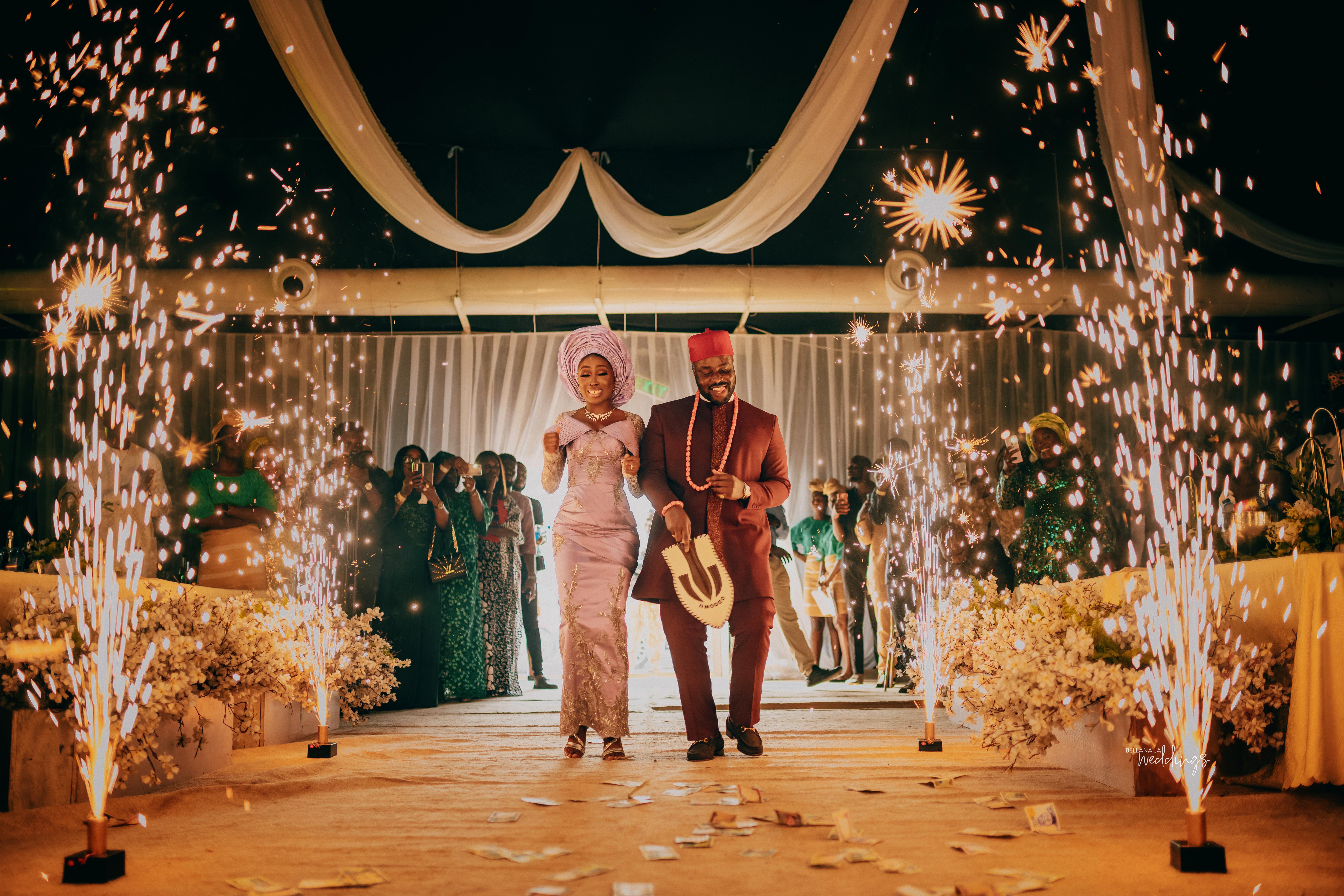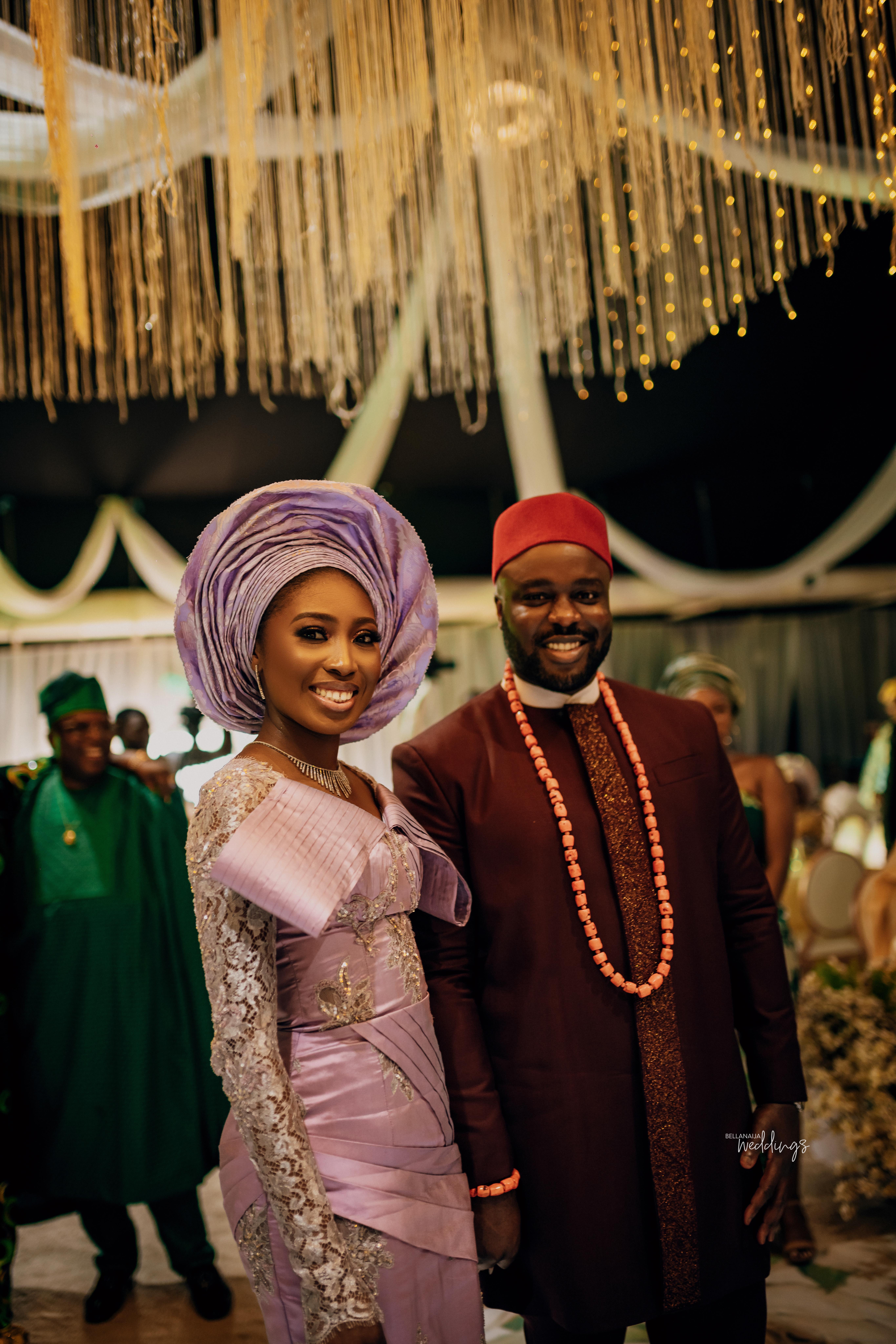 Time for some fun wedding games!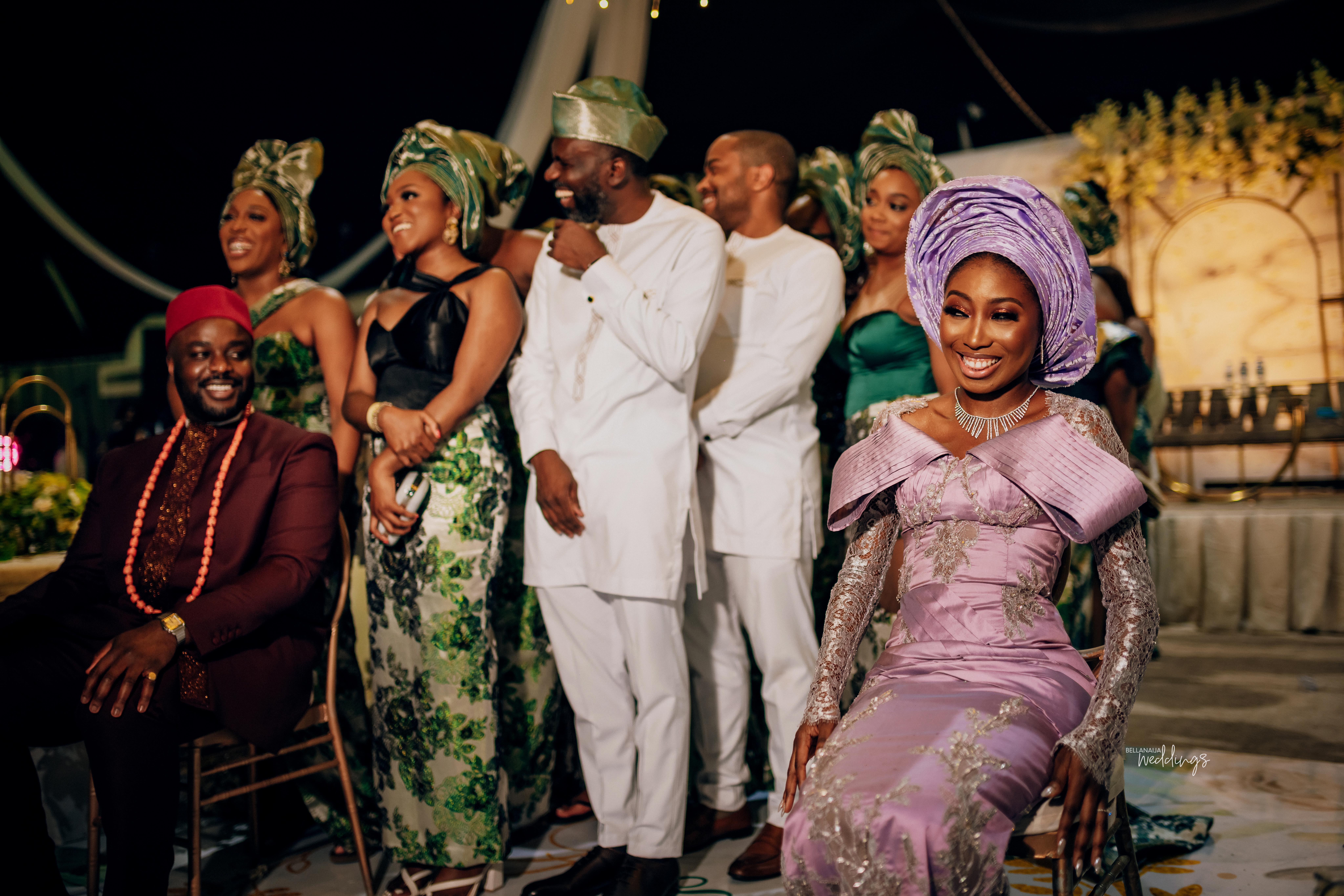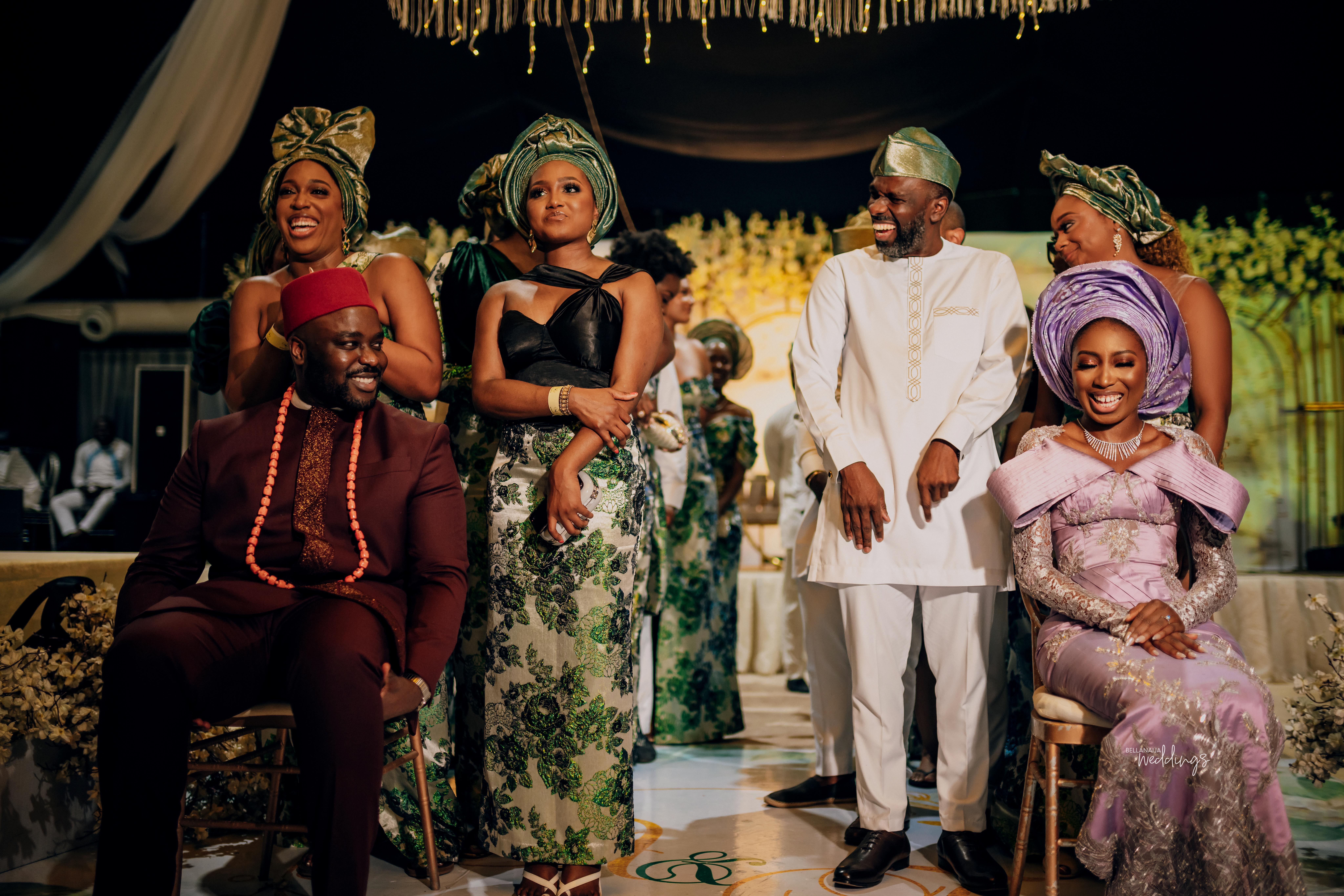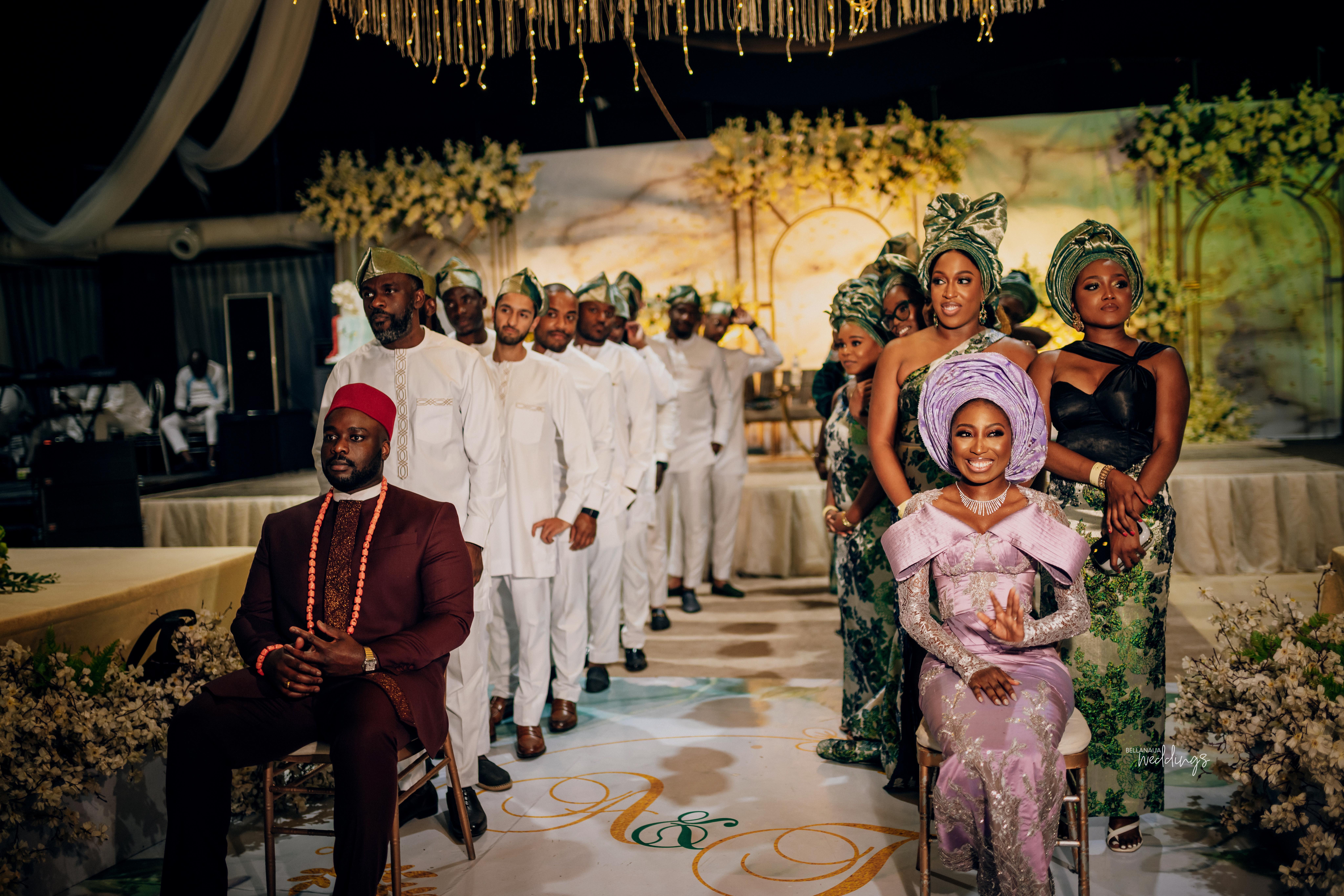 The sweet mother-son dance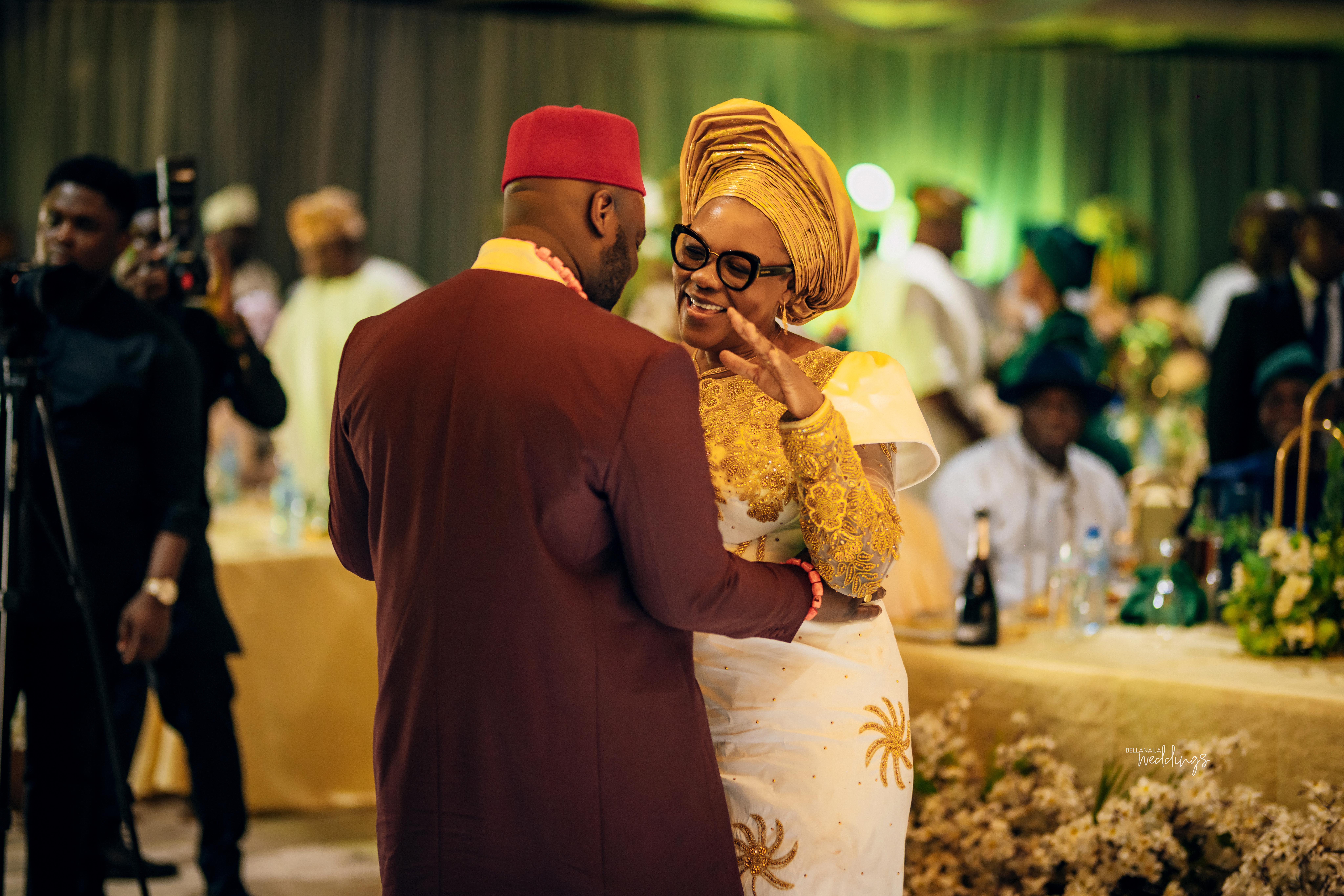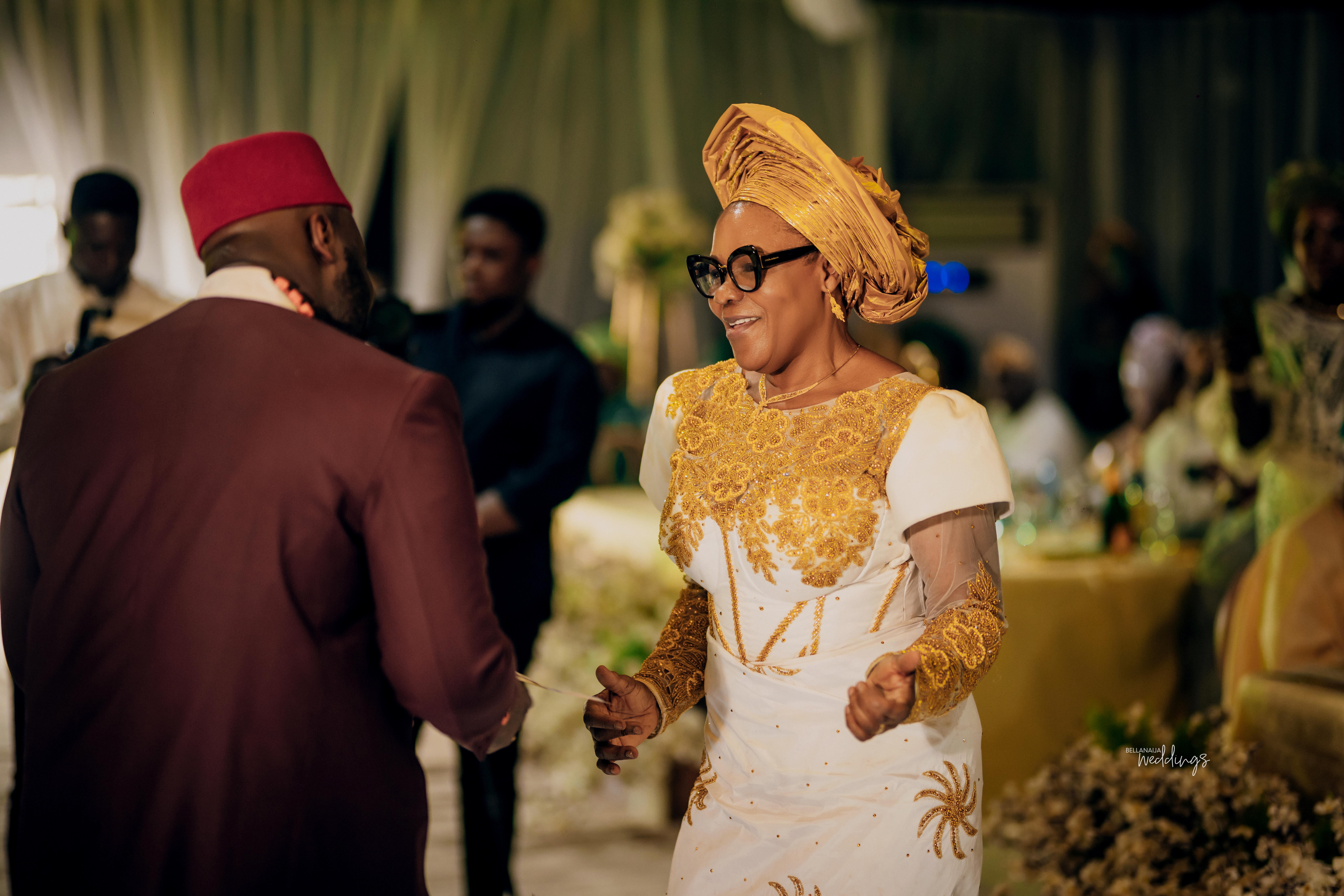 Daddy's little princess 🥰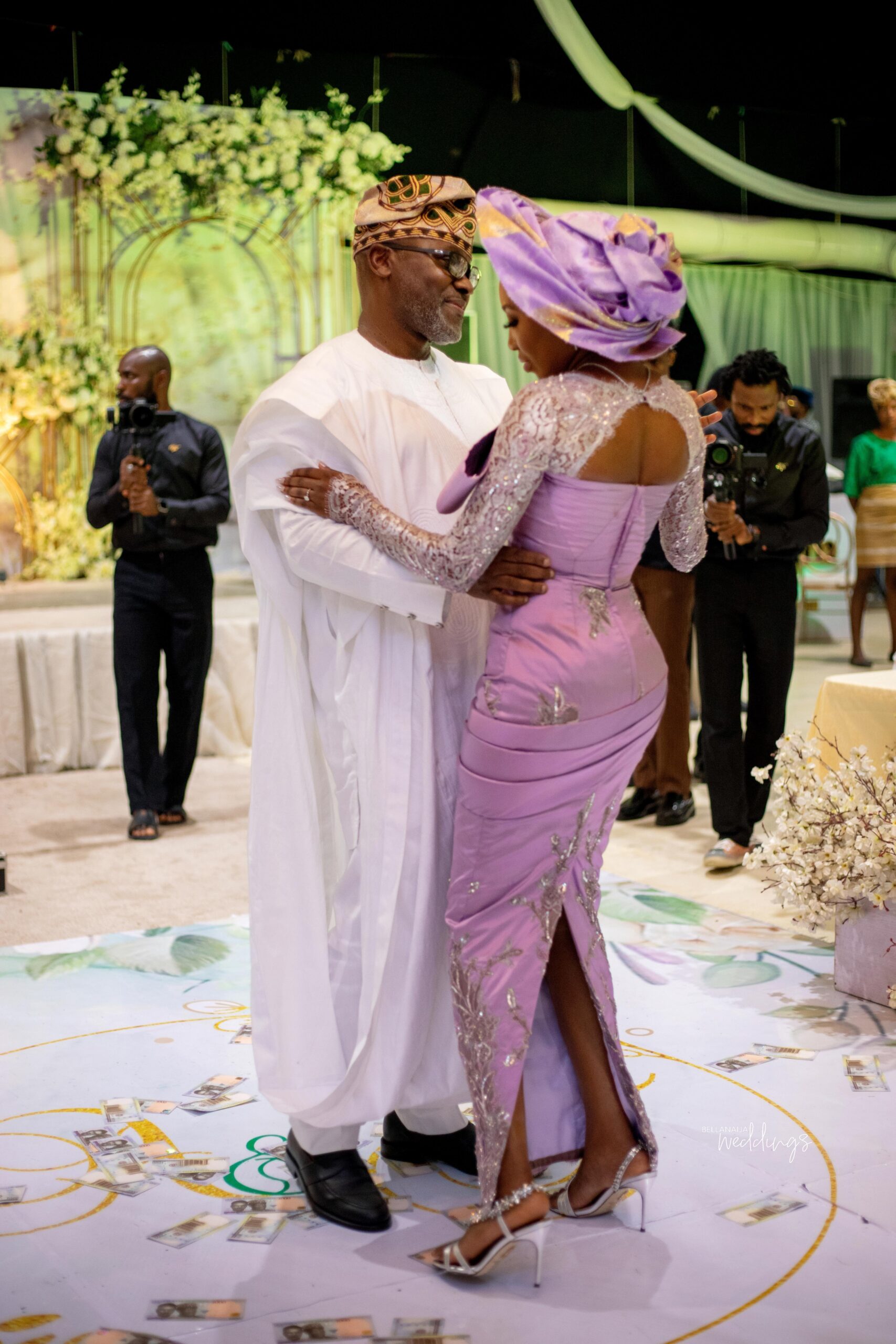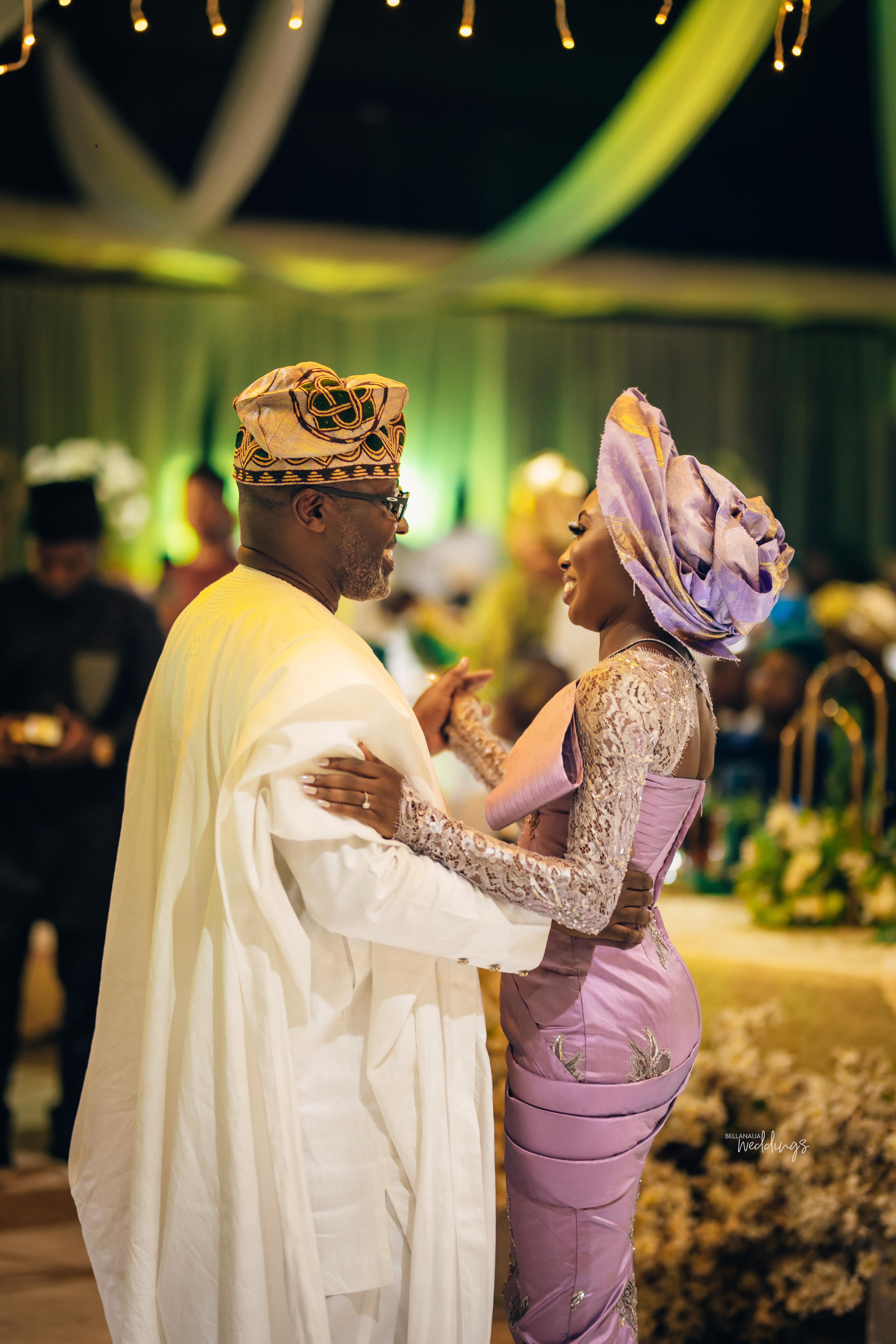 A beautiful dance to the rhythm of love 😍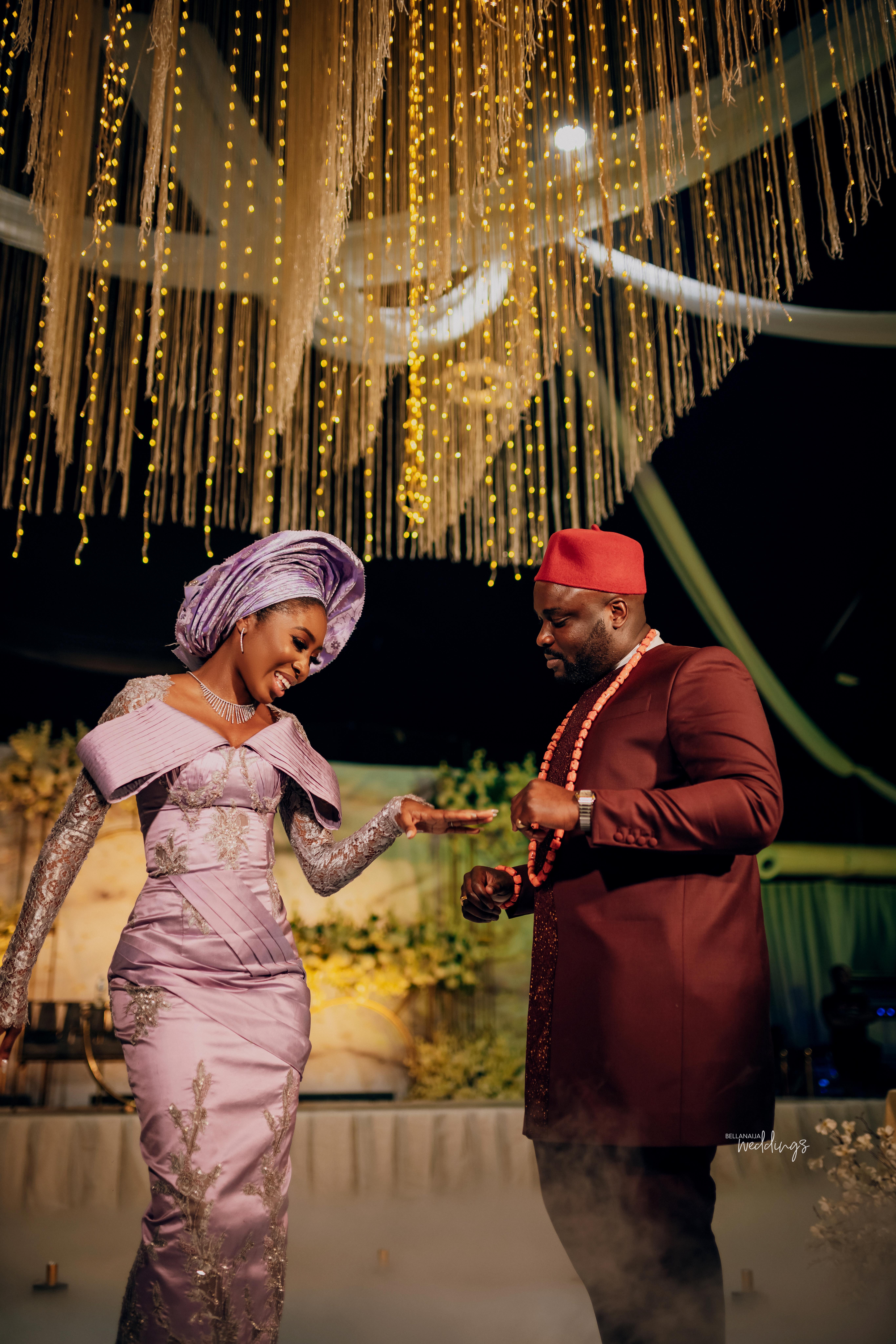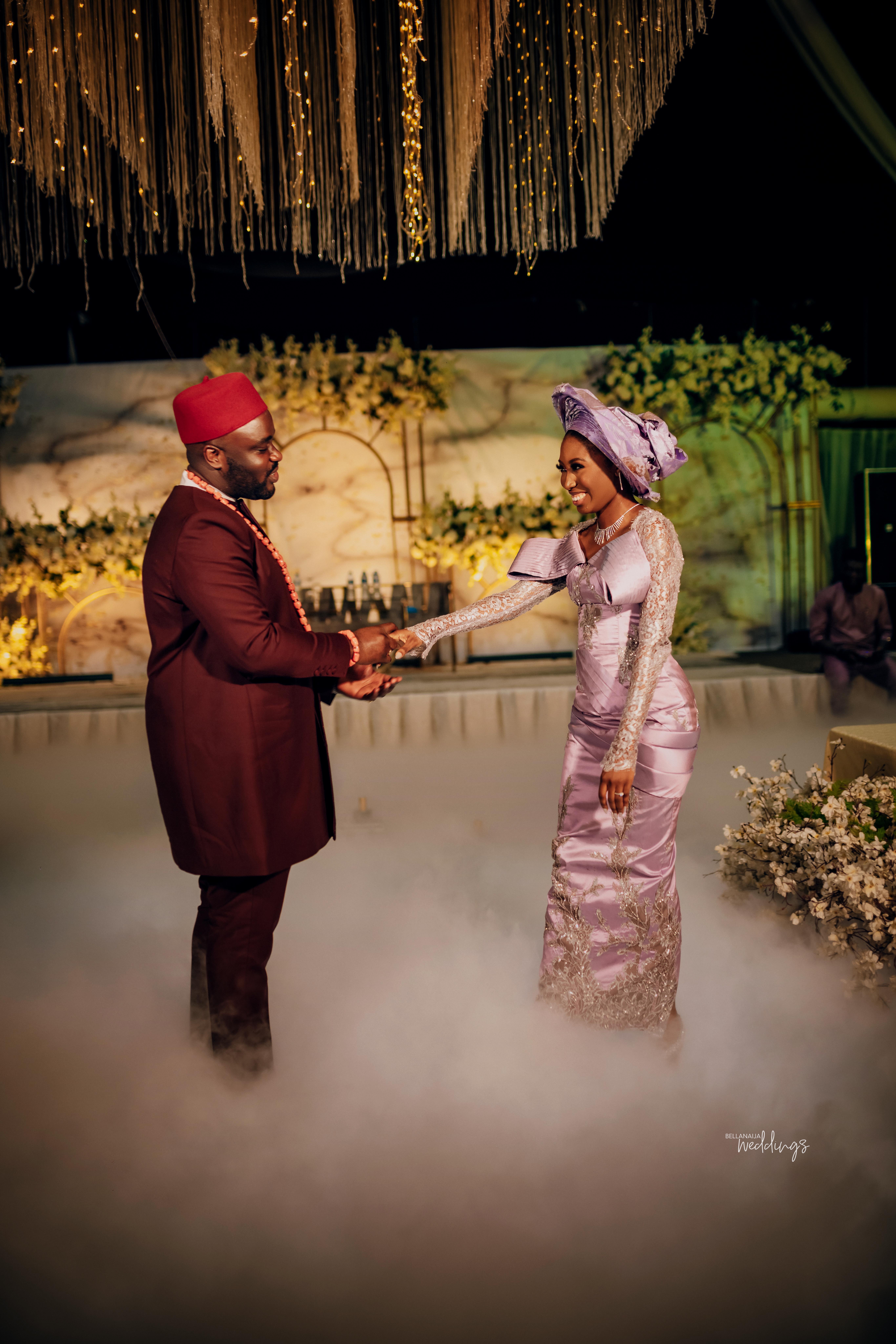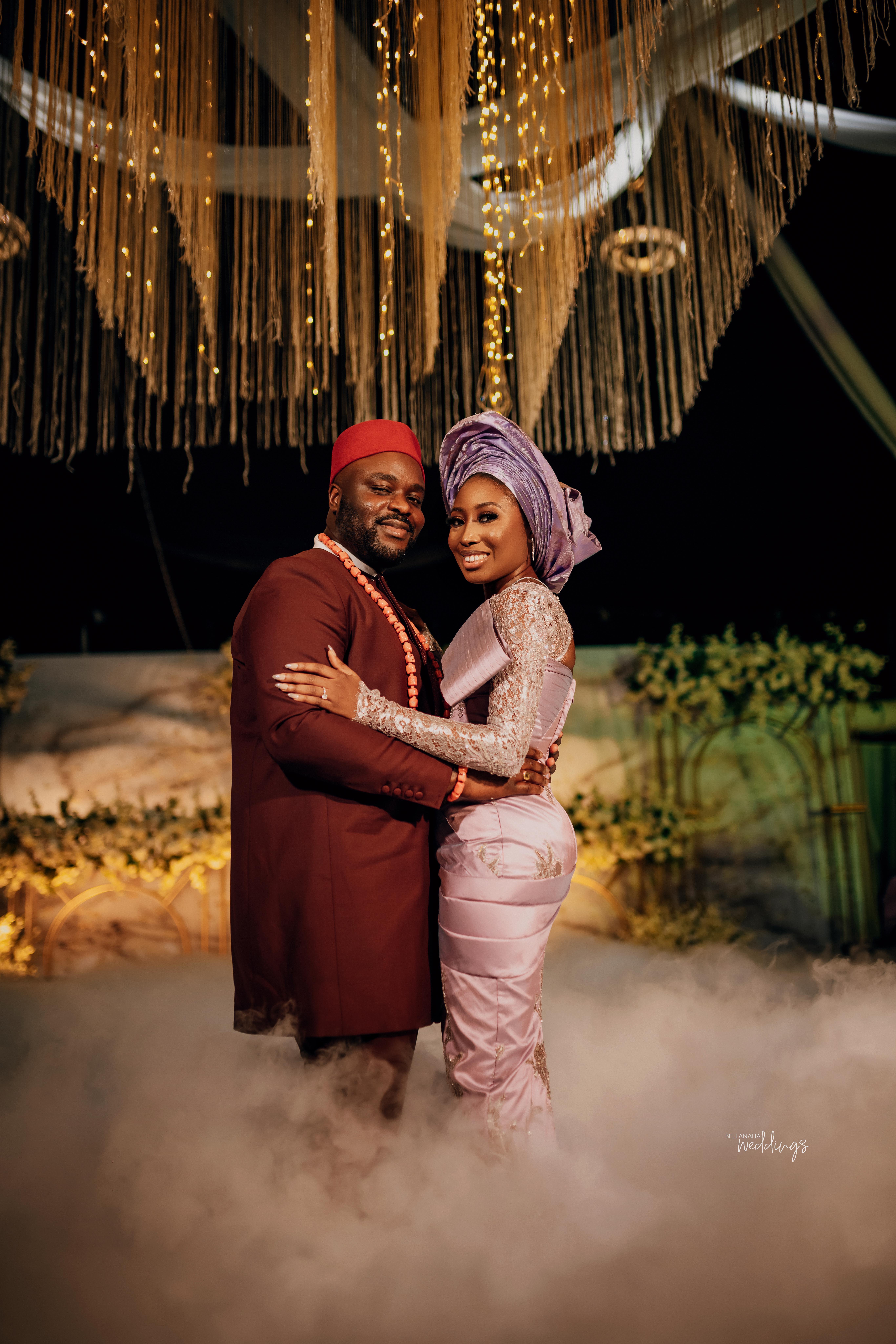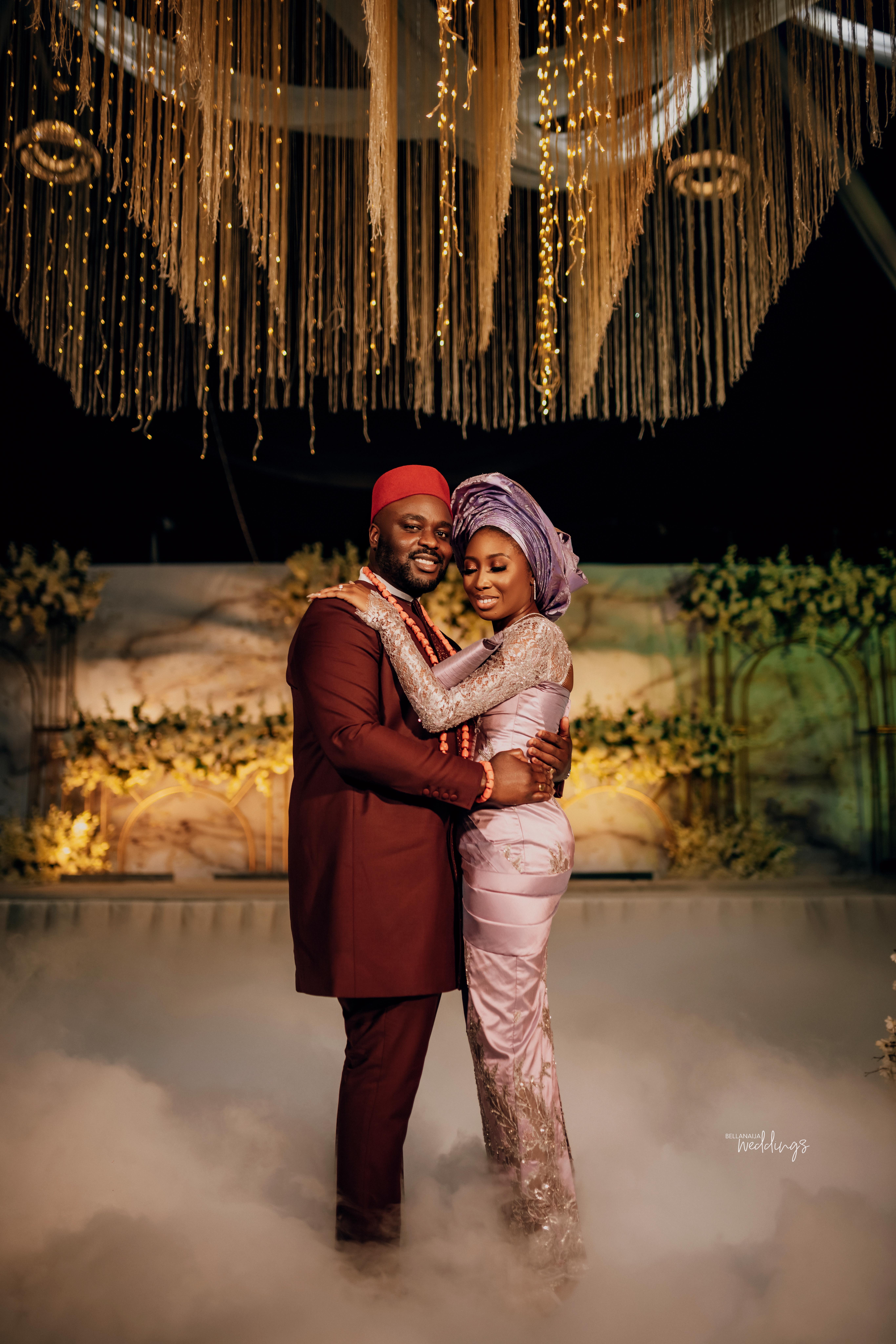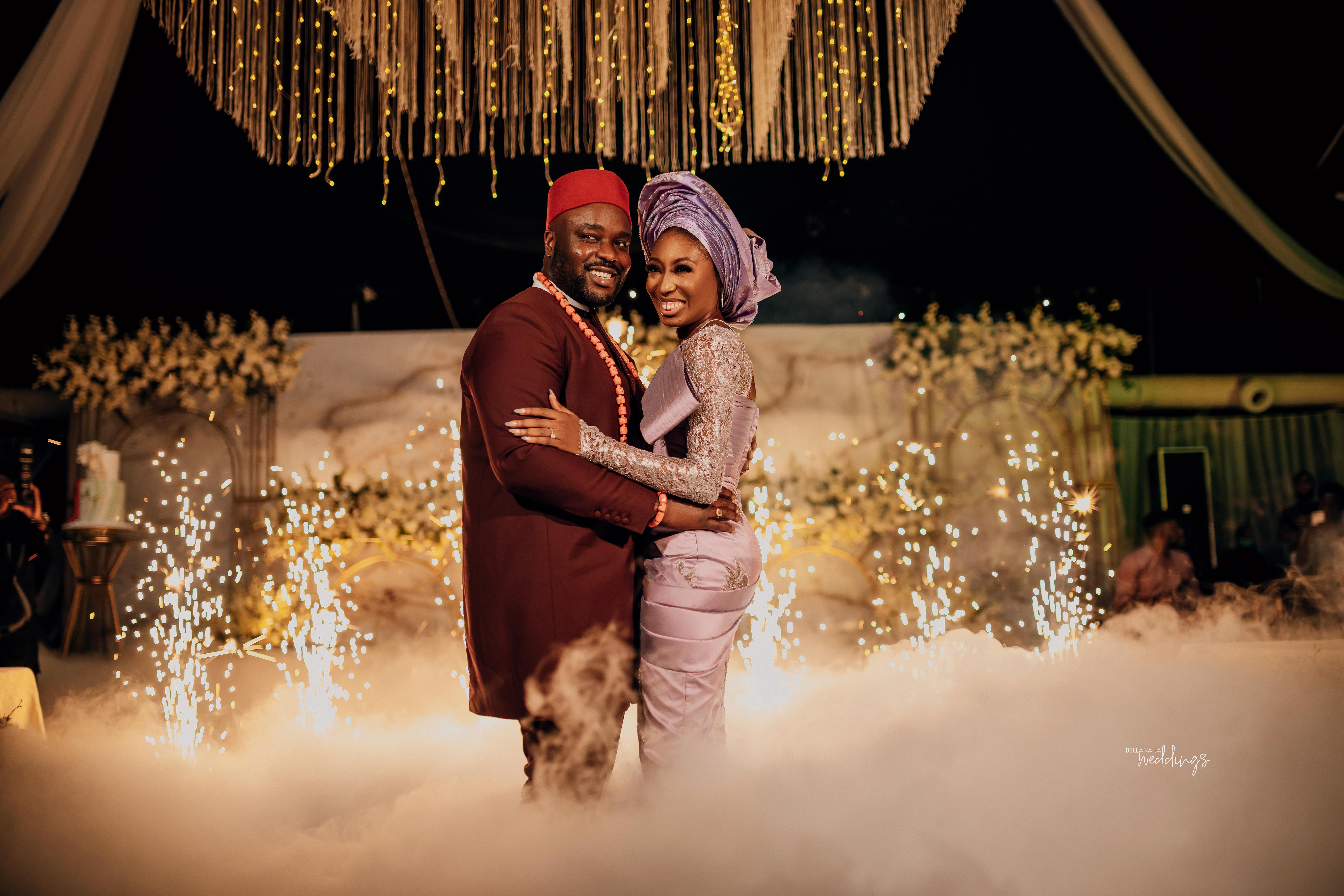 What's a celebration without cake?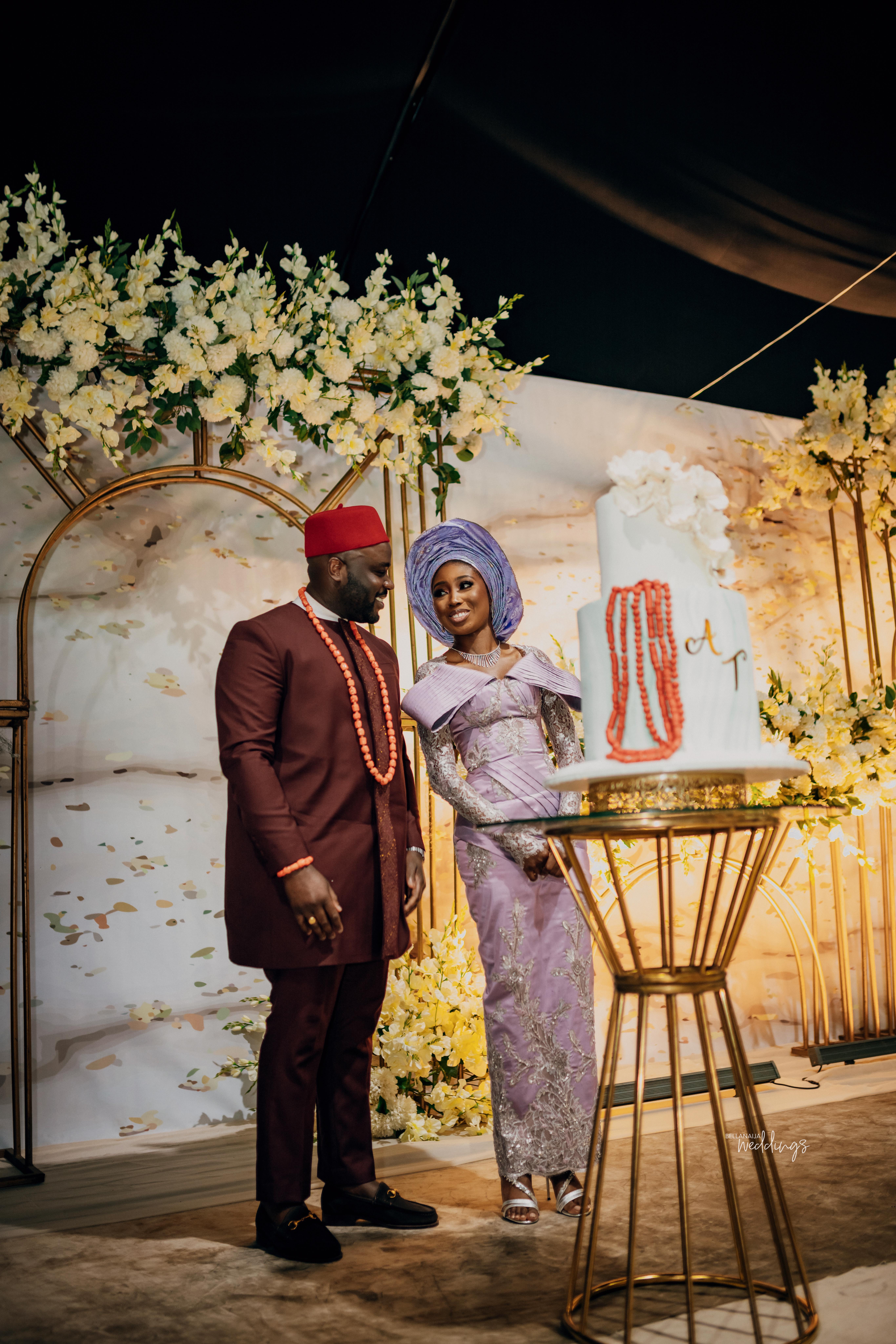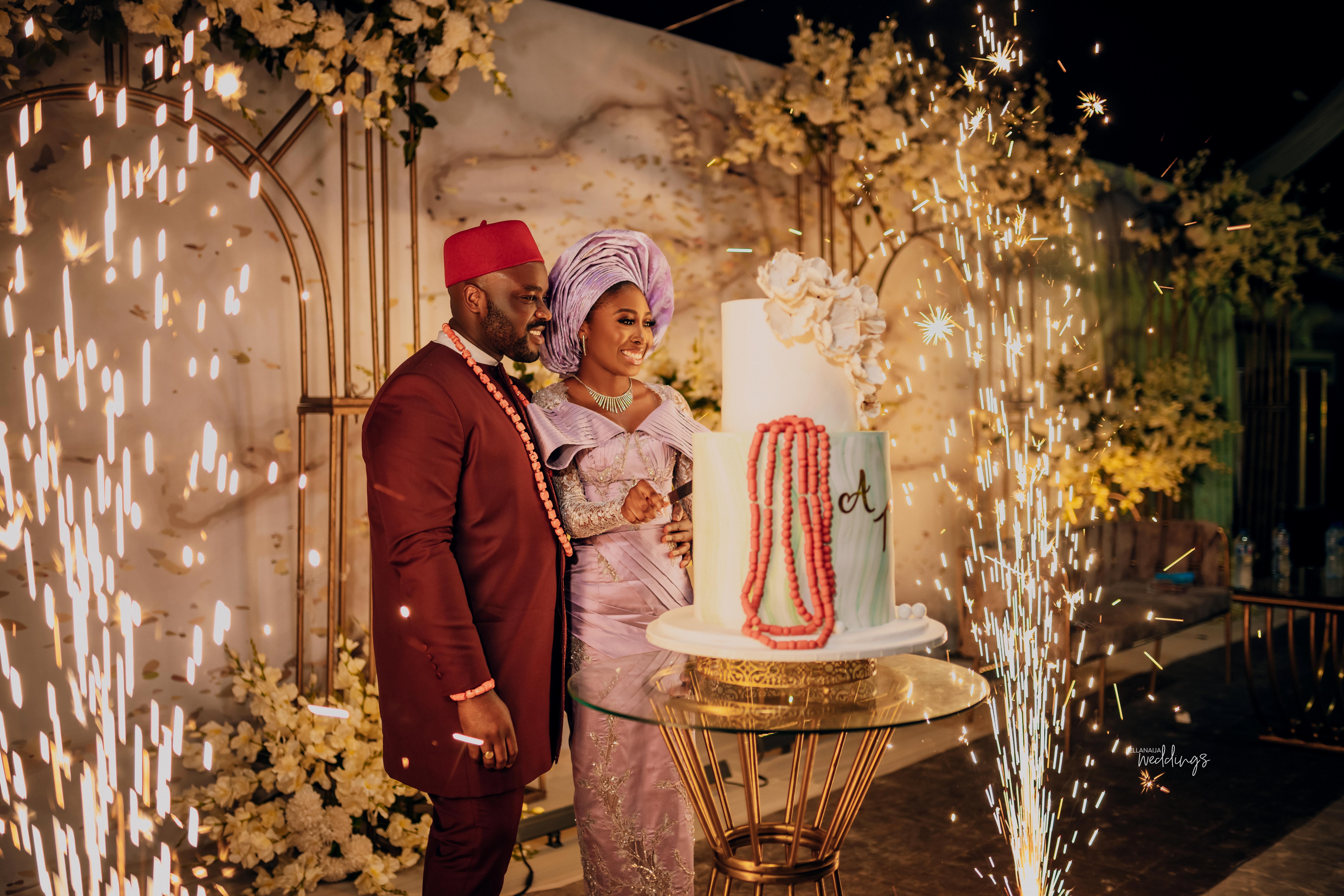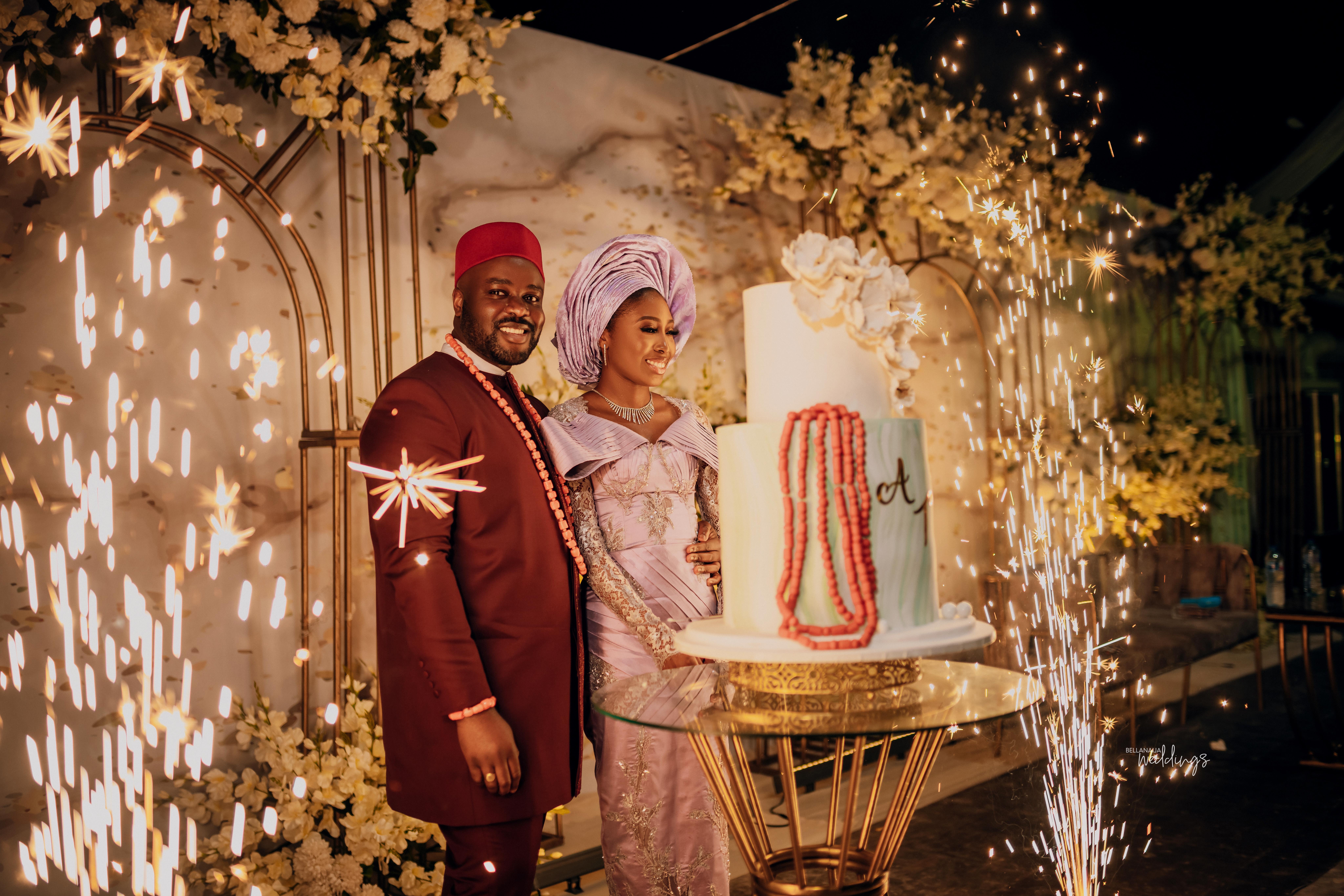 It's about to be a lit after-party!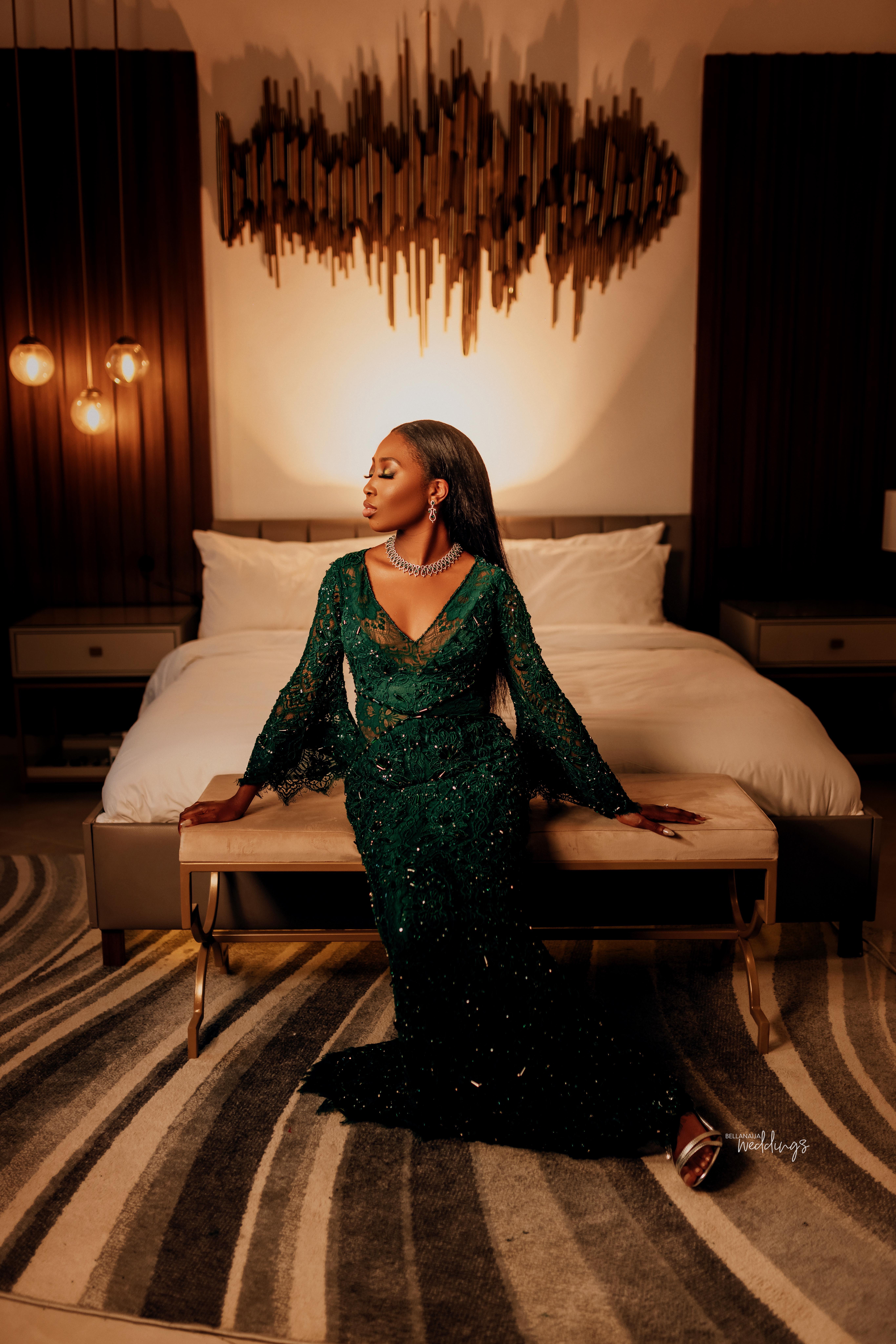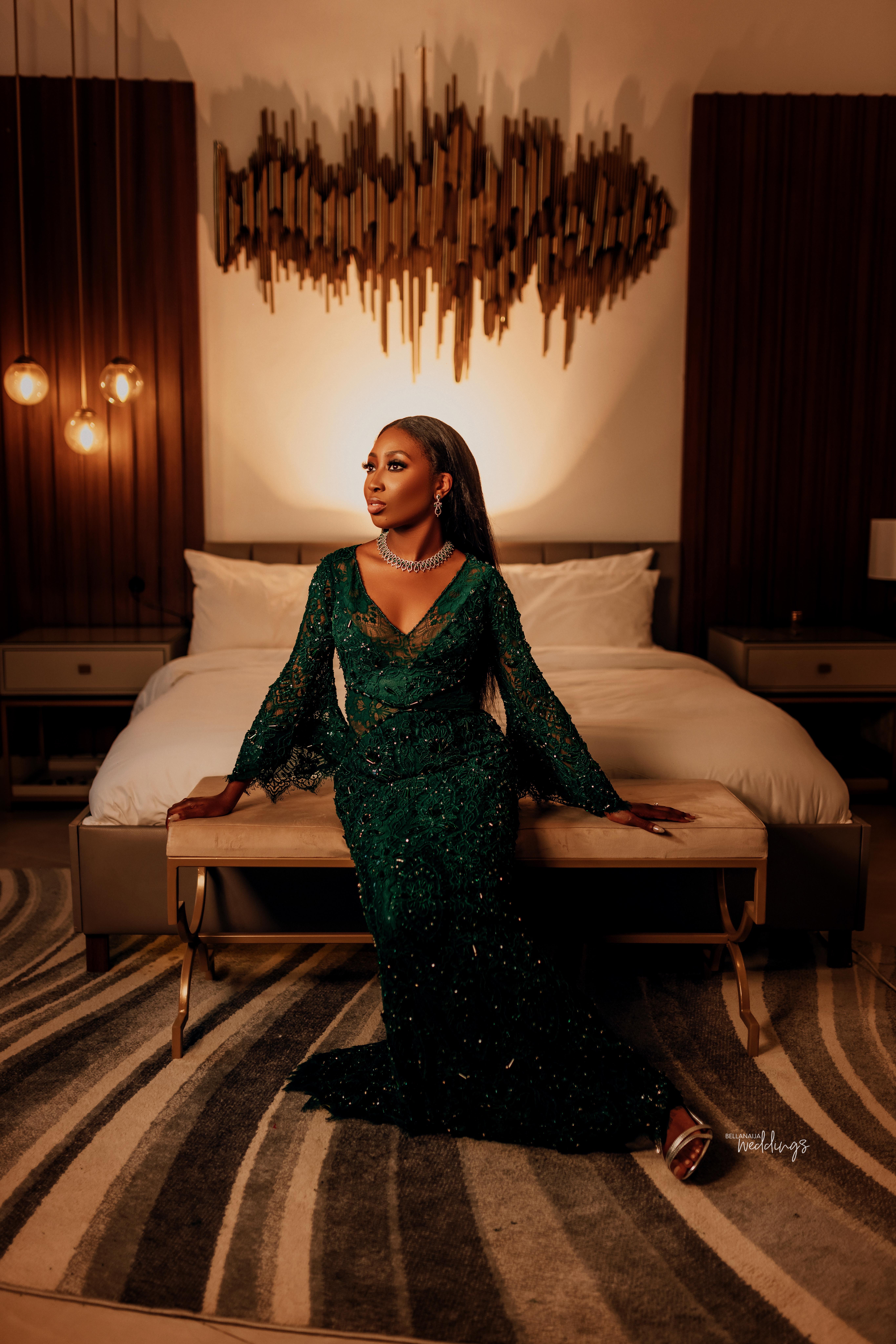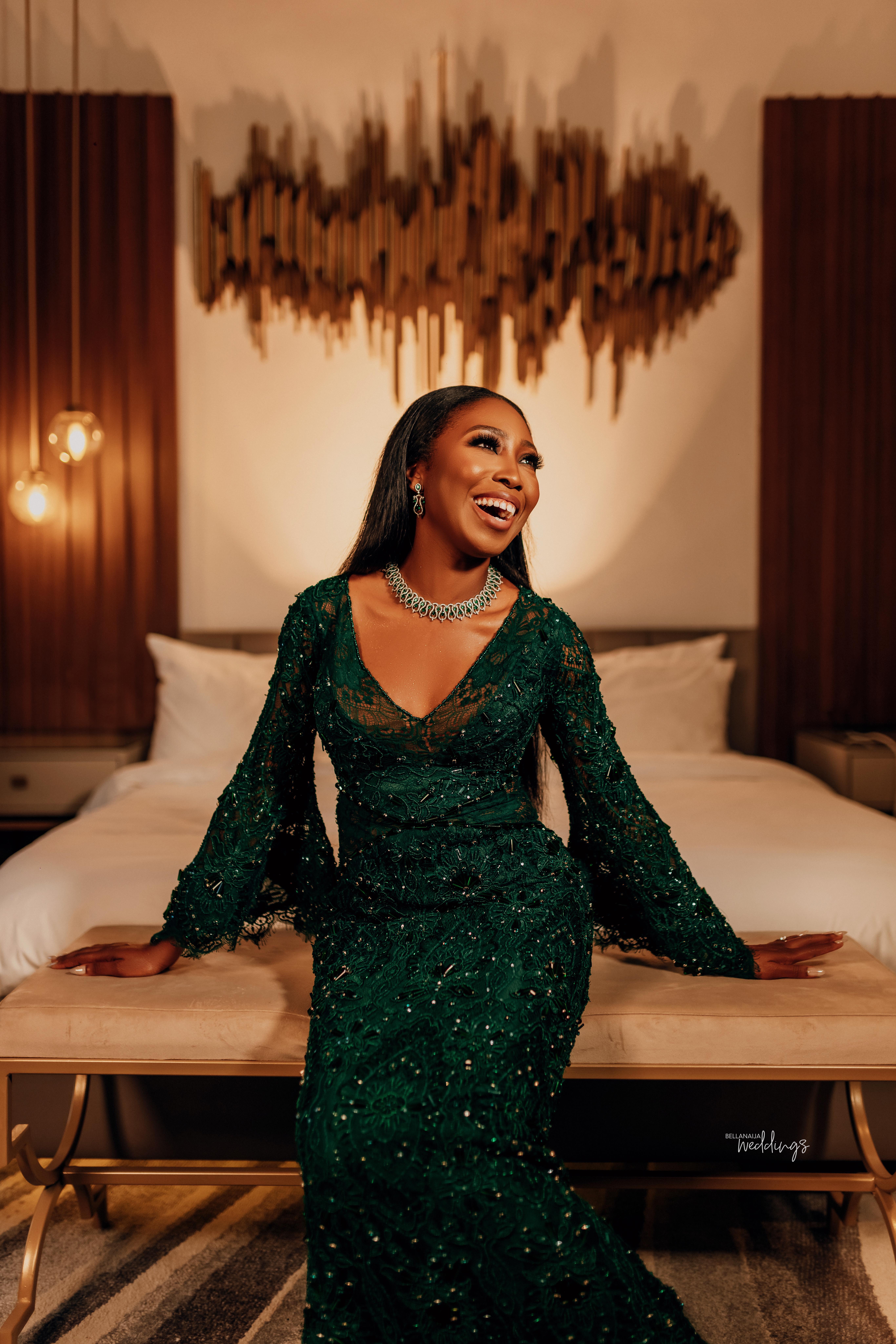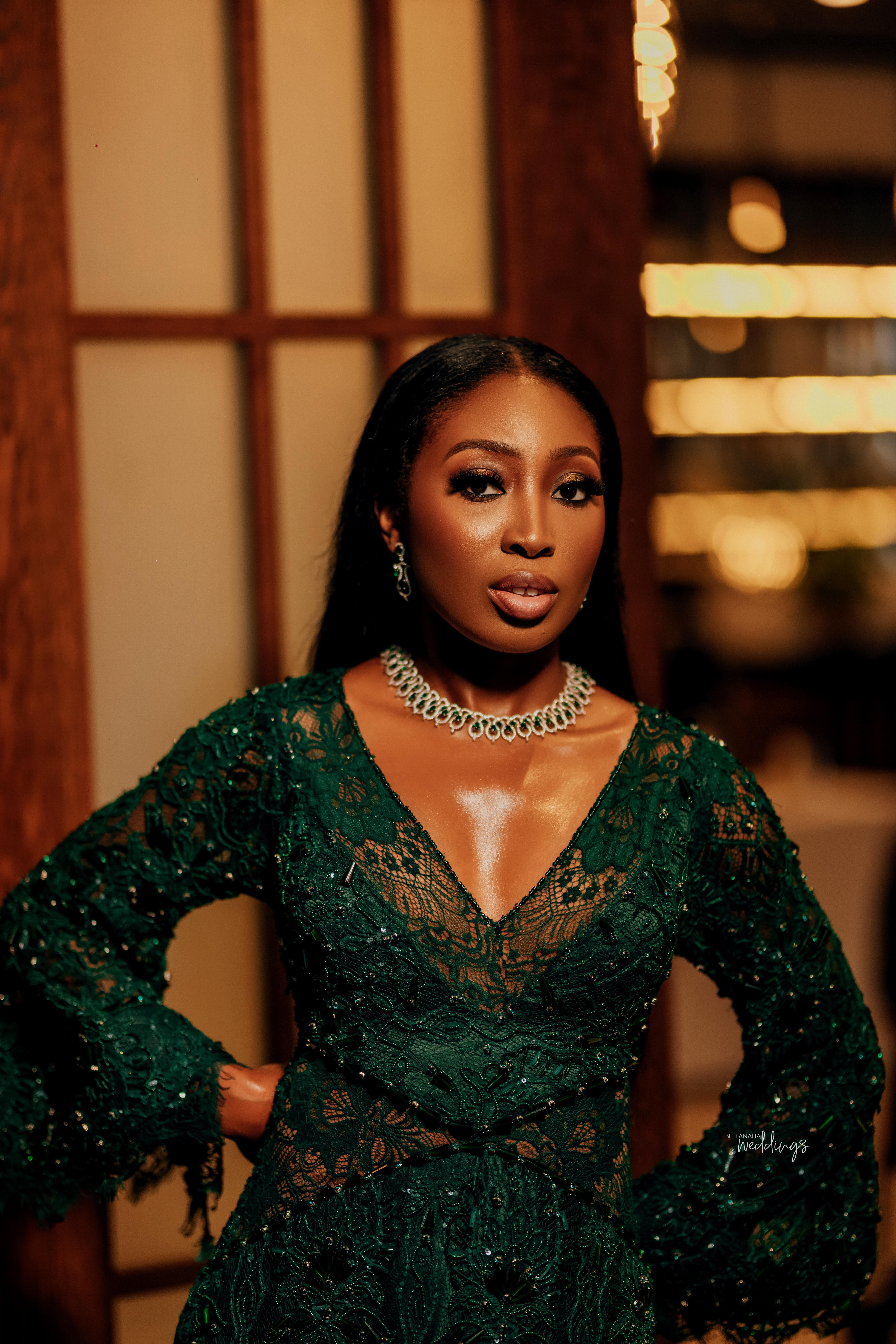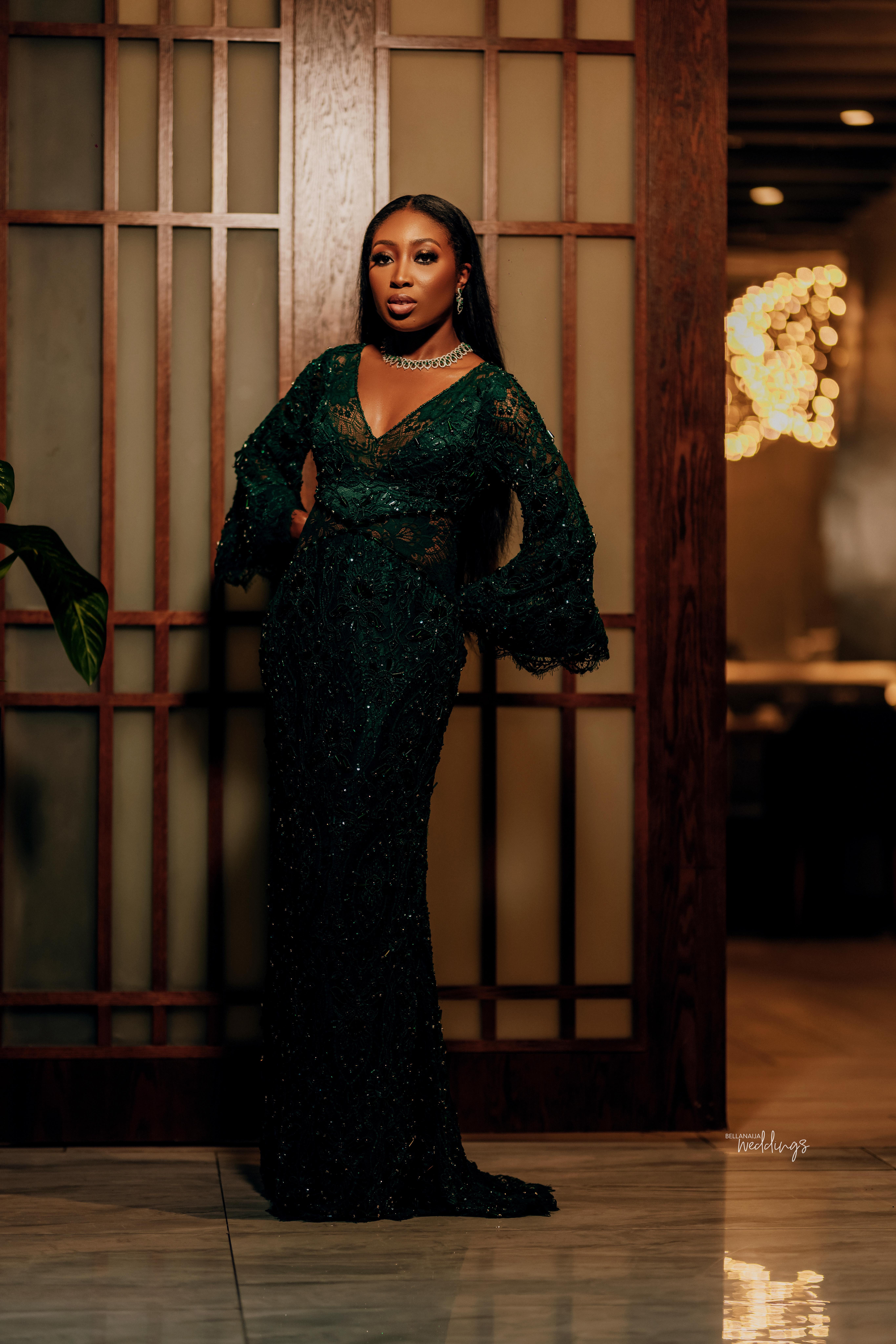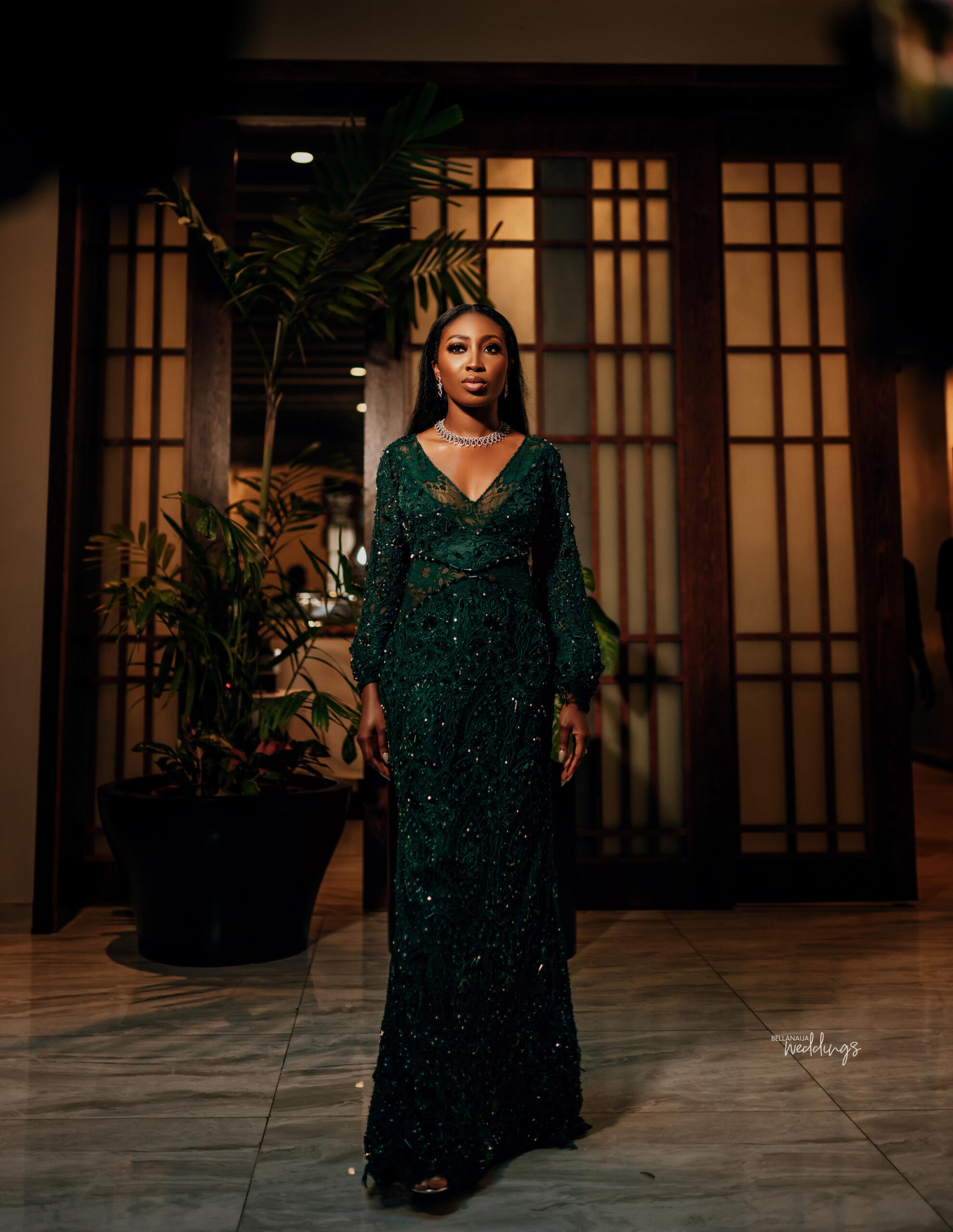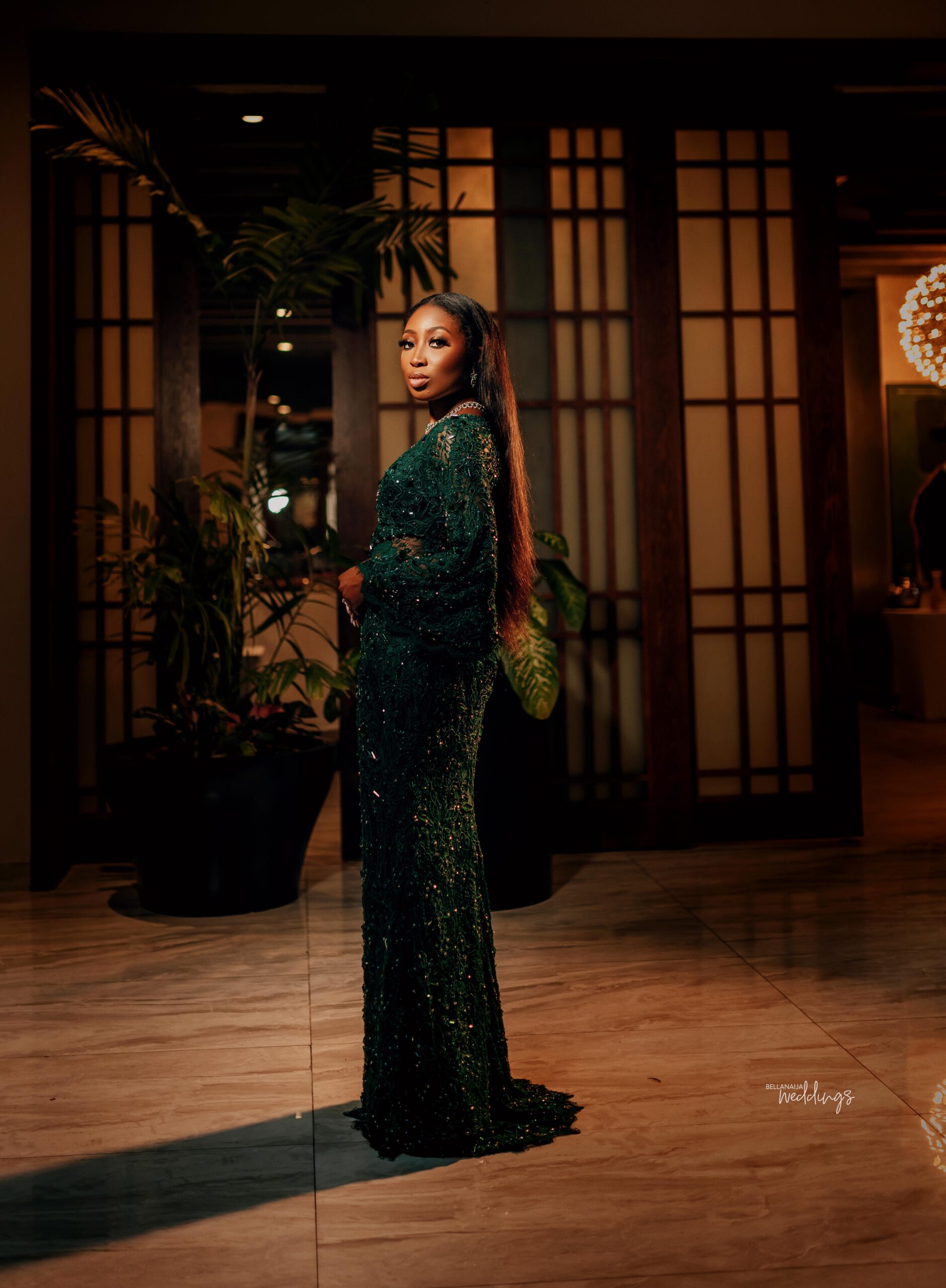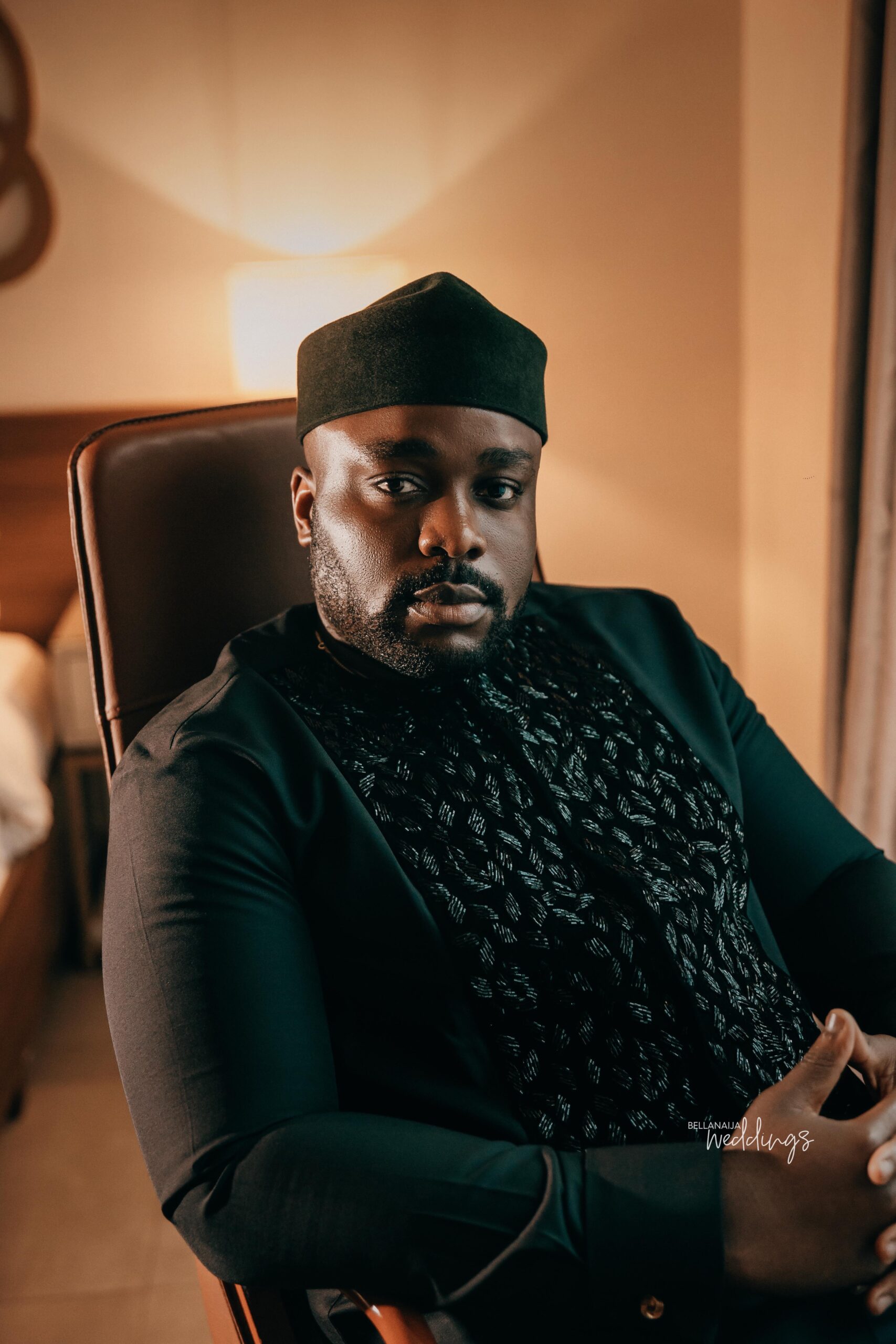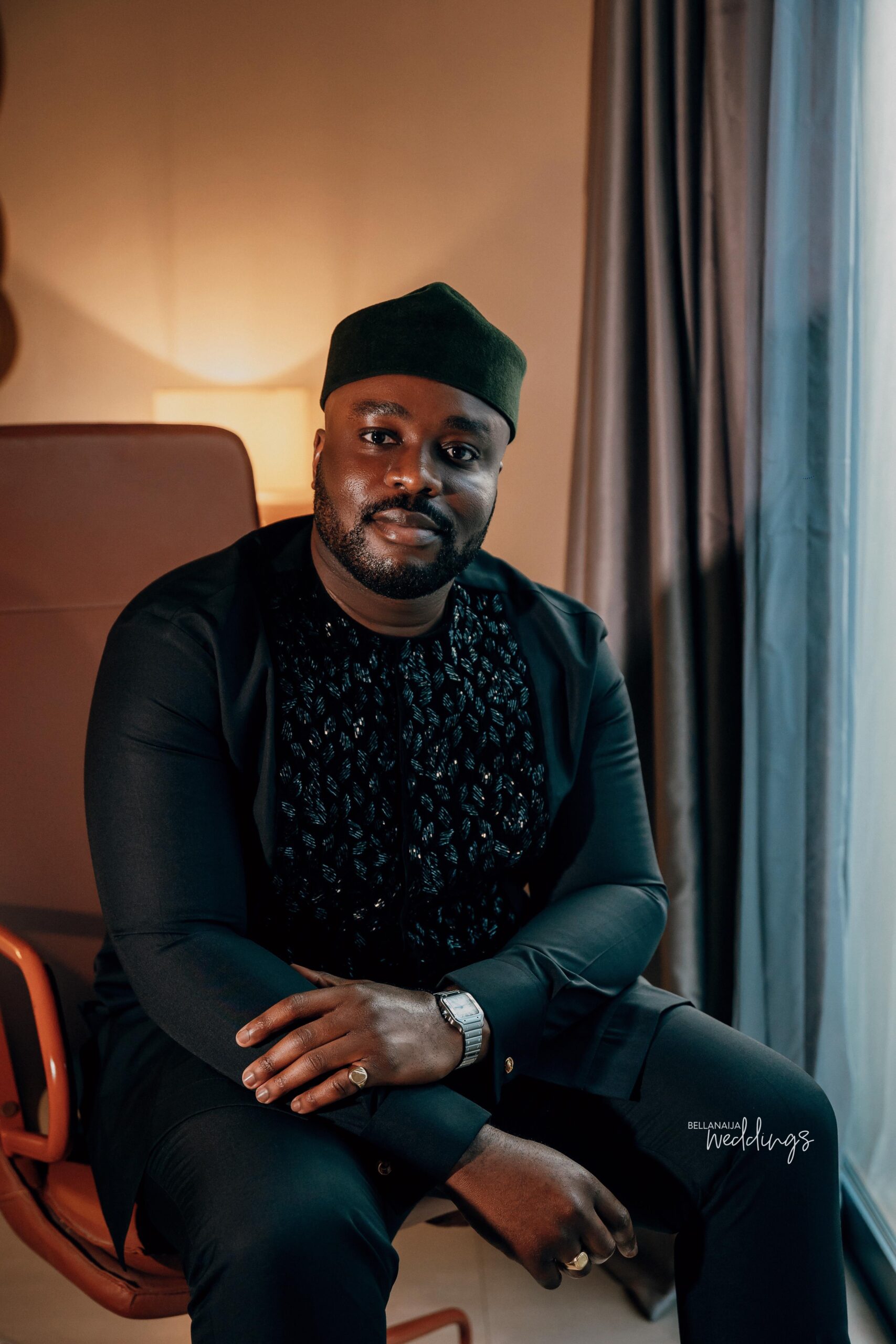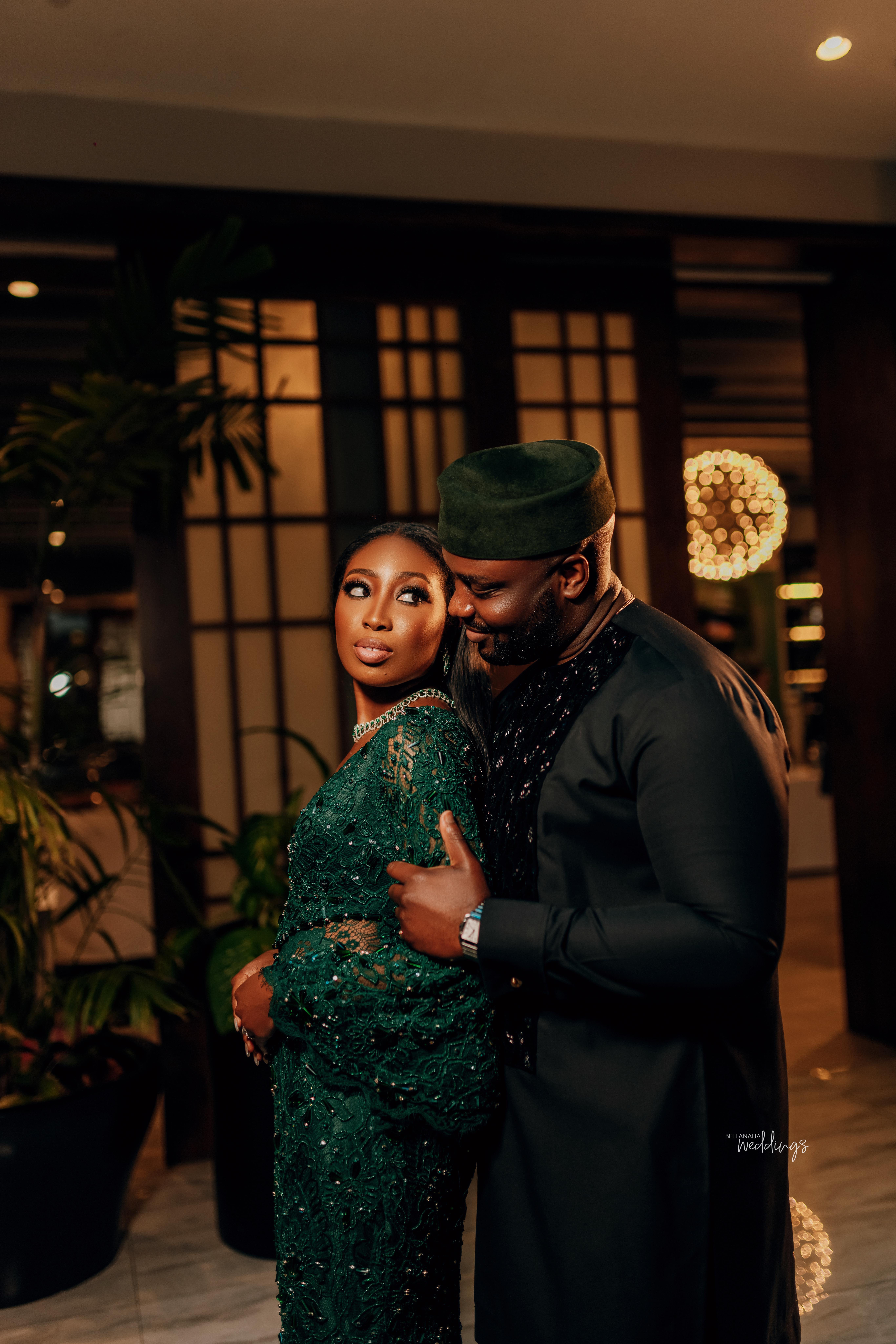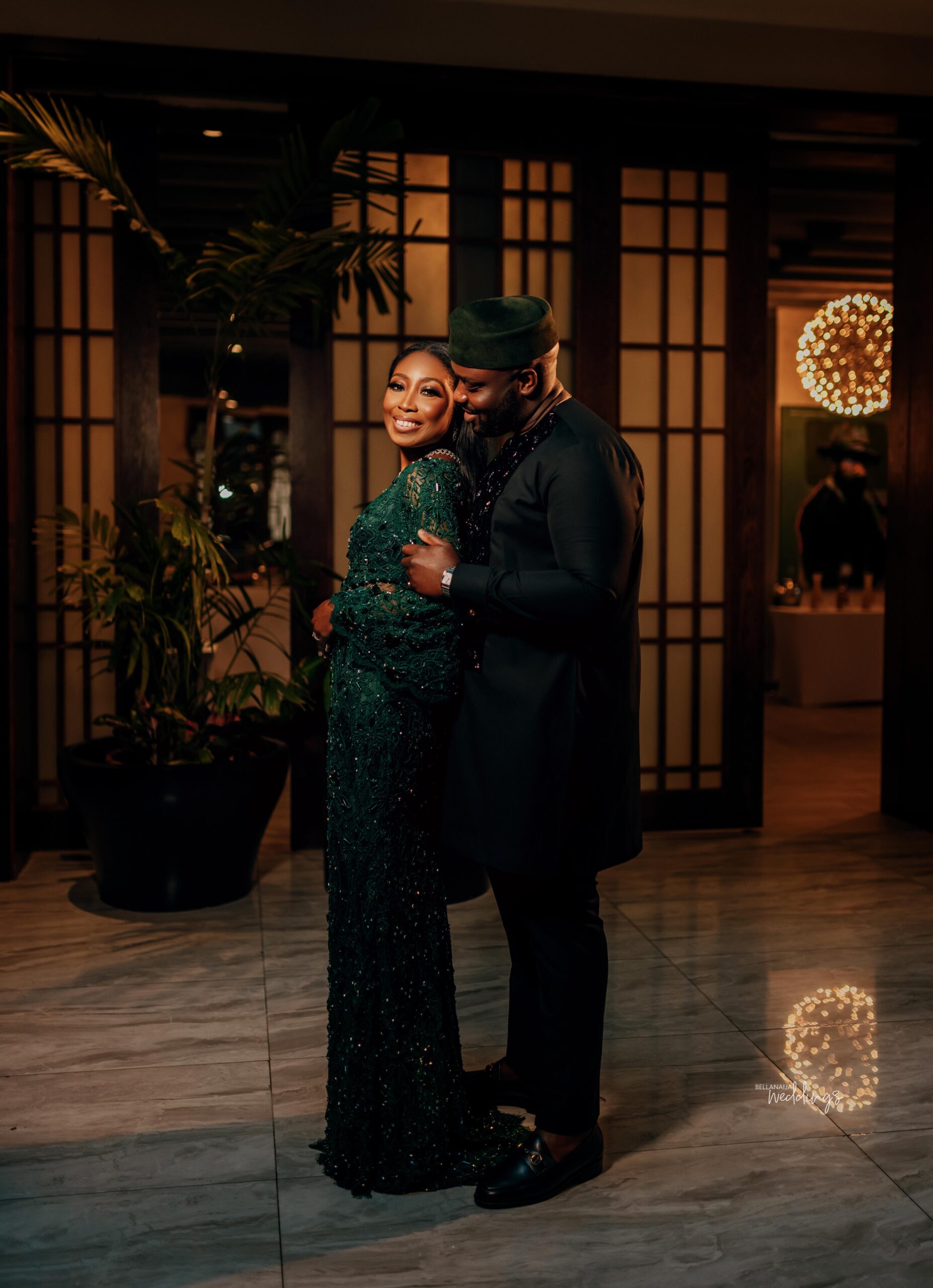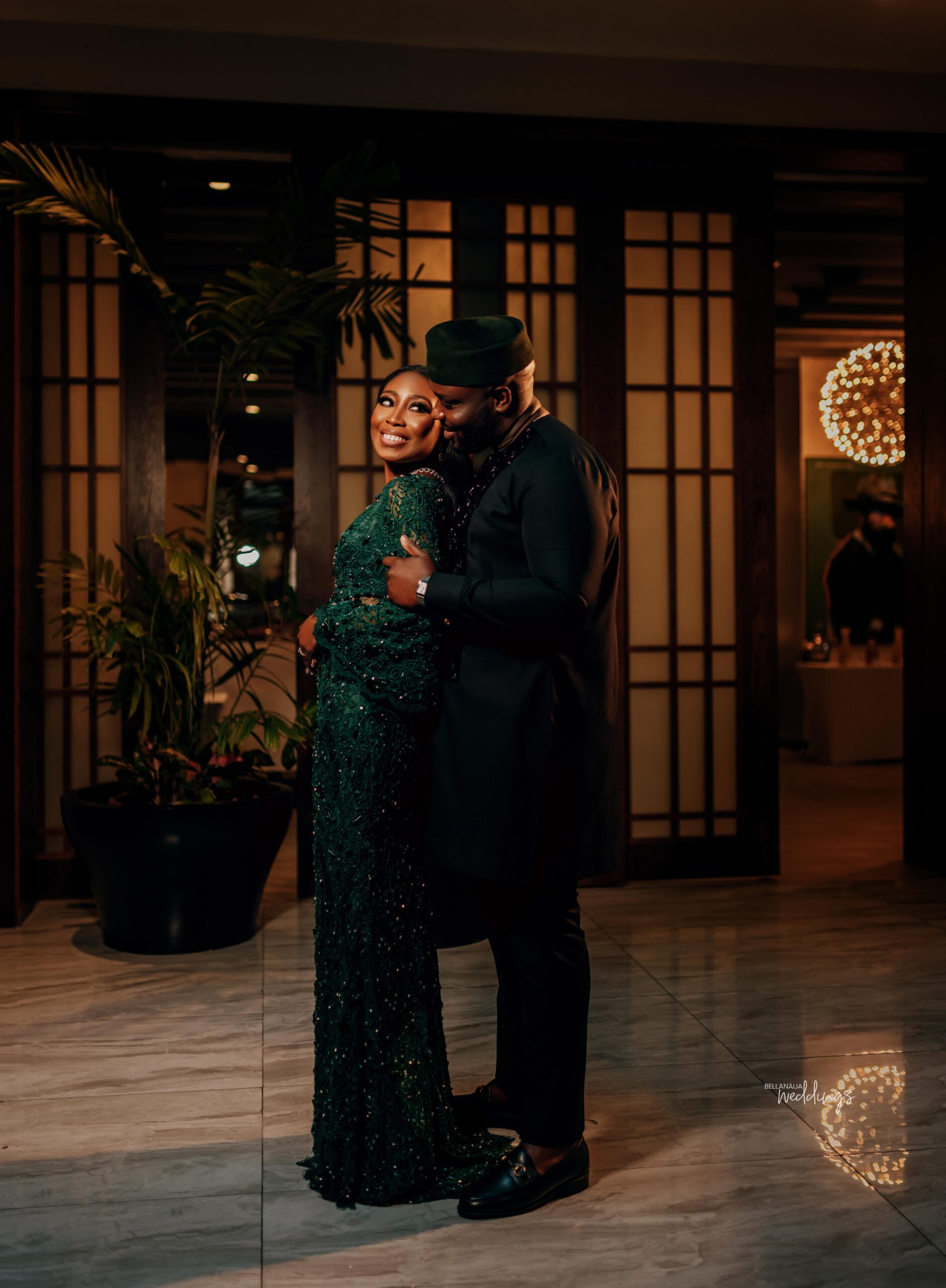 It's all fun from here!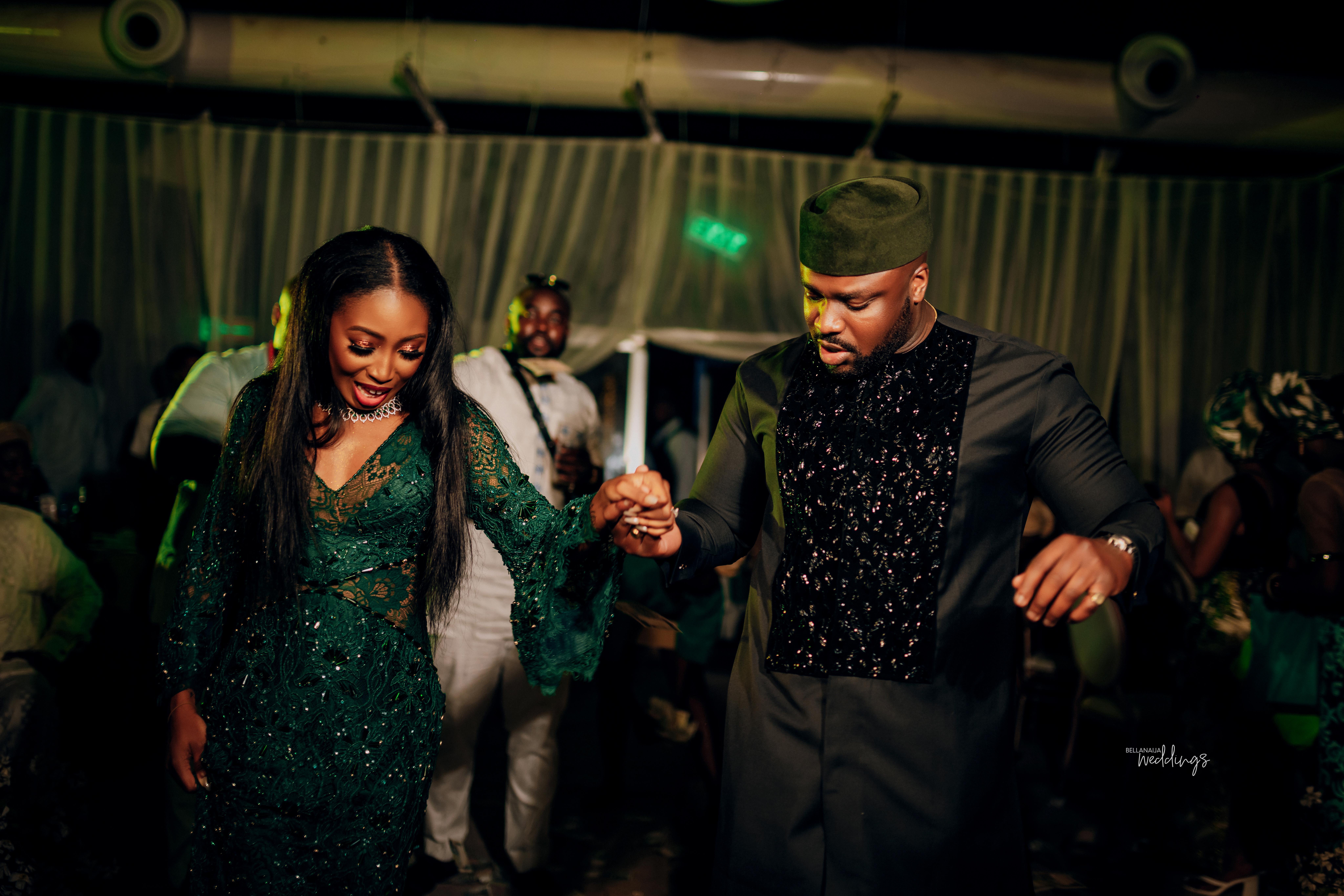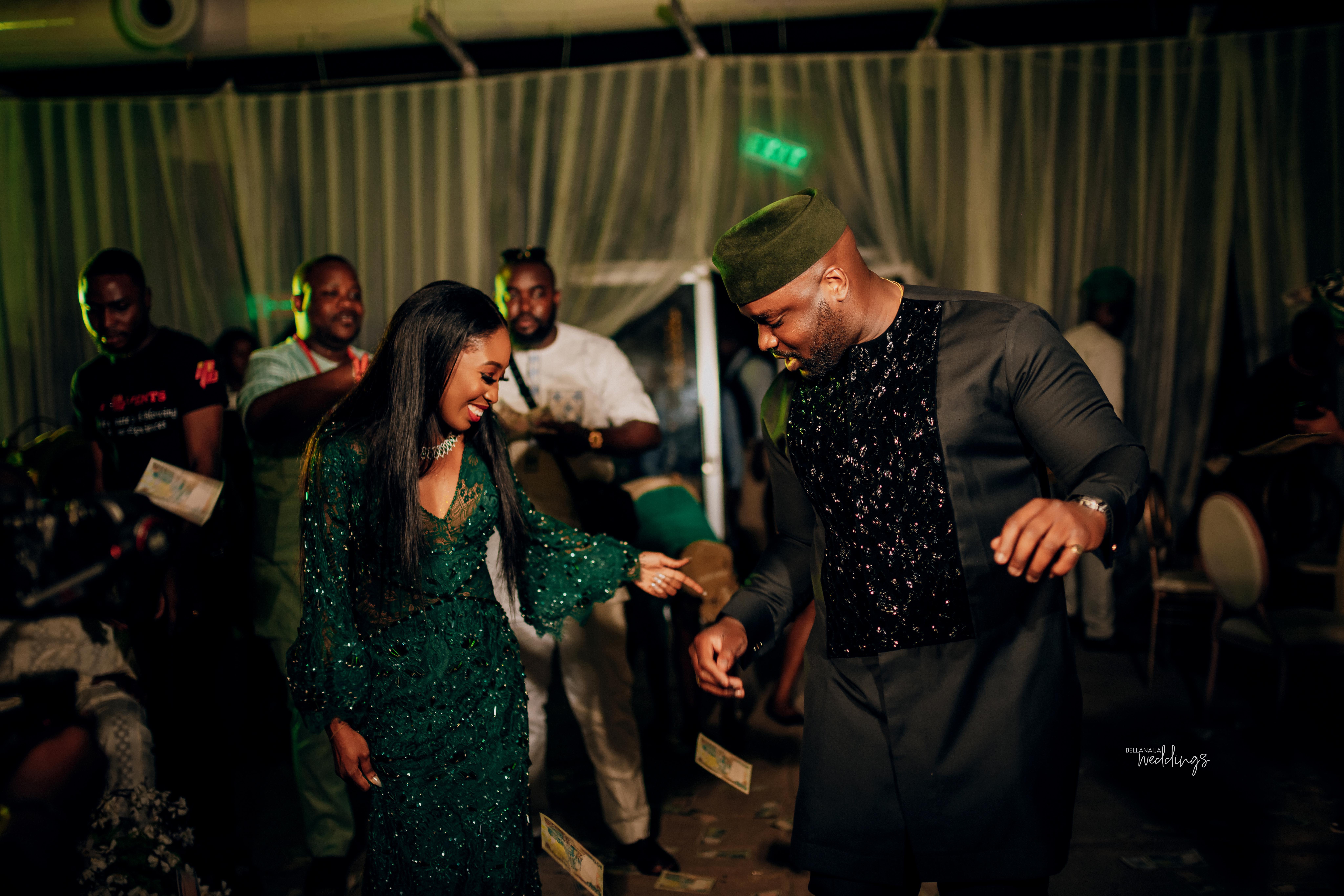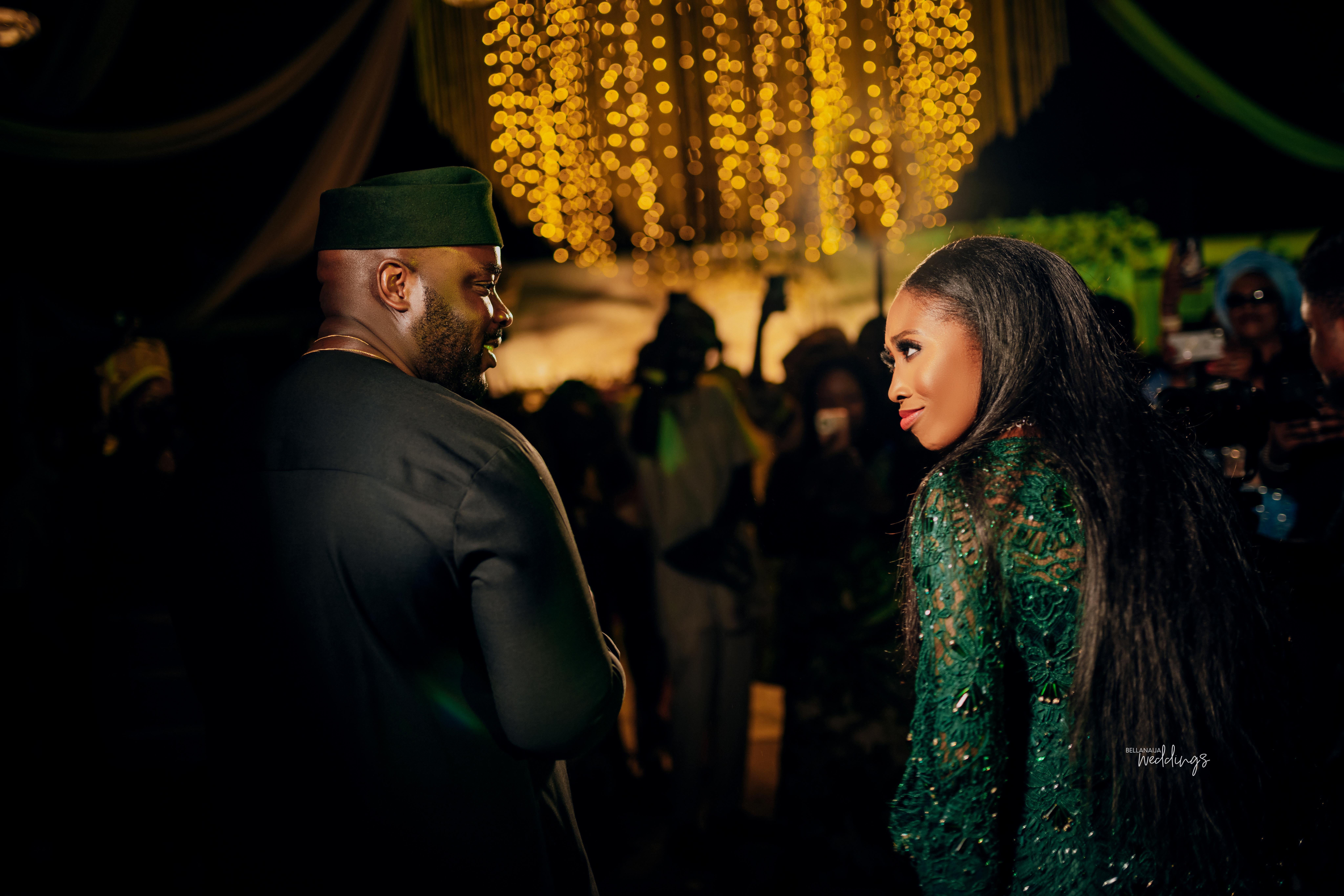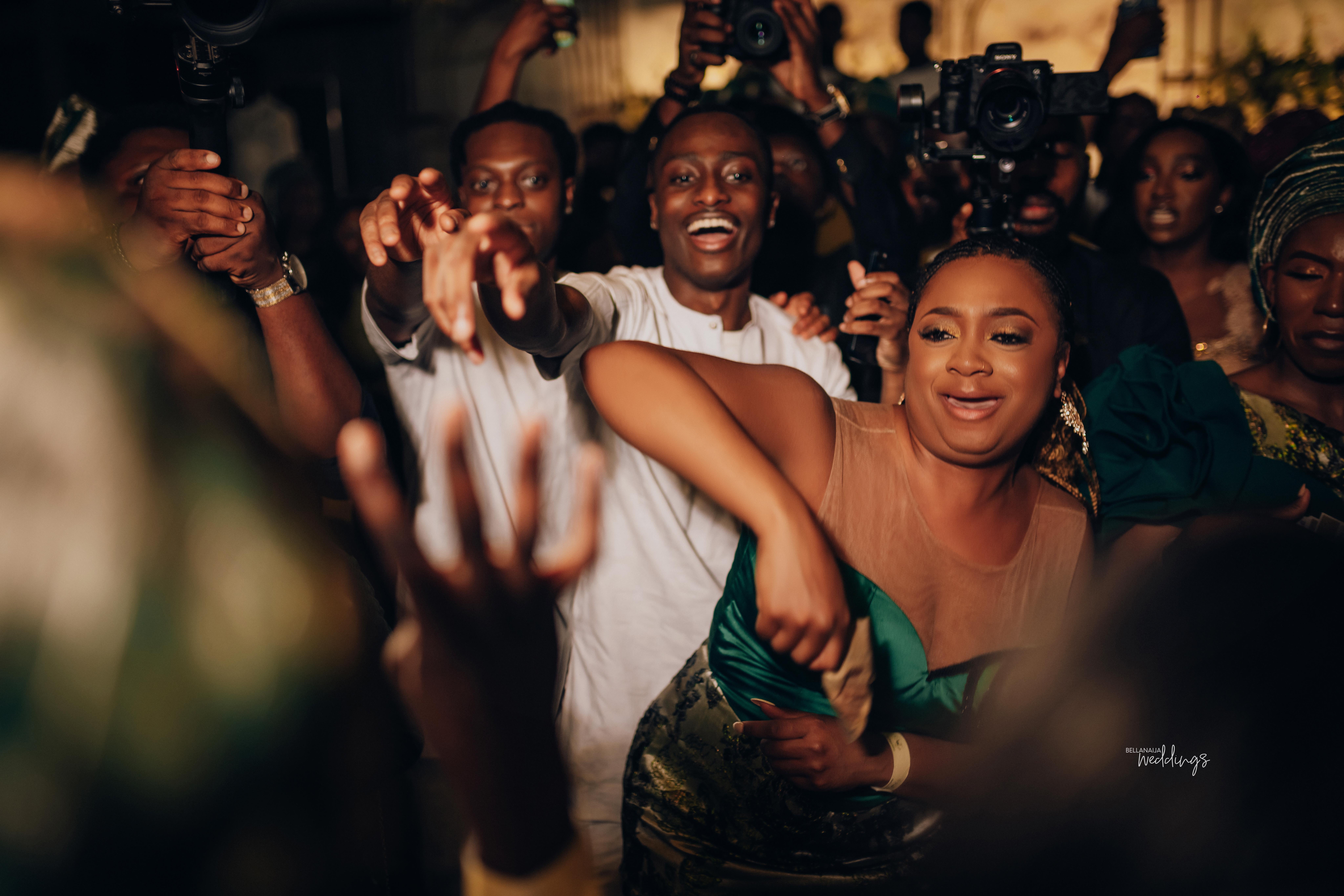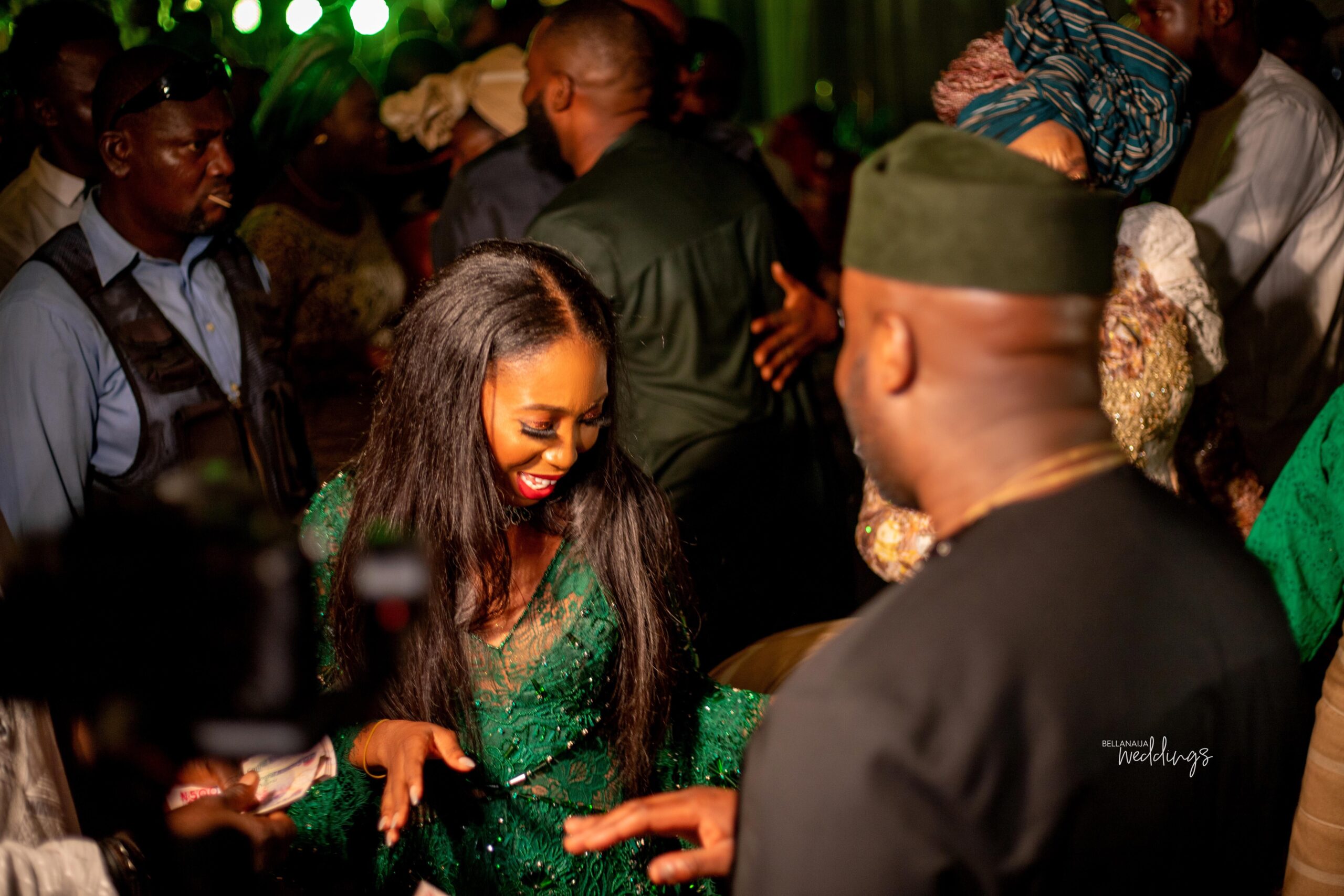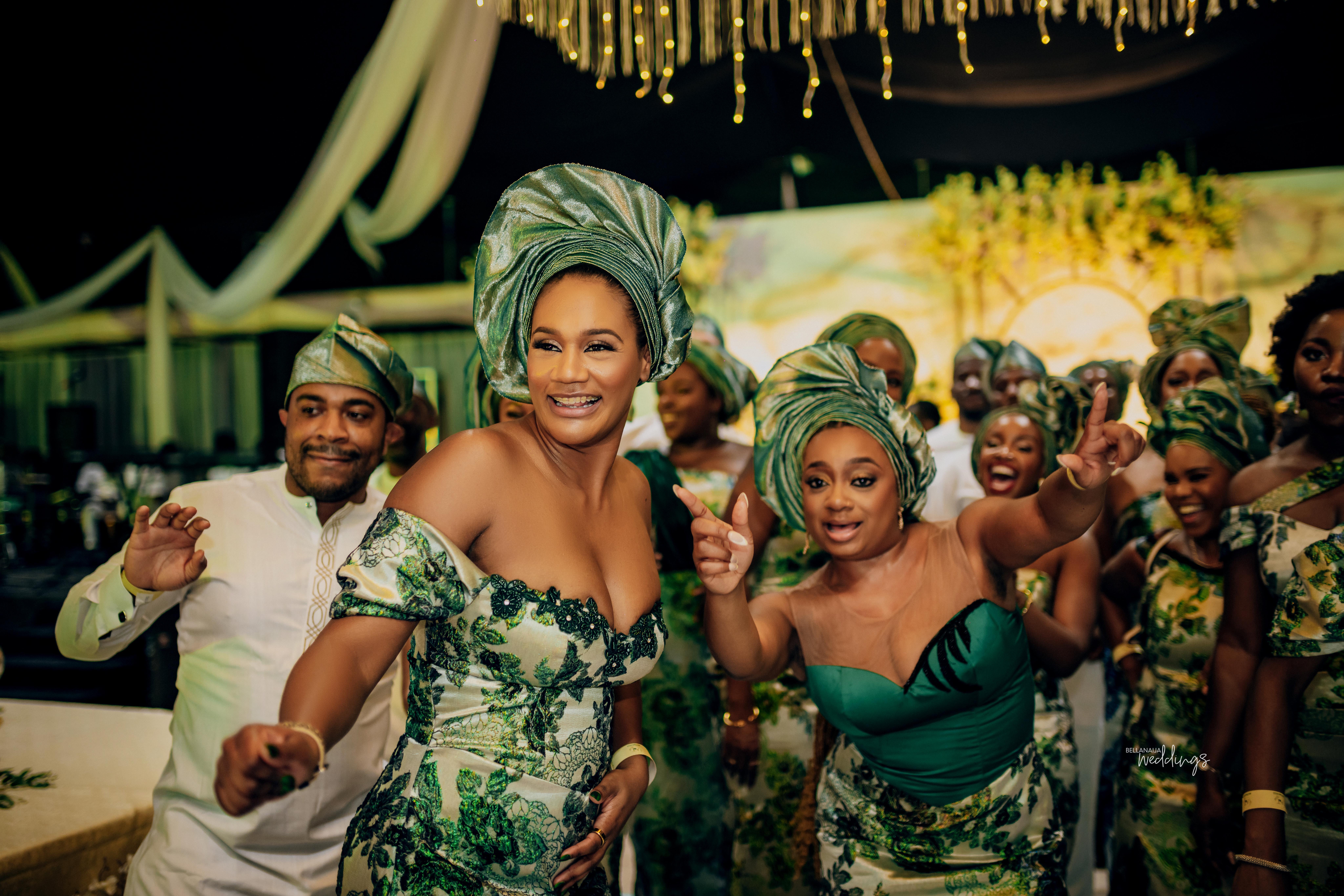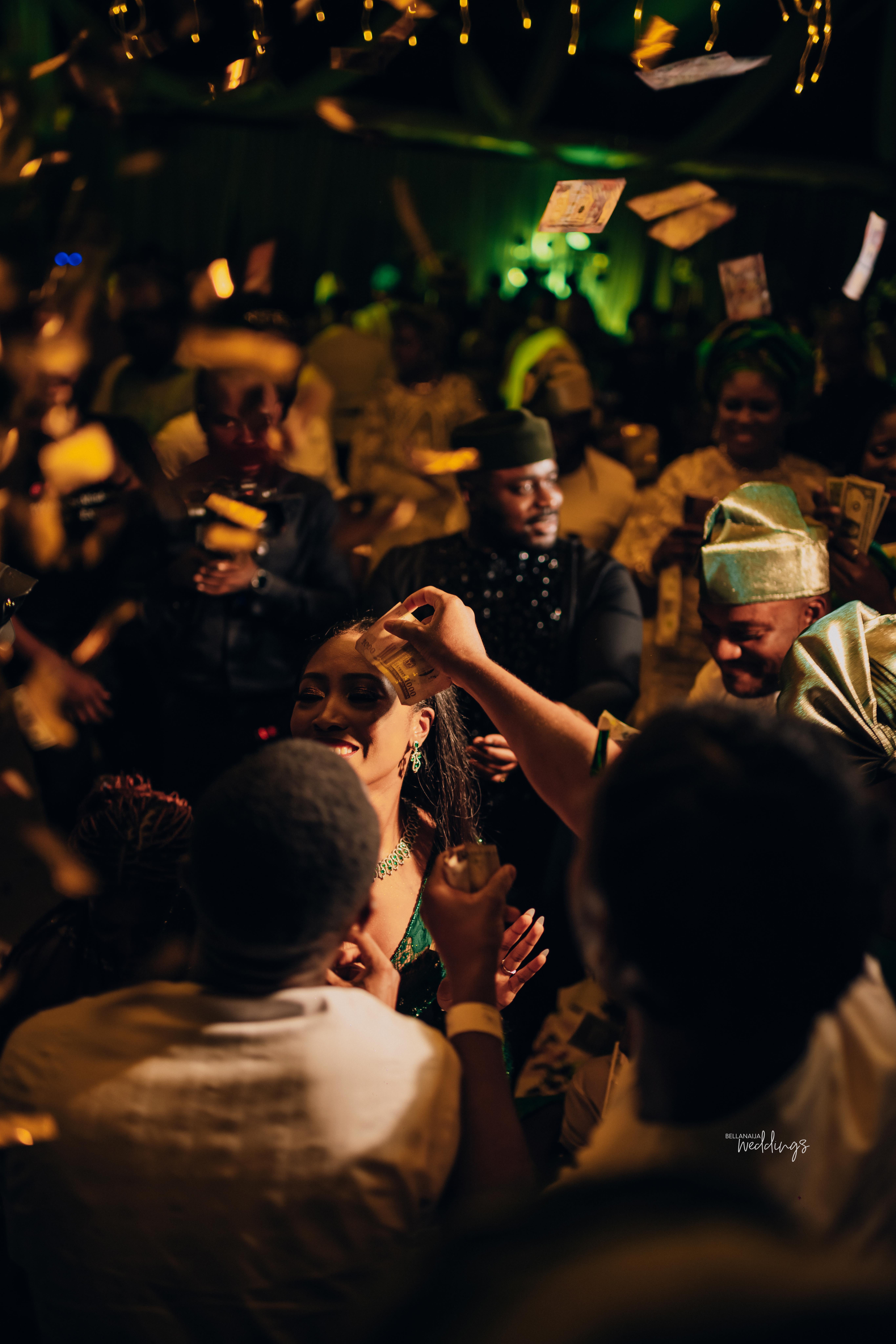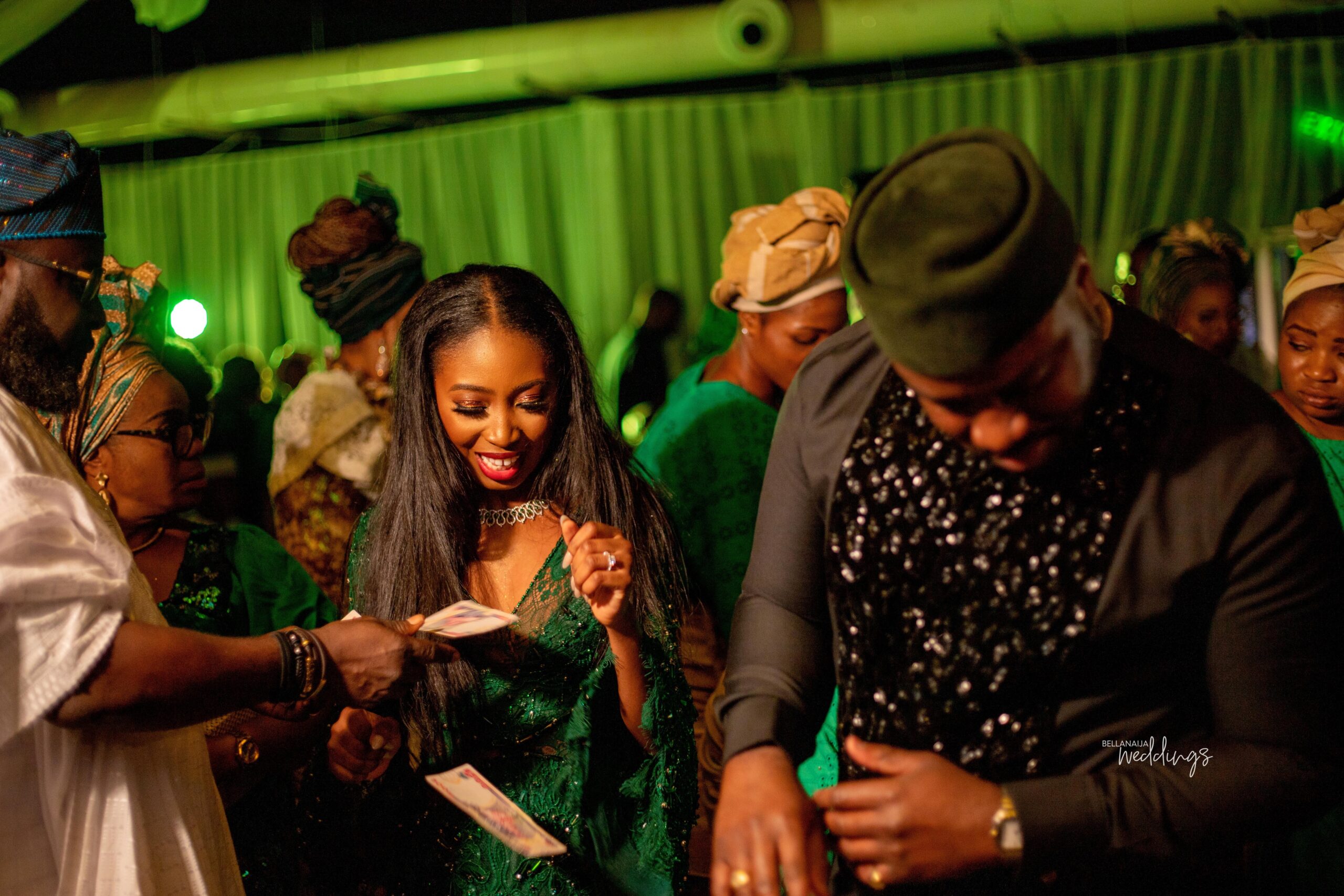 Credits
Bride: @missabii
Groom: @mazi_toby
Photography: @tosinjoshweddings
Bridal stylist: @lavish_bridal
Makeup: @lillianopaul
Gele: @onigele
Mustard & green outfits: @betho.official
Asooke: @bisbodasooke
Lilac outfit: @couturebytabik
Lilac Fabric & gele: @foradorafabrics
Hairstylist: @tea.styles
Hair: @hikkyshair
Planner: @ipcevents
Videography: @otusally