Love is patient, love is sweet. Love is everything and more! Remember Adelaide and Mike?
The adorable couple who had us blushing red with their pre-wedding shoot and love story on how Mike had swept Adelaide off her feet when she thought she was done with love at the time… Well, you already know where we're going with this. Yes, we're excited! ?
Adelaide and Mike sealed it off completely at the altar, in a beautiful white wedding ceremony. This was after their fabulous traditional Ghanaian wedding. Adelaide, in all her magnificent bridal glory, dazzled down the aisle as her boo, Mike's gaze followed her all the way. The two exchanged their vows and have now flagged off their forever ship! It was indeed a blessed moment with friends and family all joyful. The celebration kicked off on a higher pedestal with the reception. From the reception entrance to the bridal party bringing all the vibes. One thing reigned supreme – everyone was there to have fun and why not? Love is always worth celebrating!
You should check out all the photos from their wedding. We guarantee that it will totally make your day. When you are done here, you should check out their traditional wedding.
Enjoy!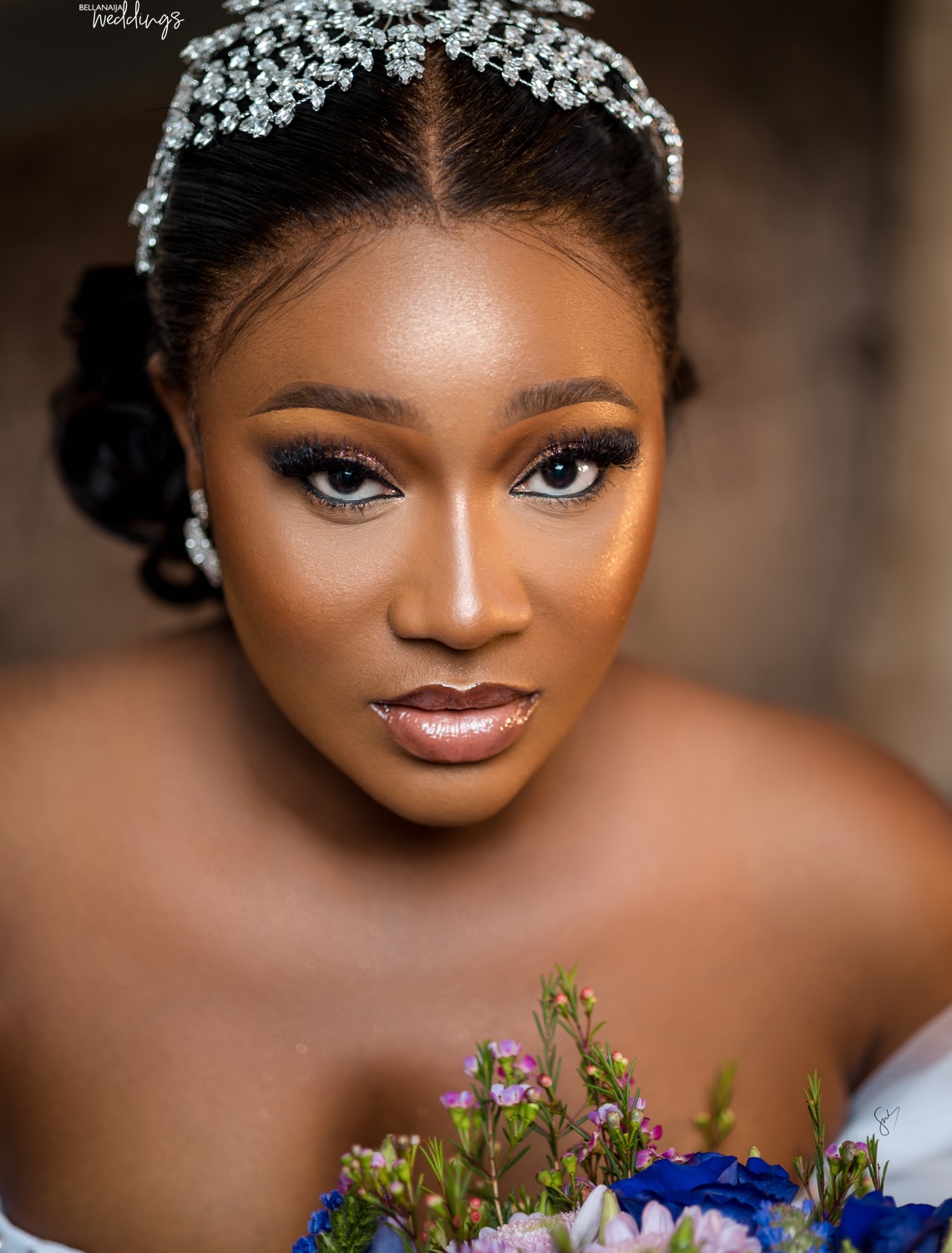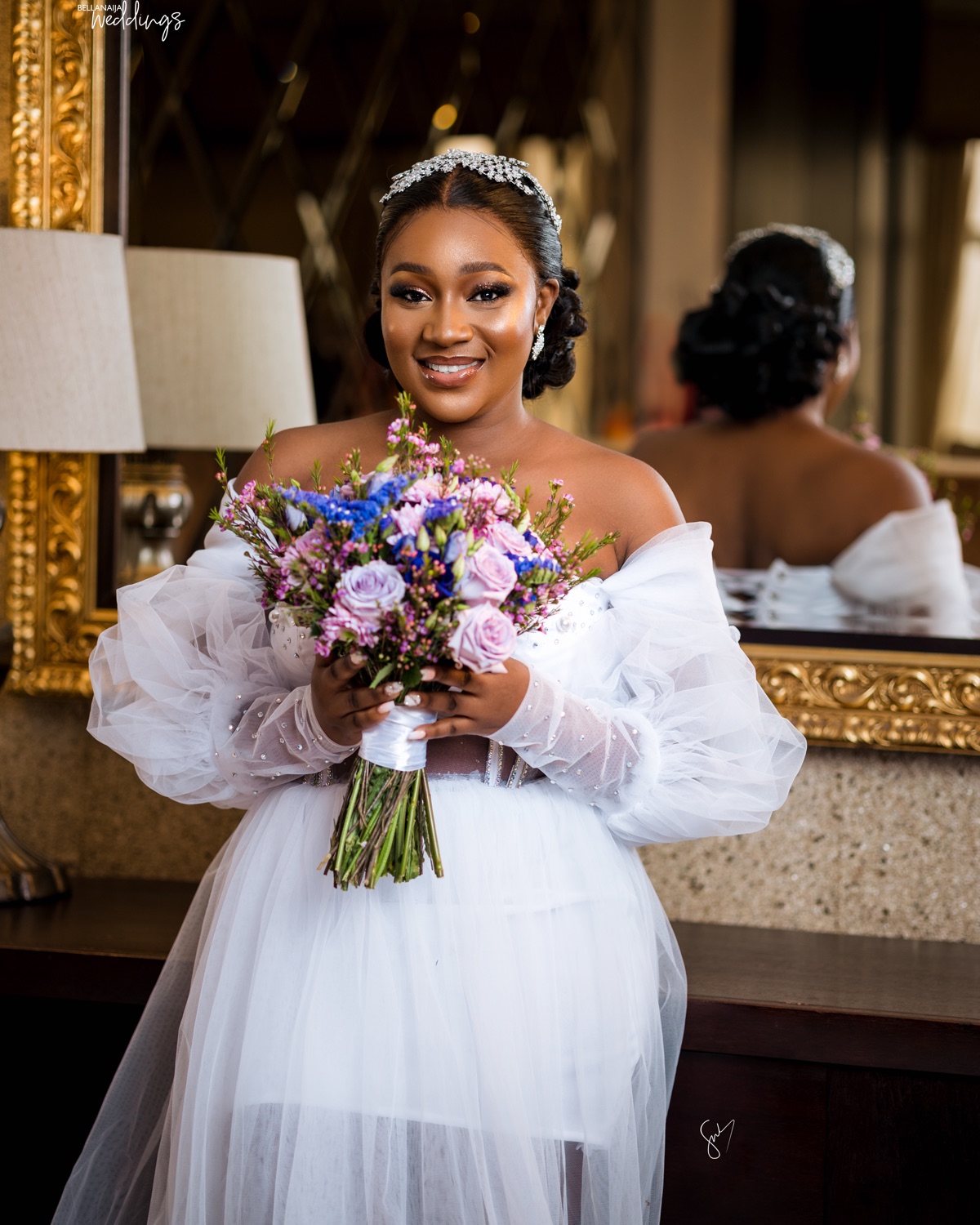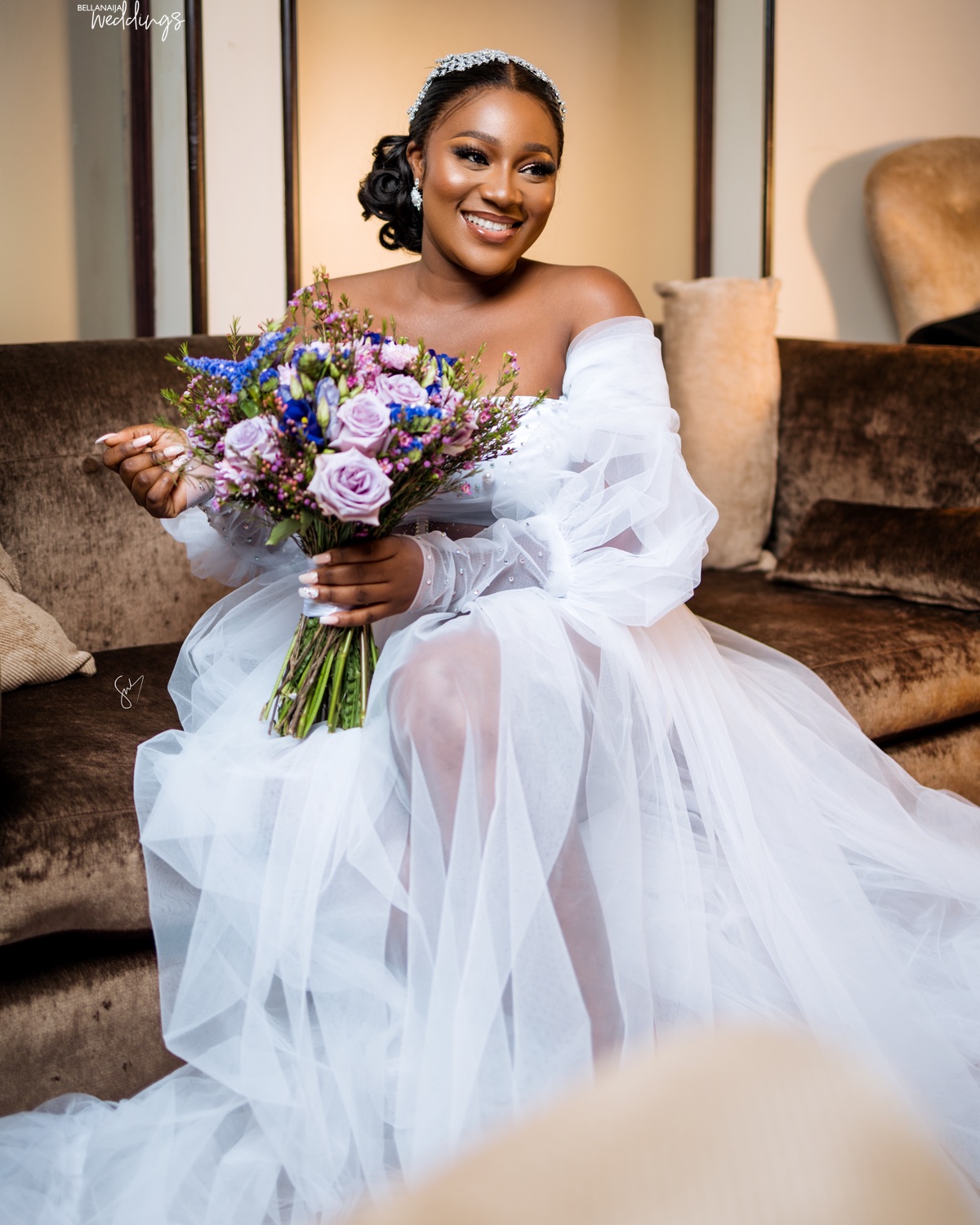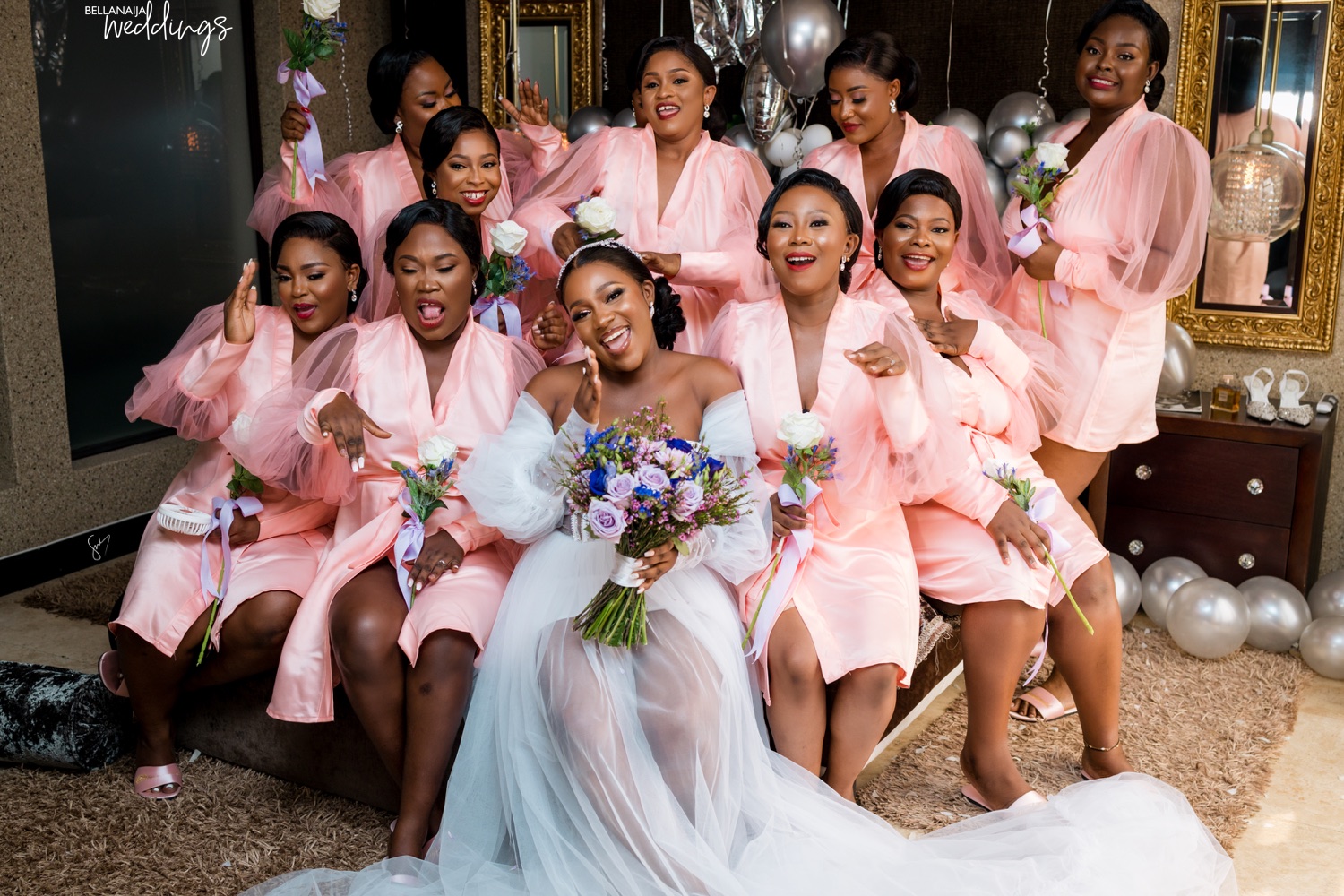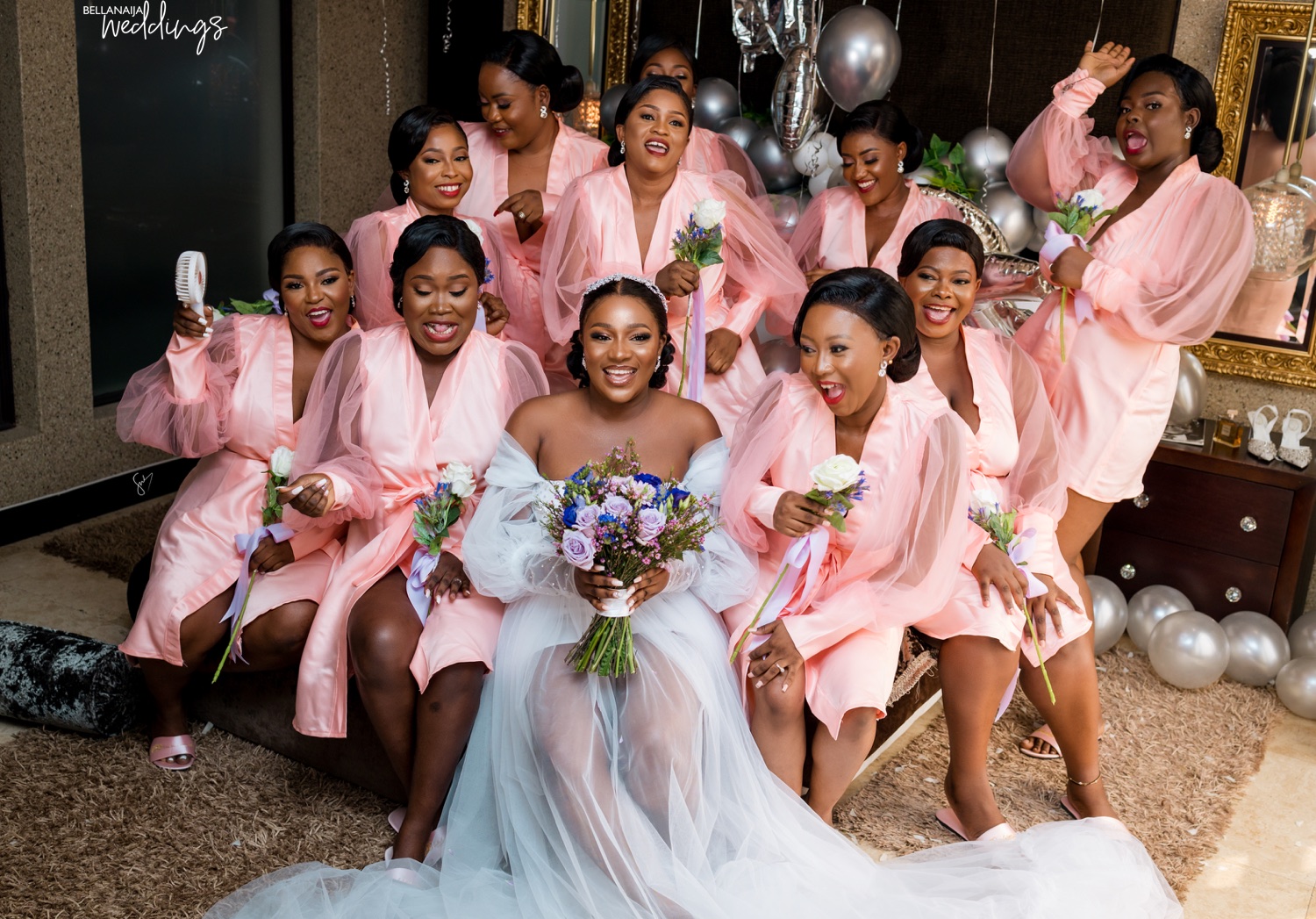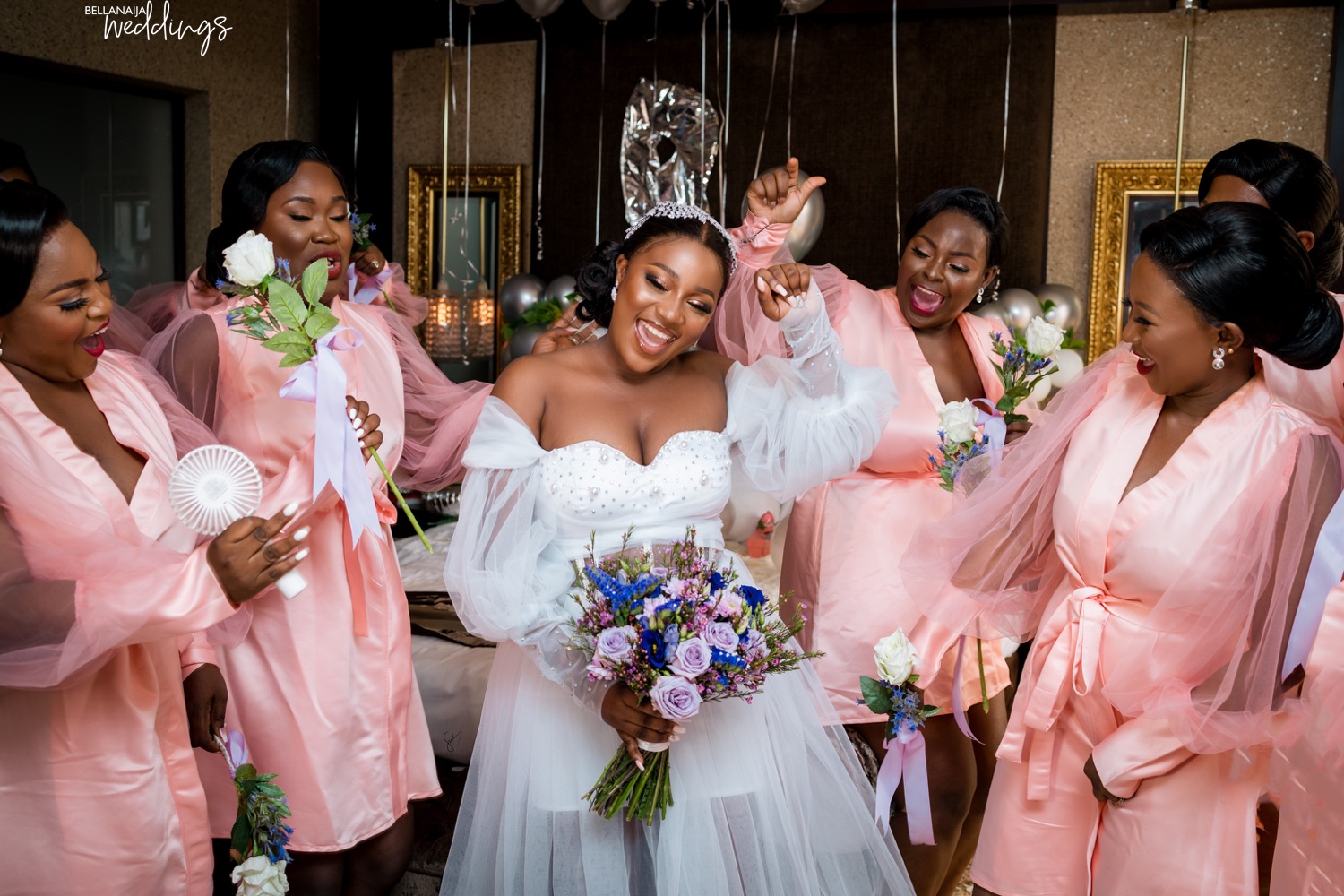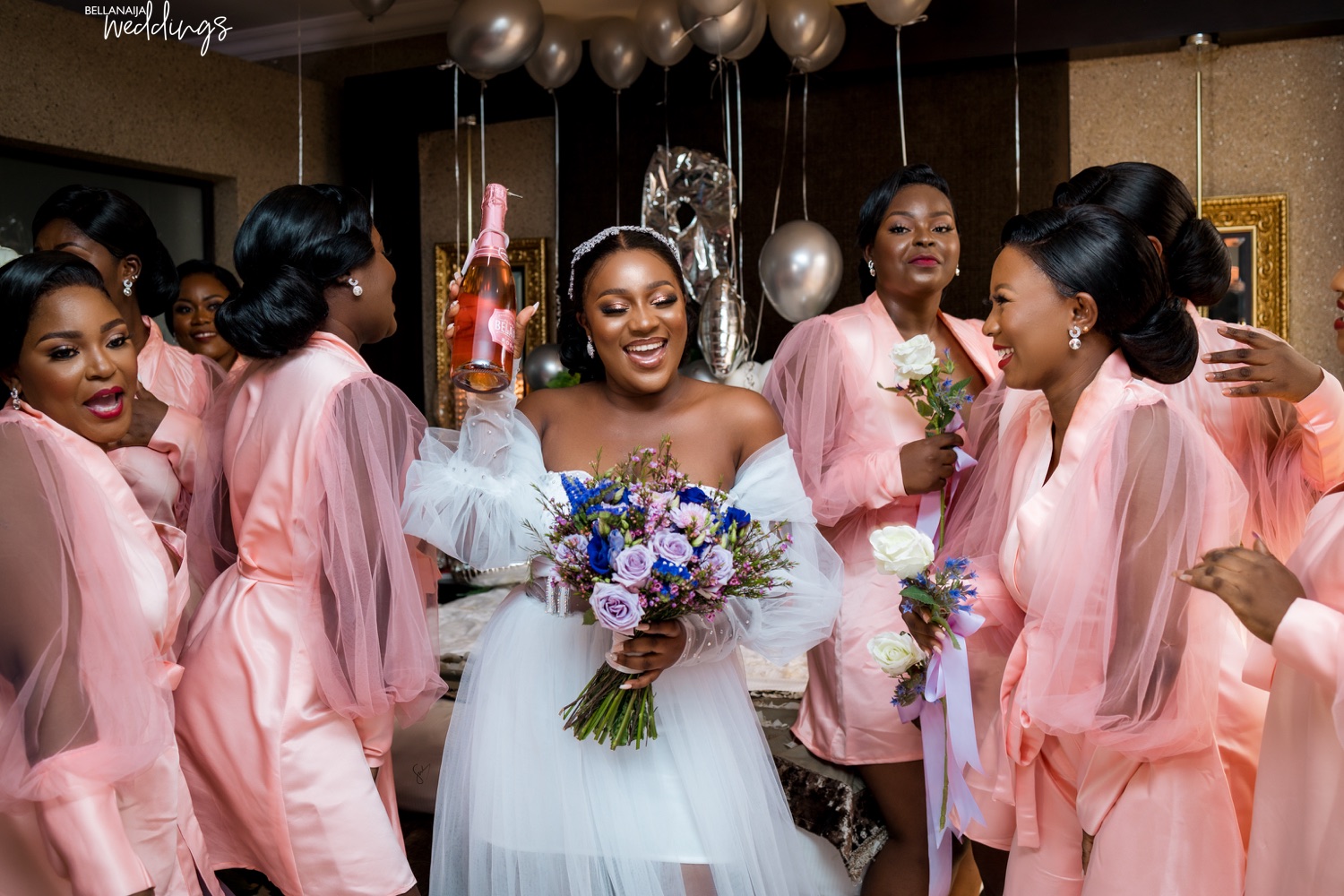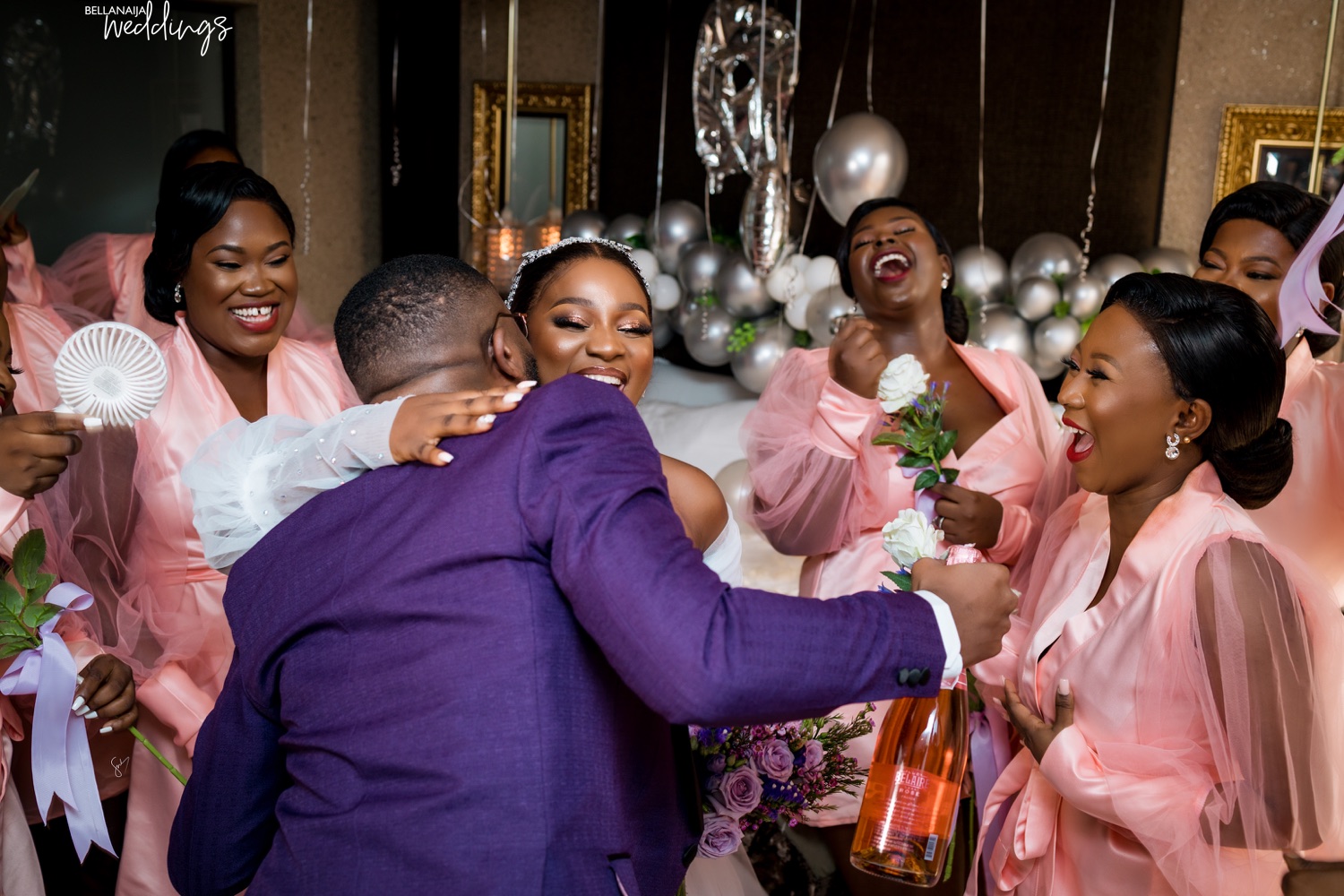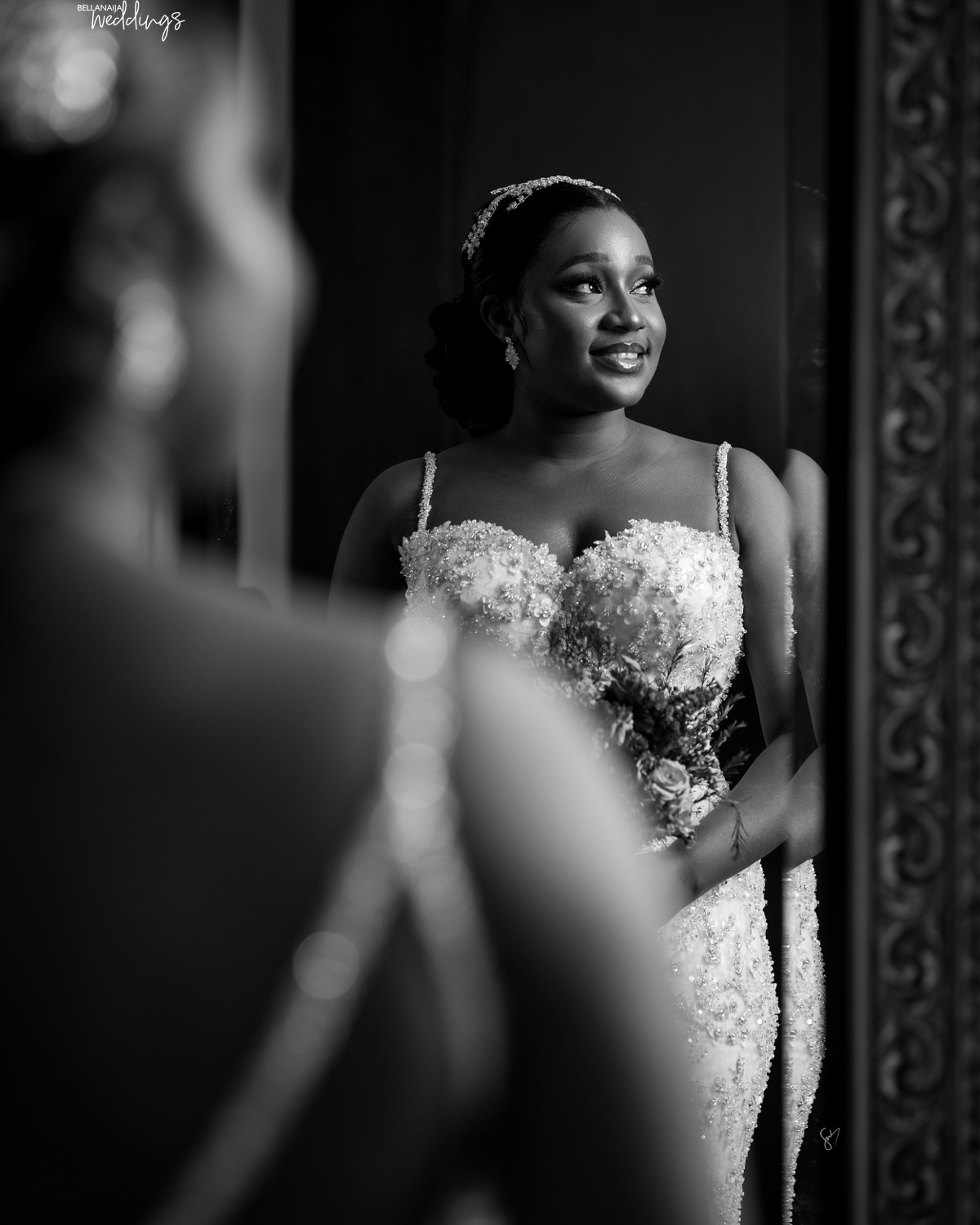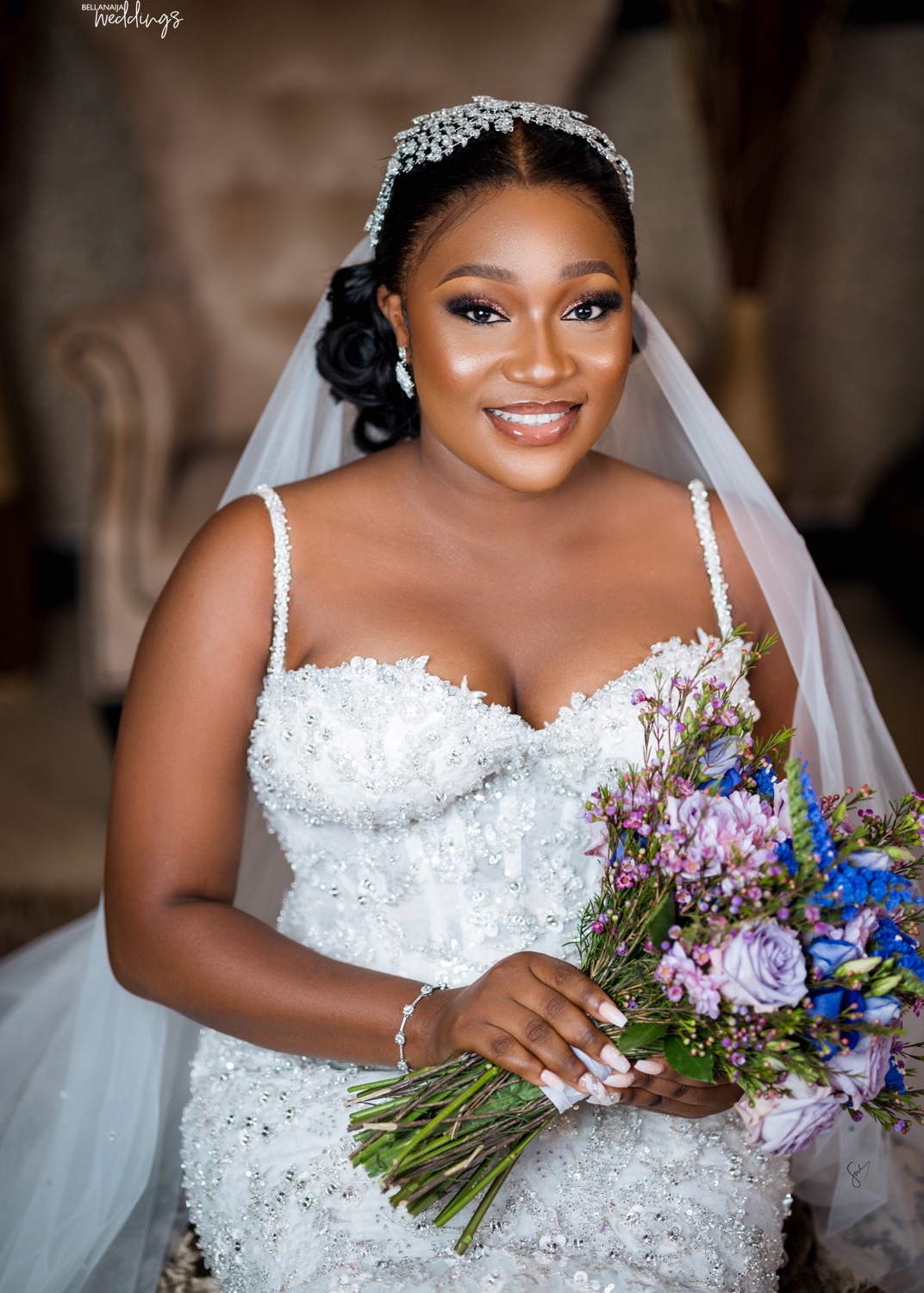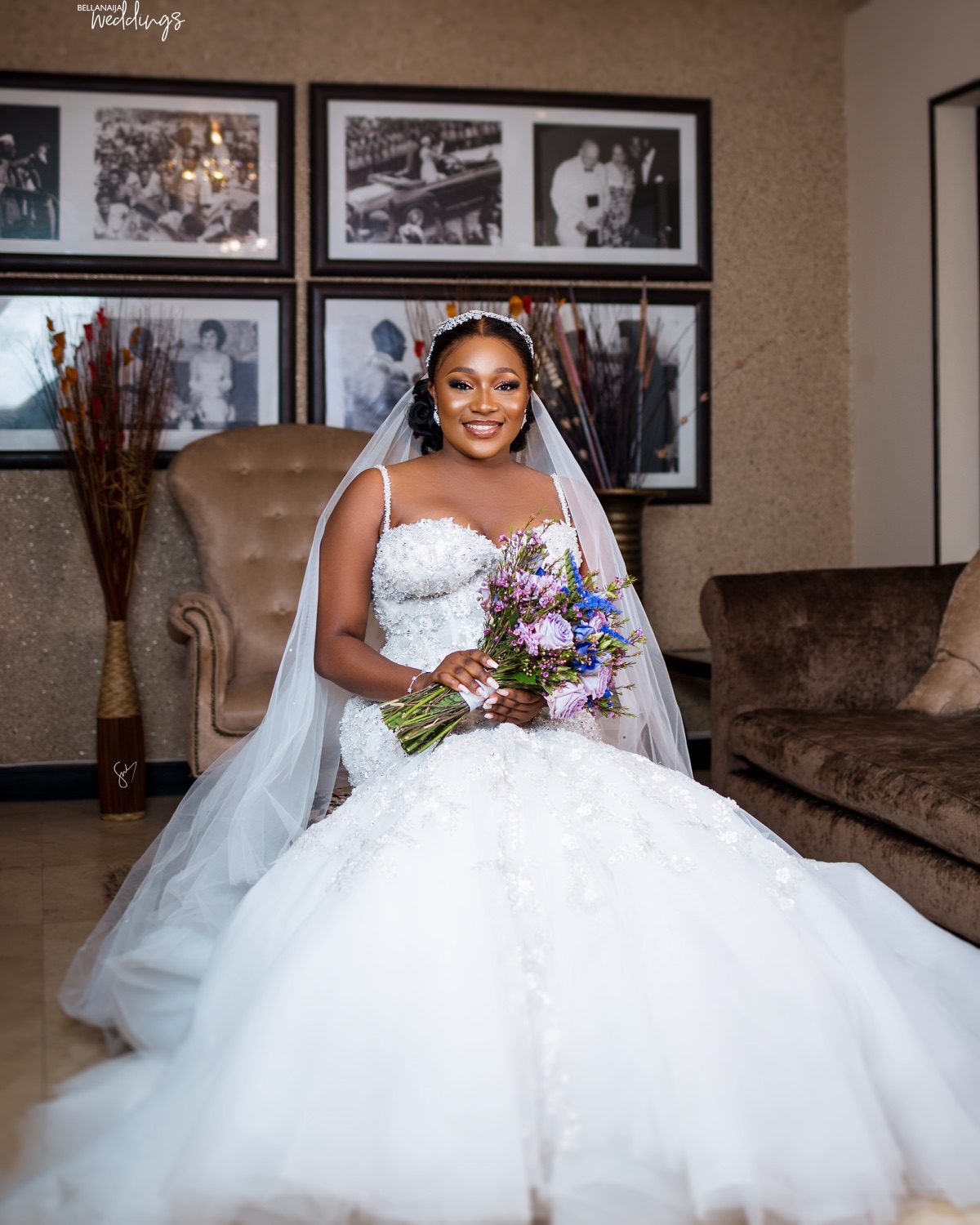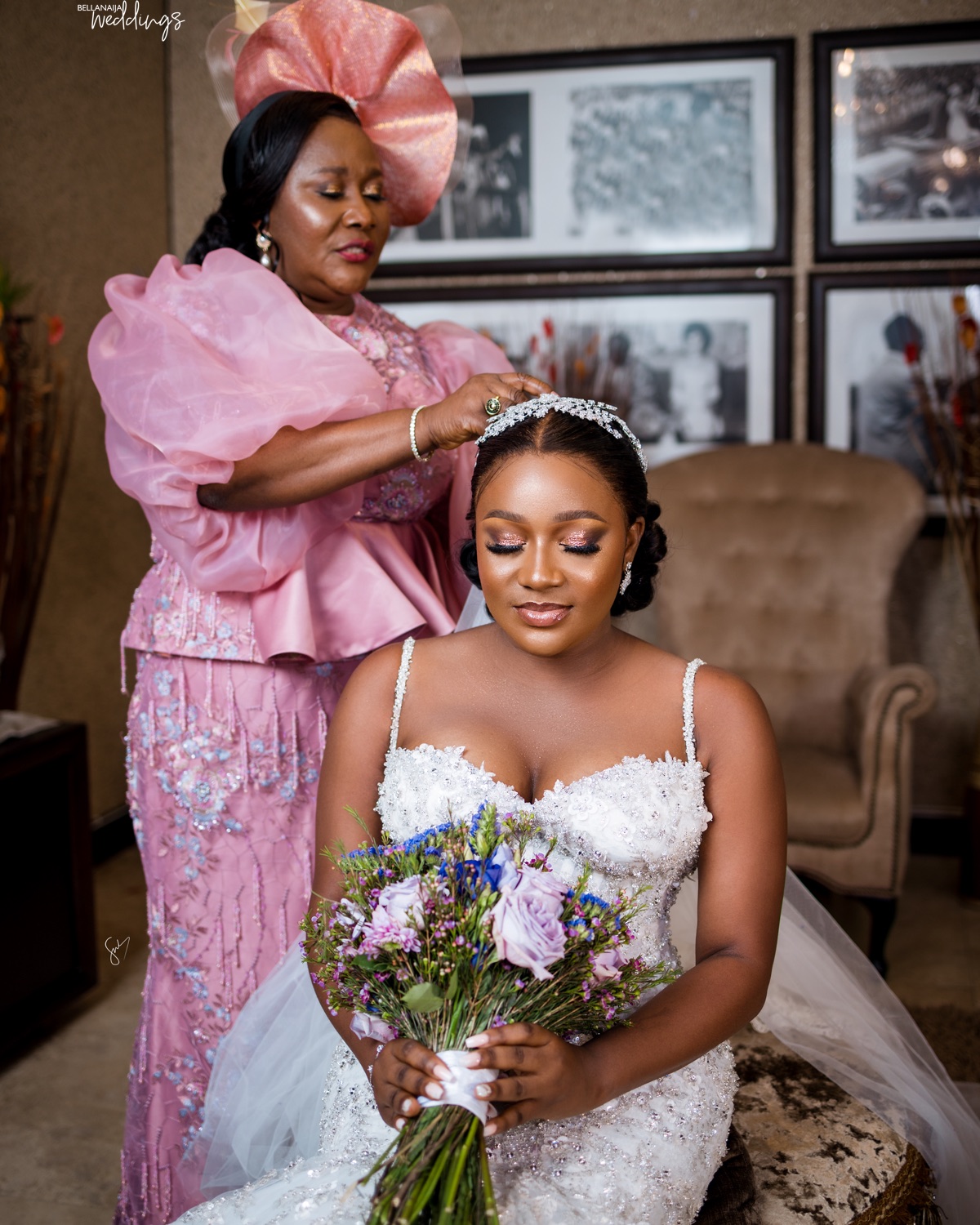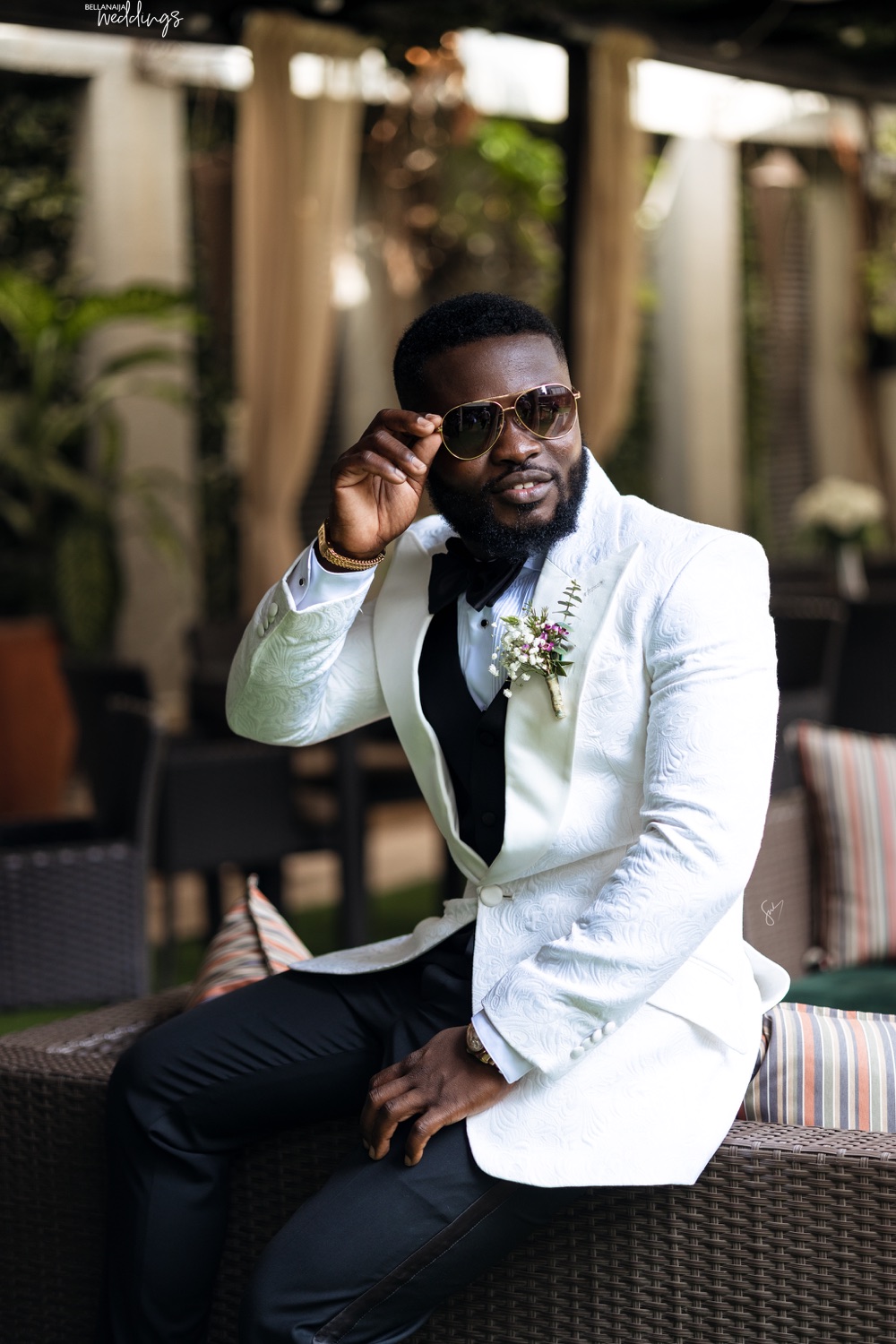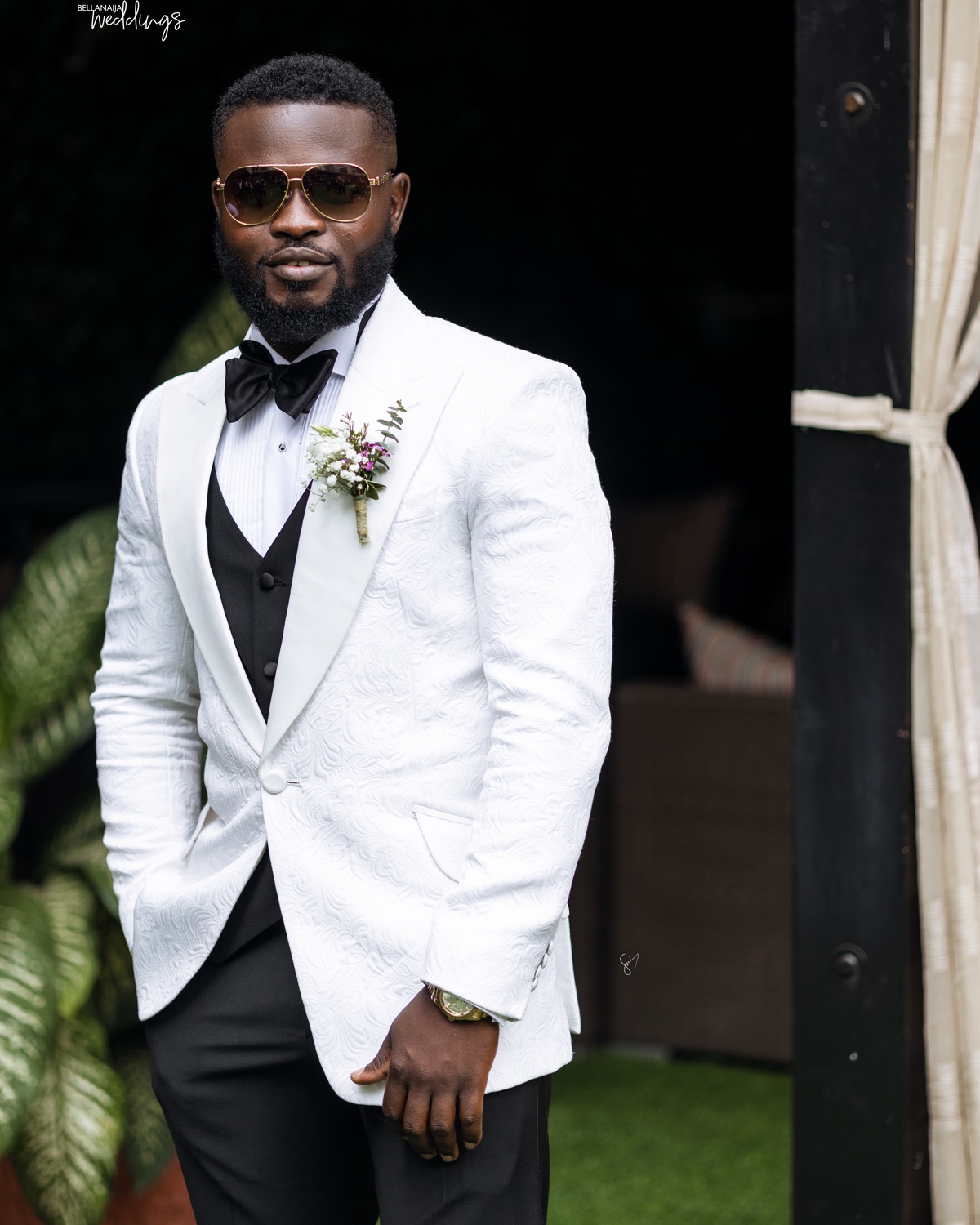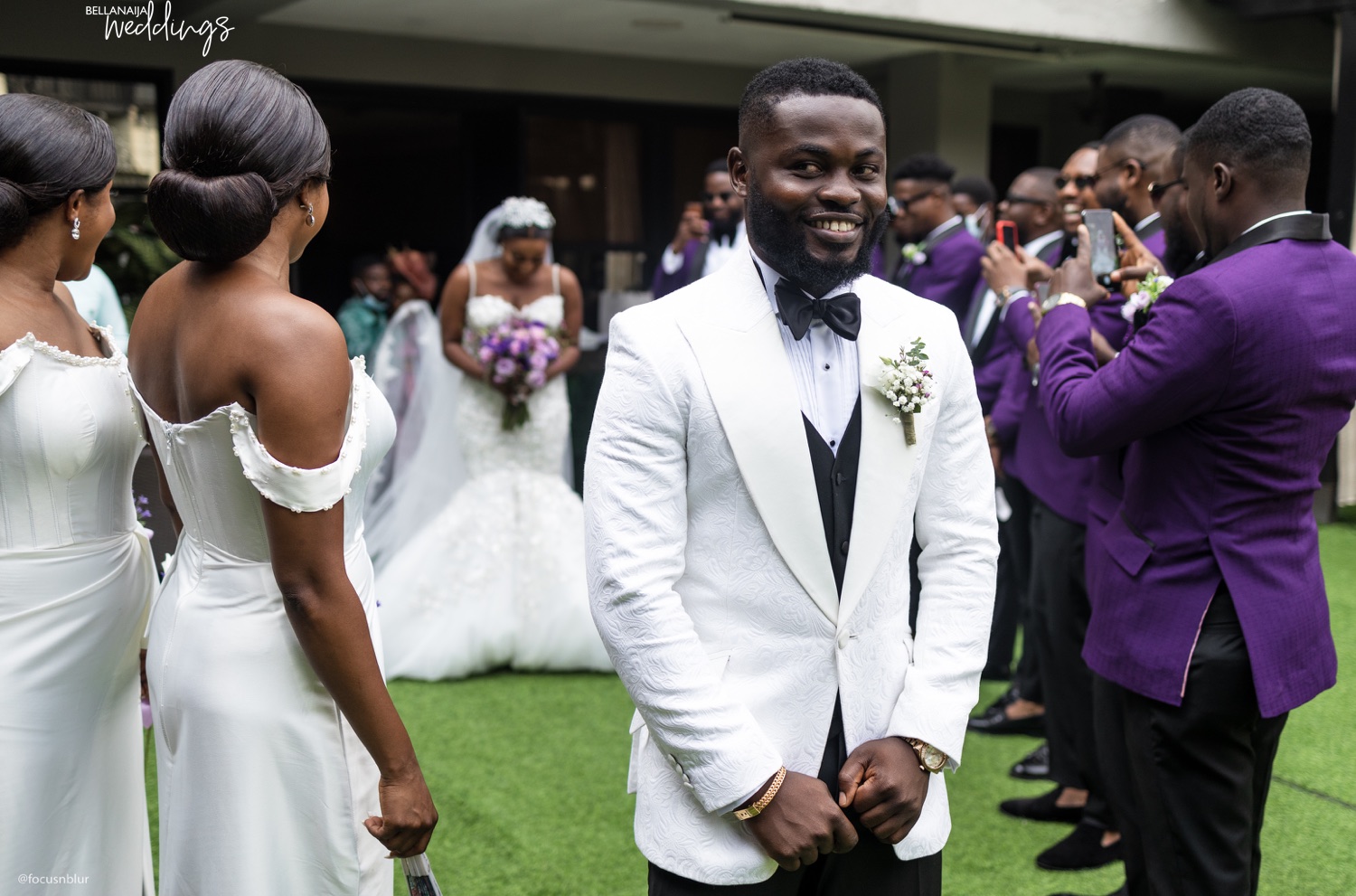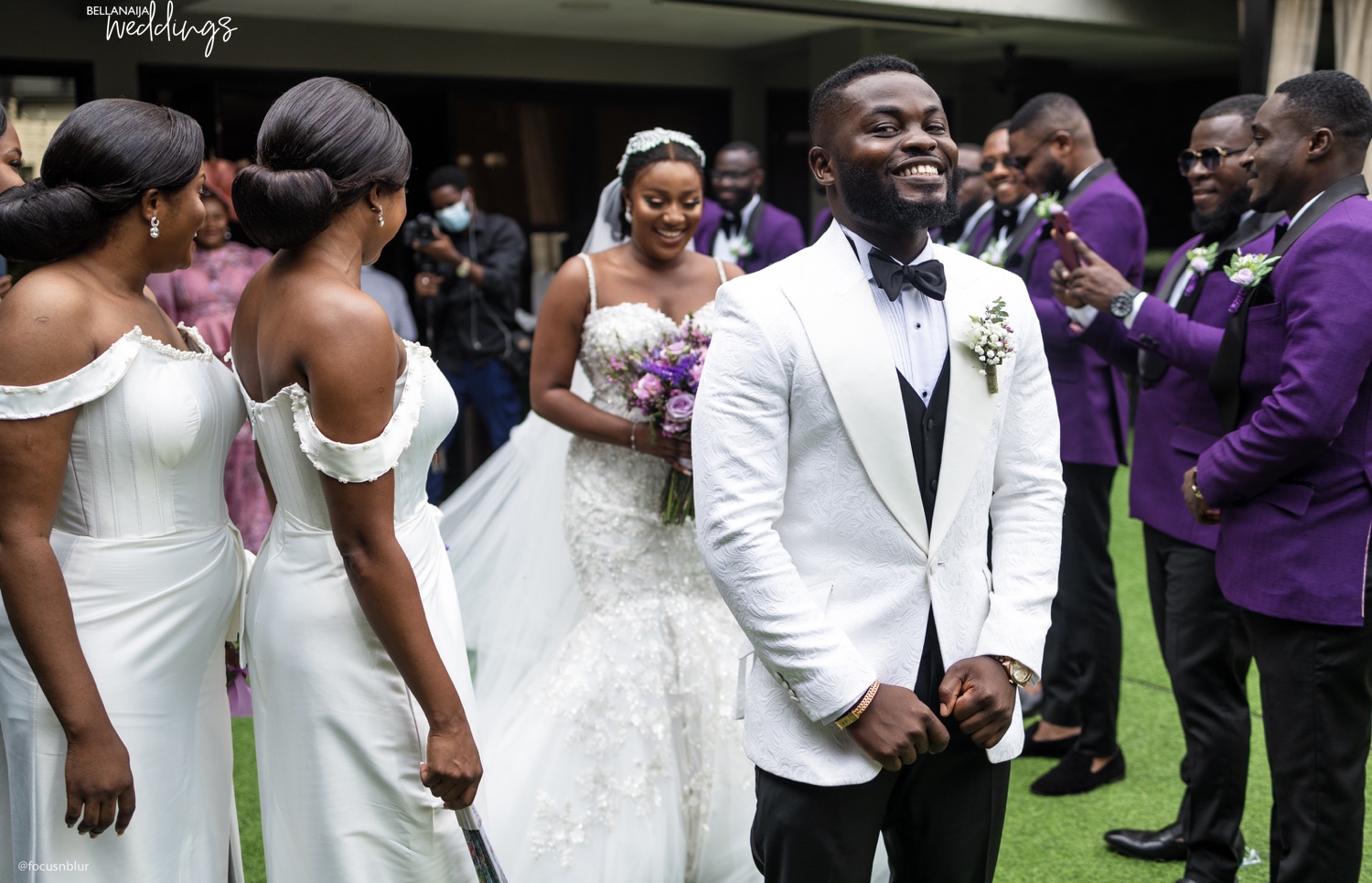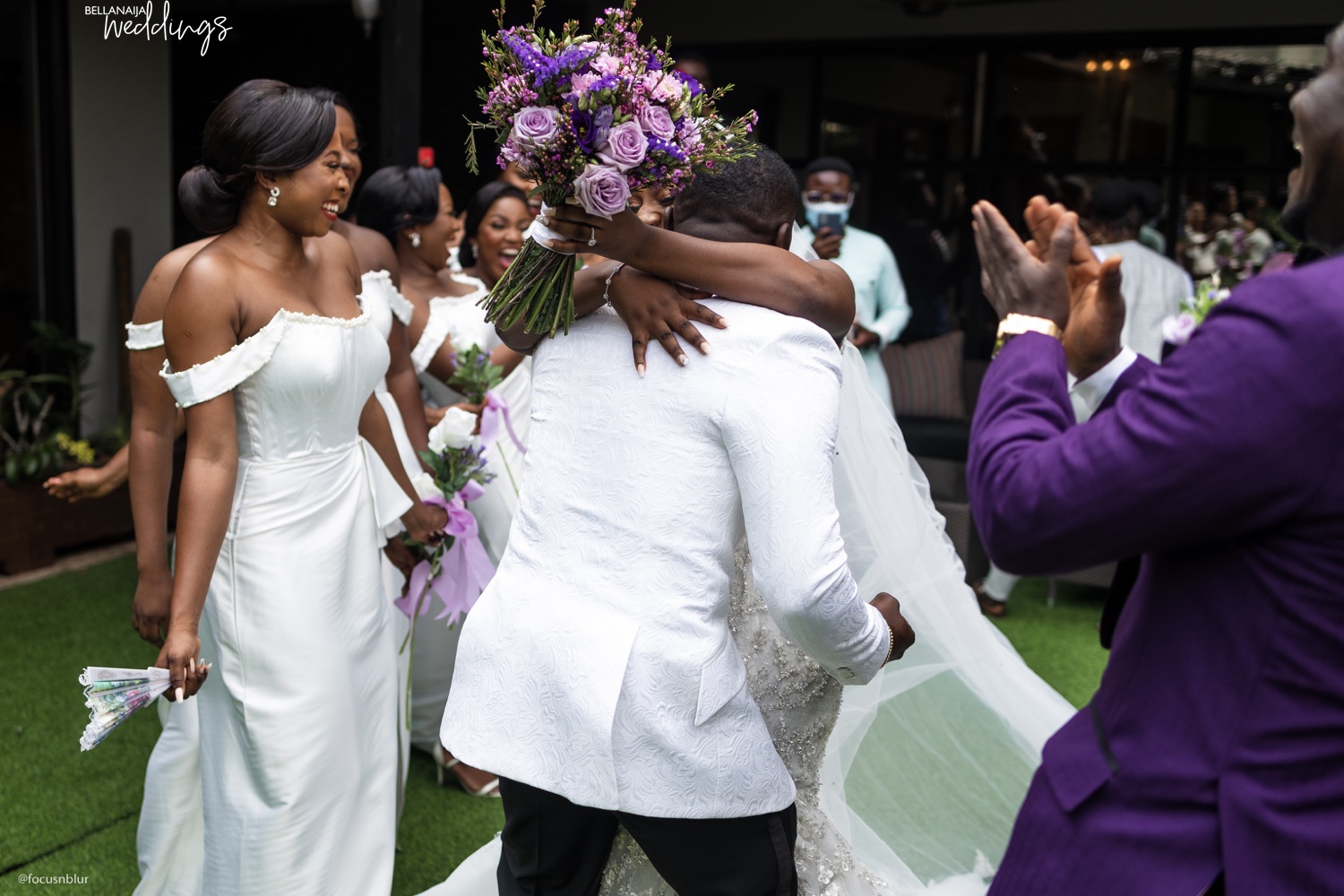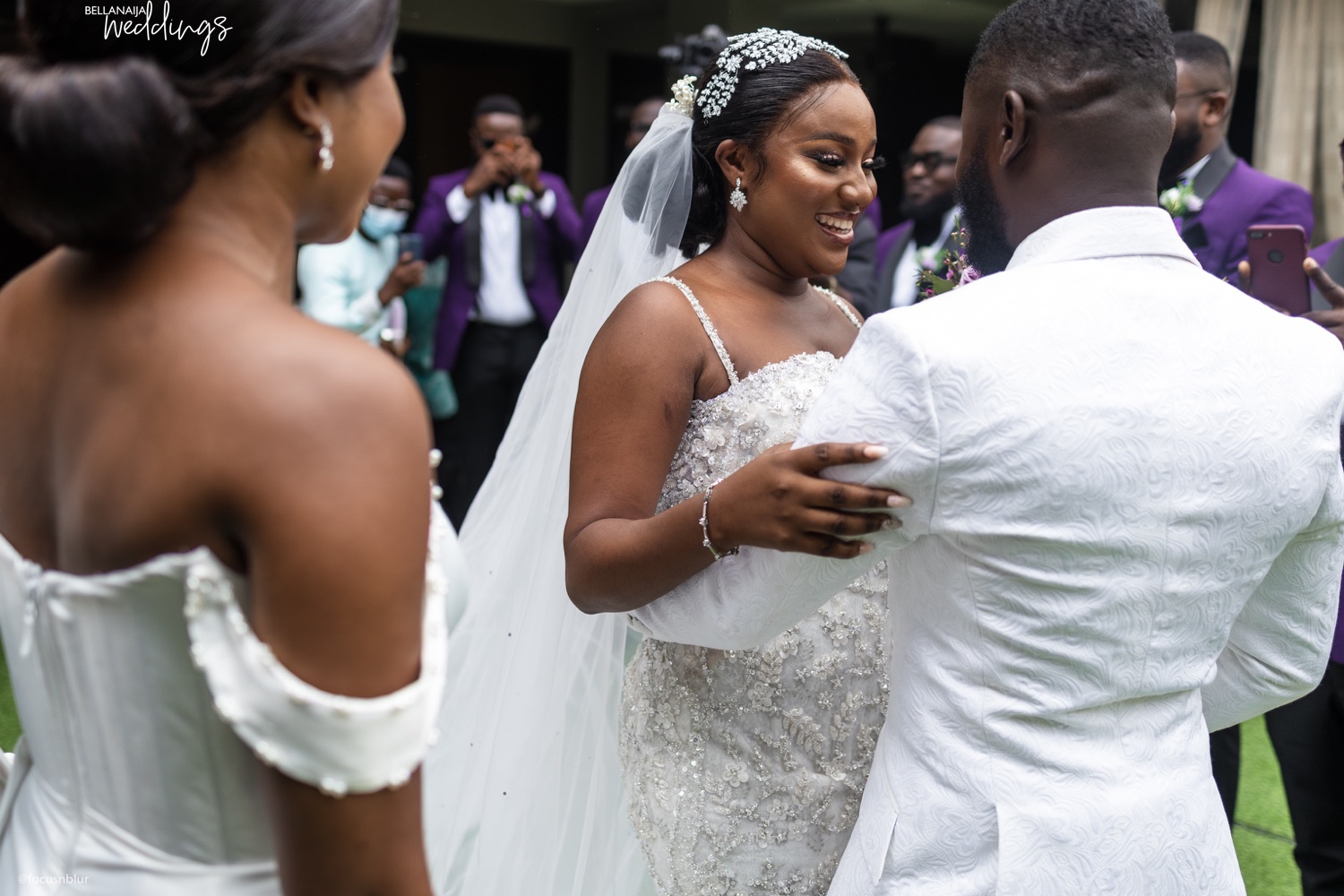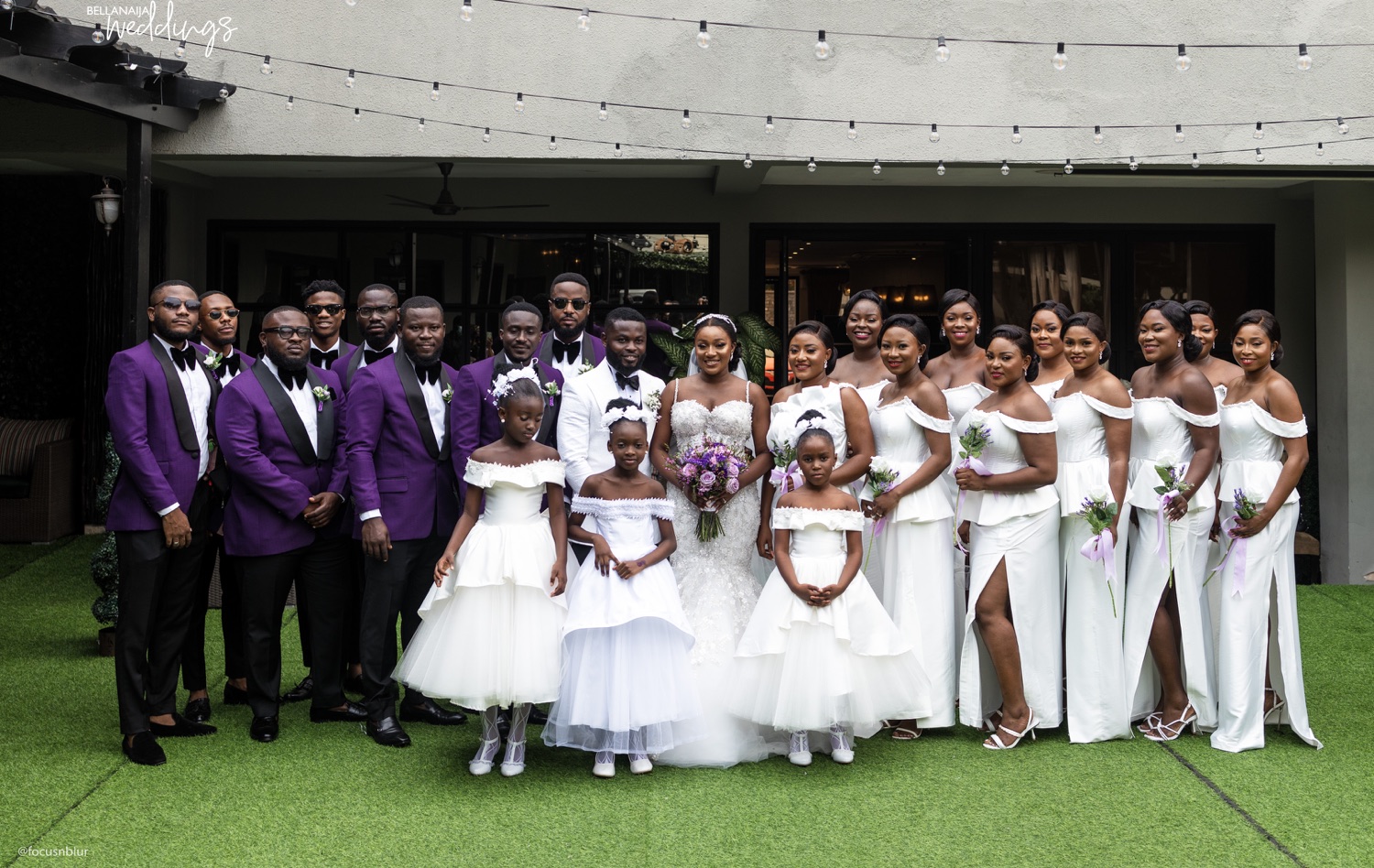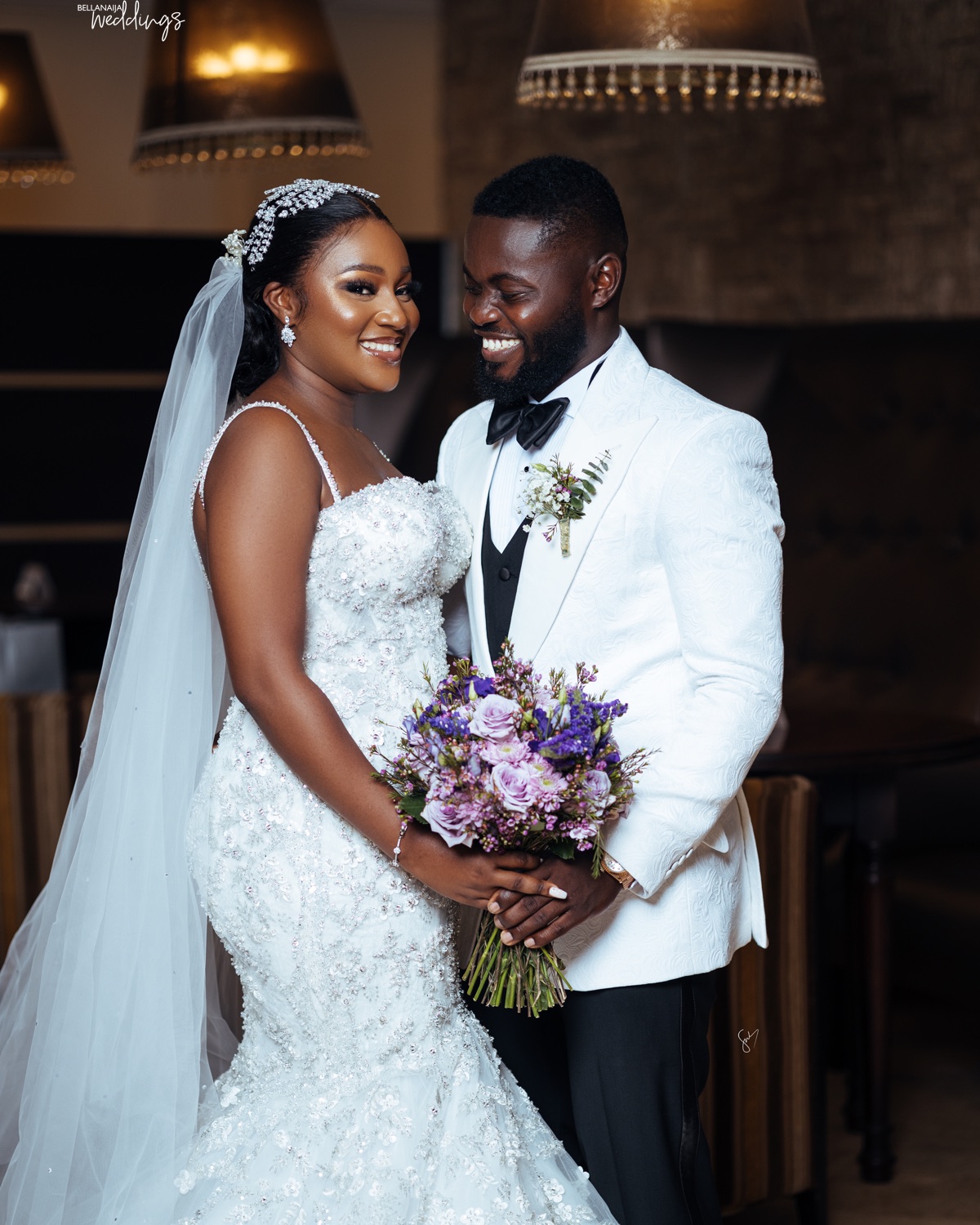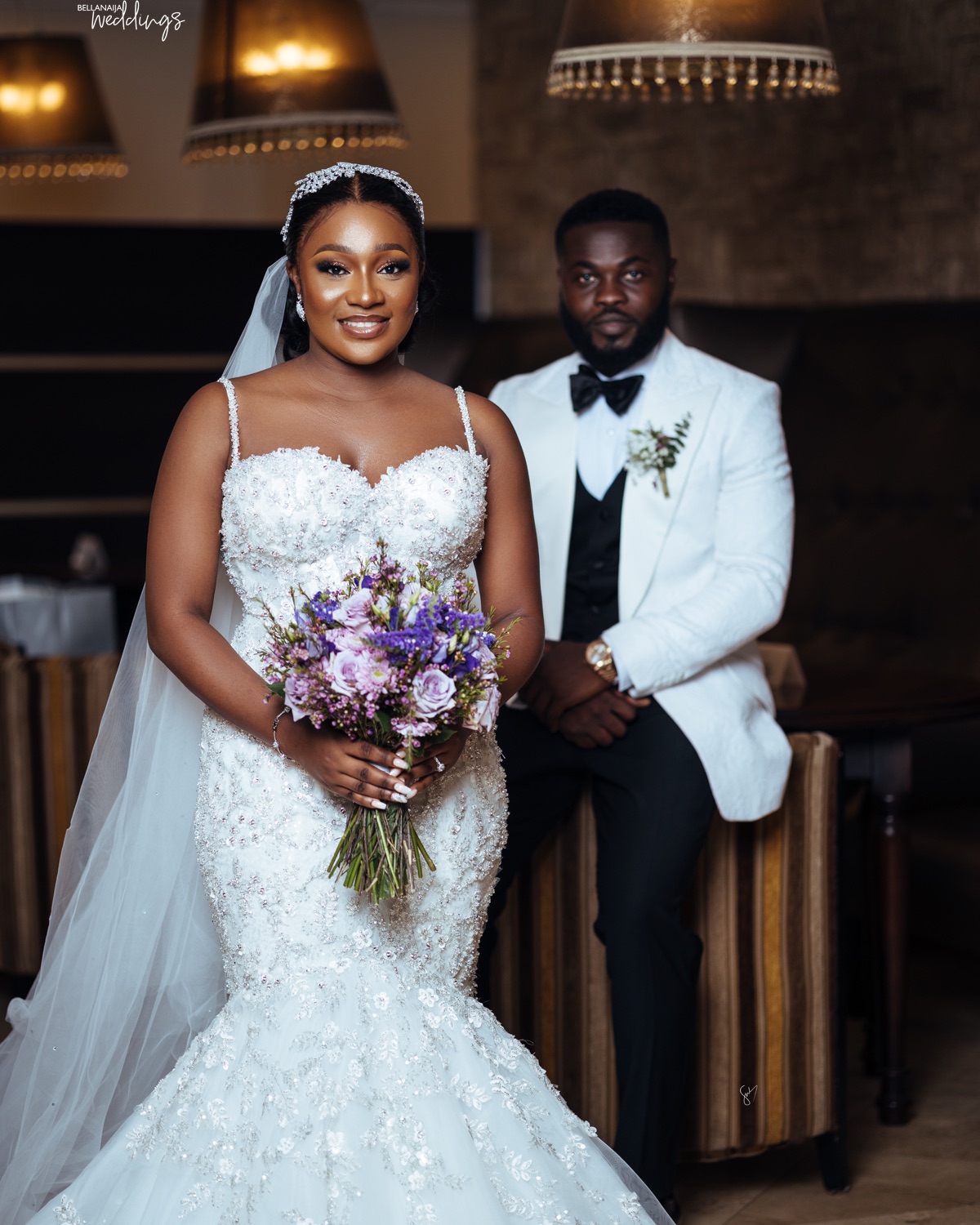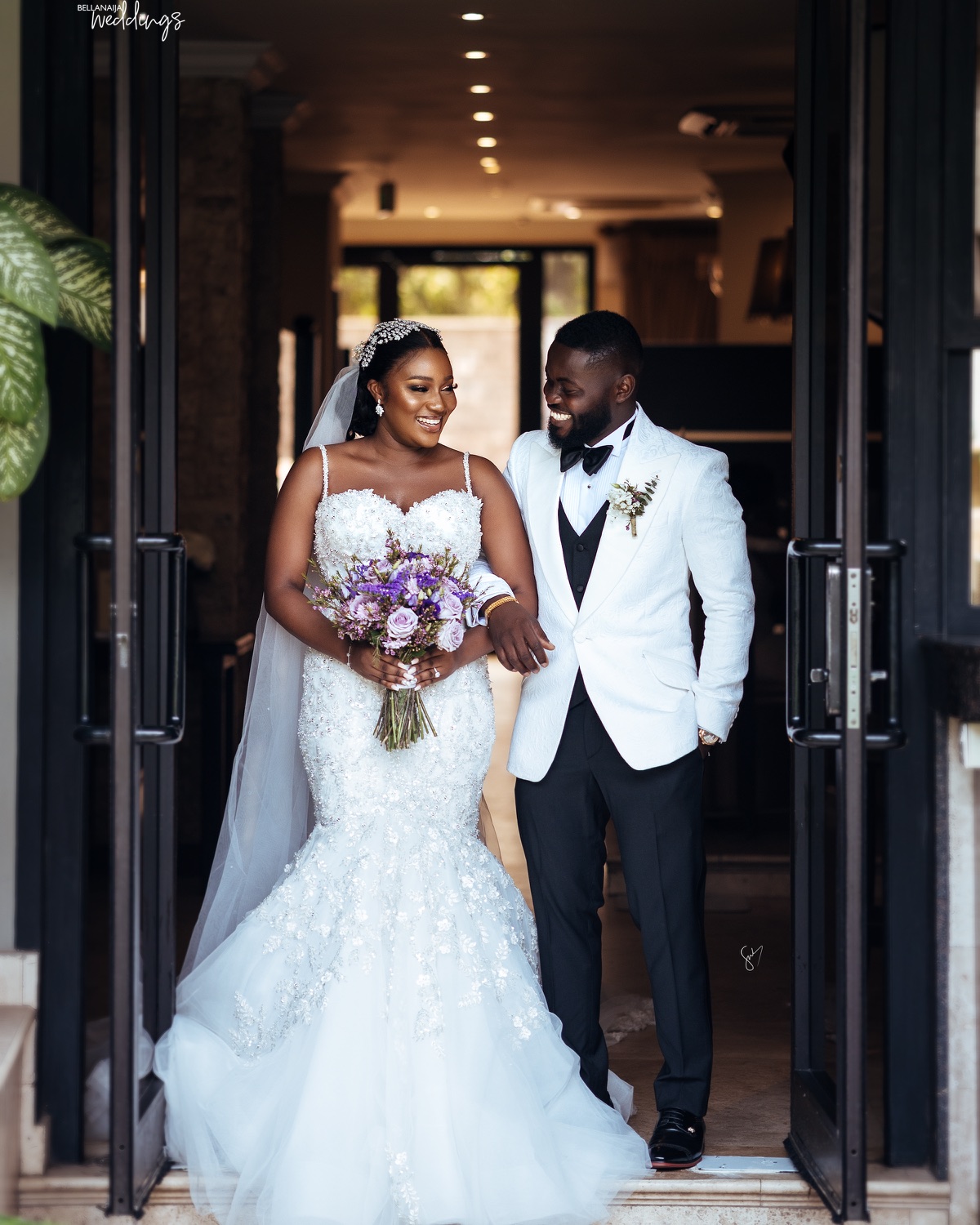 It is time for the vow exchange!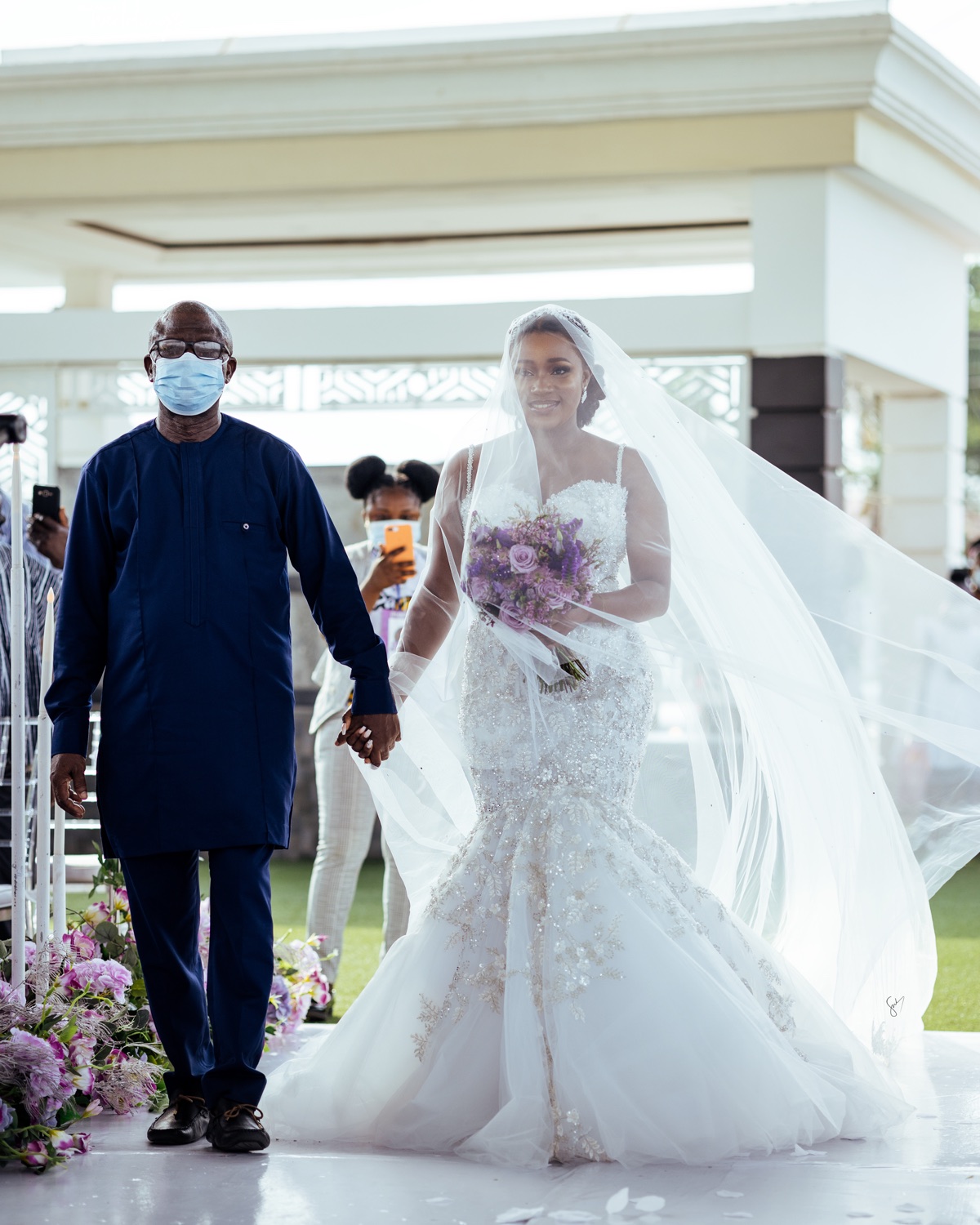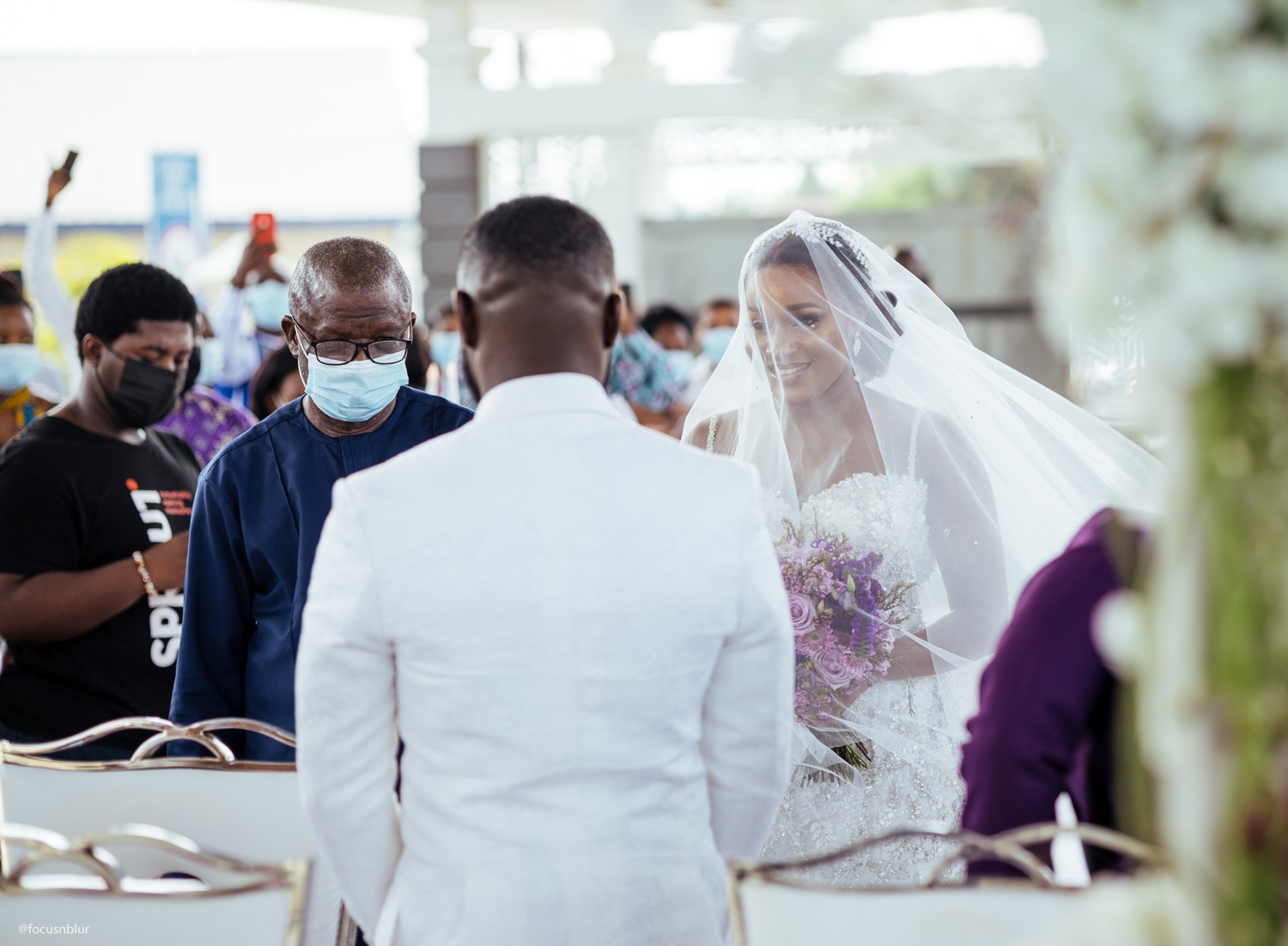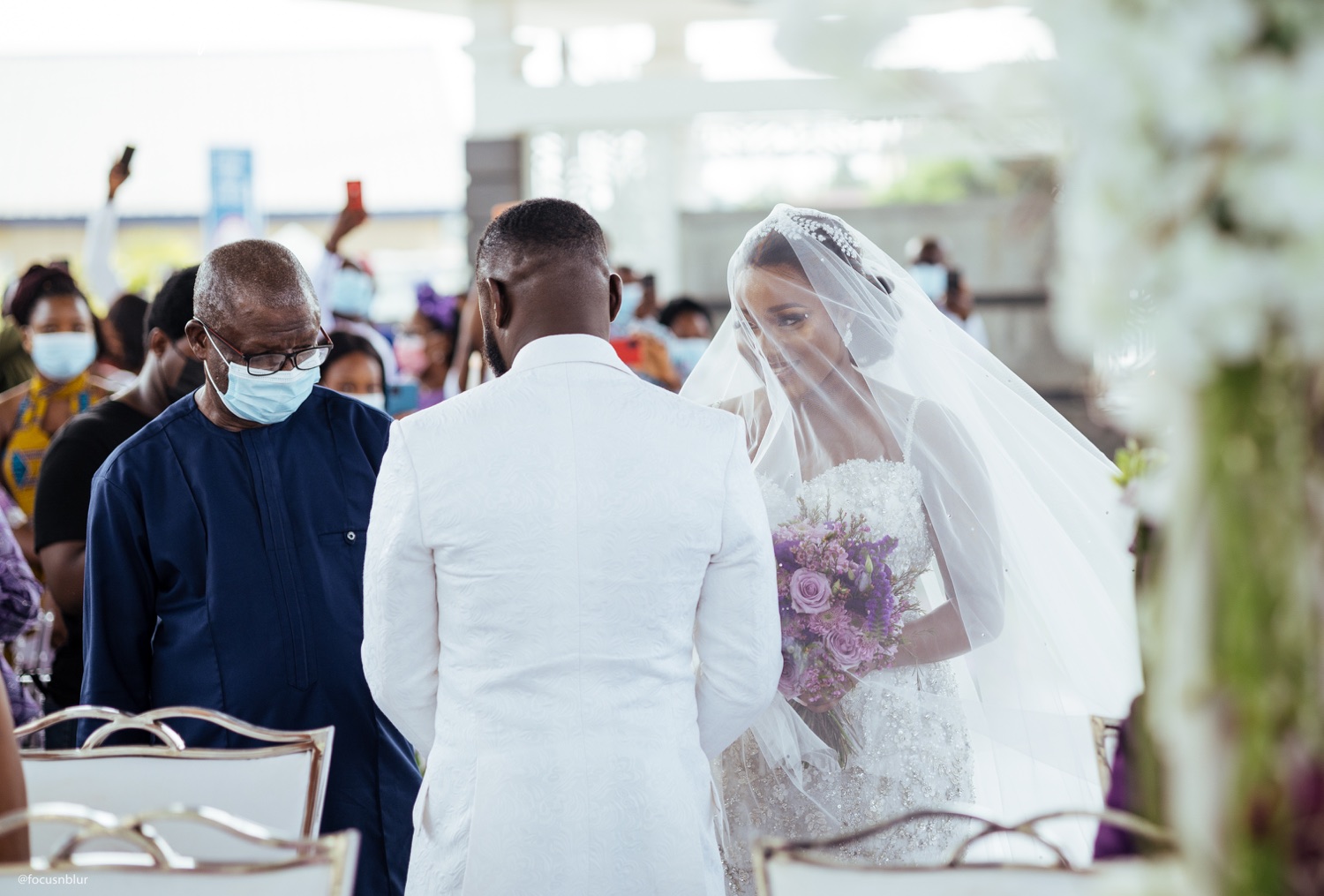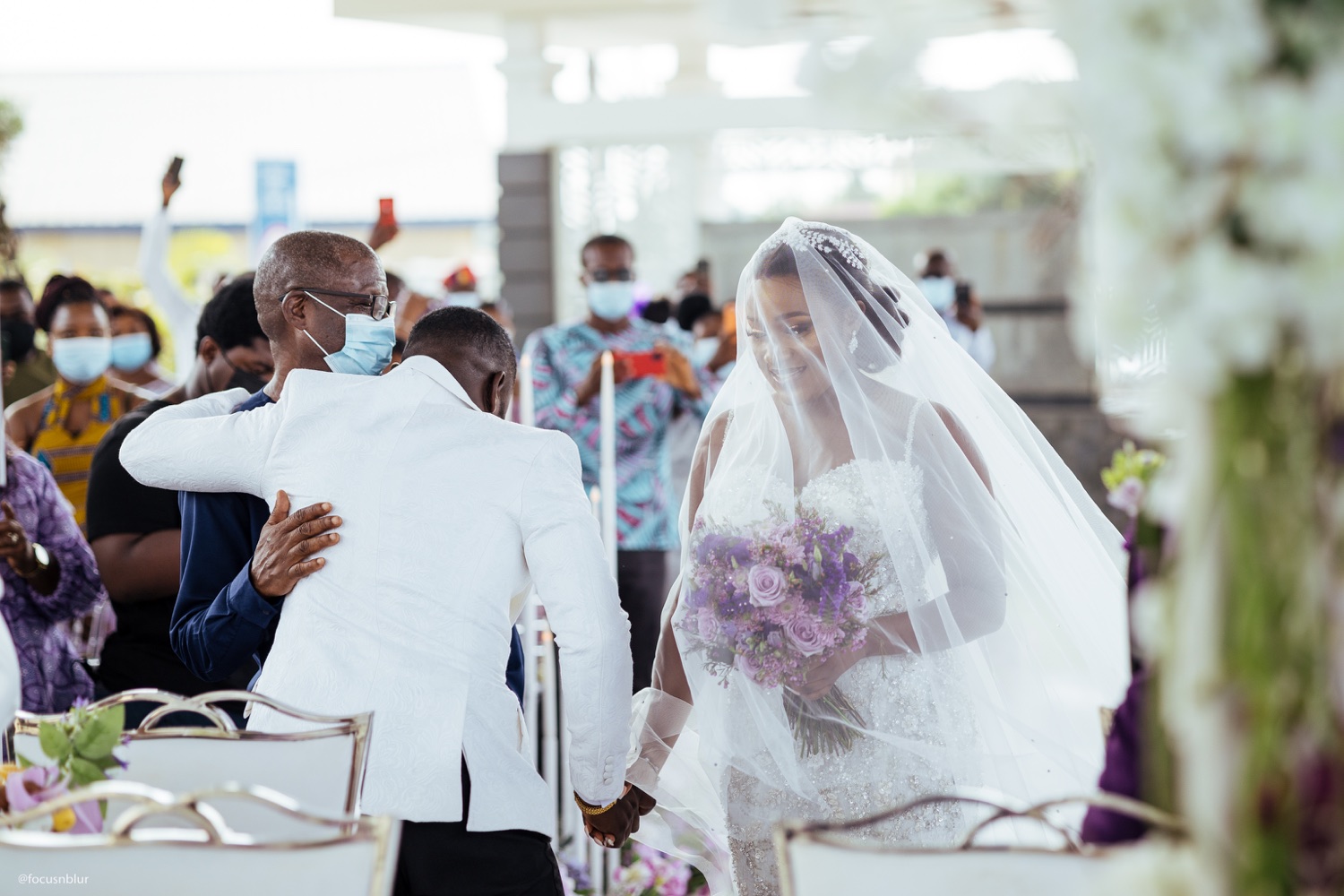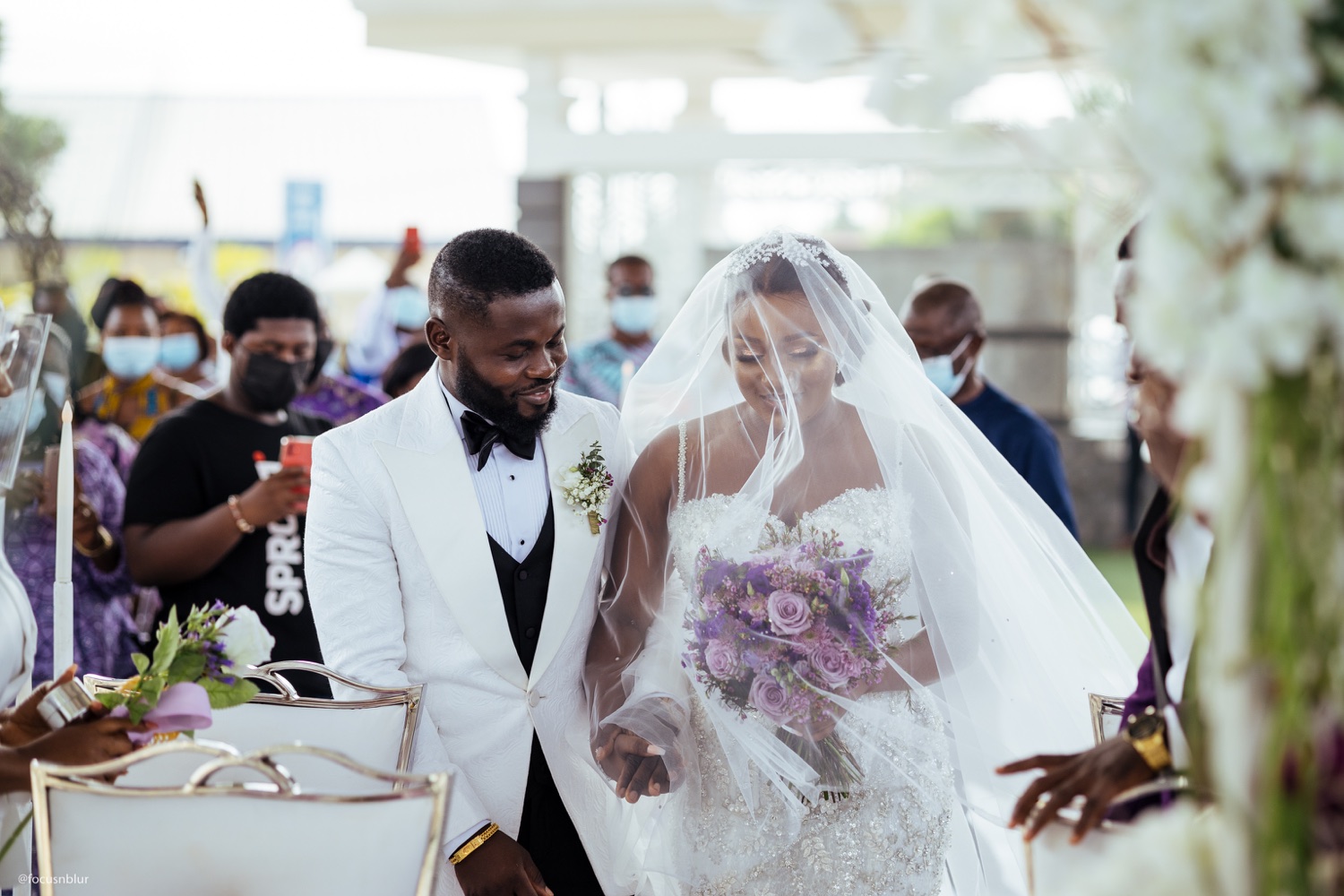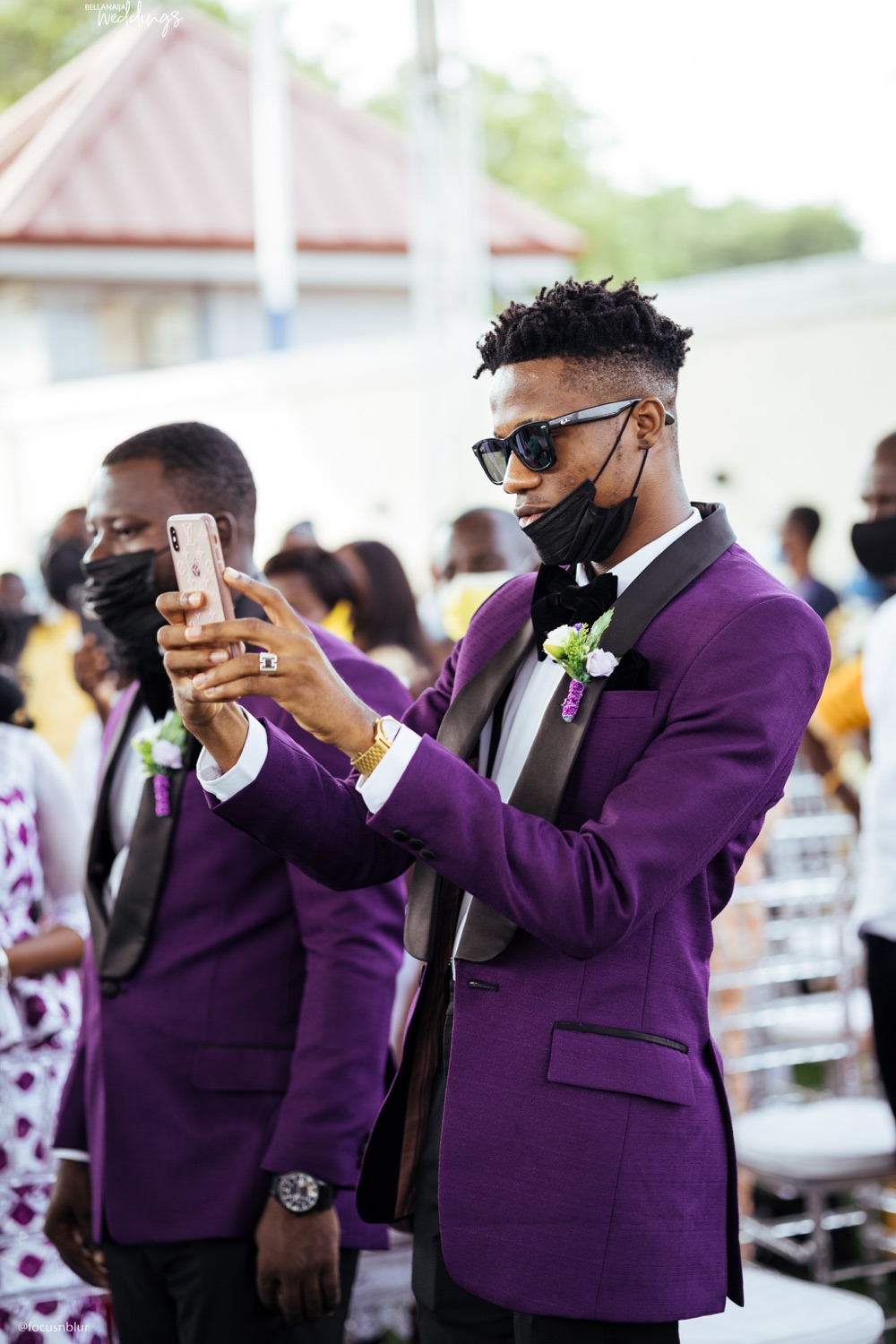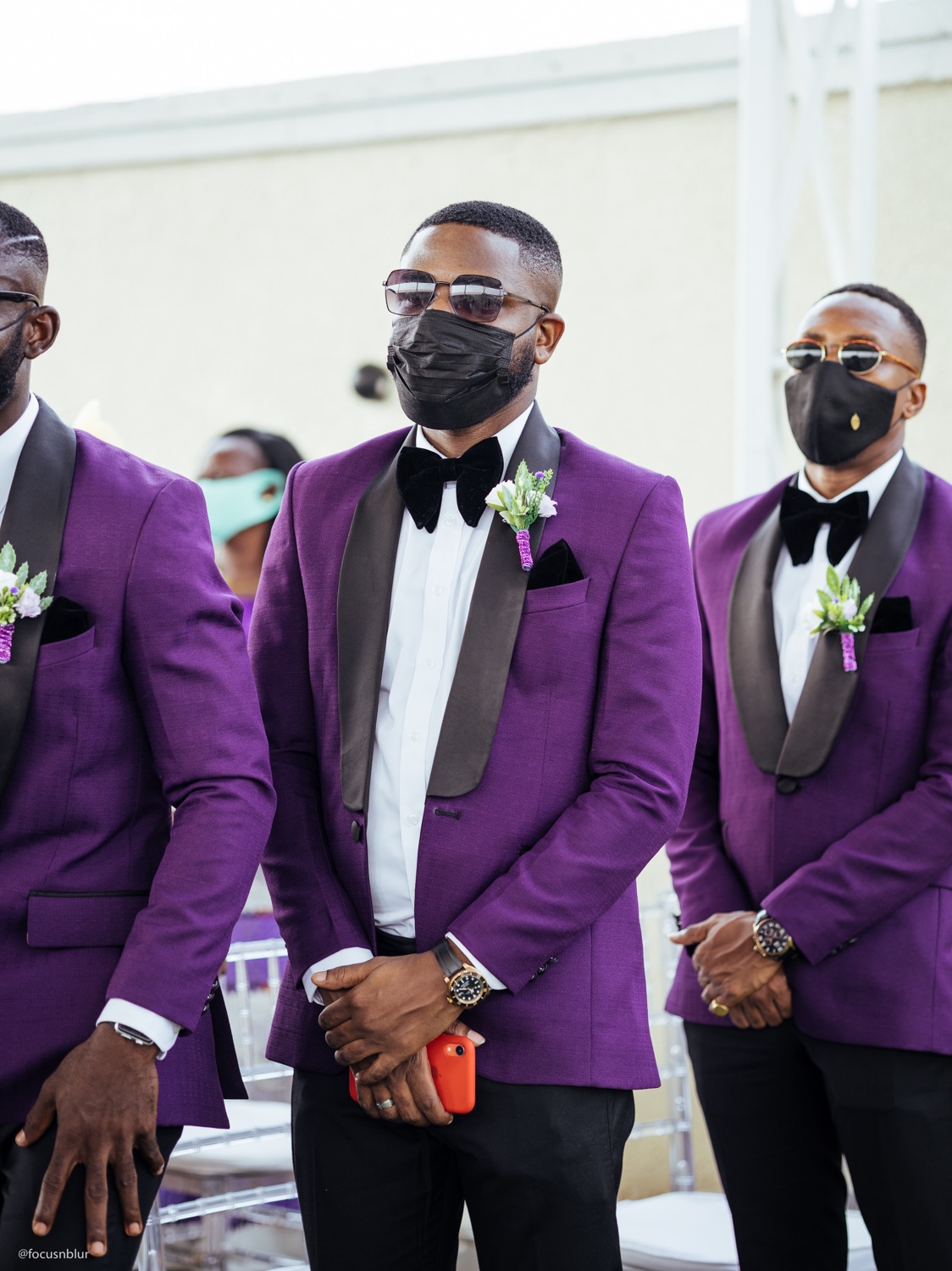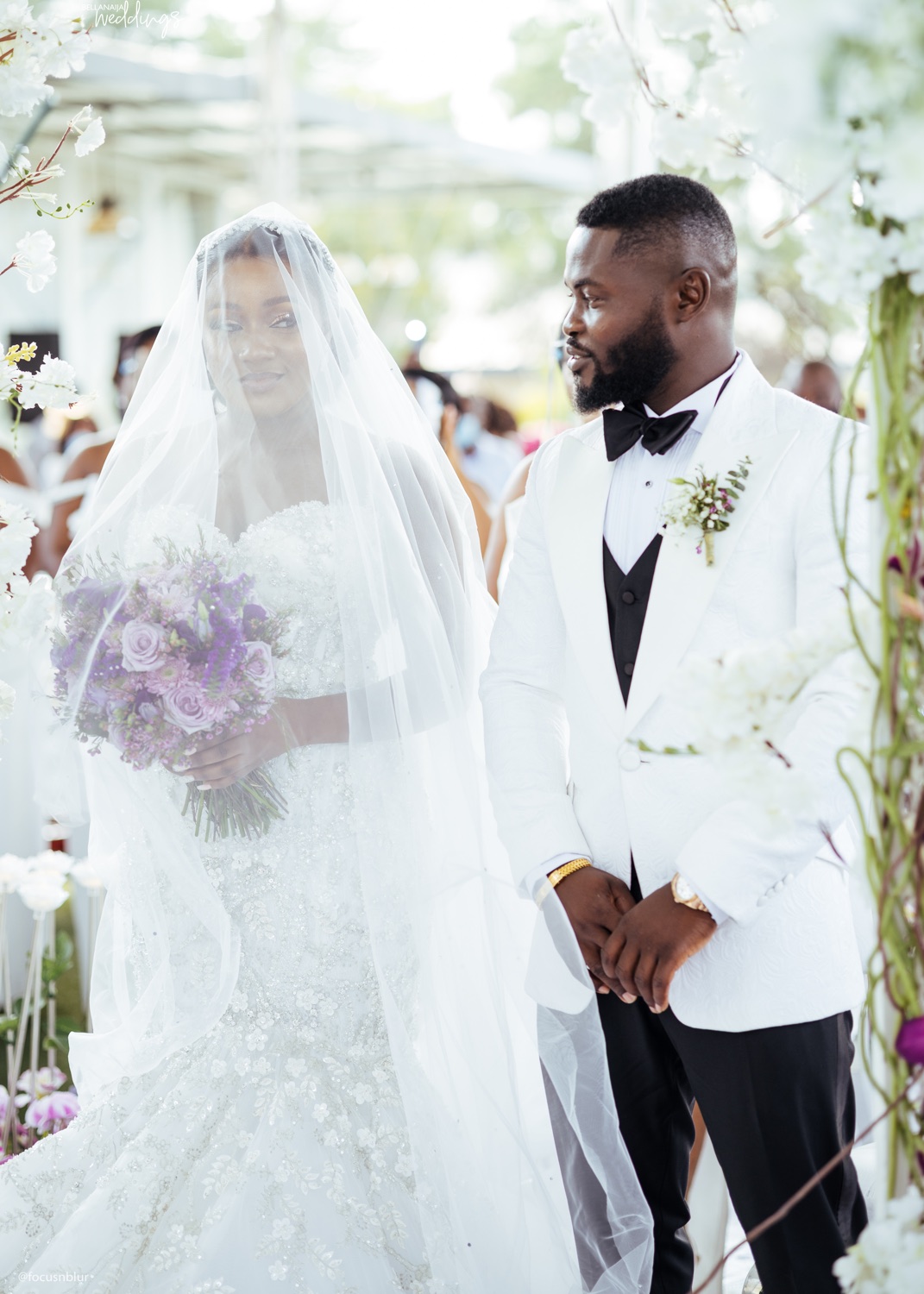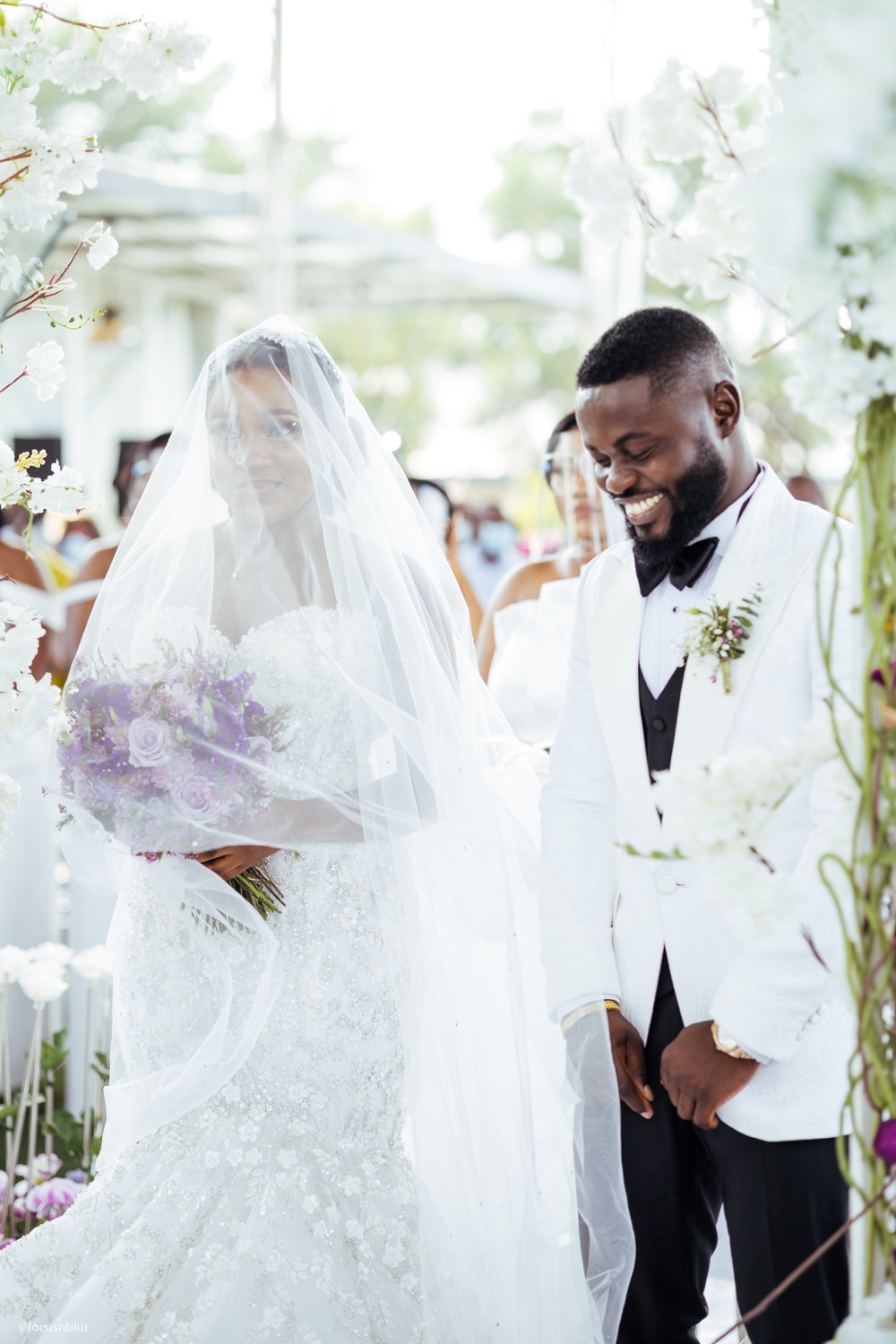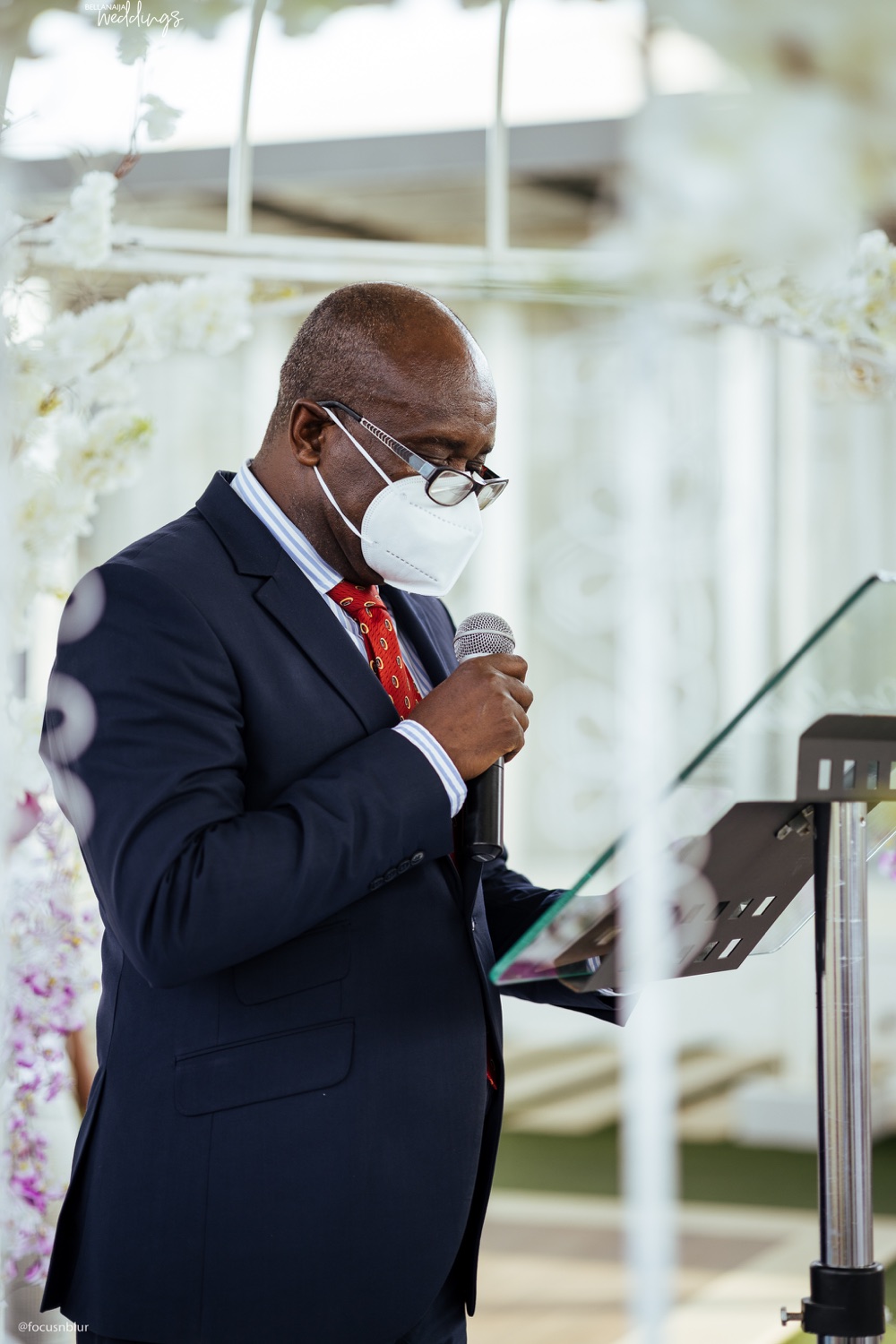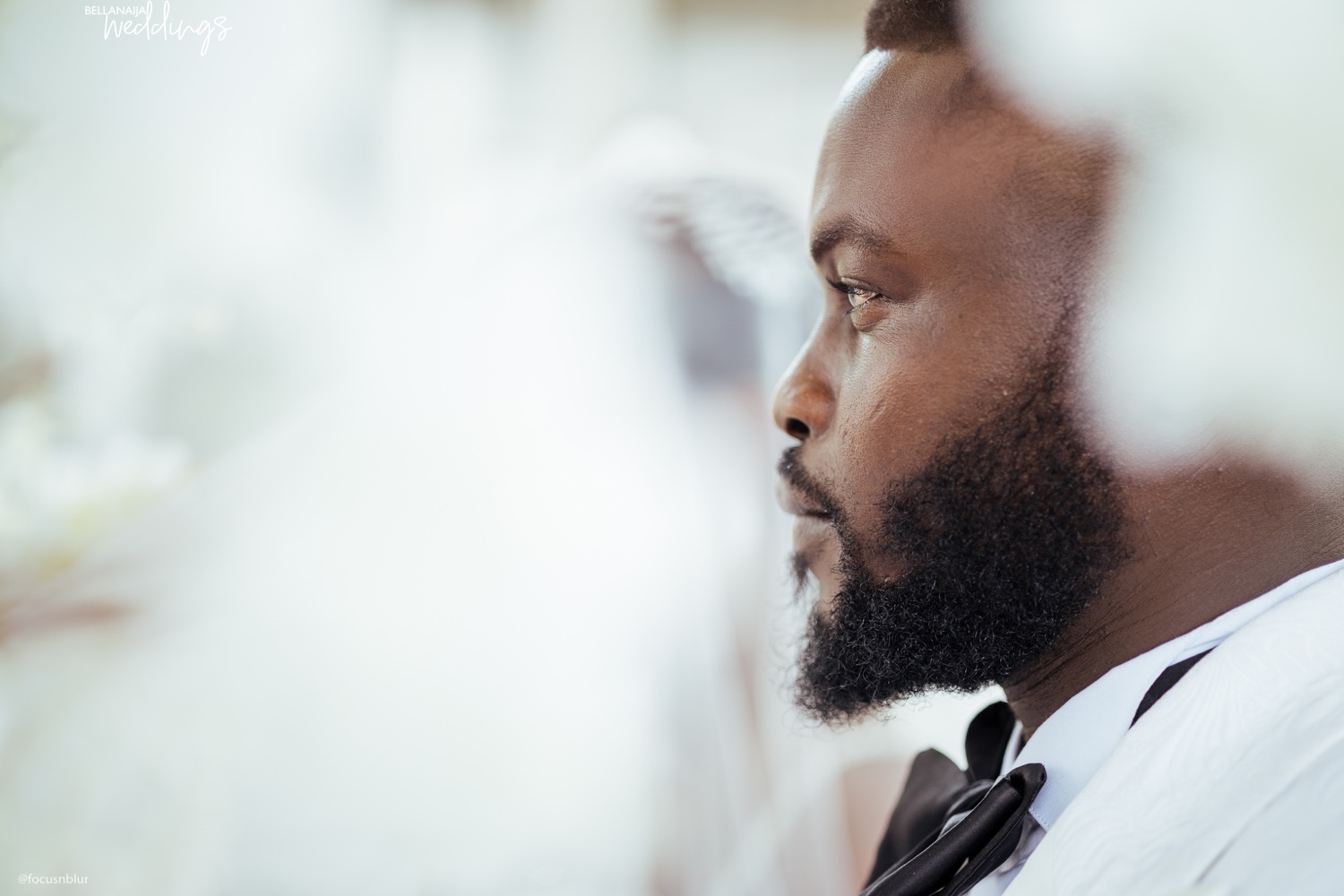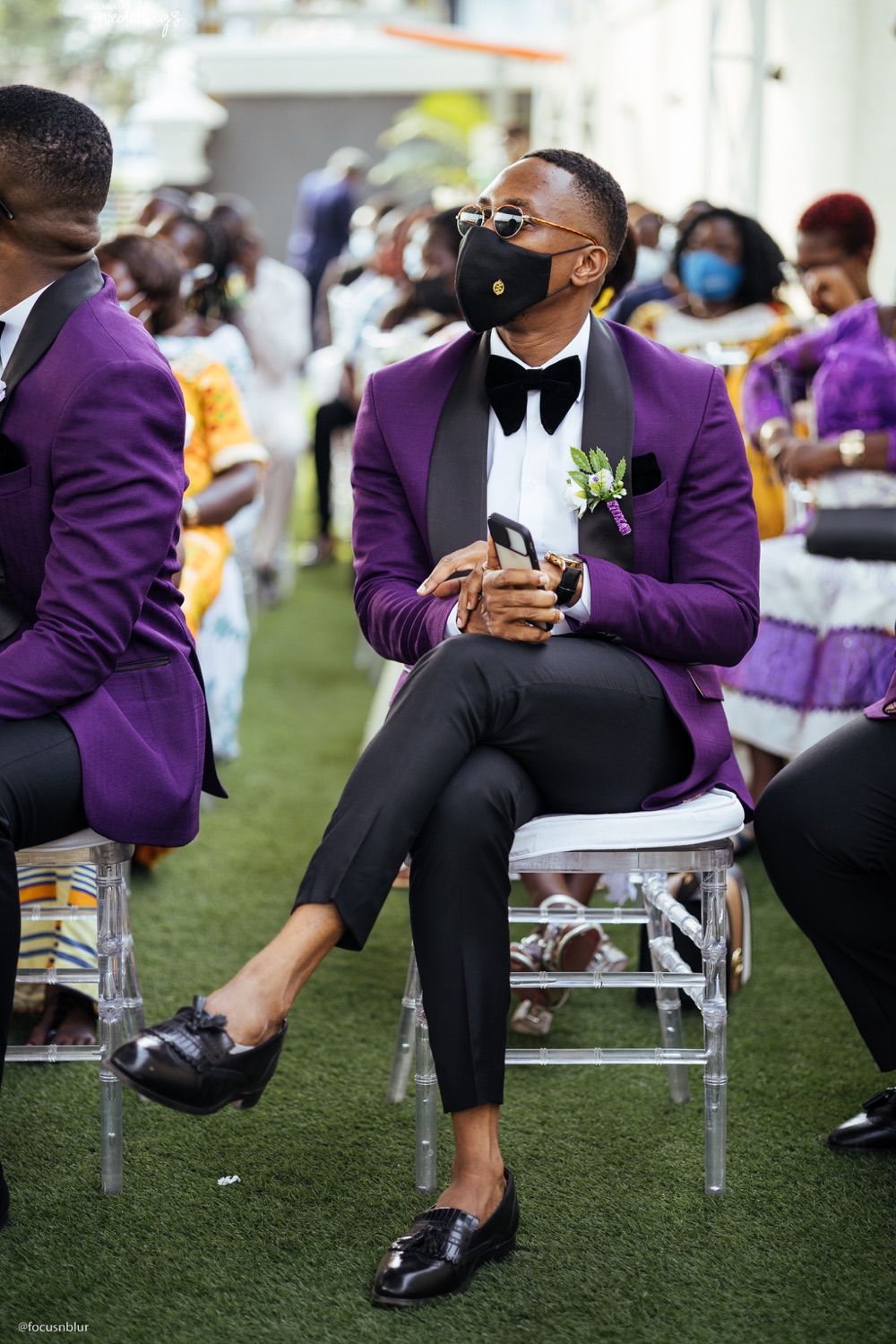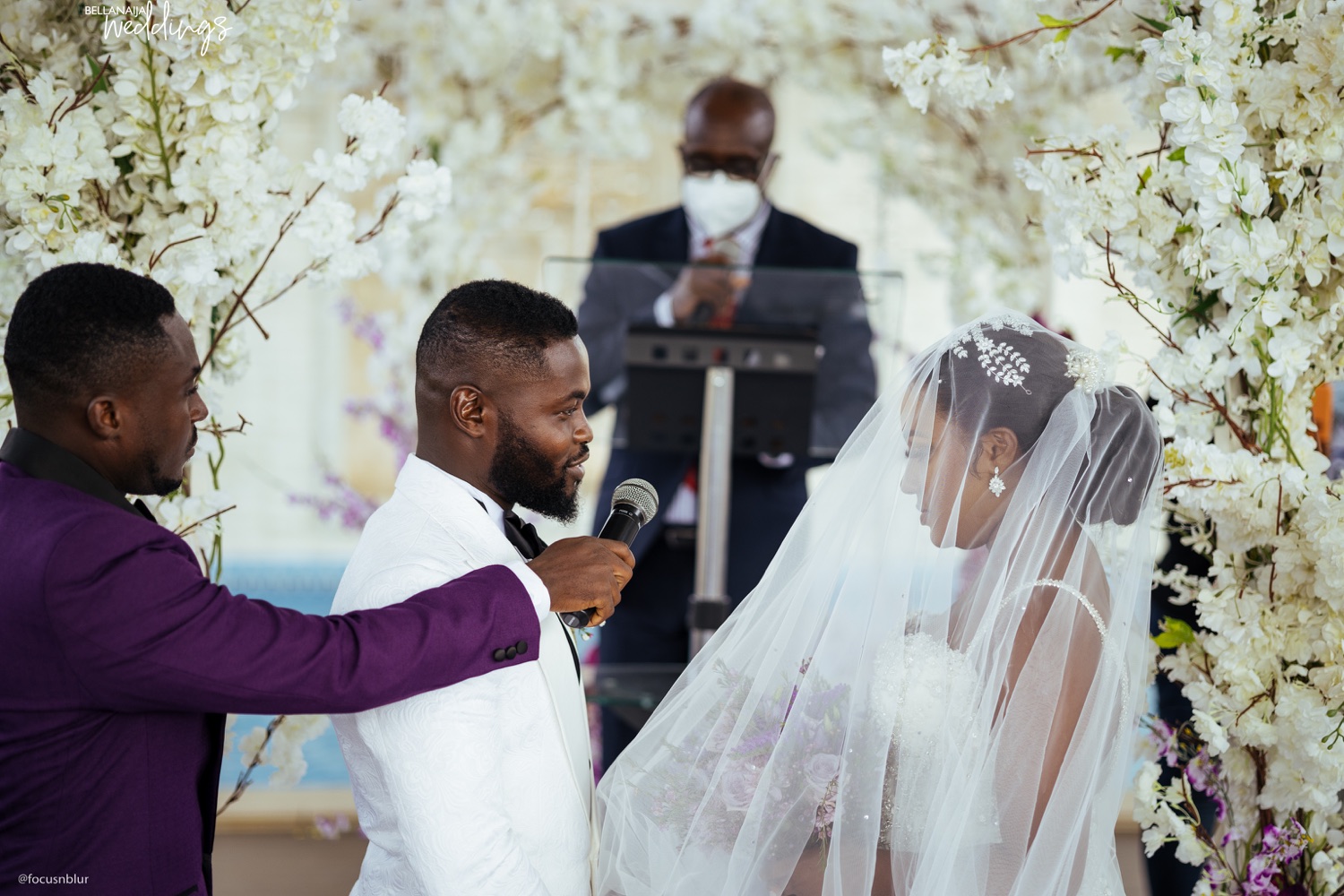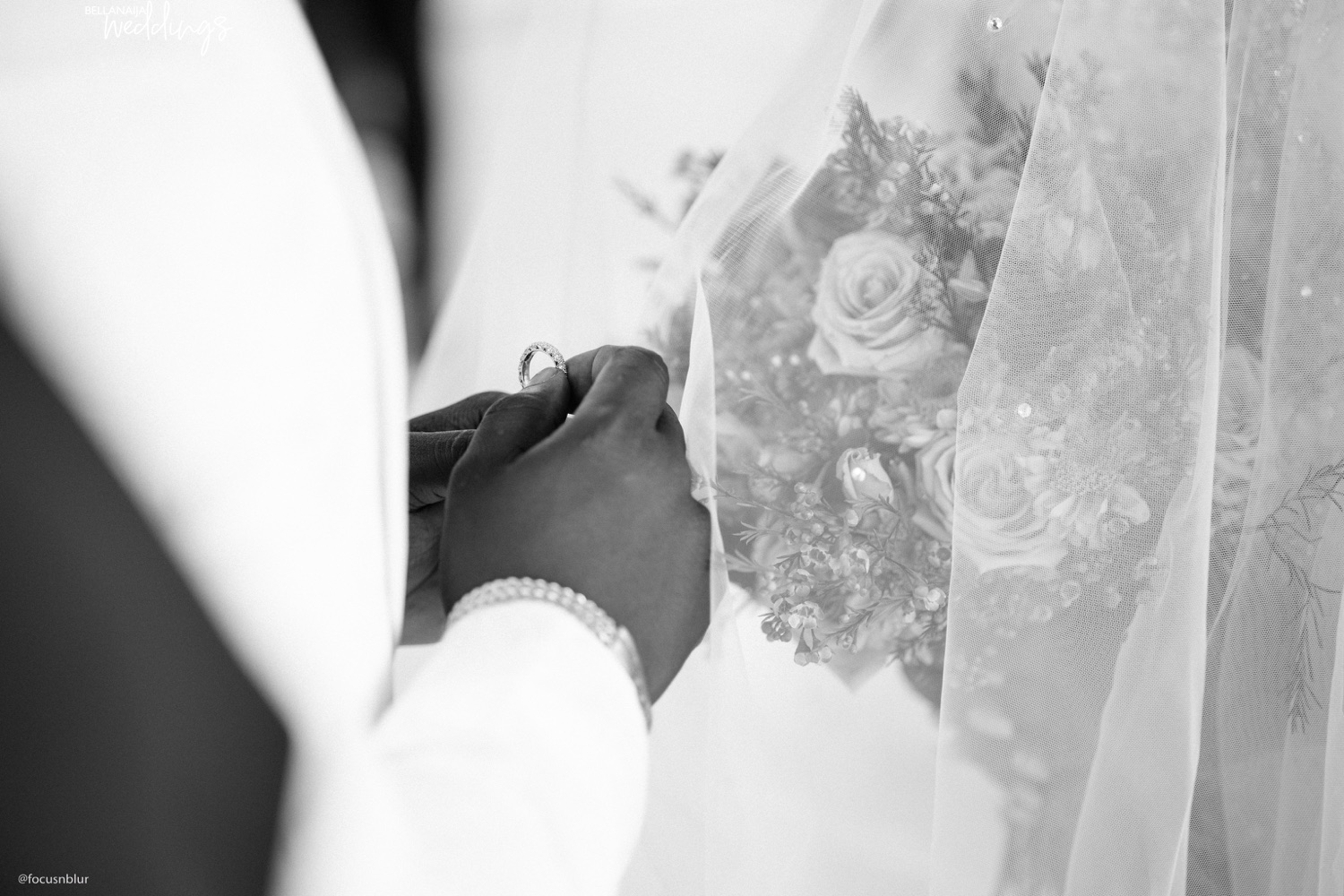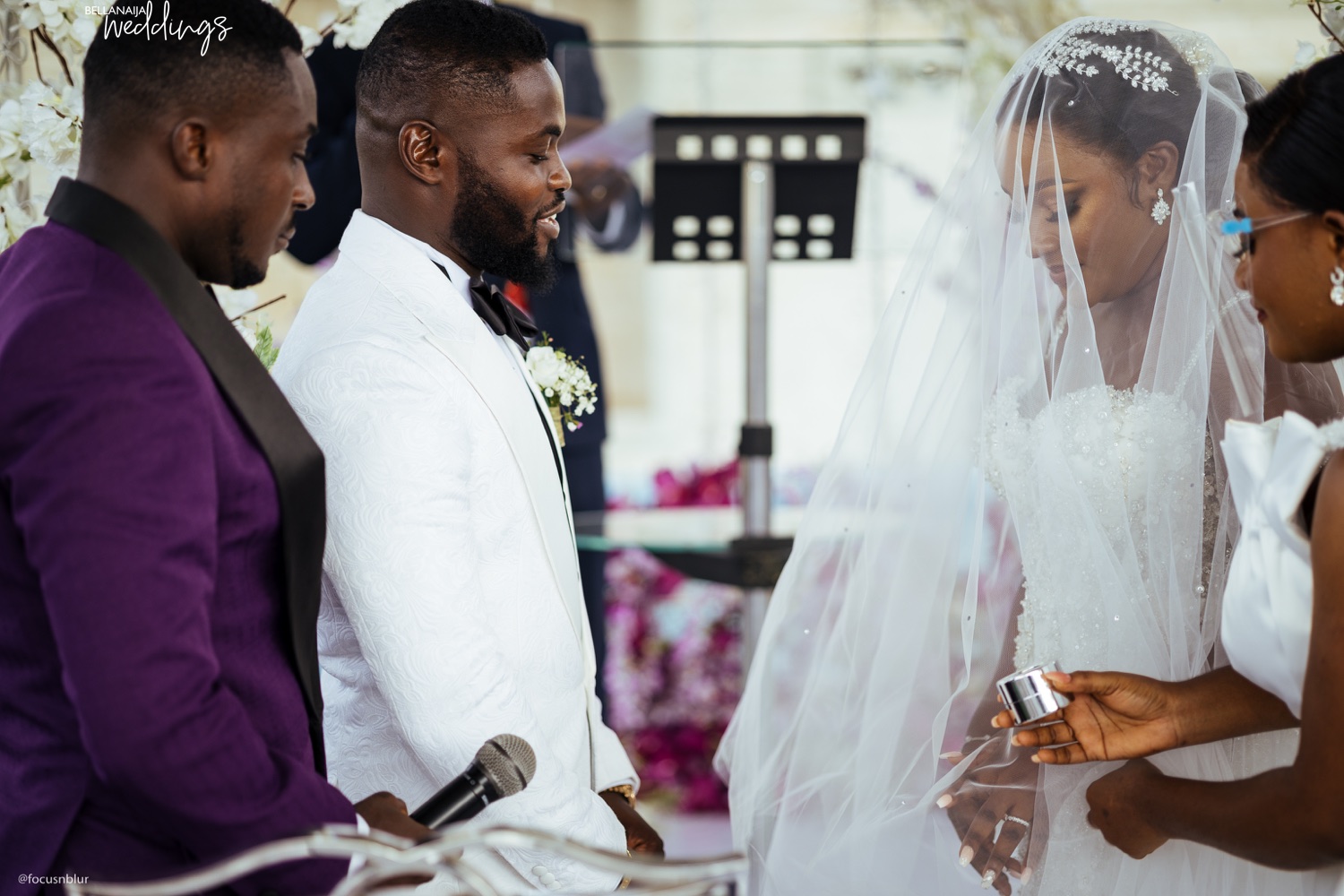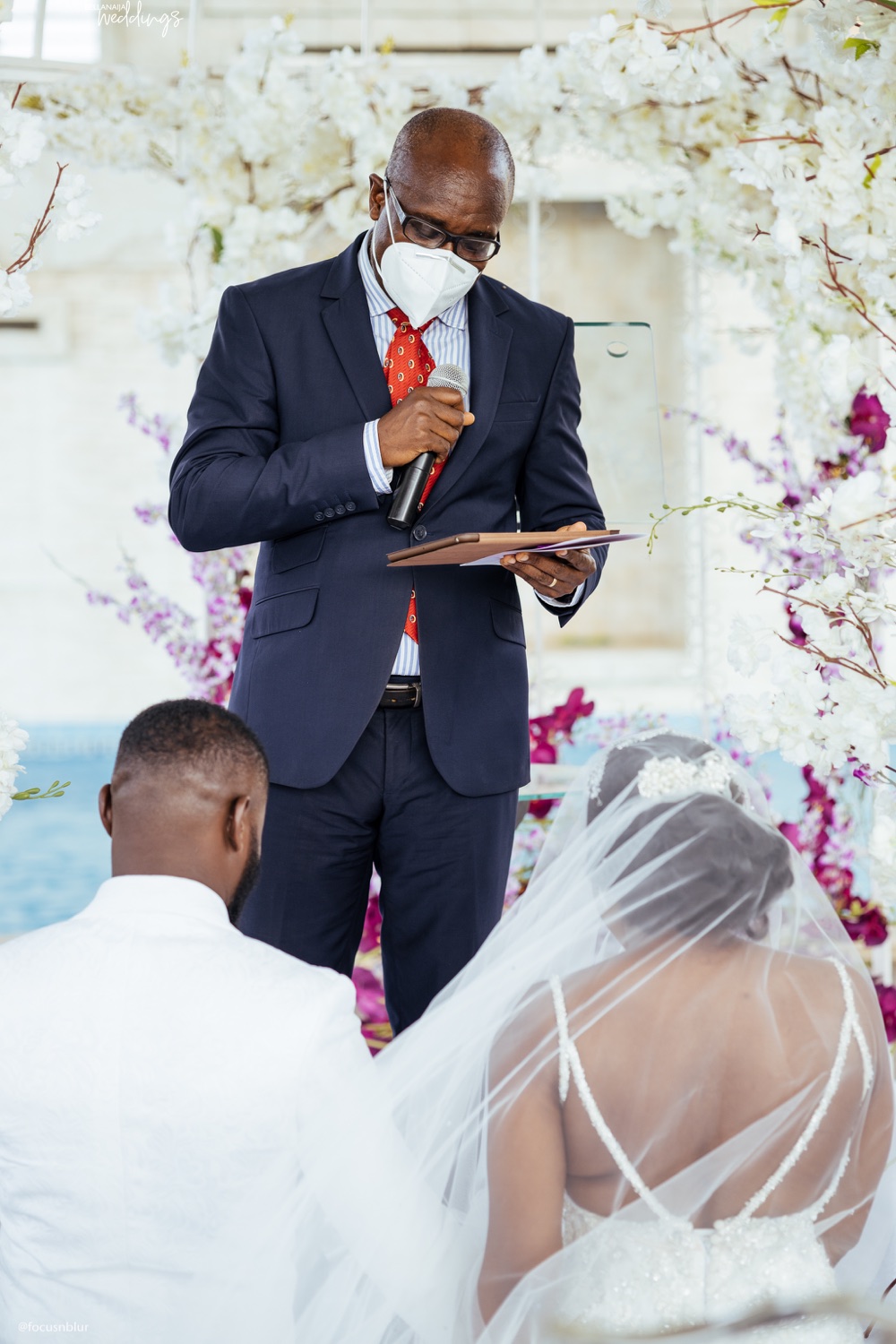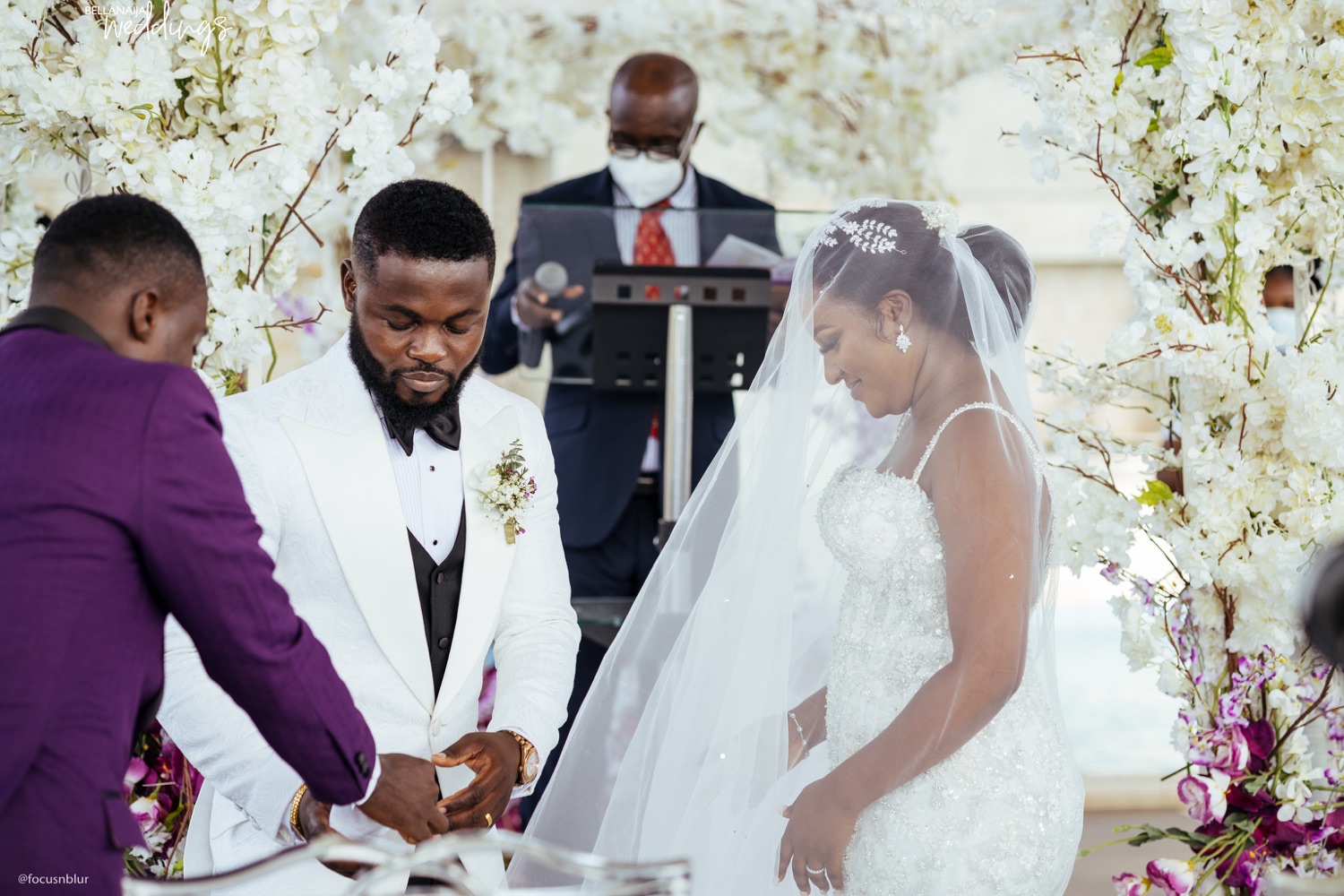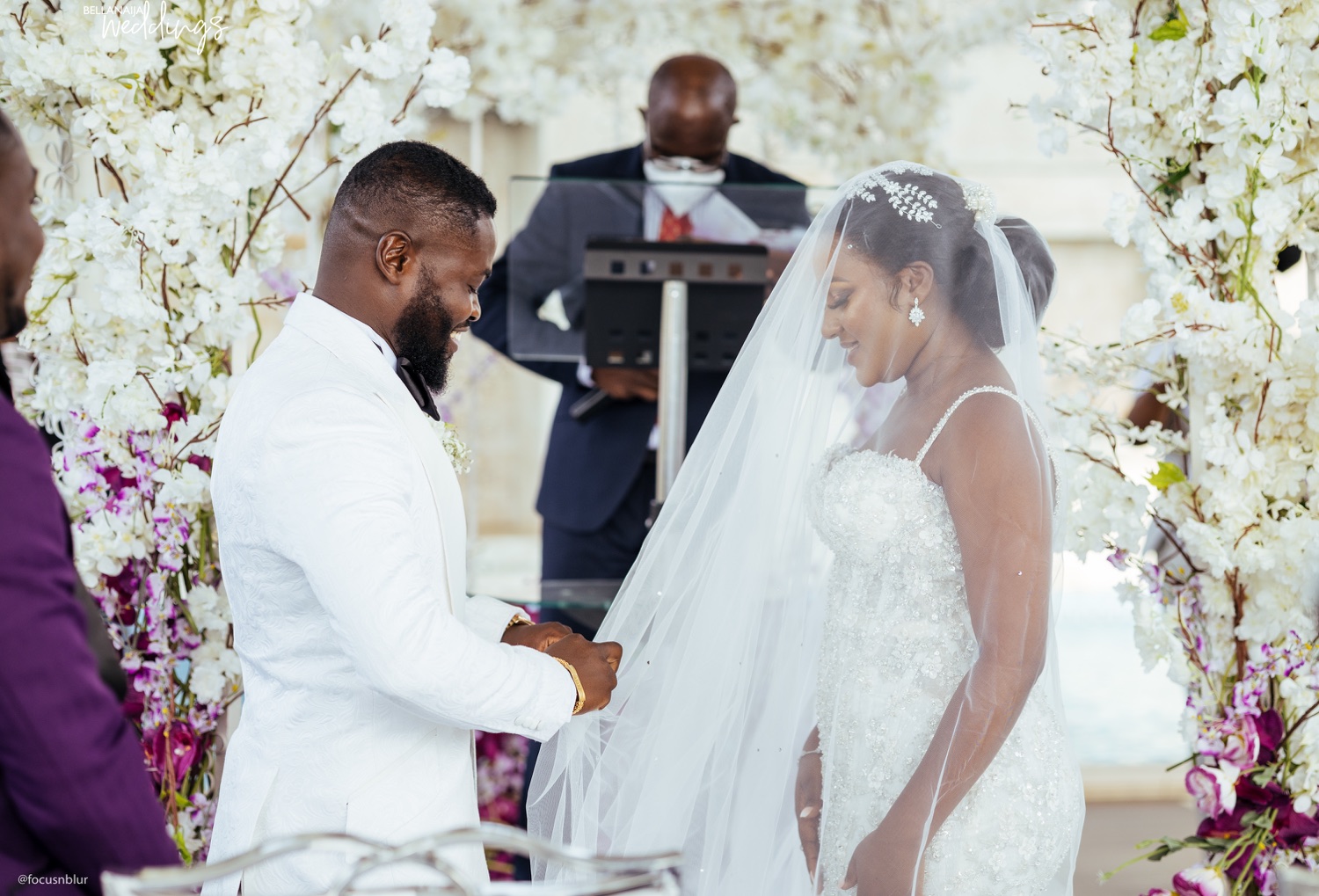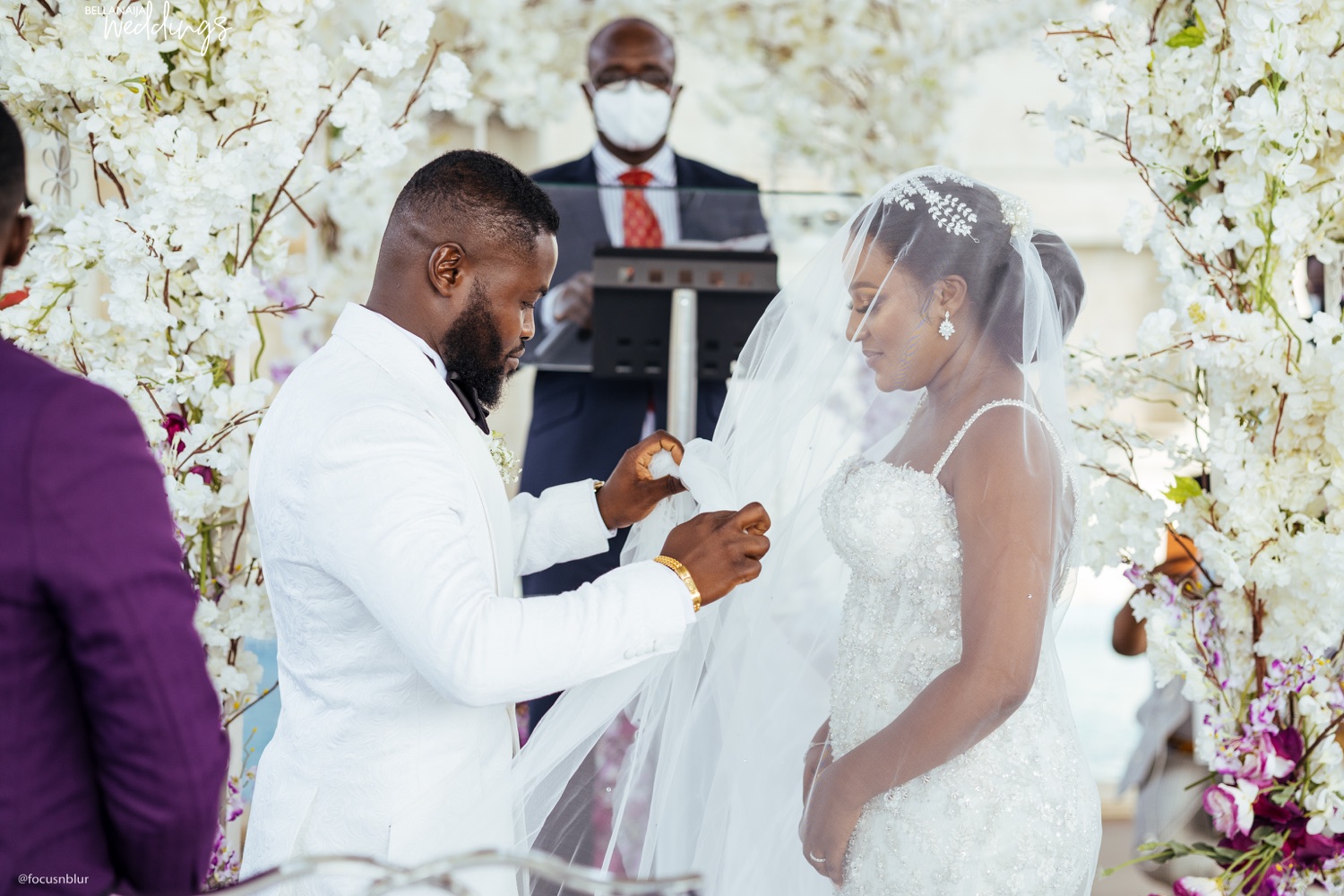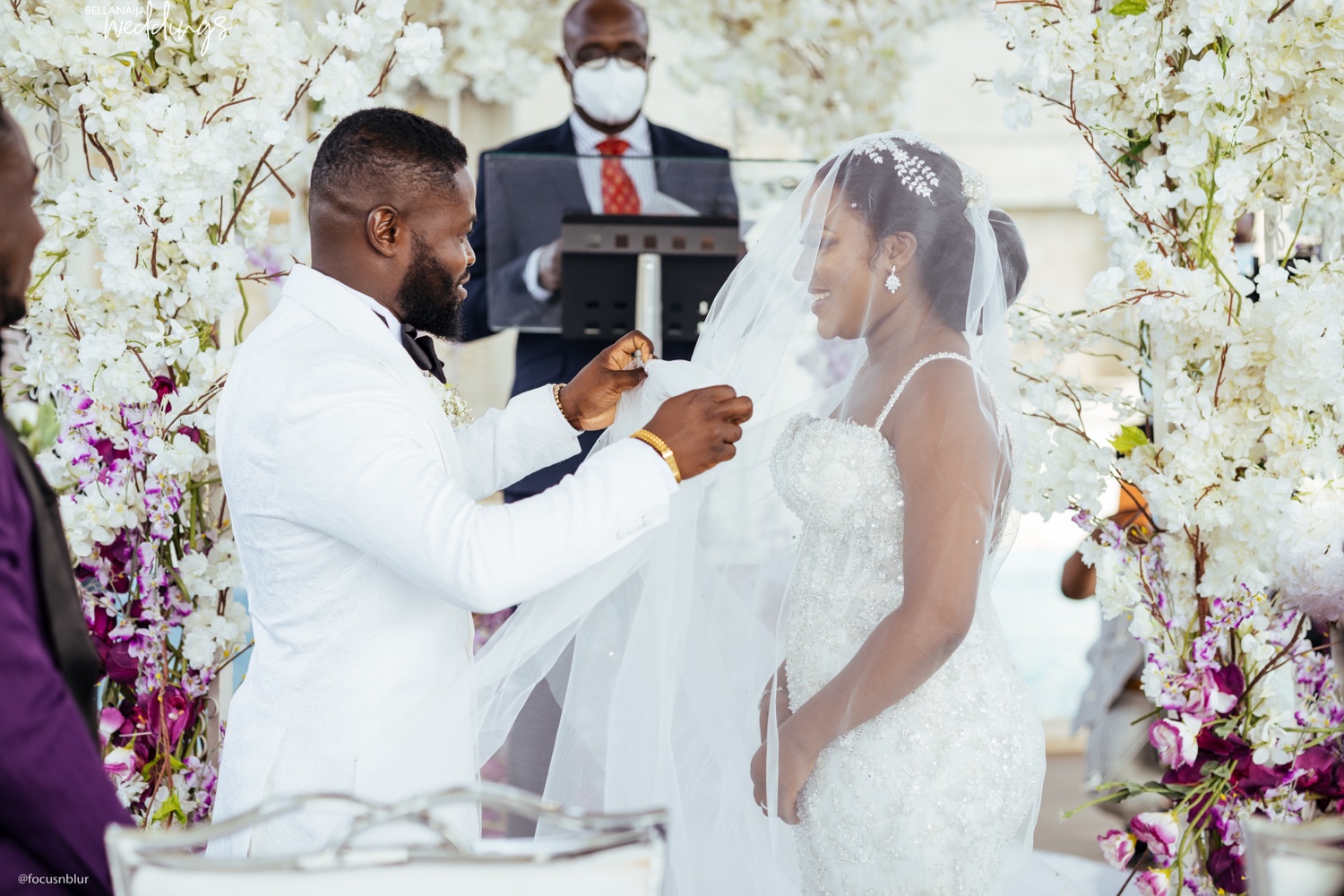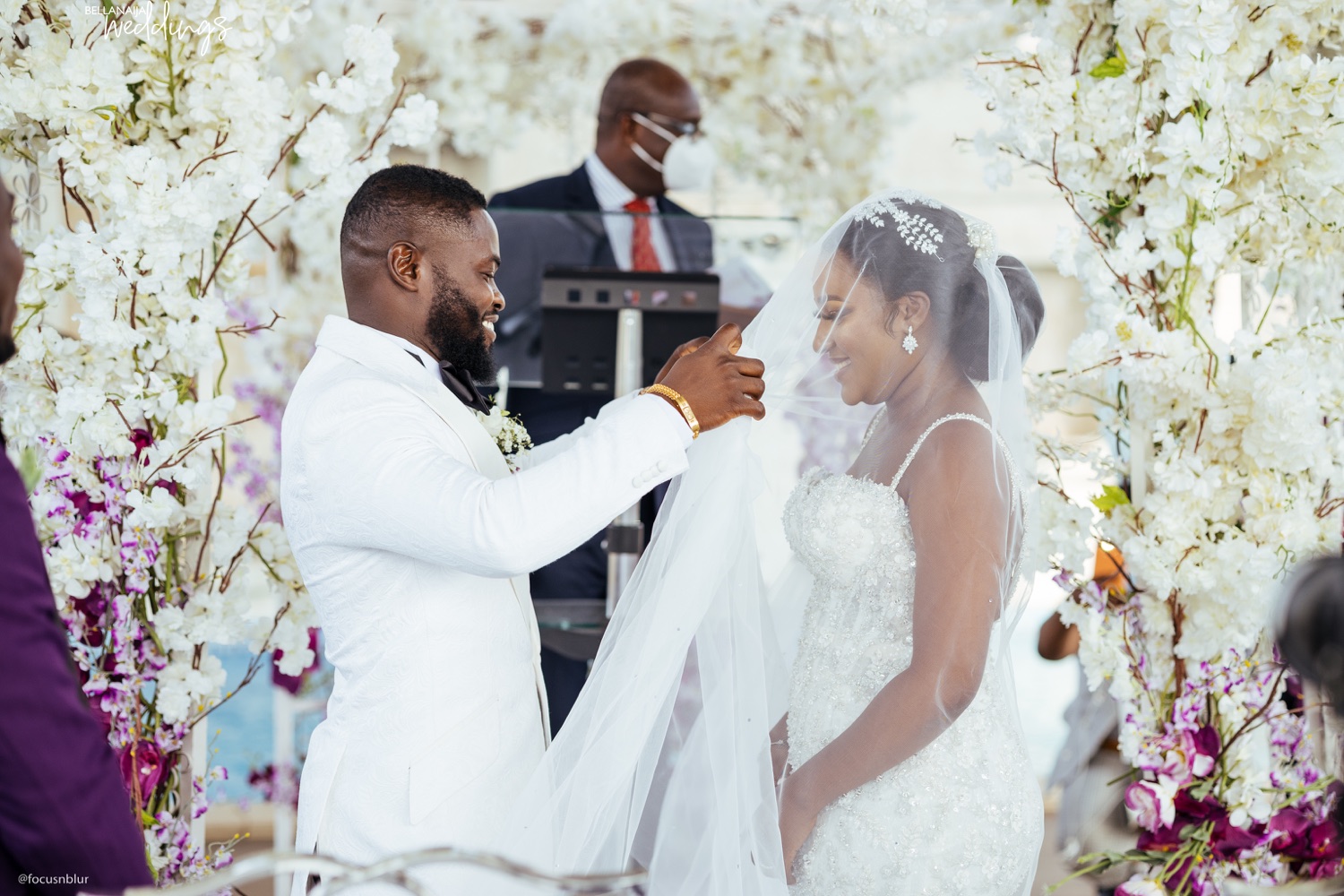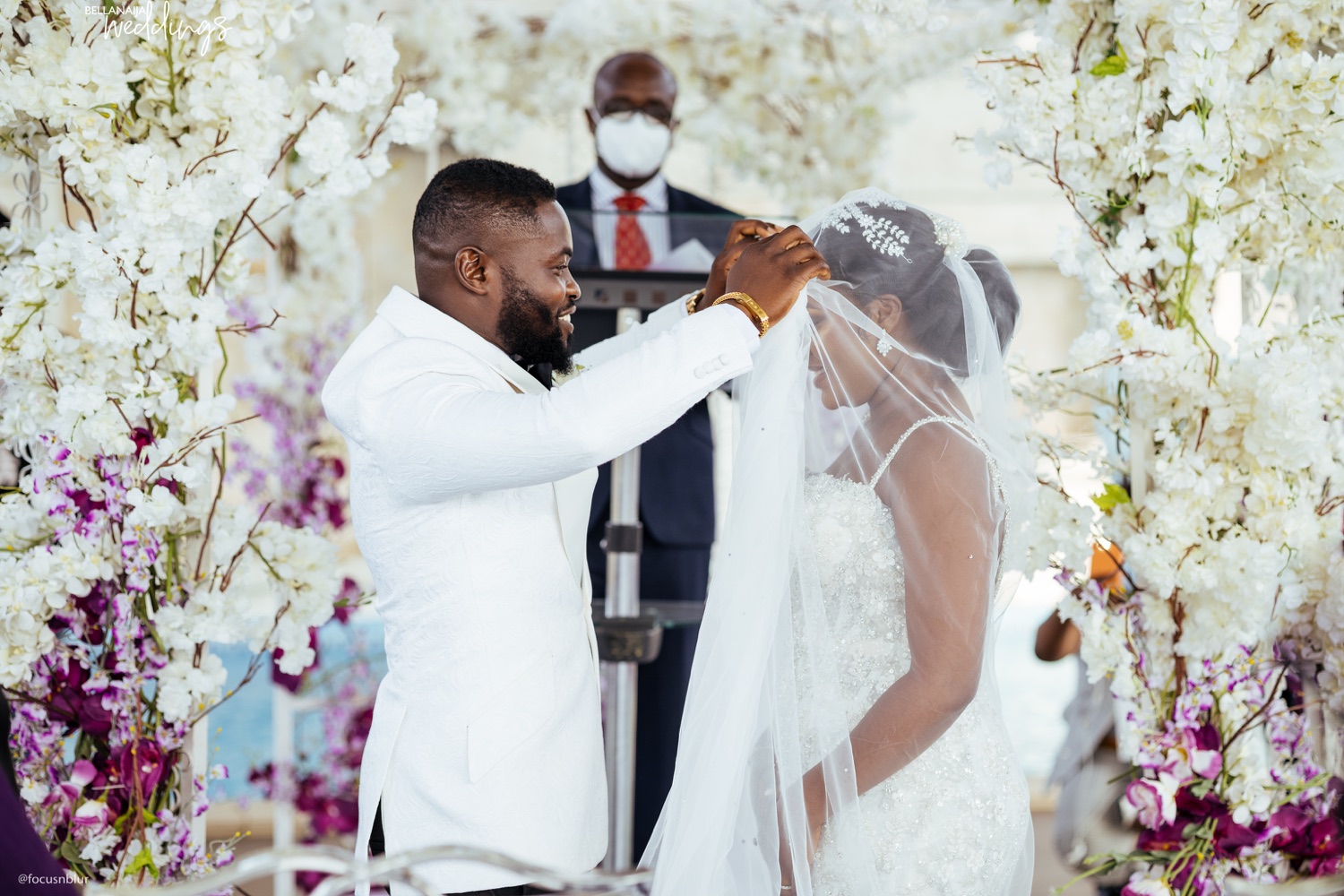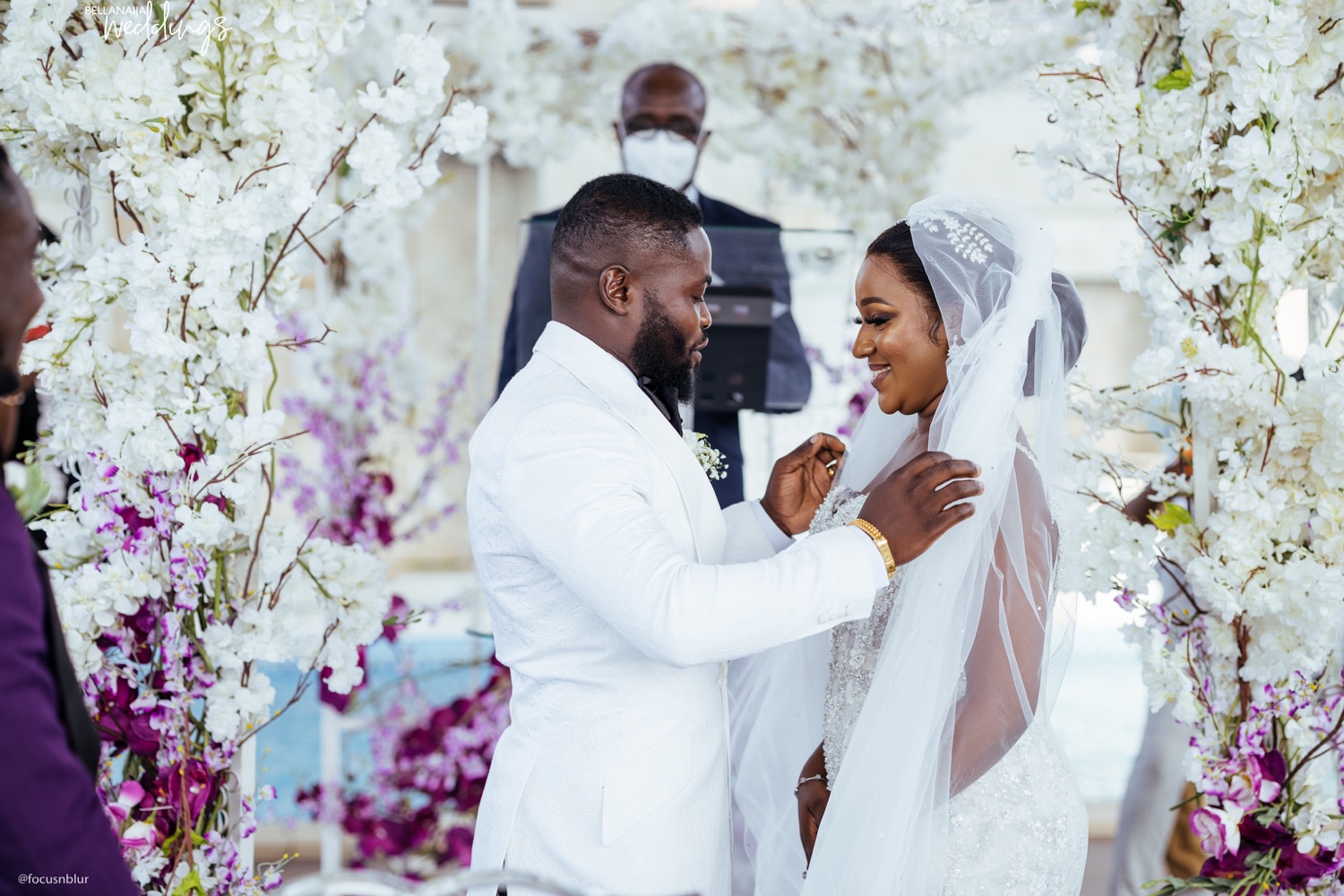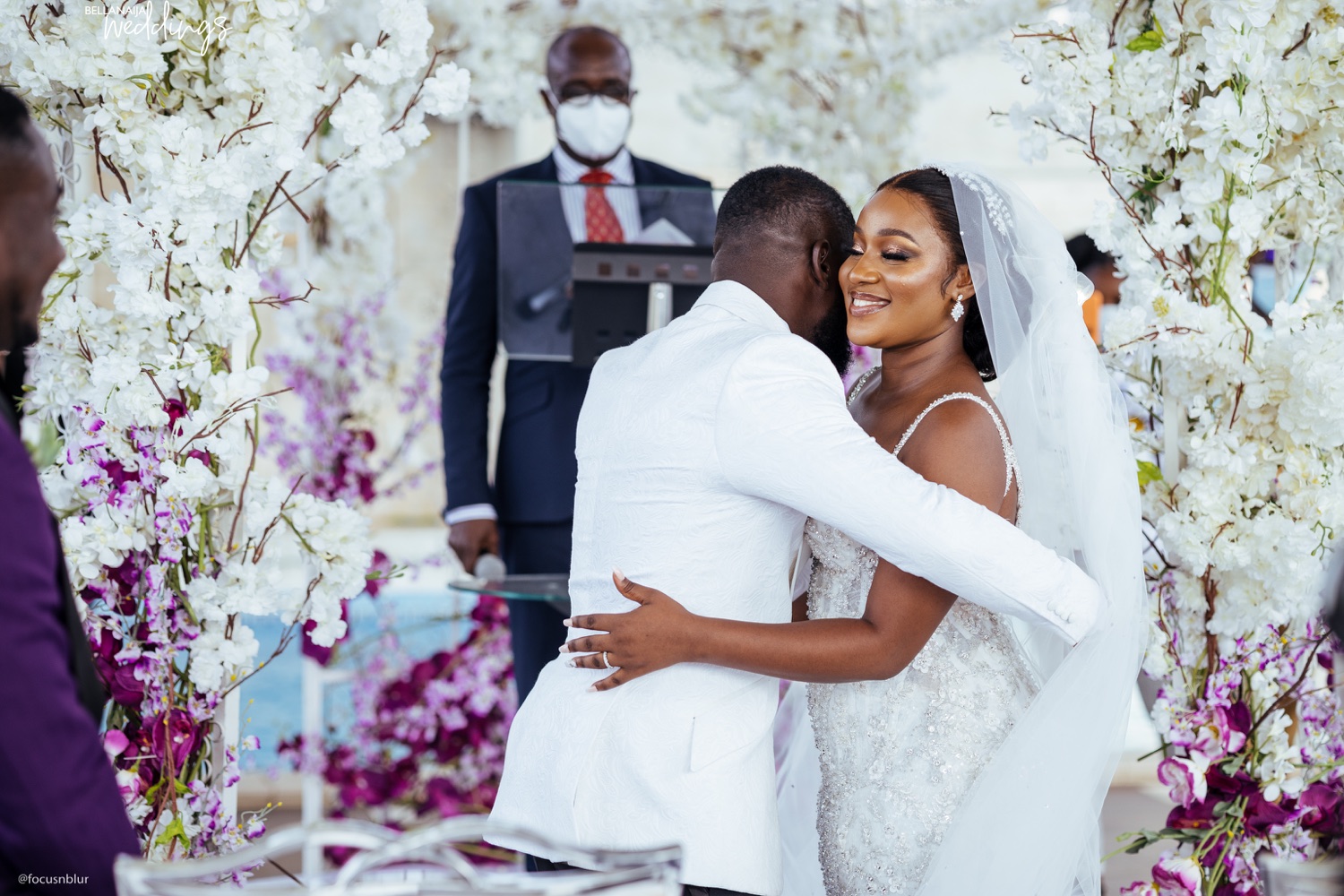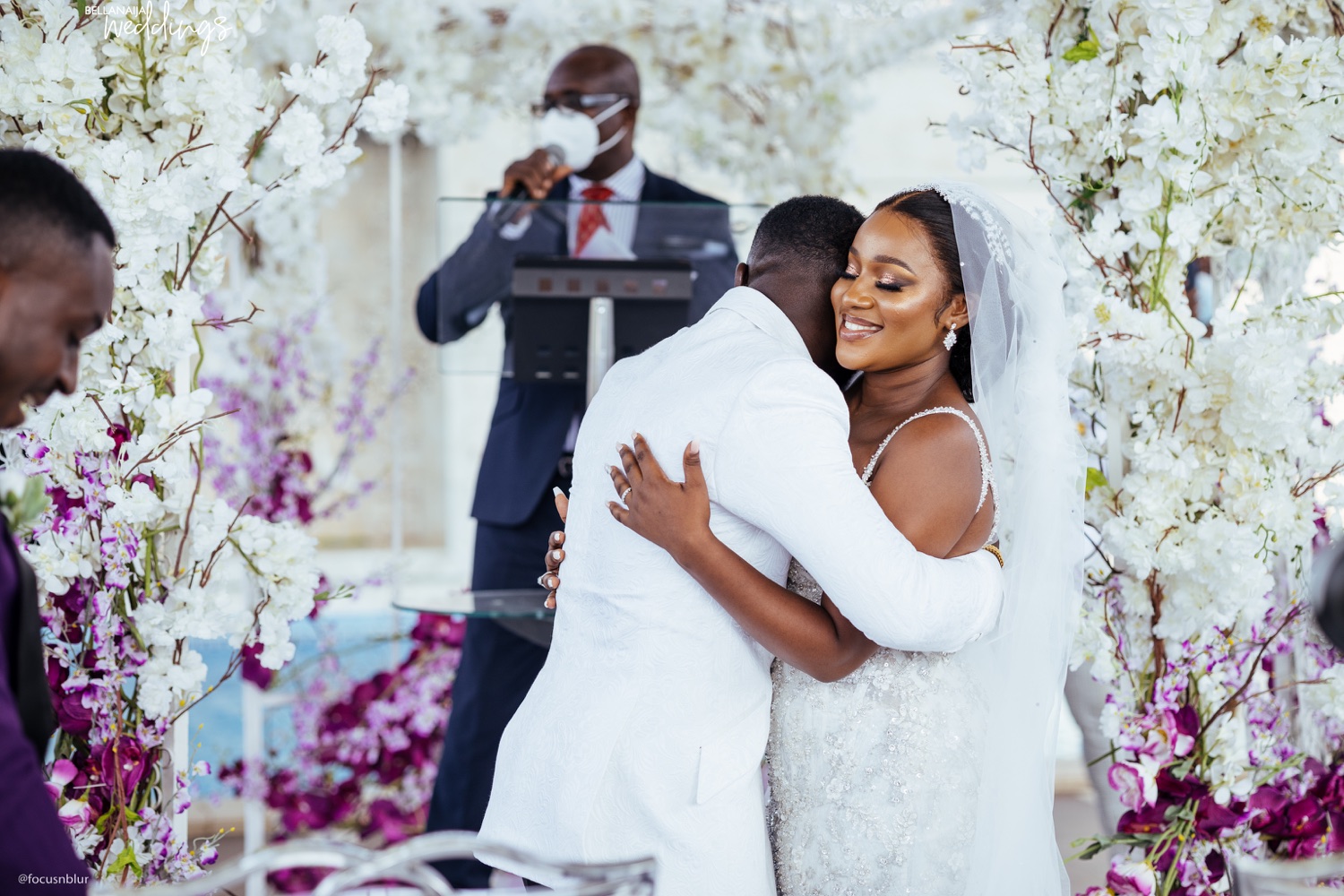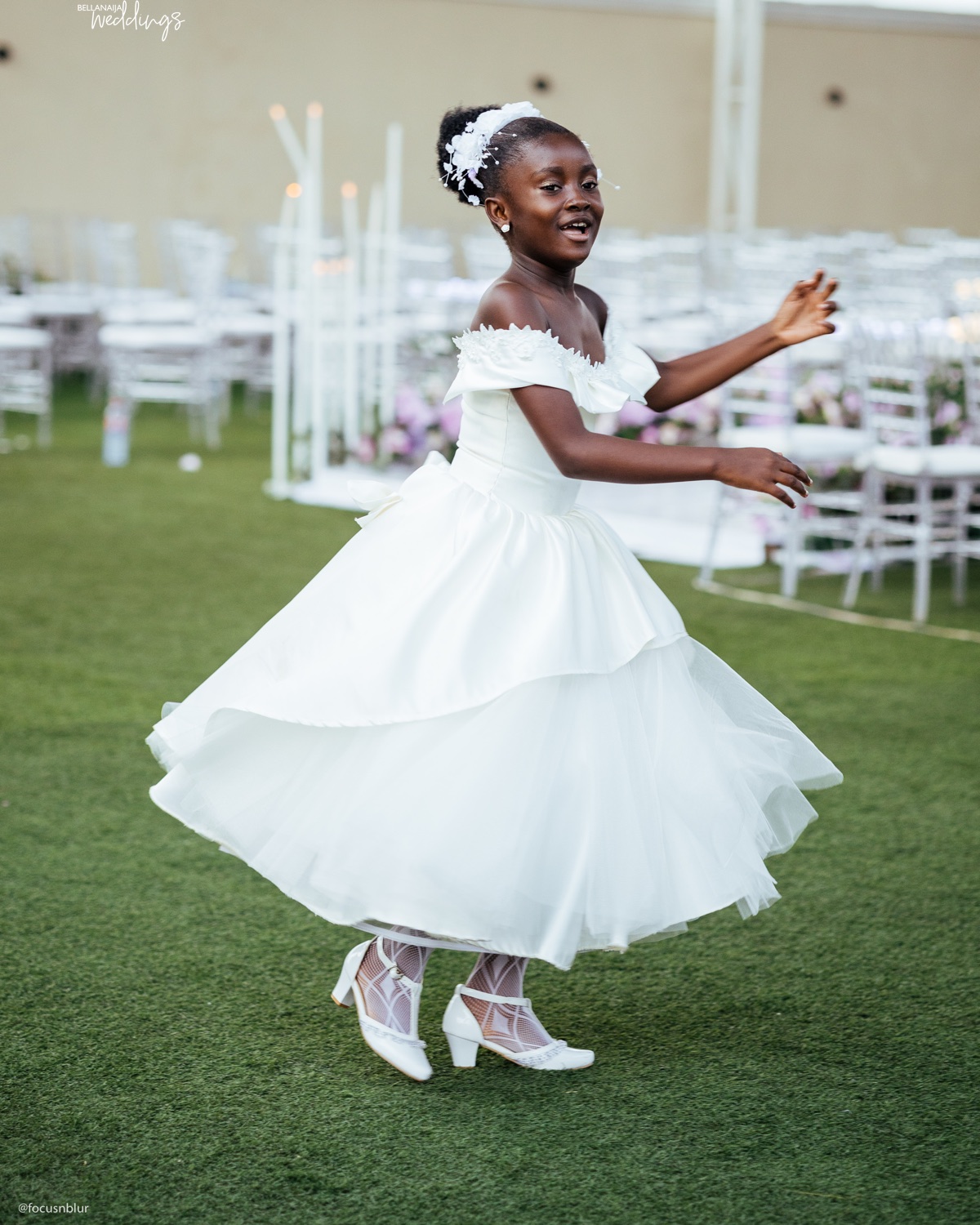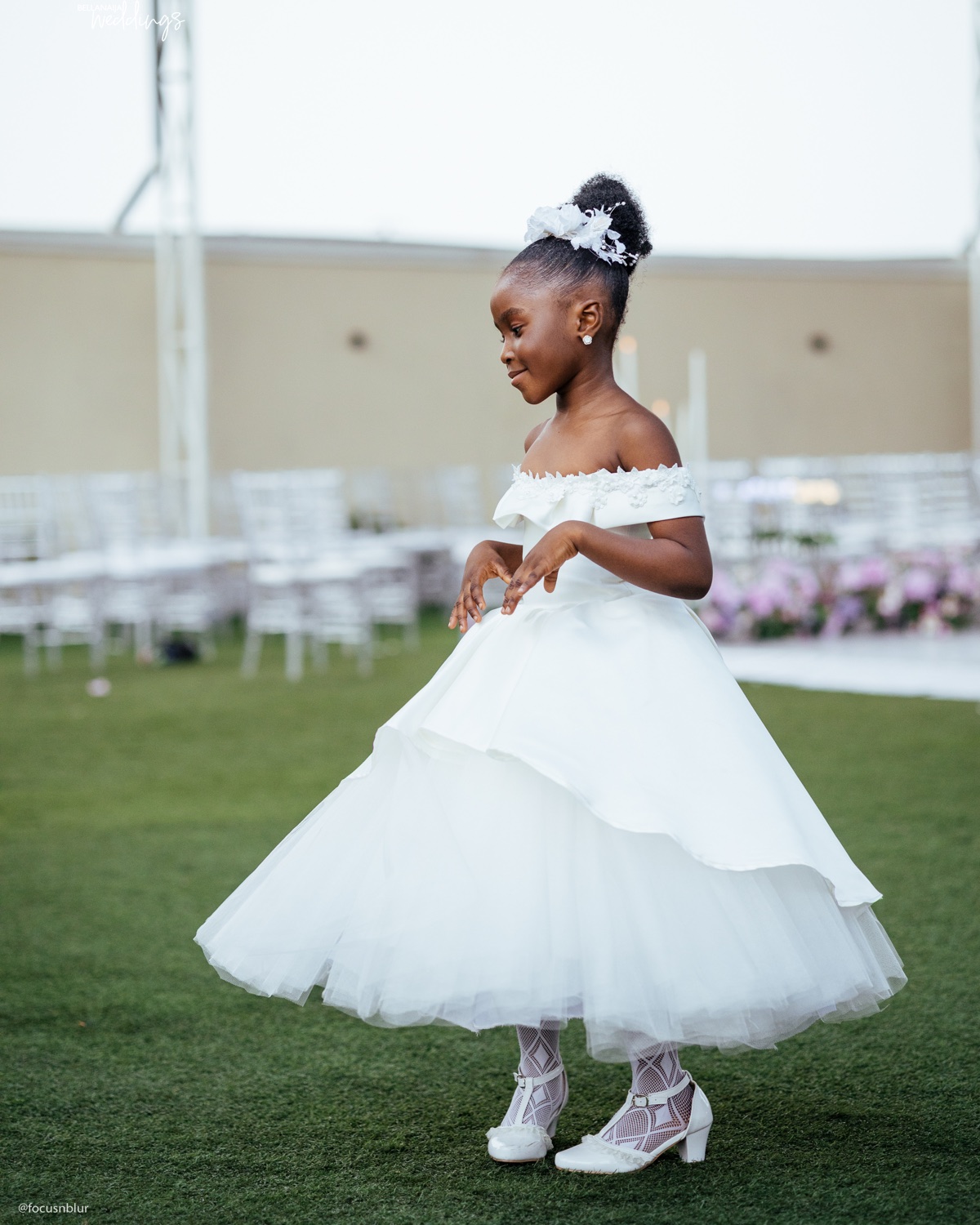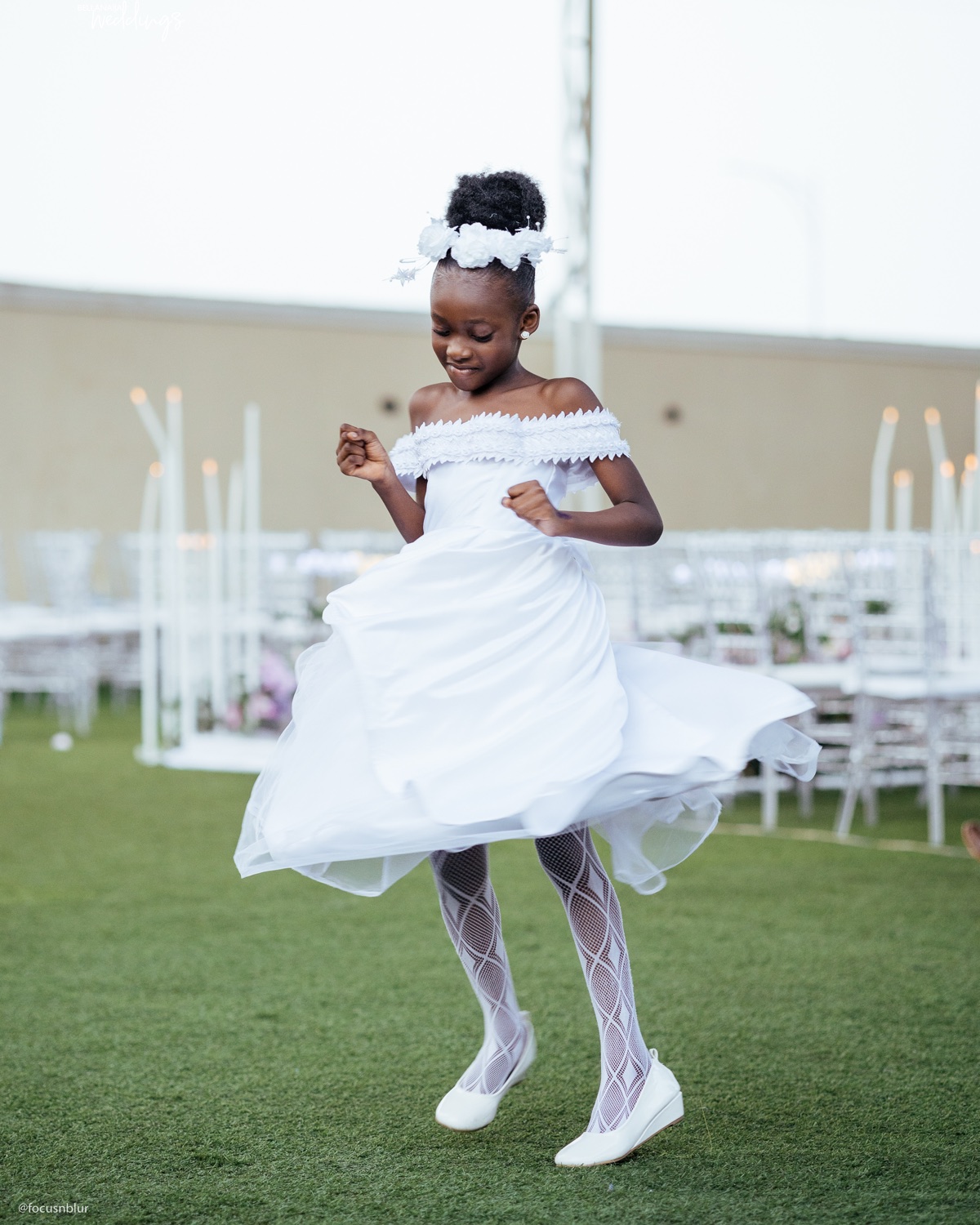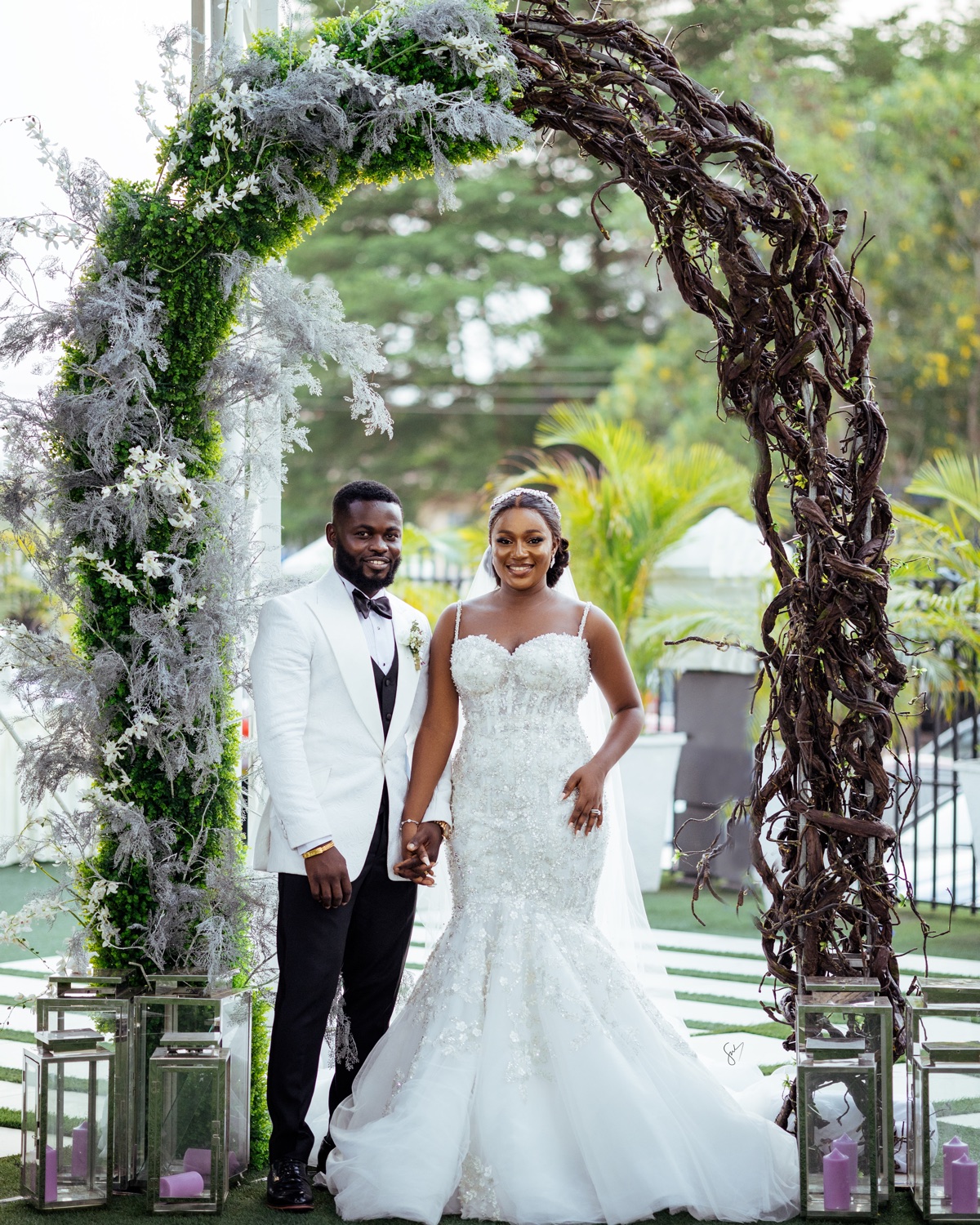 Let's head over to the reception.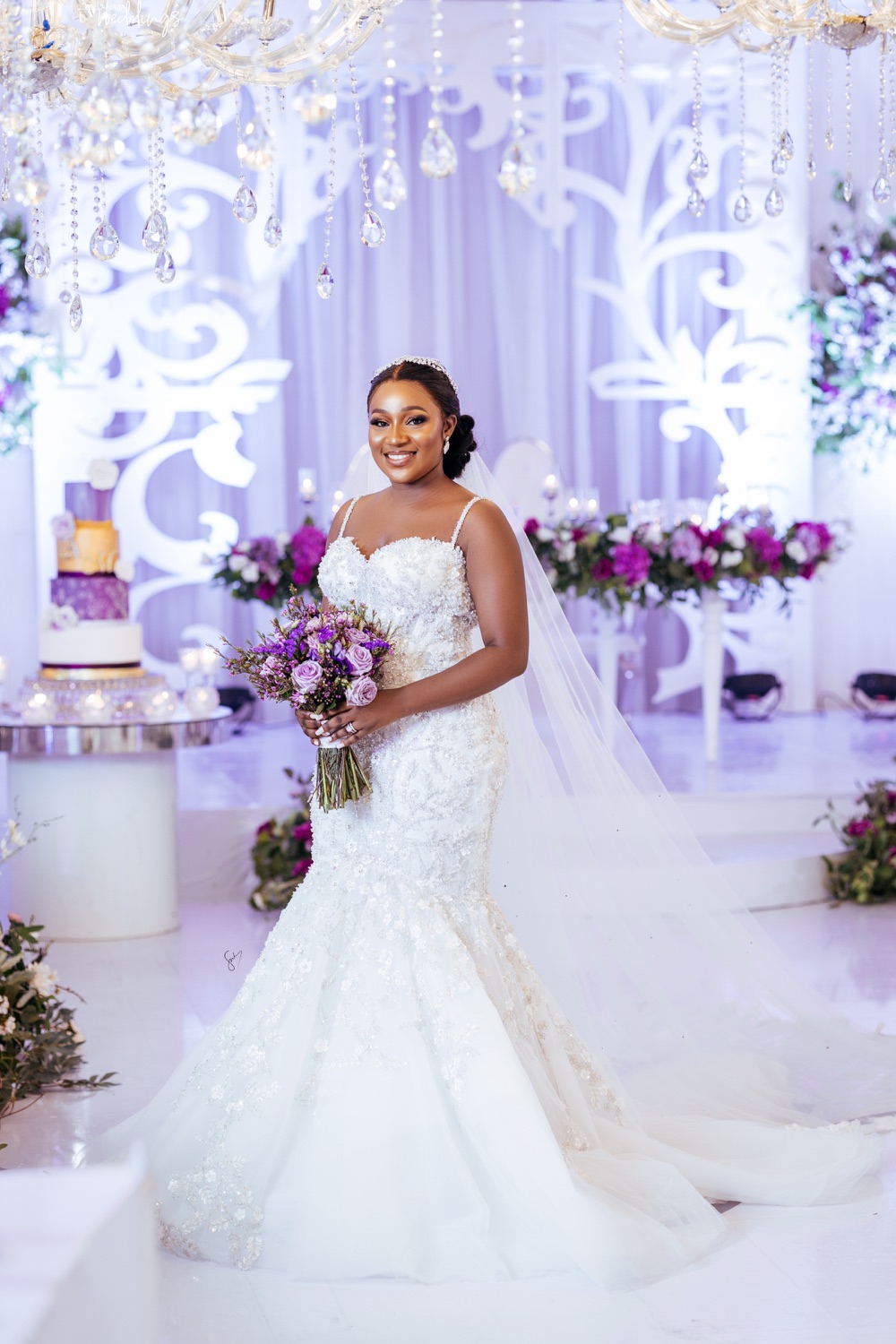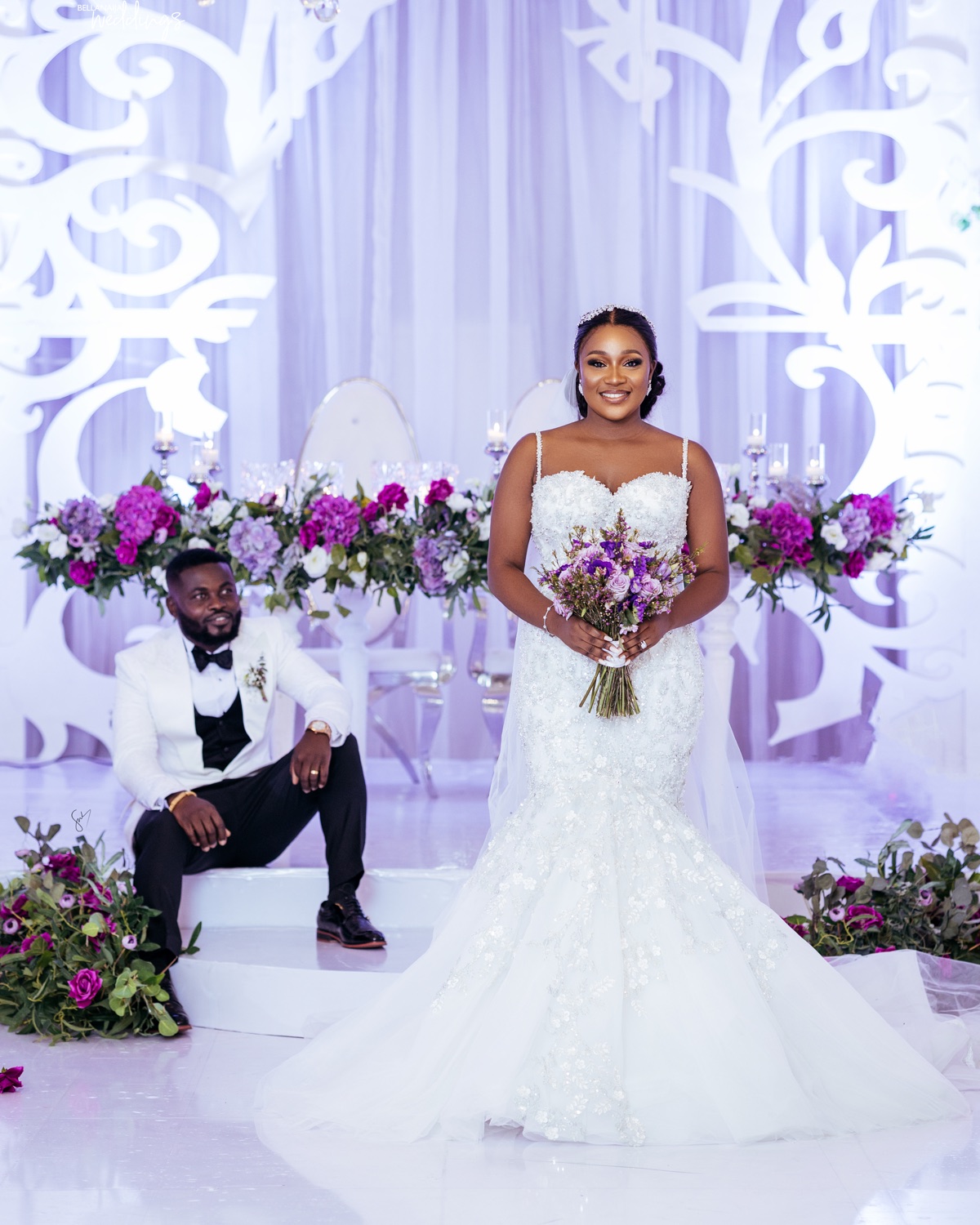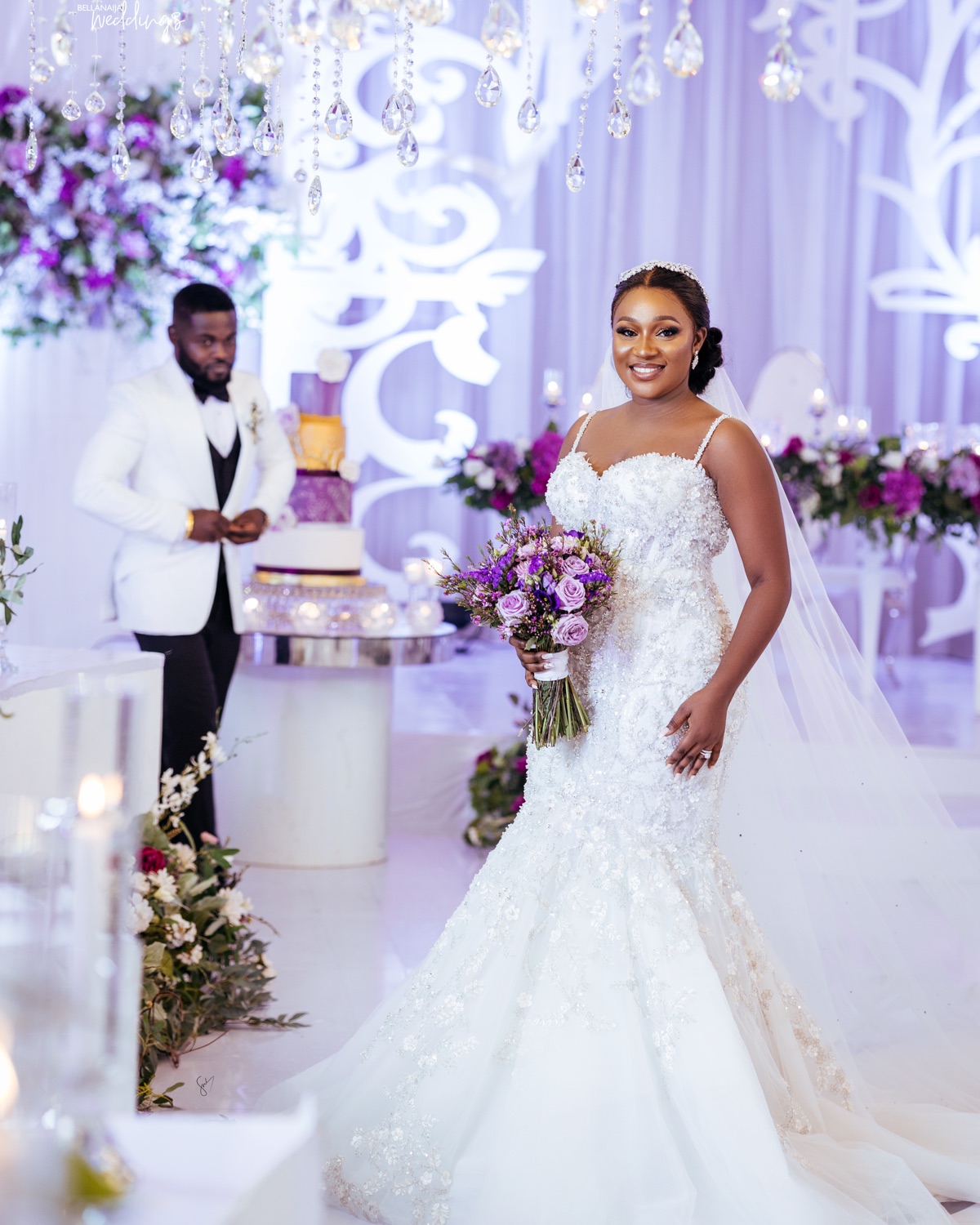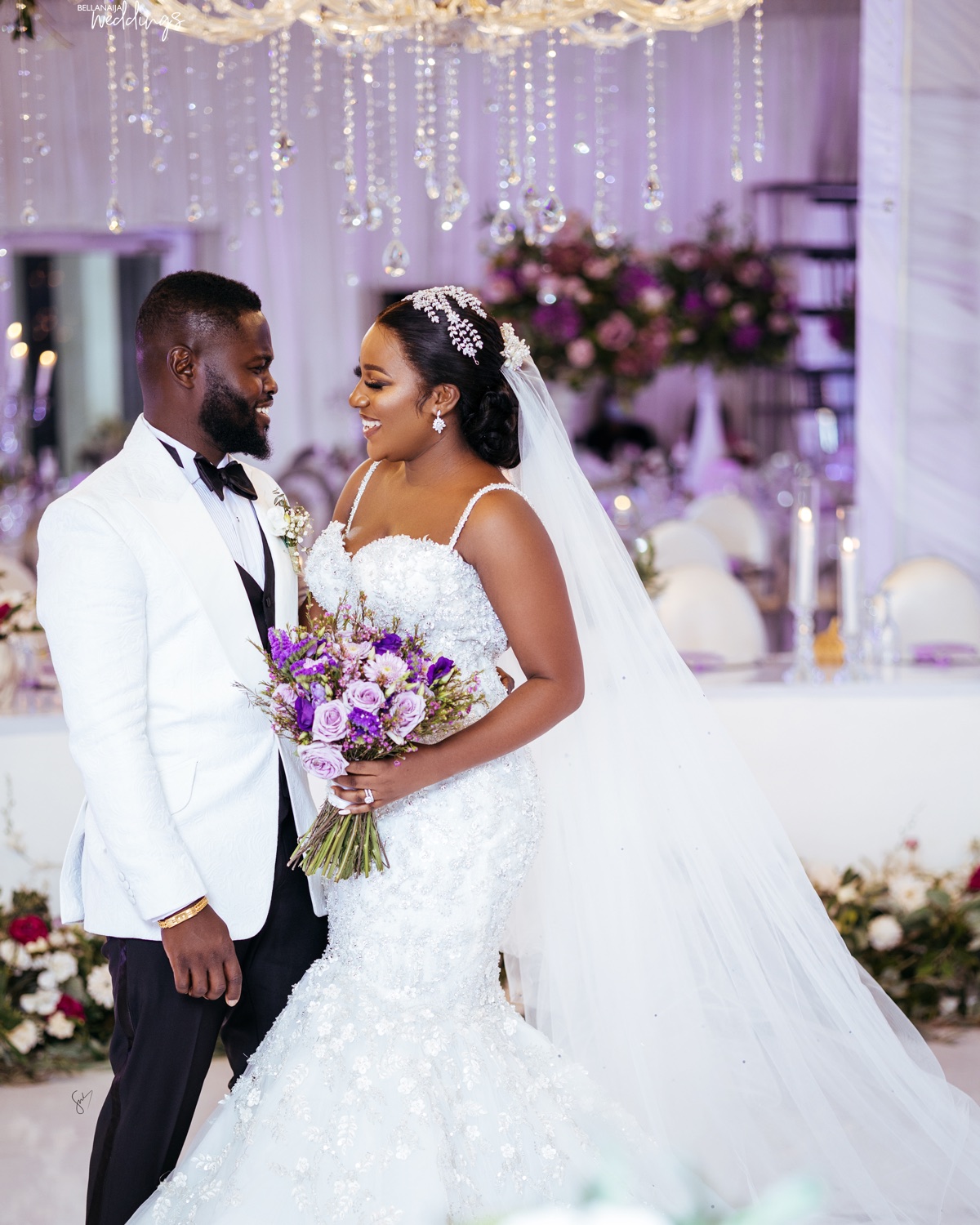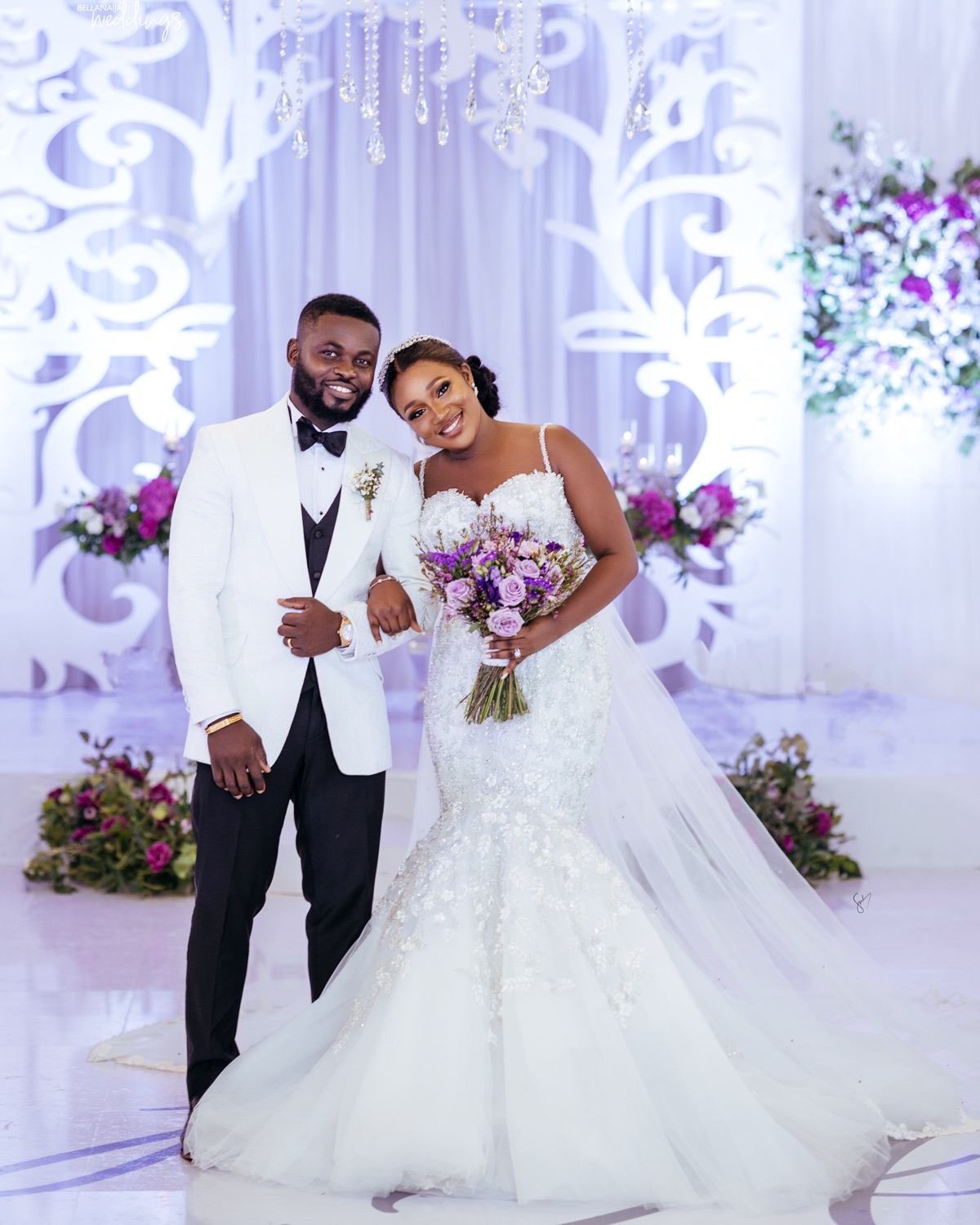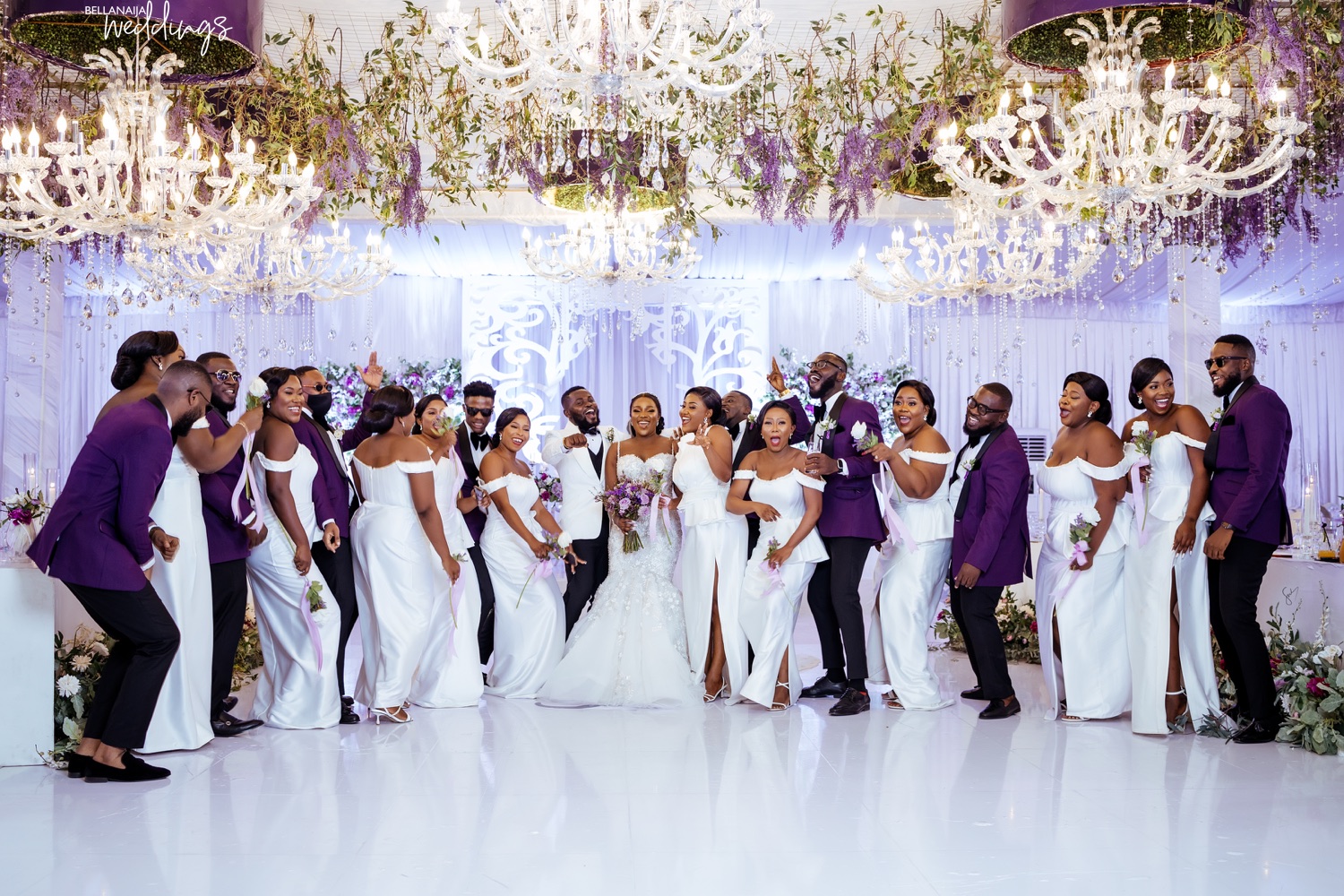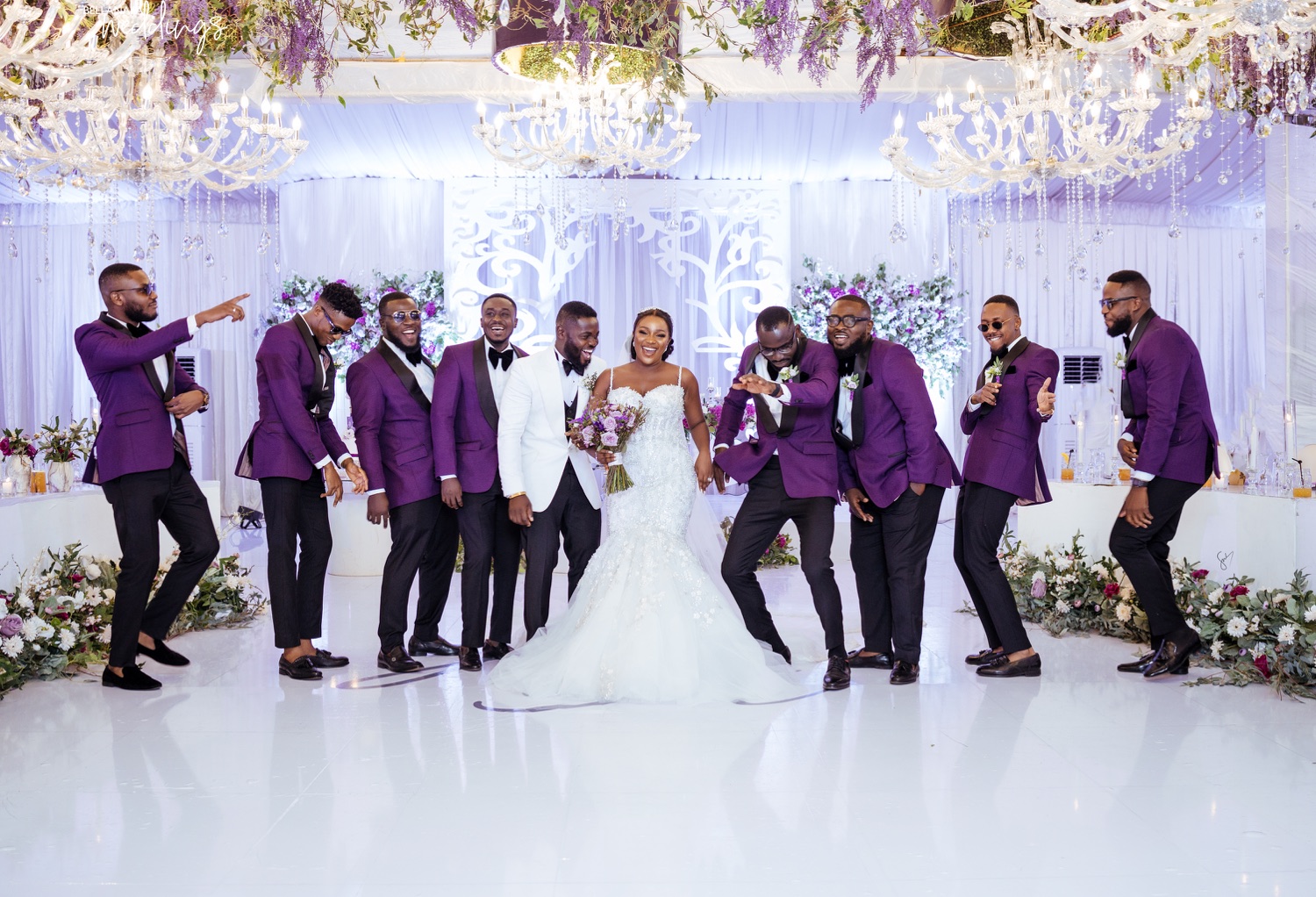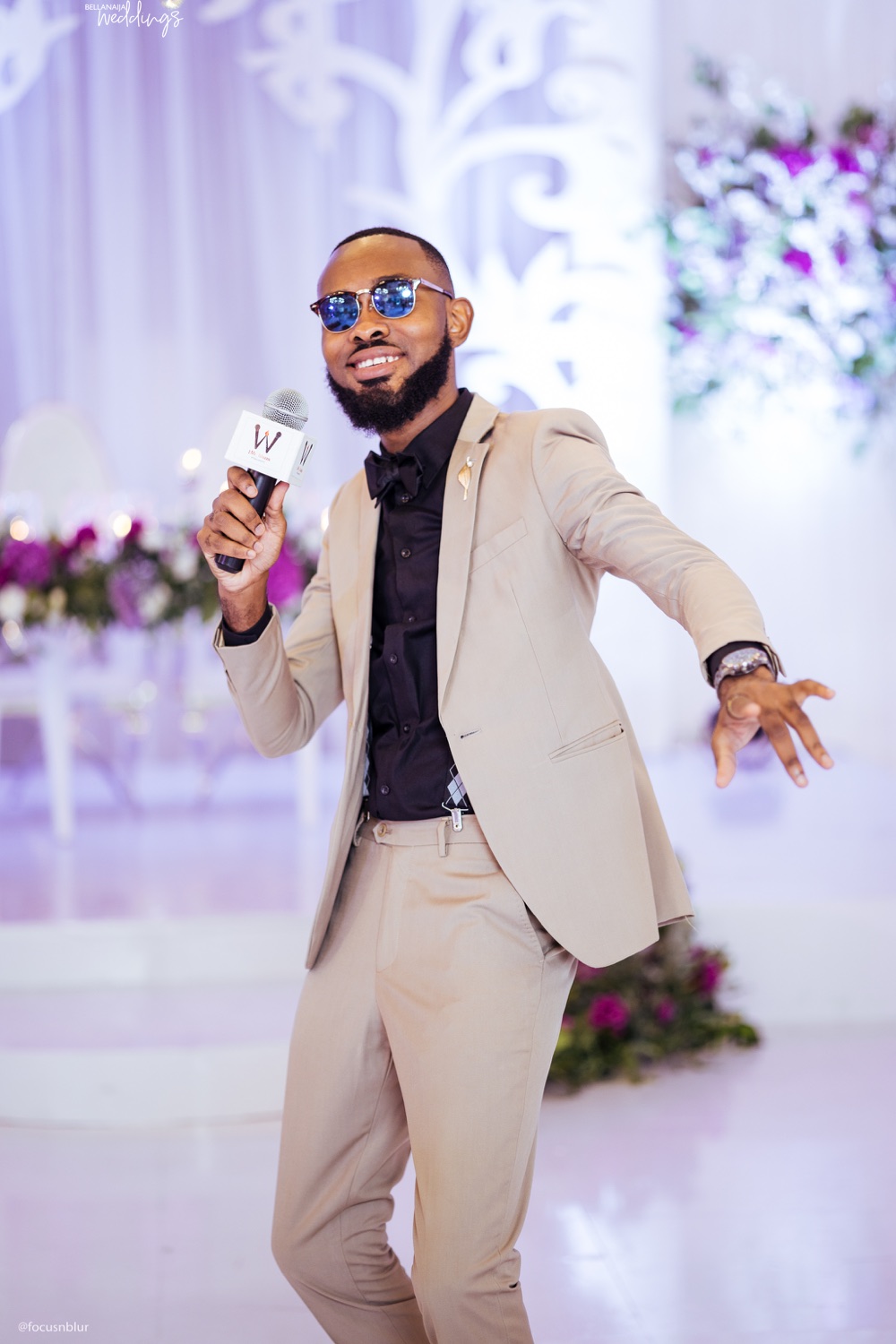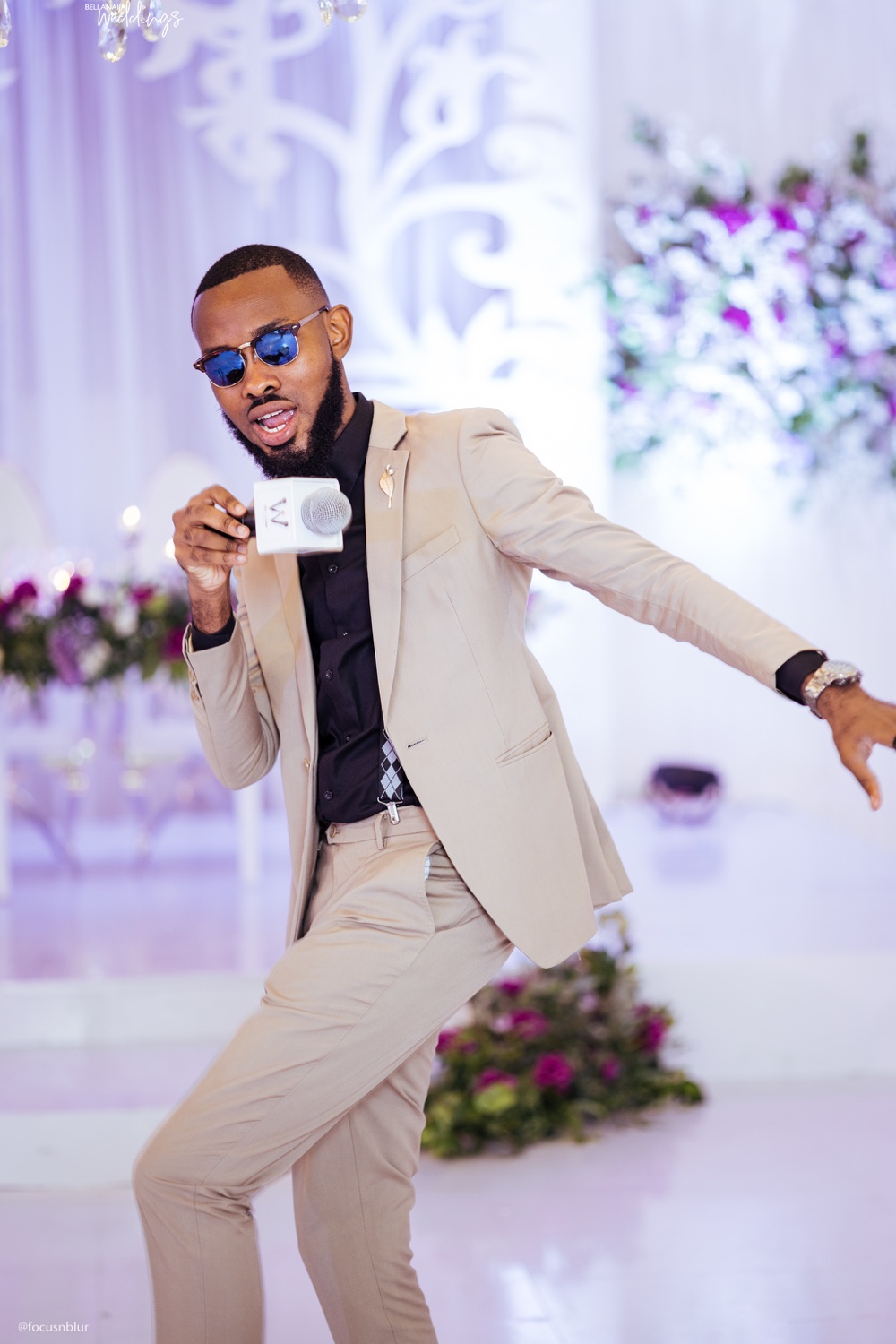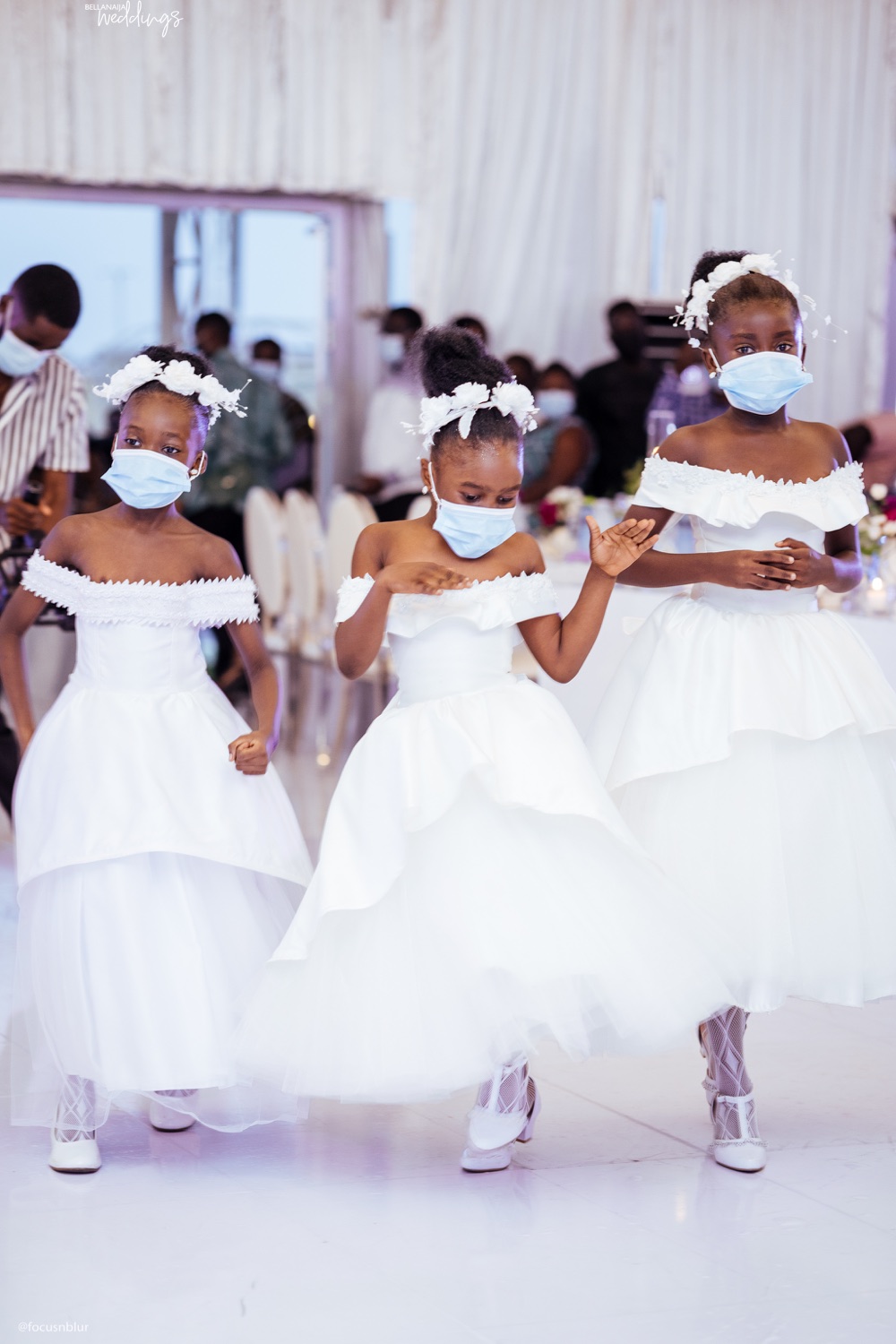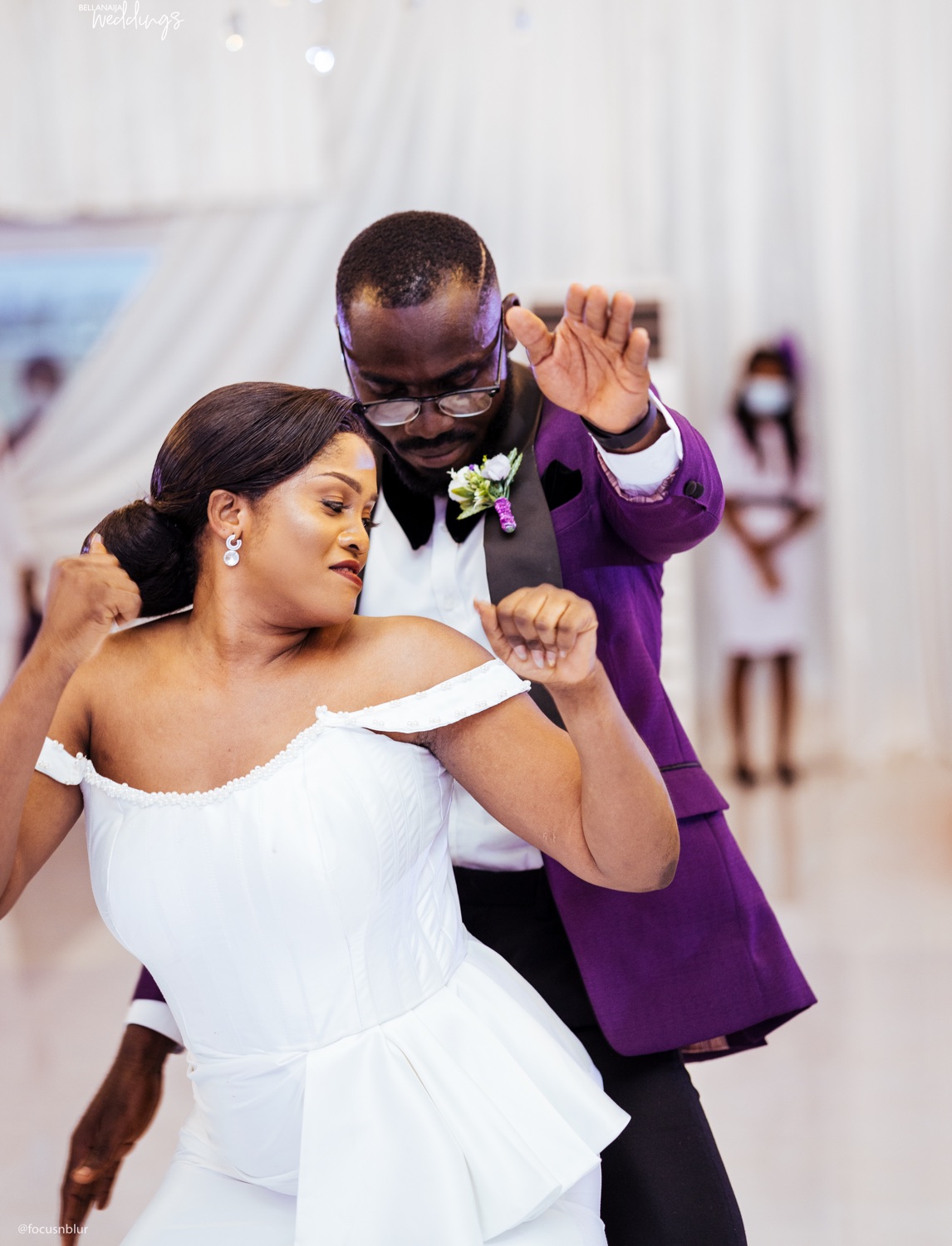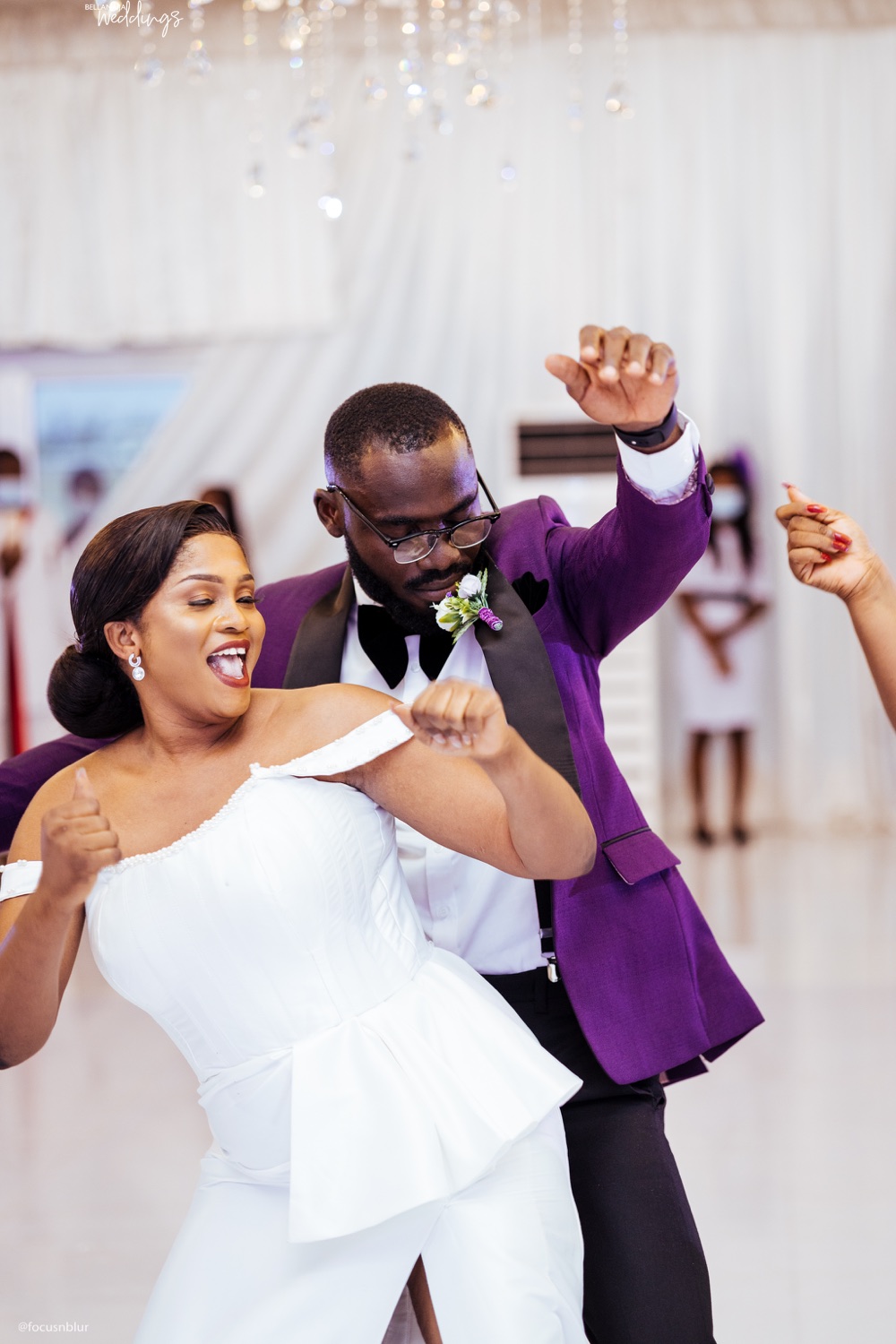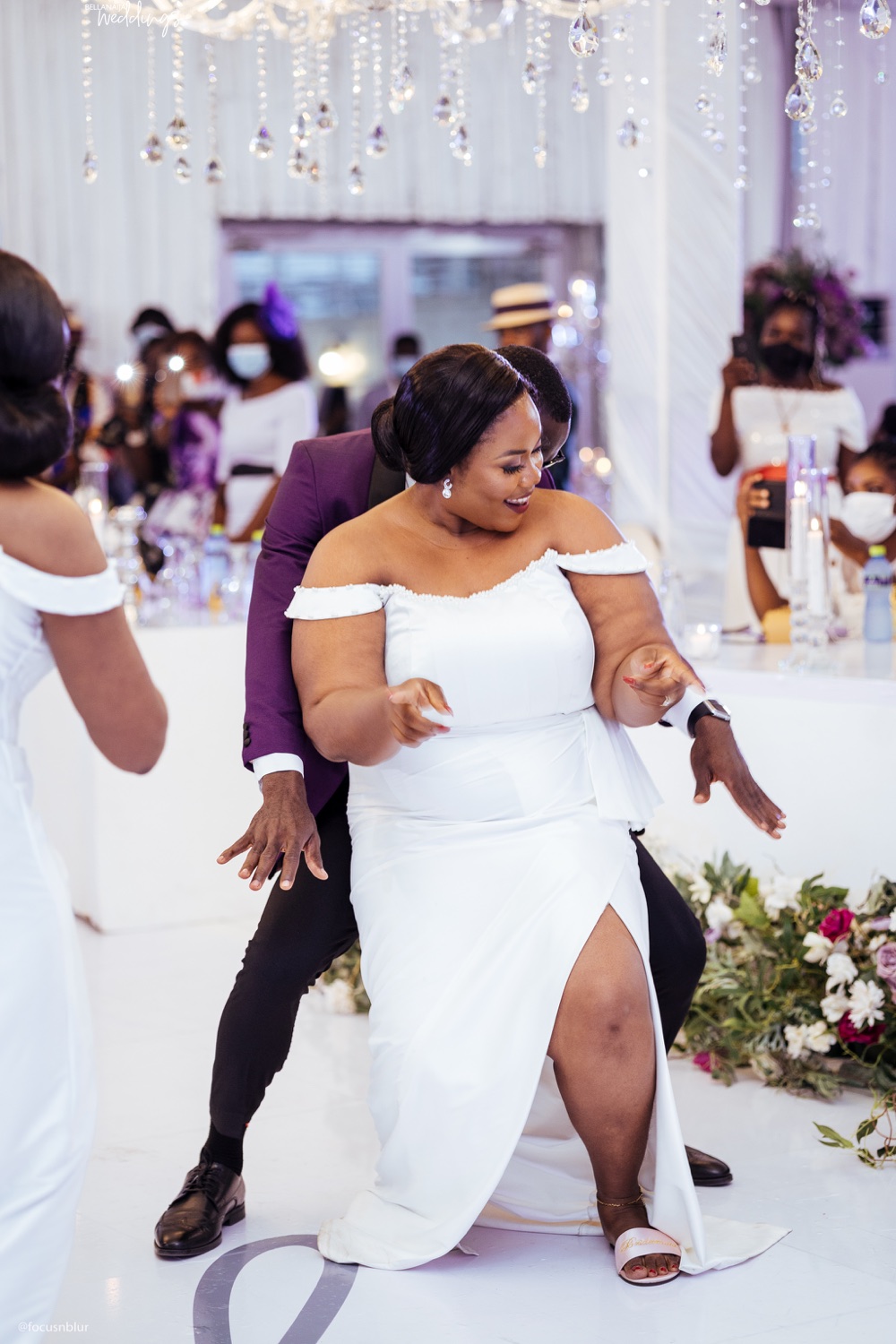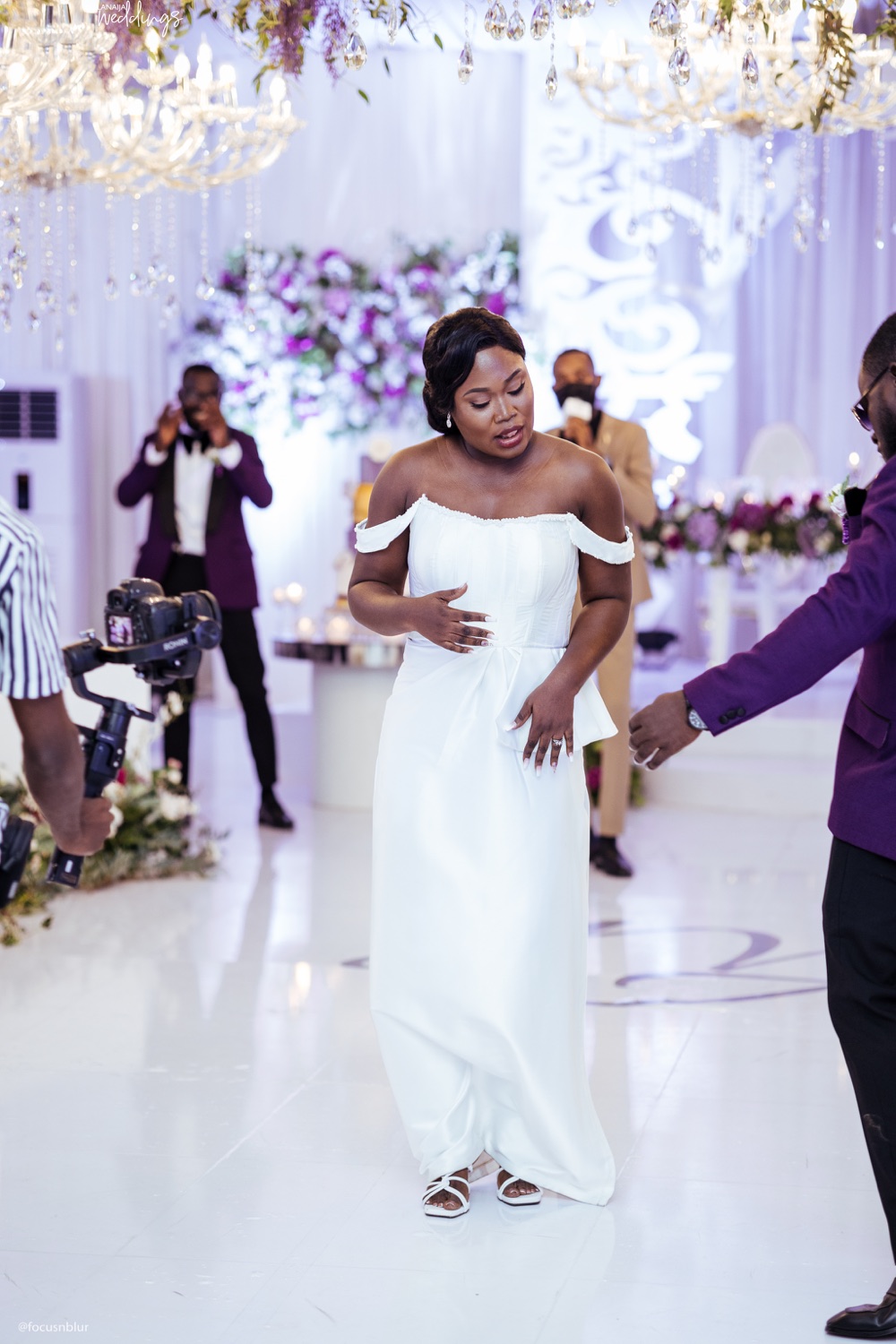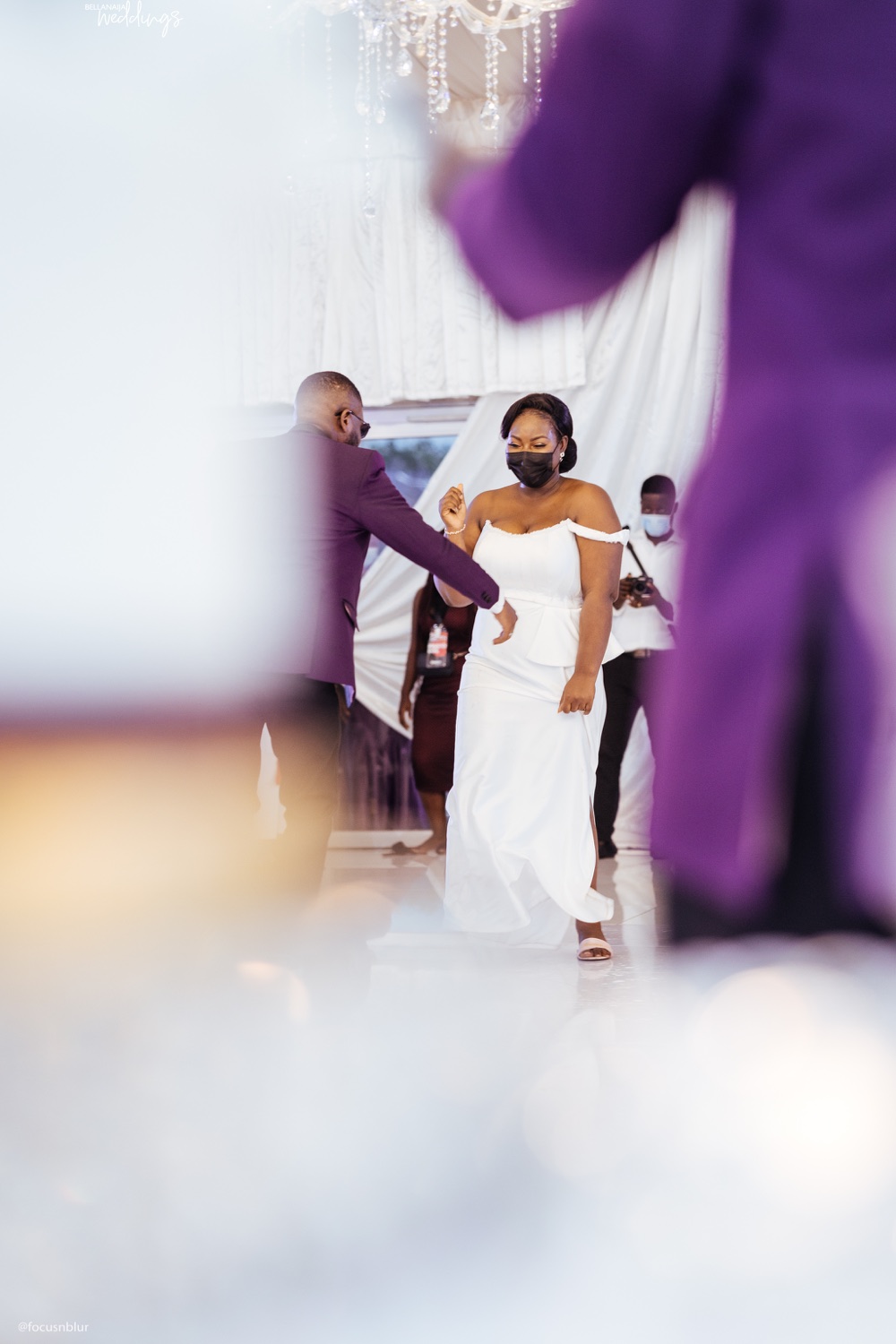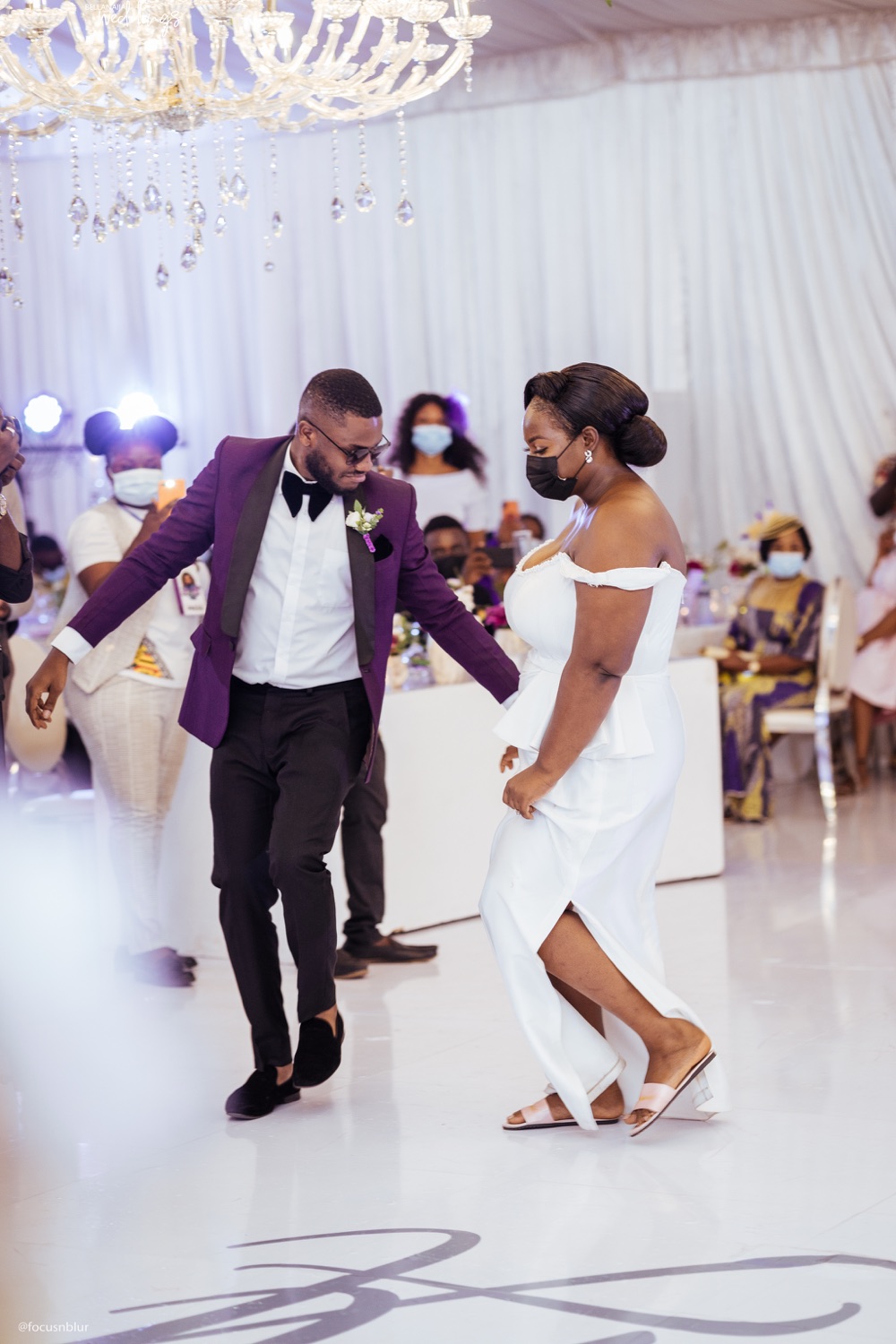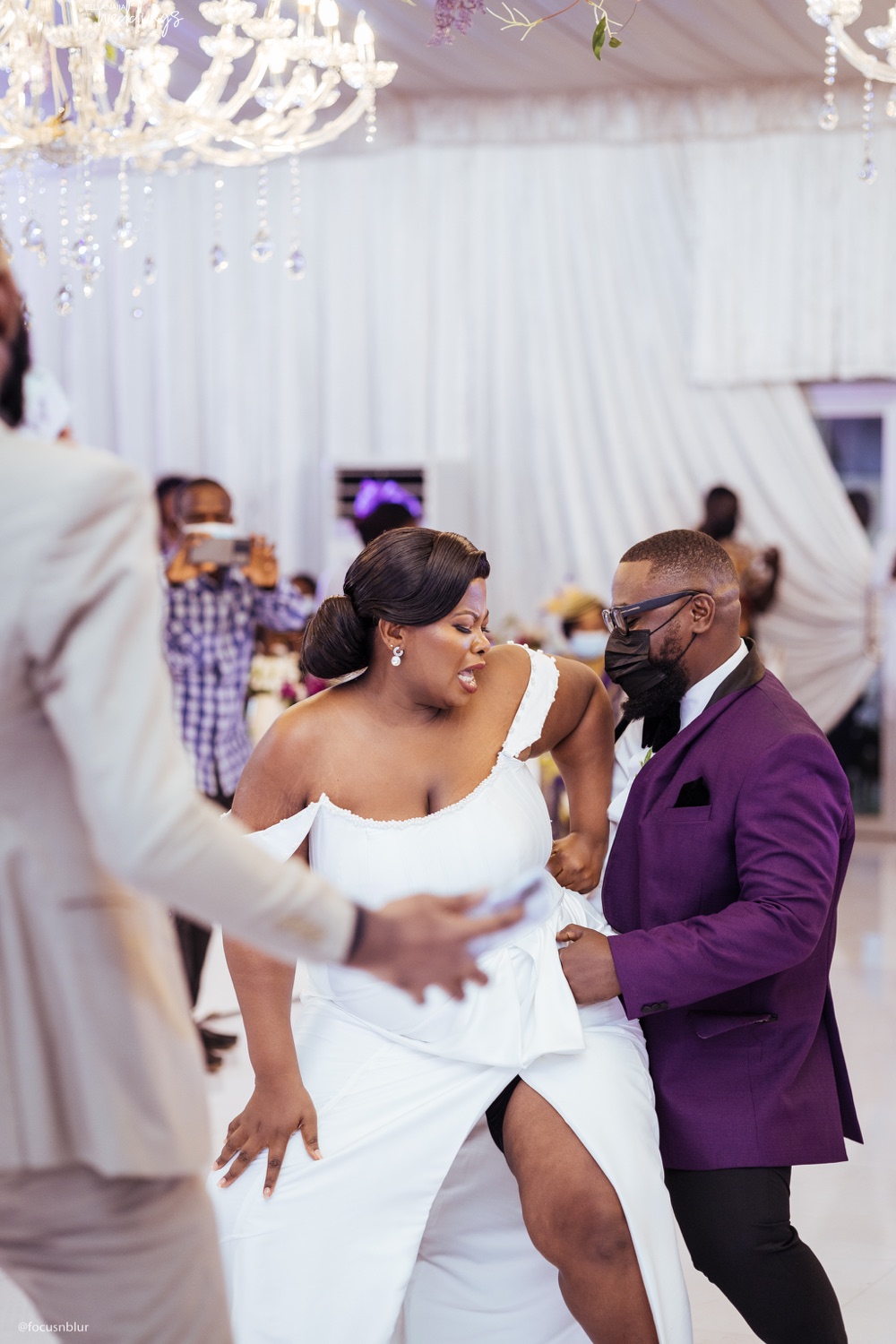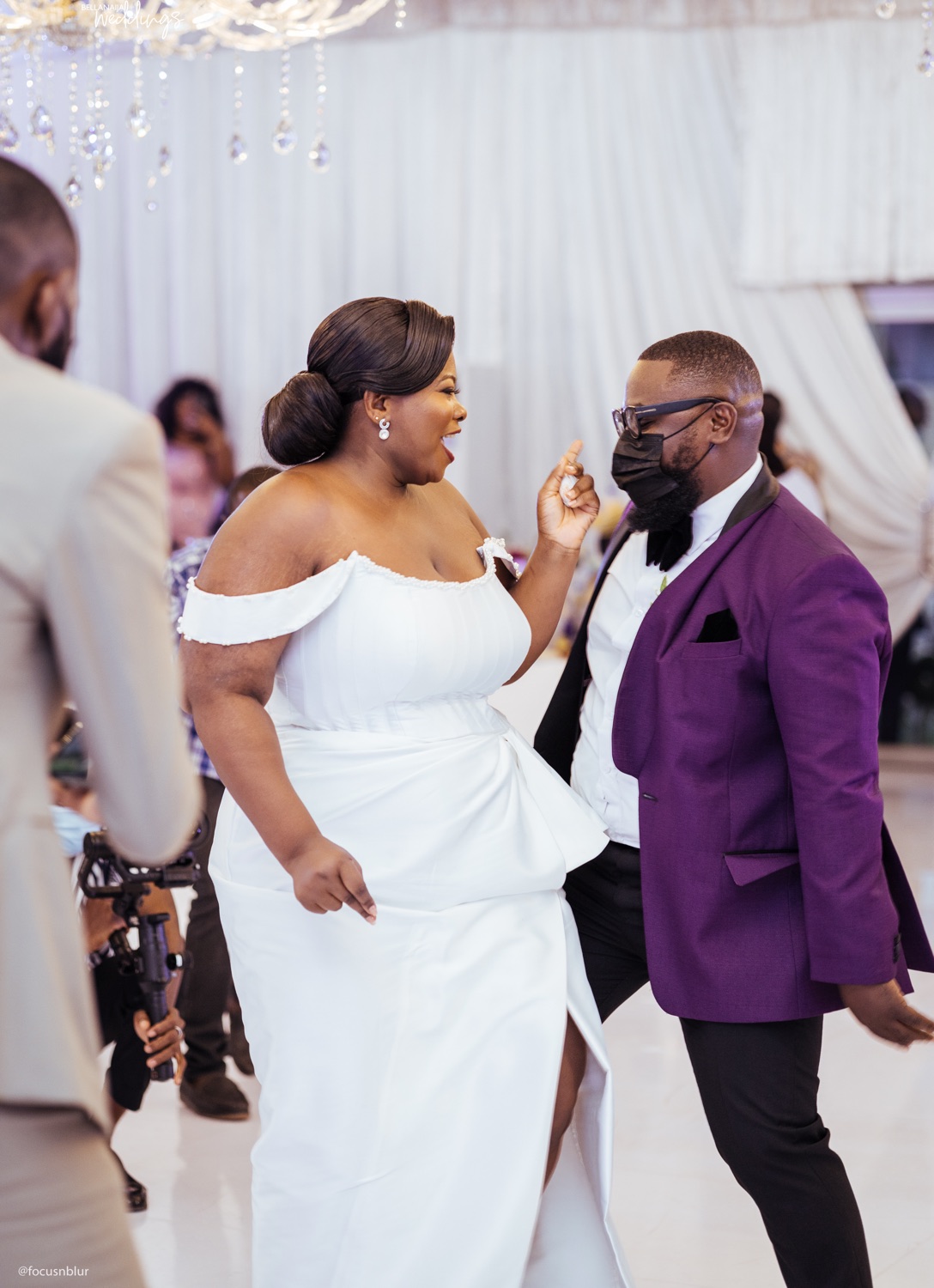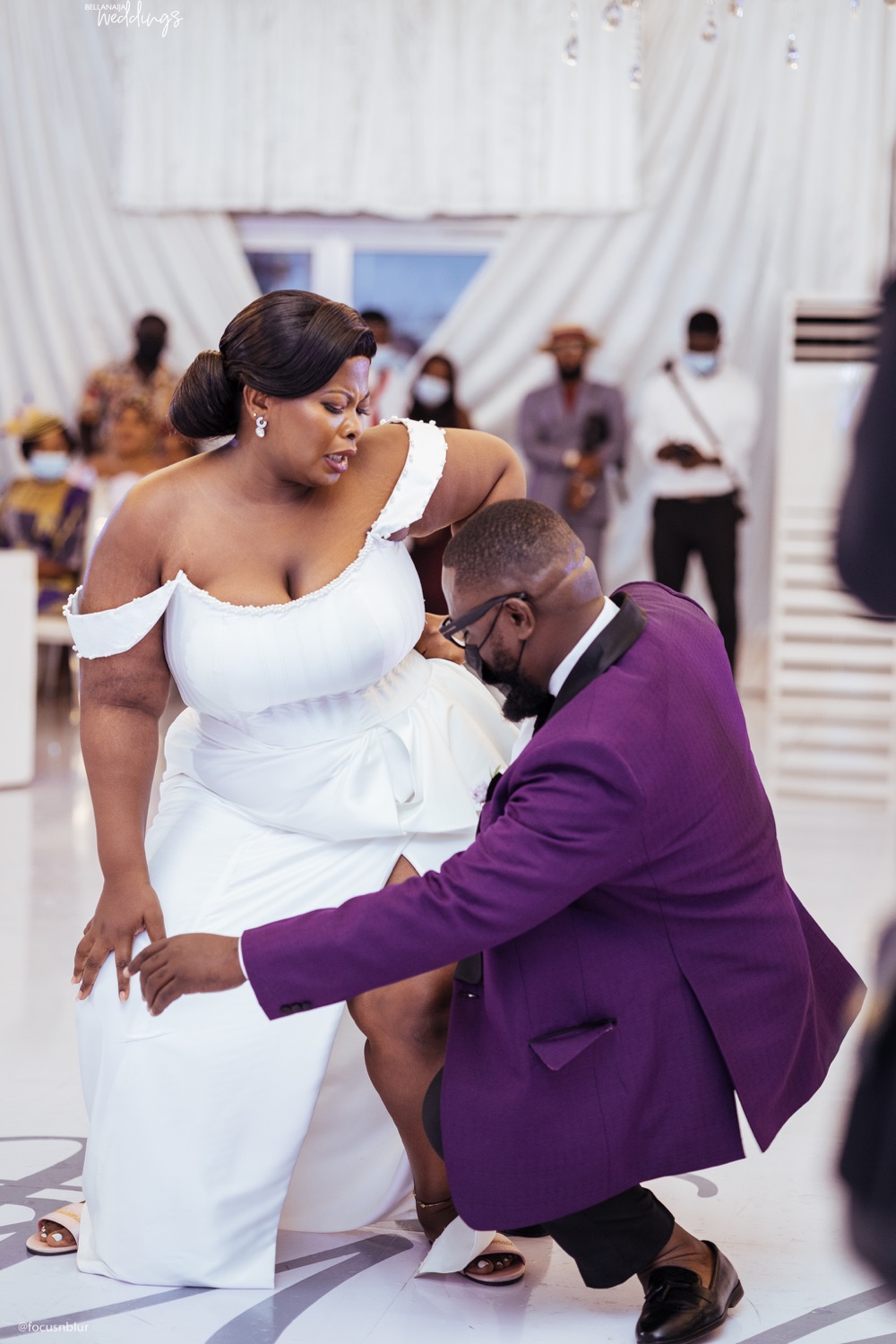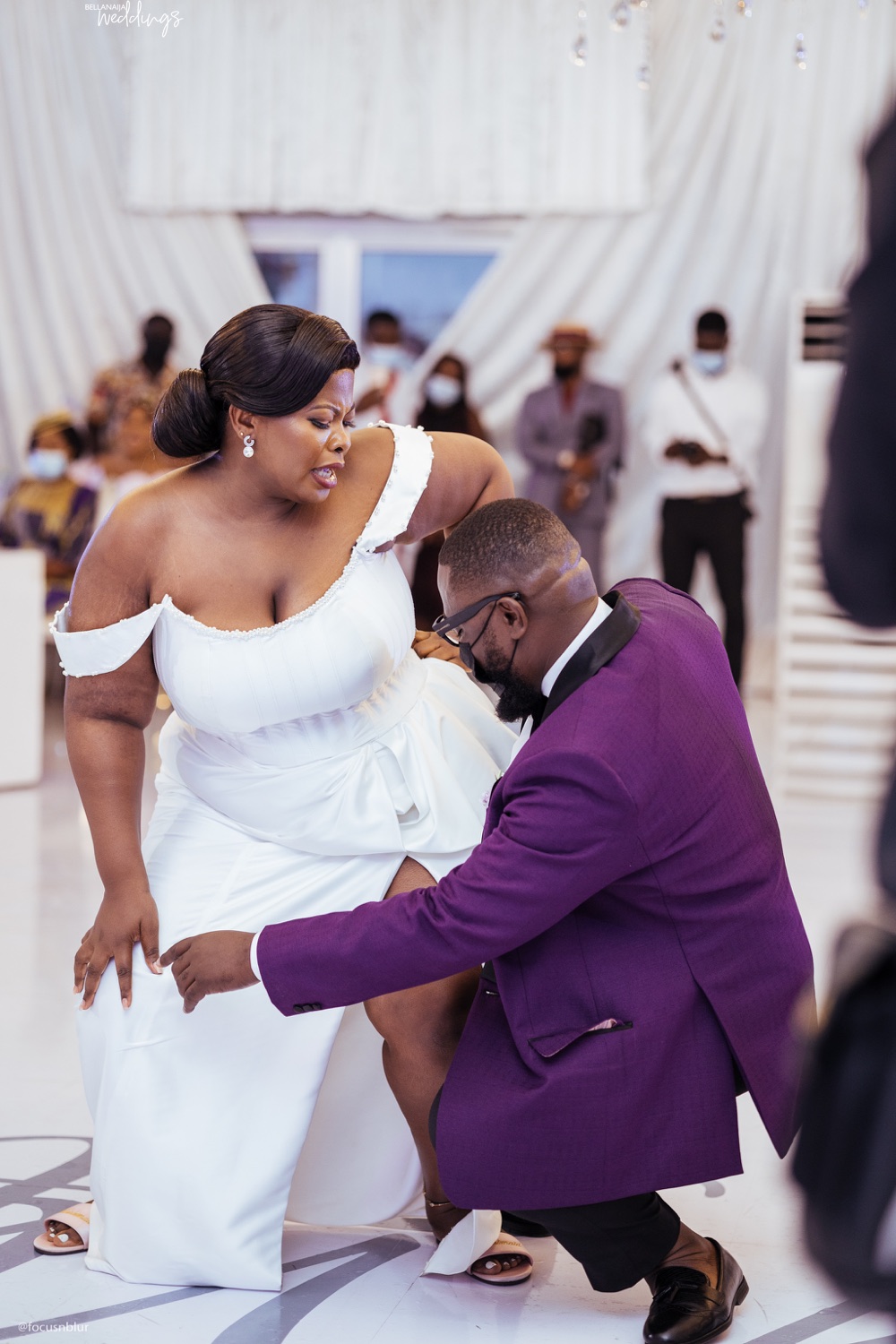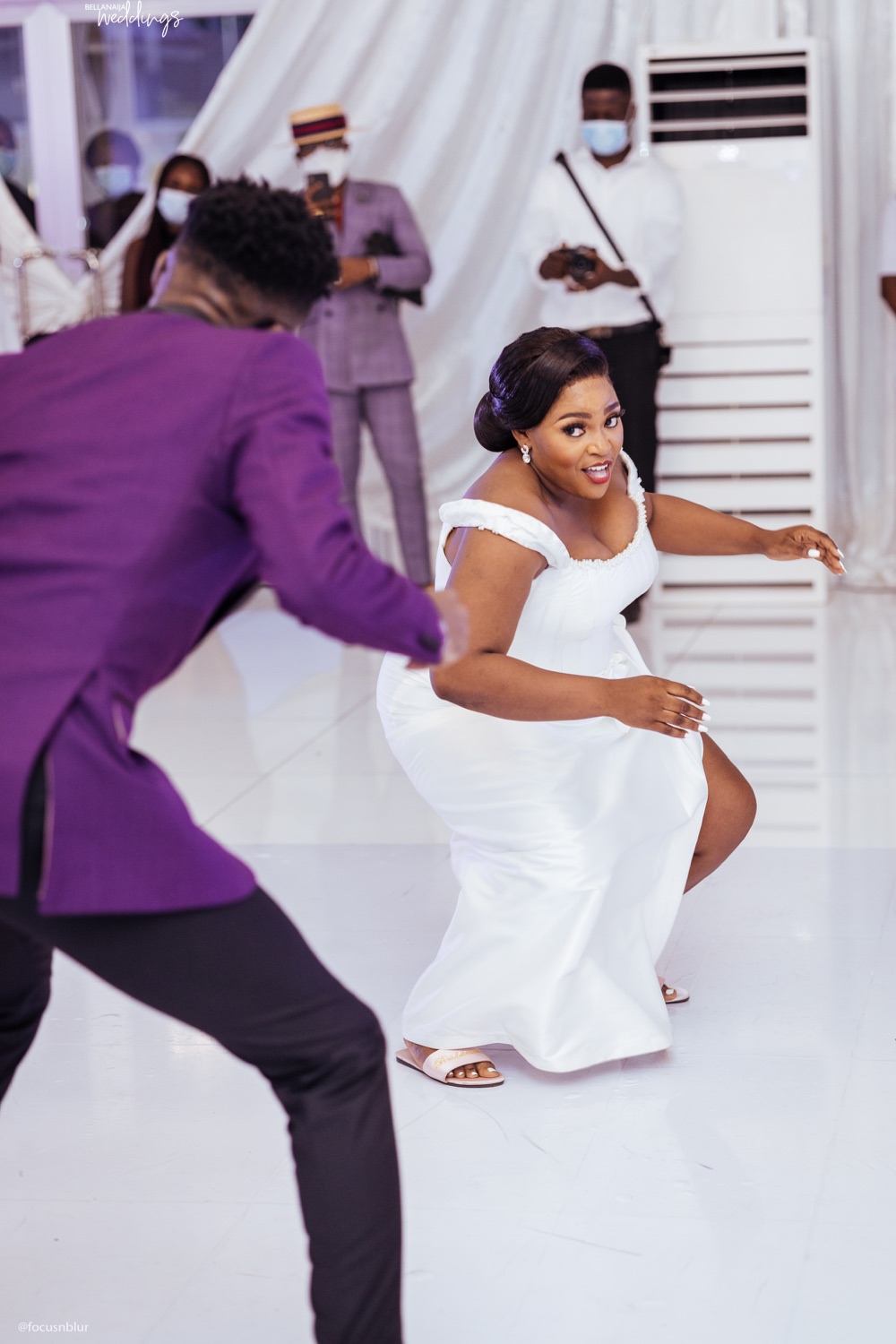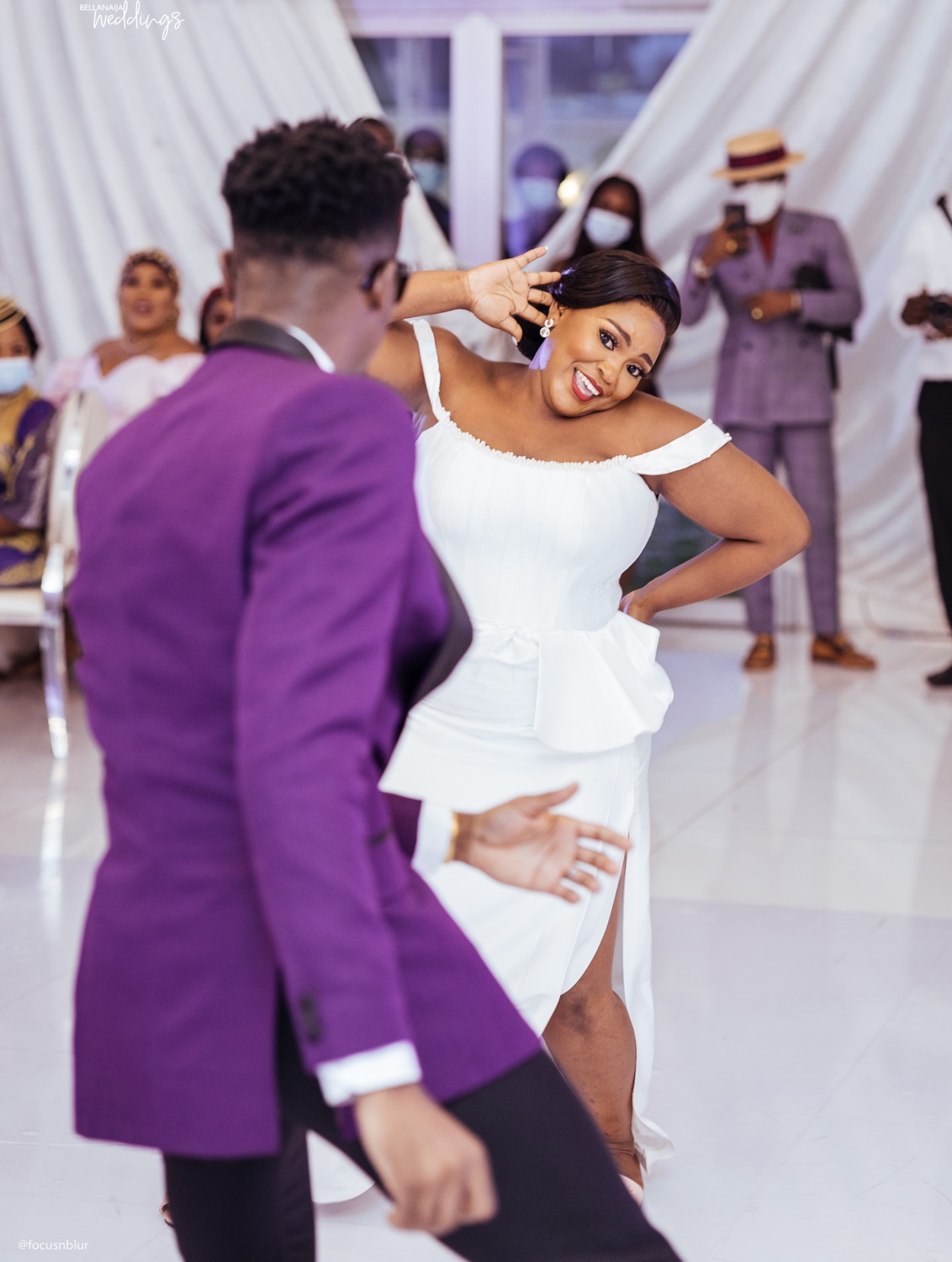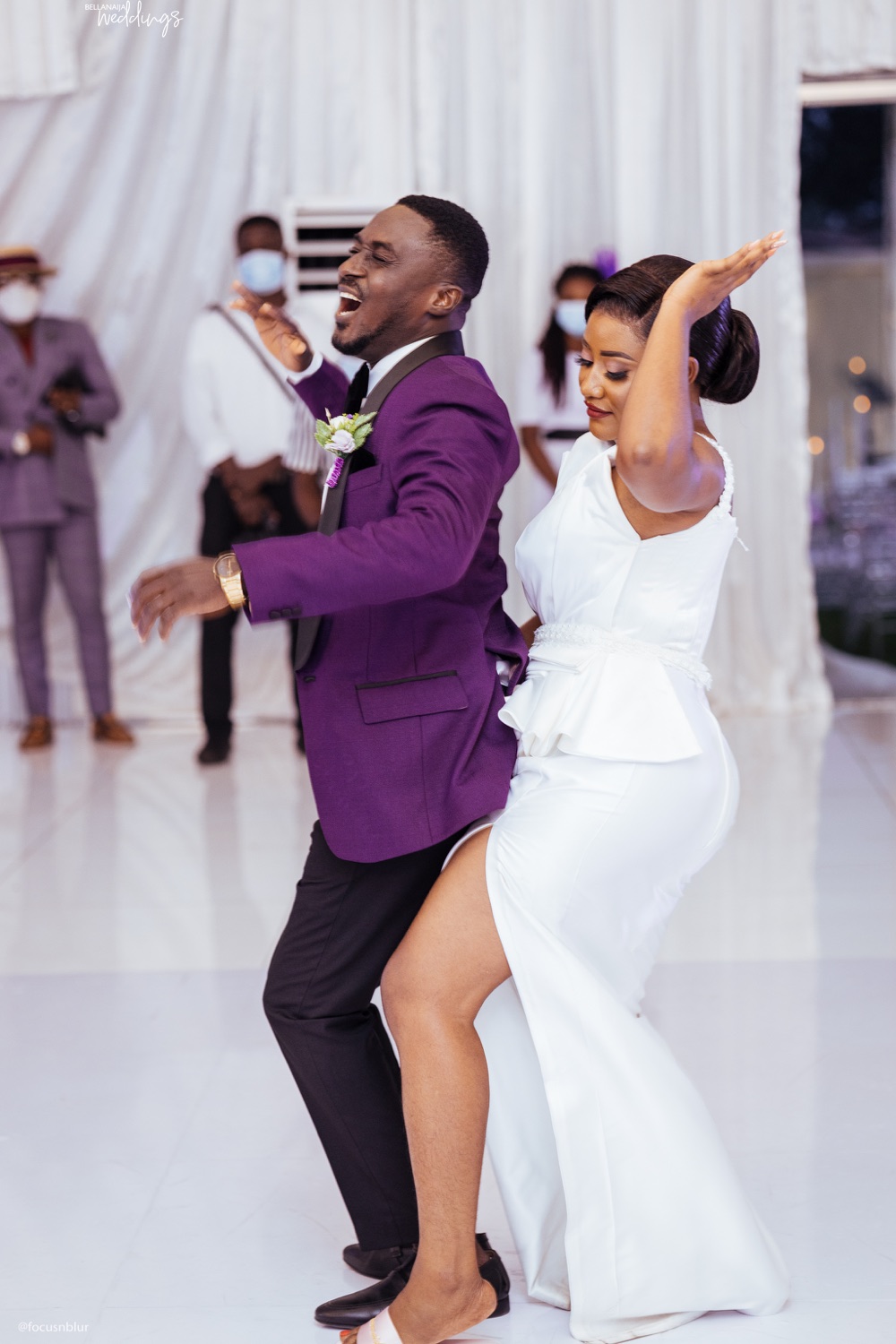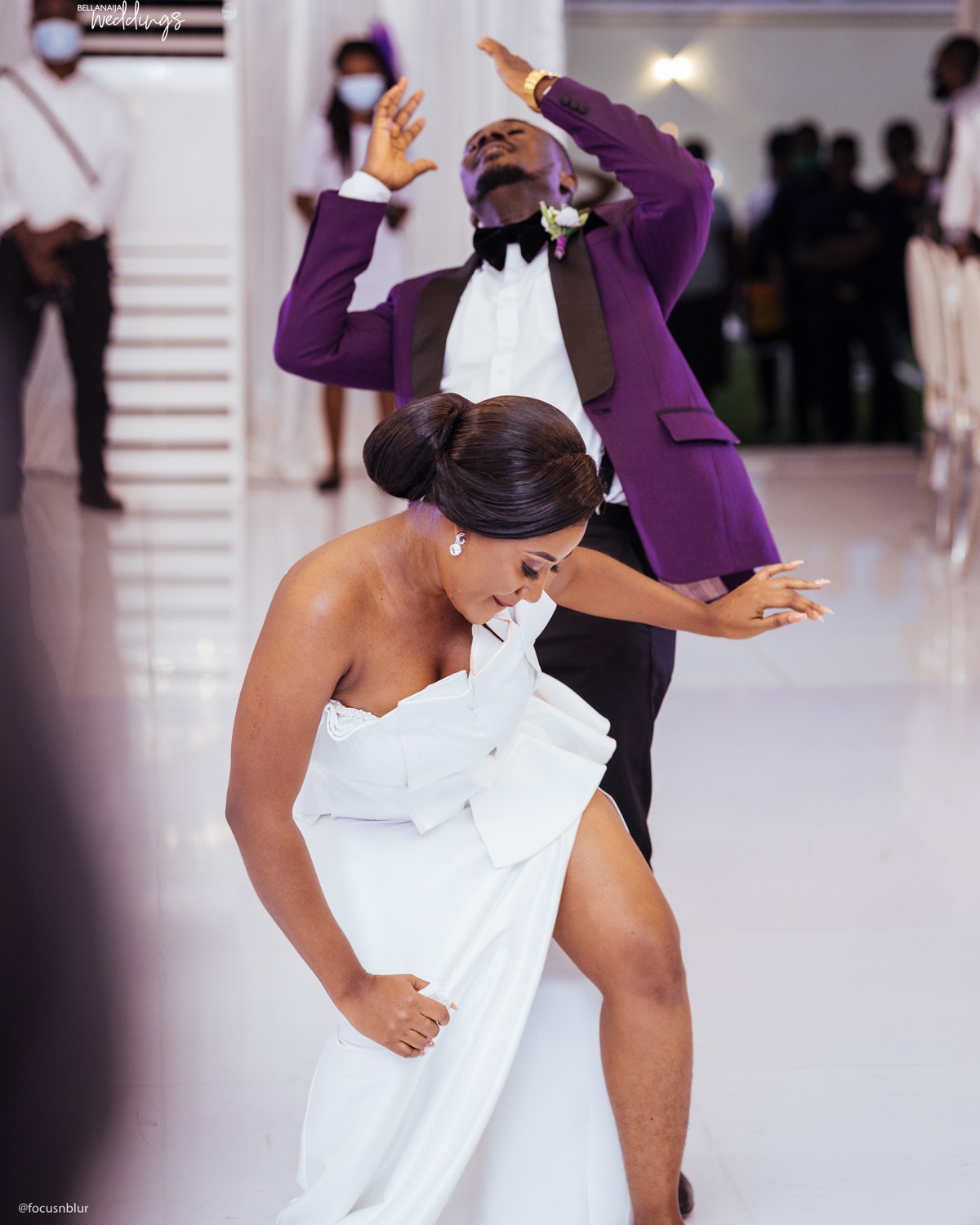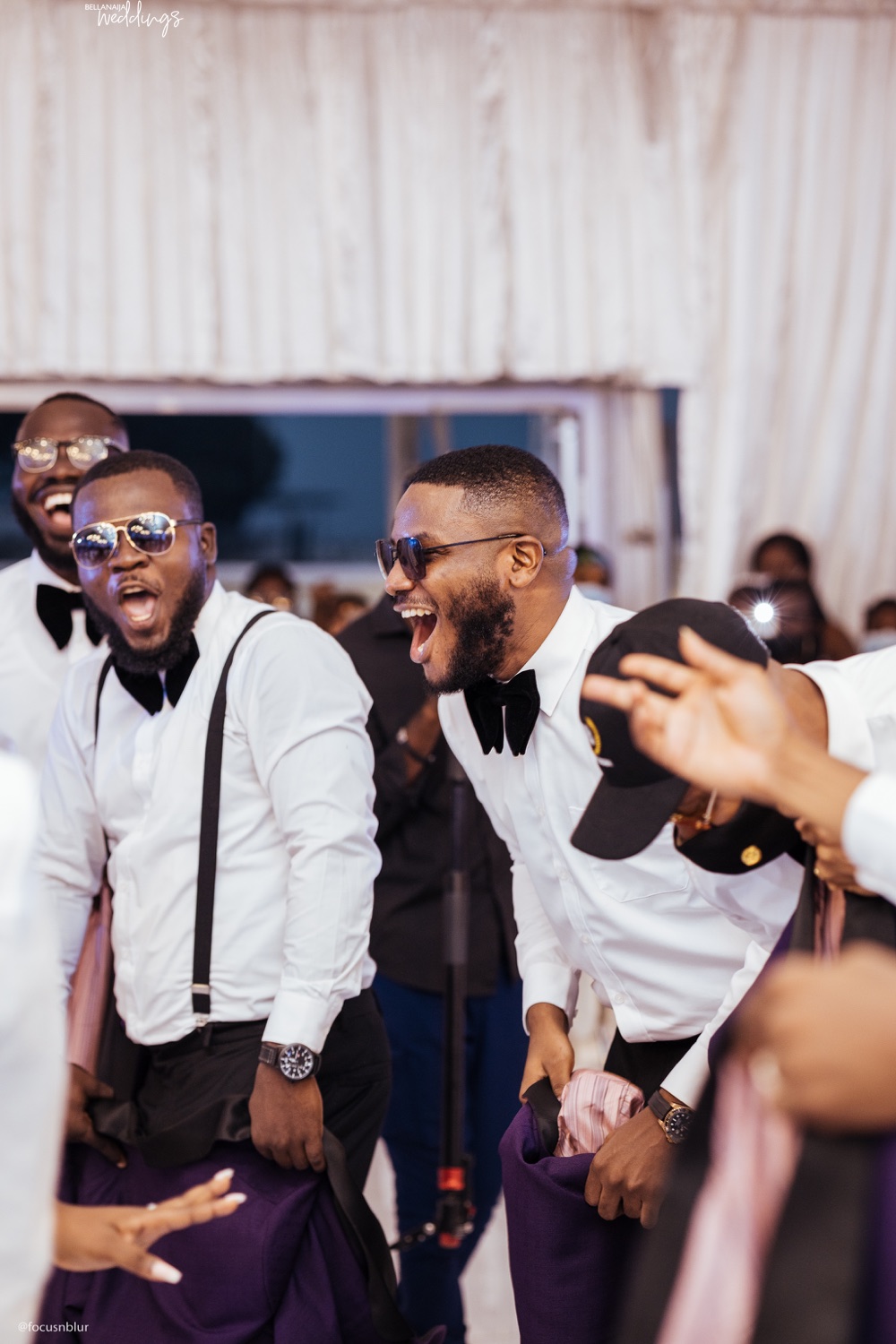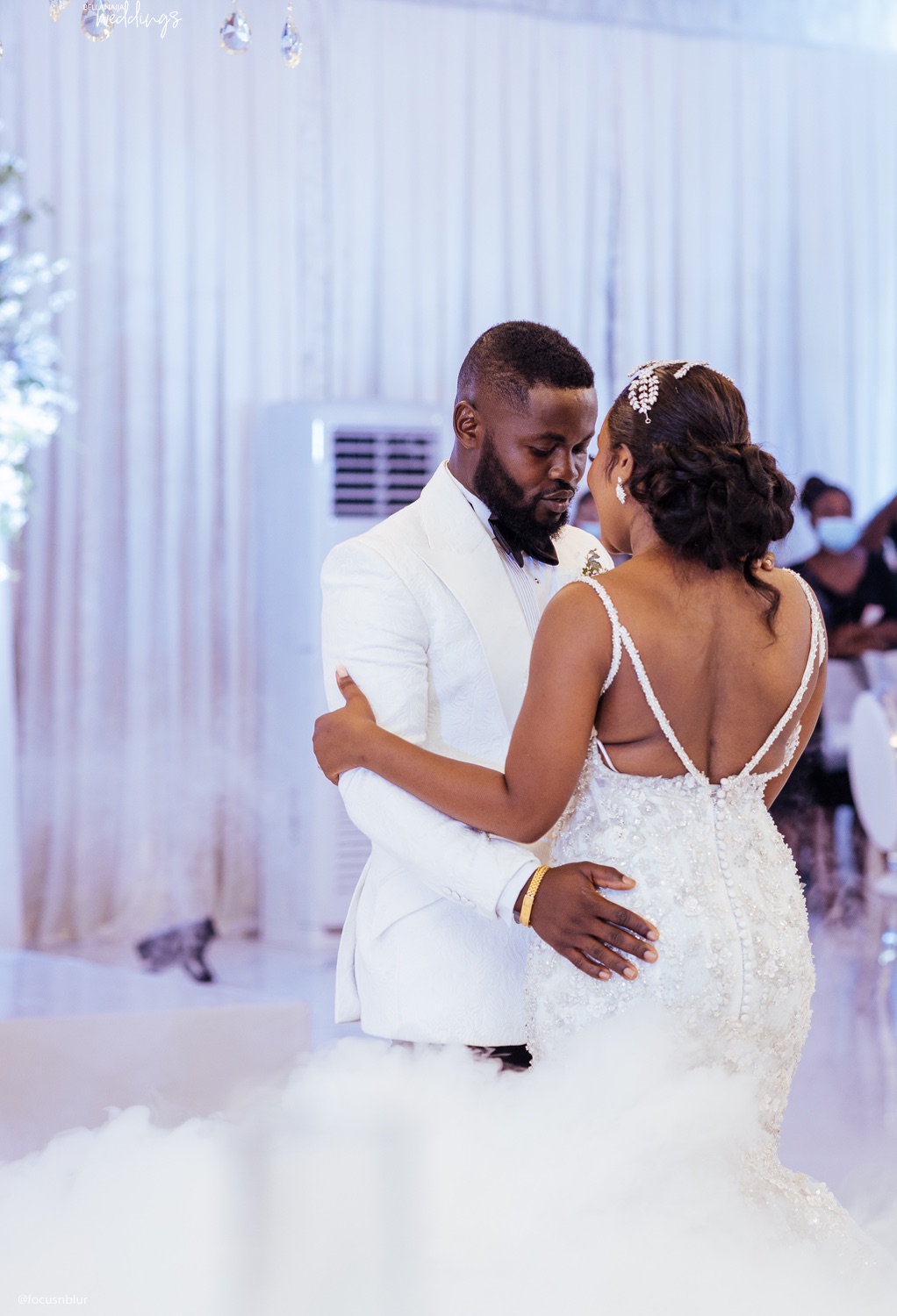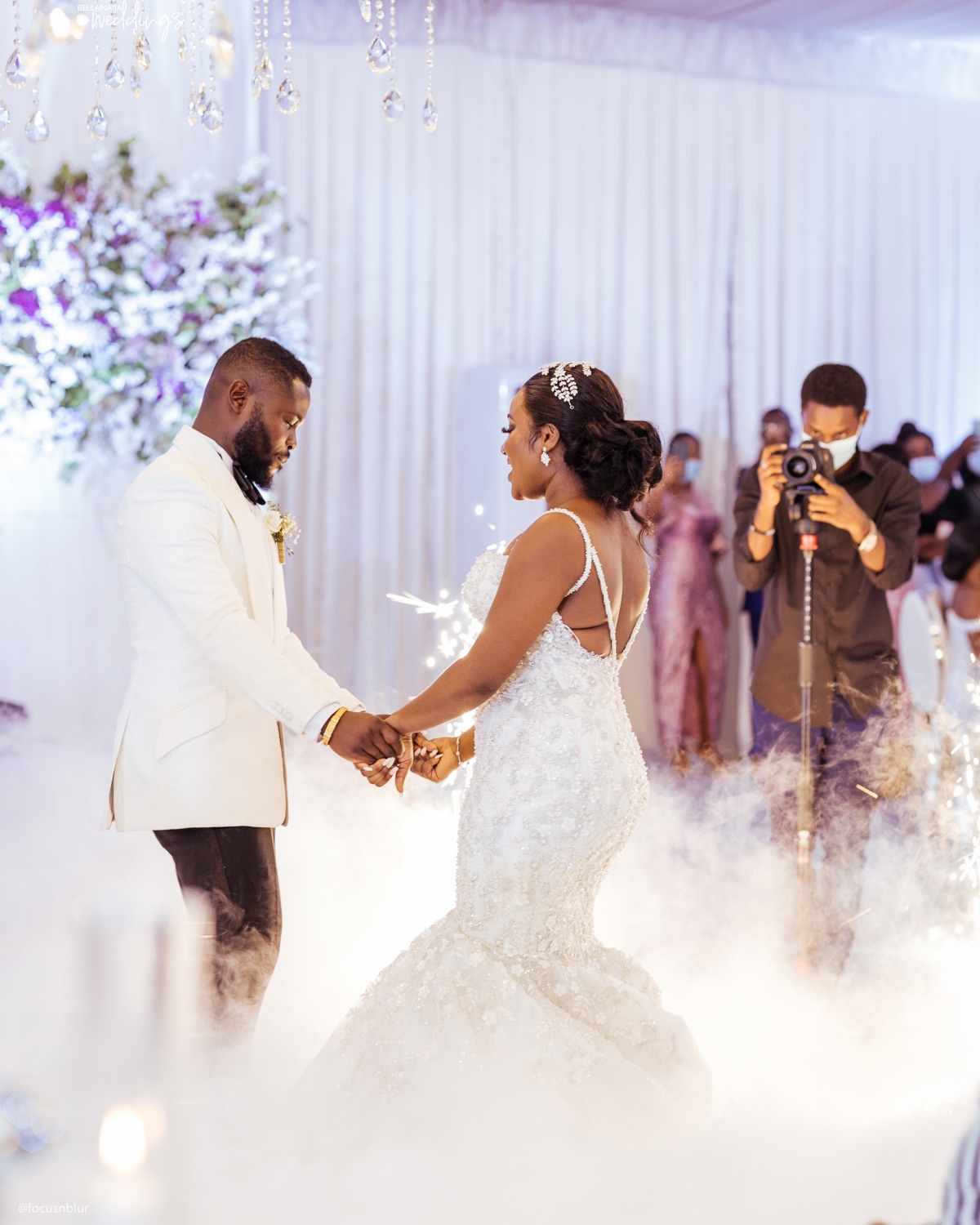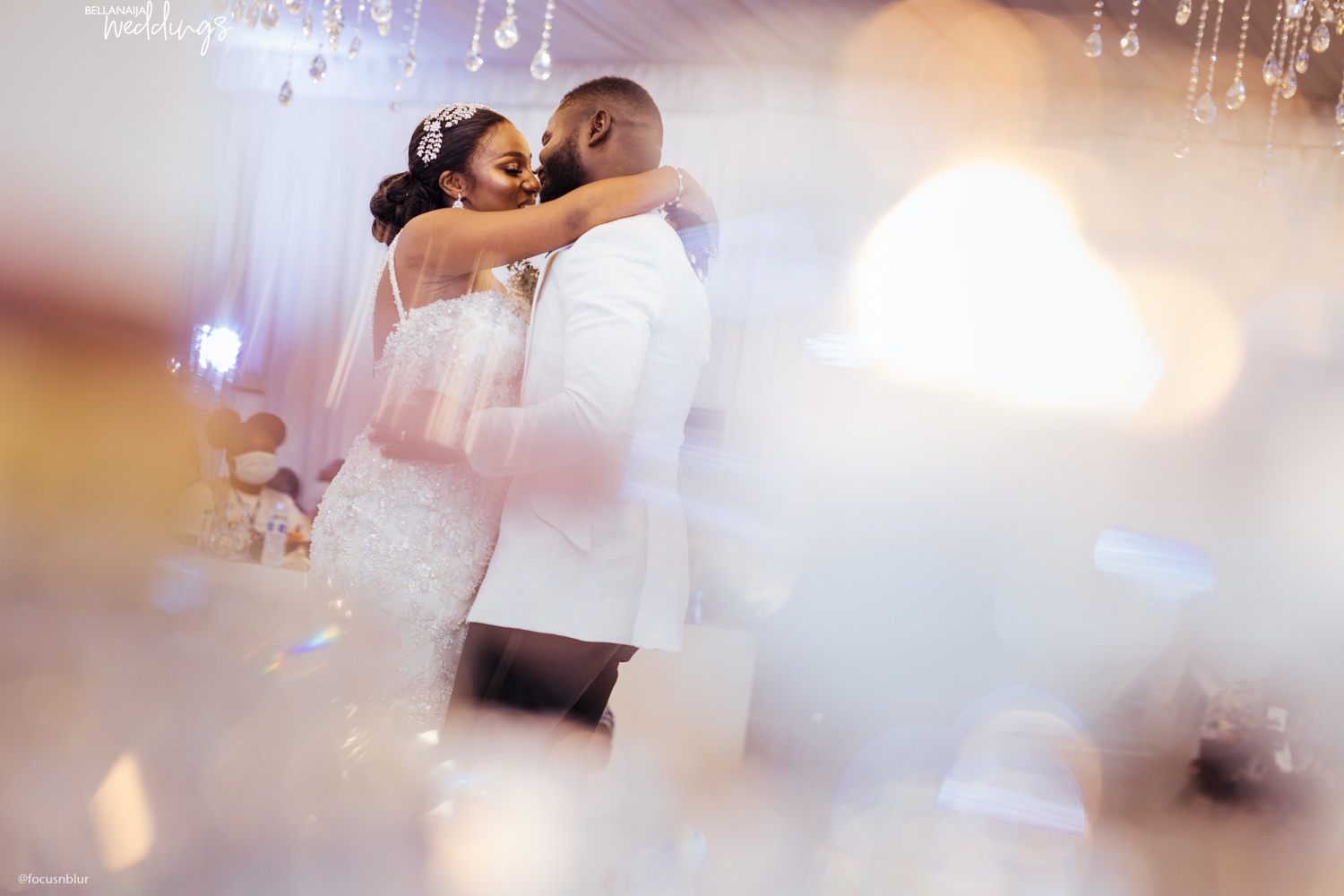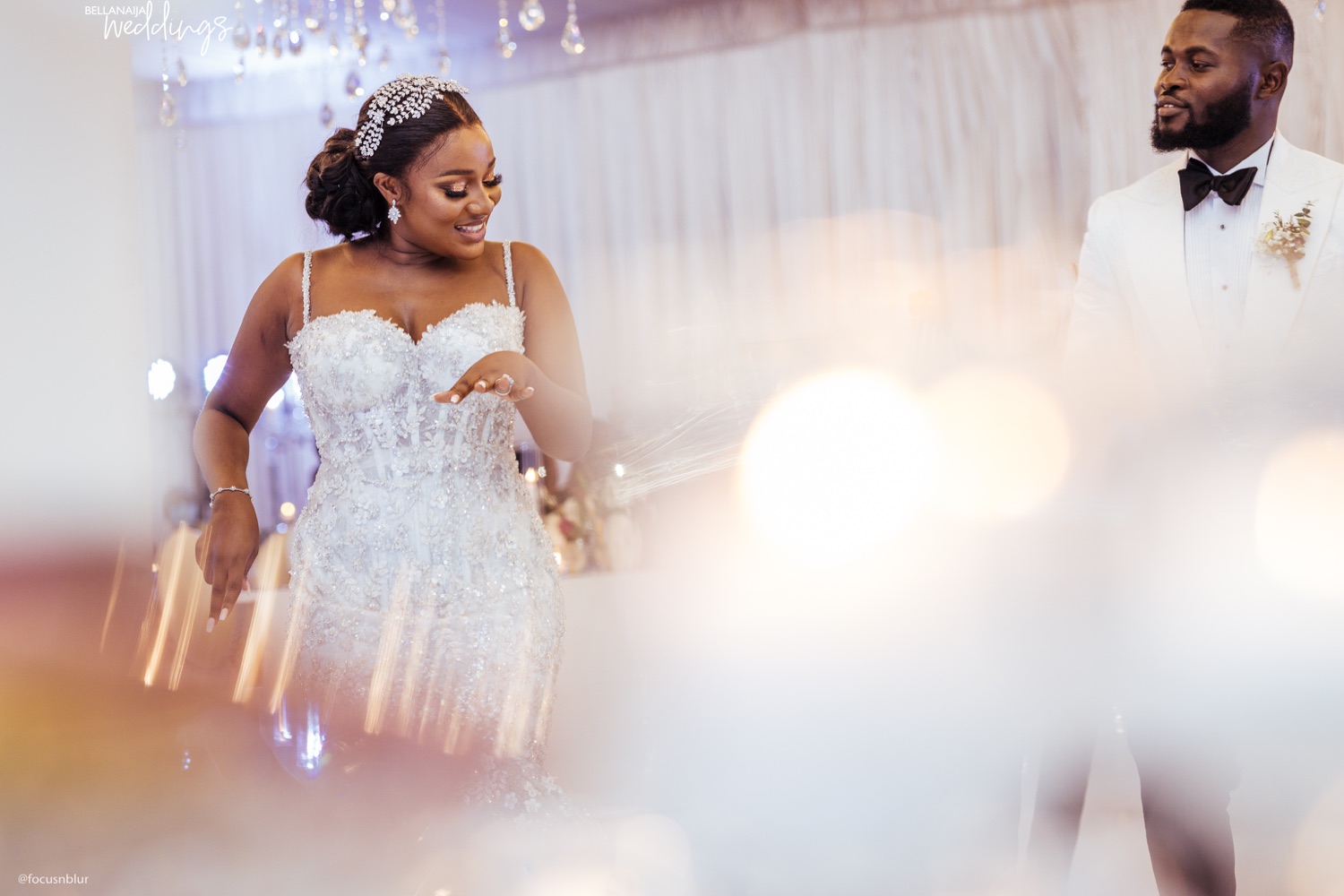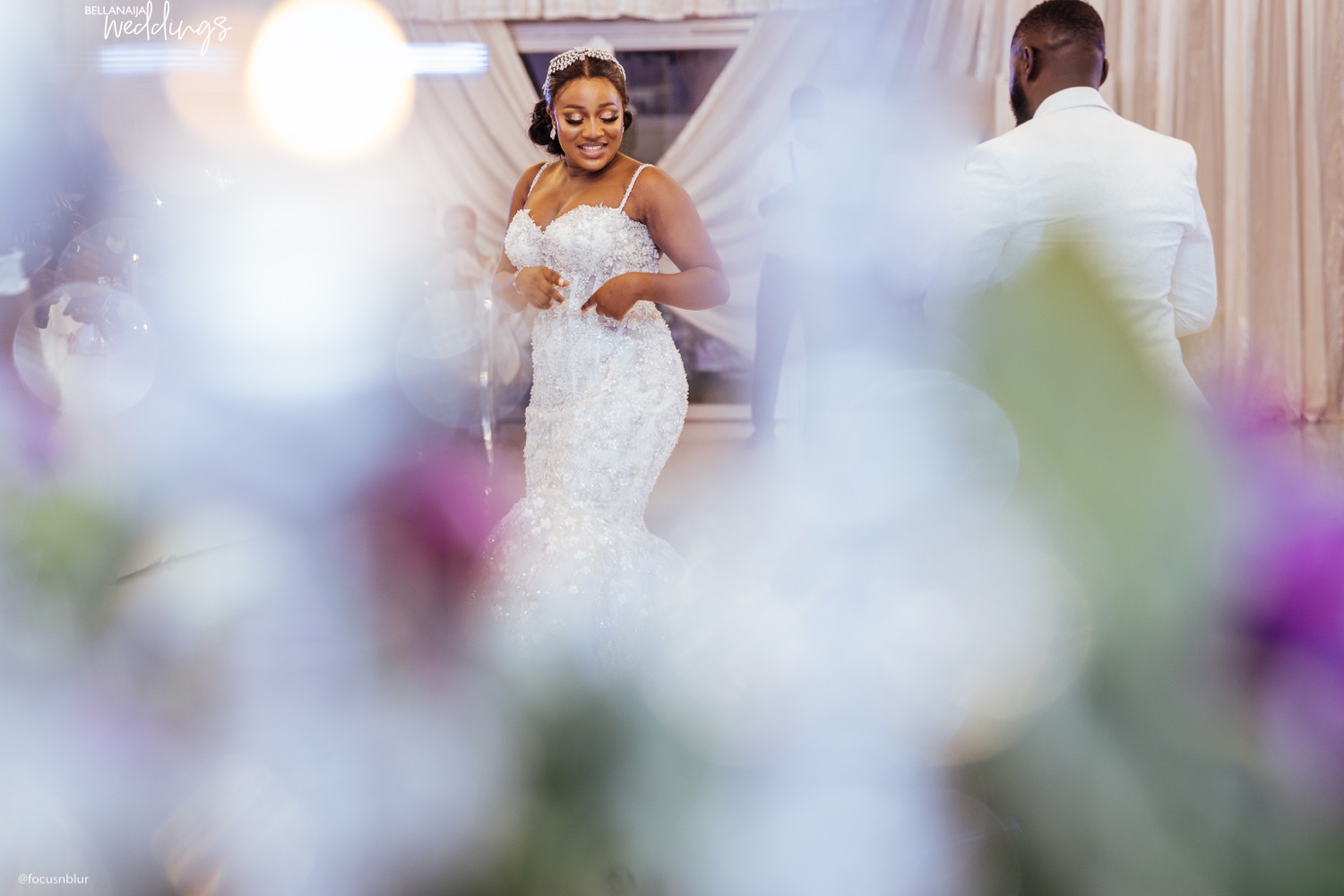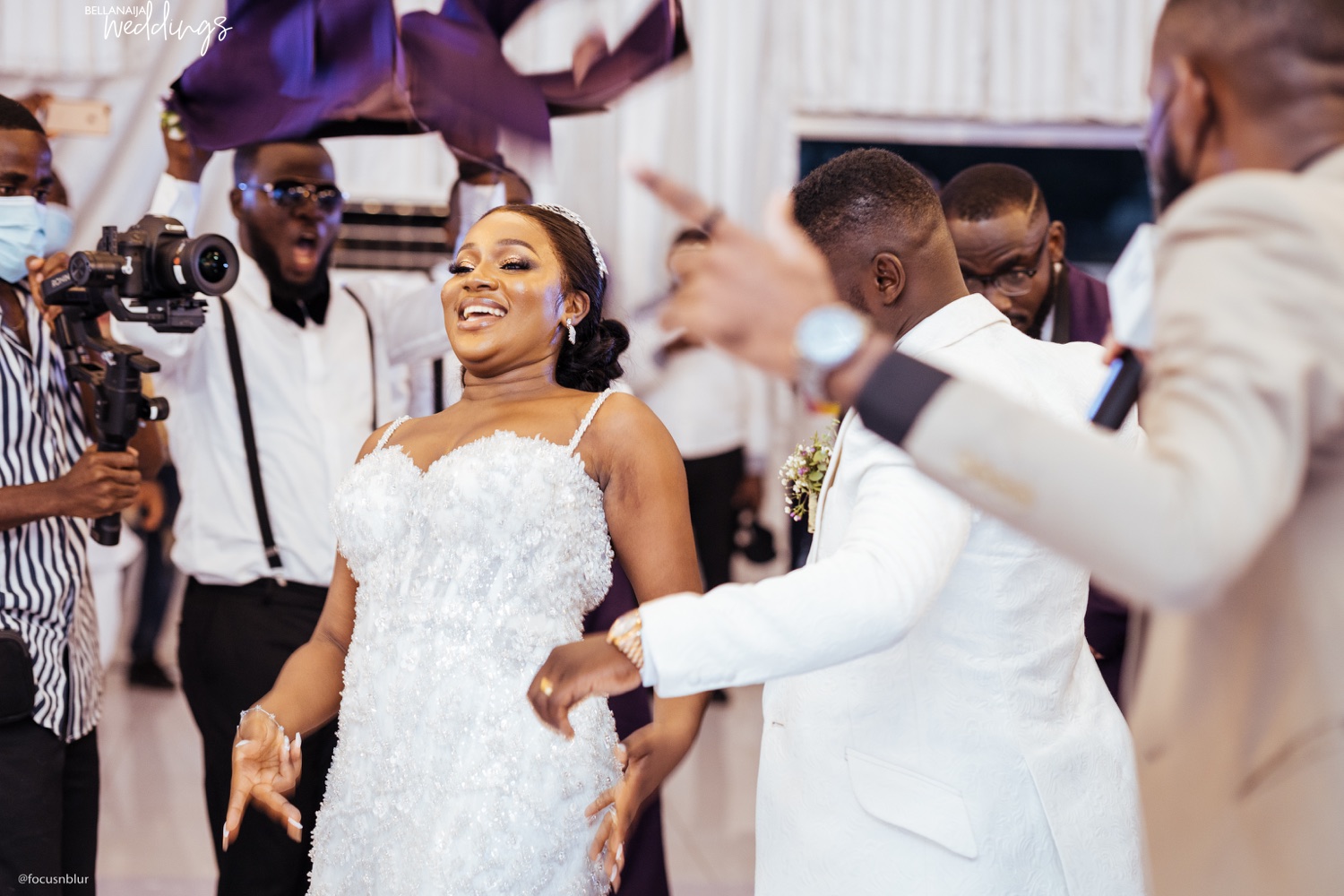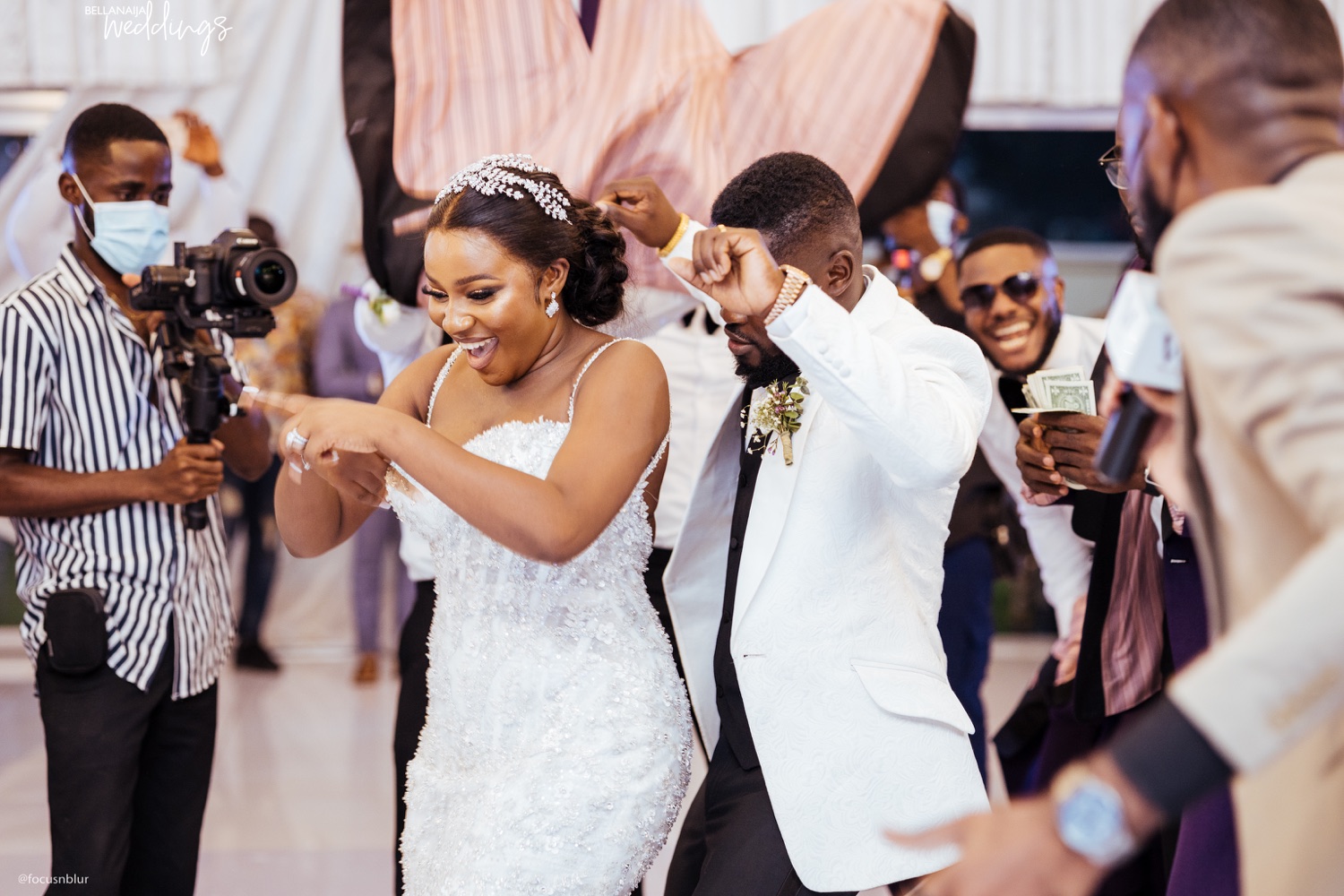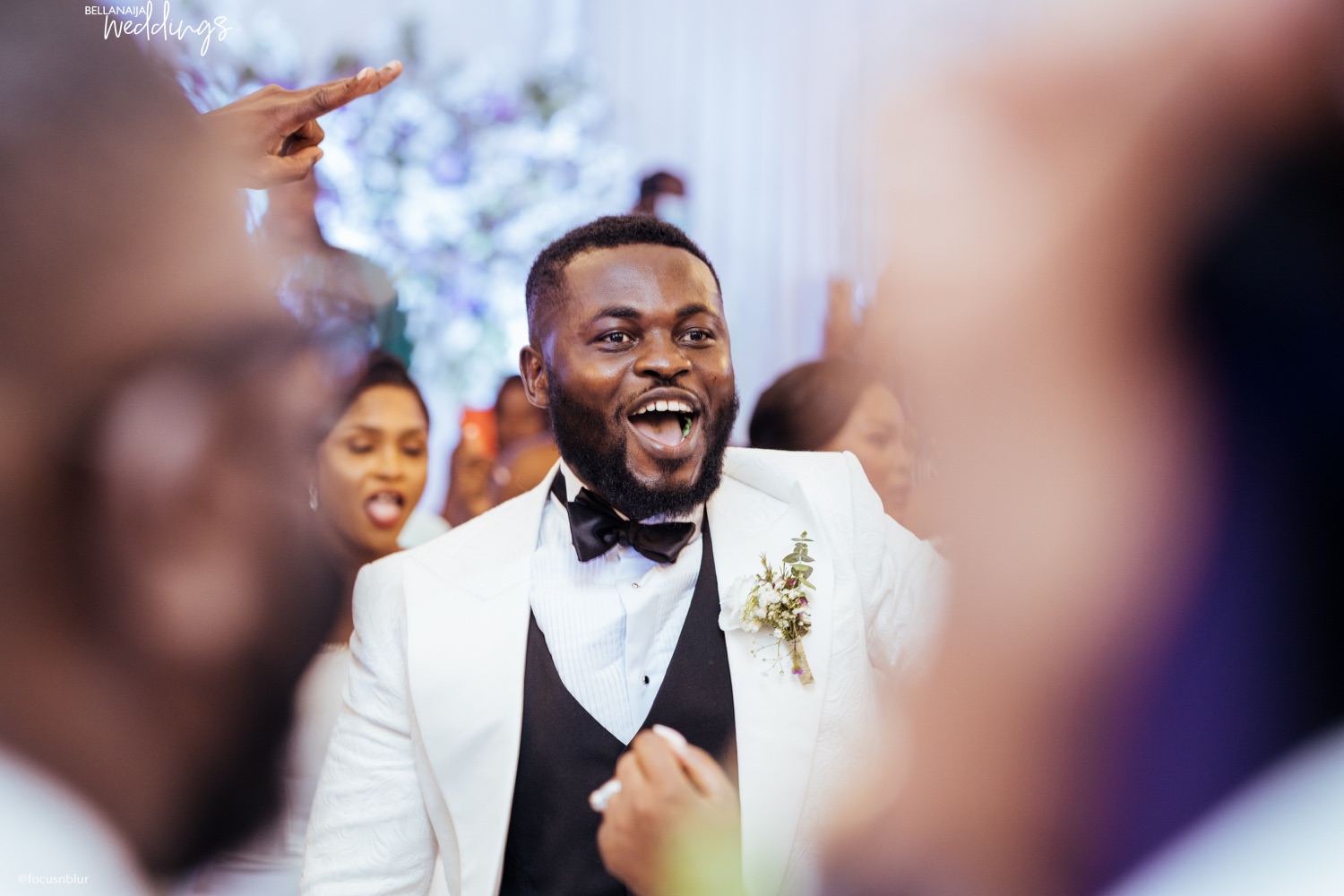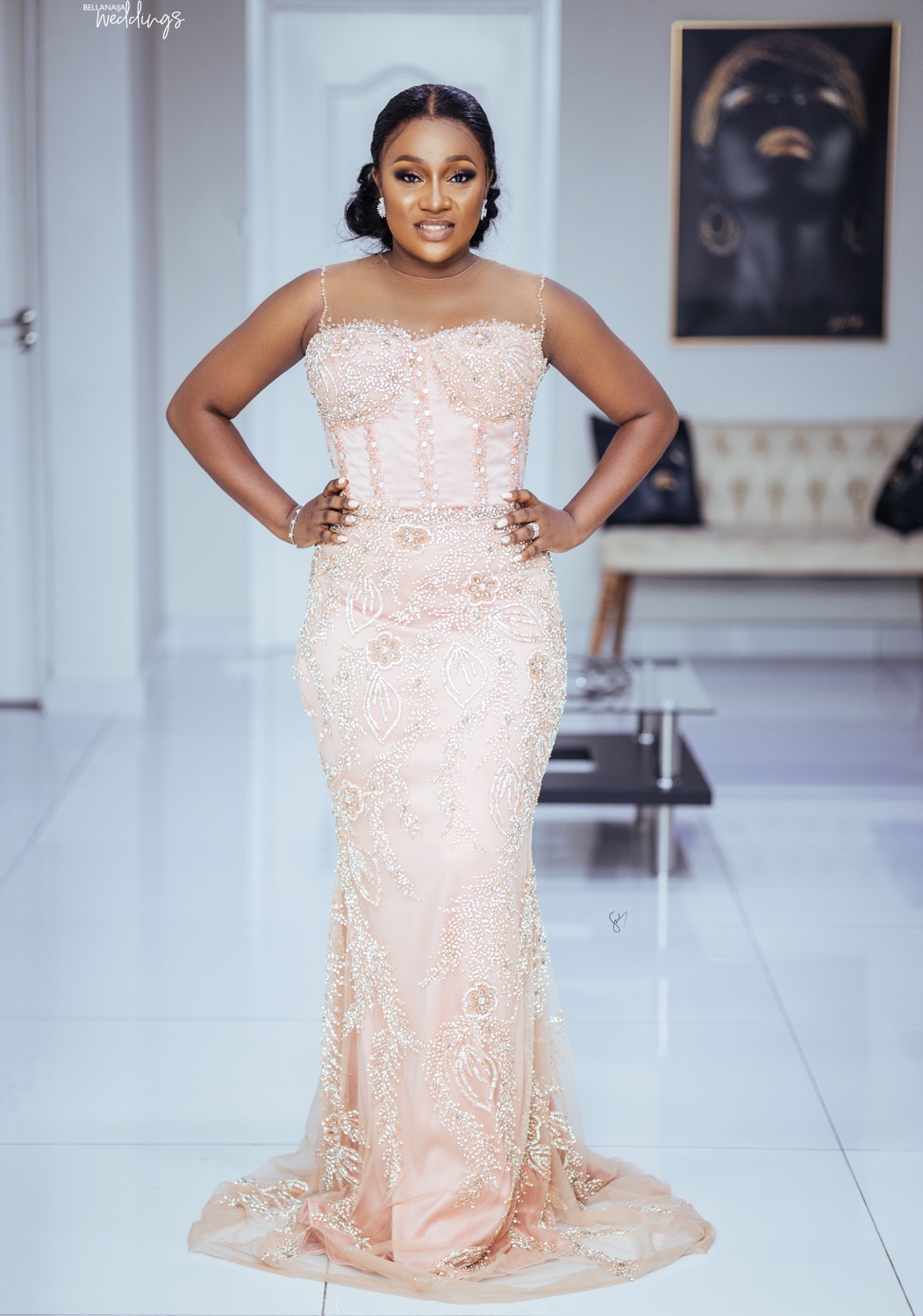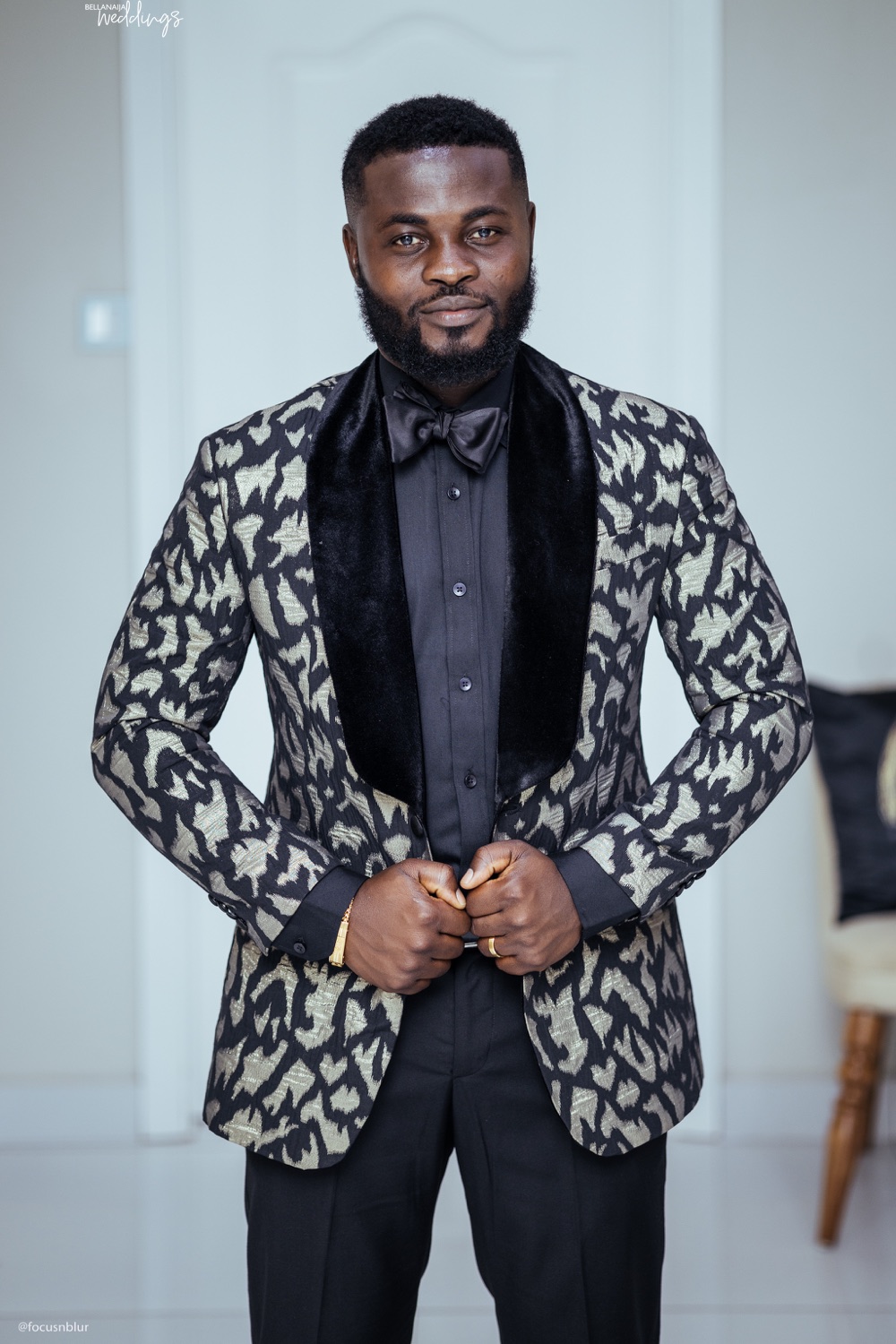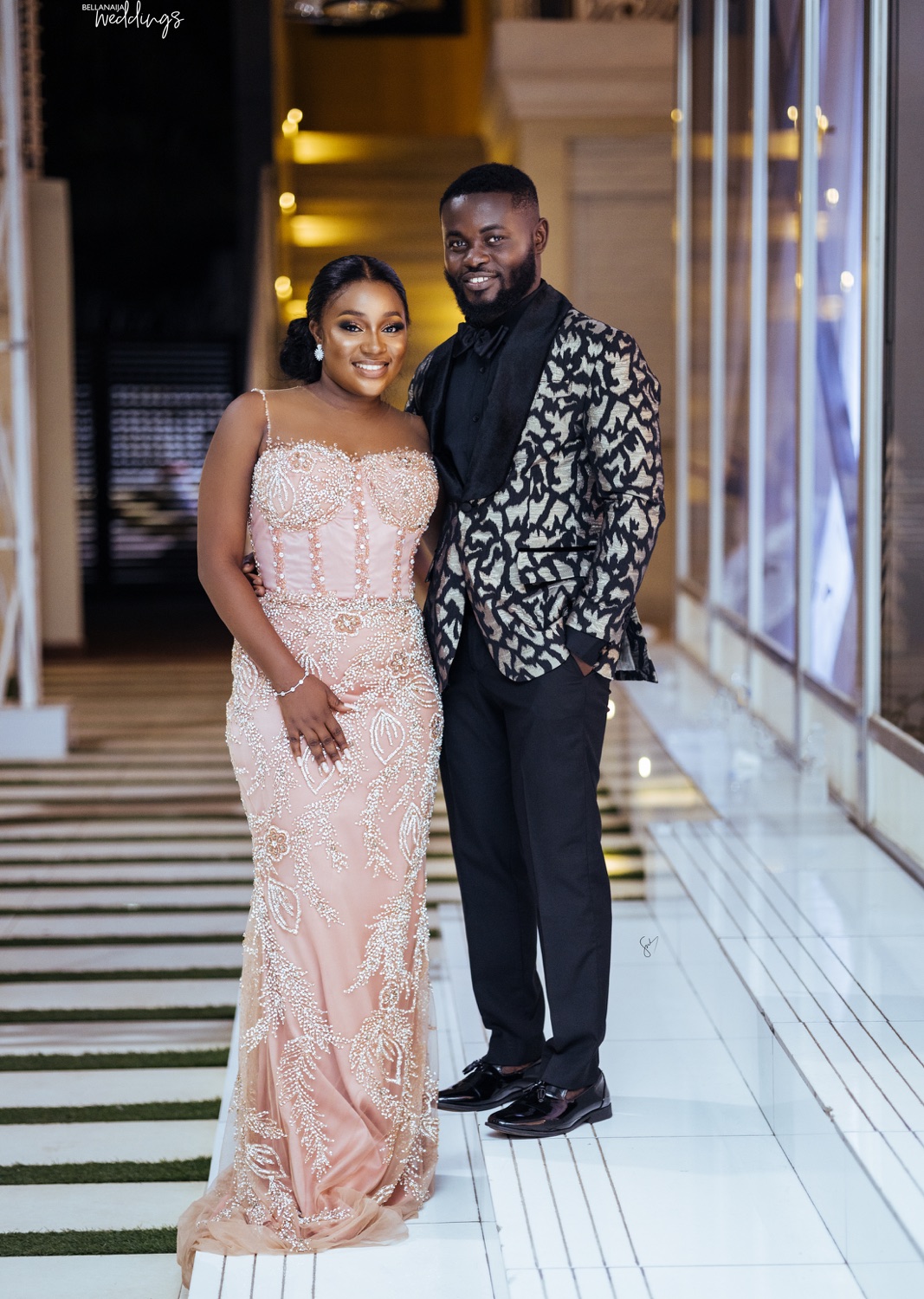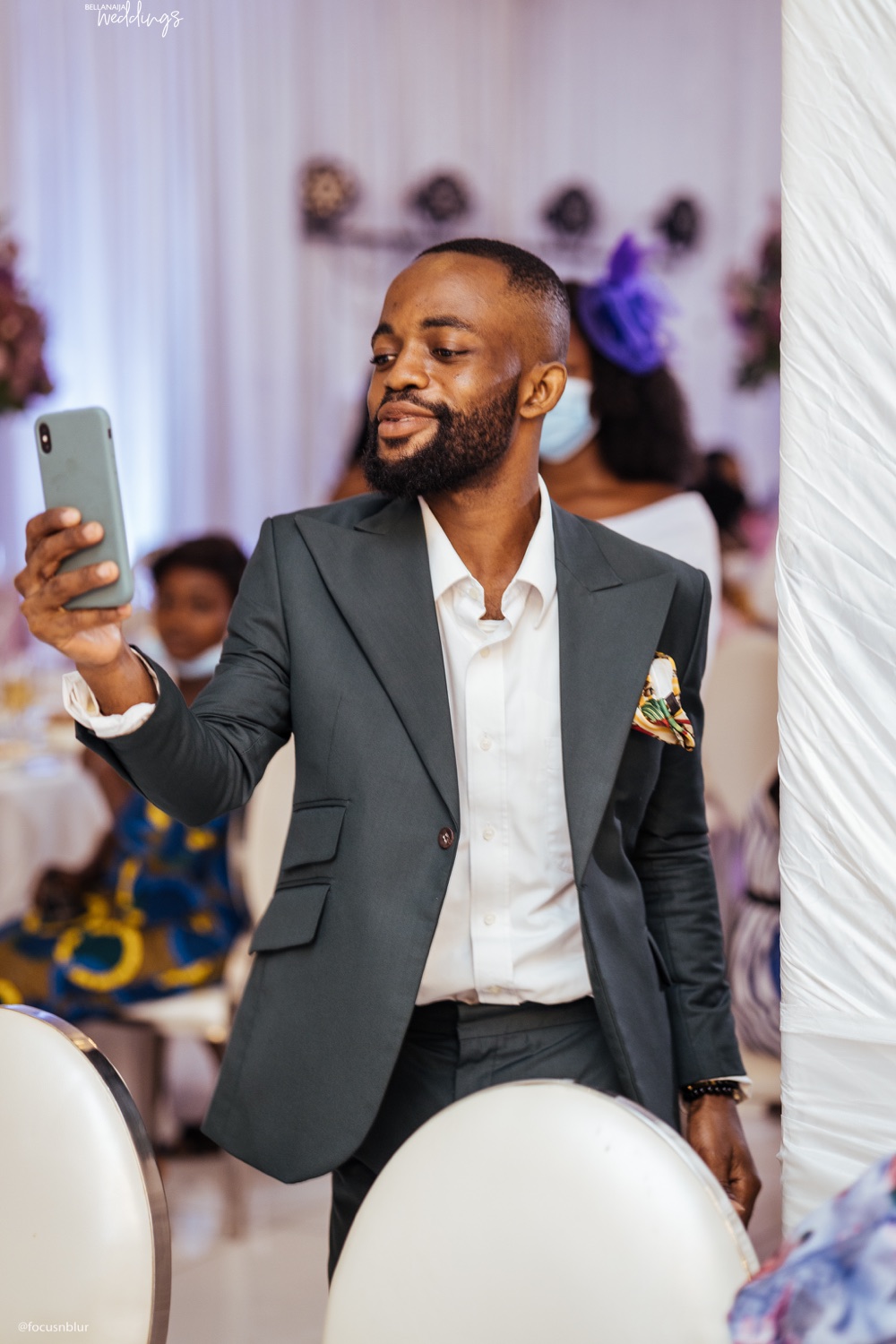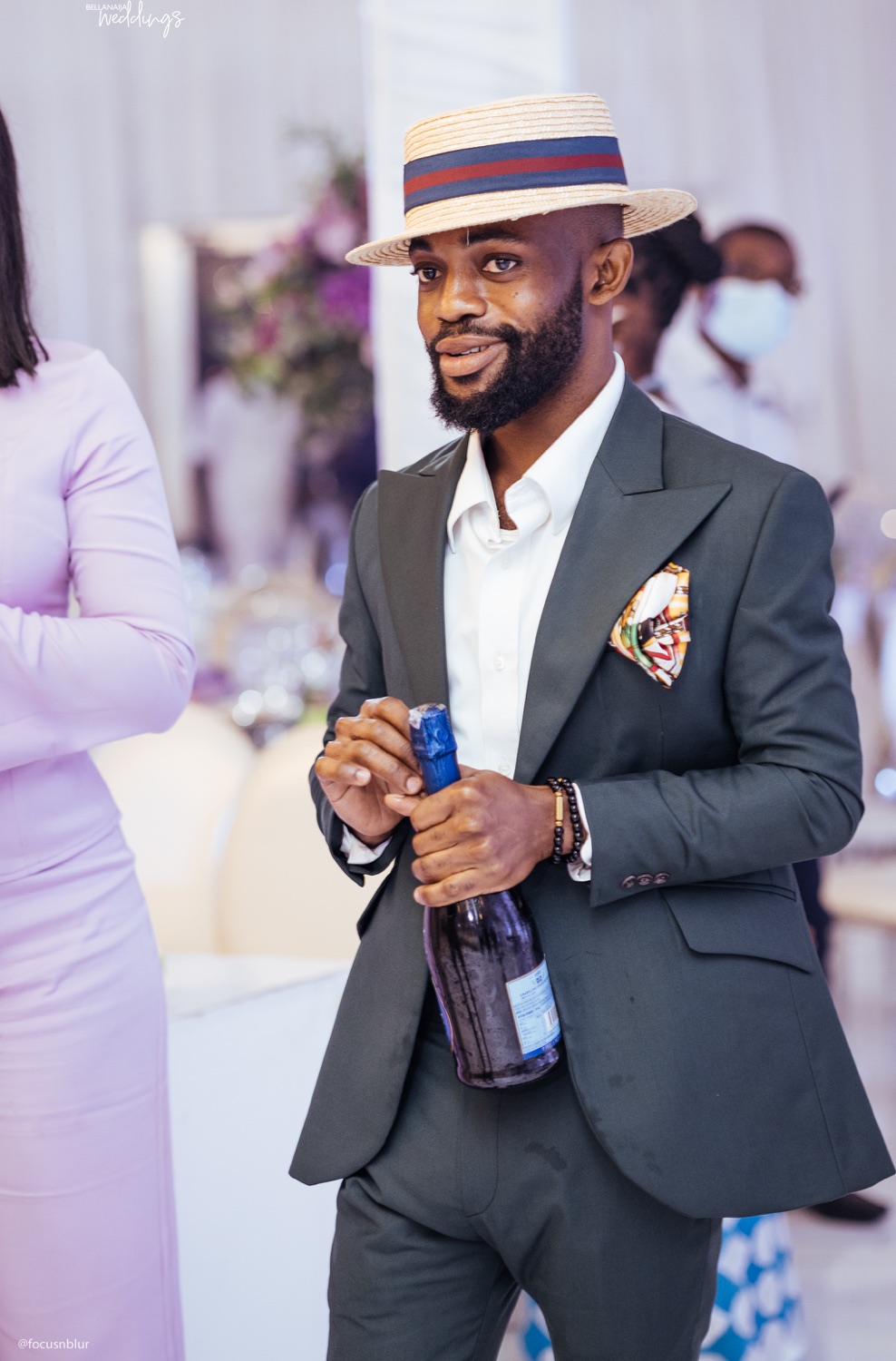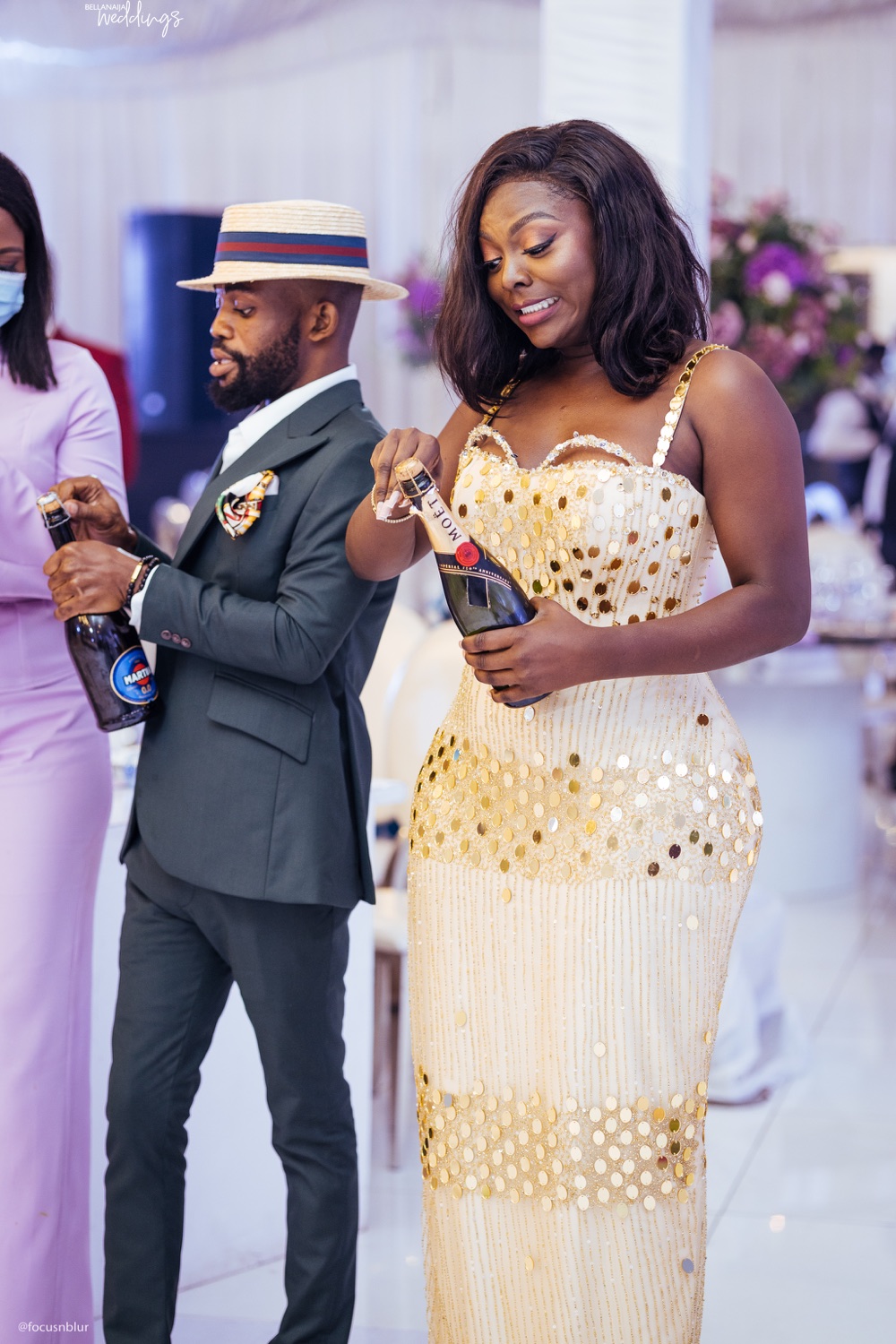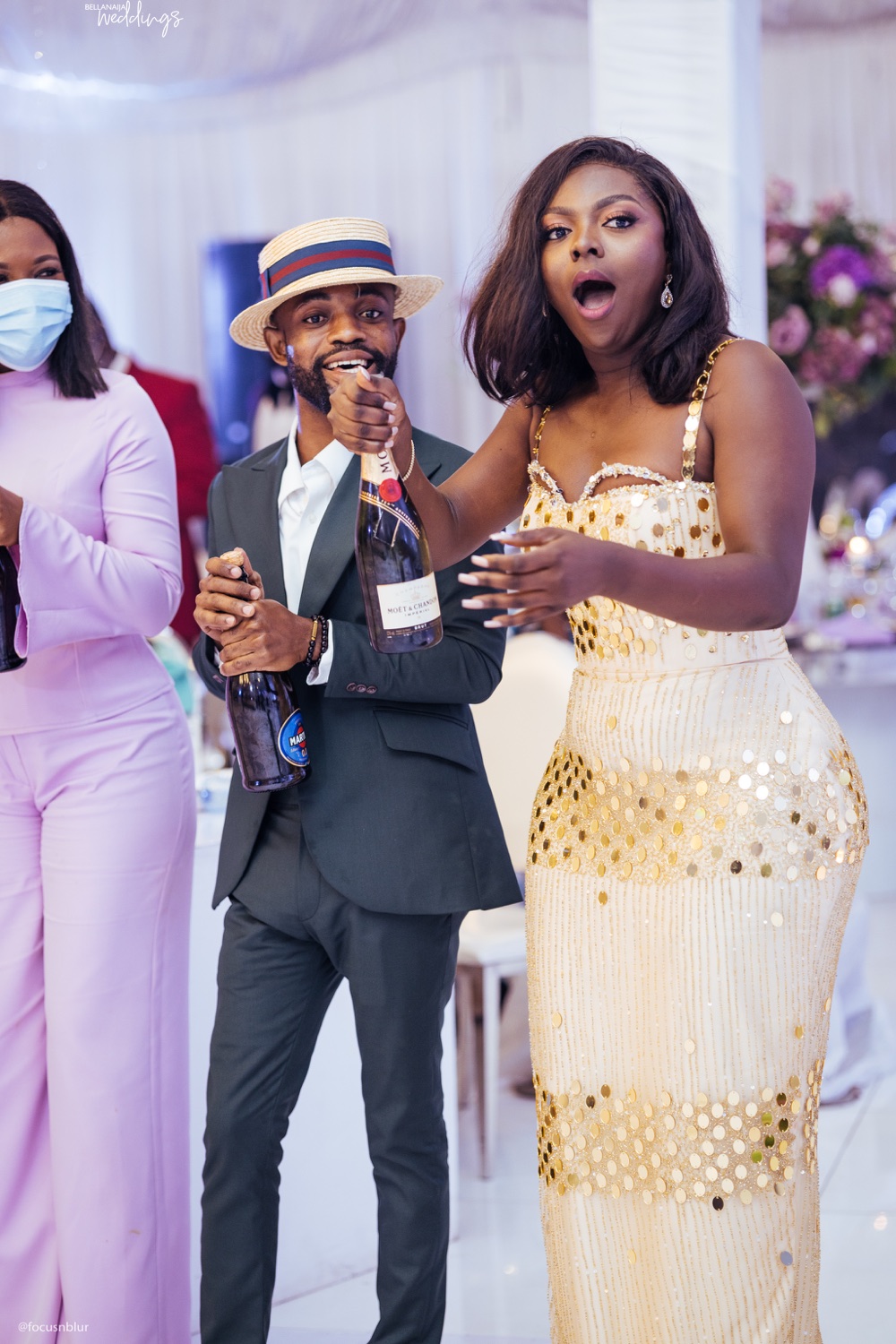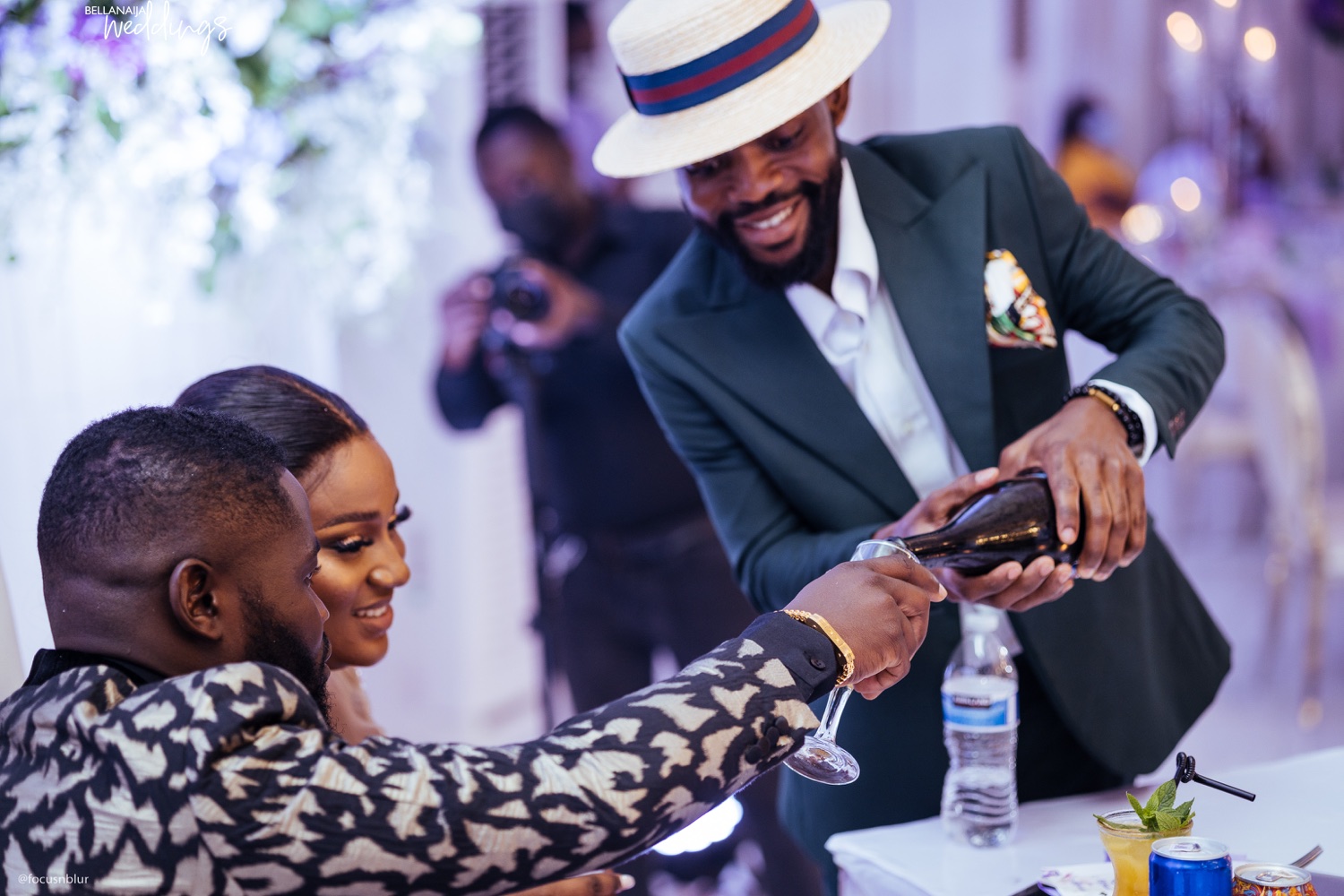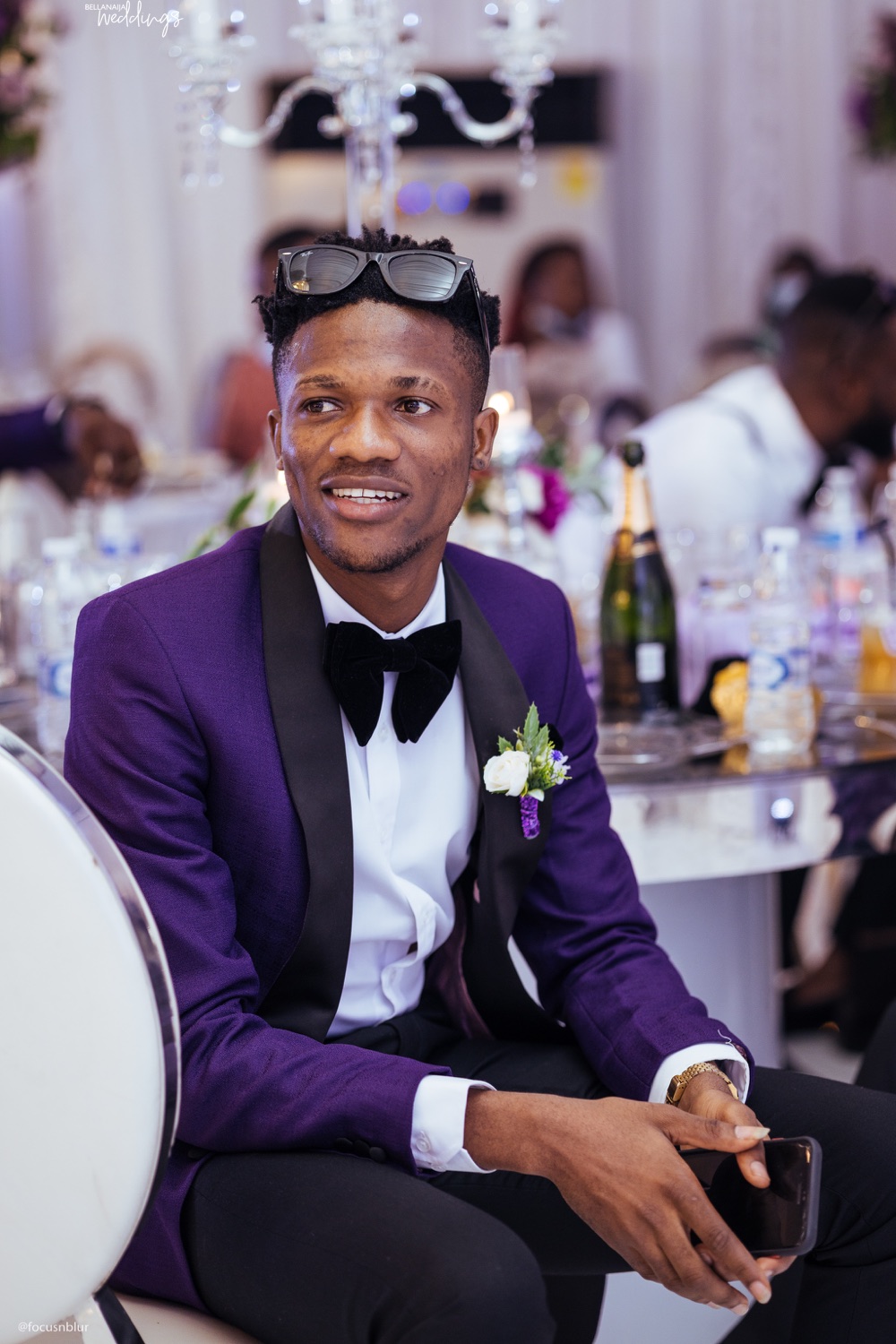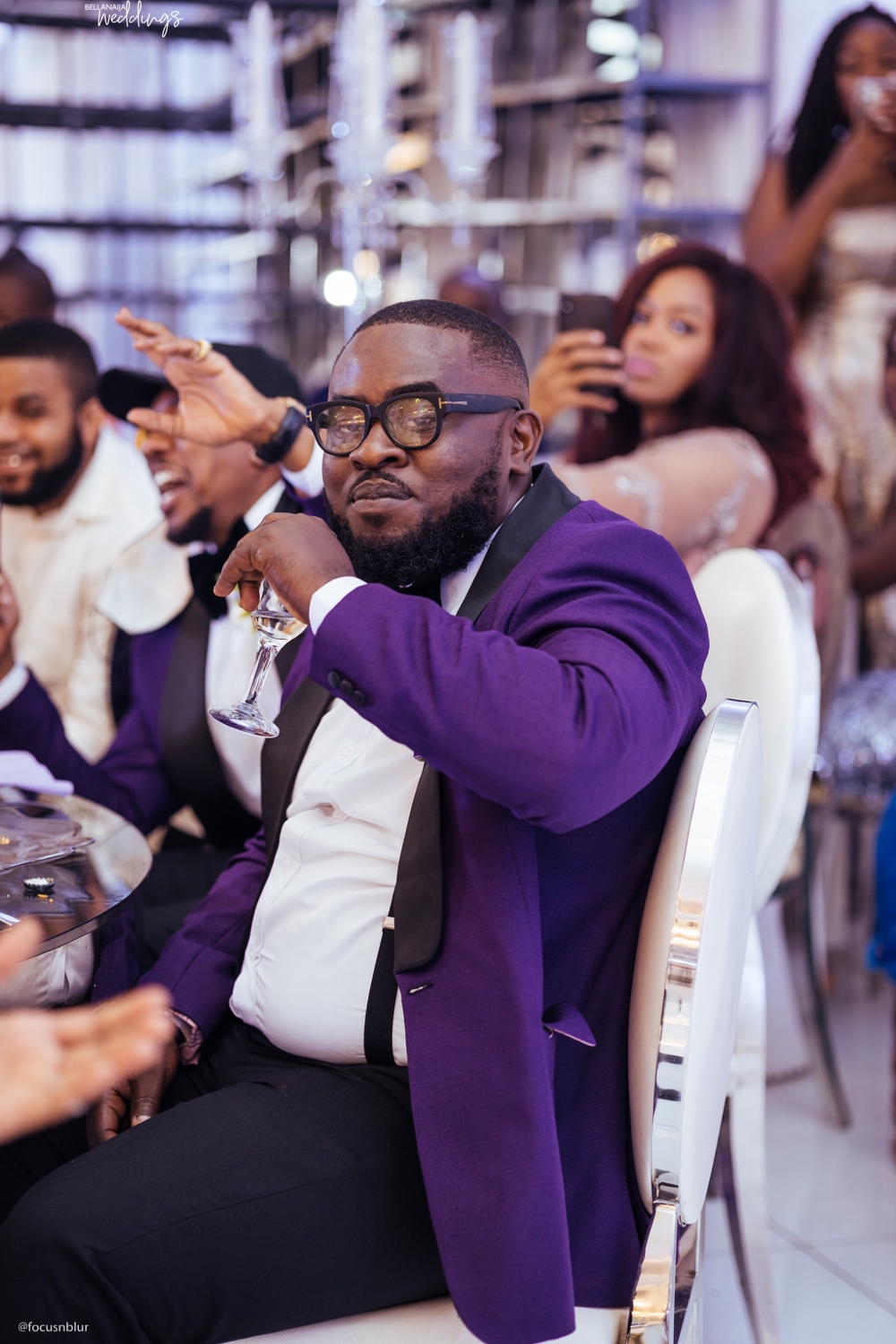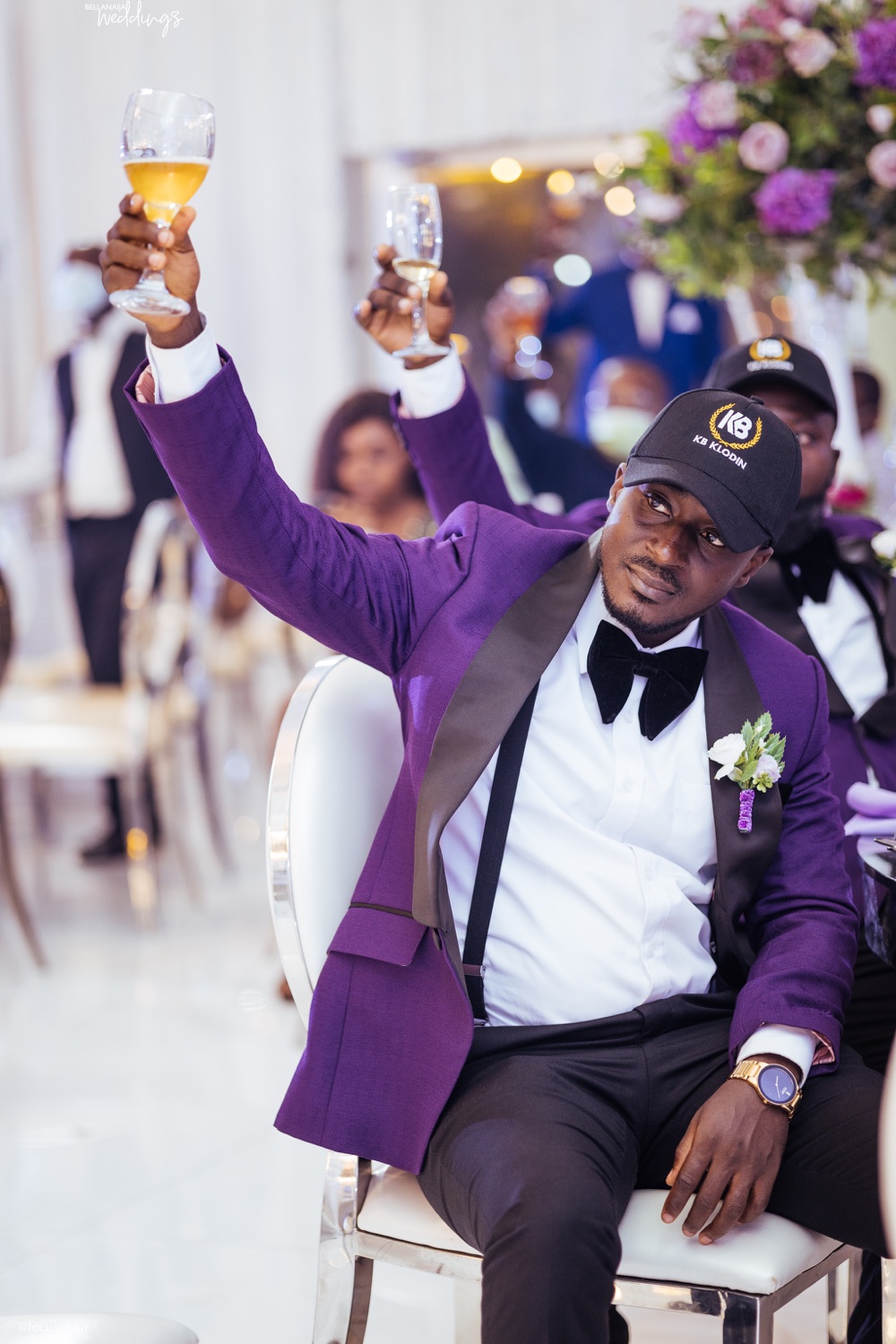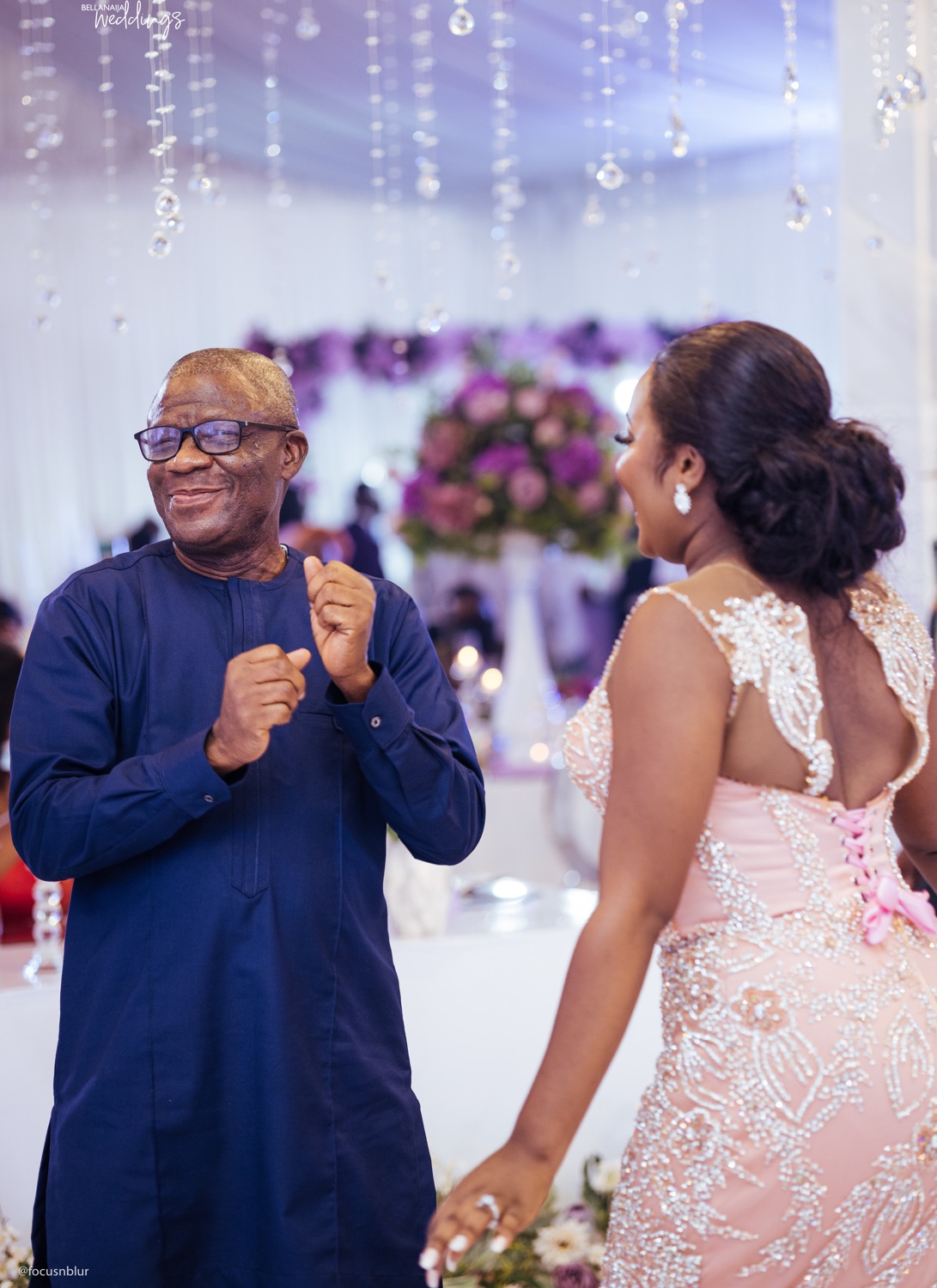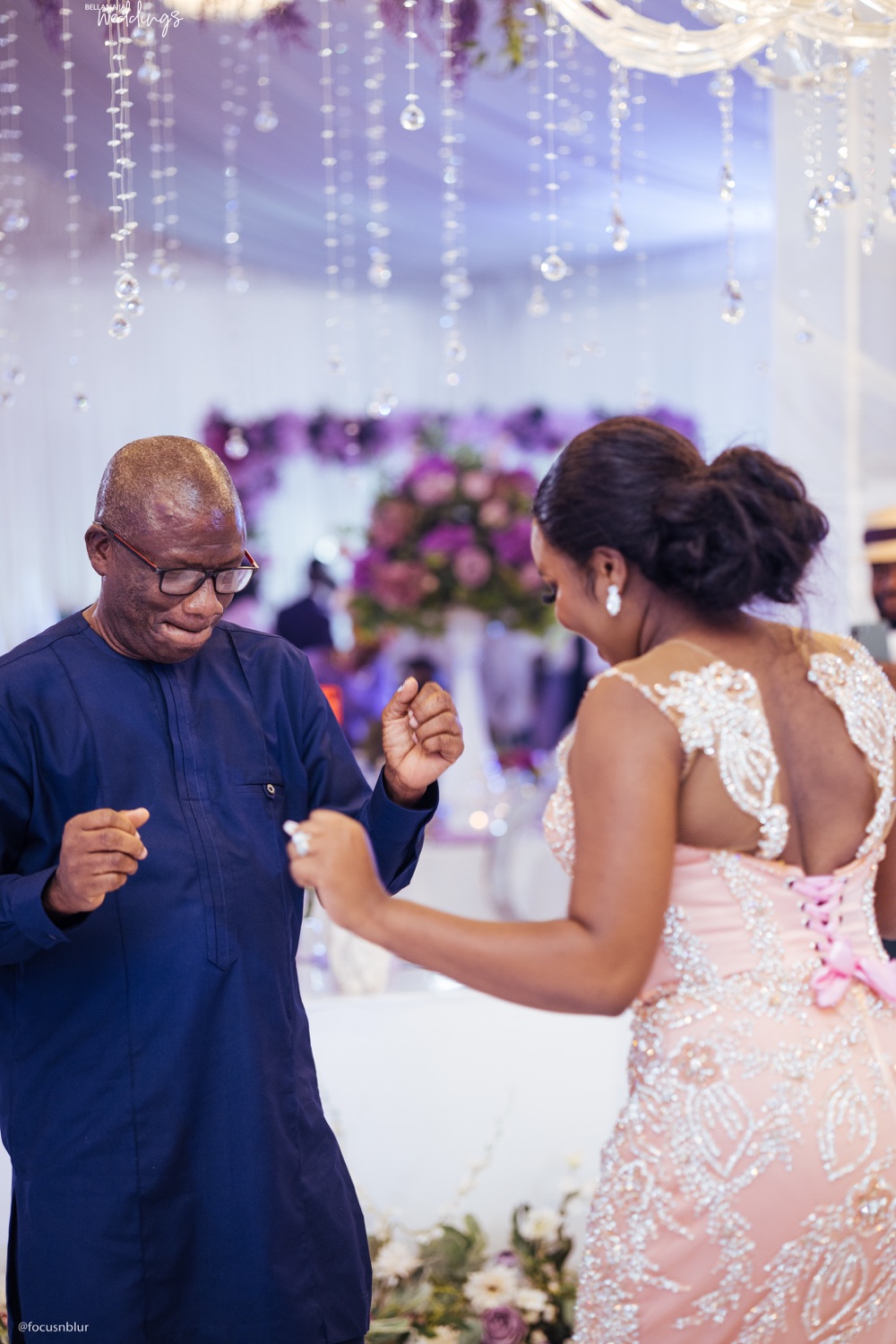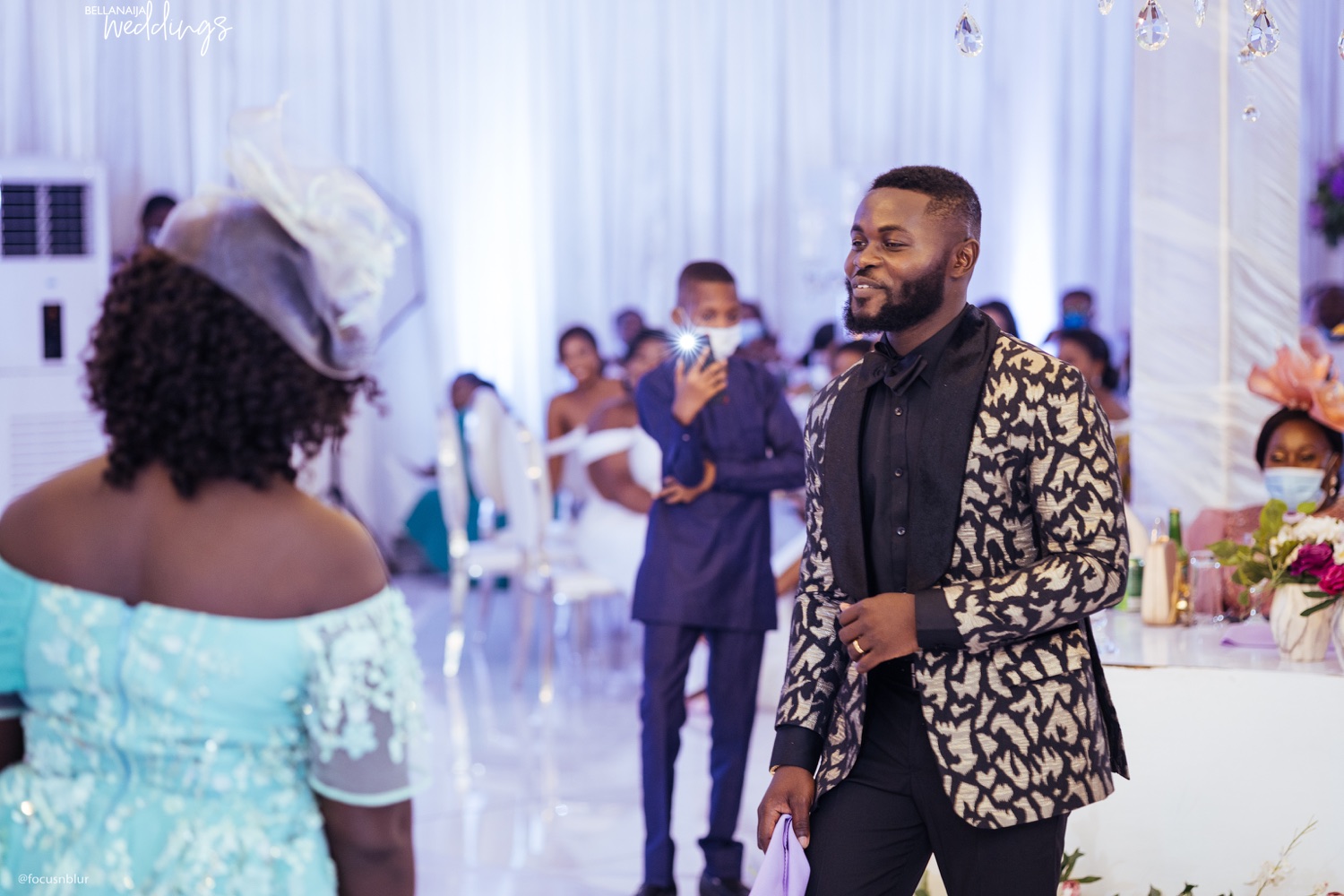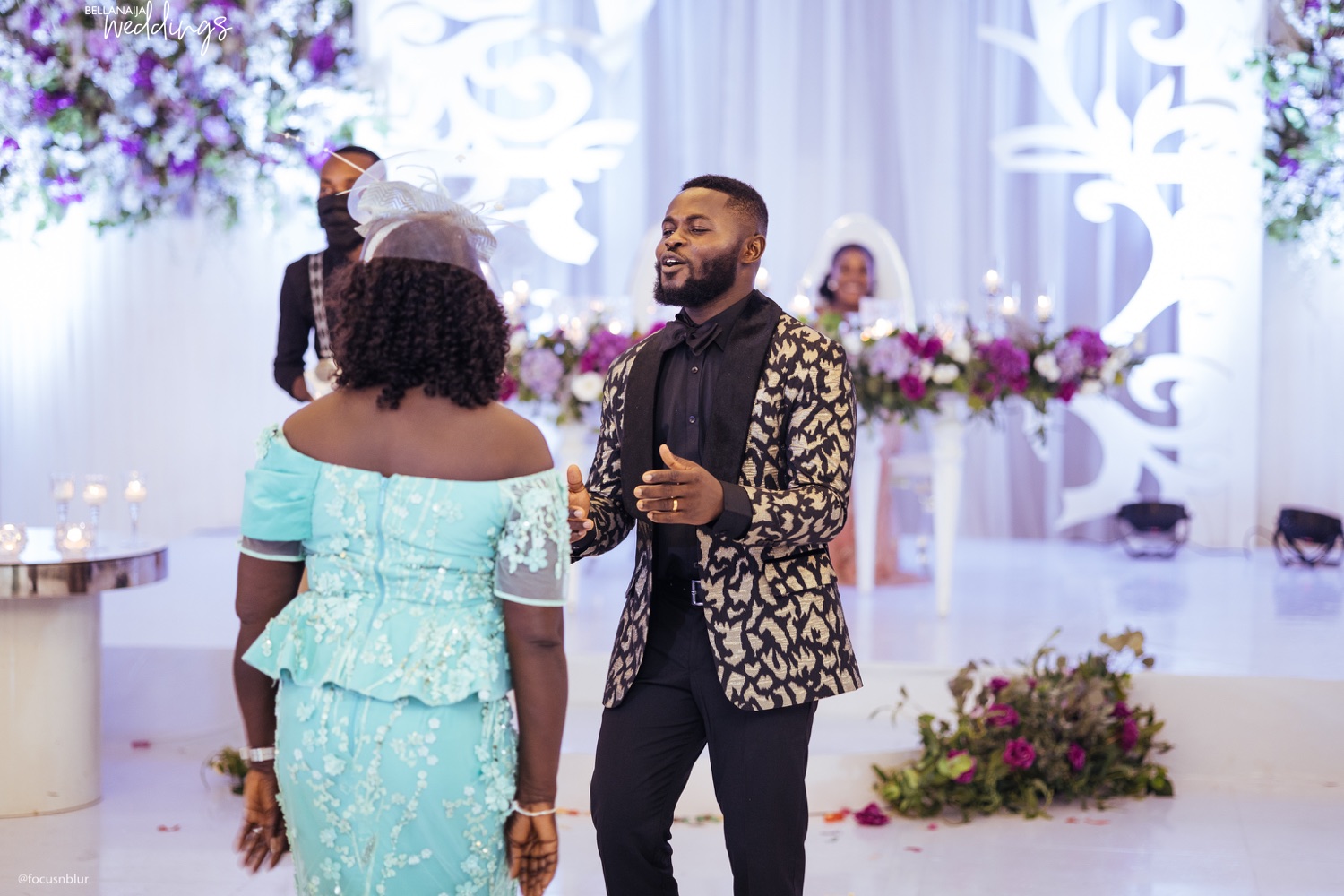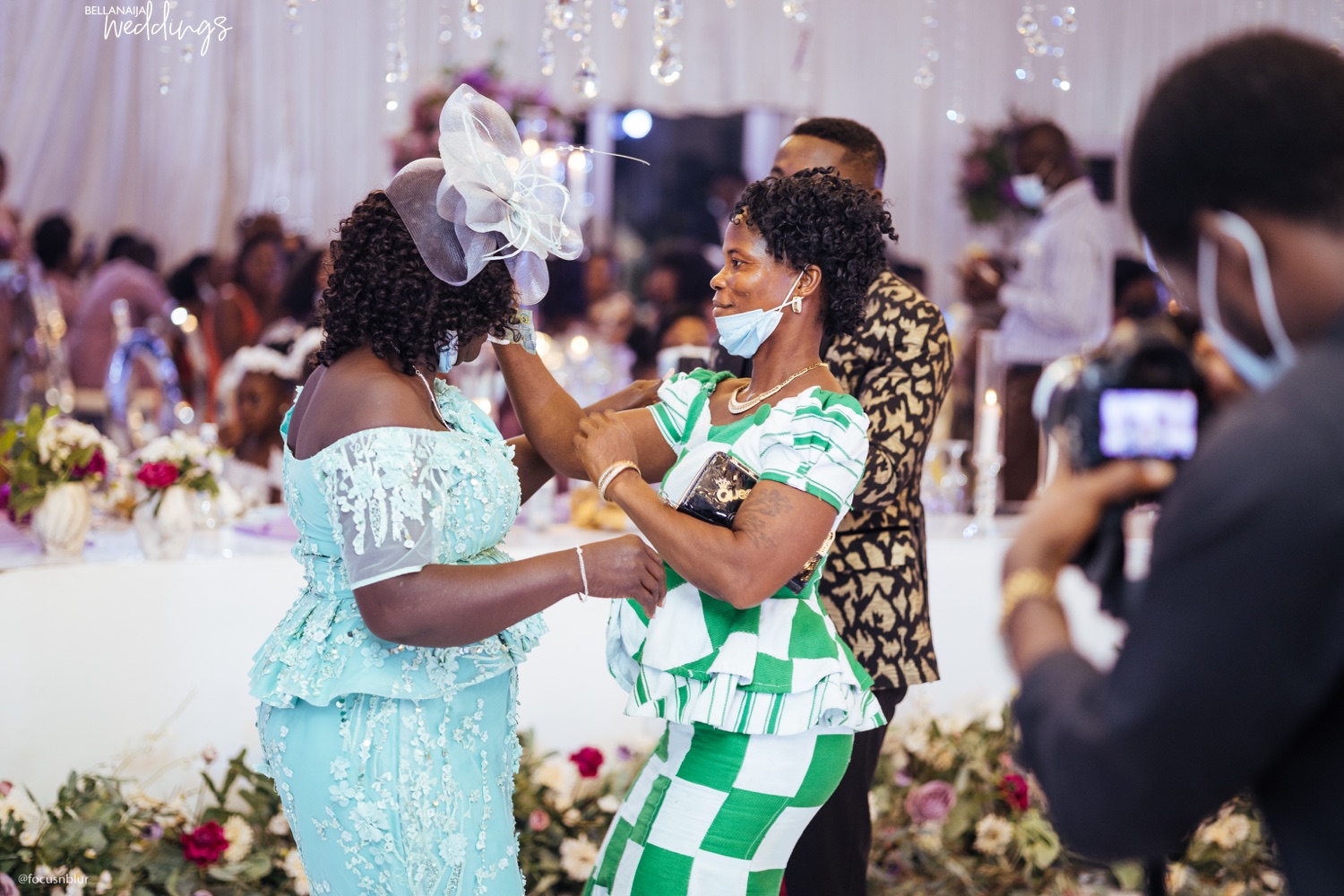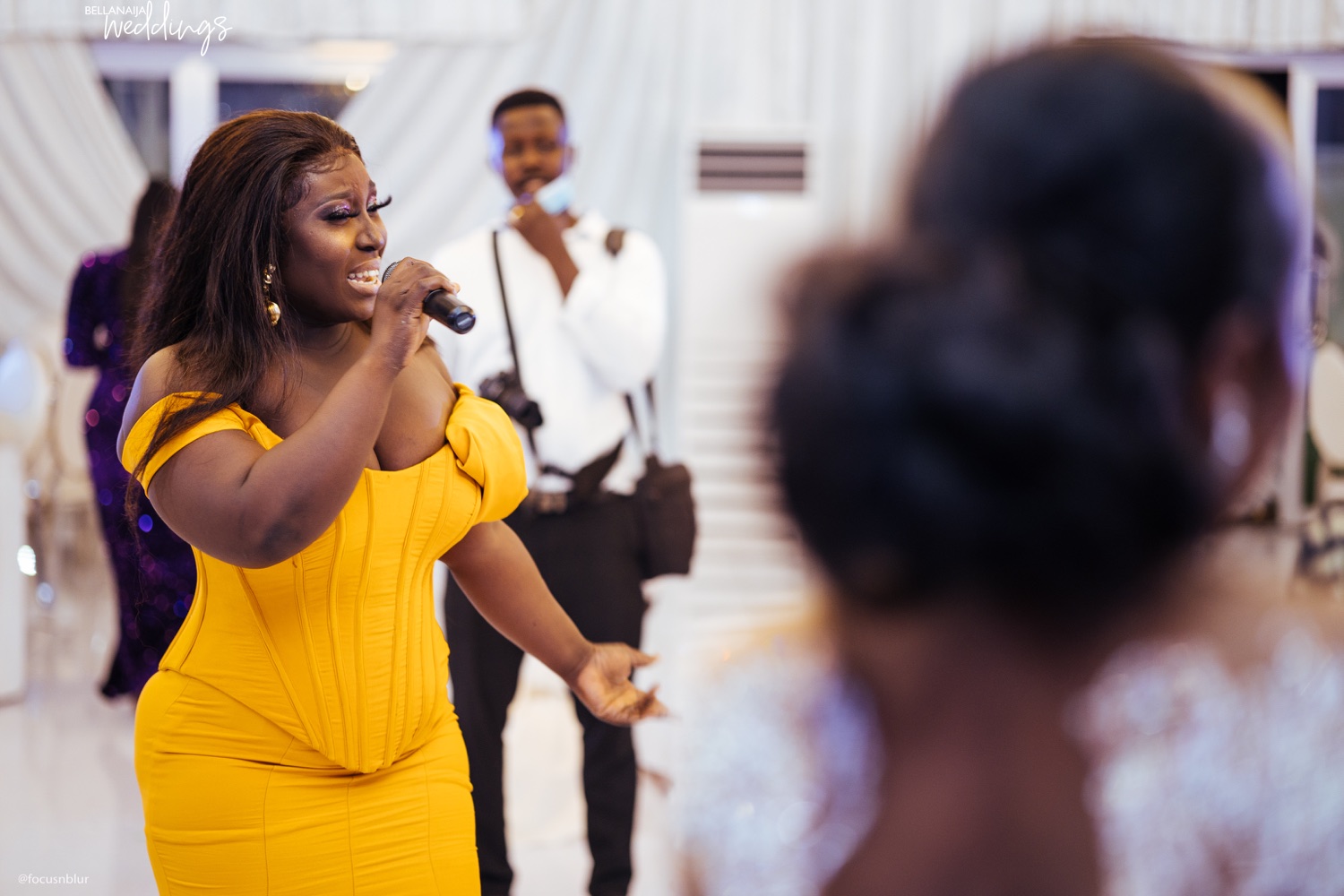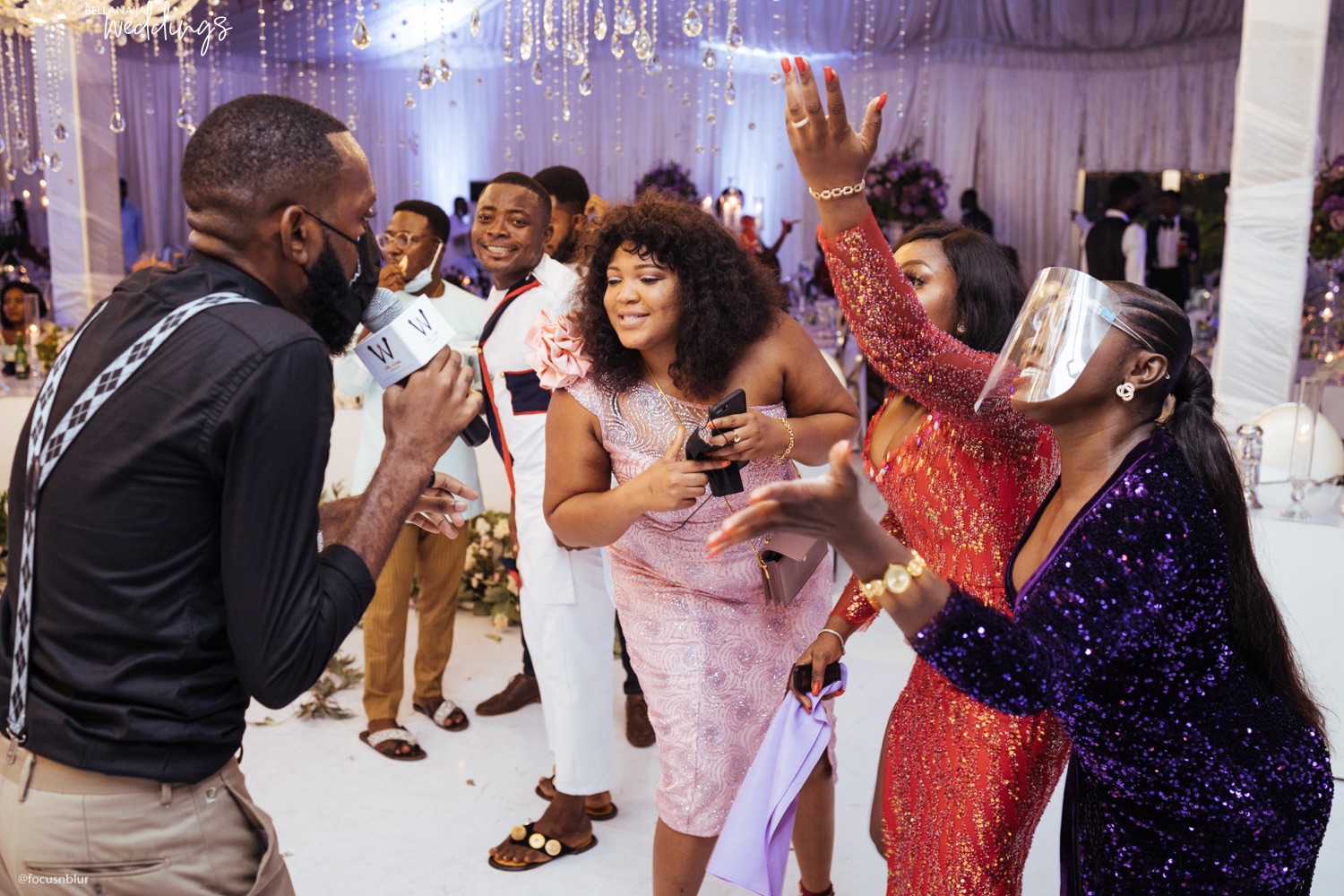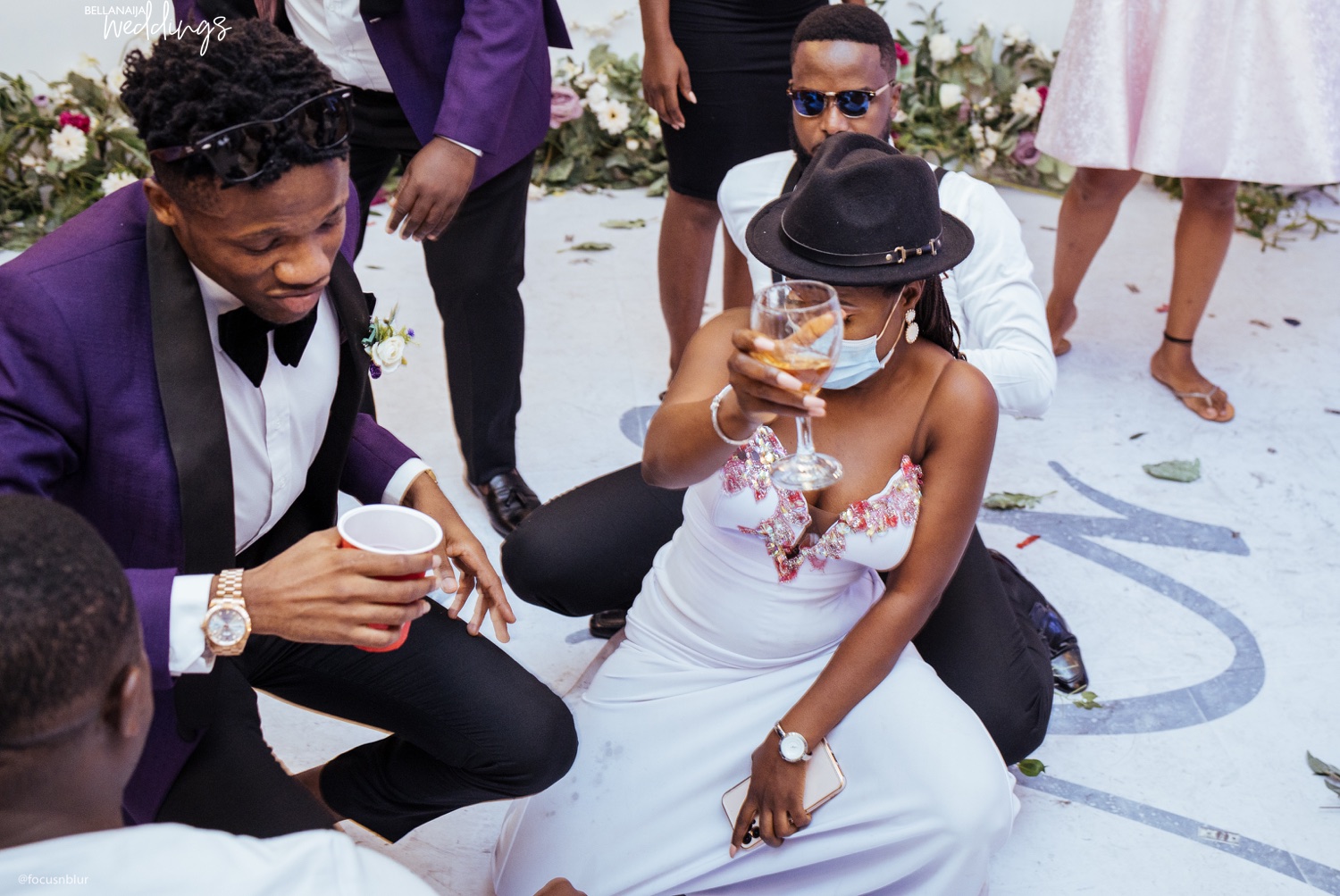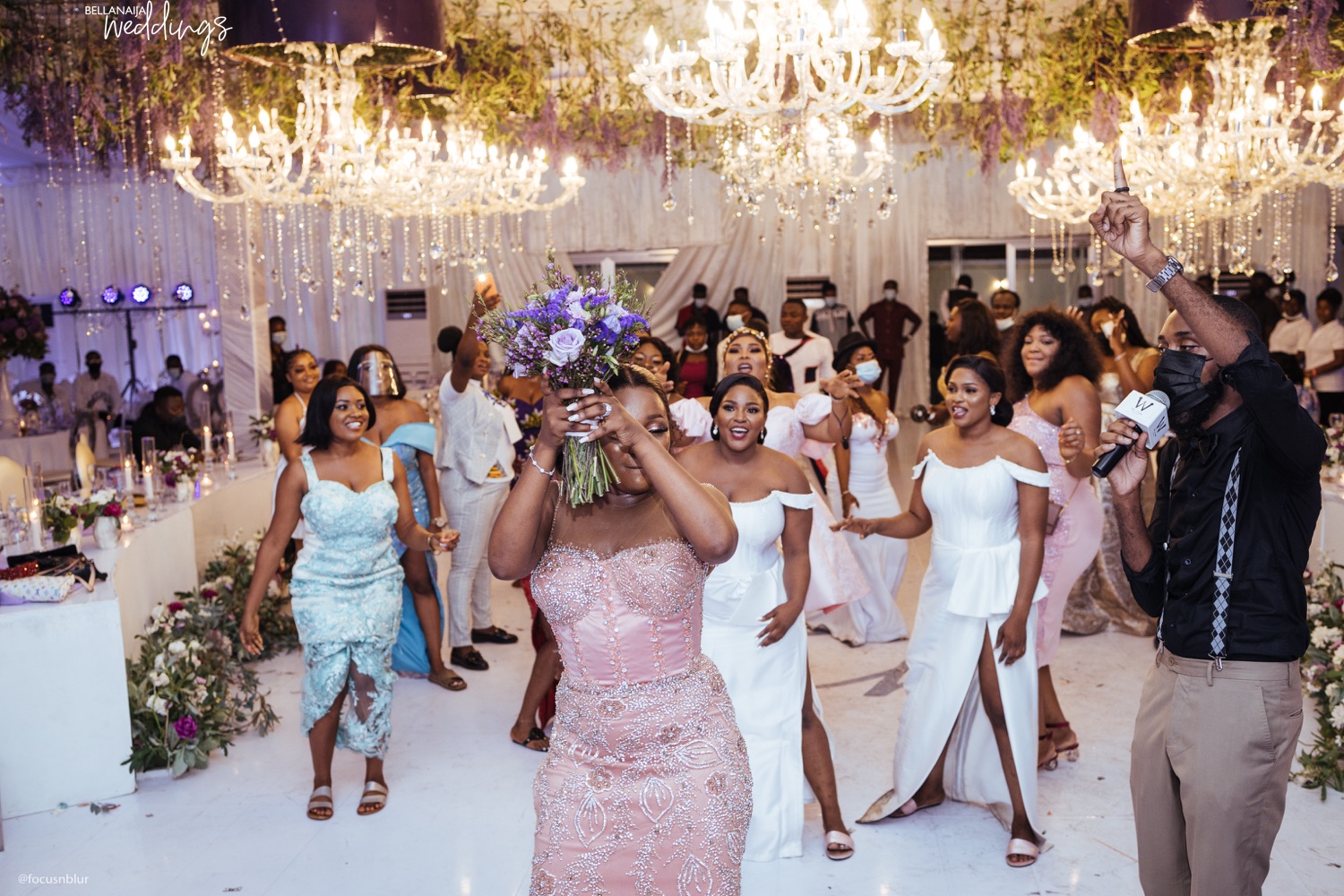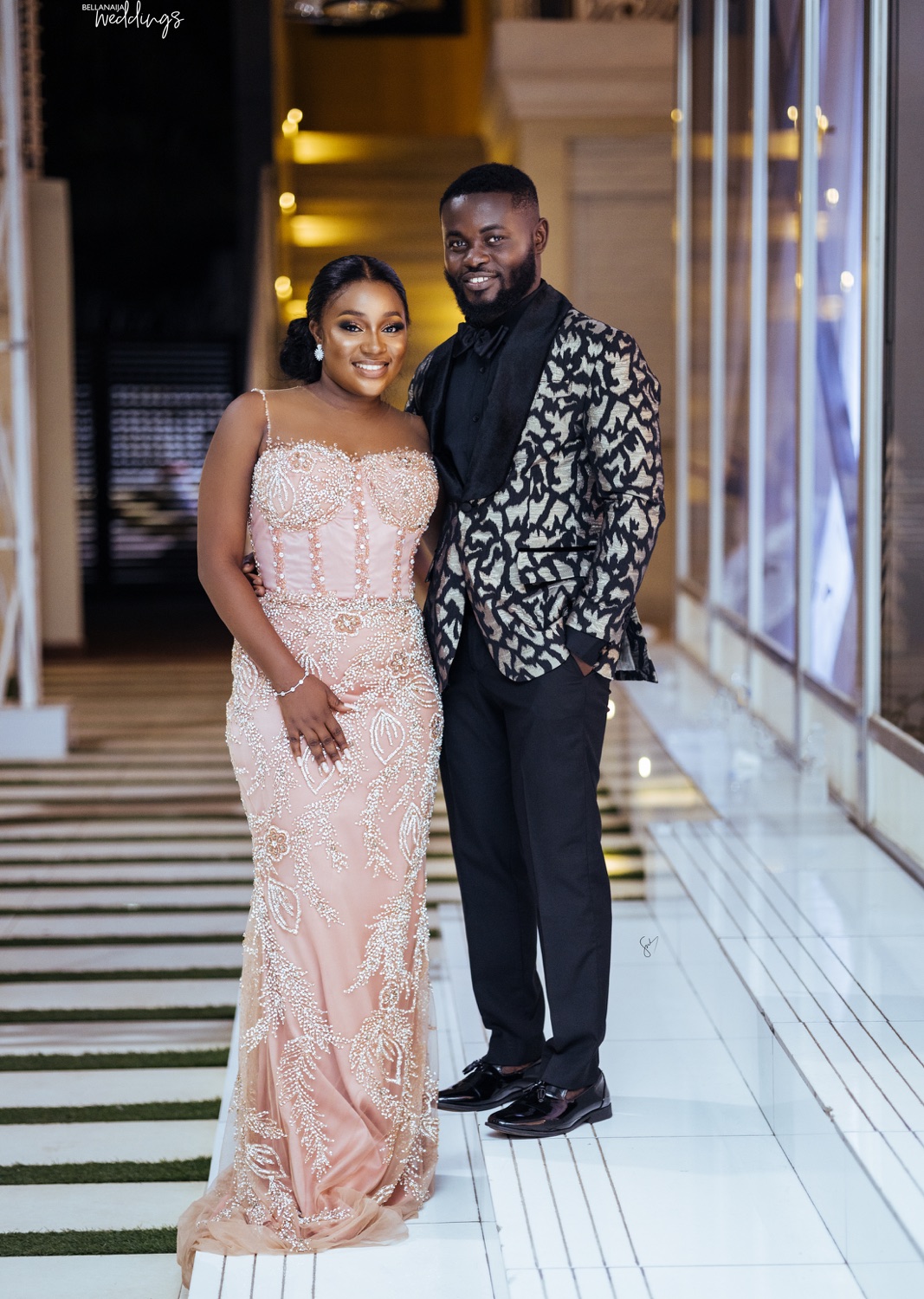 Credits
Couple: @_mzadel @micky_sosii
Planner: @sproutaffair
Photography: @focusnblur
Videography: @rippleeffectgh
Decor: @jandelltd
Makeup: @ariyike_mua
Wedding dress: @pistisgh
Hair Stylist: @ani_nessa | @strandsnmirrors
Bouquet / Boutonnières: @completeeventznflowers
Bridal stylist: @_osei_kwaku
Groom stylist: @_osei_kwaku
Reception dress: @ablade_dromo
Robe: @stunzs_atelier
Bridesmaids robe: @pnj_events_gh
Bridesmaids hair: @del_hairport @strandsnmirrors
Reception dress: @ablade_dromo
Room setup: @balloons.gh
Bridal fun: @vestir_gh
Stationery: @inkandbows
Bridesmaids Makeup: @facemechanicgh
Bridesmaids dresses: @piel_couture
Little bride's dress: @piel_couture
Groom's suit: @Fifiyeboah
Groomsmen suit: @kb_klodin
Cake: @eatbyzoe
Catering: @Championdishes
Cocktails: @themobilebar
Mc: @1mr_wazza
DJ: @djamachi
Souvenirs: @zoommediagh_