All the way from the gold coast, Ghana, we have a beautiful feature of the traditional ceremony of Lillian and Justin. The sweet couple decided to have a Ghanaian wedding ceremony instead of the regular white wedding. where the groom's family presented the bride's family with a dowry.
See all the gorgeousness of the wedding in pictures and also the bride shared their love story with us, and trust us, it is oh so sweet. So guys, enjoy this feature and do well to check out more weddings here.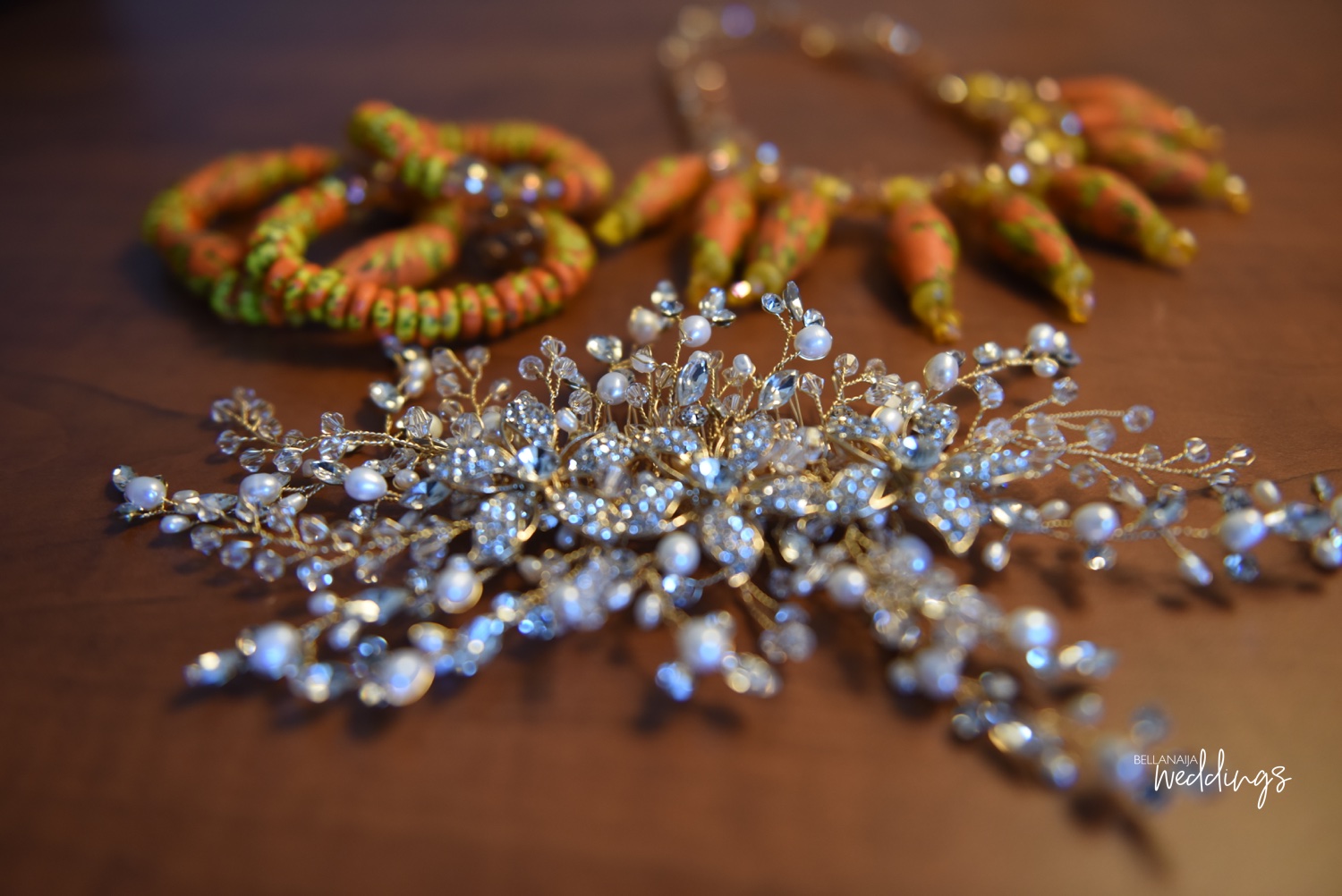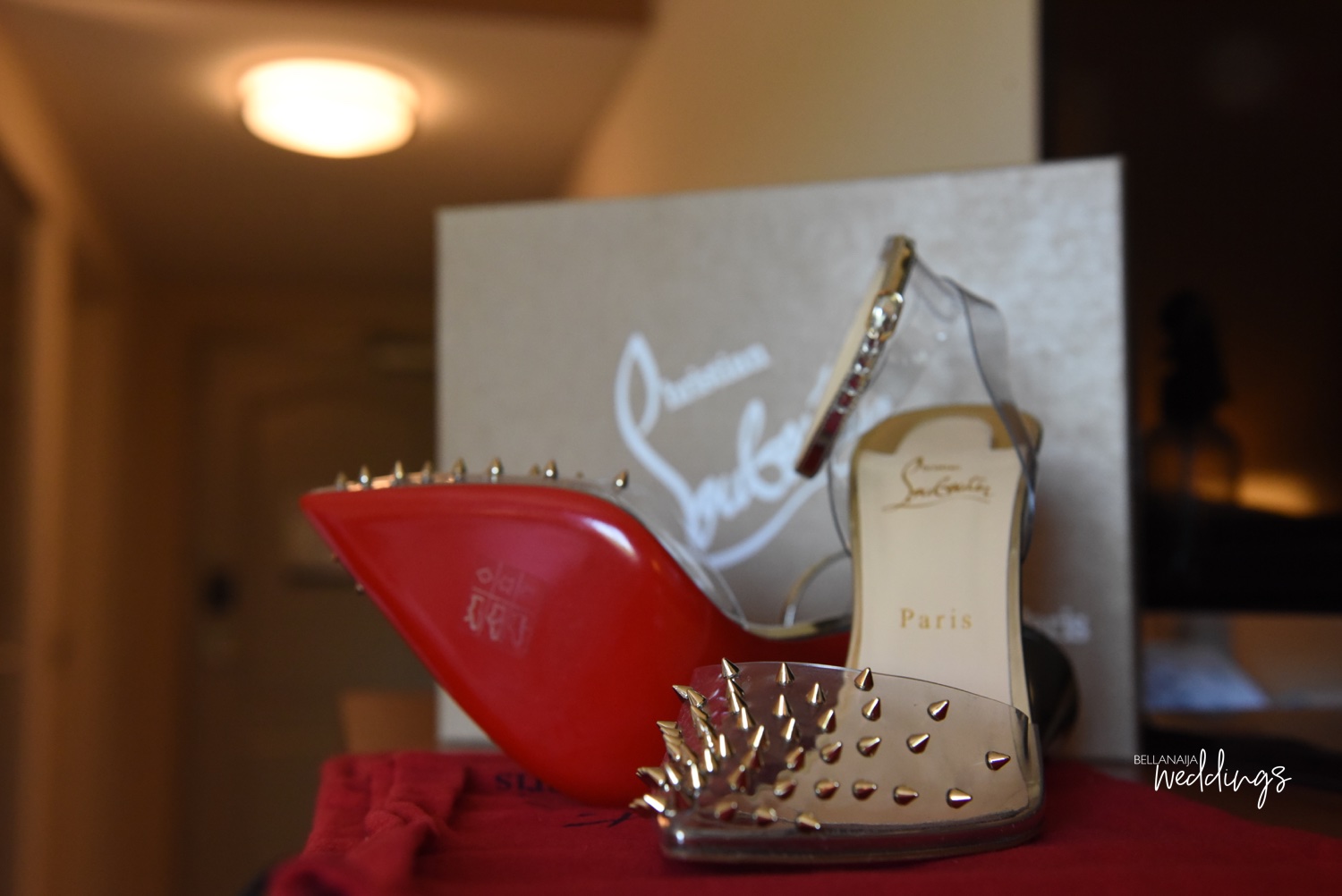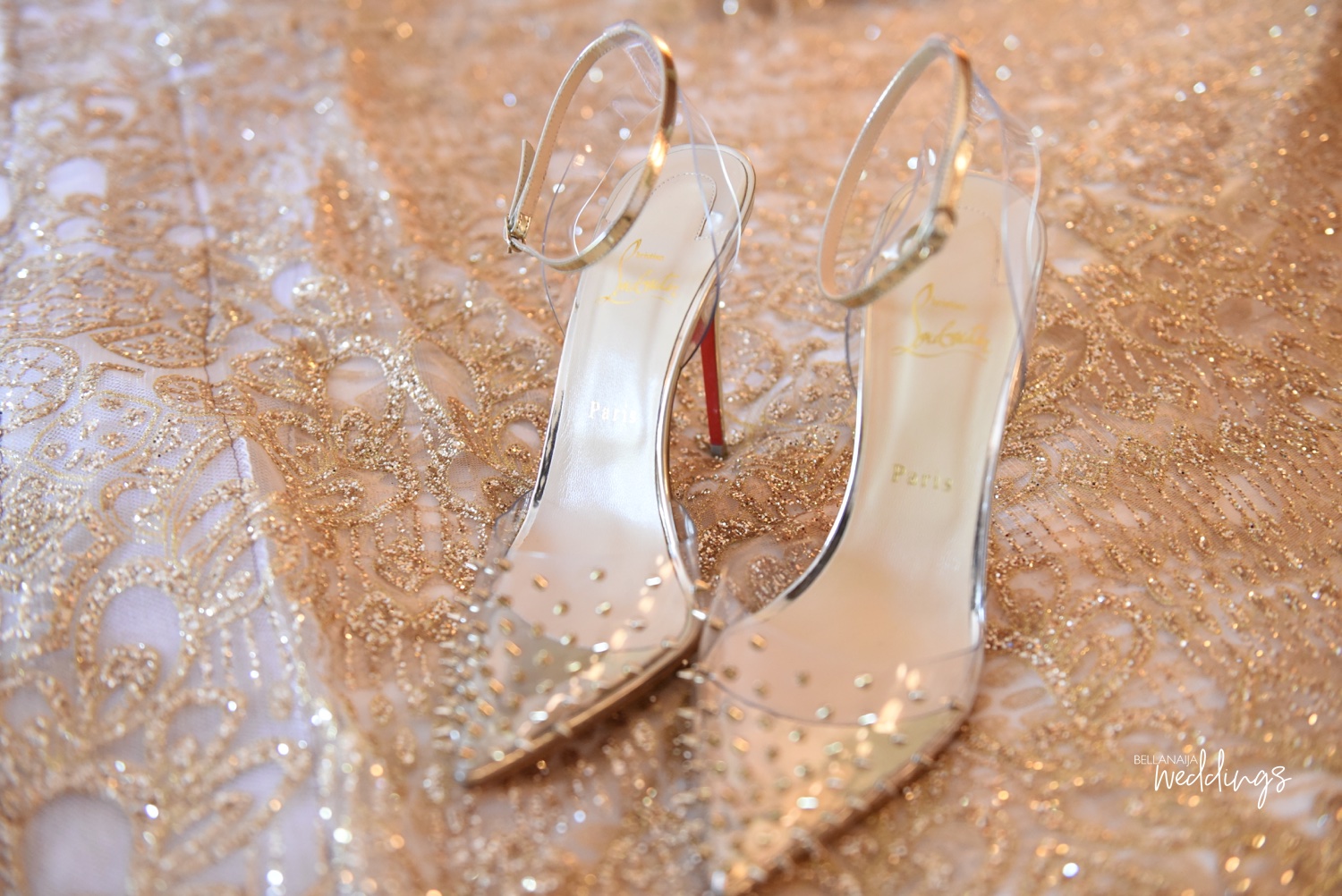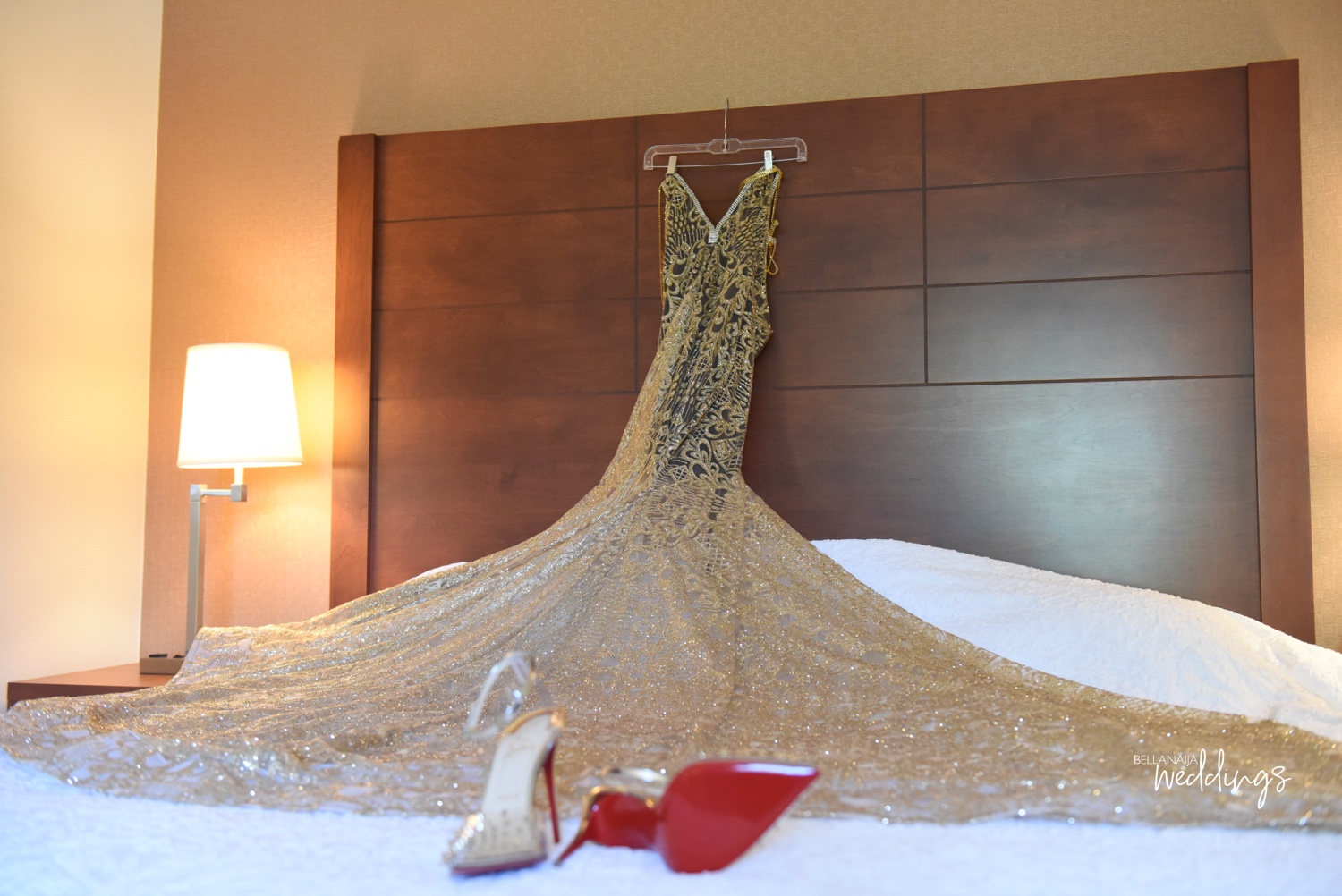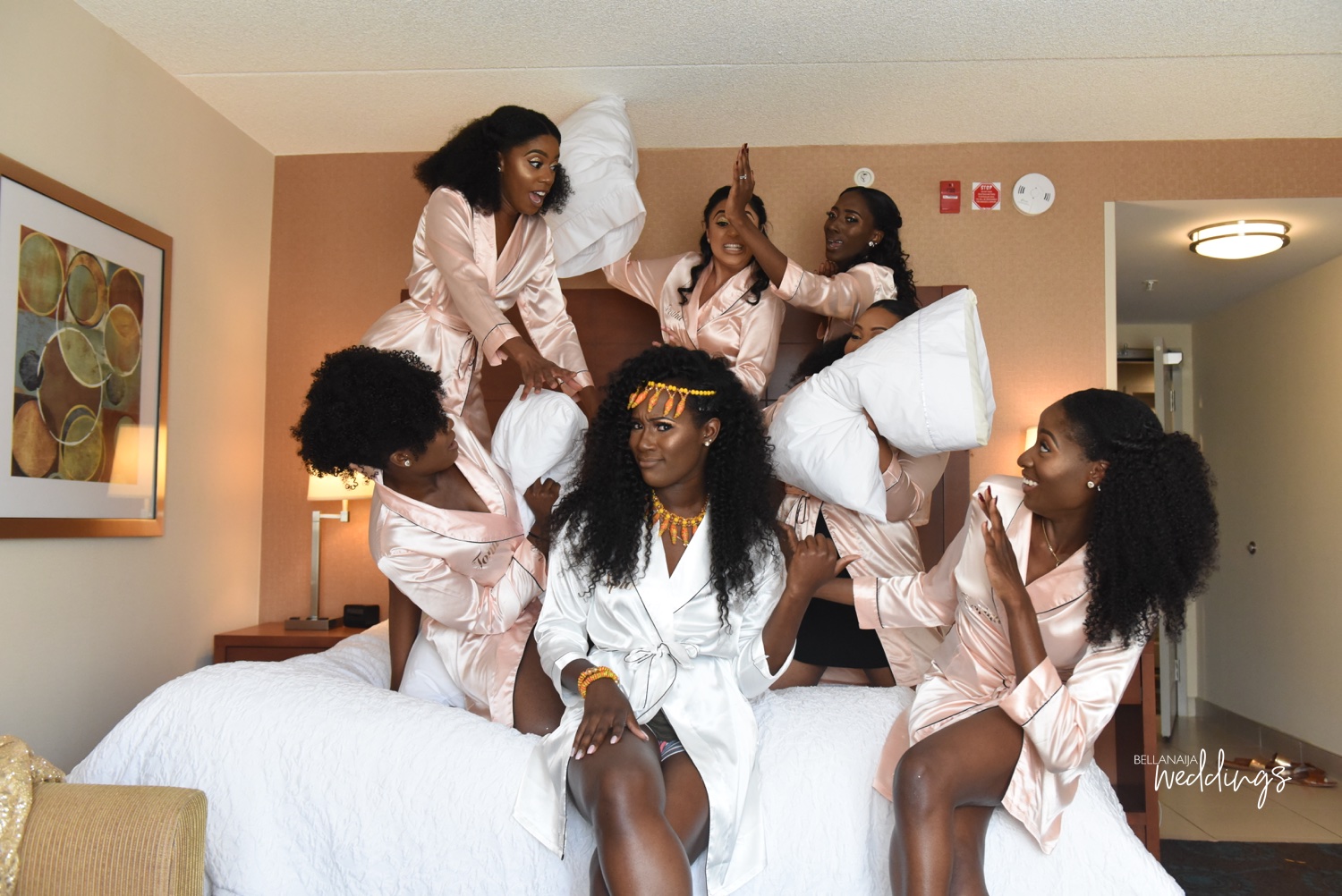 Lillian recalls how their beautiful love story began:
It was a Wednesday evening, and like every evening of the week before bed, I was on Instagram. Probably looking at random pictures of beautiful people, travel destinations and anything pretty and shiny.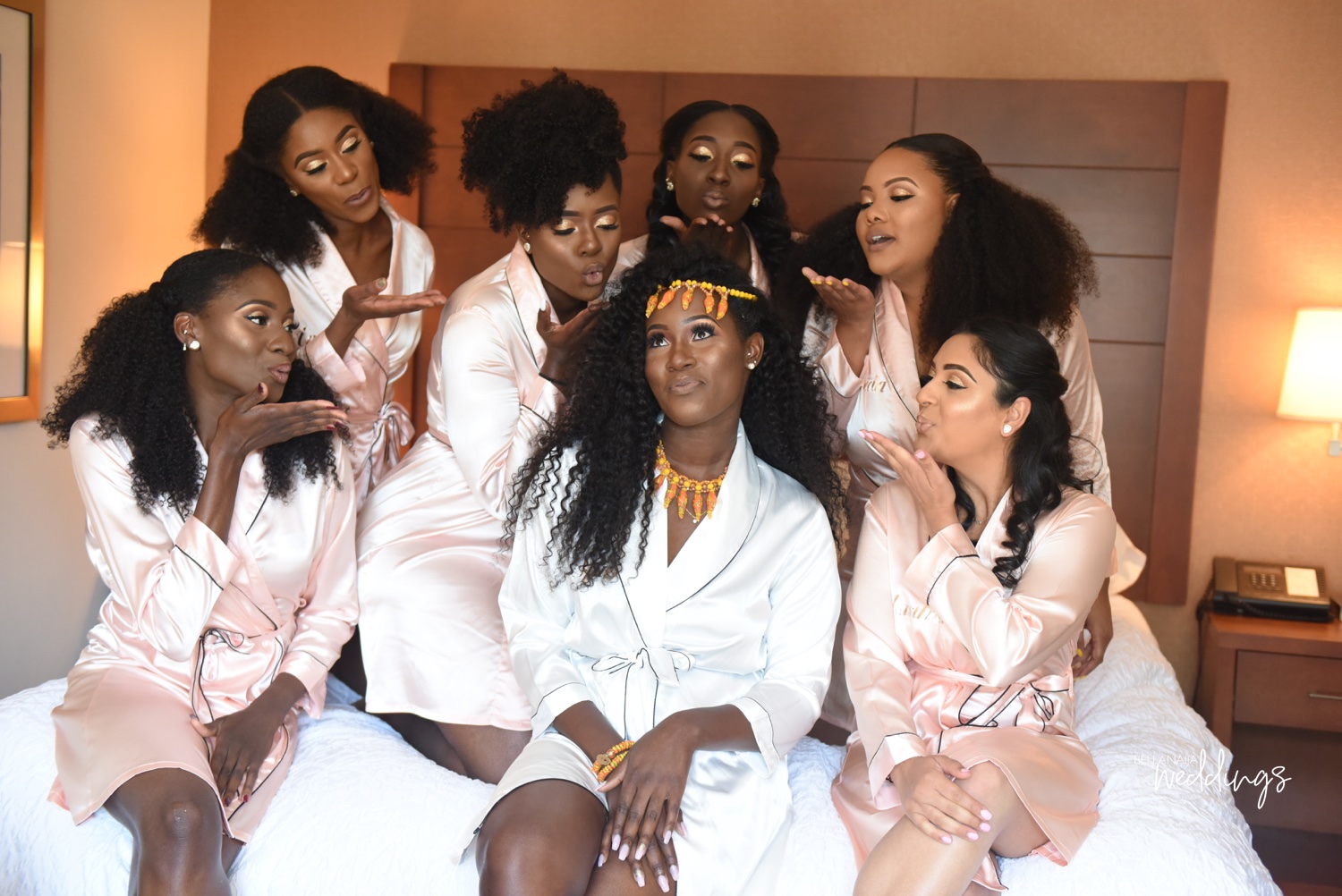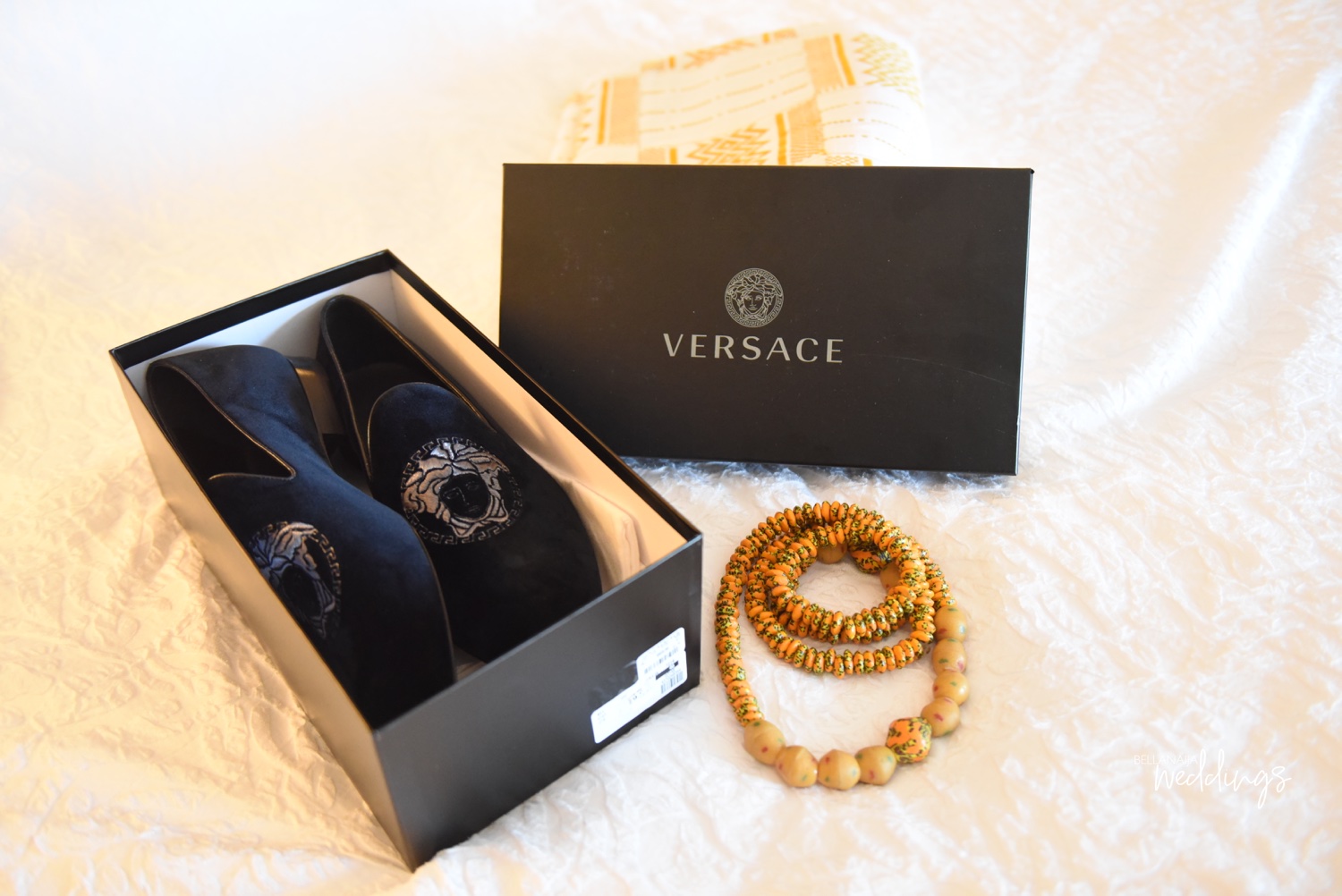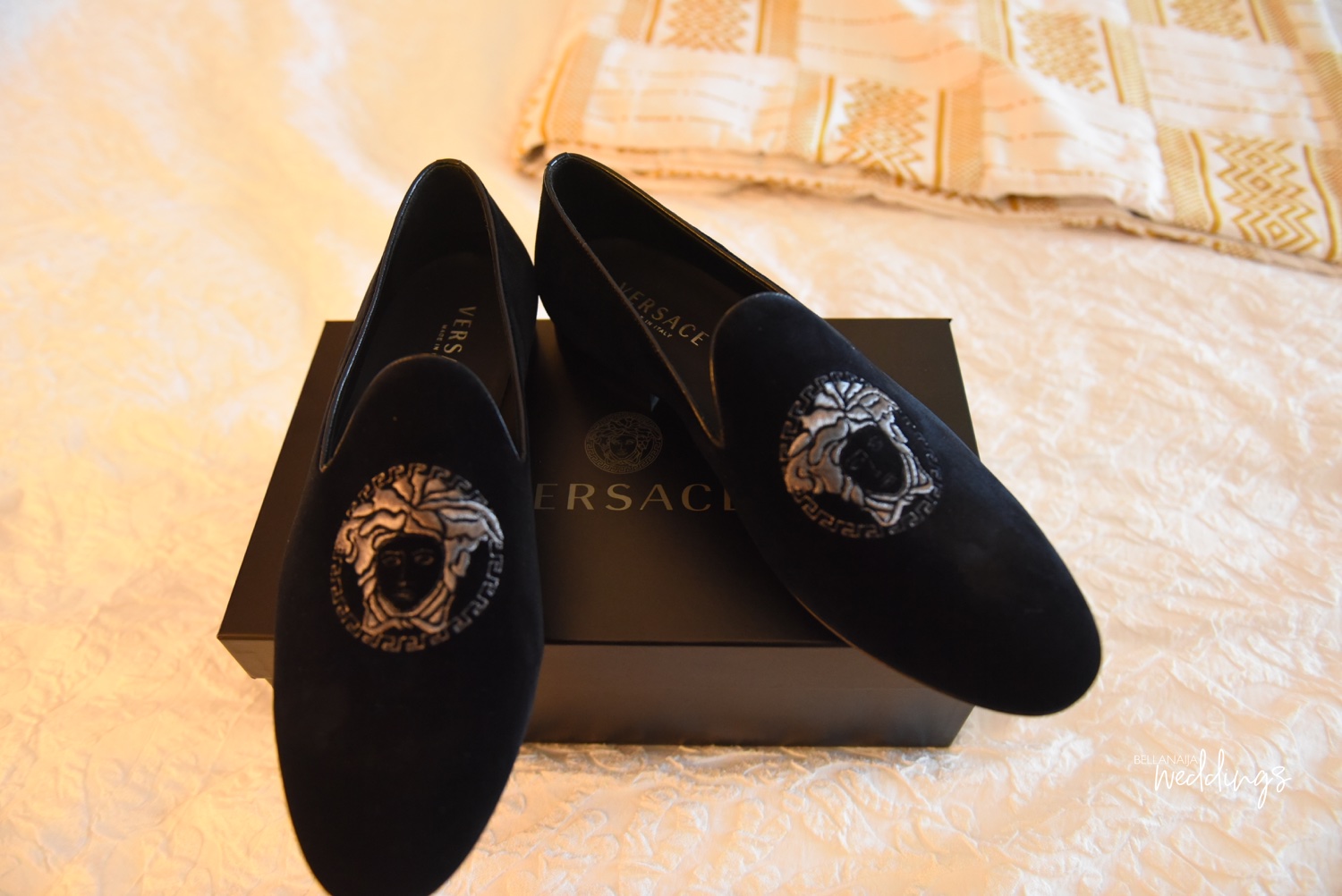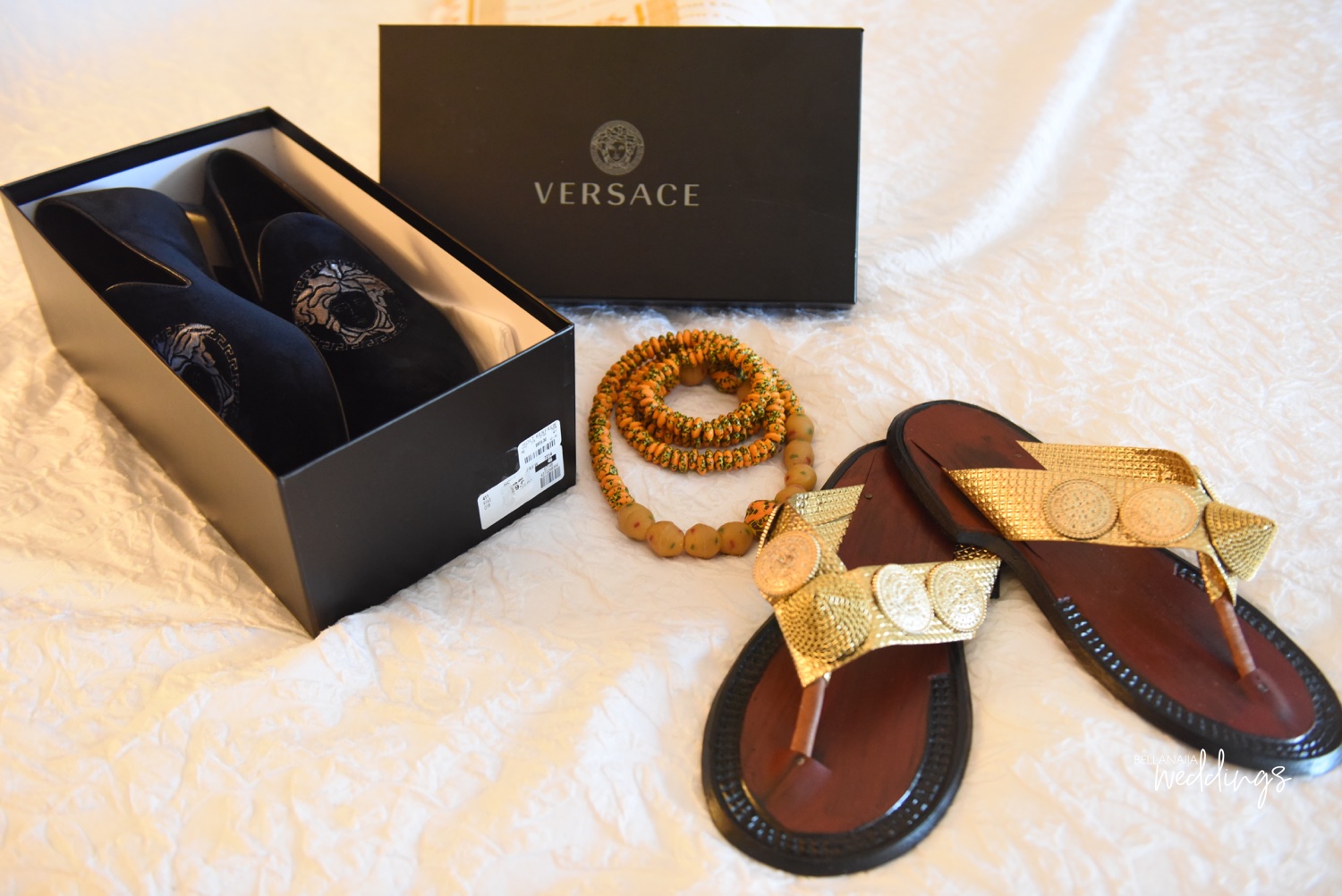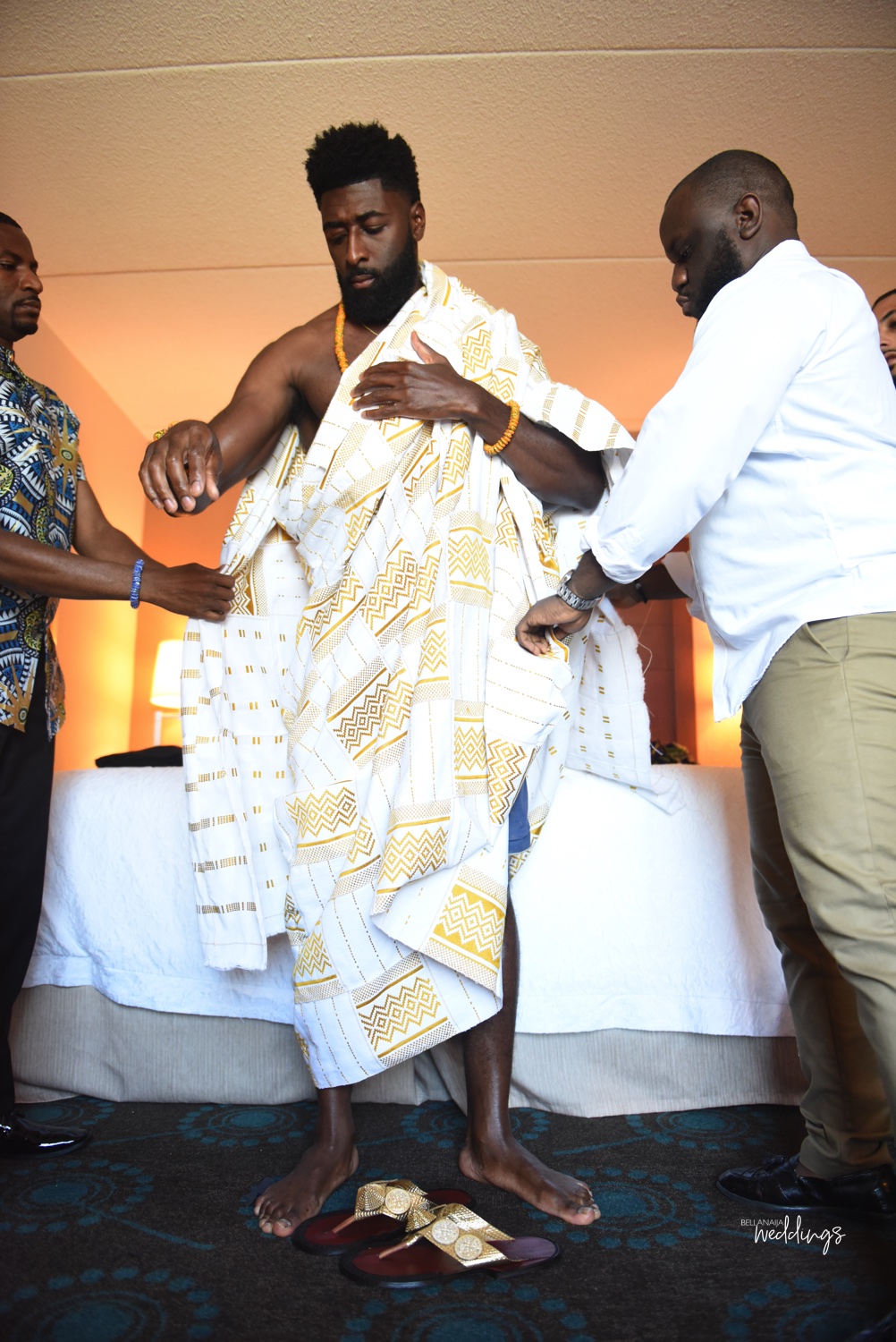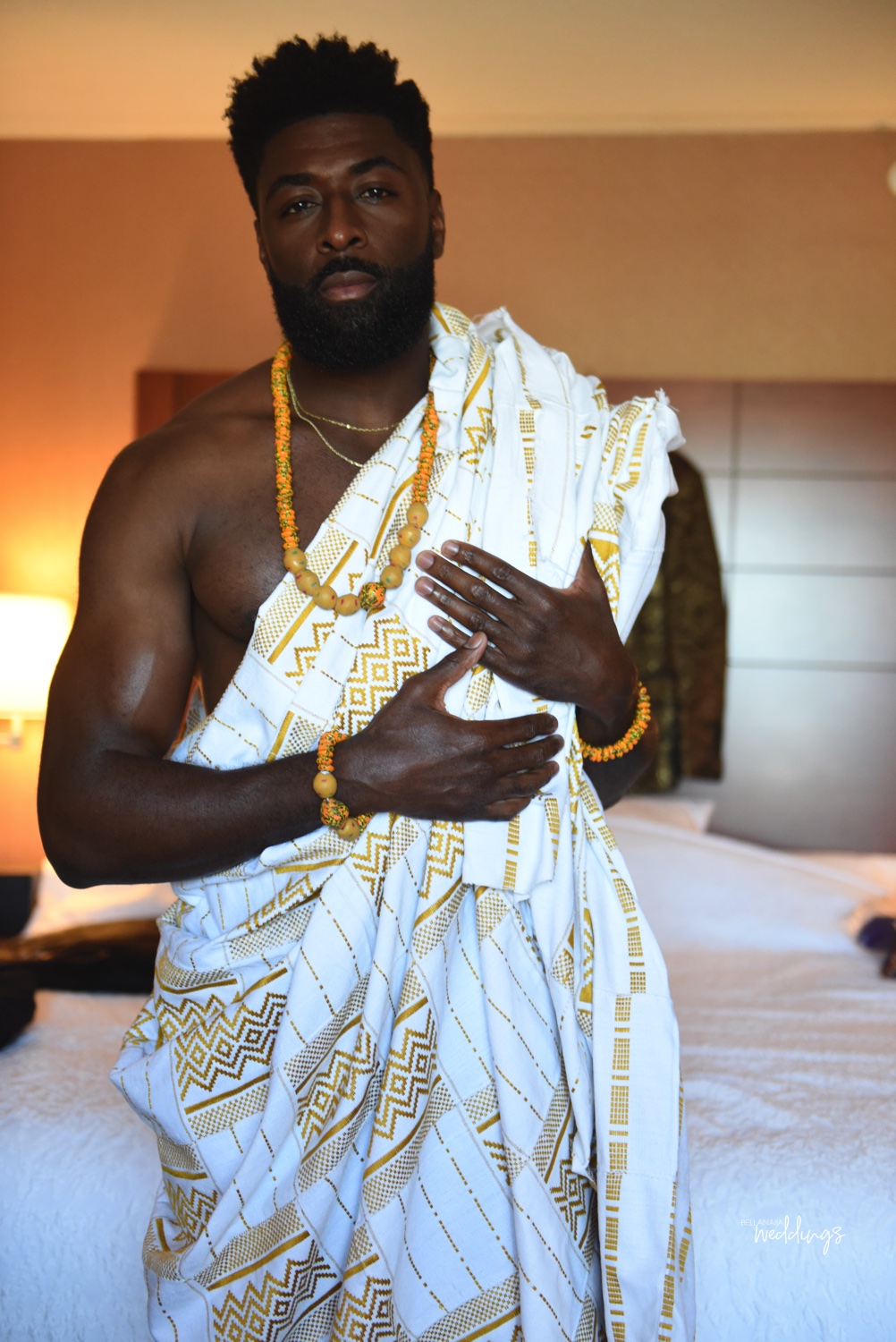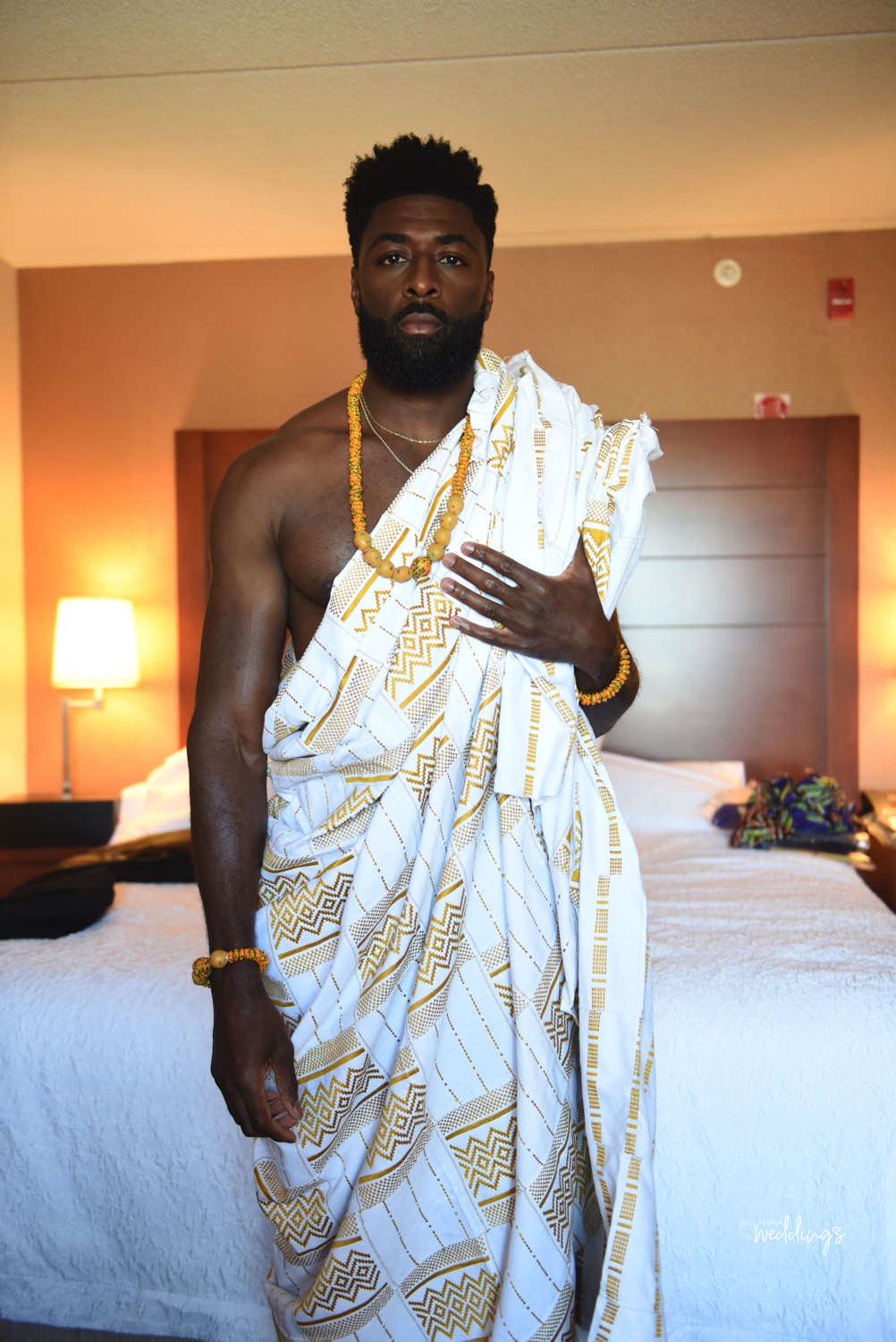 While perusing through my explore page, I saw him, right there, in the middle of my screen wearing a blue suit jacket, a white shirt, a dark blue tie and the most amazing beard I'm pretty sure I'd ever seen.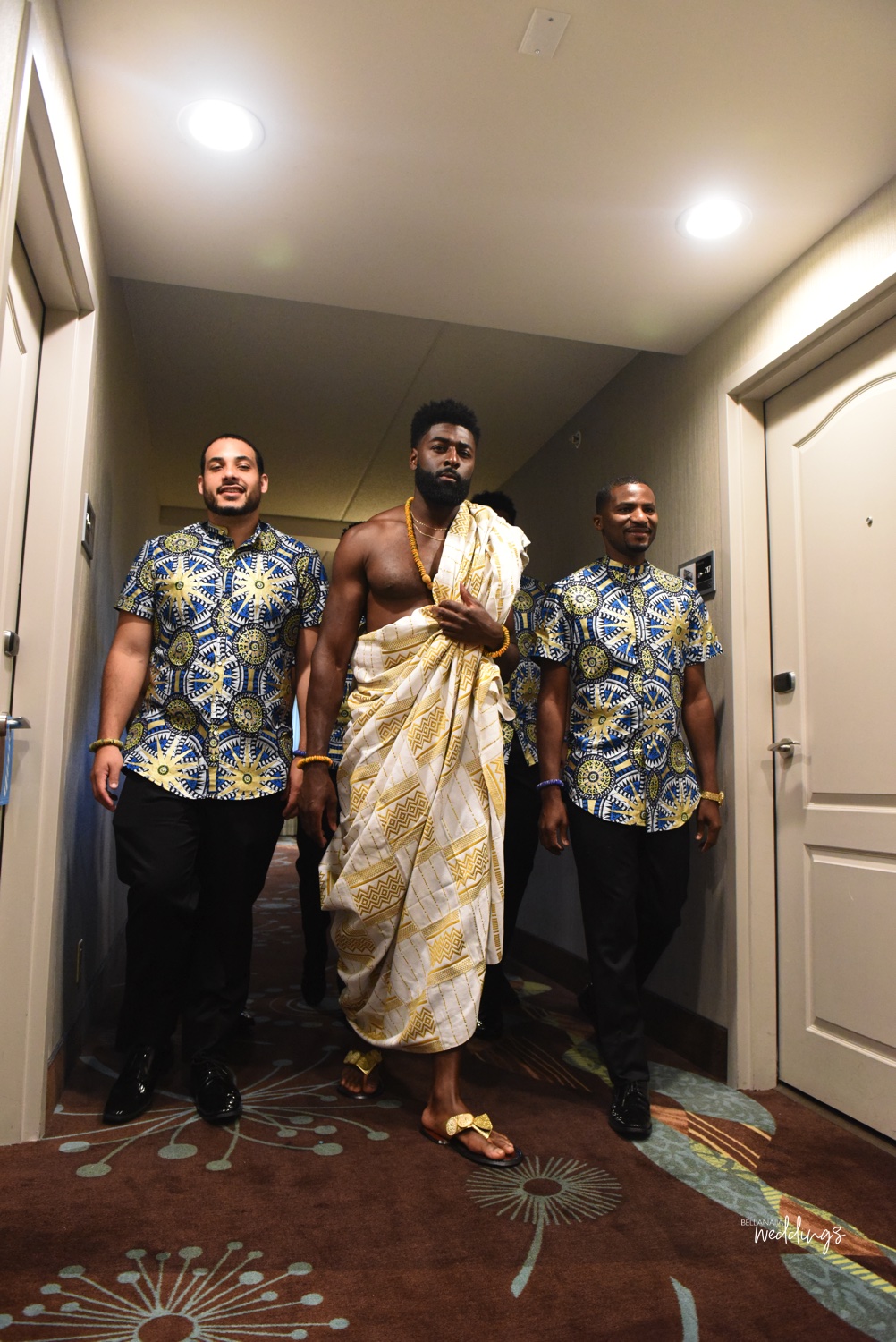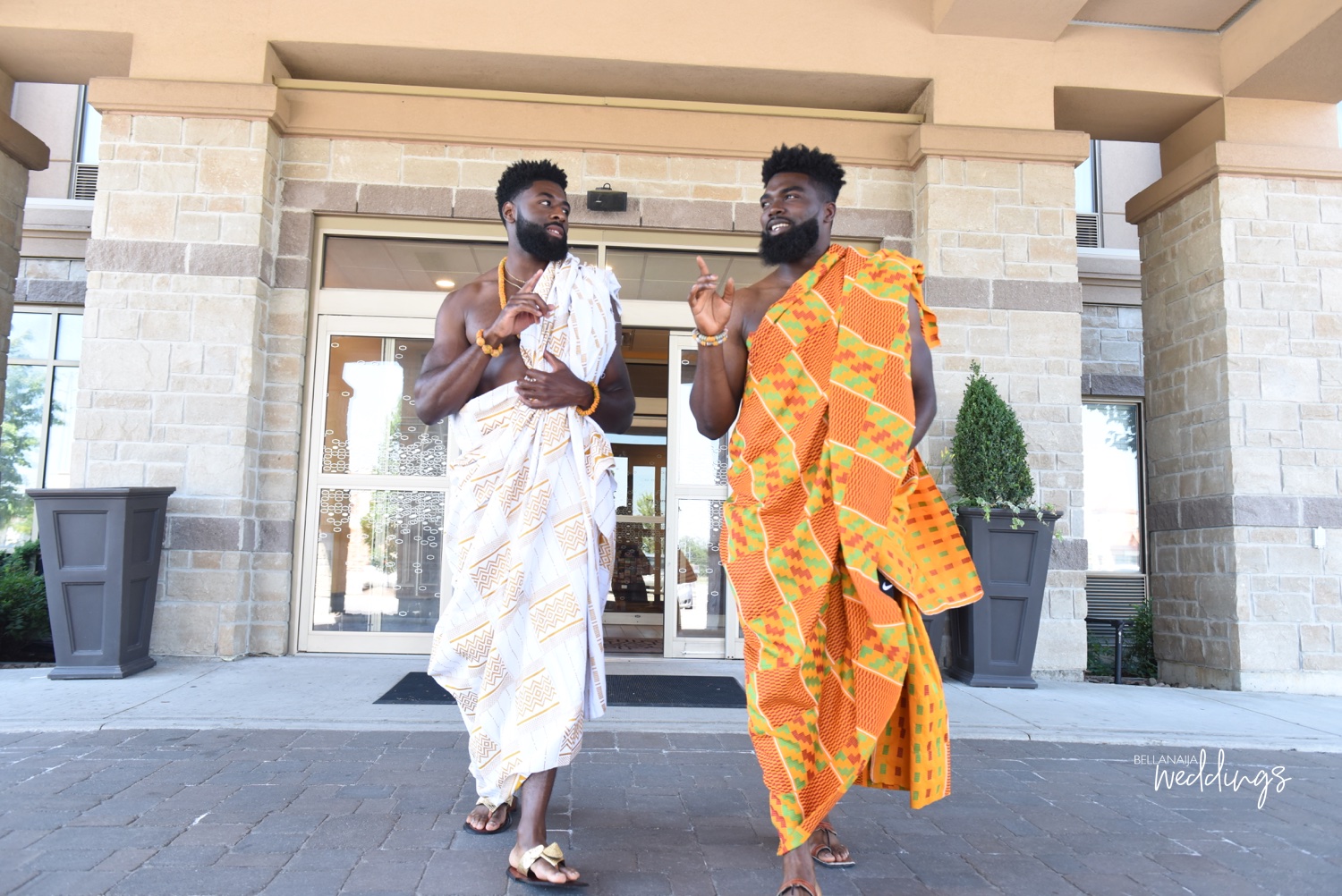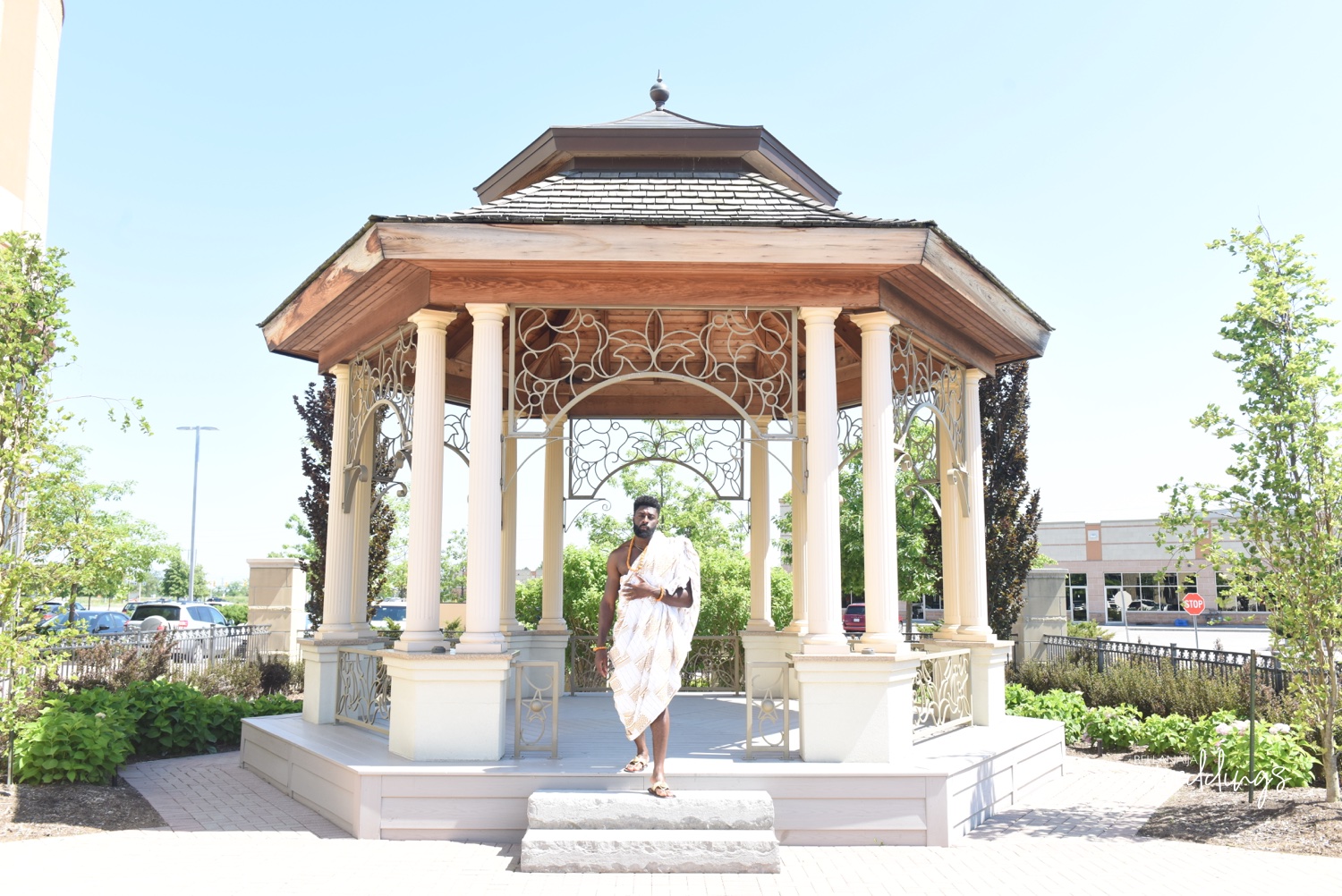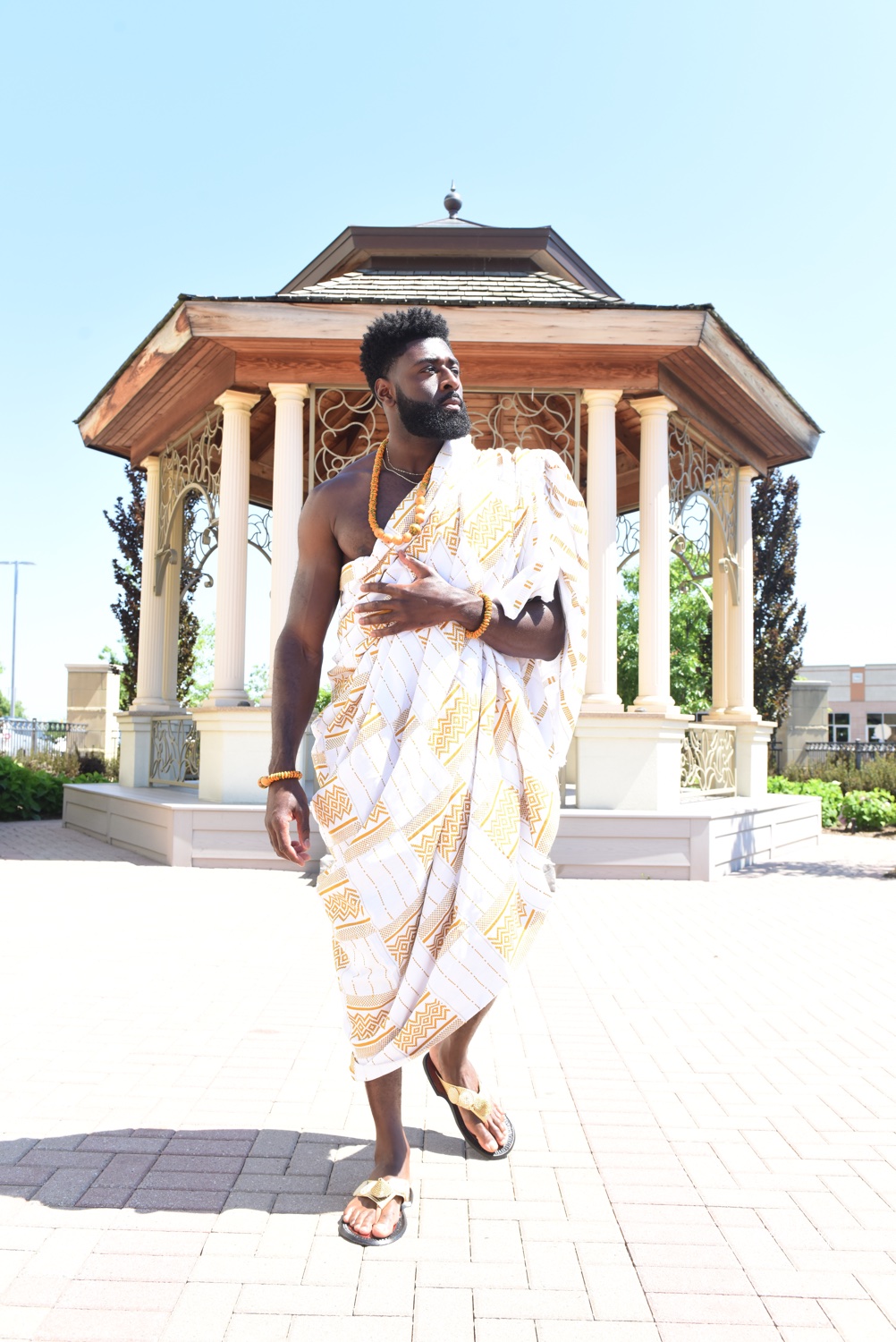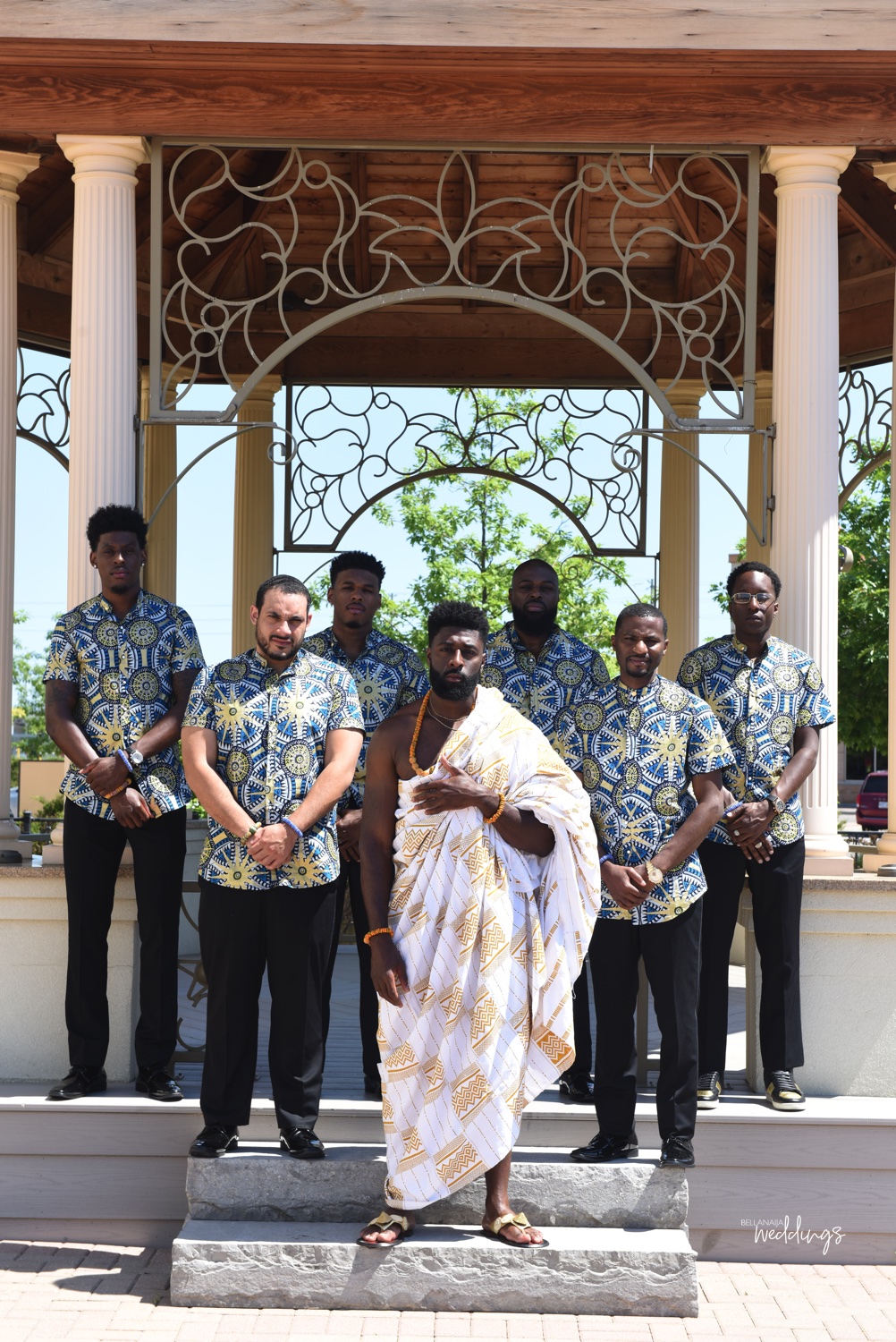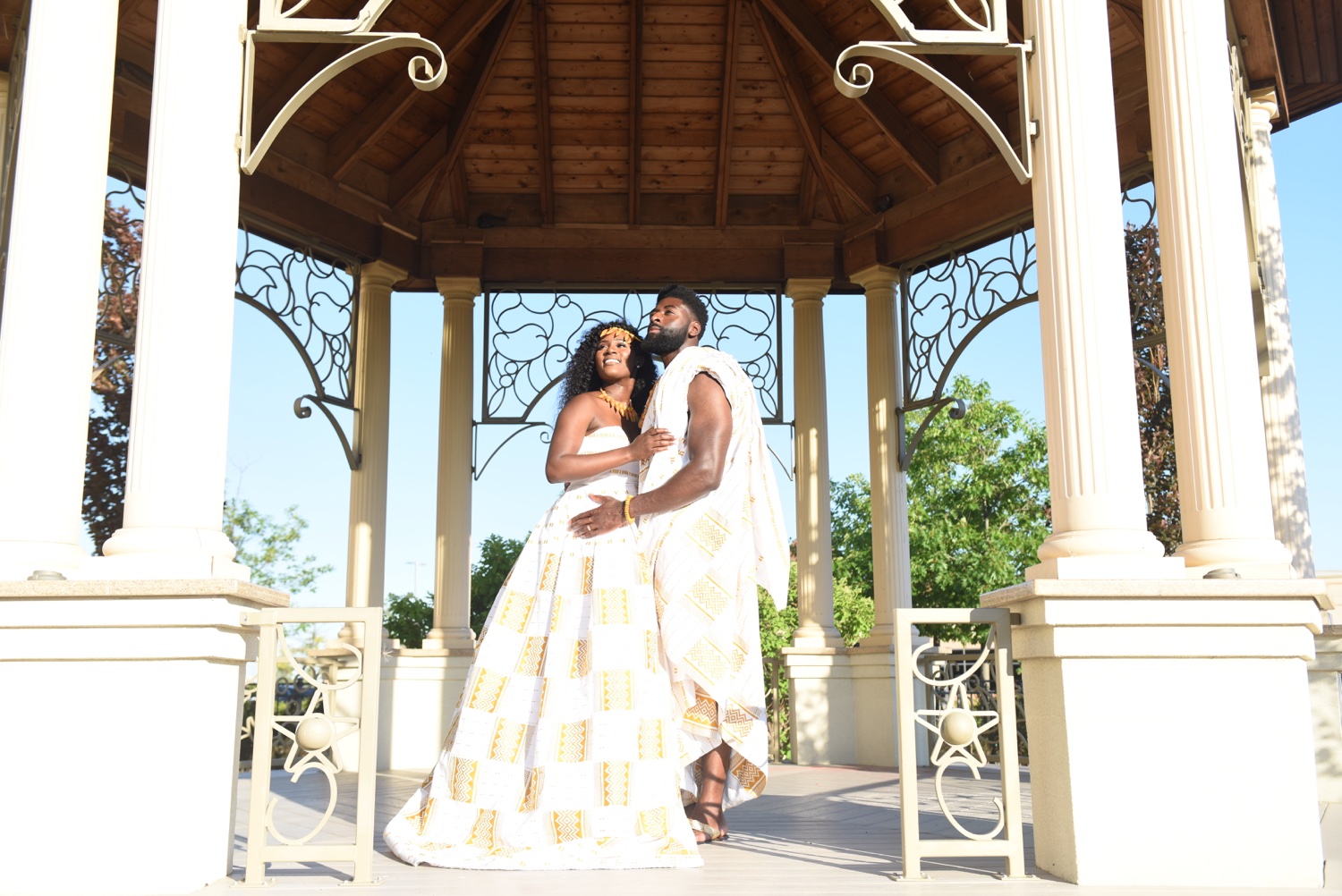 I decided I need to see more, so I went through his page and looked at pictures of him as a child, hanging out with friends, and like the crazy and curious person I am, I decided to say hello. (yup, I slid into his DM's #shootyourshot) To be honest, I was about 80% sure he wasn't going to respond.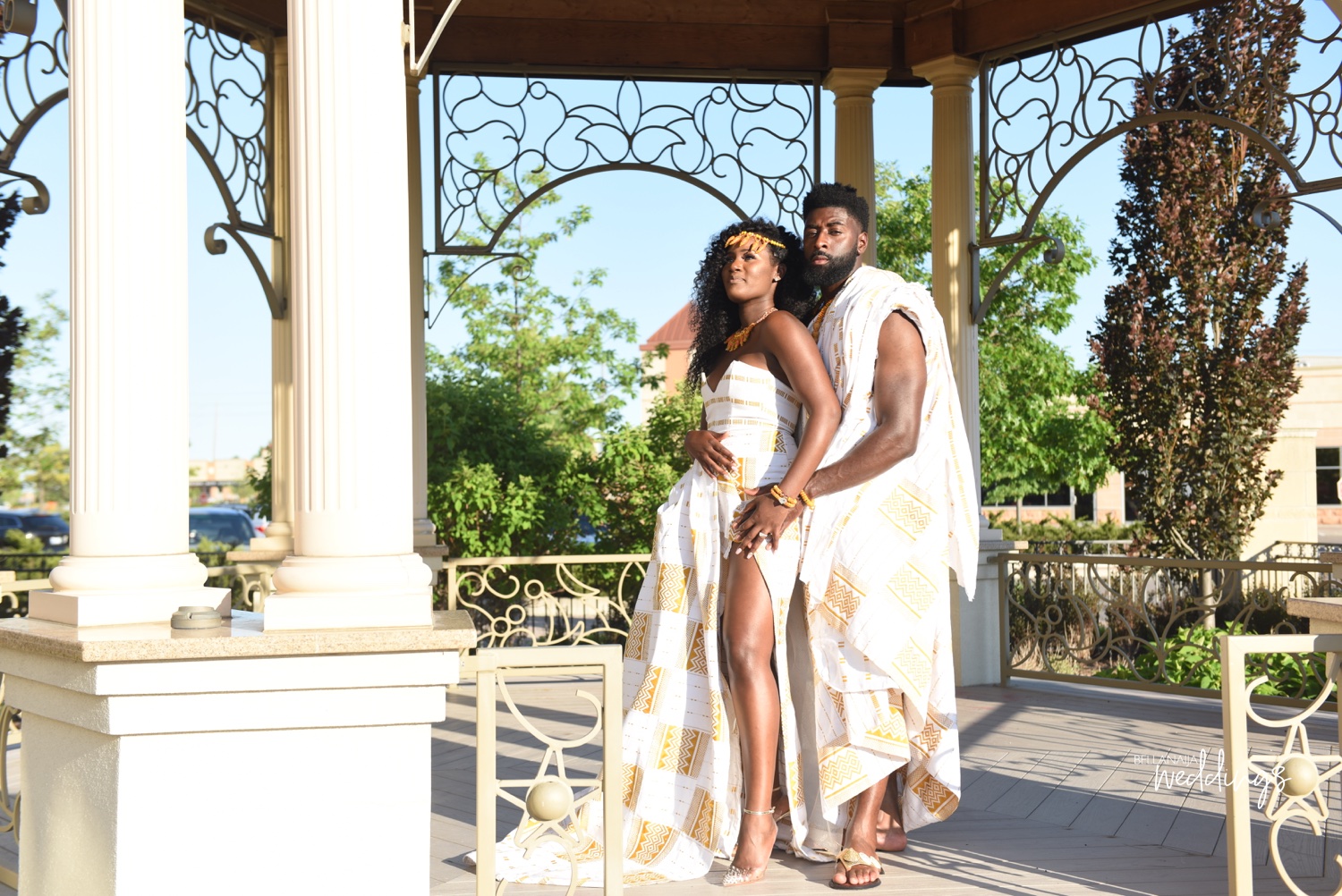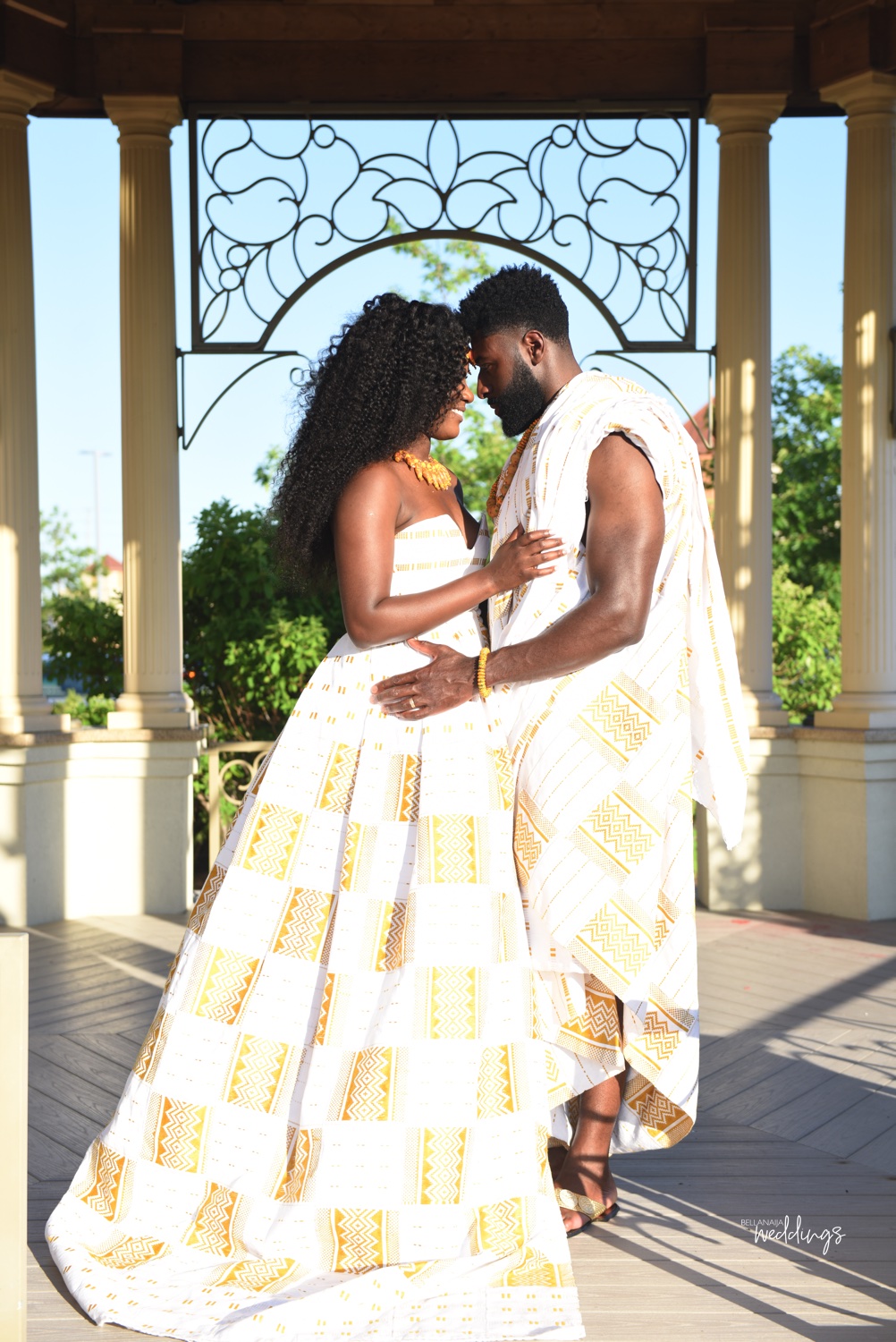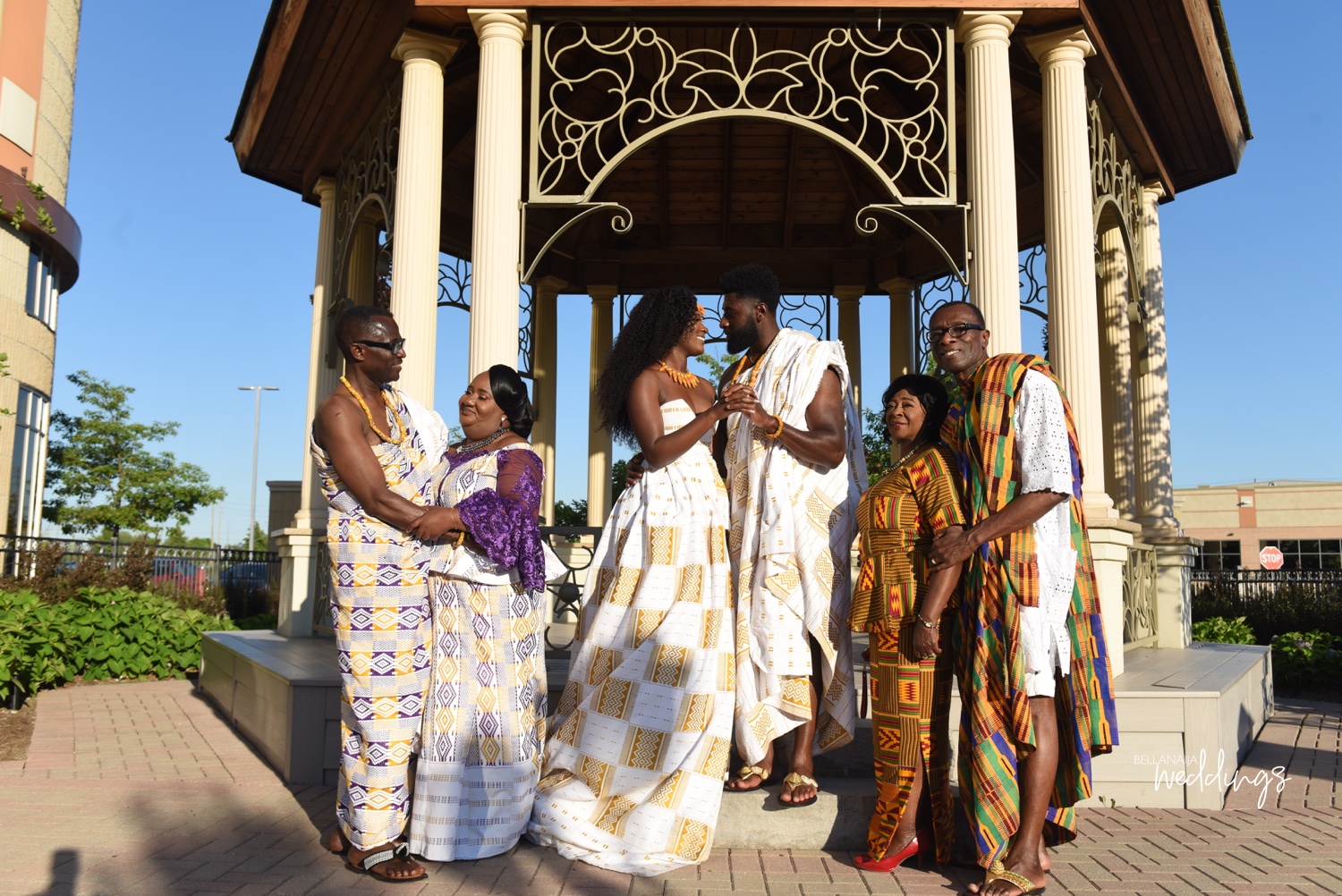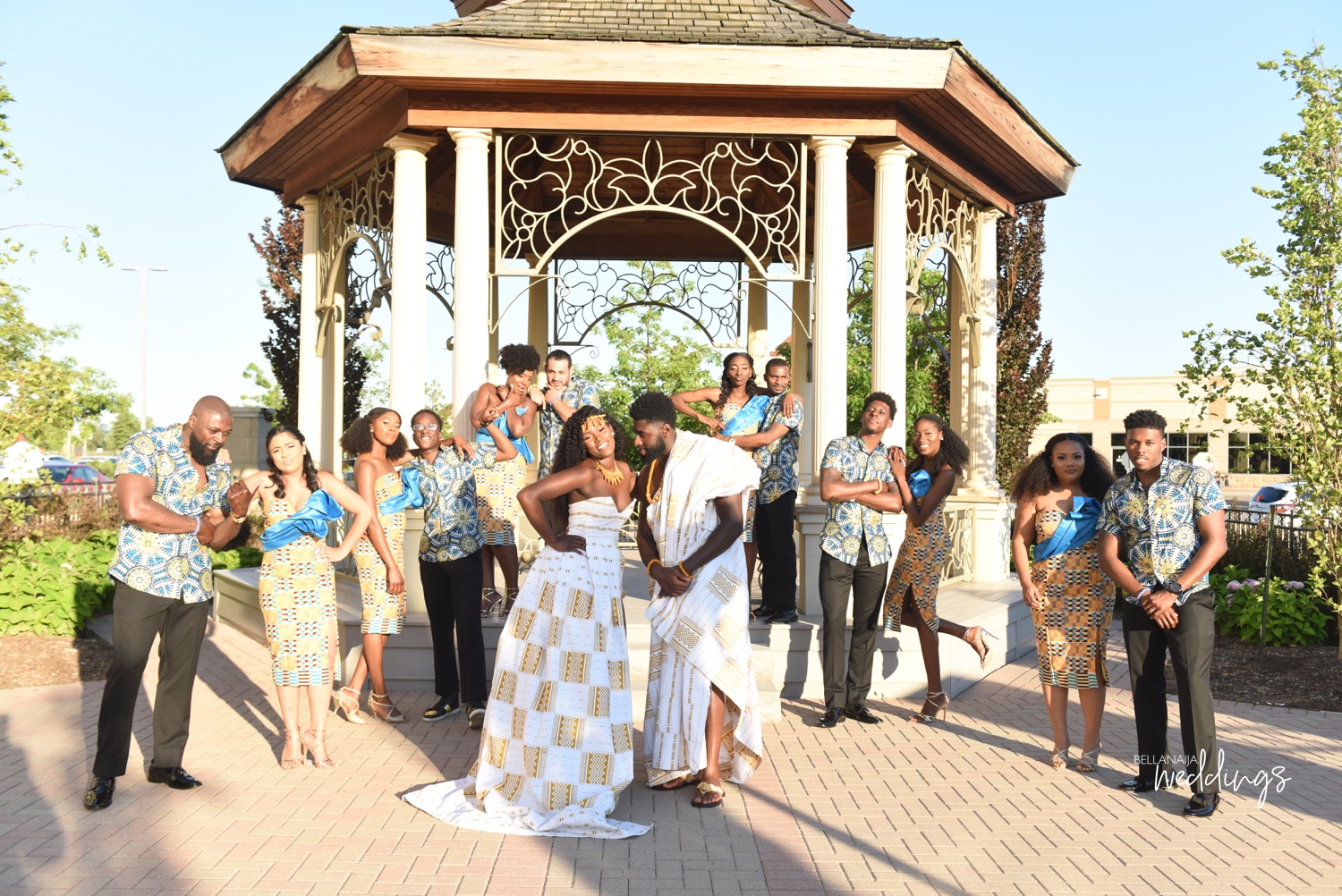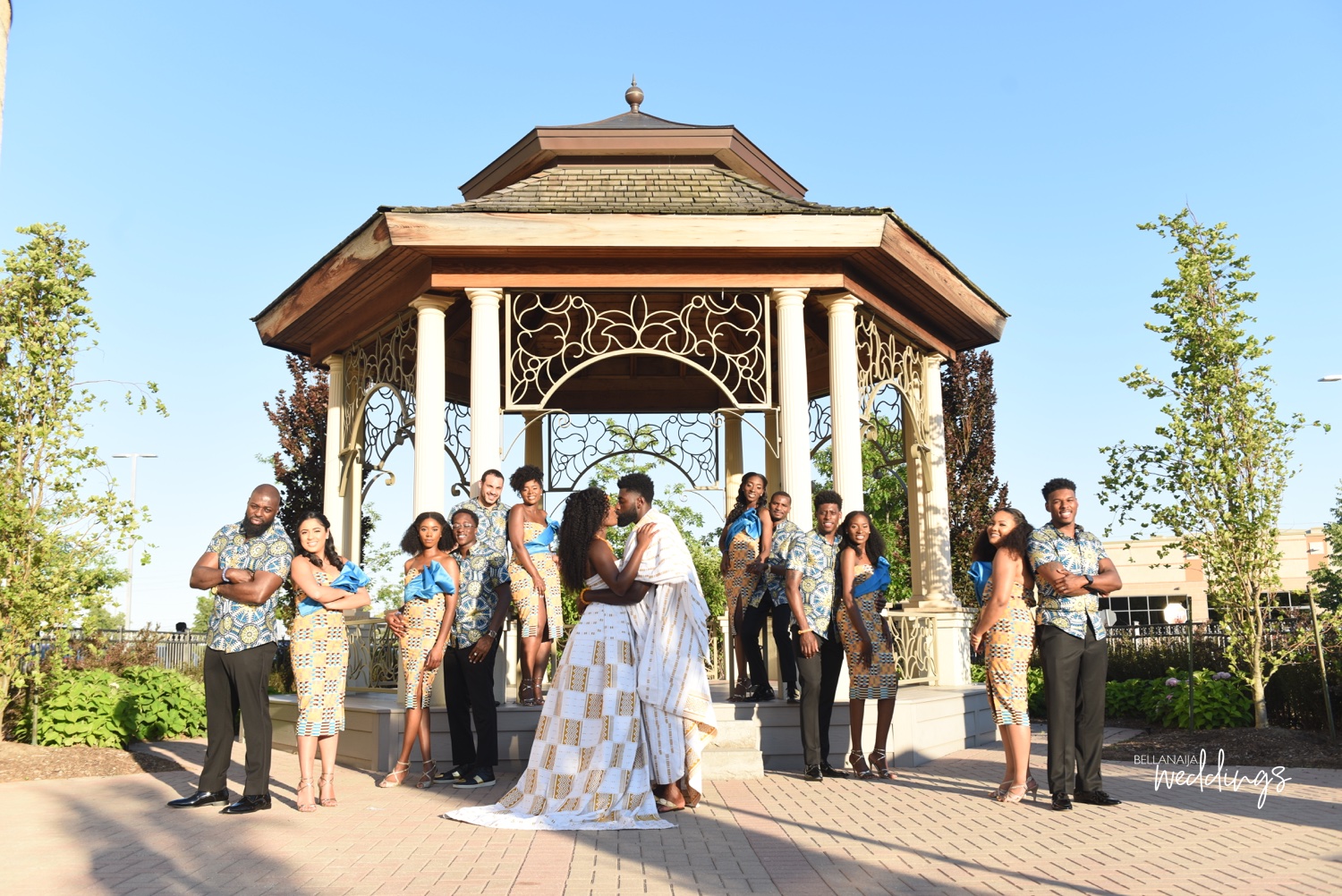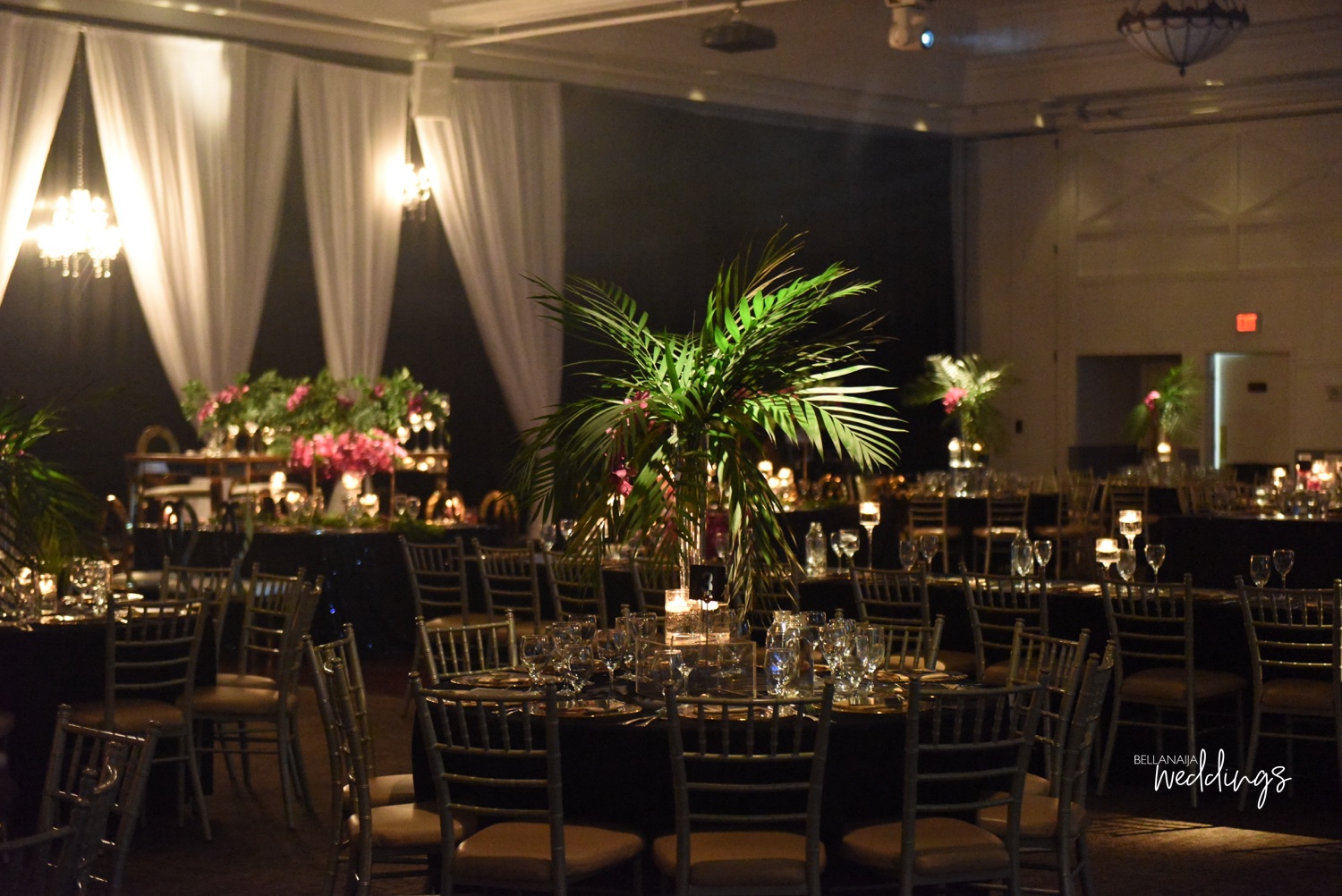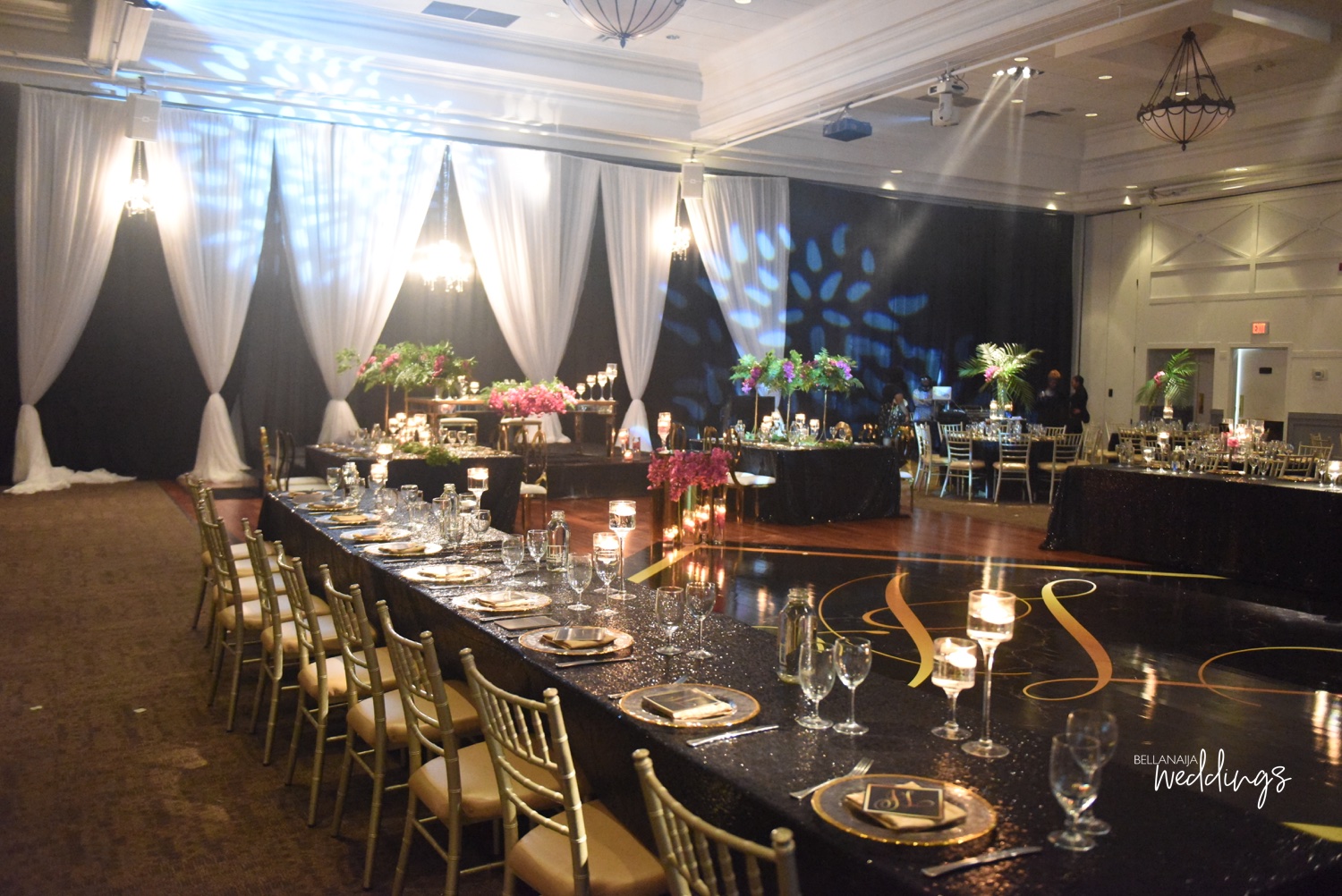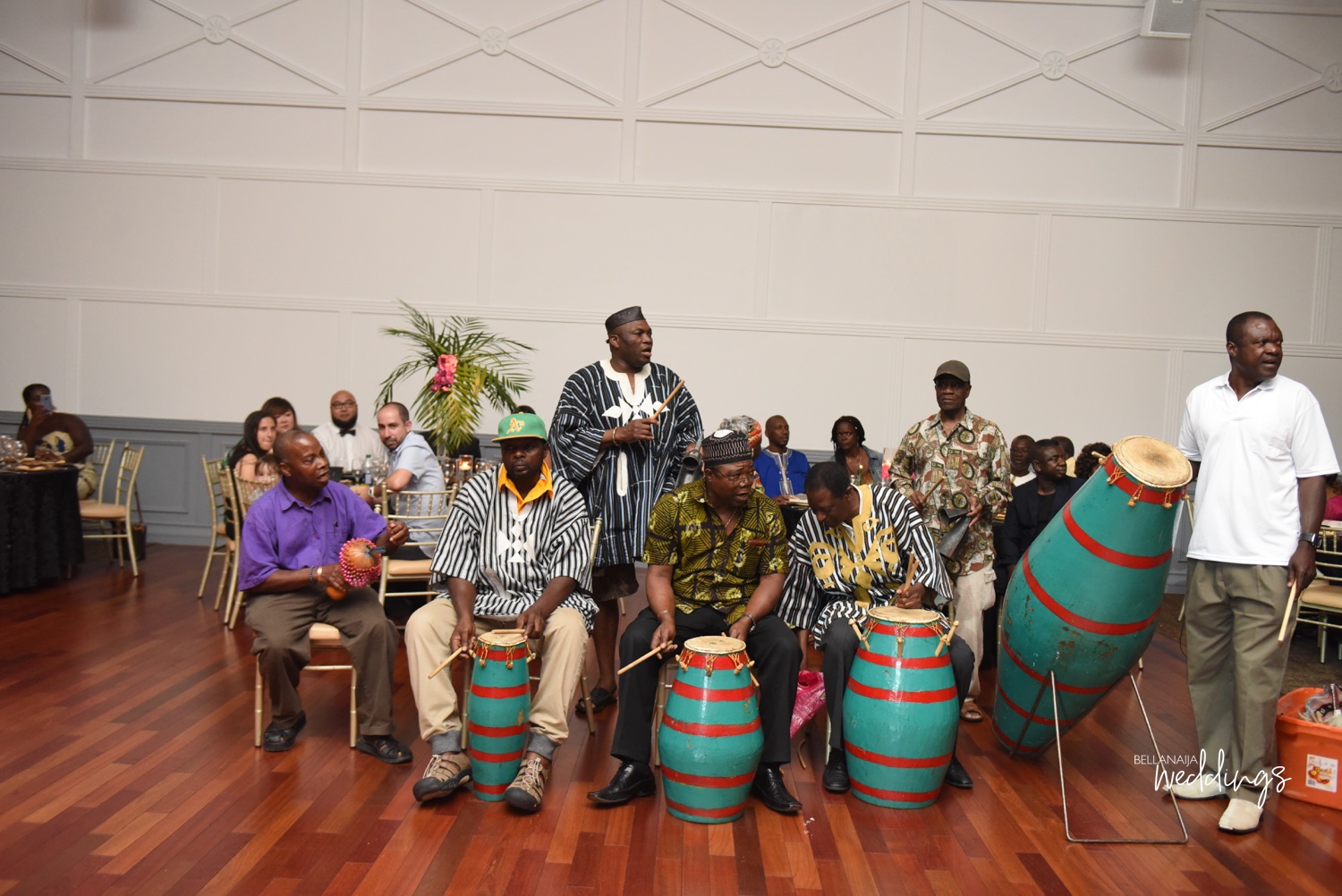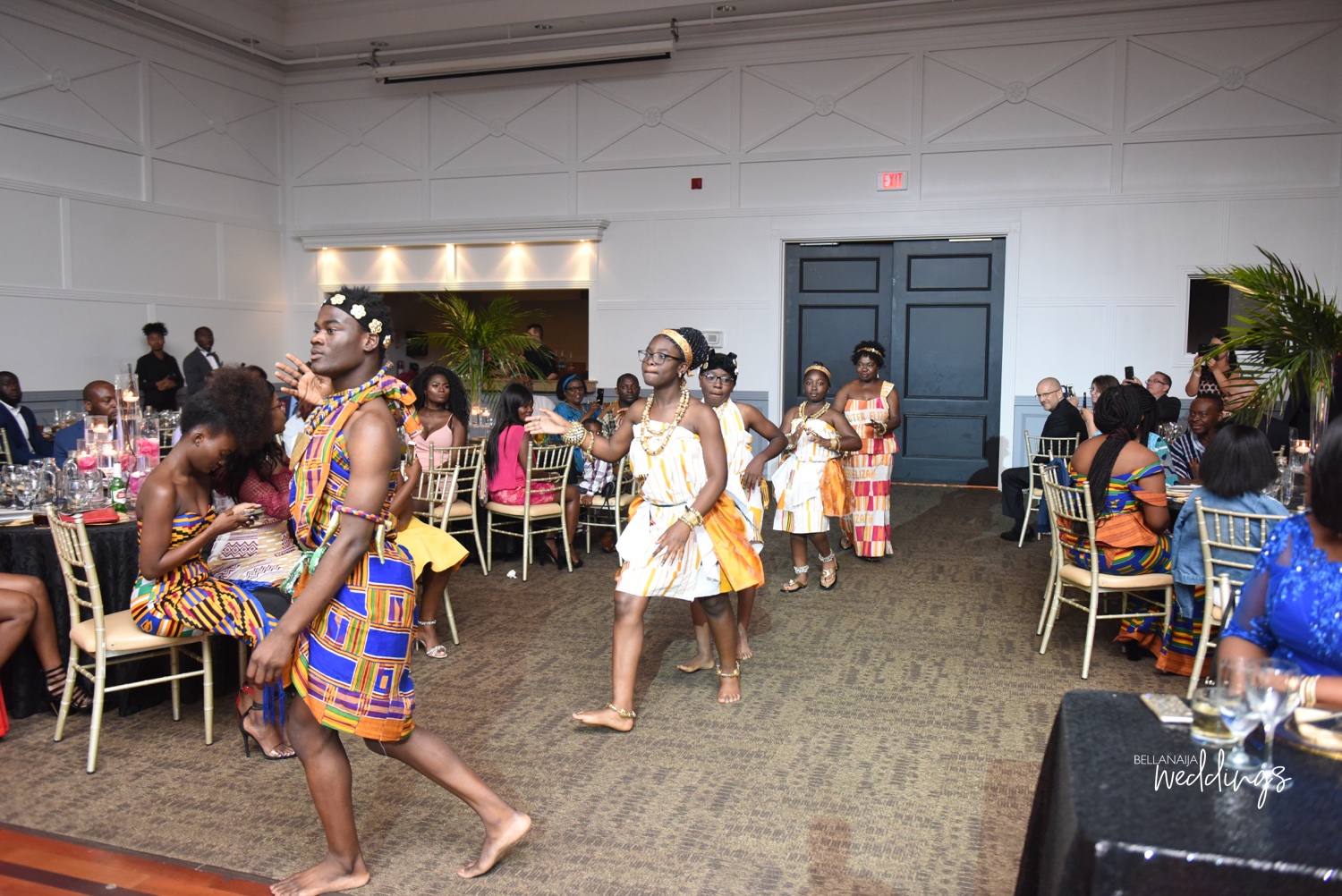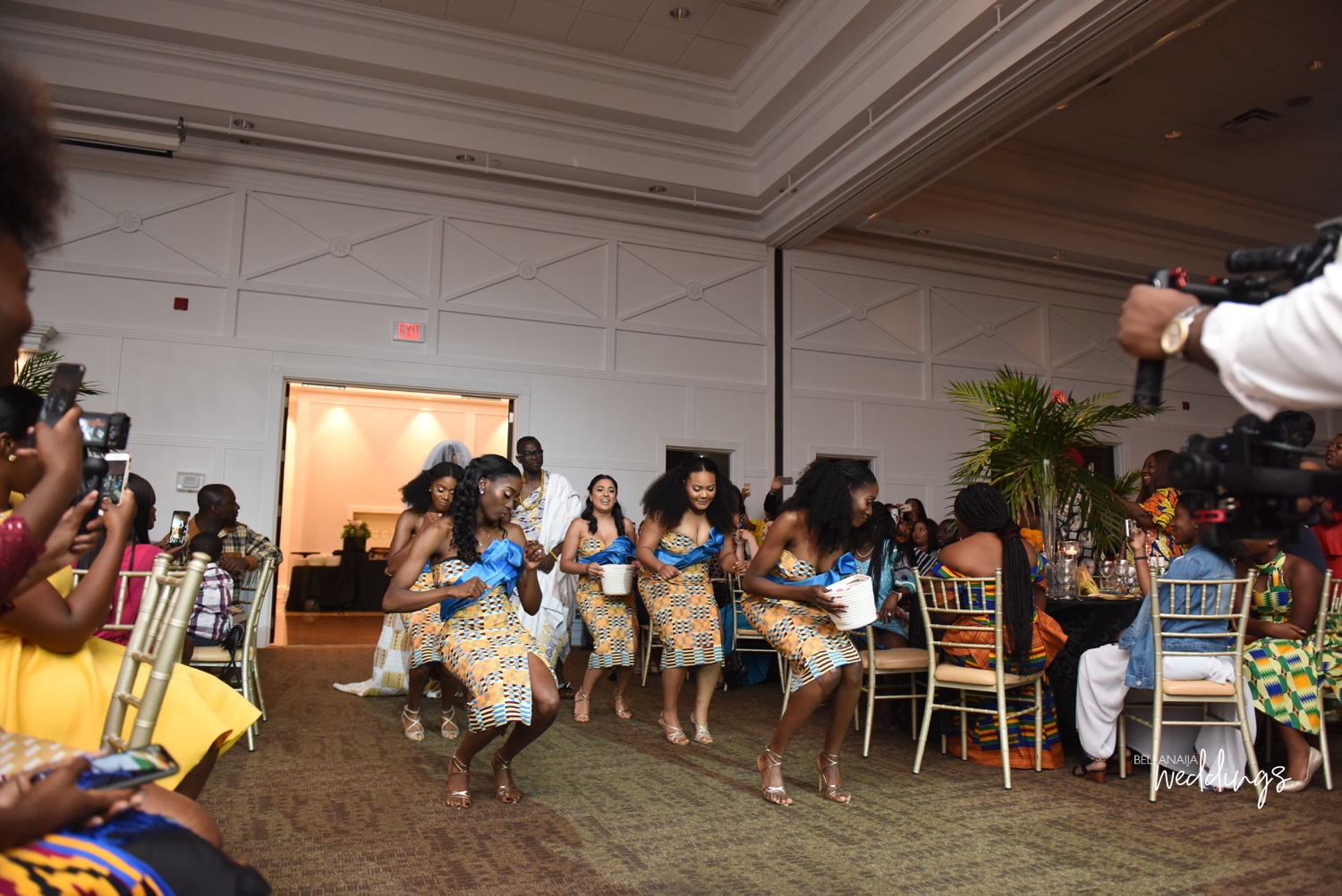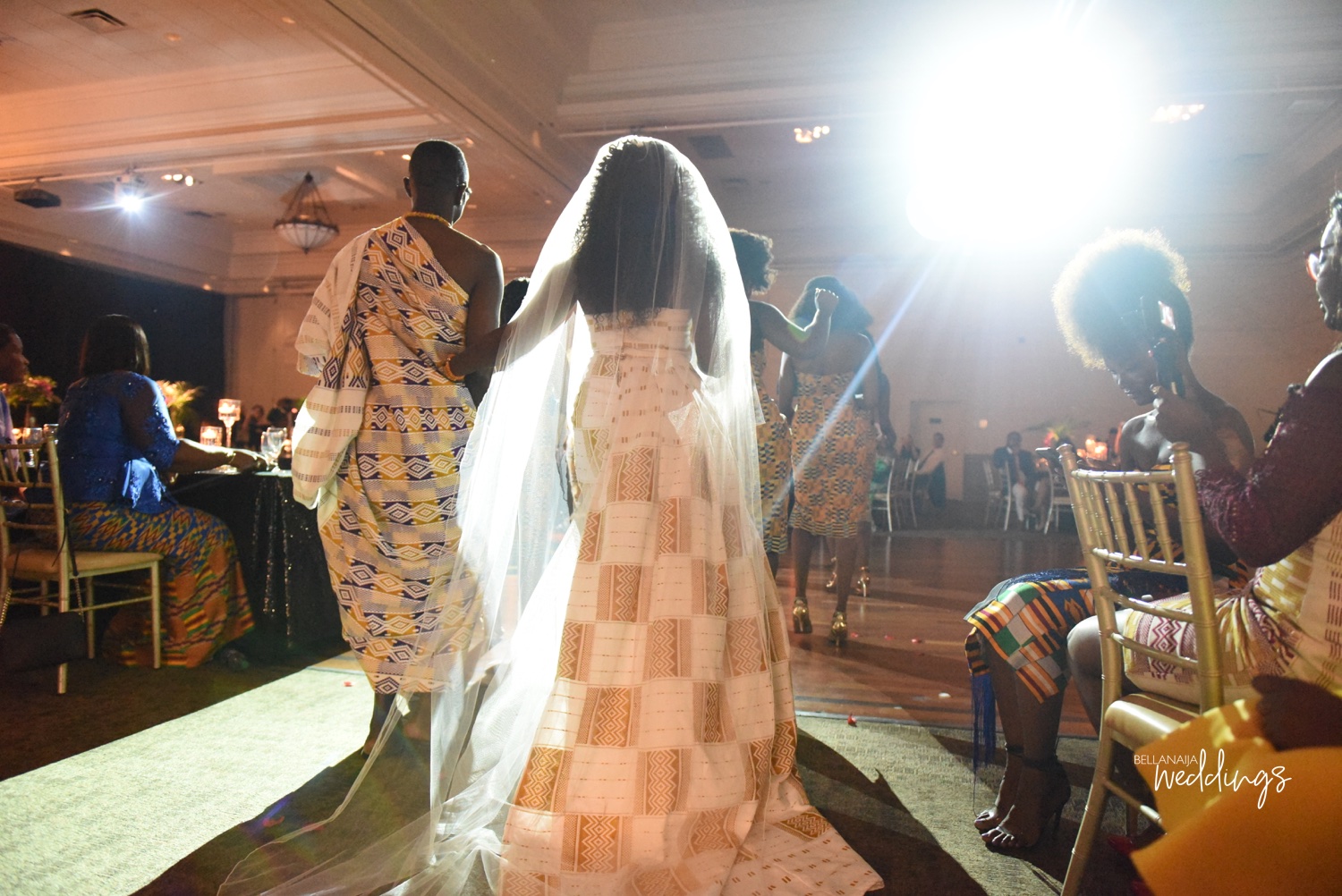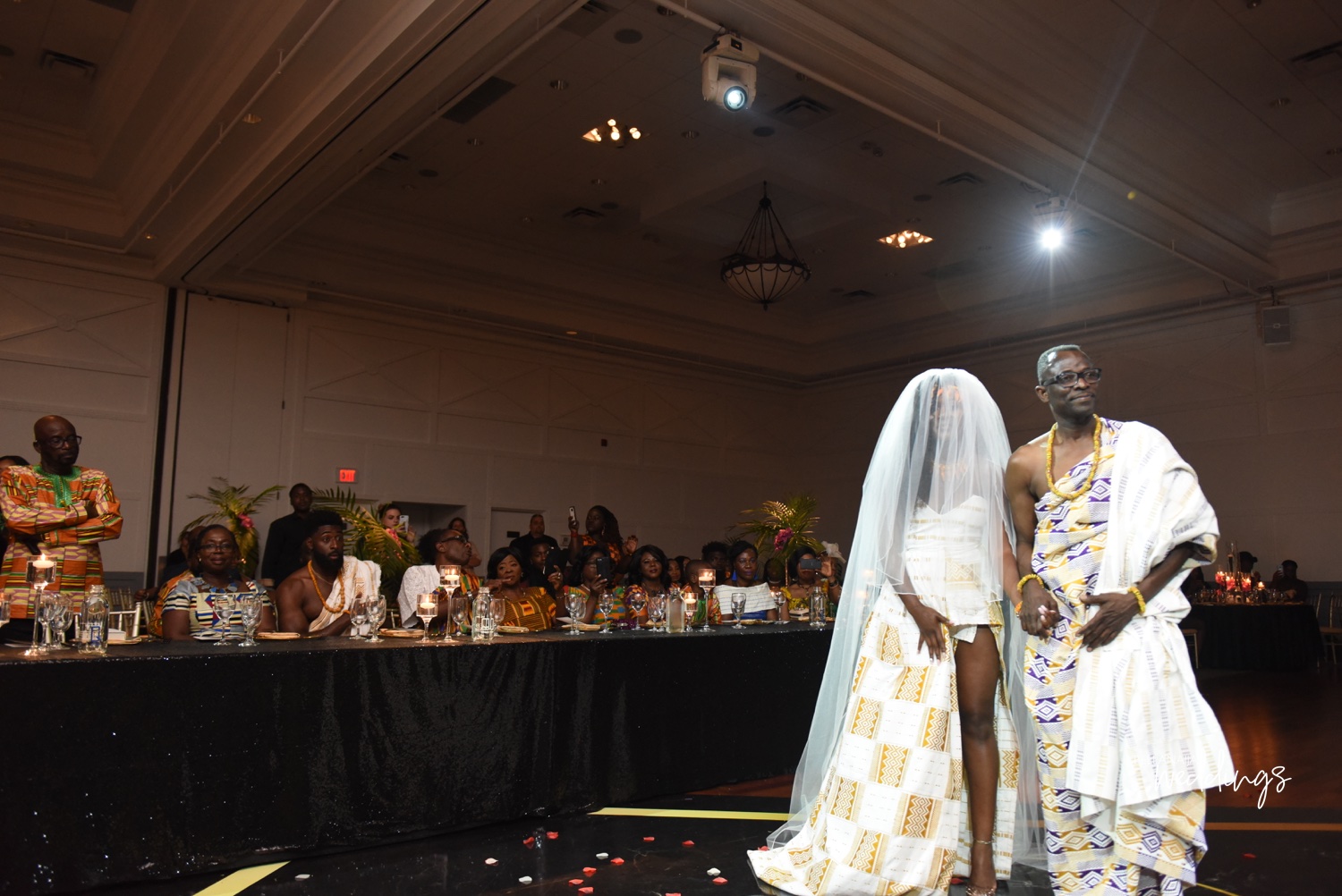 But within minutes he did. I kind of freaked out but decided to respond back. The conversation went on for days and then weeks. We bonded over our faith in God and laughed about the struggles of being in our 20's and not being even close to where we thought we'd be. It was love at first like.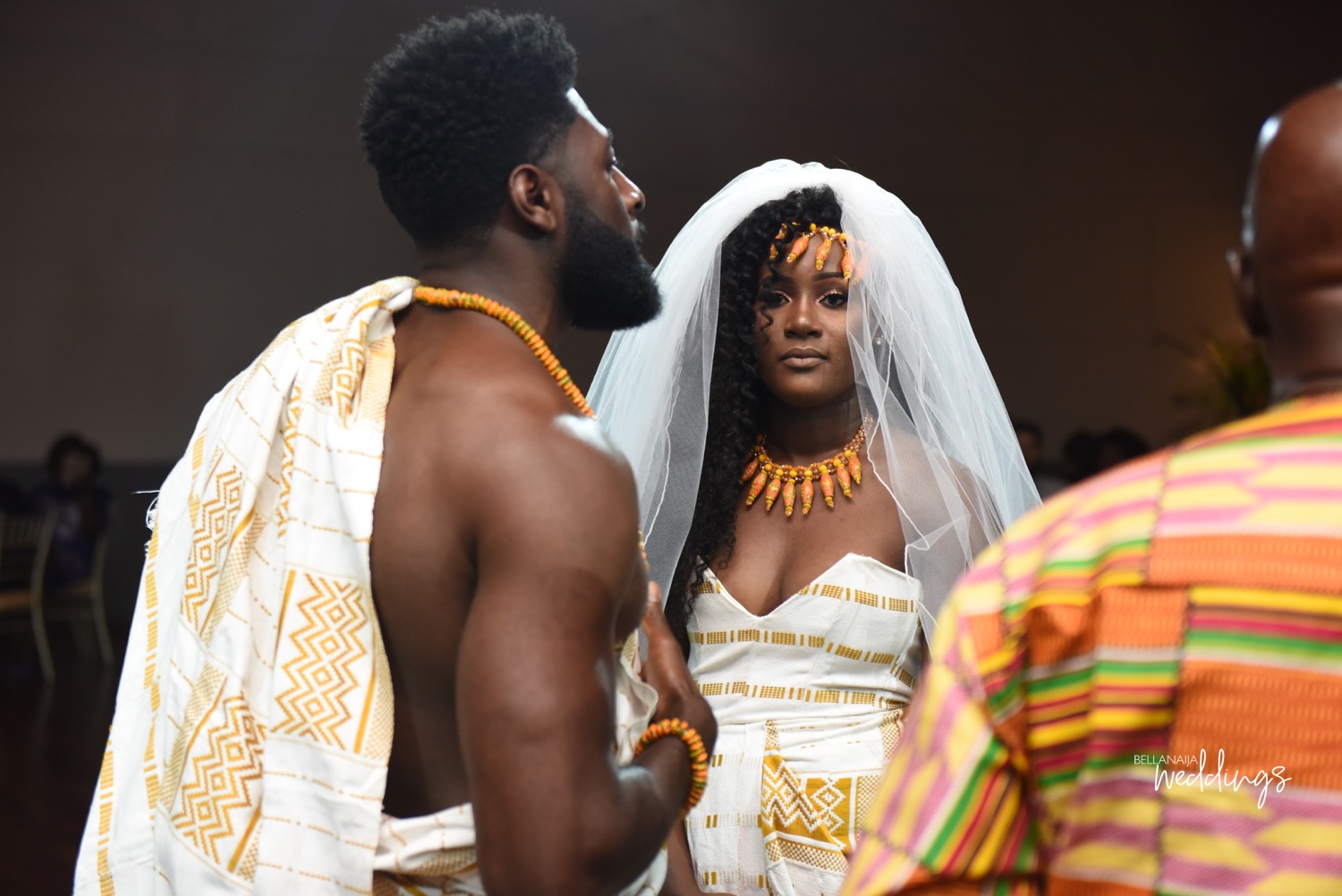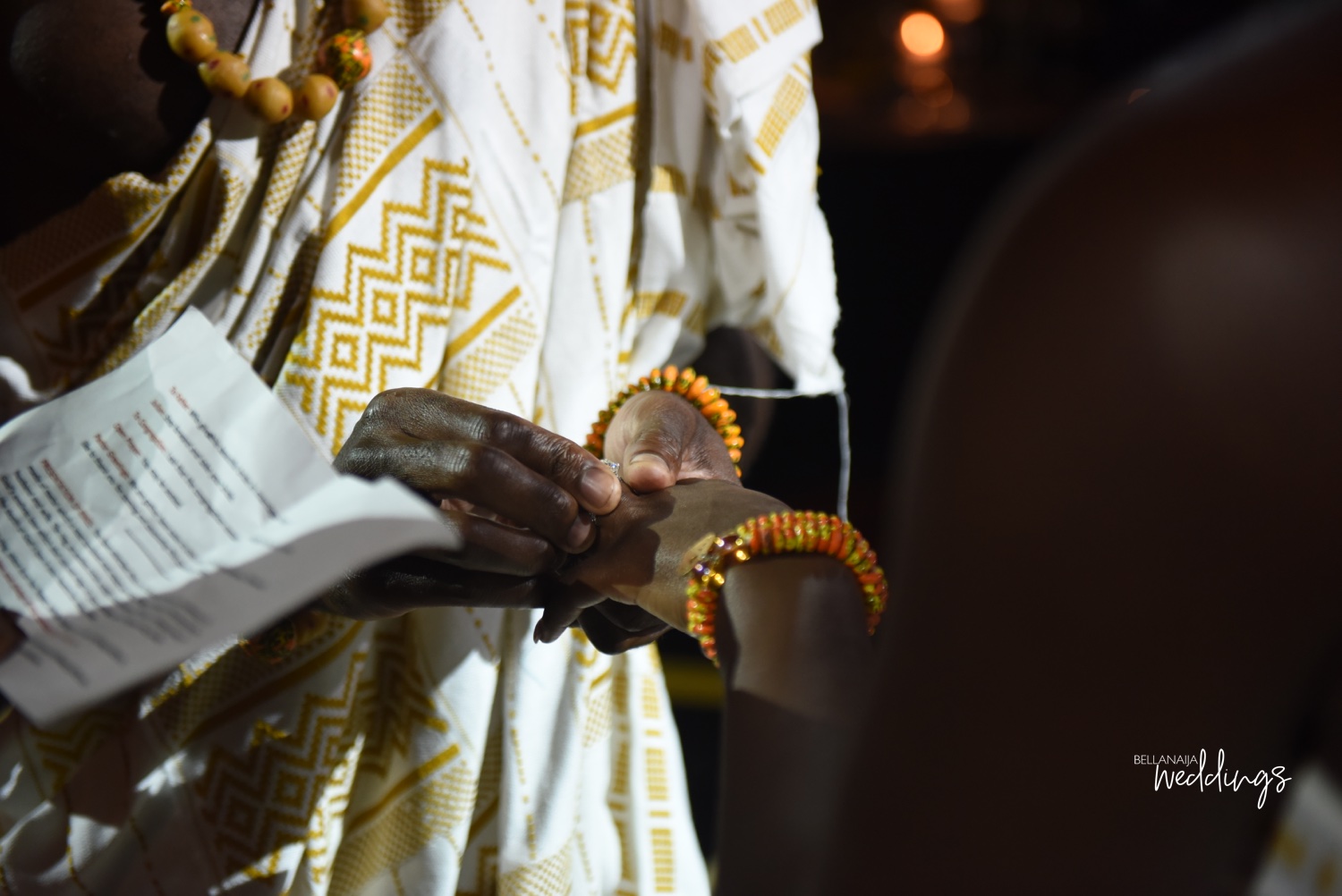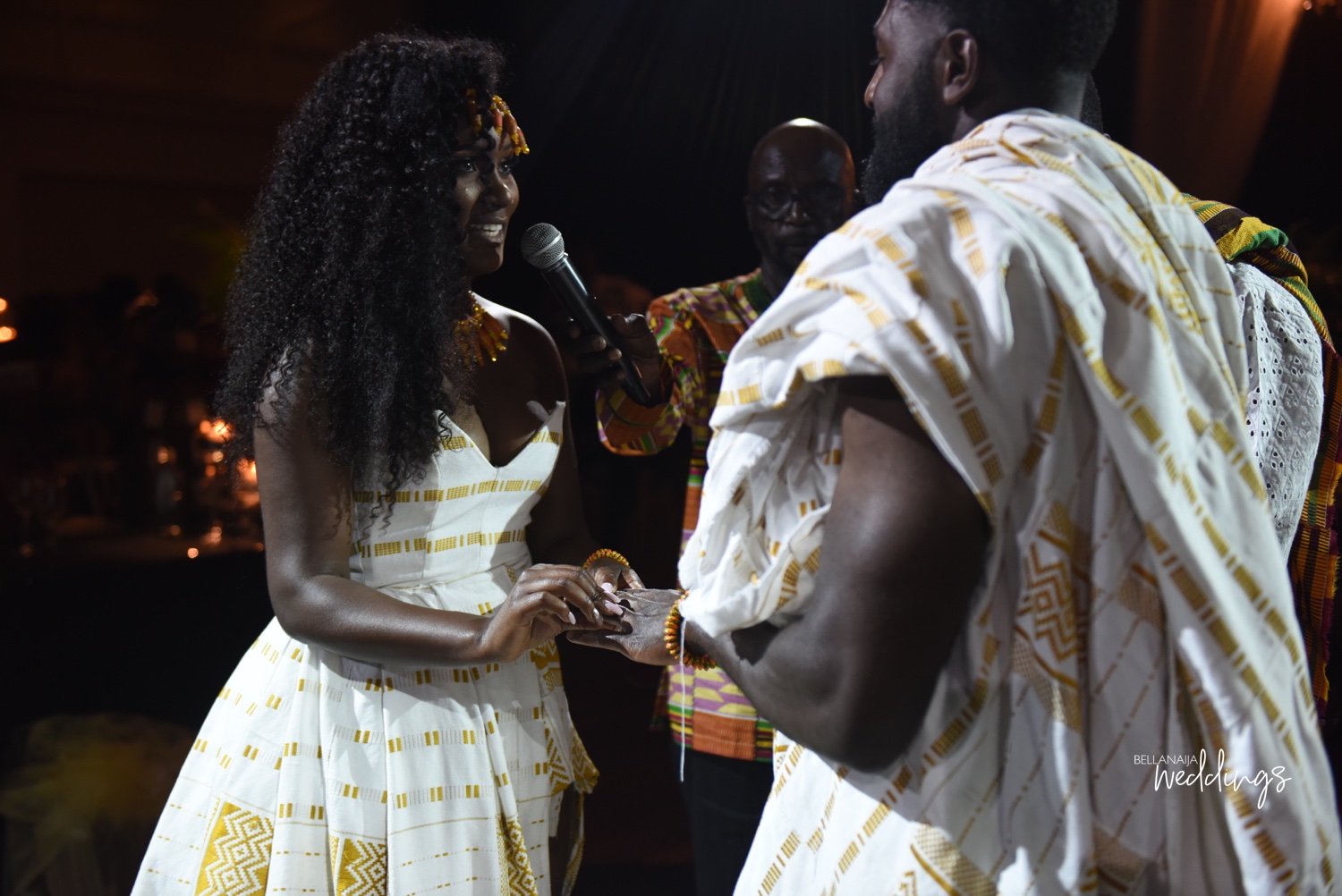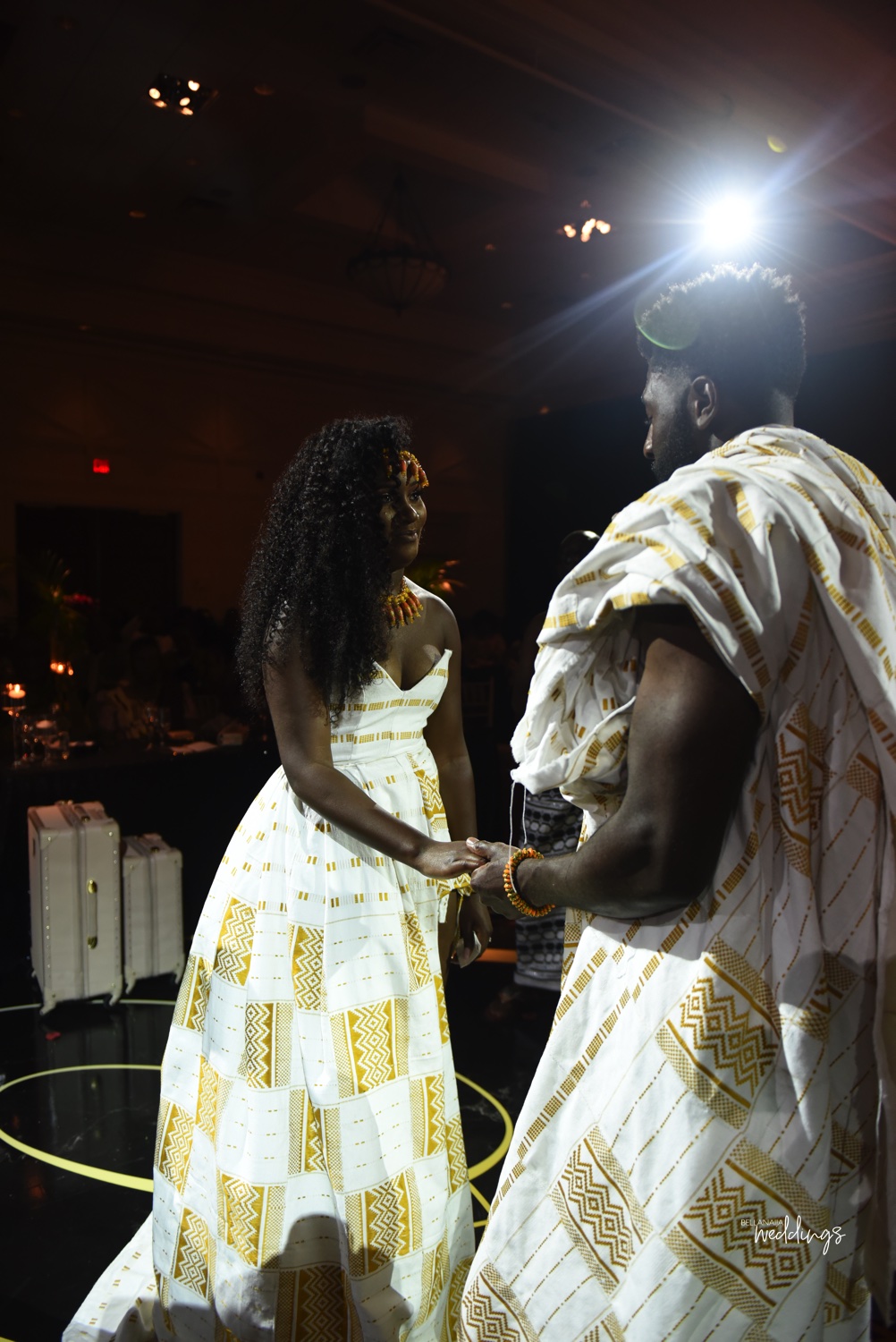 Six months later he came to visit me in Toronto and our connection was instant. We decided to date long distance, which lasted about 6 months before we moved to LA together. I know, huge step! But we took it one day at a time. Months went by and then we had a scare.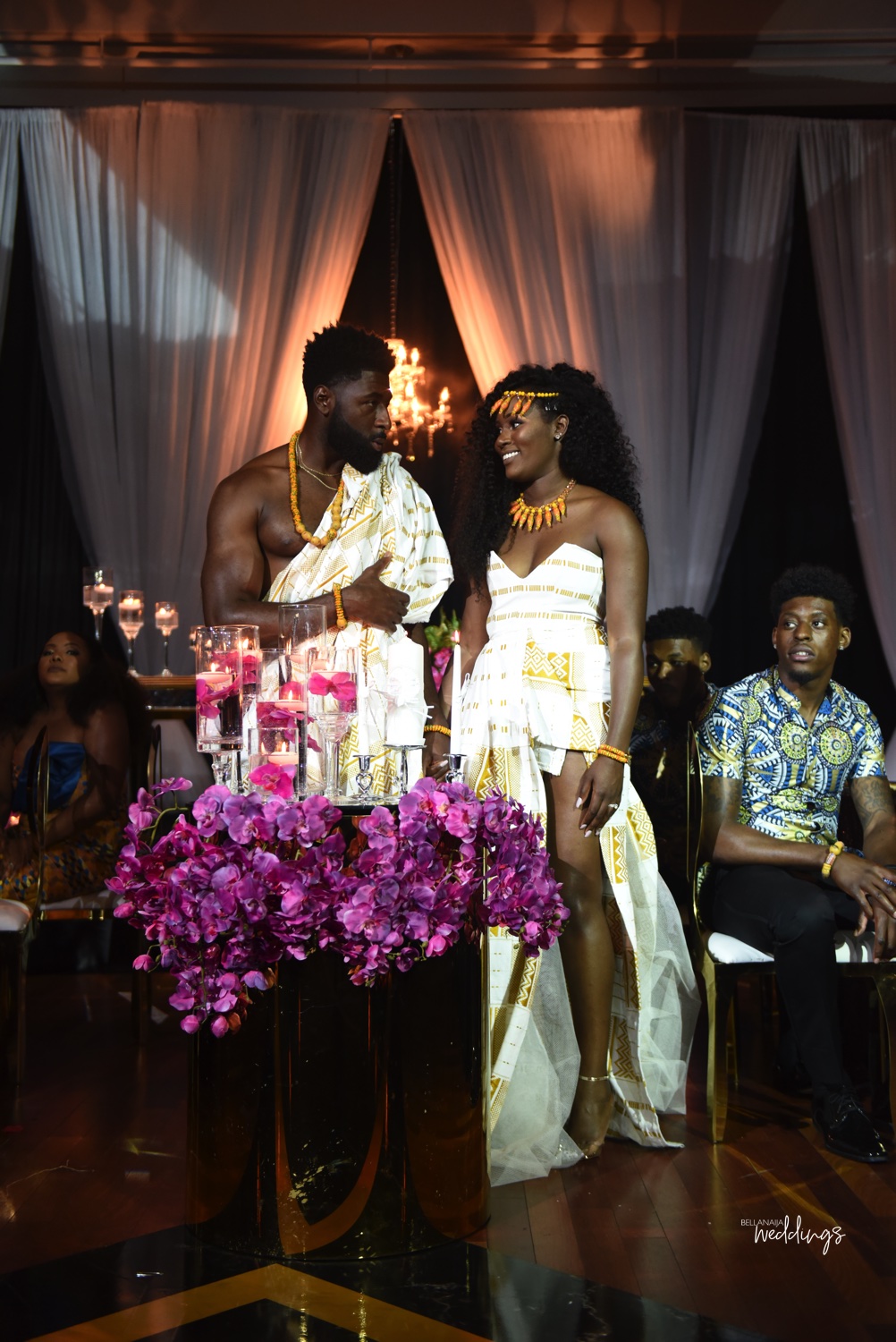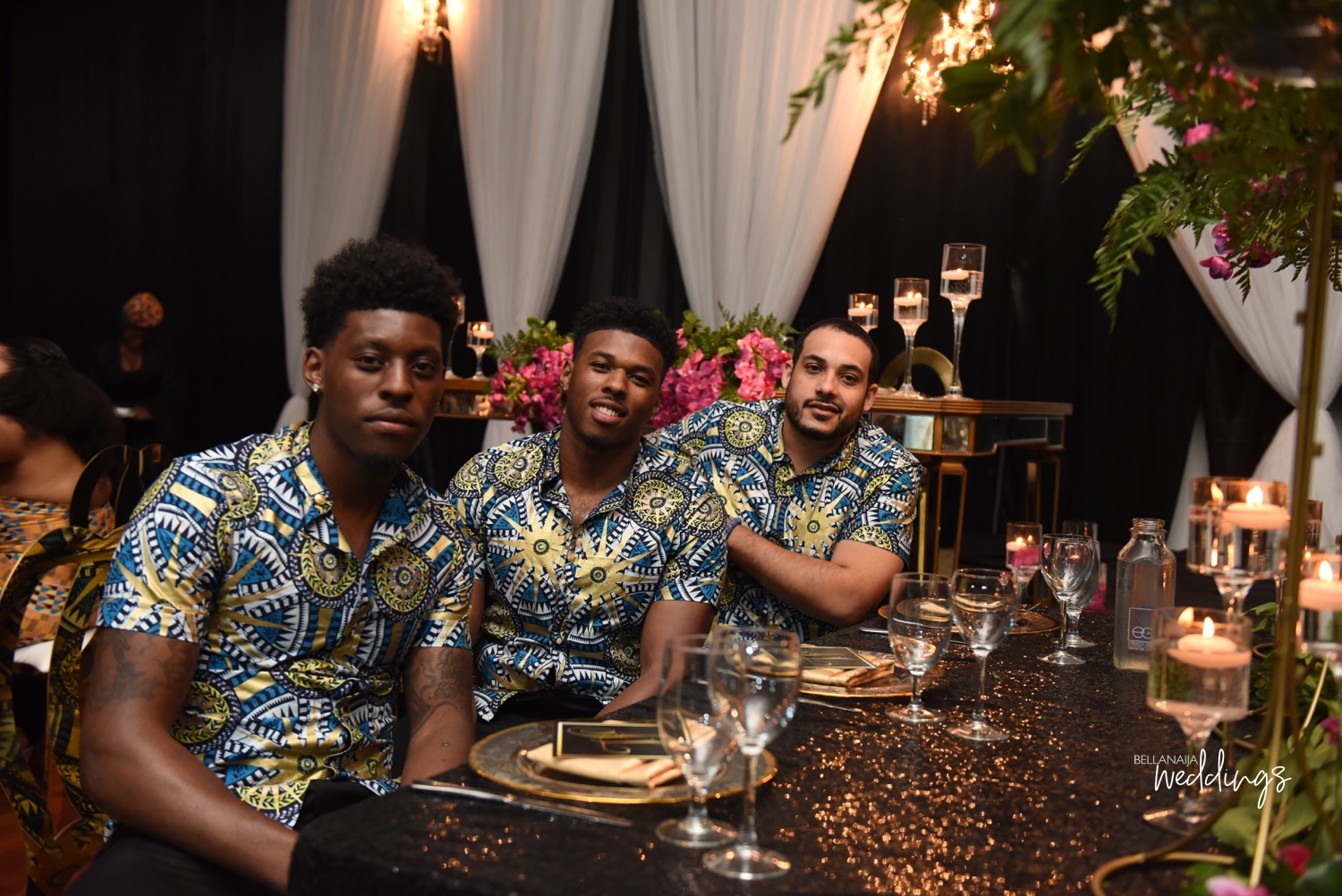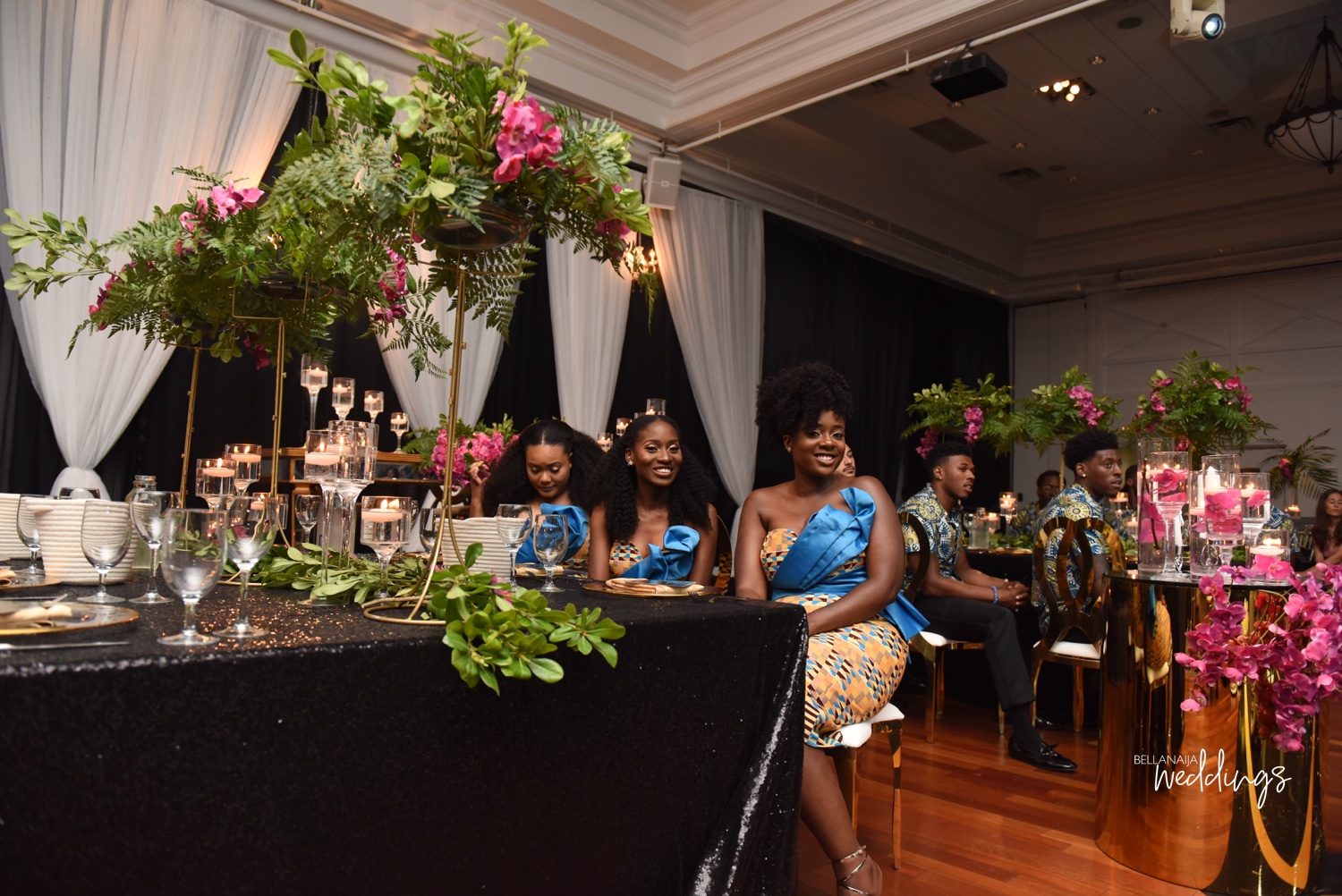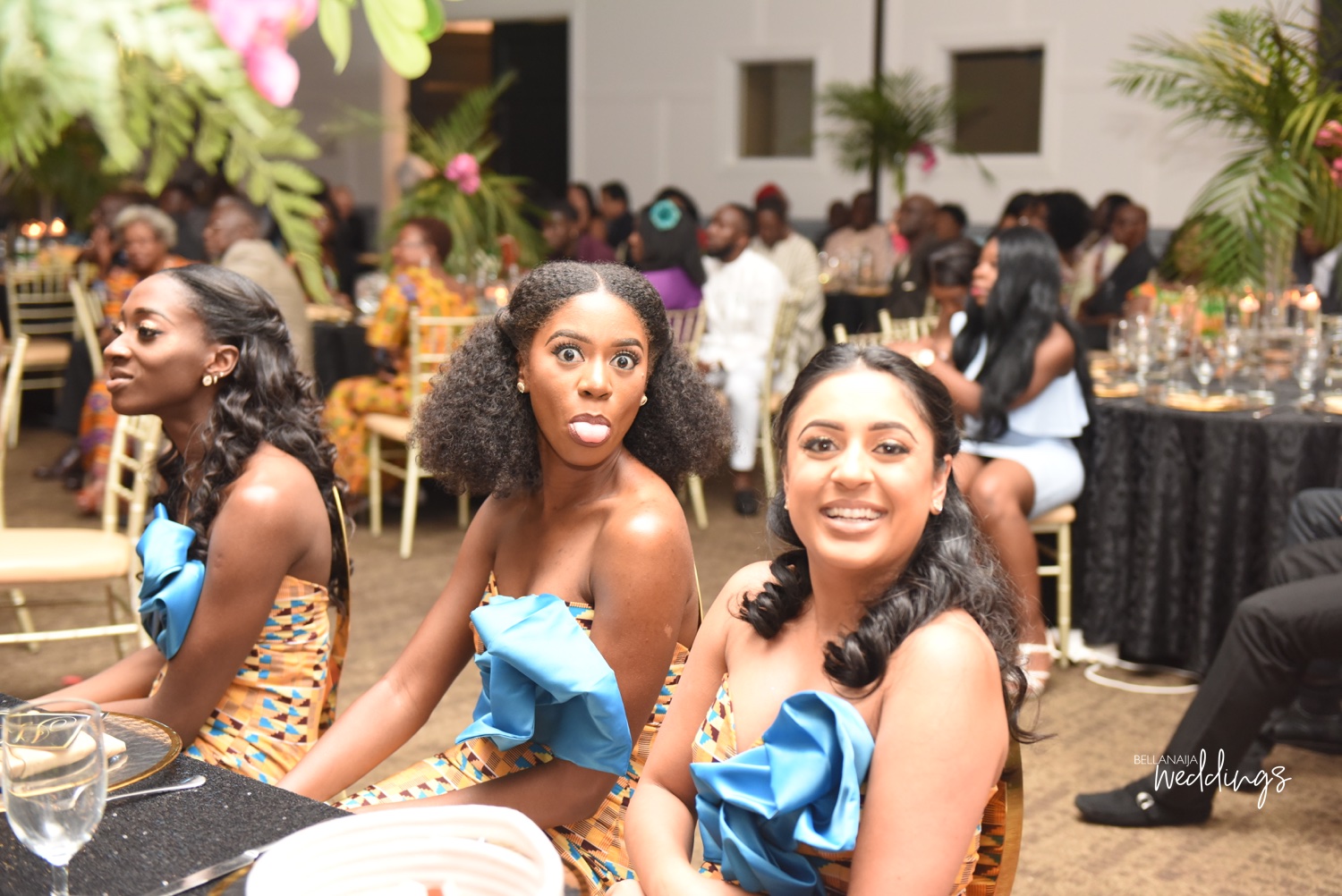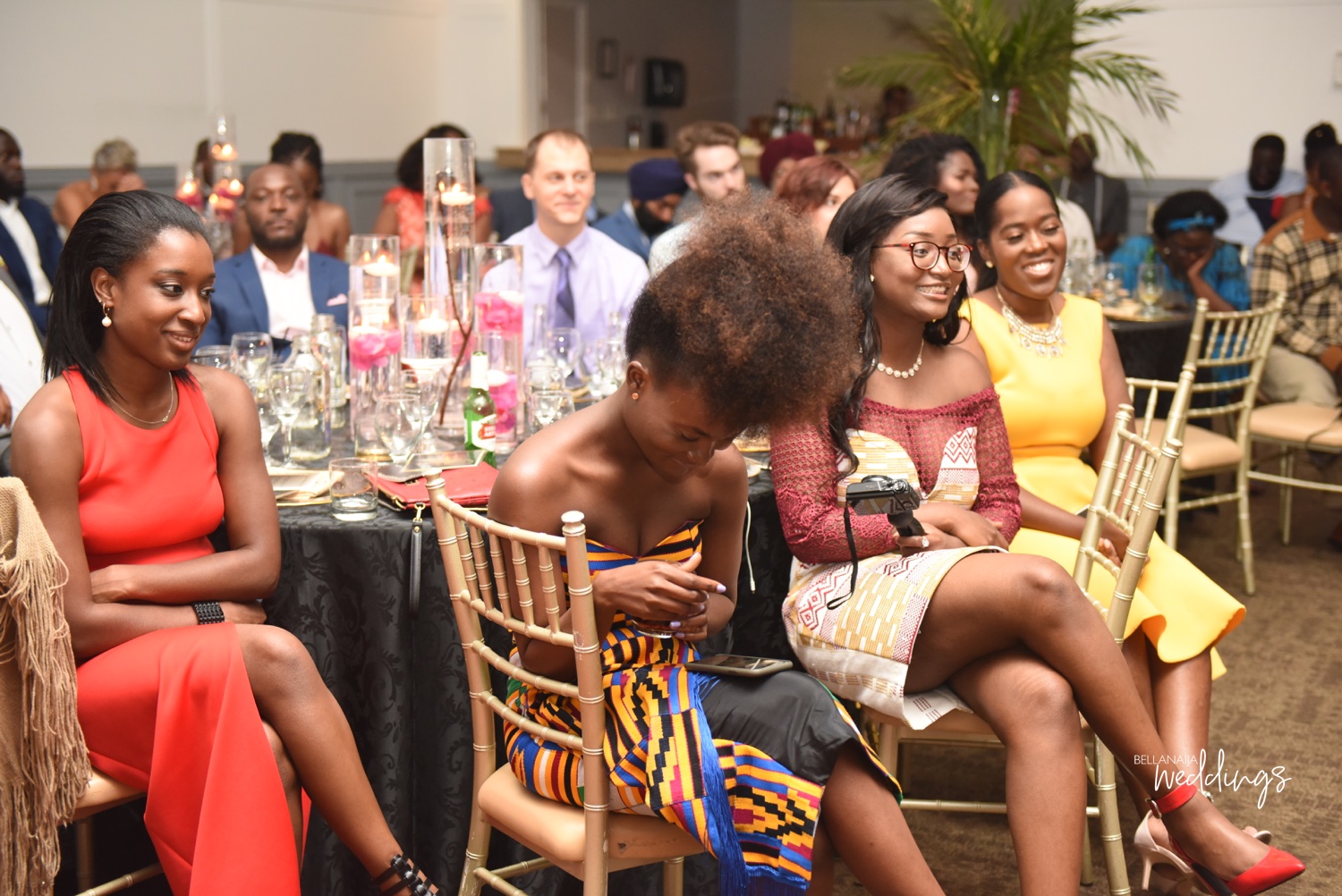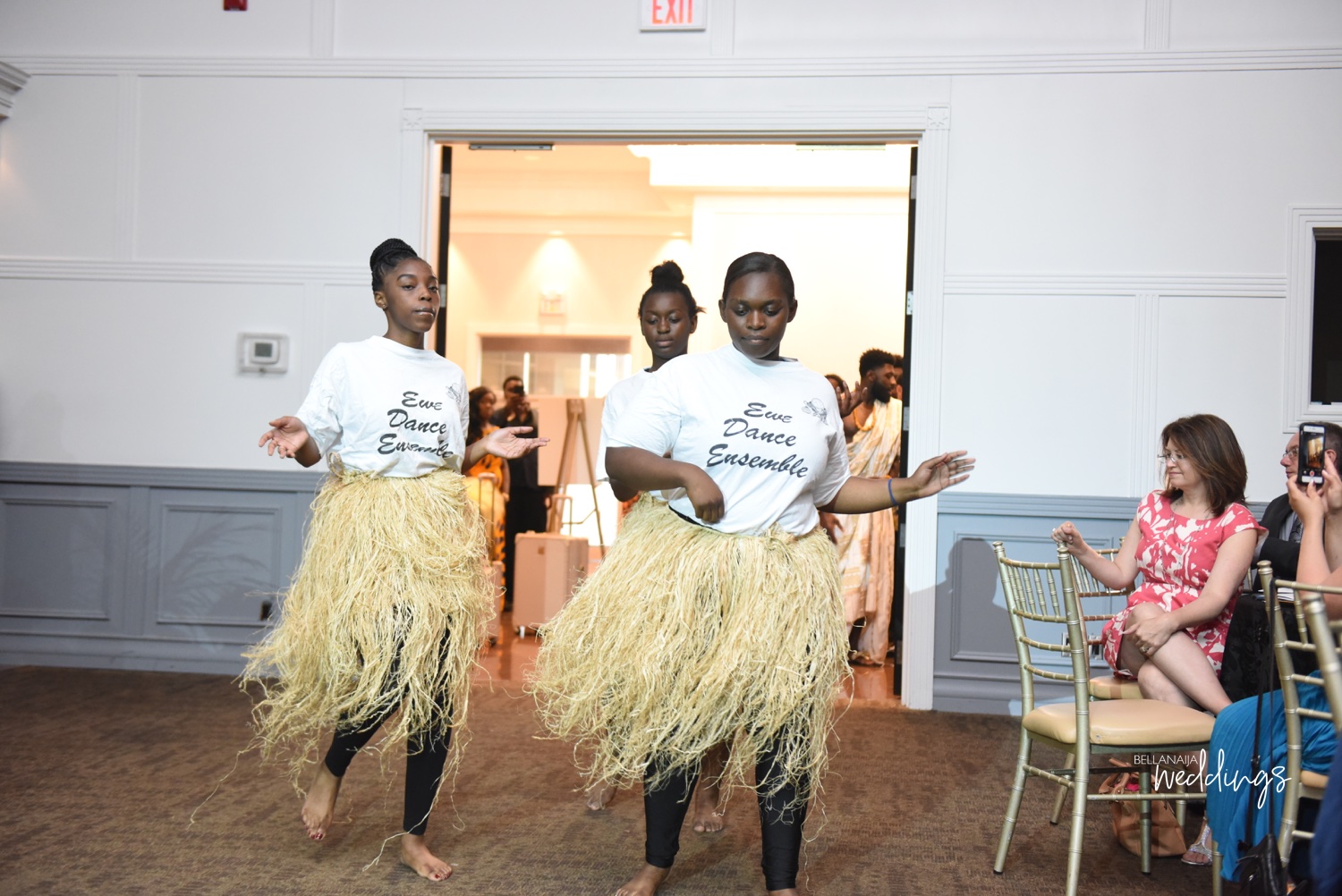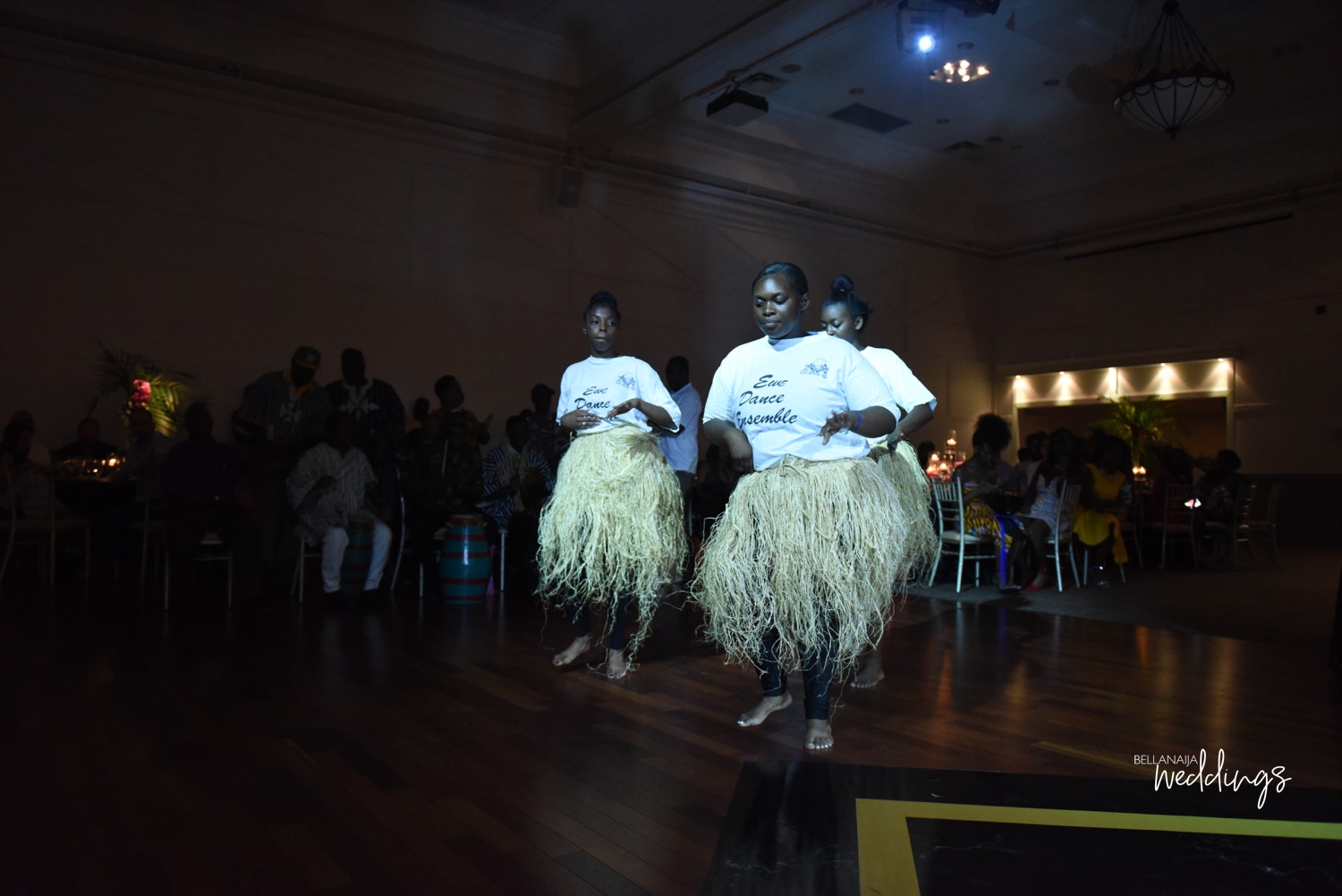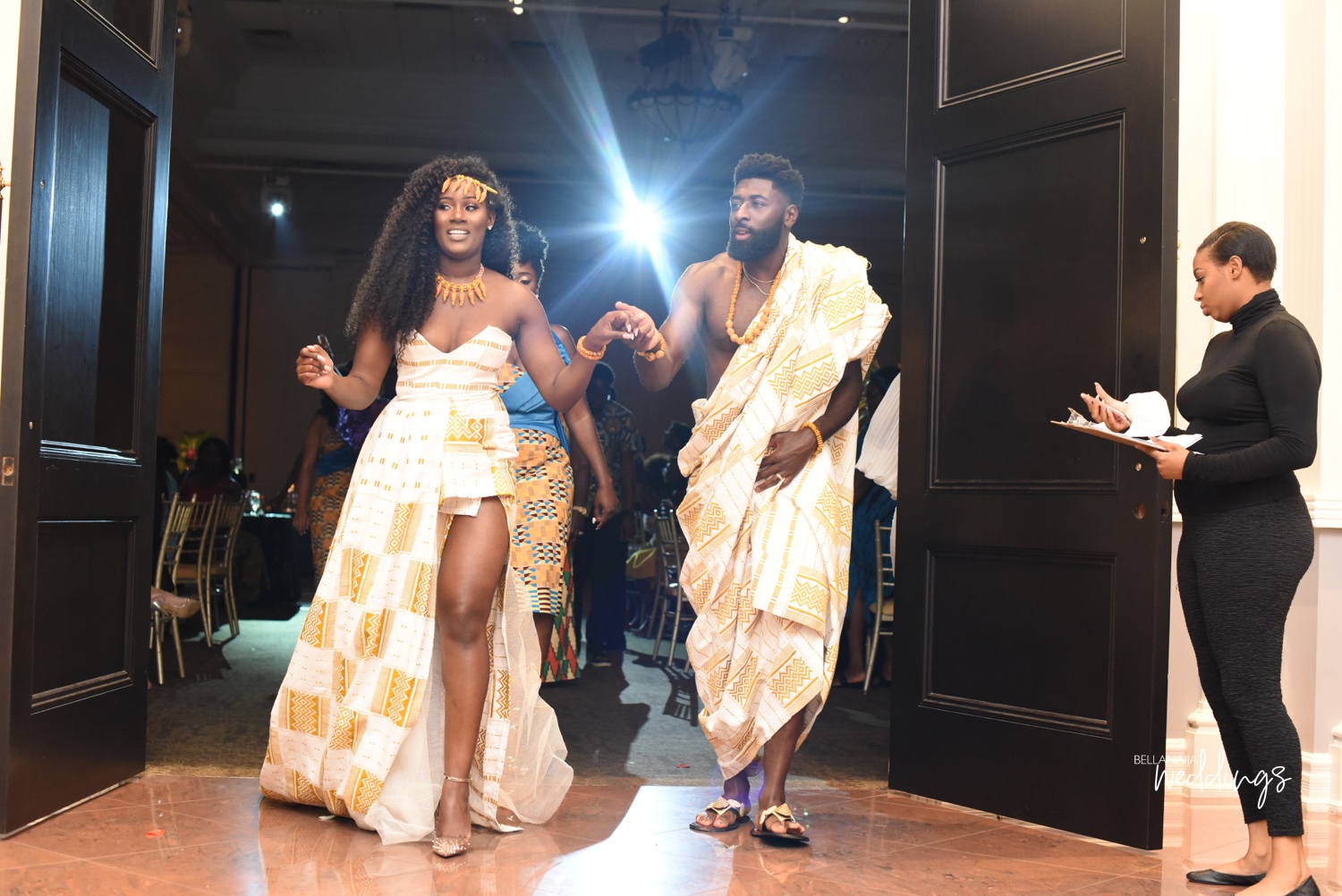 I was diagnosed with a pulmonary embolism after having trouble breathing and had pain in my legs for a week. In the hospital, I moved around (which you should never do when you have clots in your lungs) and started to seize.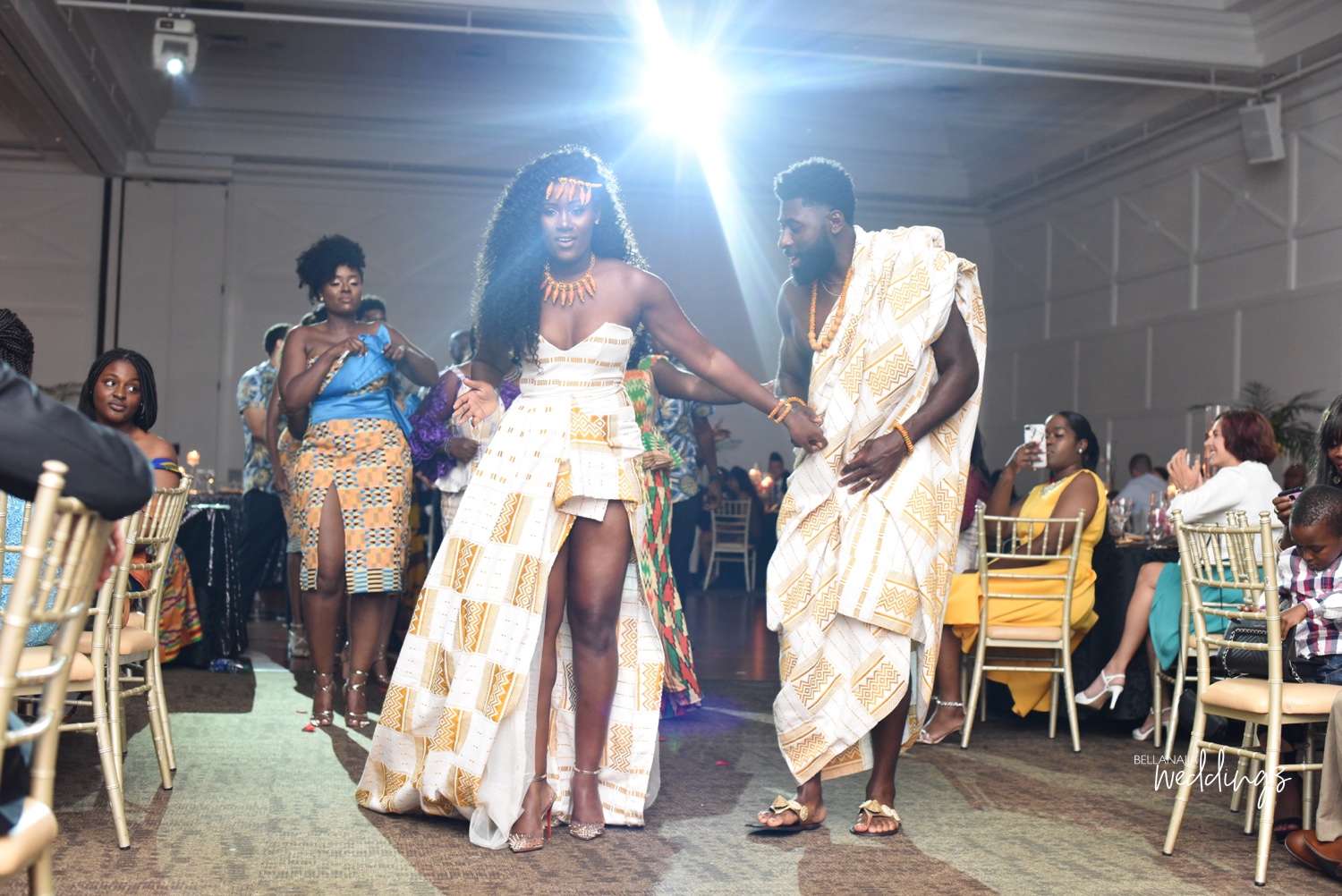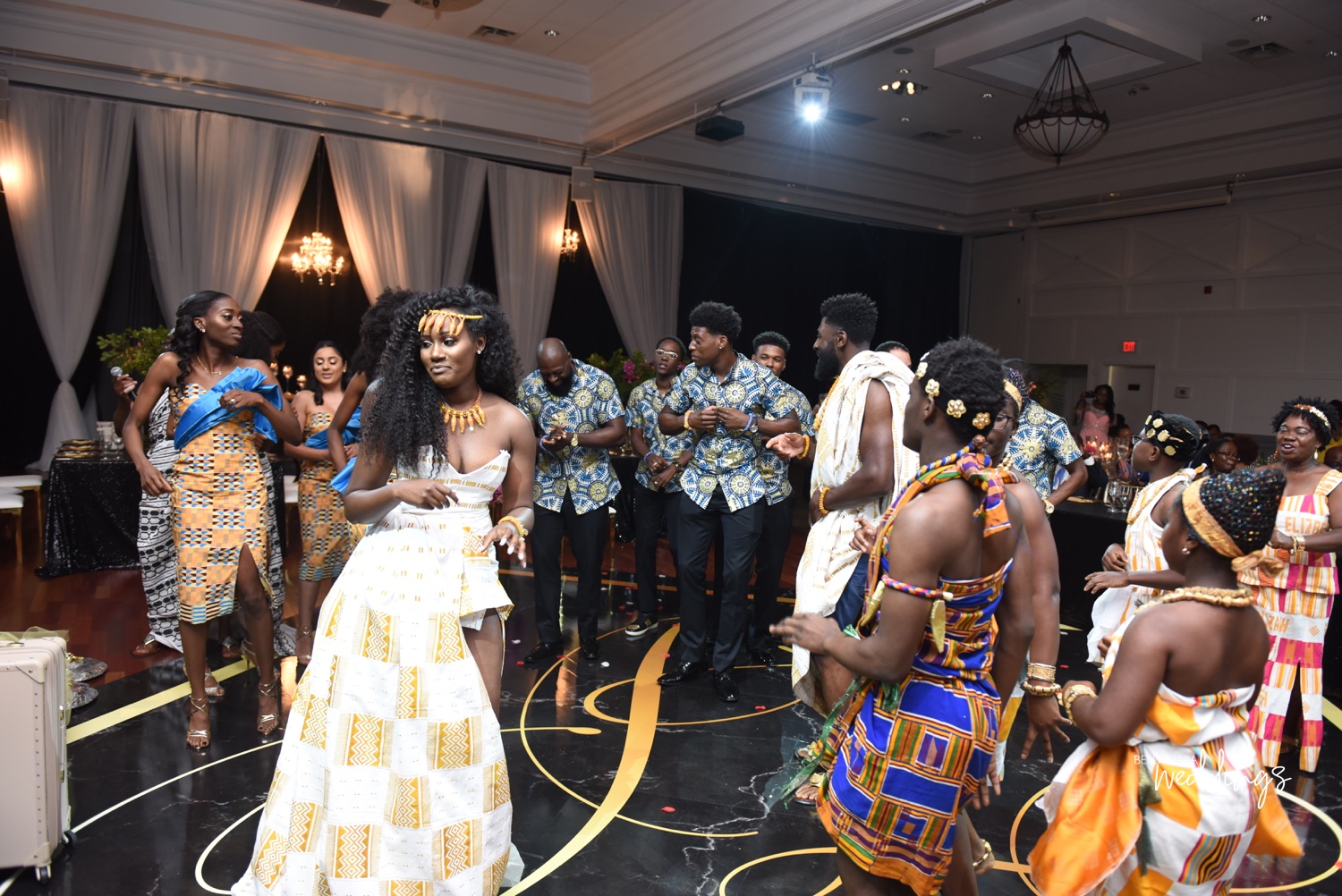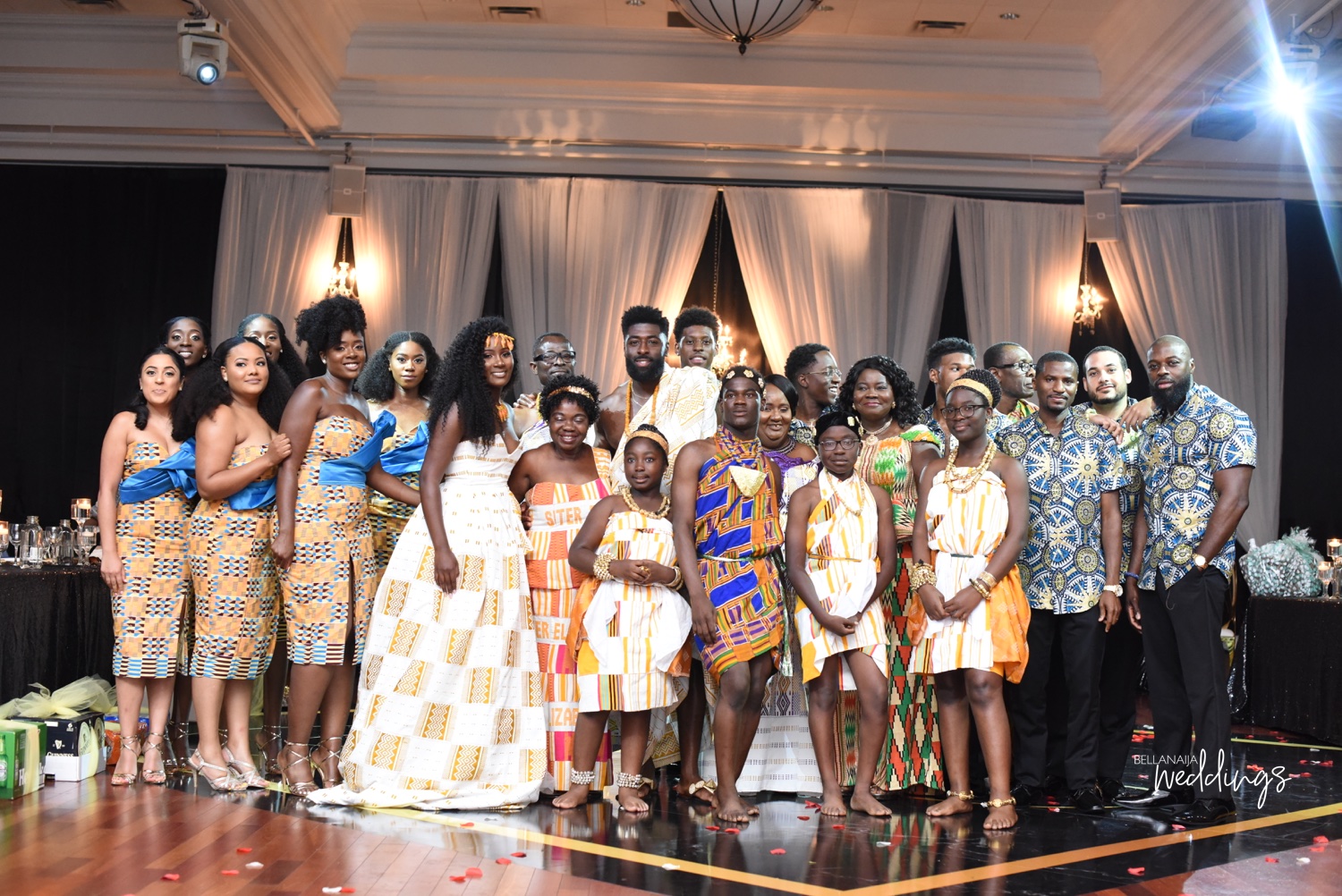 Now, let's head over to the reception.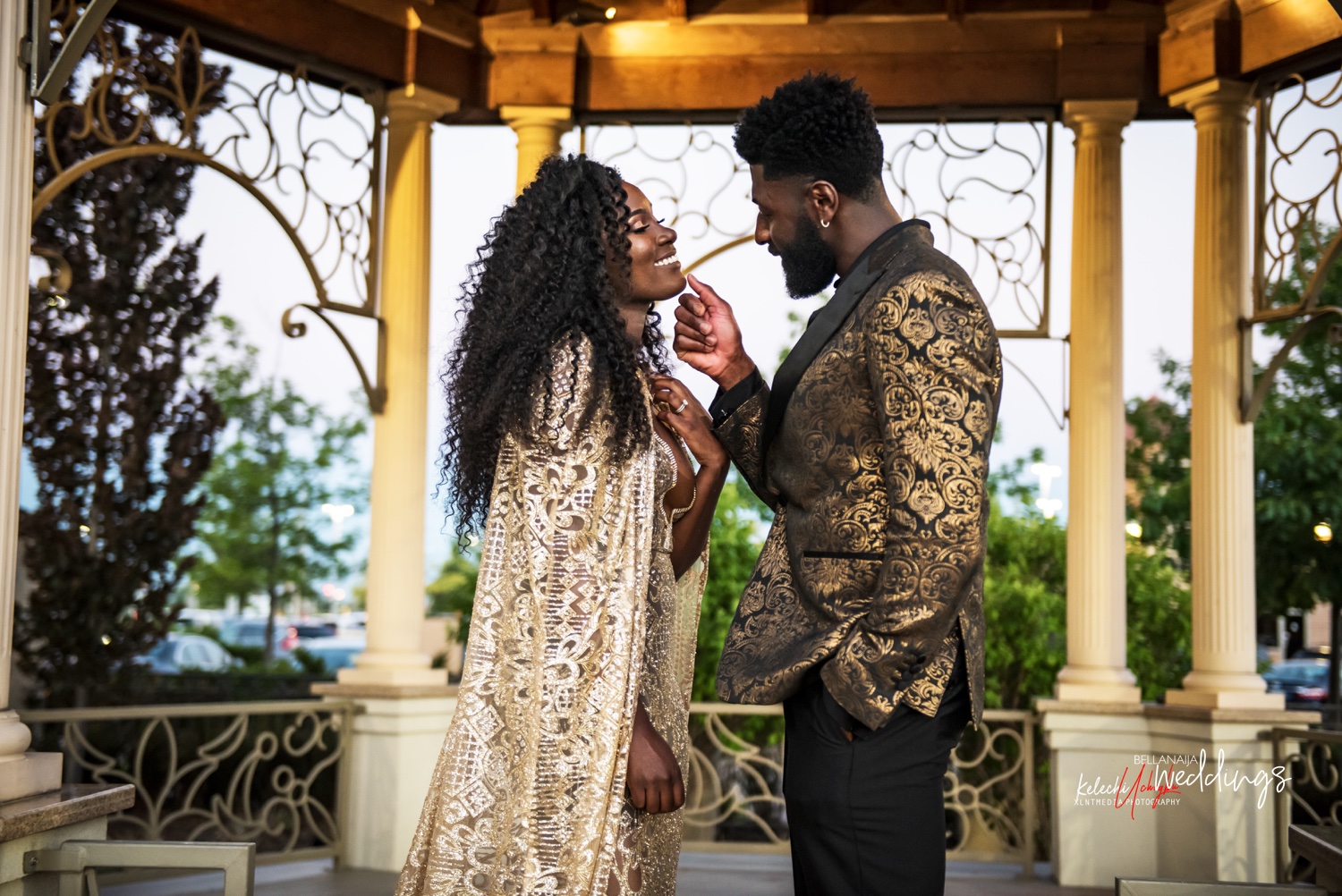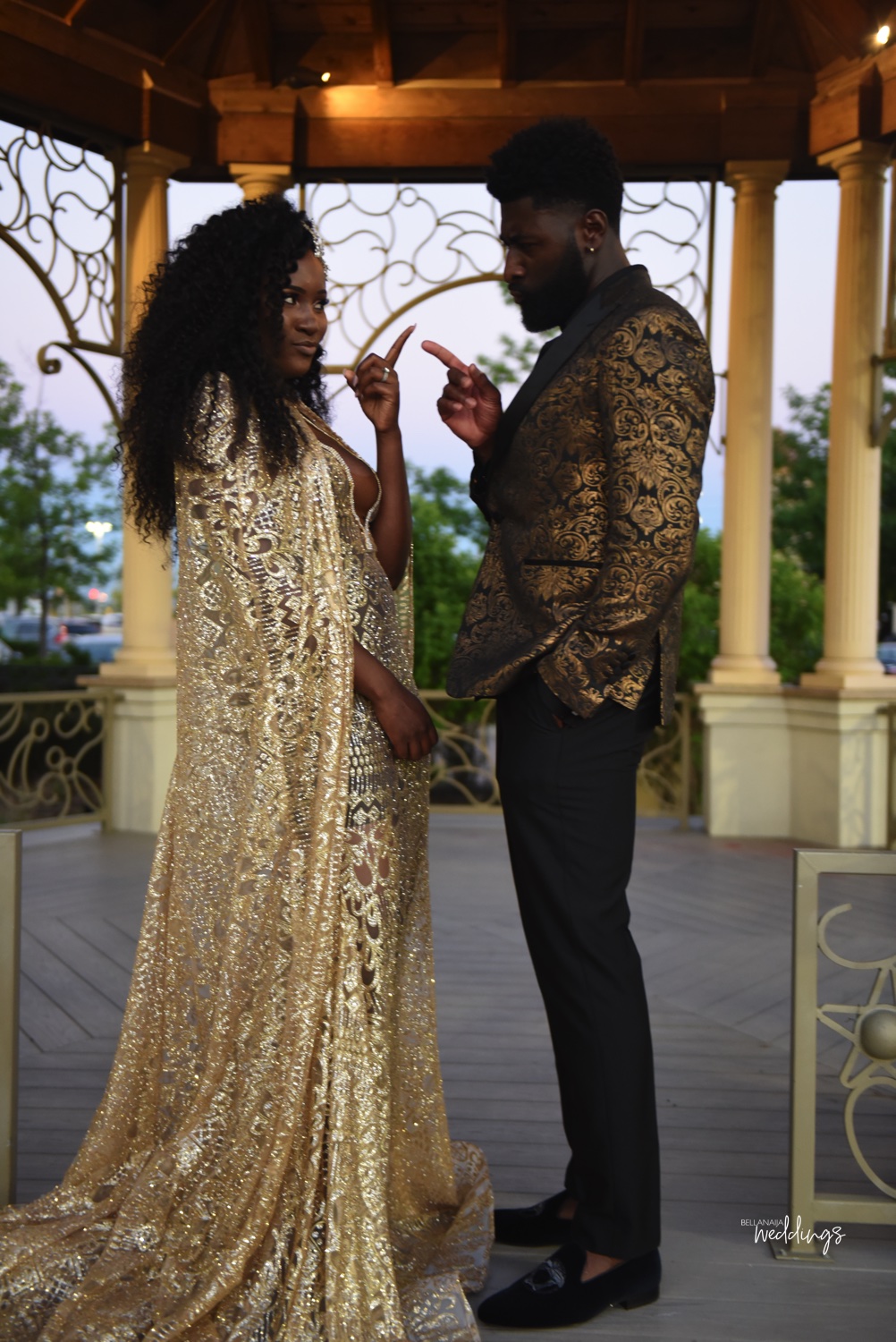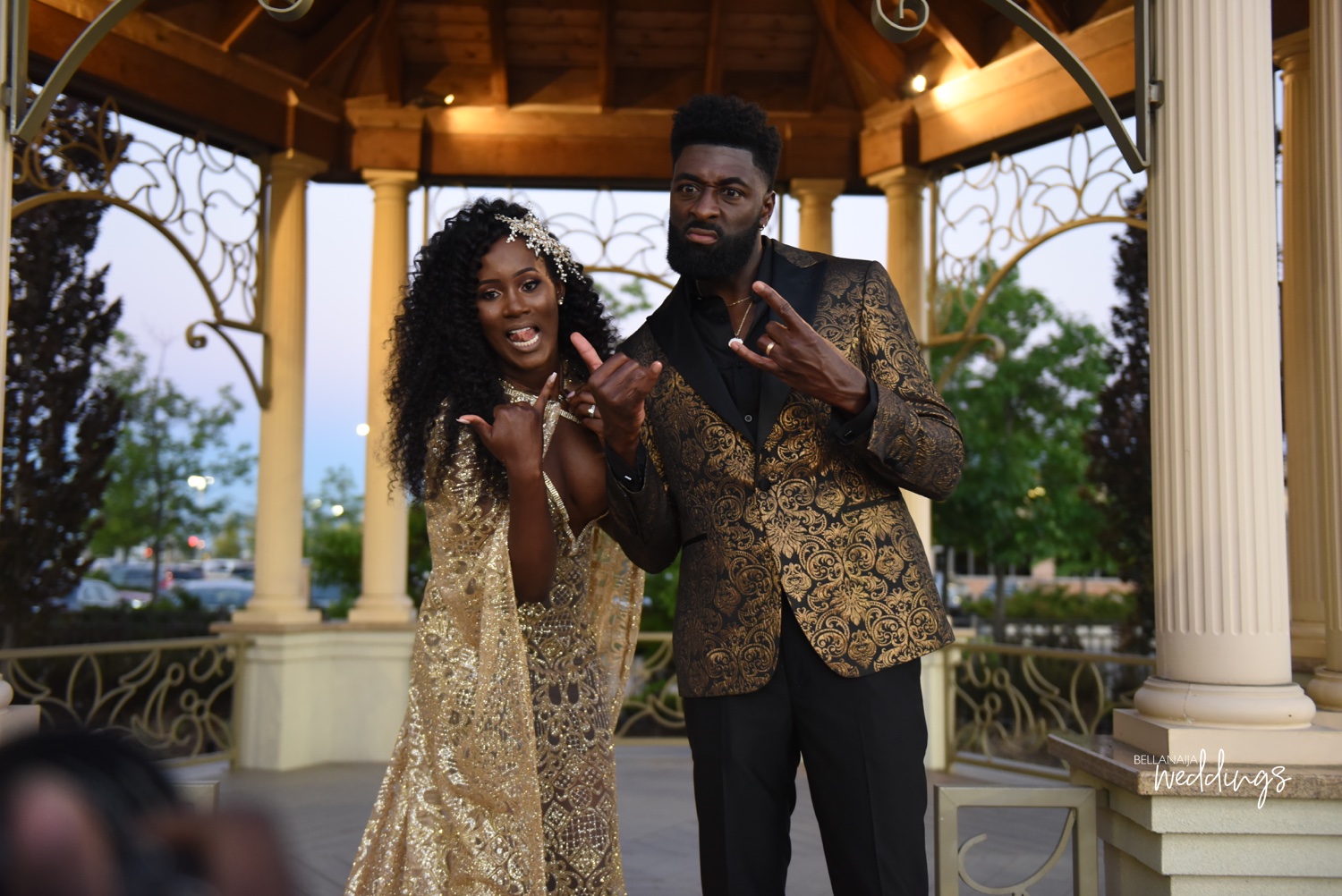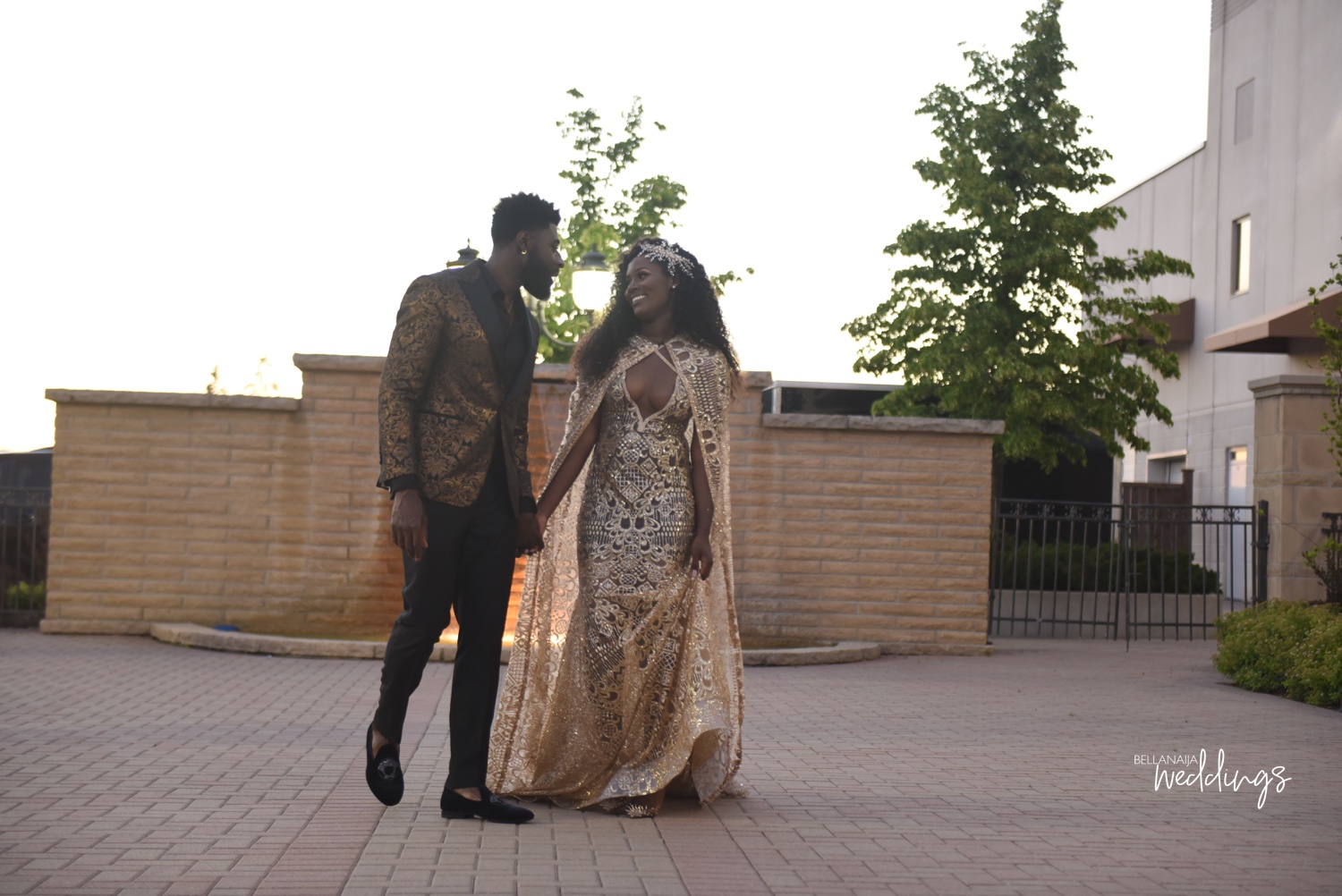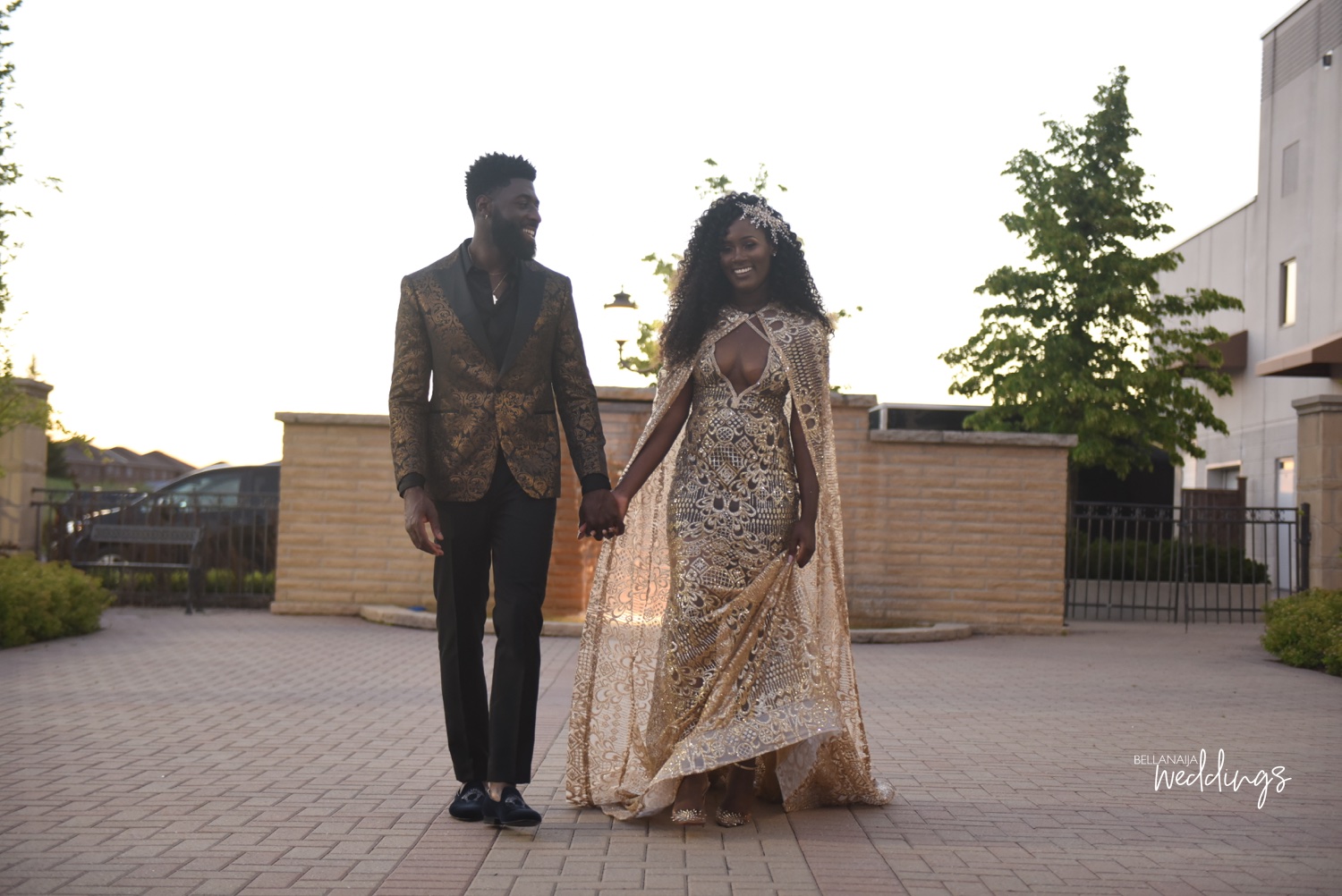 I woke up from that feeling scared my friends crying around me but Justin held my hand and asked that we pray. That weekend we decided that we wanted to get married sooner than later. A few months later, Justin asked me to be his wife.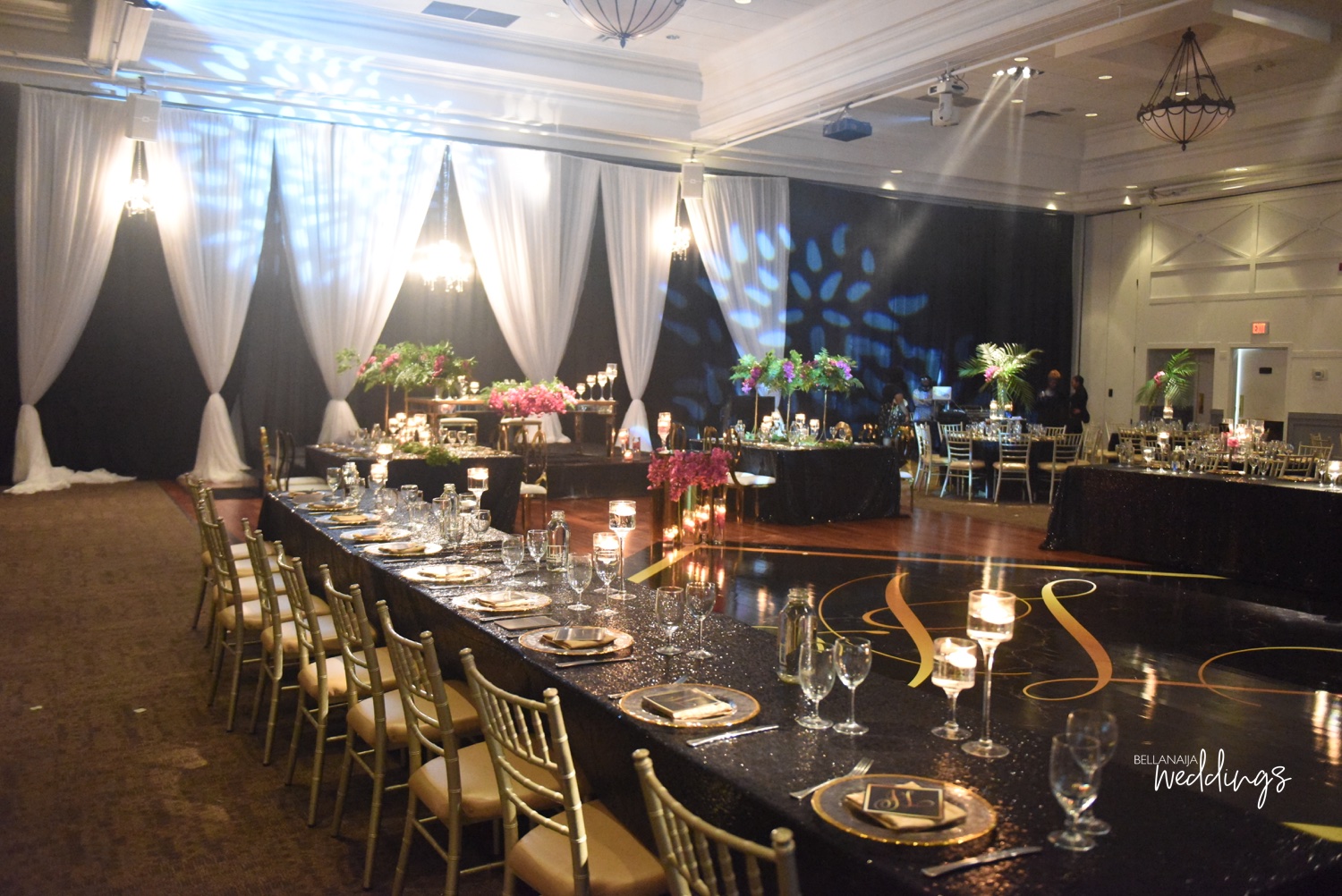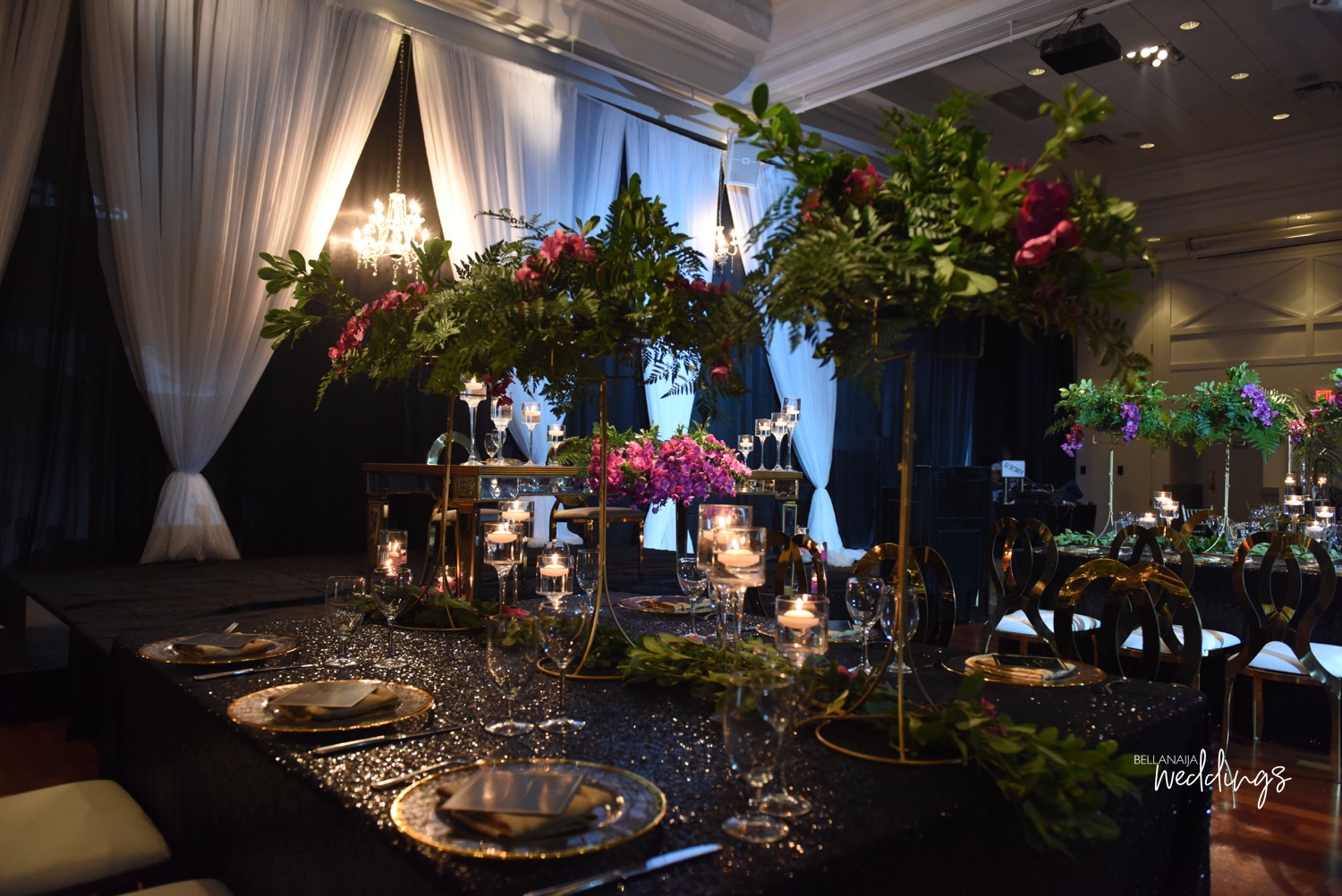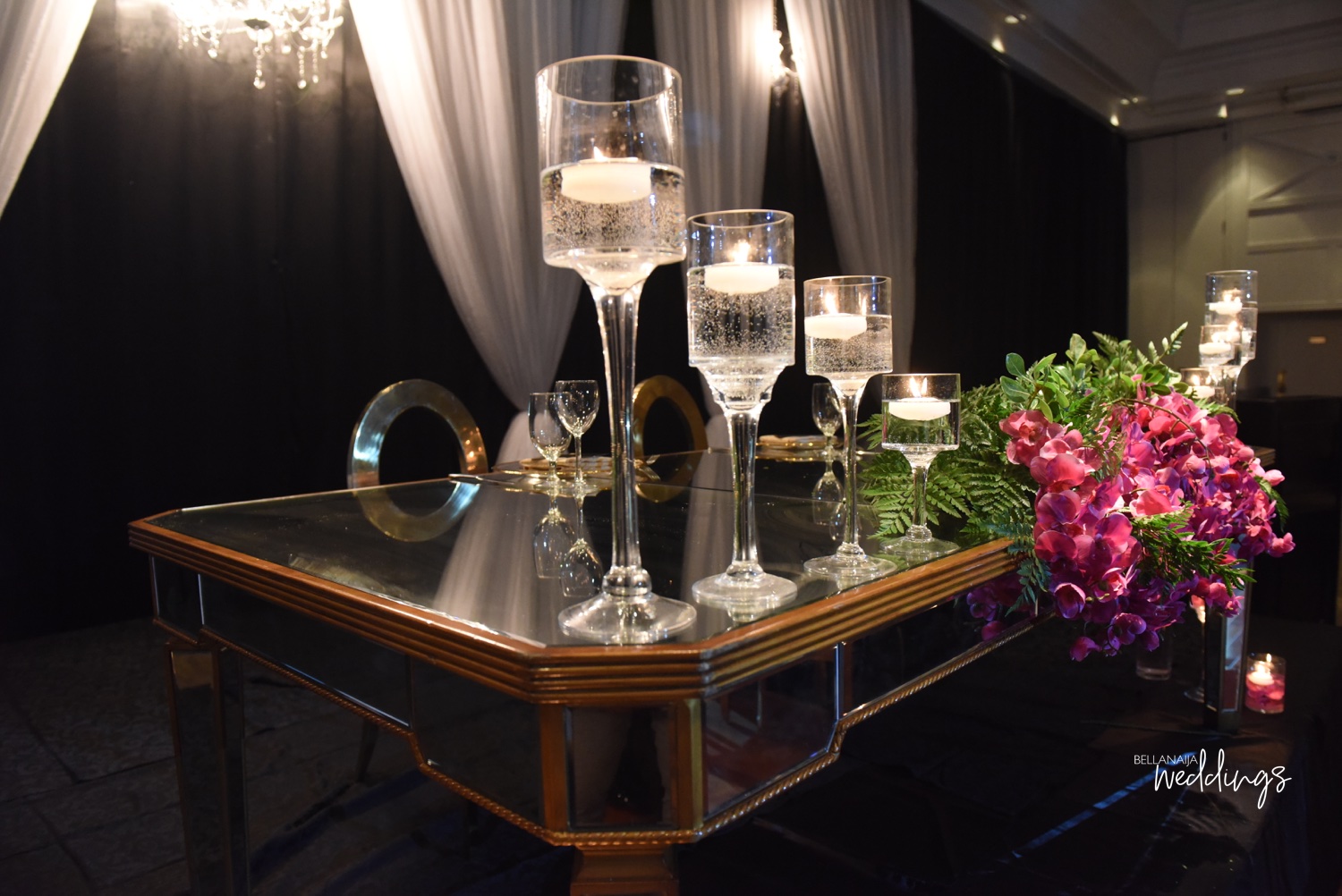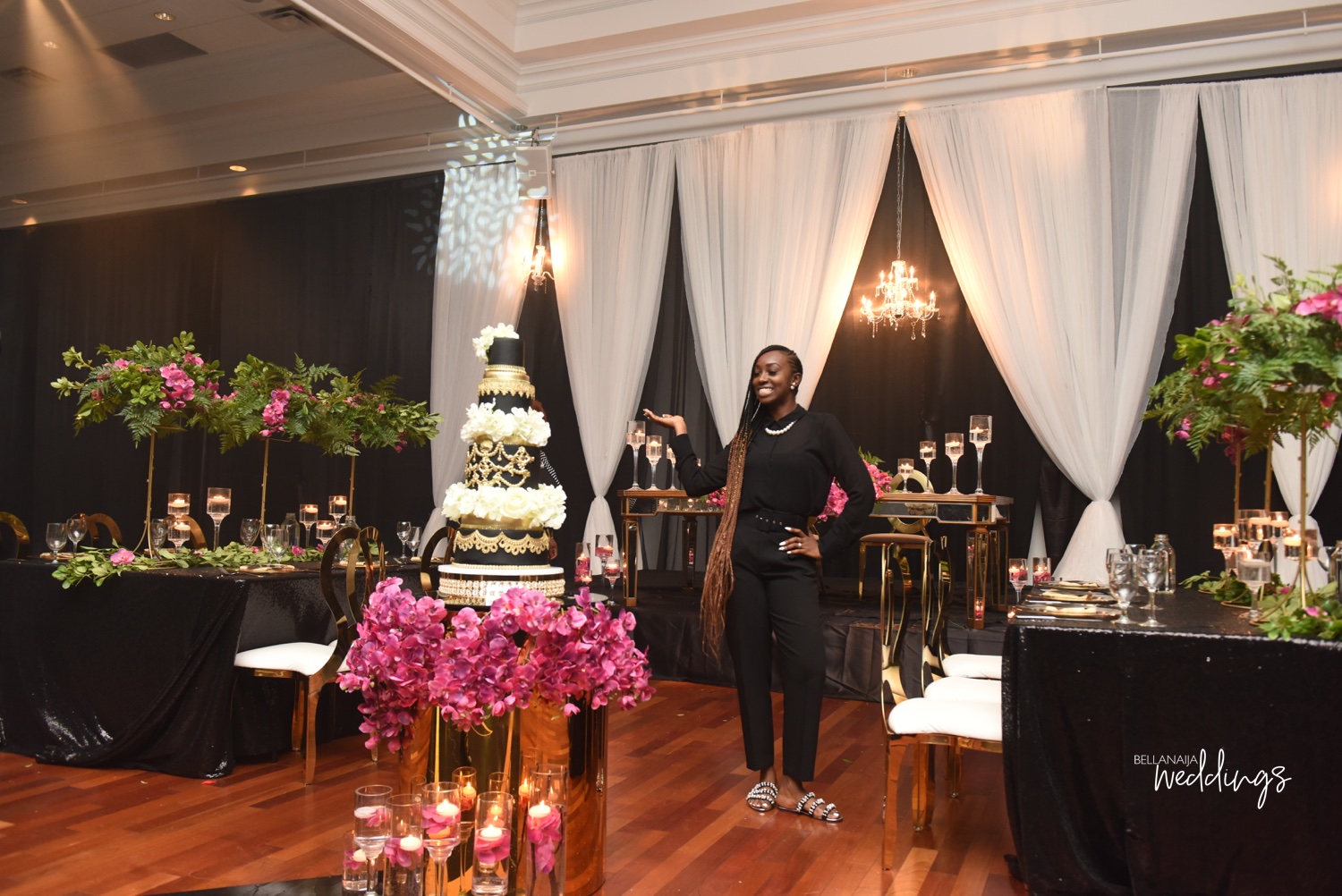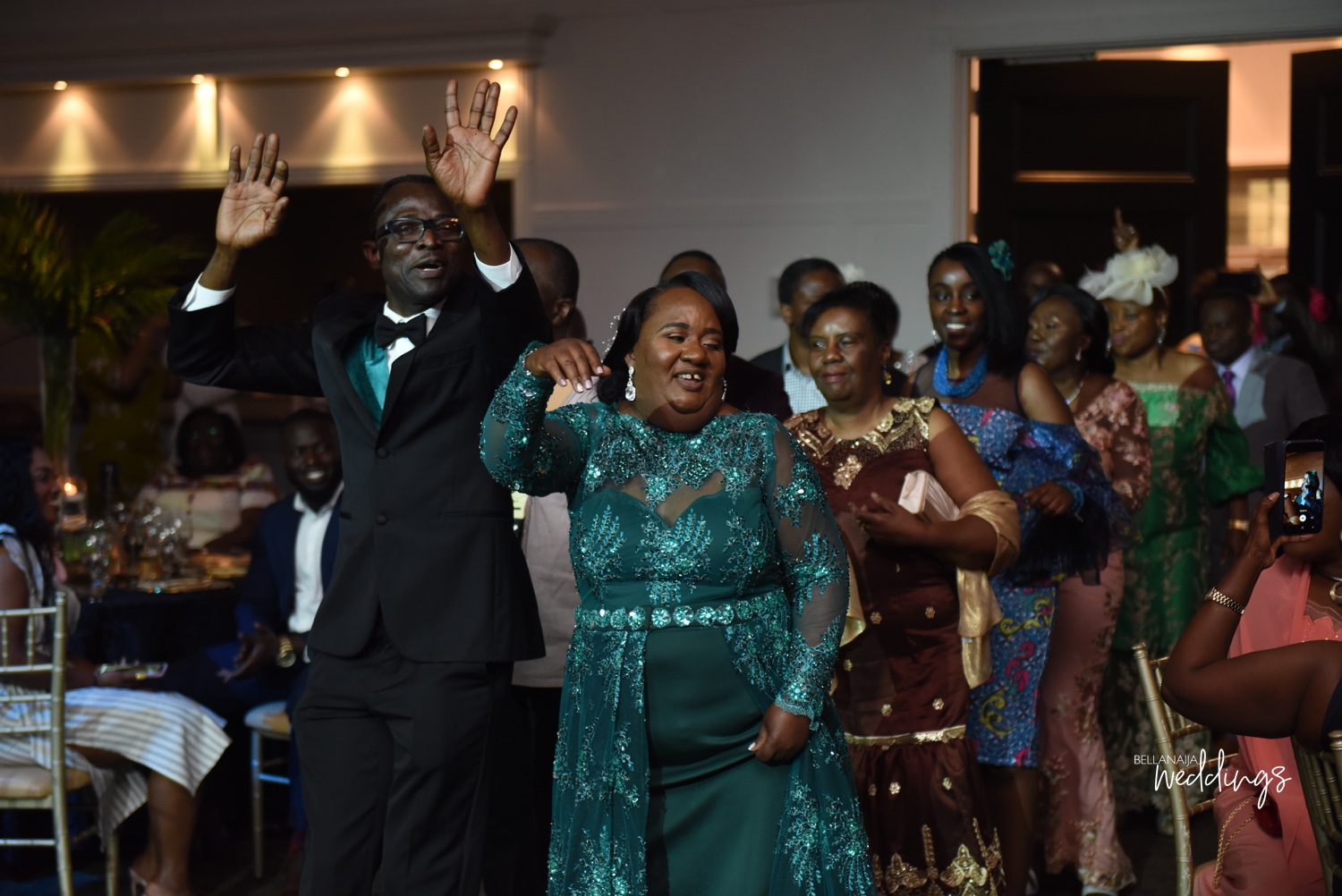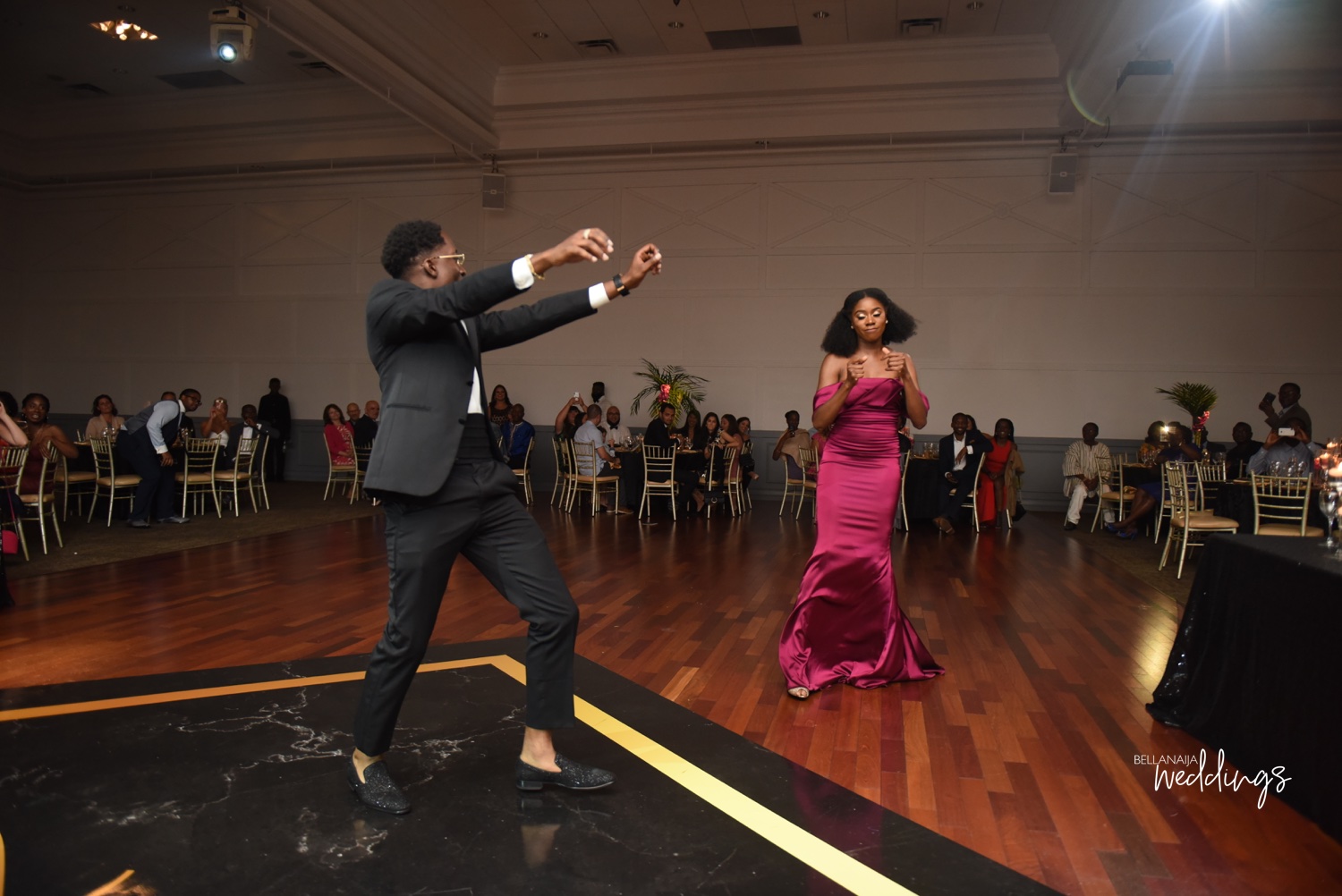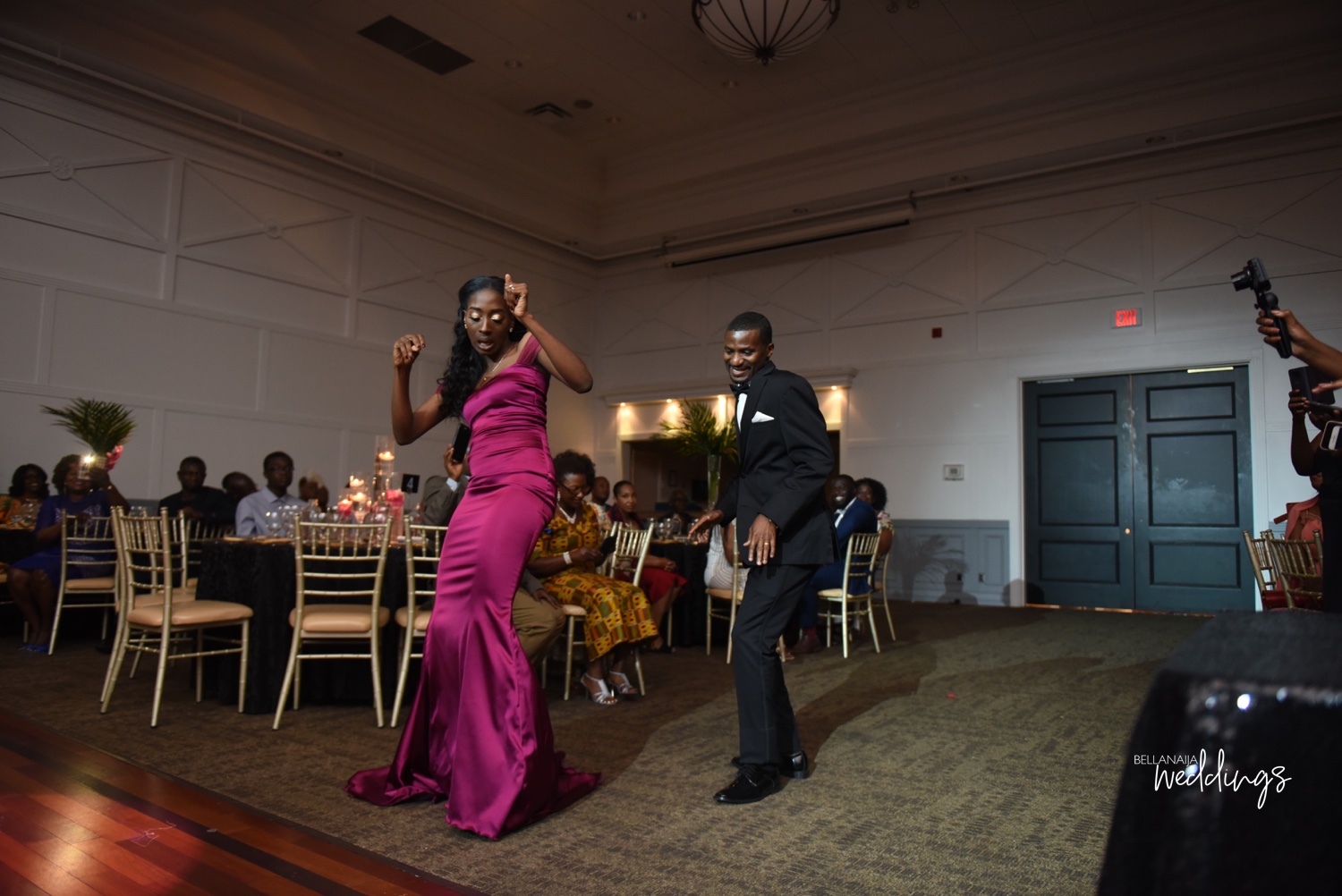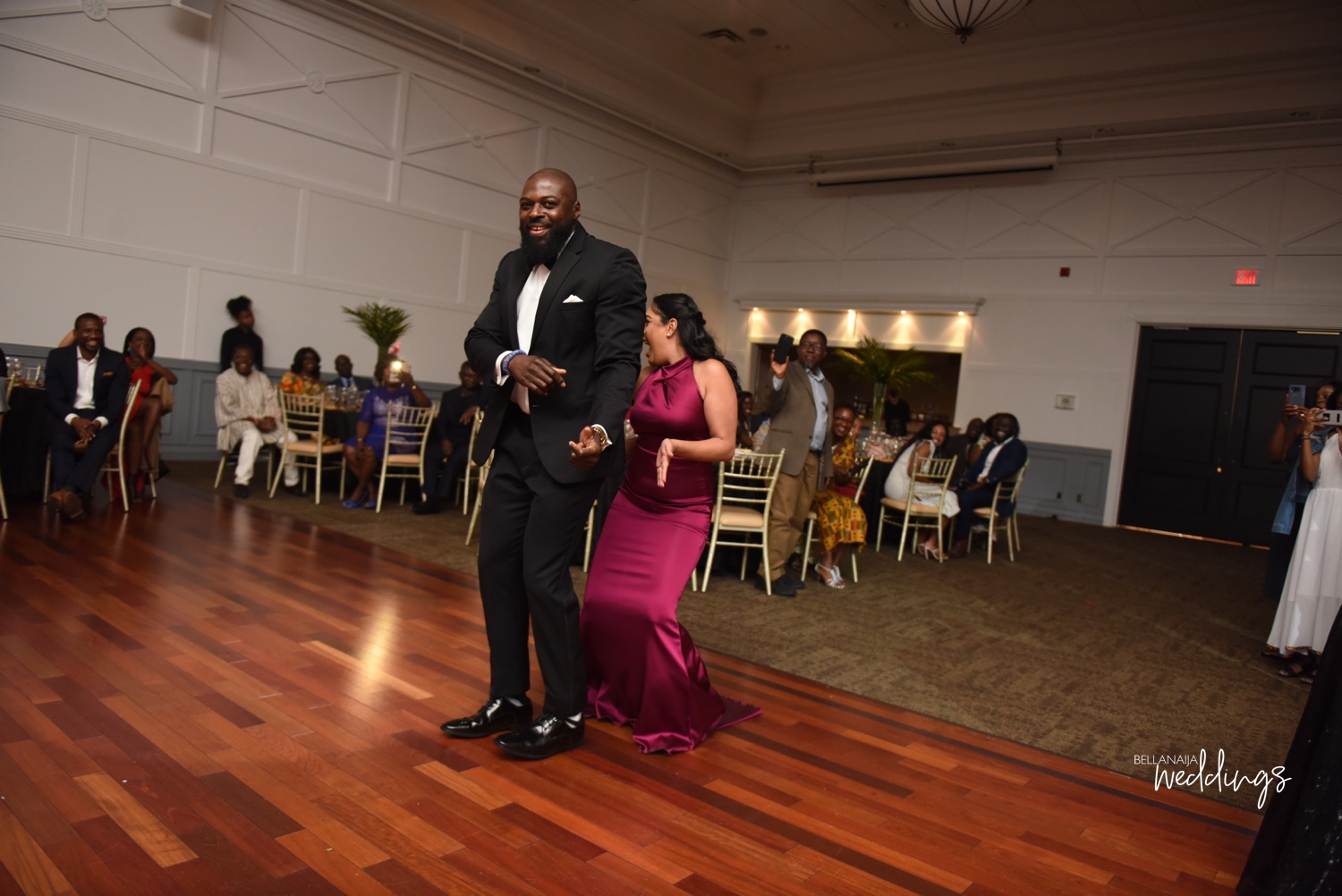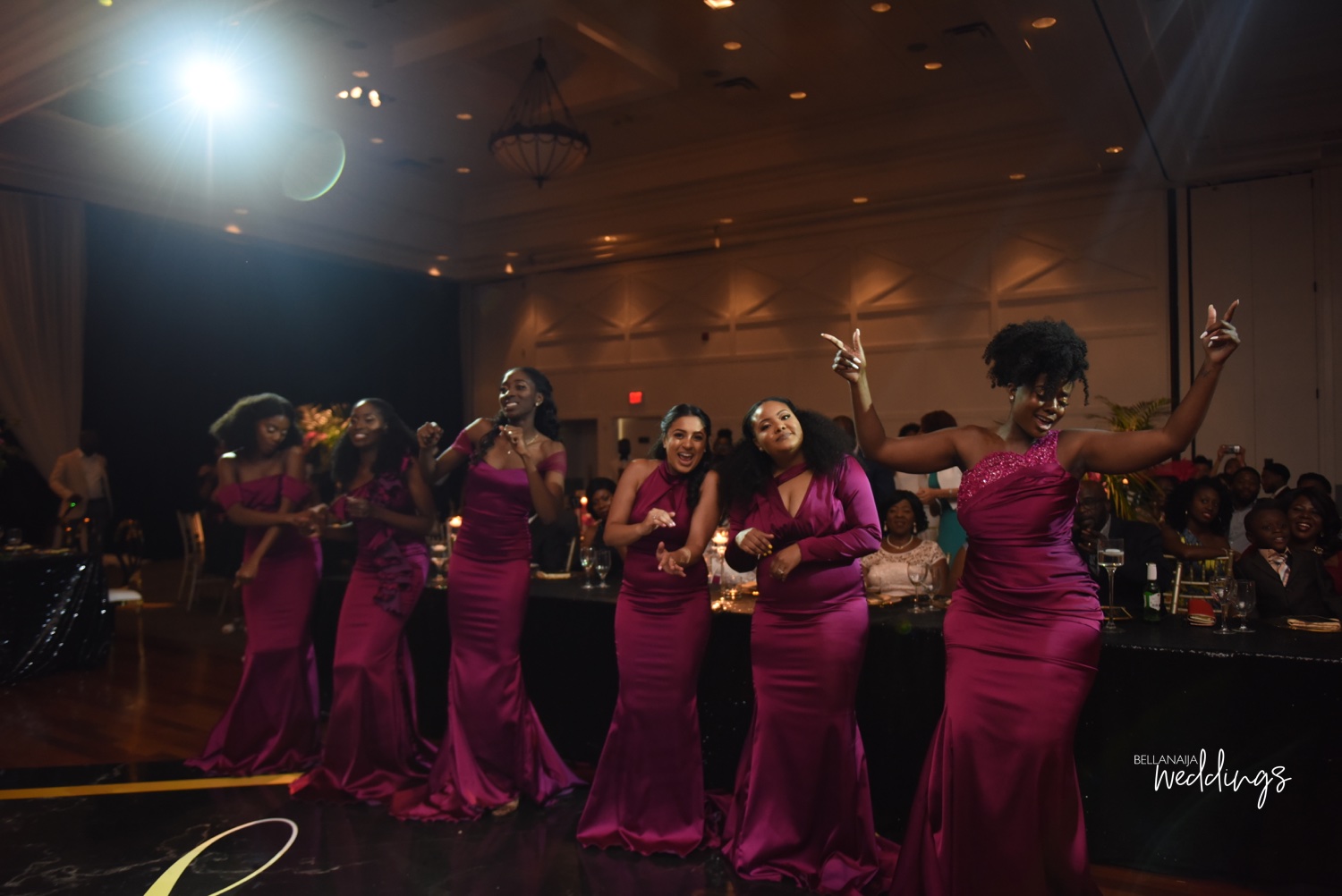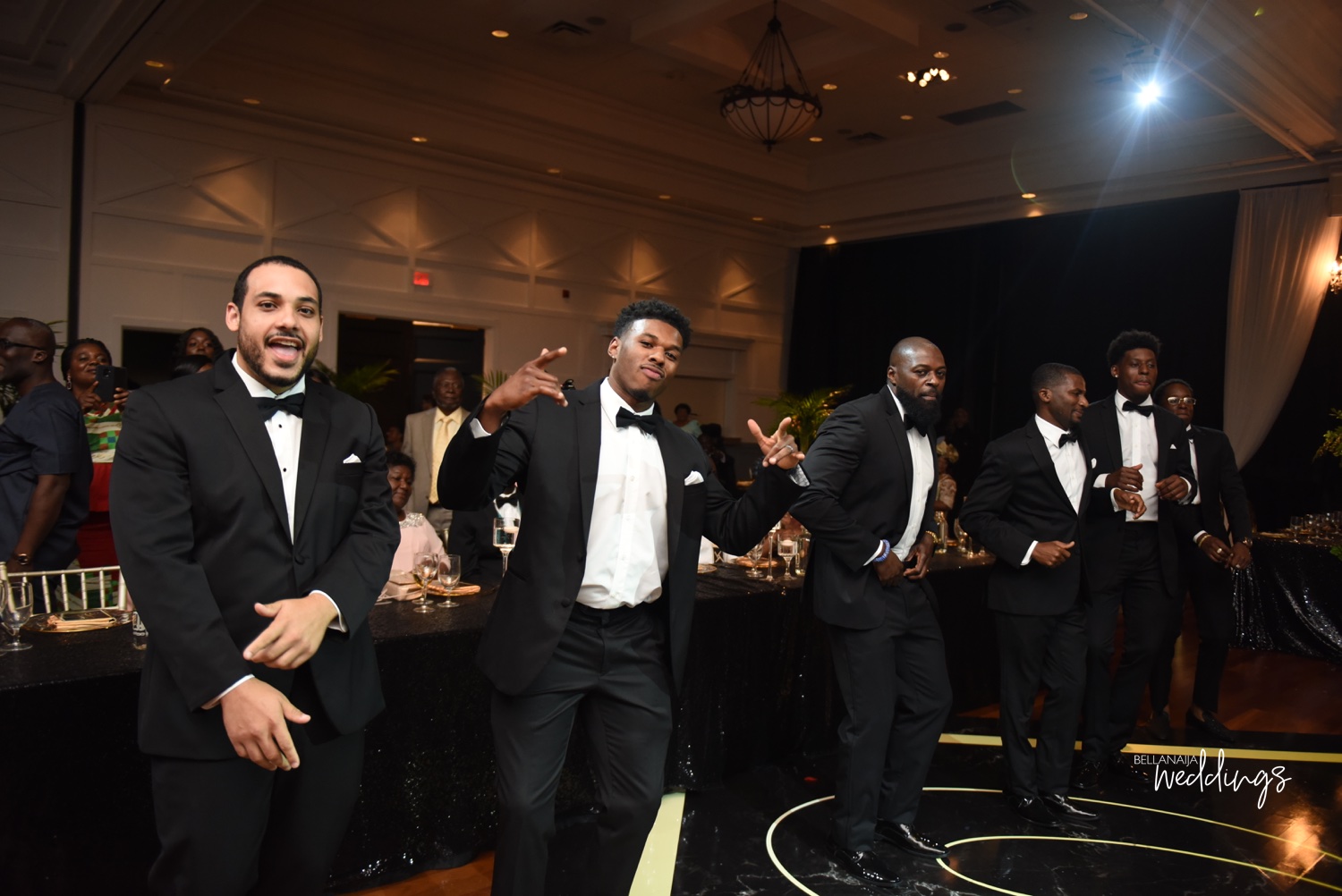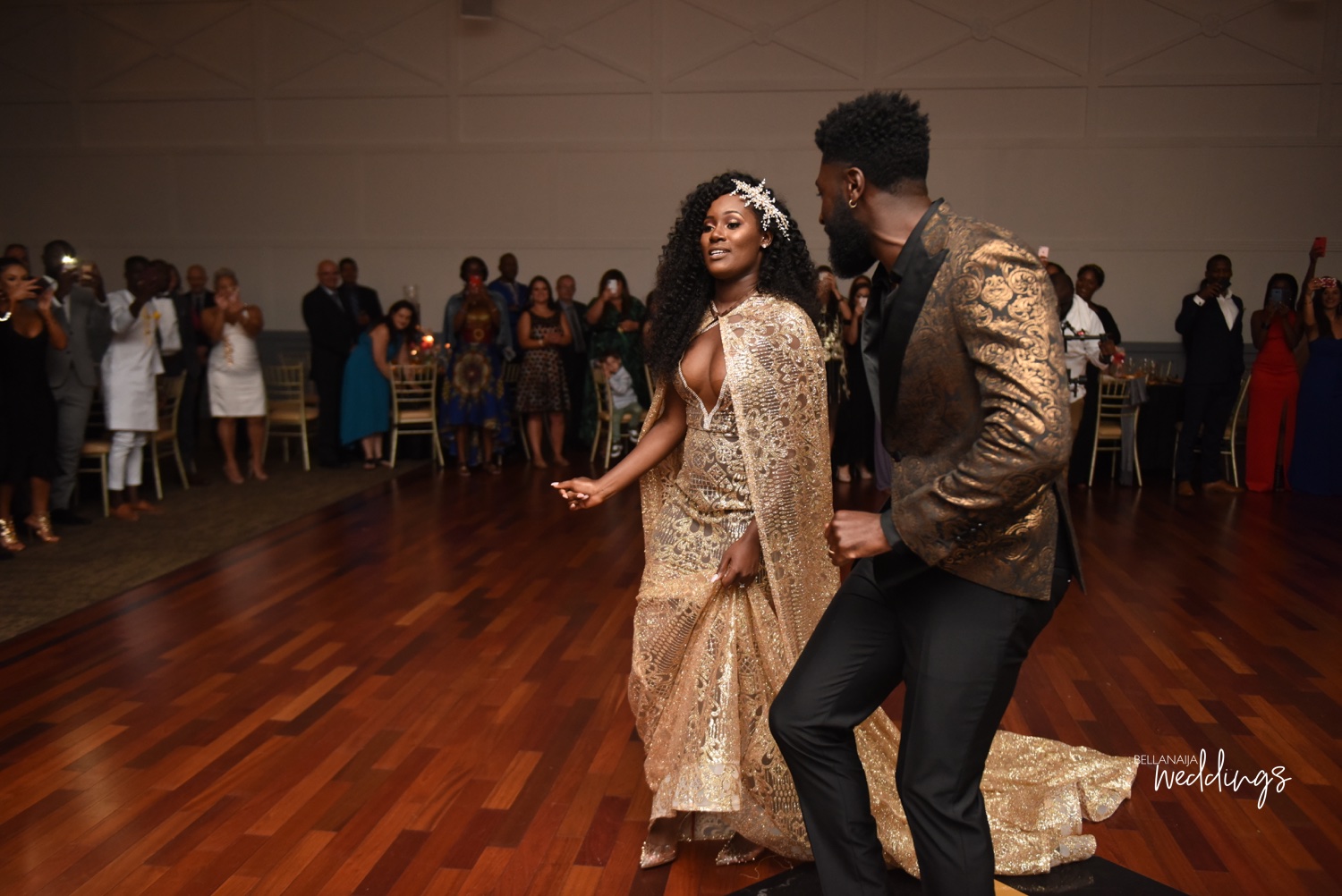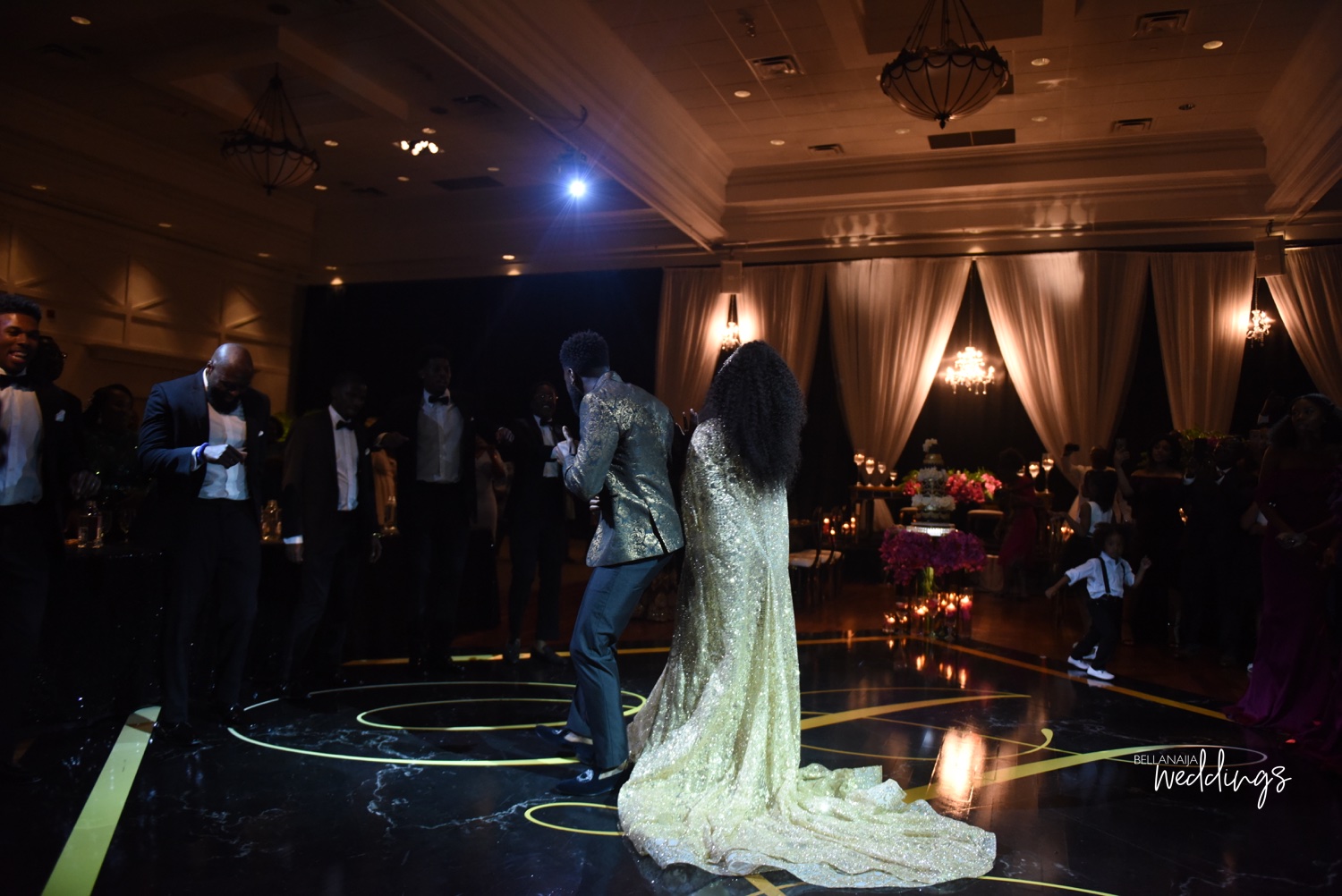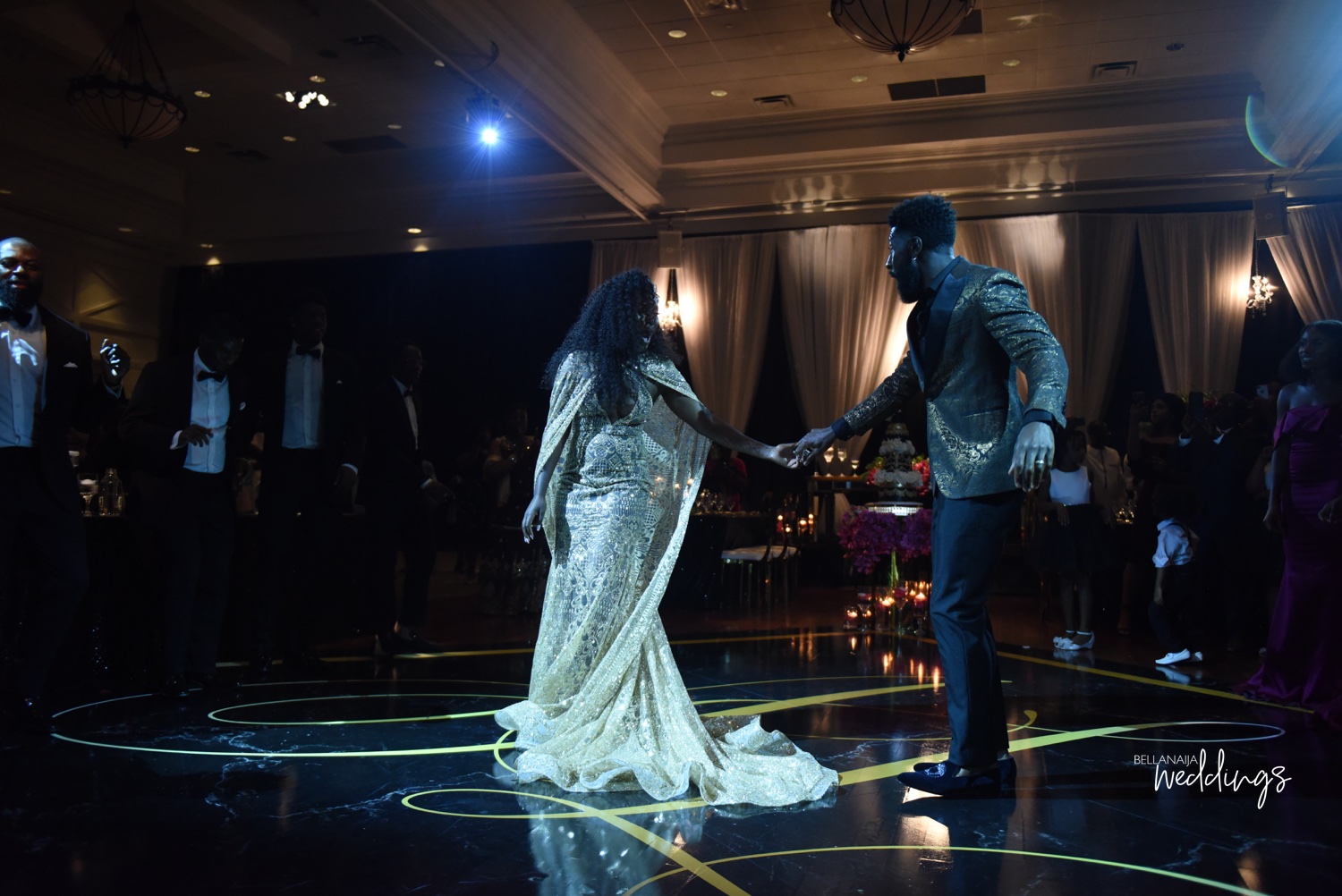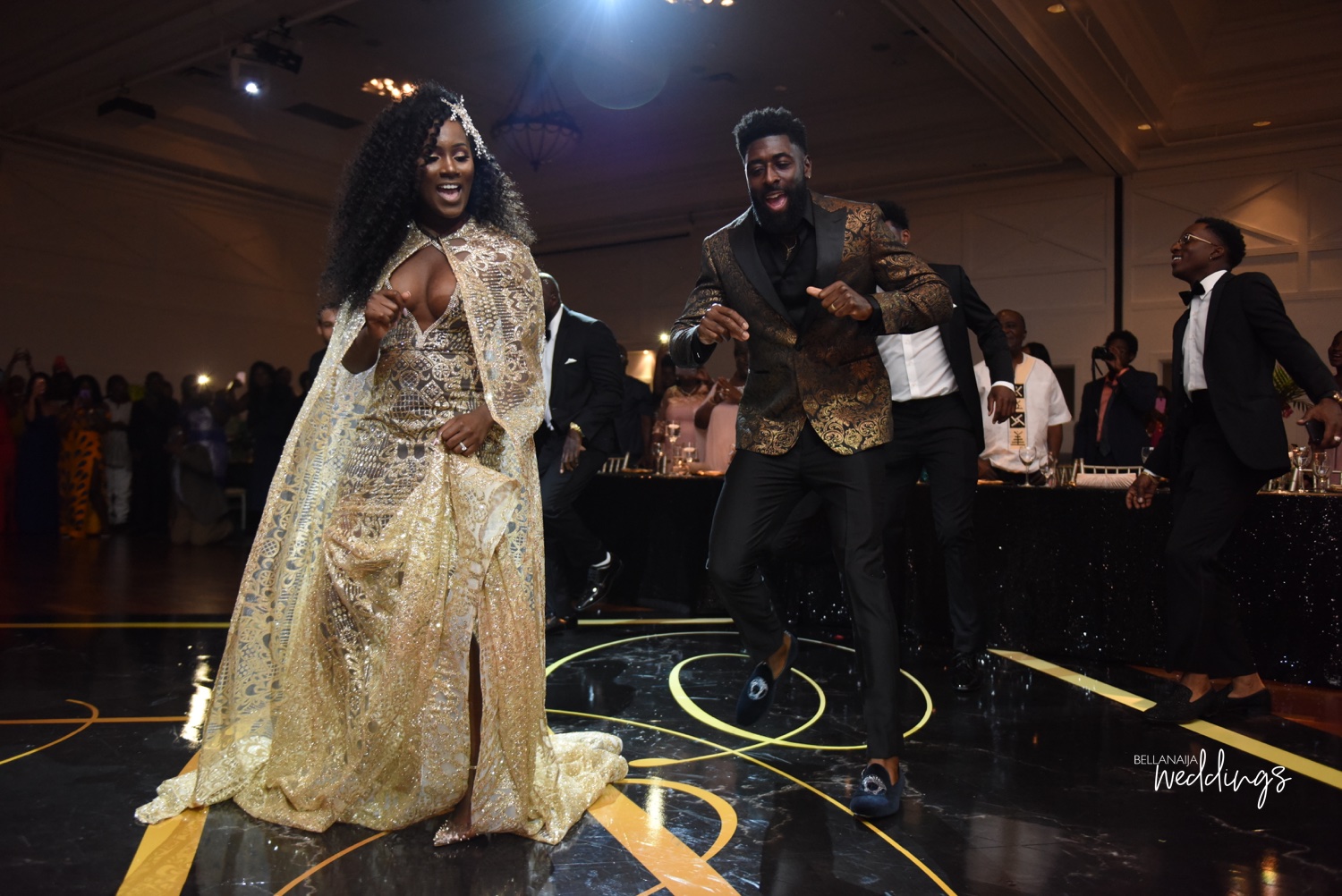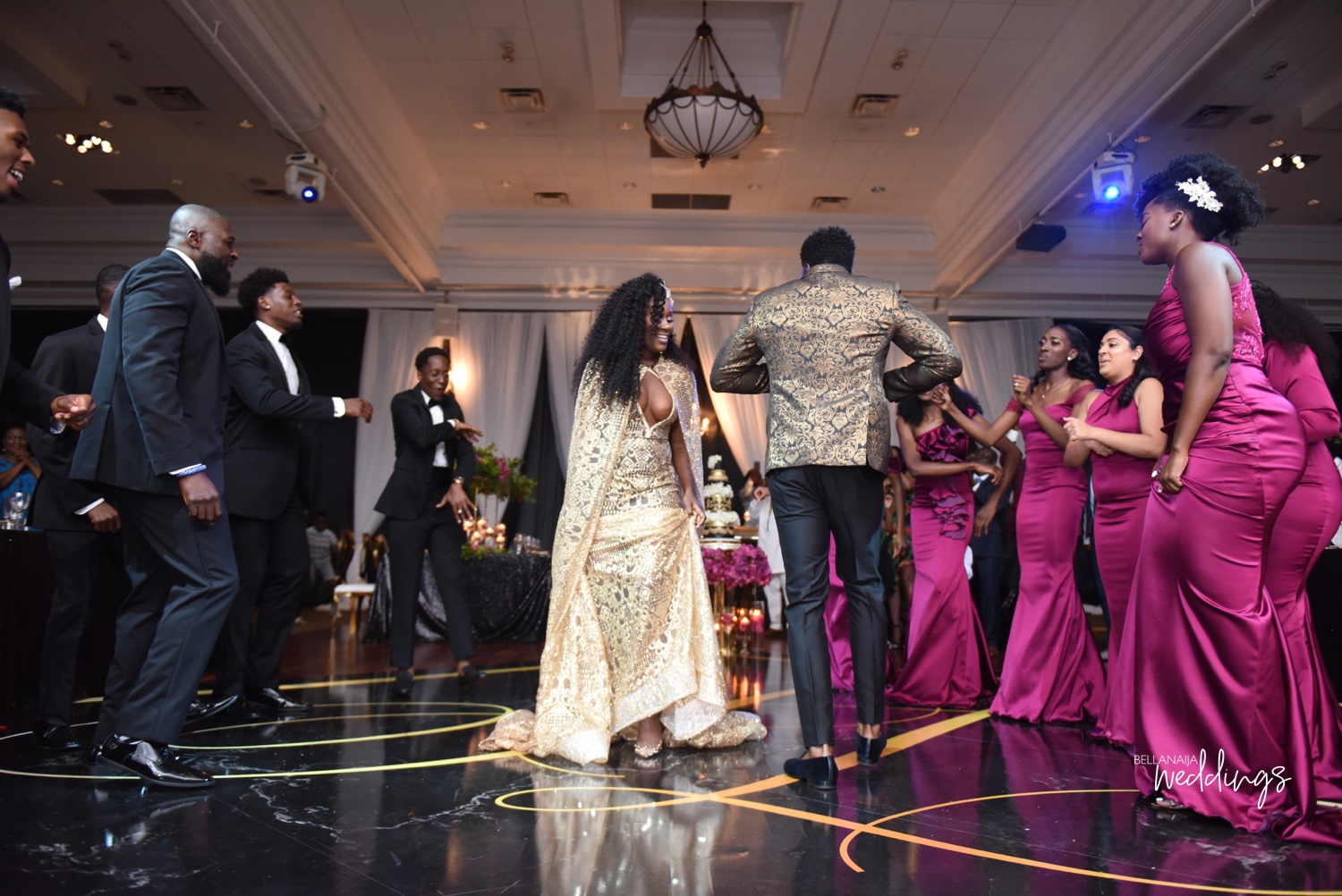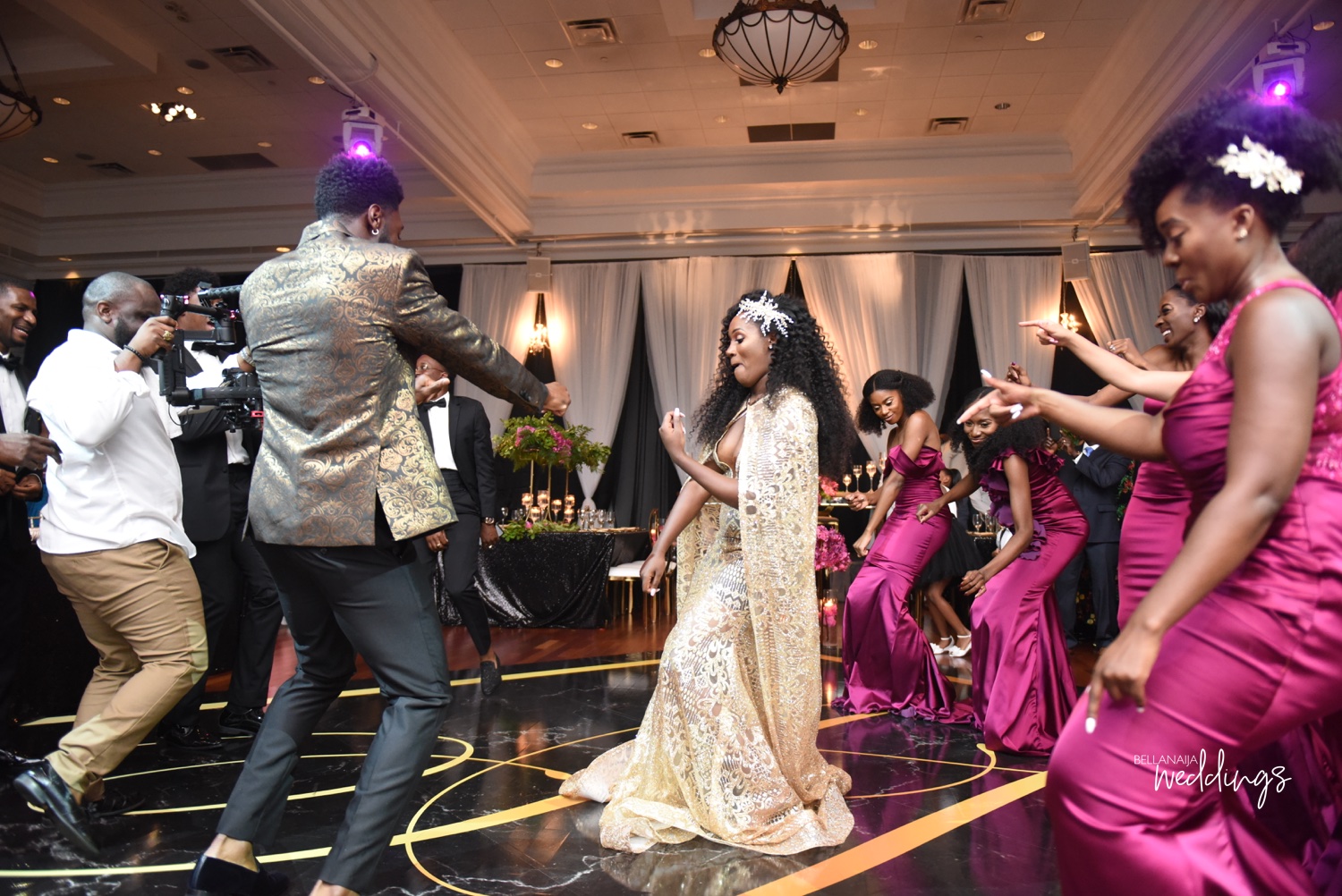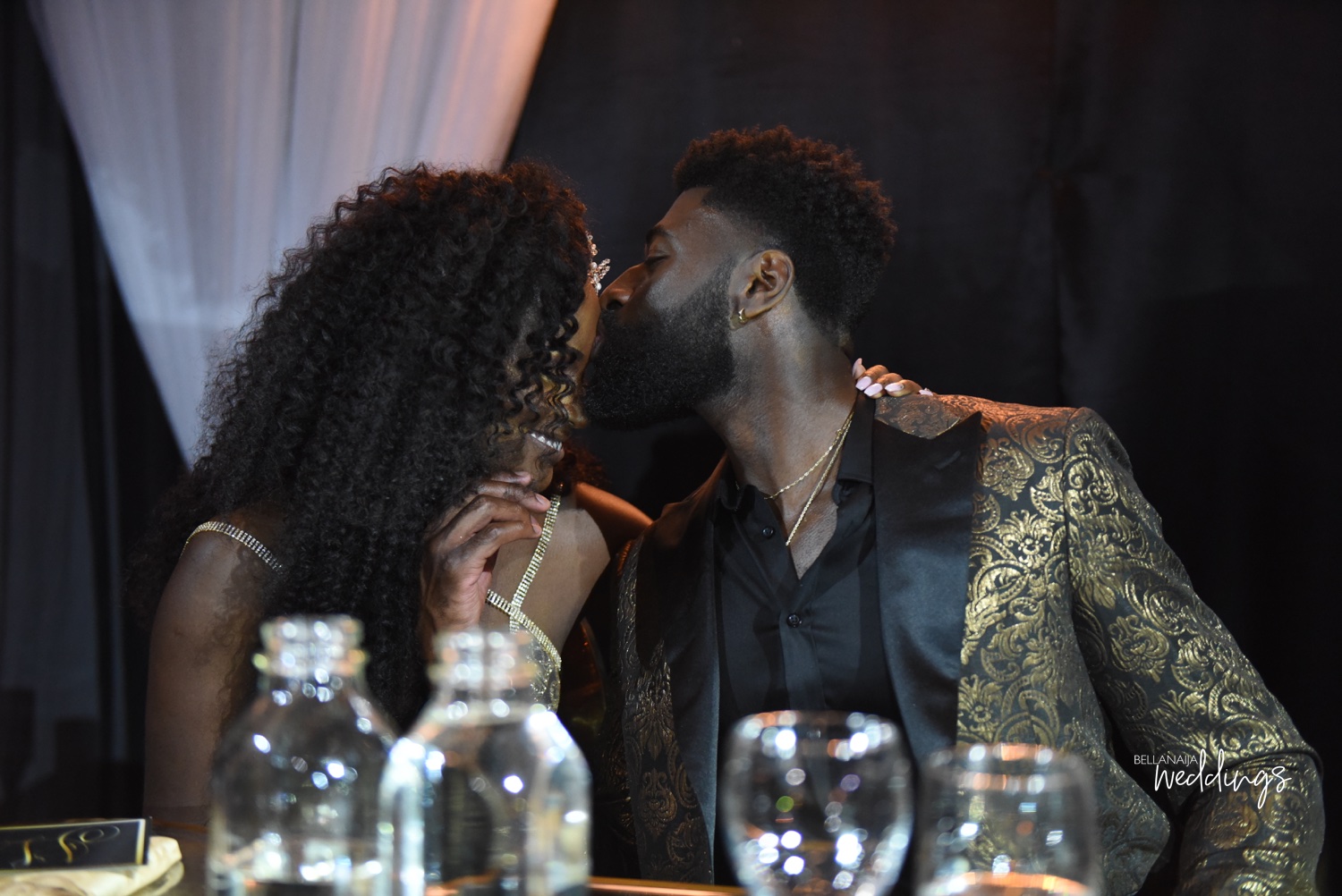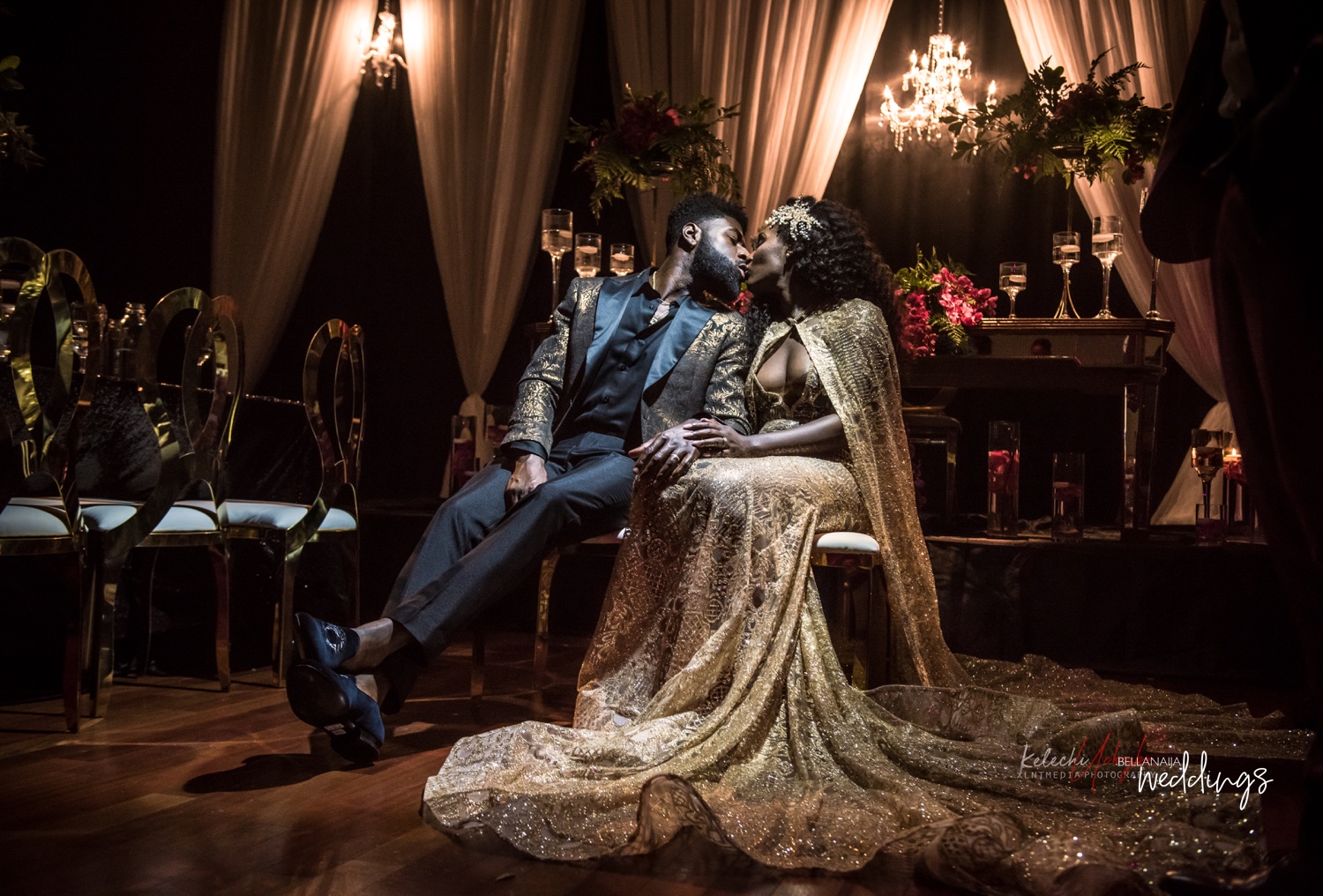 I never thought I'd be with anyone who makes me smile and laugh as much as he does. He's extremely selfless and is amazing at making people laugh (especially me). I thank God (and Instagram lol) for him every day and I can't wait to celebrate our love and life with you!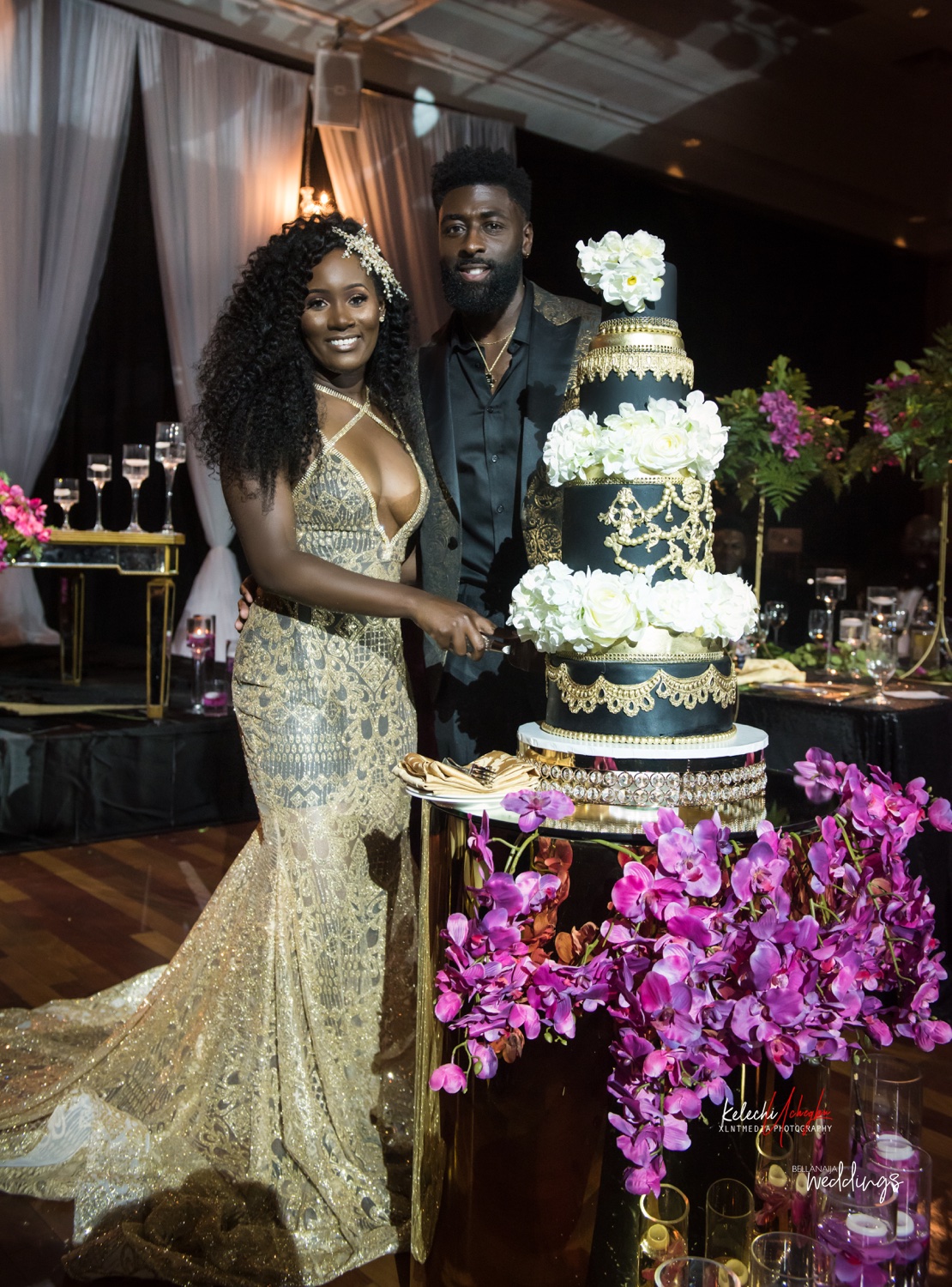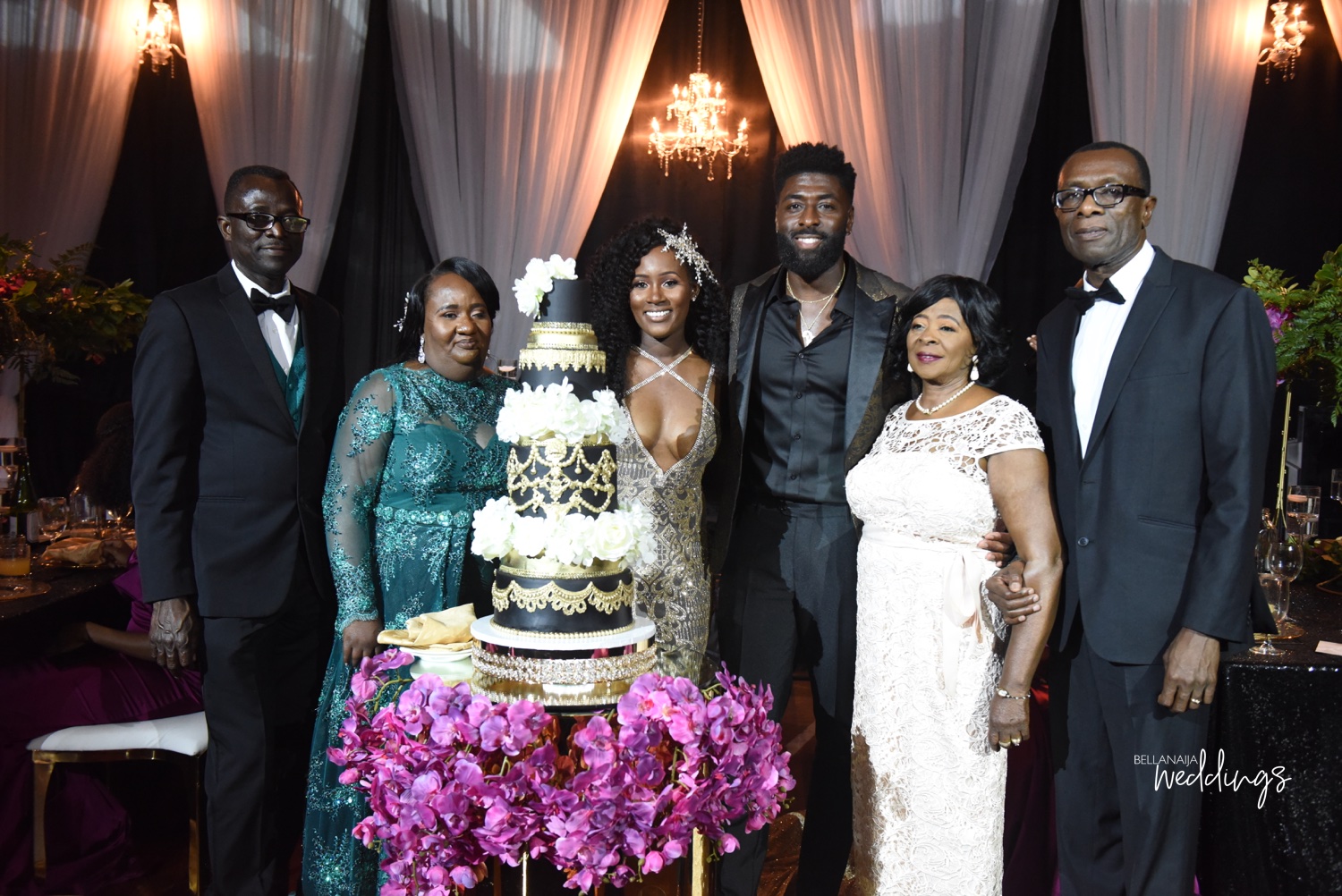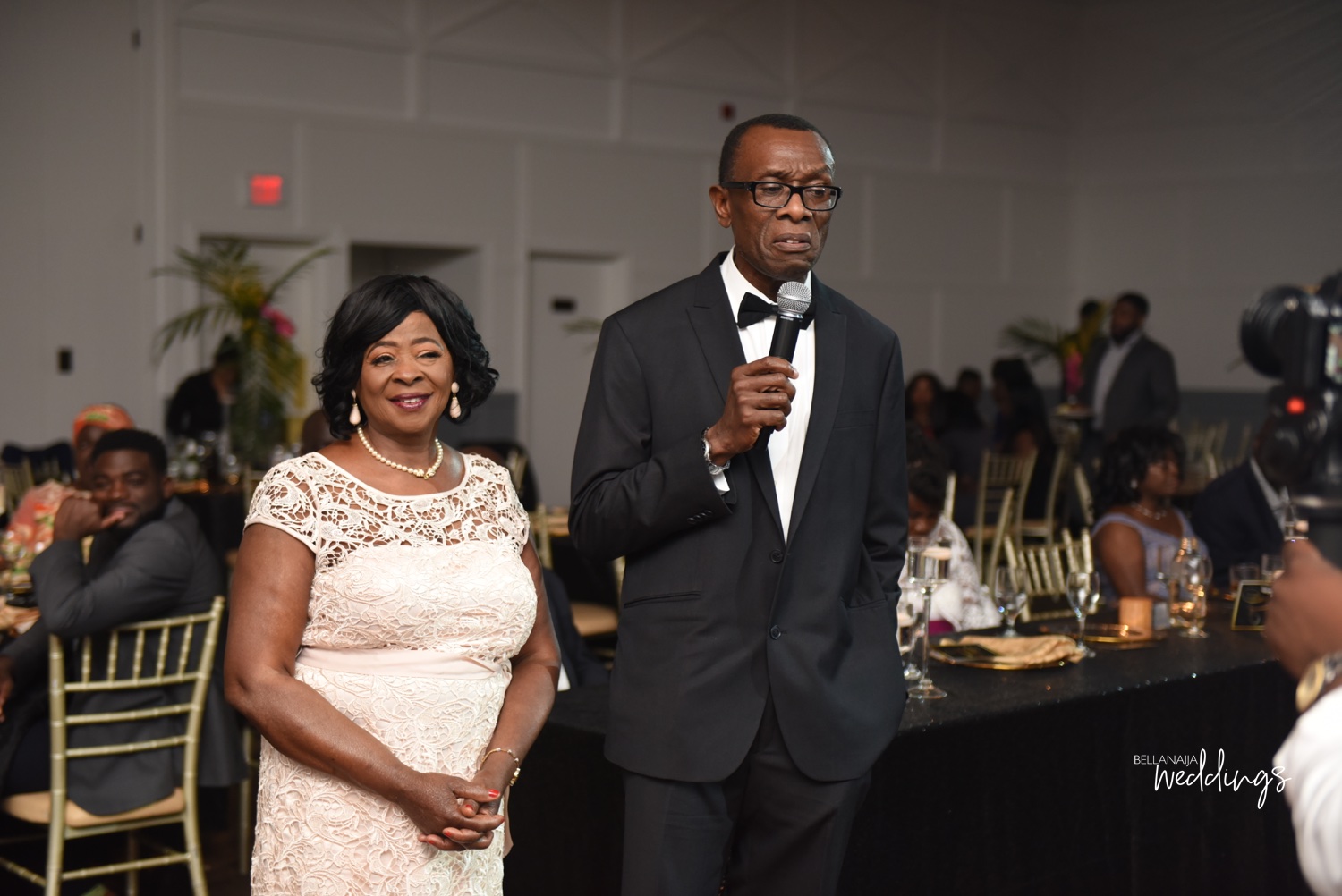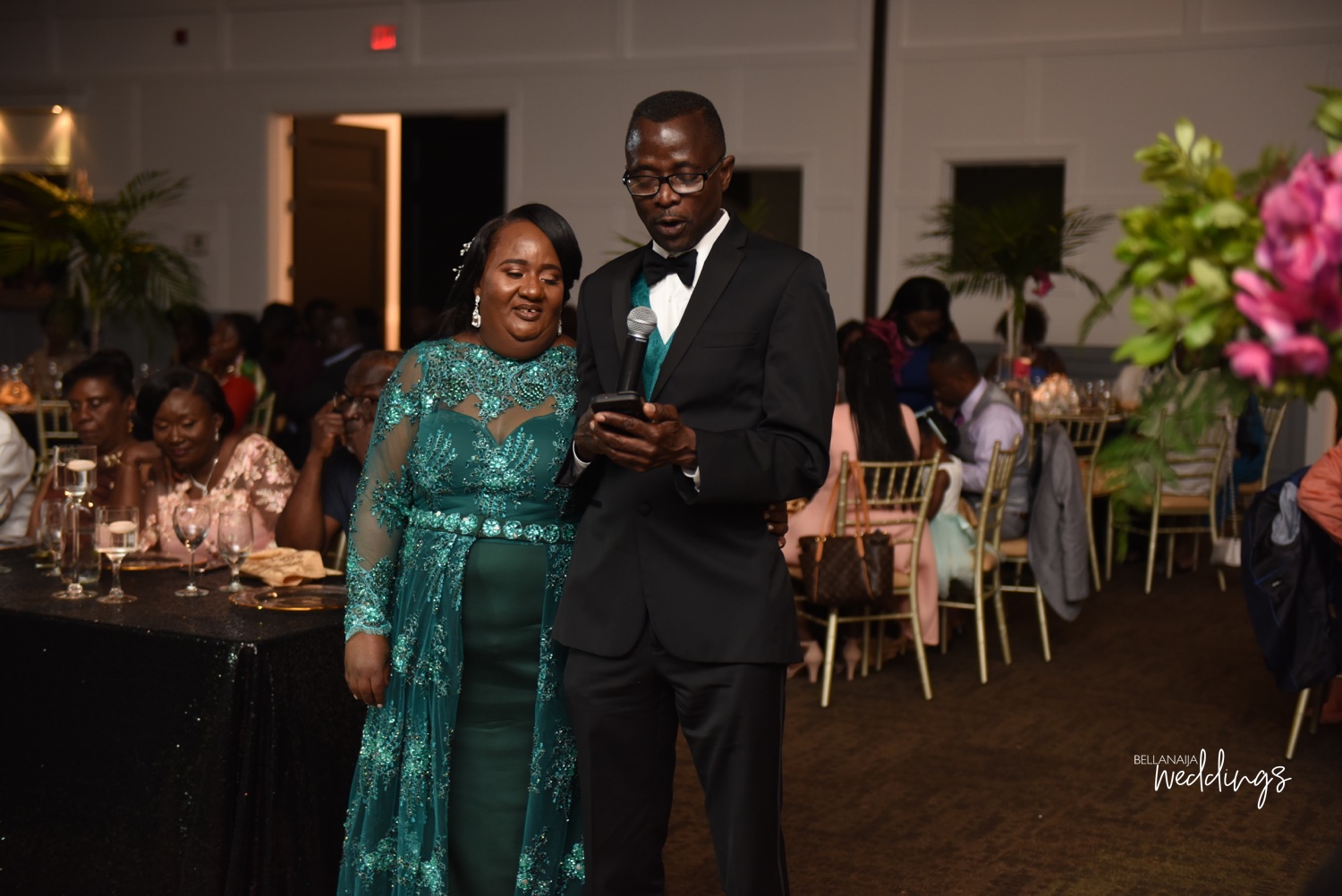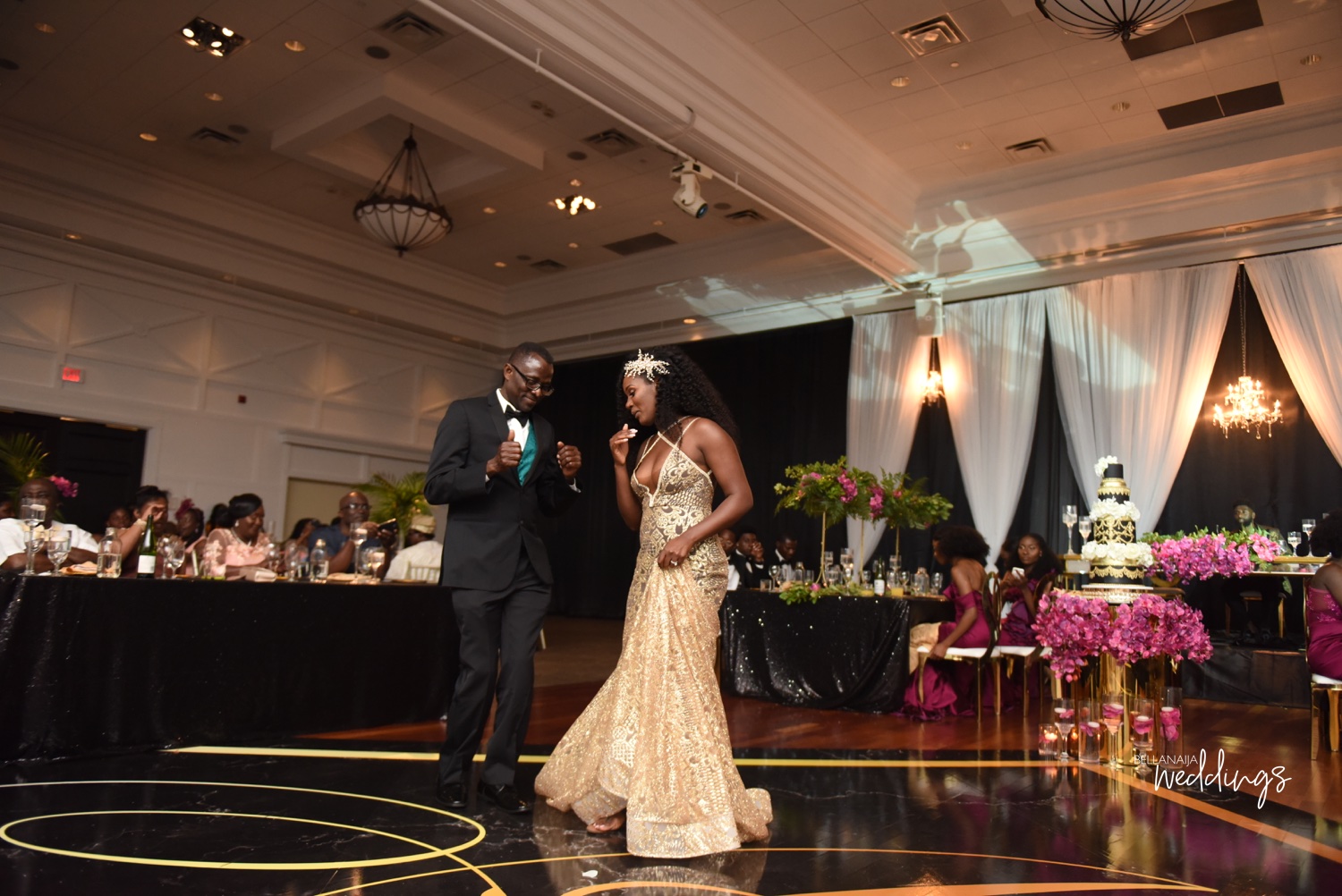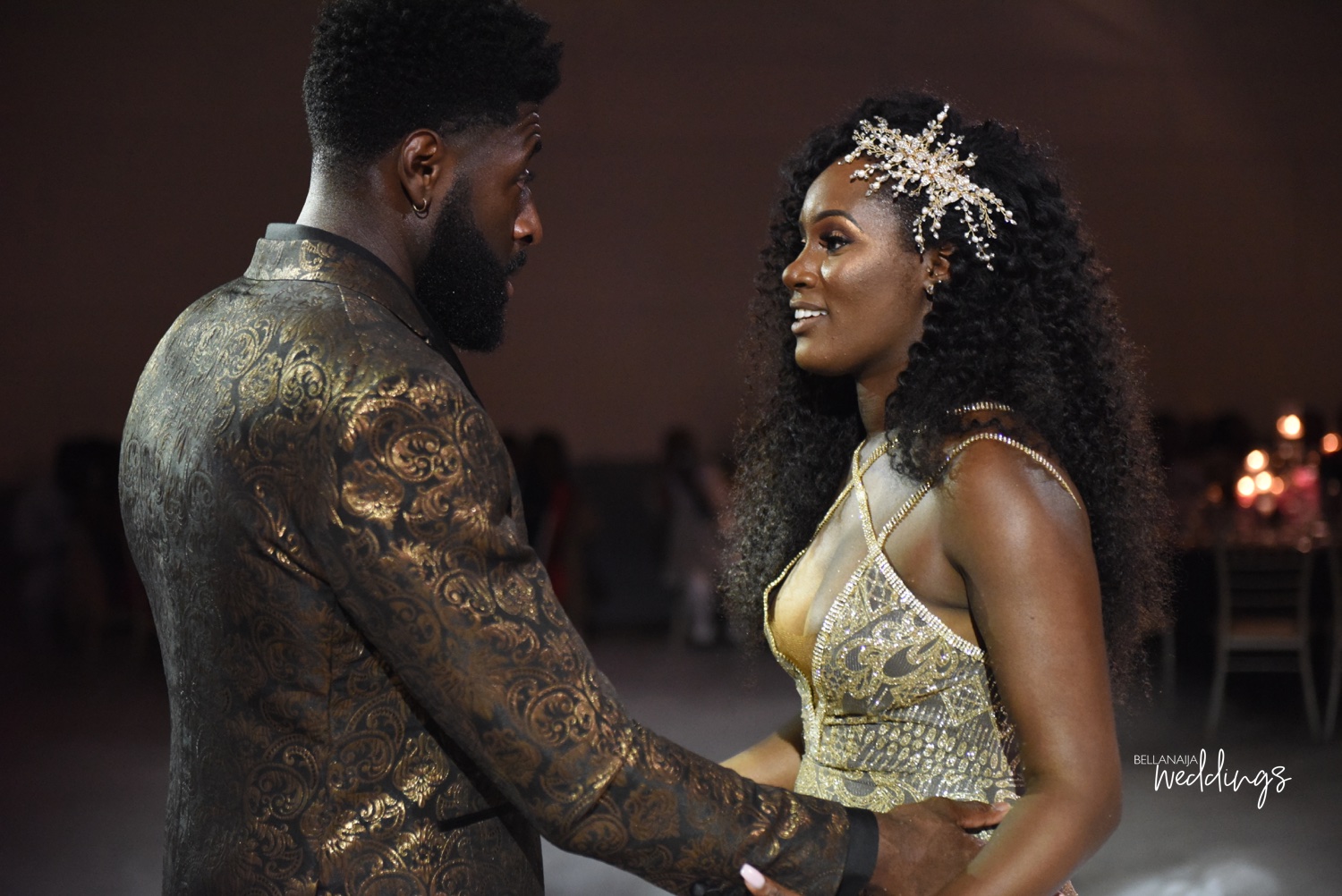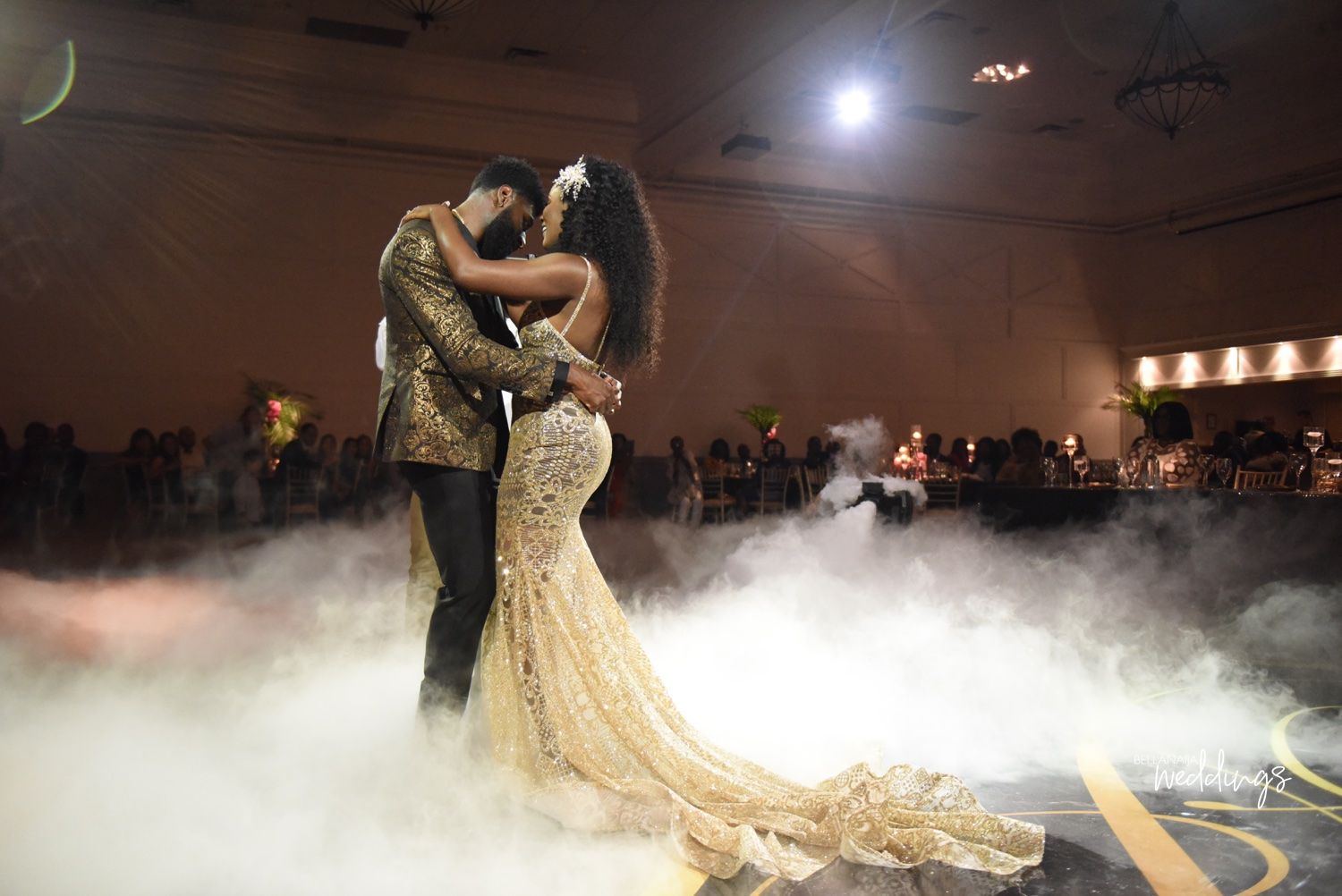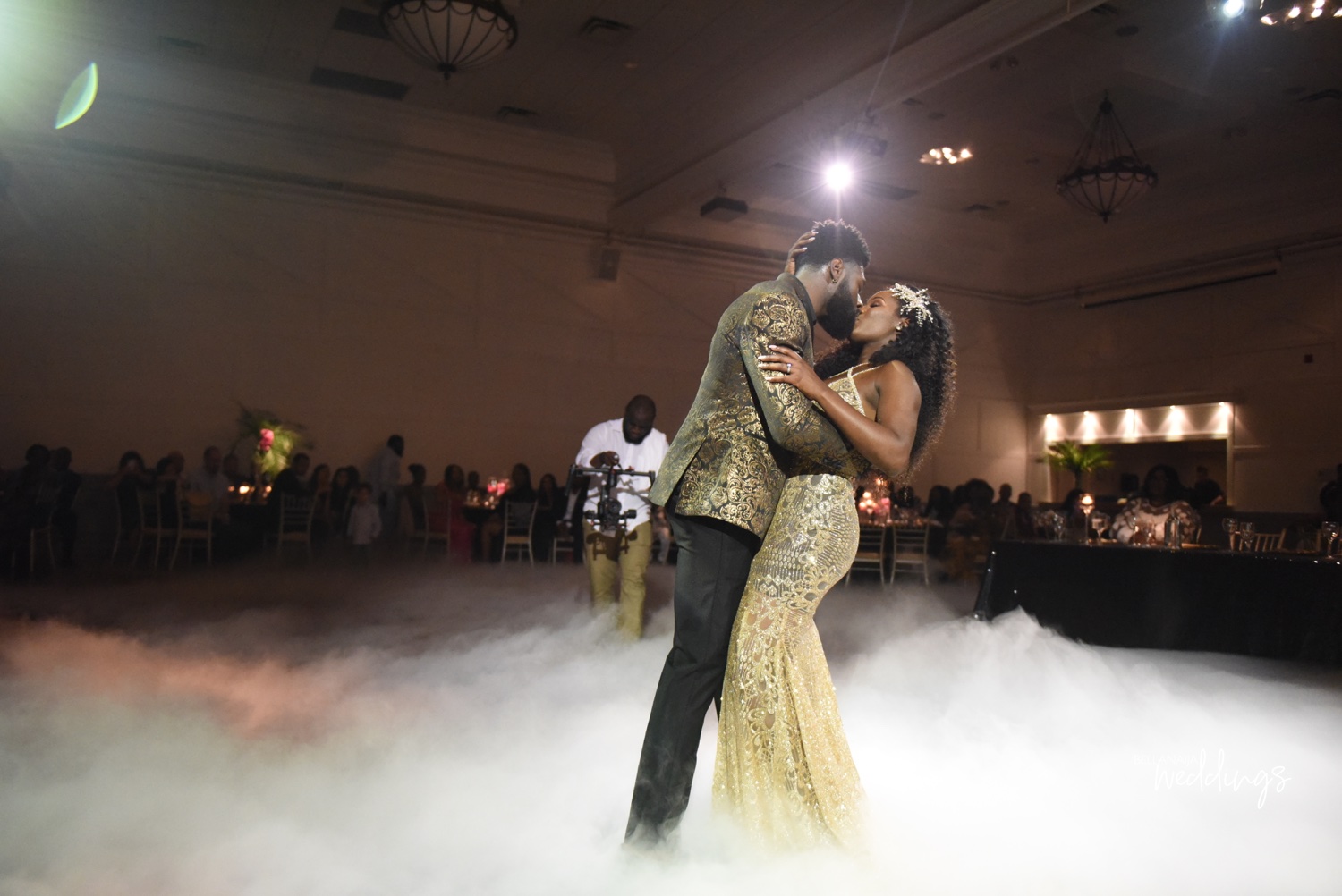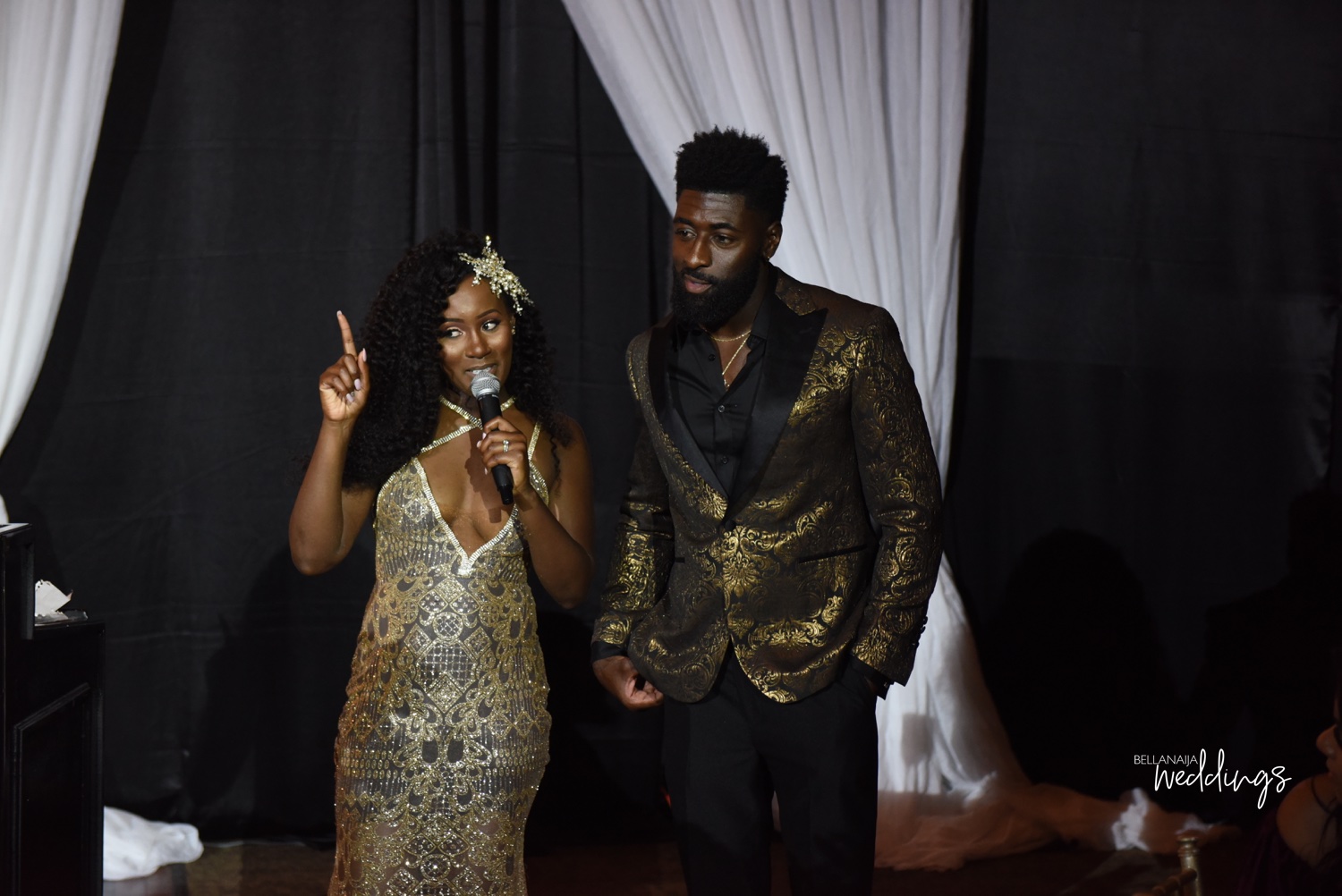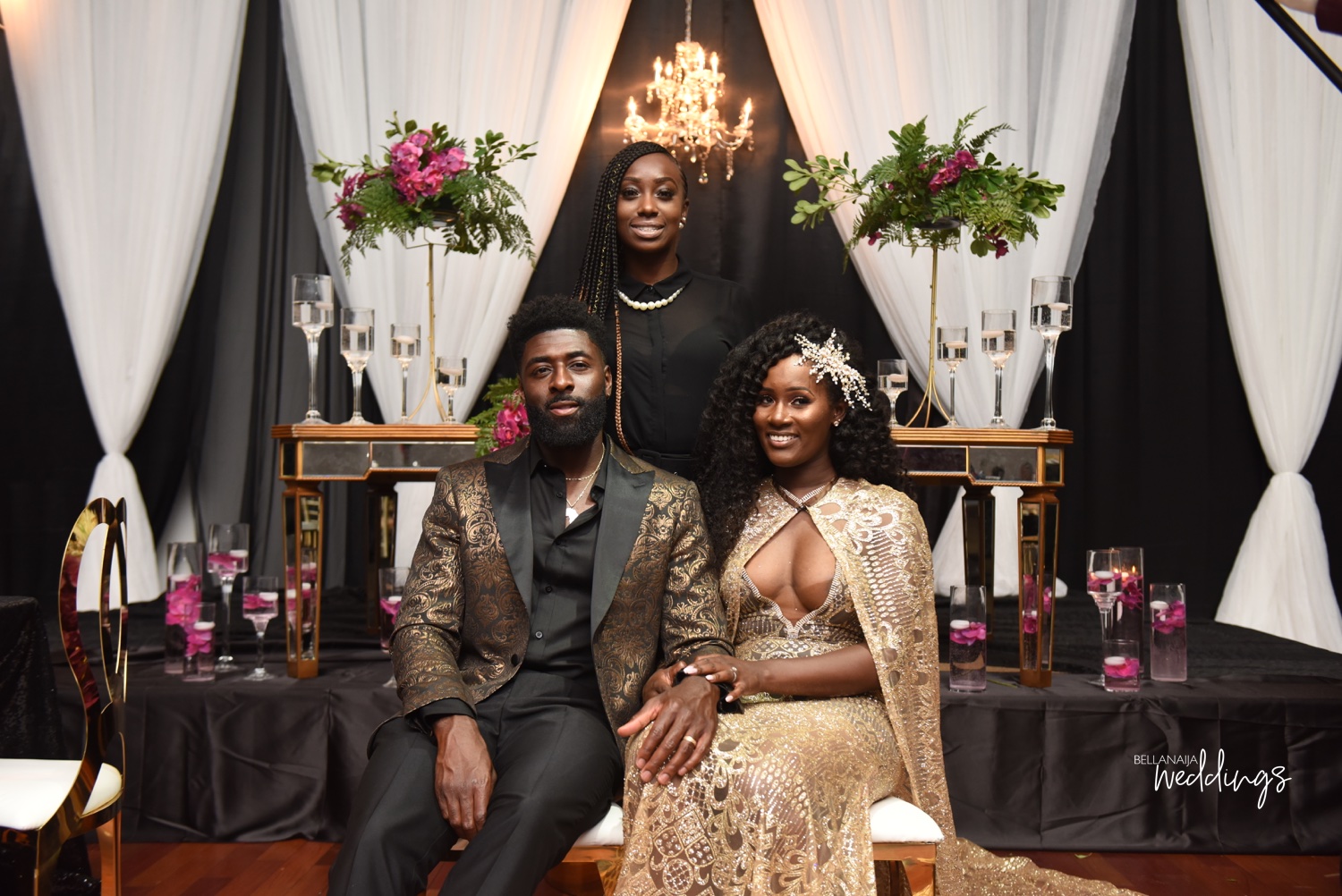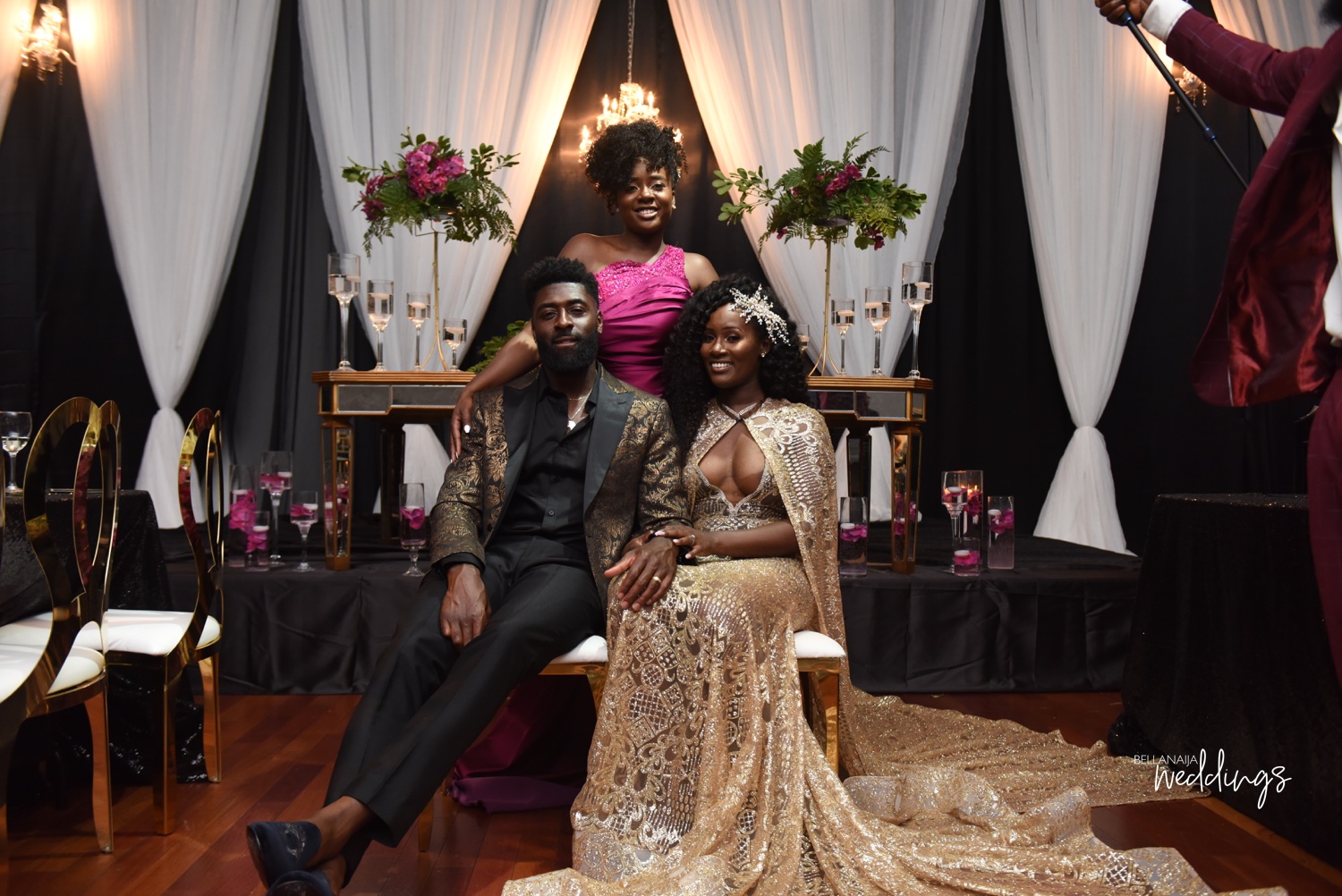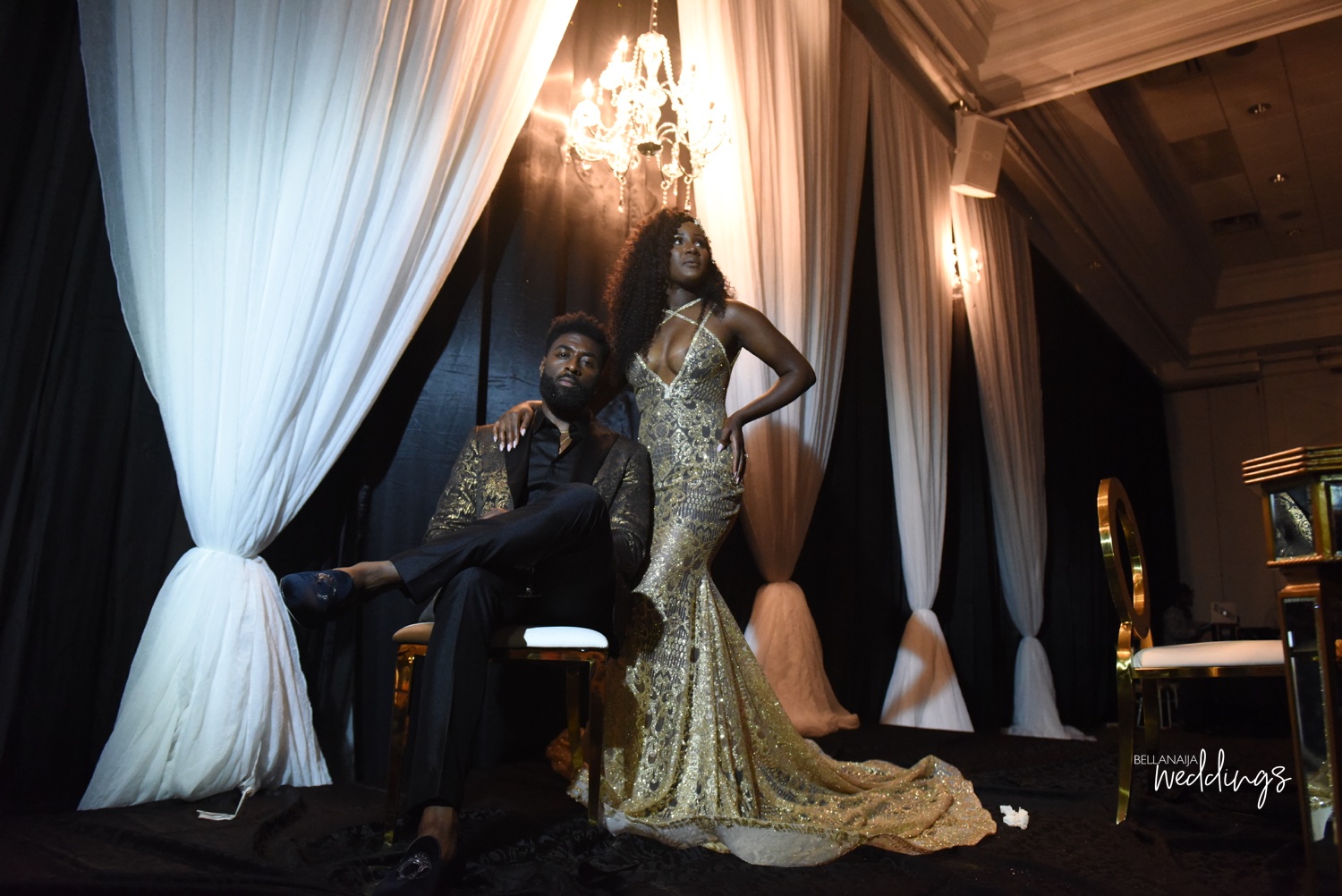 Credits
Bride: @lillyspio
Groom: @justinspio
Dress: @laviebyck
Videography: @kwameagyeijrweddings
Photography: @_kay.u 
Tux: @ellisesq 
Bride's hair: @musehb
Makeup: @afia_beauty | @msphilly21
Groom's hair: @yawamoakogh
Decor: @dreamcreations_designs
Planner: @bellecoutureevents
Coordinator: @gracearhinevents
Guest favors: @nokwareskincare
Cake: @cakeyourway