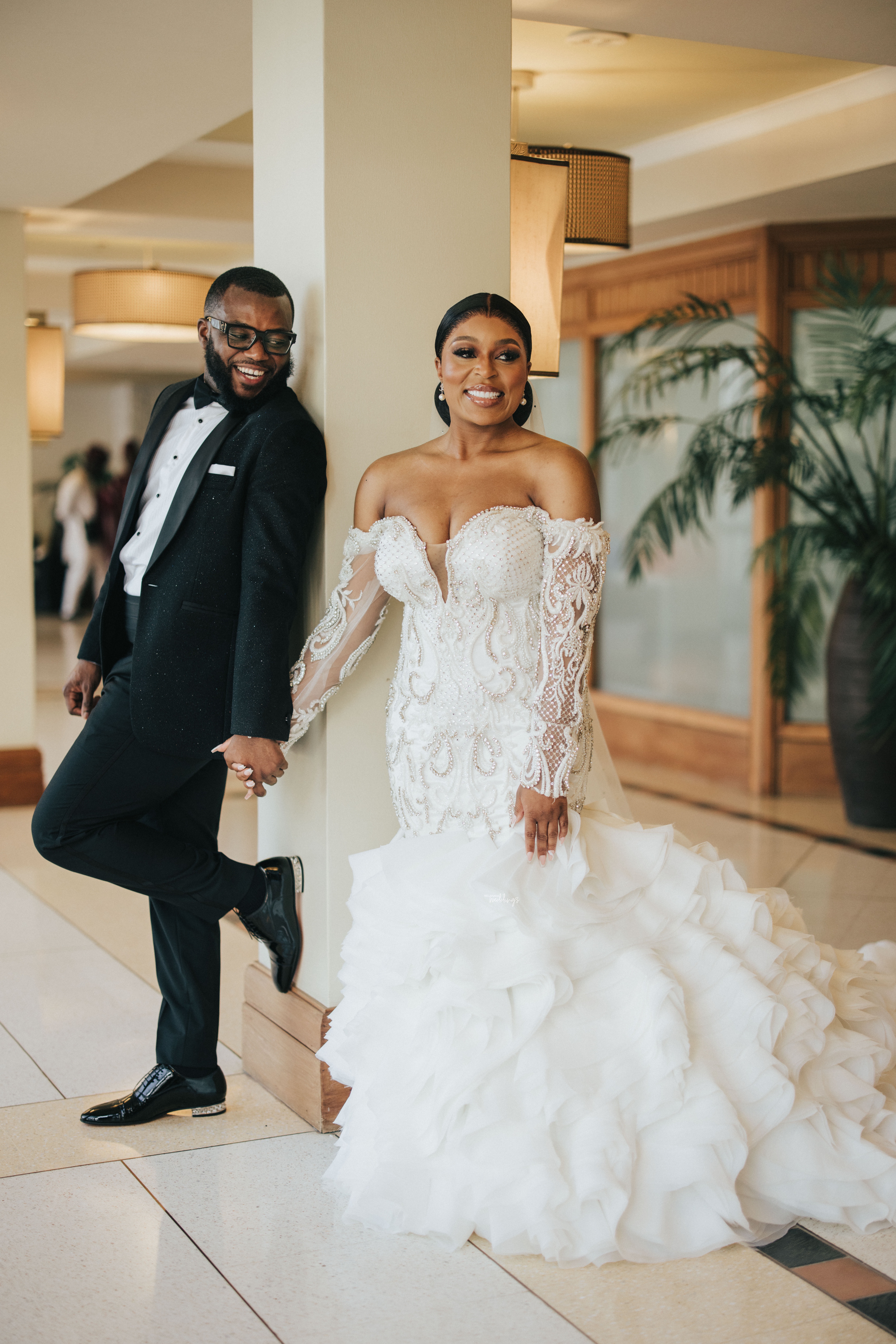 Our favourite love stories are the ones that continue with "happy ever after"! For Abimbola and Tolulope, love is a forever deal and we are so happy to see them seal it in their beautiful white wedding.
After a vibrant traditional engagement, the lovebirds exchanged their white wedding vows to the delight of friends and family and it was indeed a heartwarming event. Abimbola was such a stunning bride and we love how she rocked her outfits with so much poise. Tolulope came through dashing and they make such a perfect pair!
After the wedding ceremony, came their wedding reception and it was absolutely turnt! Believe it when we say the fun was simply unmatched. With all the energy, excitement and sweet love from Abimbola and Tolulope's wedding, it's safe to say our mood for the day is set!
Enjoy their white wedding photos below and see their pre-wedding shoot here.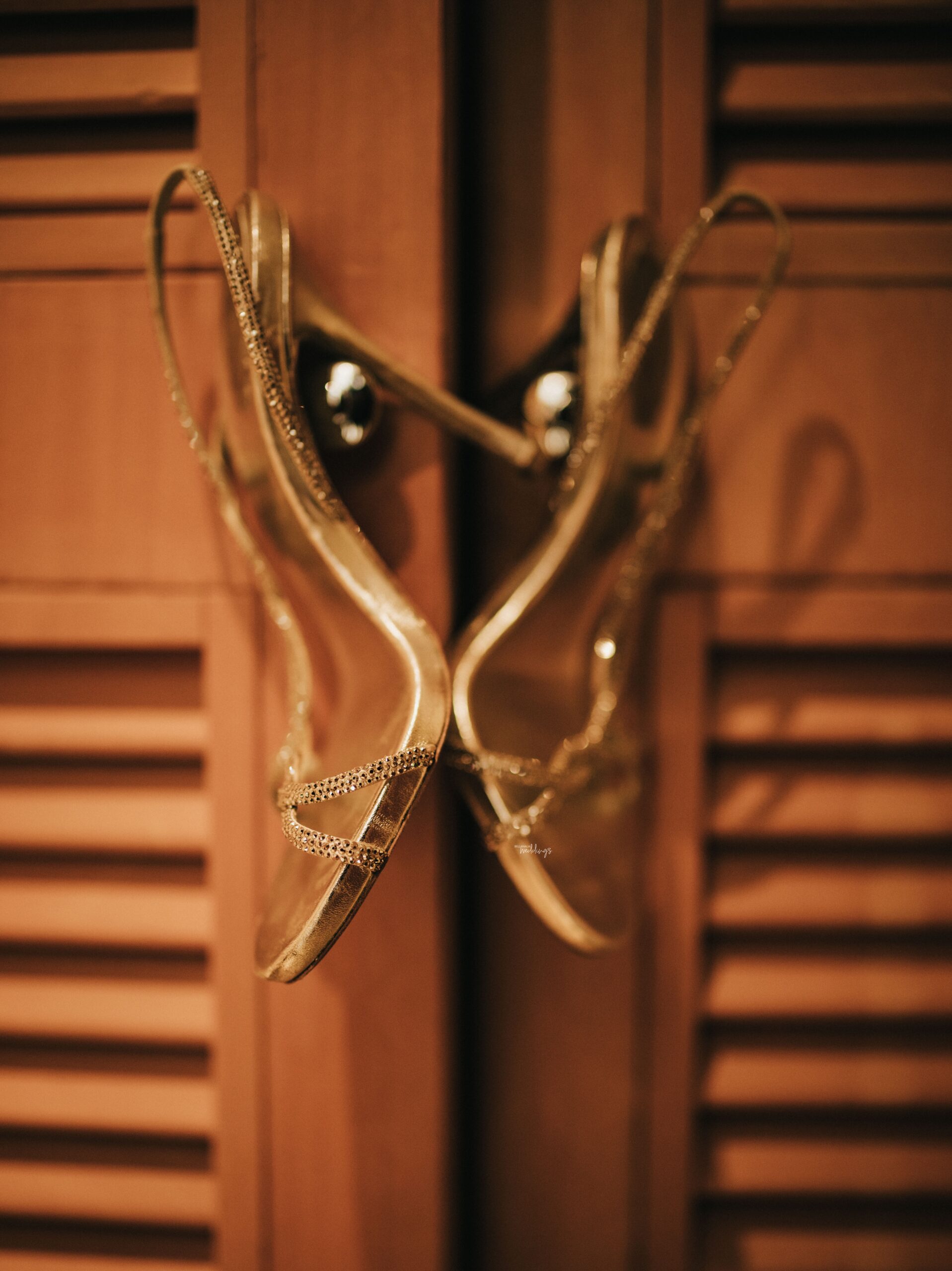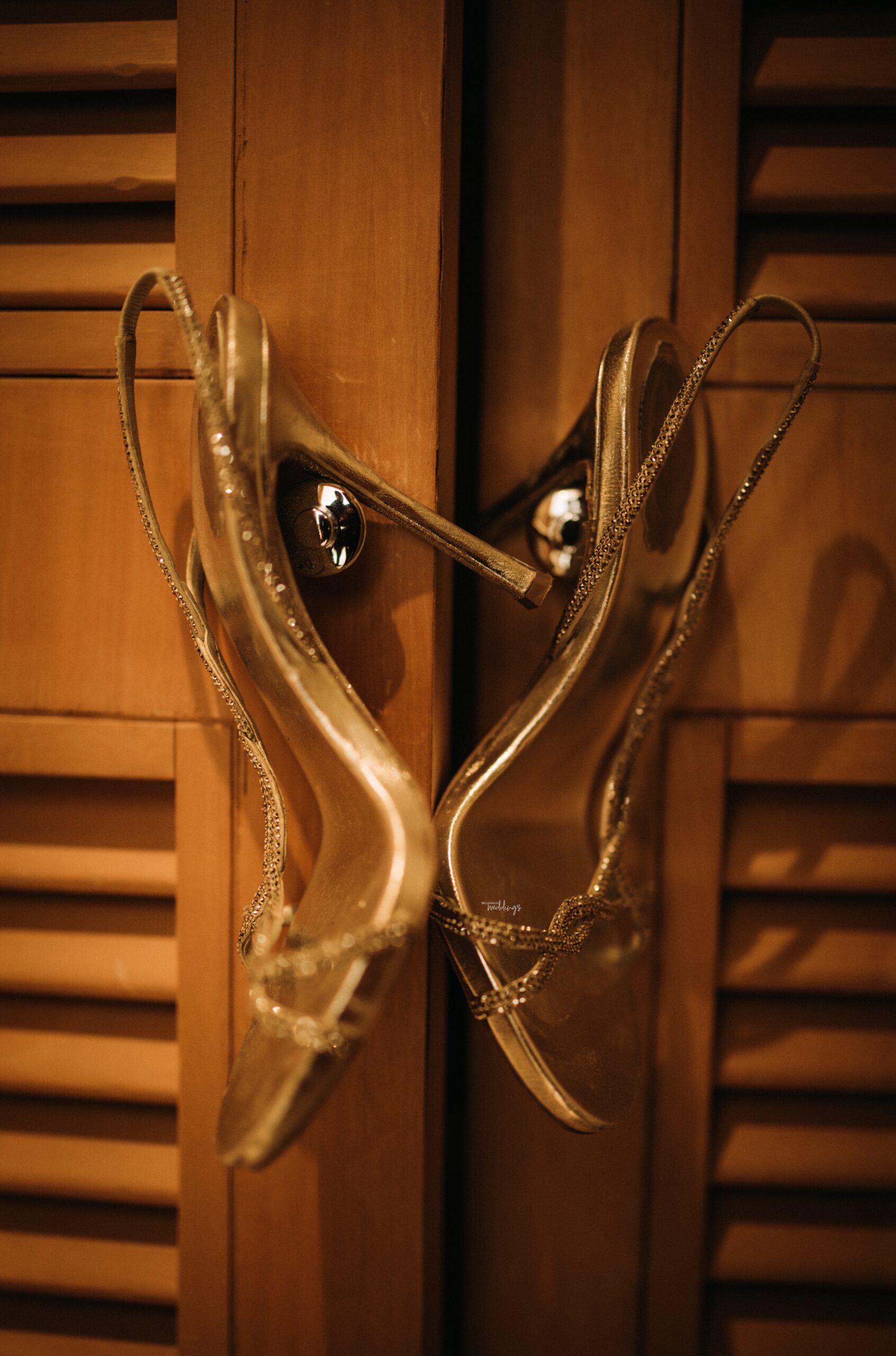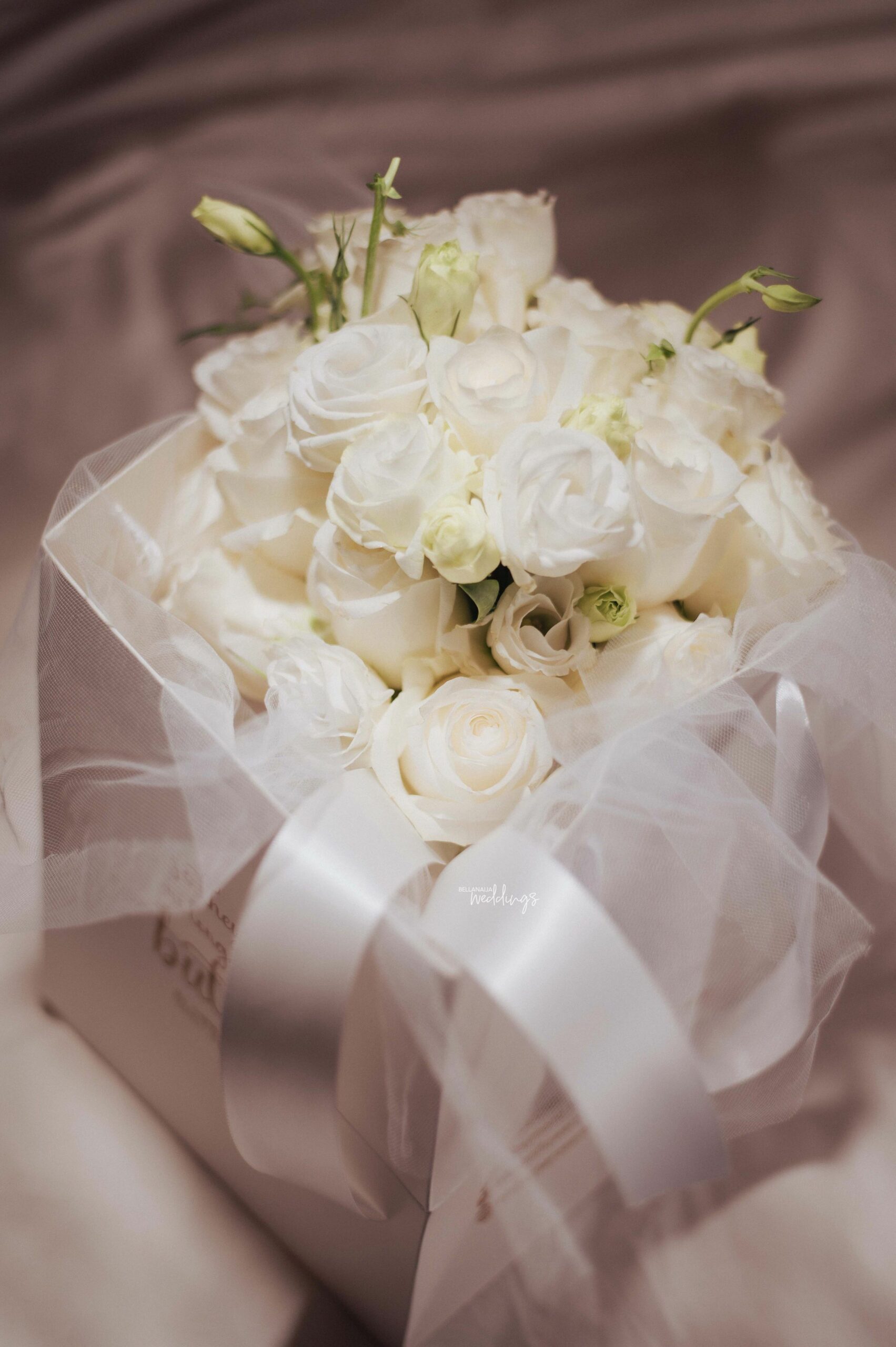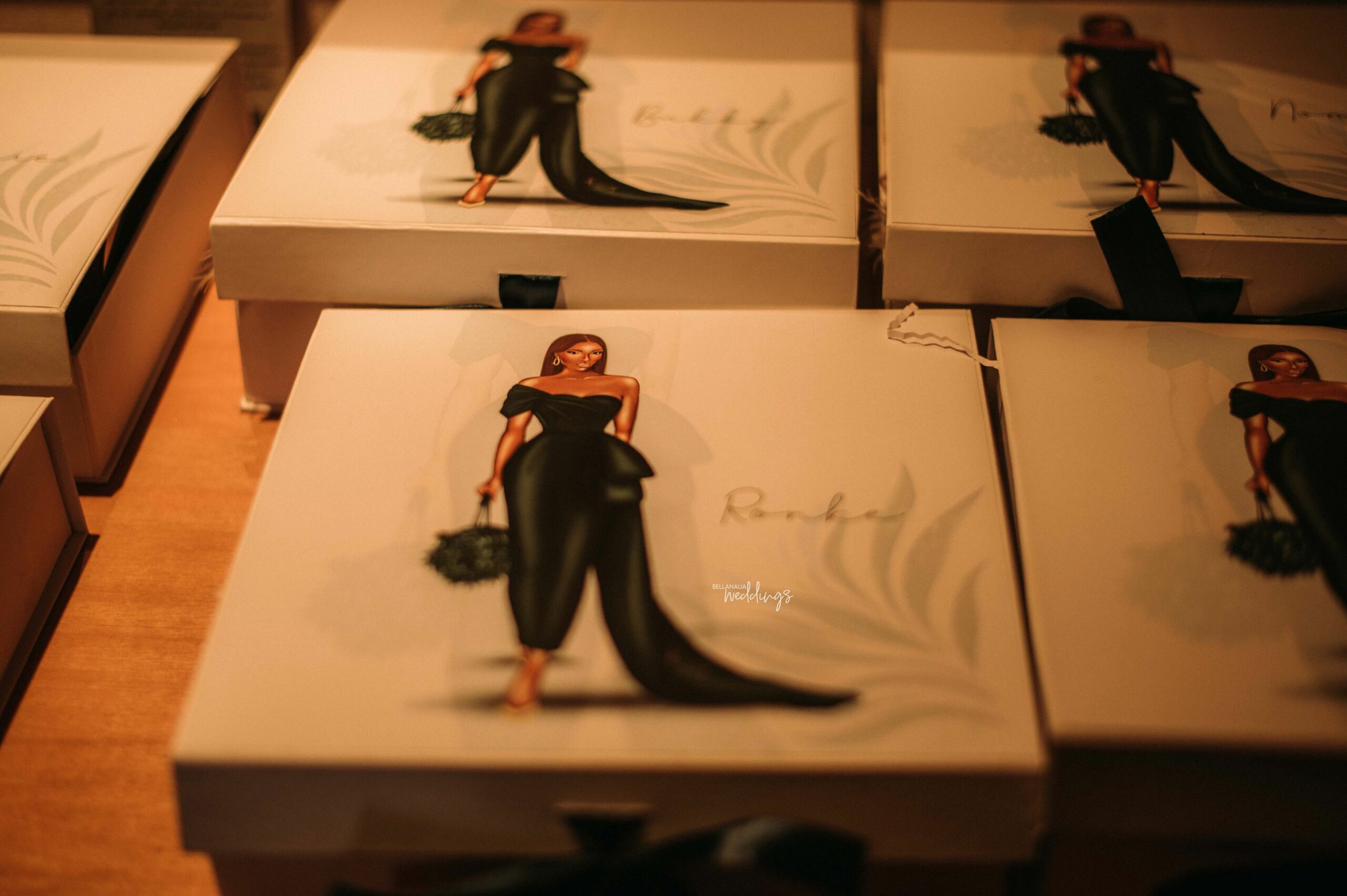 The gorgeous bride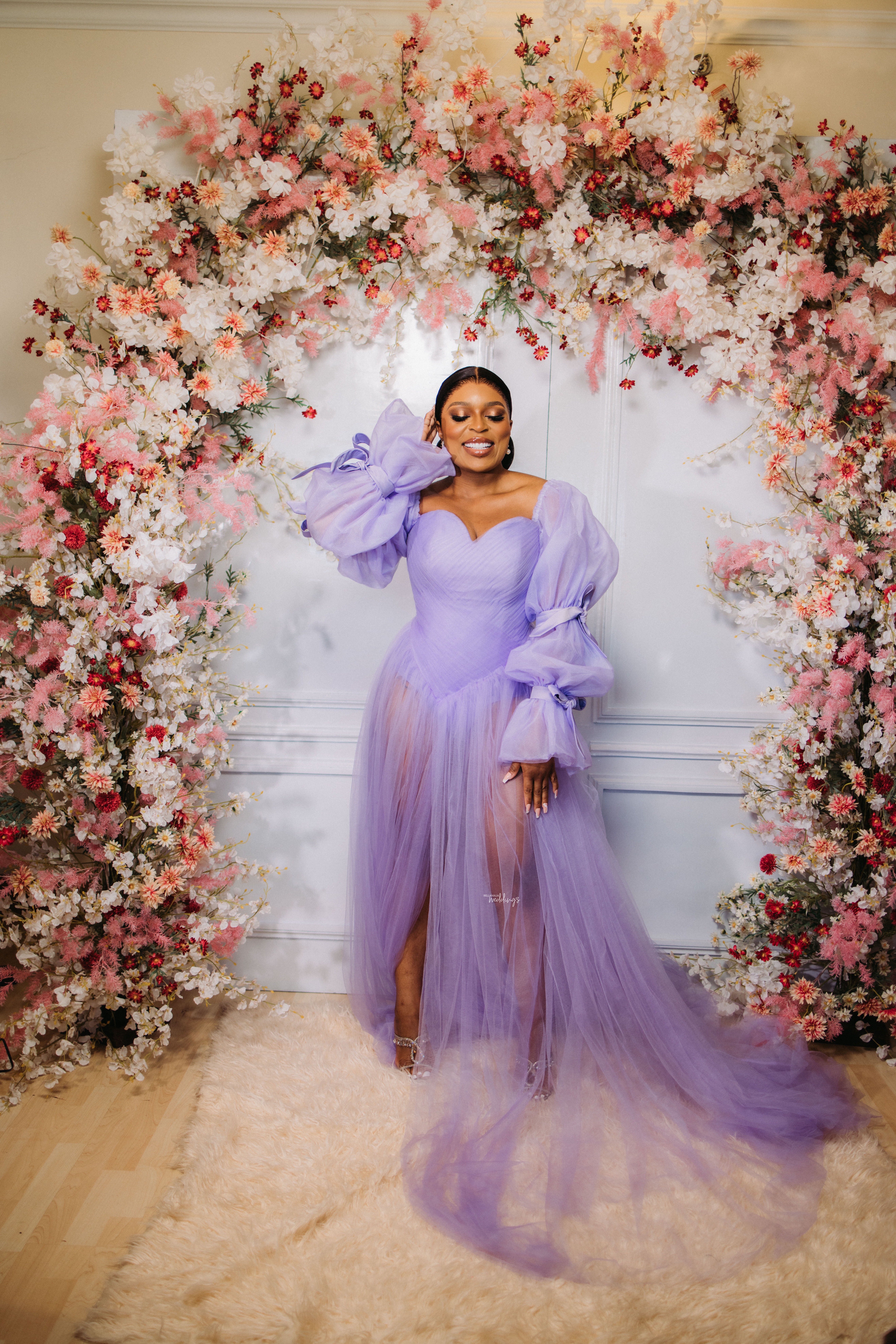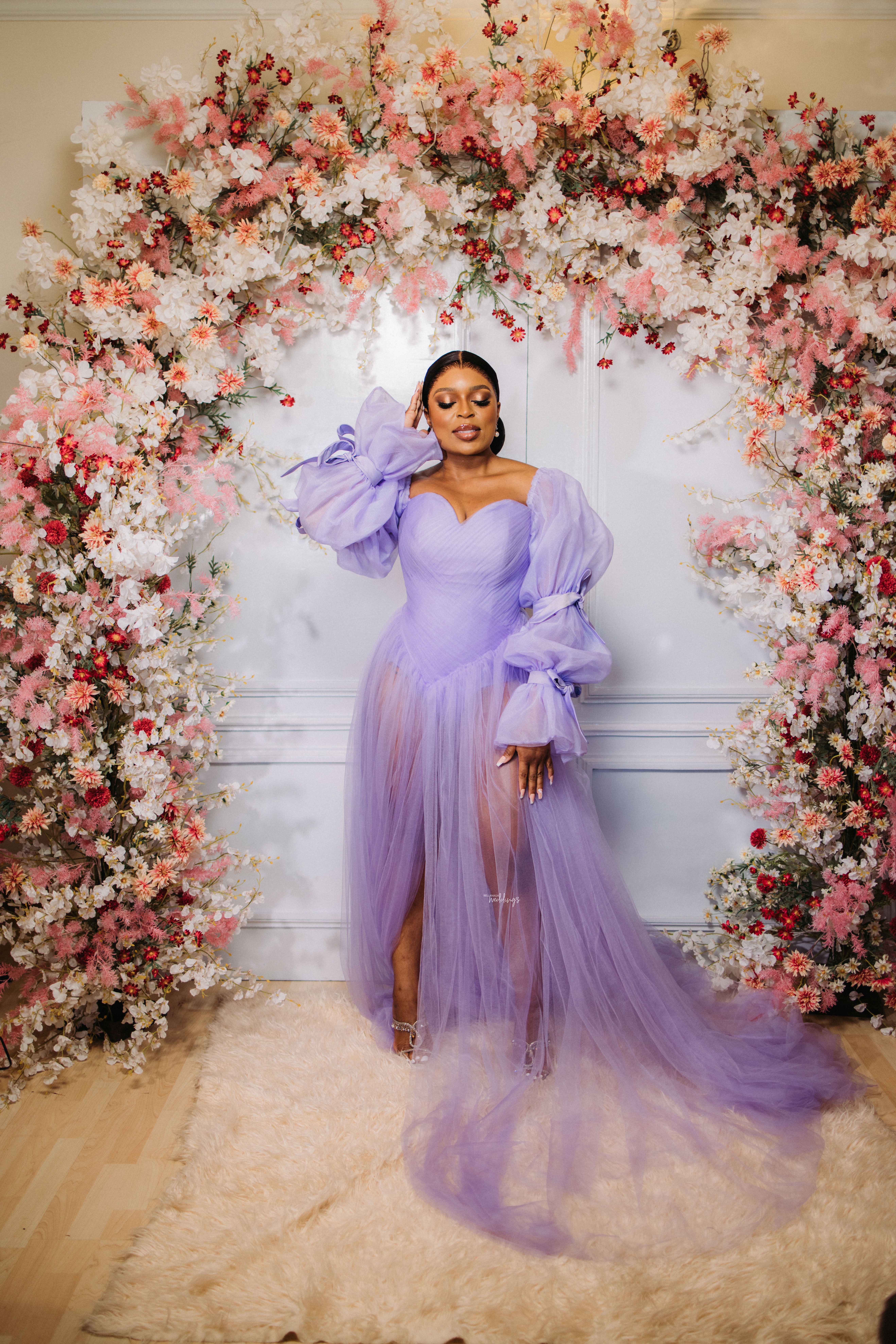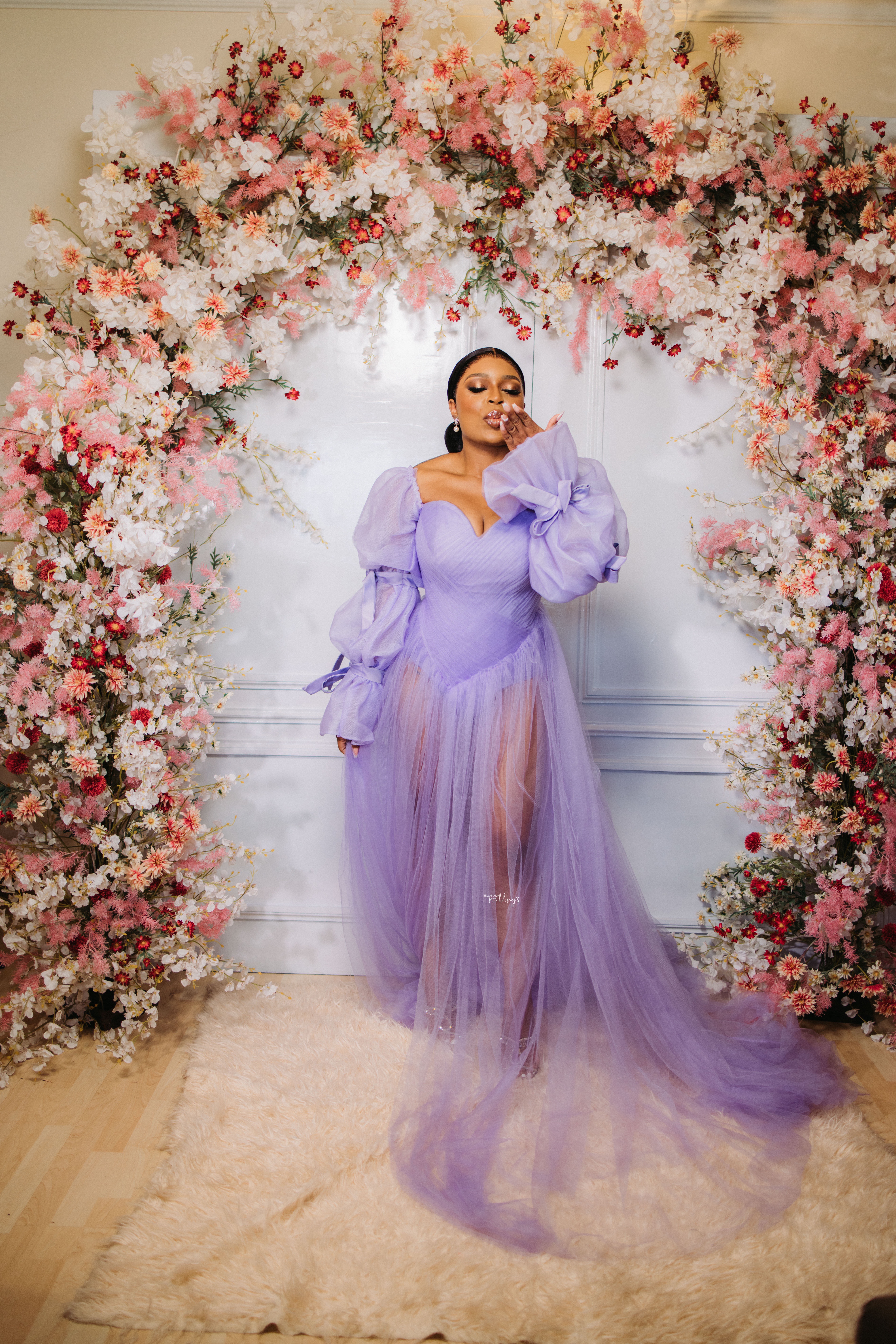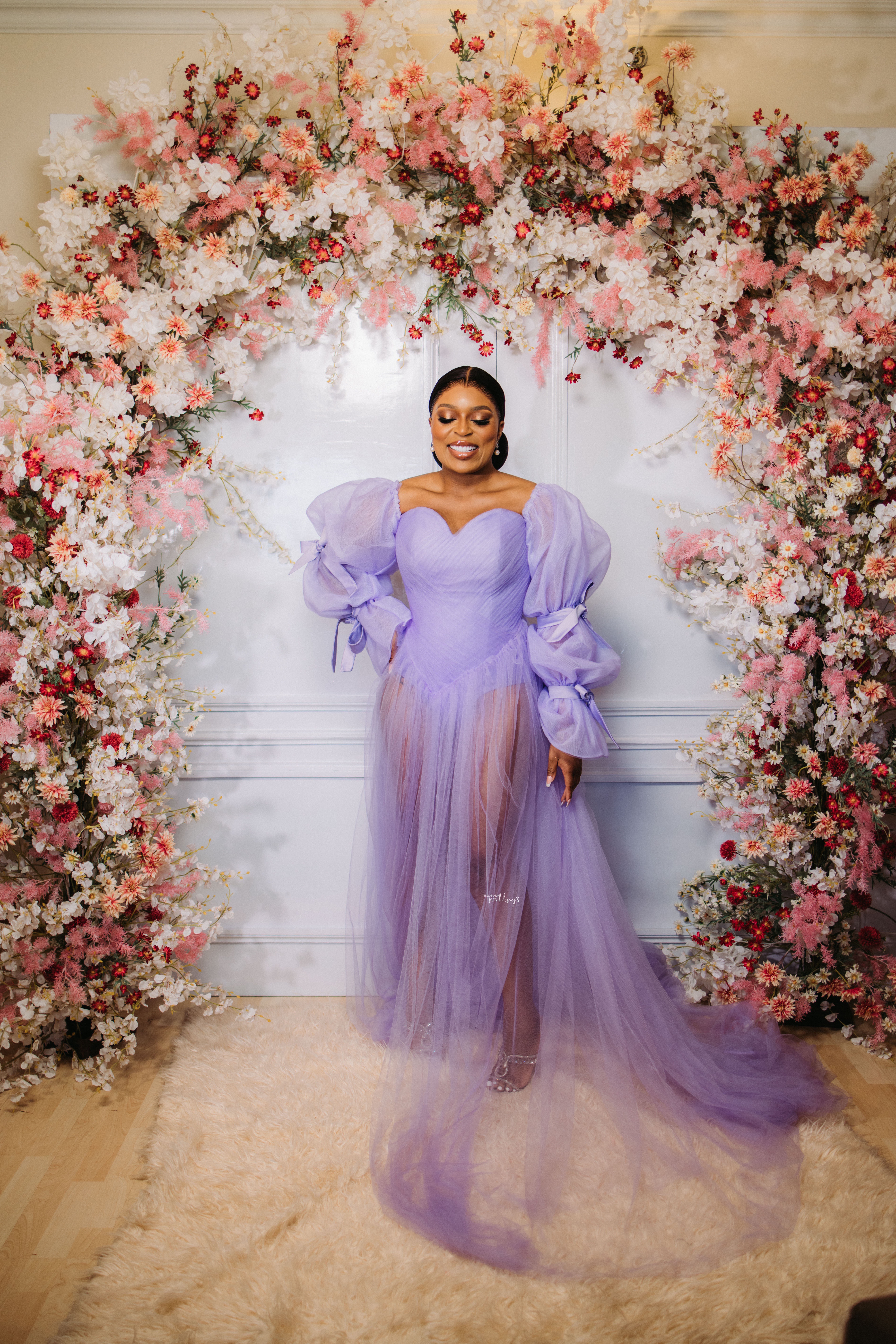 So much beauty with Abimbola and her girls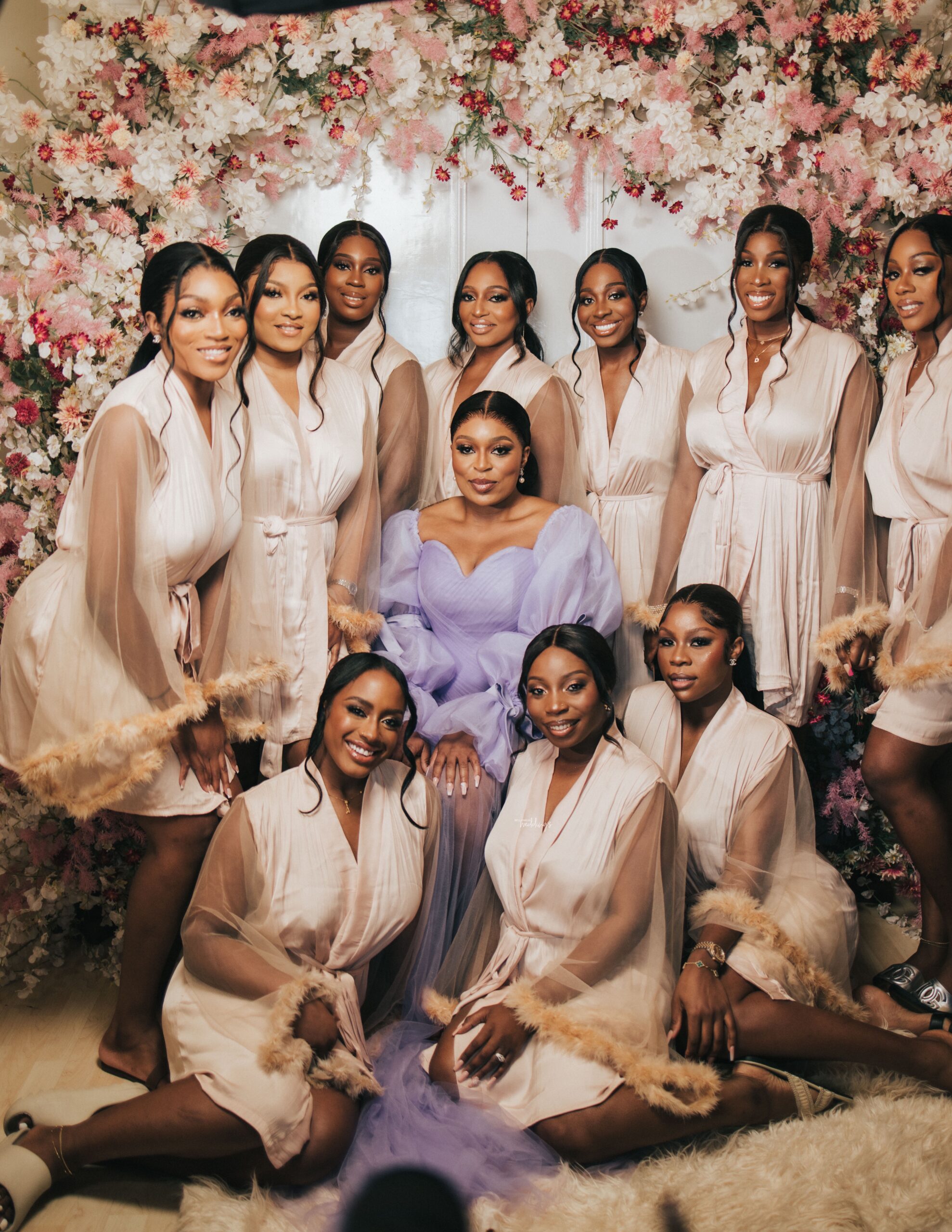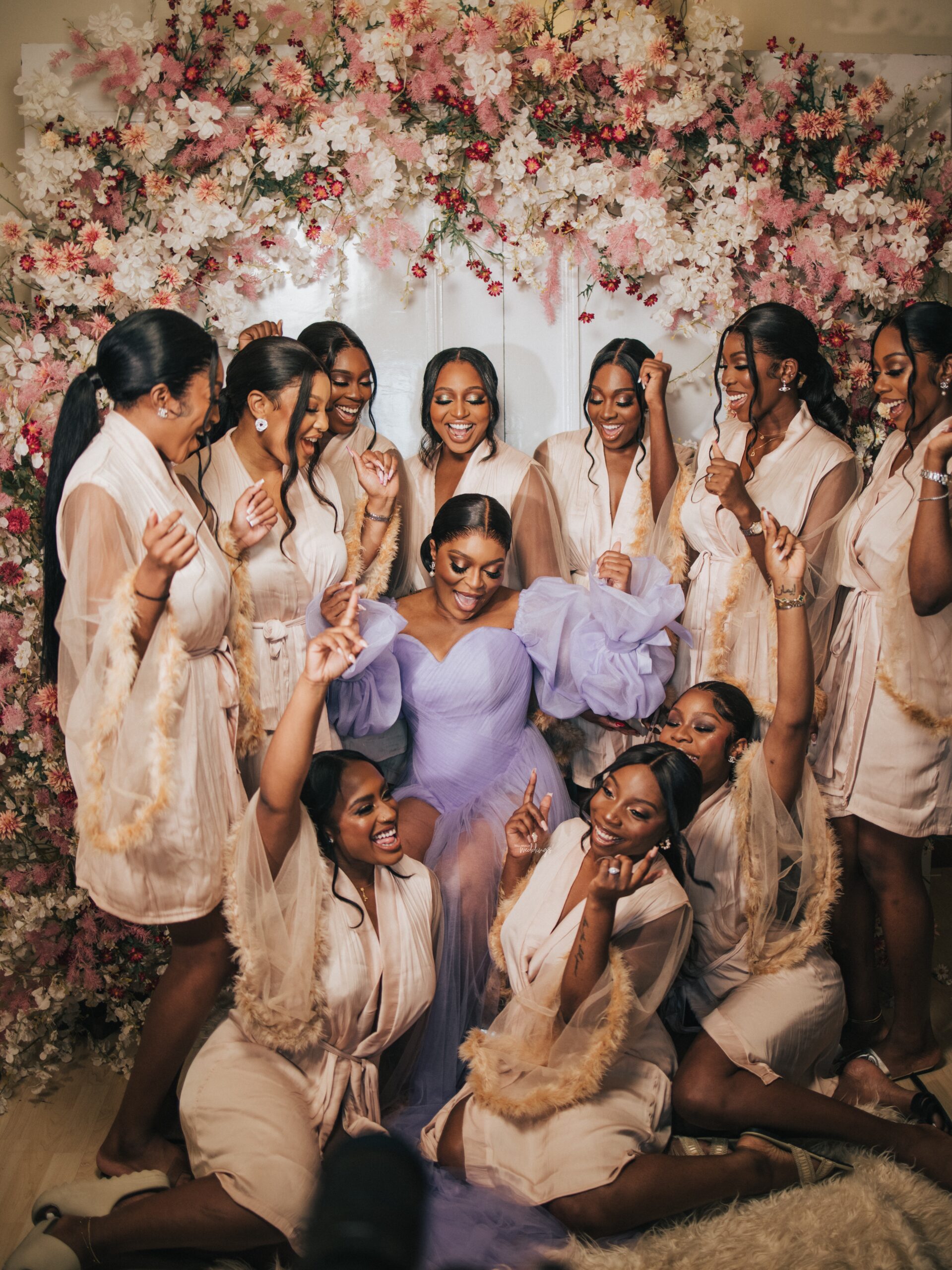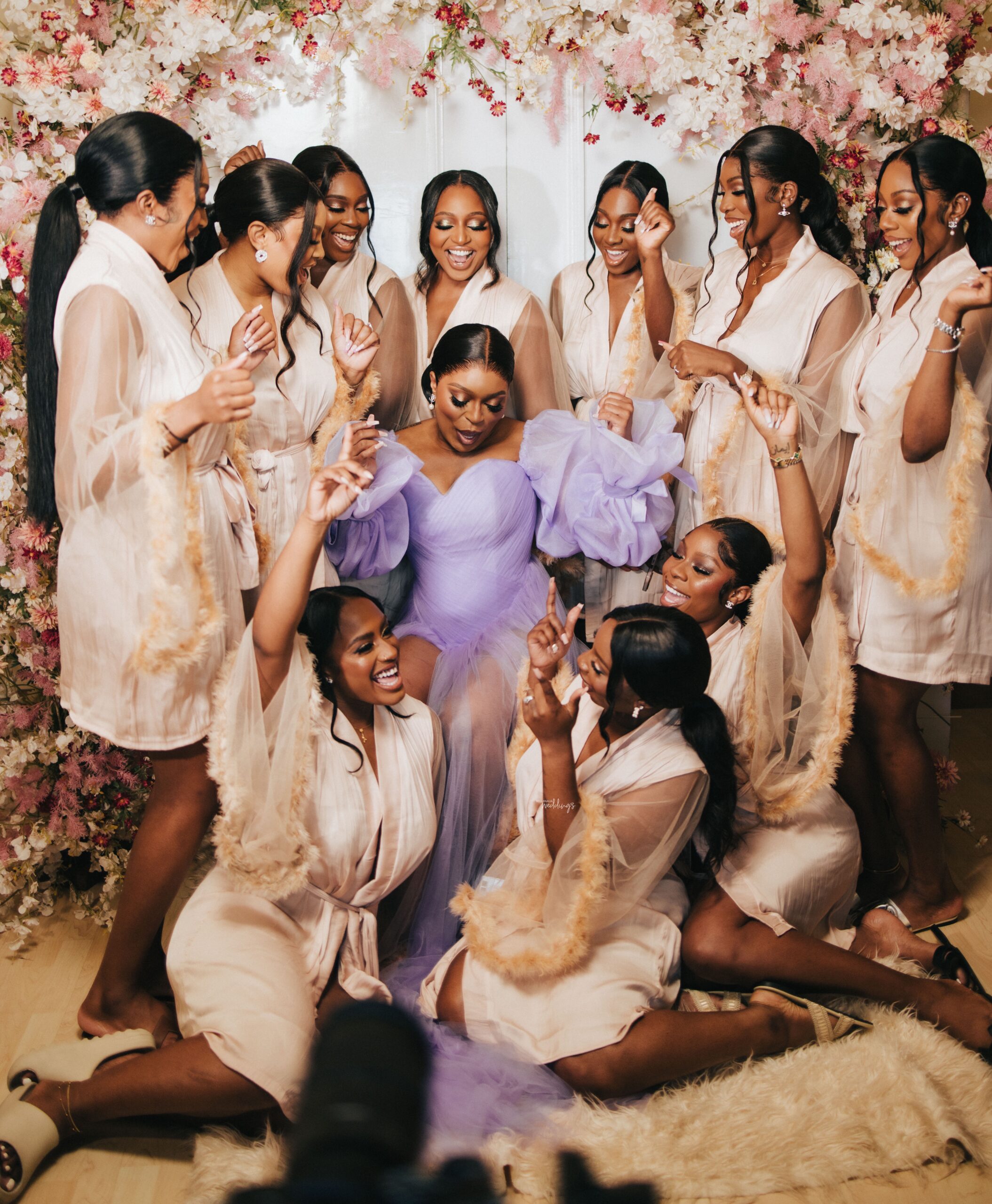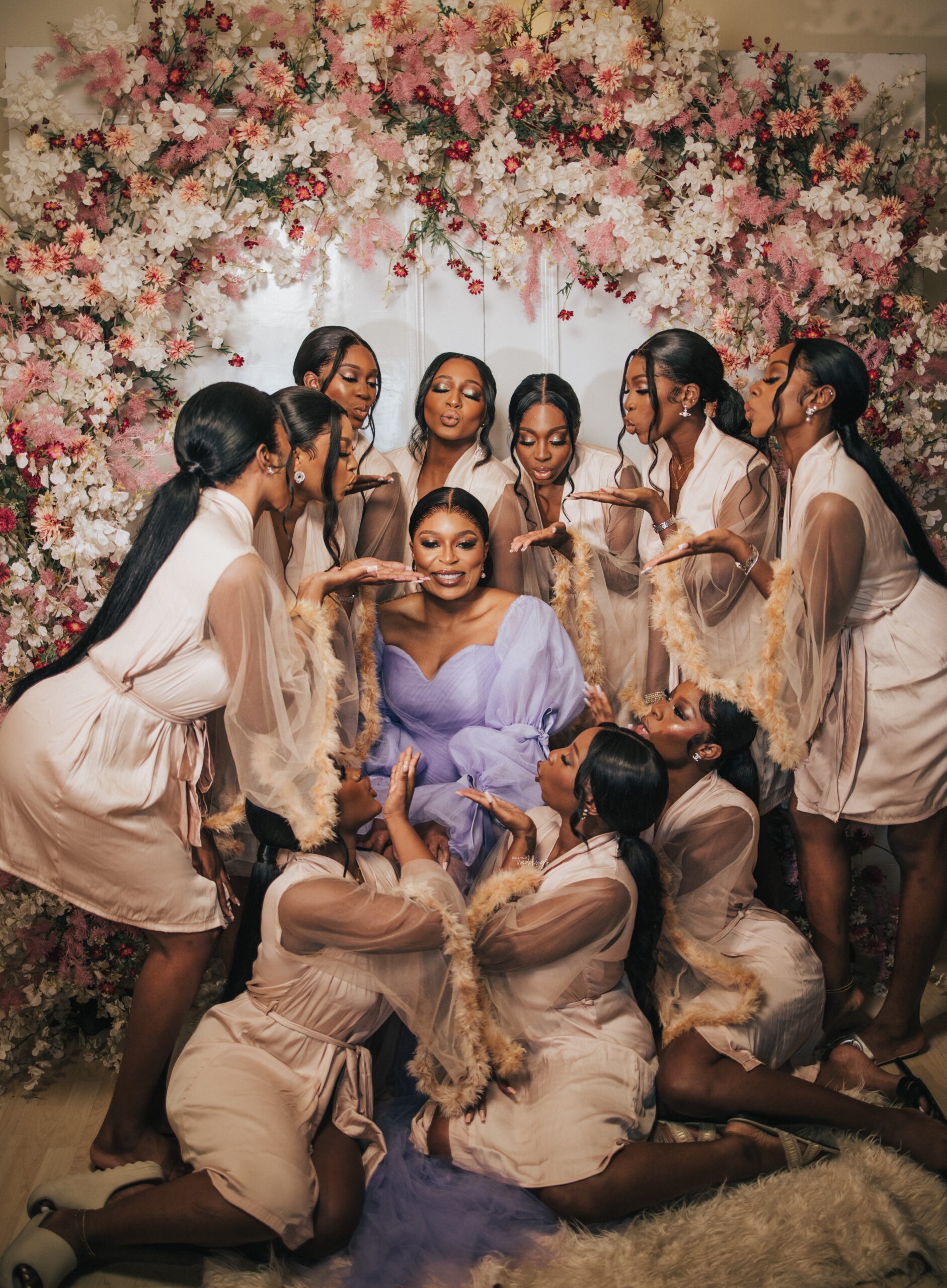 All set for the big day!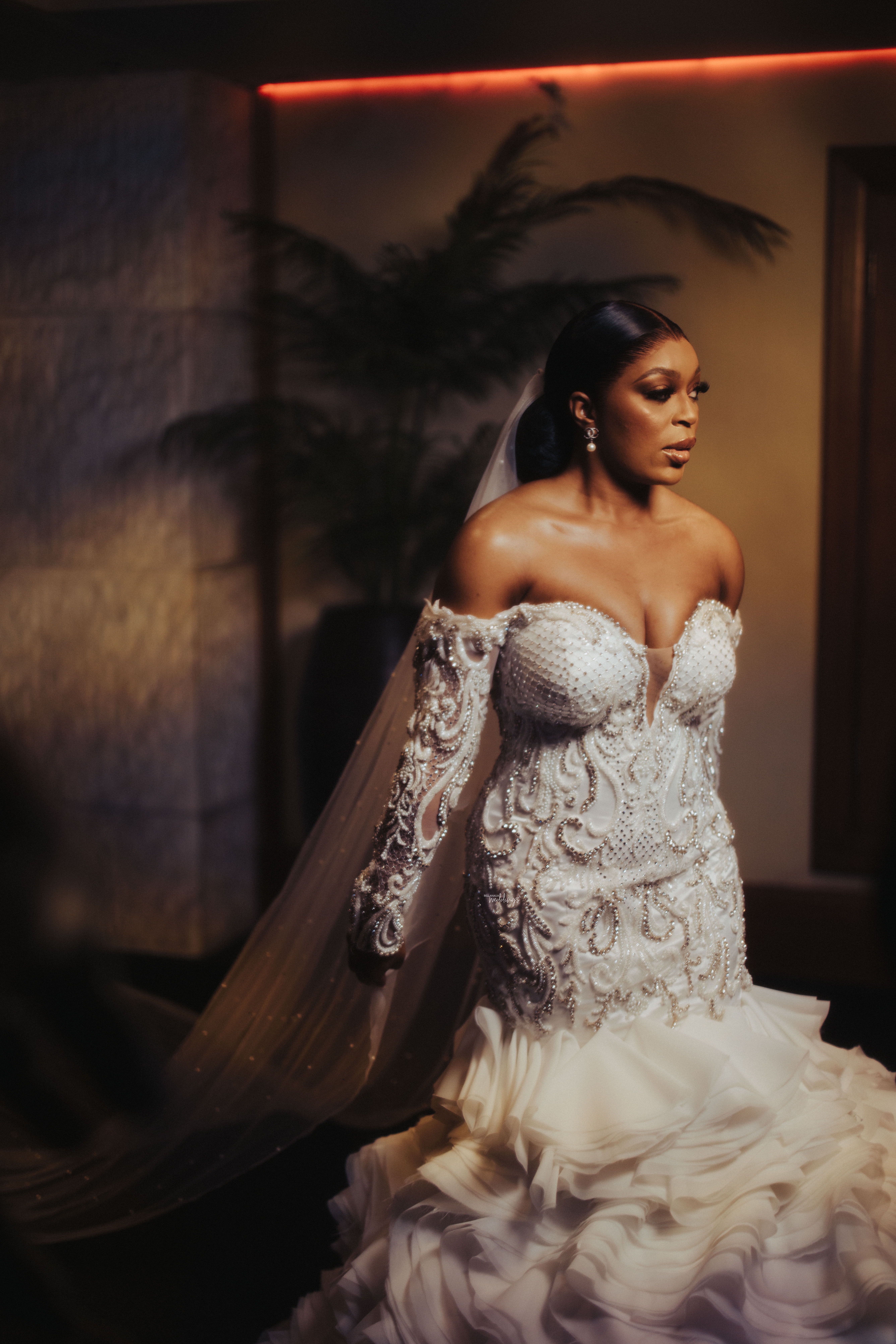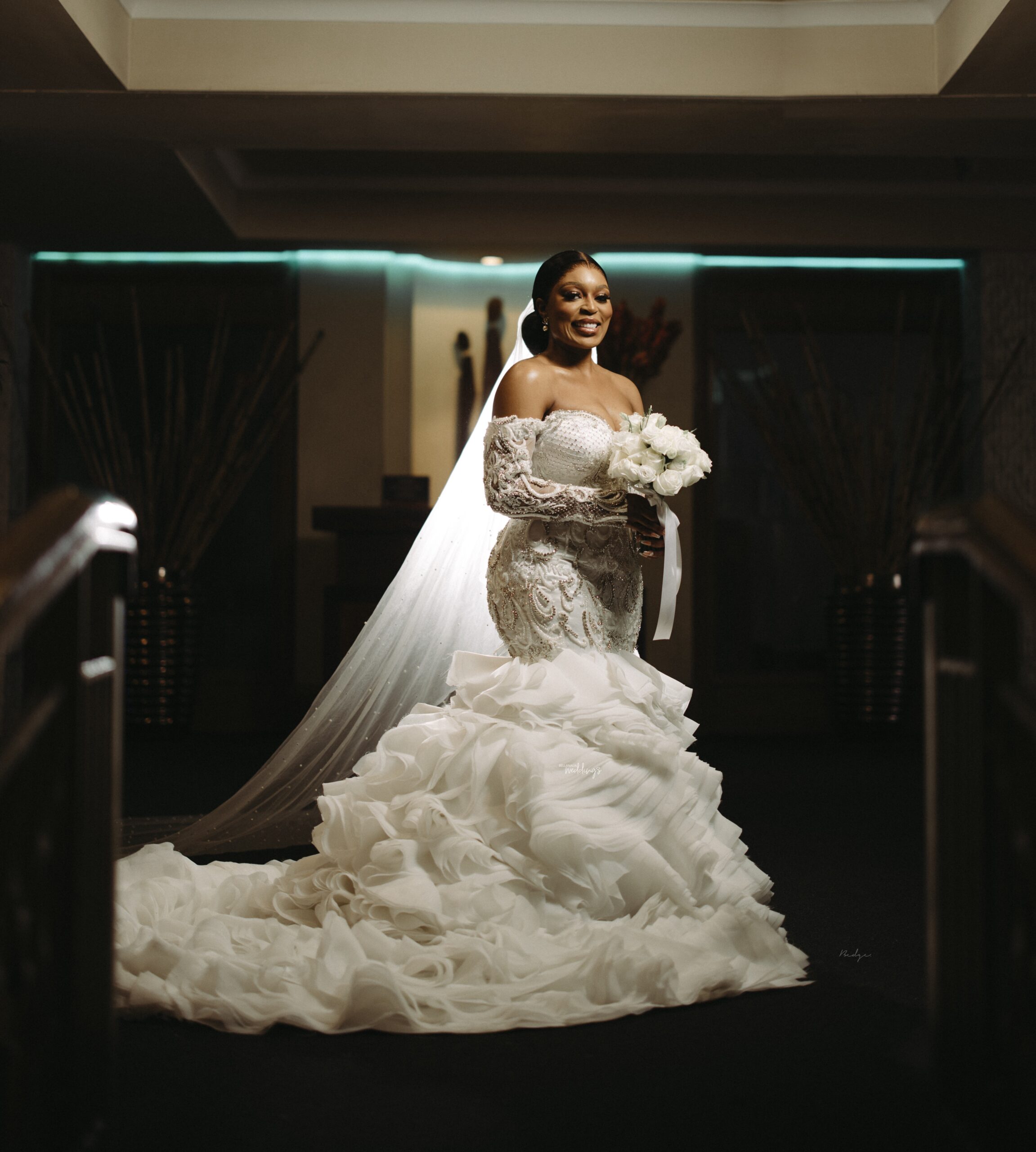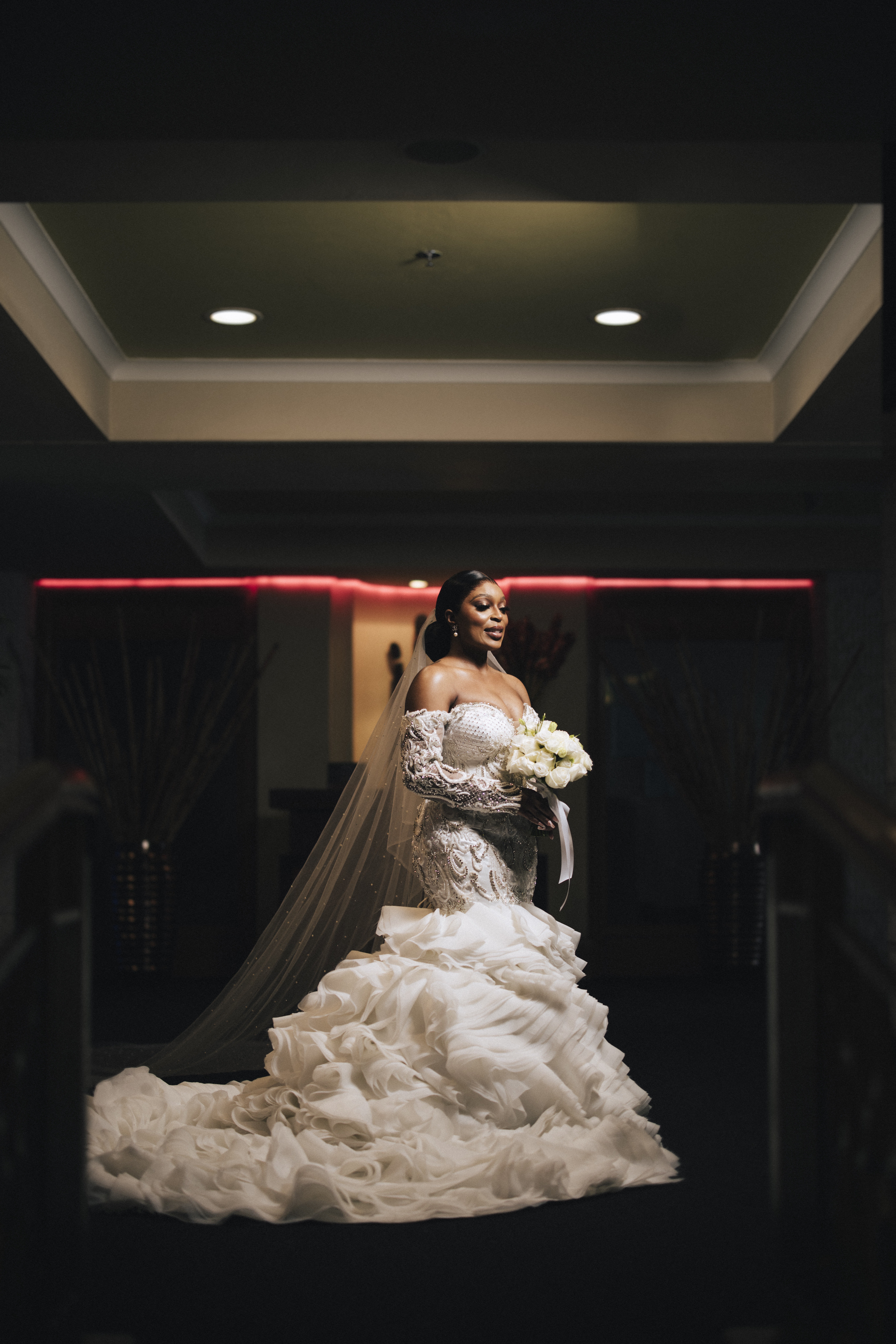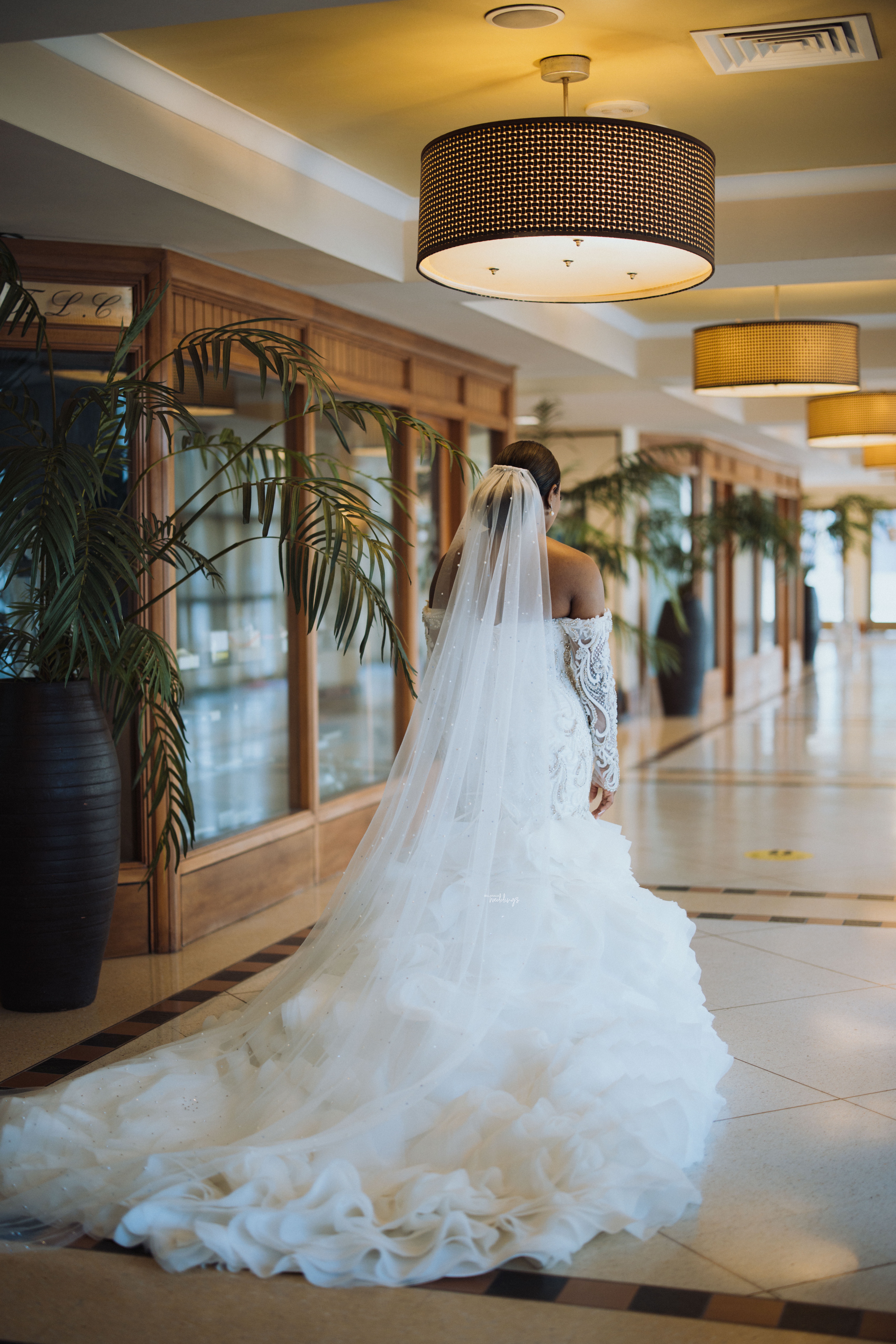 Let's check out the groom, Tolulope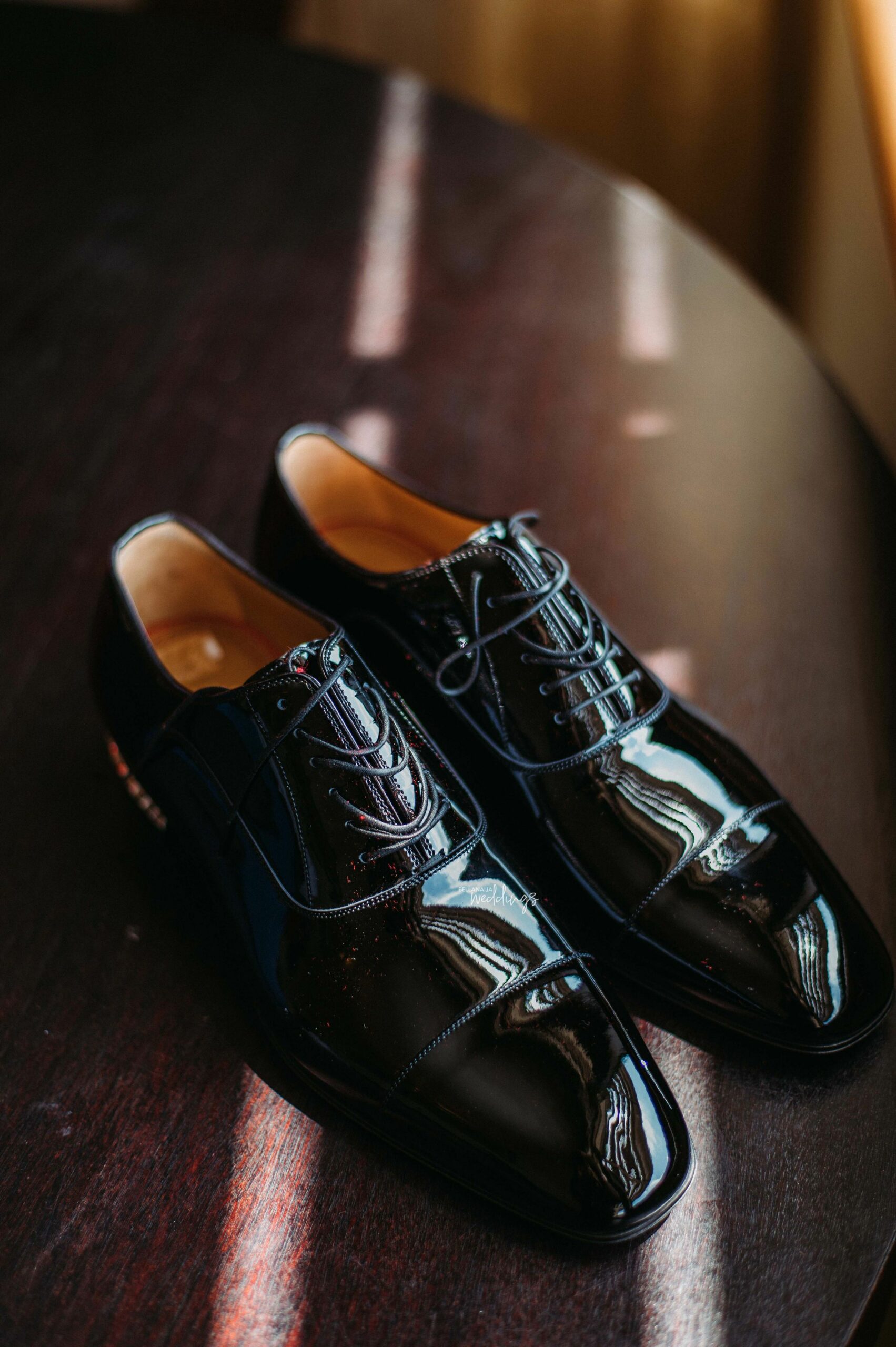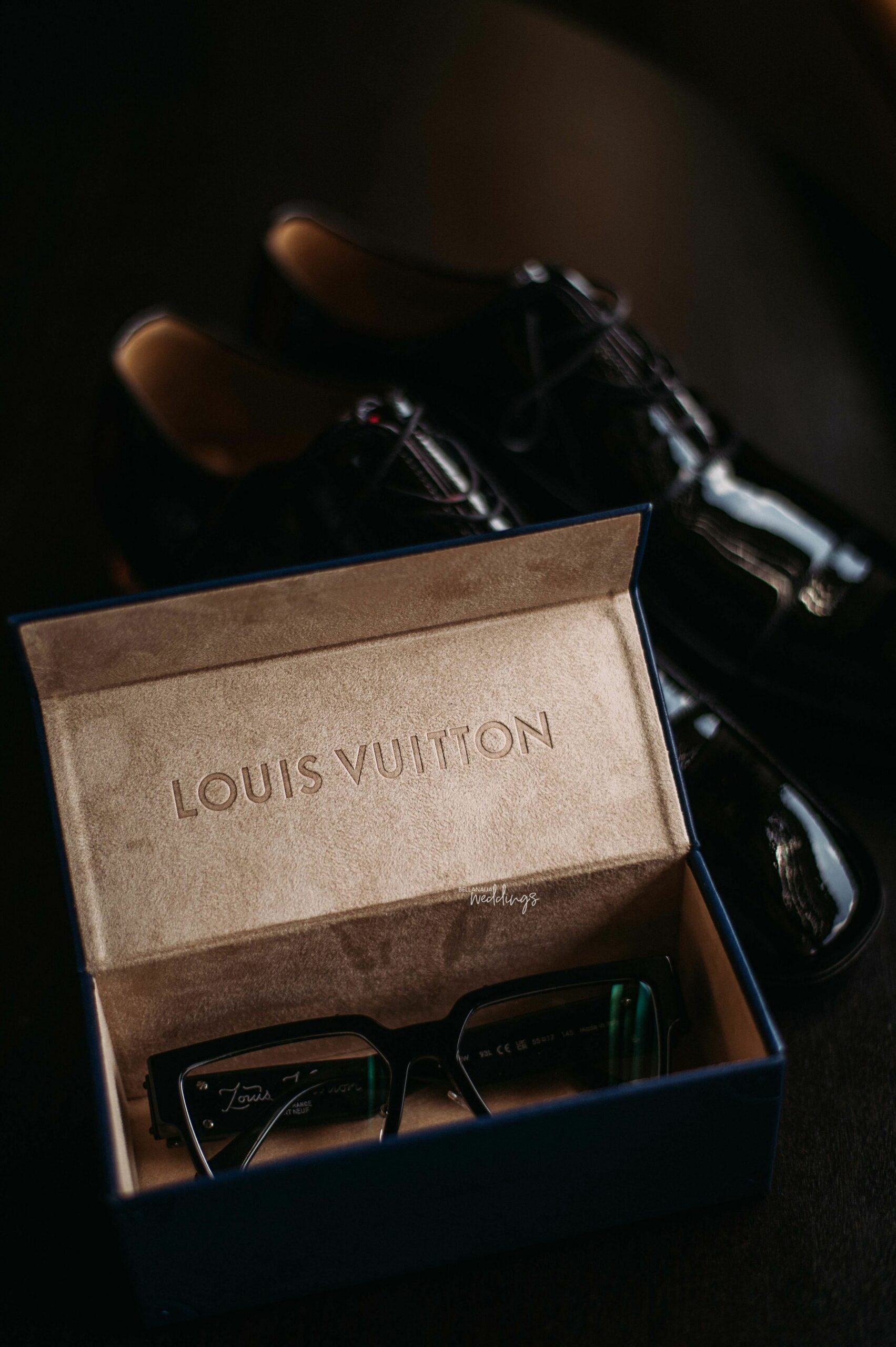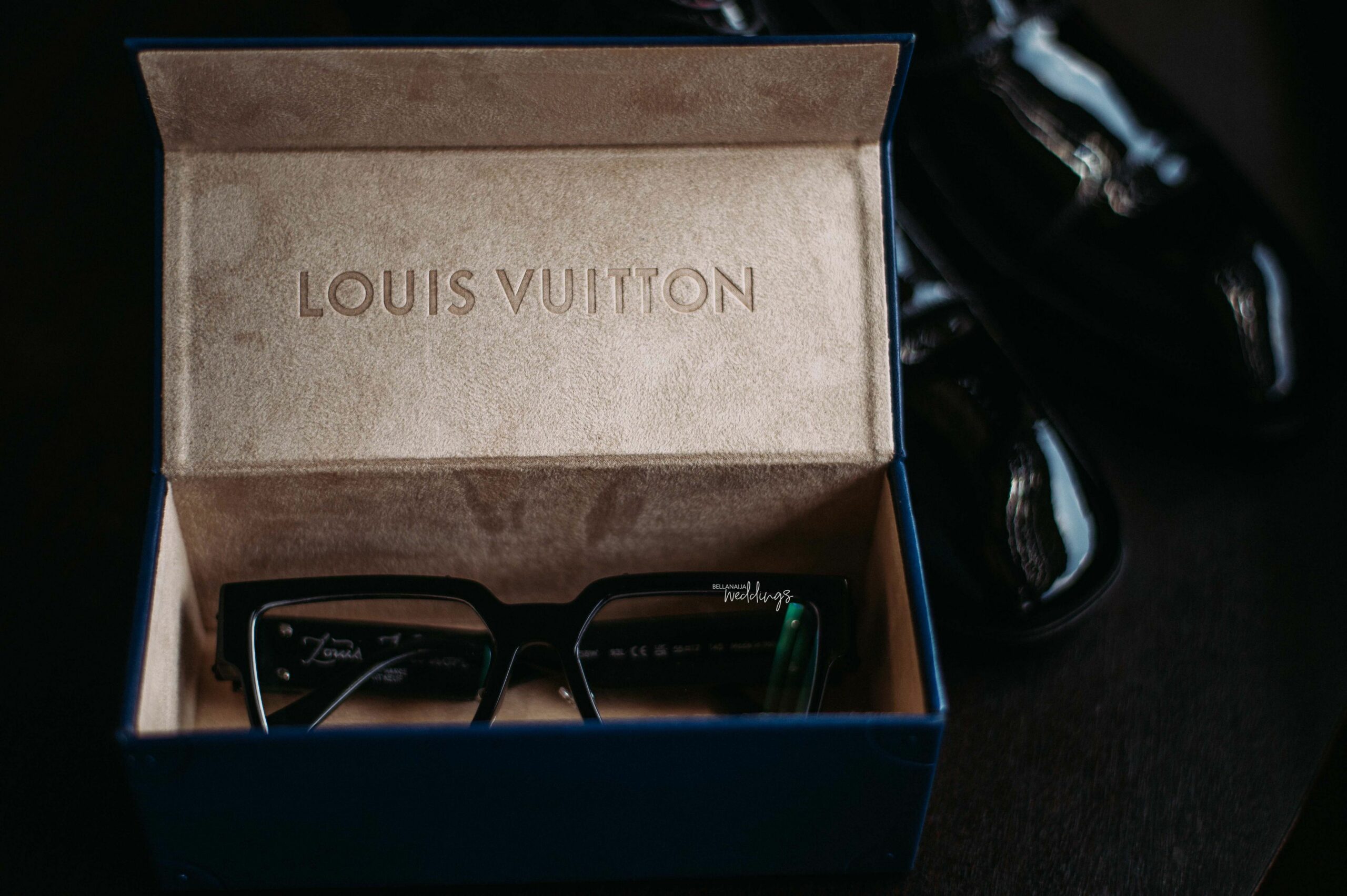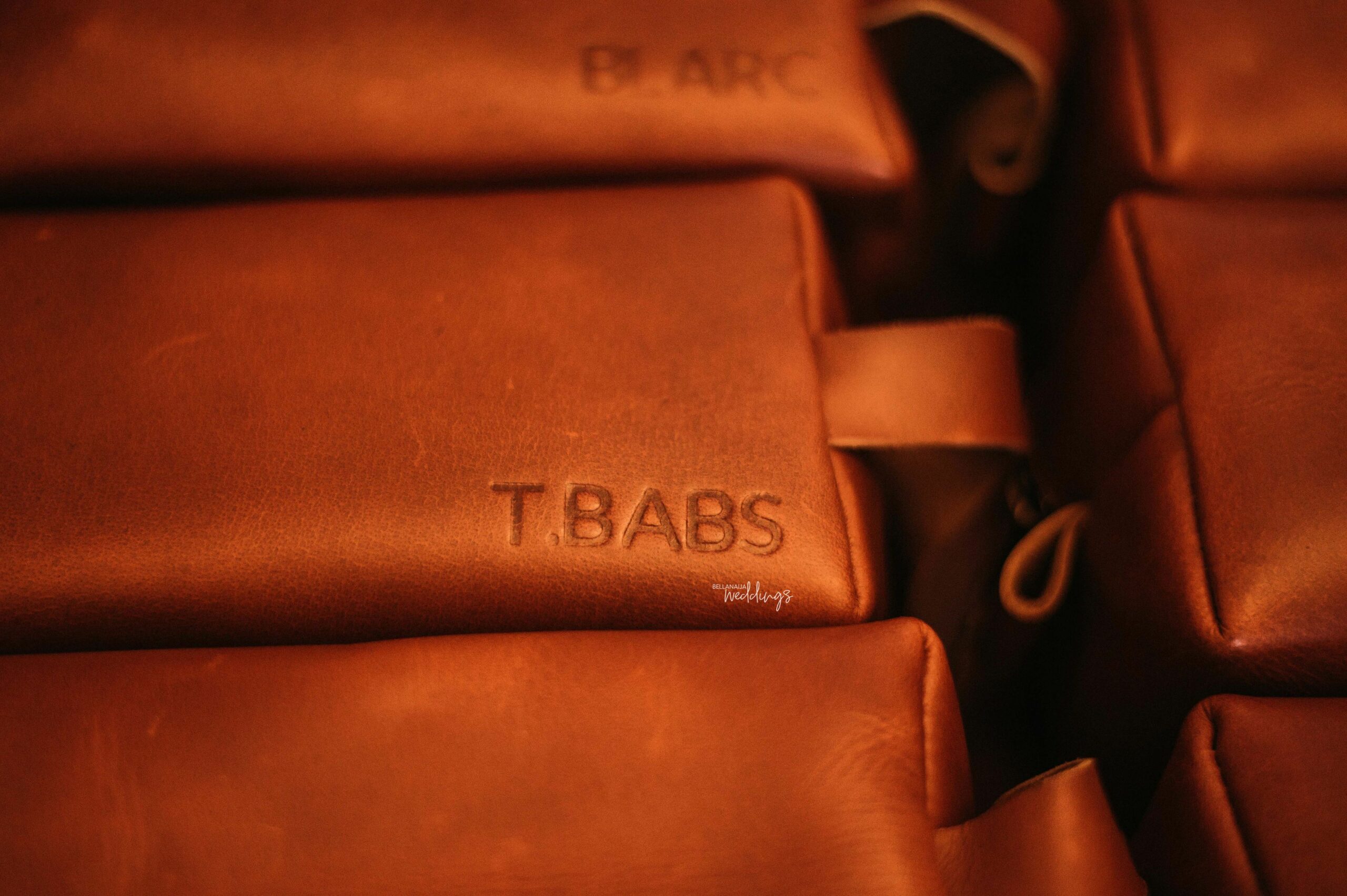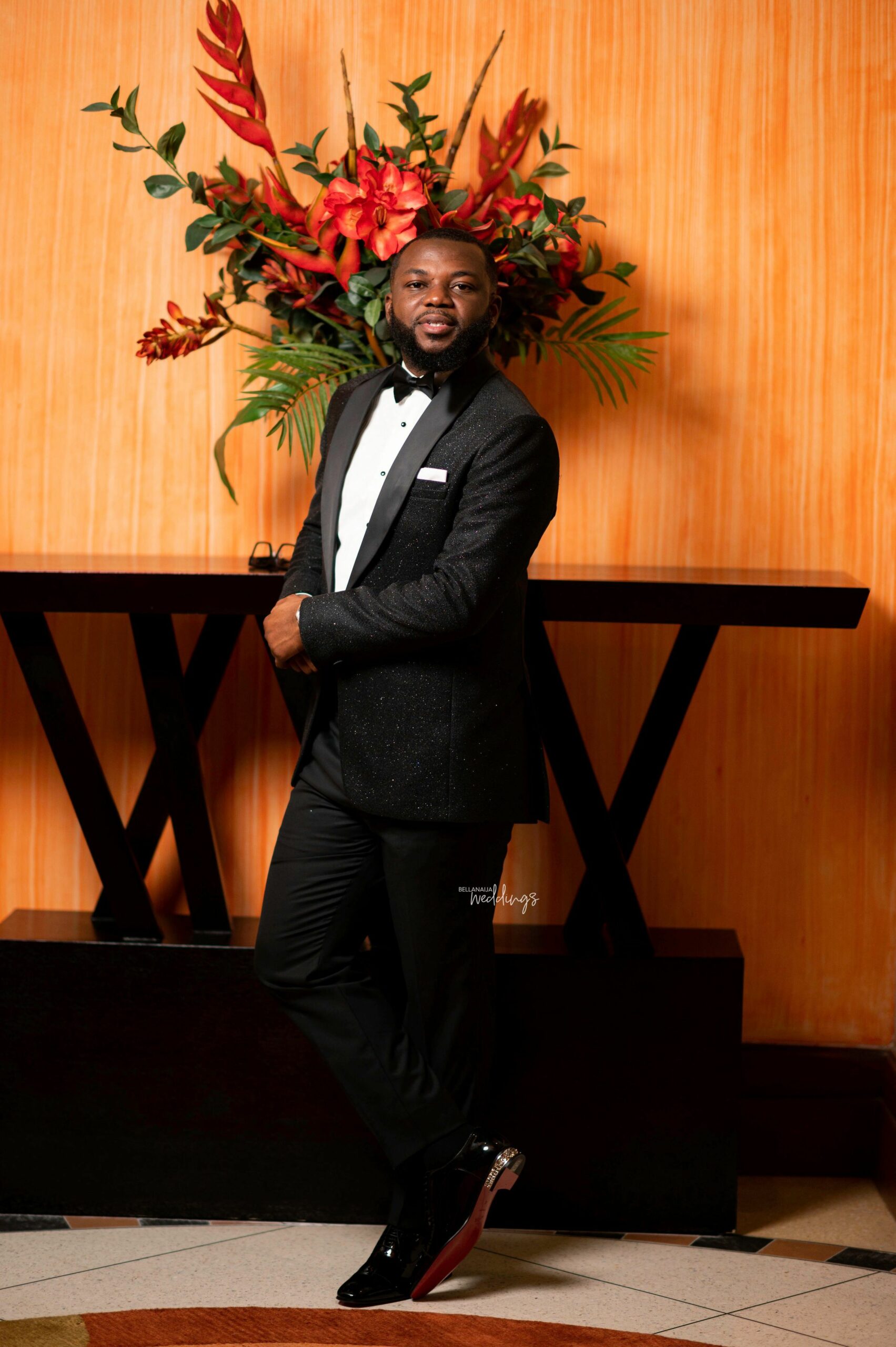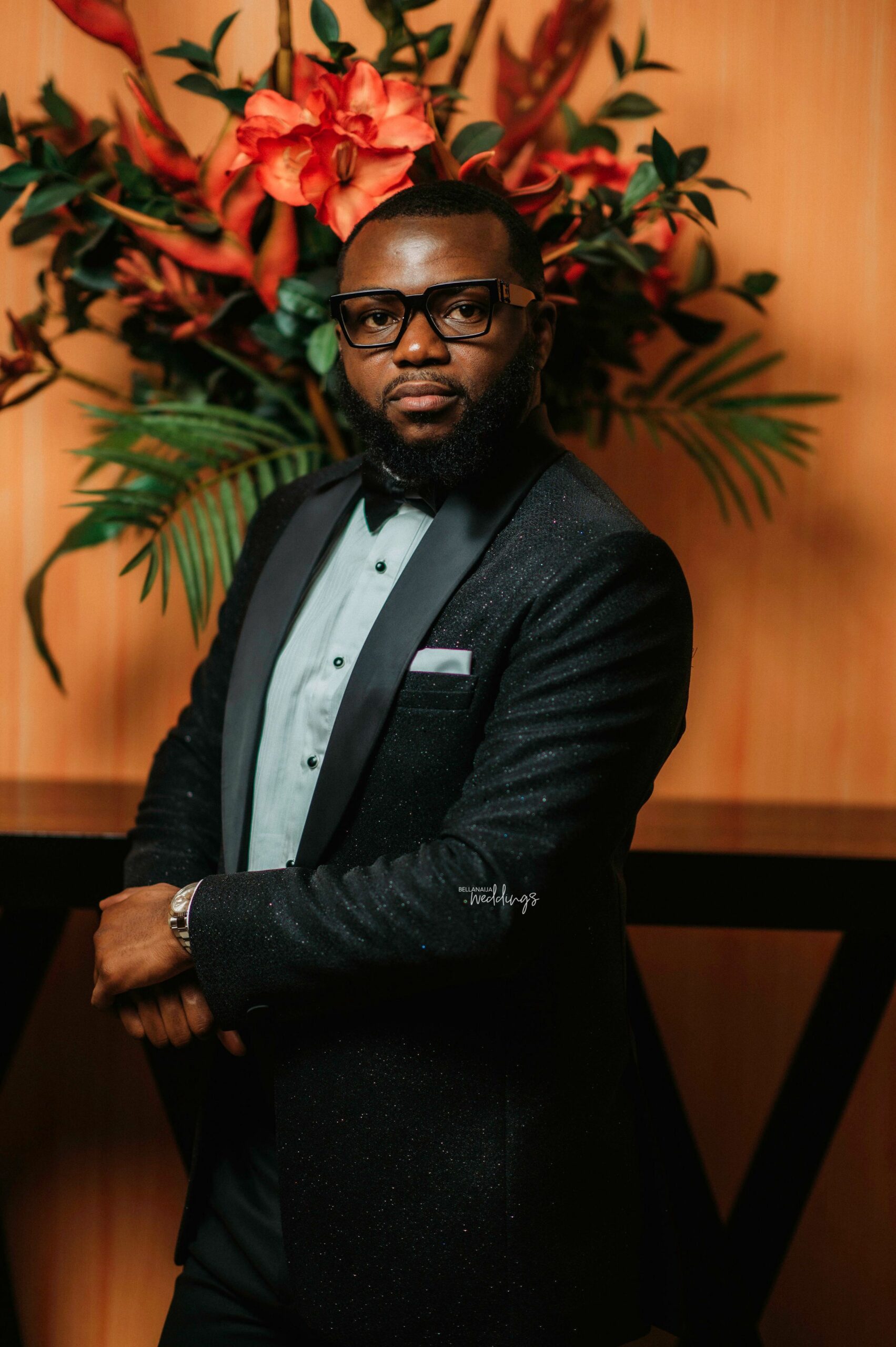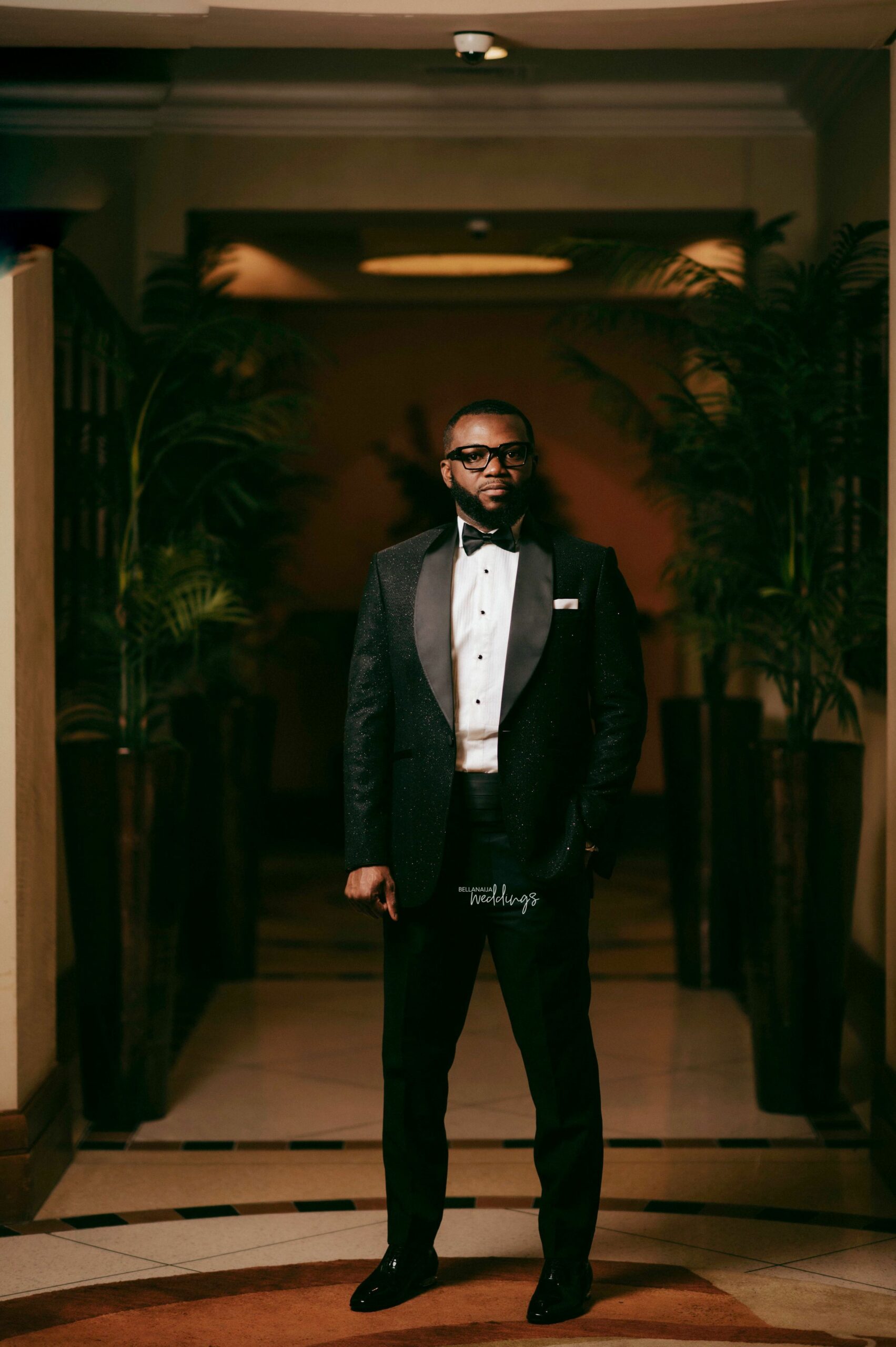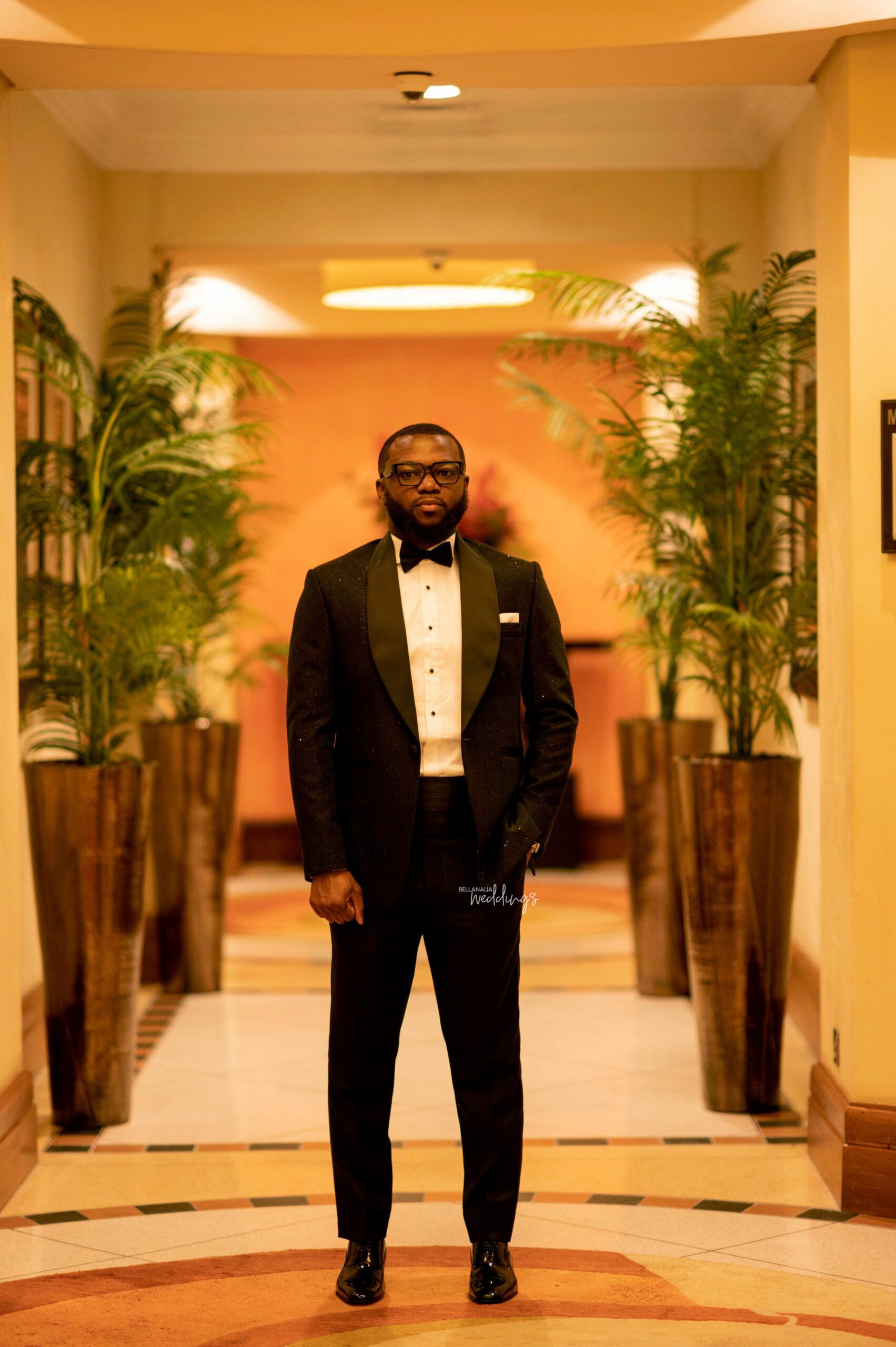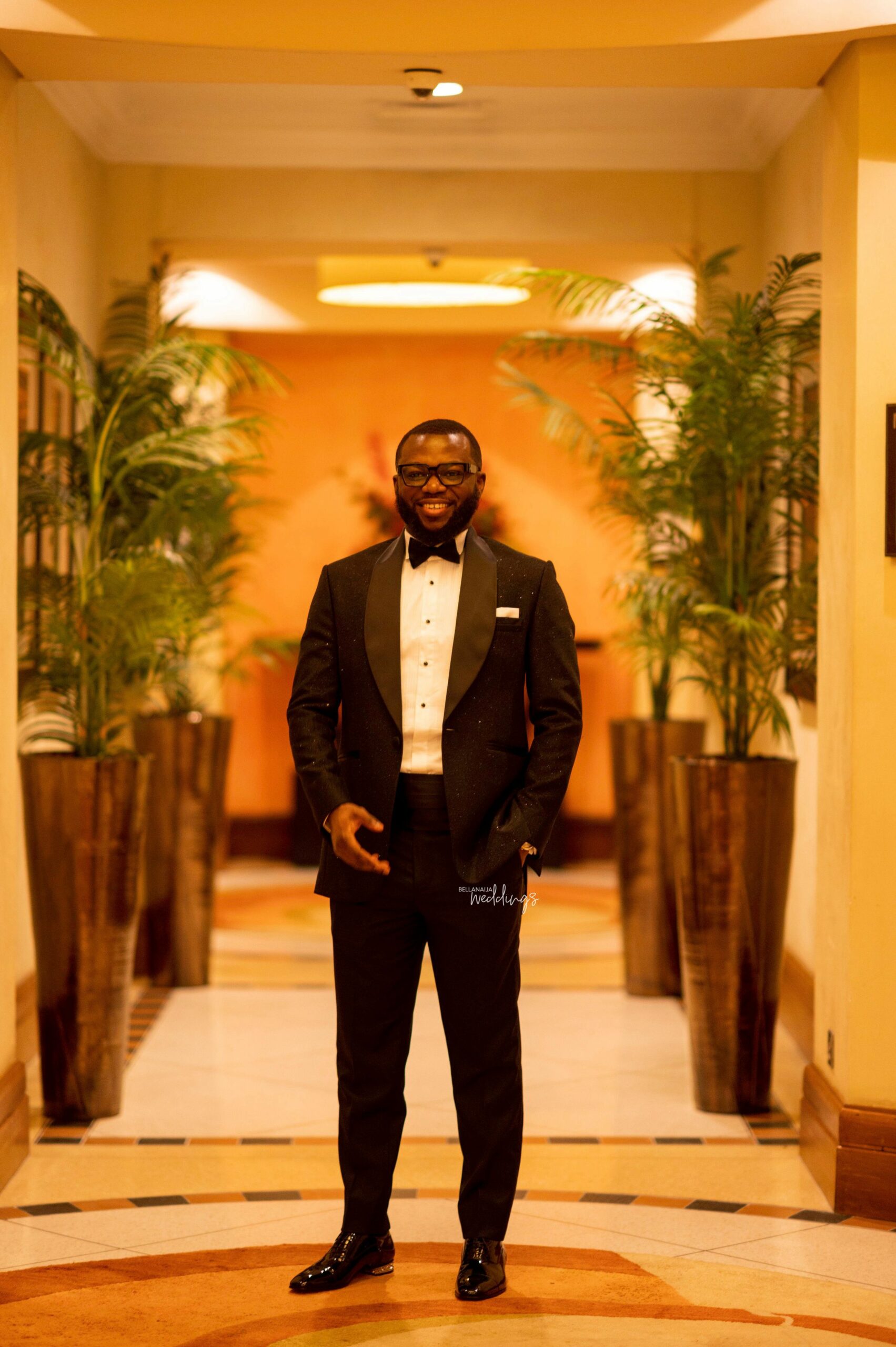 The lit squad we love to see!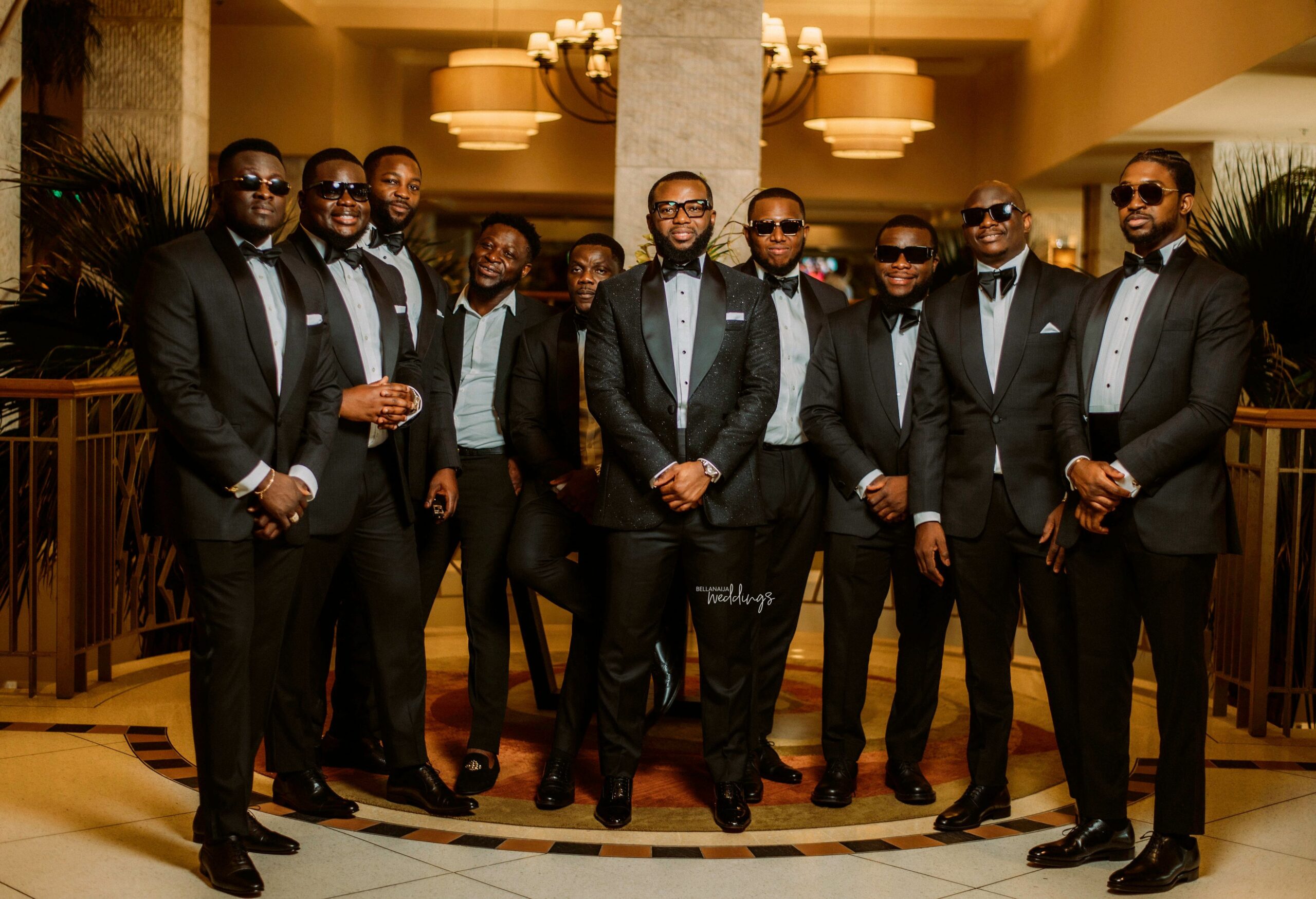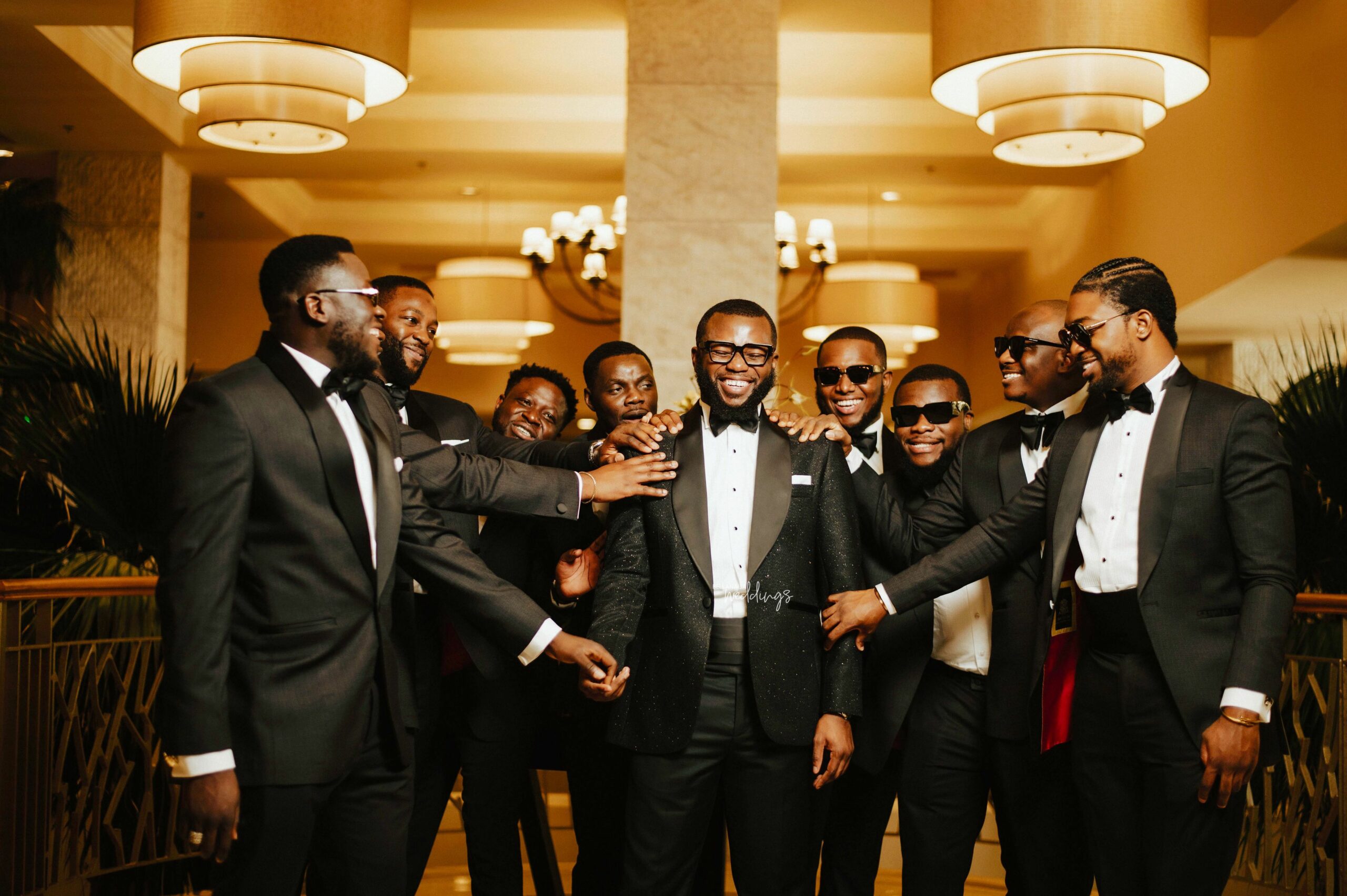 Time for Tolulope to see his bride!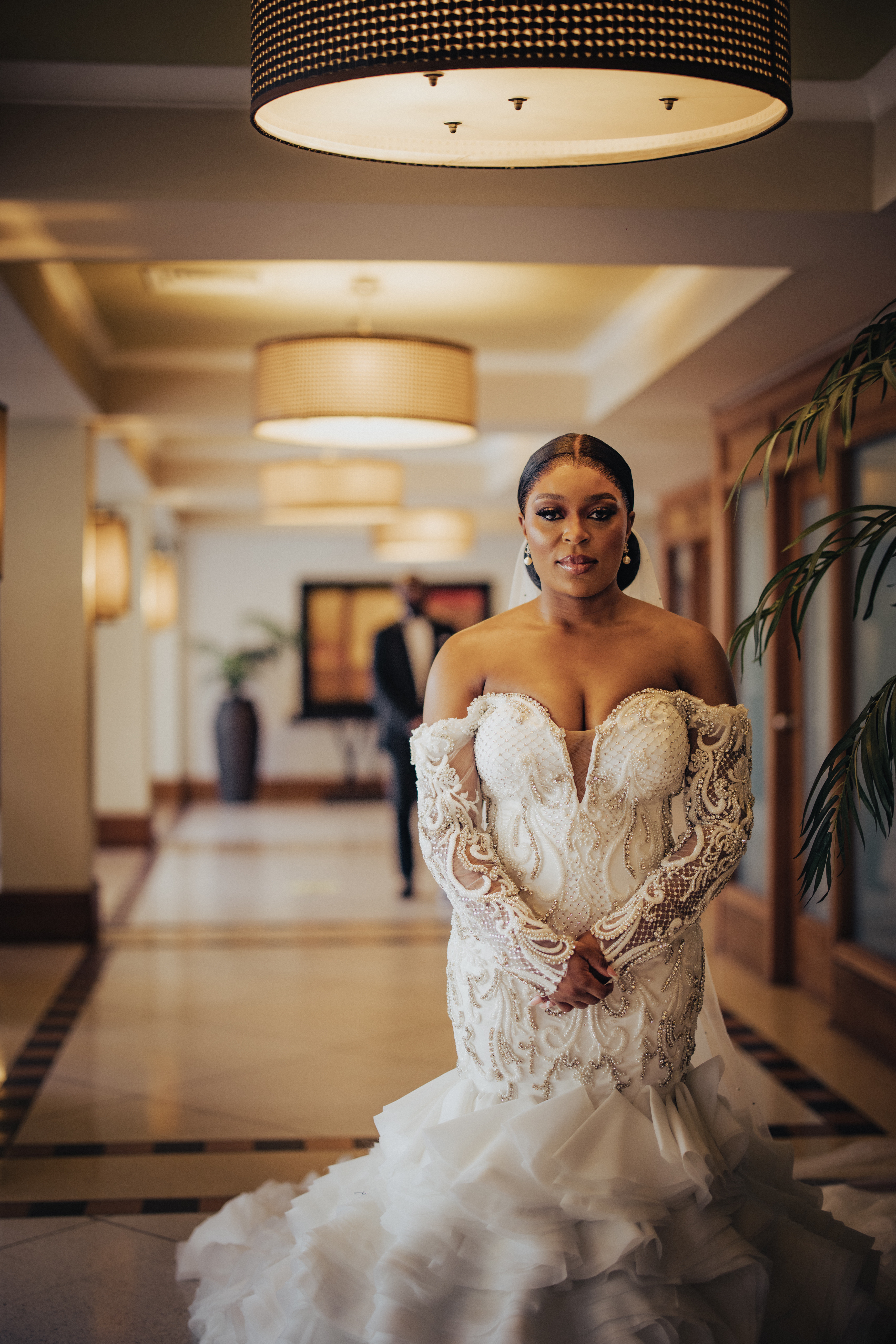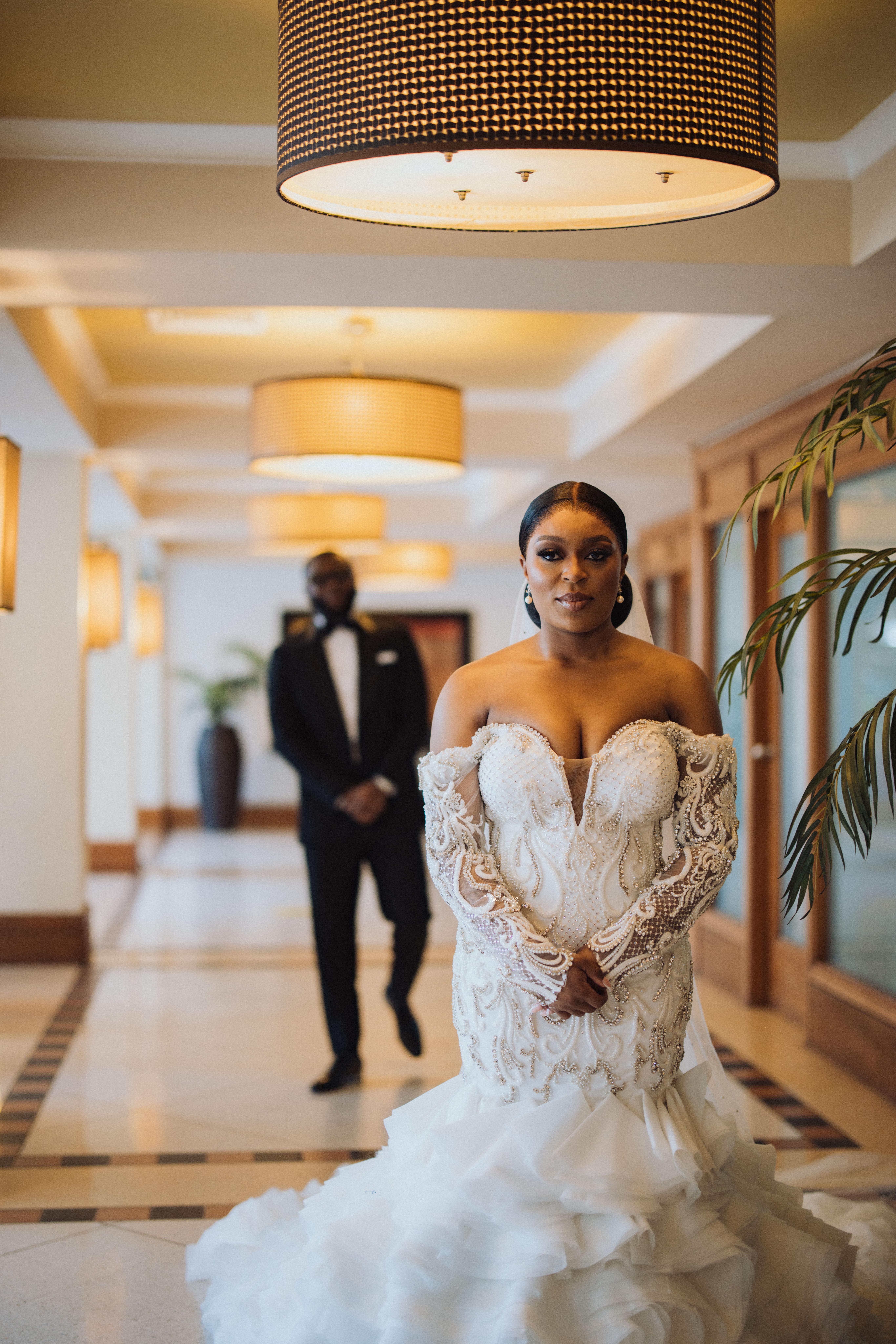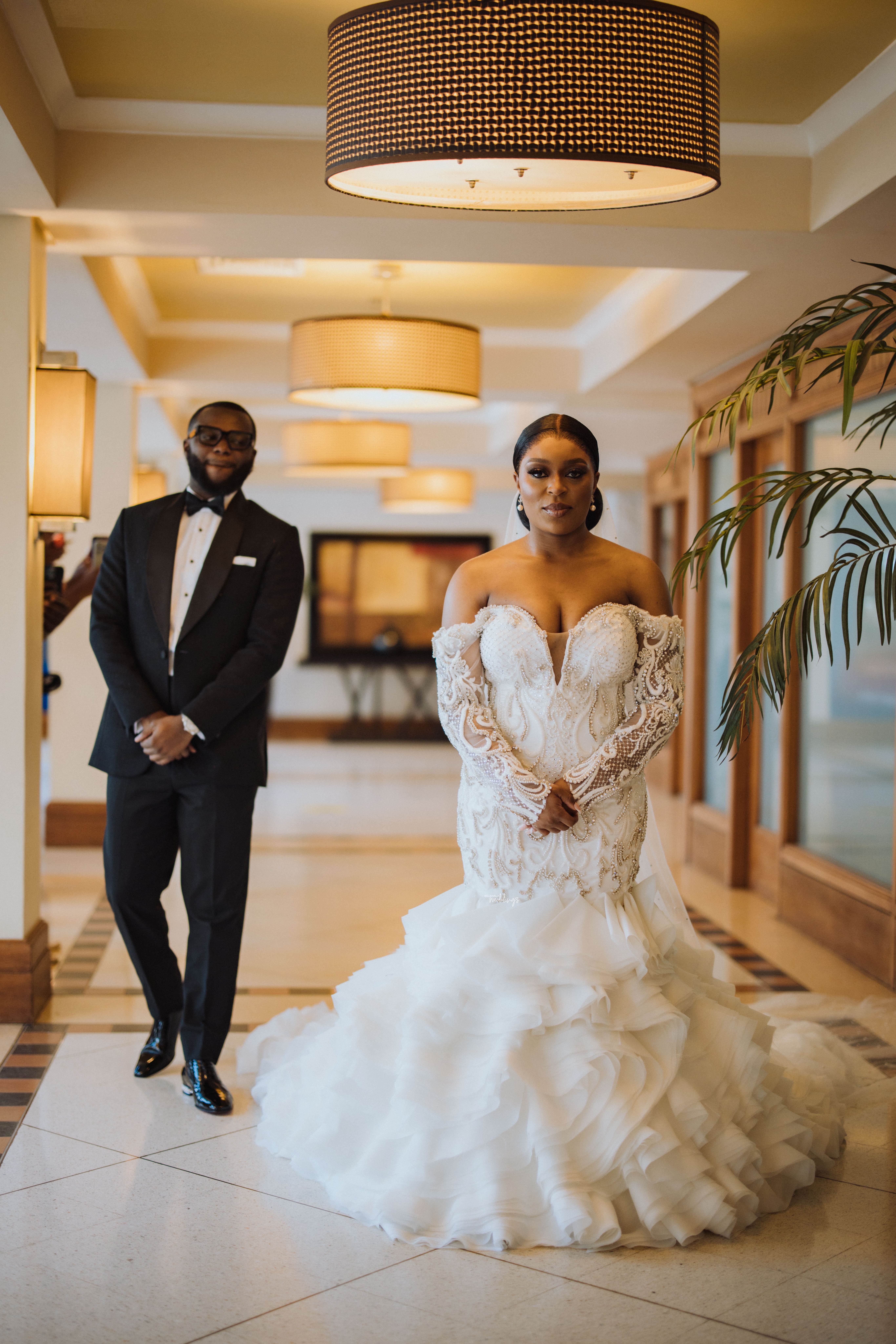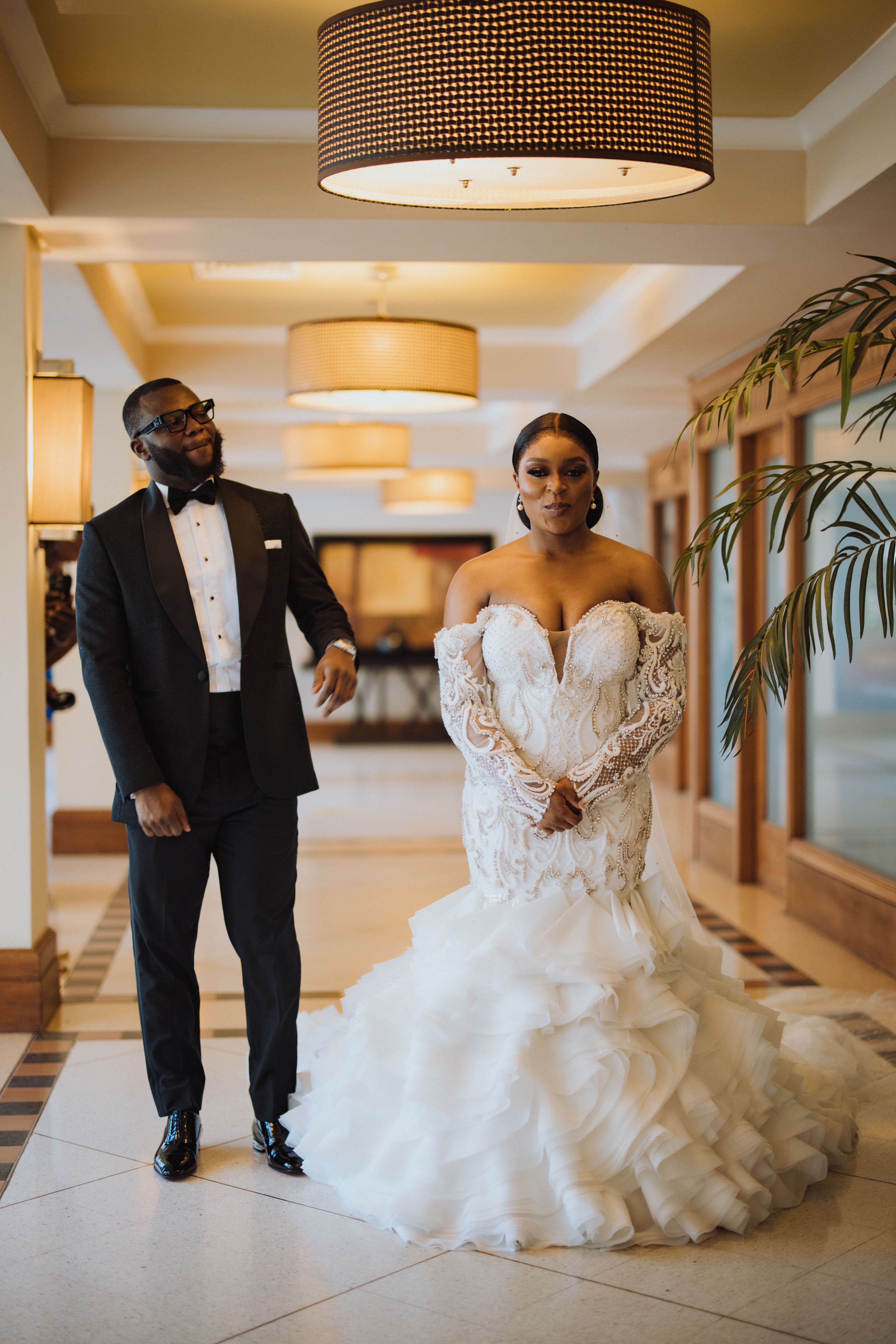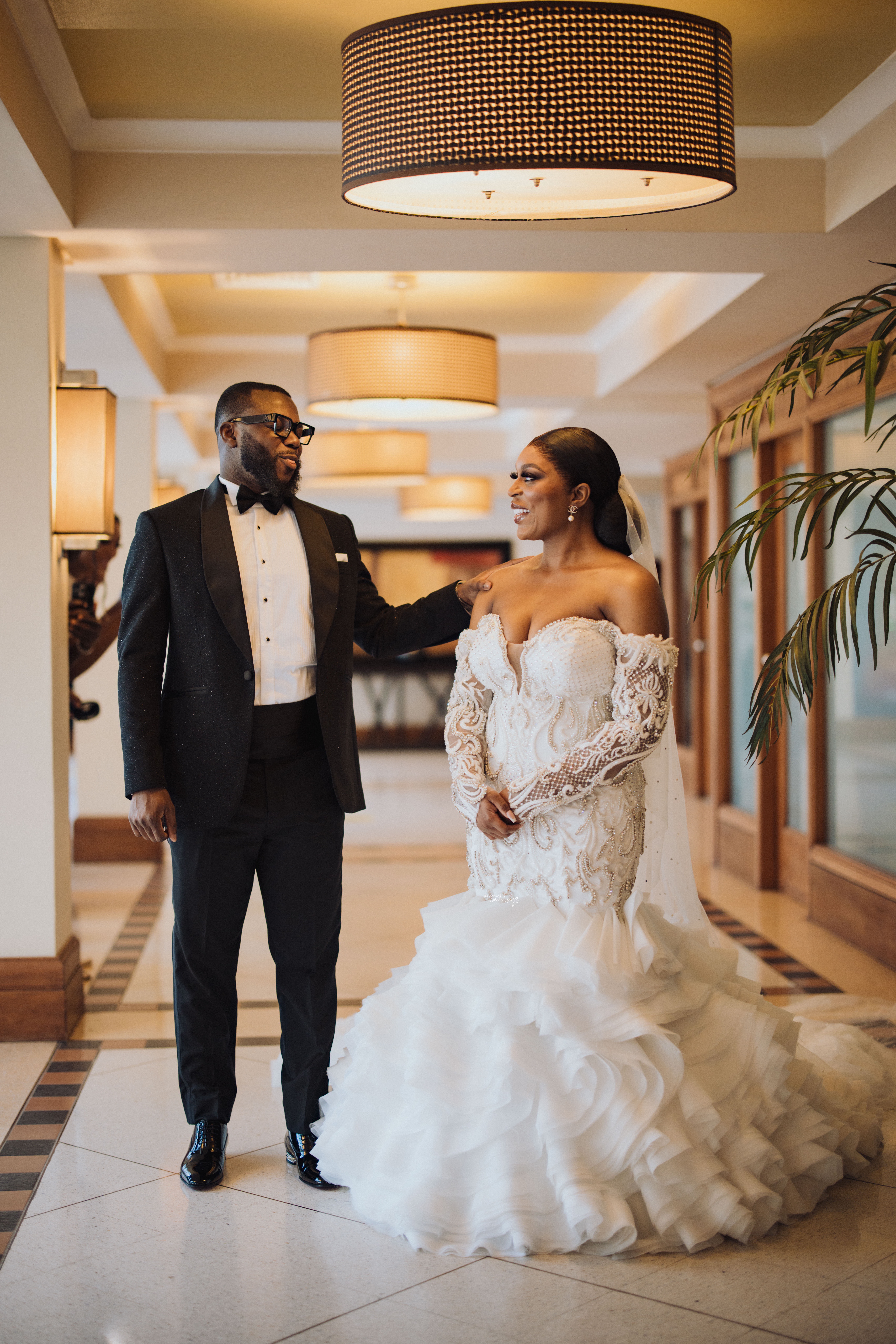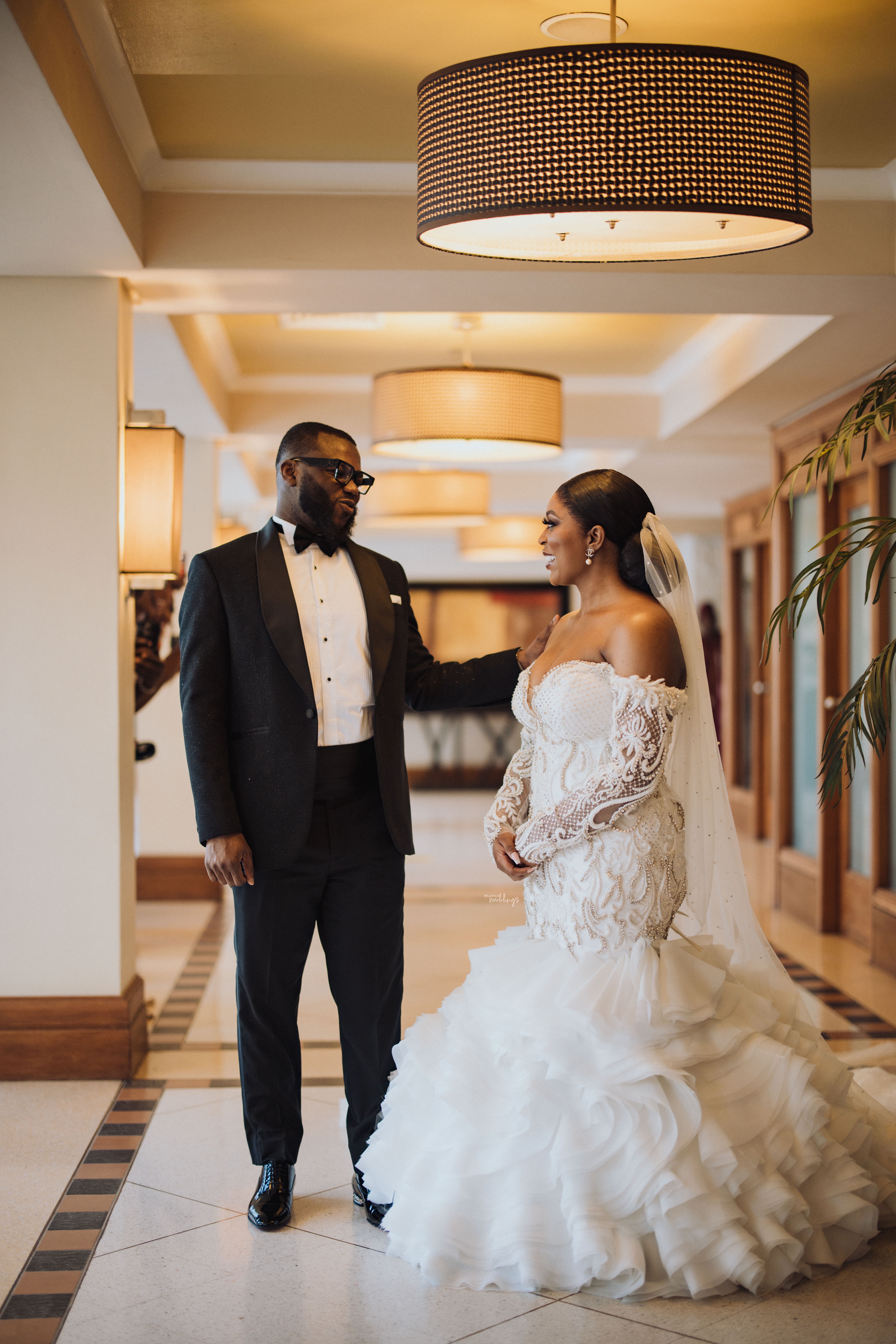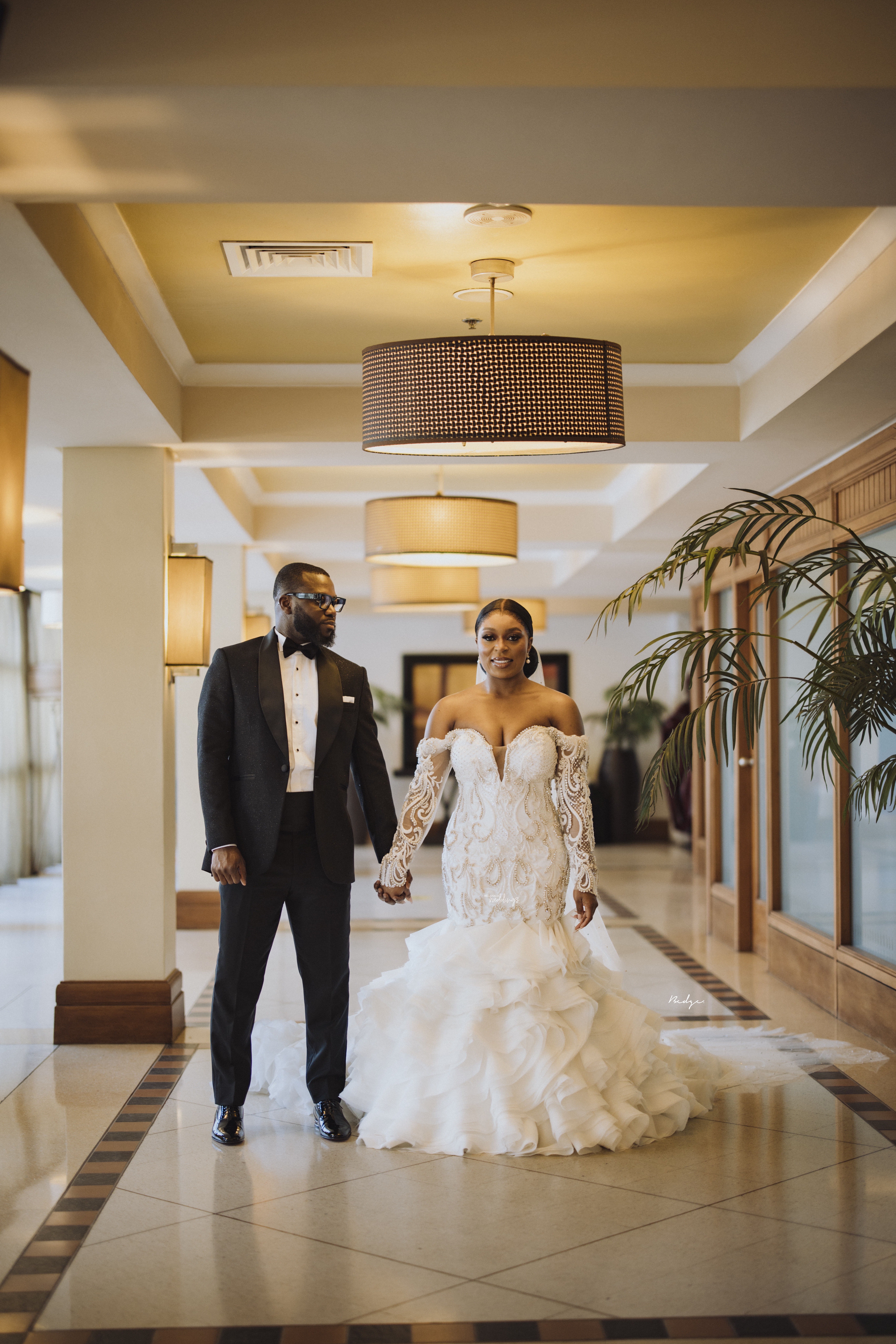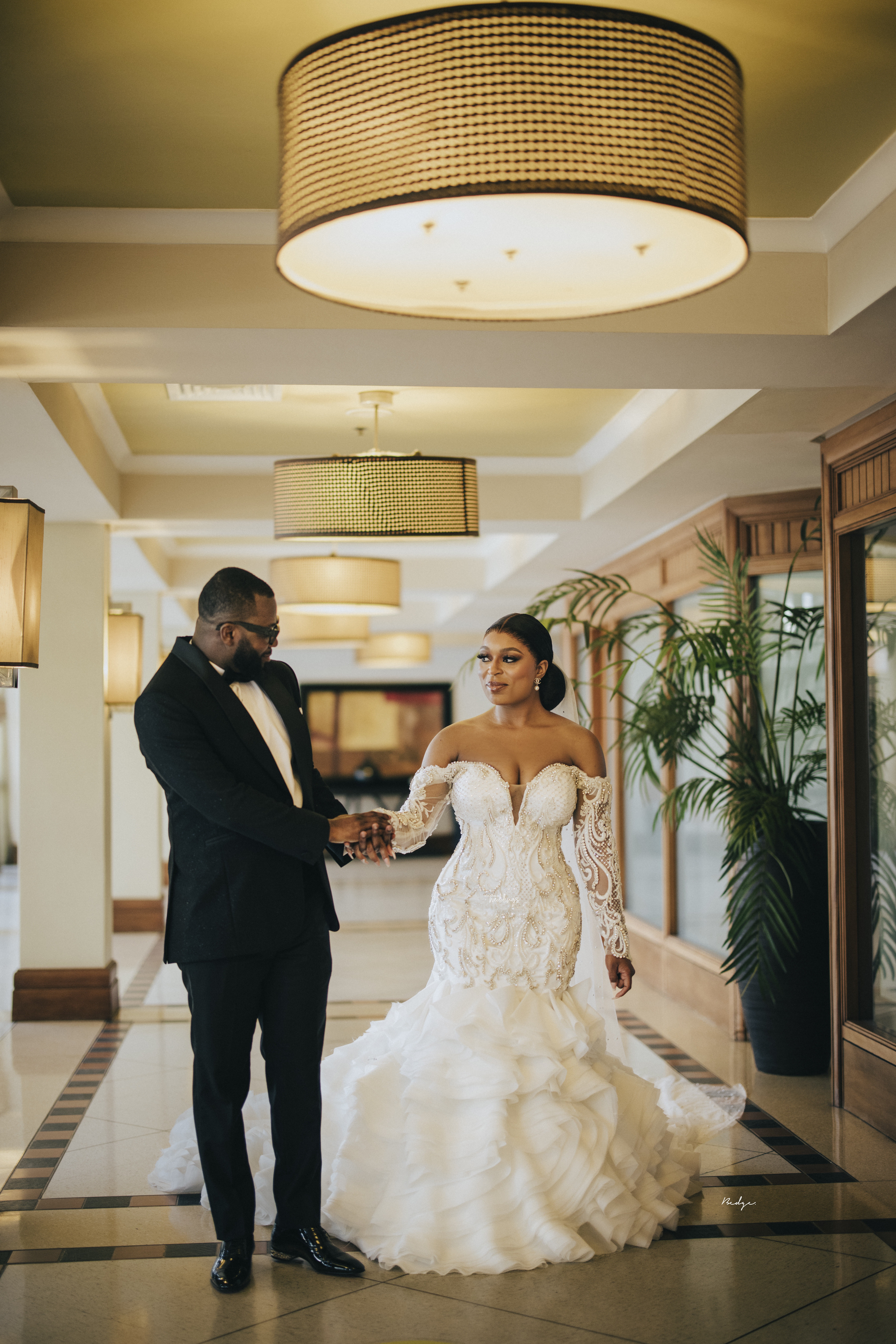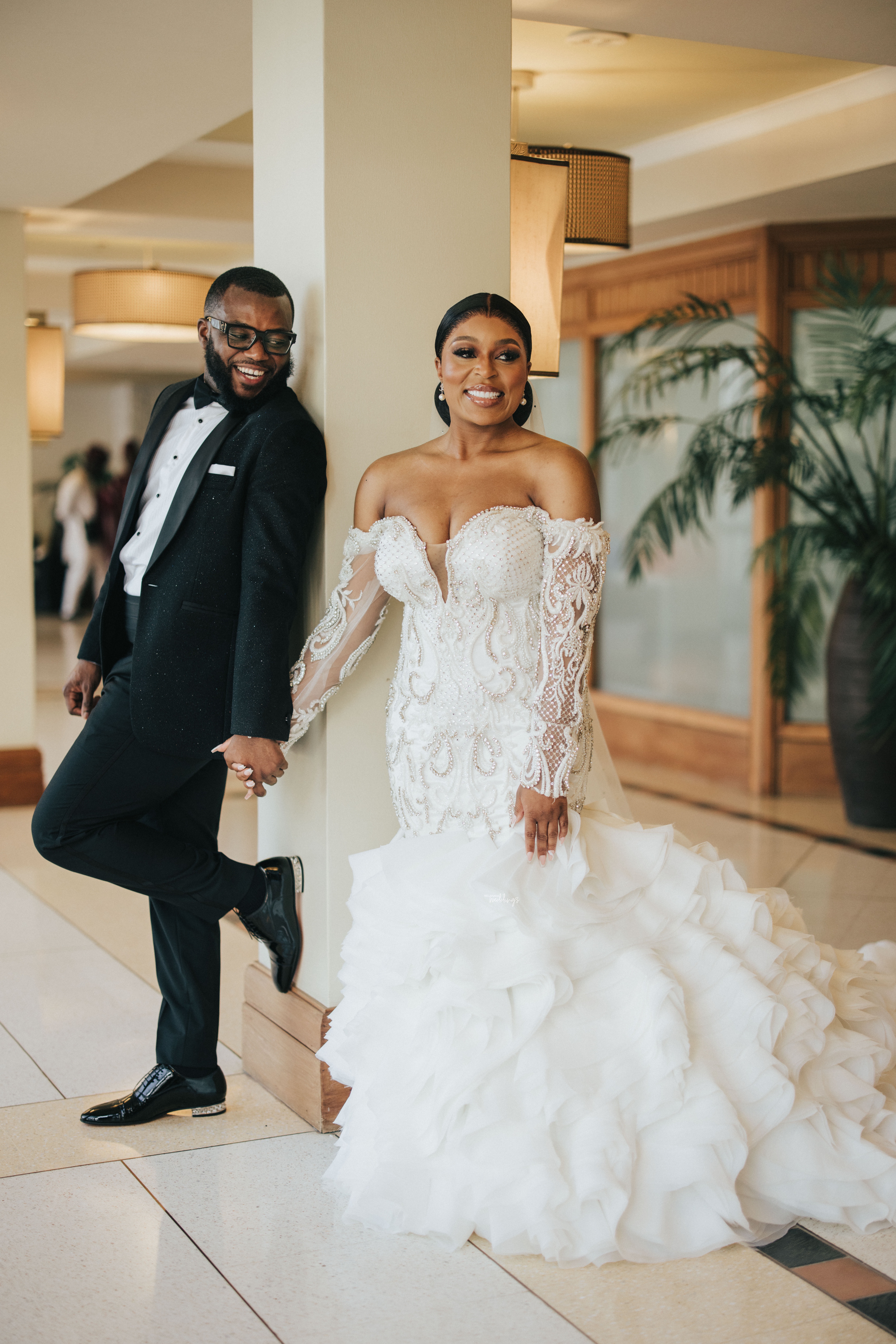 Let's start the wedding with the bridal party entrance…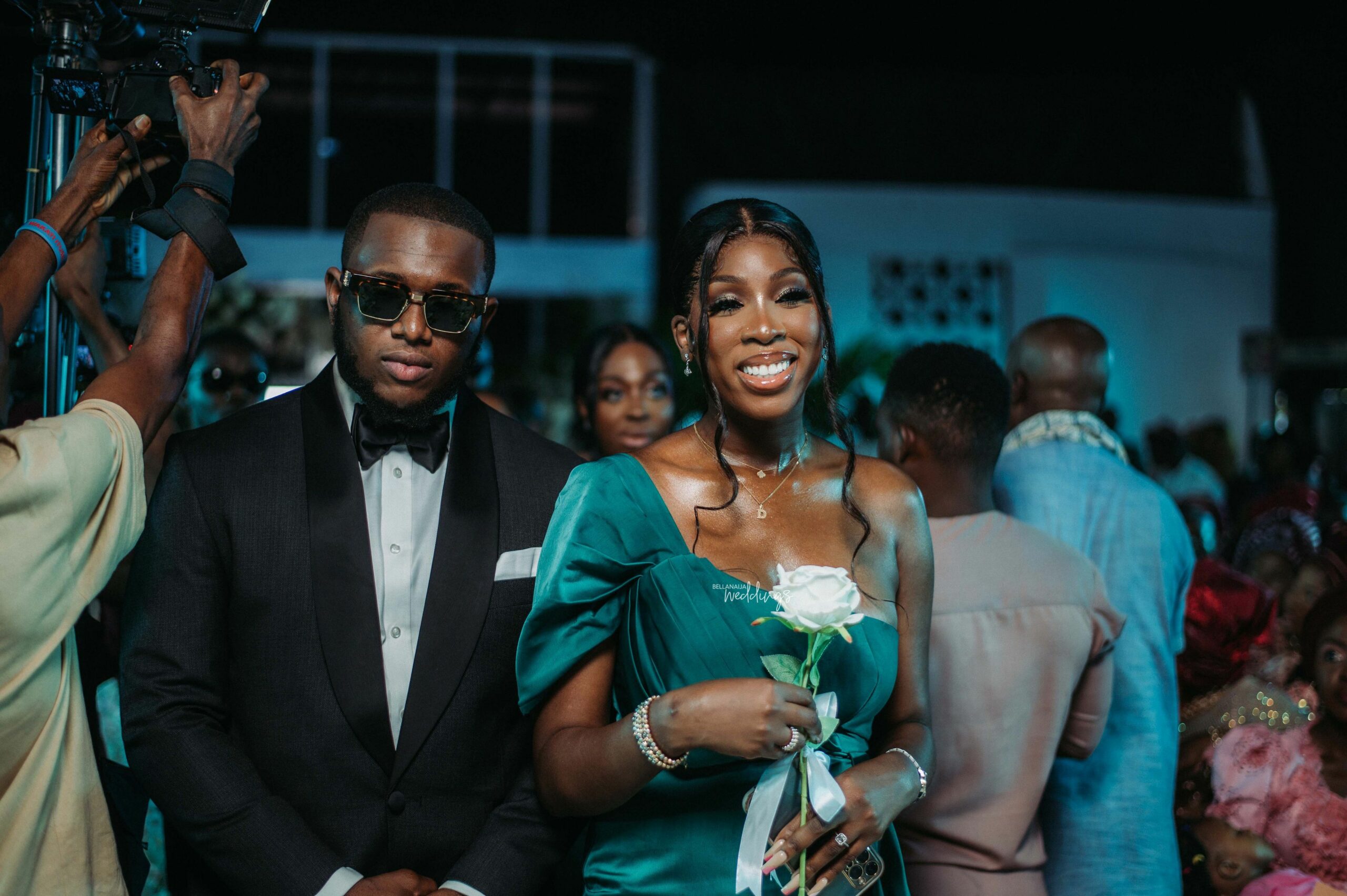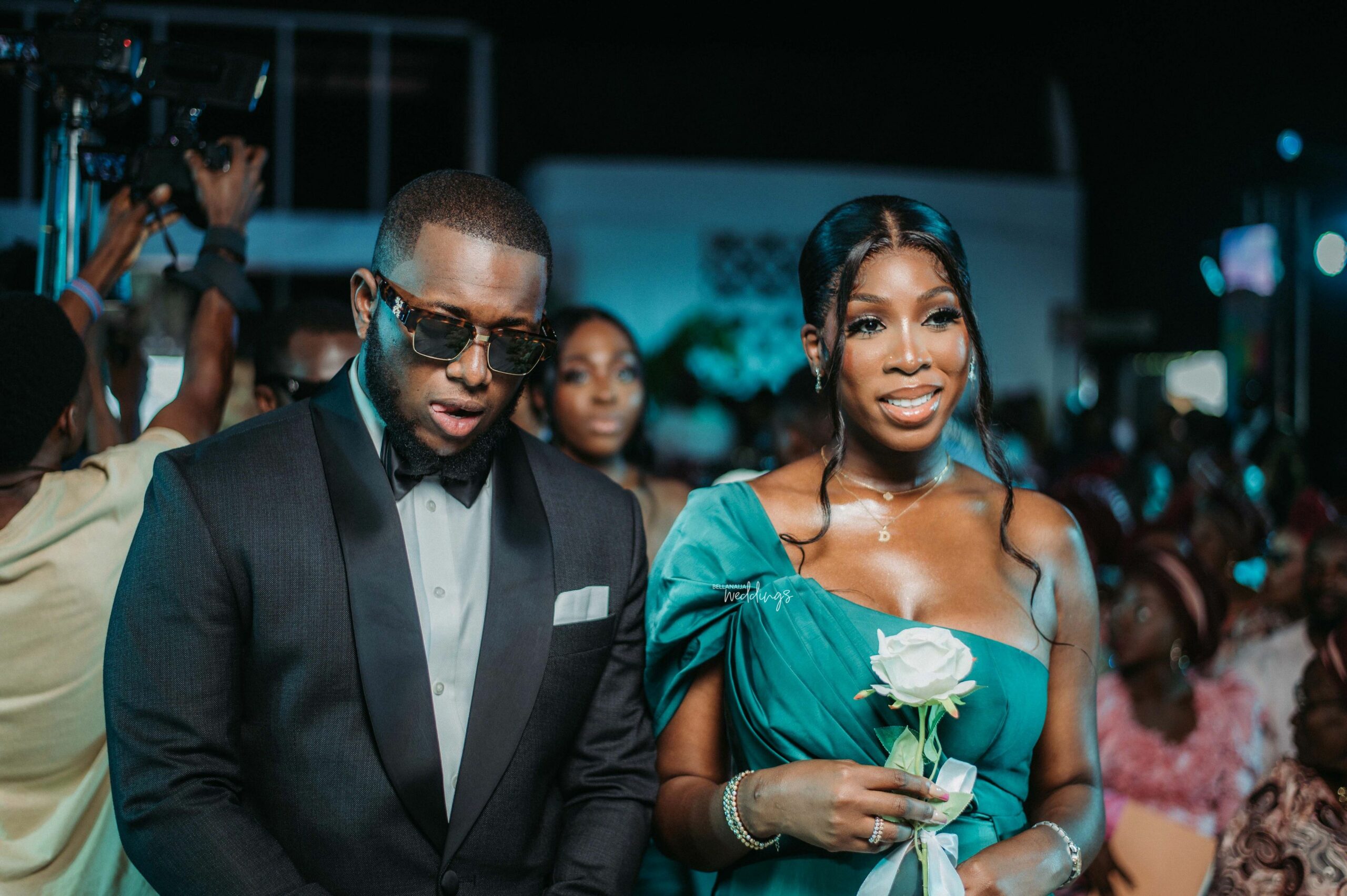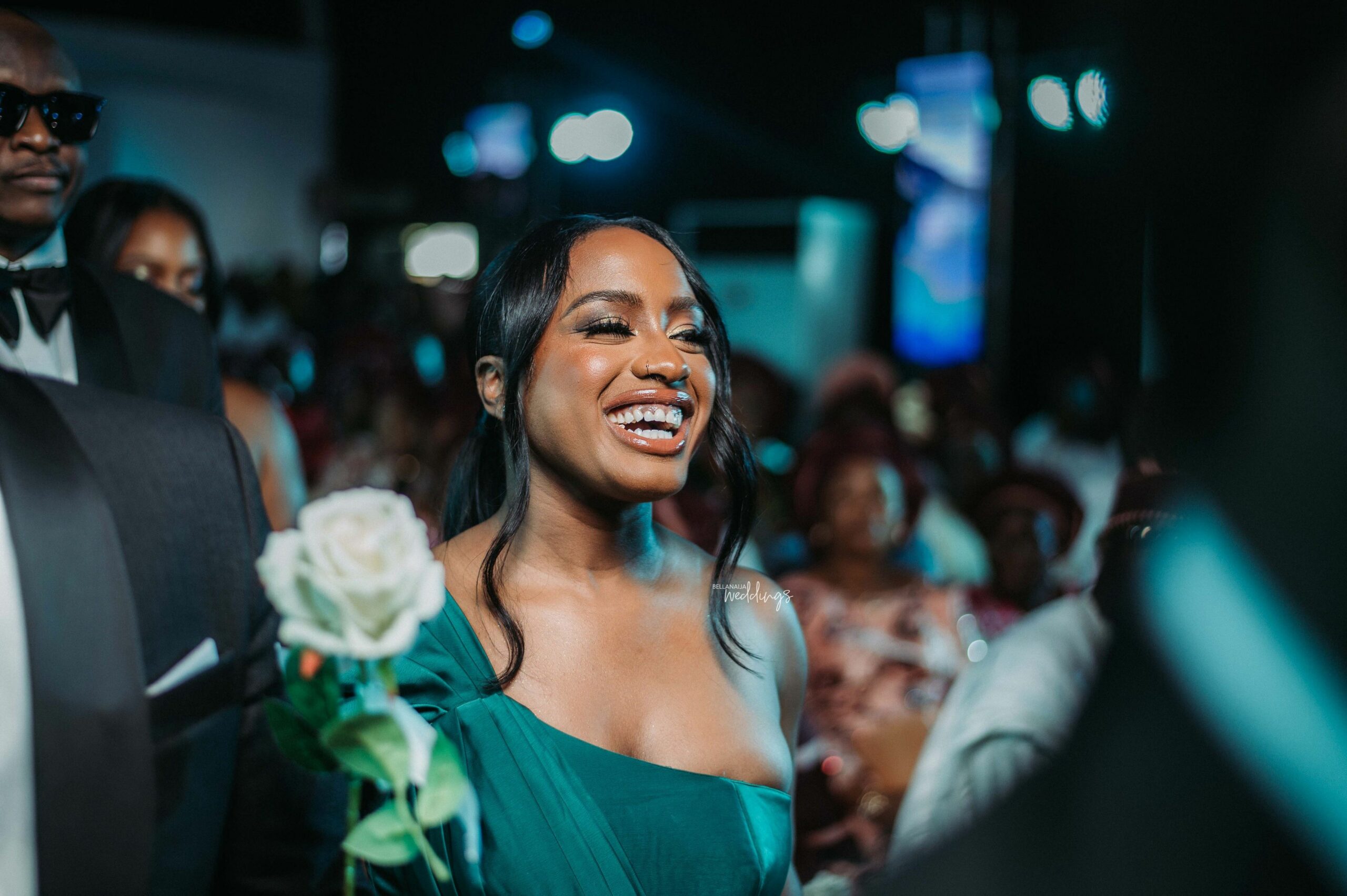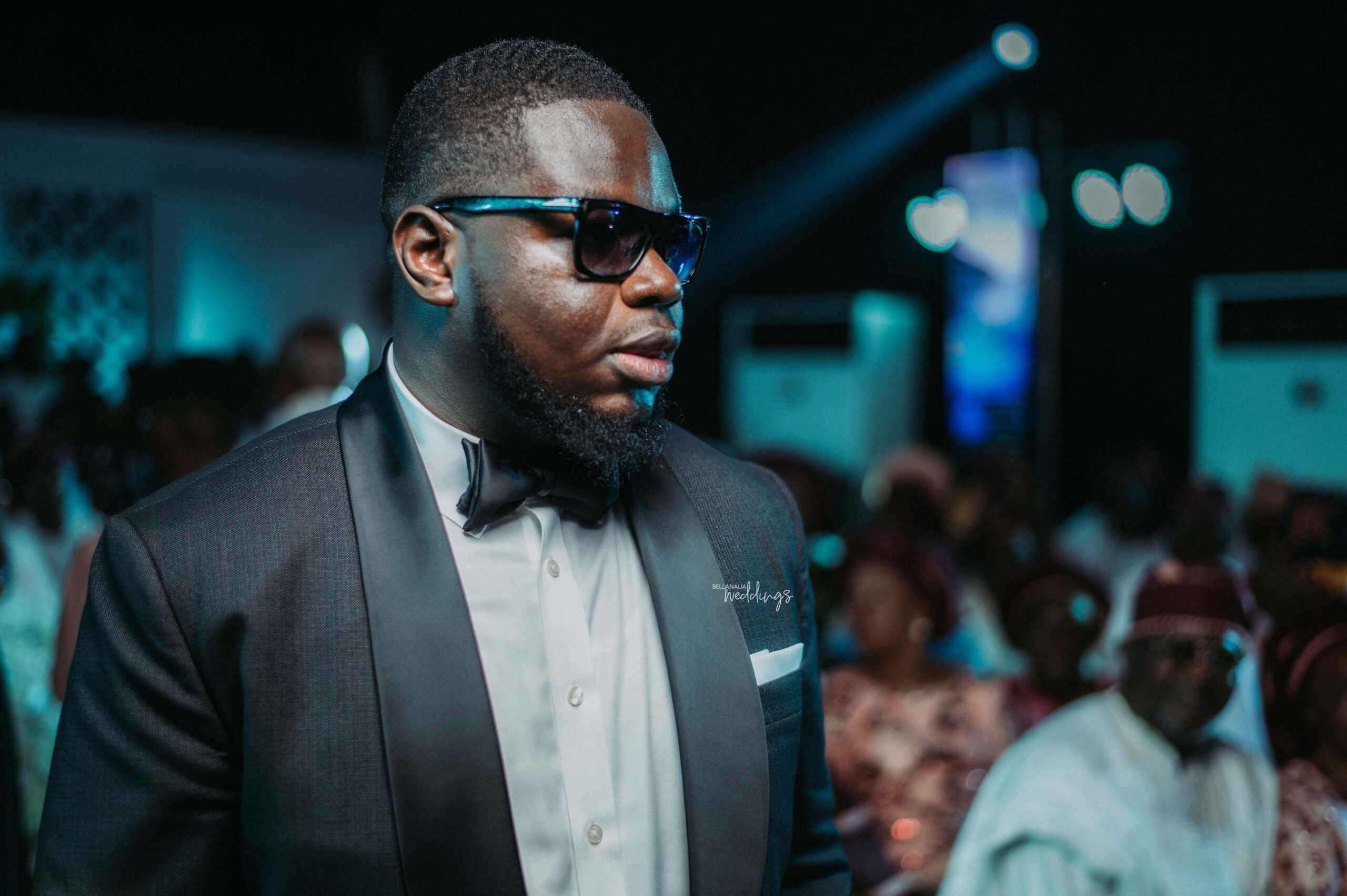 The groom is here!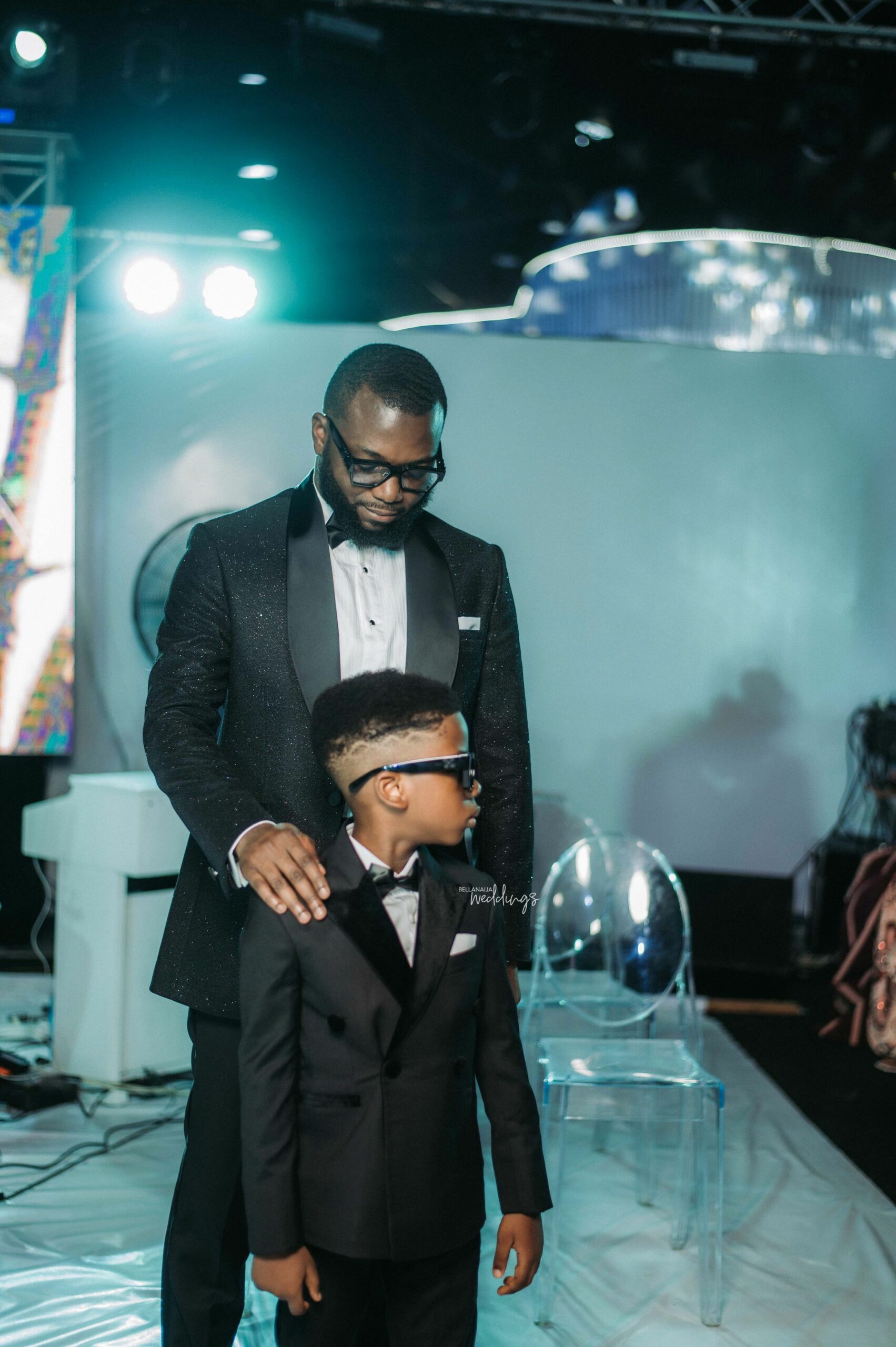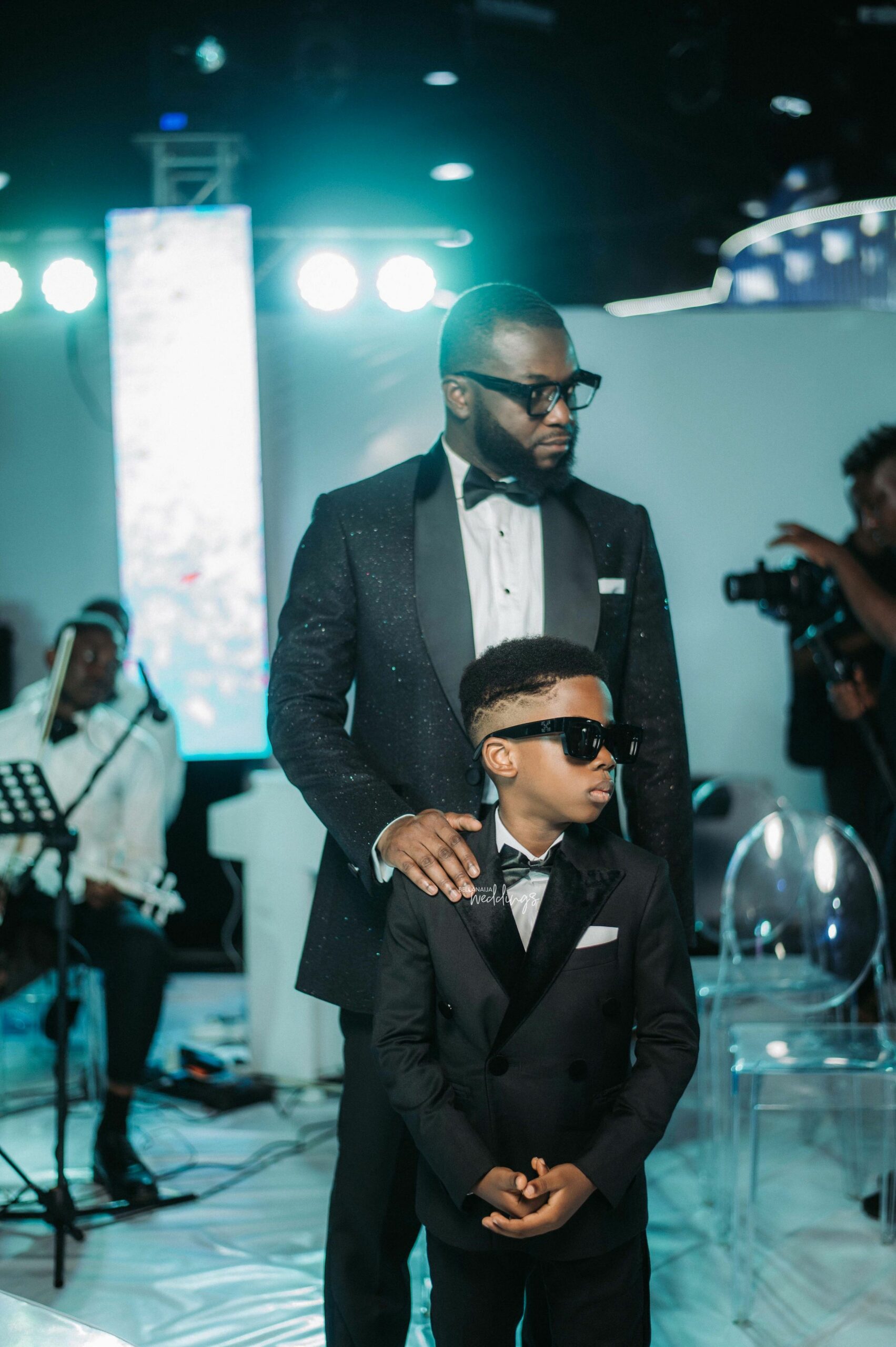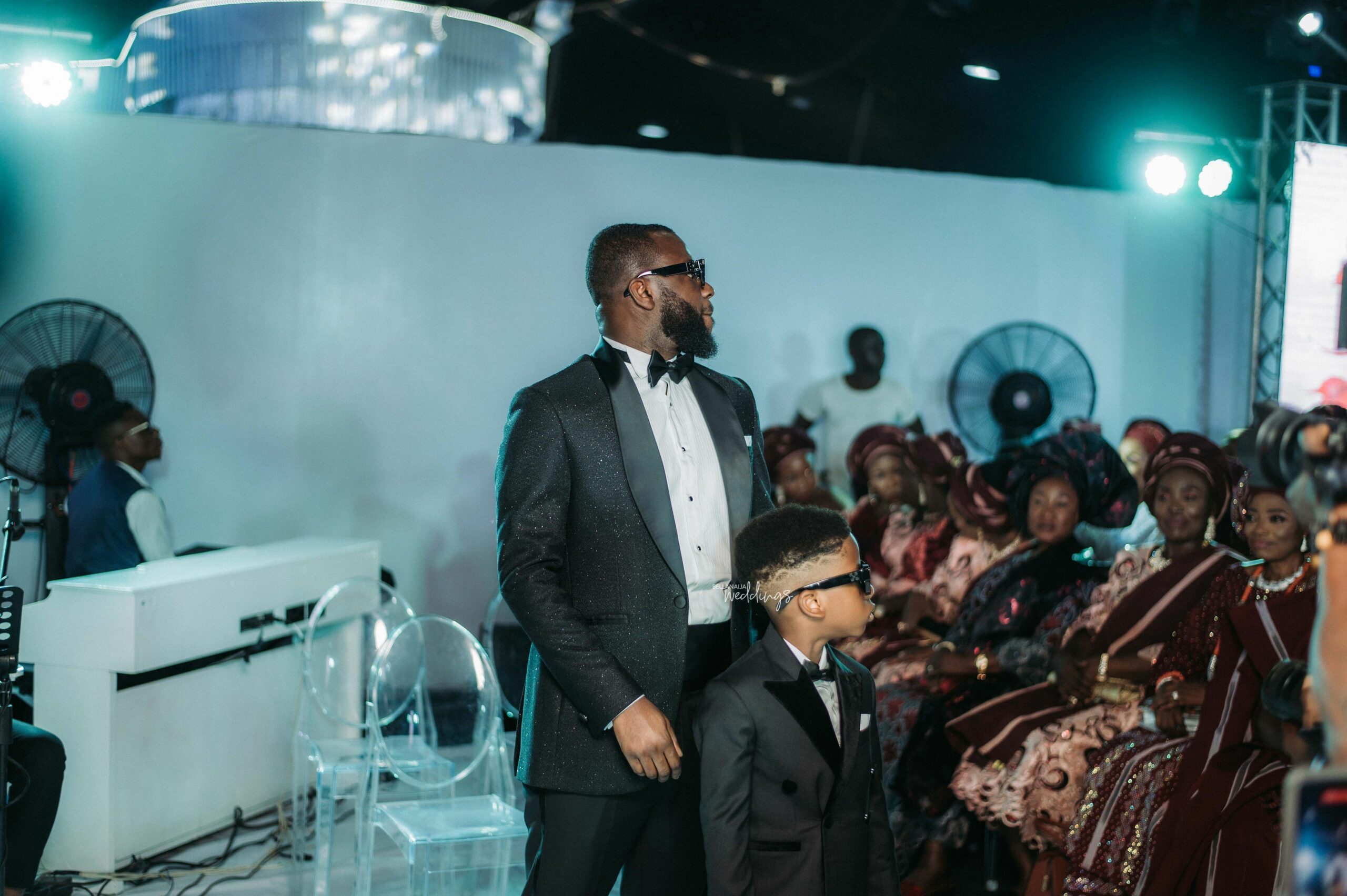 Give way! gorgeous bride approaching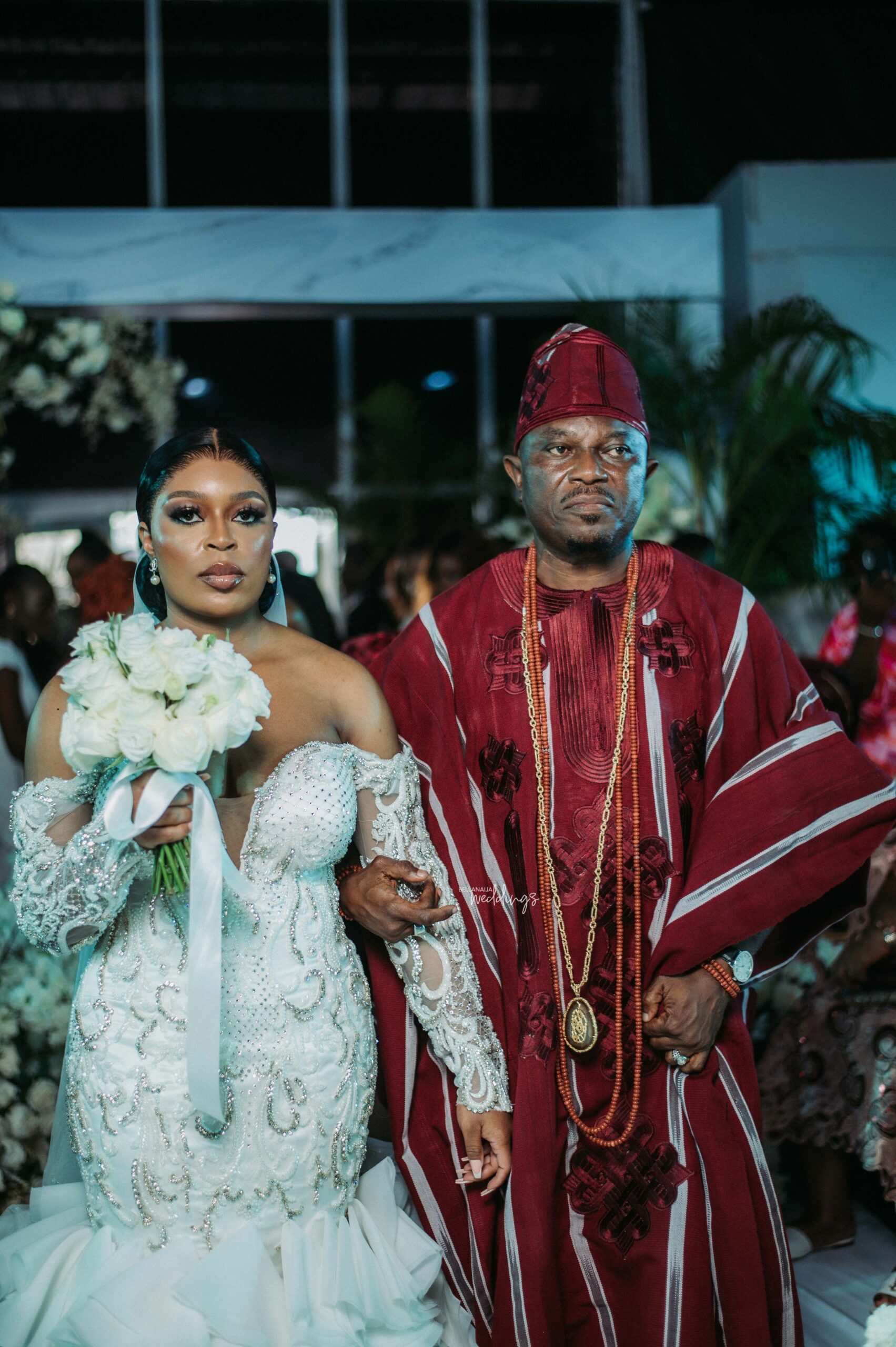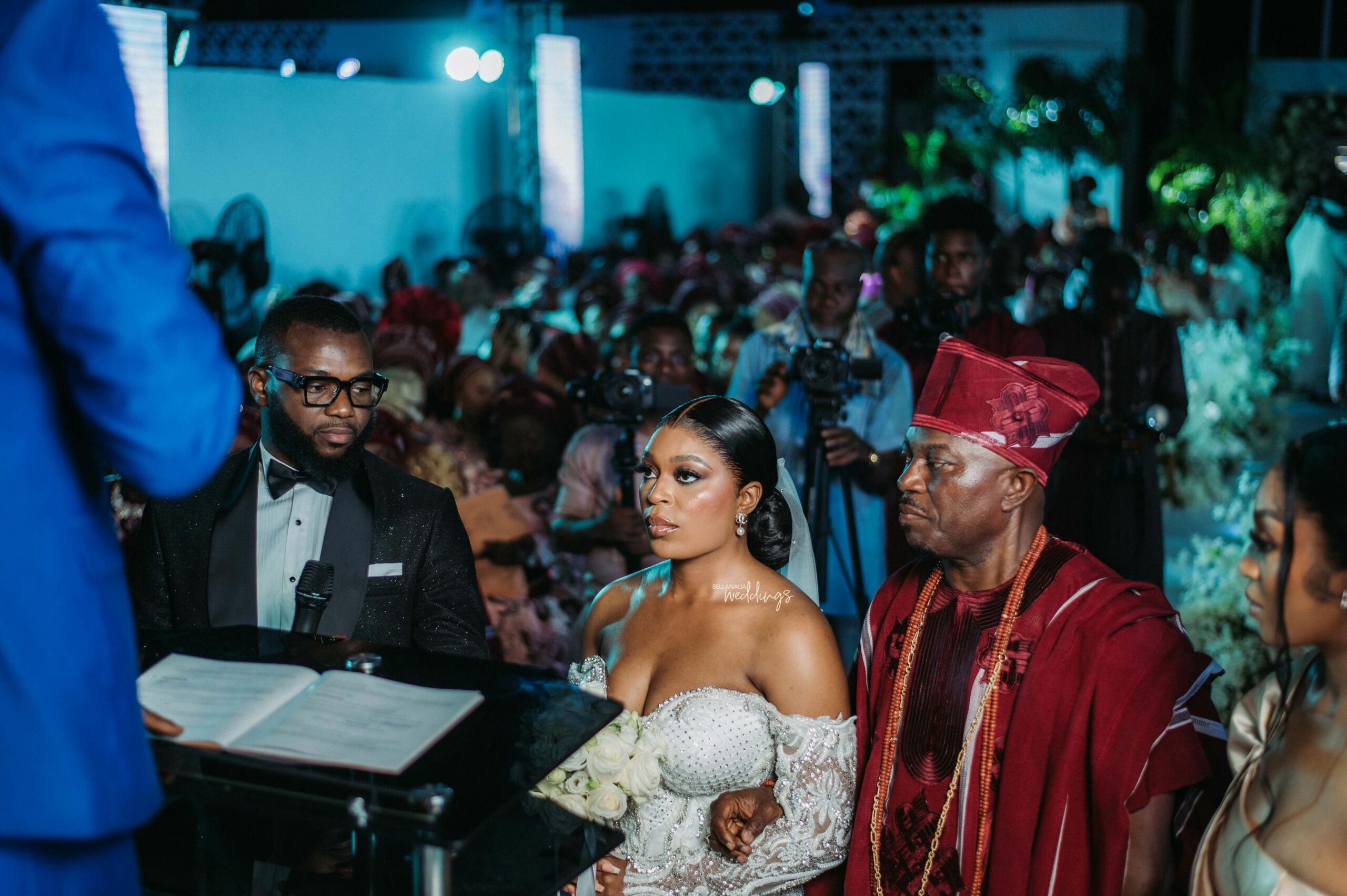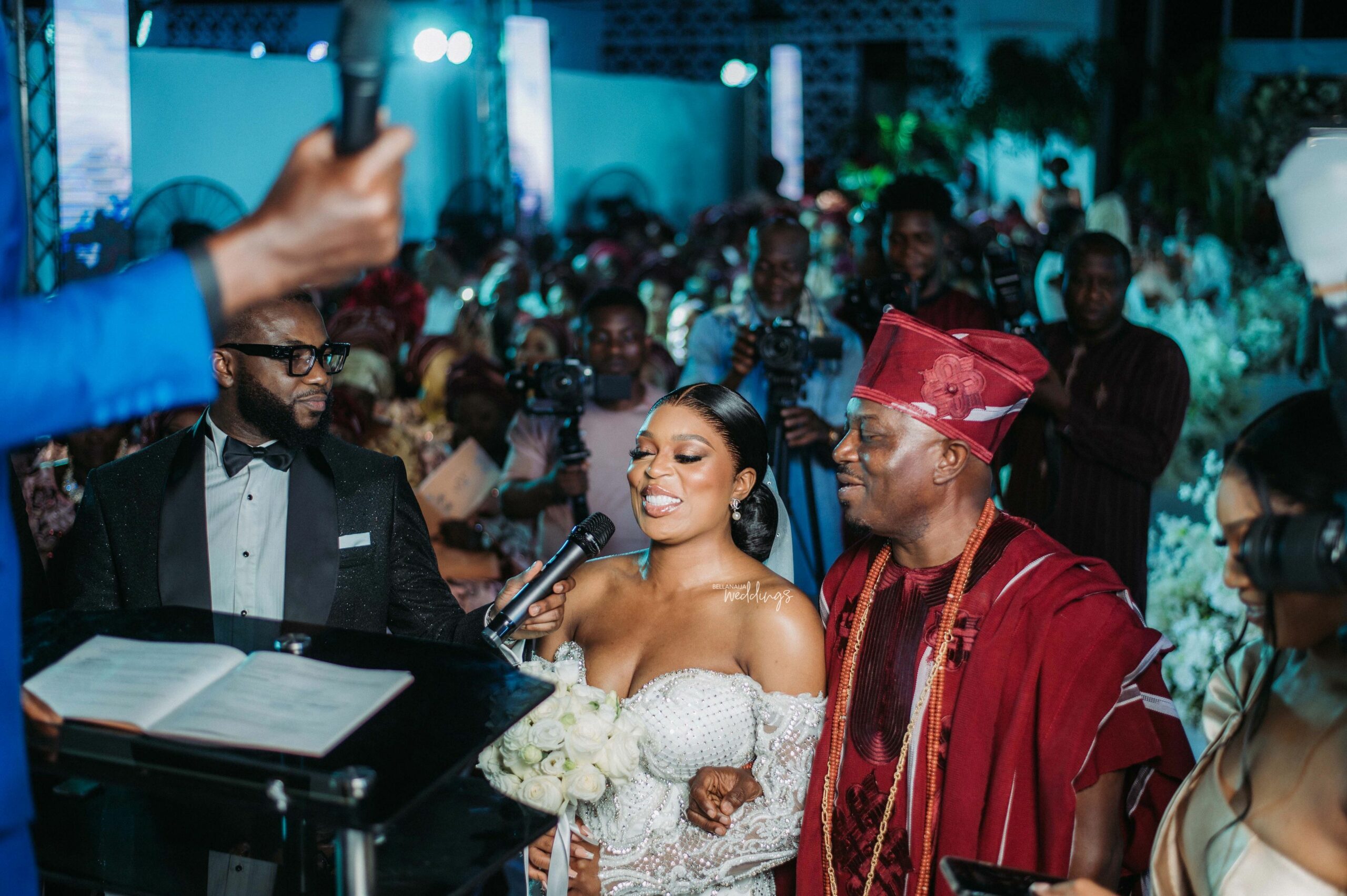 The symbol of our forever love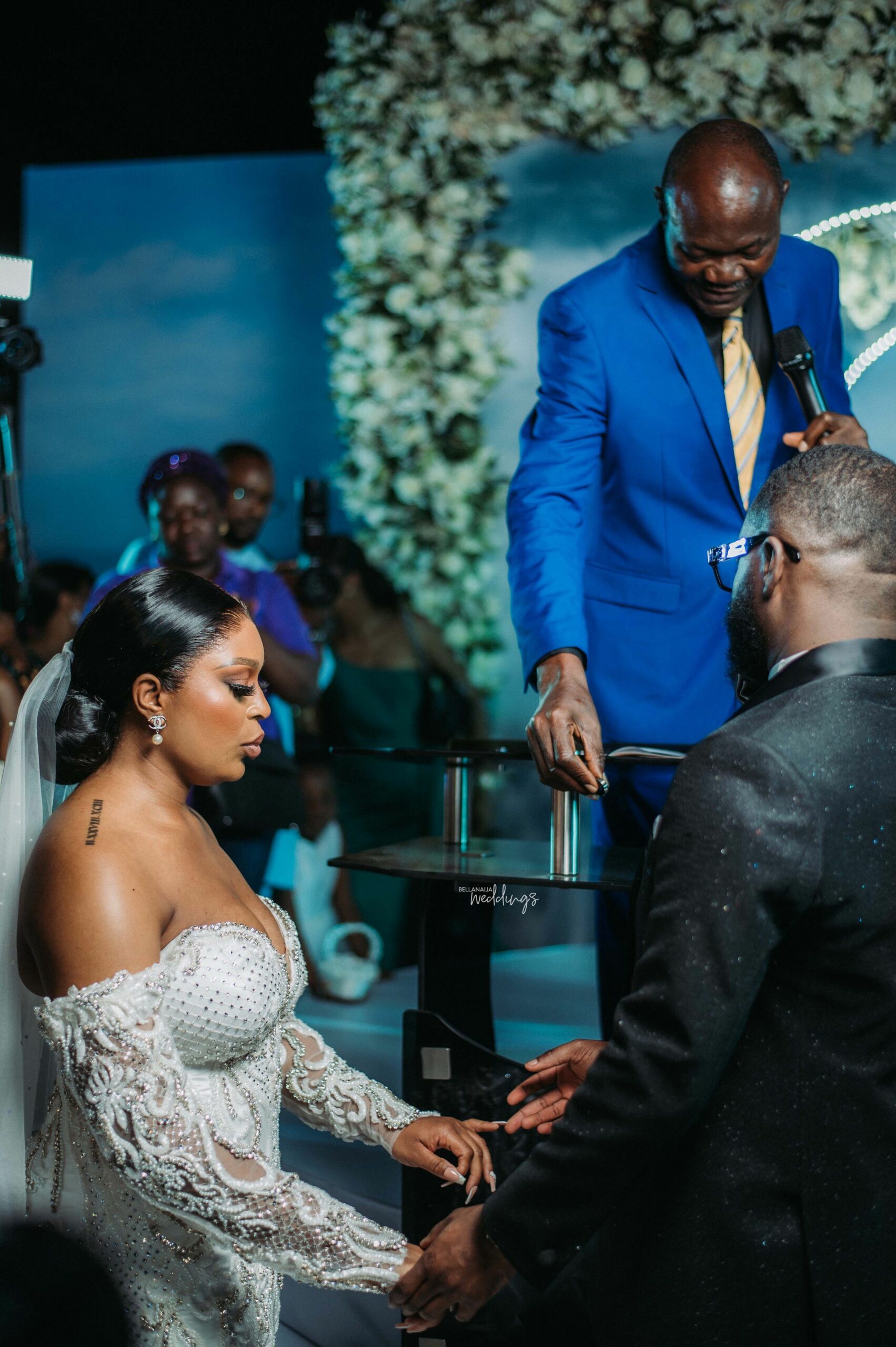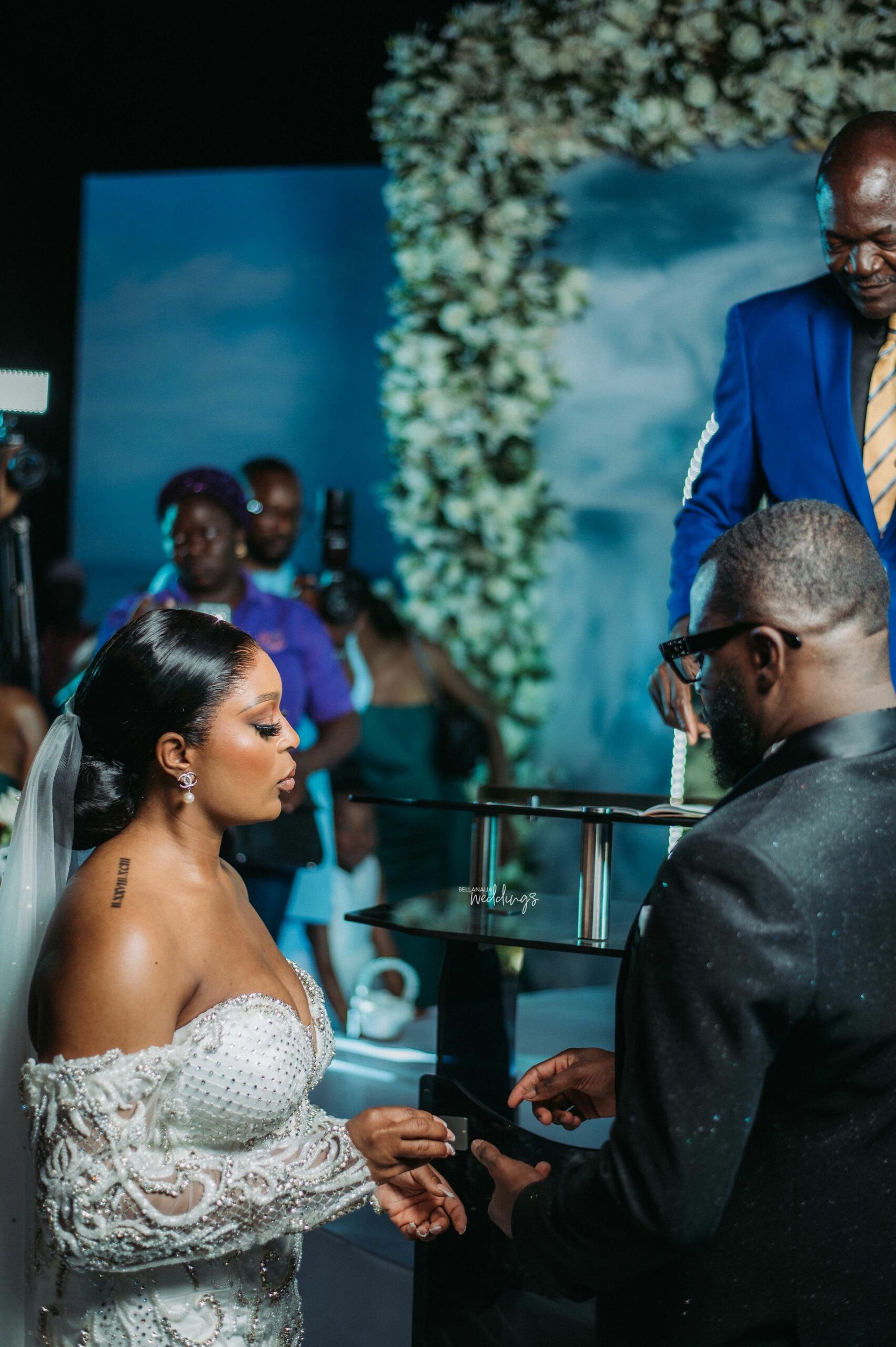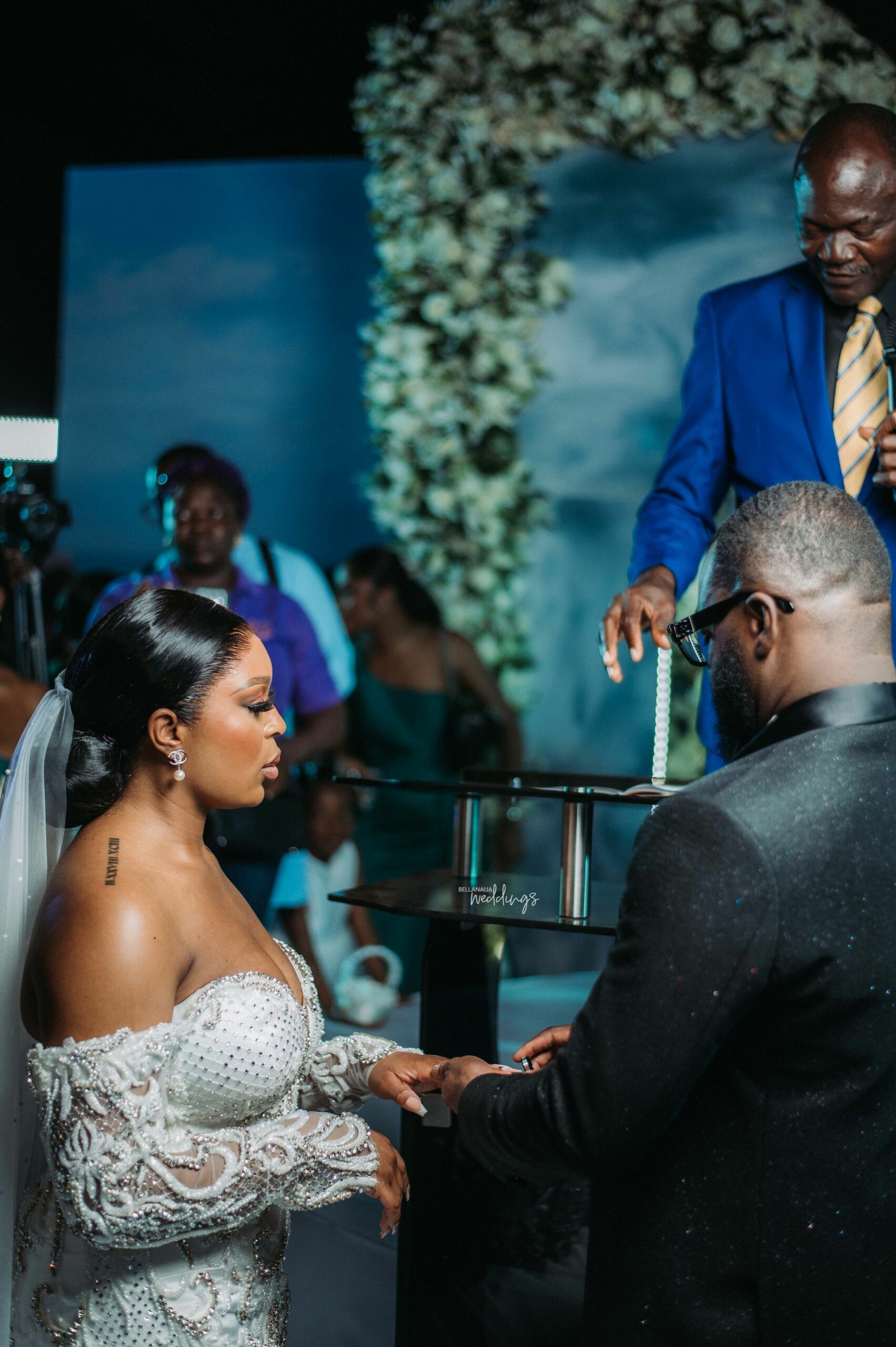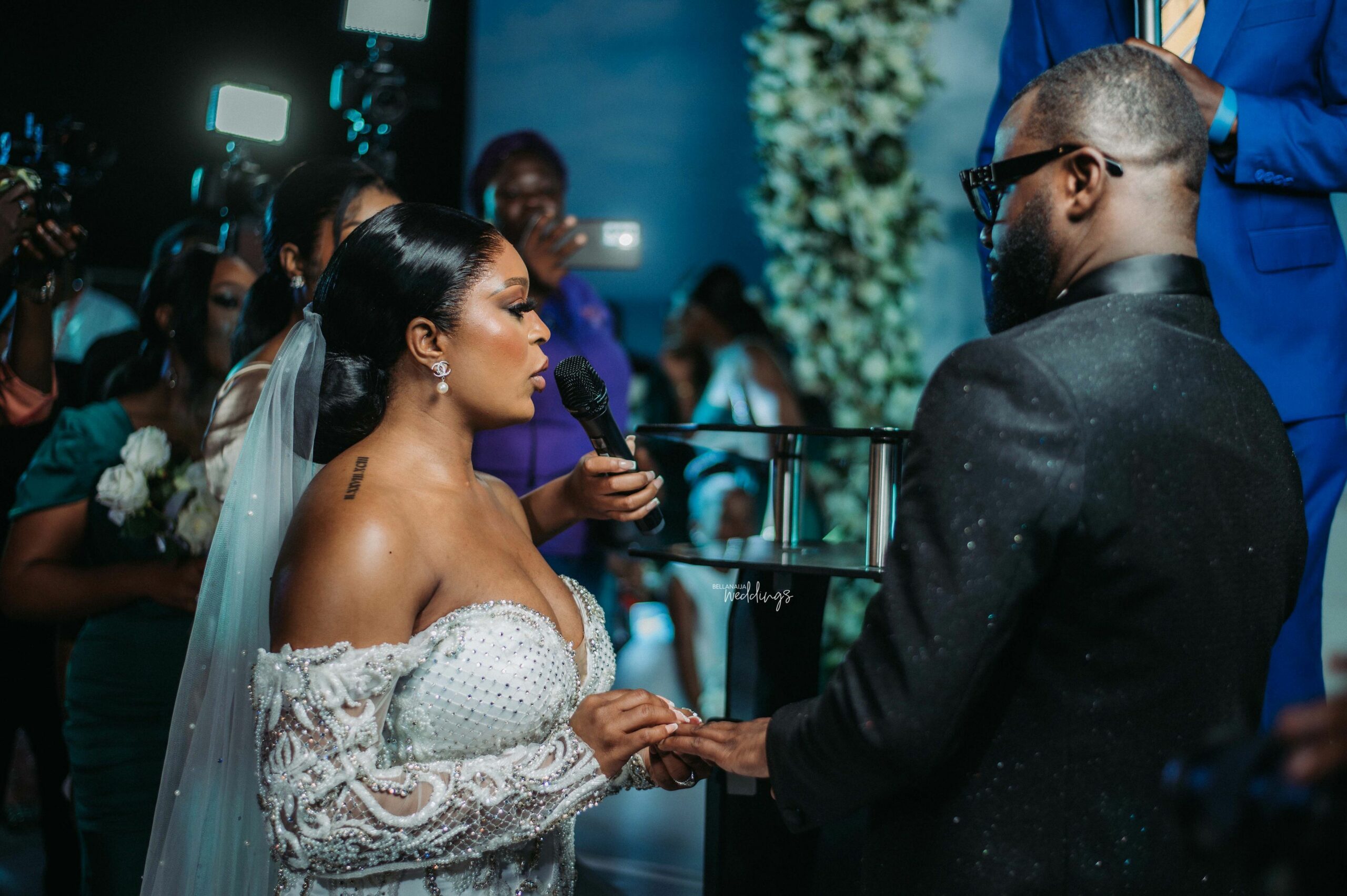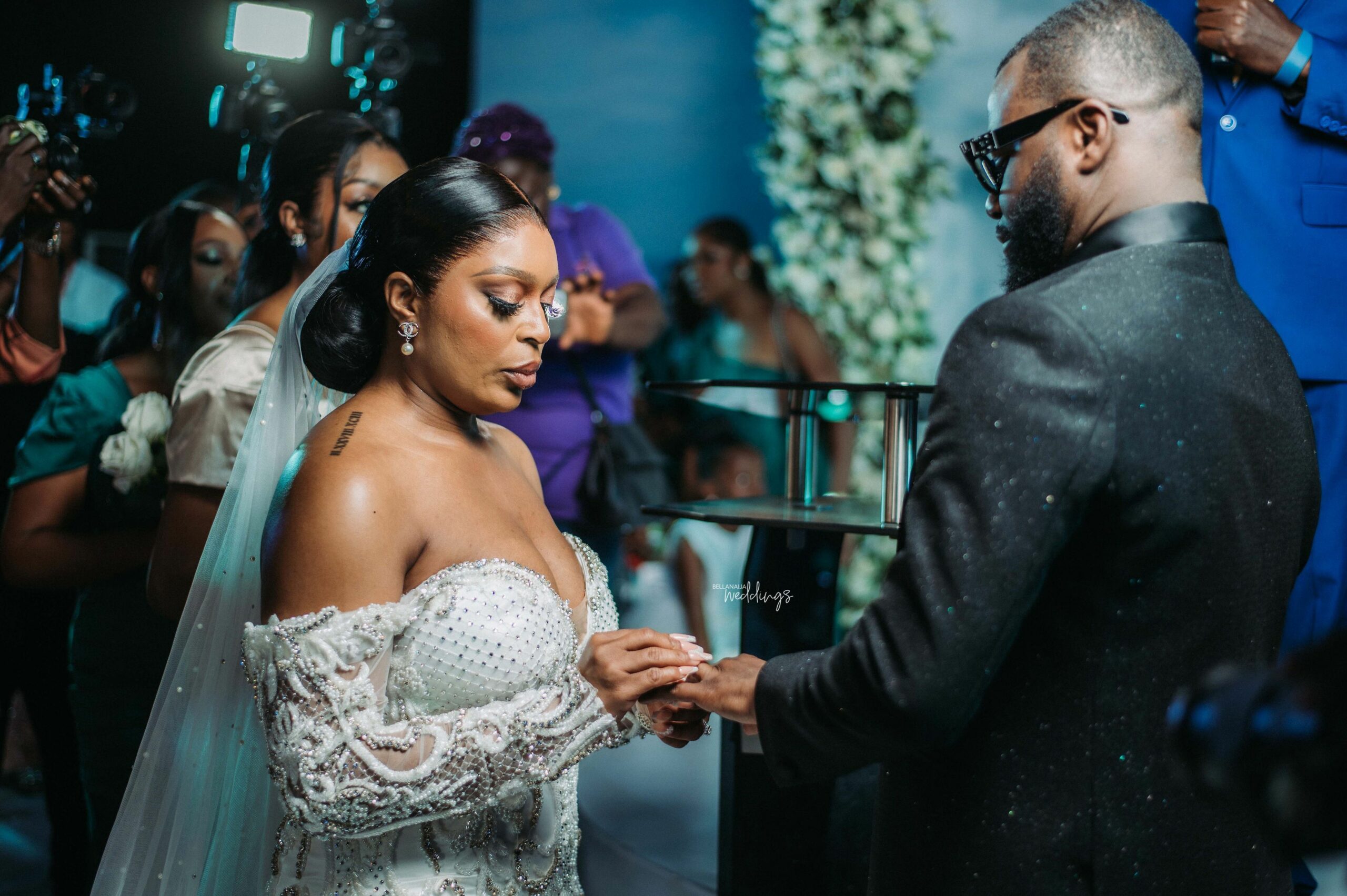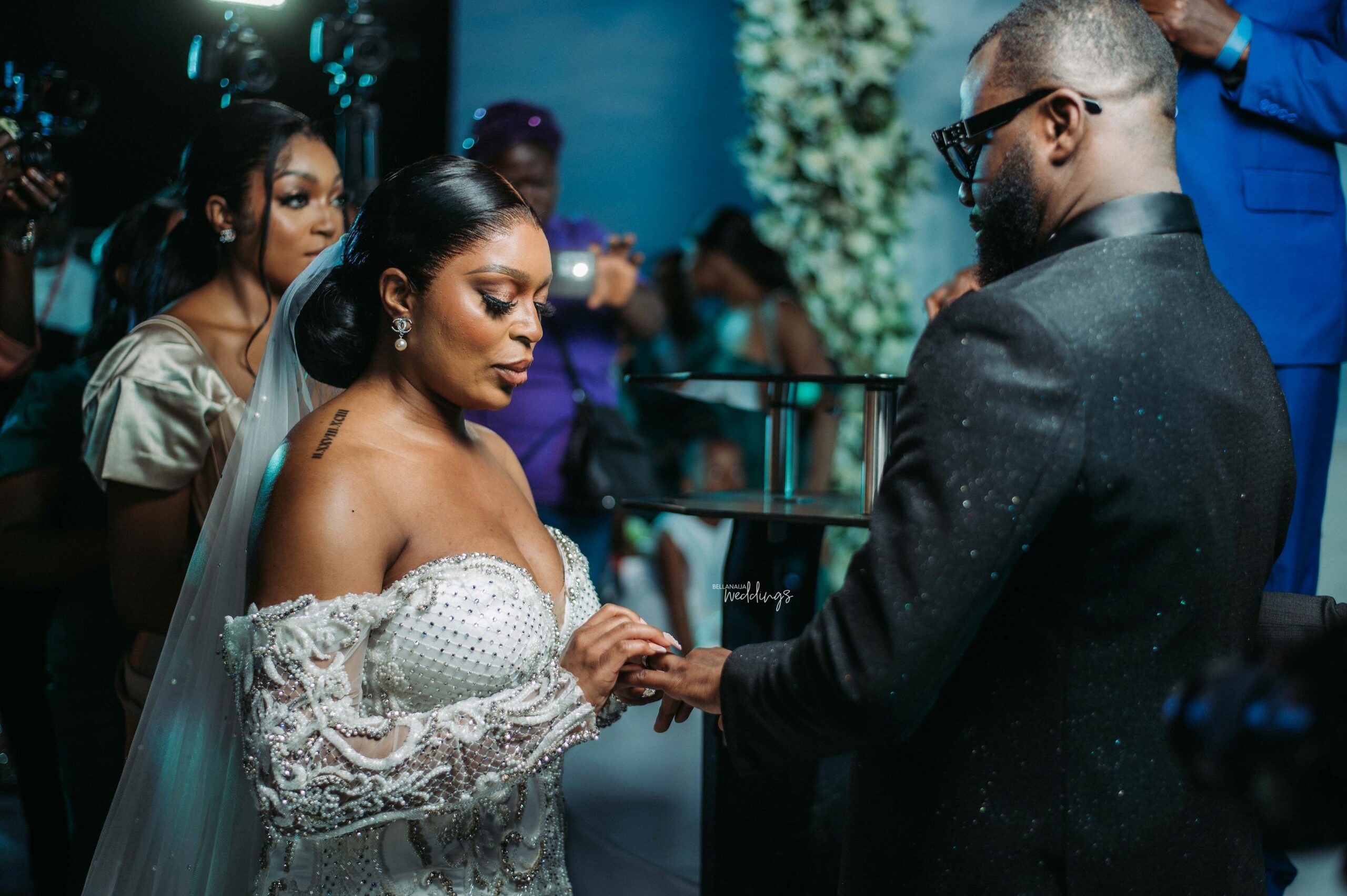 Now joined for life!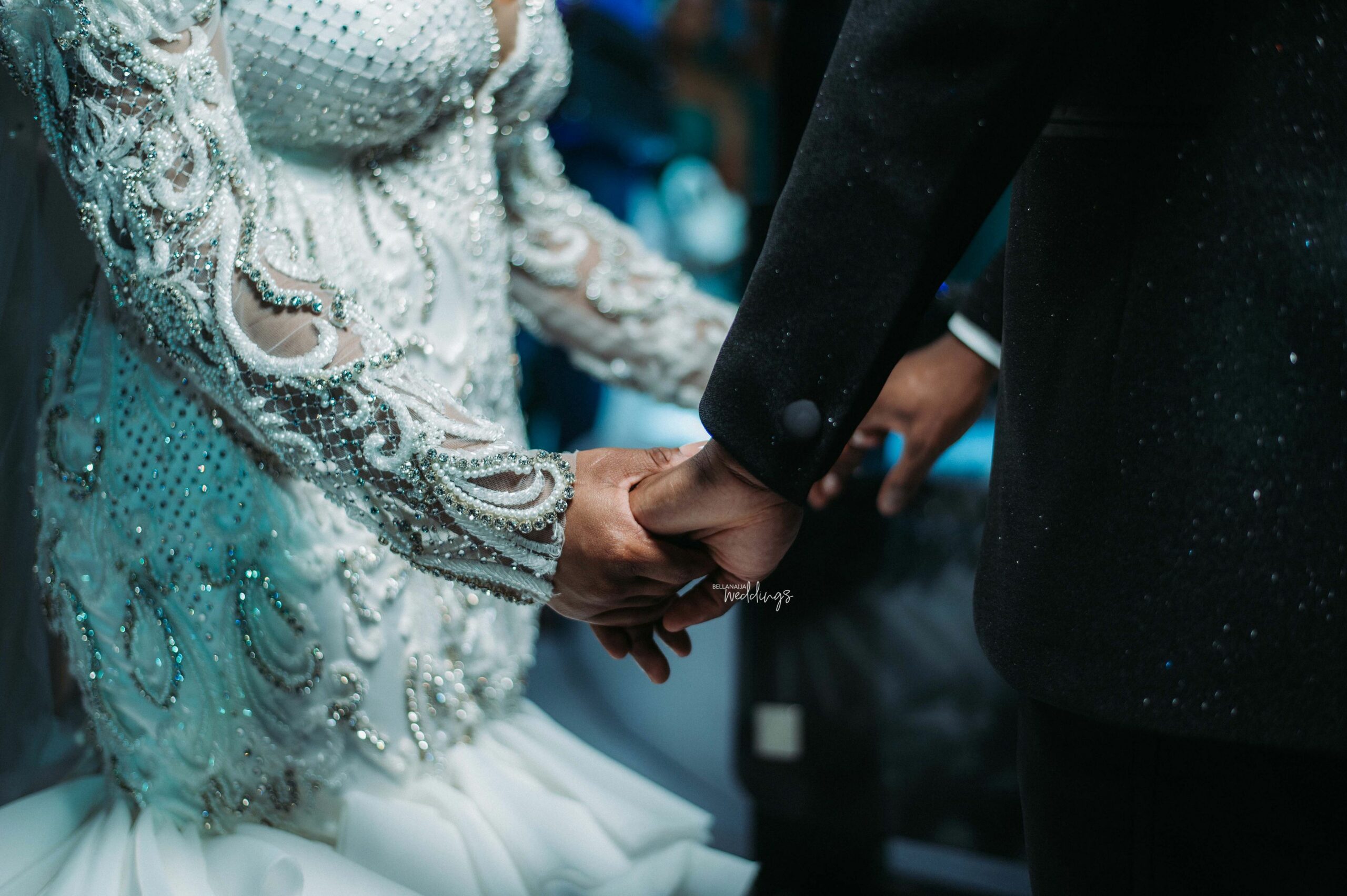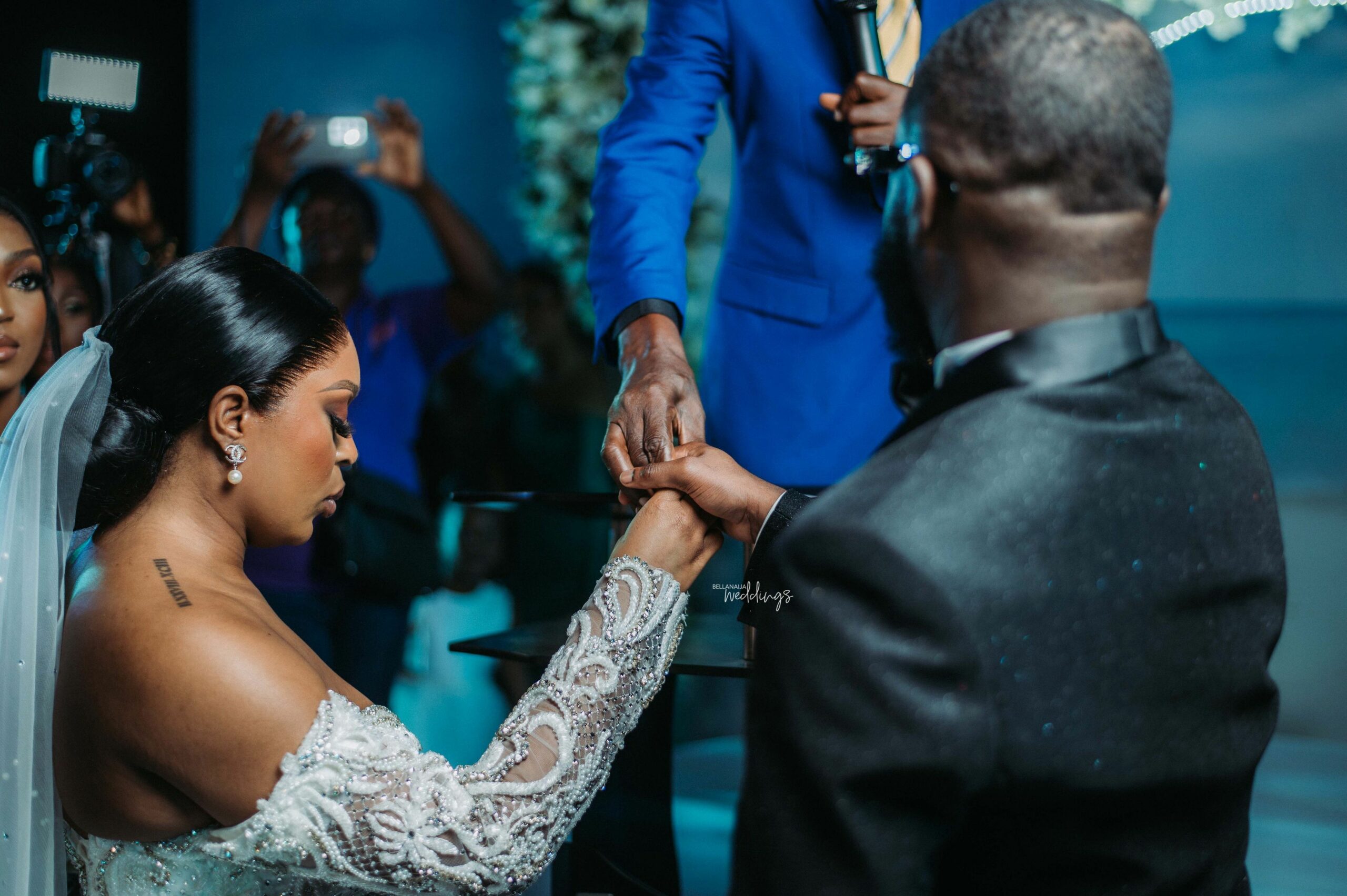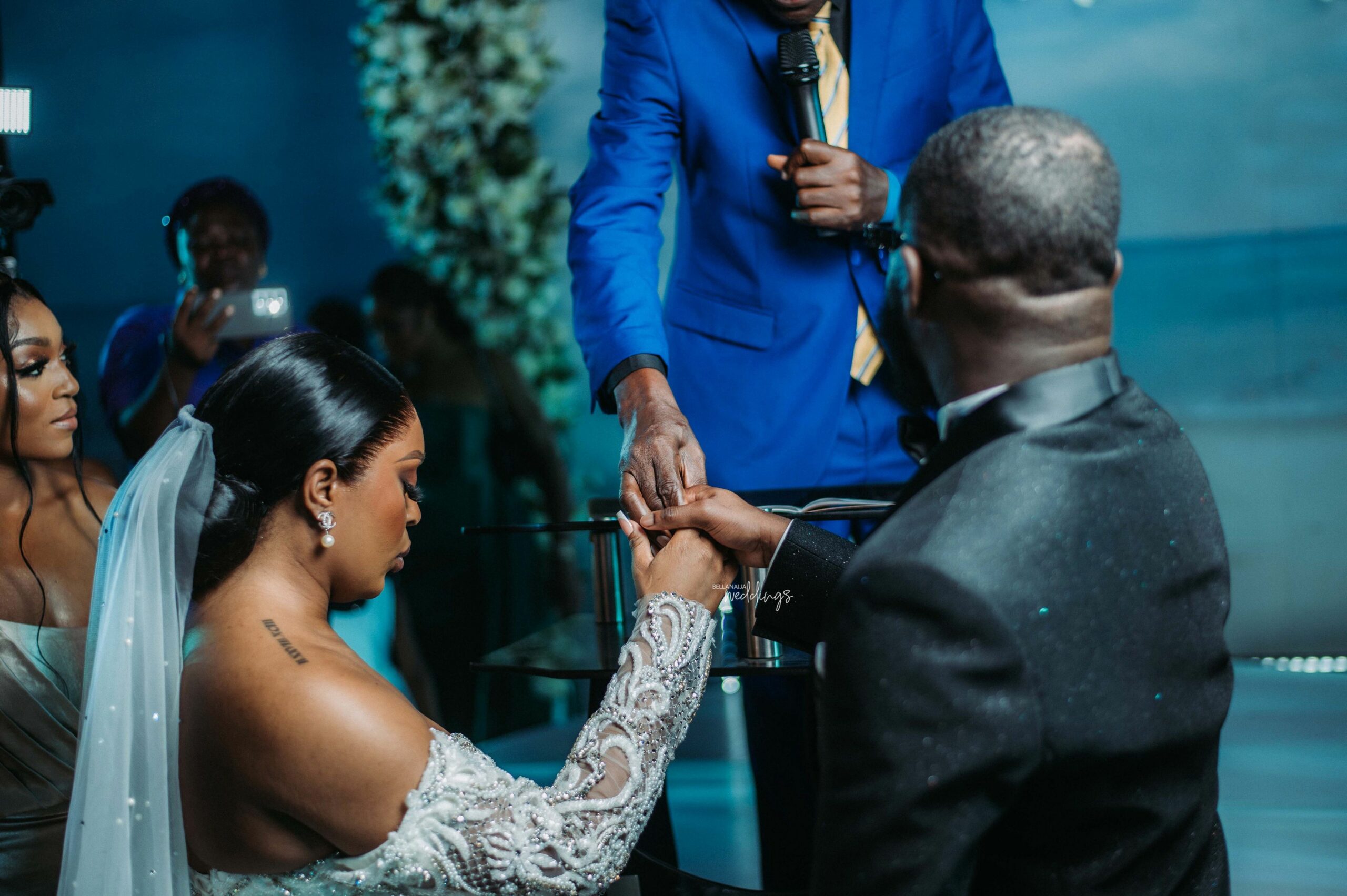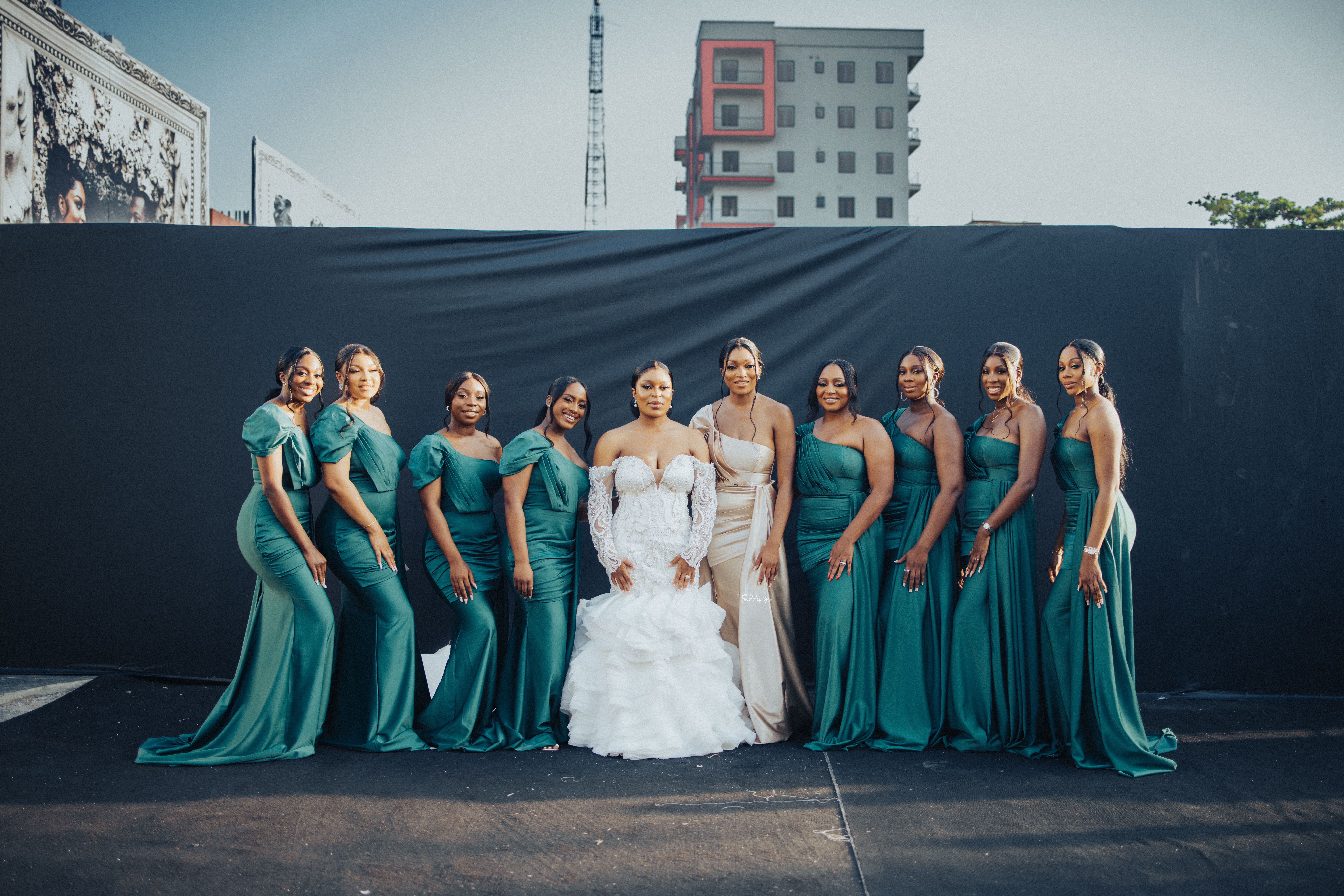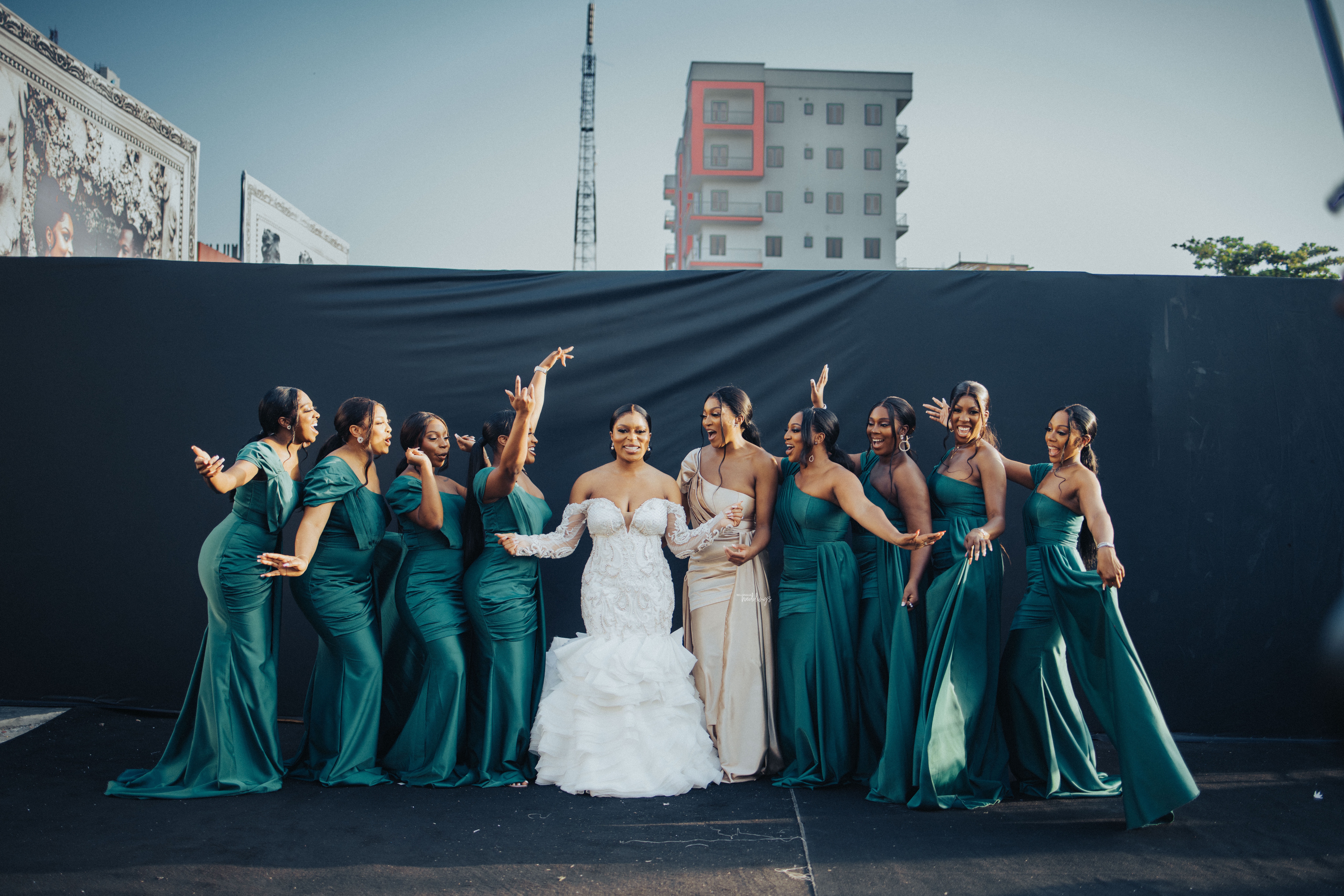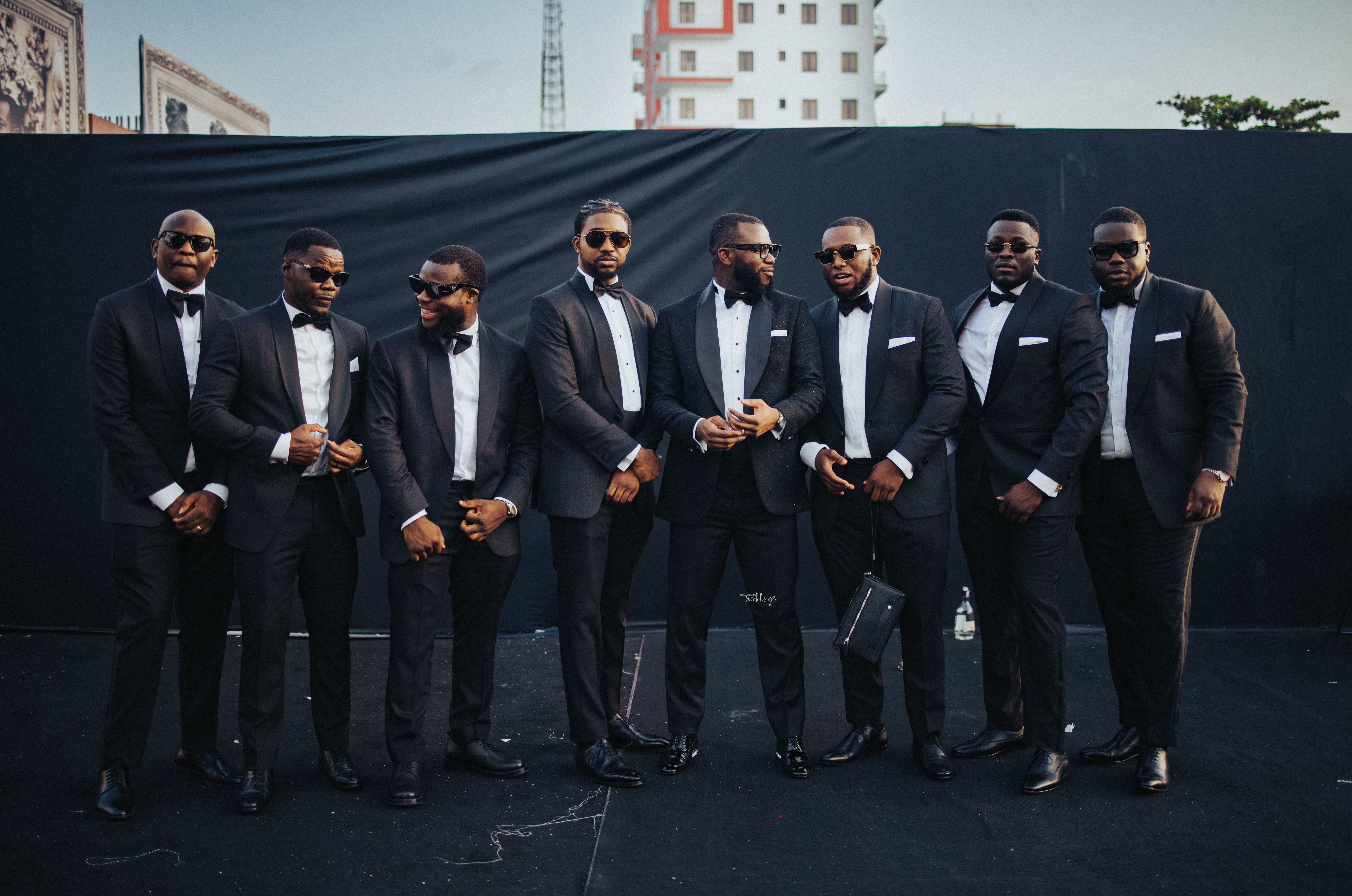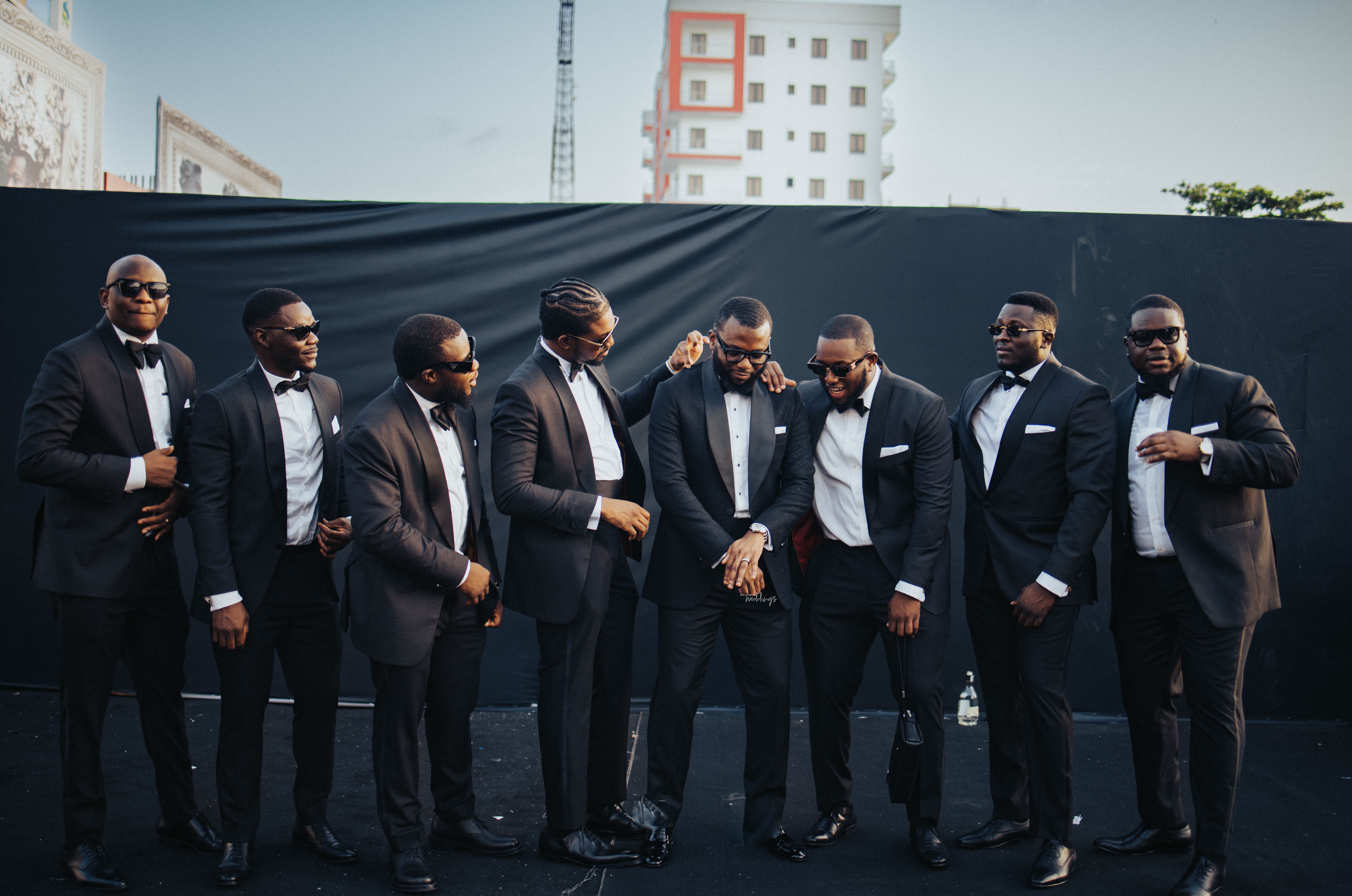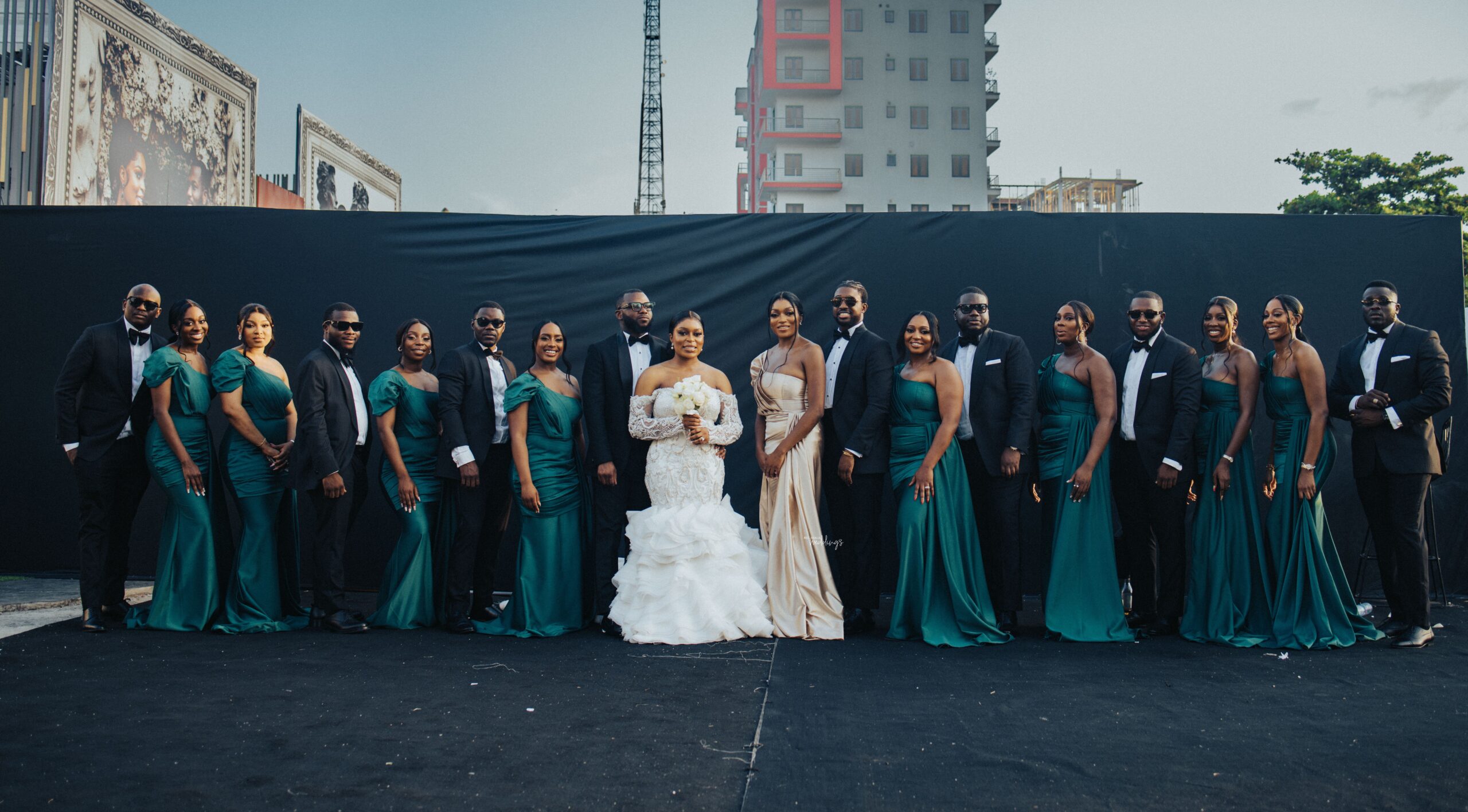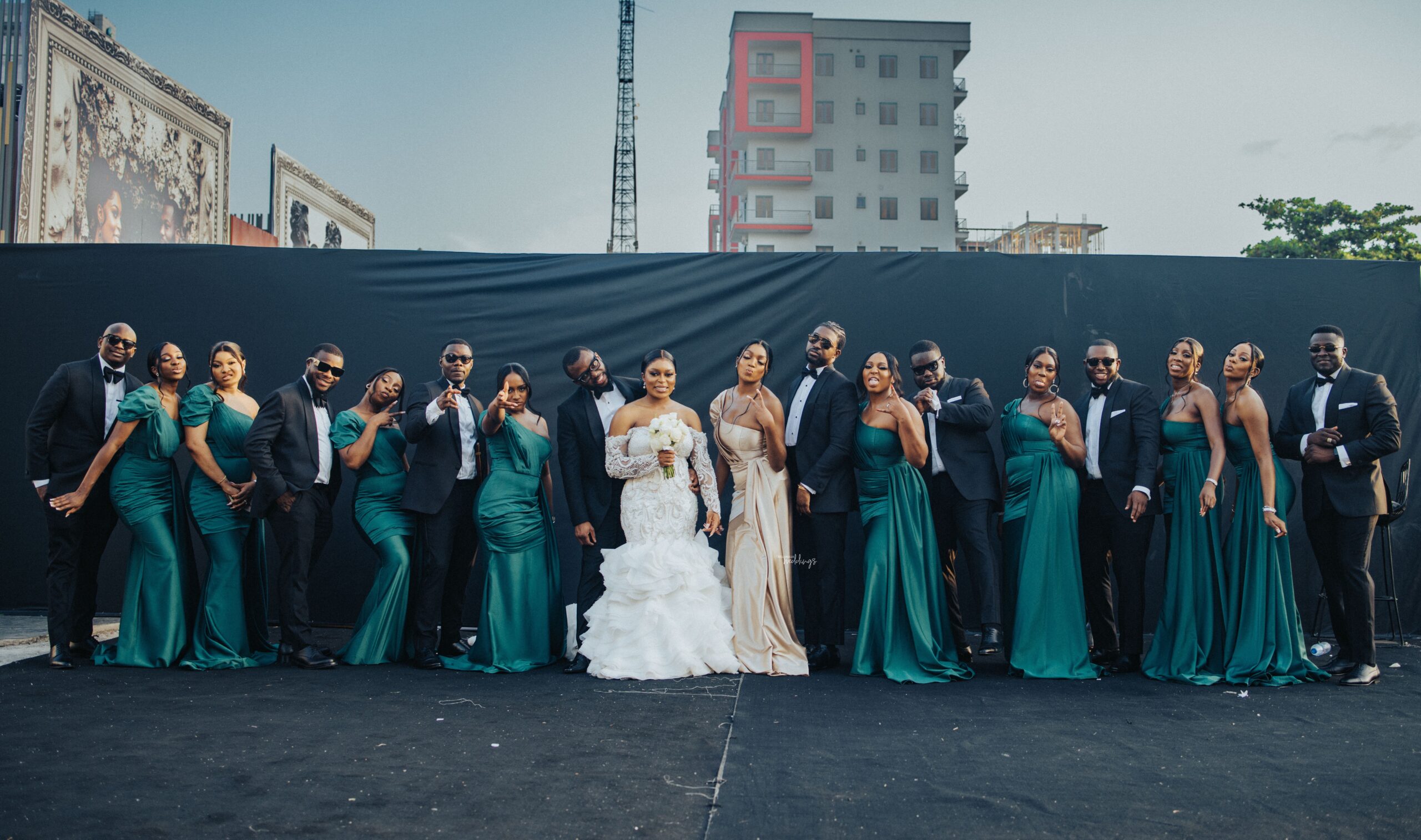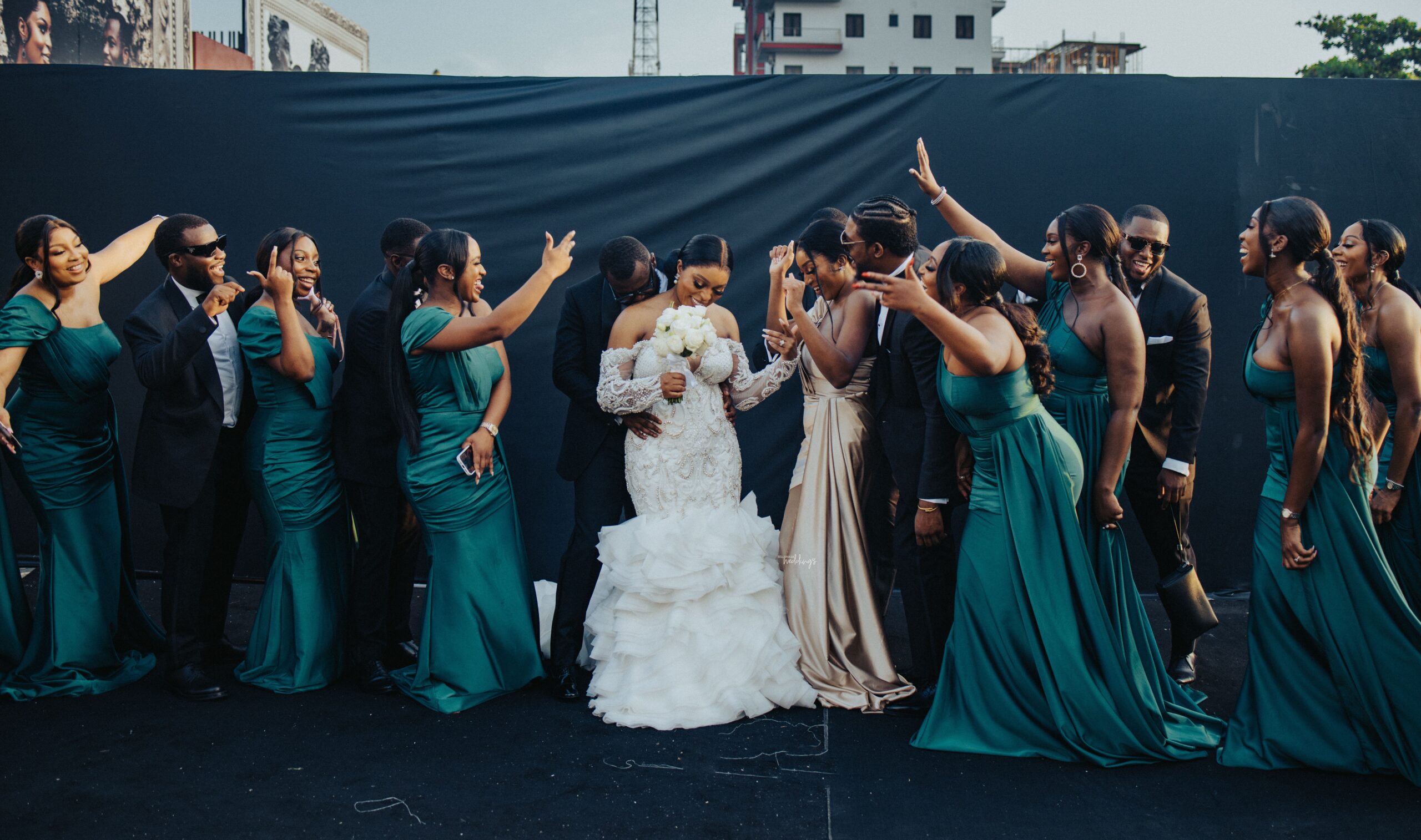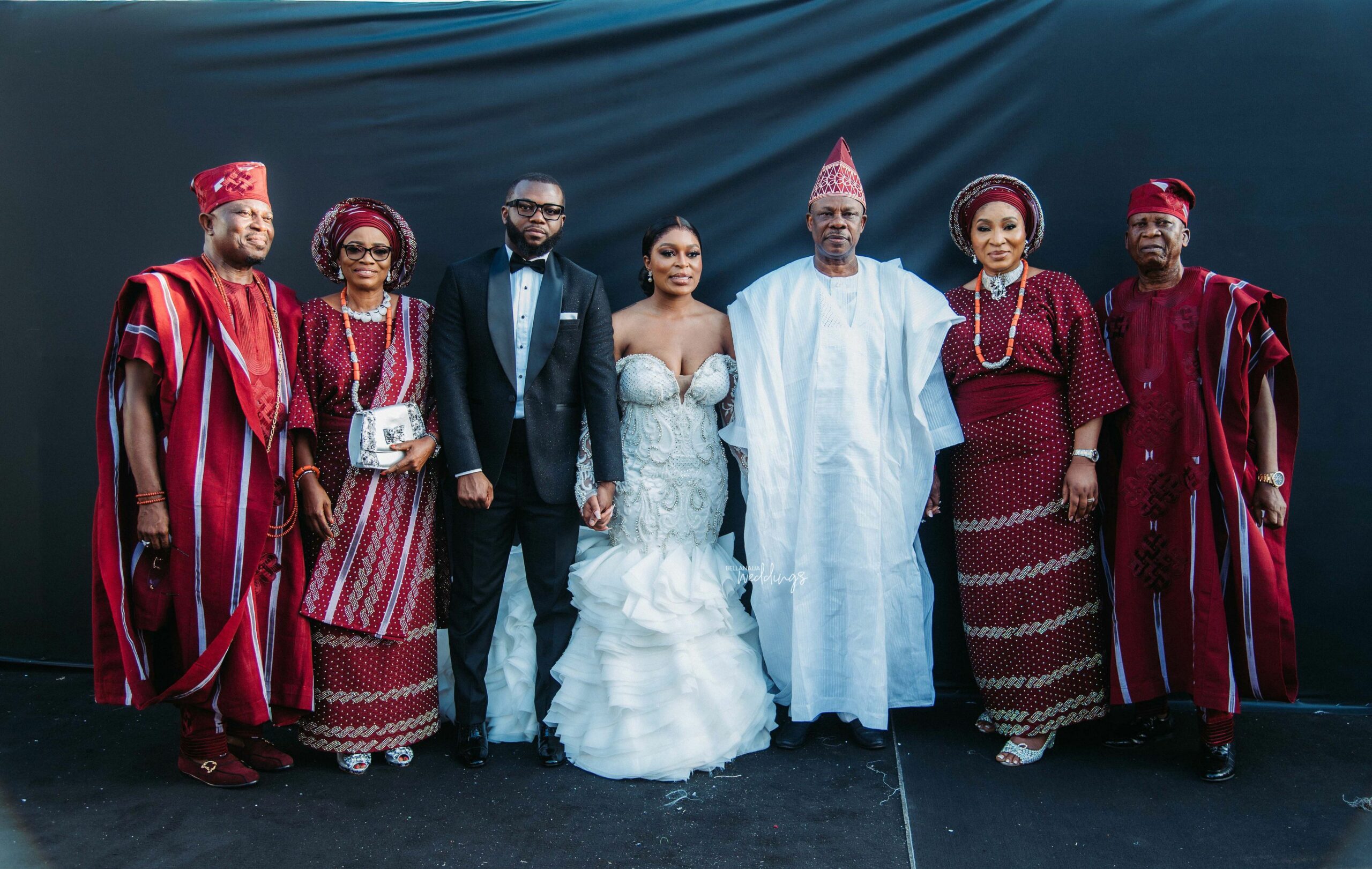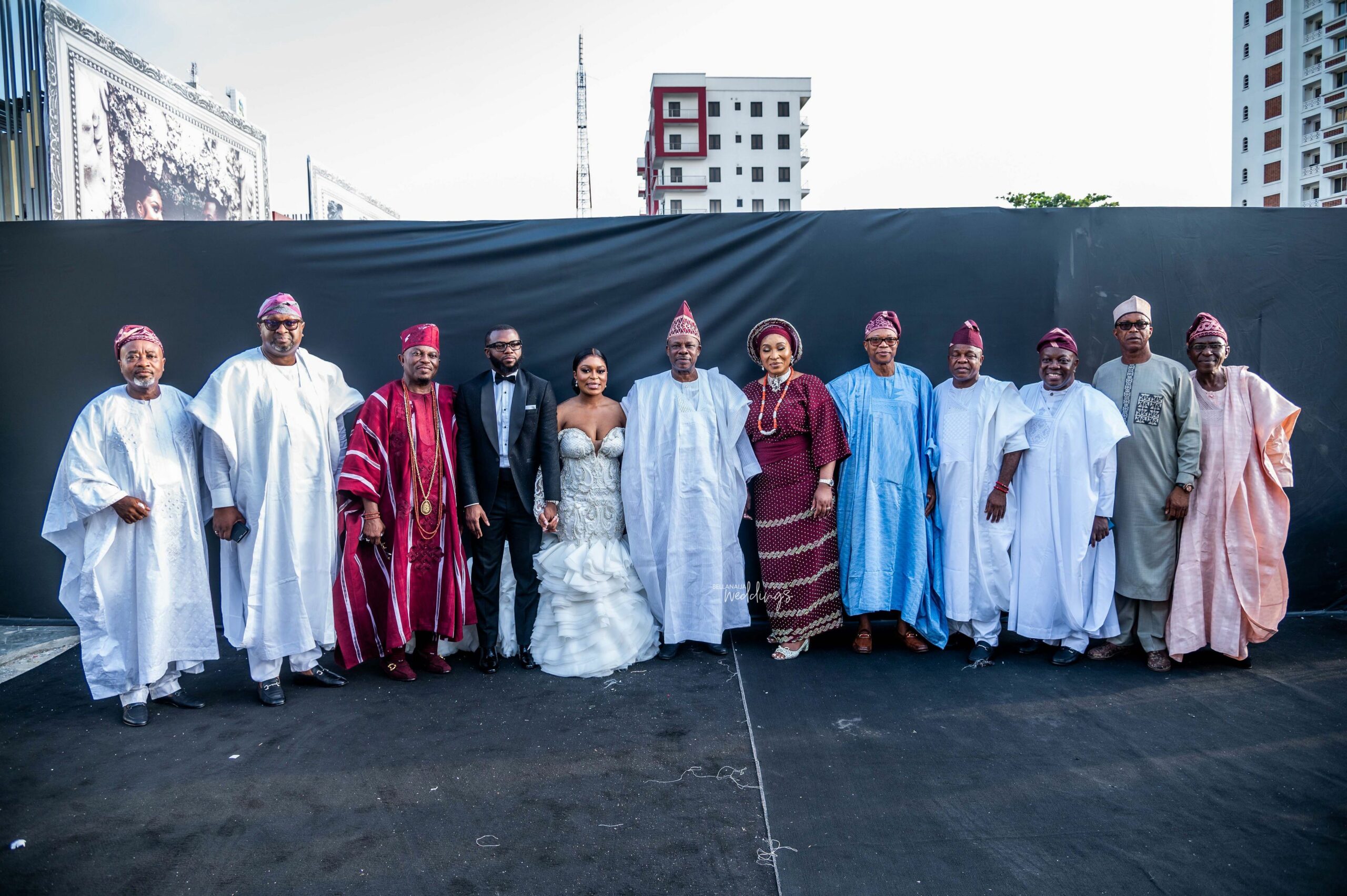 It's wedding reception o'clock!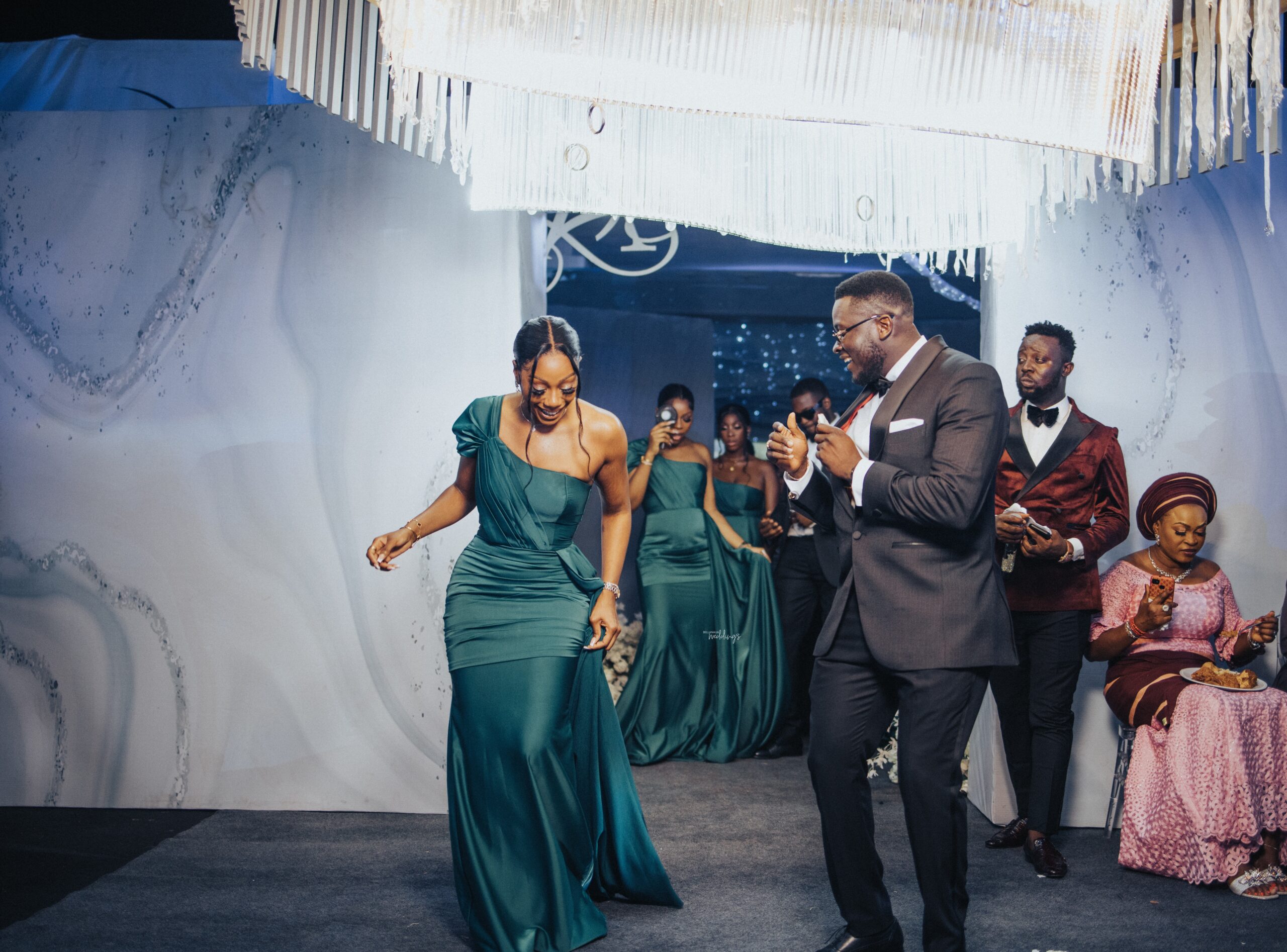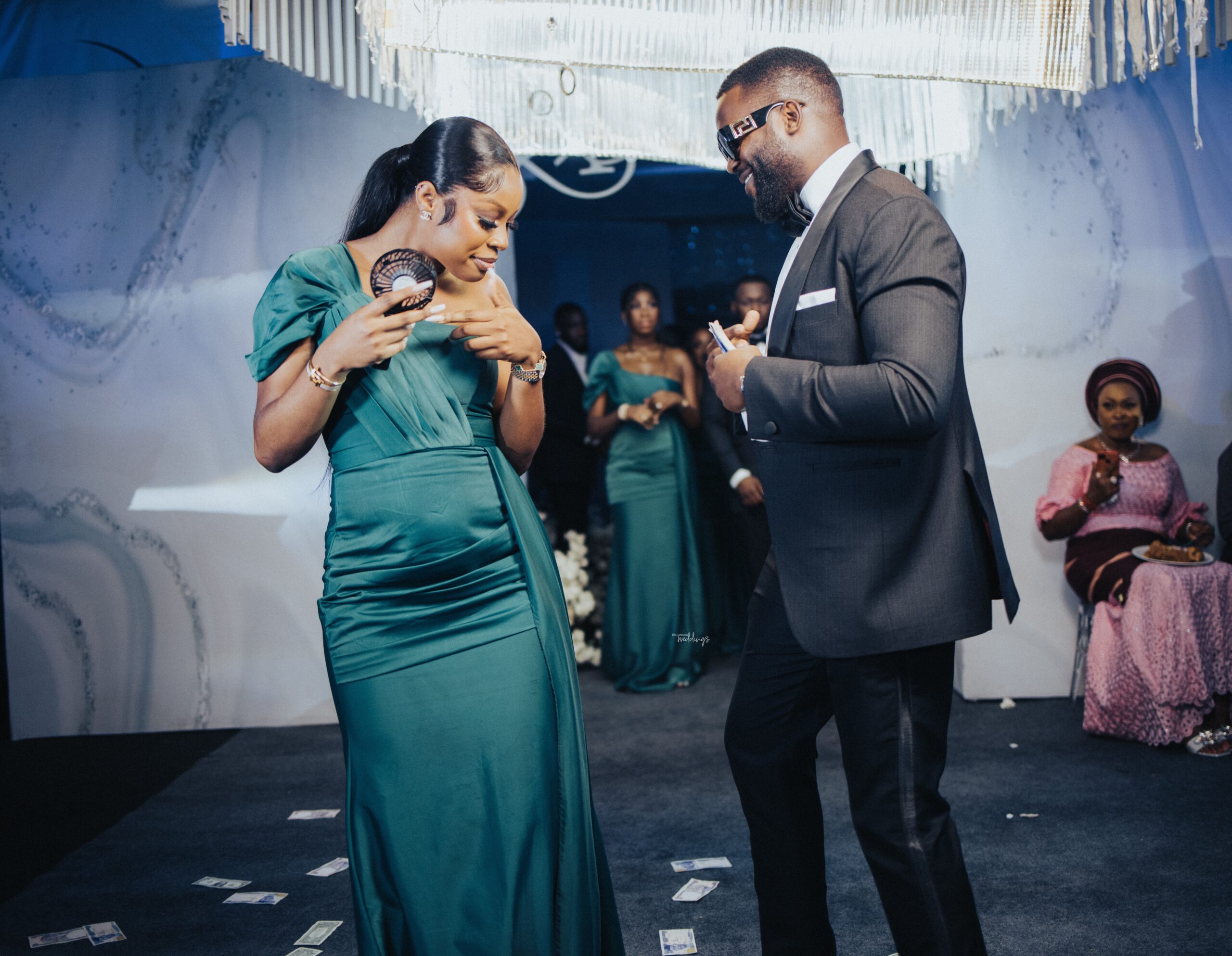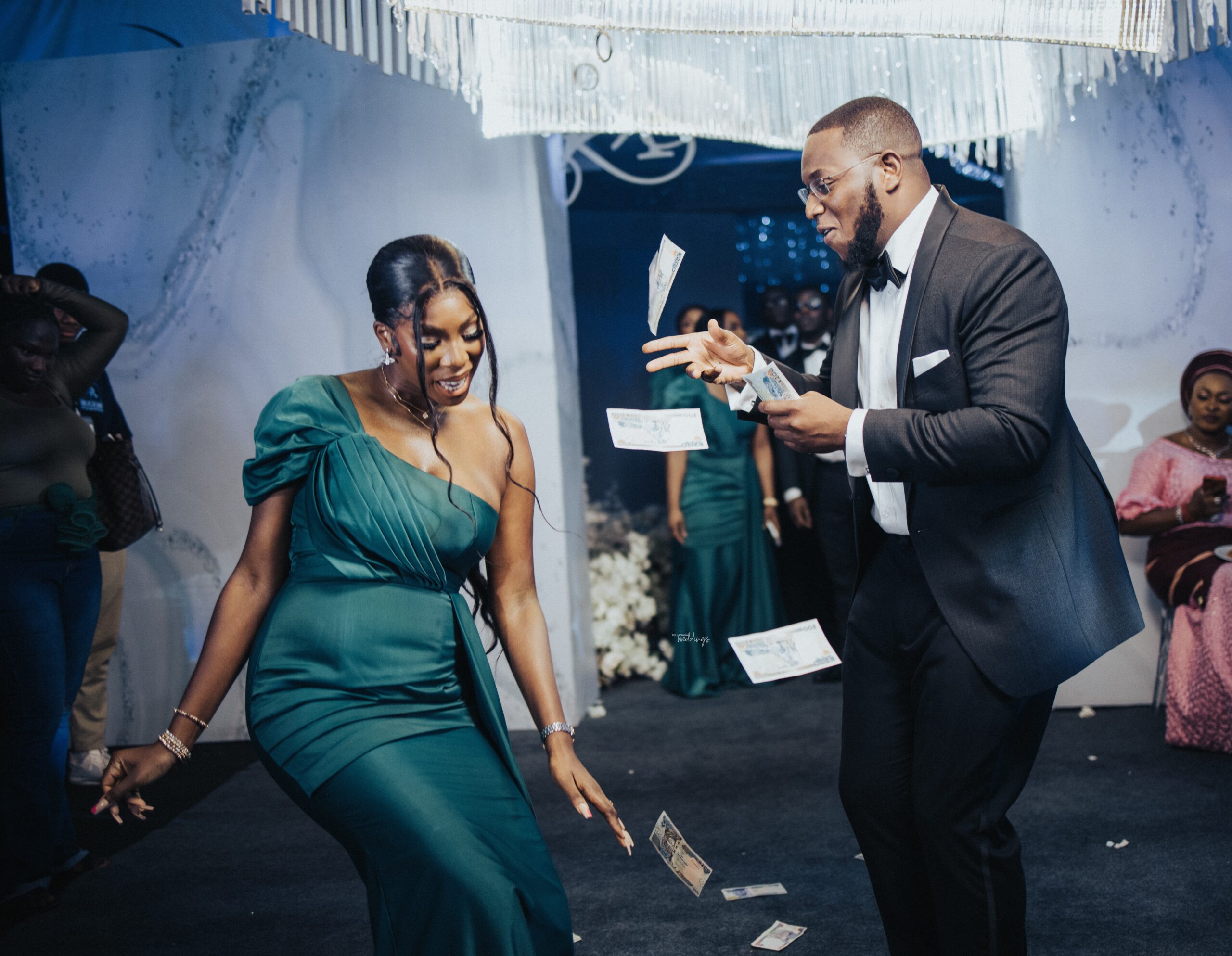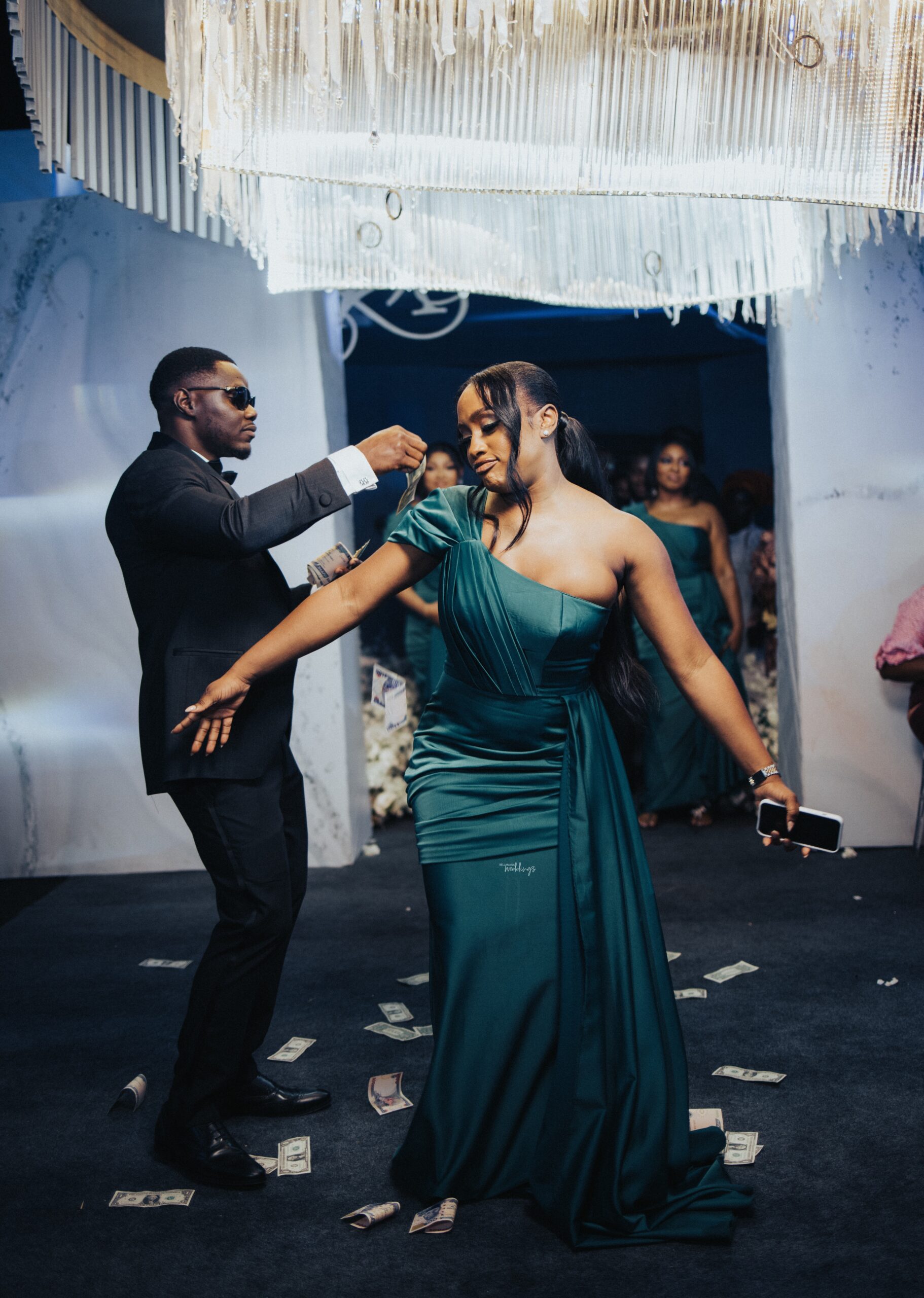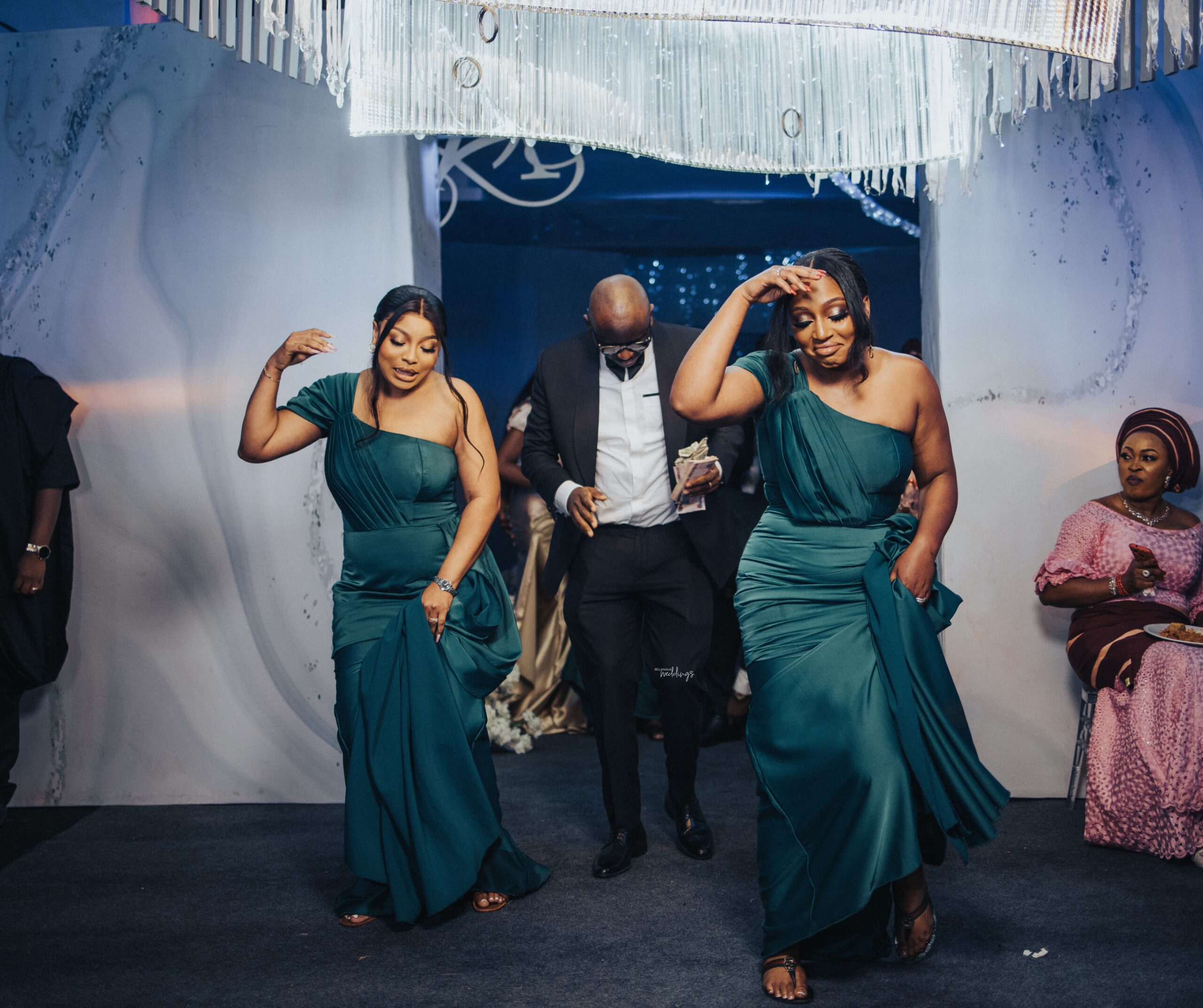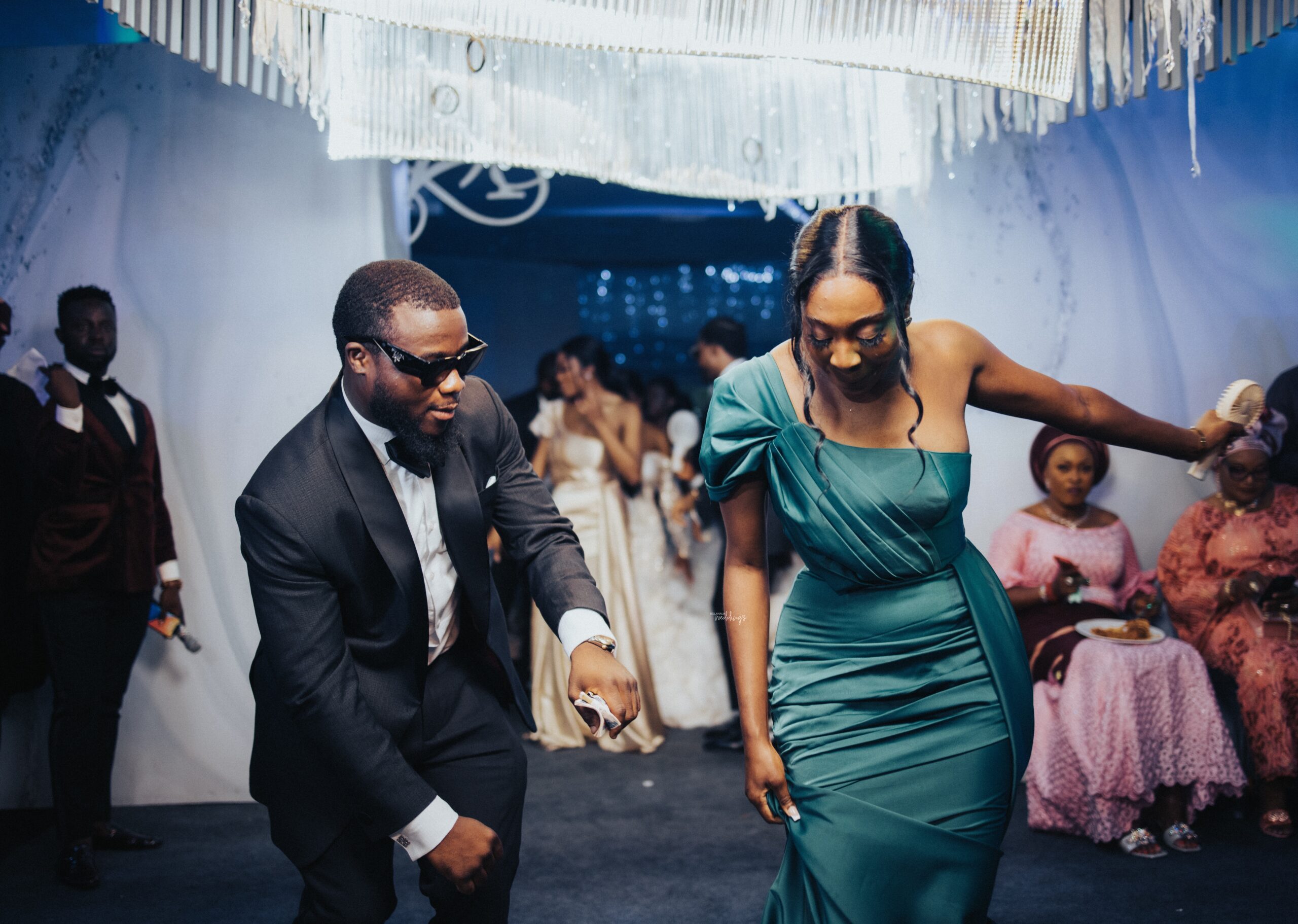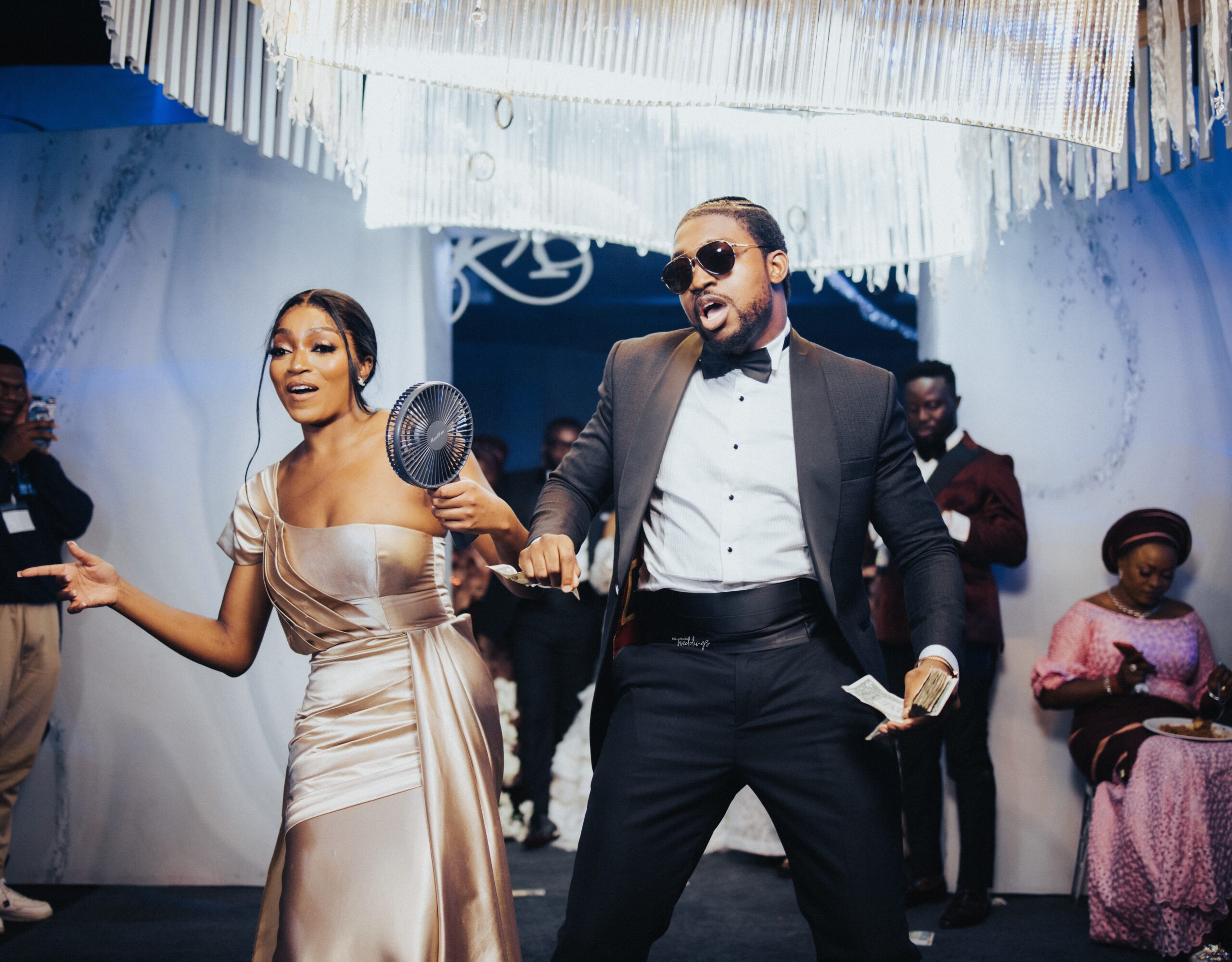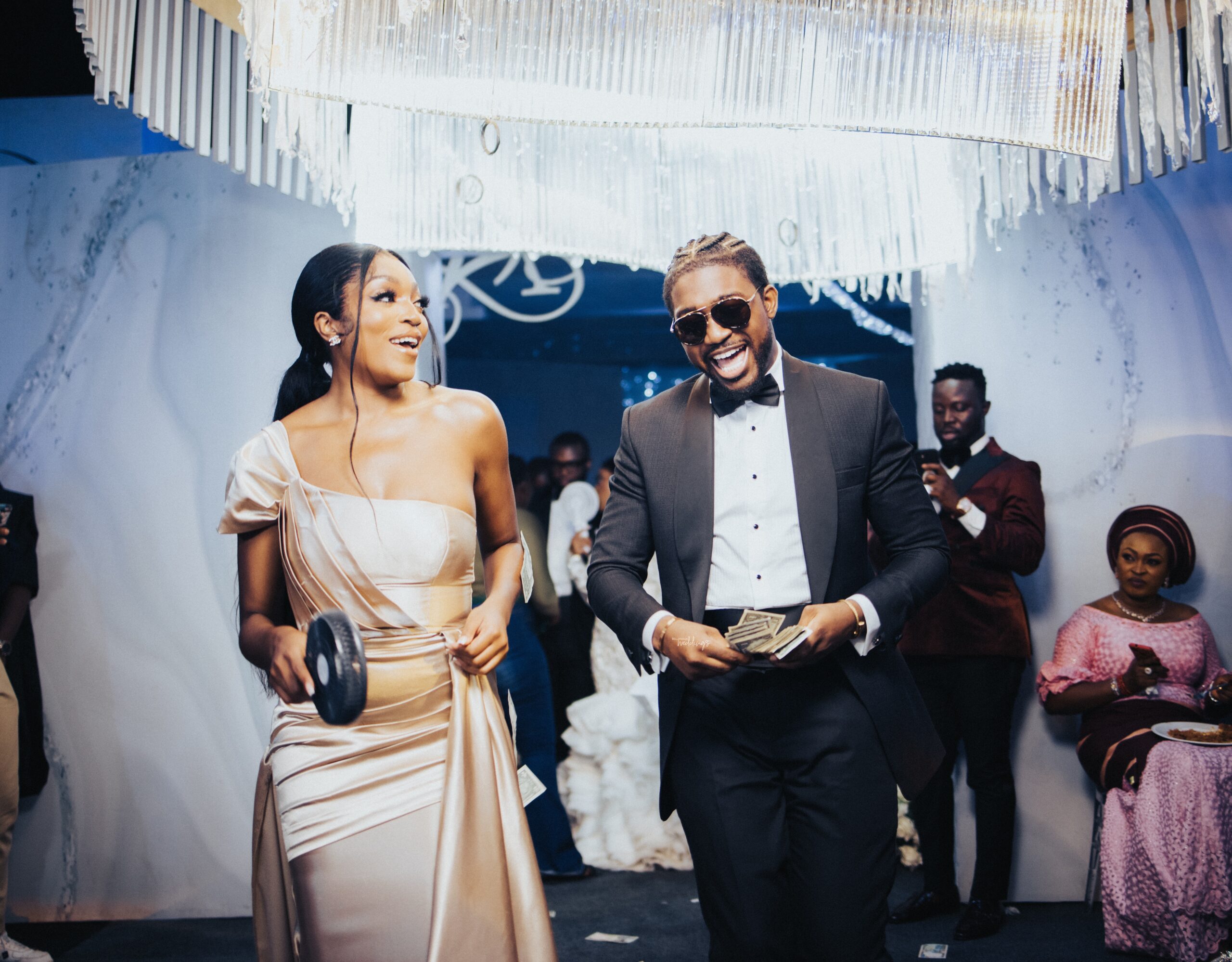 Here comes the latest couple!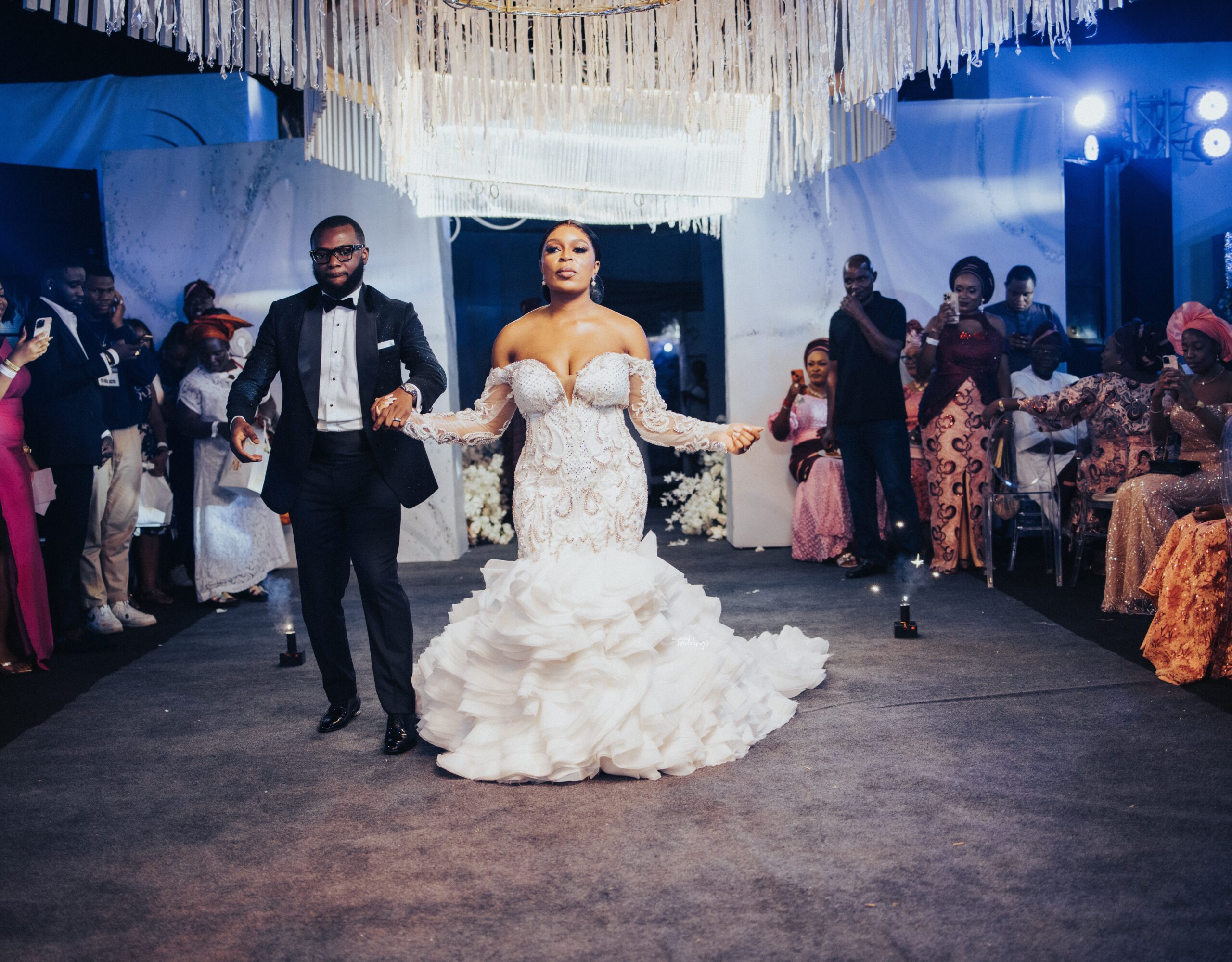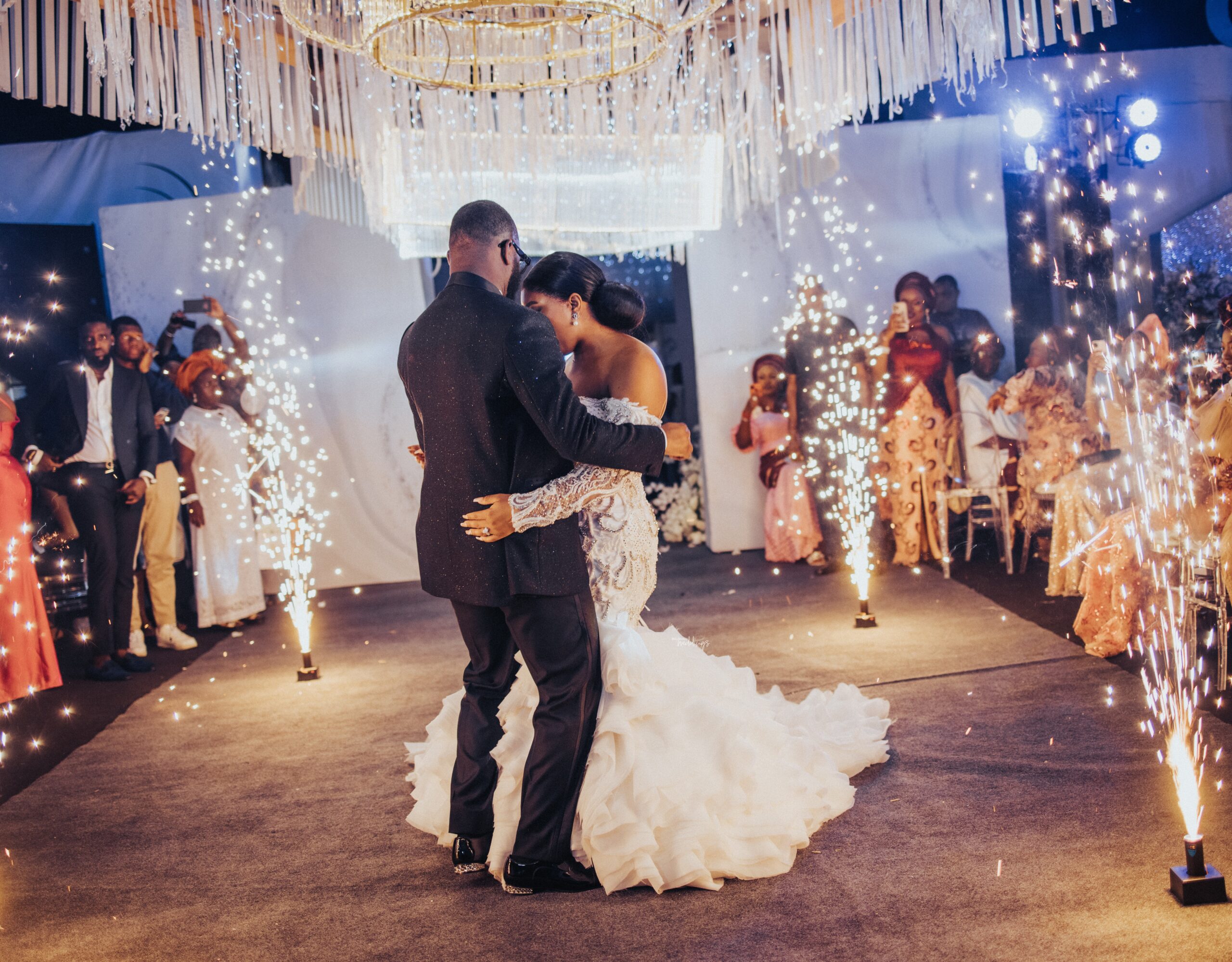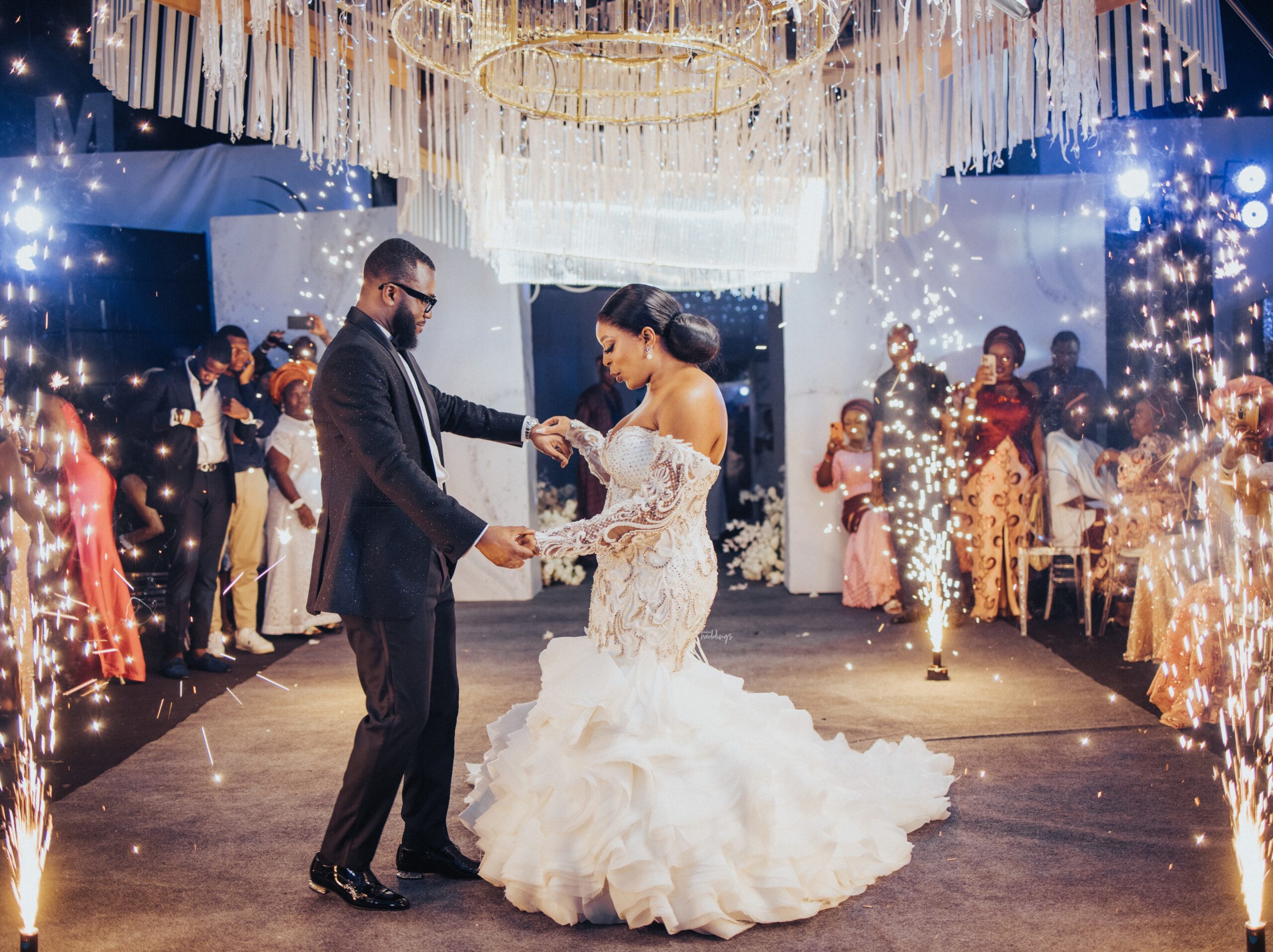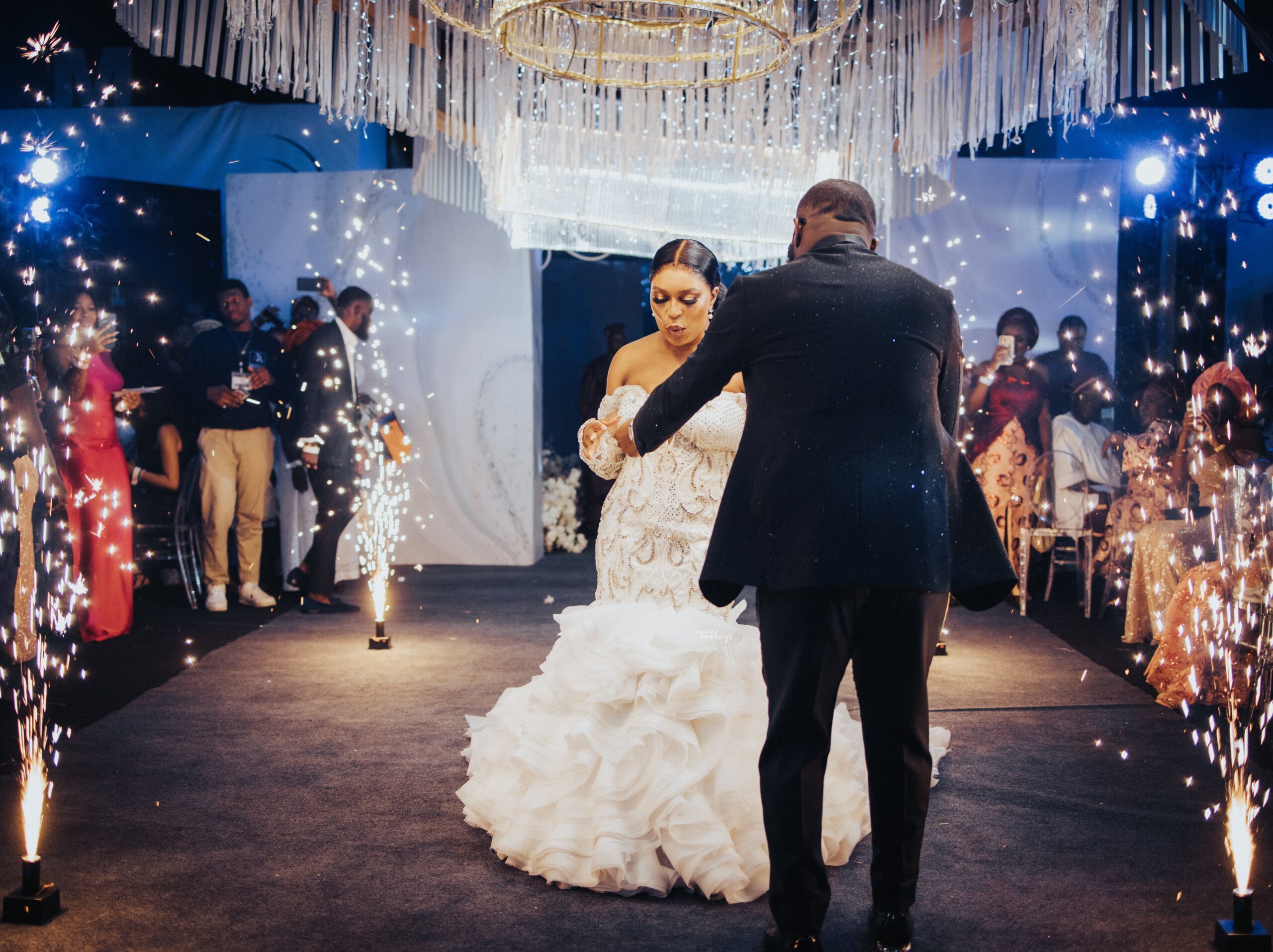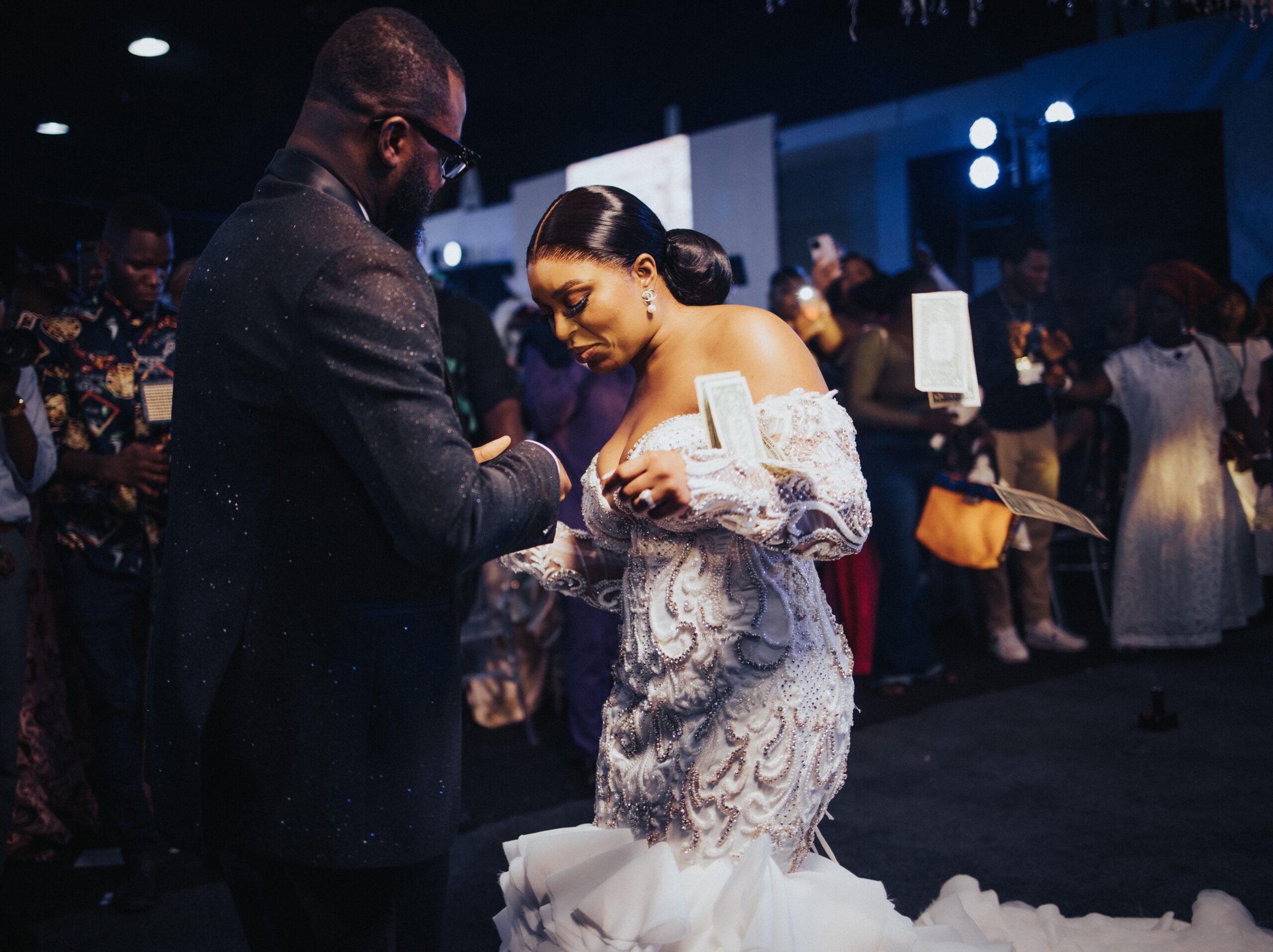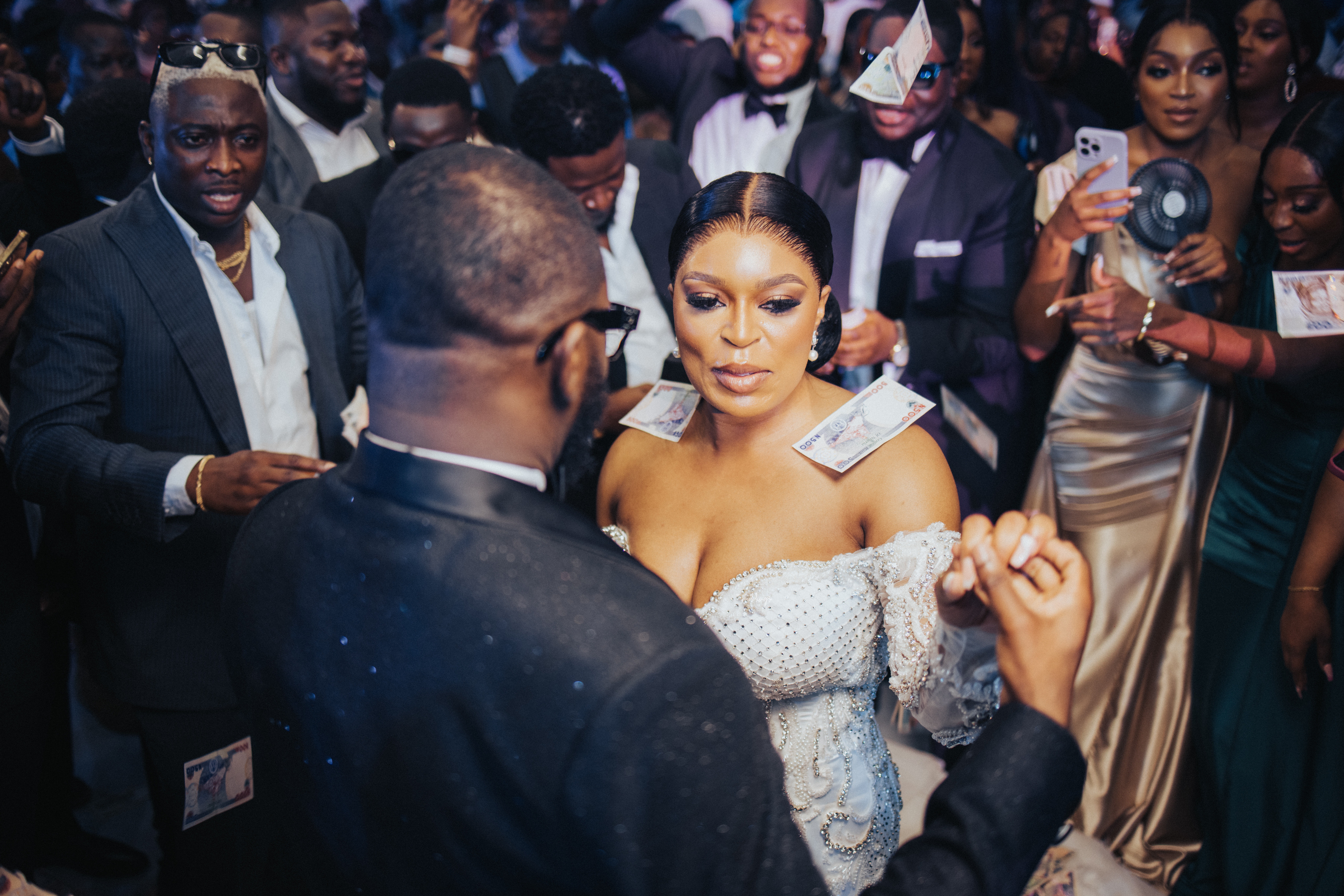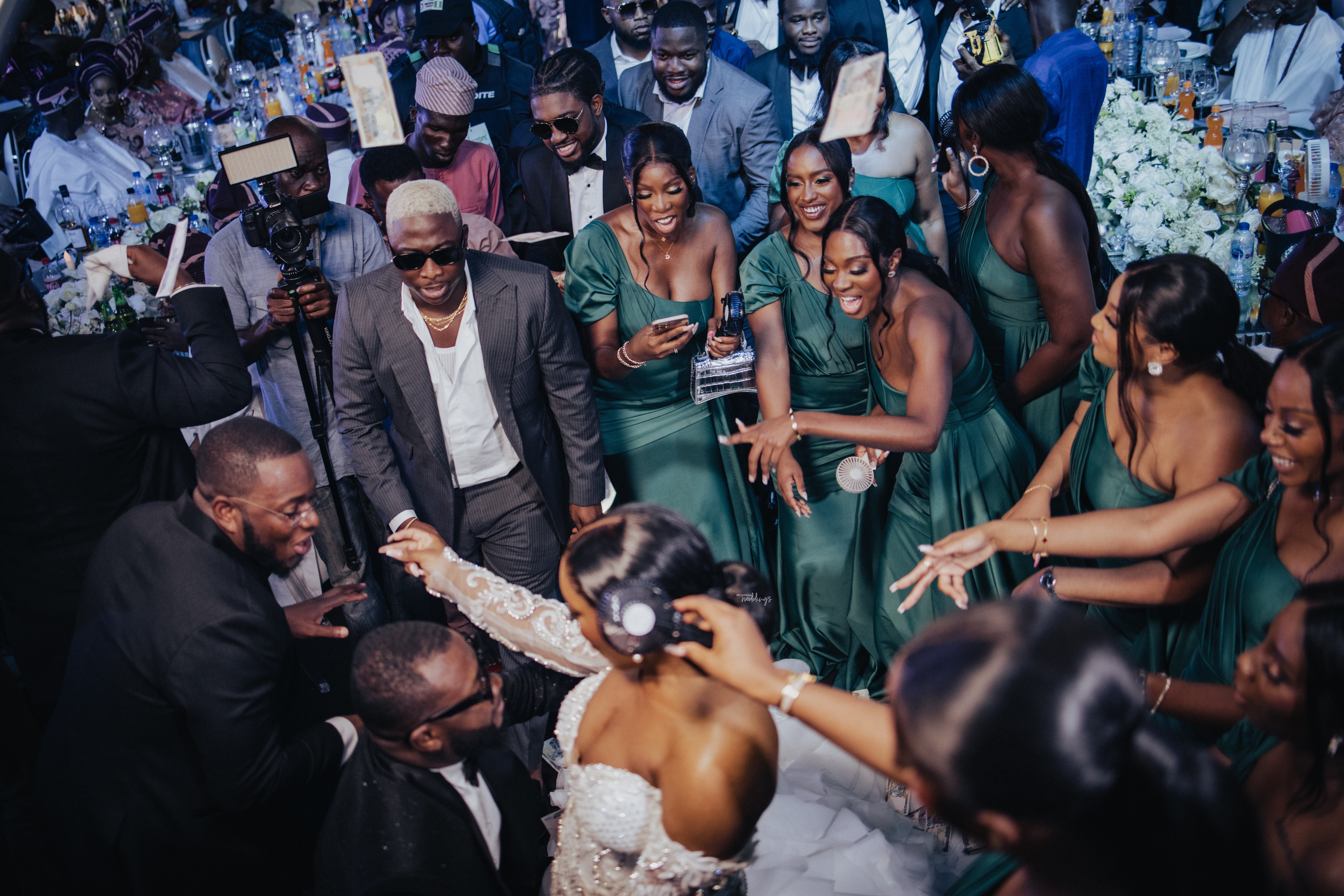 Sweet moment with mom…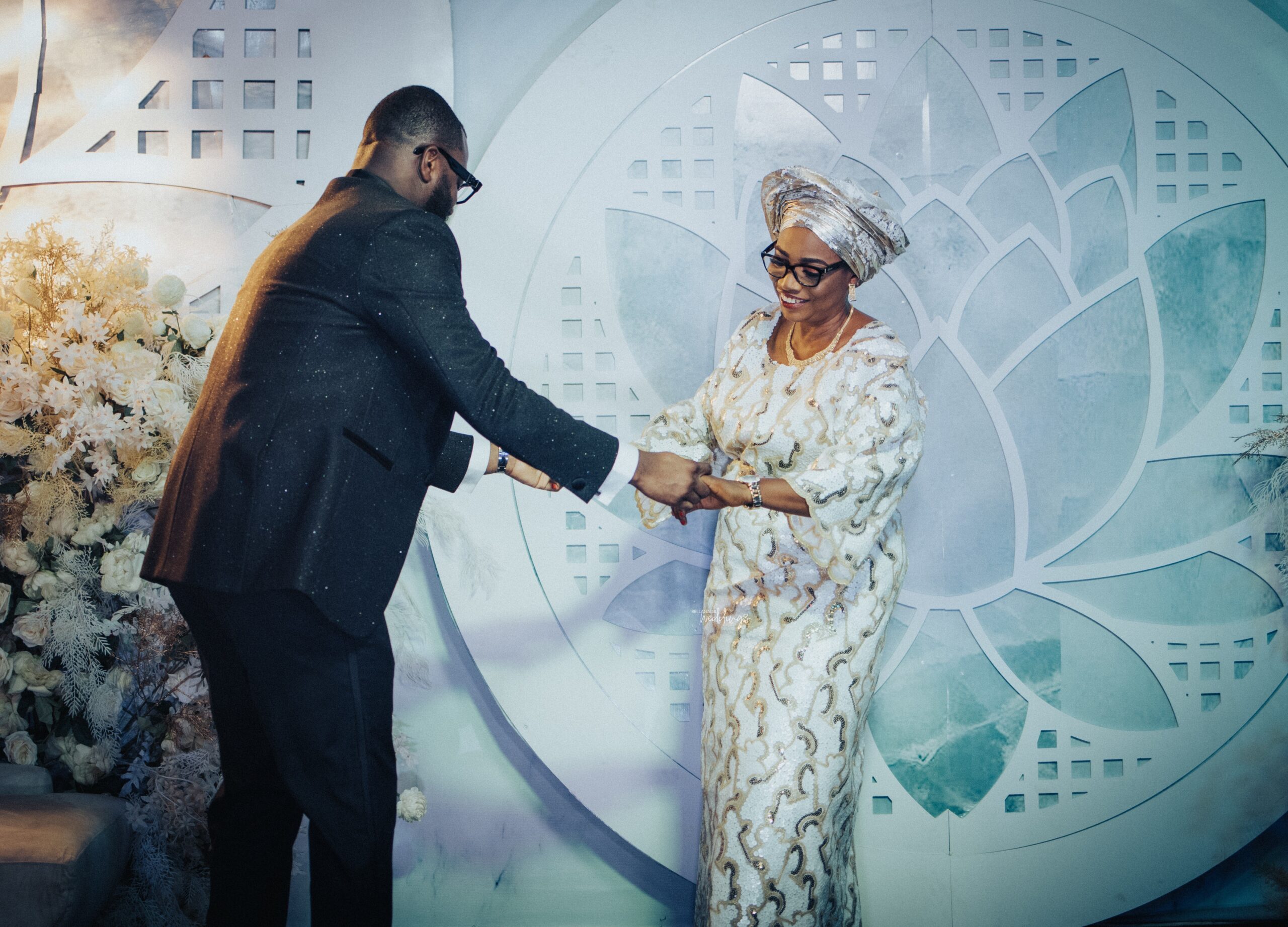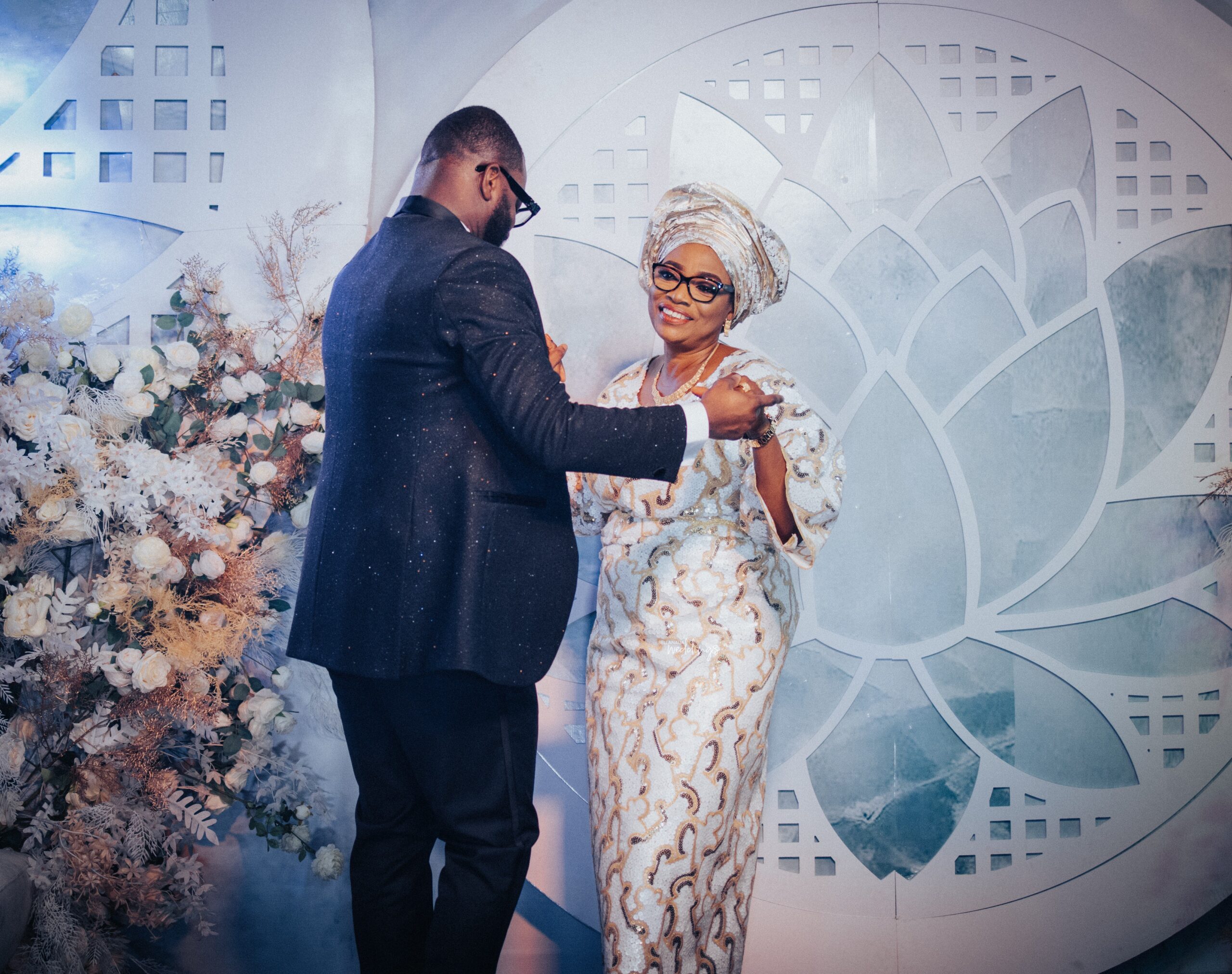 Always dad's little princess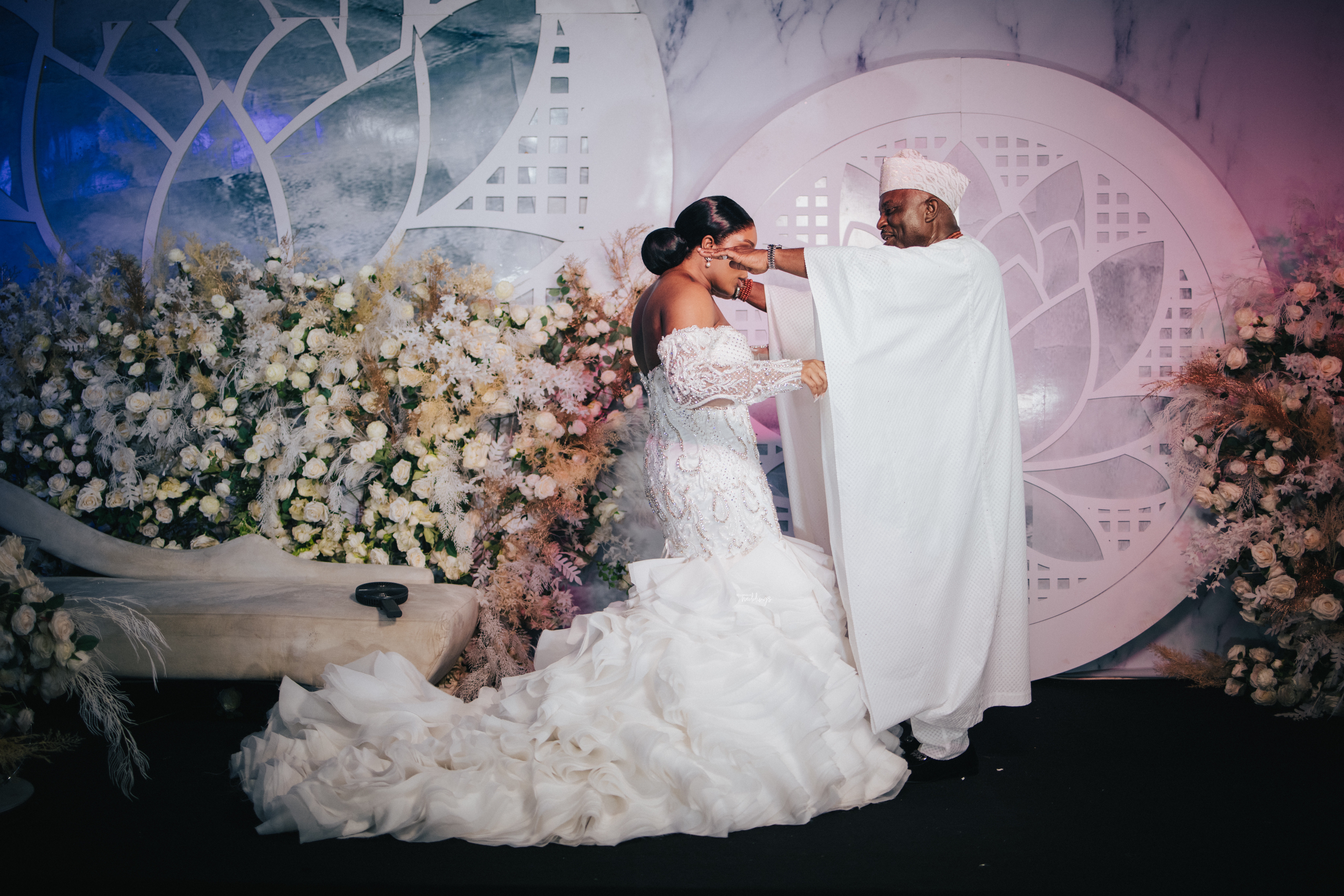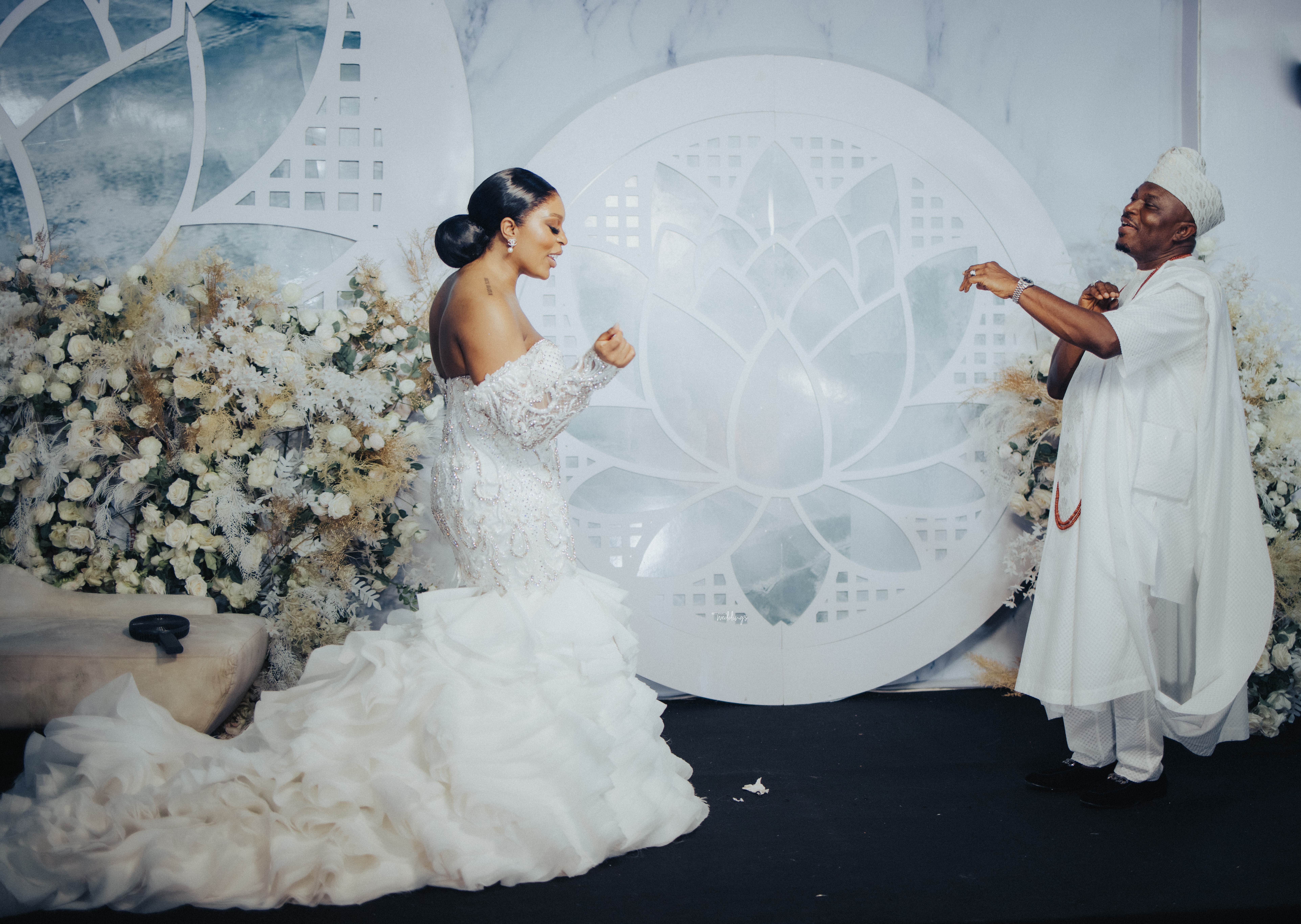 The couple's first dance! Can you spot your fave artiste?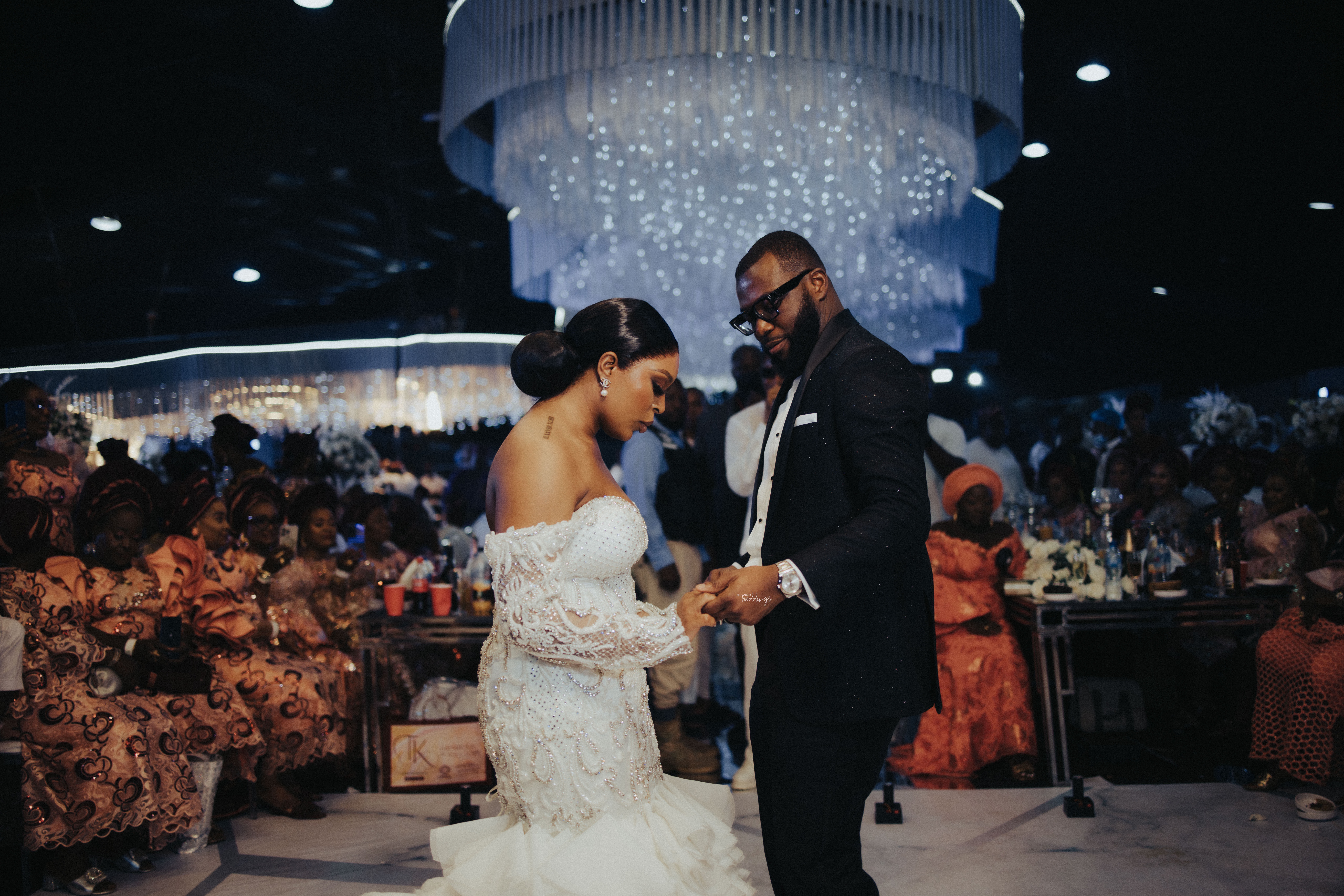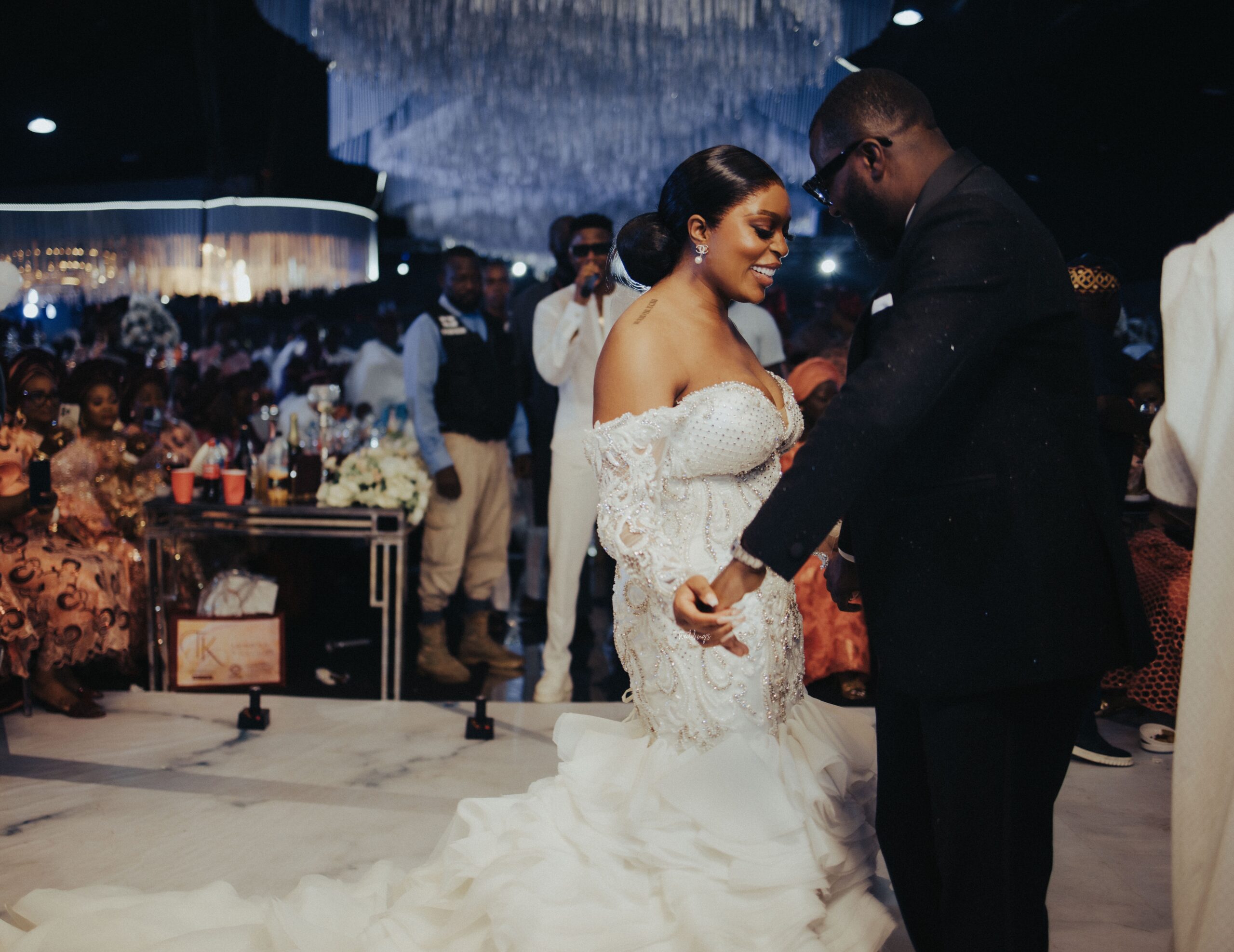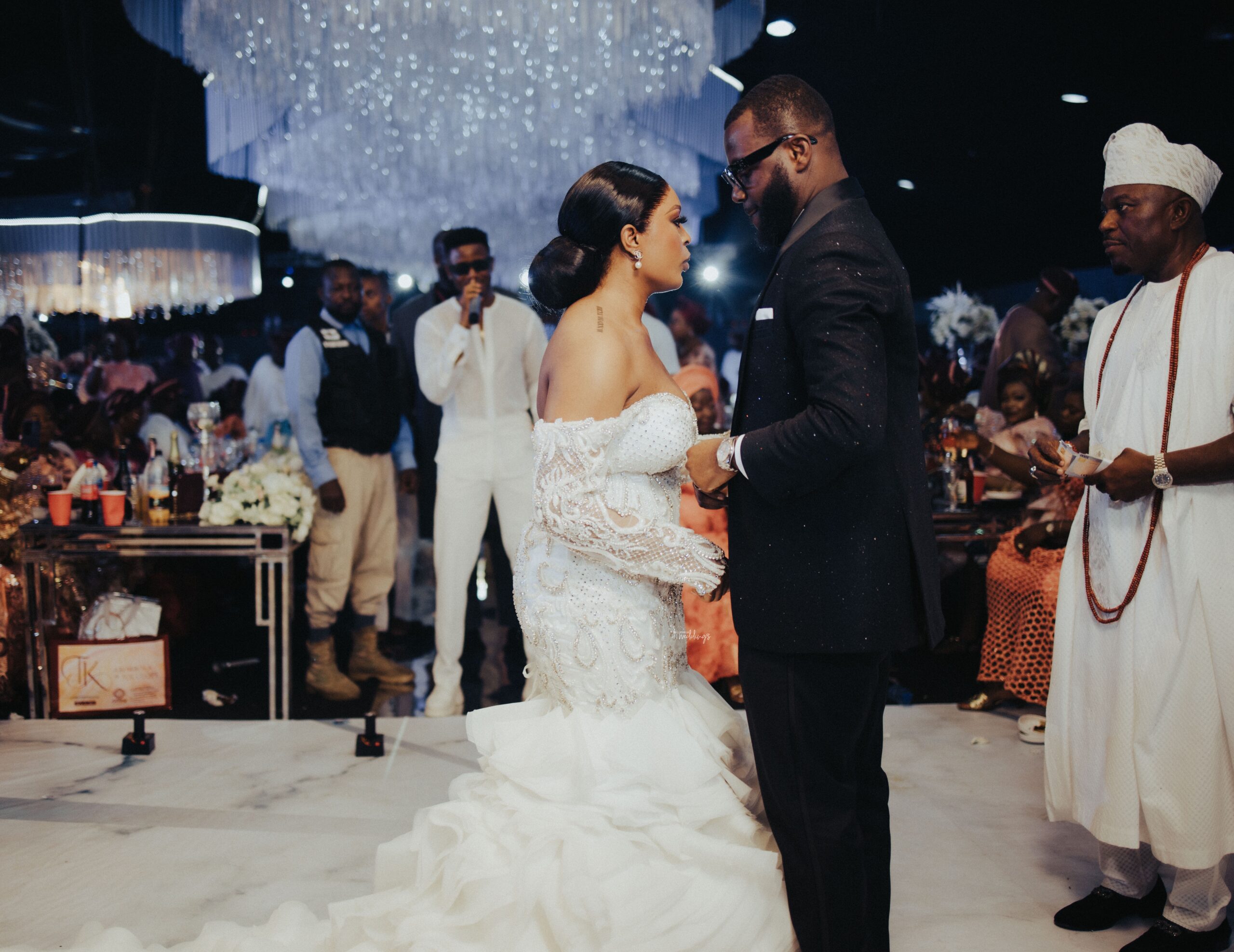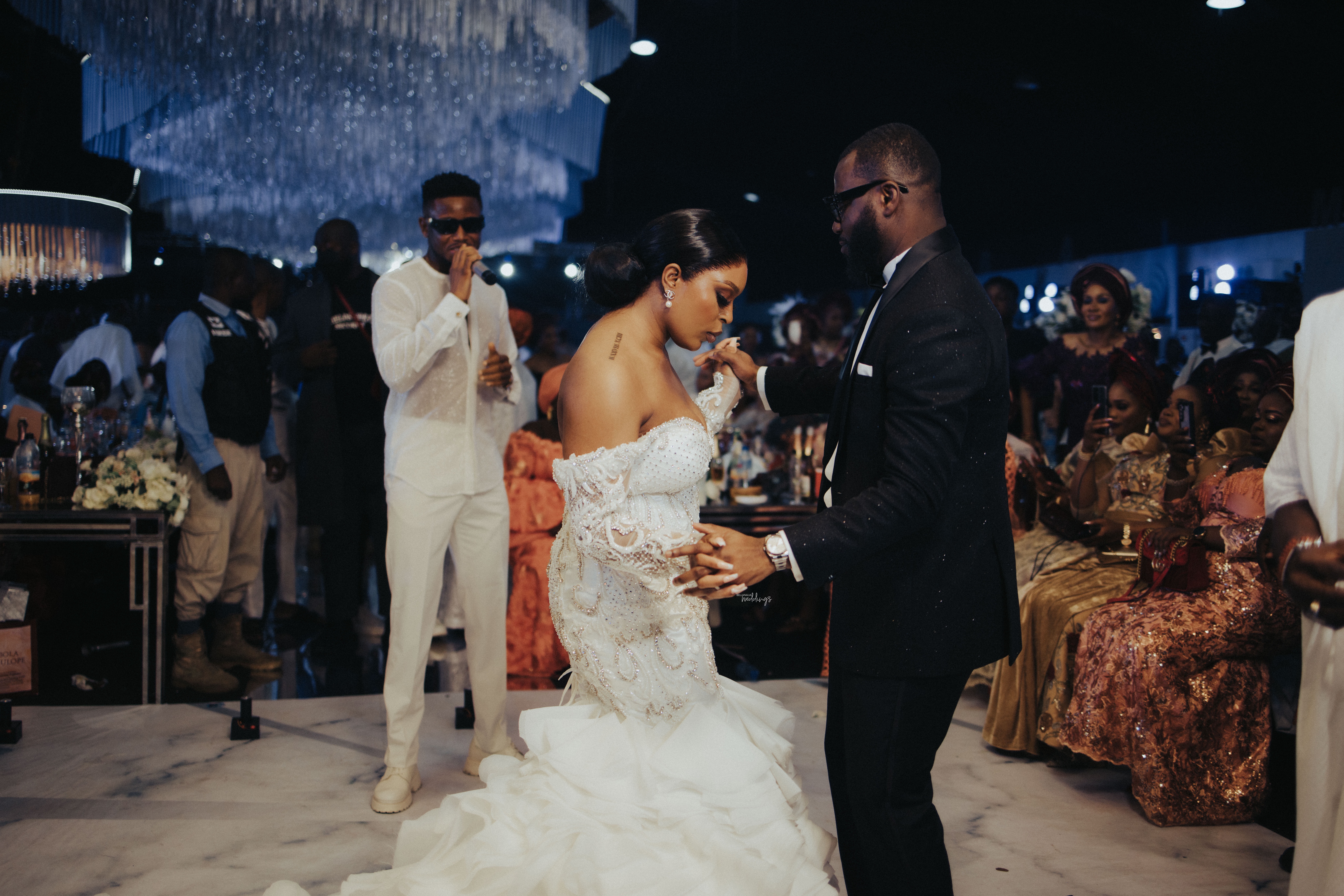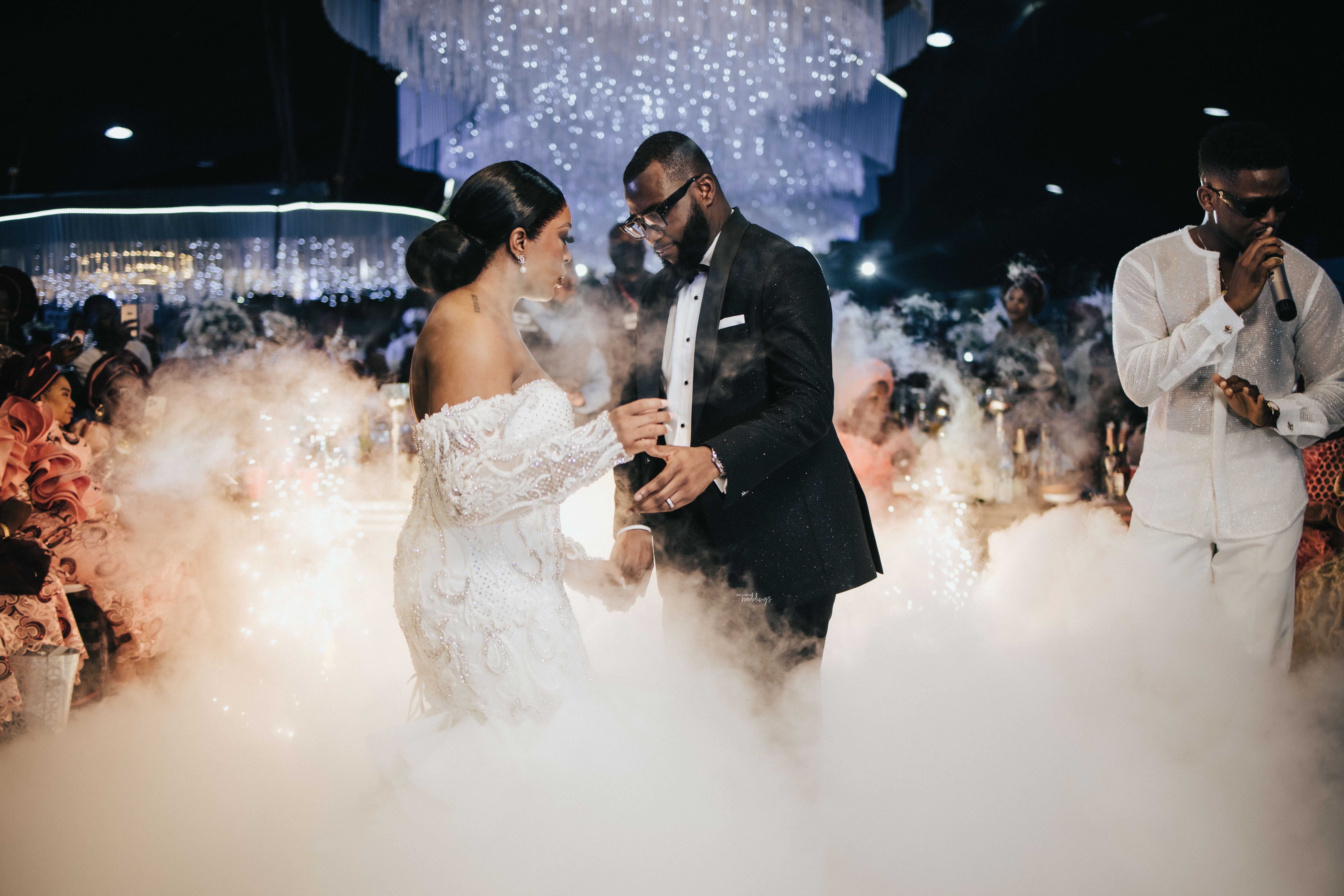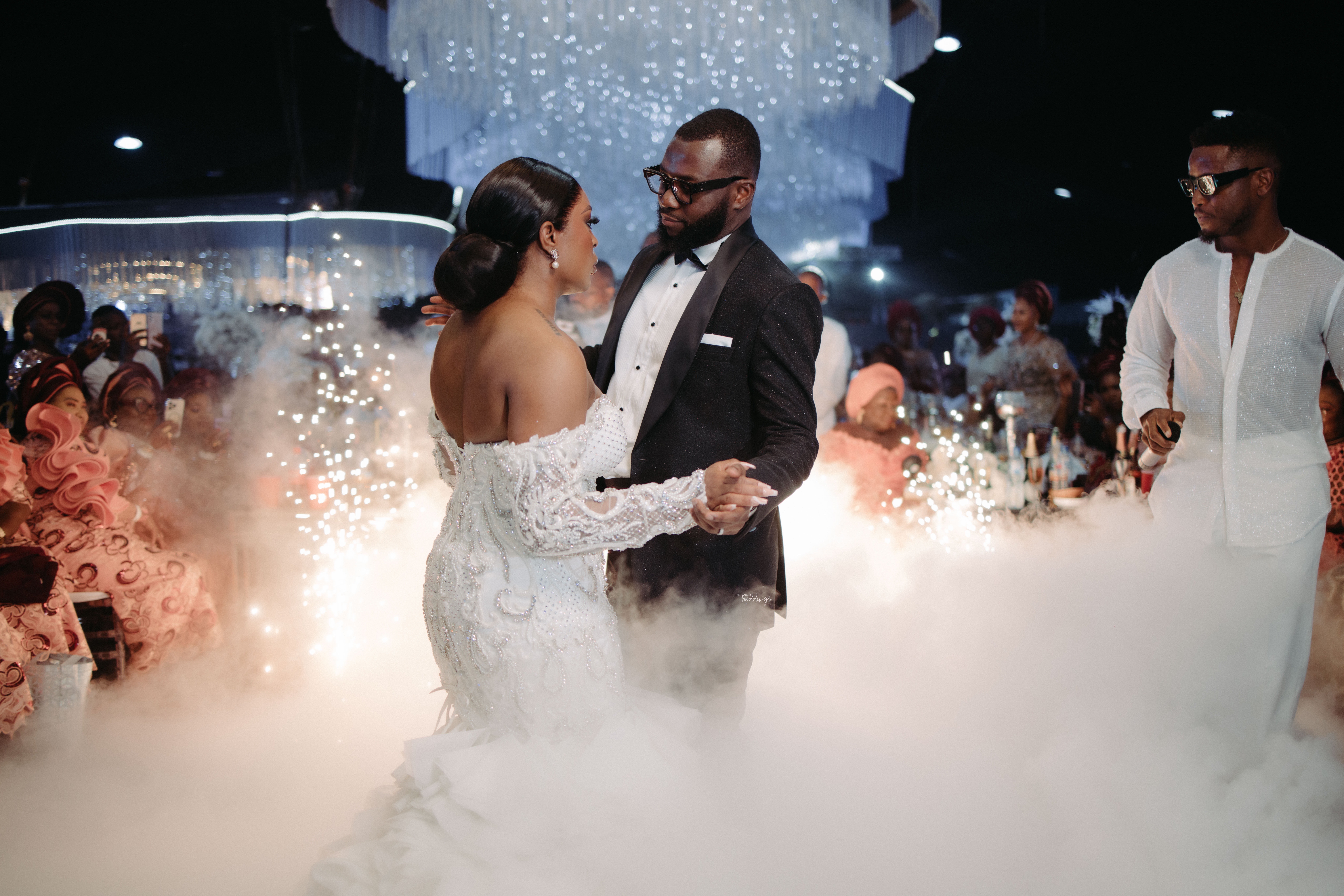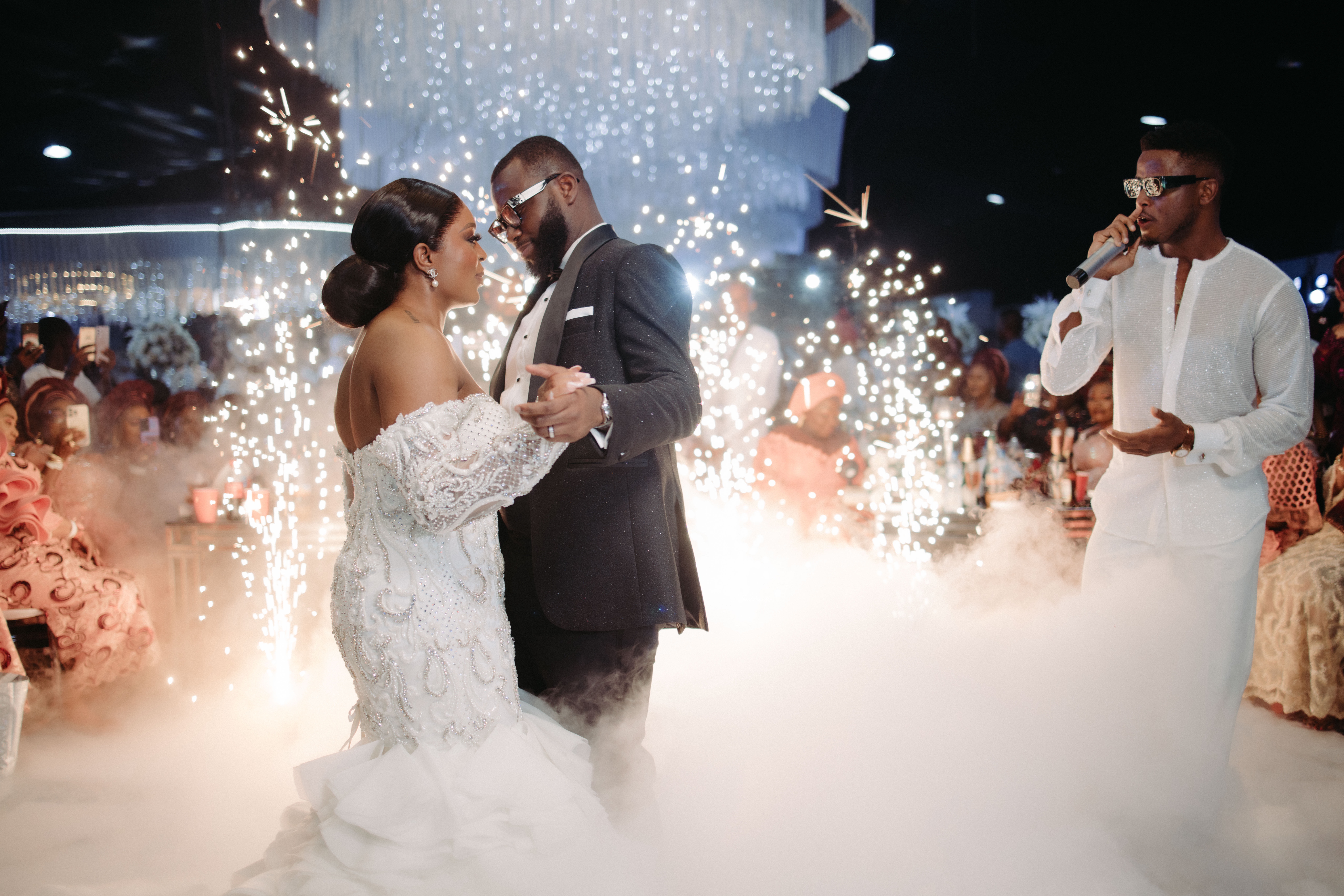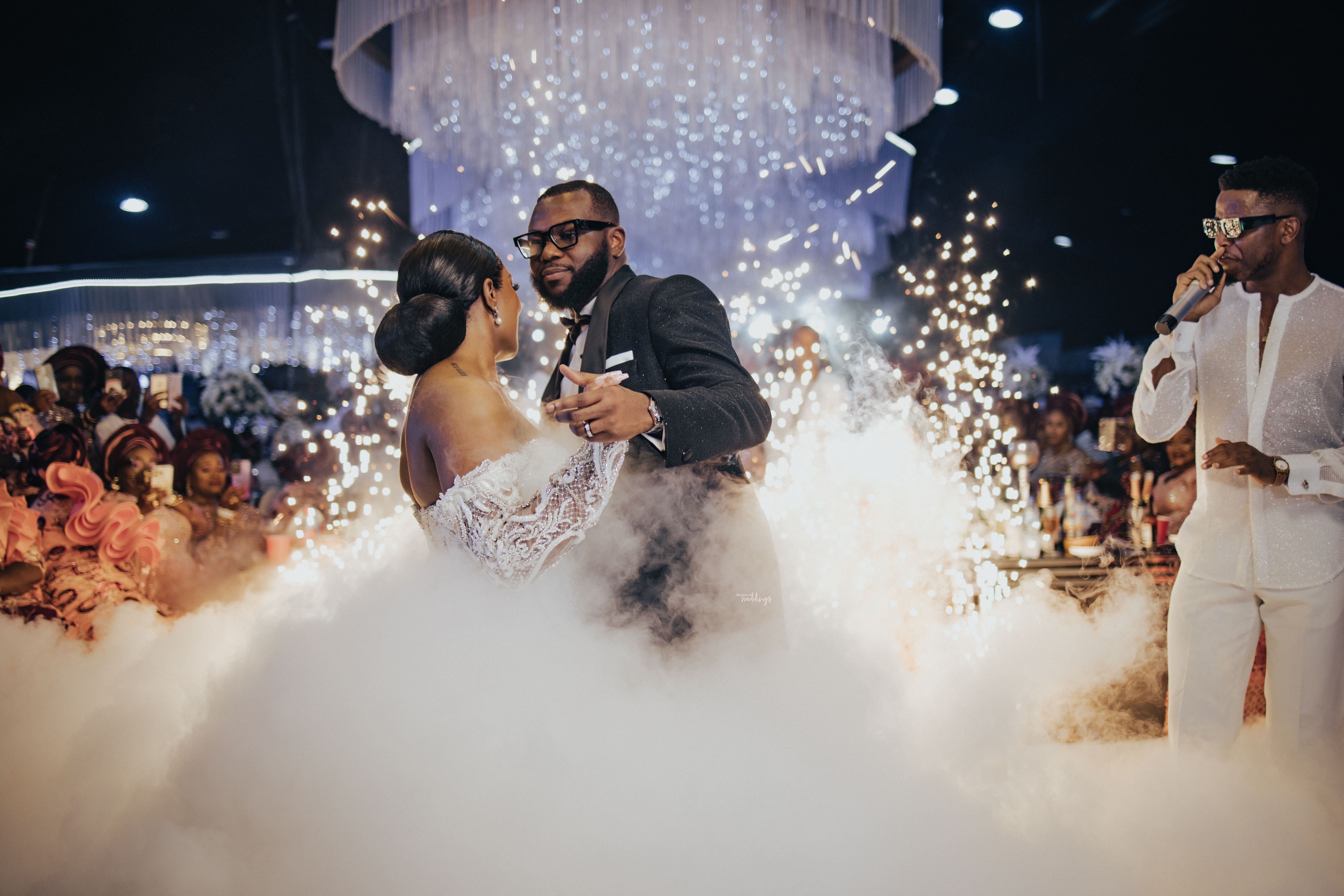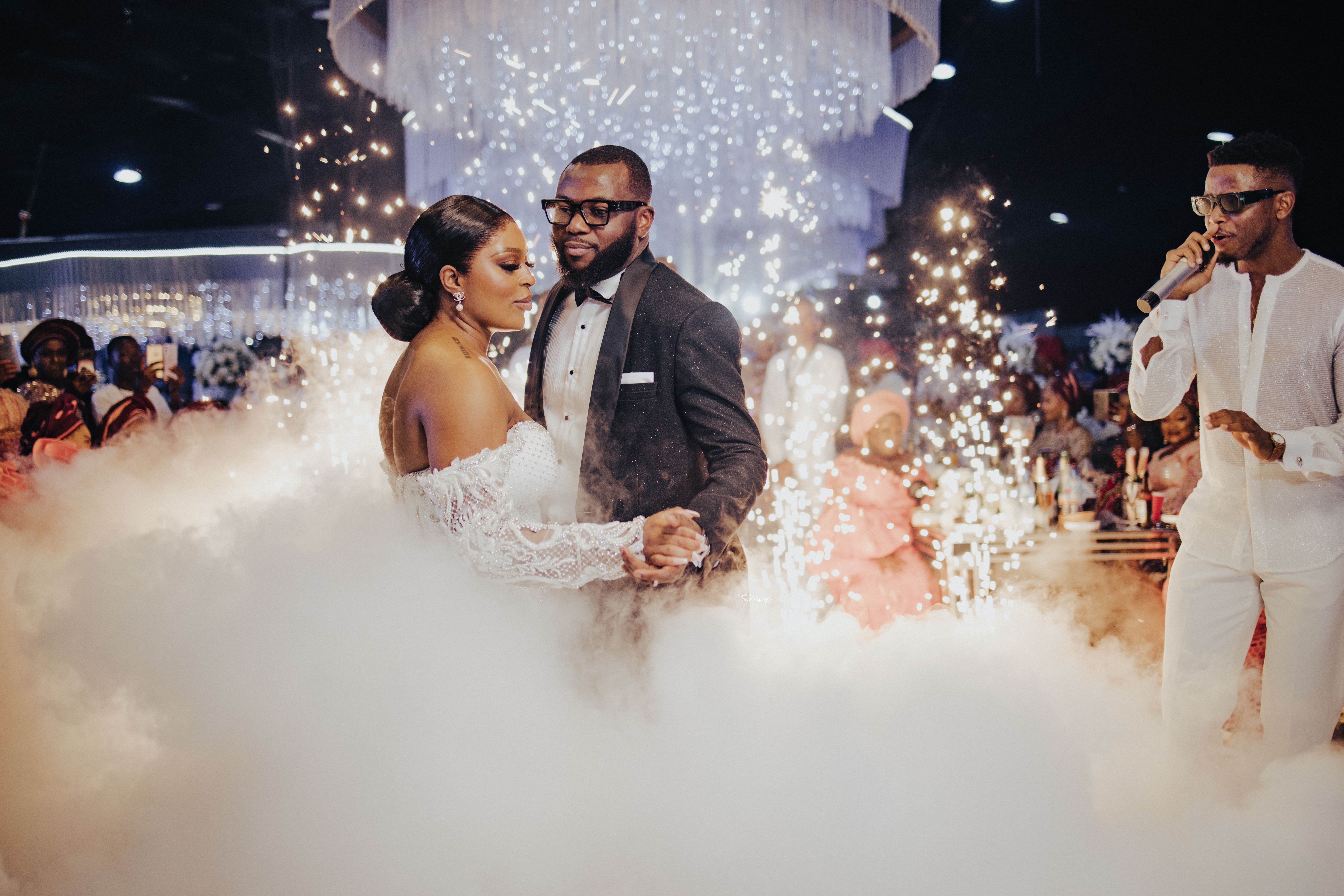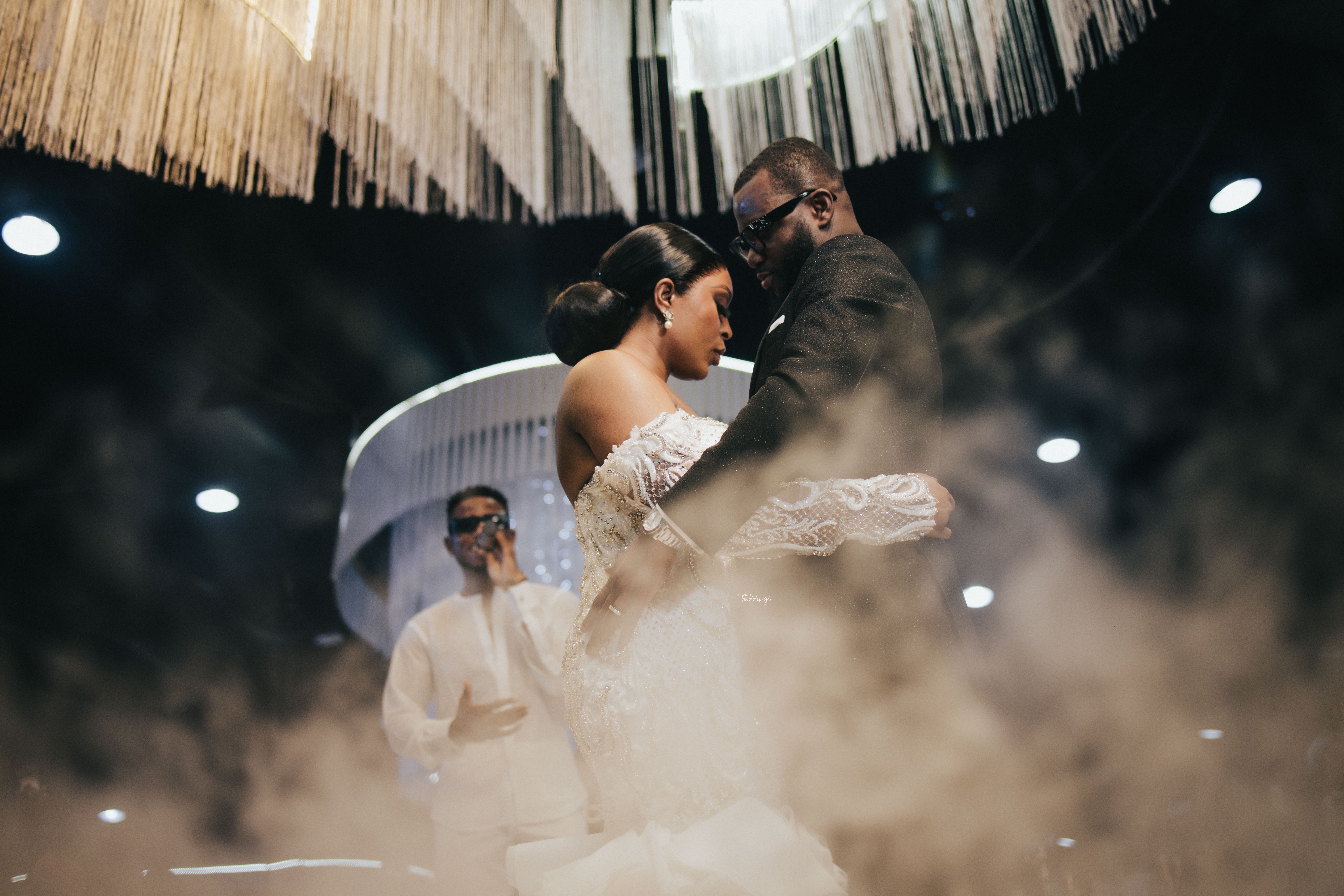 Let's have the bouquet toss!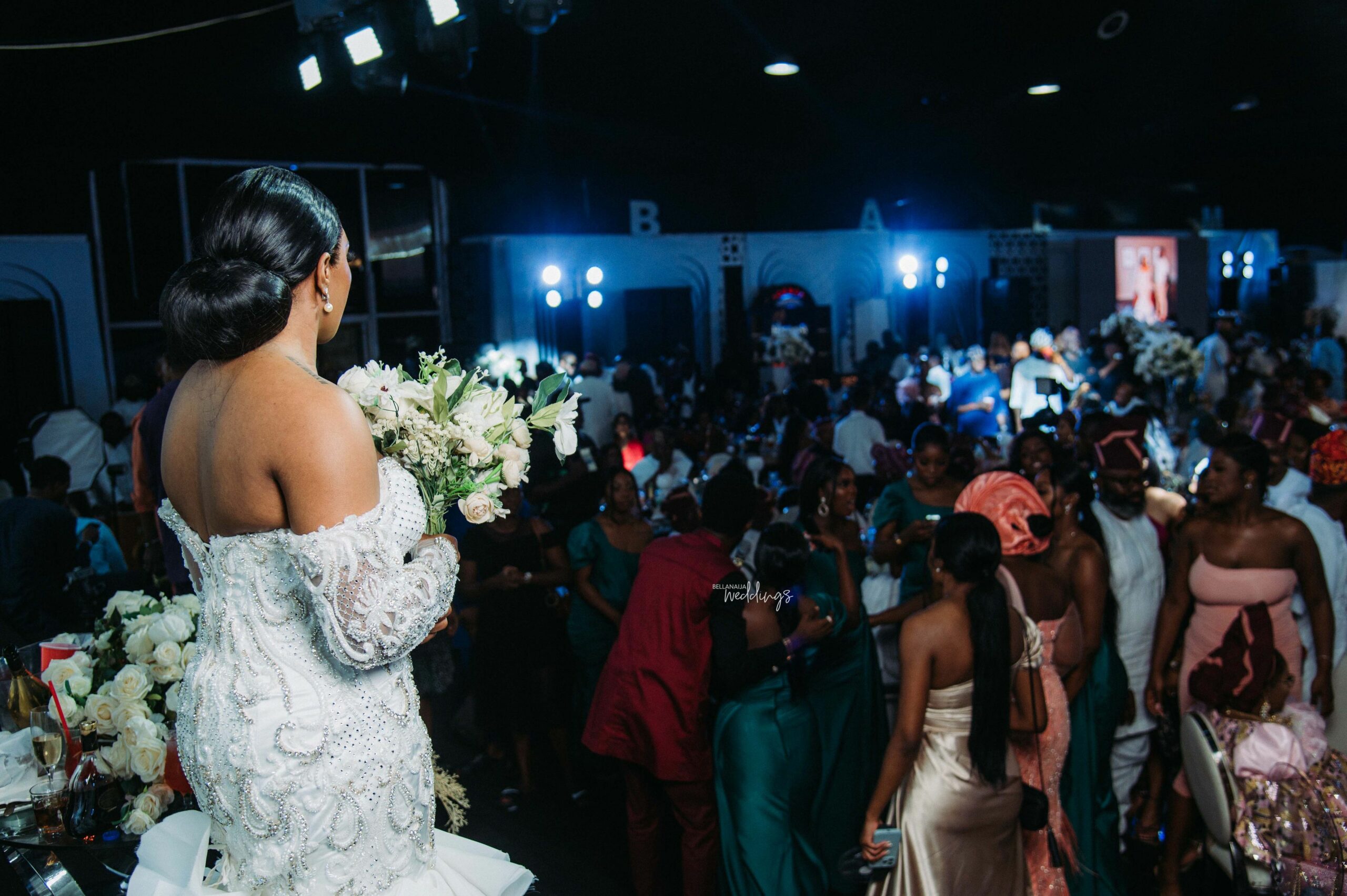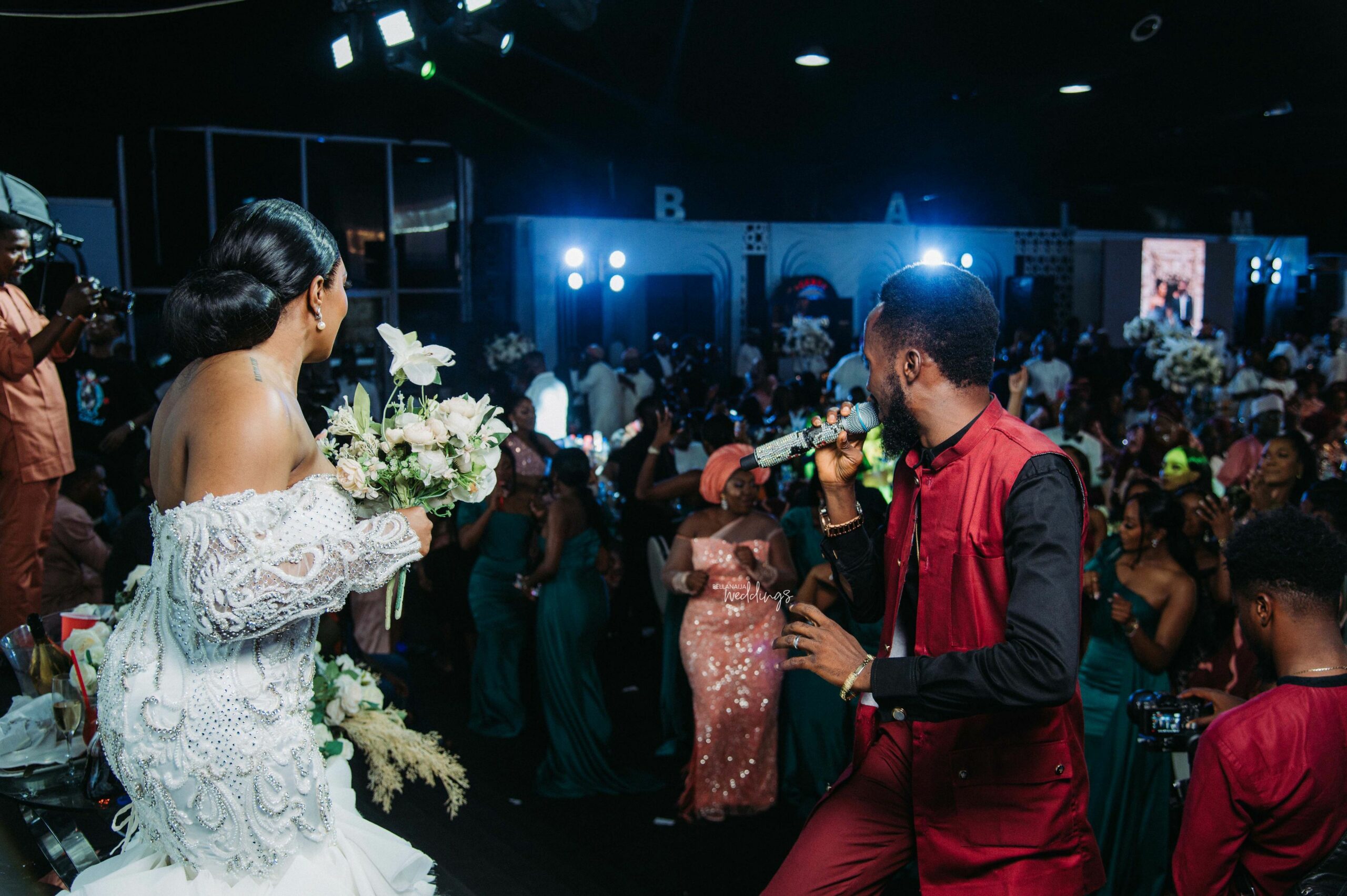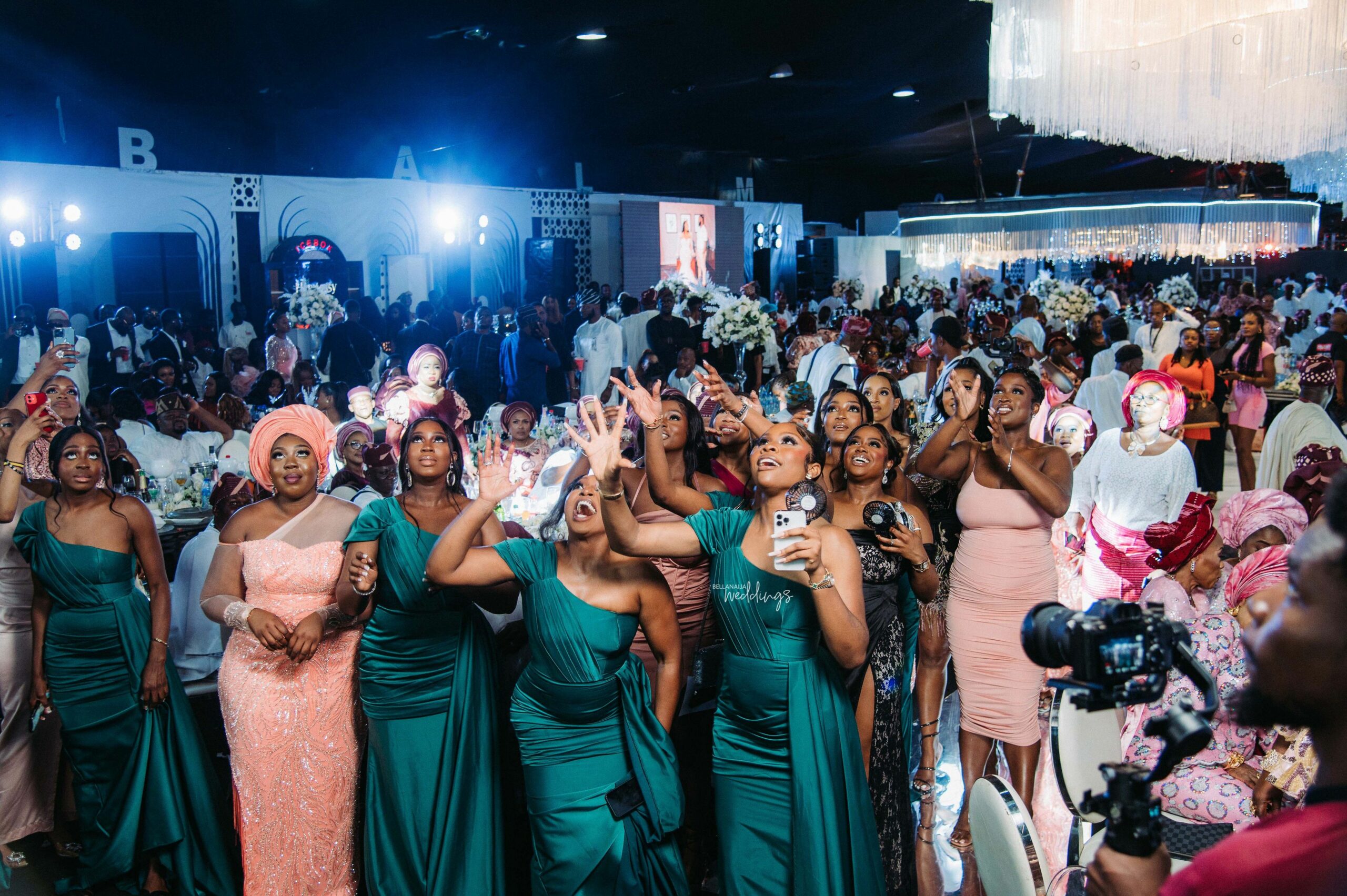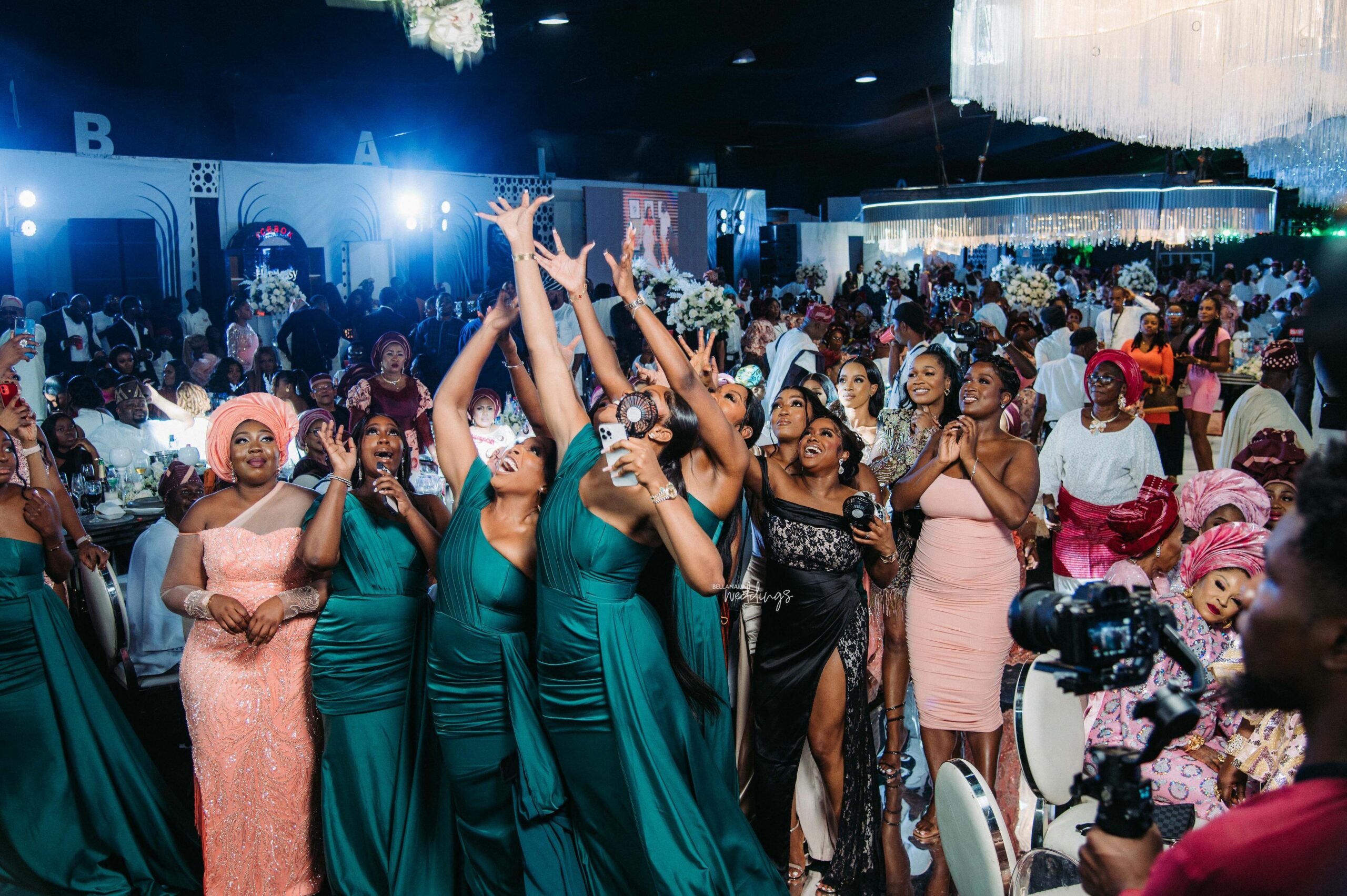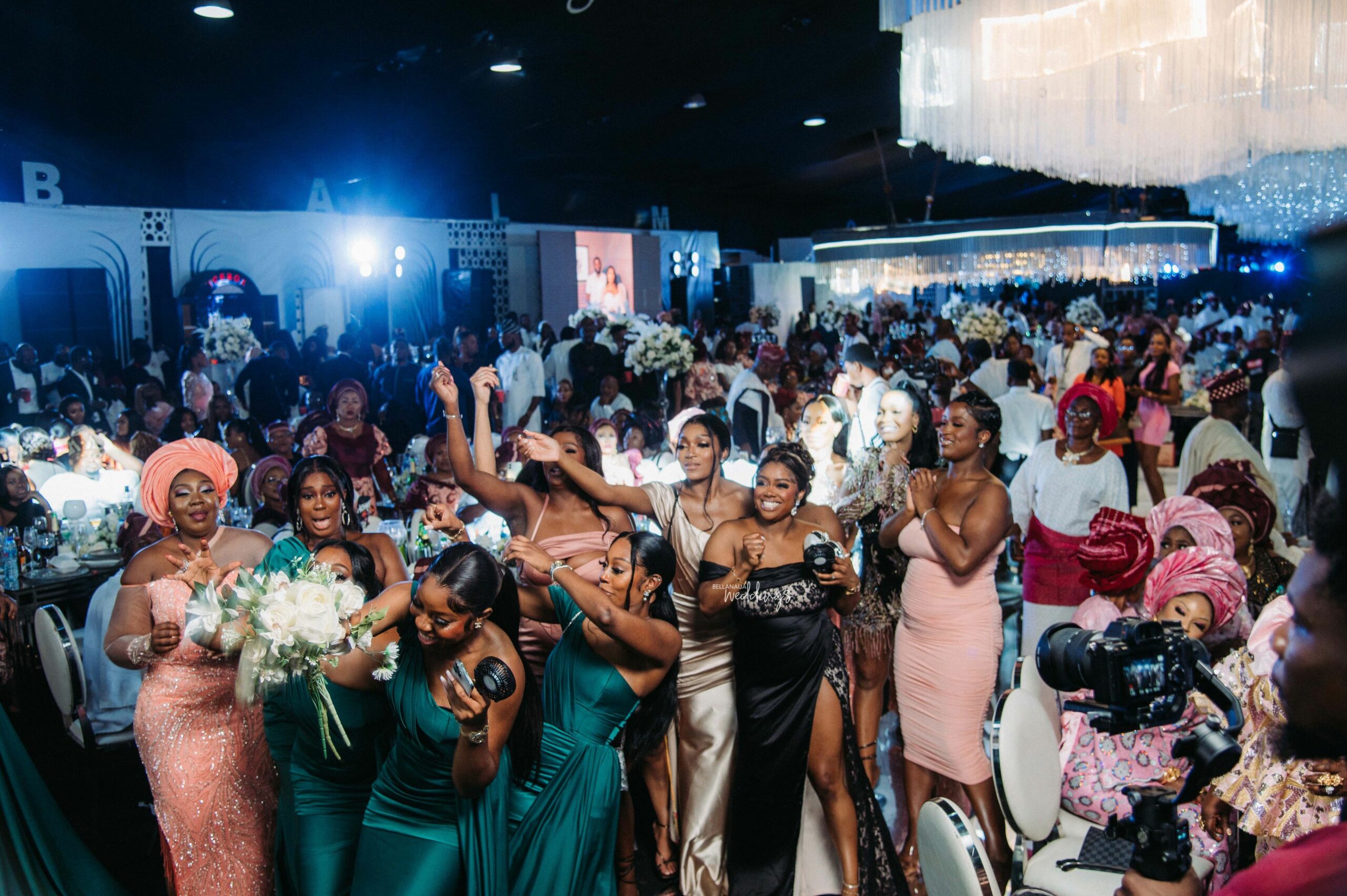 Time to get those feet moving… and yes, with another fave!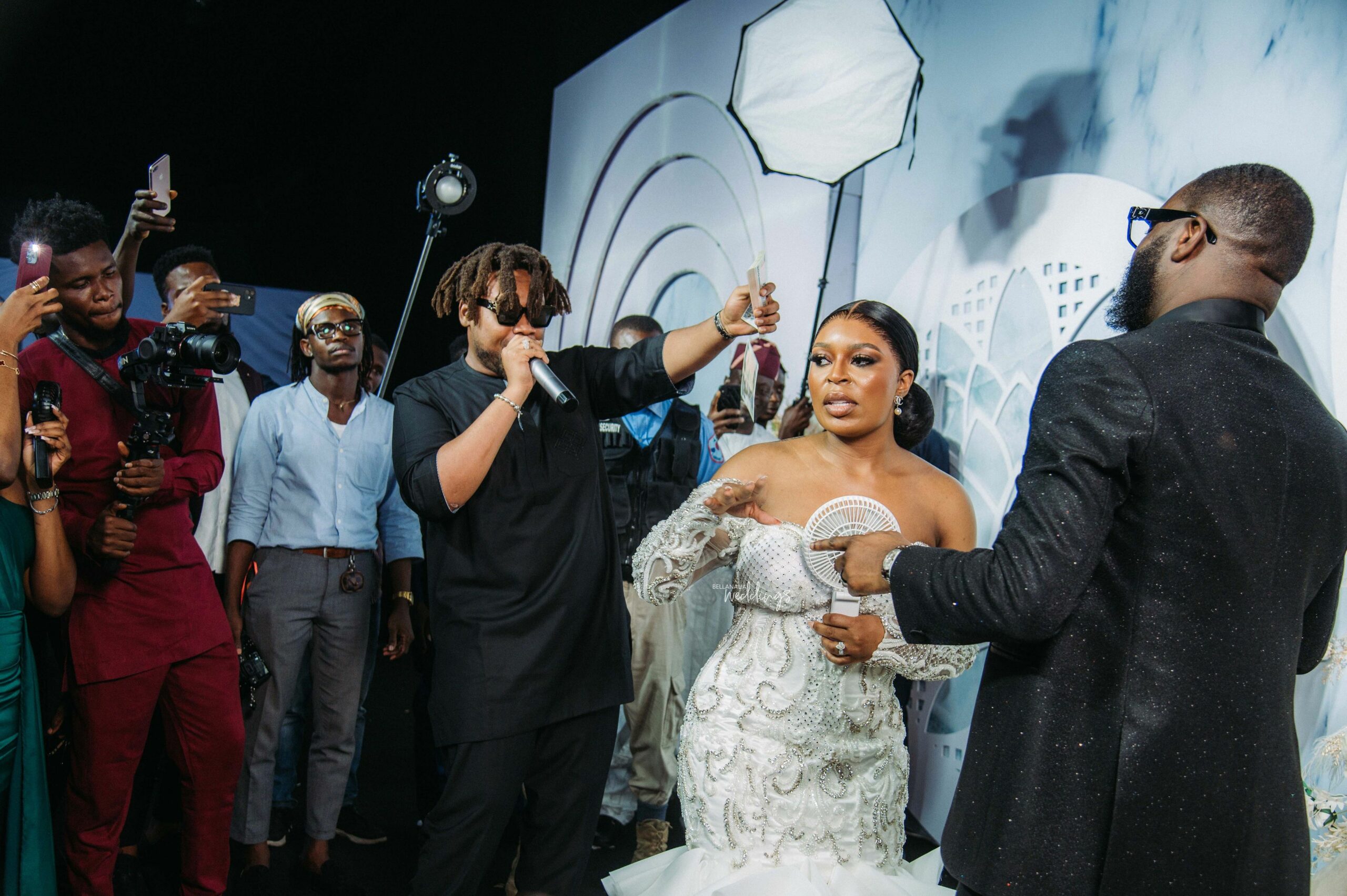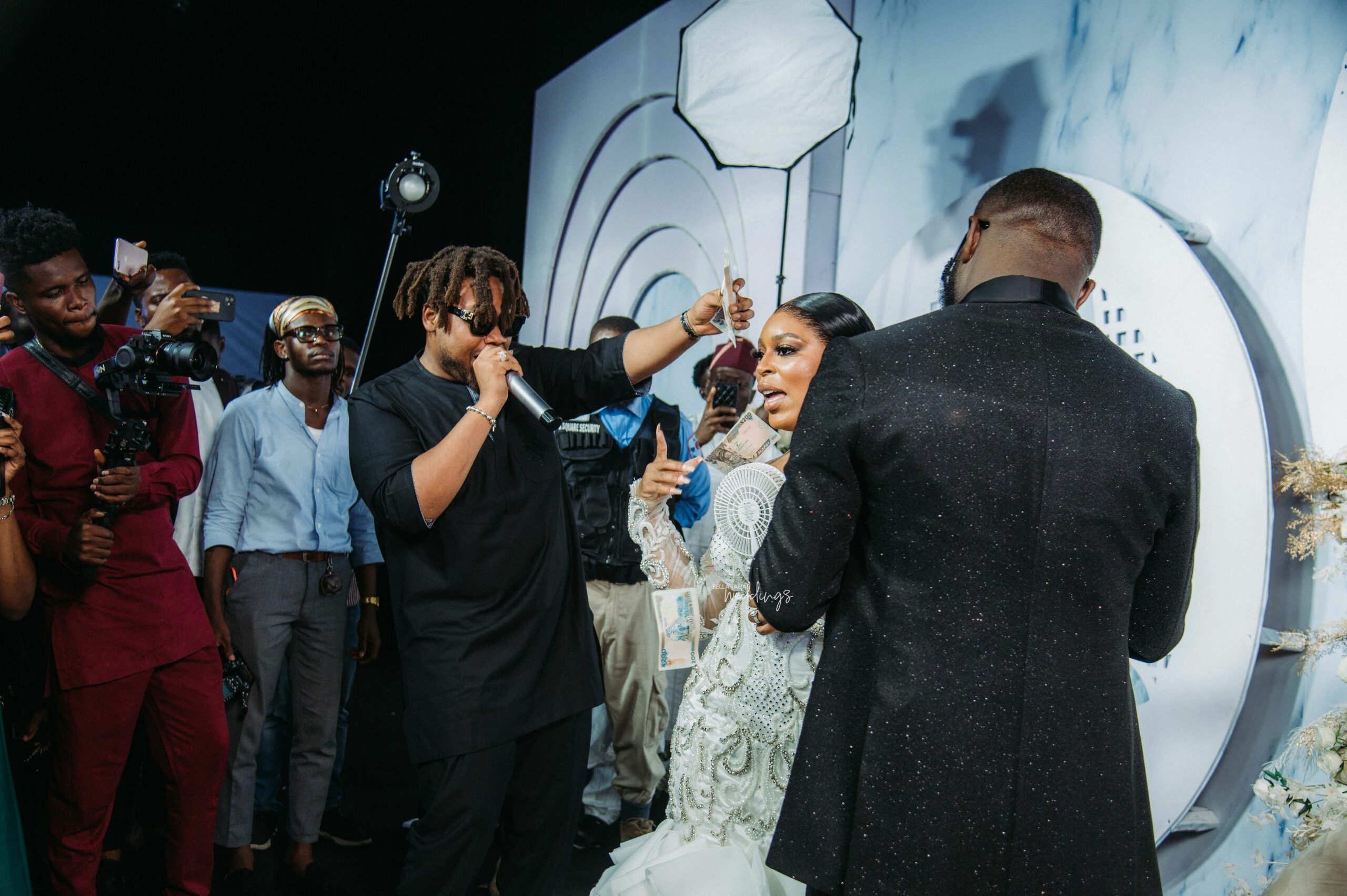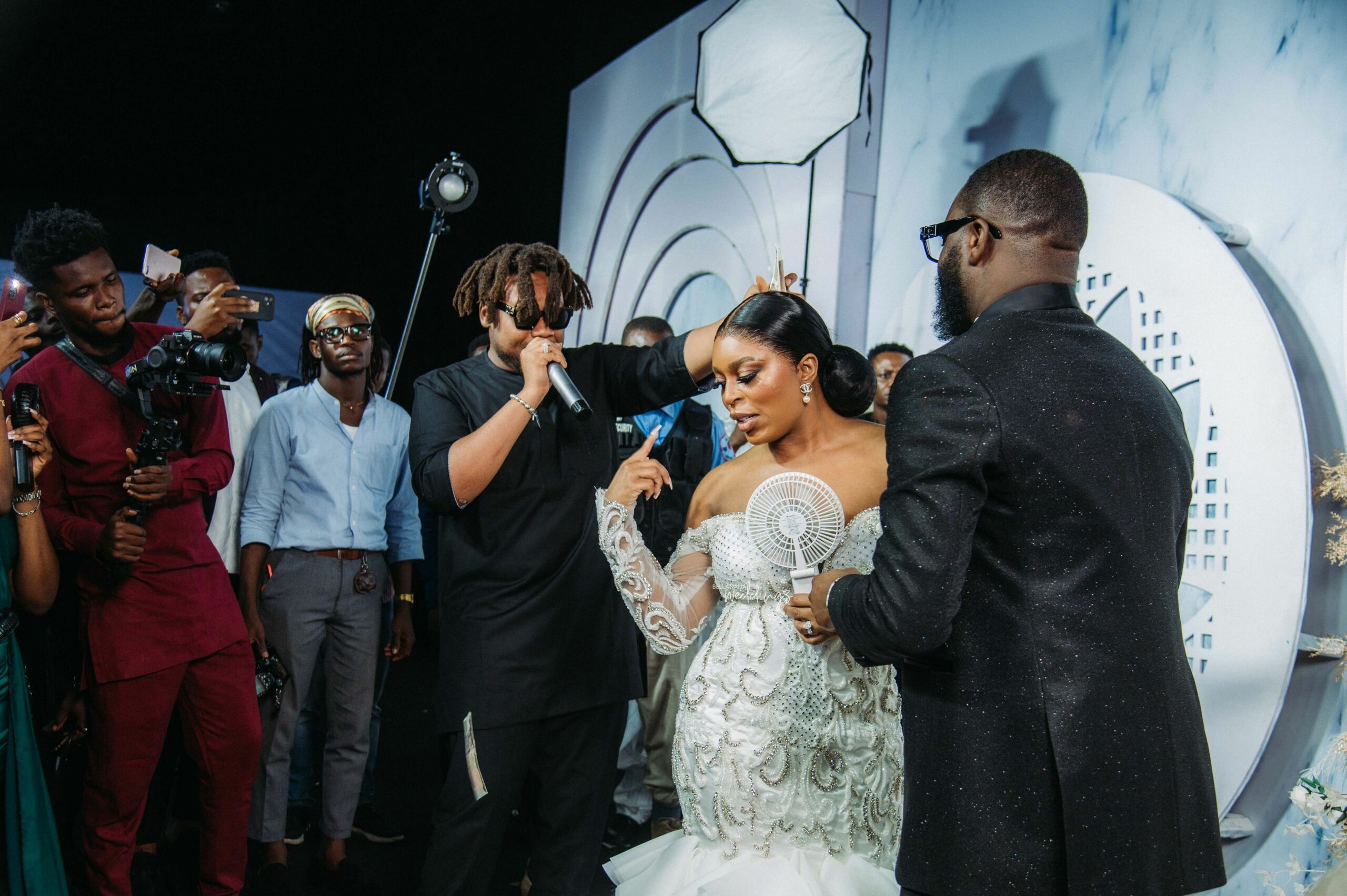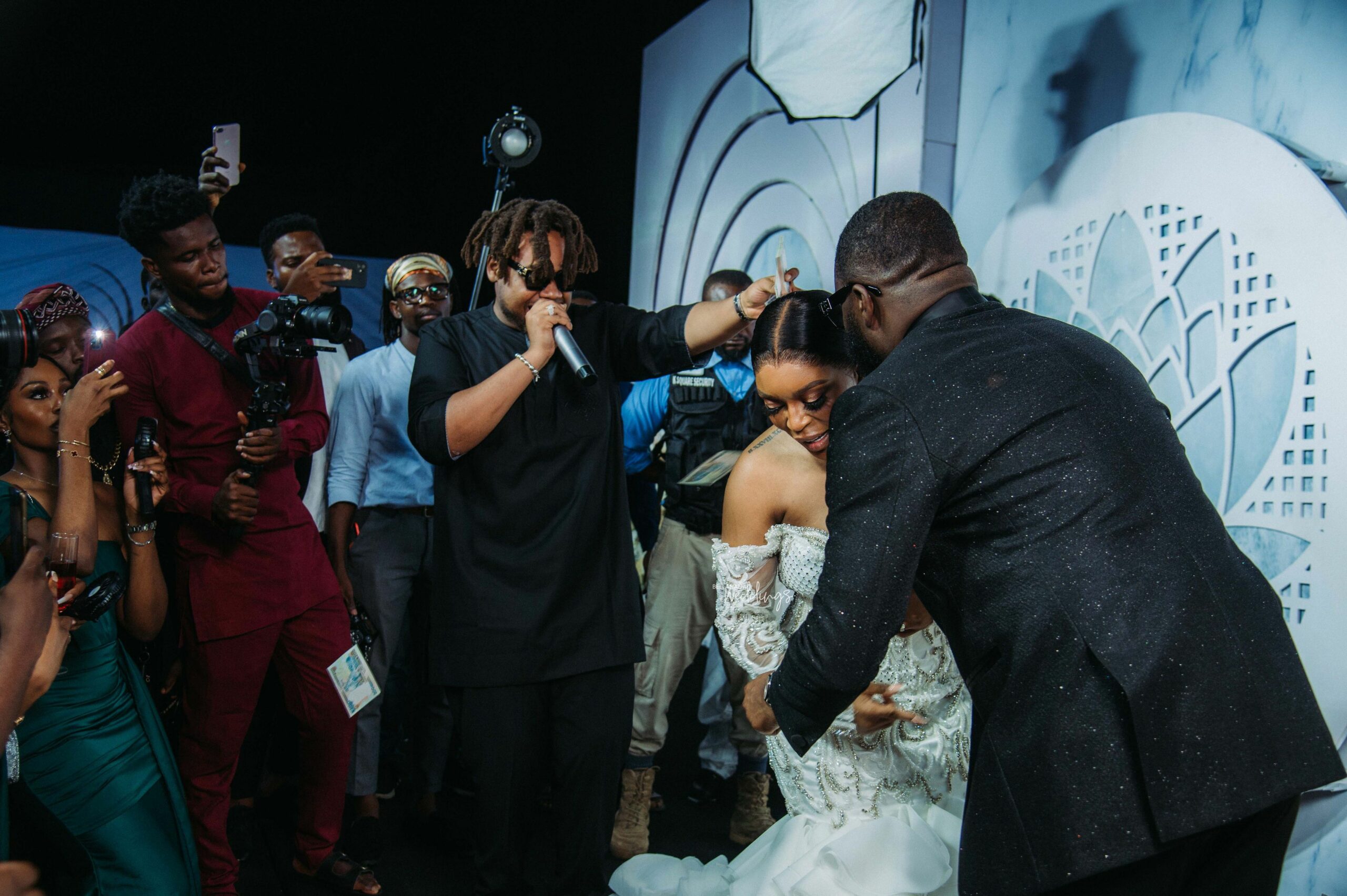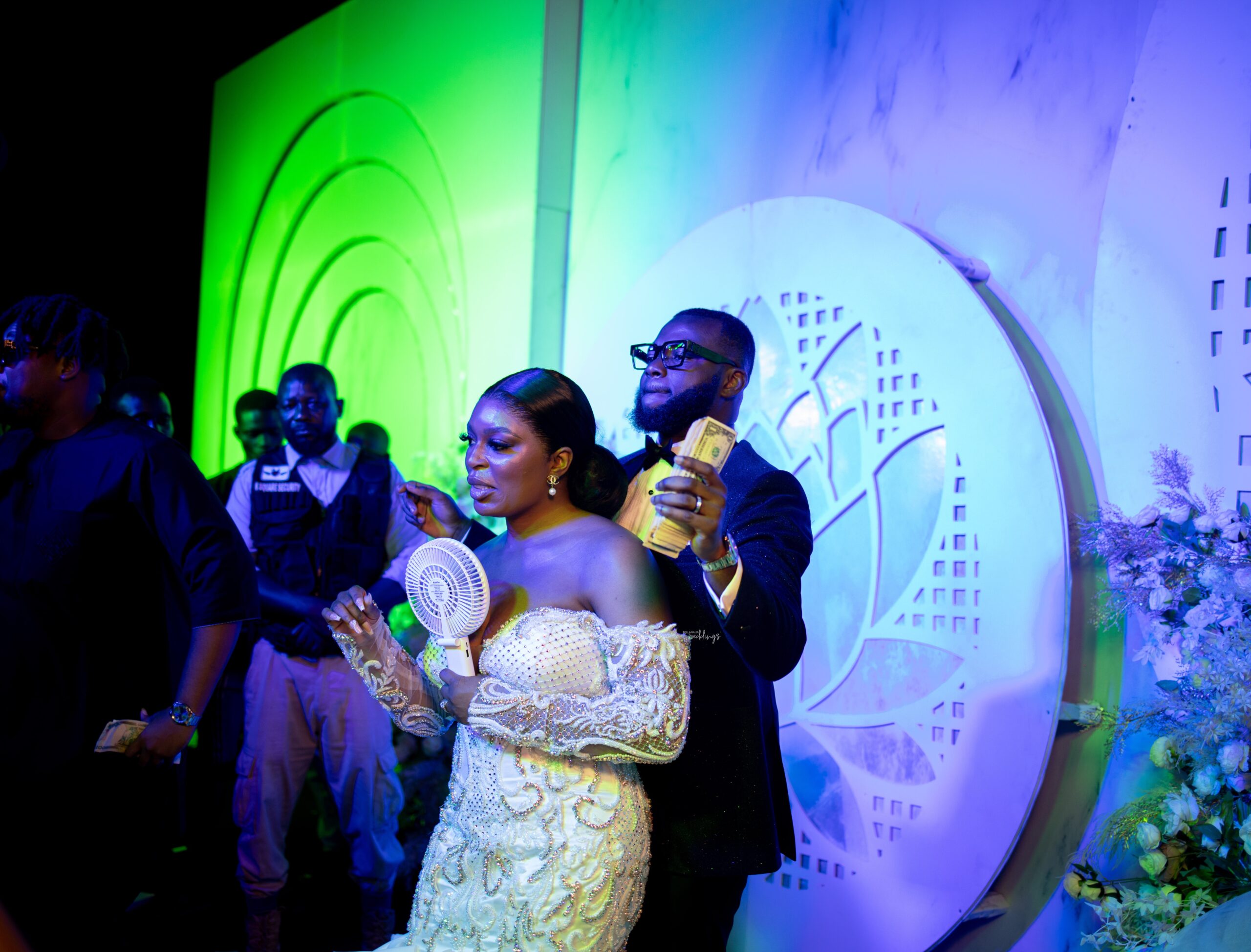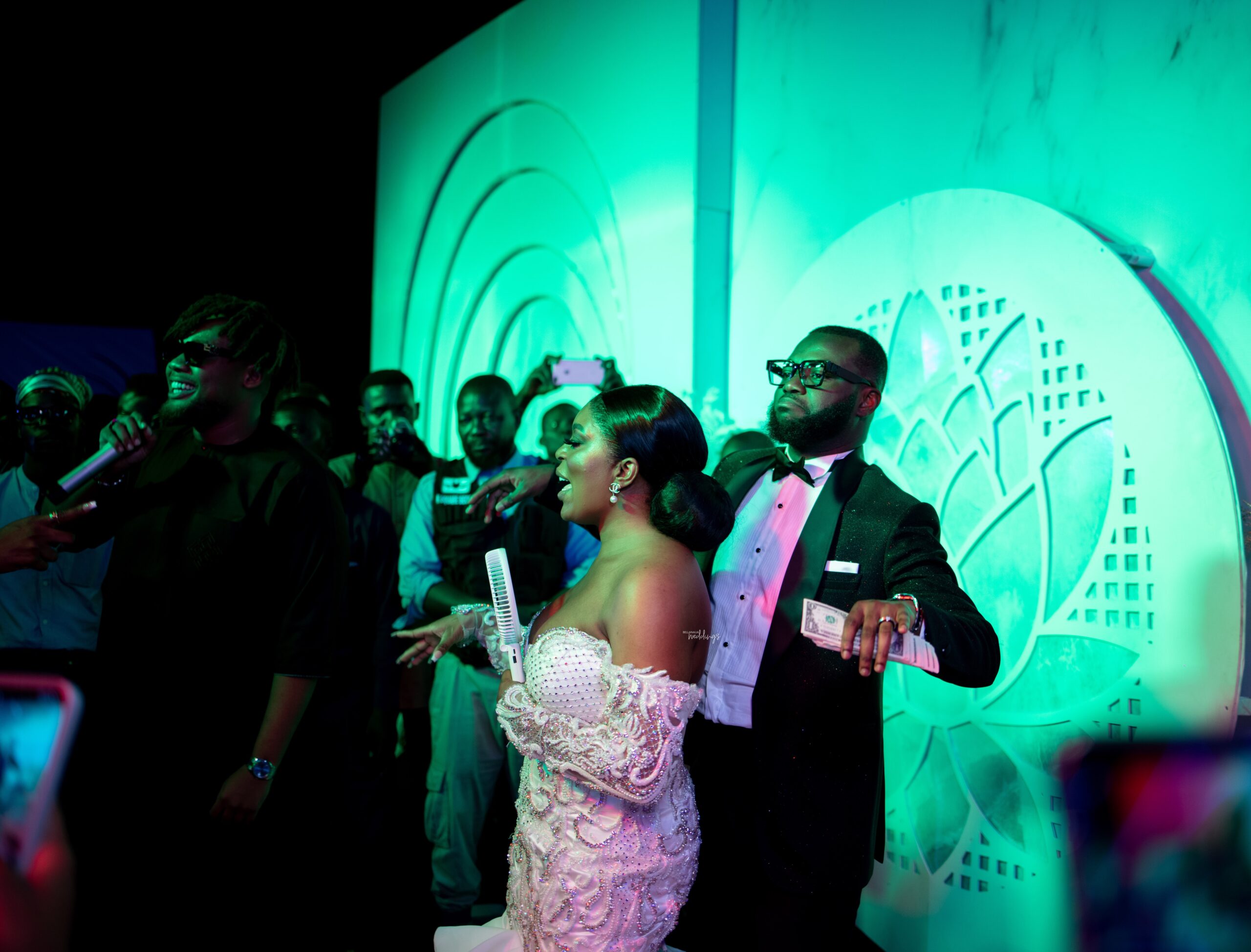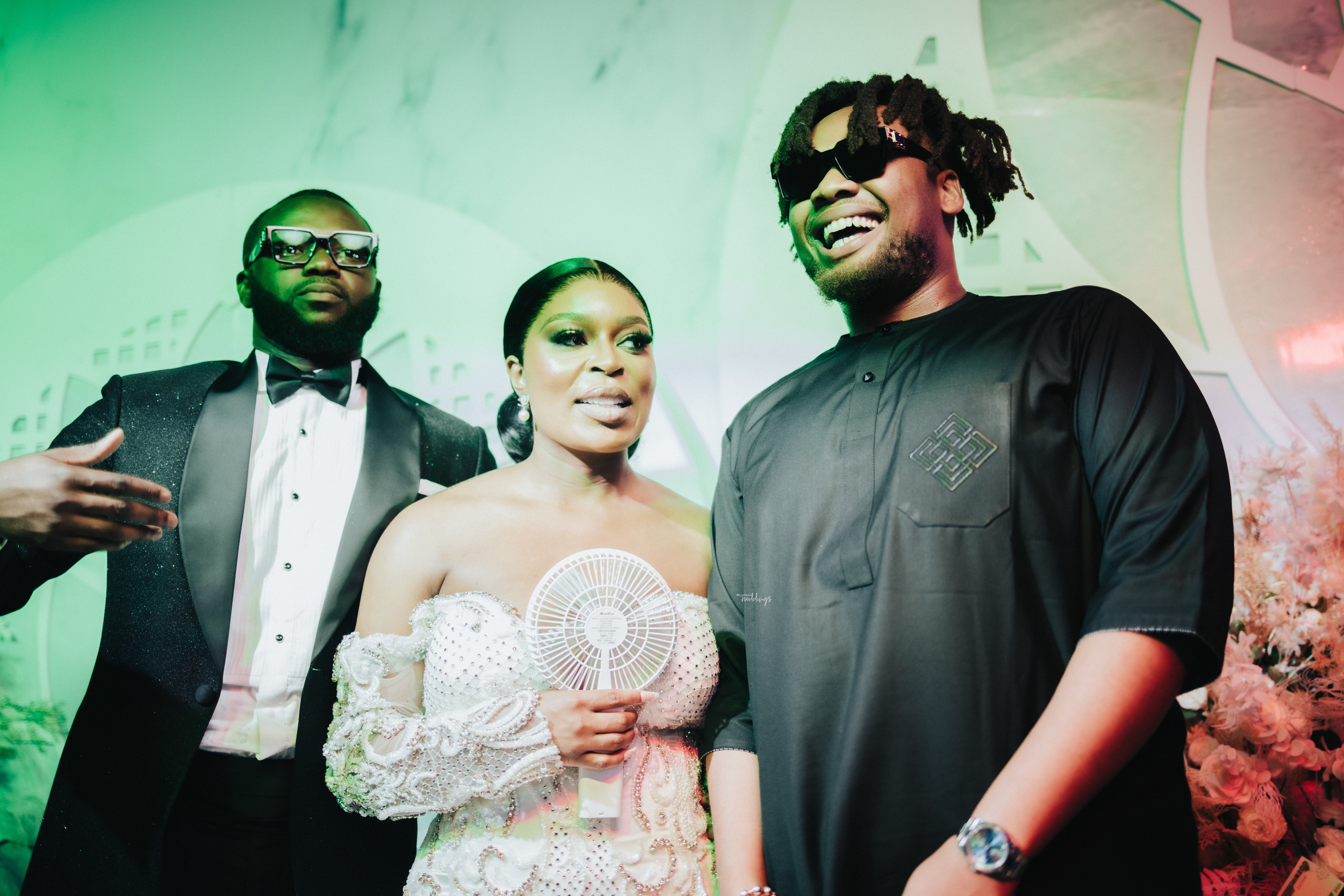 Outfit change, you know it's after-party time!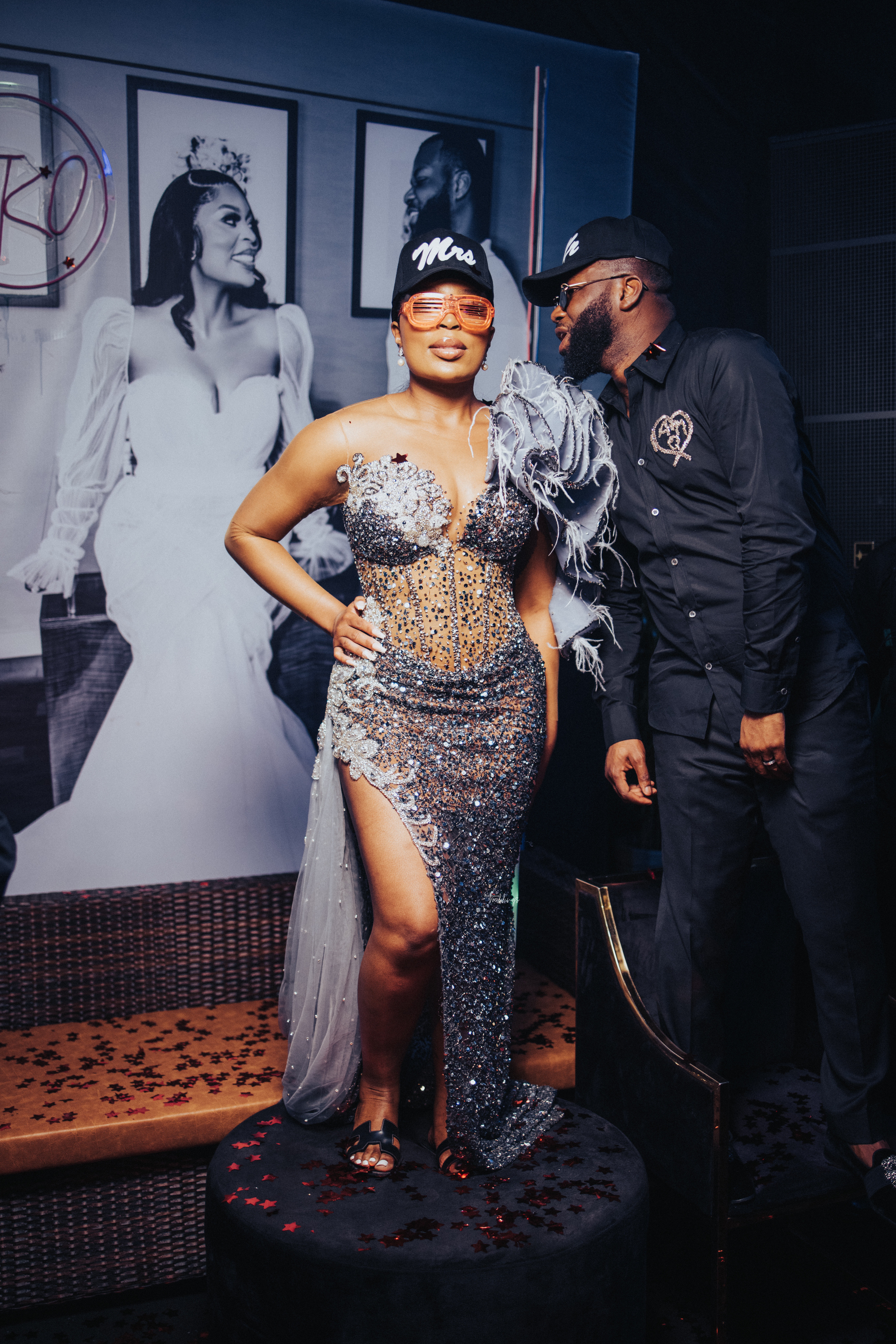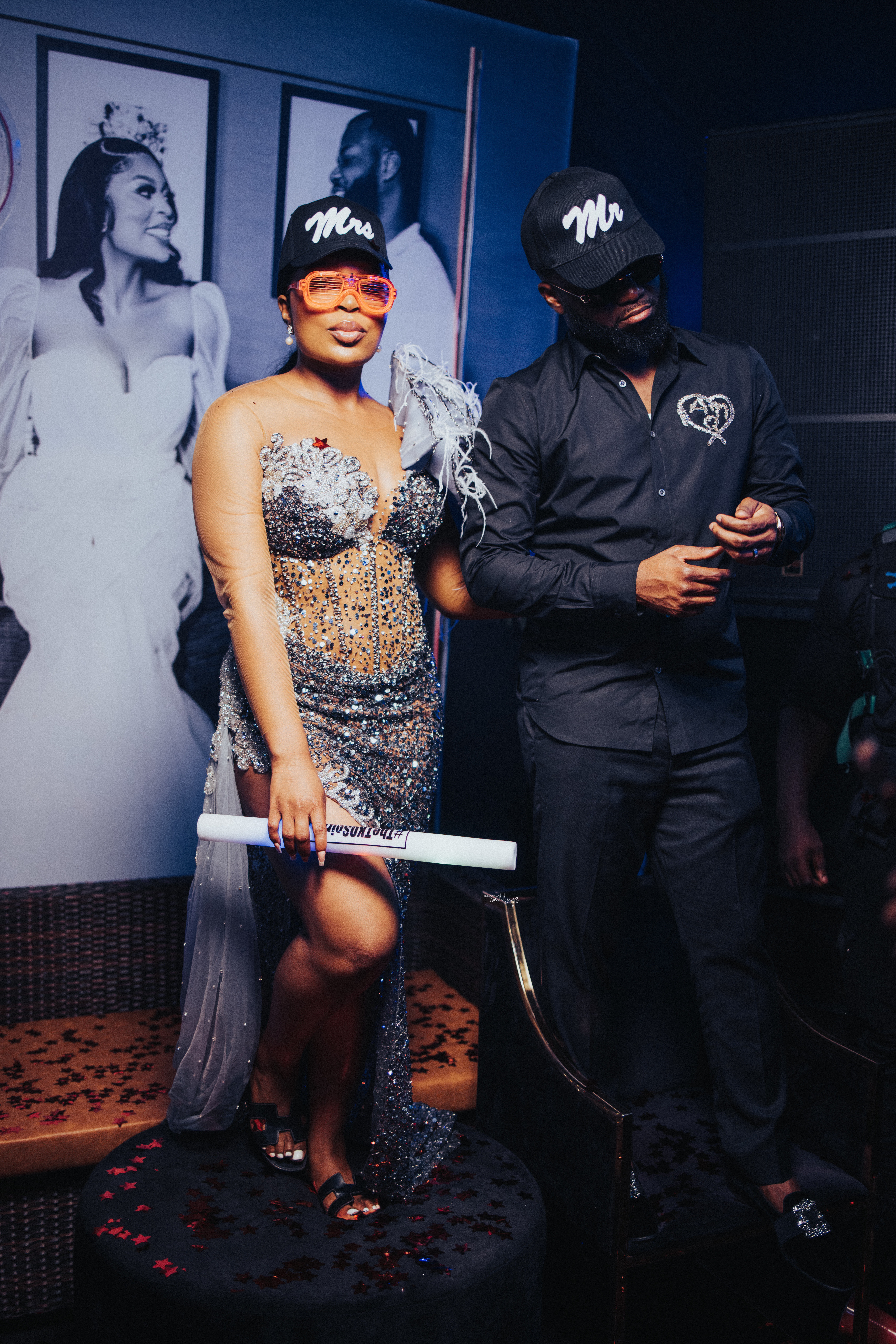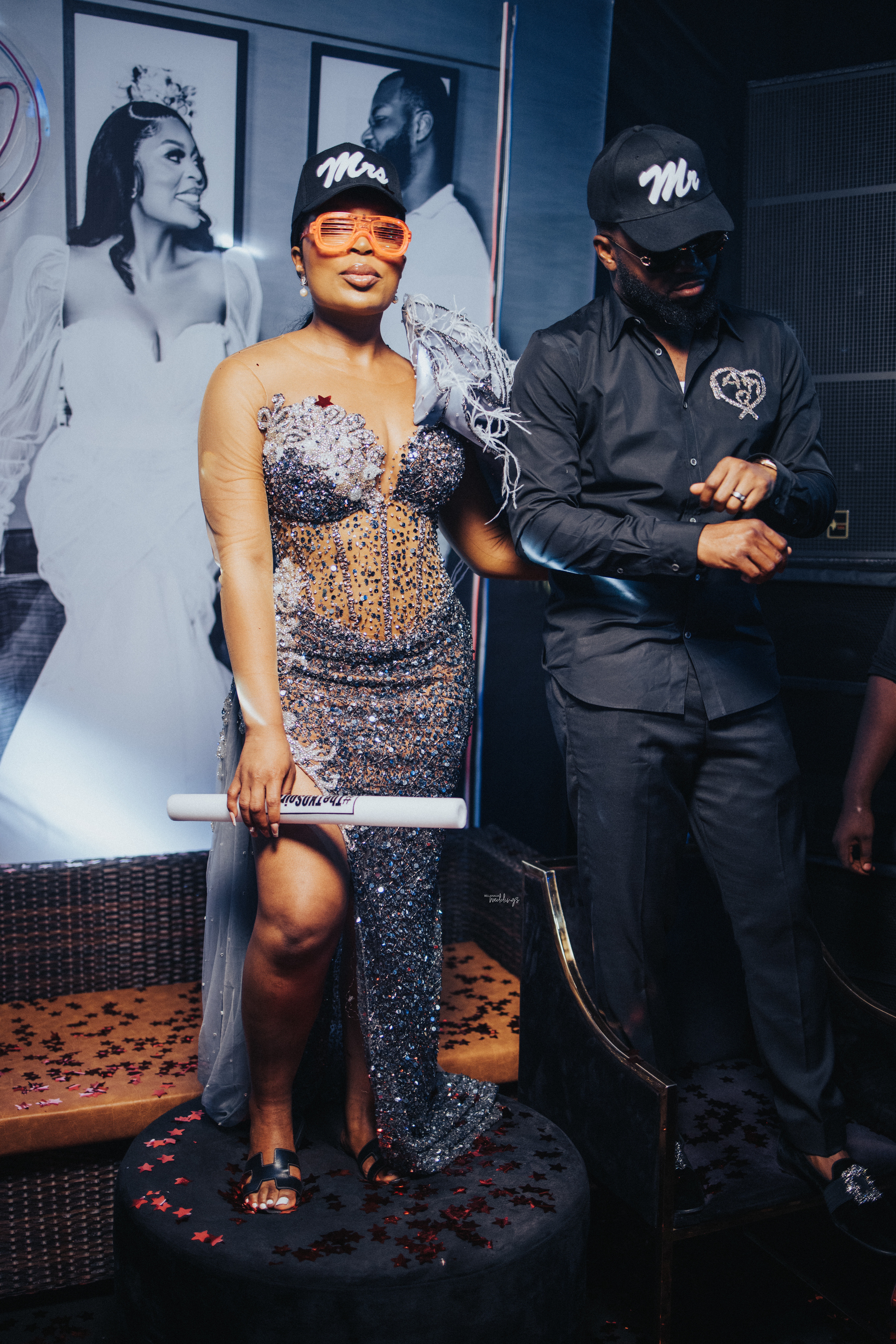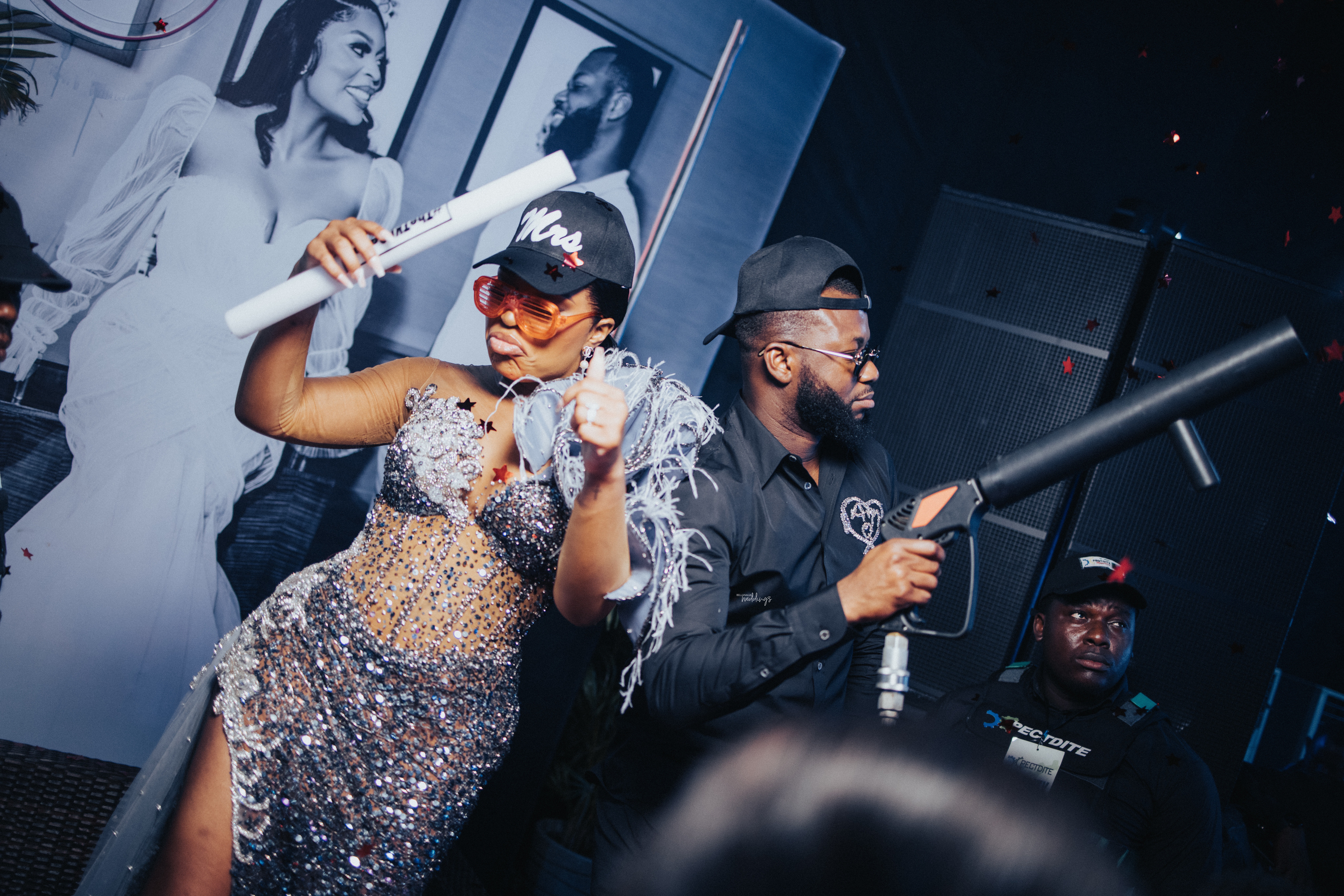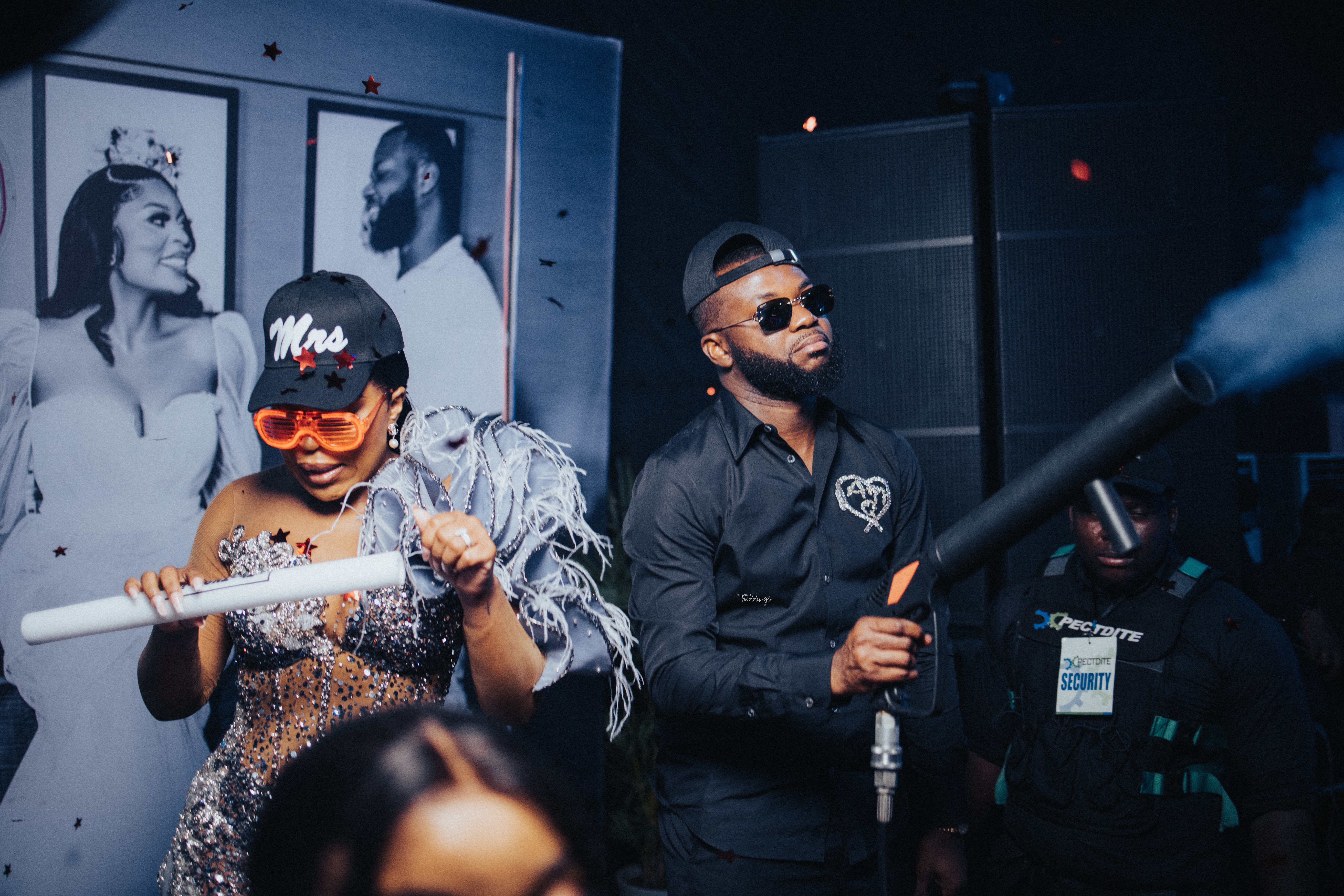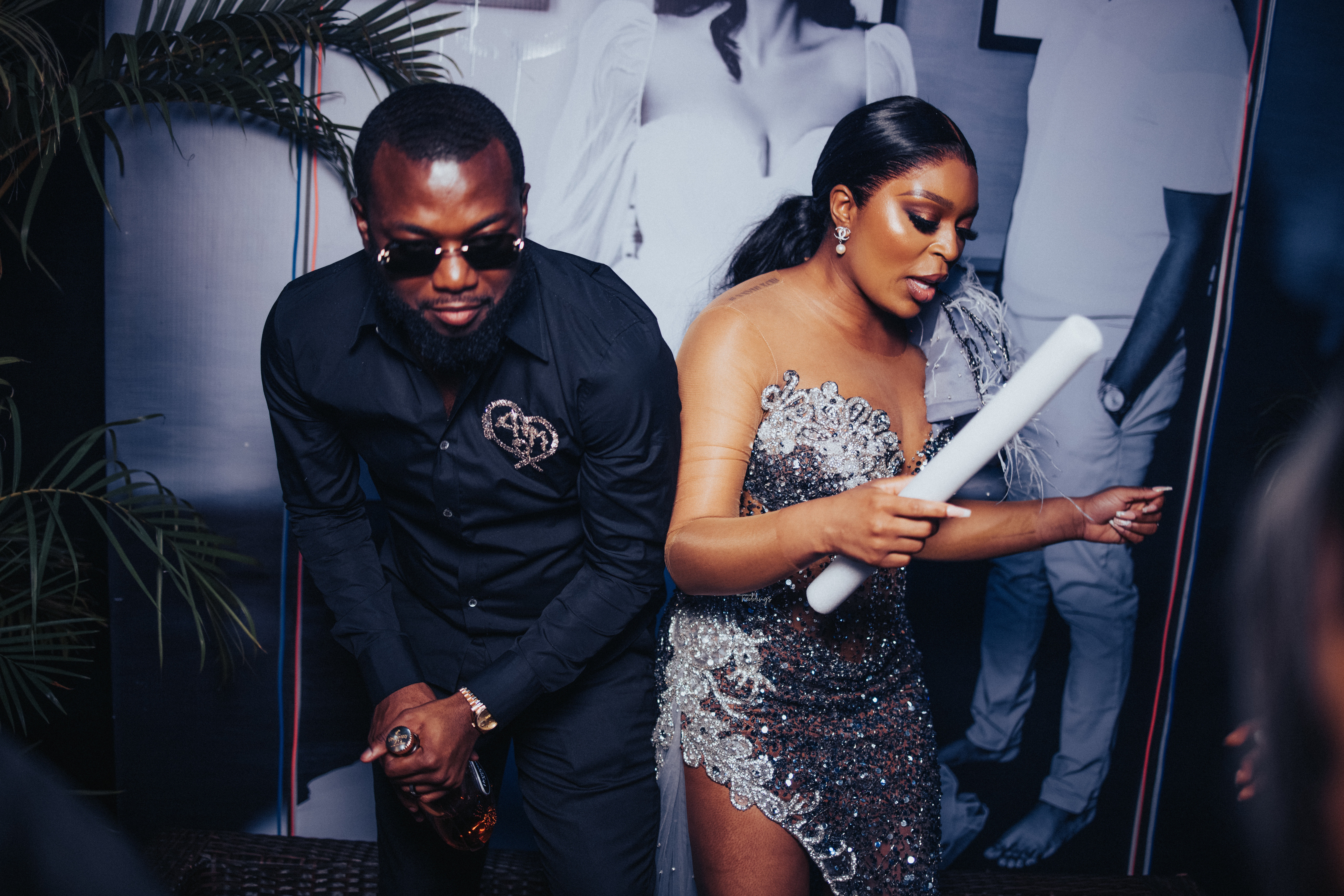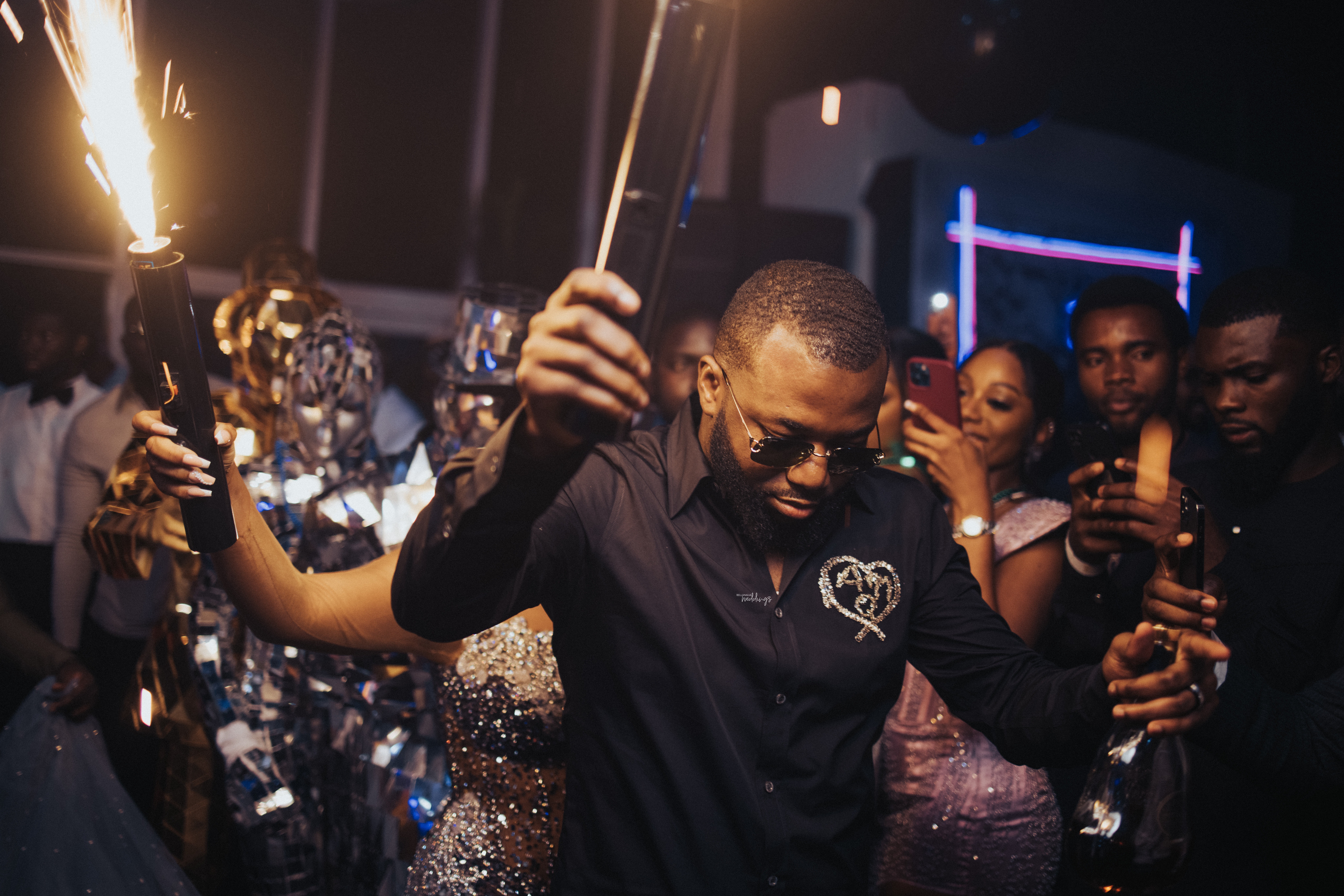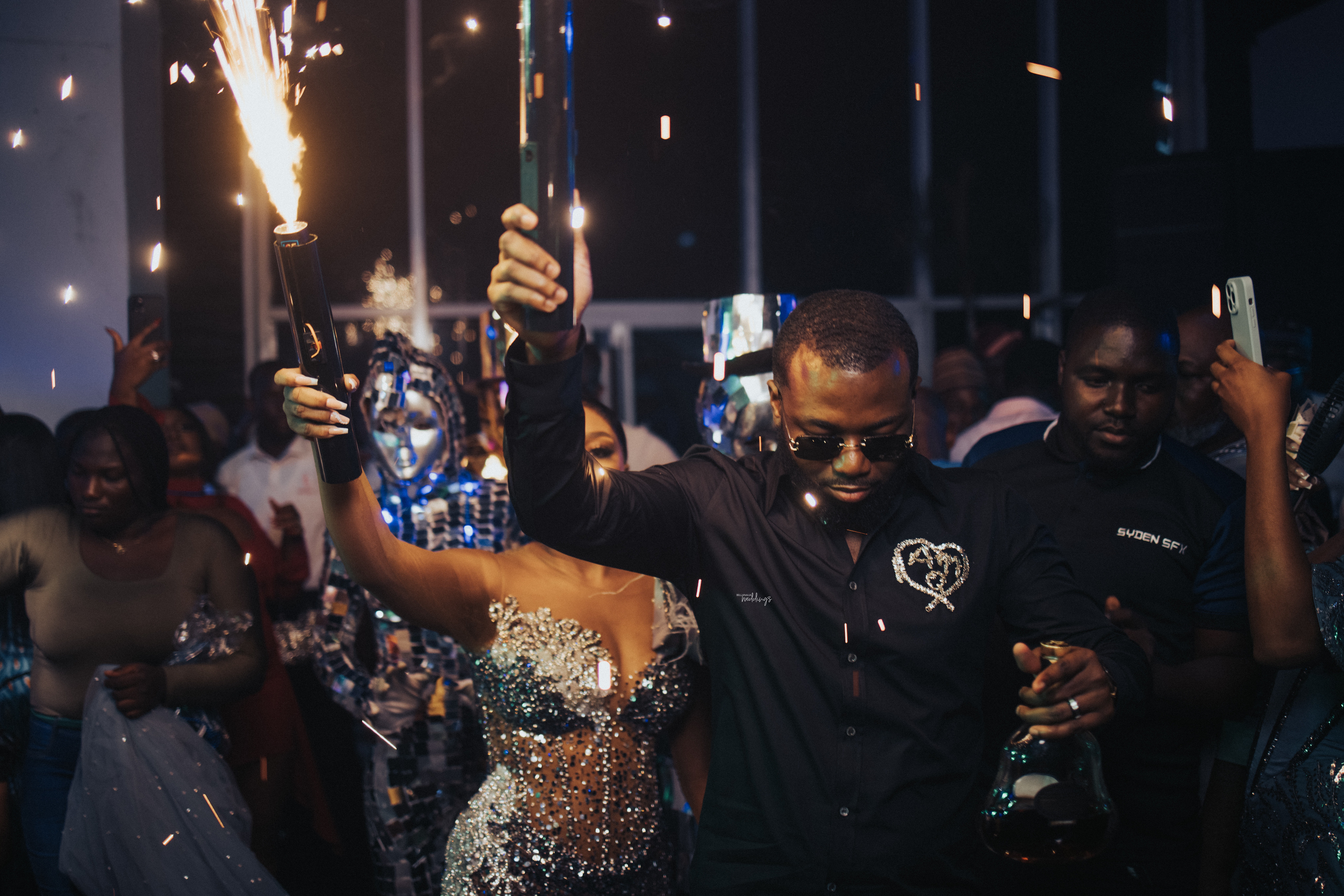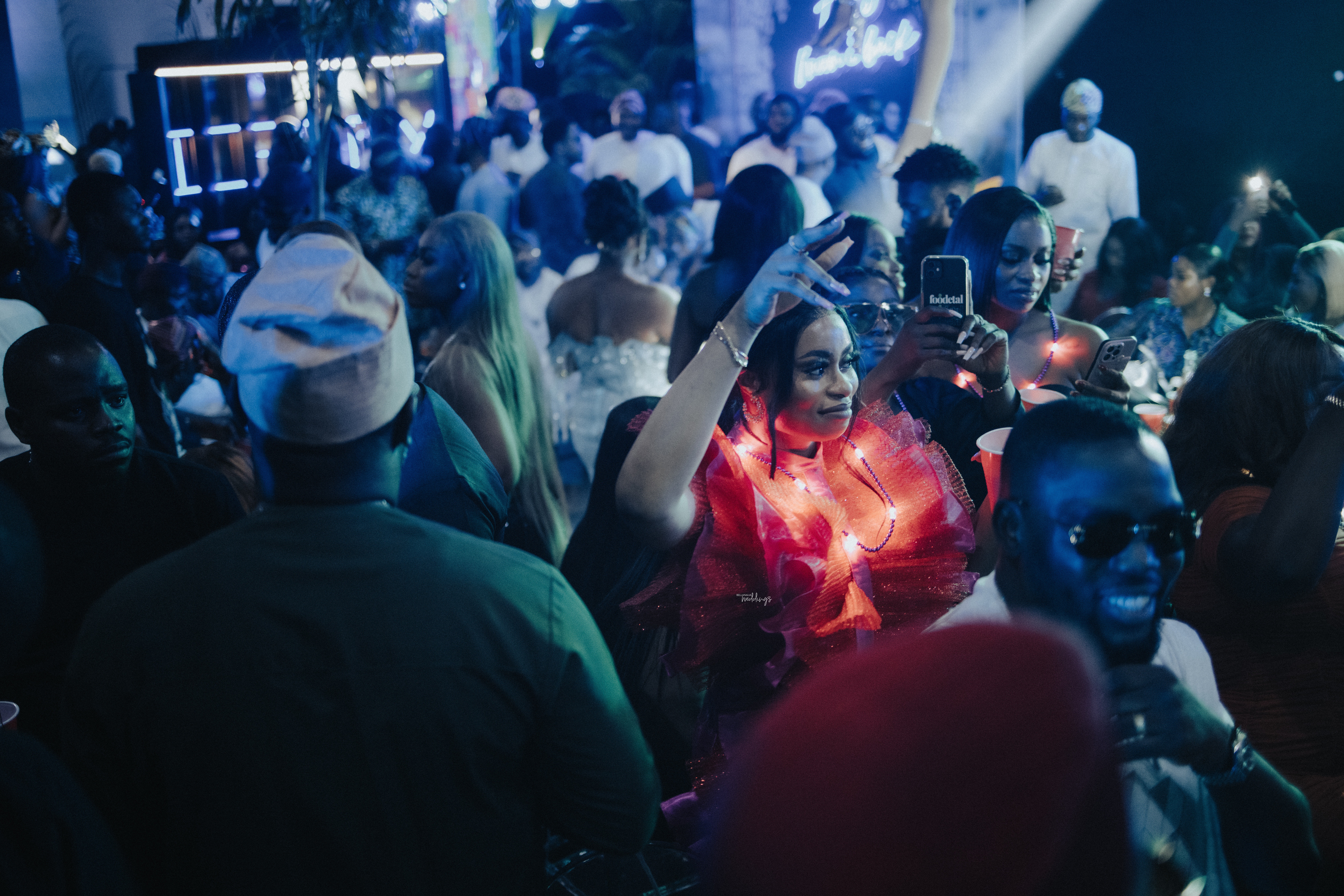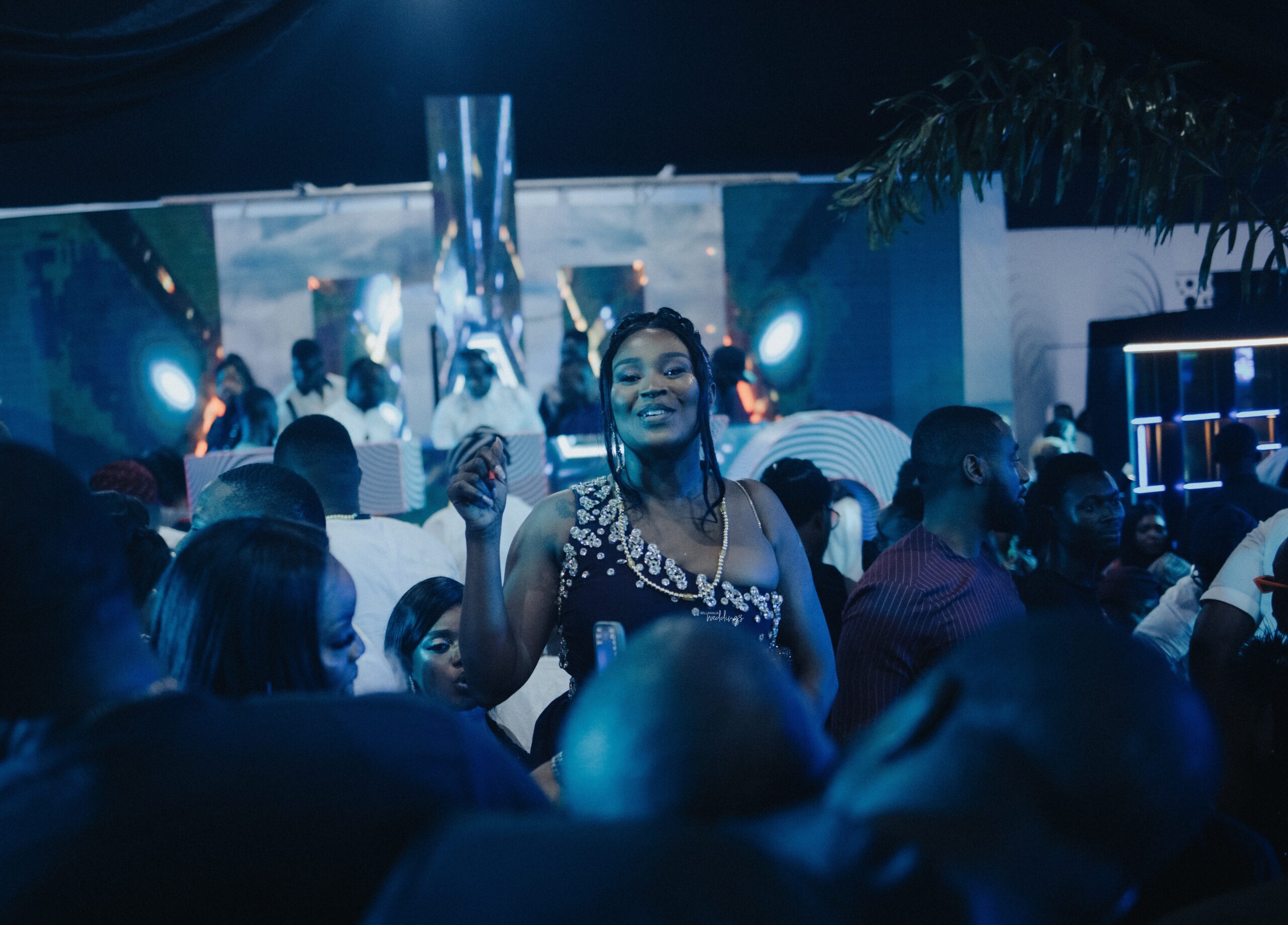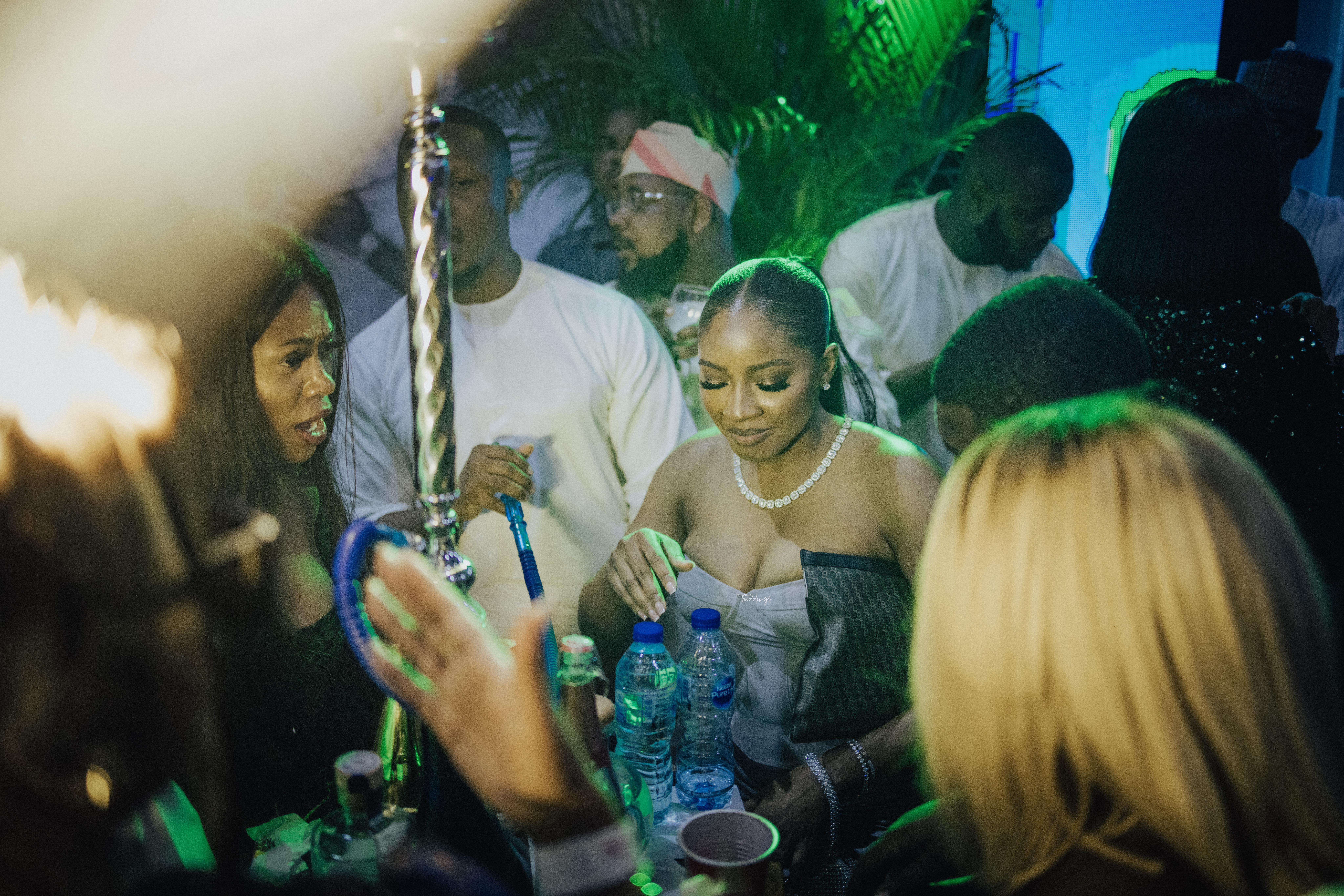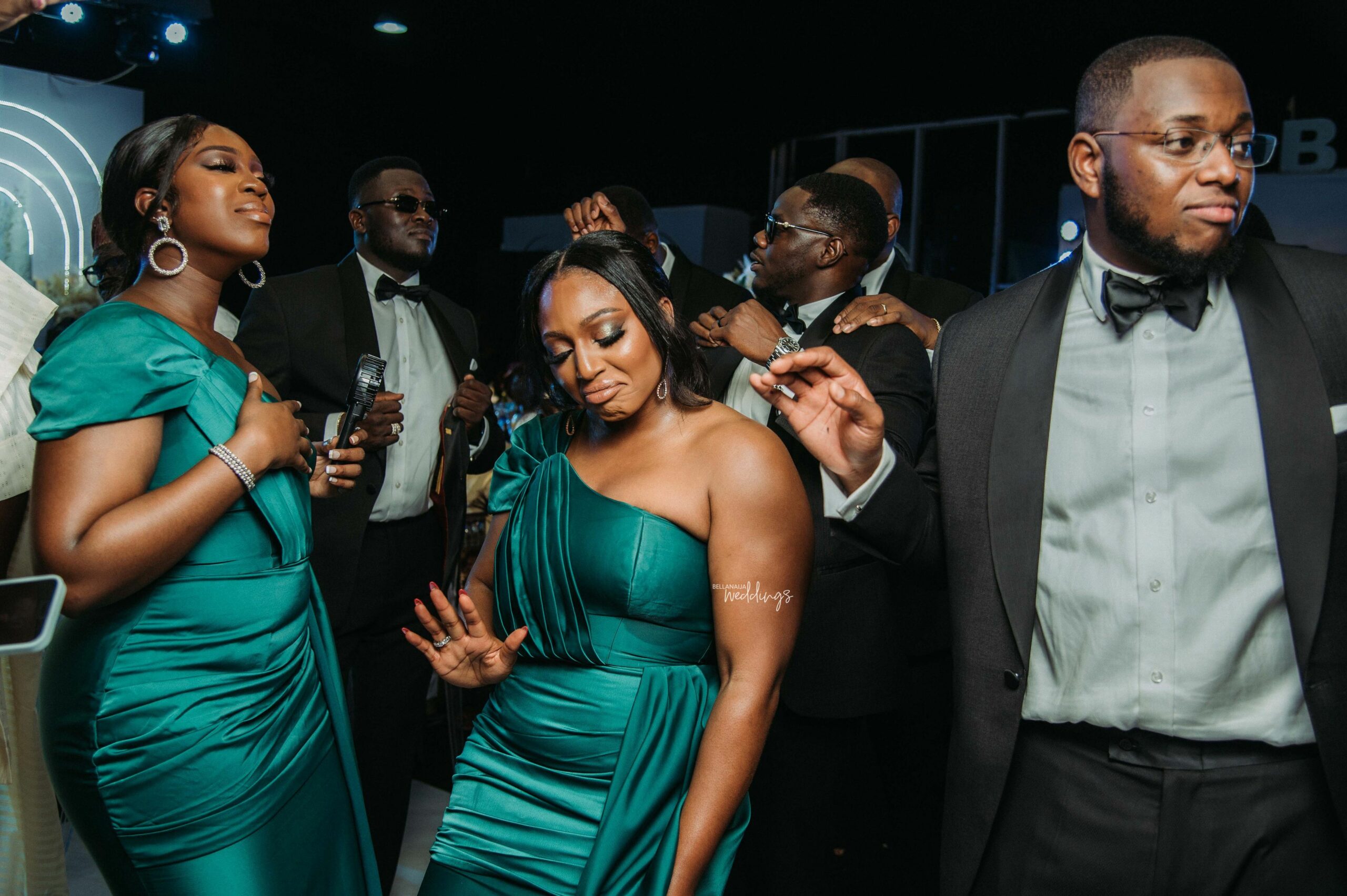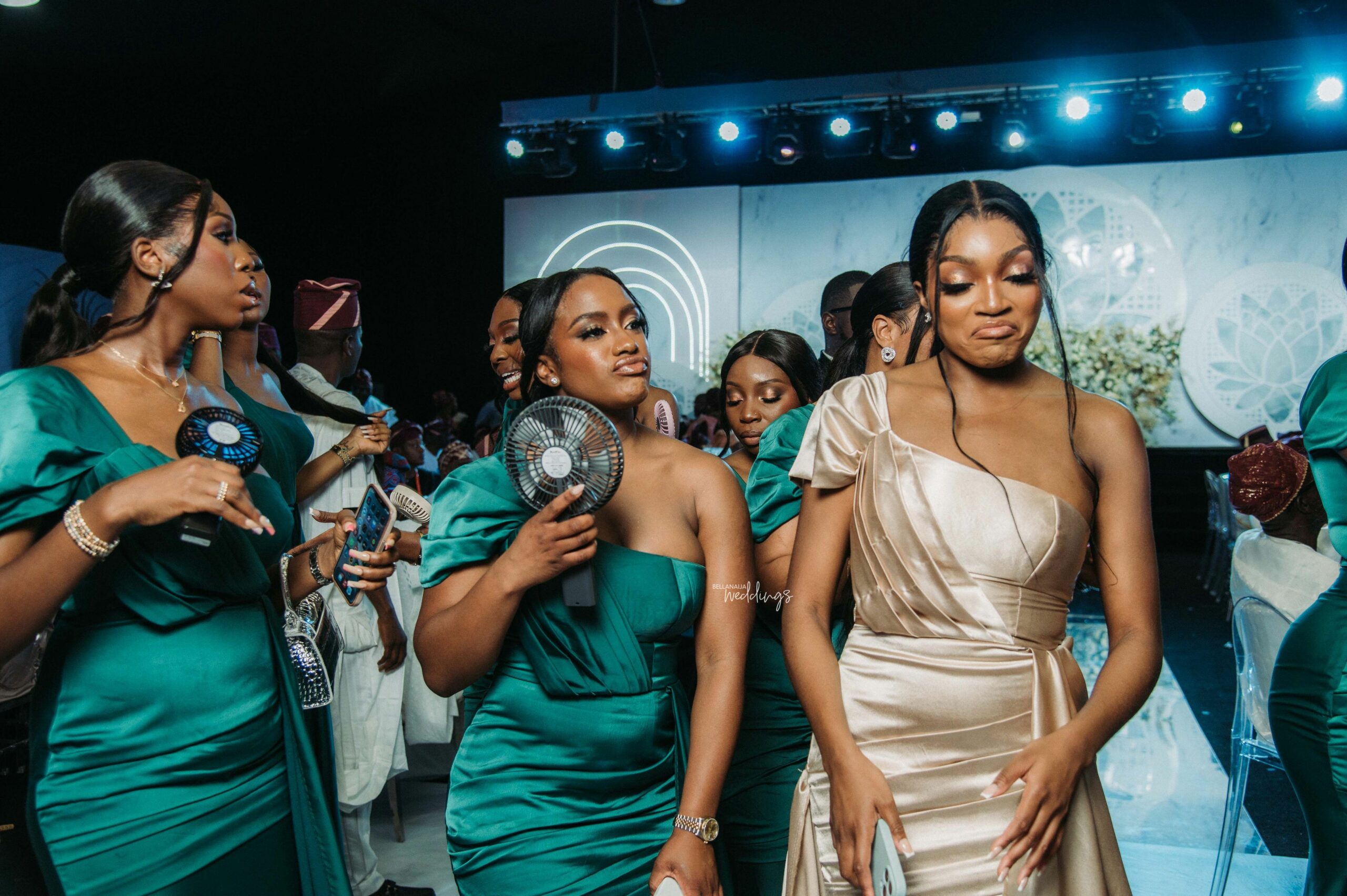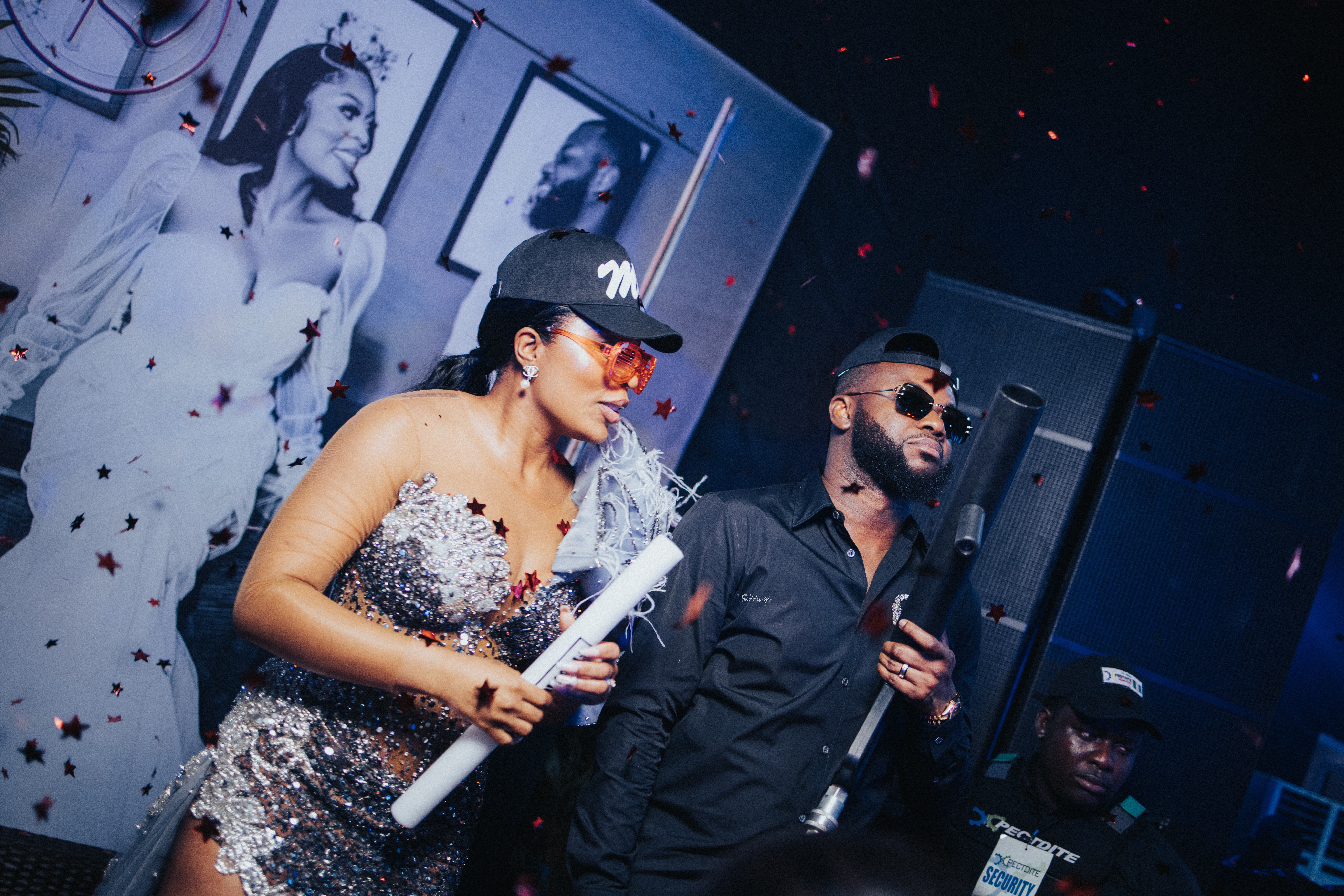 Credits
Bride @karen.abimbola
Bridal stylist @thestyleinfidel
Makeup @ariyikemua
Photography @bedgepictures
Videography @kolefilms
Planner @tessallureevents