Time and again, we are proven right in saying that love can be found anywhere. Today, we're highlighting the Shopping mall on that long list of places to find the love of your life! Don't believe us? Well, ask Ada and Bogus.
Ada was out shopping for her puppy when she caught the eye of her now prince charming, Bogus. From slow conversations to a long term relationship, the two have now taken it the forever way as they tied the knot in a beautiful Igbo traditional wedding ceremony.
Ada was an exquisite Igbo bride in her 3 gorgeous looks and Bogus came through dapper as well. The wedding was filled with colour and love, as evidenced by their beautiful wedding photos. You certainly want to take in all the beauty.
Enjoy their wedding photos and love story as shared by Ada below.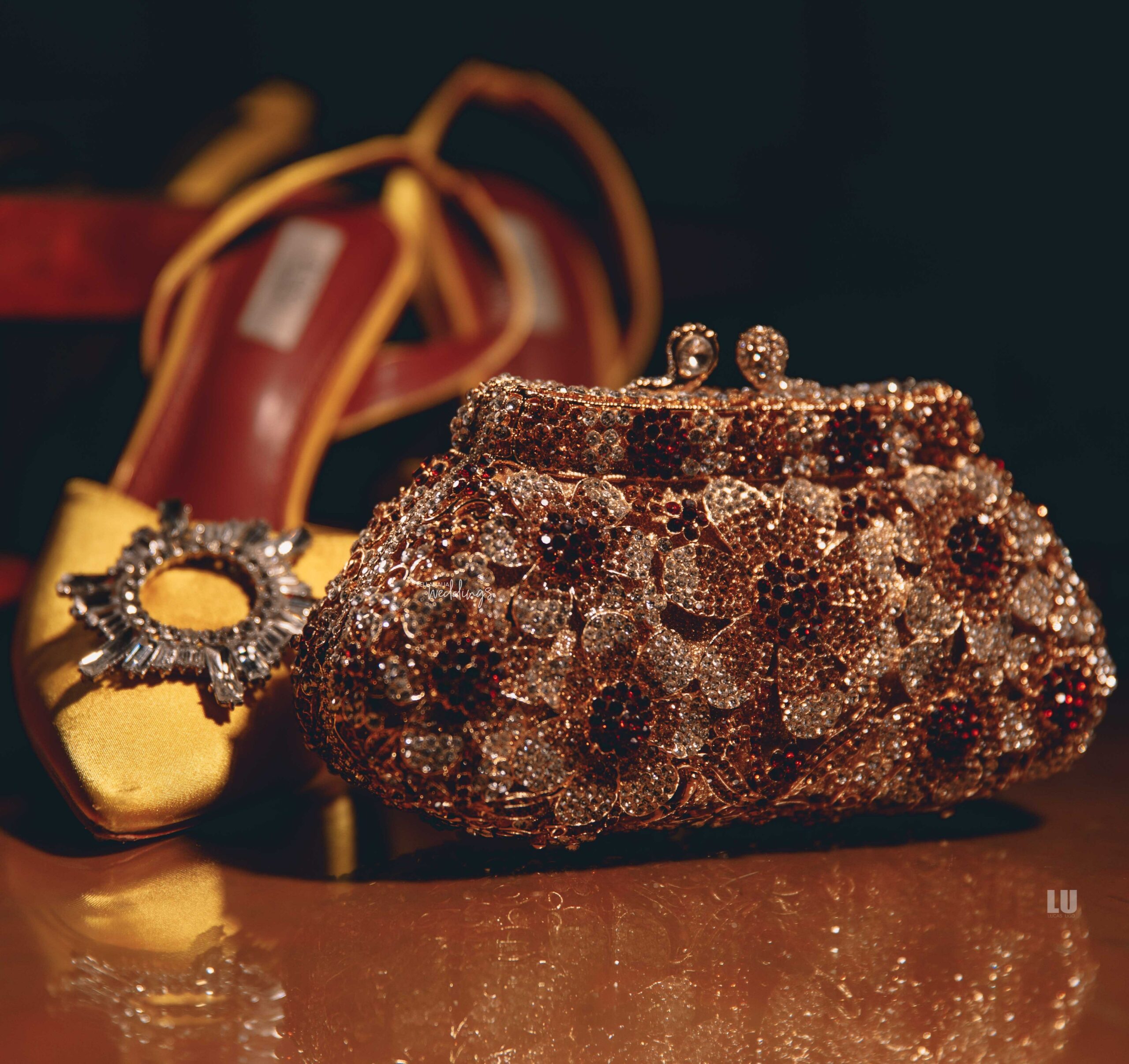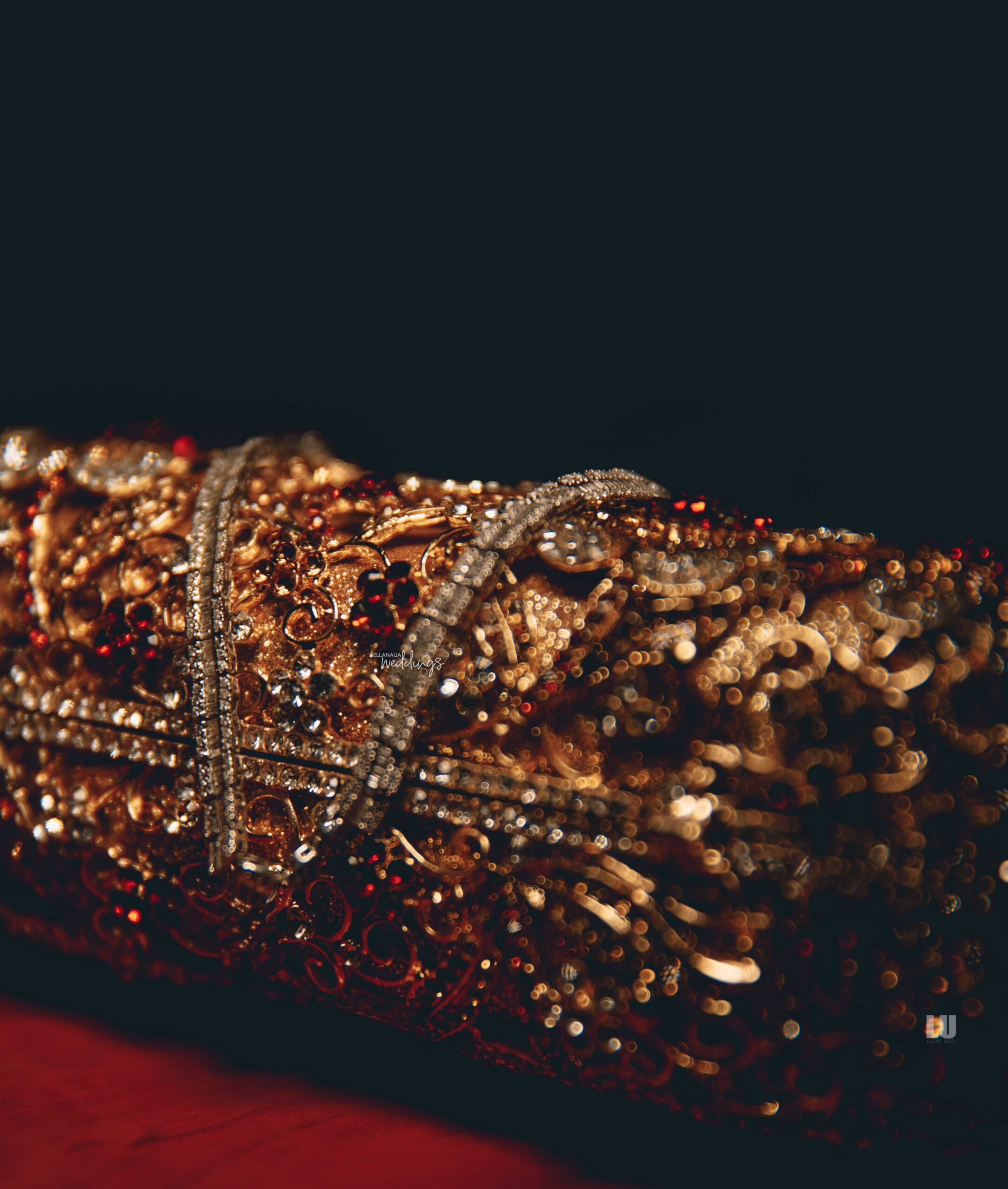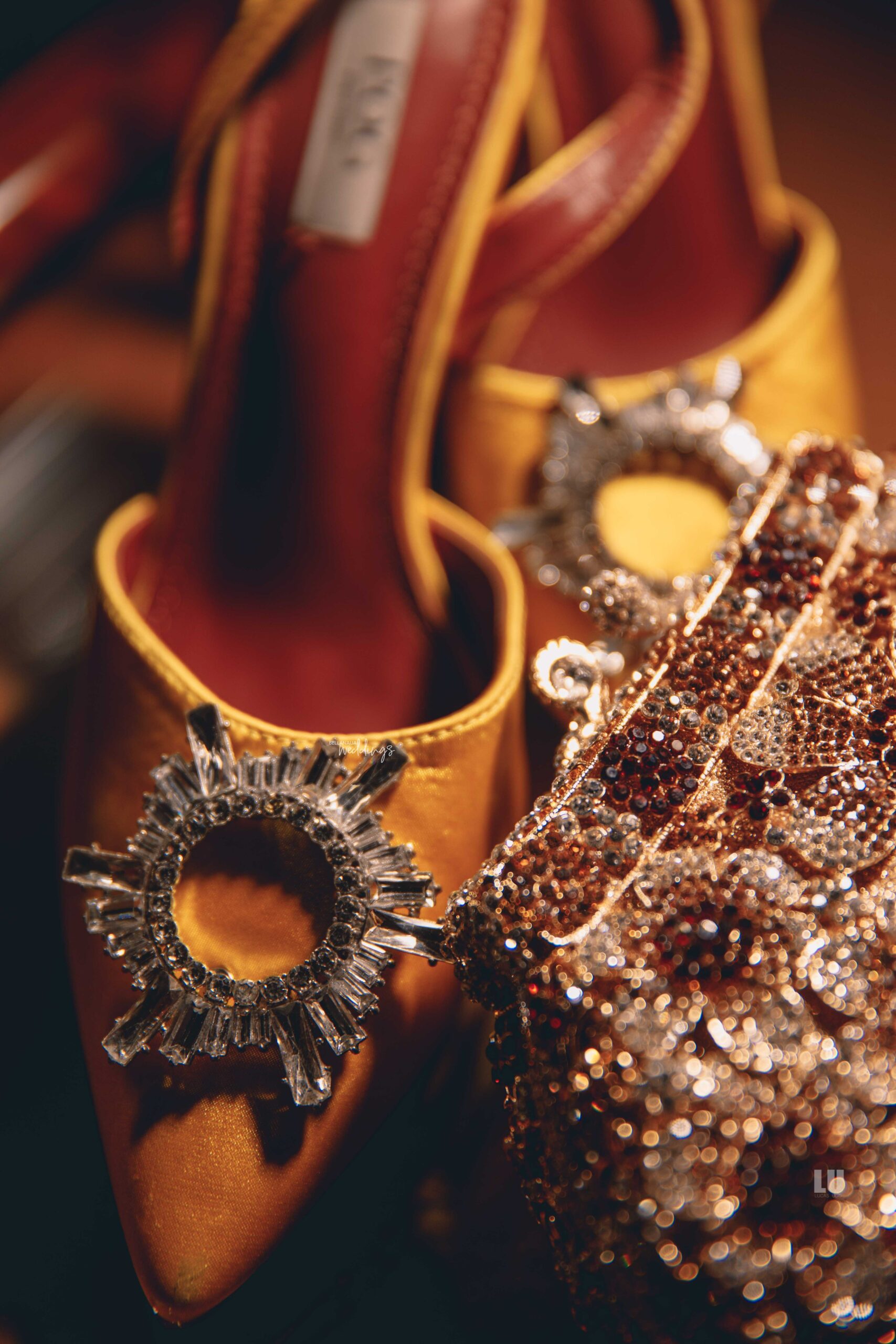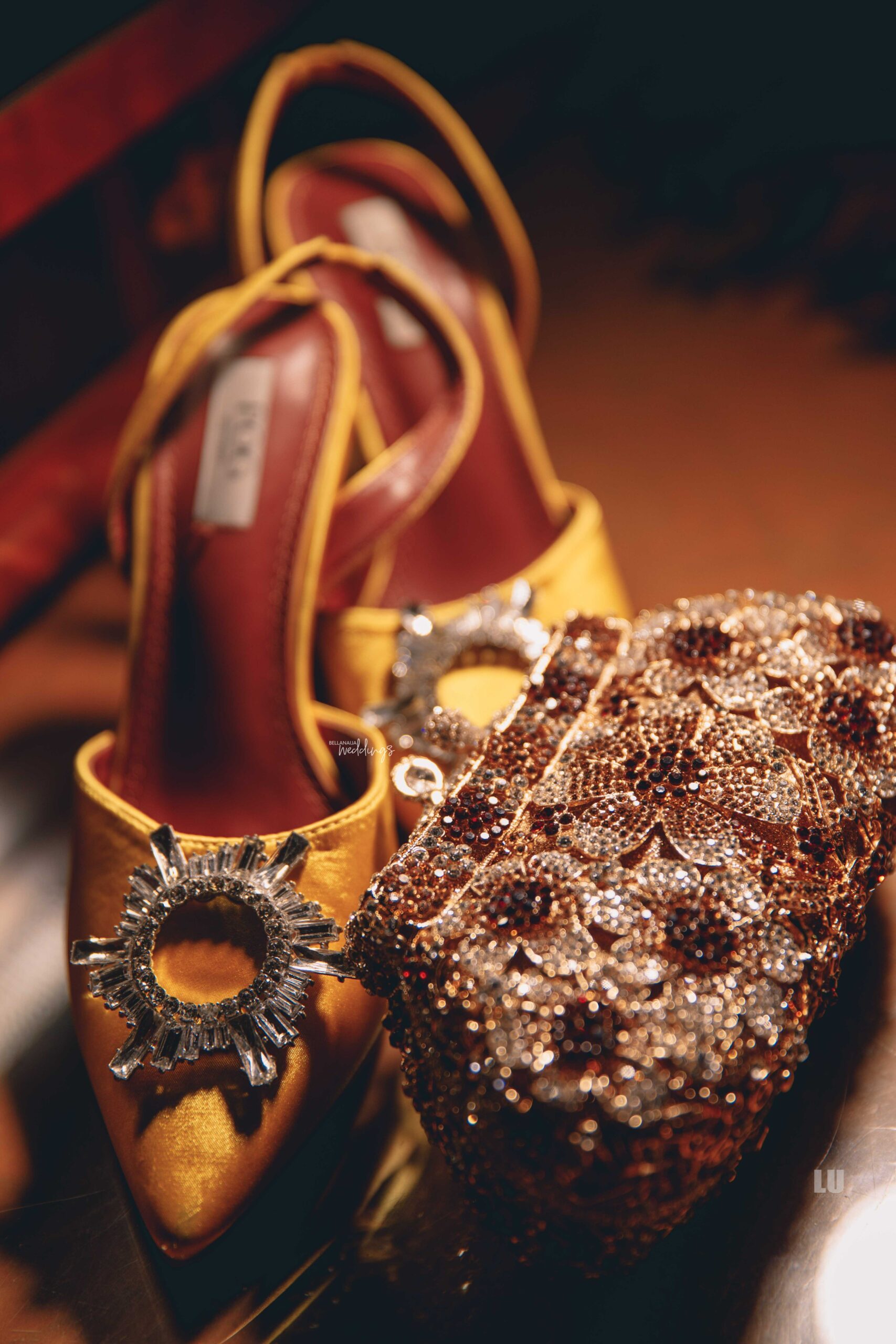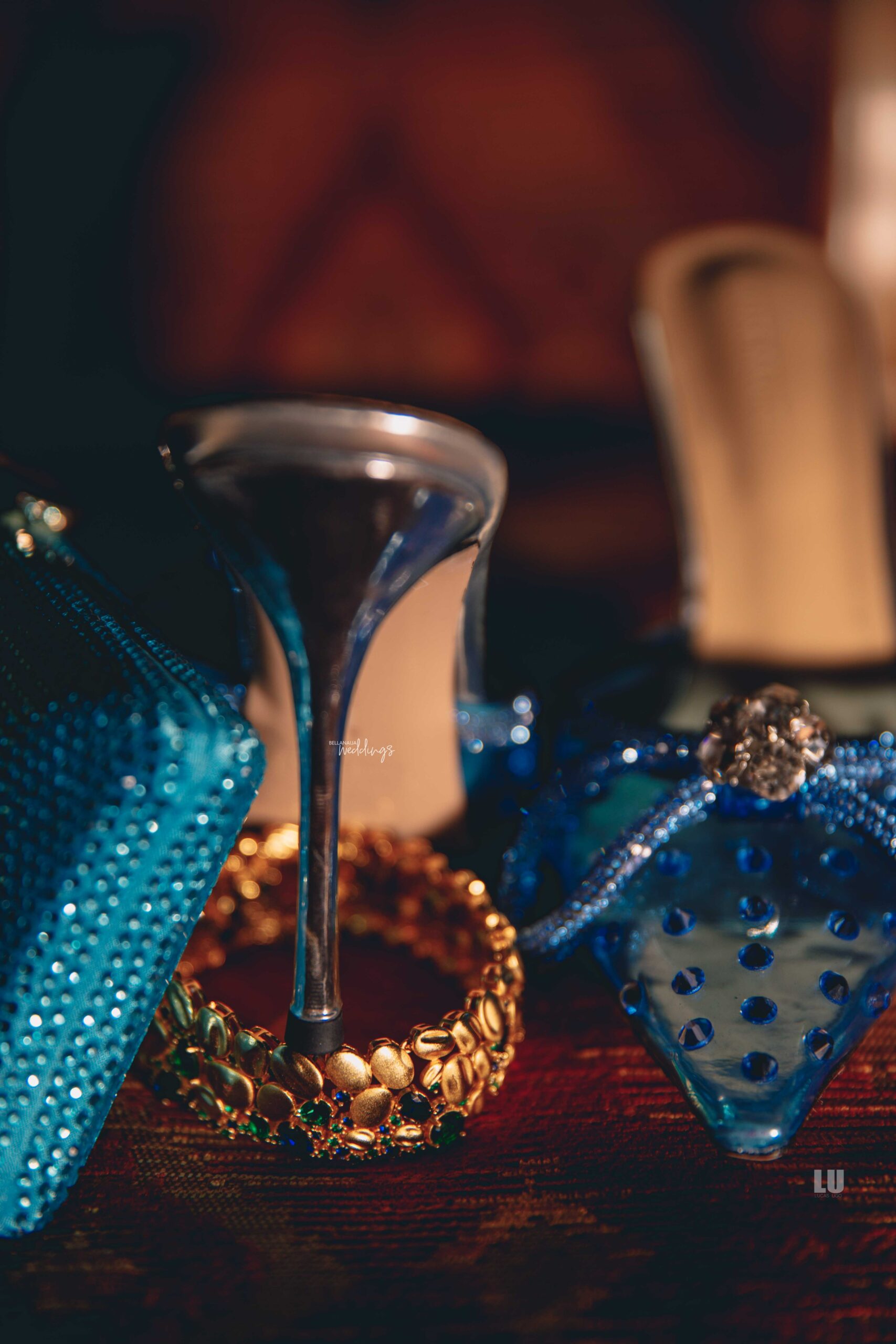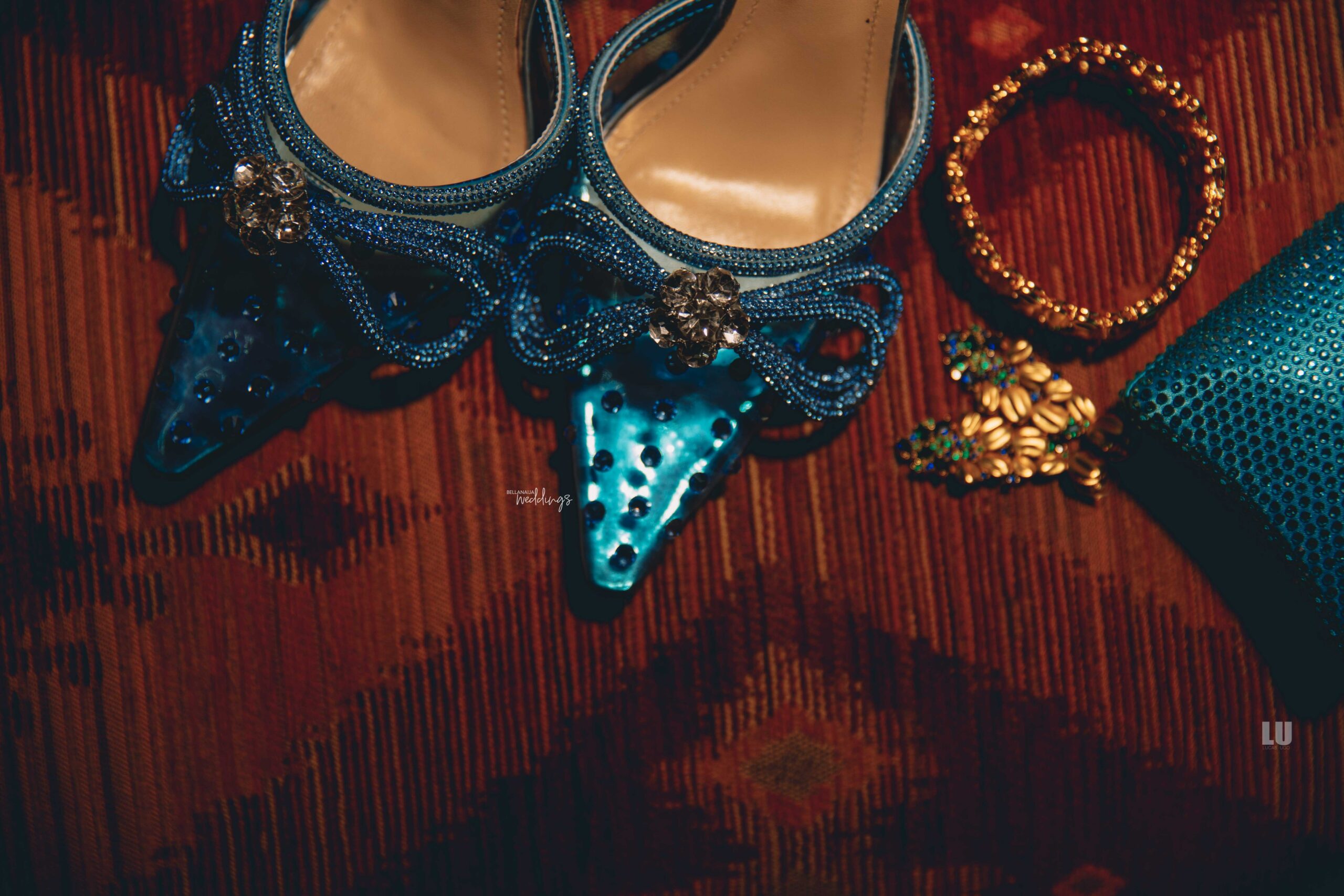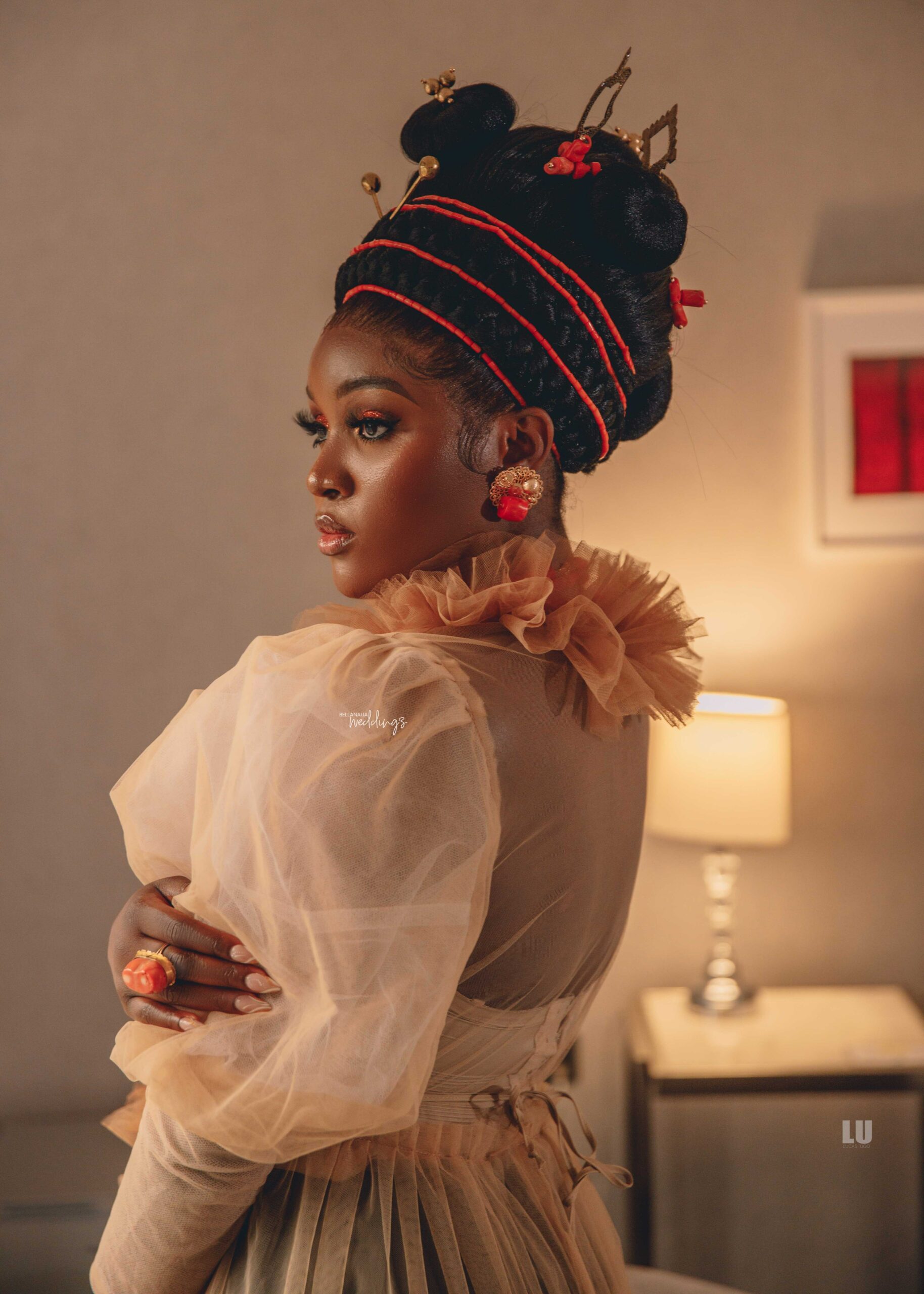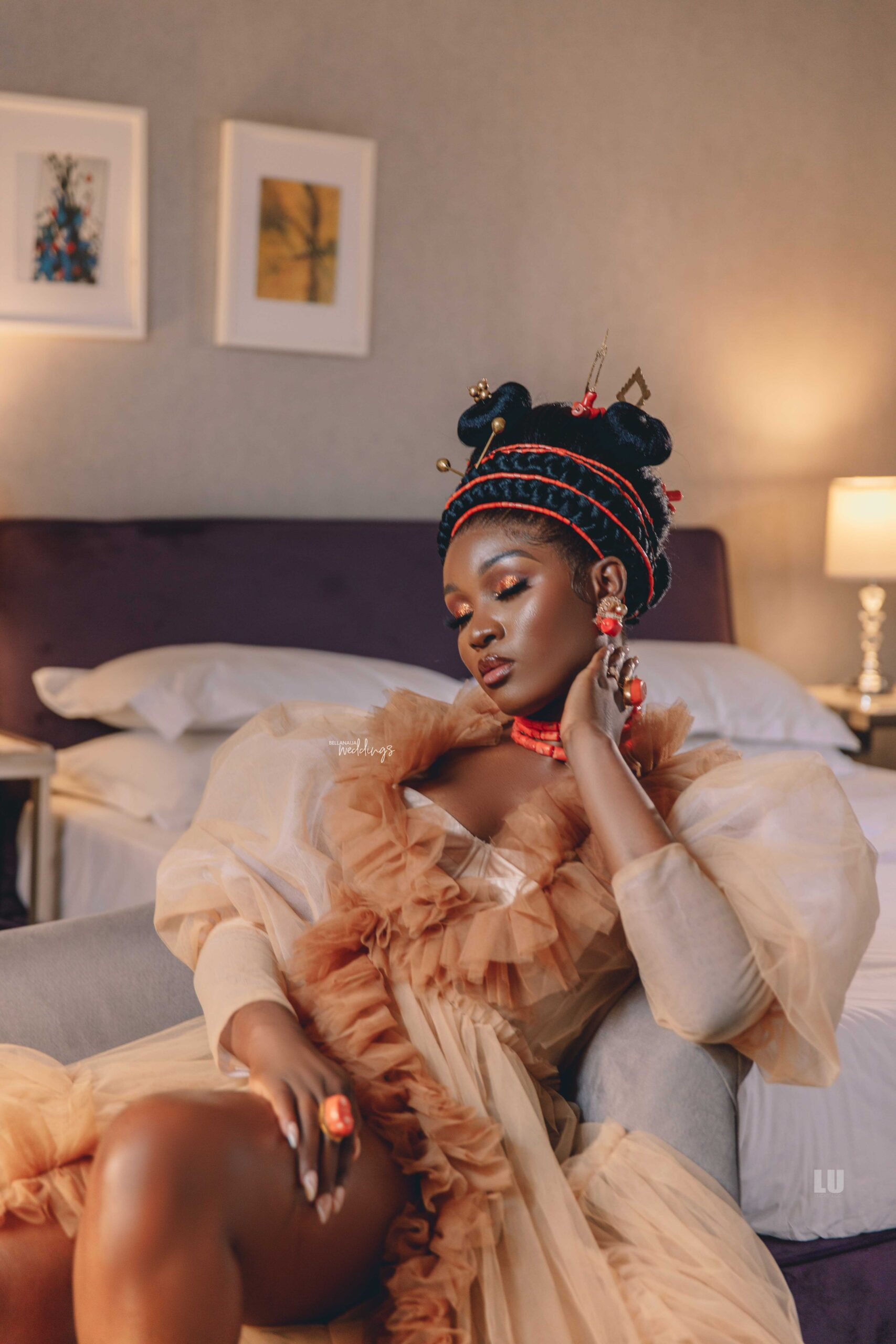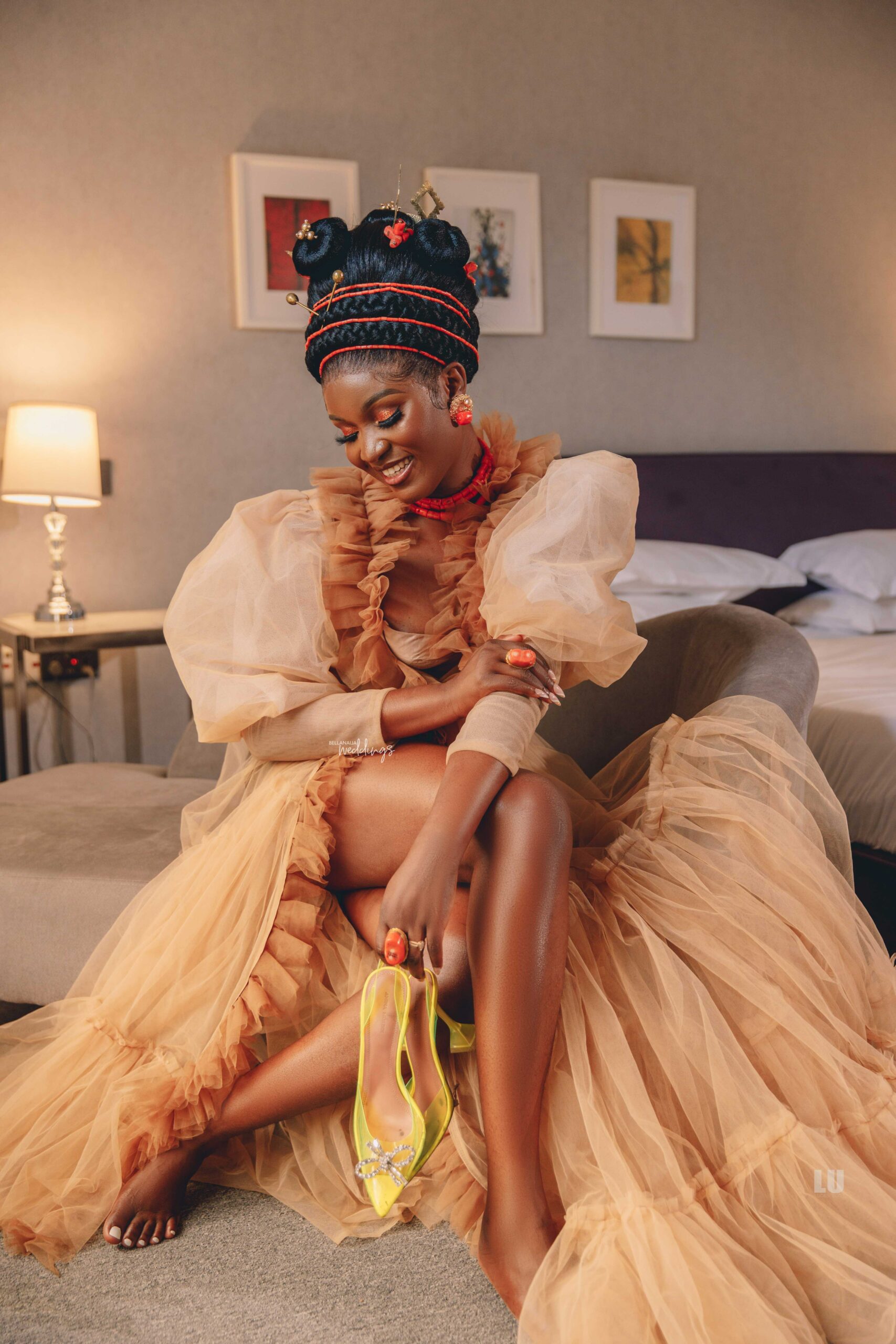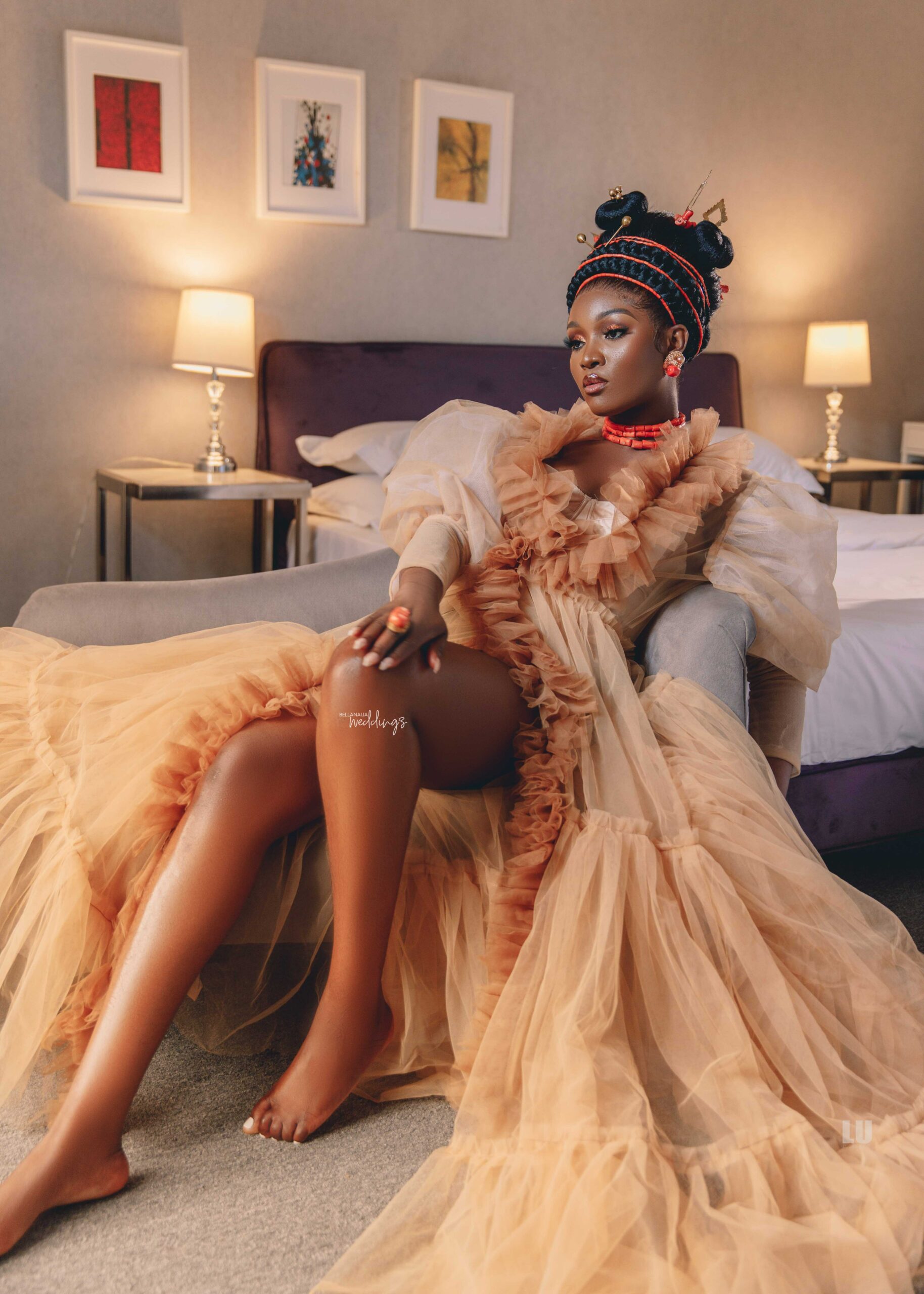 Their love story as shared by Ada:
One very boring evening in the month of March 2016, I went to games in the mall to shop for dog mats and toys for my puppy then (Cookie is late now). I was at the counter when a guy approached me and said his friend wanted my phone number, I told him off and said "let the person that wants my number come himself if he's serious" and he left. A few minutes later I see a fine-looking man beside me asking why I was shopping for dog items and I continued the conversation about my puppy with him. He was soft-spoken, intelligent and eloquent. I was done making payments and wanted to leave when he asked for my number and when I hesitated he said "I thought you asked me to come myself now". Lmao. He was the one that sent his friend earlier. I took his phone and punched in my phone number and left.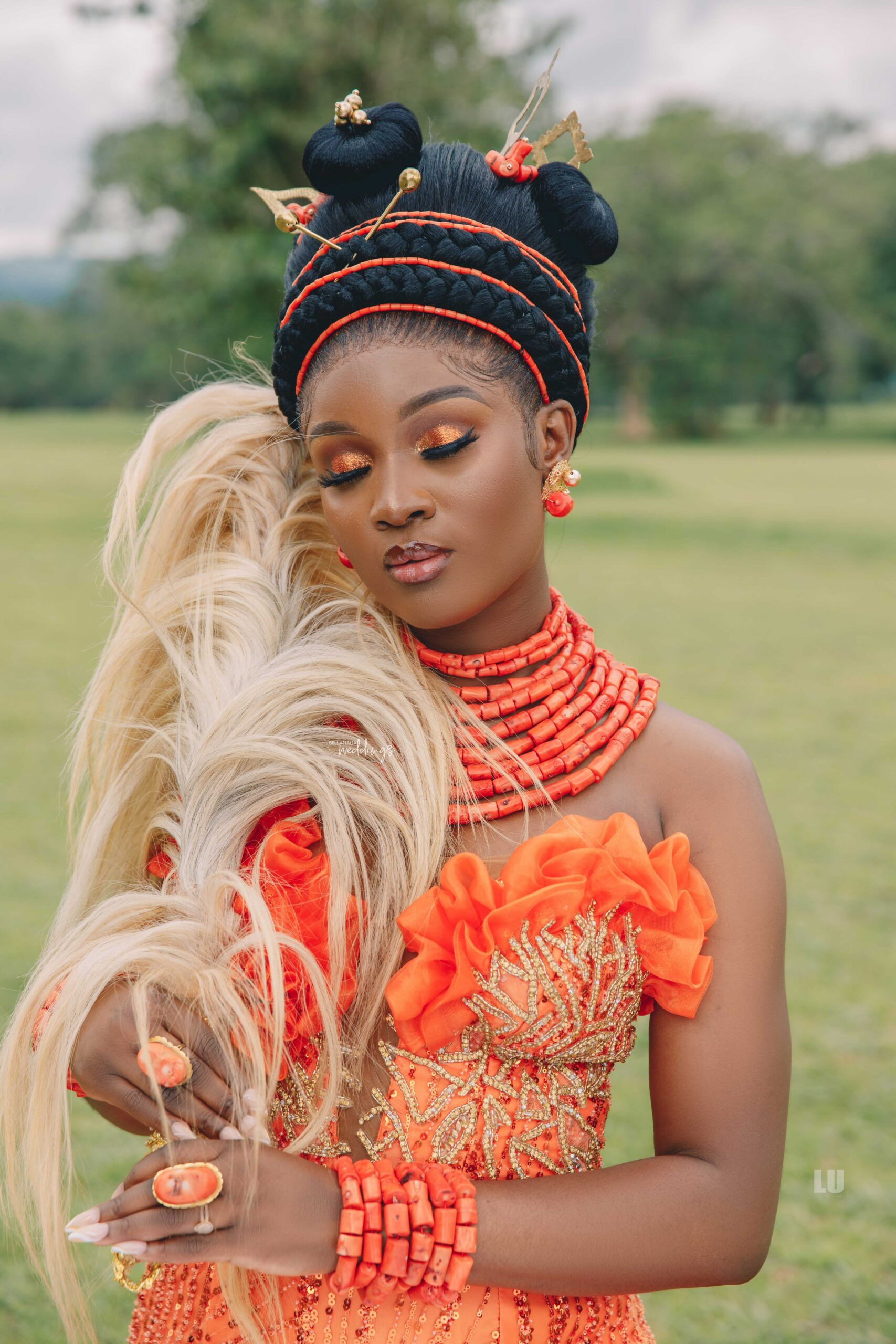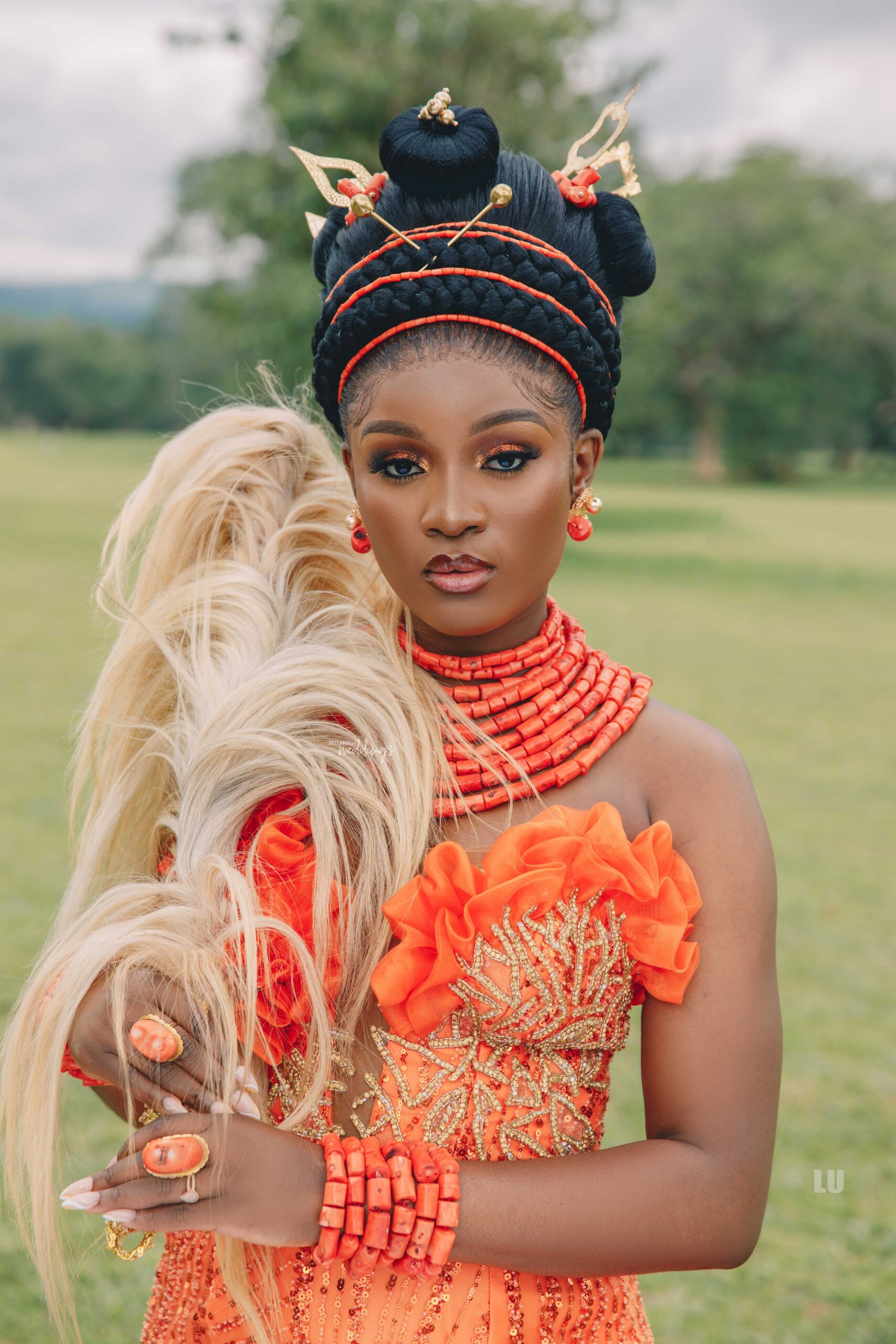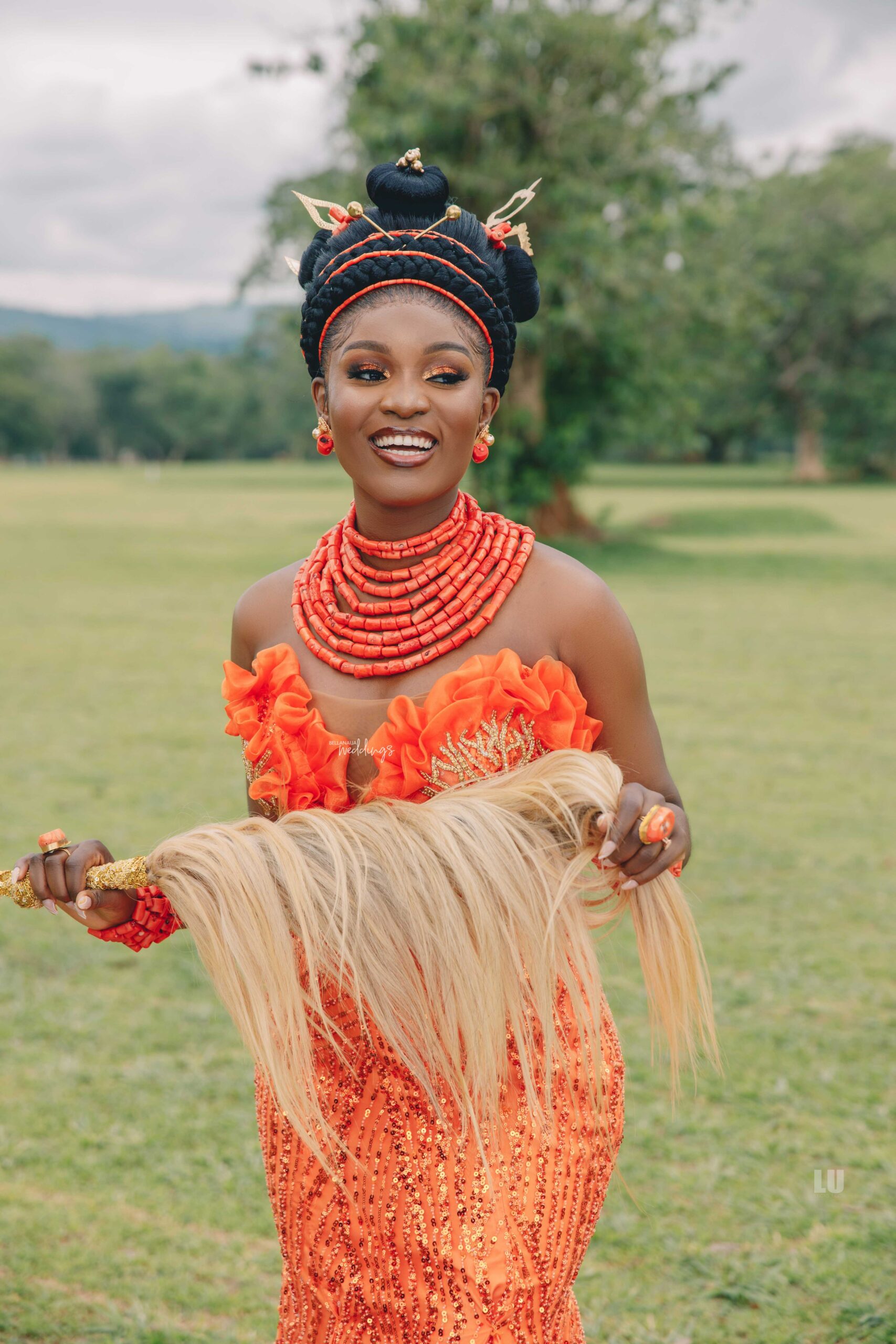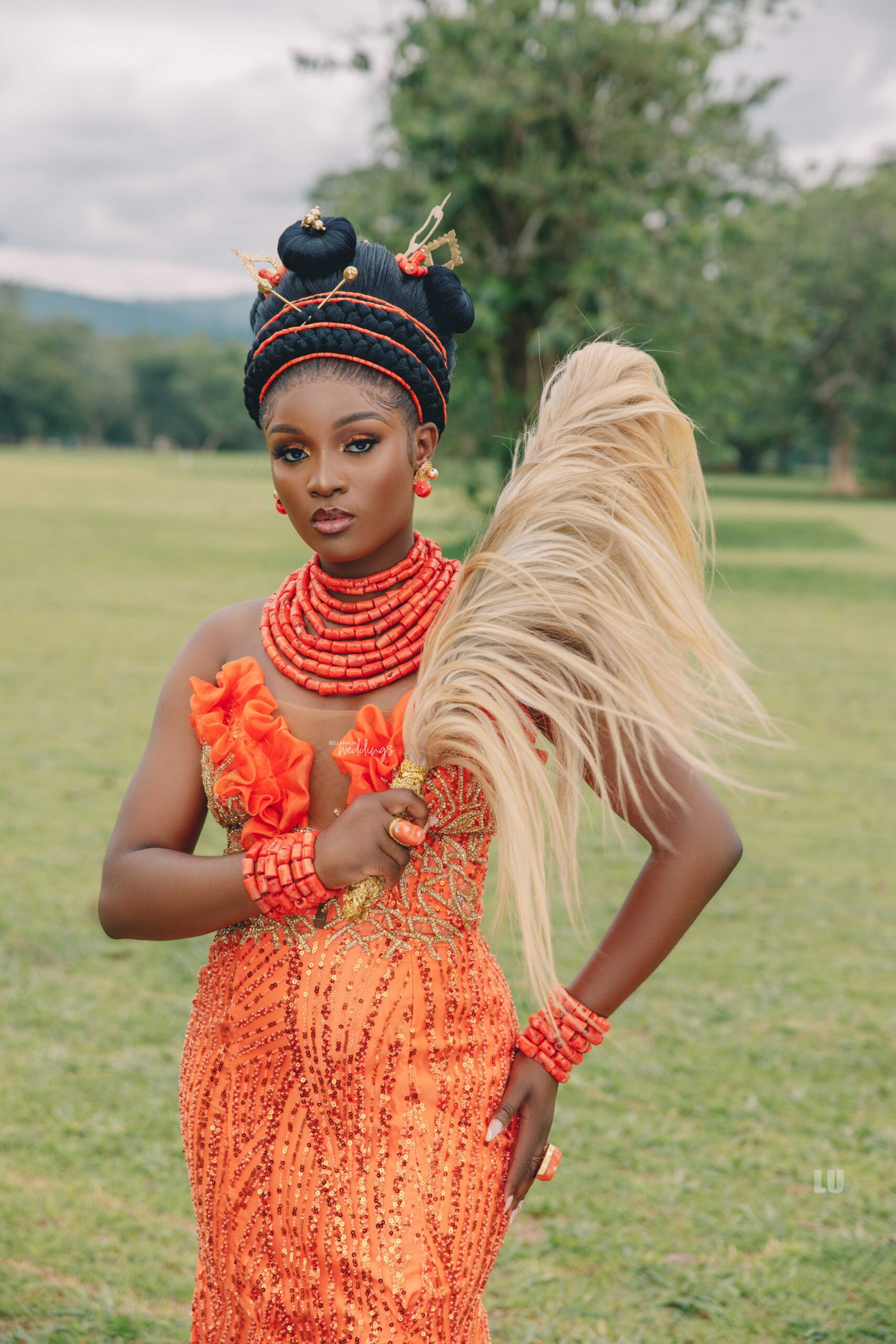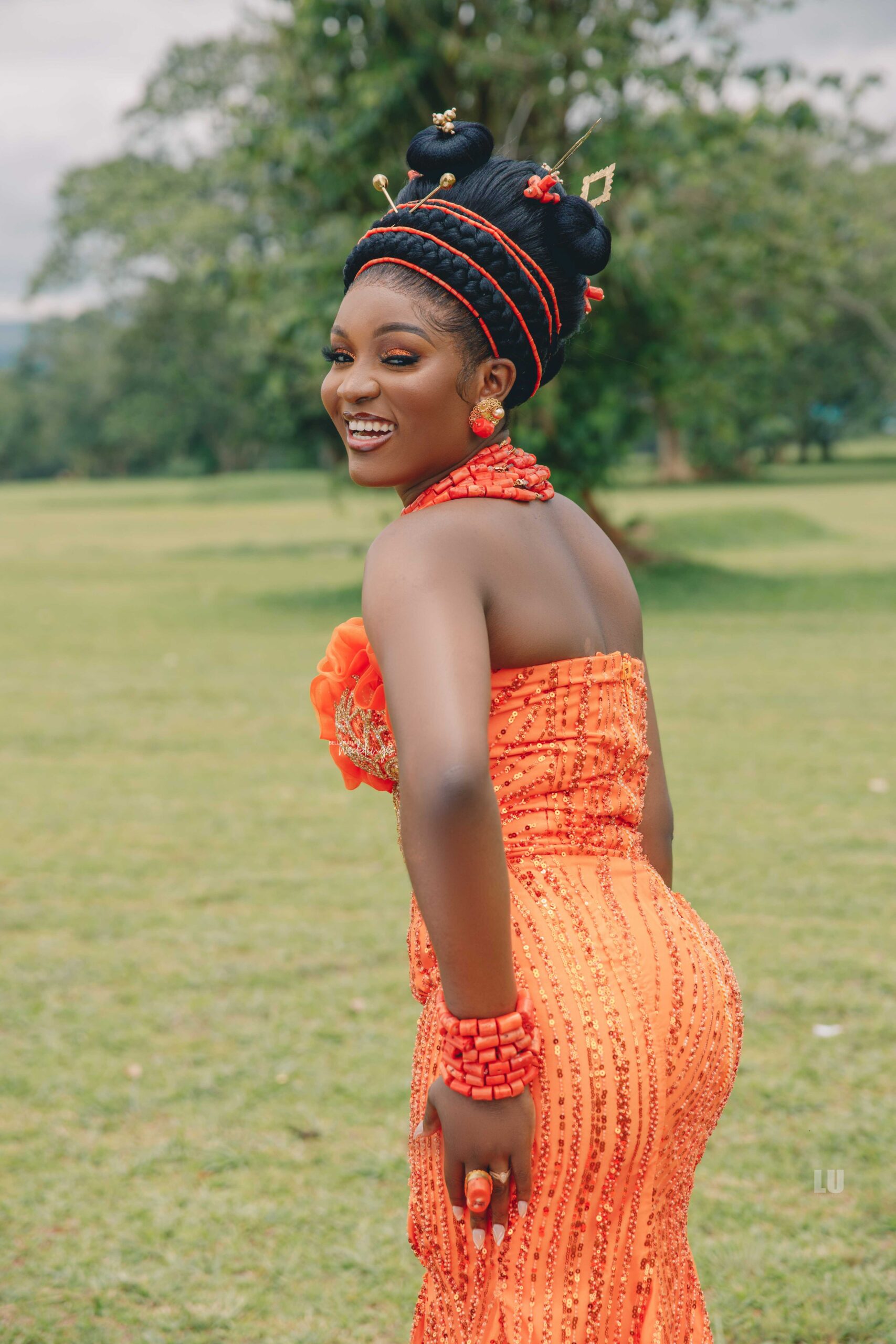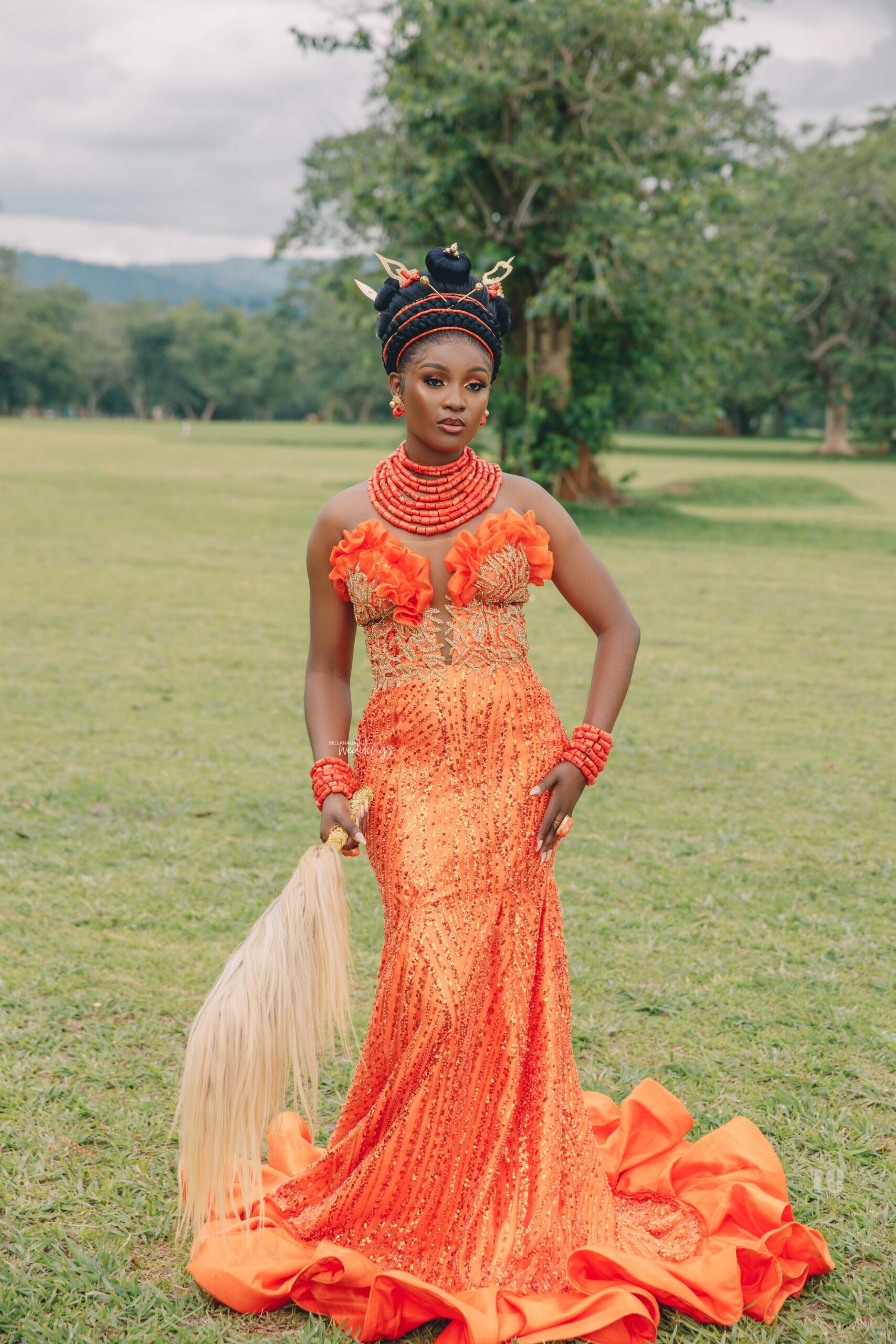 Let's check out the dapper Groom as well!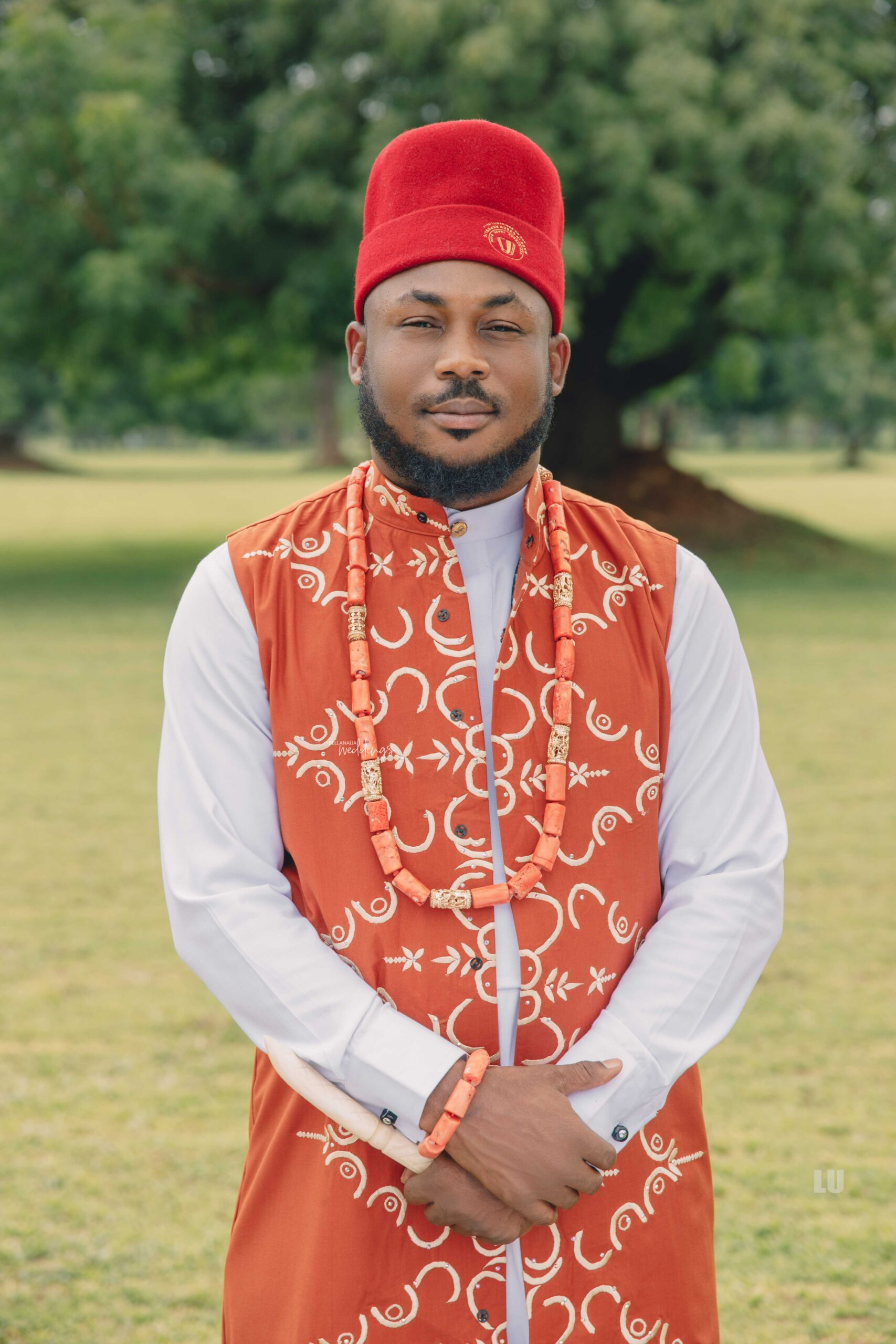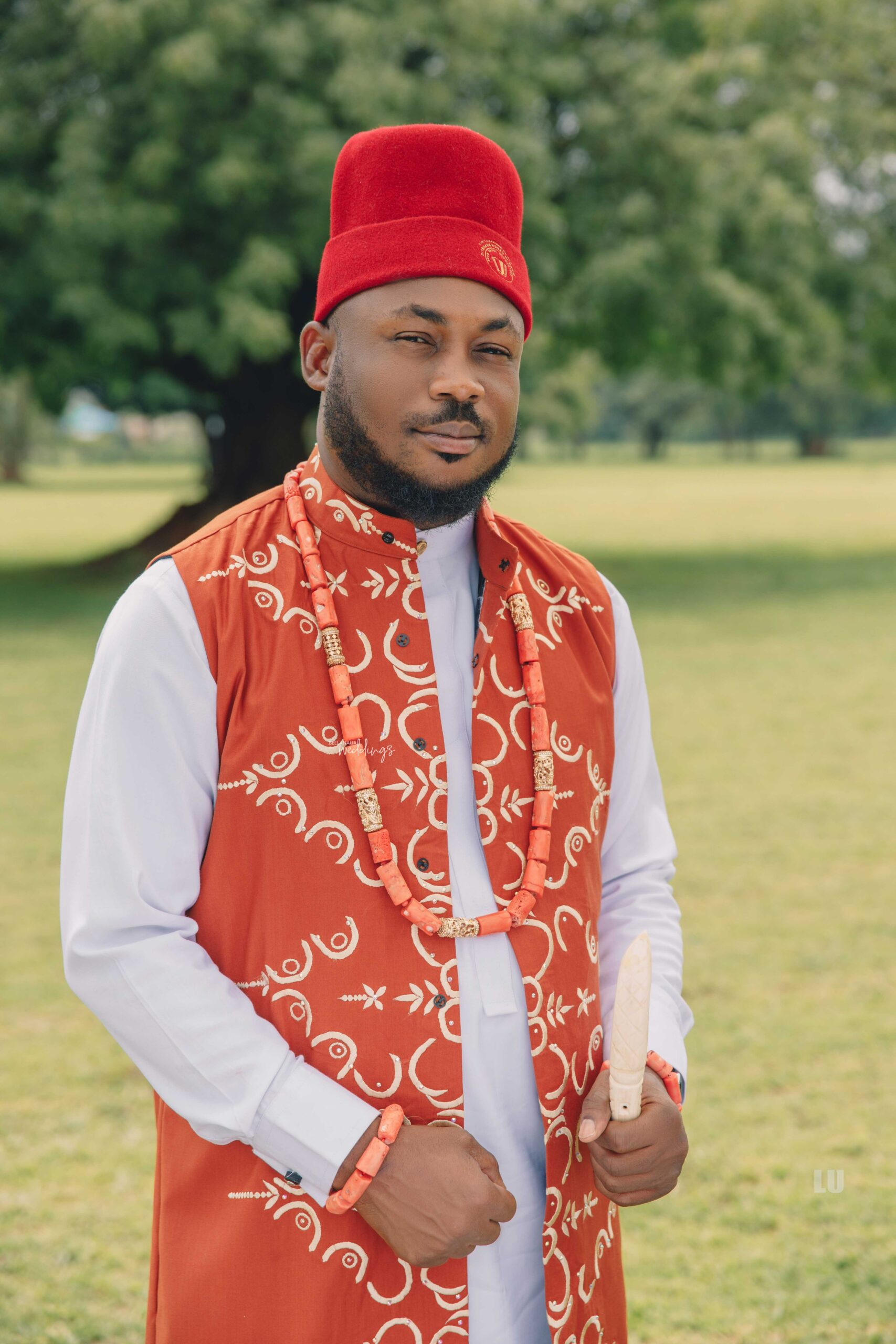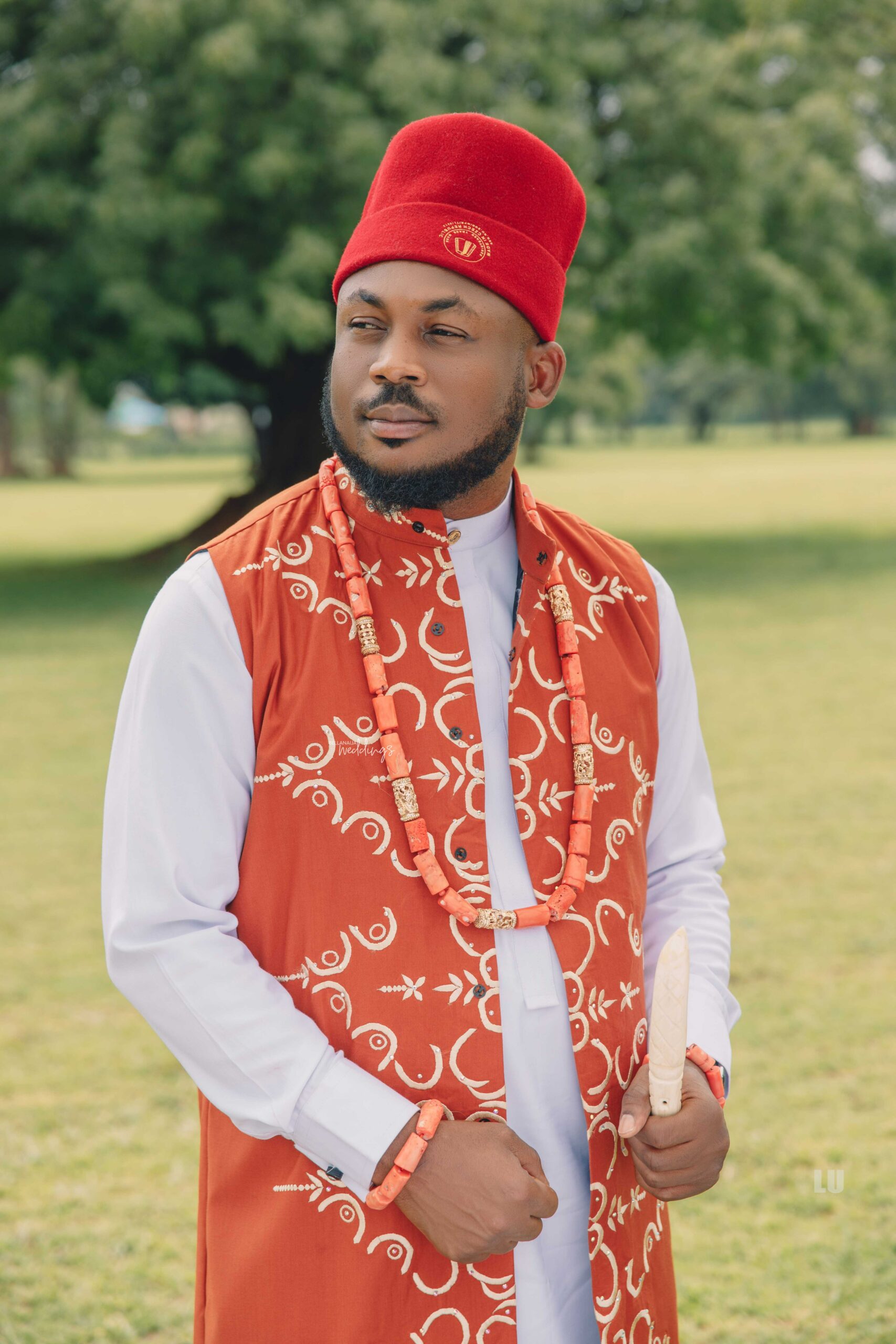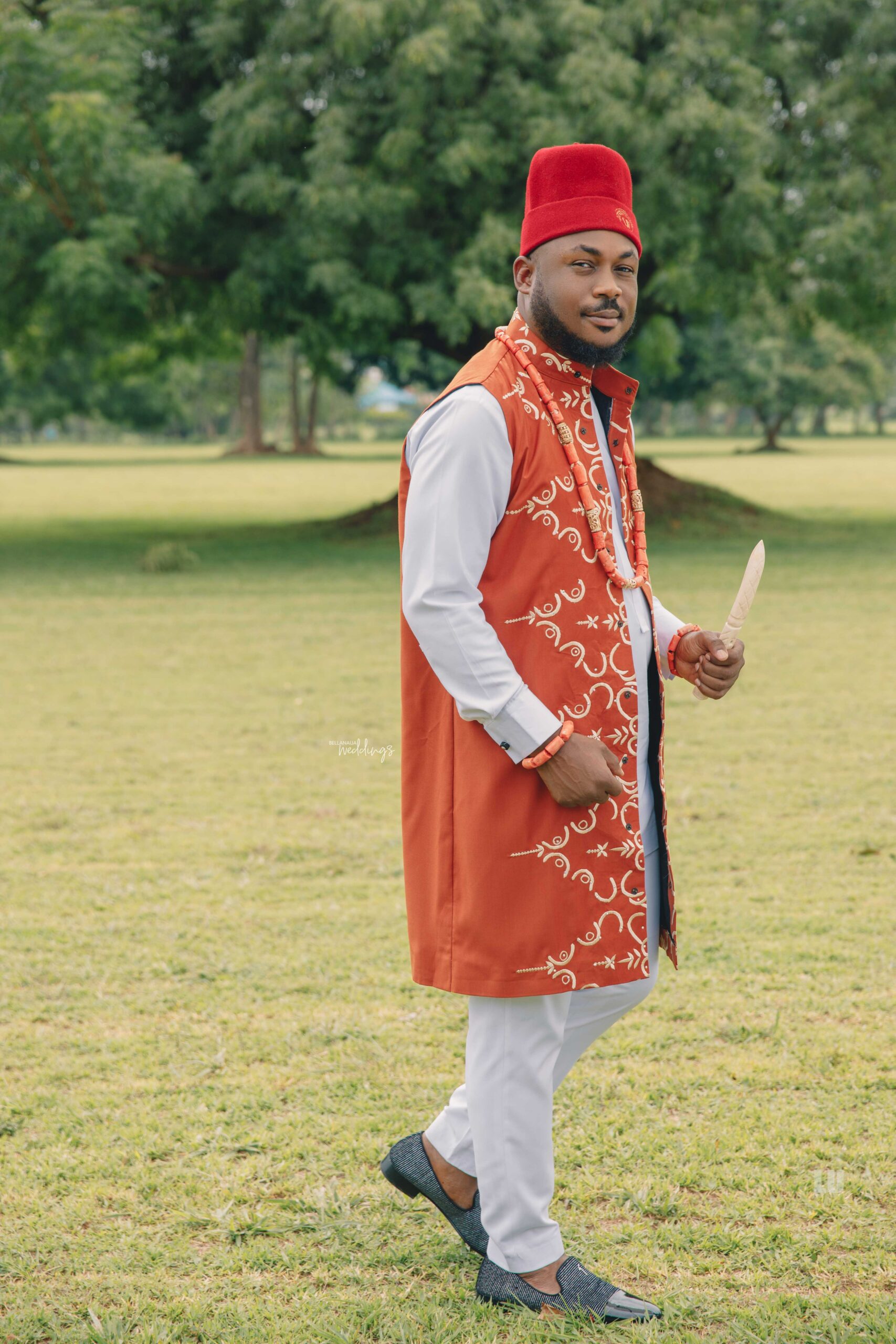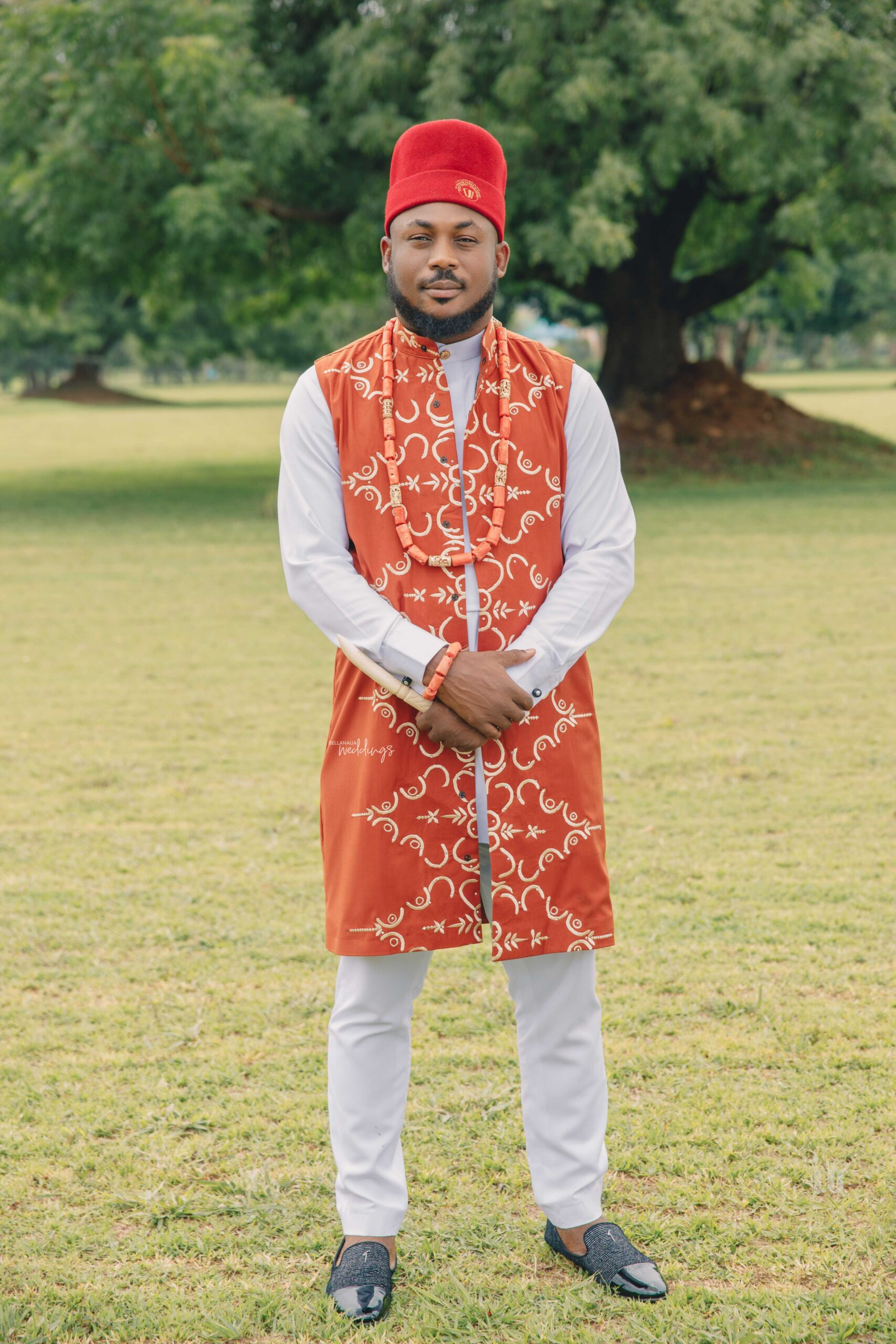 He called and we started getting to know each other. We became friends and we went on dates a few times. Conversations were slow at first but it blossomed into talking every day. Fast forward to about a year and a few months. He decided he wanted us to be more than friends. He told my best friend and she told me but I kept my cool until he mentioned it to me and we agreed to start a relationship. I already liked him so I didn't give it a second thought lol. He took so much interest in me and anything I did. I had never seen someone so intentional about me, give so much care and support to someone you're not yet married to. He brought breakfasts to mine sometimes even though the toasts and pancakes were dead and dropped me off at school before he starts his day.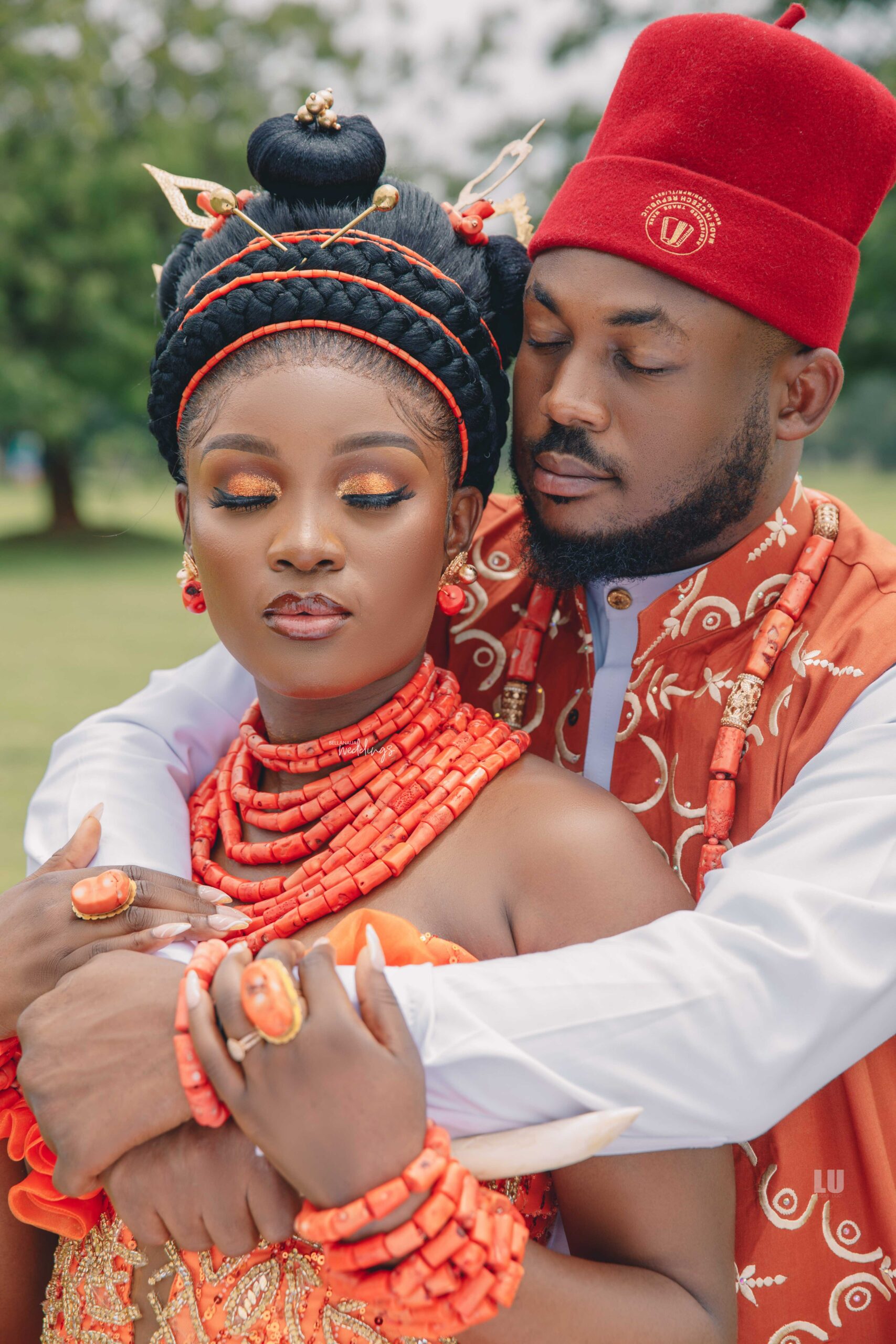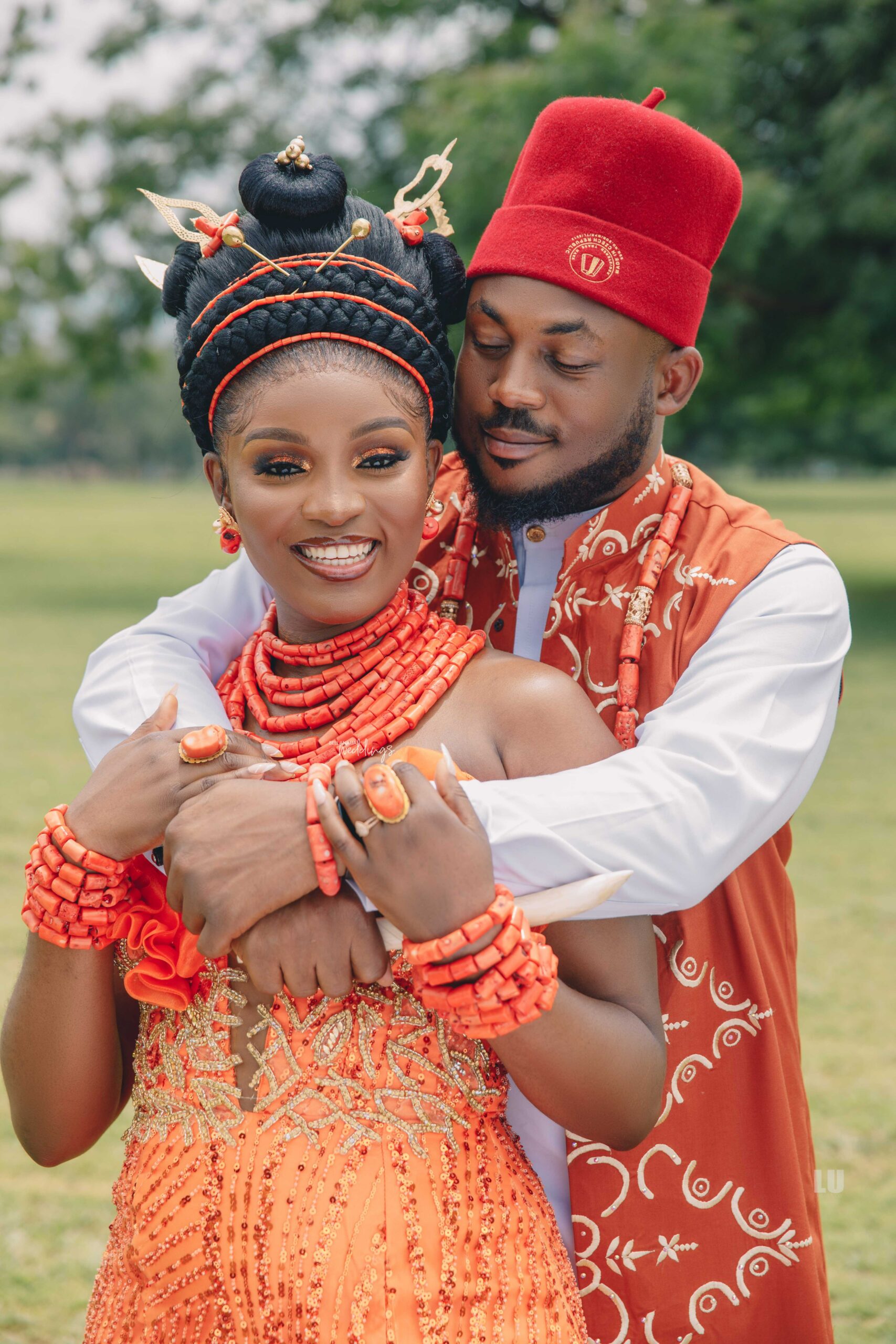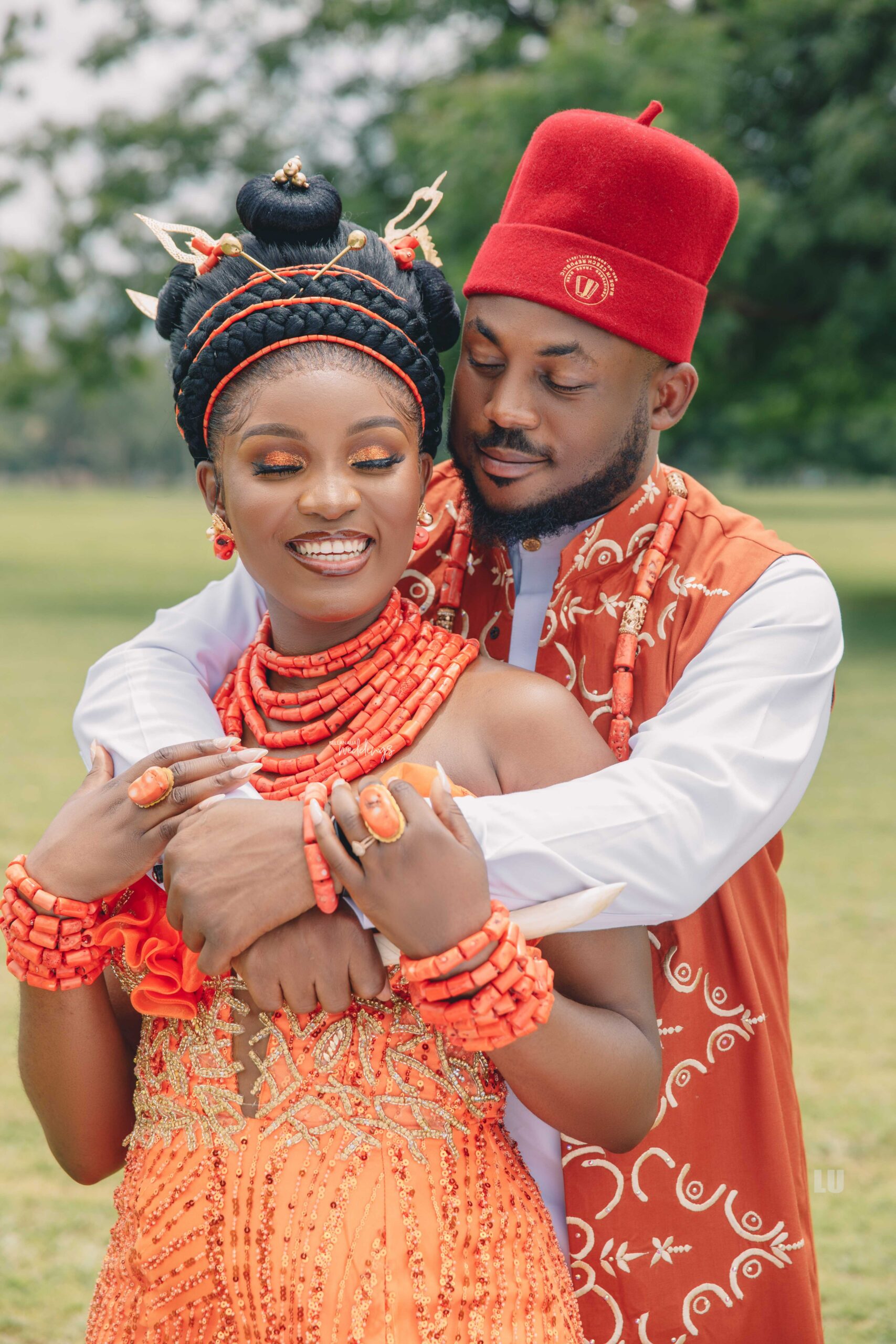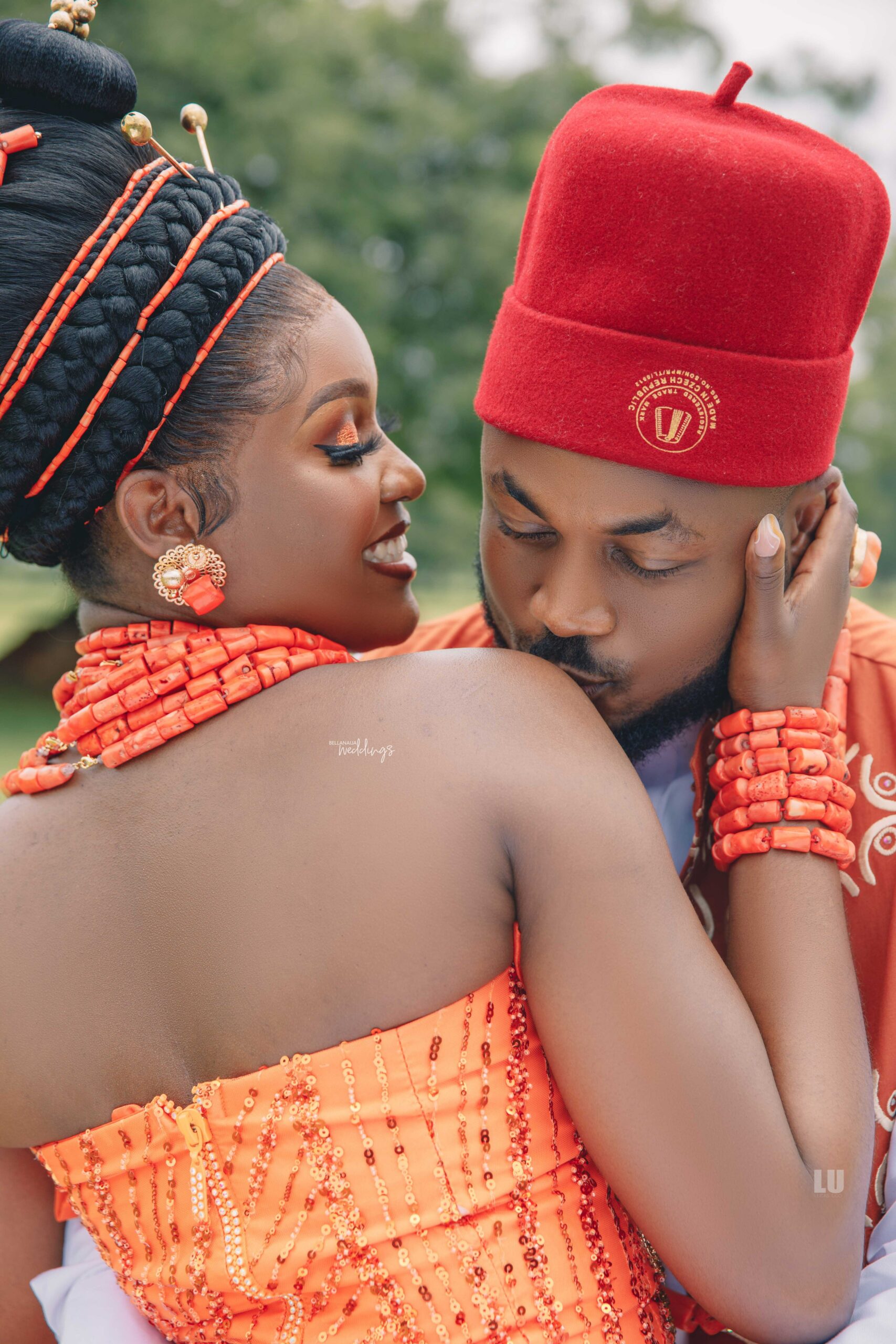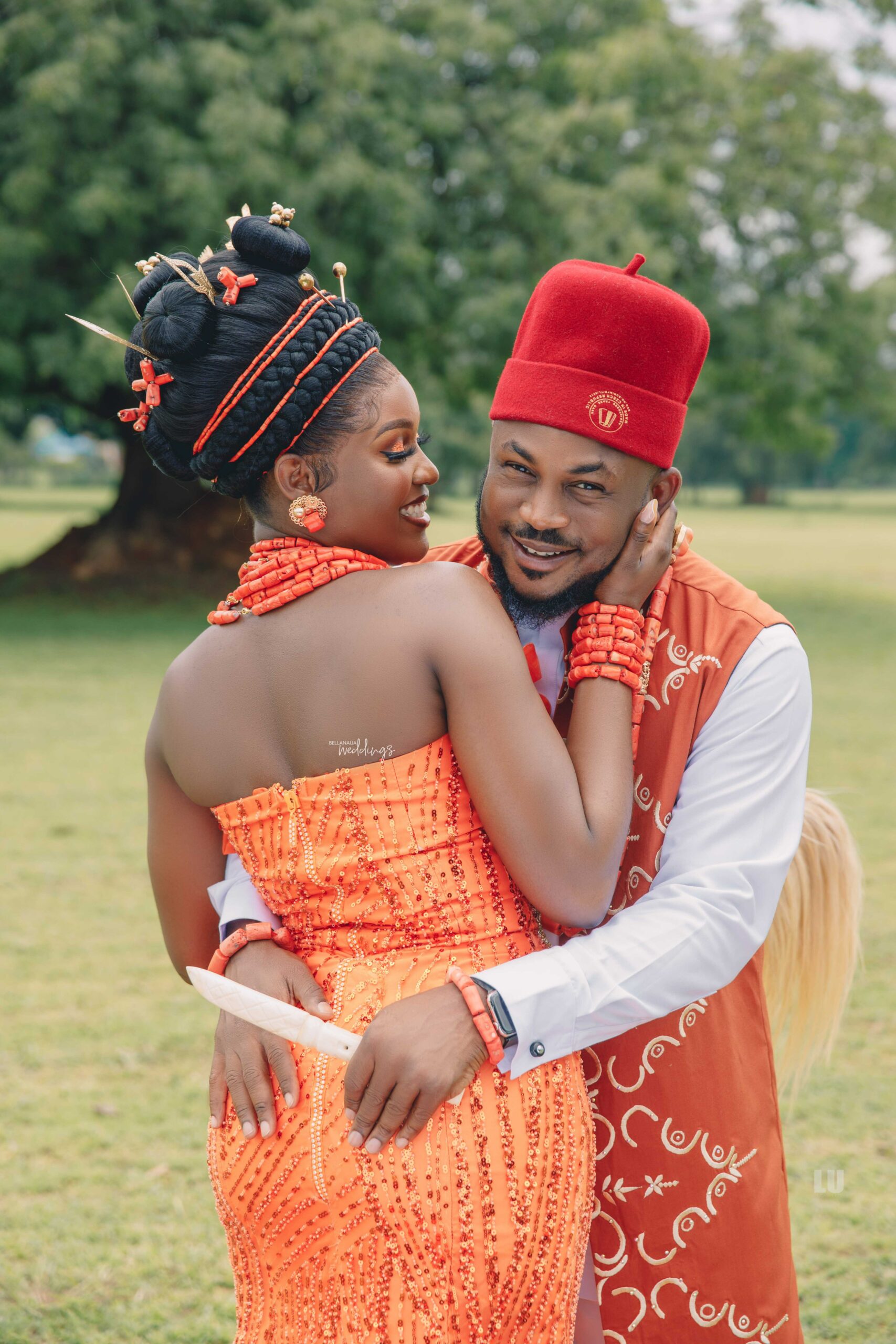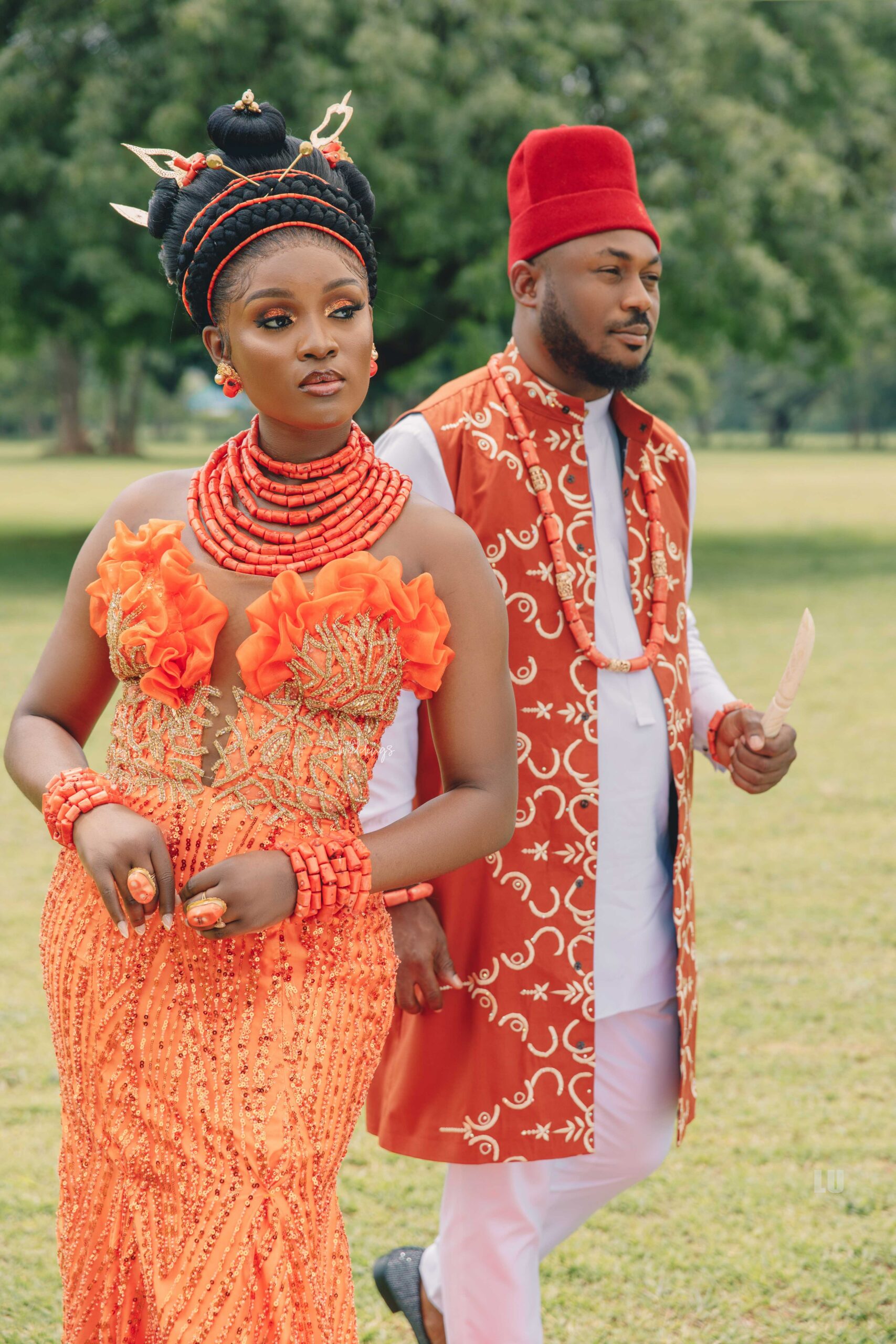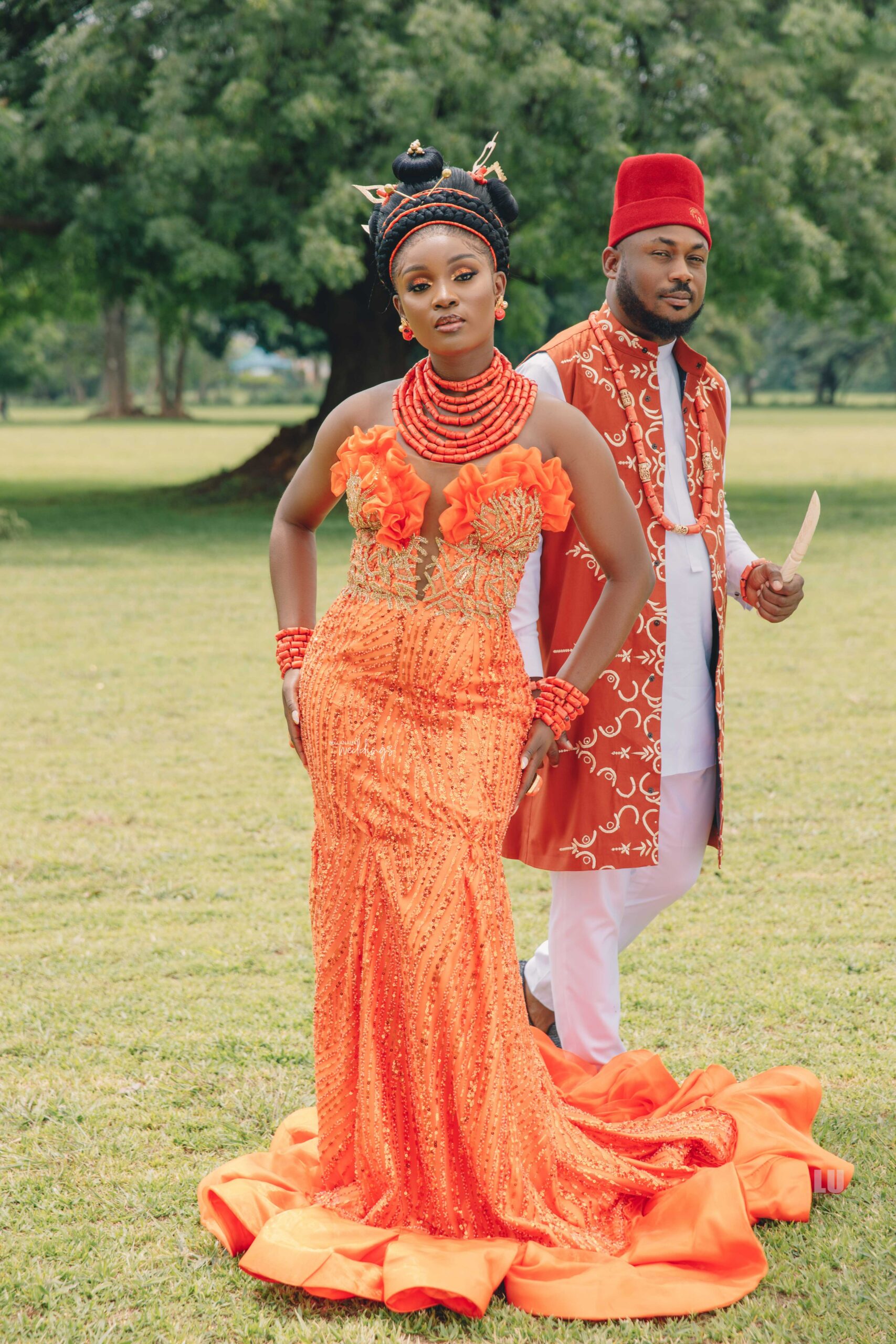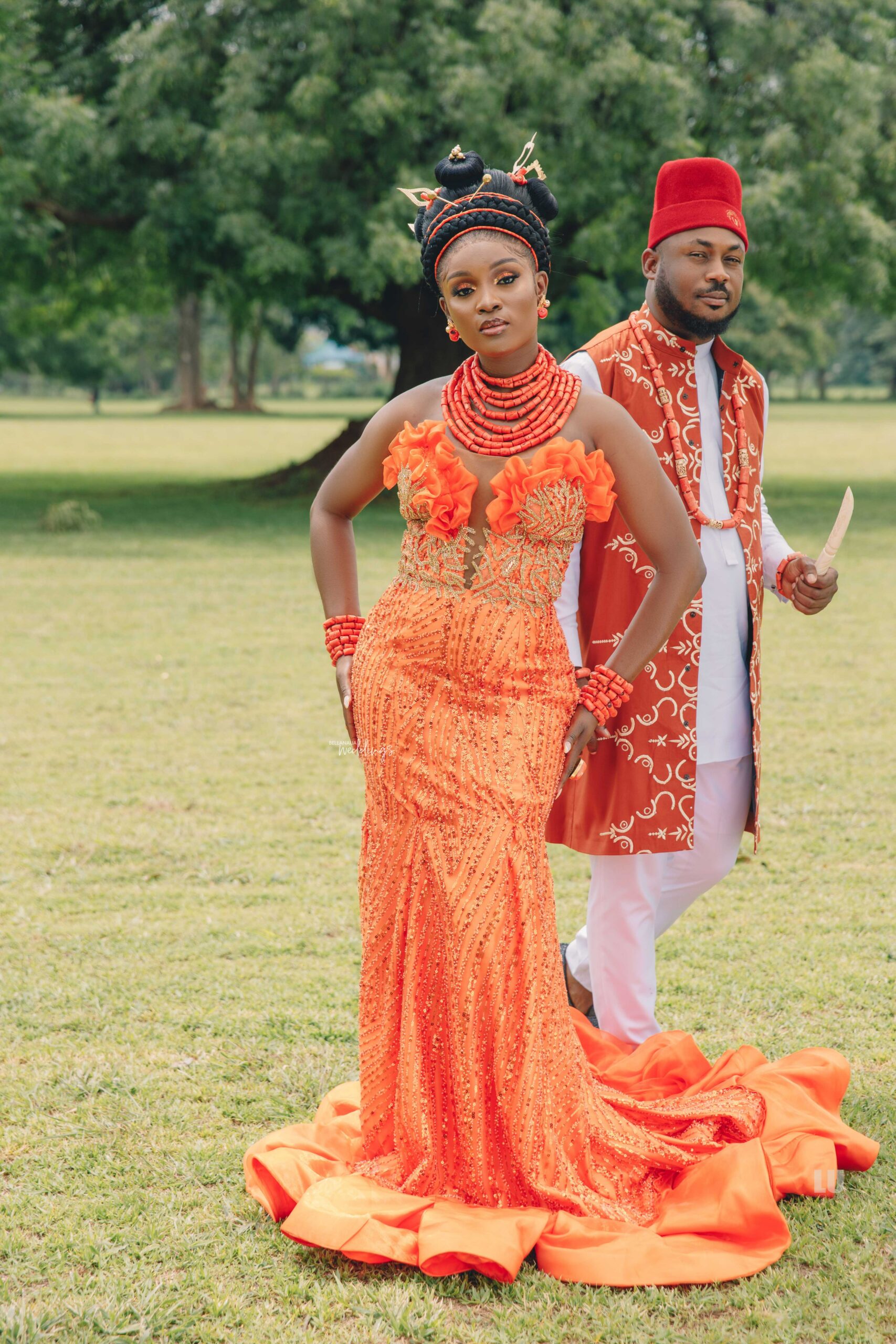 One day in 2018 he said, "I'm going to marry you". I chuckled but in my mind, I yelled "hell yes zaddy". Though we broke up for a couple of months after 3 years of being in a relationship. We decided it was time to straighten out some issues and when we overcame them, we got back on track. It has been an awesome journey of having each other, growing, learning and unlearning, fighting, not giving up on each other and most of all loving each other hopelessly. He popped the question in a surprise engagement on my birthday last year in September and with so many butterflies in my belly, I screamed yes! I'm actually so excited that I'm doing life with this human, my chargie.
It's time for the ceremony…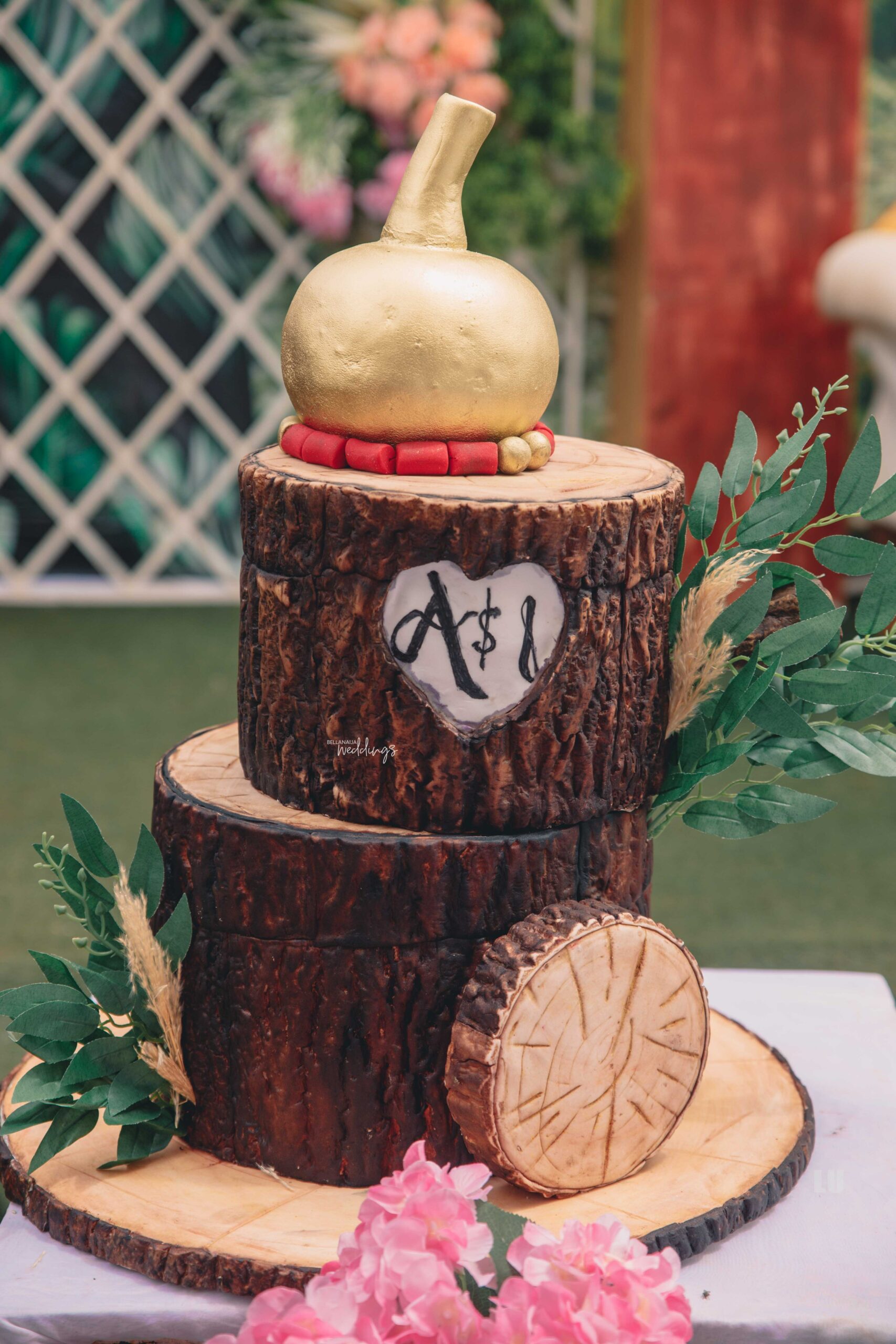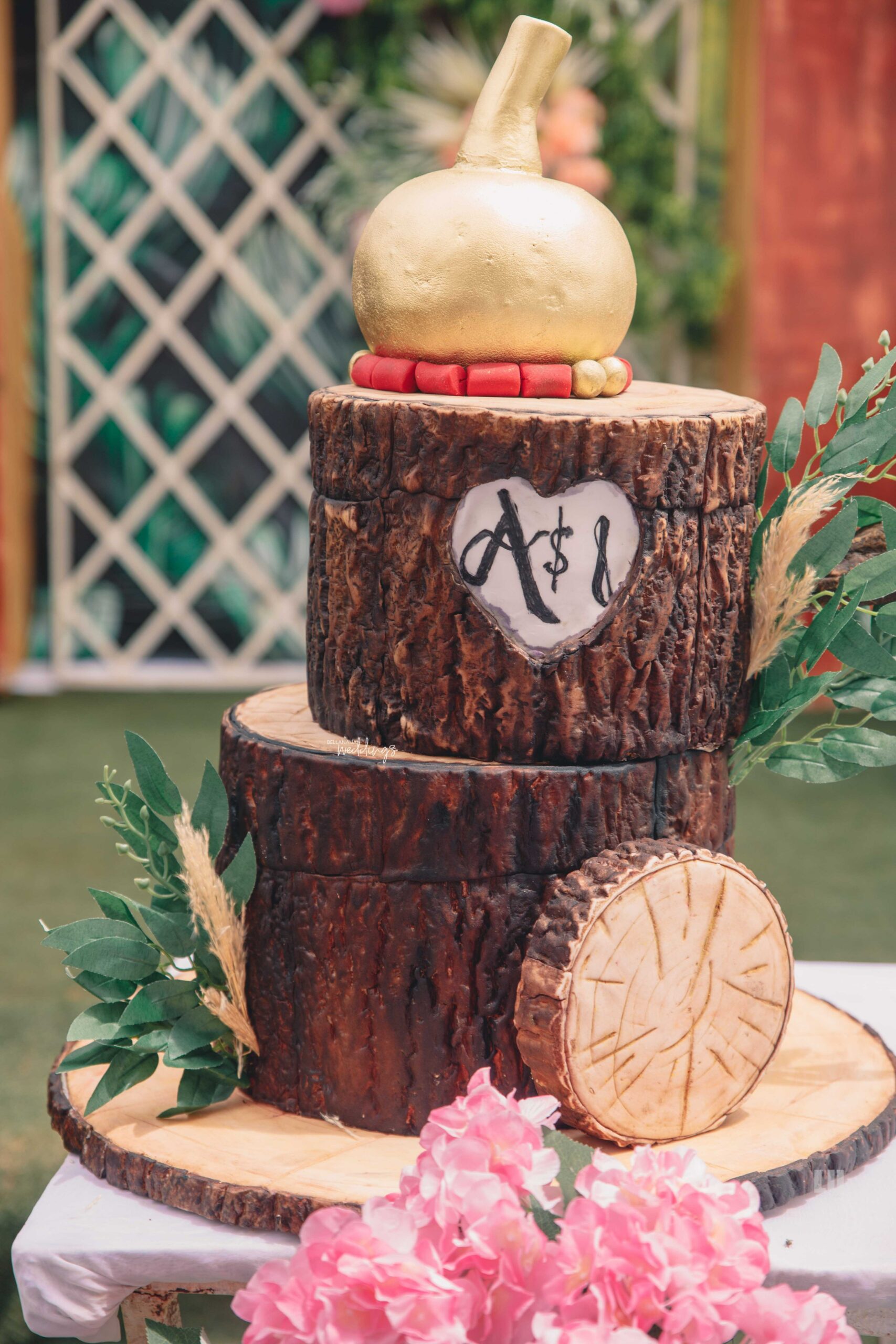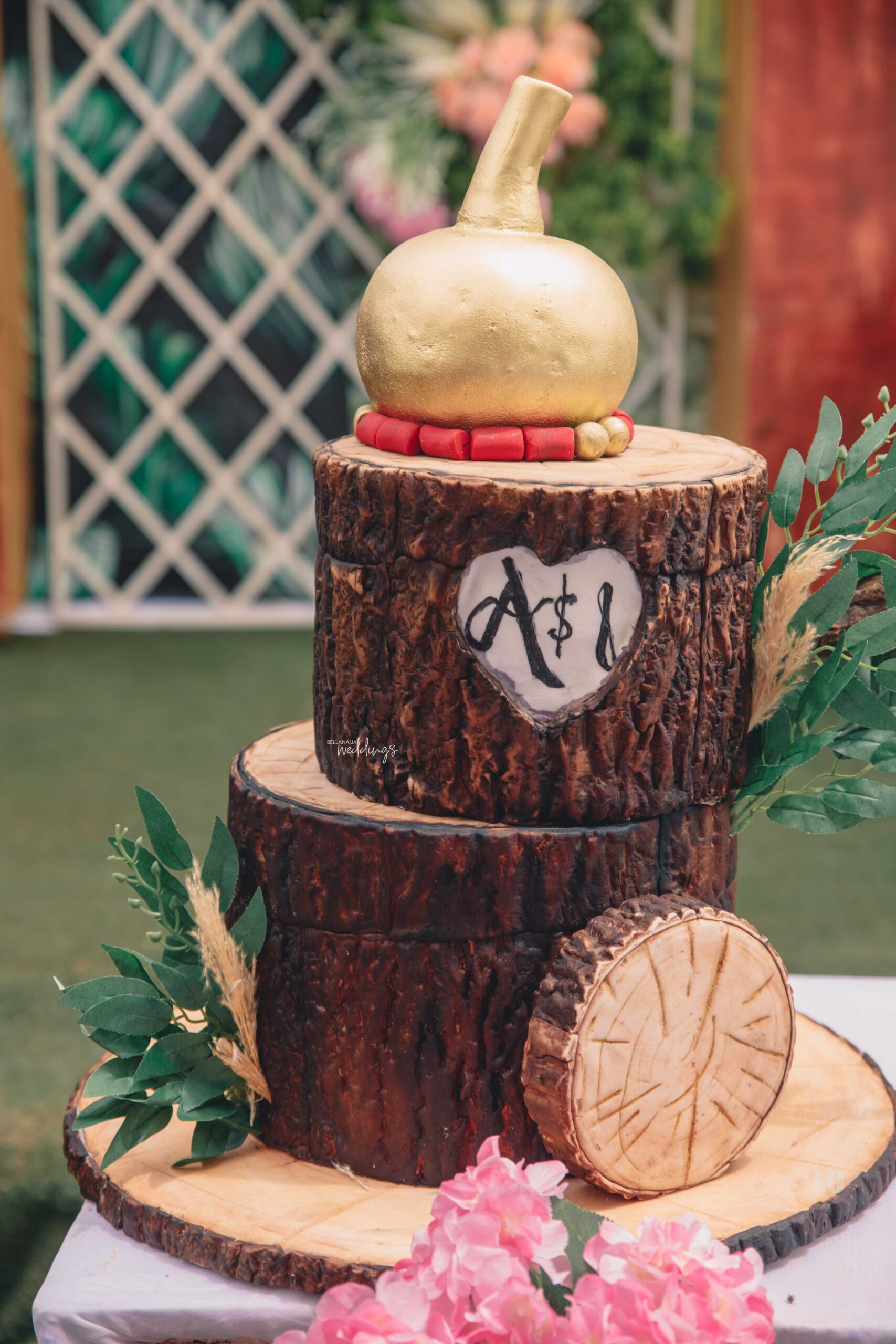 Make way for the groom!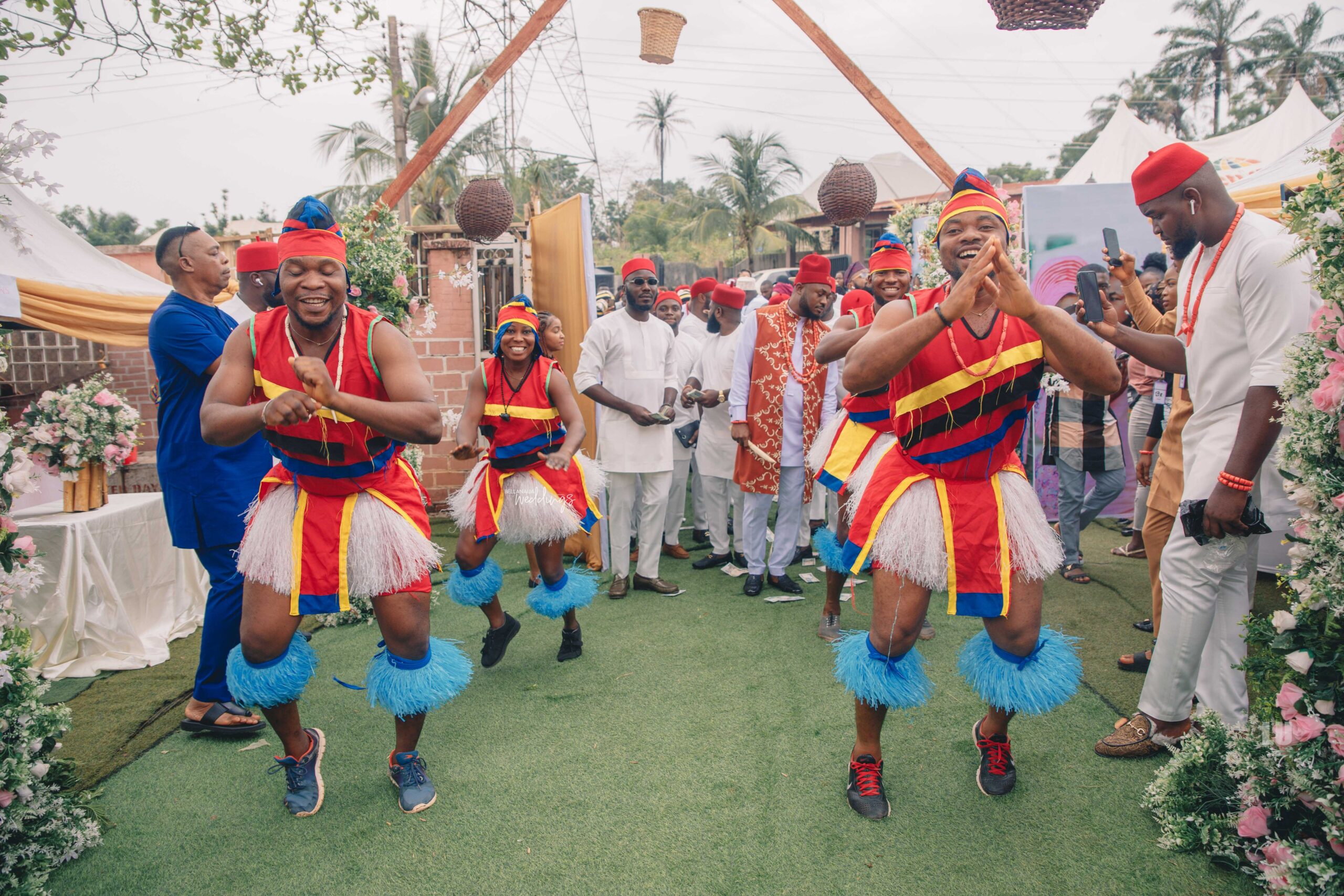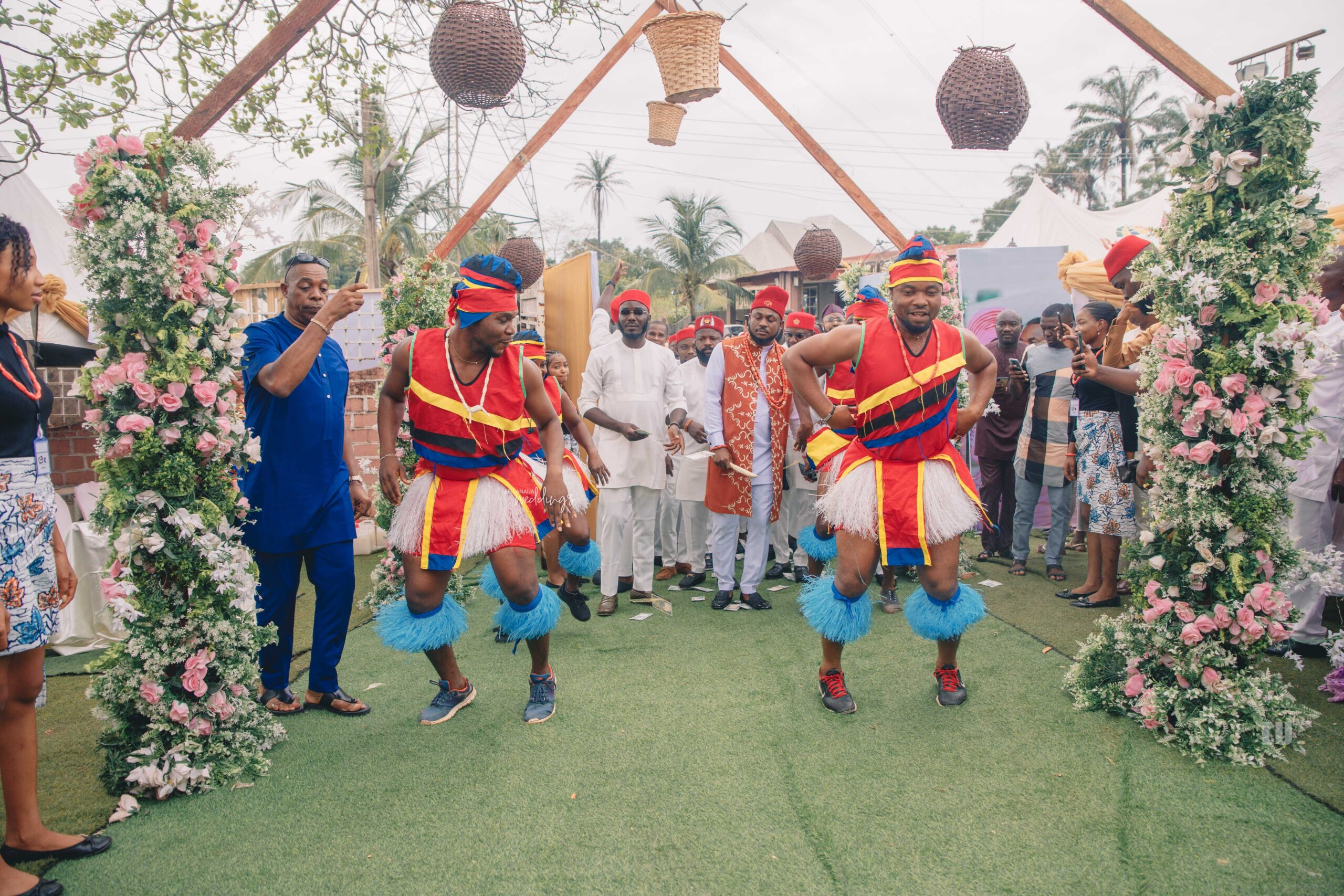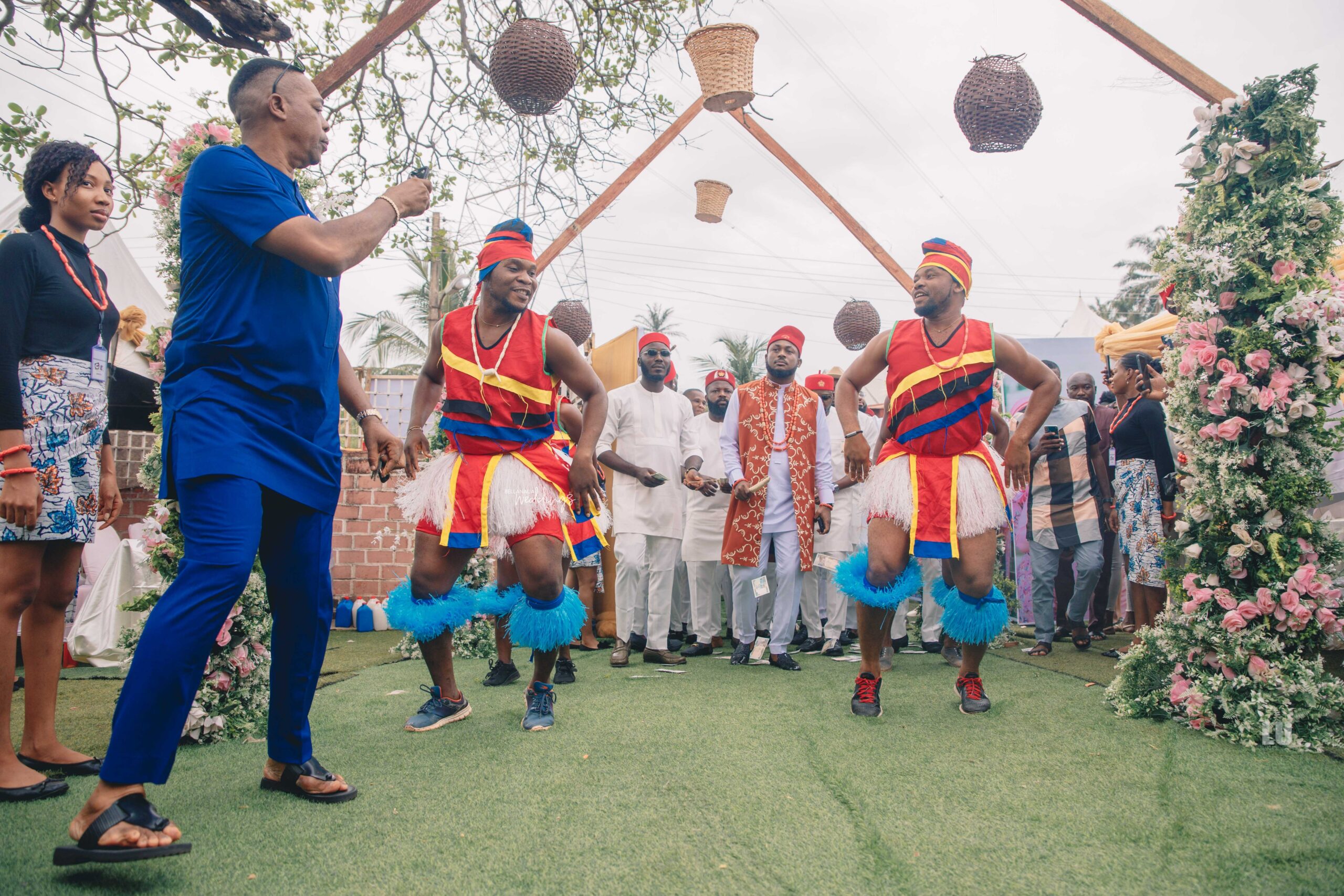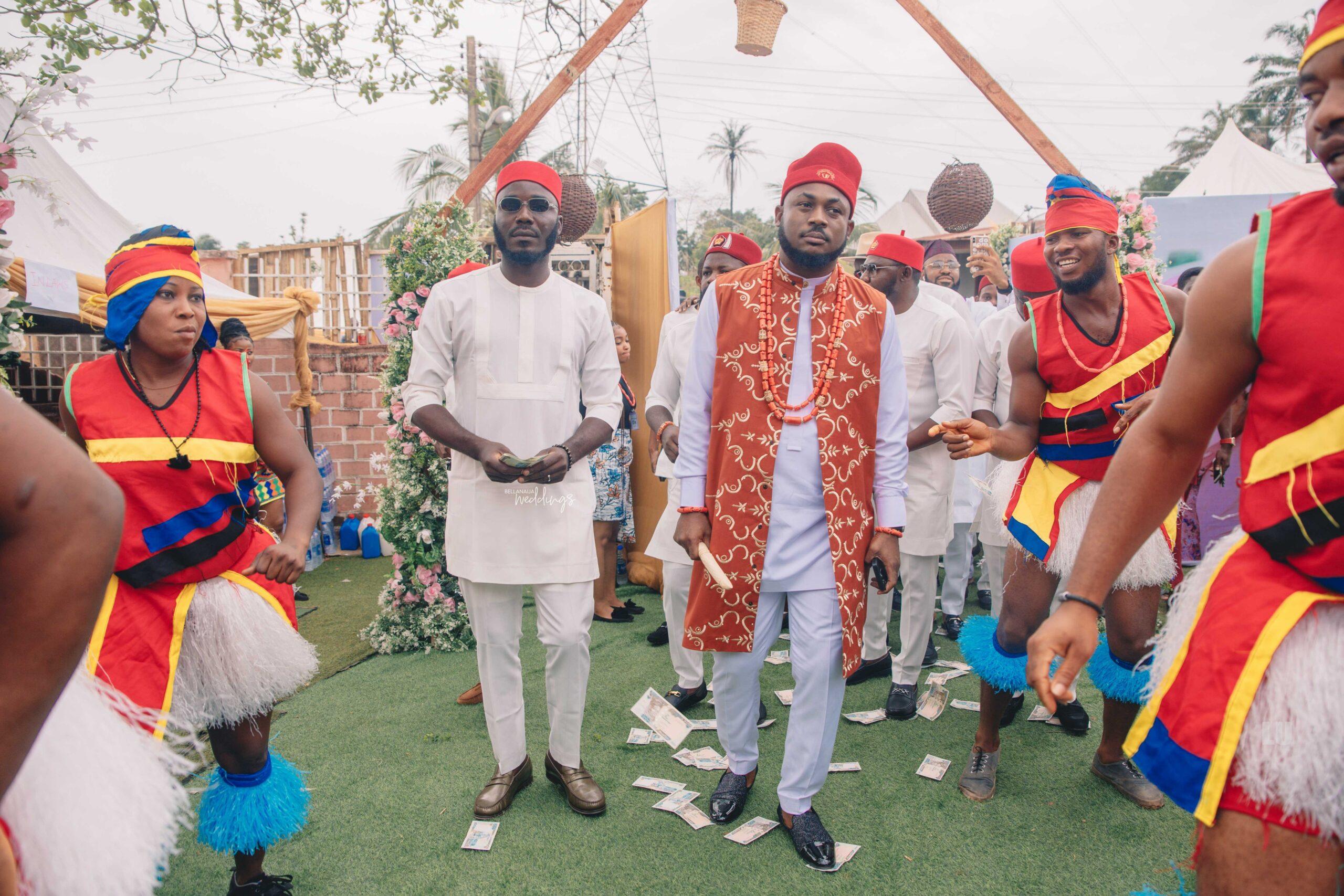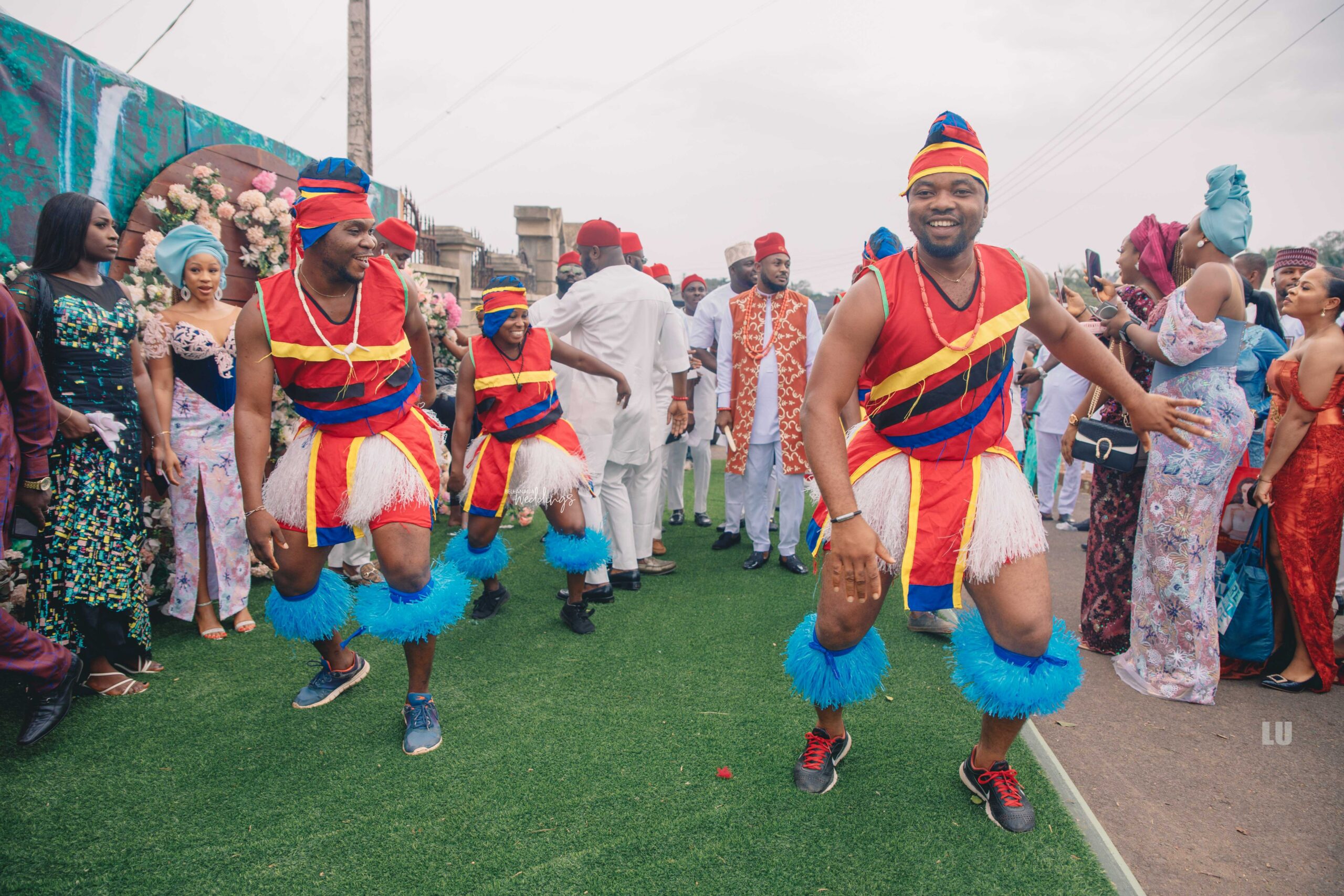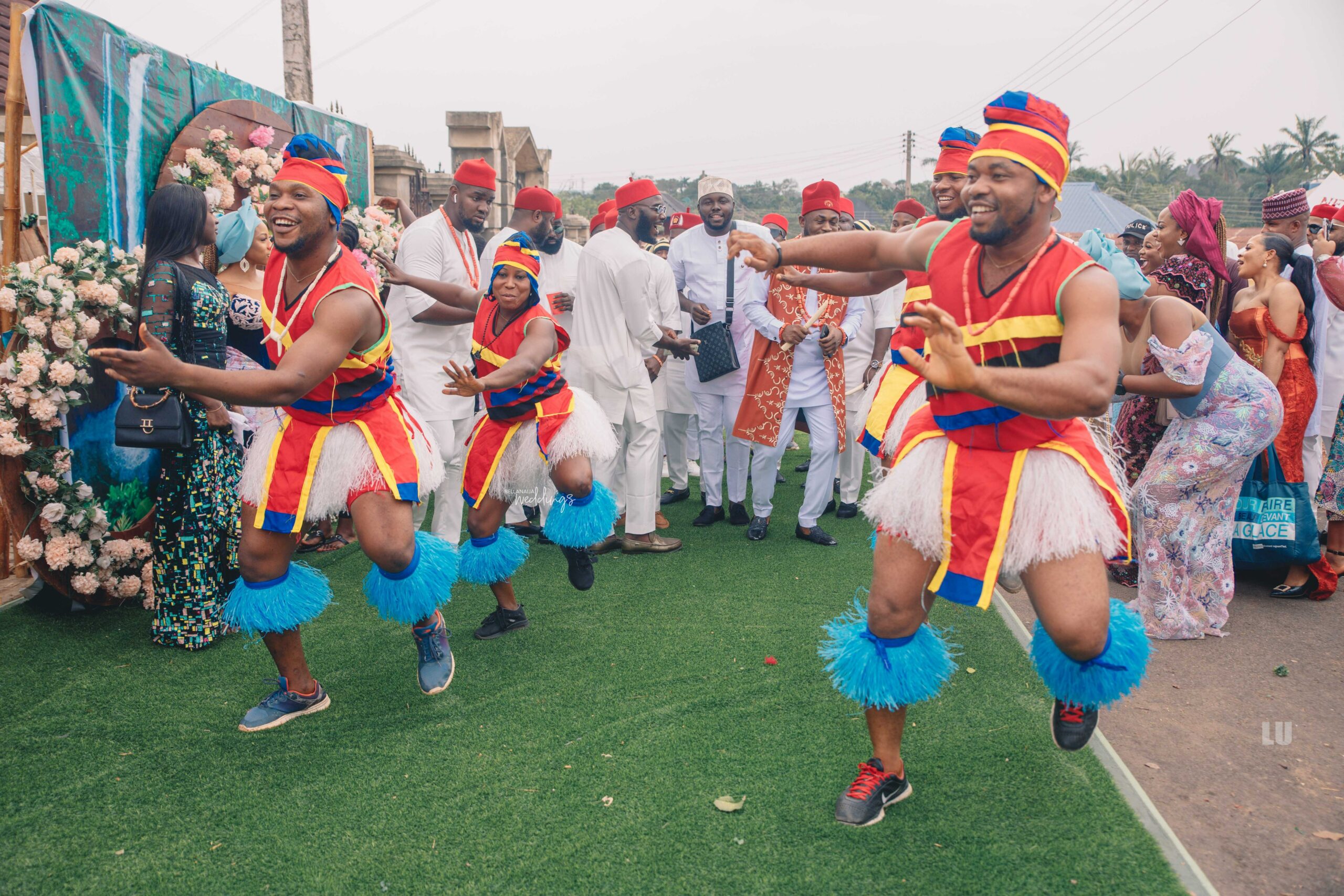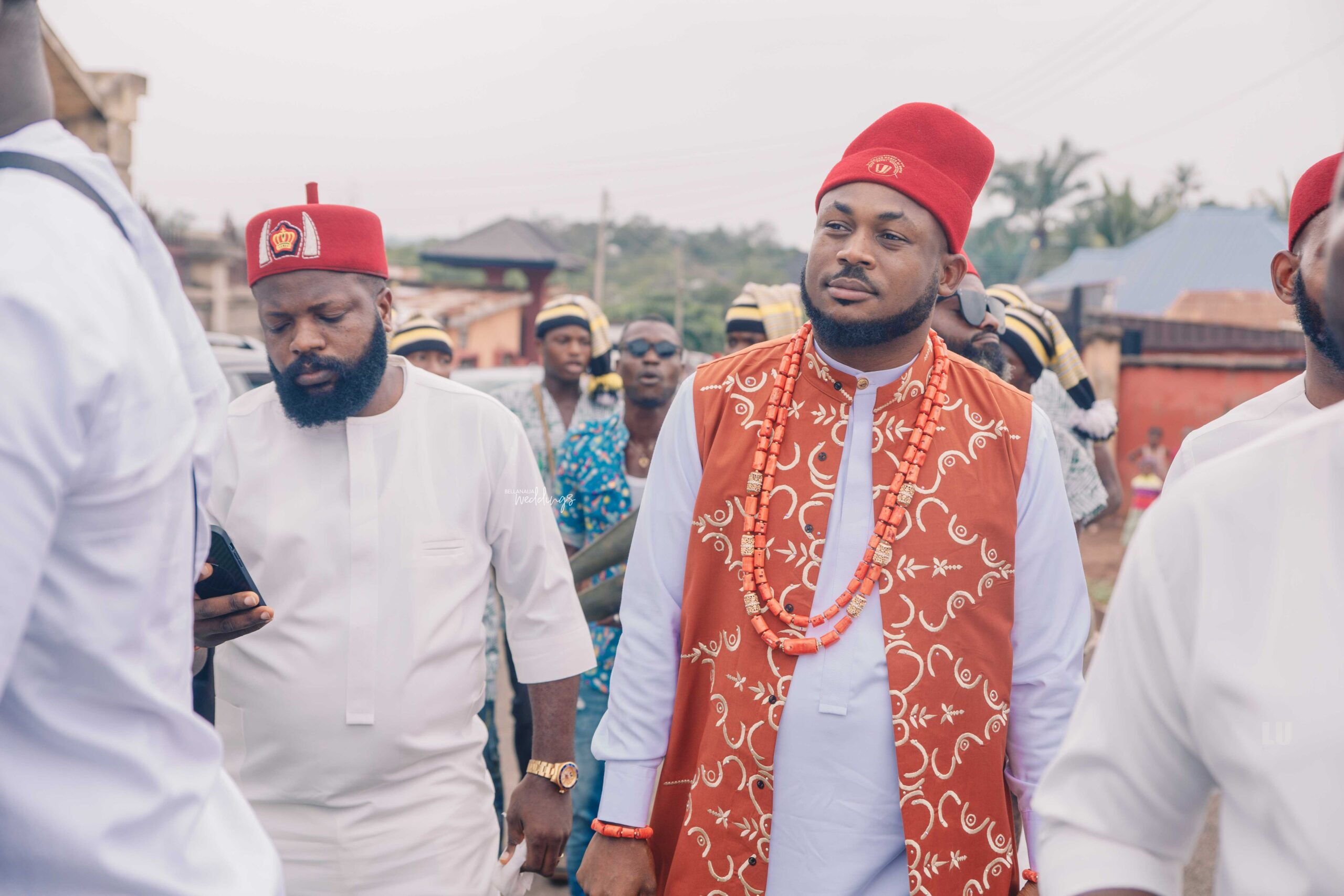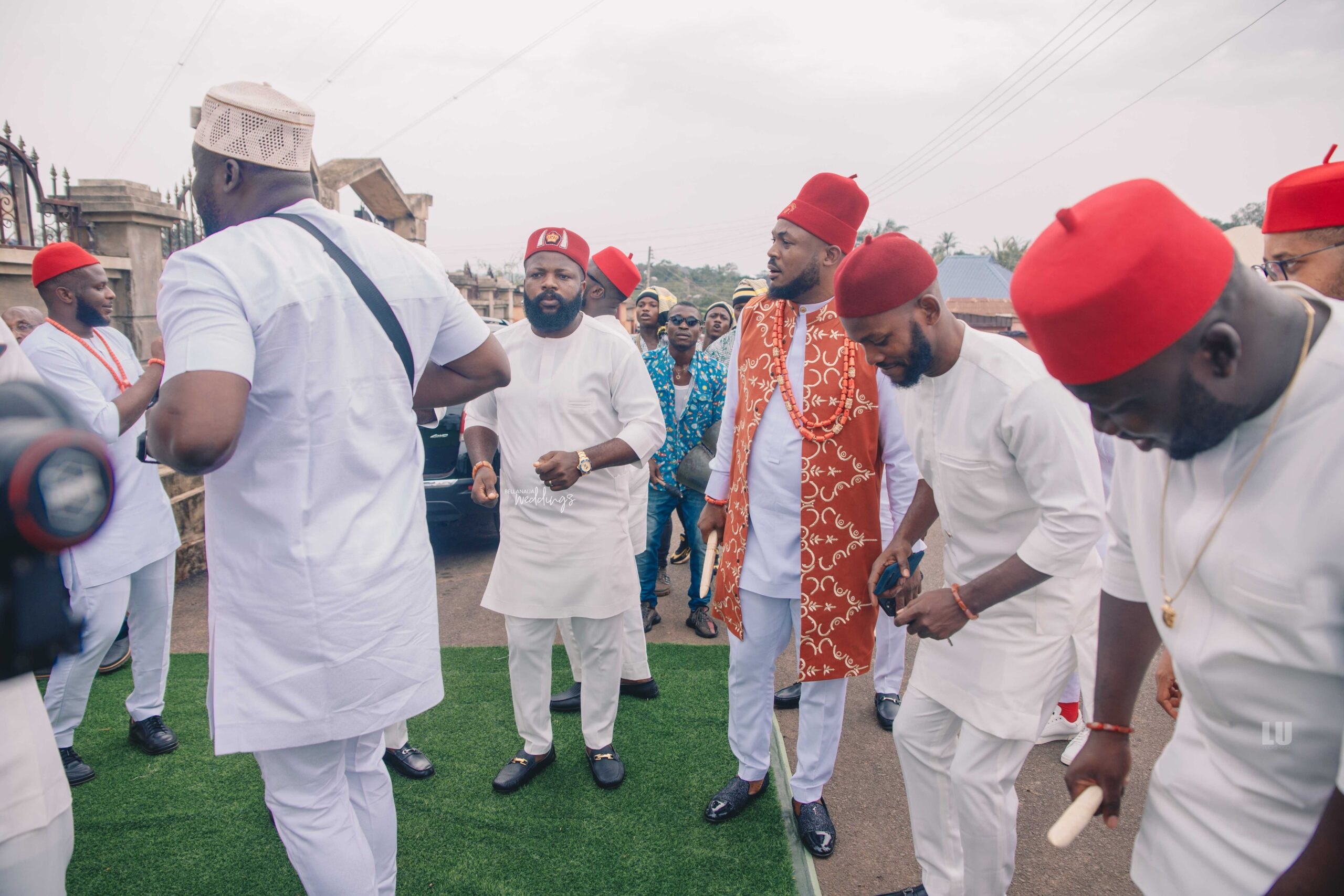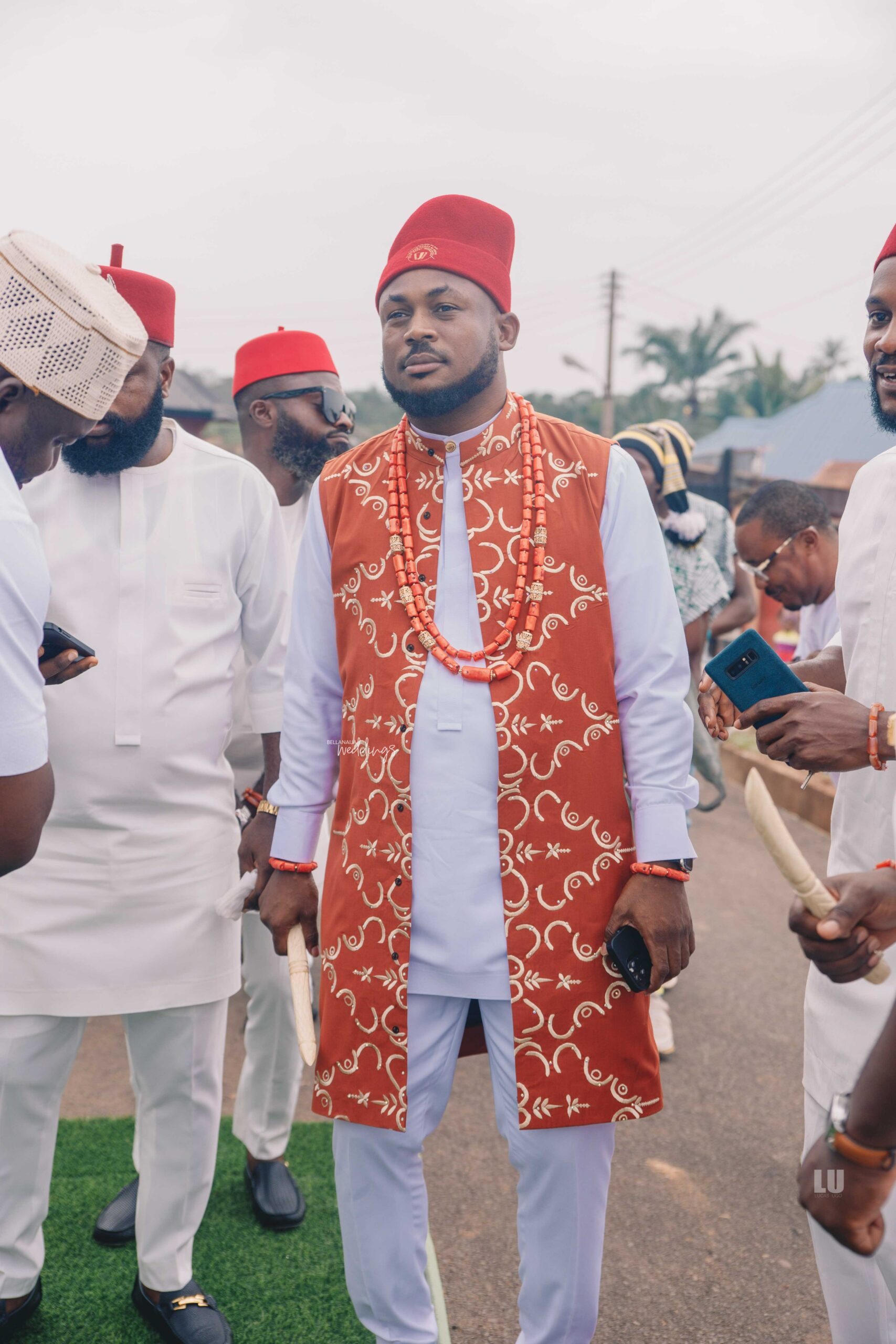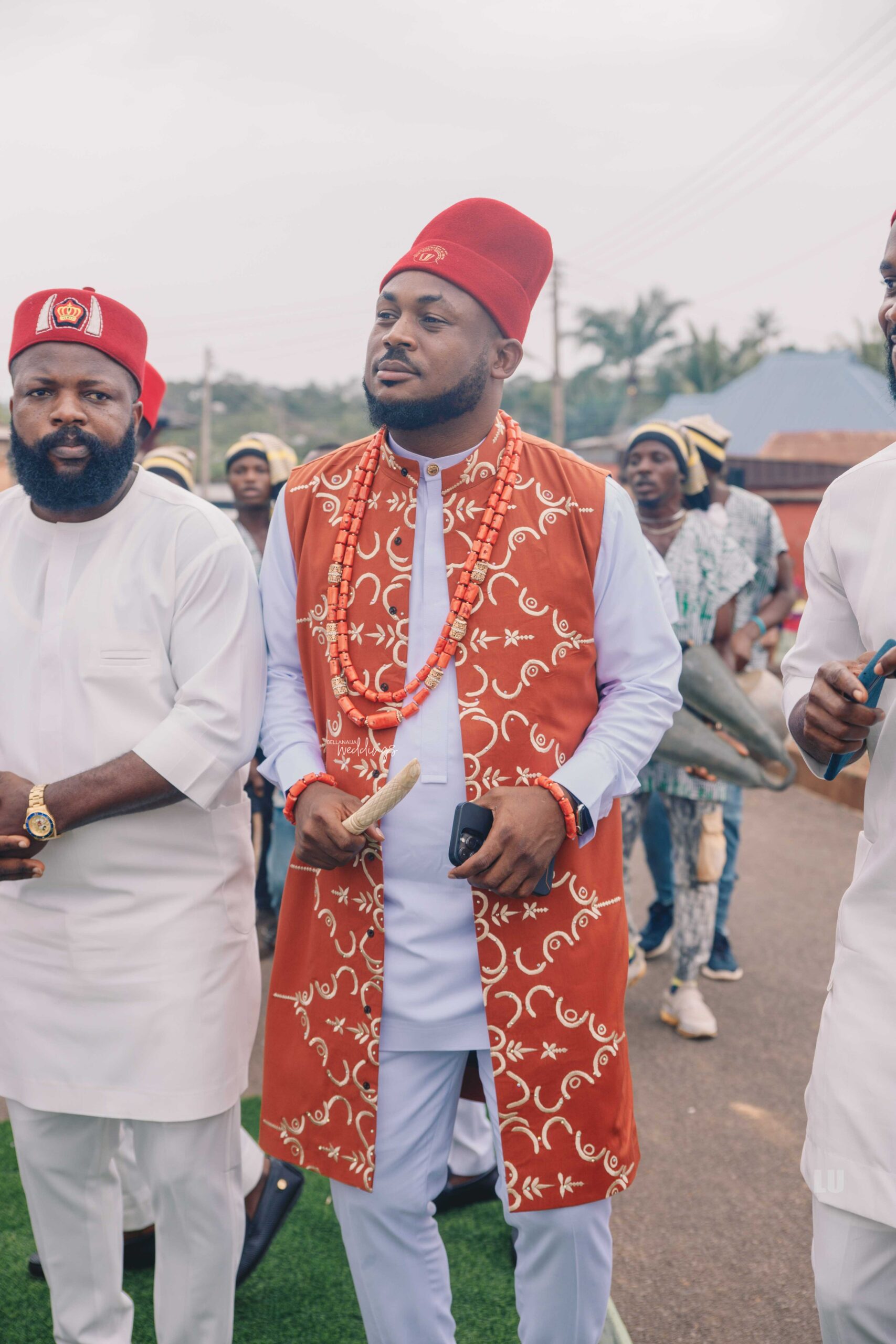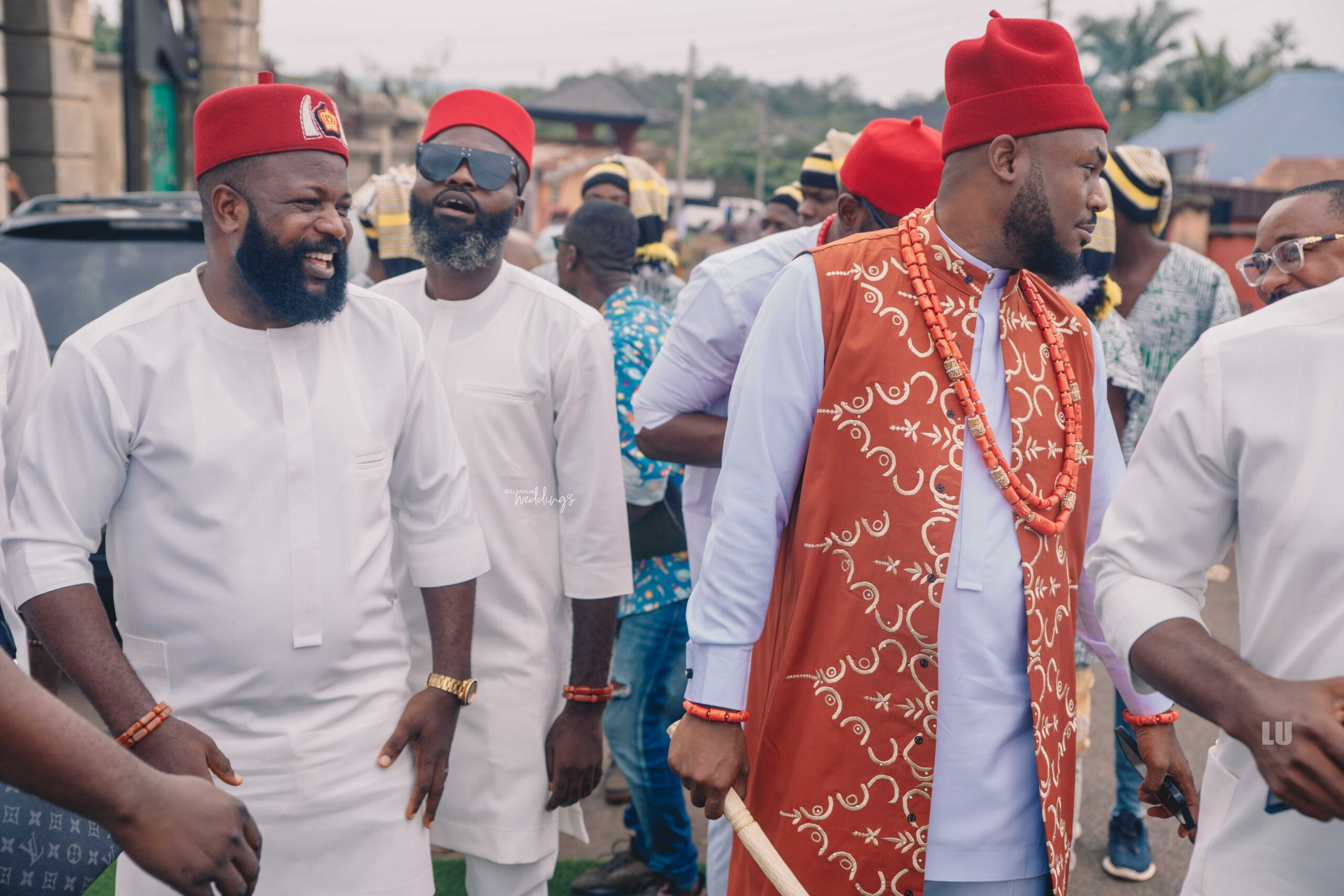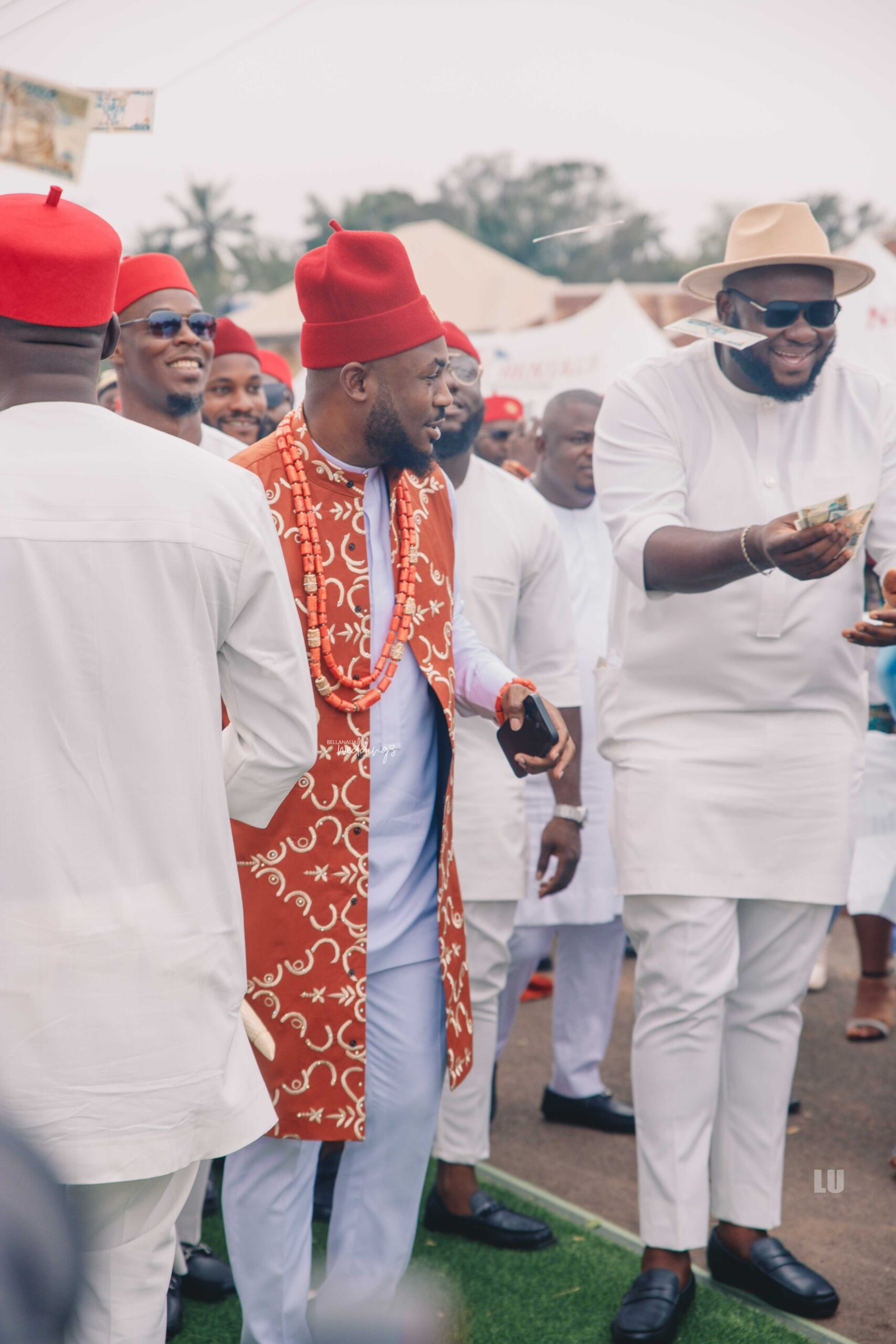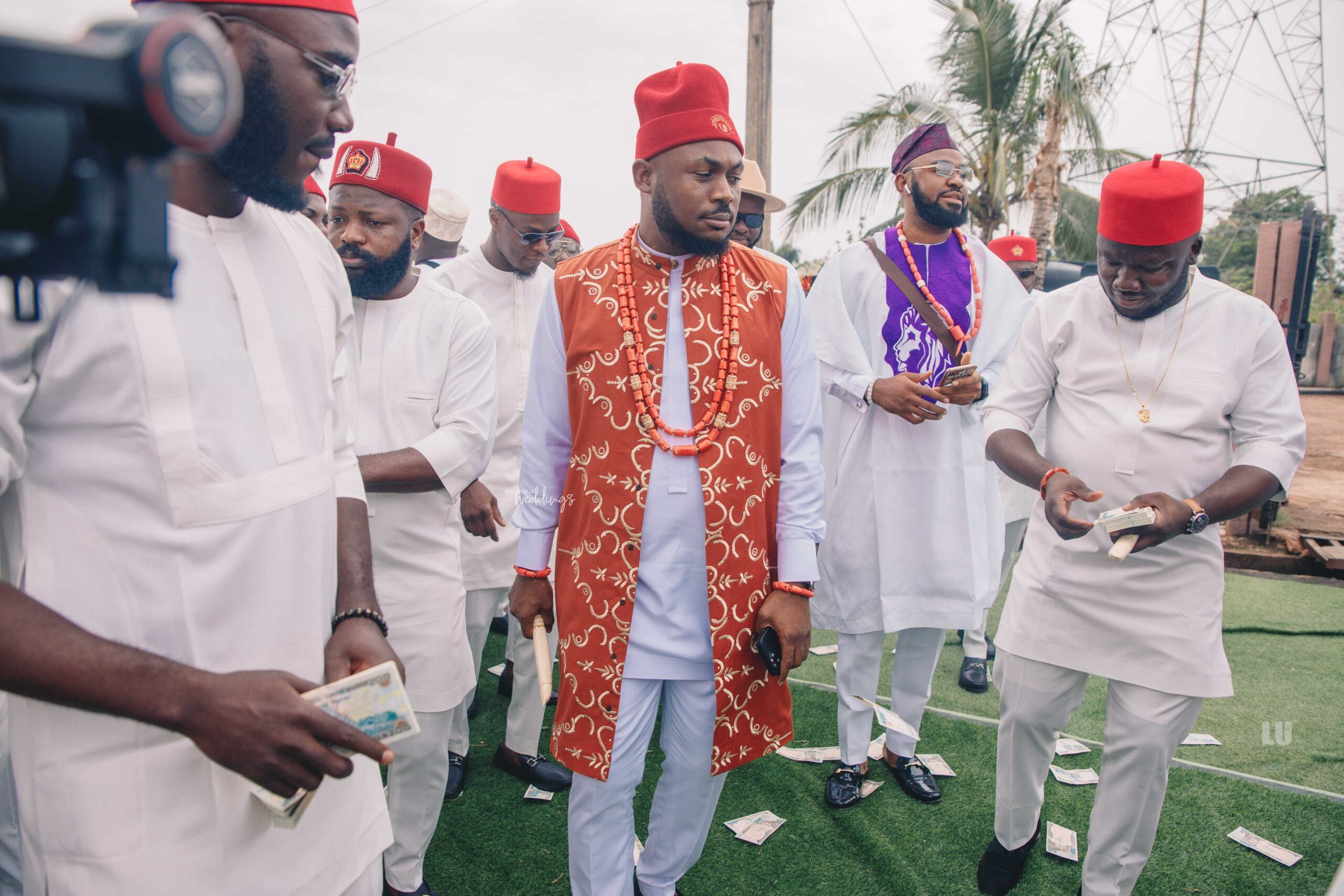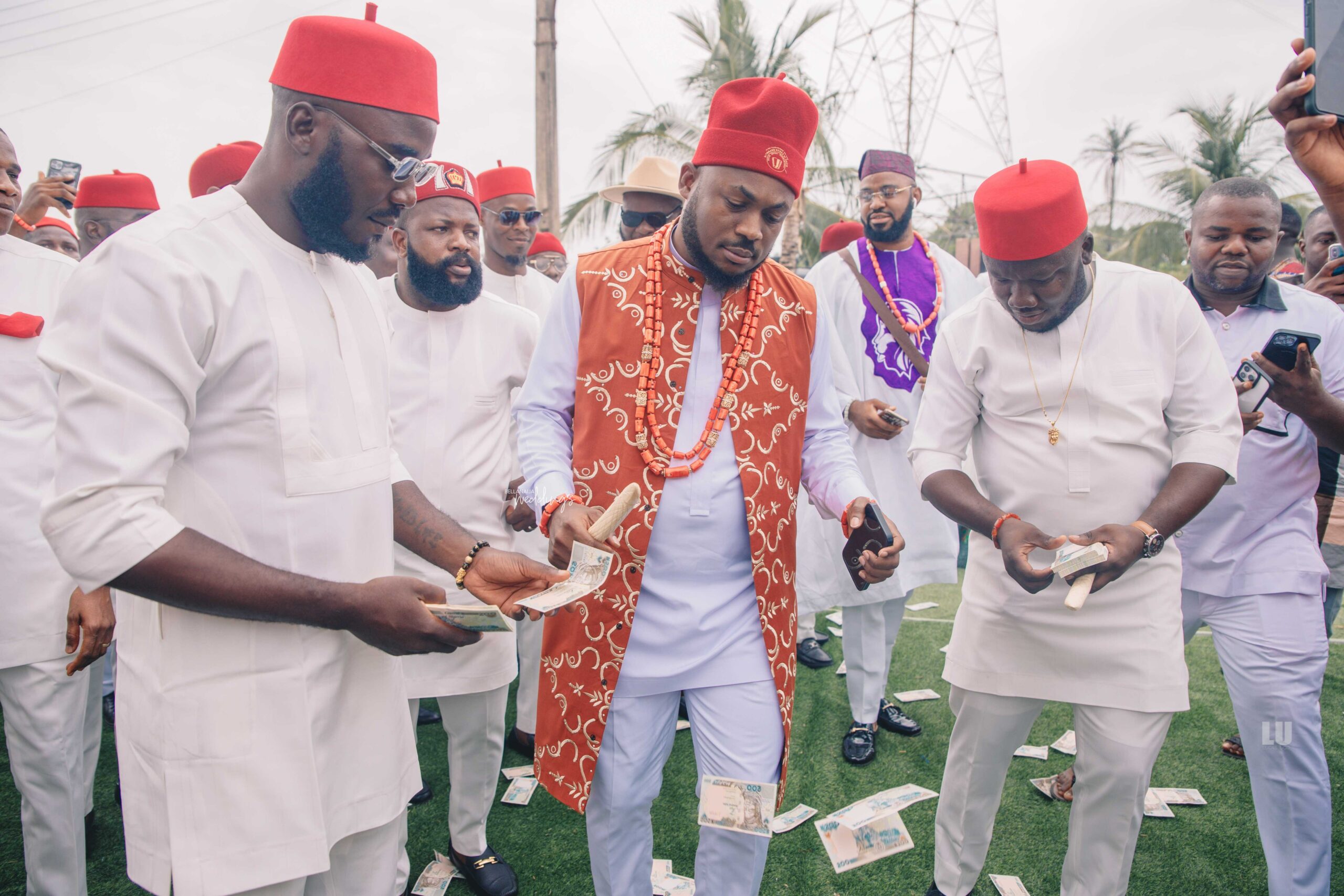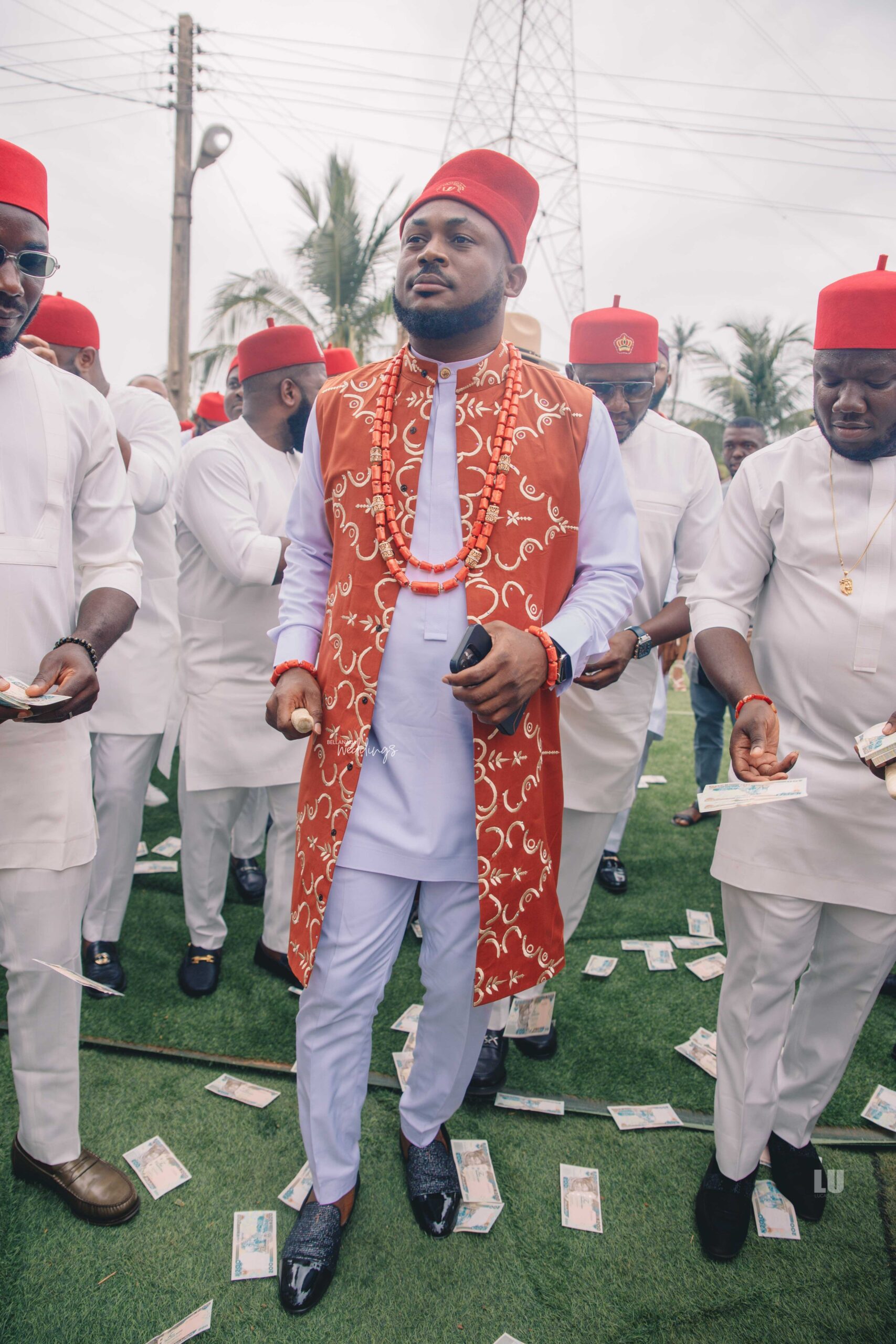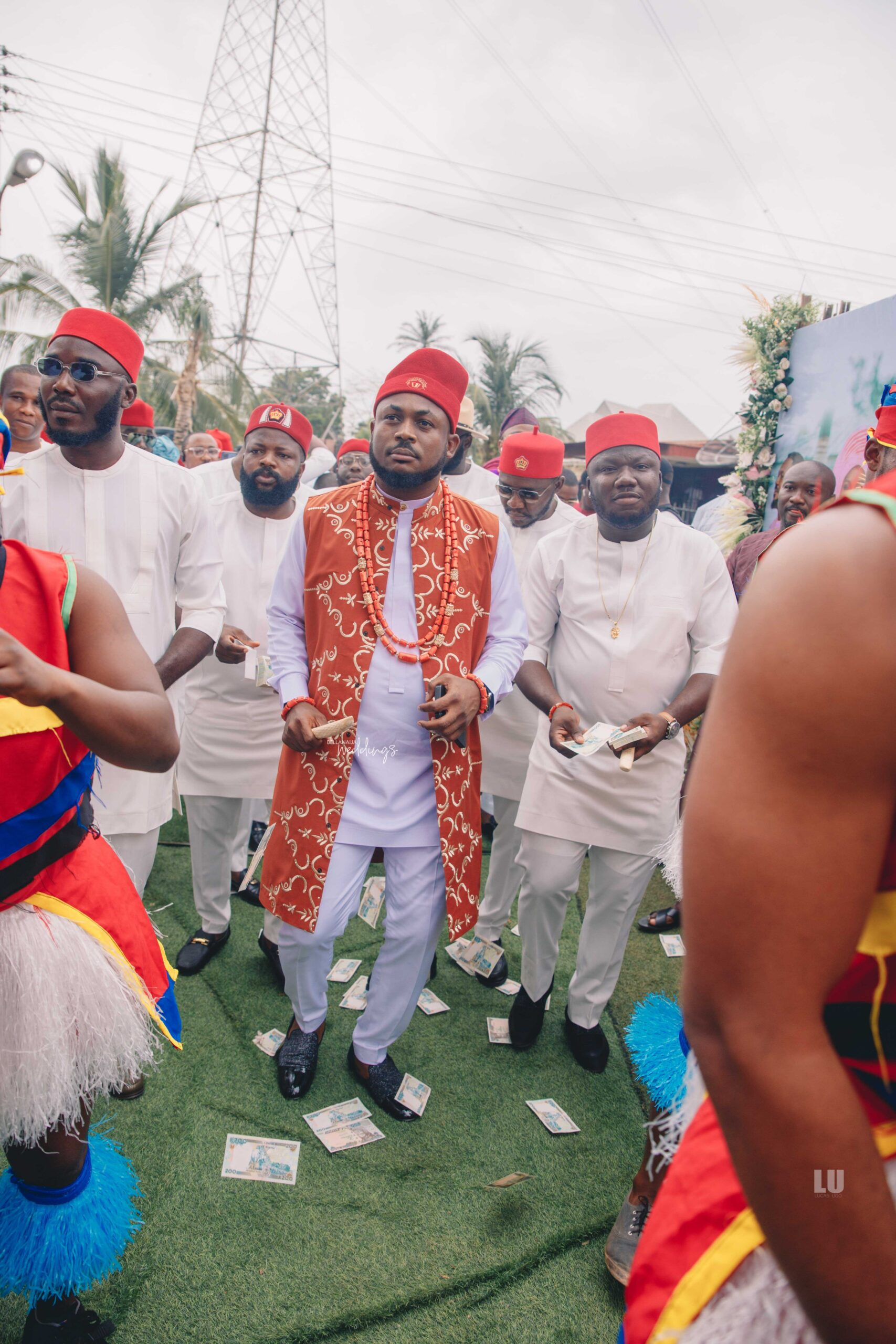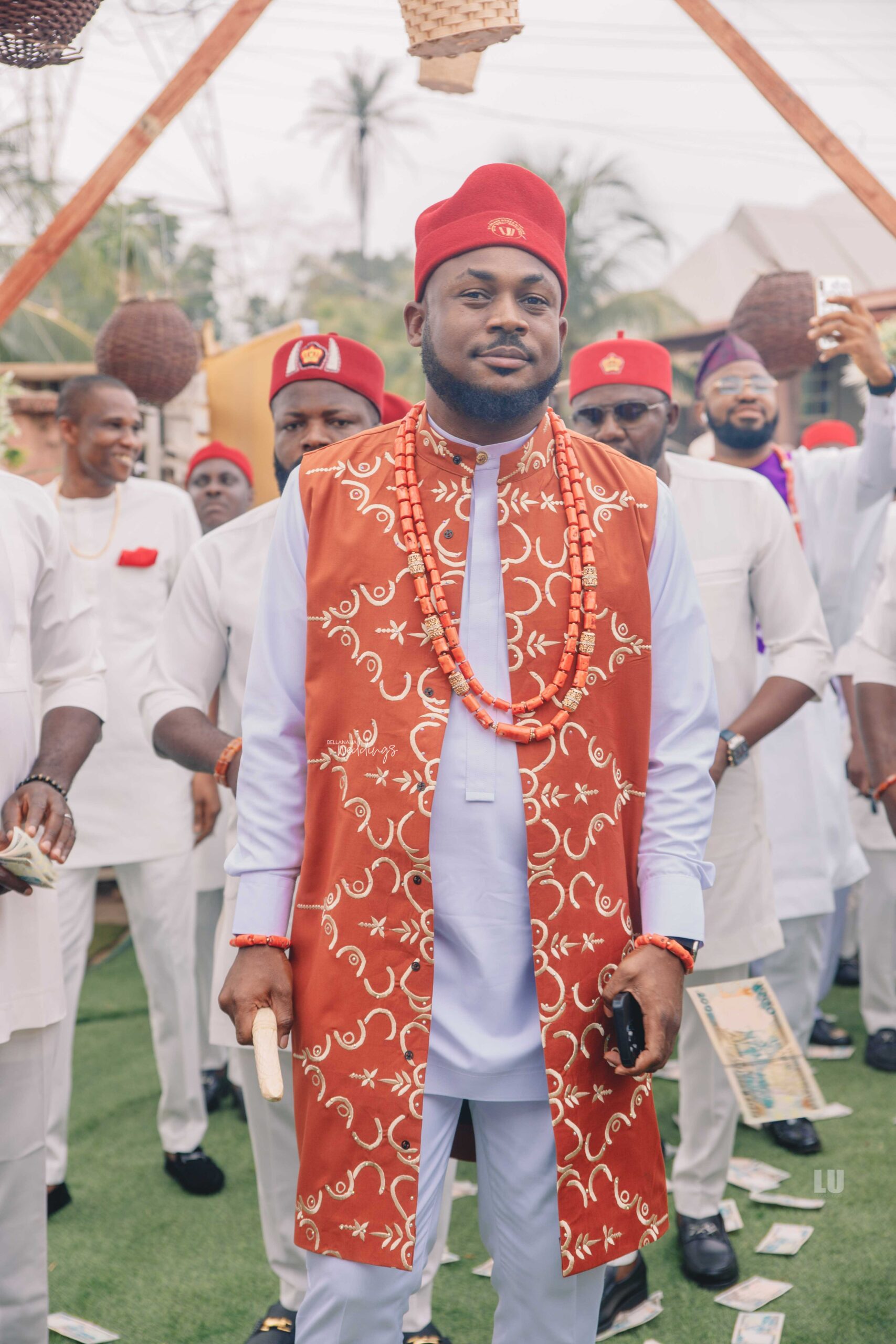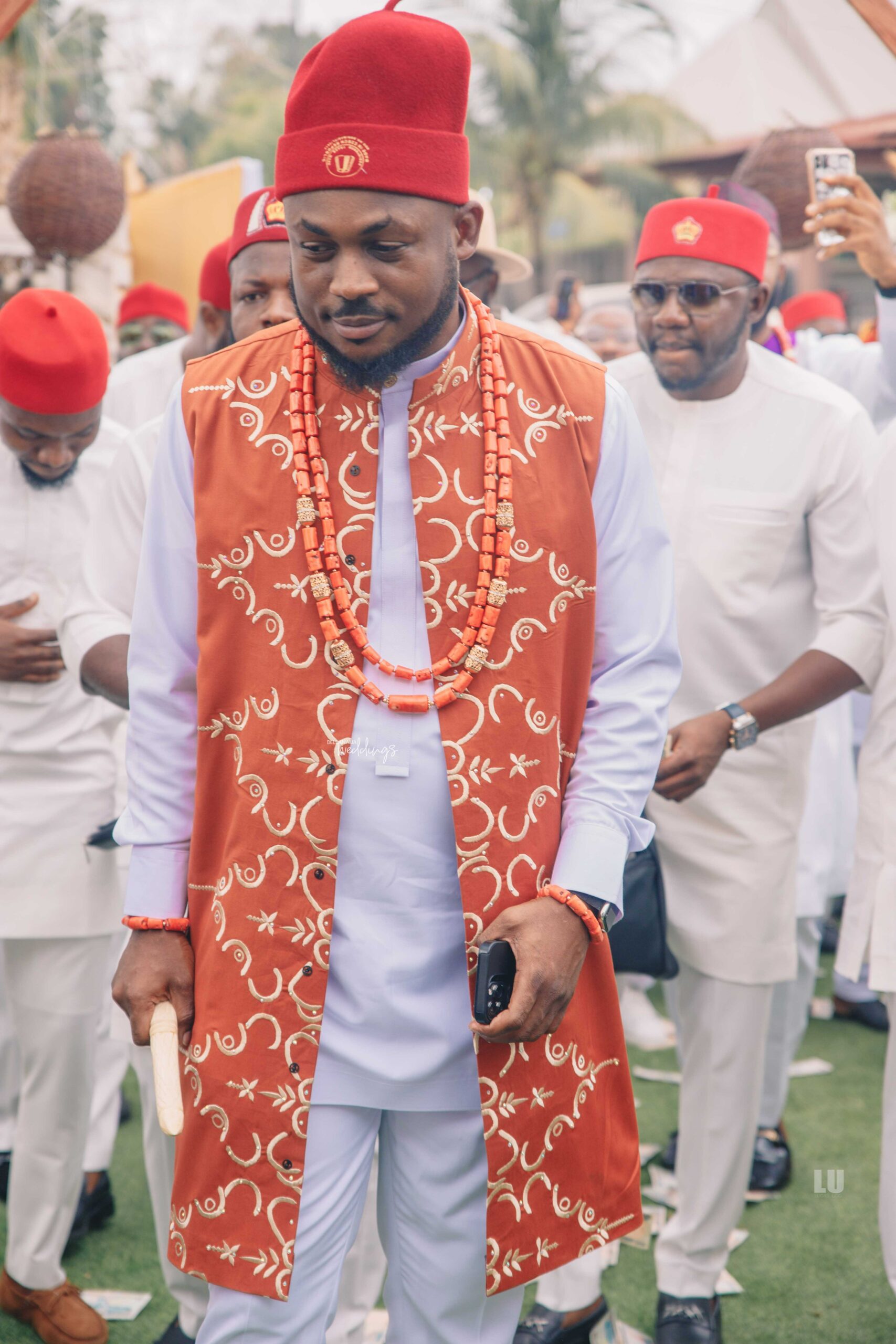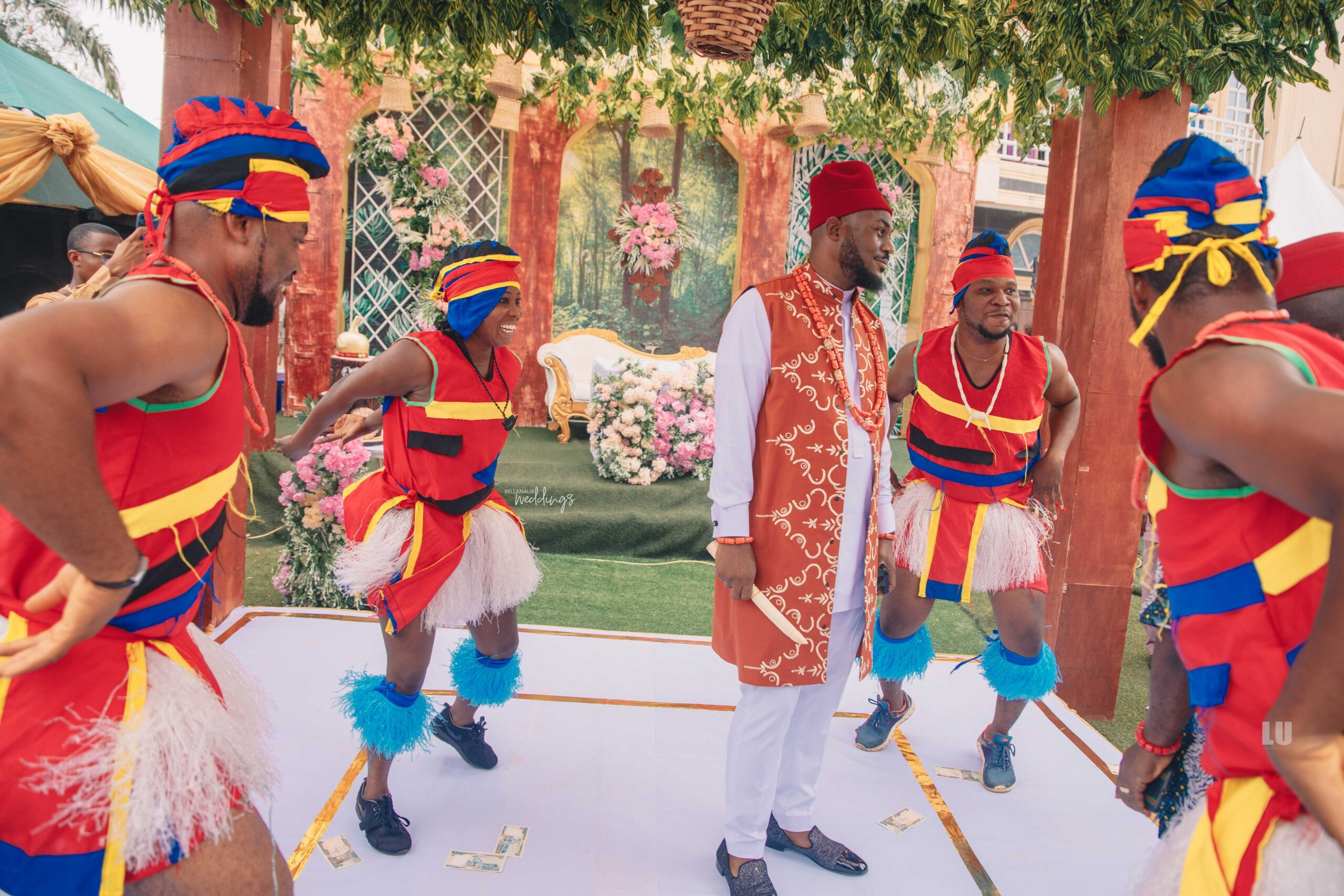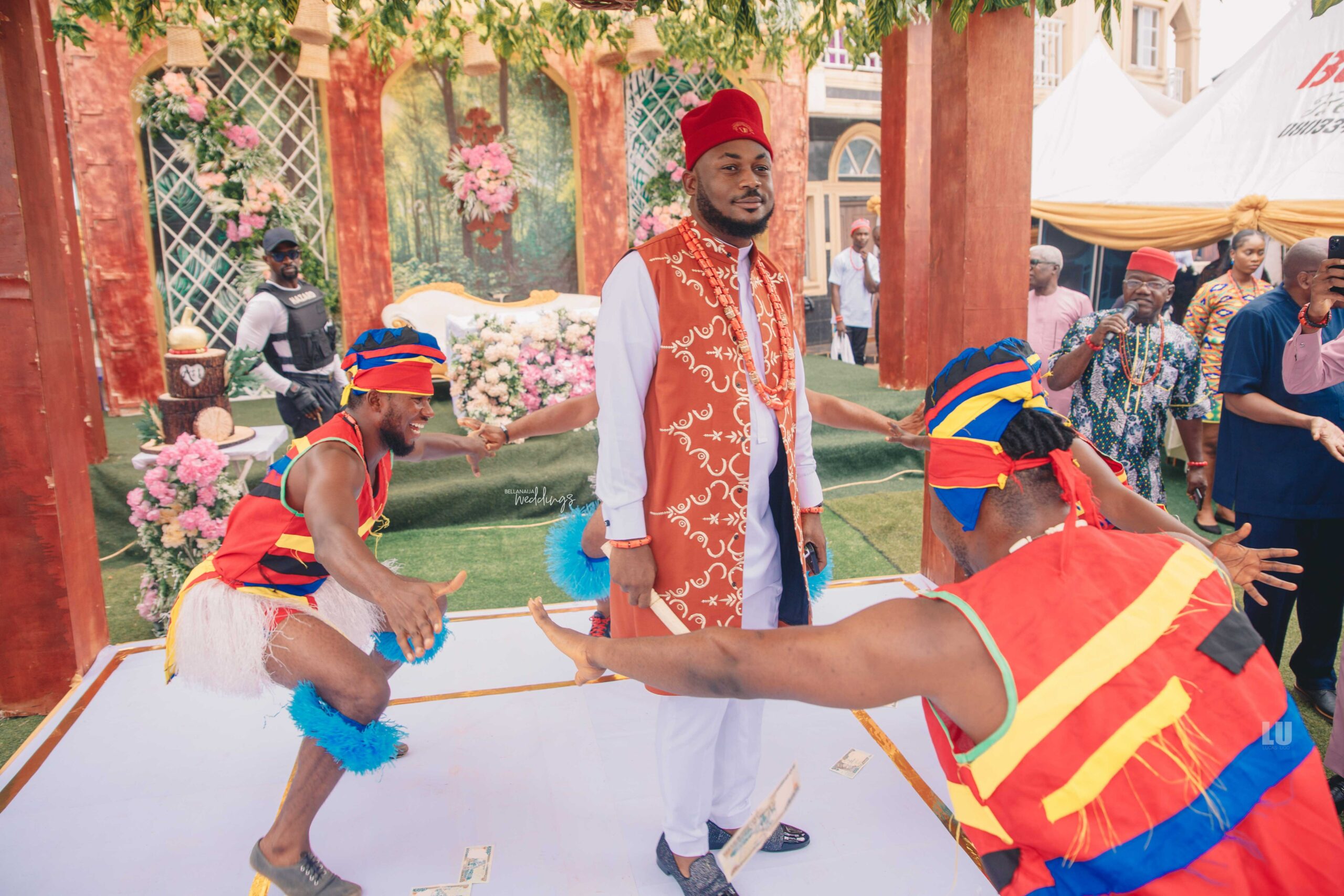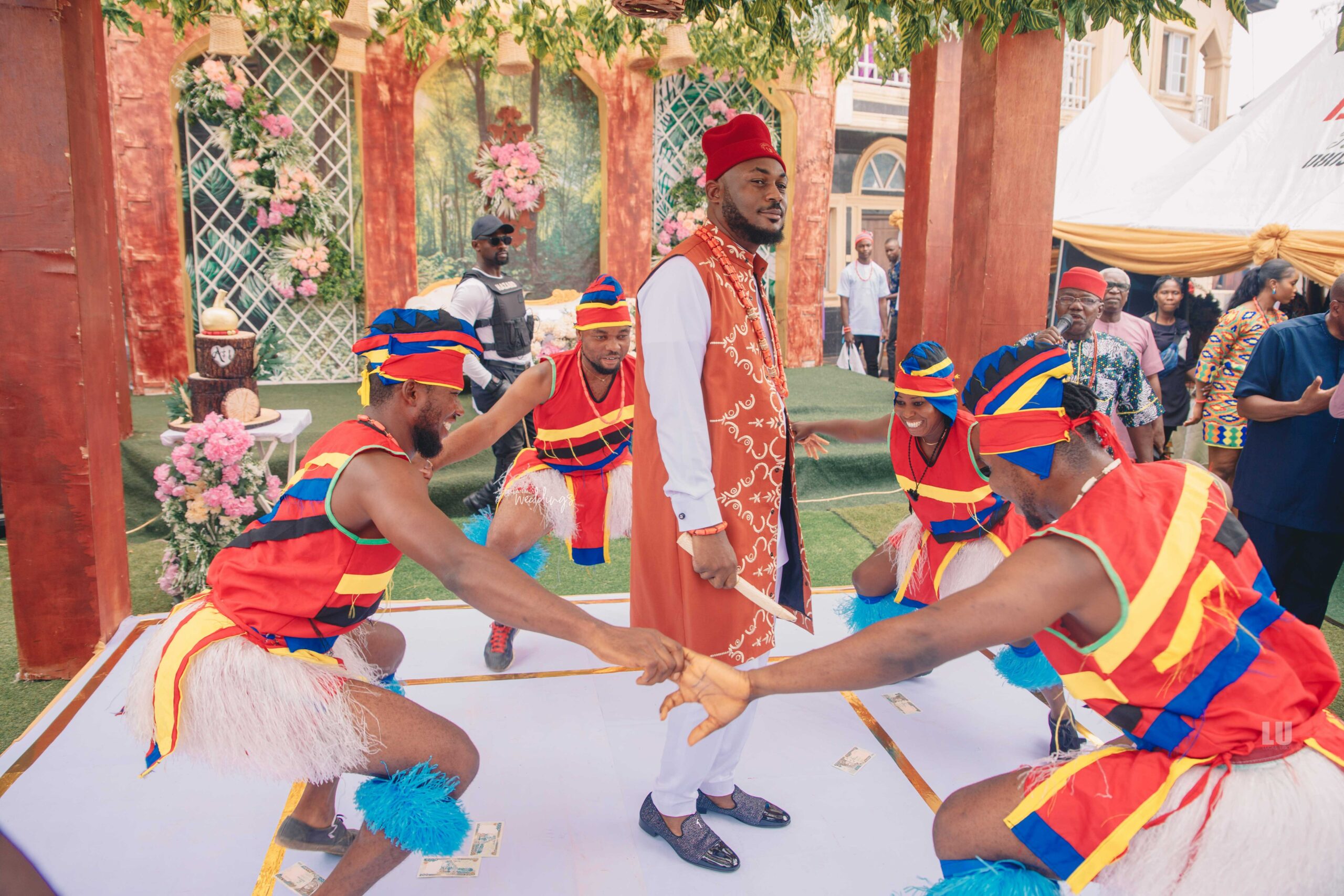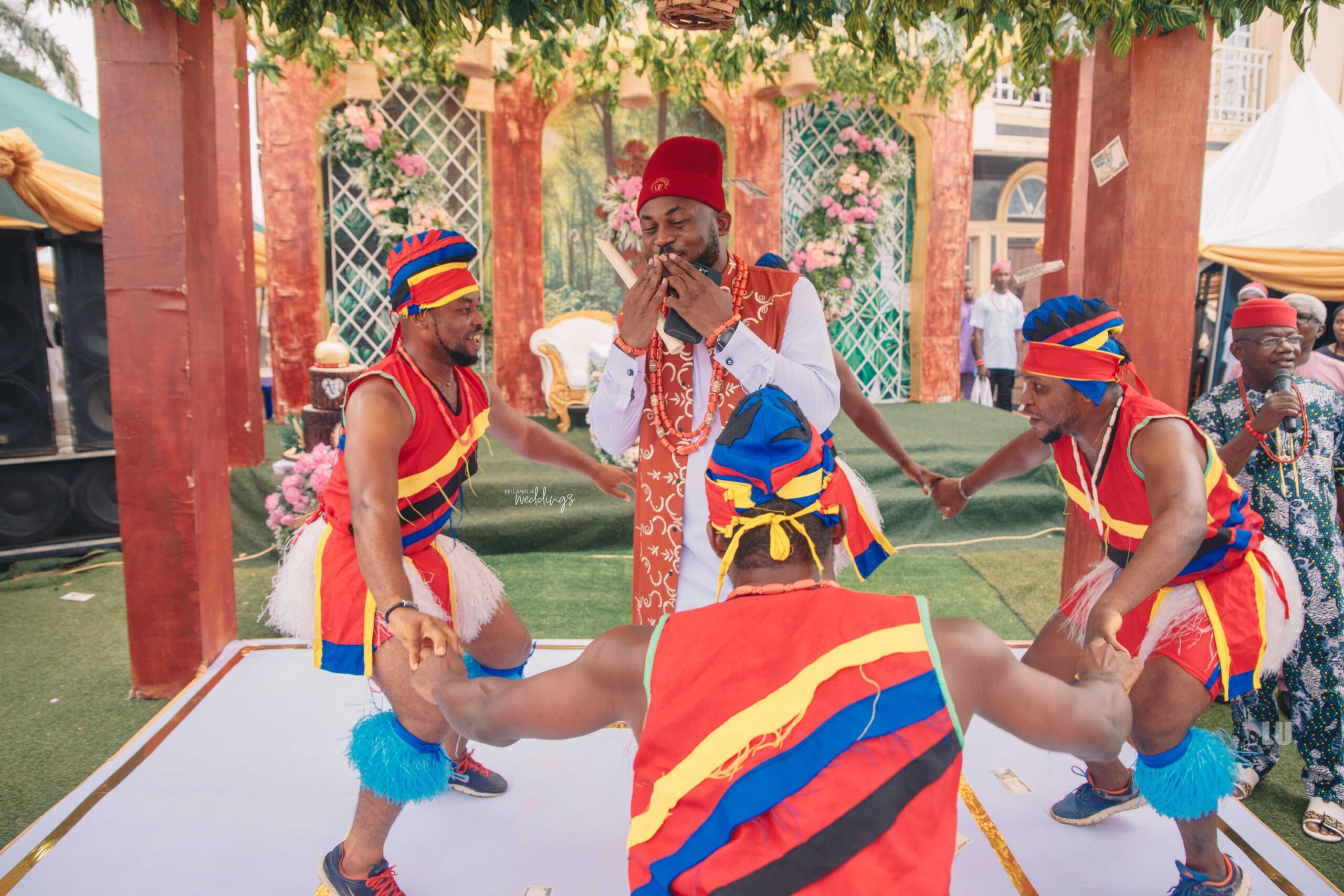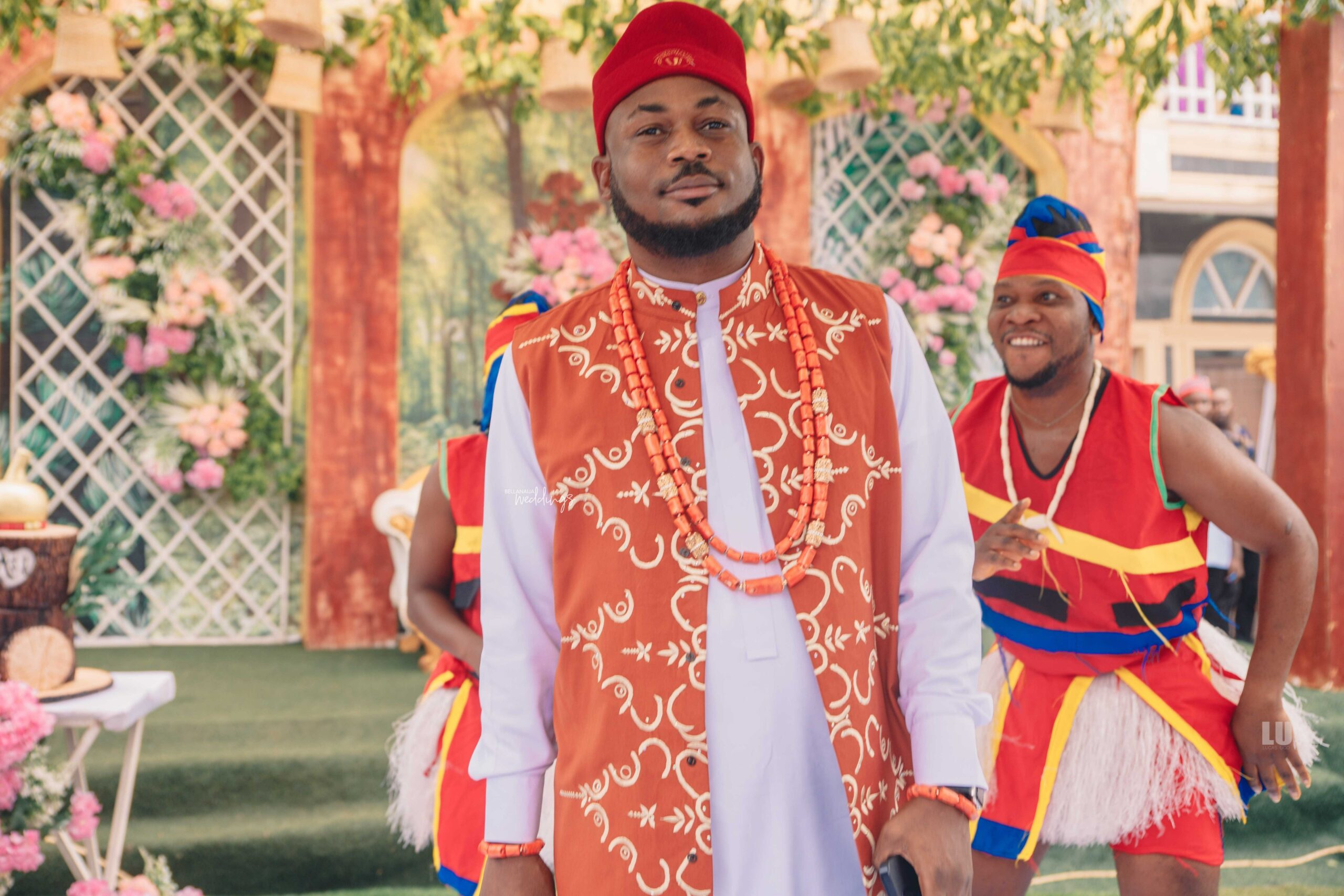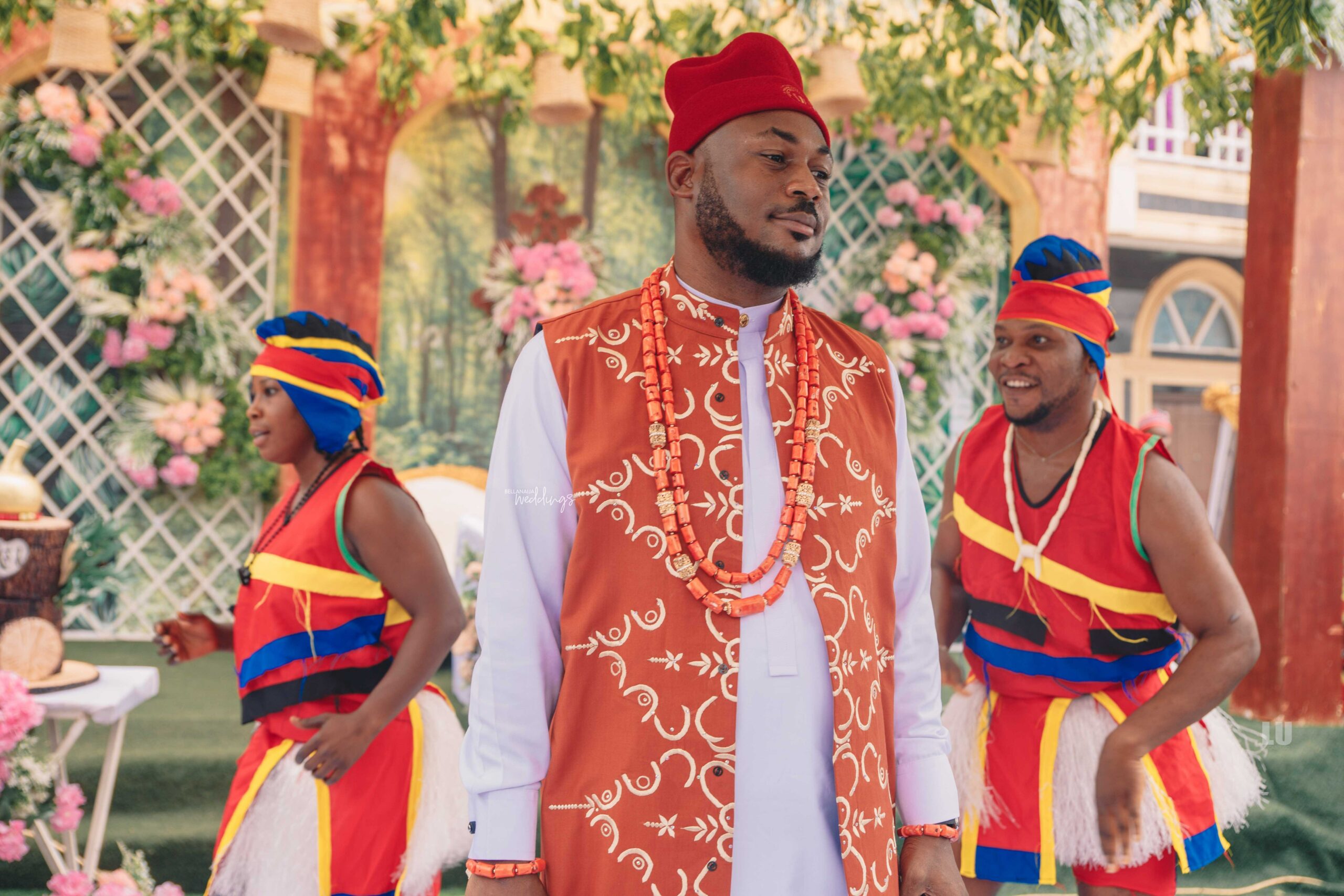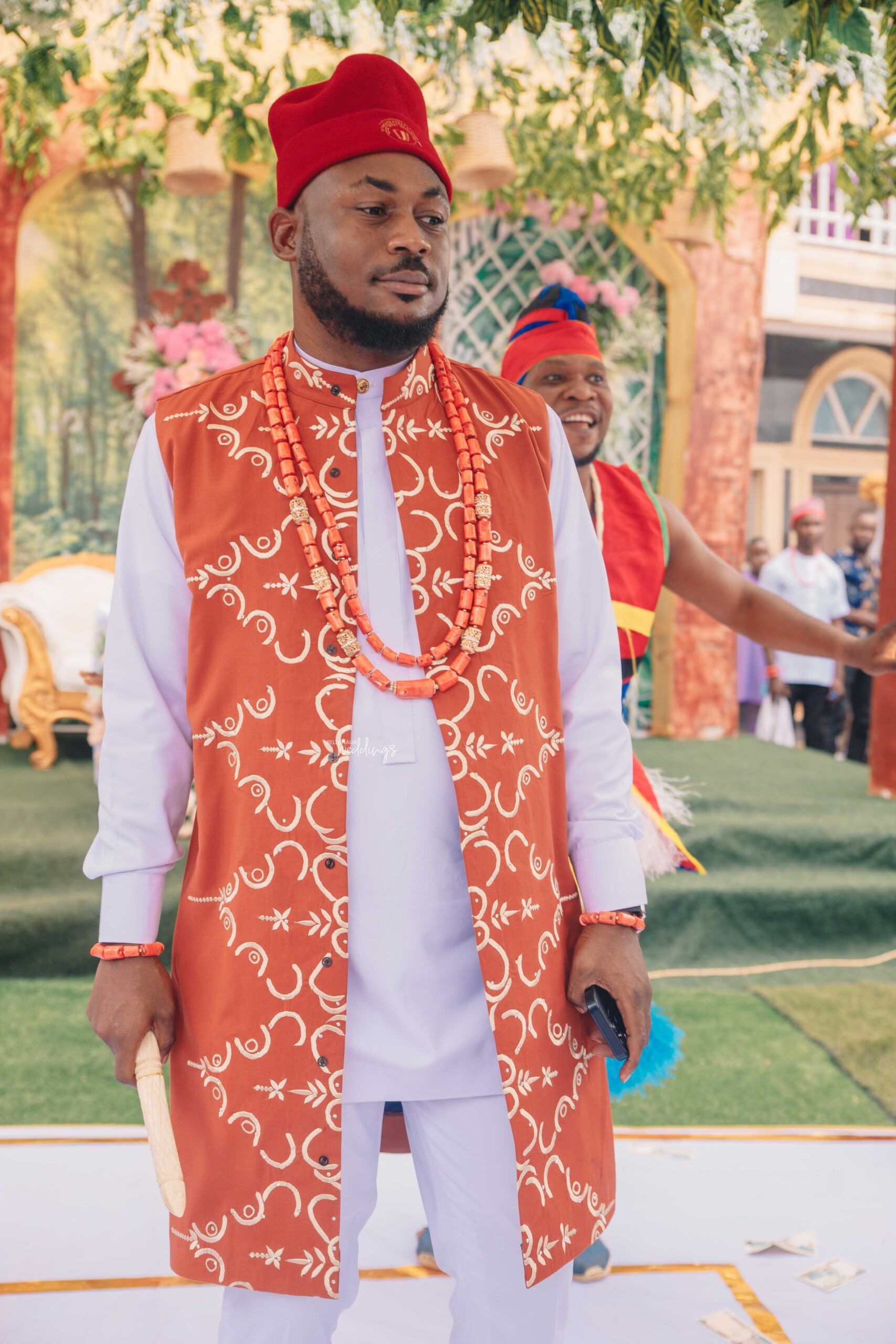 Here comes the bride…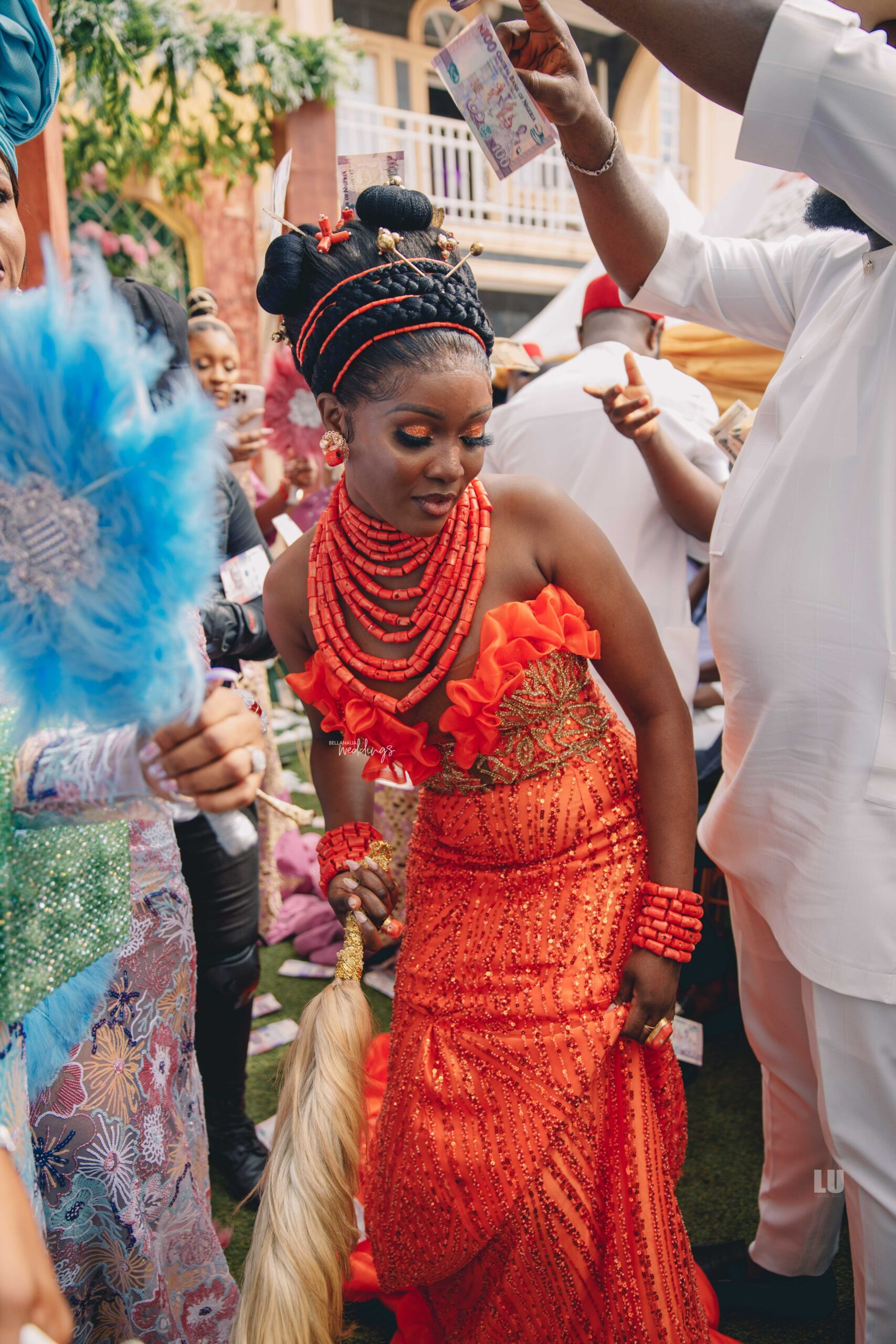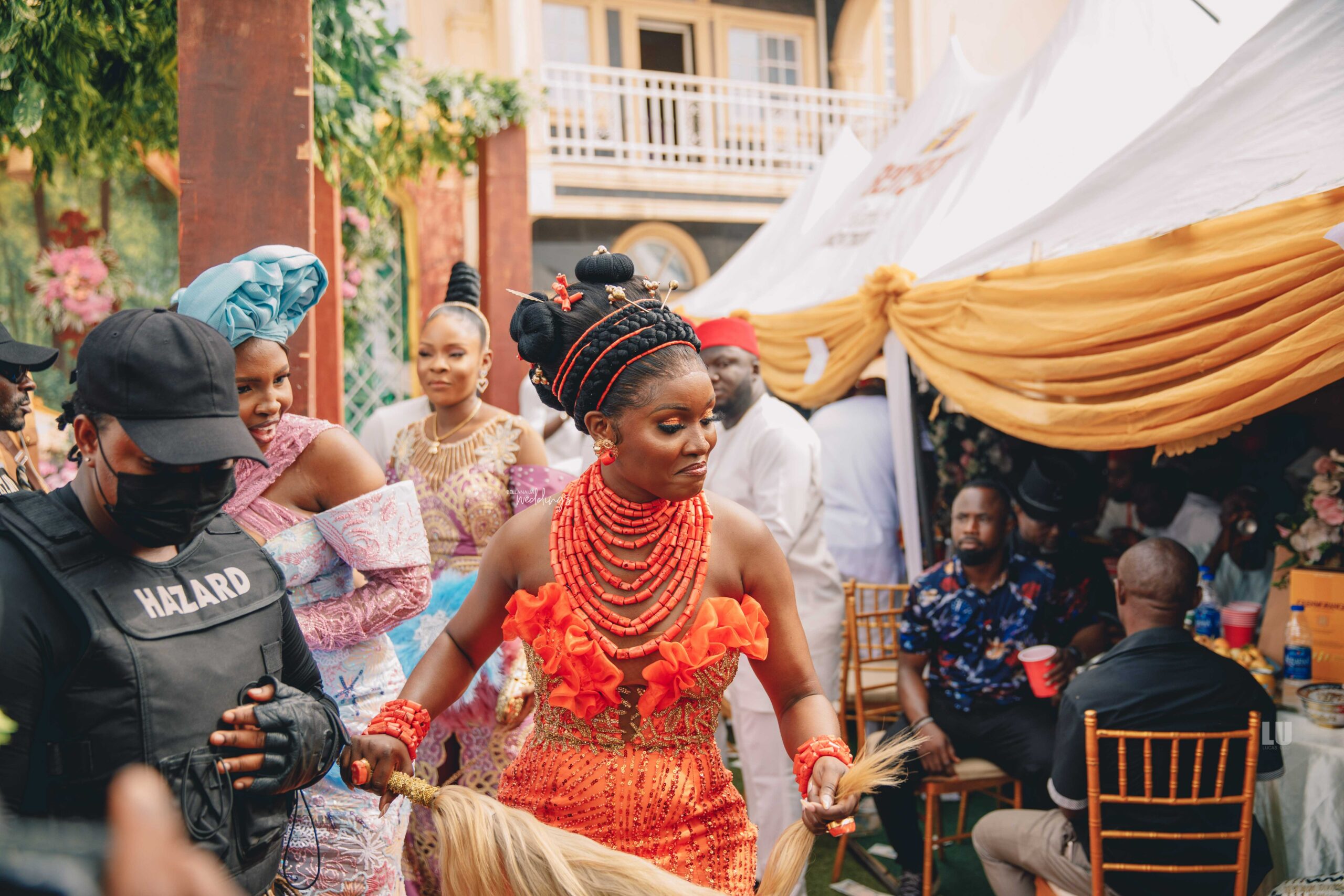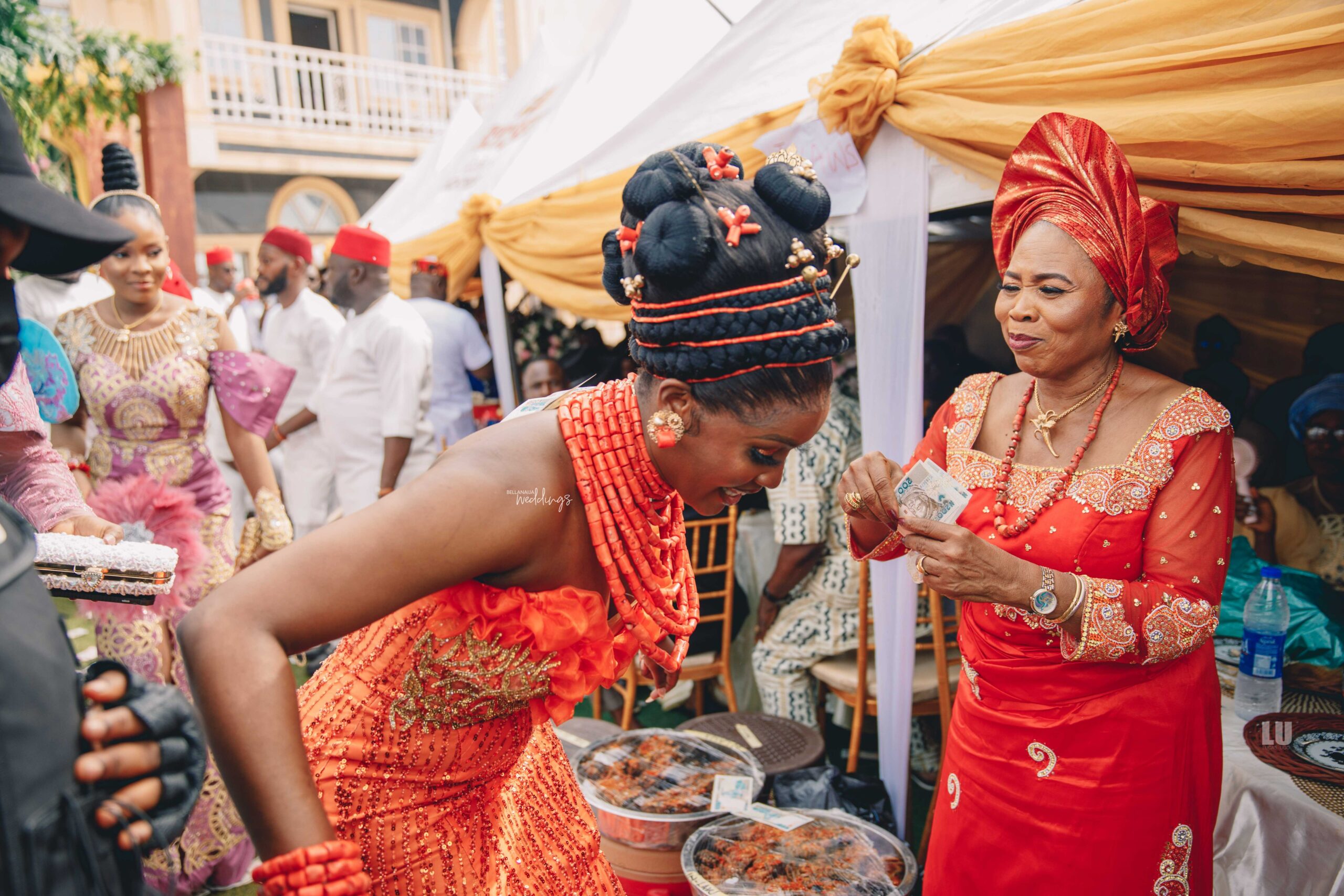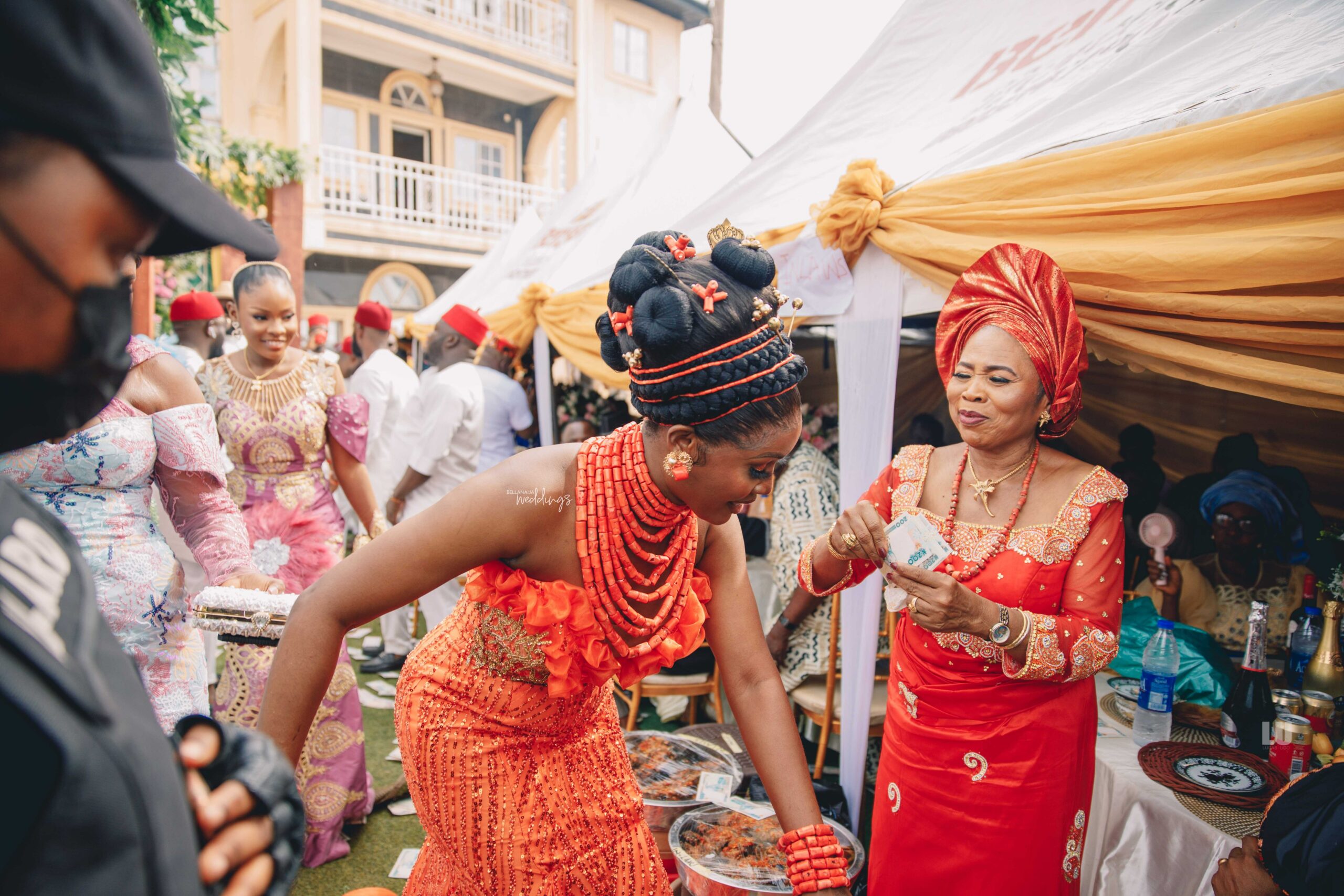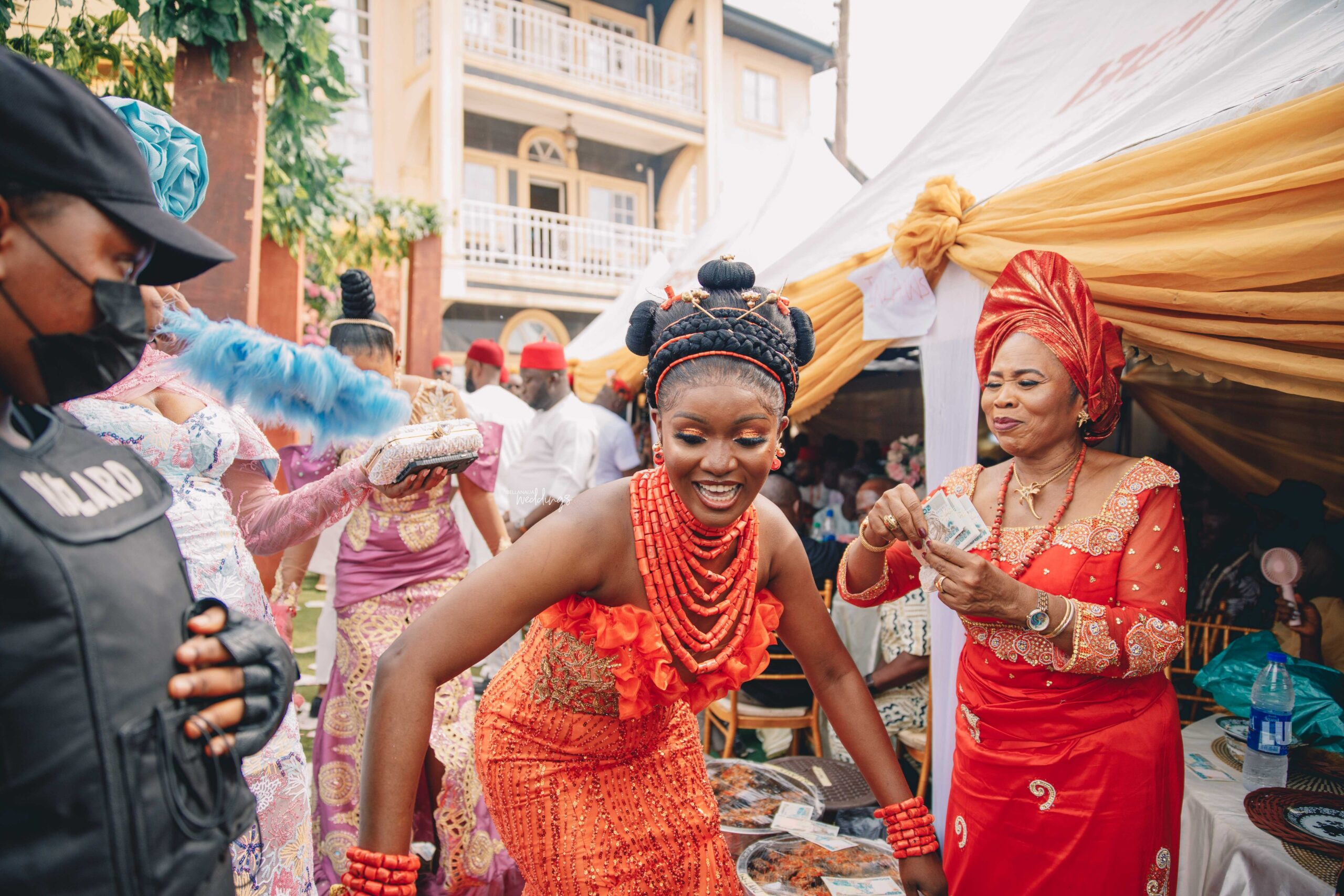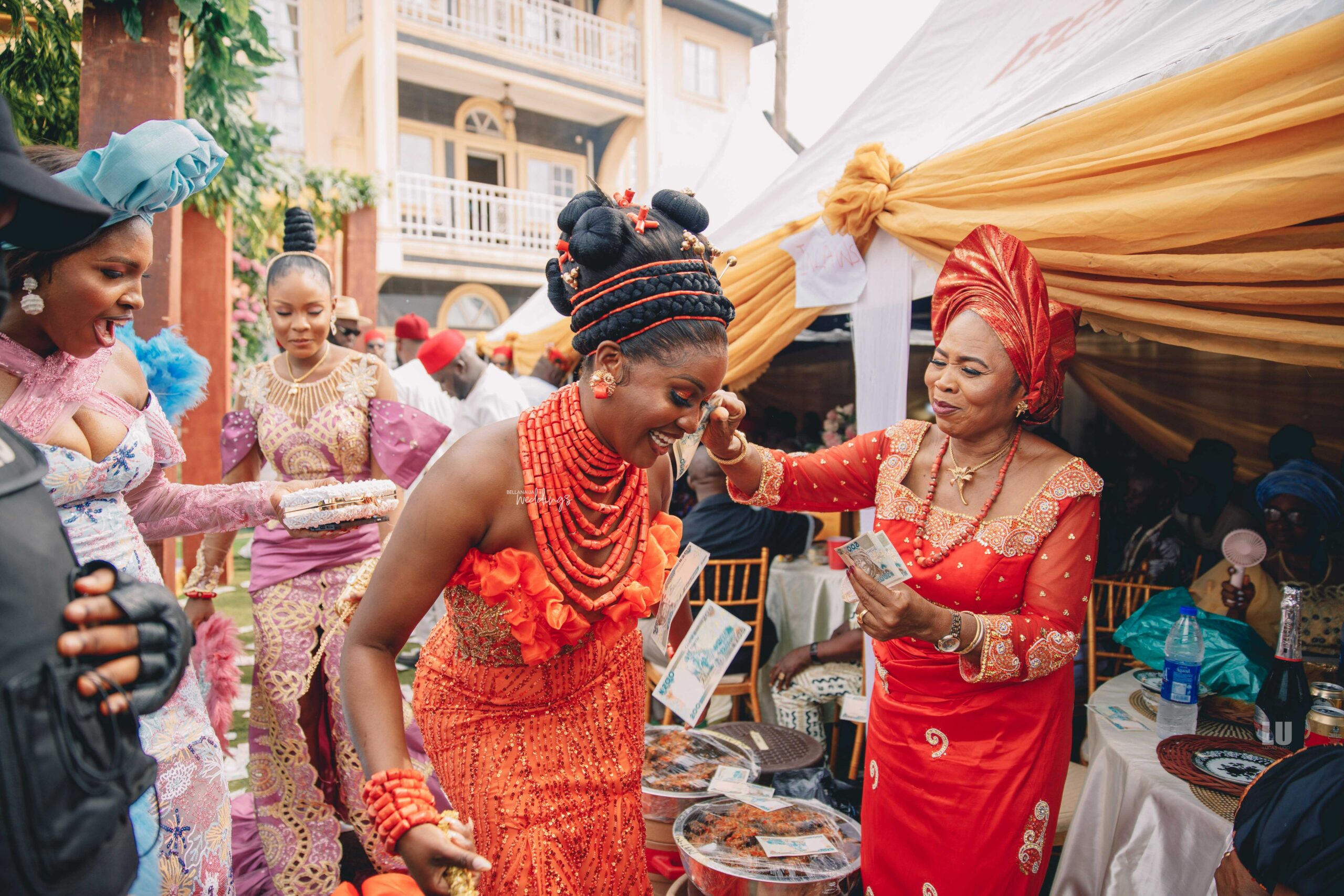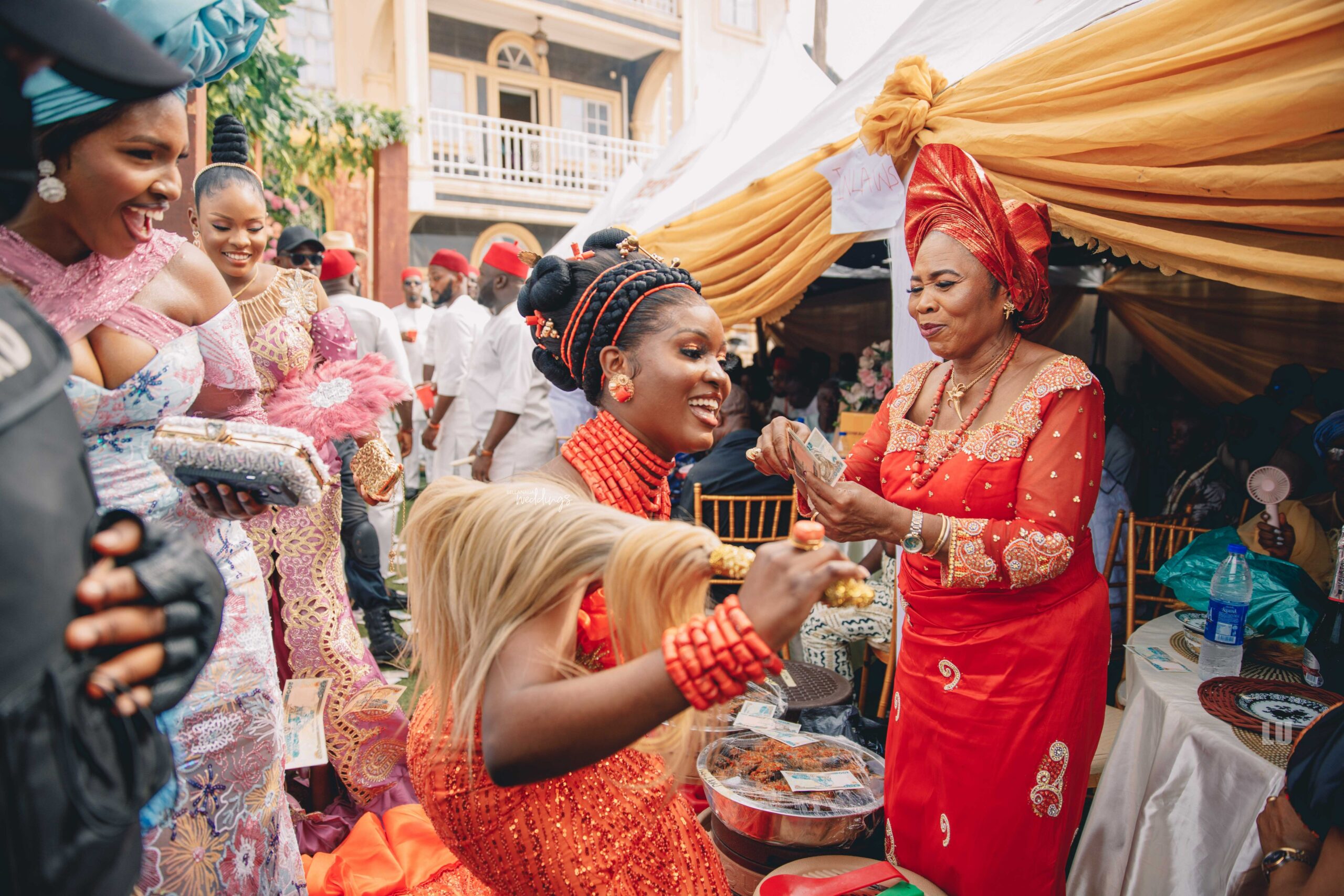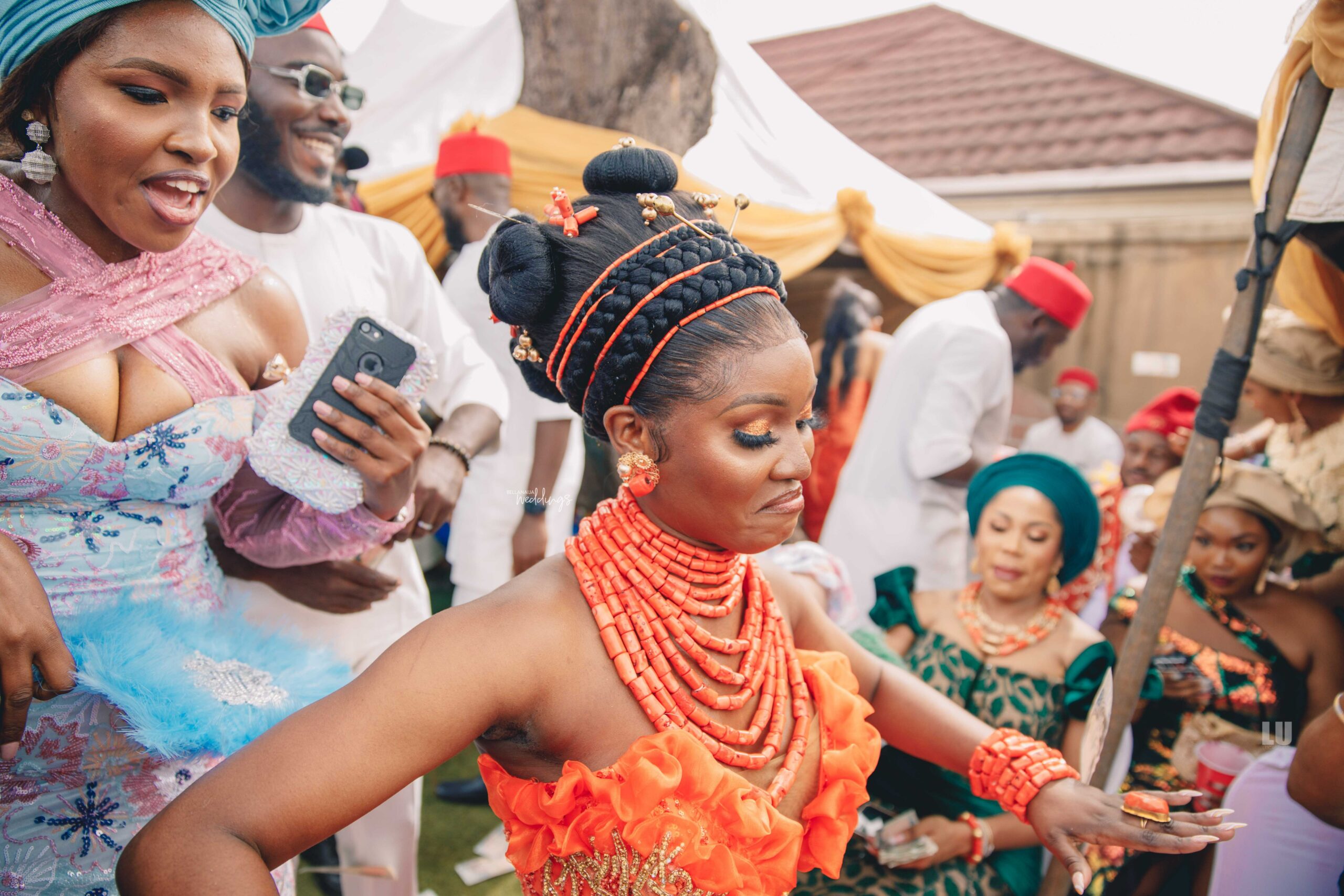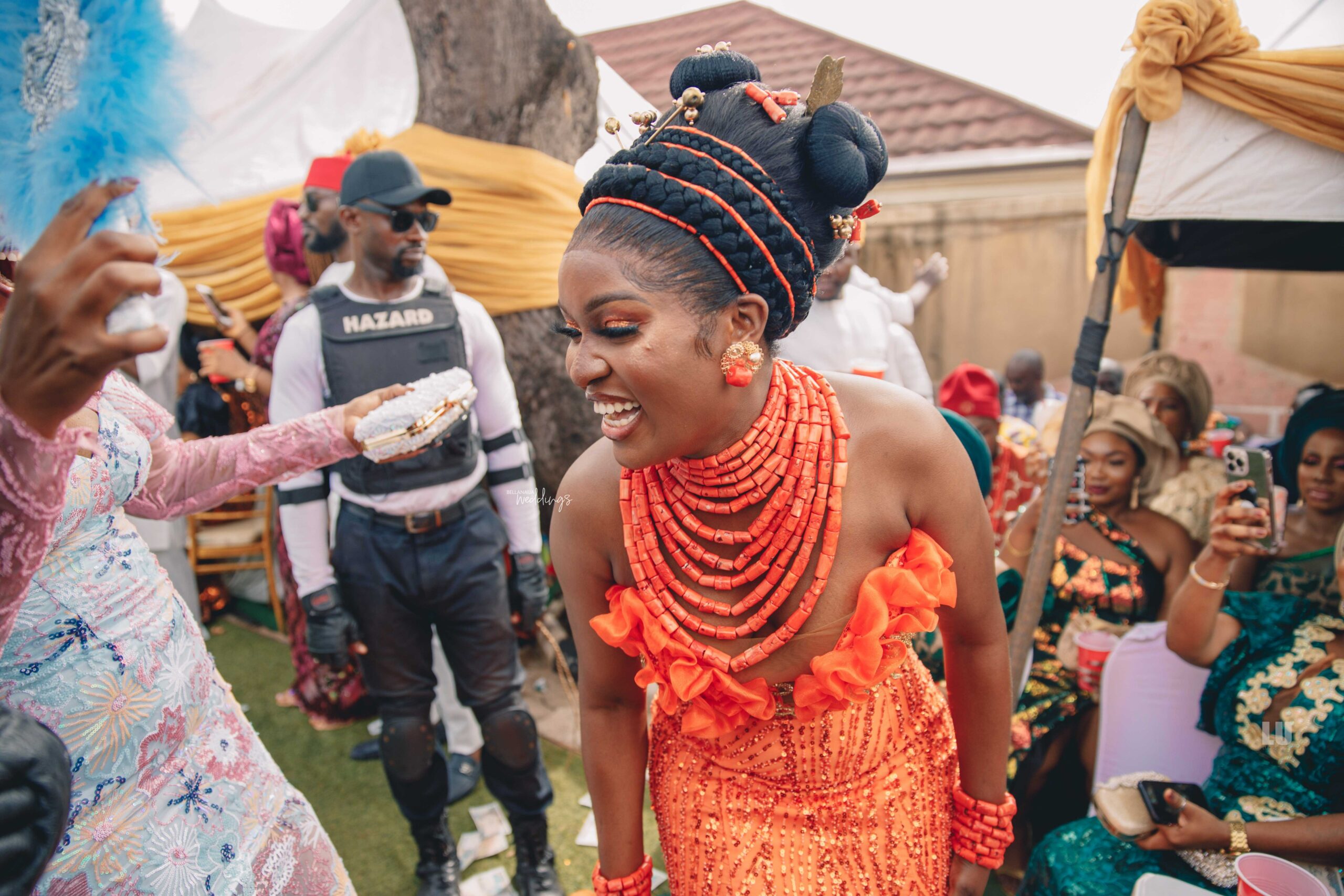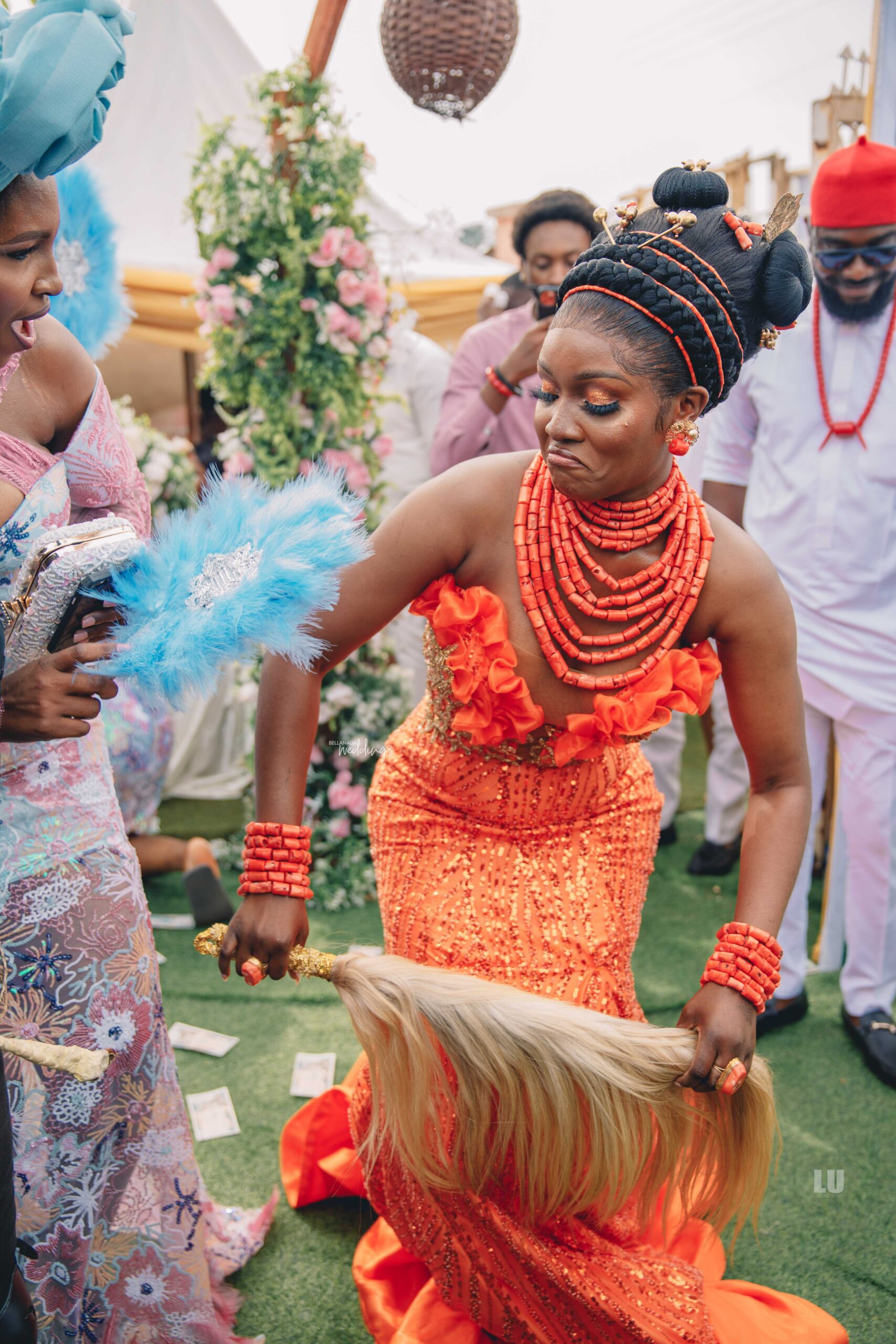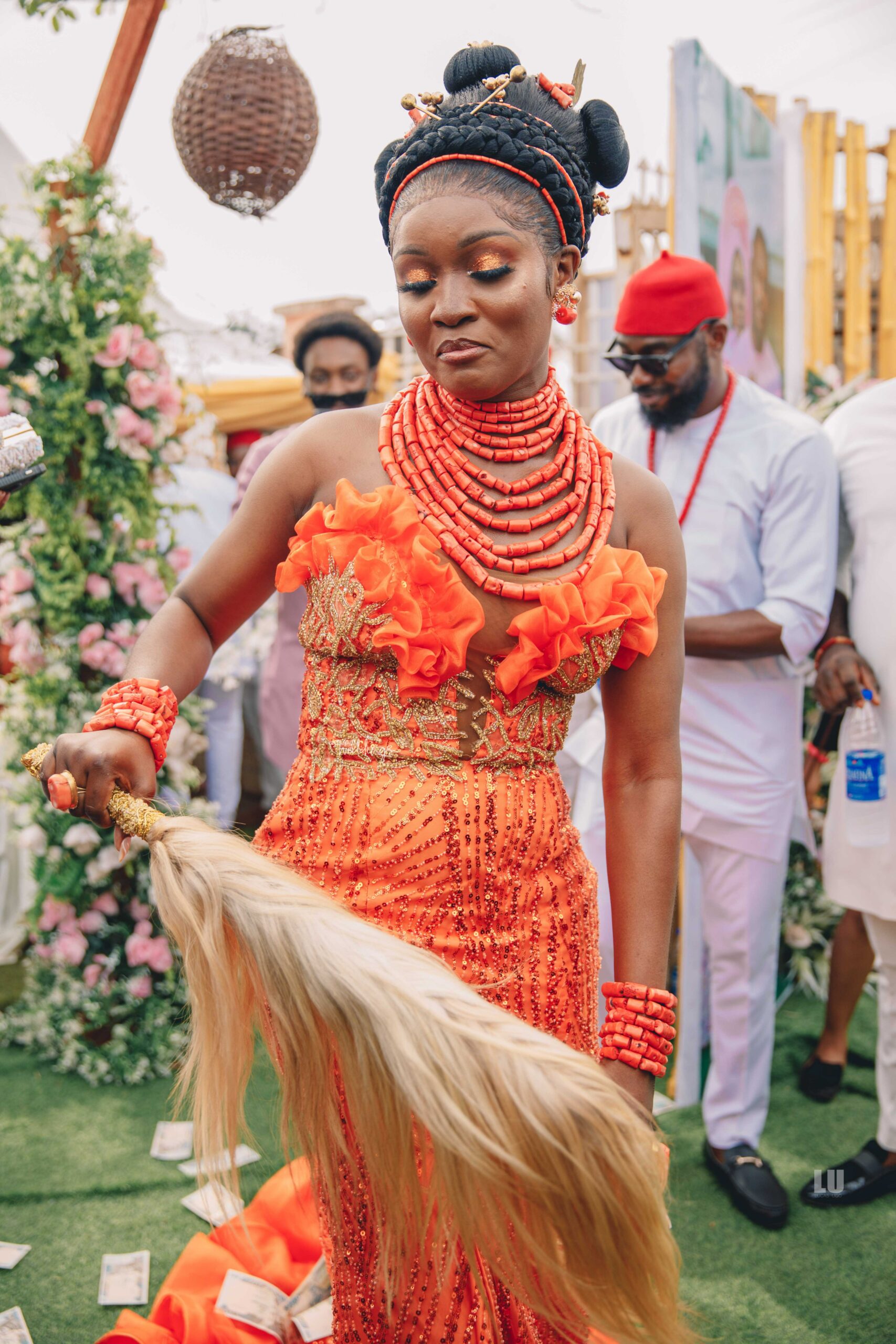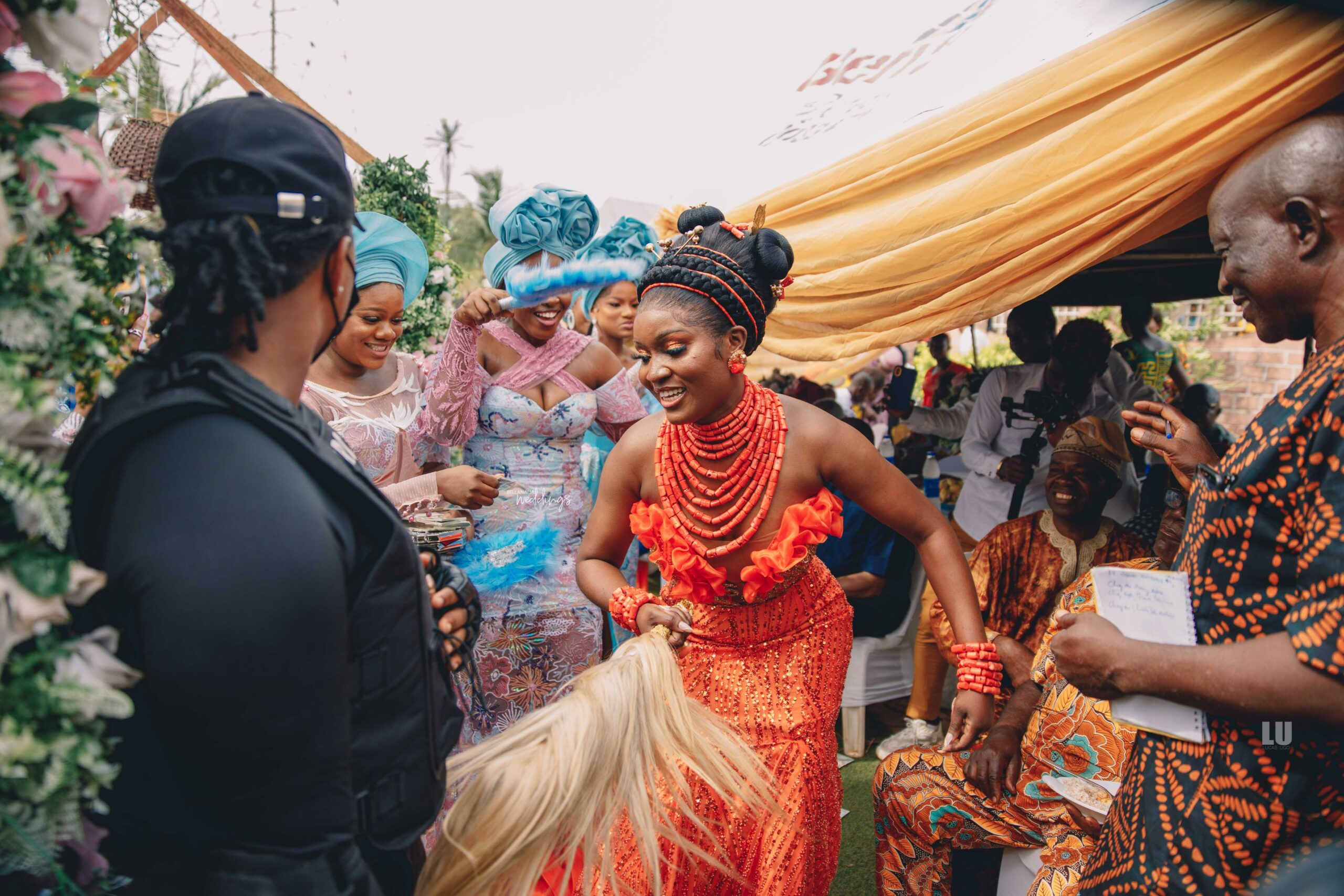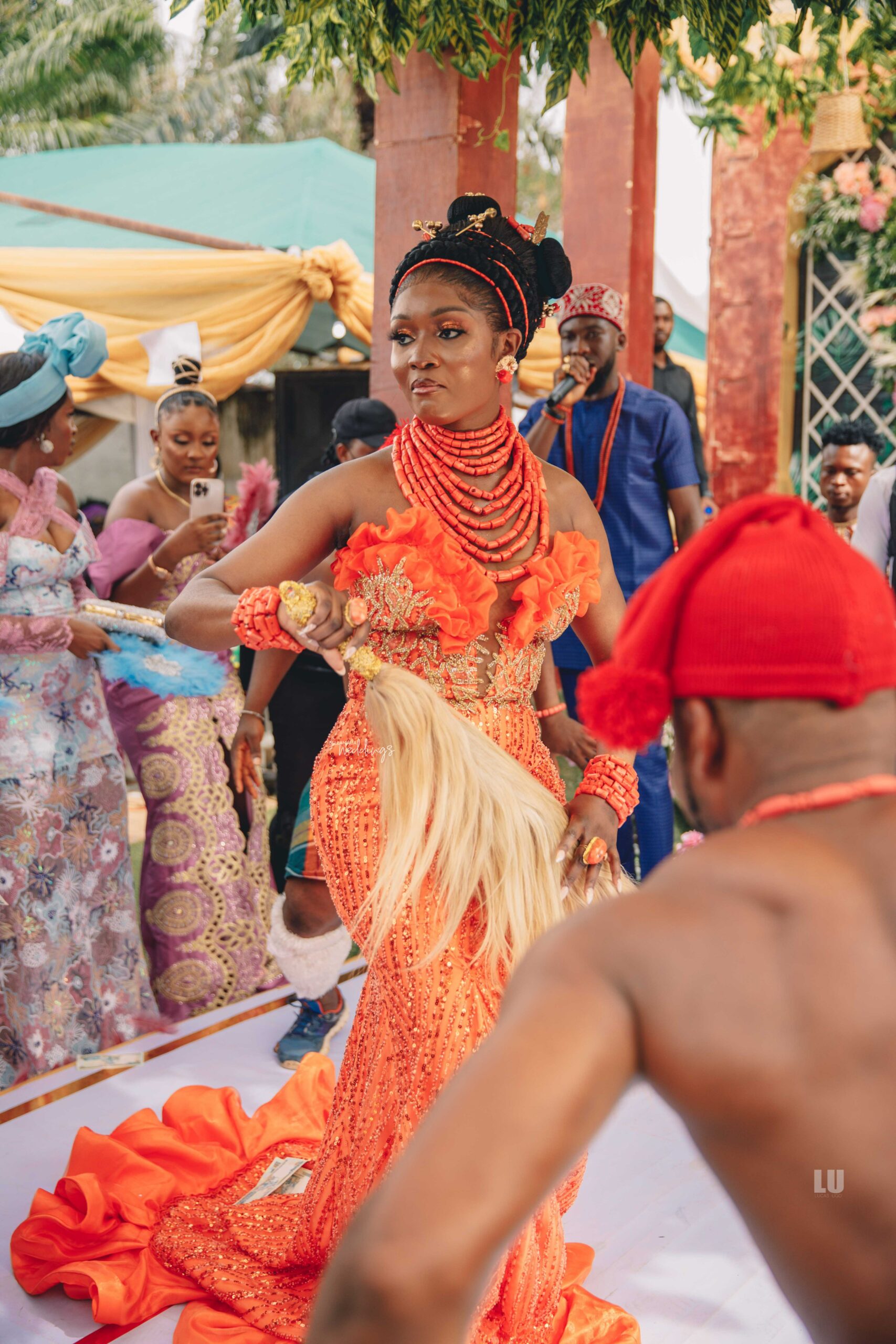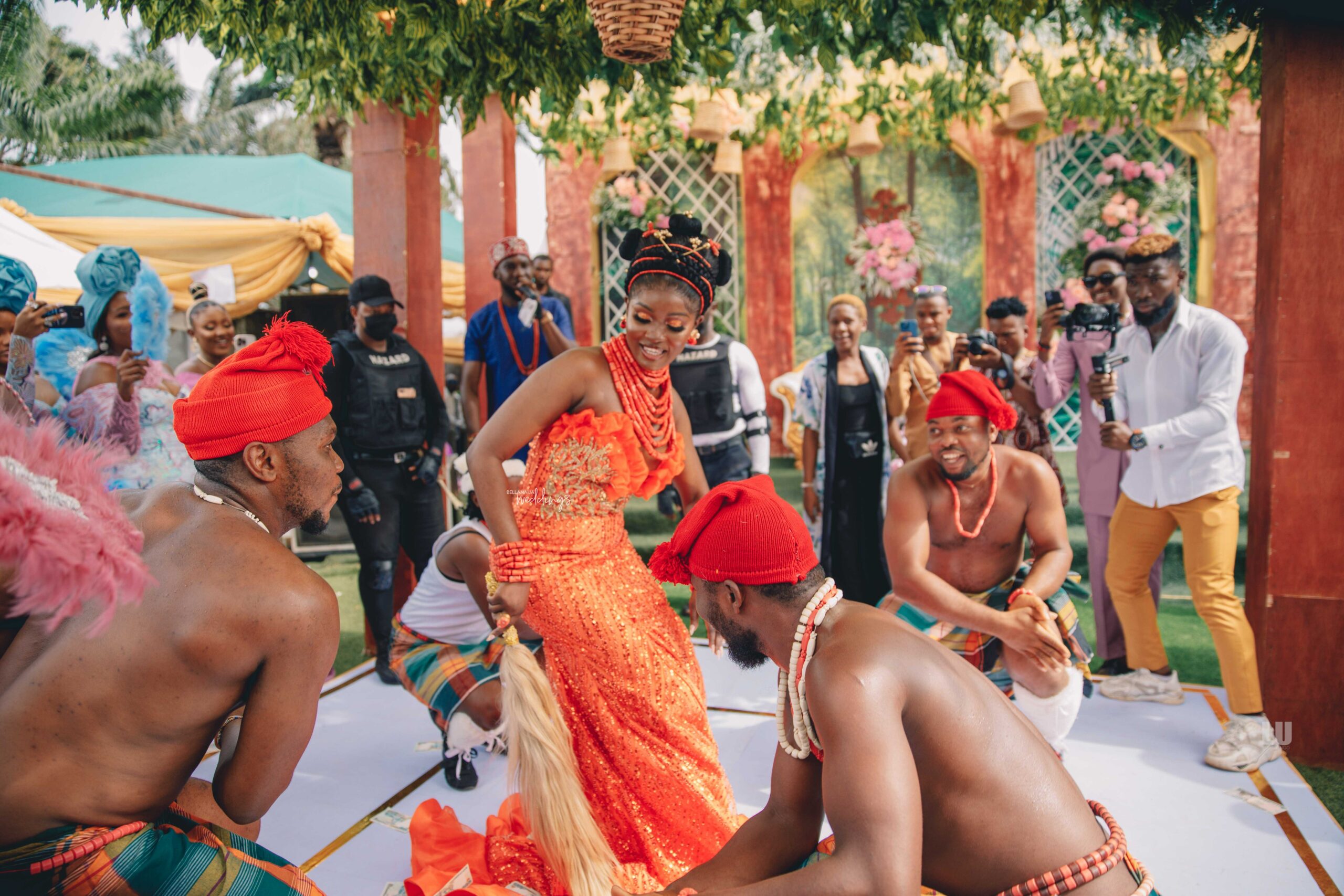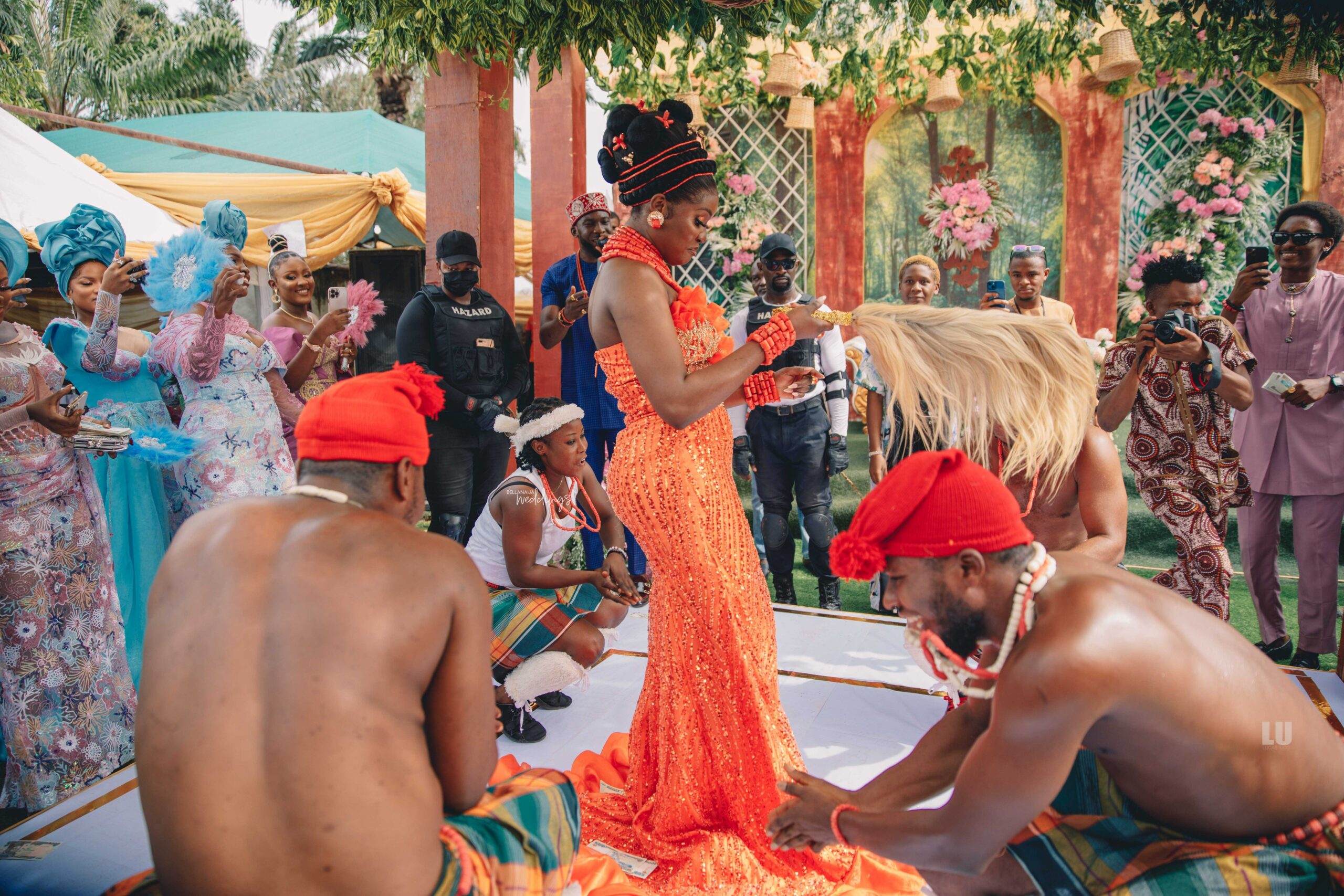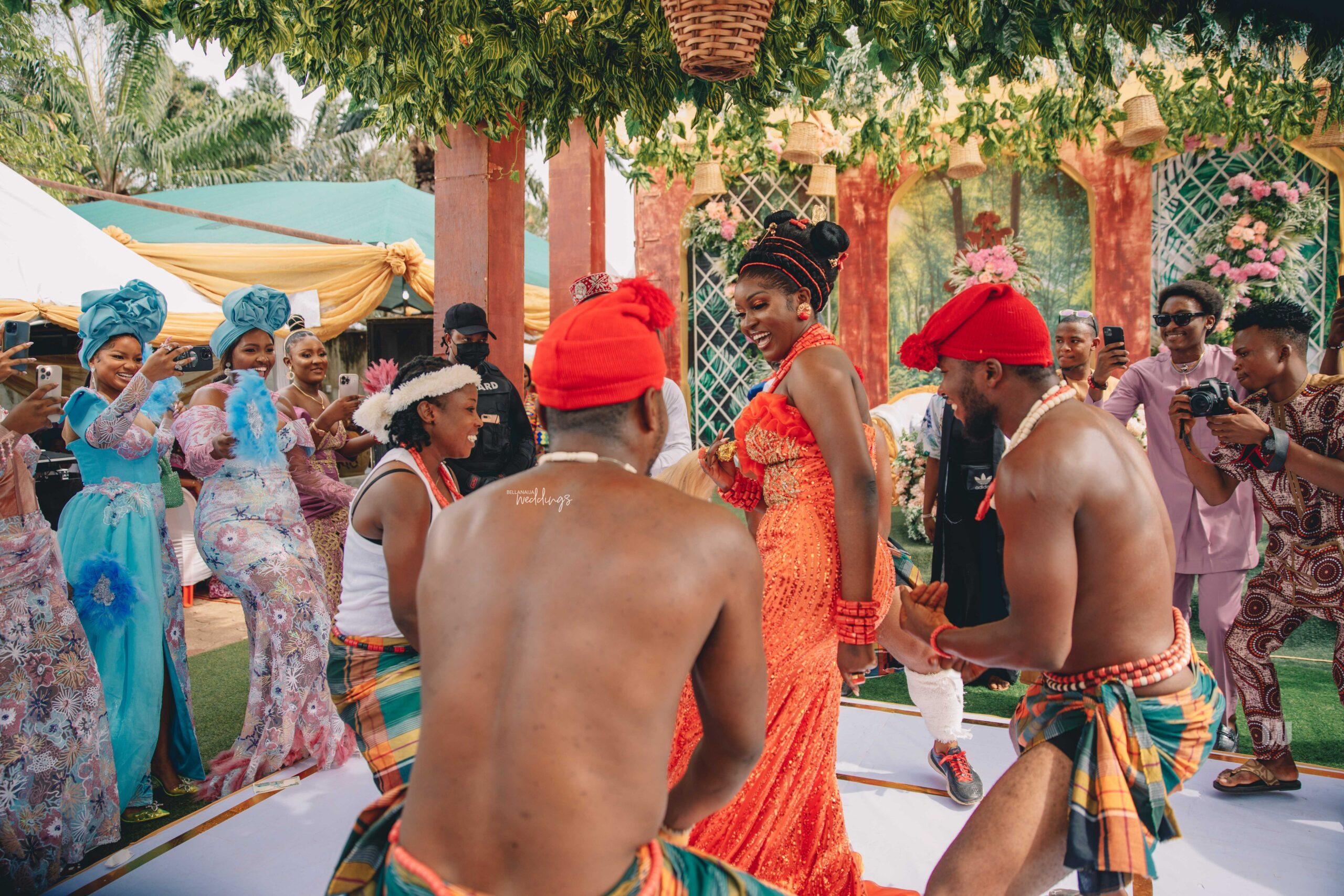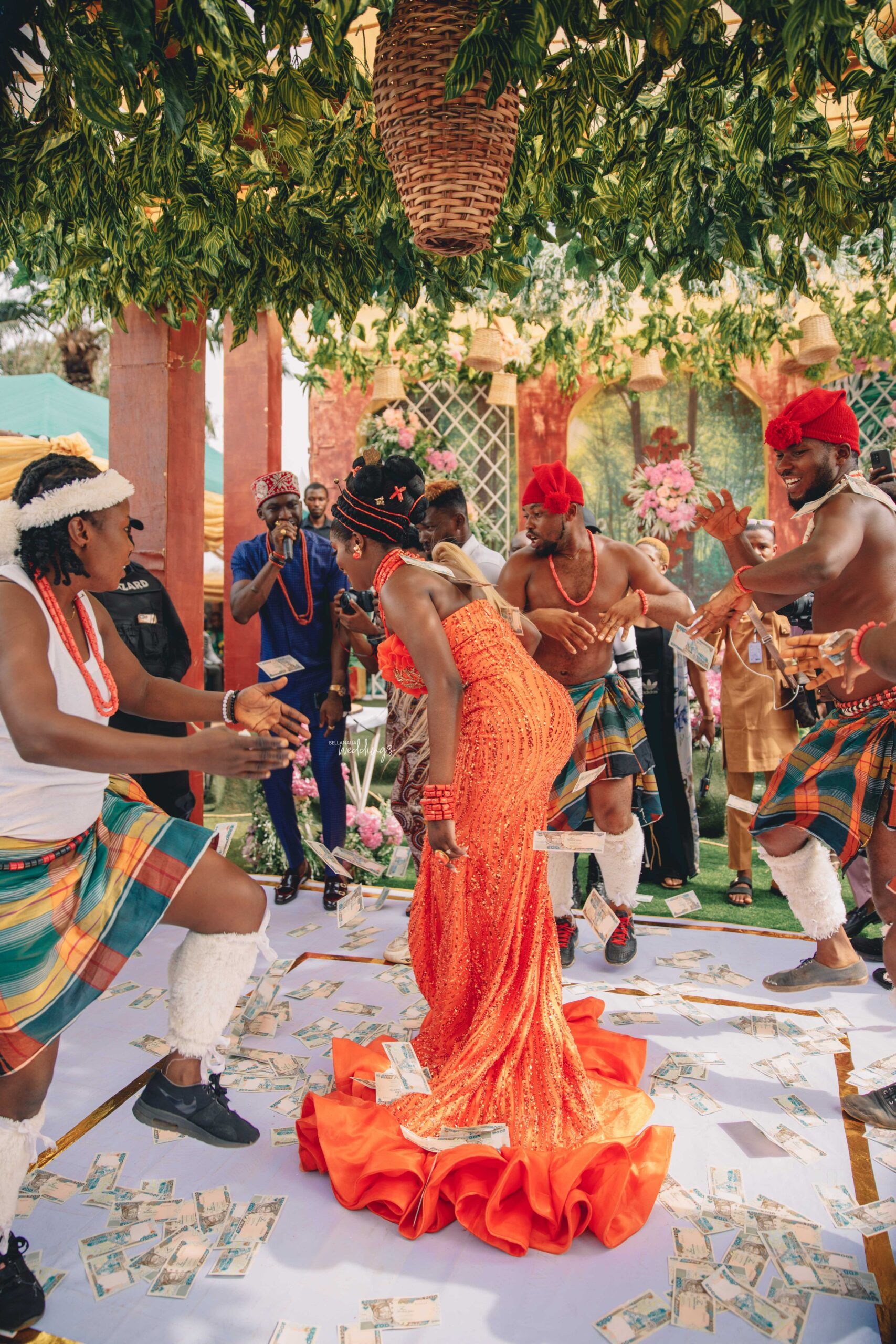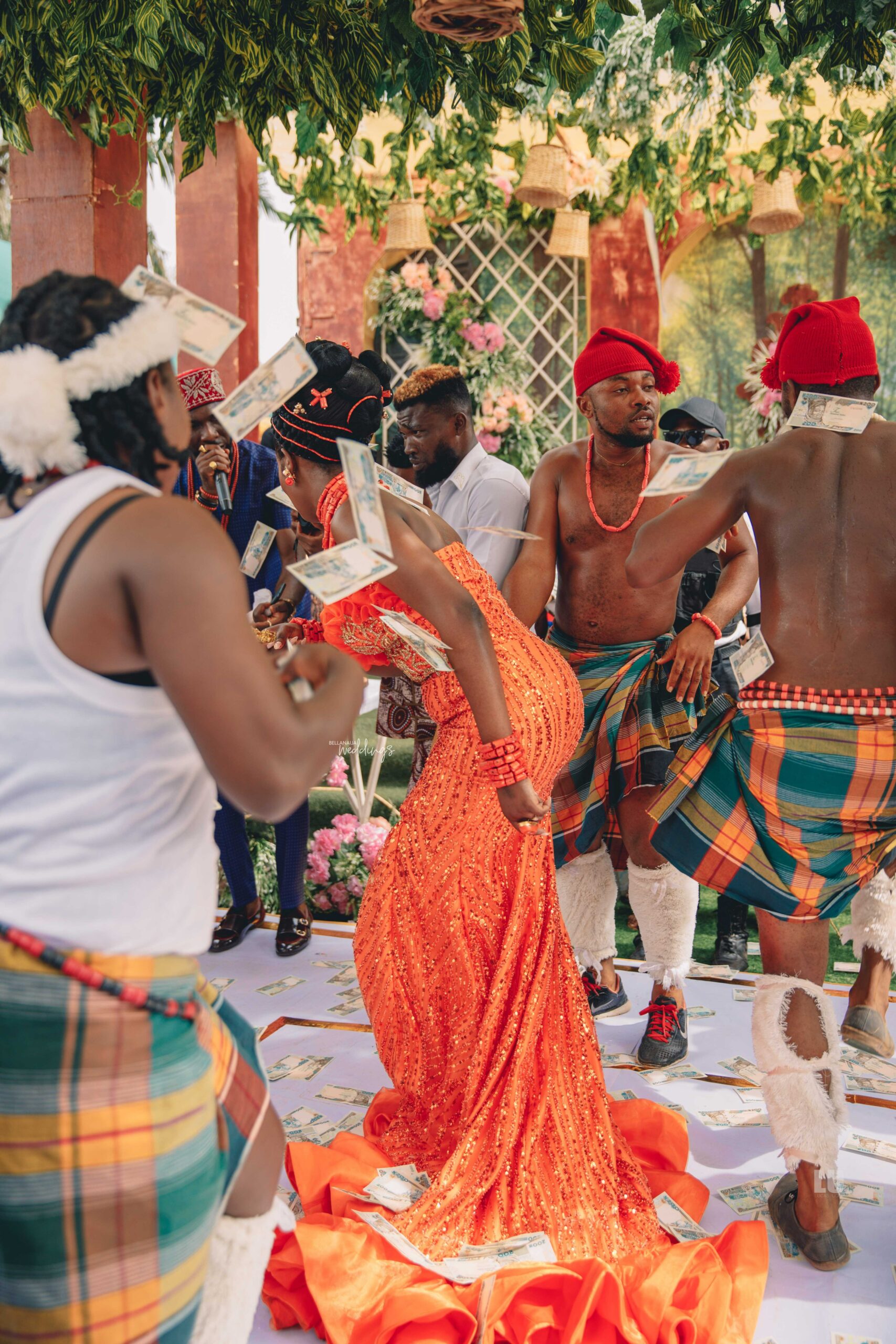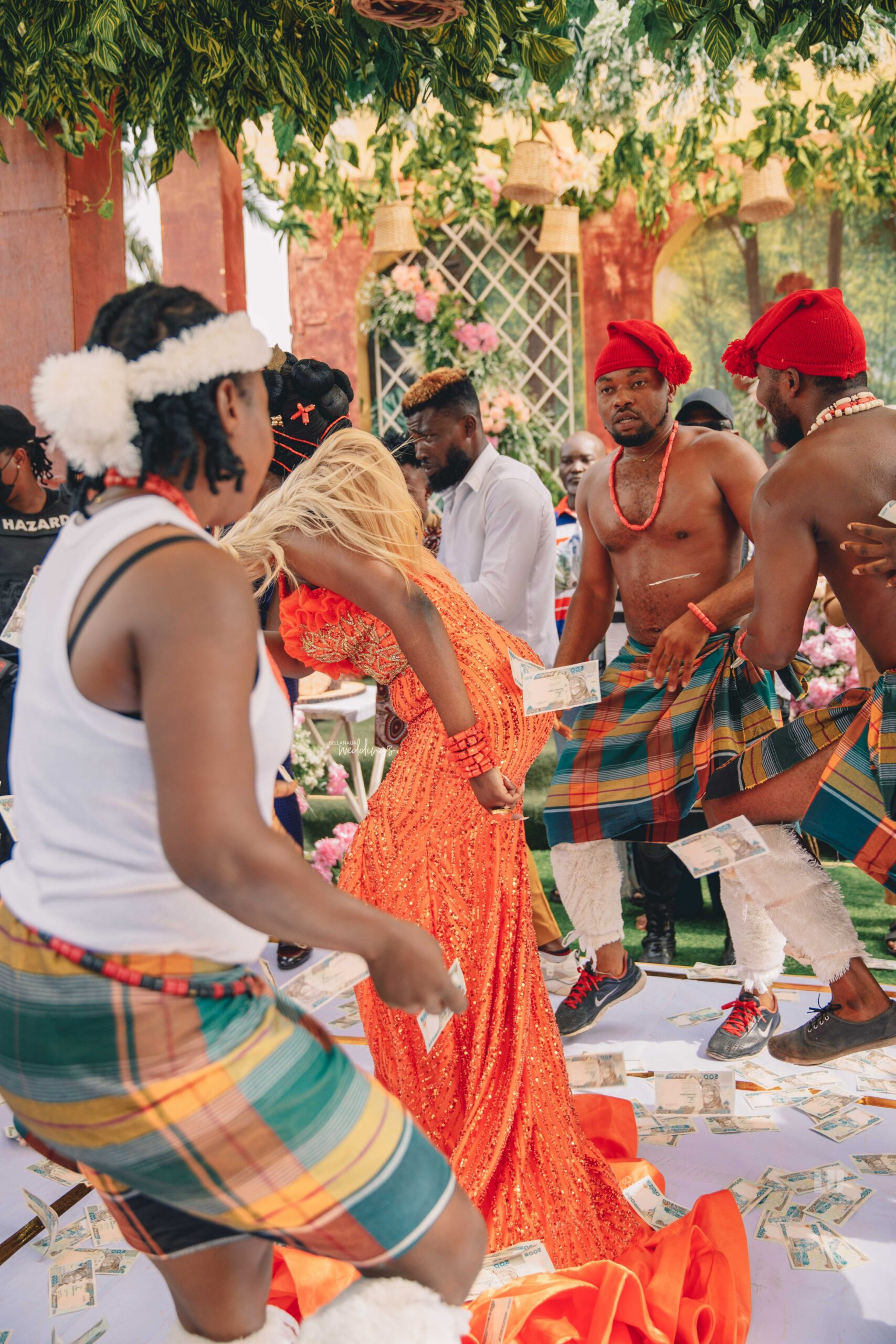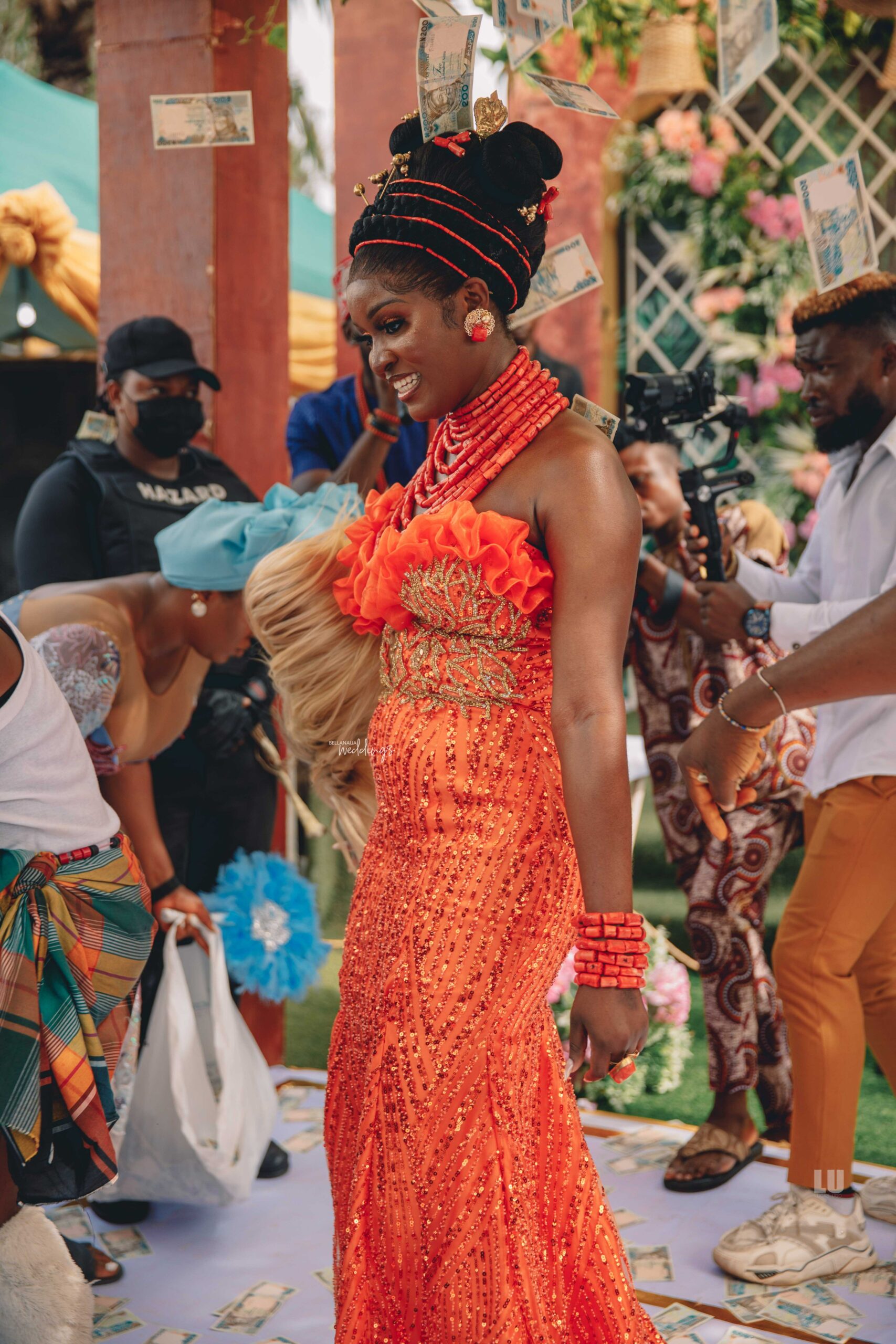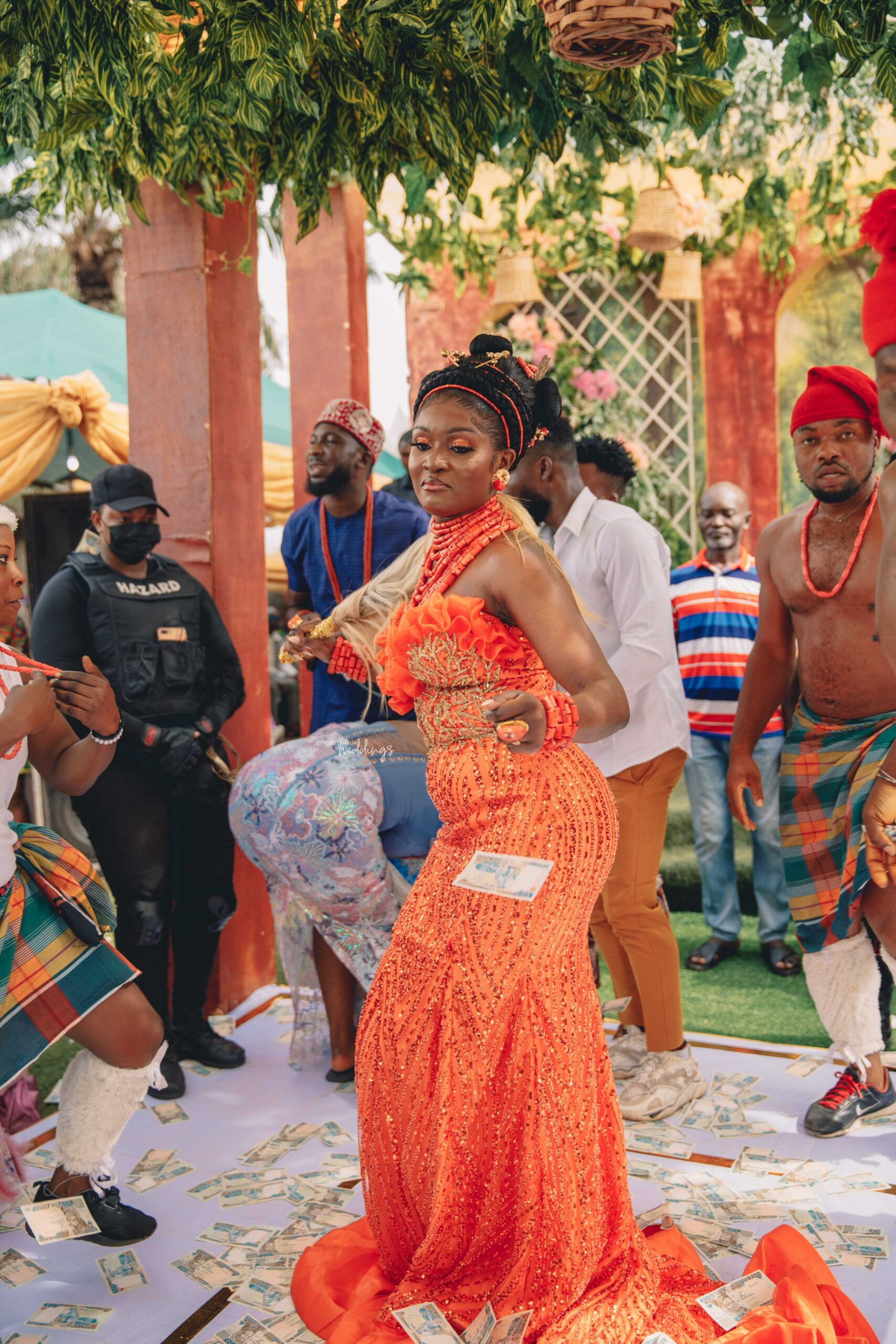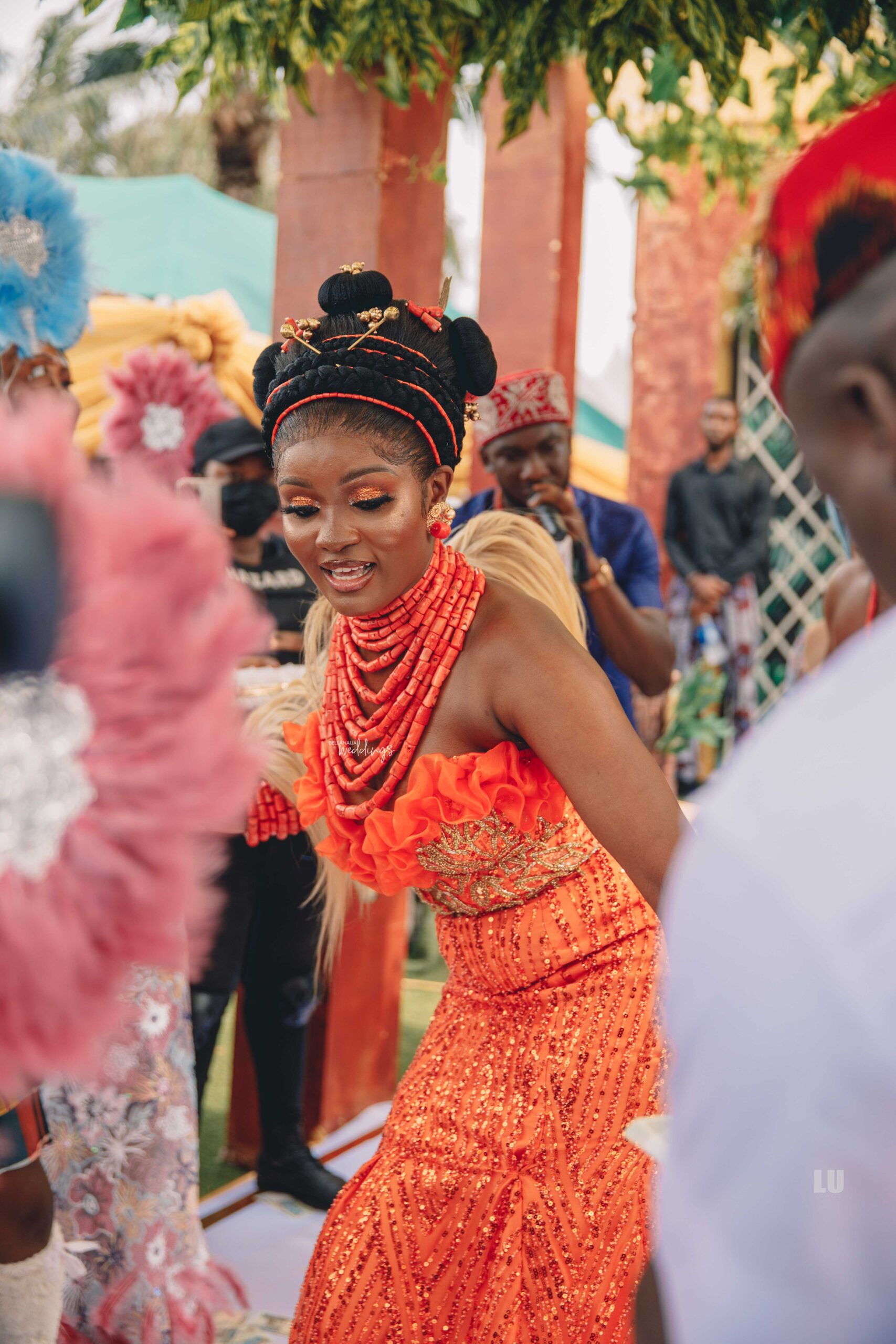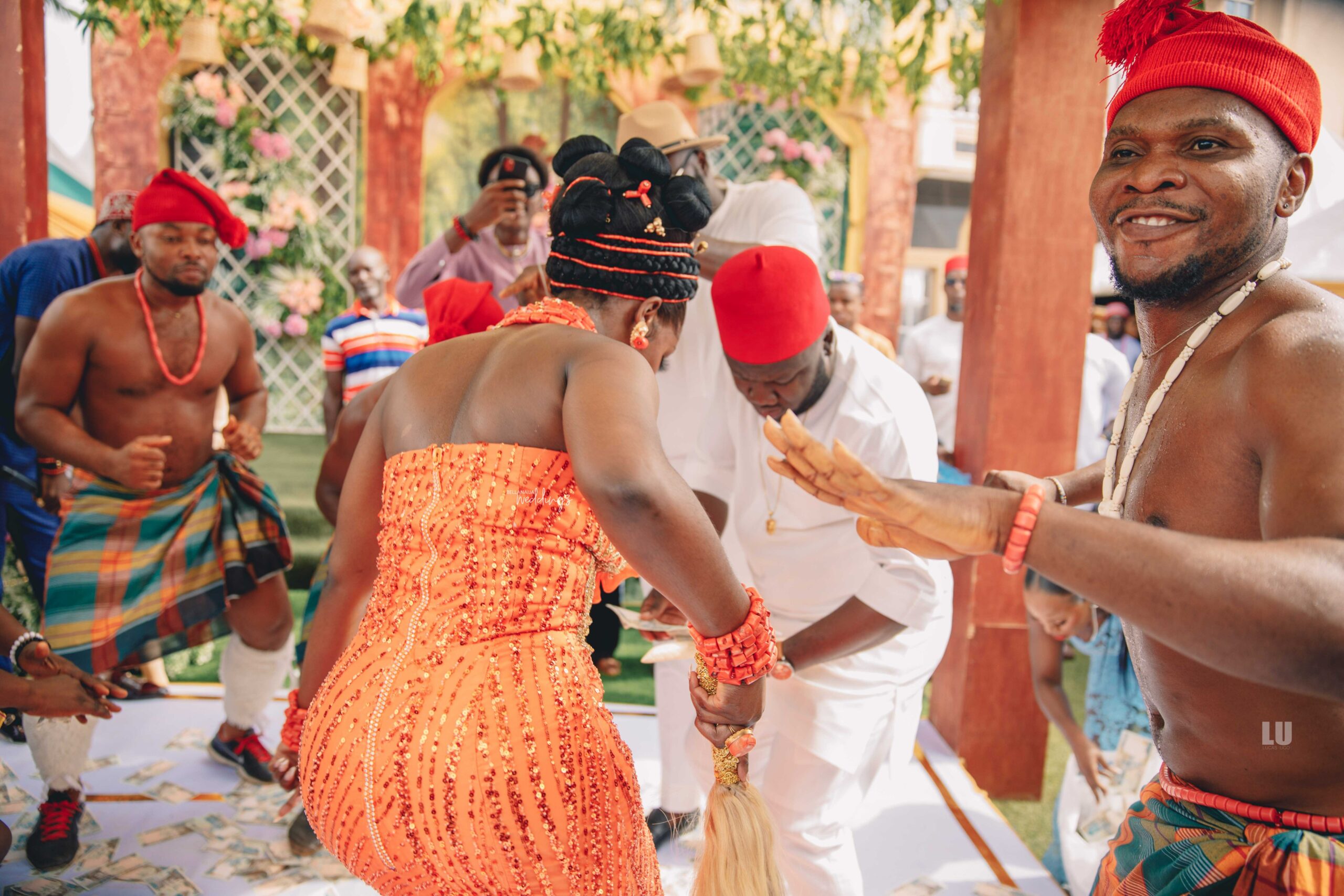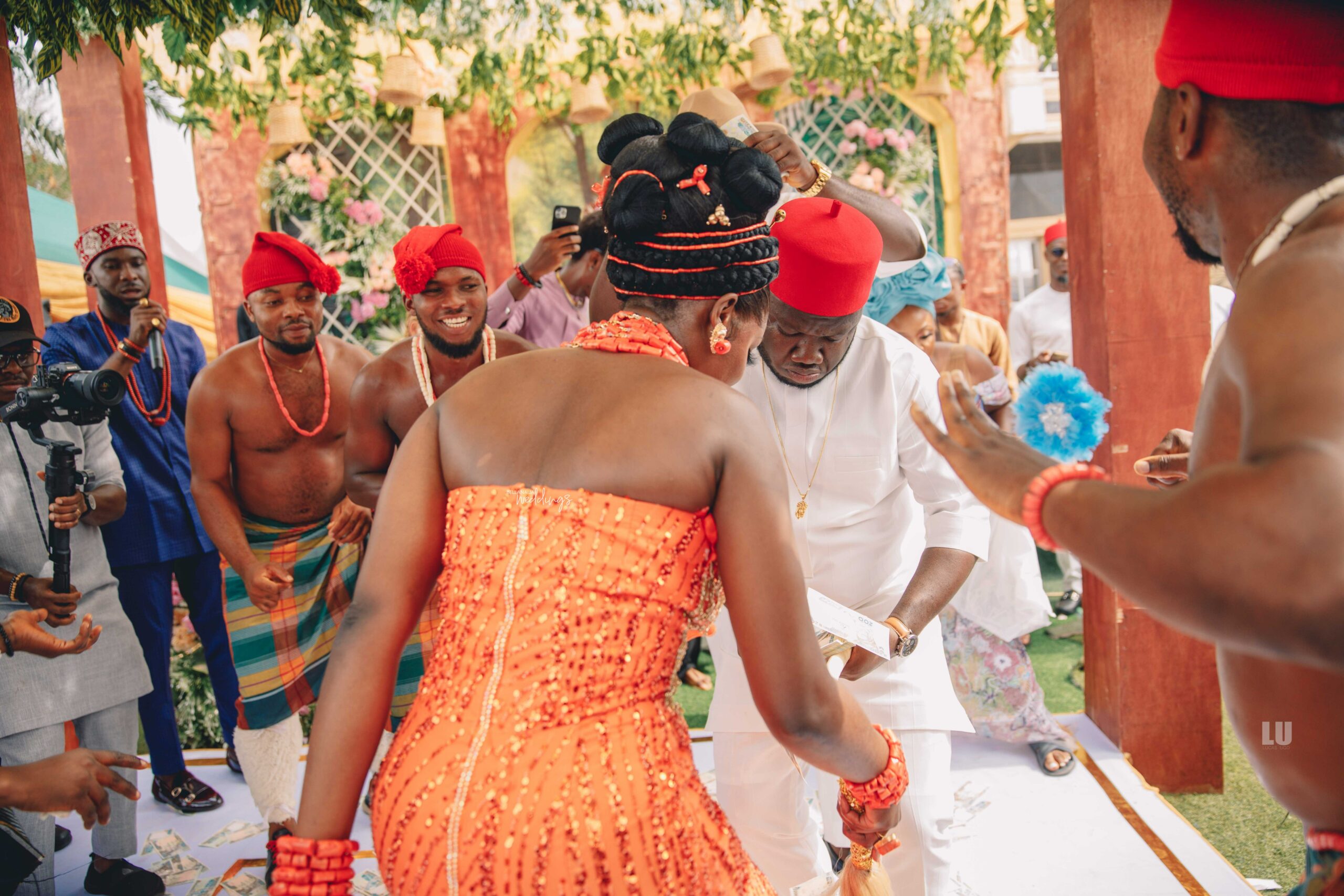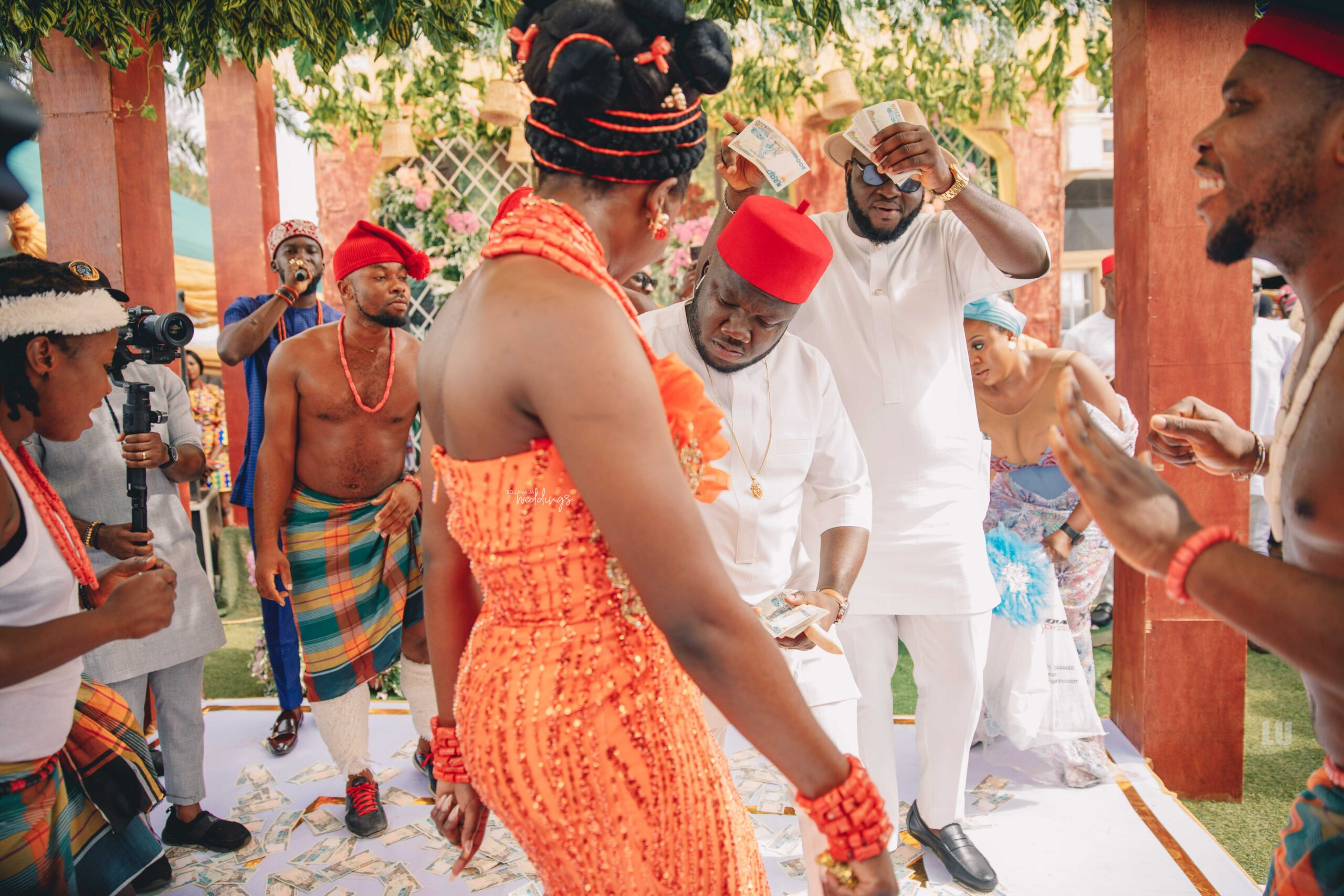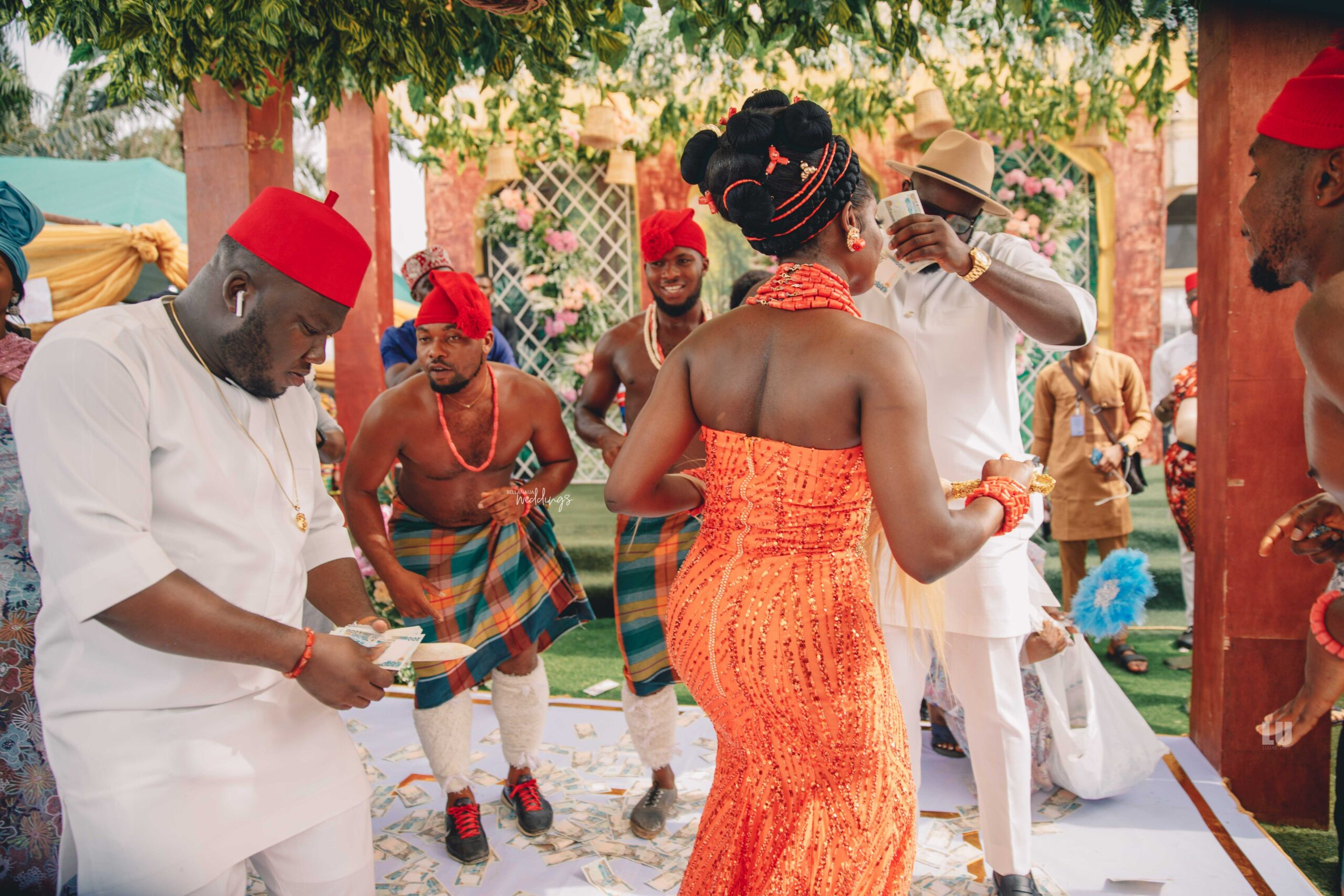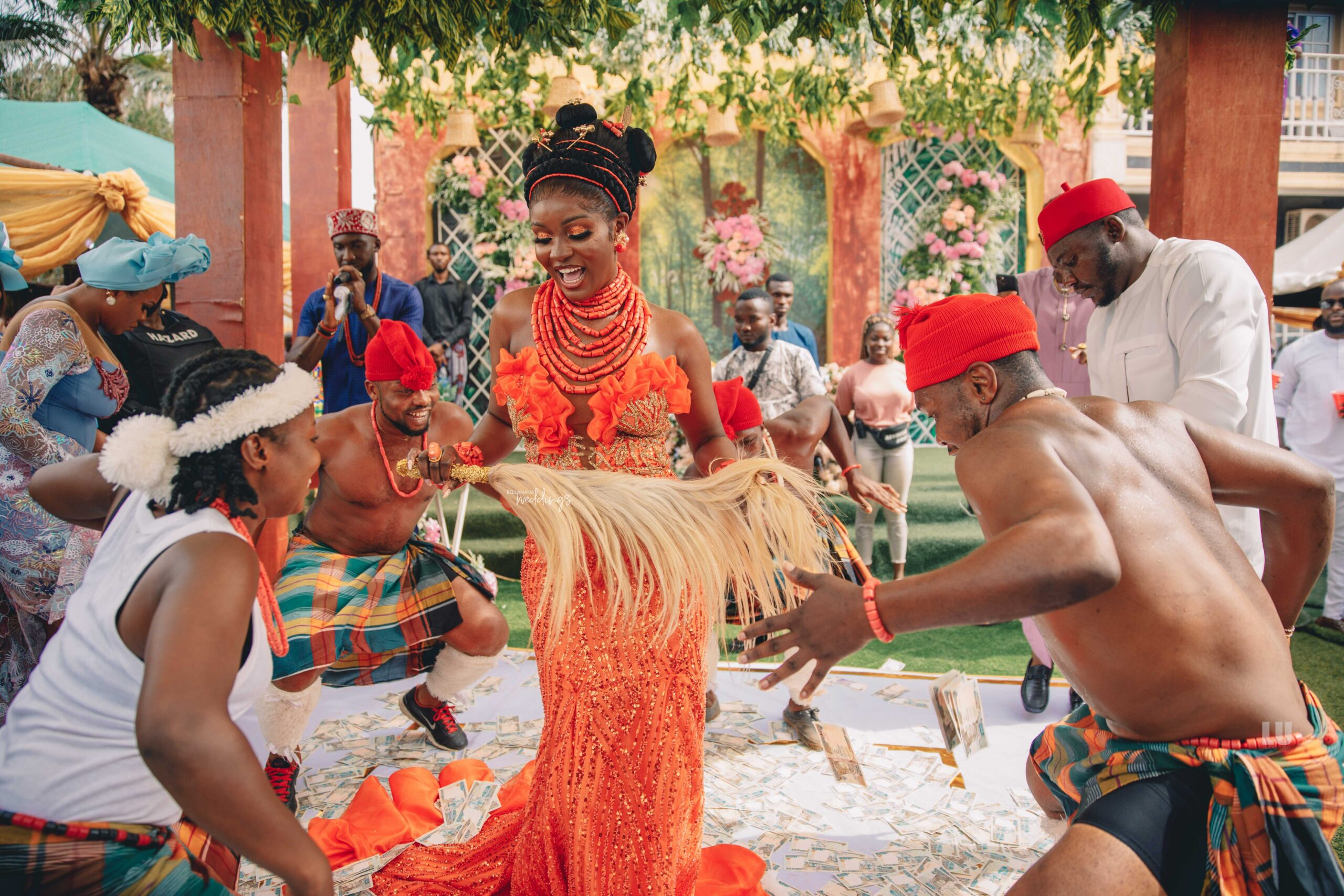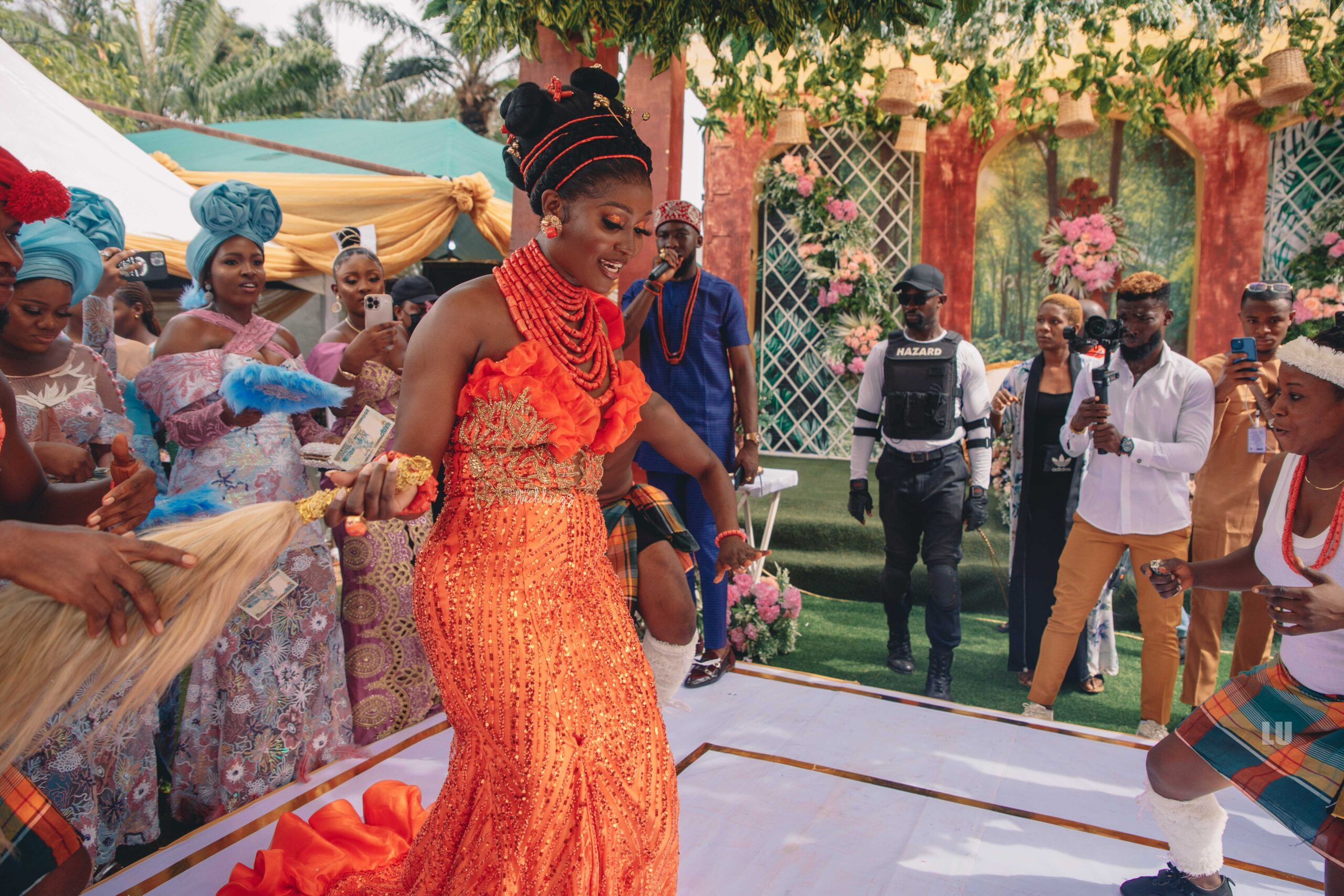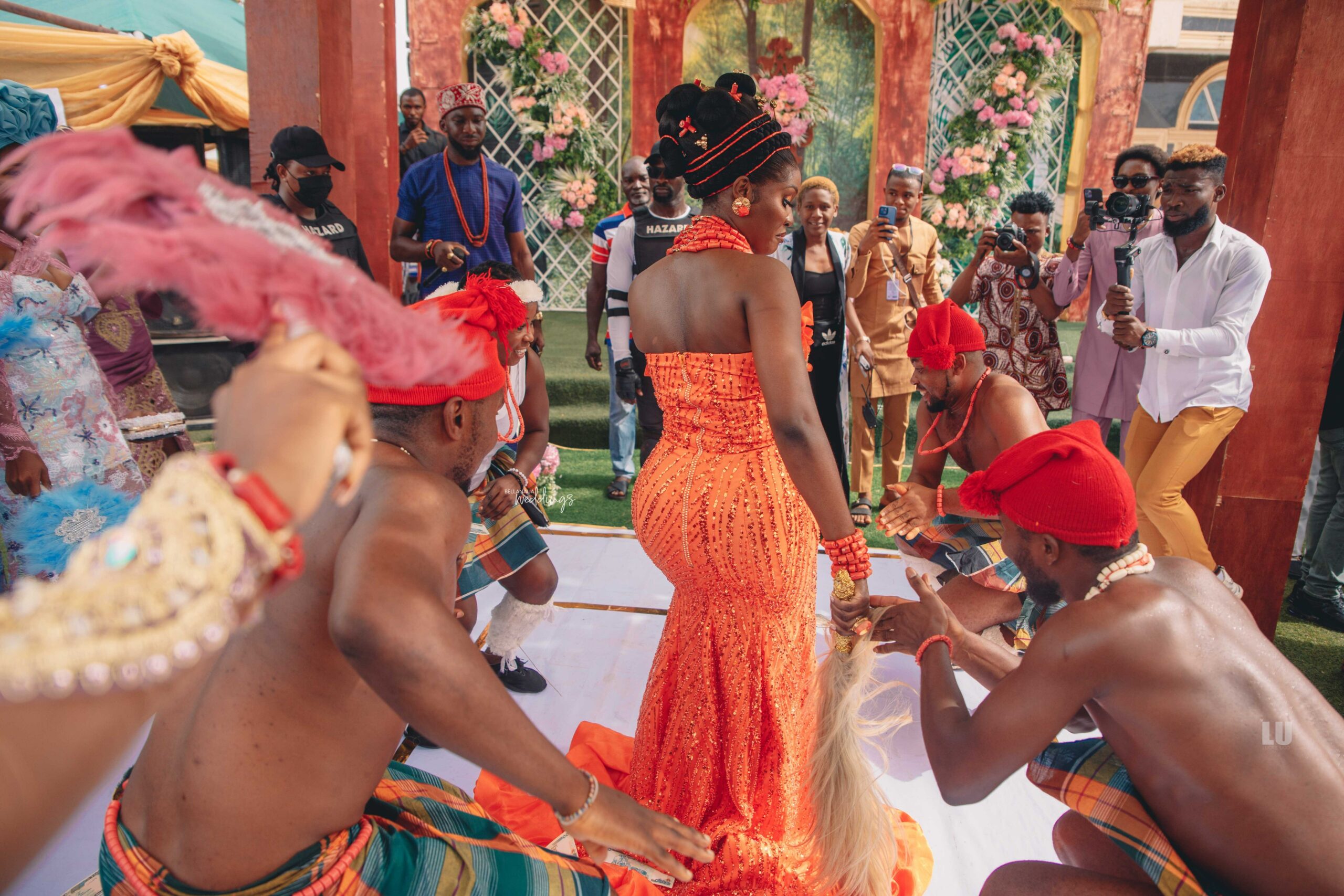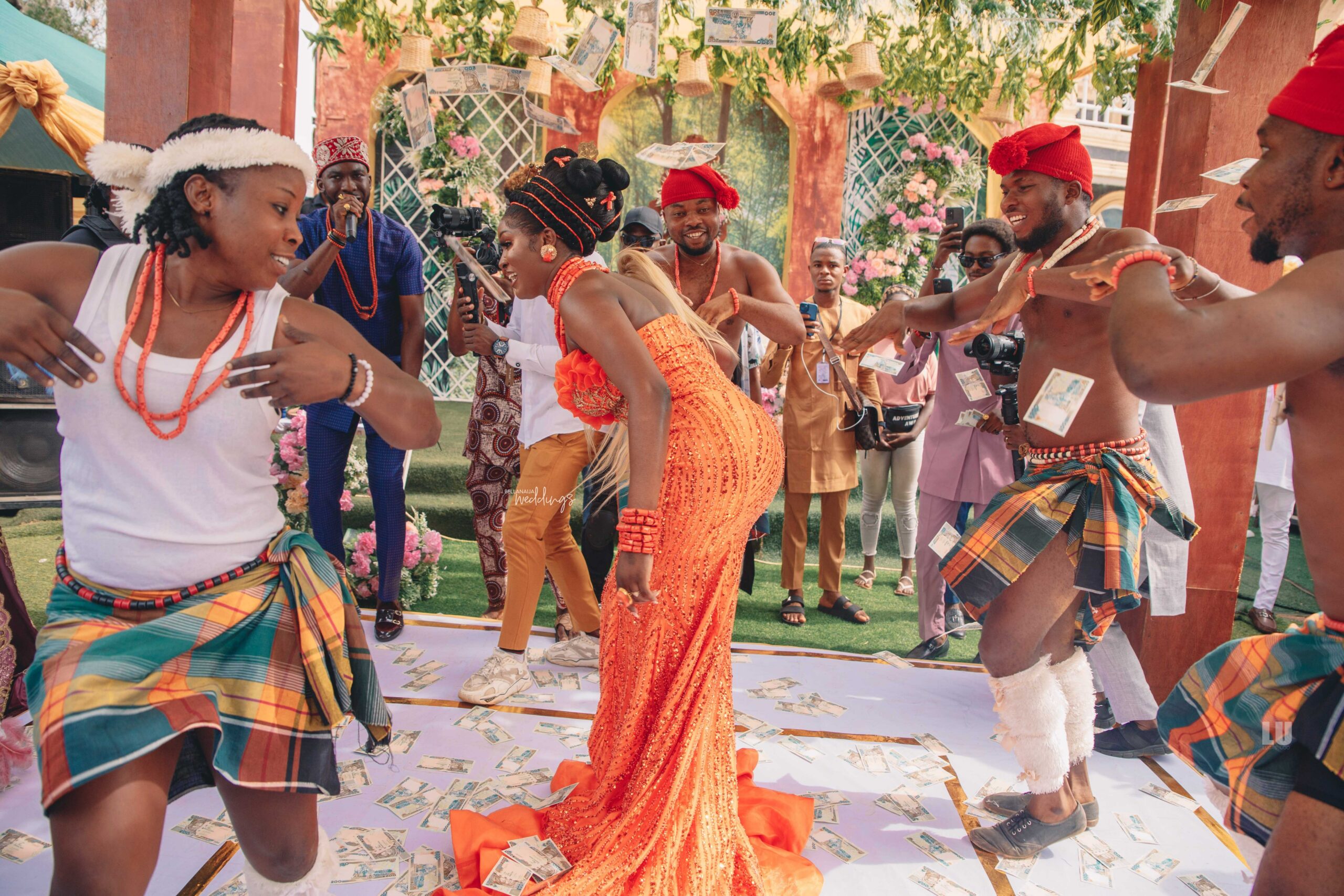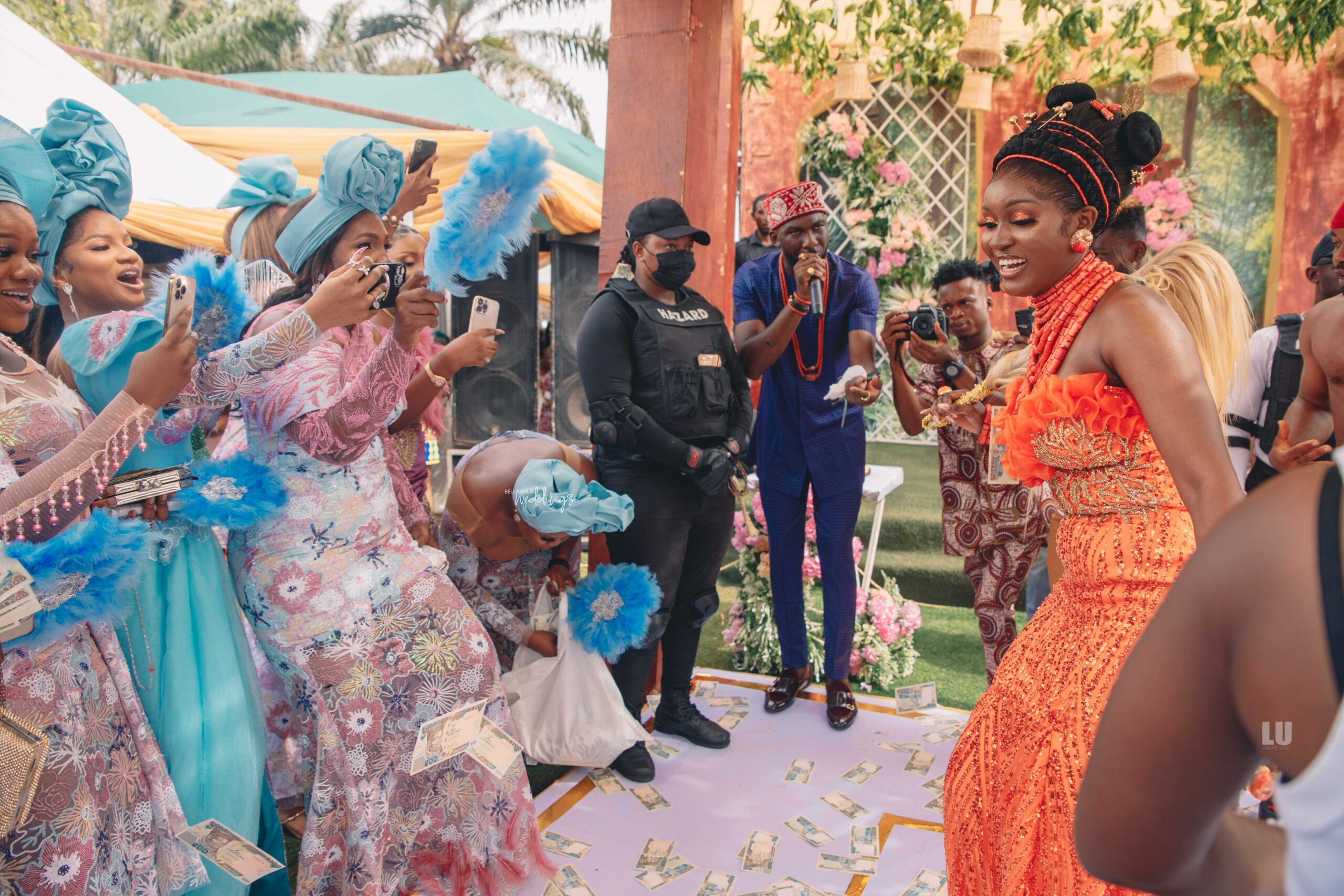 Ada is a golden girl in her second outfit and we absolutely love to see it!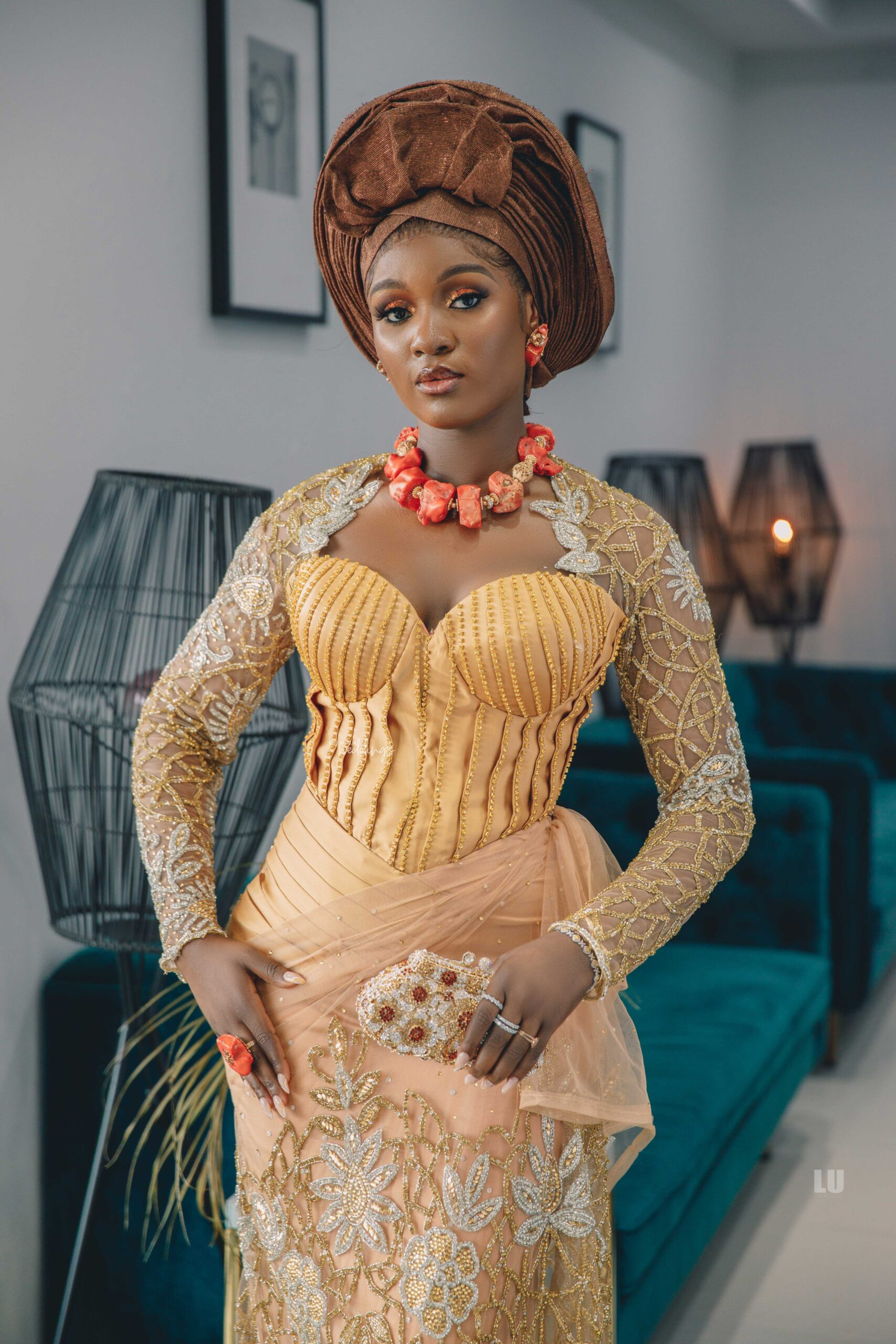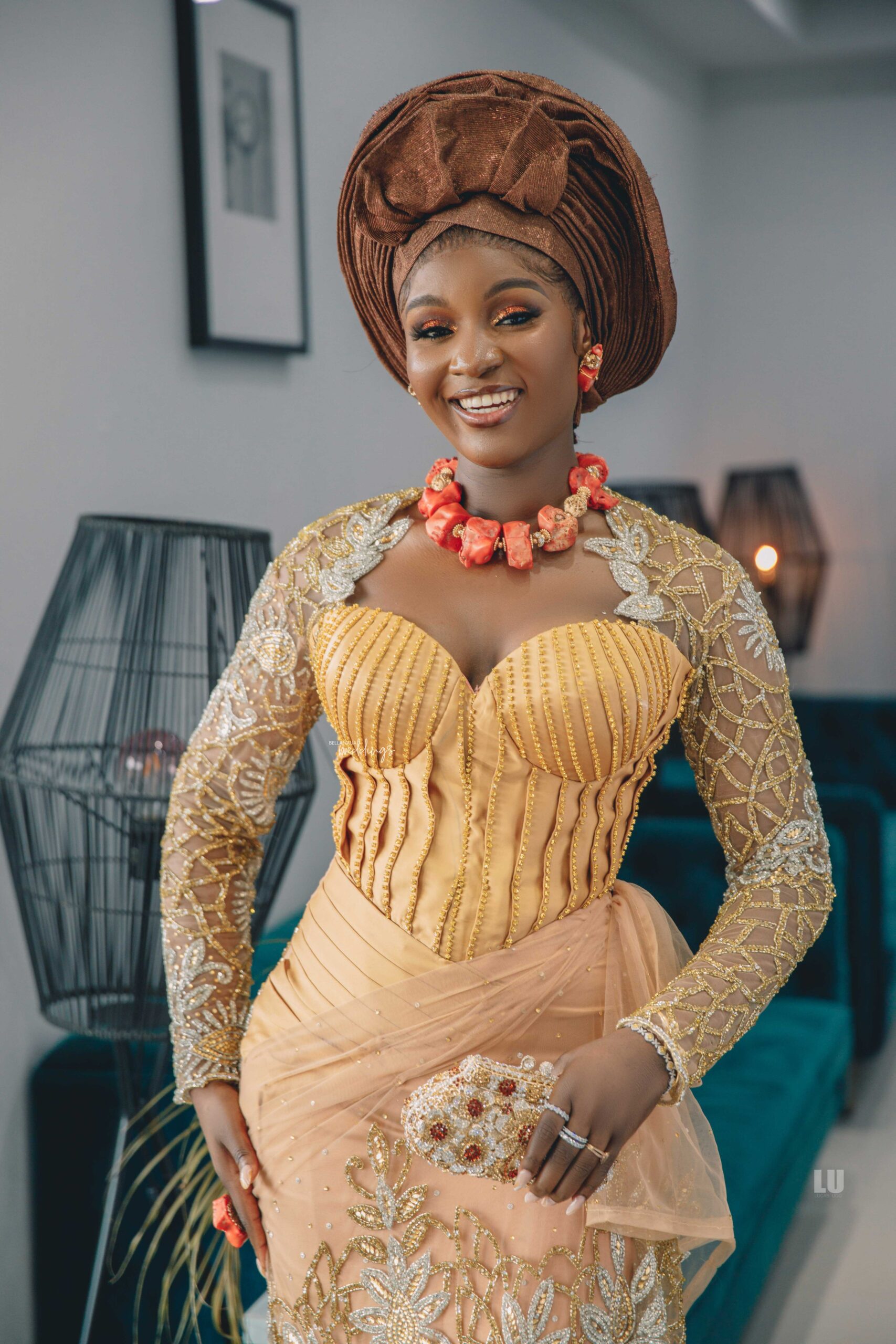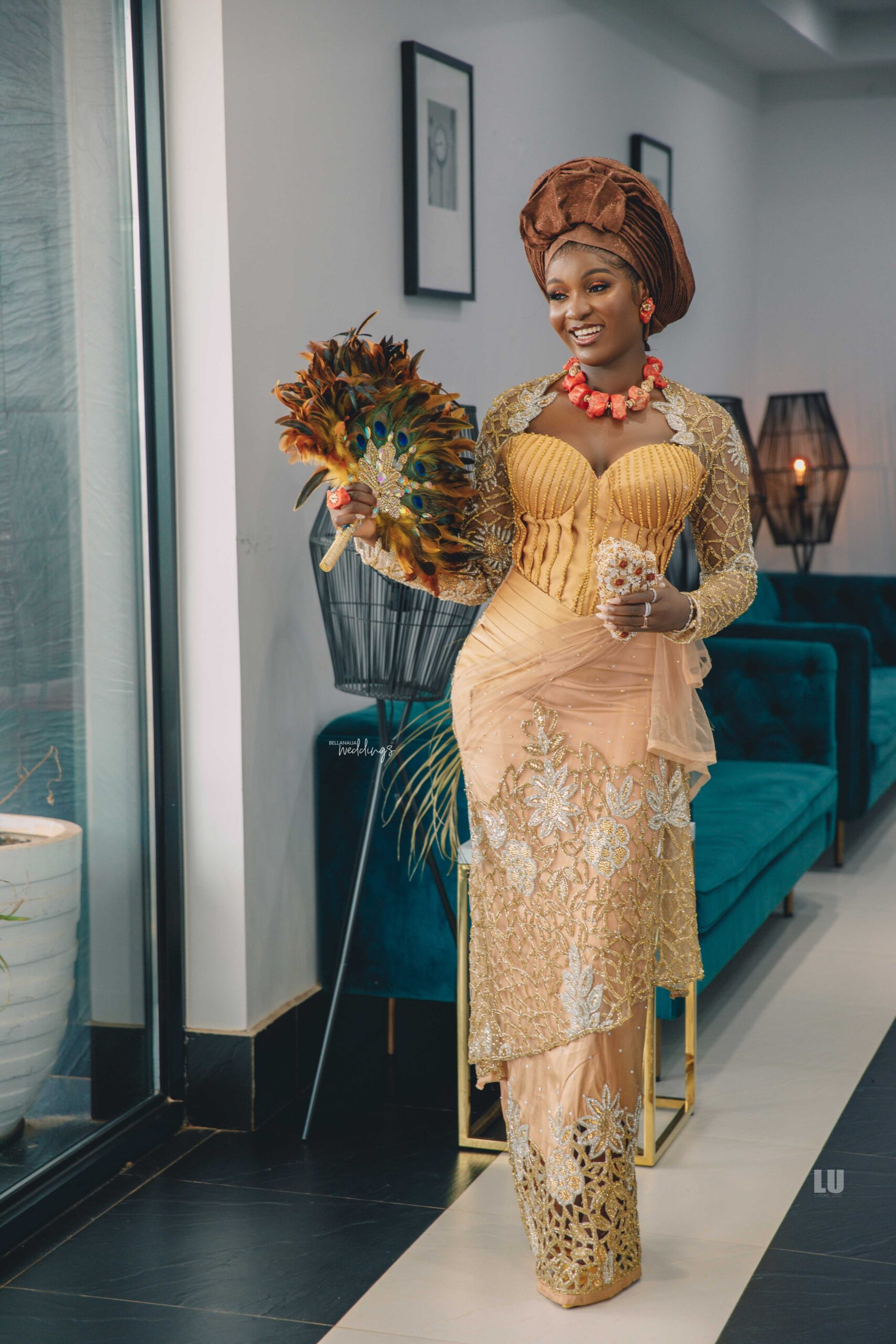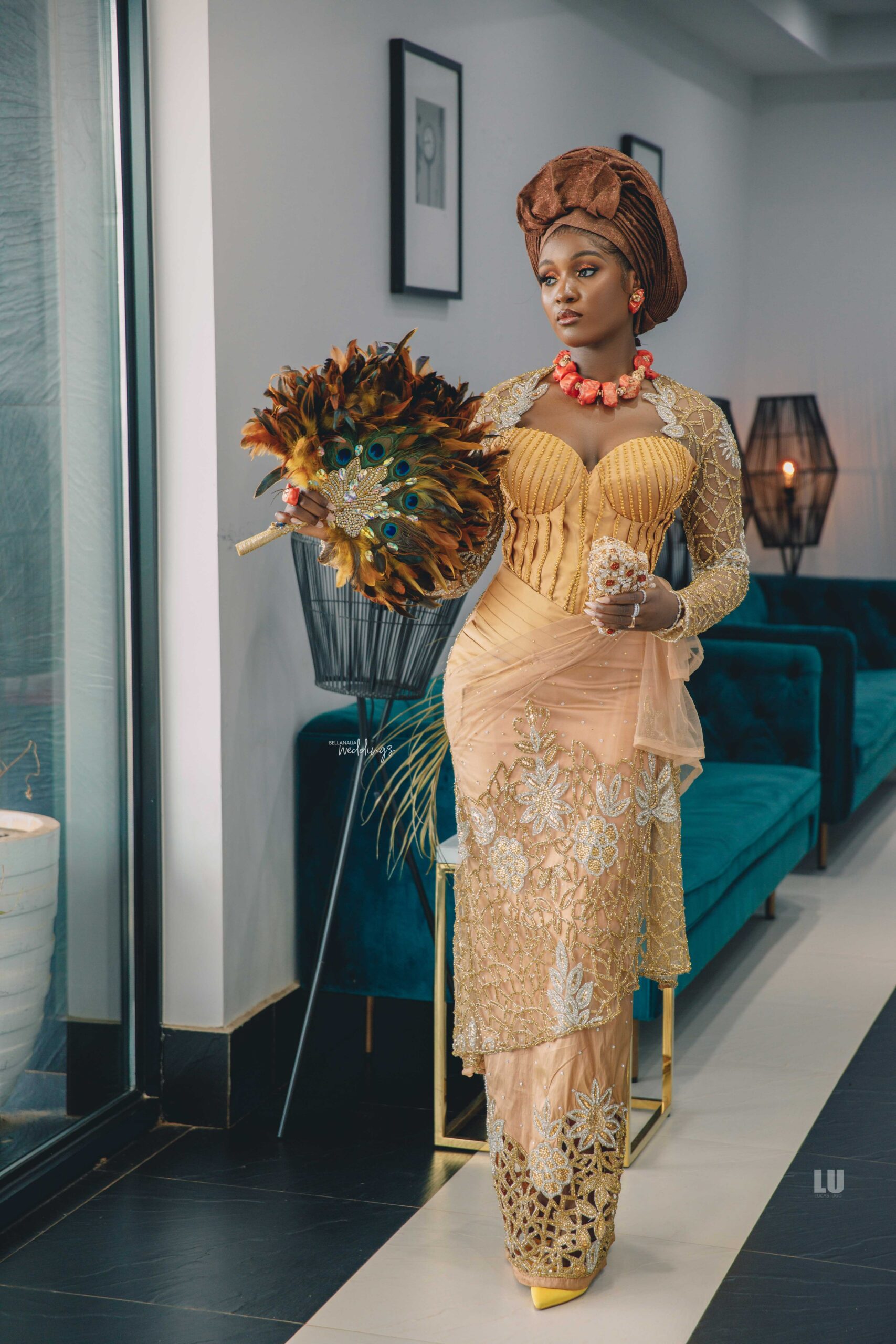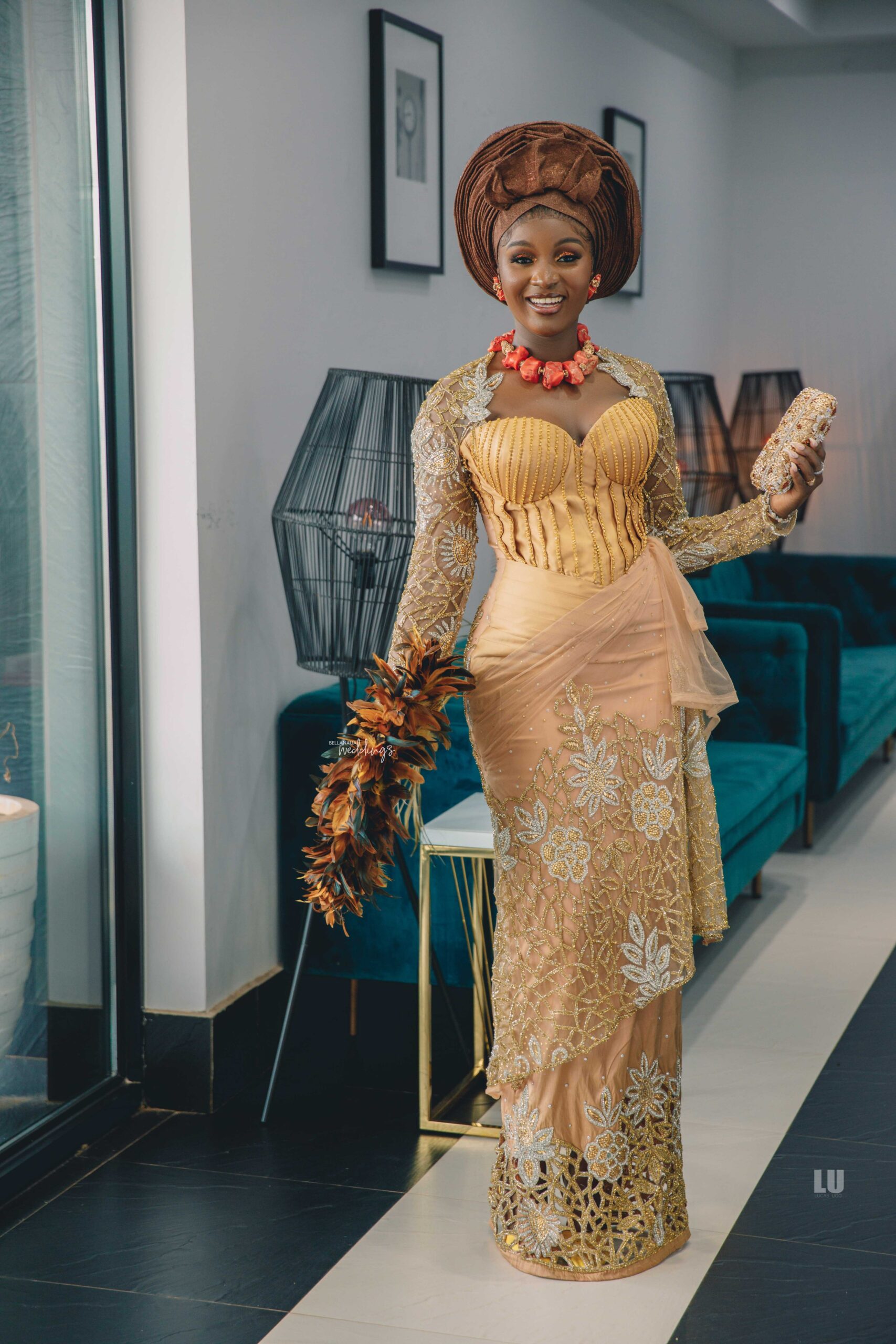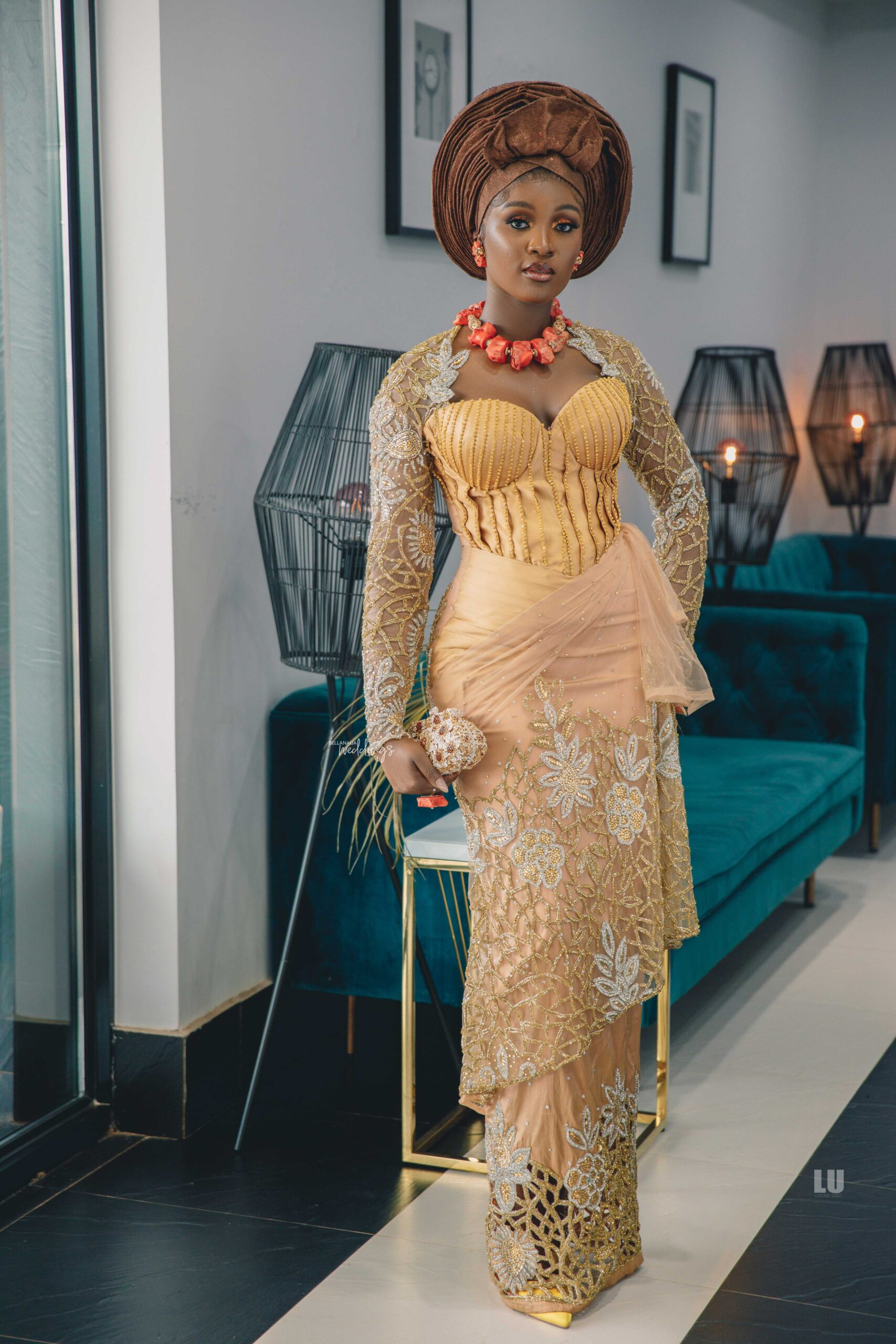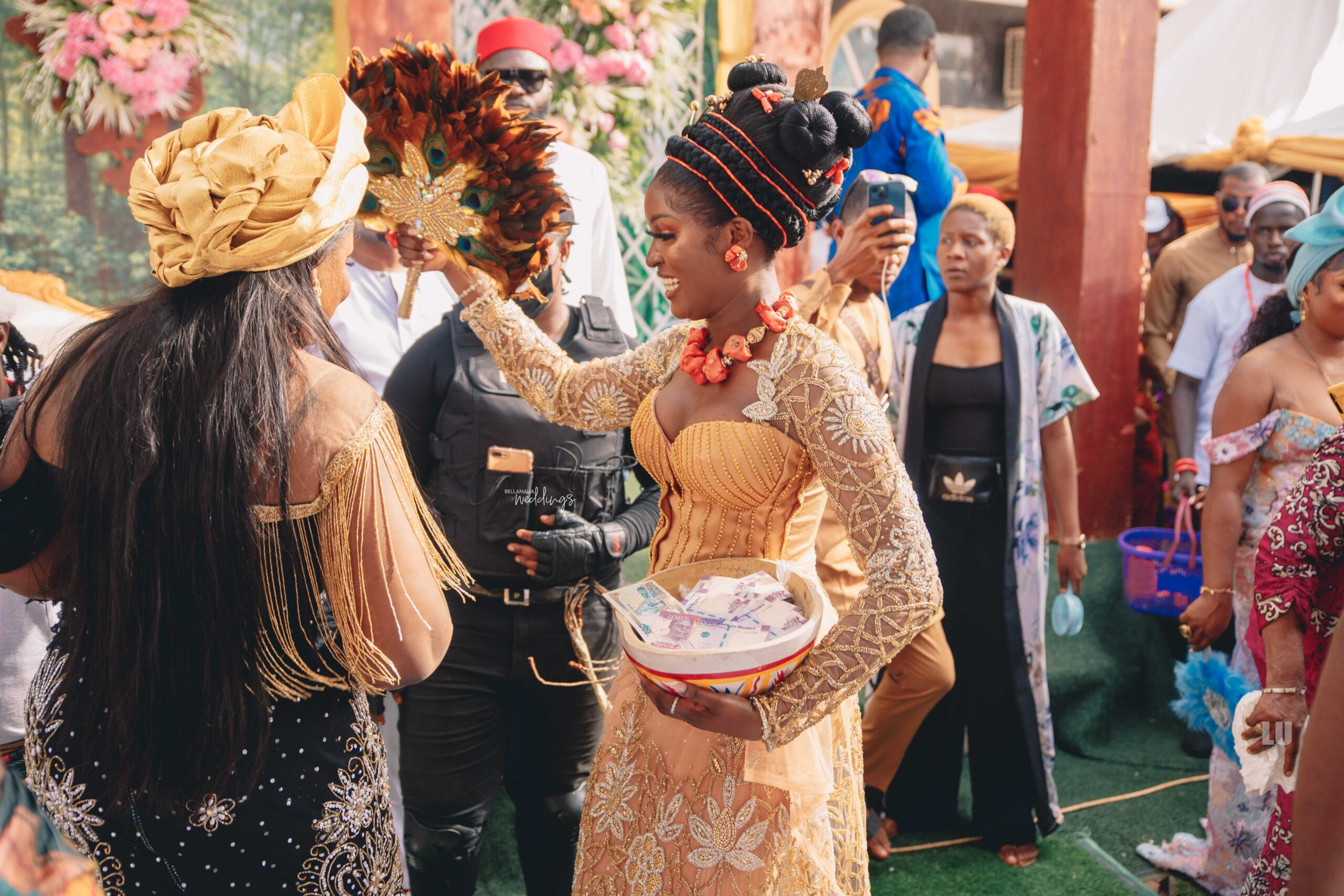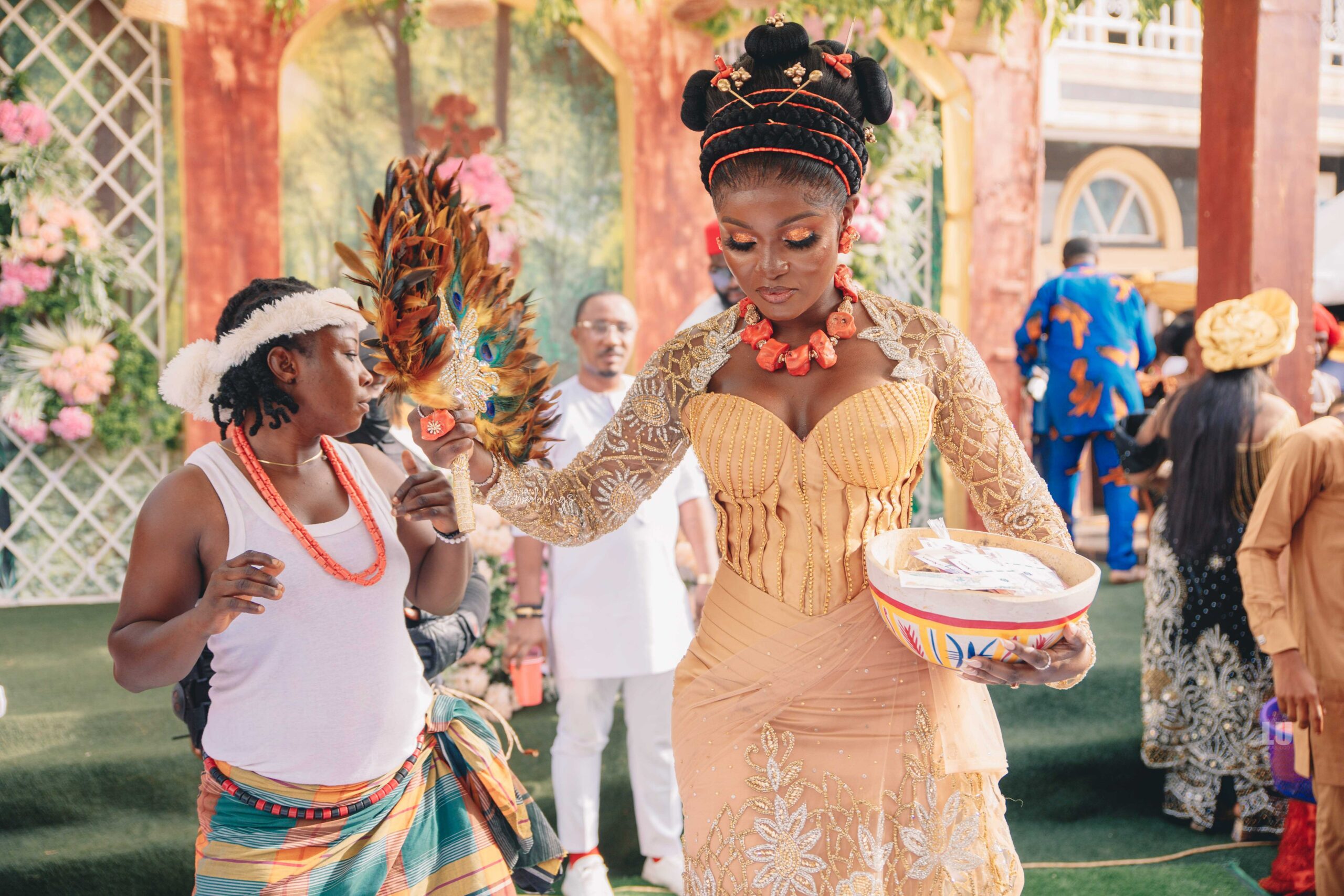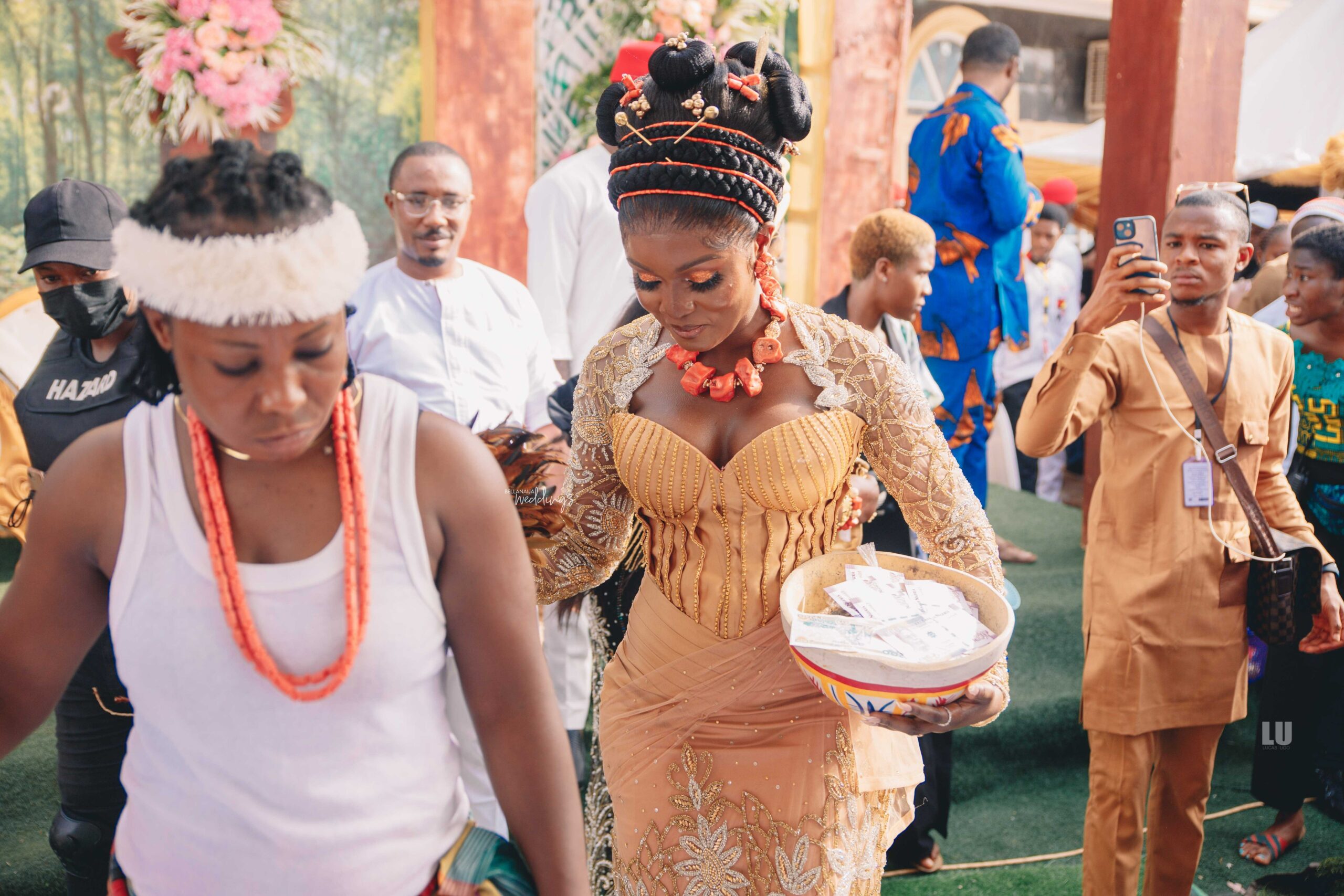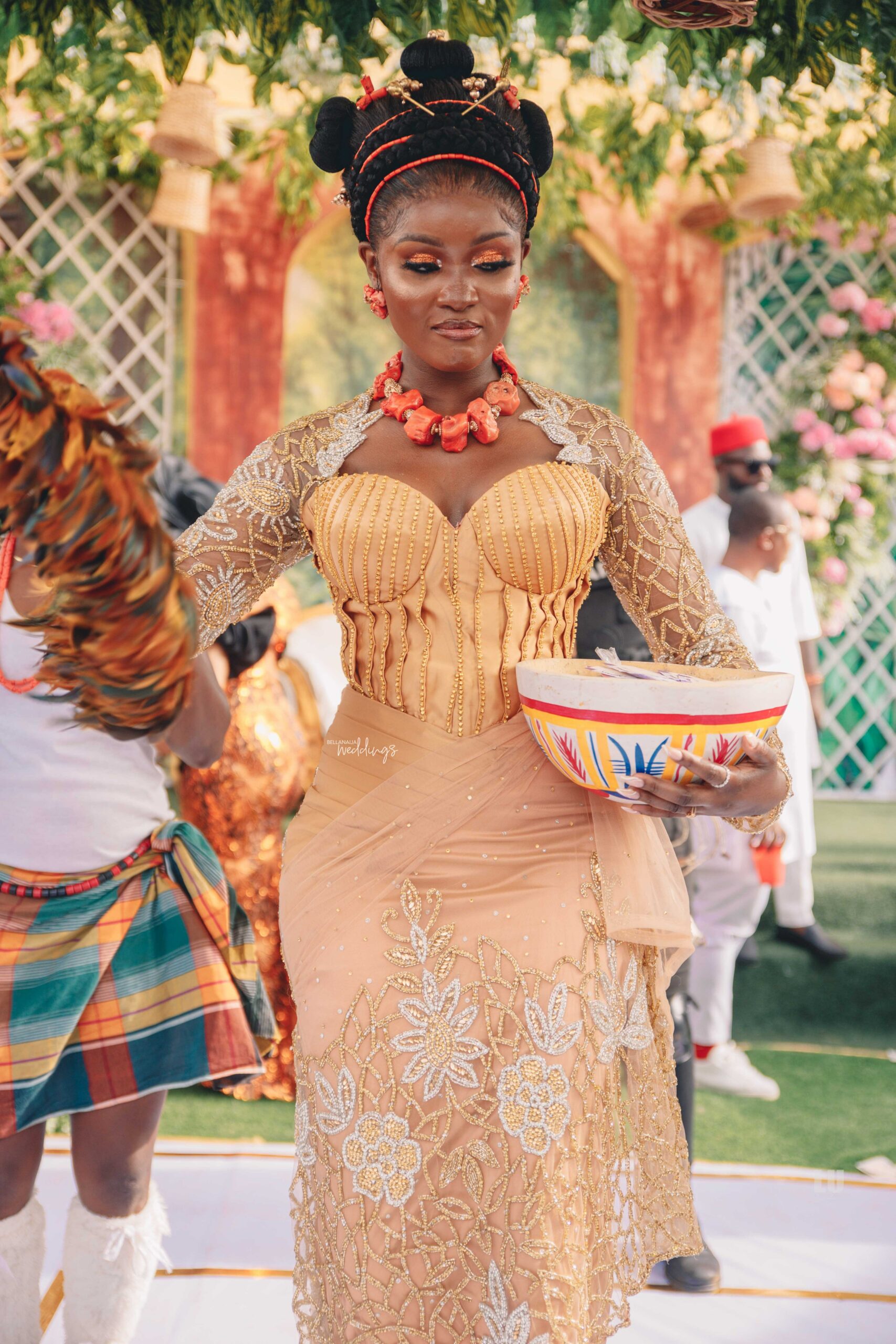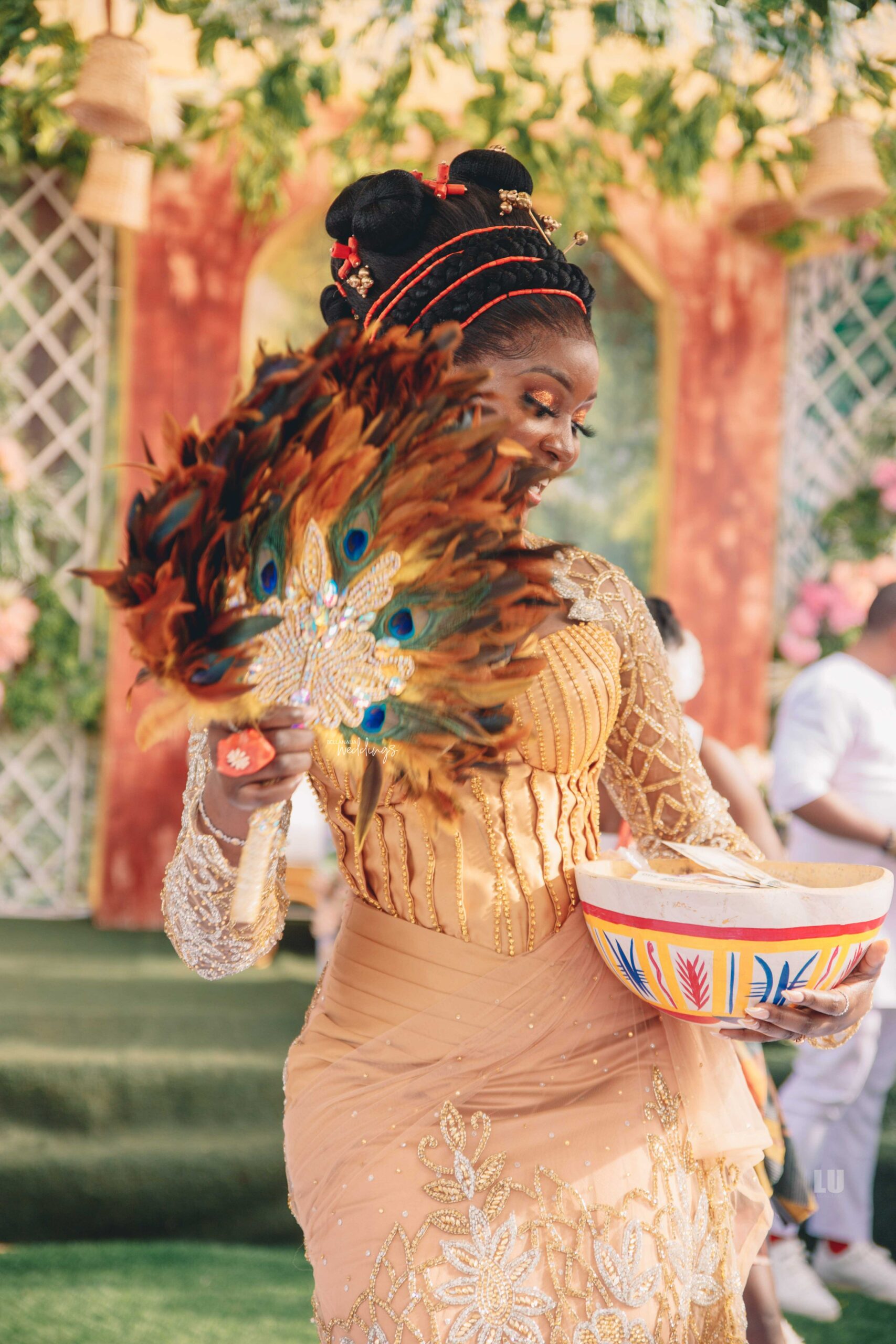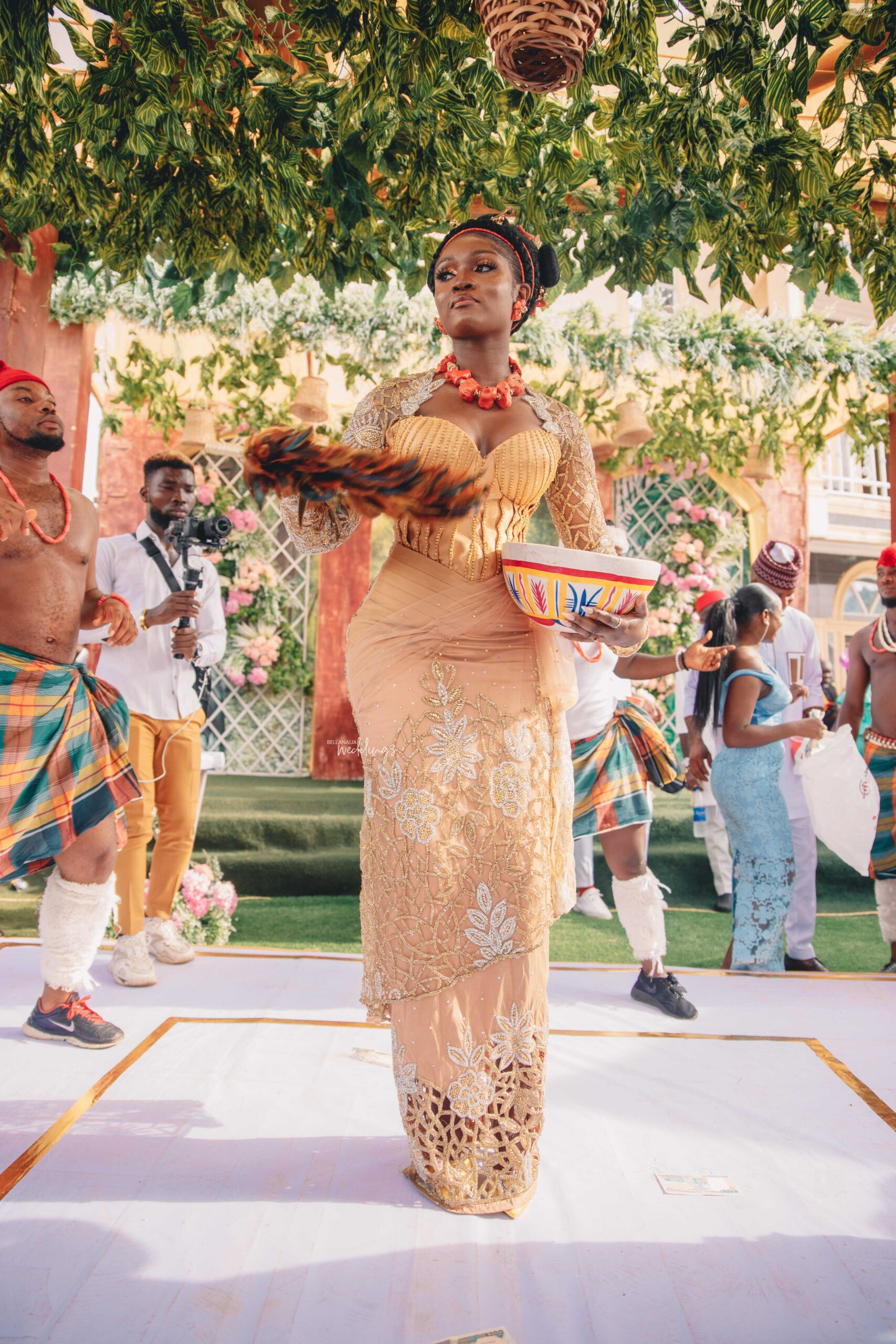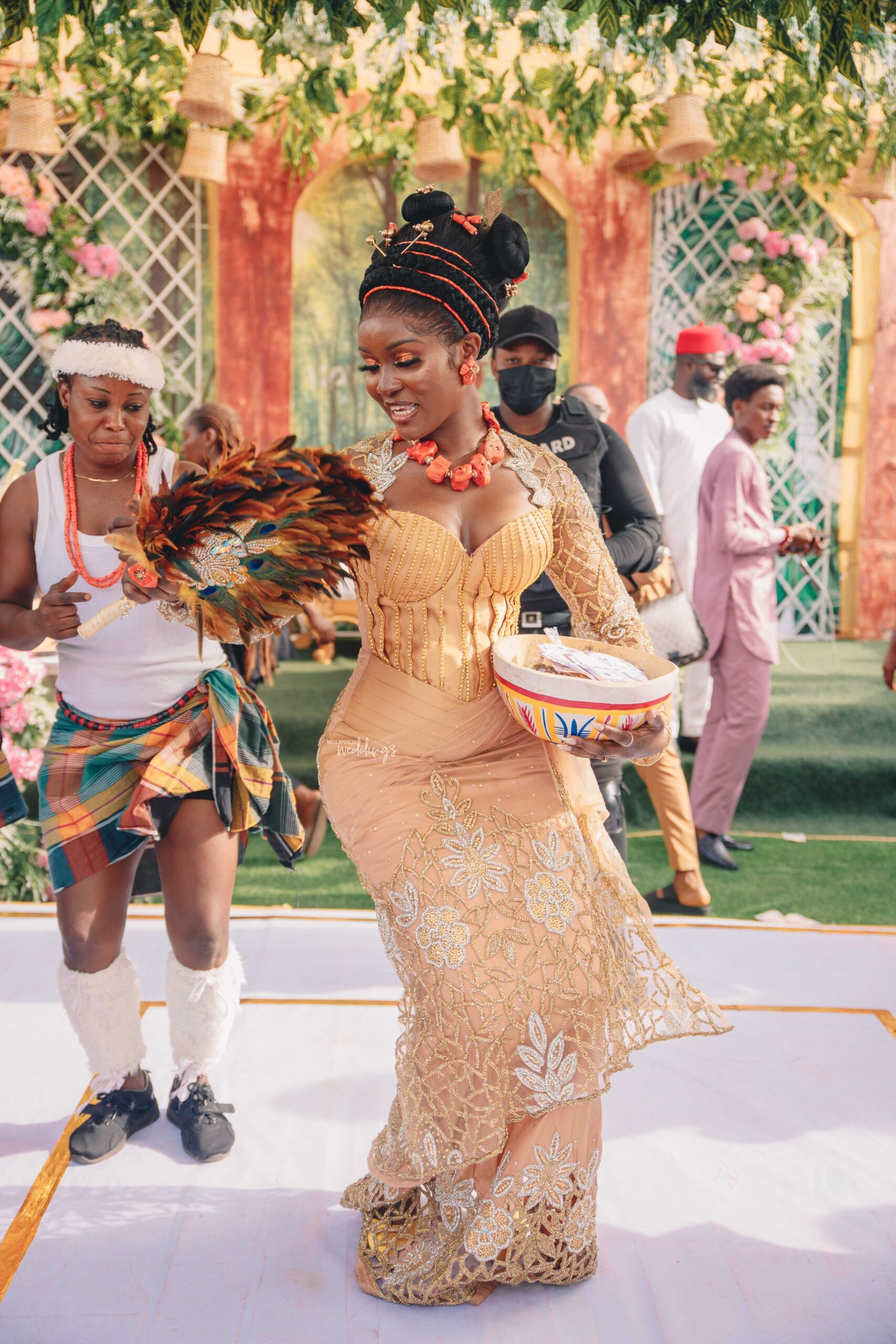 Time for the wine carrying ceremony and the elegance is unwavering!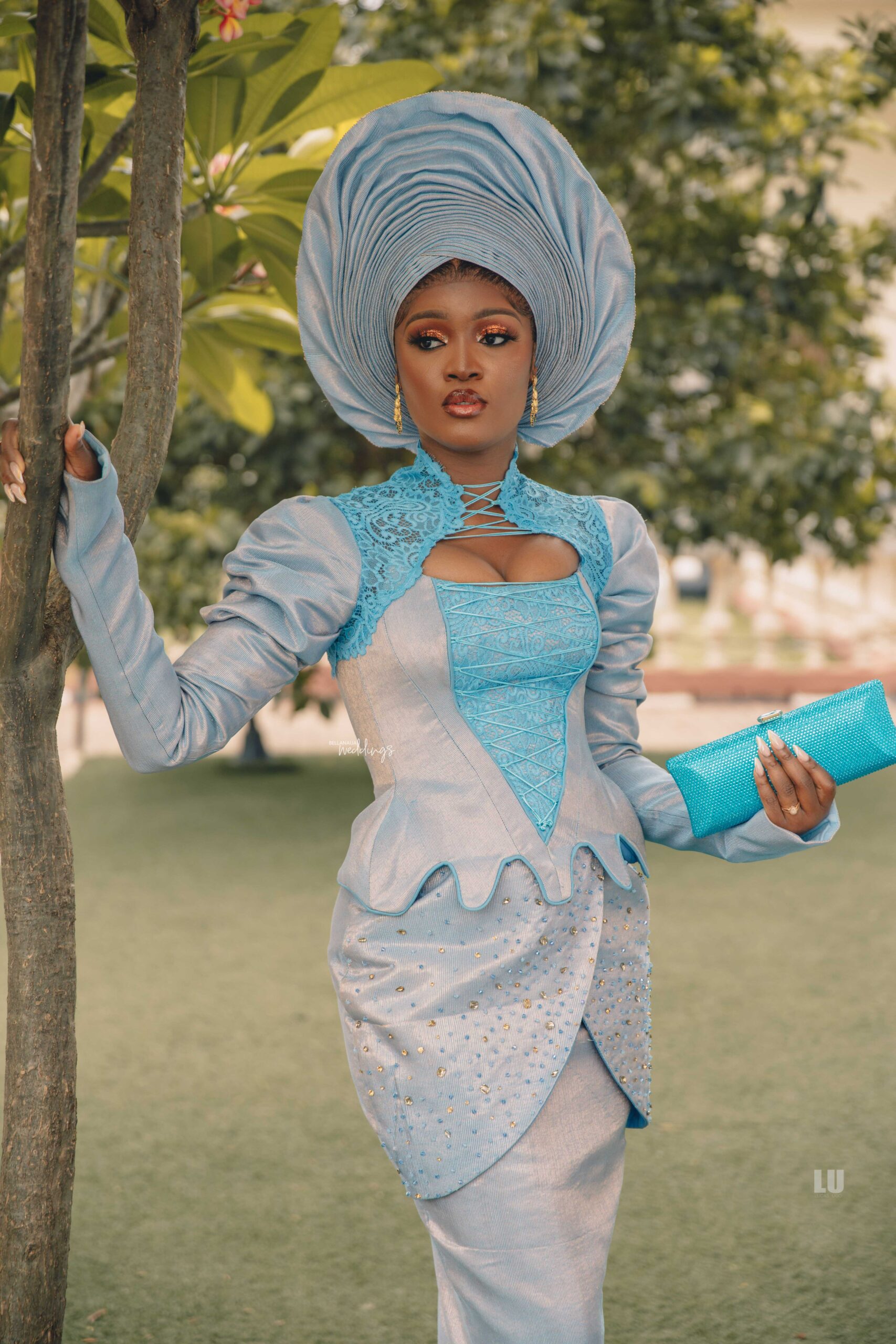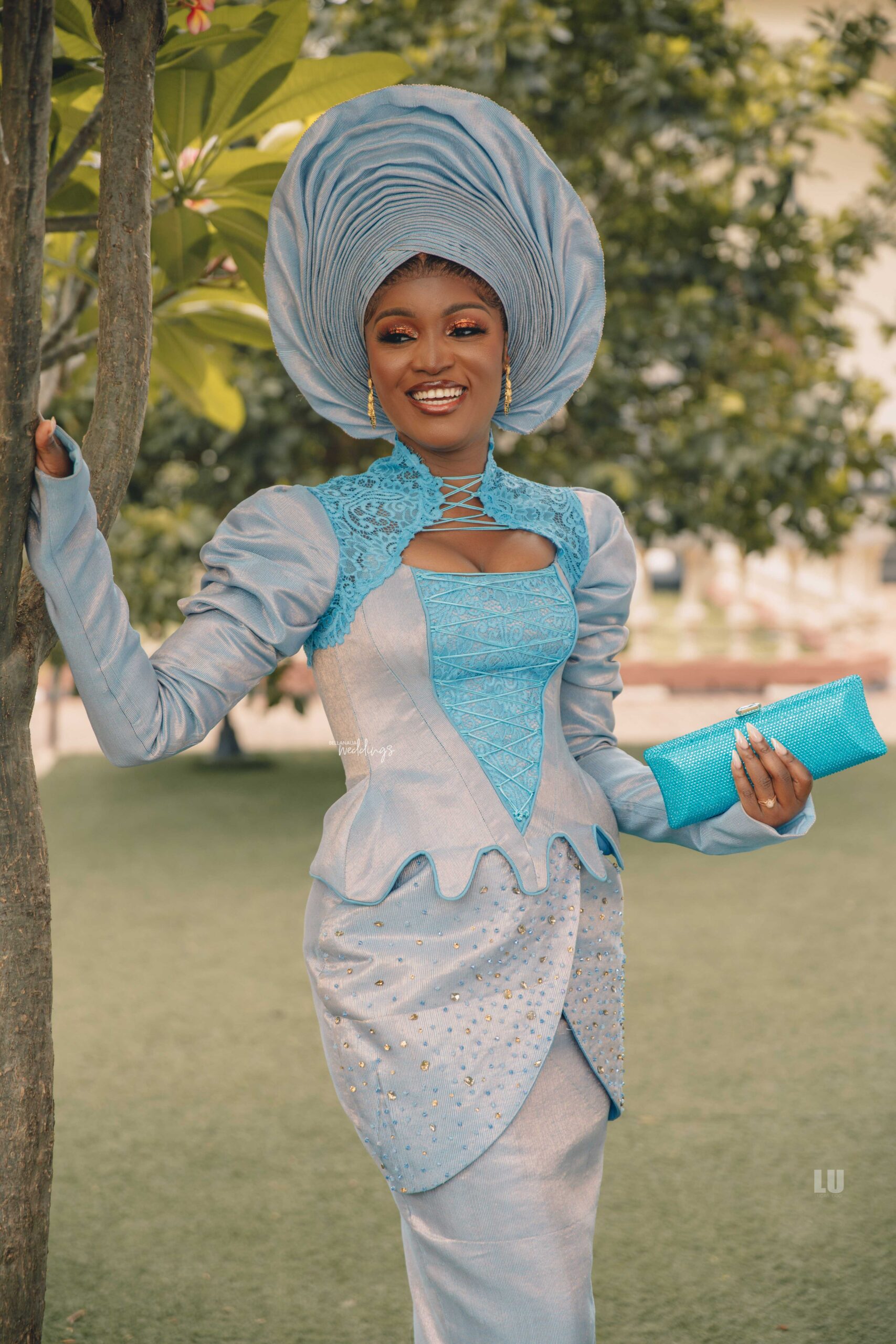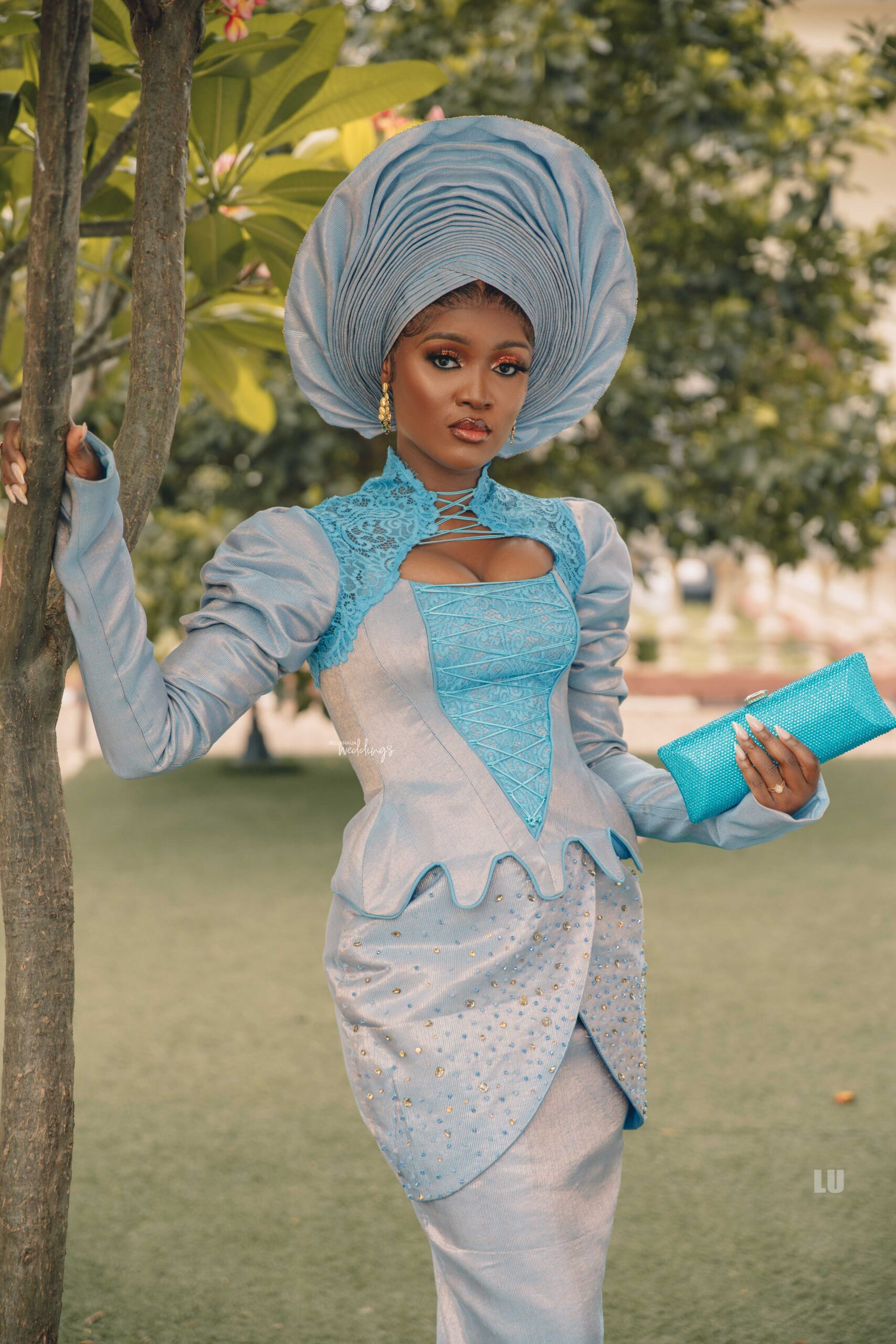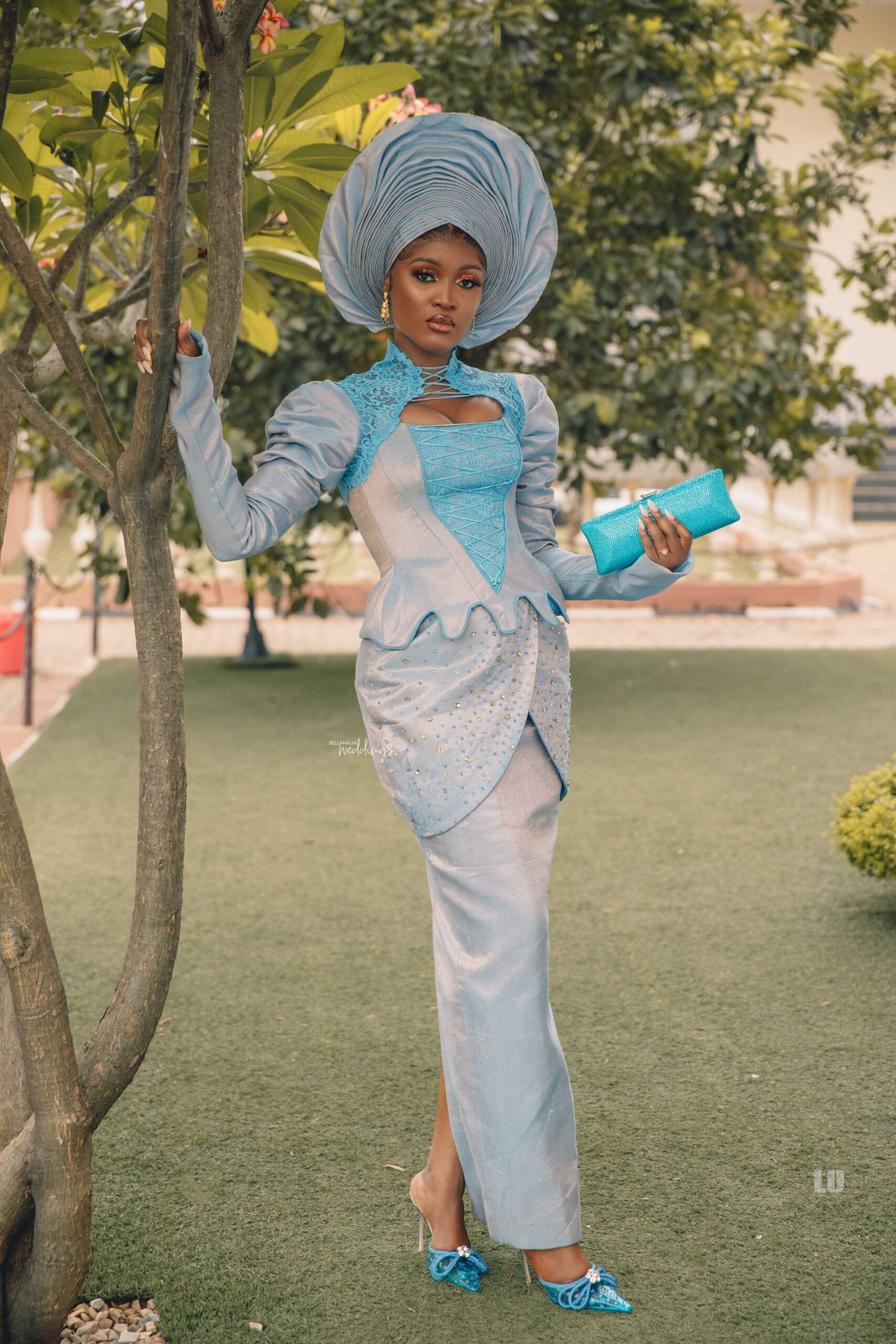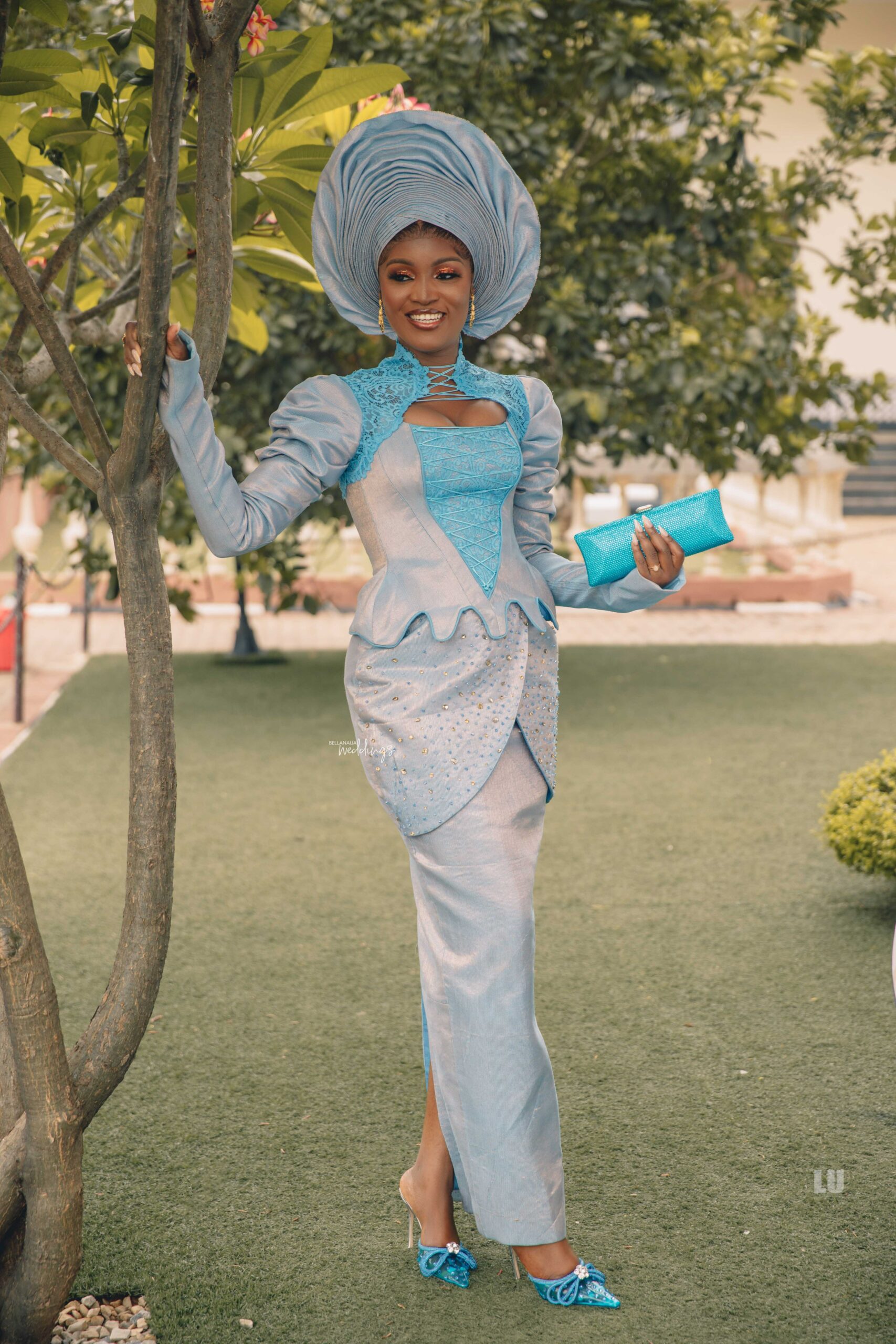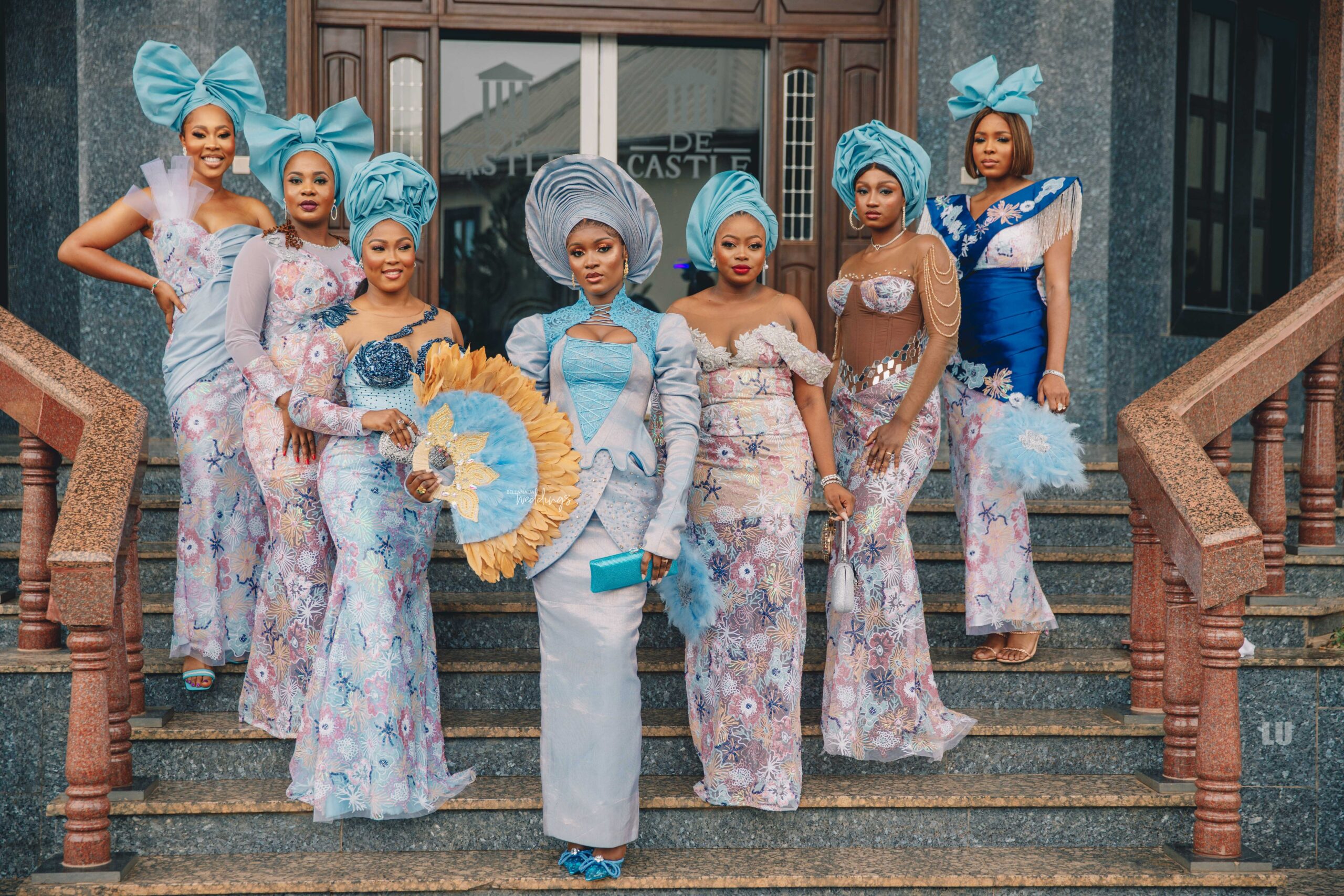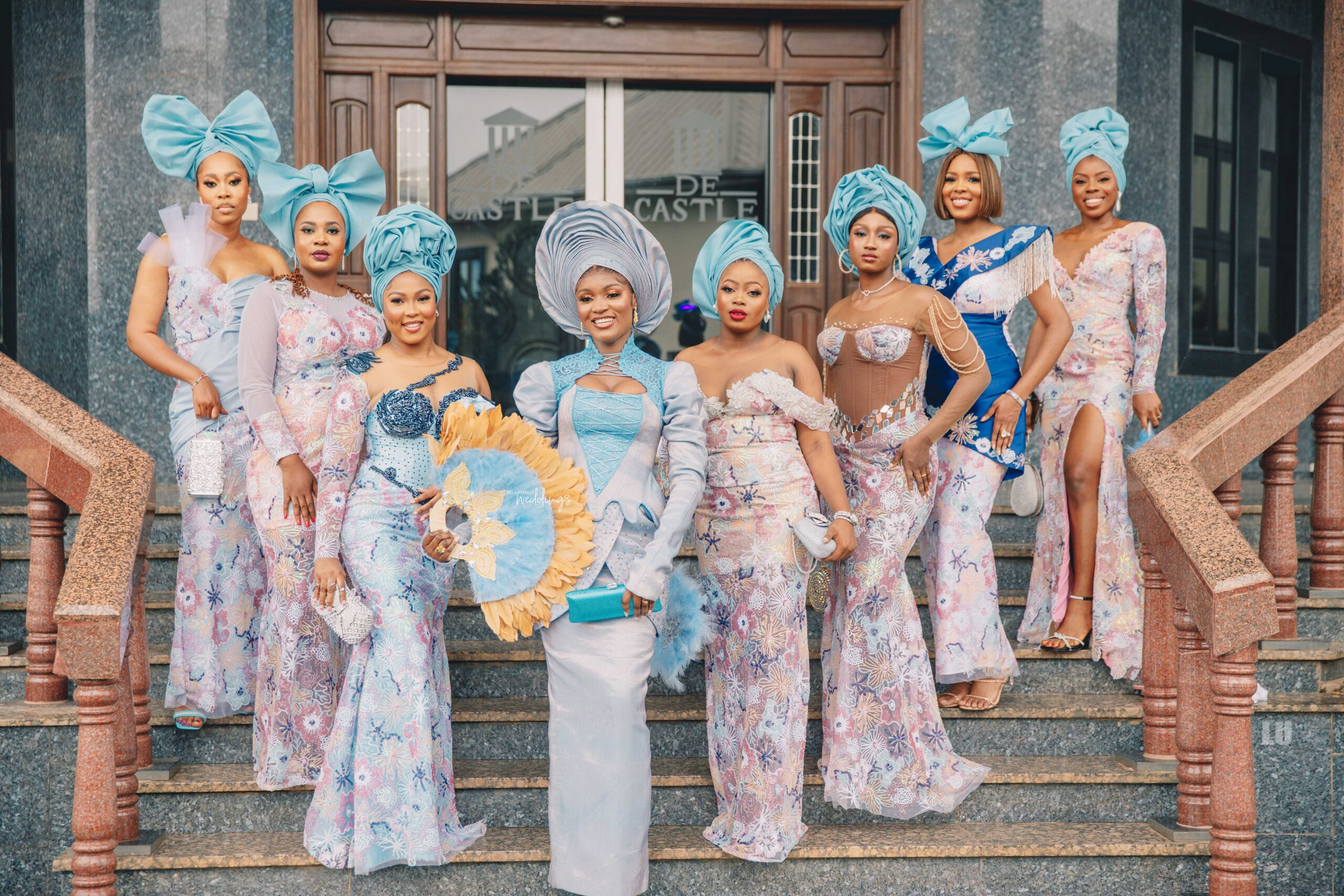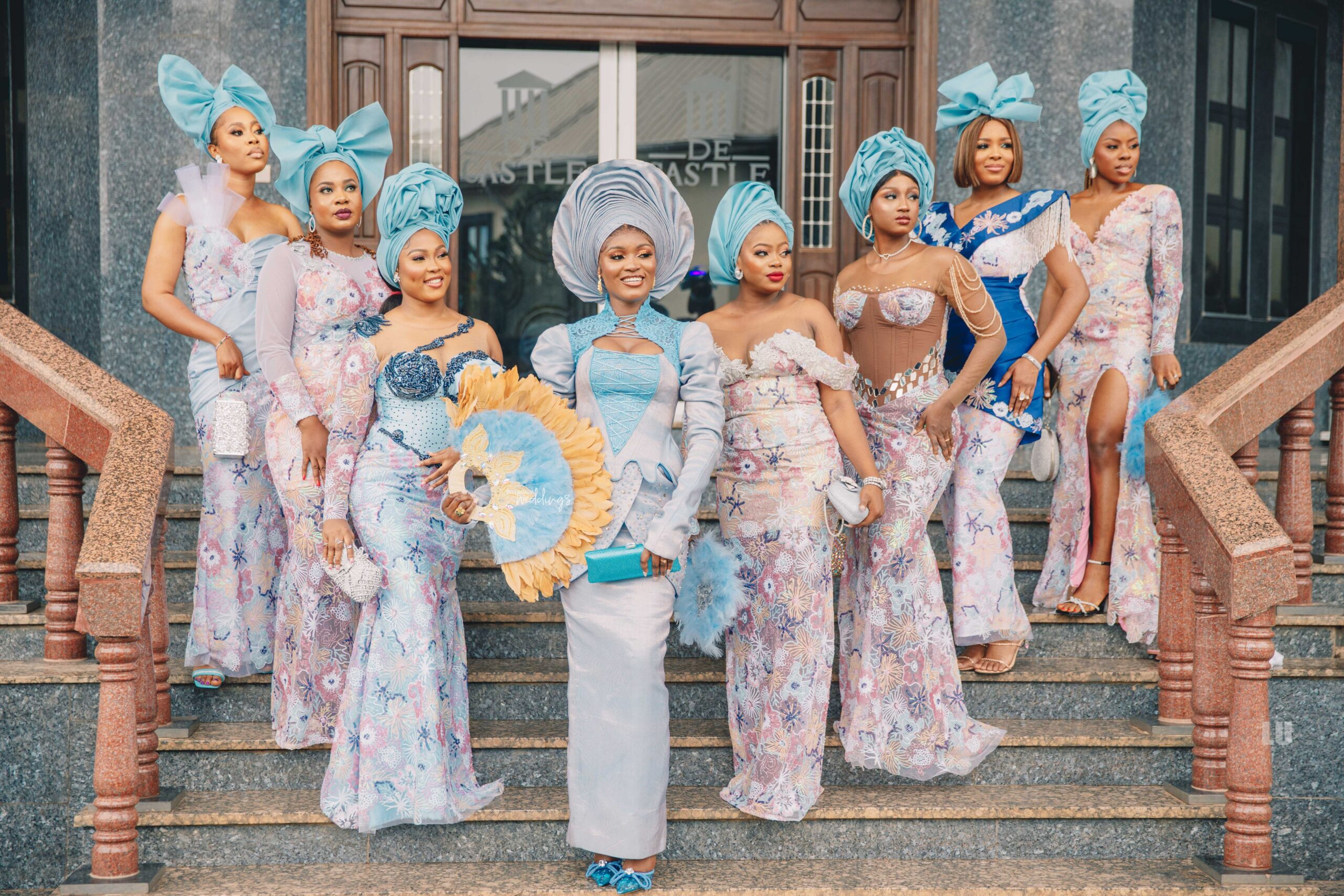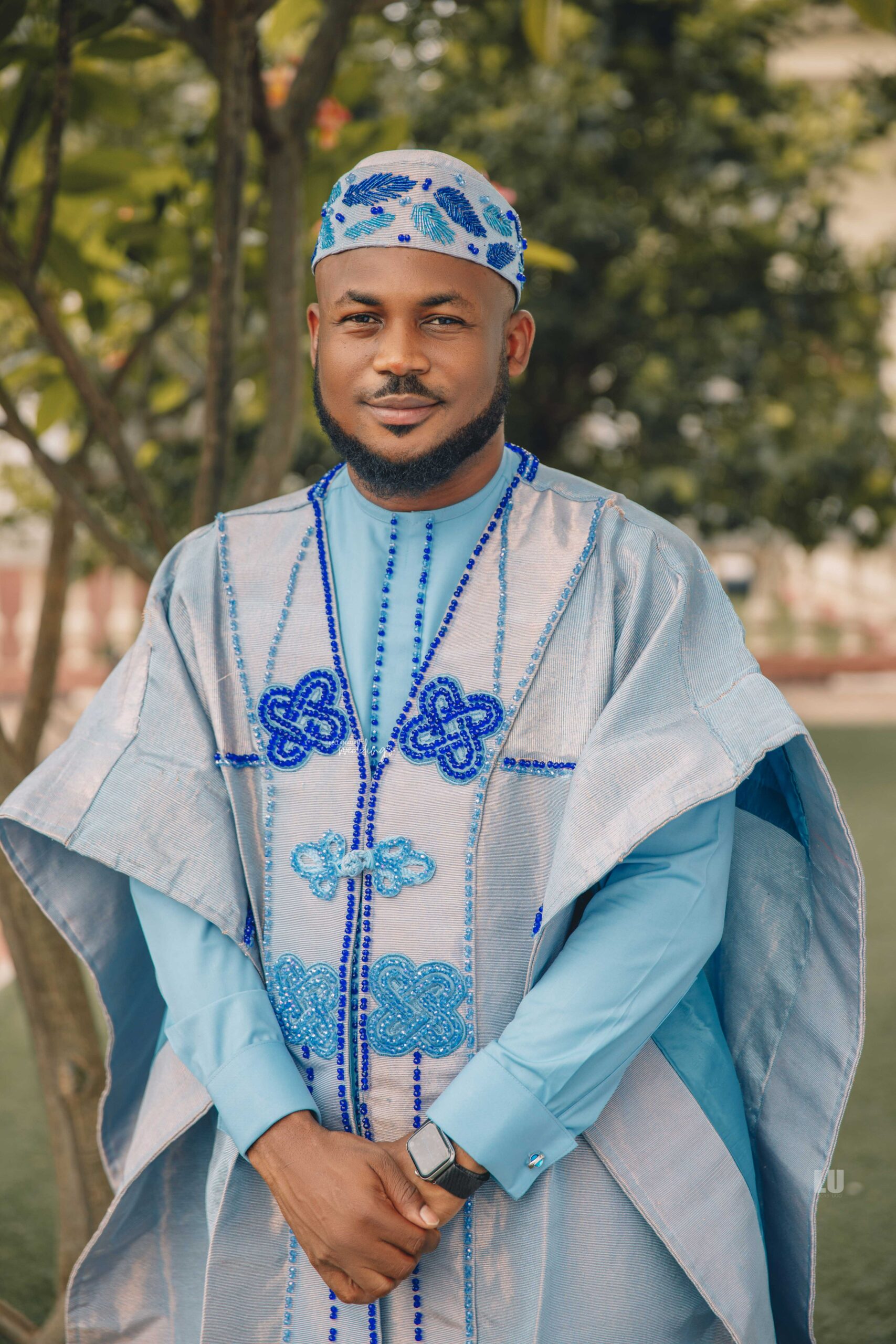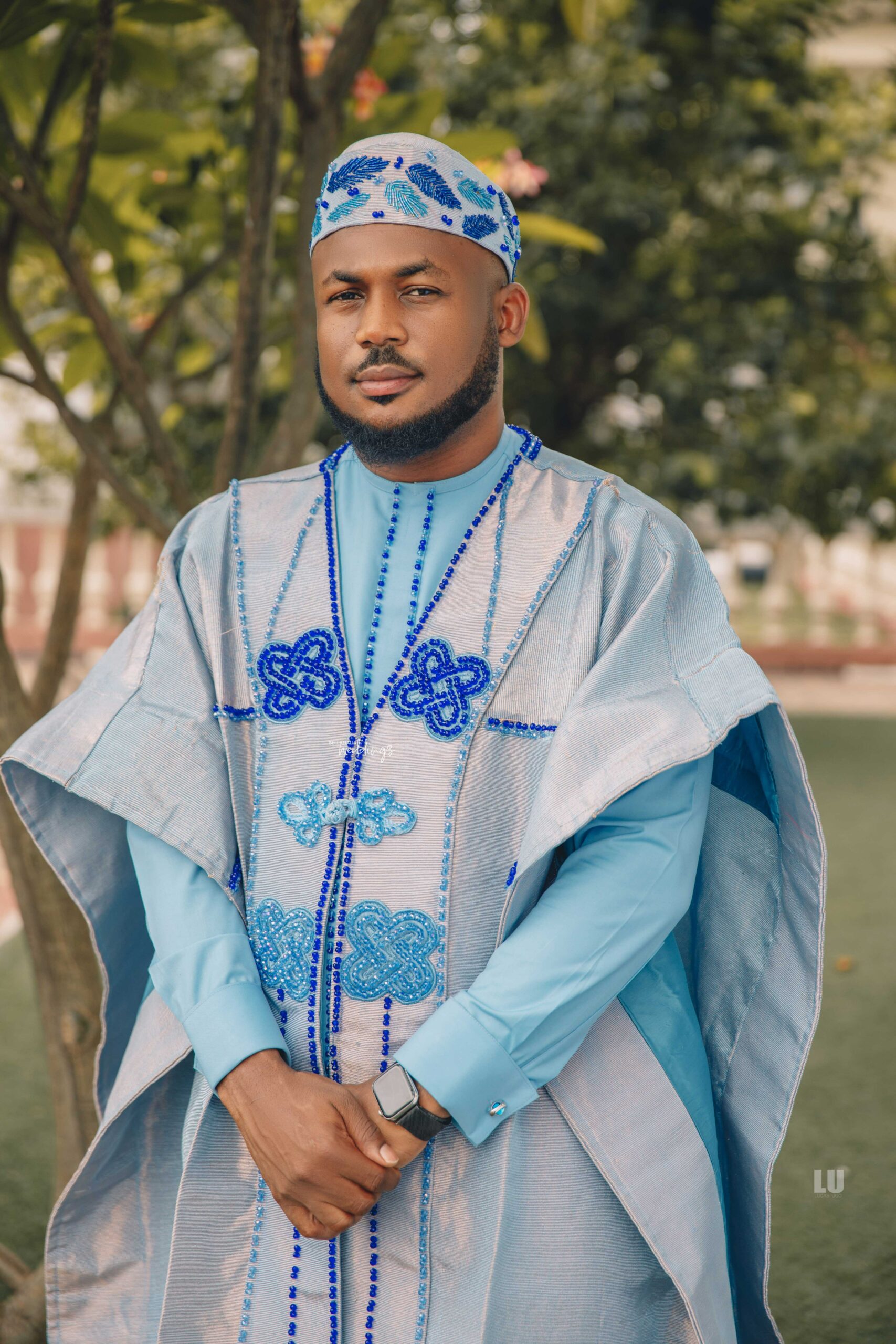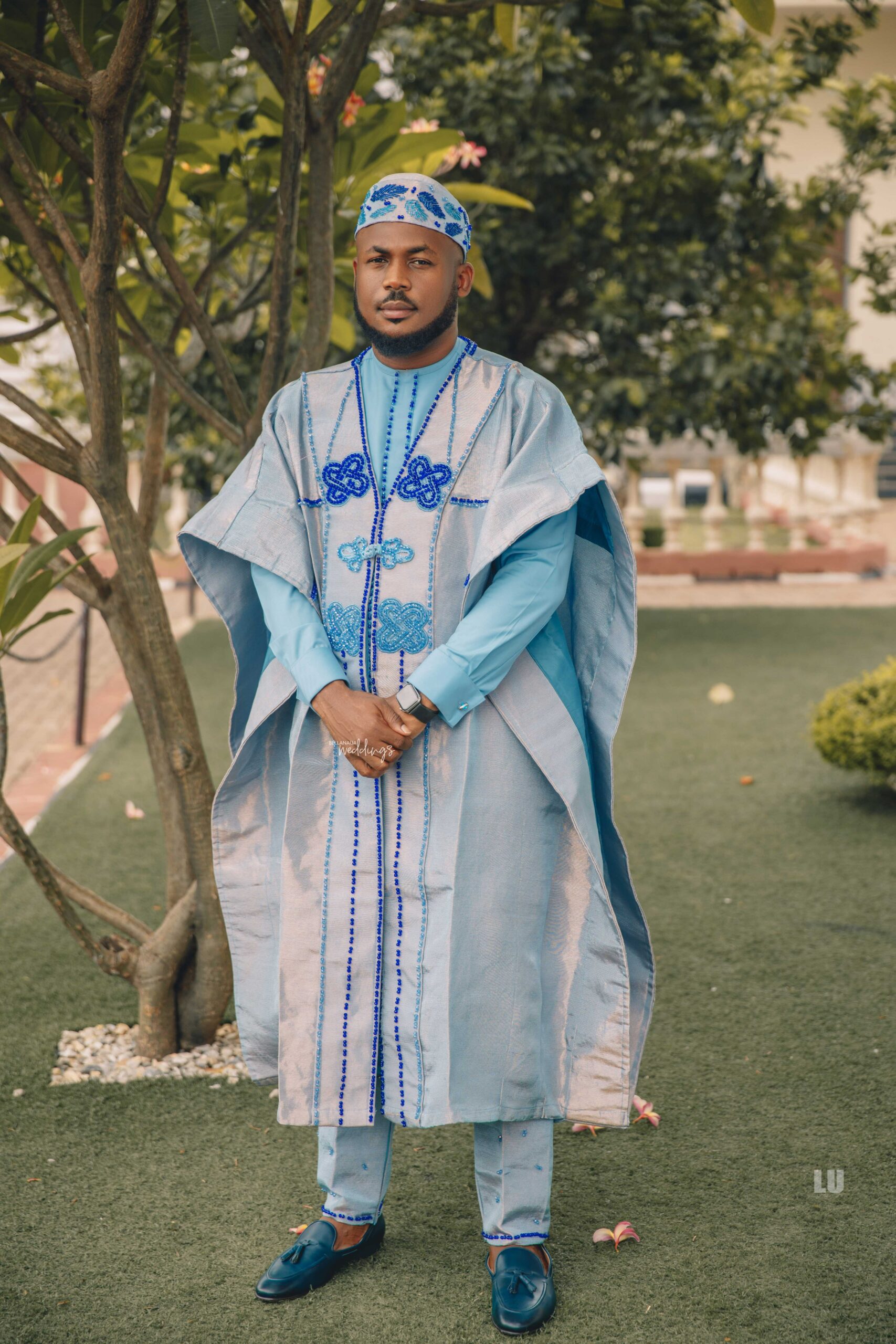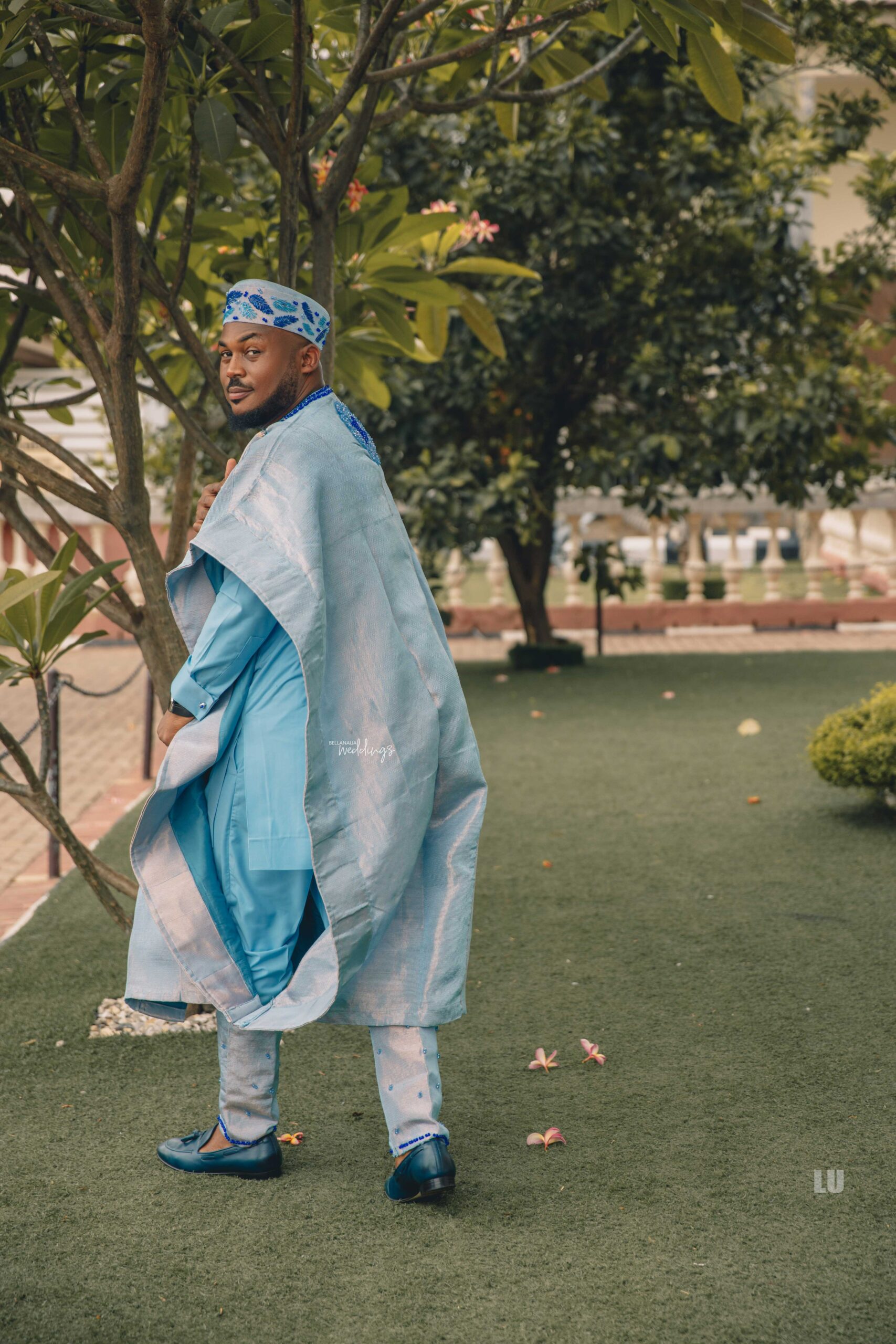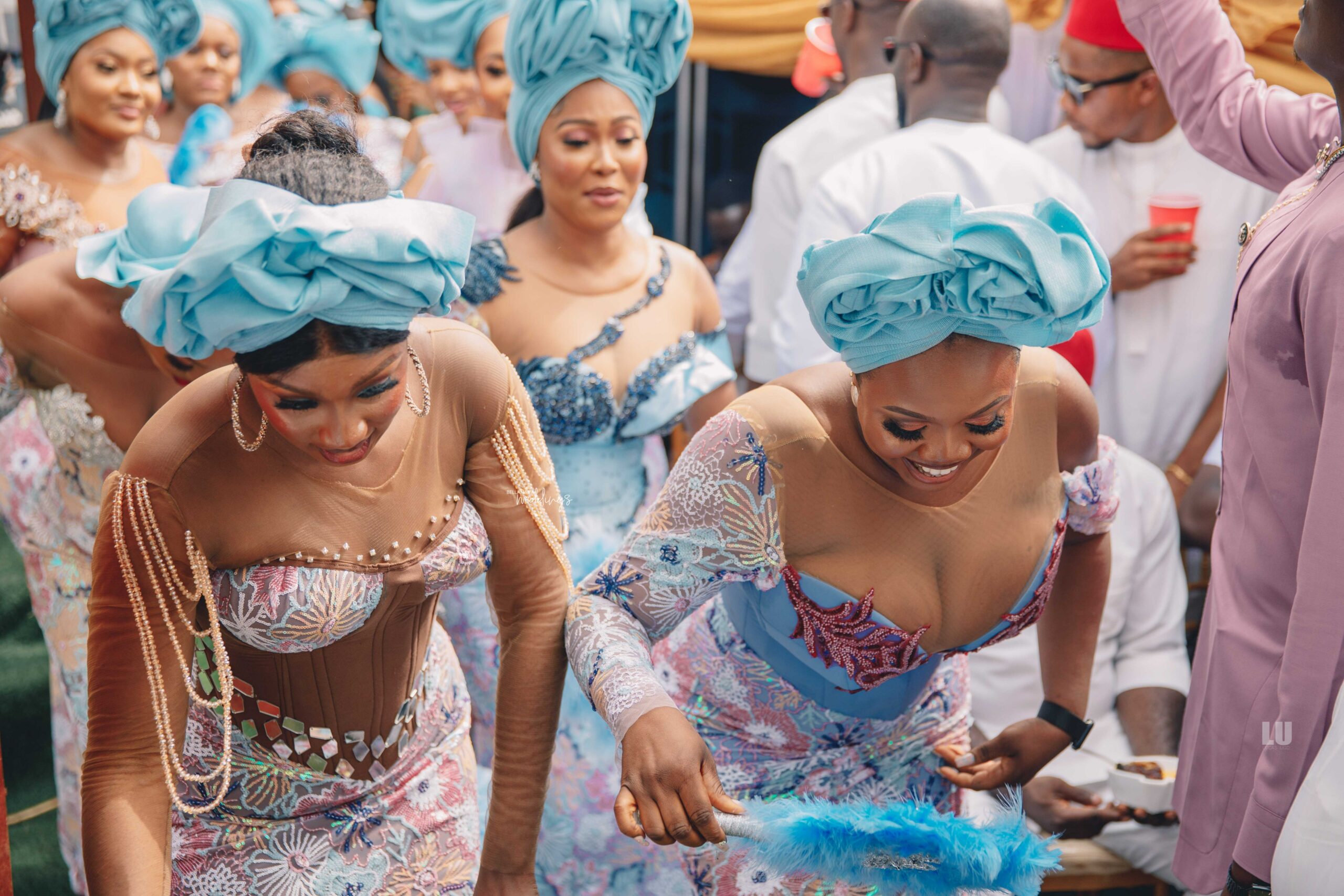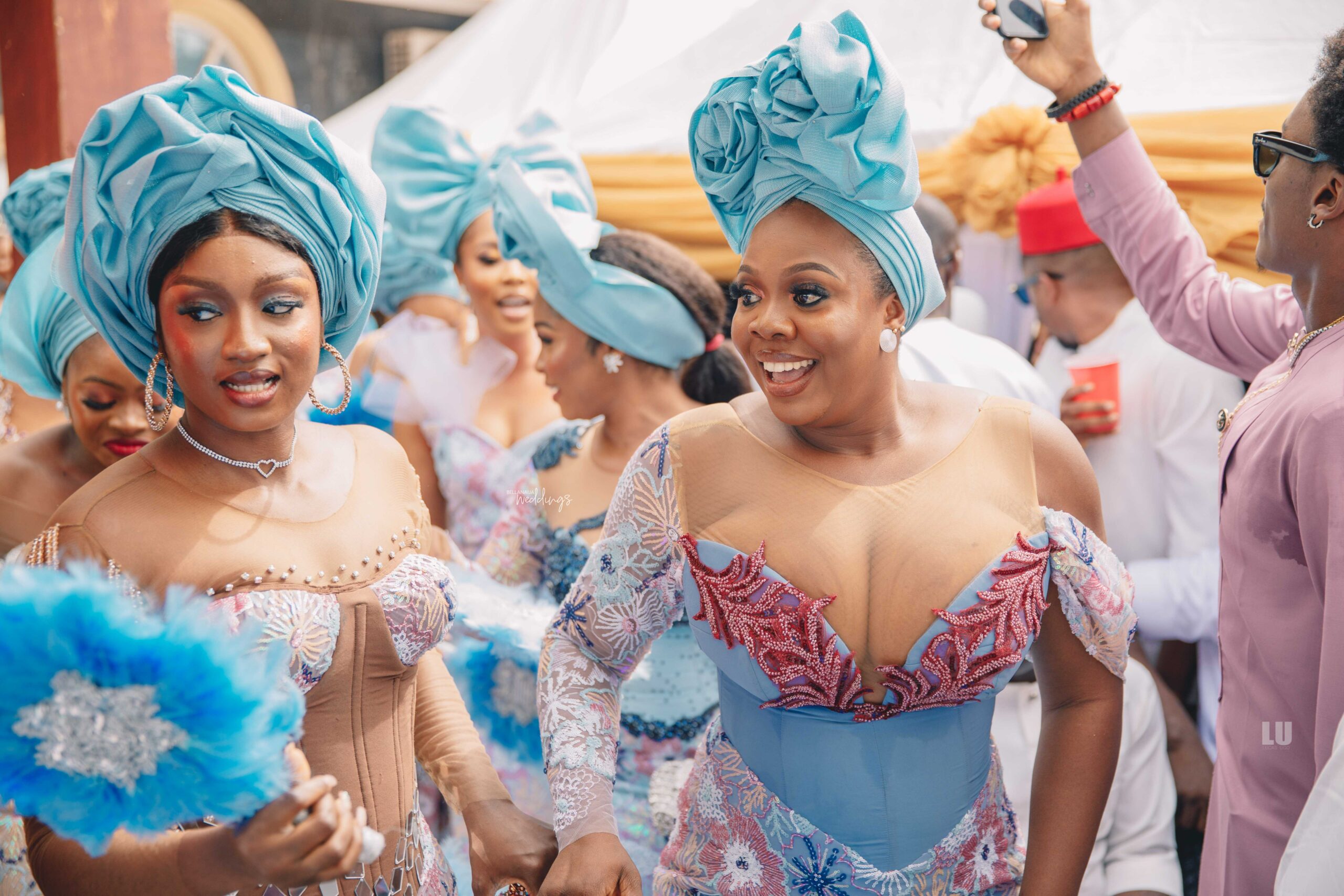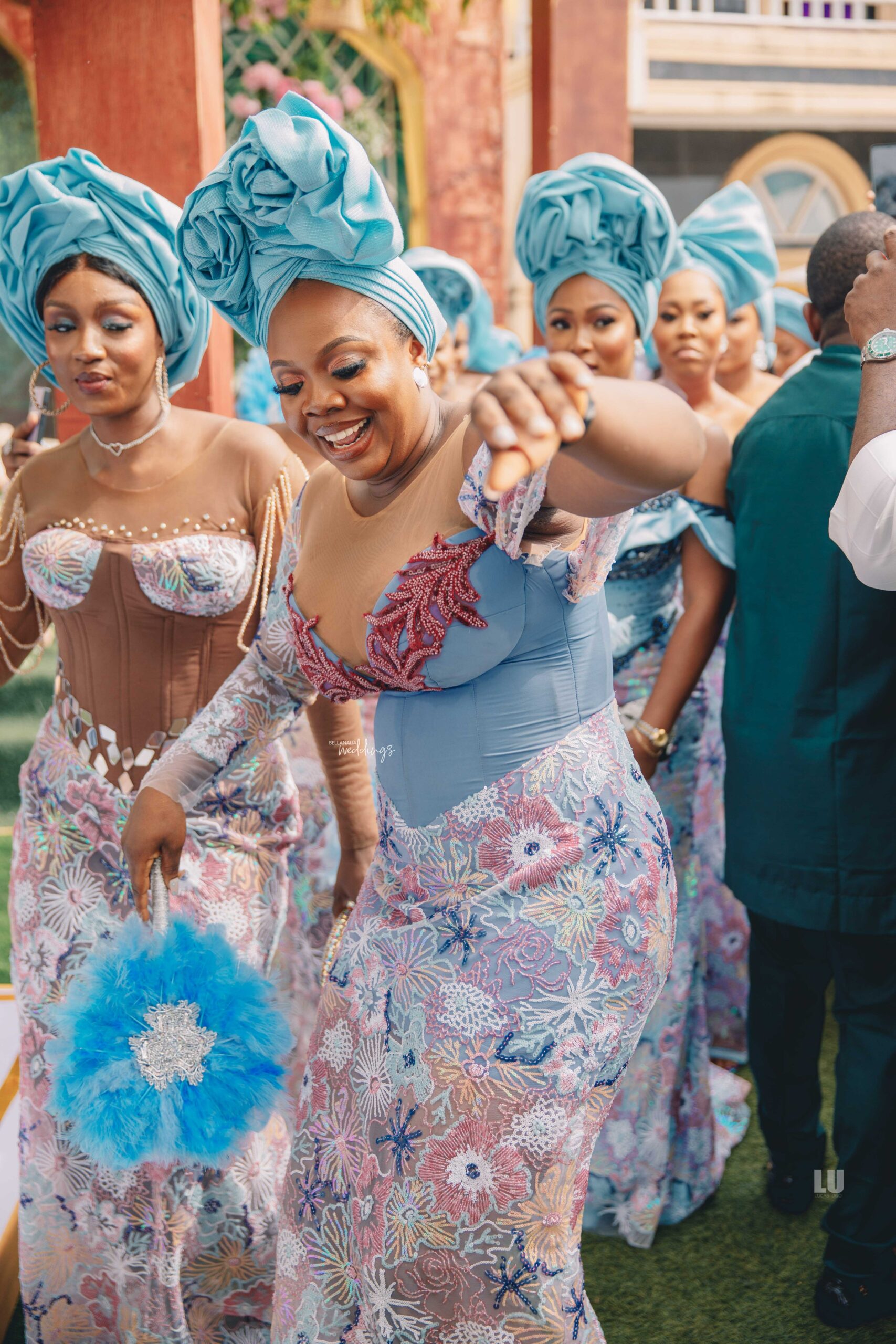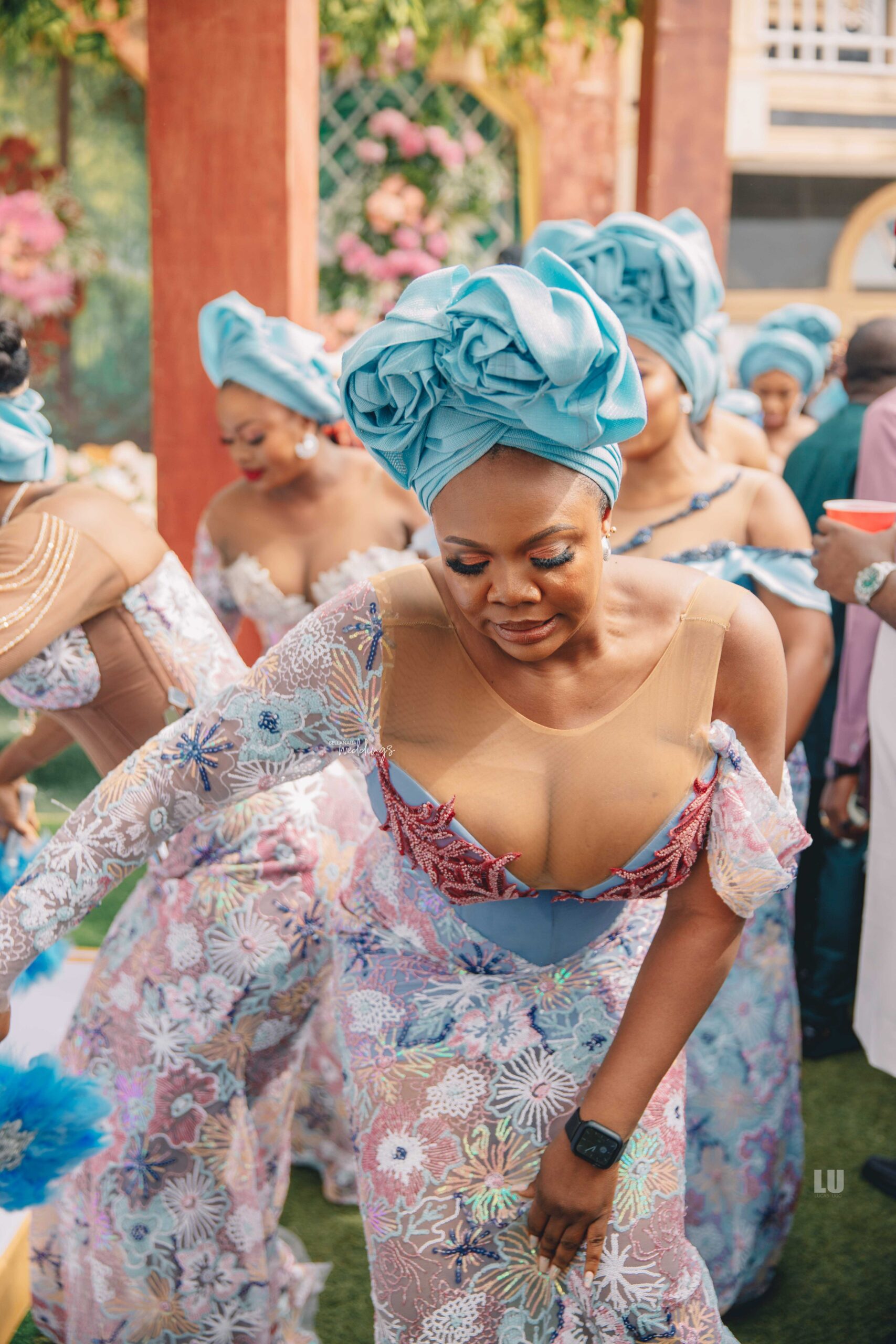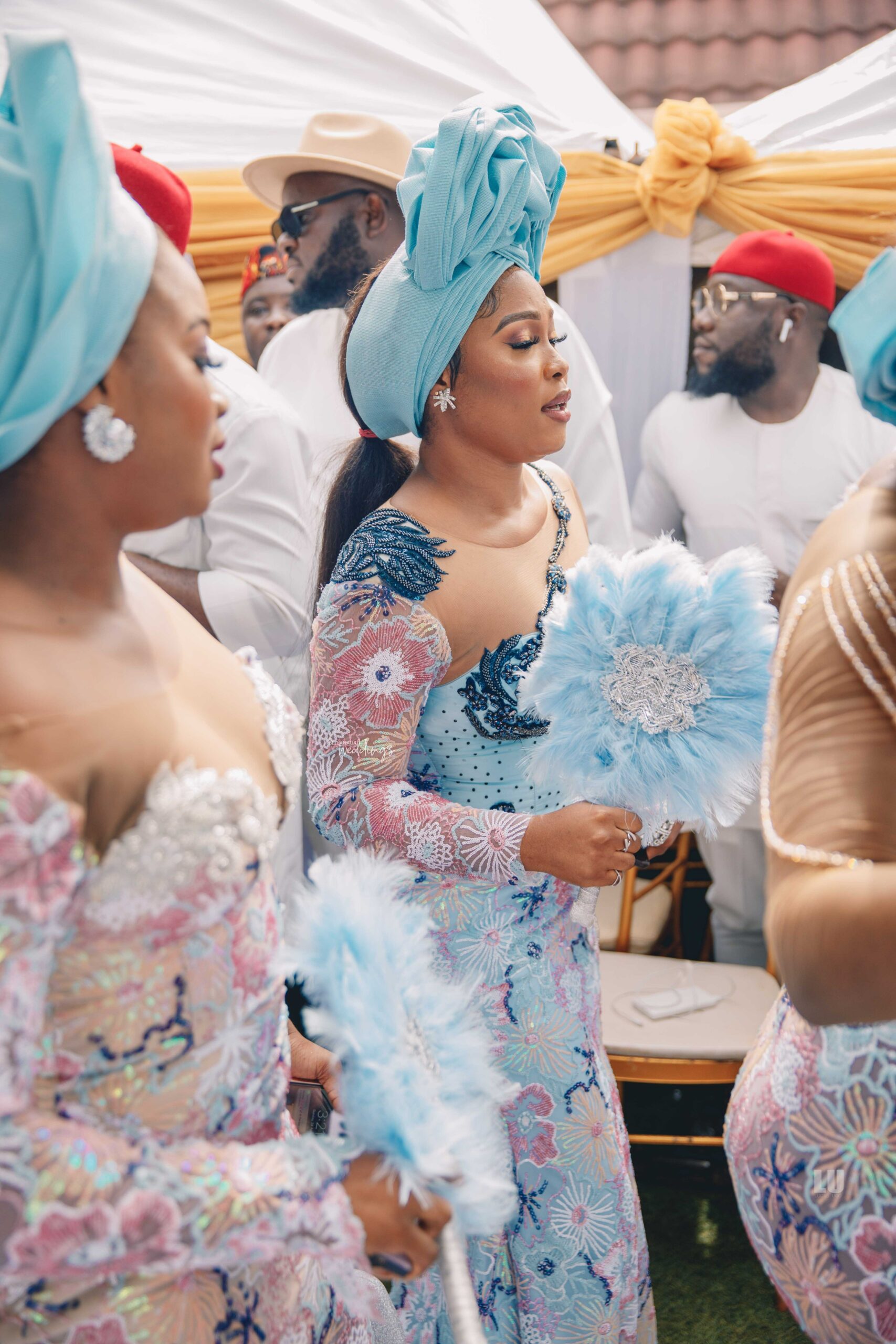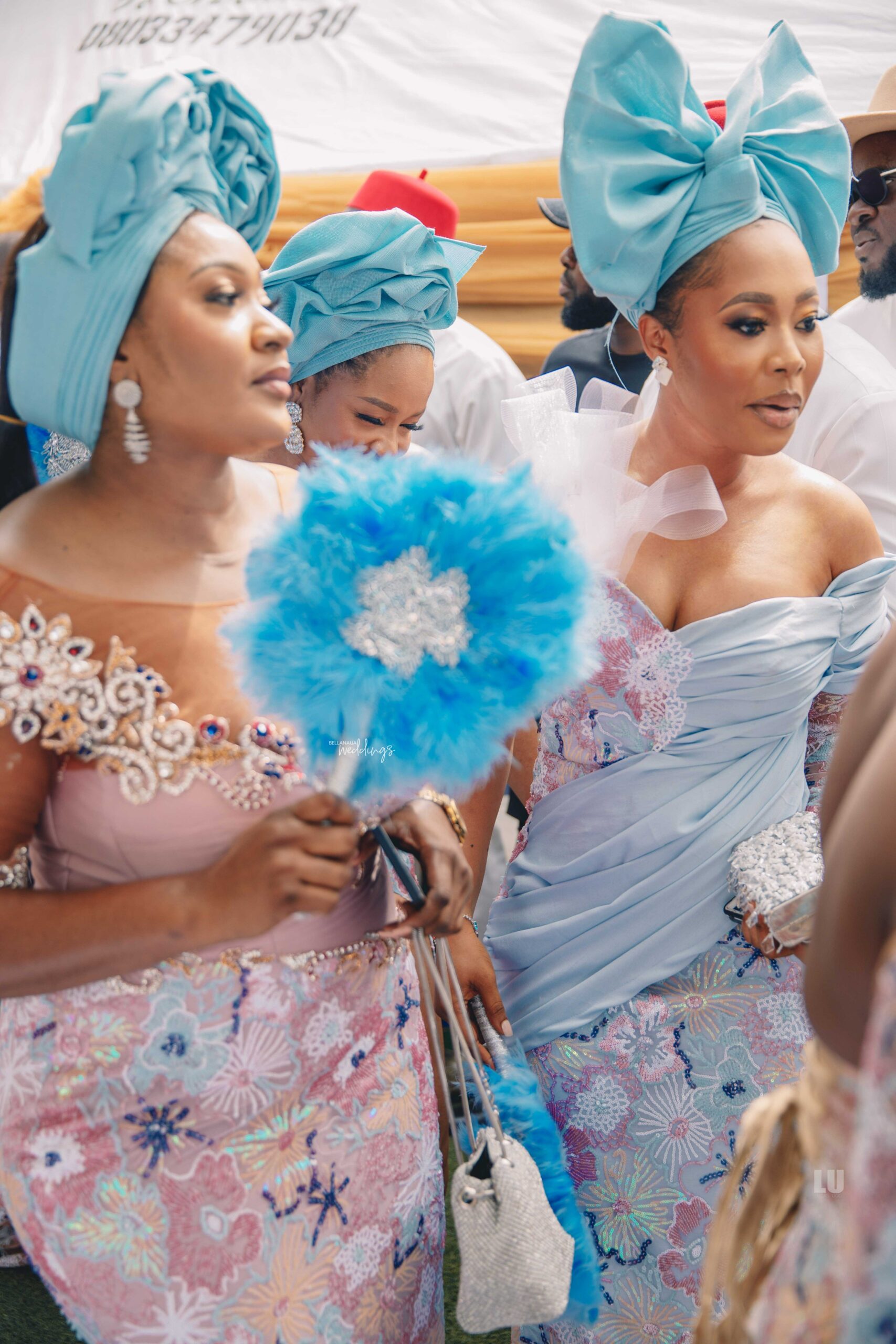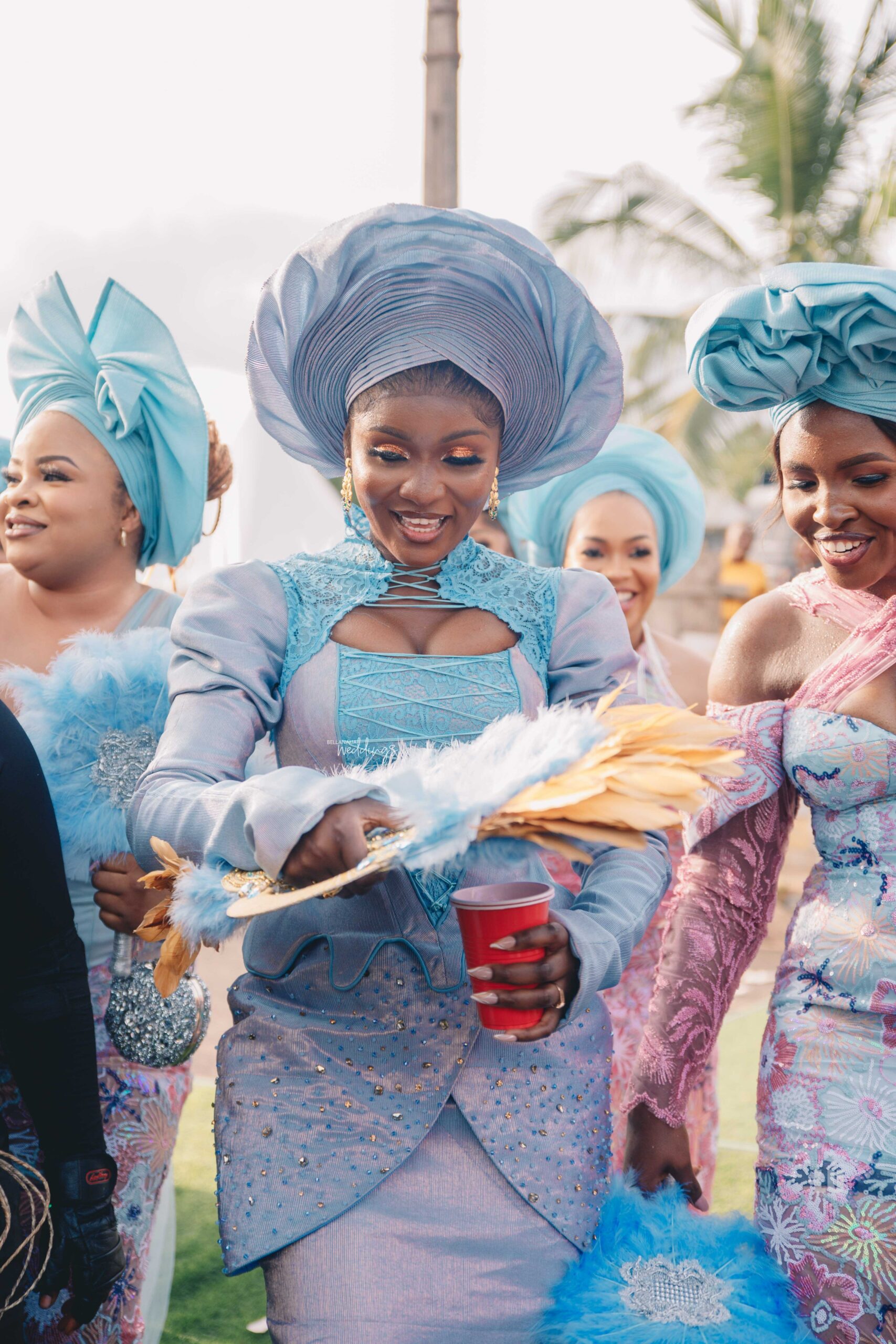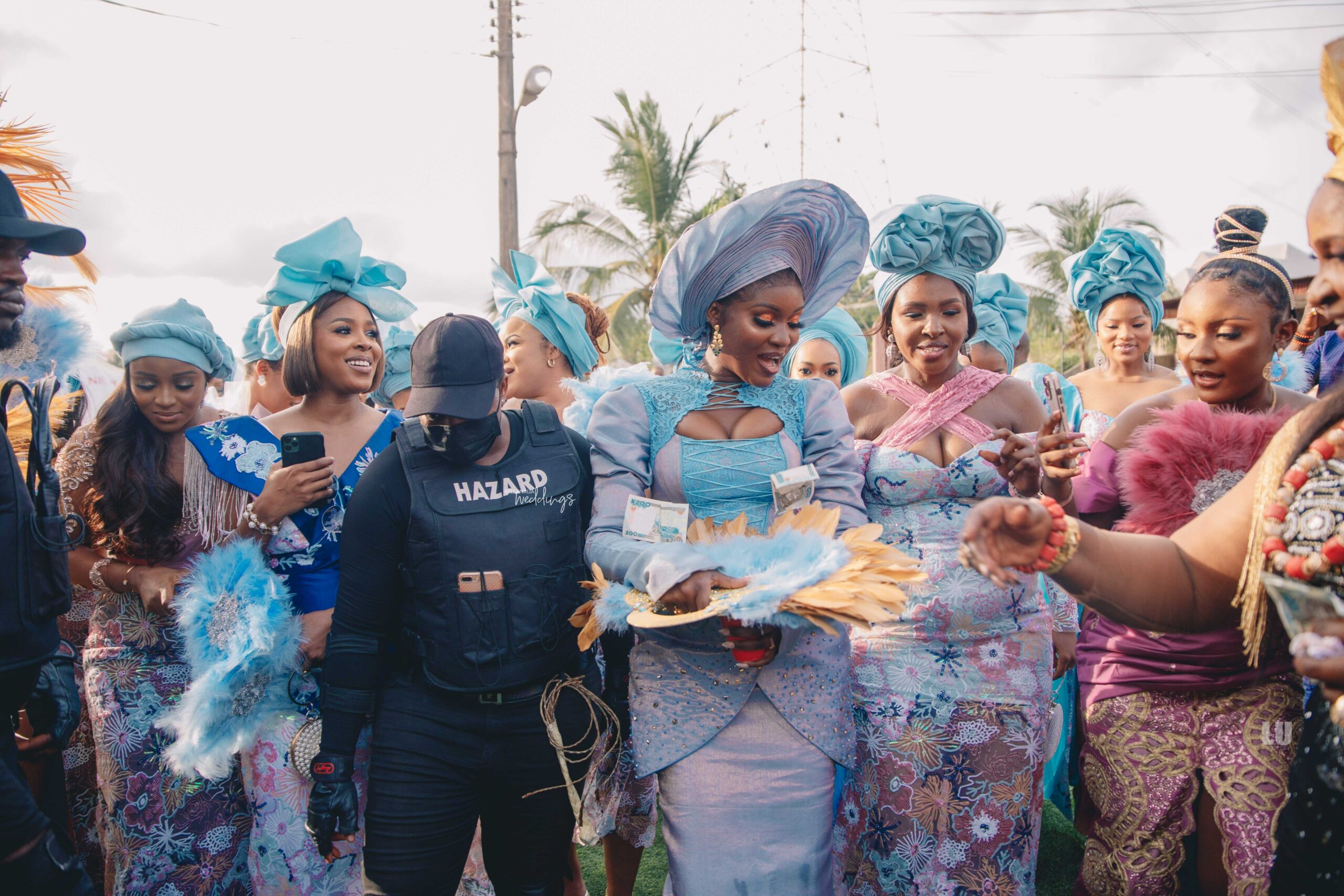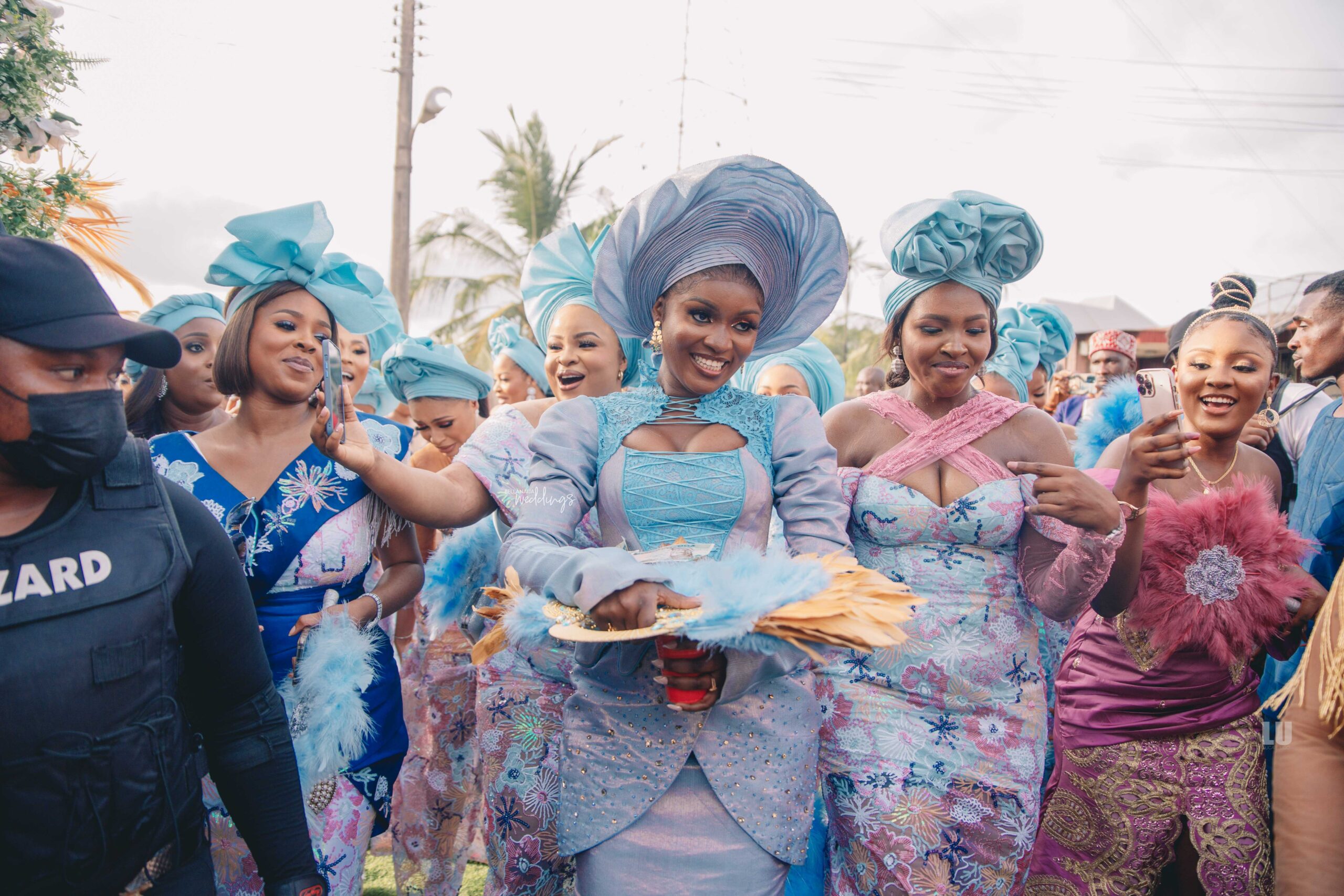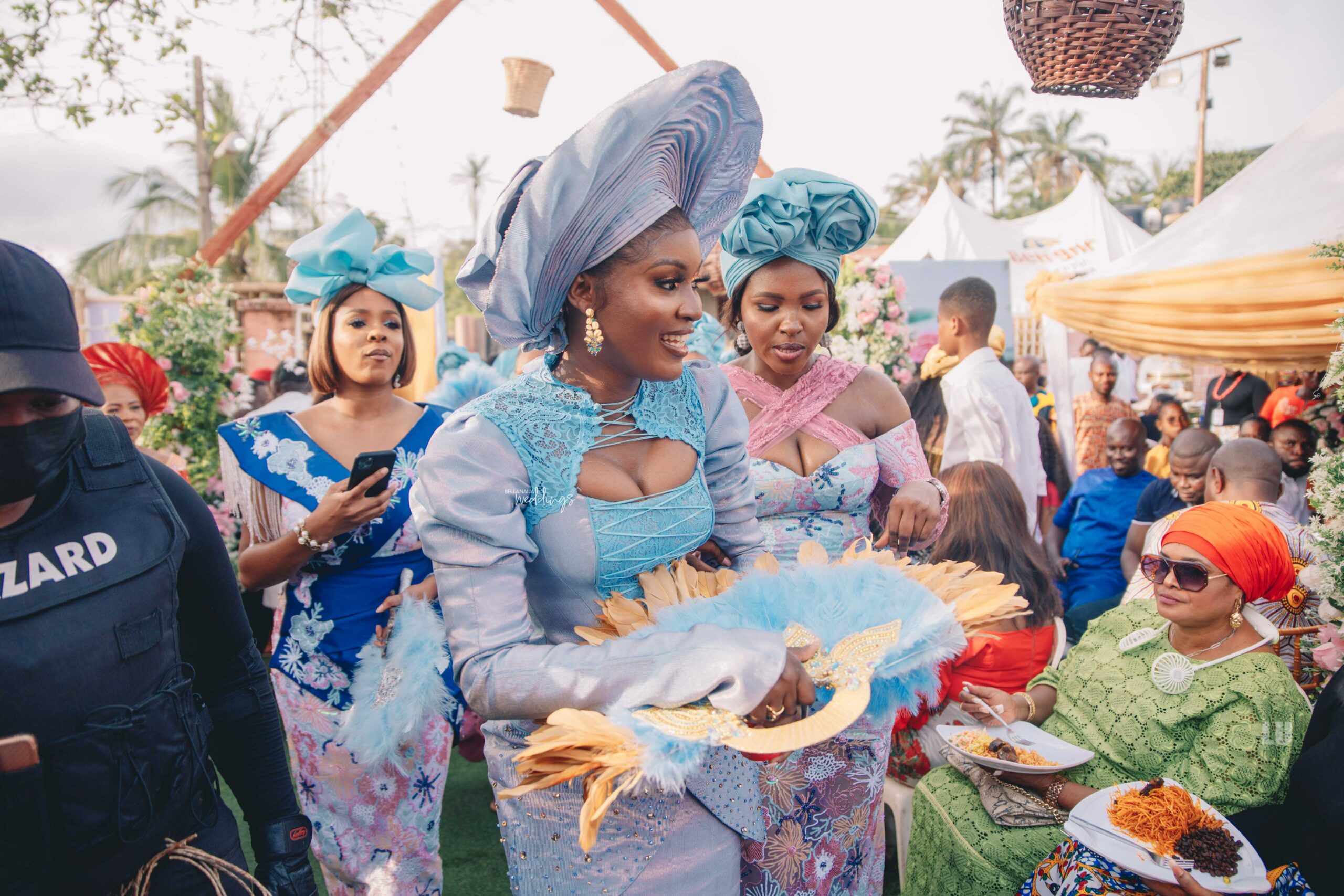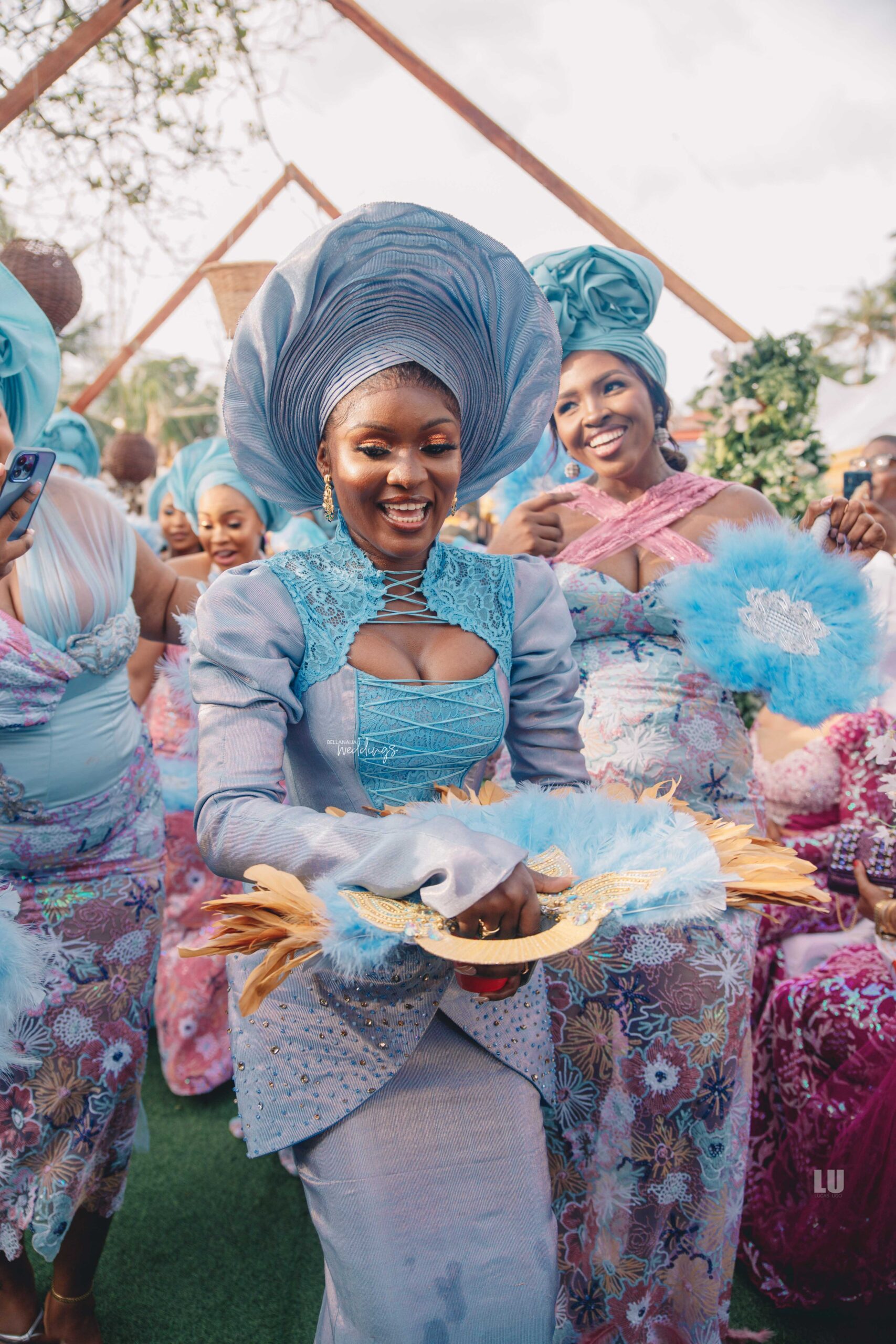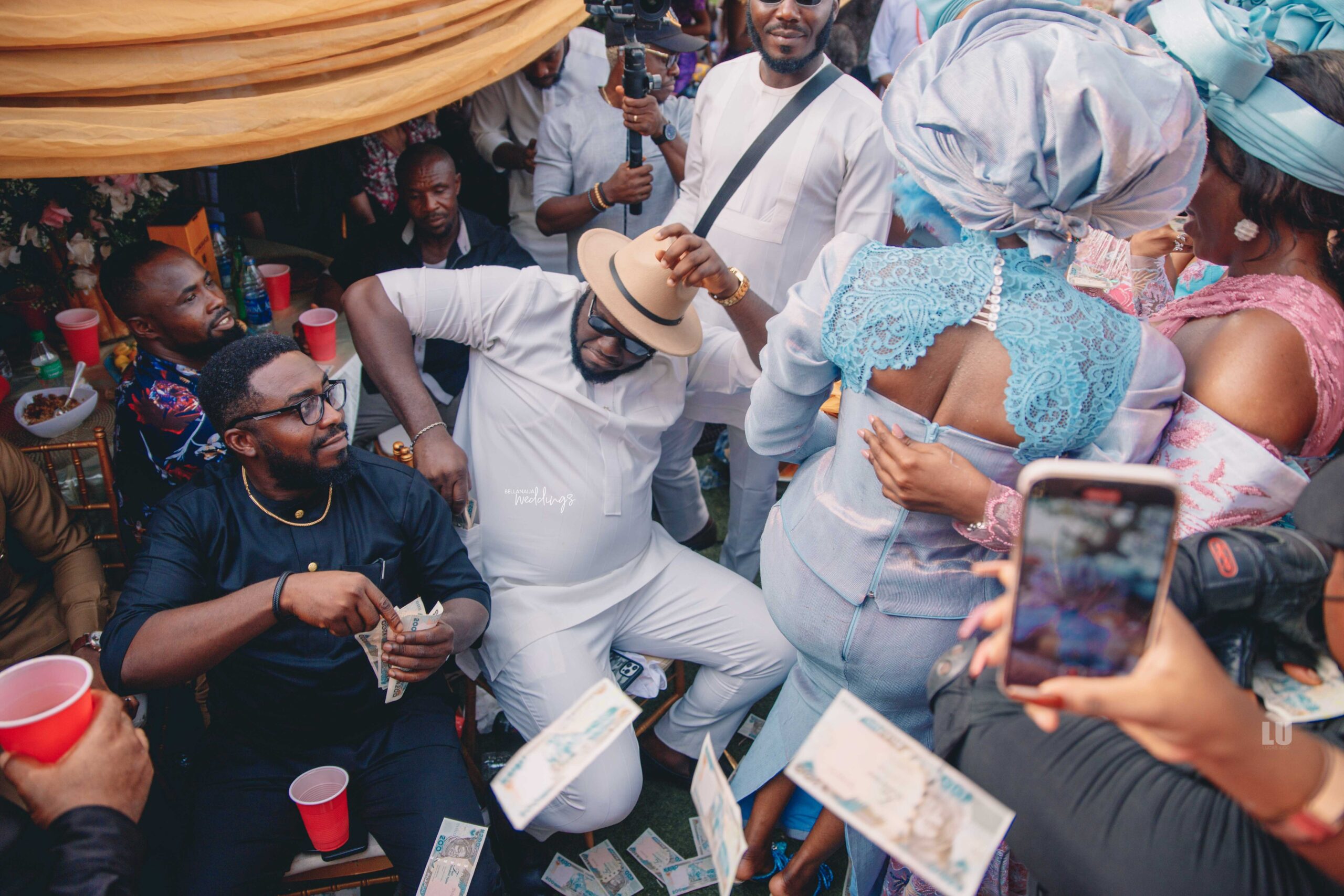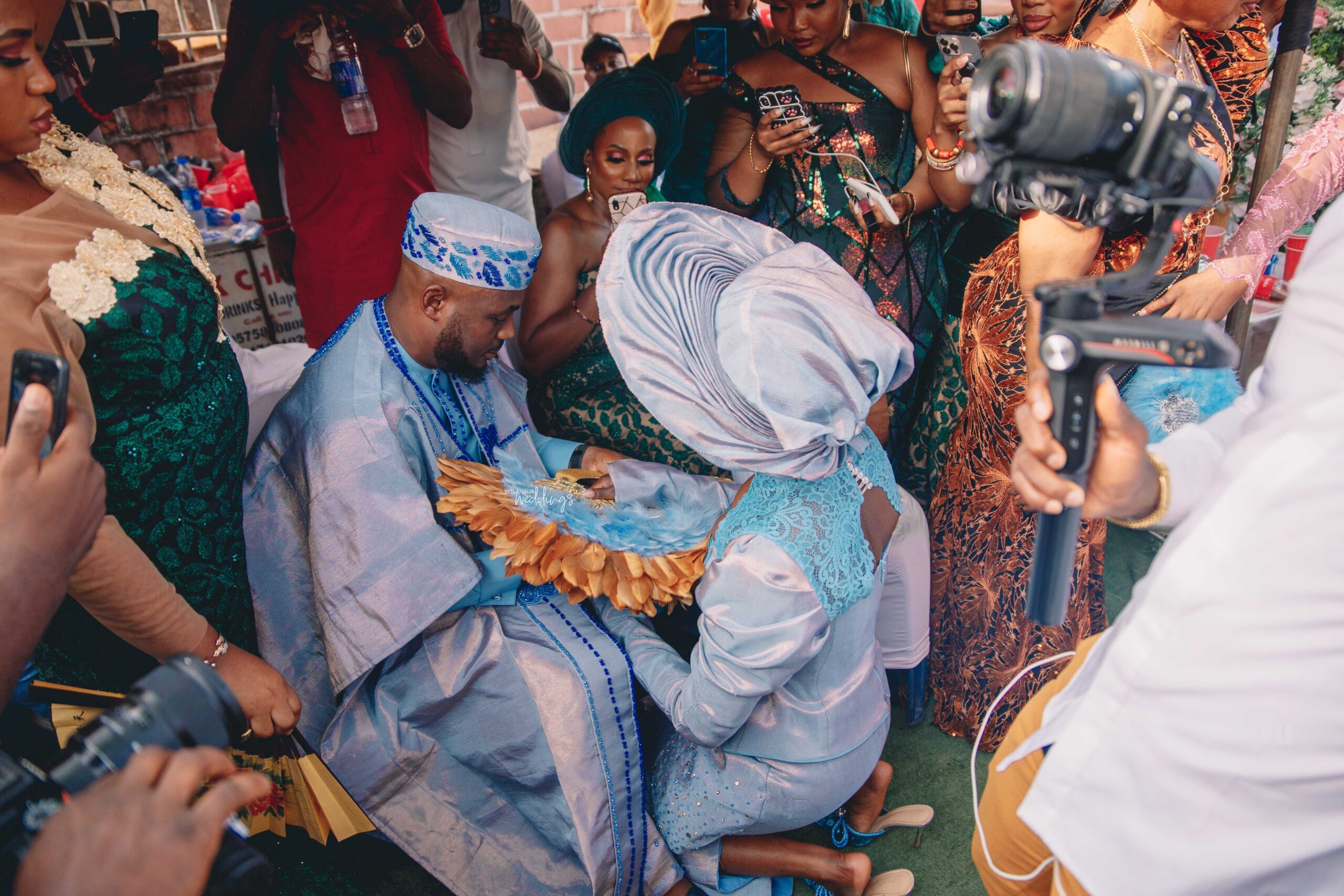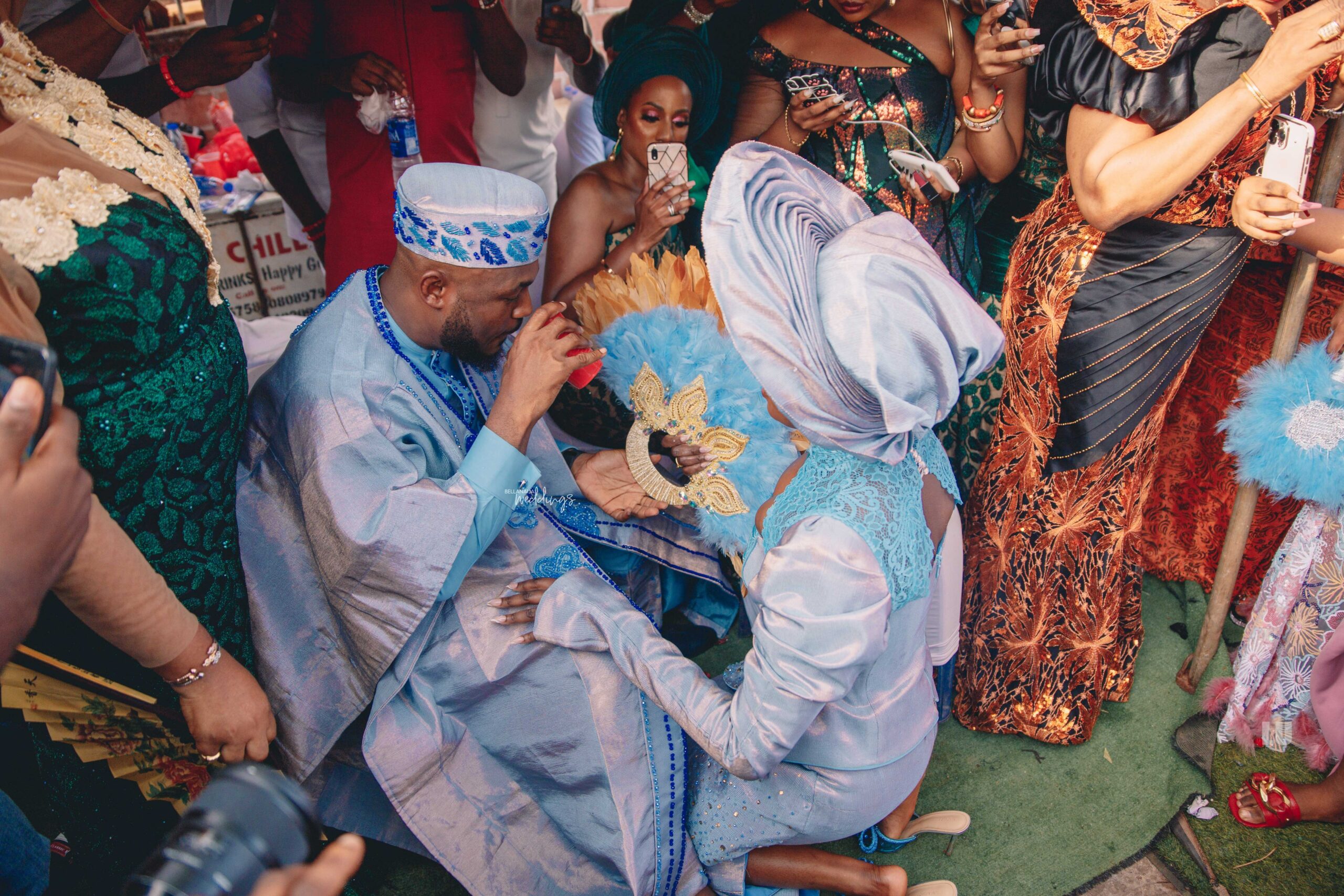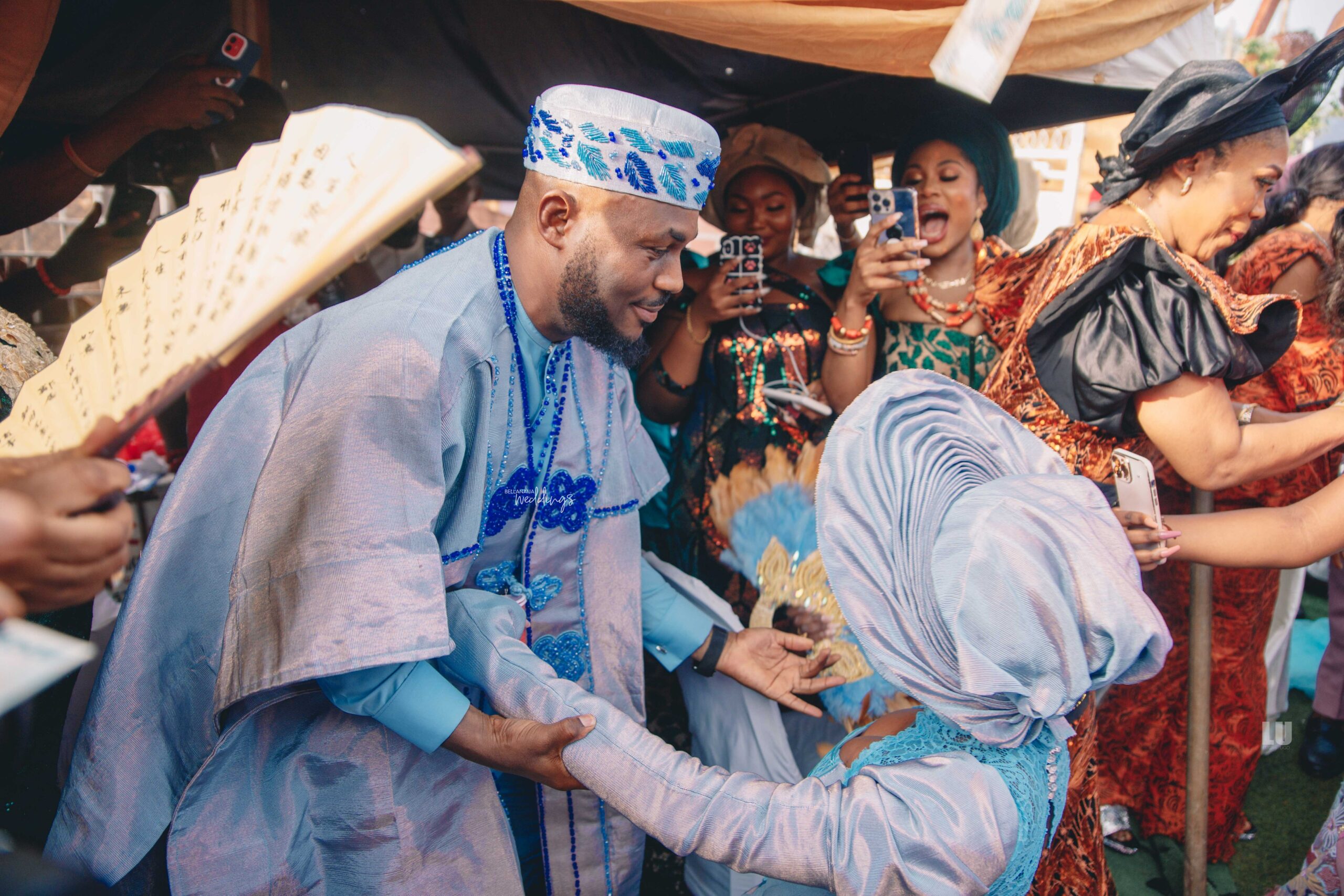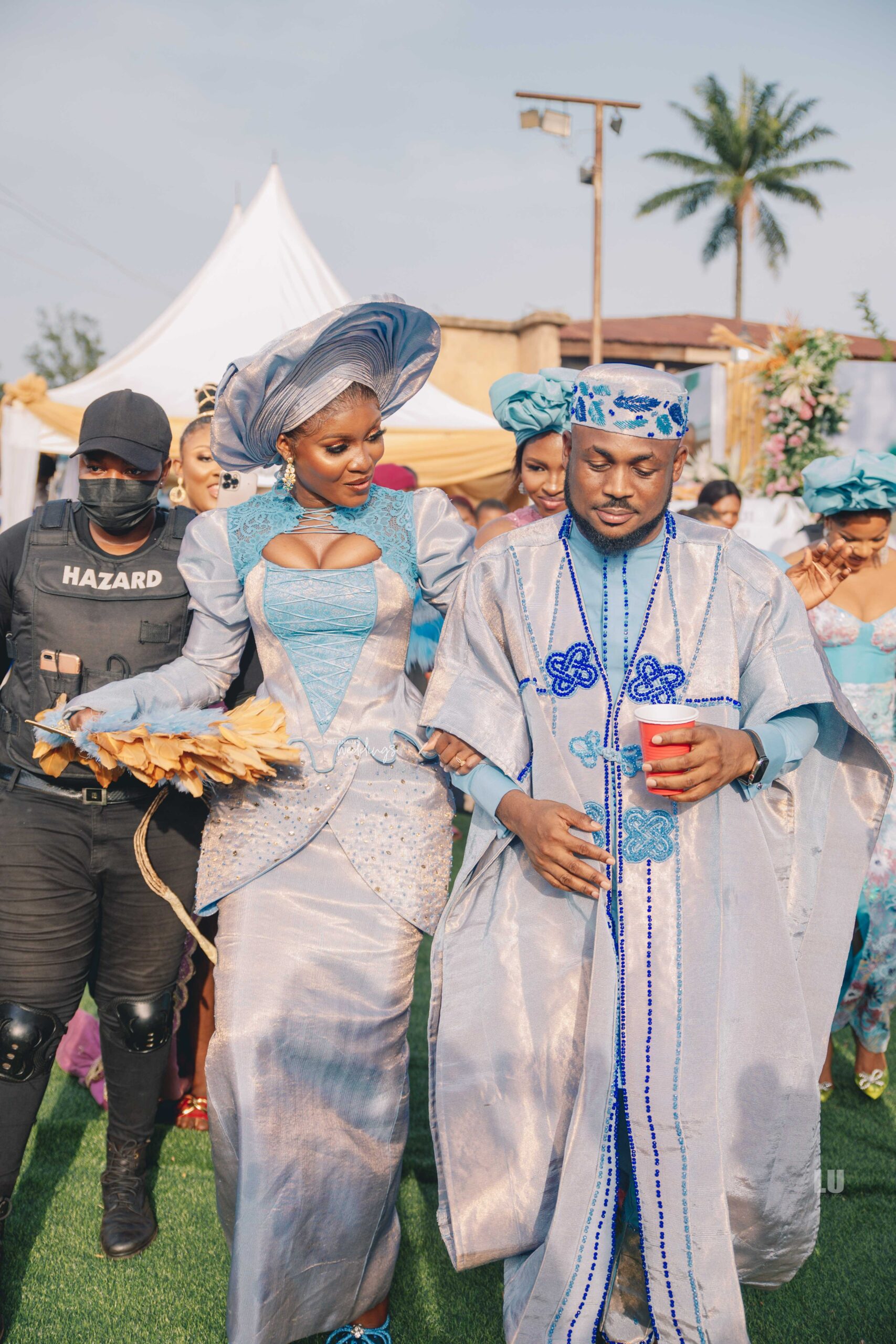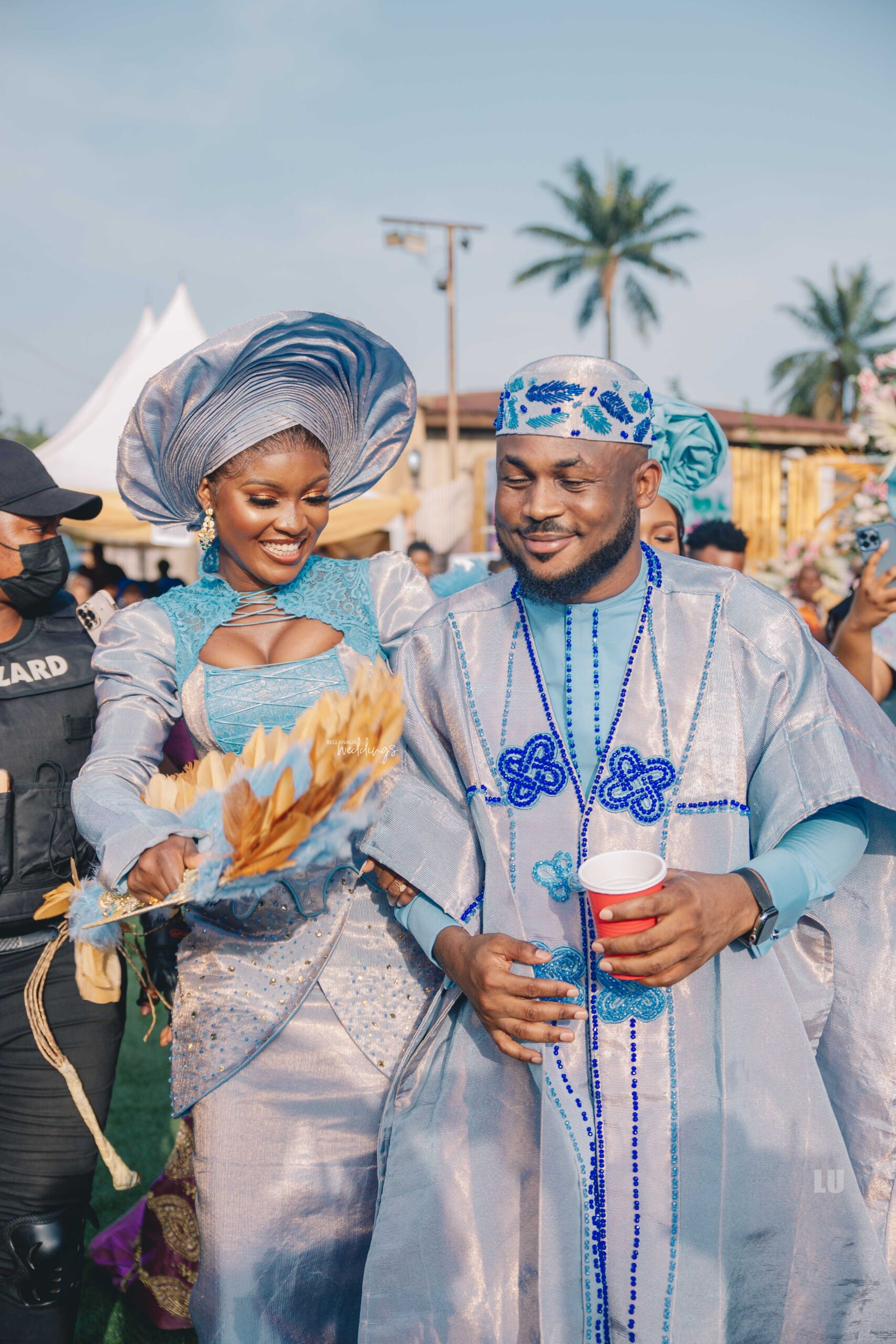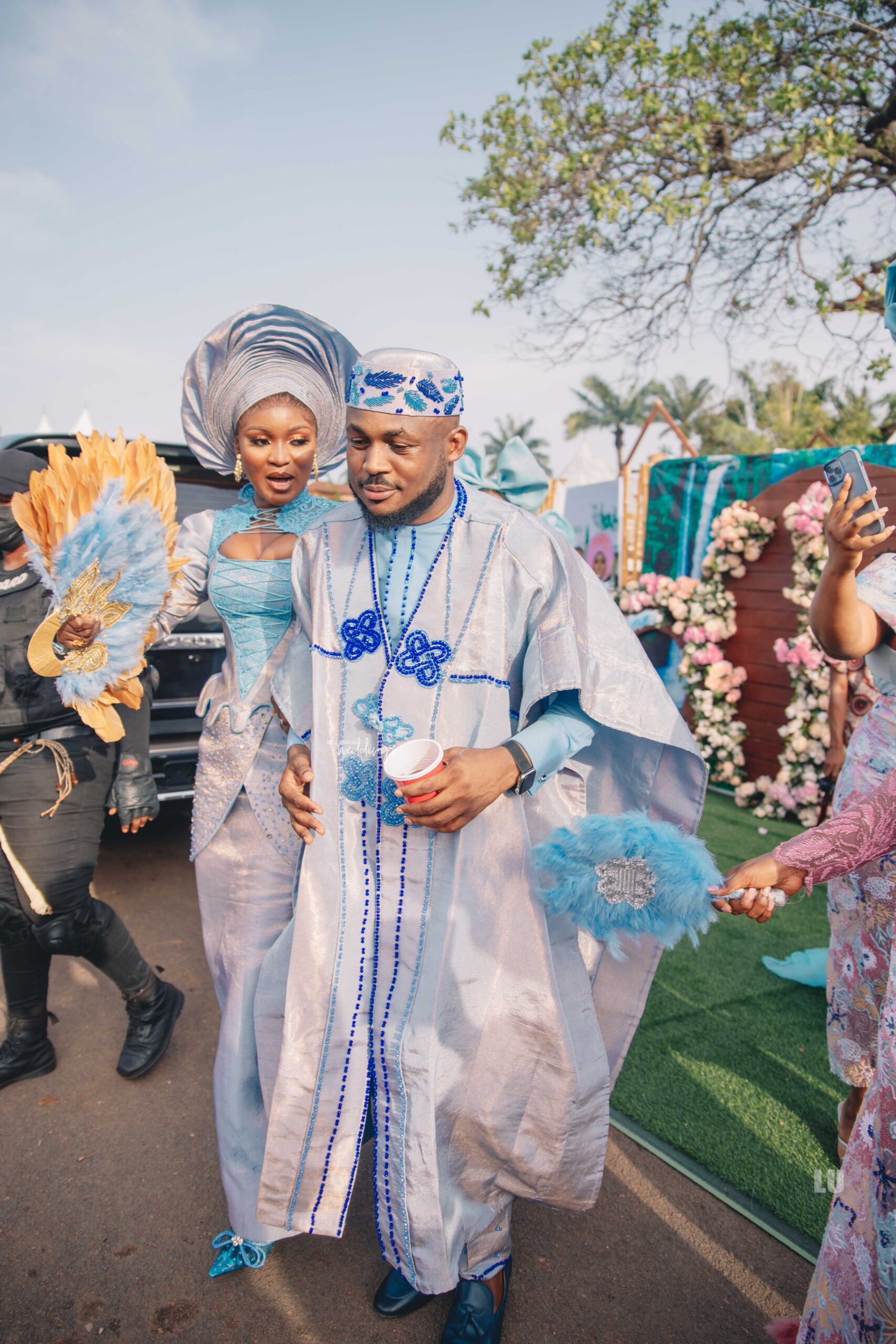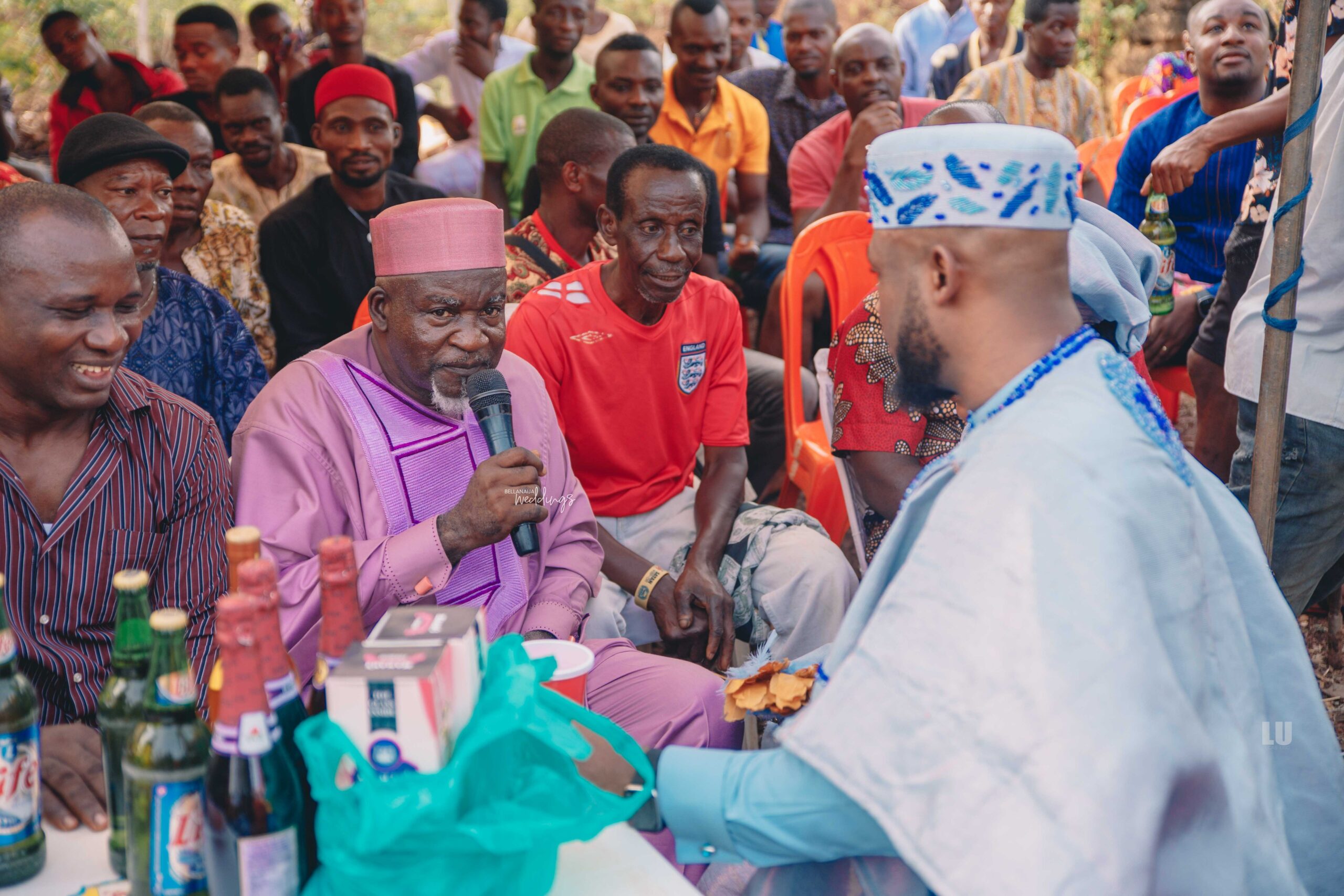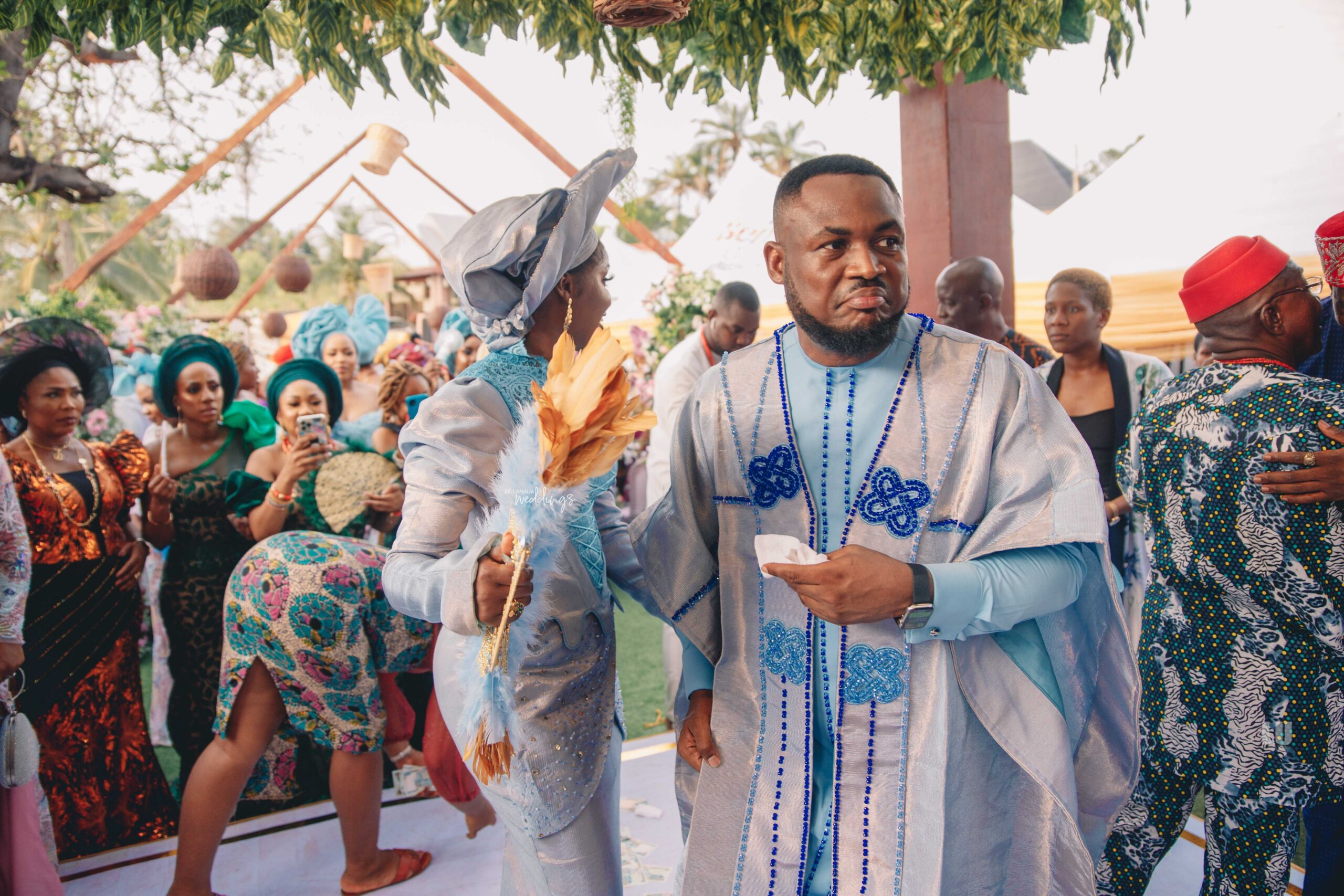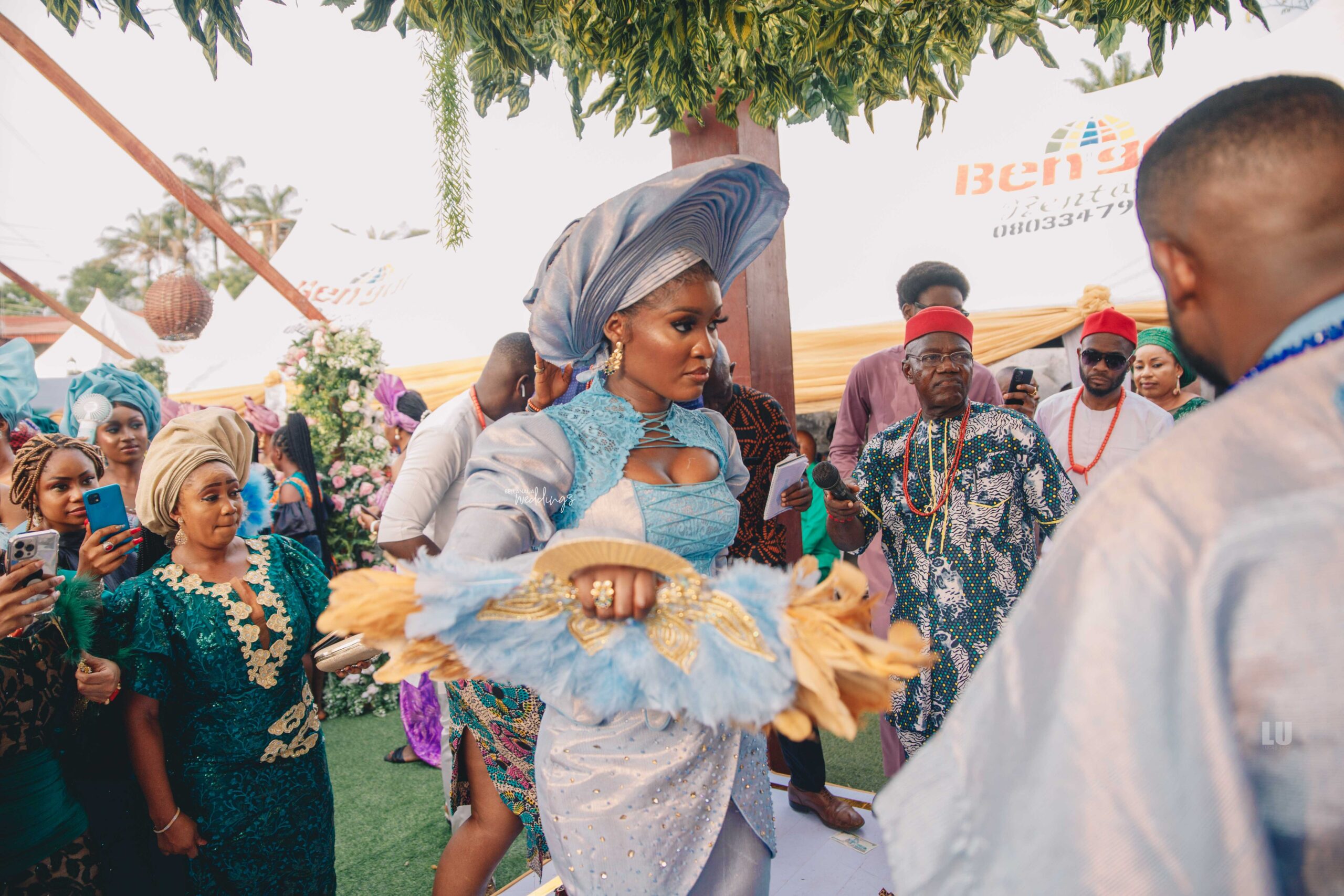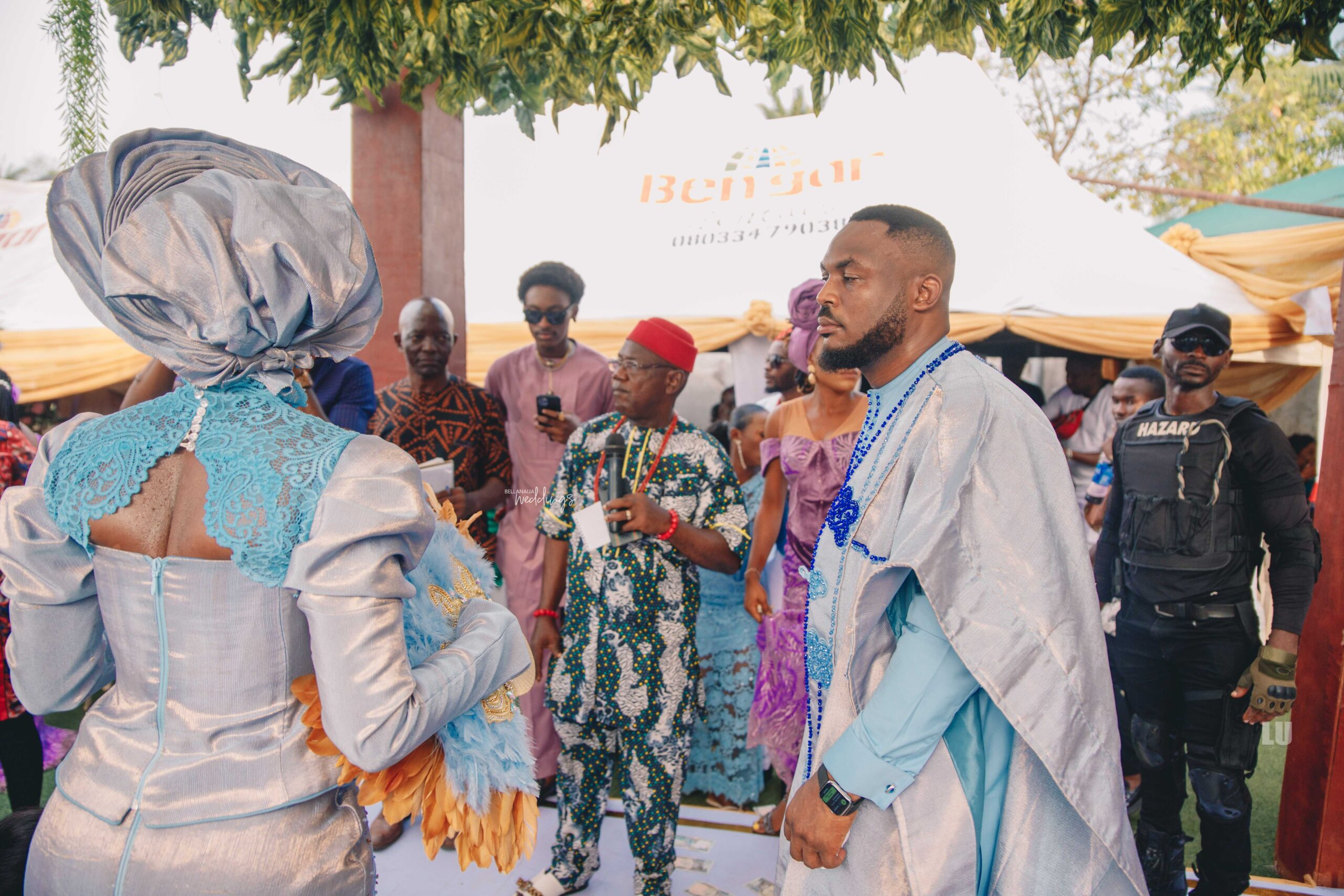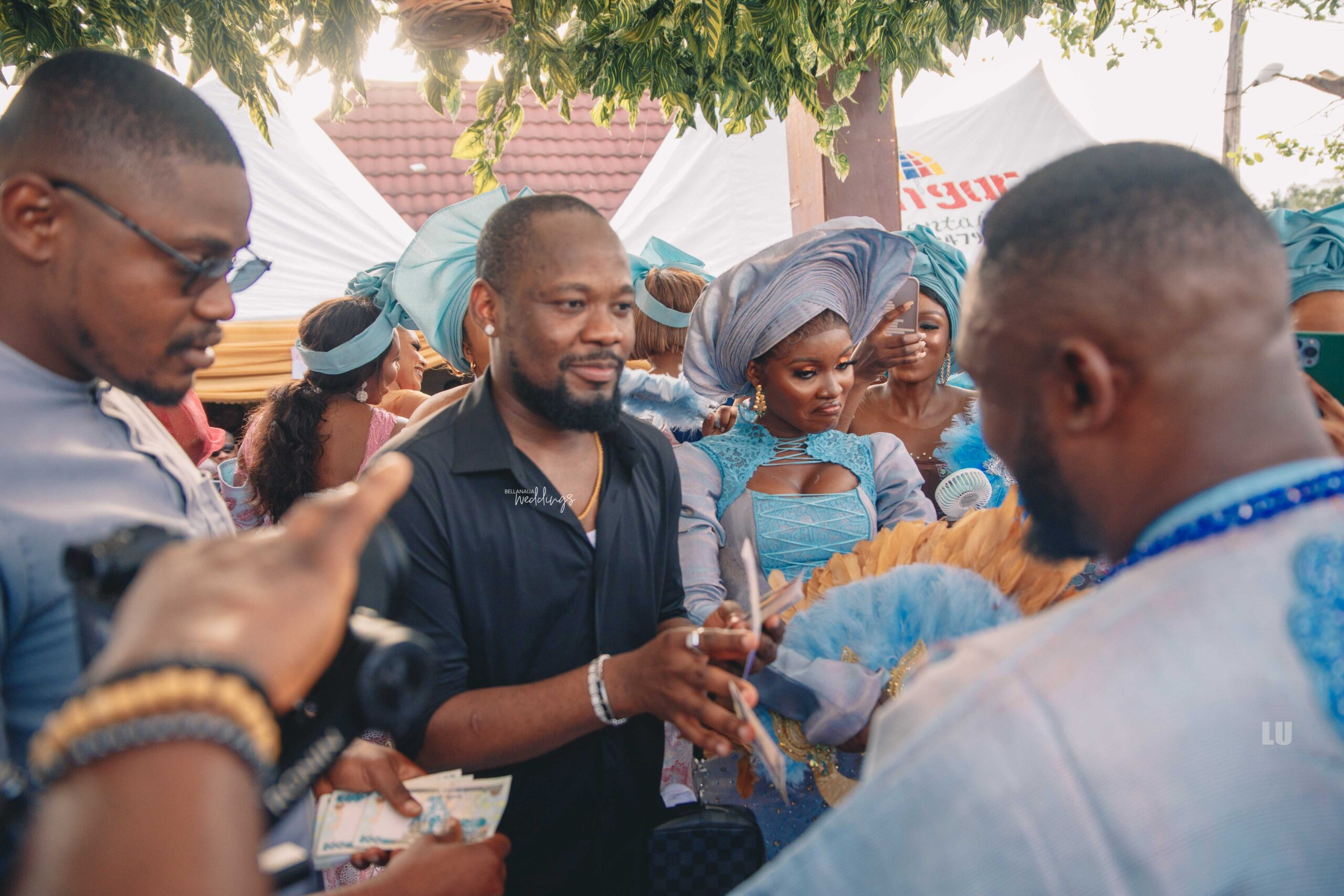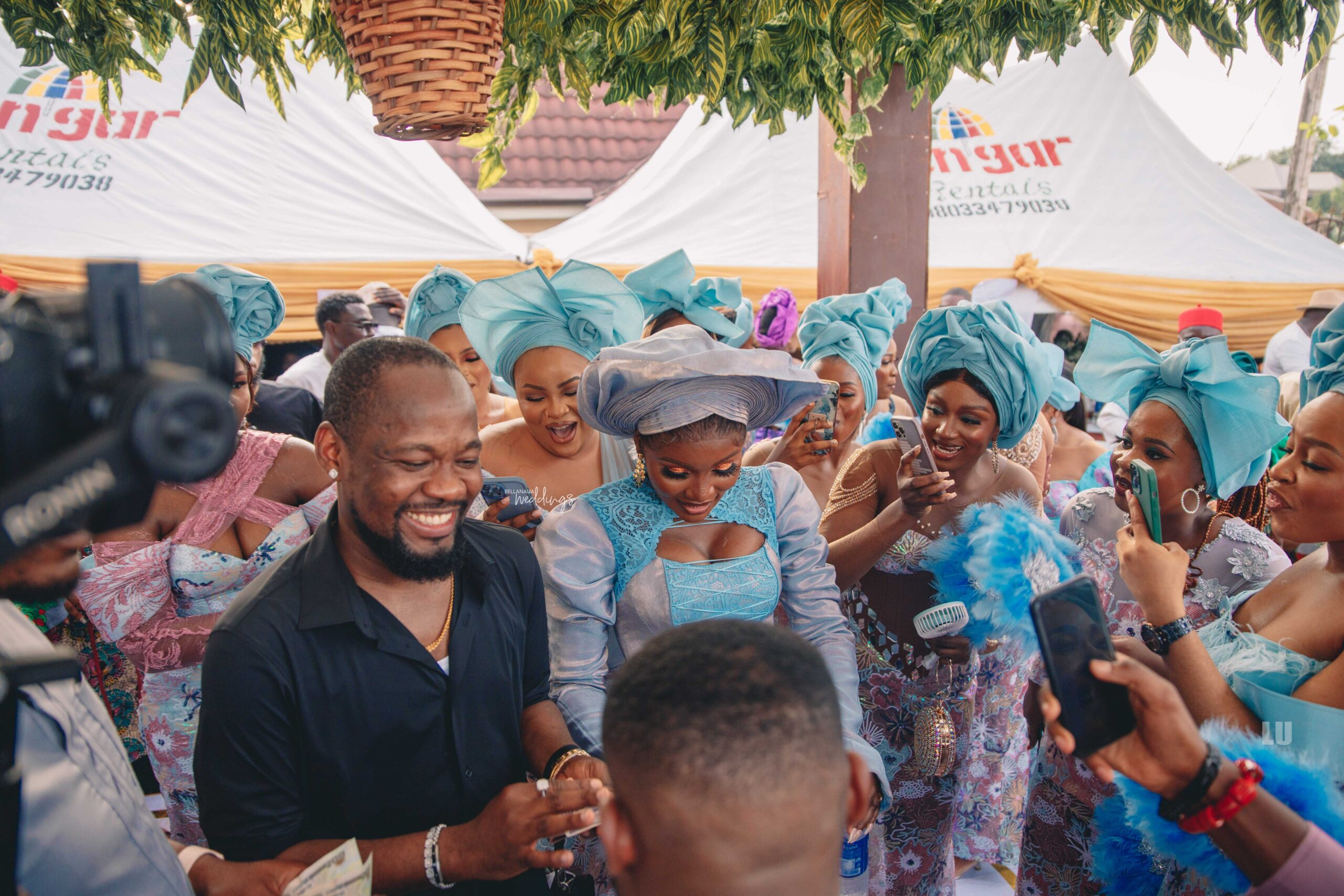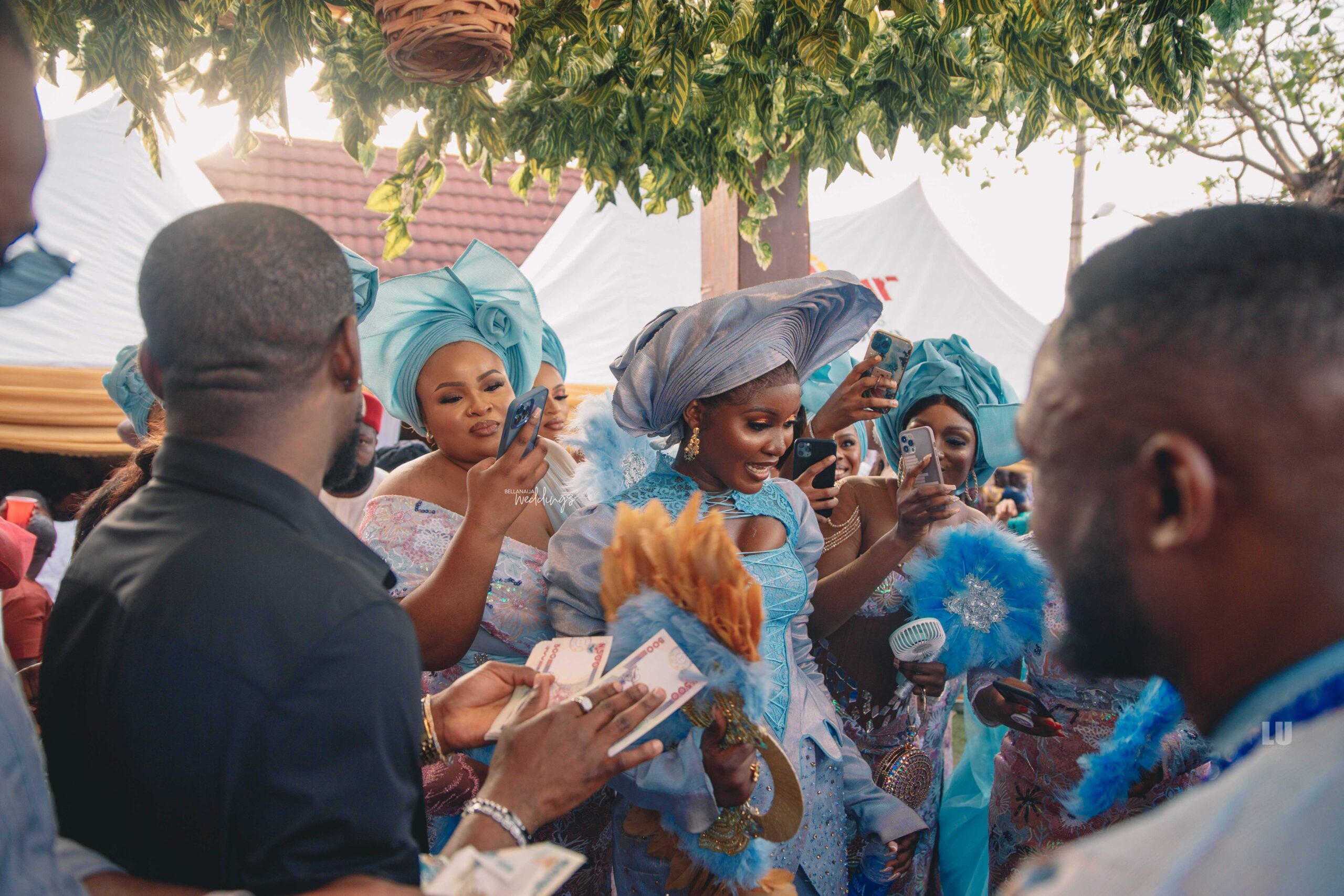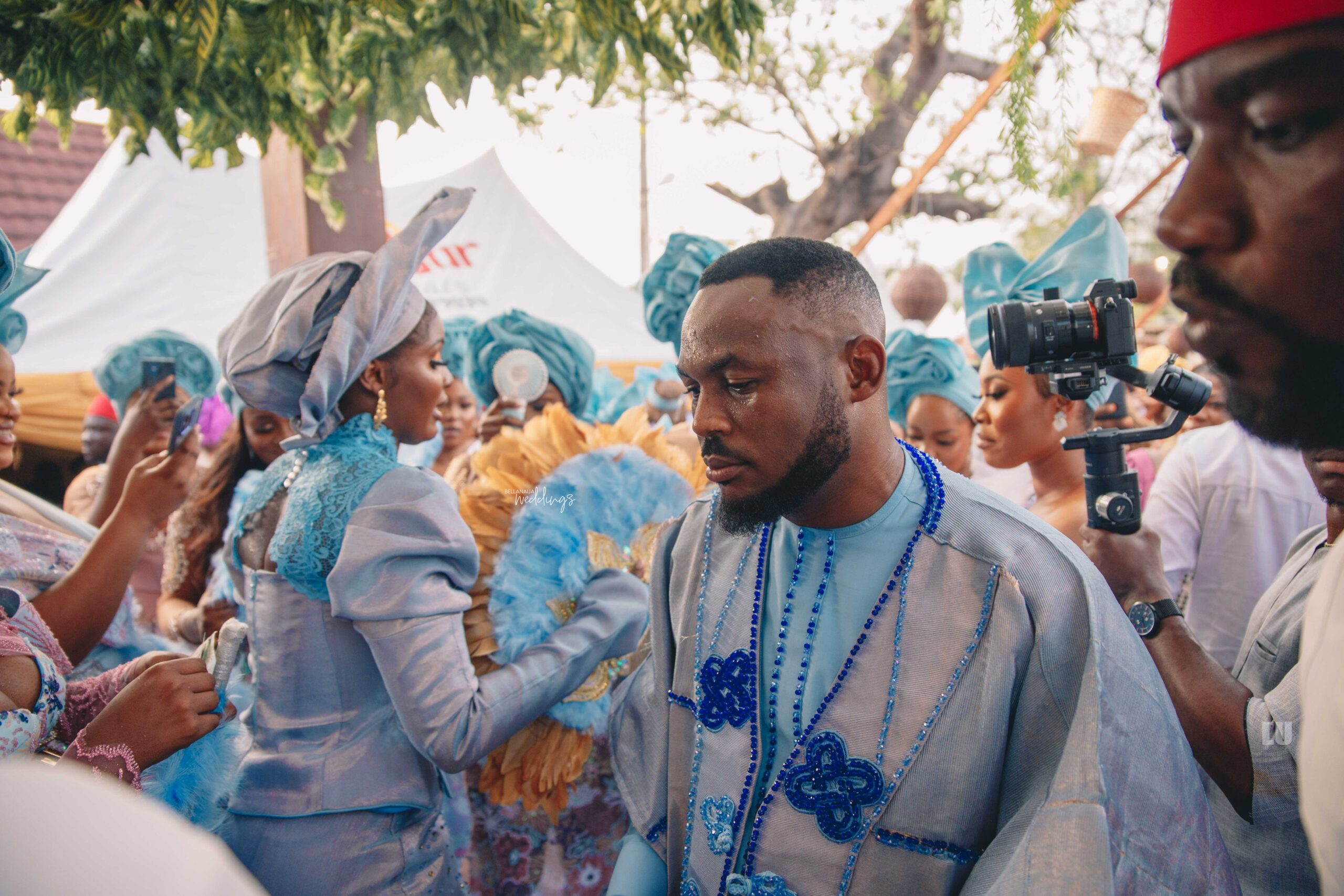 …And it's happy ever after!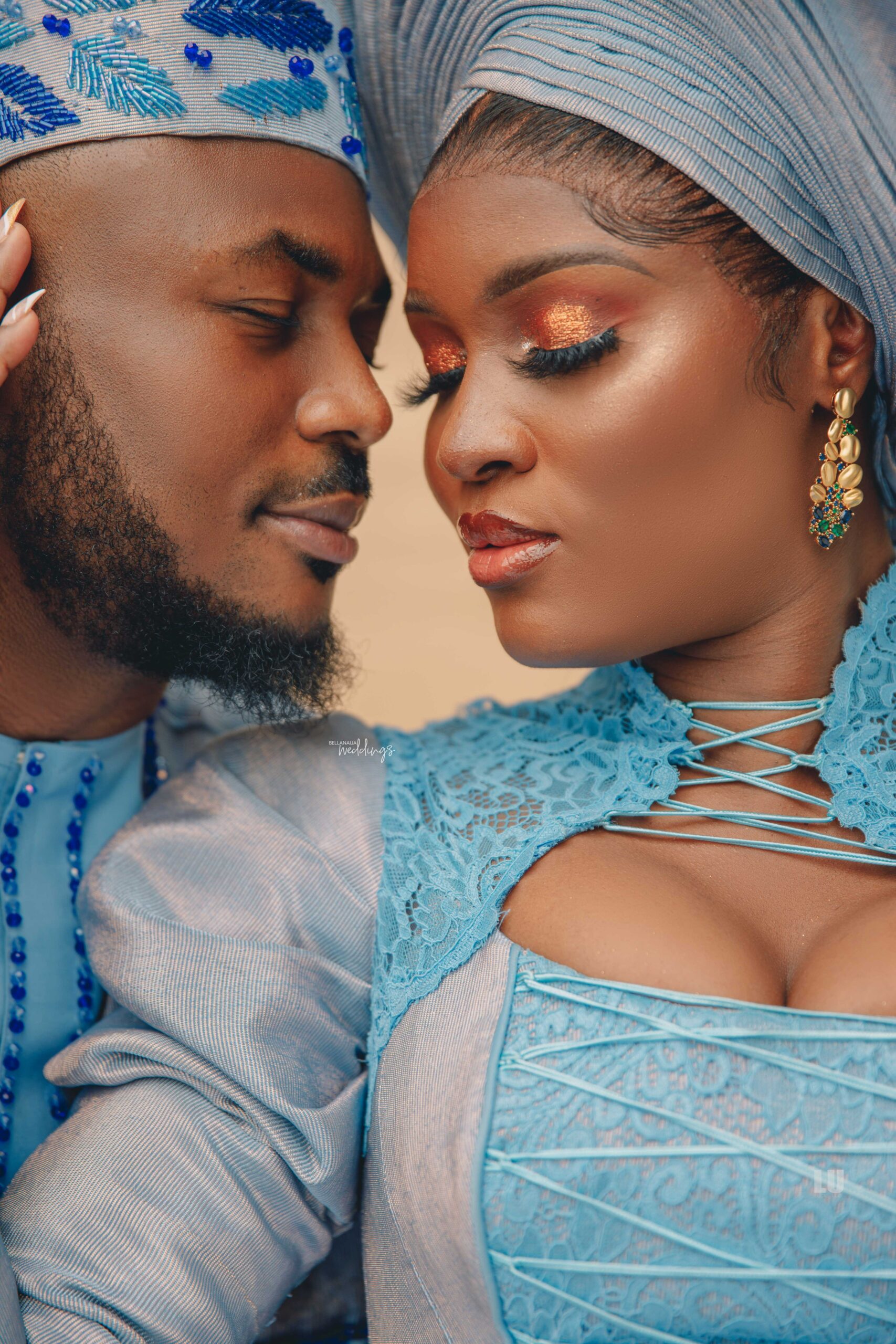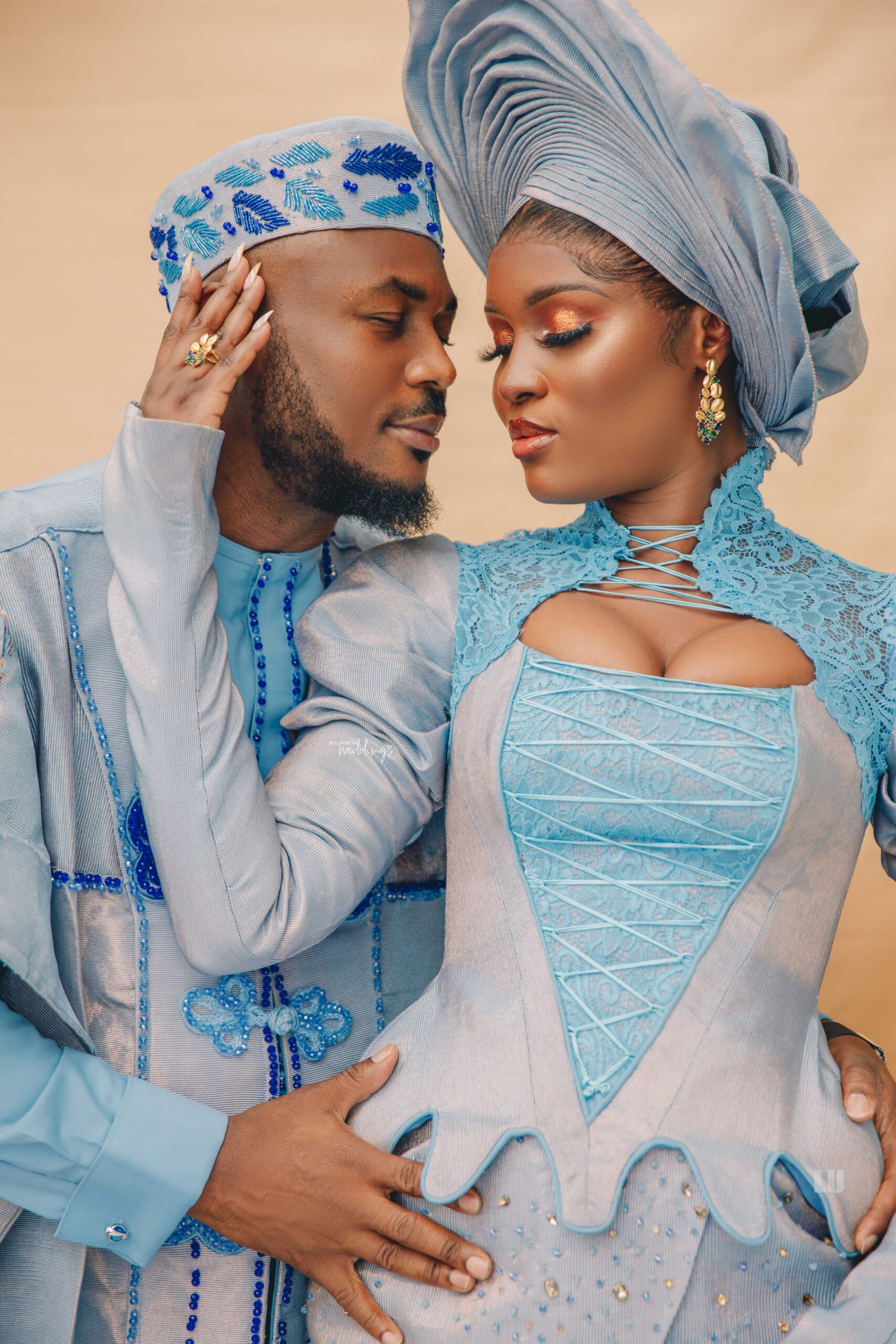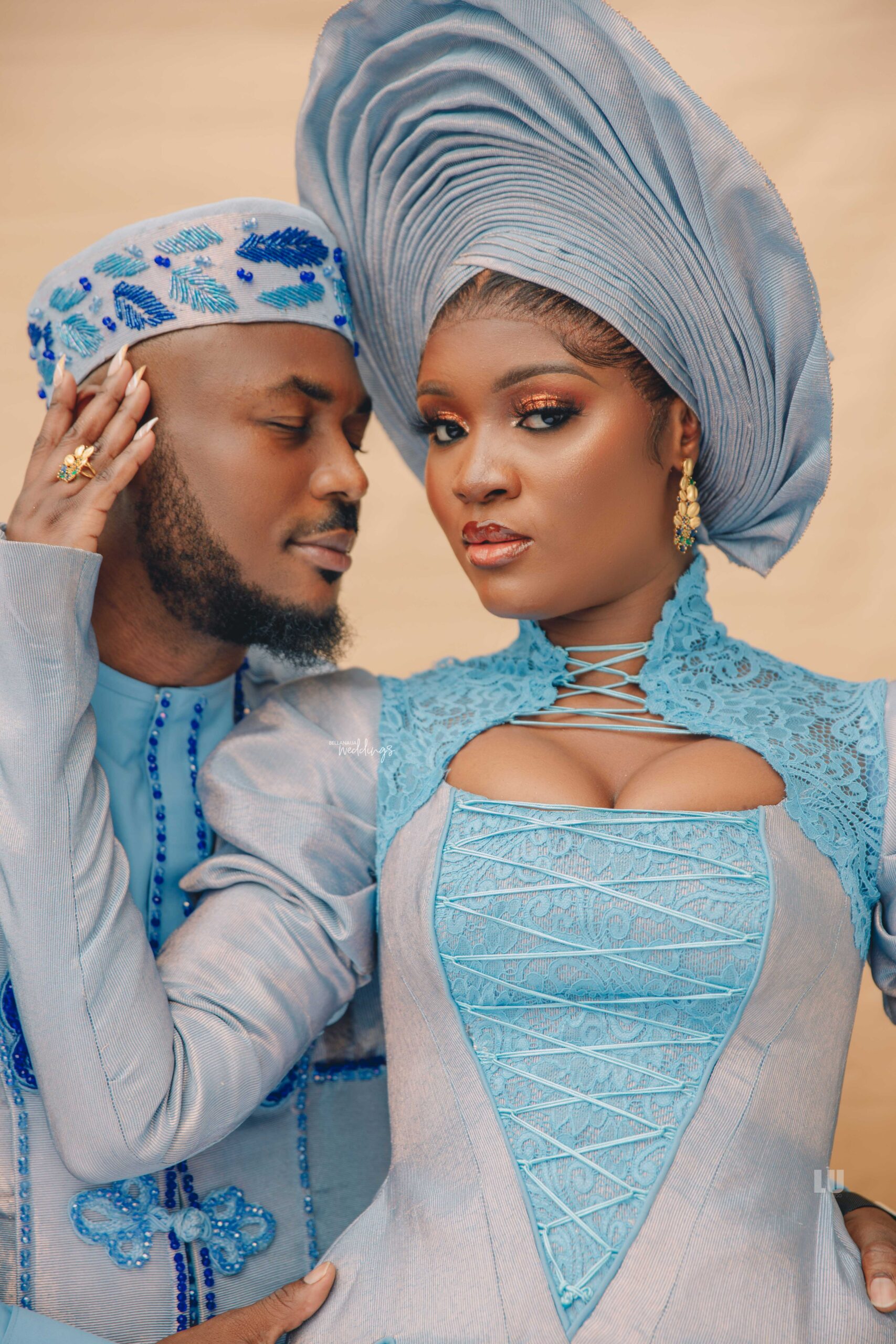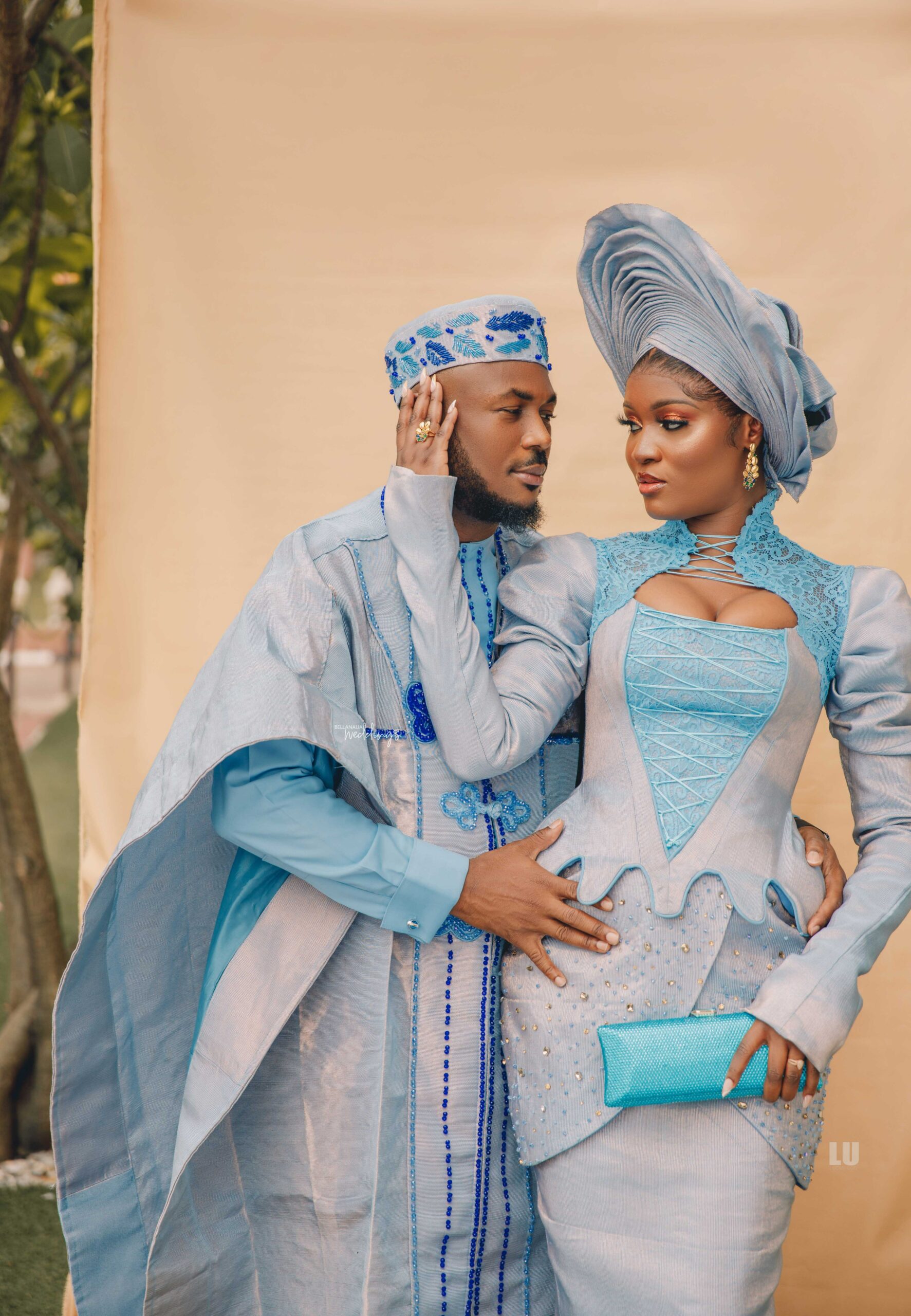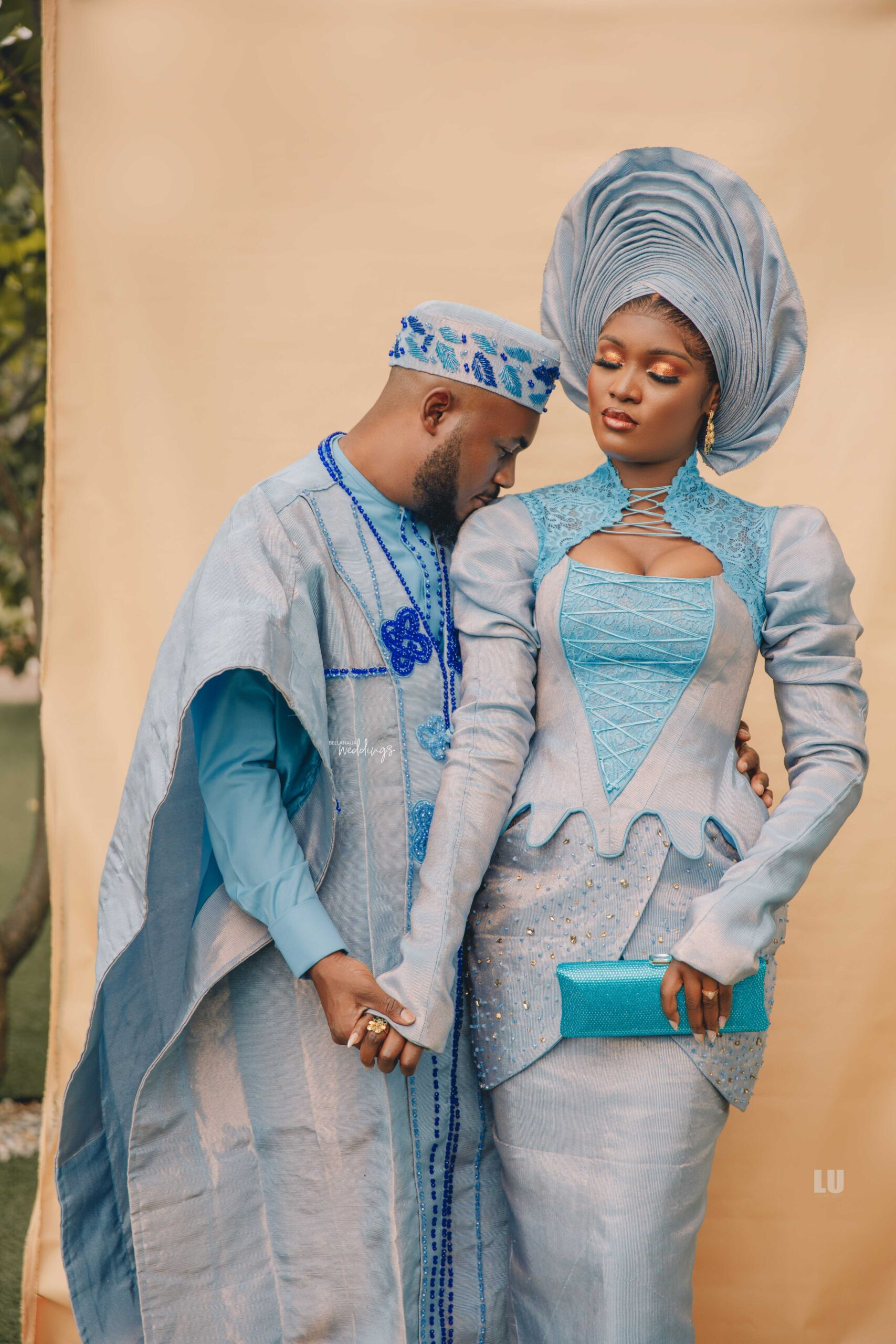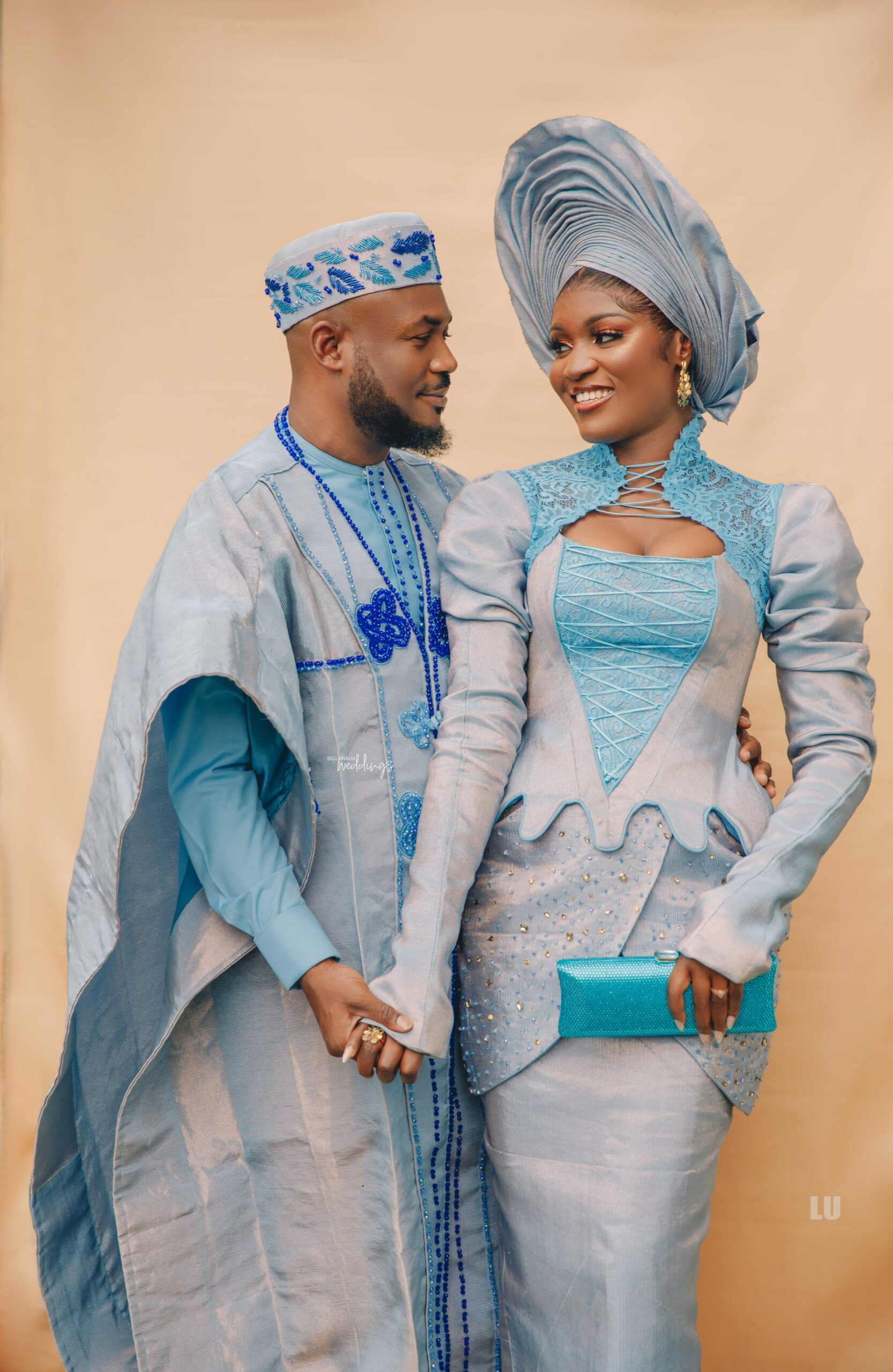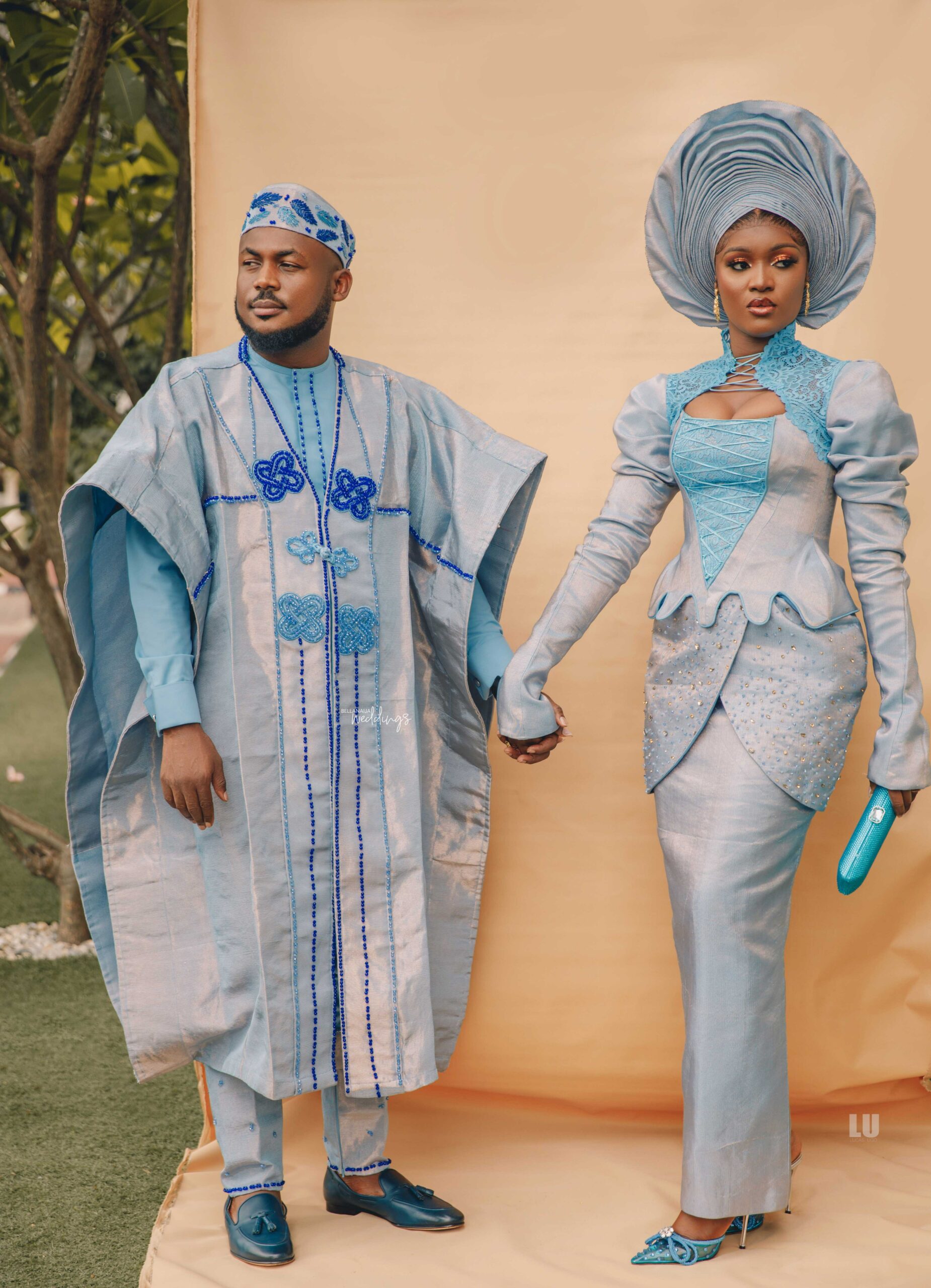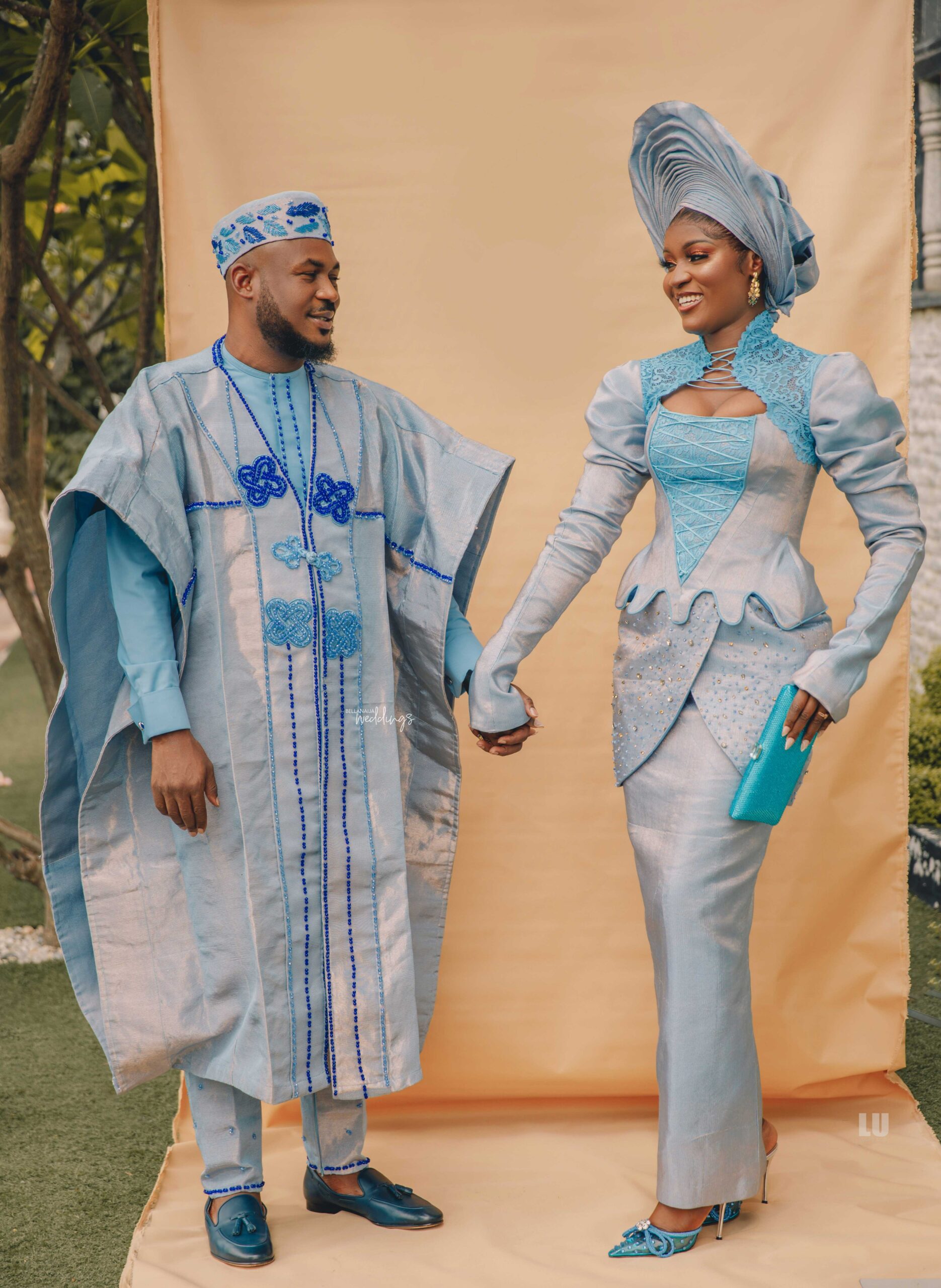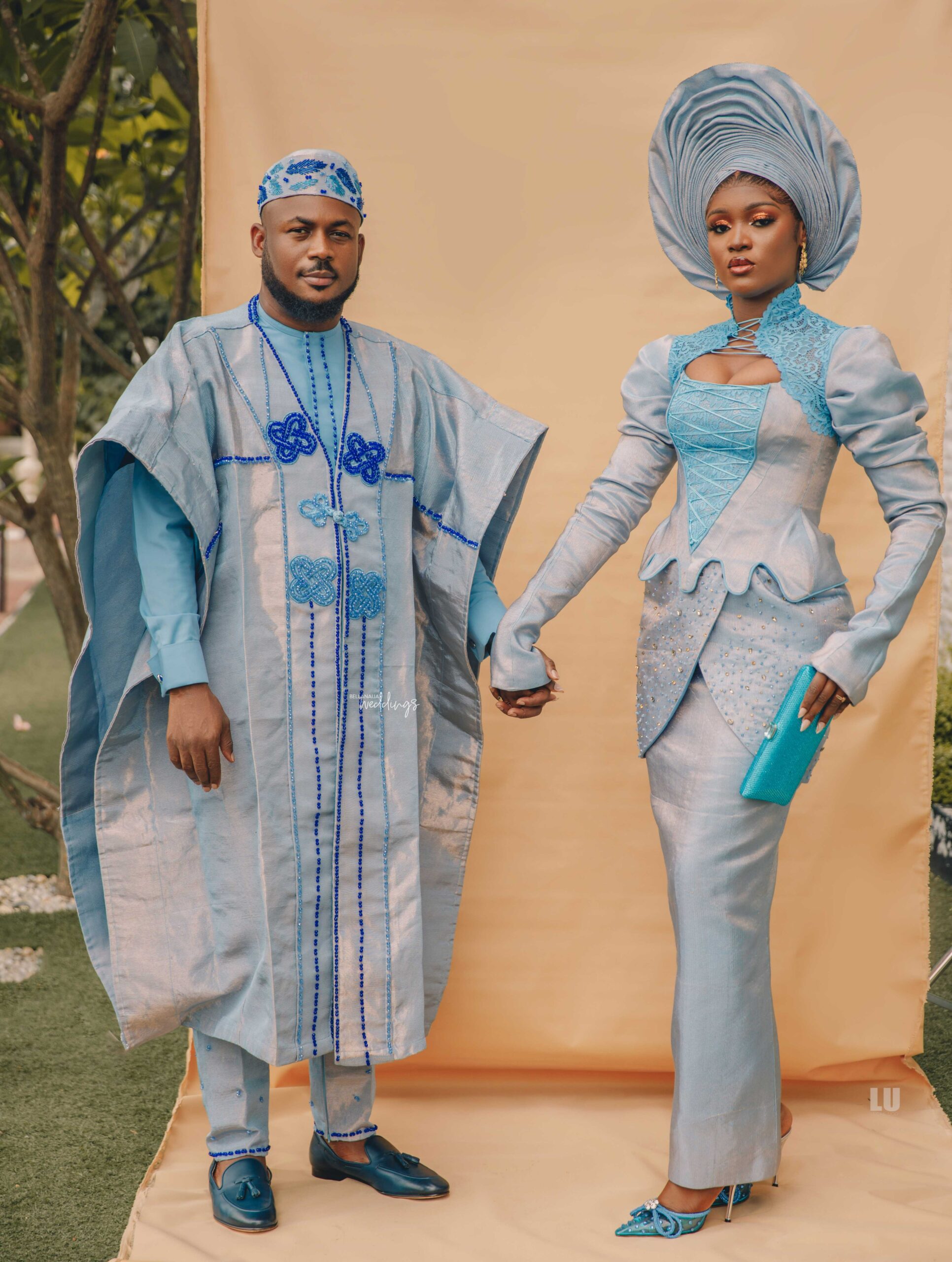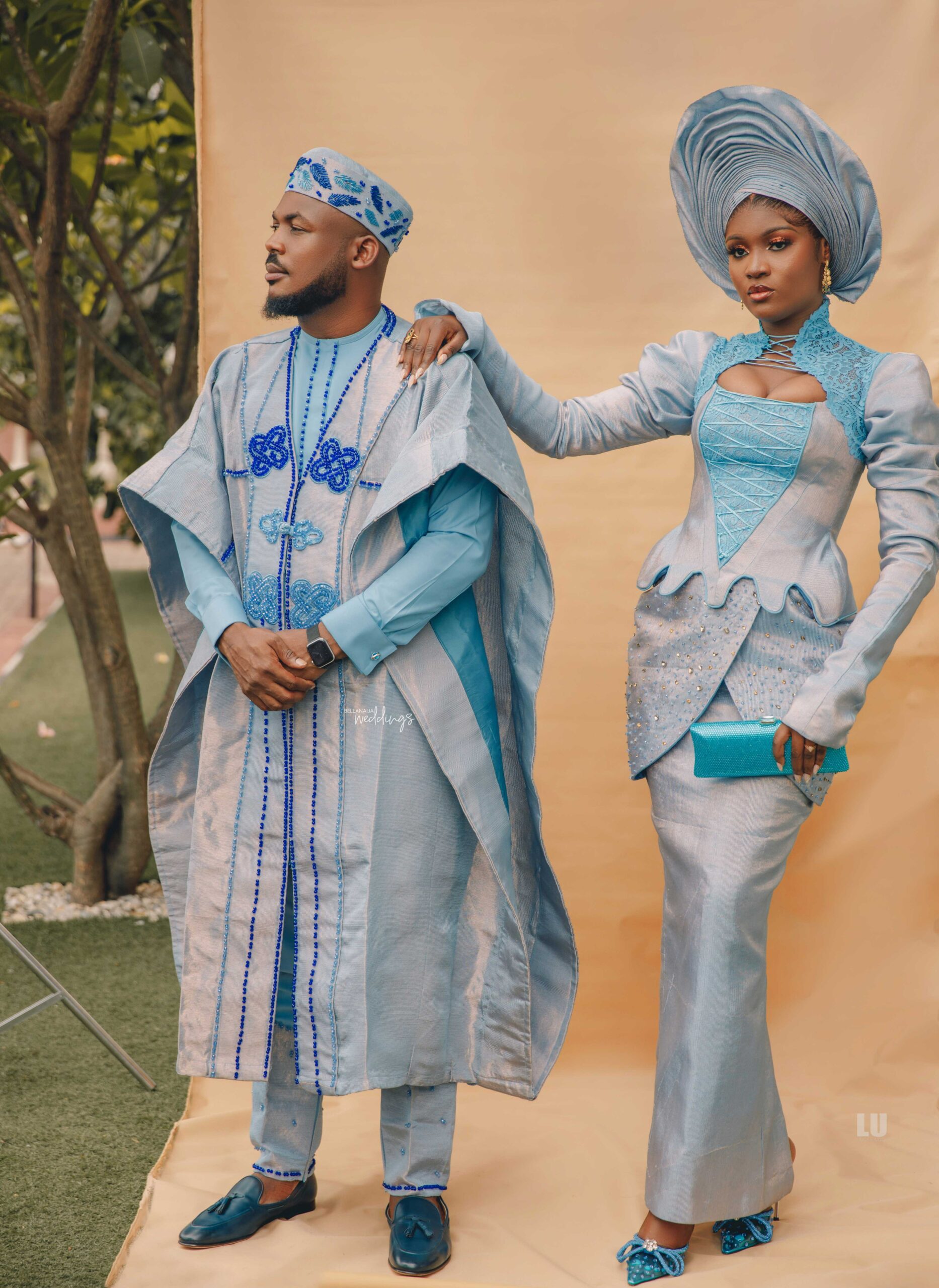 Credits
Bride @styletitudebyada
Groom @conradtech
Planner @yk_events
Makeup @asaaofficial
Hair @liisignature
Corals @tophertonyjewelry
Robe @geraldino_affrik
1st Outfit @geraldino_affrik
2nd Outfit @made.pieces
3rd Outfit @marveeofficial
Photography @lucasugoweddings
Videography @grandepicfilms