All the way from Ivory Coast with love!
Aida and her forever love, Lionel are the reason we are smiling today. Their love story and pre-wedding shoot are honestly beautiful. It's a story that started in 2008 via MSN and was built on their lasting friendship.  When they met for the first time, Lionel says it was love at first sight. But then, the bride-to-be shares all about it below.
You can see all the pictures from their pre-wedding shoot in Santorini and Paris below and then catch up with more love stories here.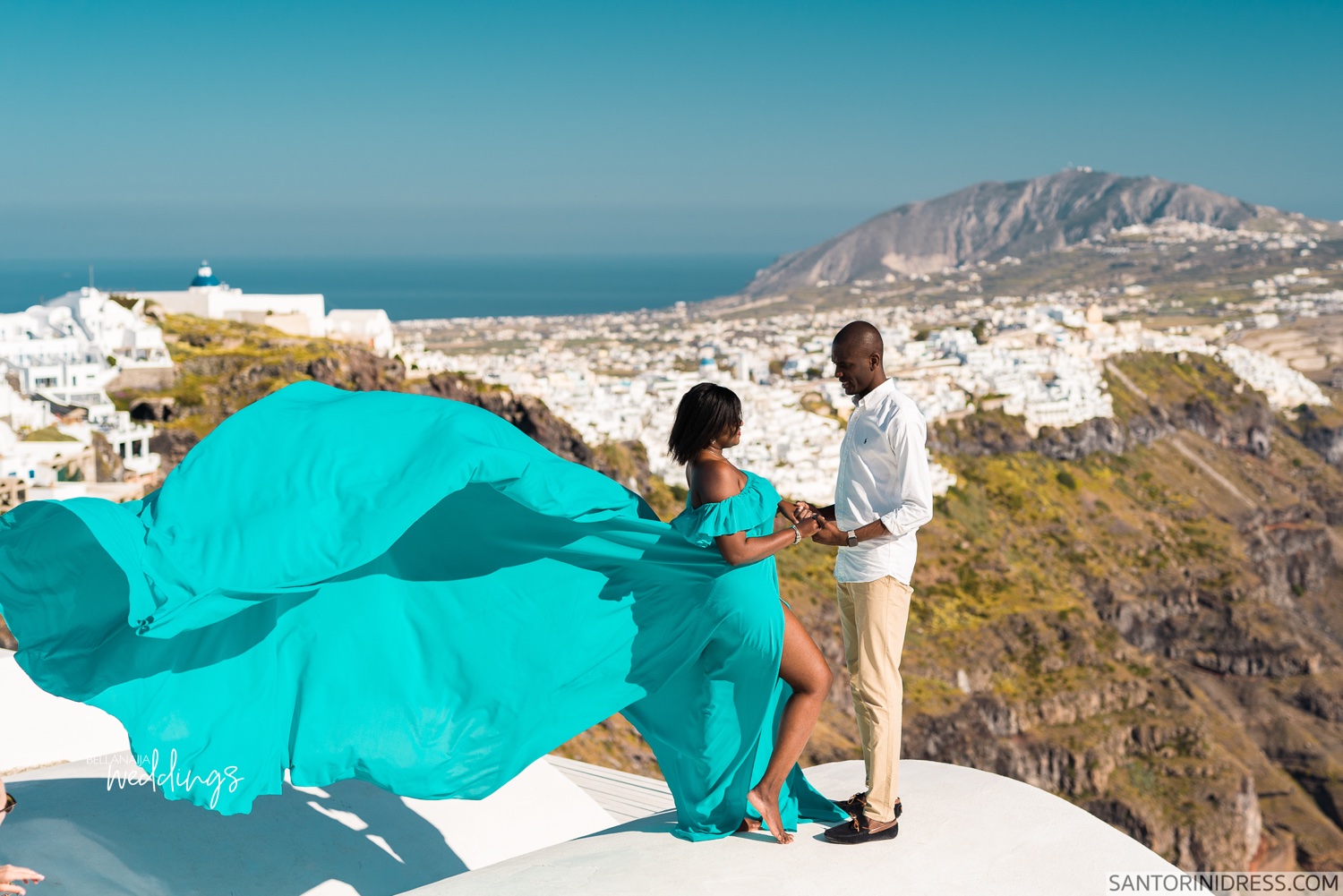 Here's how they met according to Aida:
Lionel and I met in 2008 through a mutual friend via MSN but we lived in different countries. From 2008 to July 2009 we spoke on the phone every day before our face to face meeting, we even slept on the phone sometimes. When we met it was really love at first sight "according to Lionel" and we have been walking together since then and never left each other's side.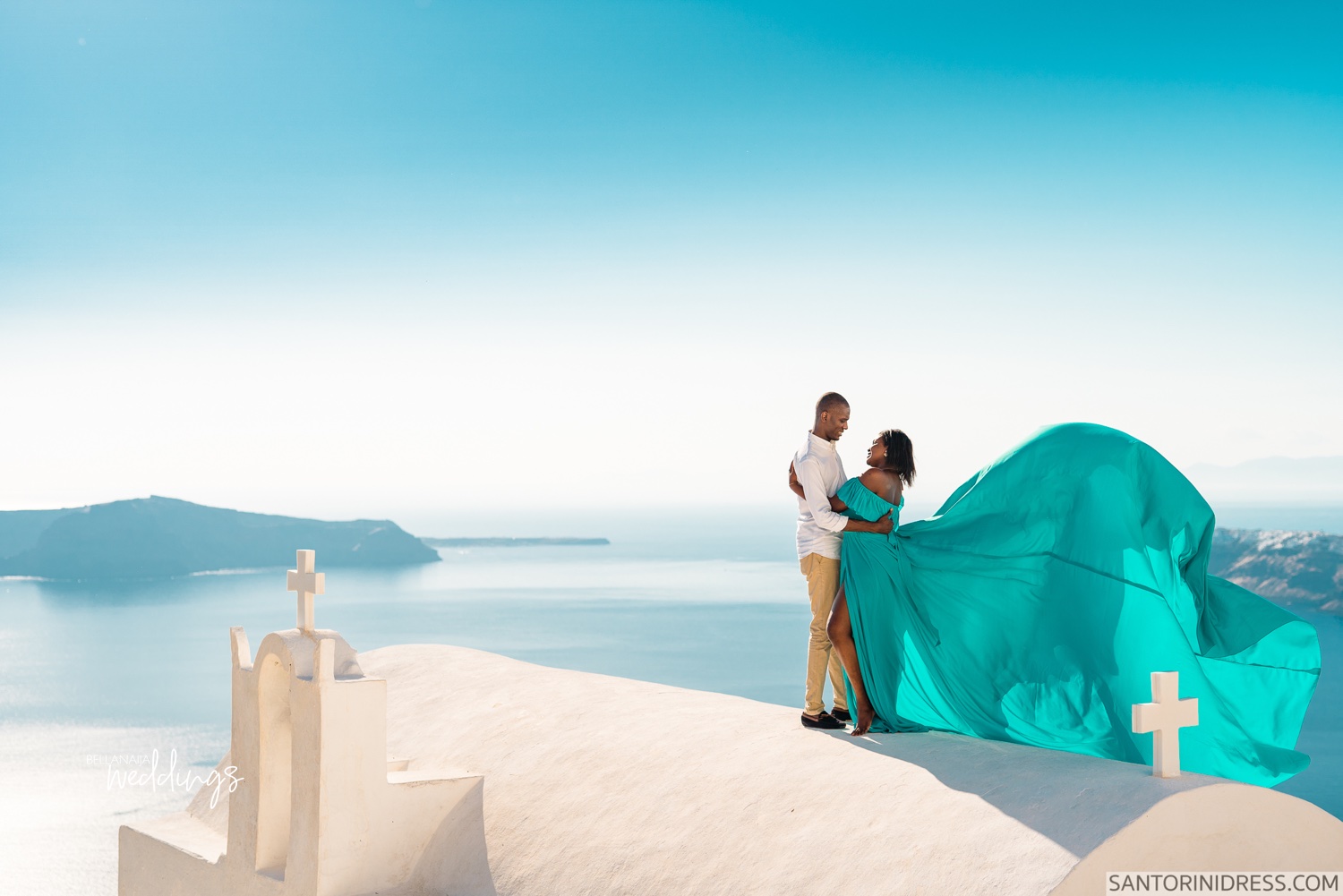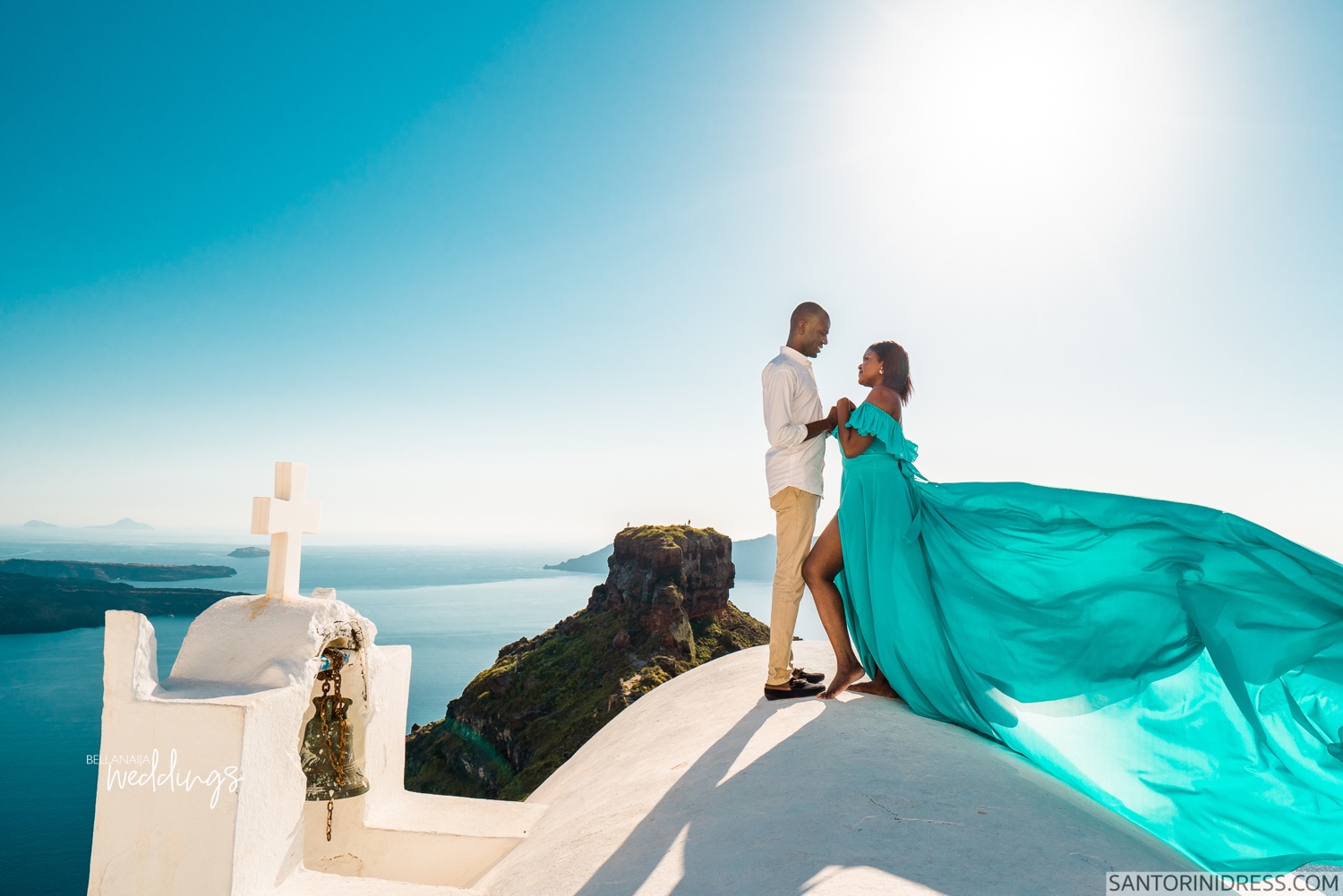 Lionel asked me in marriage in January 2018. It was magical, he organized a surprise for my birthday with my boss, friends and families in France and Cote d'Ivoire. He had put in vacation days at work for me without me knowing. I was going to work when he asked me to pack my bags for a surprise trip on the same day, all I knew was we were going to a sunny destination, Cote d'Ivoire our country of origin. I thought it was a surprise for my birthday because our very close friends came all the way to Côte d'Ivoire and it turned into a marriage proposal. It was one of the most beautiful moments of our lives. Back in Paris, we started preparing our destination wedding in Greece.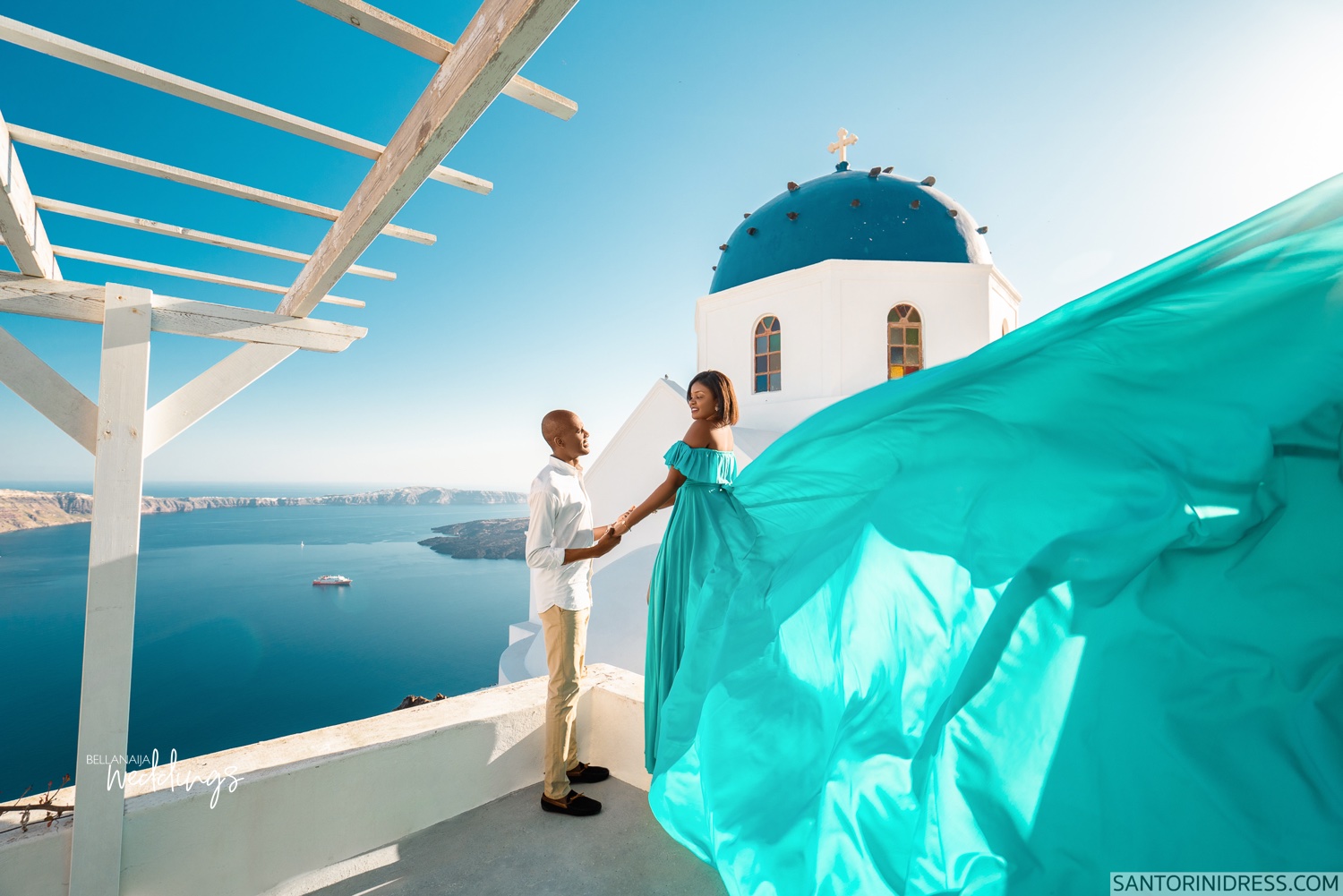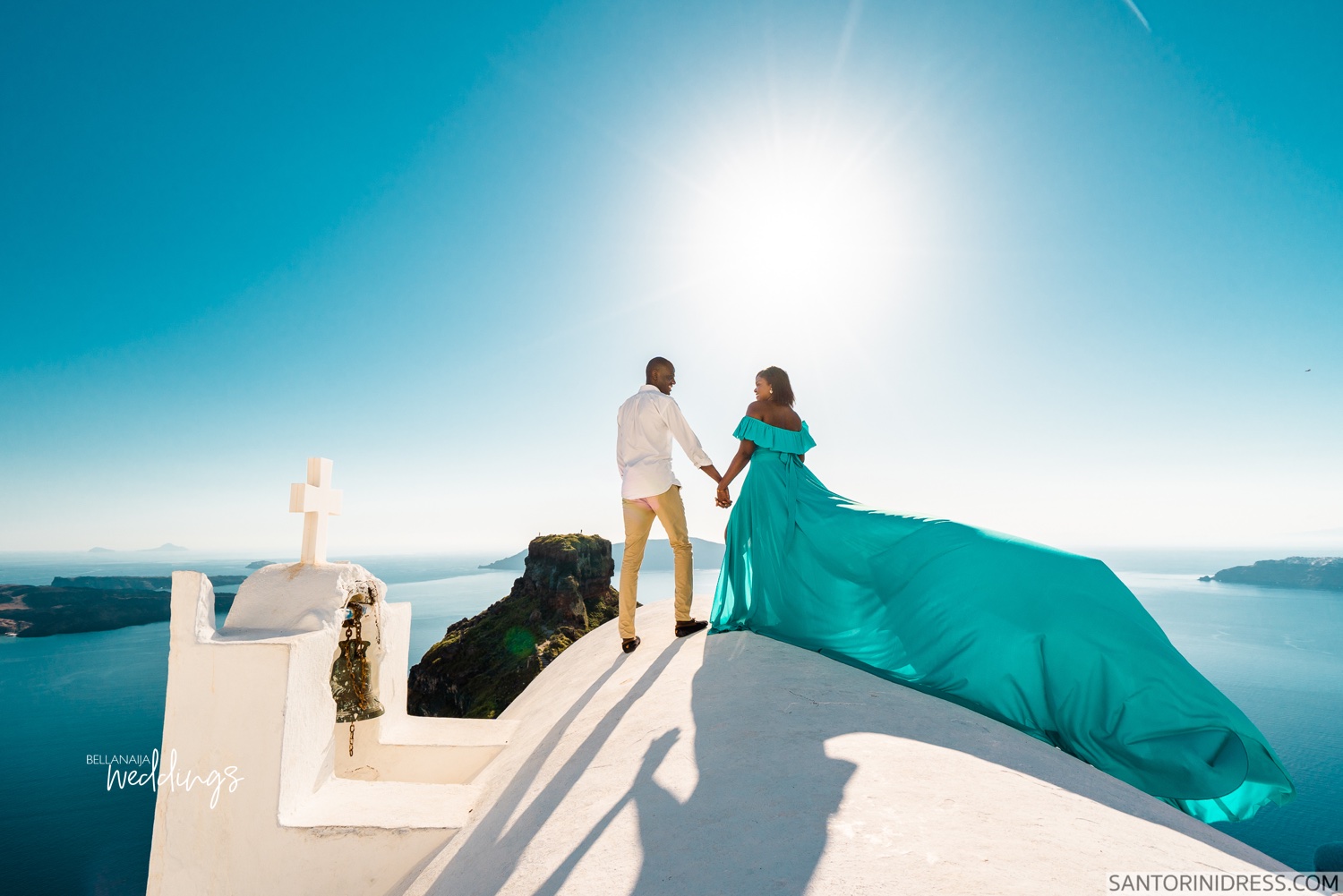 Credits
Bride-to-be: @aidoushn
Photography & dress: @santorinidress