We love the beautiful phenomenon called love! And what better way to begin the day than with sweet doses of love in bright and beautiful colours?
Today, we're celebrating lovebirds, Amaka and Gozie who found love in each other's arms, thanks to a mutual friend and decided to take it down forever lane. After their vibrant Igbo traditional wedding, the two went on to seal the deal at the altar and it was all shades of beautiful.
From the morning prep to the reception and after party, #TheChocolateWedding was a true burst of love and fun. You should totally take in all the beauty yourself.
Enjoy Amaka and Gozie's white wedding photos and love story below.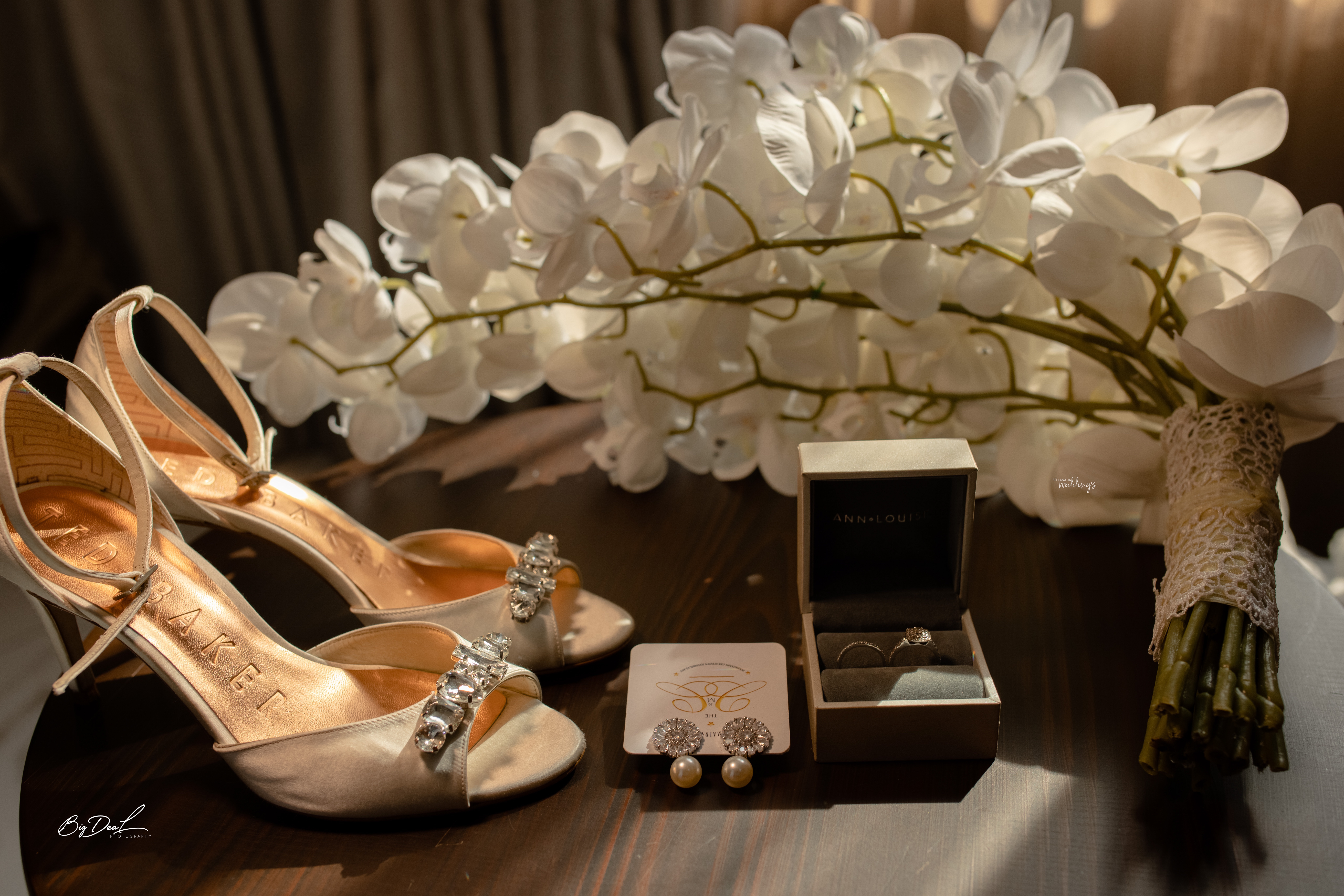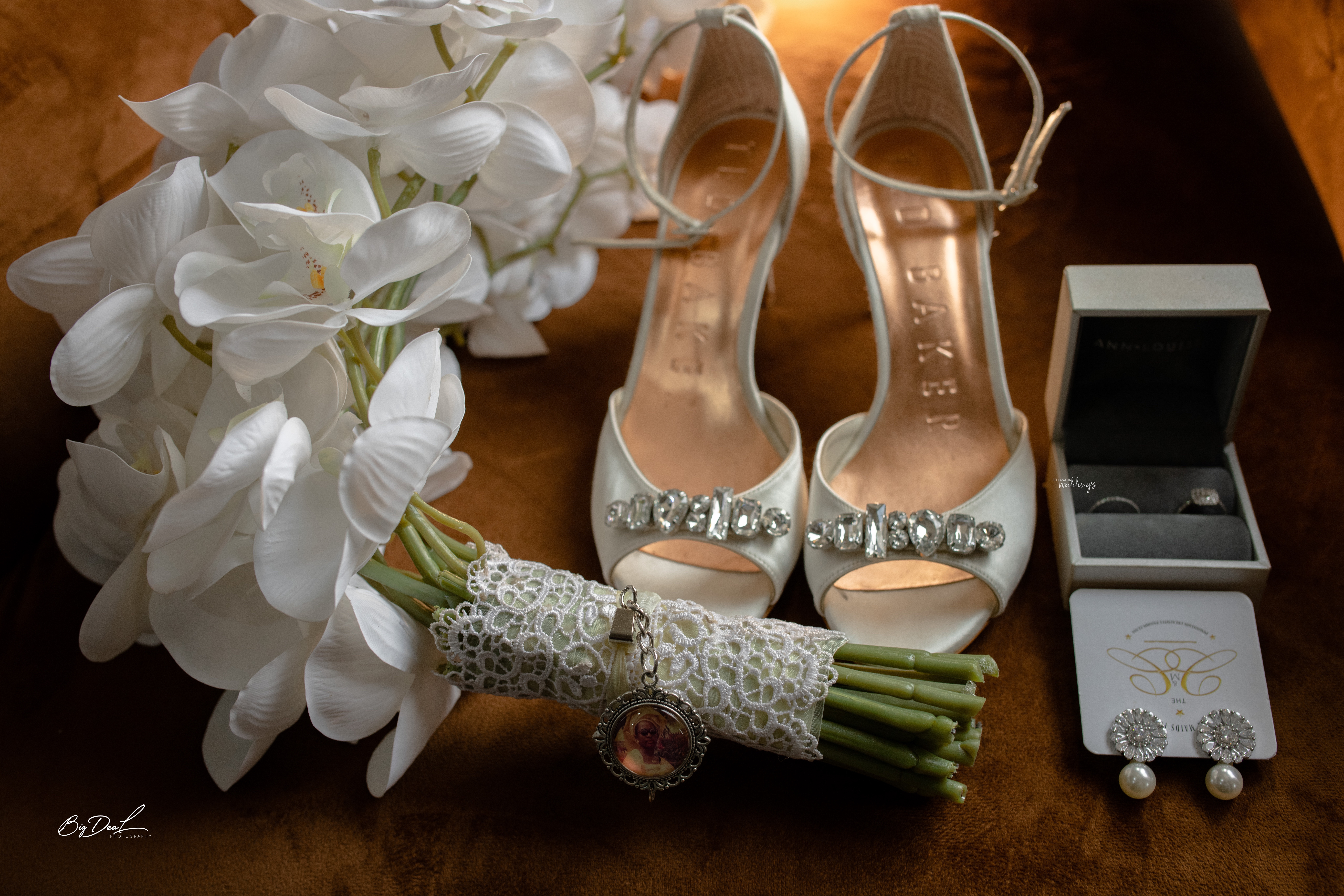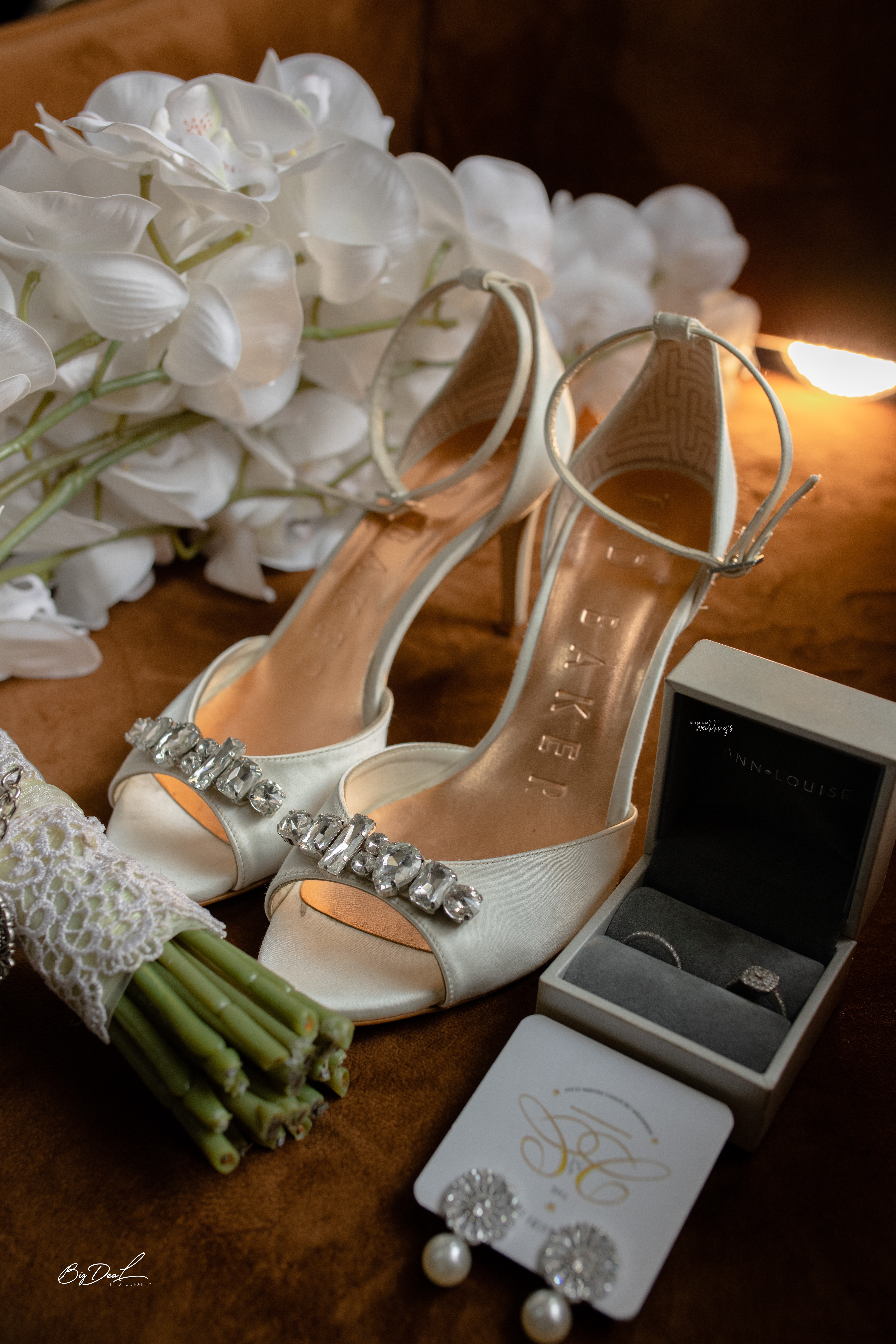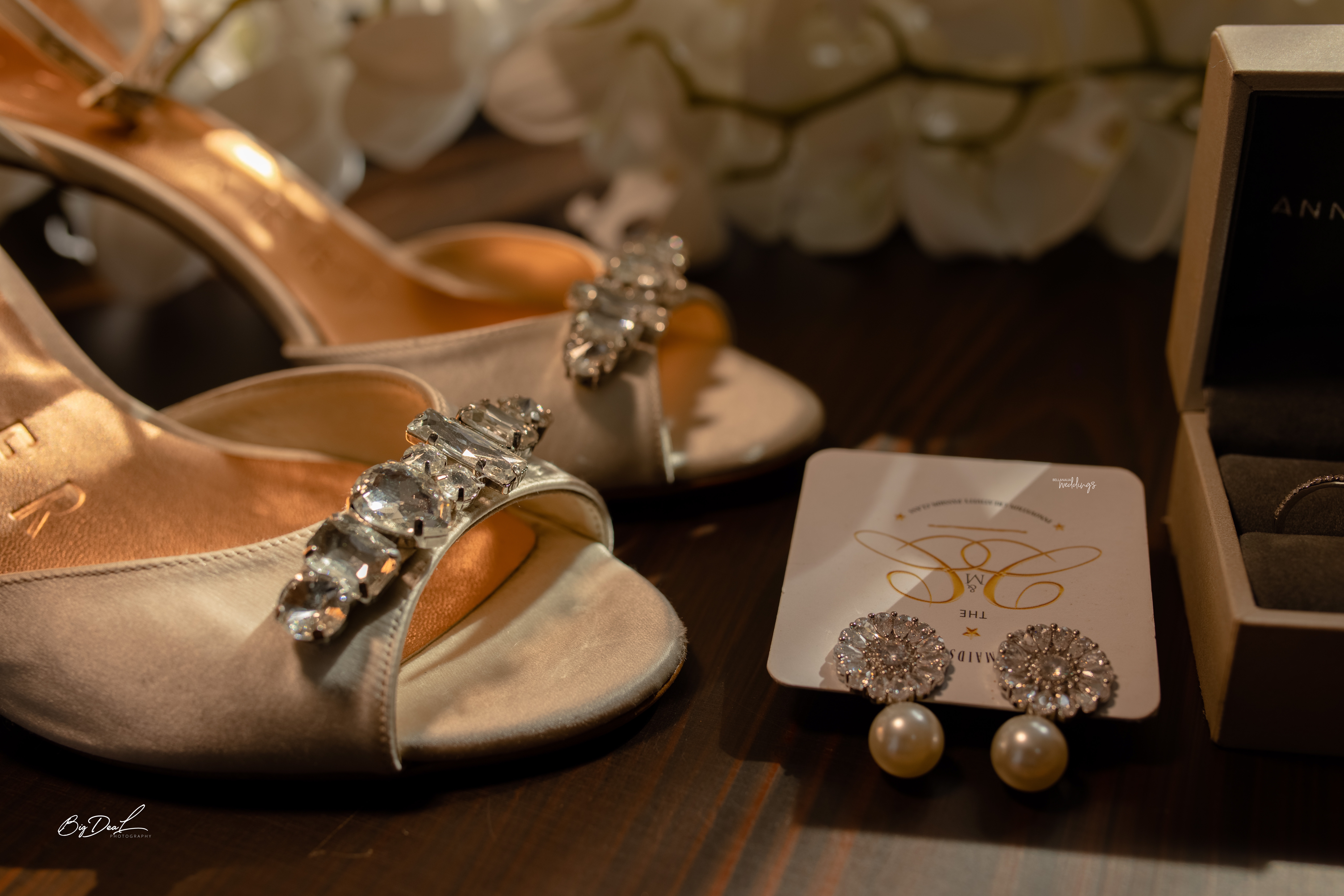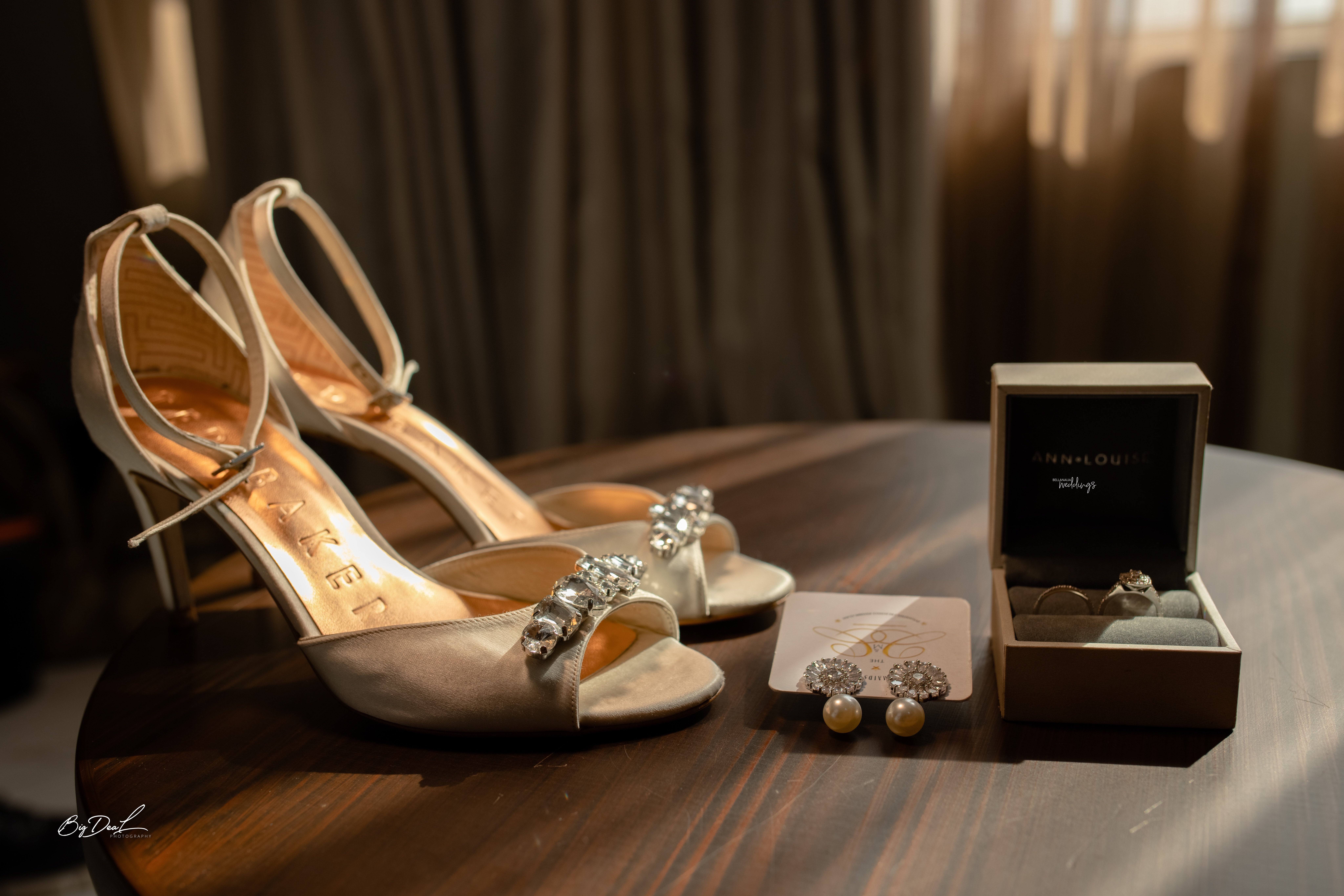 Their love story as shared by Amaka:
I had just left a 5-year relationship in 2019 and I wasn't really looking to get into another one. I was at the point where I needed a breather. So I threw in all my attention and energy into my makeup business then. Then, a good friend of mine introduced me to Gozie and said, "oh I have this family friend. He is a great guy and I think you both will get along really well". Truth is, I wasn't really ready to be served breakfast, so I was a bit hesitant especially after I saw his pictures. He was tall, dark and handsome. An actual spec! My spec. However, I decided to taste the waters and see. The first time he called me, he said, "Hi, My name is Chigozie. But I'll have to call you right back because I'm currently in the kitchen making a potato and shrimp salad. Don't worry, I'll share pictures with you when I'm done".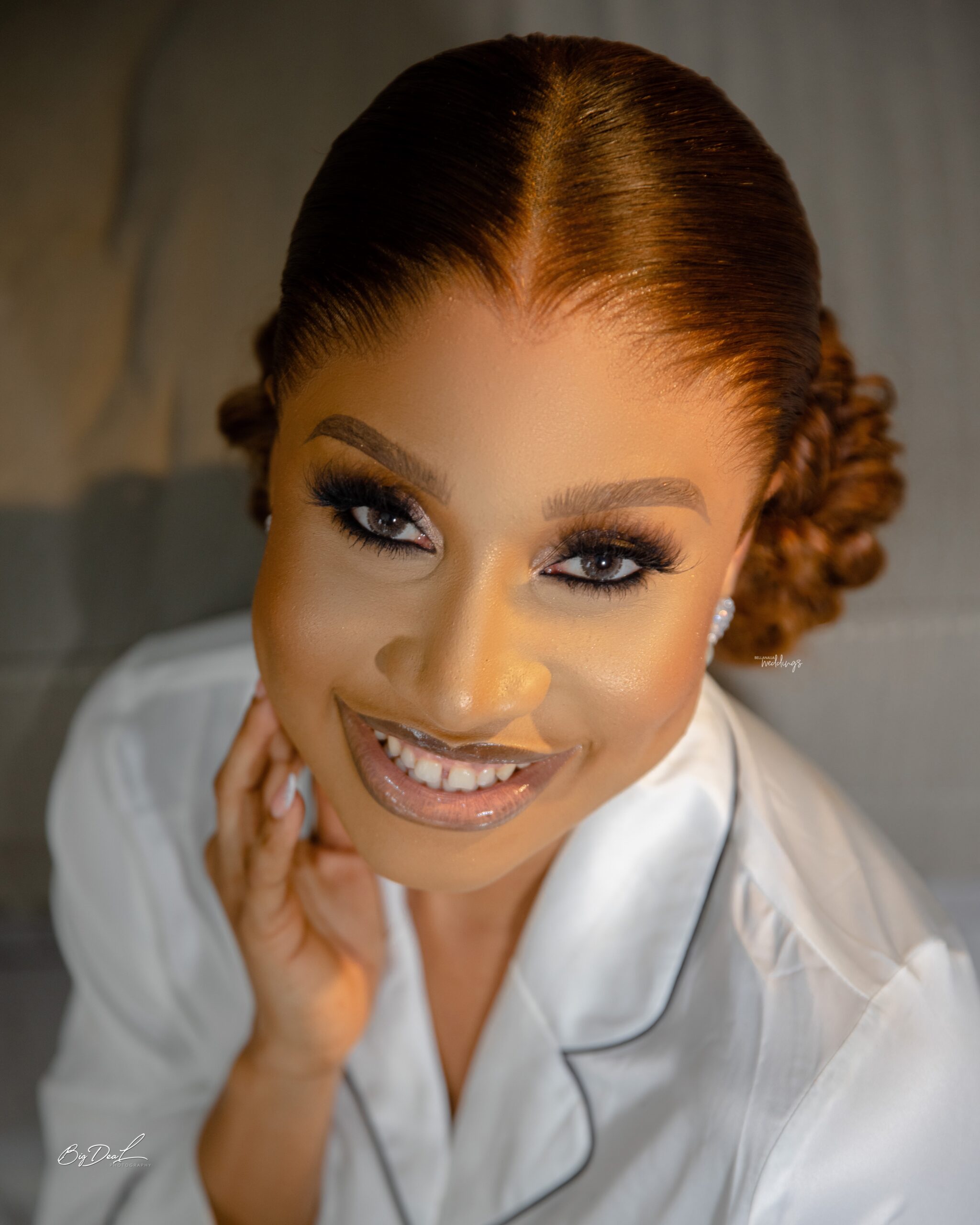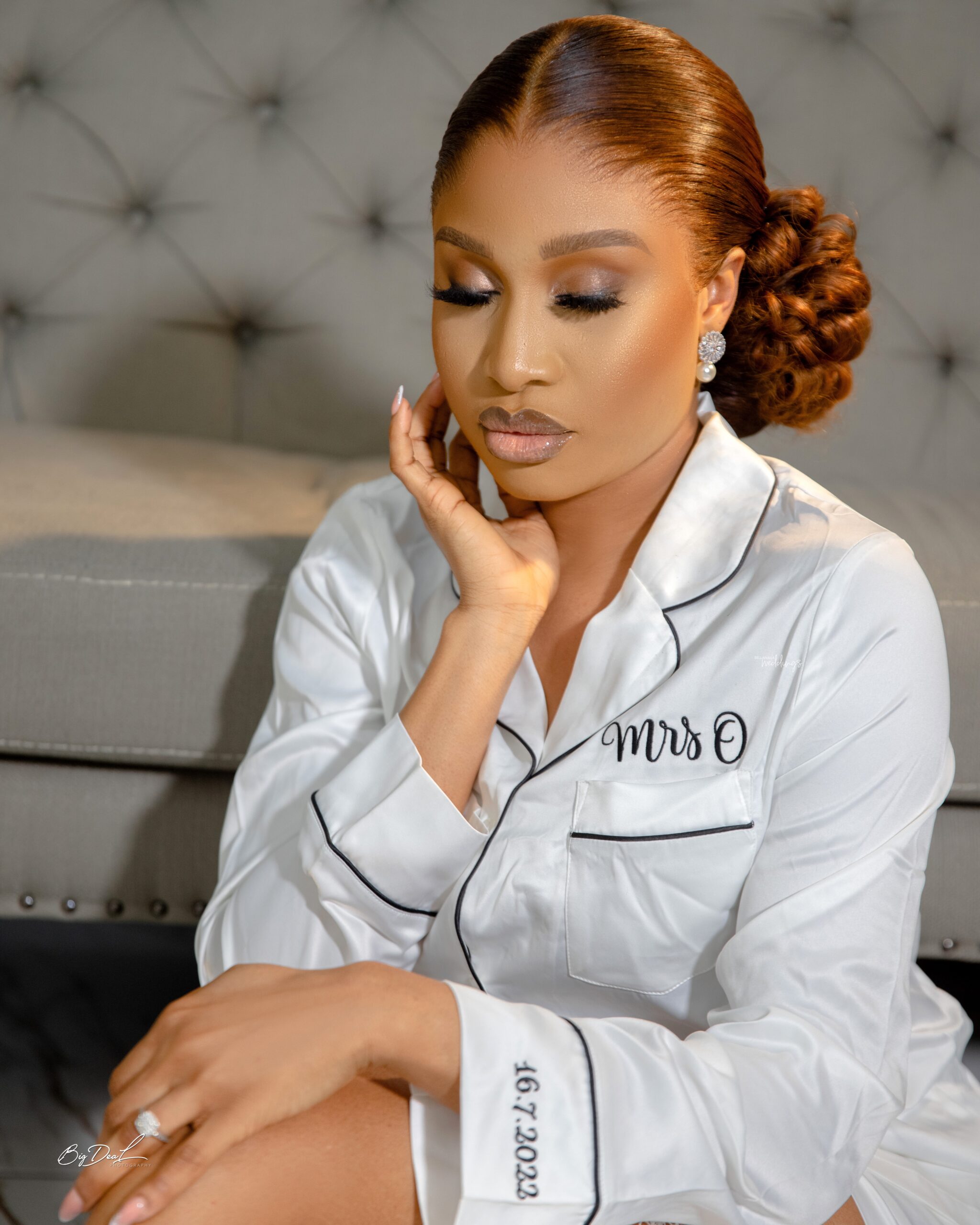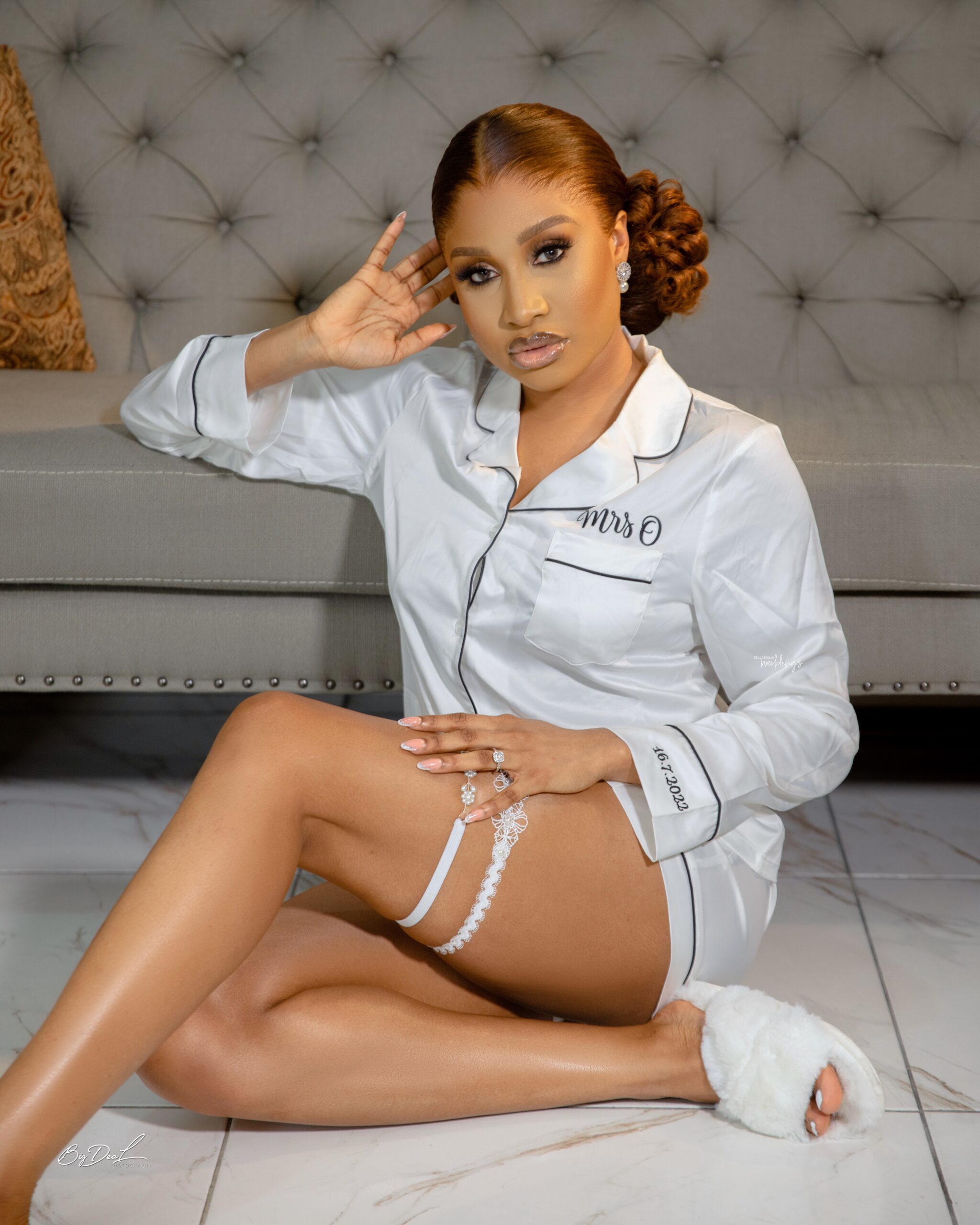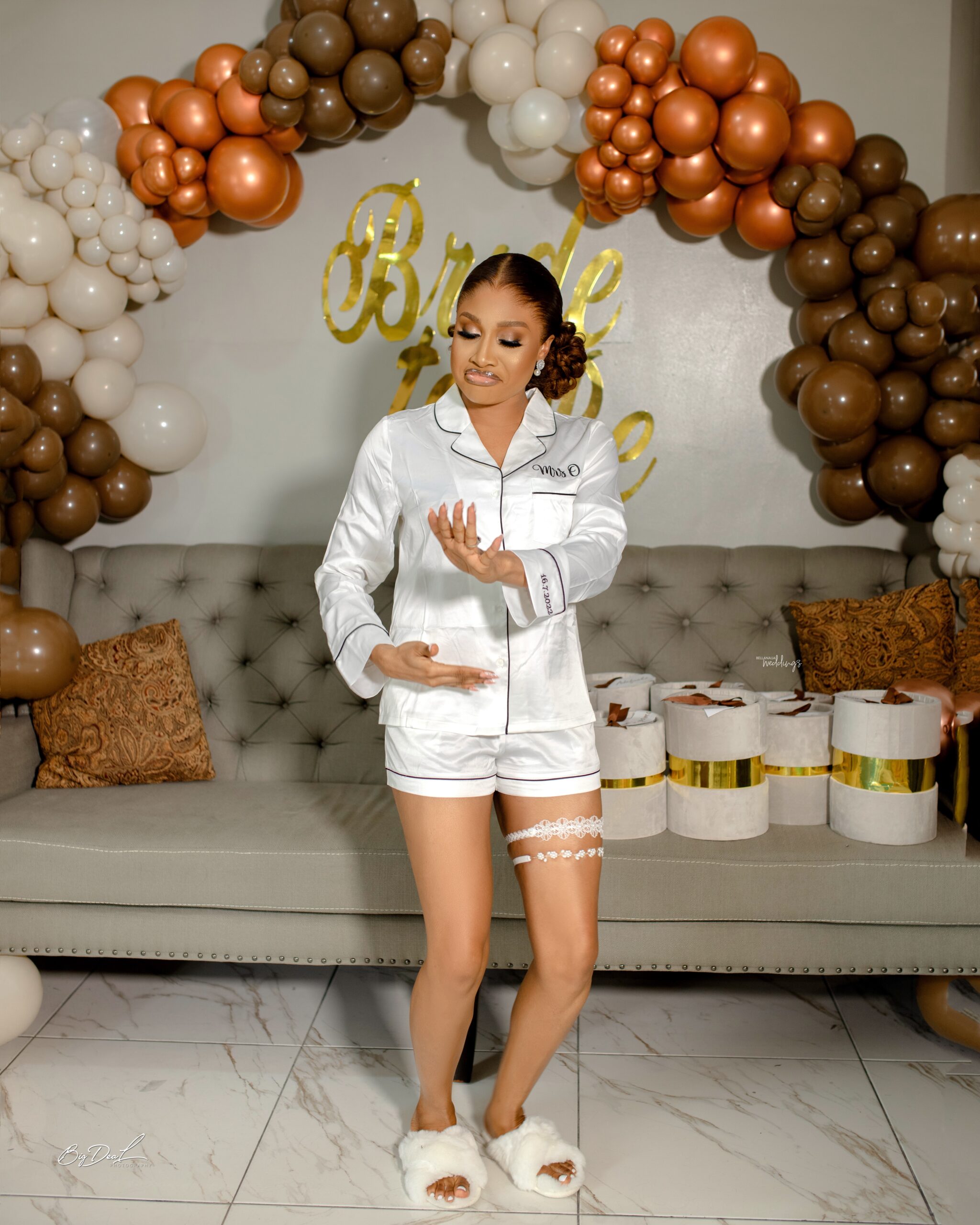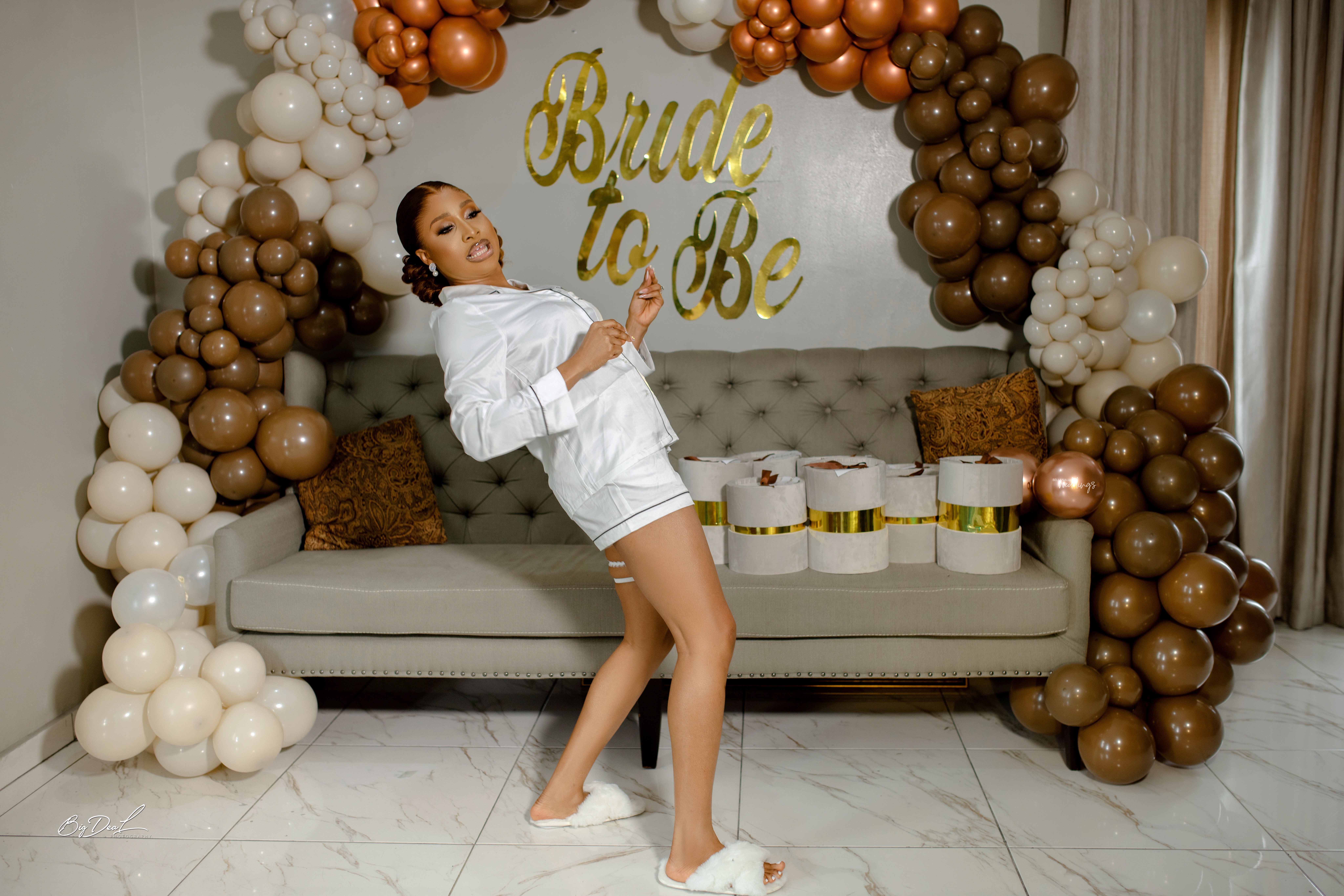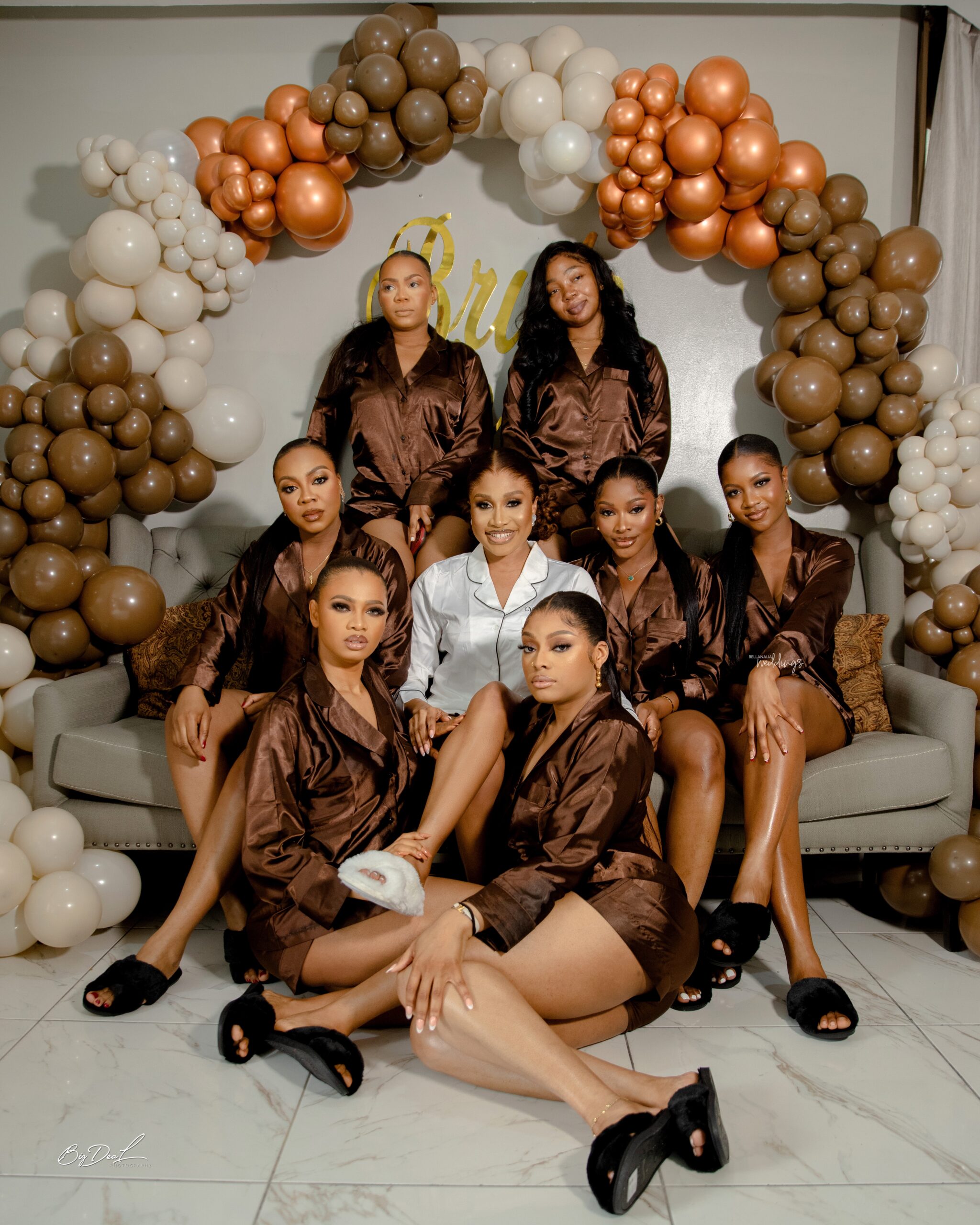 I was a bit taken aback at the introduction but also curious. He called me back that evening and we spoke extensively. It felt like we had known ourselves in a previous lifetime. We were in different states and since we hadn't met physically, (covid really a number on us), we had to rely solely on video calls and phone calls. He was like my best friend, especially at a time when there was so much uncertainty around the world. Fast forward to when the lockdown was easing out, we arranged to meet ourselves and boy!! Our first meeting was explosive! Meeting our selves made us grow more fond of each other, and he remains the most handsome man I have ever set eyes on. One of the things that endeared me so much to him is how respectful Gozie is, he is such a gentleman.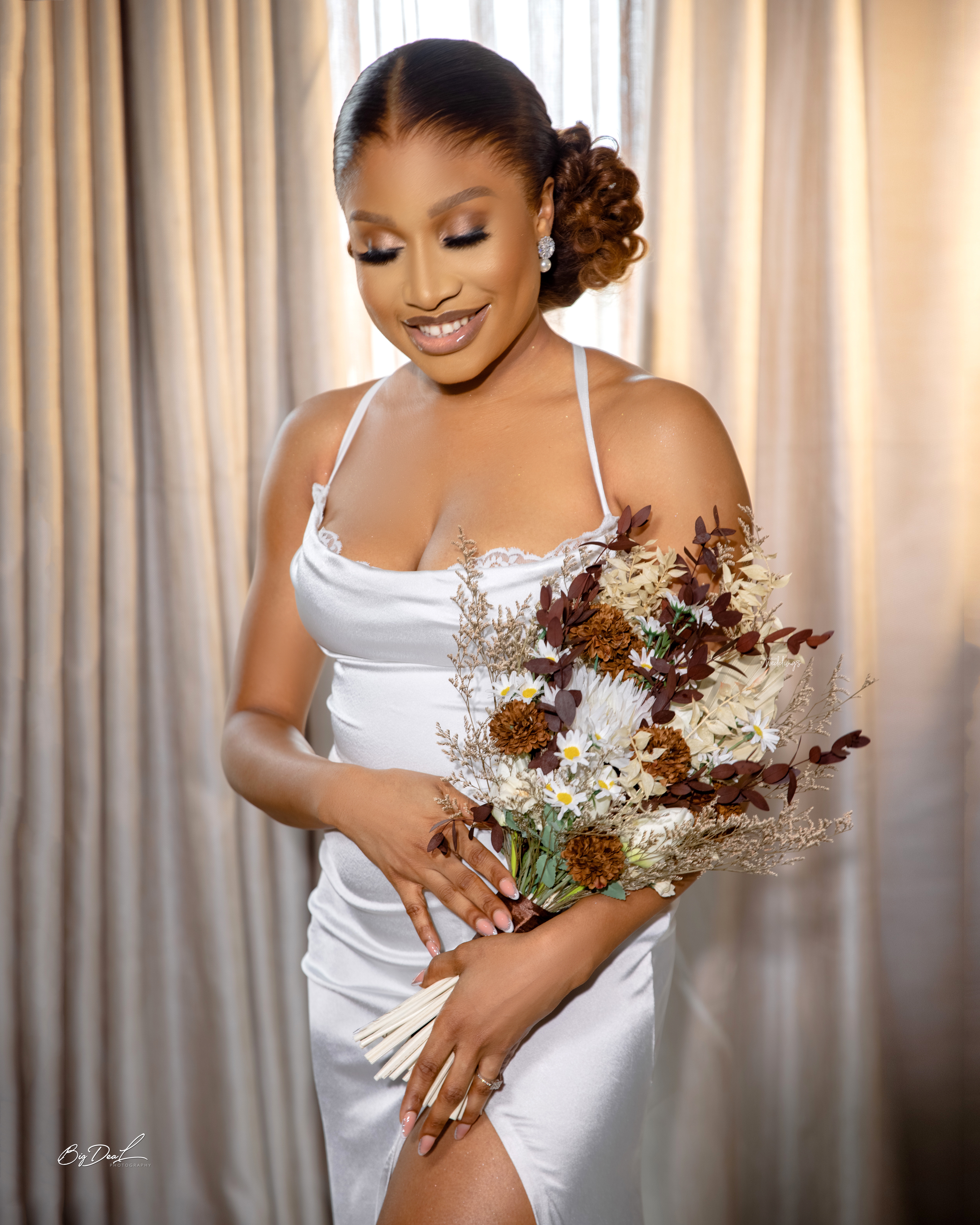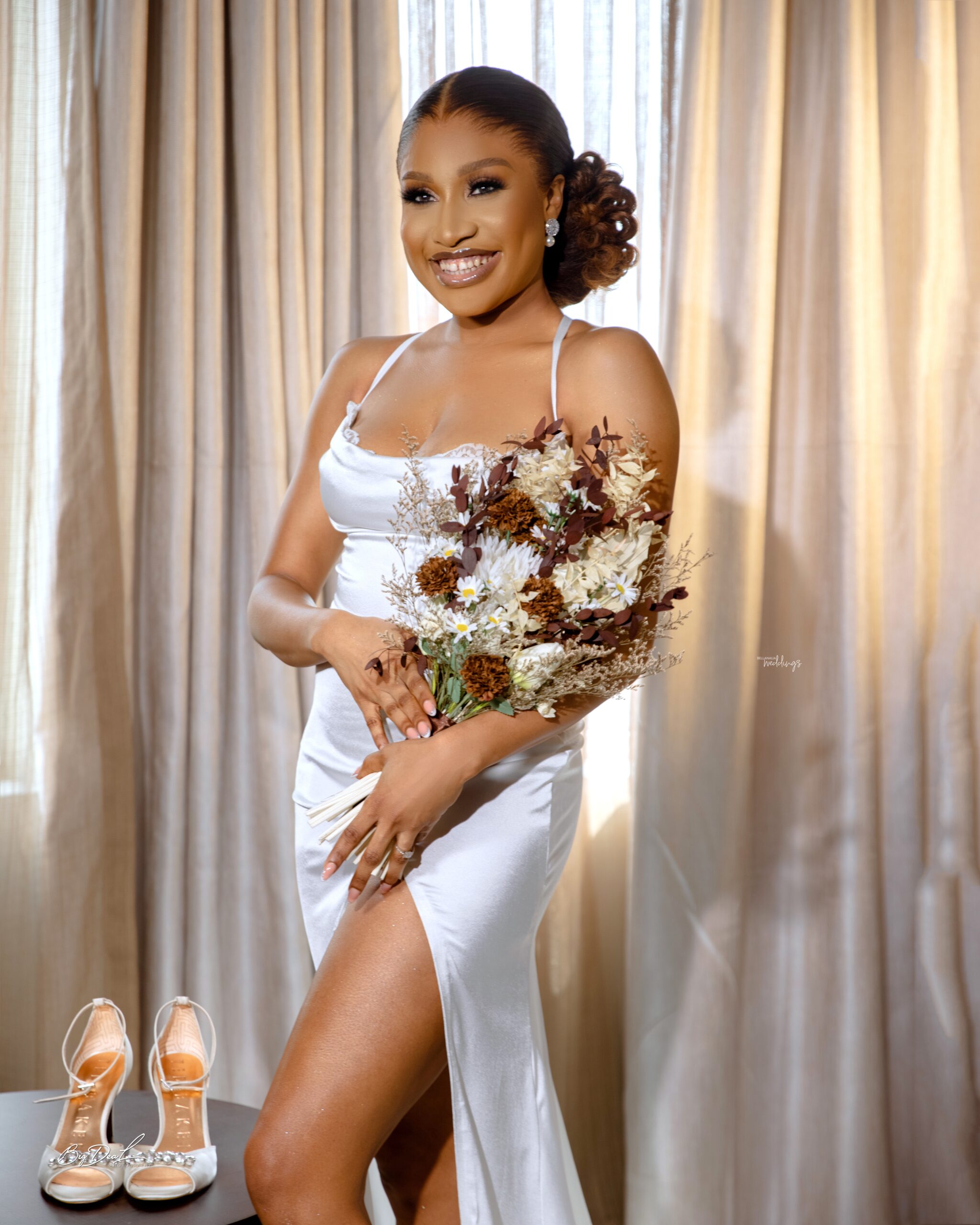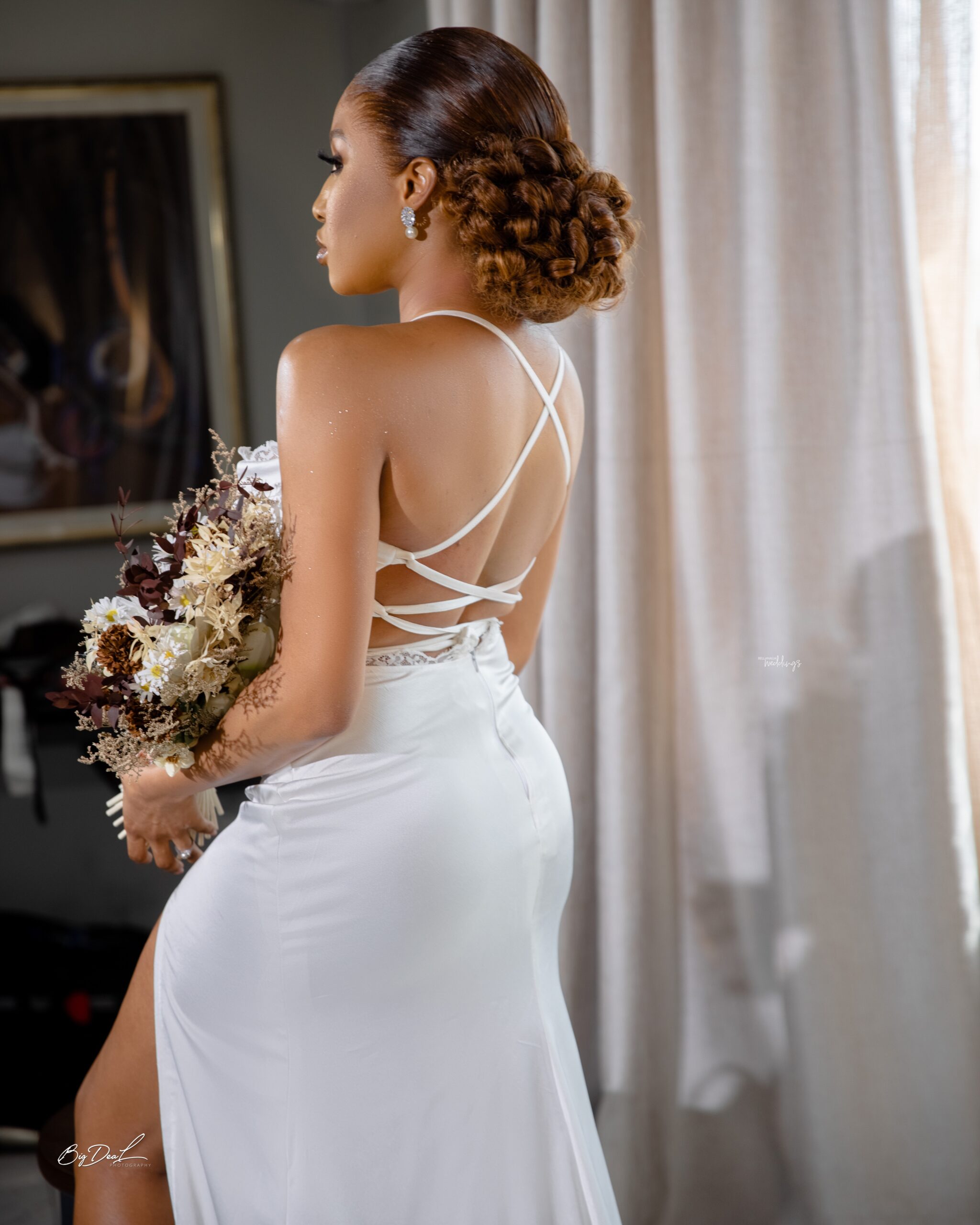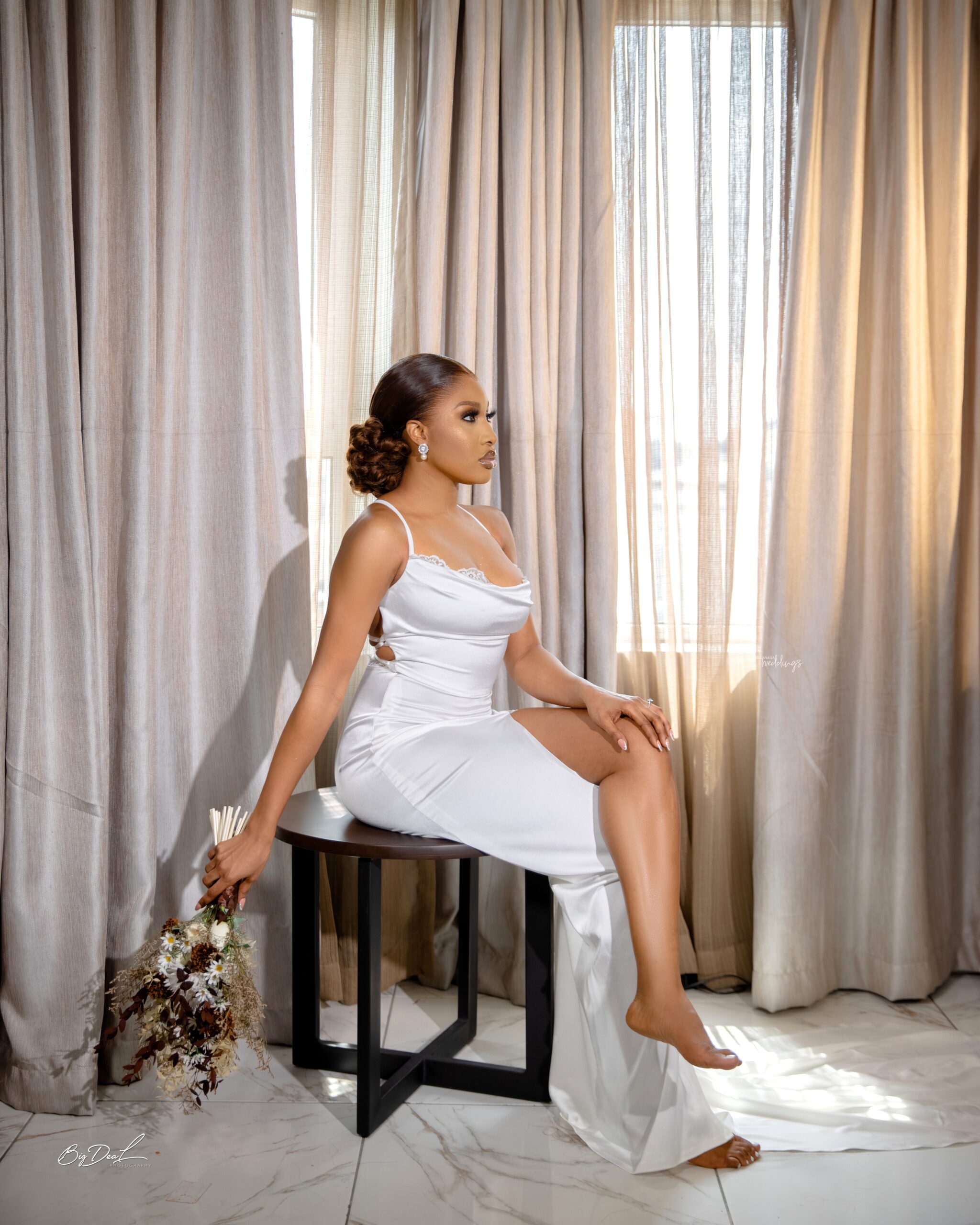 Further to our meeting, we realized that our families had some history and it seemed like everything was working out for us and propelling us into a future together. Of course, we had our fights here and there as we were two different and highly opinionated people coming together. But we were also intentional about what the big picture was, so we never took our eyes off the goal! It was during one of my visits to Gozie that he asked me to marry him with the most beautiful ring I had ever seen! It was a no-brainer as I said yes to him, and now here we are and I bless the road that led us here.
An elegant bride in every sense of the word!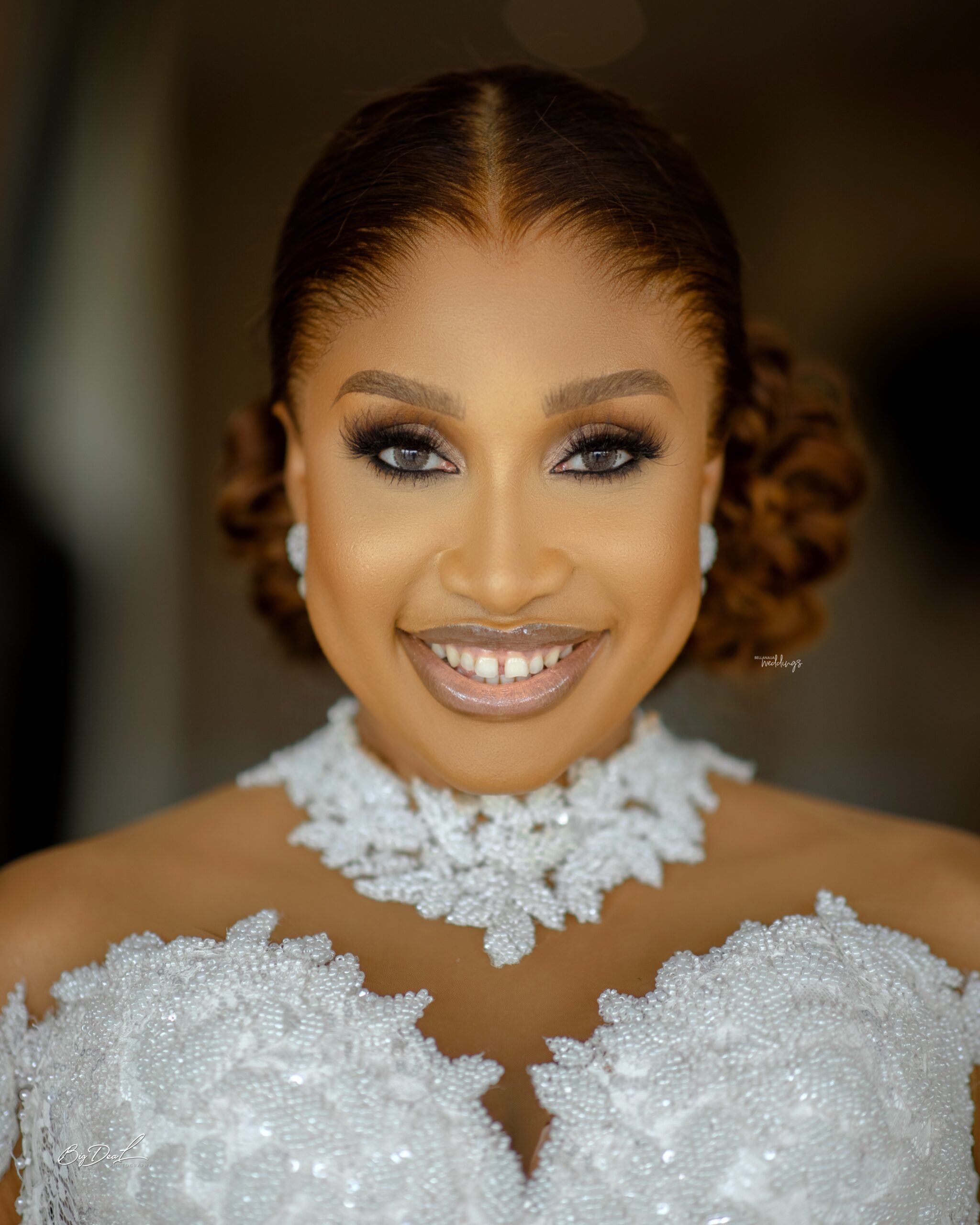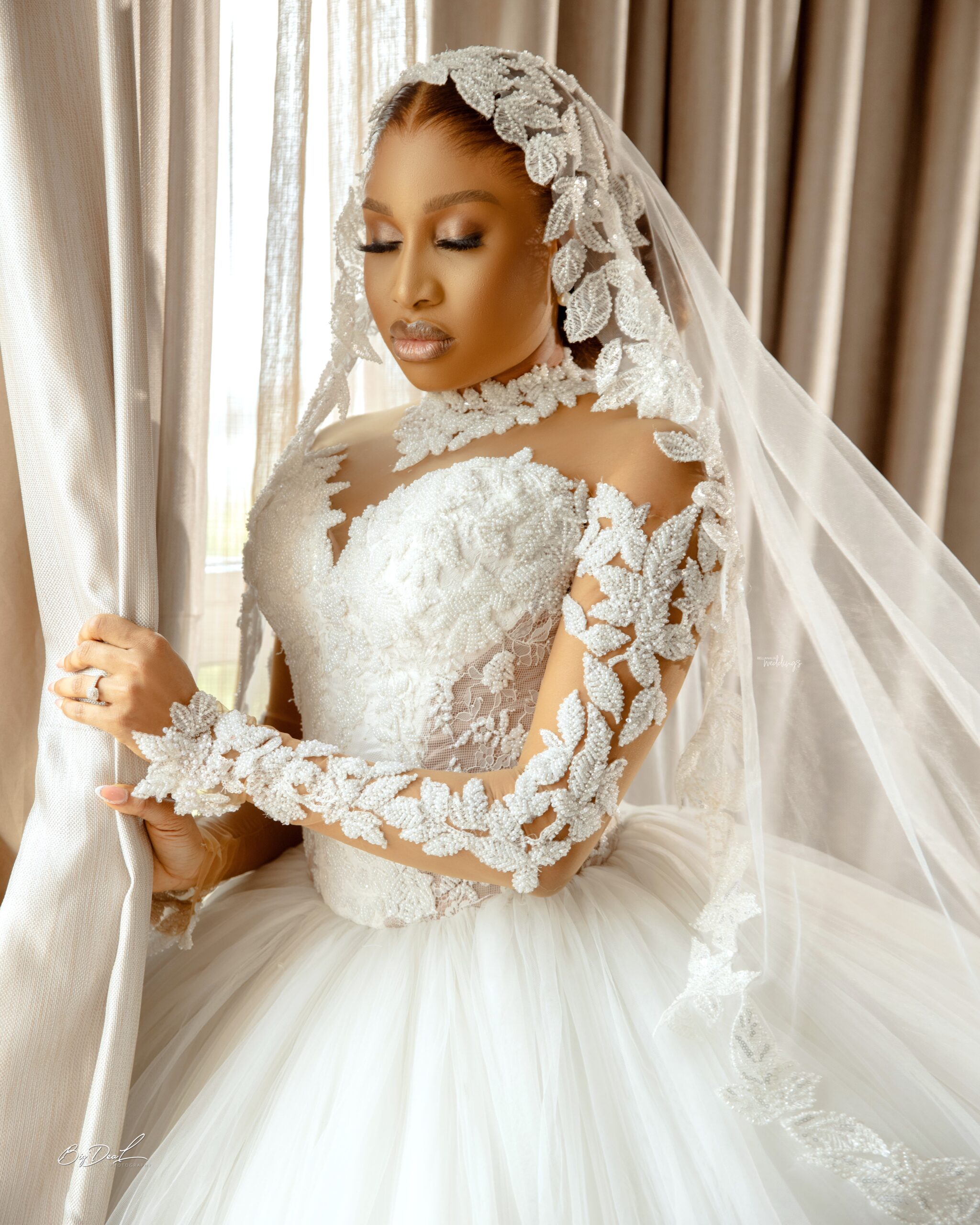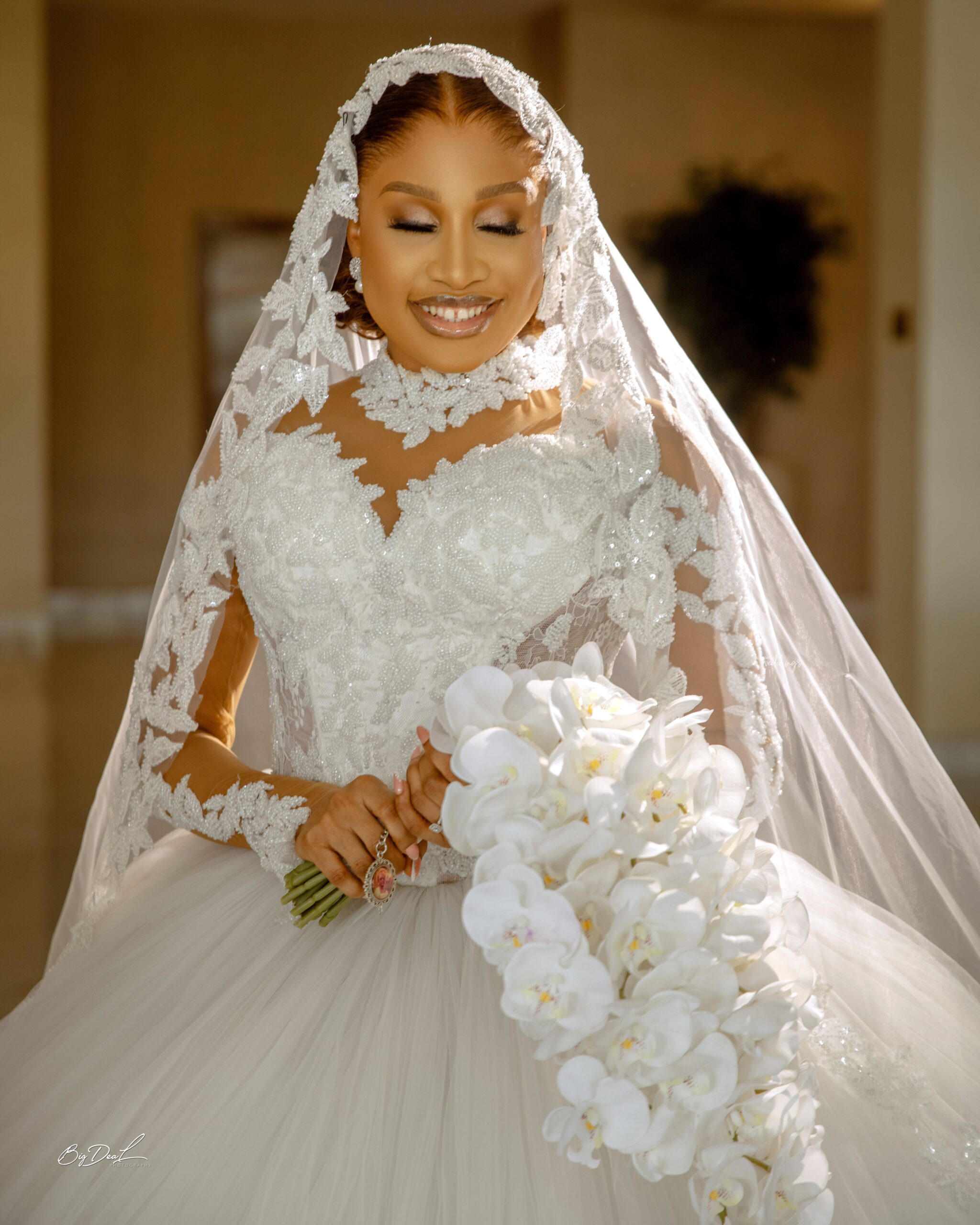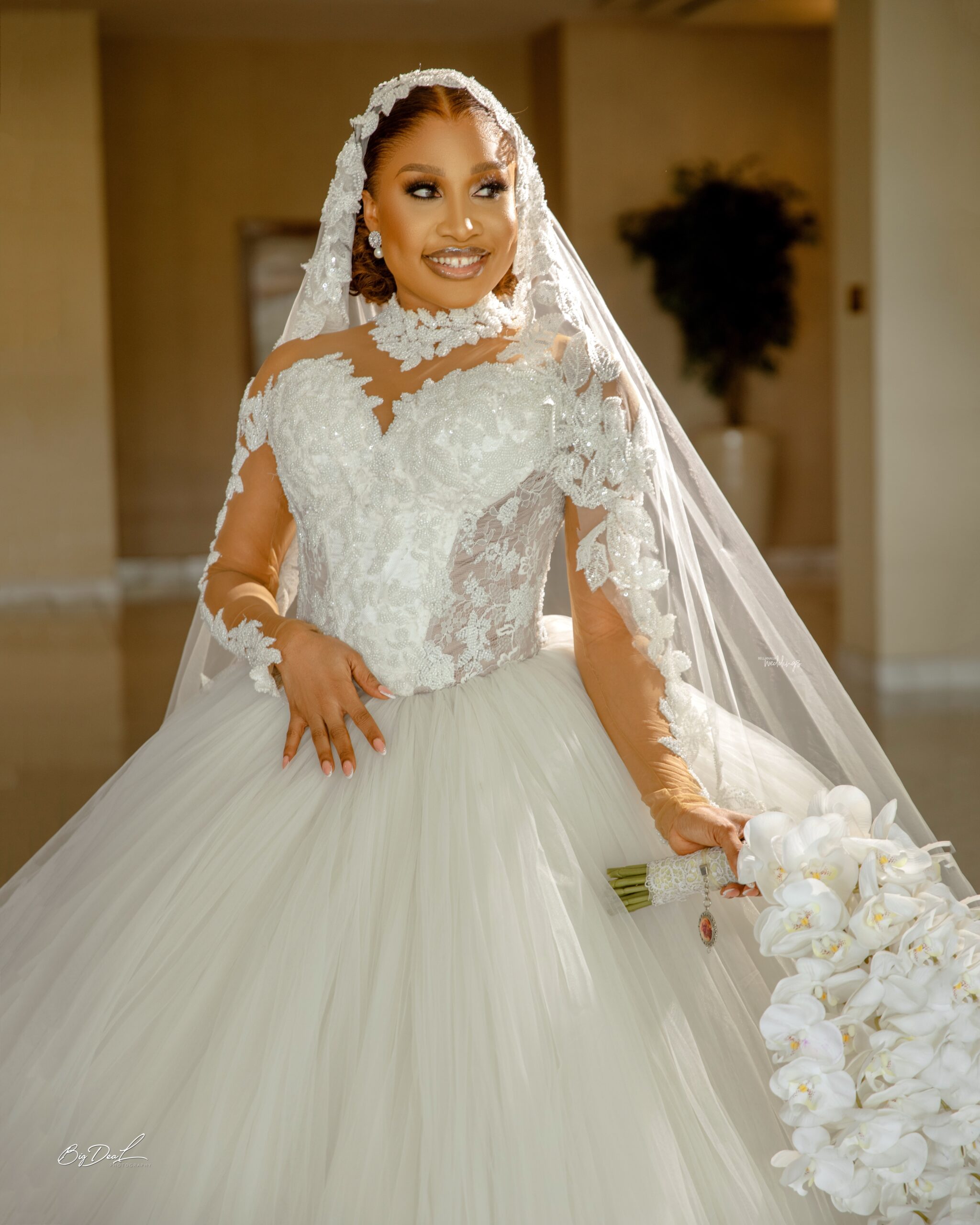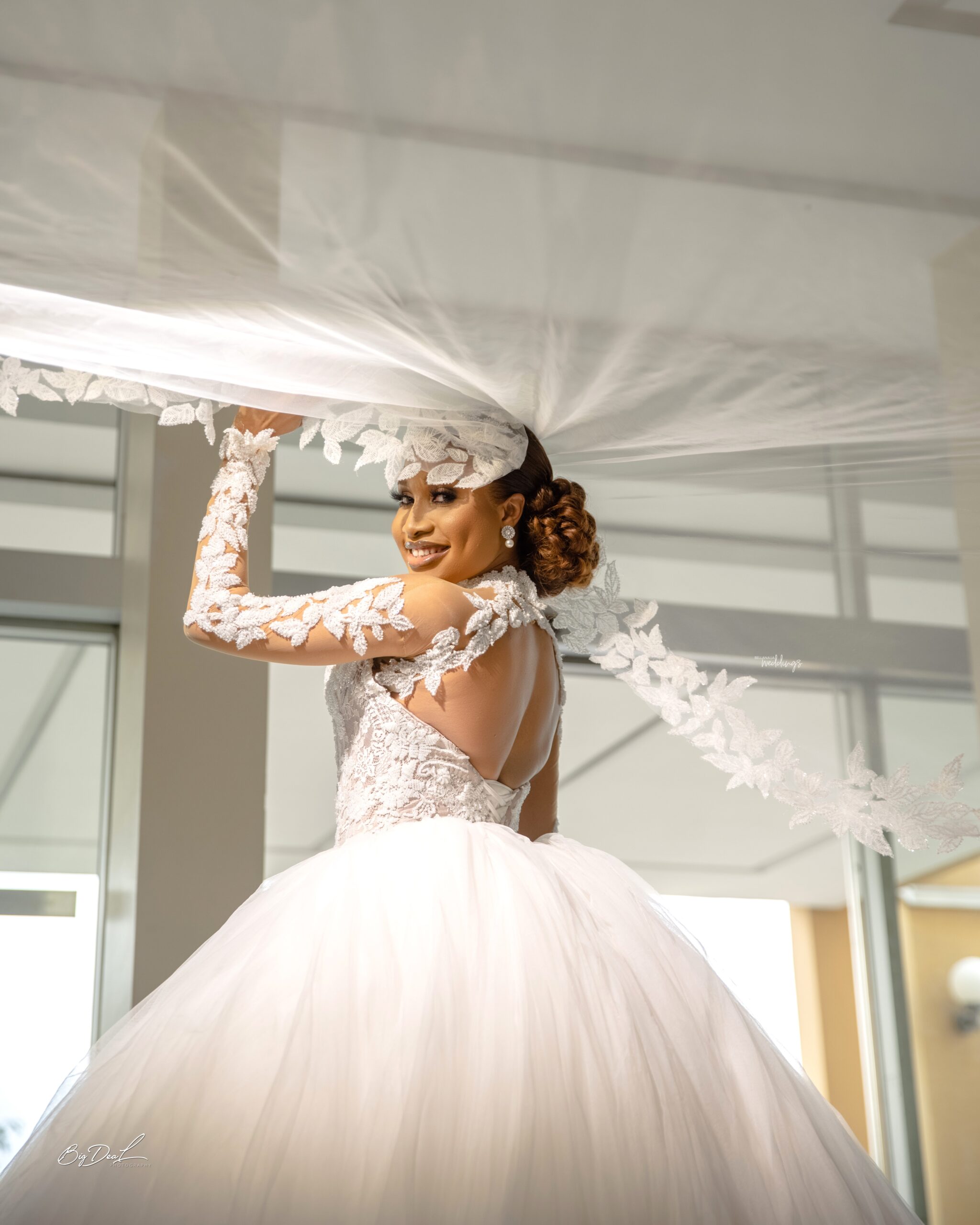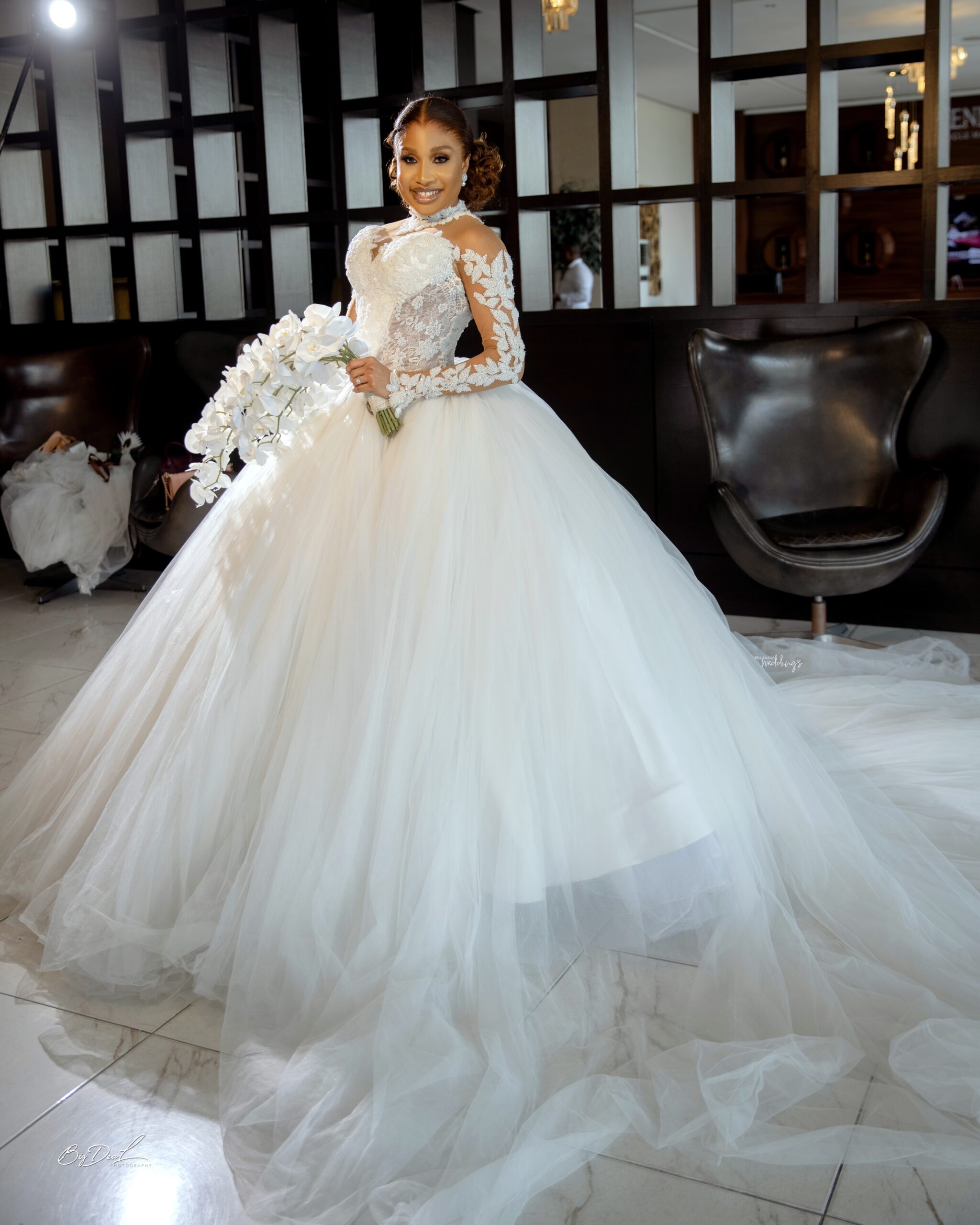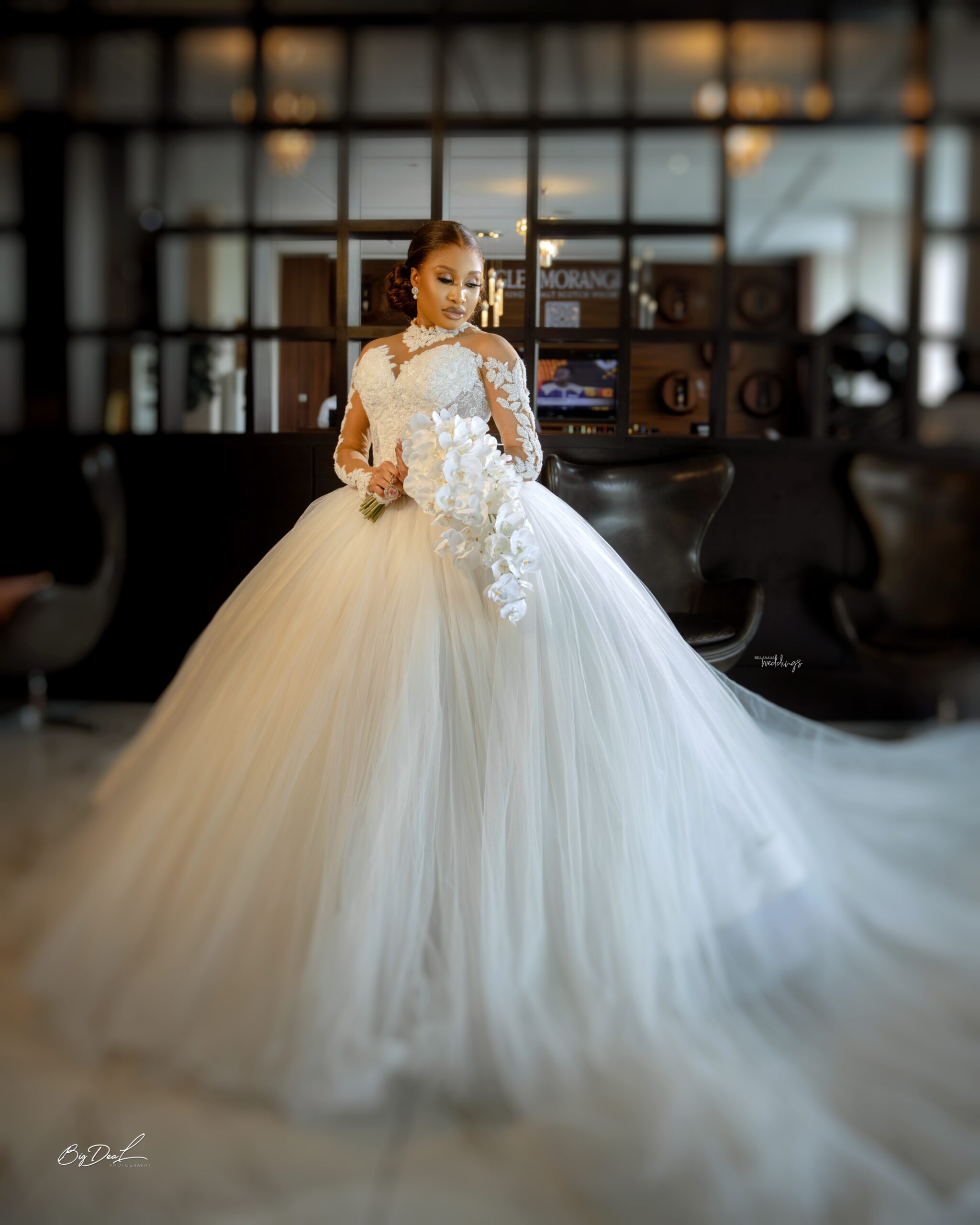 Let's check out Gozie in his dapper glory!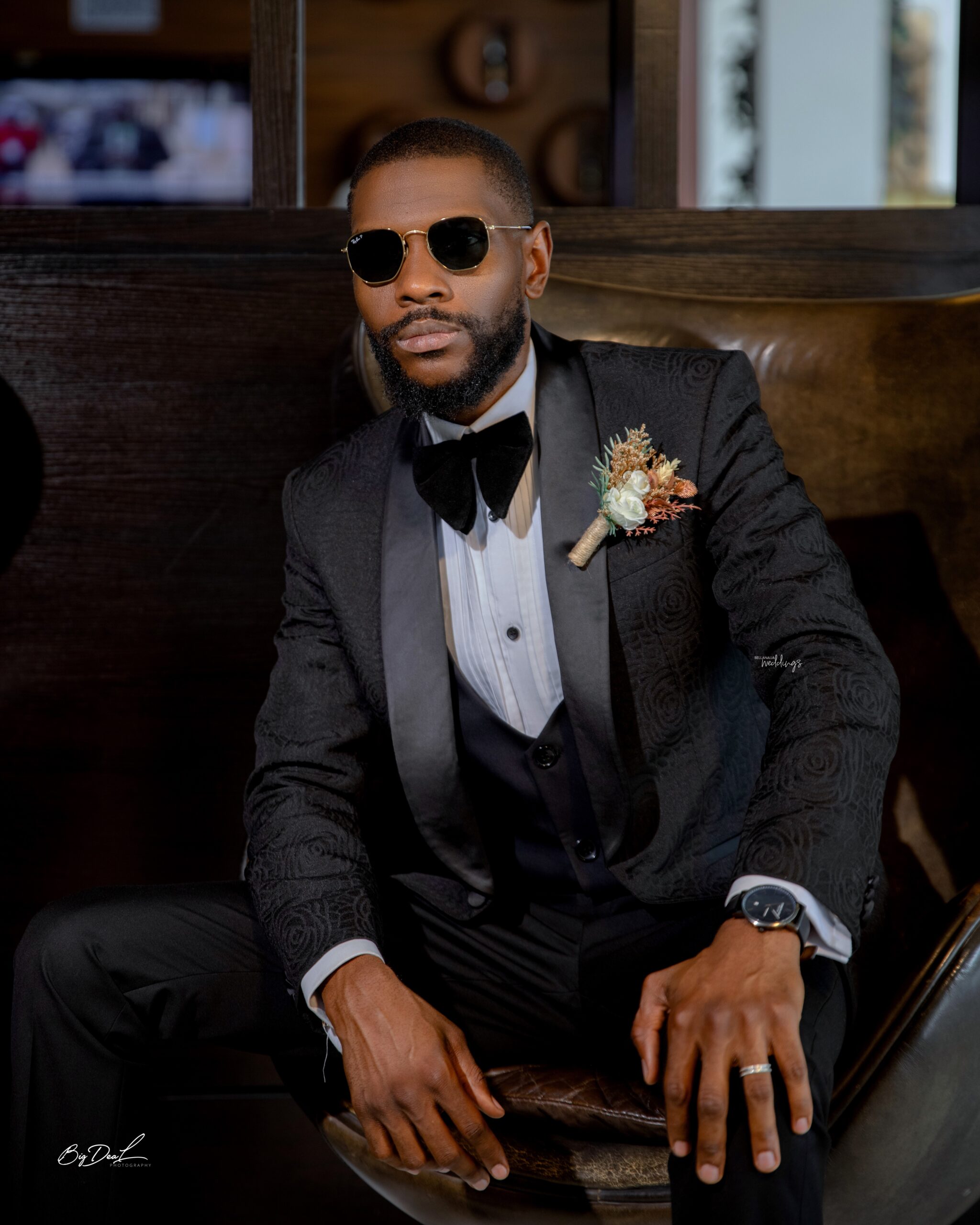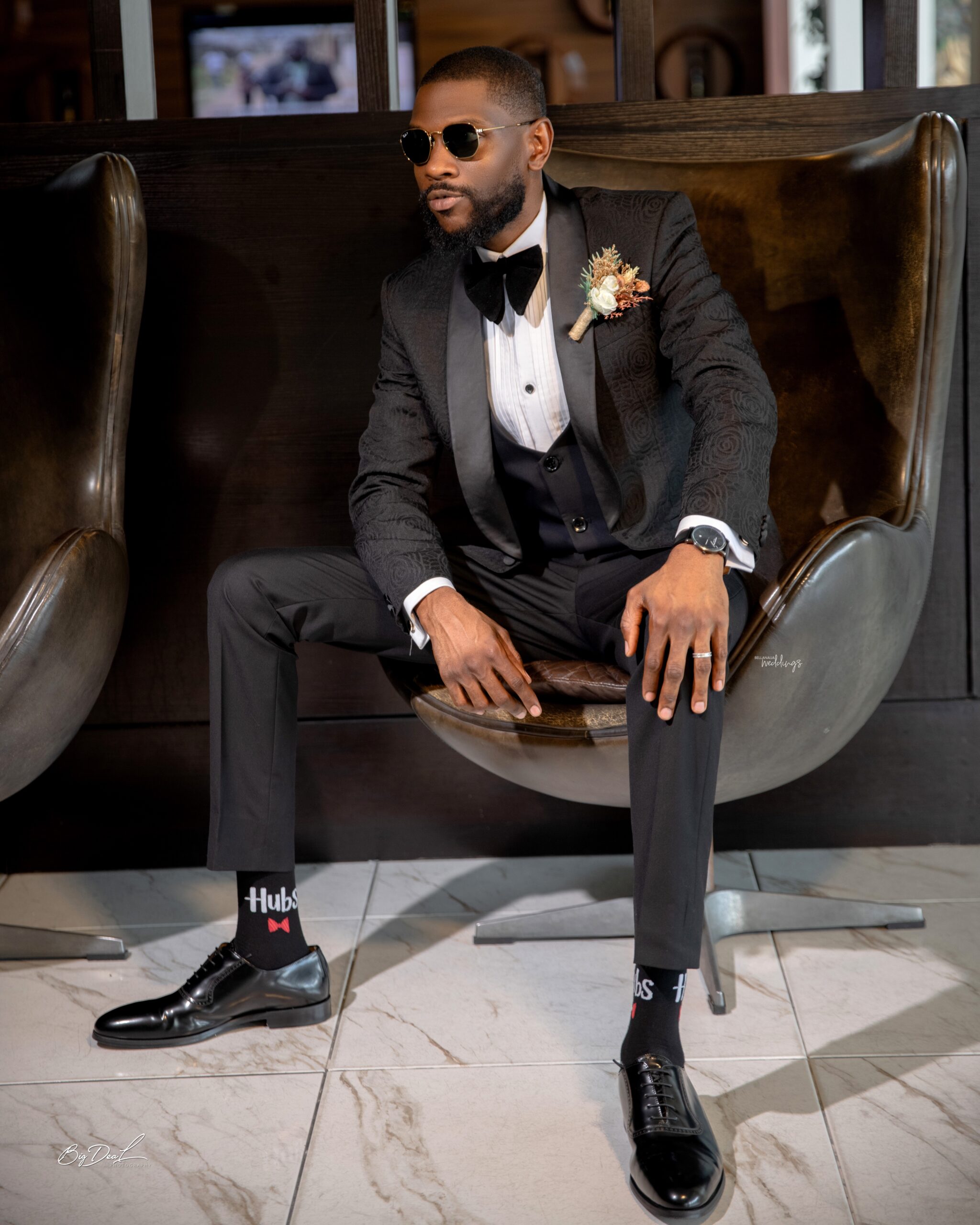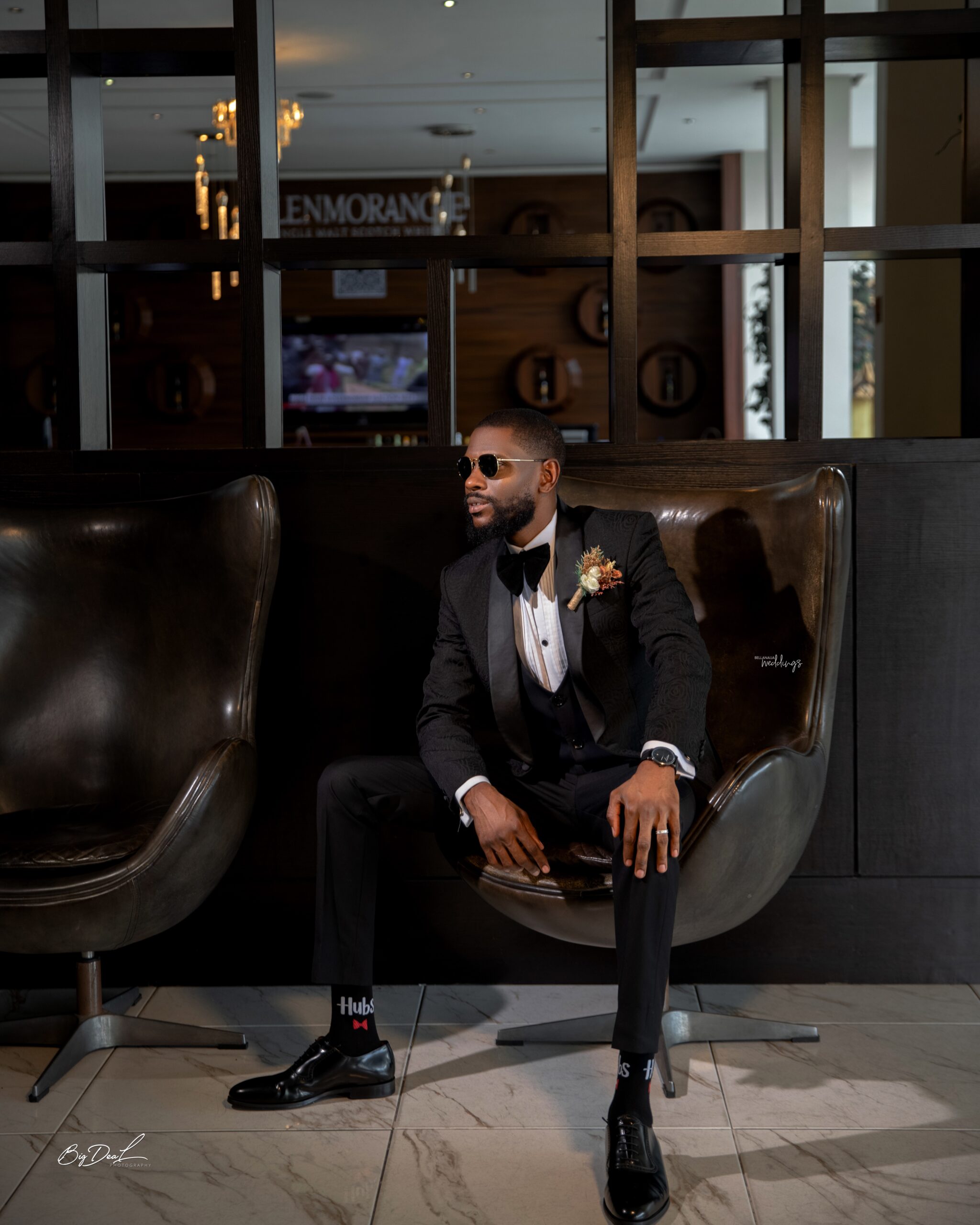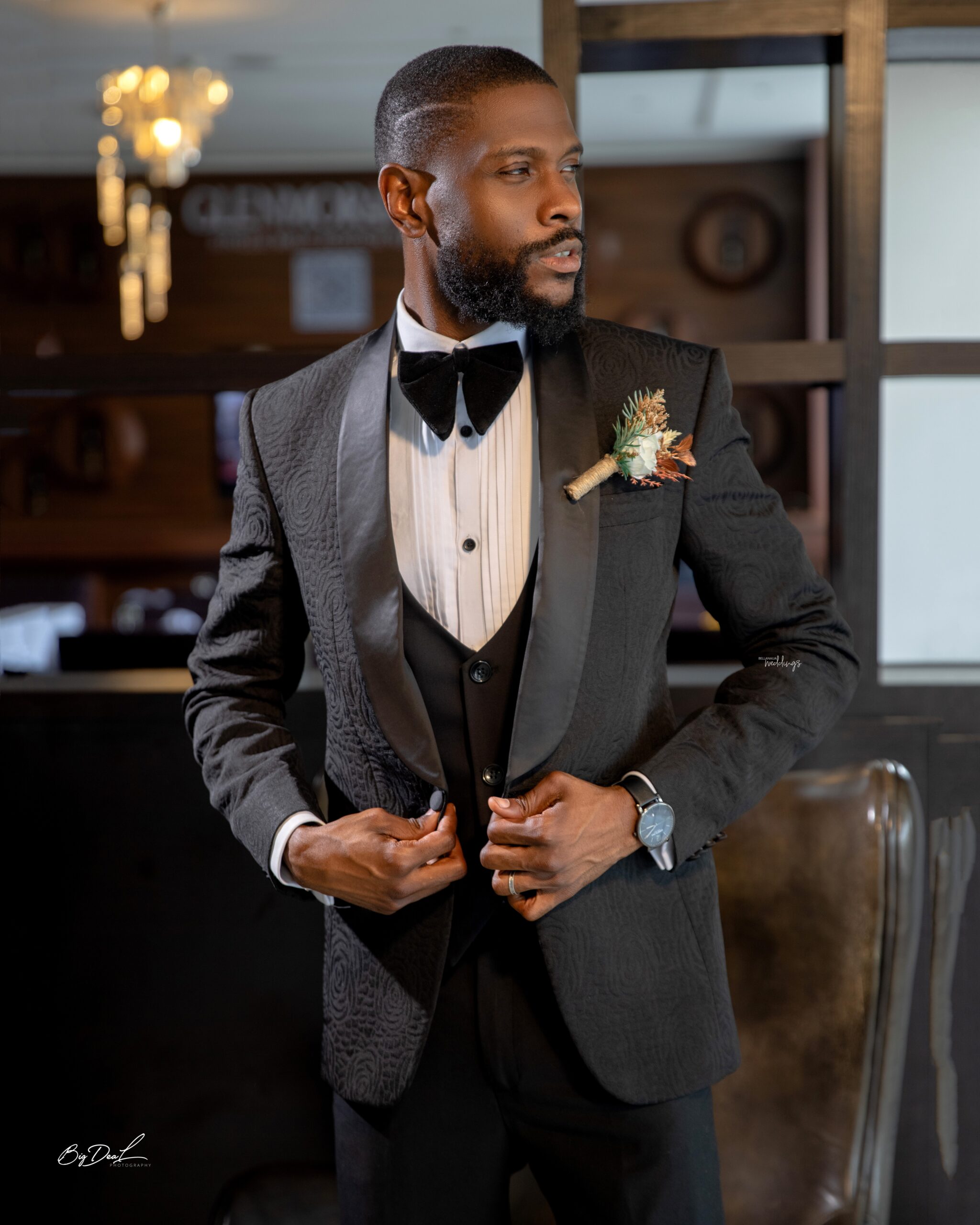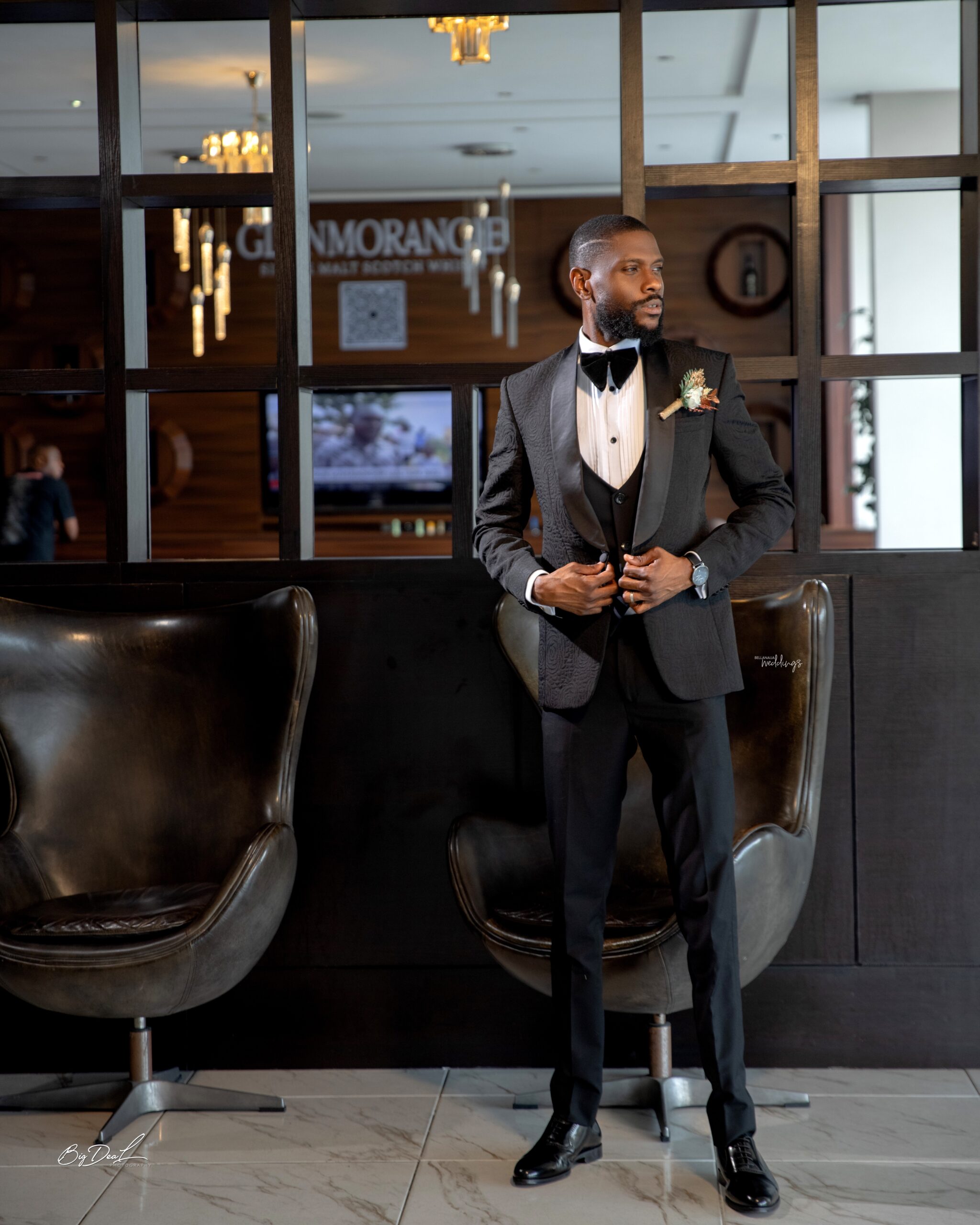 Oh, the chemistry of these lovebirds!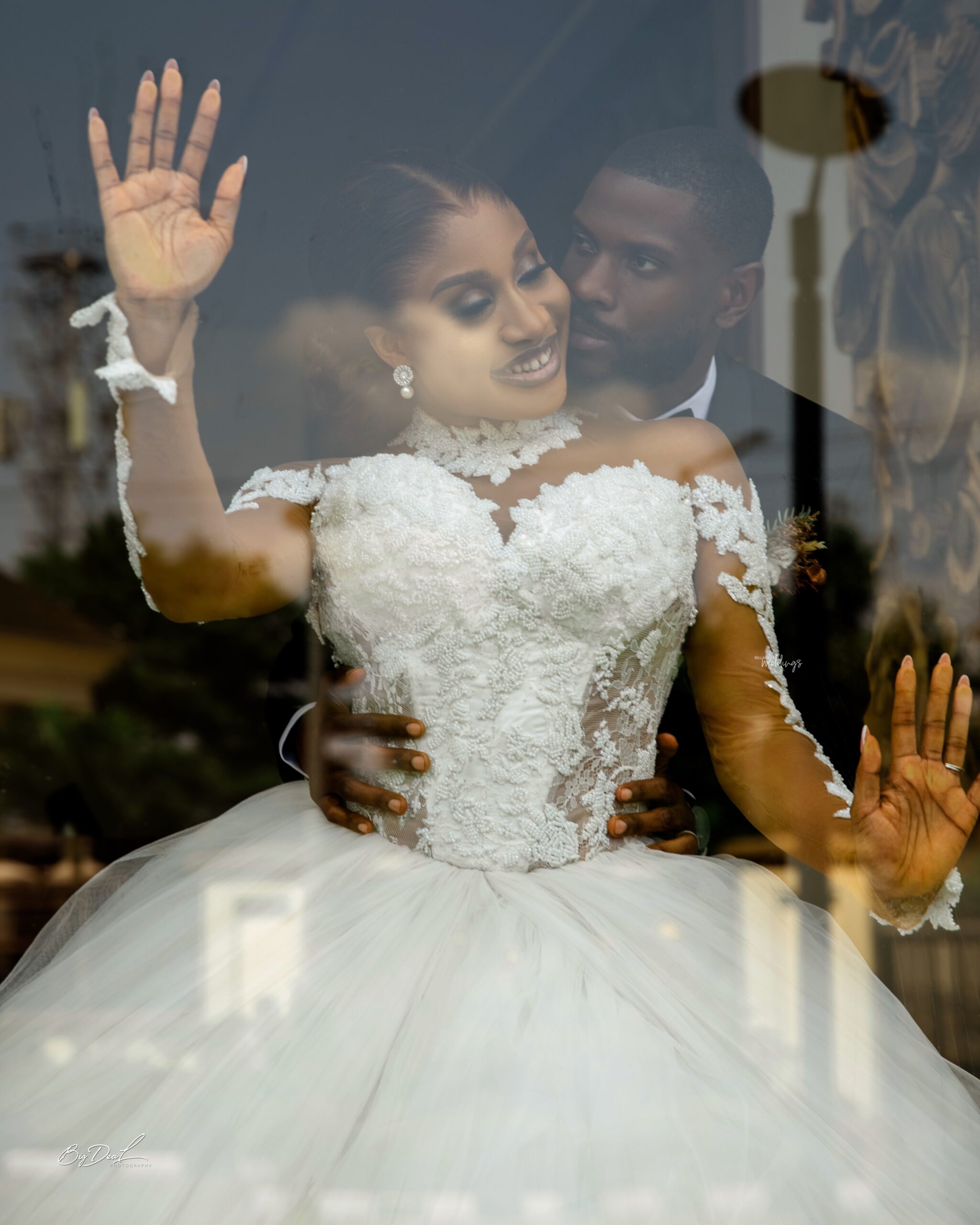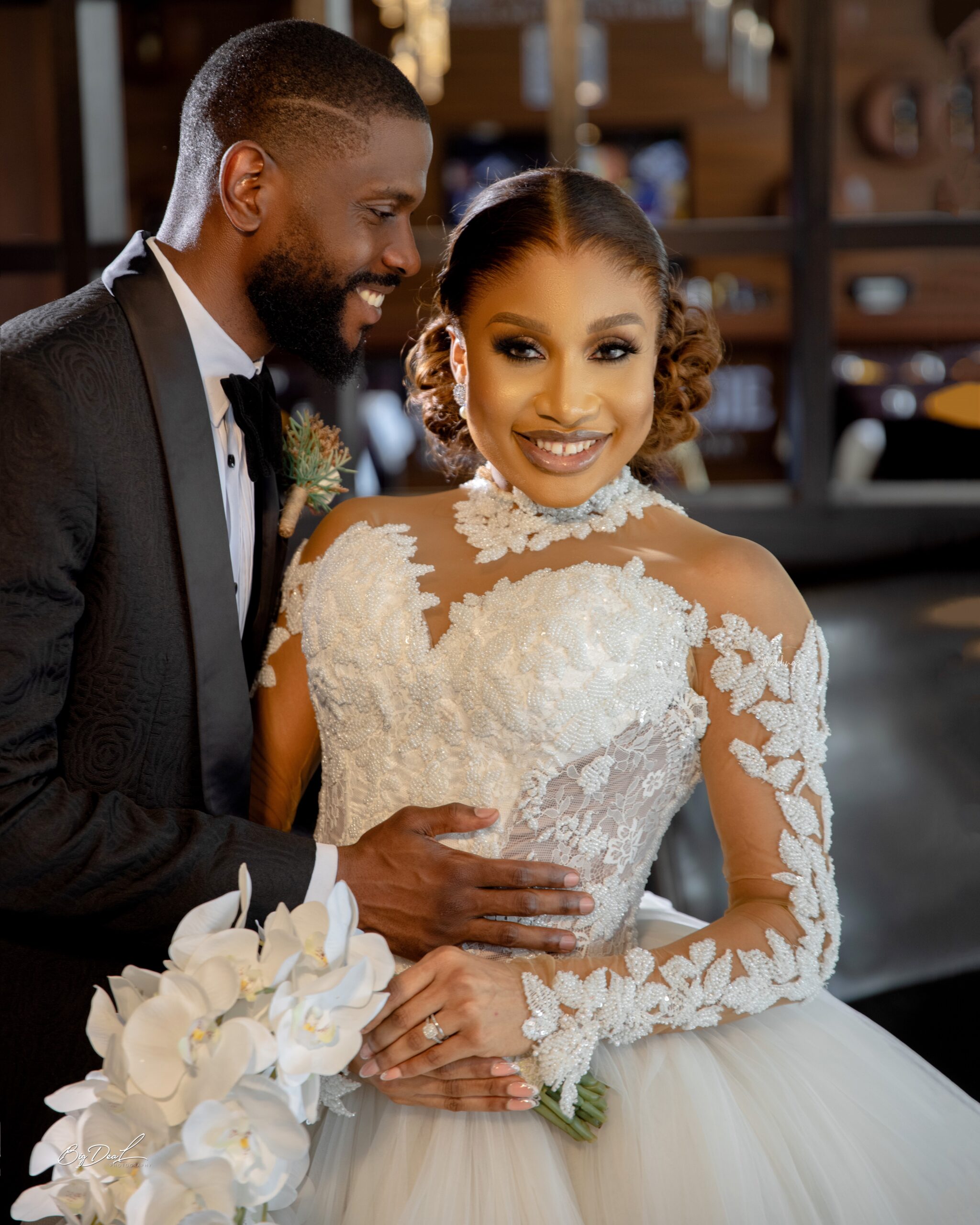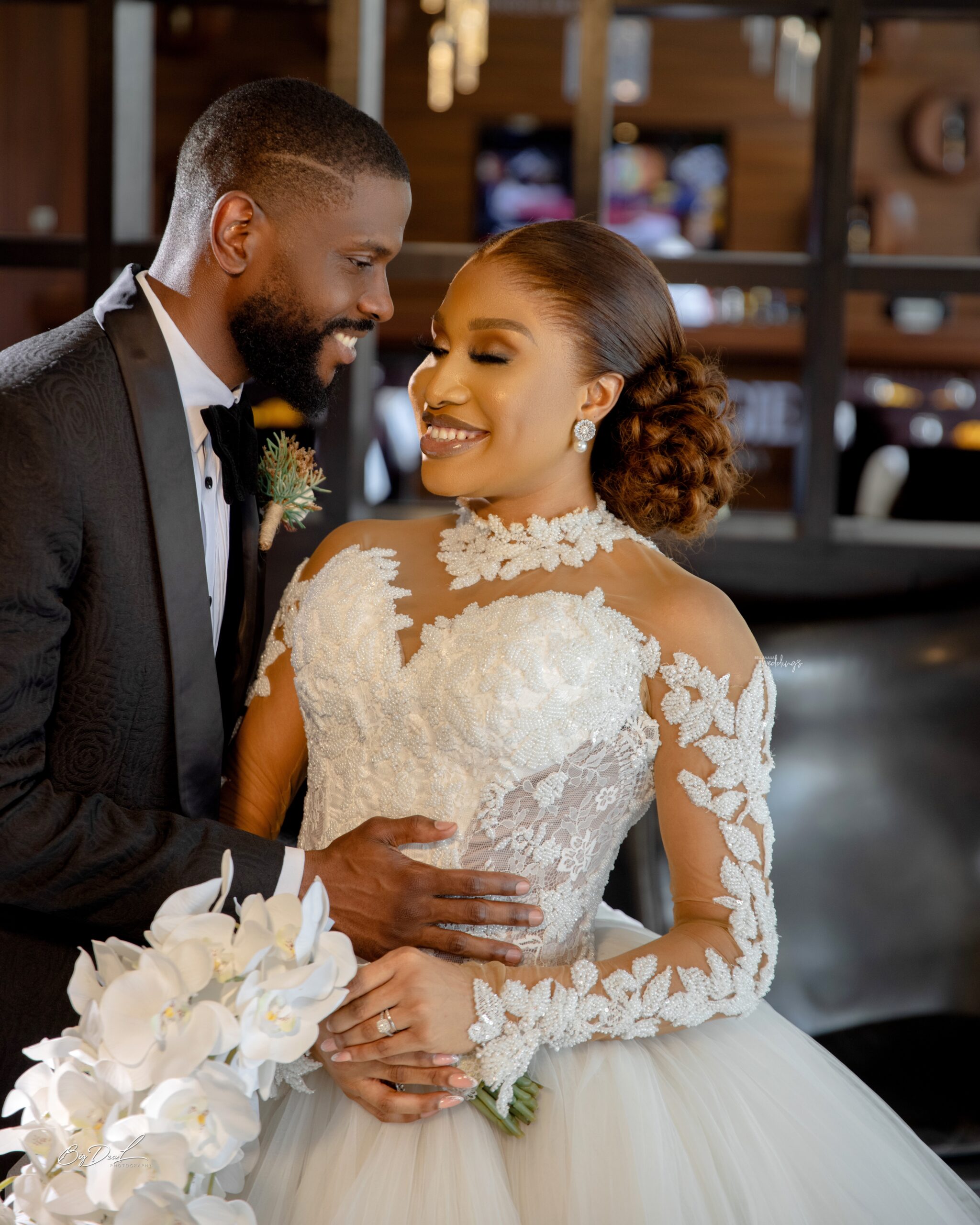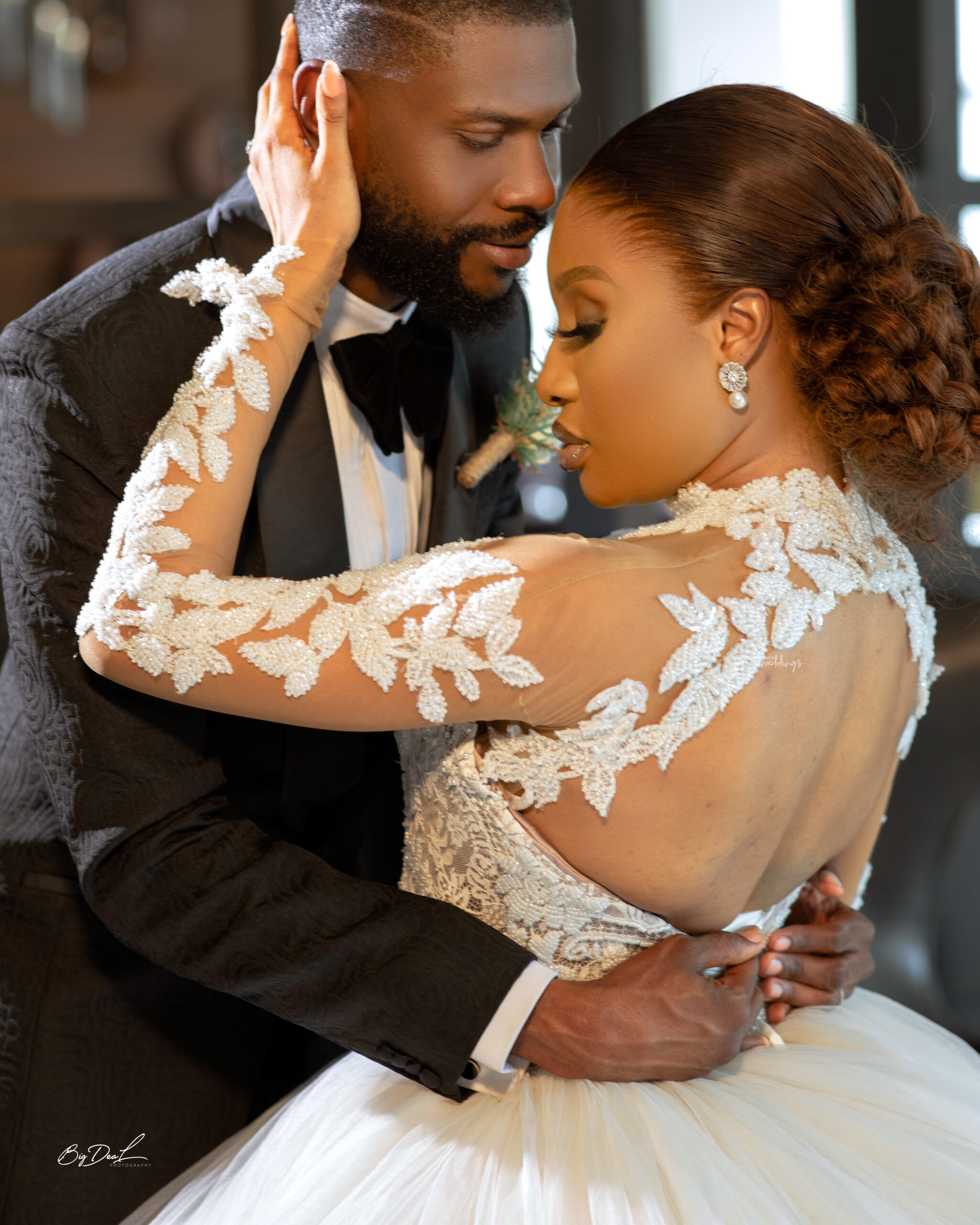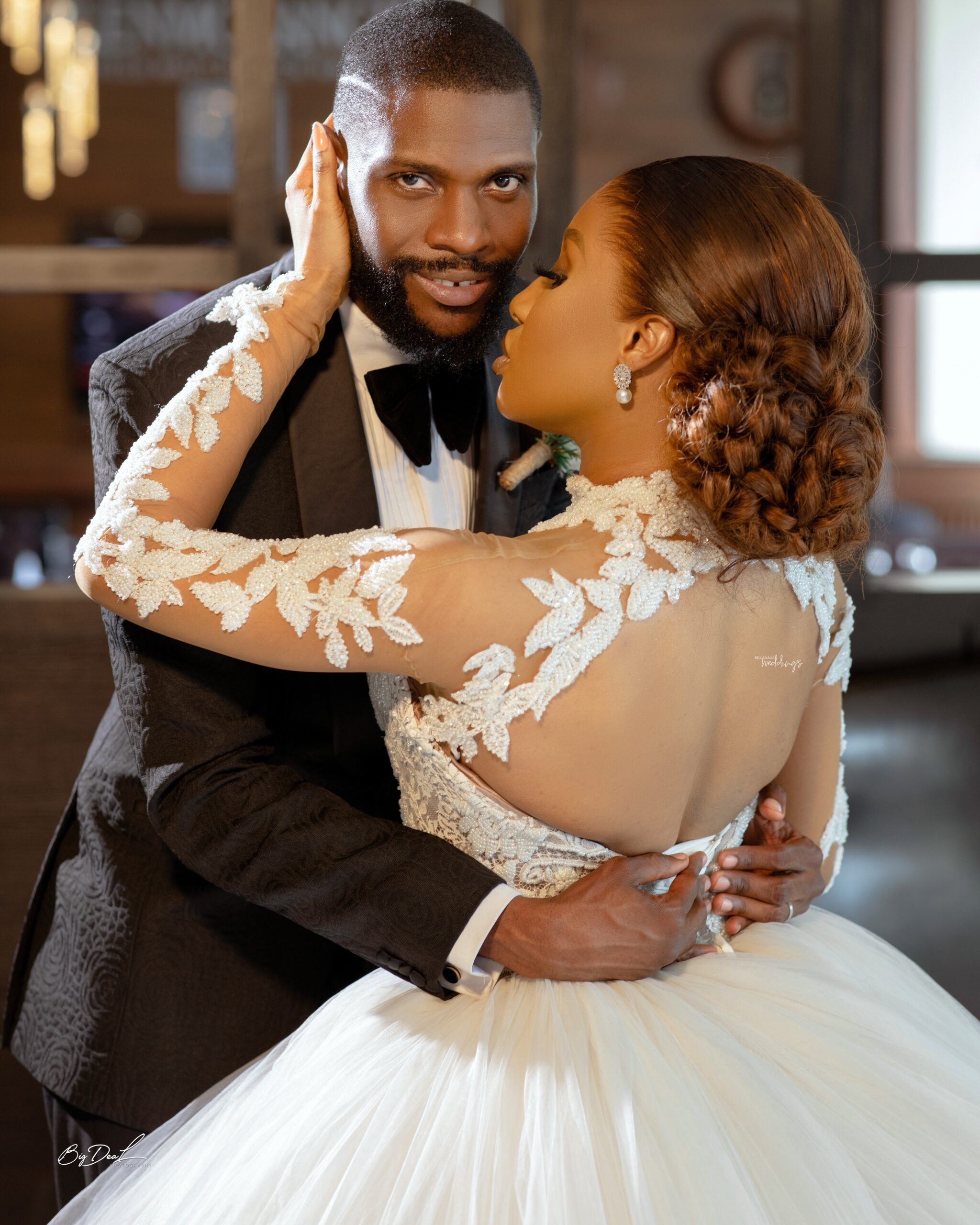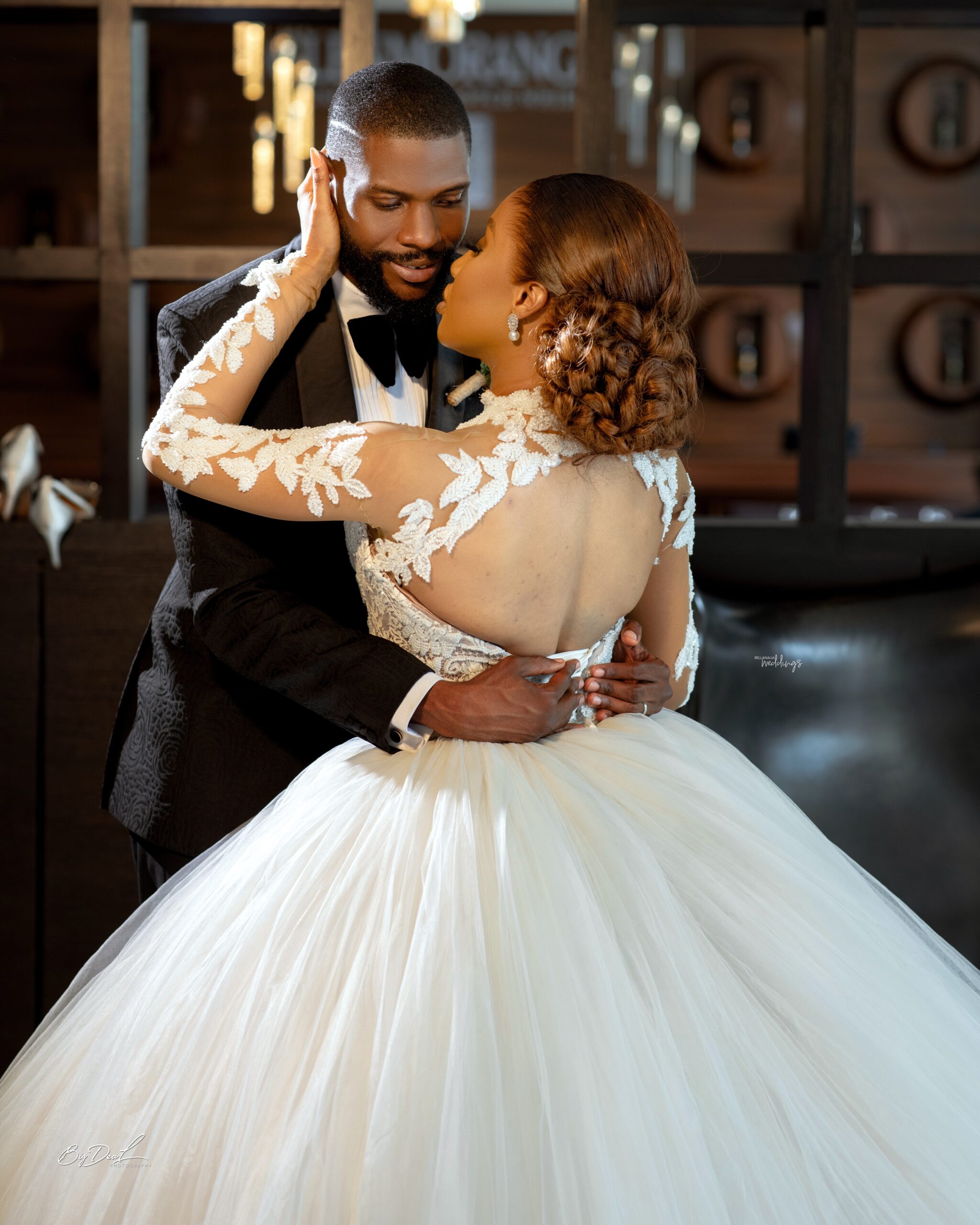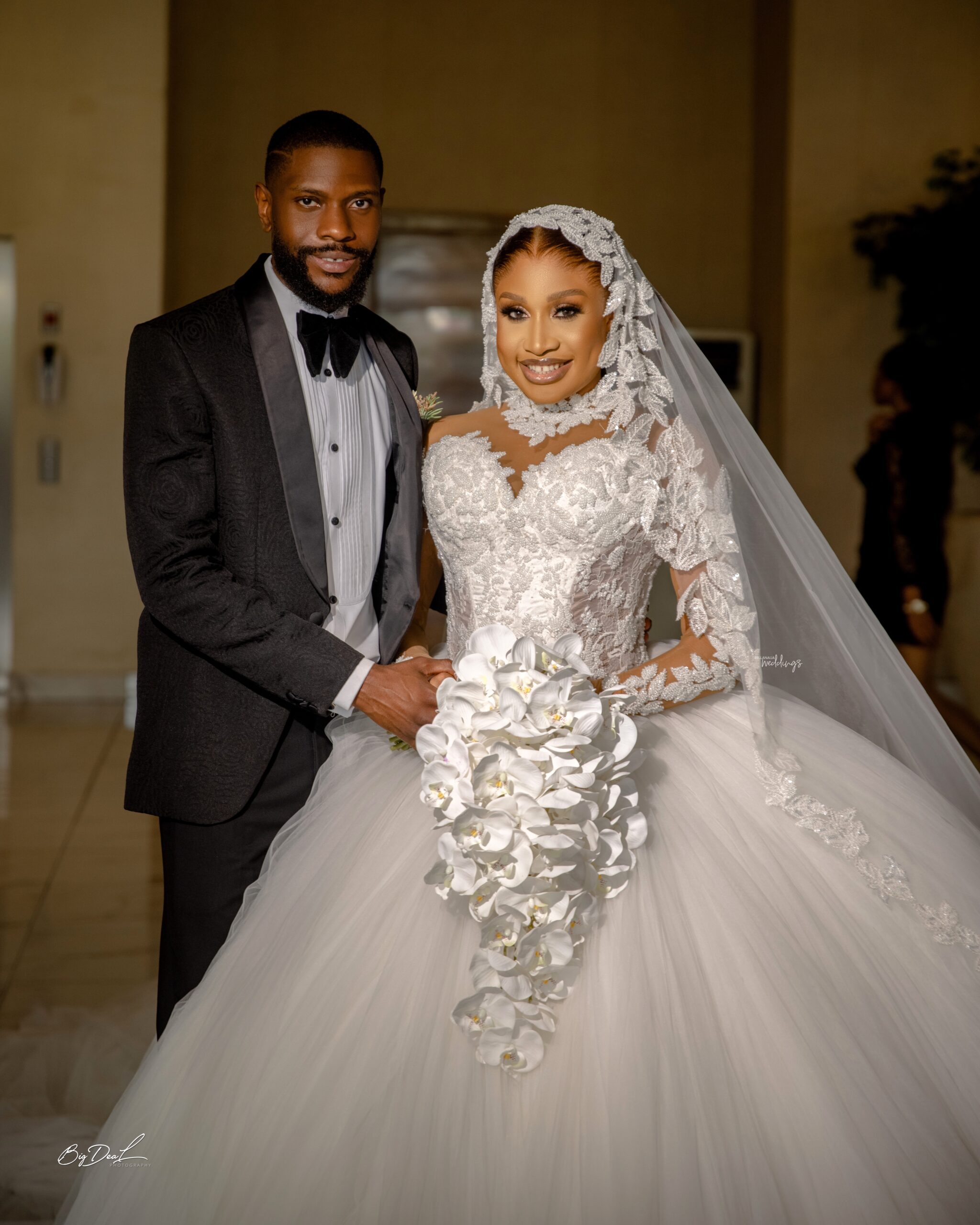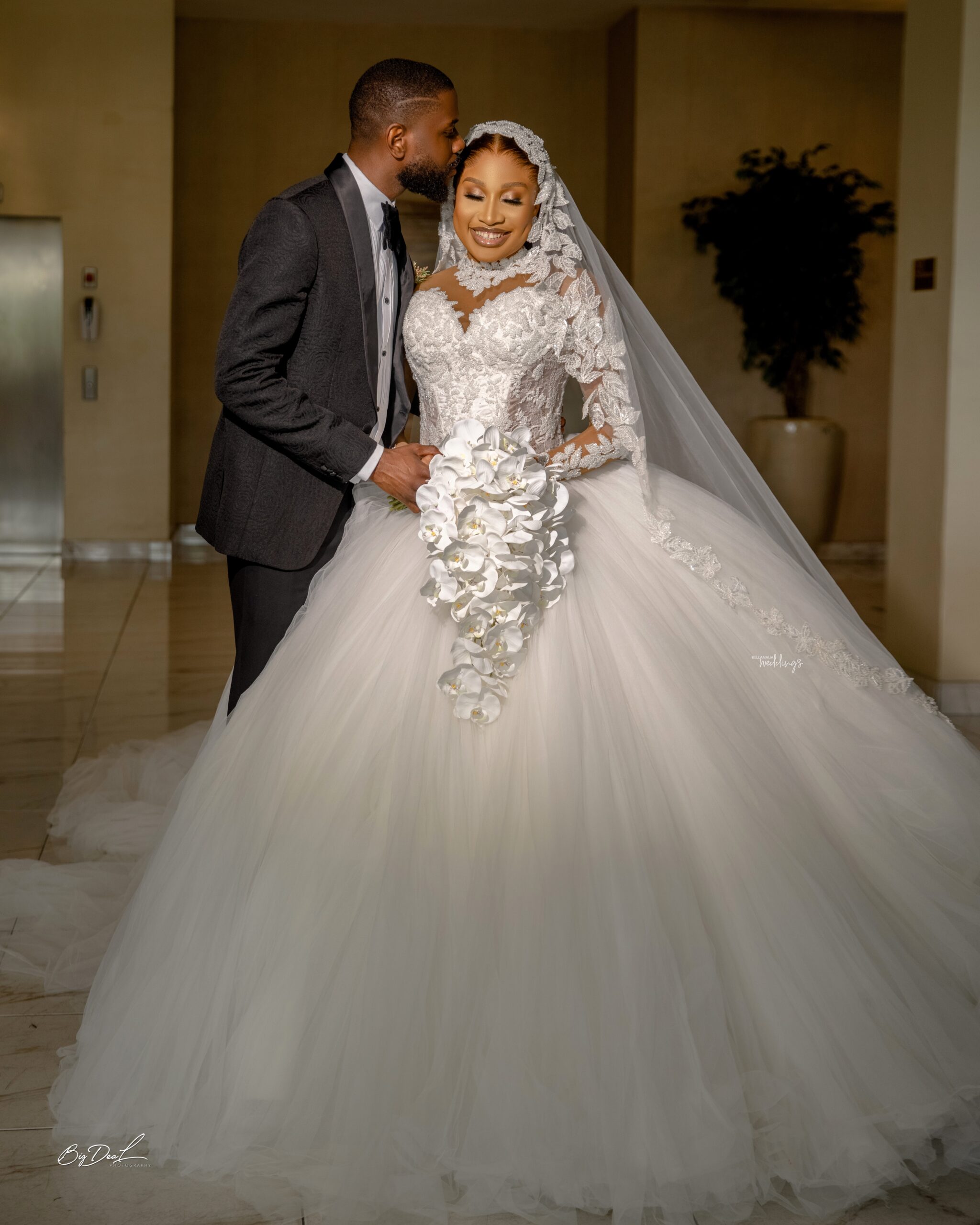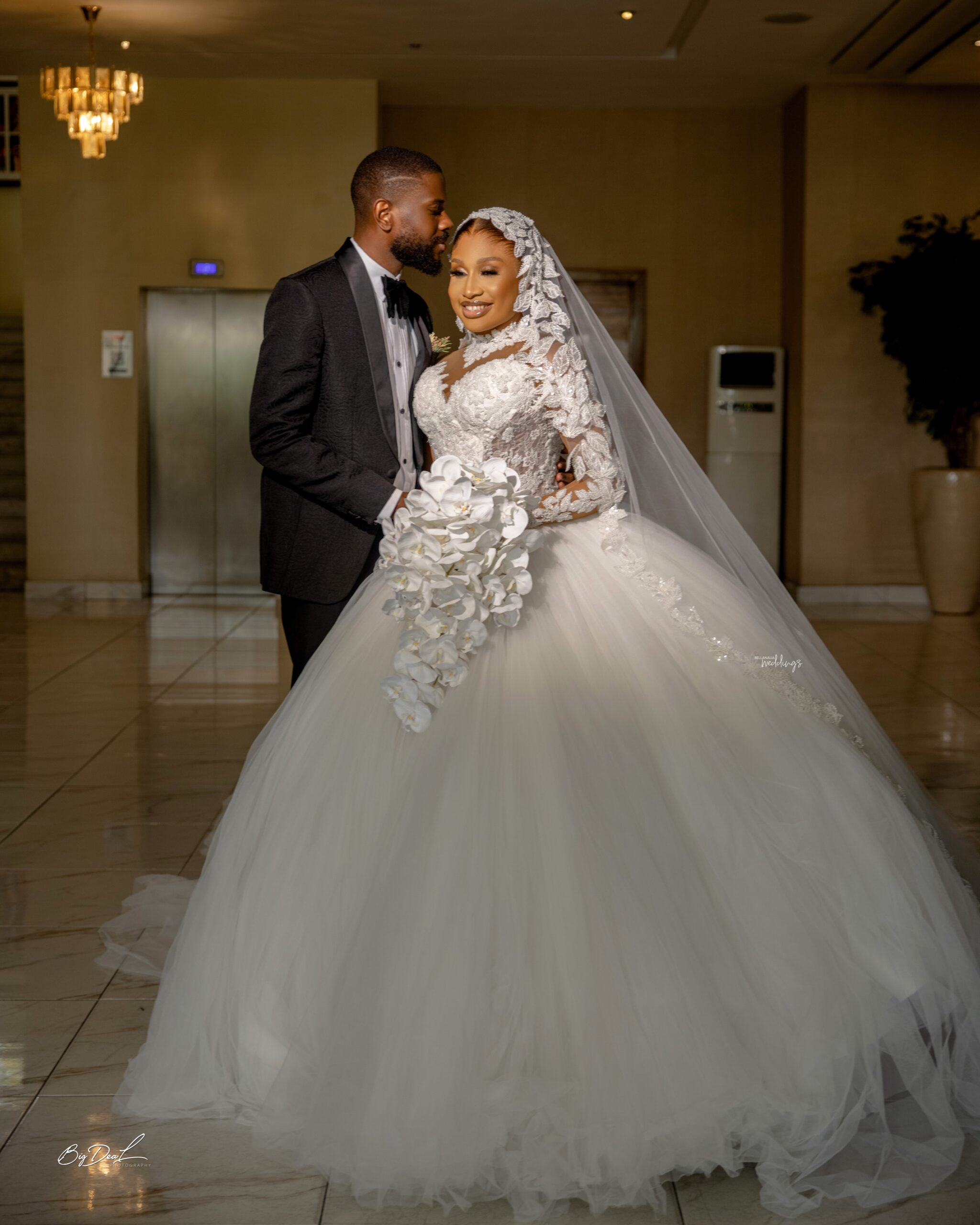 Now, let's take it to church!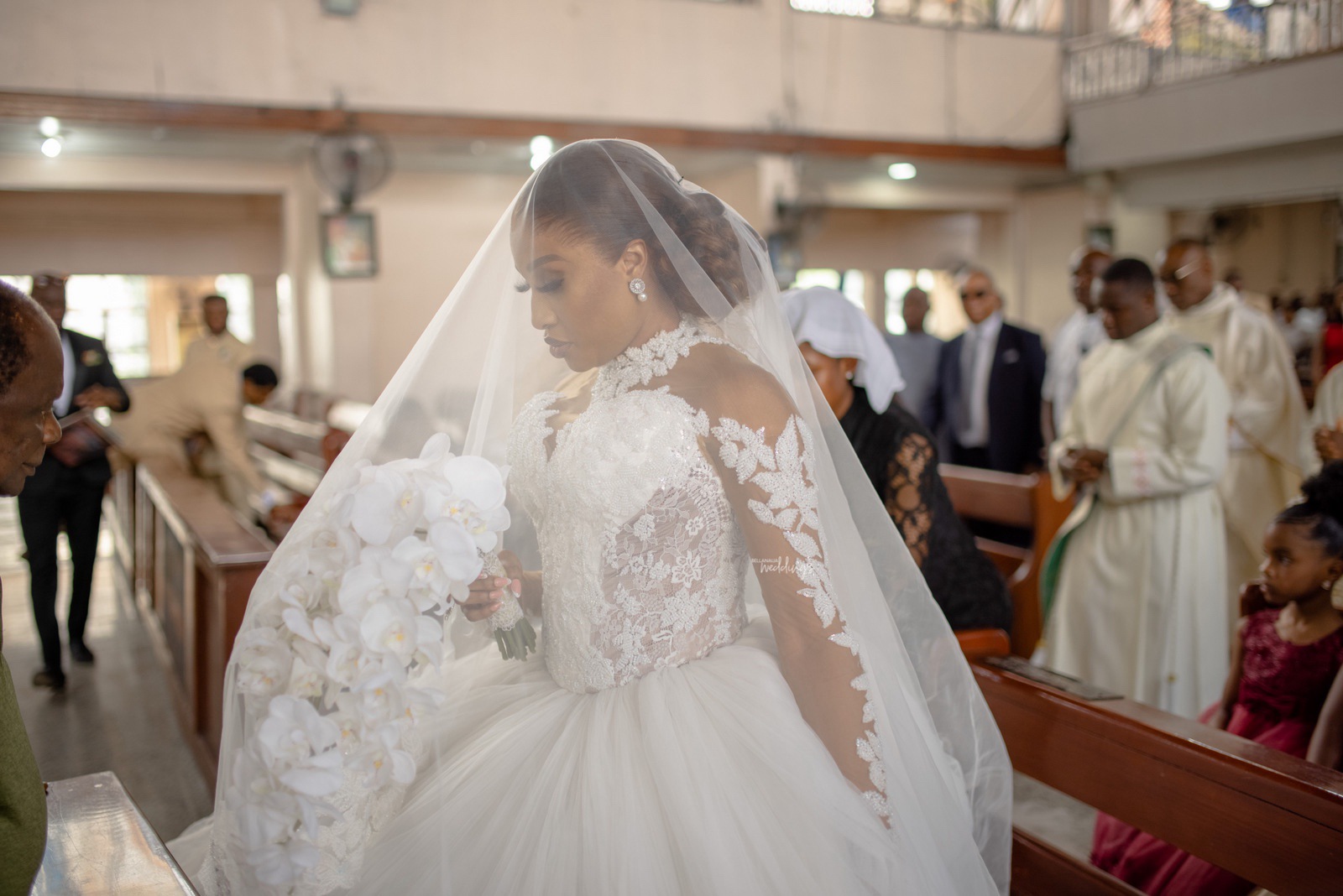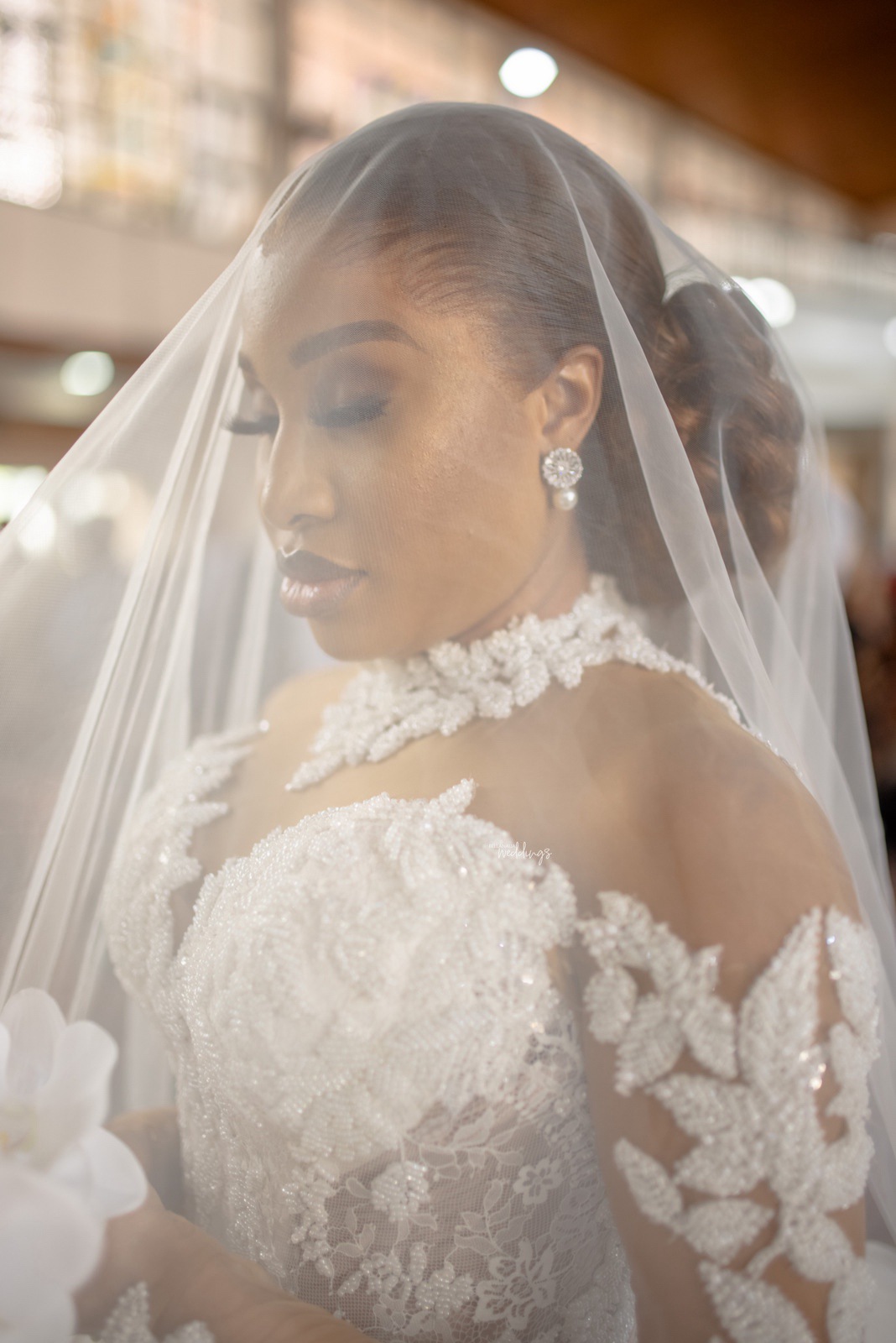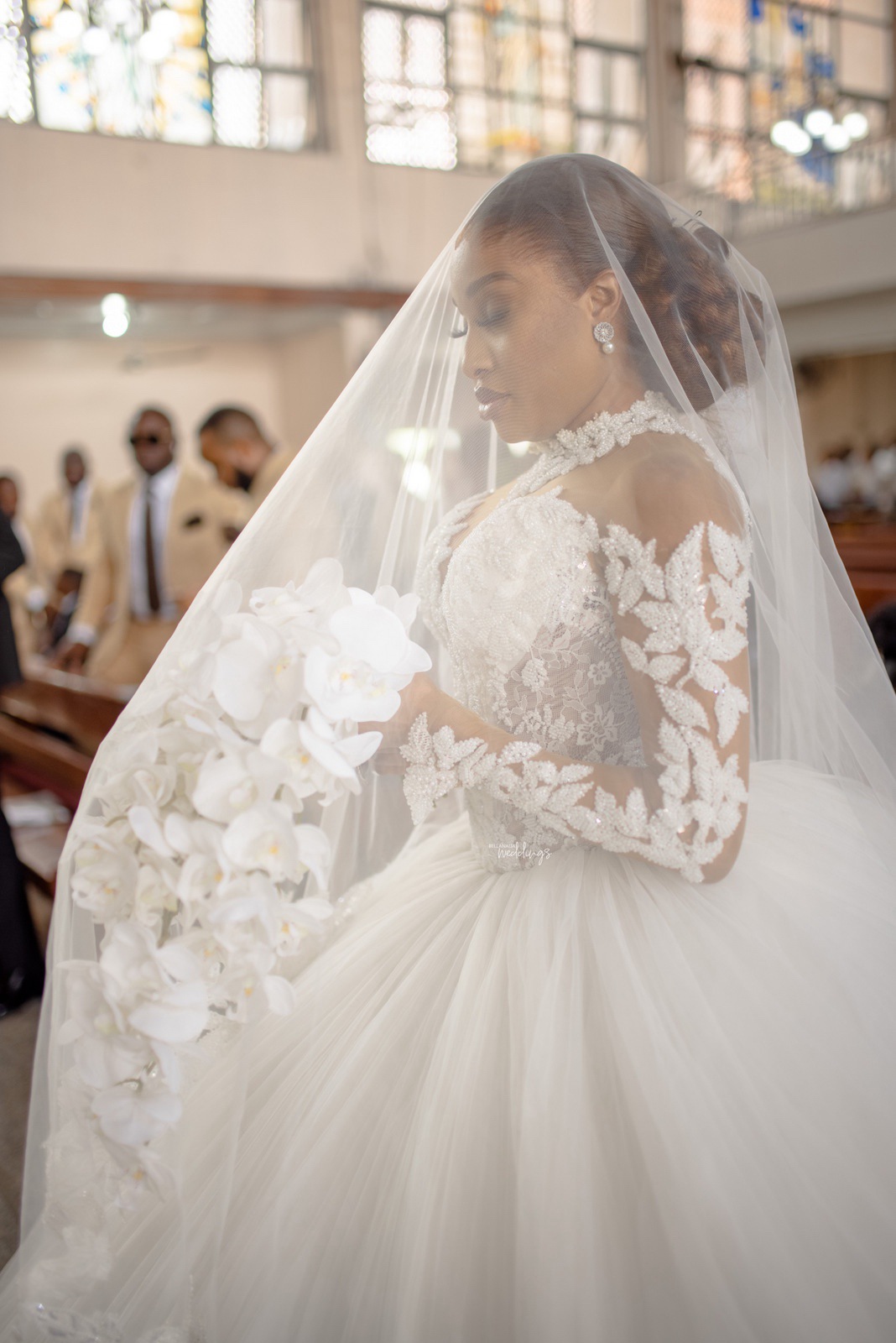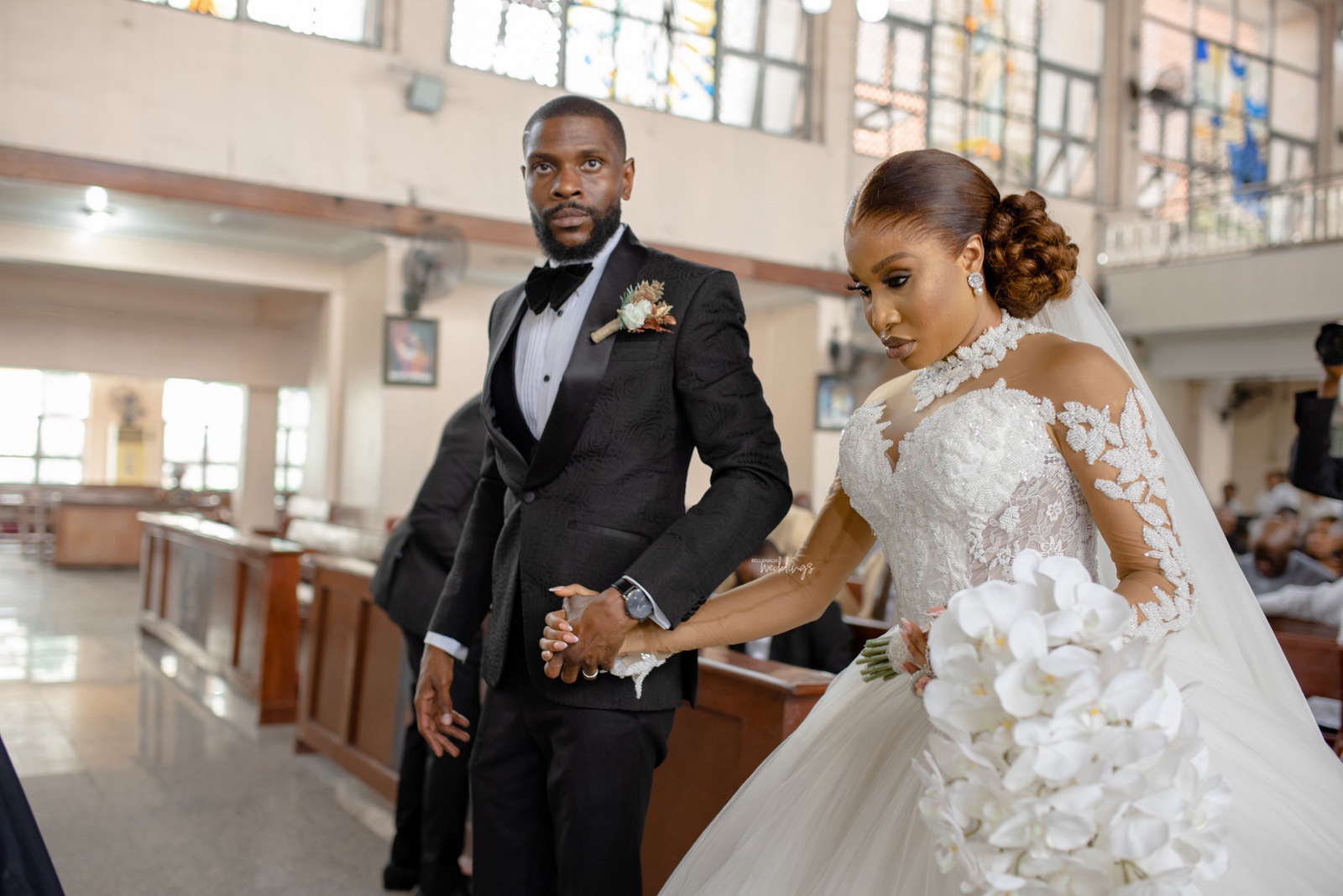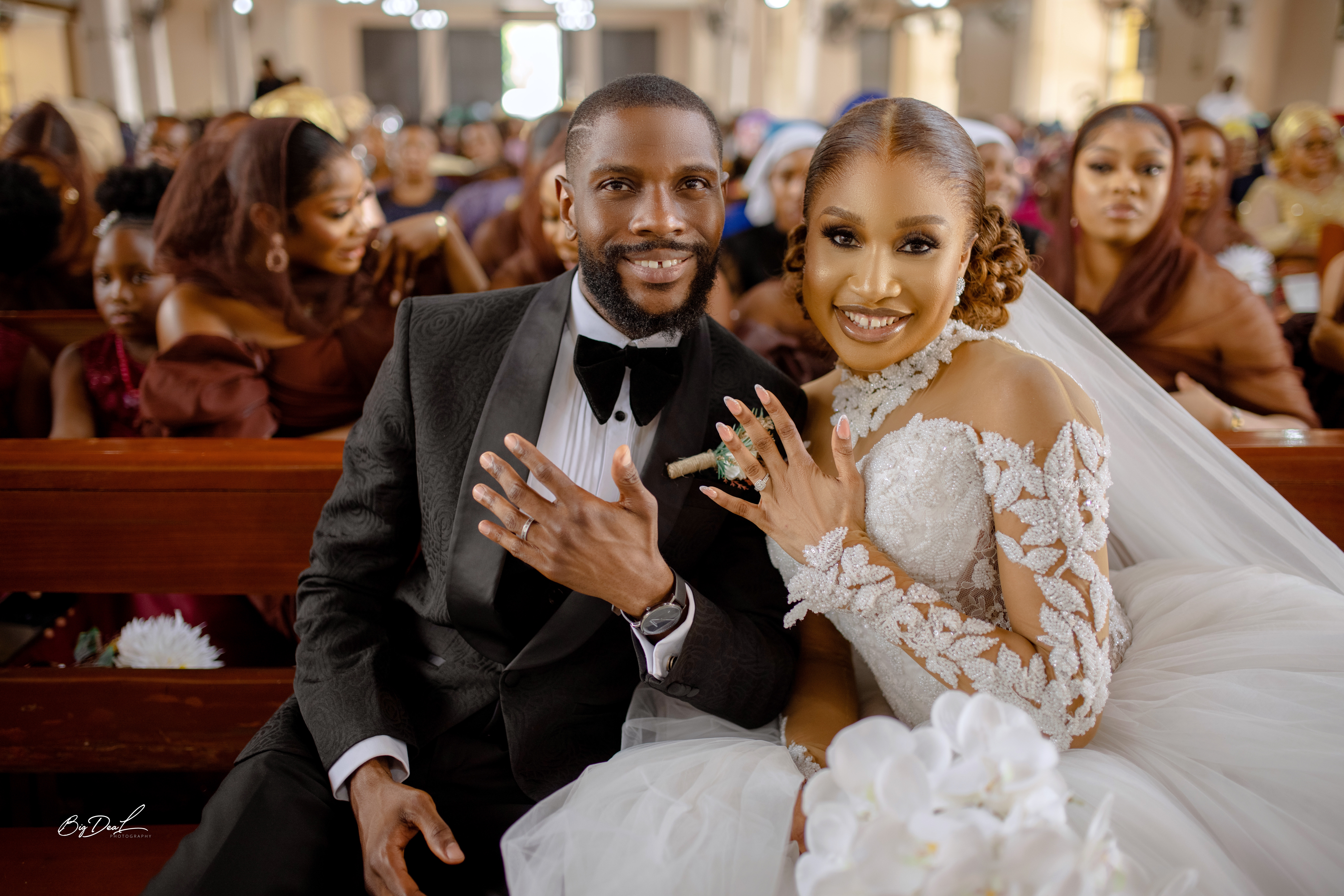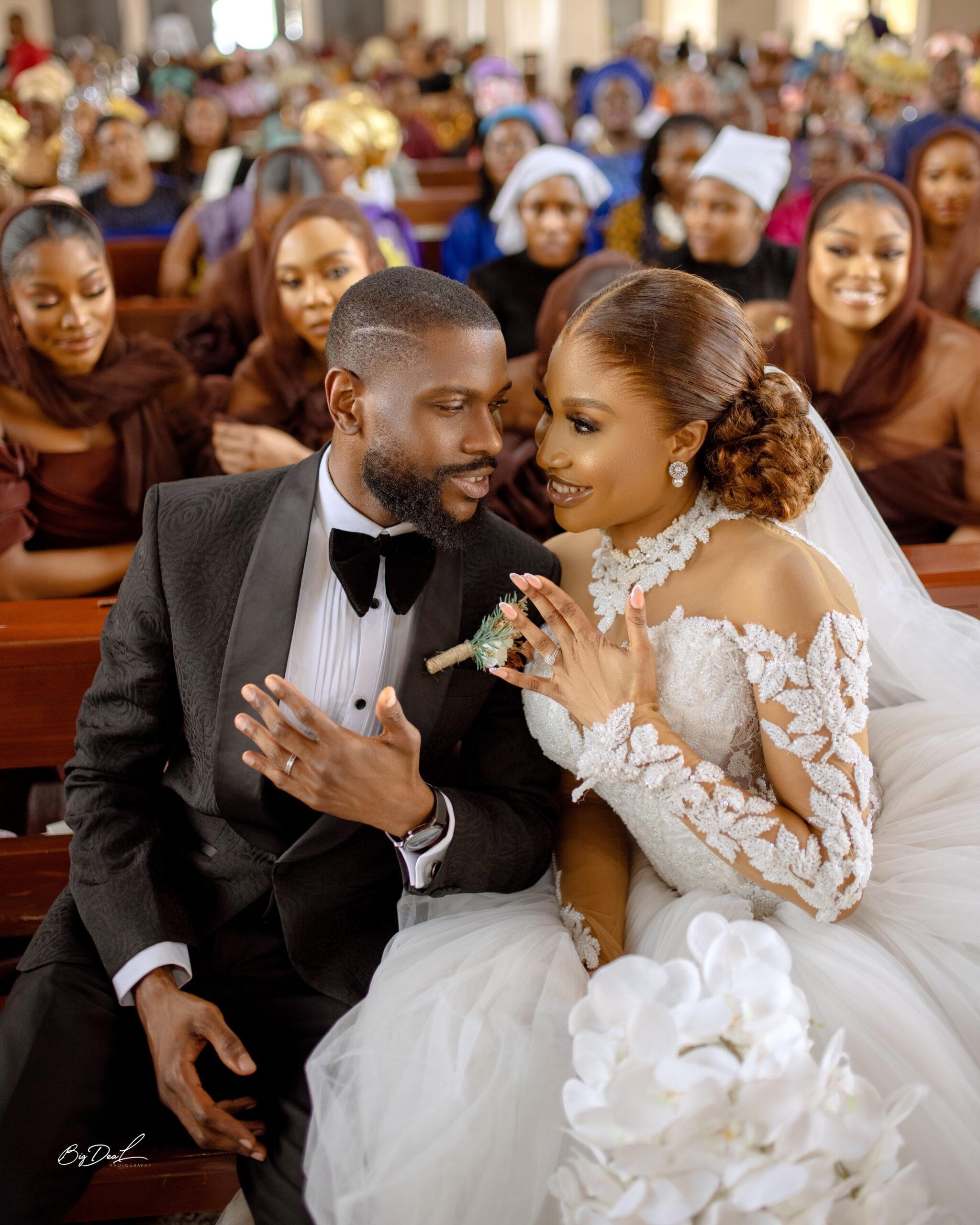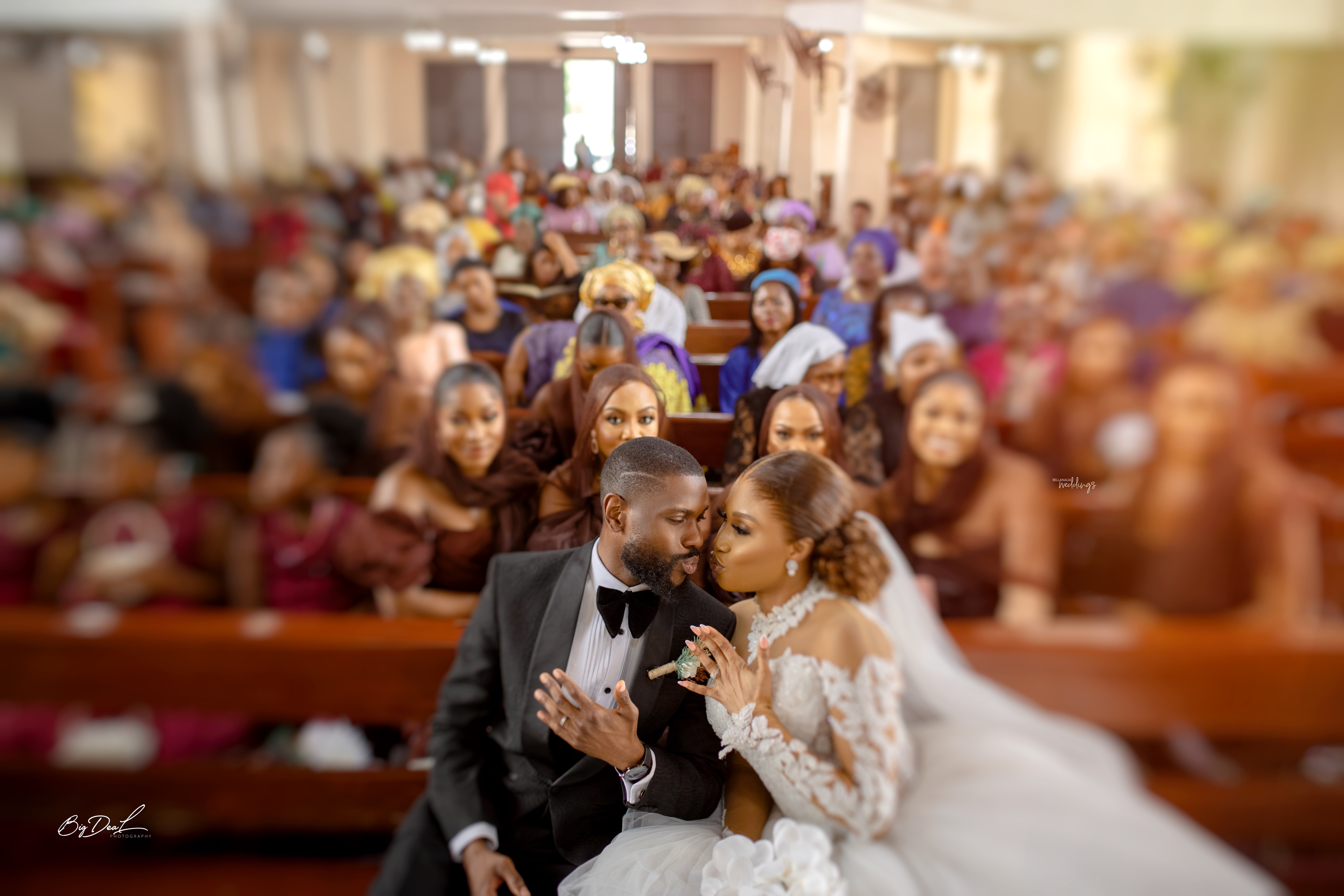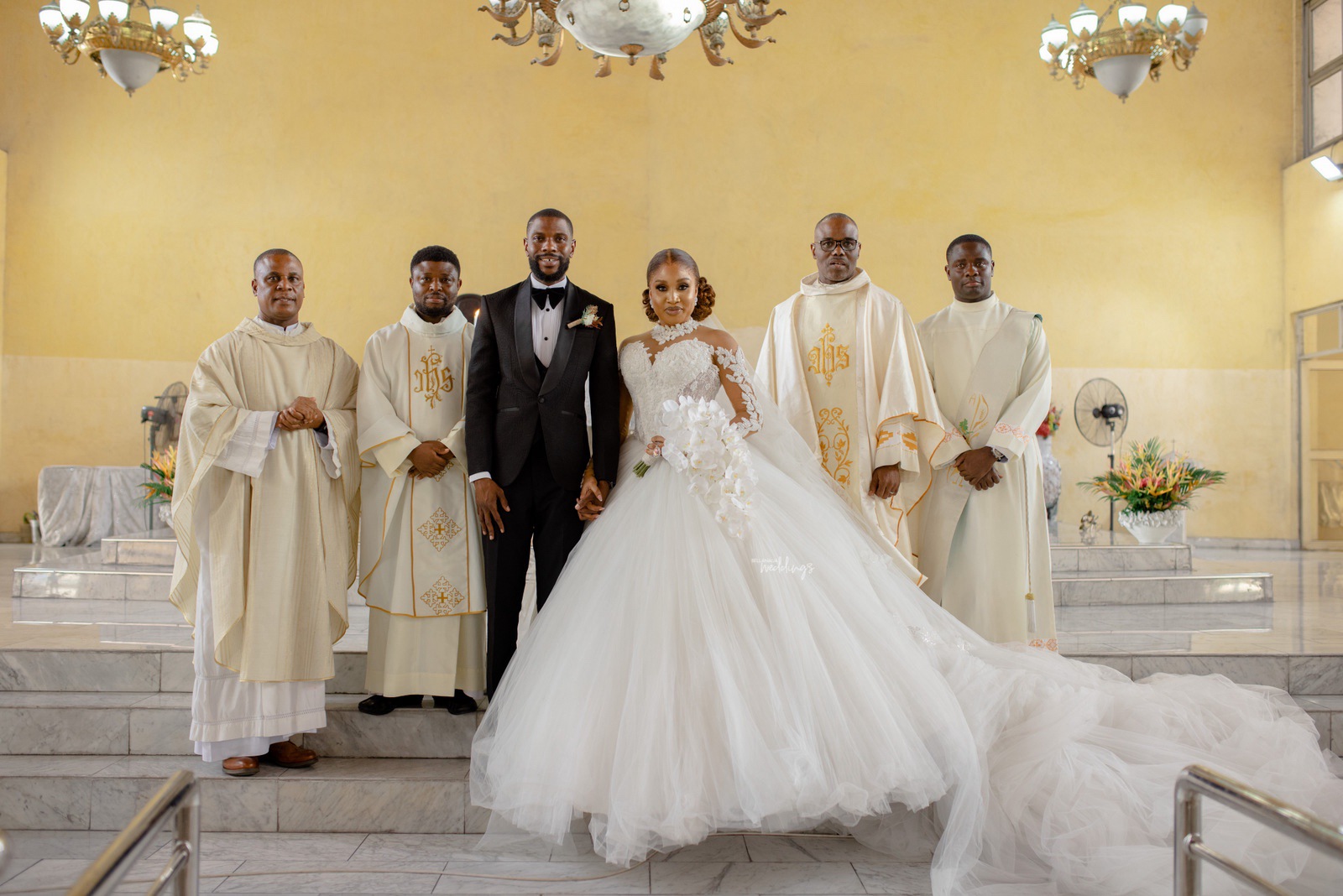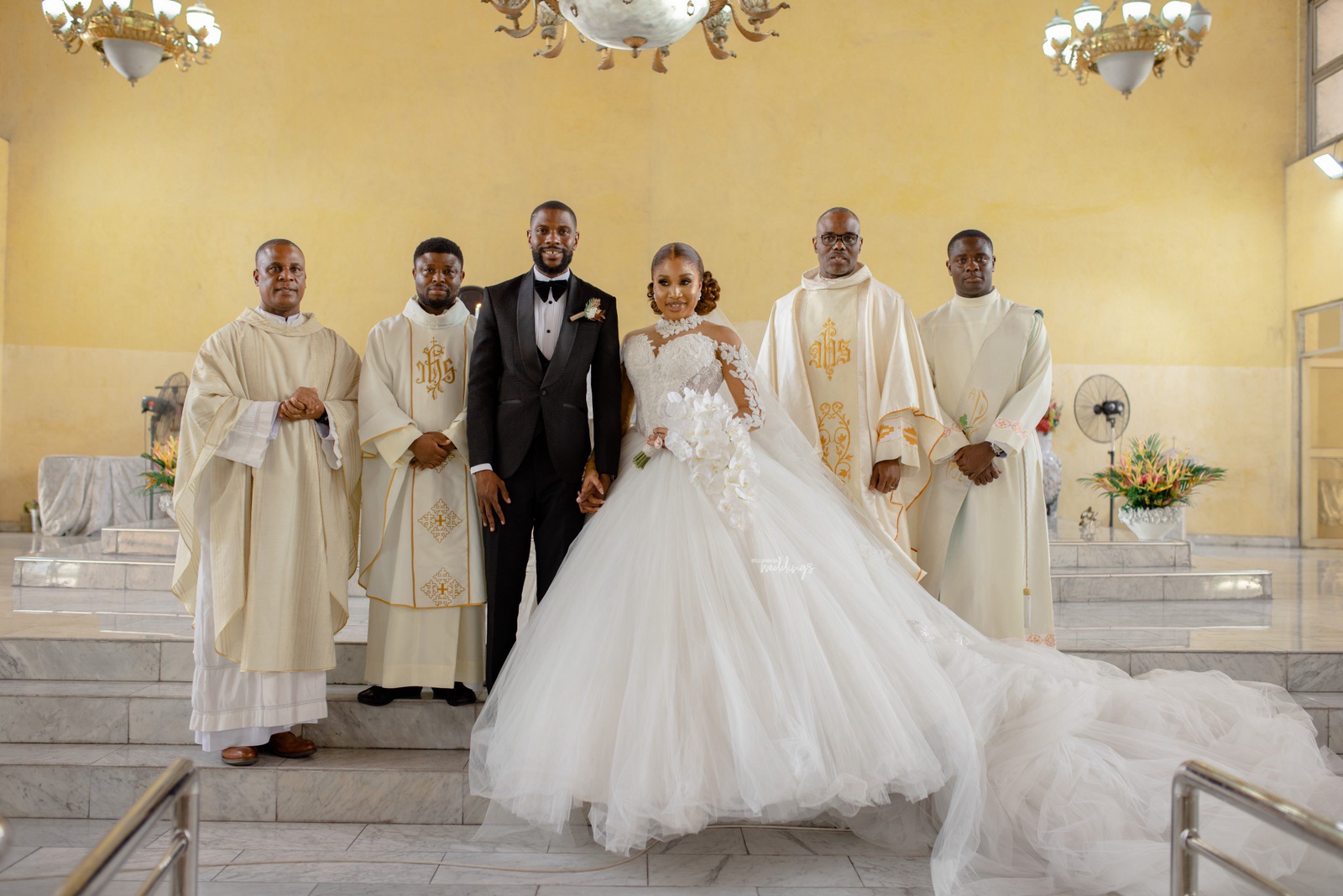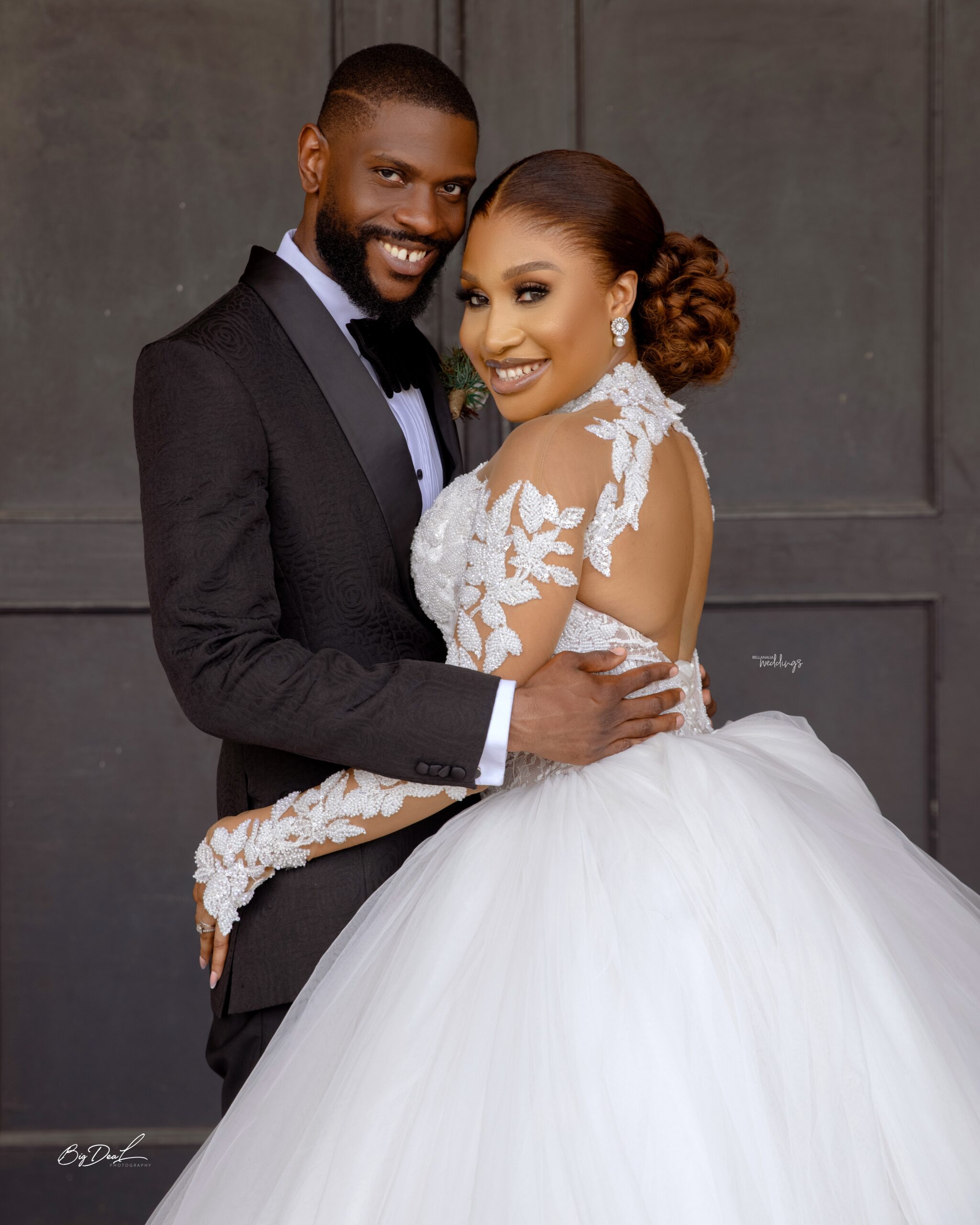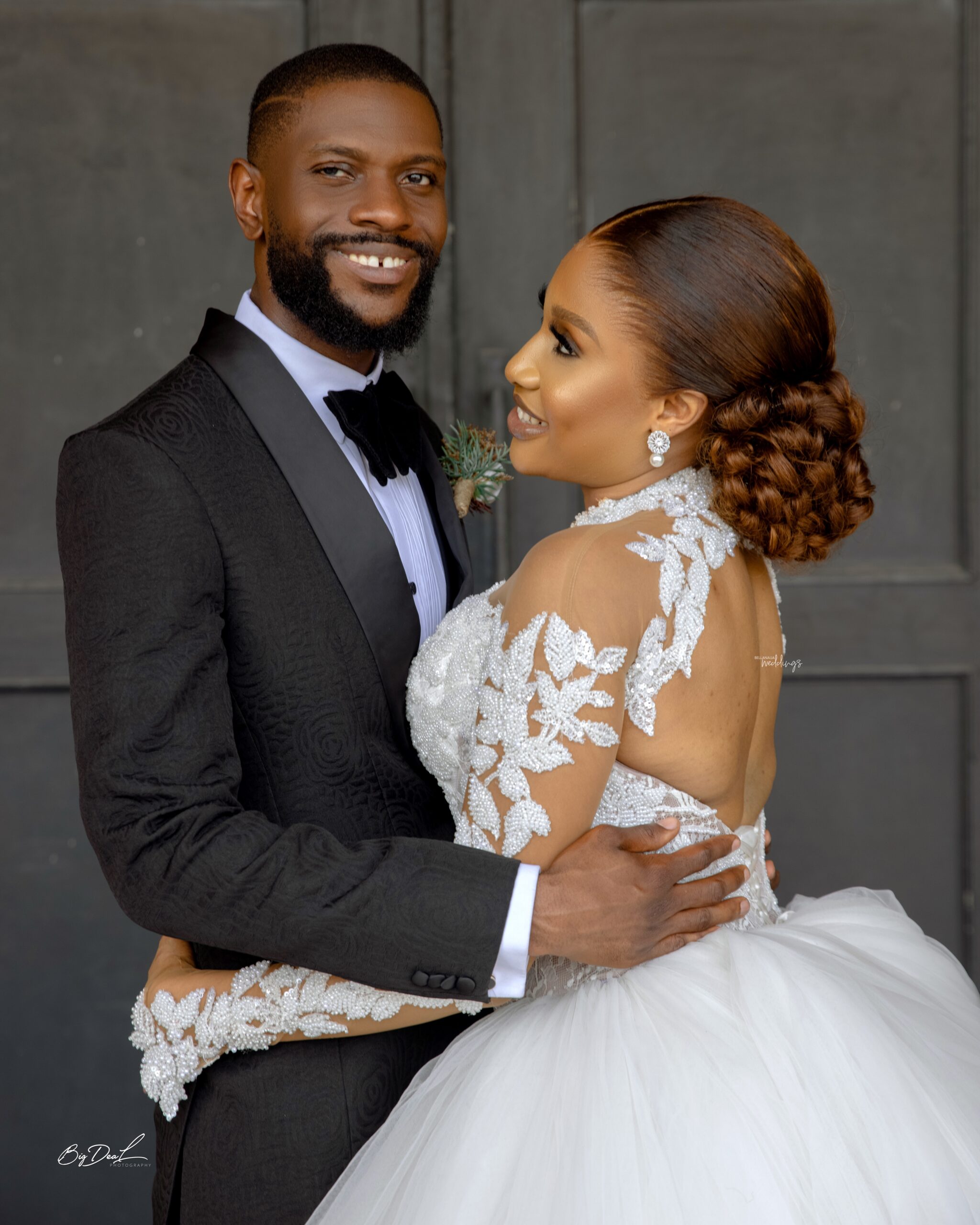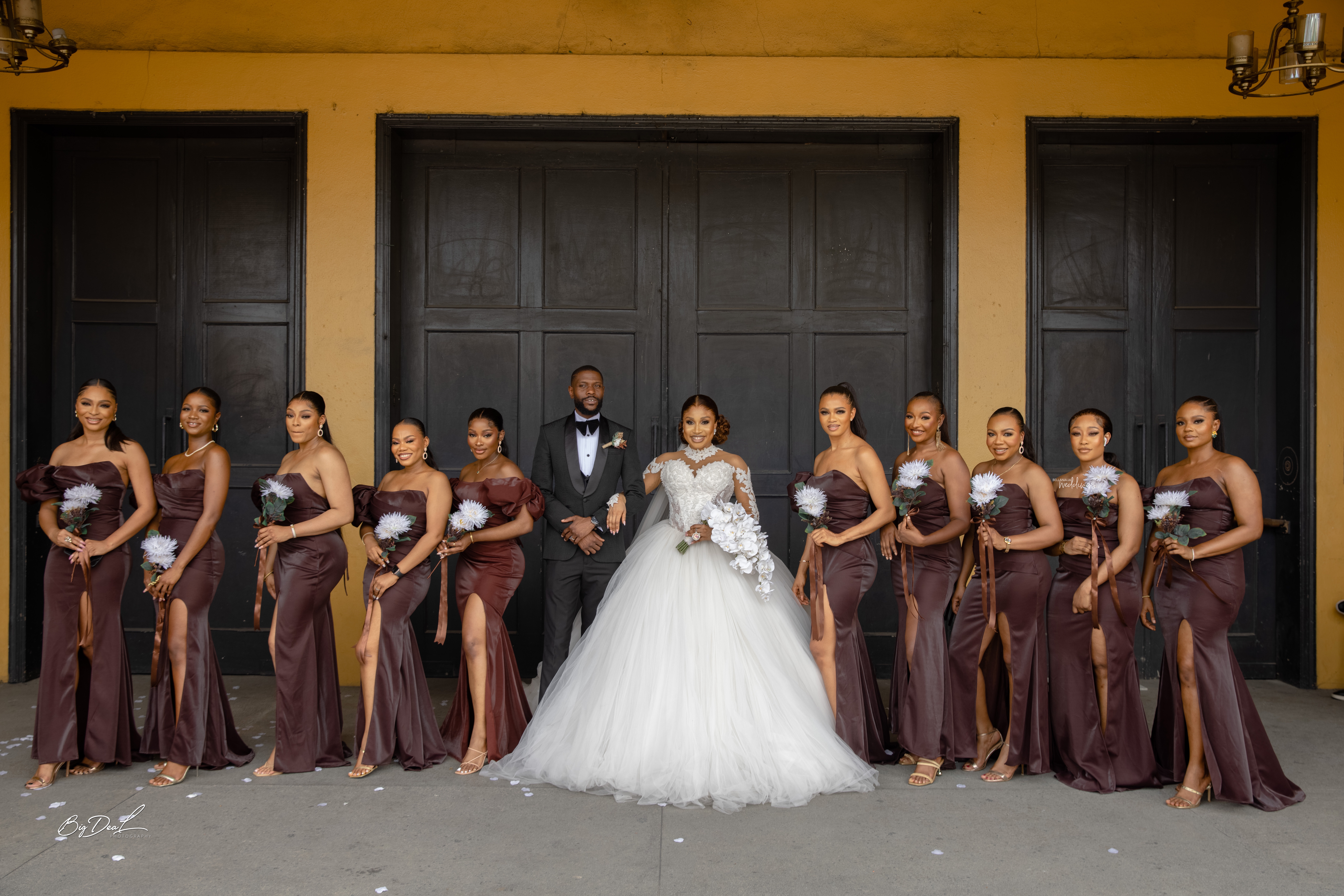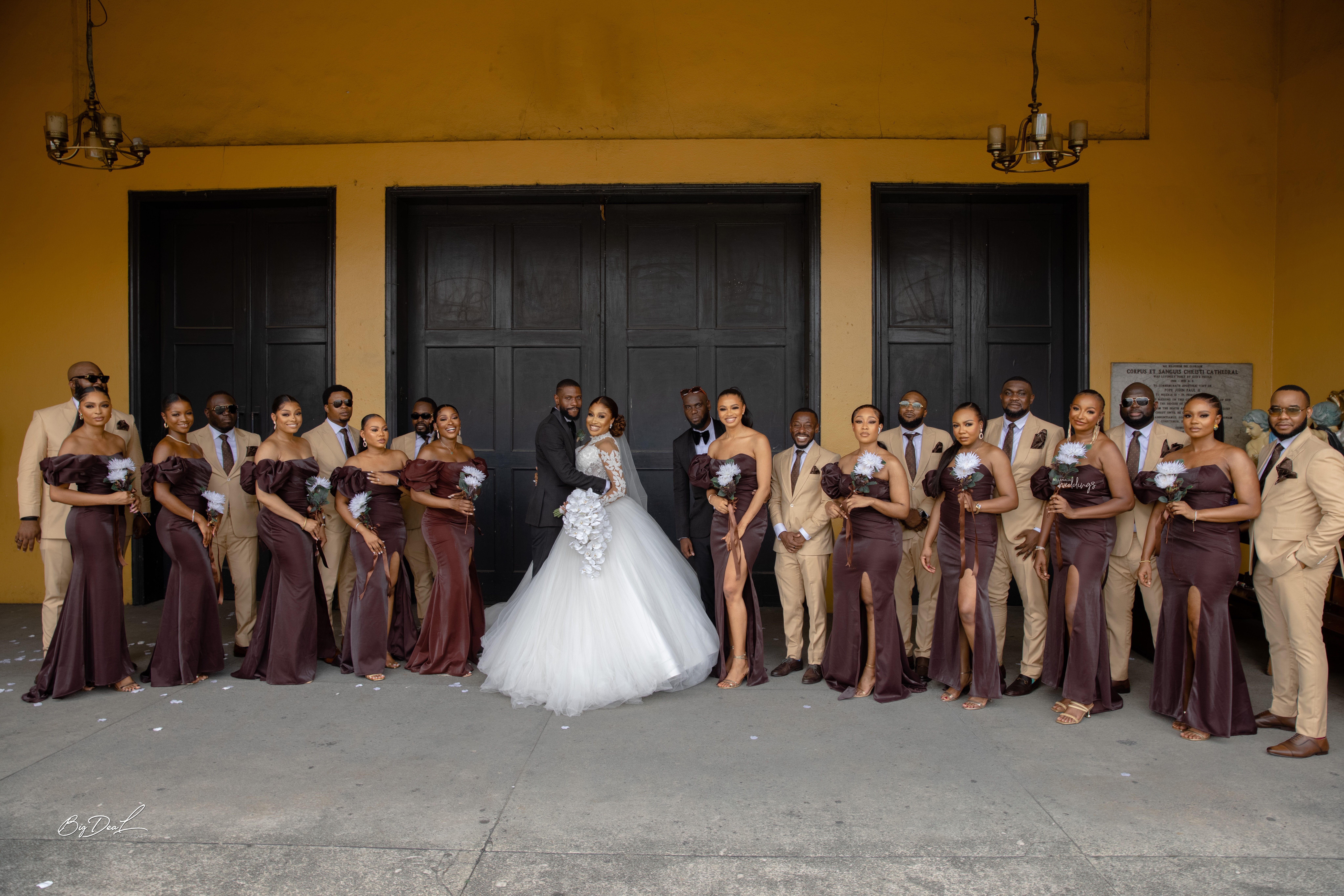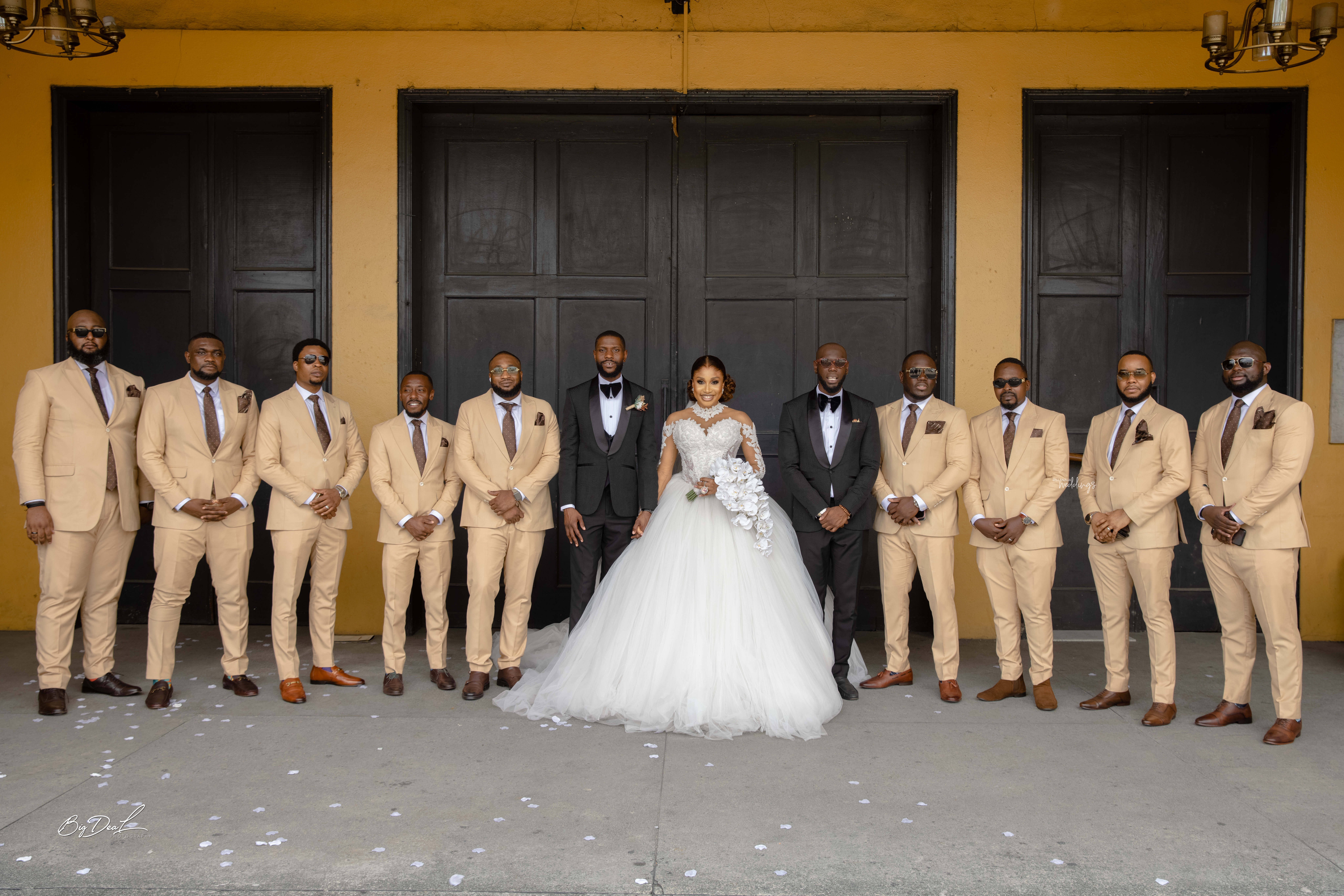 It's reception O'clock!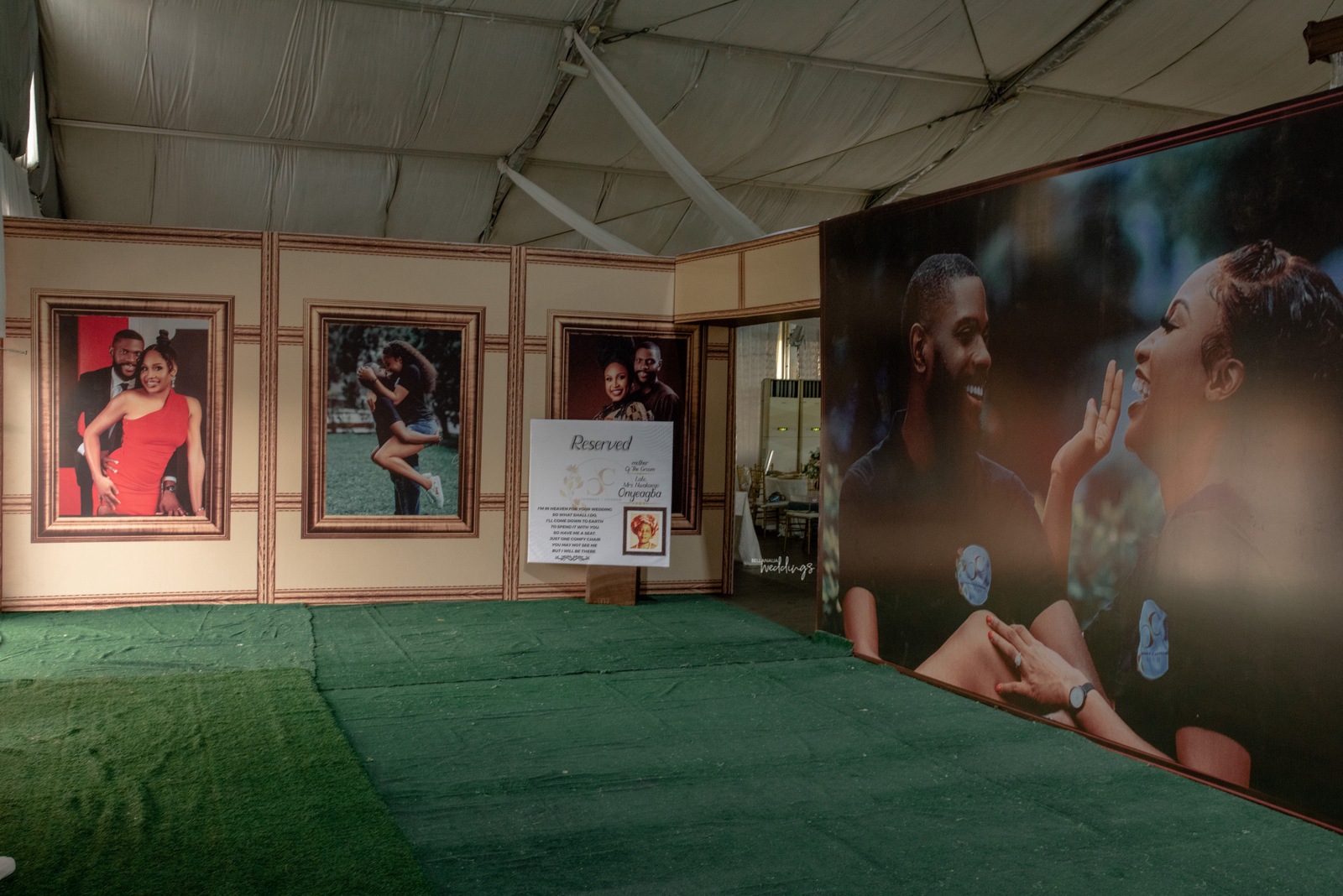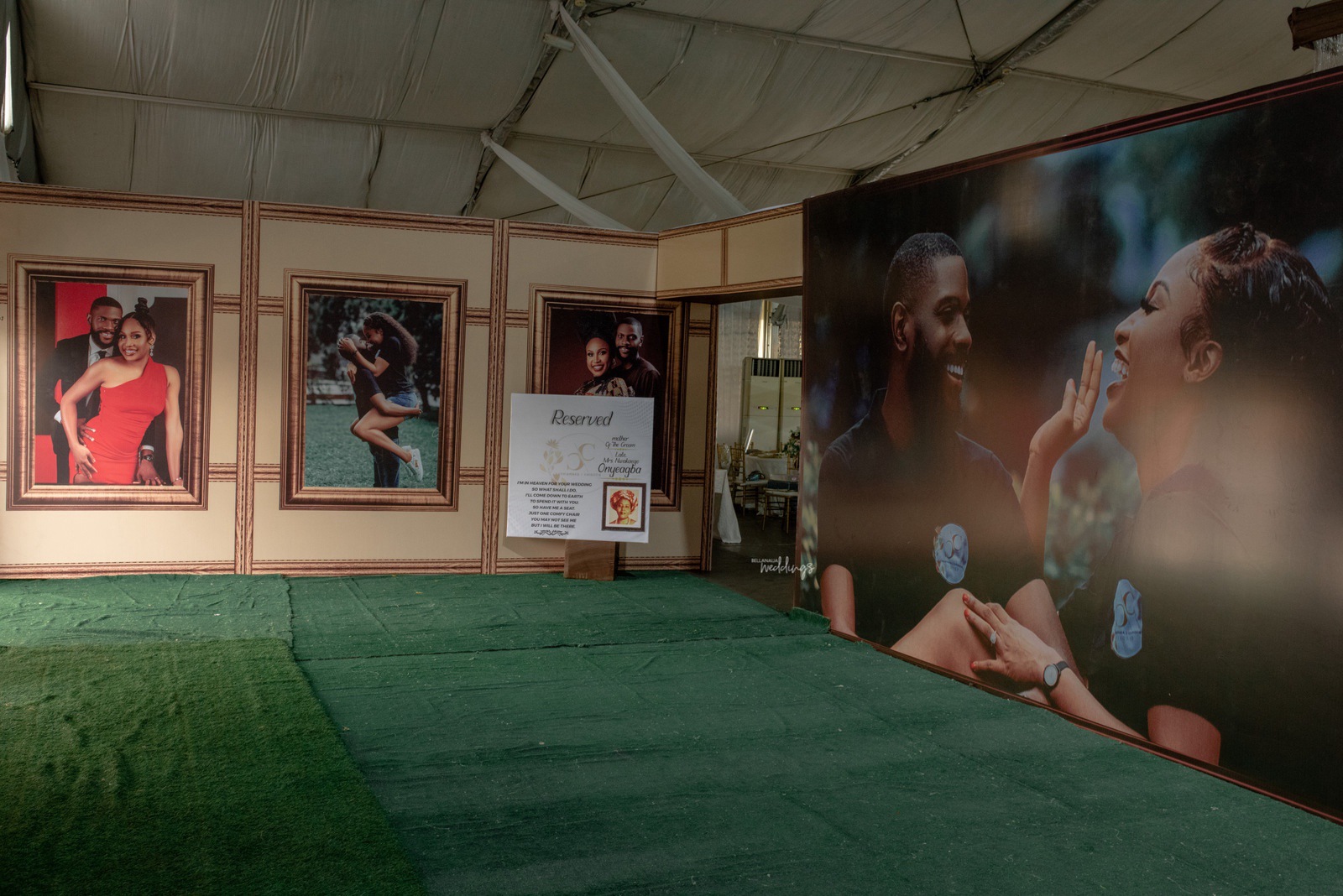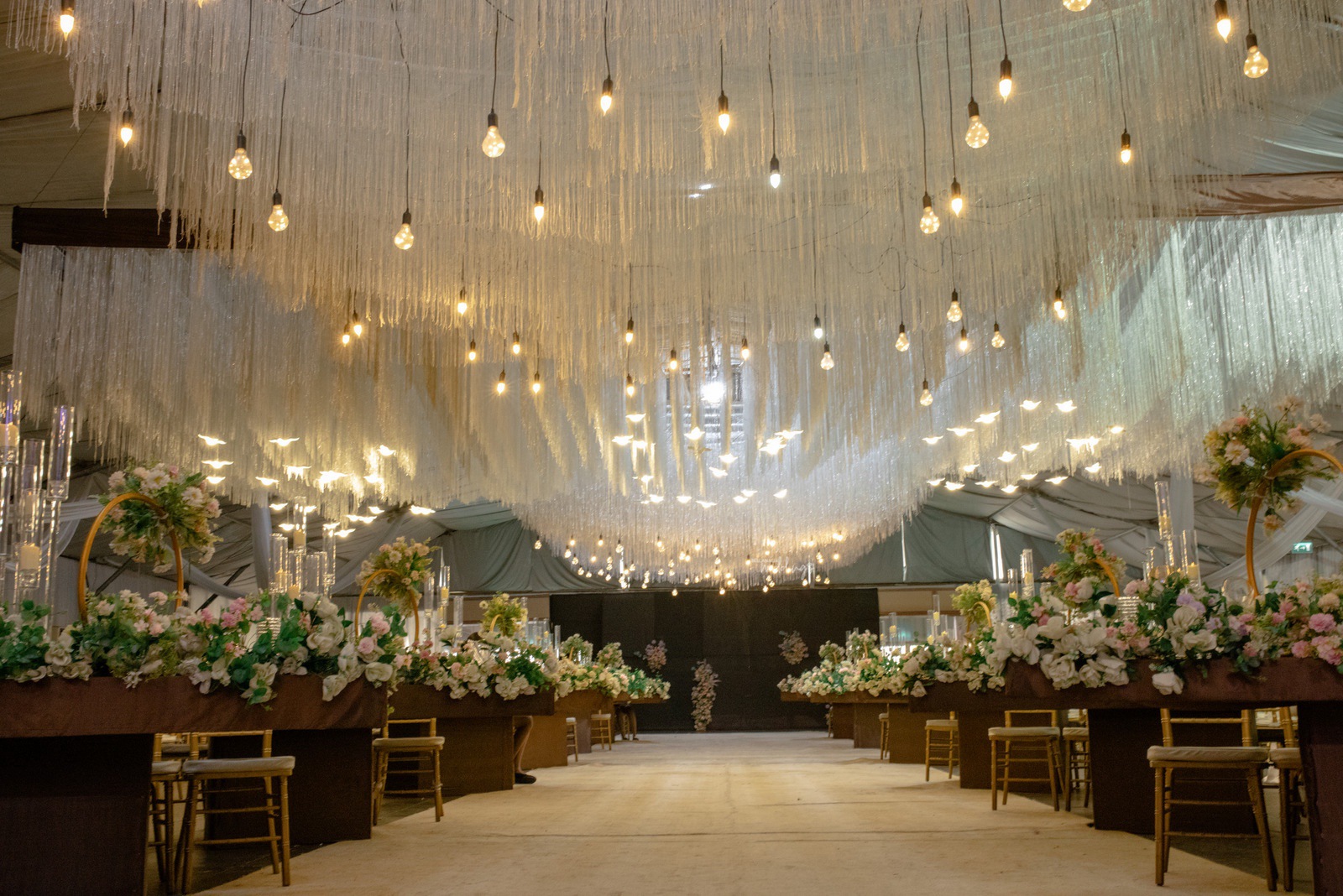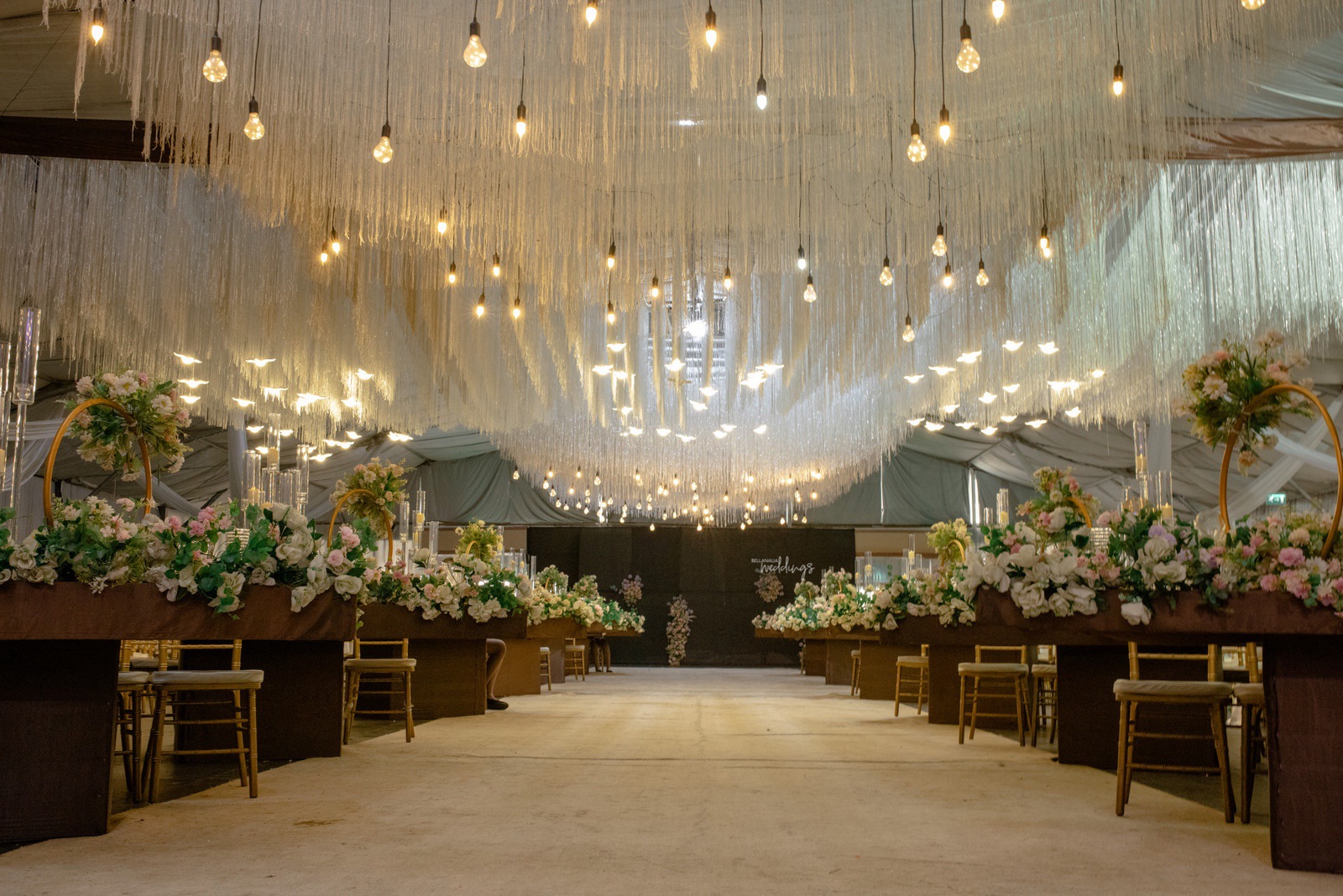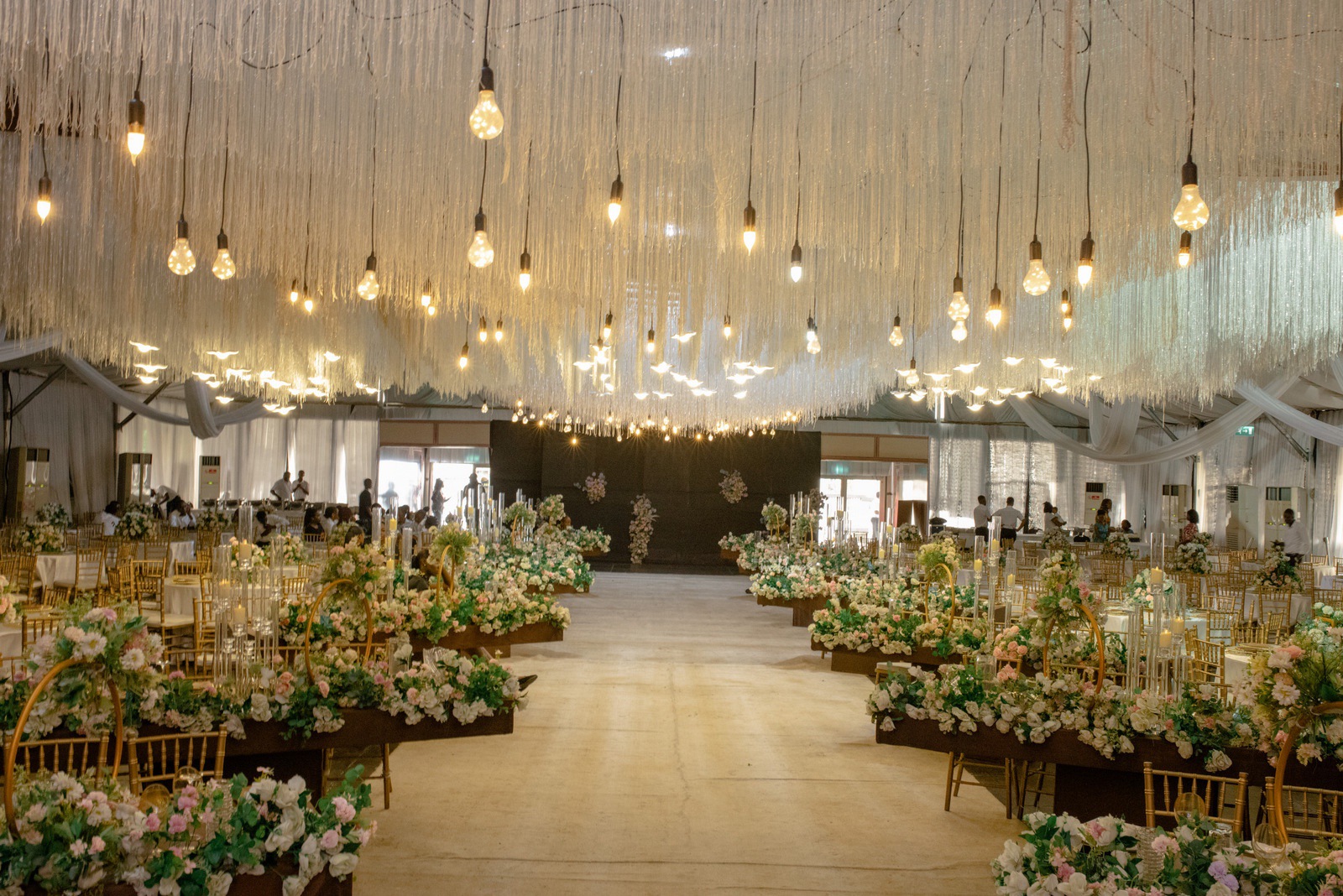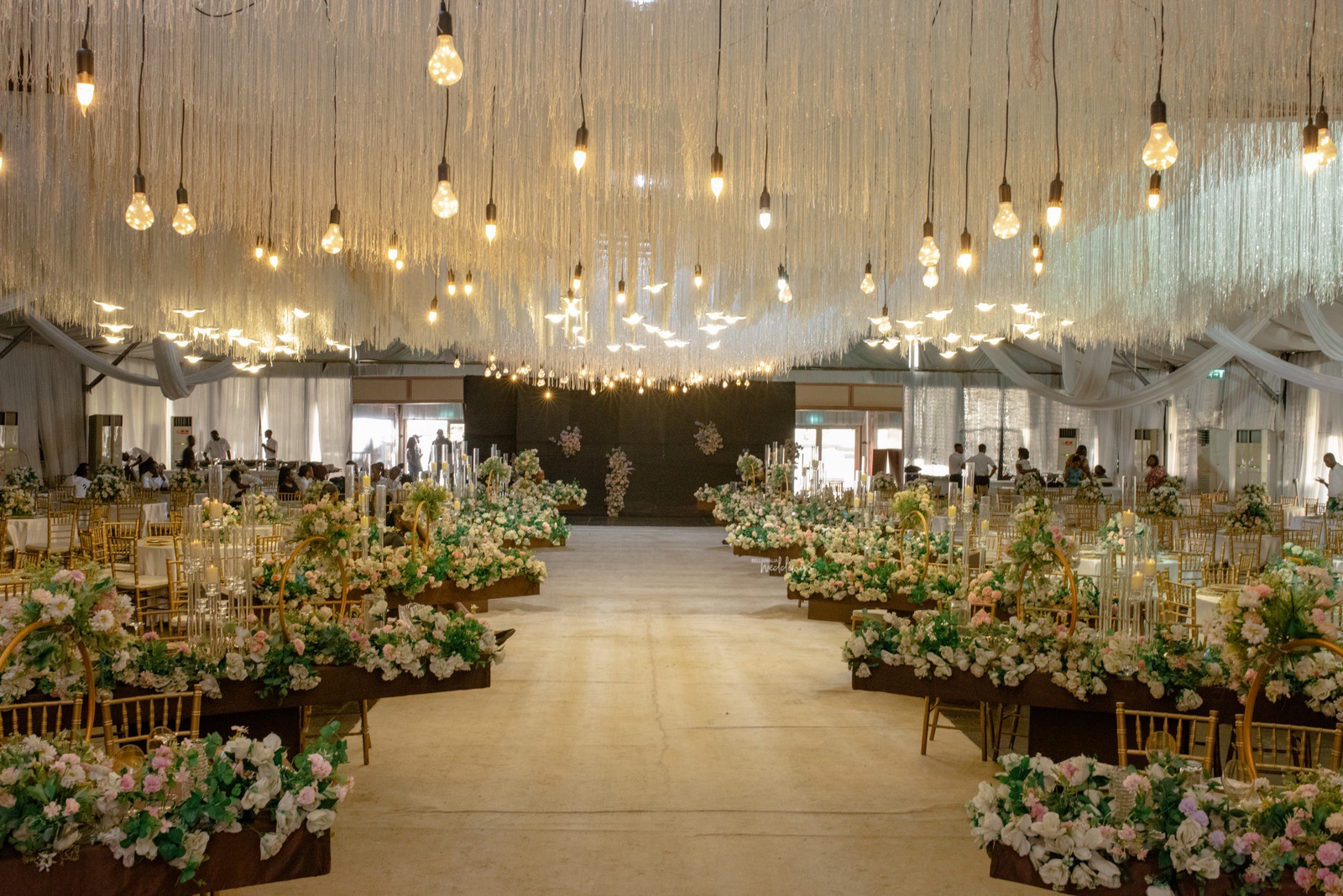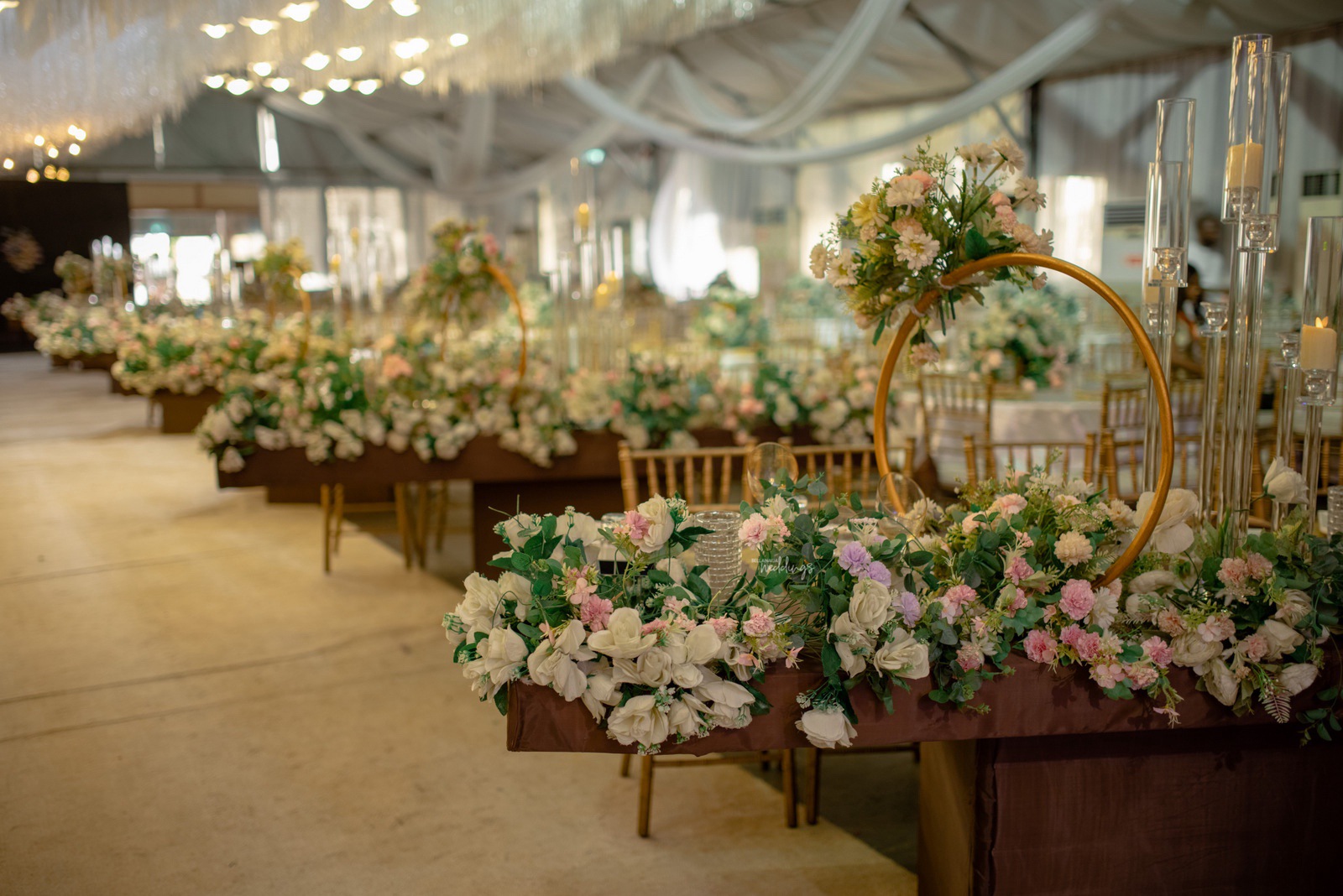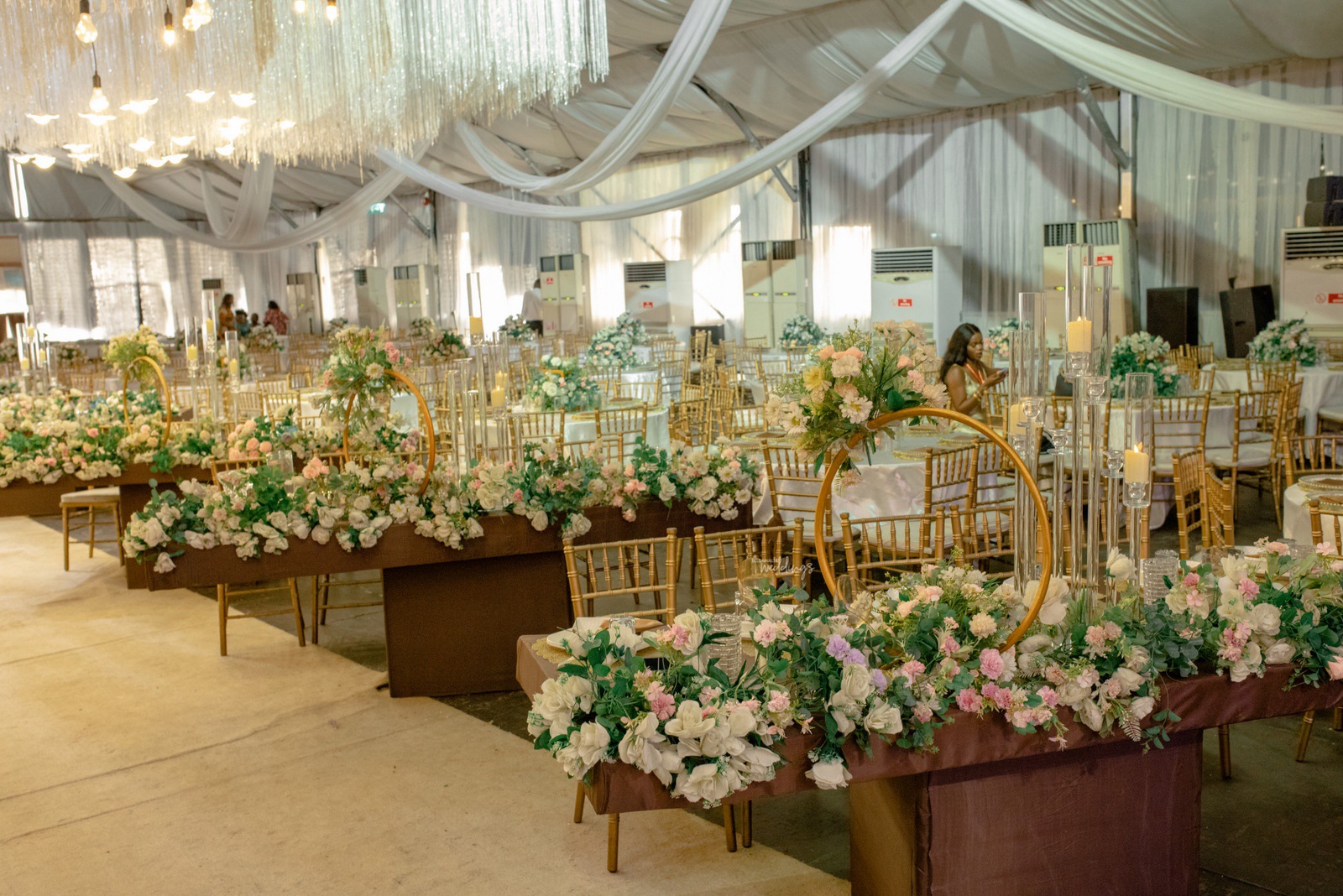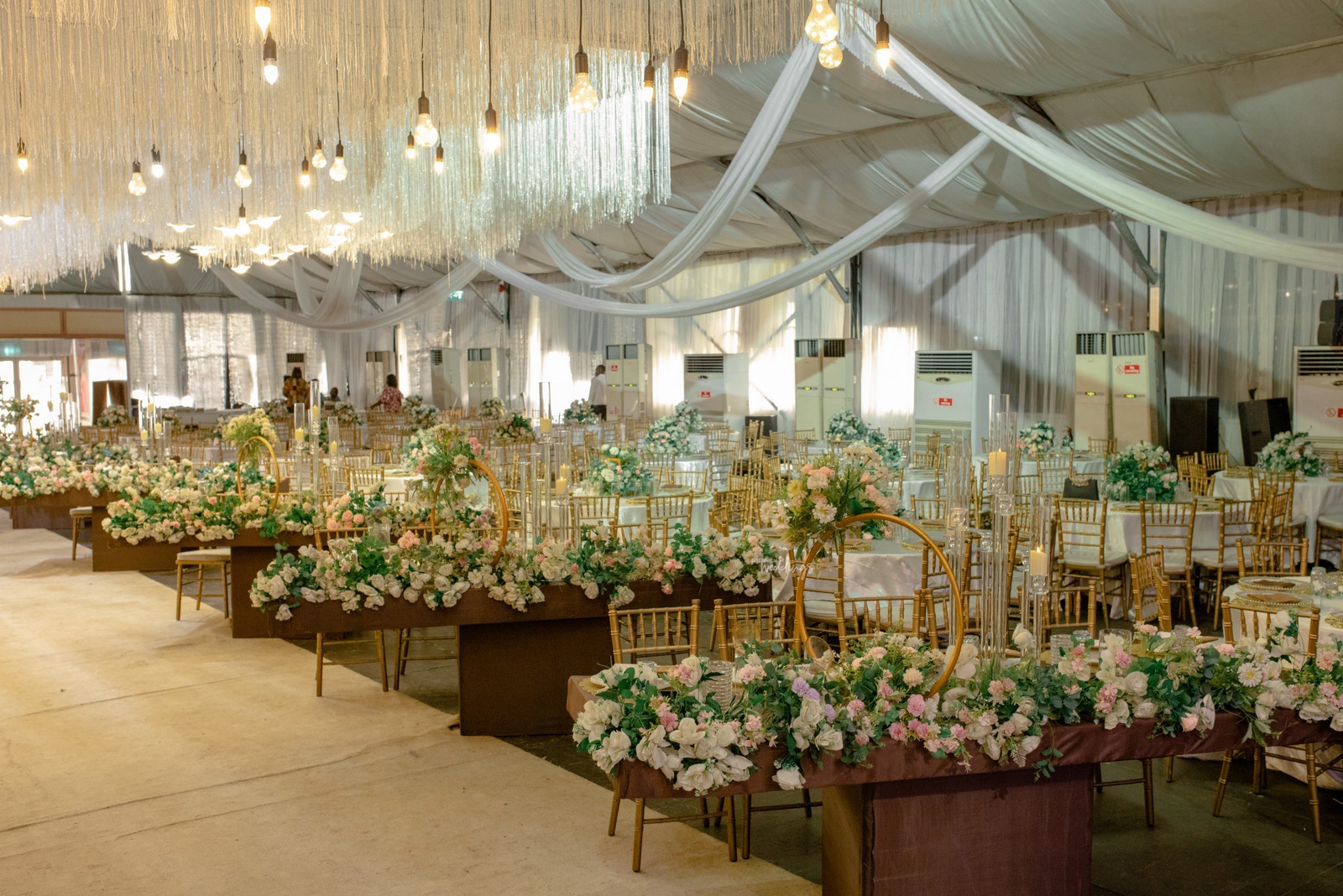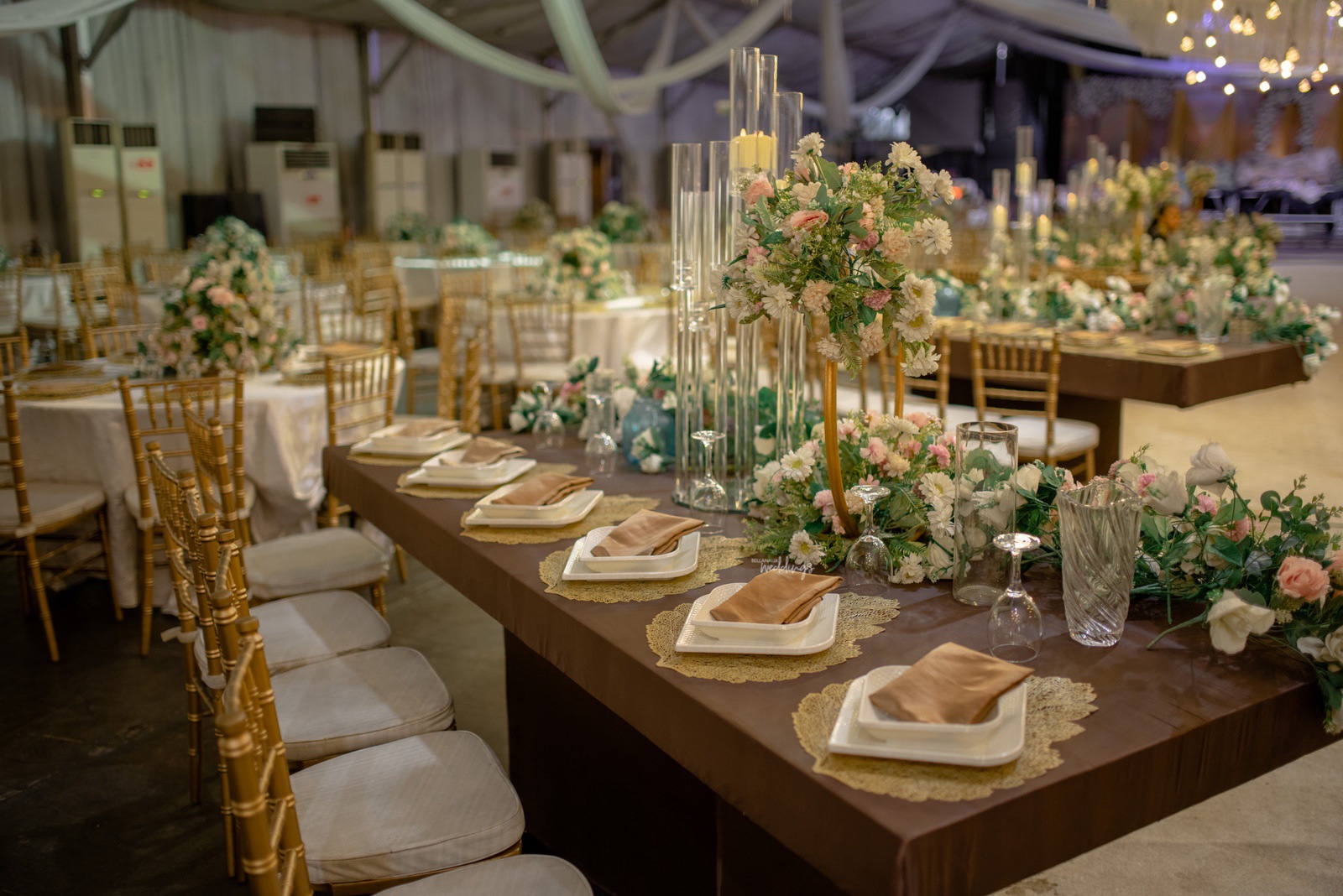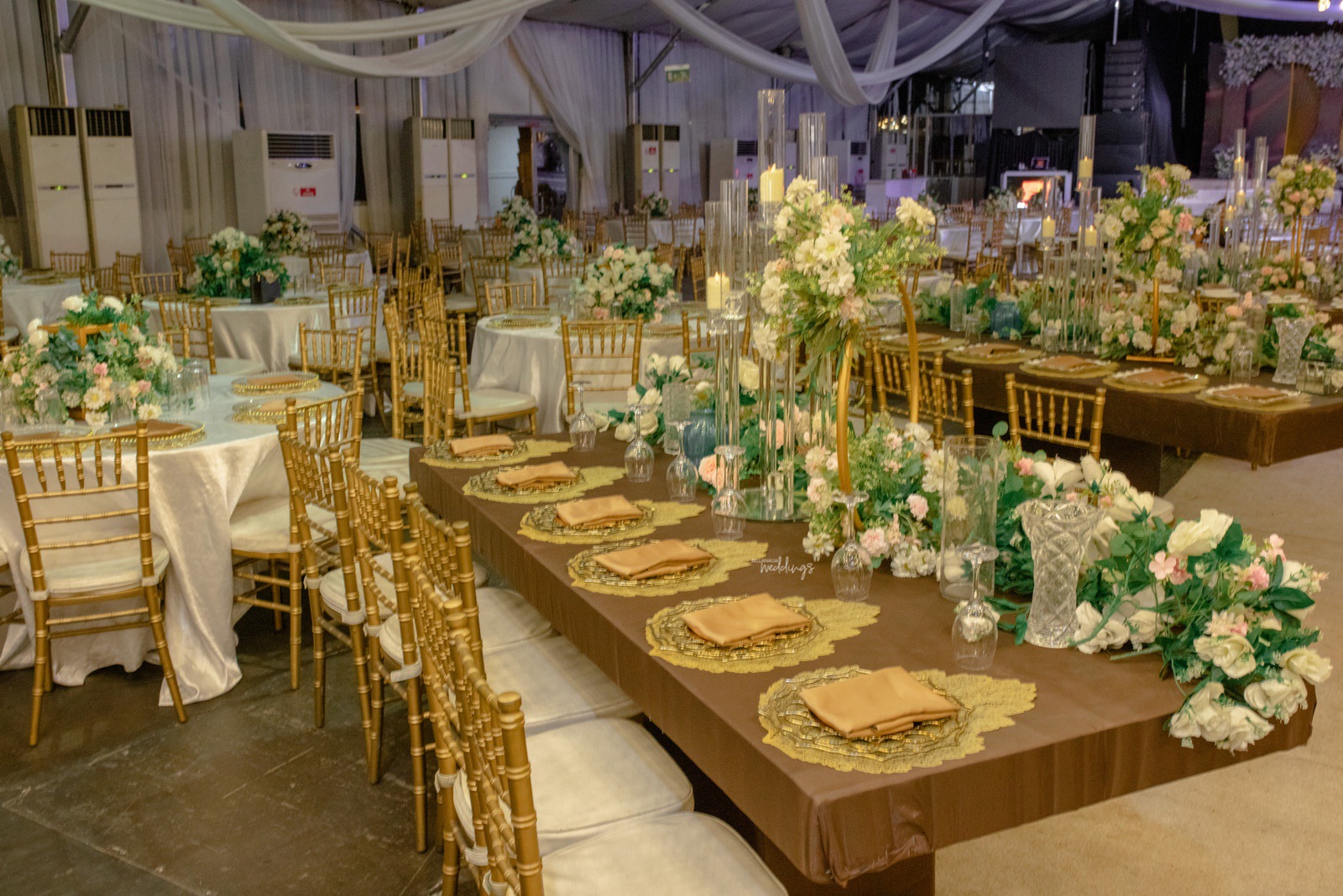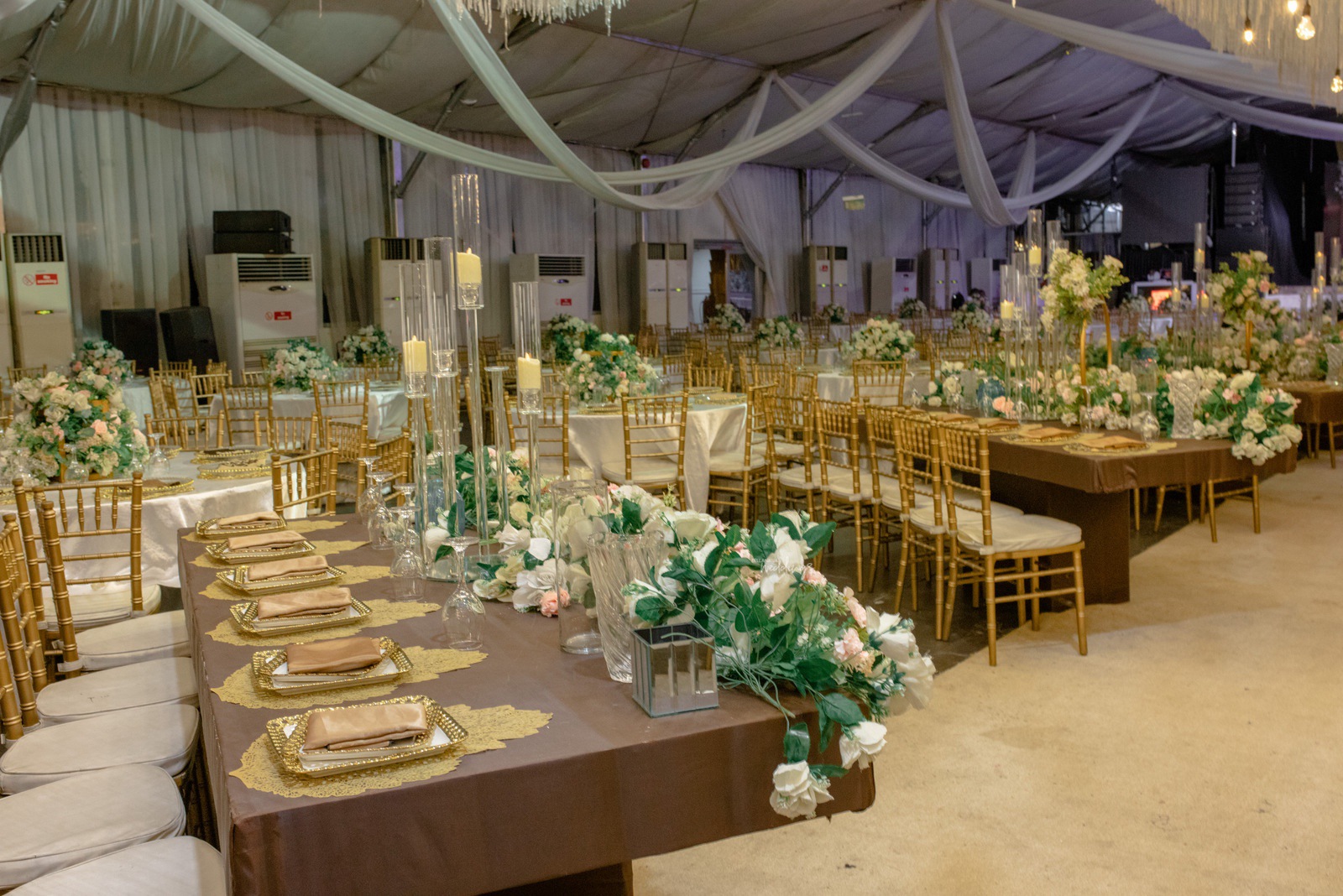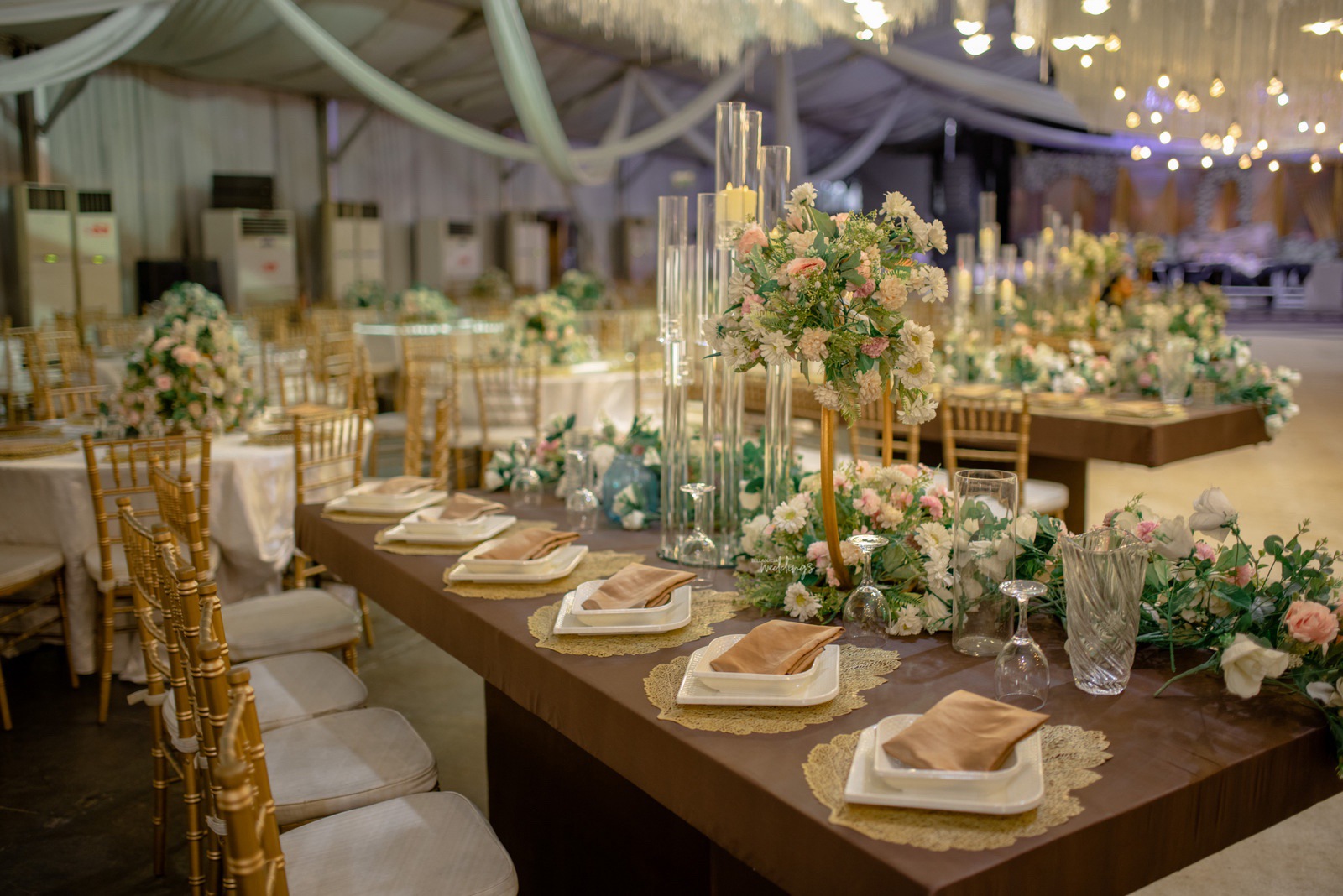 Lit squad coming through…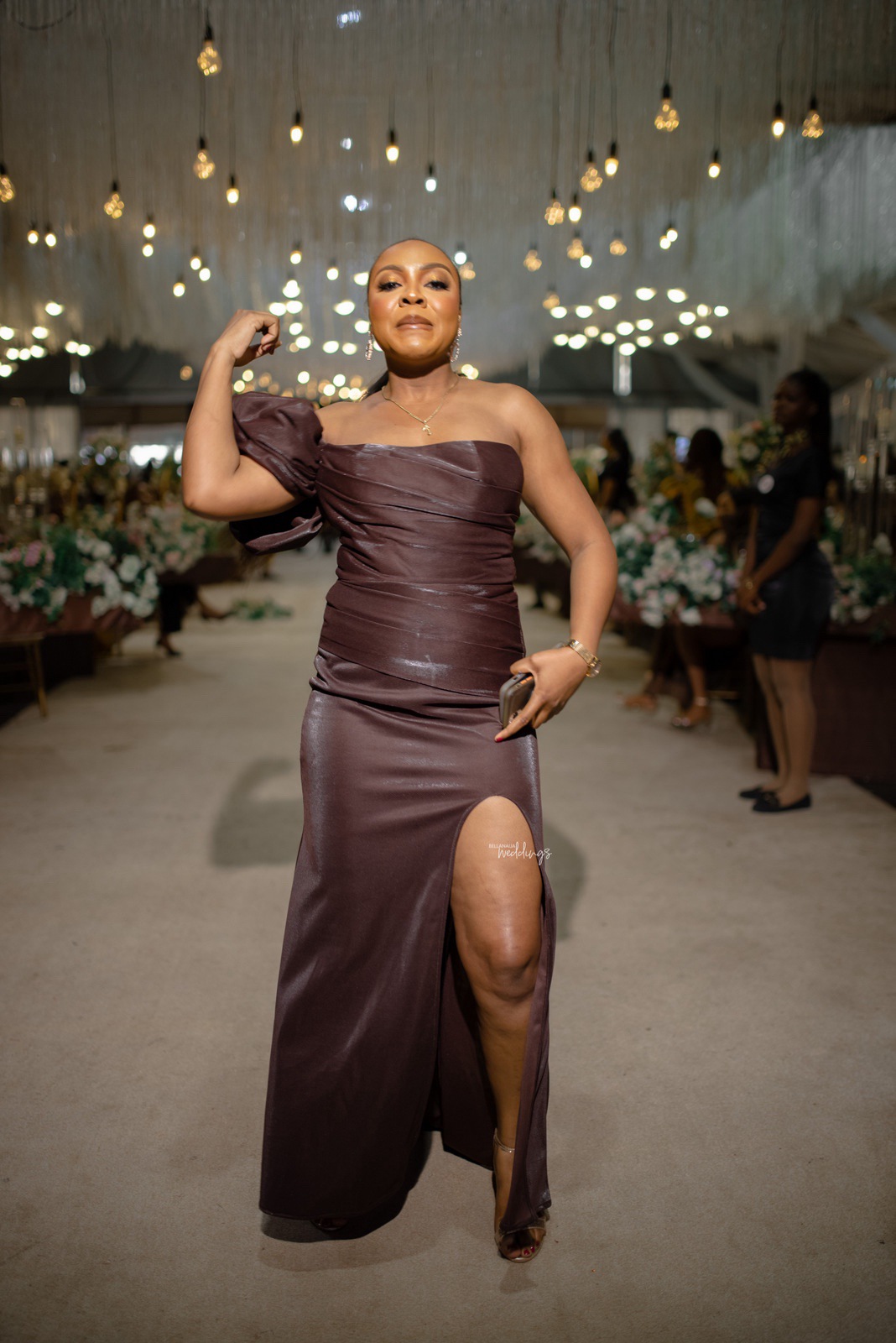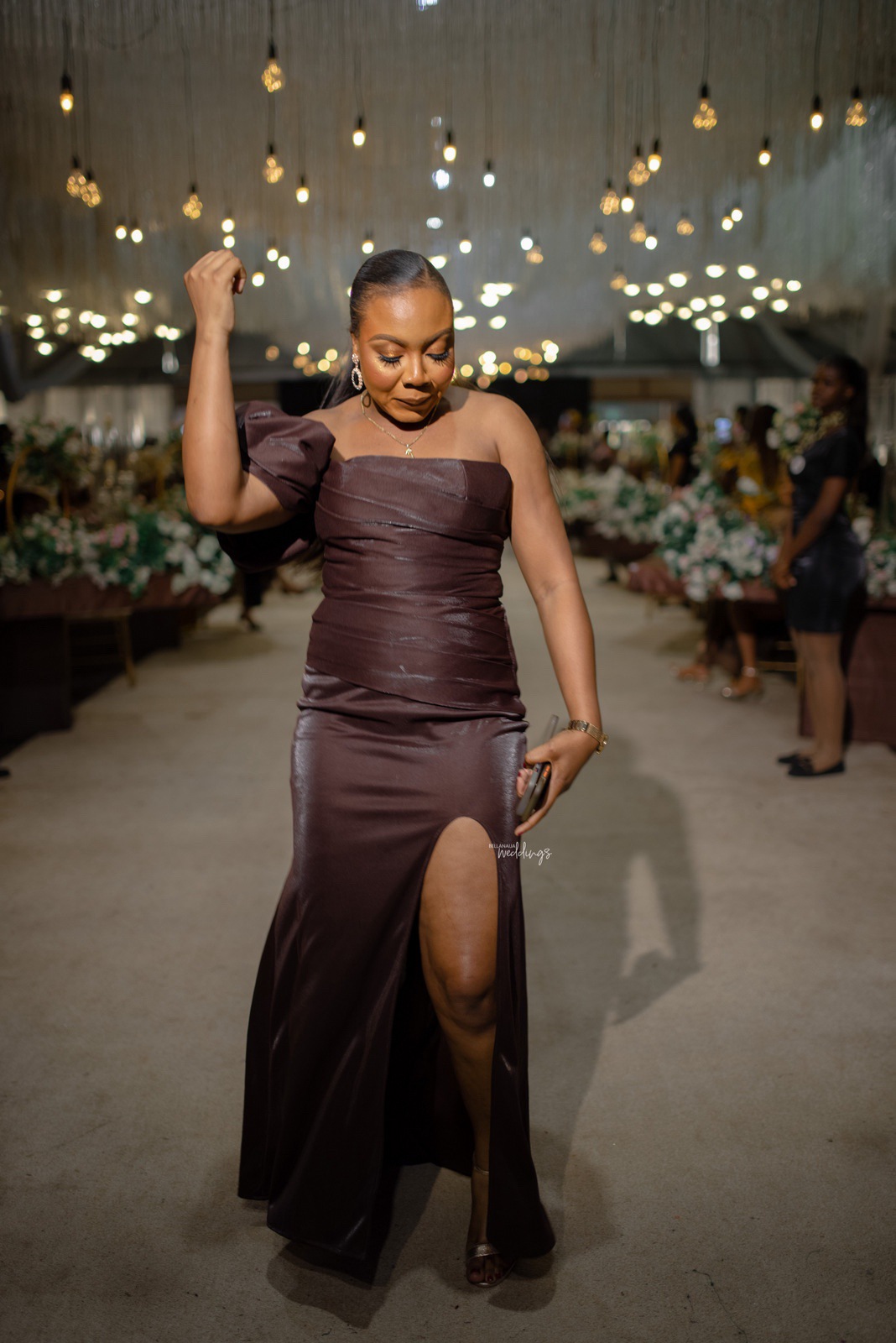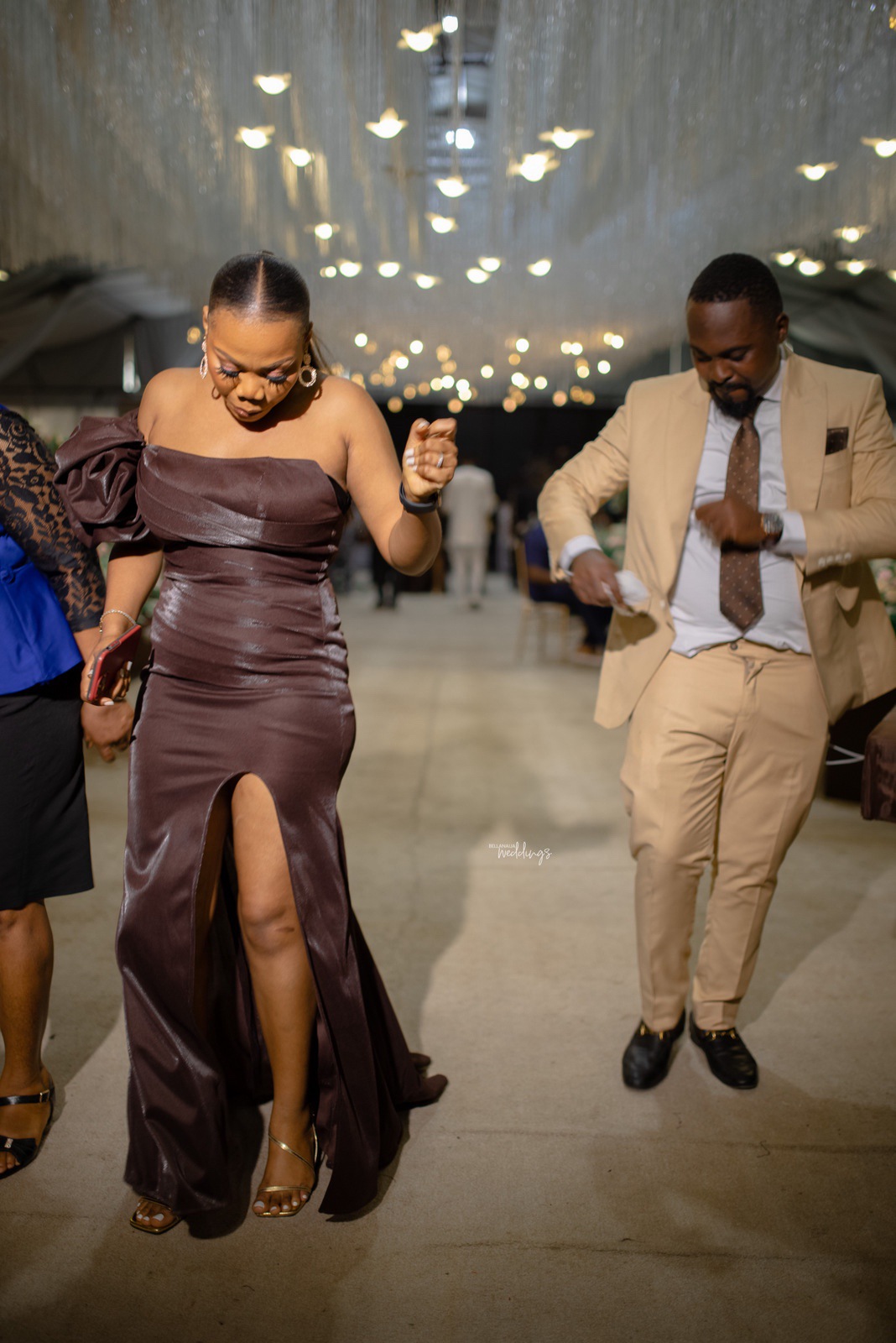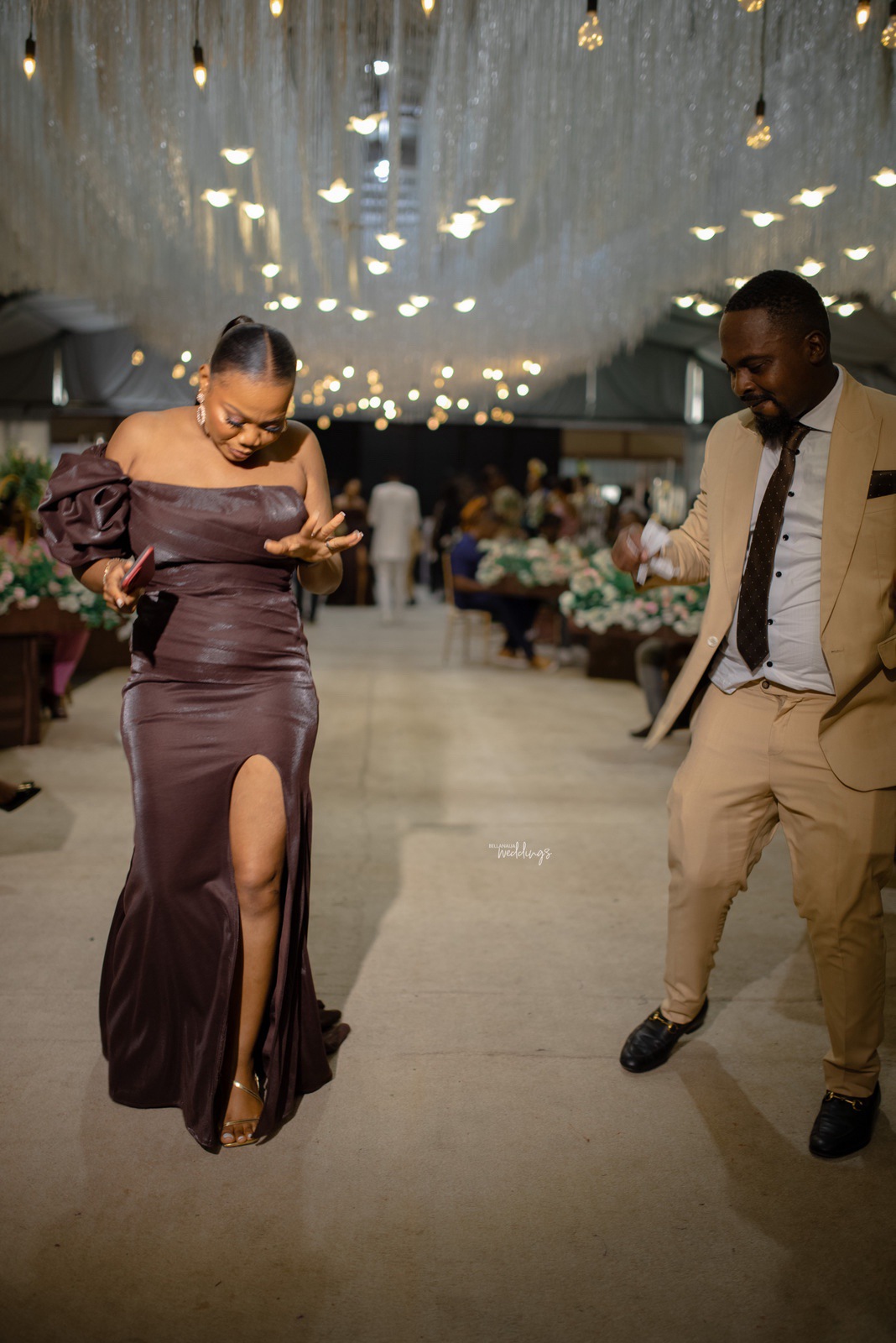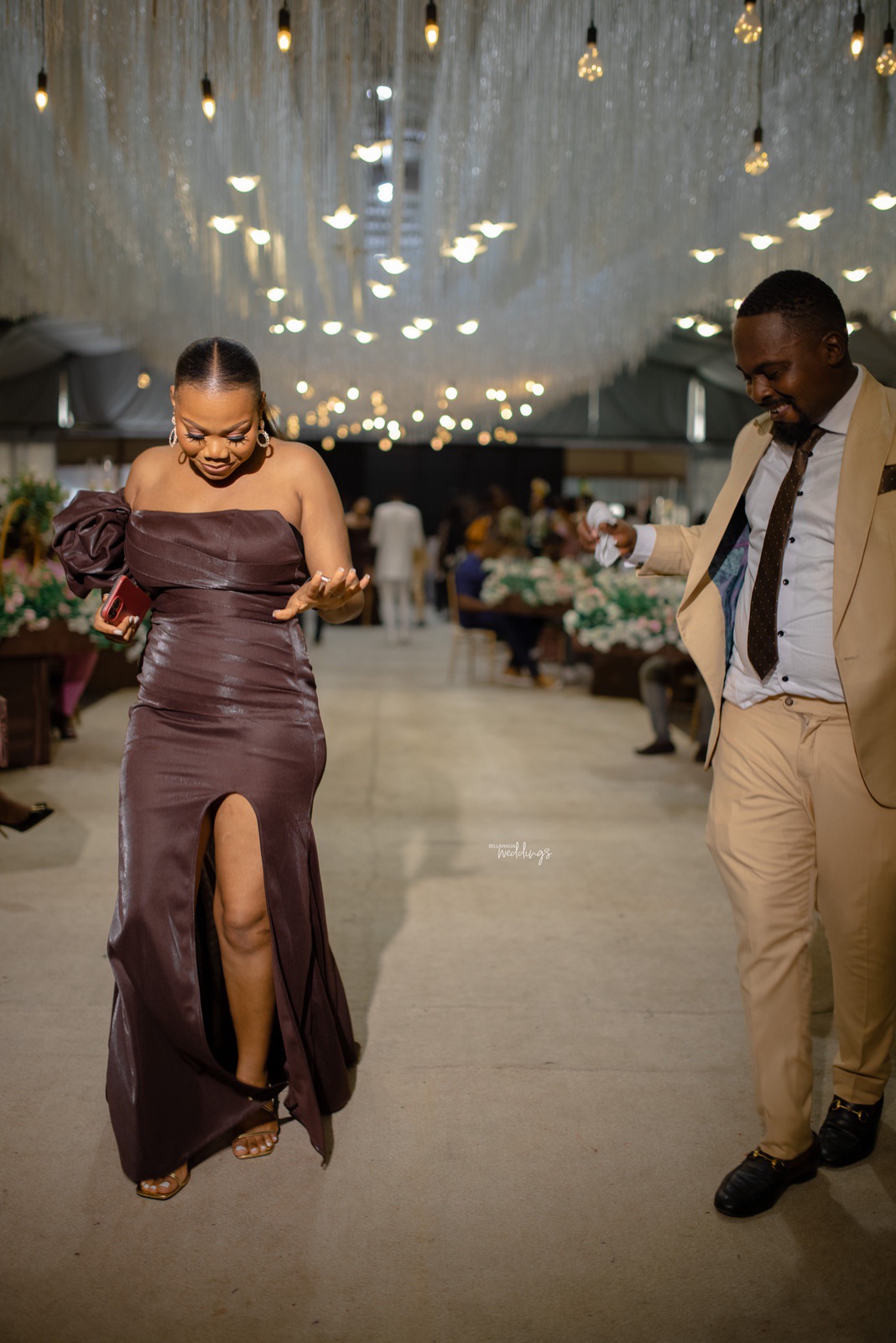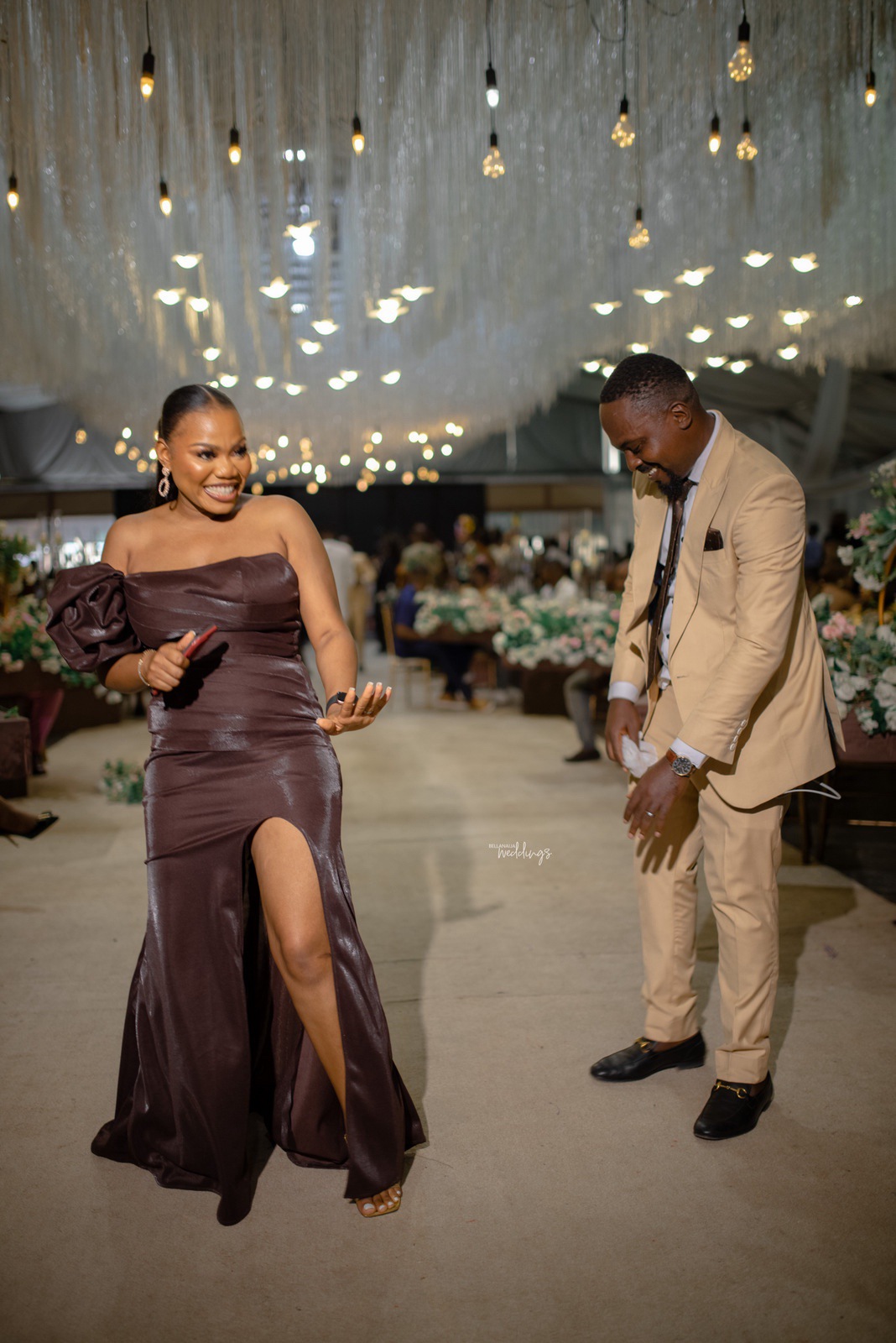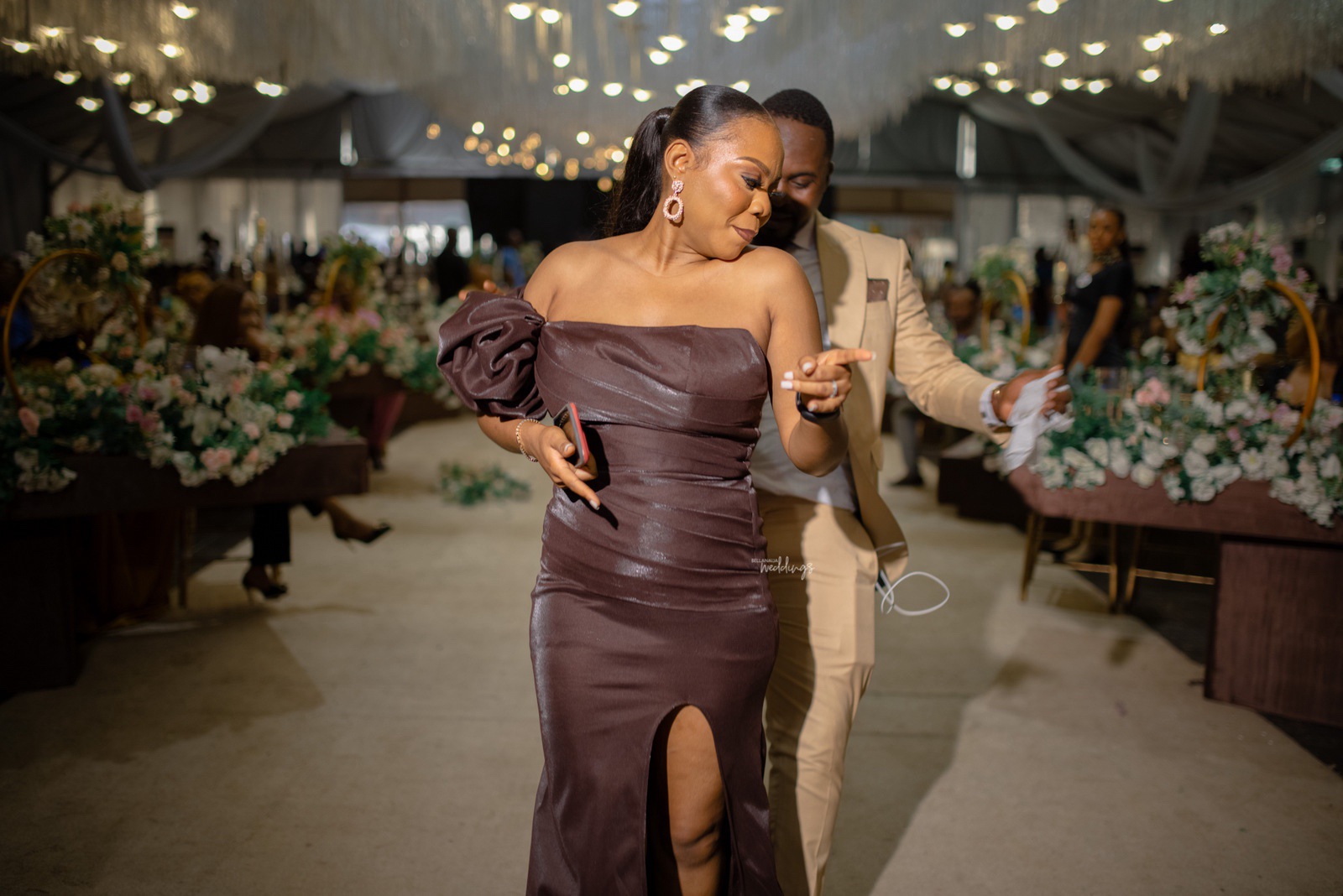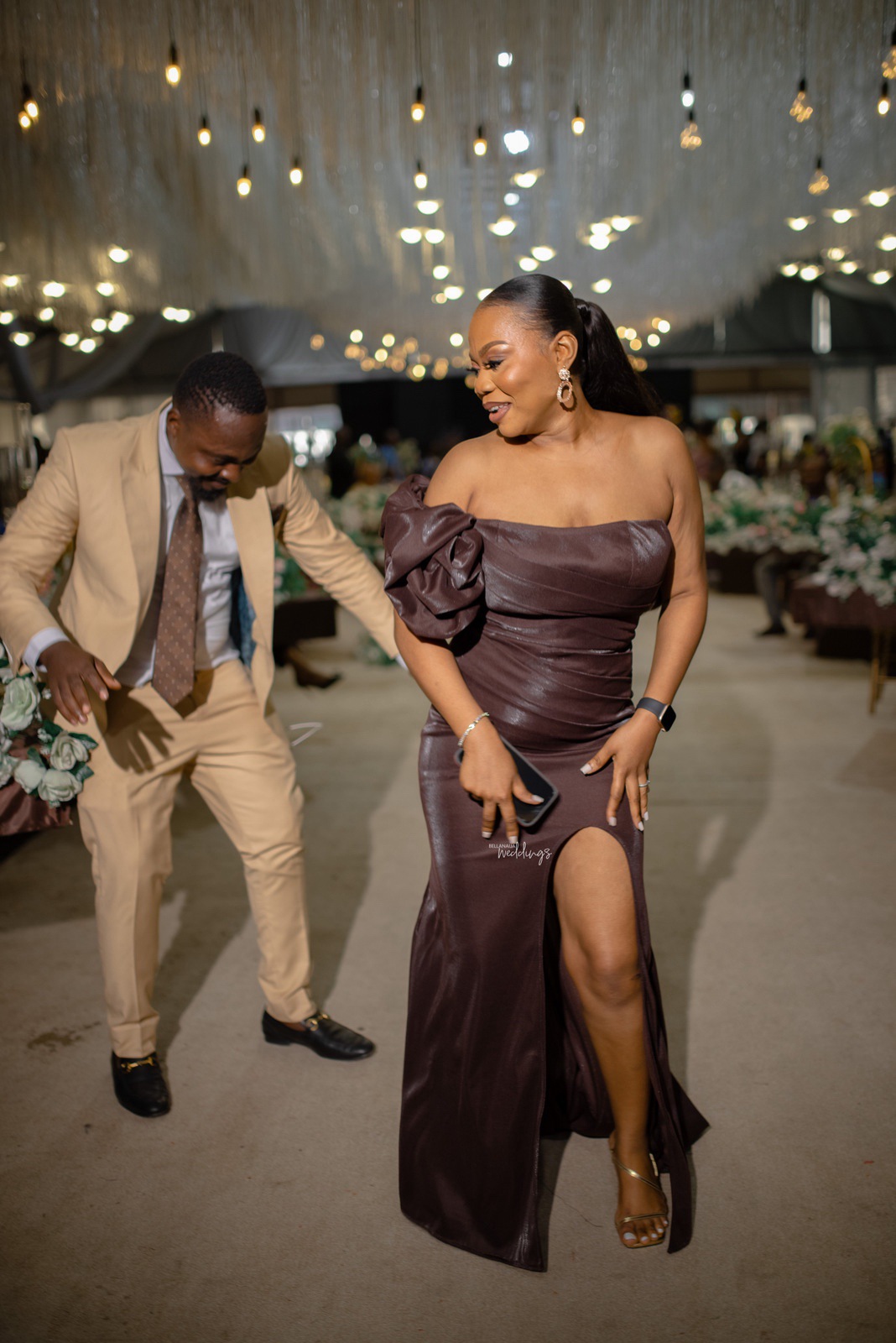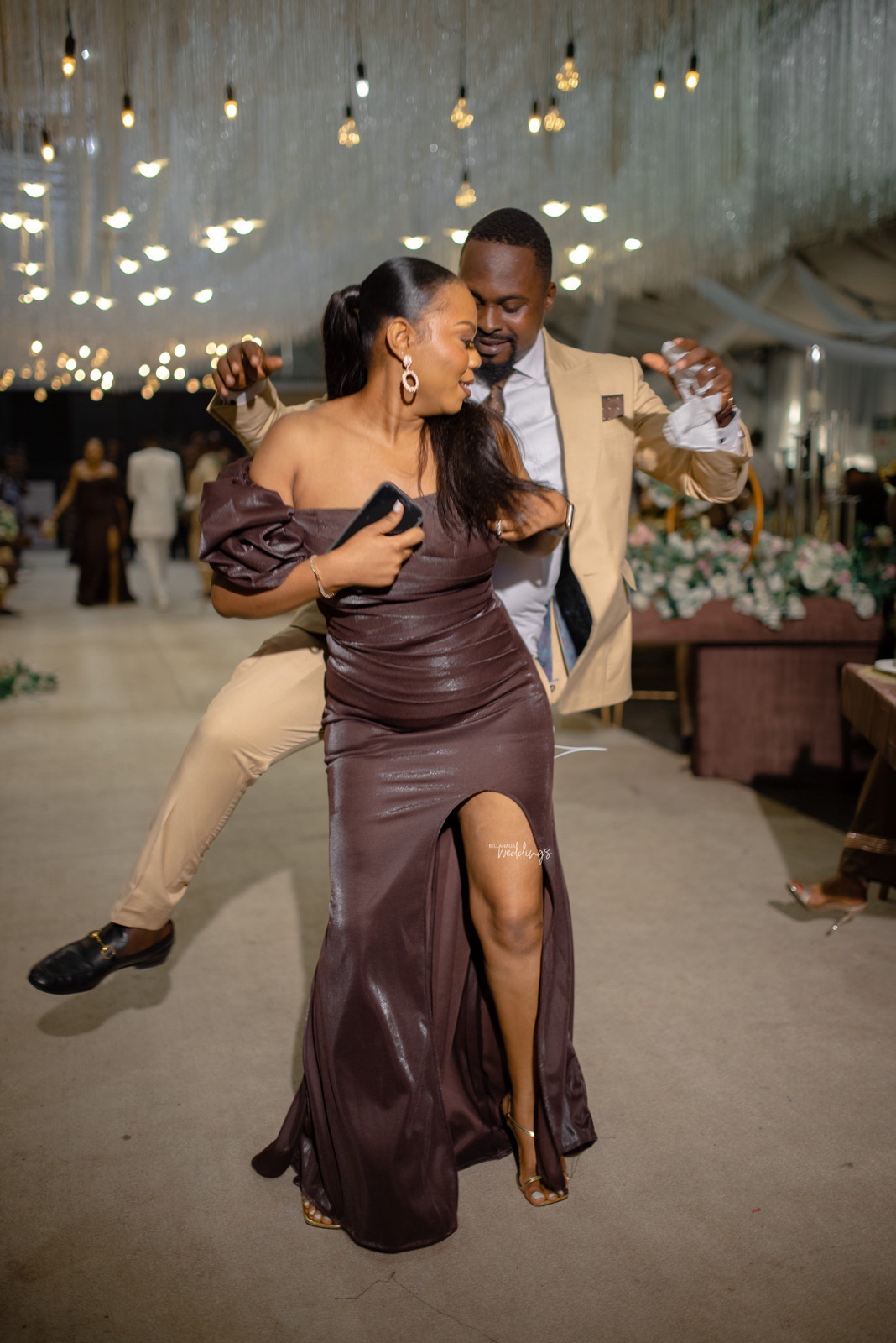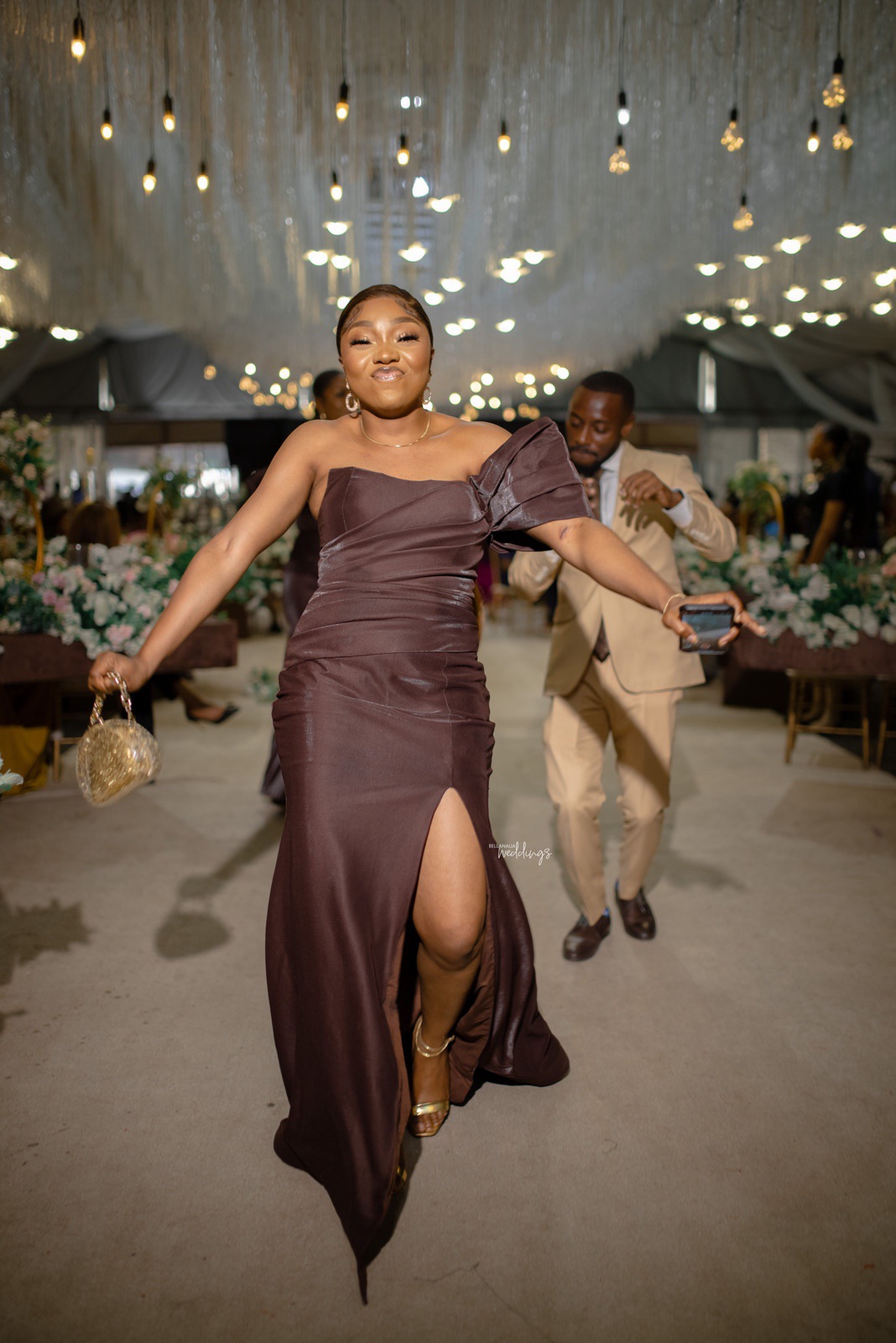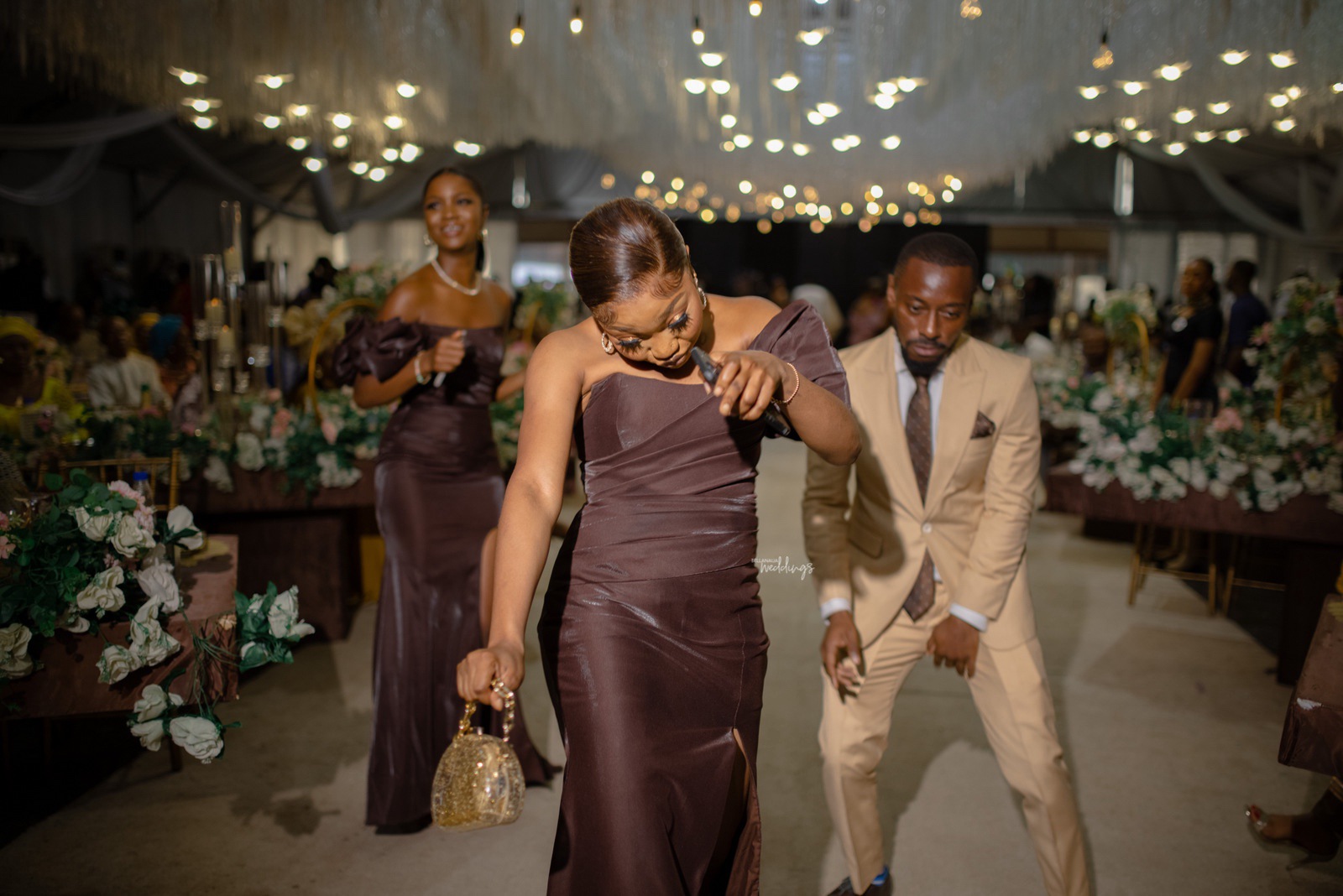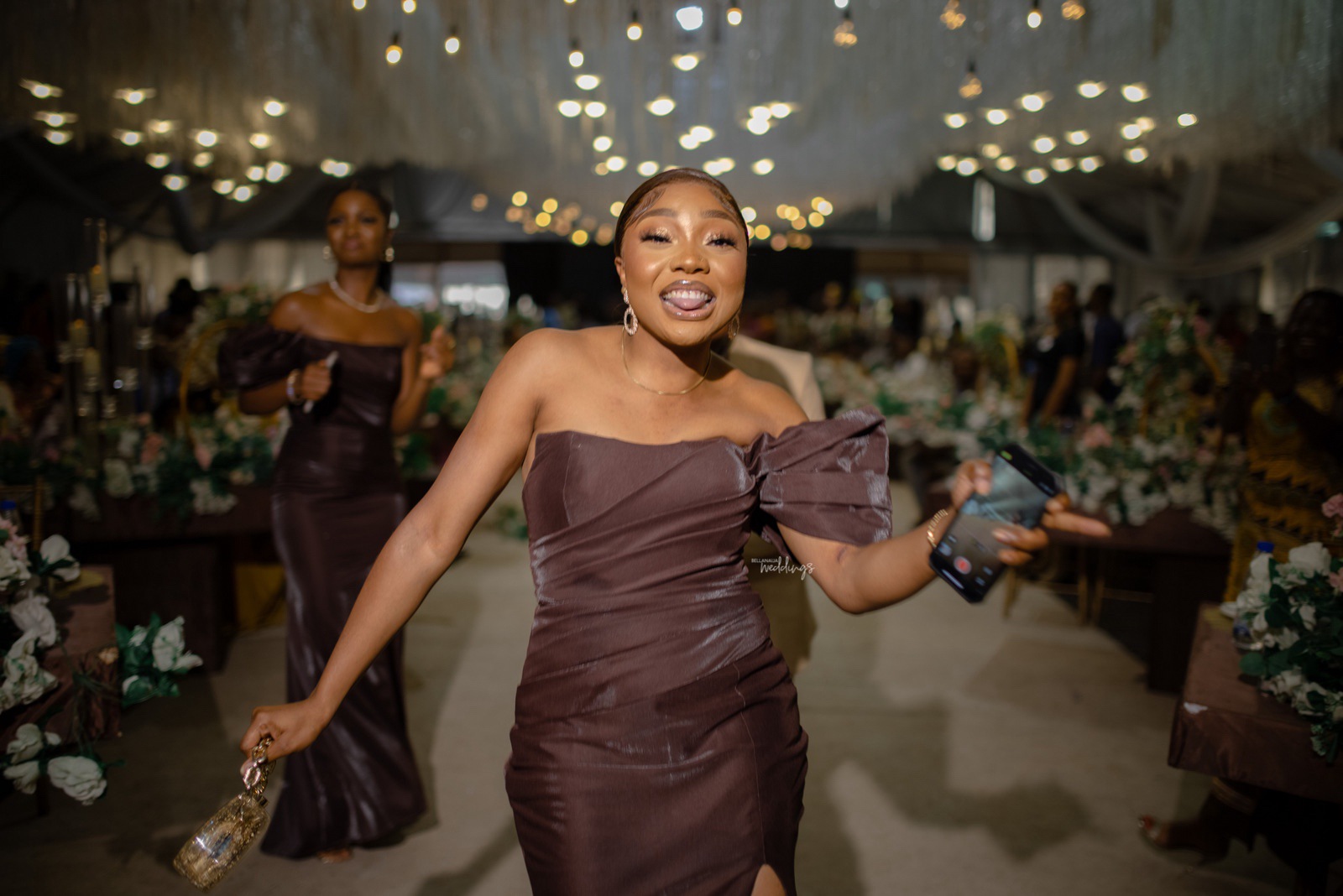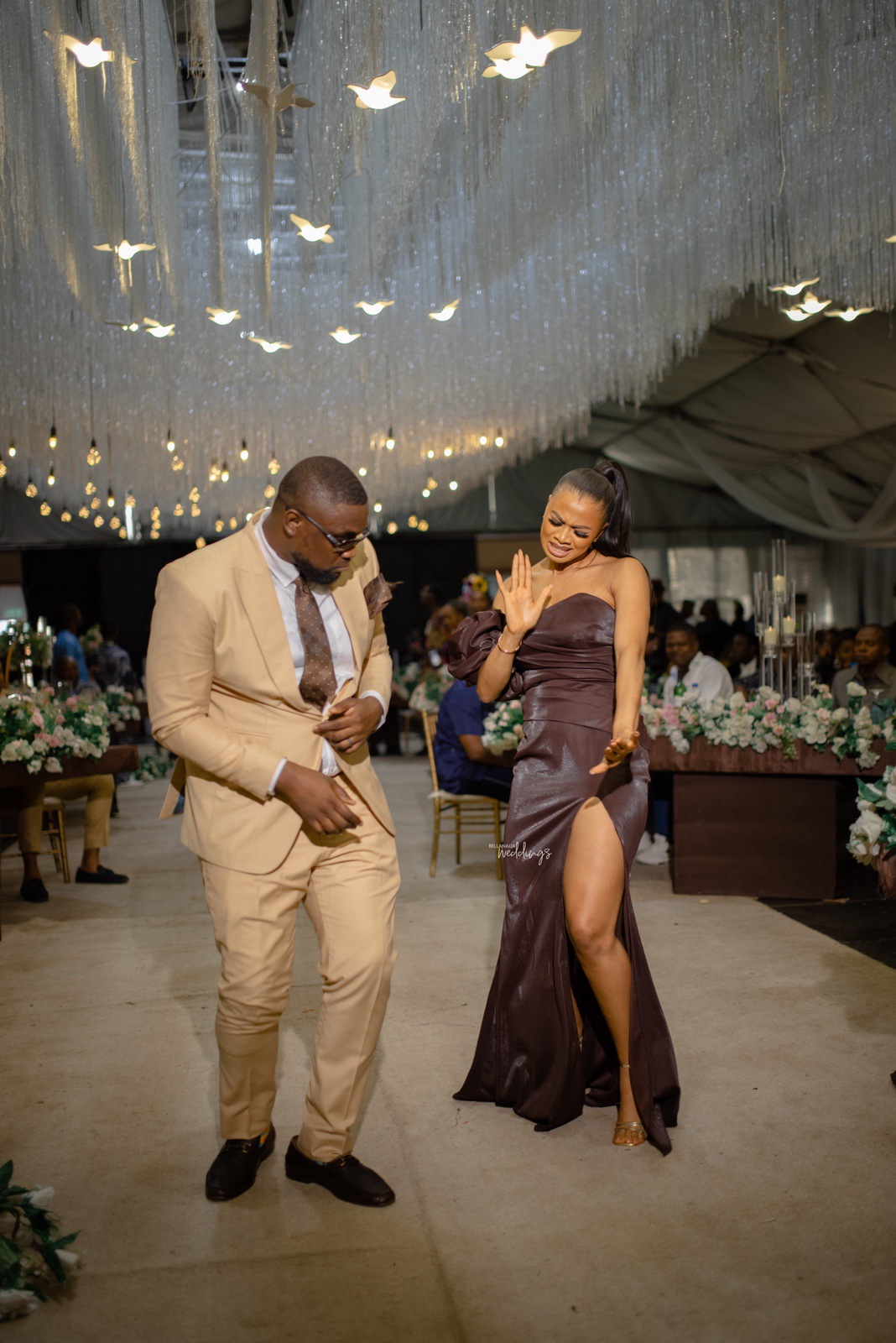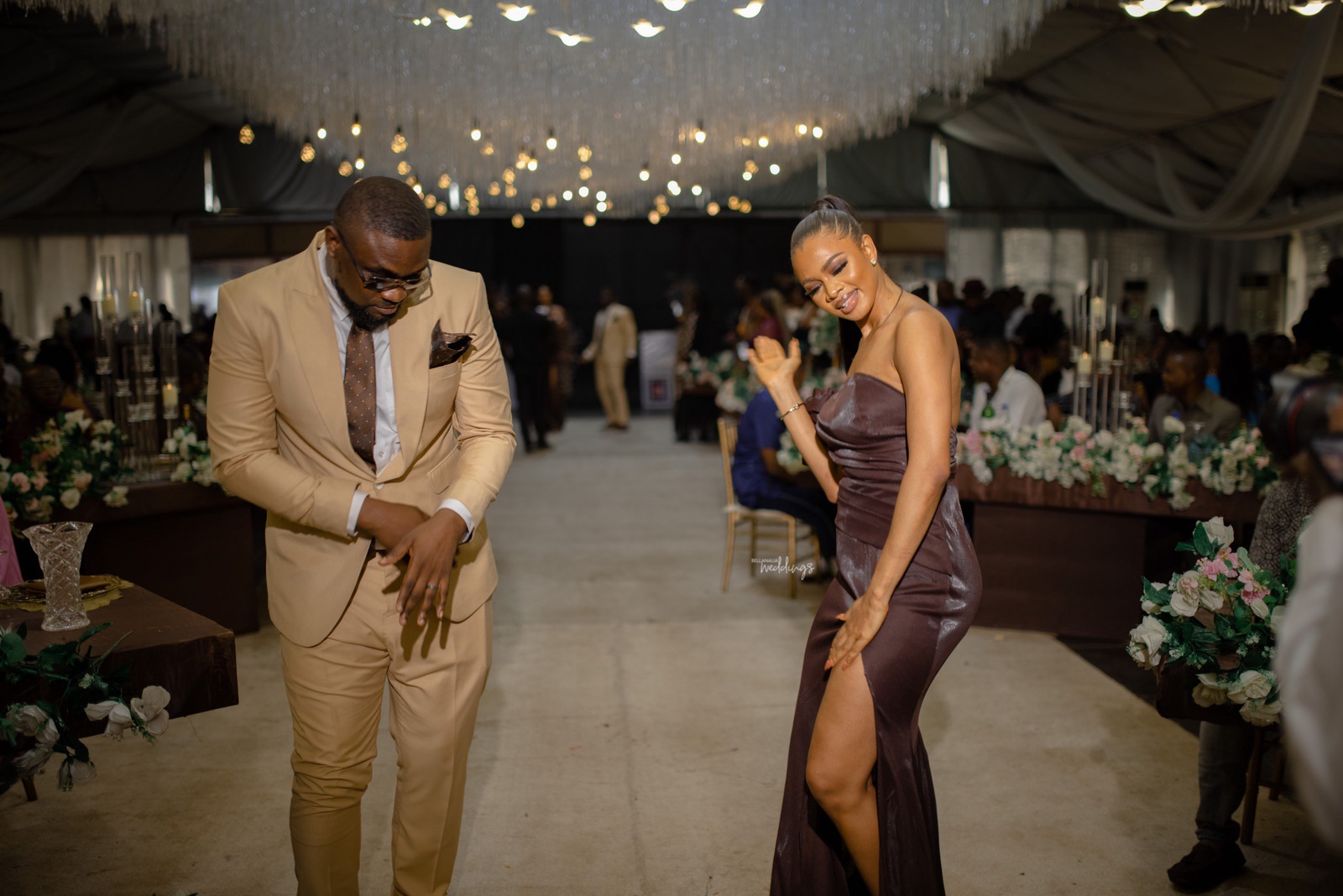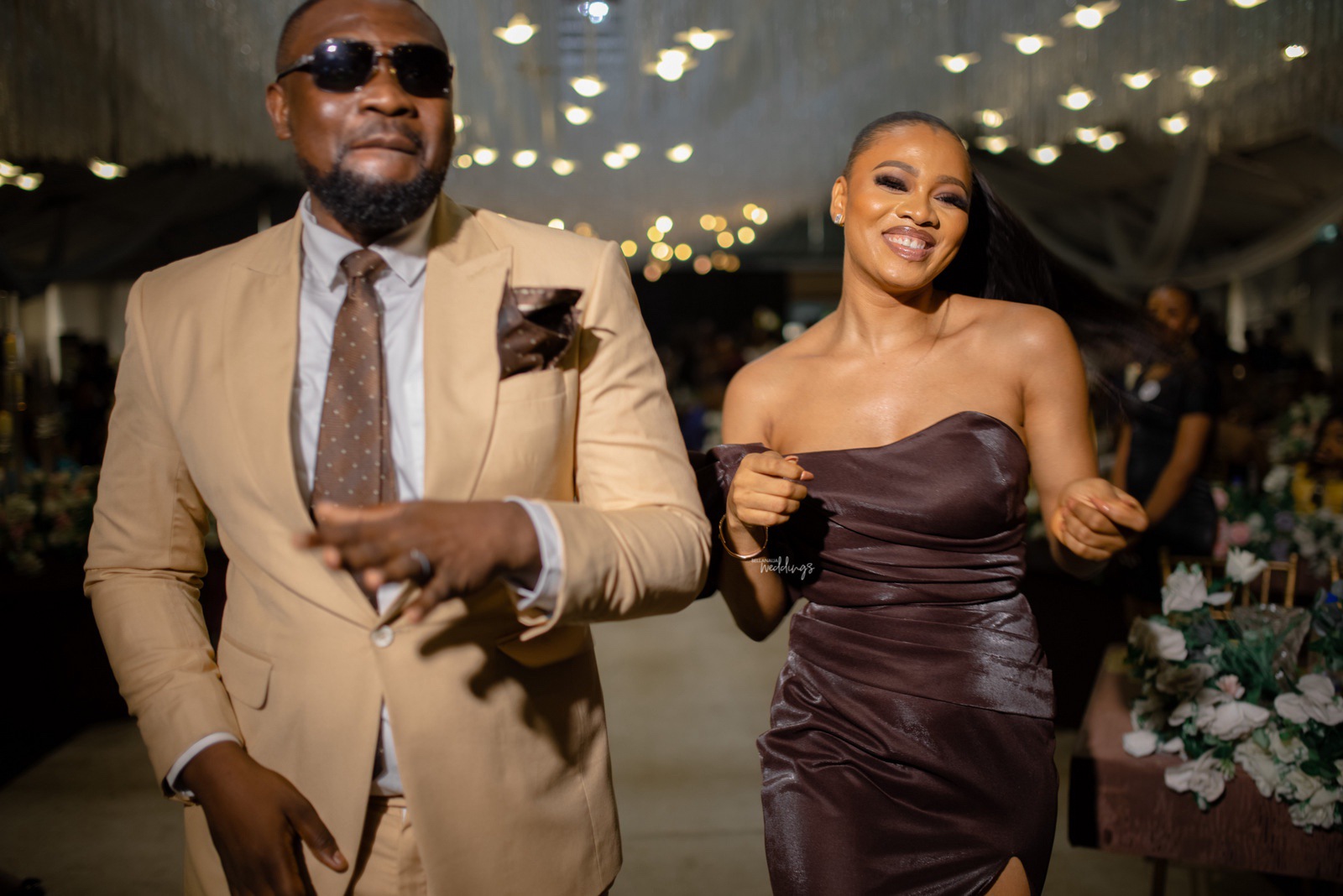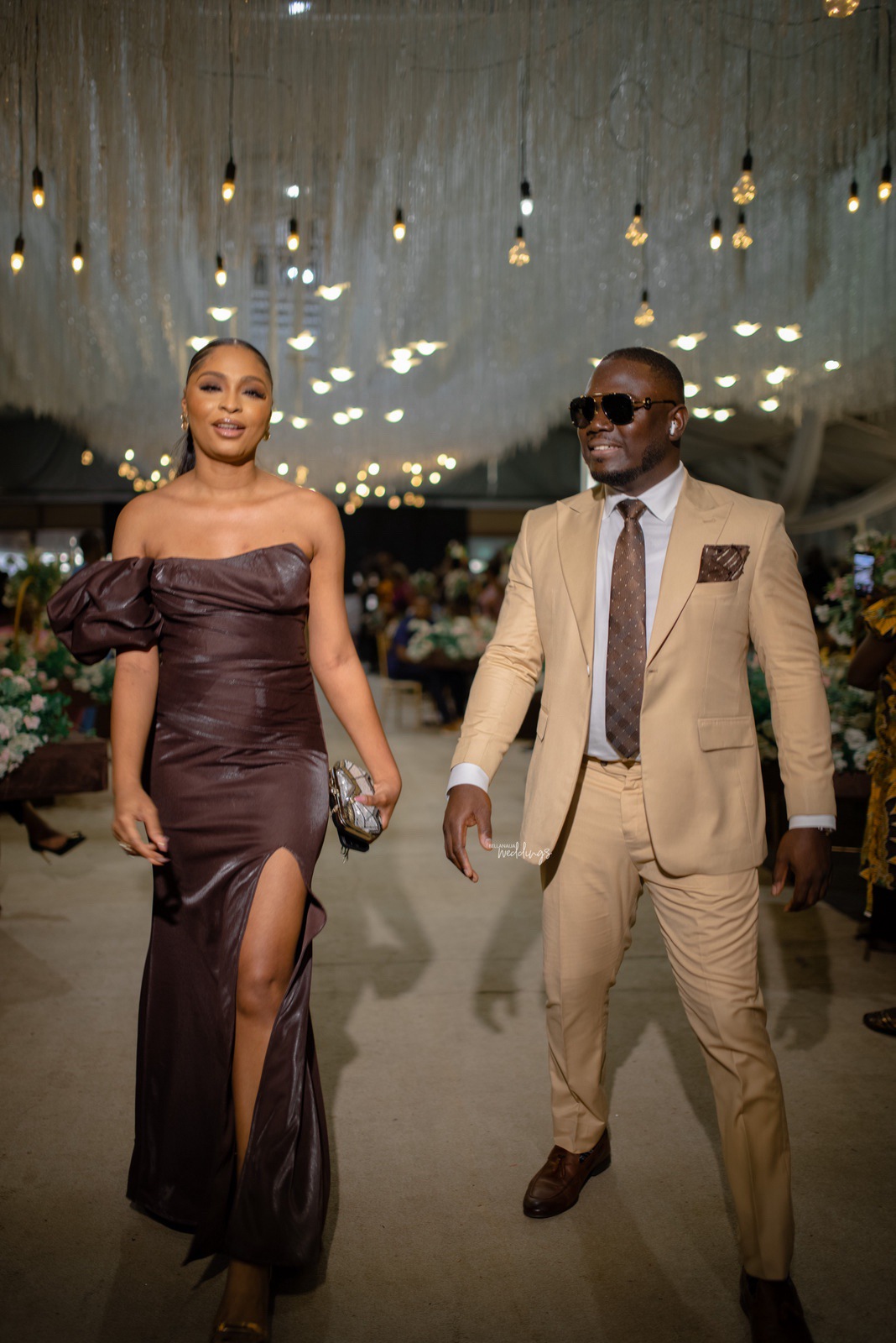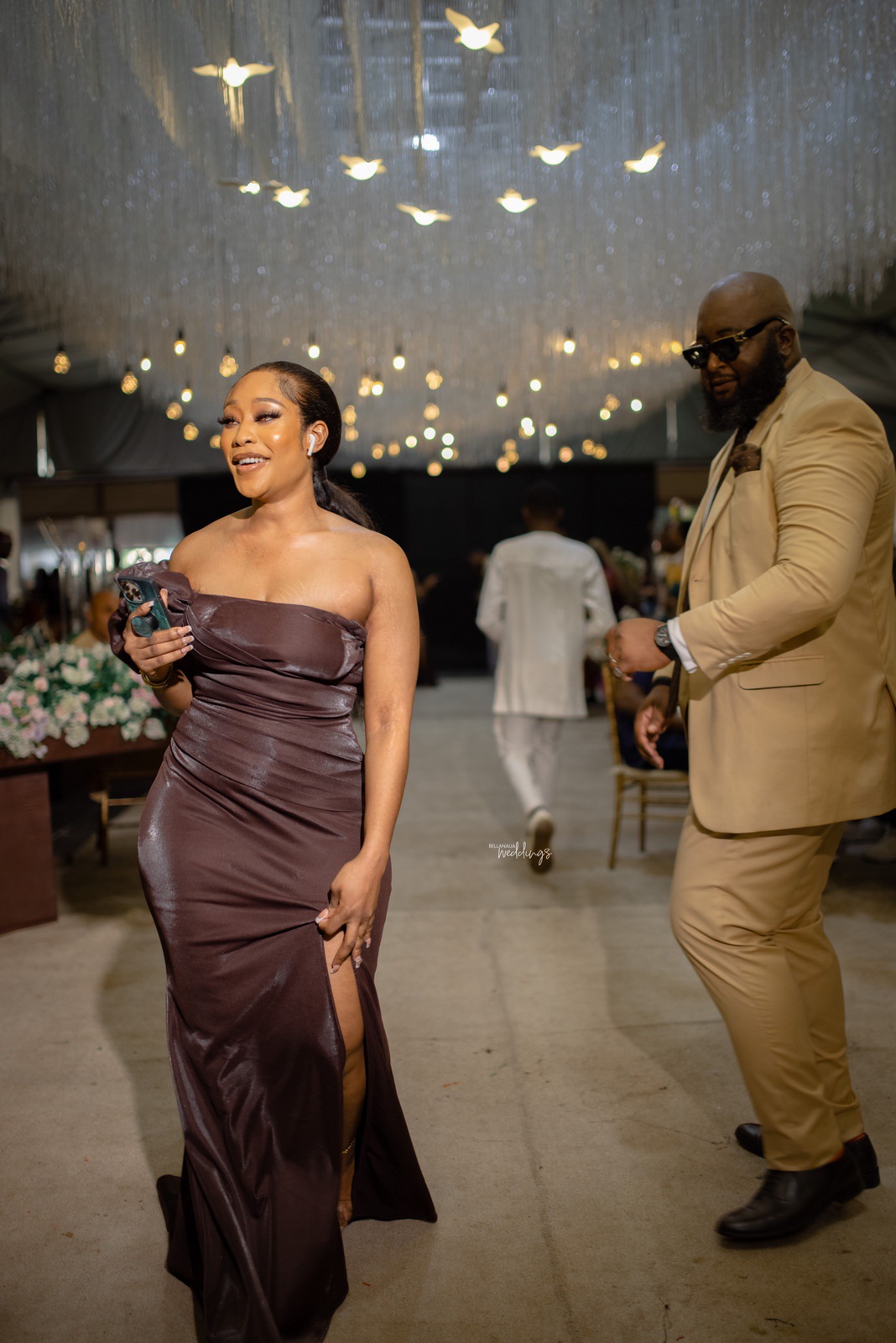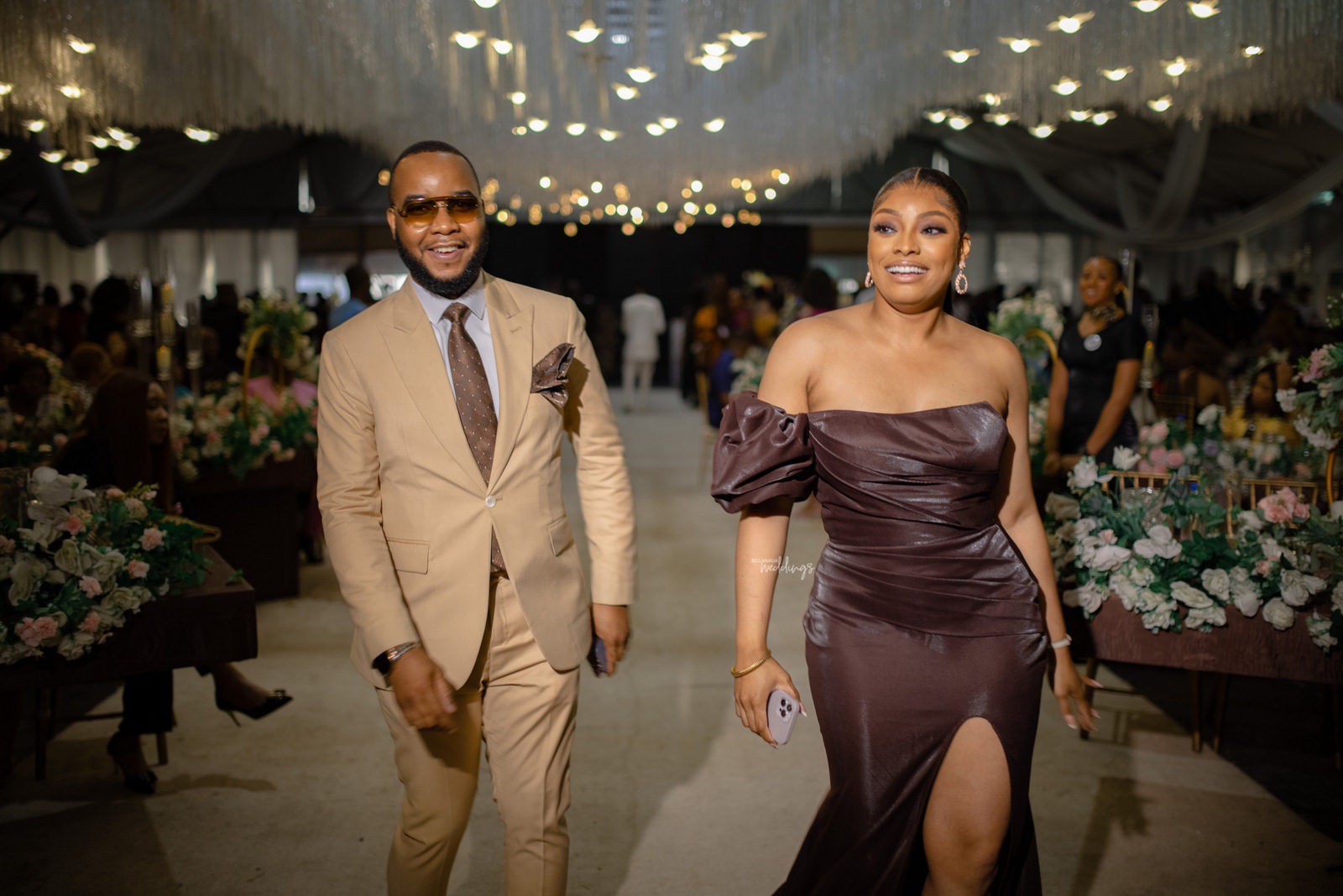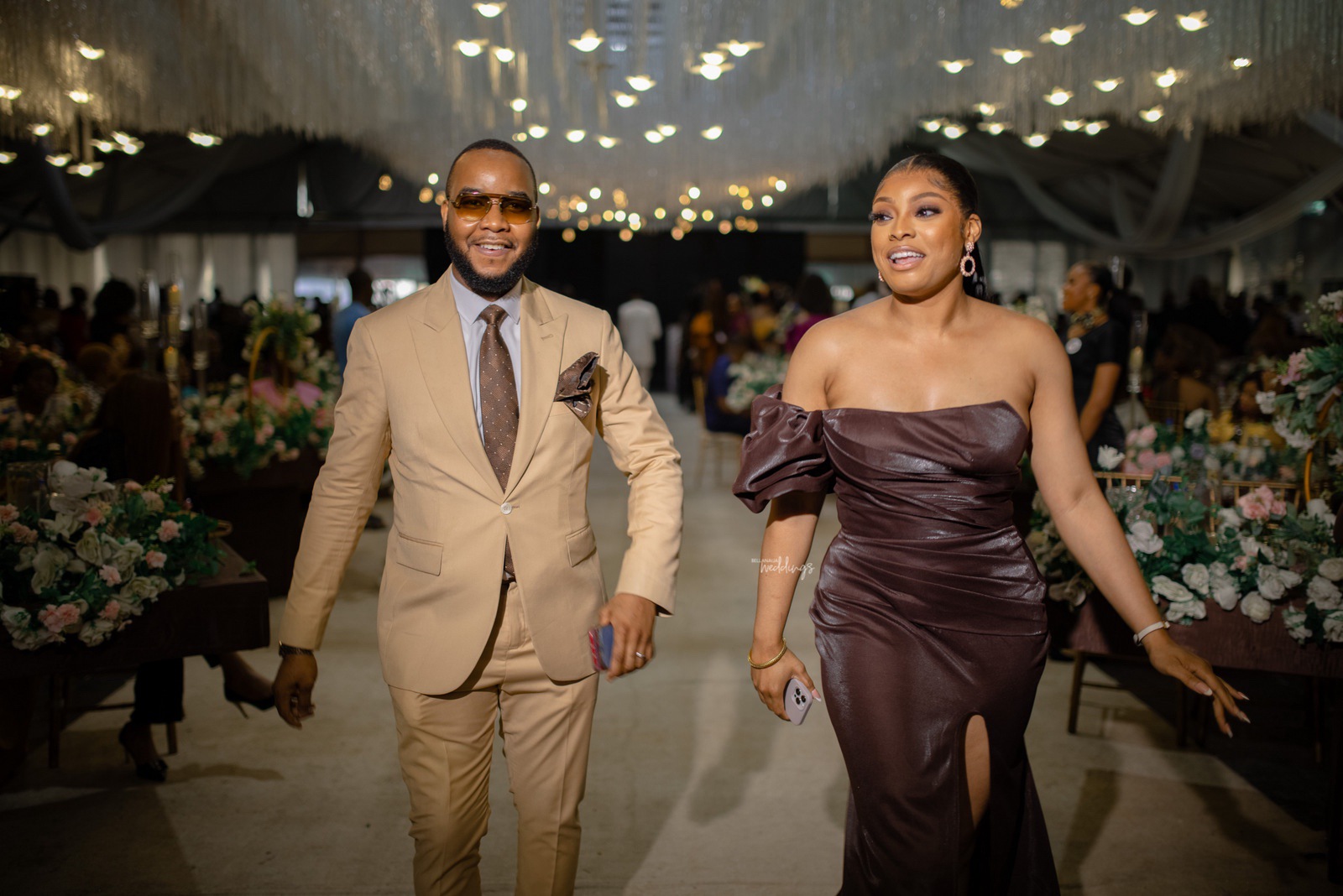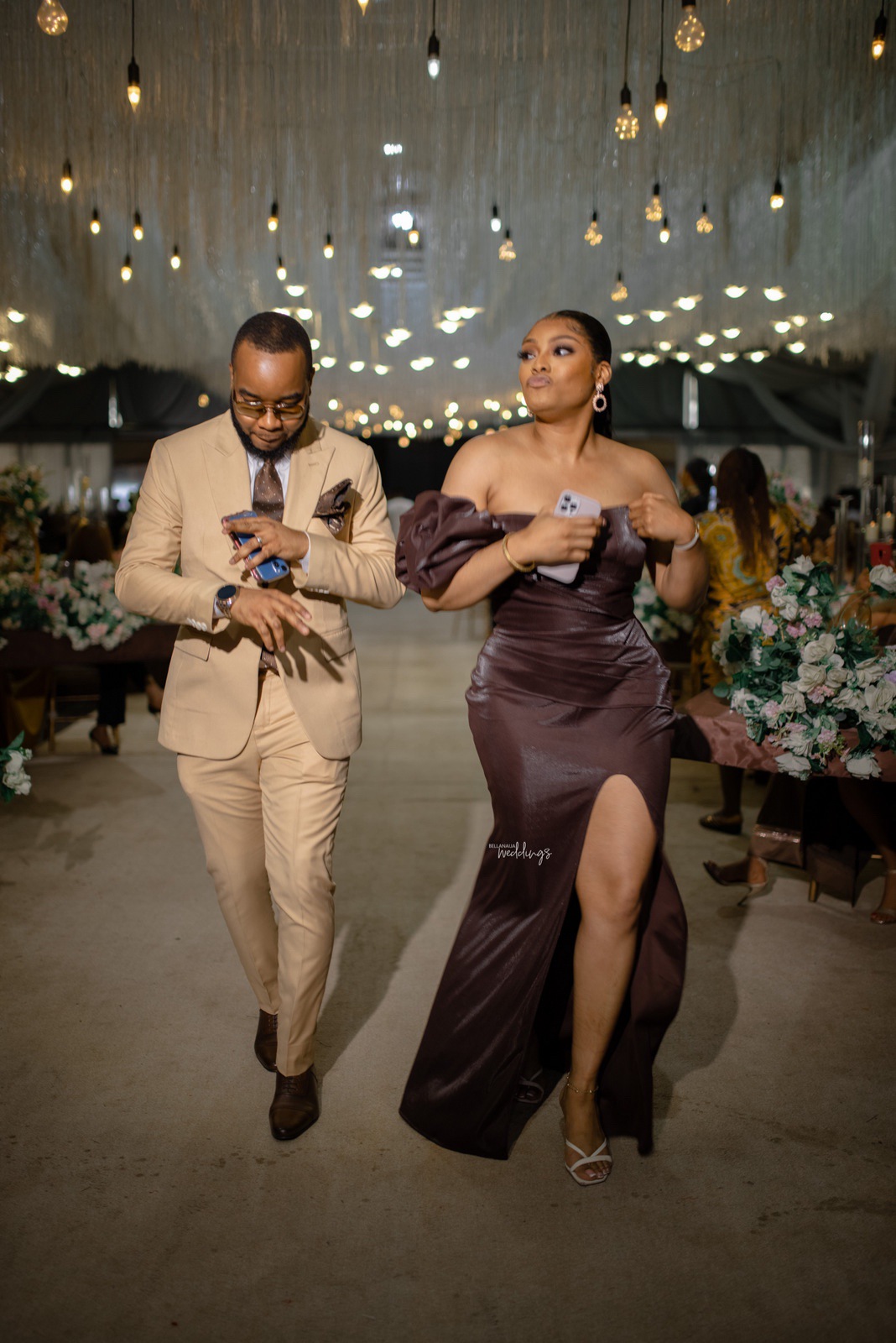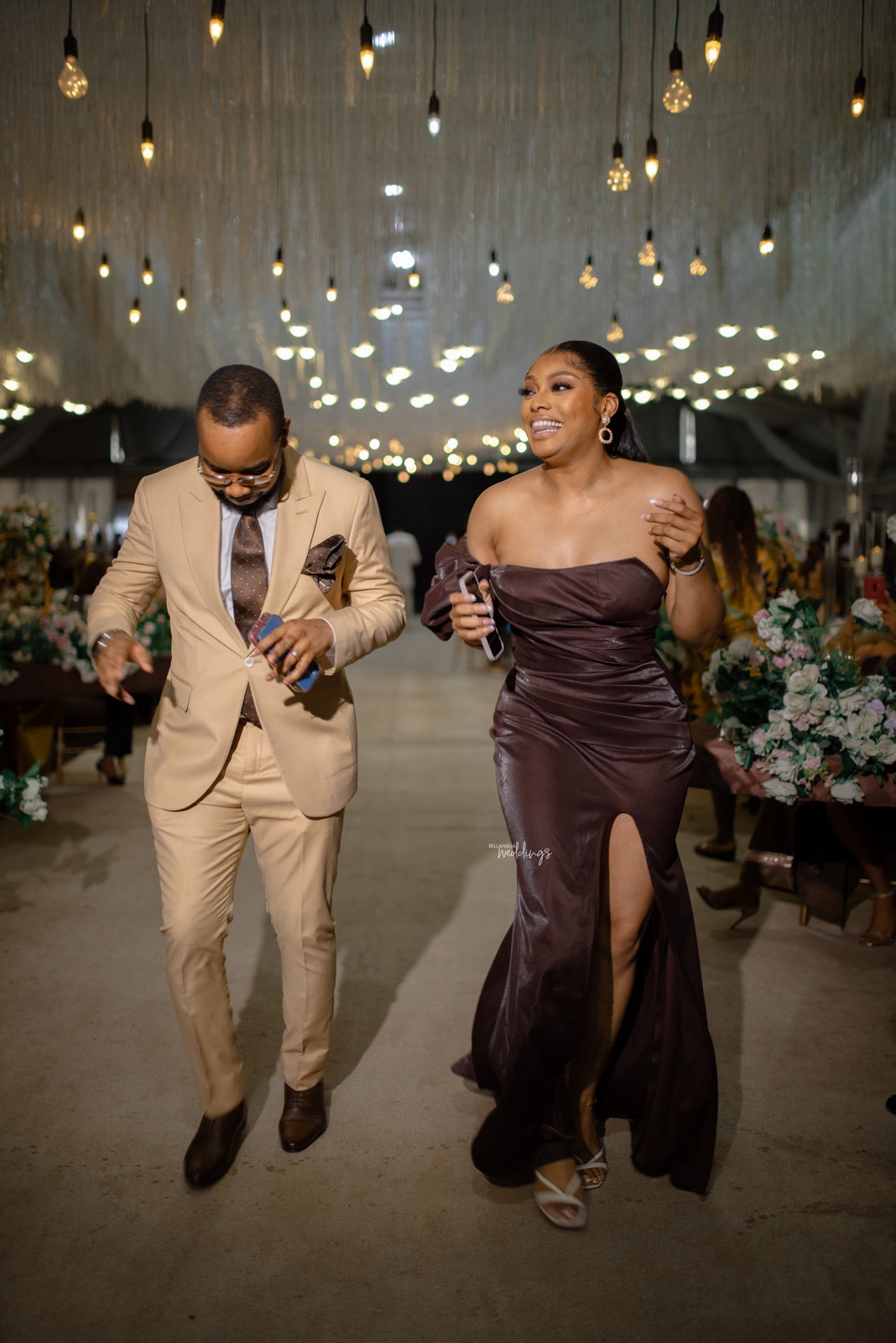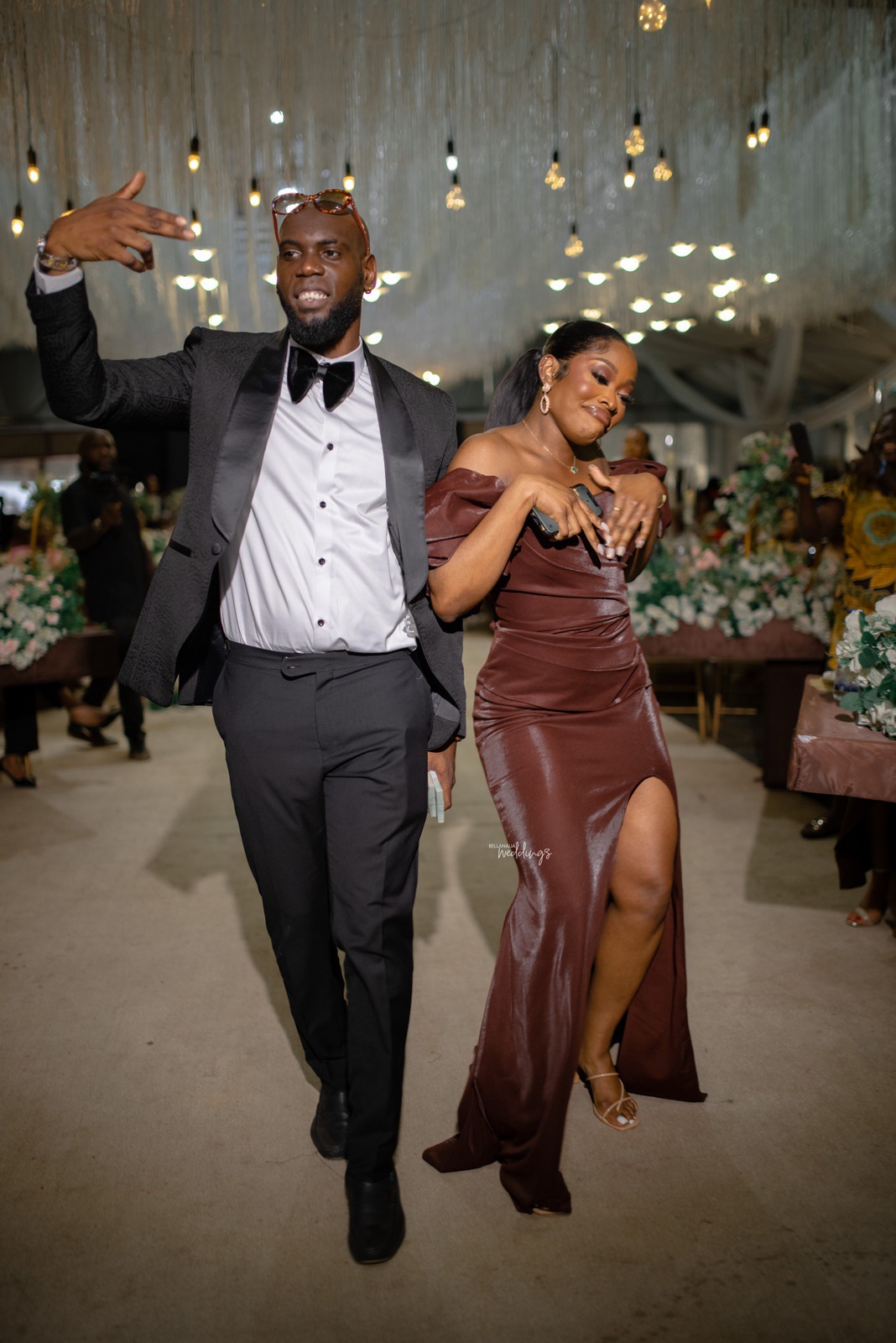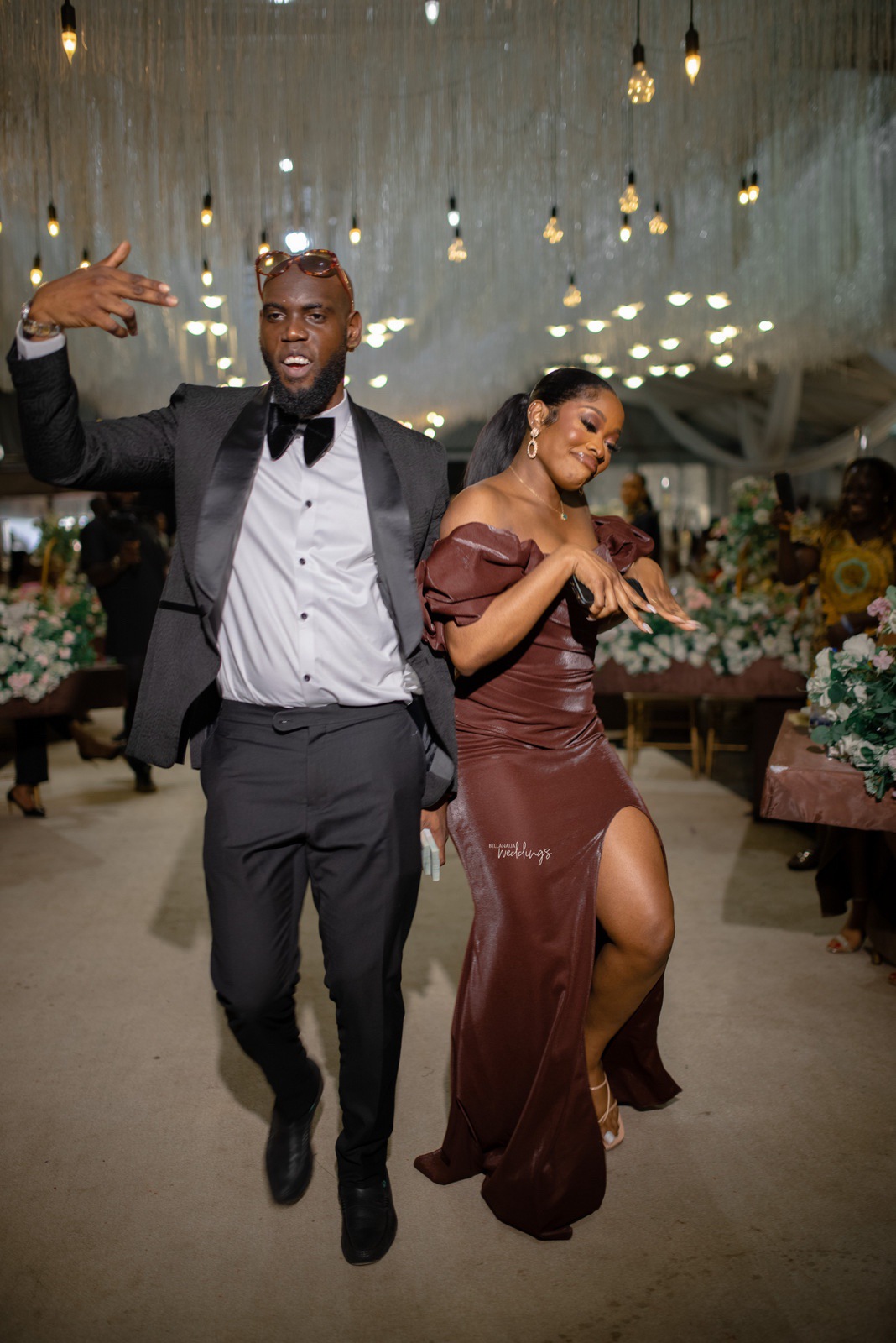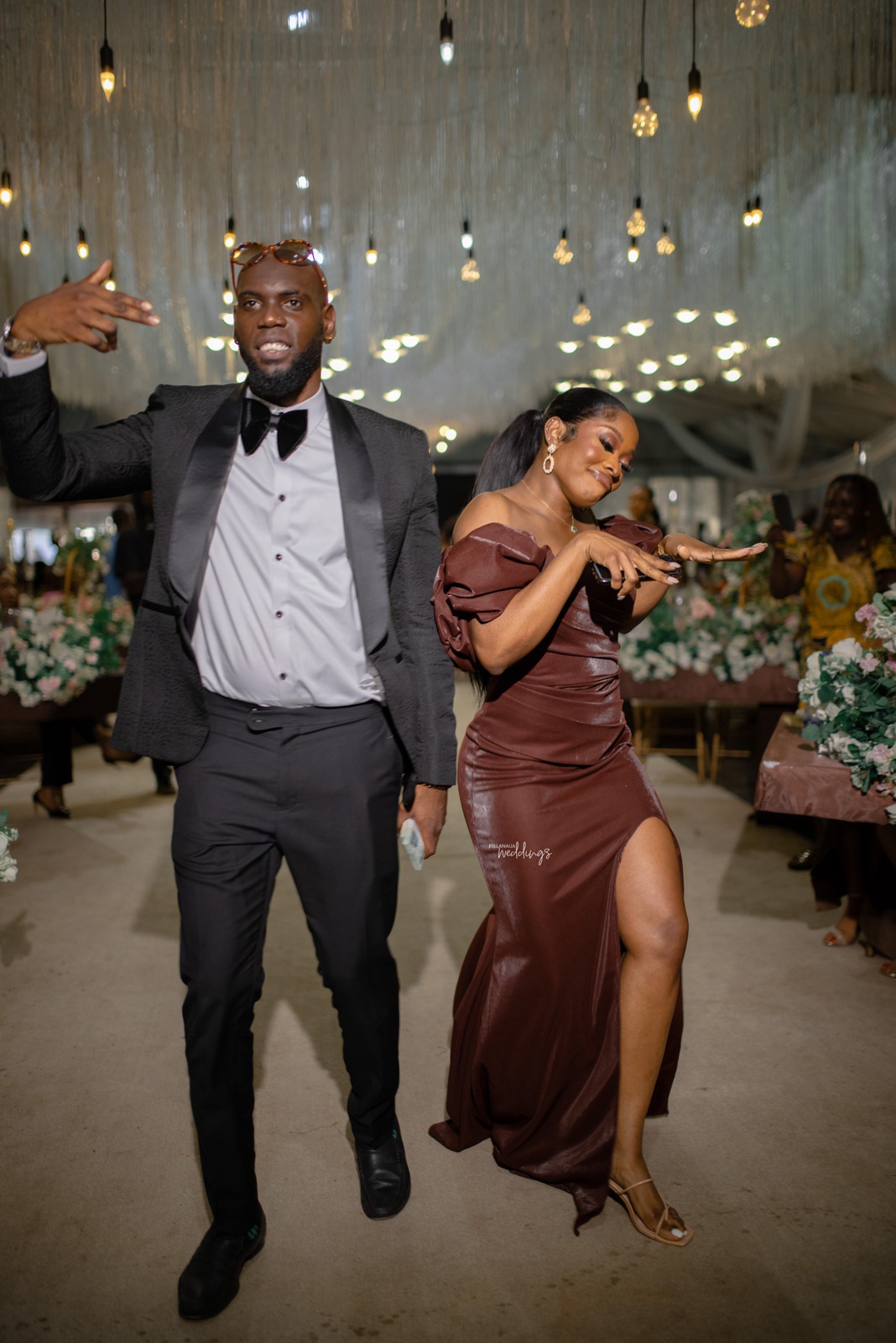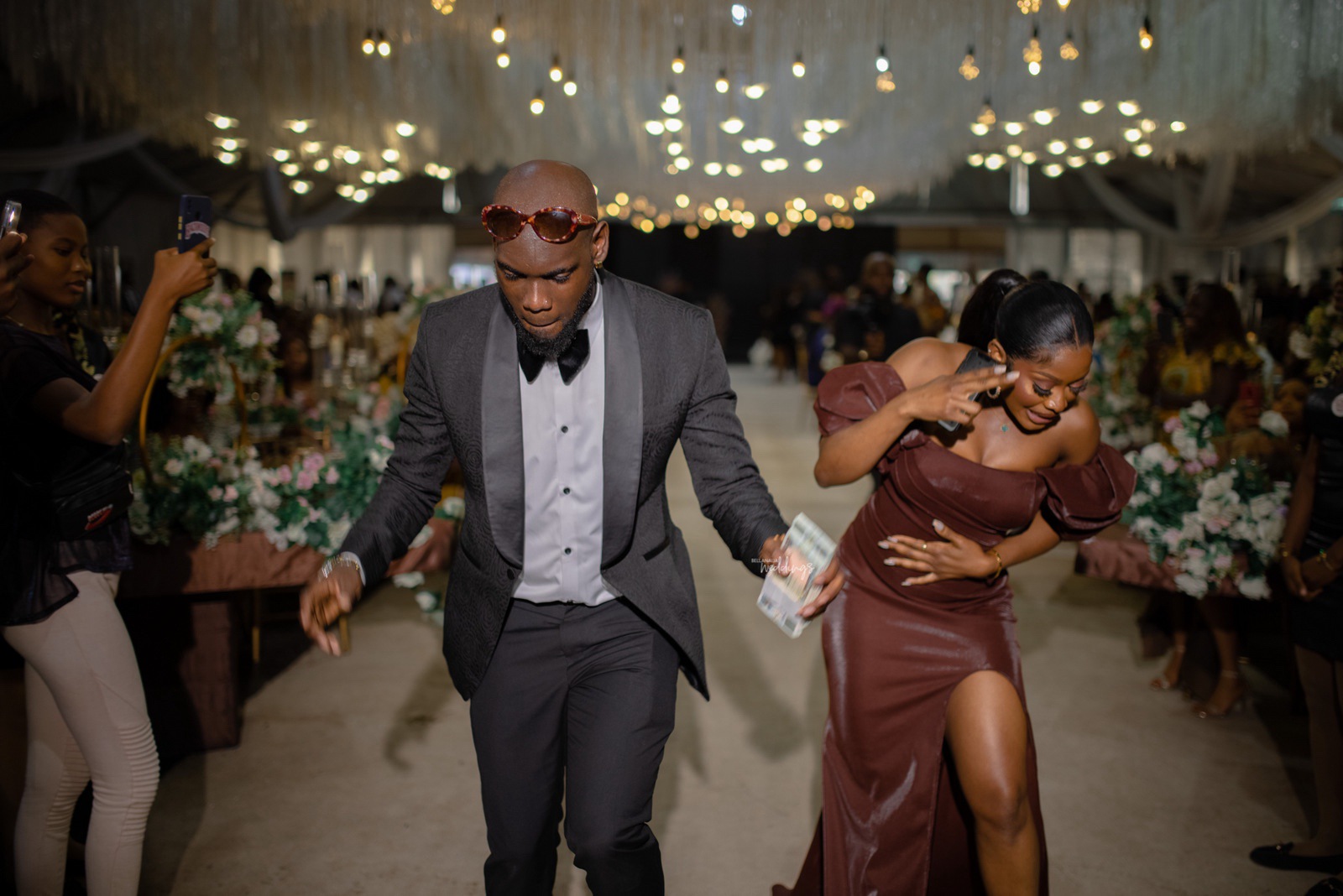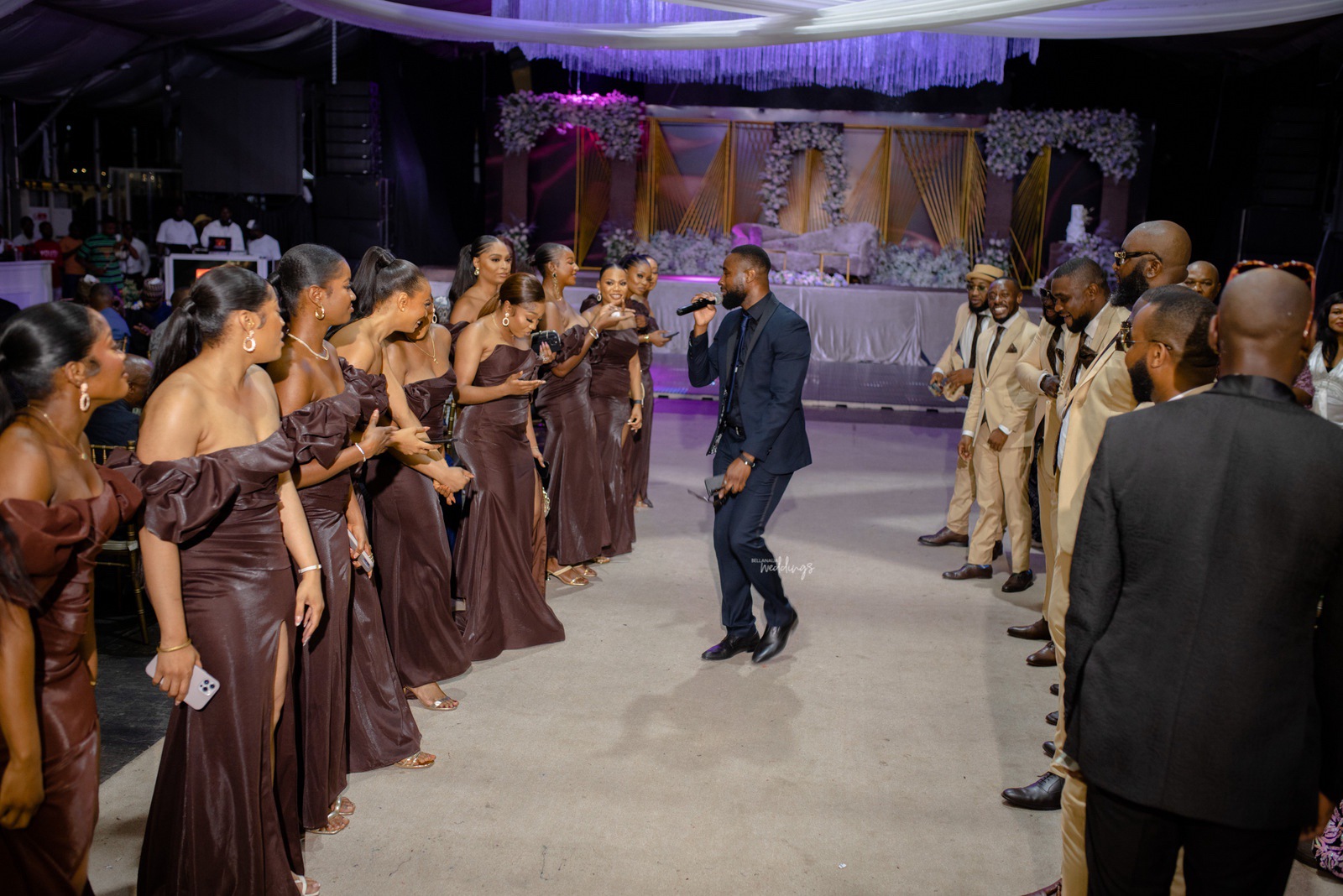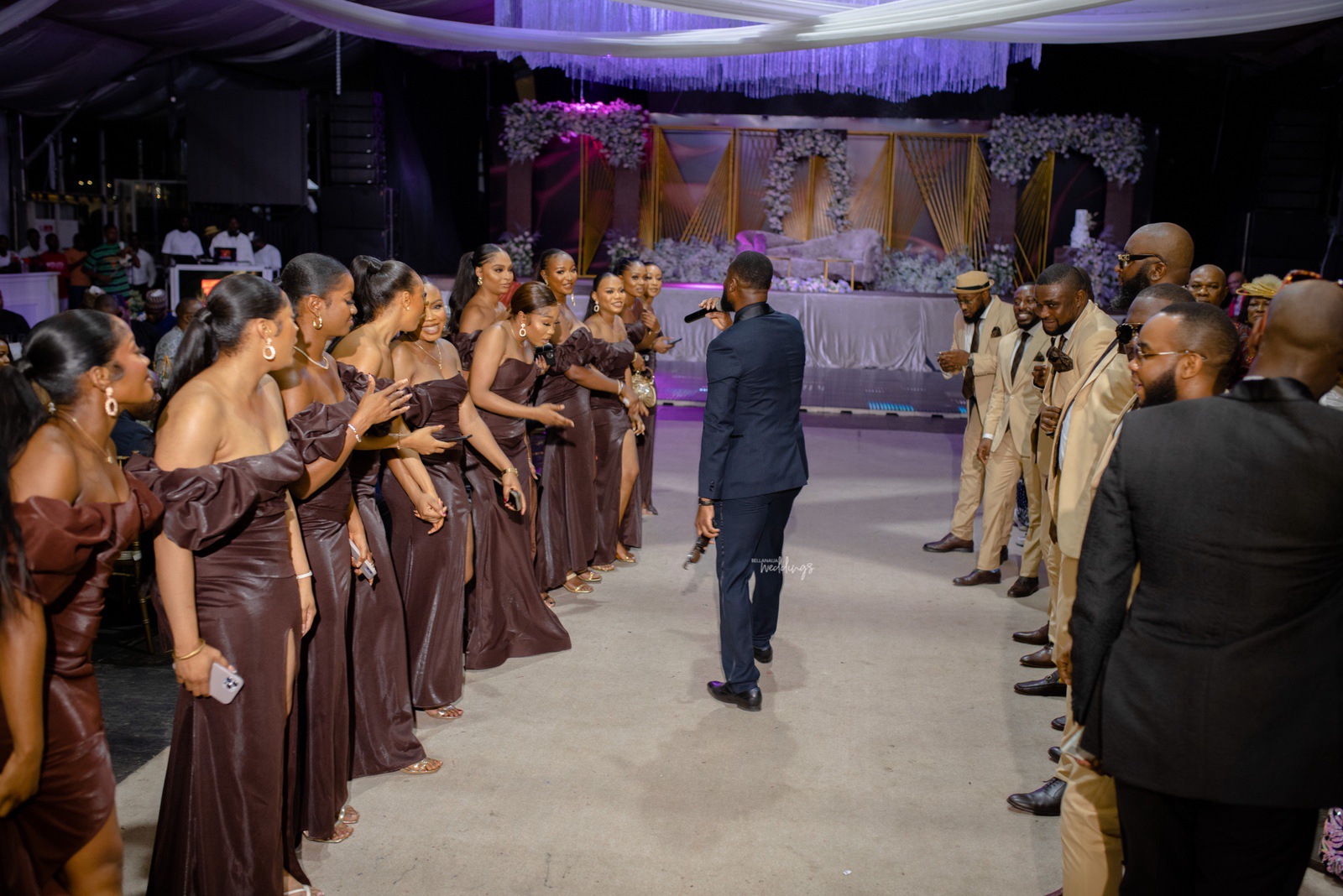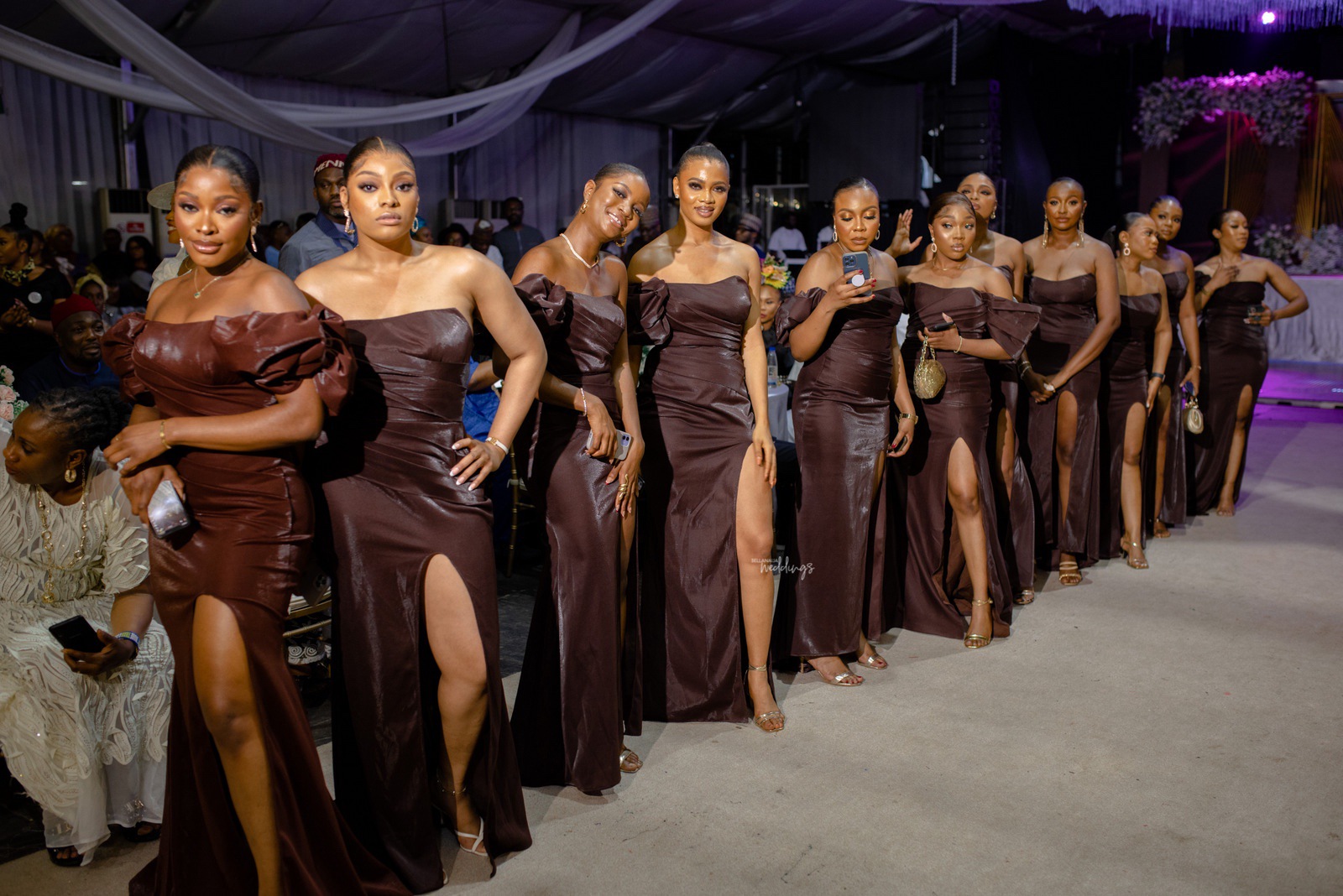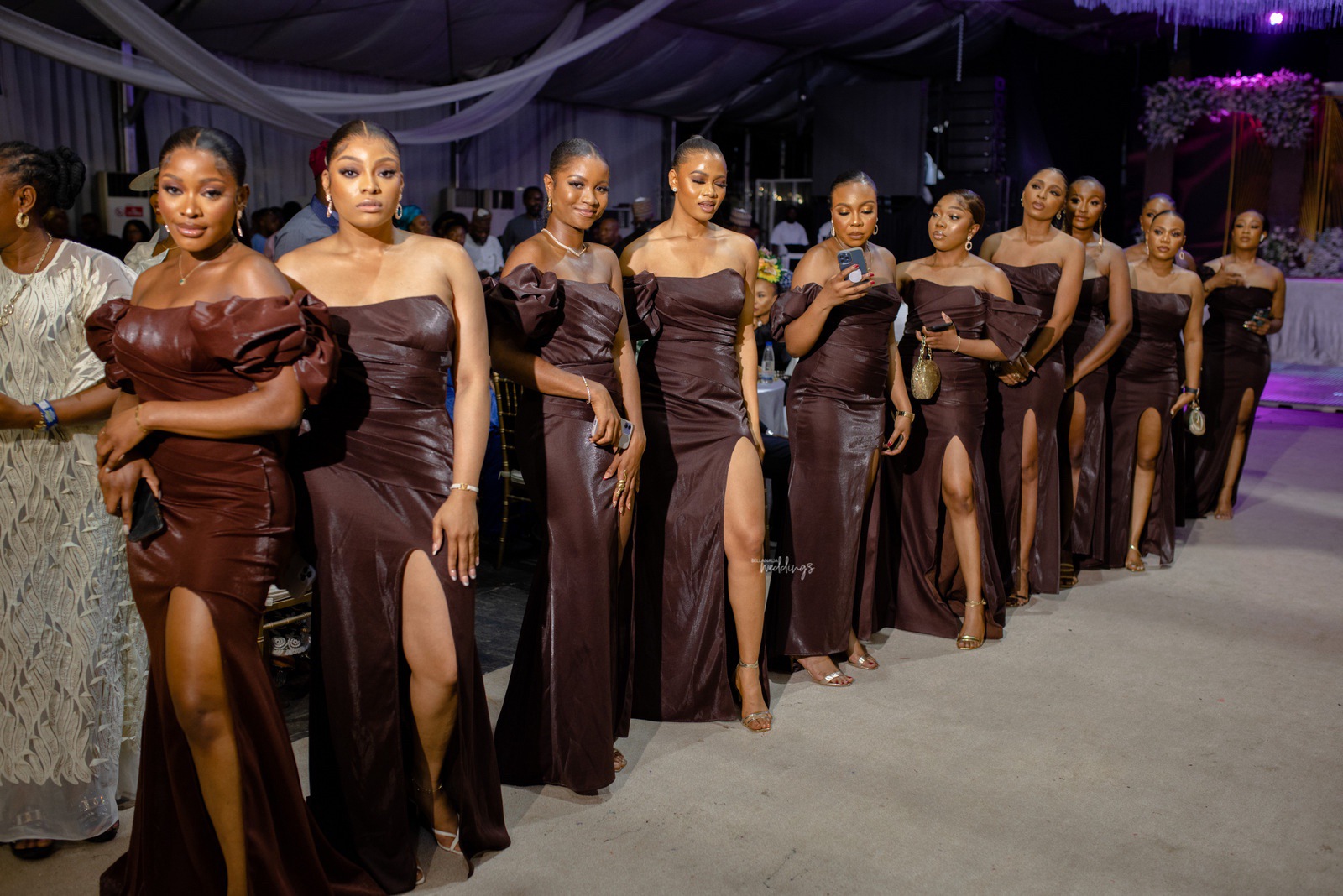 Now, make way for the latest couple!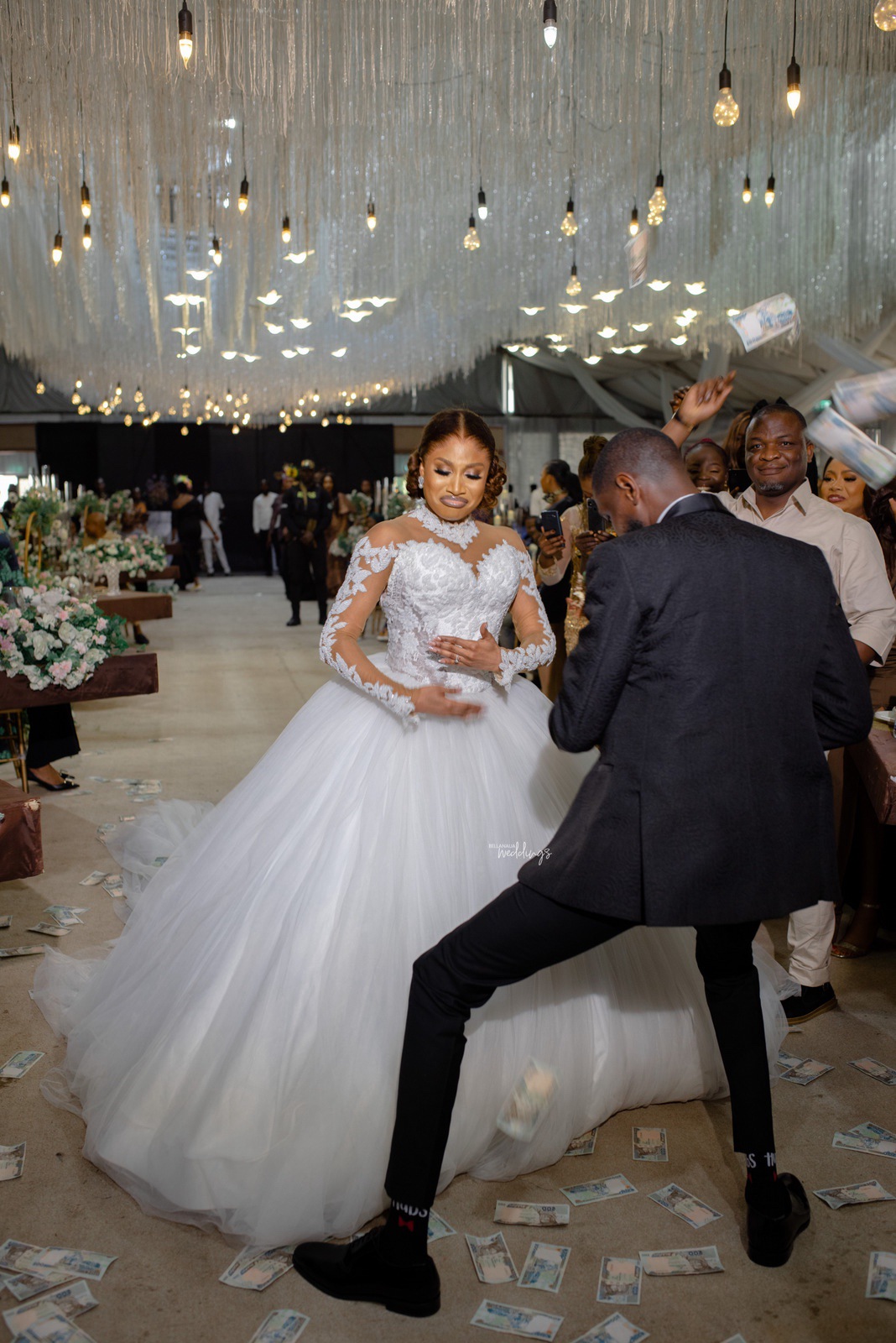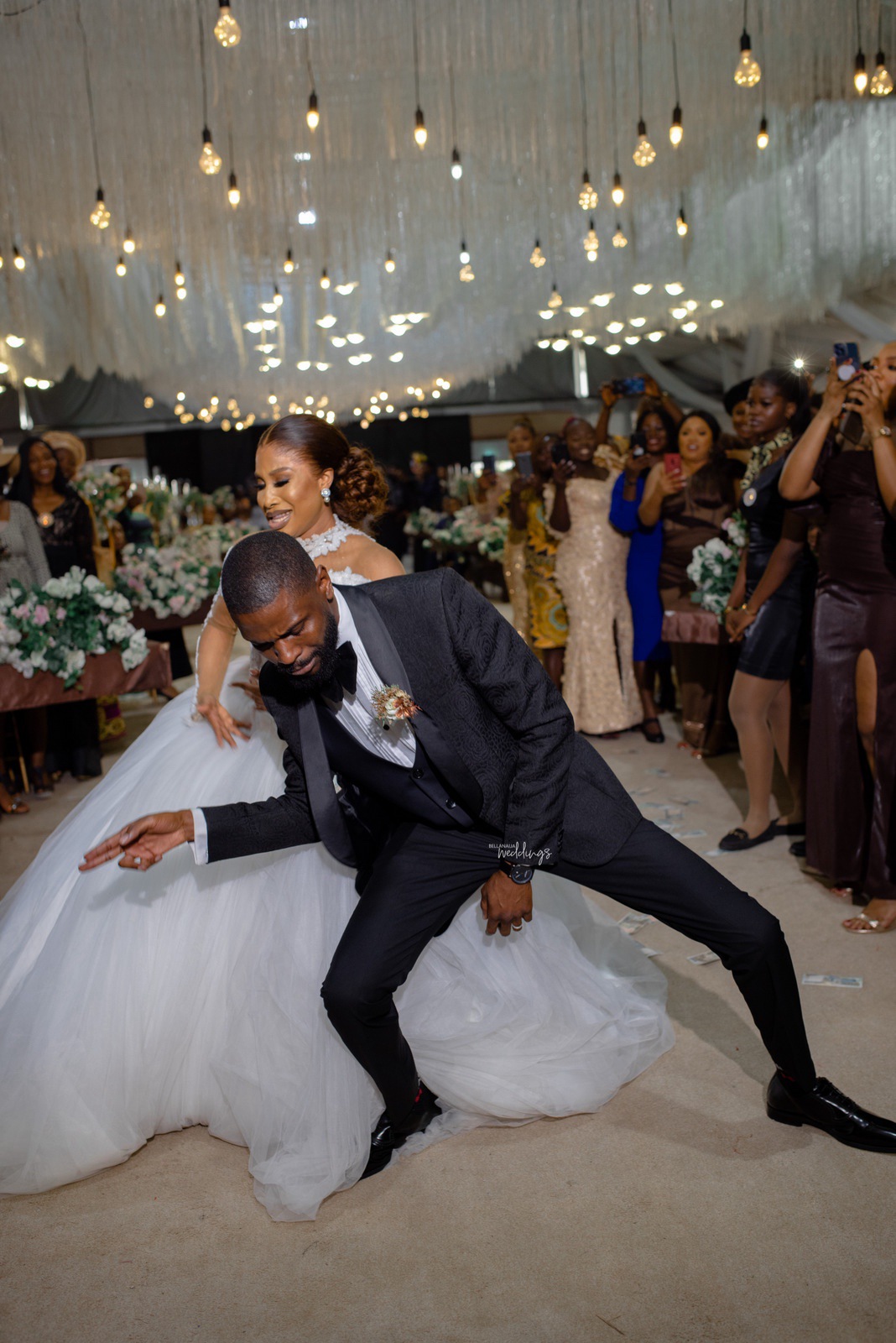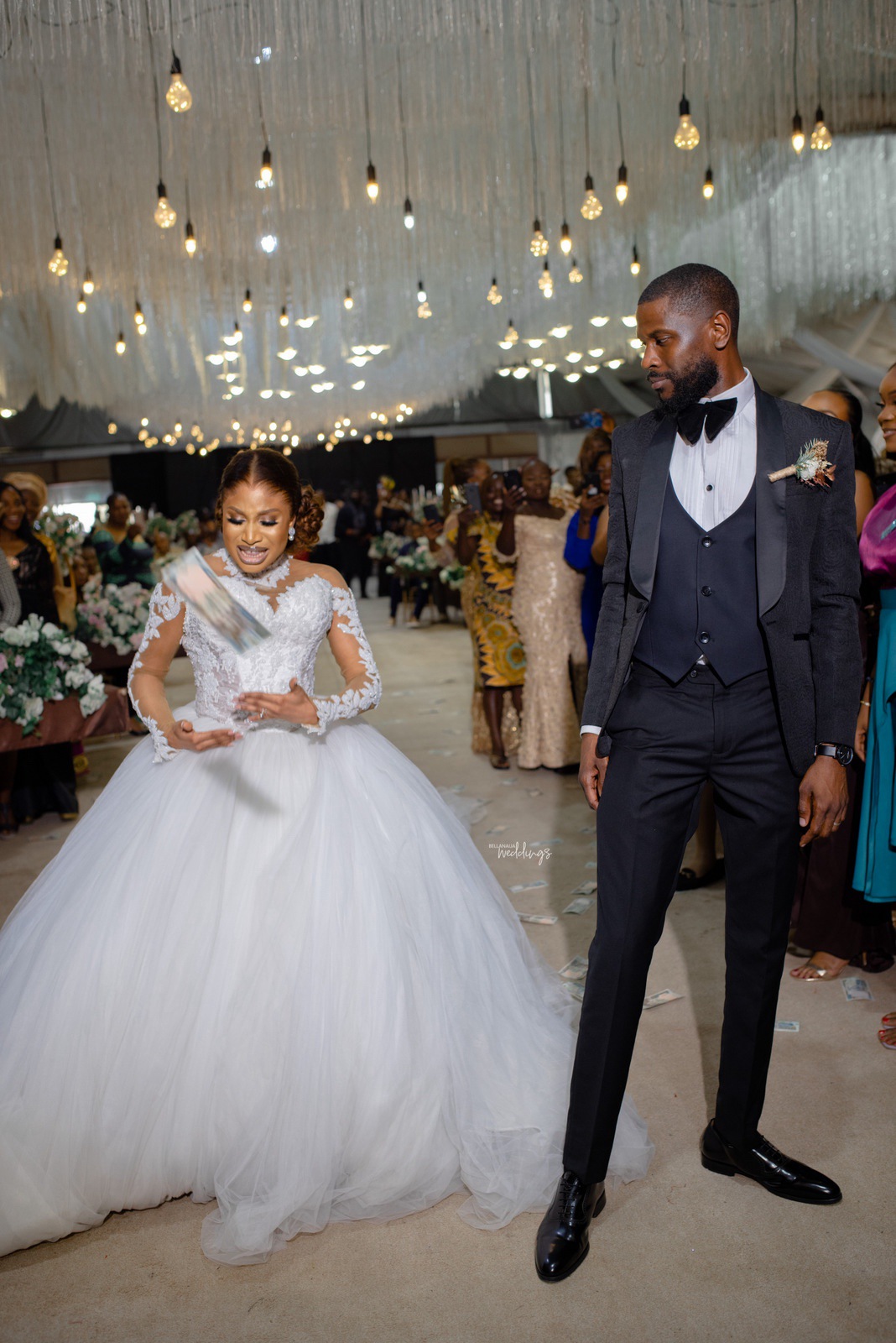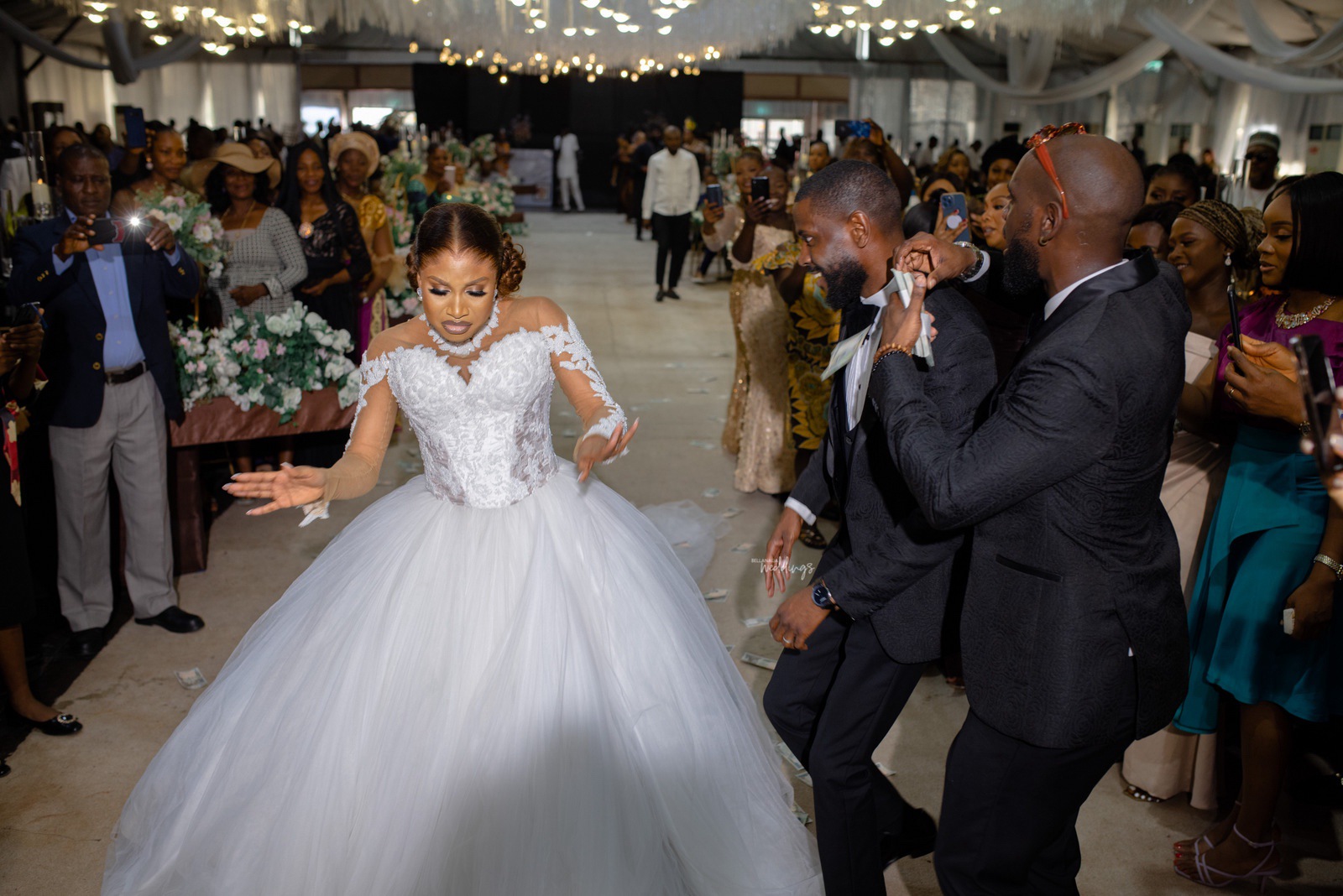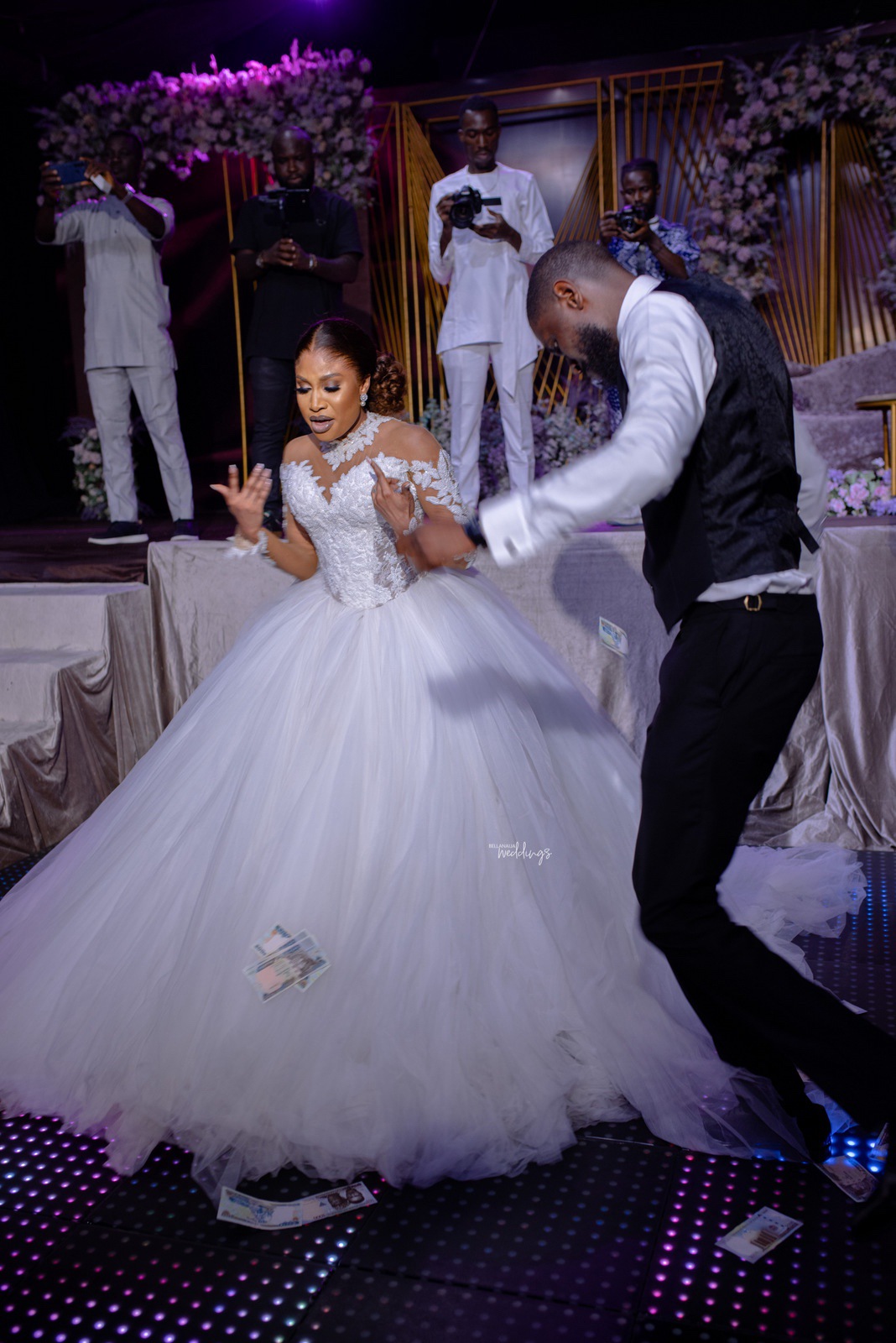 Let the fun games begin…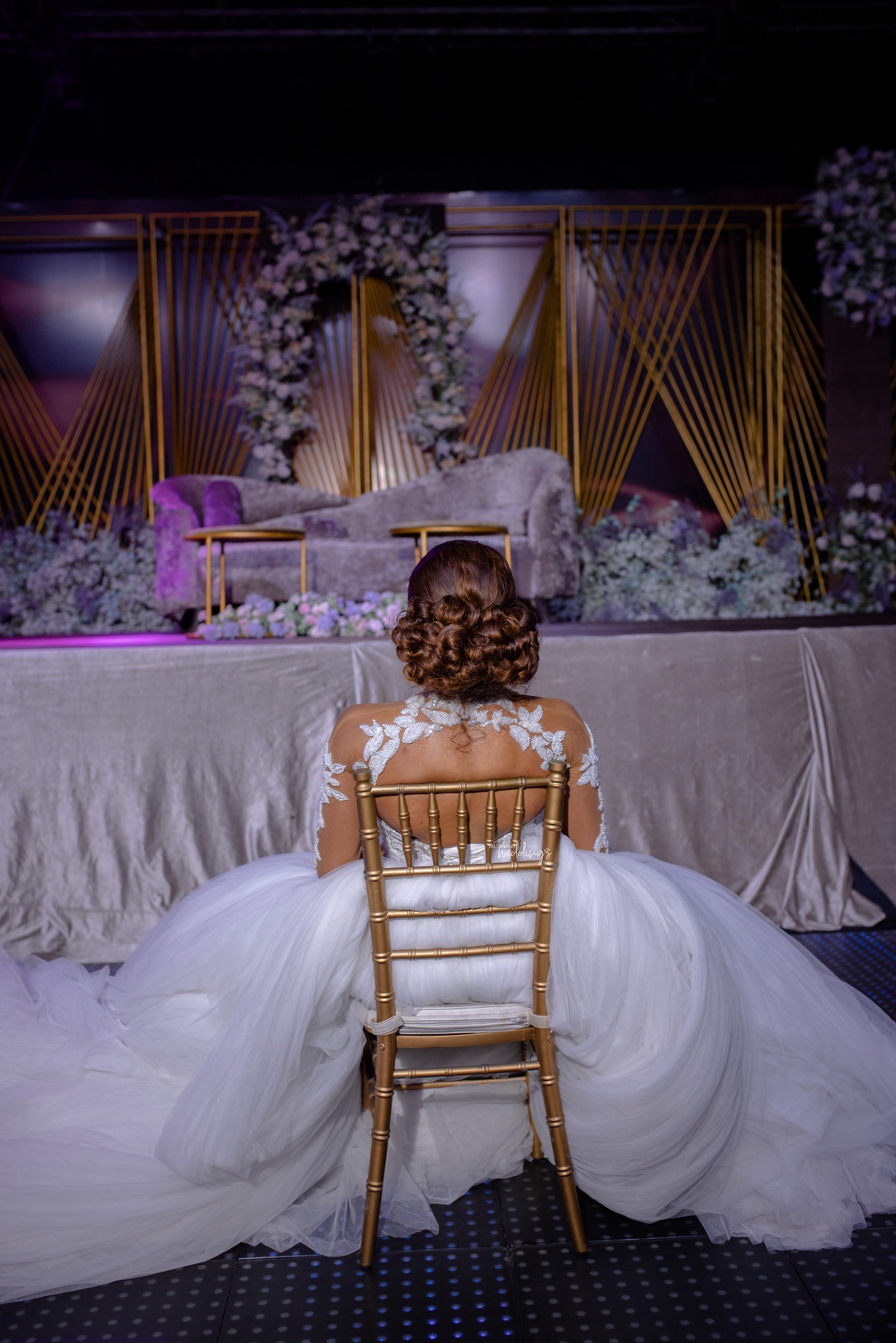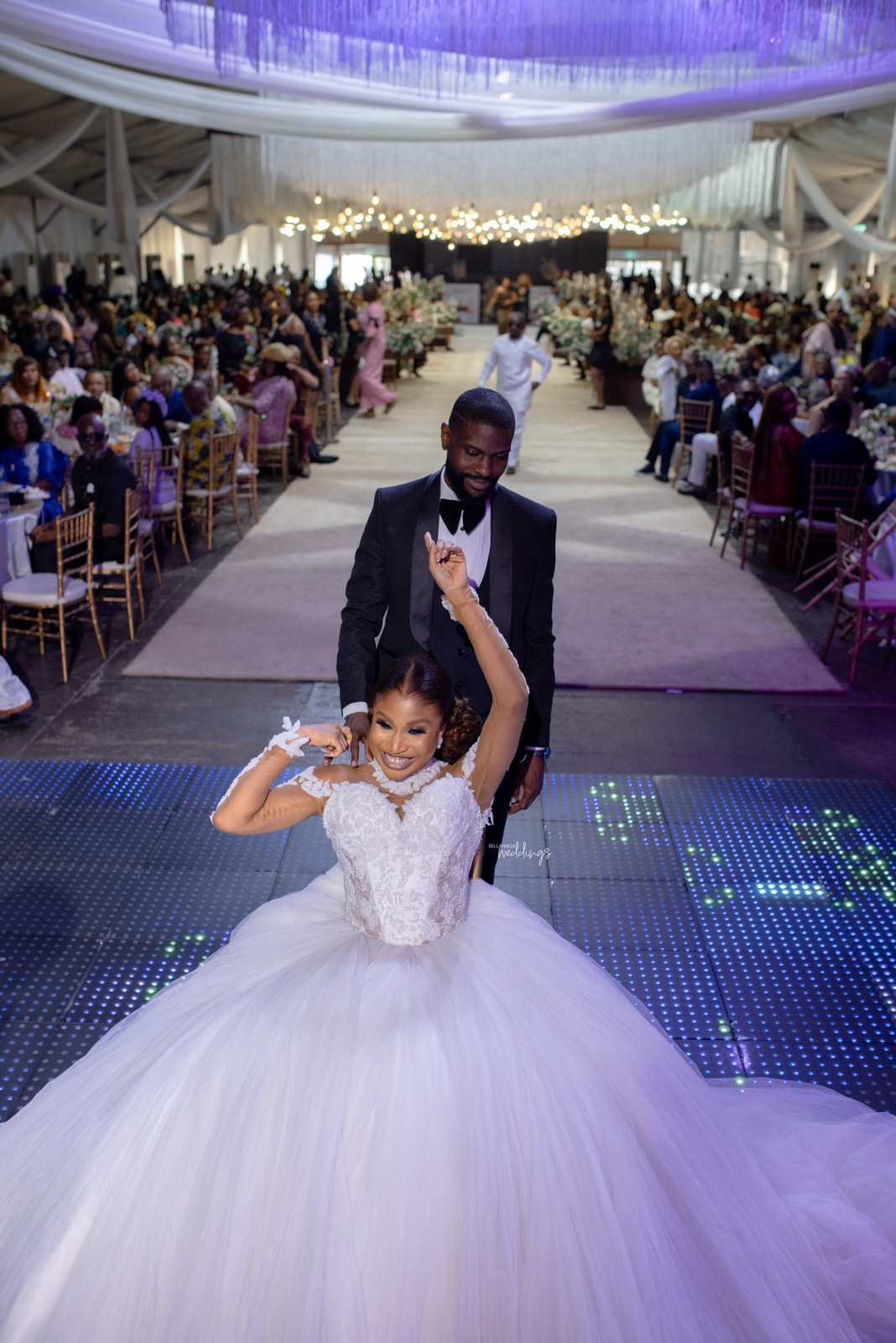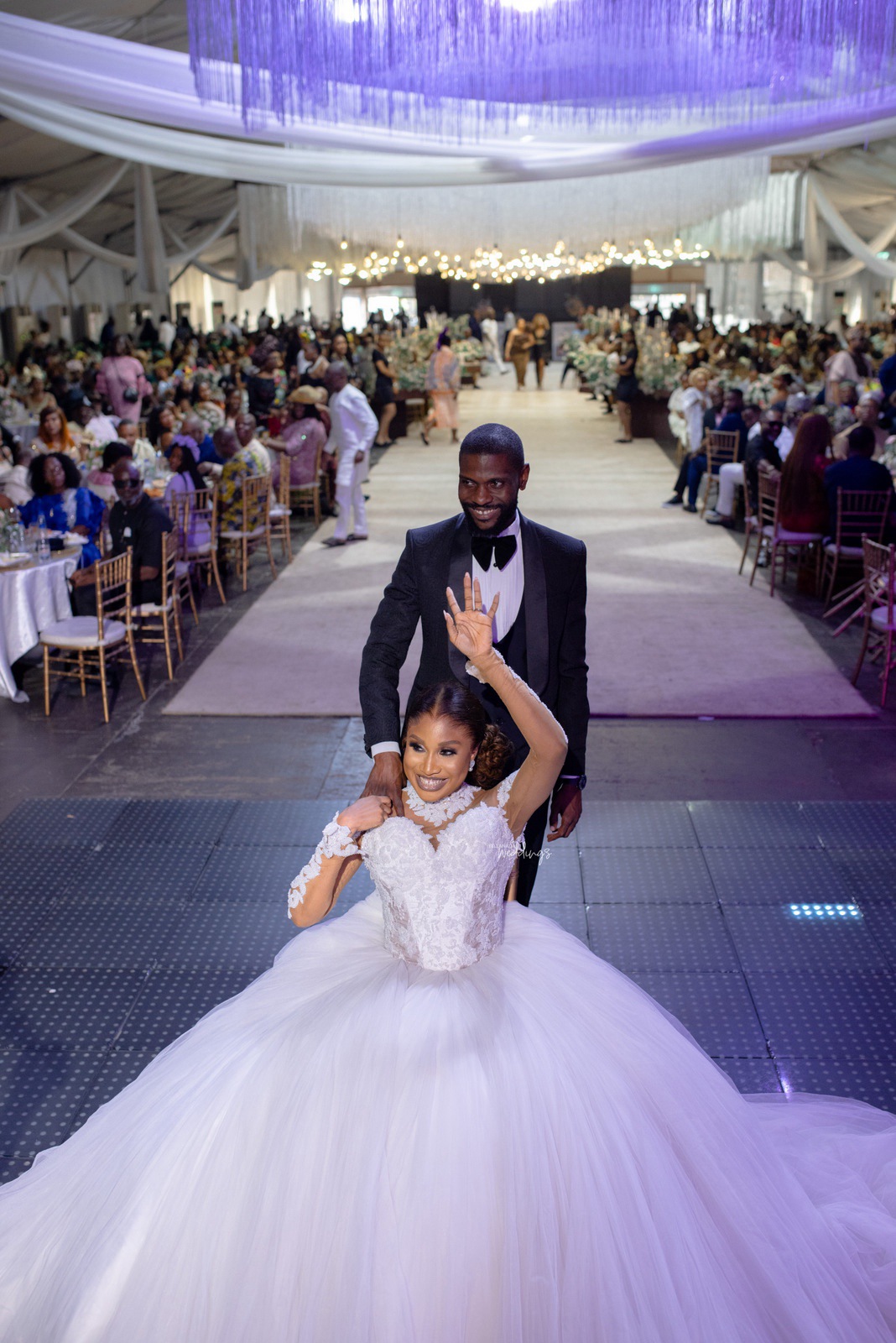 Daddy and his baby girl having their dance…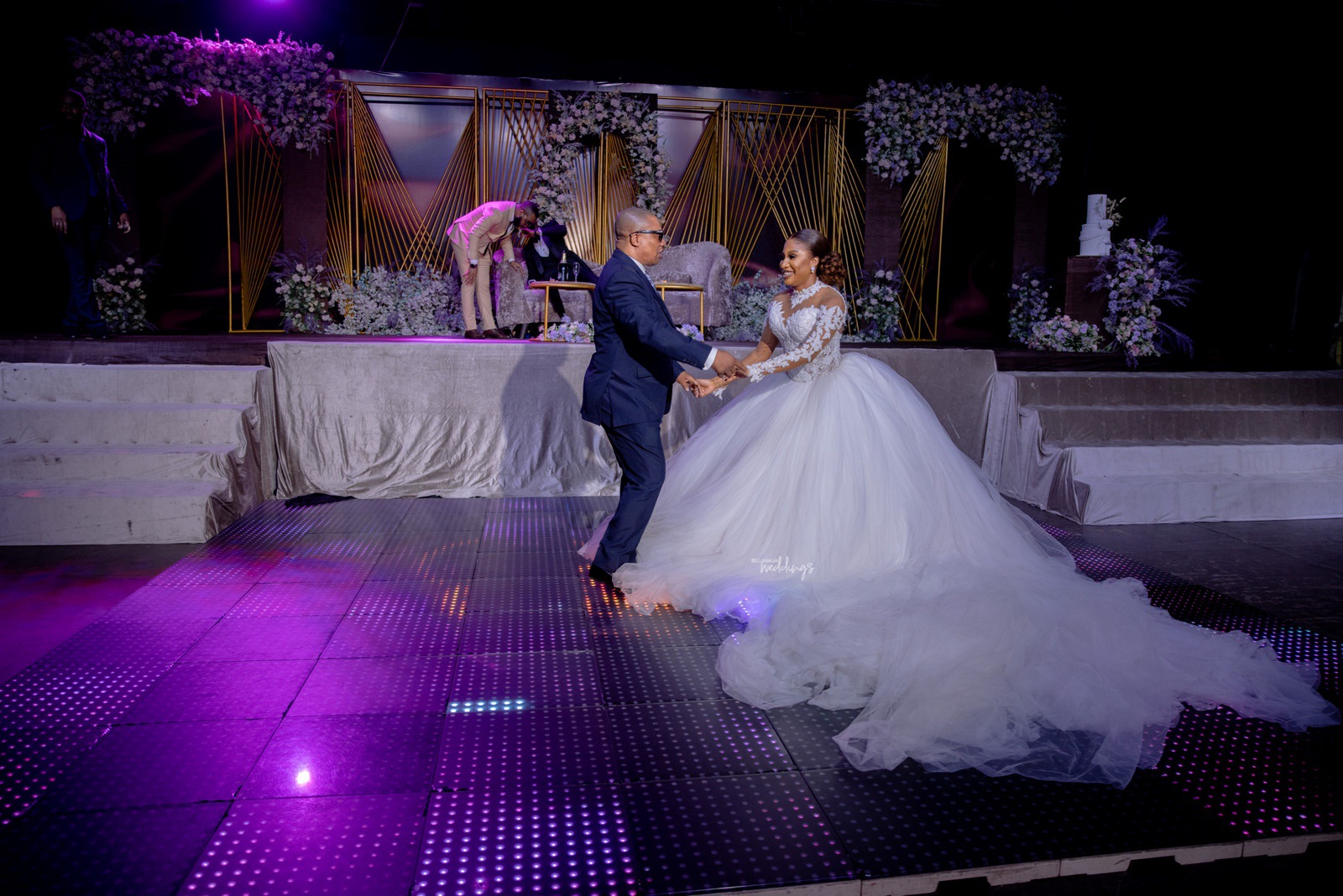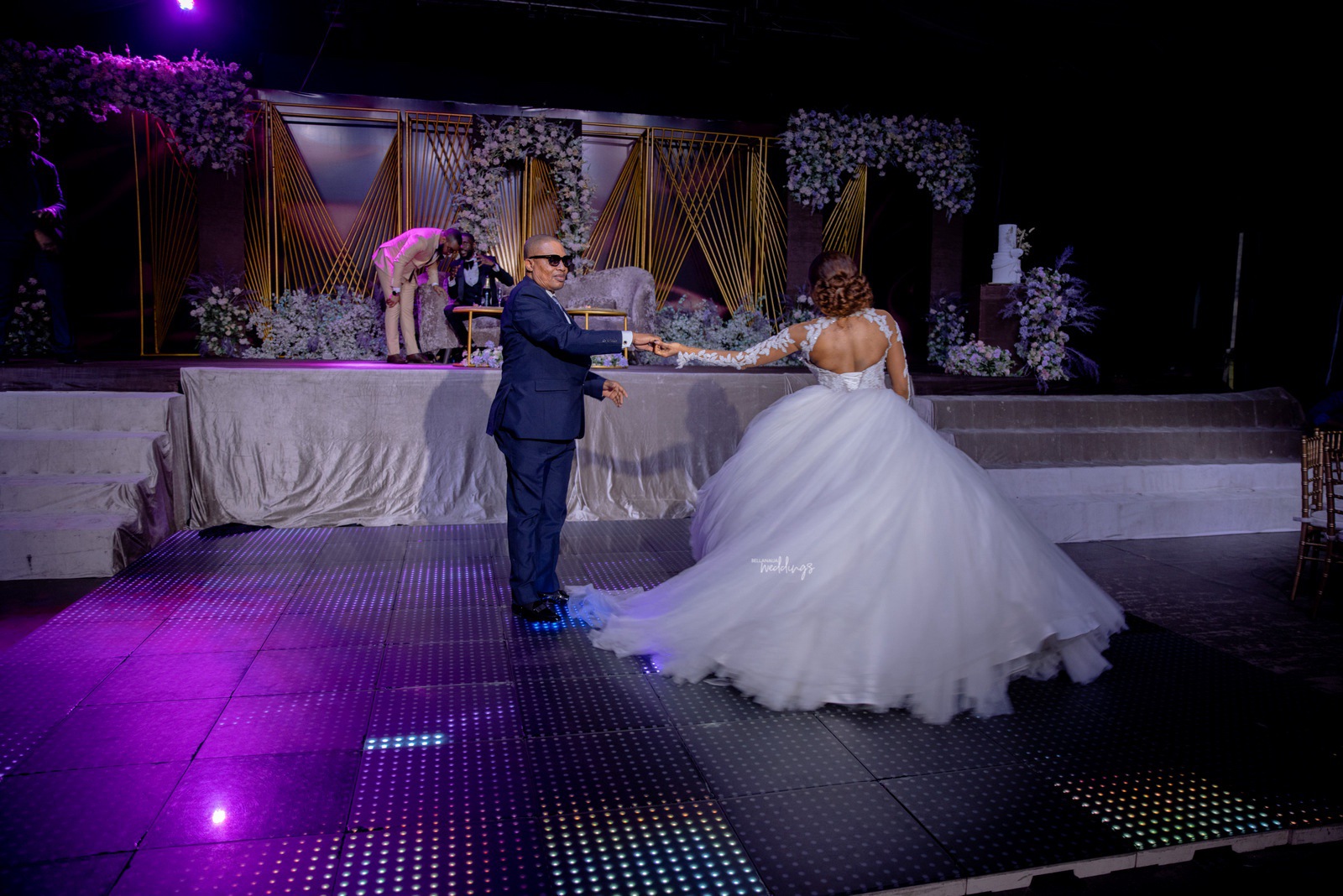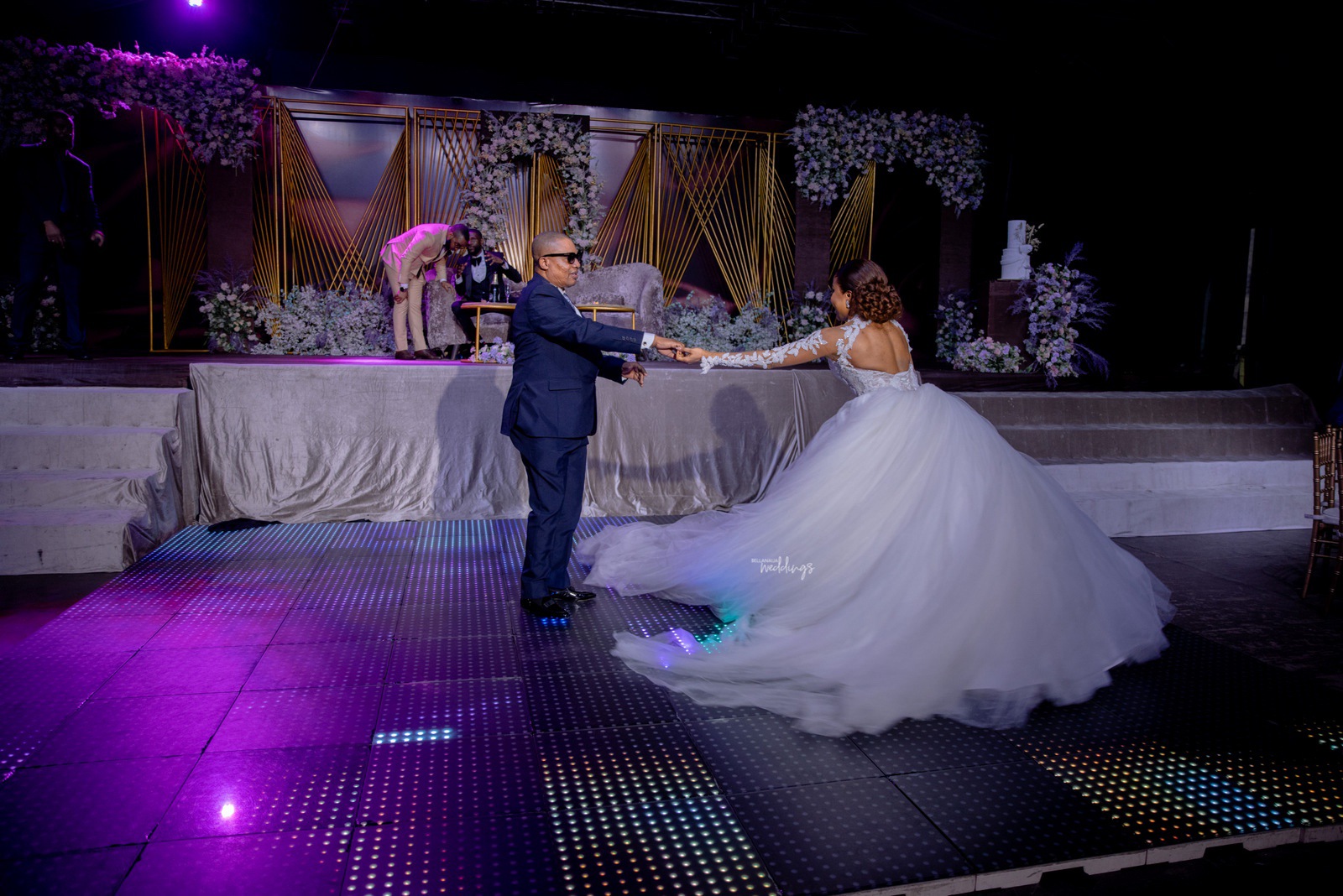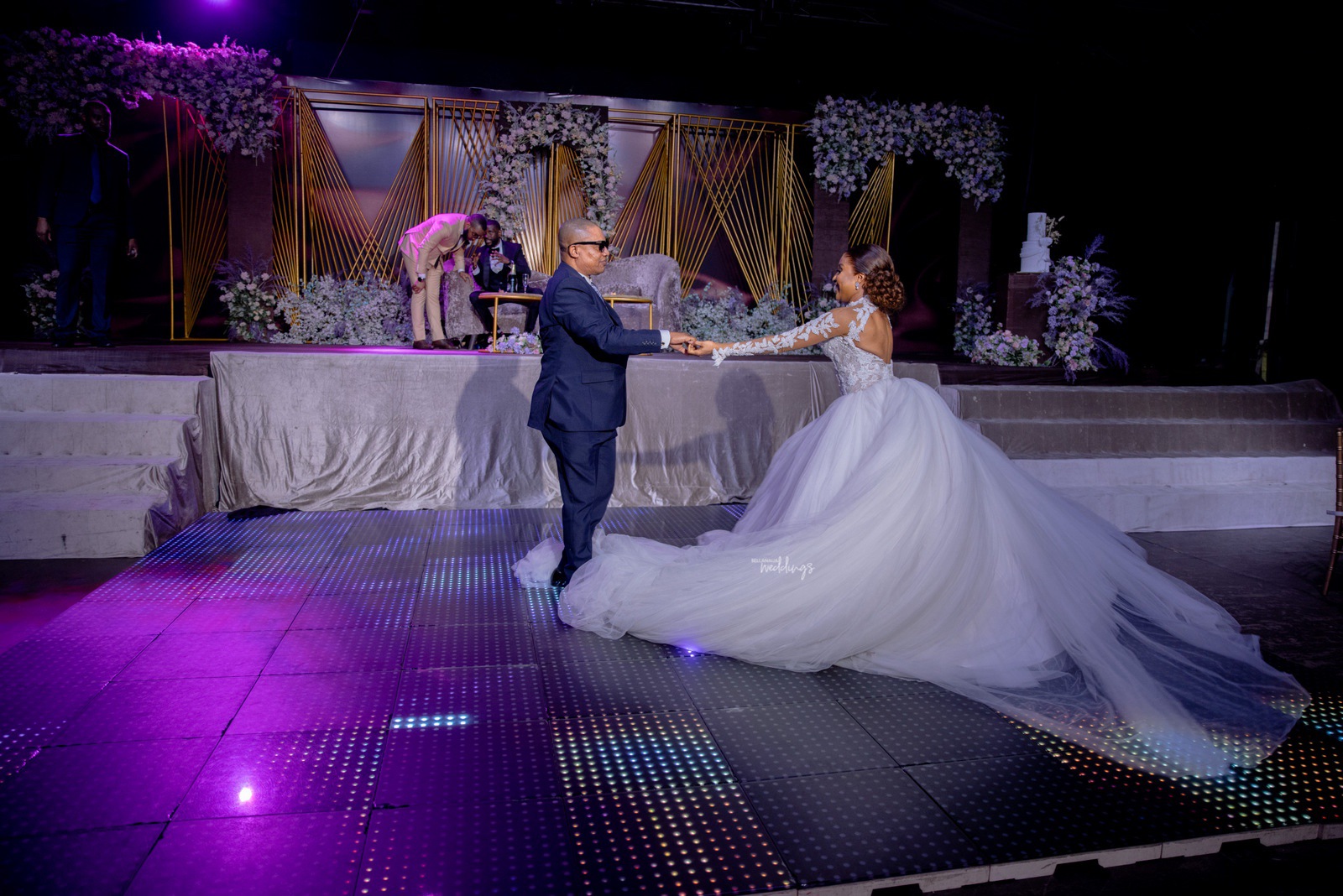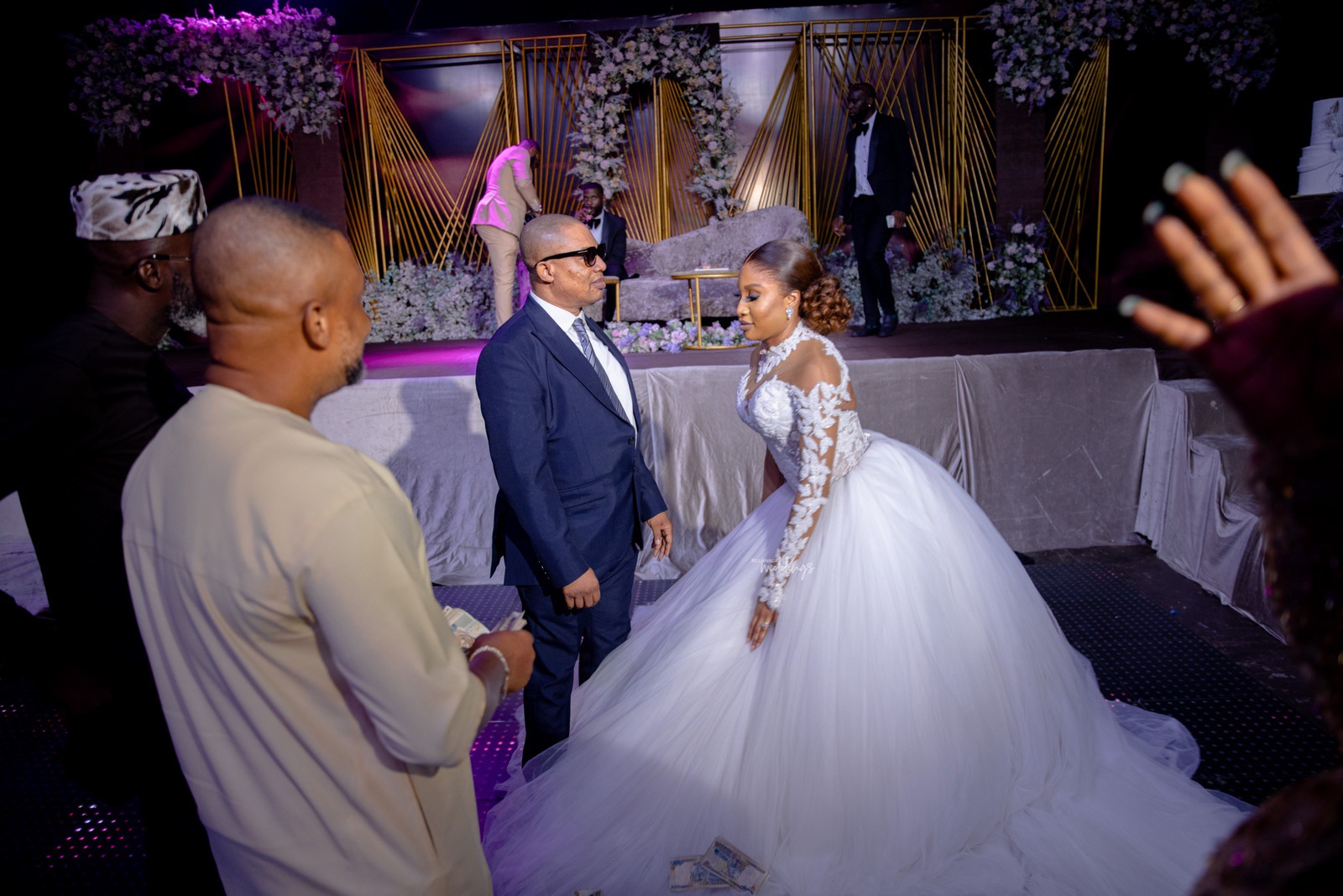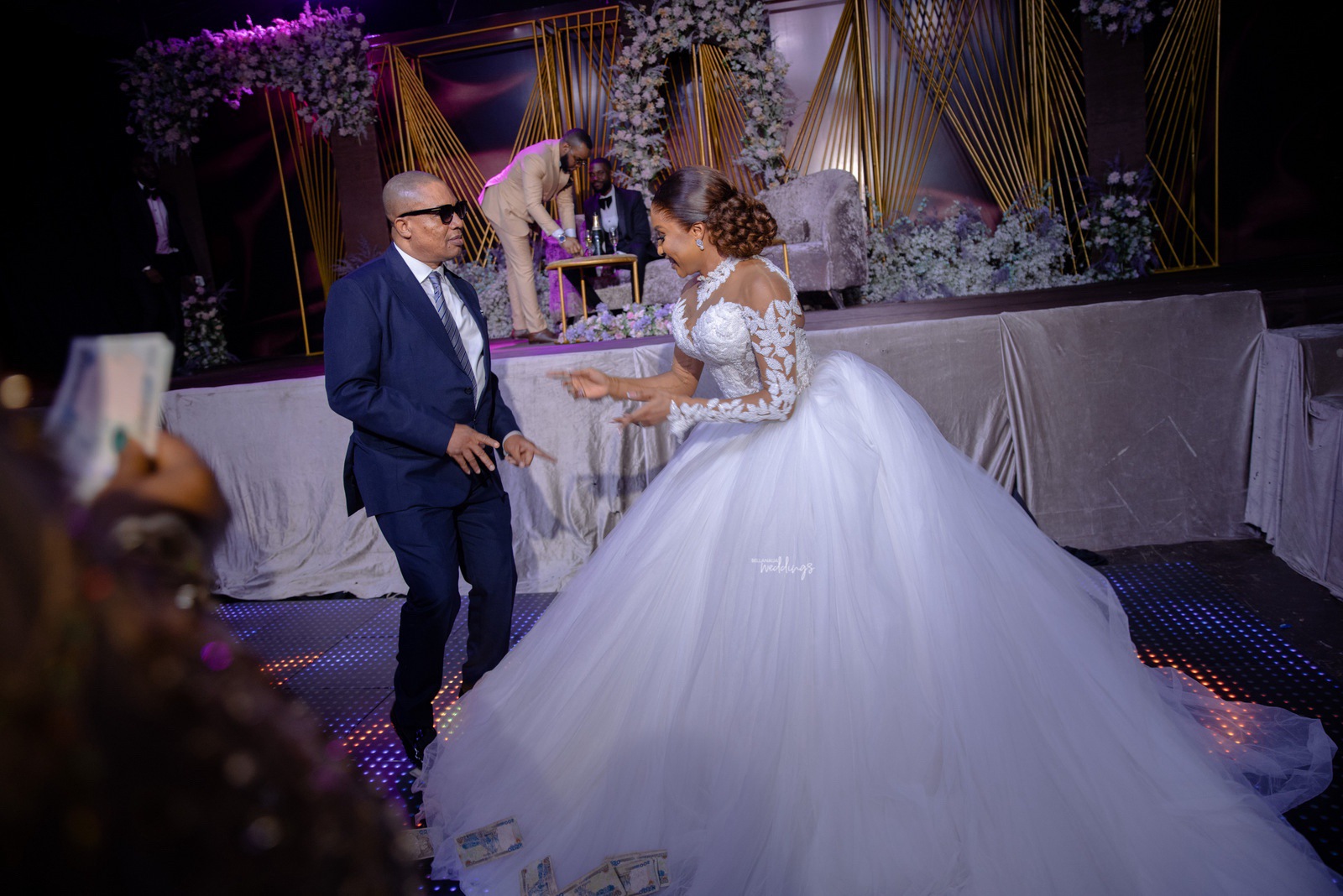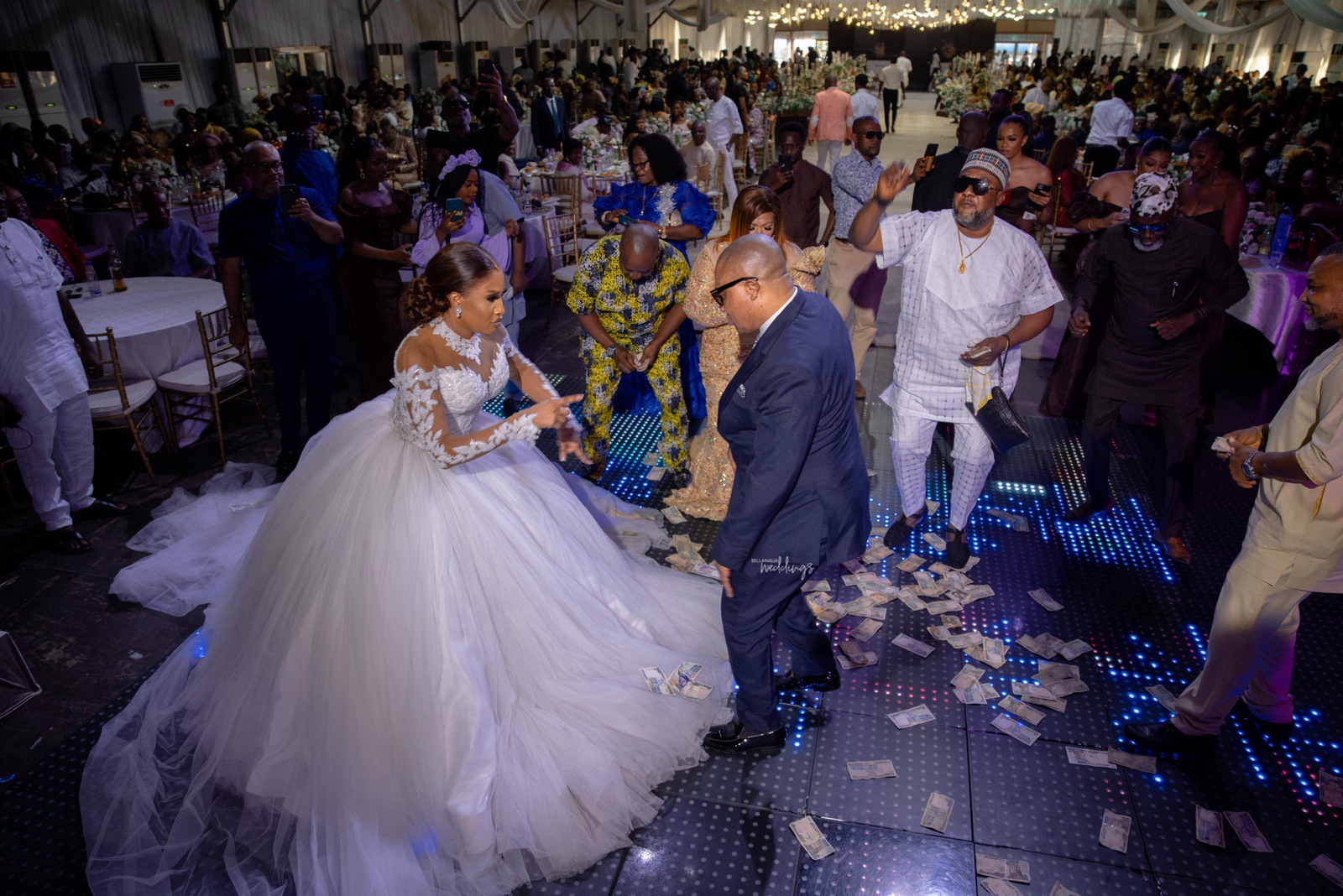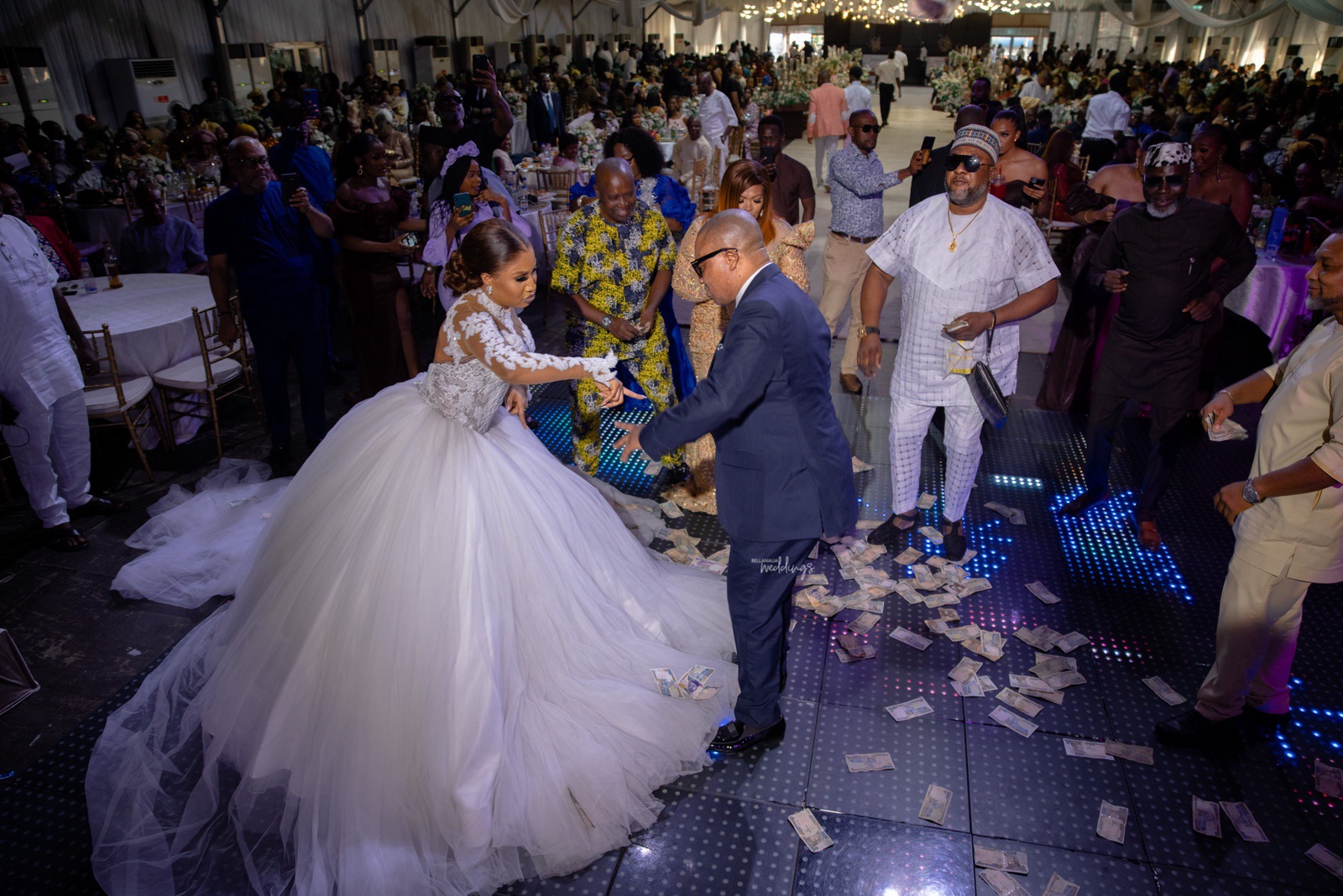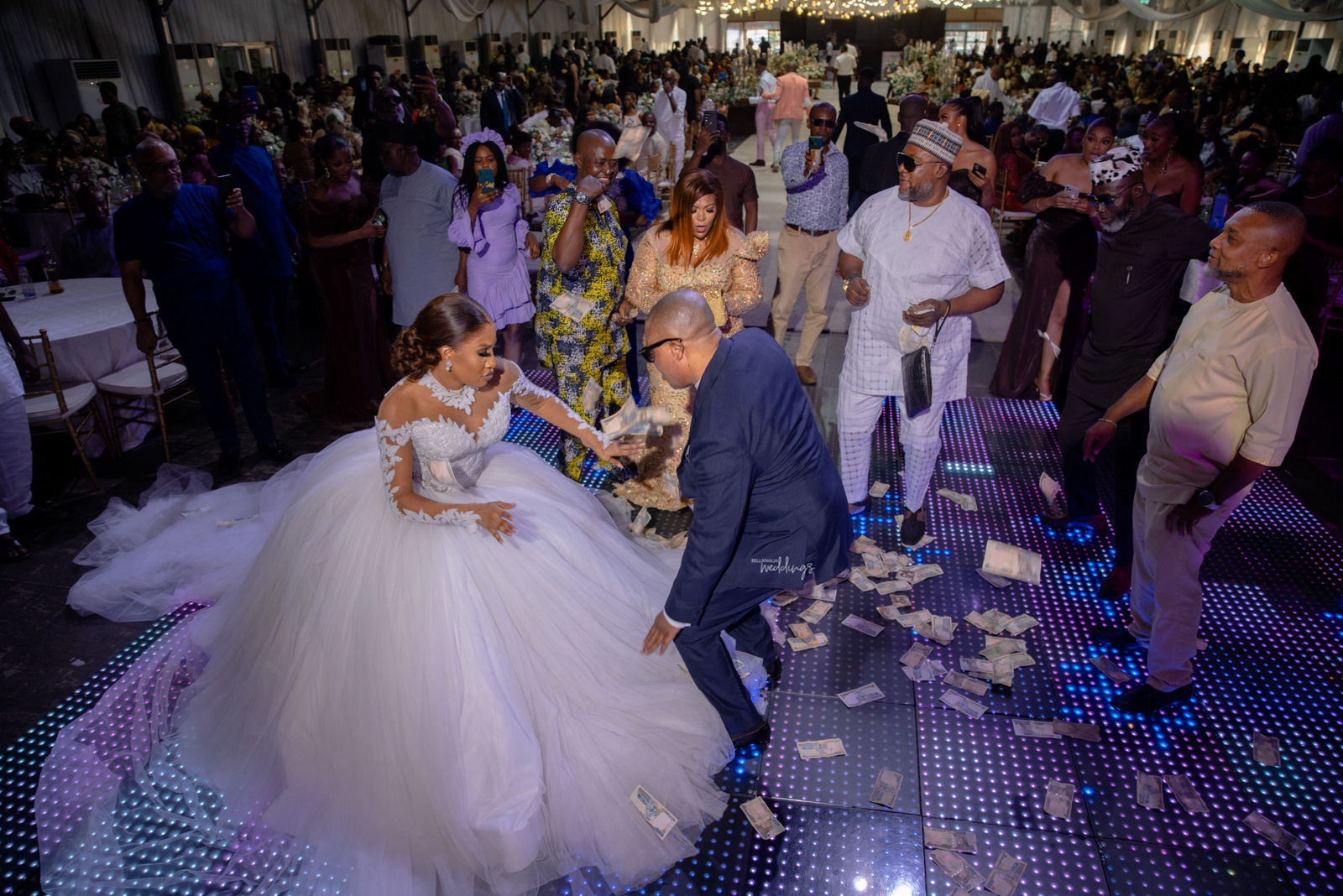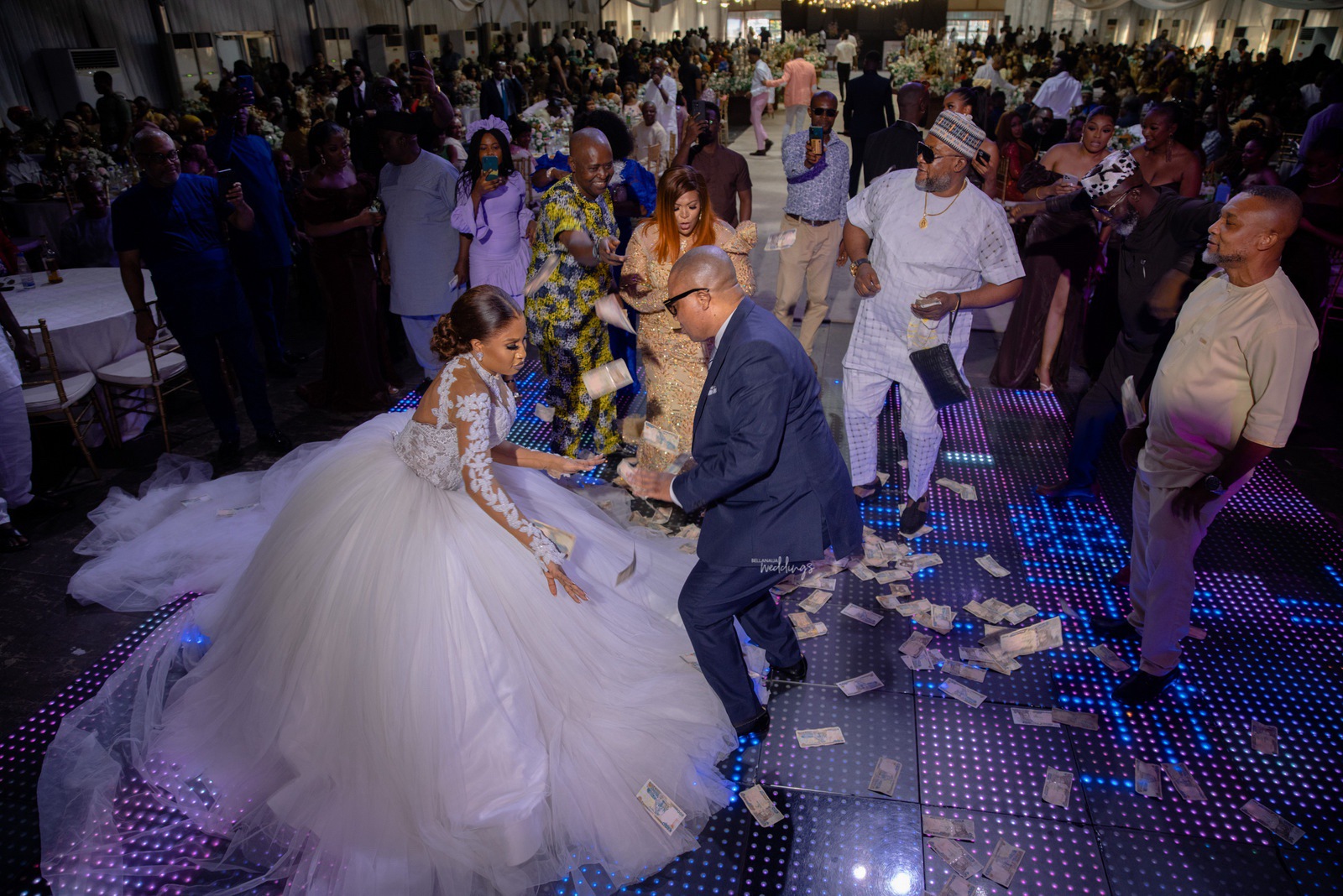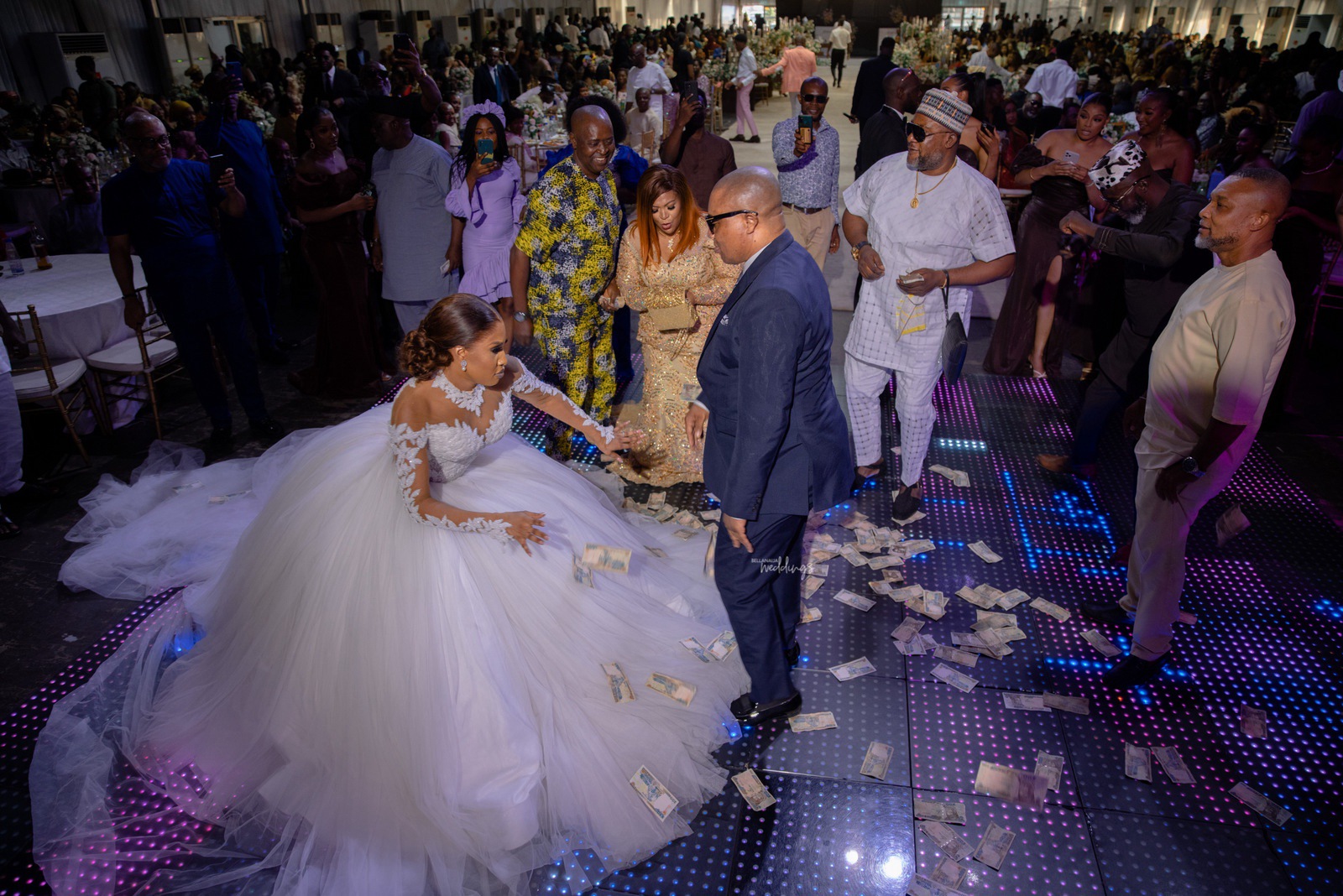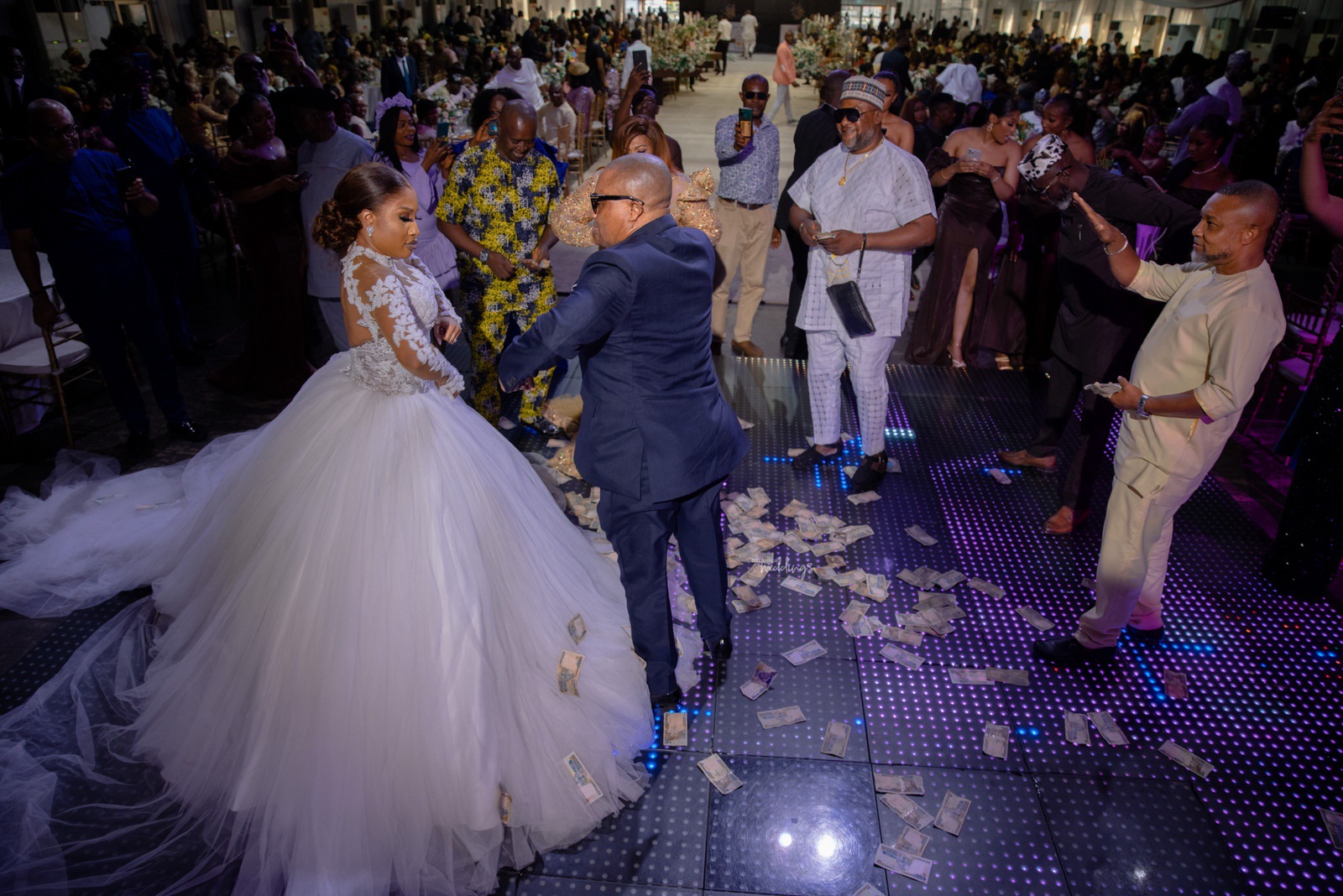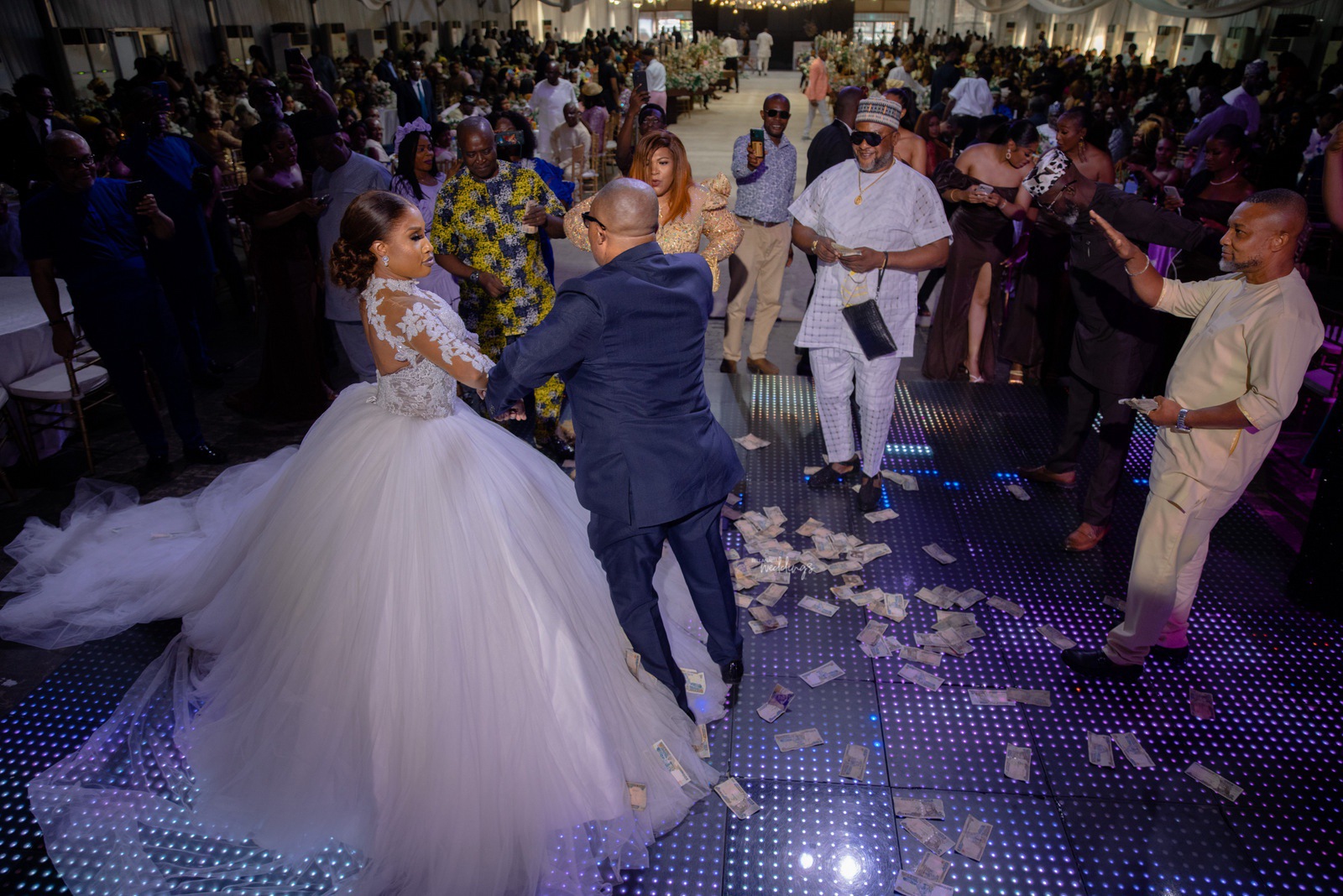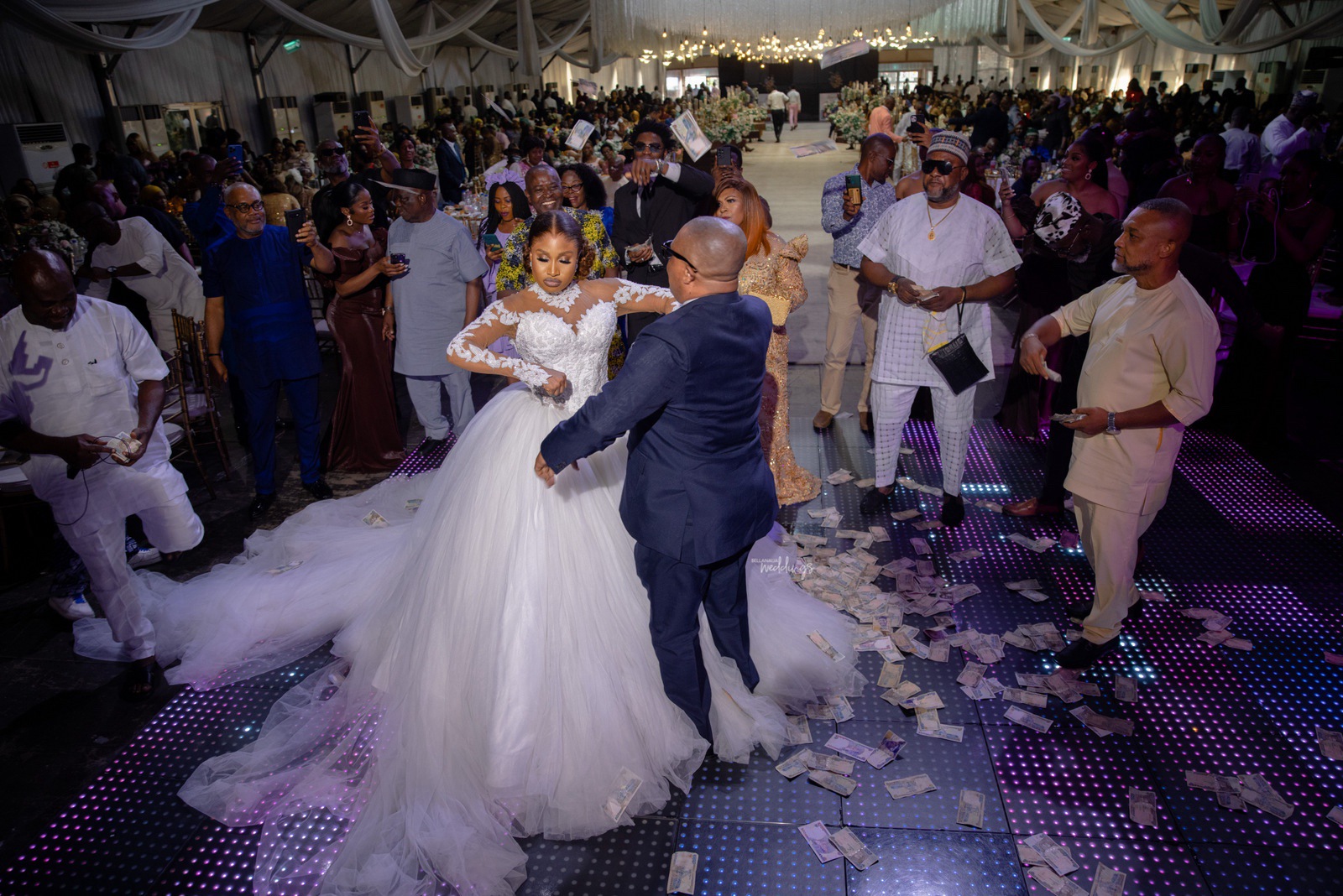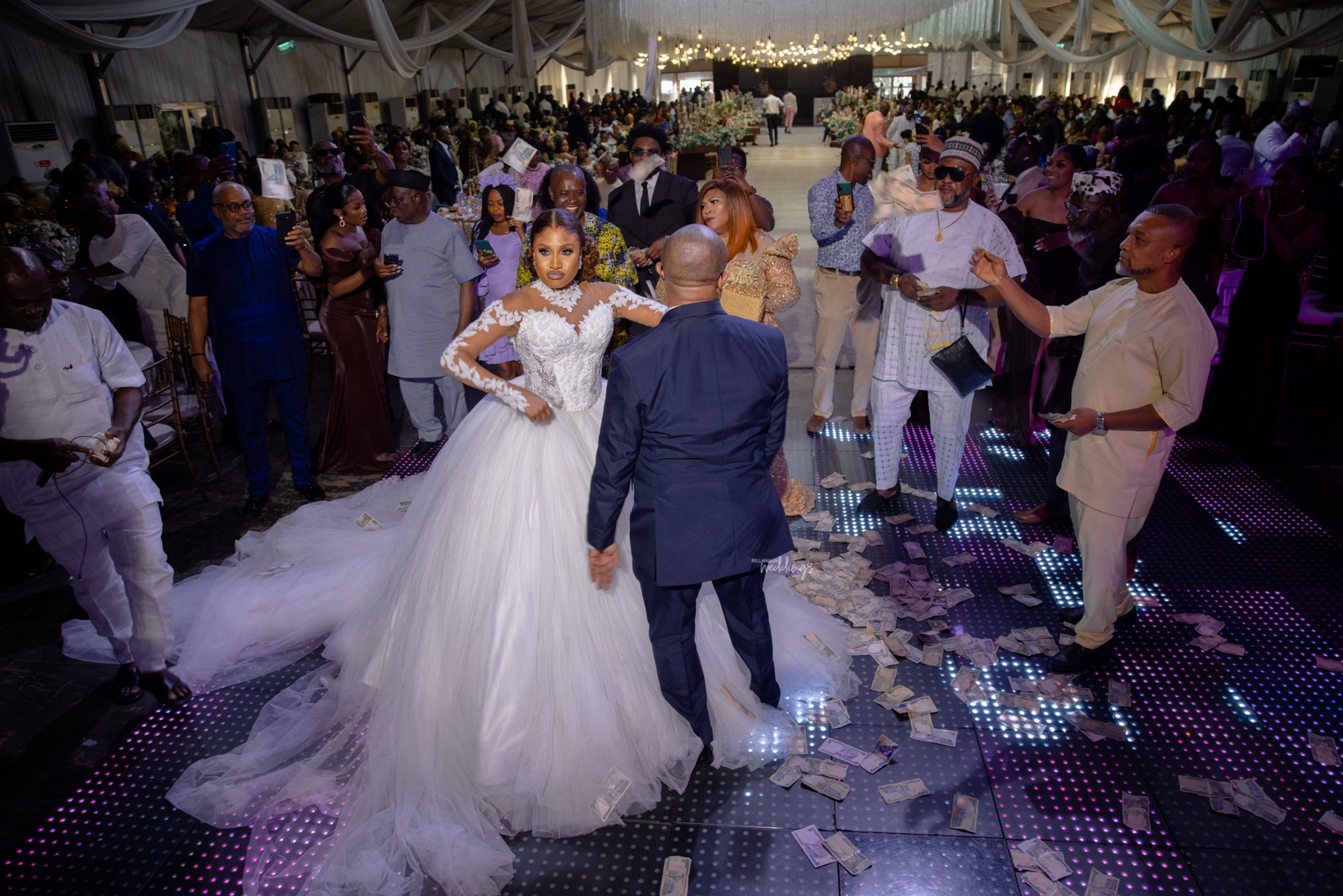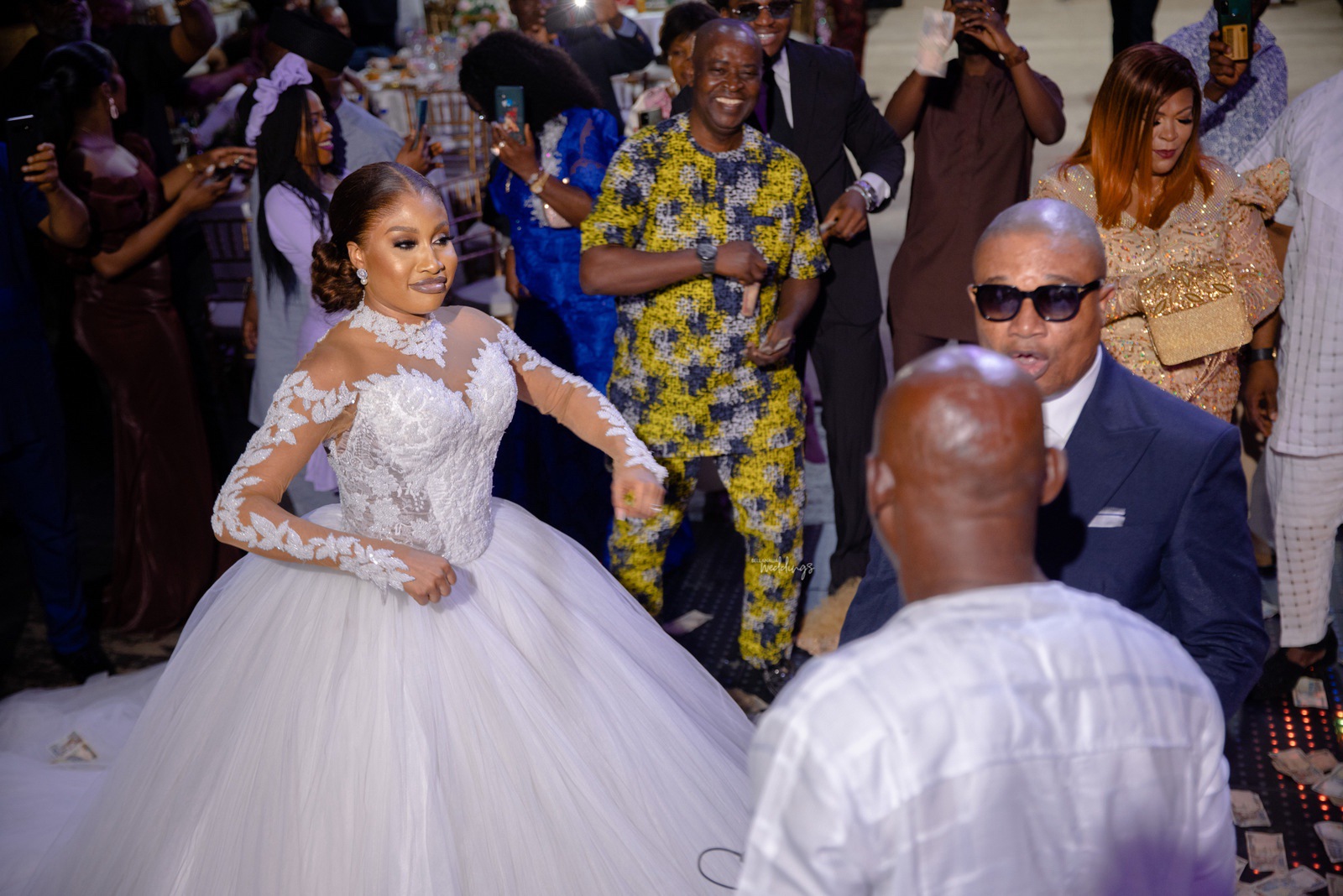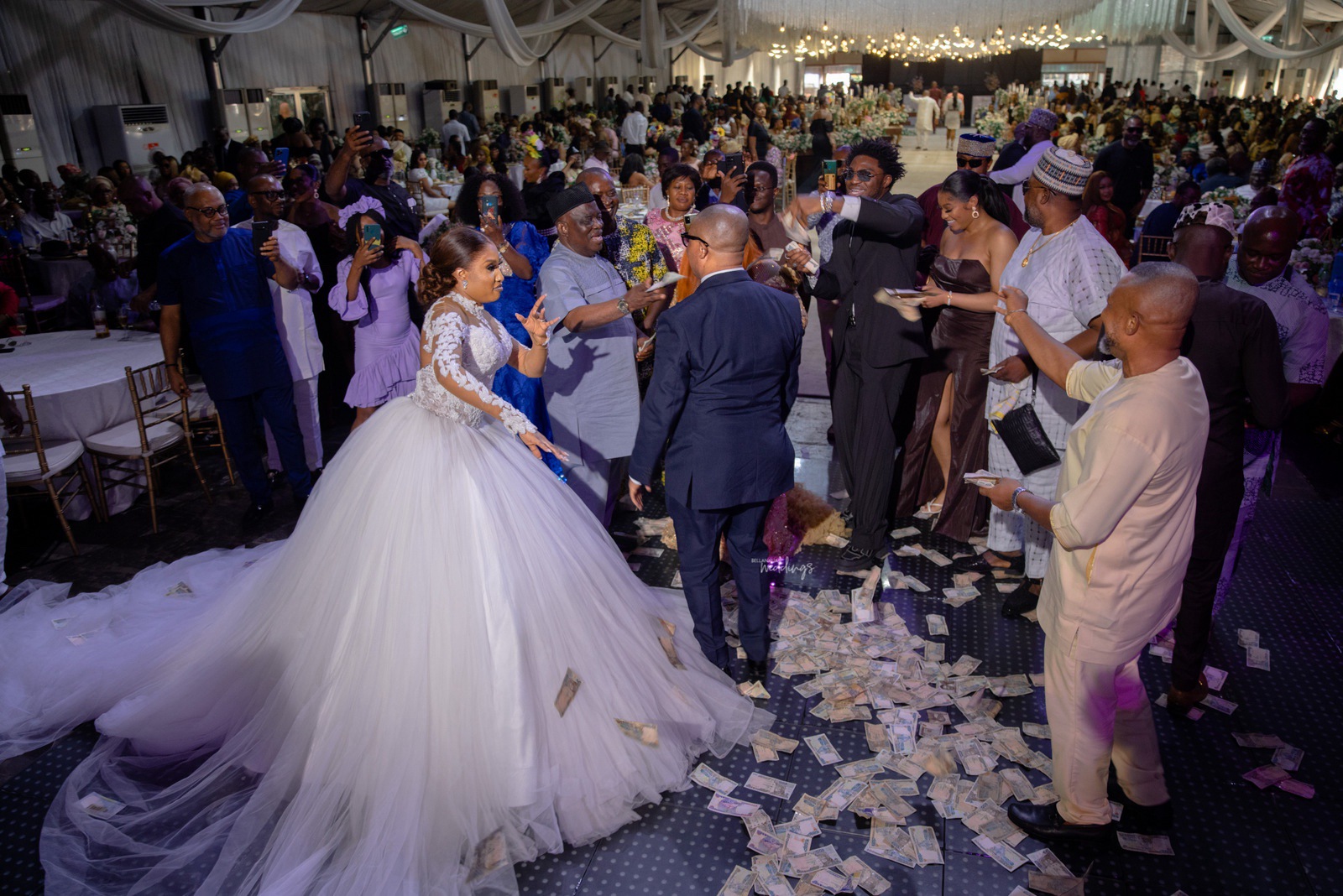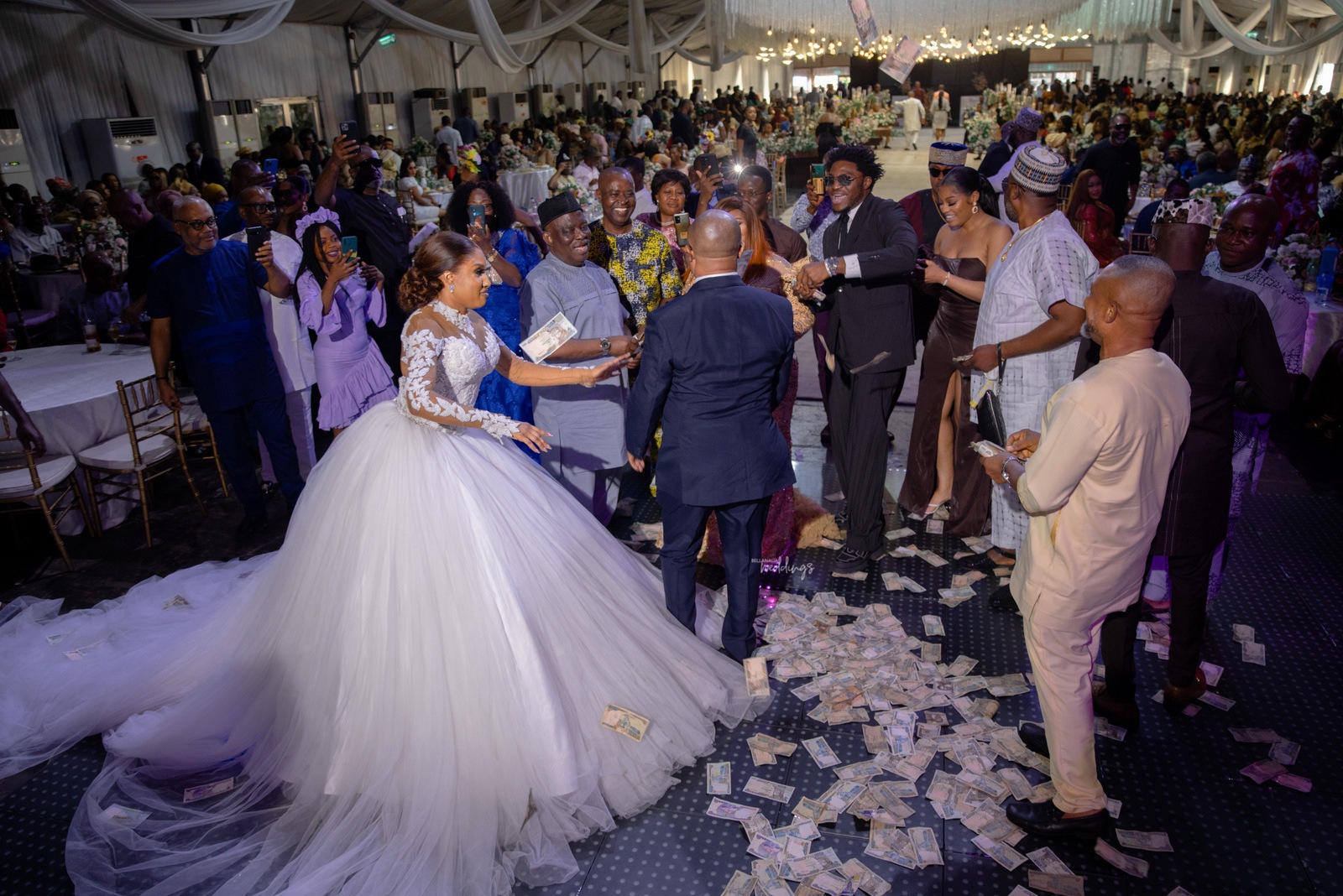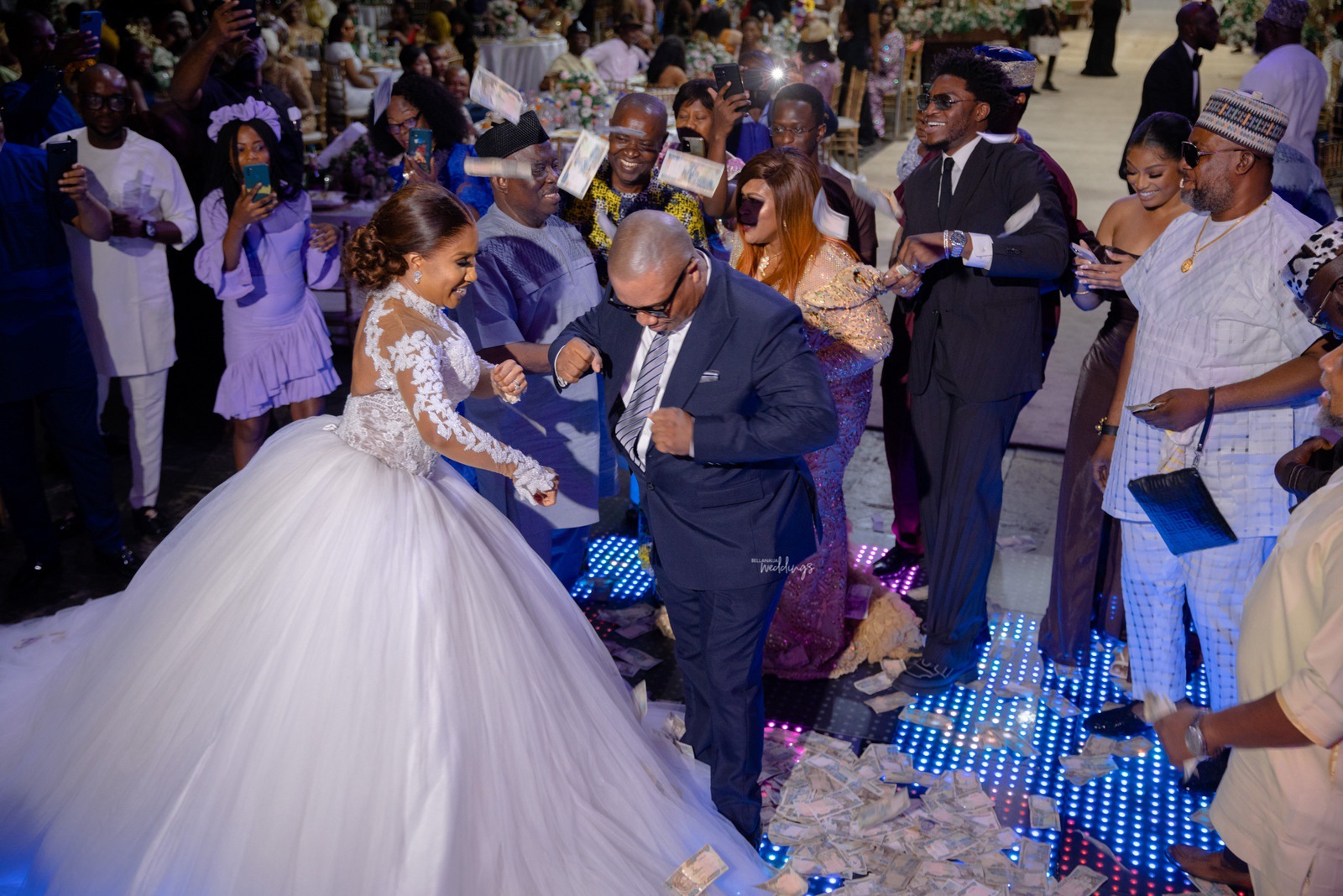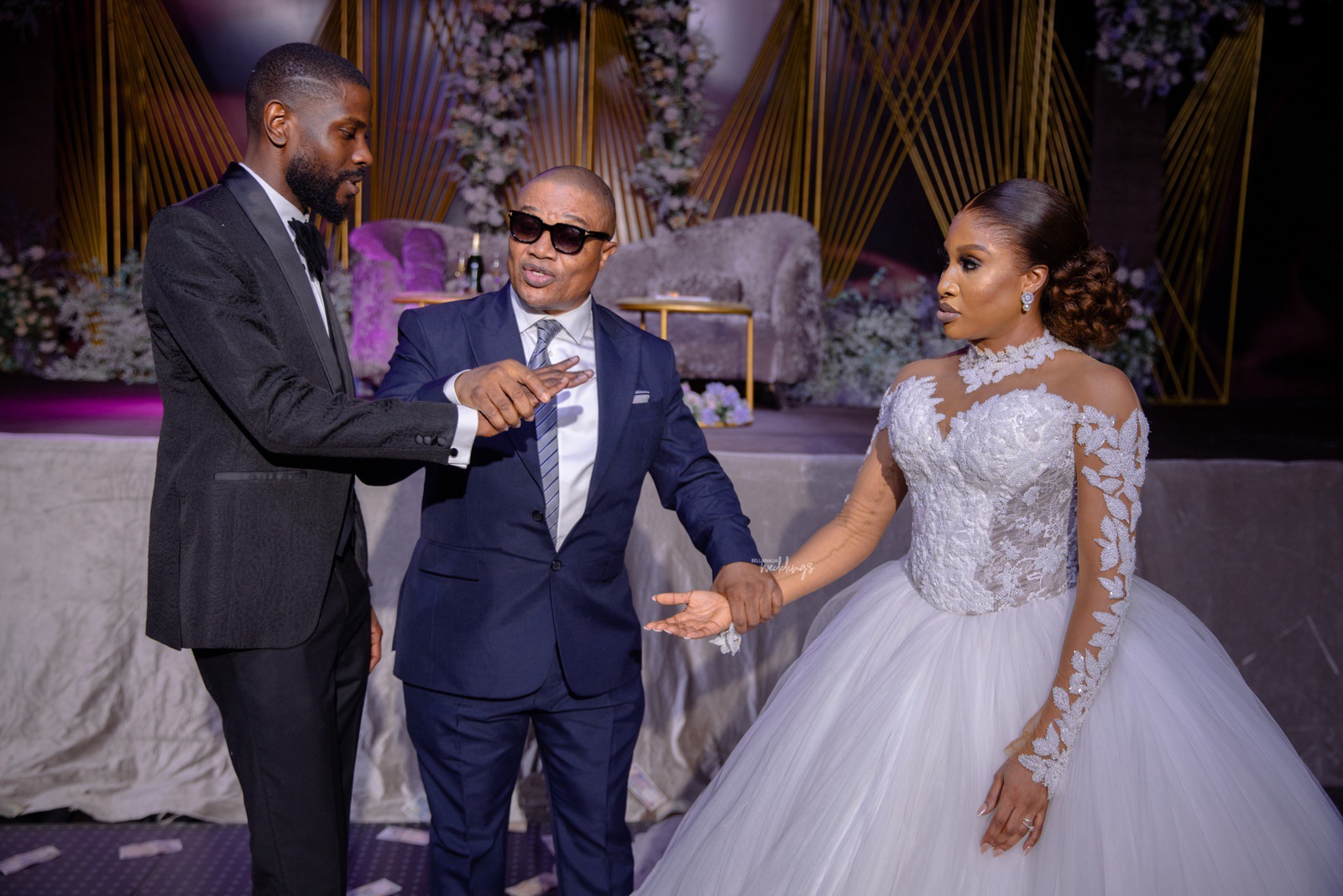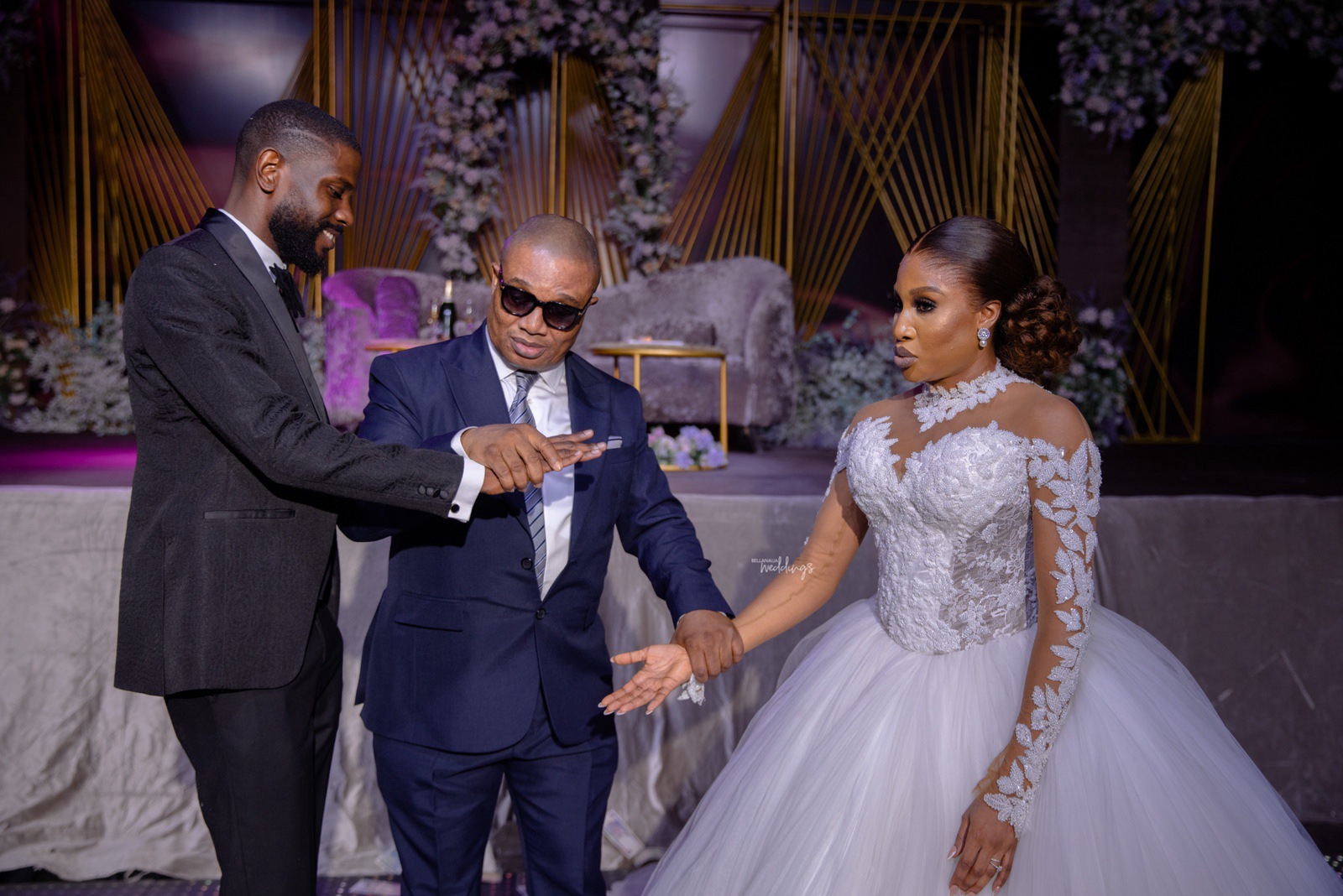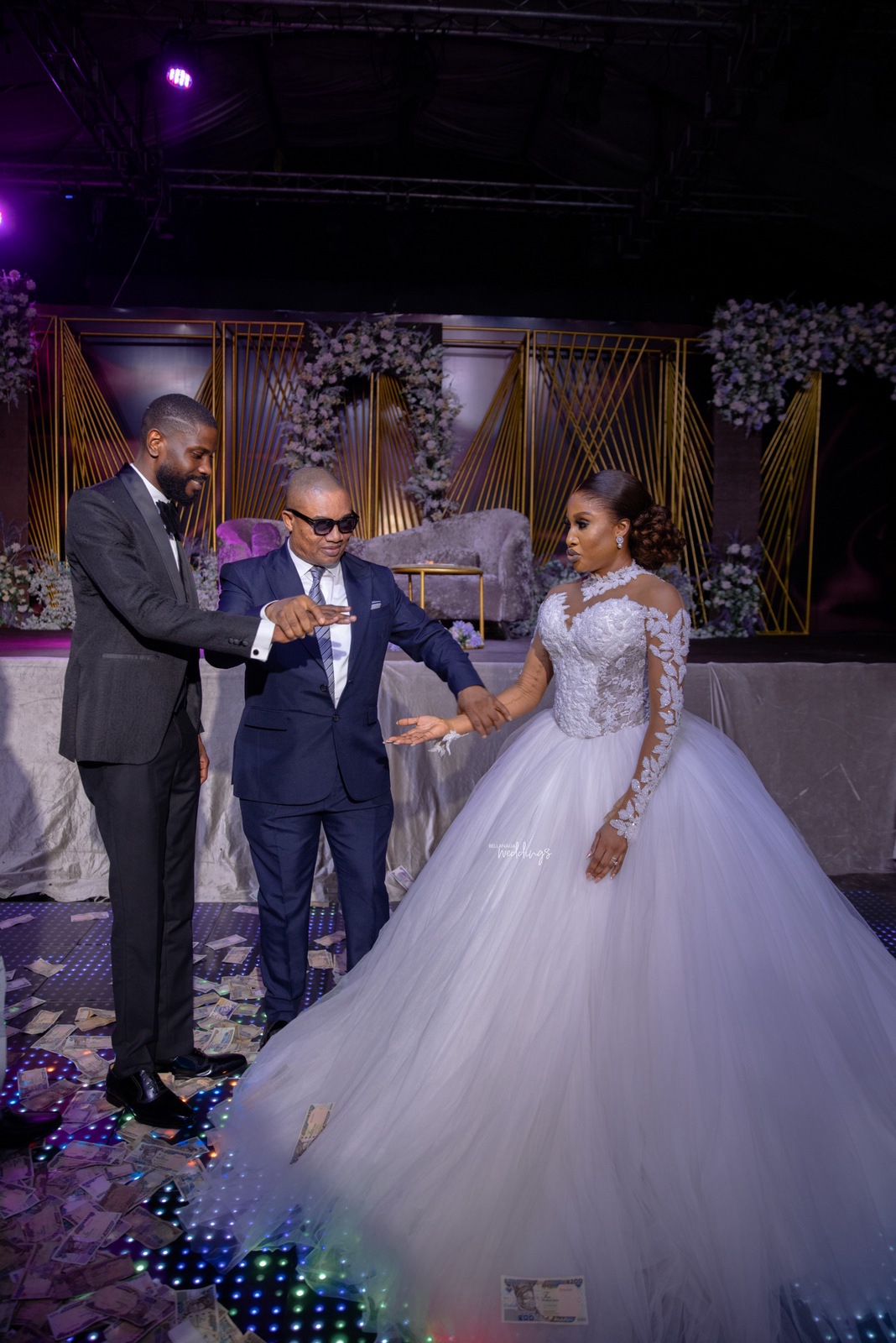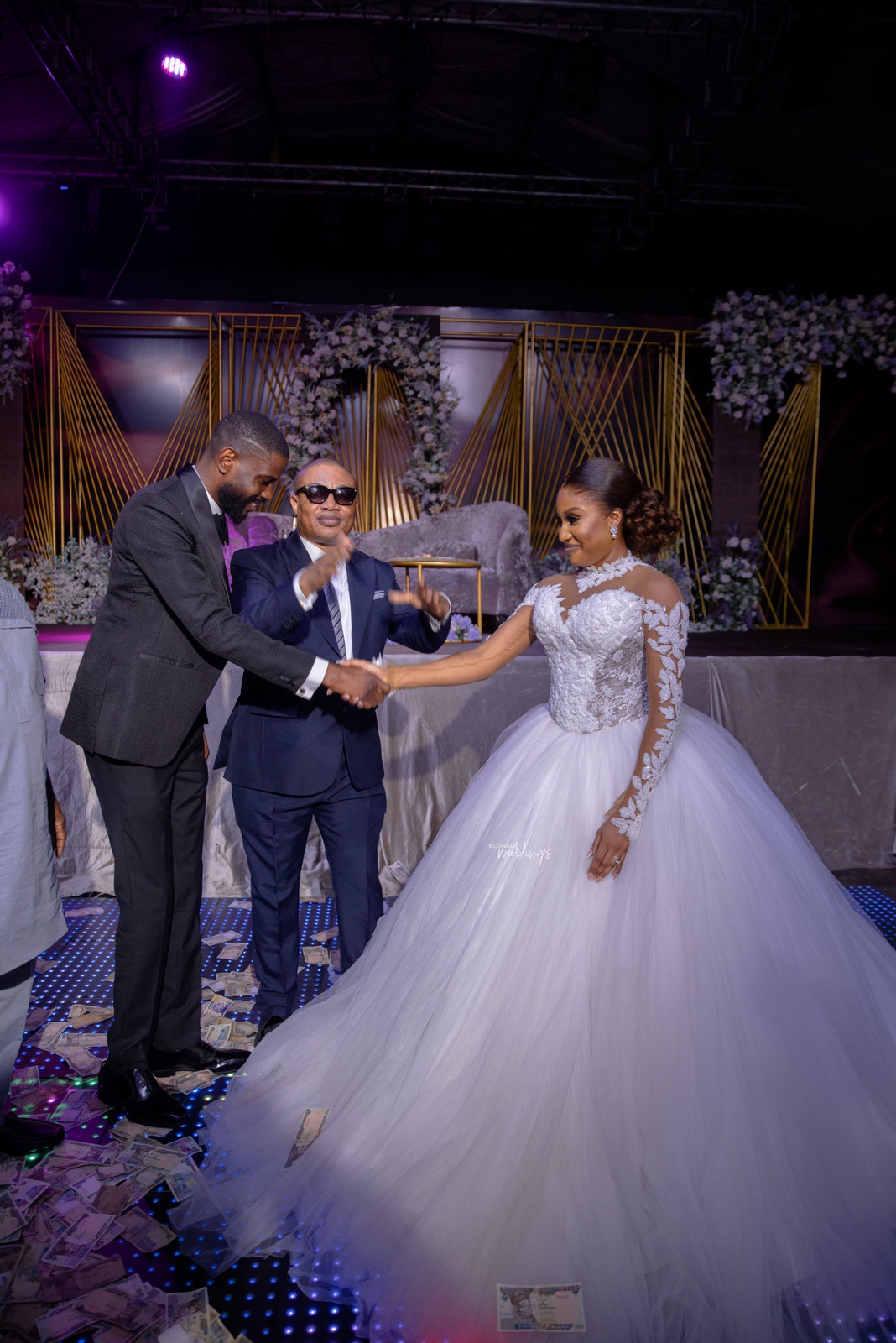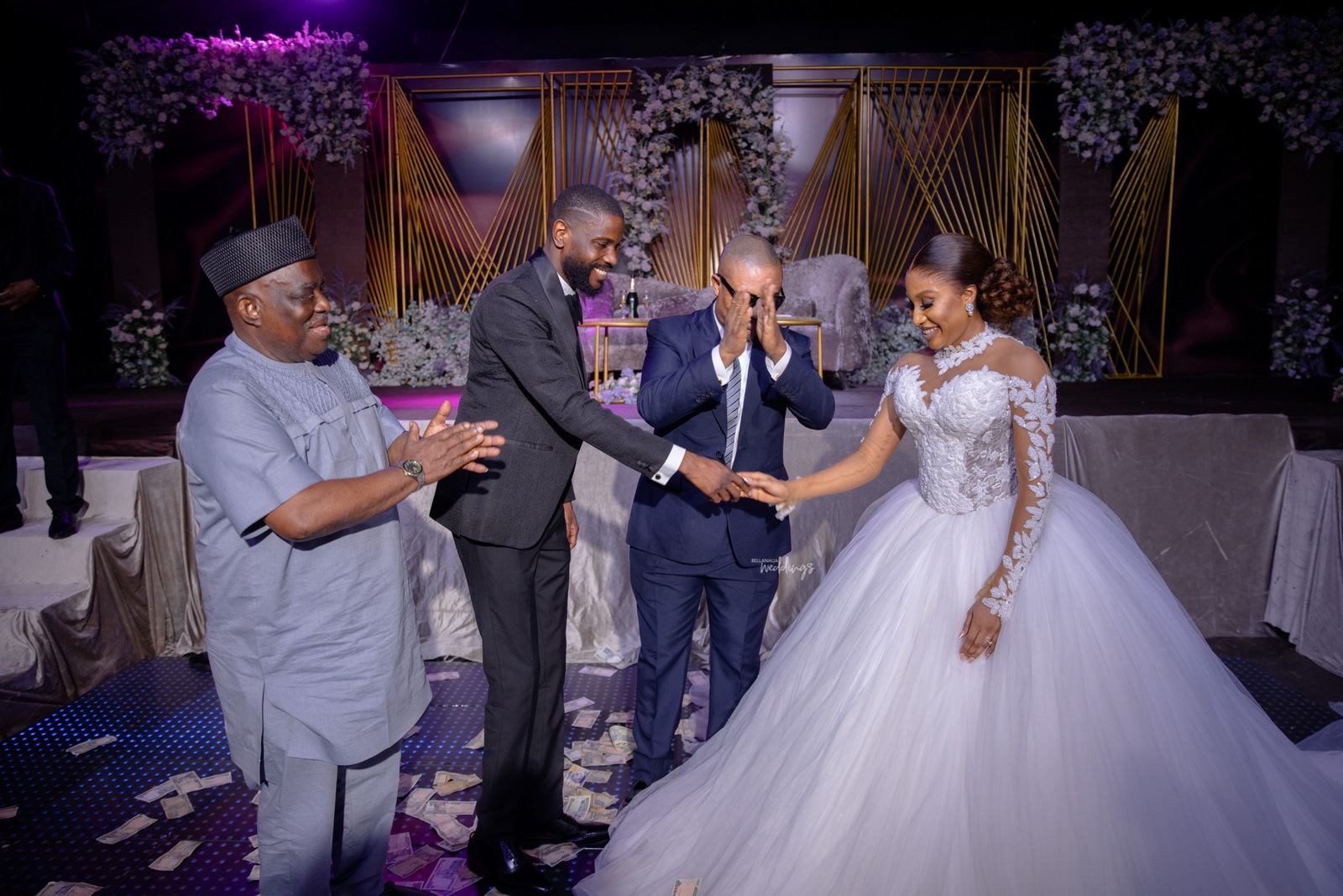 Now, the magic of the first dance…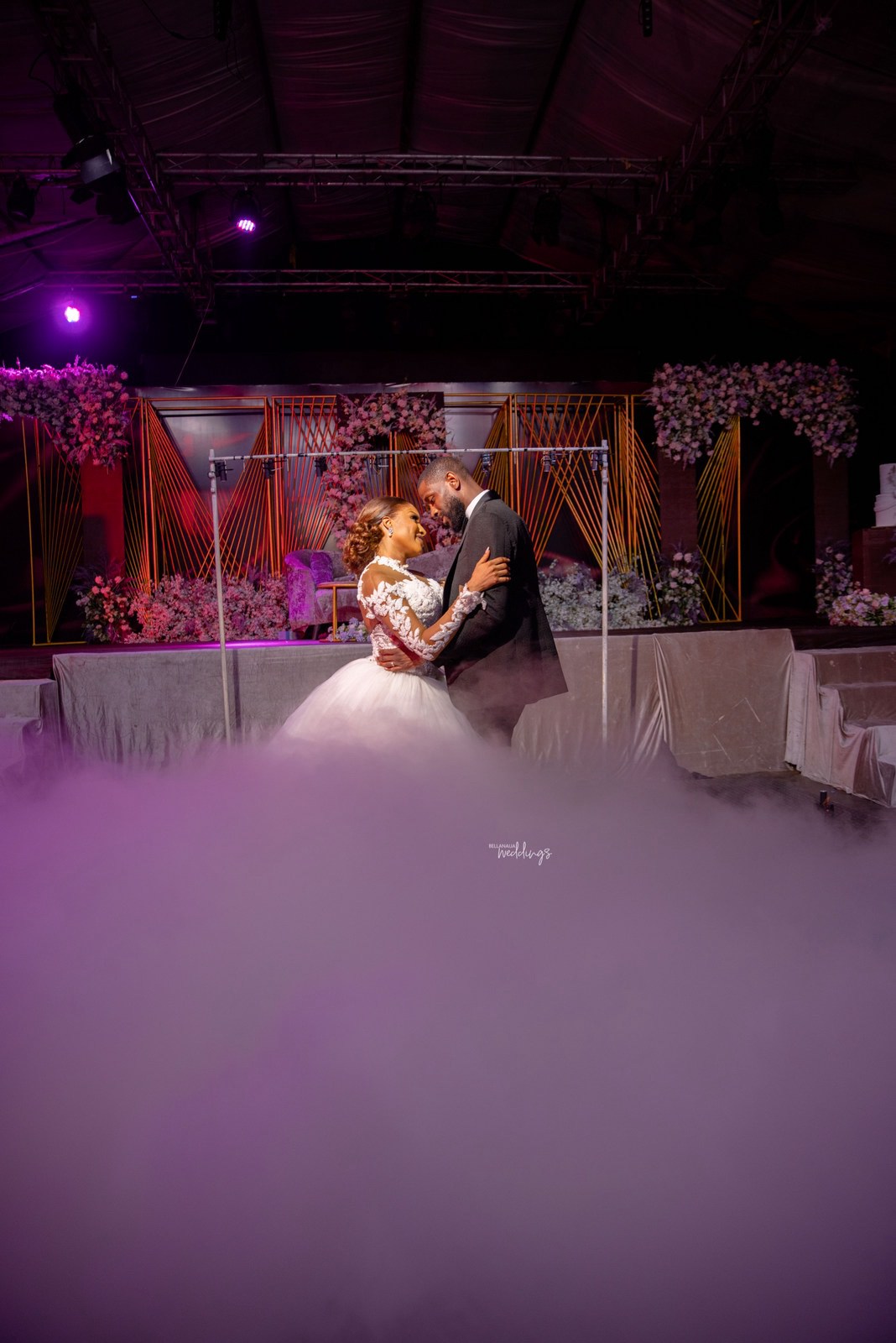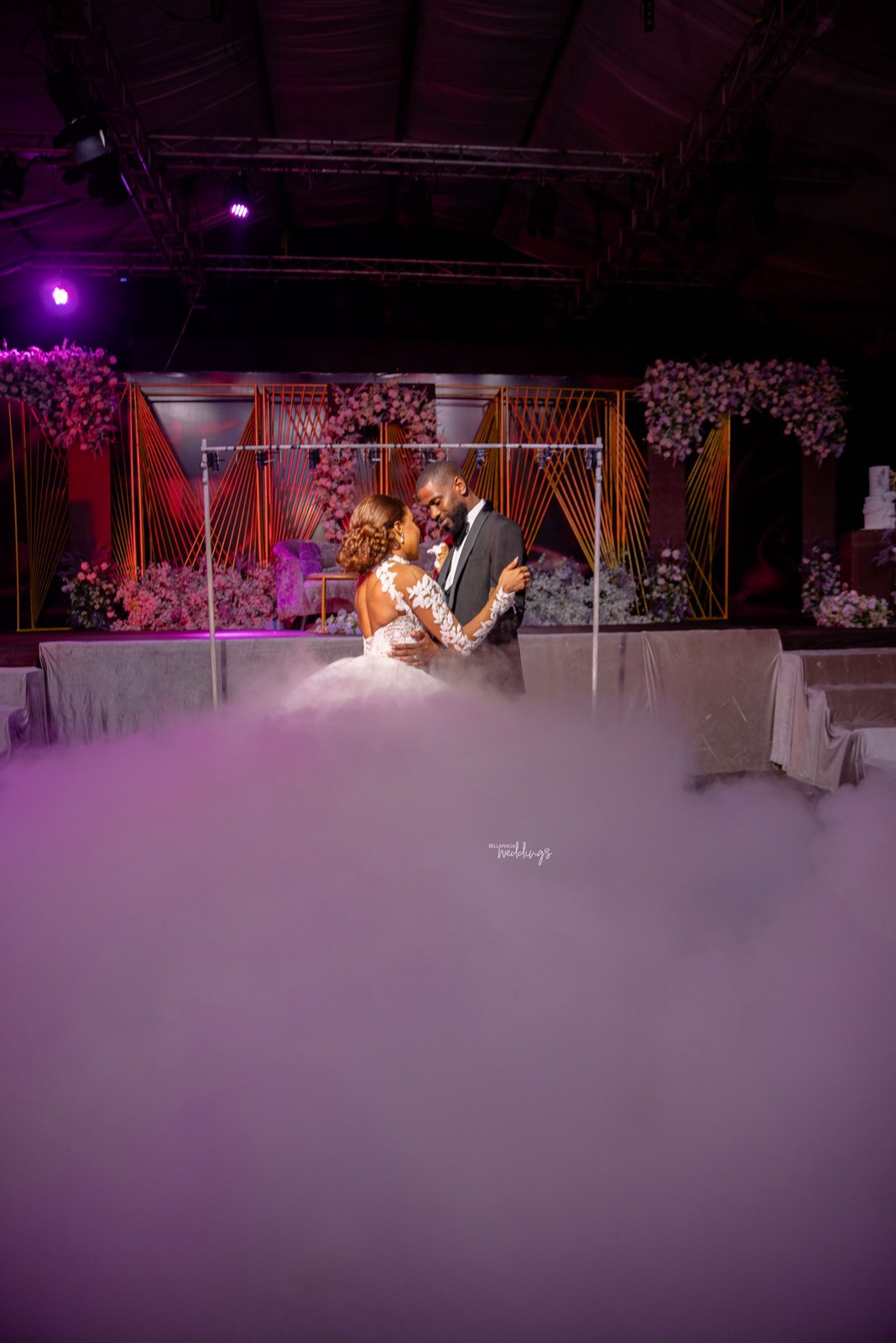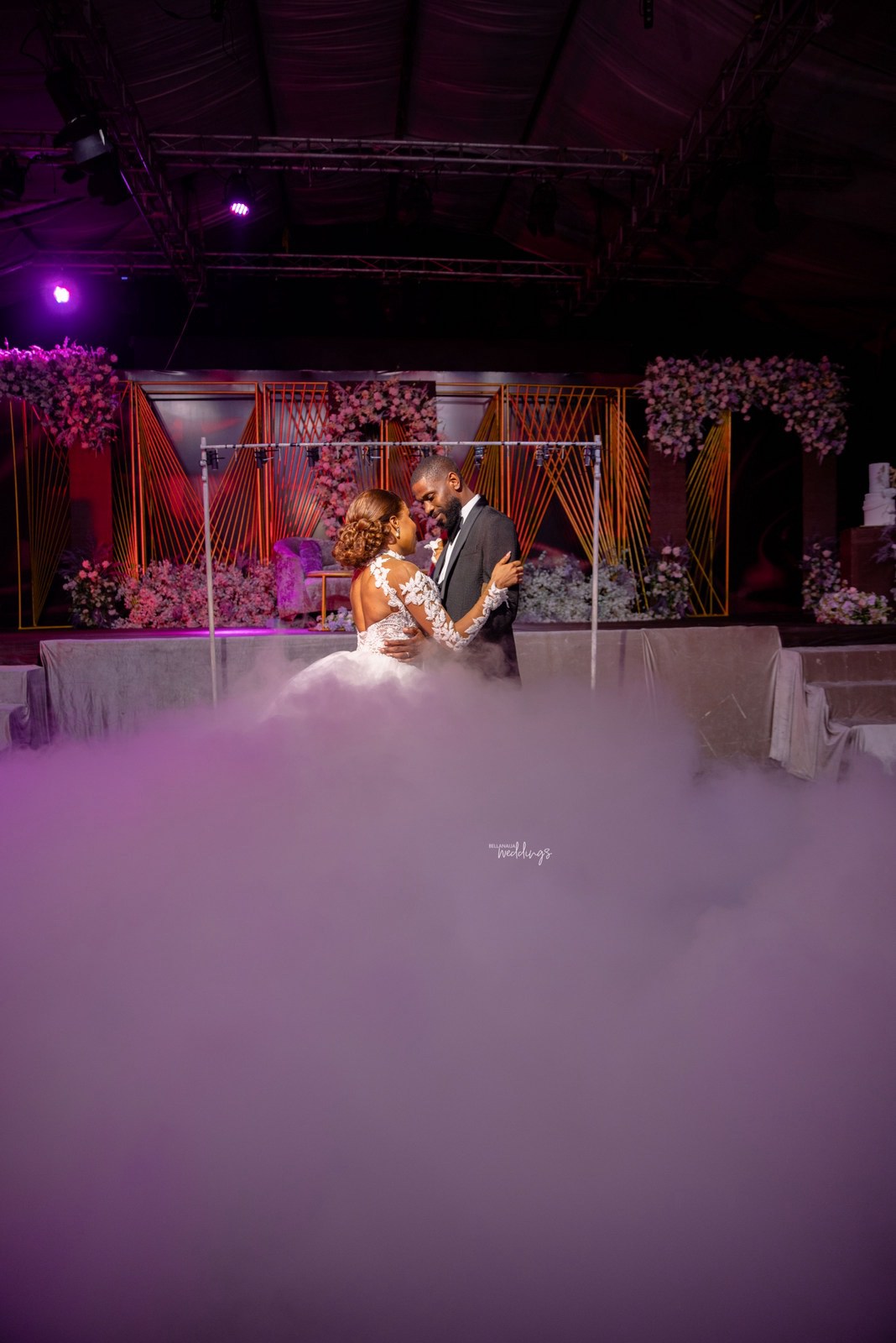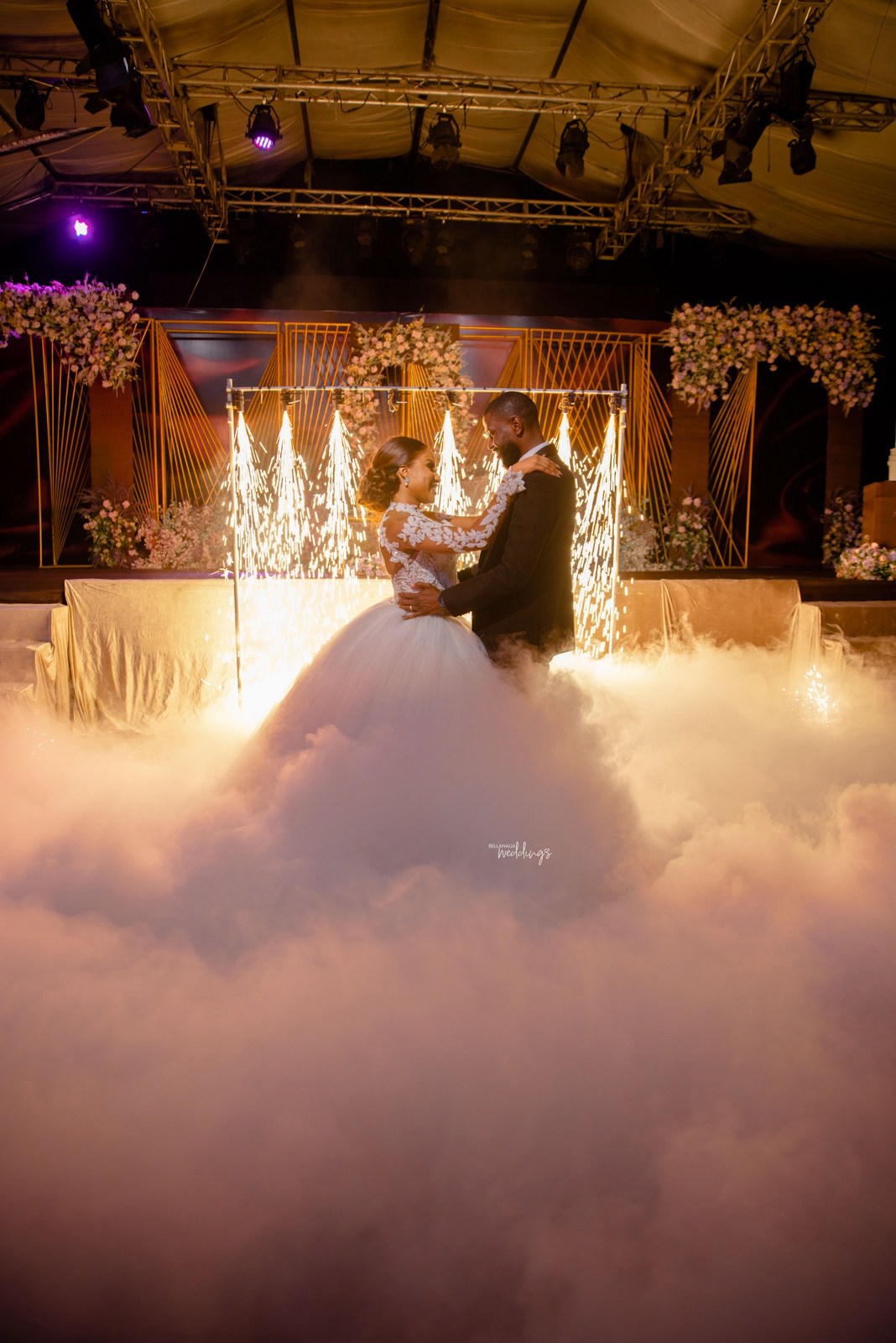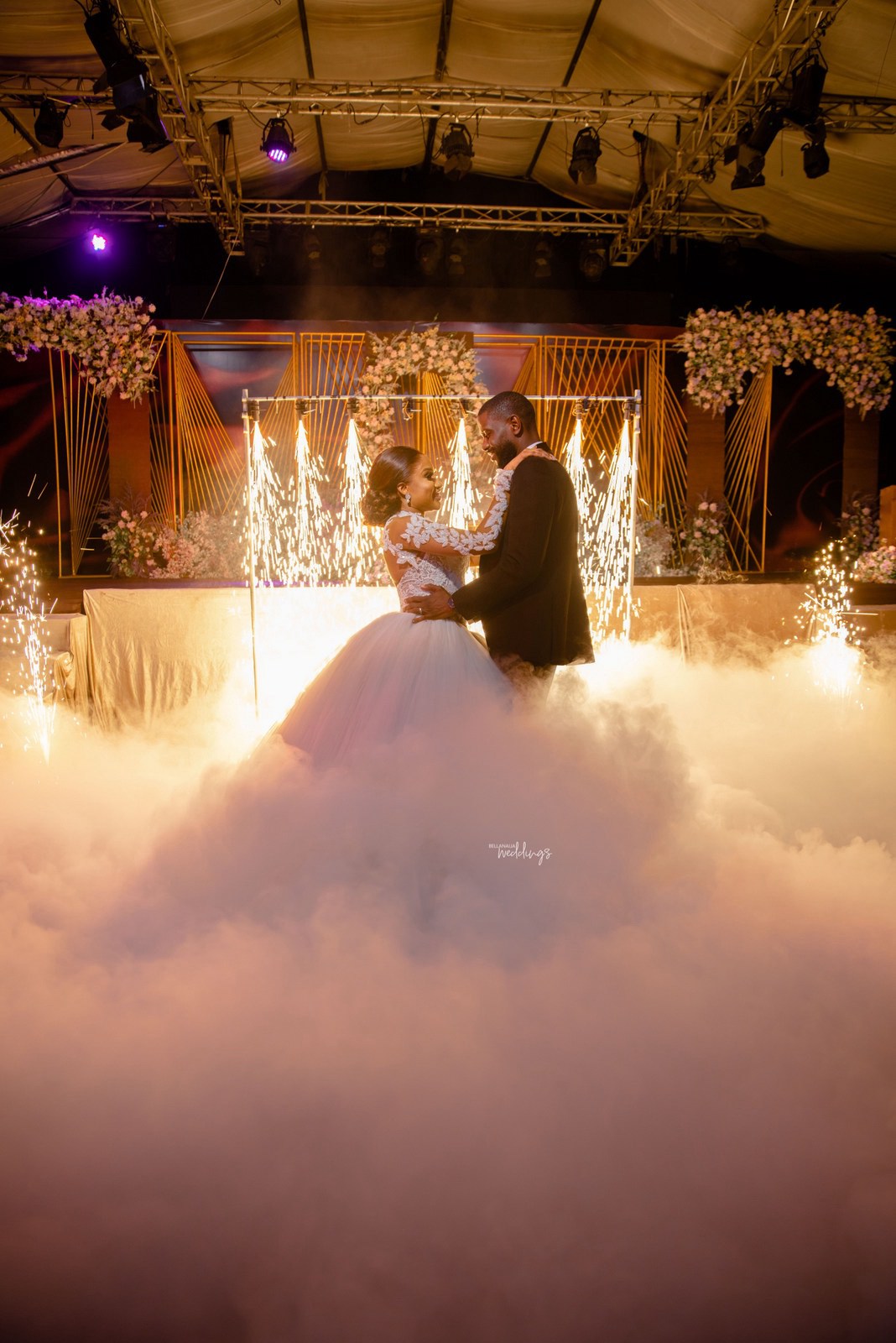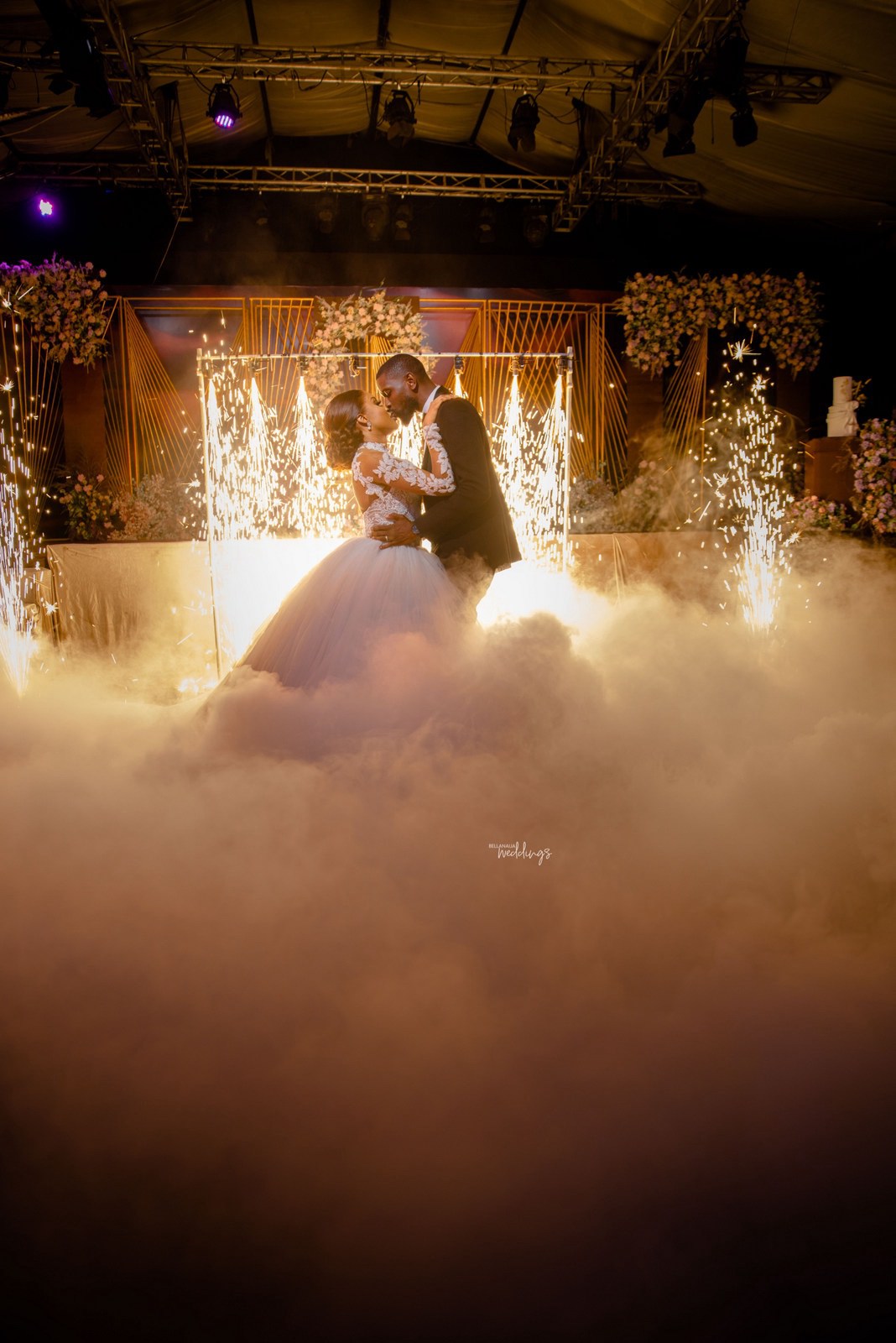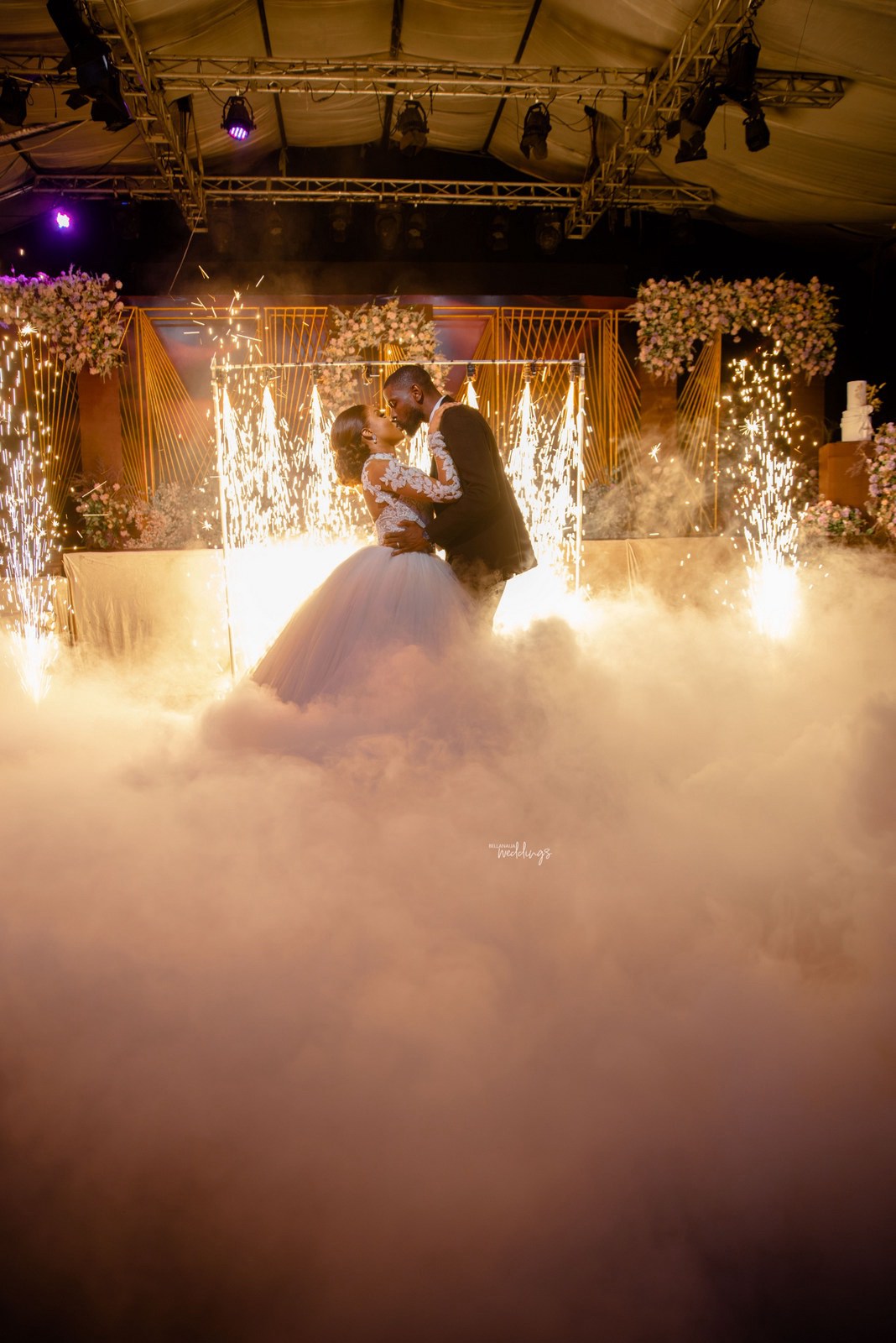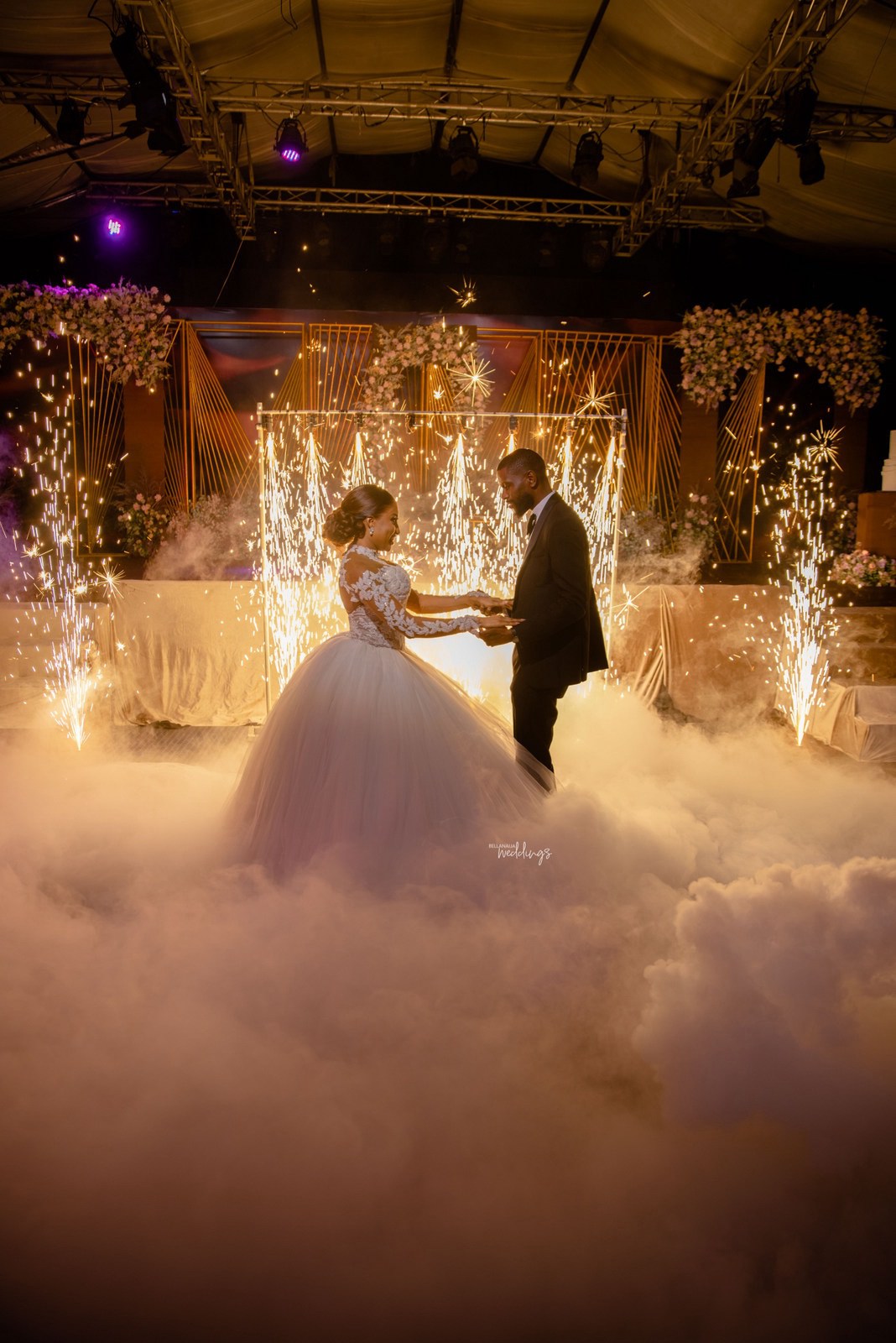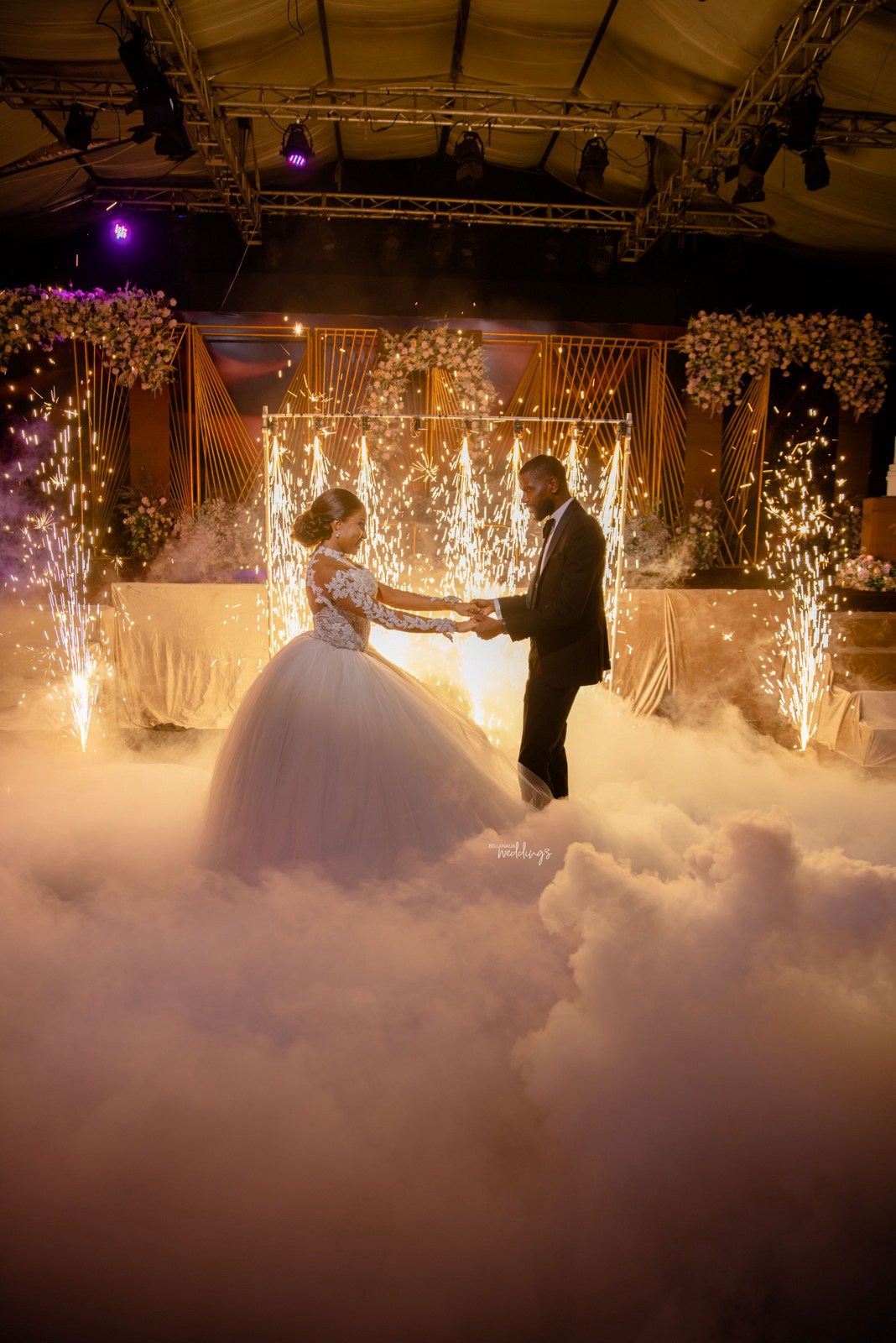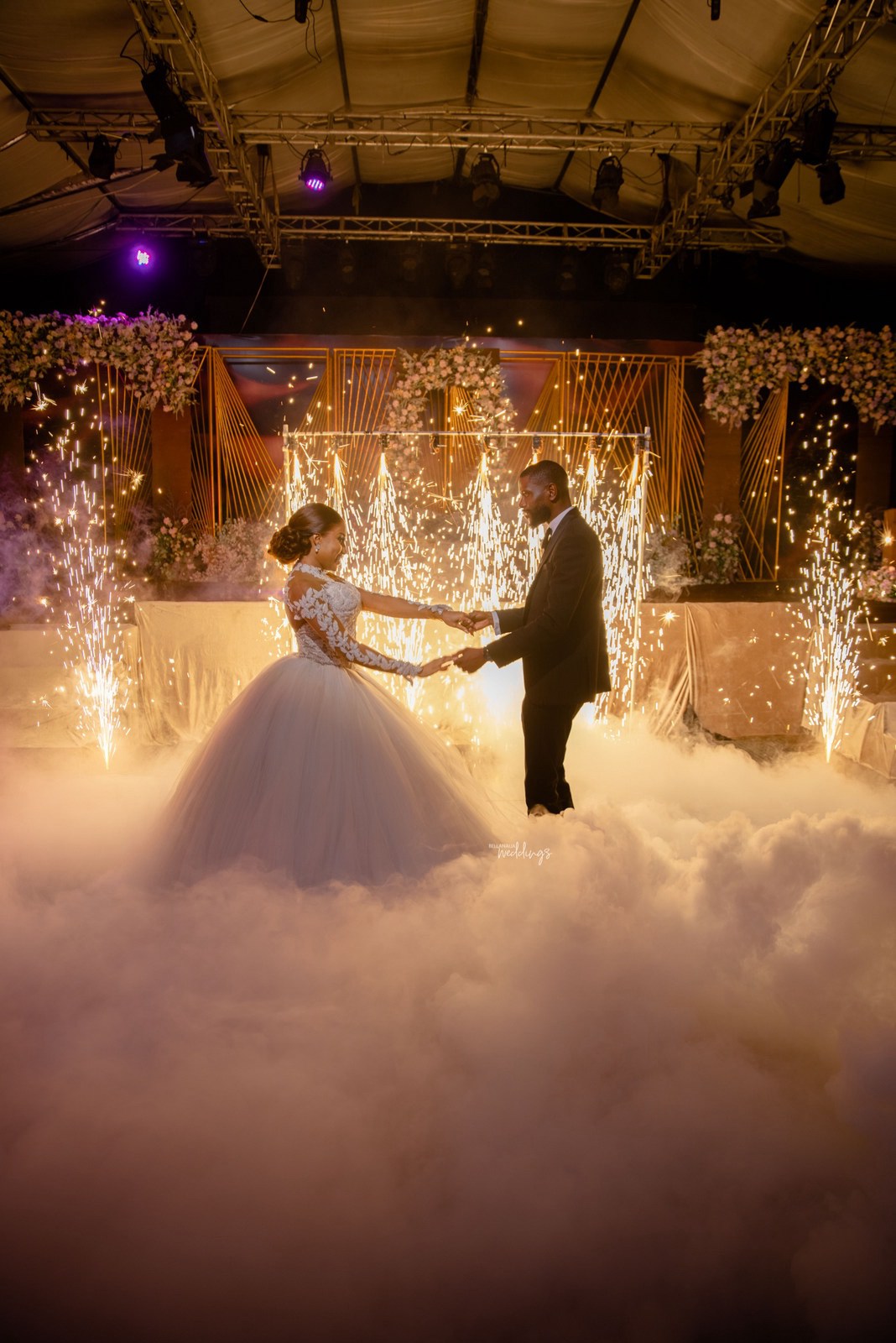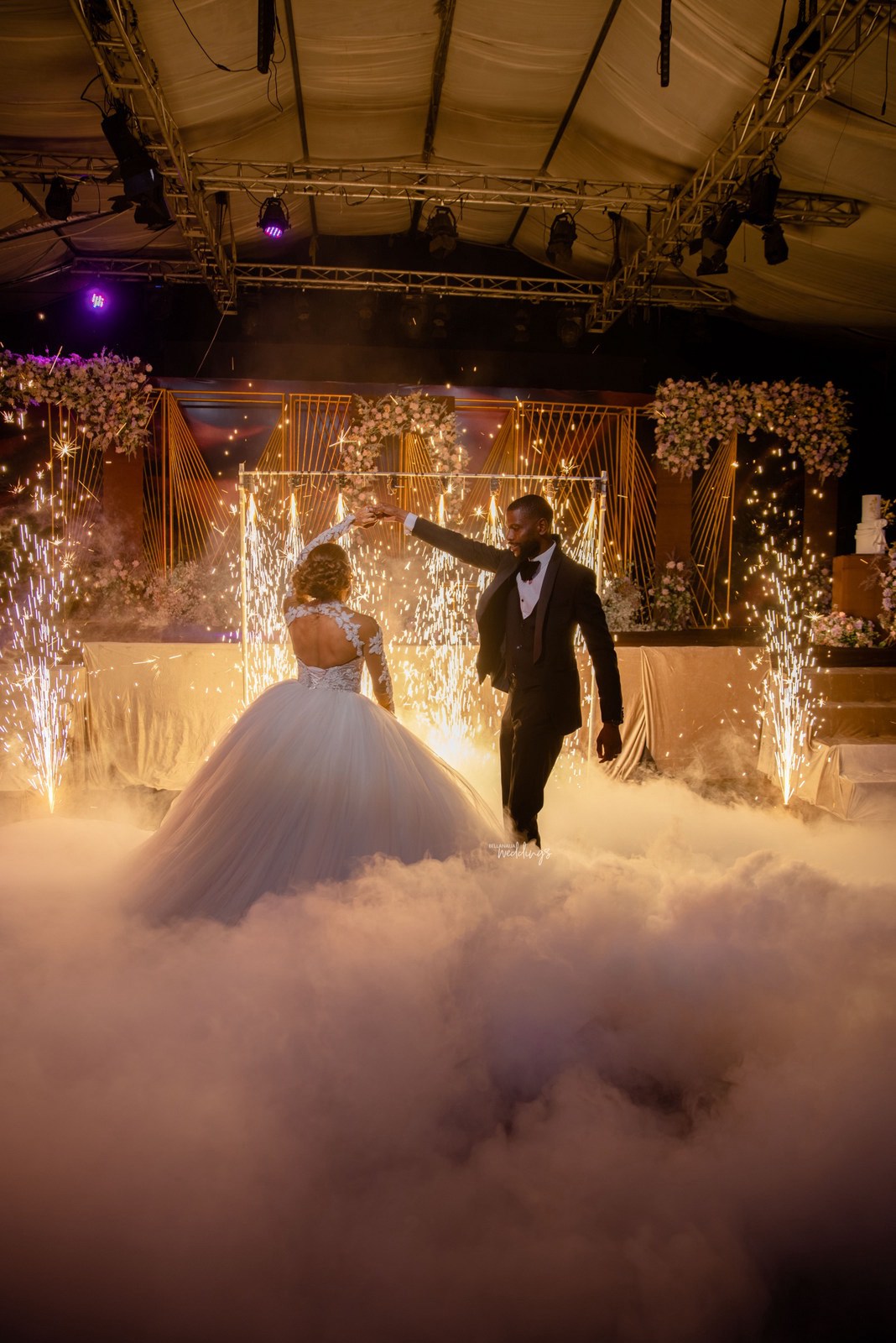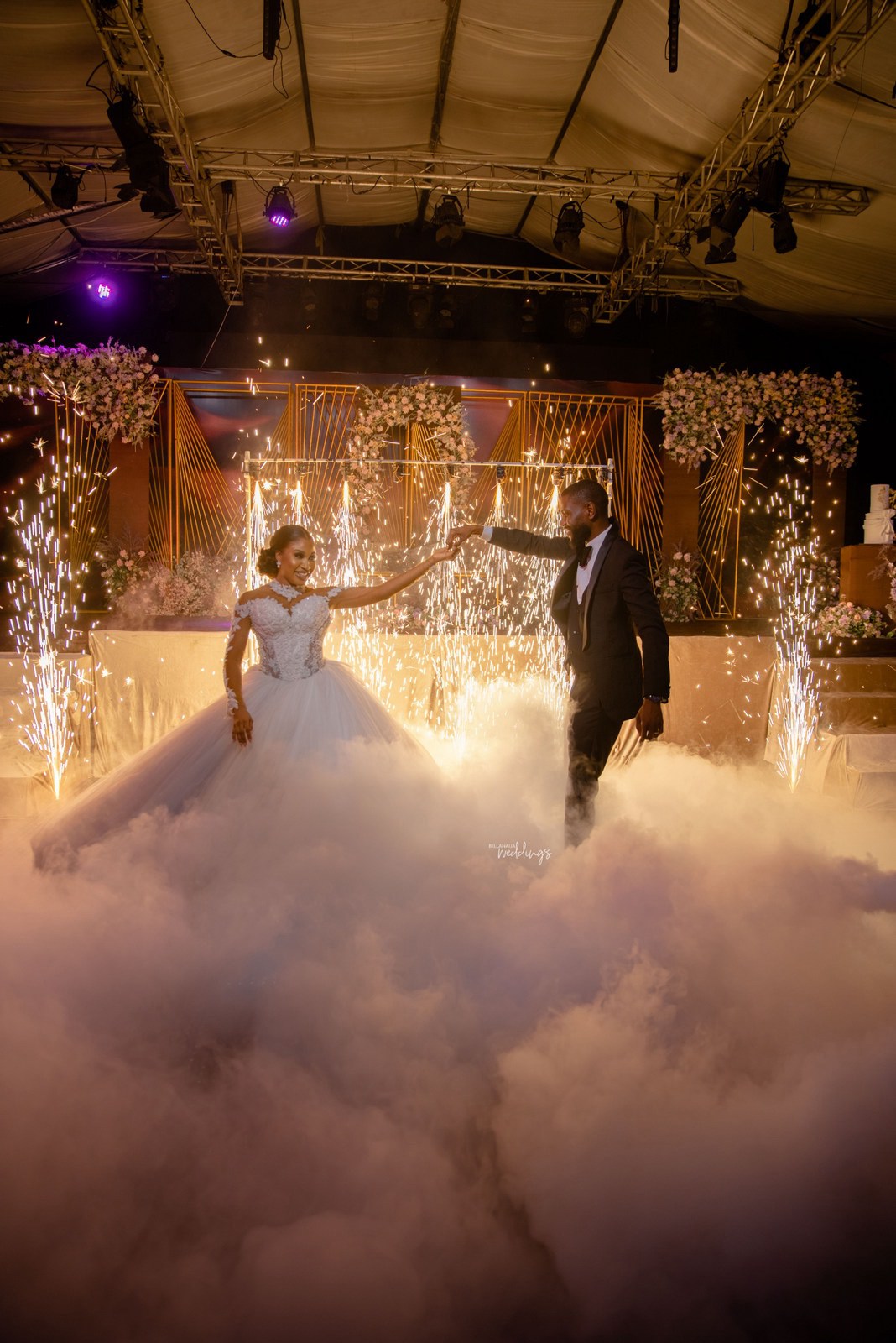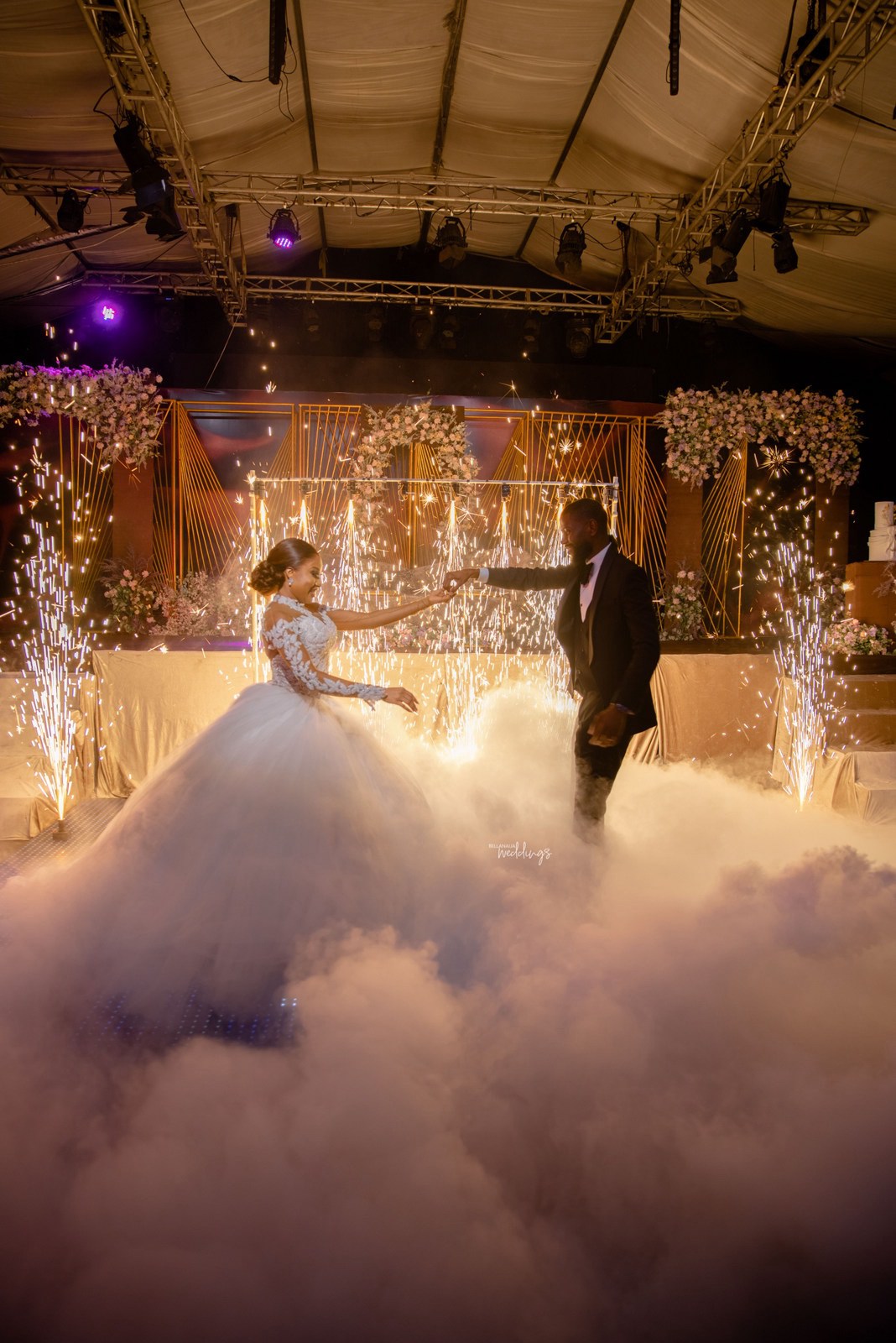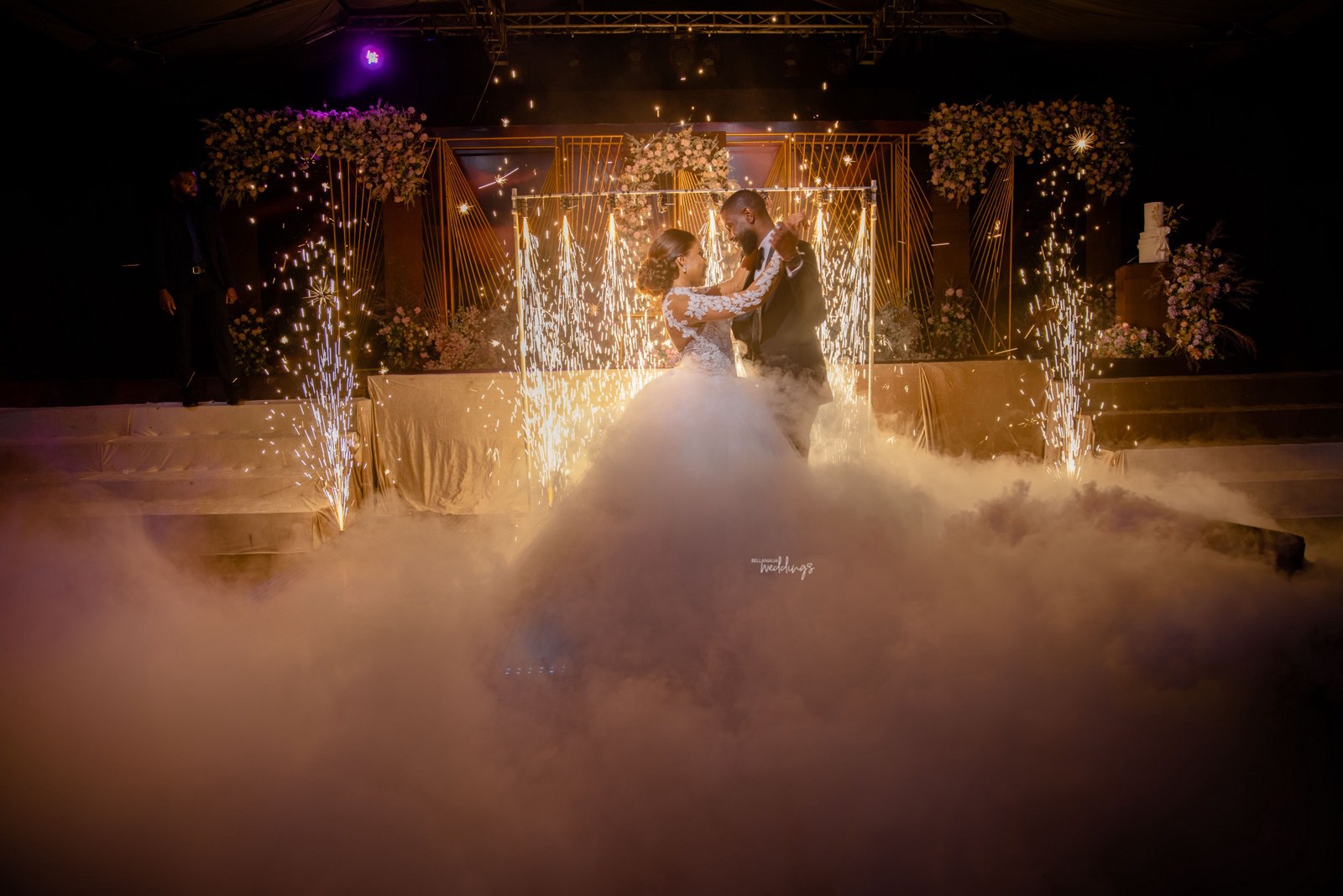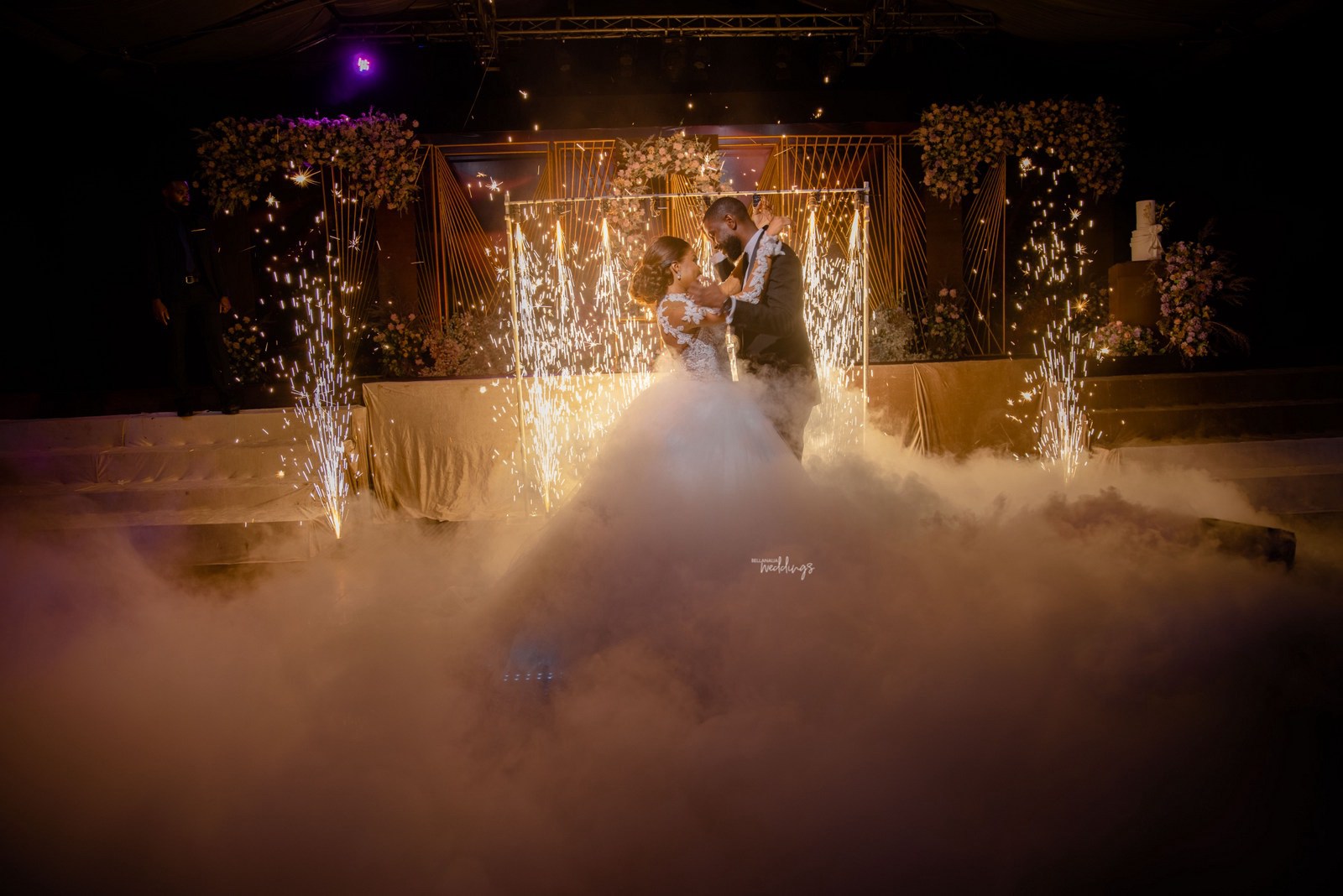 Amaka was such a stunner in her reception and after-party outfits!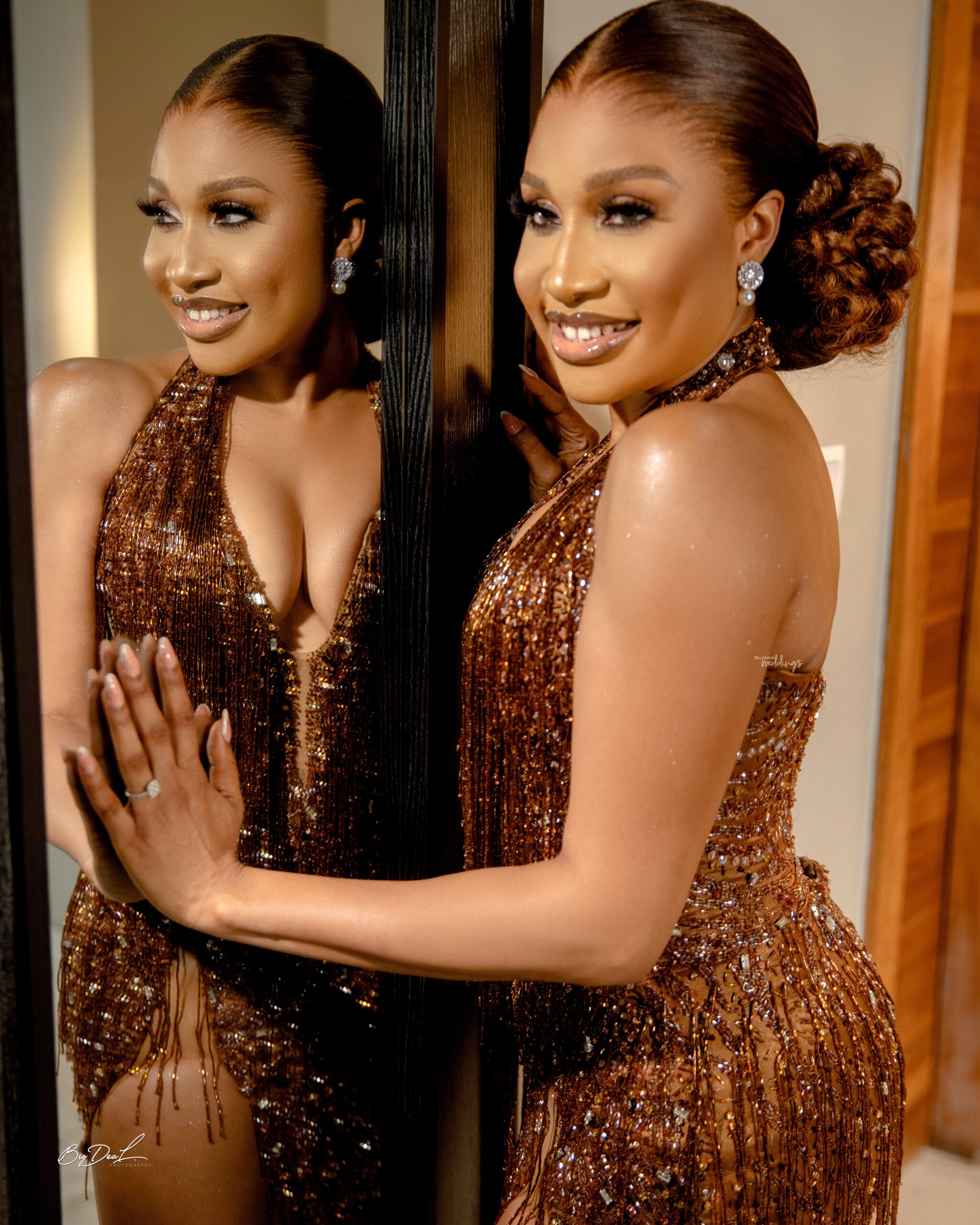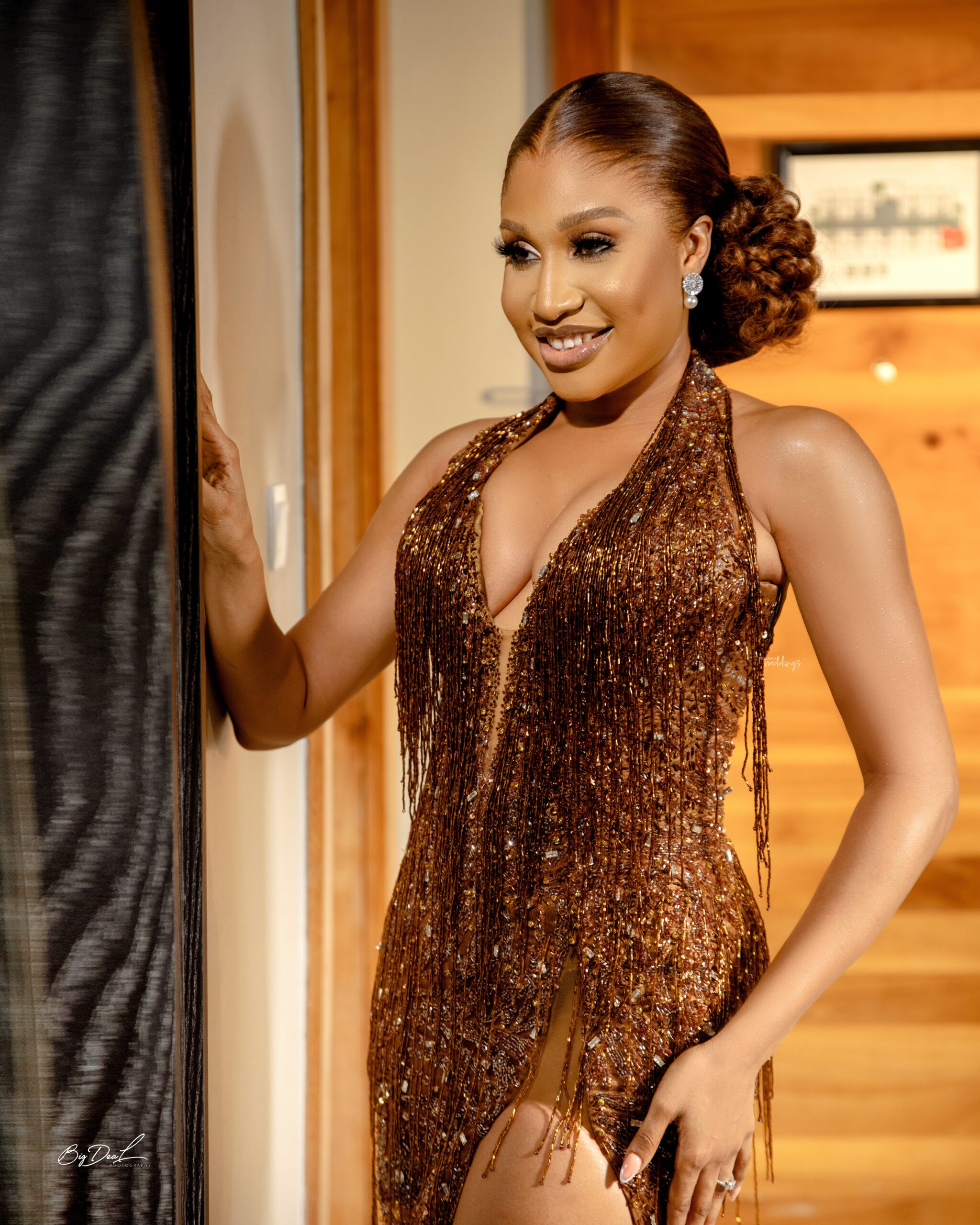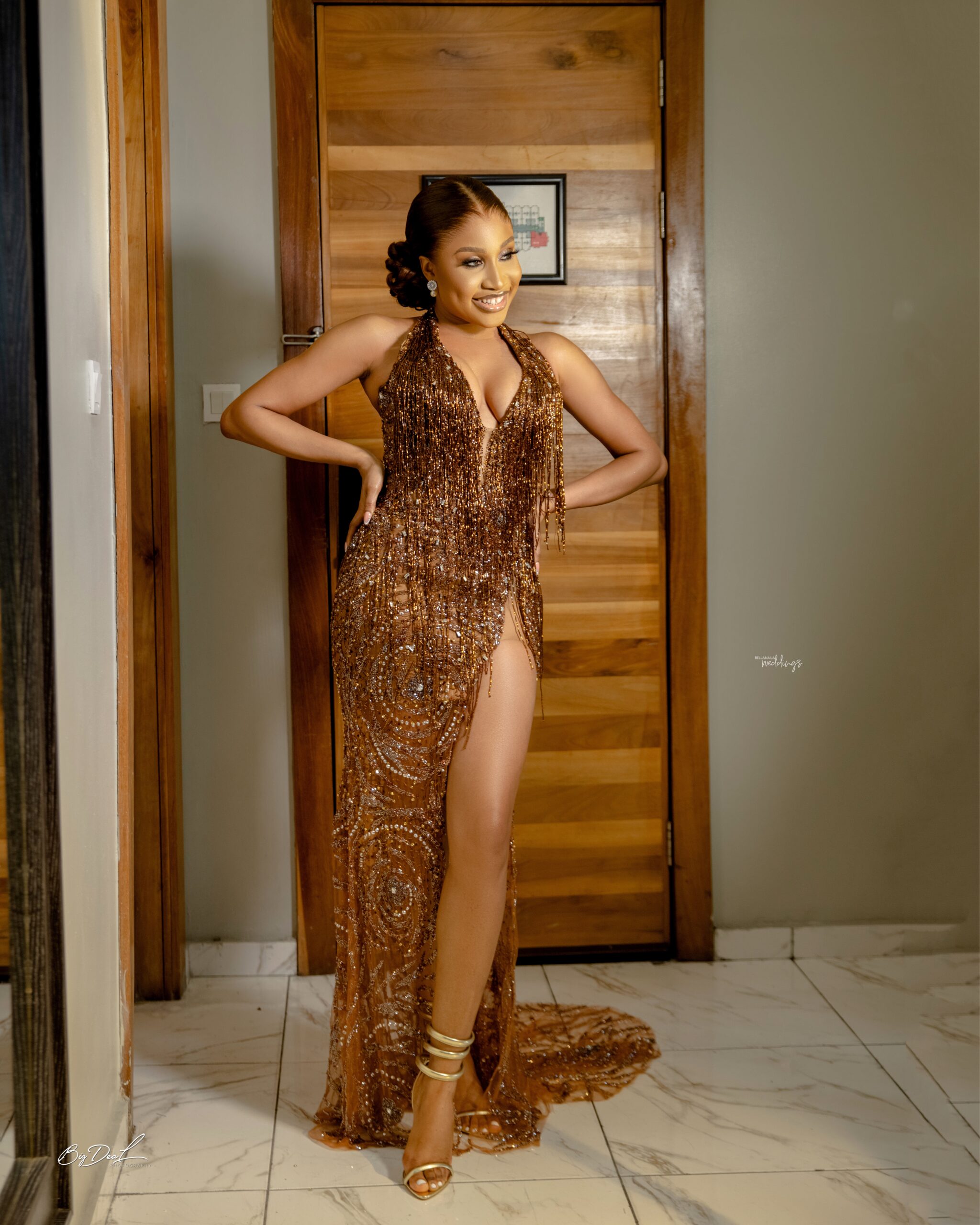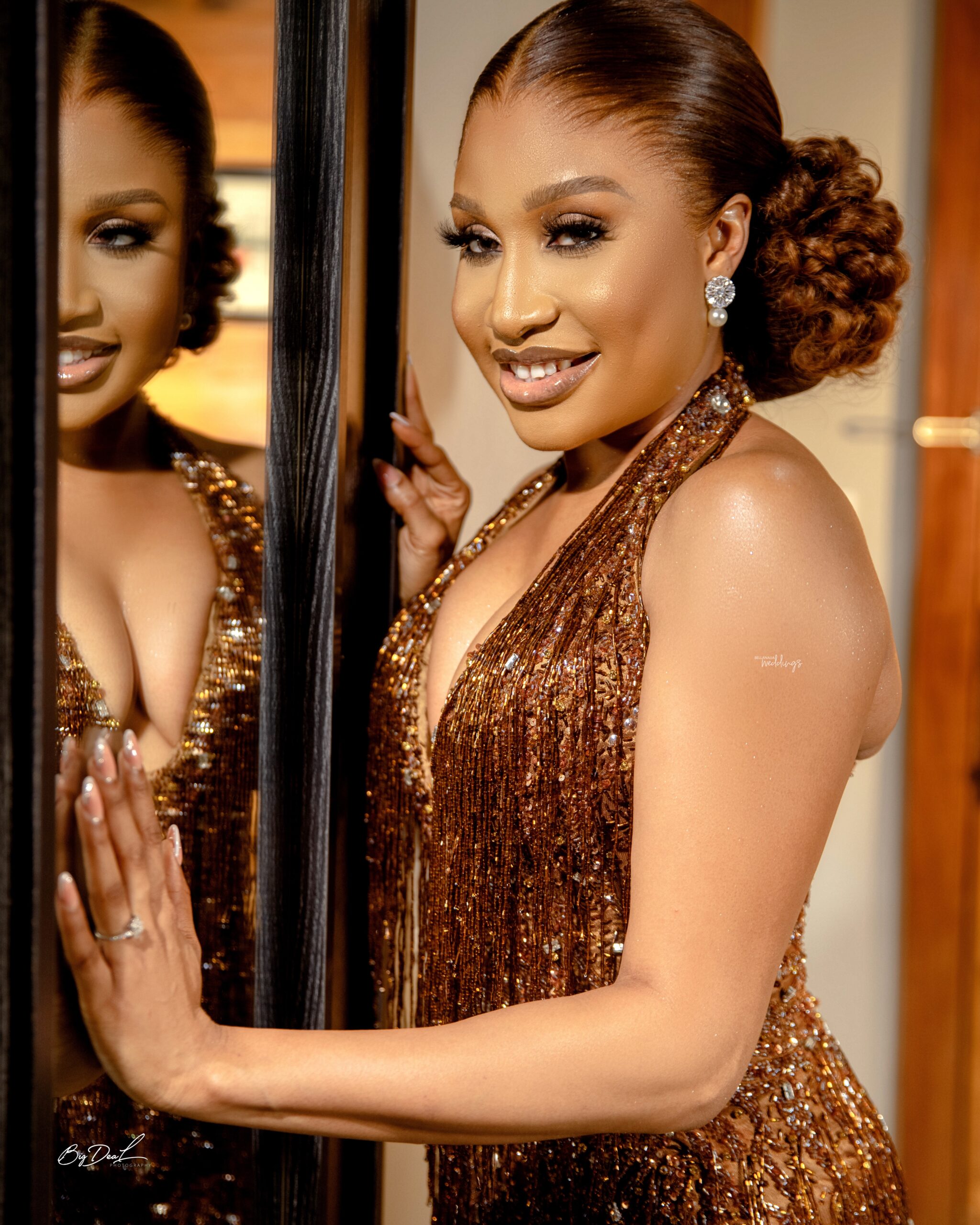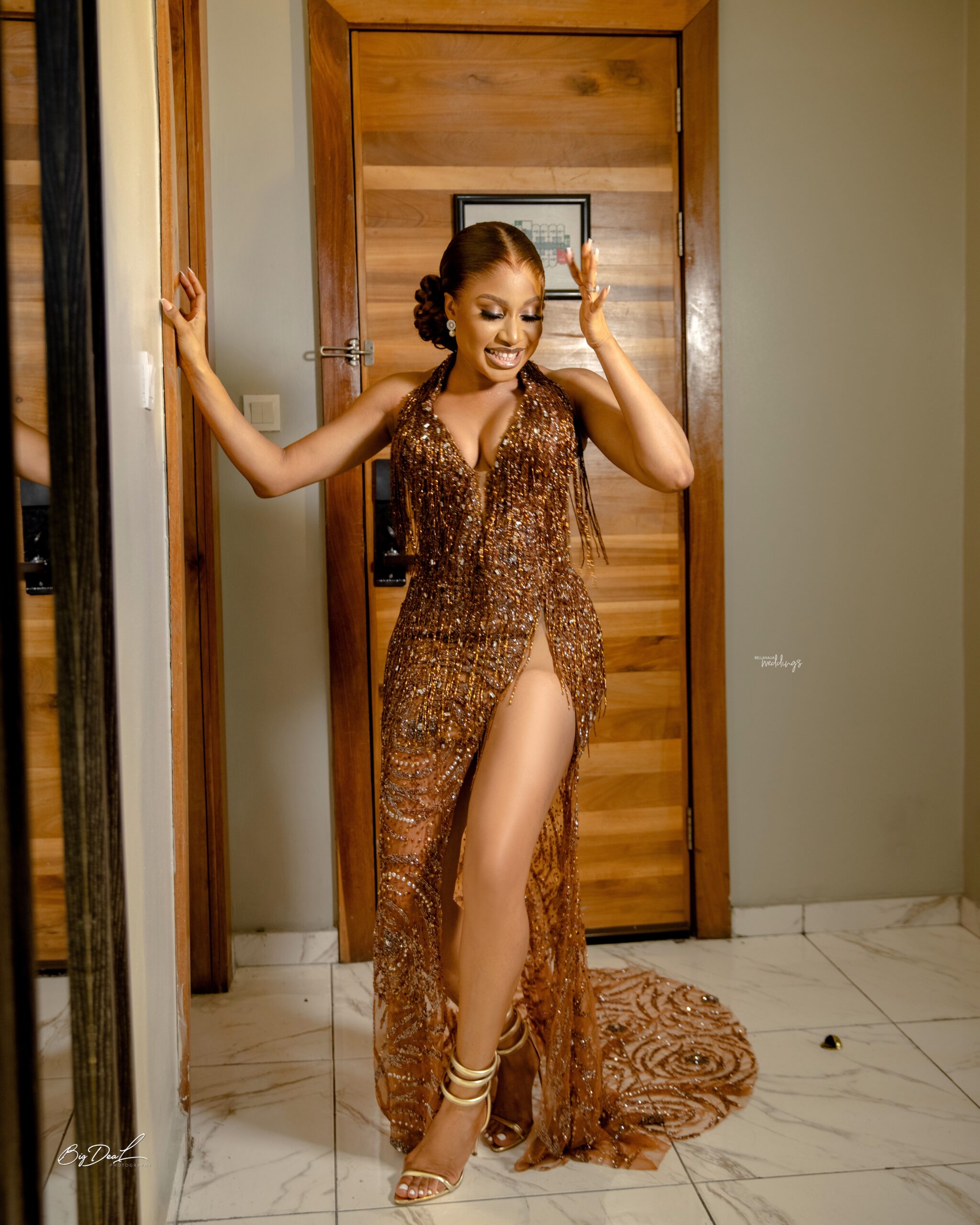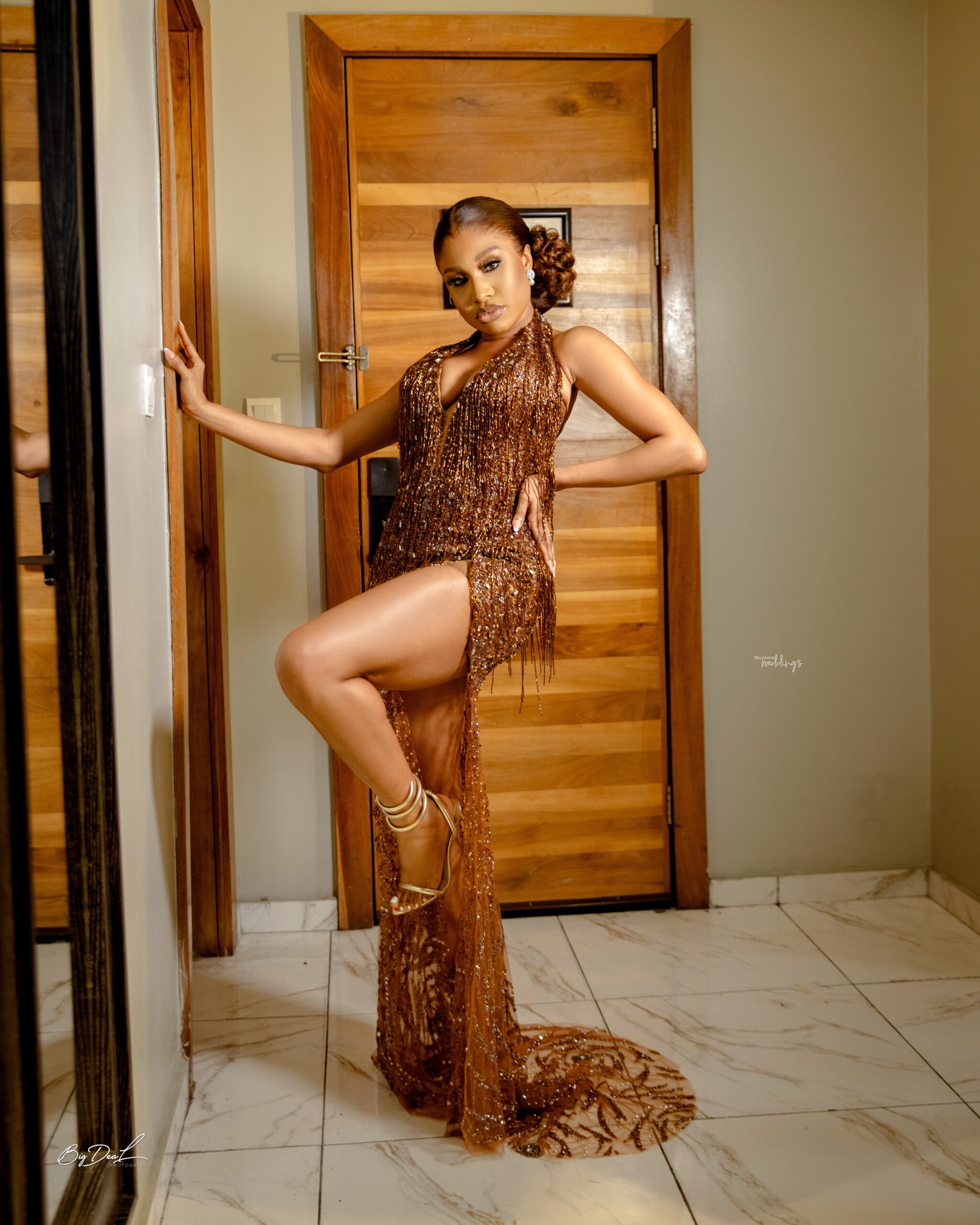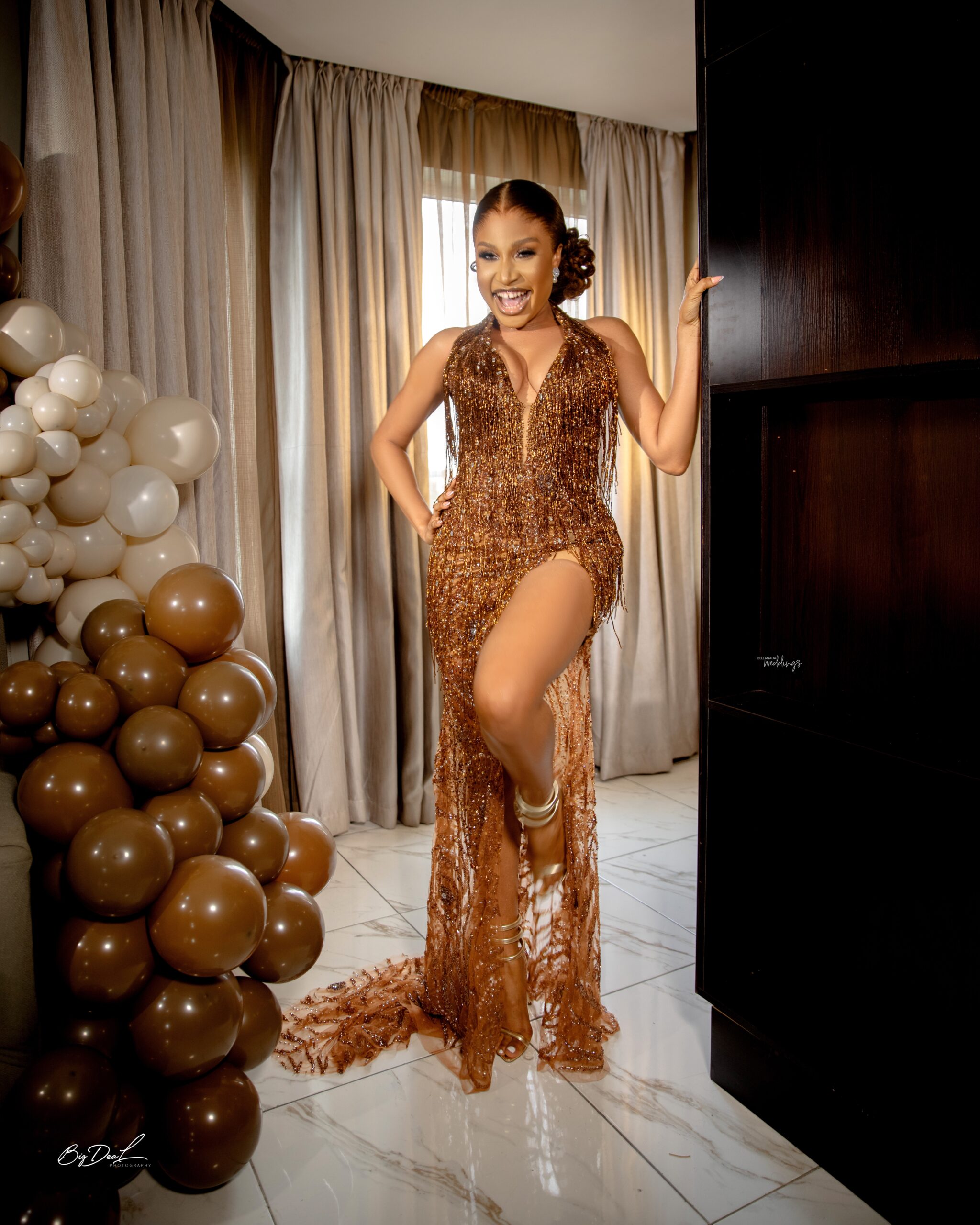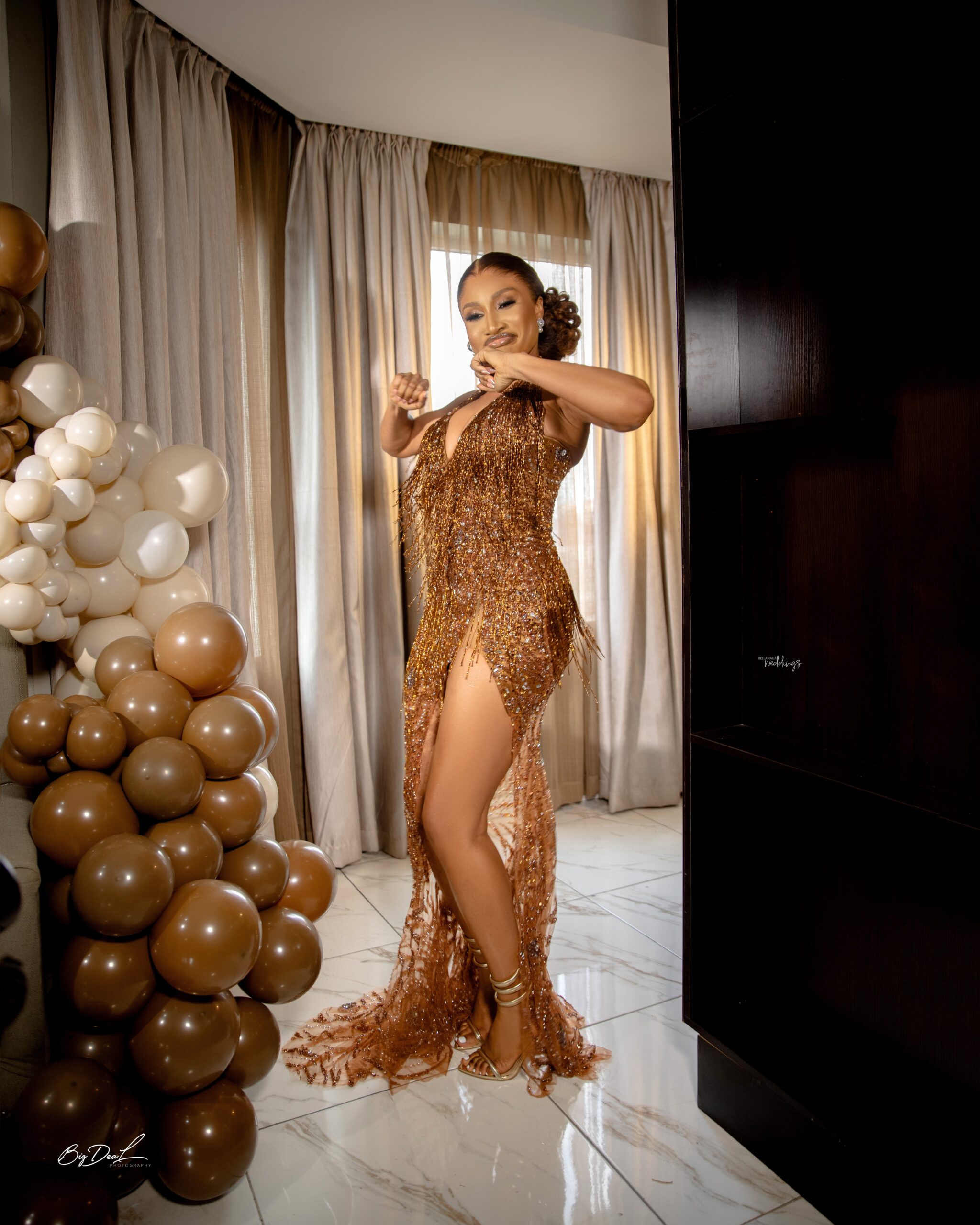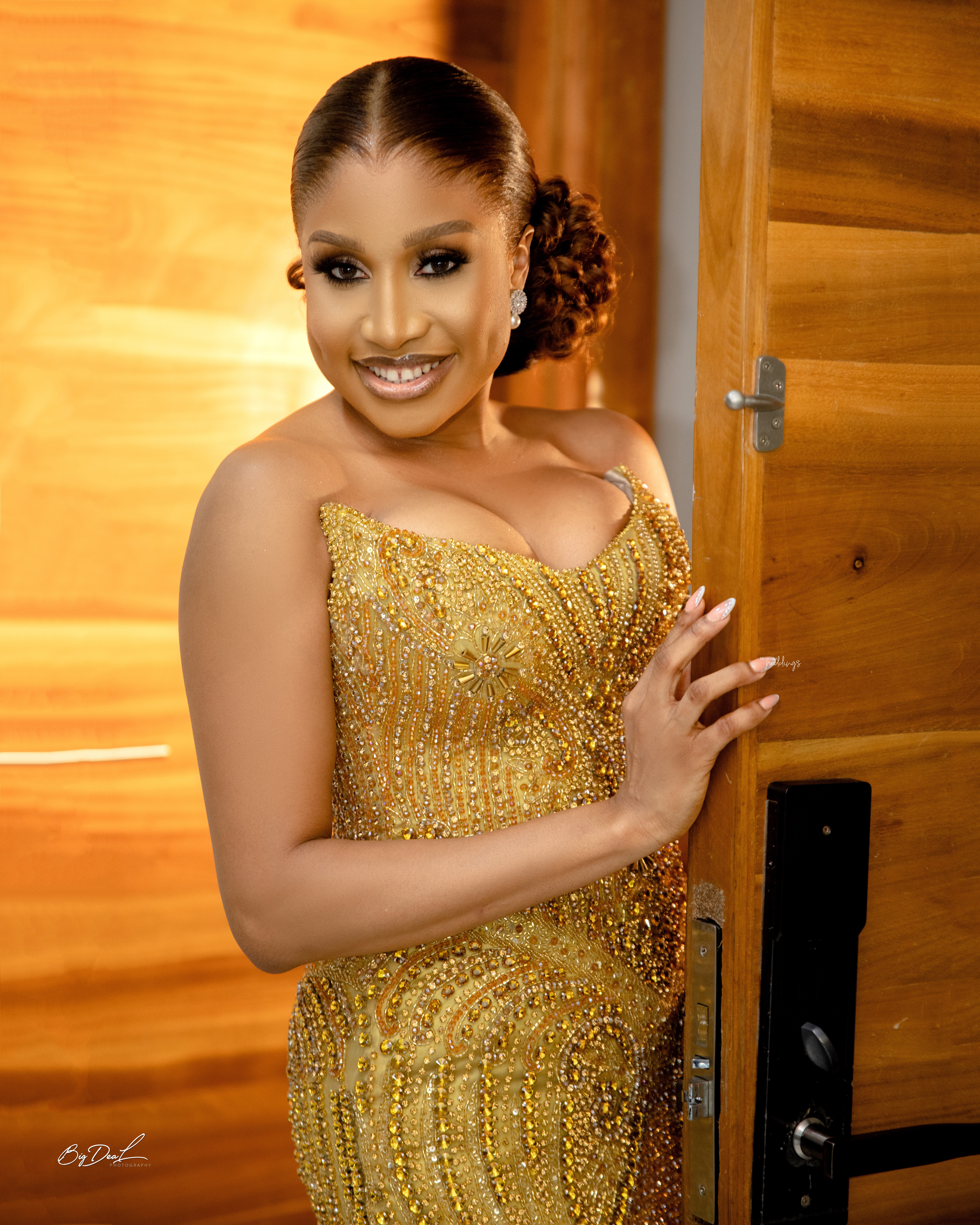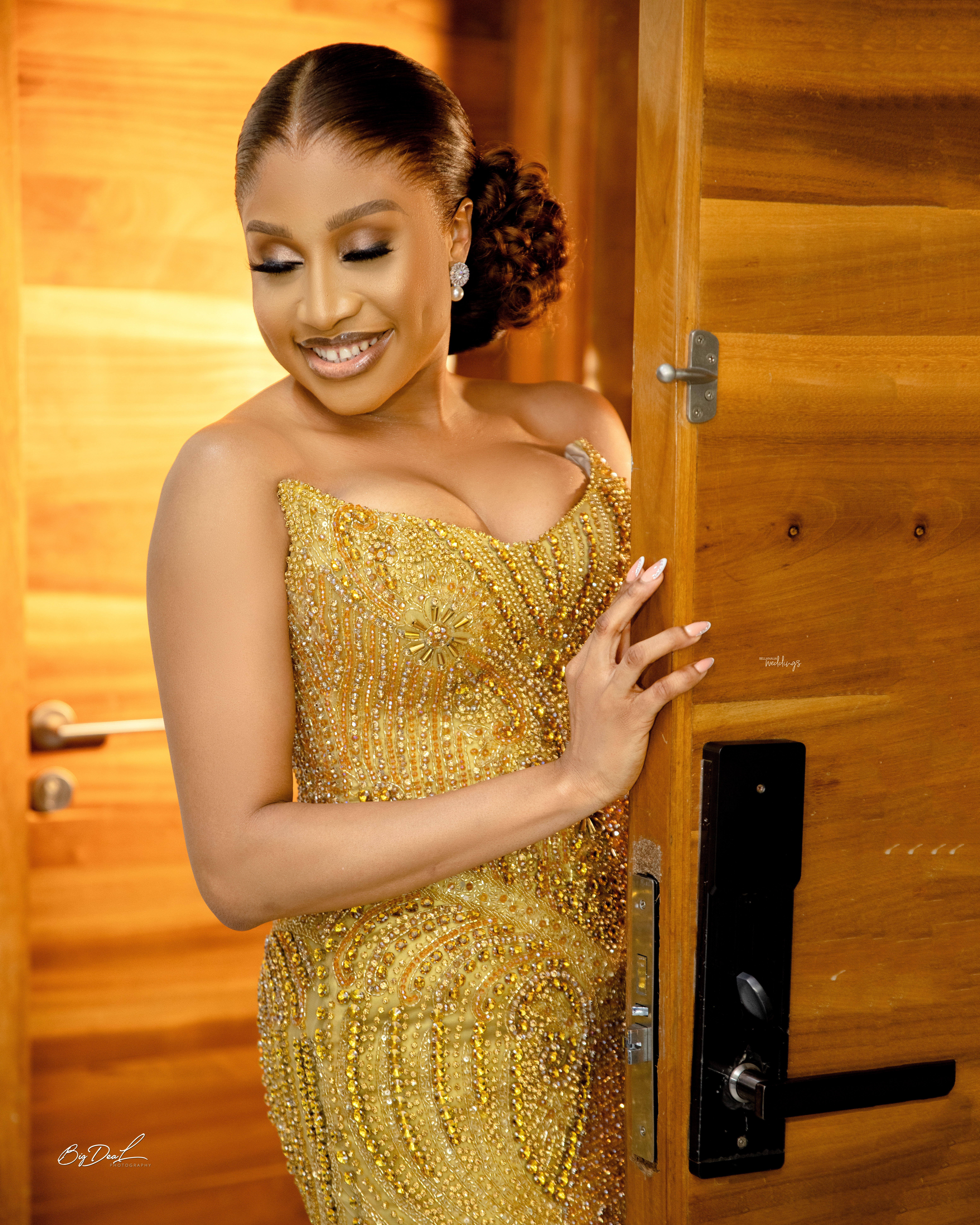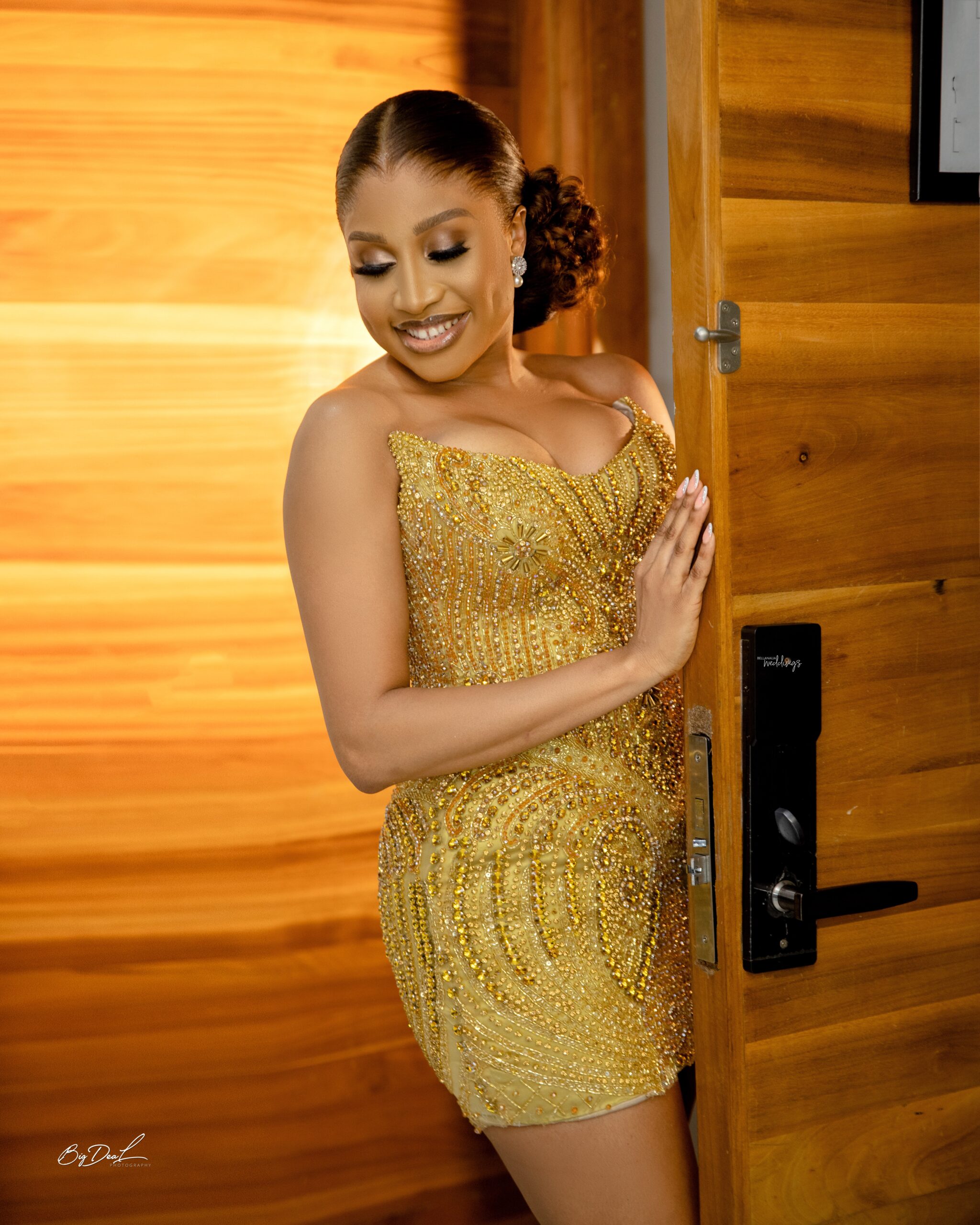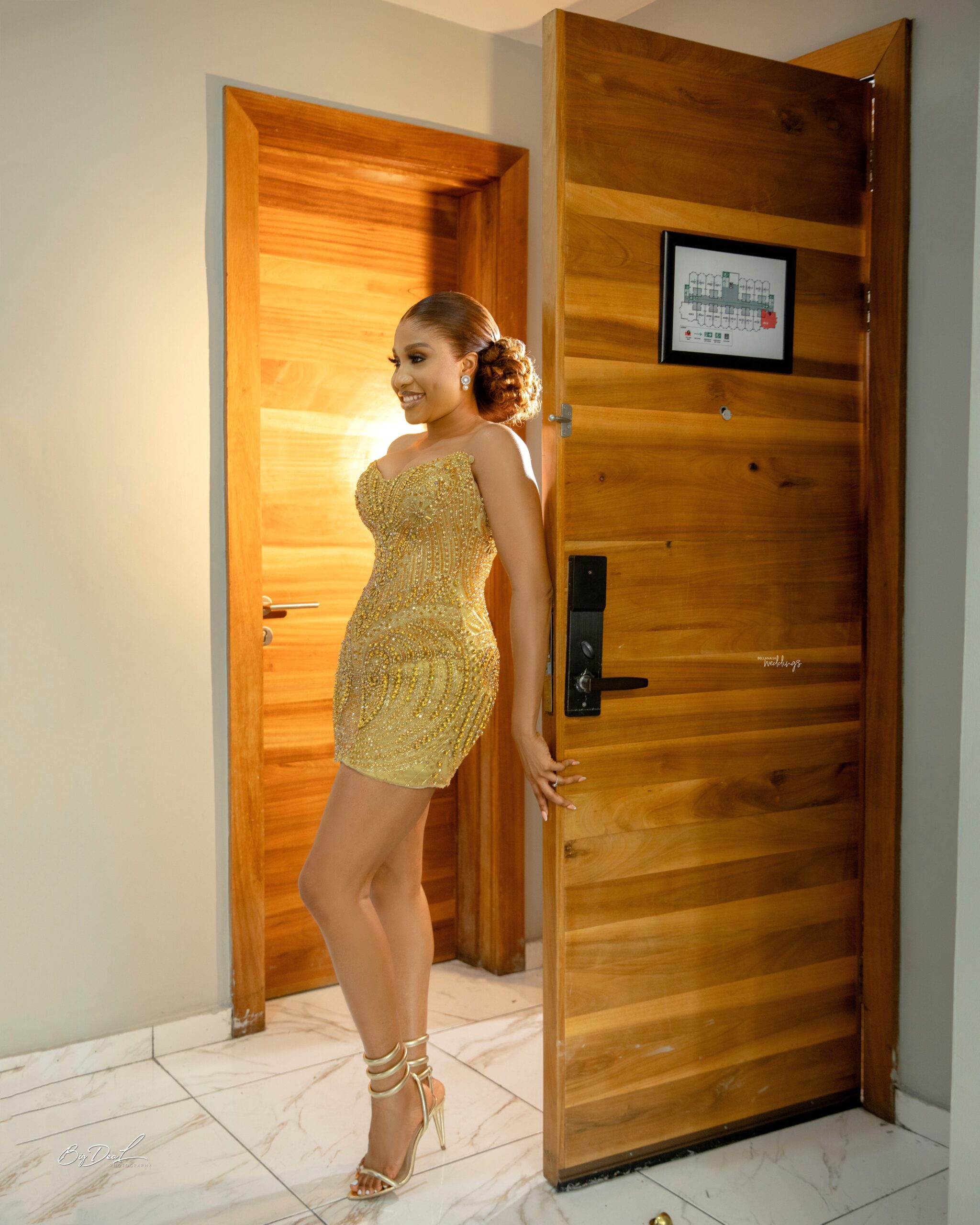 It's happy ever after now!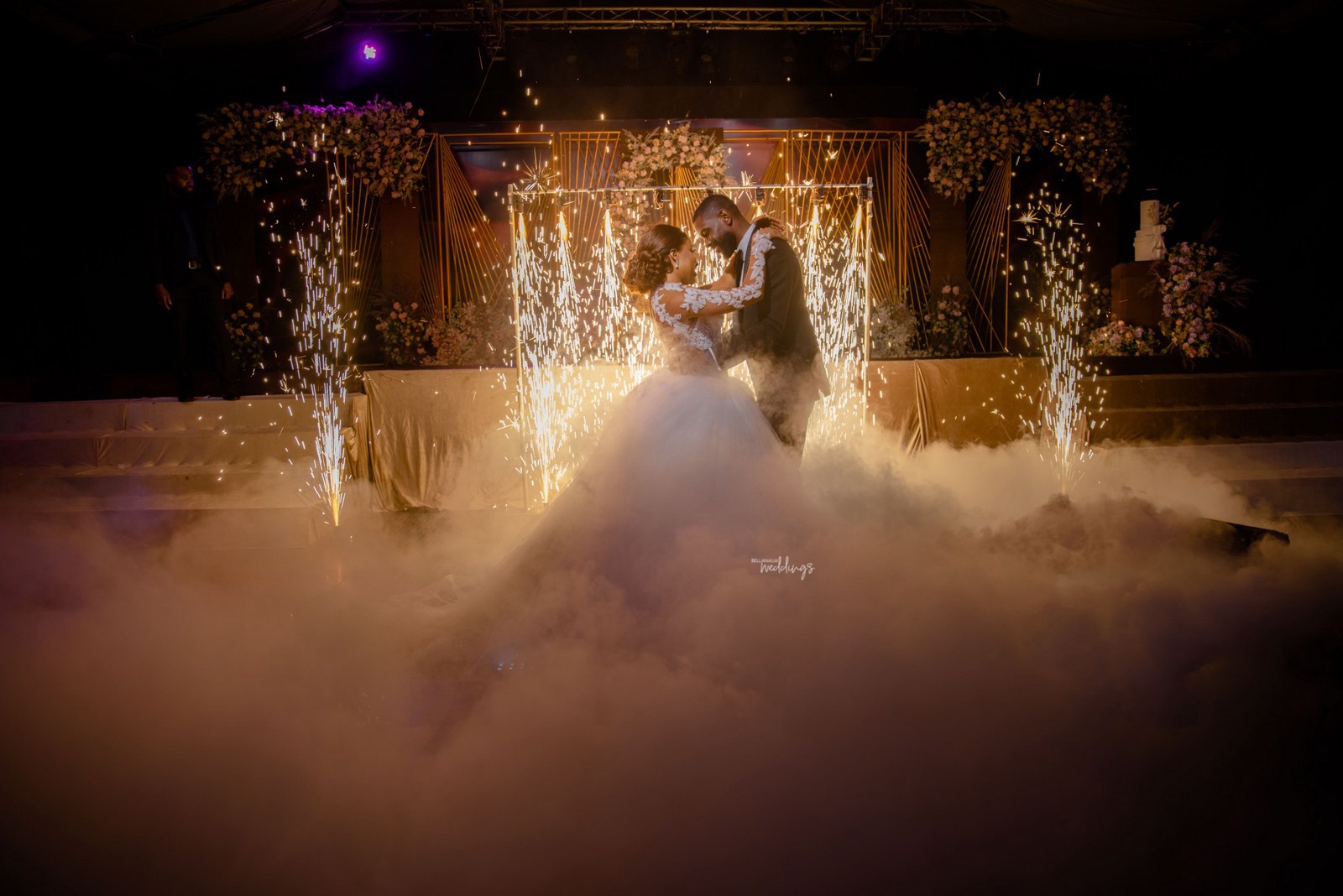 Credits
Bride @amyfierce
Groom @gozi_gozz
Planner @taurean_eventz
Hairstylist @adefunkeee
Makeup @peaceibadin_mua
Bridesmaids Makeup @omaa_beauty
Earrings @brideandmaidsfactory
Groom's suit and shoes @bosiandcharles
Groomsmen suit: @bosiandcharles
Bridal Slip Dress @soluchbysoso
Wedding Dress & Veil @lakimmyfashion
Bouquets & Boutonnières @camakabespokepieces
Photography & Videography @officialbigdealweddings | @bigdeal_films
Reels Video @bigdeal_films
DJ @djblessdem
Decor @doxafredrick_event
Bridesmaids' Outfits @nenzi_couture
Bridesmaids' Flowers @camakabespokepieces
Bridesmaids' PJs @twentyone_roses
After Party Dress @lakimmyfashion