We're all about the #RoyalAffair21 couple today! You already know, we can't get enough of love, and today is no exception! Our excitement is simply off the roof for Nana and Naa Dromo as they moved into the forever ship.
After their epic traditional Ghanaian wedding, the two went on to seal the deal completely with a fabulous white wedding and it was nothing short of beautiful. Nana definitely established herself as a stylish bride already with her elegant fits at her trad, and she came through with double the sauce for her white wedding in her glamorous ball dress, a magnificent dress for her reception. Her stylish rainbow jumpsuit for her afterparty also absolutely caught our eye. Naa Dromo also wasn't caught slacking as he came through suave and dapper. The #RoyalAffair21 wedding was a true pop of colour, fun, and love.
Enjoy all the photos from their white wedding below.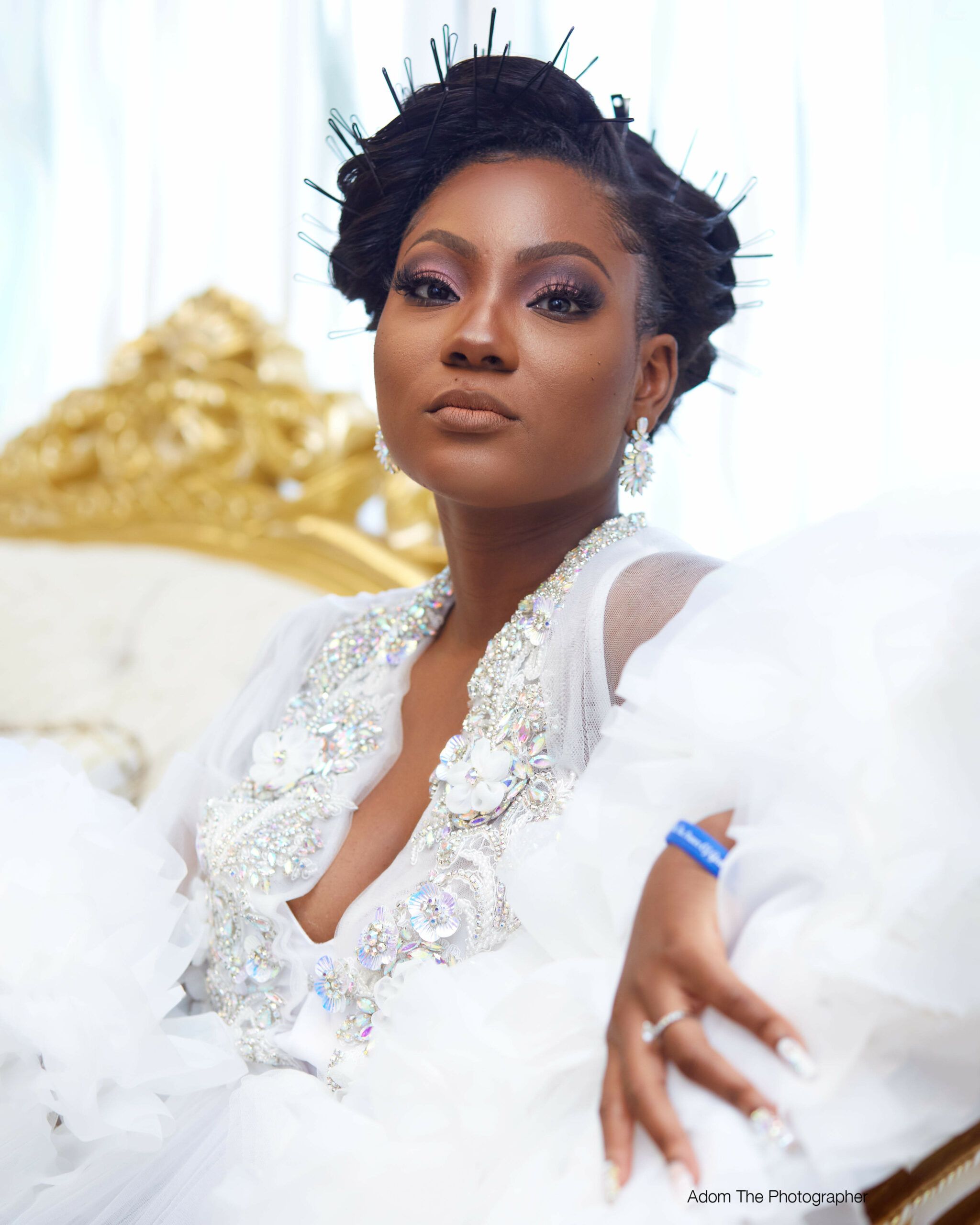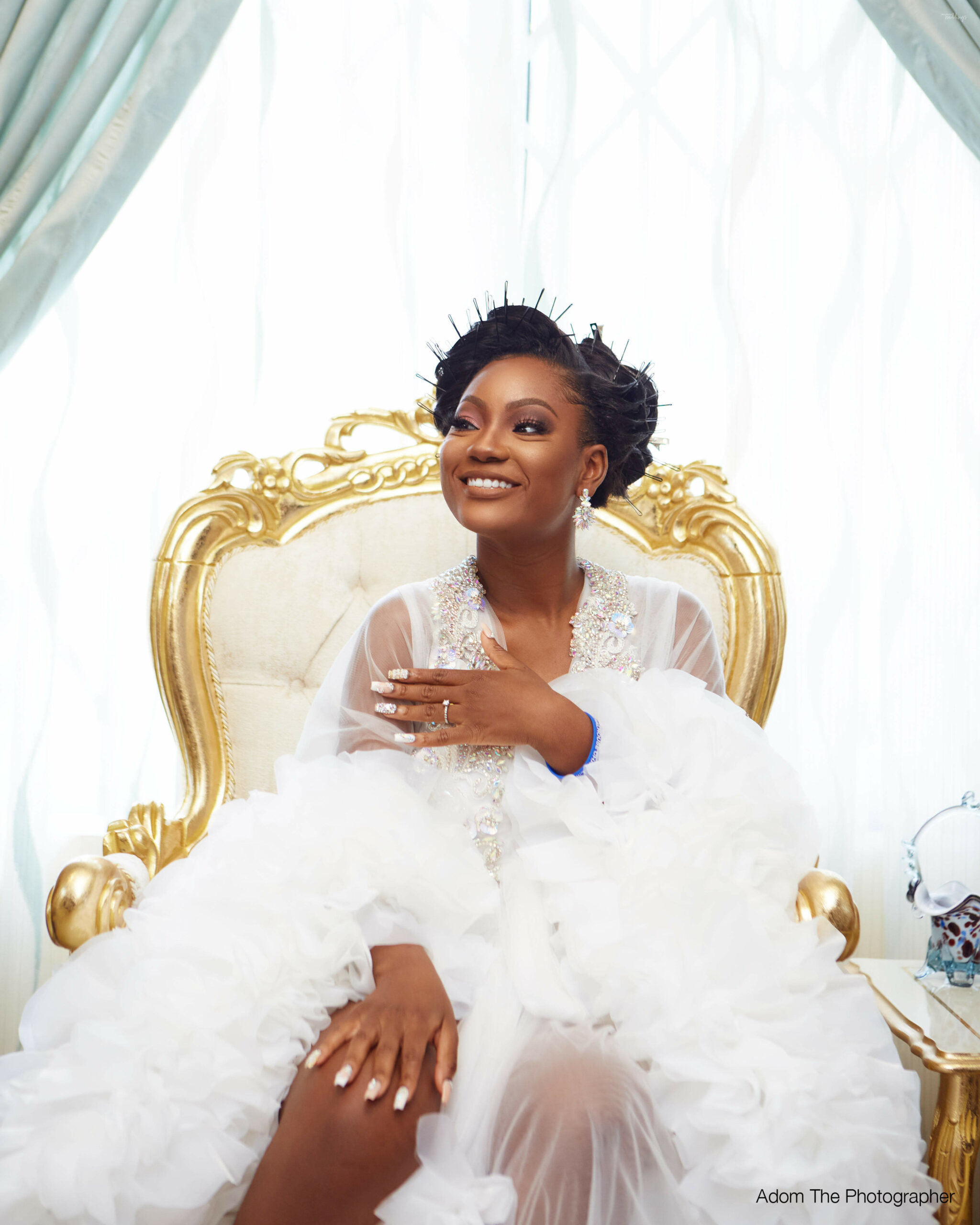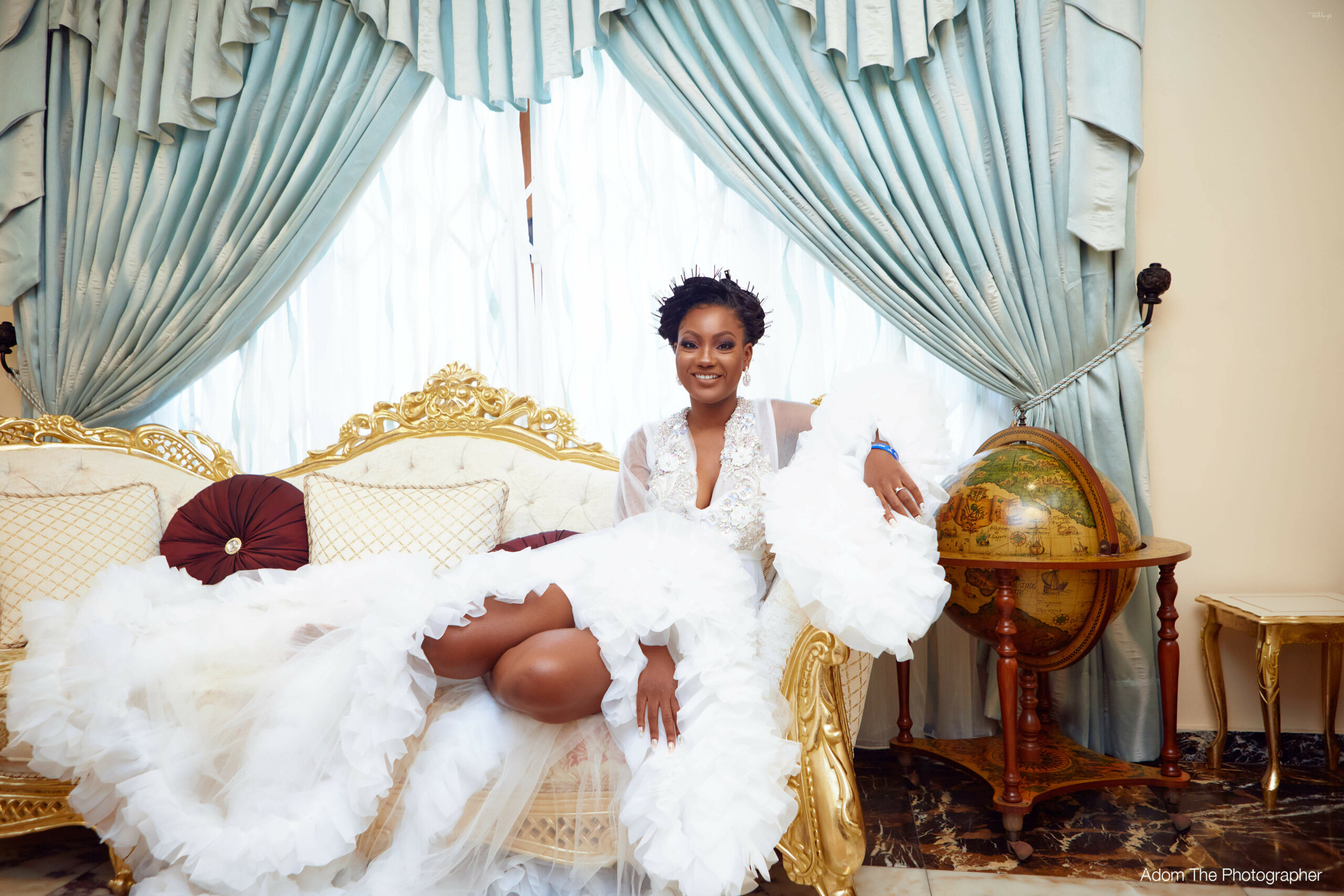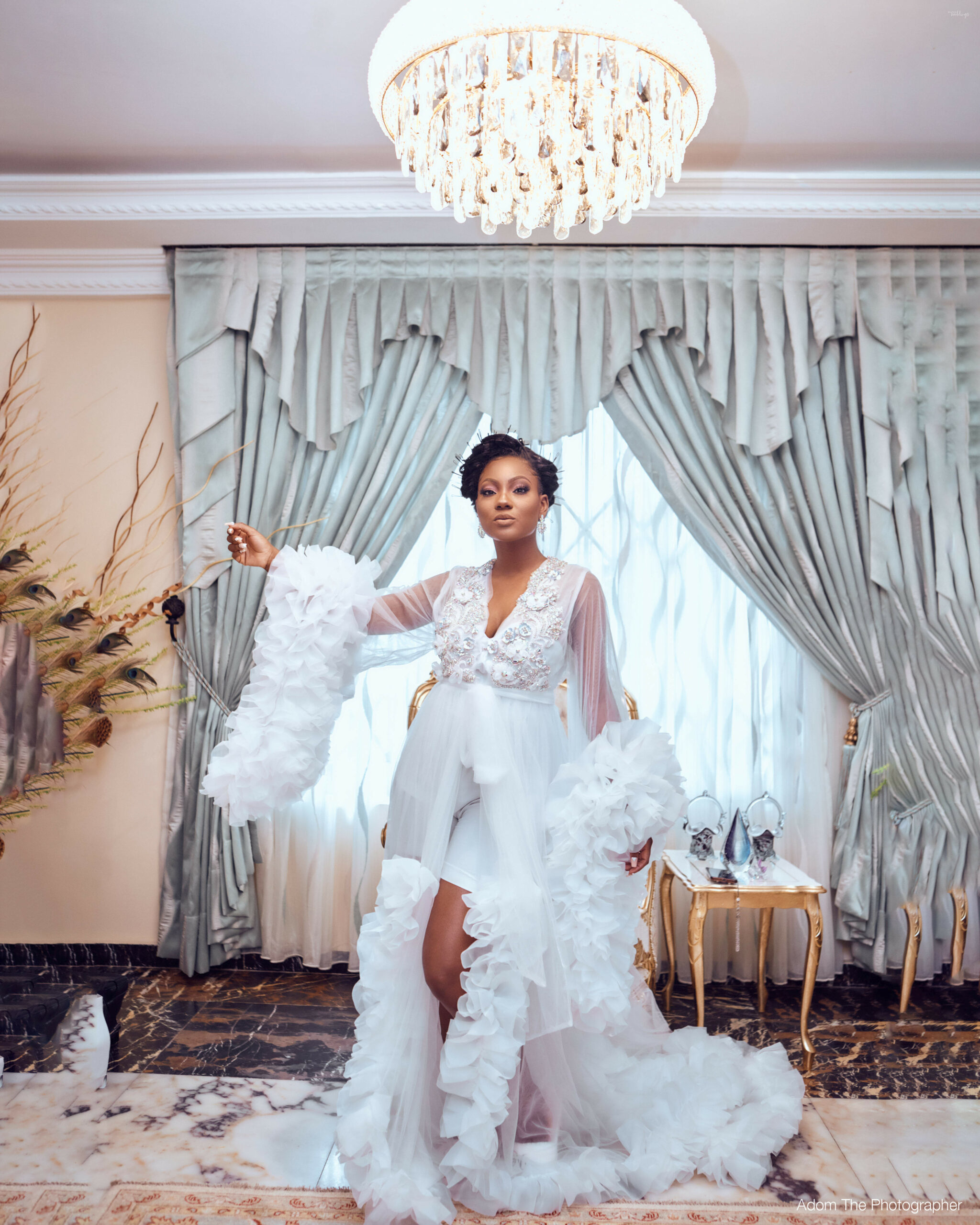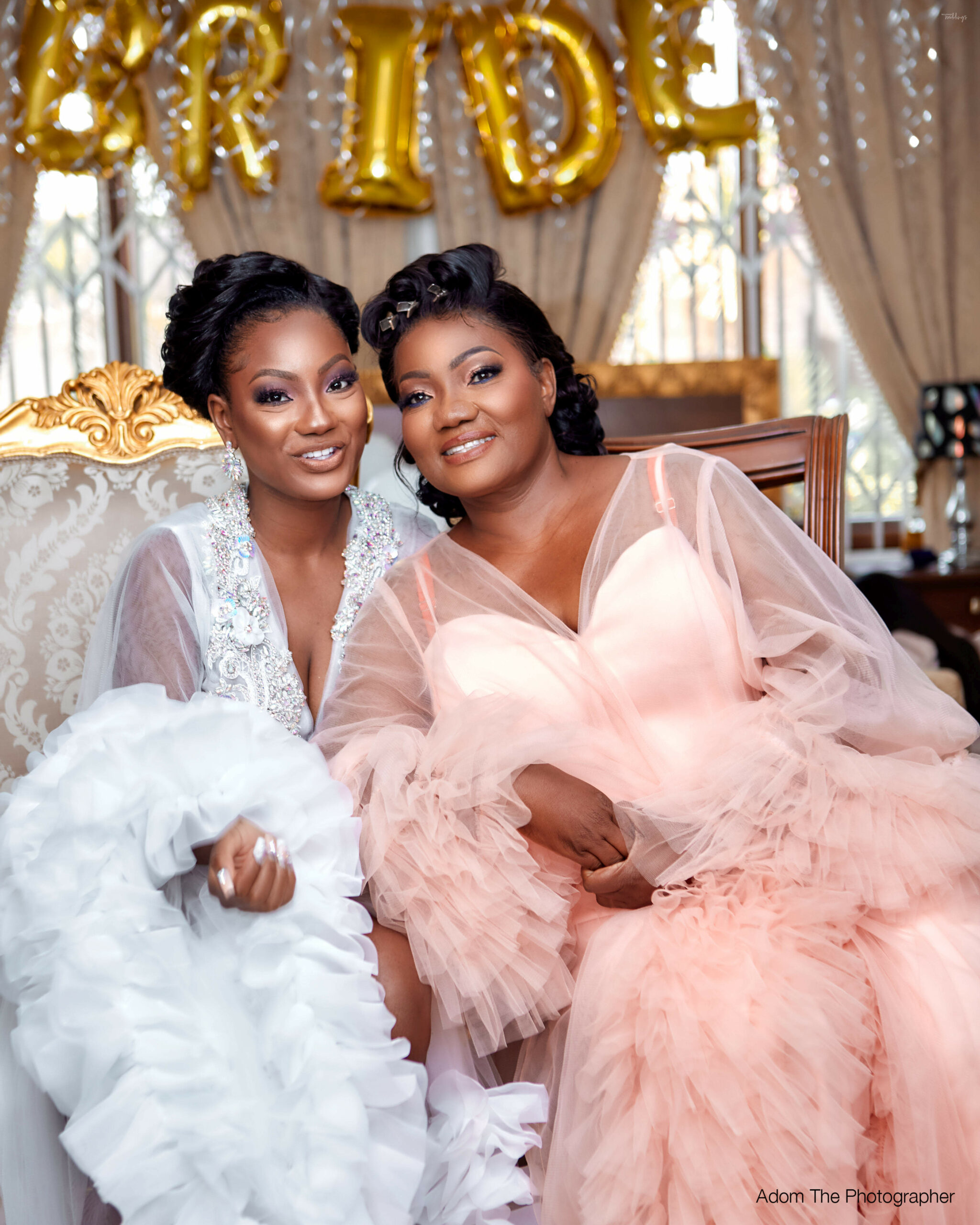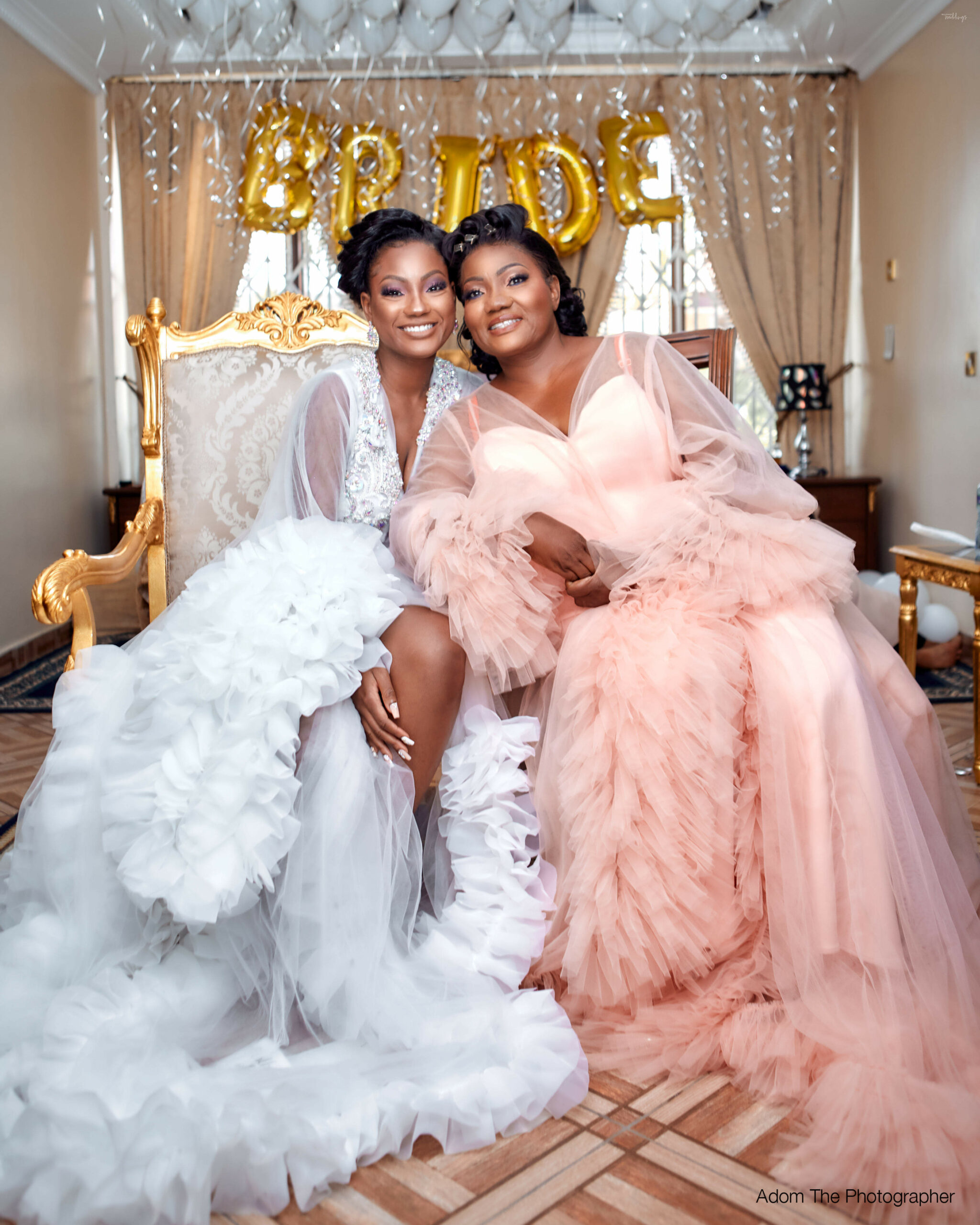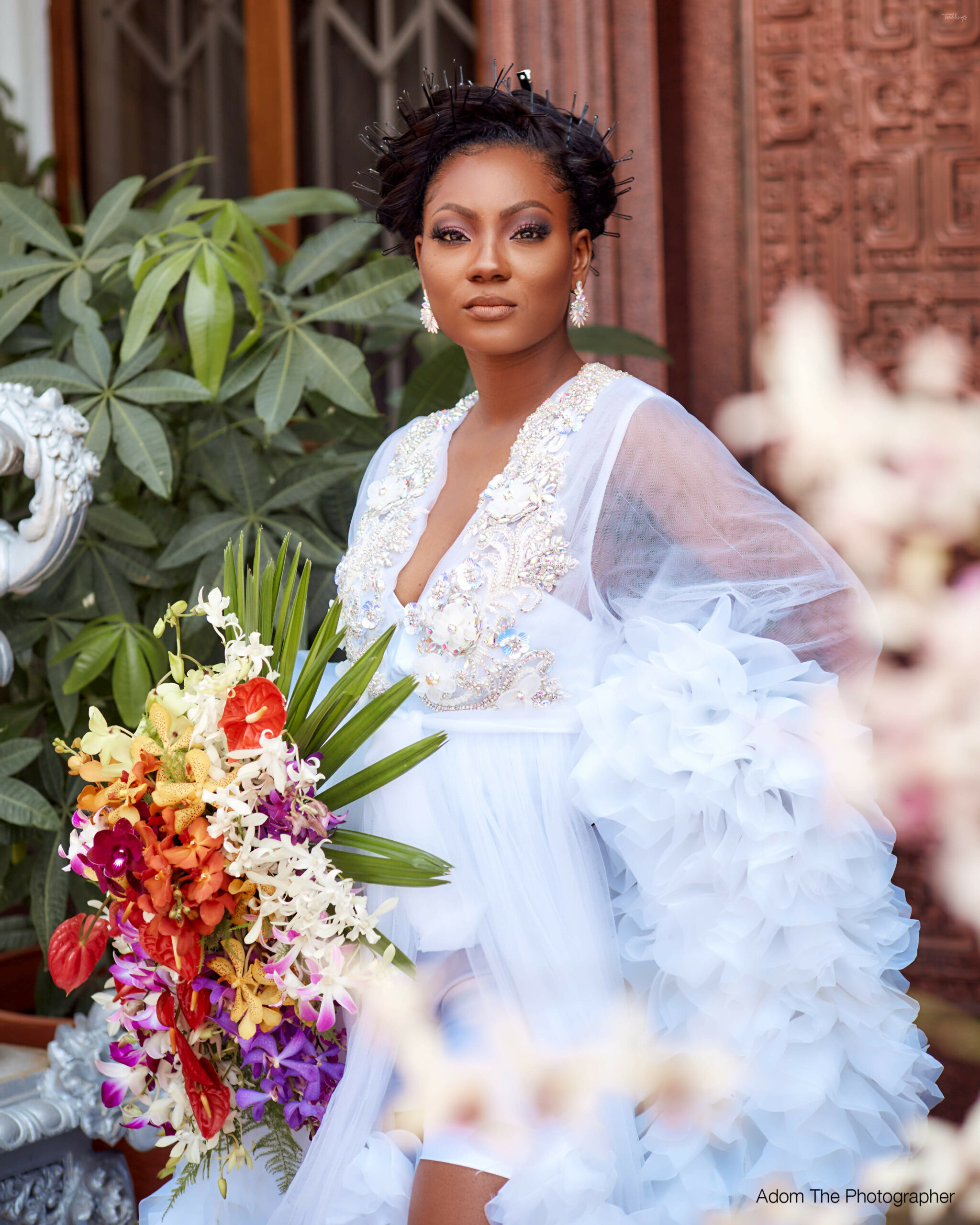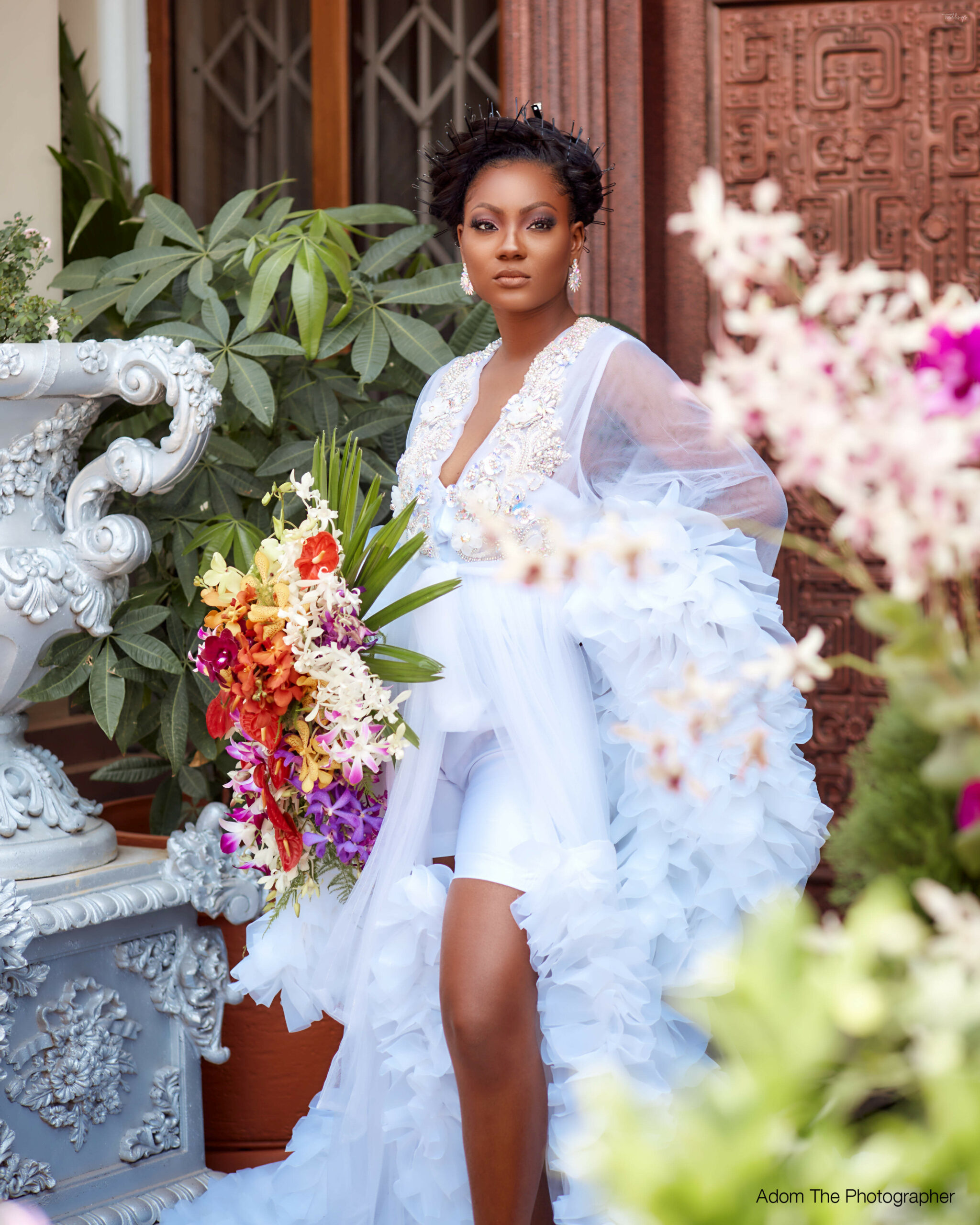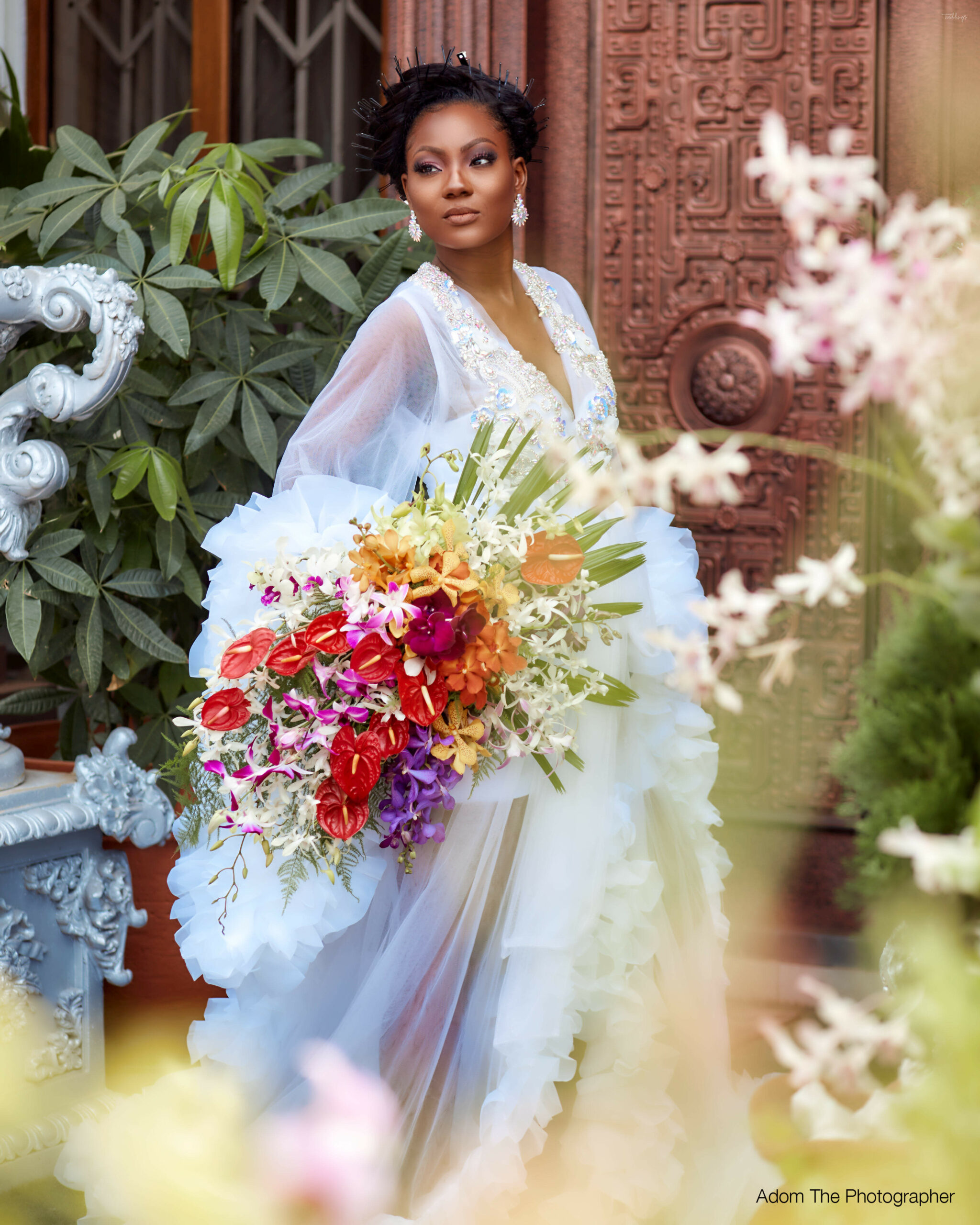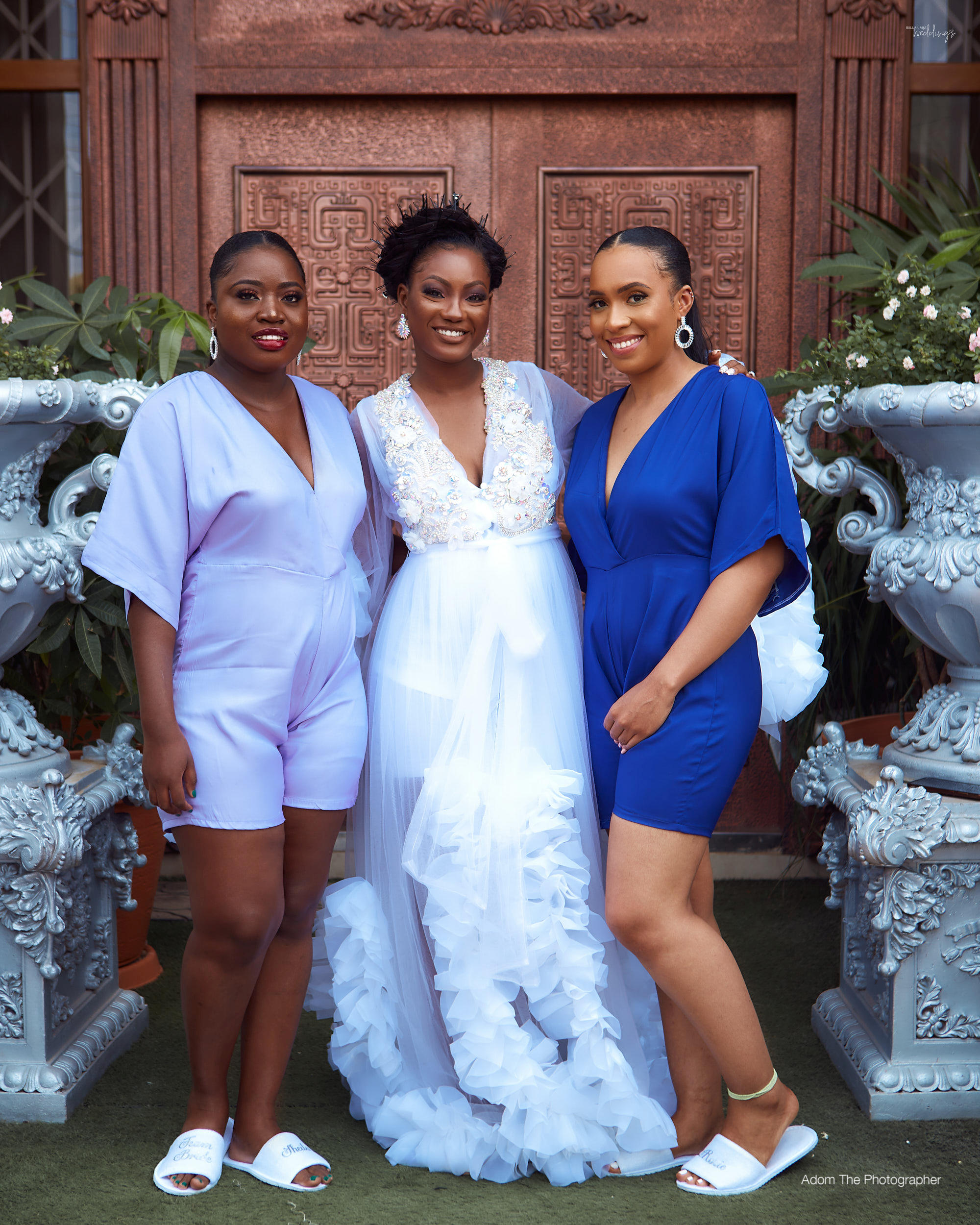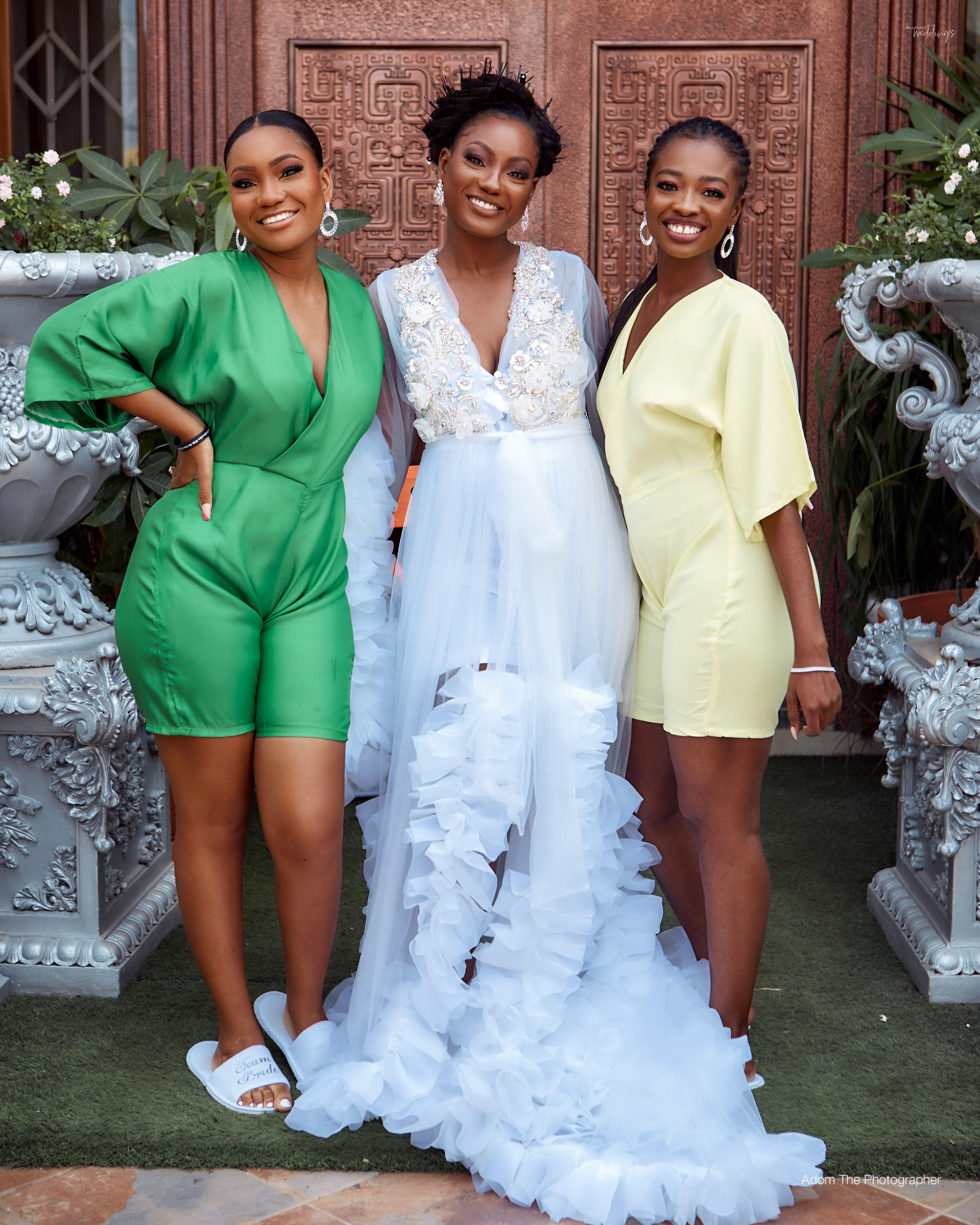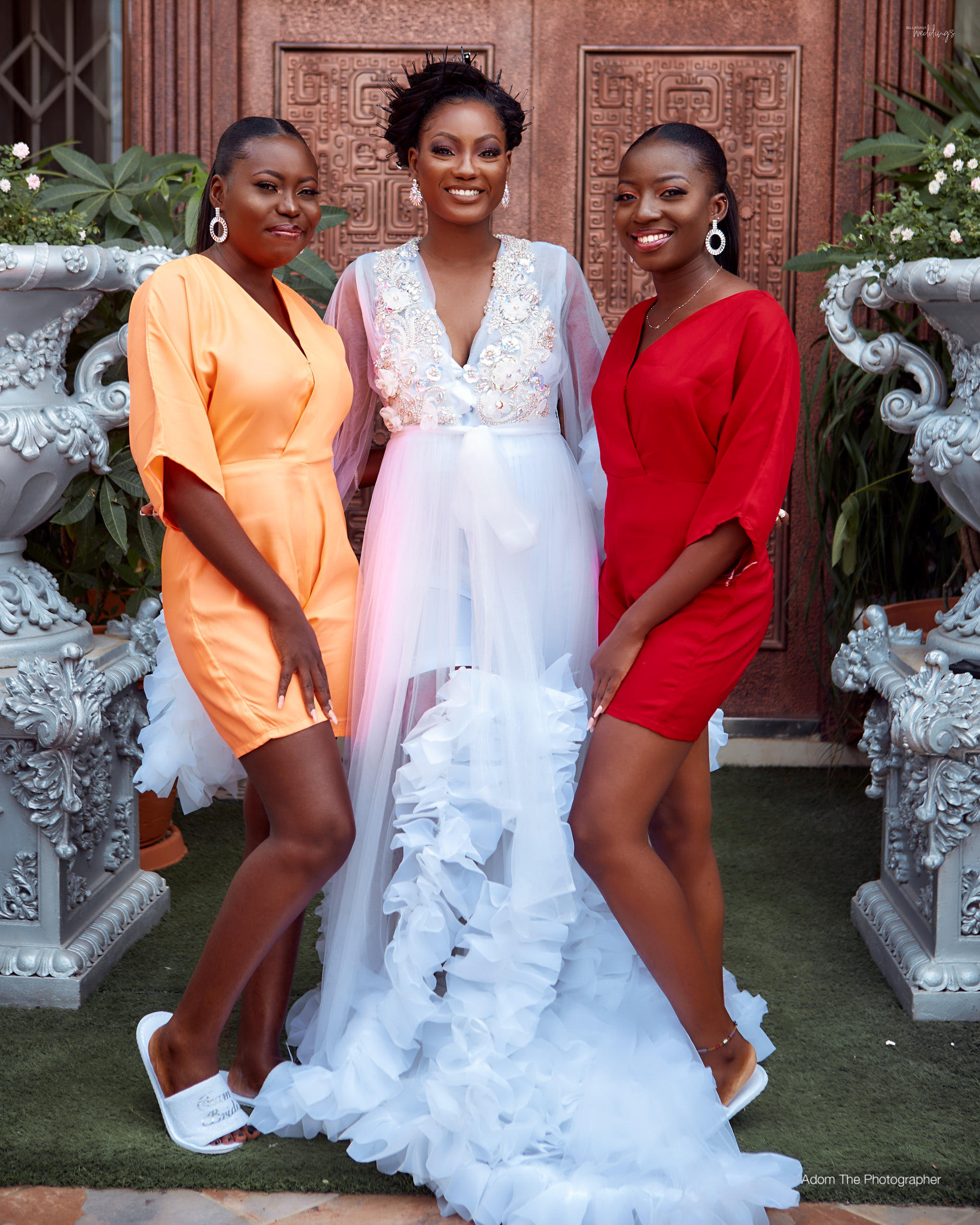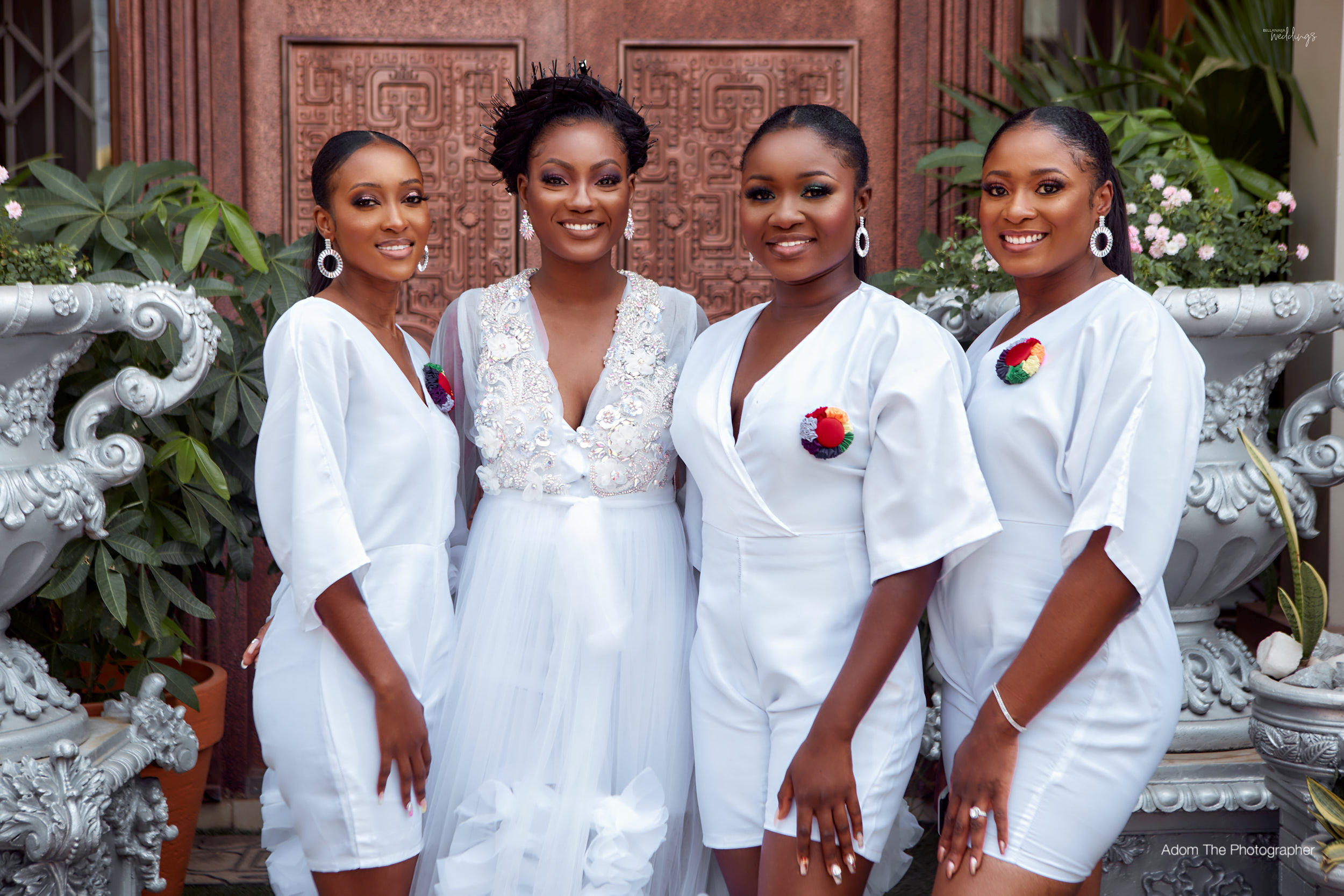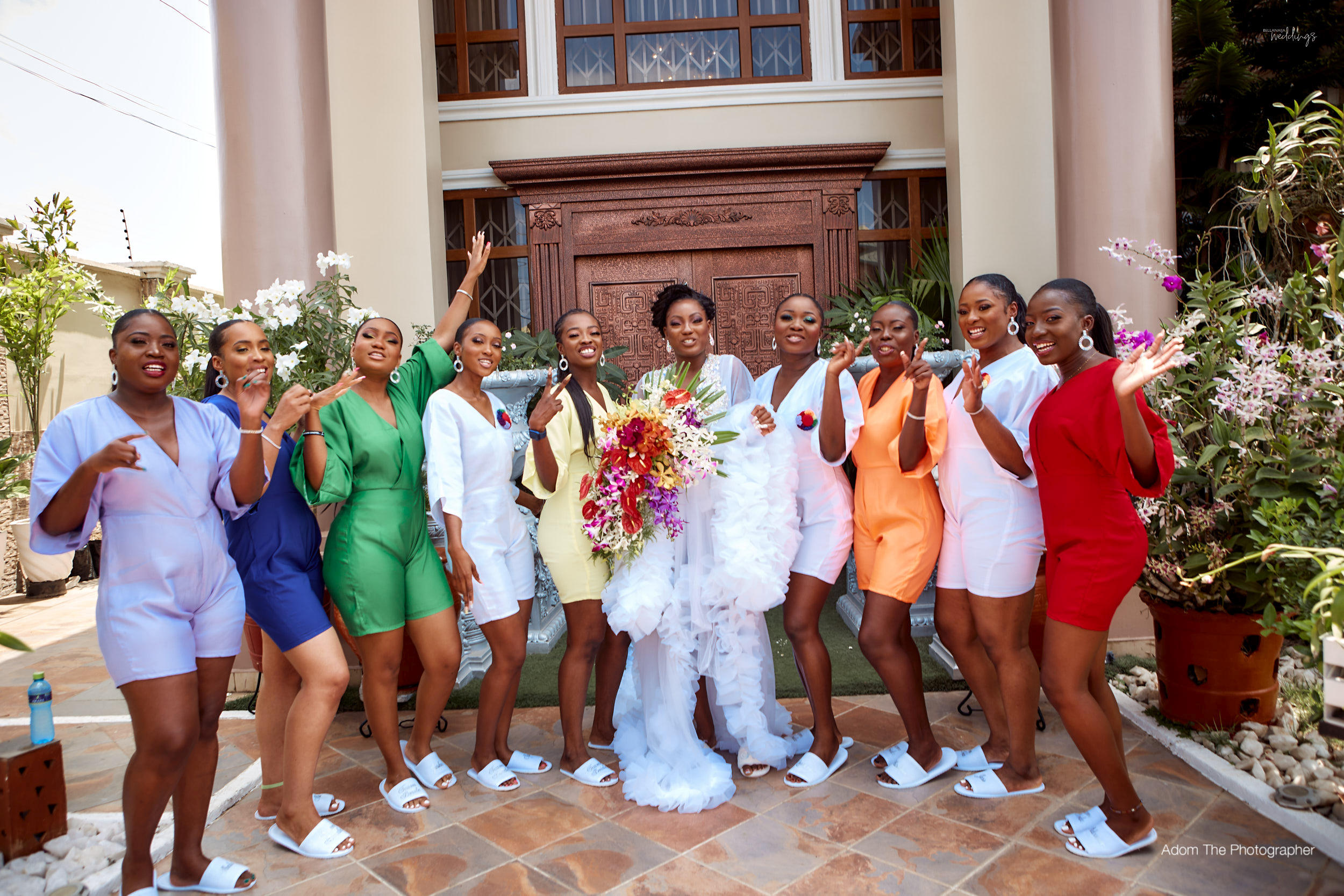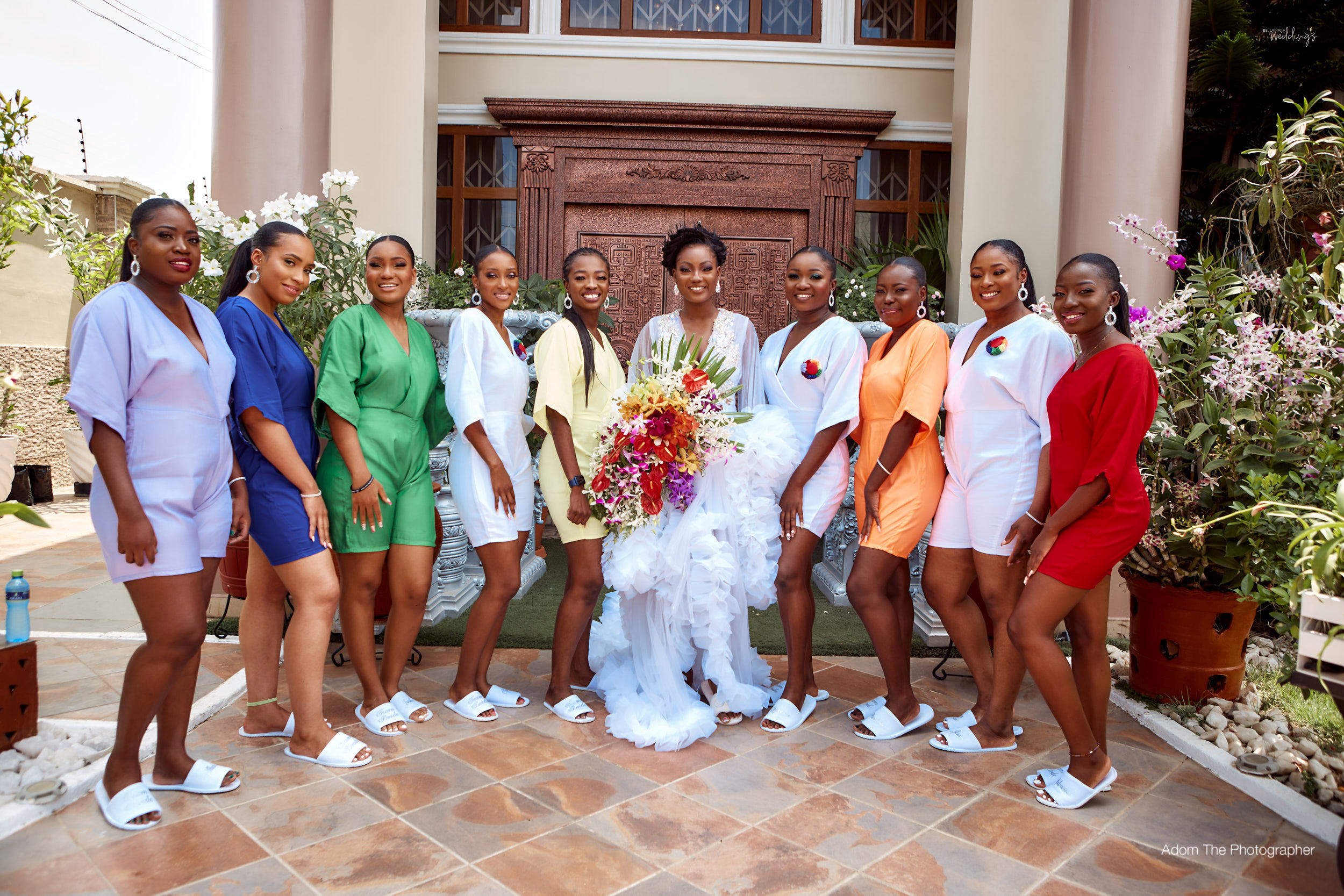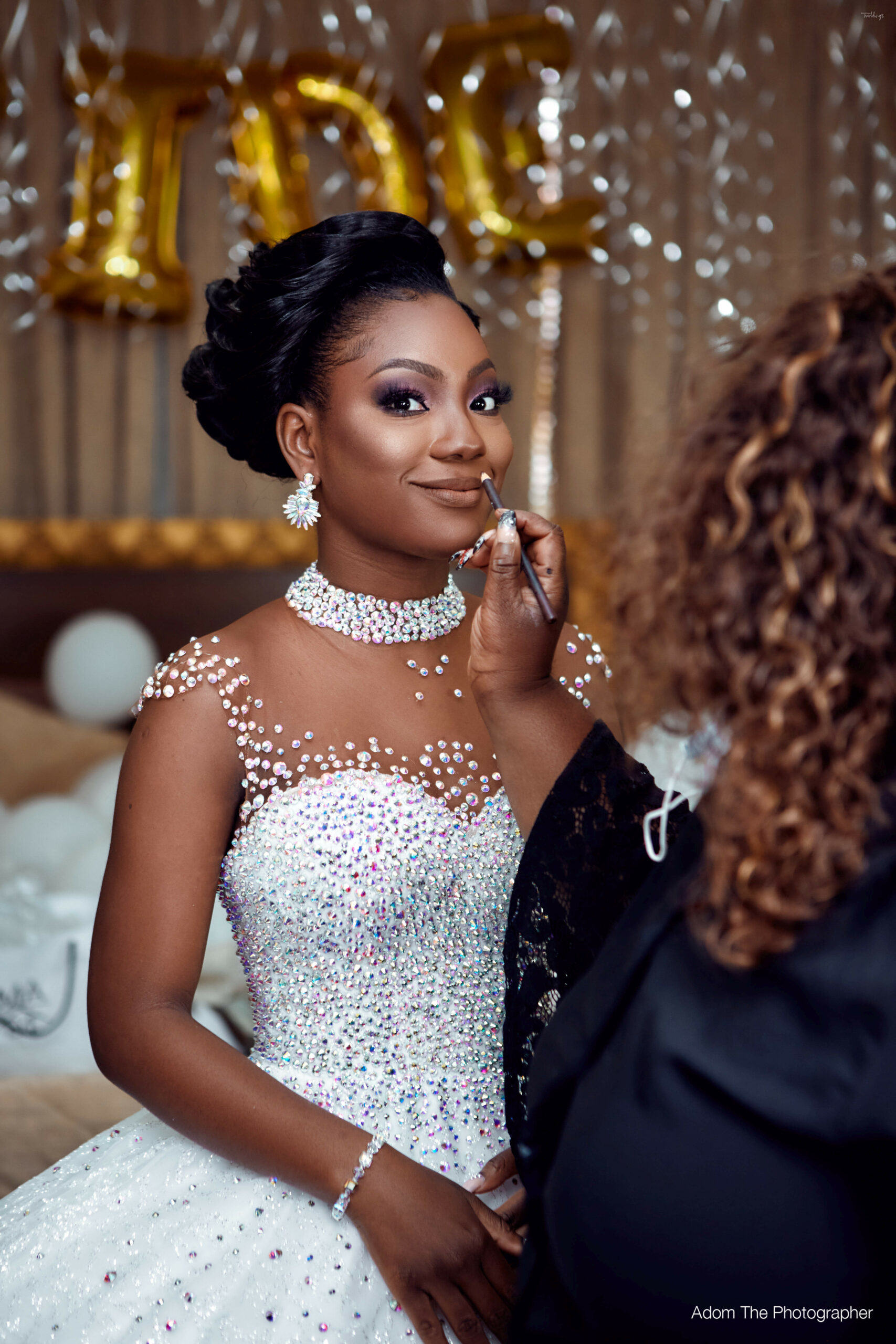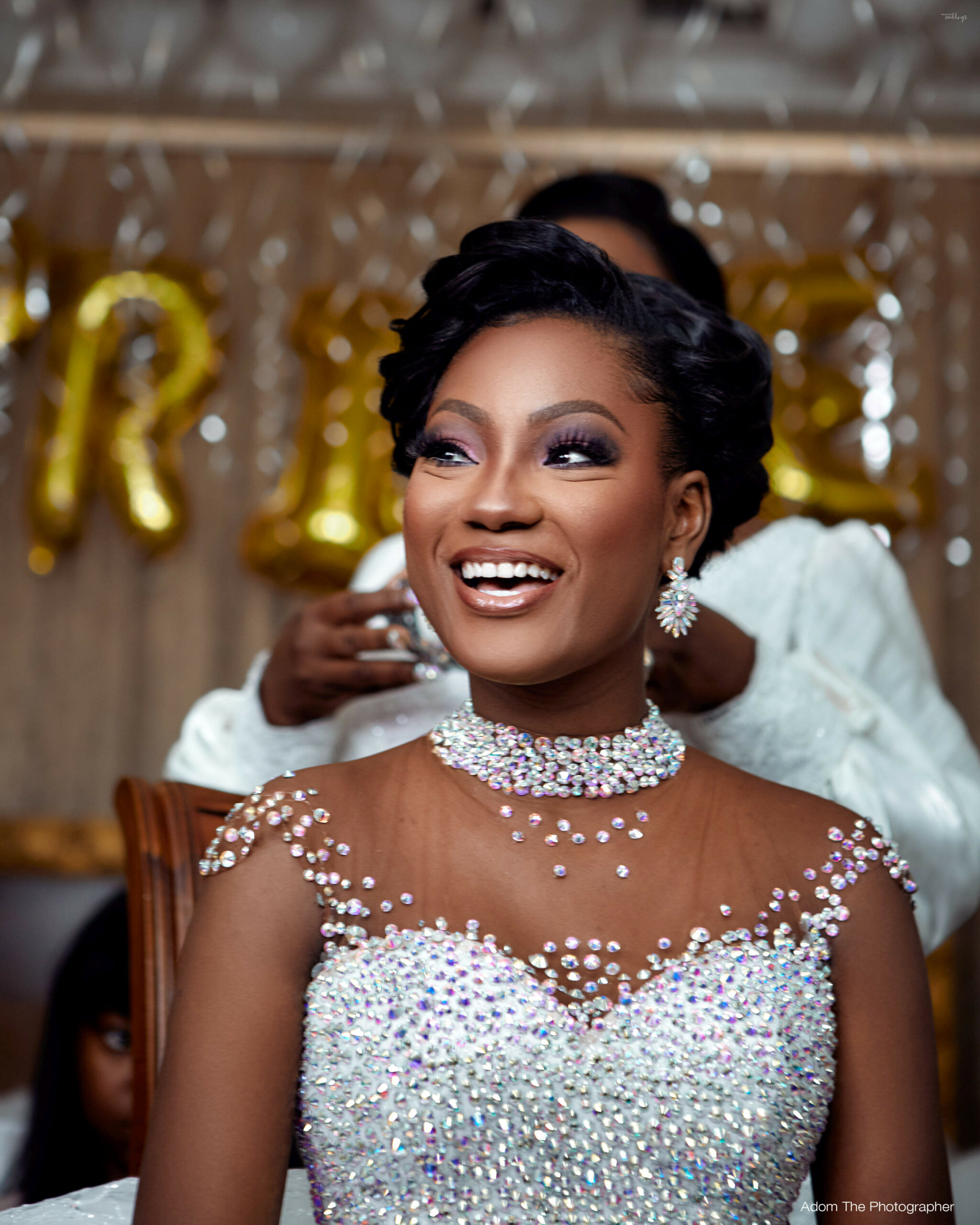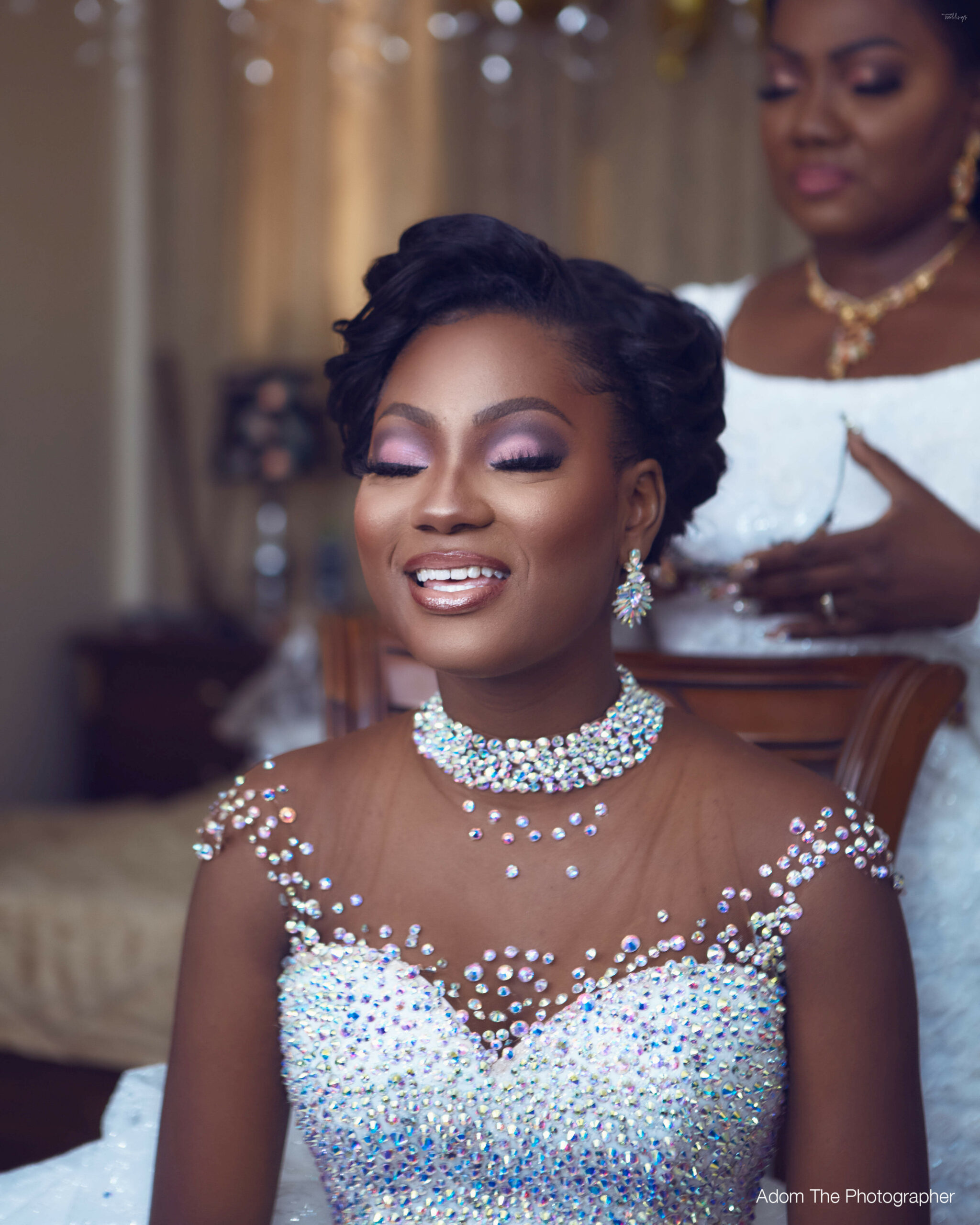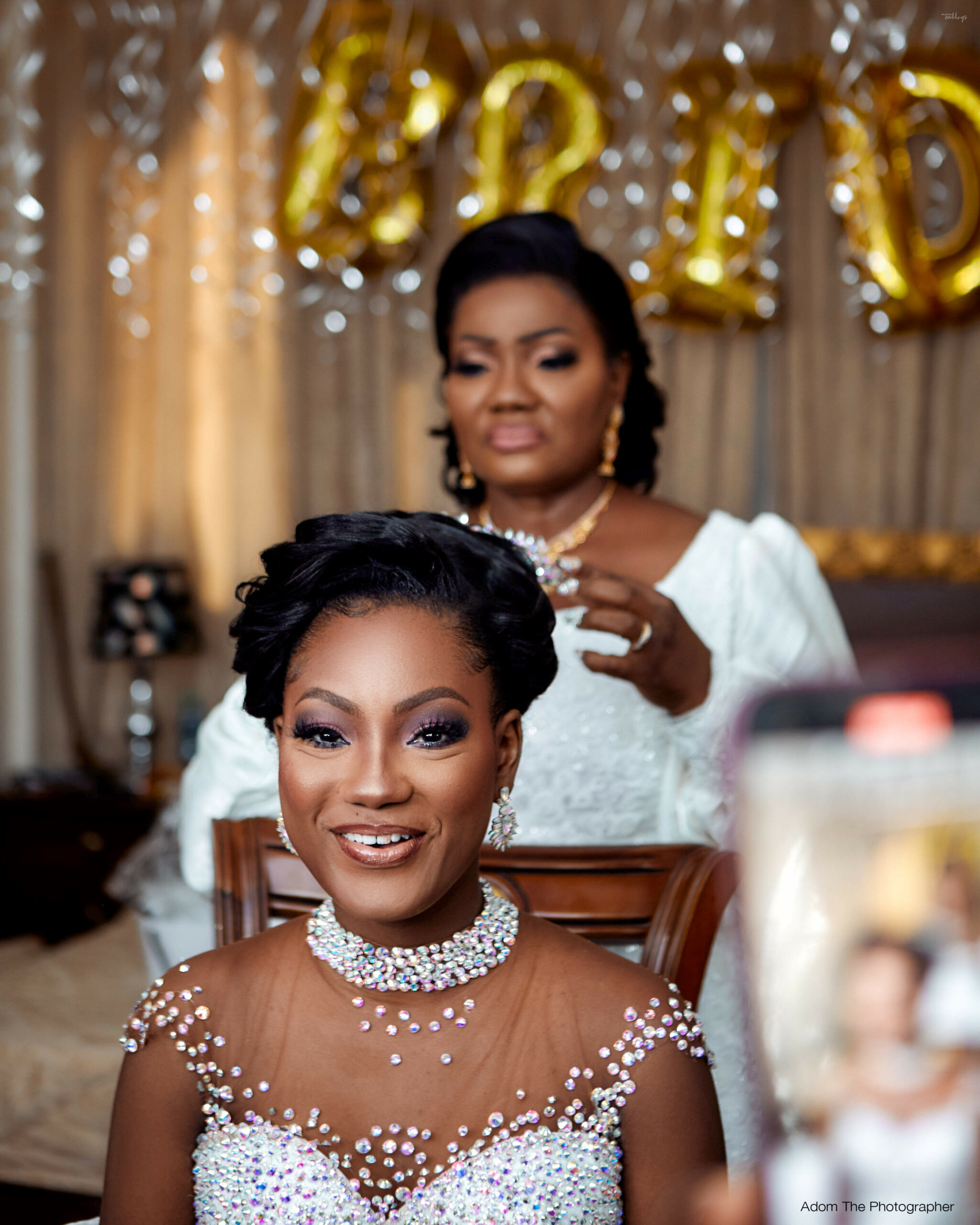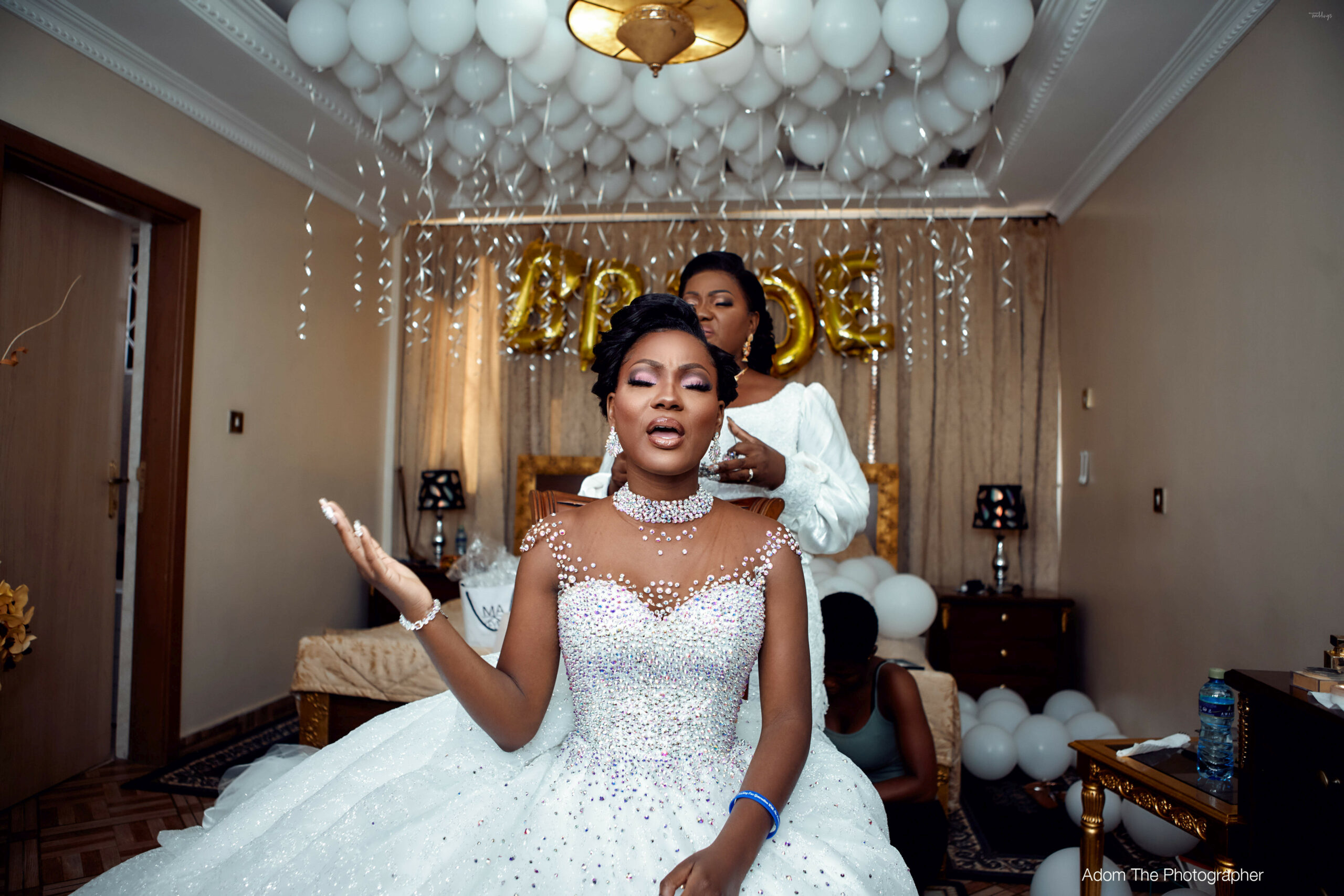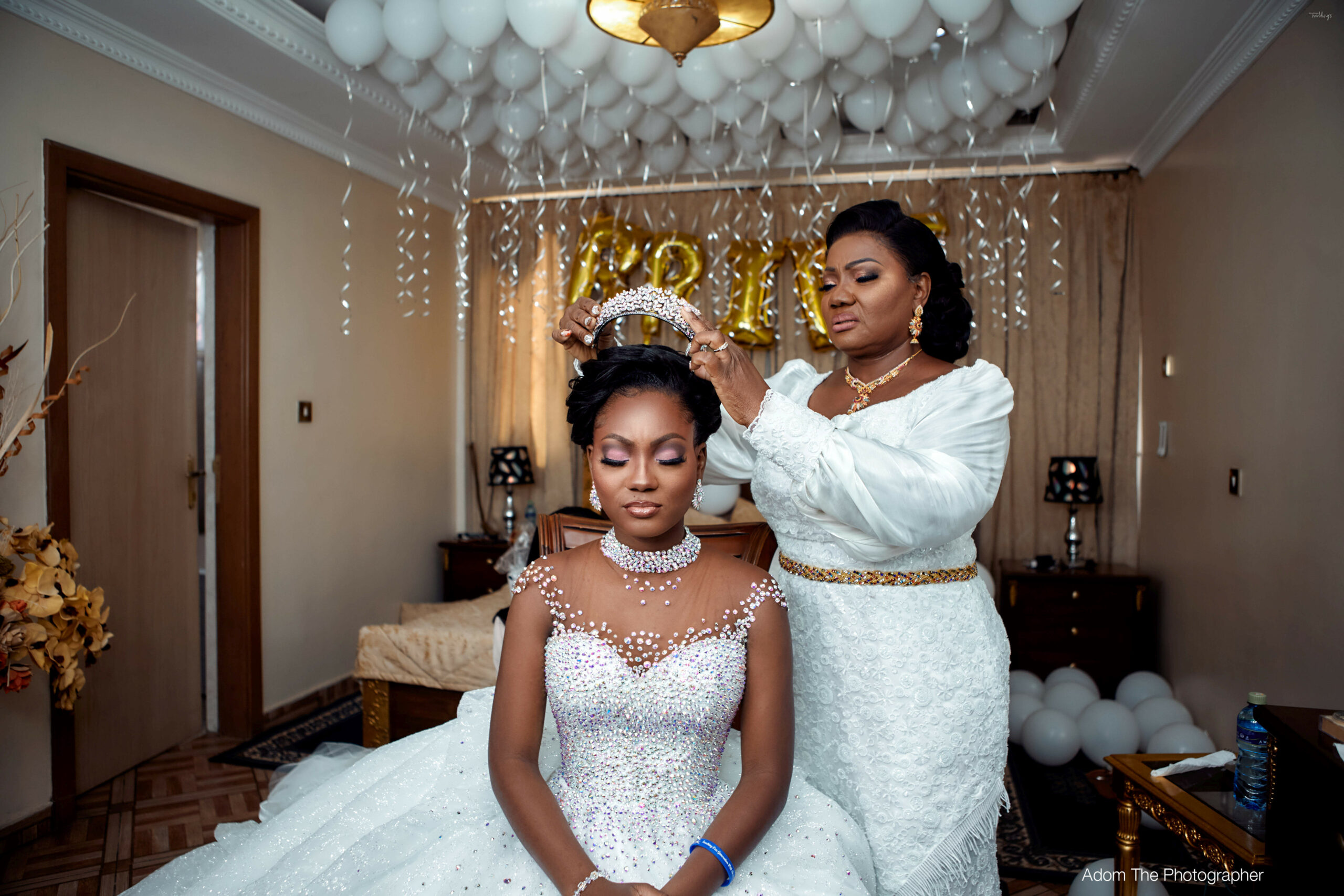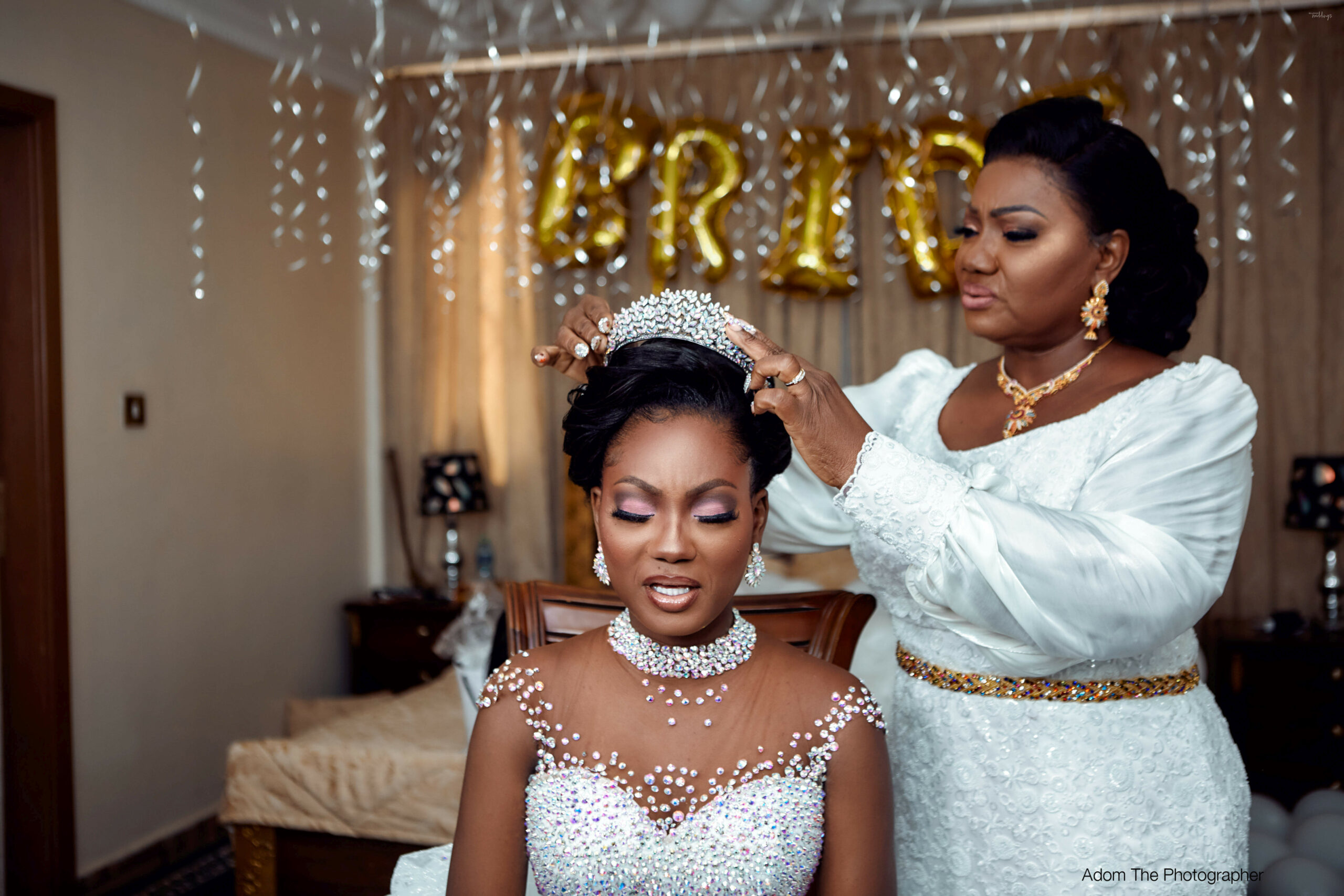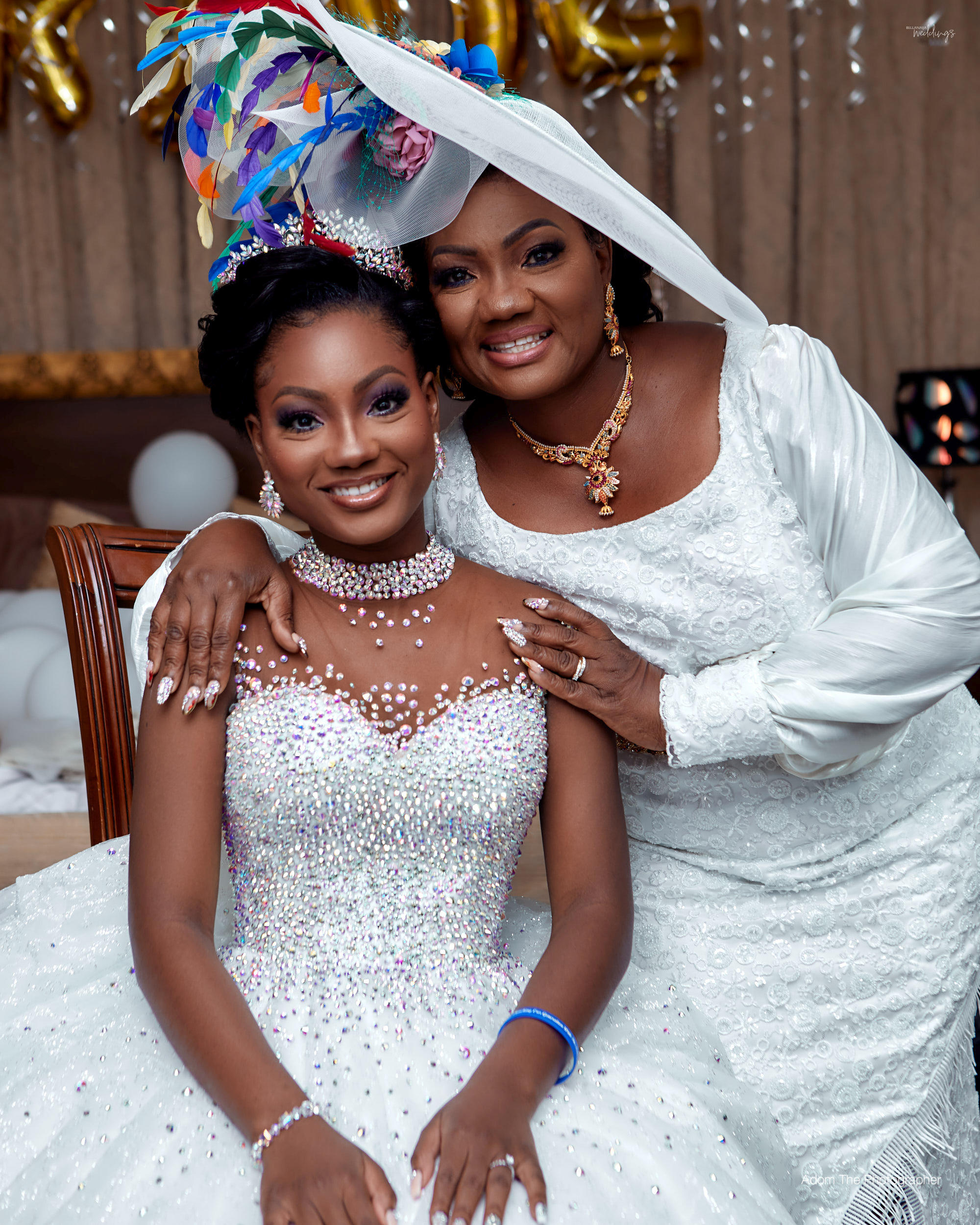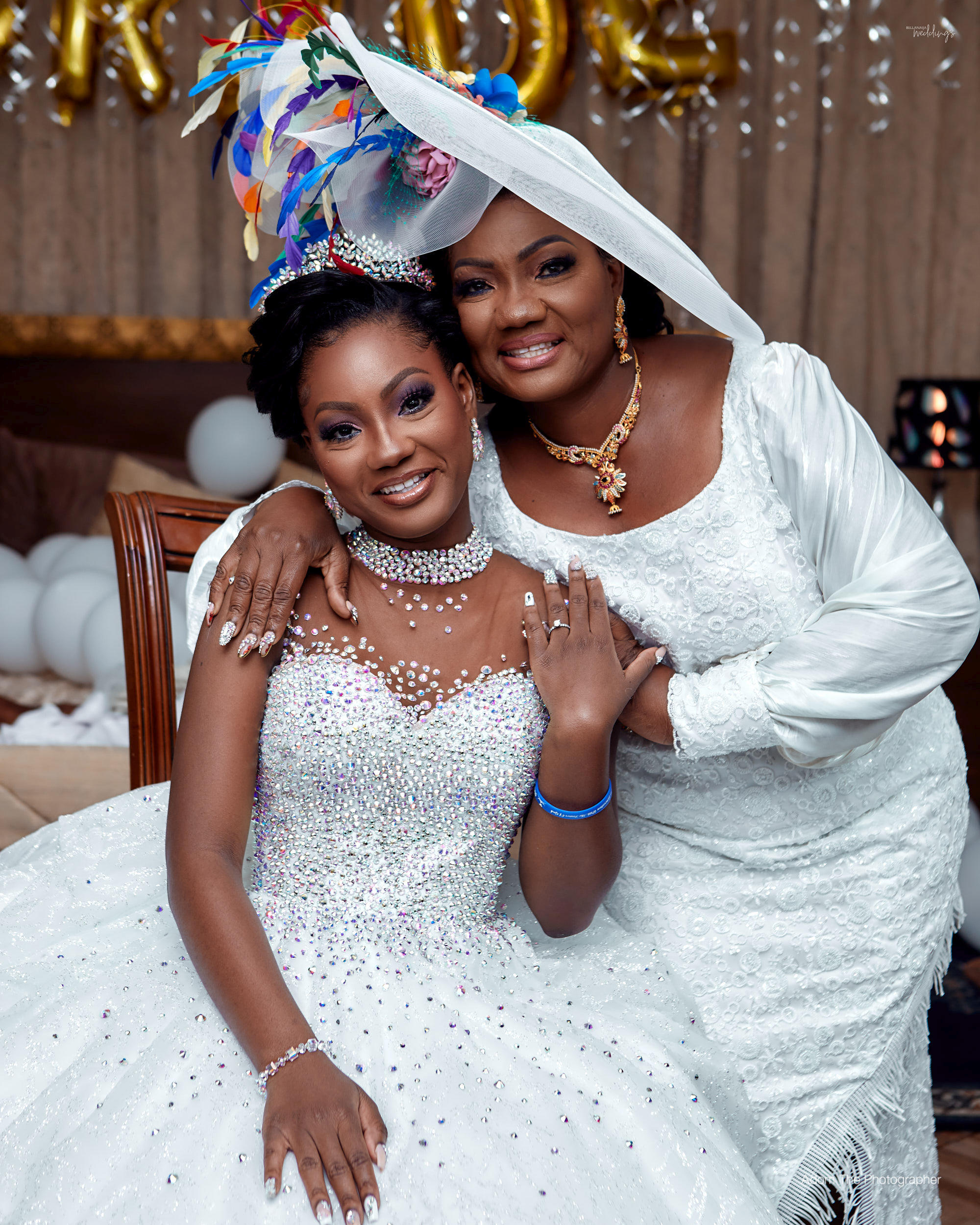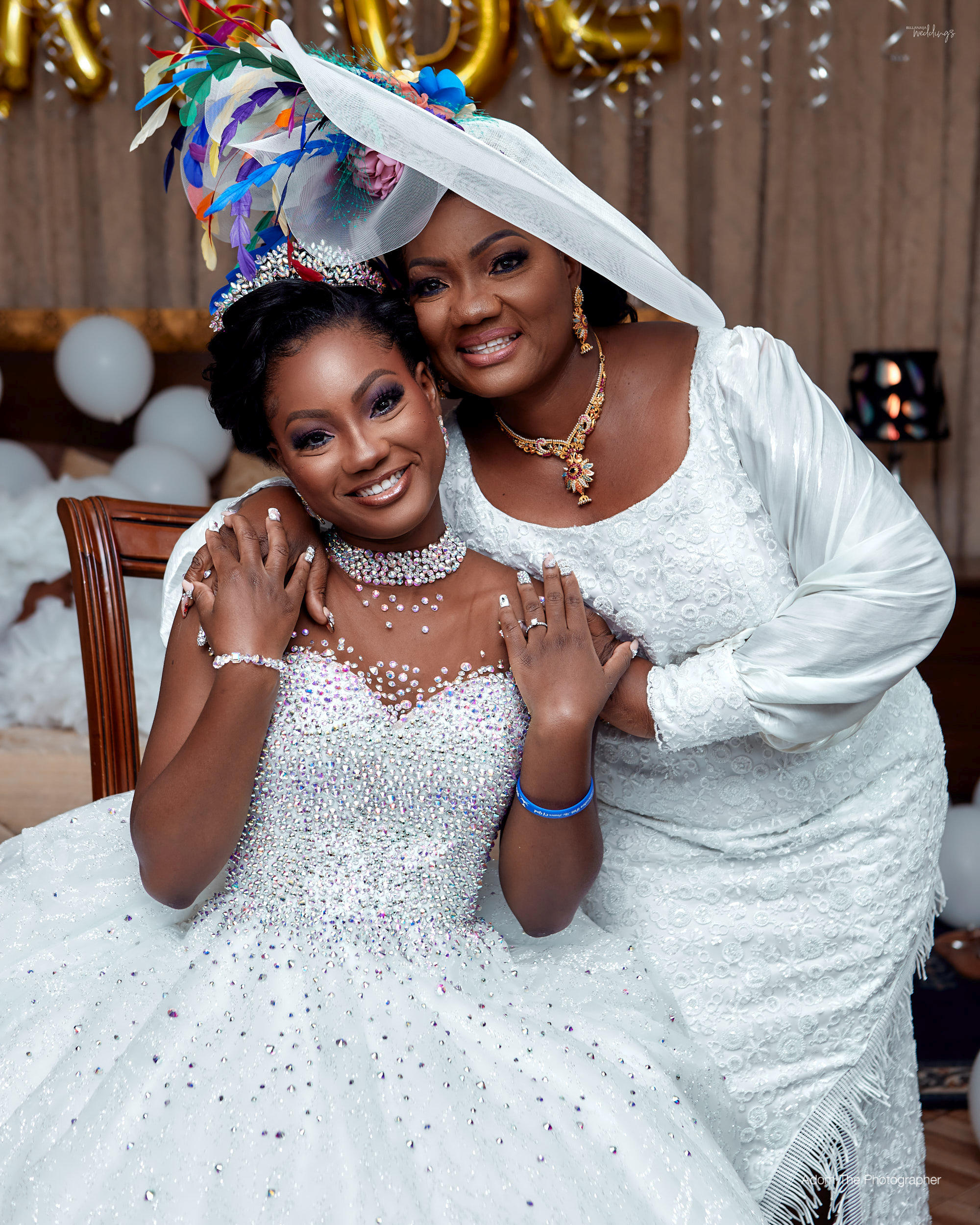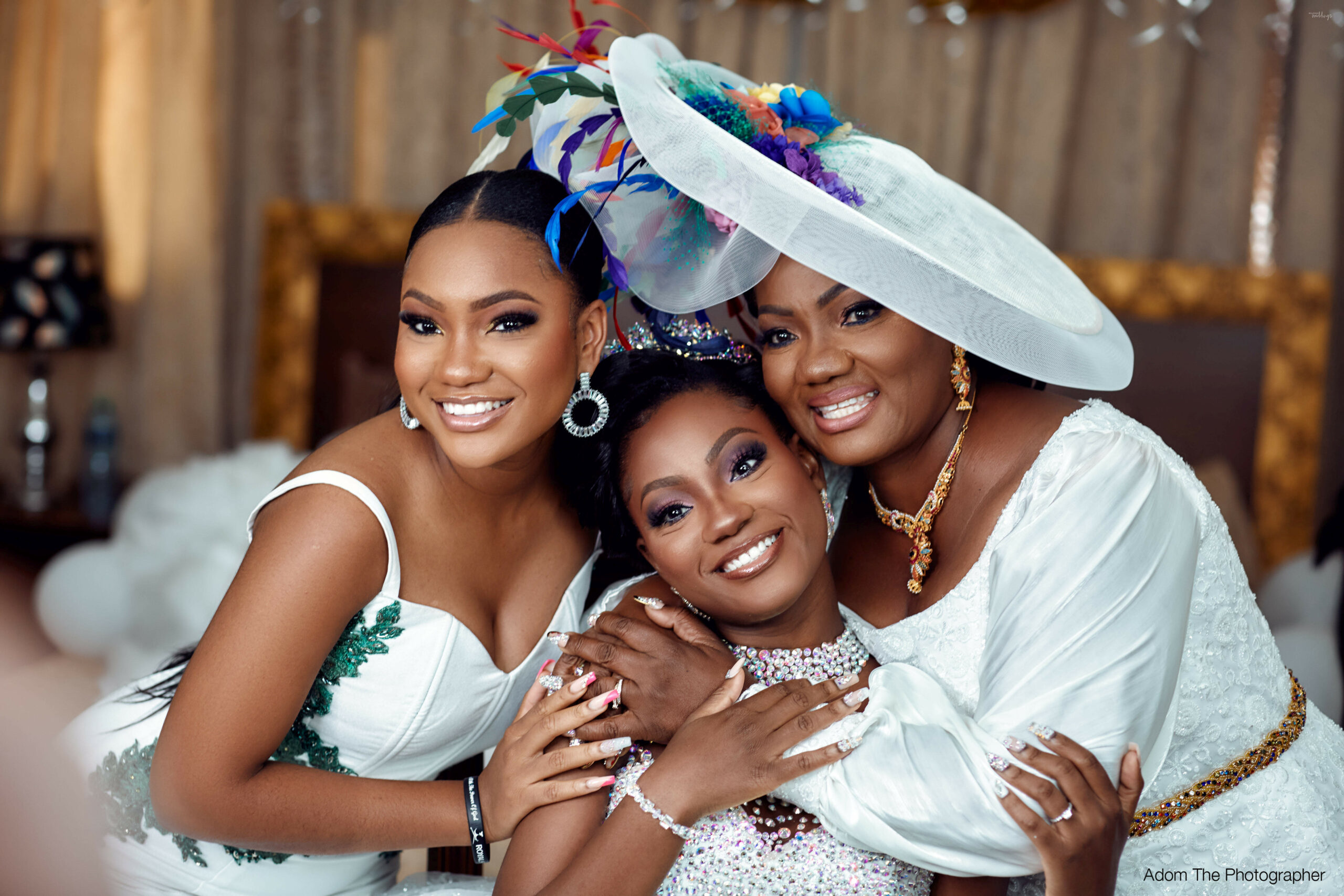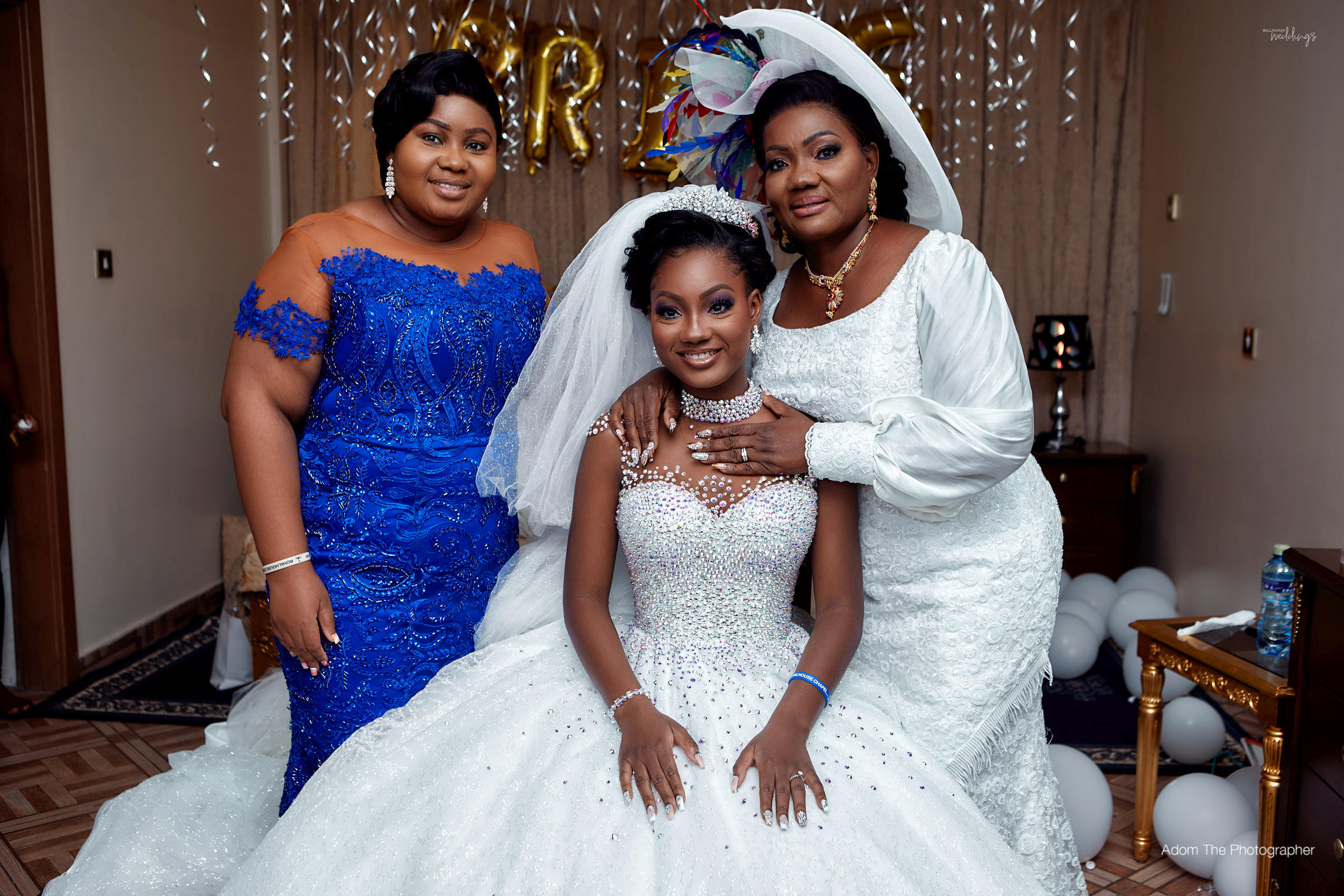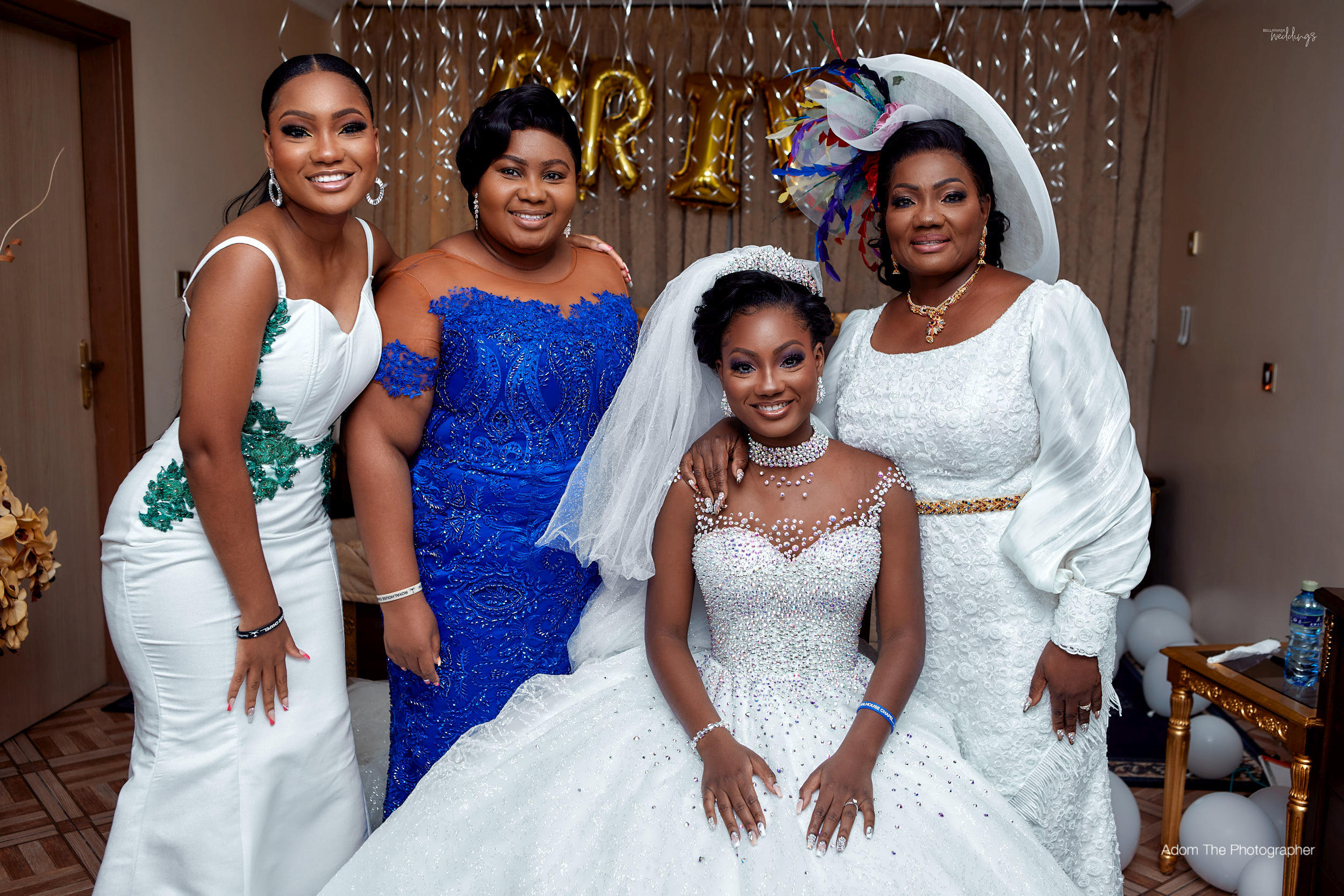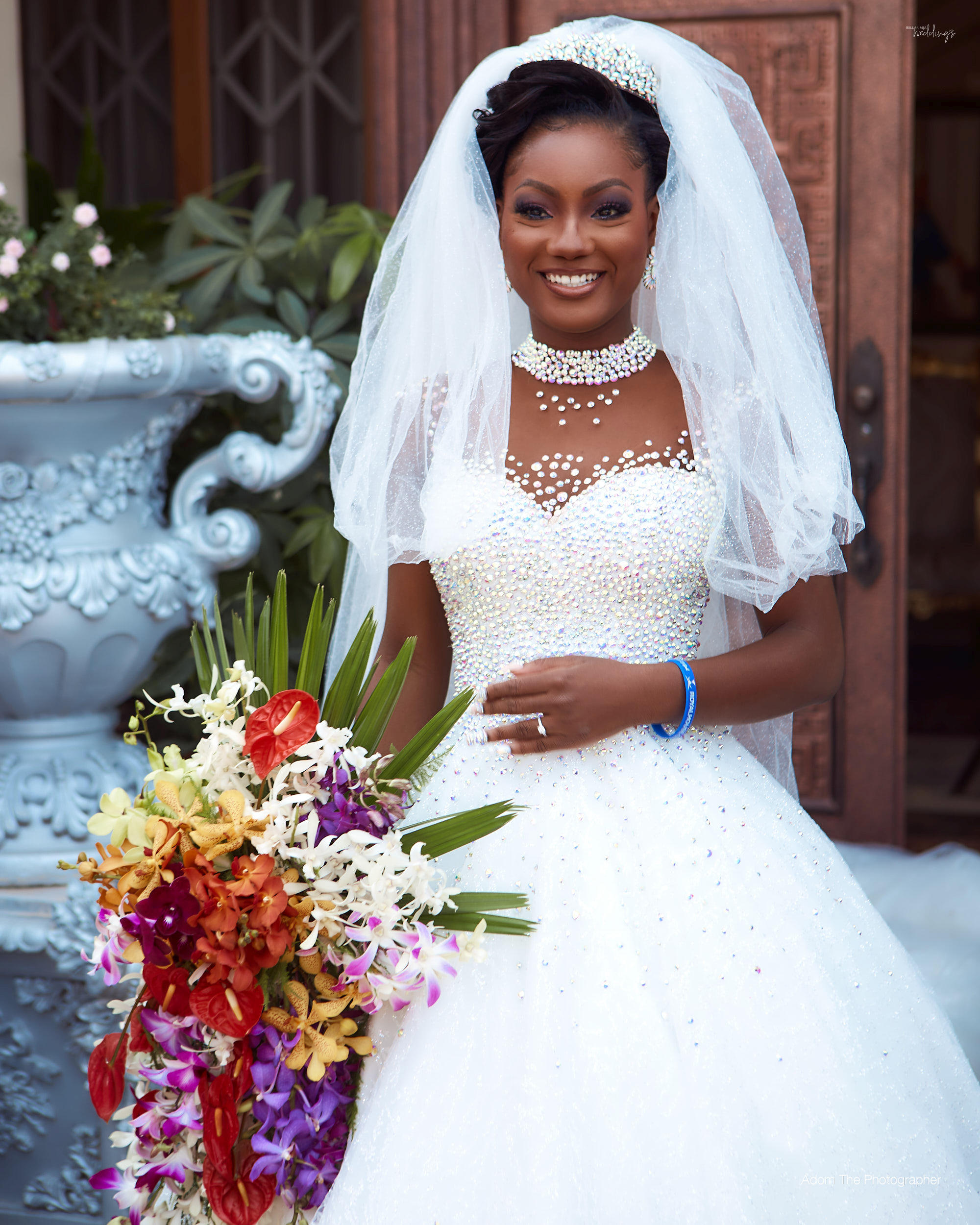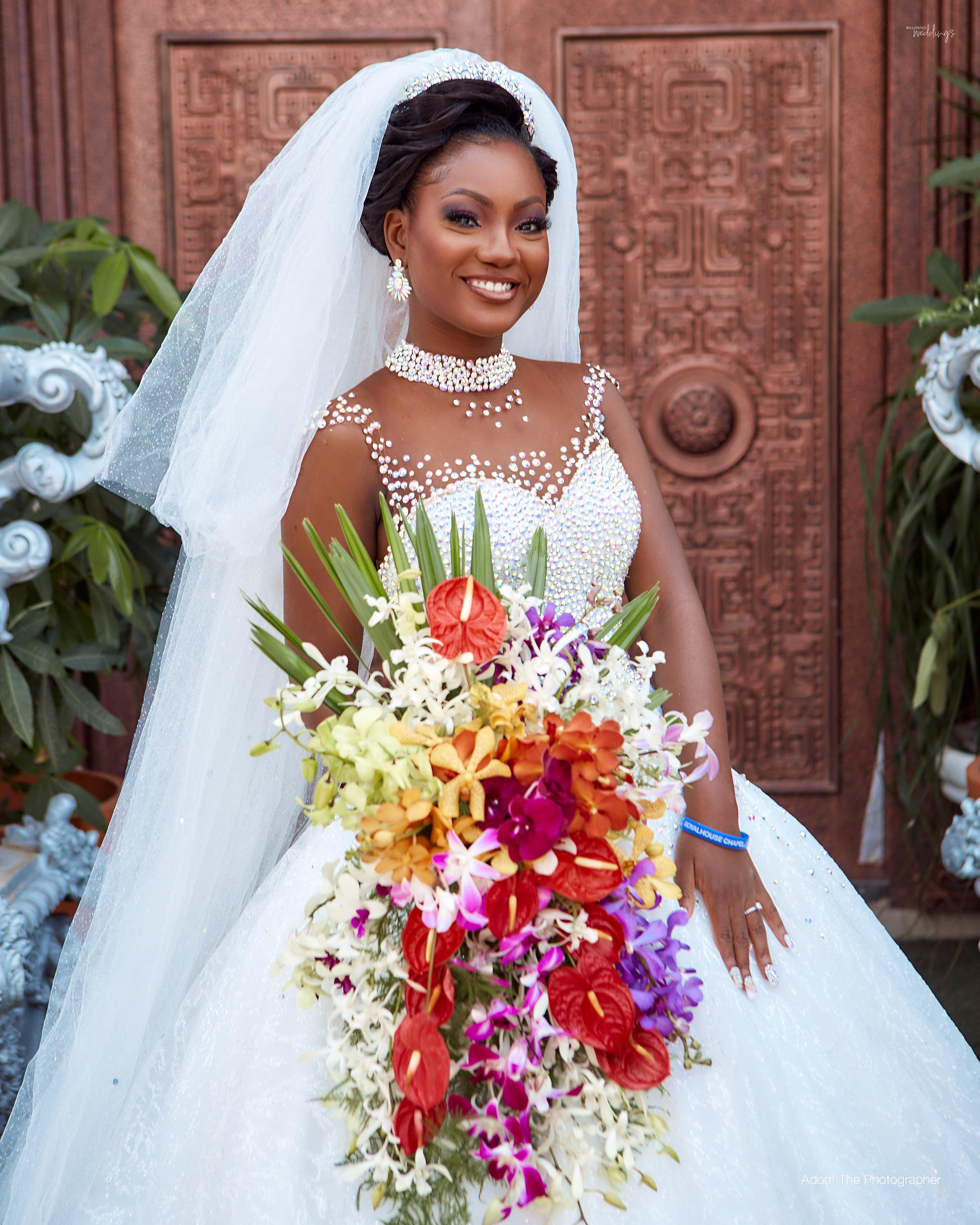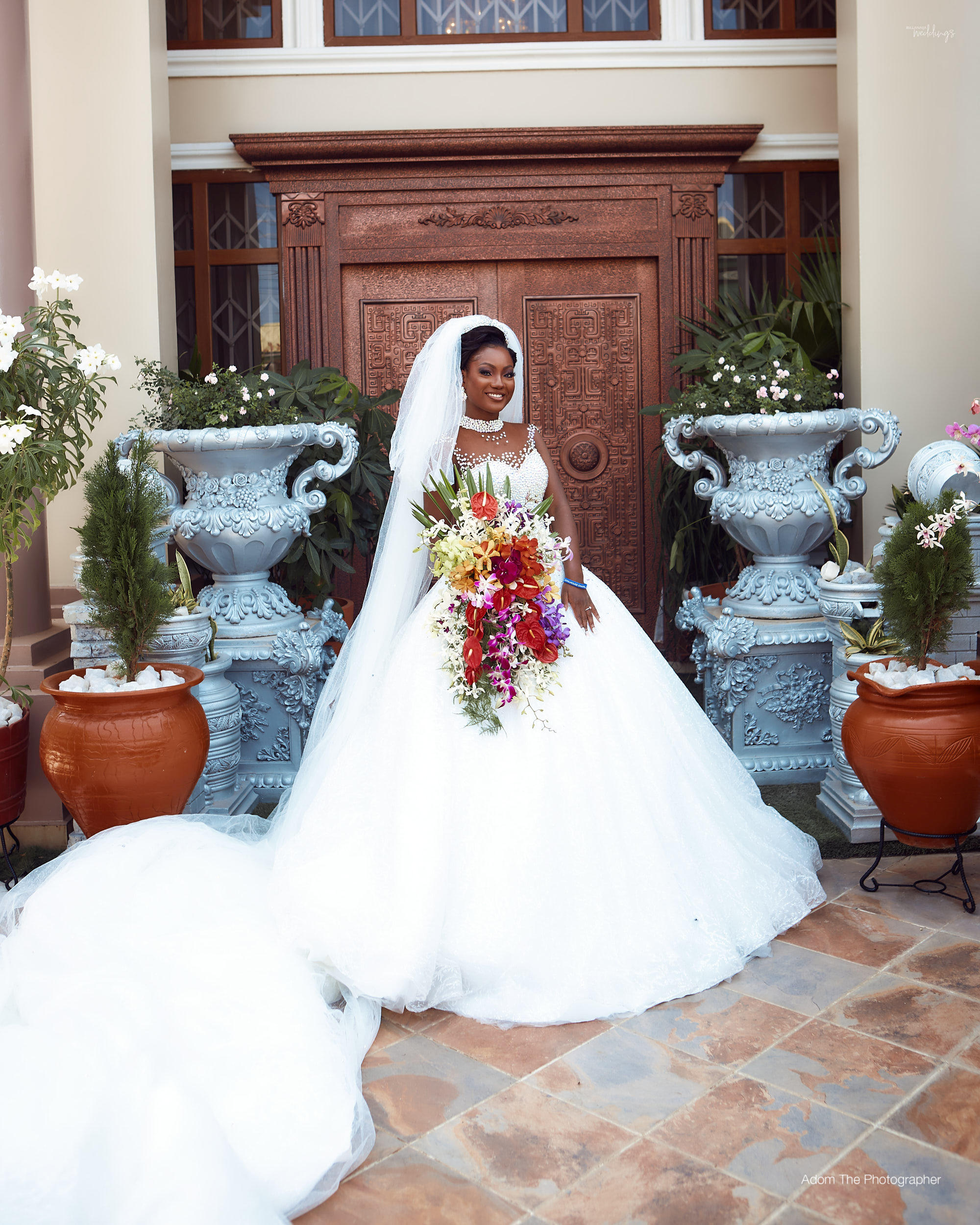 Now, let's take it to church!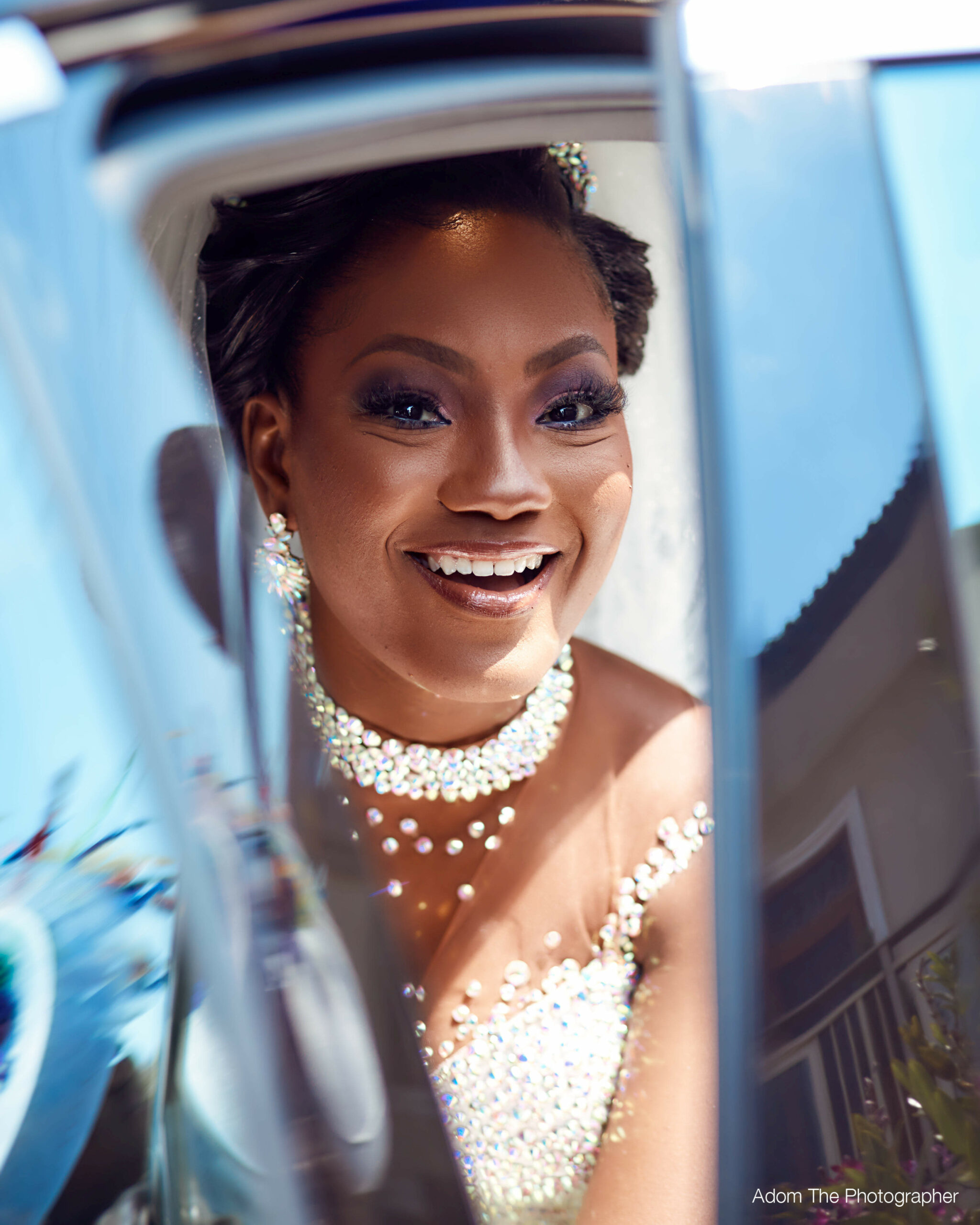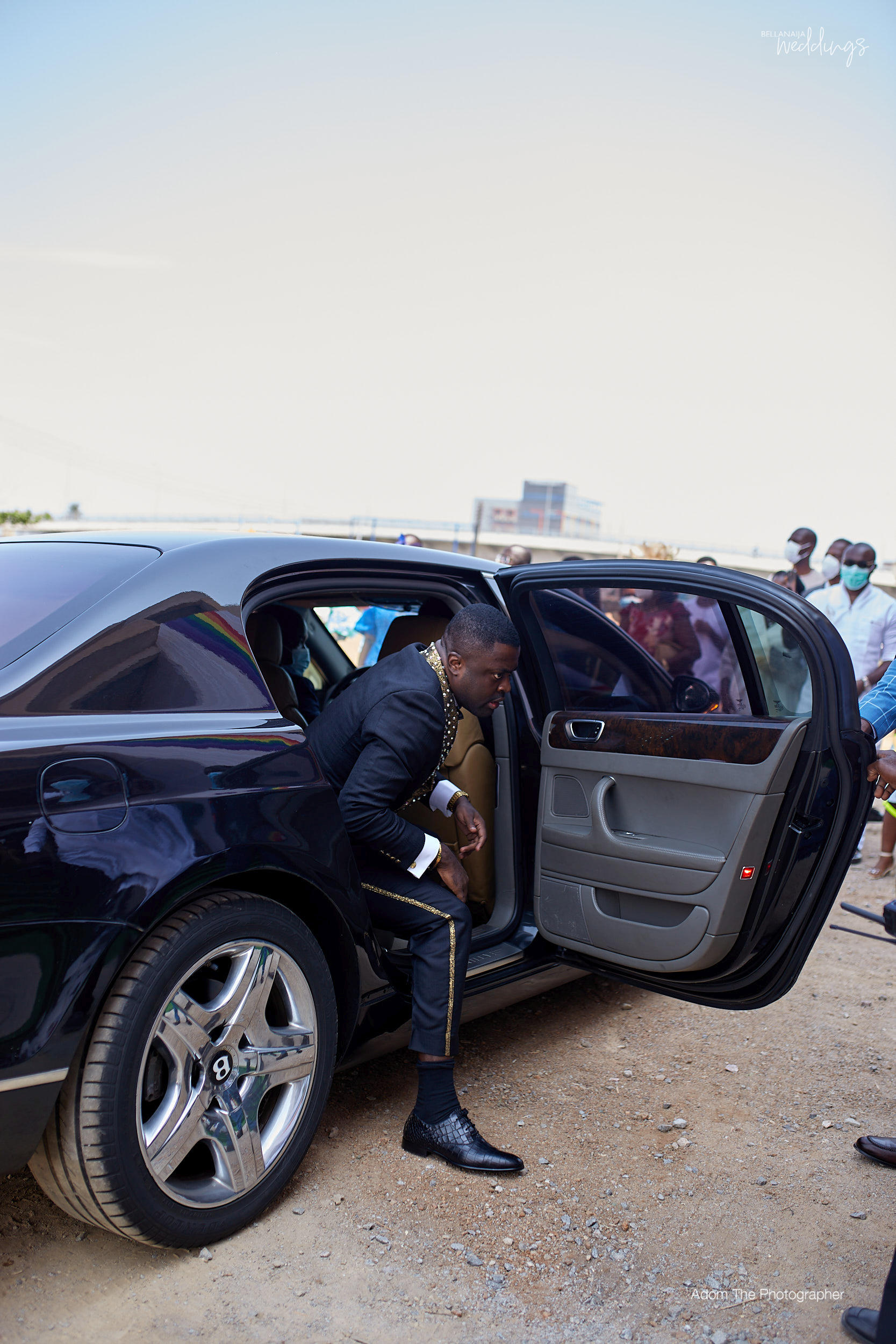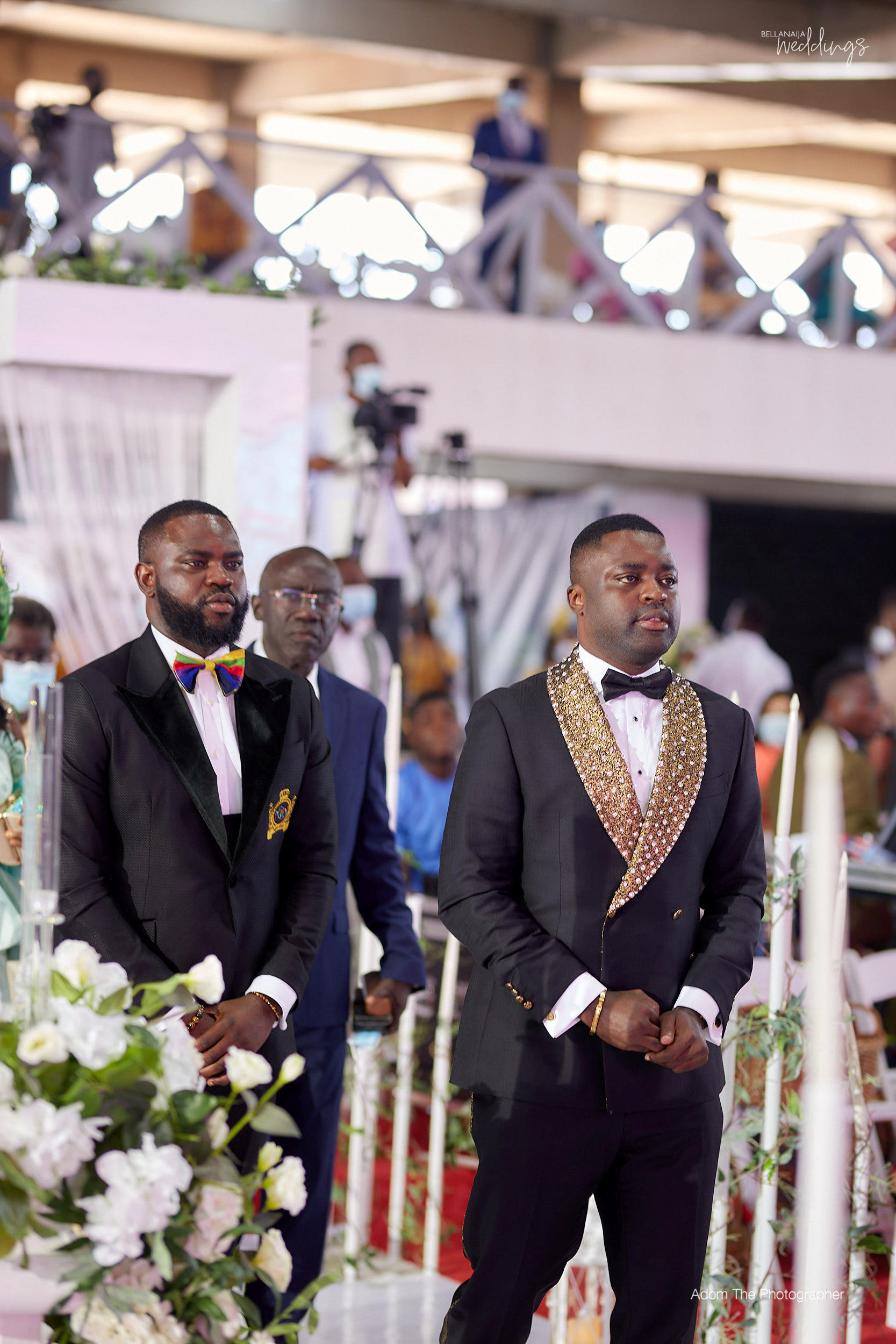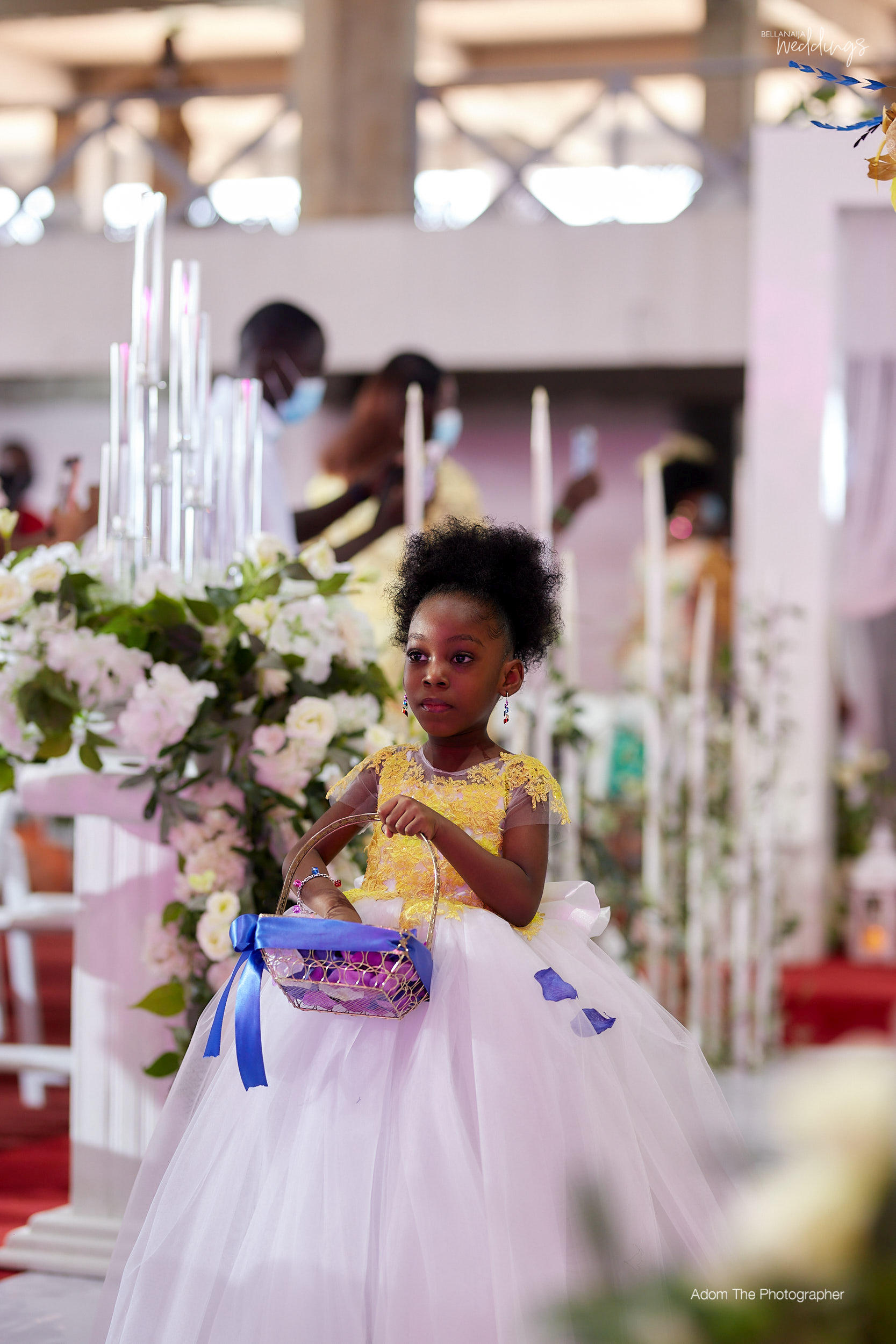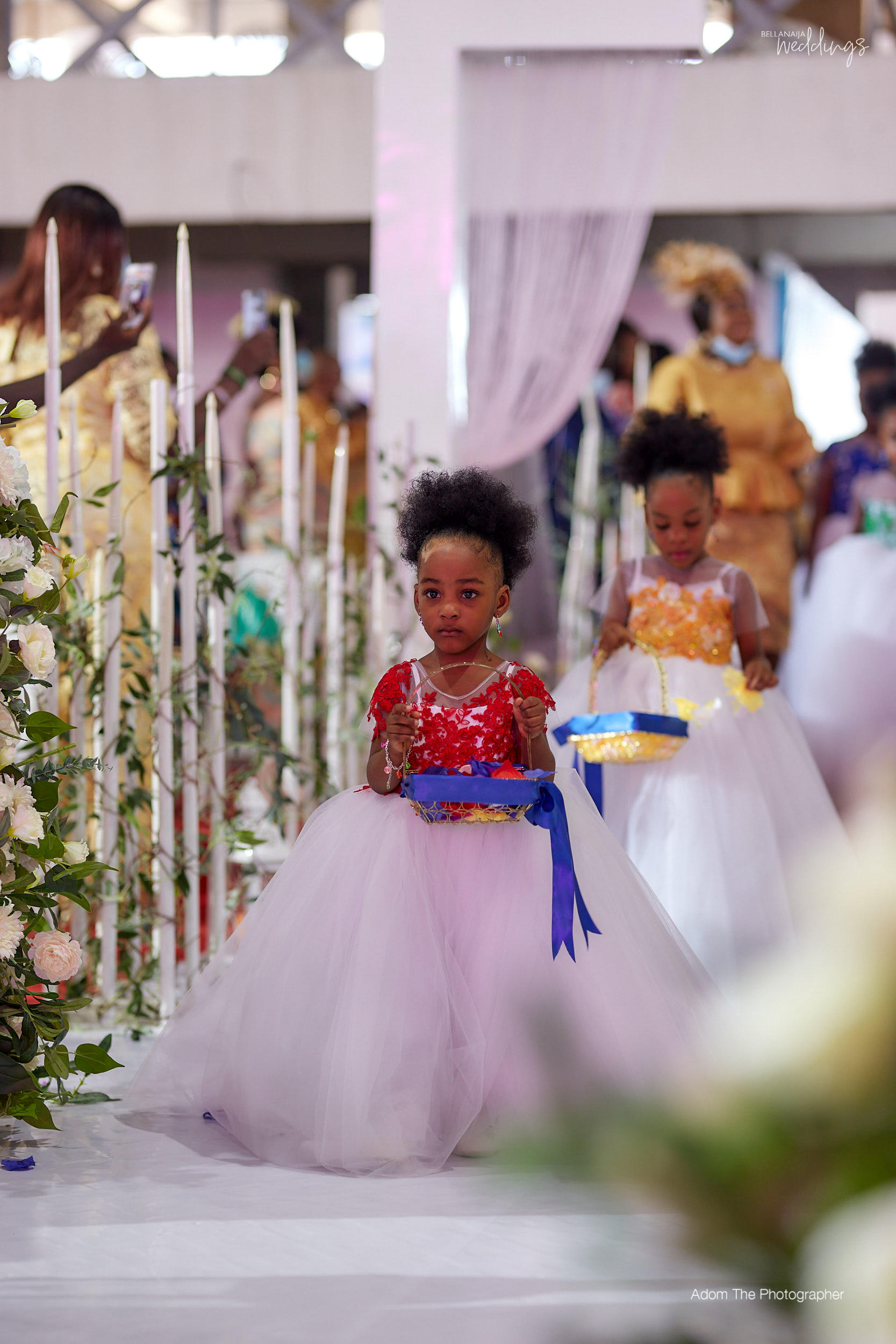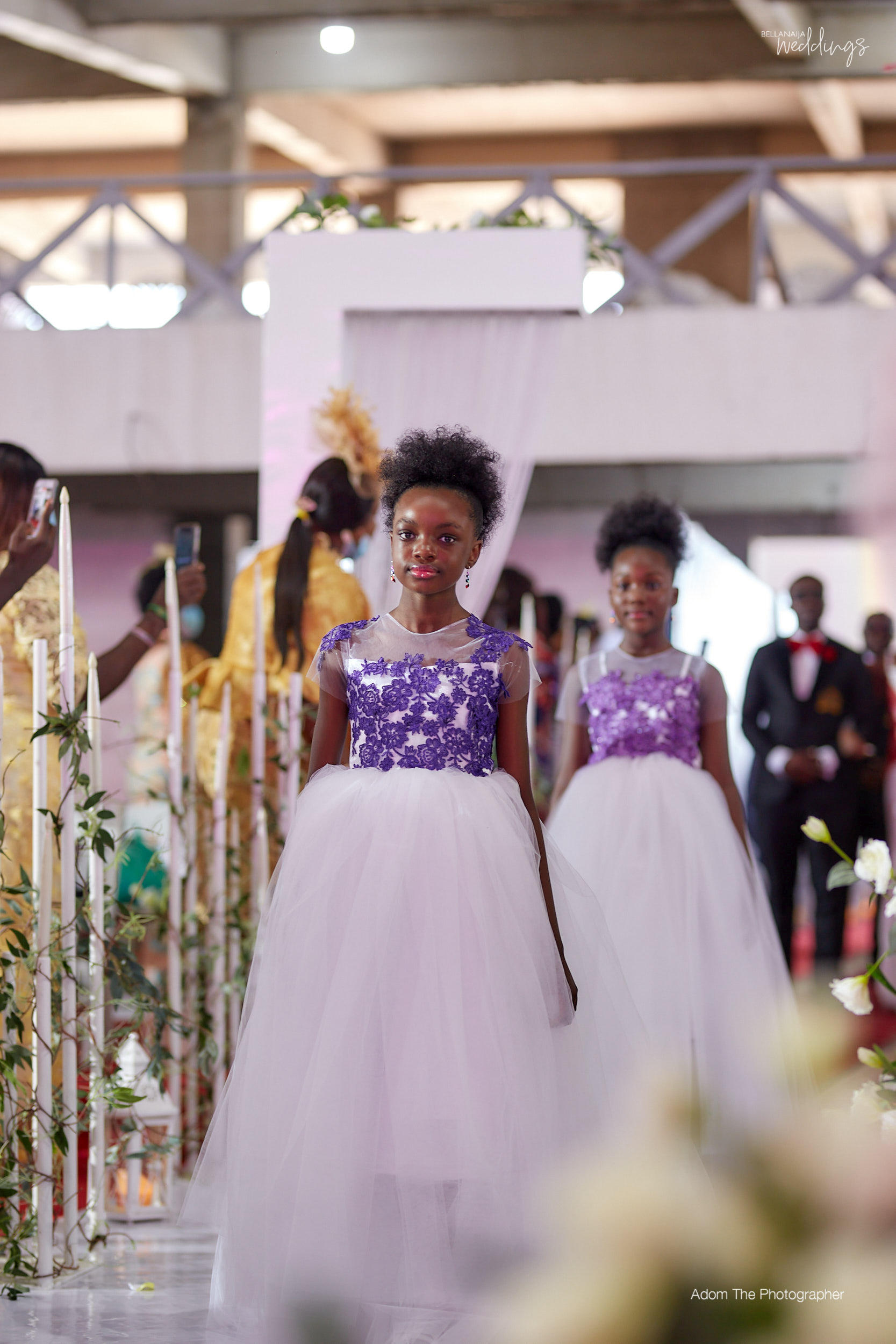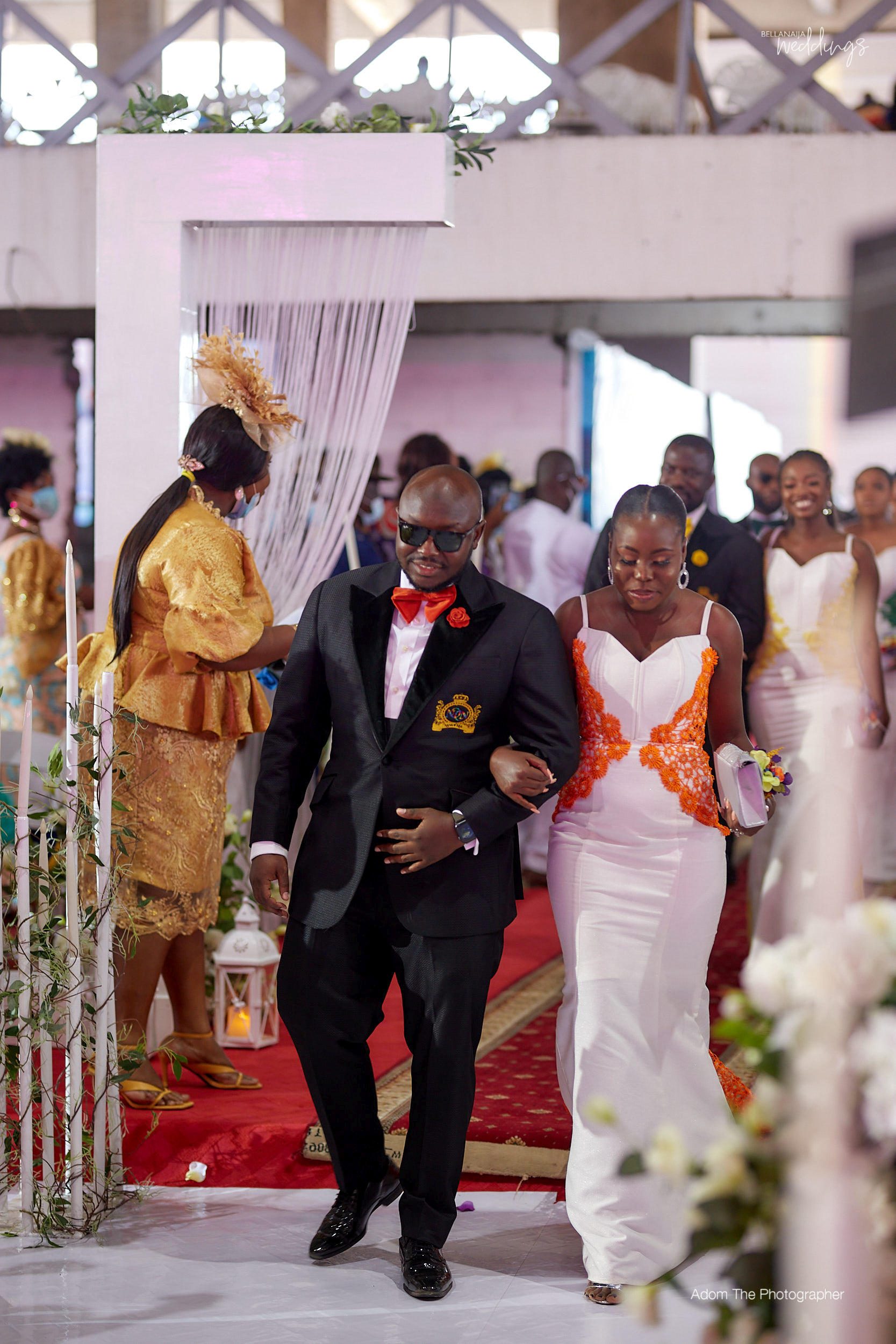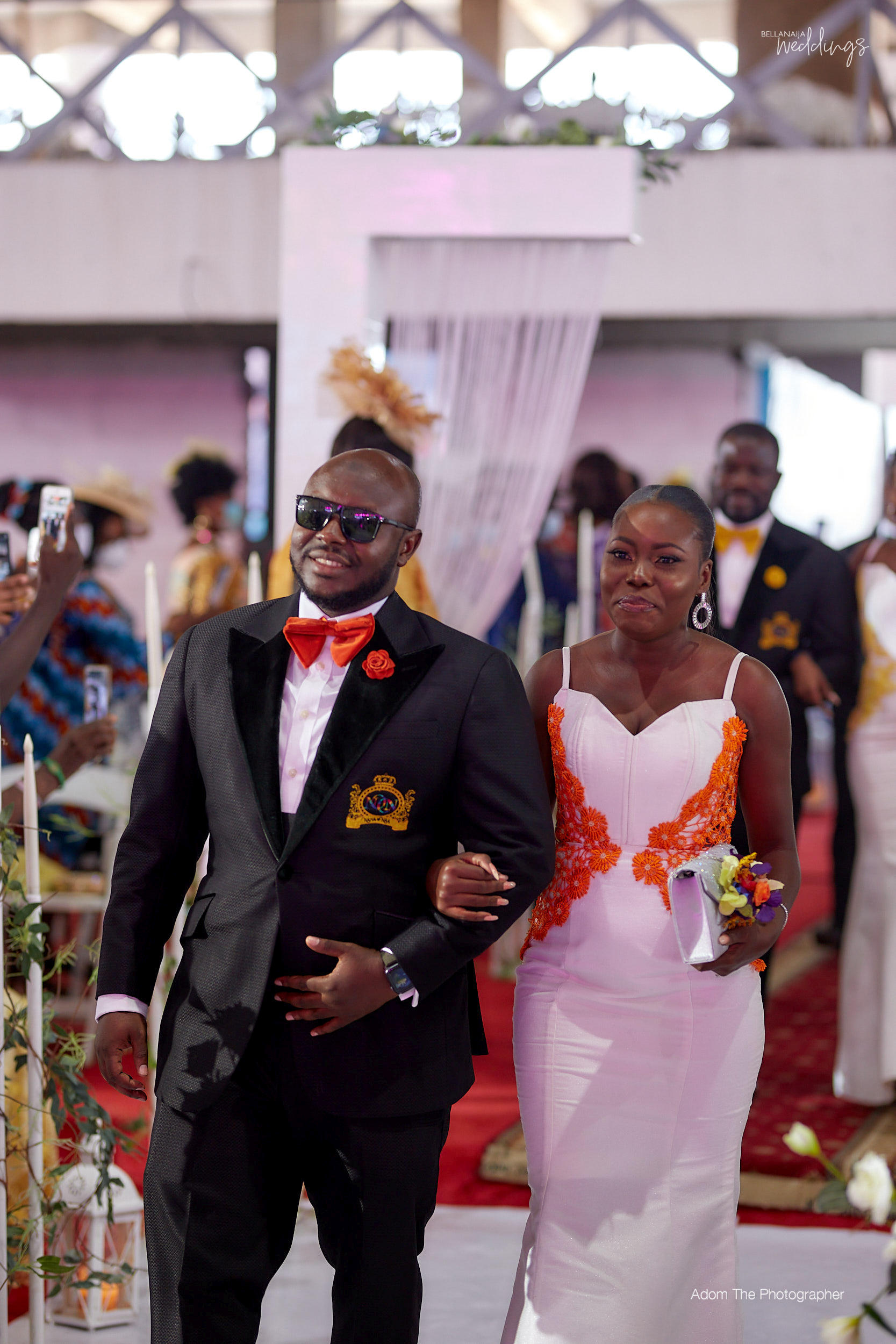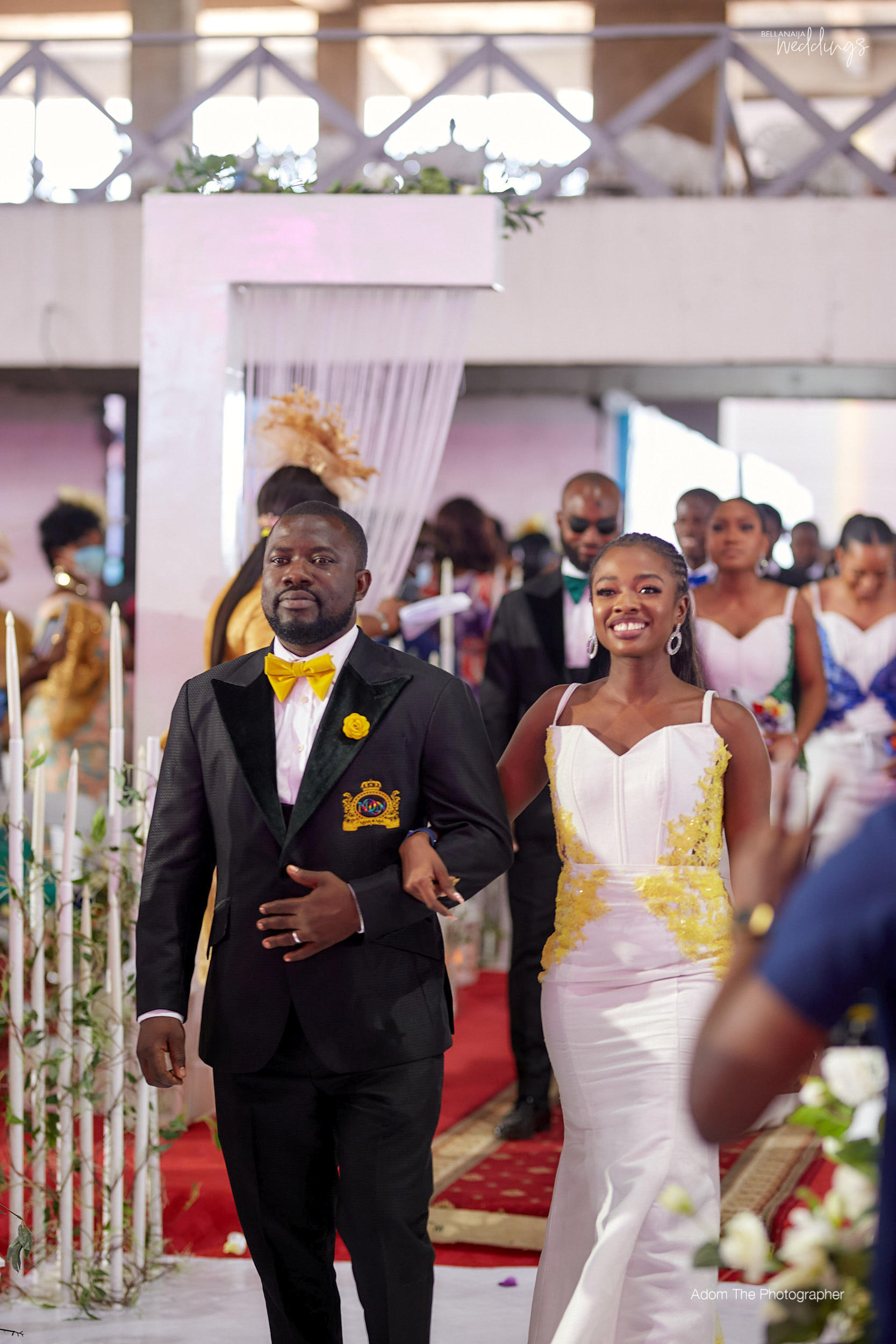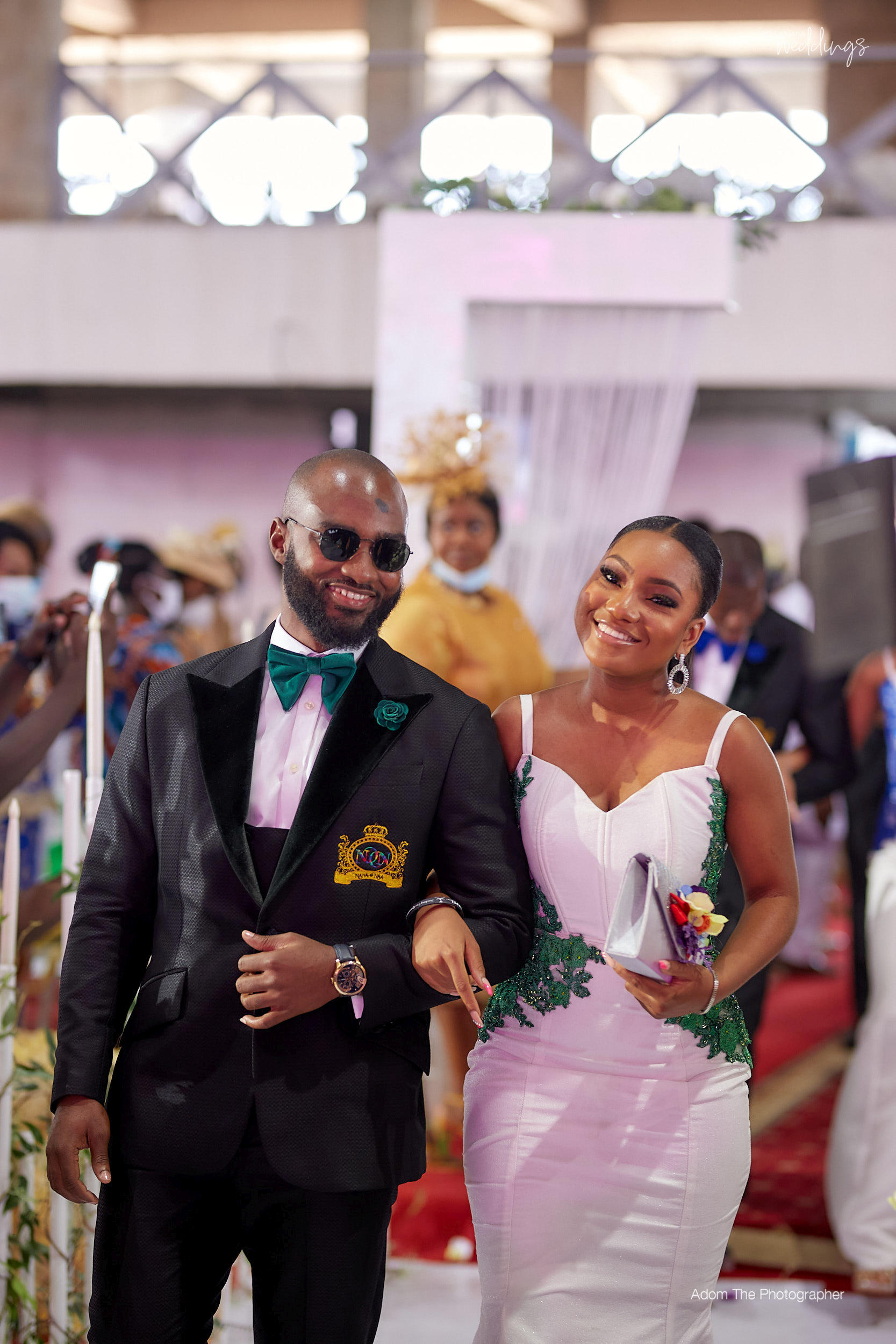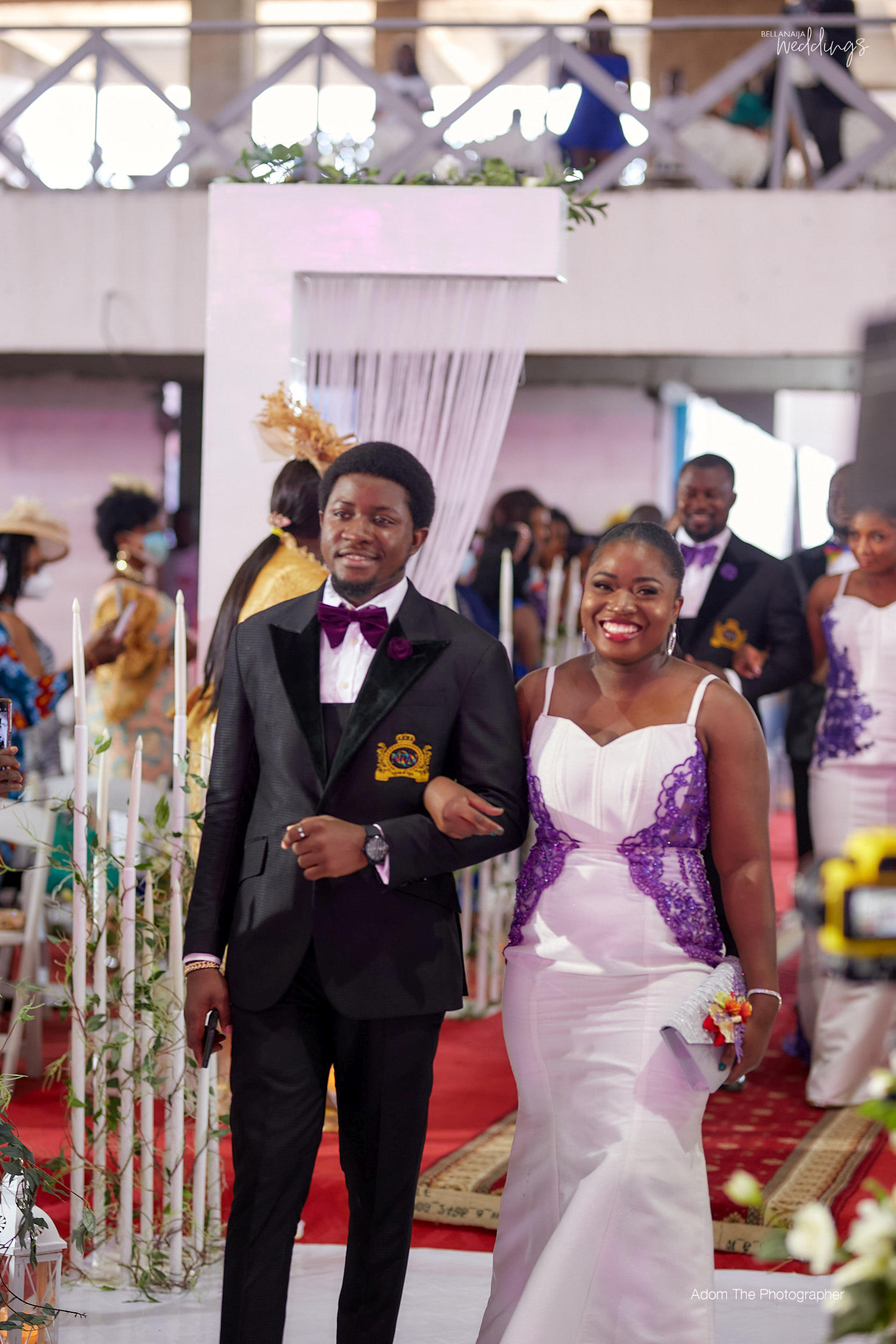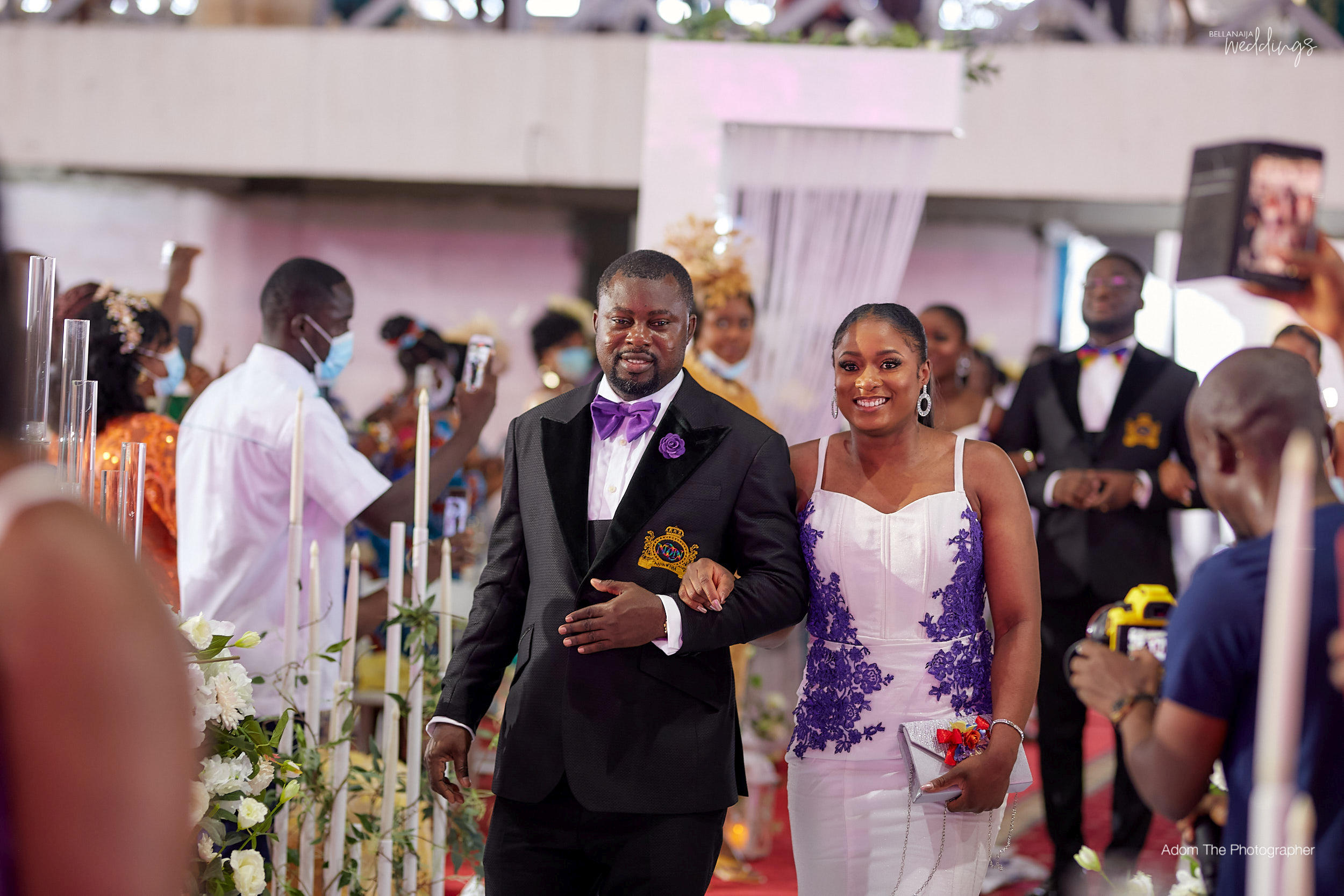 Here comes the bride!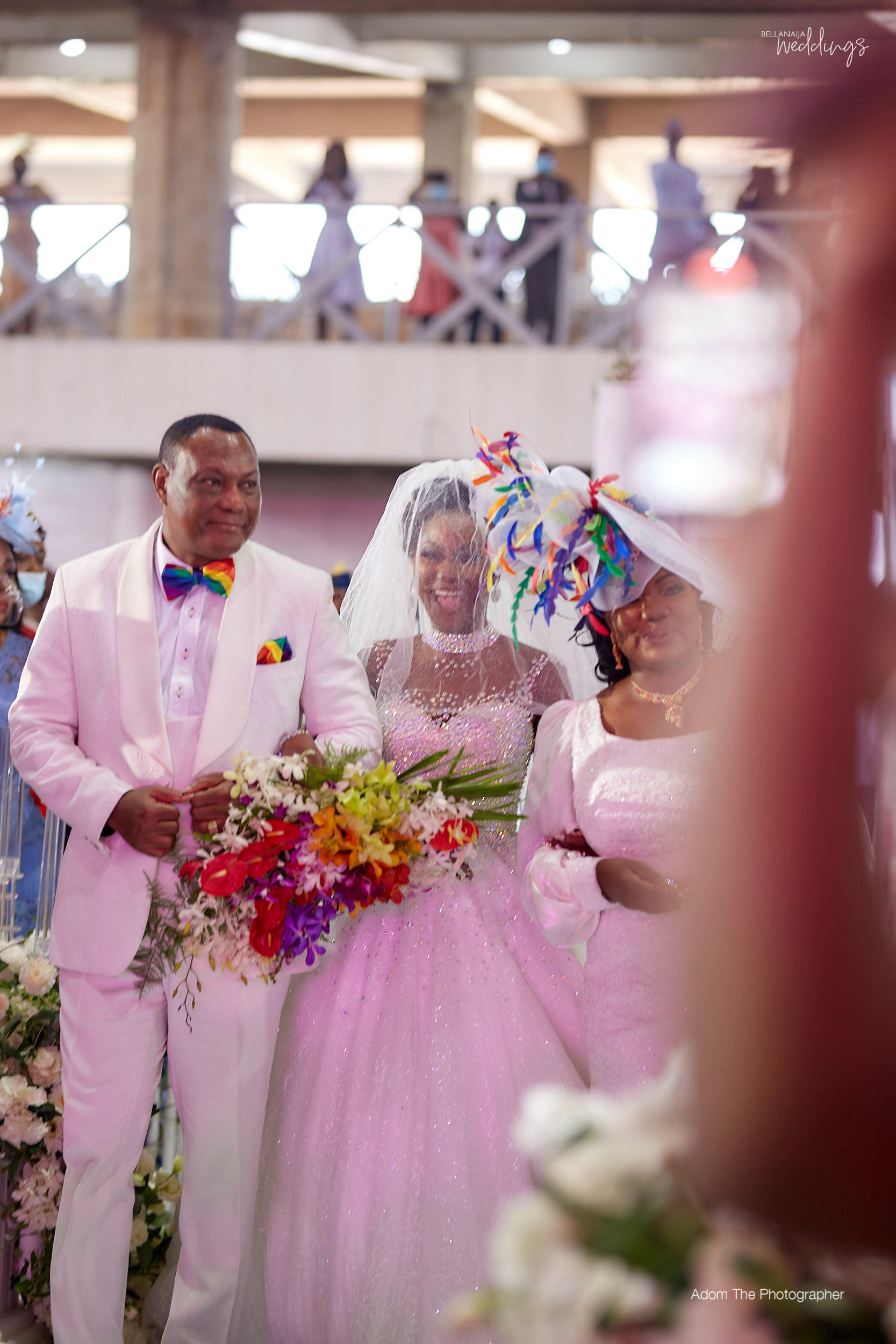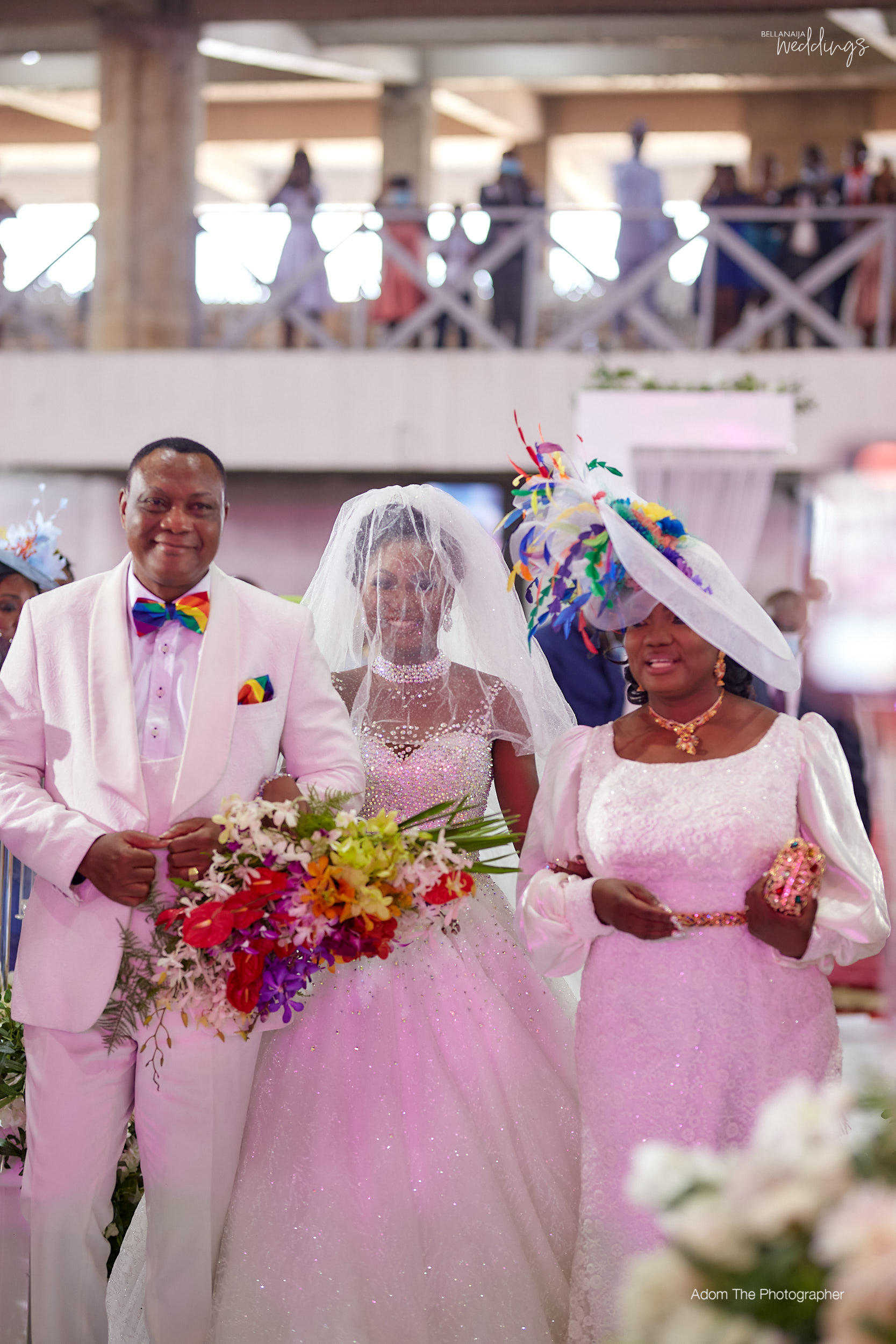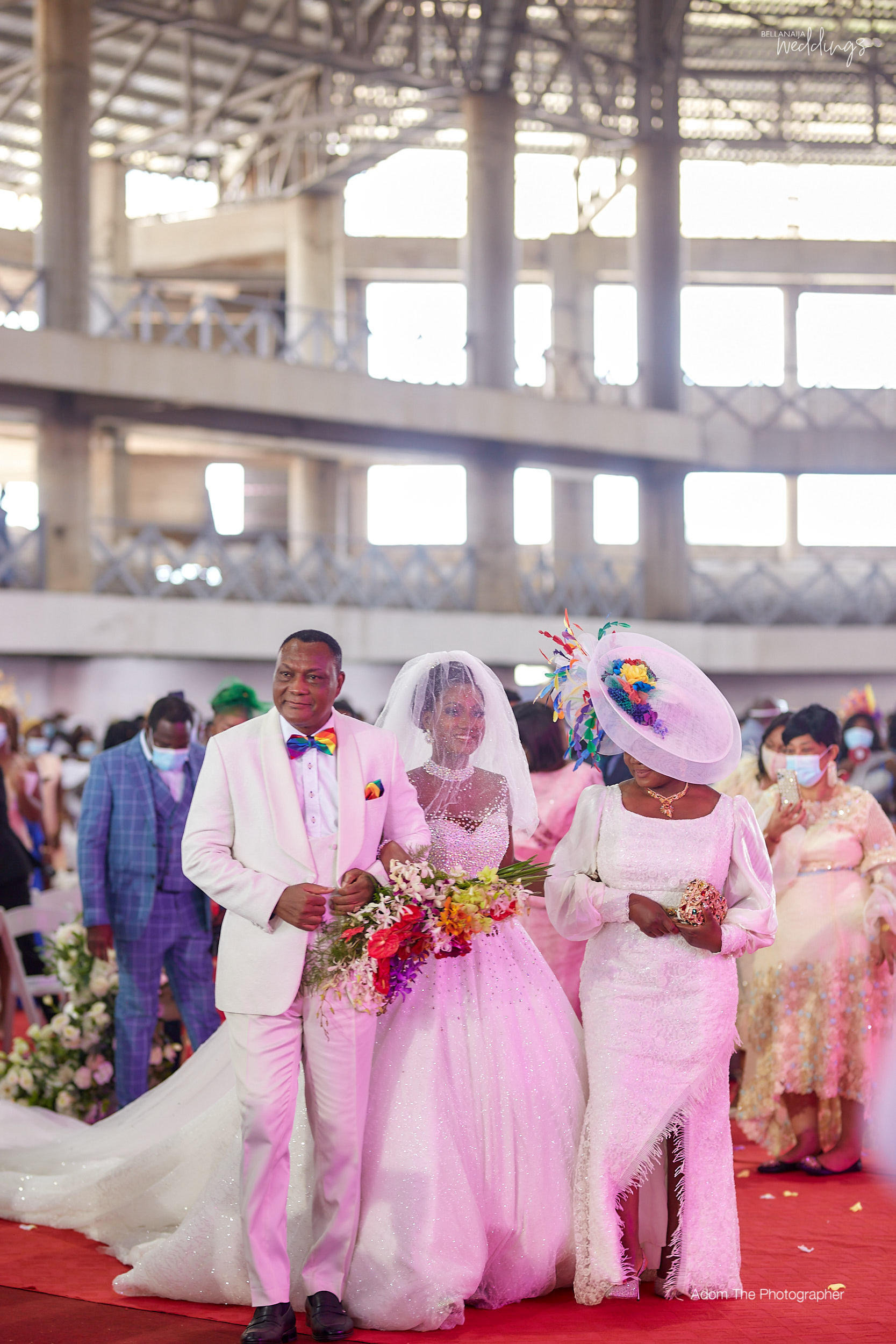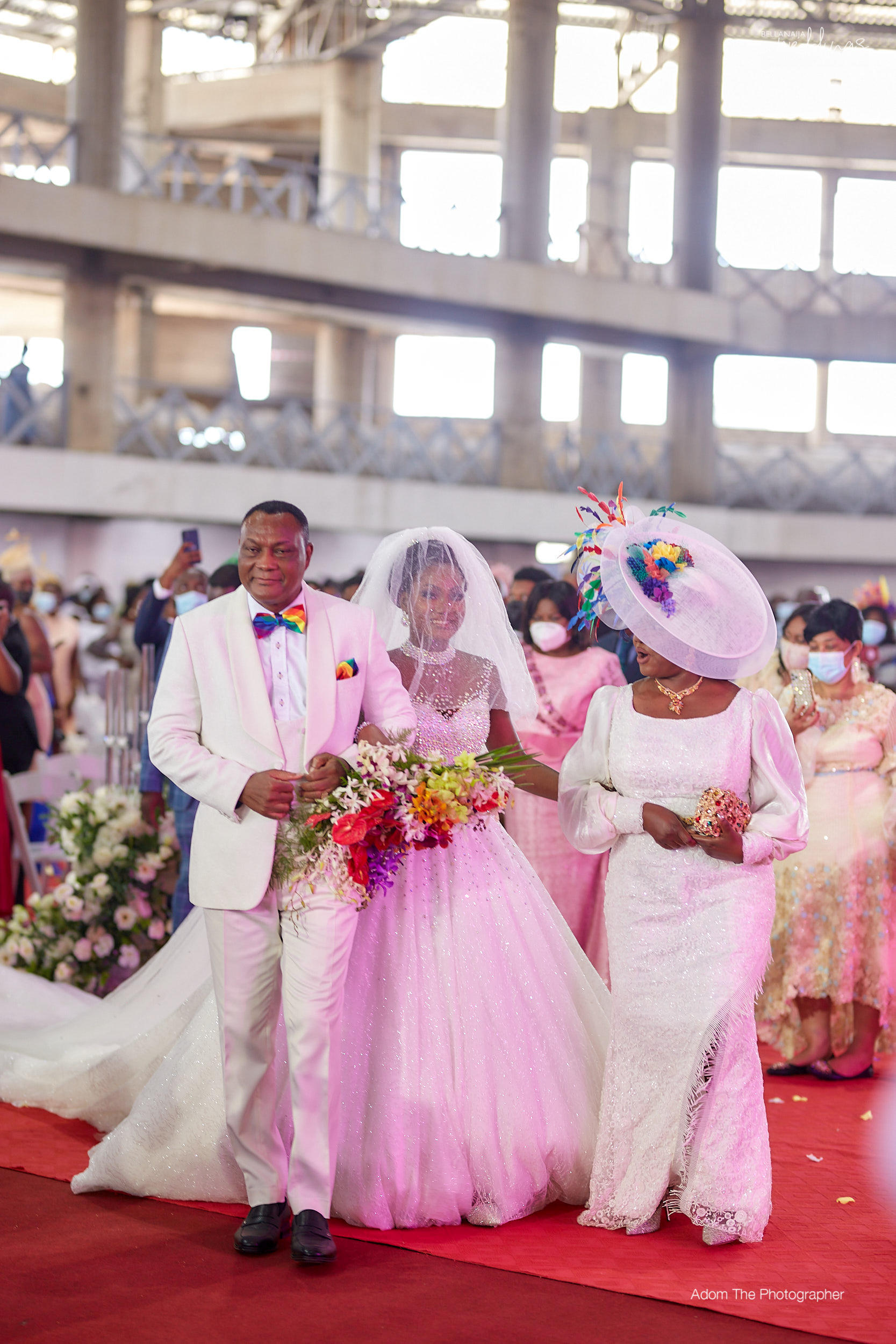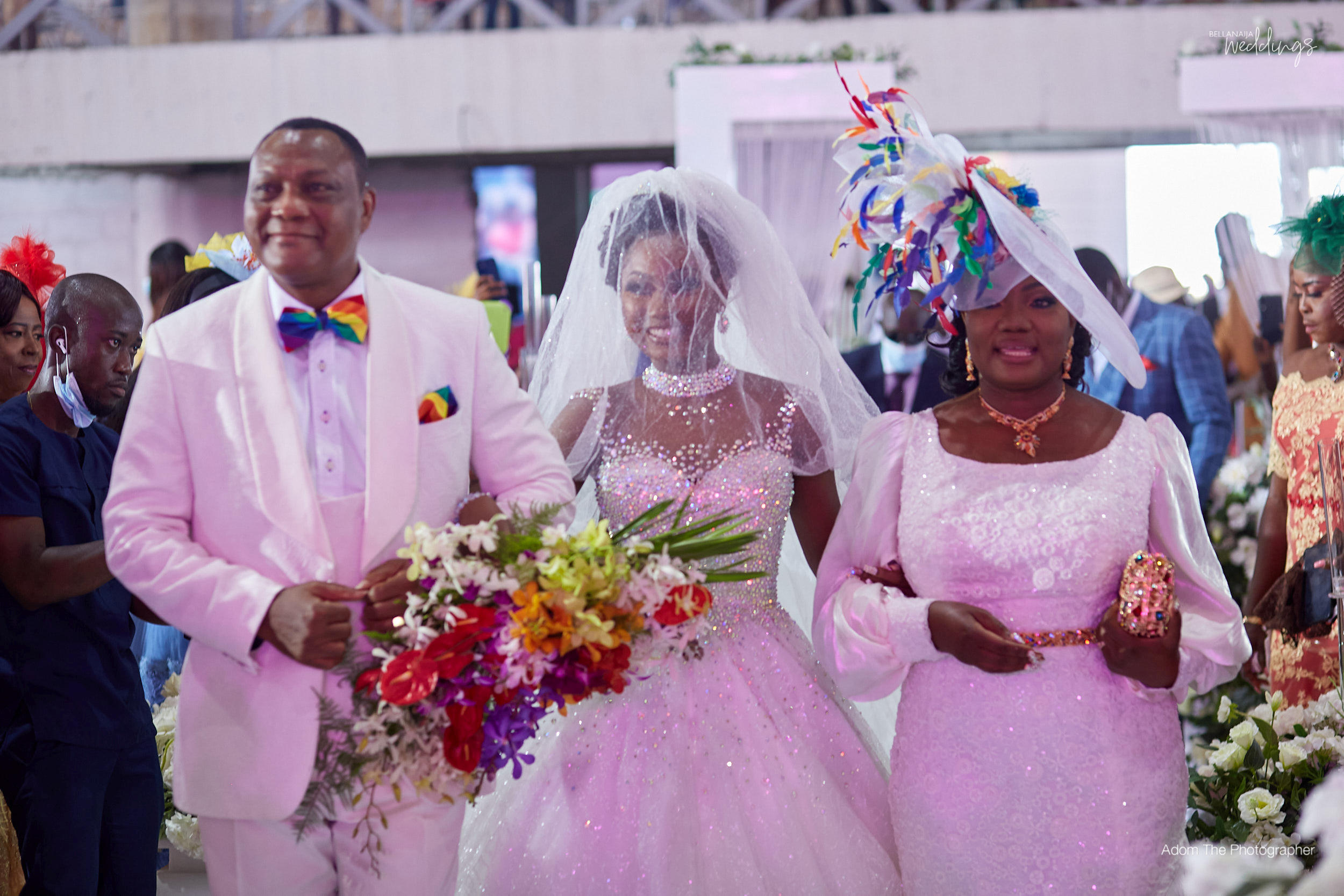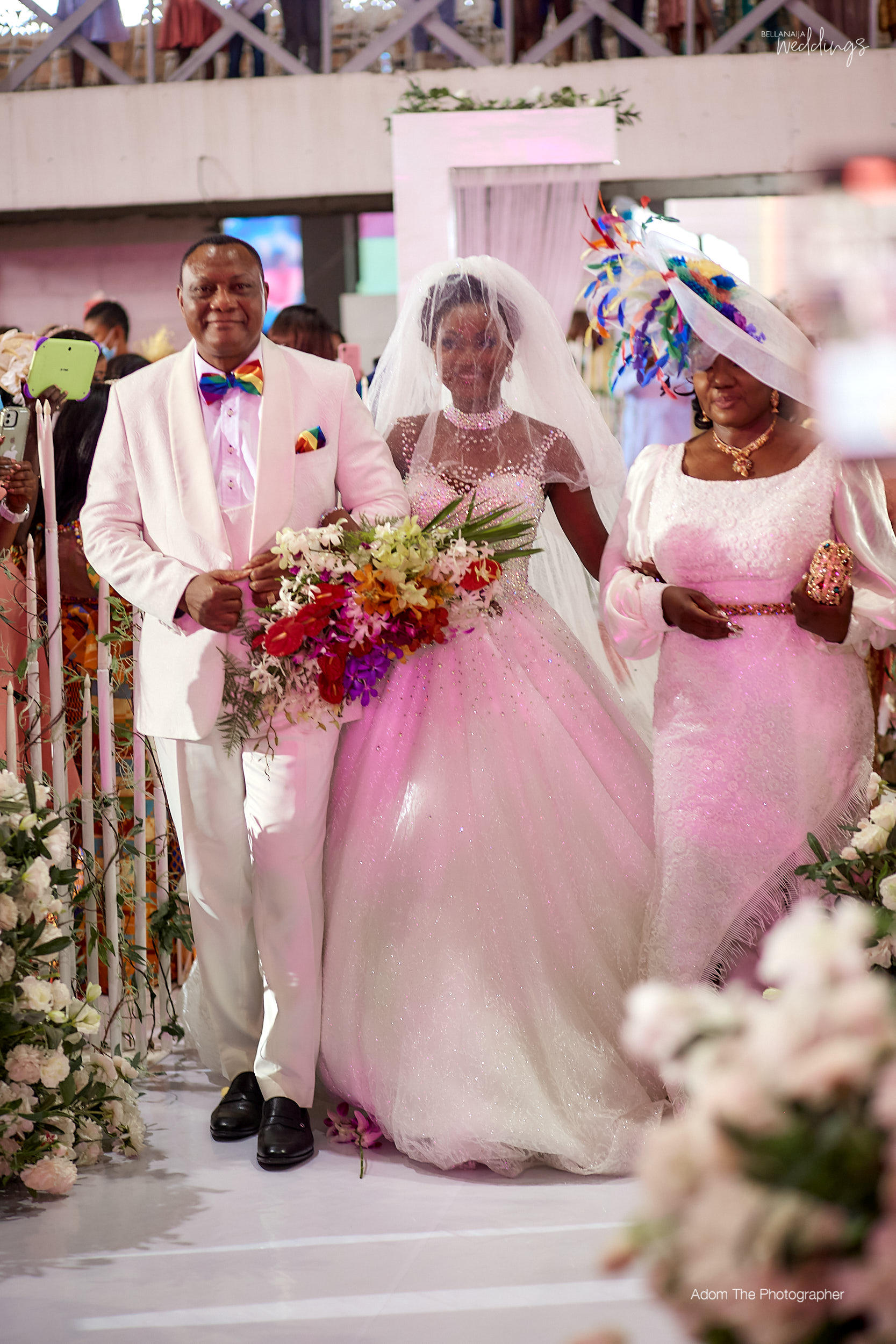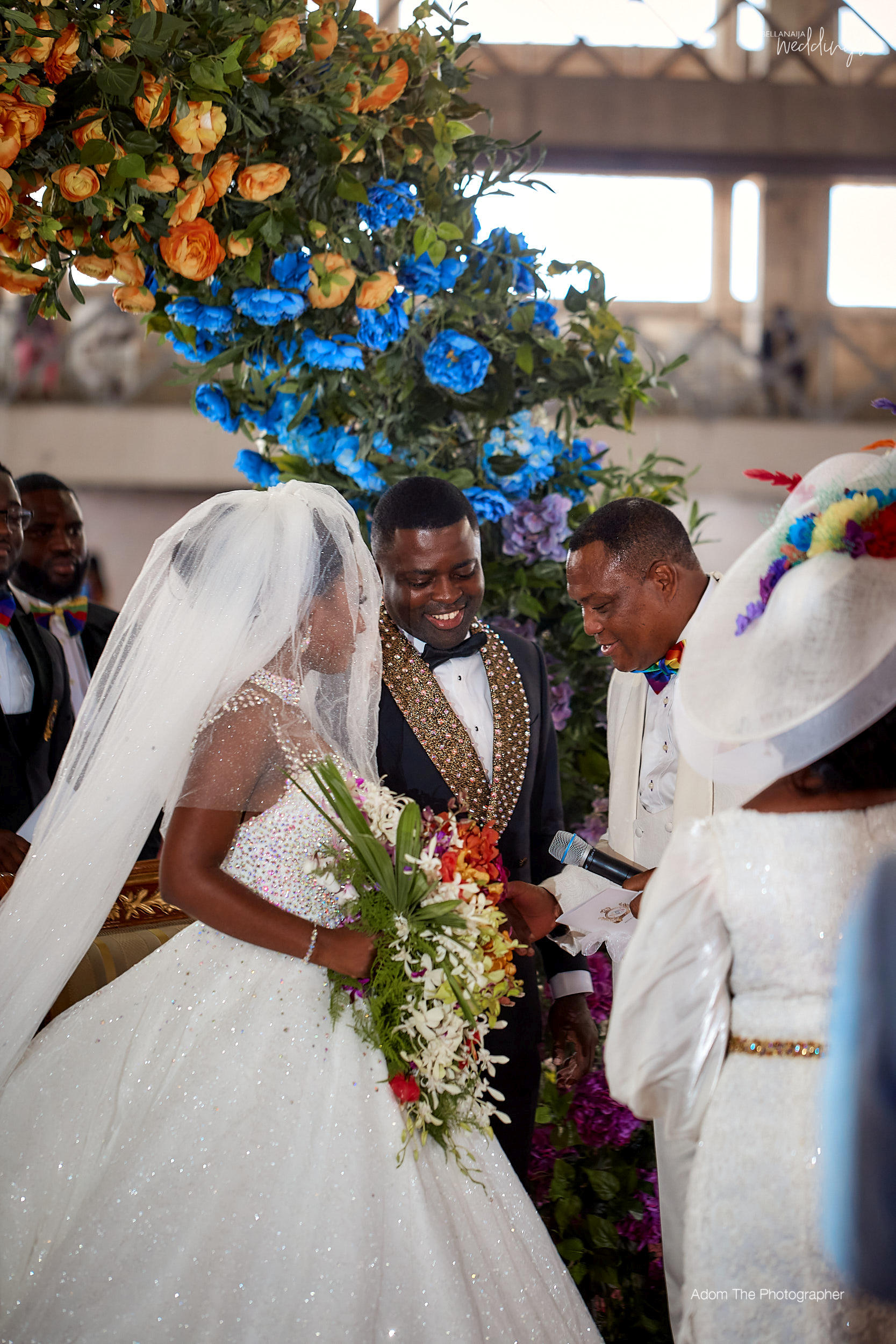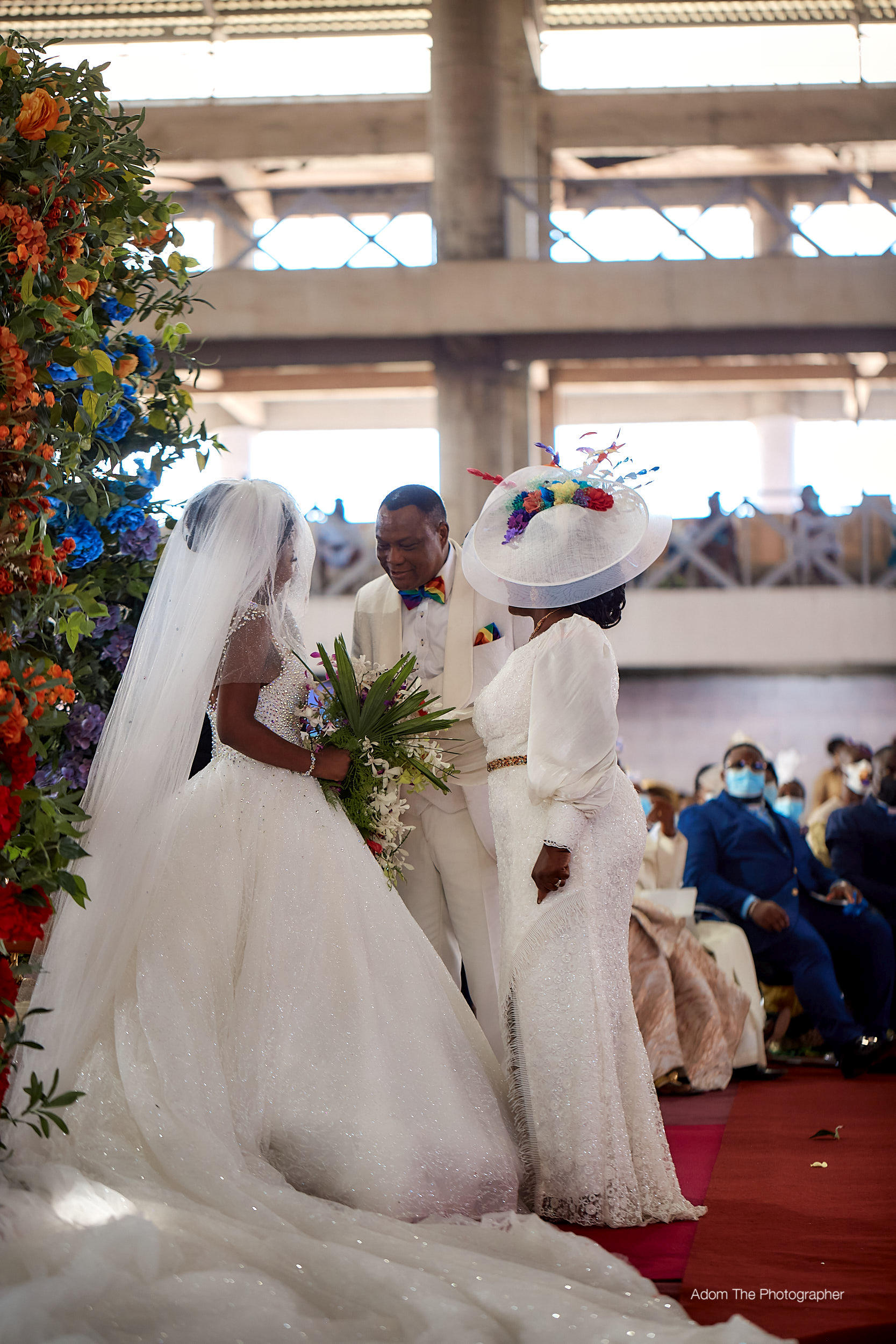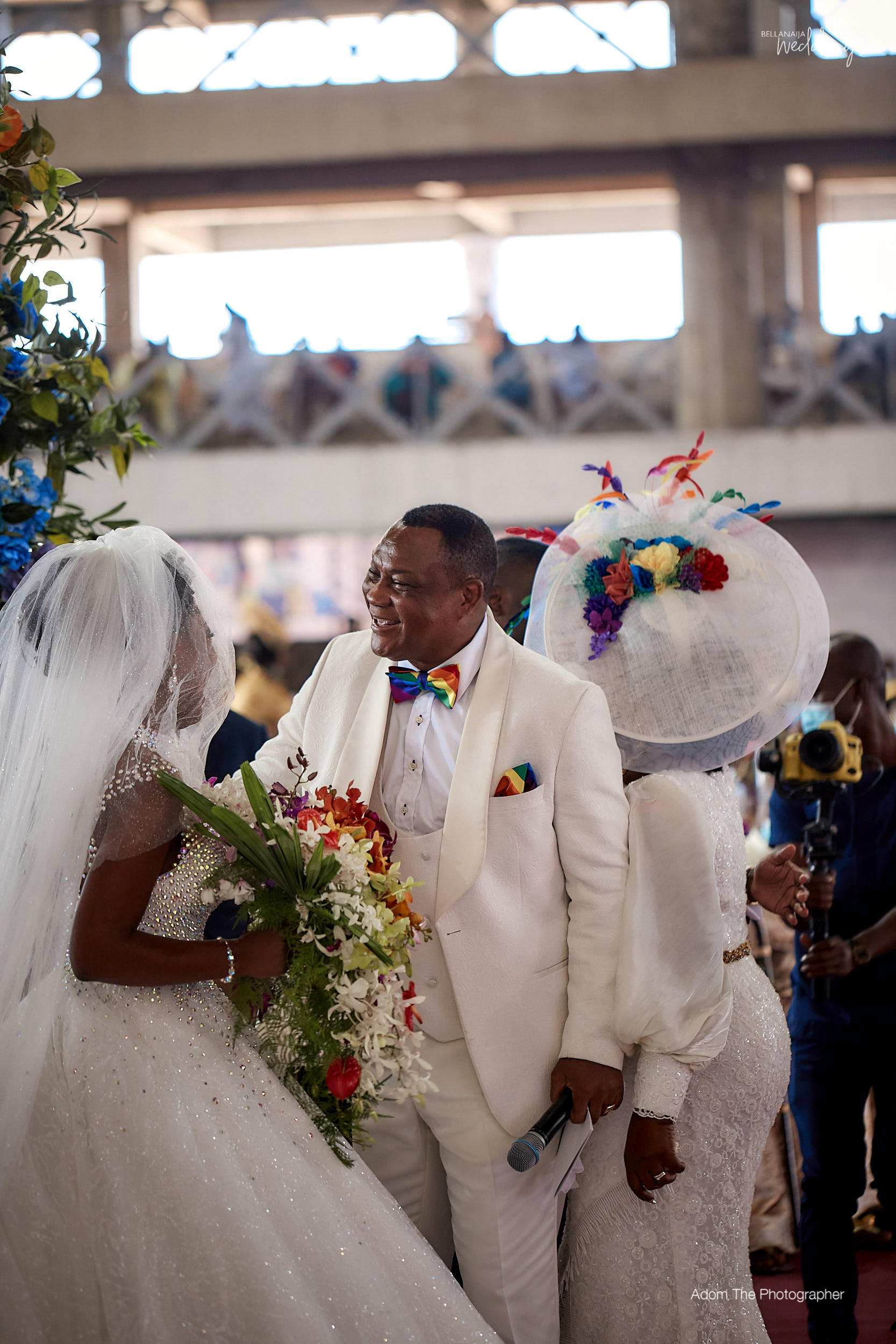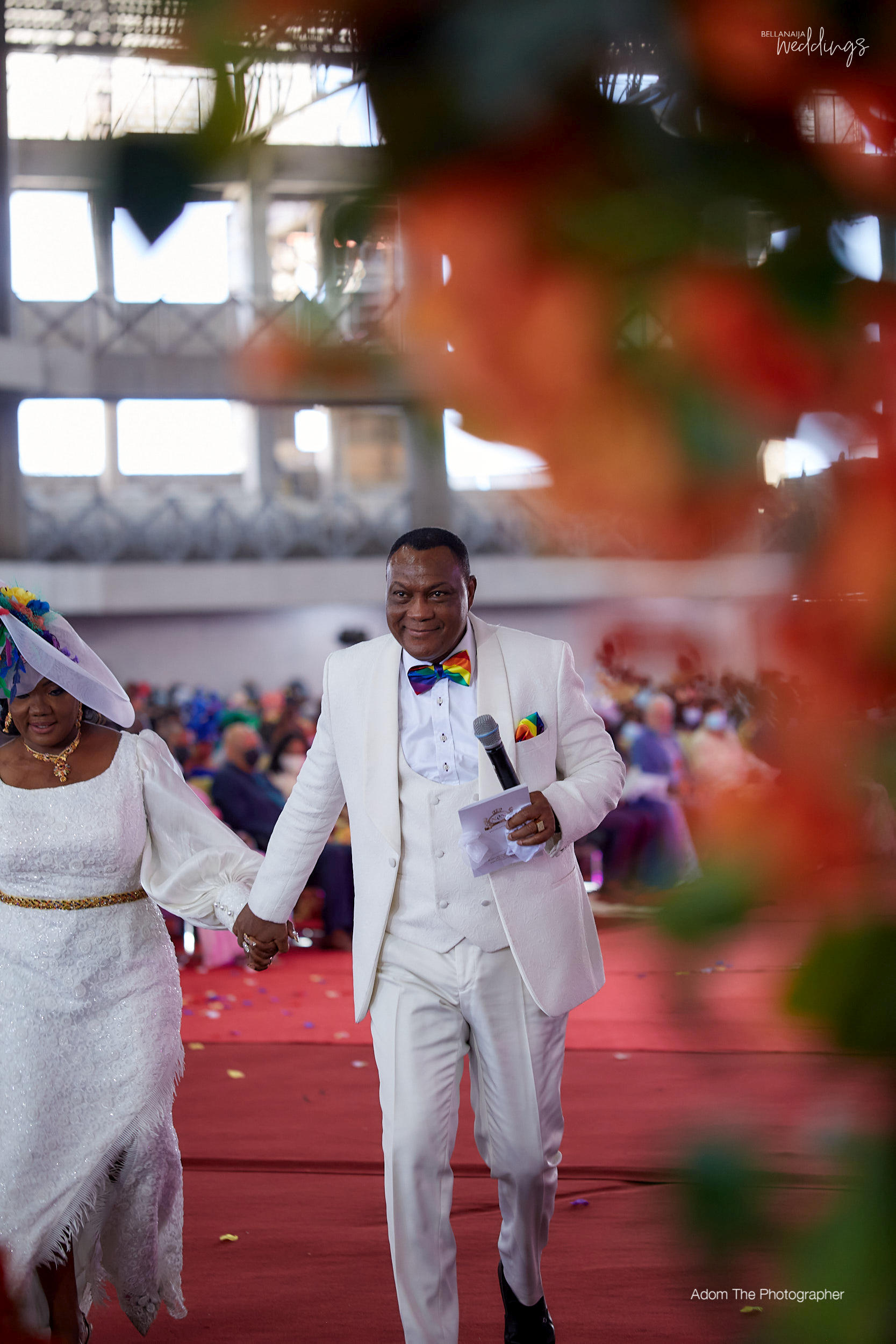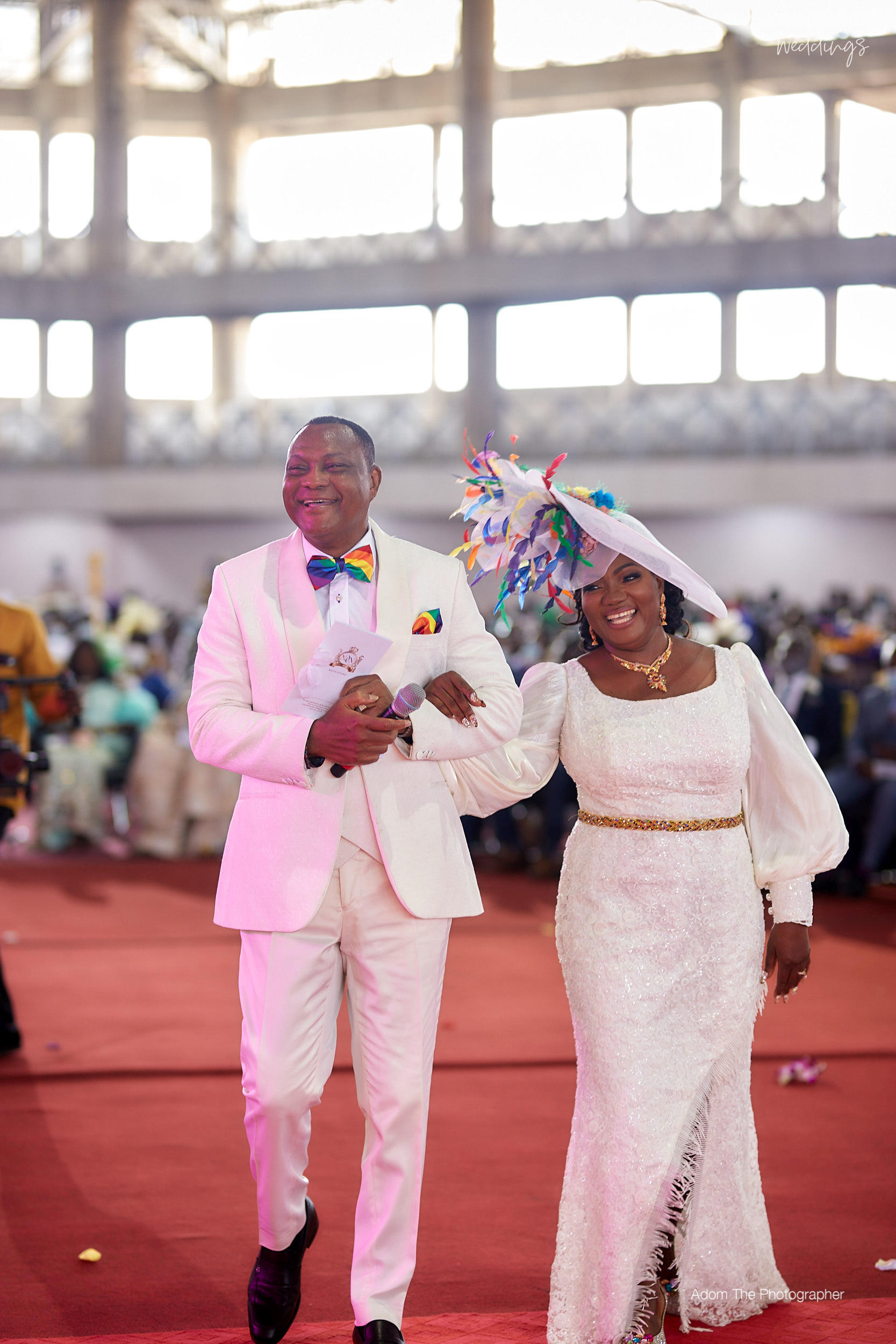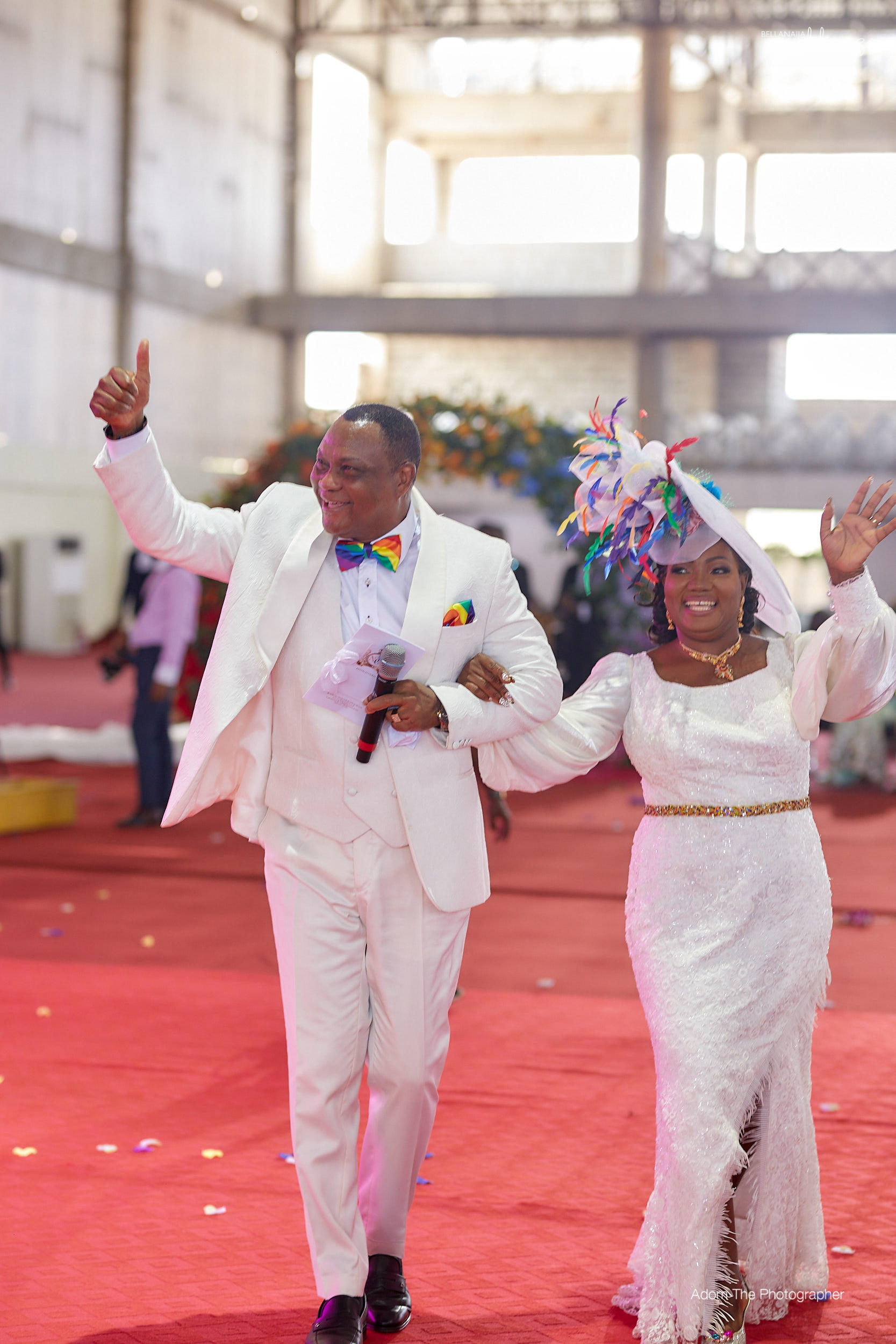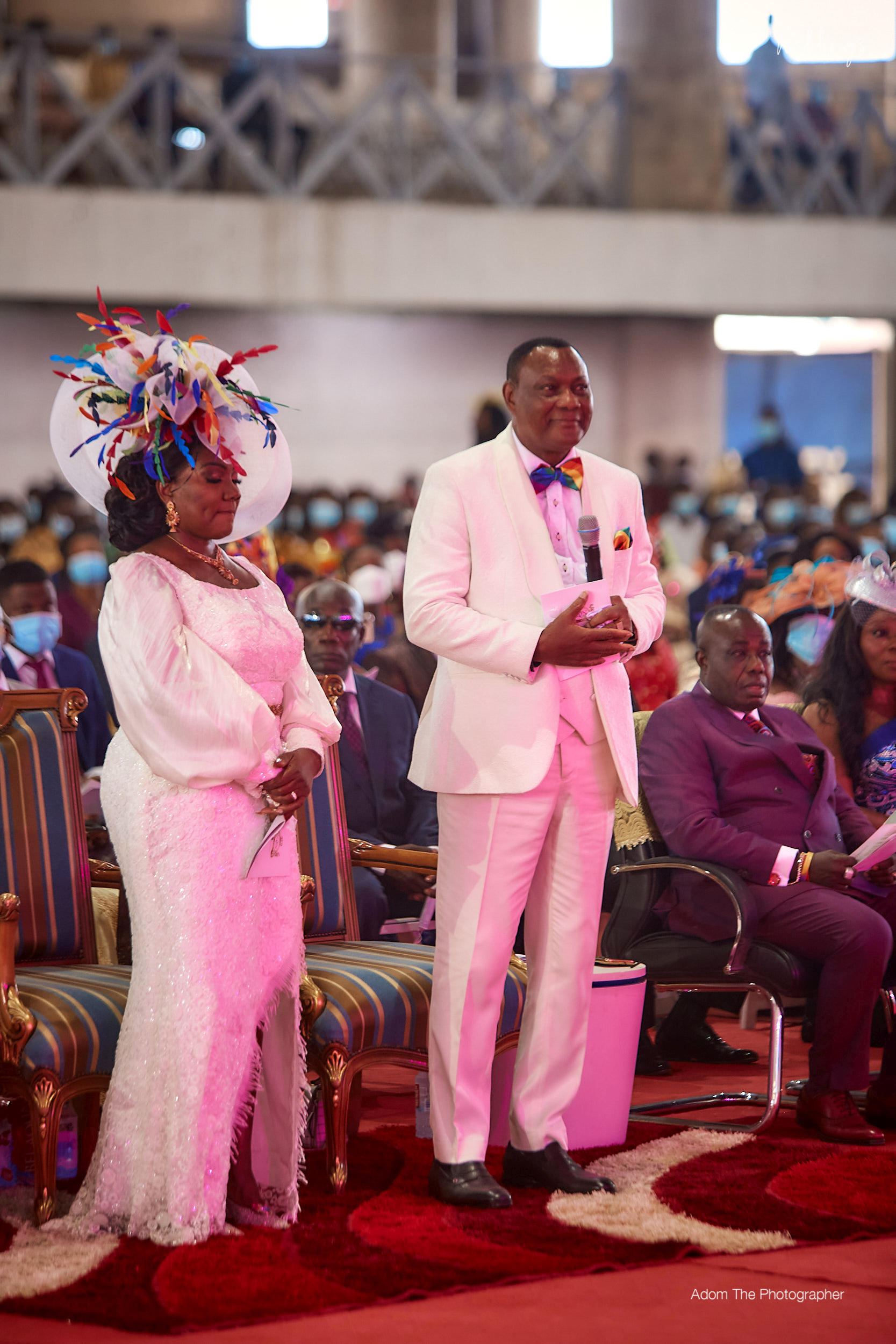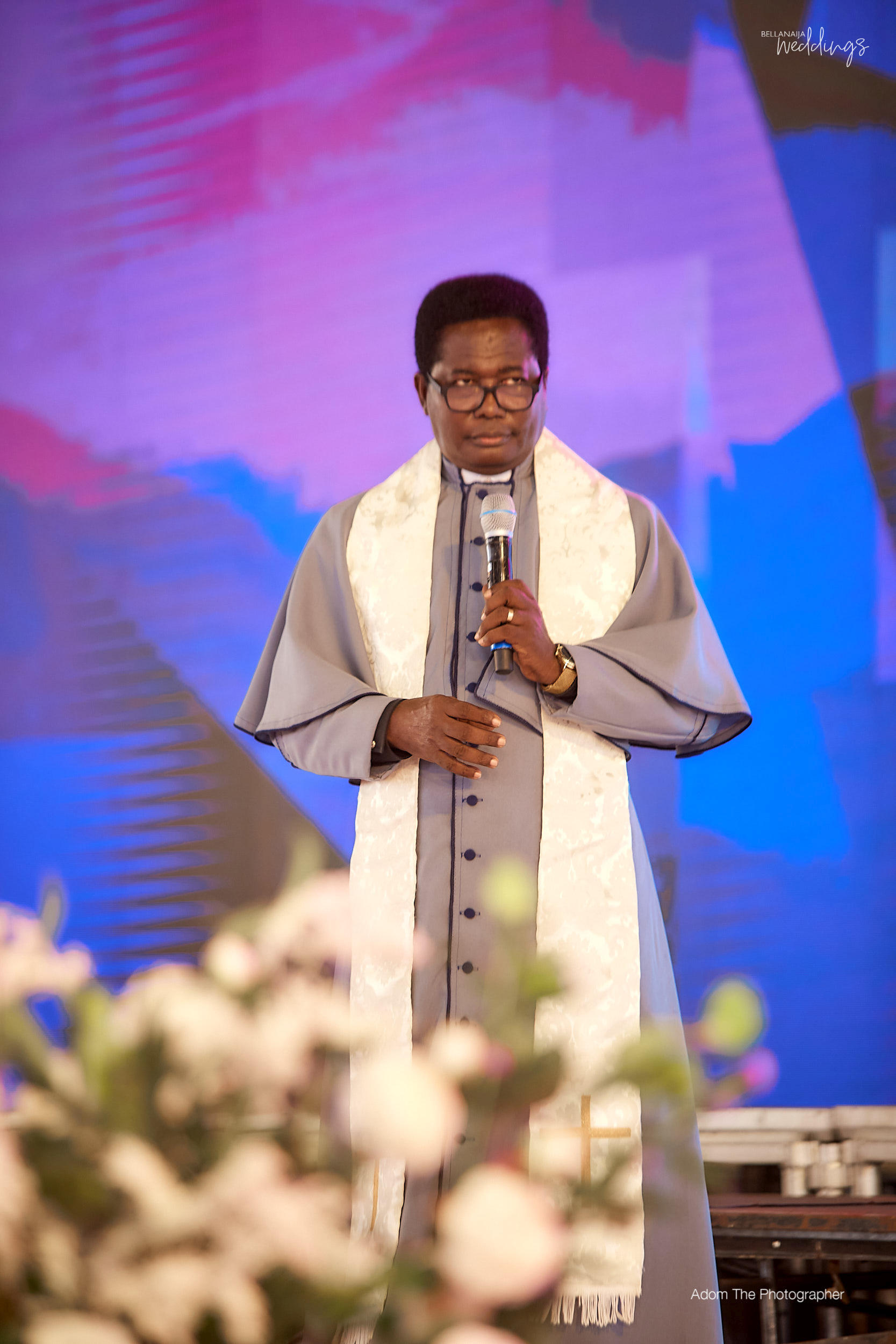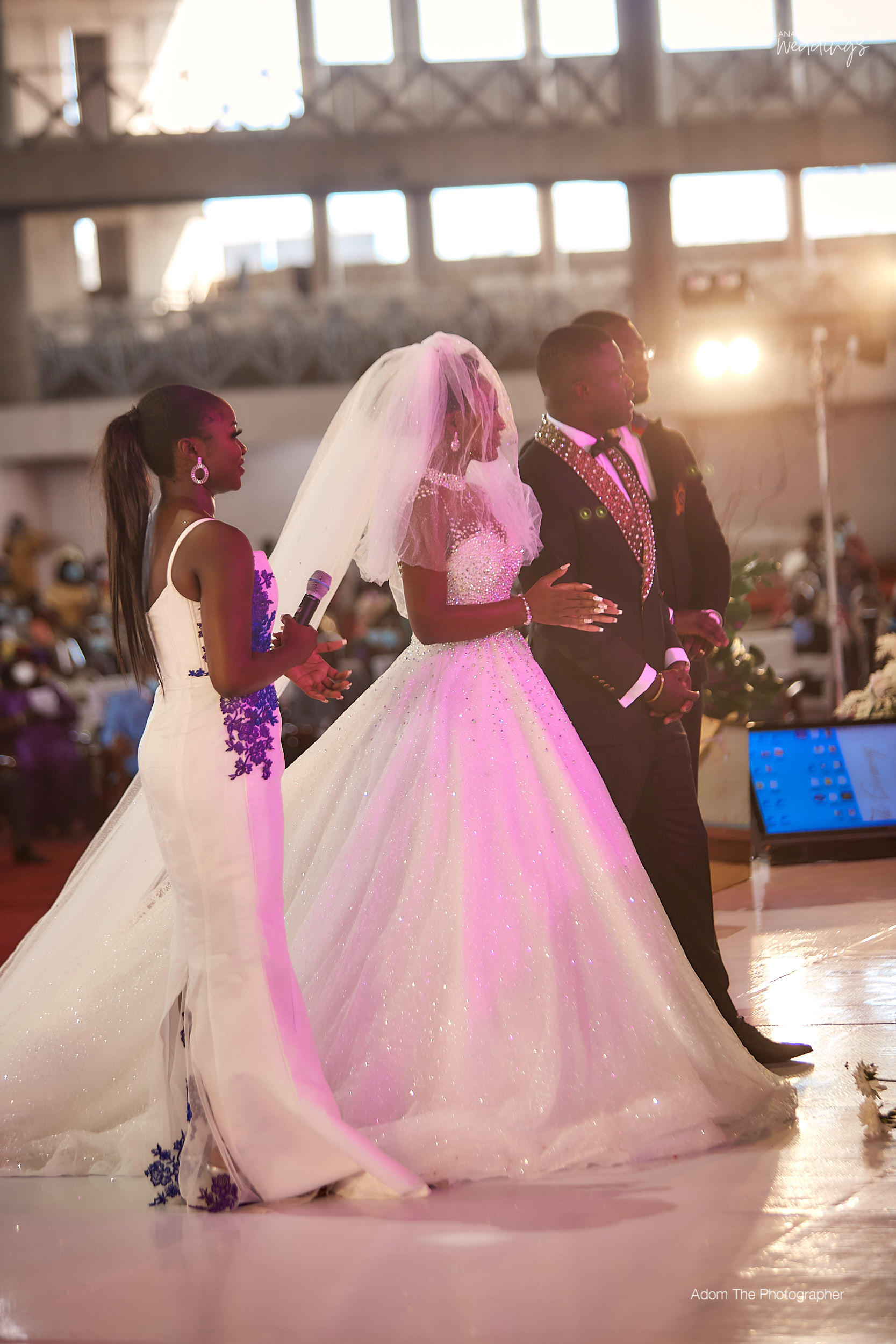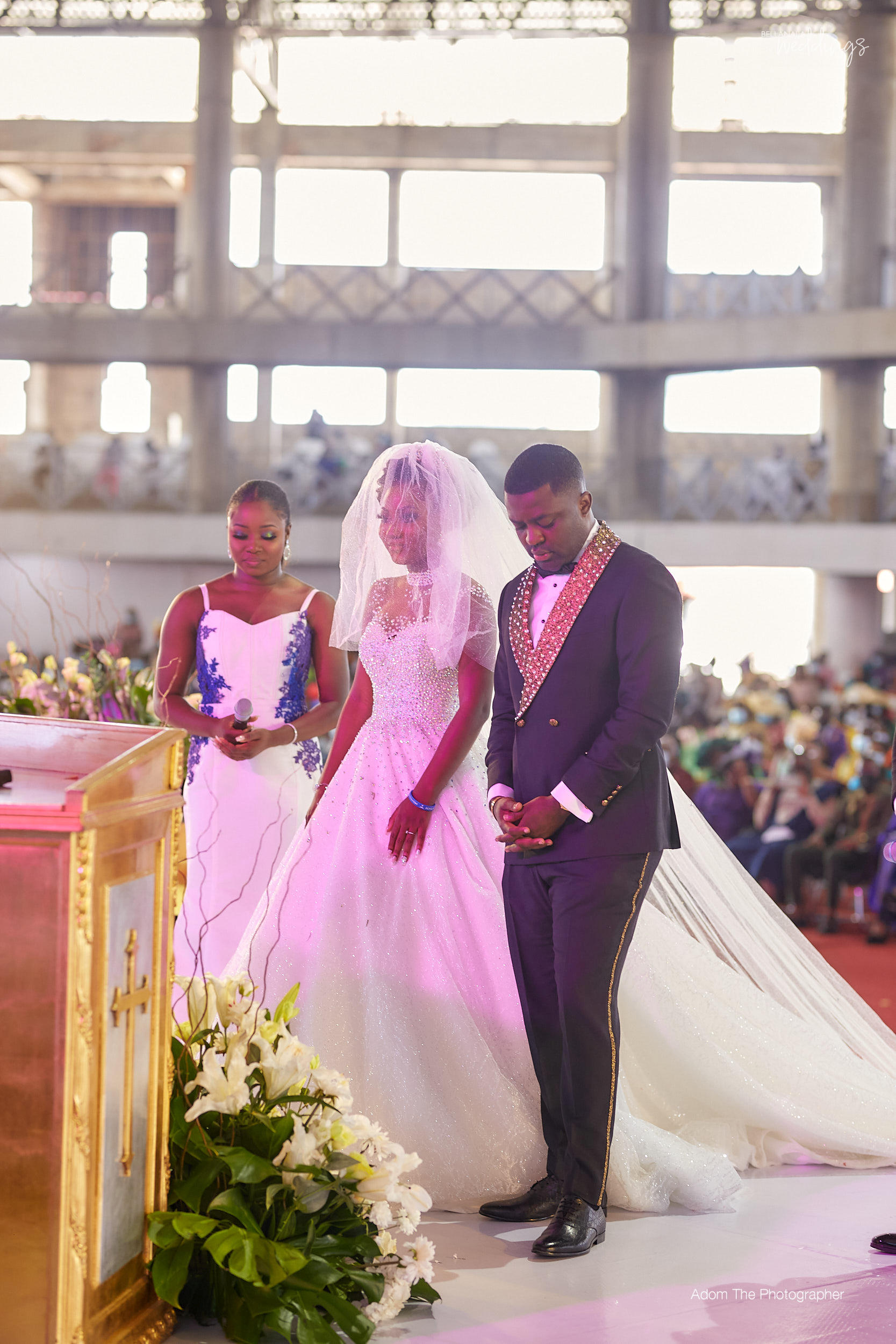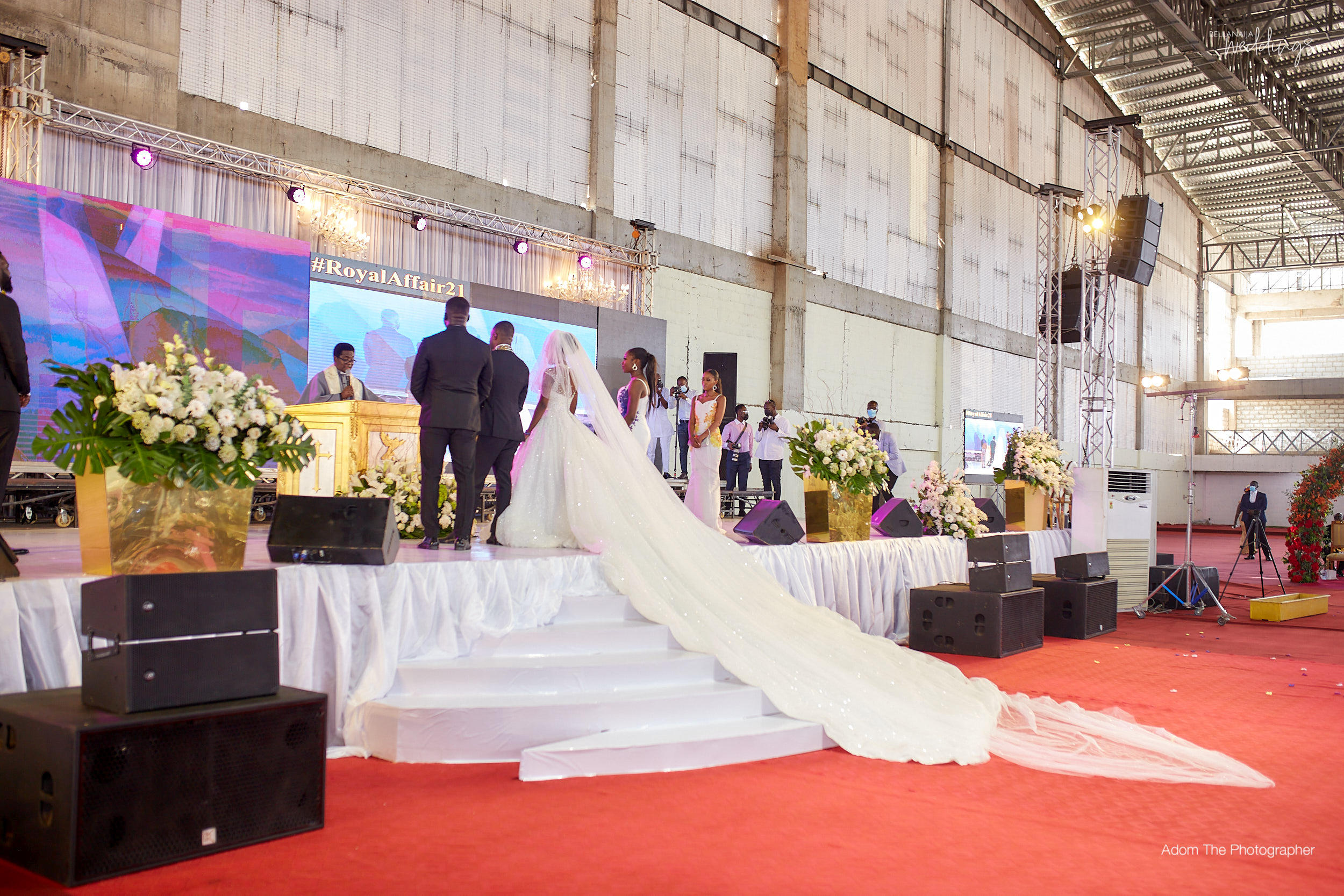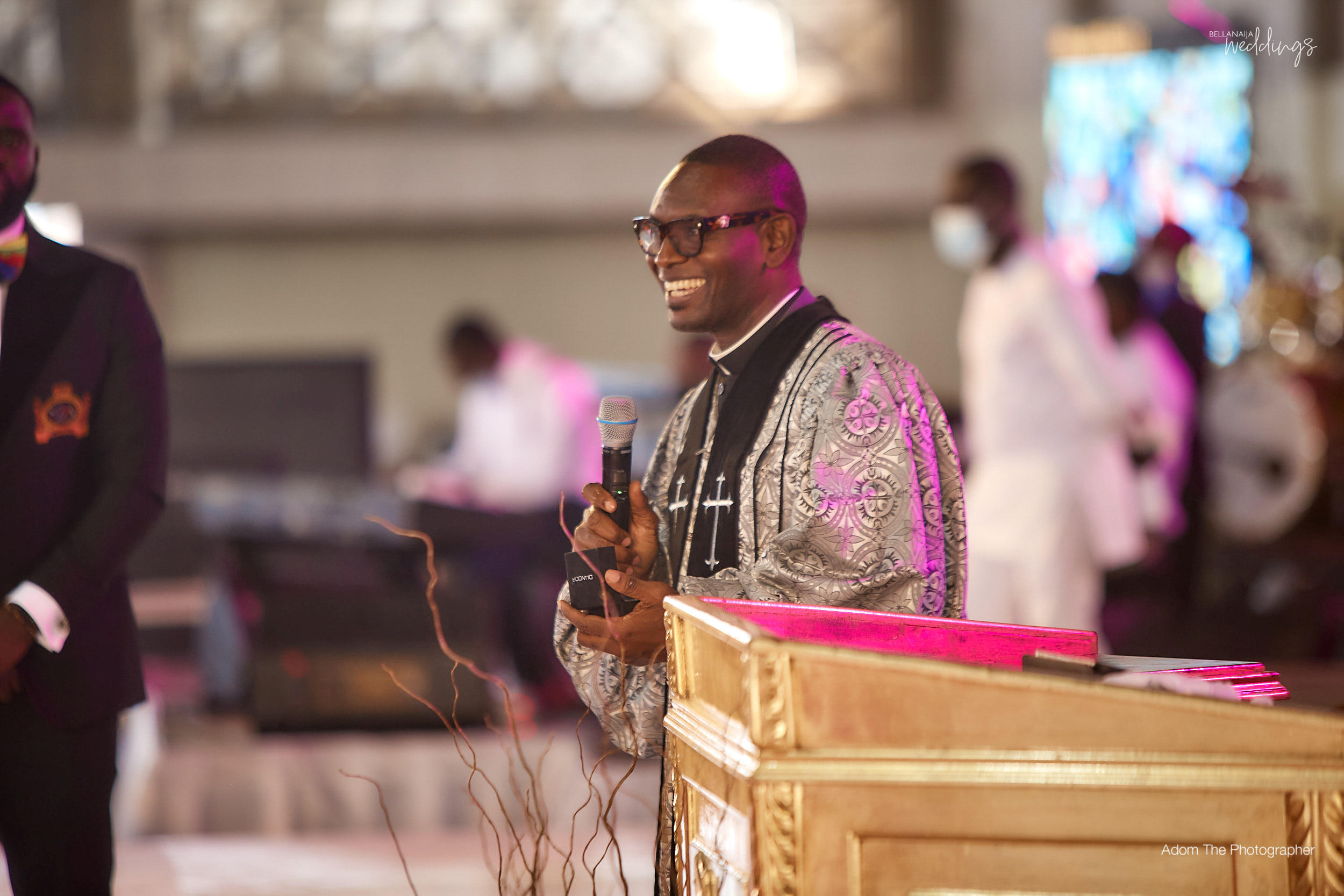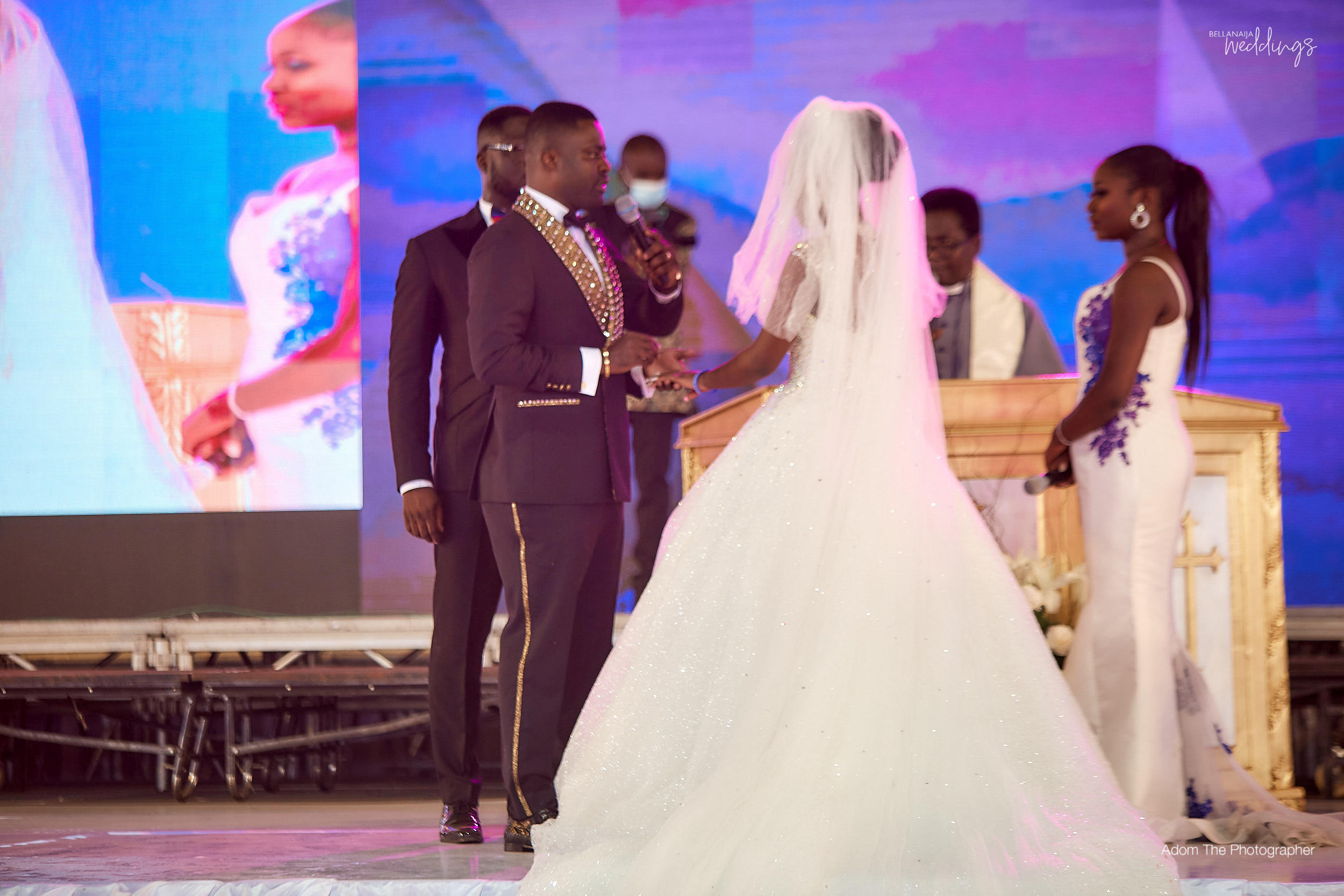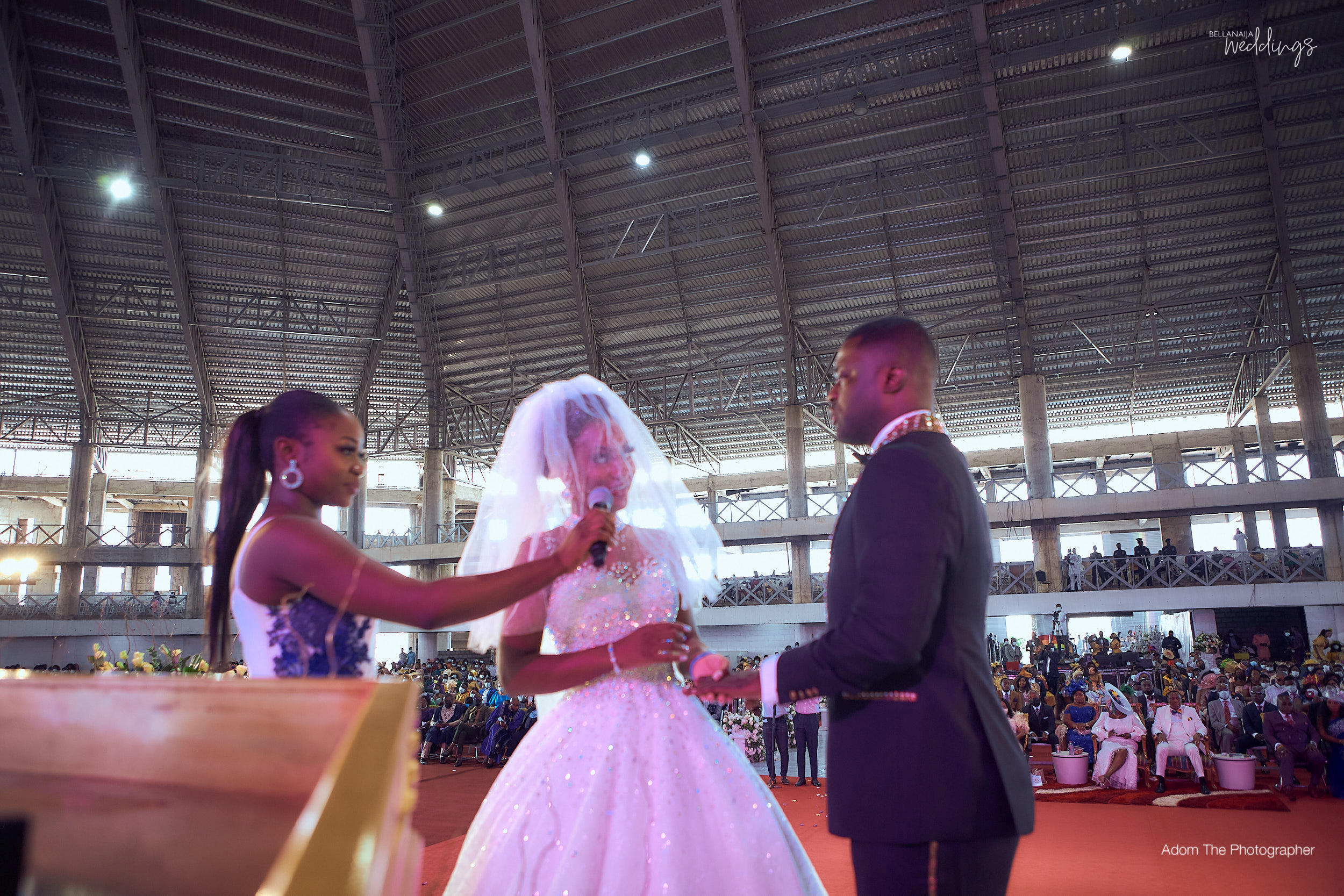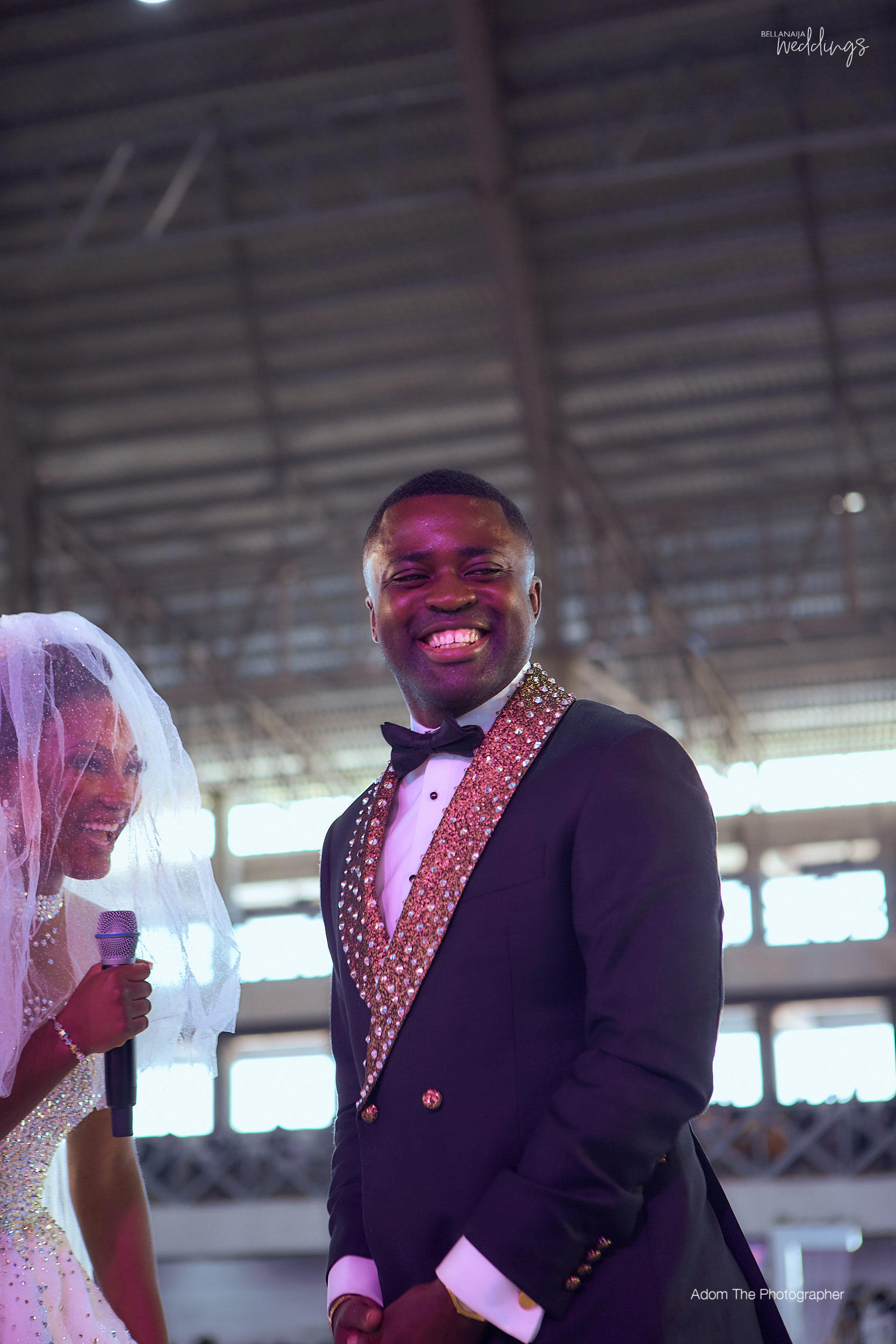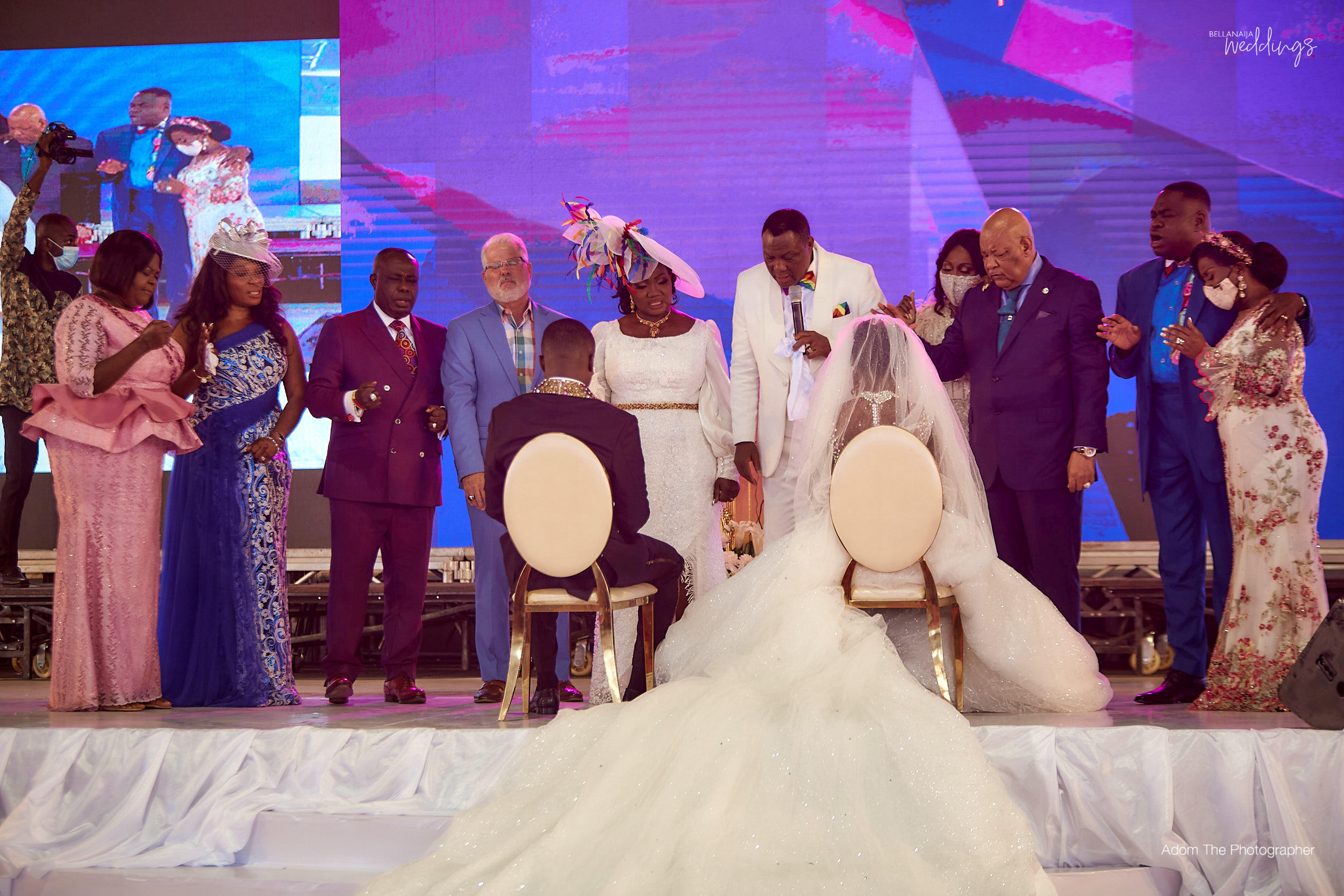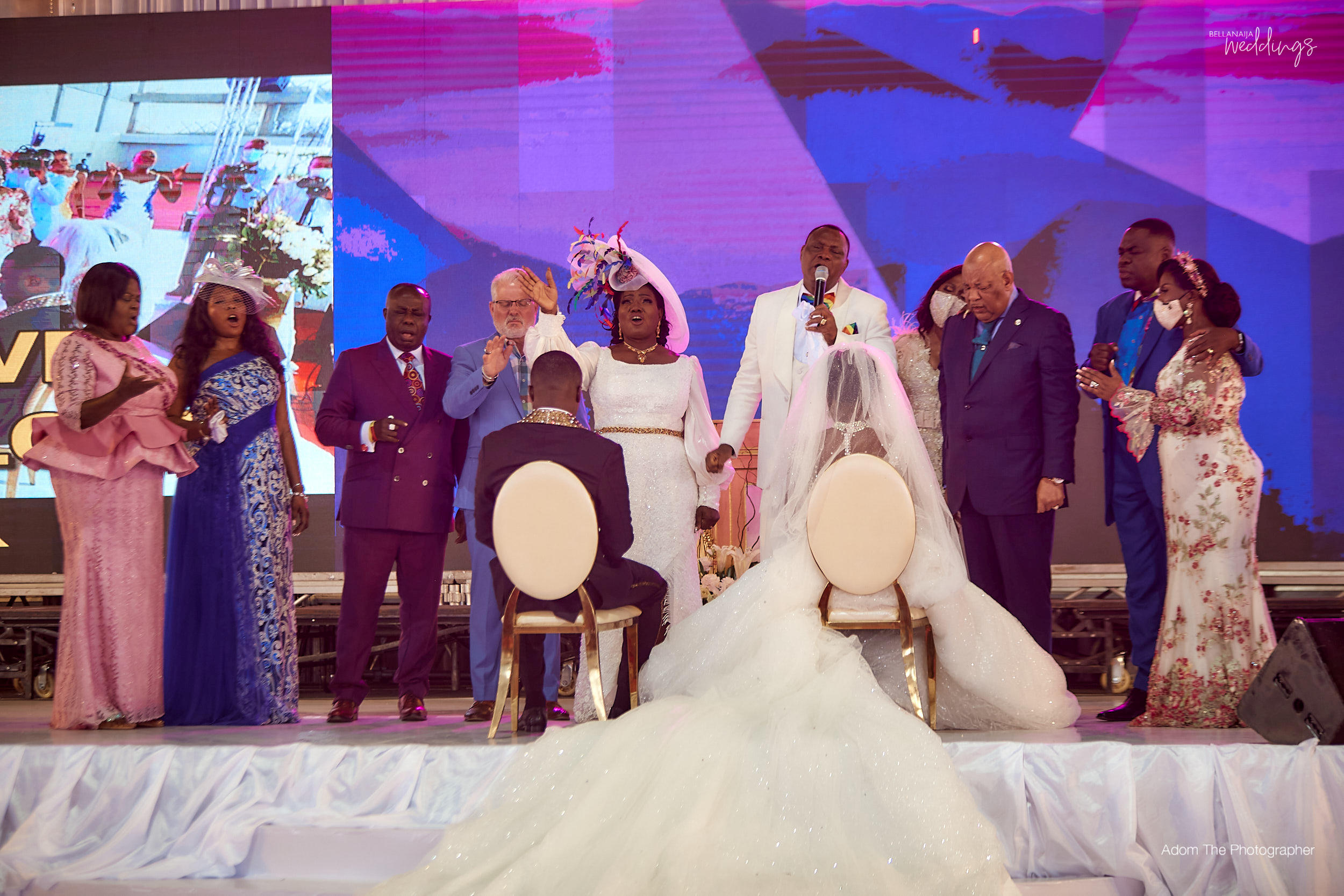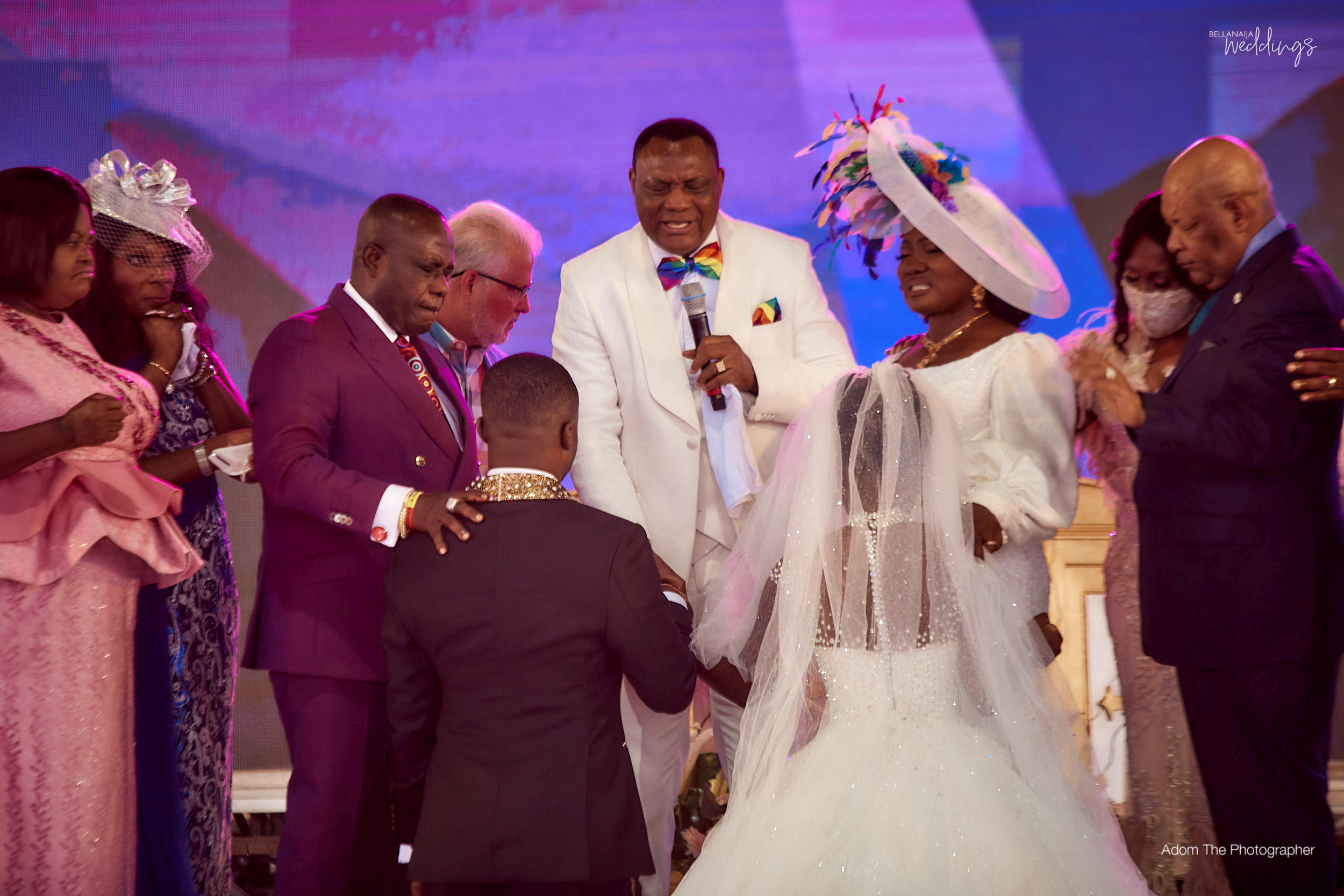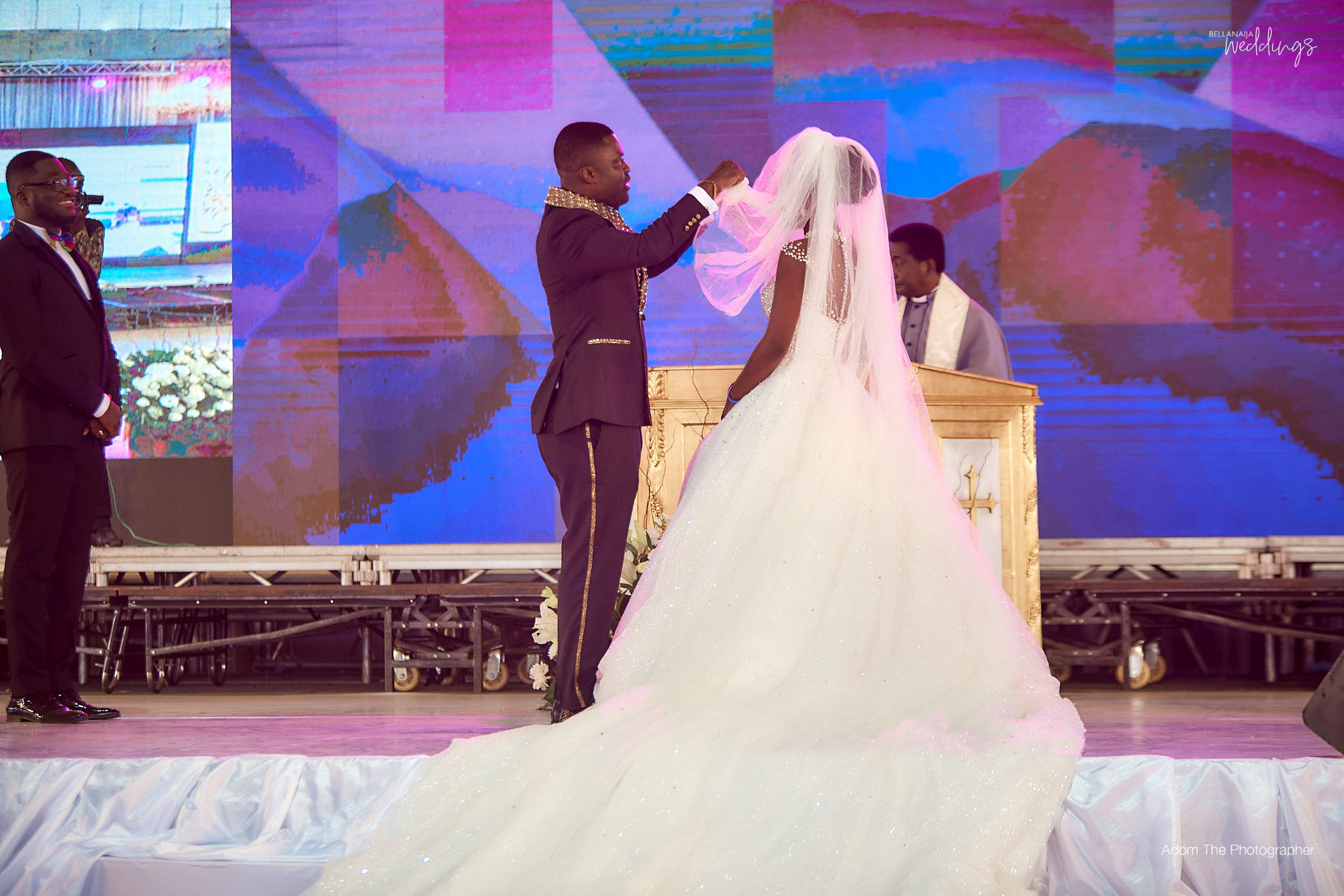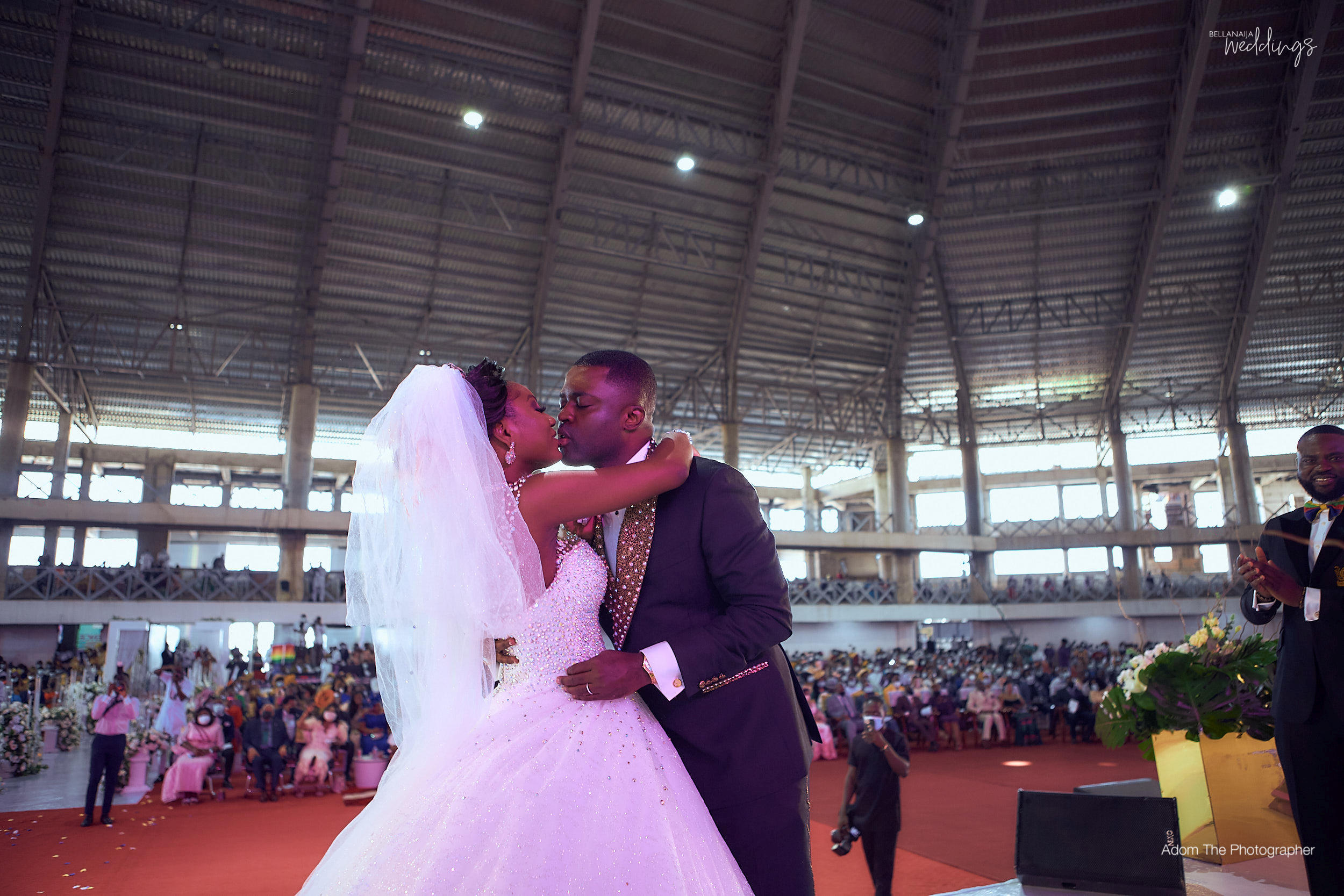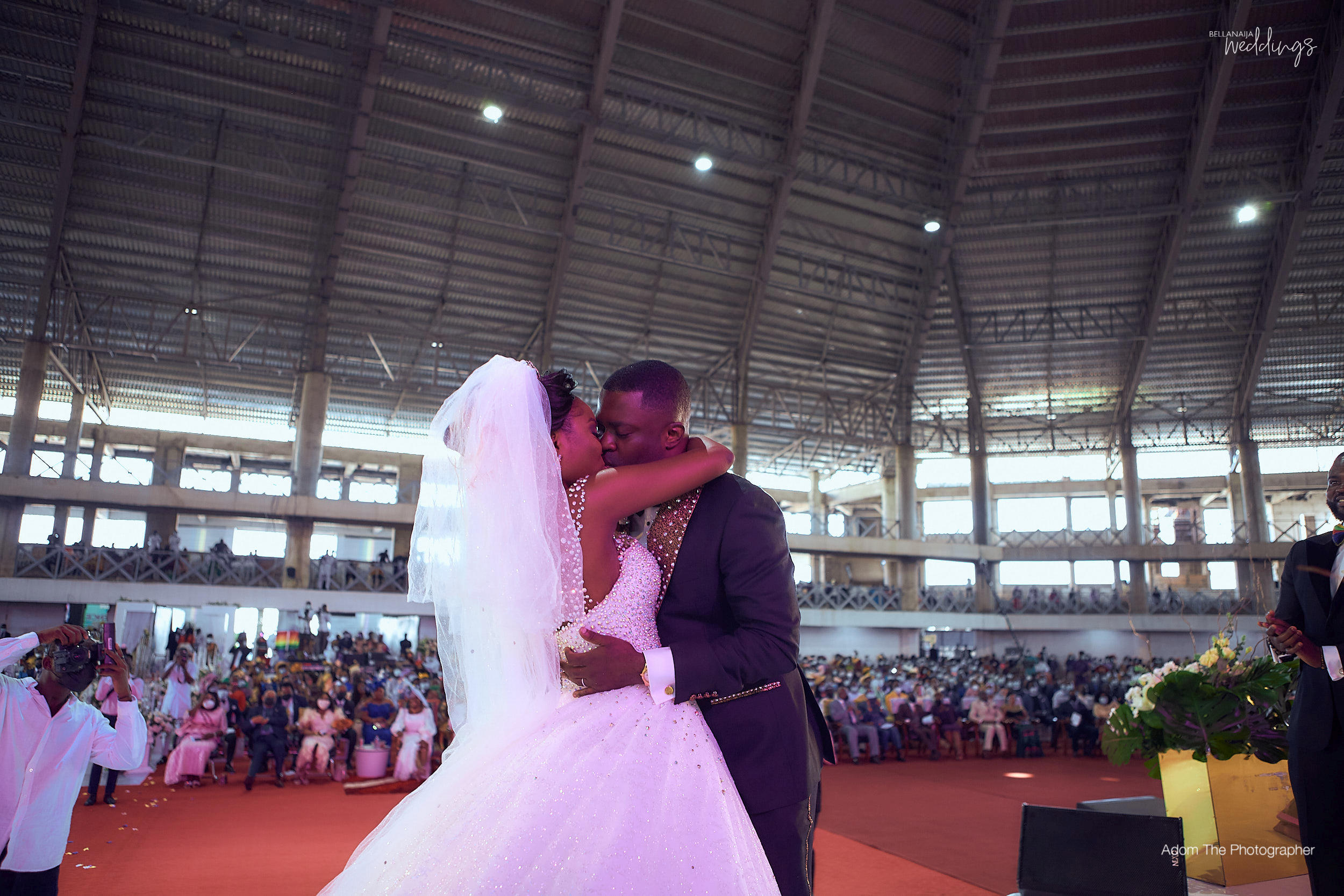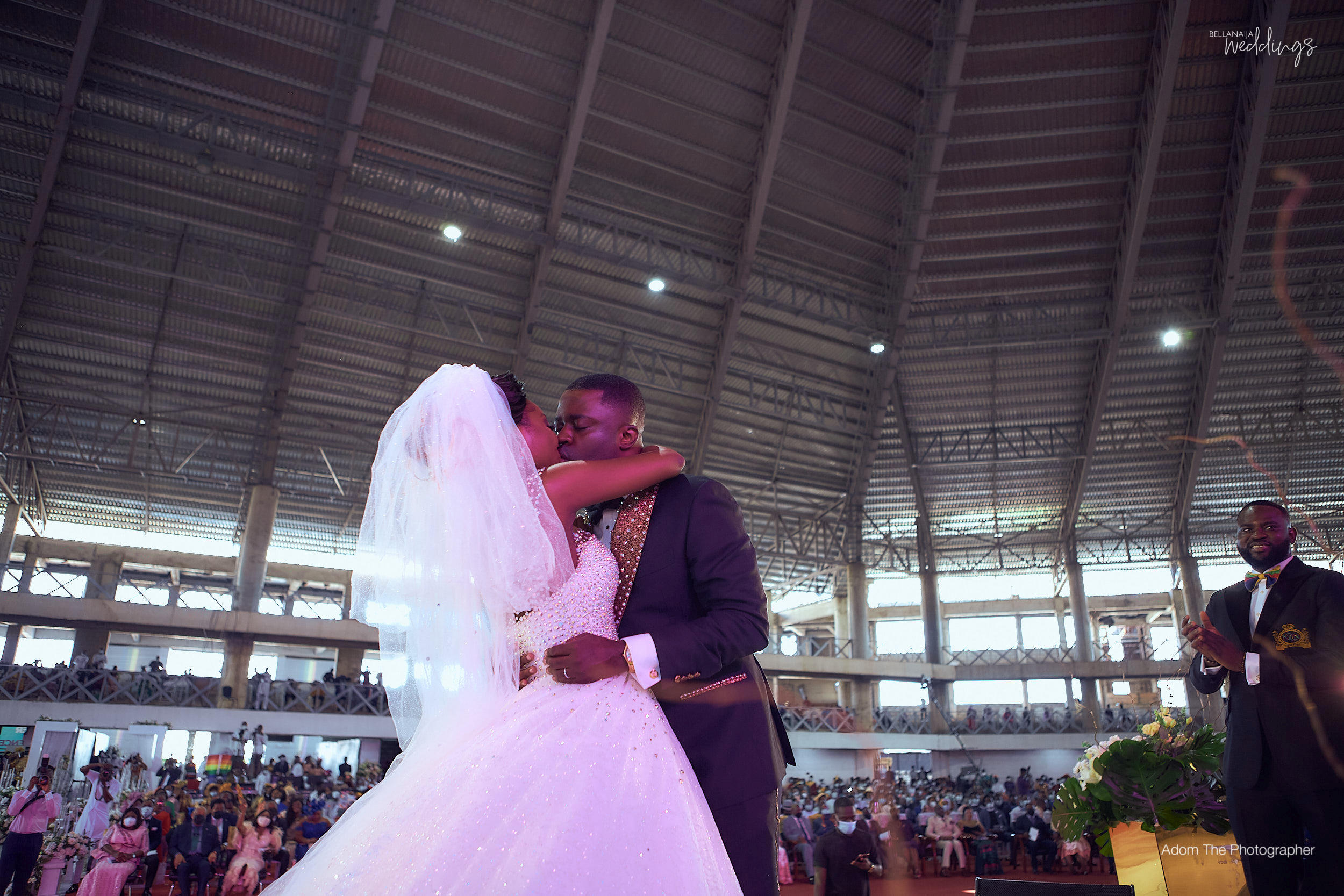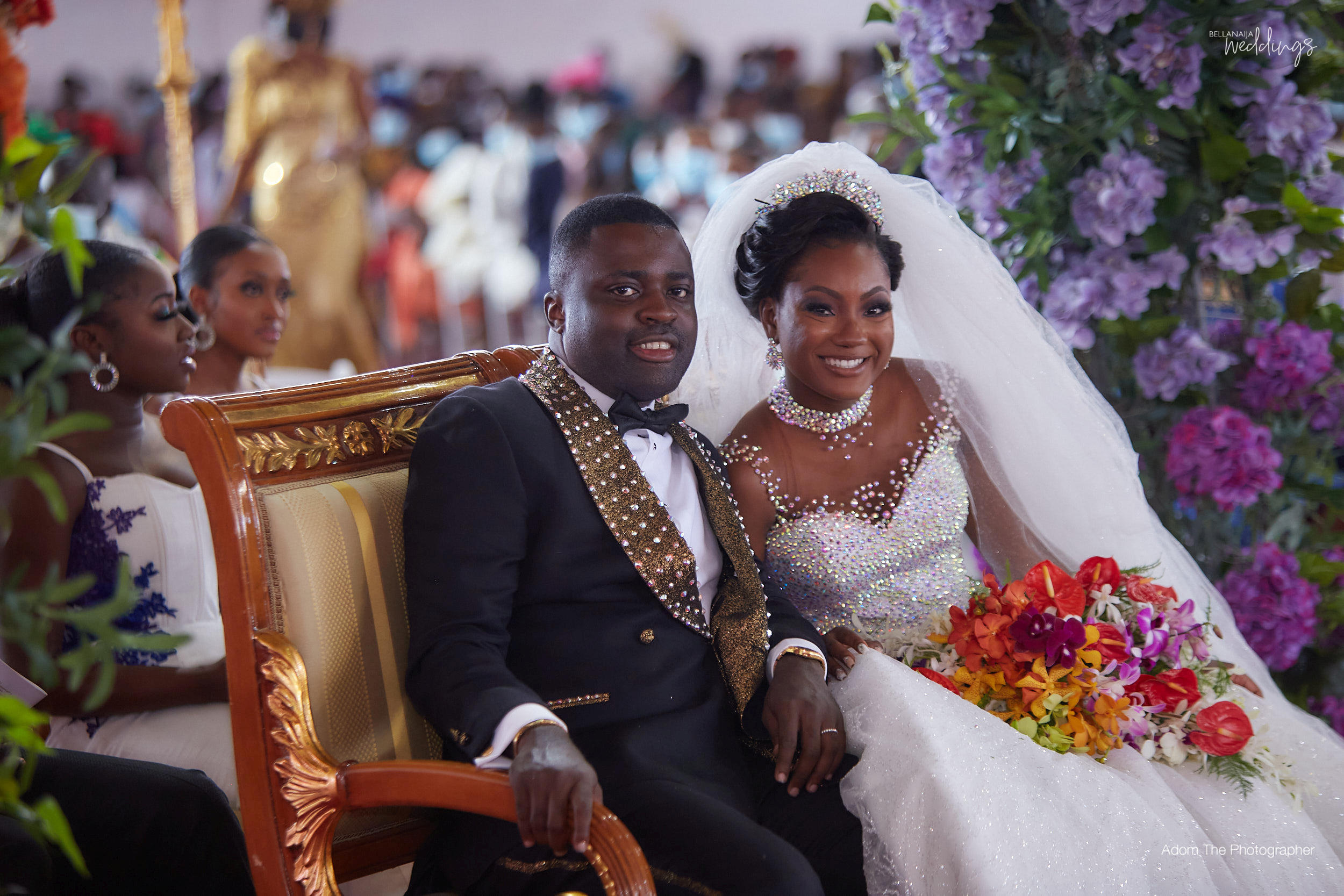 Now, when you've got the church packed like this, you know the love is massive! 🤭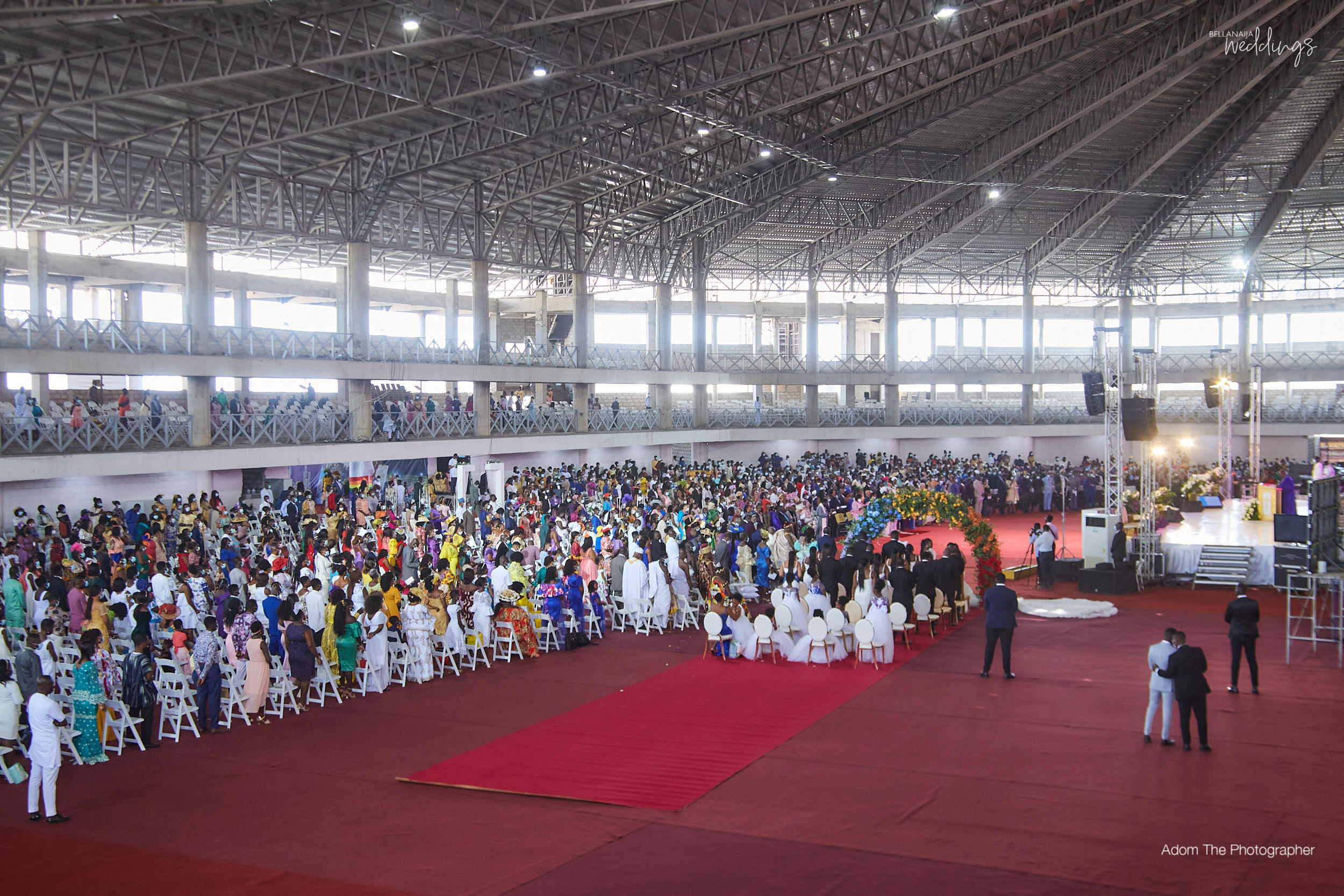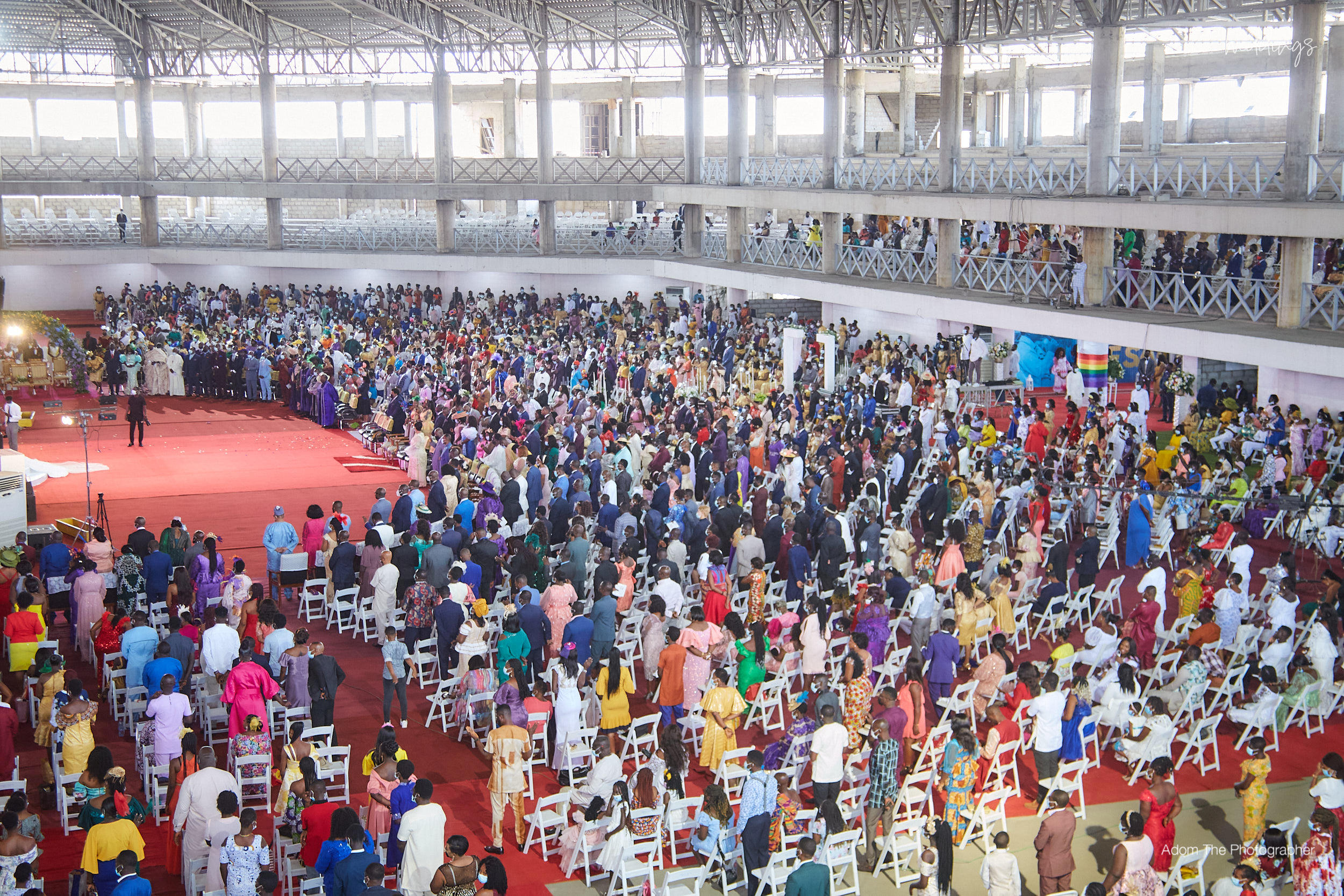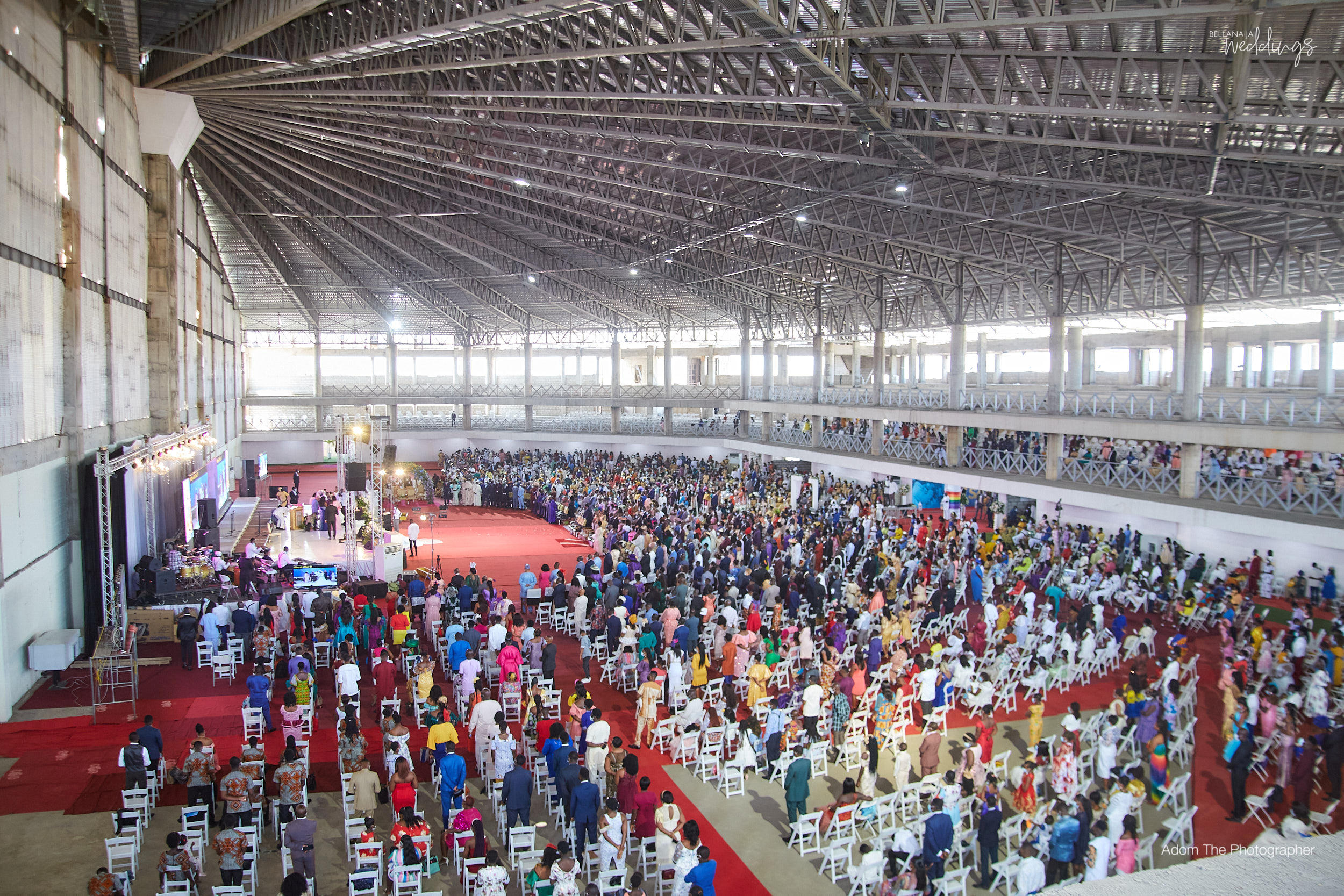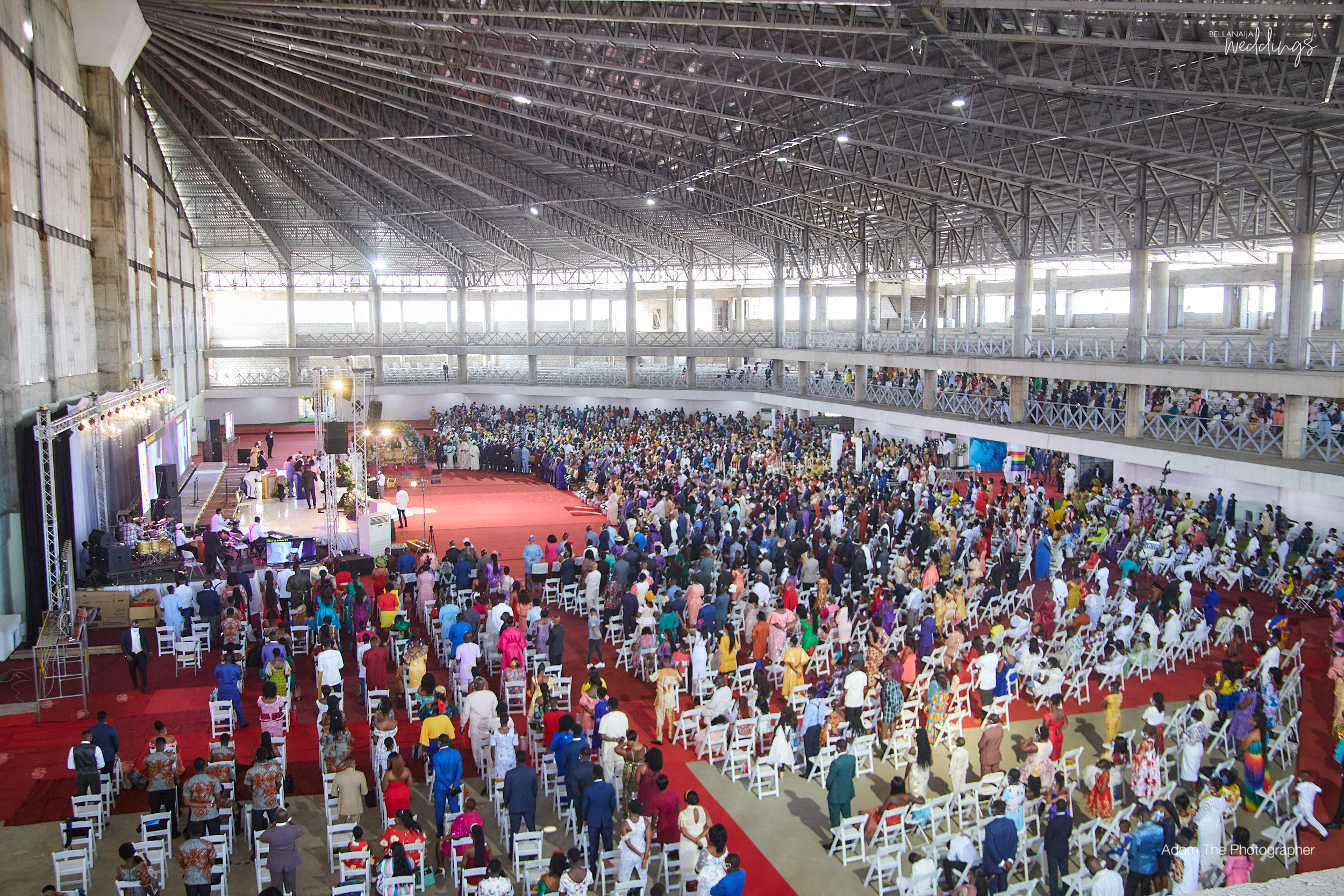 Now presenting Mr and Mrs! 😅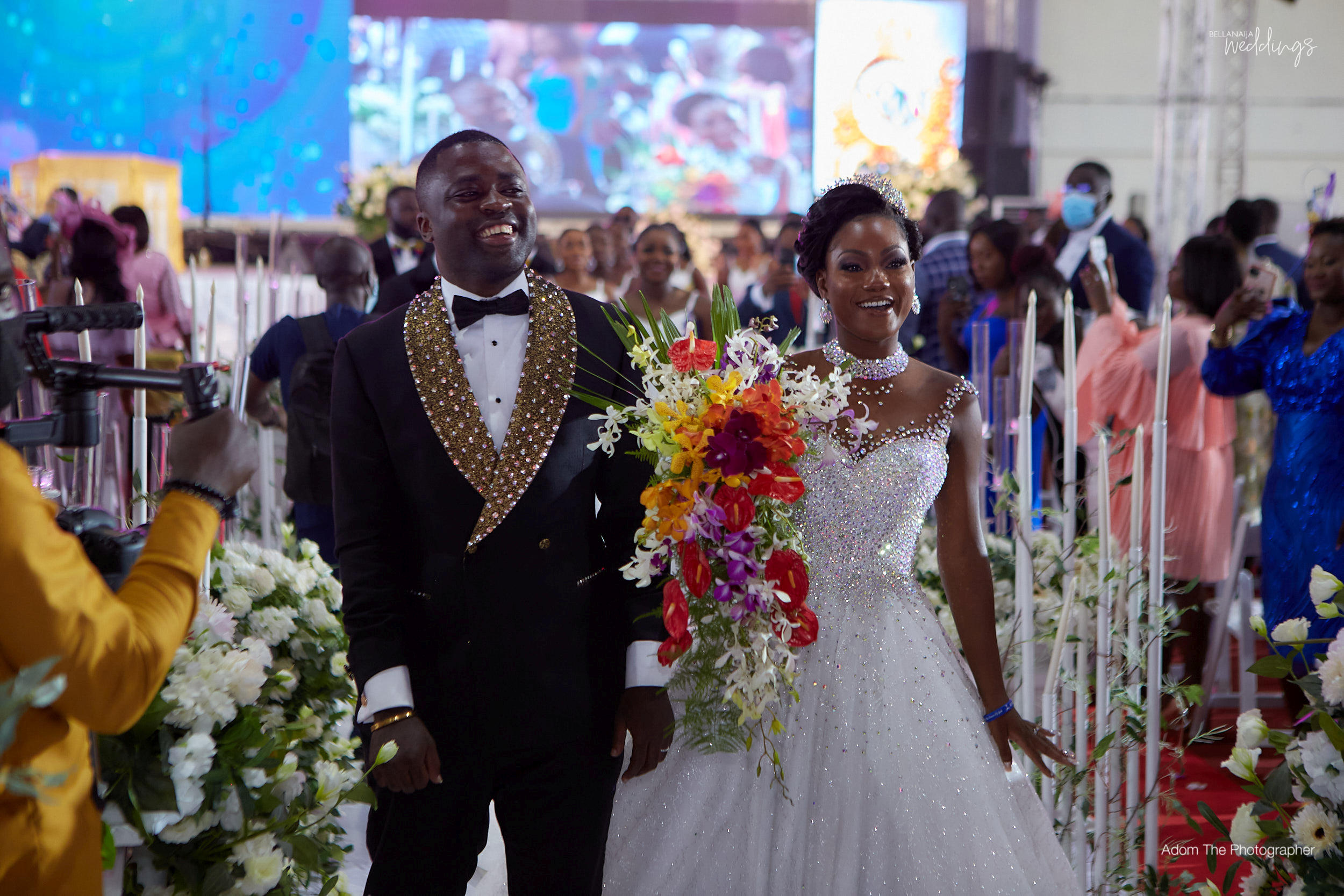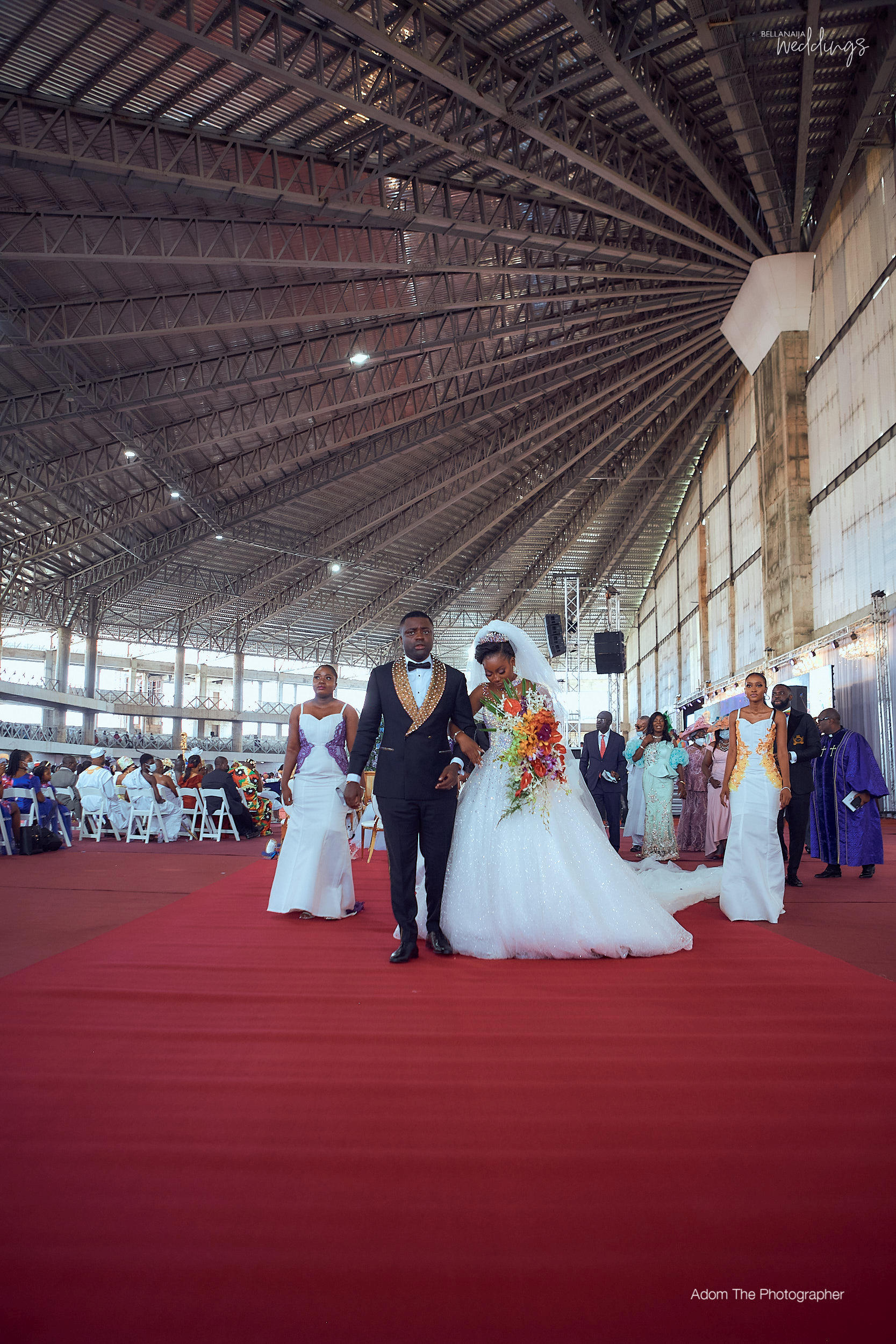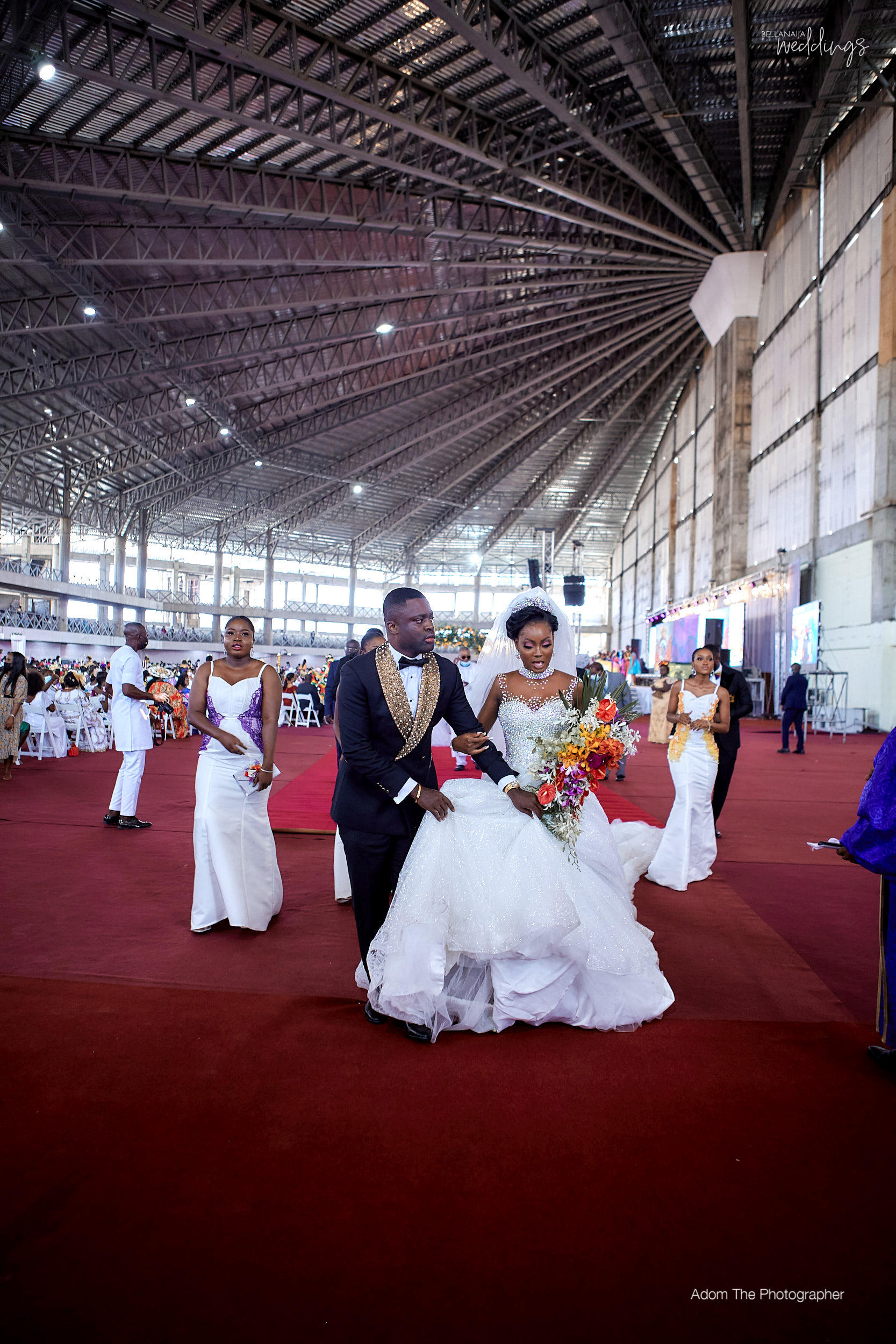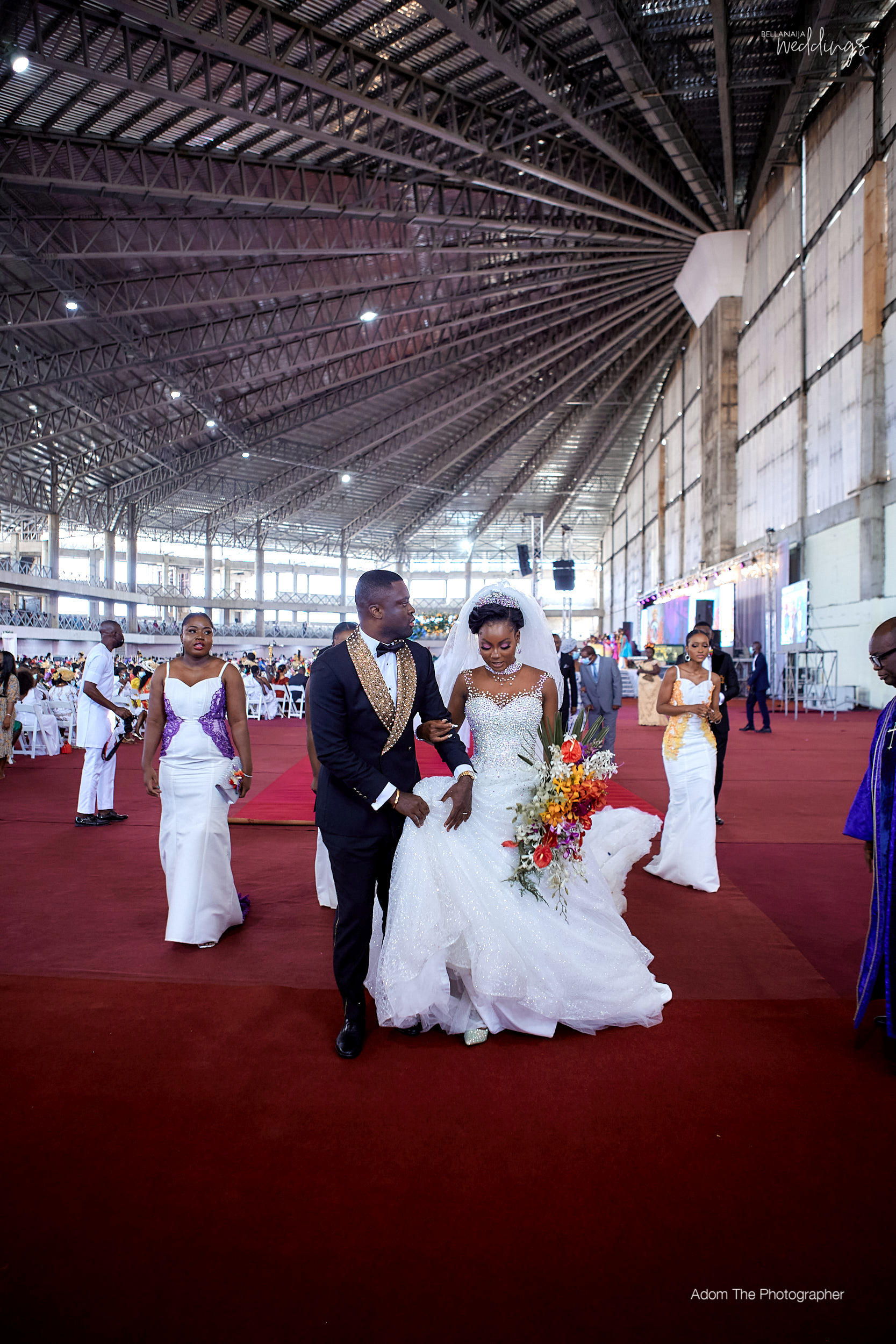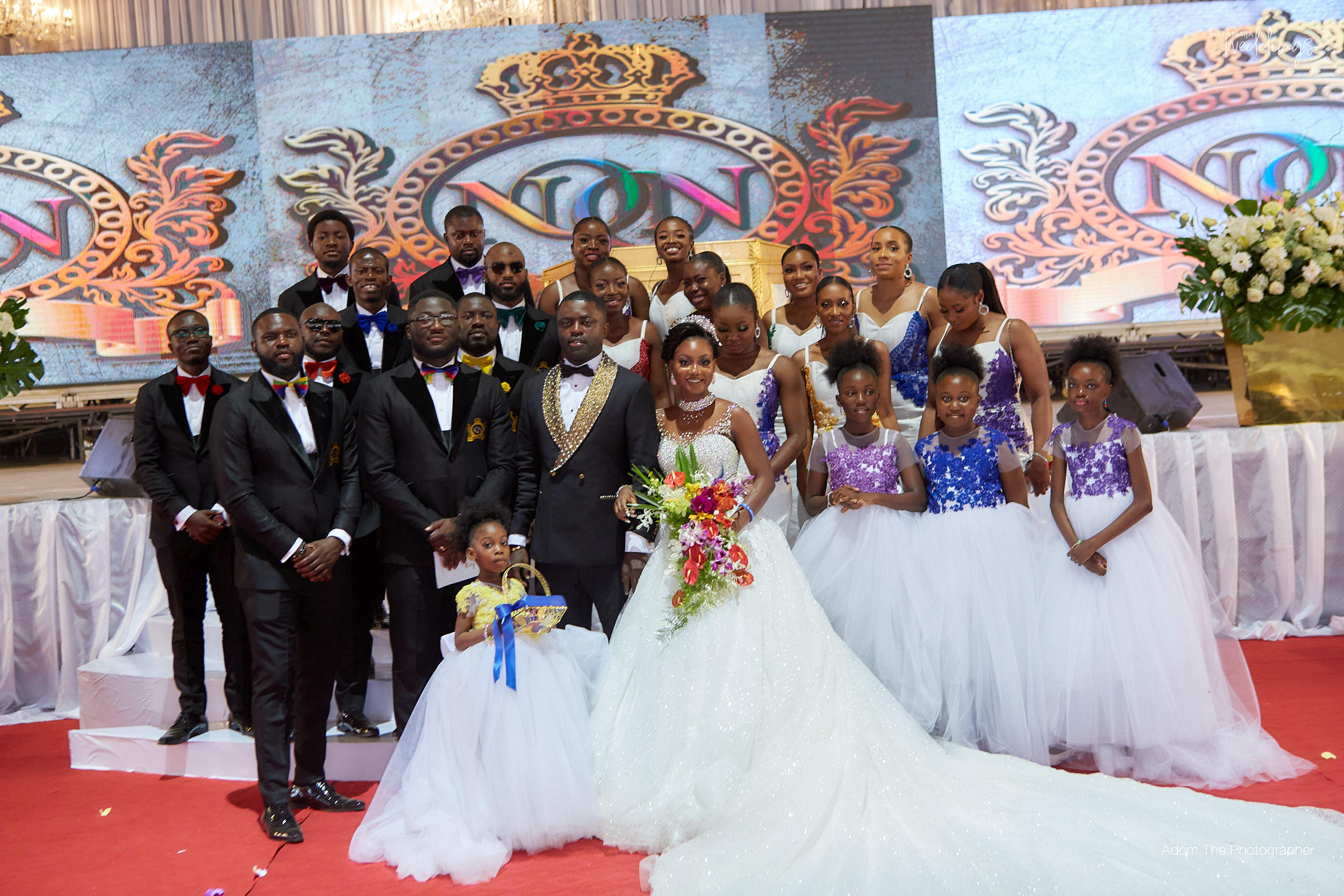 Signed and sealed with a kiss! Now, let's take it to the reception…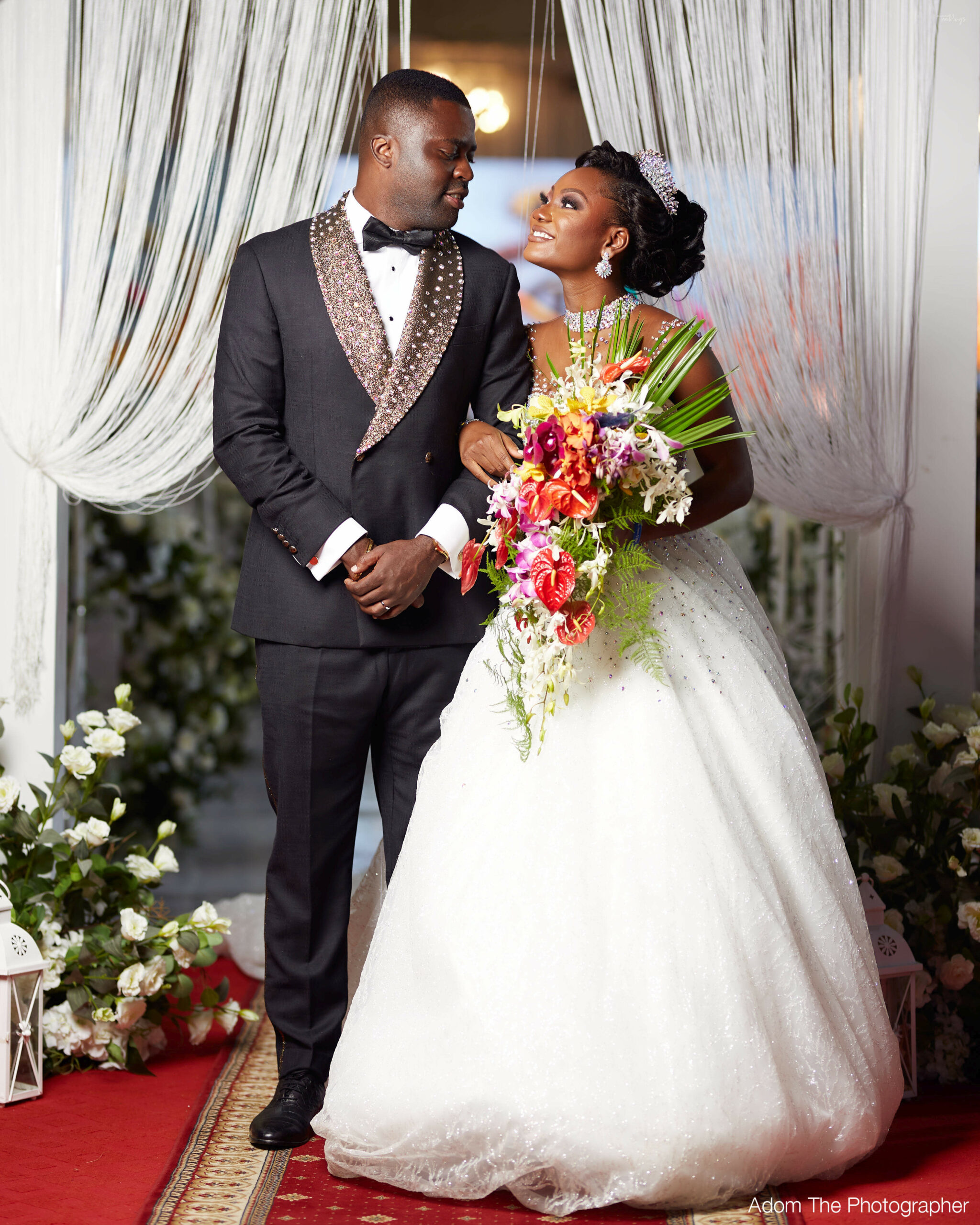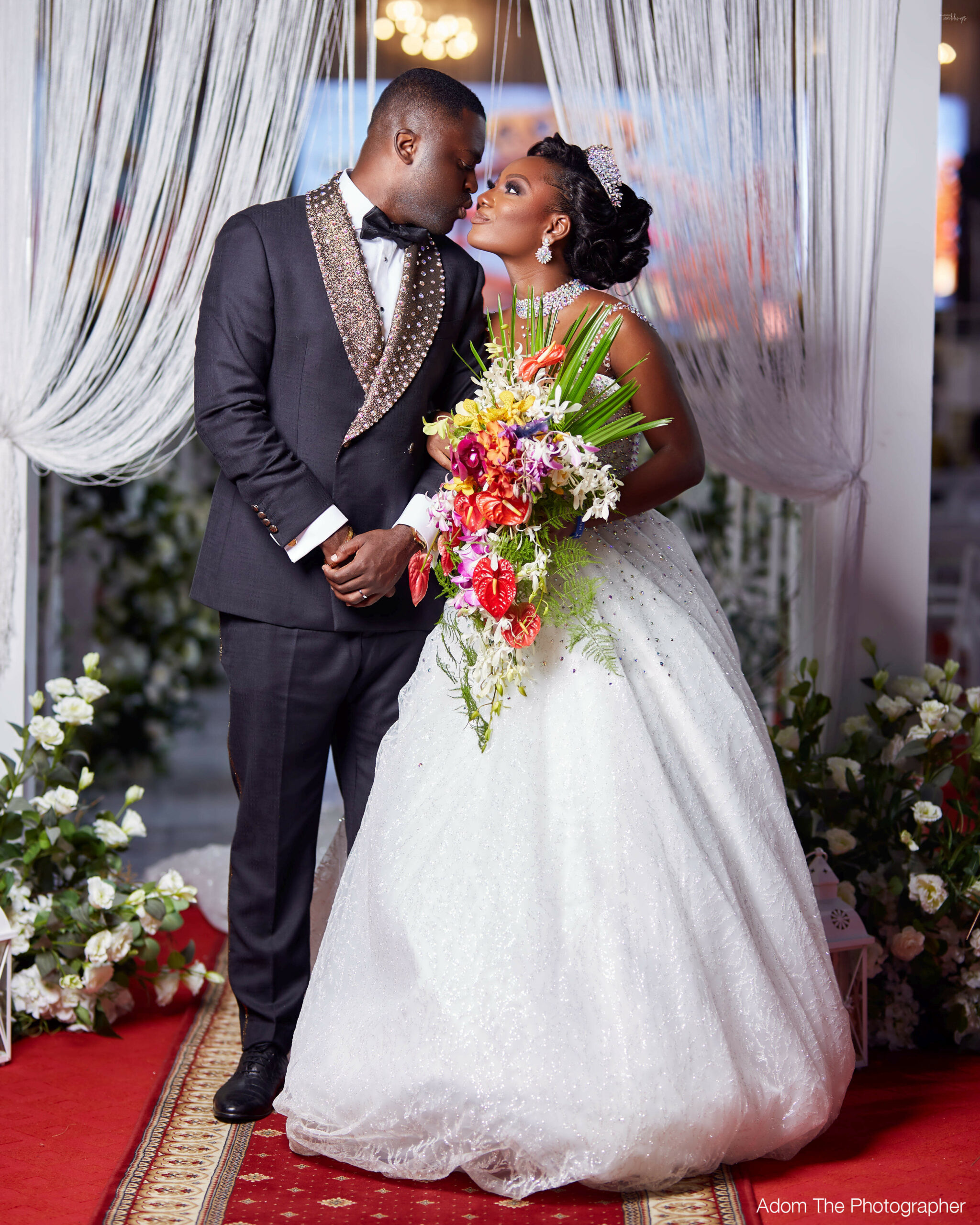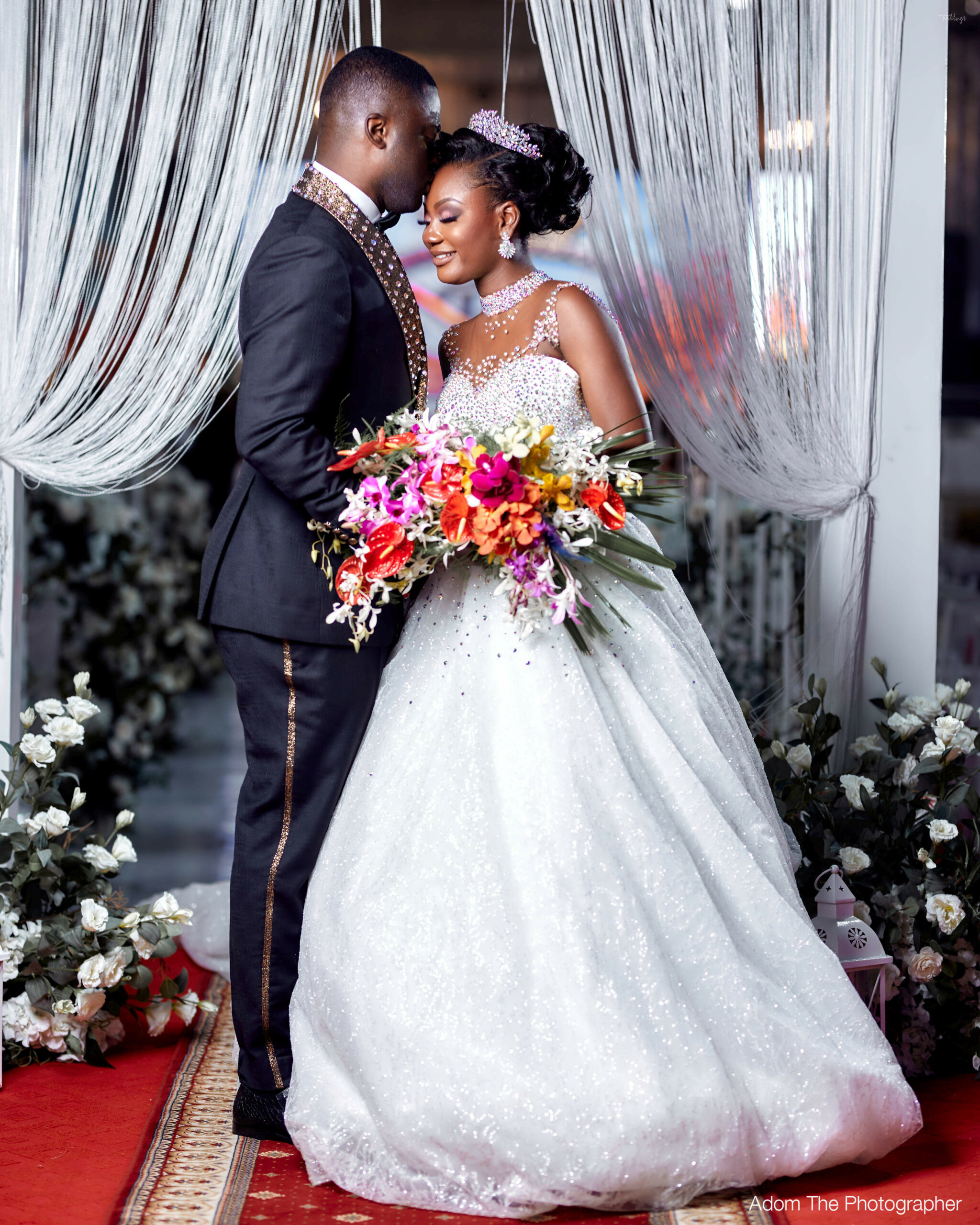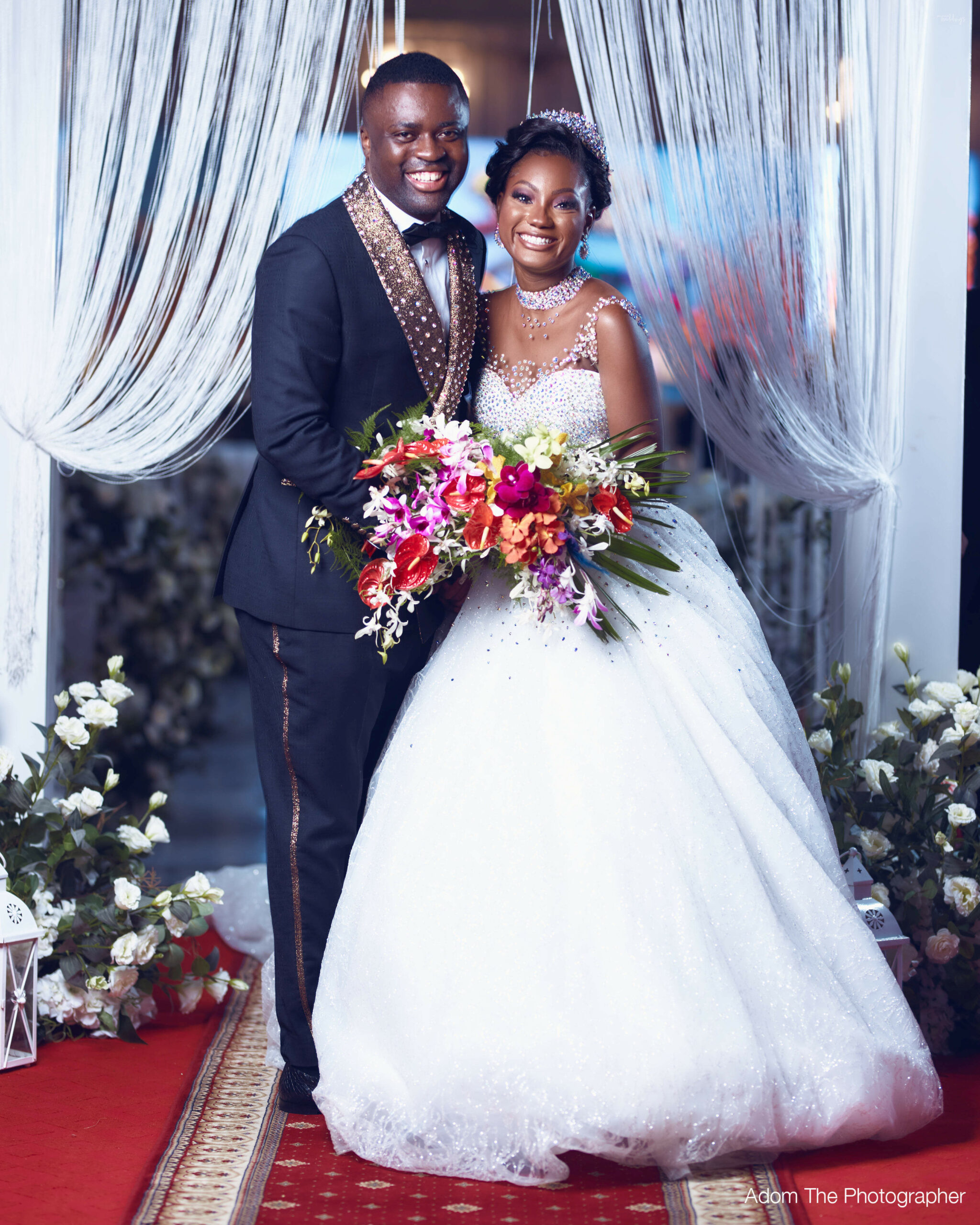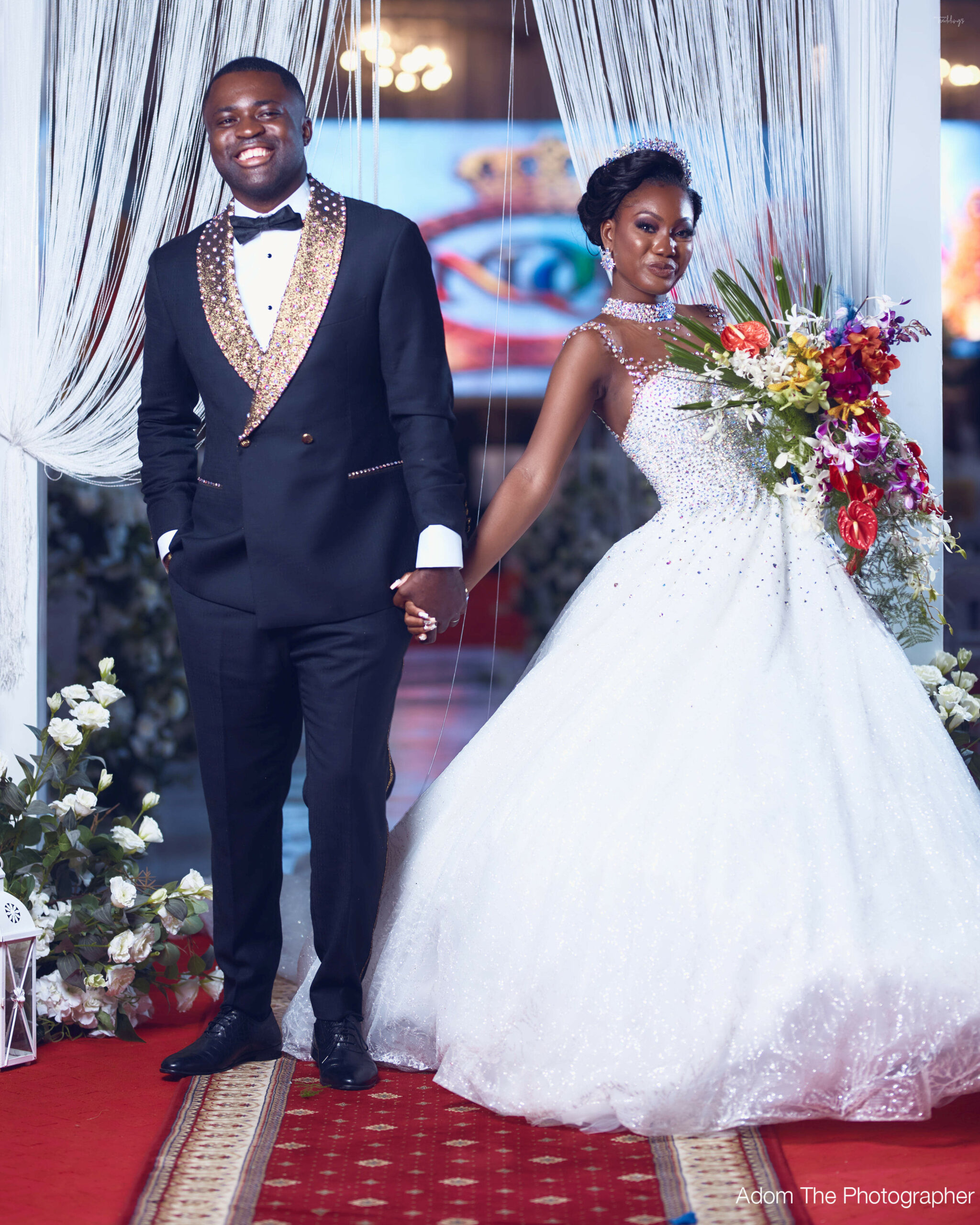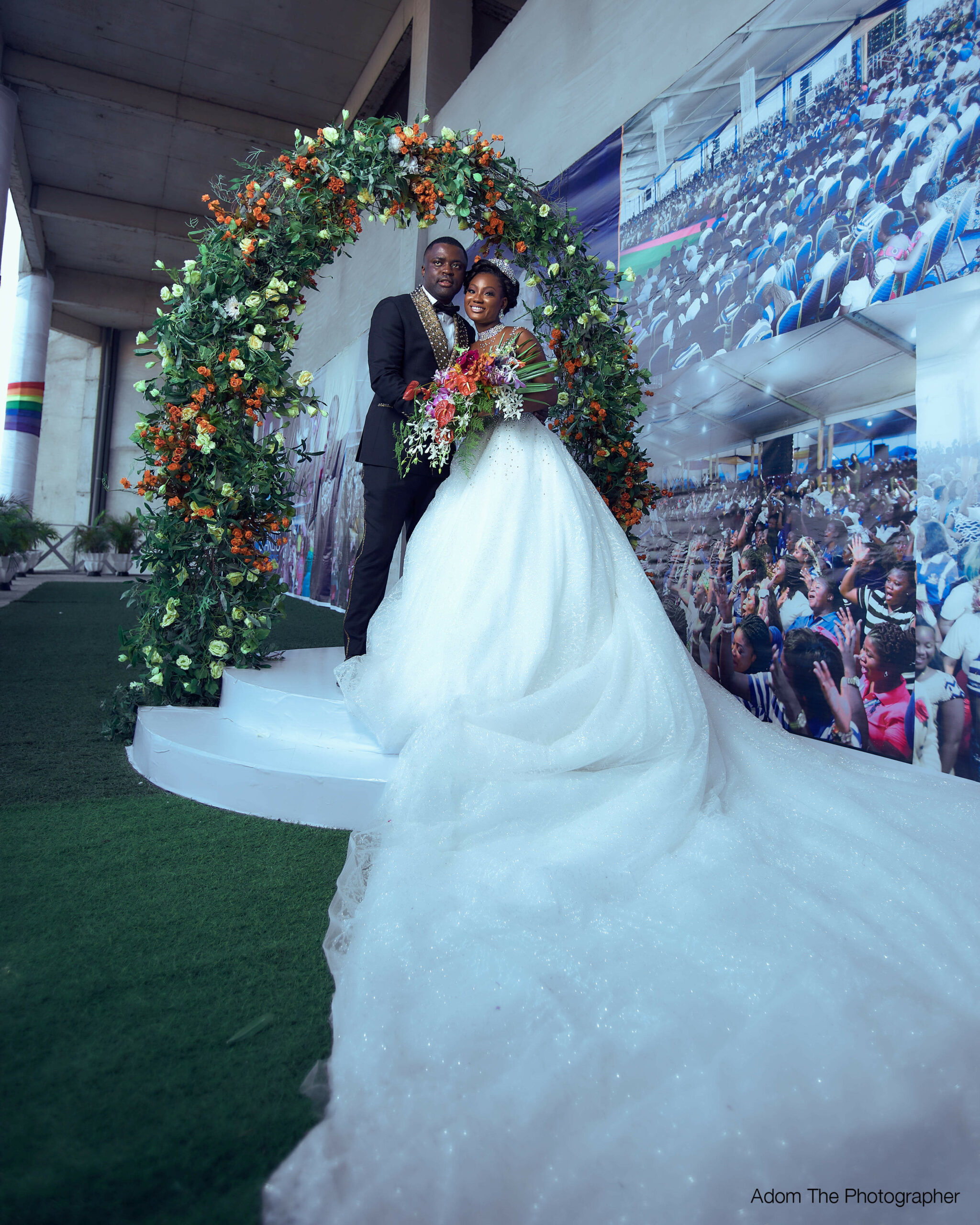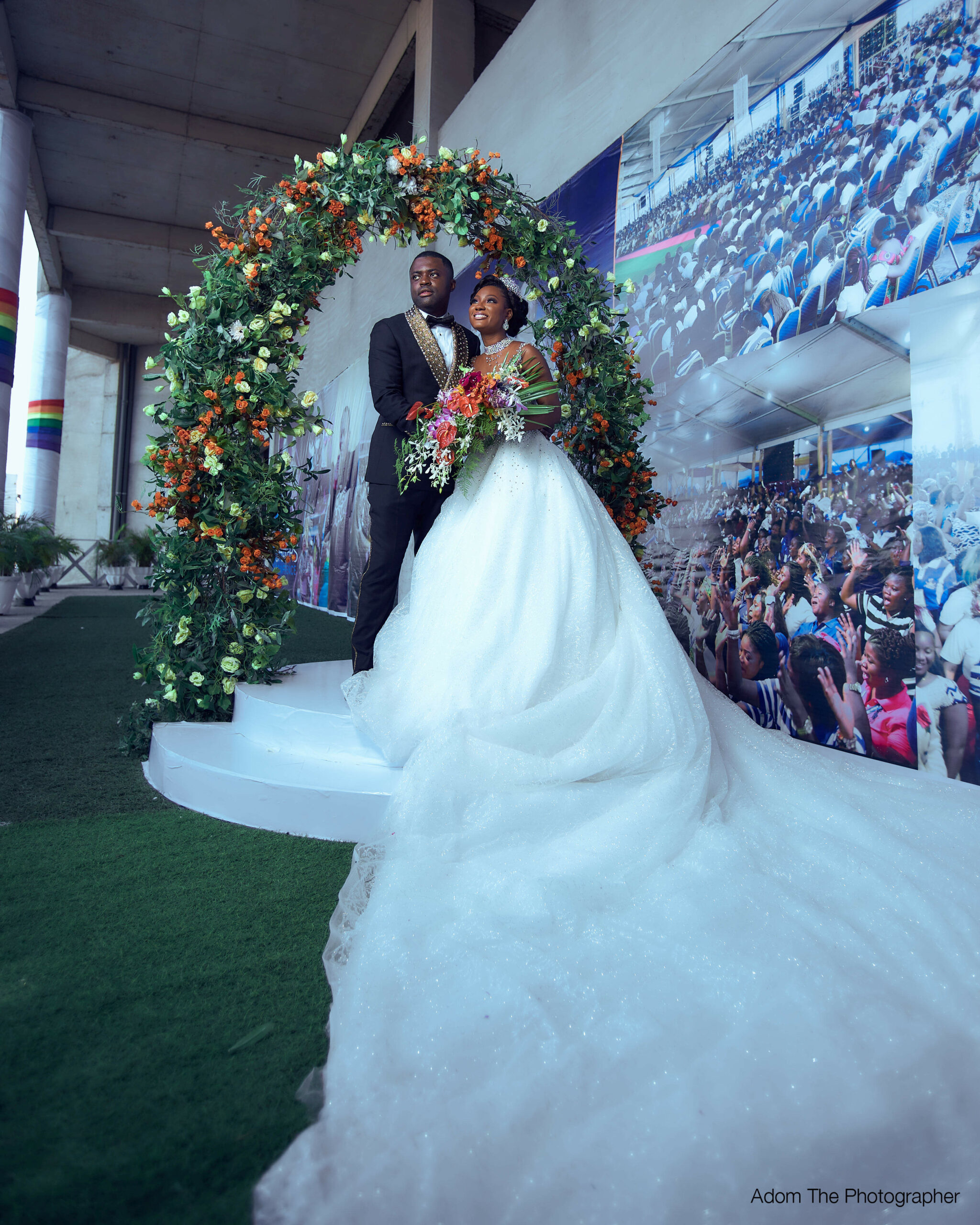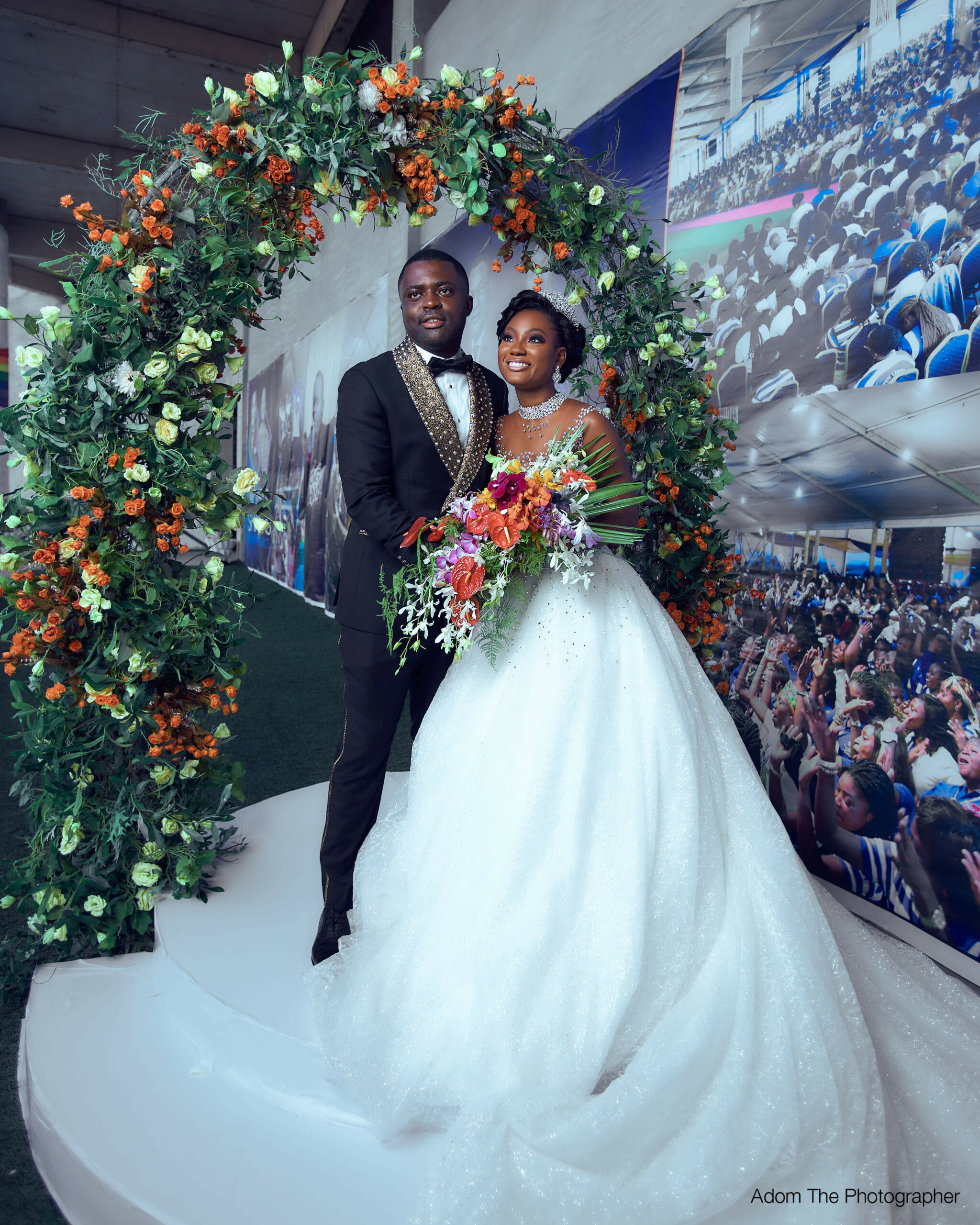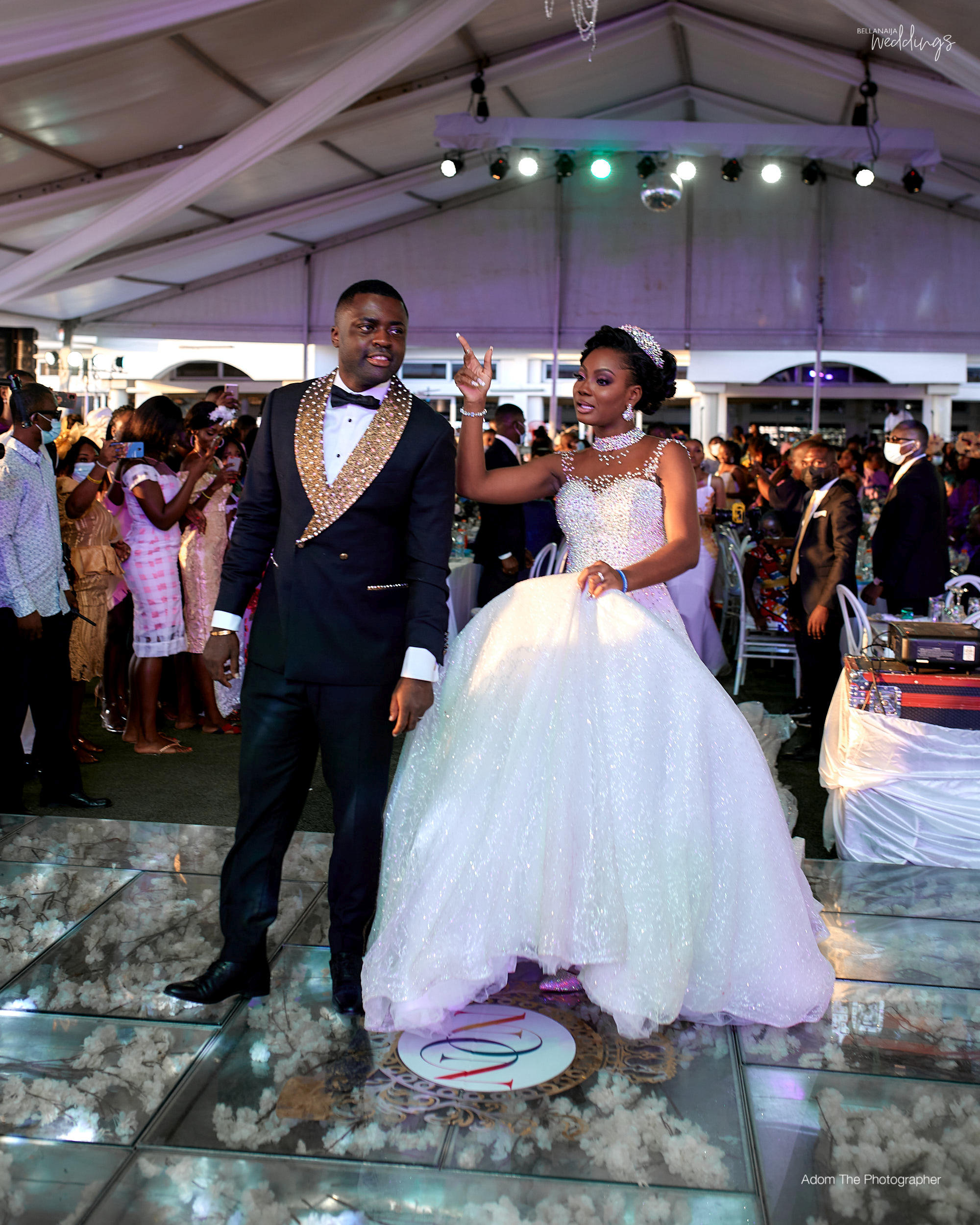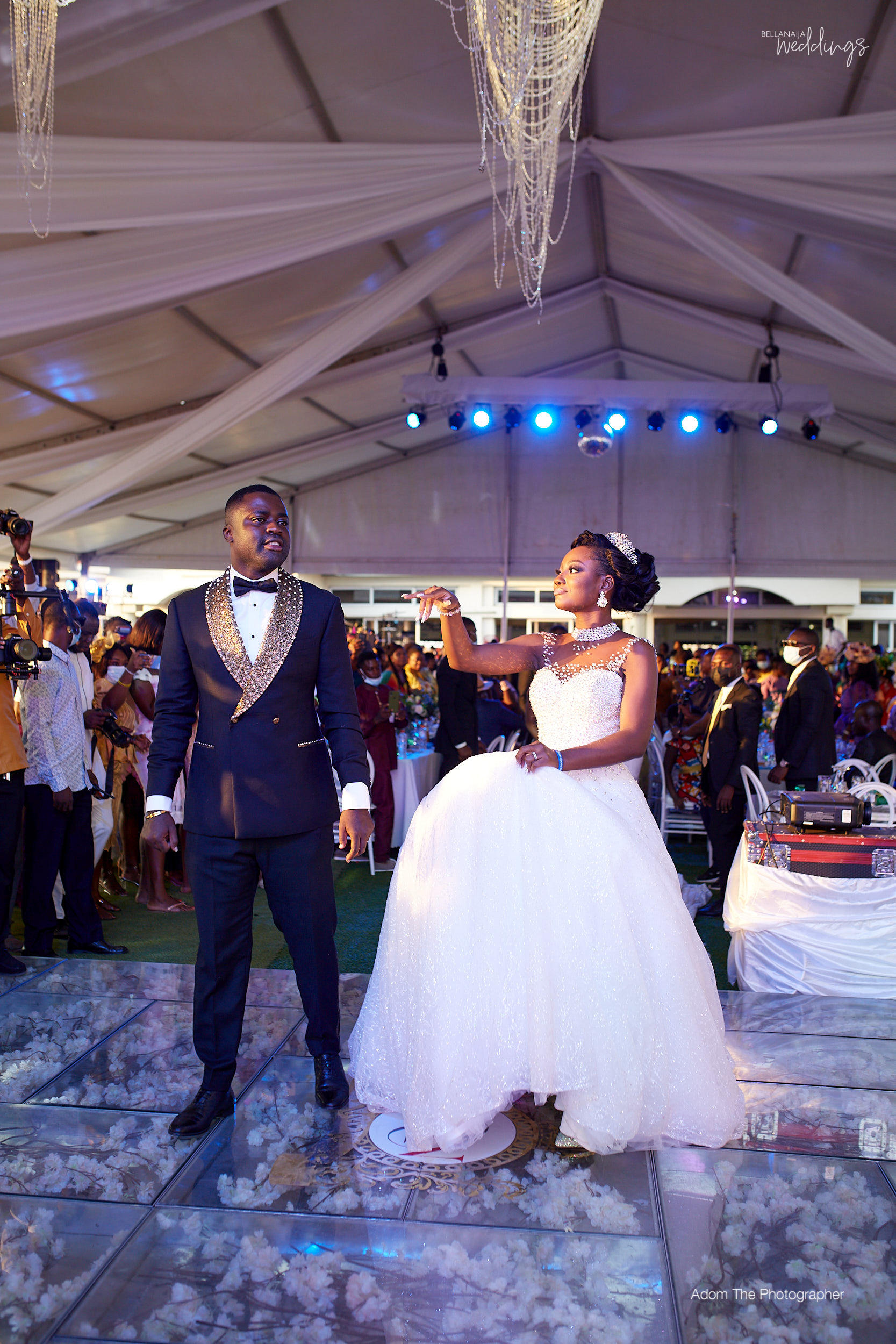 Time for the magical first dance…🤭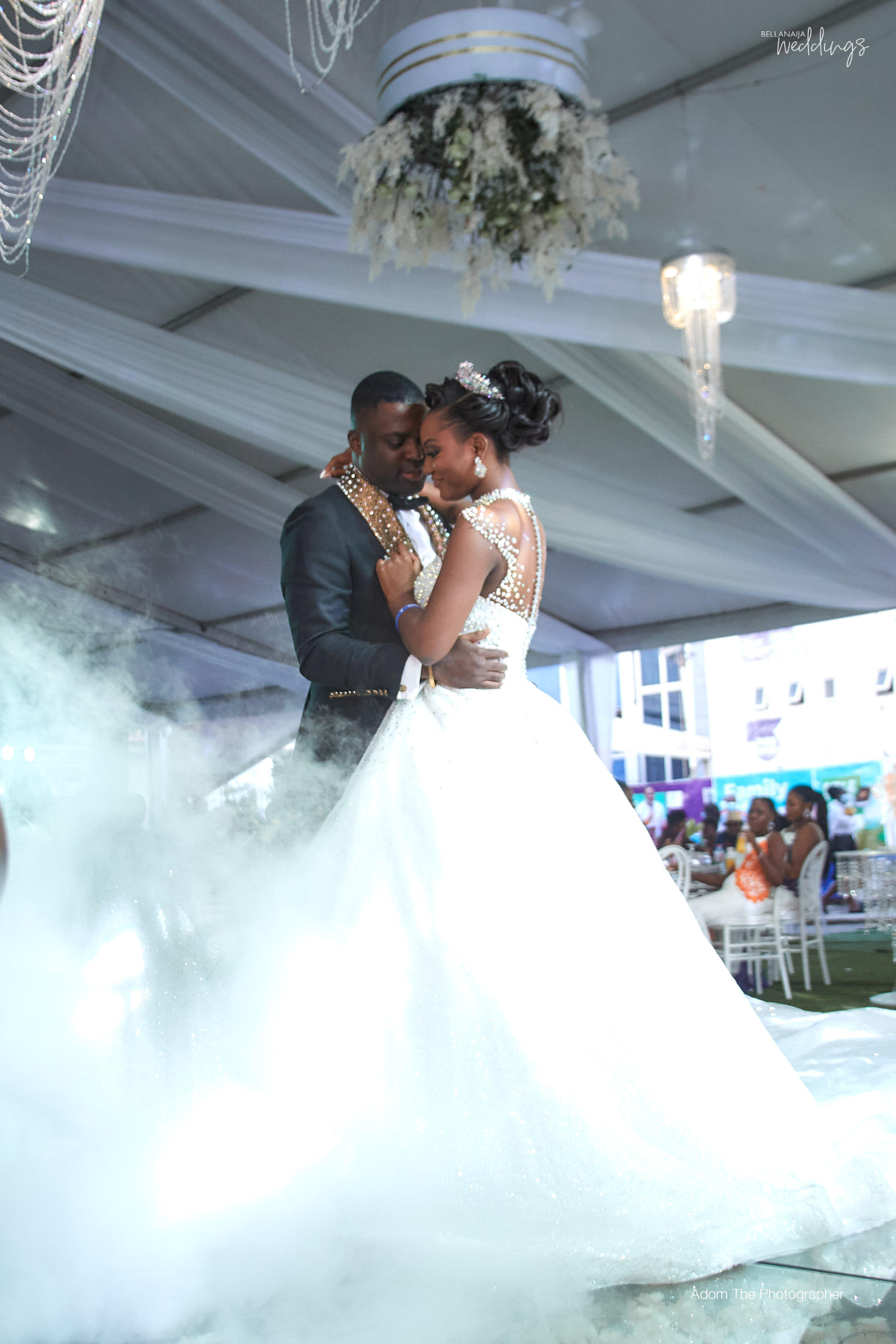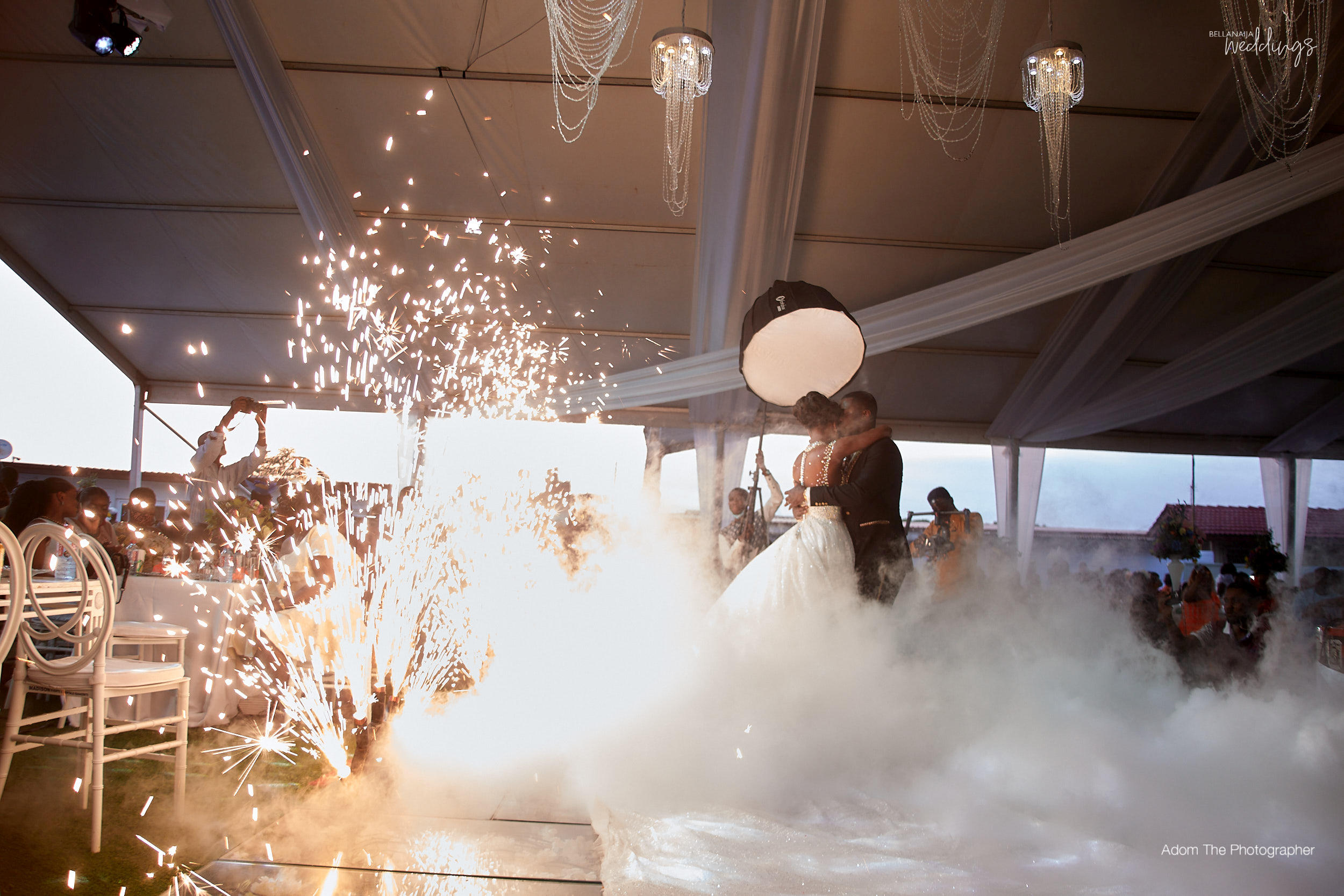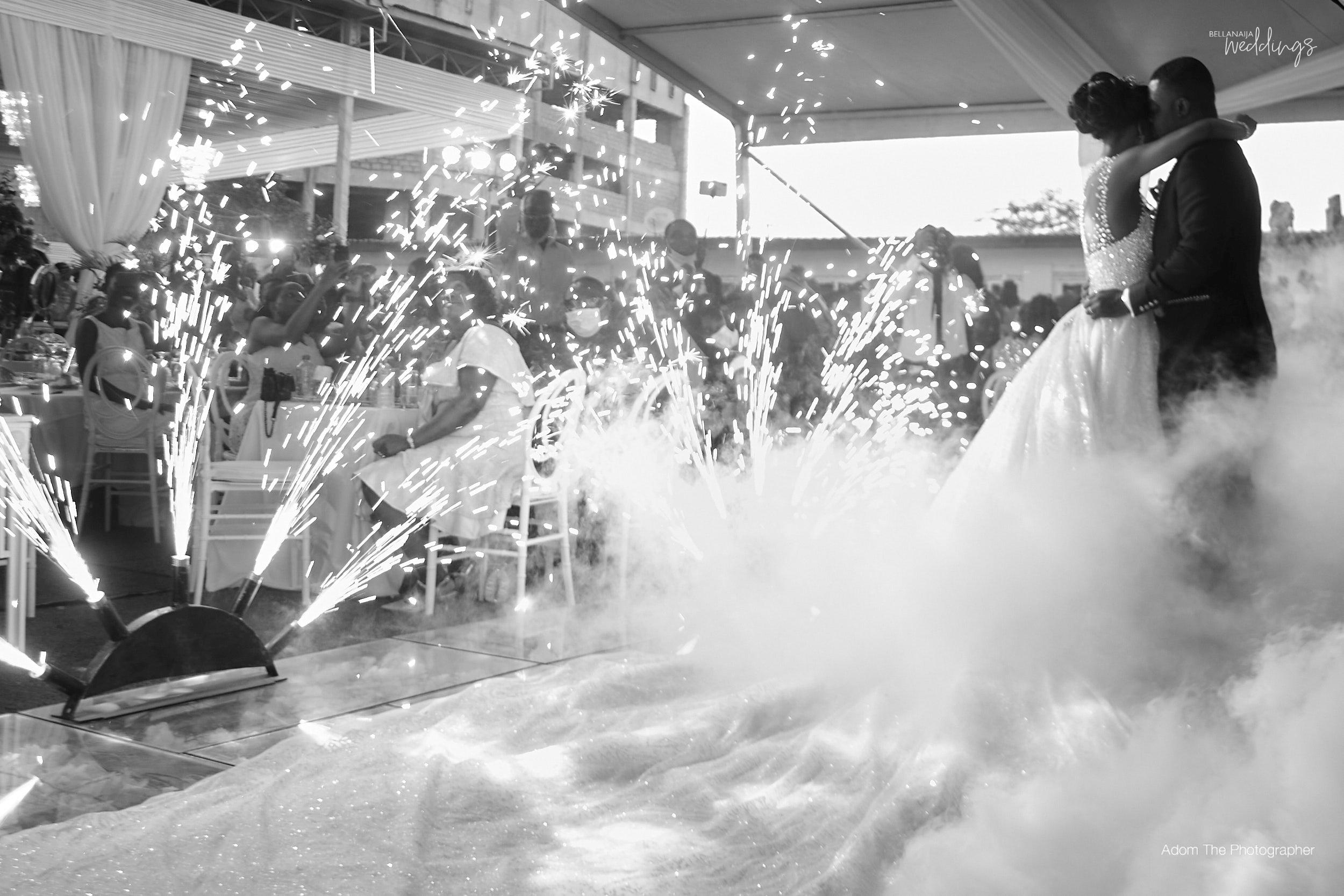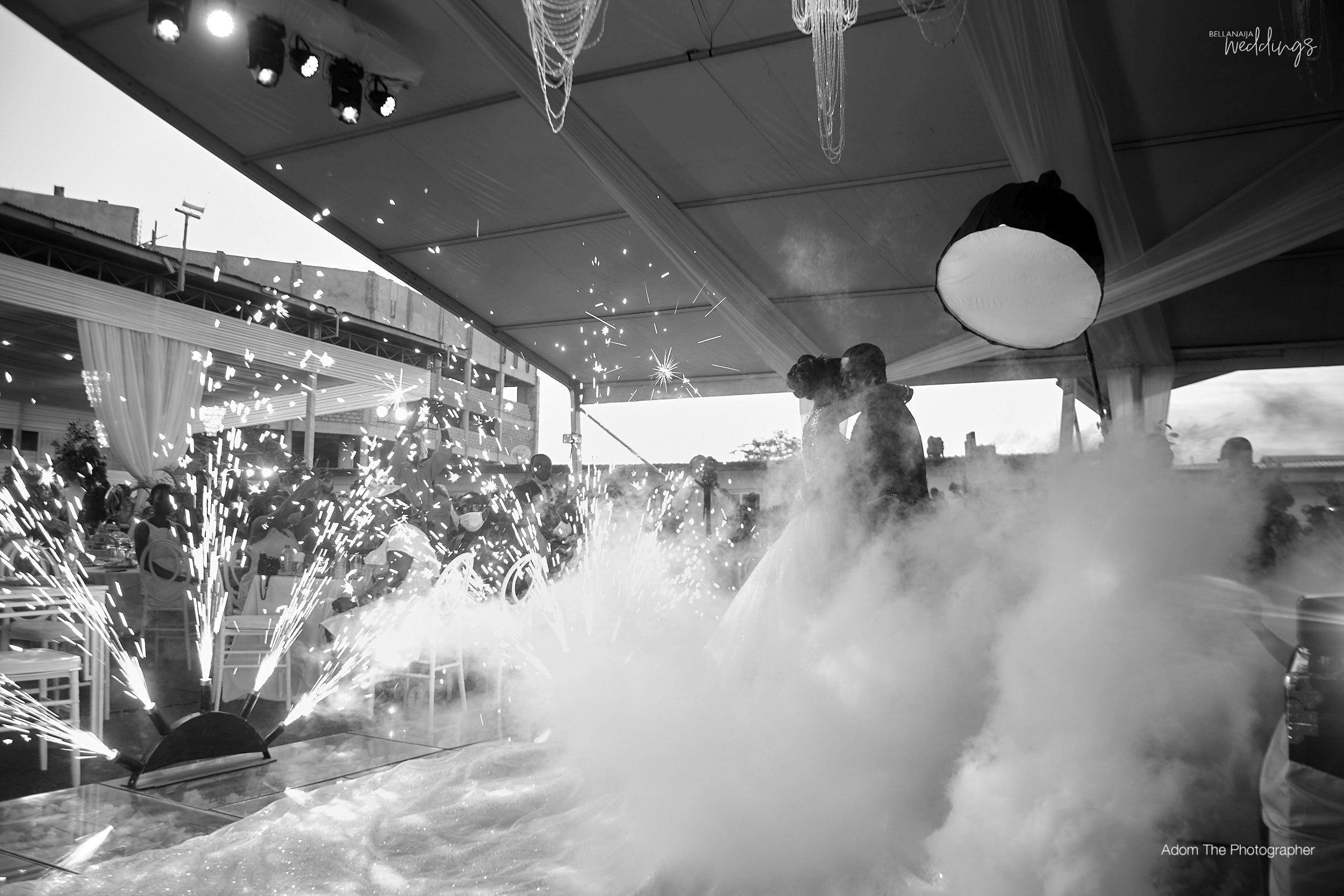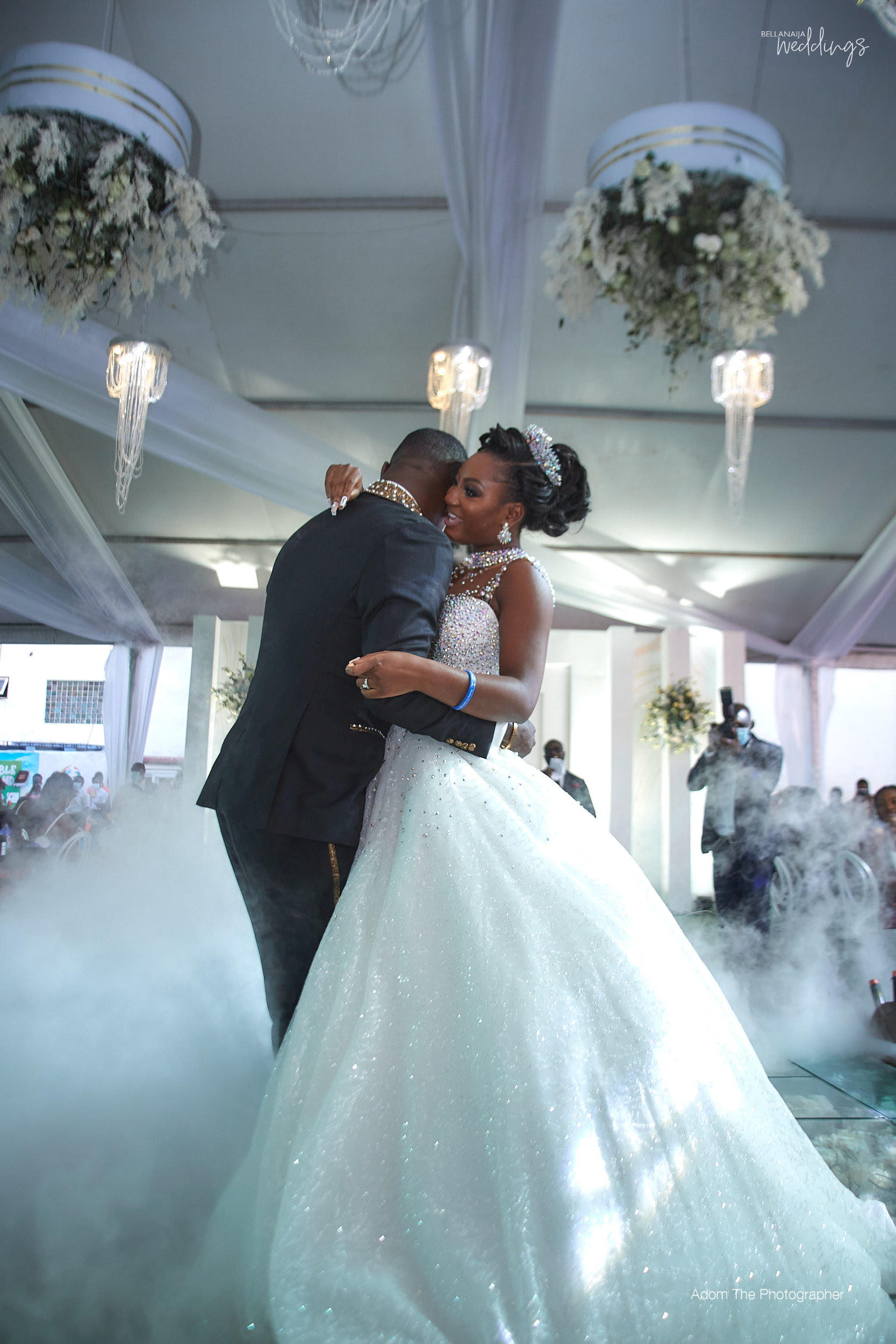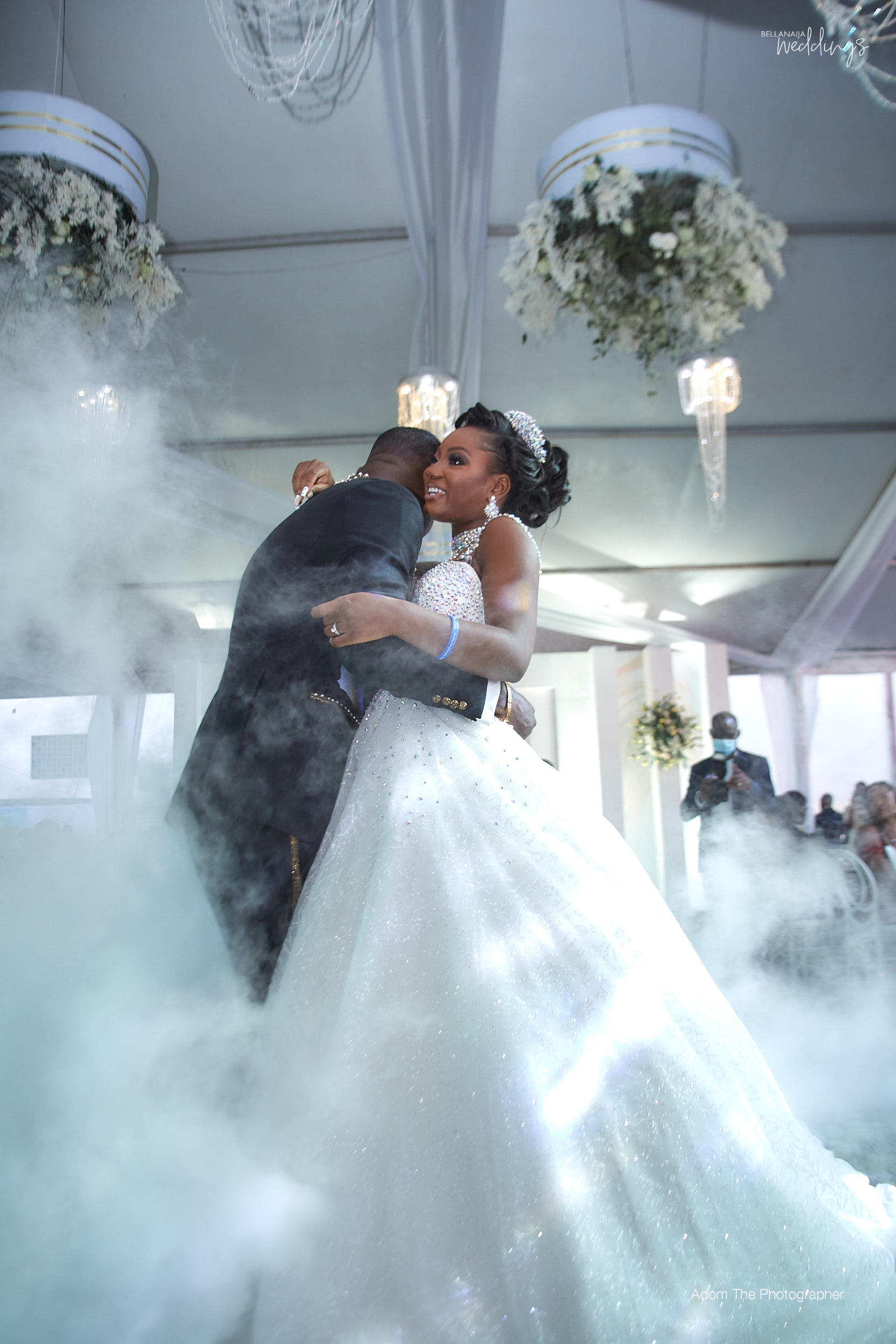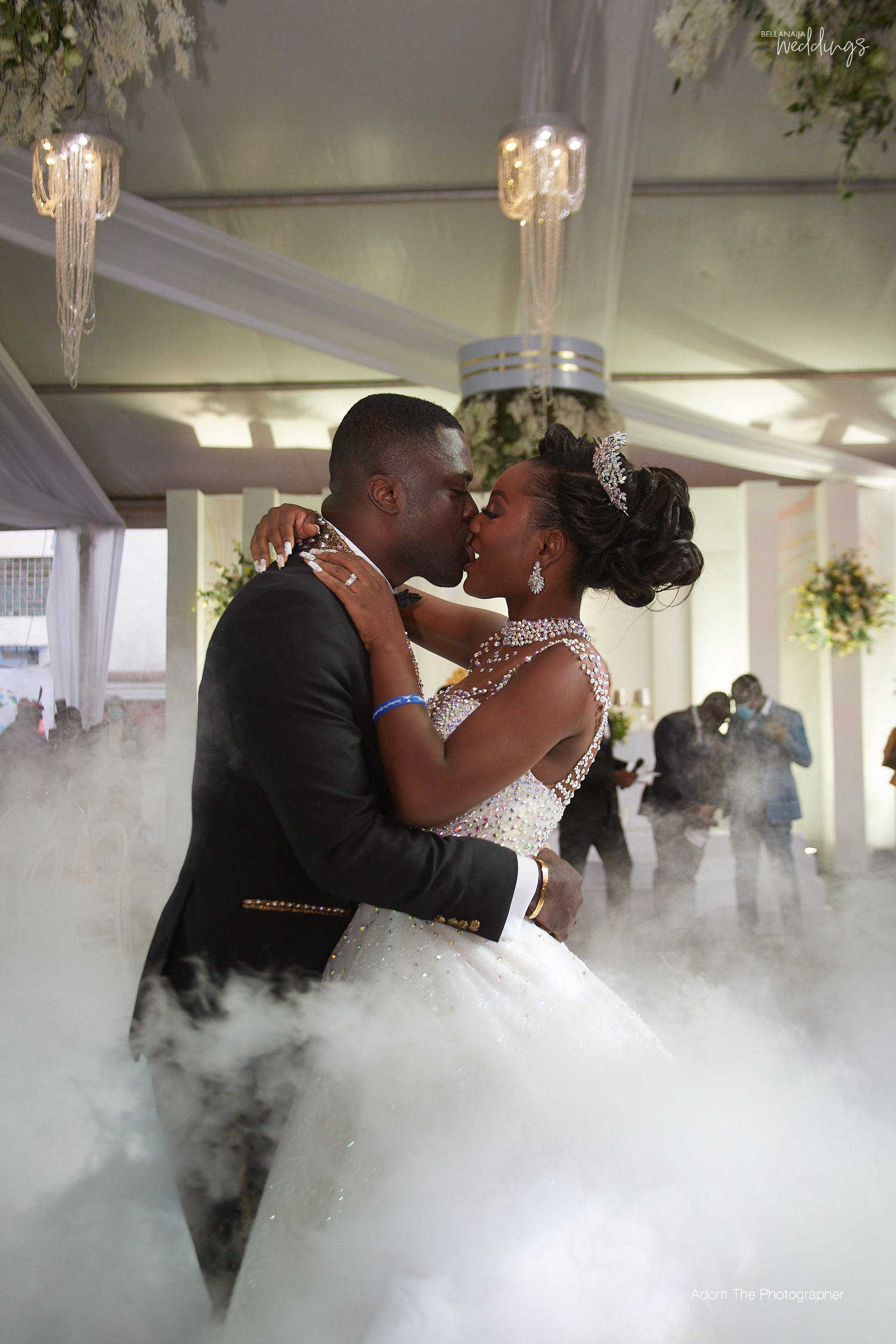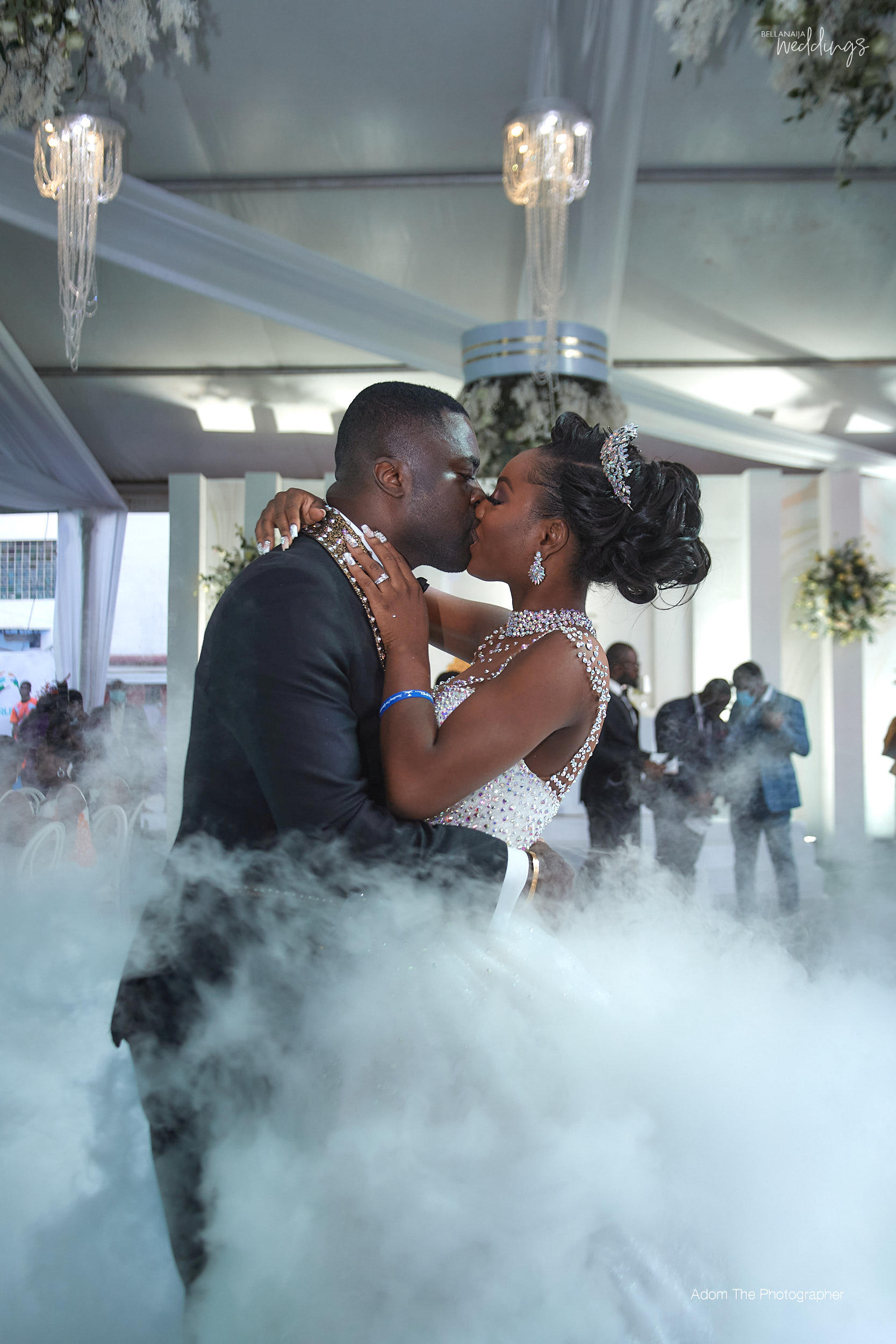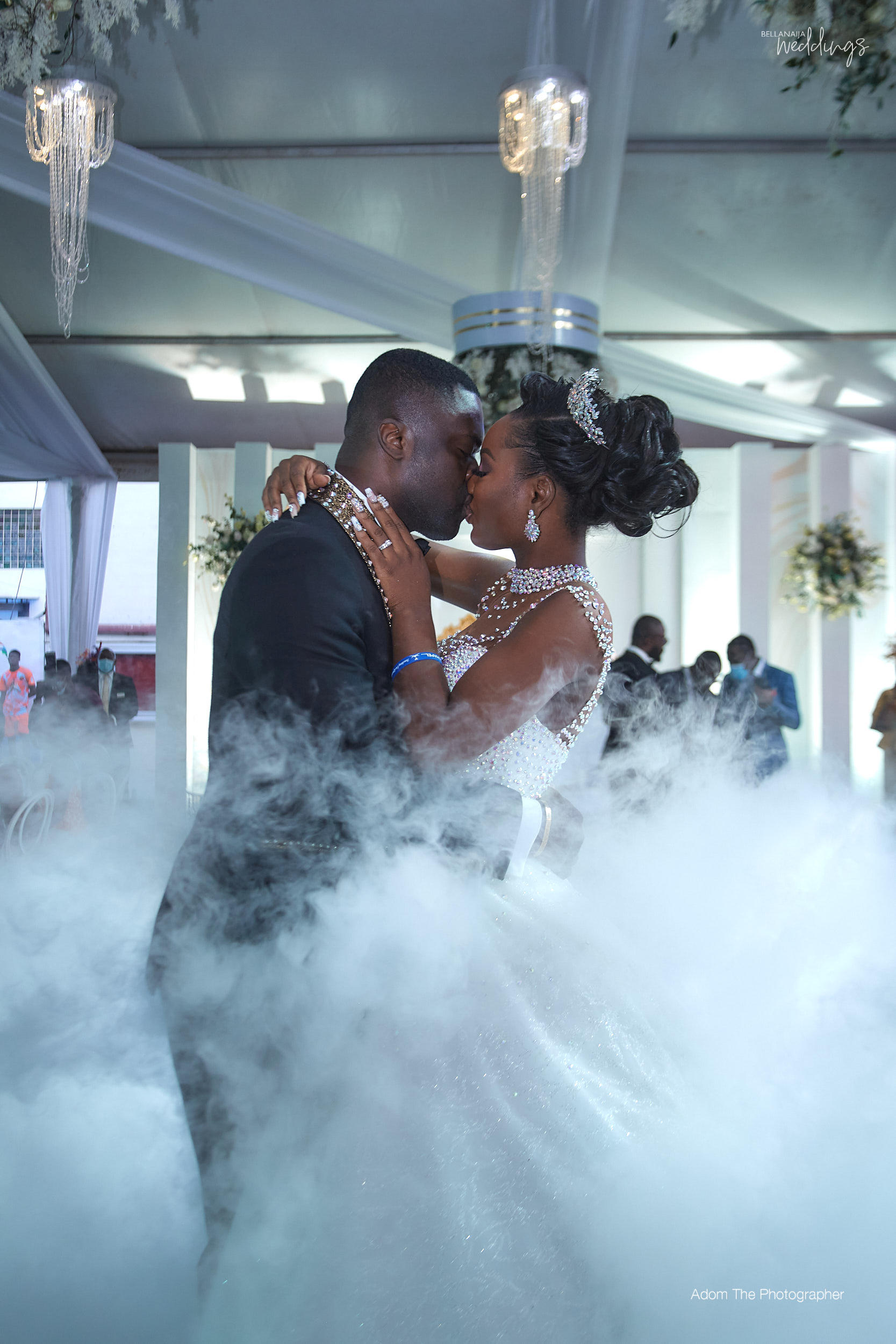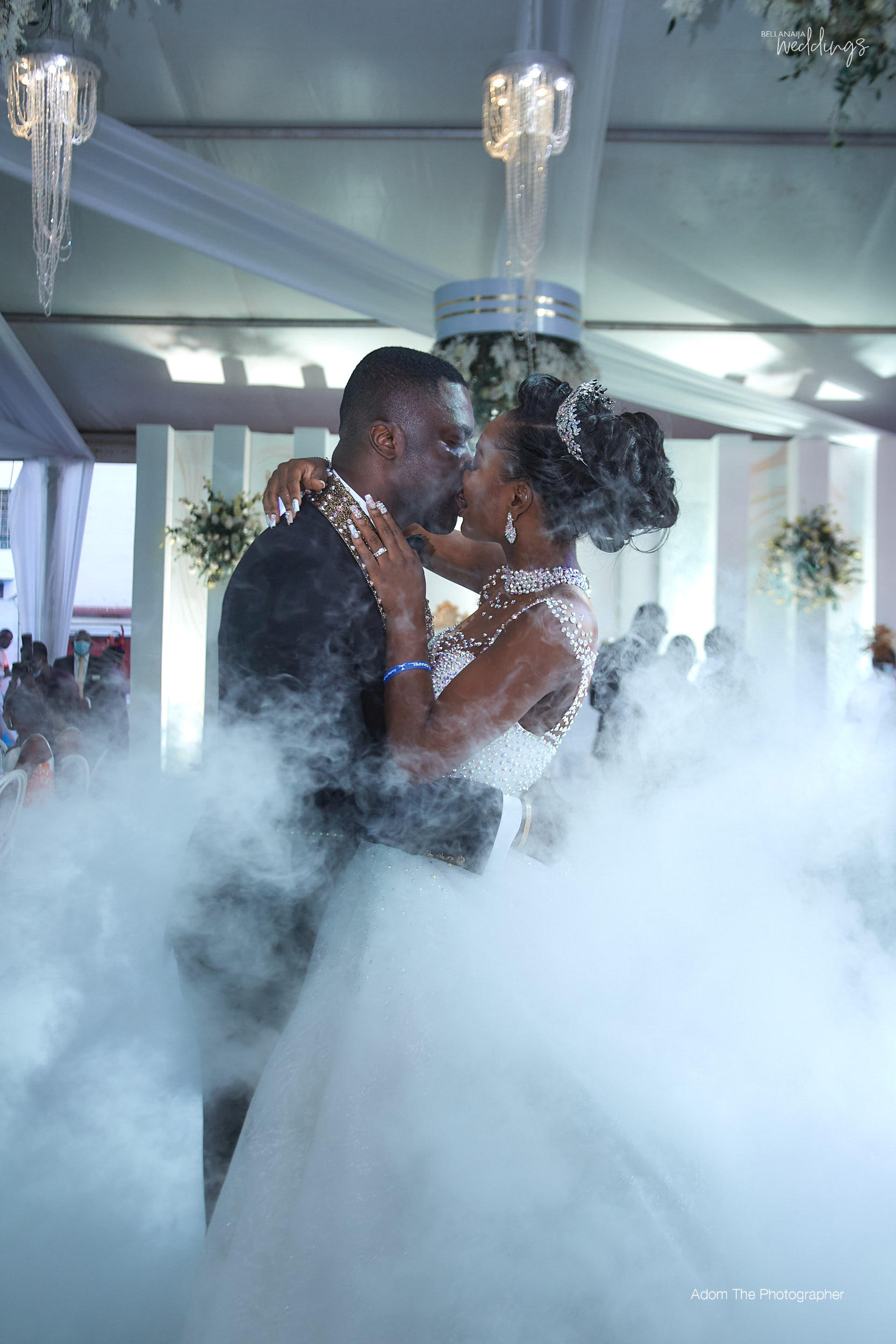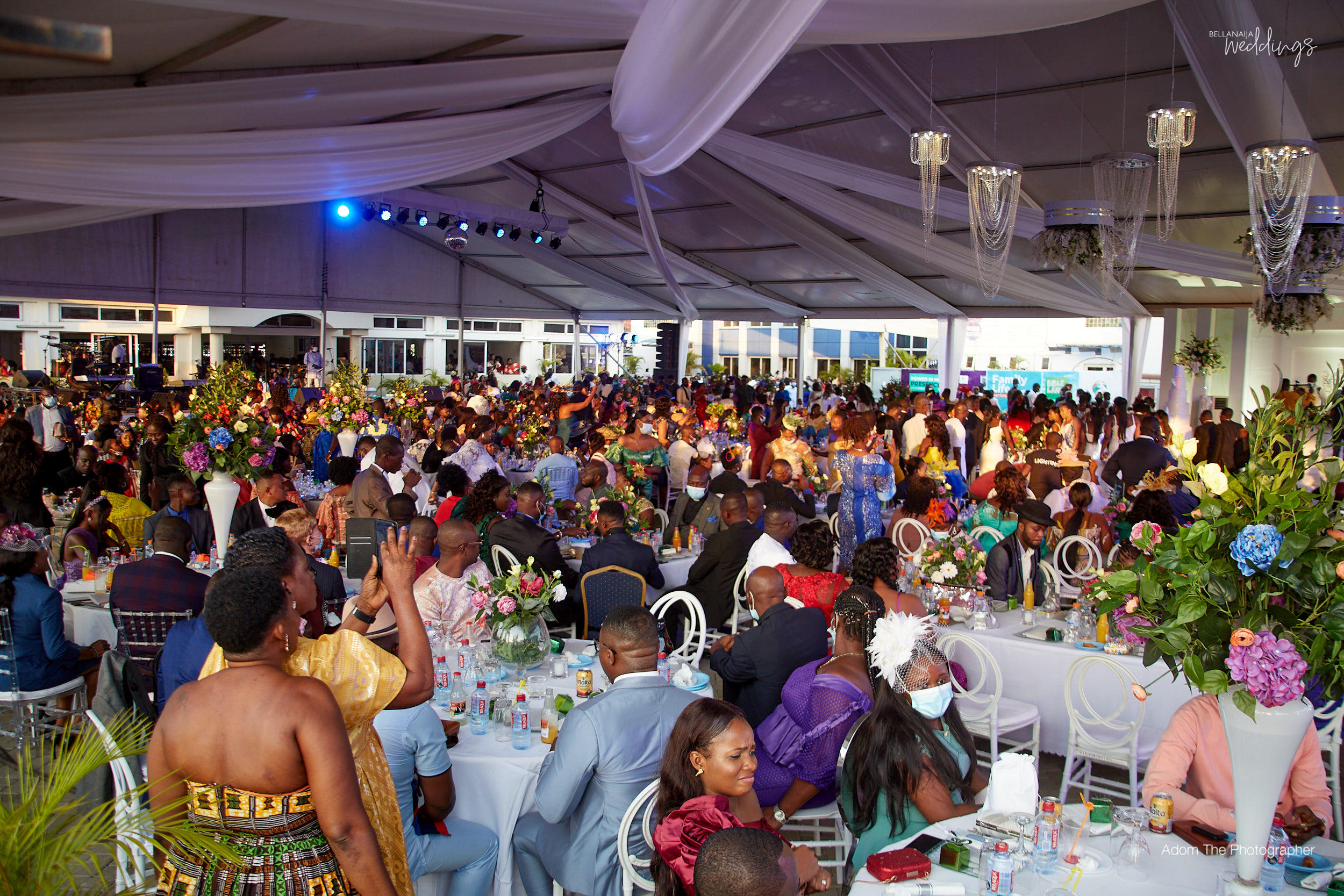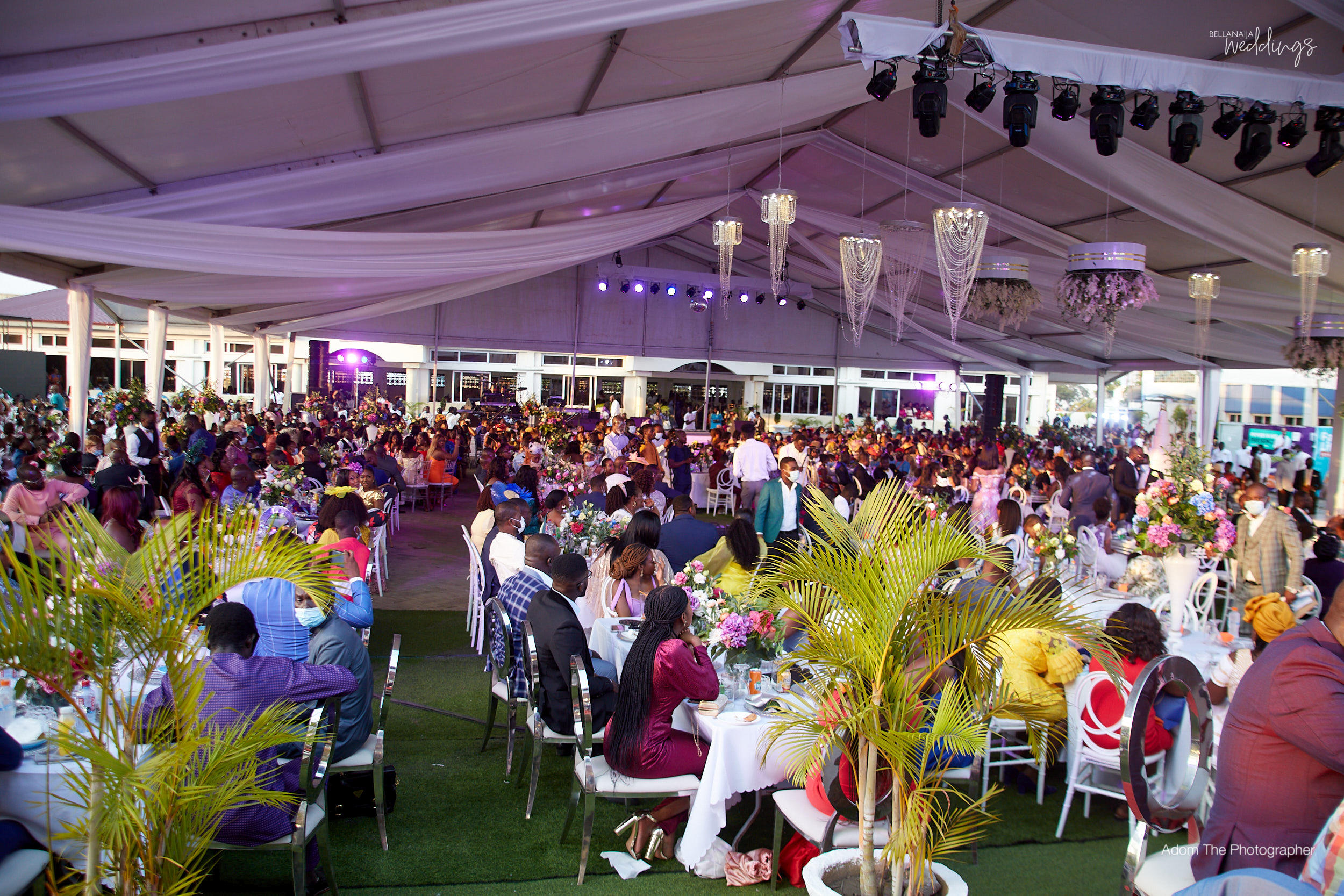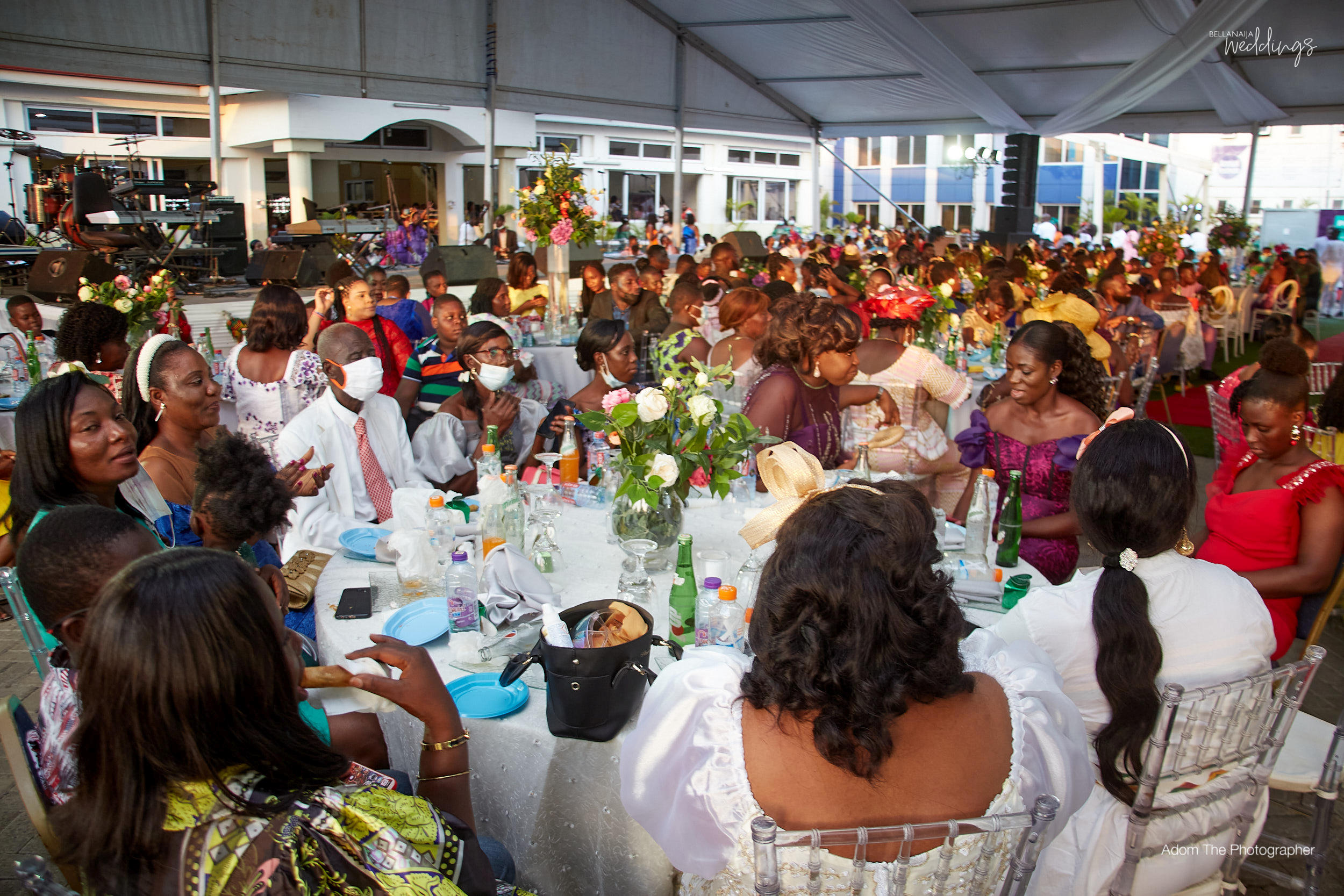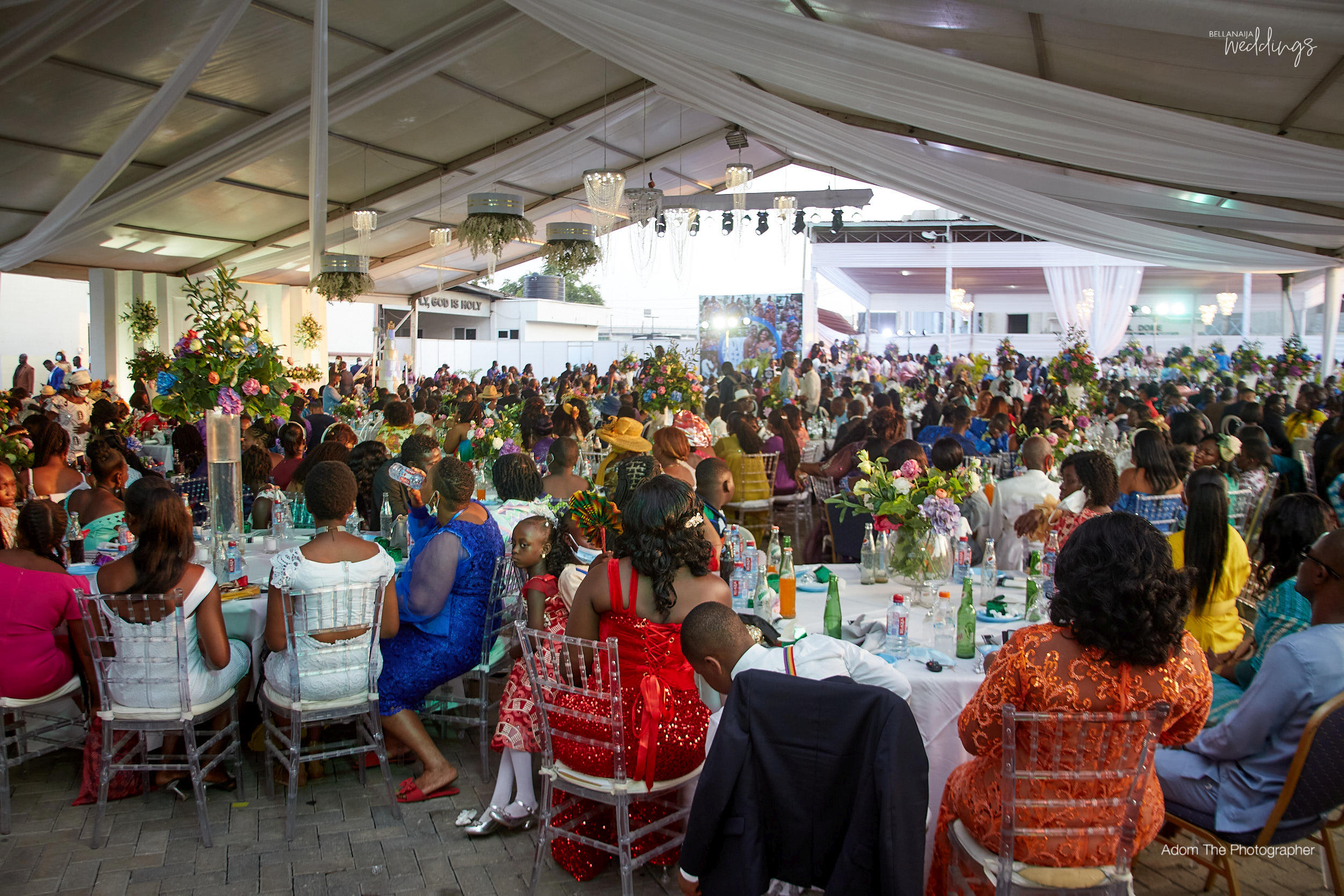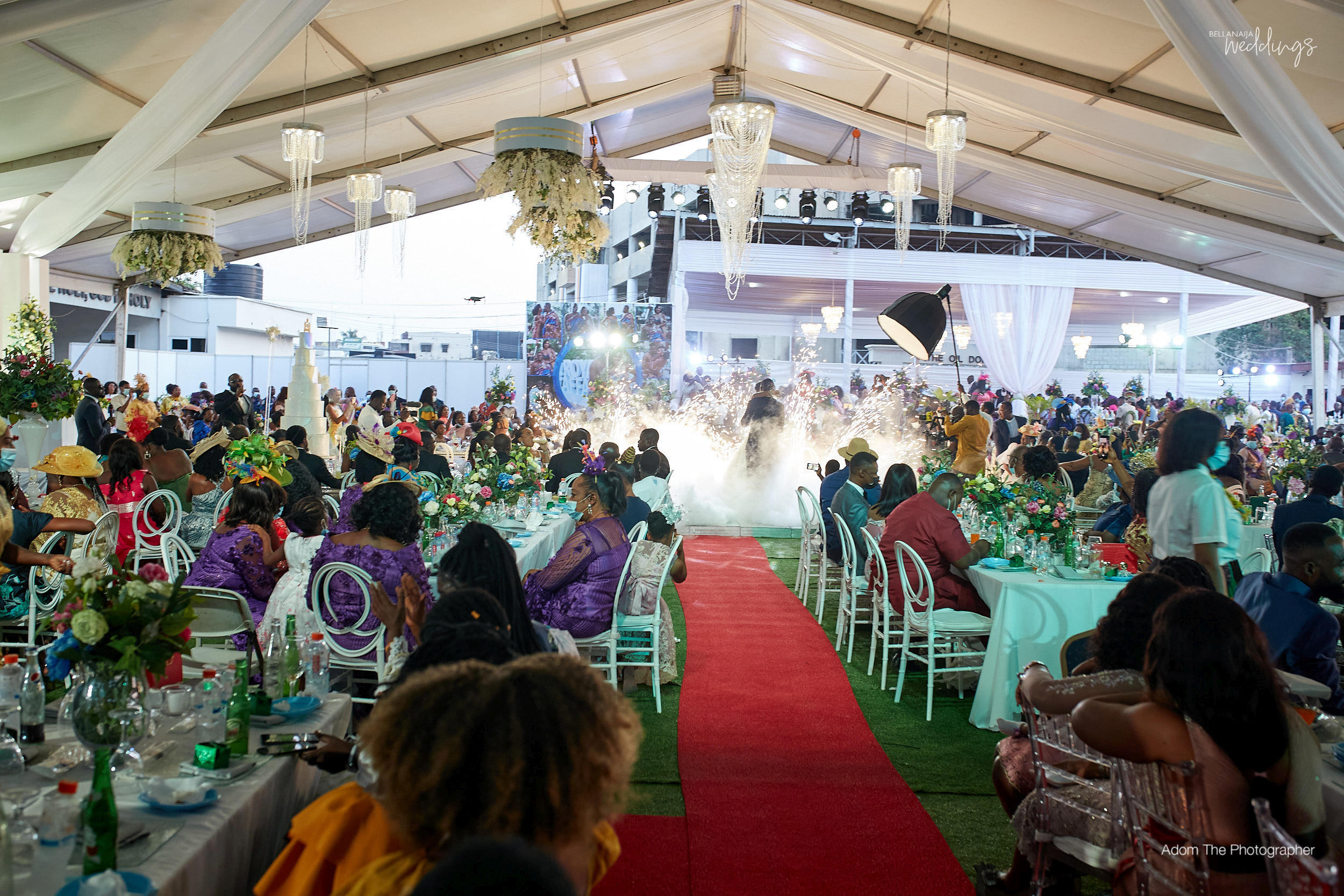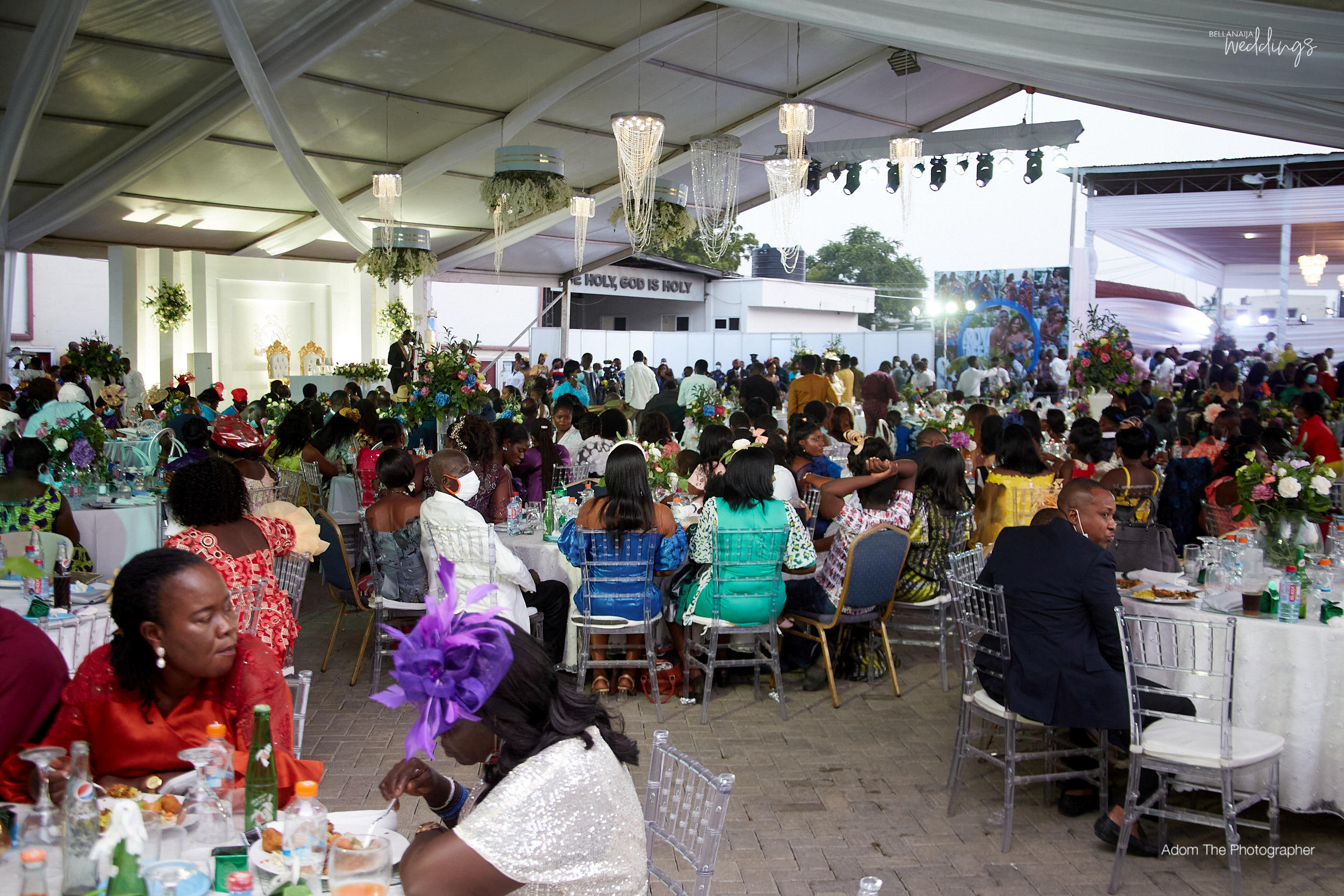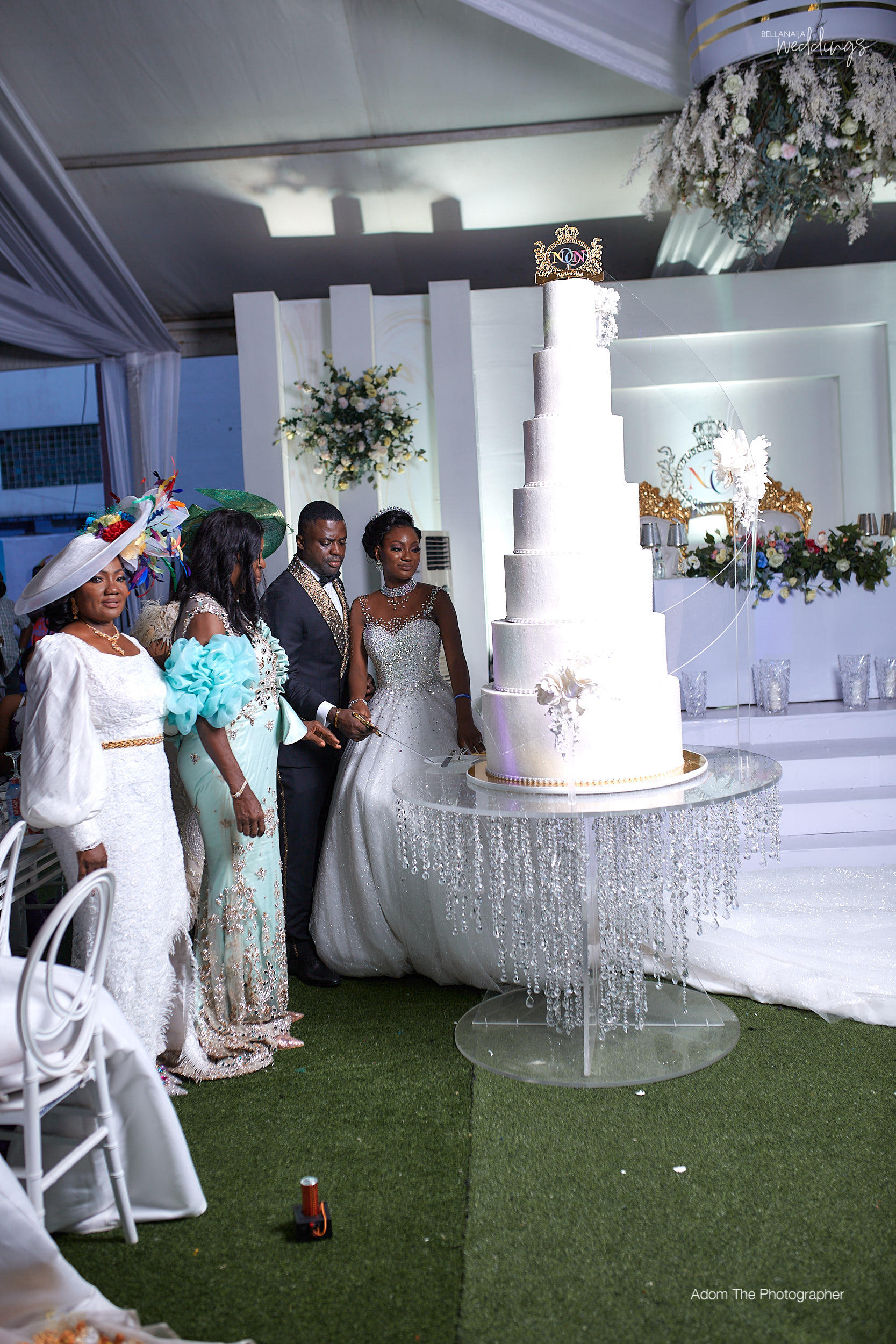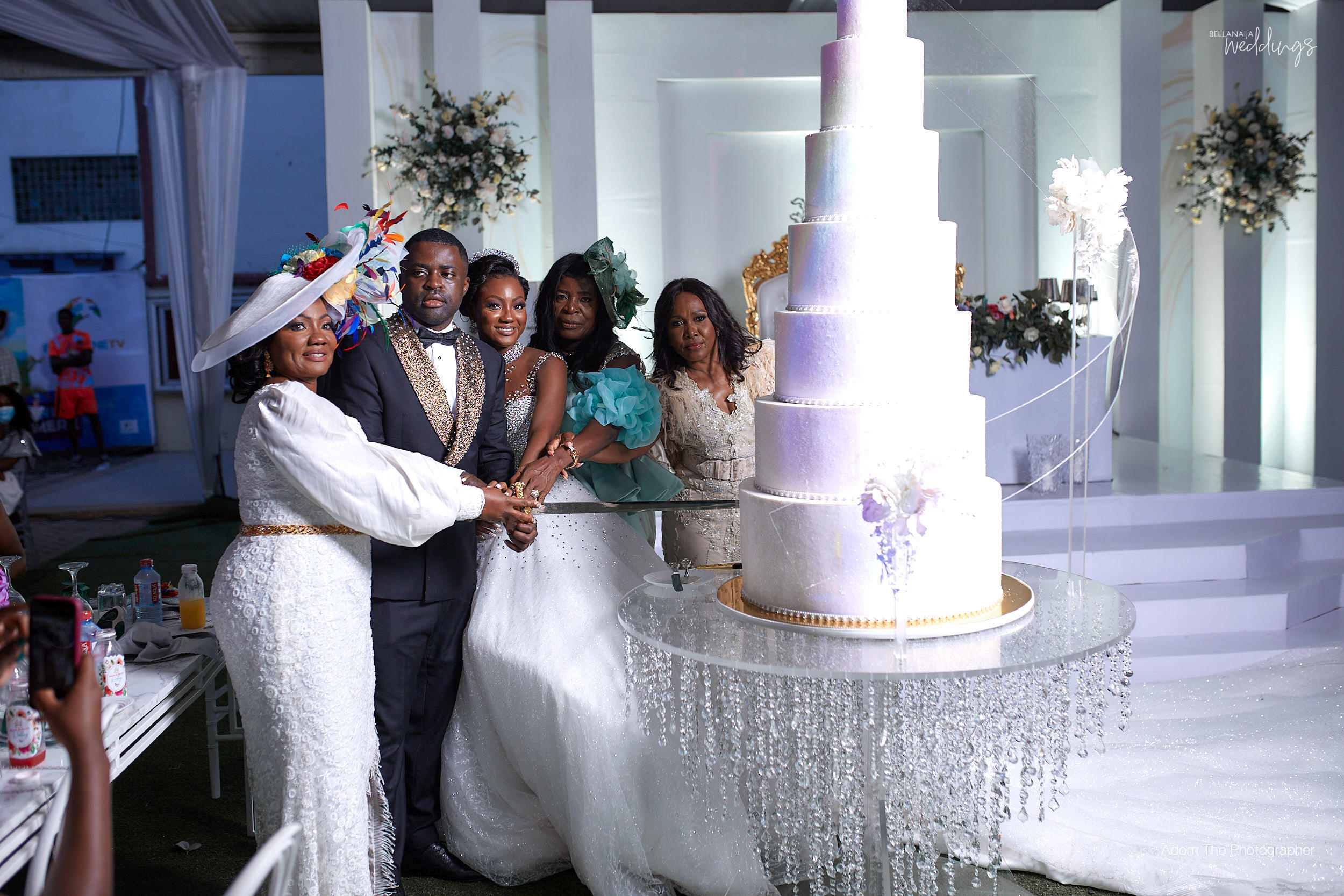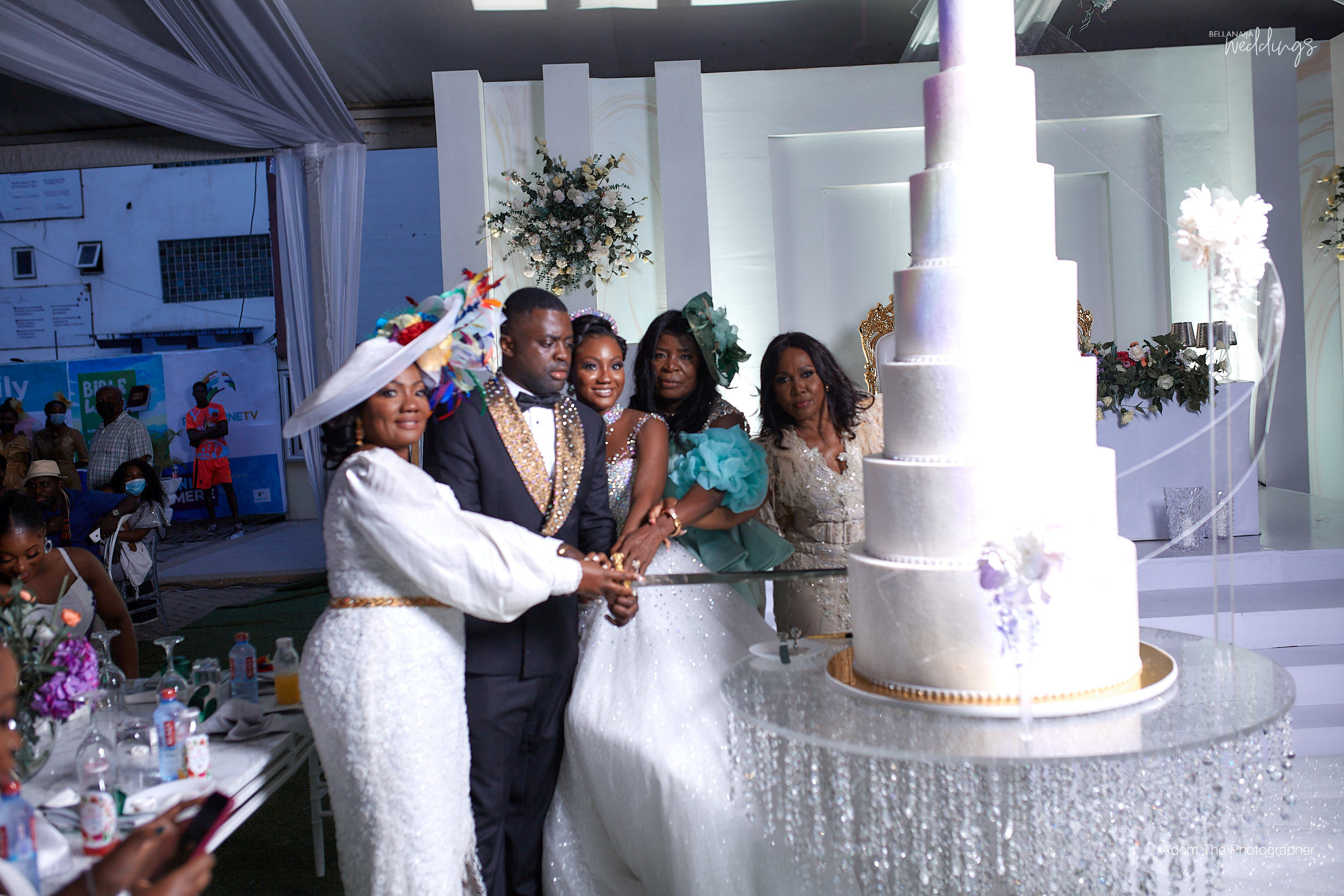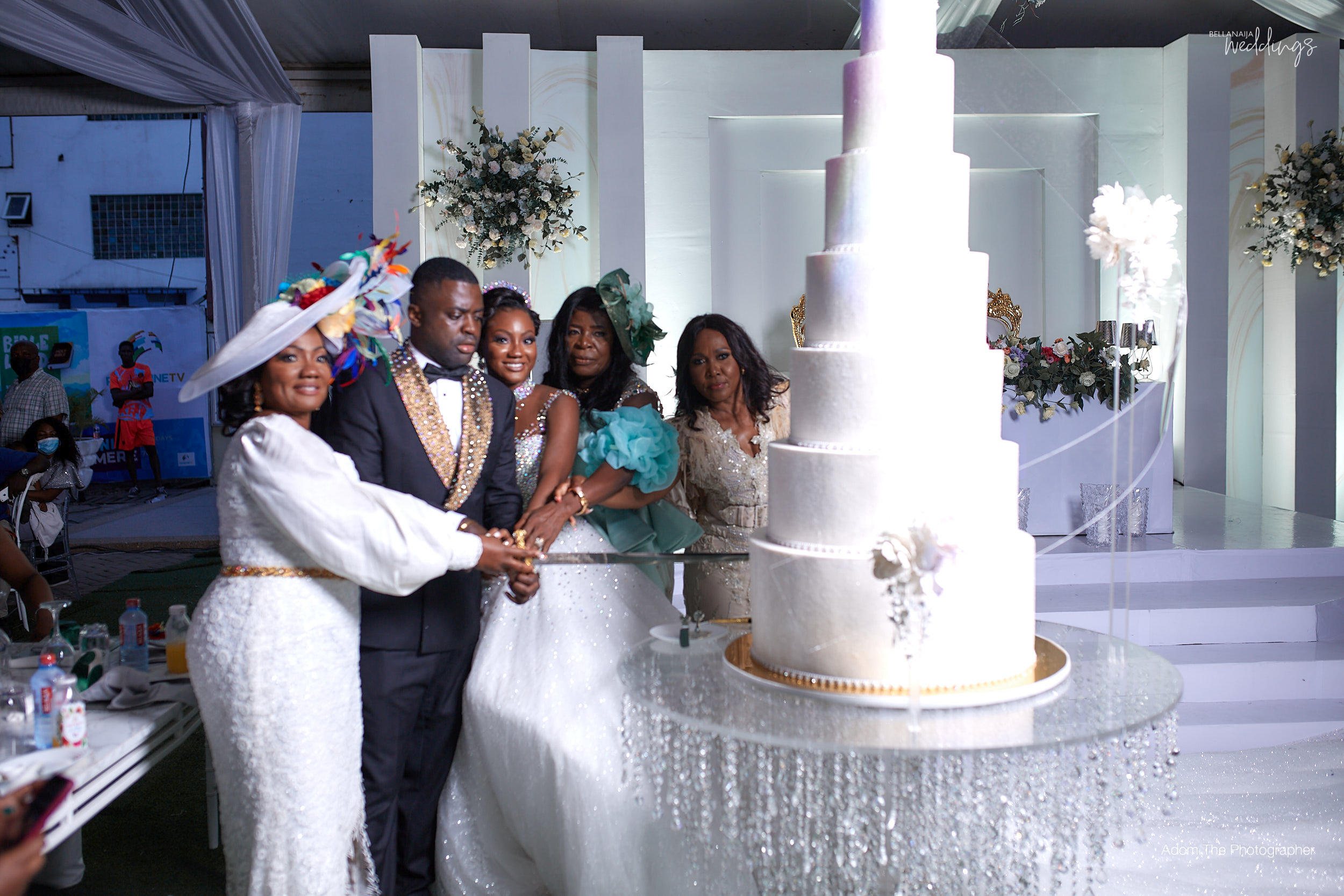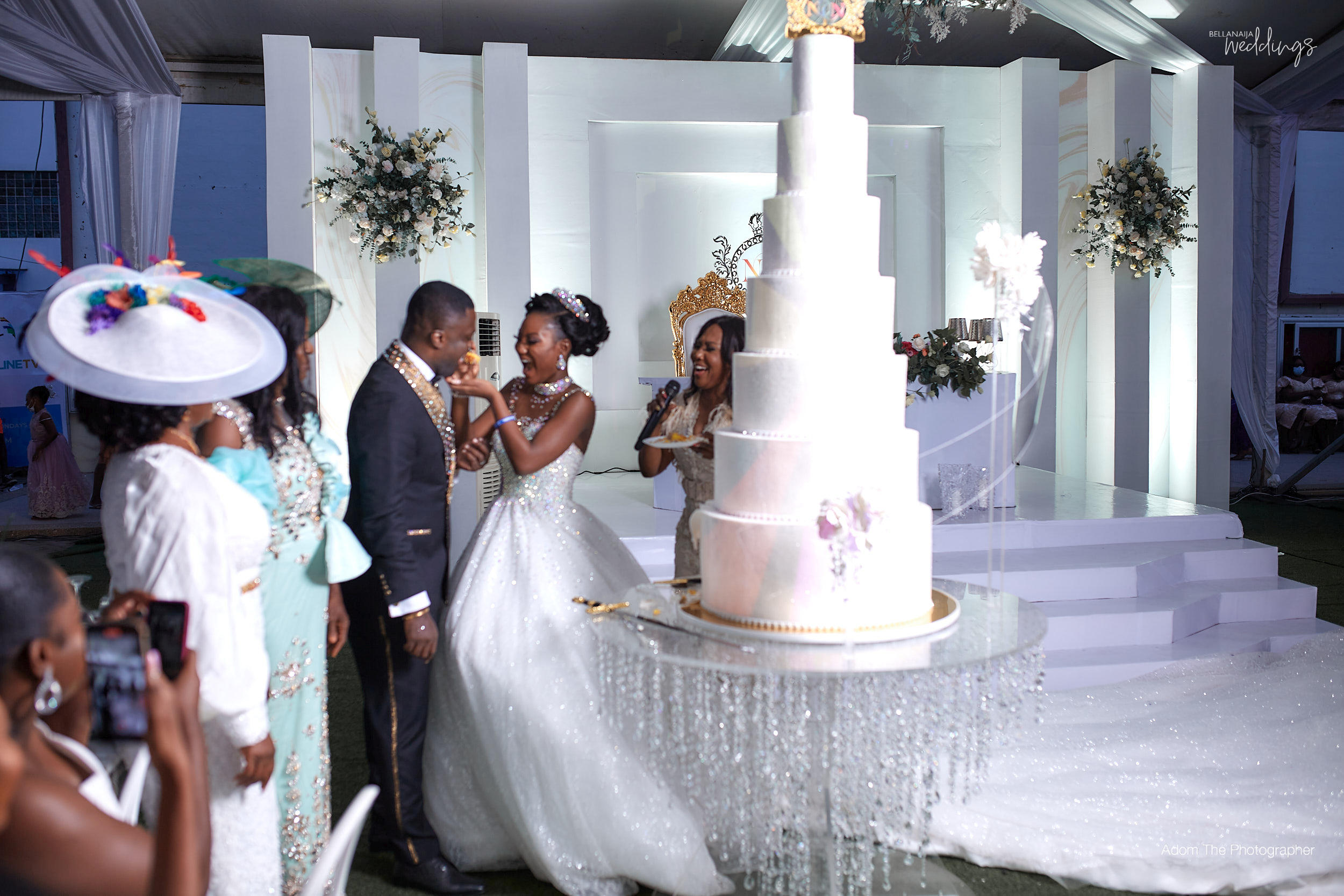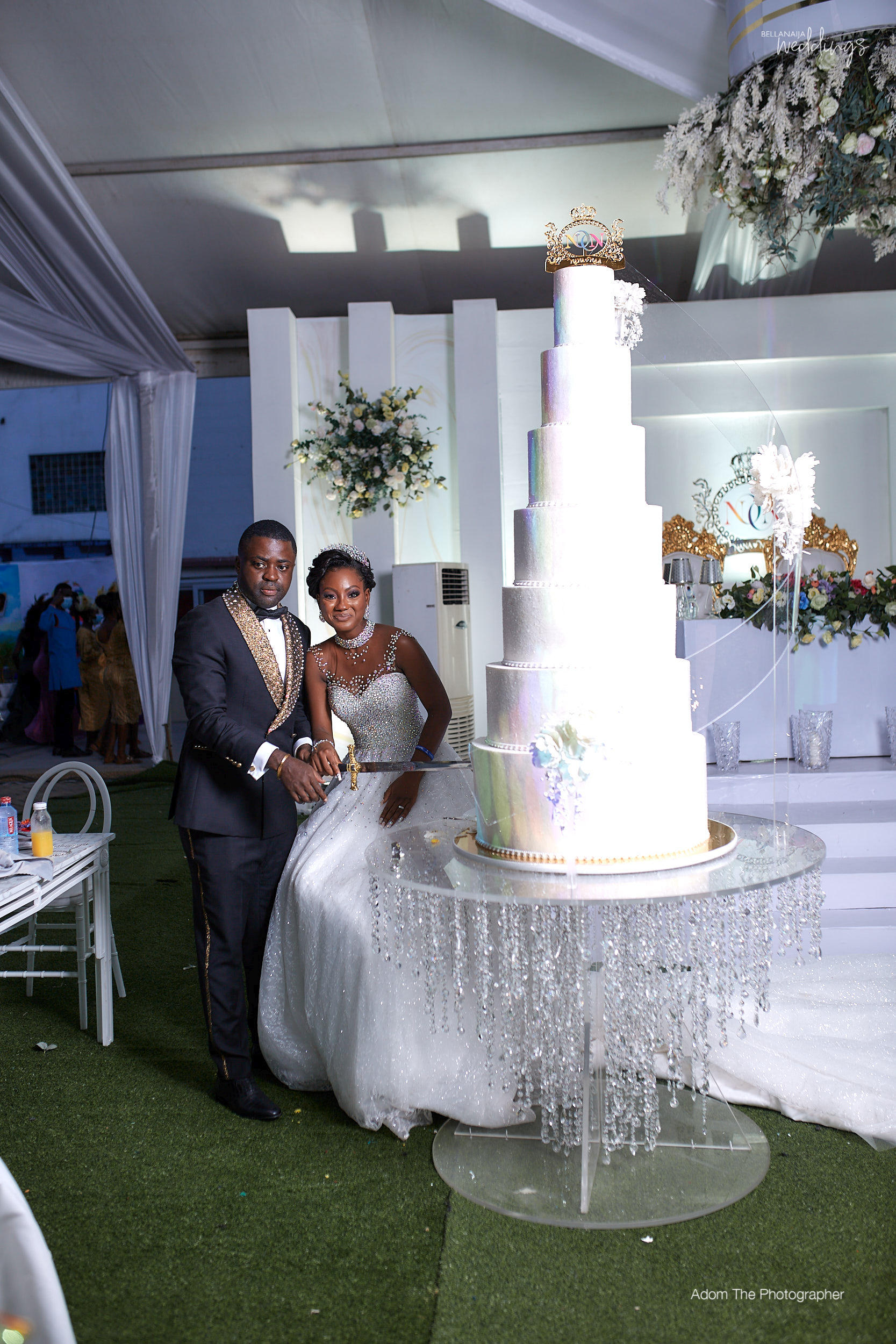 Time for the after-party and the #RoyalAffair21 couple brought the heat on!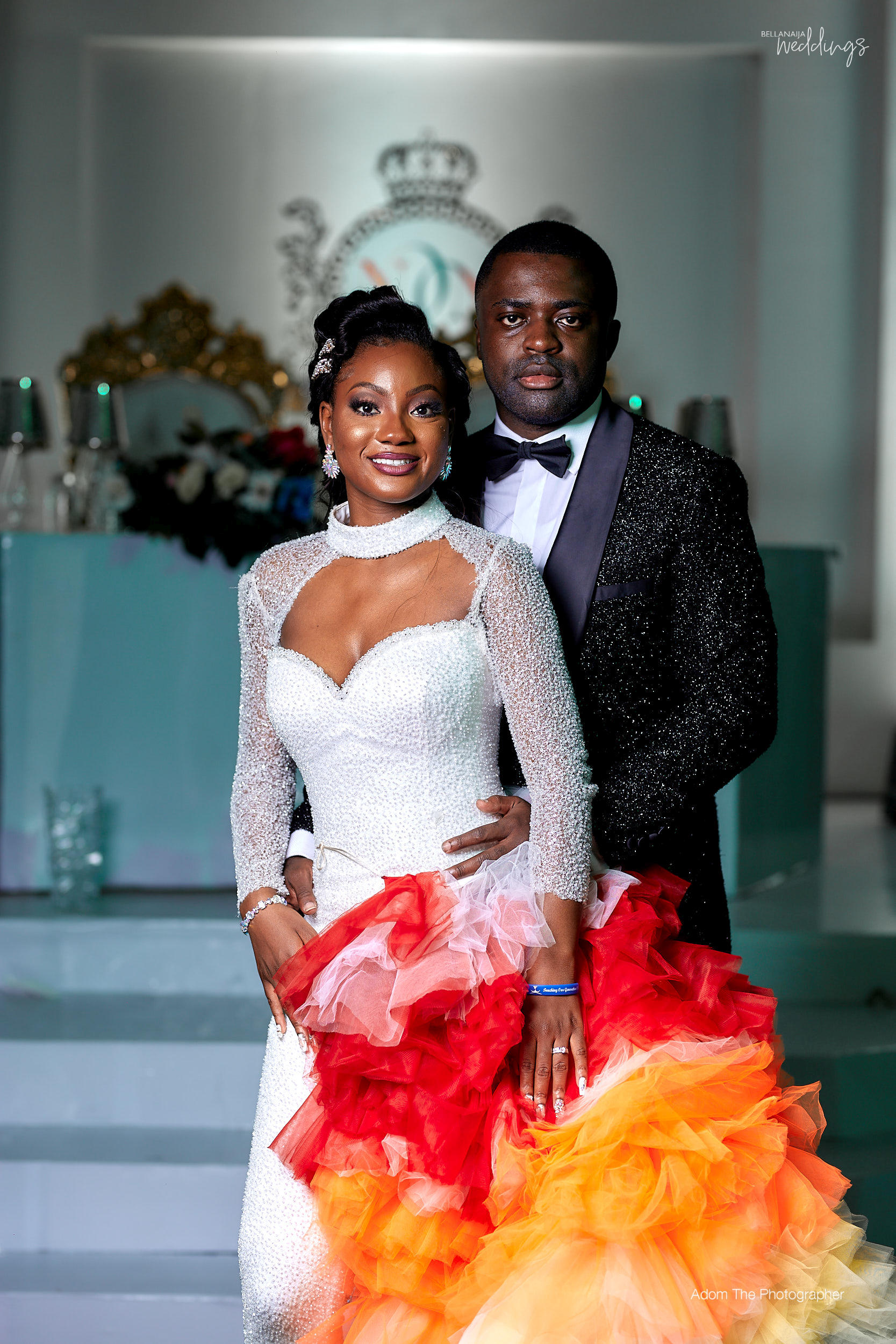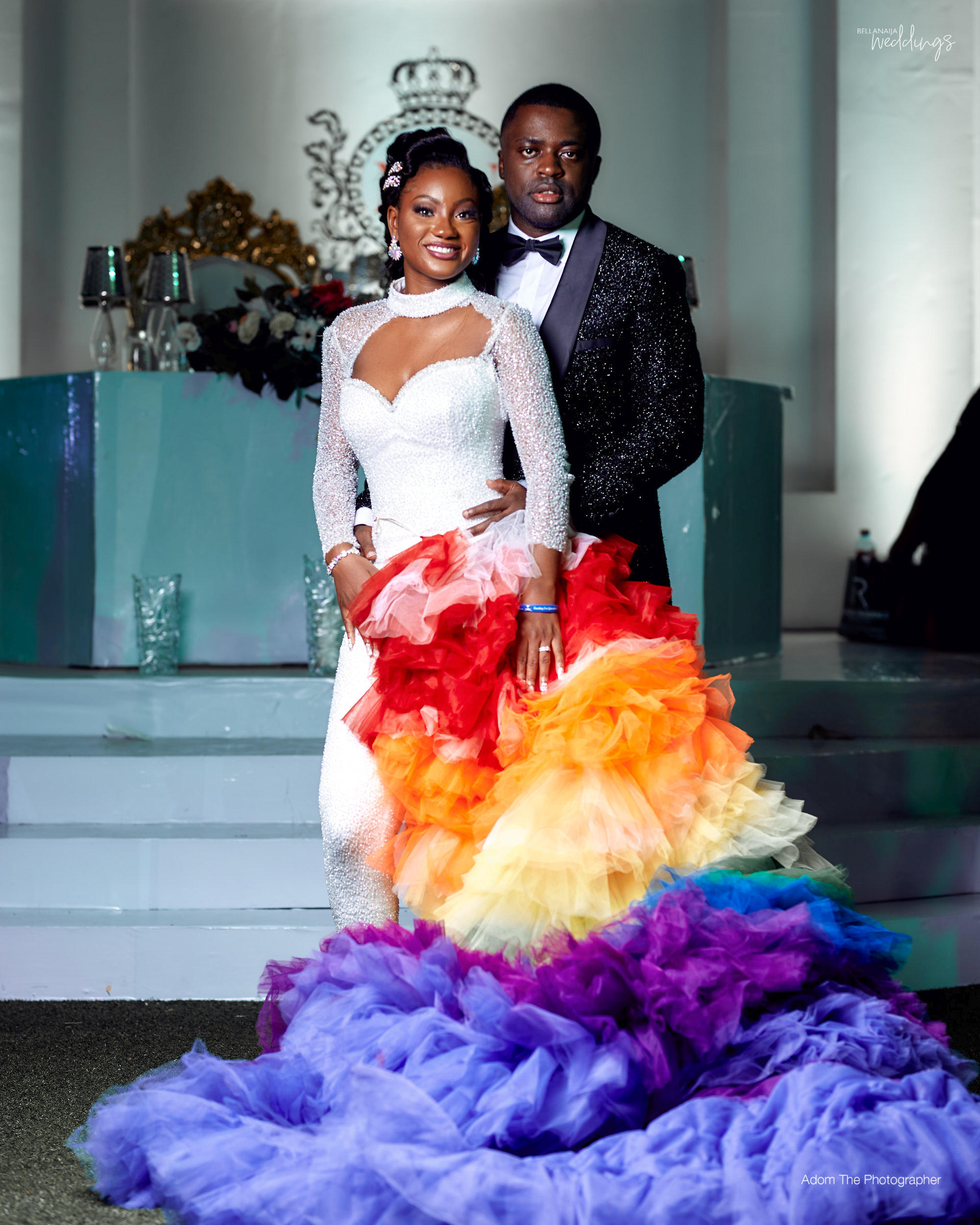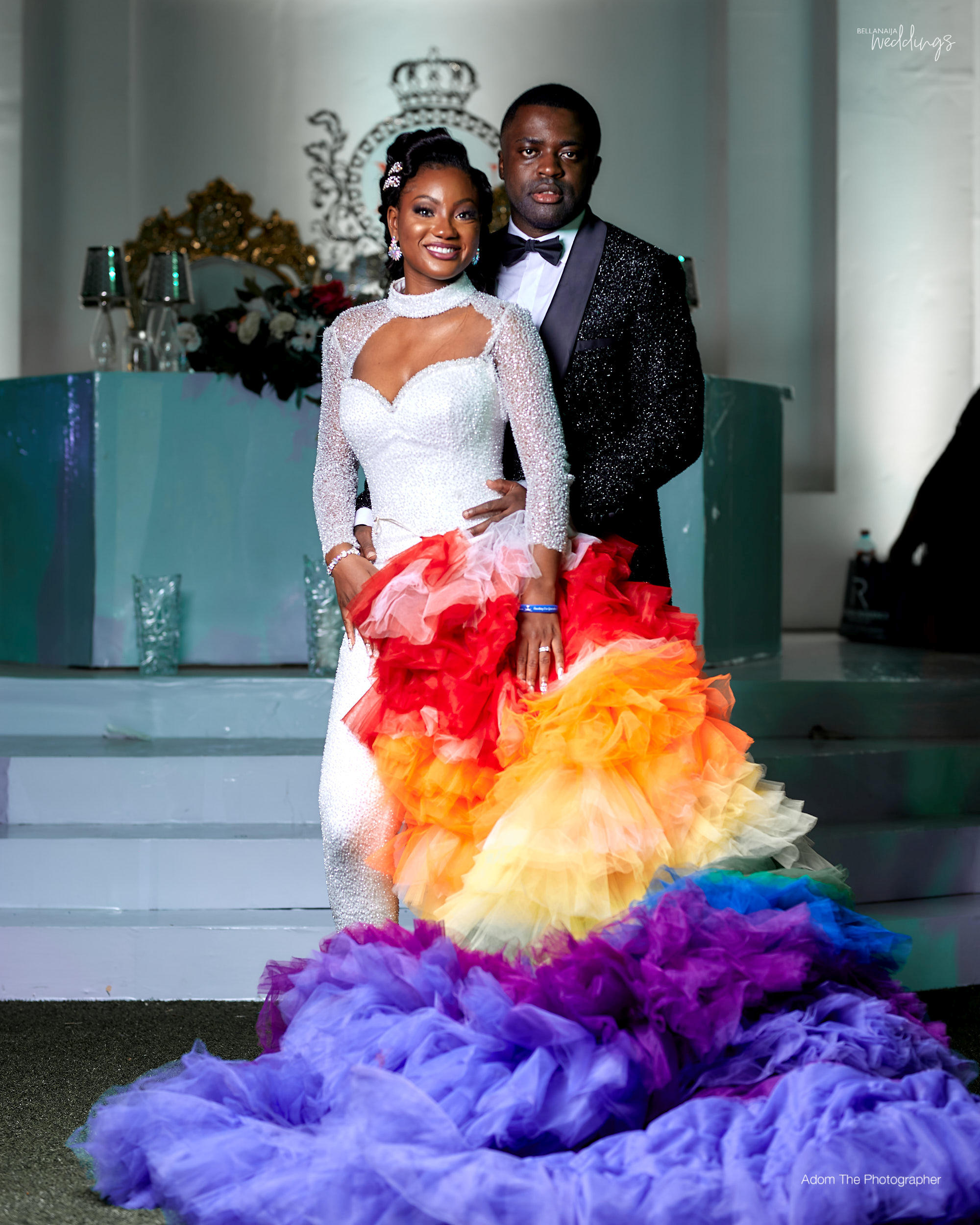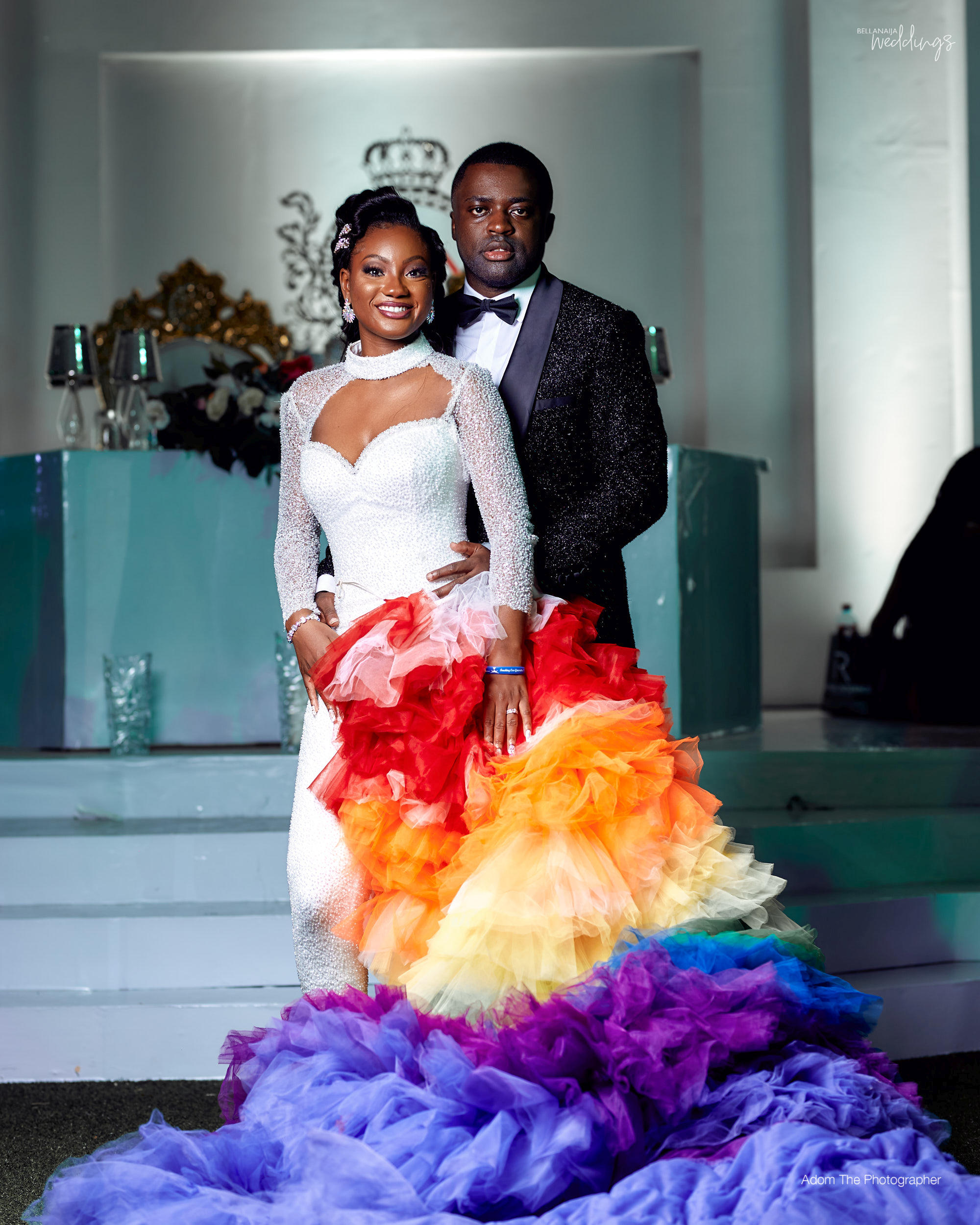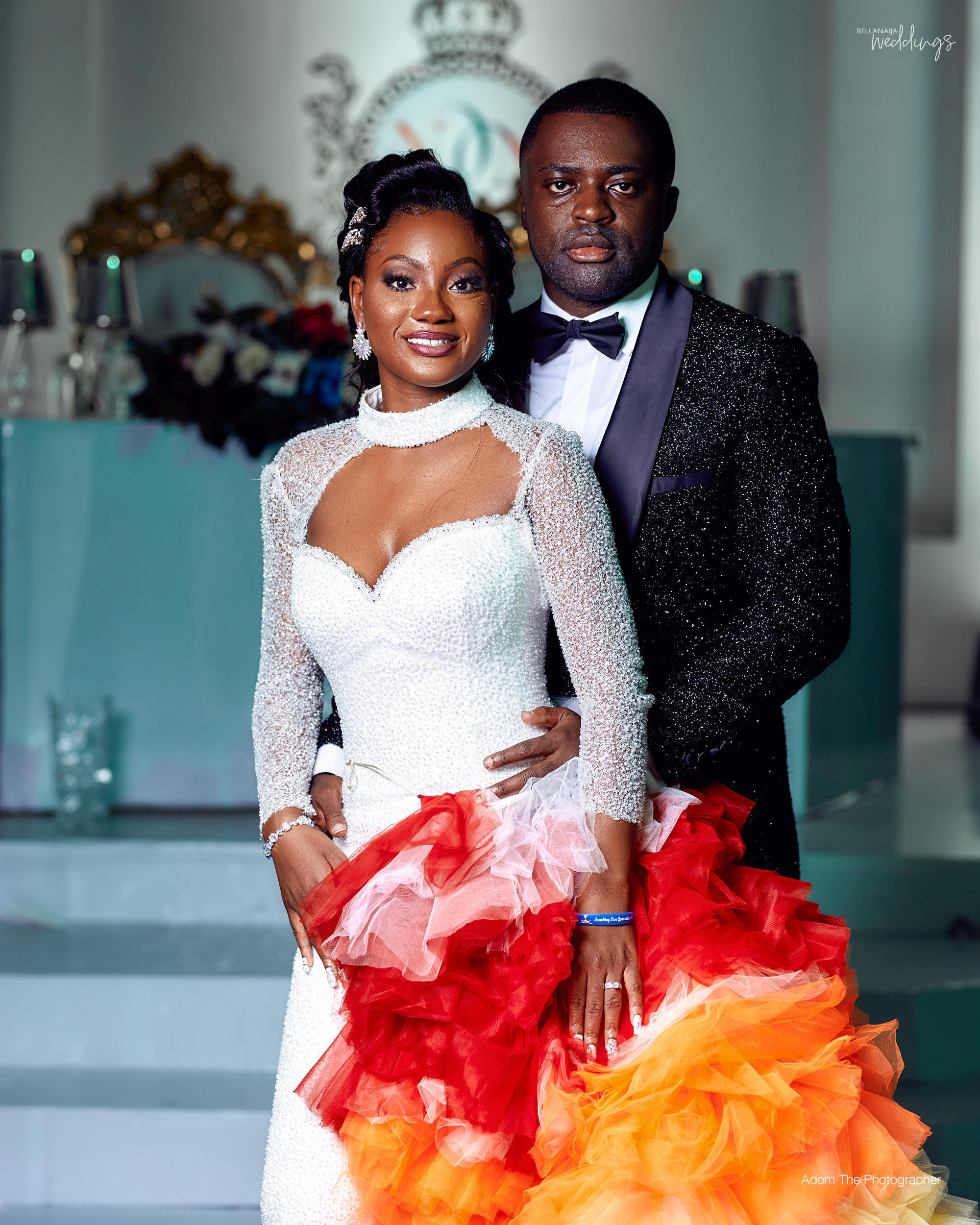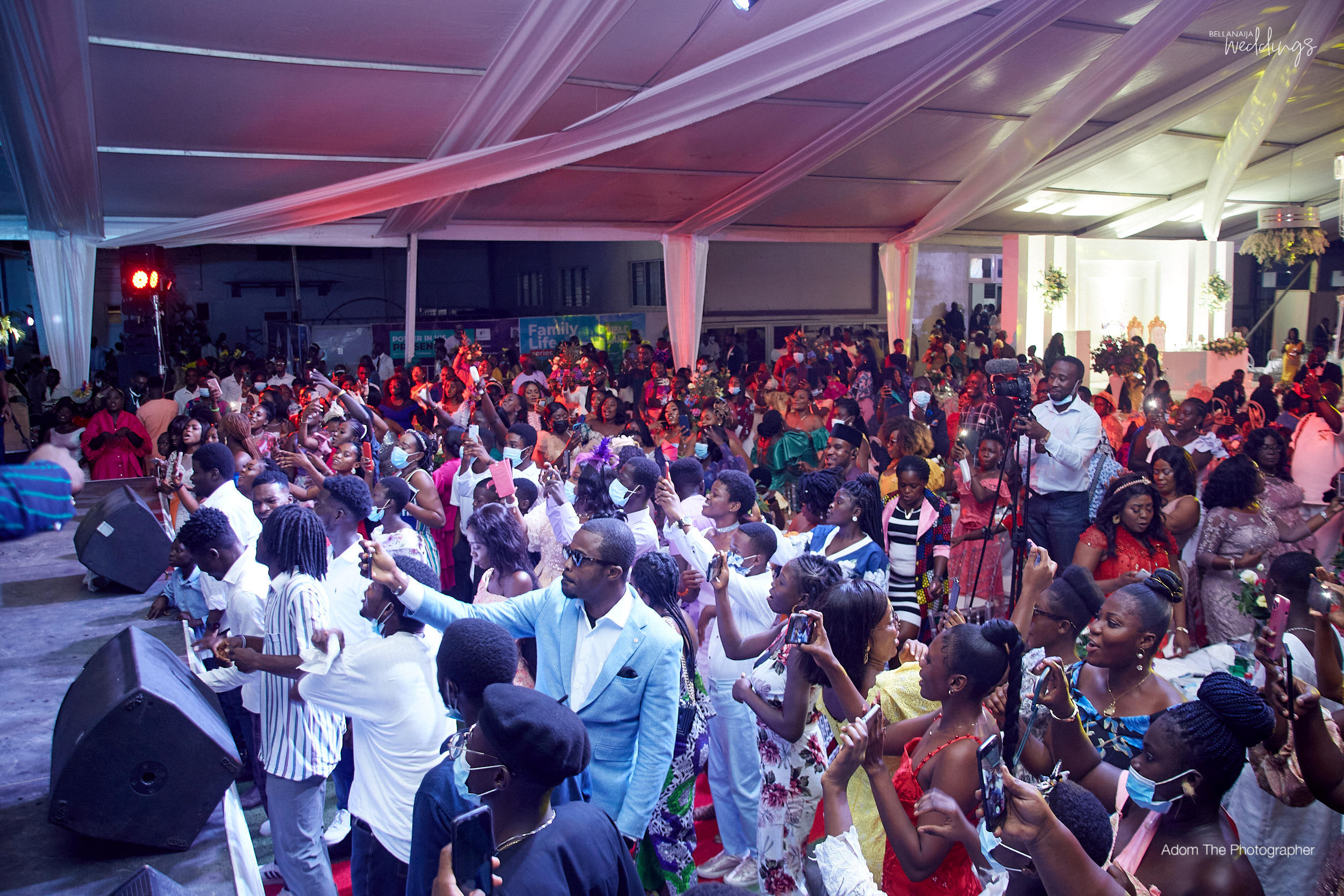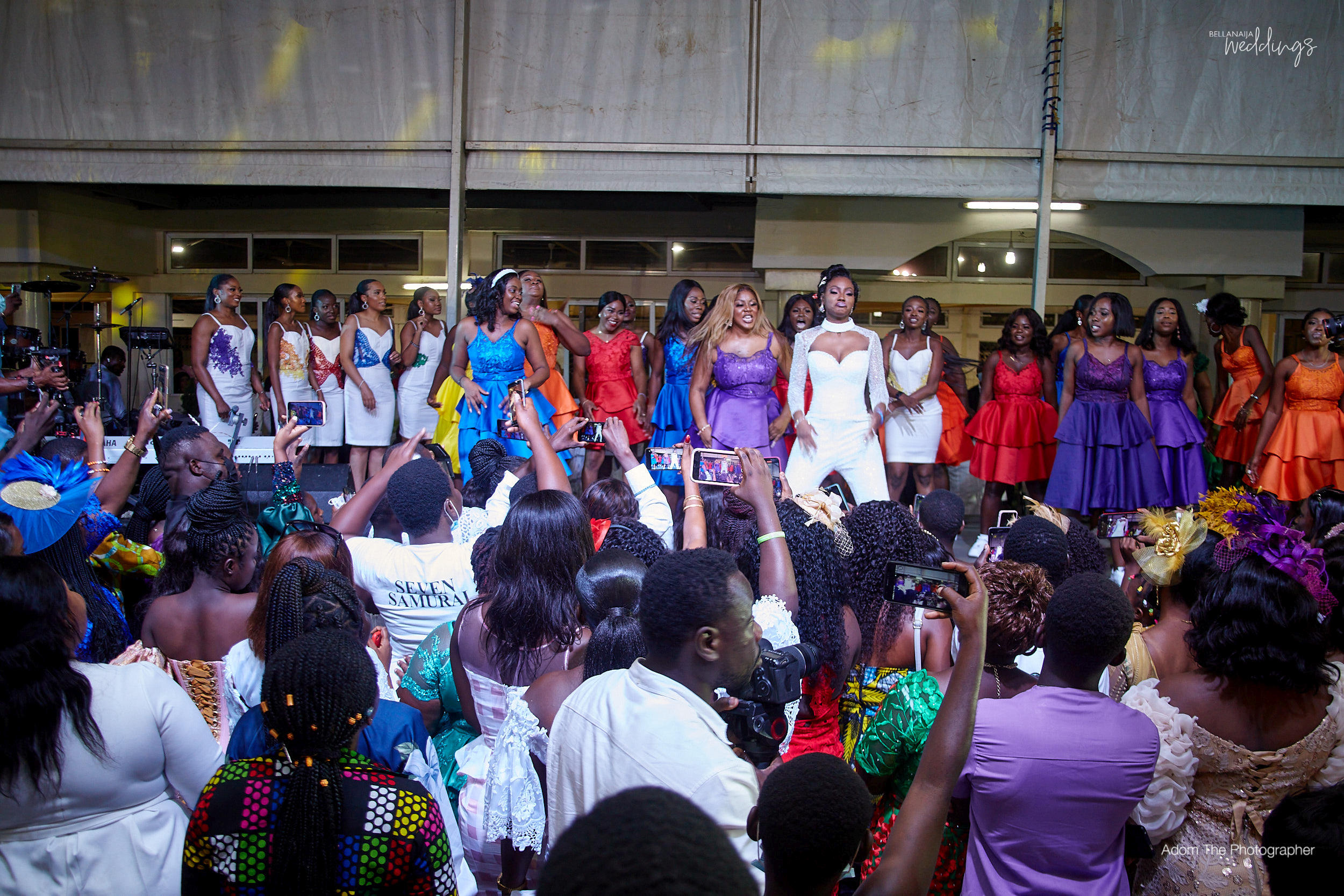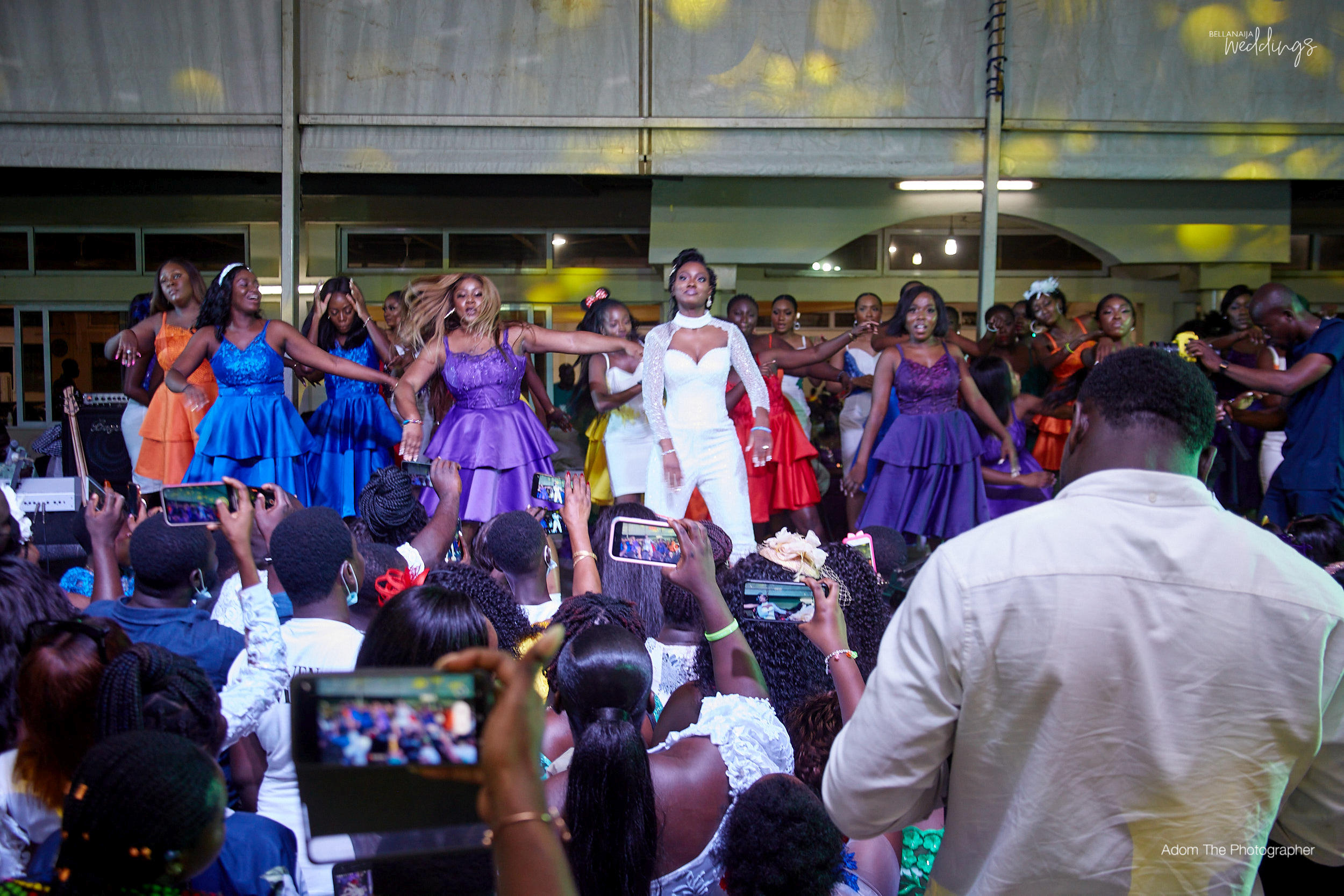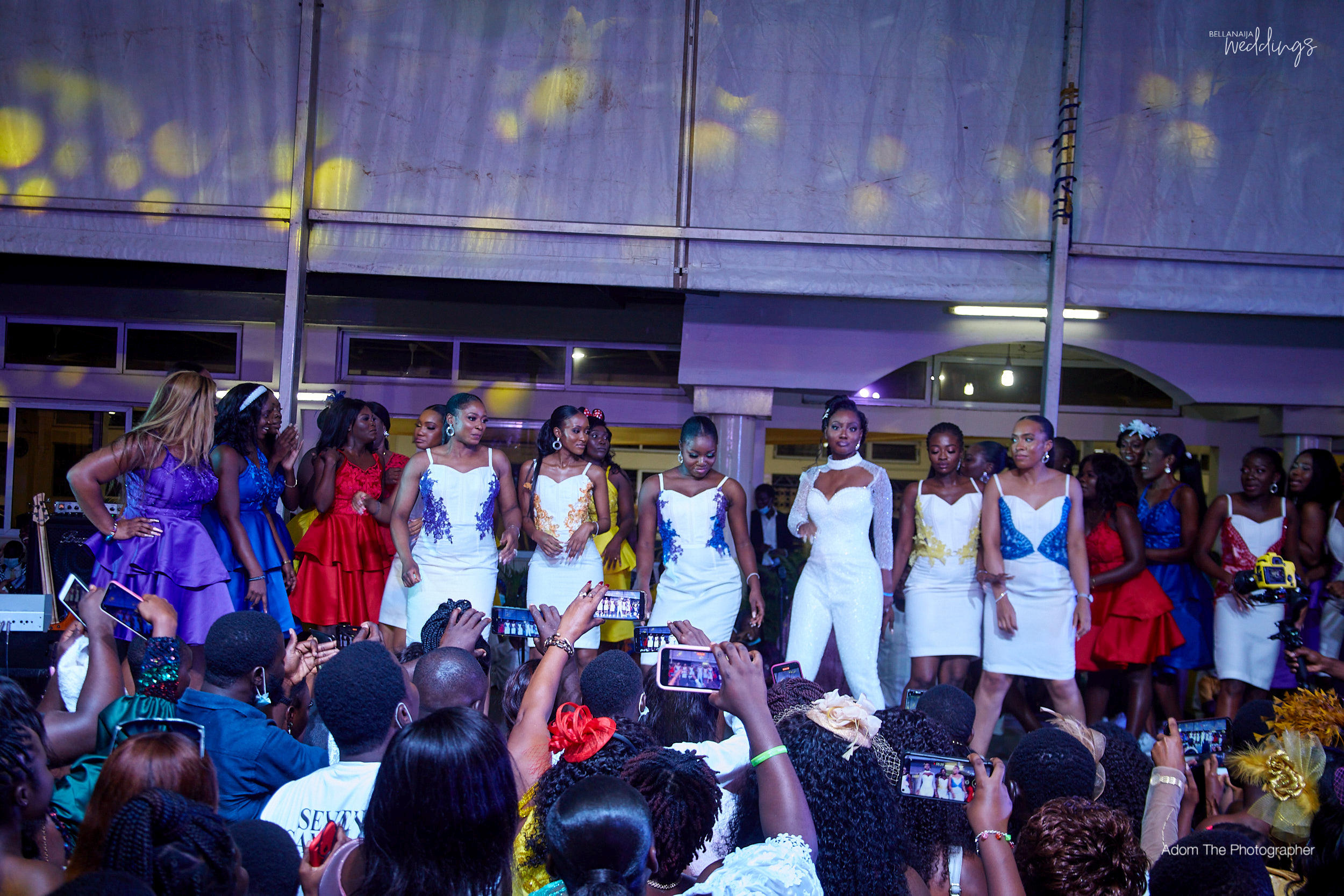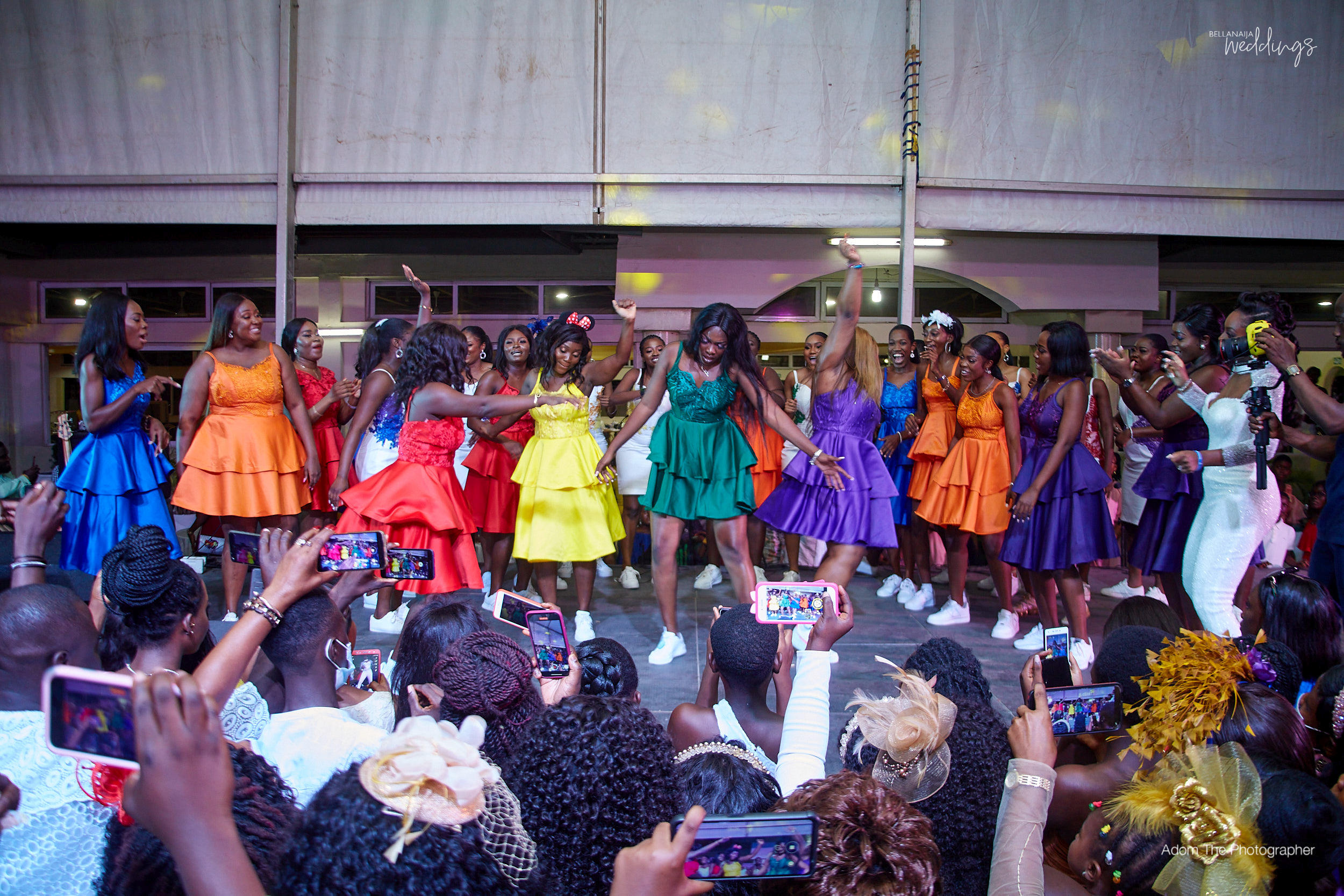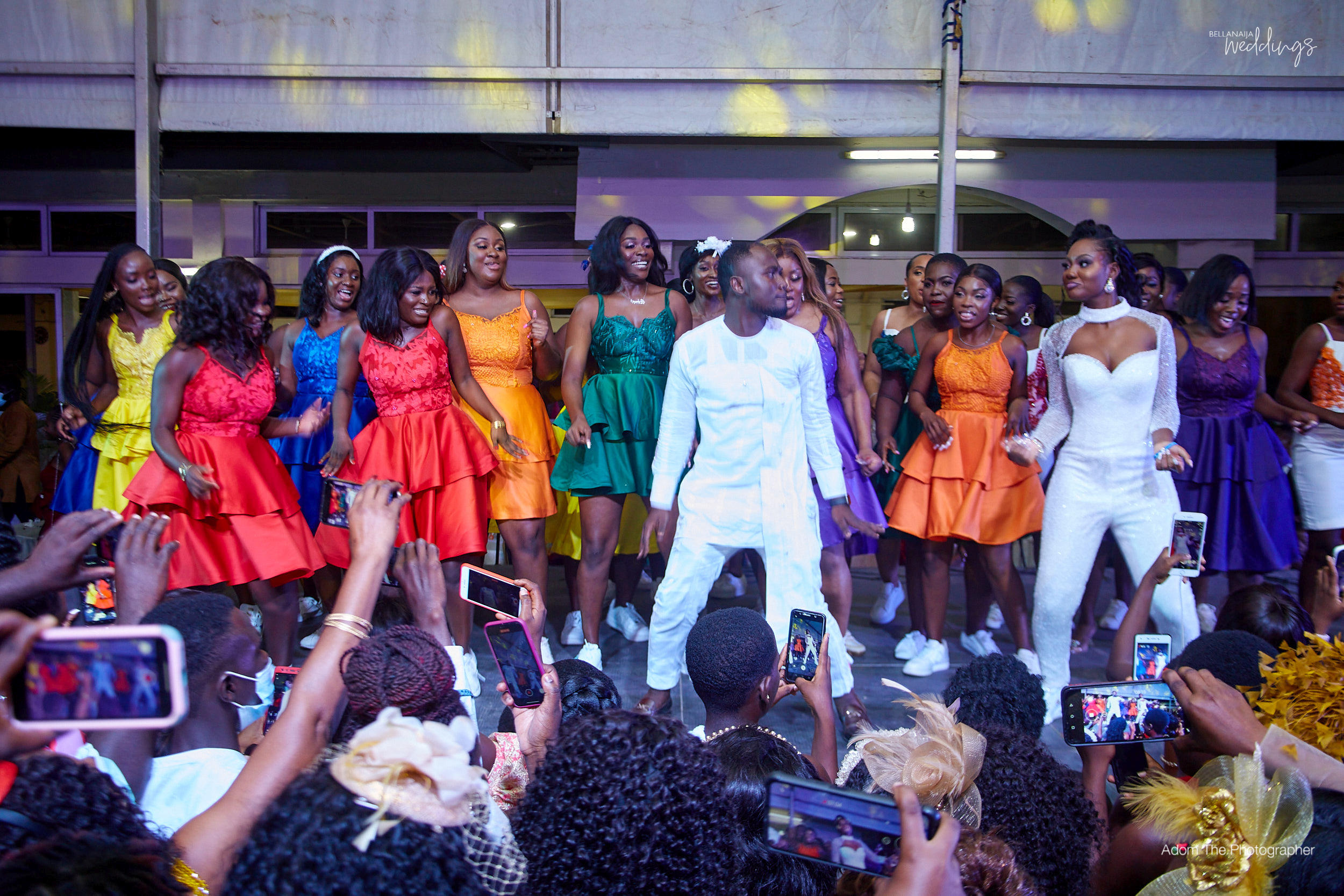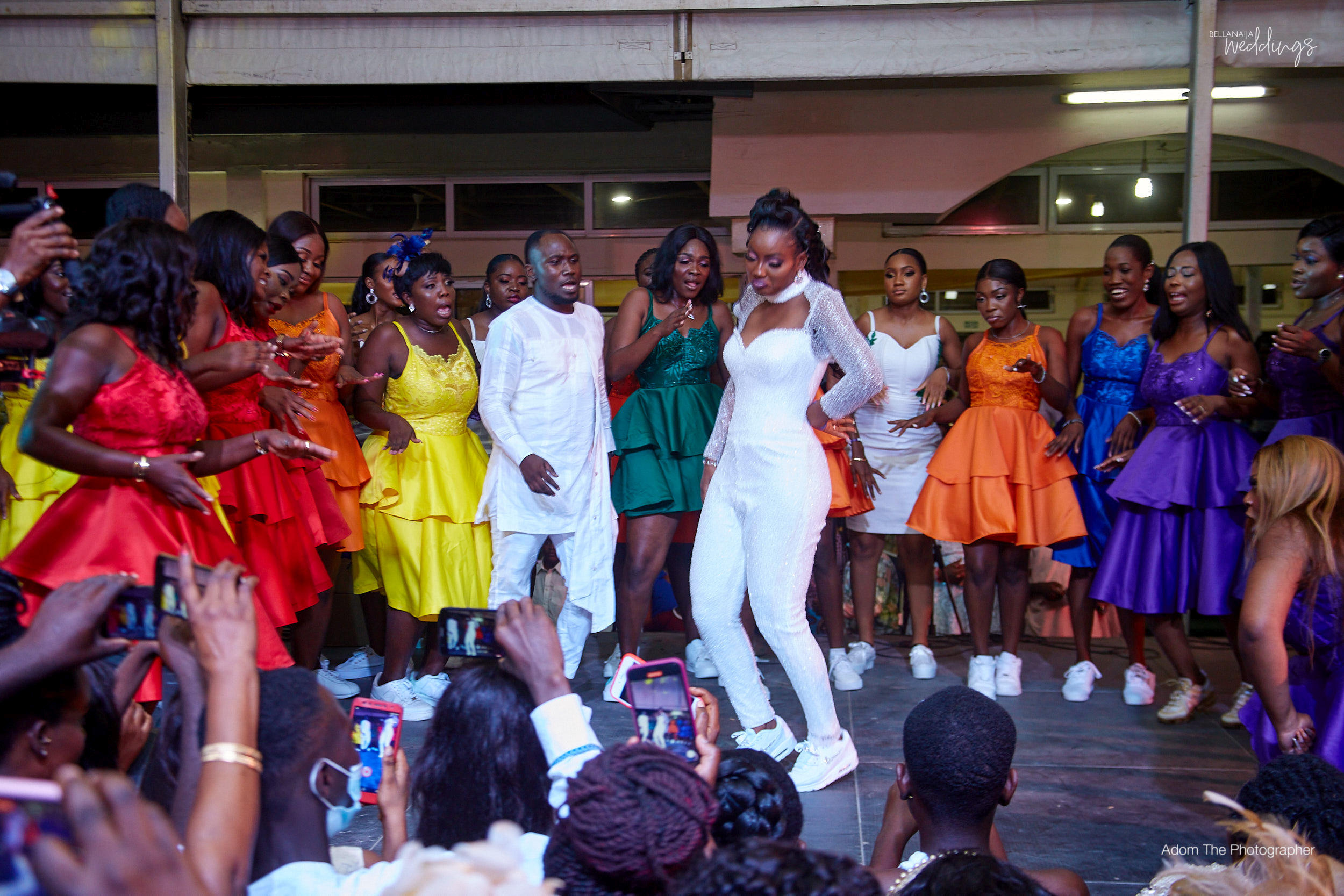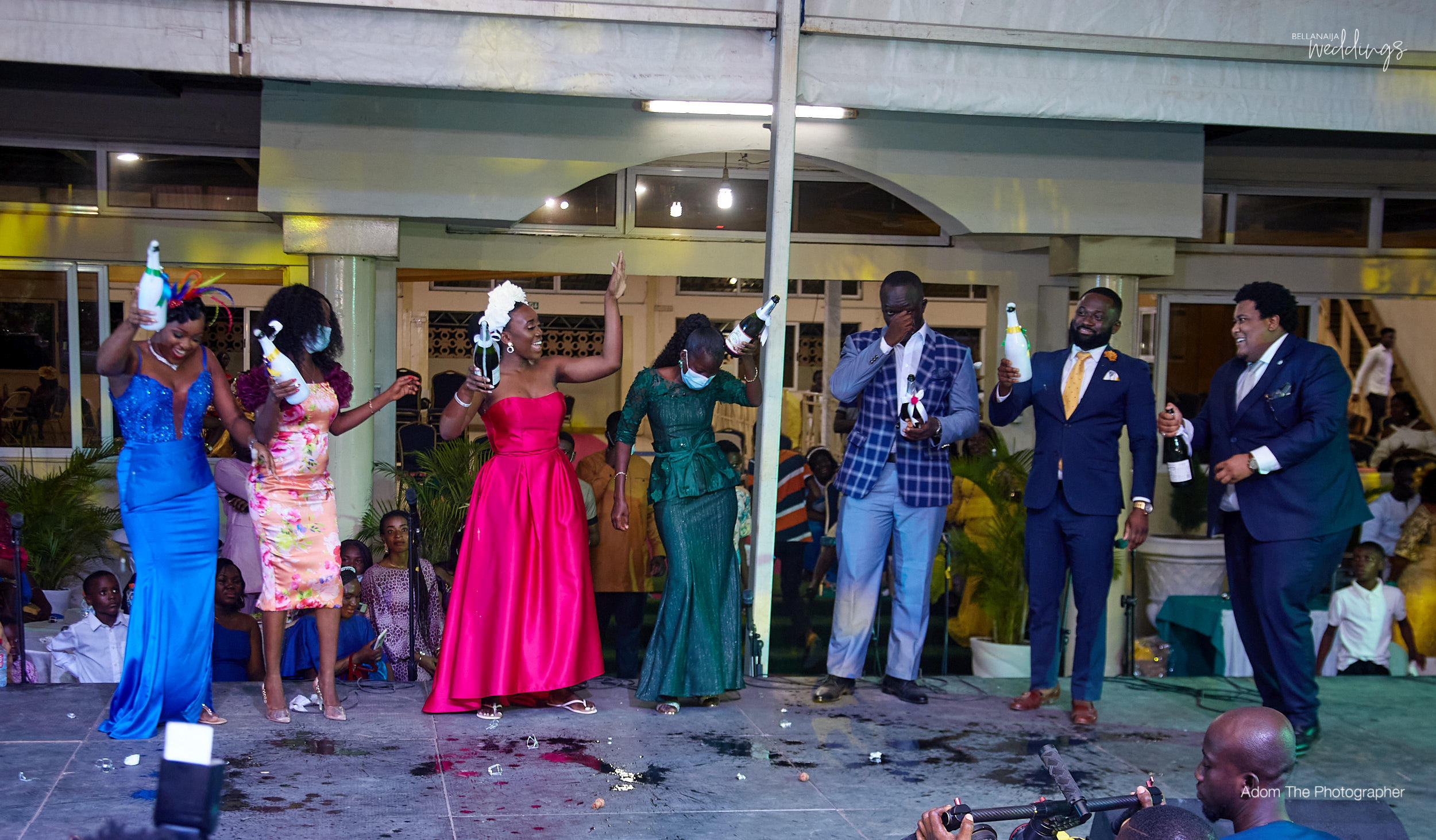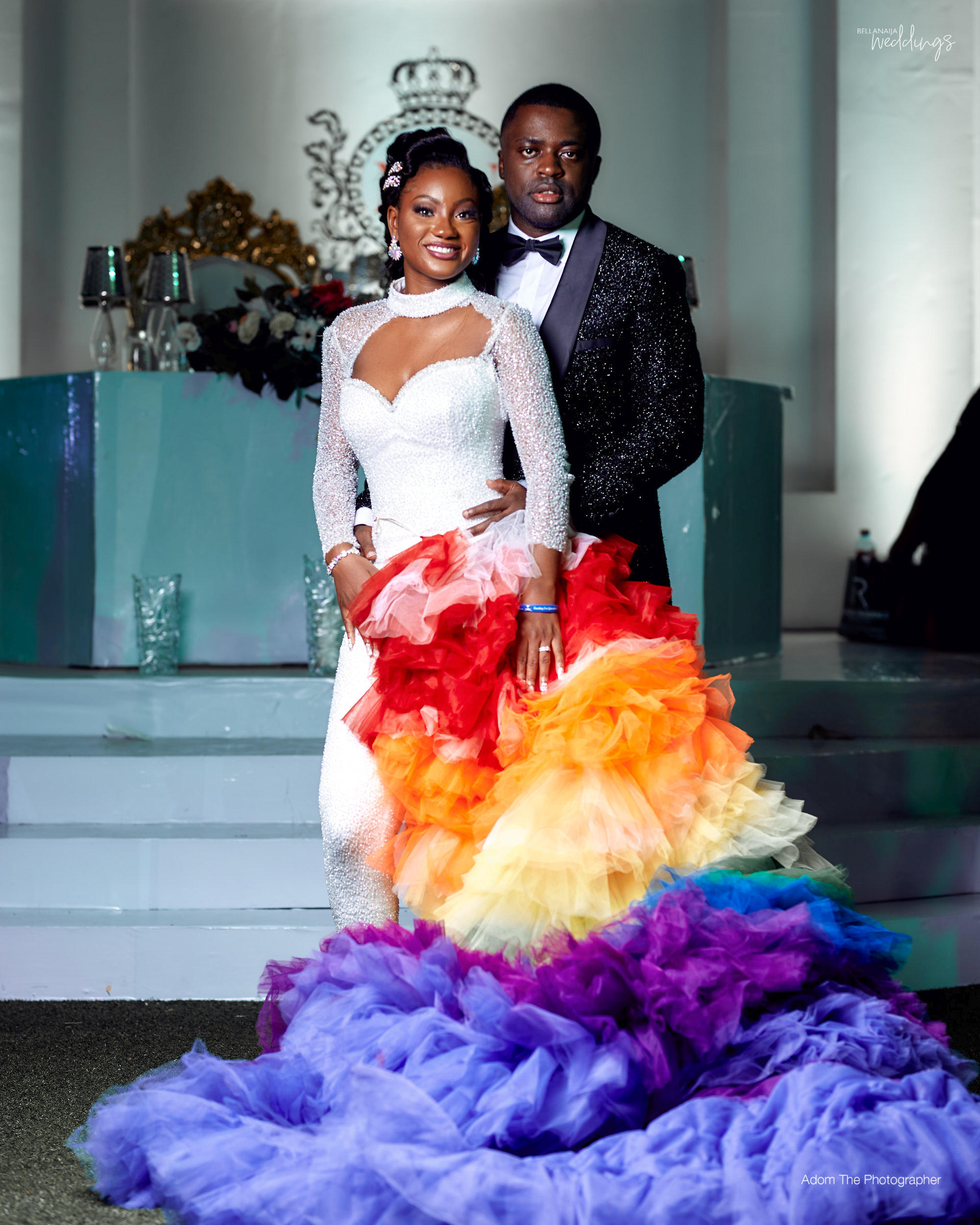 Credits
Bride: @ndromo_ka
Bride's Mother: @mamaritak
Photography: @adom_the_photographer
Videography: @pm_mondo
Decor: @jandelltd
Bridal Robe: @vtabi_official
Bride's Hair: @revupsalongh
Bride's Makeup: @peaches_facebar
Bridal/Flower girls Hair: @revupsalongh
Bridesmaids Hair: @glam_in_inches
MC: @kofi_dsmith | @georgebannerman | @syd_mcq
Sound: @new_line_xtras
Bridal Team Makeup: @peaches_facebar
Bridesmaids makeup: @catchymakeup
Bridesmaids Dresses: @areesa_couture | Annsilhouettes
Bridesmaids Fascinators: @krisp_design
Bridesmaids Morning Wear: @annabonas_clothing
Food: @kadinacatering|@fransar_catering_services | Chef Ampah
Wedding Cake: @sweetintins_couture_cakes
Cocktails: @elismixology
Invitation & Stationery: @goddycreativebarn
Planner and Coordinator: @celebrities_events_gh | @mamaritak | Mama Sheila
Video edit: @junieei
Music: @gh.djpaloma
Lighting: @highendghana