Editor's Note: Hey guys, we are super excited about this week's bridal beauty deep-dive. Yes! we are going deep into the behind-the-scenes of creating a flawless bridal look. This feature is from talented Ghana-based Makeup Artist, Valerie Lawson. She will be sharing with us the tricks, hacks, and secrets behind this stunning bridal beauty glam. If you missed out on other flawless looks of real brides, then see all here. Enjoy and see you in the comment section.
We featured Amanda's beautiful white and traditional weddings here. Once, you saw her glowing look, we knew we had to bring you the deets on her overall look. Here's how @mzl4wson created her look in Ghana.
Before the Wedding
My bride Amanda and I were actually mates in Business school. I'm so happy to have witnessed a beautiful love and relationship grow from the University and to hear he had proposed and they were taking their relationship to the next level. Amanda booked me 8 months prior to the date and I immediately recommended some skin care tips to maintain her already beautiful skin.
The trial
For the trial, I recommend the bride uses the bridal makeup where there will be pictures taken or a function where she gets feedback from people. The trial was used for her bachelorette and we got just enough feedback to make necessary changes to her eye color and glow shade. We had decided to keep it subtle, dewy and clean on the skin with a subtle iridescent glow (to create this we did a combination of traditional makeup technique and airbrushed makeup technique).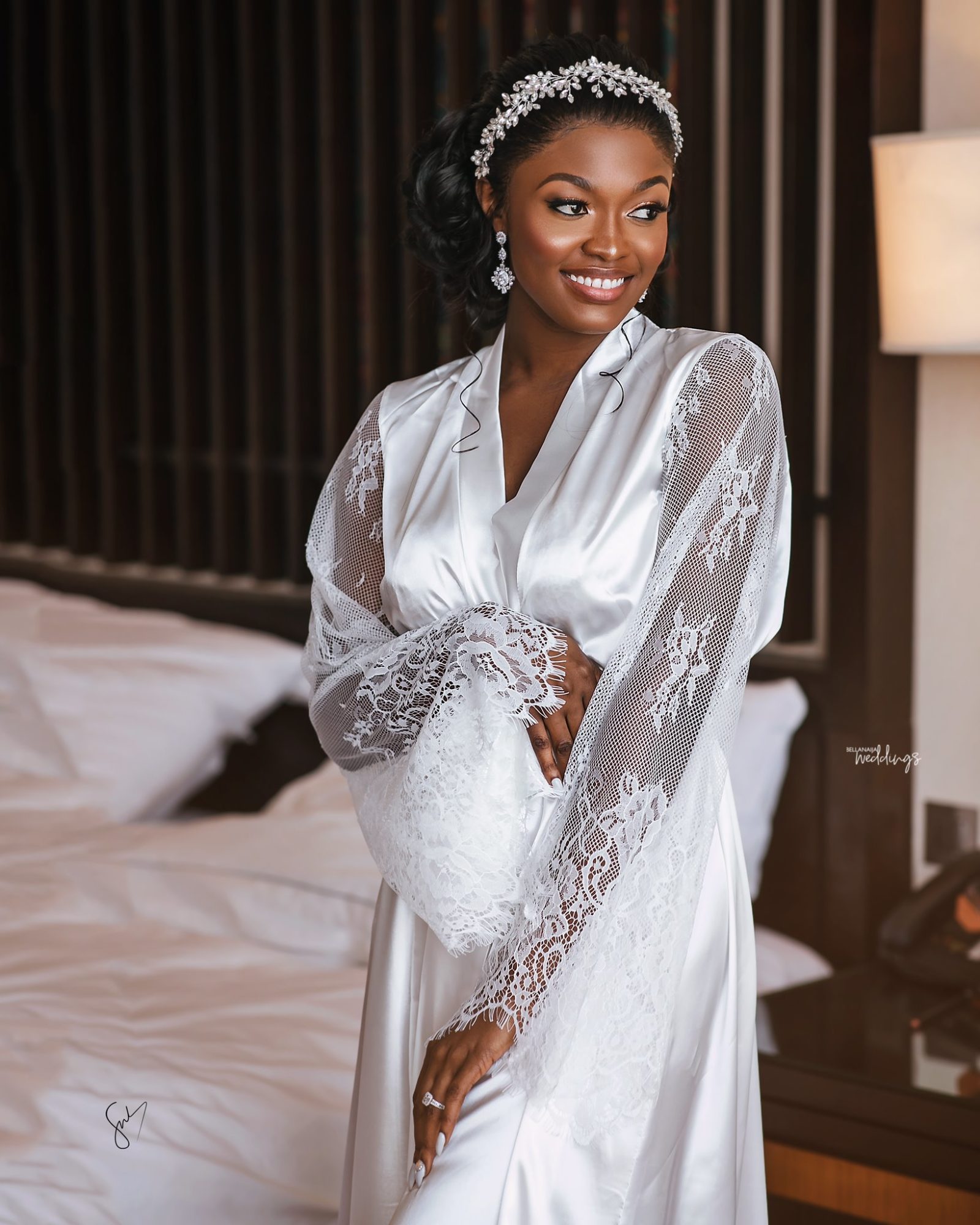 On the Wedding
On the eyes, she didn't want the traditional gold or silver on the eyes, so wewent with a champagne color, smoked out at the ends and 3D champagne dust to create dimension on the eyes. We decided on soft nude and pink glossy lips to maintain the overall dewy soft look we were going for.
I started off by cleansing her skin with Tayers alcohol-free witchhazel with Aloe Vera. Since her wedding was held in December ( dry/harmattan season, I had to make sure not to dry out her skin but to hydrate and moisturize to keep her skin looking plump and dewy. Then I went on to prep her skin with Mario Badescu Aloe Vera facial mist to soothe and hydrate her skin. Then I set to moisturize with Bobbi brow vitamin enriched face base. Her lips were prepped with Carmex moisturizing lip balm.
On her brows, I filled them in using Beautylinebydidi eyebrow pencil and sleeked into place using brow soap. Then her lids were primed using Ploiuse eye base 2 for a creaseless eye look. To get the colour on the eye, the eyeshadow used was Urban decay moon dust eyeshadow in space cowboy using the CVL beauty eyeshadow J7 brush, with soft brown and warm brick transitions on the eyelids and smoked out in the outer corners using the "the balm" eye shadow palette. The eyeliner used was Inglott 77 and beautifully layered lashes from red cherry lashes in 217 & 747 medium. 3D eye dust was the CVL BEAUTY sample champagne eye dust applied with Mac cosmetics mixing medium.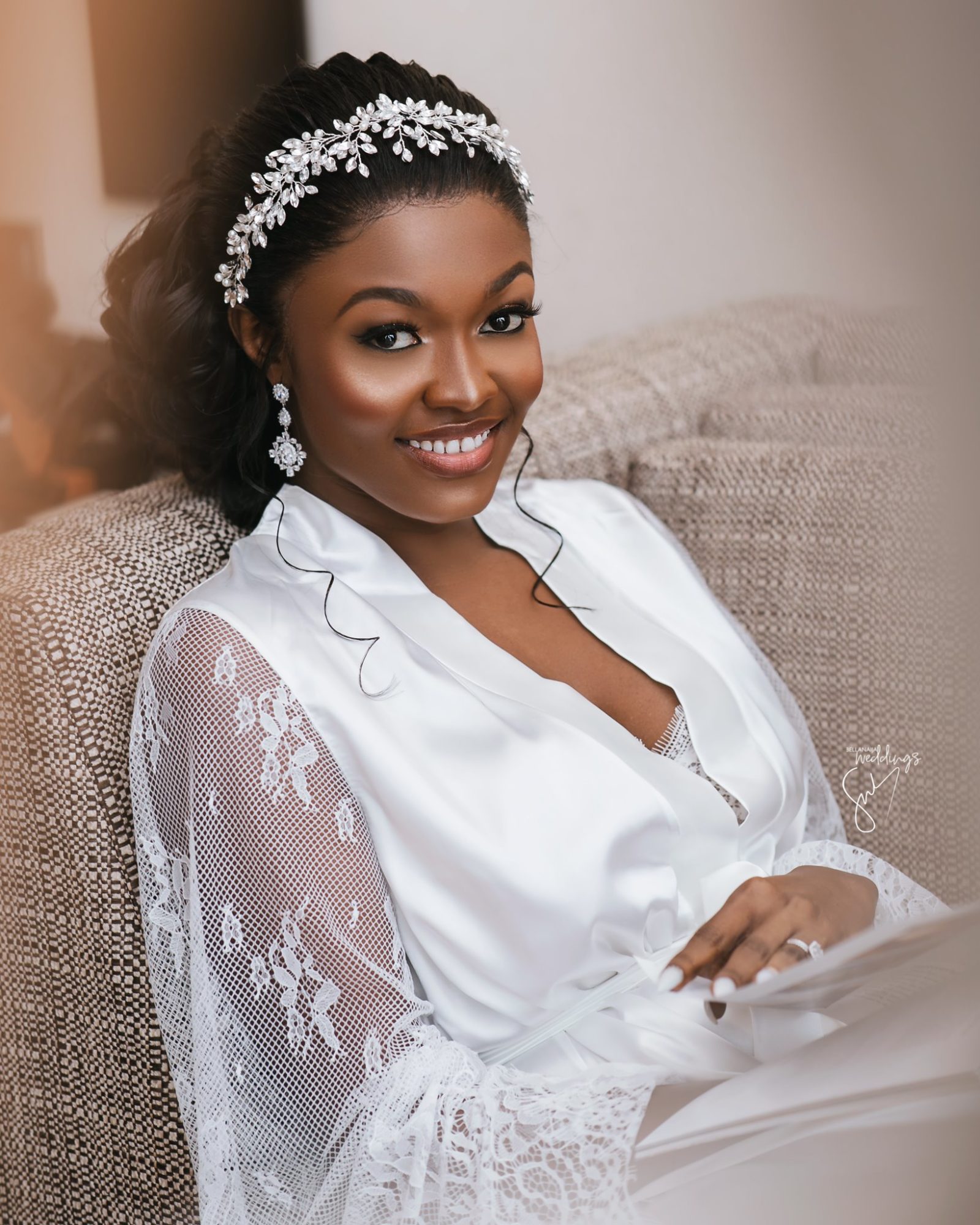 Her skin
Just before foundation, I used Becca poreless primer on only her tee zone to eliminate shine. Then applied the Lancôme Teint Idole ultra 24h in 13 Sienne foundation using the J1 CVL beauty foundation brush. With her skin already flawless, we decided to go with a lighter foundation to highlight instead of concealer to maintain consistency in texture and overall look. We highlighted using the too faced foundation in deep tan. I topped this off with Mac cosmetics pro performance HD Airbrush makeup to create a skin-like texture and finish.
Her skin was set using the Lancôme dual finish powder in shade 470 suede and Mac cosmetics mineralized skin finish in dark deep to set her highlighted area with a large dome fluffy brush. To contour I used the Cover girl ebony bronzer and buffed that into her skin. For the highlighting, I used three products ( Hourglass ambient lighting palette in shade incandescent light, Mac cosmetics hyper glow palette in rosy glow and KKW beauty ultra be cosmetics in iridescent). These were layered and blending onto the apple of her cheeks with the j5 CVL beauty fan brush and j7 blending brush.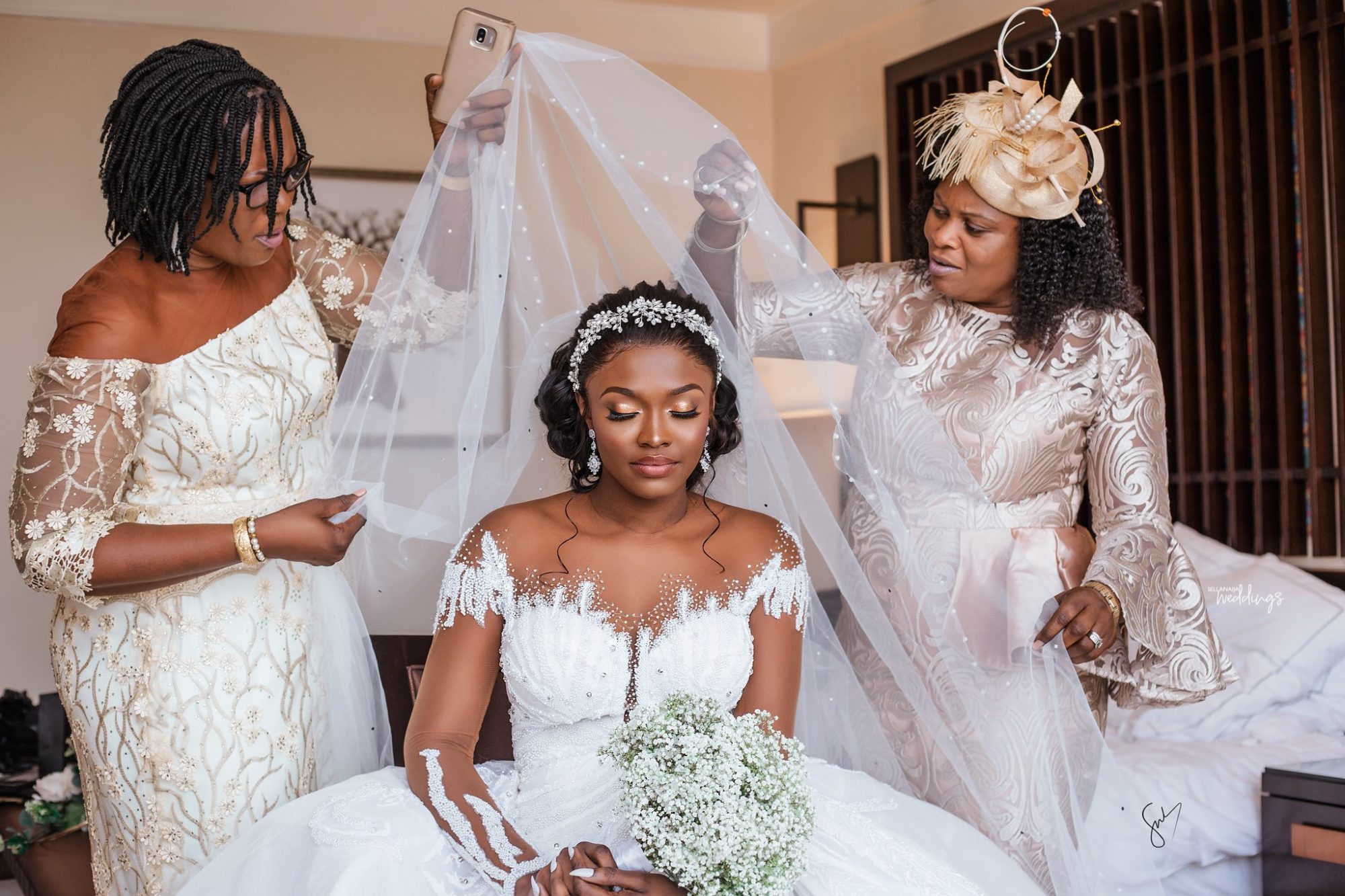 Now, her lips were lined with Mac cosmetics chestnut and lip color, then filled in with urban decay HiFi lipgloss in dirty talk and fireball. The entire lip was blended in with Mac cosmetics lip oil clear. It was finally airbrushed again using the CVL Beauty makeup thinner and setting spray ( samples) to create a seamless look all together and for a 24  hours hold.
She was amazing to work on and it brings me joy & fulfillment knowing she loved her look. ❤️.If you agree that this look on Amanda was flawless, let us know in comments. For more of Valerie Lawson's awesome work, join her on @mzl4wson.
Credits
Makeup: @mzl4wson
Photography:  @focusnblur
Hair: @revupsalongh