When it comes to meeting the love of your life, you just can never predict how, where or when it'll happen. For Amara and IK, it was as teenagers who were members of the teens' bridal party at her sister's wedding, 17 years ago.
3 years after becoming friends, they became more than friends and now they have taken this love down the forever path! Amara and IK tied the knot in a colourful Igbo traditional wedding with family and friends all present to share in their joy.
Amara was a beautiful bride through and through and IK came through repping as well. From the beauty and style to the beautiful display of culture, happy faces, and all-around positive energy… The #Jolden2022 traditional wedding was certainly one for the books.
Enjoy their wedding photos and love story as shared by Amara below.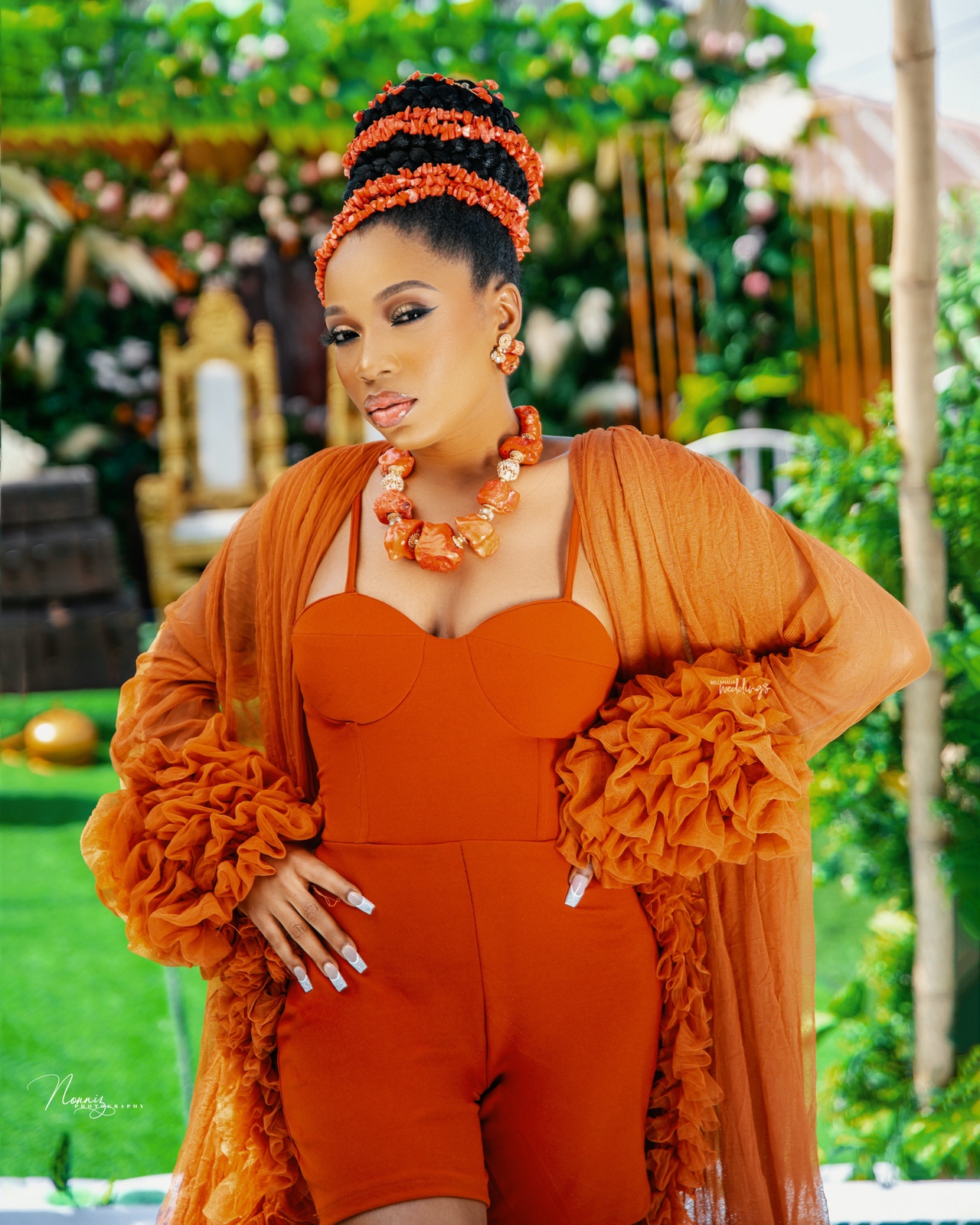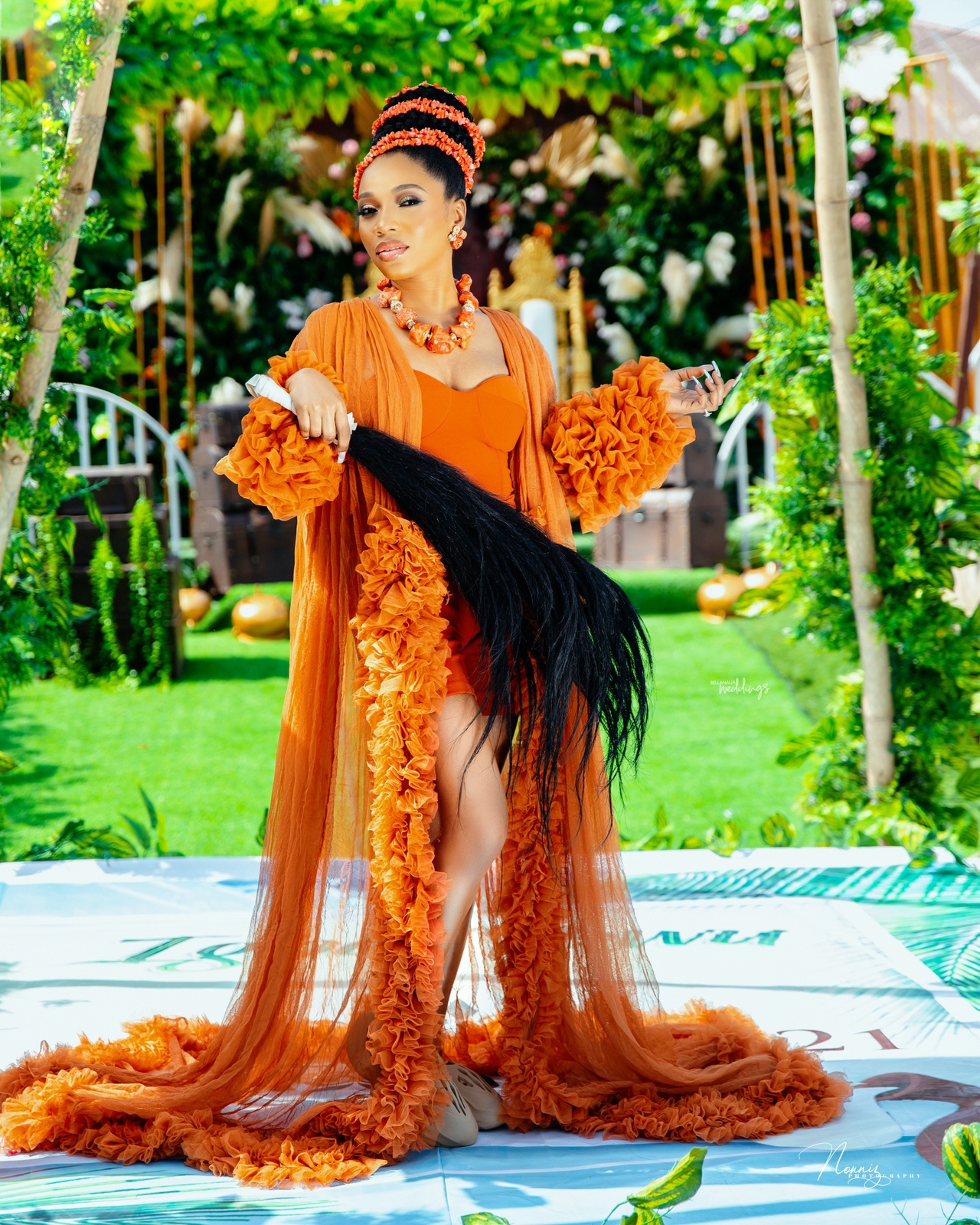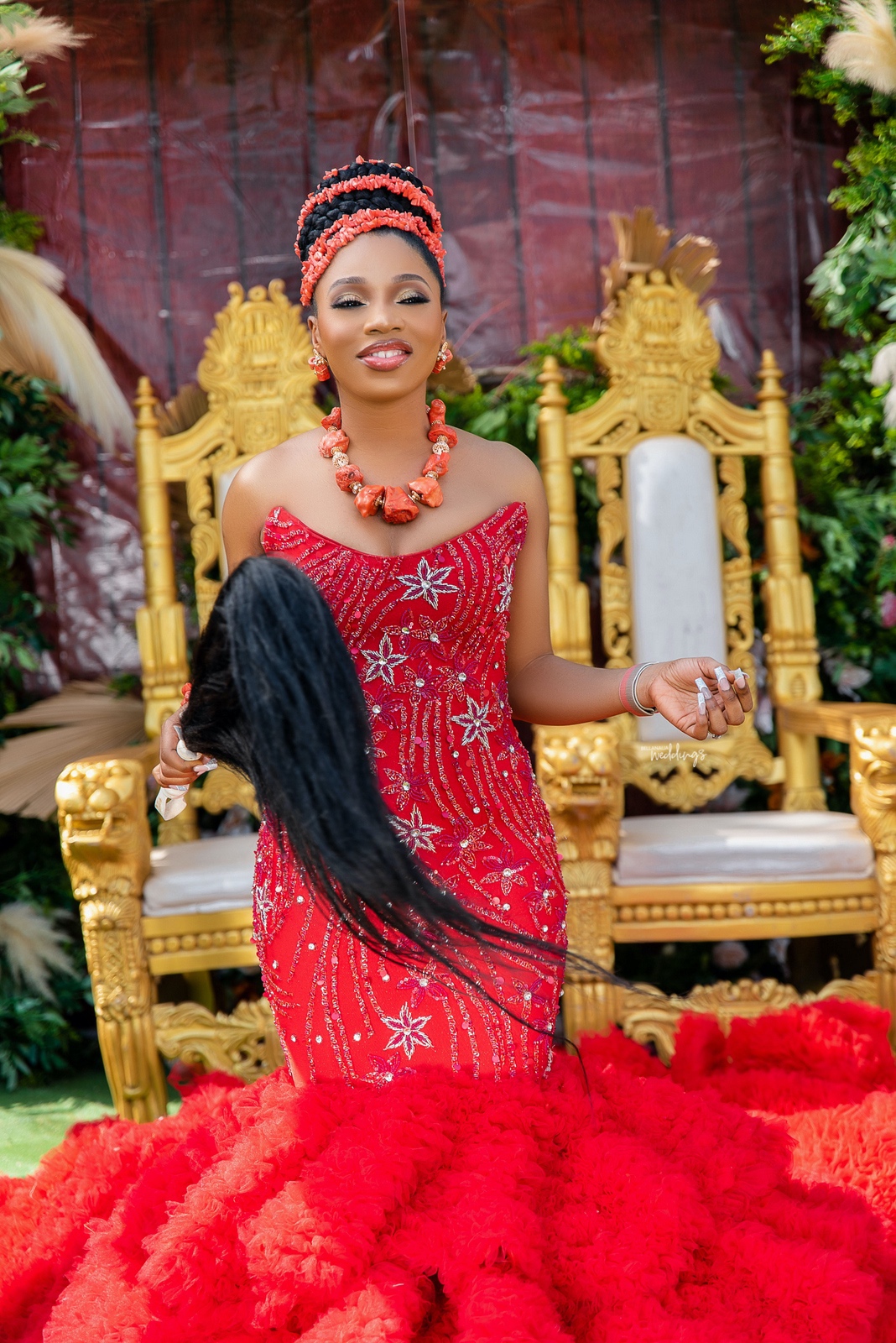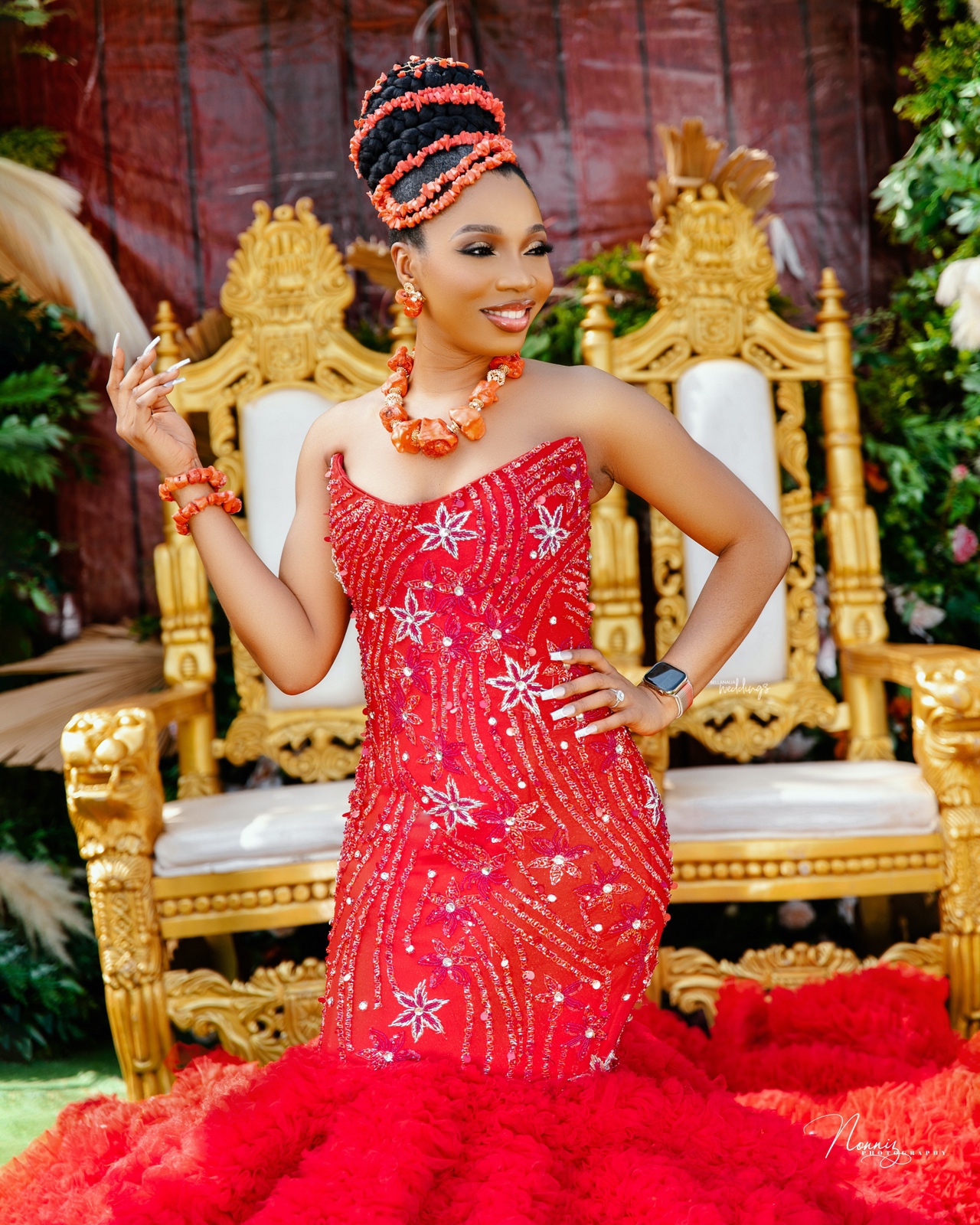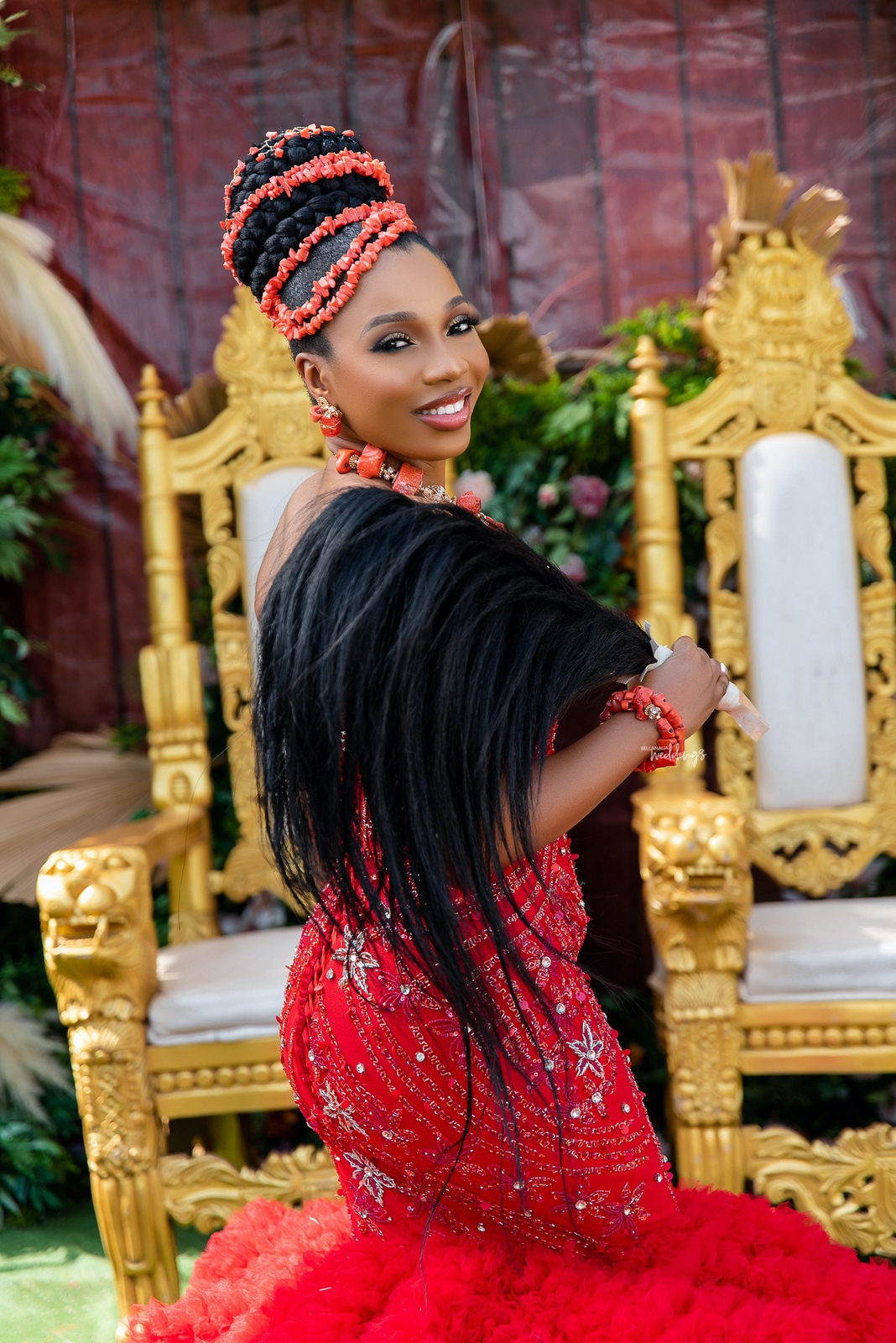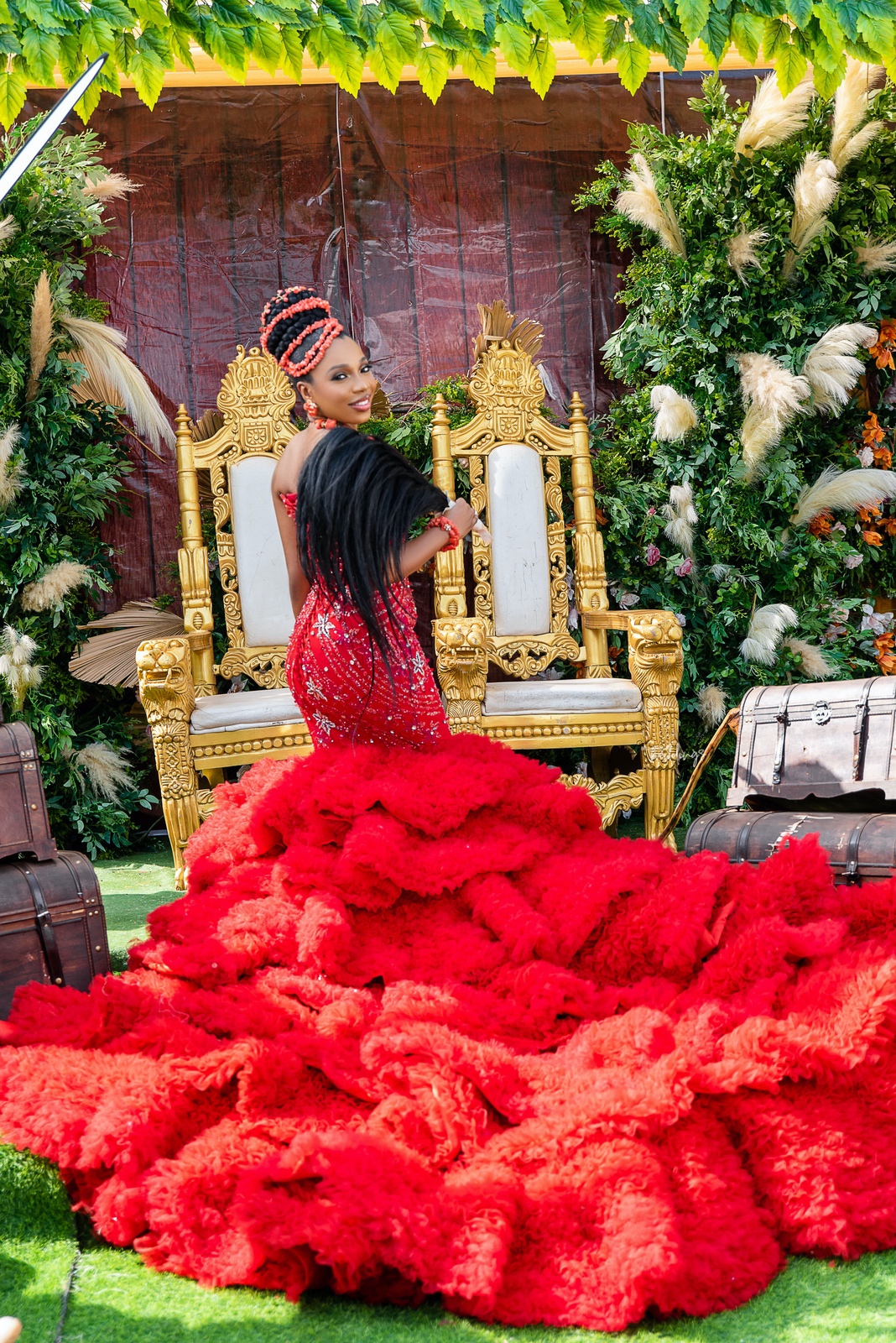 Their love story as shared by Amara:
We first met in 2005, at my older sister's wedding. IK was among the teen groom boys and I was a teen bridesmaid. On that day, we were chauffeured to church in the same car and at the entrance, we were paired to march into the church together.
Let's check out IK who's also ready for the big day!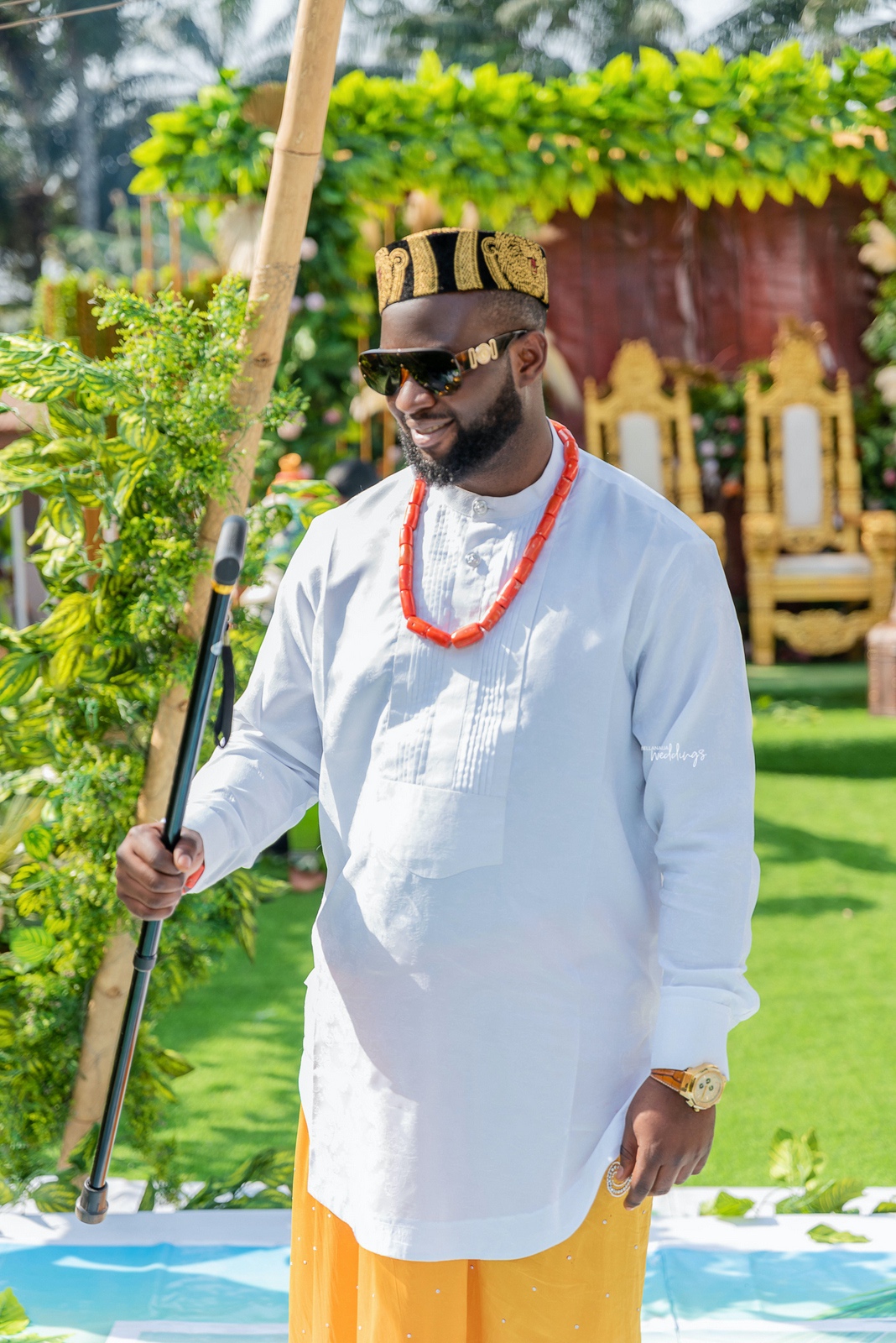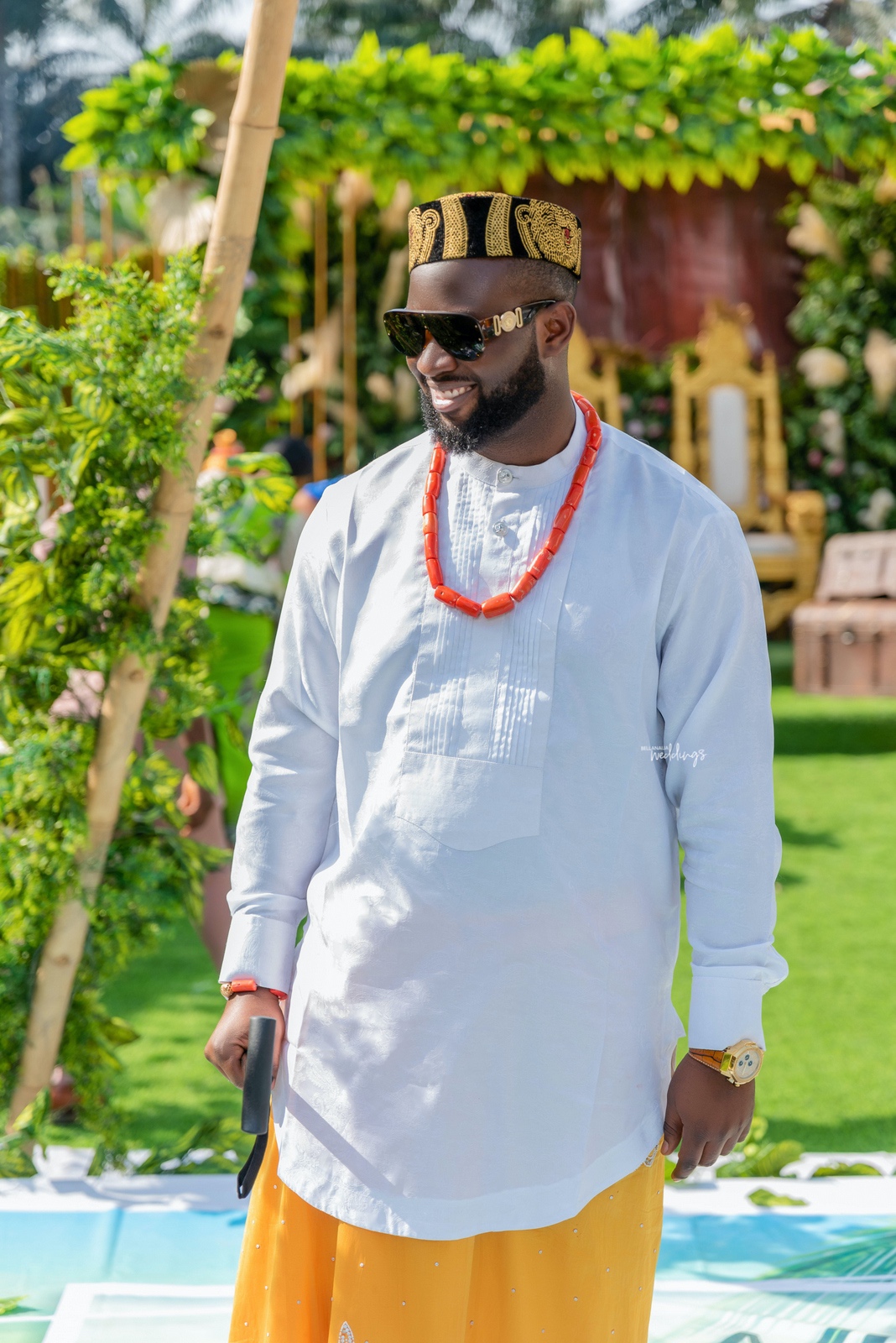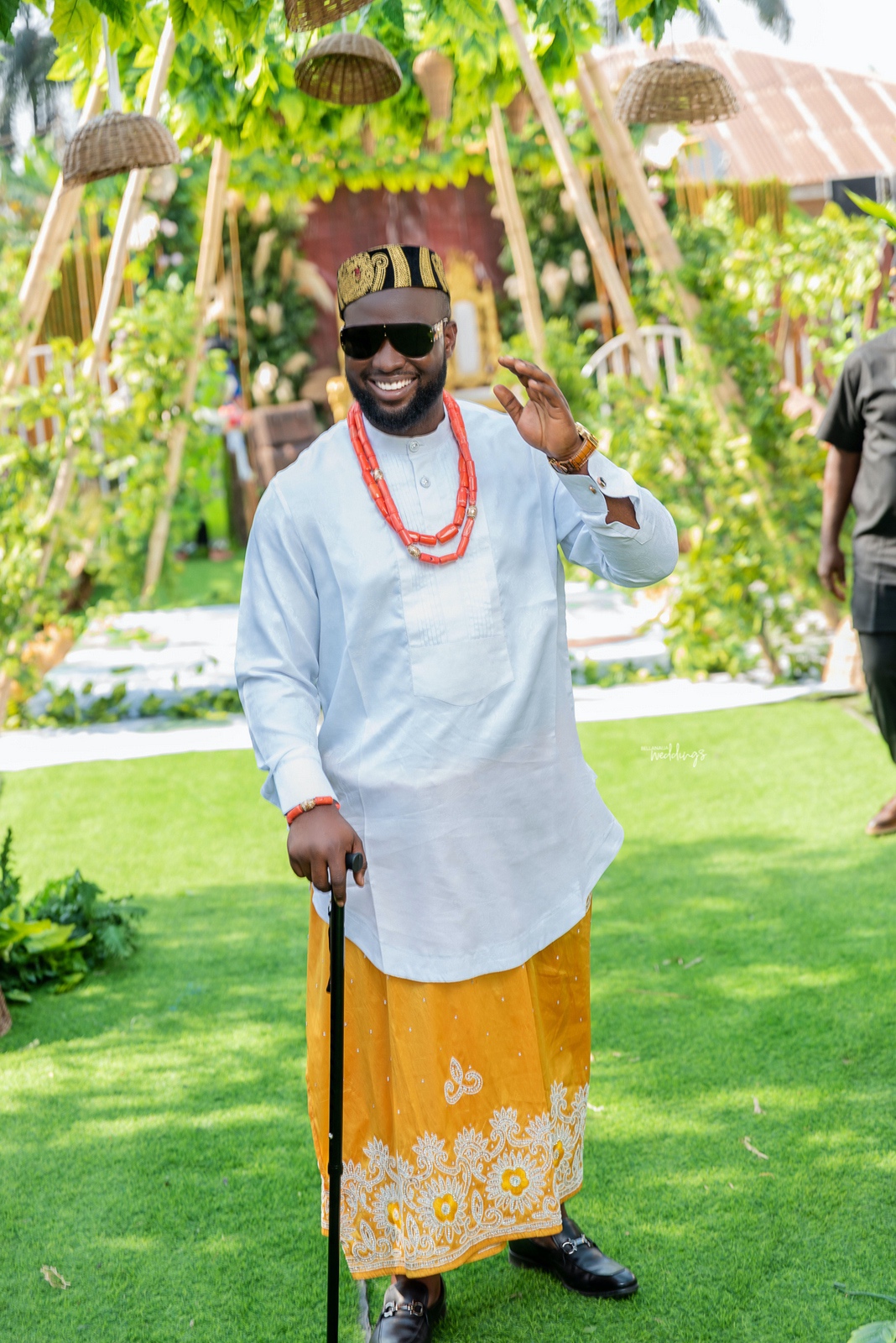 As he would always say, "I developed a liking towards you then". In December 2008, after three years of being friends, IK asked me to be his girlfriend. (He would always say, "your shakara is on another level" but little did he know that I was also feeling the boy).
Let the ceremony begin!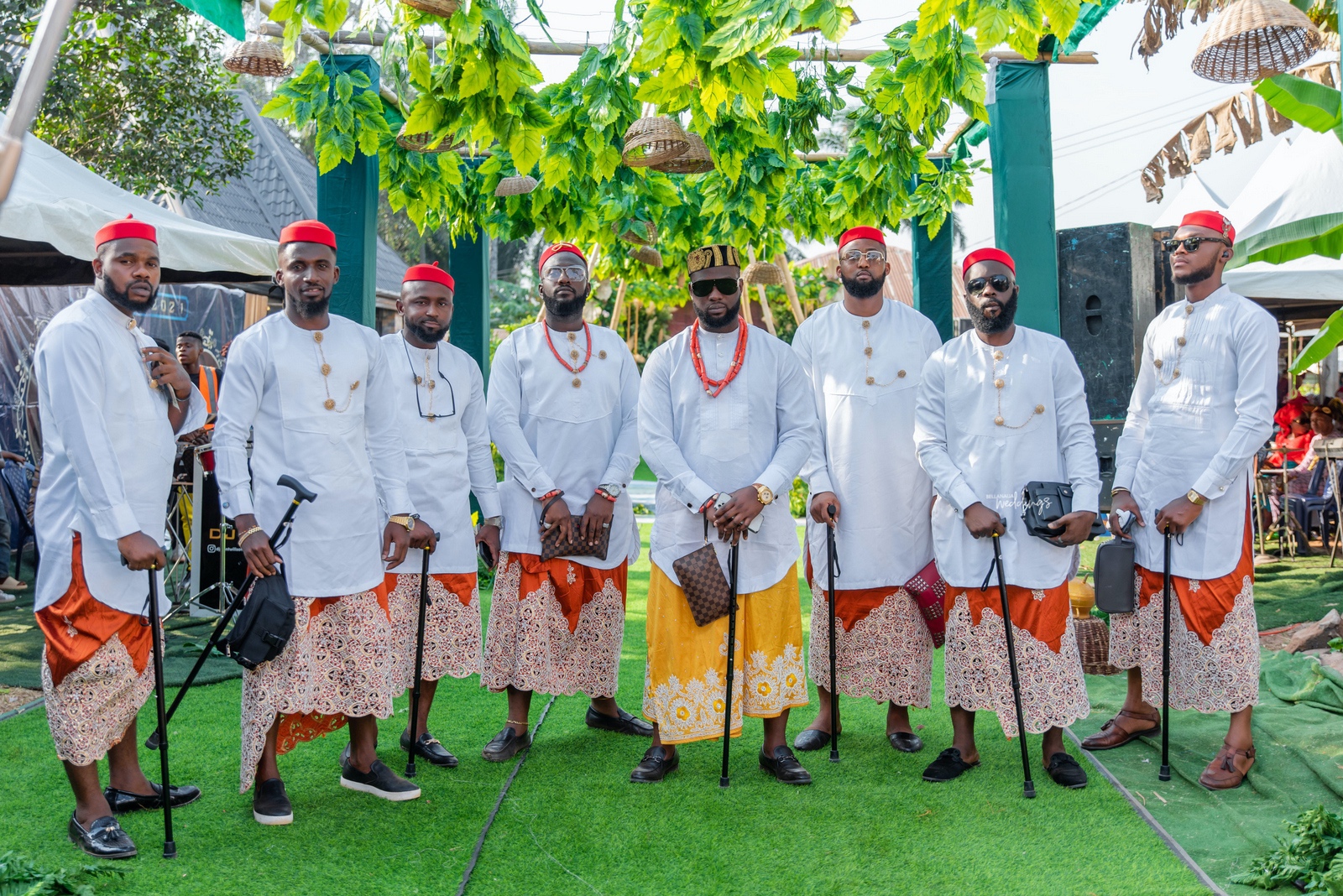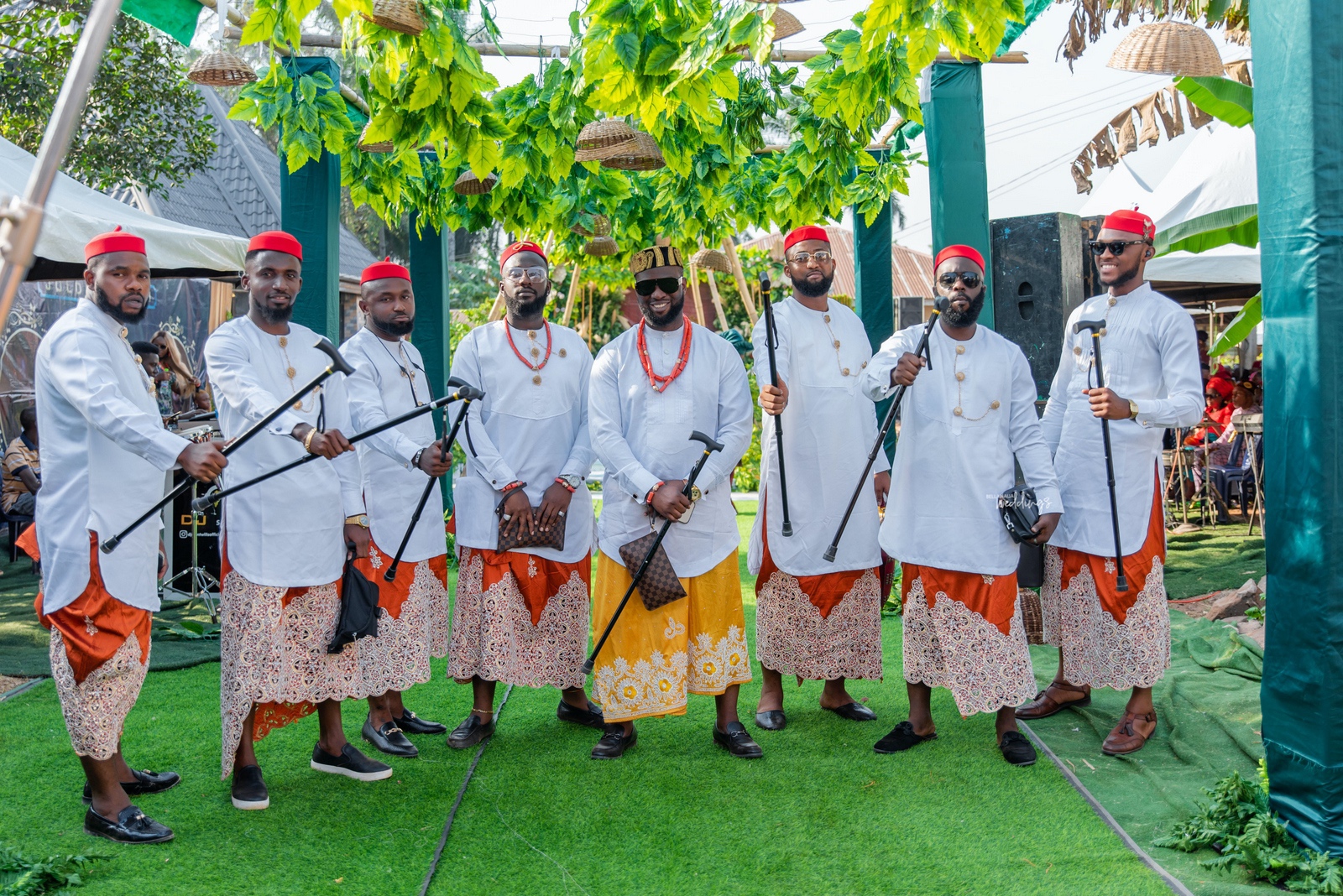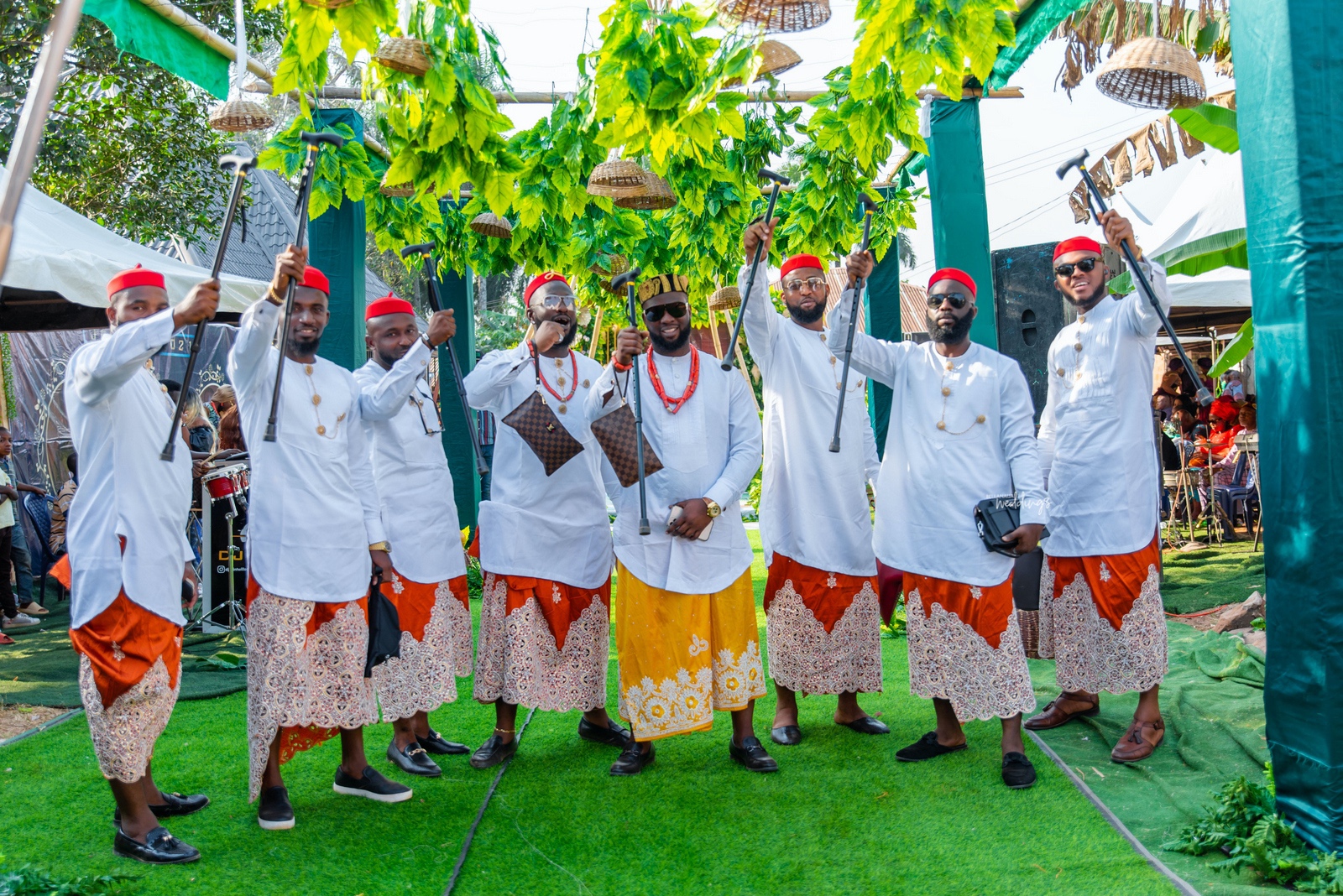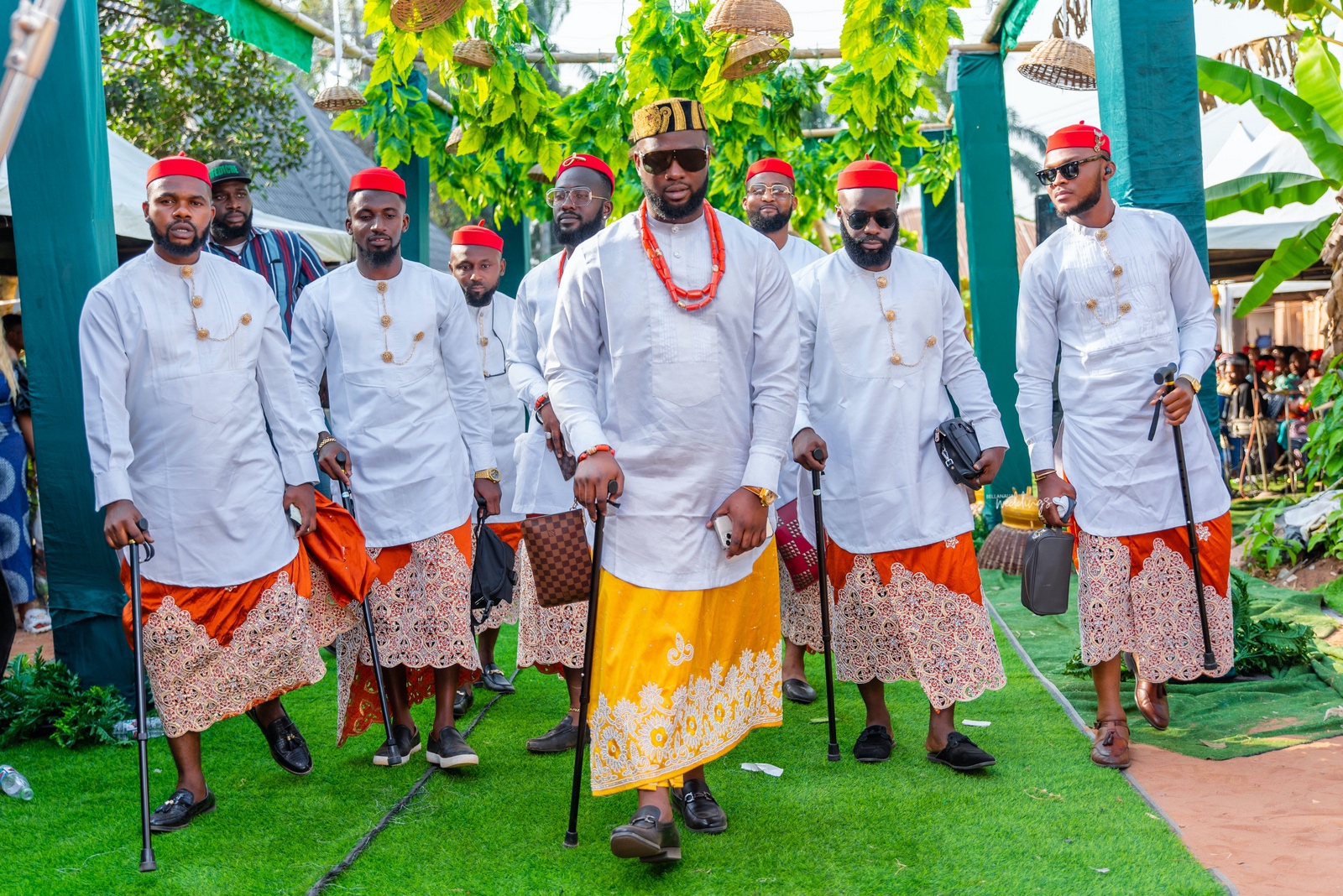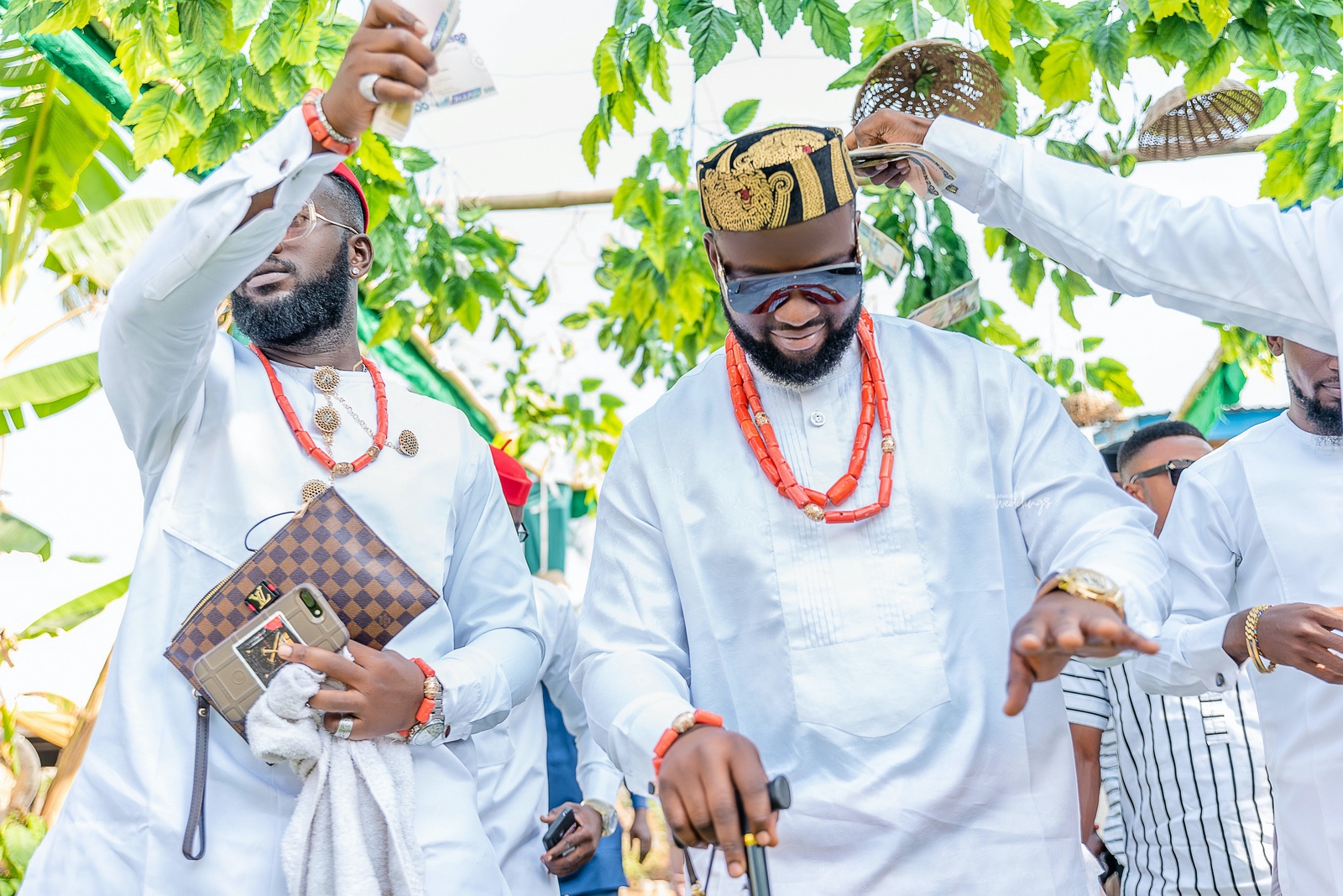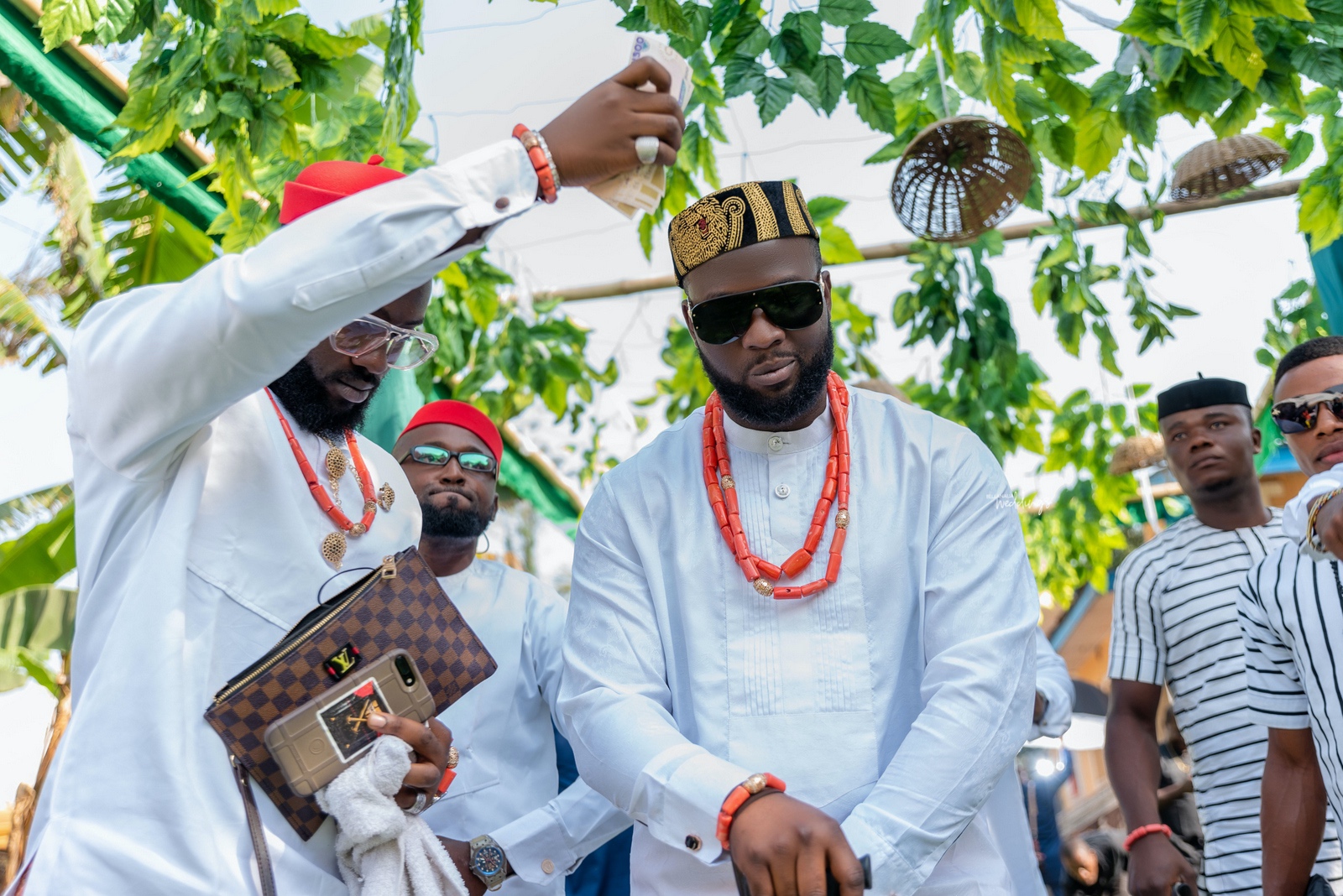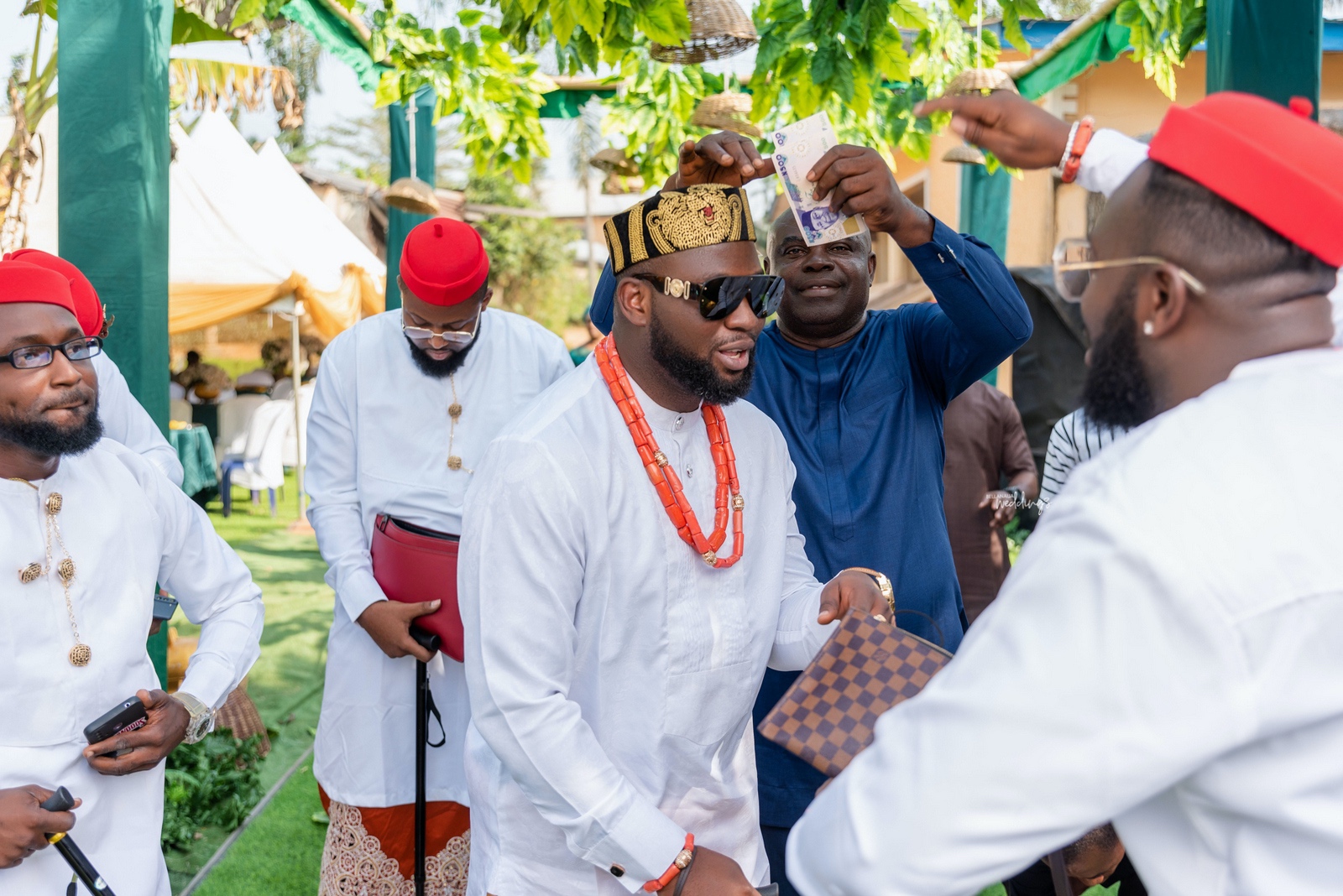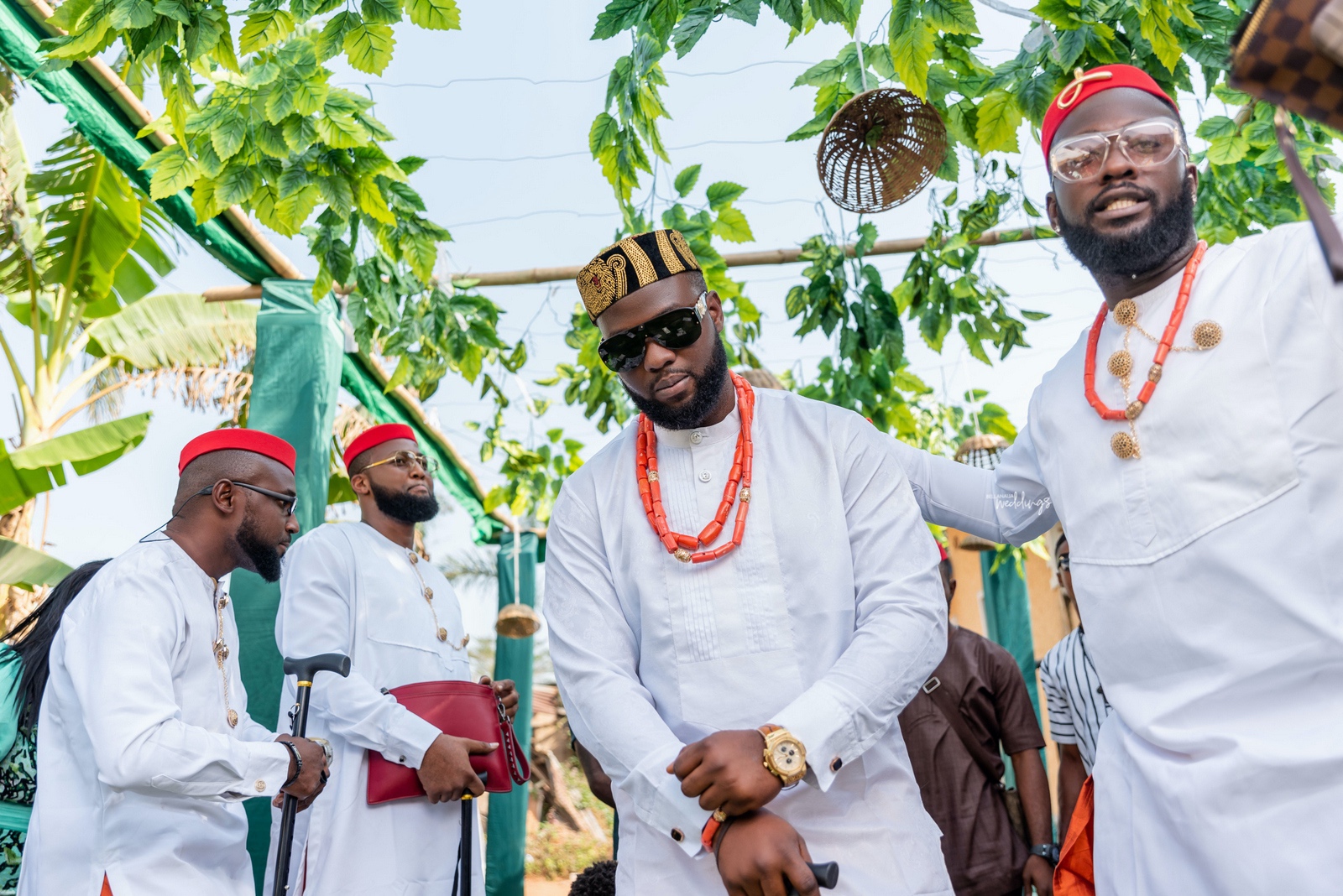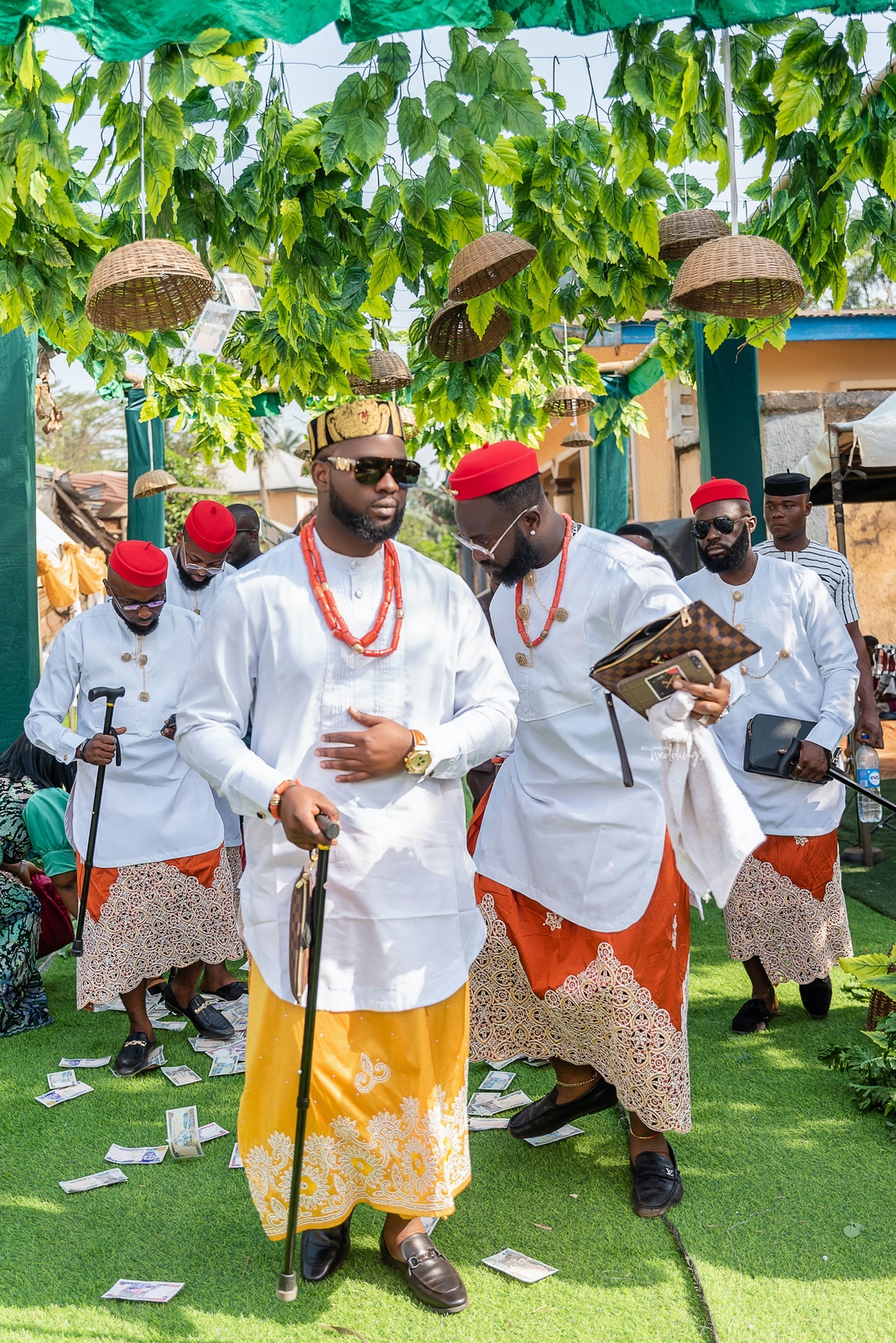 After I relocated to the states, we kept up our relationship. I would travel to Nigeria twice a year to see my sugar bear without my family knowing that I am in Nigeria. Those sneaky travels back to Nigeria from the USA were my best holidays and goodbyes were the utmost hardest. Even with the time difference, we will stay up at odd hours talking on the phone and chatting on Facebook.
Here comes the bride!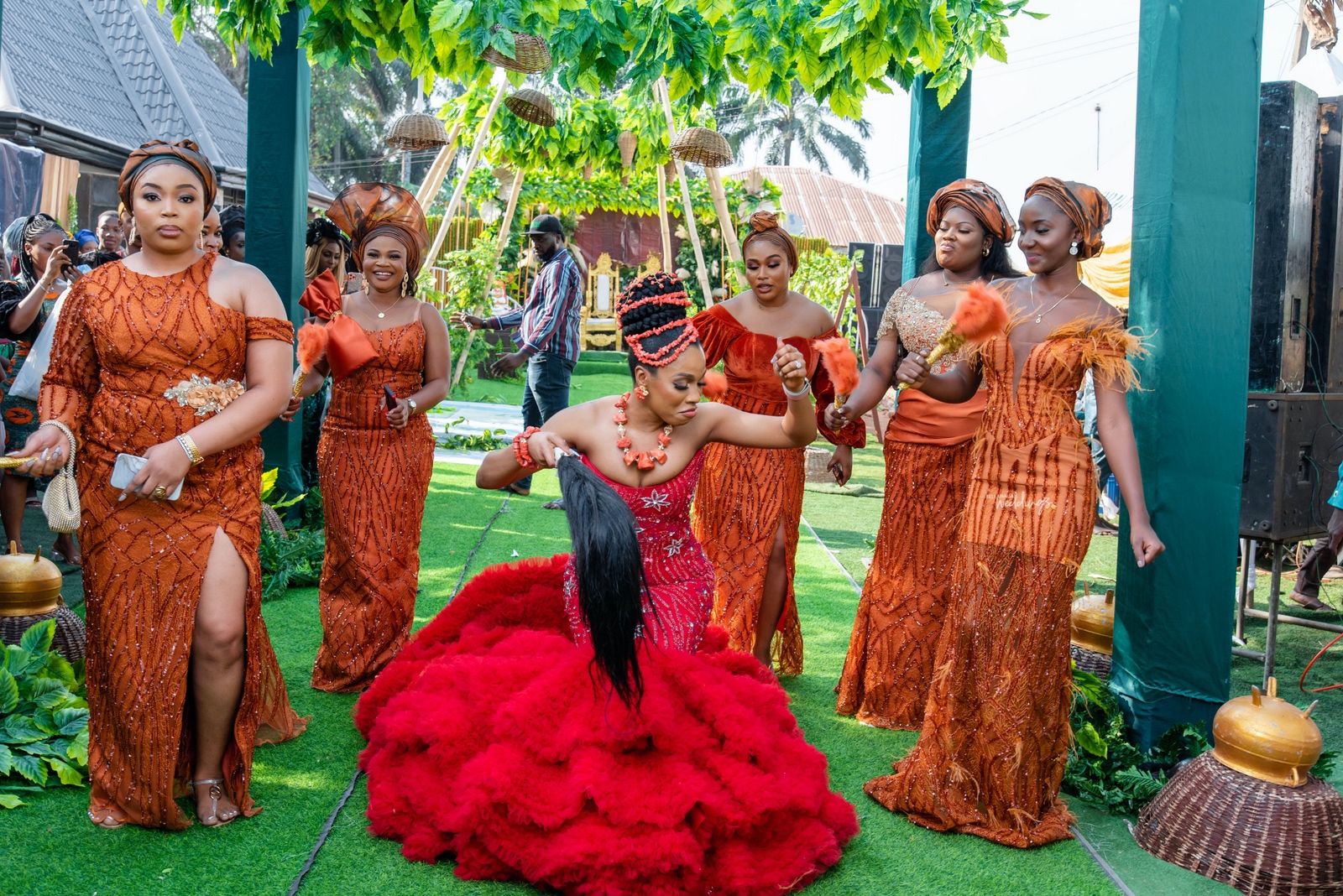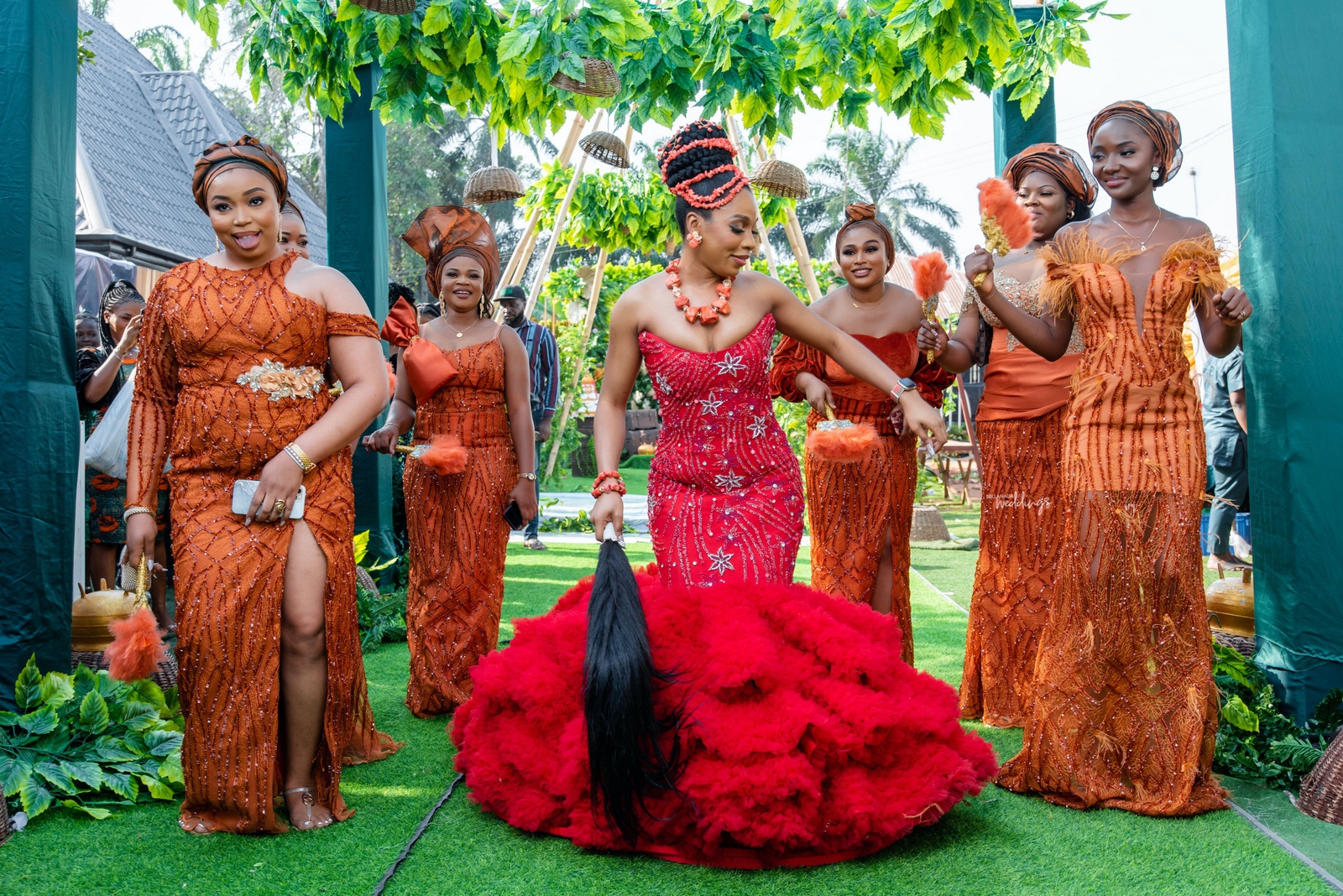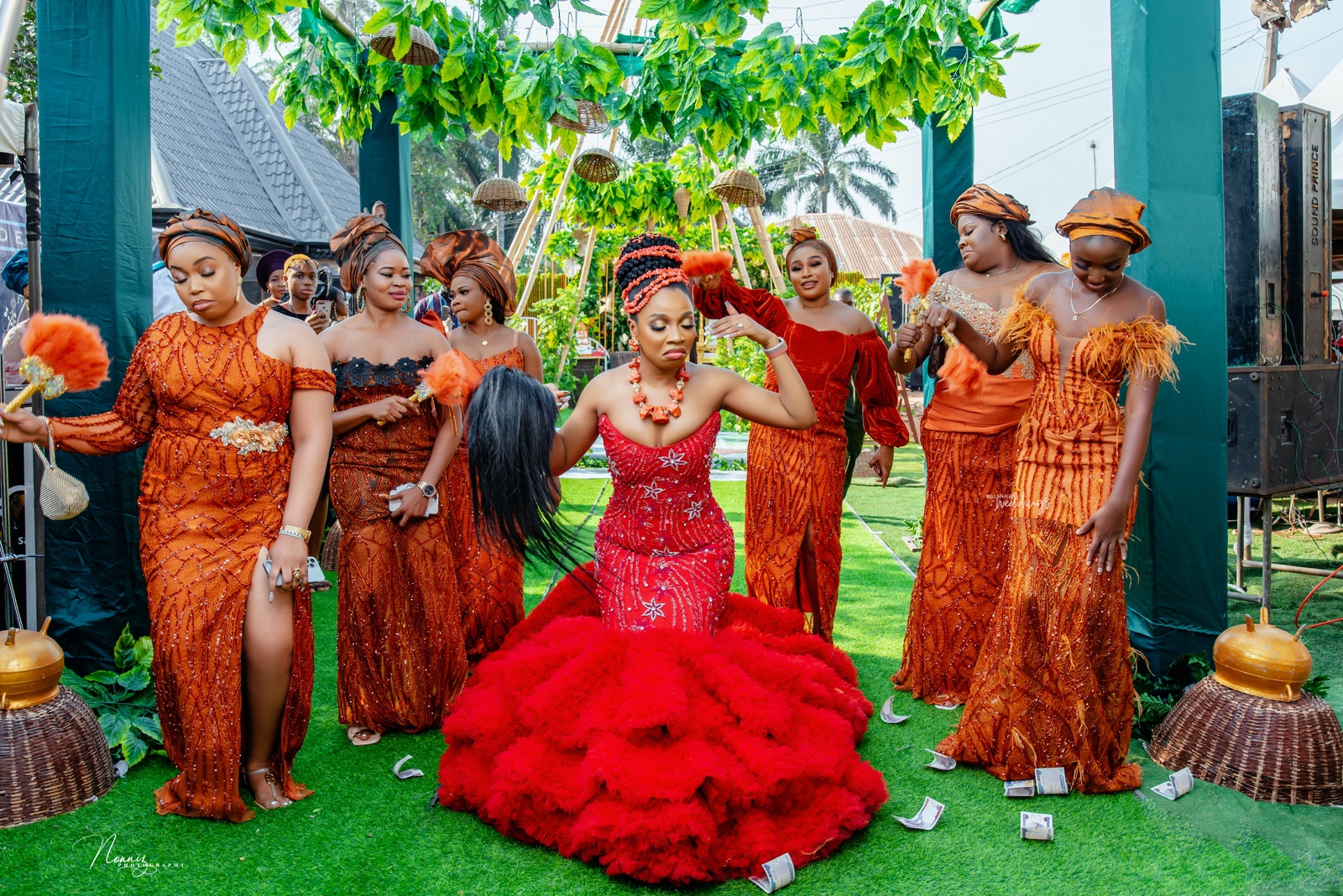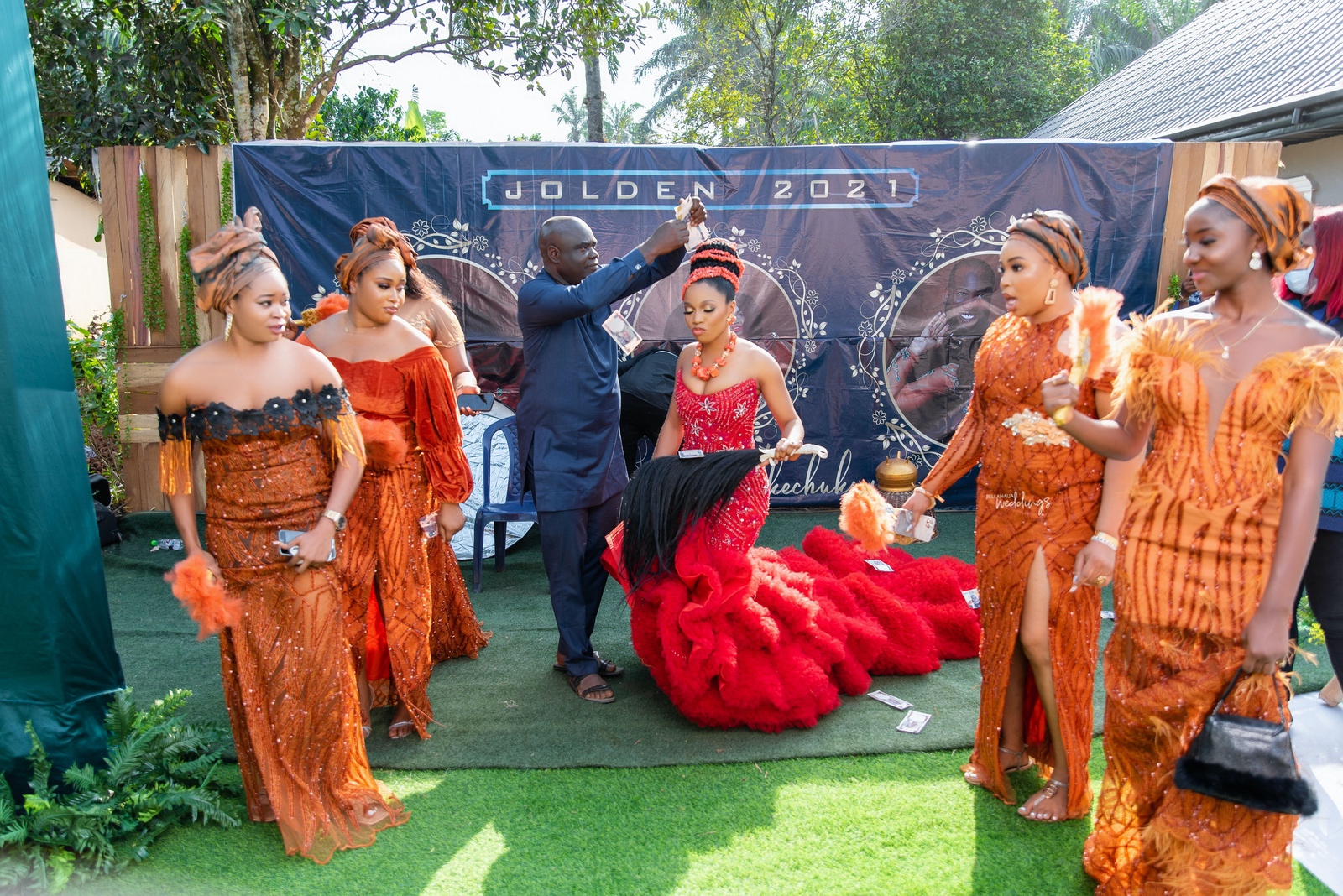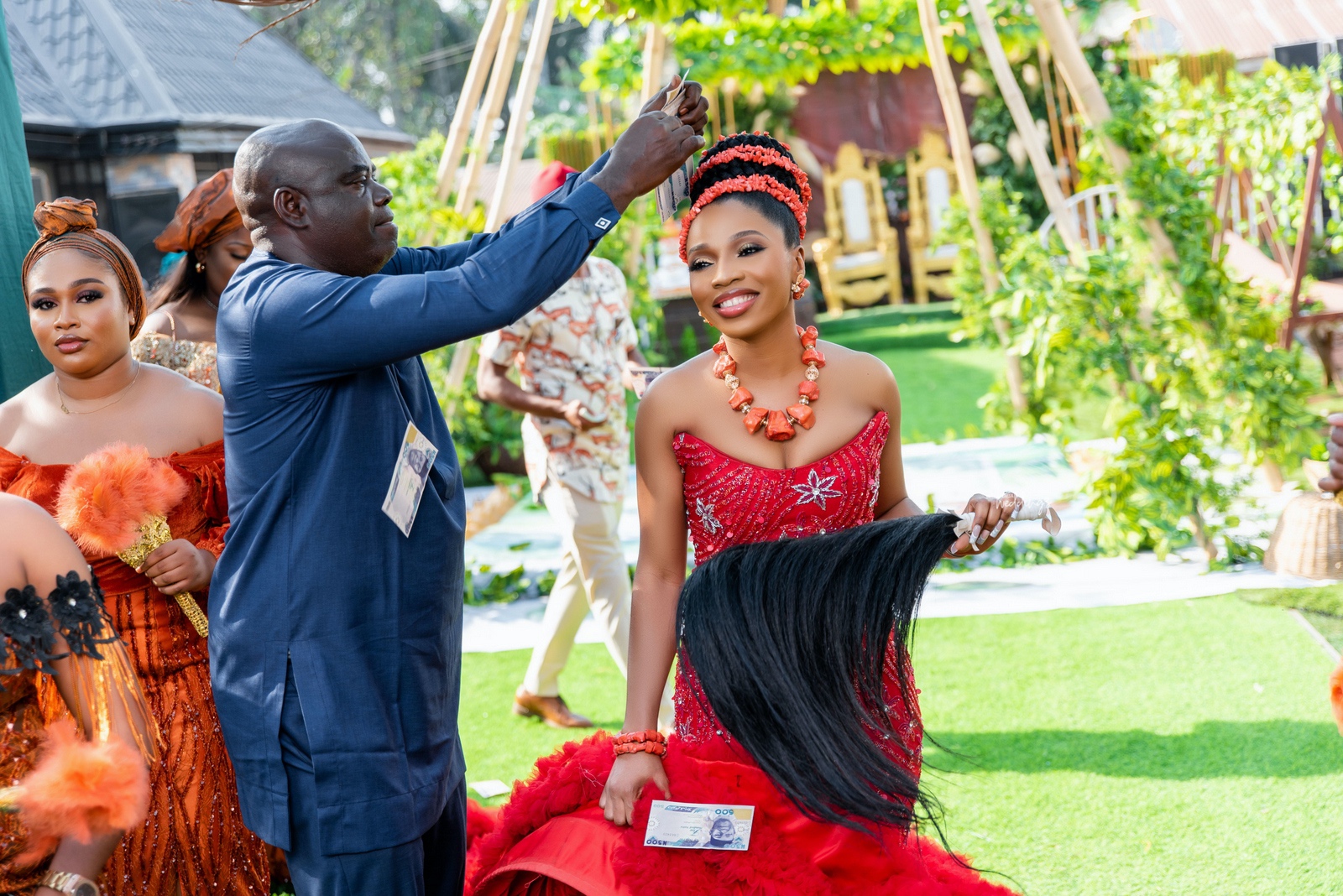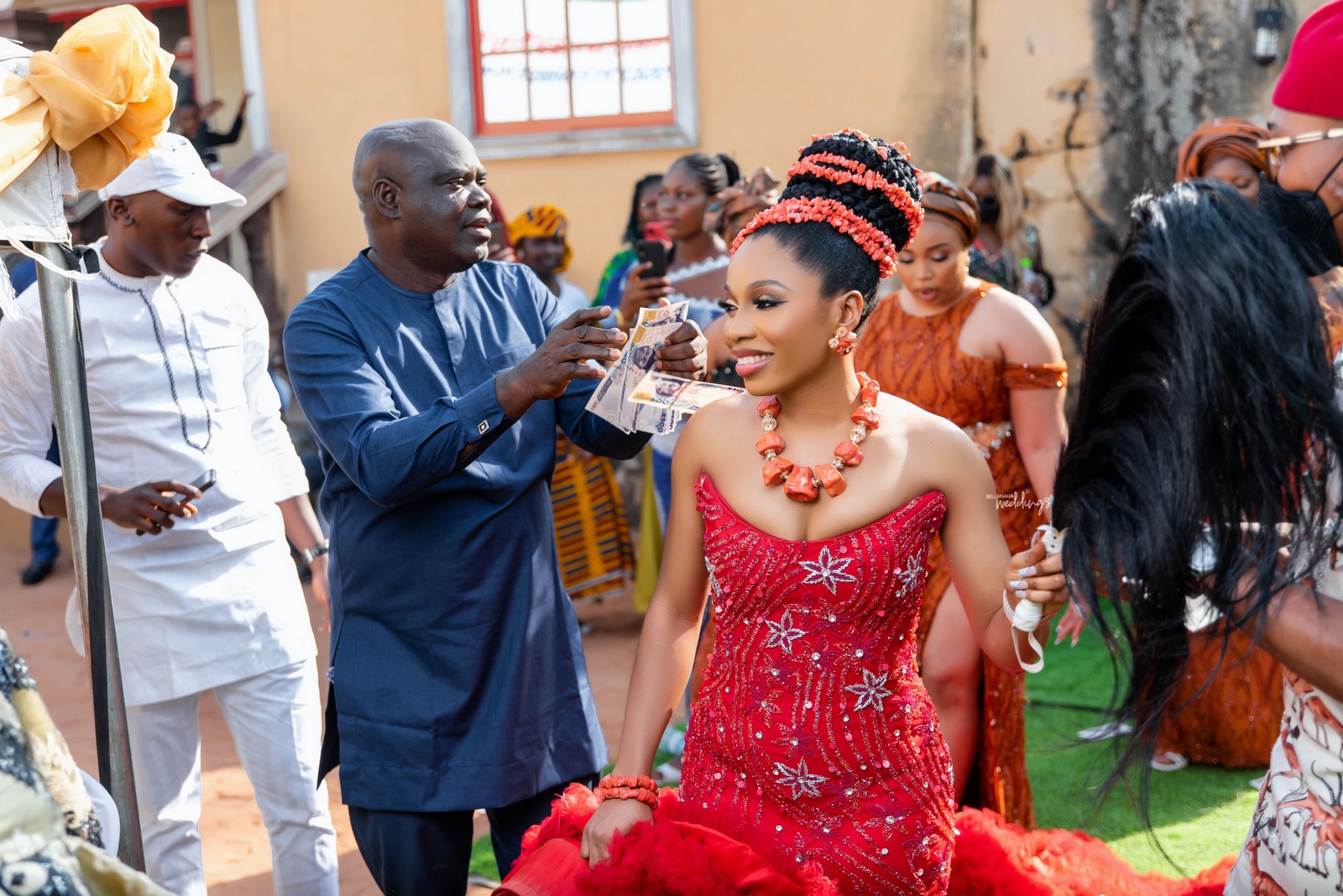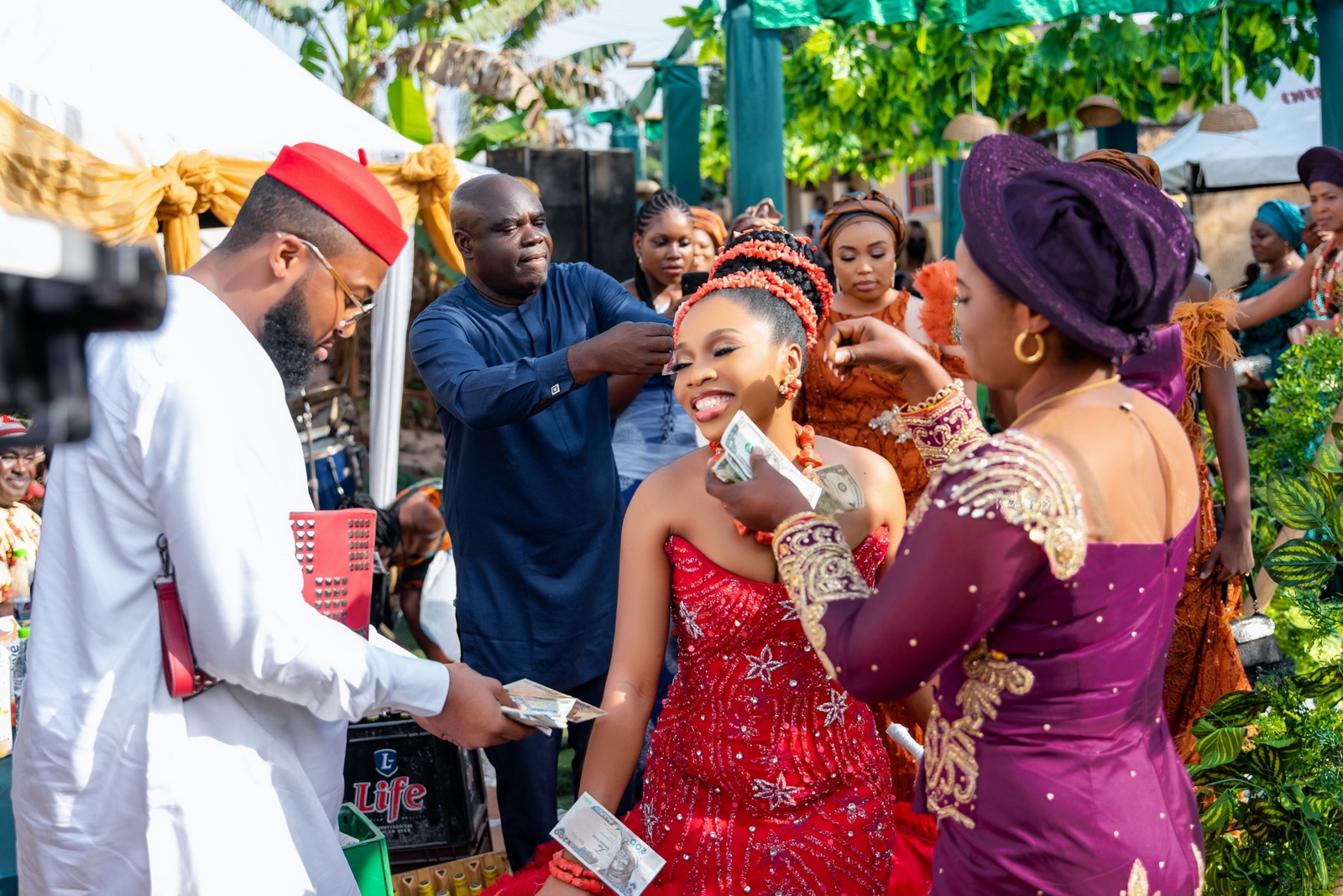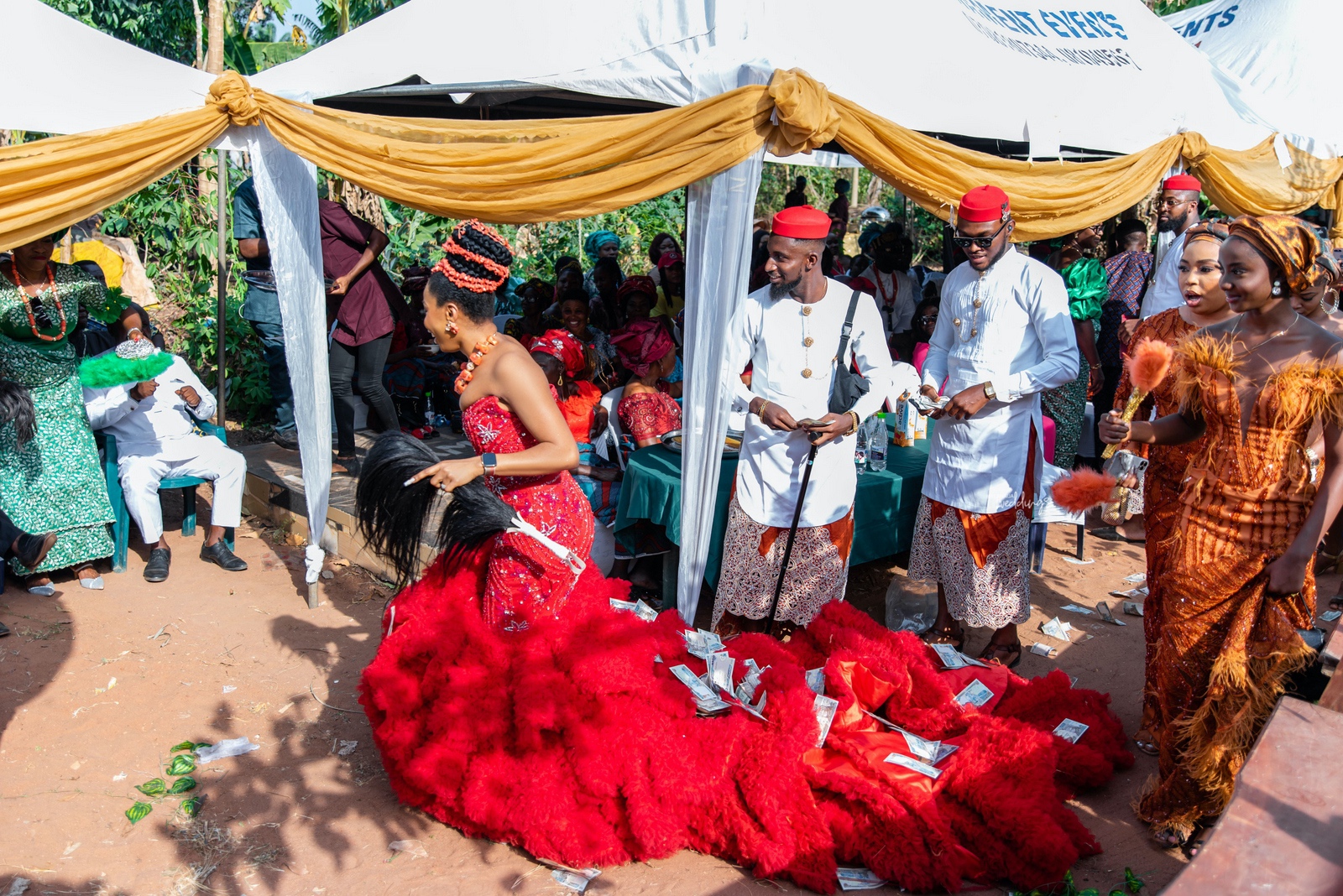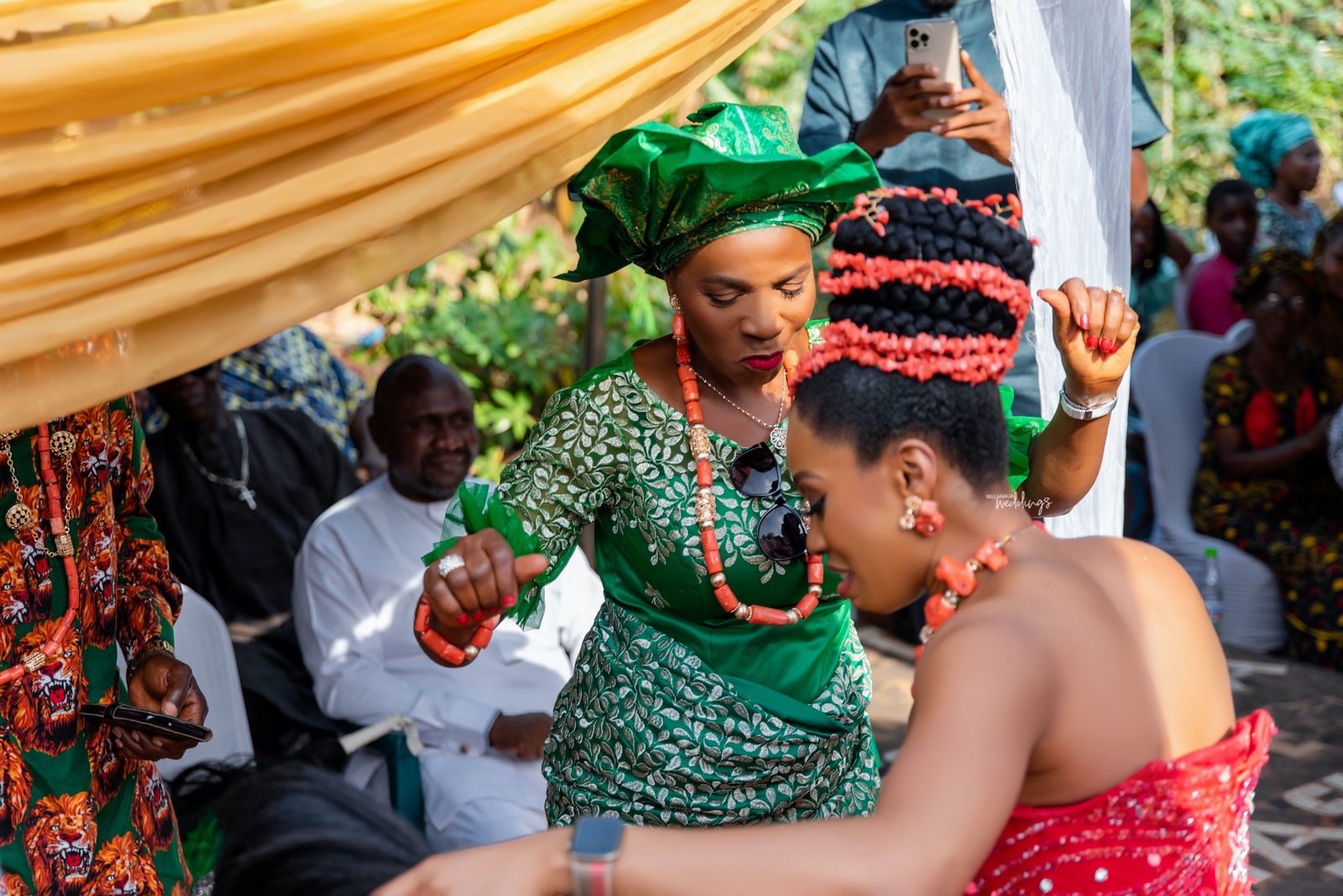 After a couple of years, he moved to the states and we started traveling across states in between work to spend weekends, vacations and holidays together. It was during one of these visits after 17 years of knowing each other and 14 years of being together, that asked me to marry him.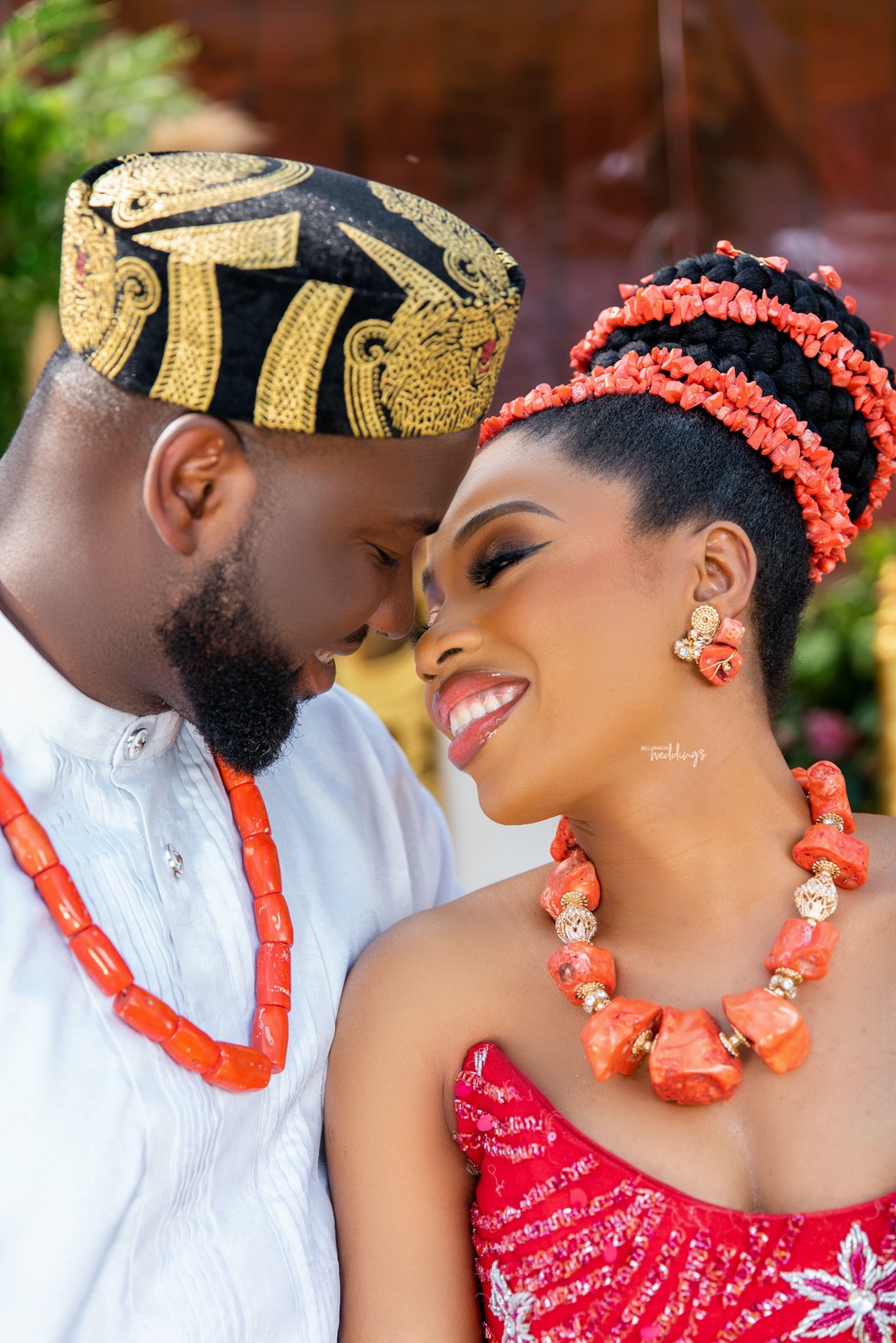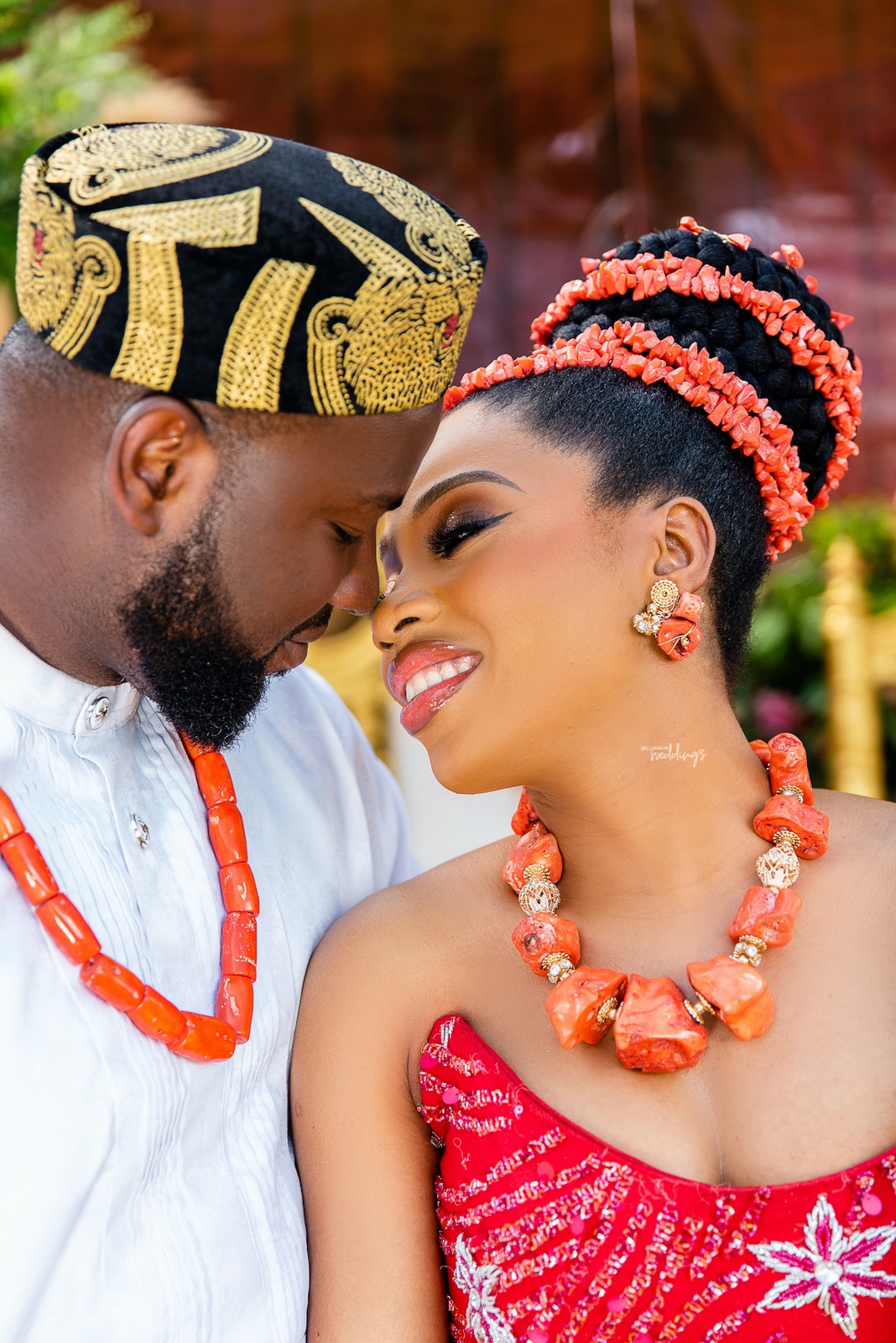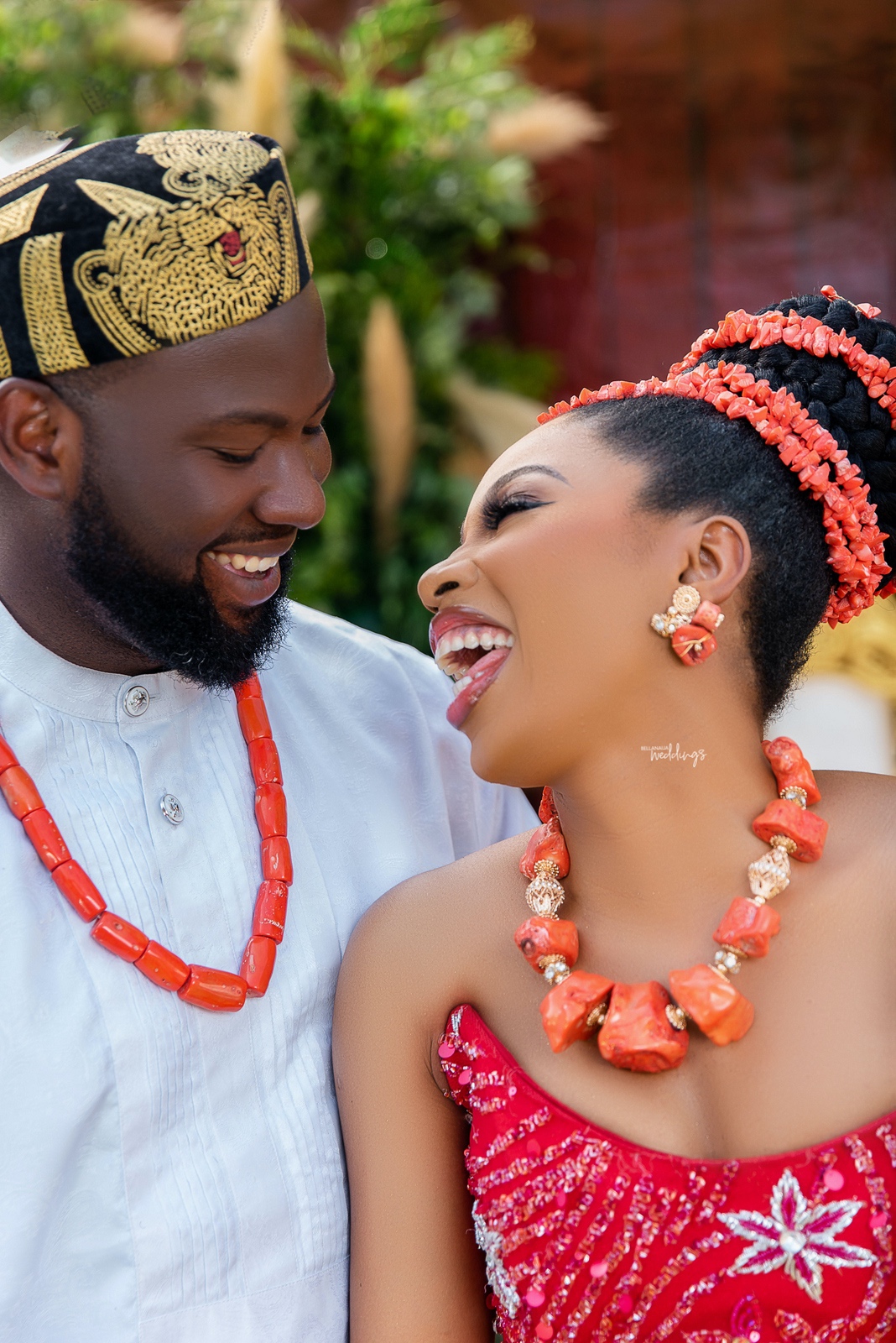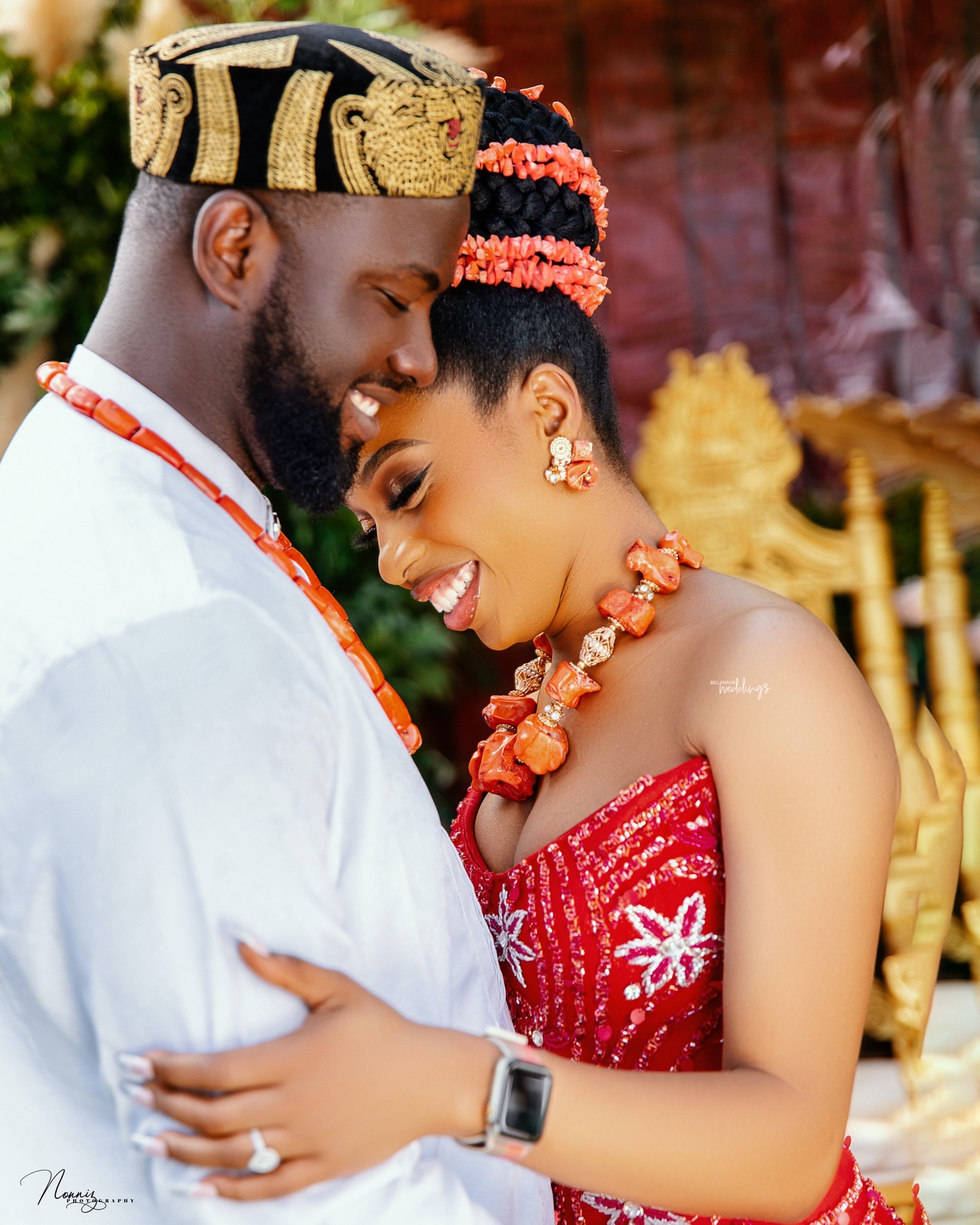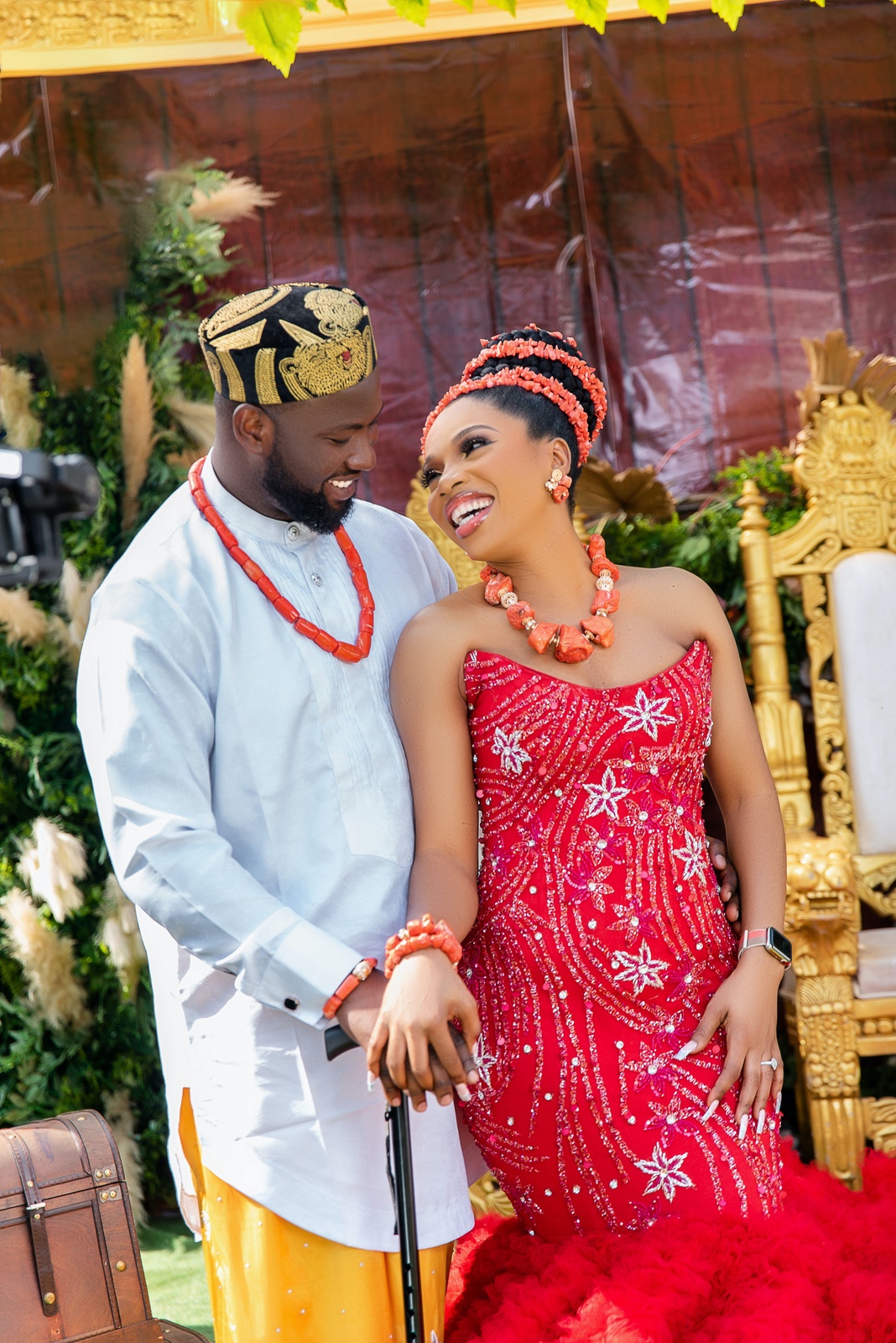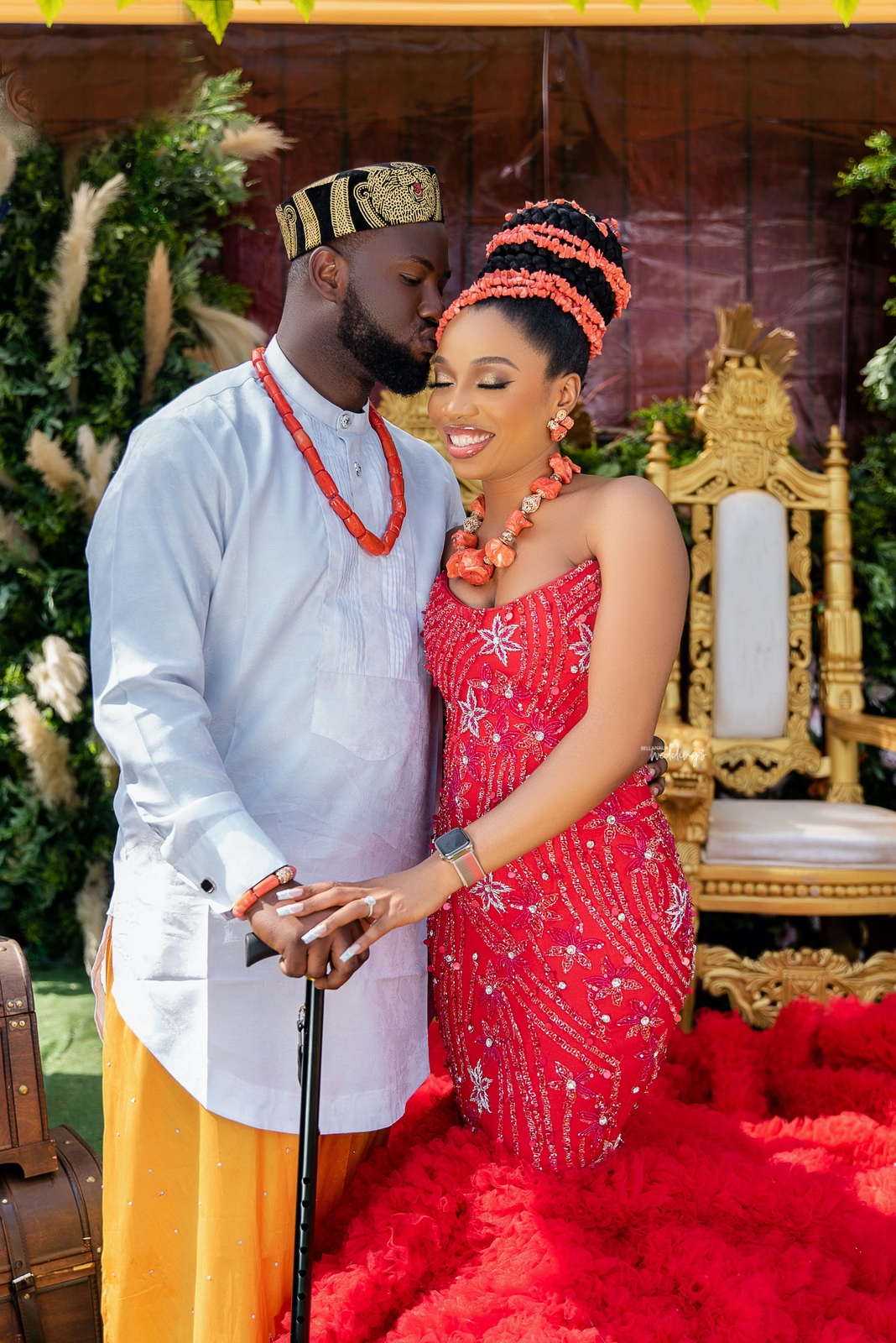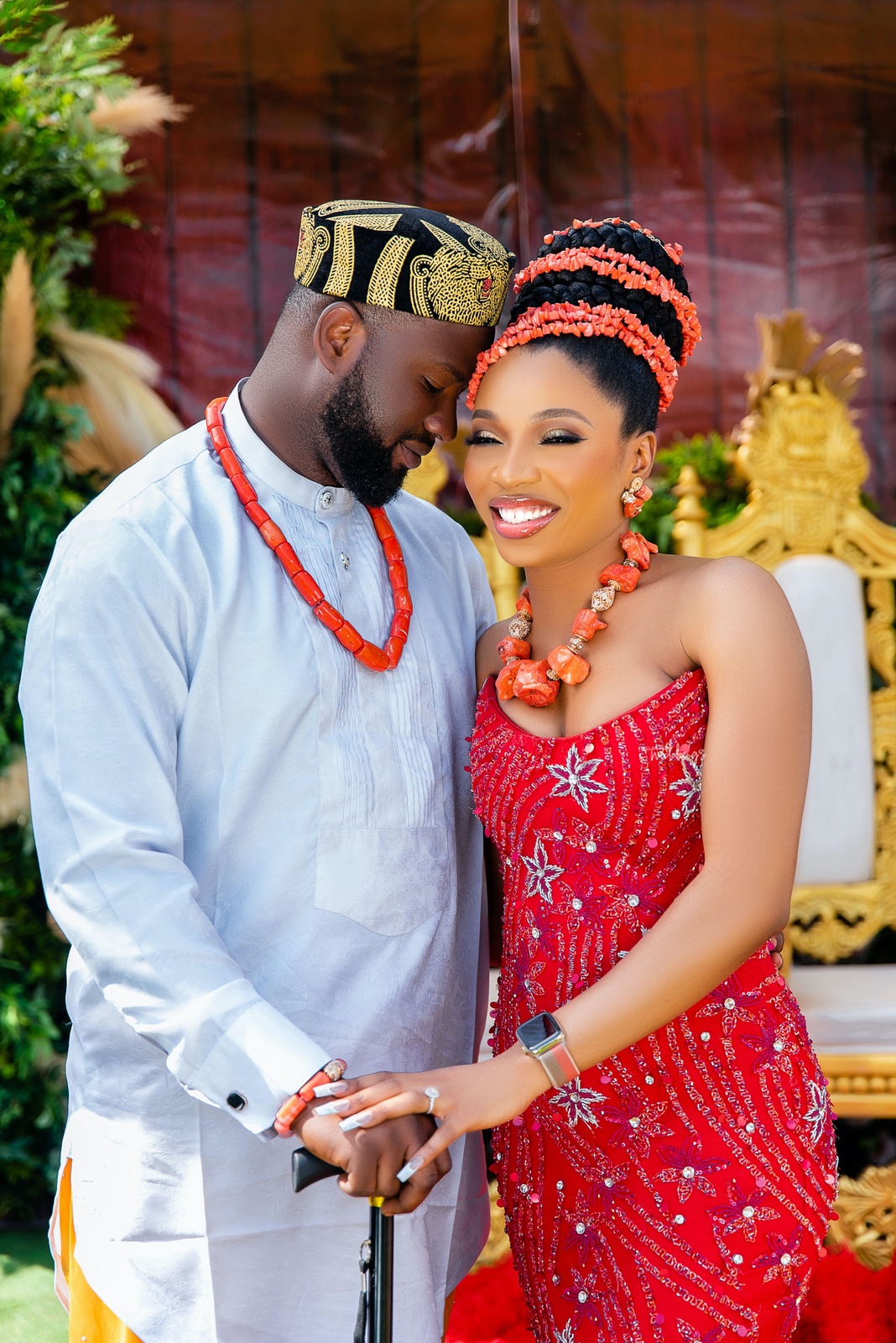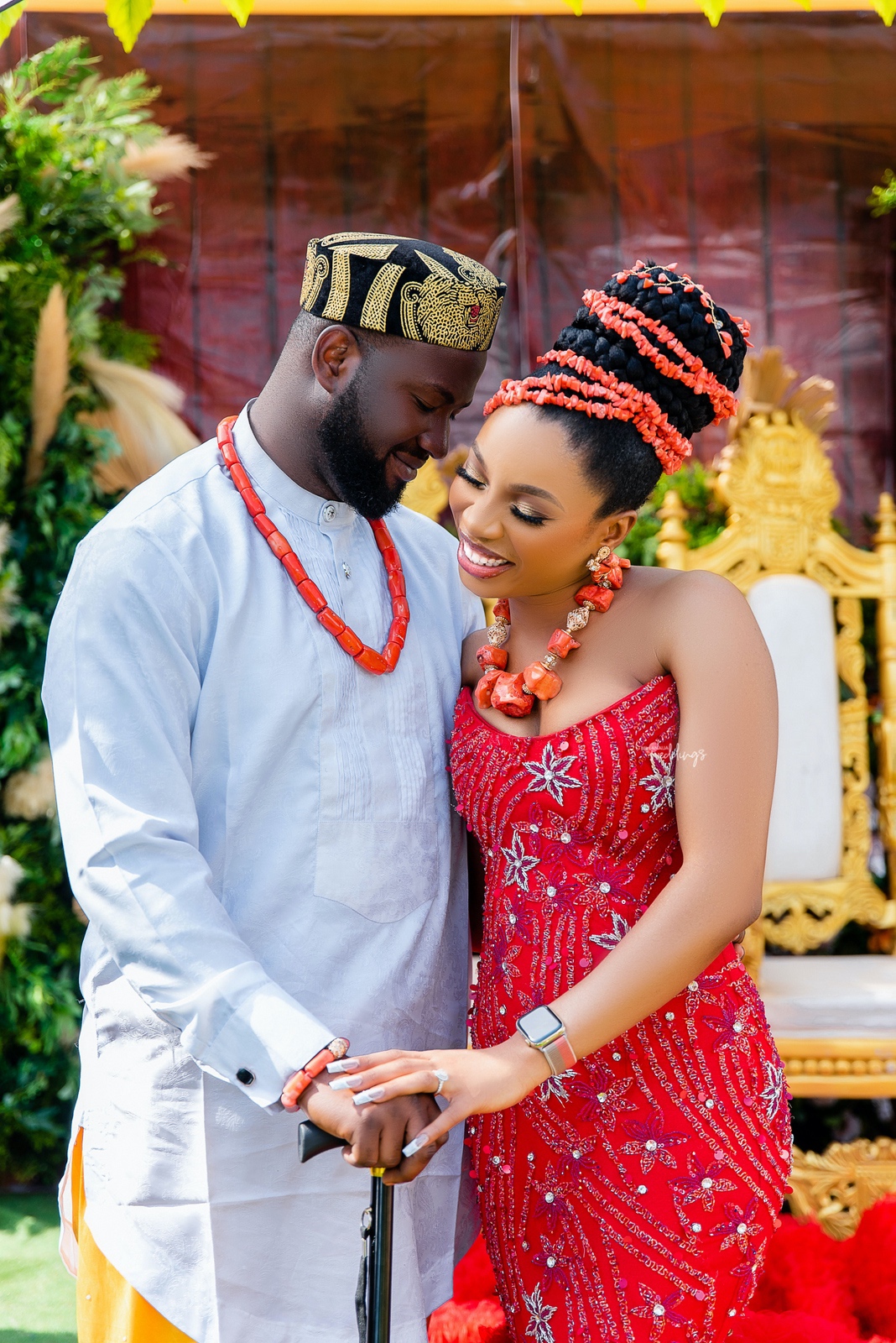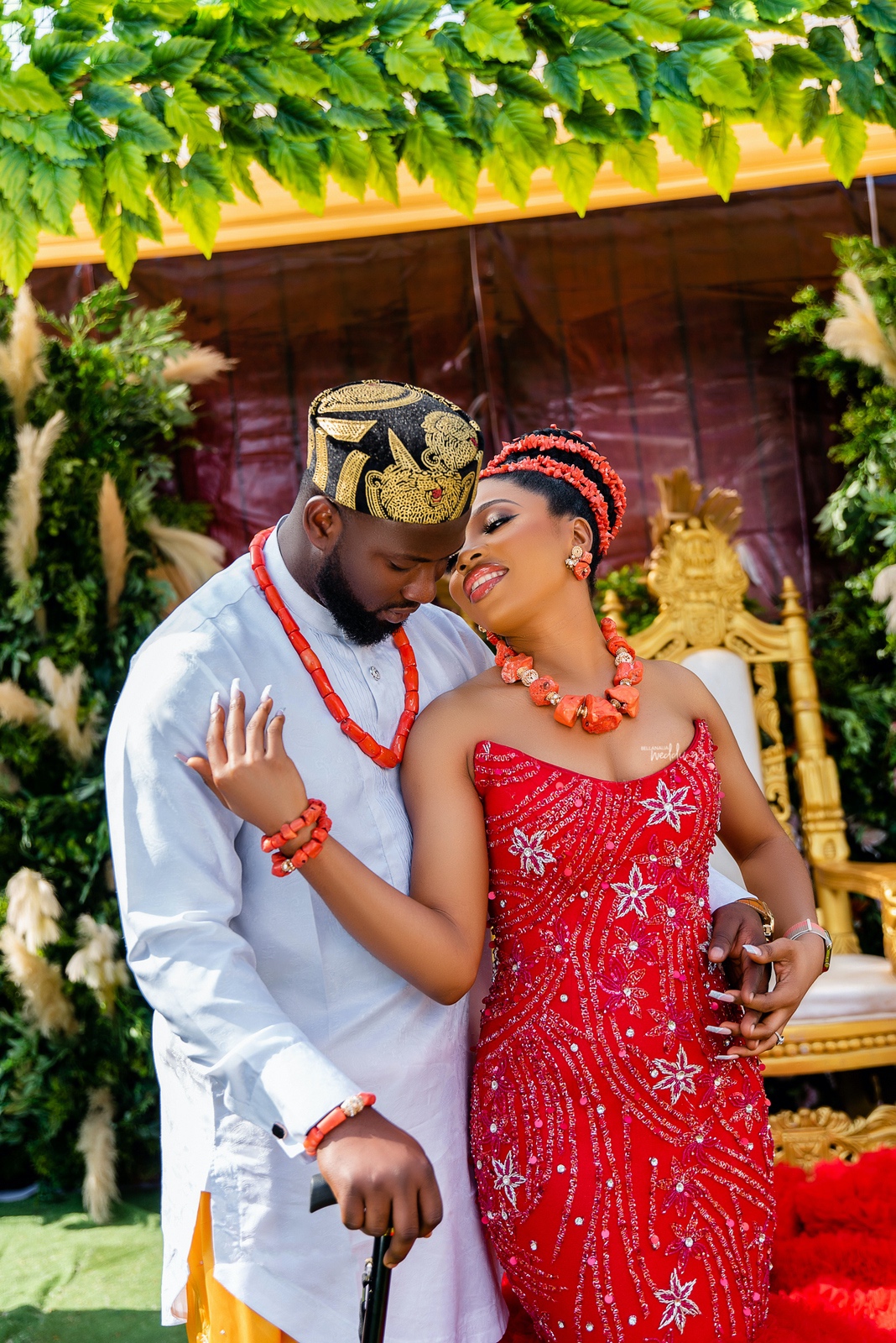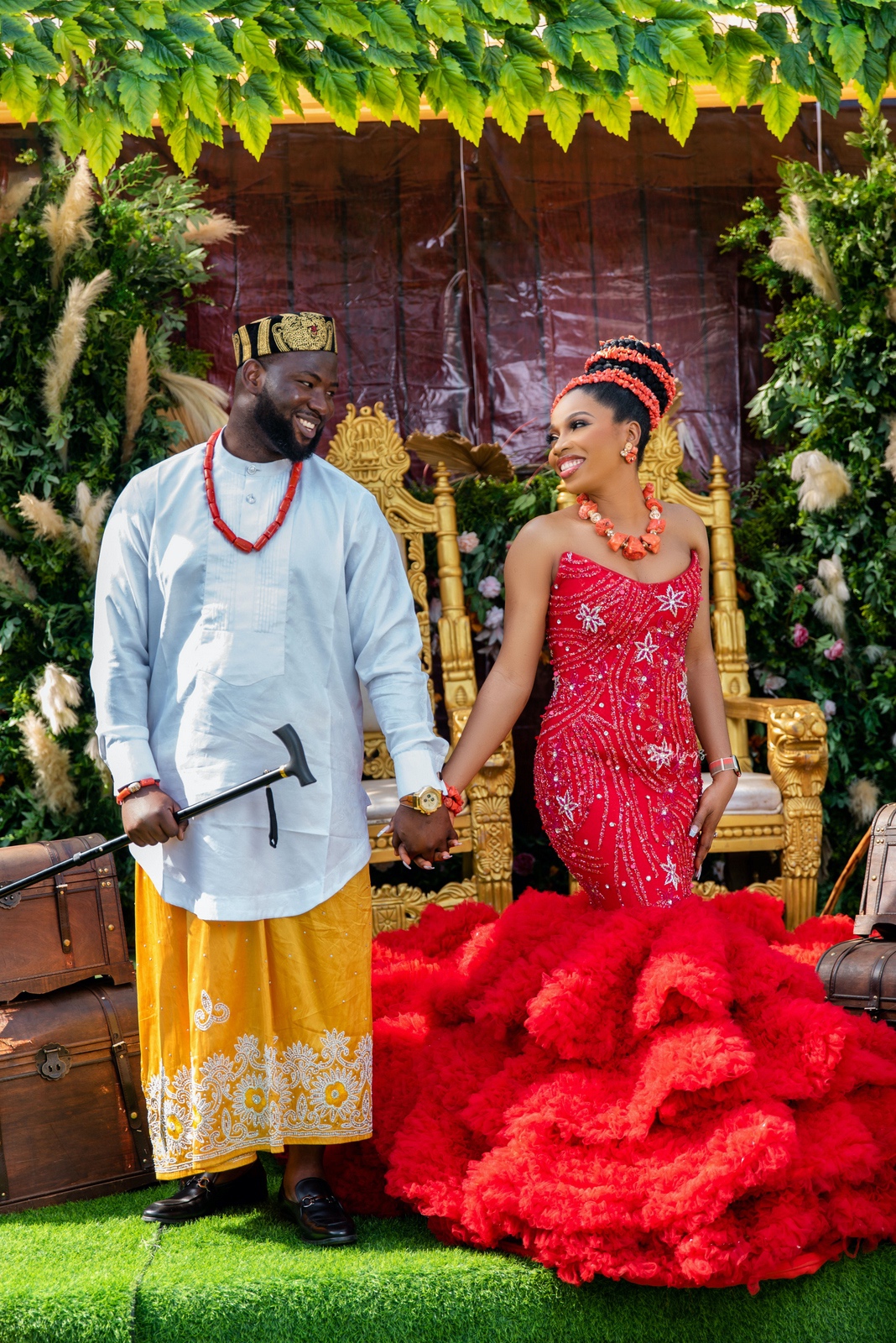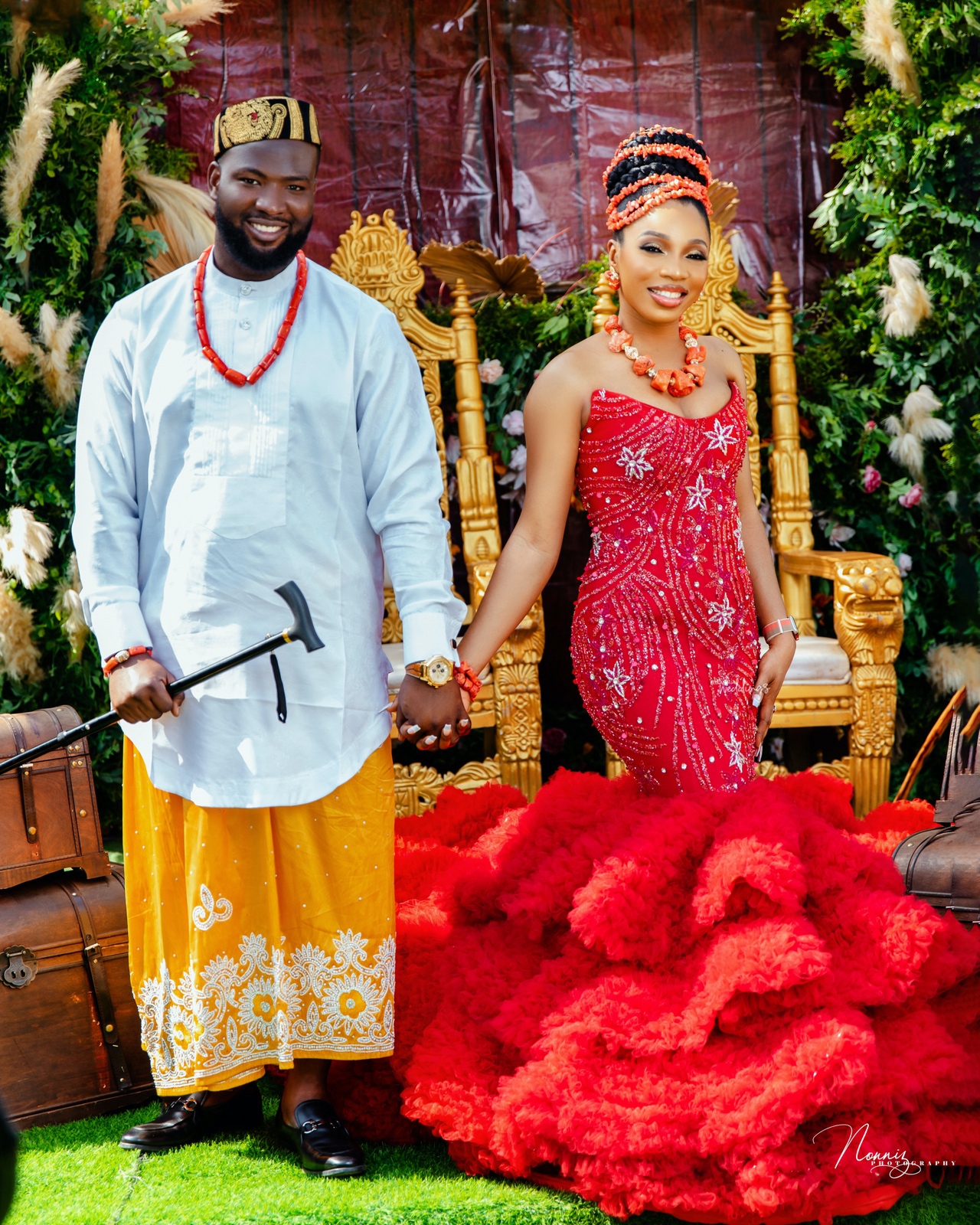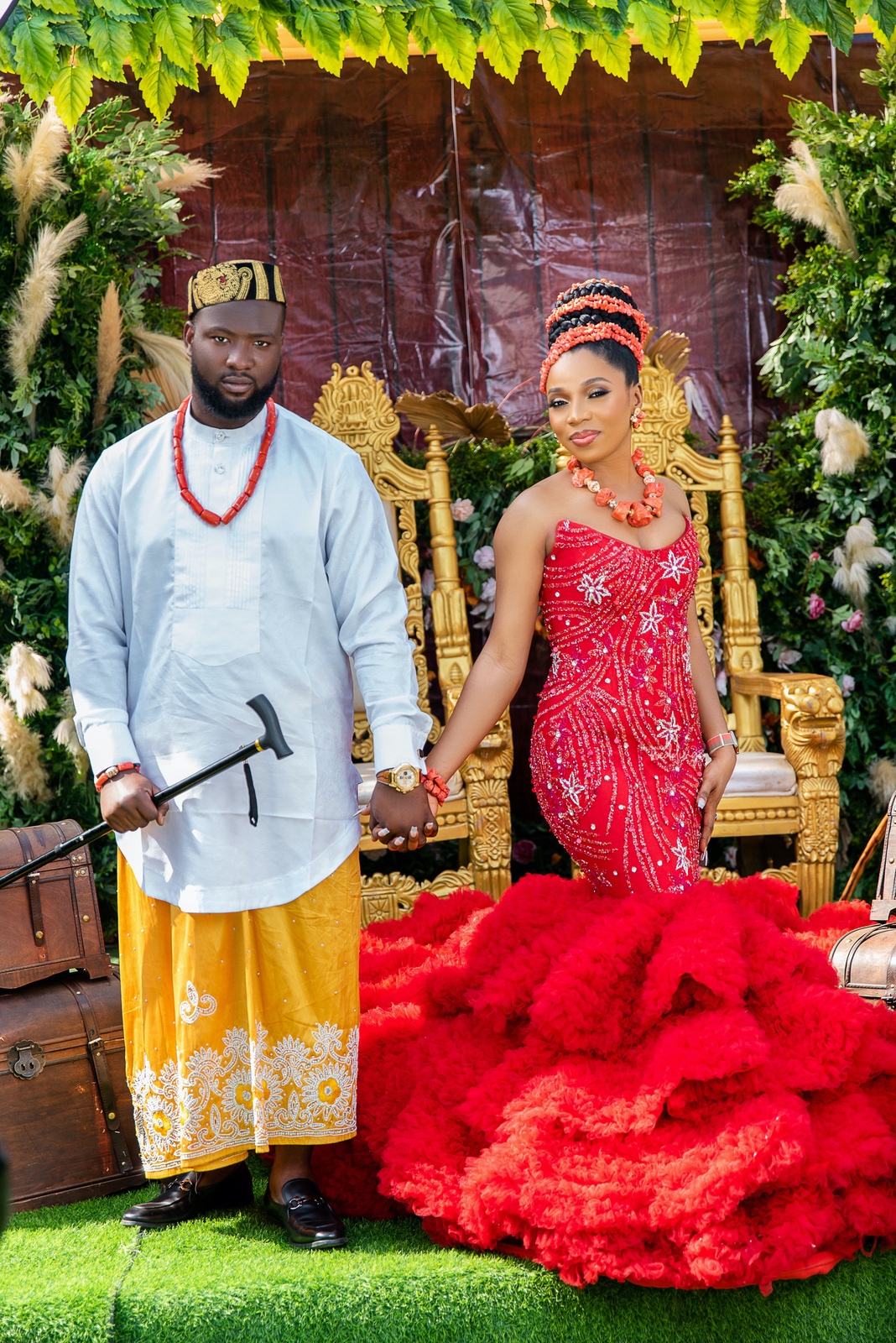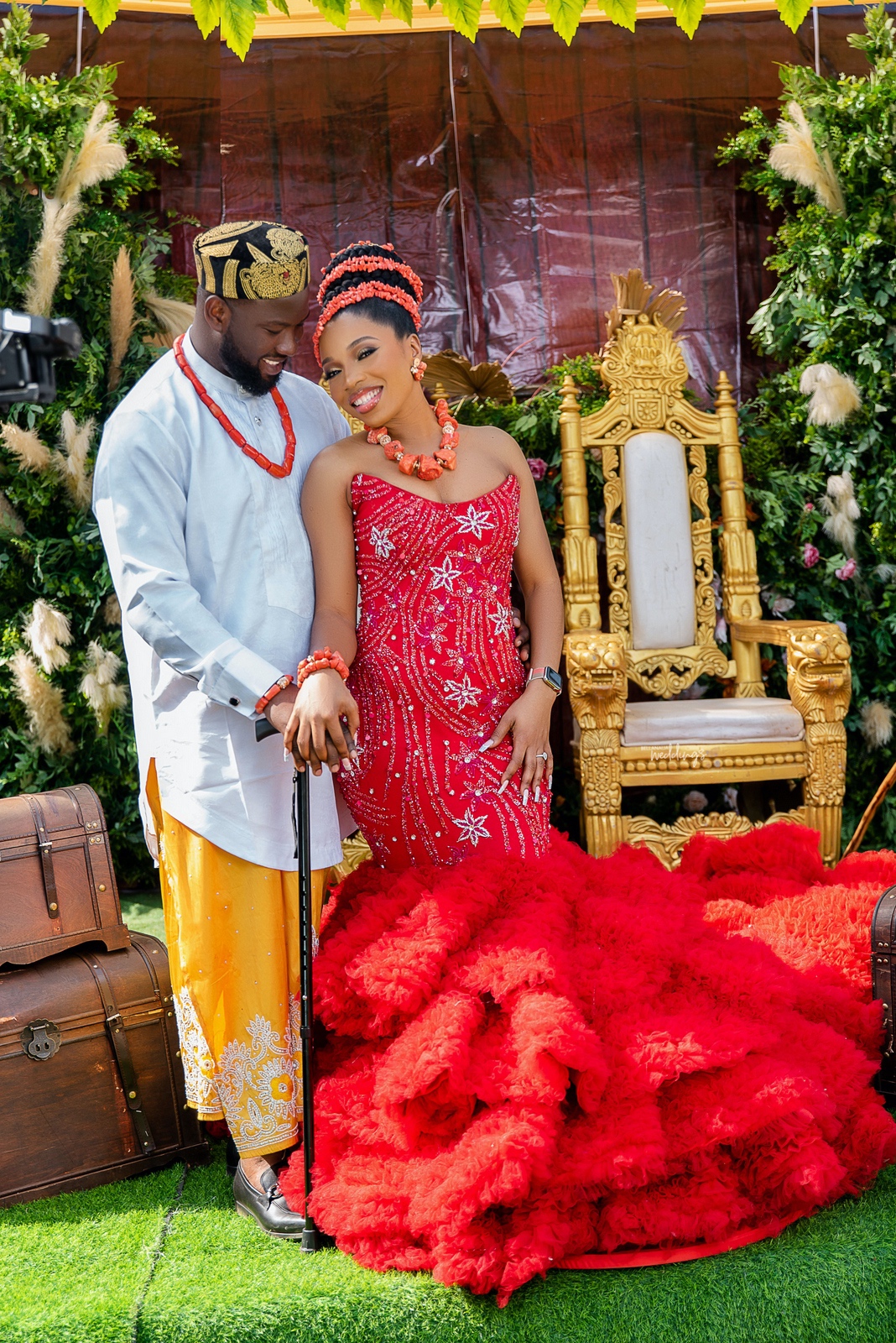 On the 21st of August 2020, he had planned a dinner date at Boston harbor and while taking a walk along the streets, he popped the question and I said yes to my forever love. He is my strength, my joy and my one true love and I'm super excited to be doing this journey of life with him by my side.
Time for the wine carrying ceremony, and the bride makes her second appearance…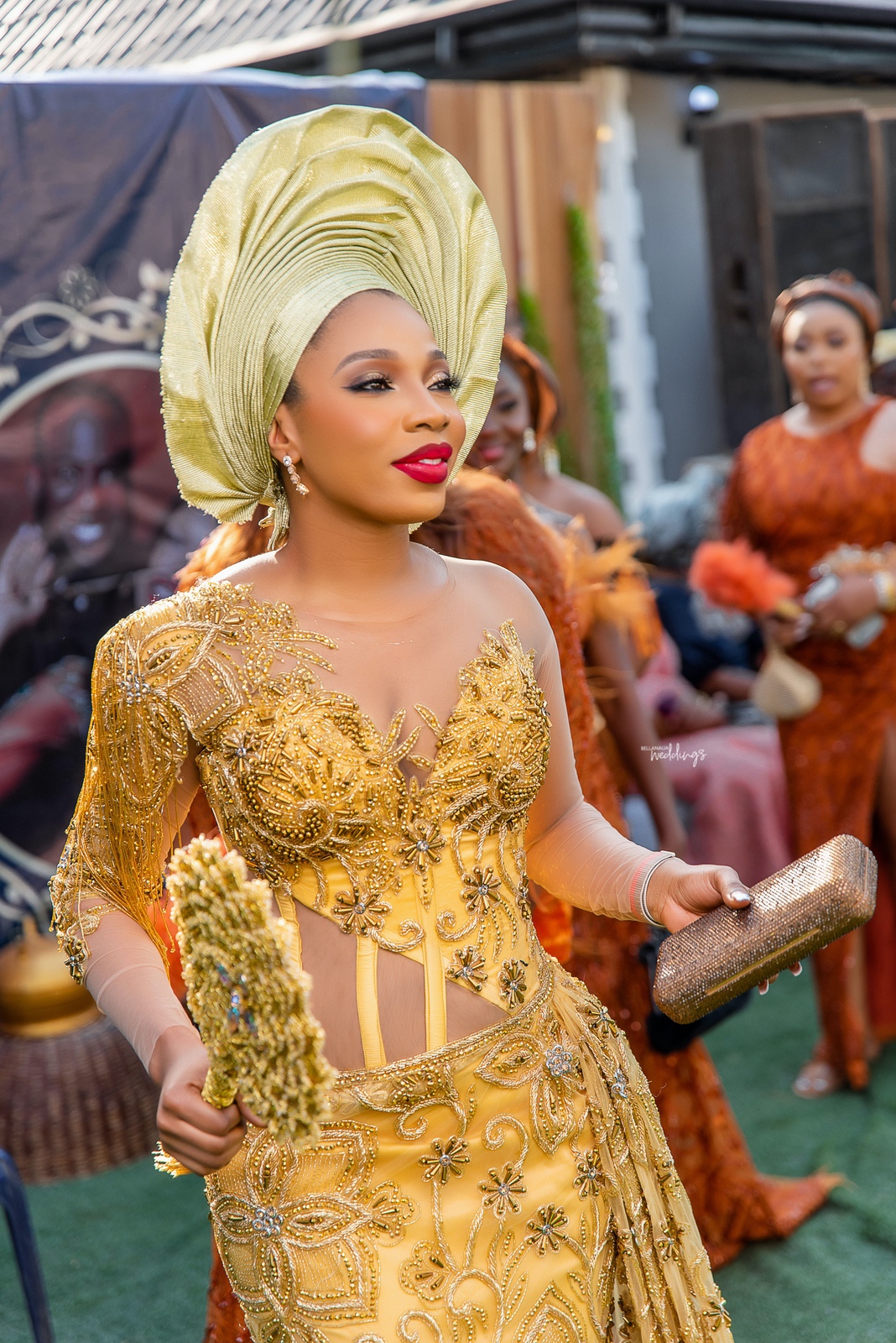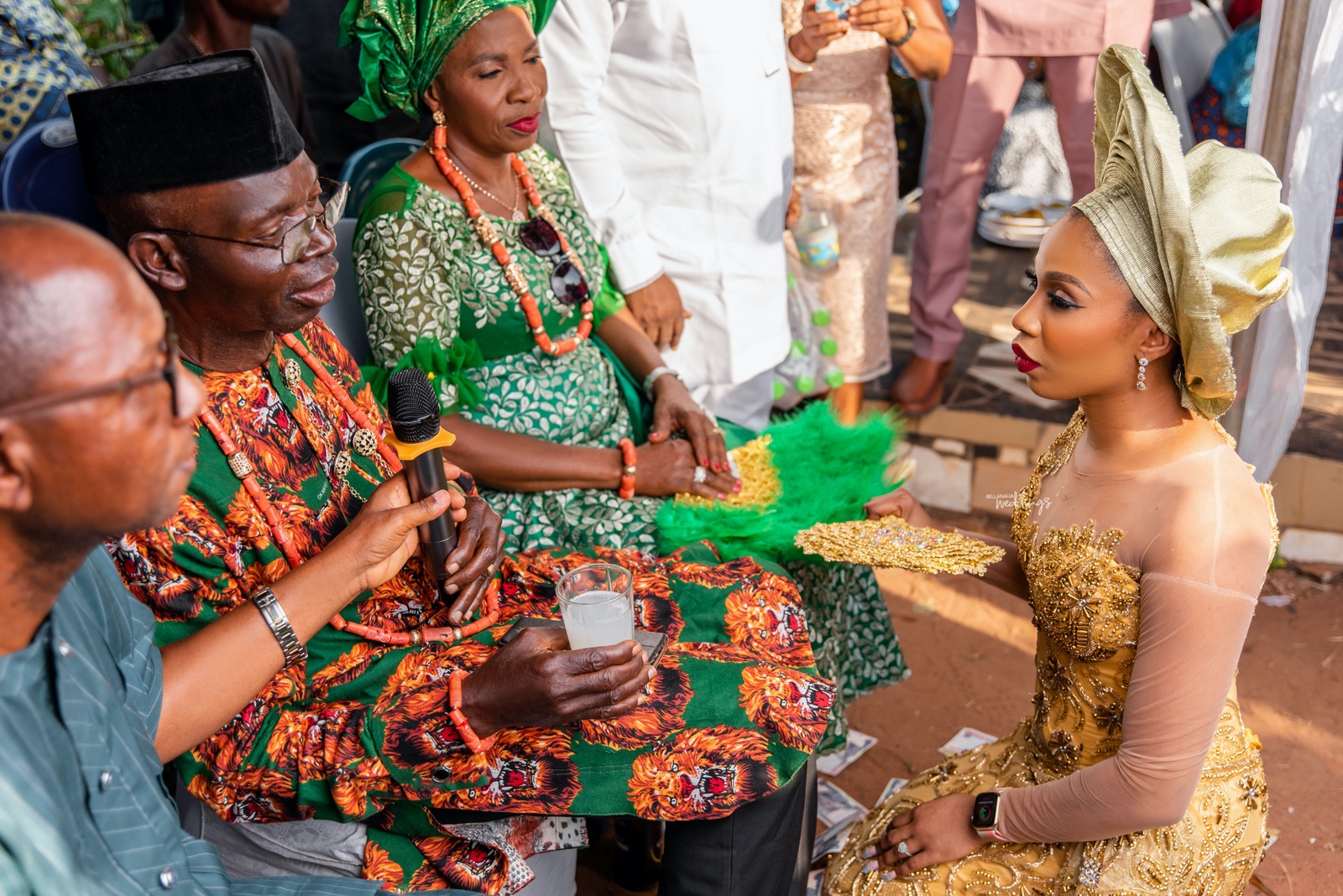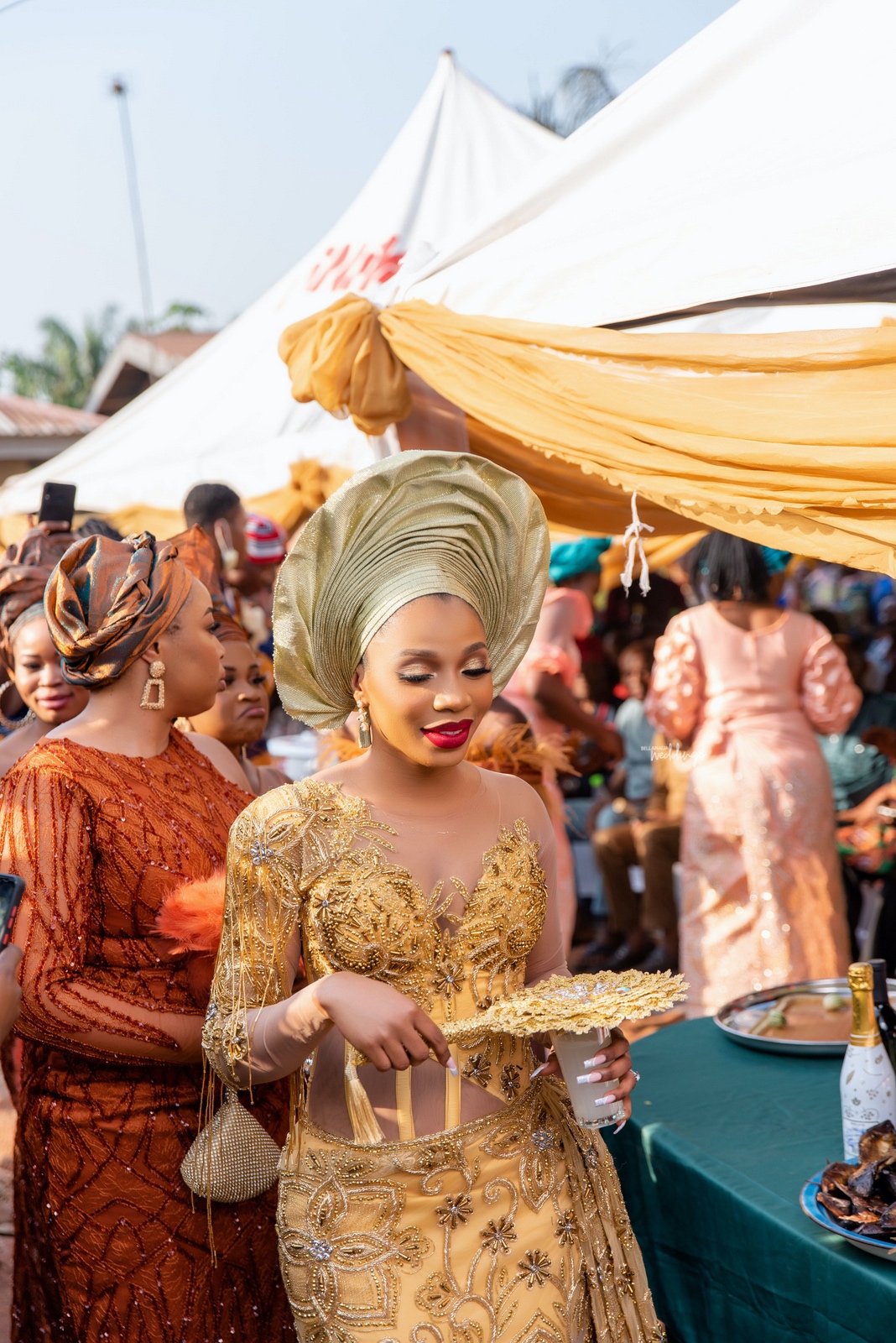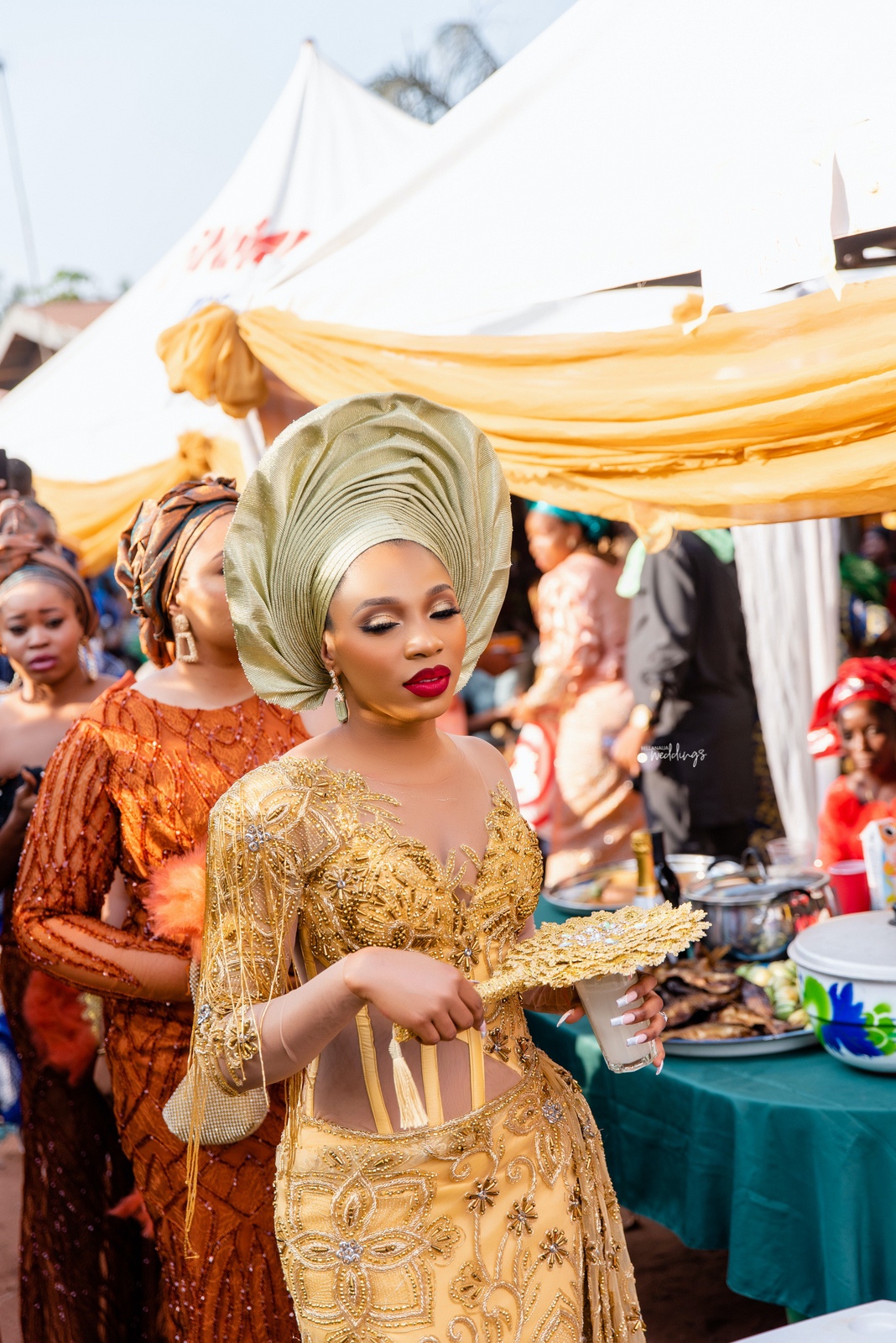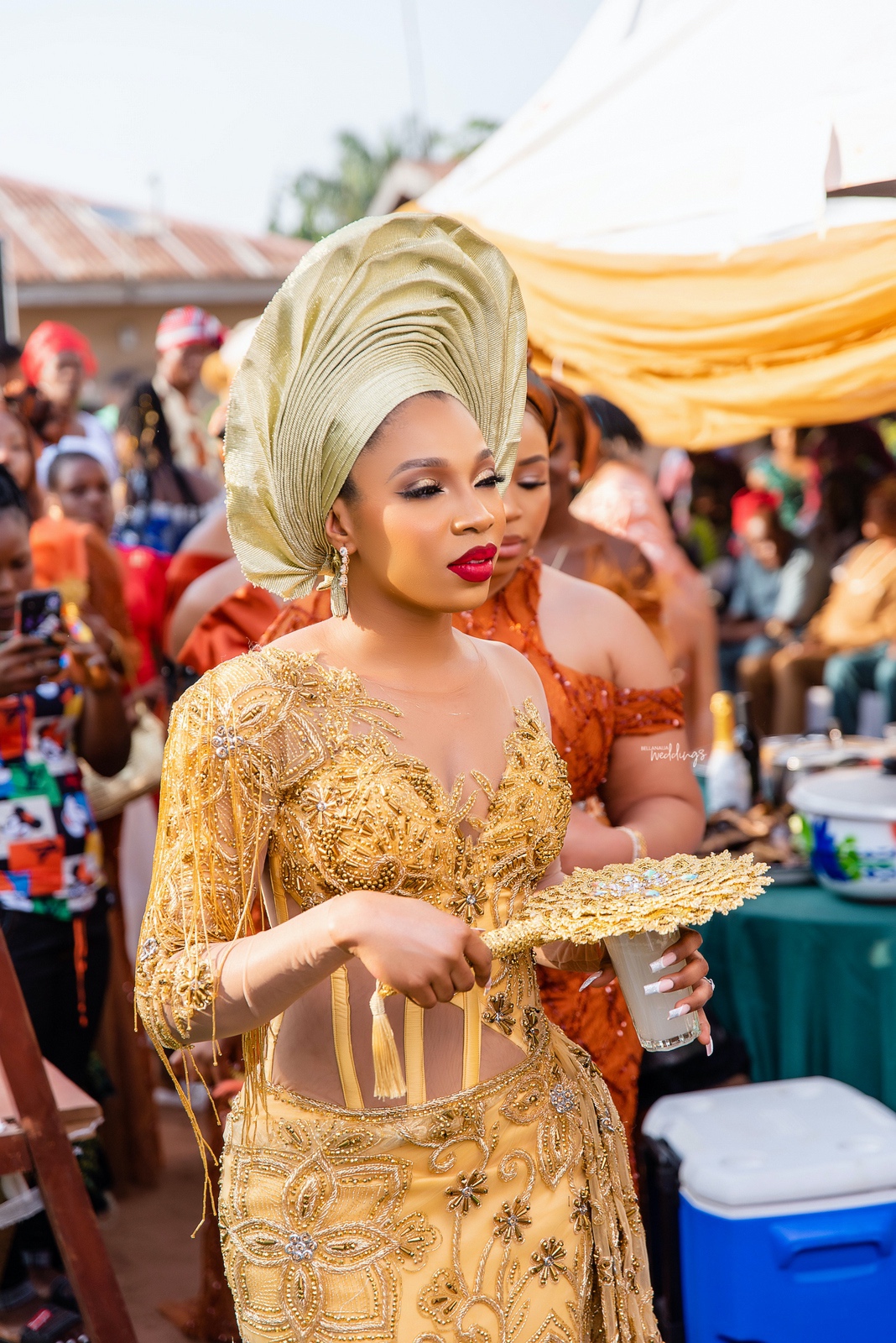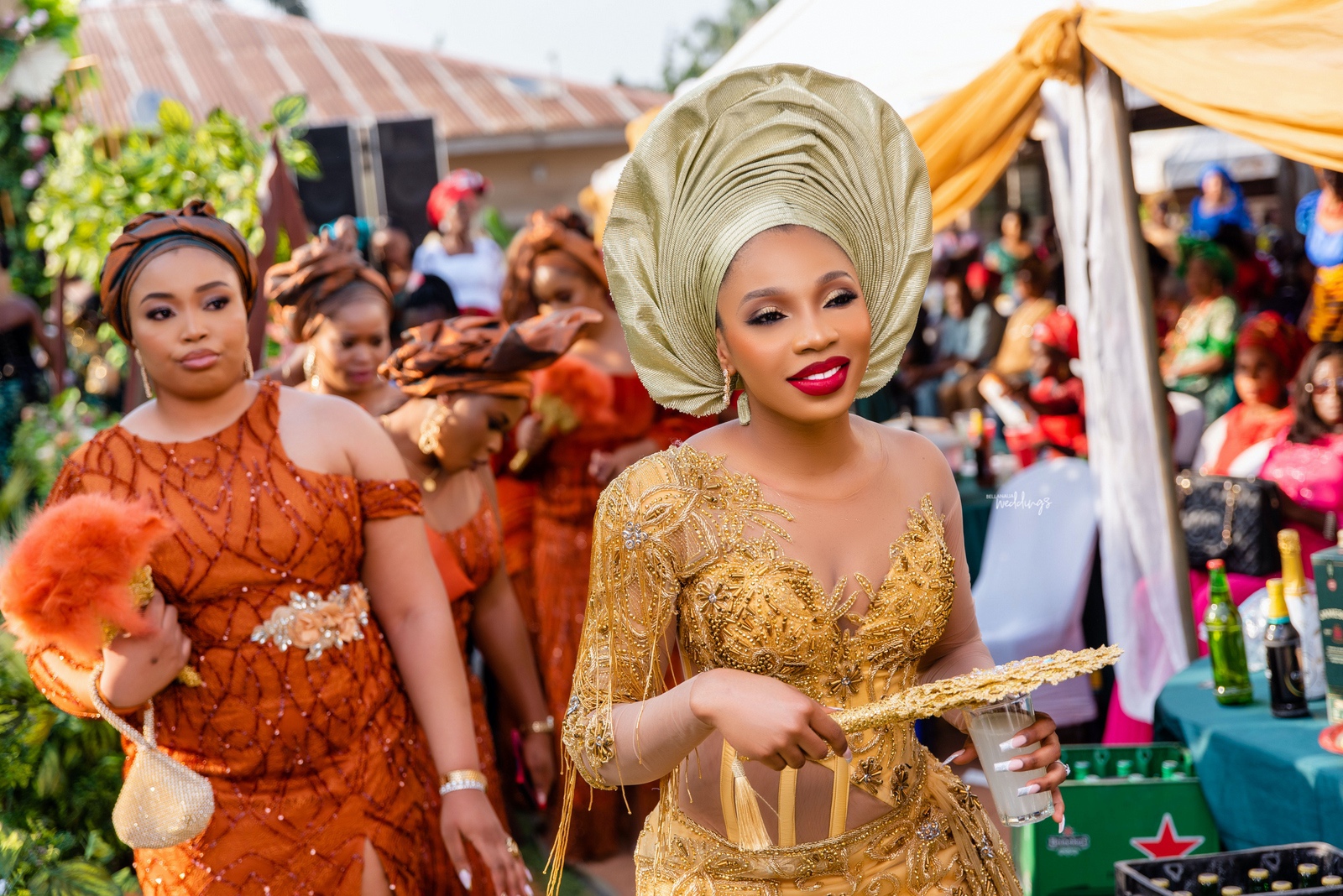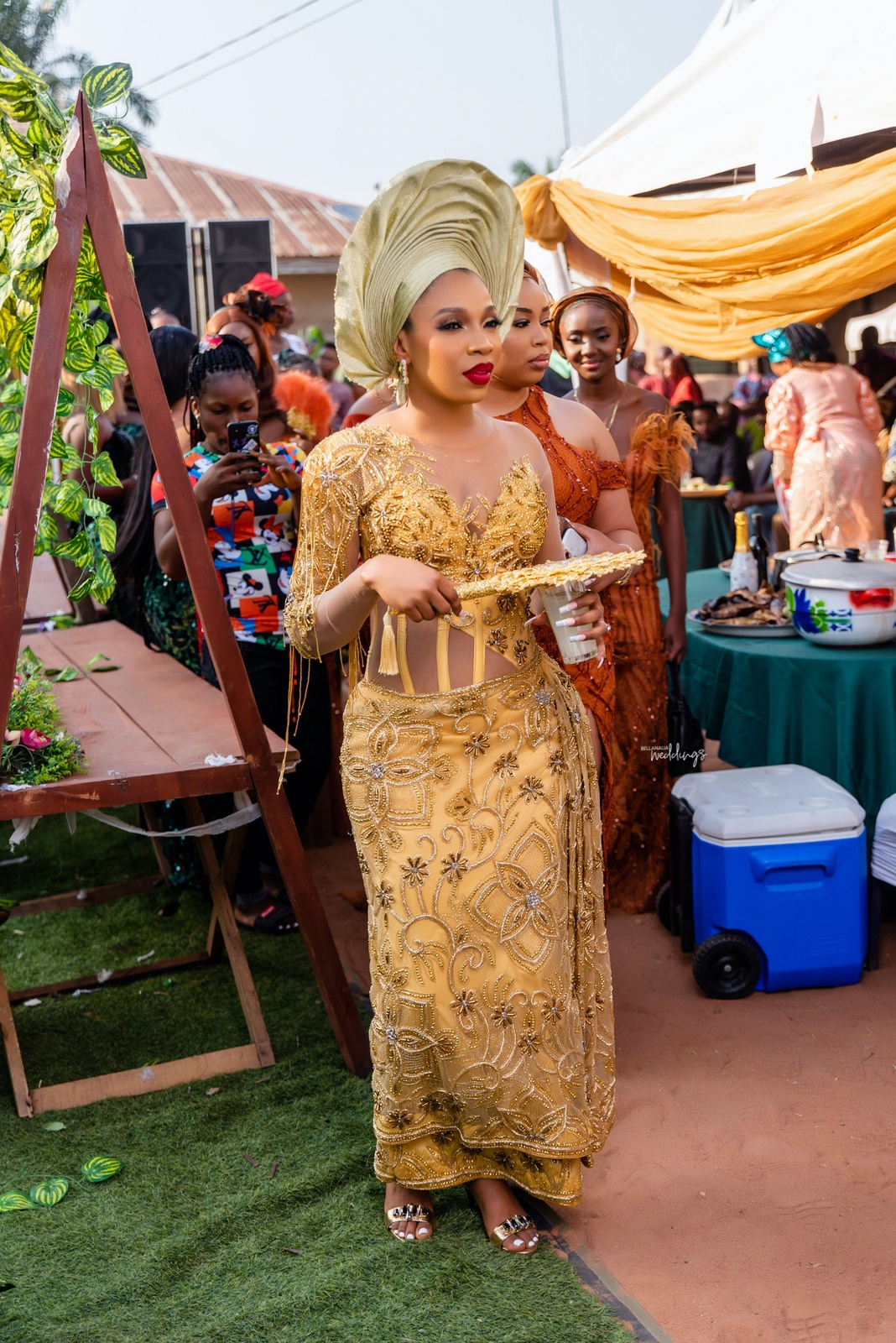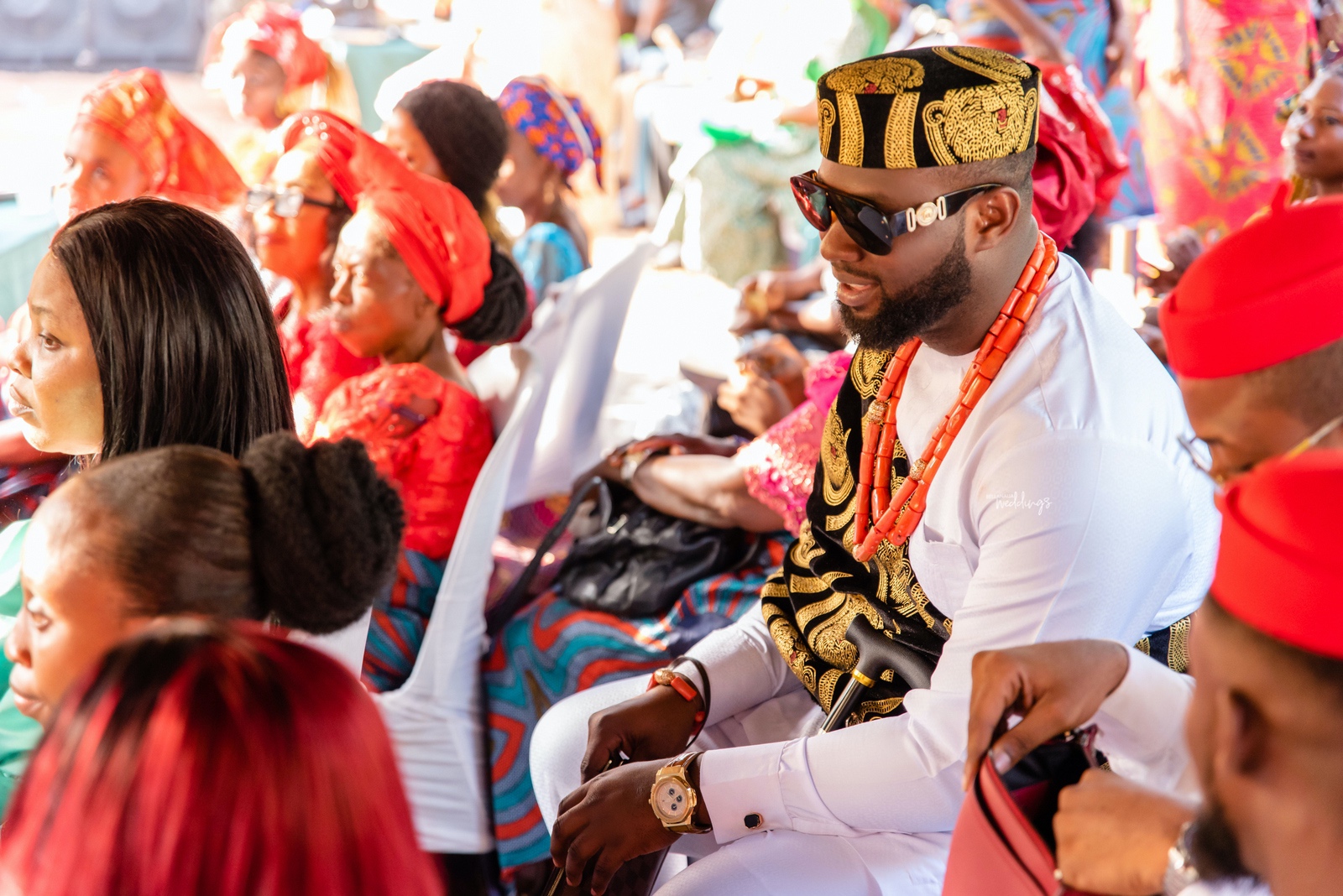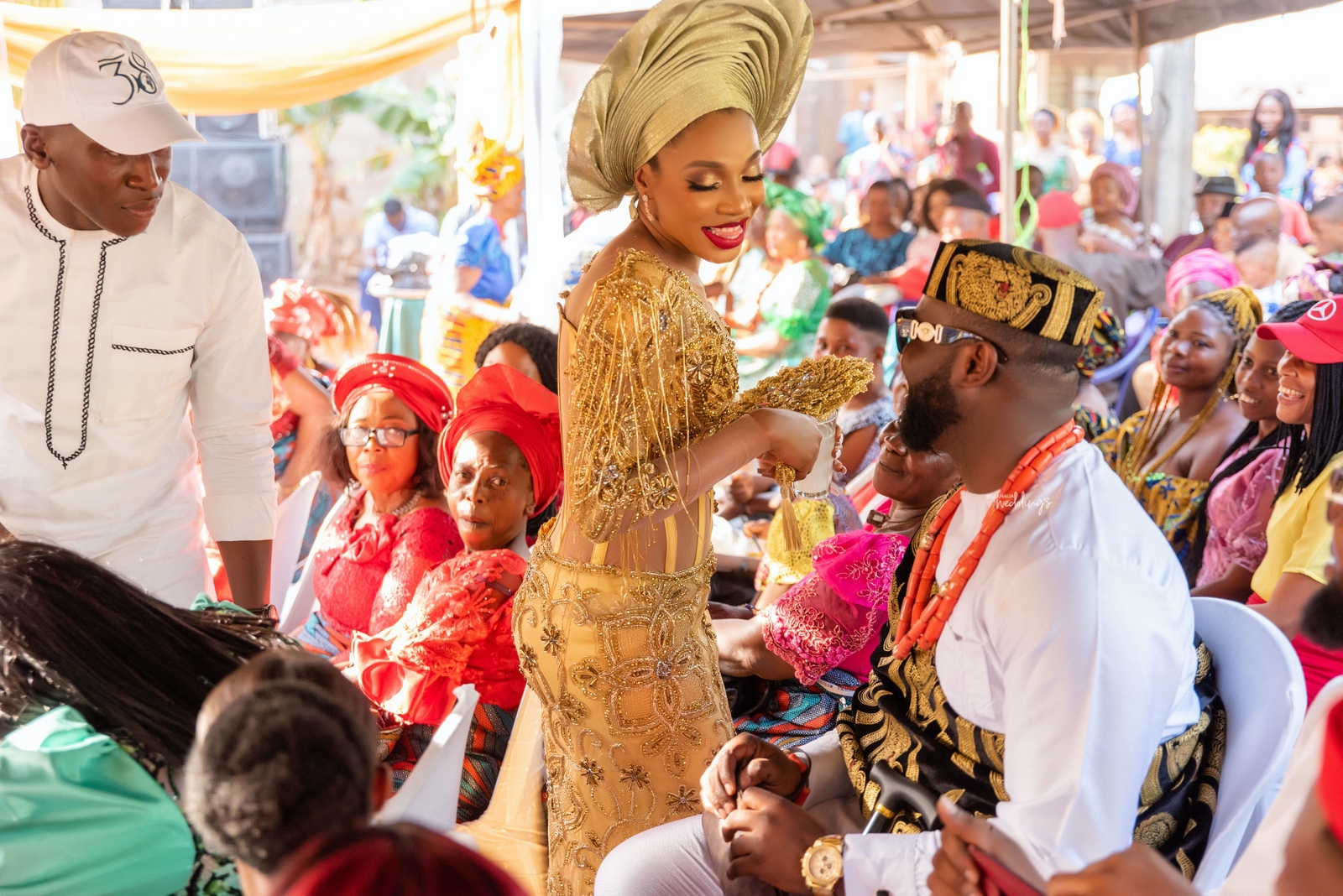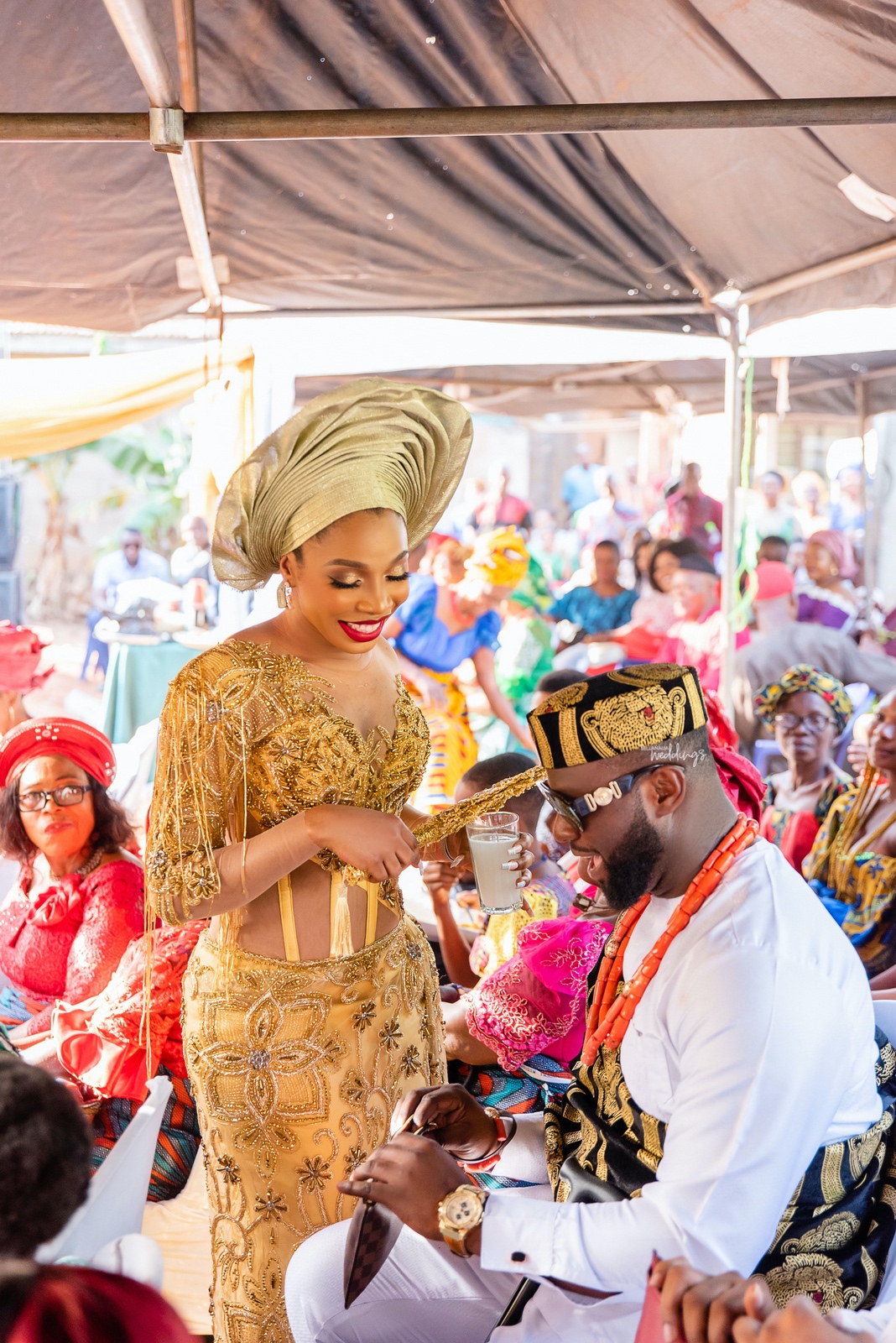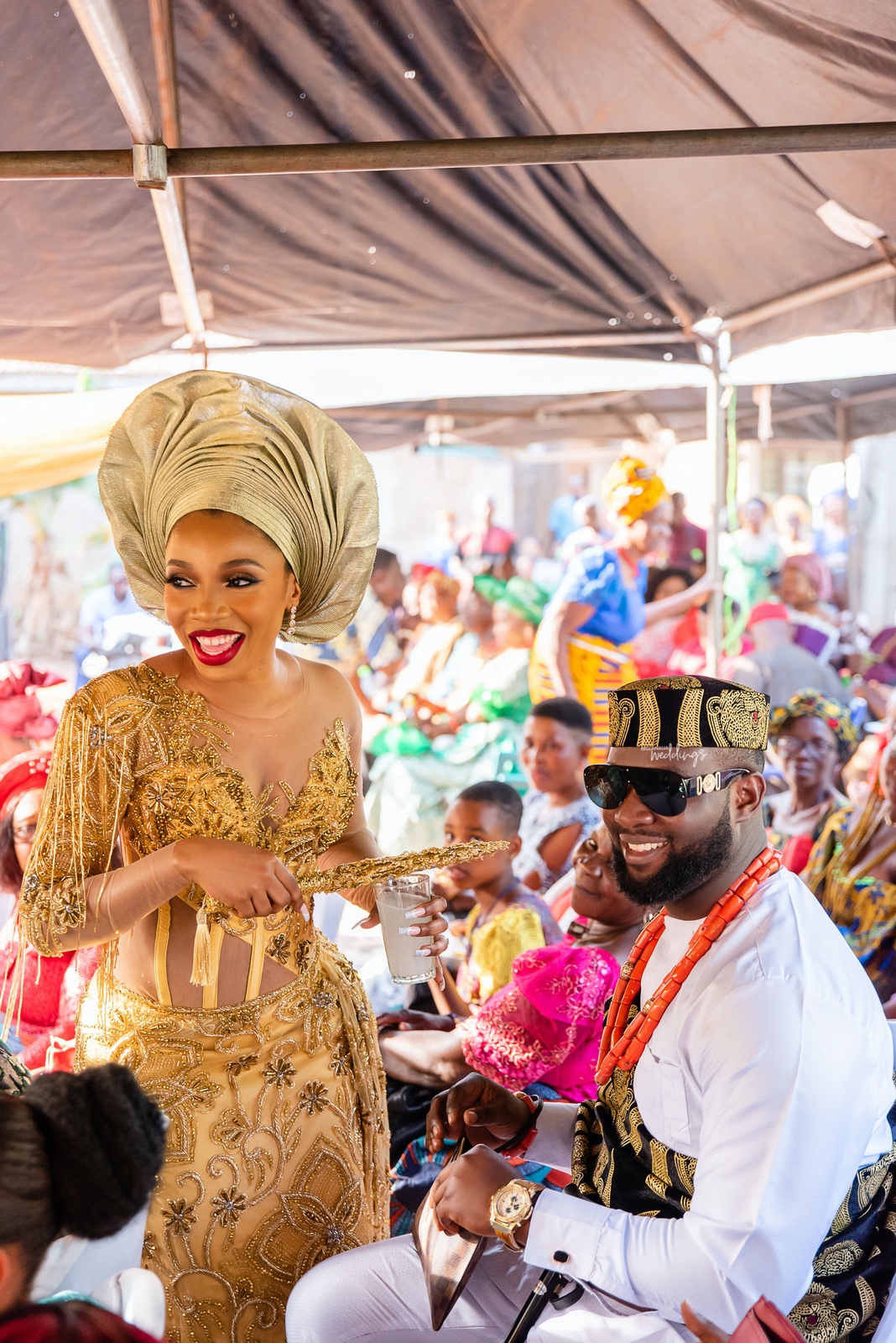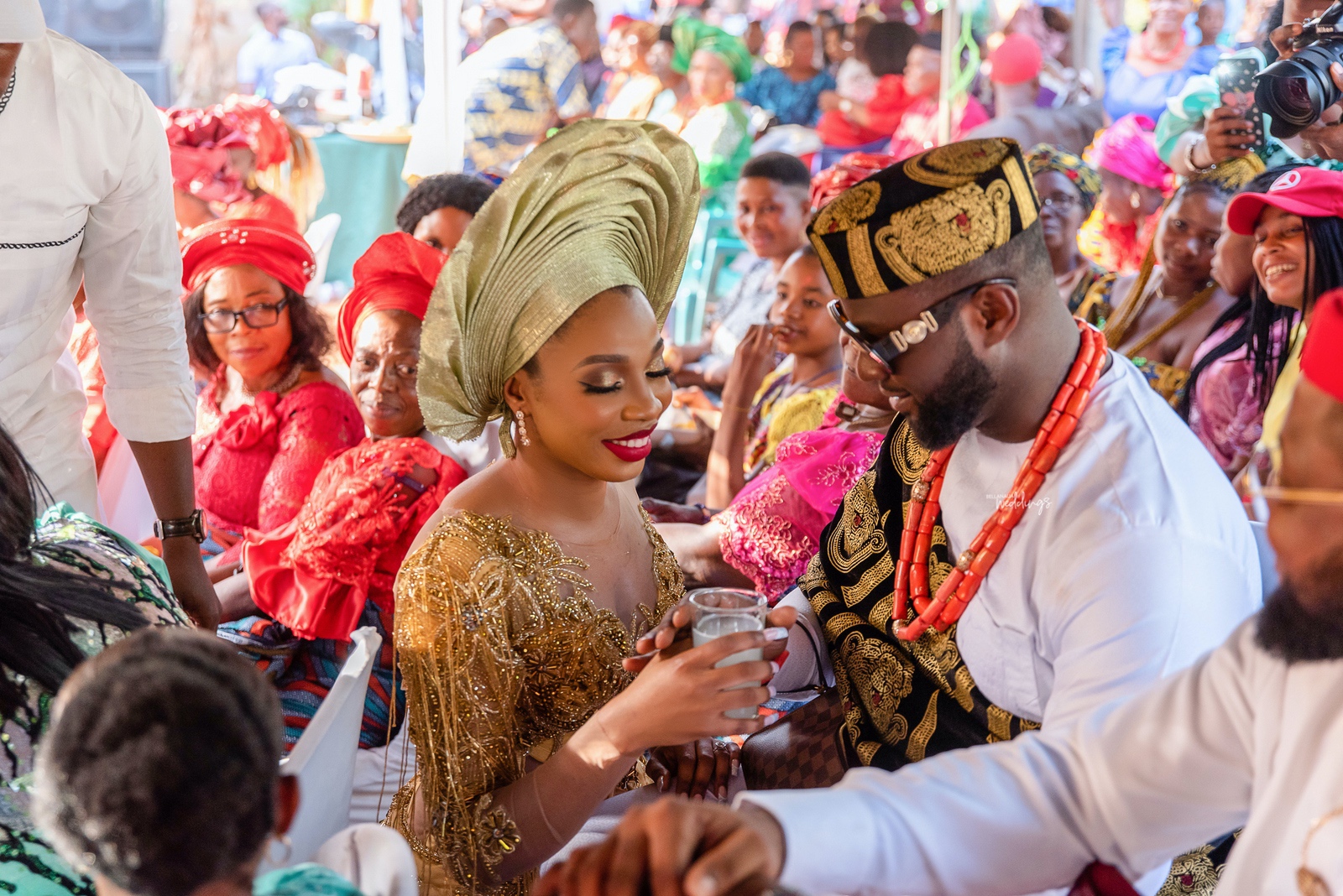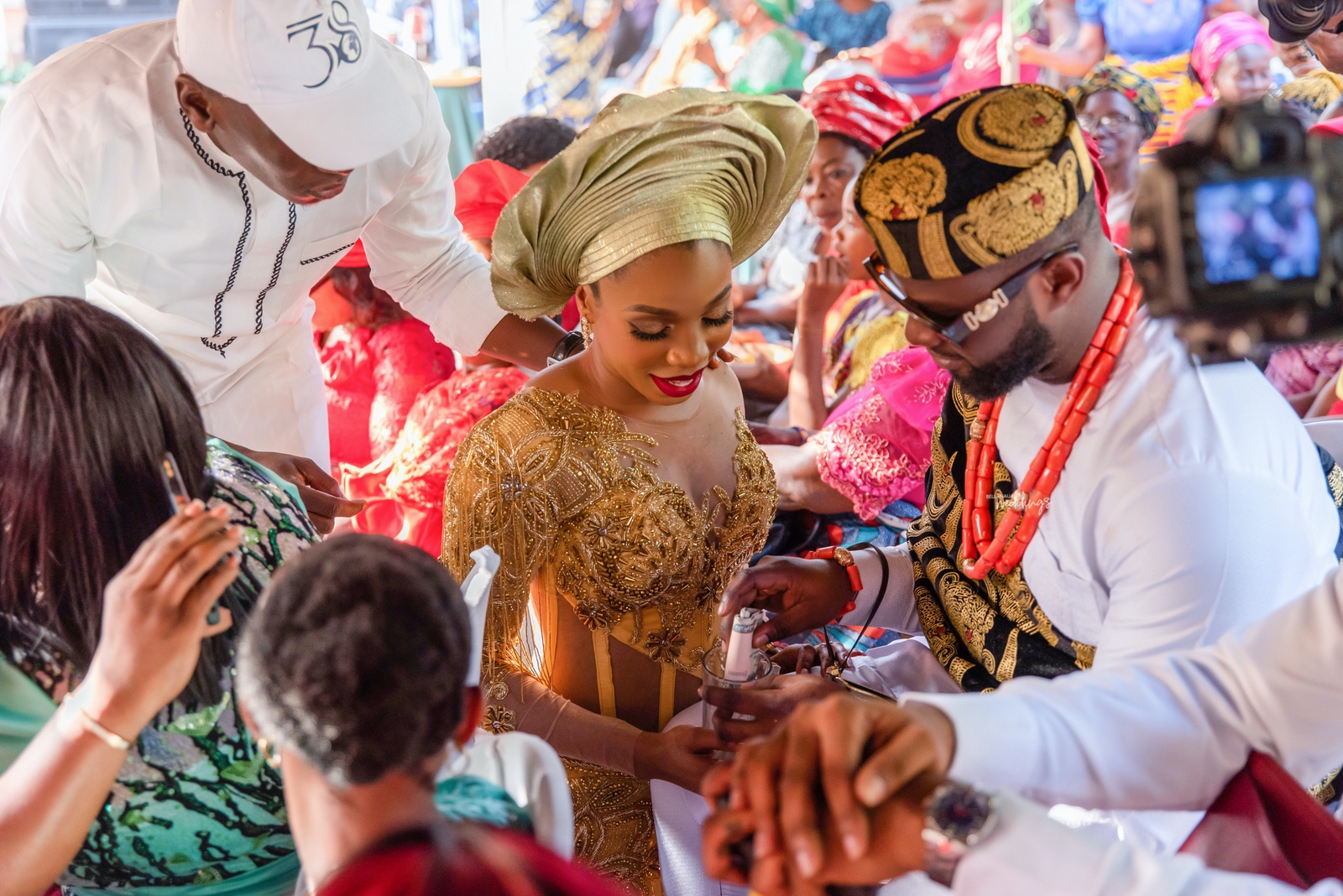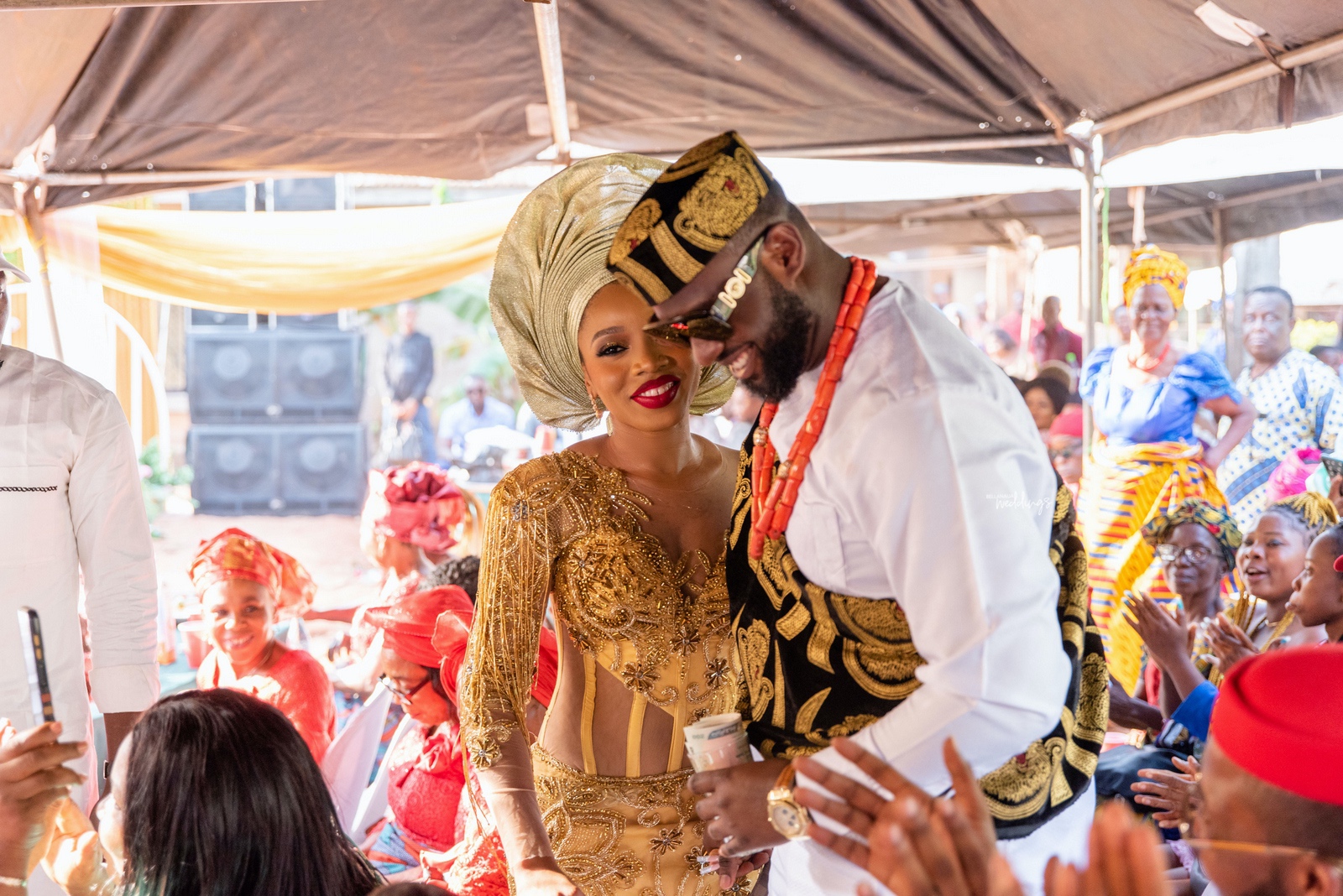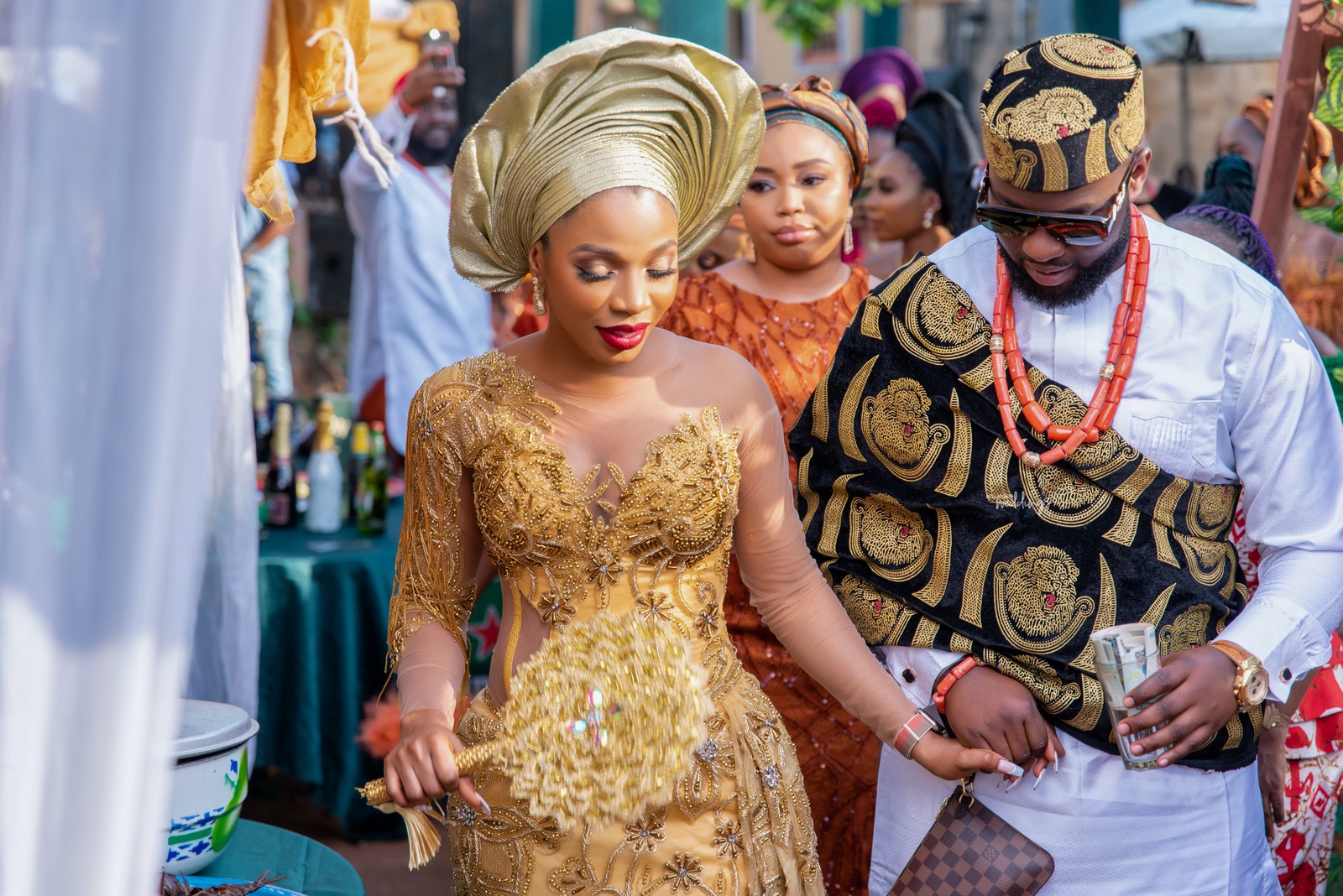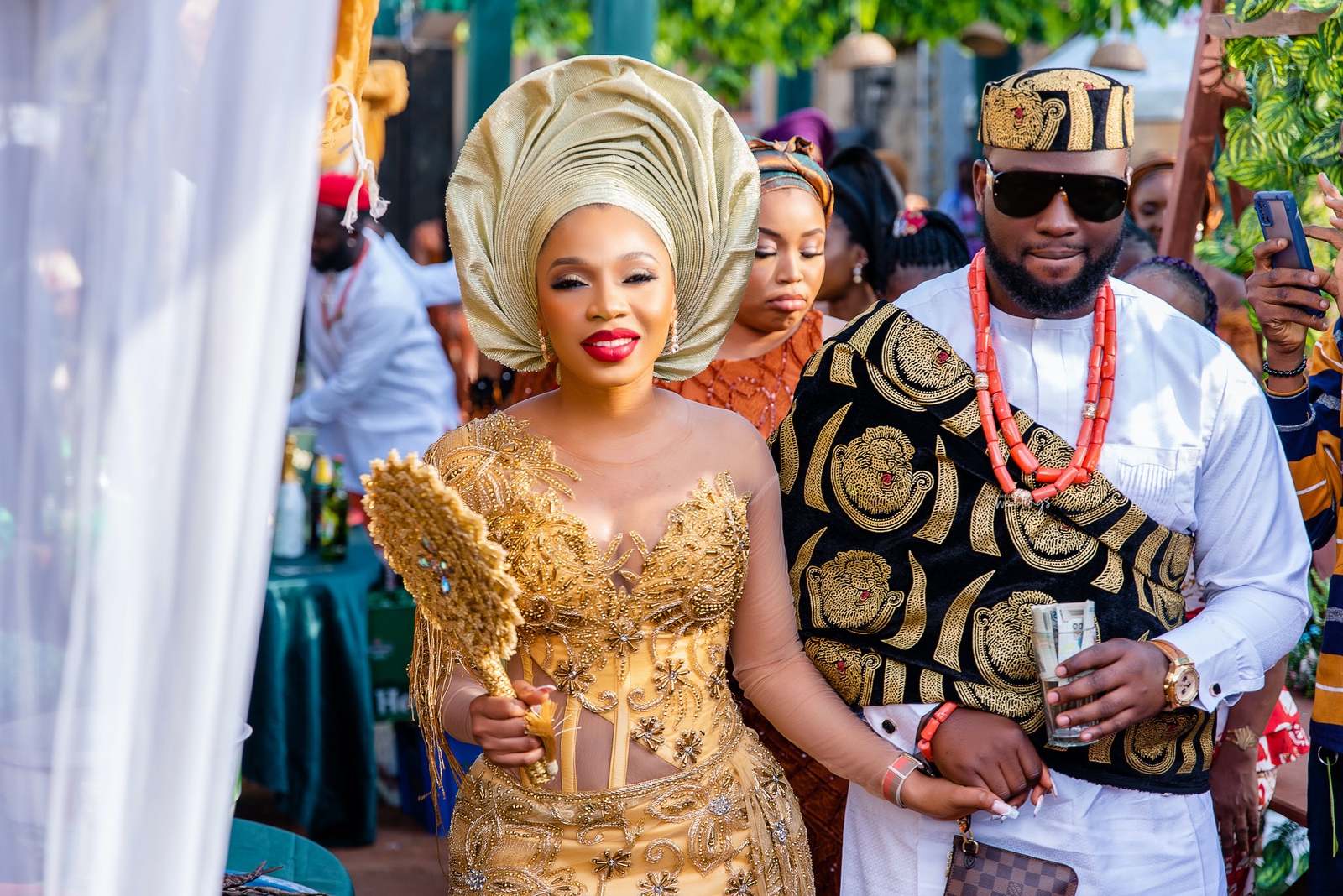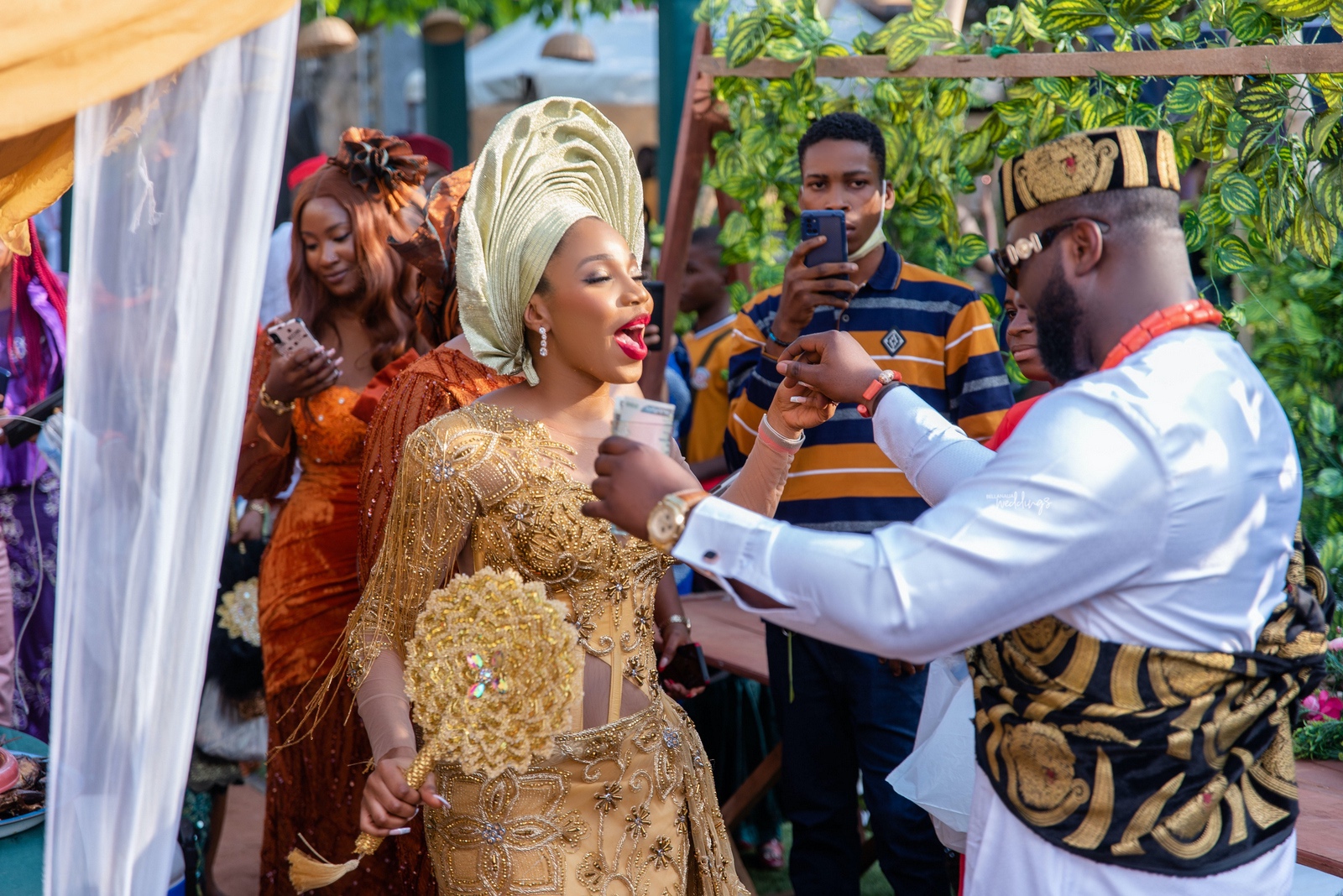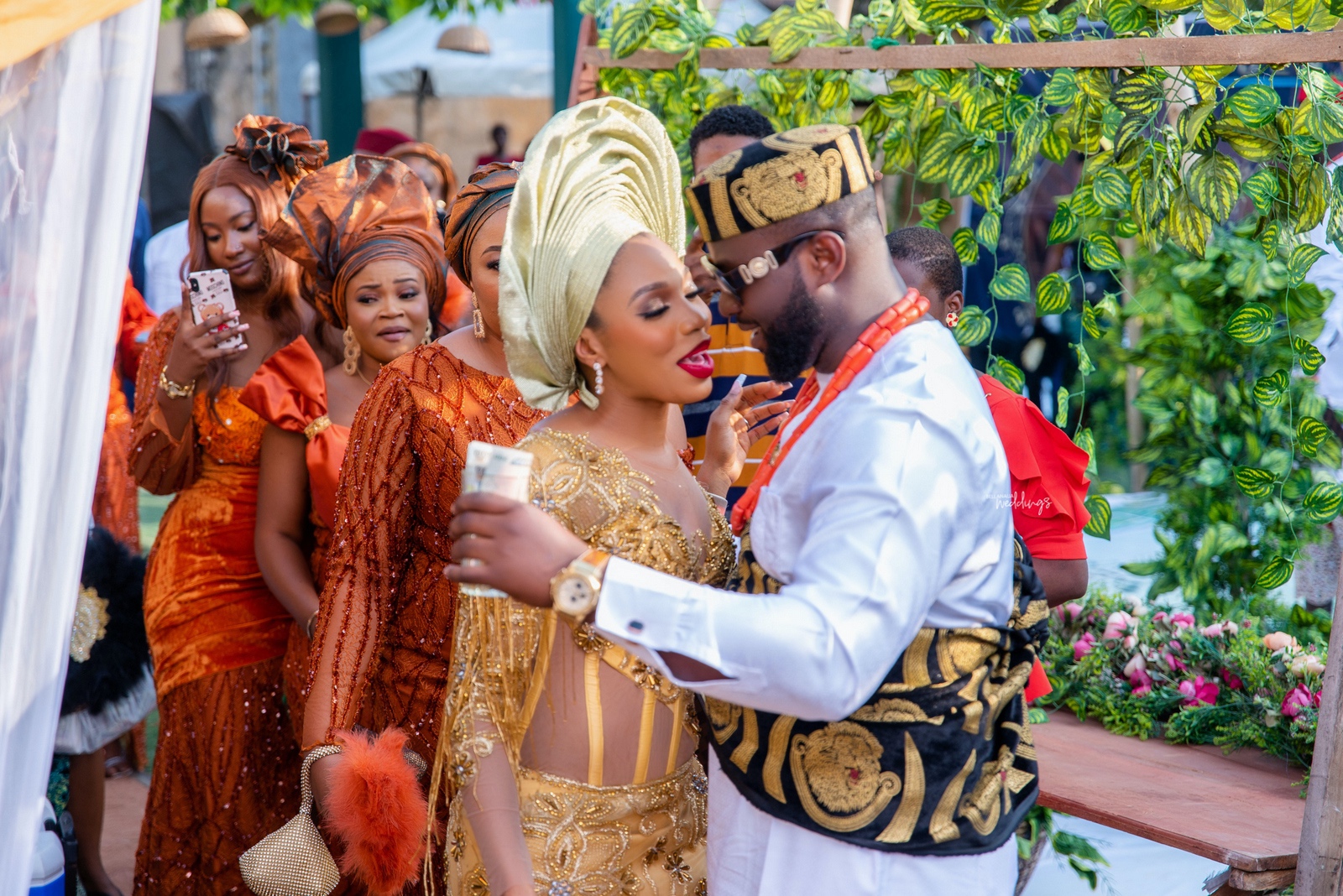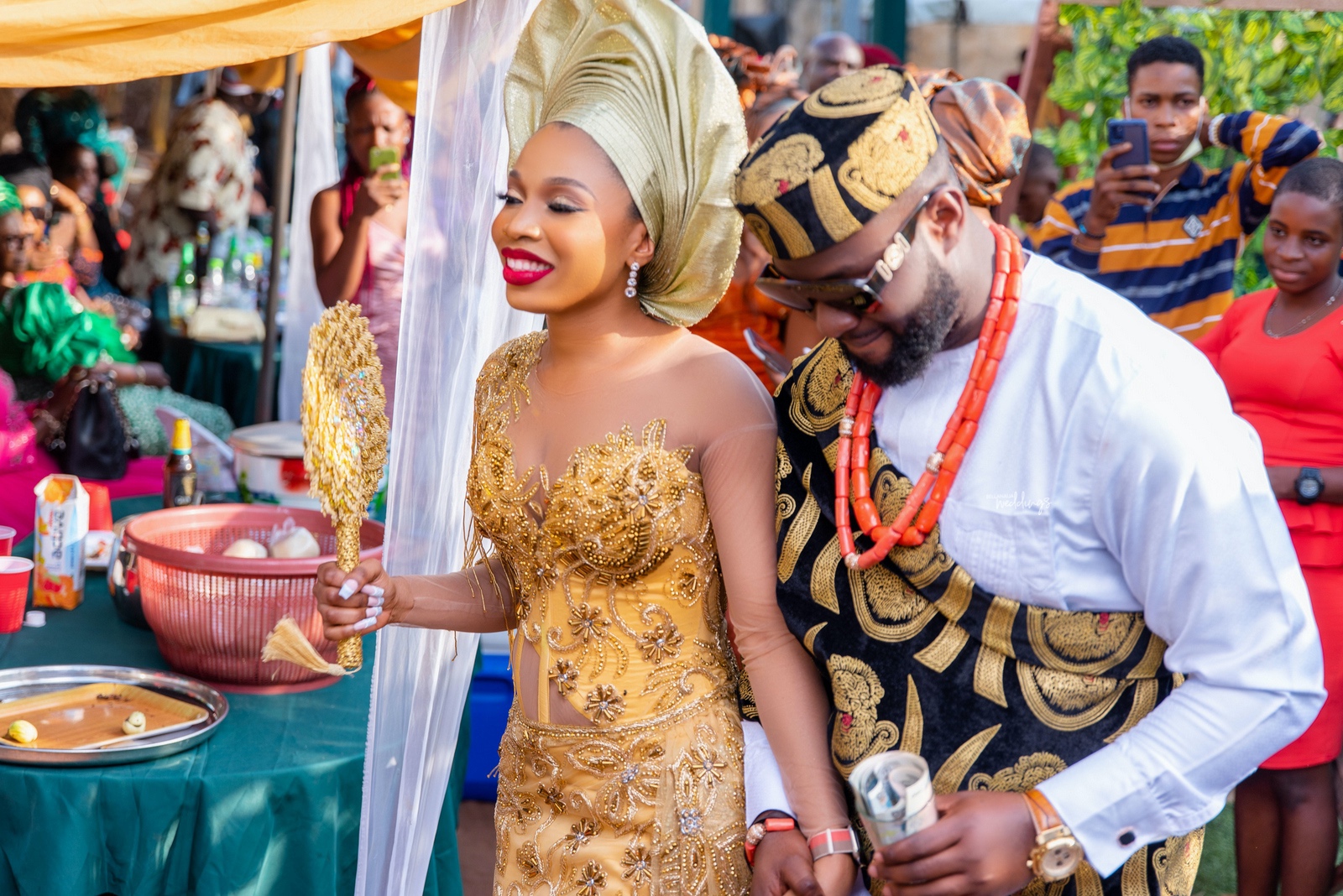 Receiving blessings as they take on this new phase…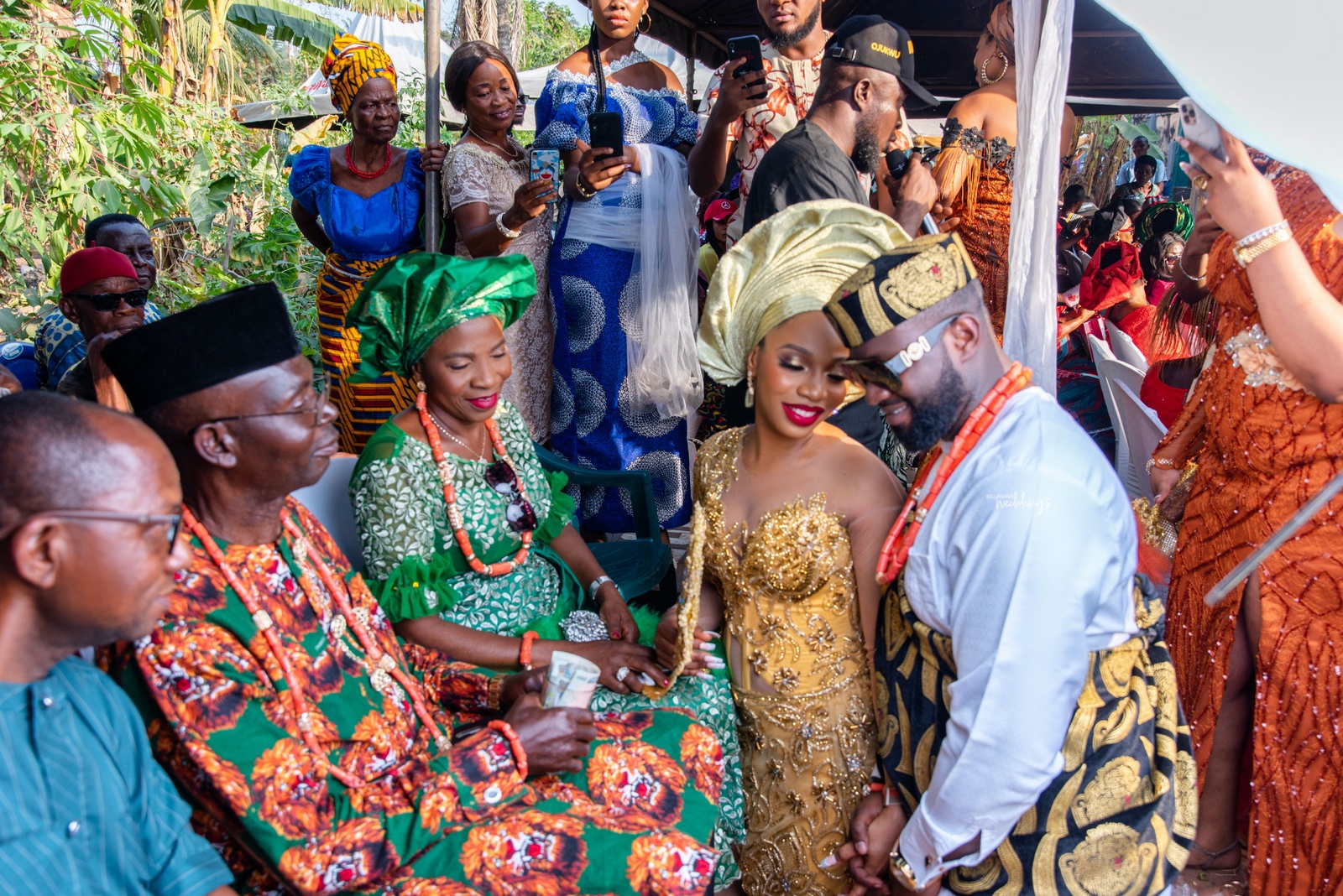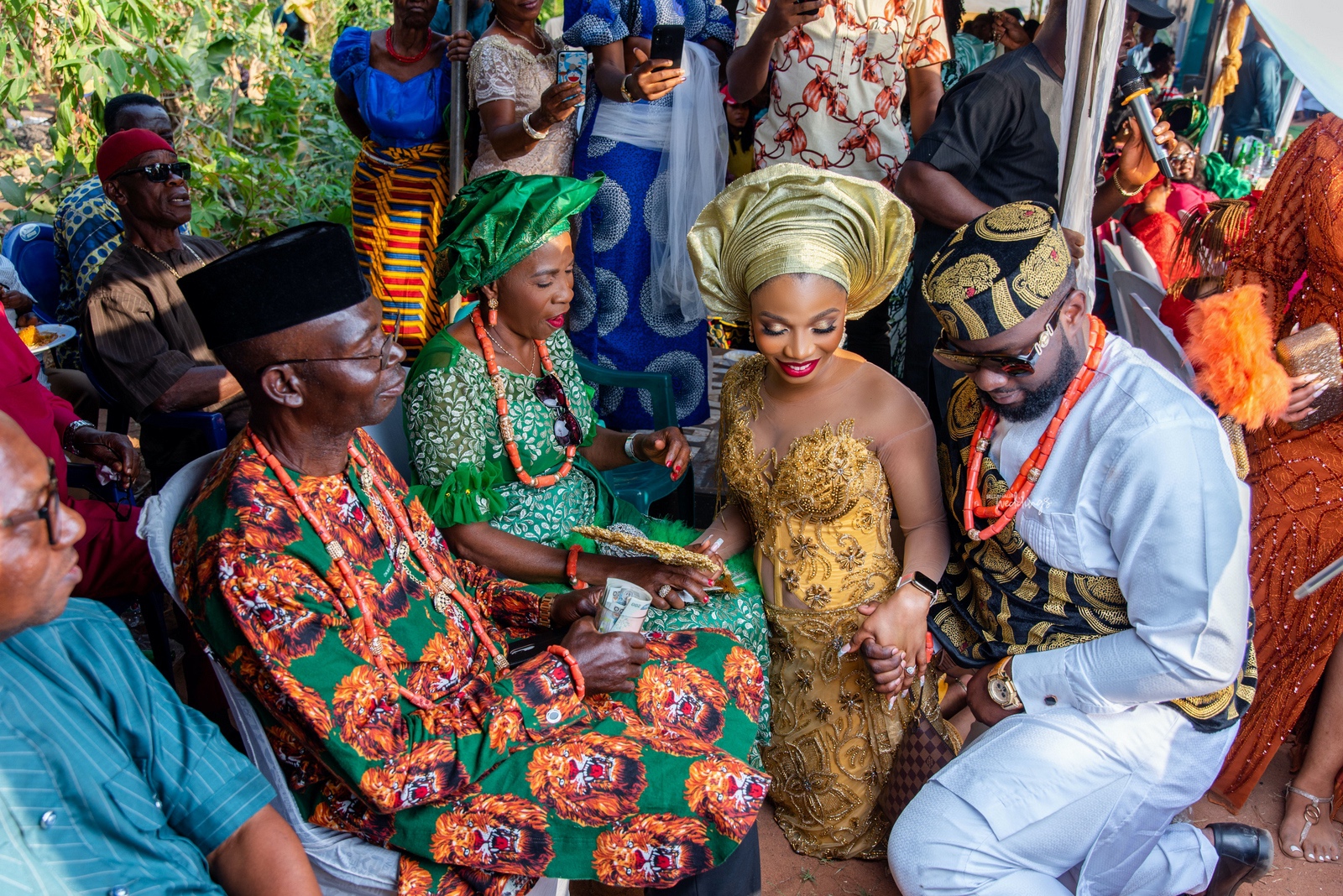 Now, it's time to cut the cake!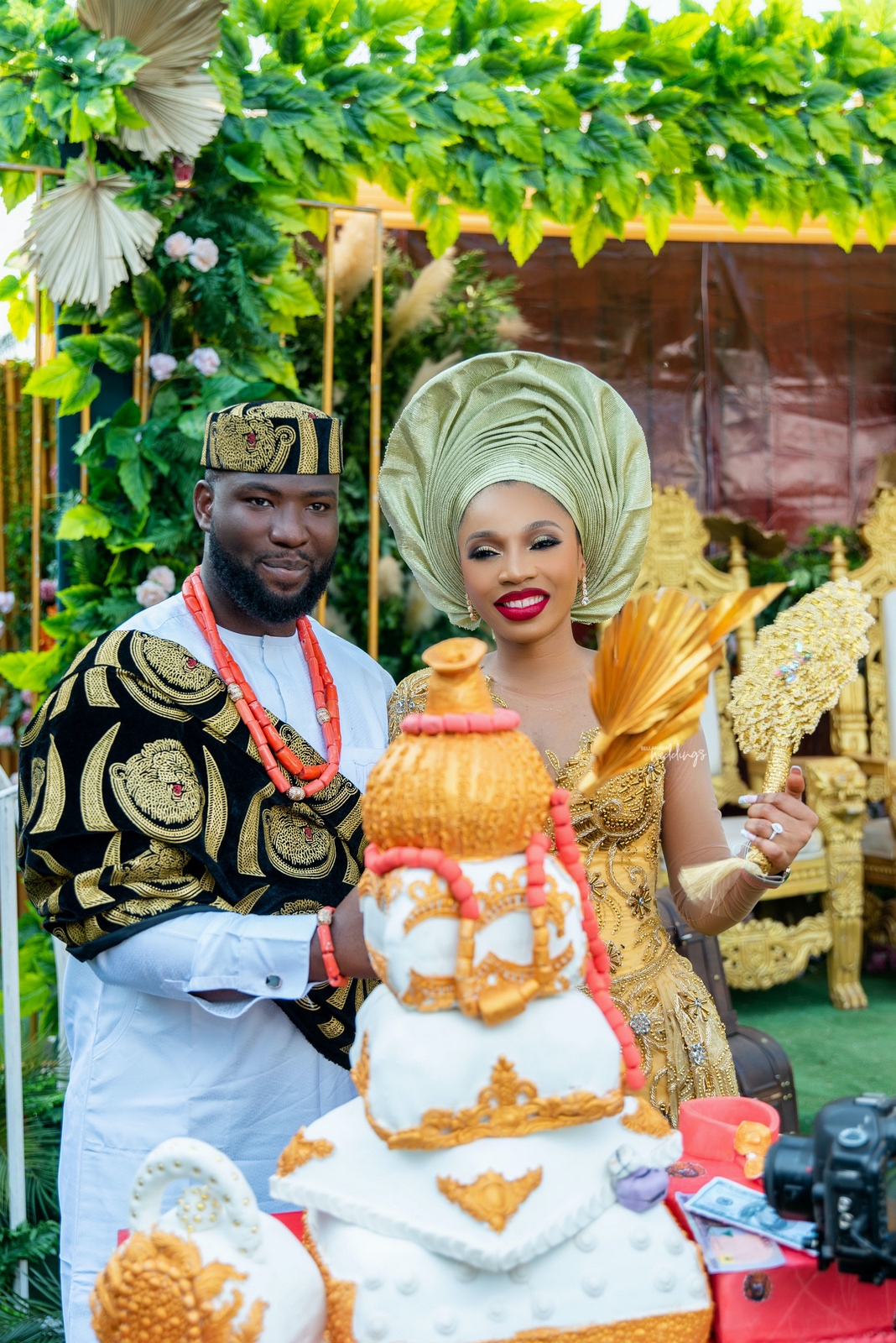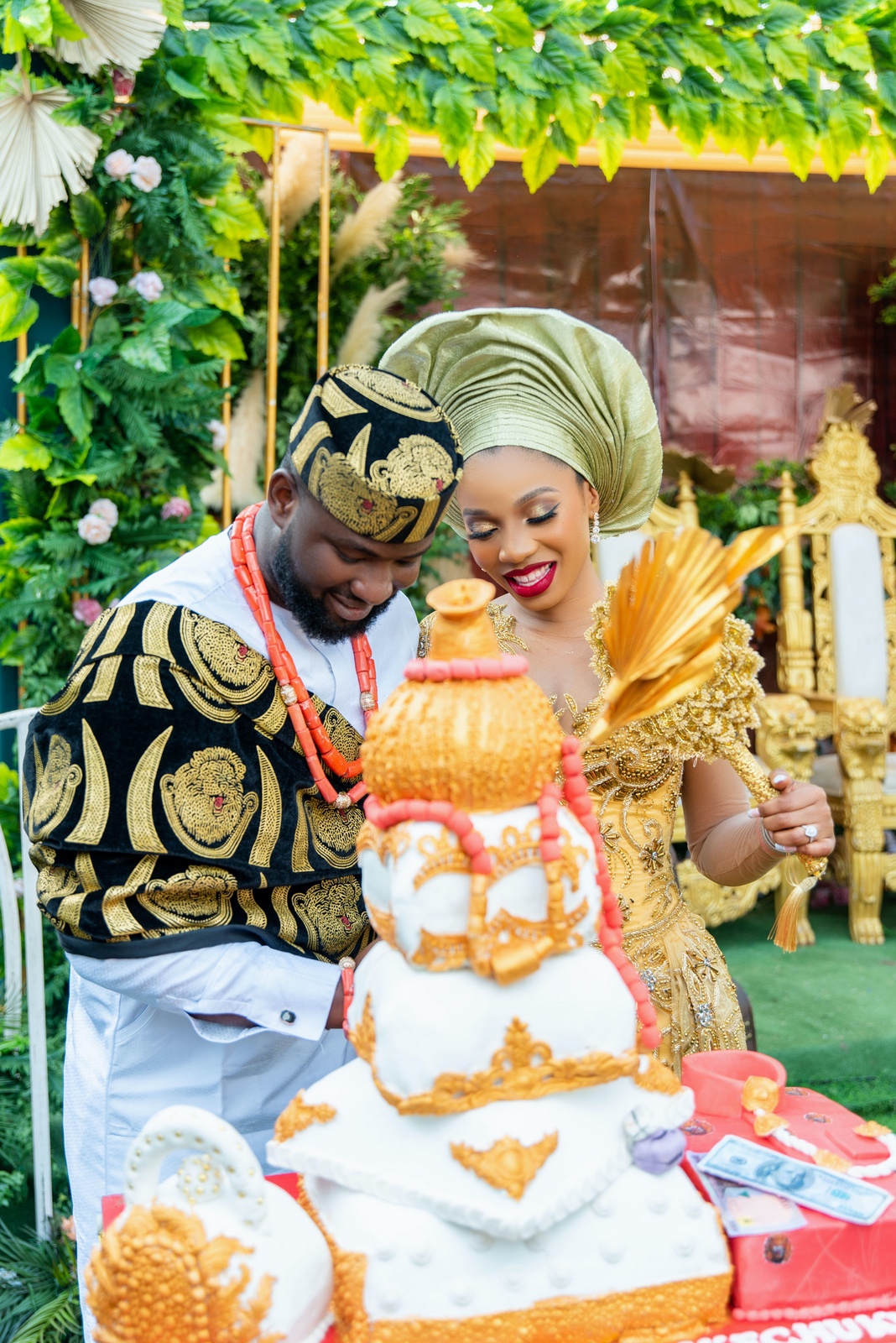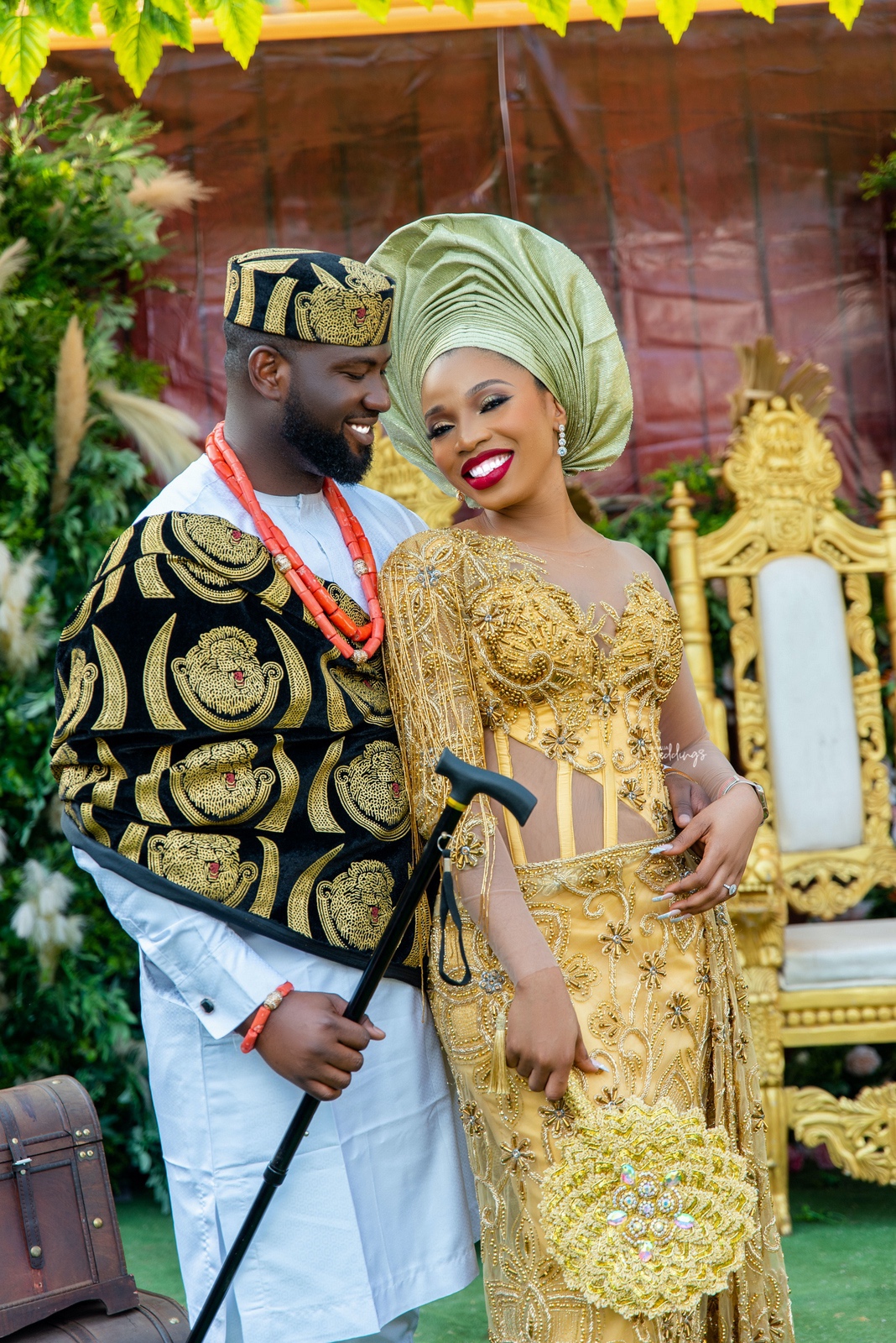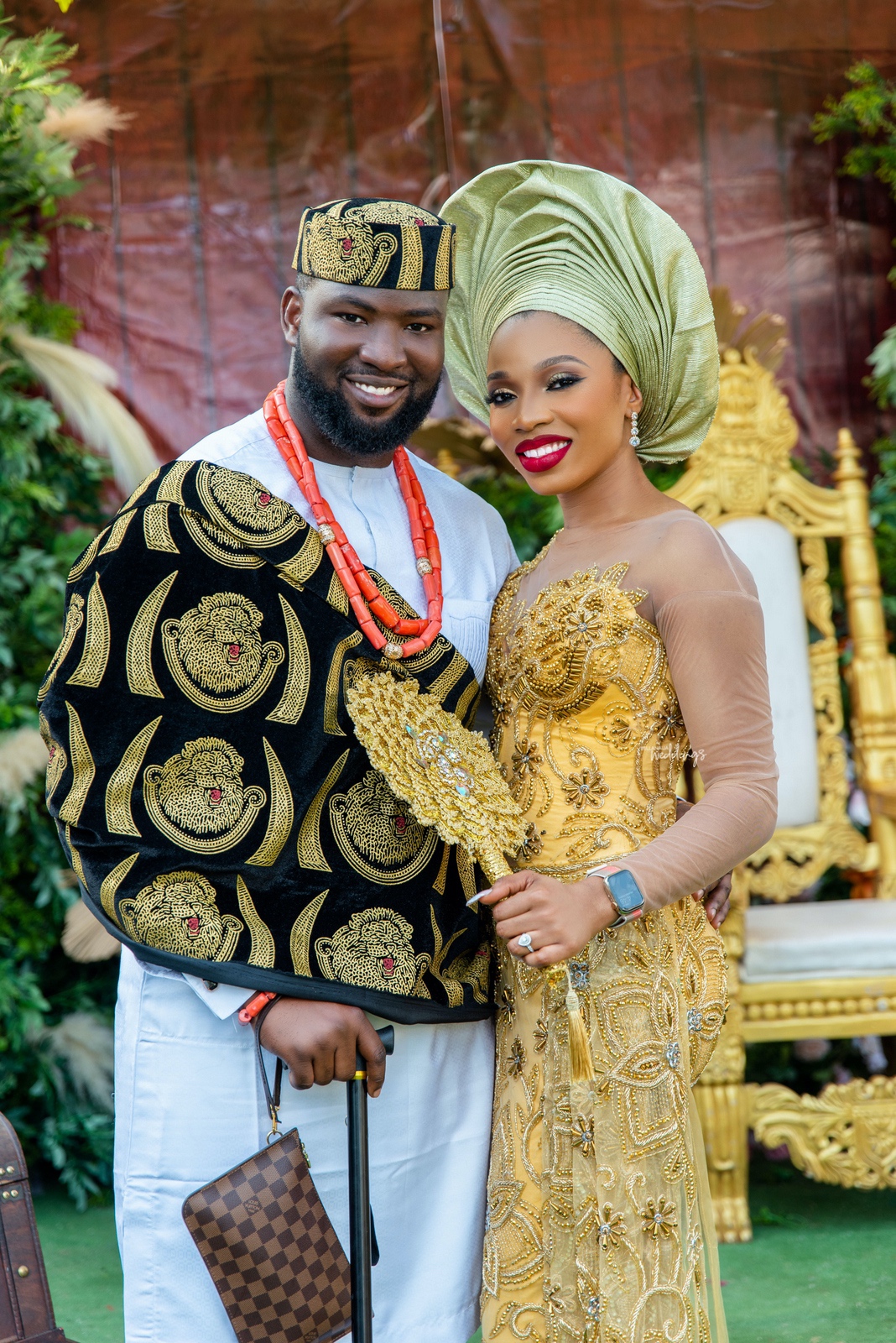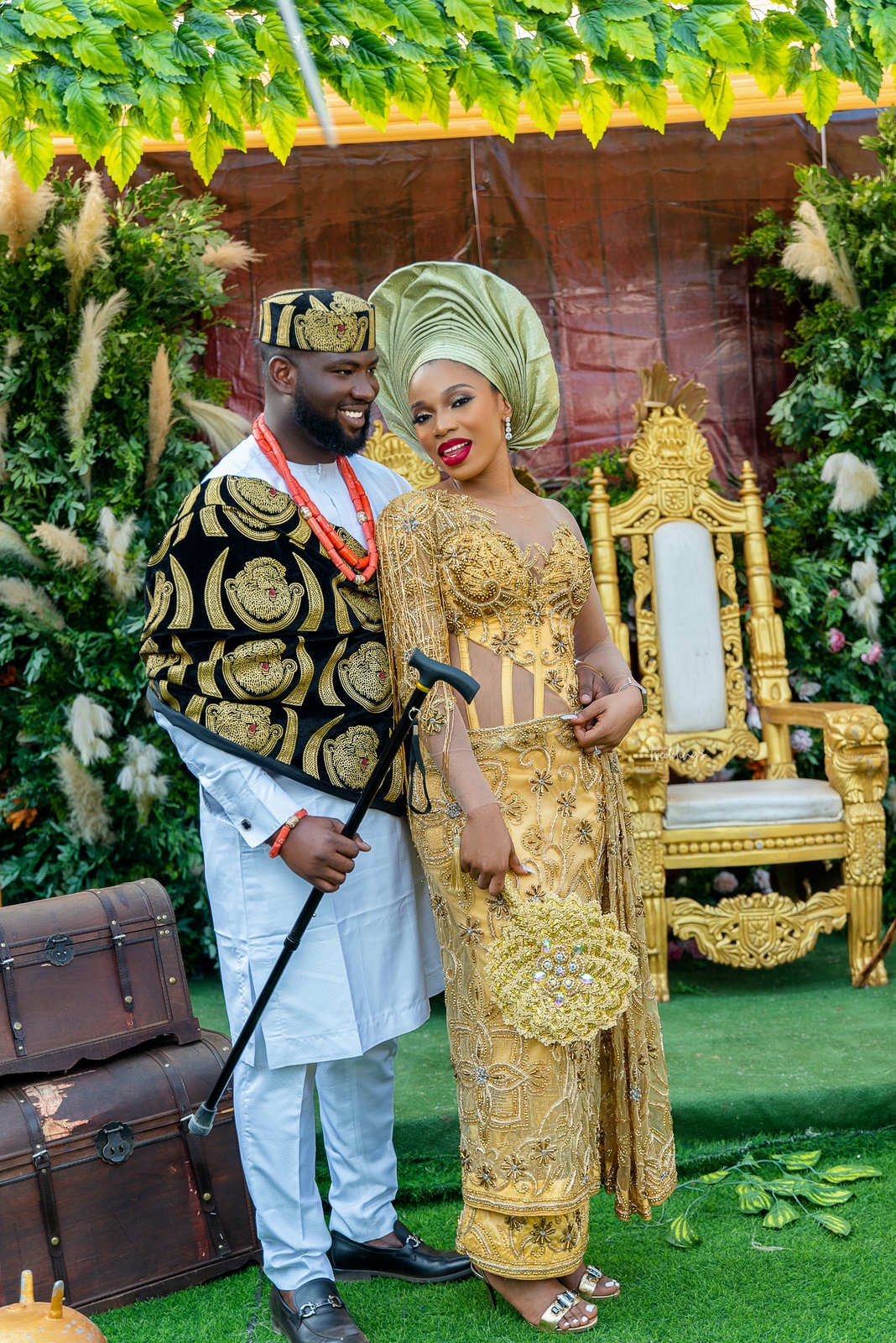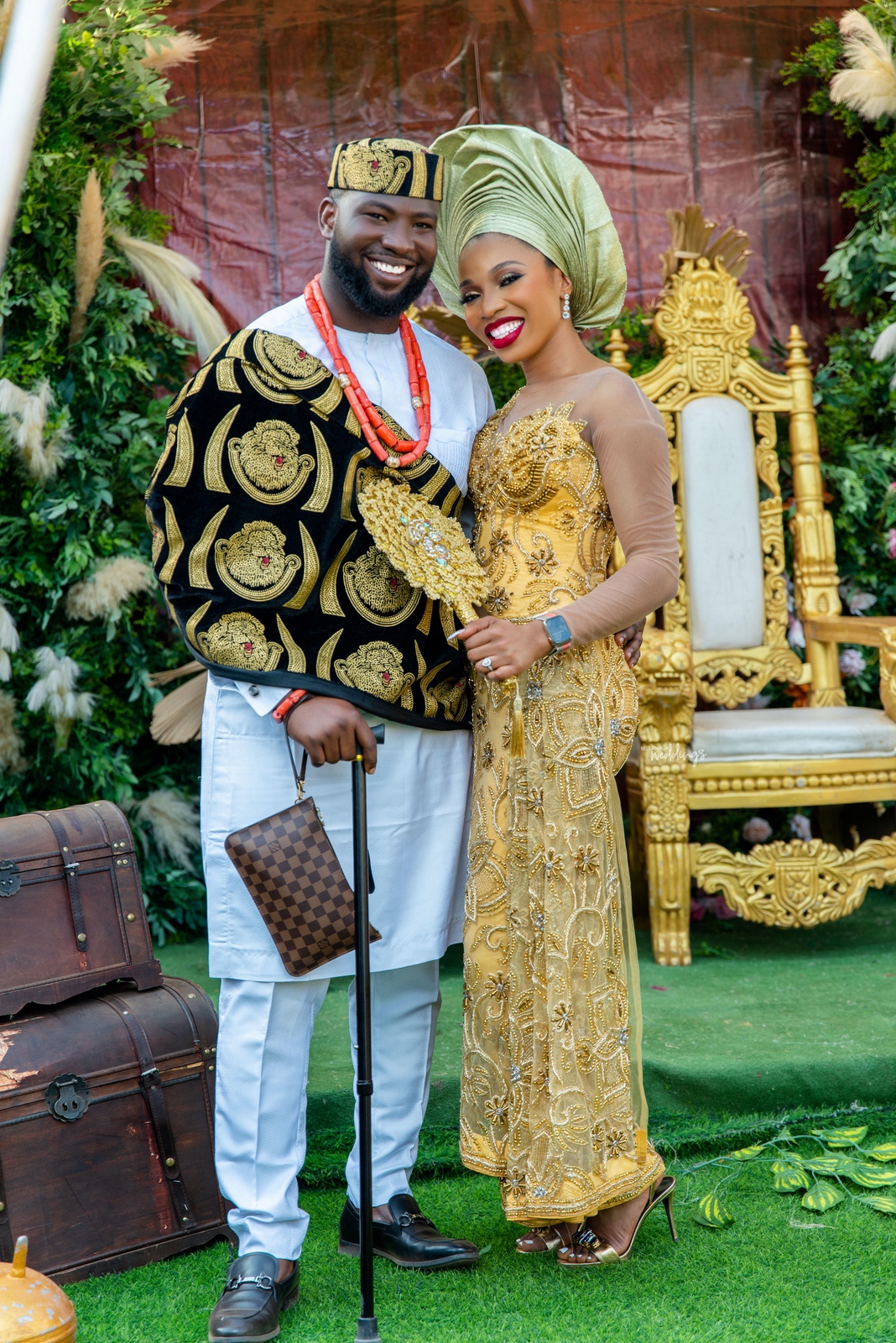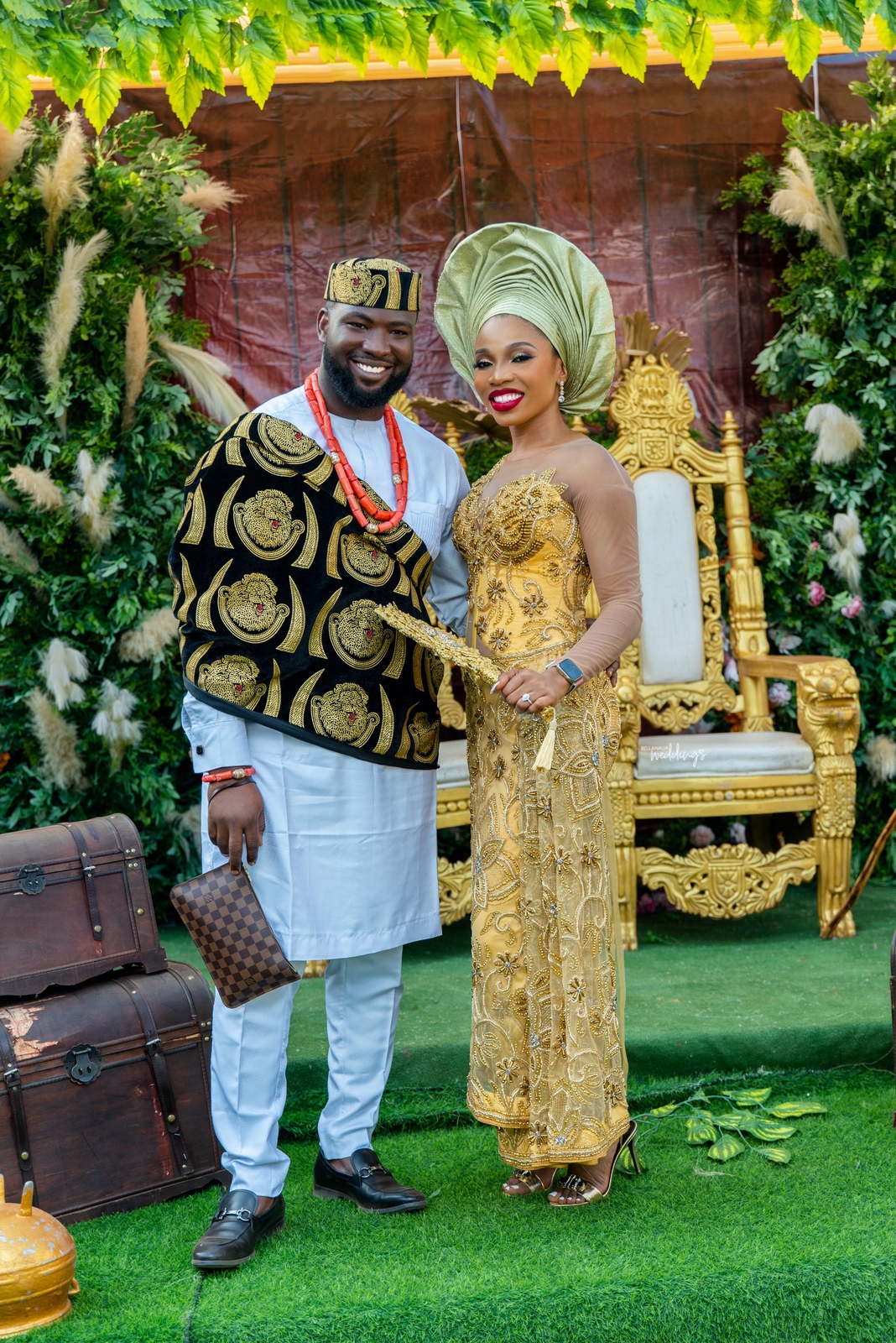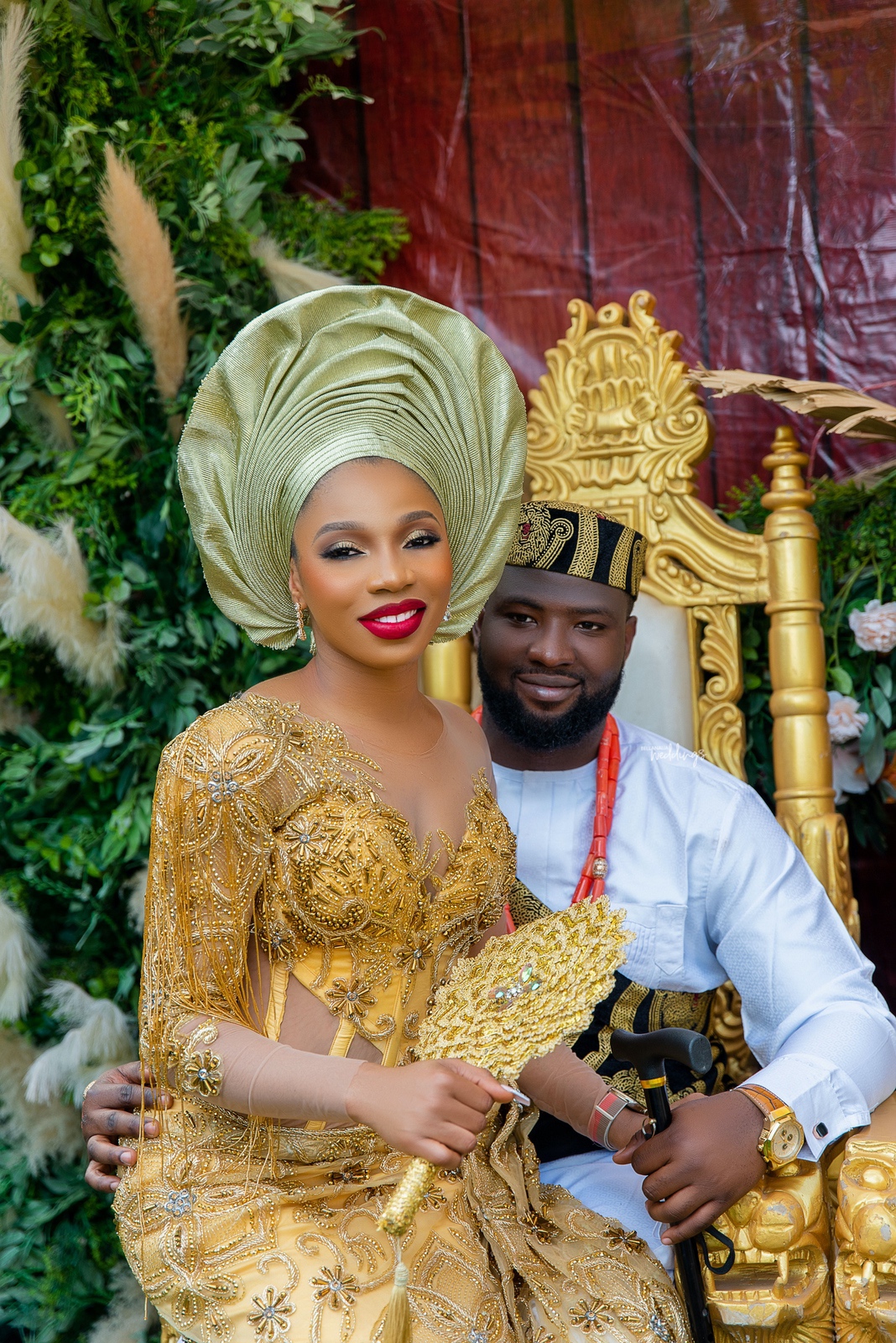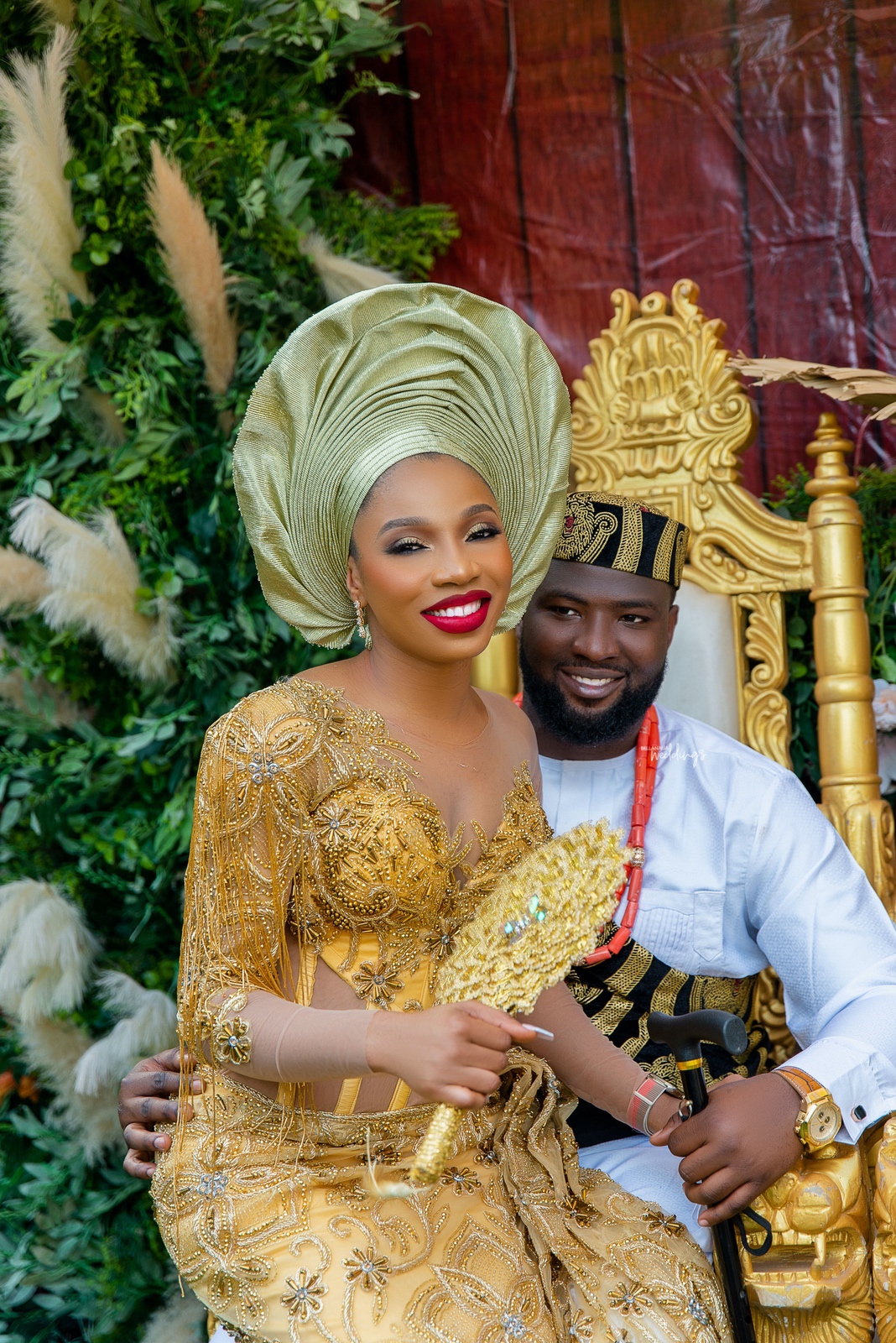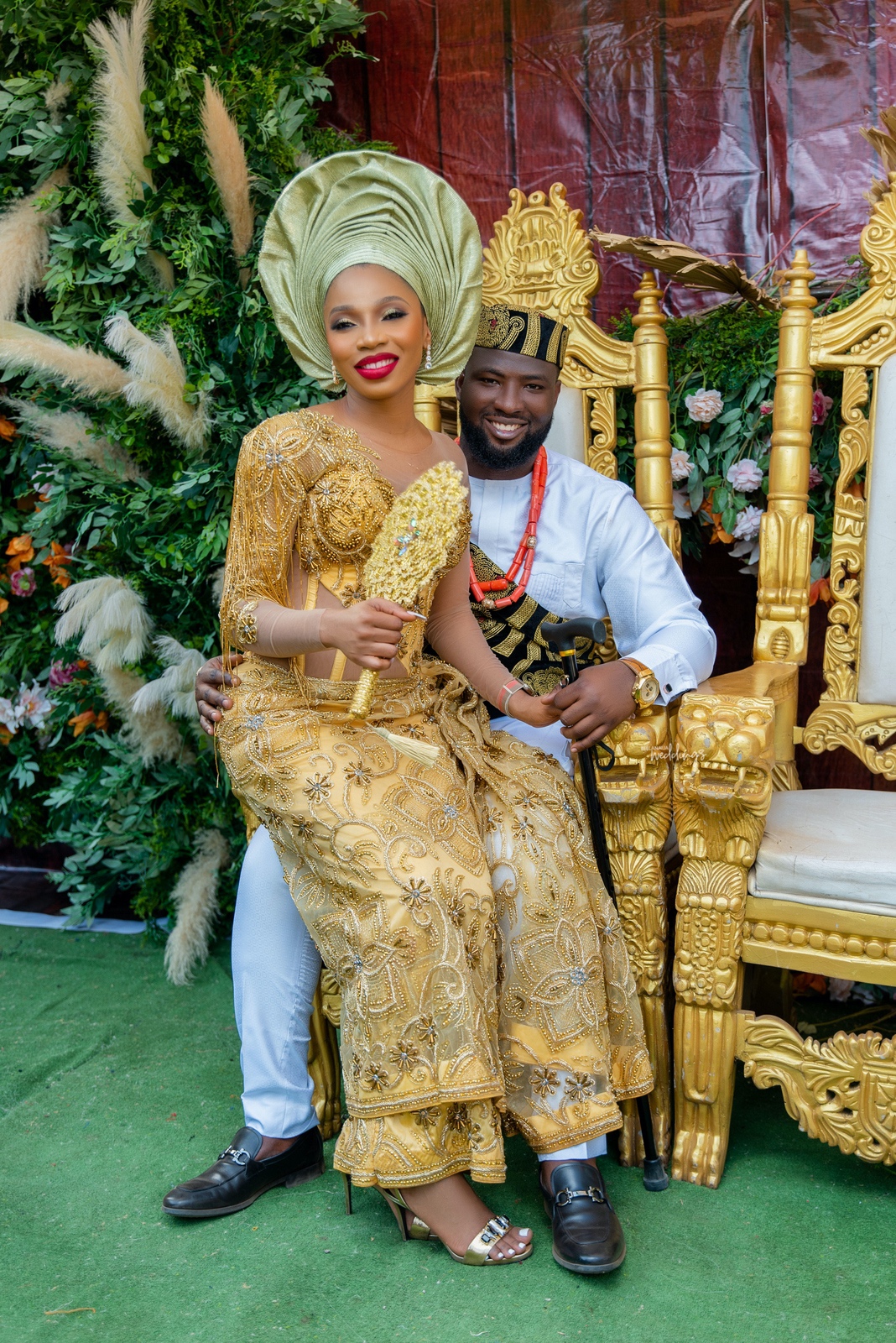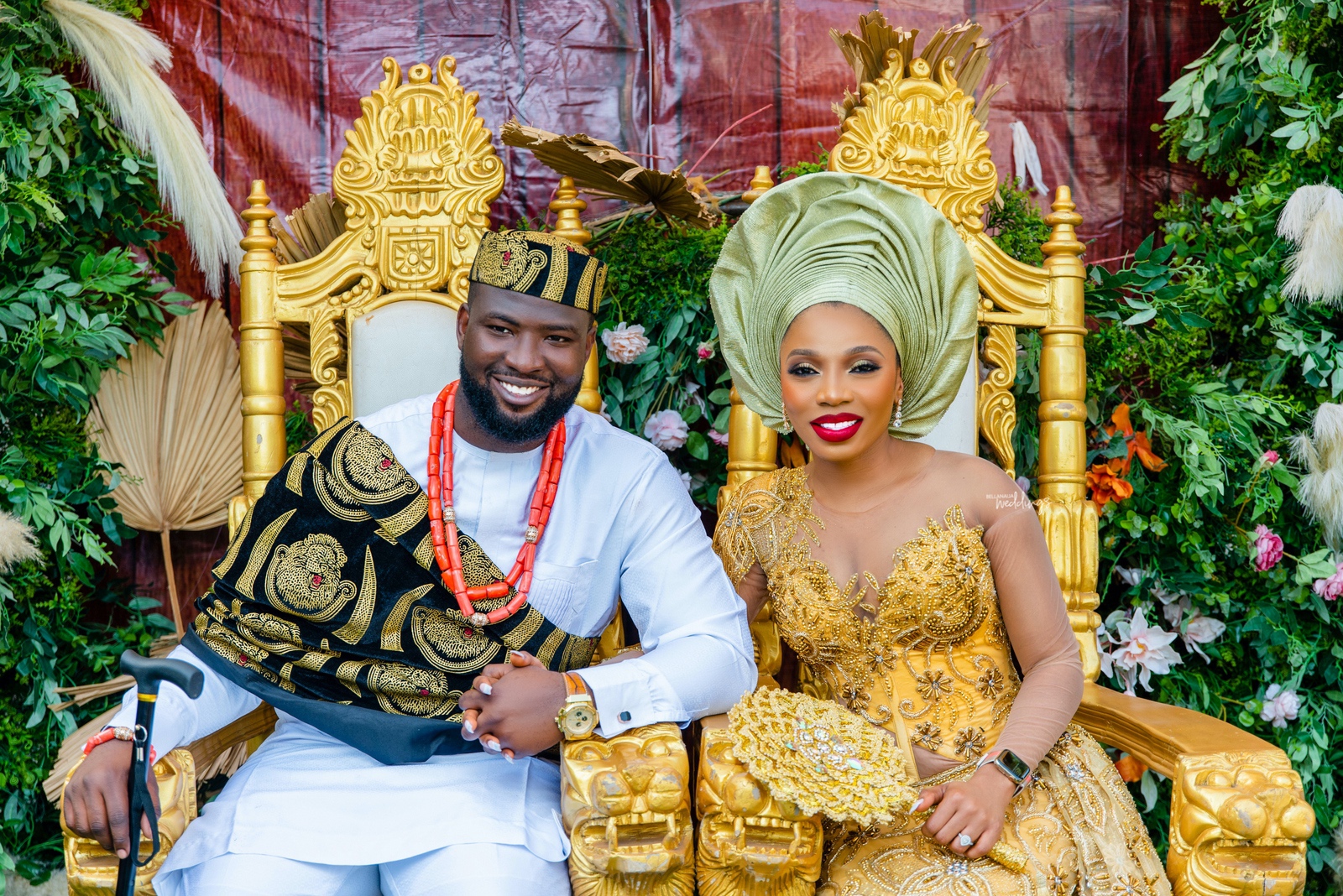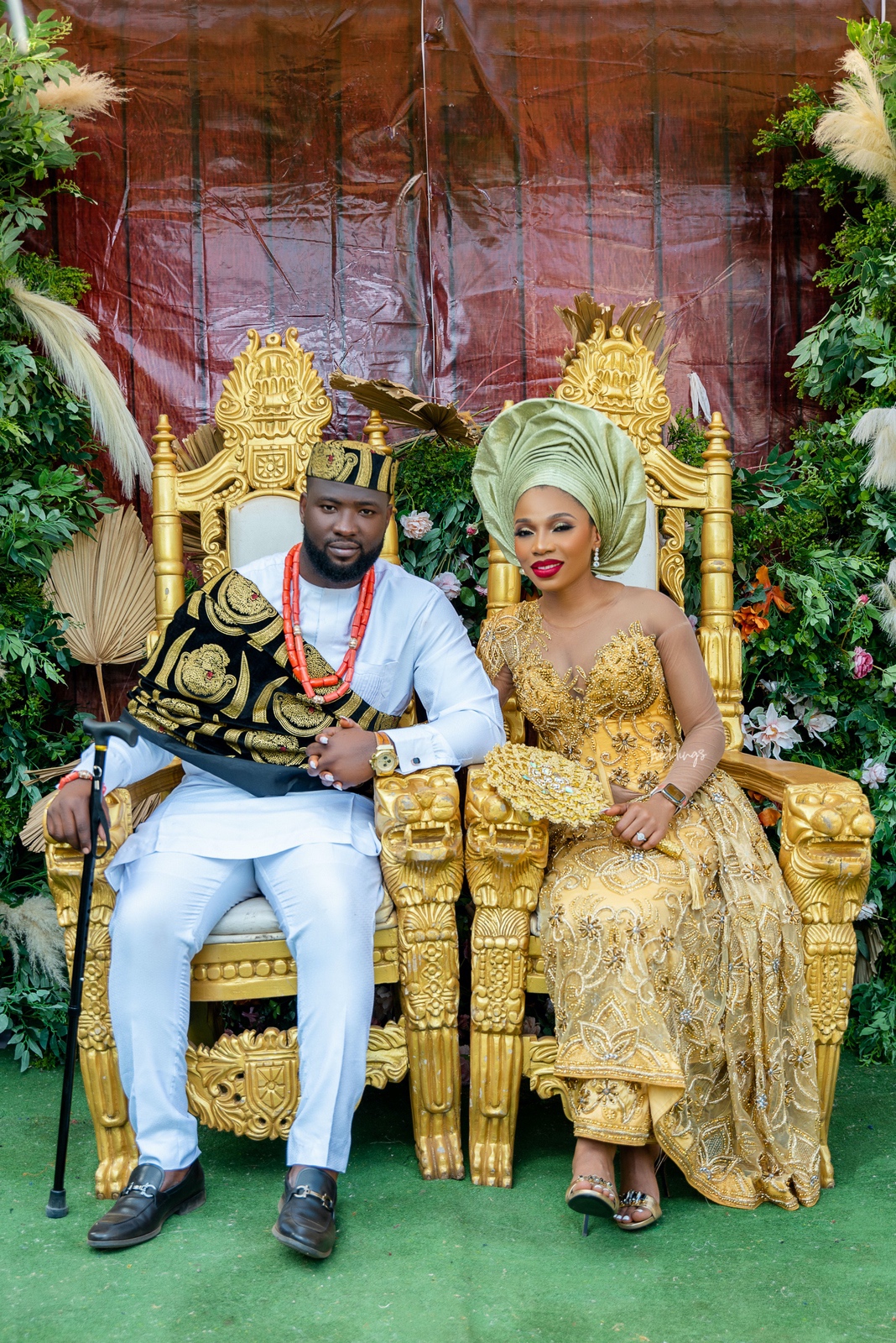 Amara came through gorgeous as ever in her third outfit and we love it!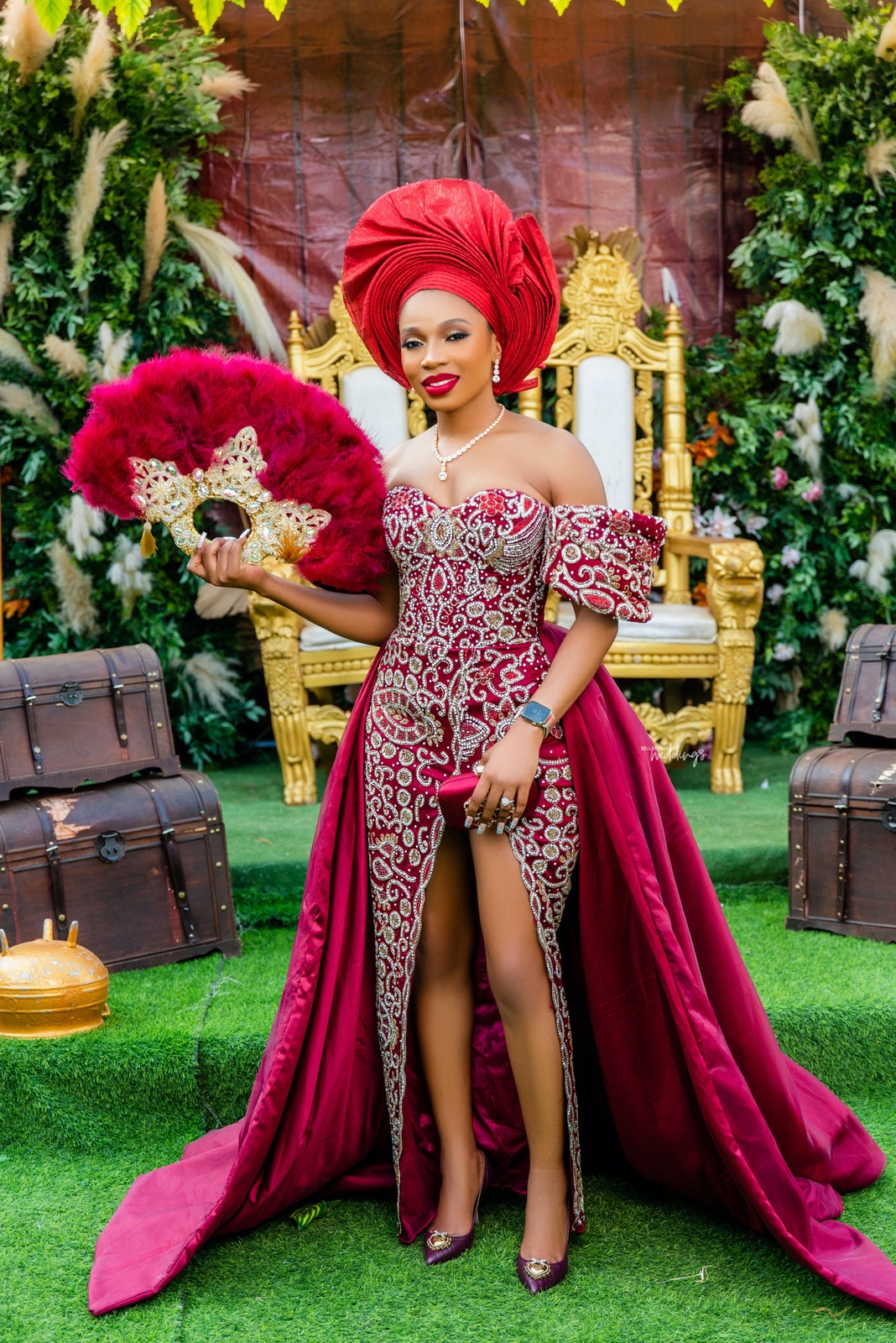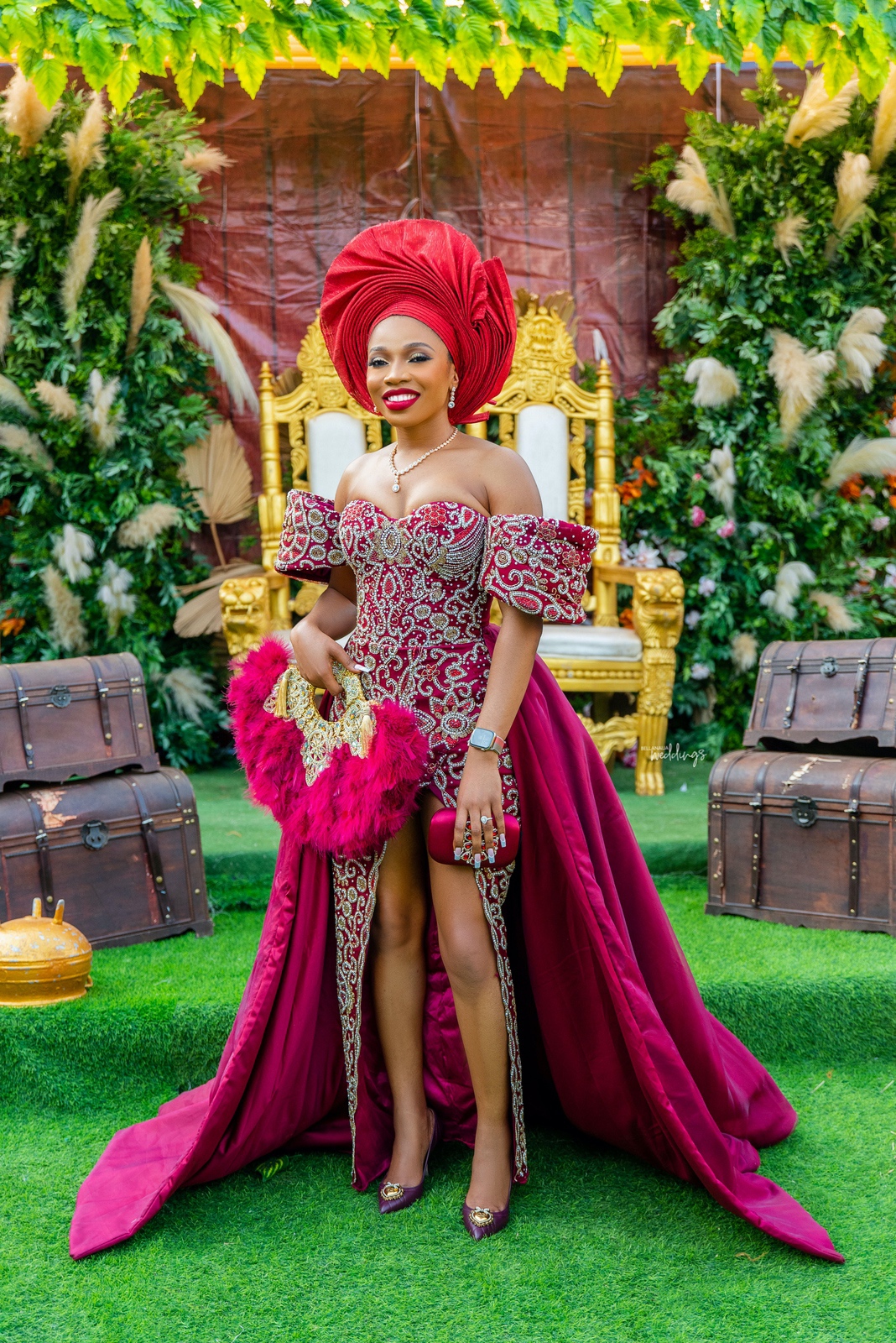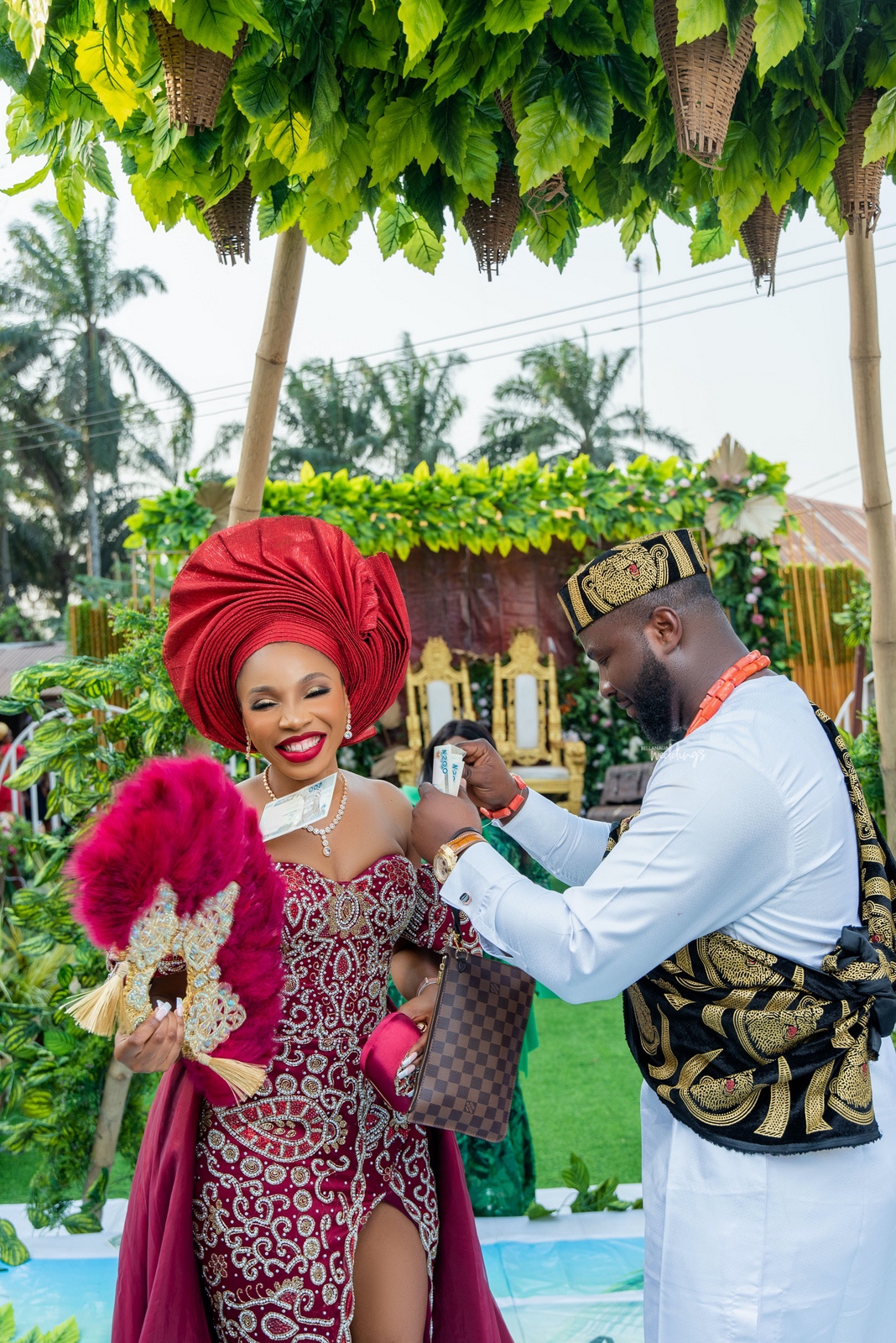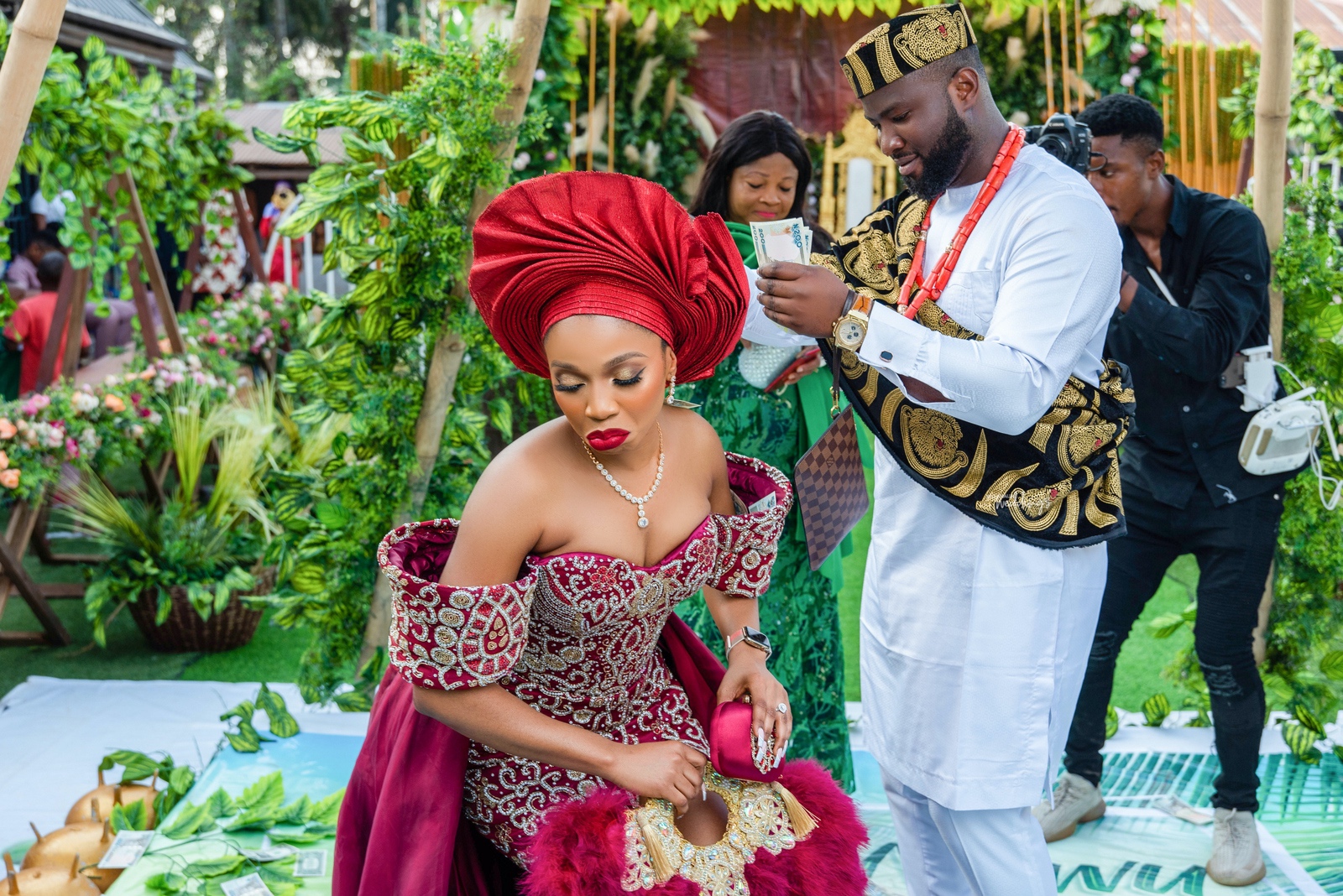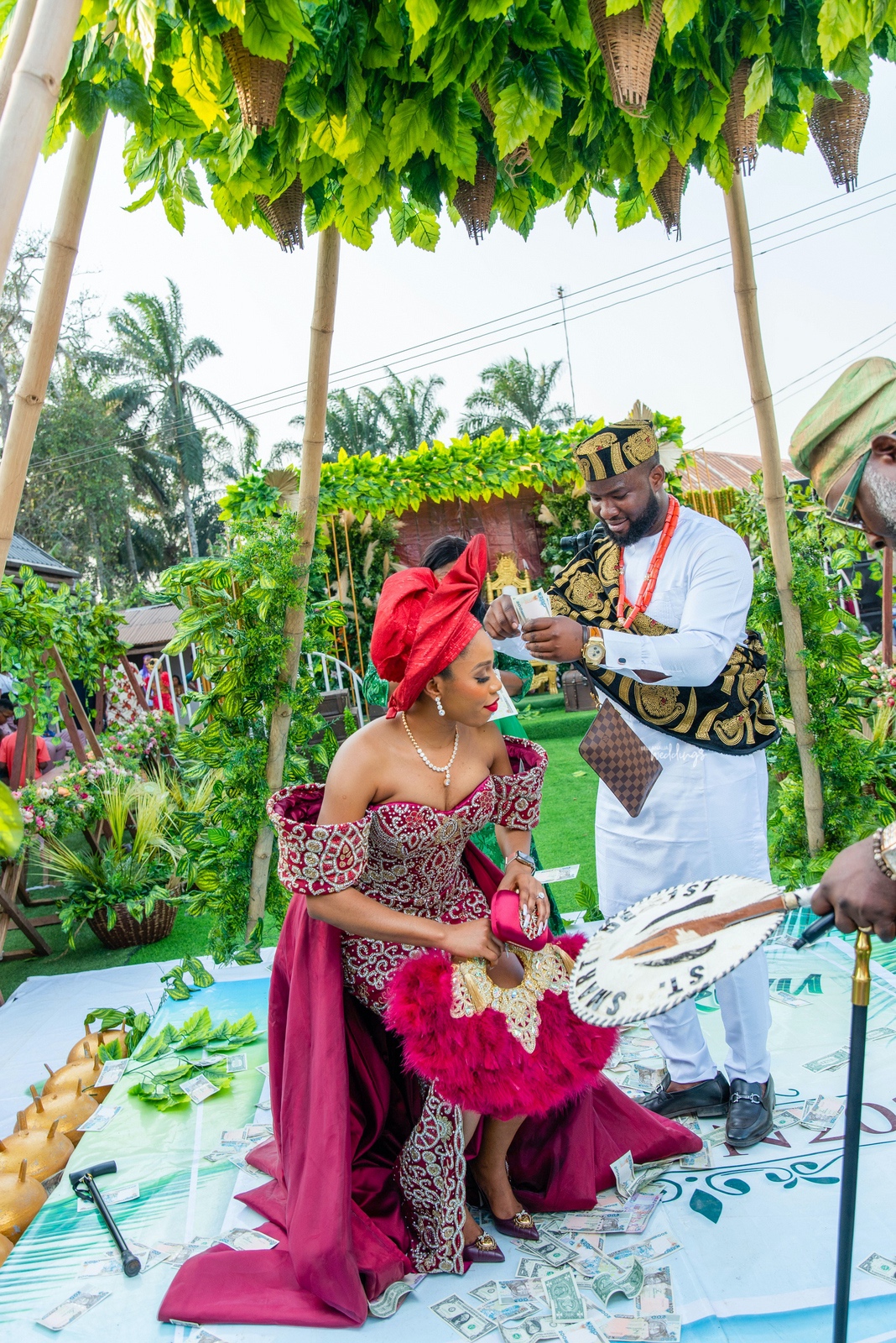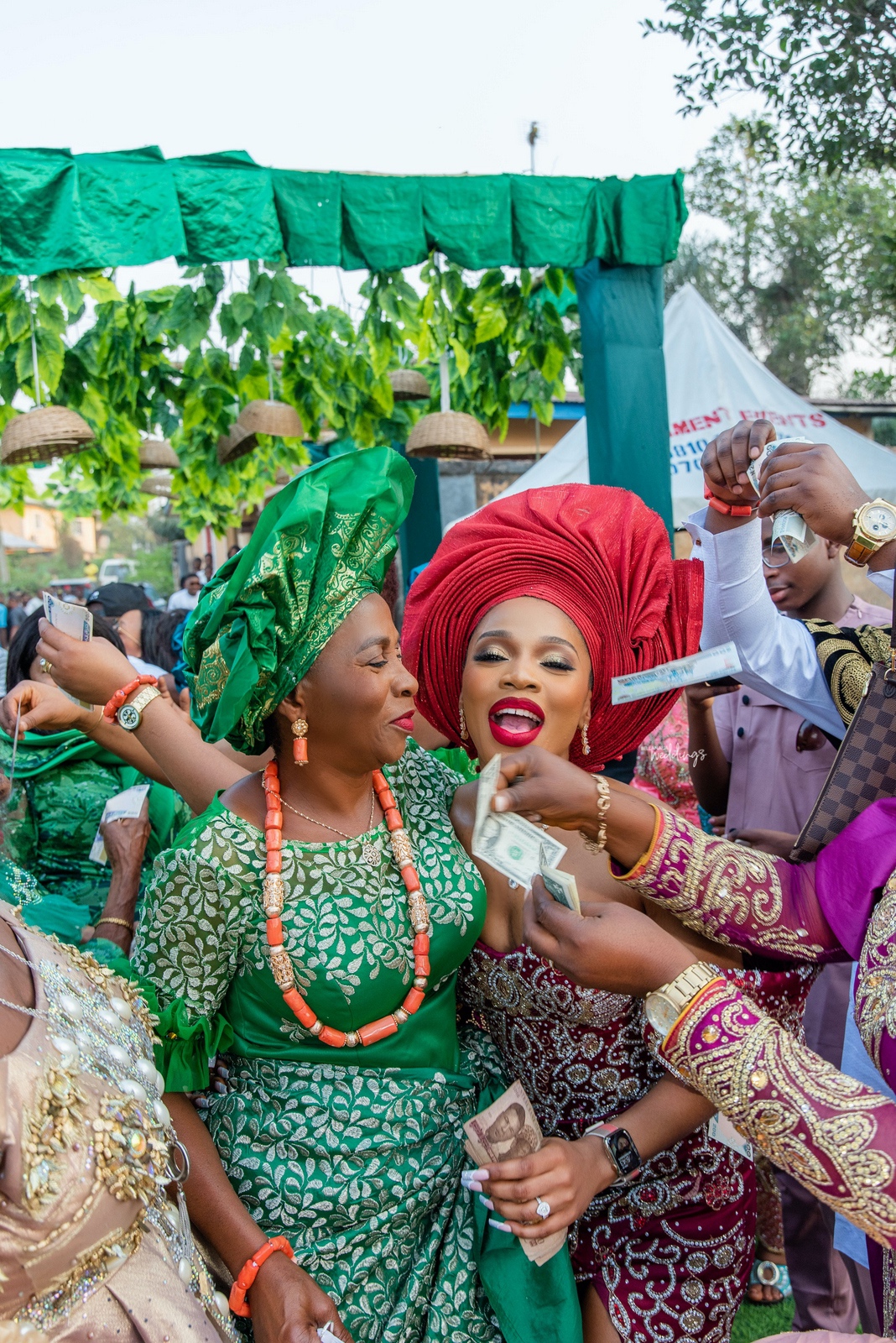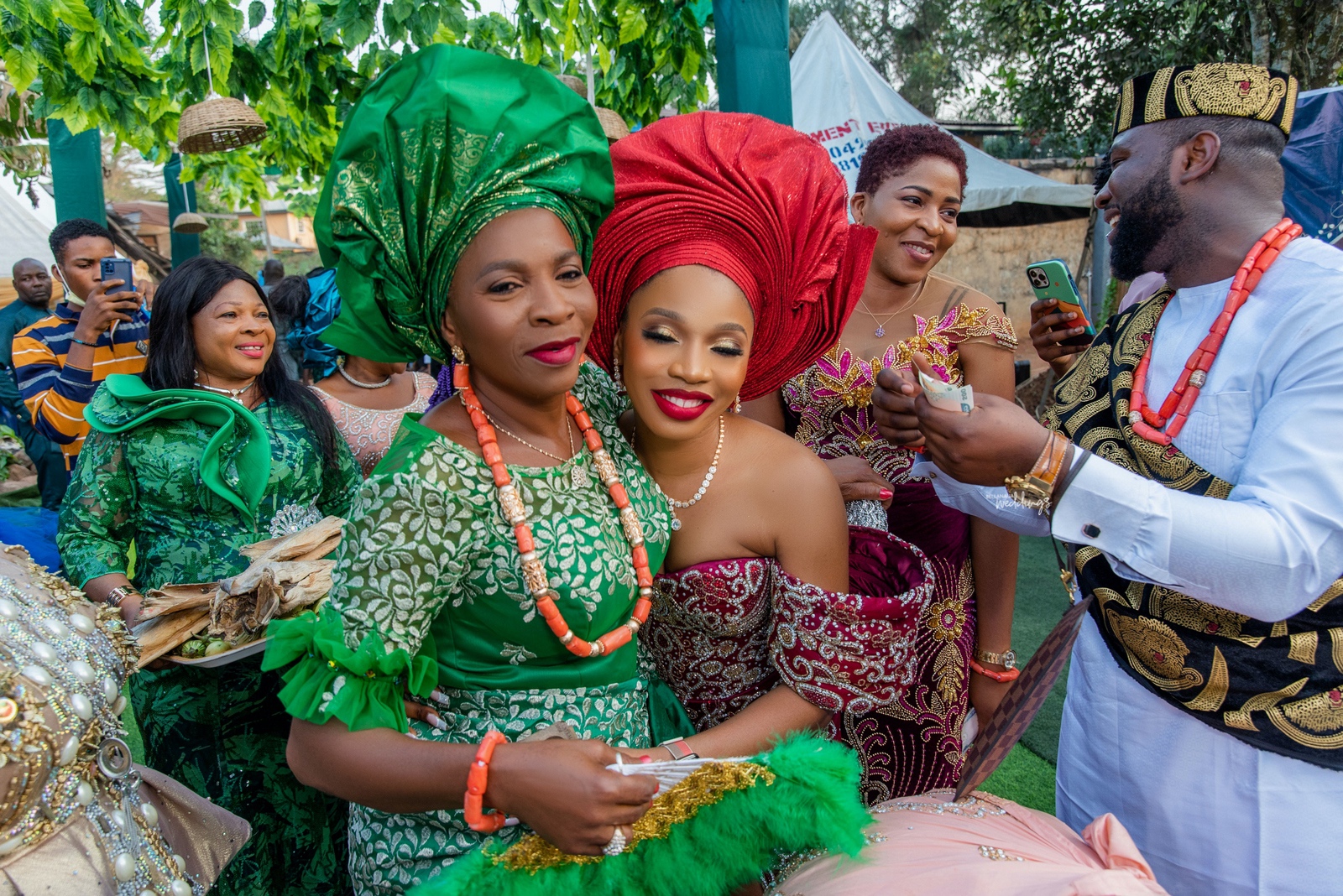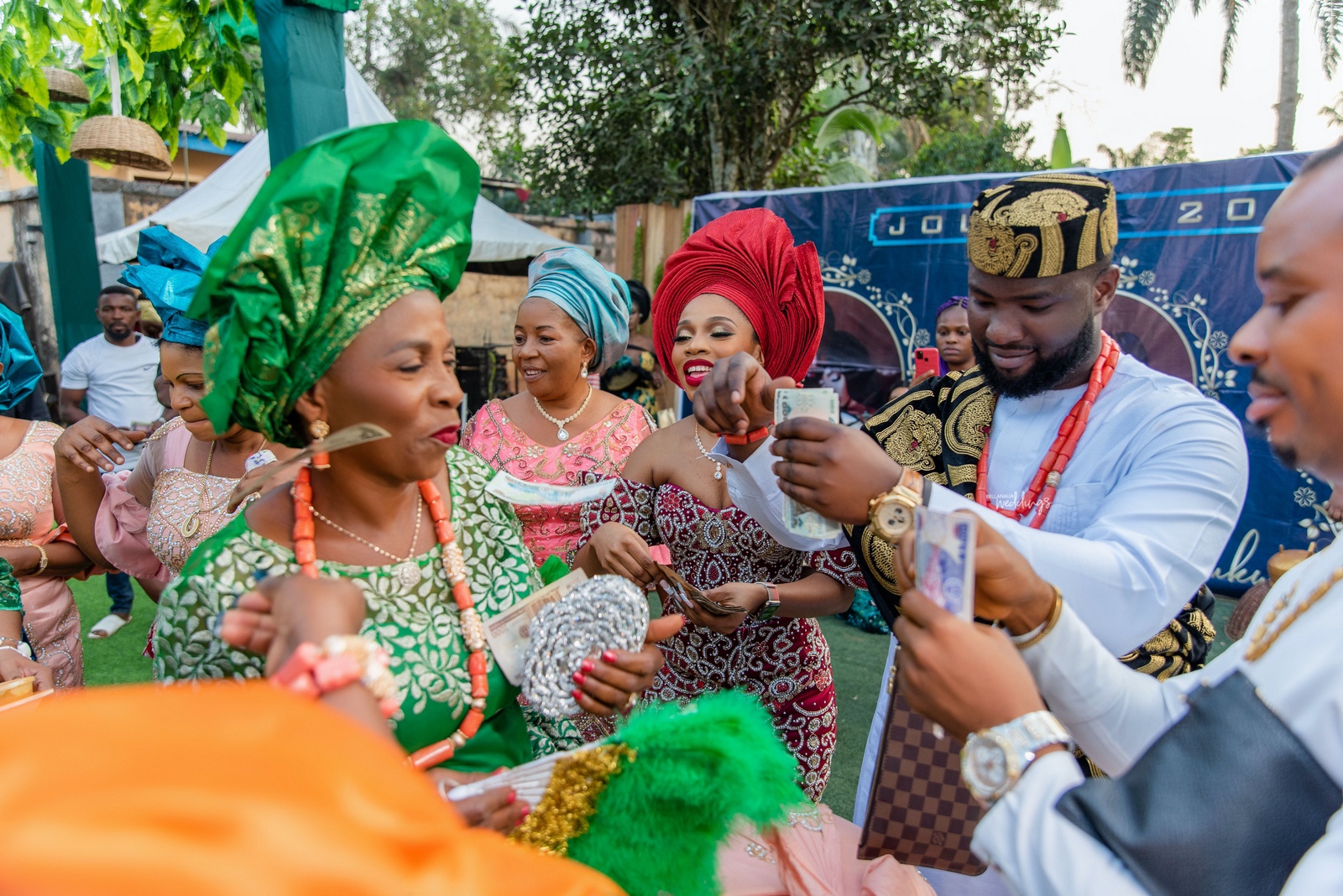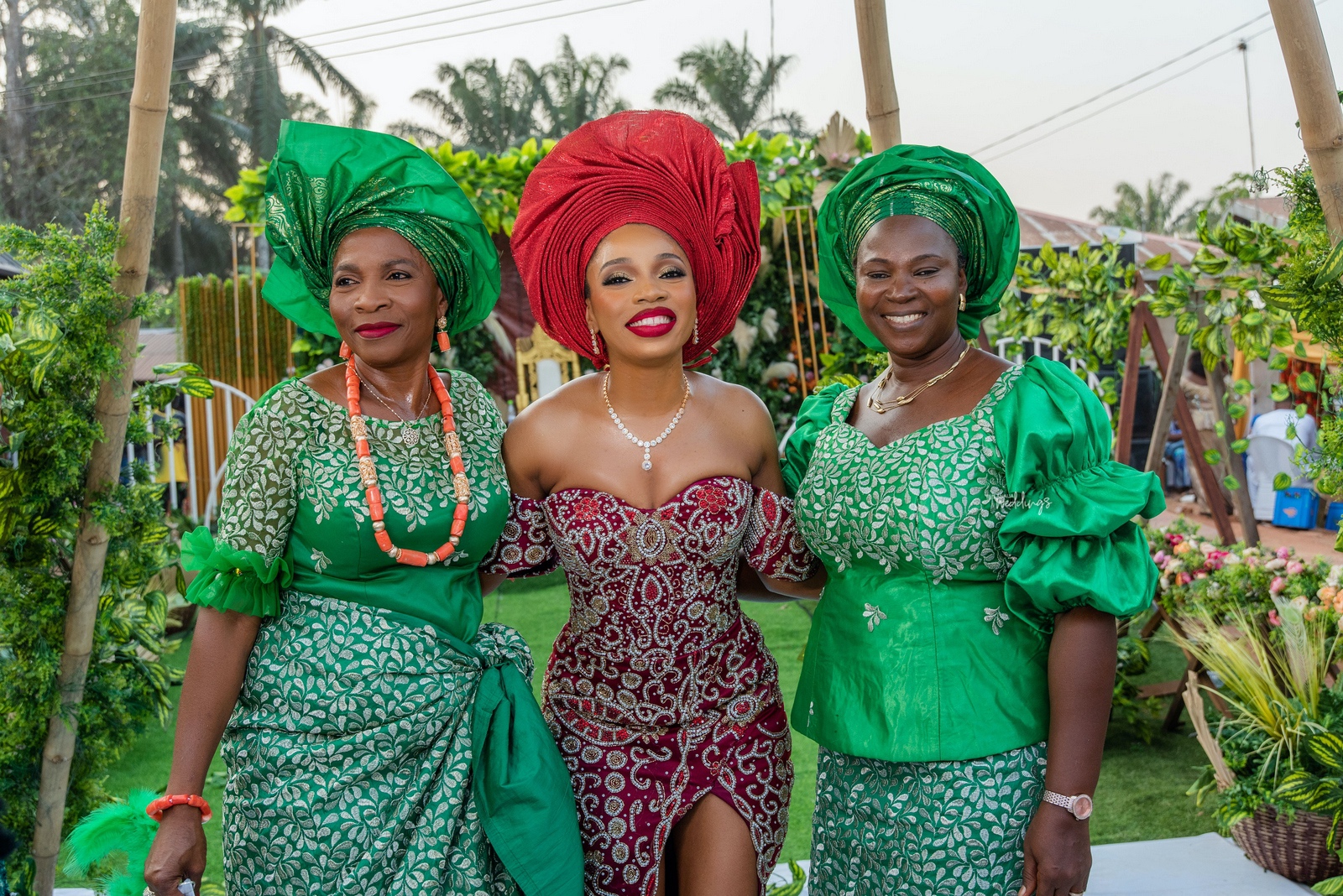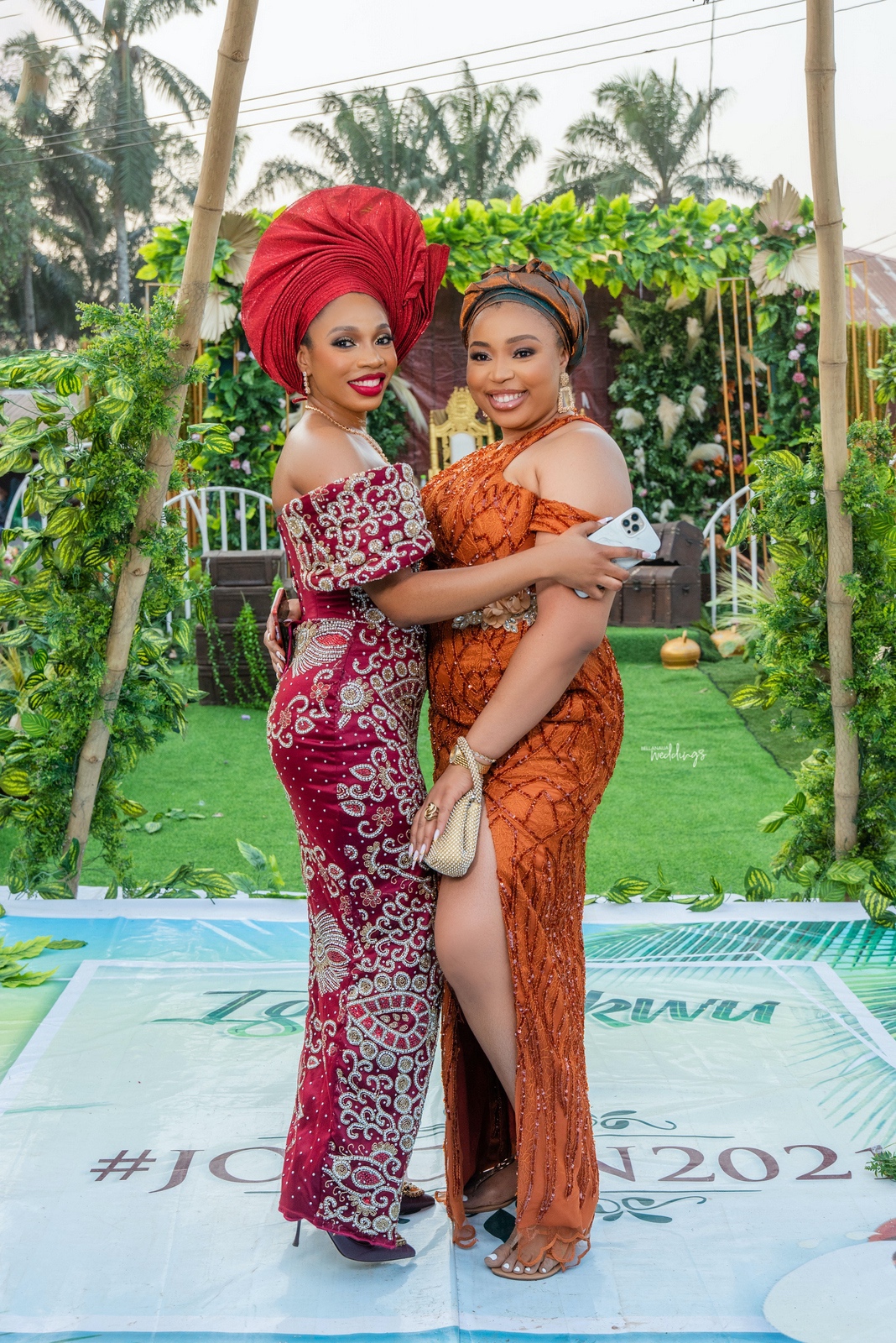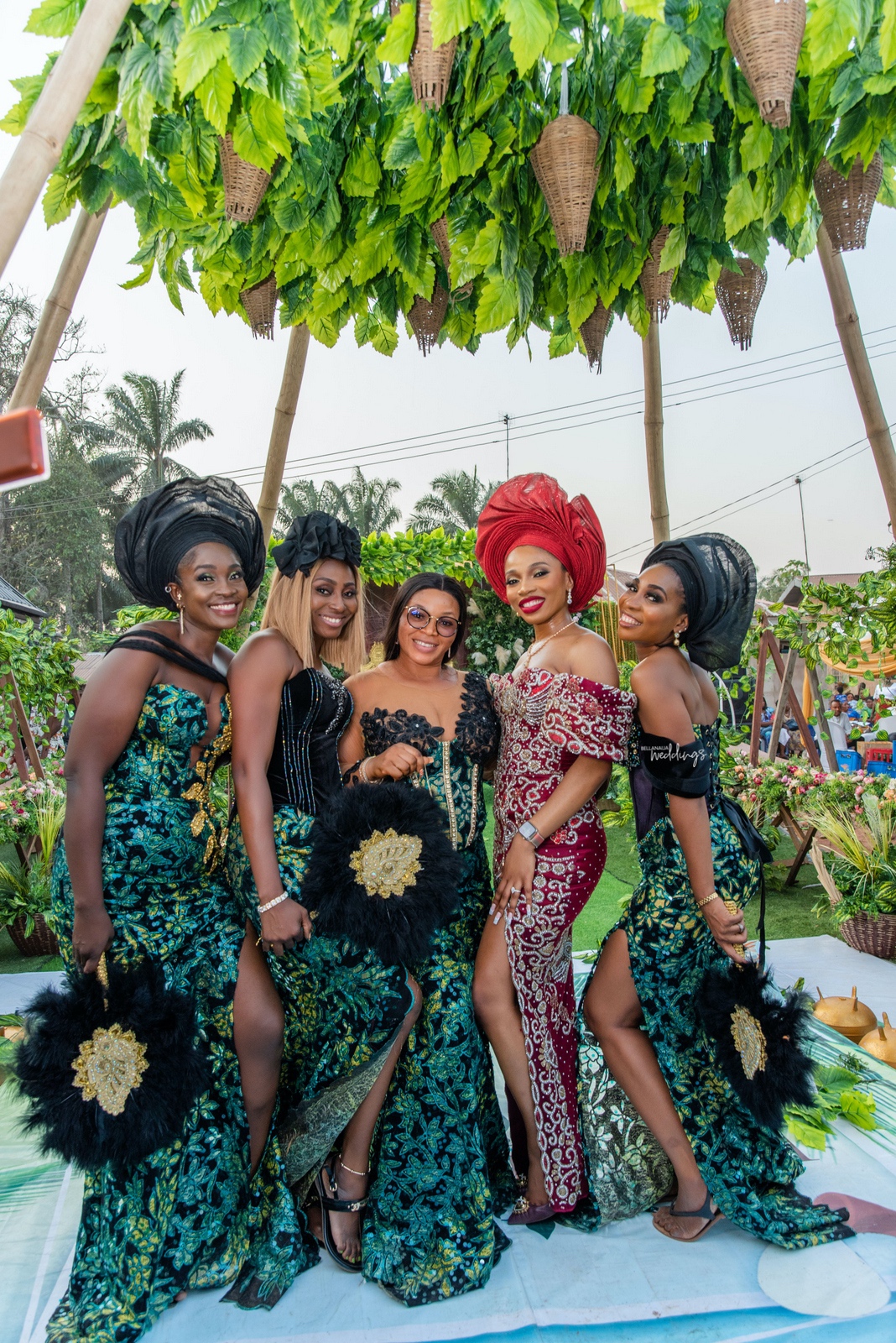 As the saying goes, it's together forever!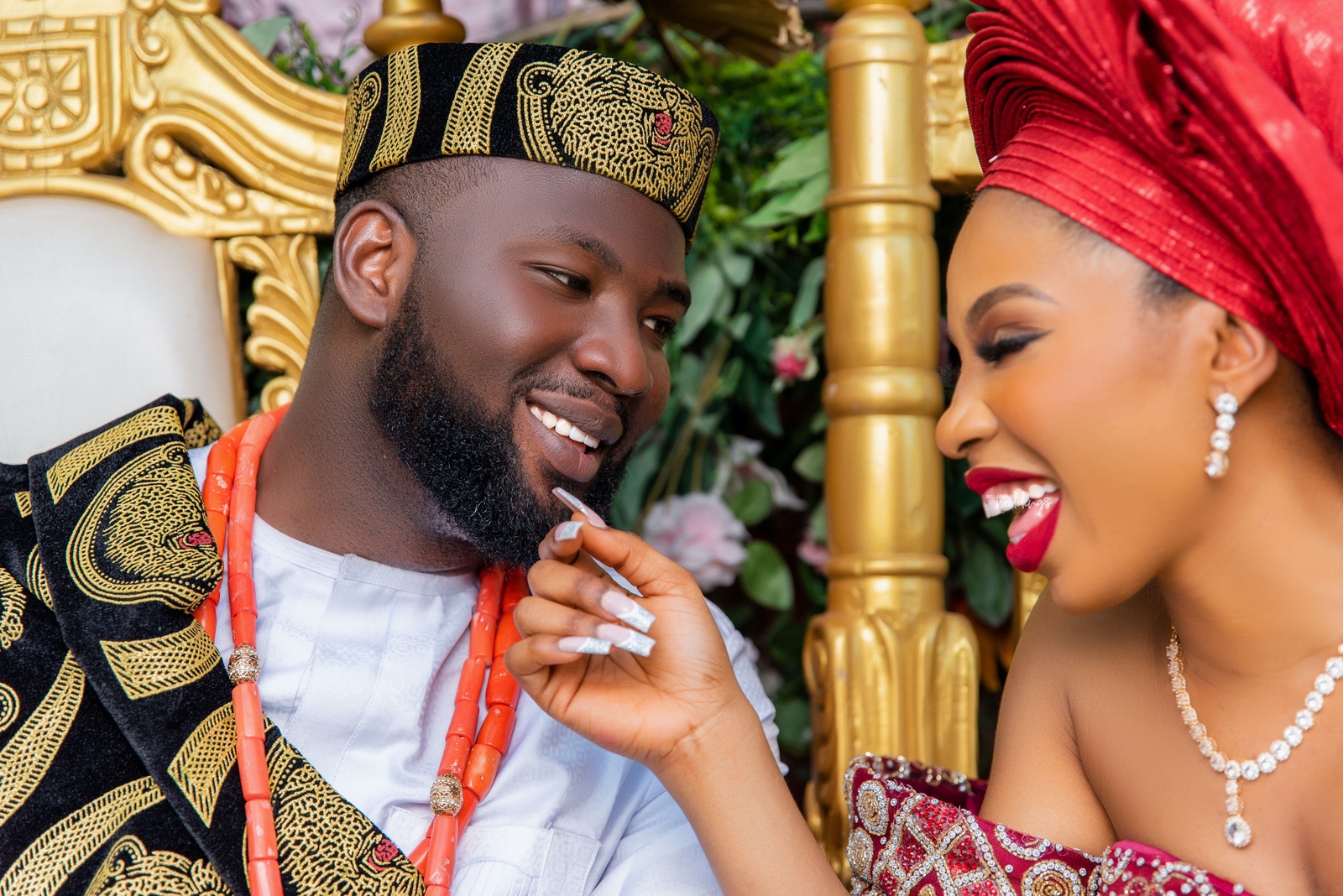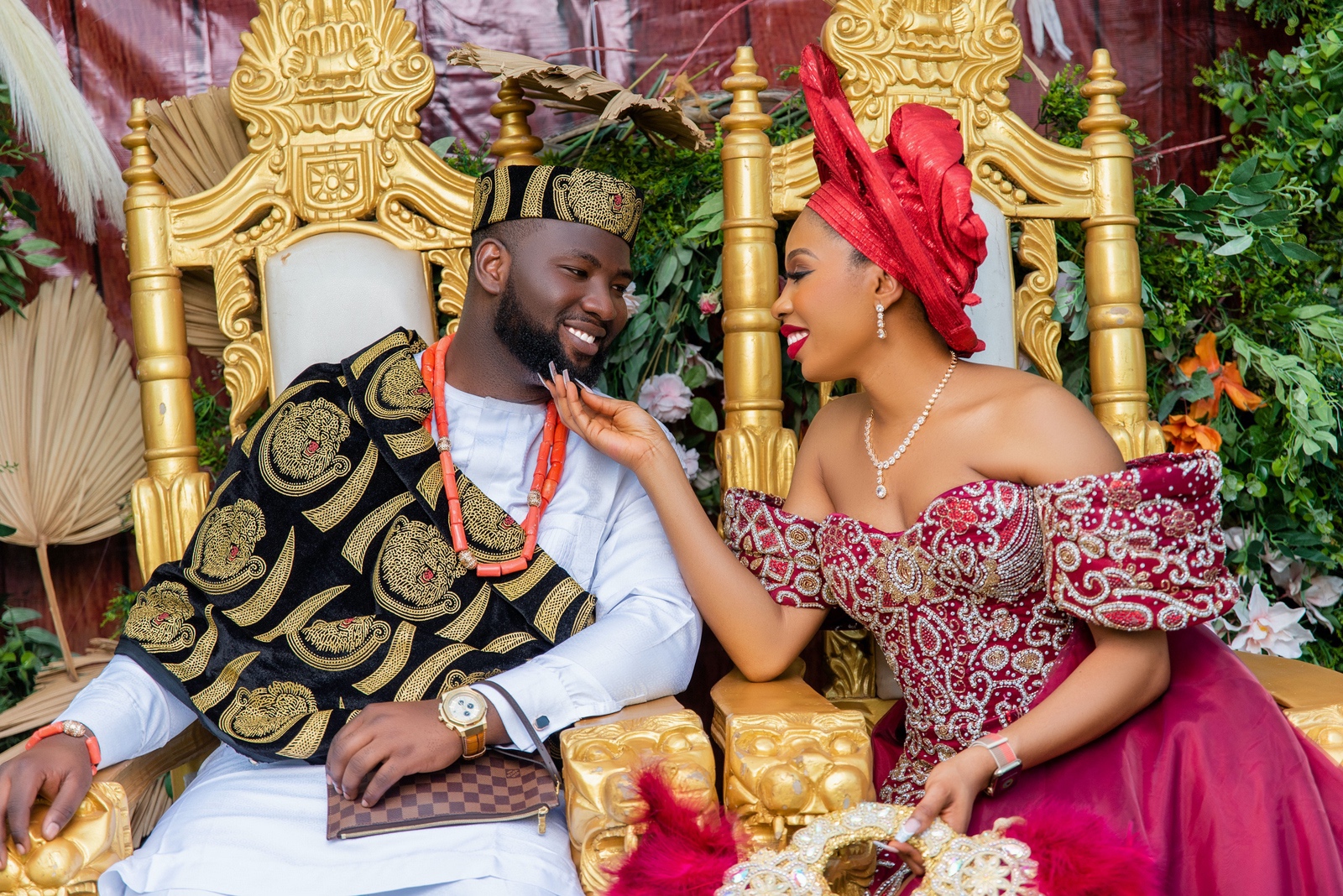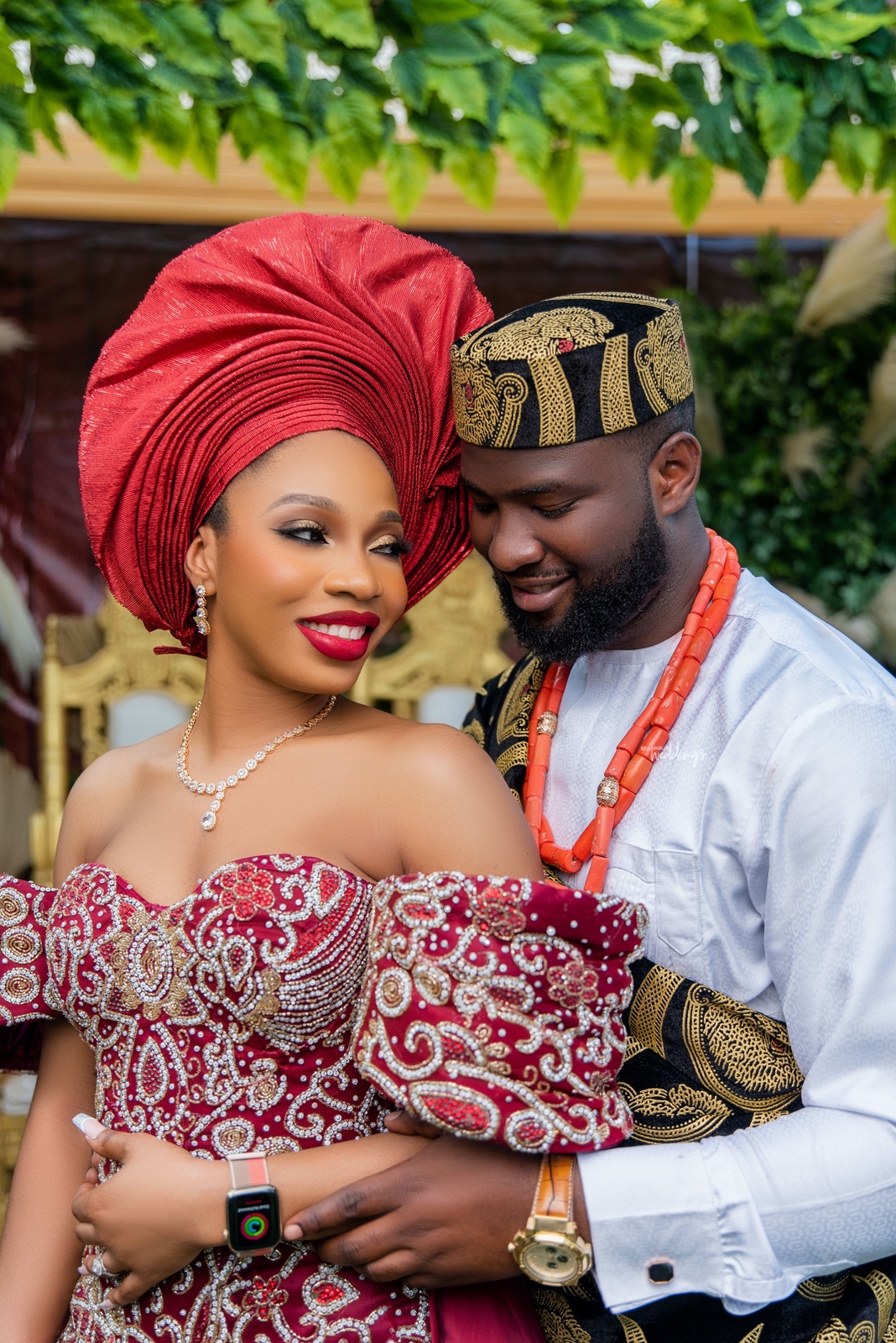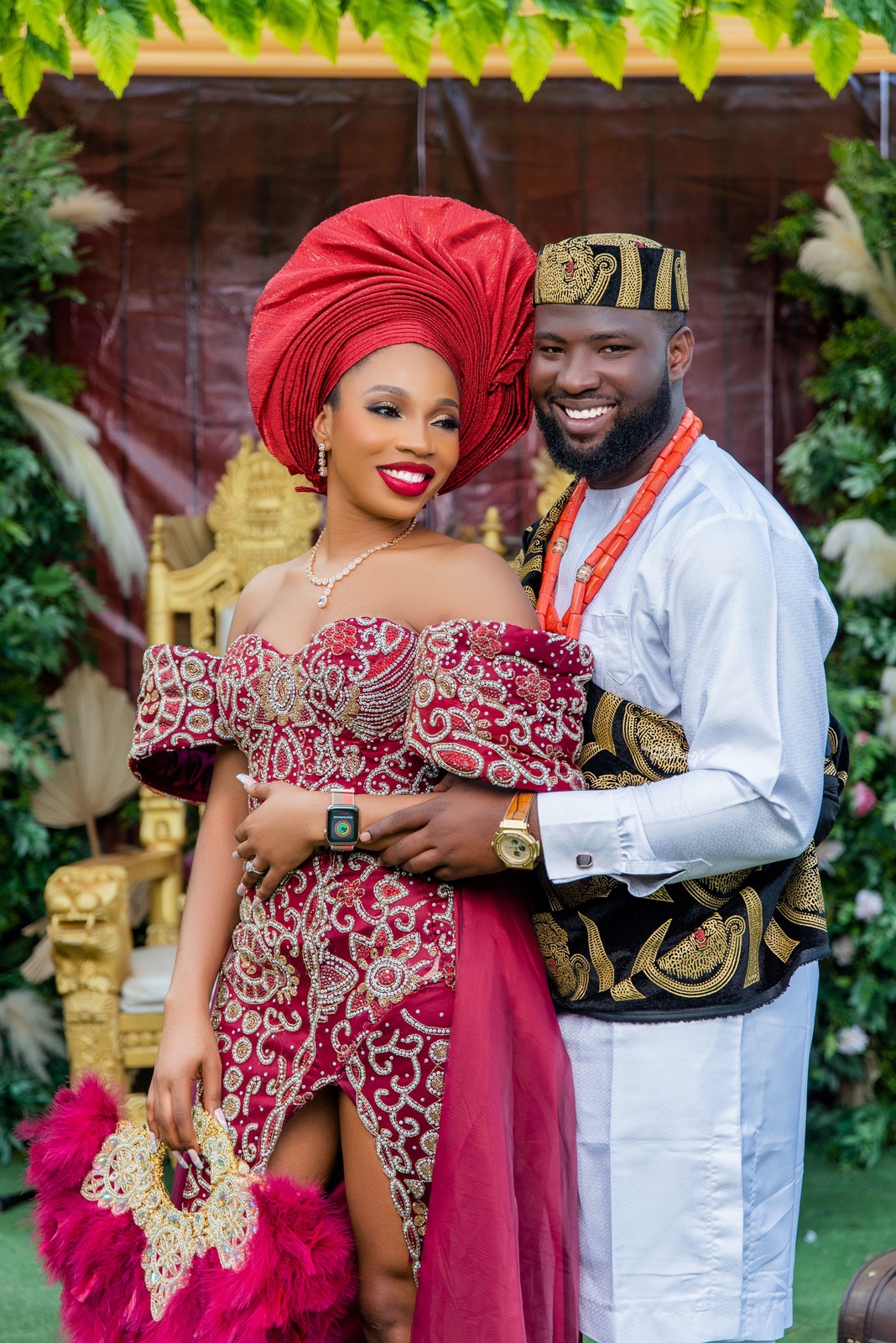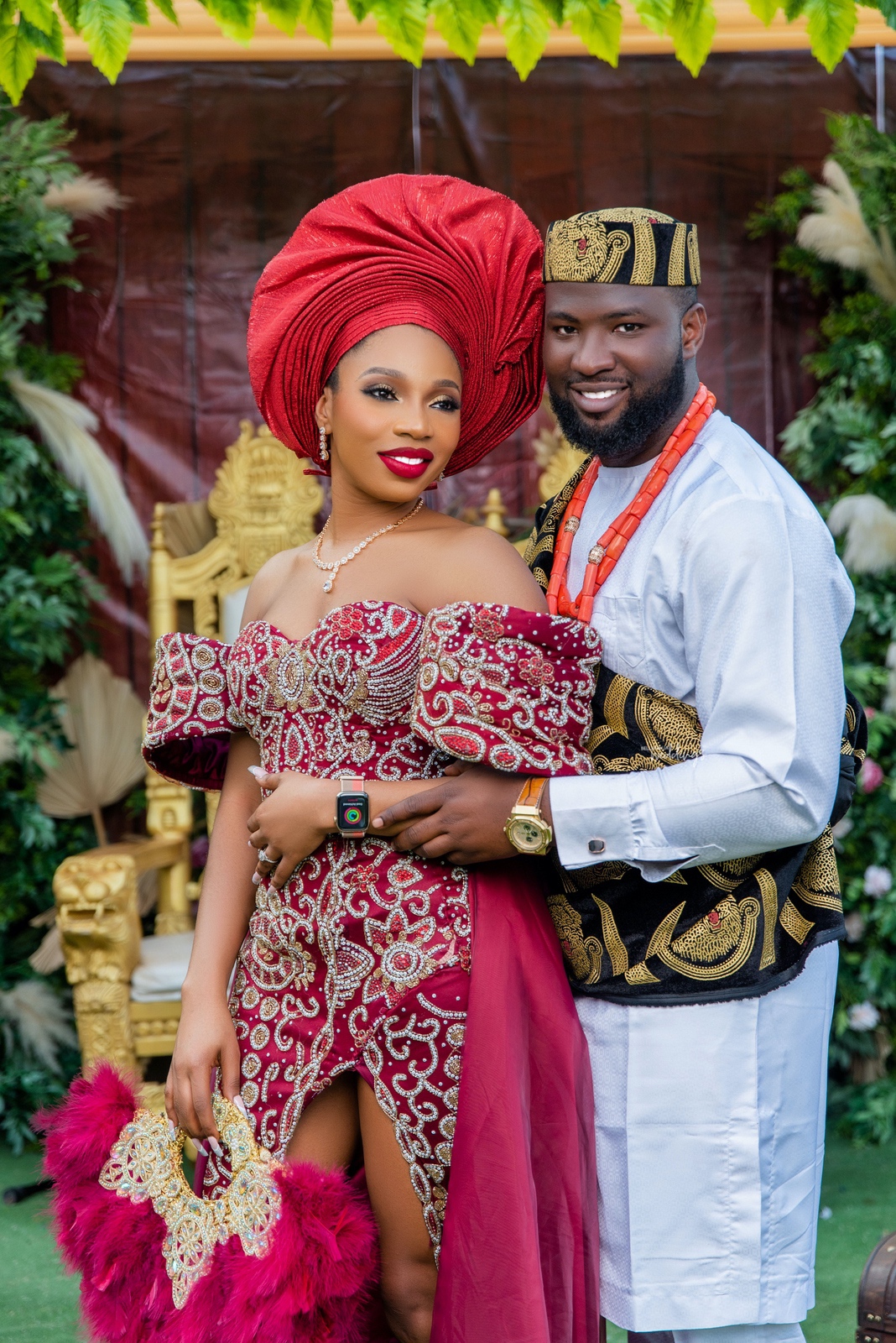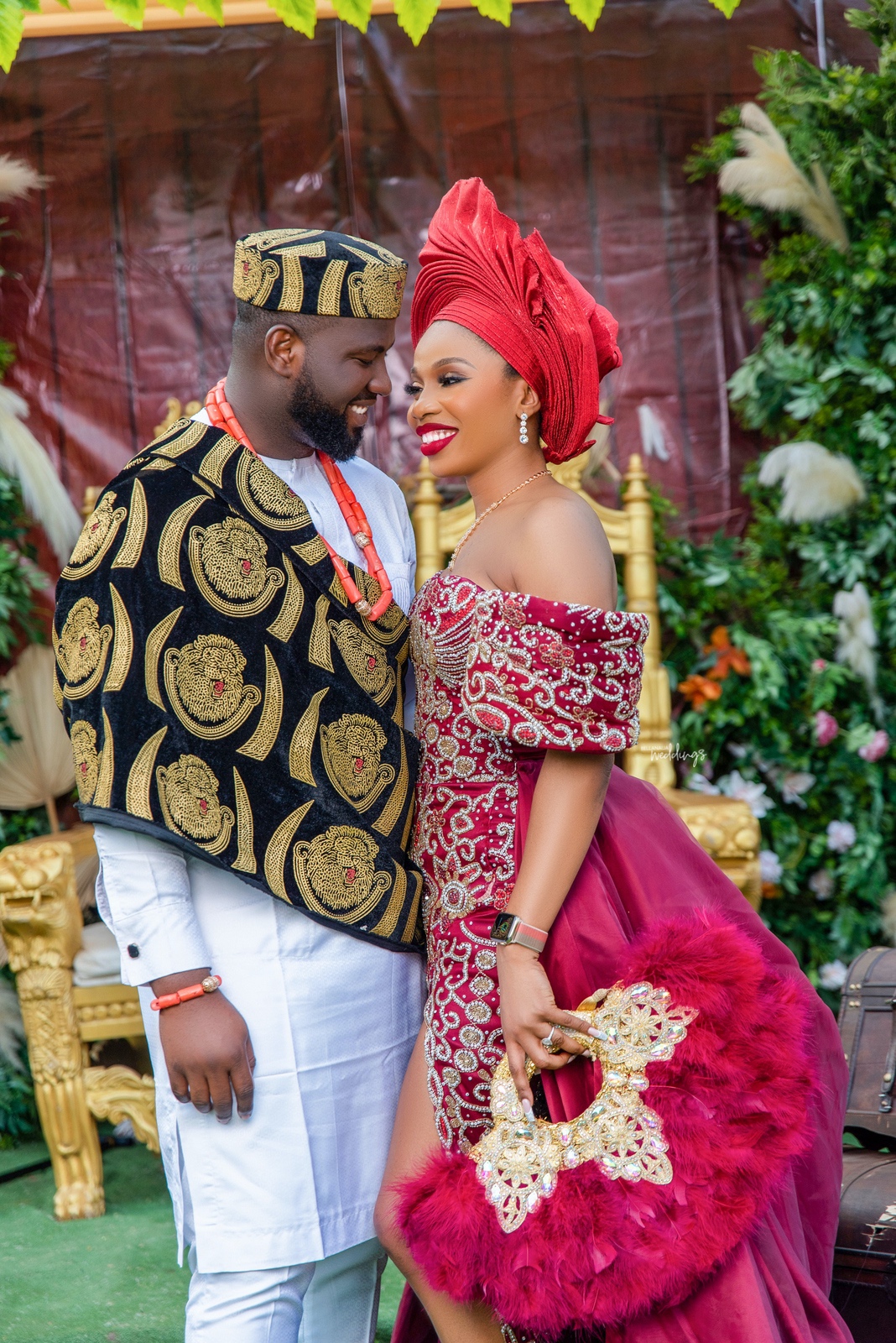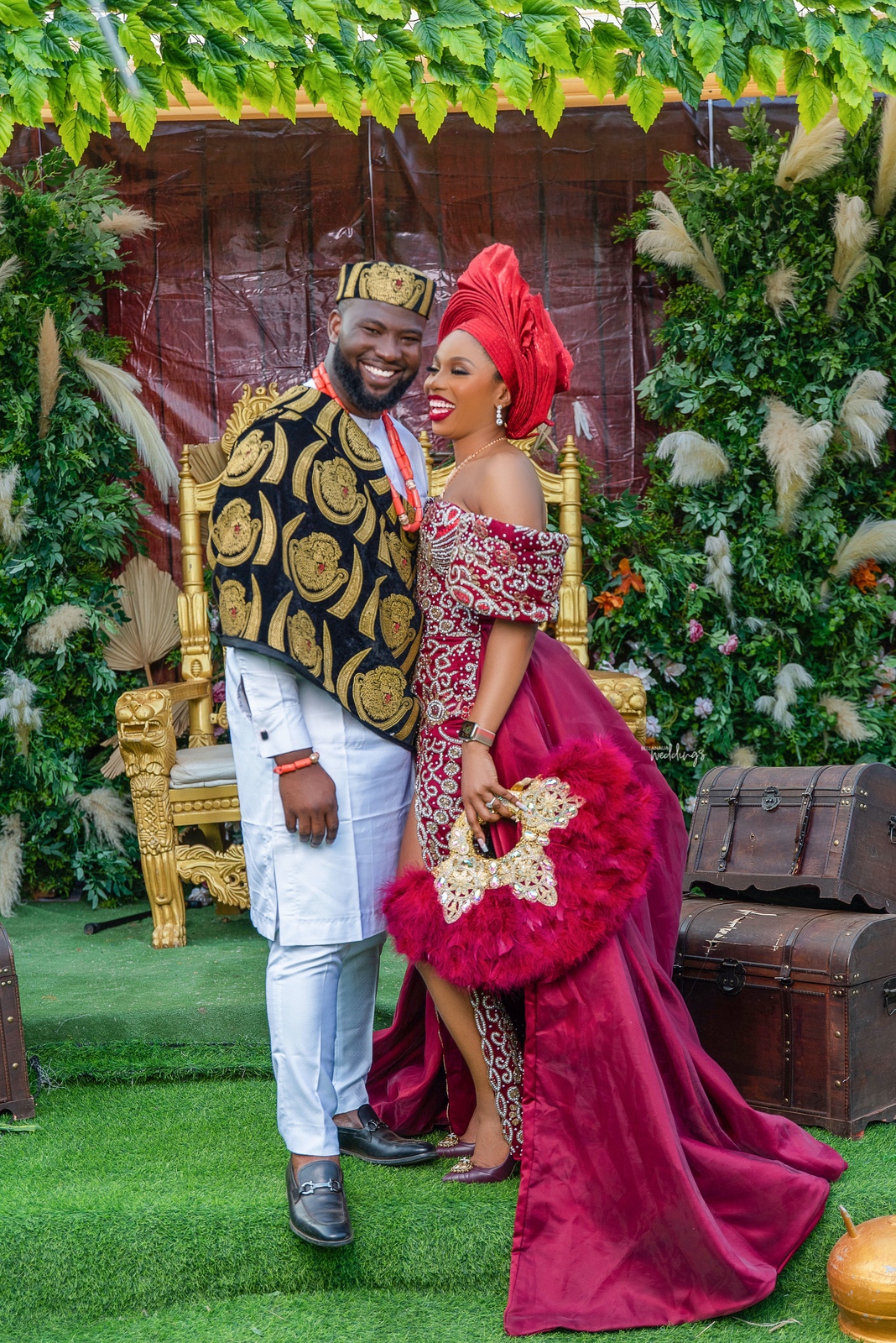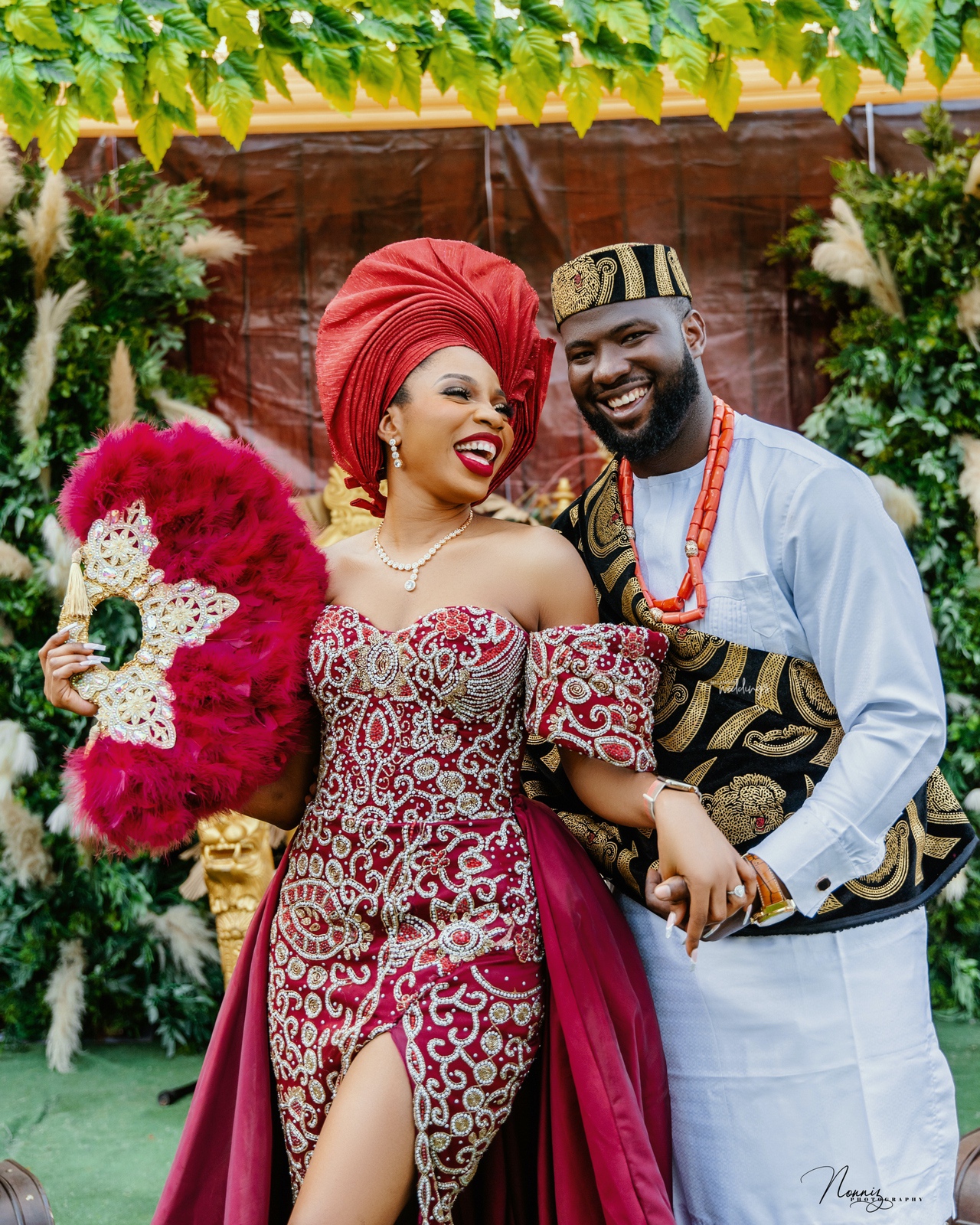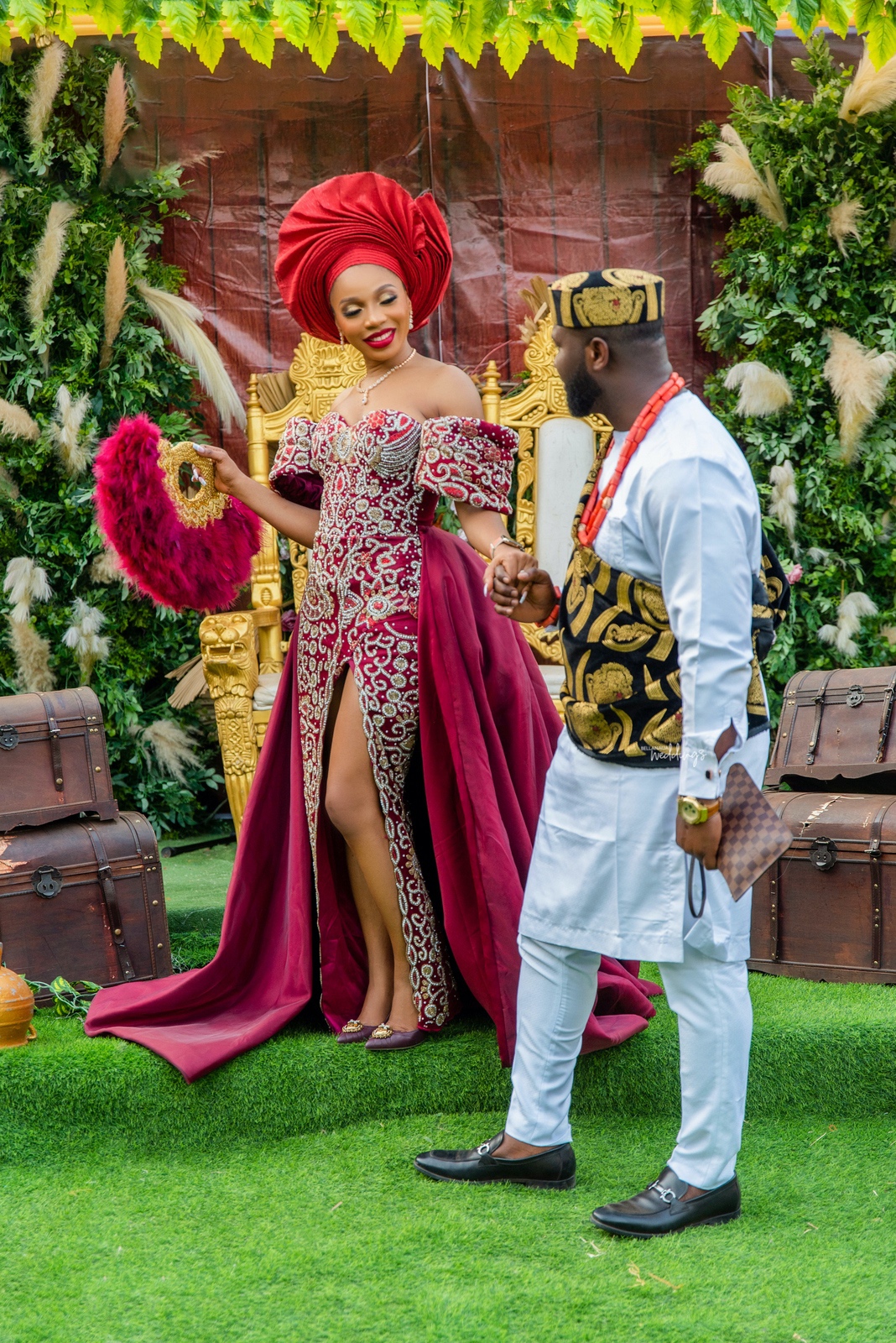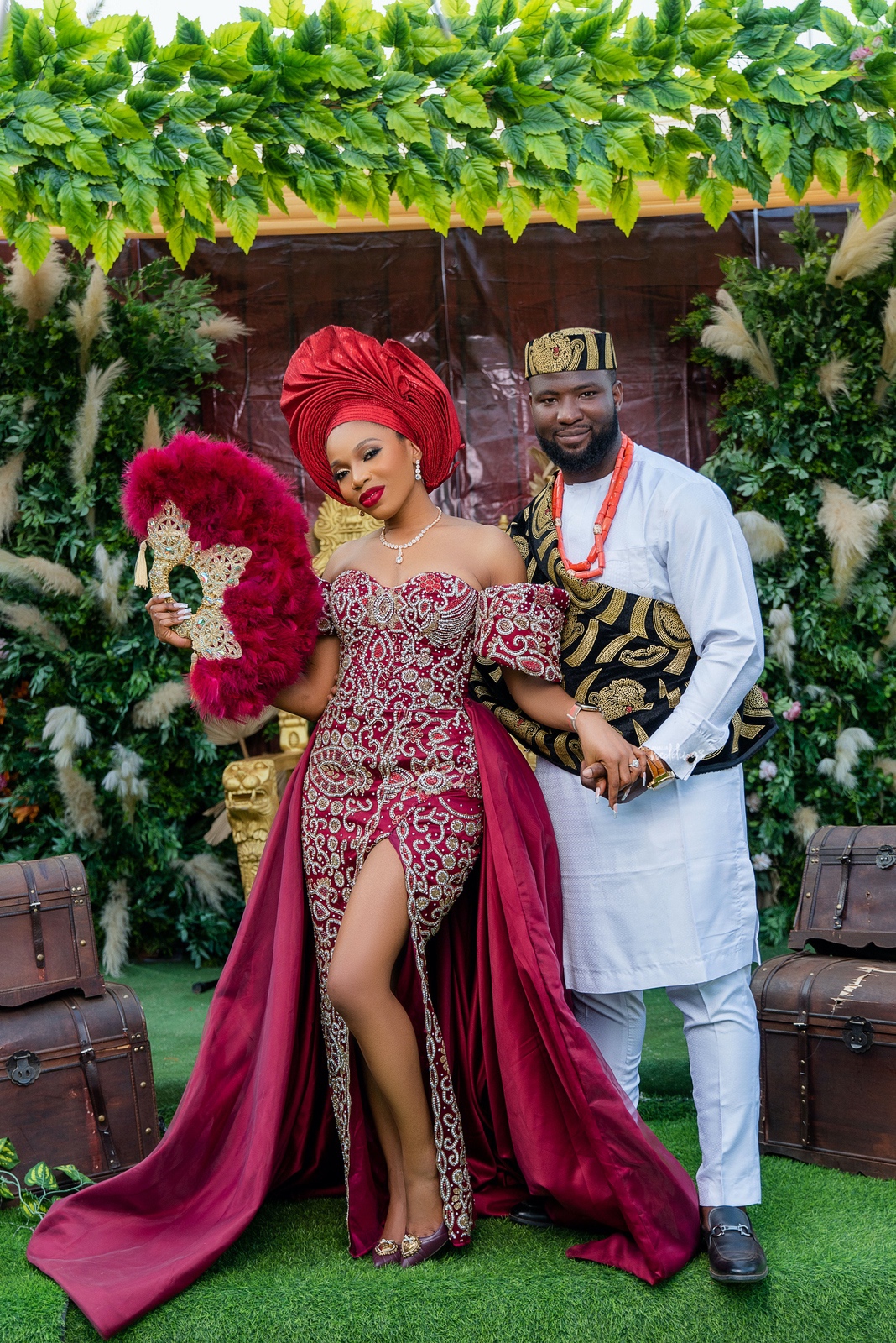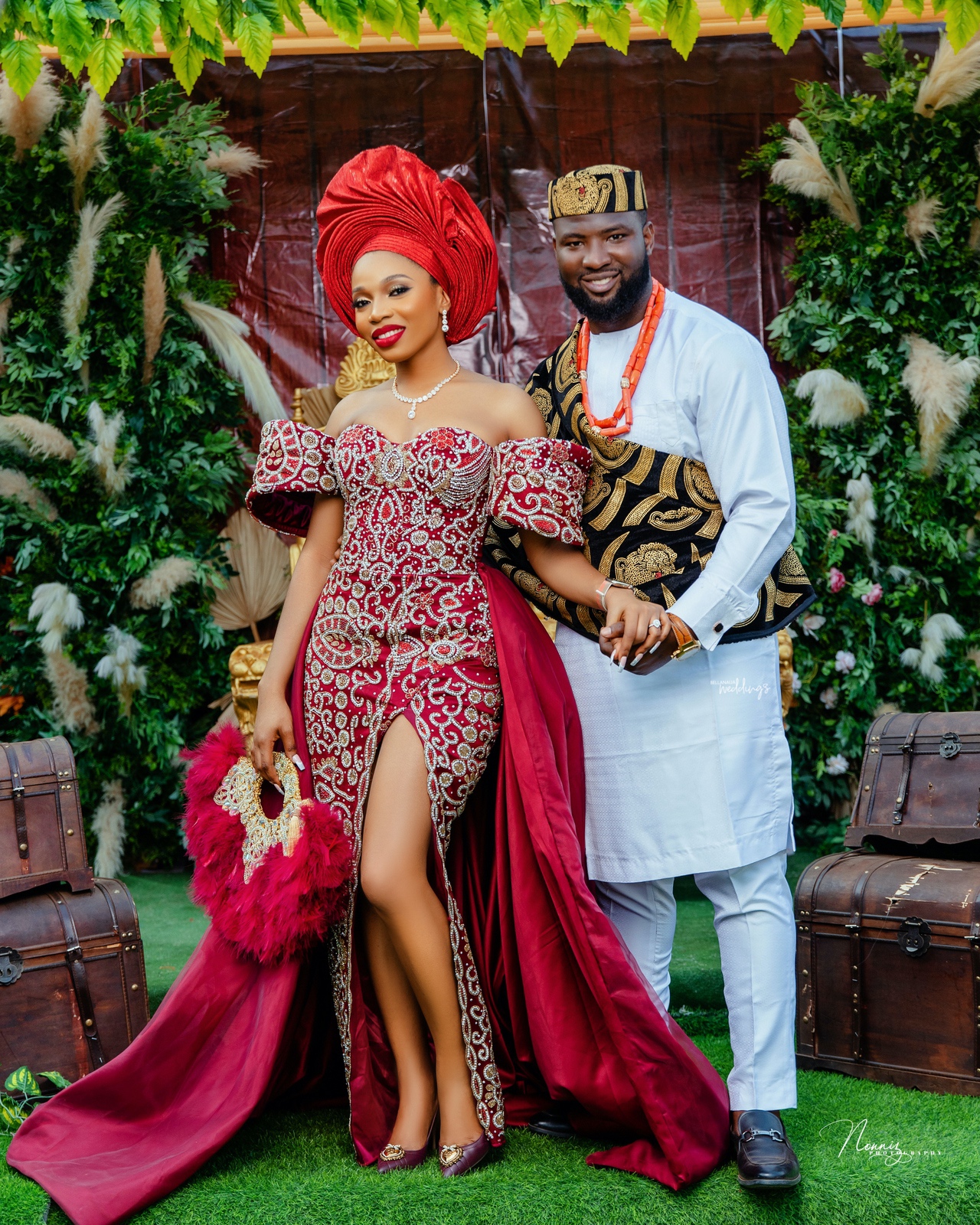 Credits
Bride @daddyschap91
Photography: @Nonniz_photography
Dress @lakimmyfashion
Decor @magictouchevents_frank
Makeup @nominee_artistry
Beads @tophertonyjewelry
Hand fan @nenejewellryandcraft
Planner @jaykneepha
Event coordinator @38secondsevents
Hair @vee__signature
Catering @twincuisine1_catering_enugu