We absolutely love traditional weddings and we did promise to deliver them to you. If we have been doing a good job so far, do this ?‍♀️ and let's know in the comments.
The #Anyiamaka19 Igbo traditional wedding took place in the bride's hometown – Owerri in Imo State. Everything about their day displayed the beauty of their culture. Right from their outfits to the decor. It was so beautiful! Just as much as they clearly displayed their culture, we could clearly see their love. We also get to know how April and Prince's love story started, as the groom shares.
Keep scrolling to see all the highlights of their traditional wedding. Catch with more weddings here.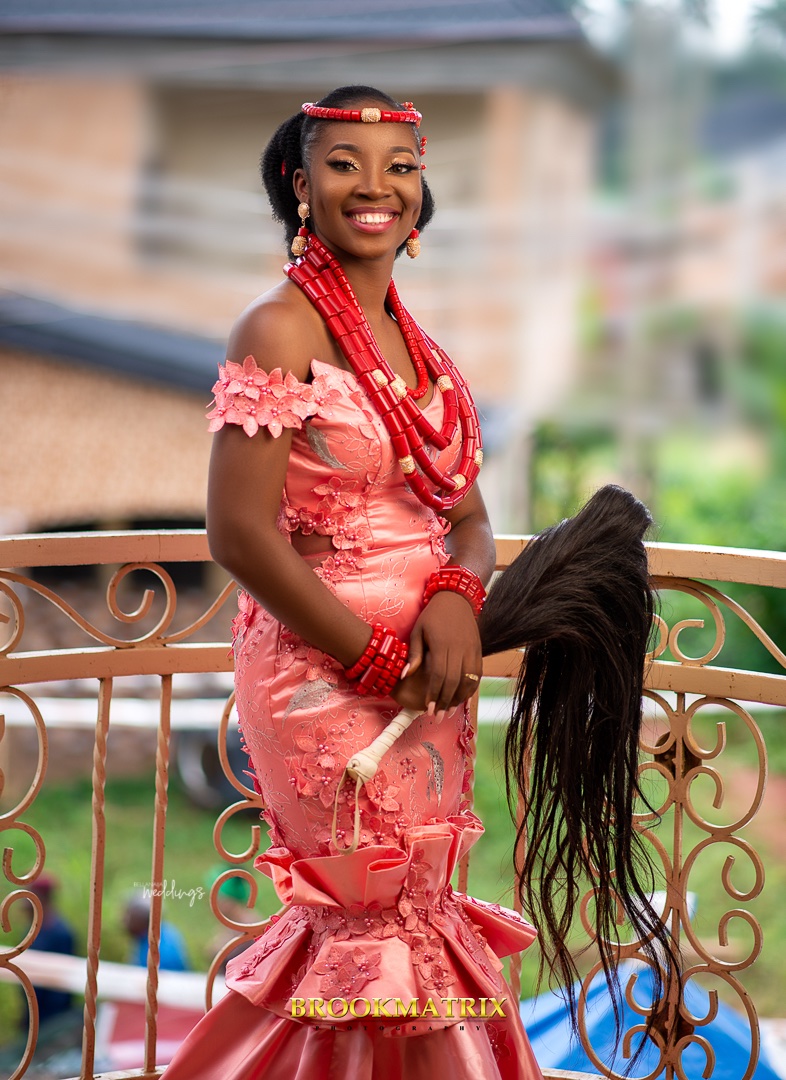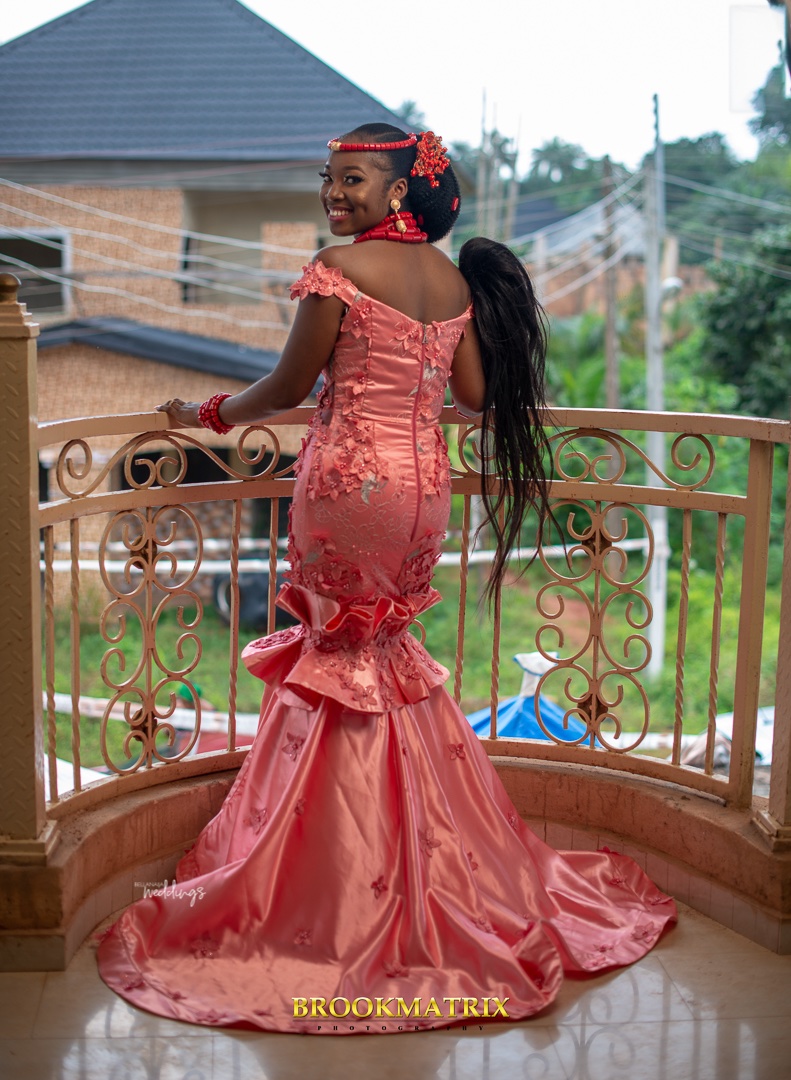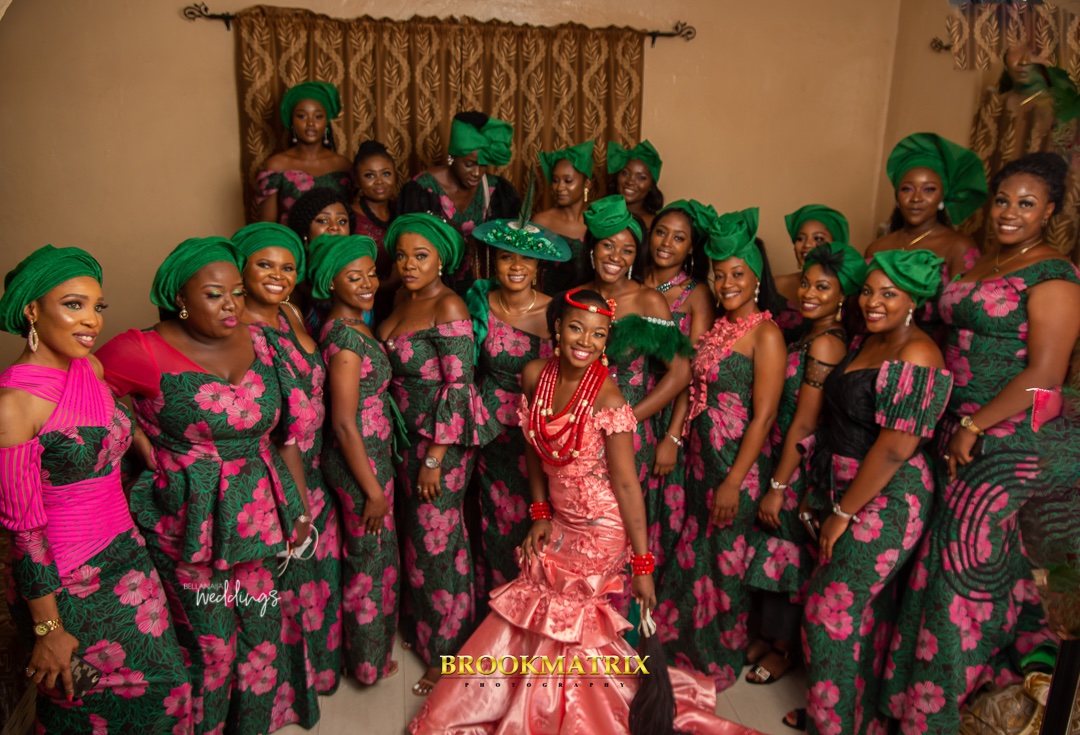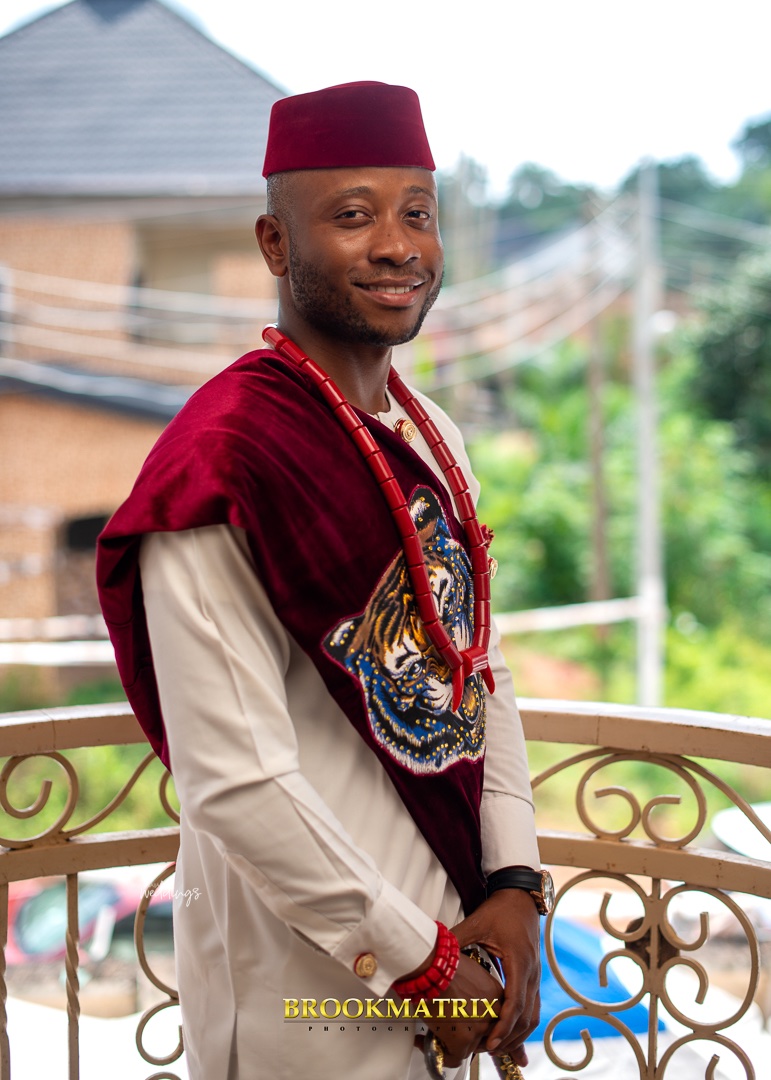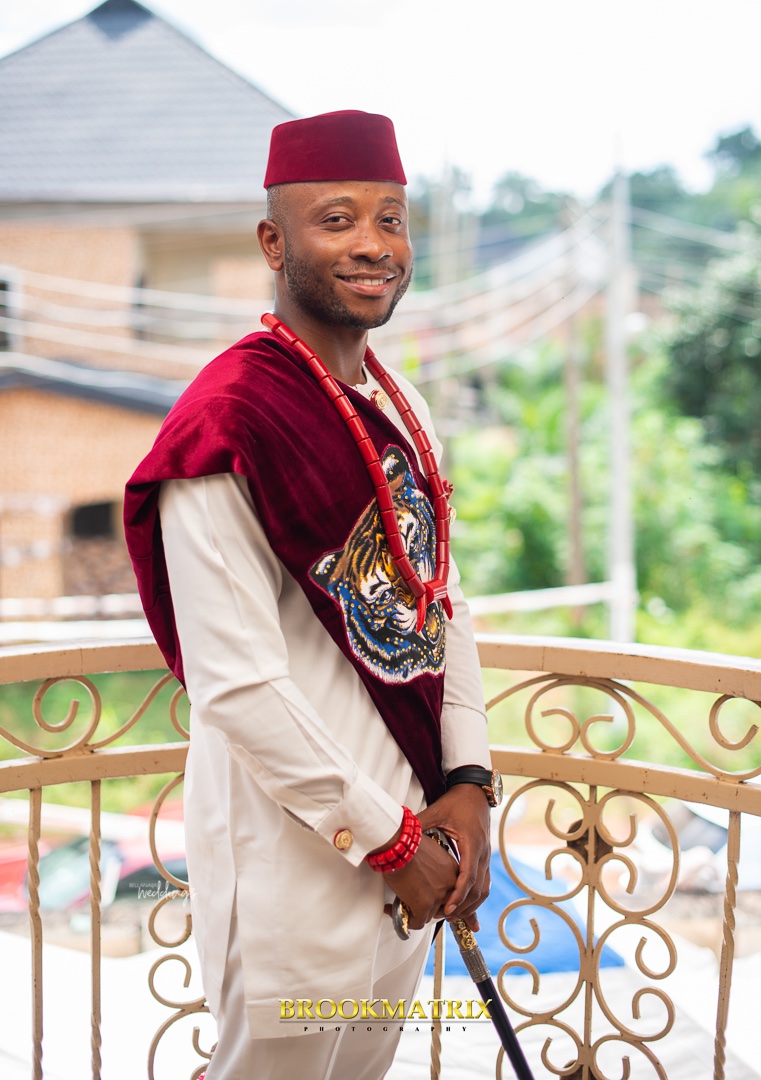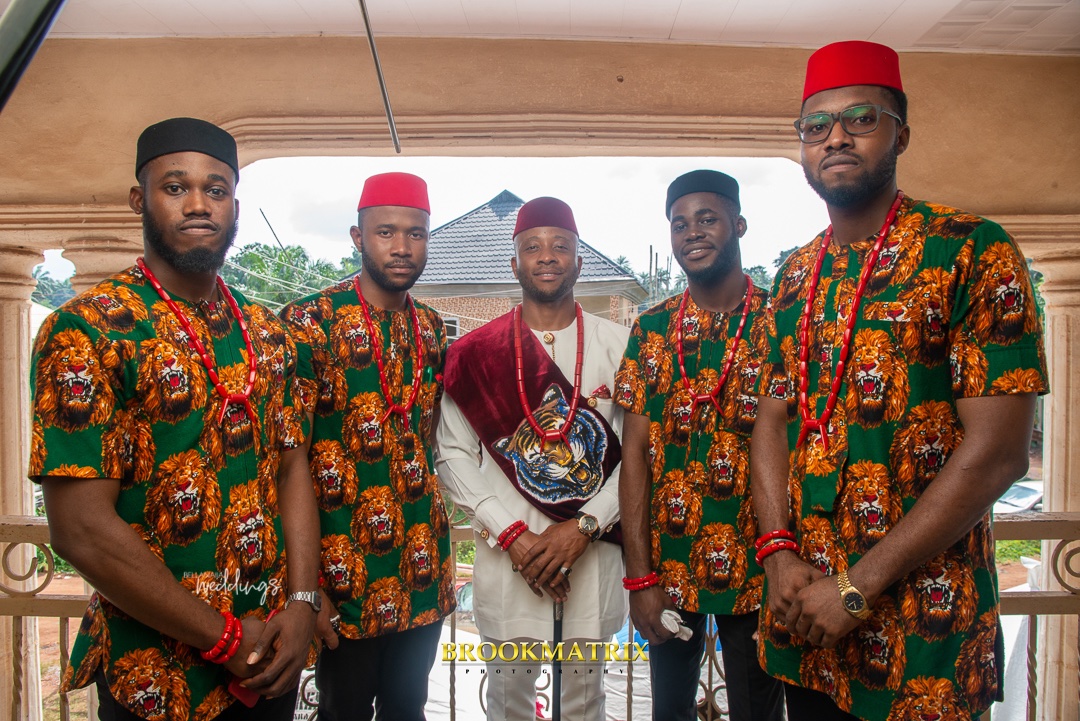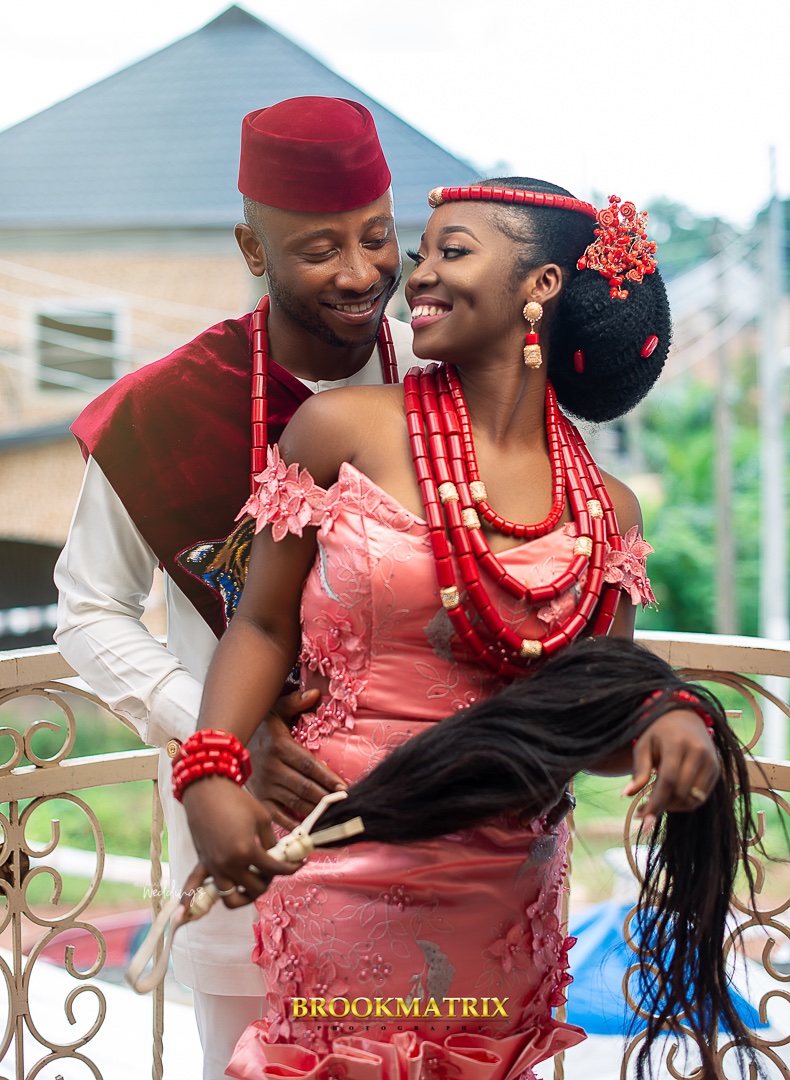 Here's how the groom, Prince tells their love story:
I met April through my cousin. When we began talking, I was in Lagos and she was in Owerri at the time. She seemed reluctant to talk because she didn't fancy military men then. But I persisted and afterwards travelled to Owerri to see her. She reconsidered her stance and gave me a chance. Sooner than later, we started dating. Then on her birthday, I  planned a surprise a proposal at the beach in the presence of family and friends. She said yes!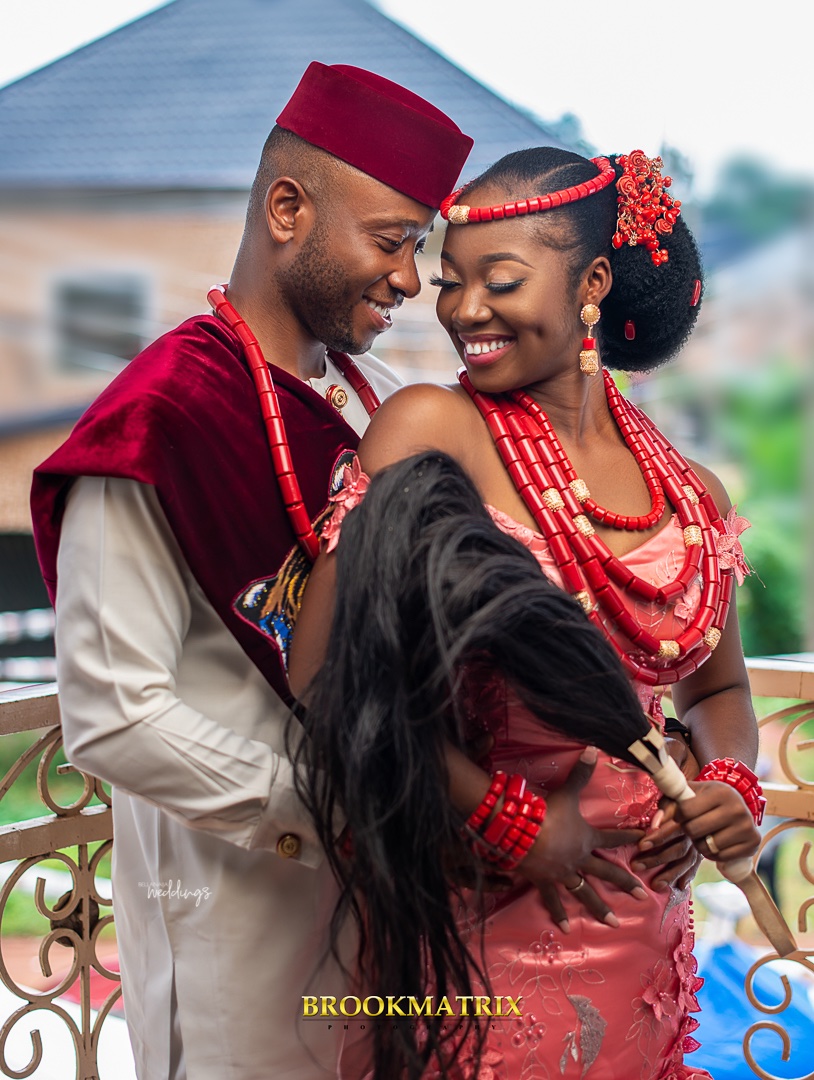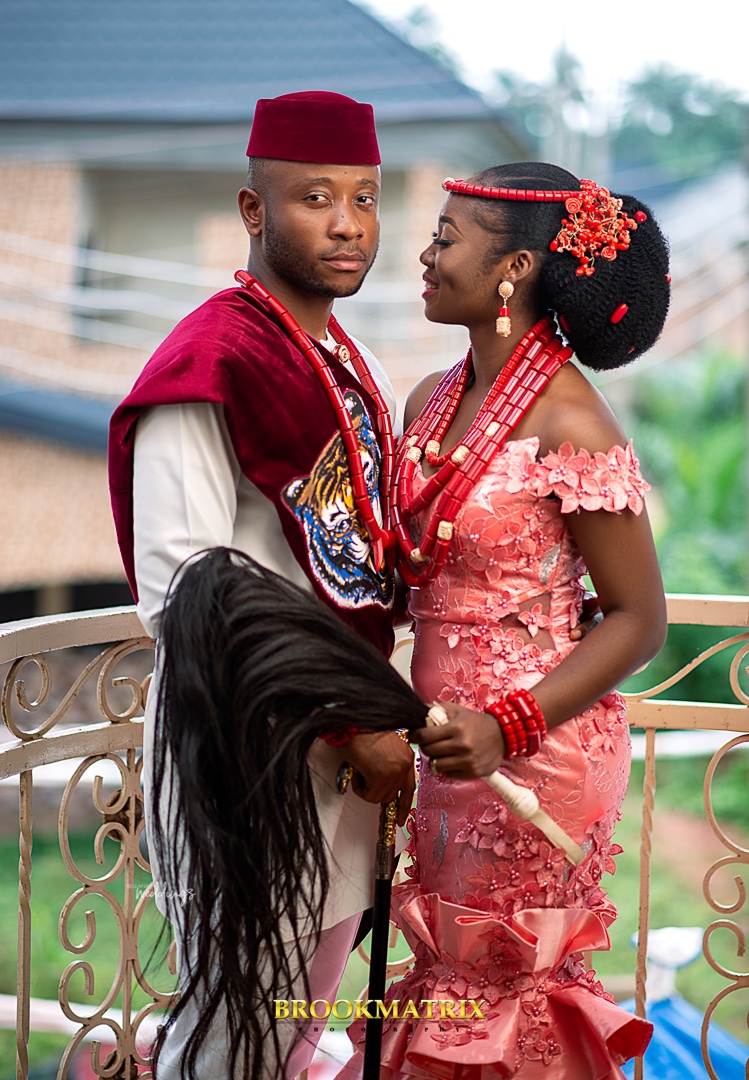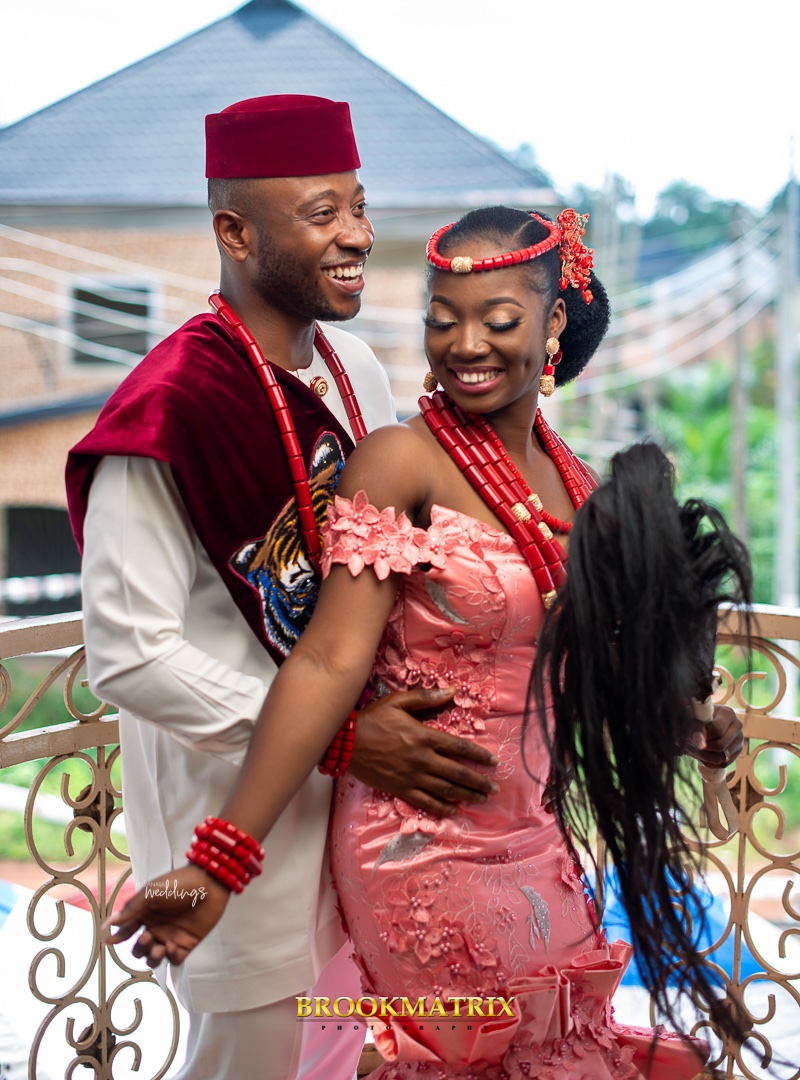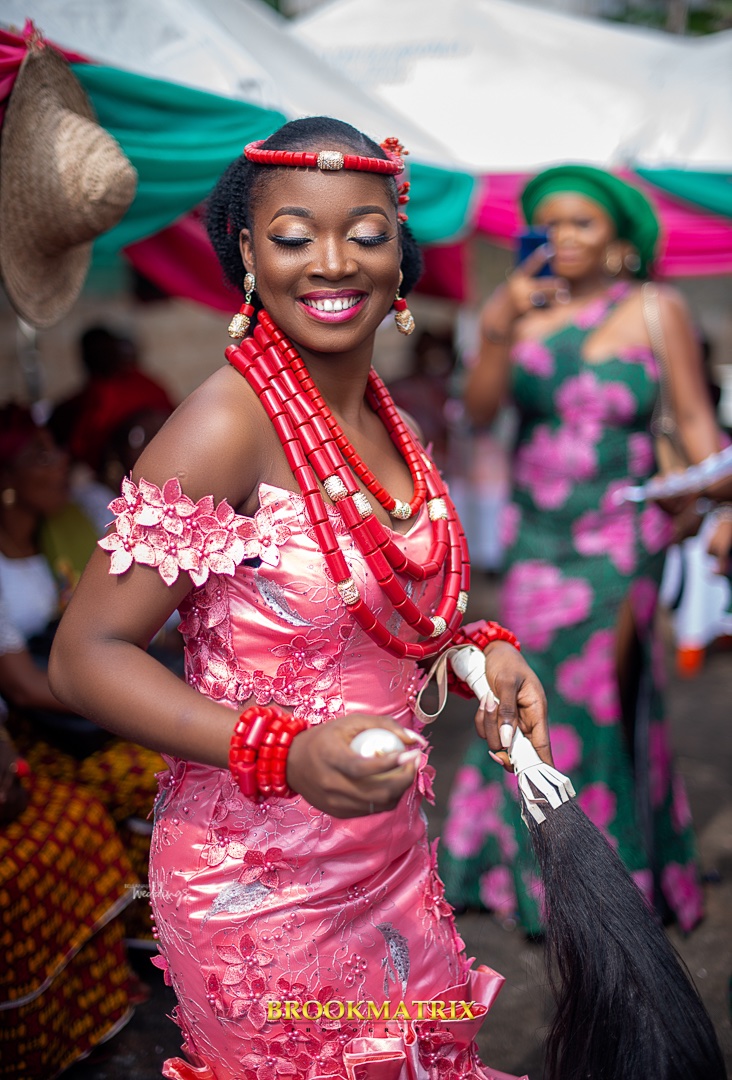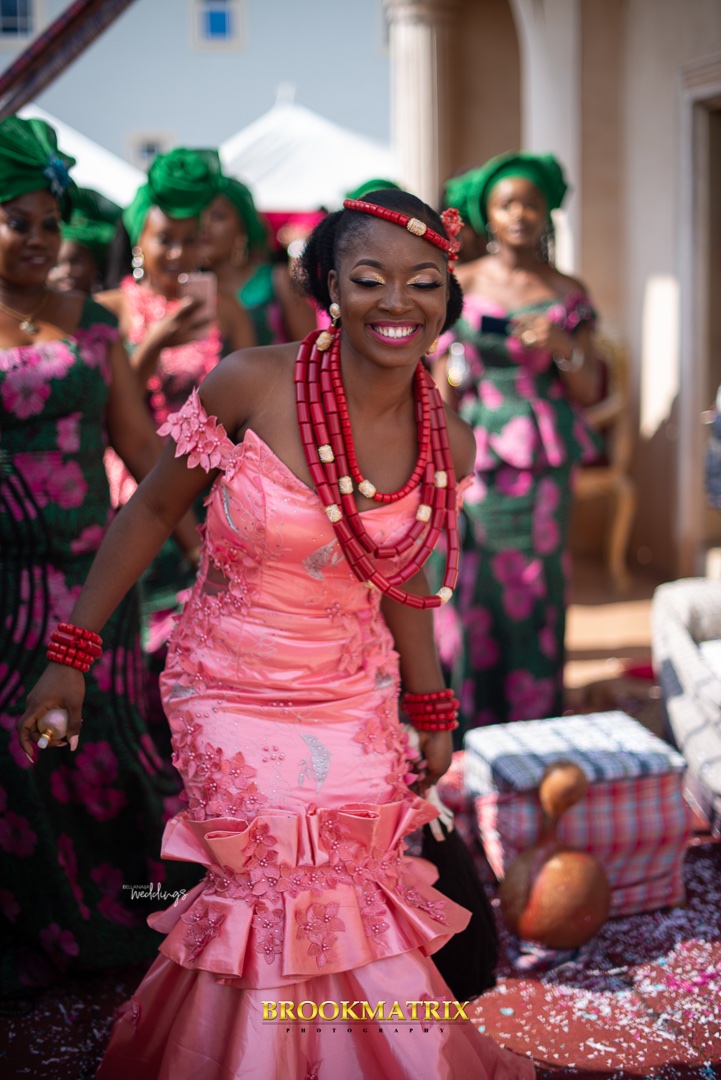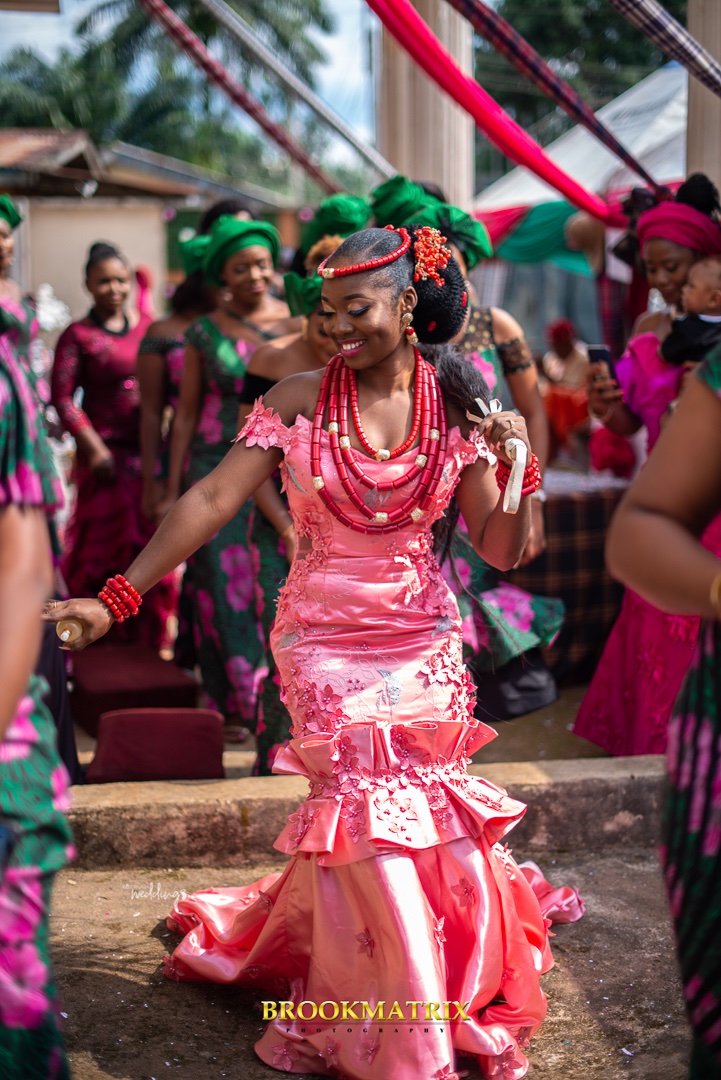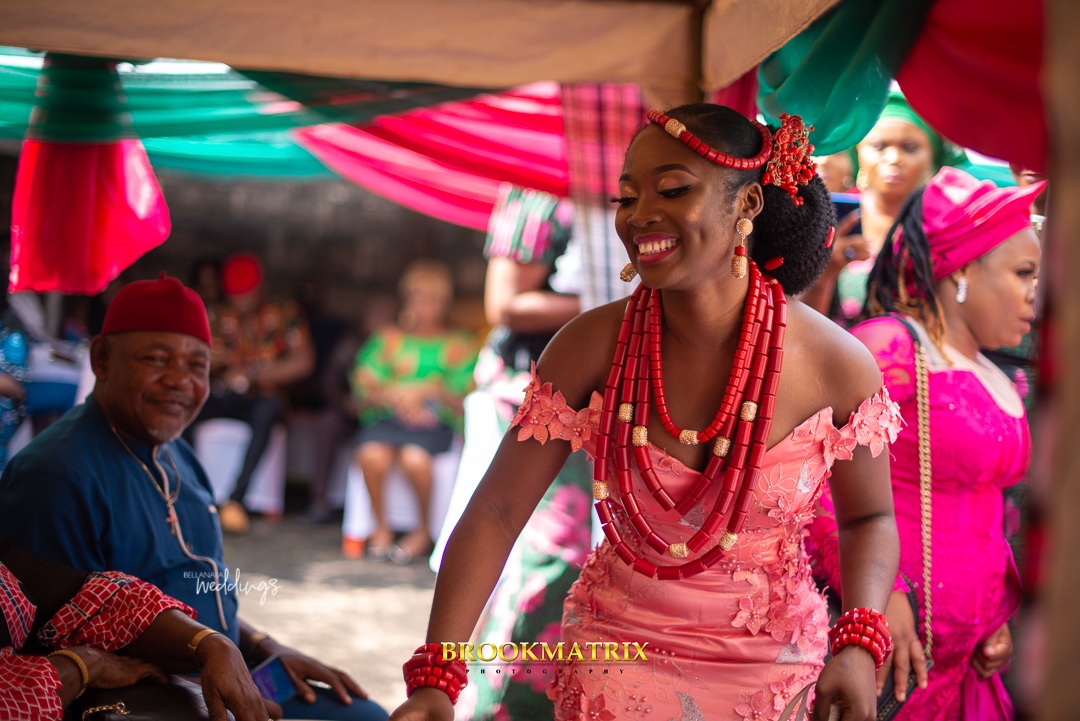 Right after introducing April to the guests, the palm wine carrying ceremony happened. See photos.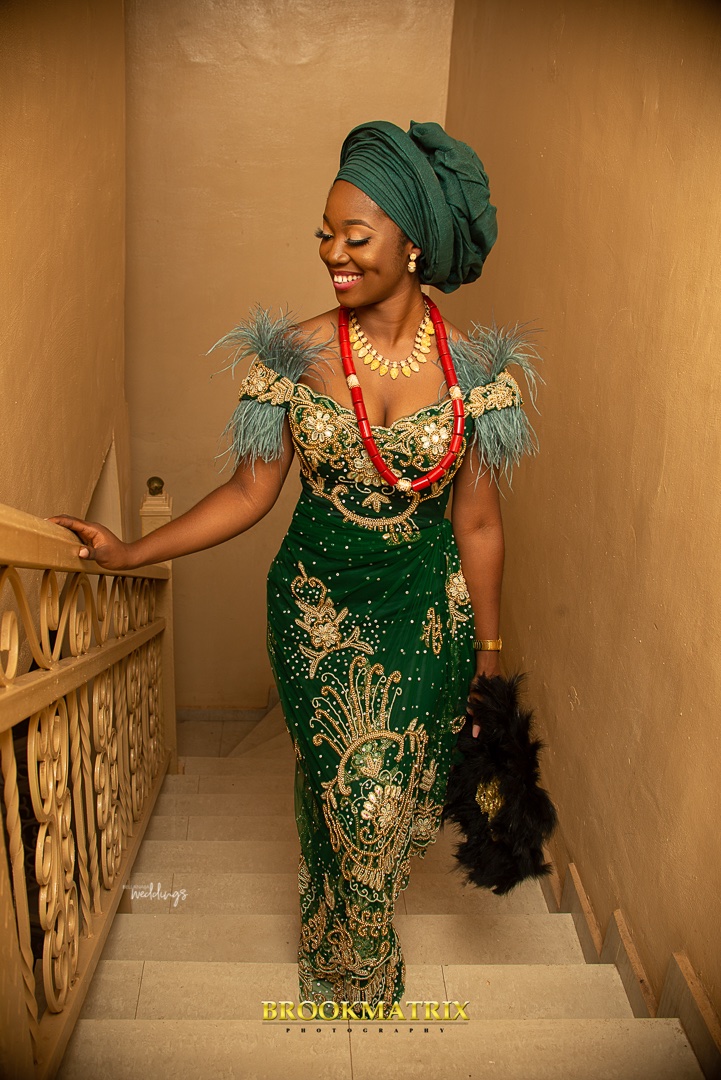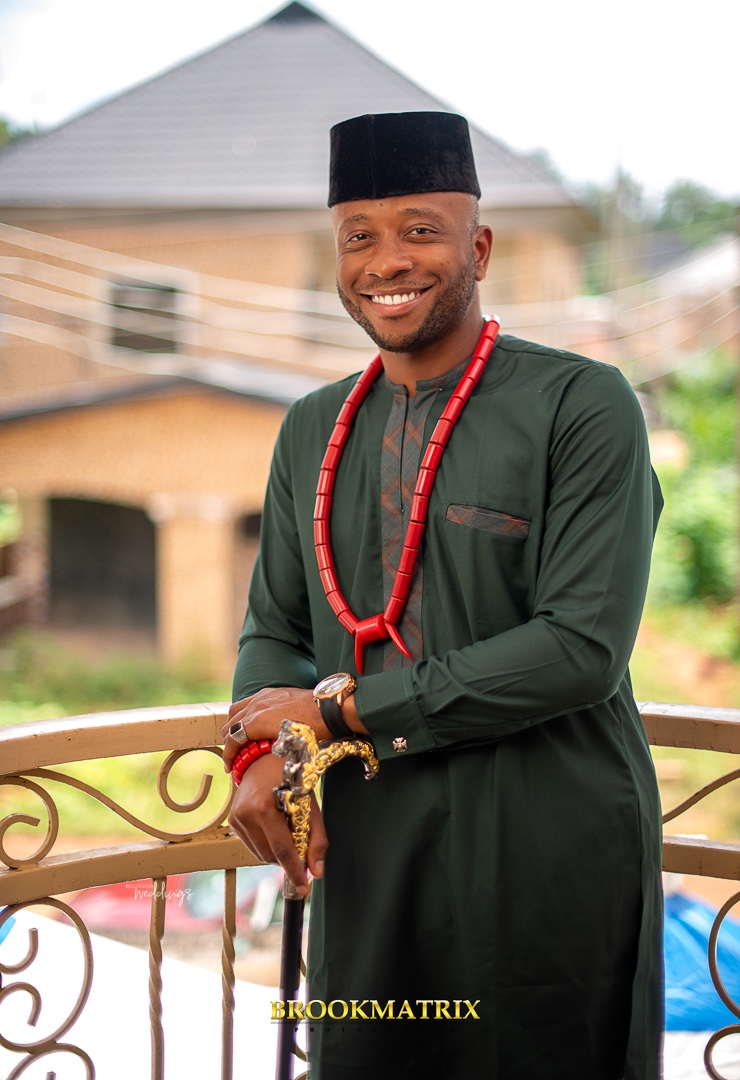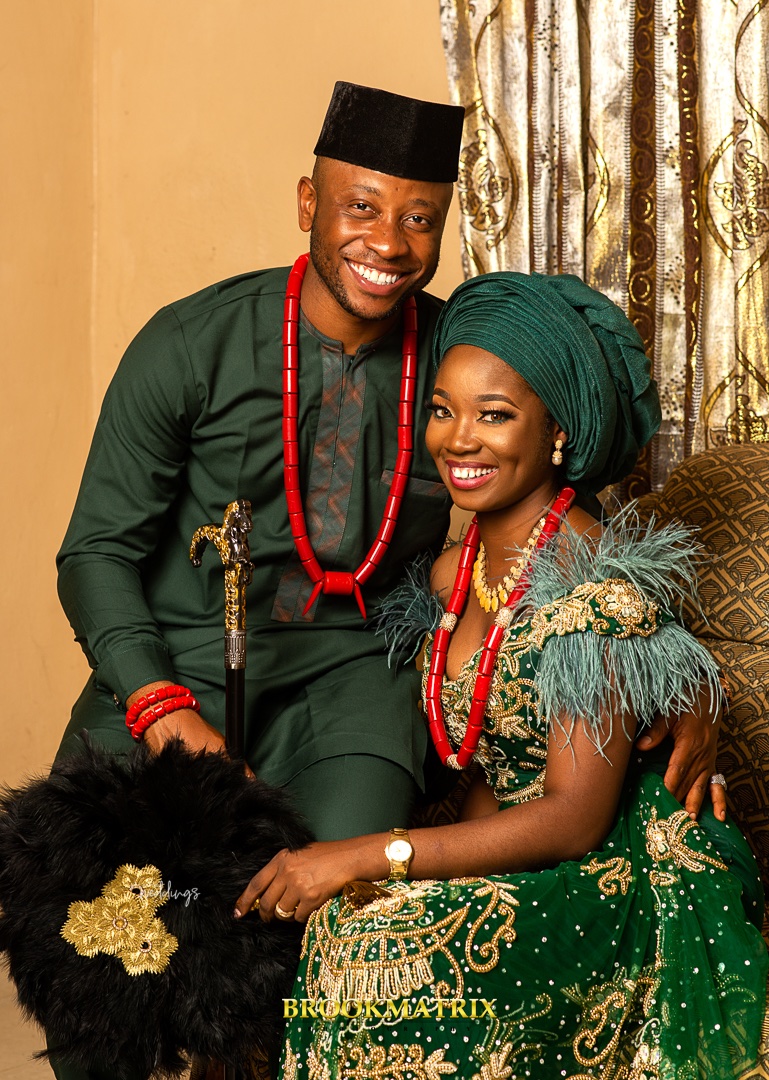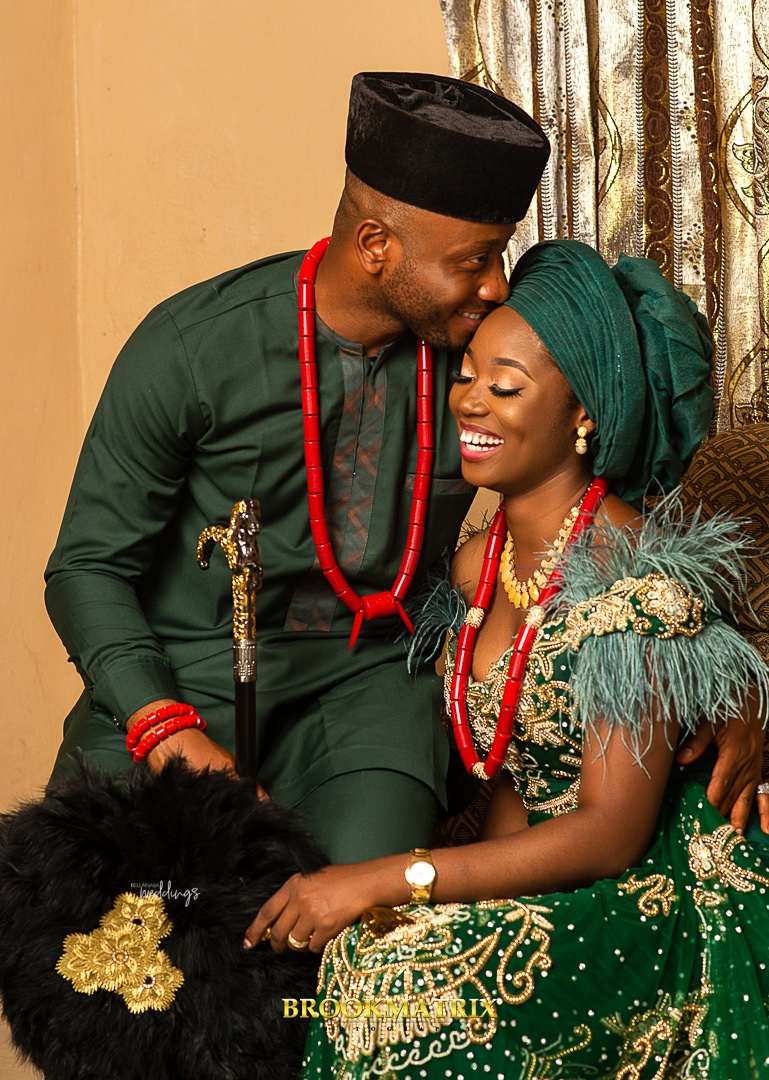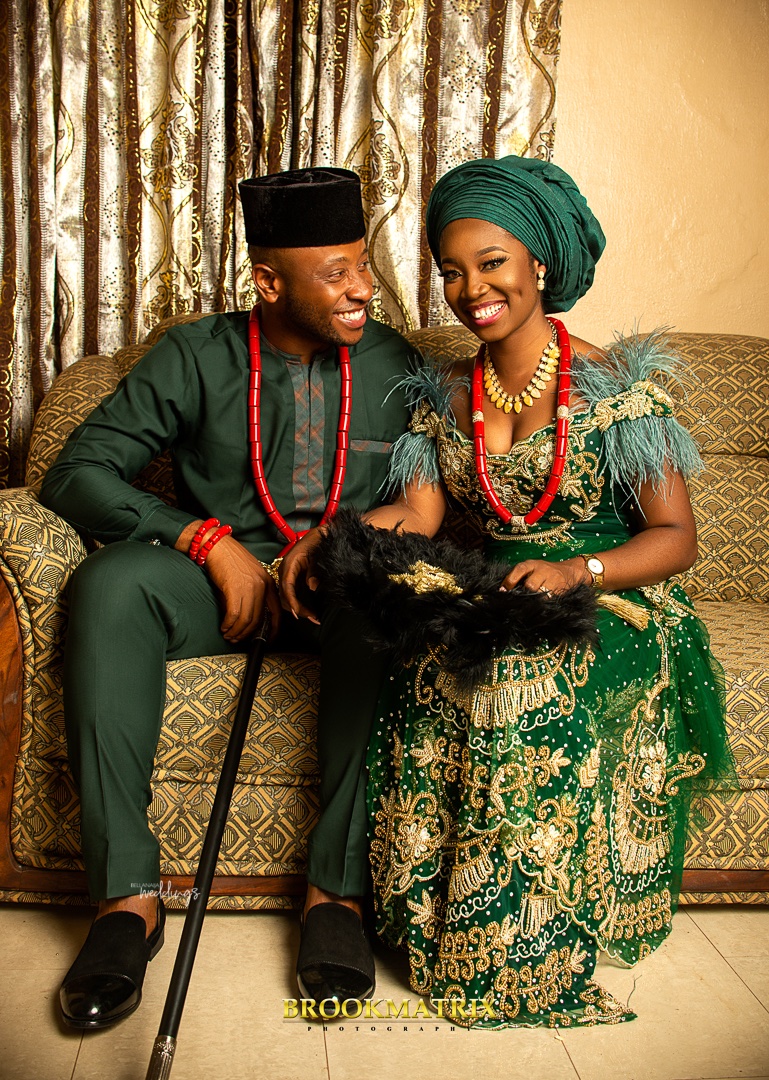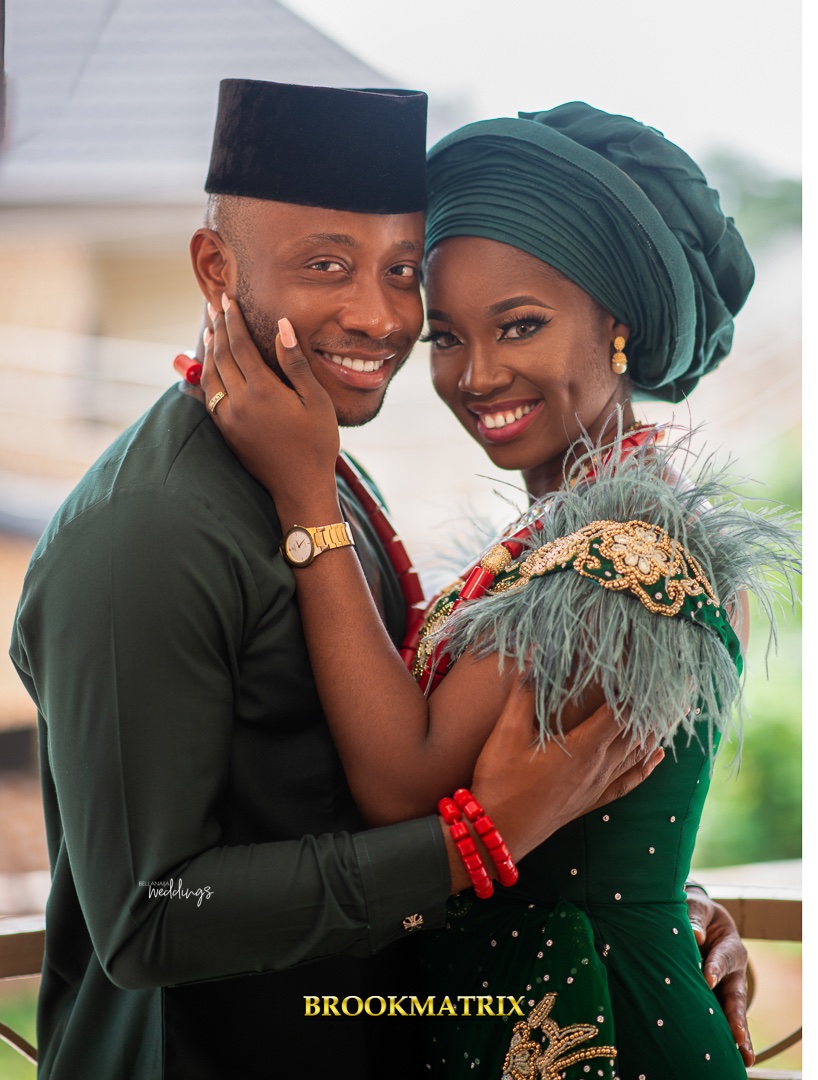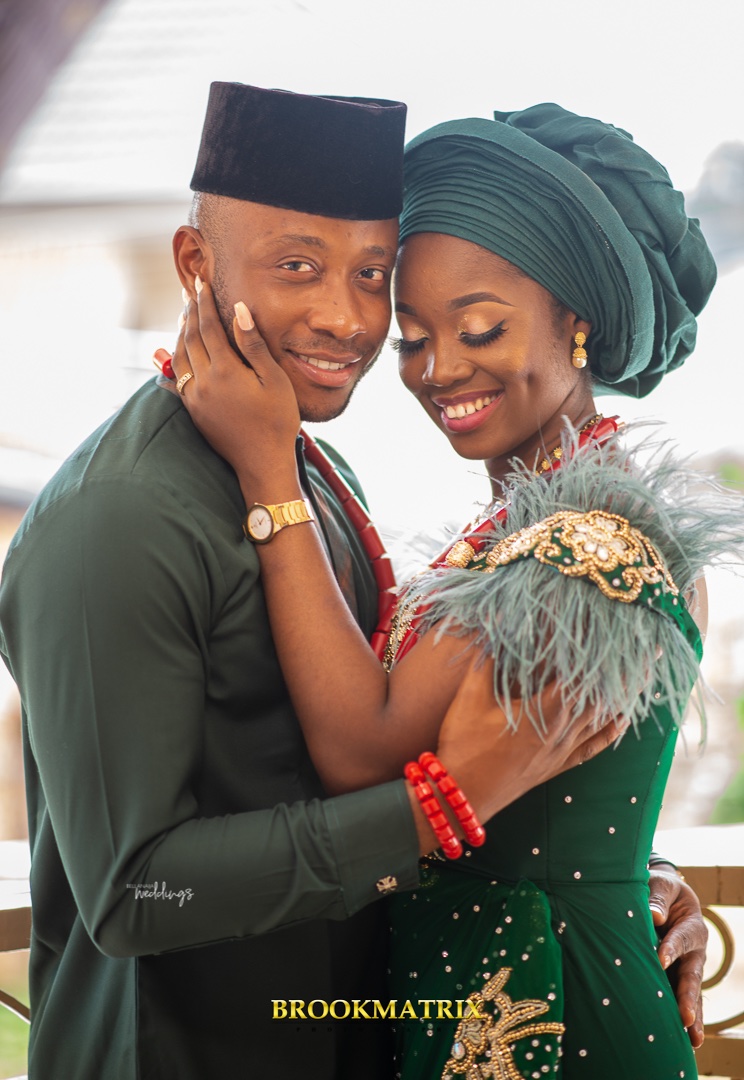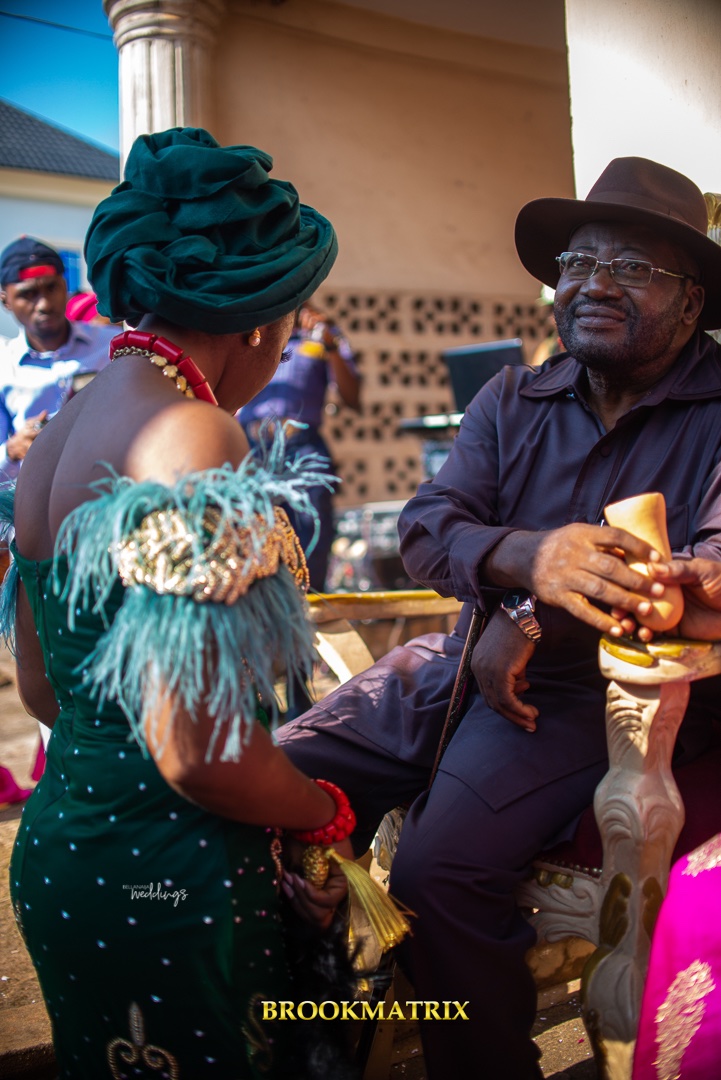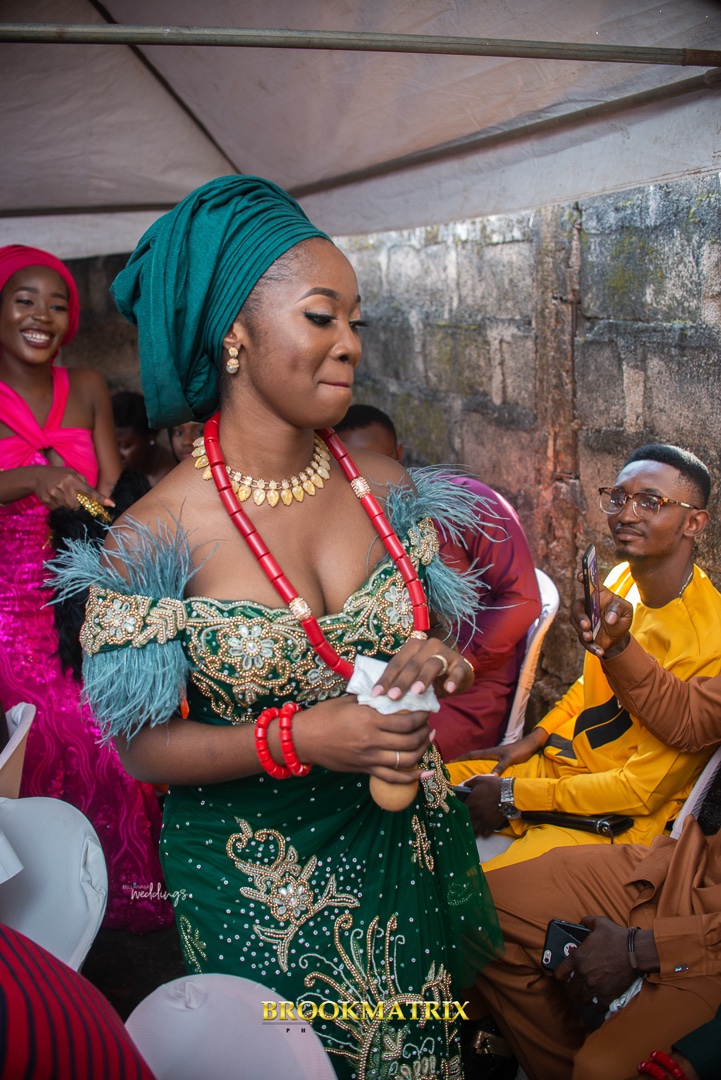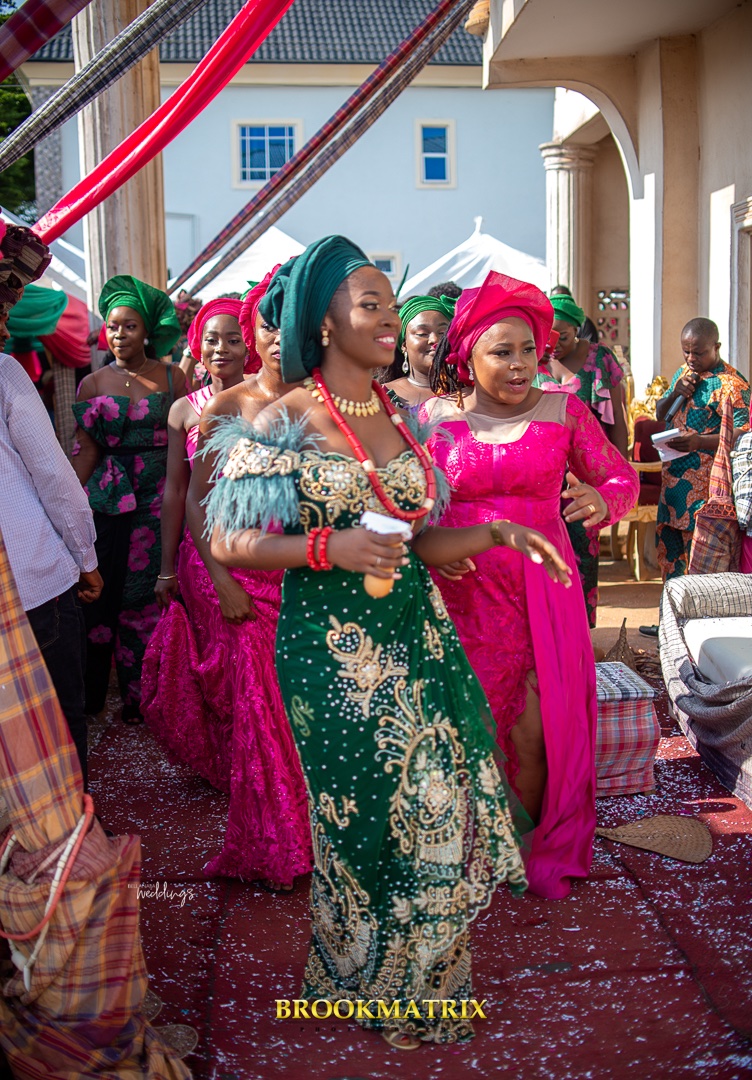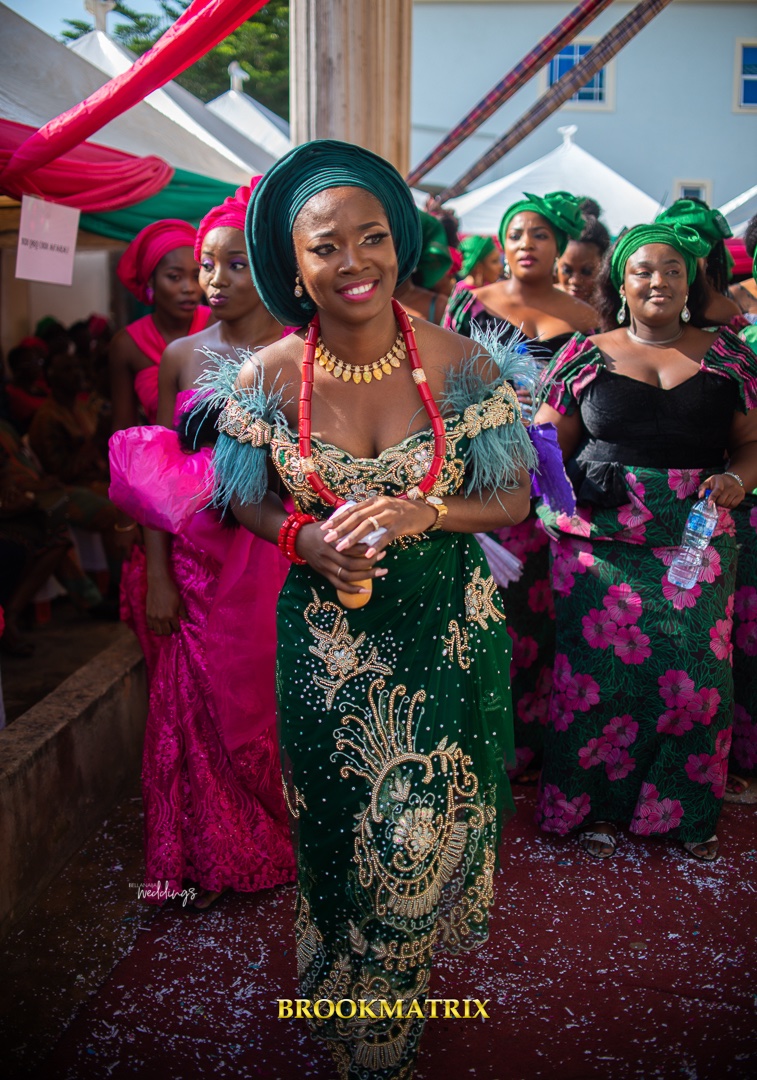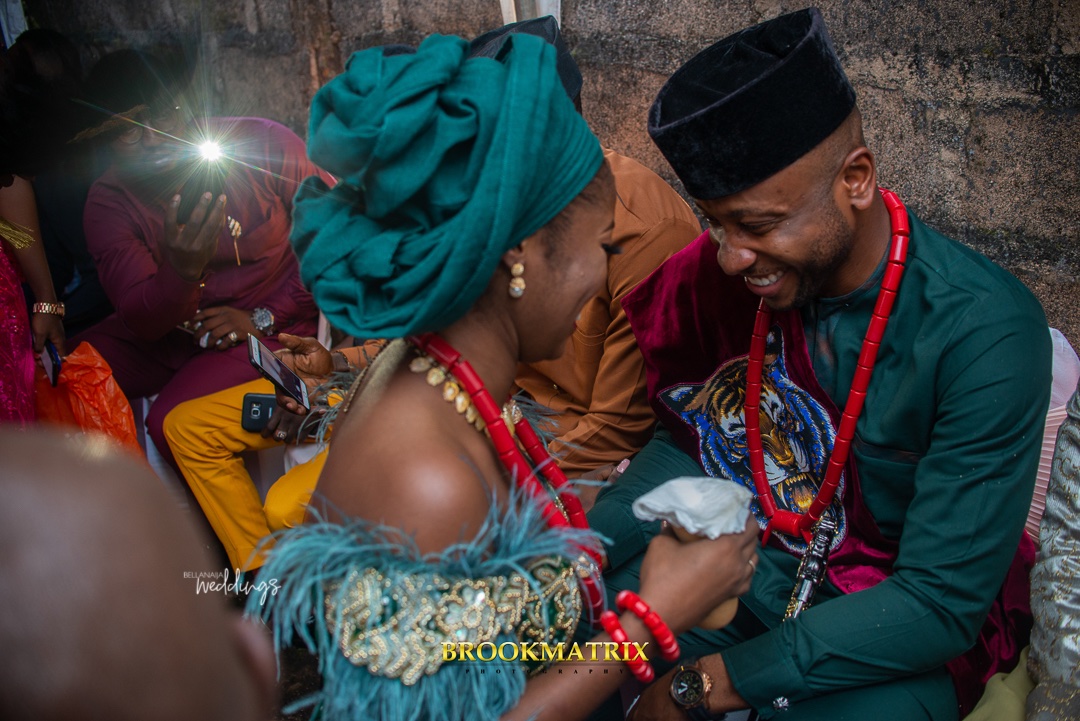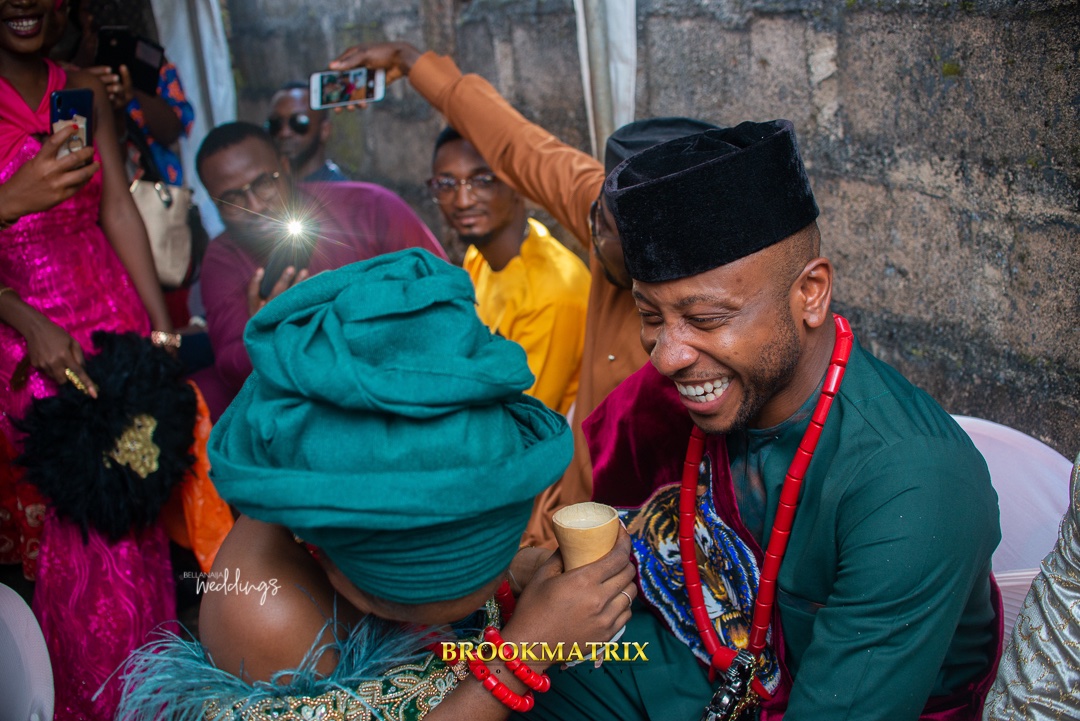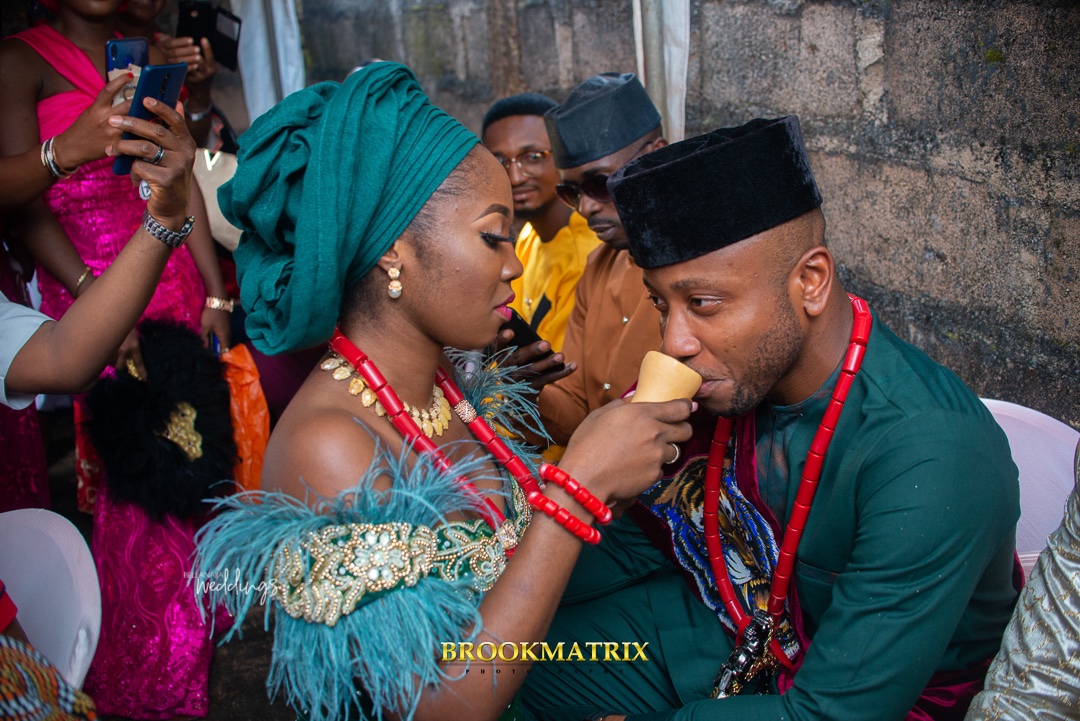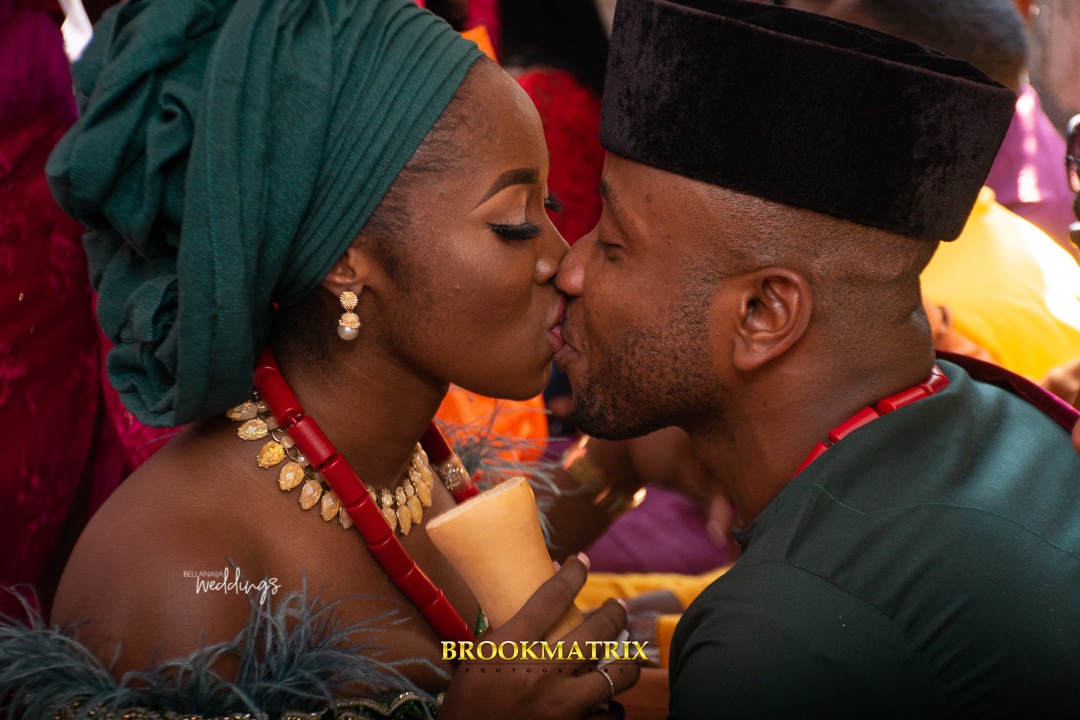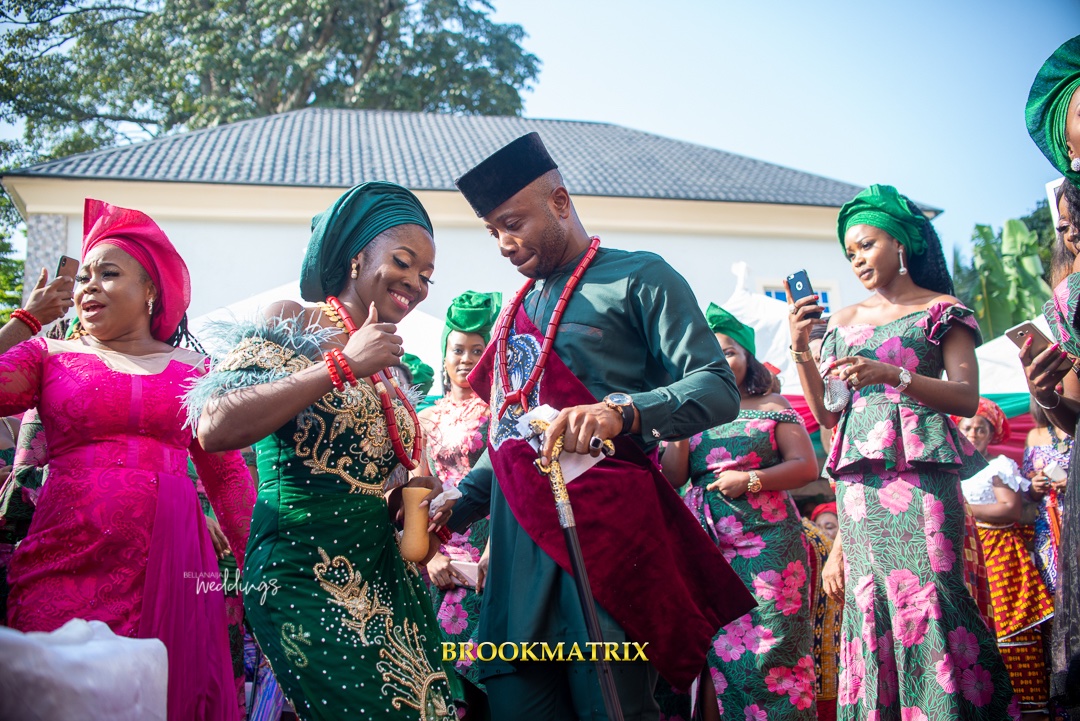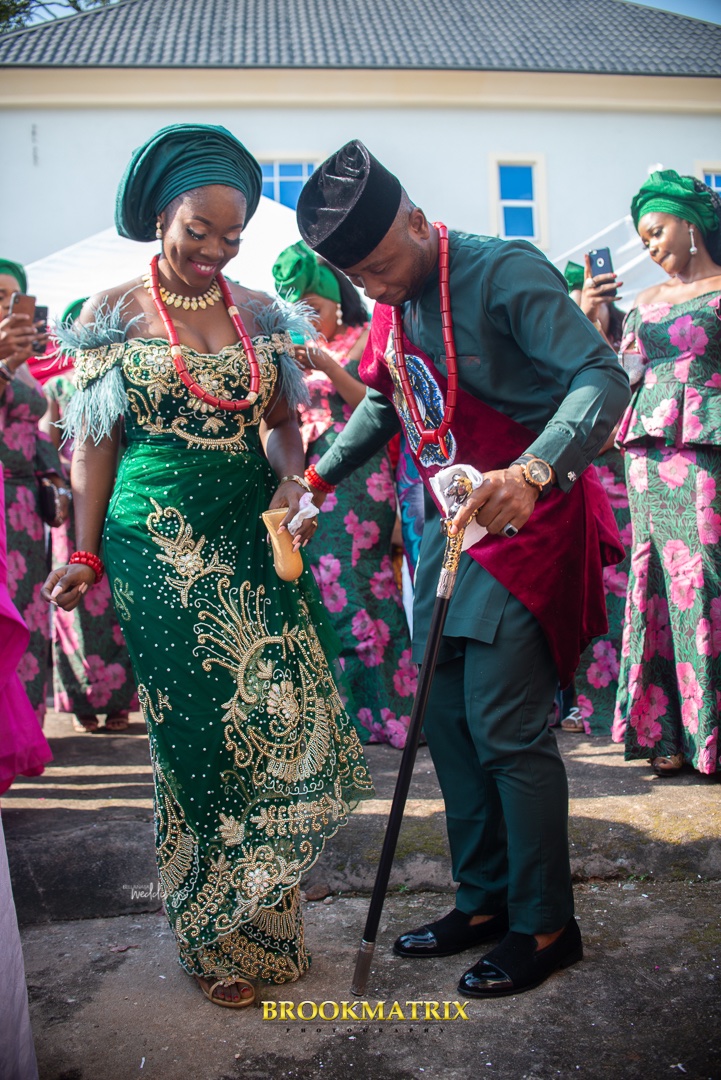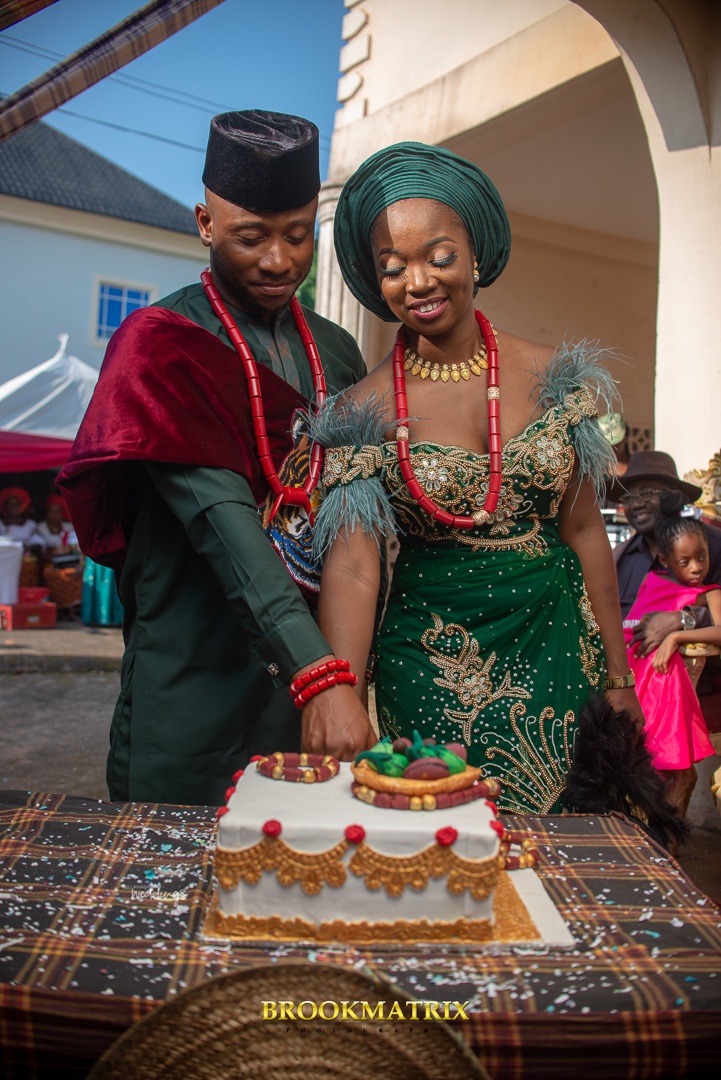 Credits
Bride: @ms._.april
Photography: @brookmatrix_photography
Assistant: @armani_armani____
Cake: @nanucakes_and_pastries
Dress: @onaclothing
Makeup: @aizorasignature | @evie_artistry |@Adol_artistry
Floral Backdrop: @laa_mariee
Beads and Fan: @bellatrado
Bride's shoes: @_kween_thelma