At BellaNaija Weddings, we promised to showcase the beauty of our culture and we trust that we have delivered so far.
When we saw this beauty look we thought to ourselves, our #BellaNaijaWeddings beauties have to see this. So here we are showing off this look. The colour of her outfit, her bright and popping makeup, the accessories and the hairstyle all come together beautifully on her skin. Everything about the Fulani bride is pure art. The way the air is beautifully crafted to the henna, everything comes together perfectly.
So if you are Fulani bride-to-be, we are pretty sure you want to try out this look. You can also check out more beauty looks here.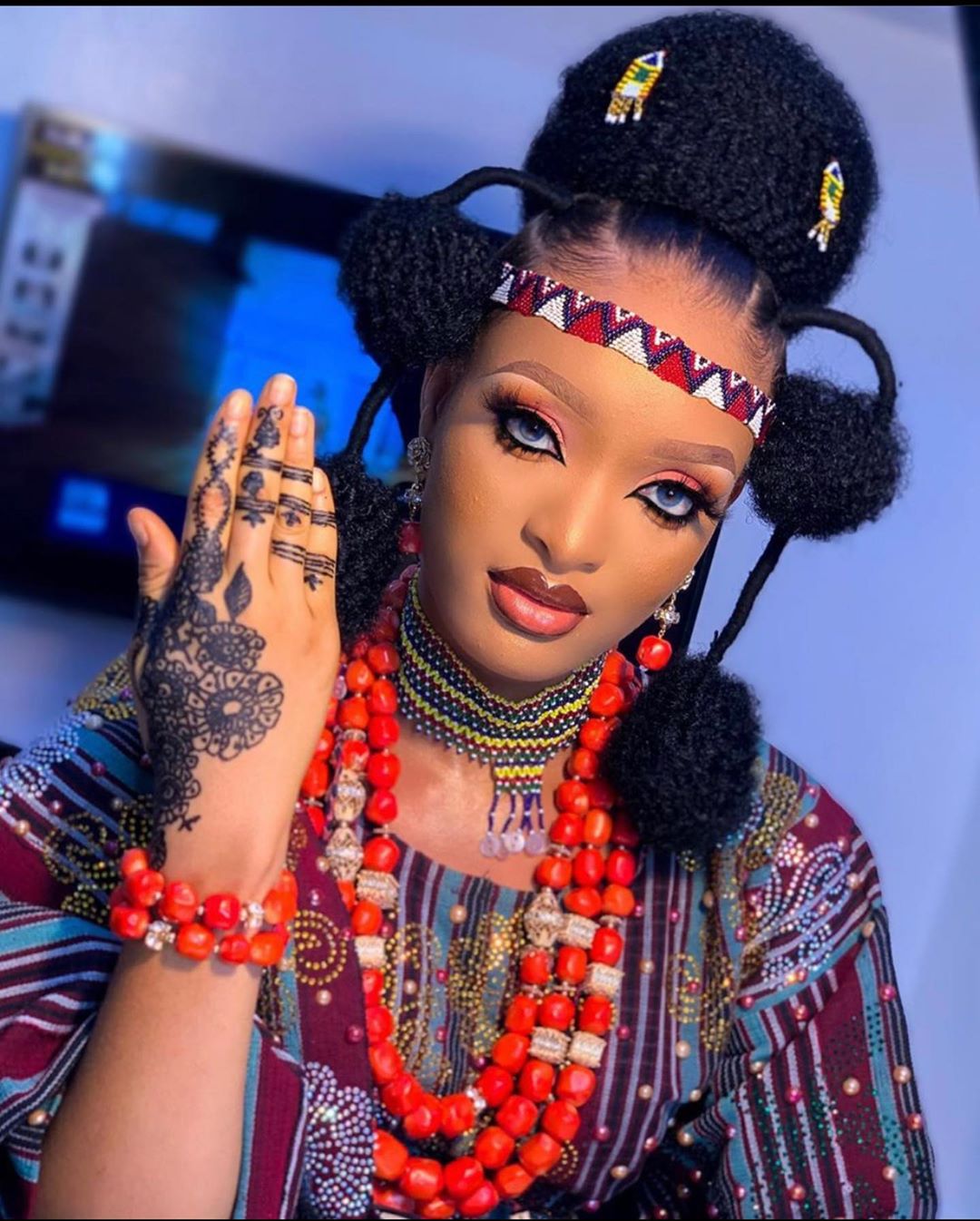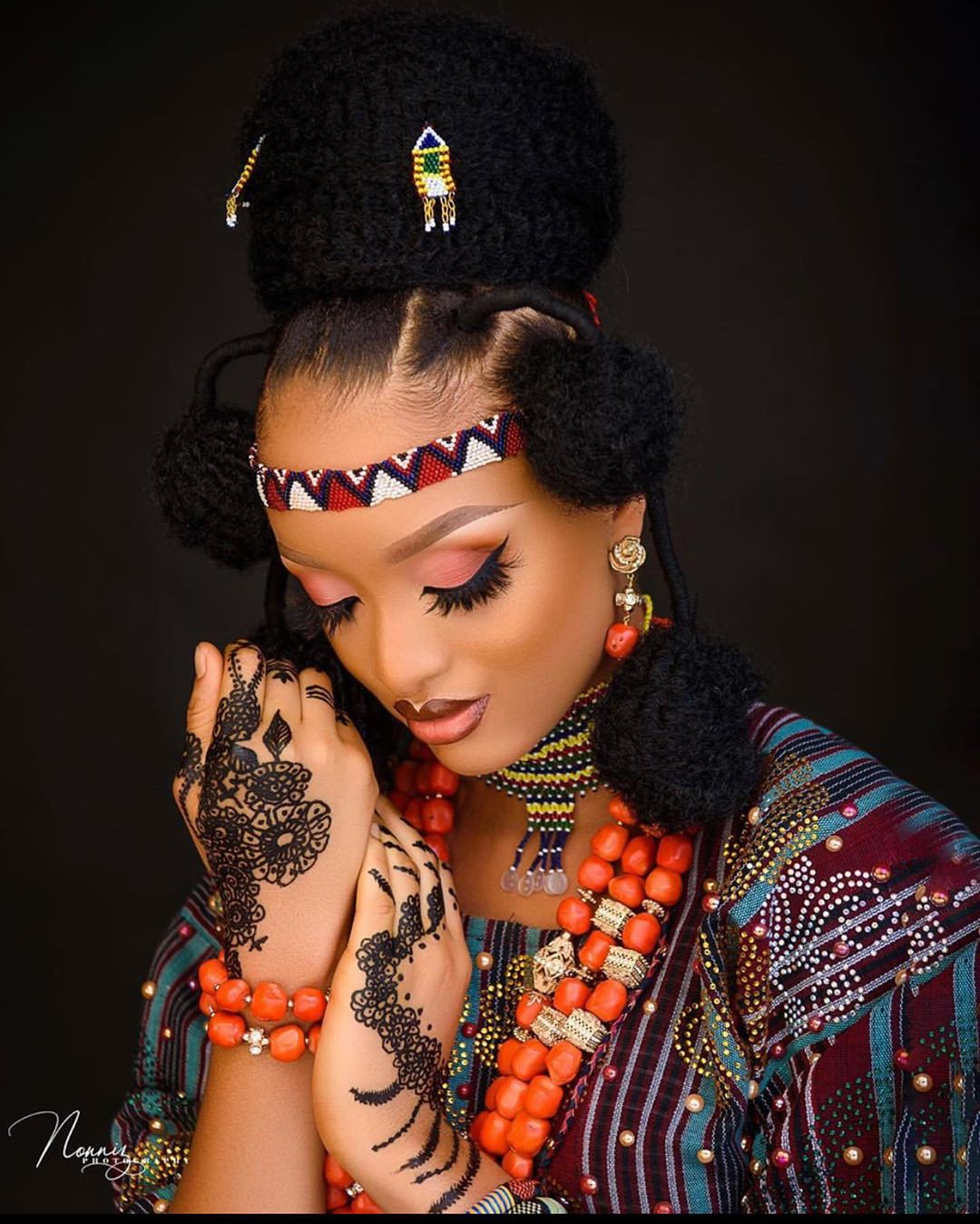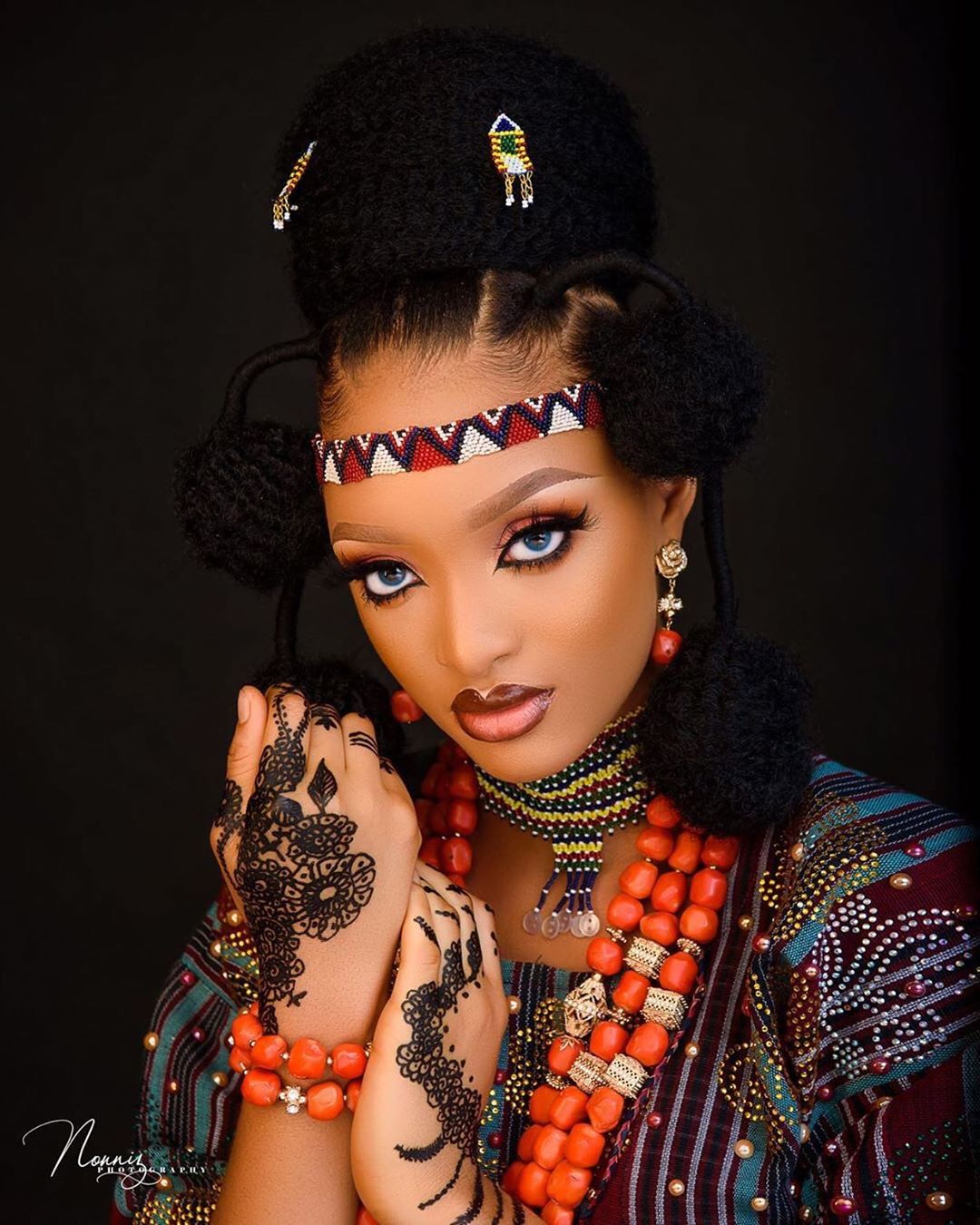 Credits
Asooke outfit: @ariesbeadnasooke
Makeup: @beautybyammydoll
Hair stylist: @hairbygucchie
Bead: @tophertonyjewelry
Henna: @01_beauty.house
Photography: @nonniz_photography