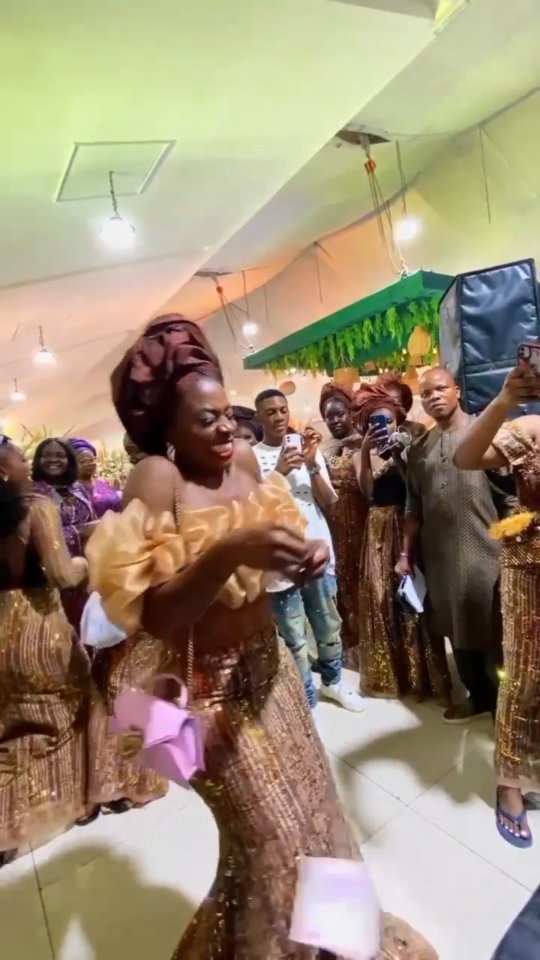 When you hear wedding reception, know you are in for a lot of fun moments. Nigerian weddings never fail to deliver this all the time!
This wedding reception moment has us super pumped. The #AsoEbiBella lady came with so much energy and we love it! The music and hype were pure vibes! Also, what's a Nigerian wedding without spraying some mint notes? 😅 You'll definitely watch this video more than once.
Enjoy the video below and catch more trending videos here.