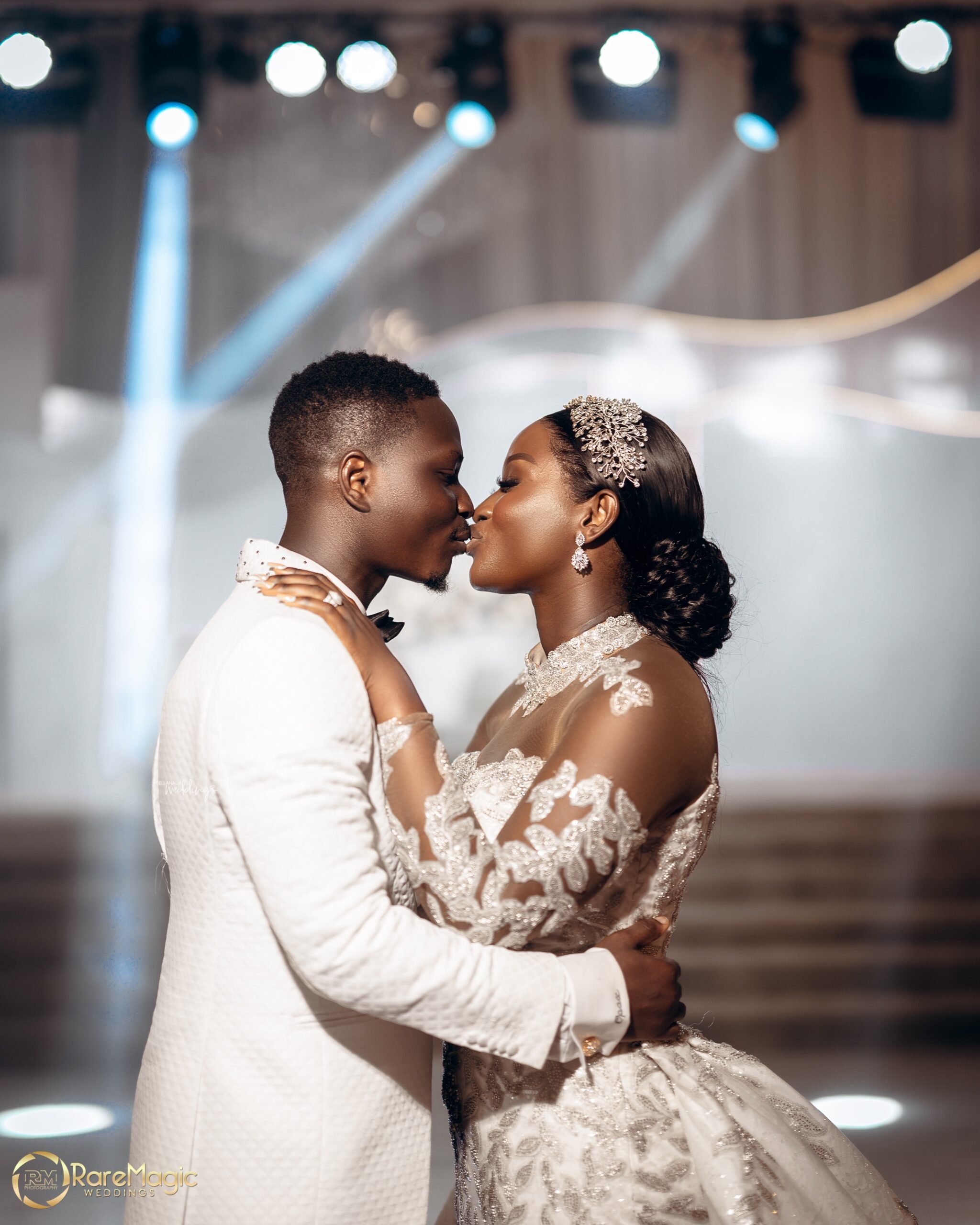 Sometimes, love comes to you because of the audacious moves you make. Today, we are super excited because Tanwa took a shot at love on Tosin and did not miss it!
Tanwa's first contact with Tosin happened when she saw a post about him on a matchmaking post. Though they were in different cities, that didn't stop her from sending Tosin a DM. They eventually exchanged contacts and after a thrilling conversation, they were hooked on love! Now, the lovebirds are on a sweet path of forever and their white wedding photos are giving us all the feels of love. We love the intimate and dreamy ambience of their white wedding. They look gorgeous and are indeed a perfect match! You will love every bit of their white wedding photos.
Enjoy their white wedding photos and love story below: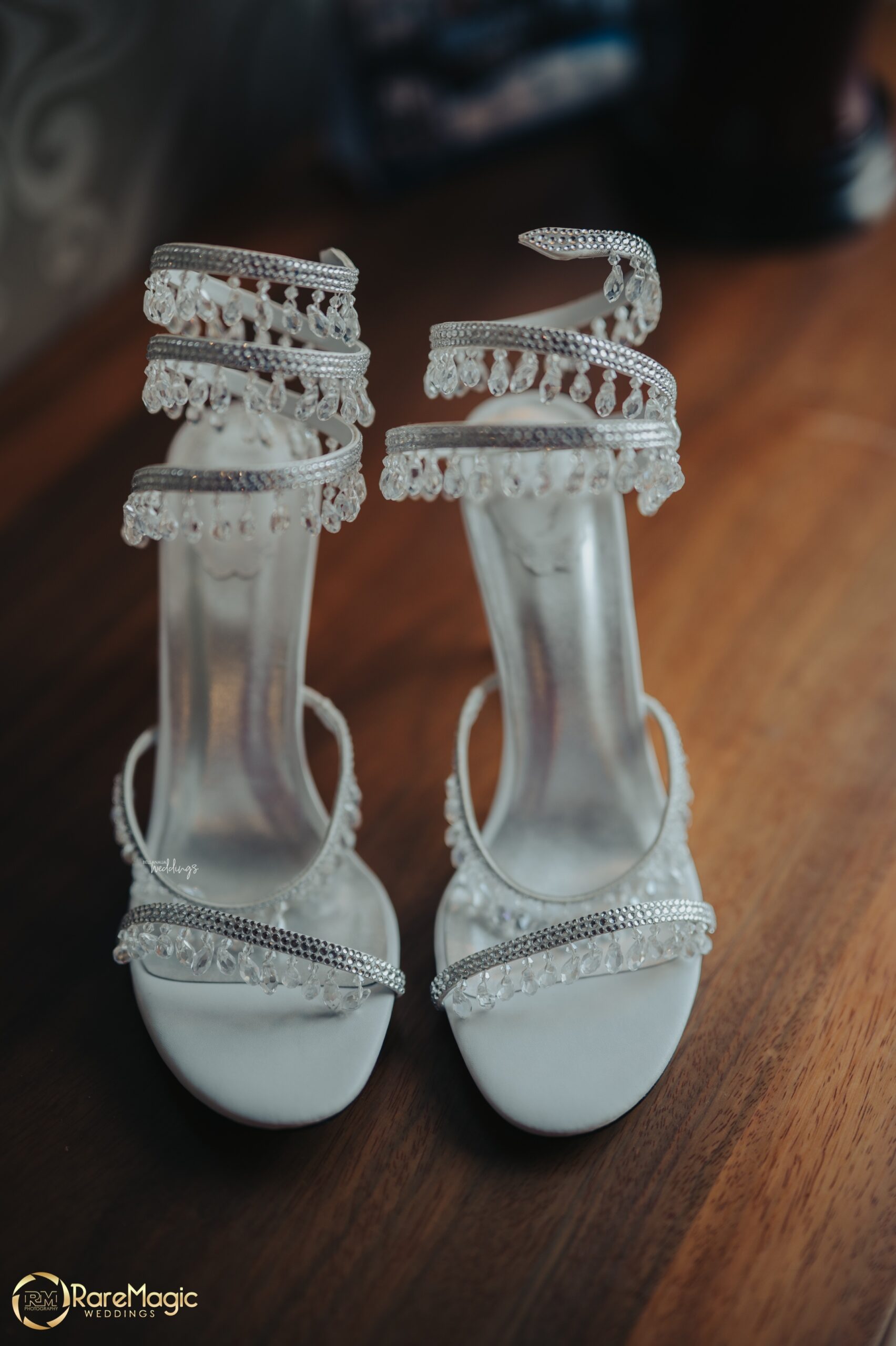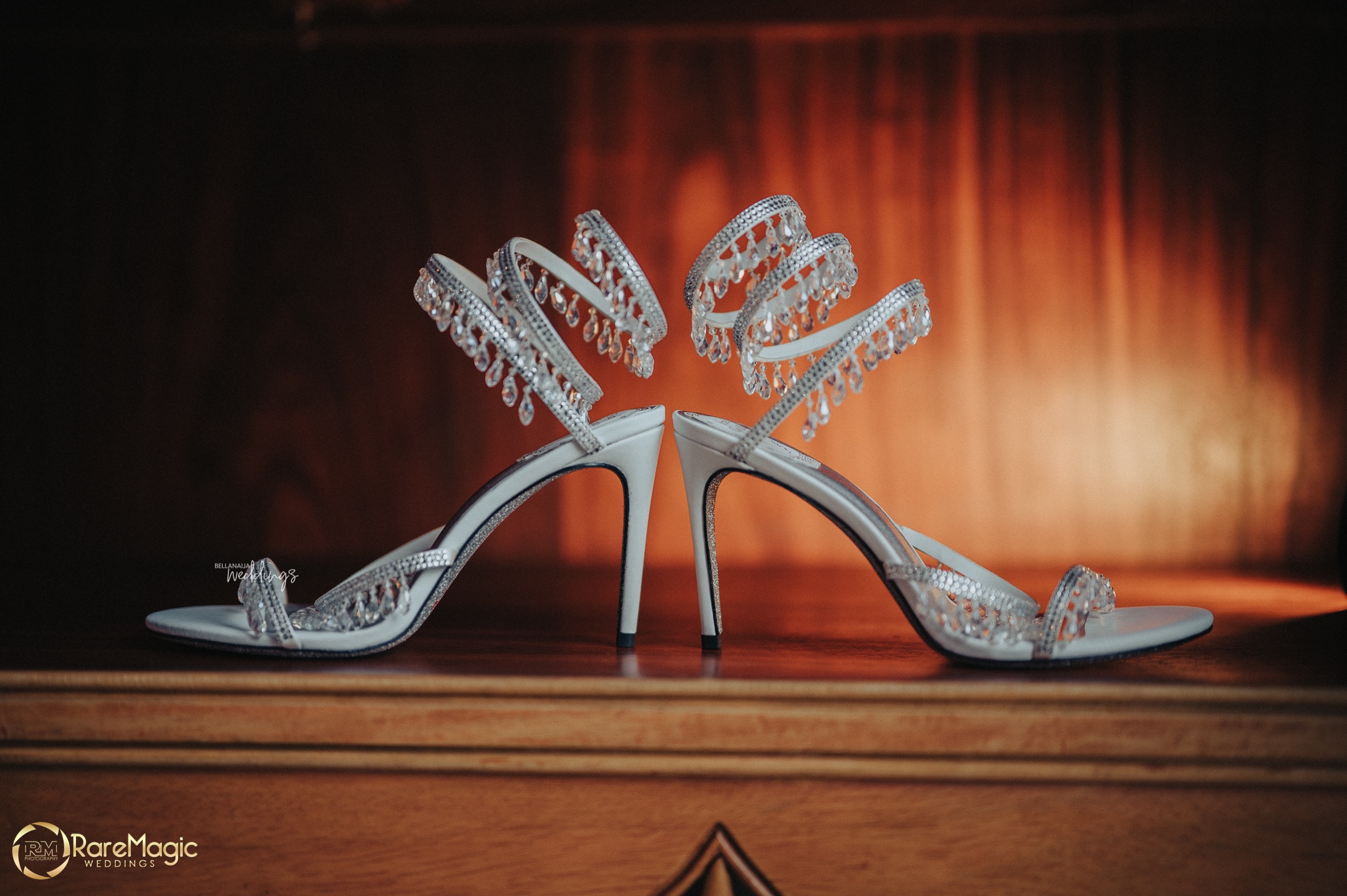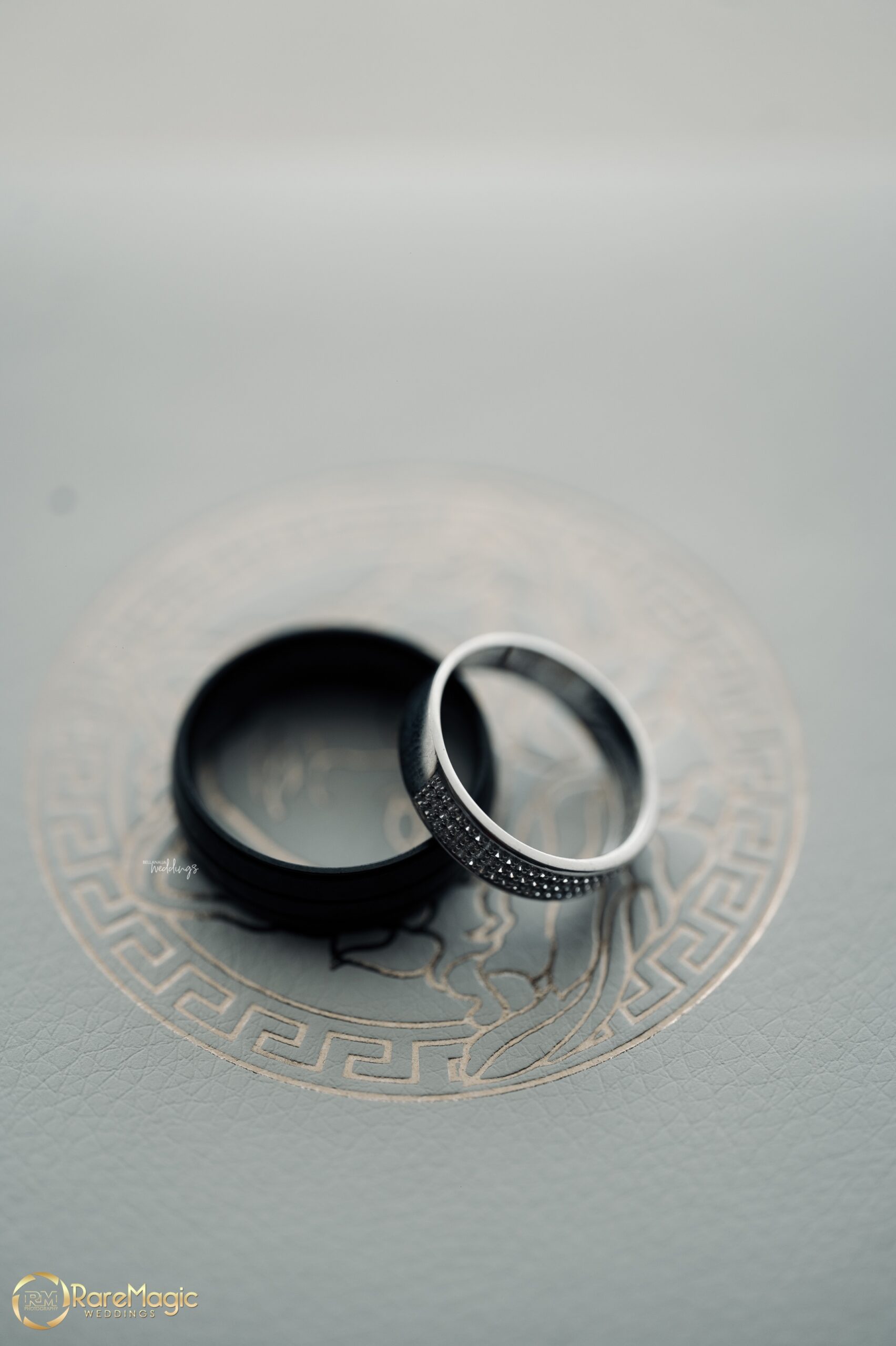 Their love story as shared by the couple:
Tanwa was scrolling through IG on January 7th, 2021 when she came across an interesting "Joro Olumofin's bae search" post. A certain young man based in Texas was searching for a lady also based in Texas interested in a serious relationship. Tanwa wasn't based in Texas but she still reached out to him via the contact information provided.
Tanwa looking all glammed up for her big day!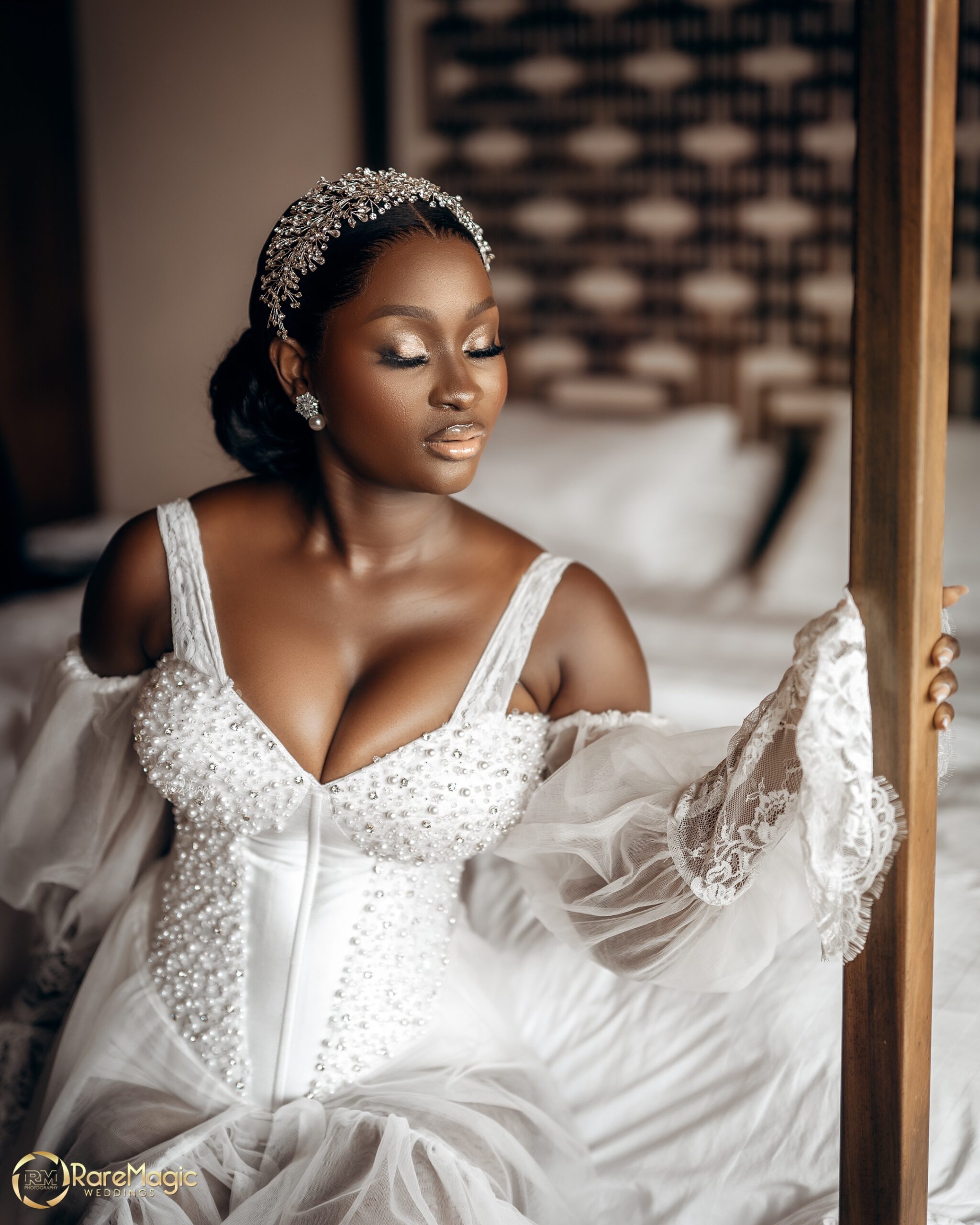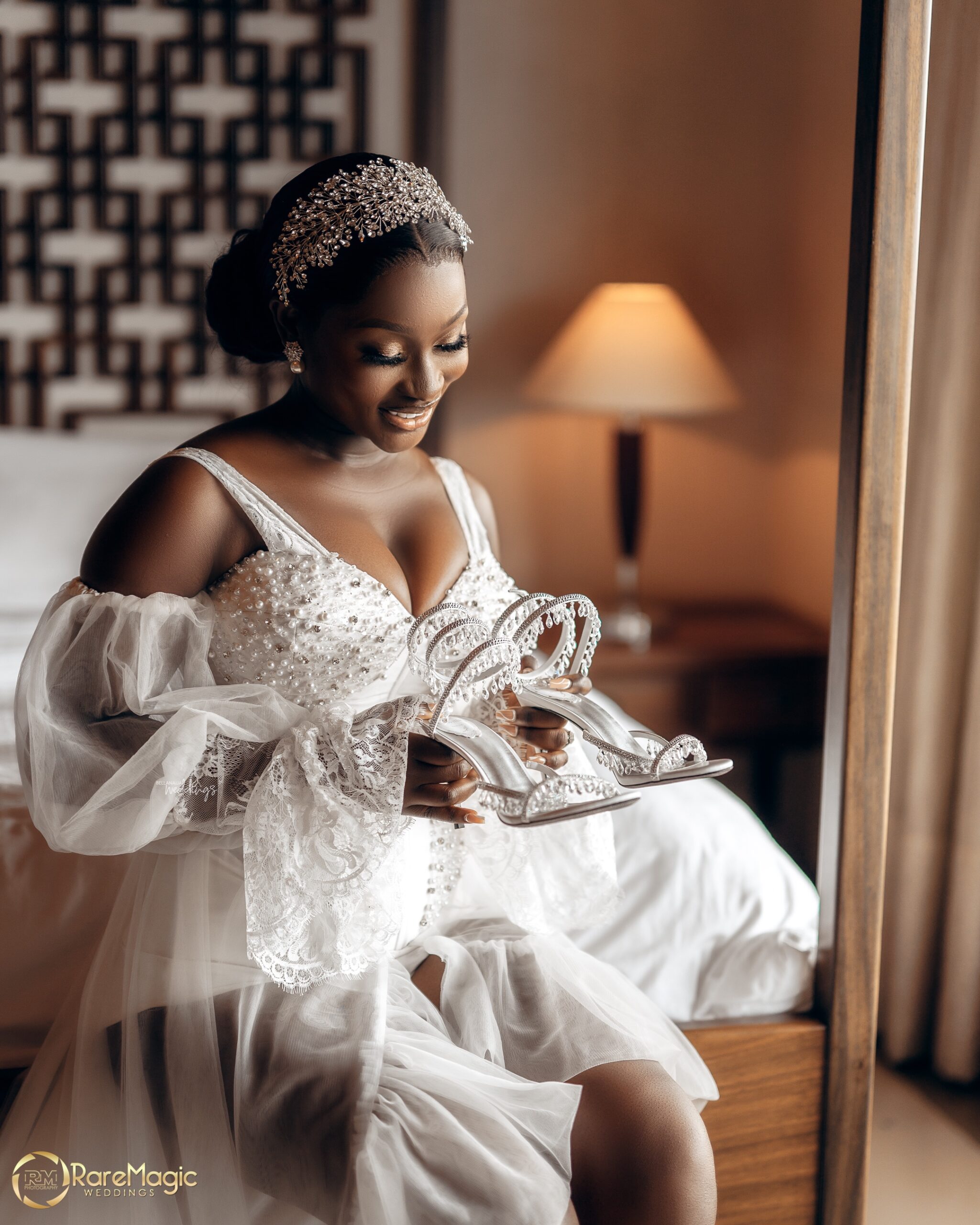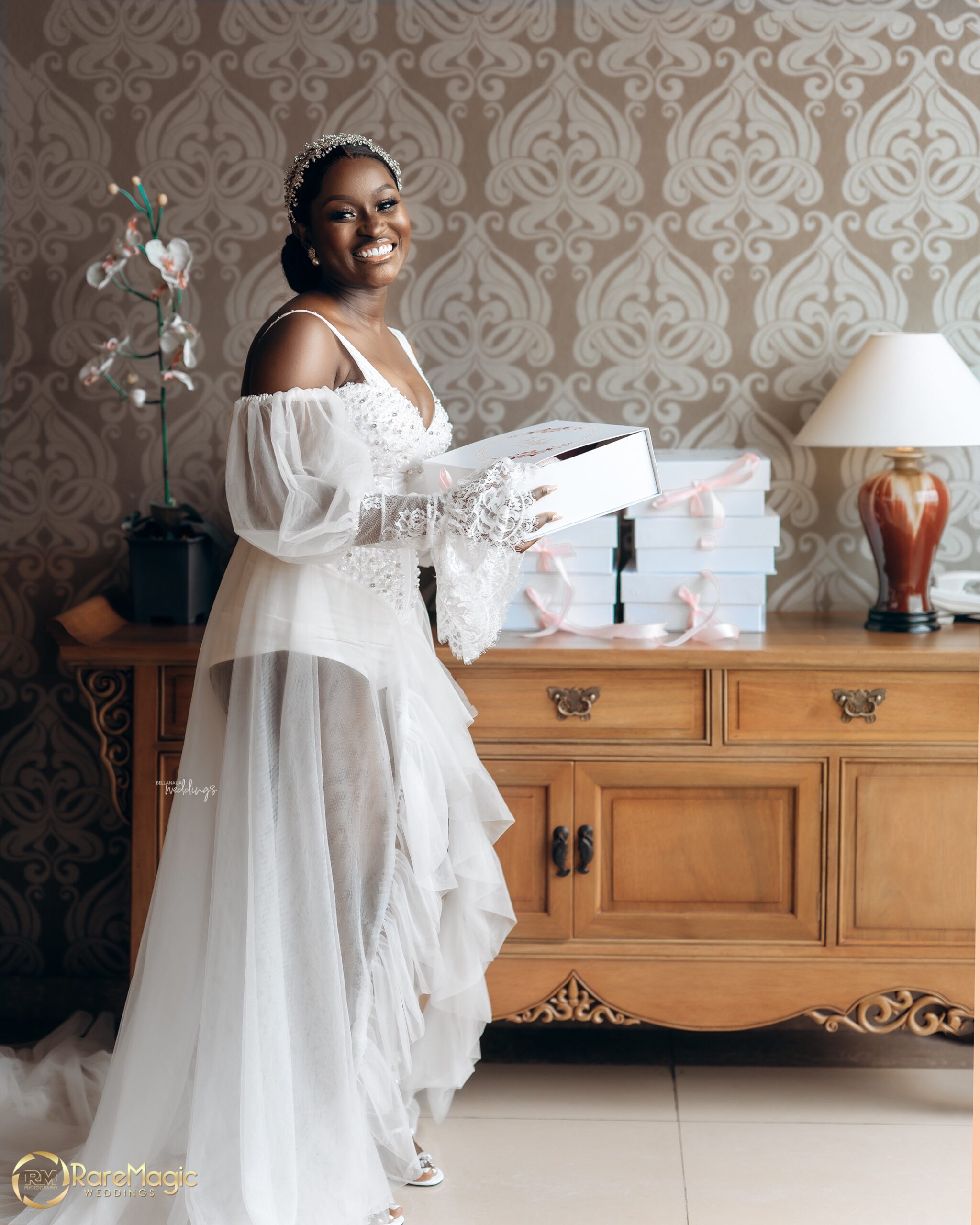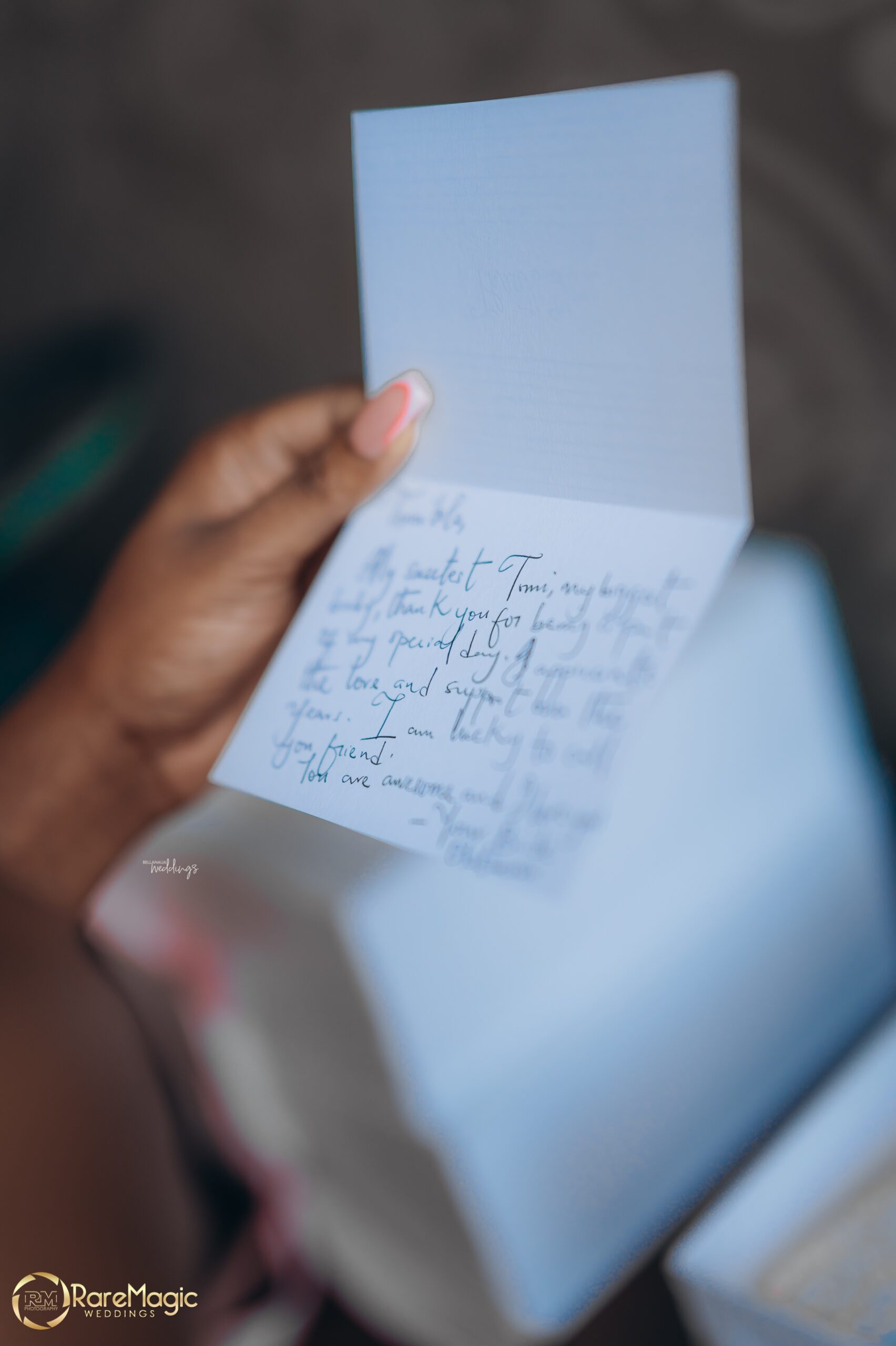 The young man happened to be 'Tosin' and he was a bit slow with his responses because he was overwhelmed with messages from over 200 ladies (yes the post was that captivating 😂). Tanwa then again reached out 3 days later and the boy got hooked. He was on the phone with her the next day for 56 minutes and 33 seconds. Tanwa was running late for work so she had to end the call. Tosin and Tanwa have been talking to each other daily and have been inseparable since then.
Tanwa and her best girls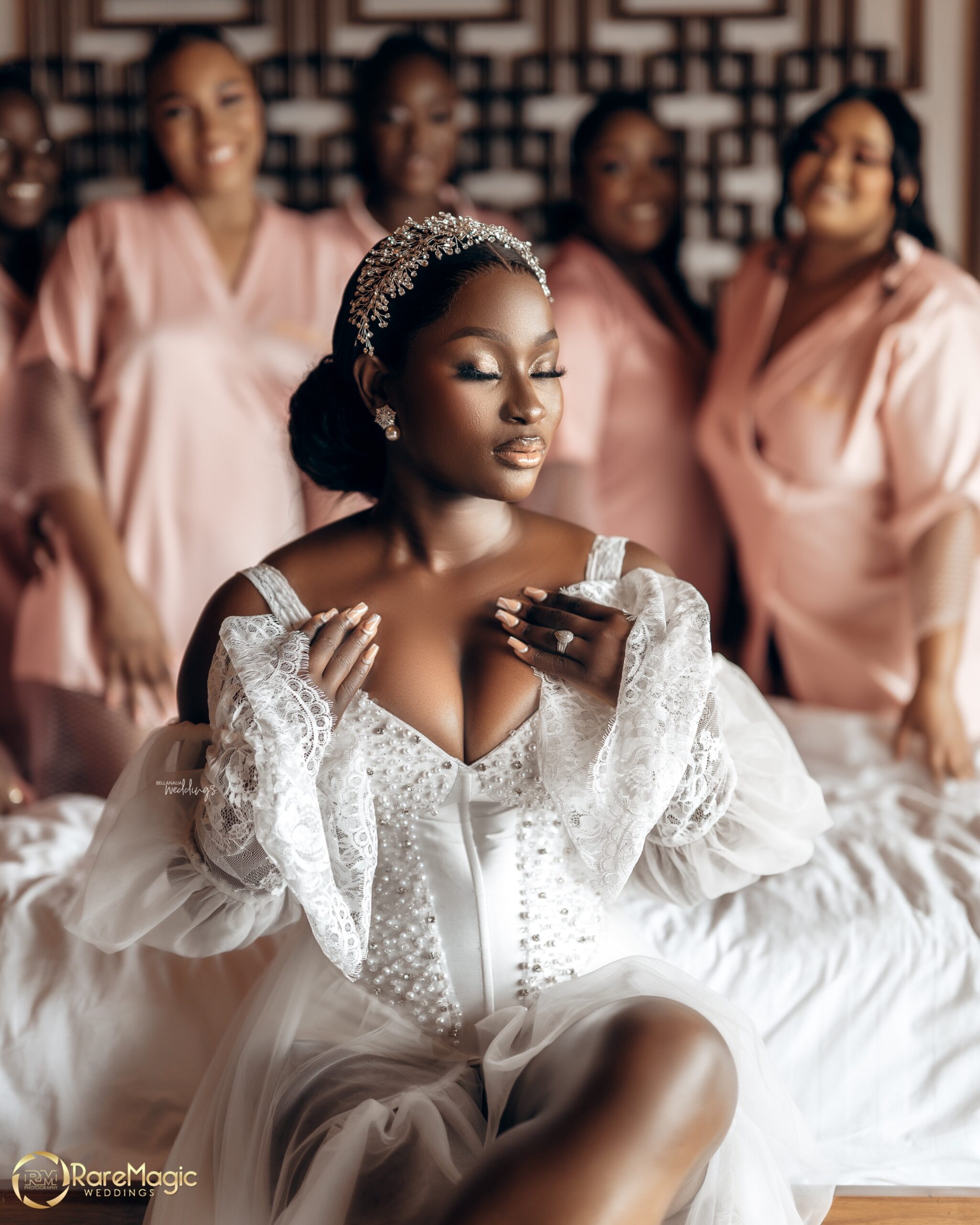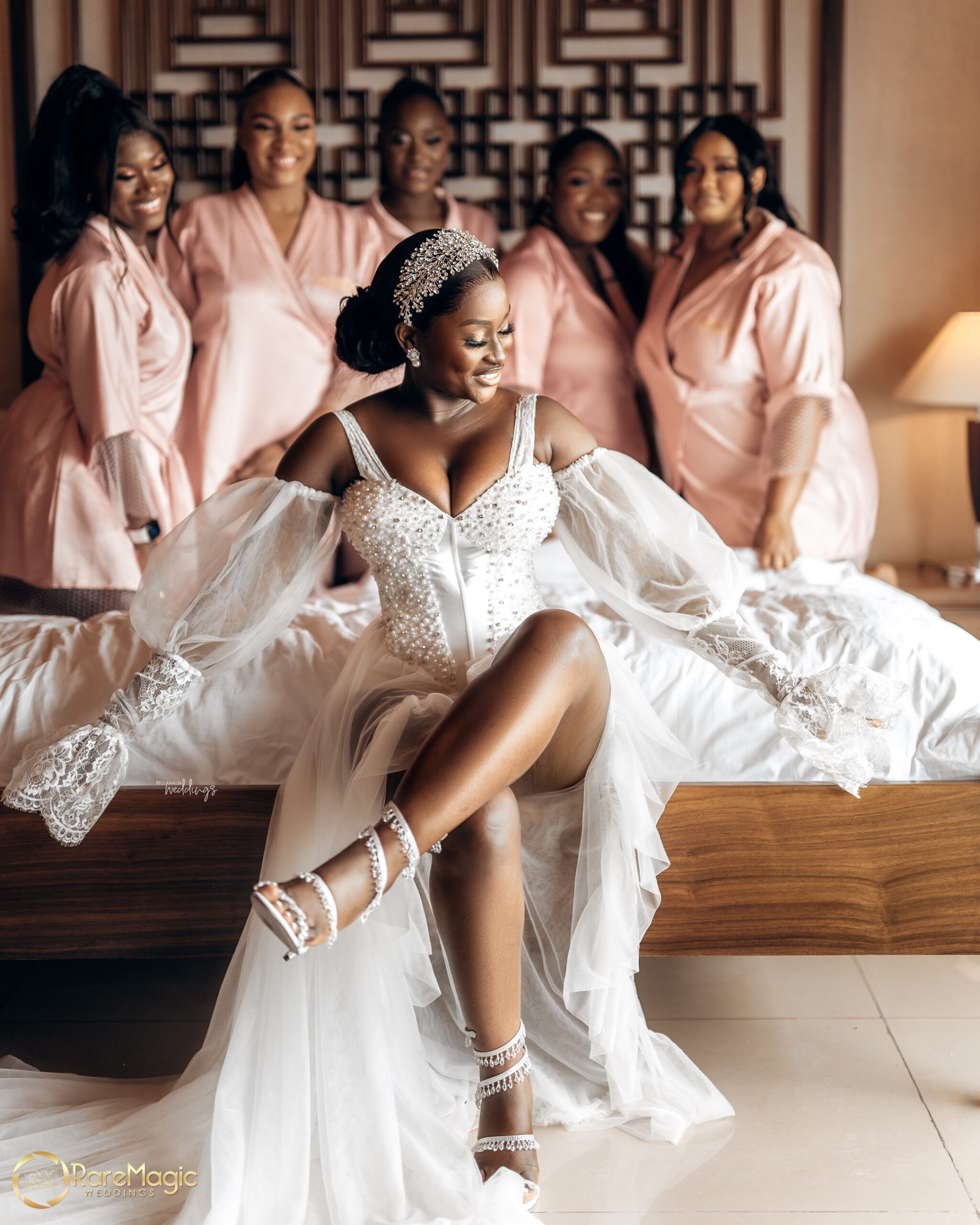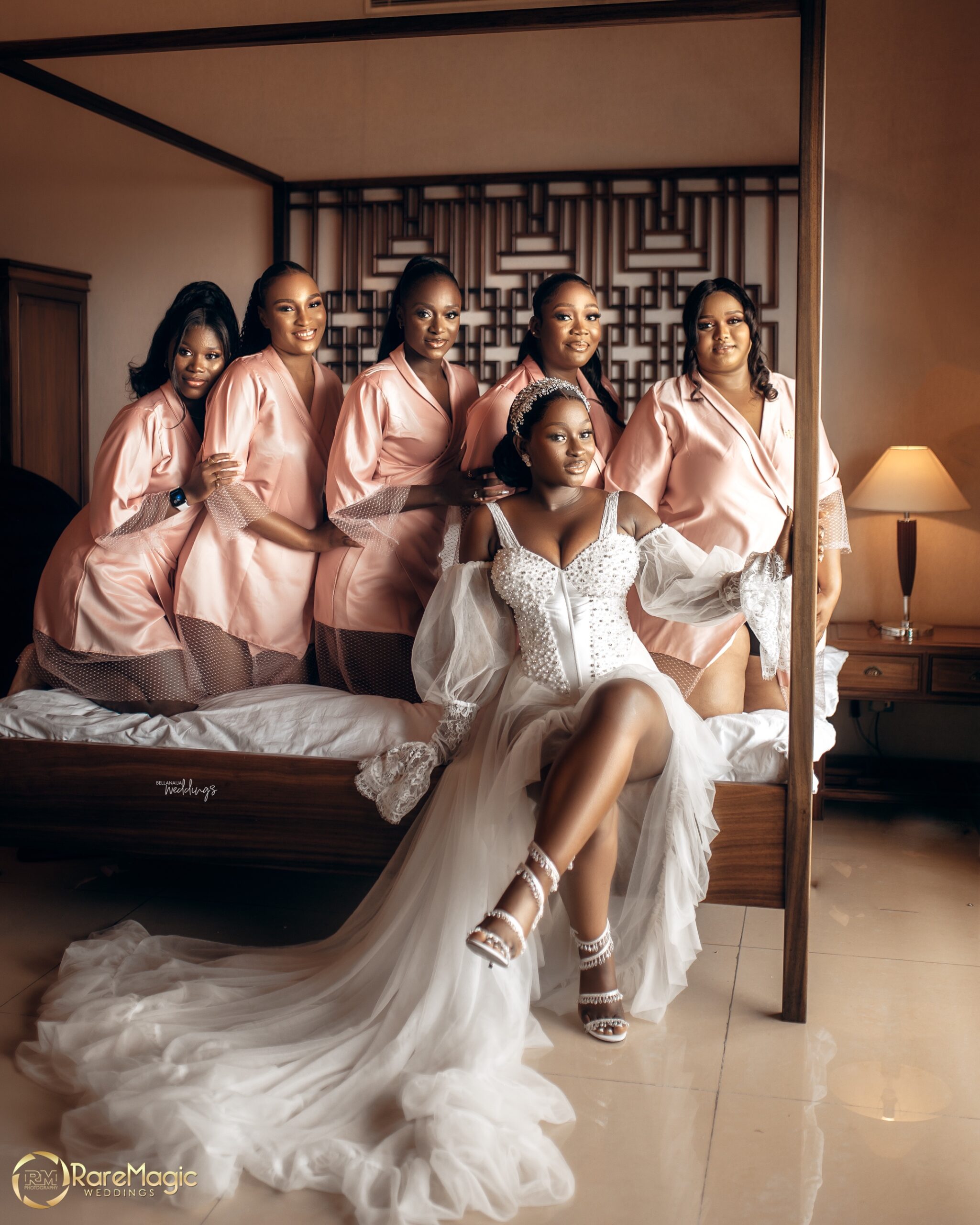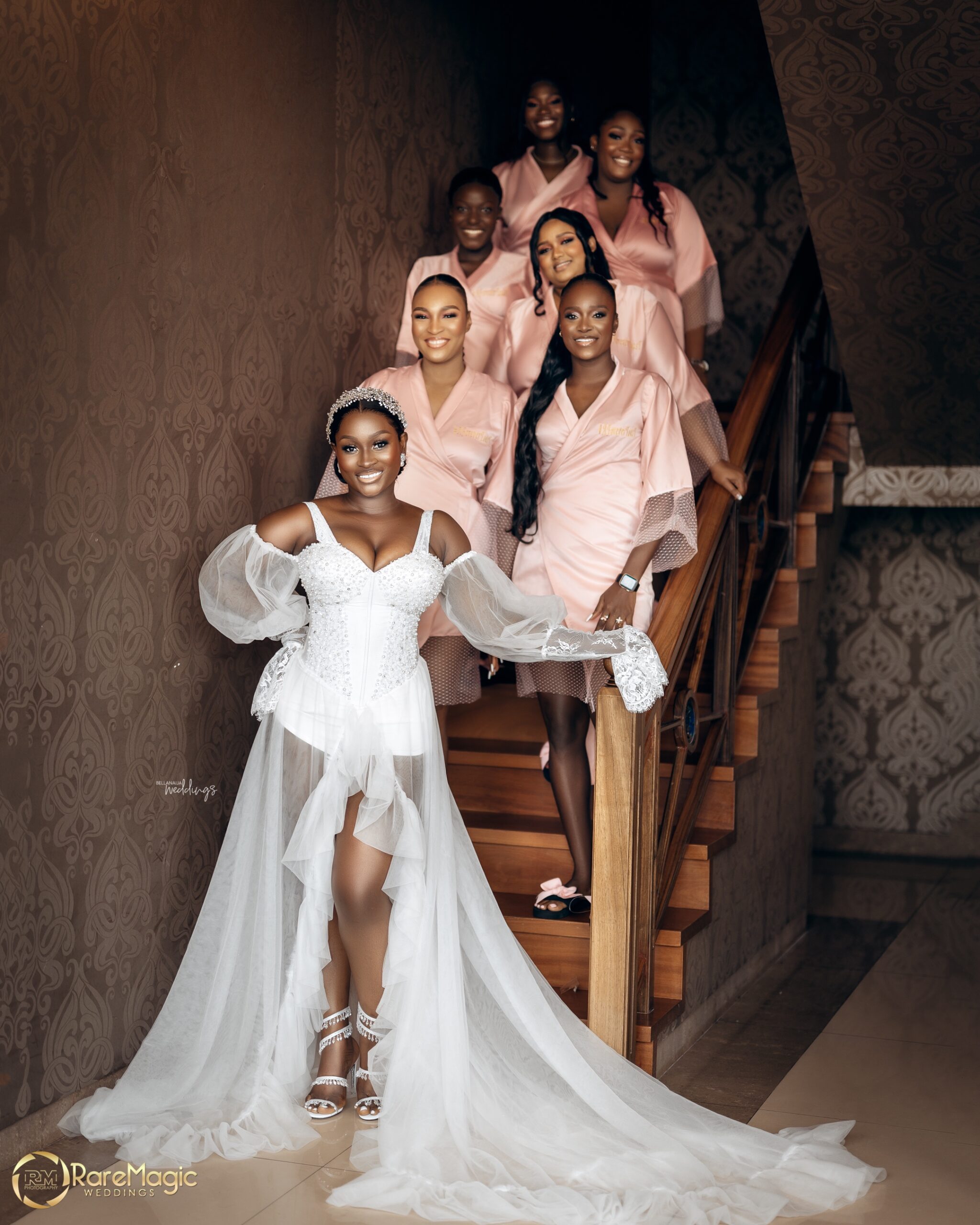 Such a gorgeous bride!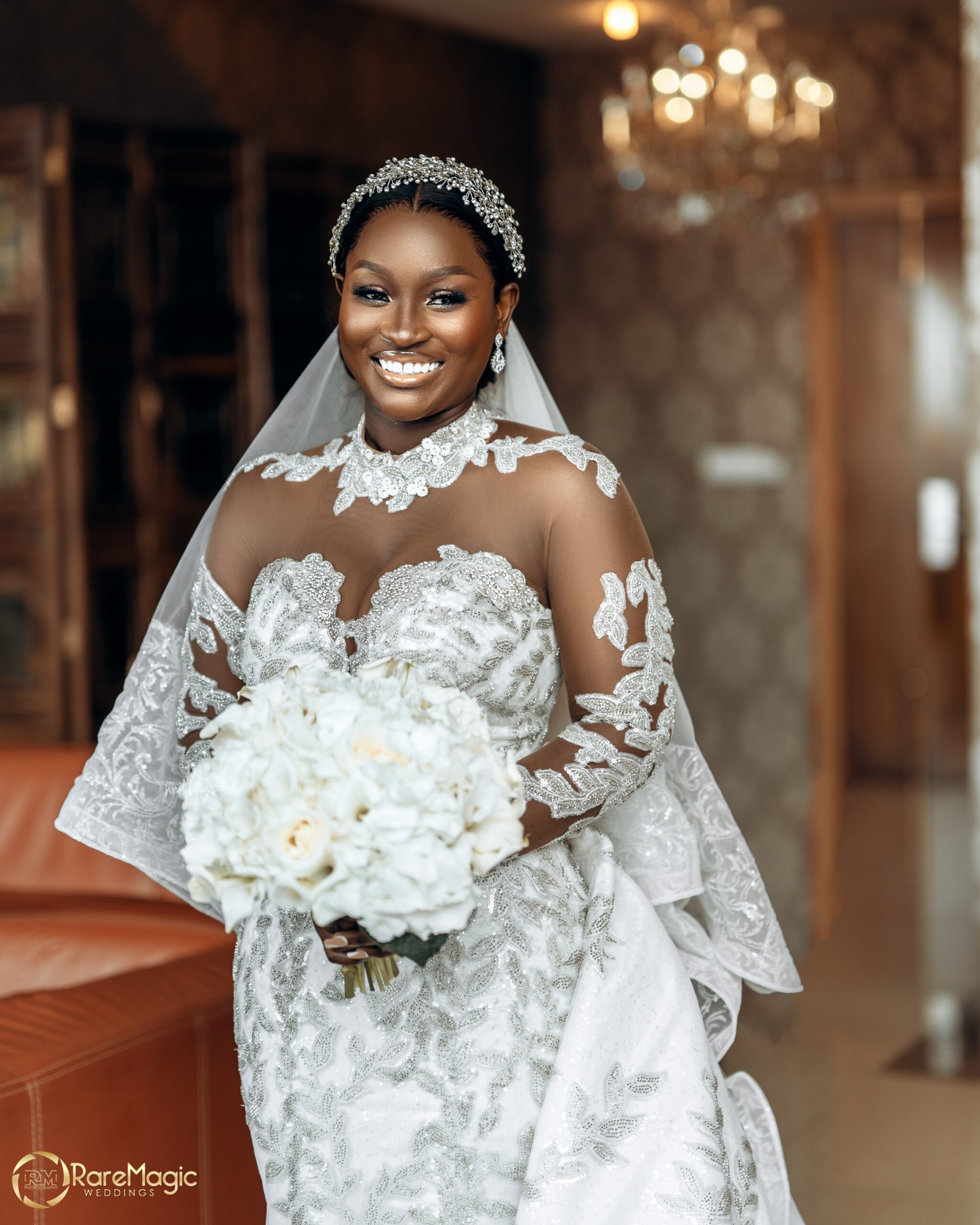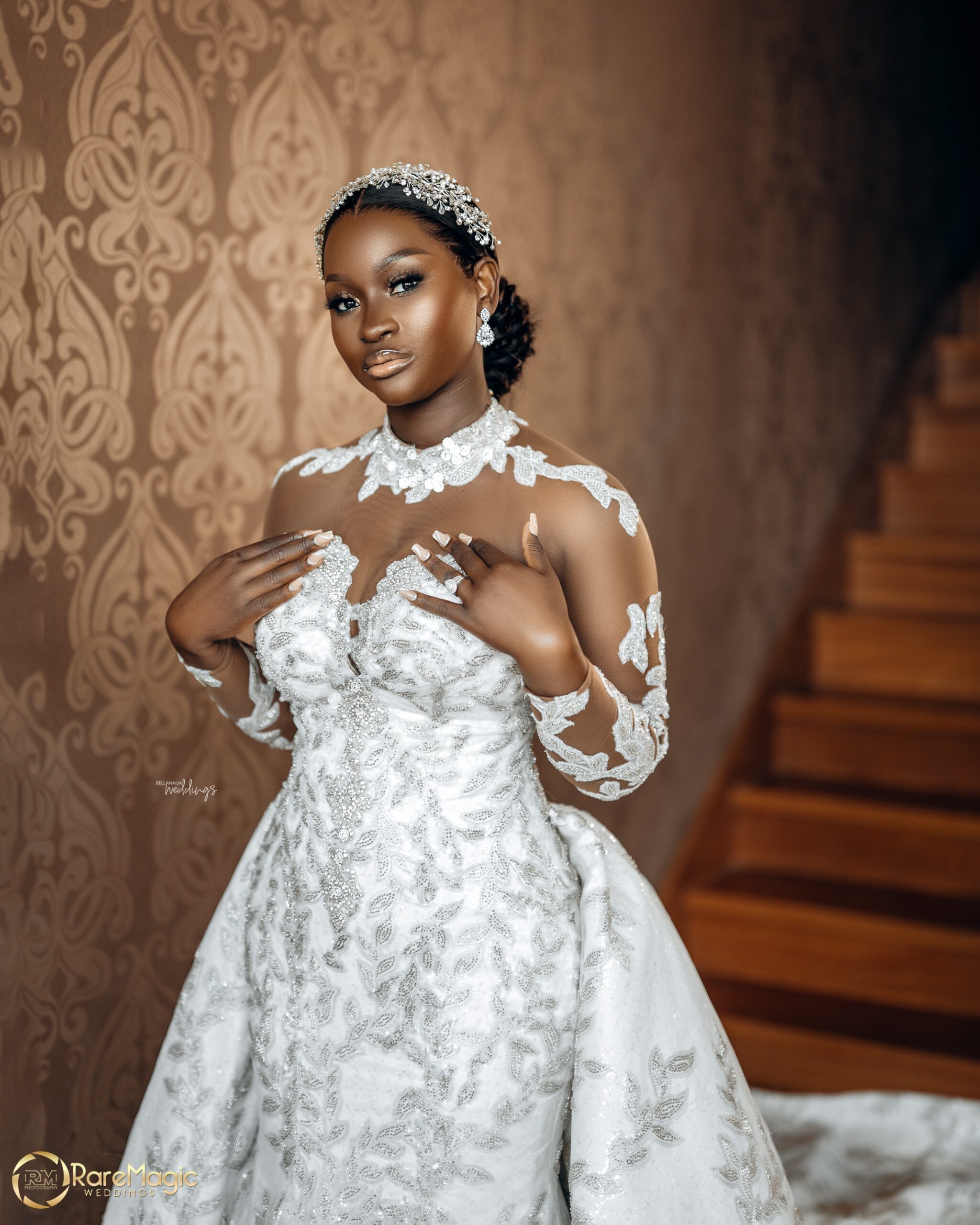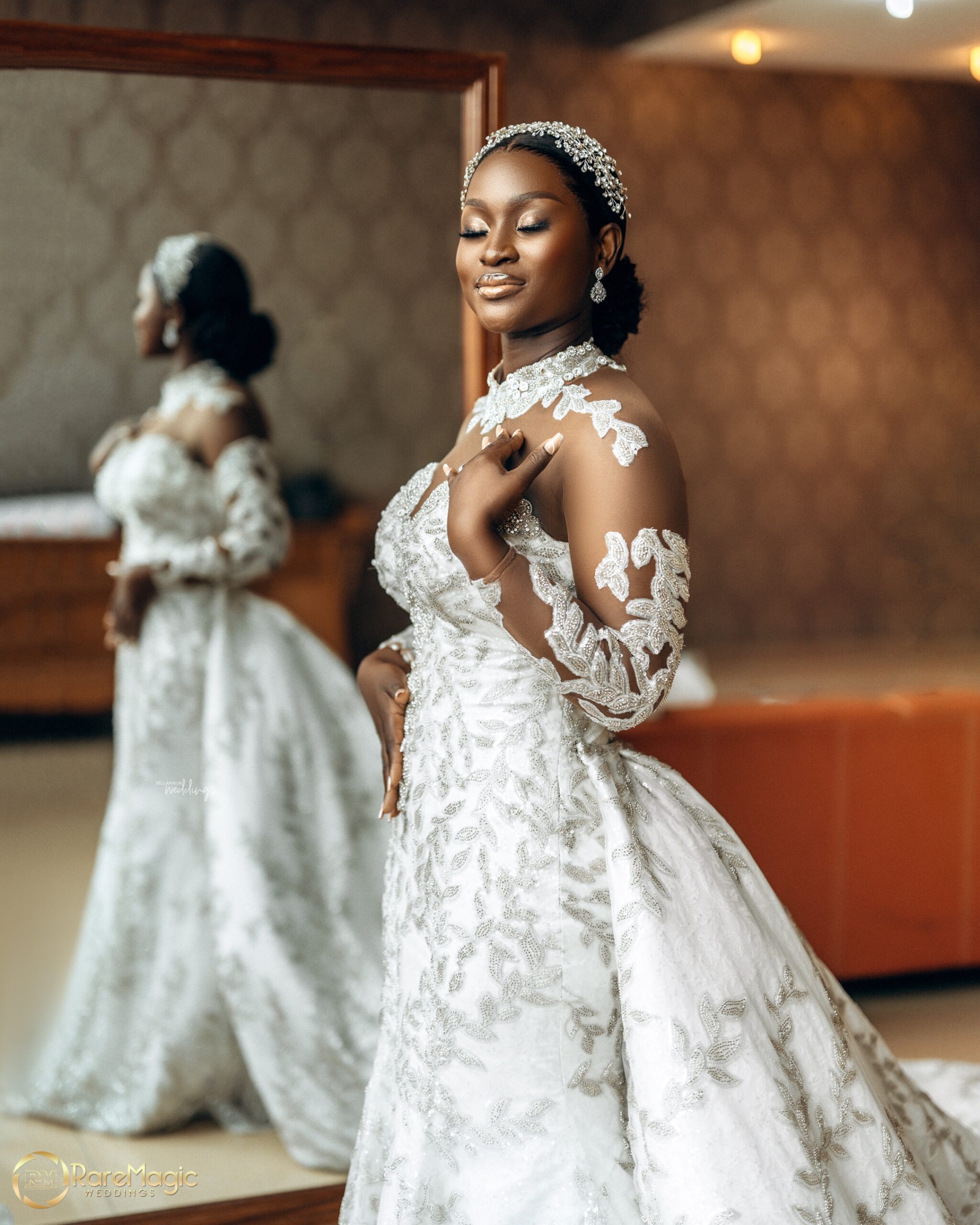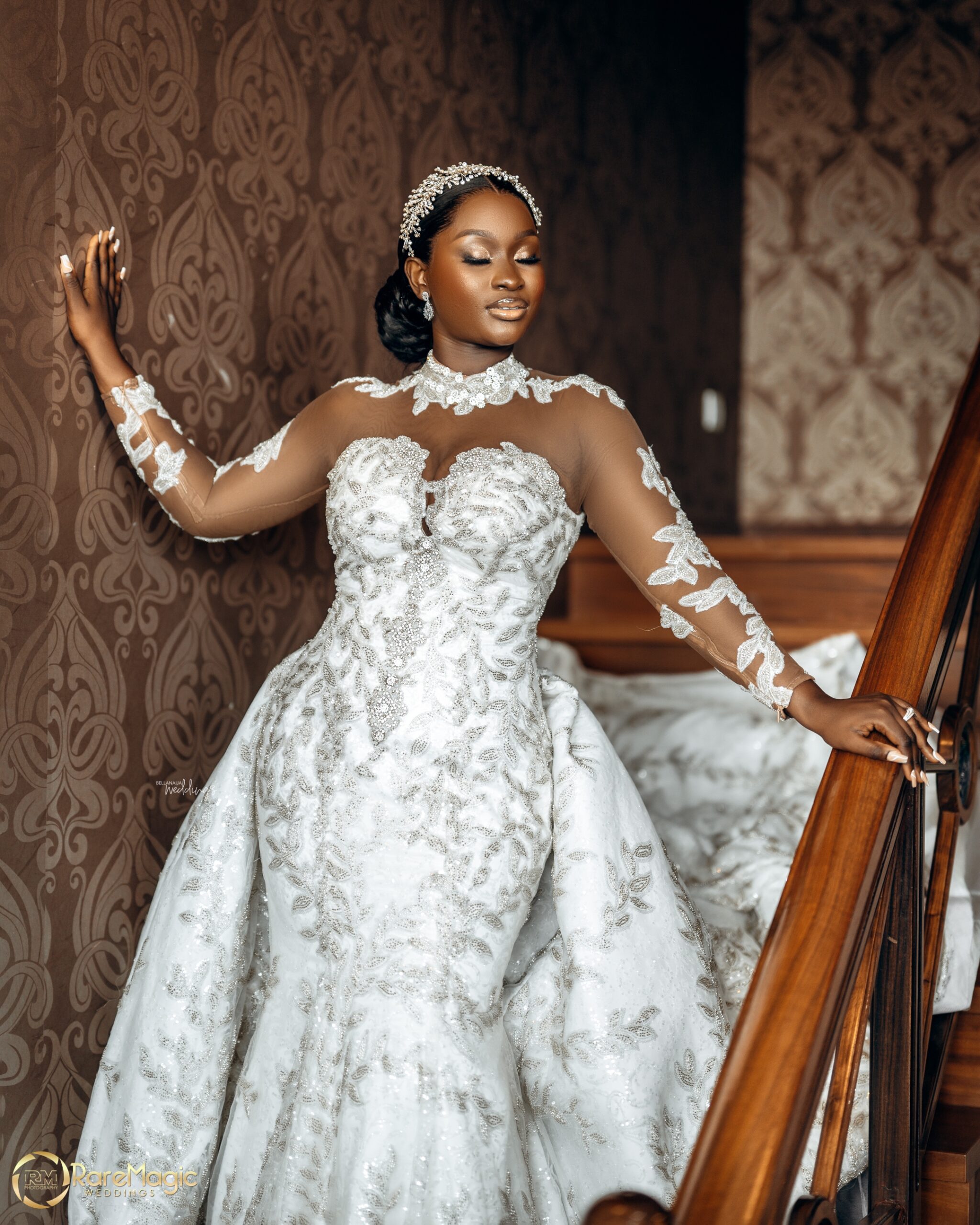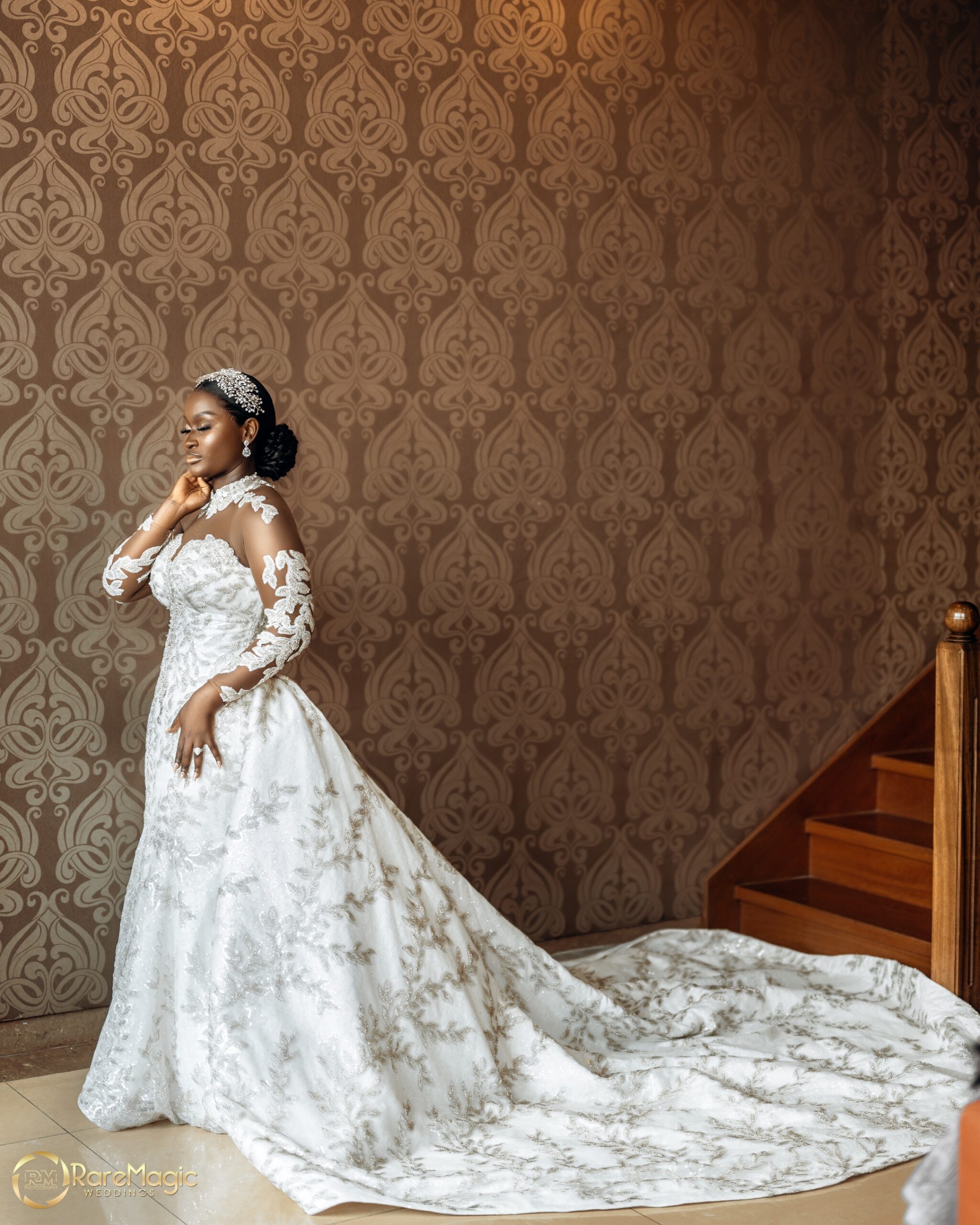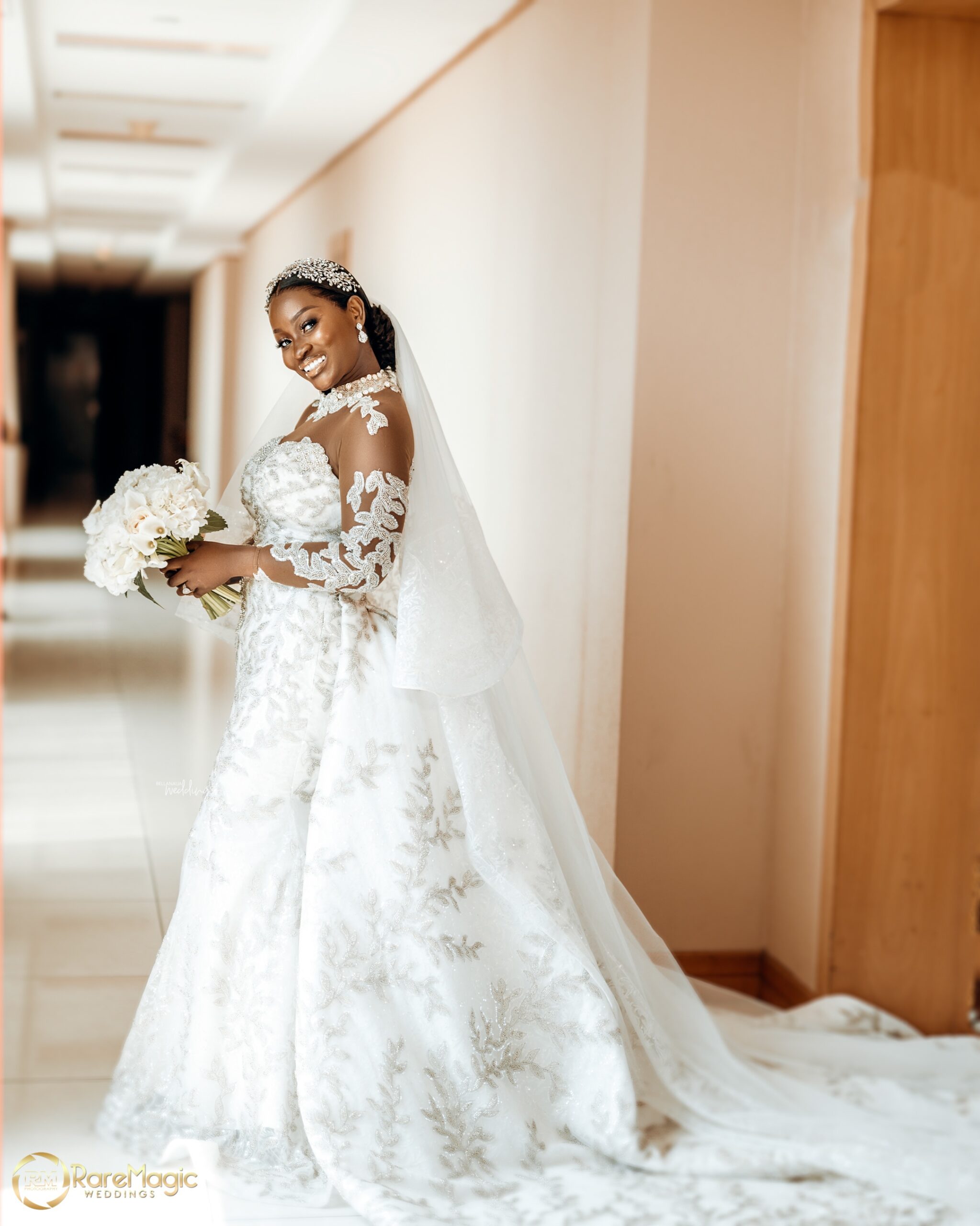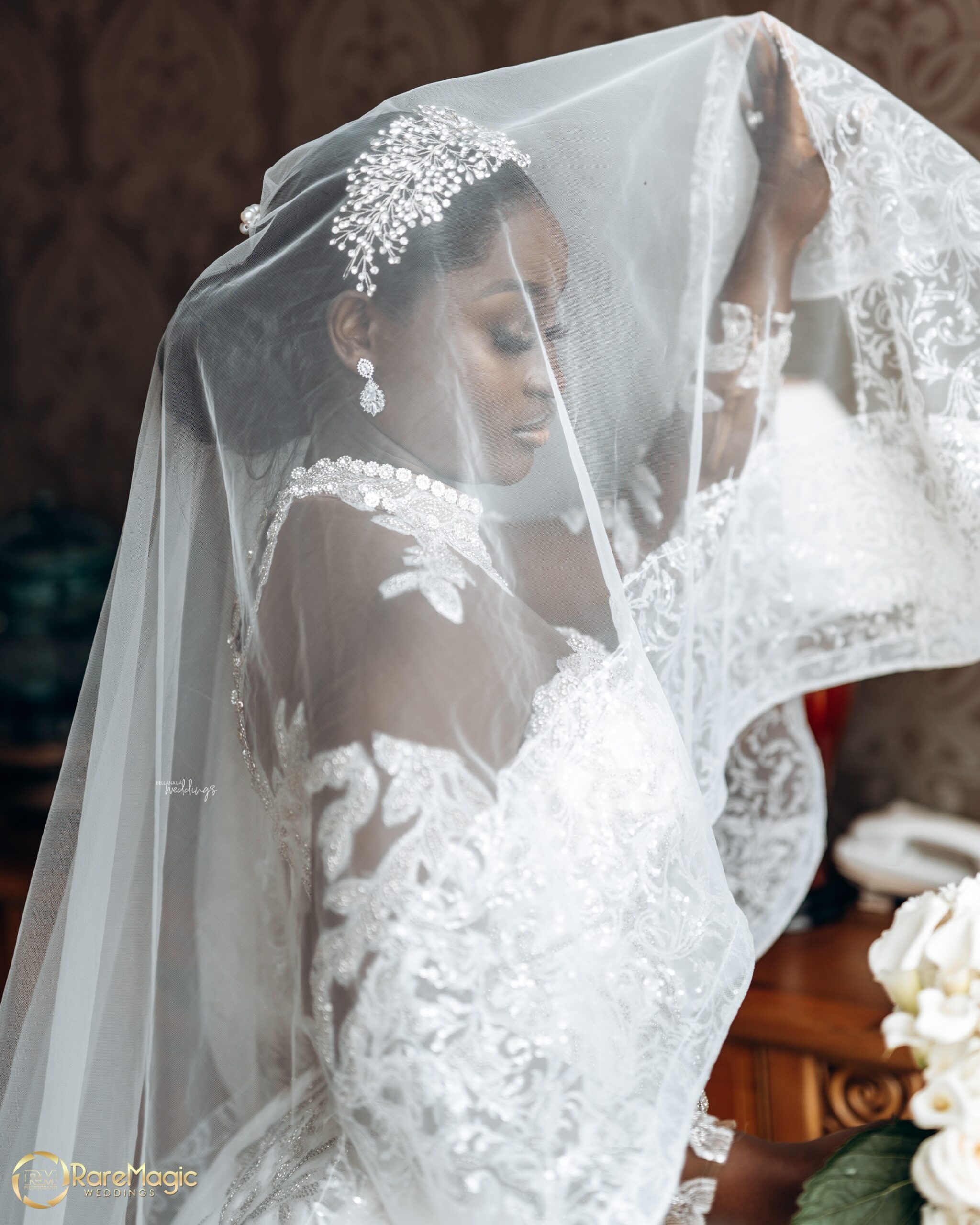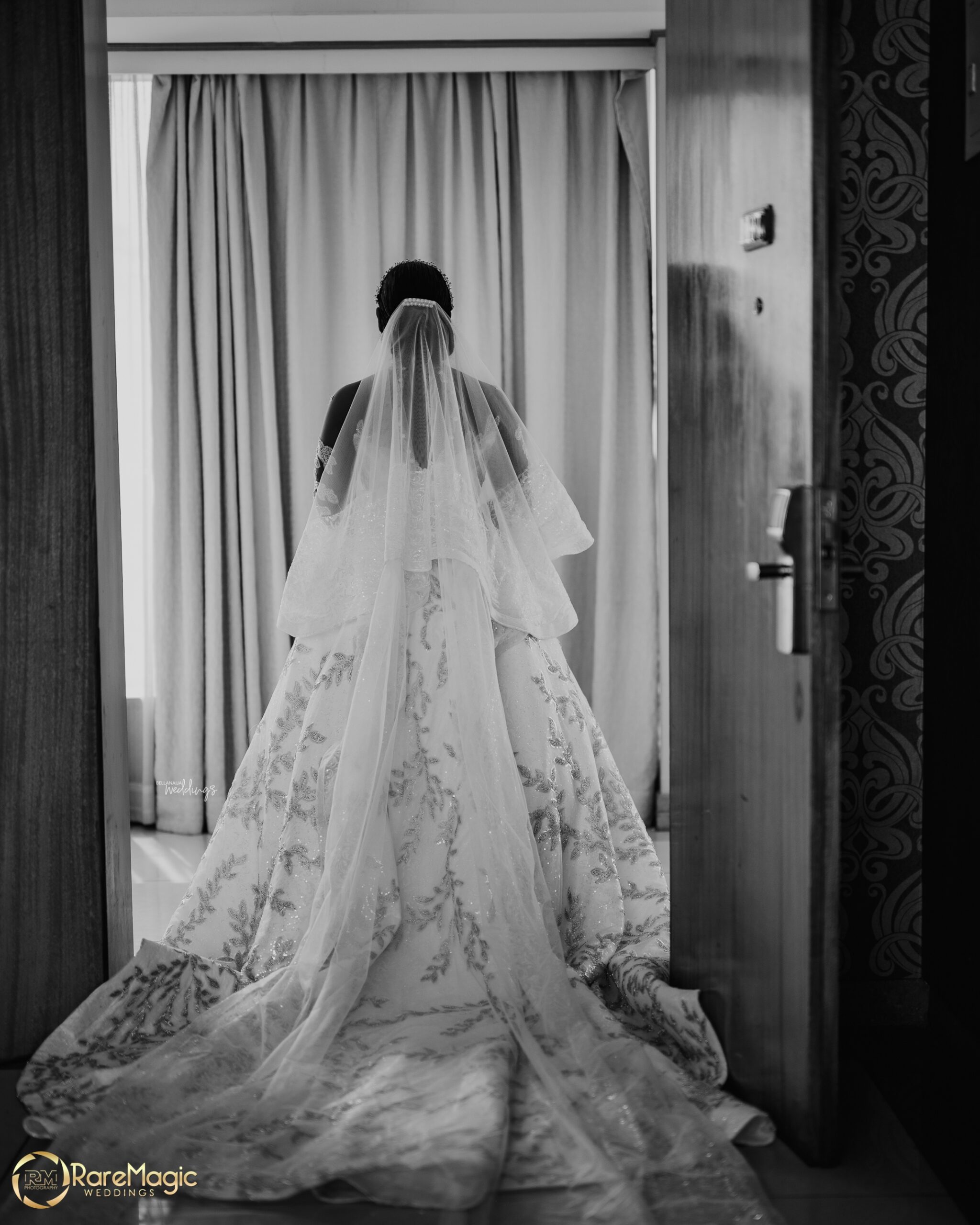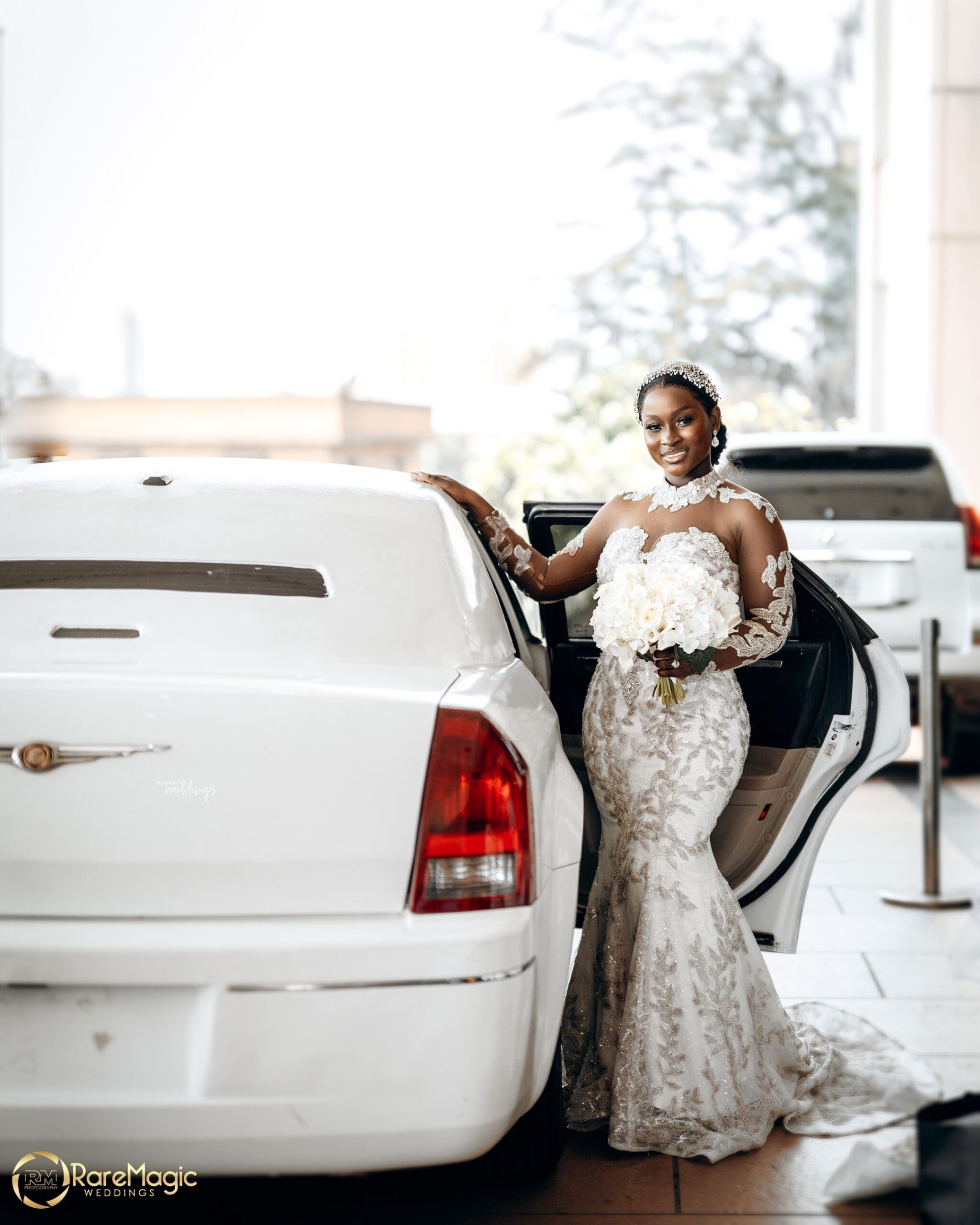 Let's check out the dapper groom!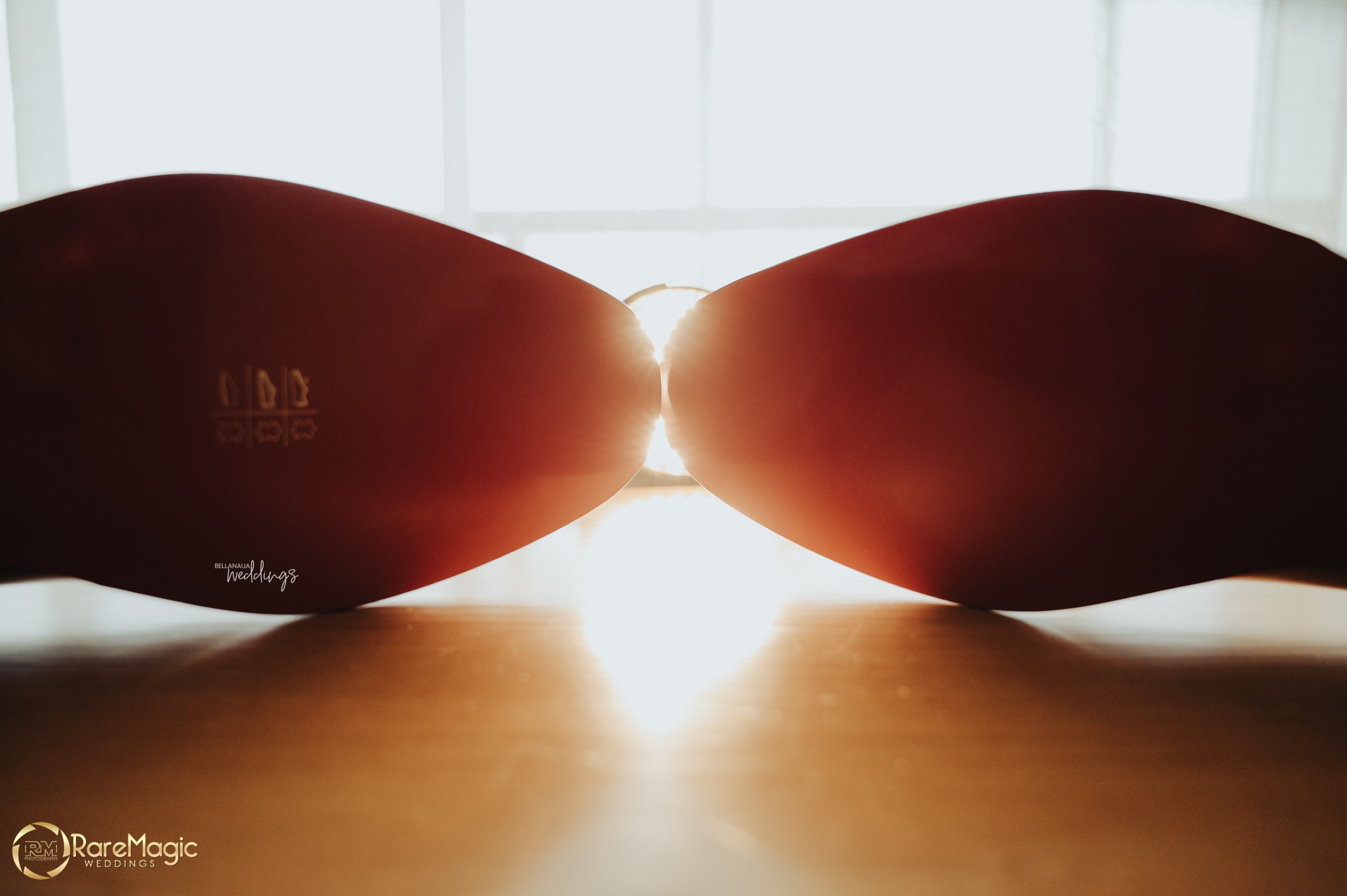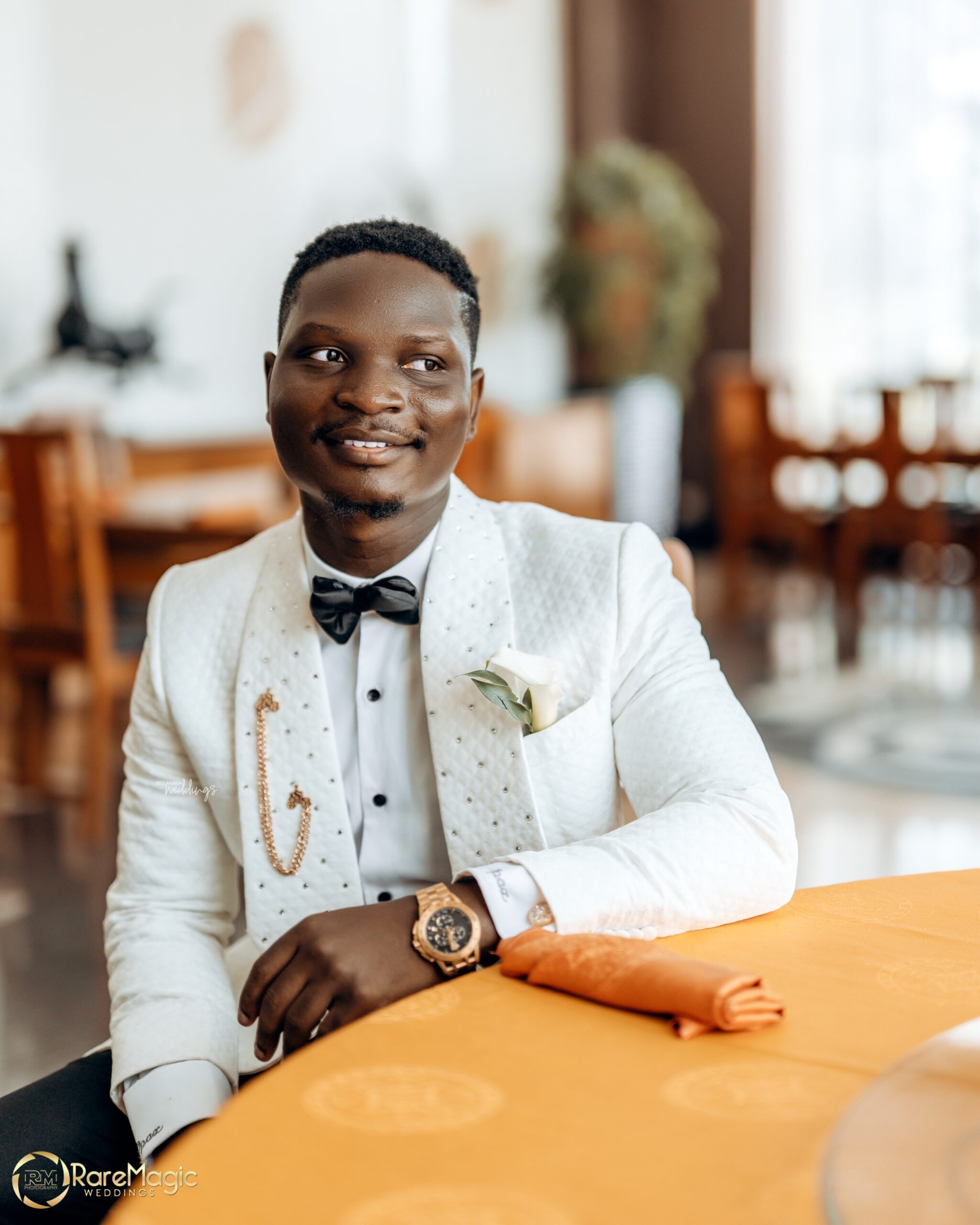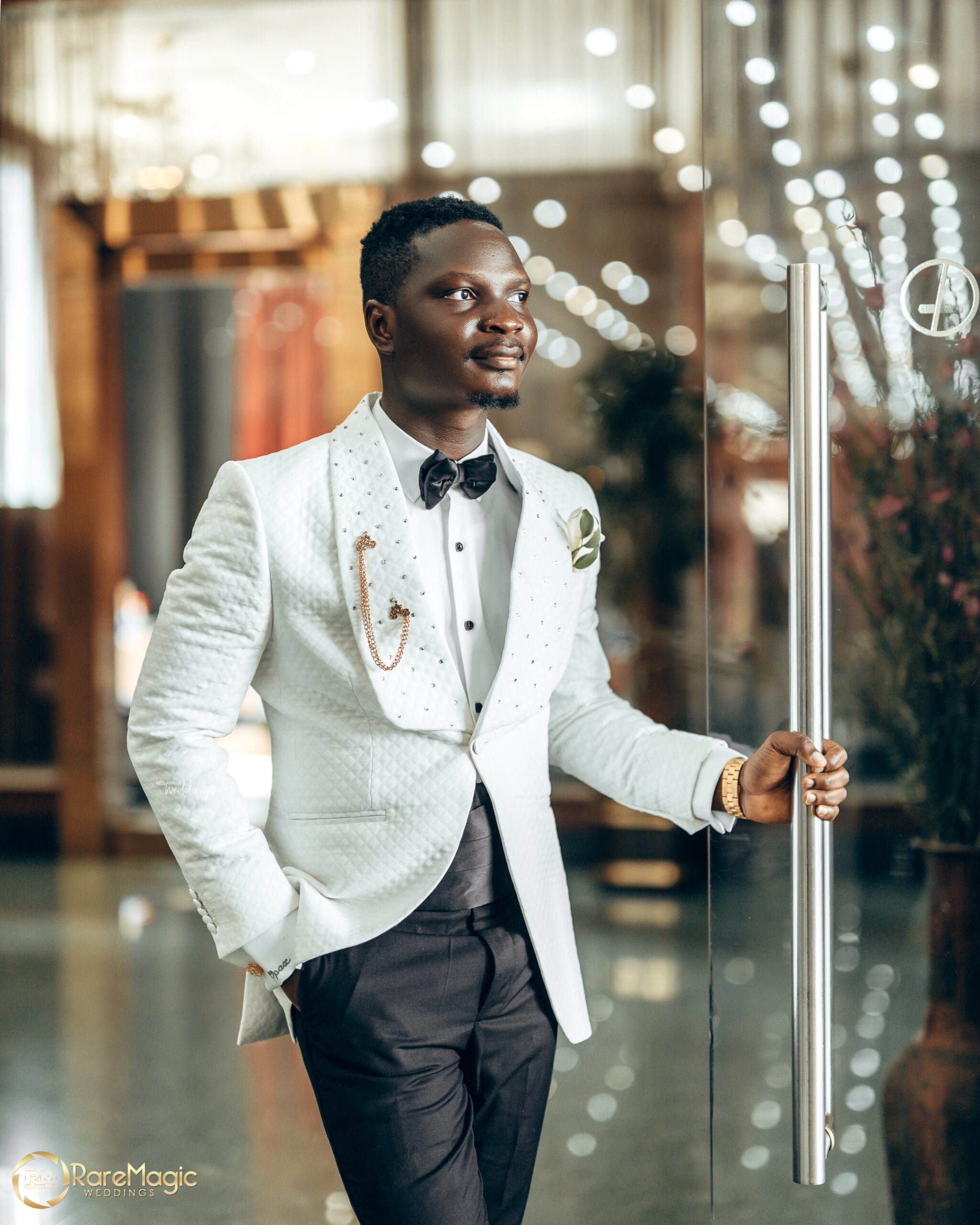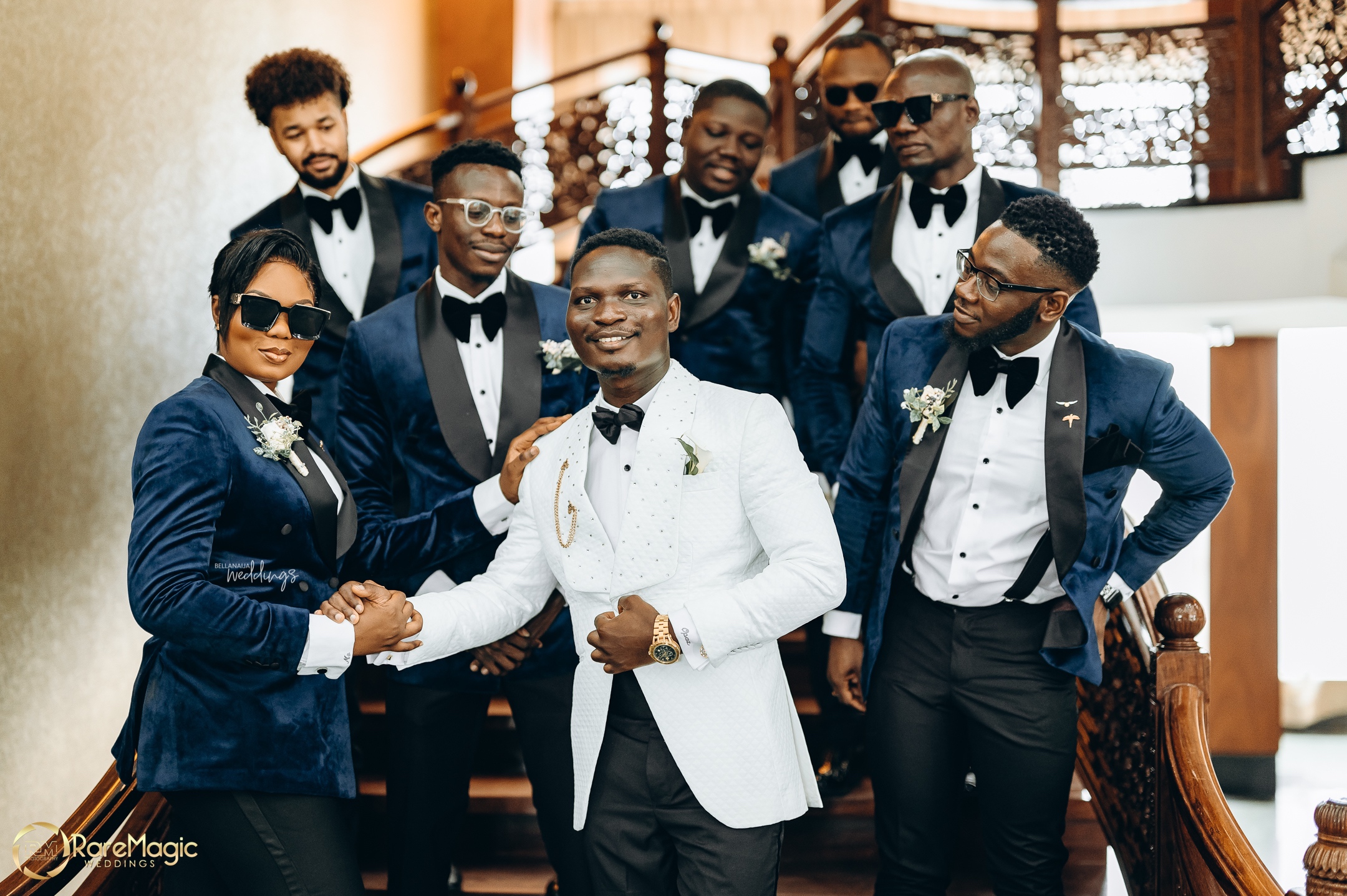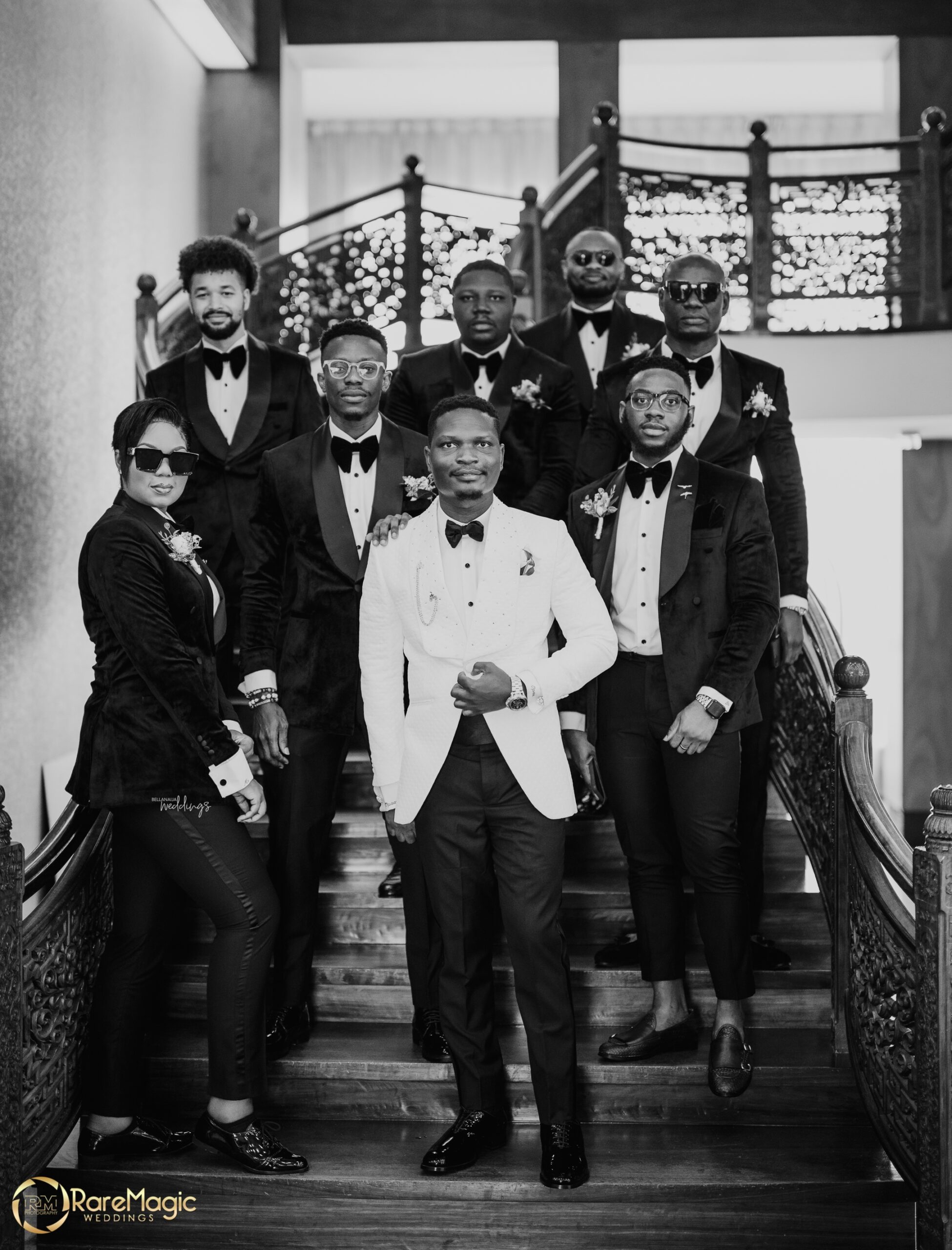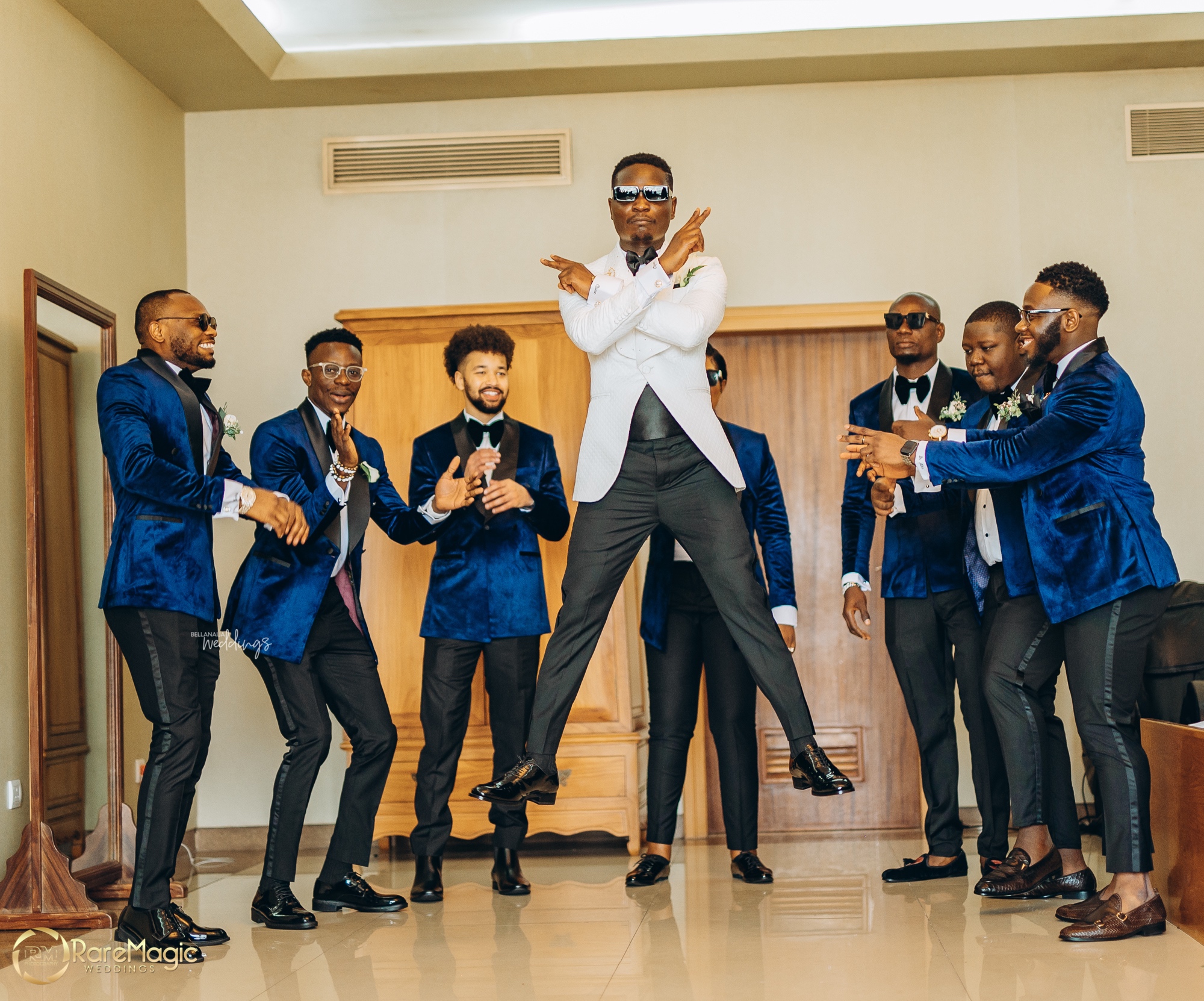 It's wedding o'clock!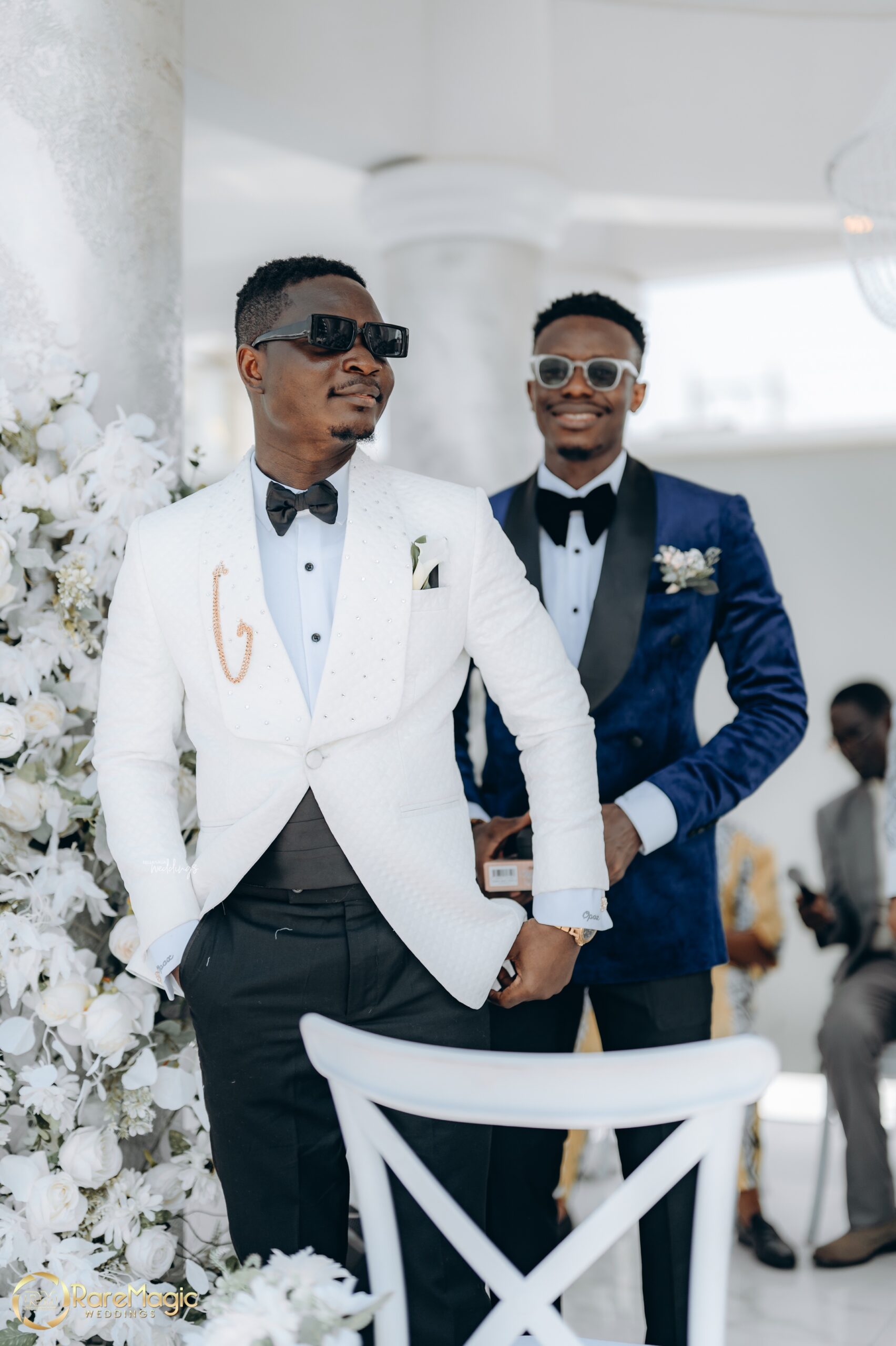 Here comes the beautiful bride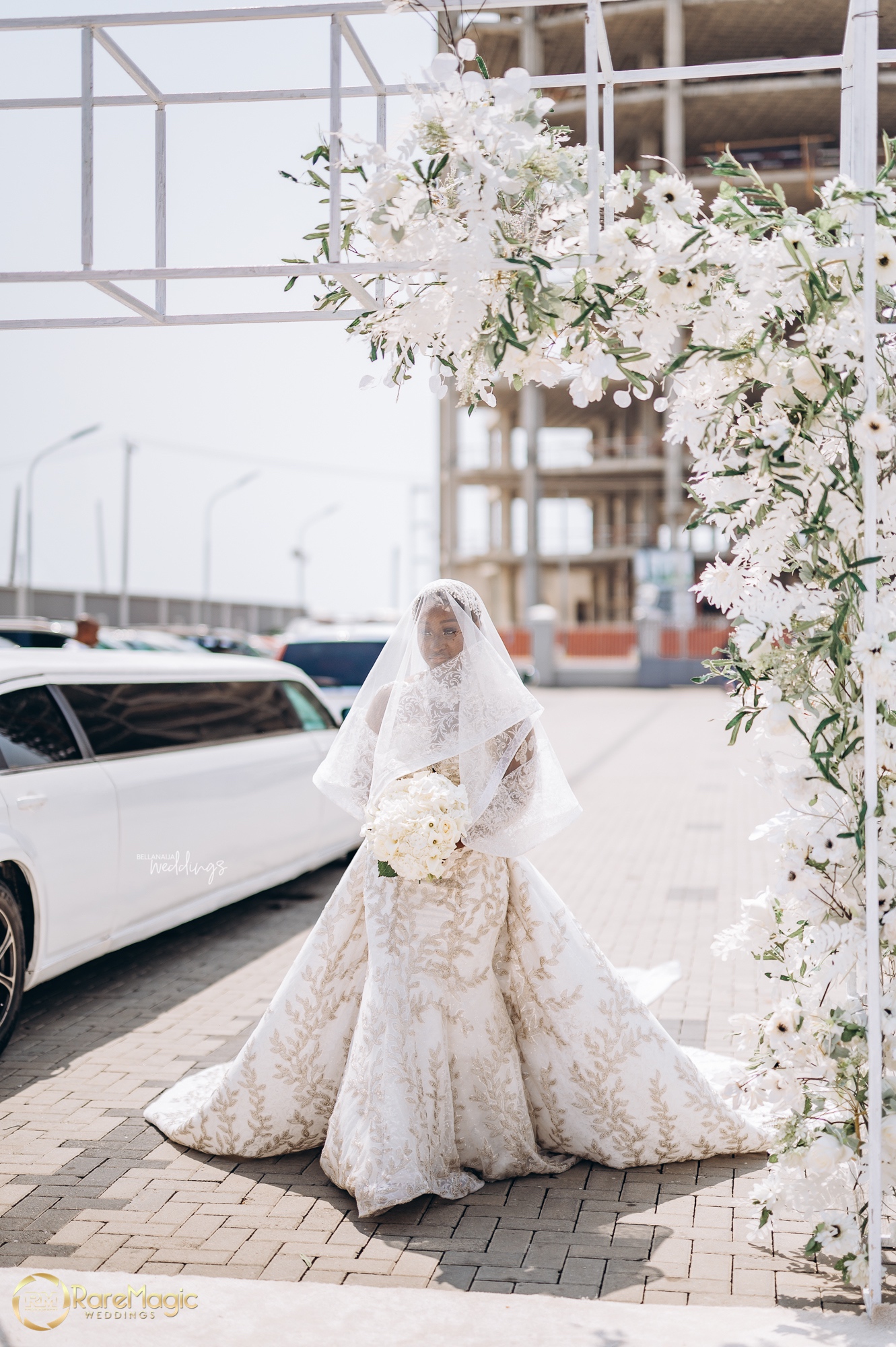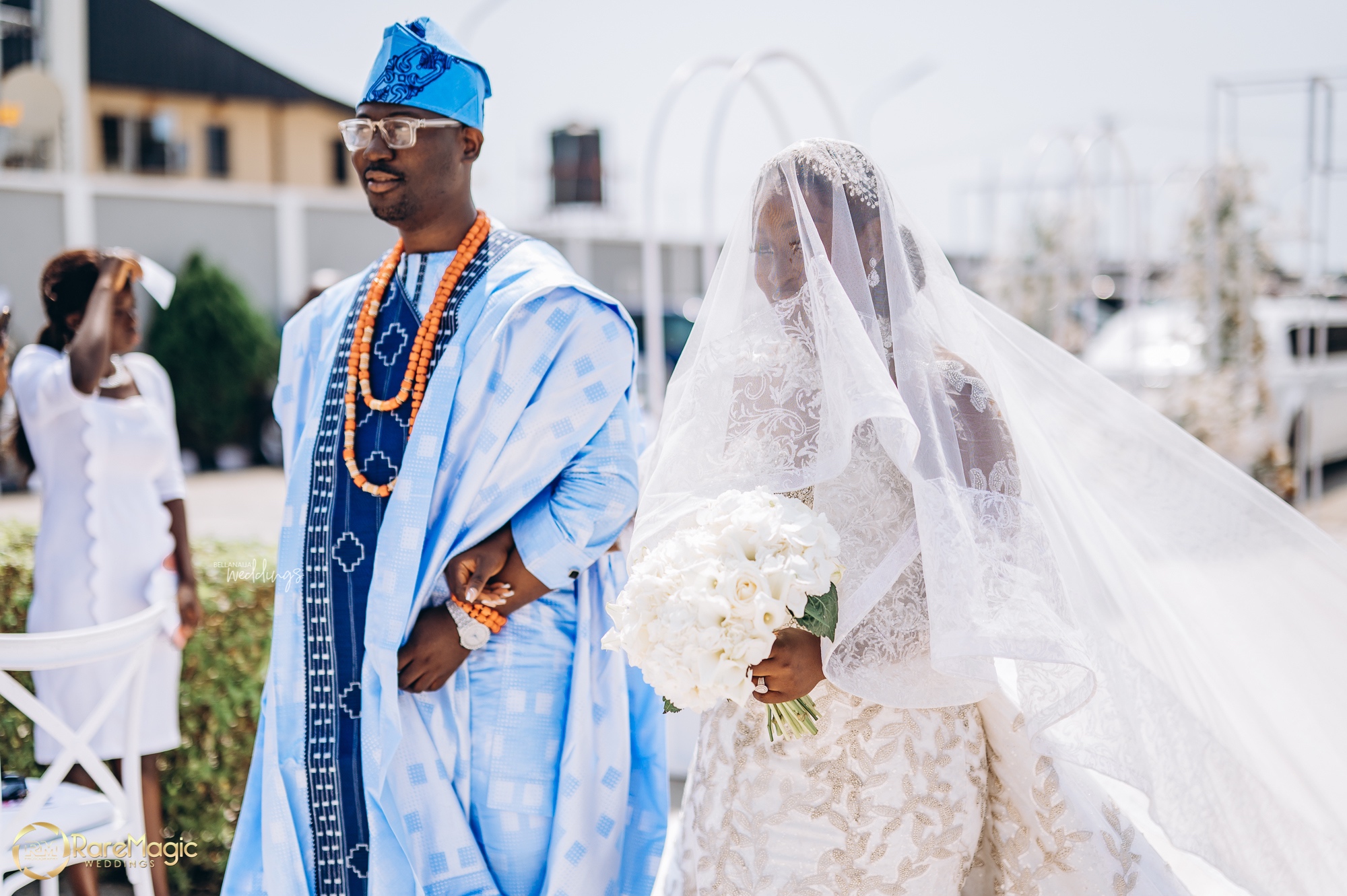 Together forever!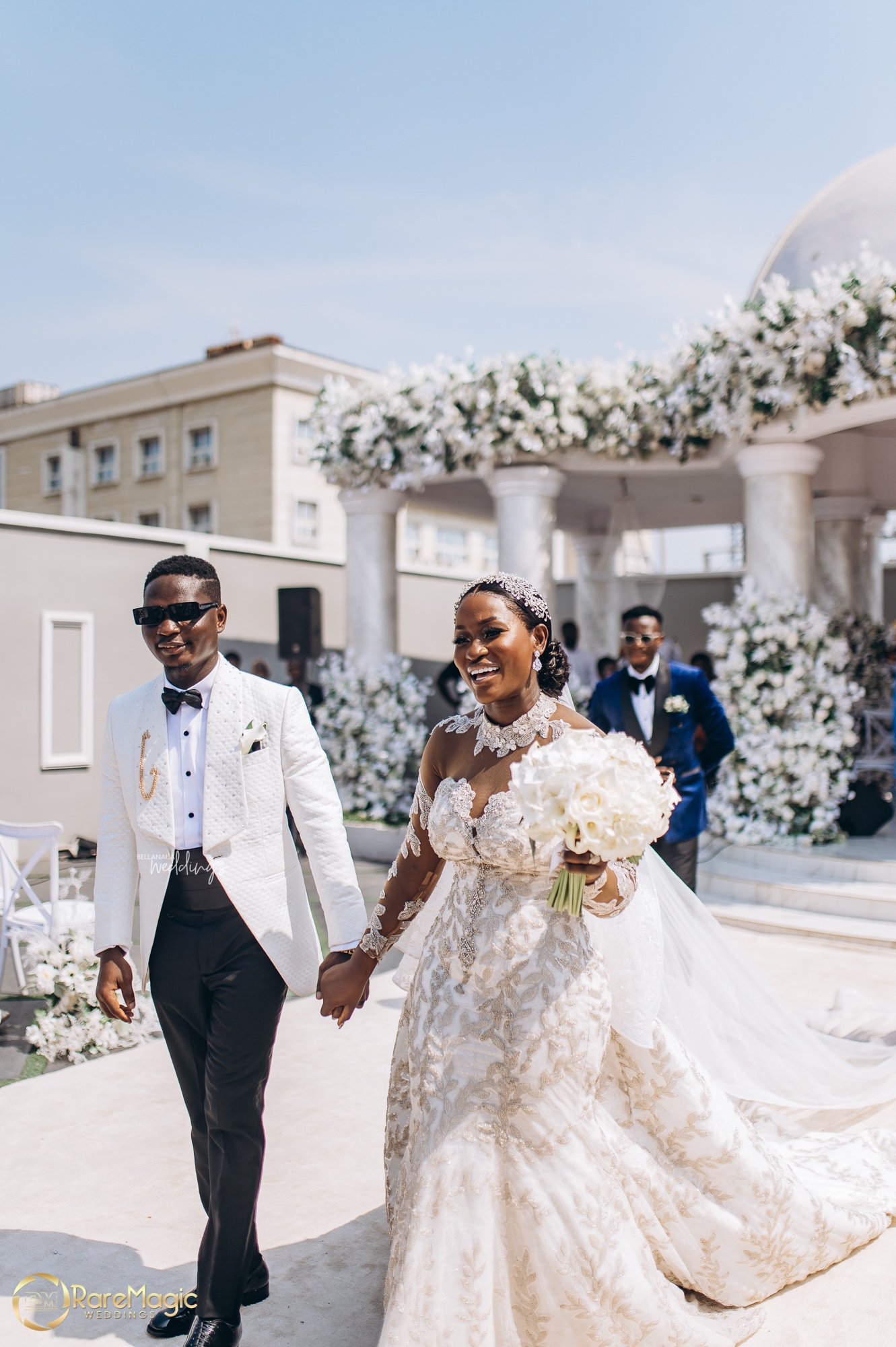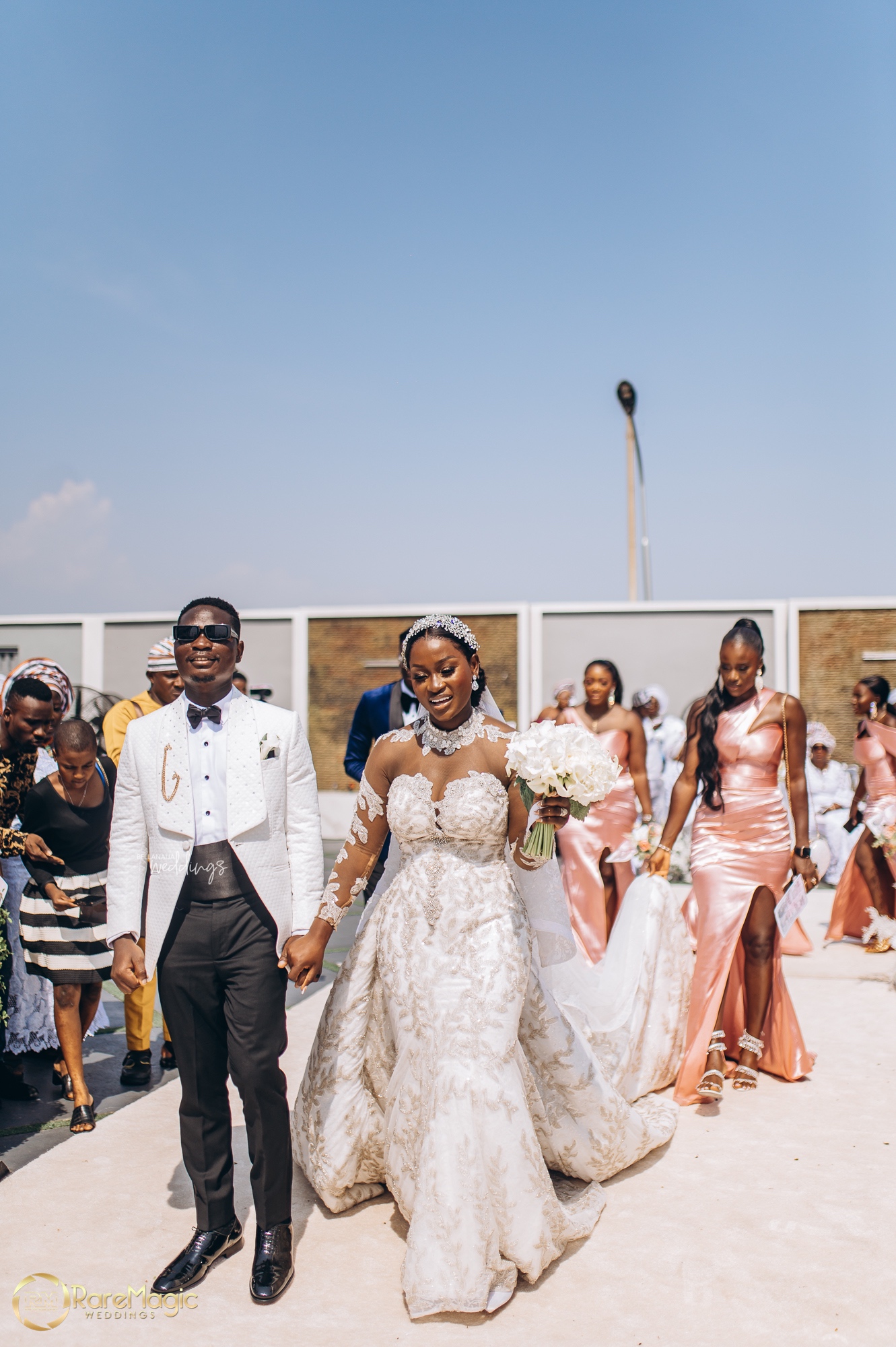 Such a lovely couple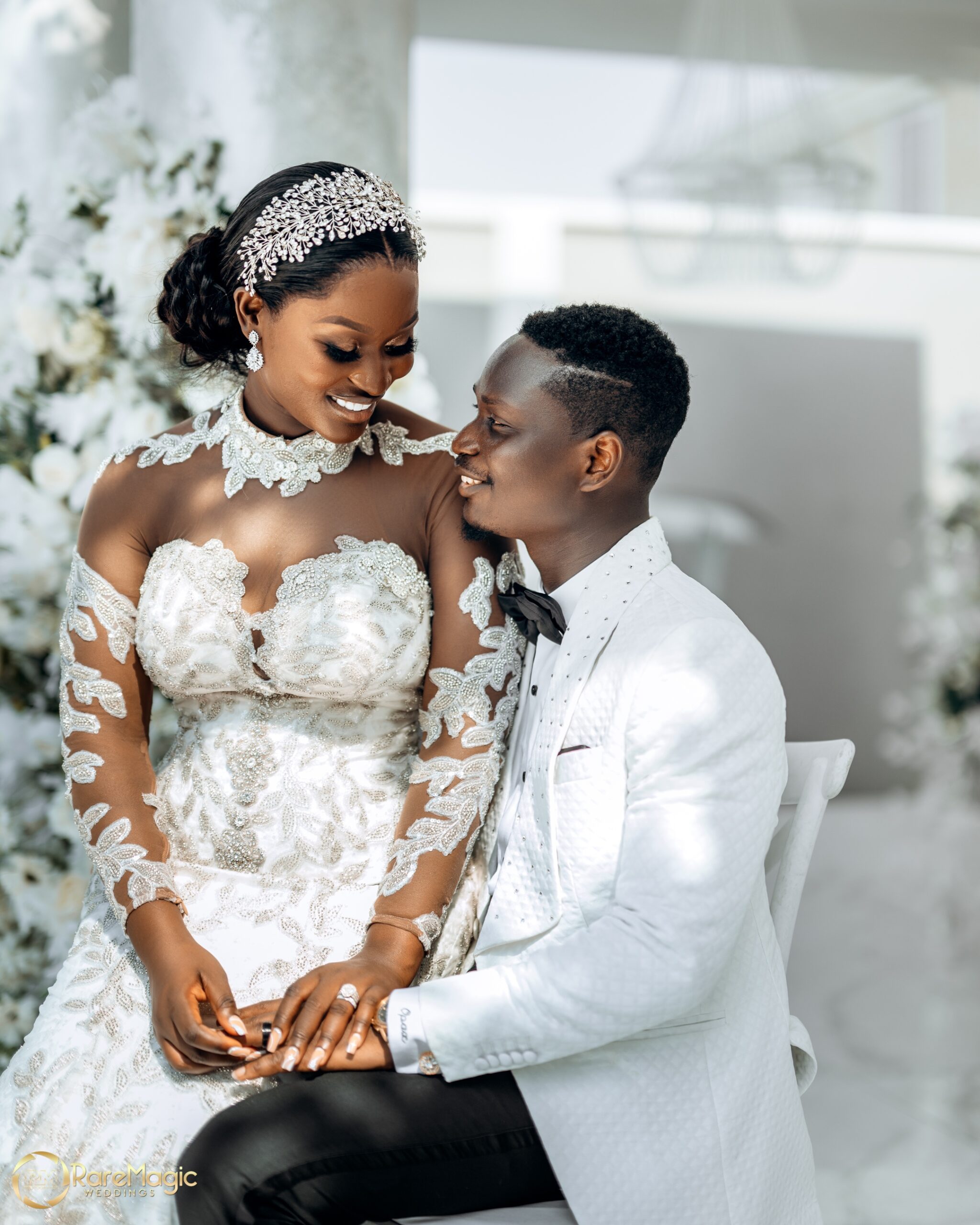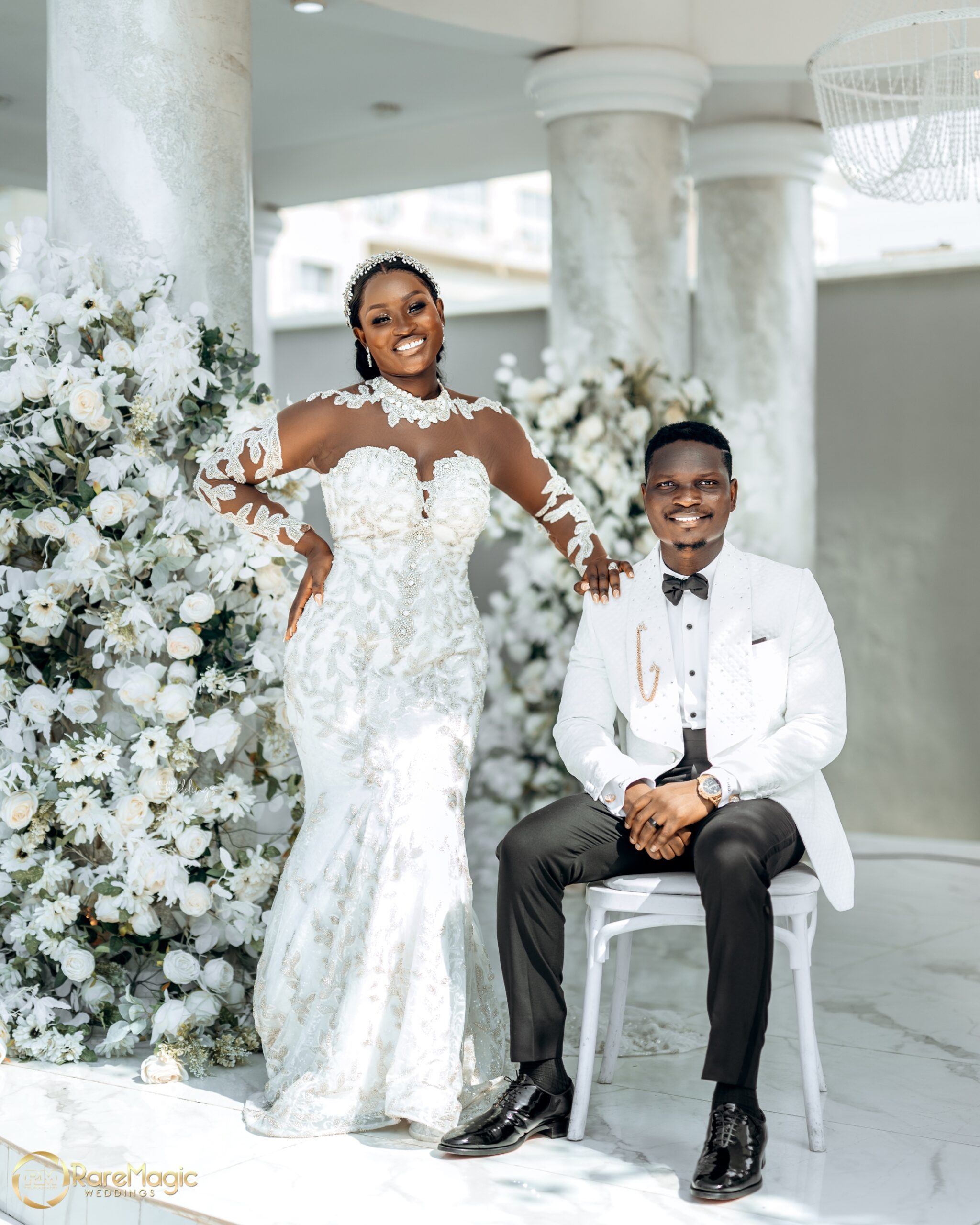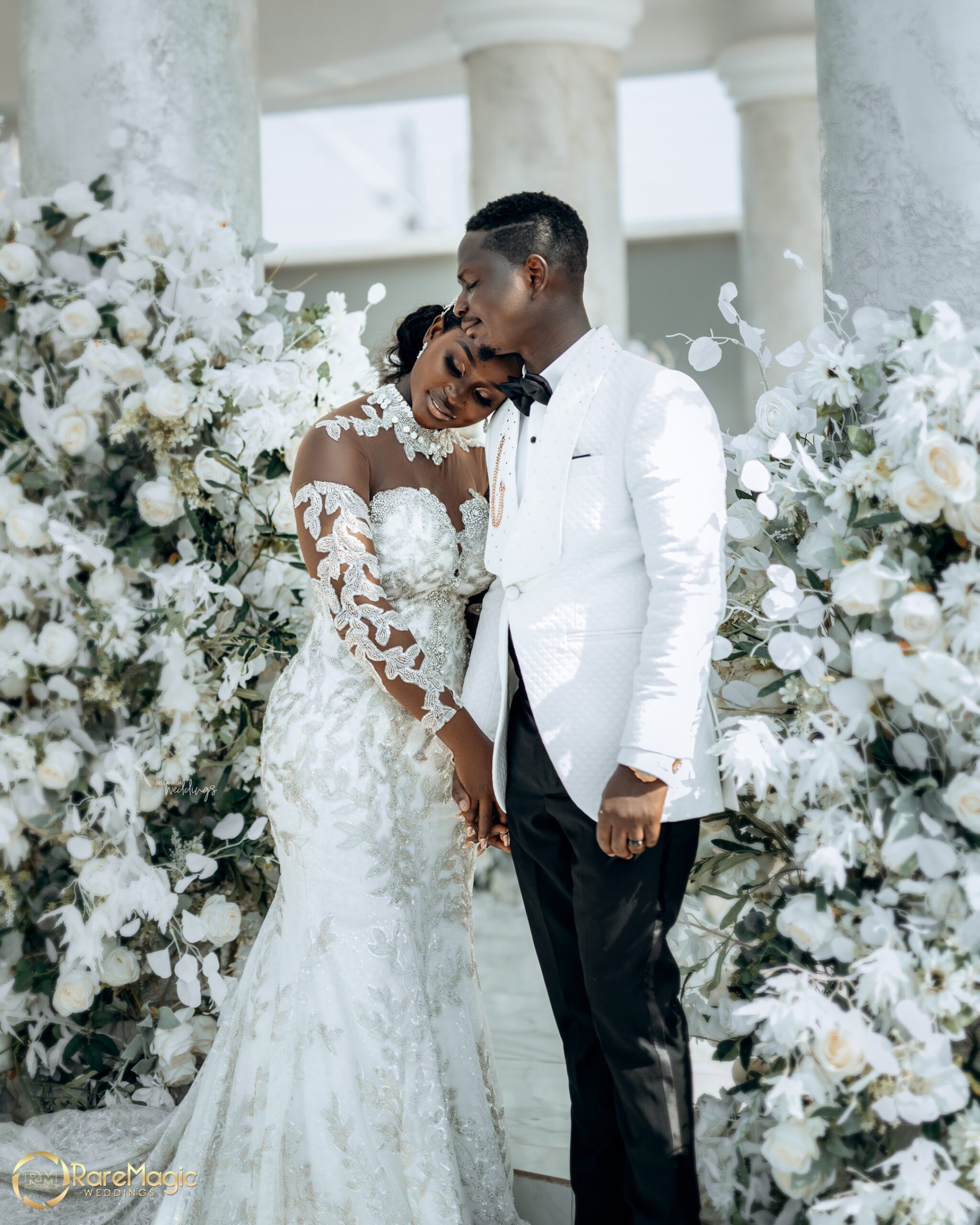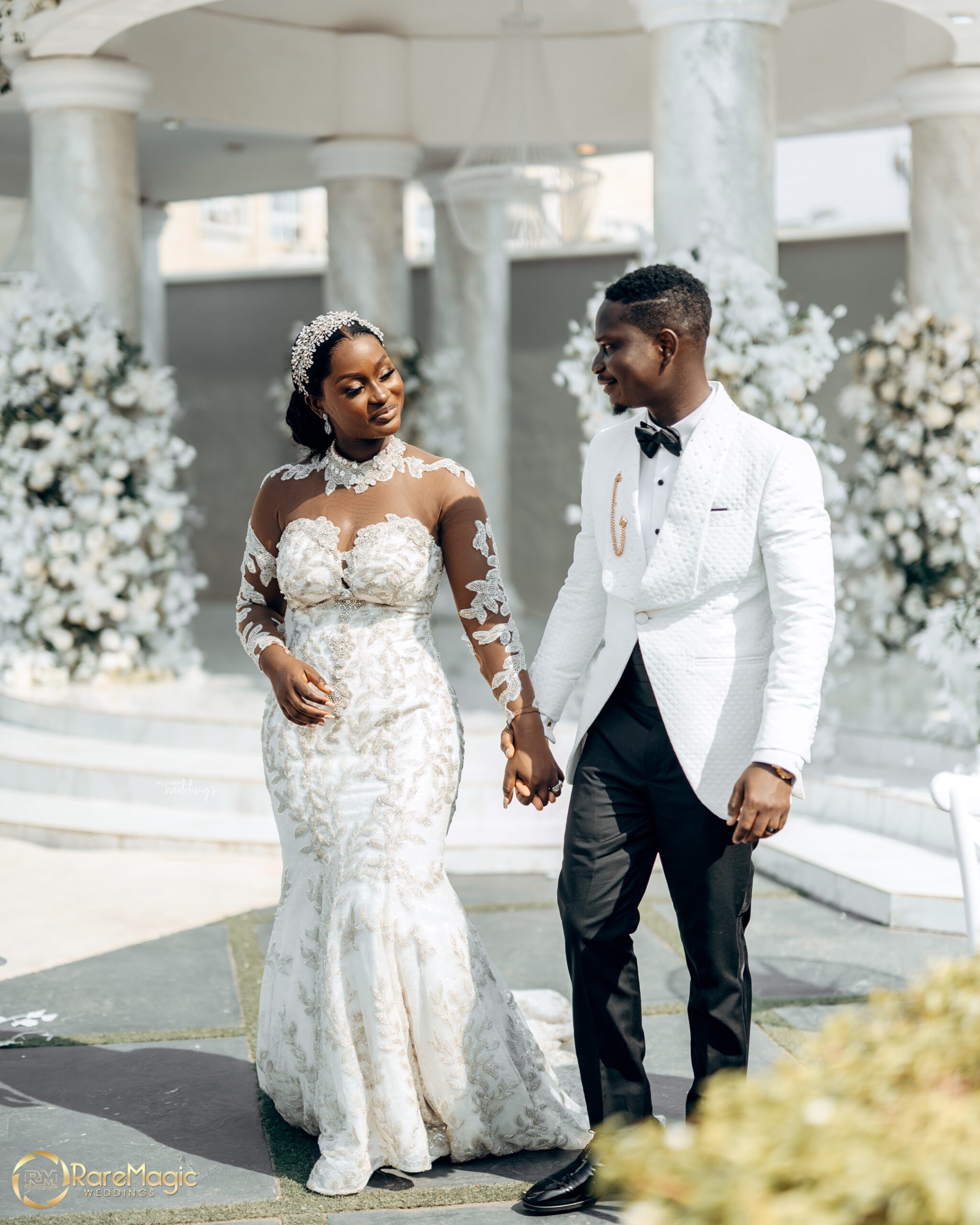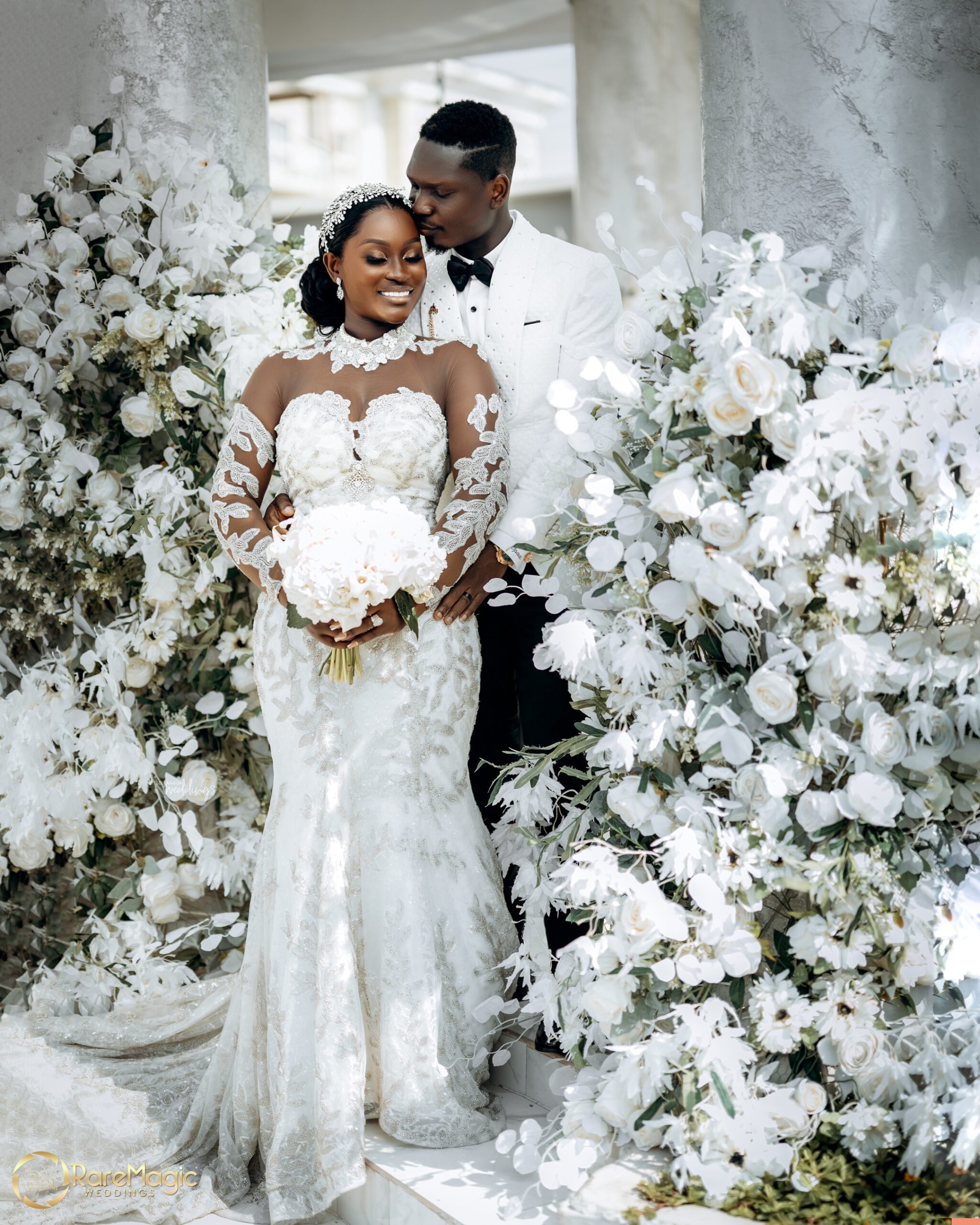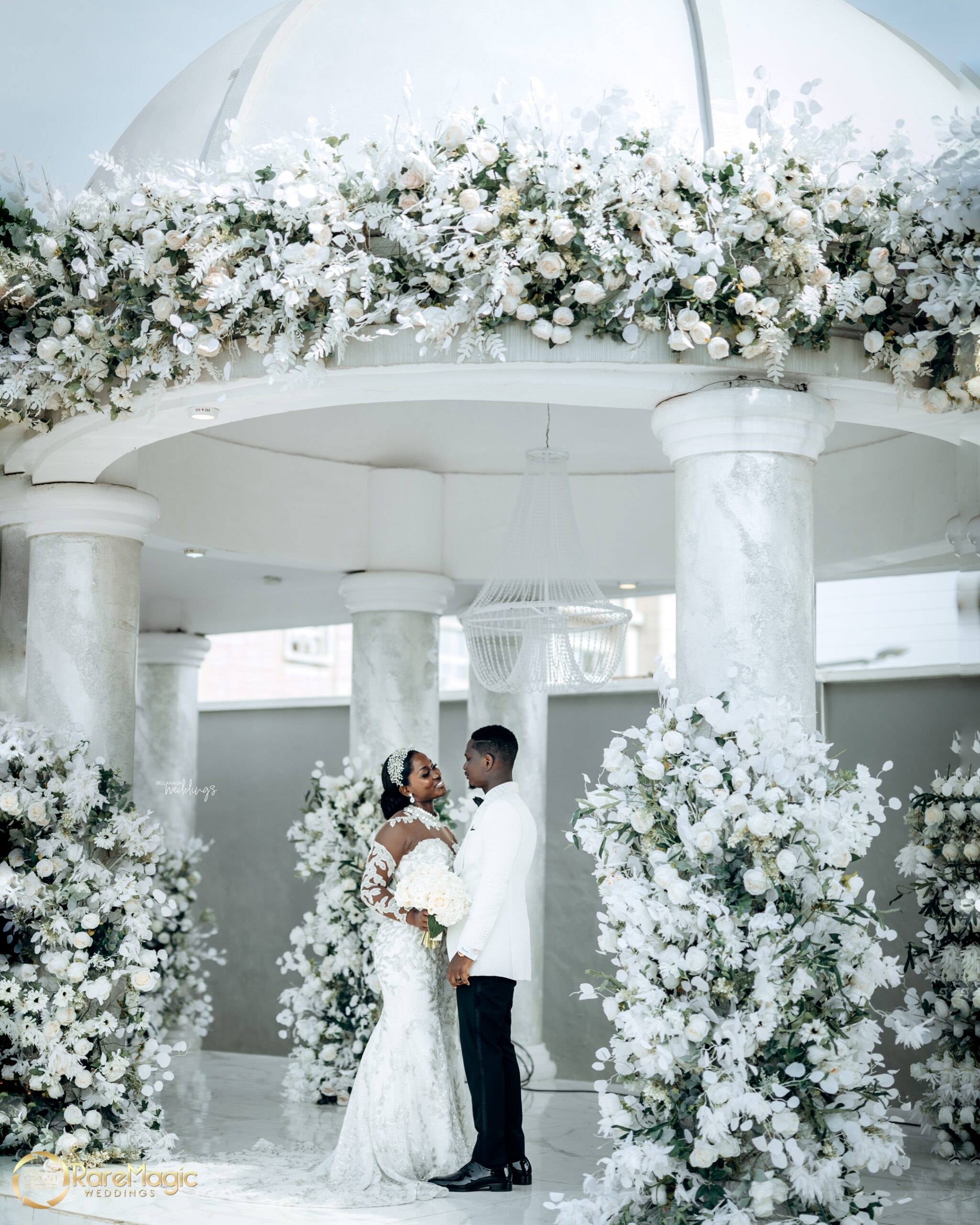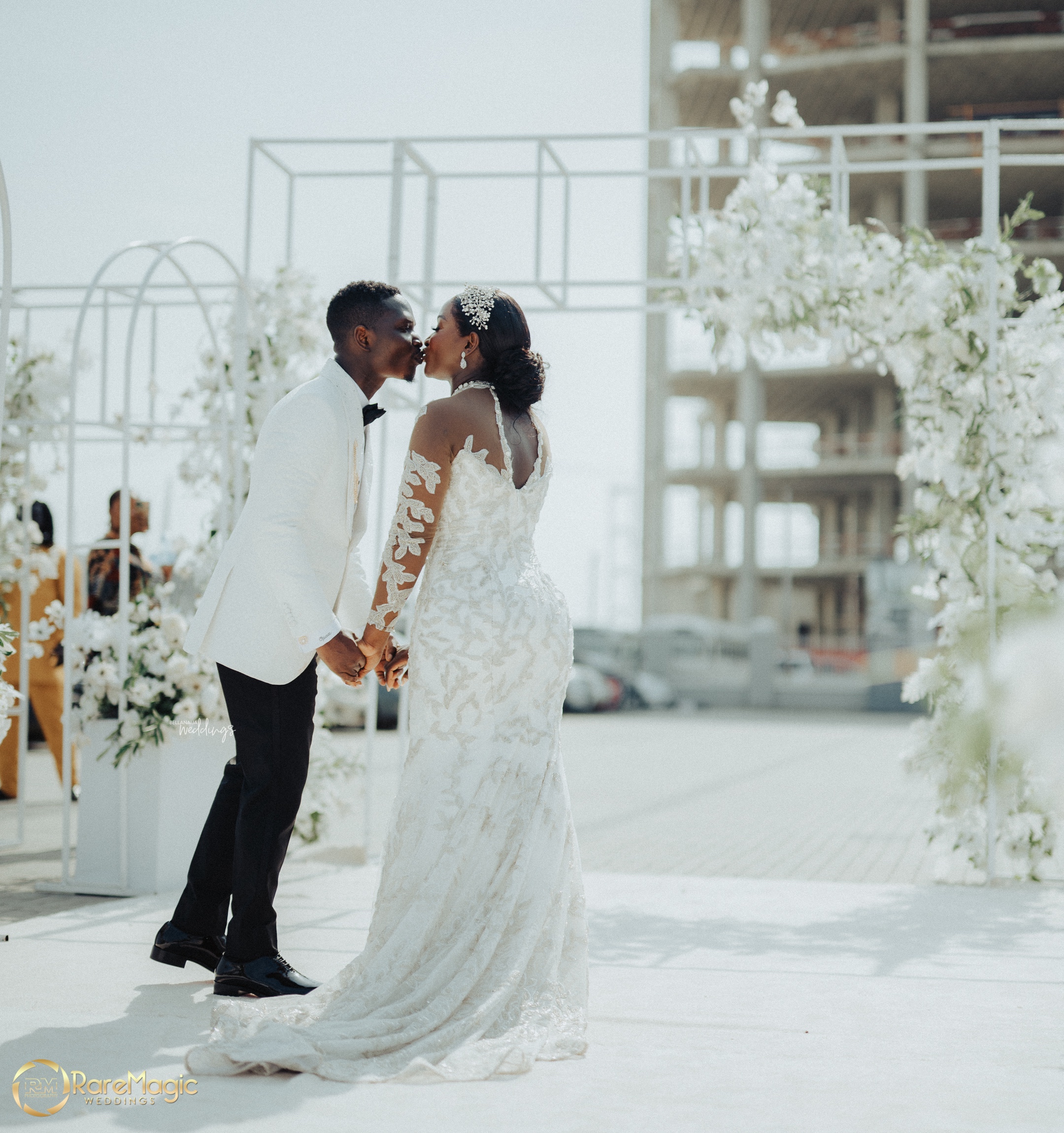 Let's take in the beauty of the reception decor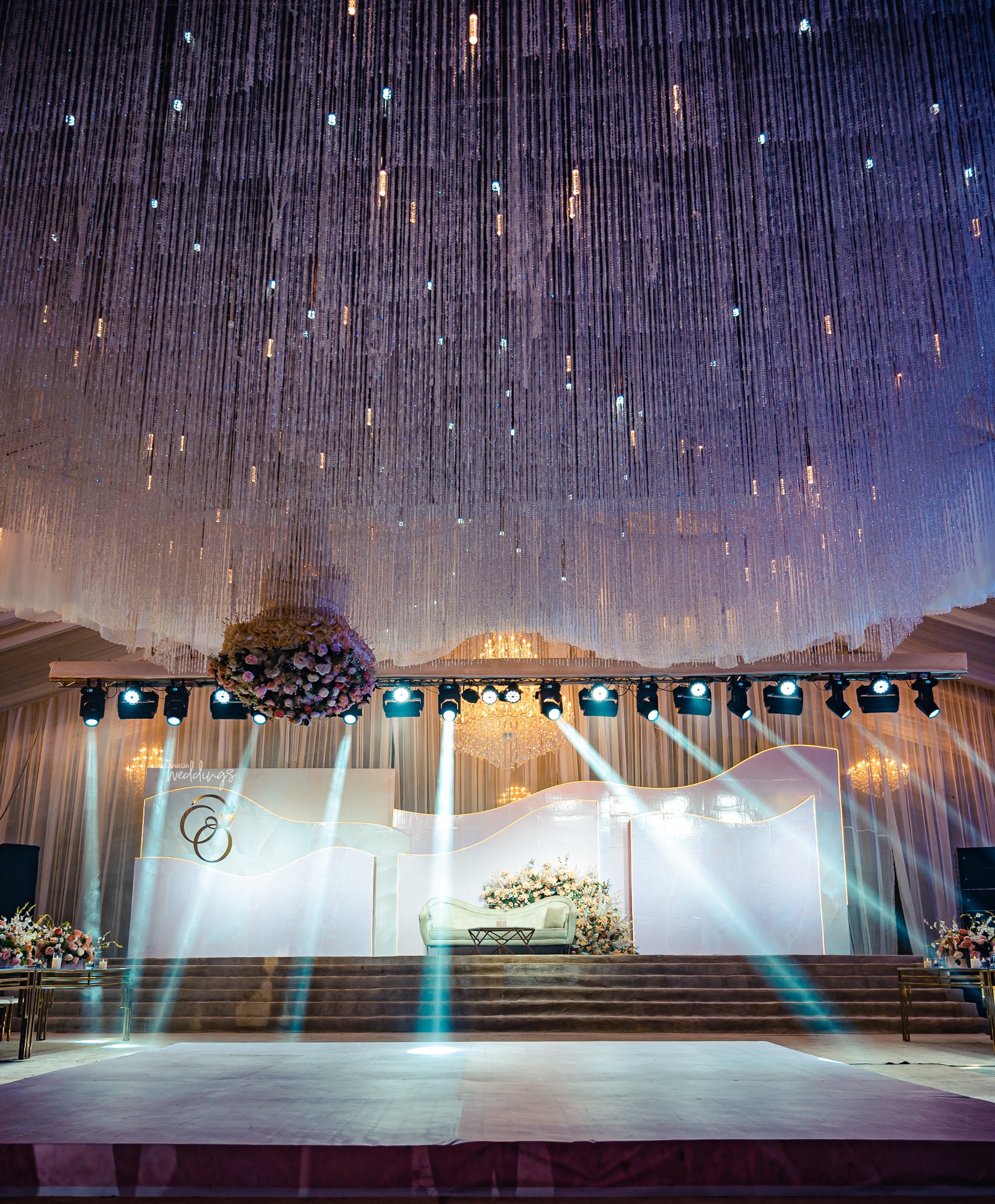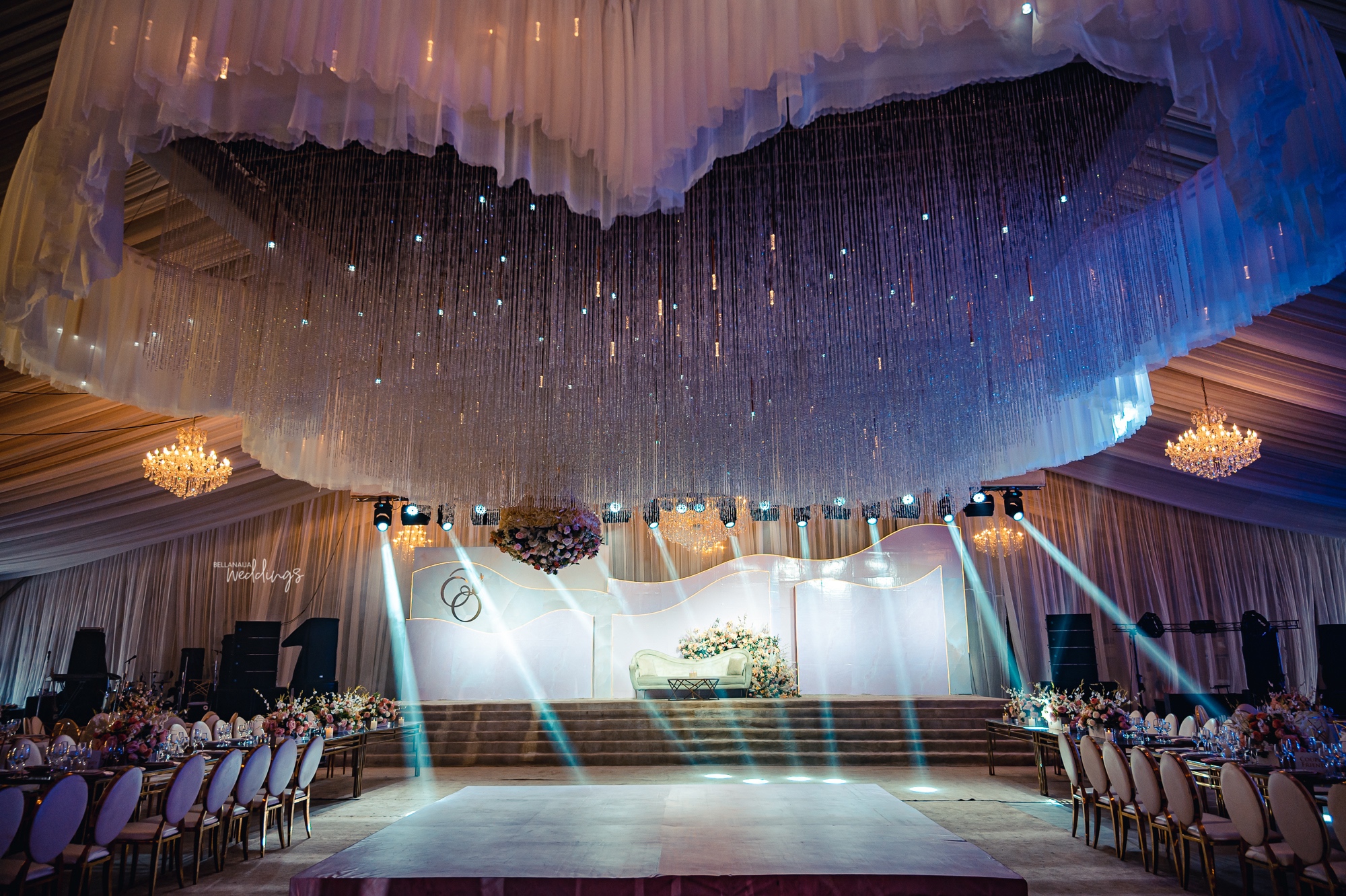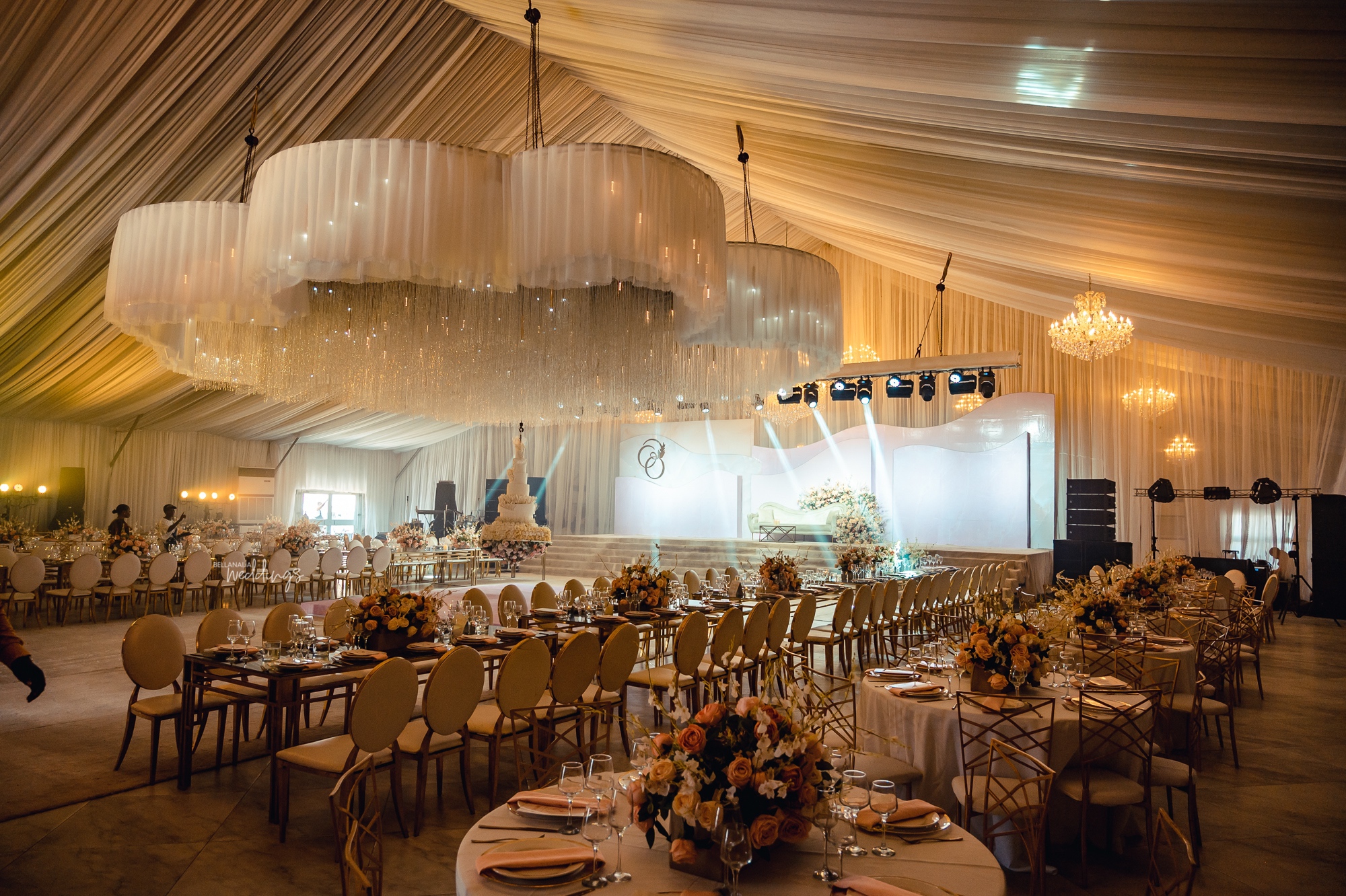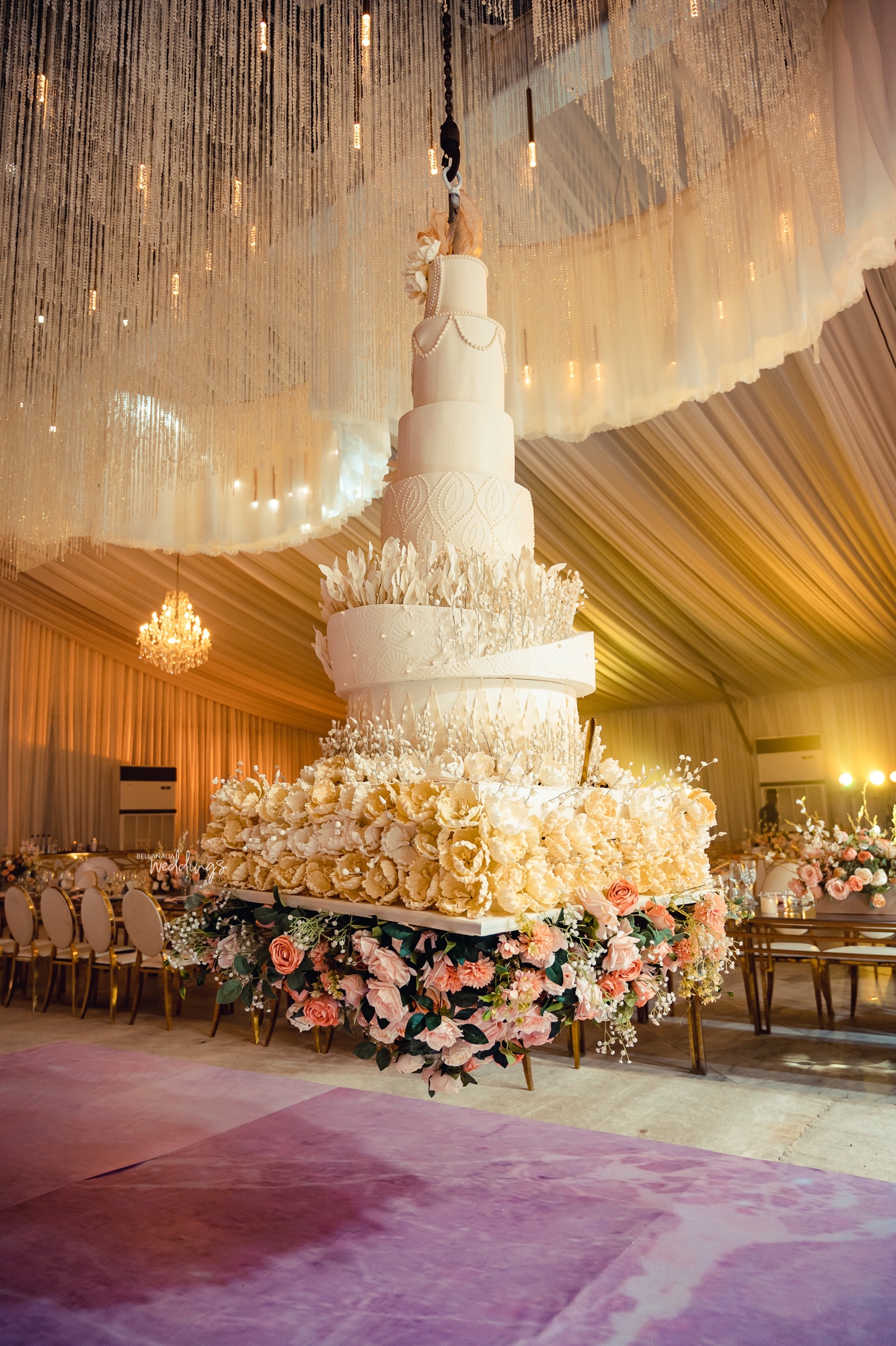 More photos? Yes, please!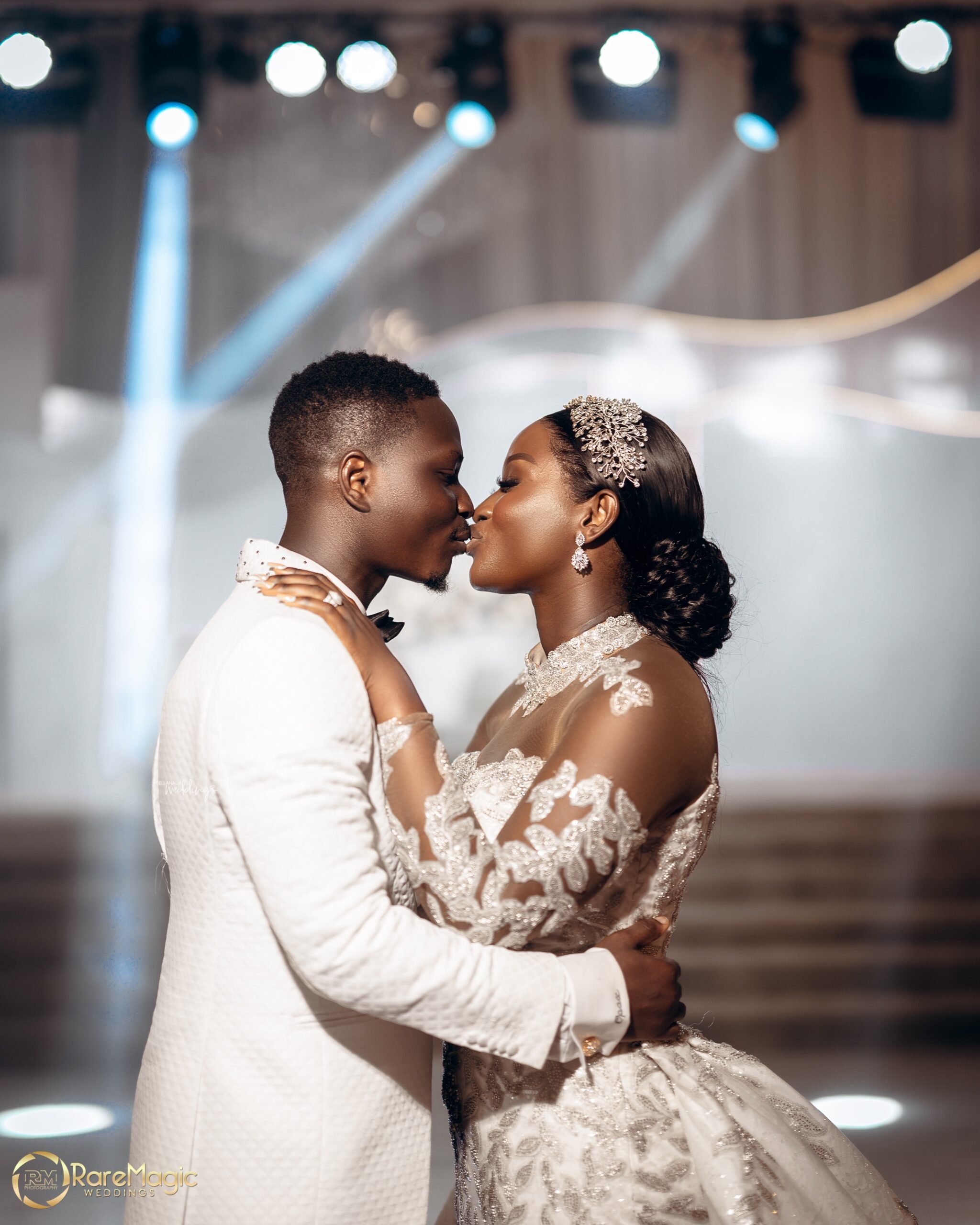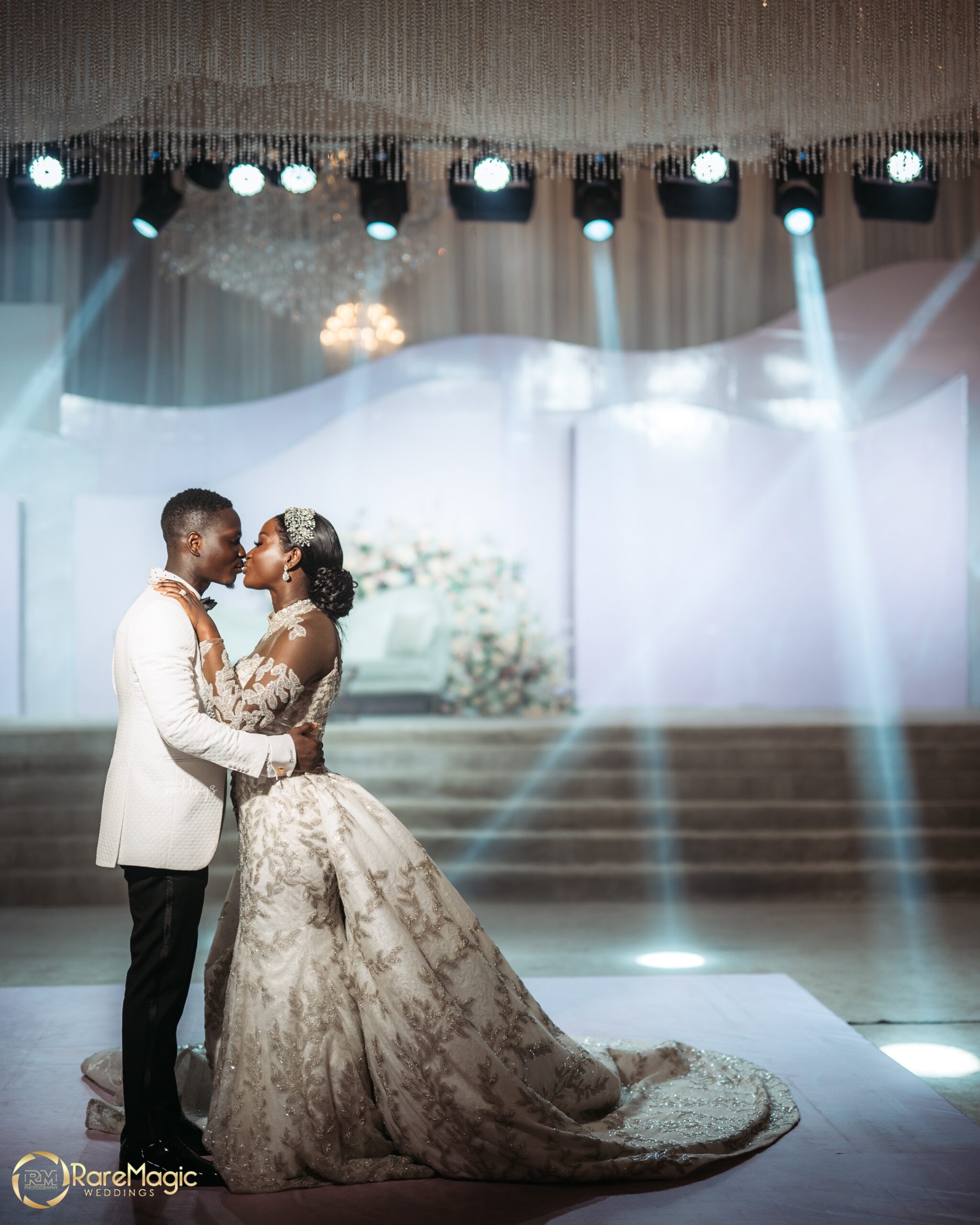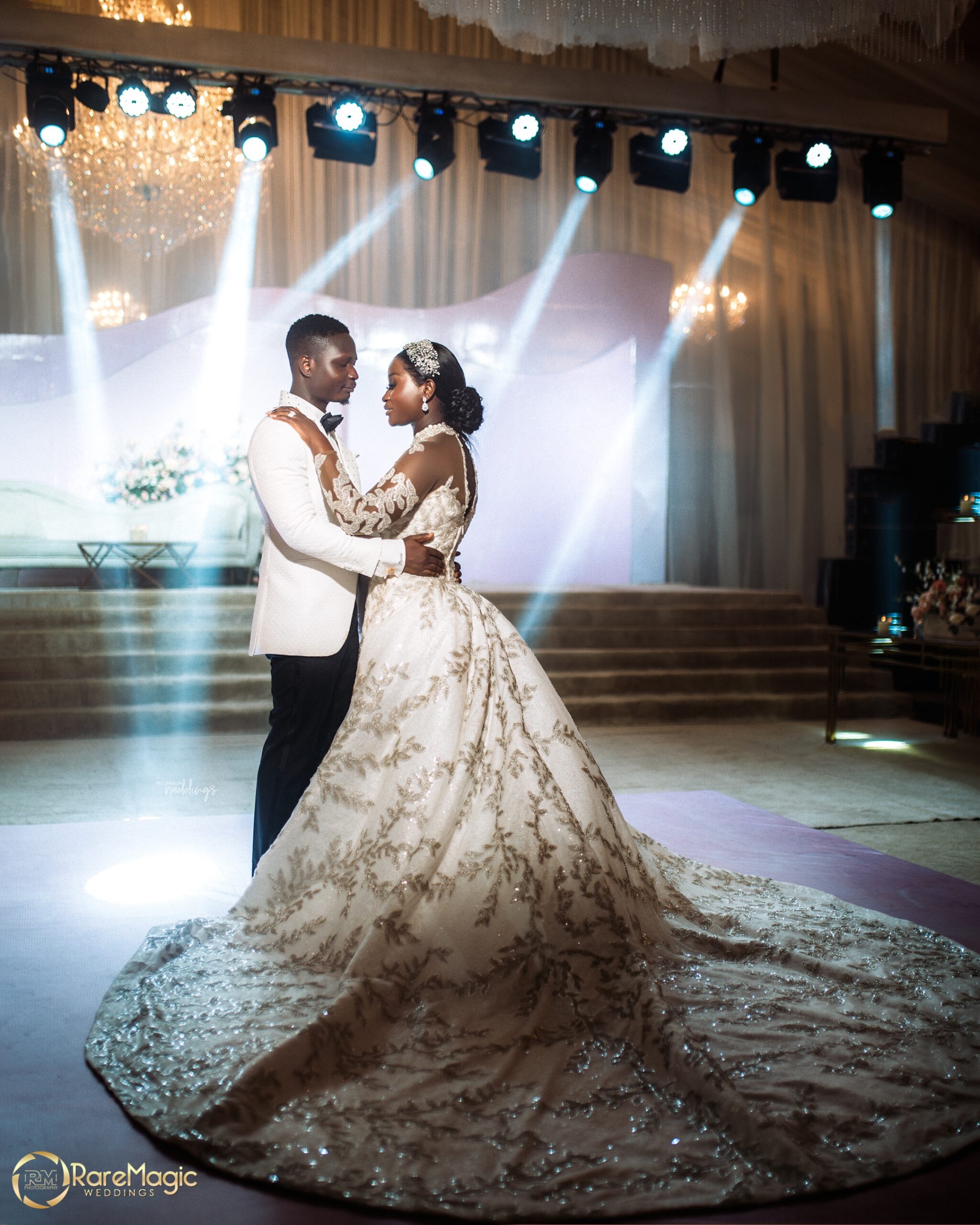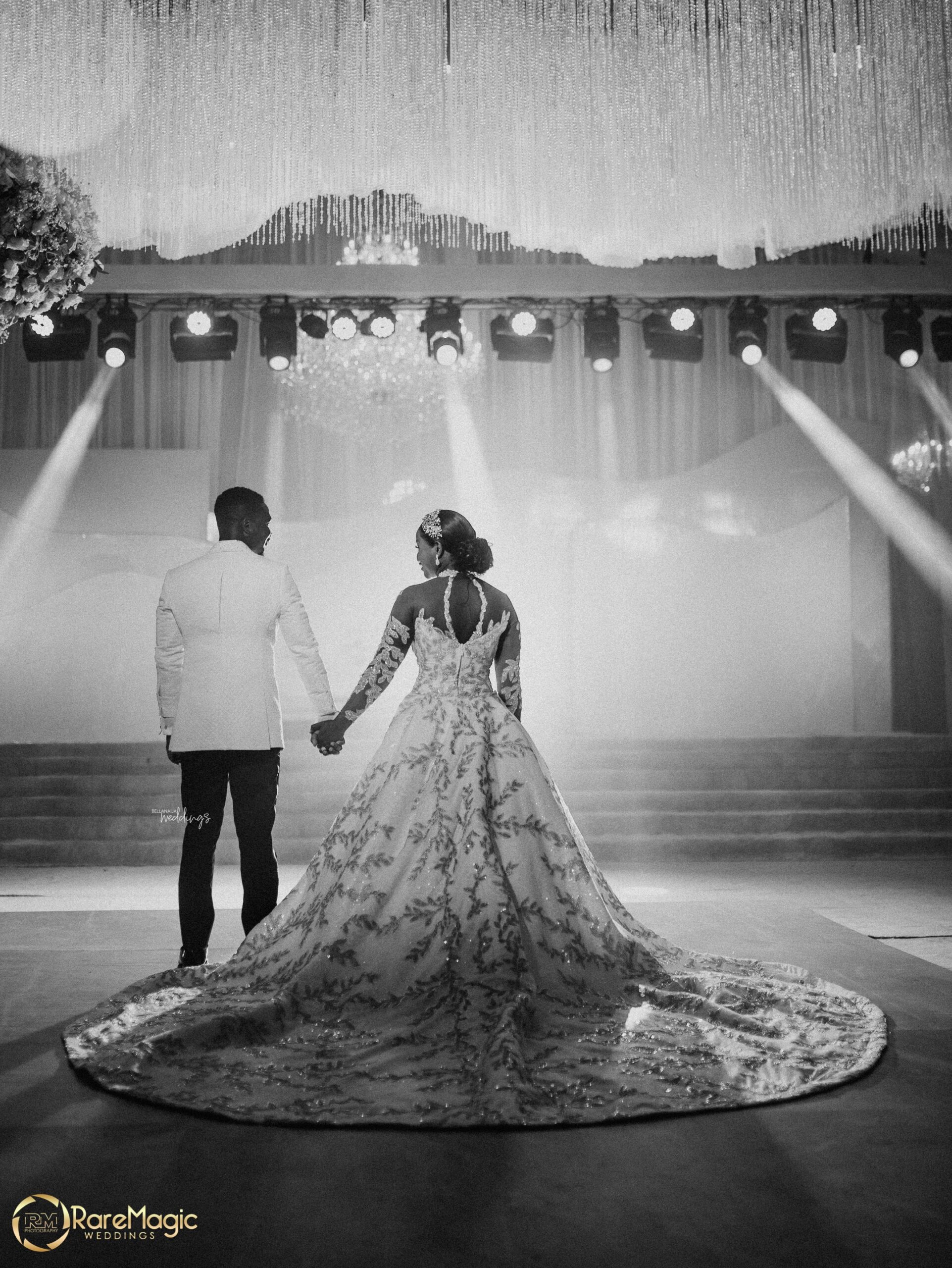 With the best squad!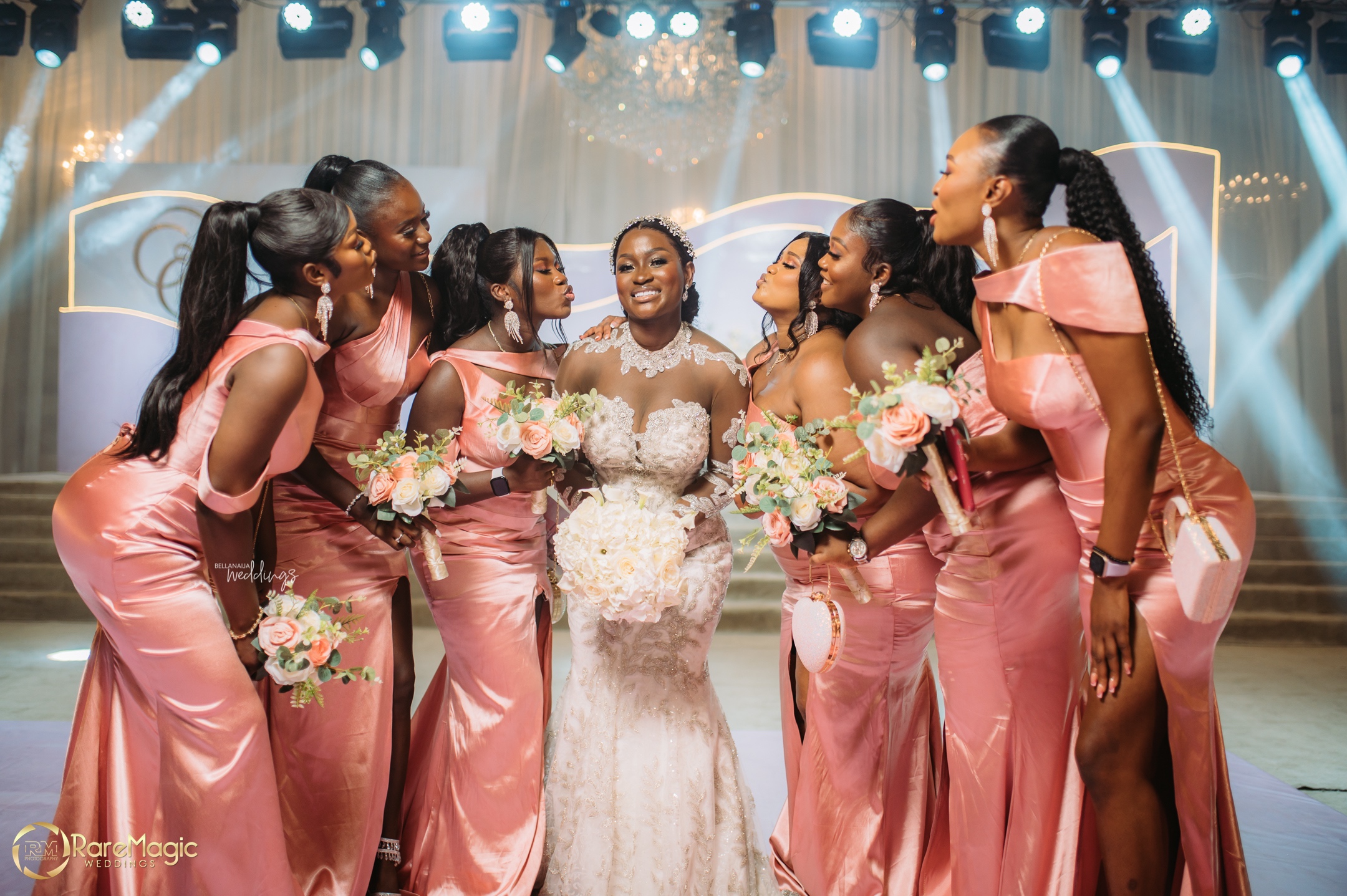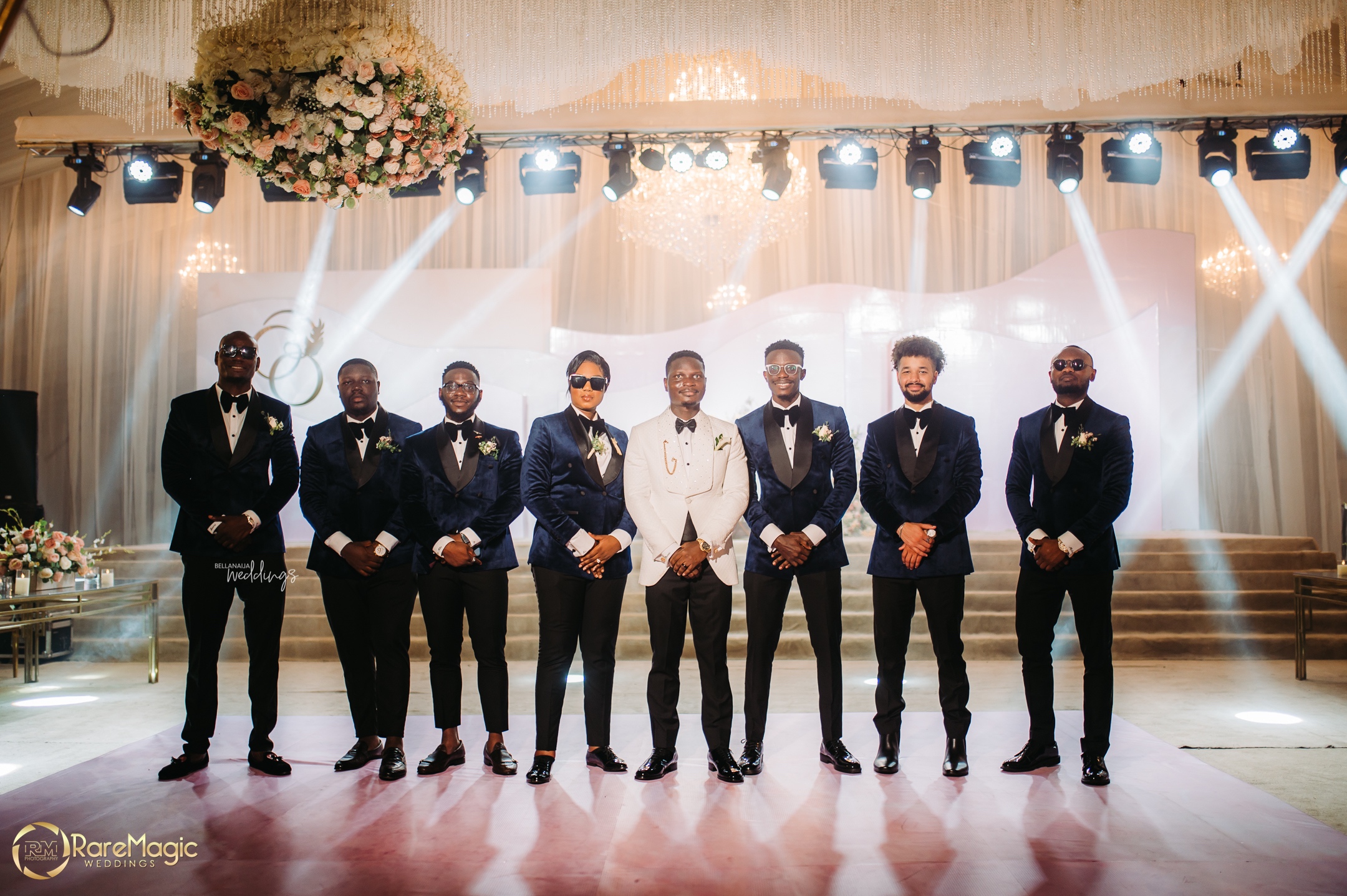 Aww, the mother-son dance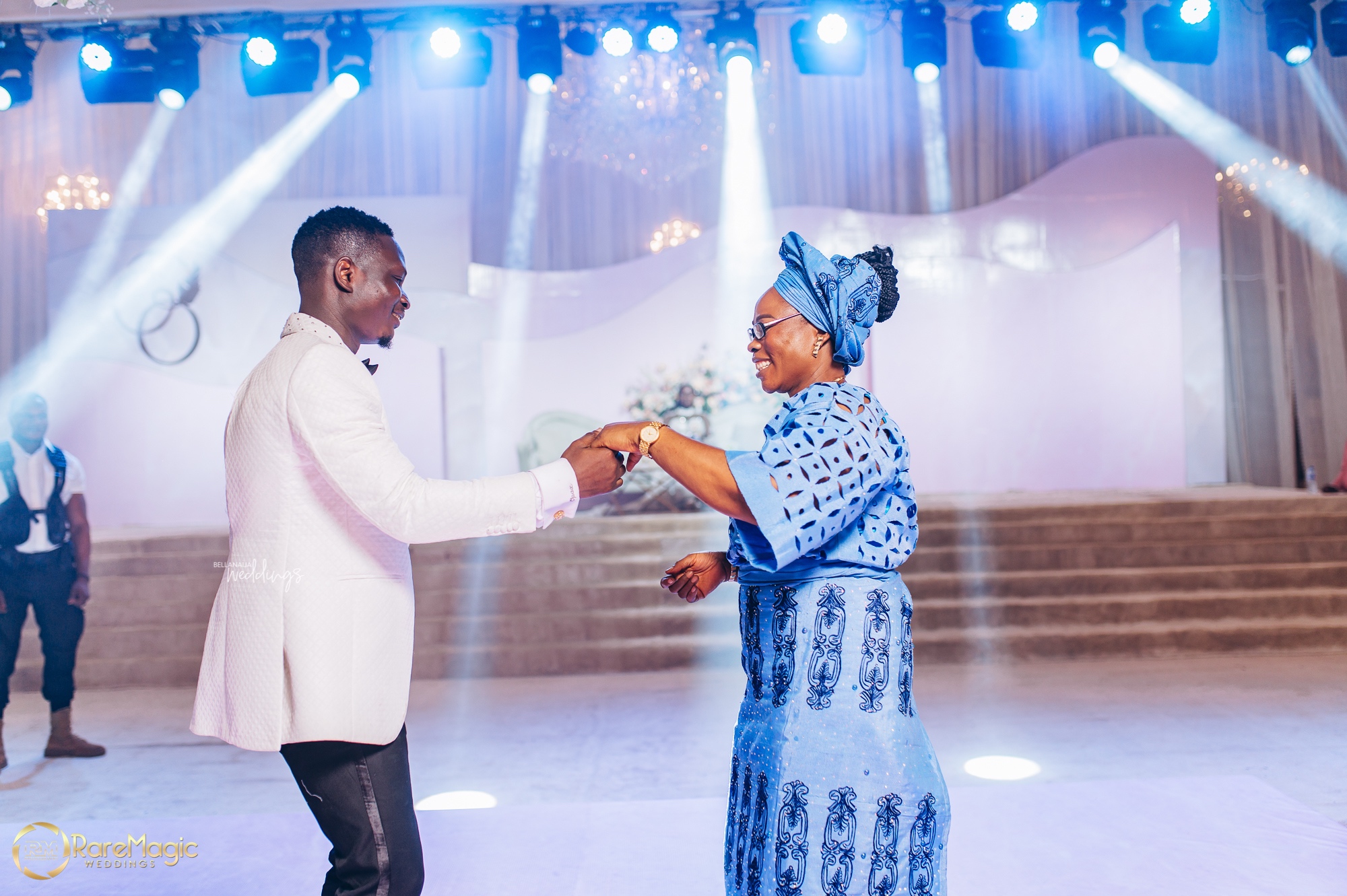 Always daddy's princess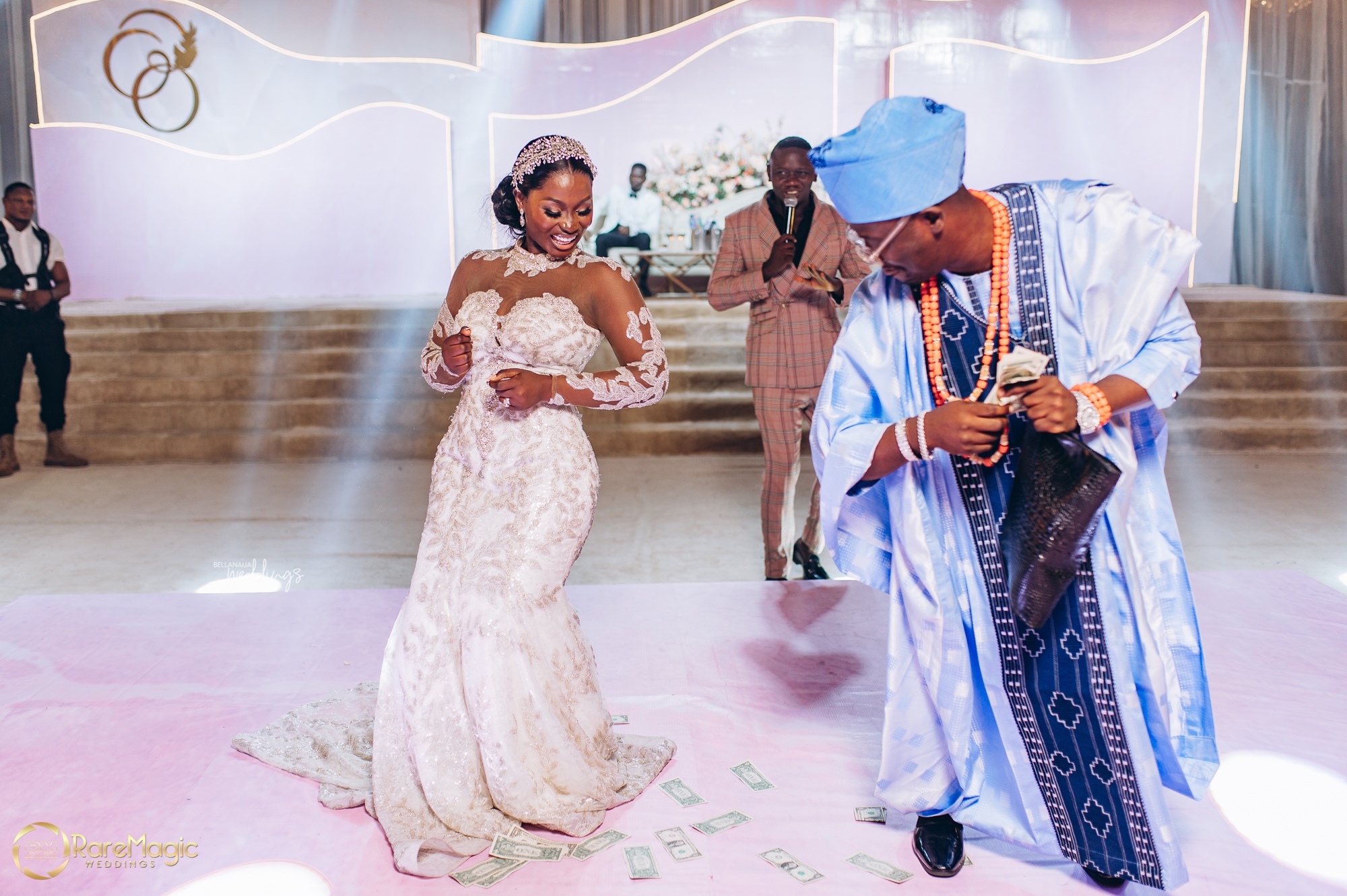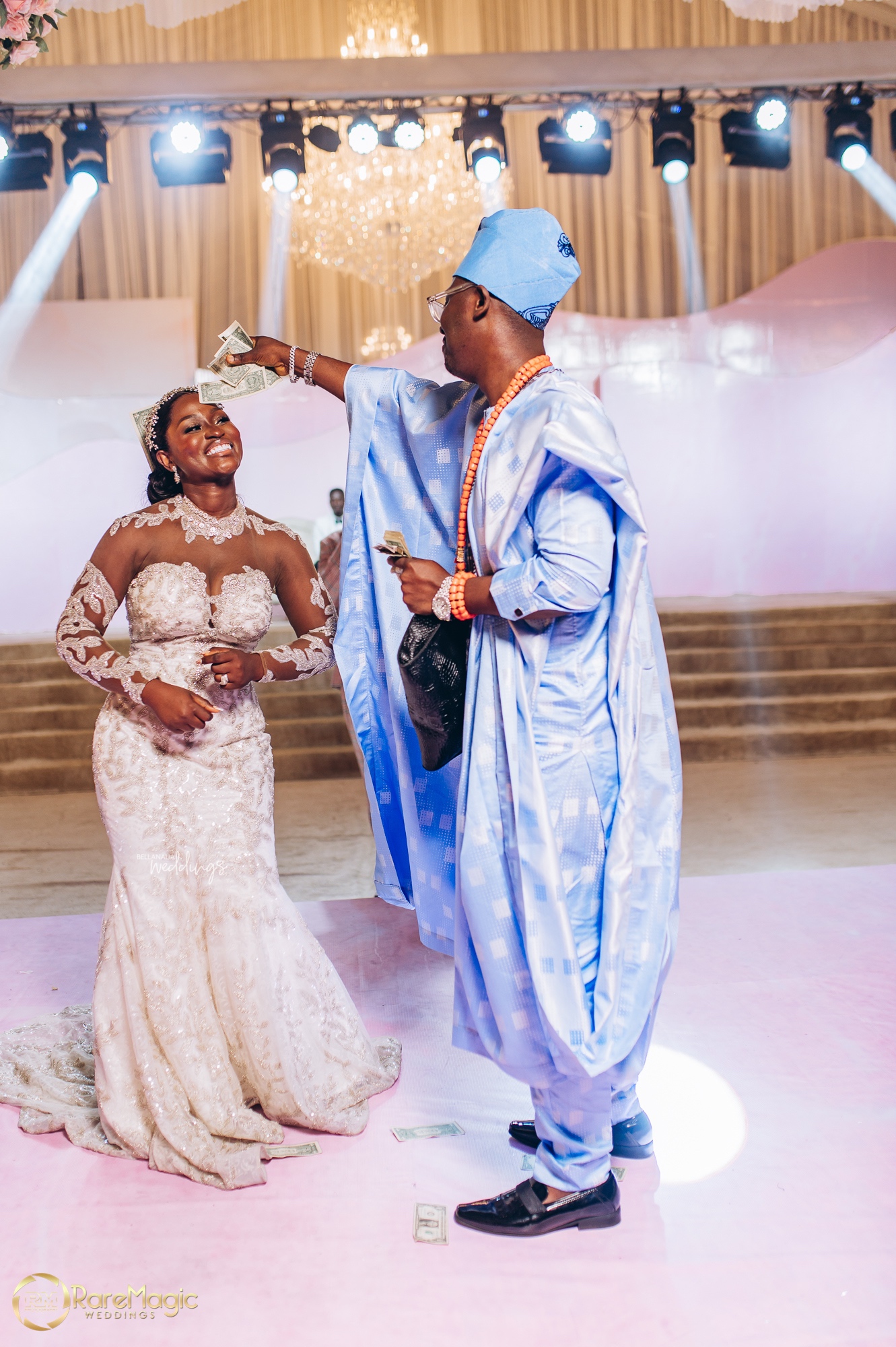 May we have this first dance?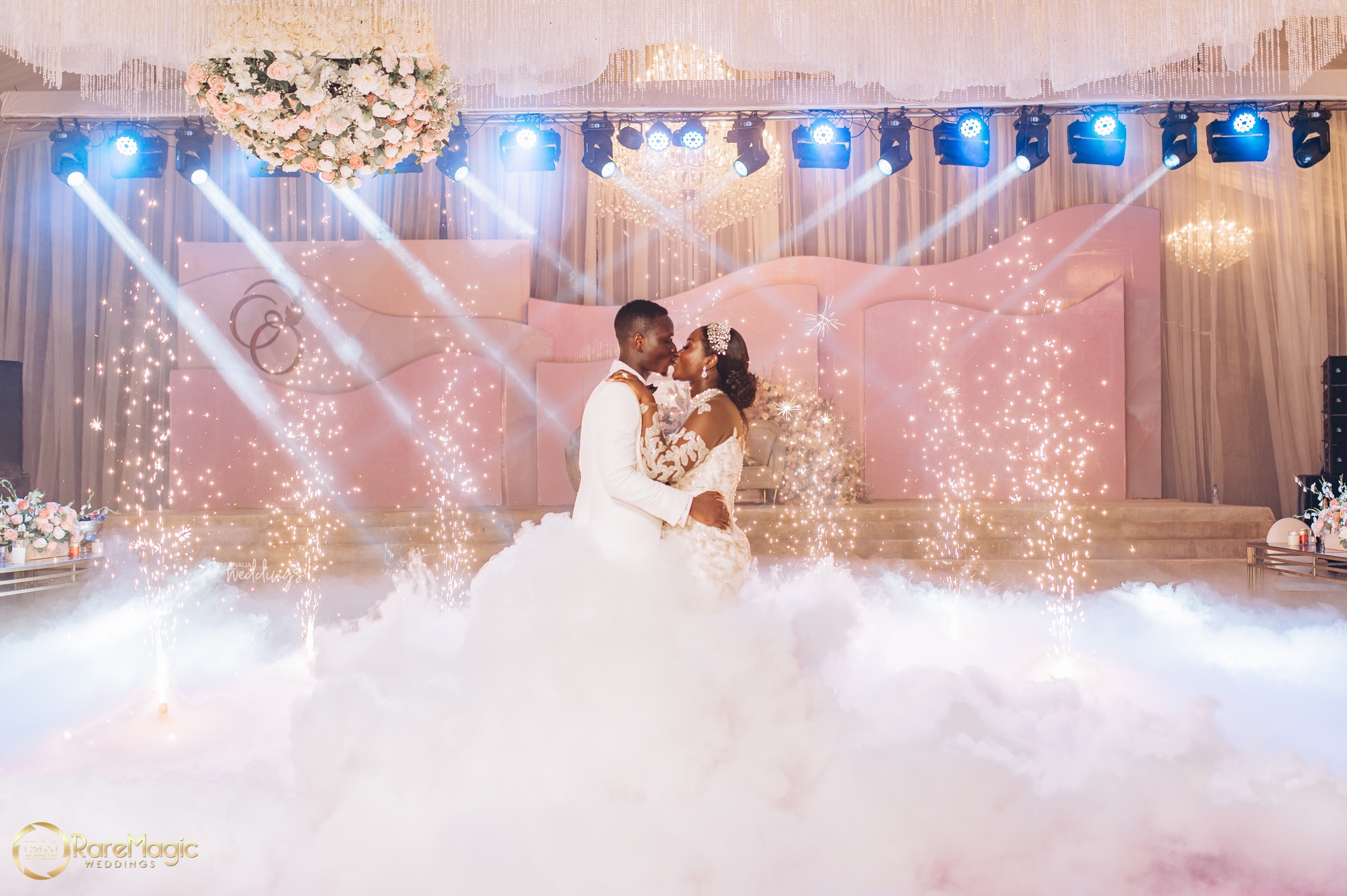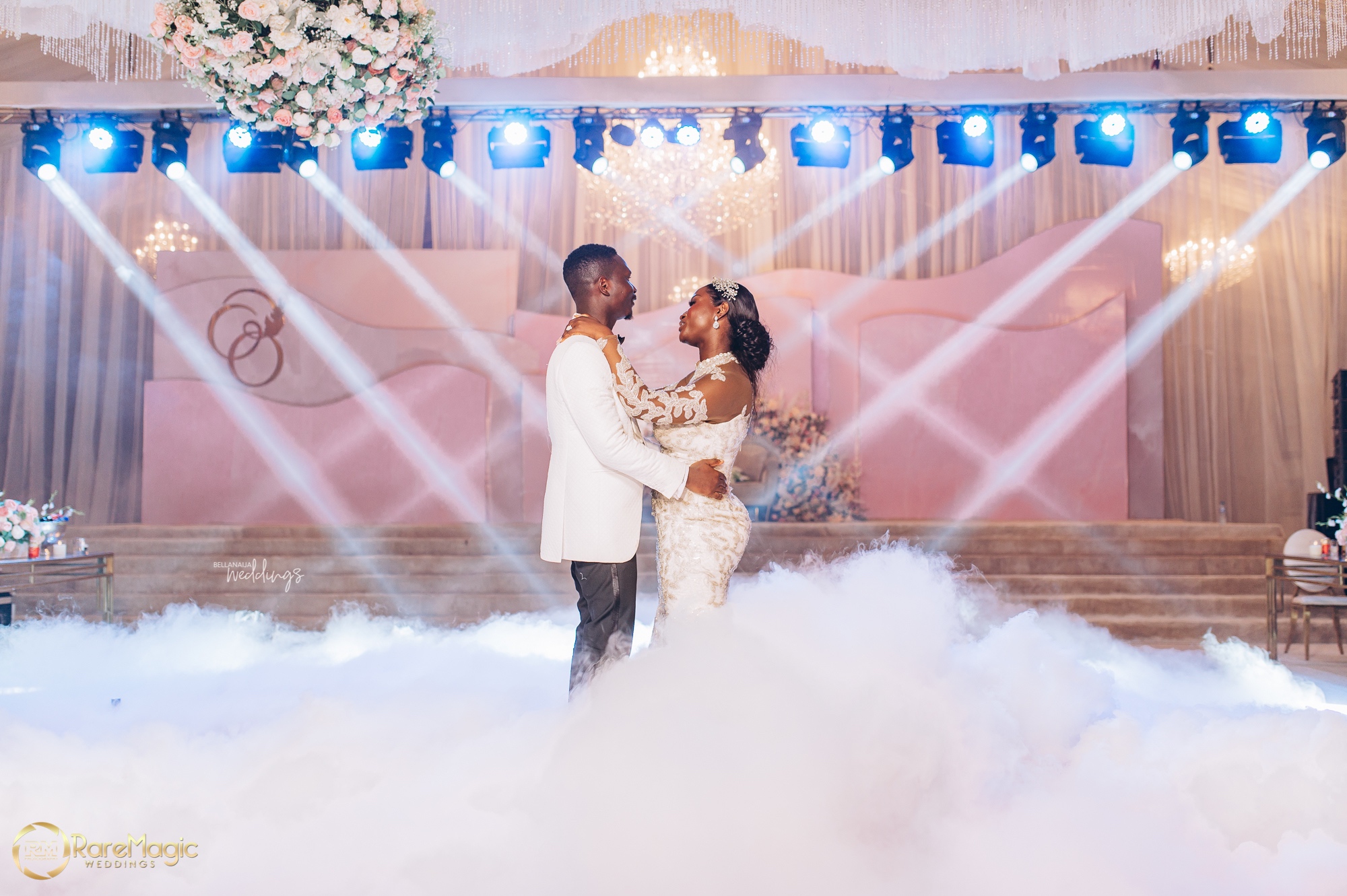 The second outfit is fire!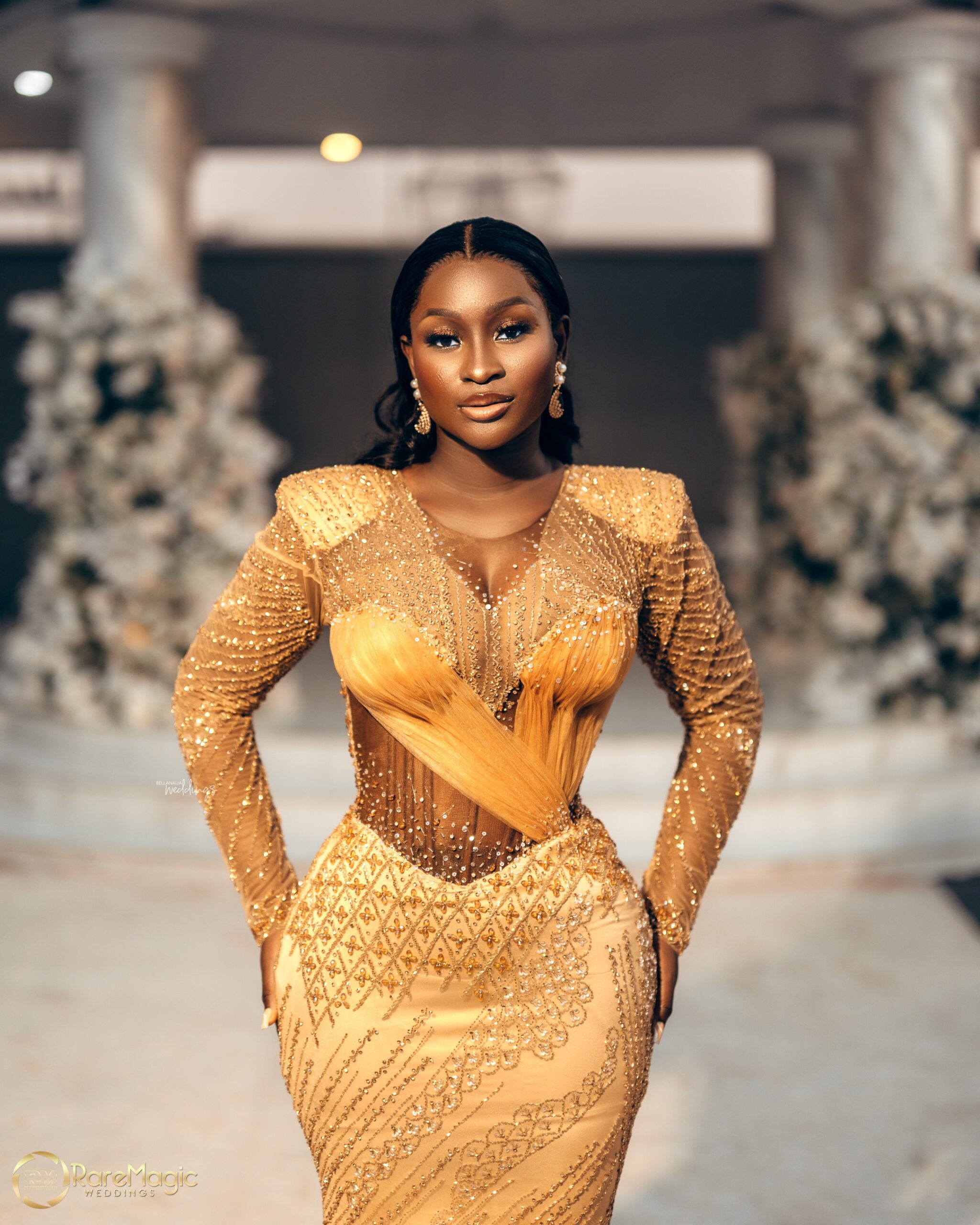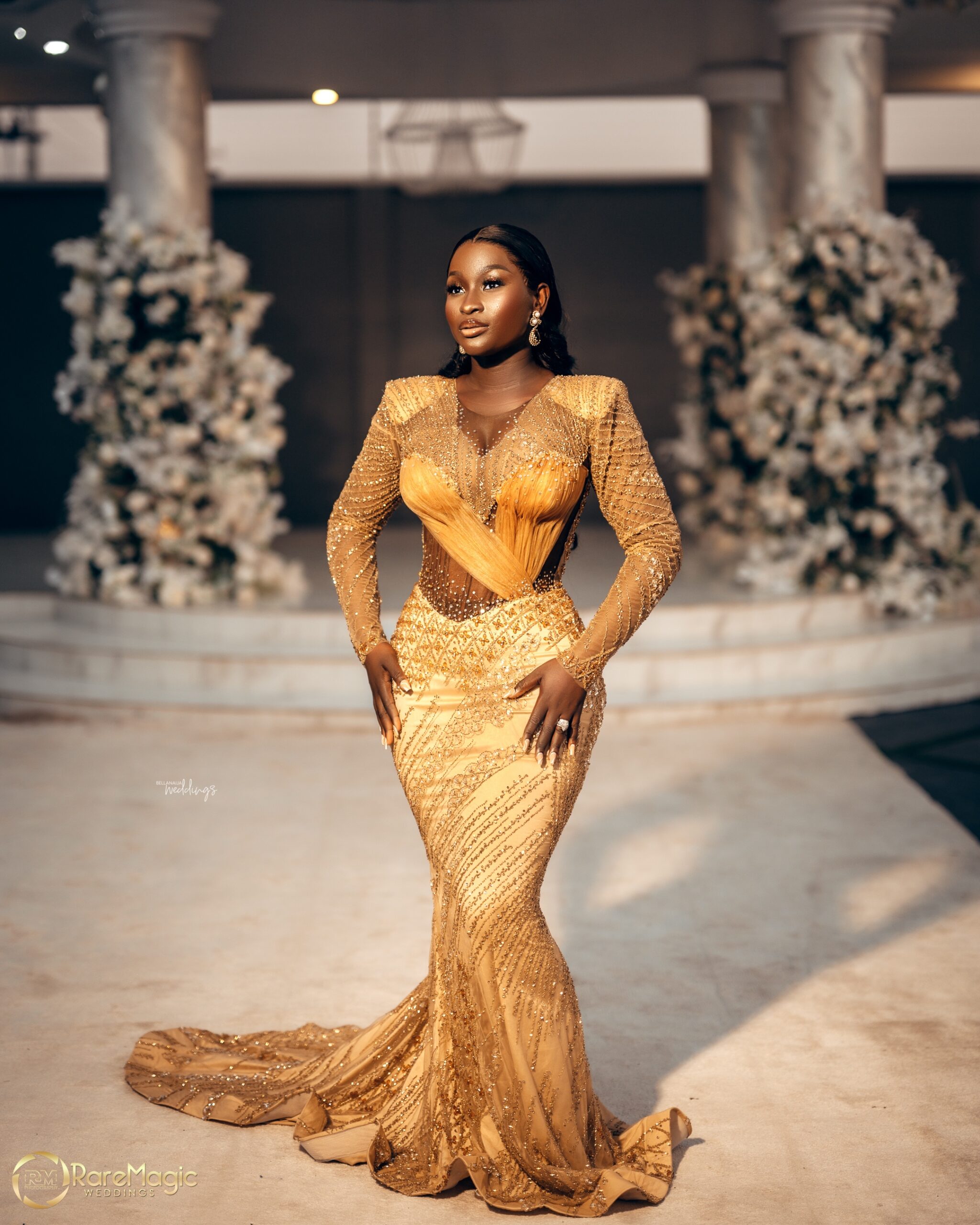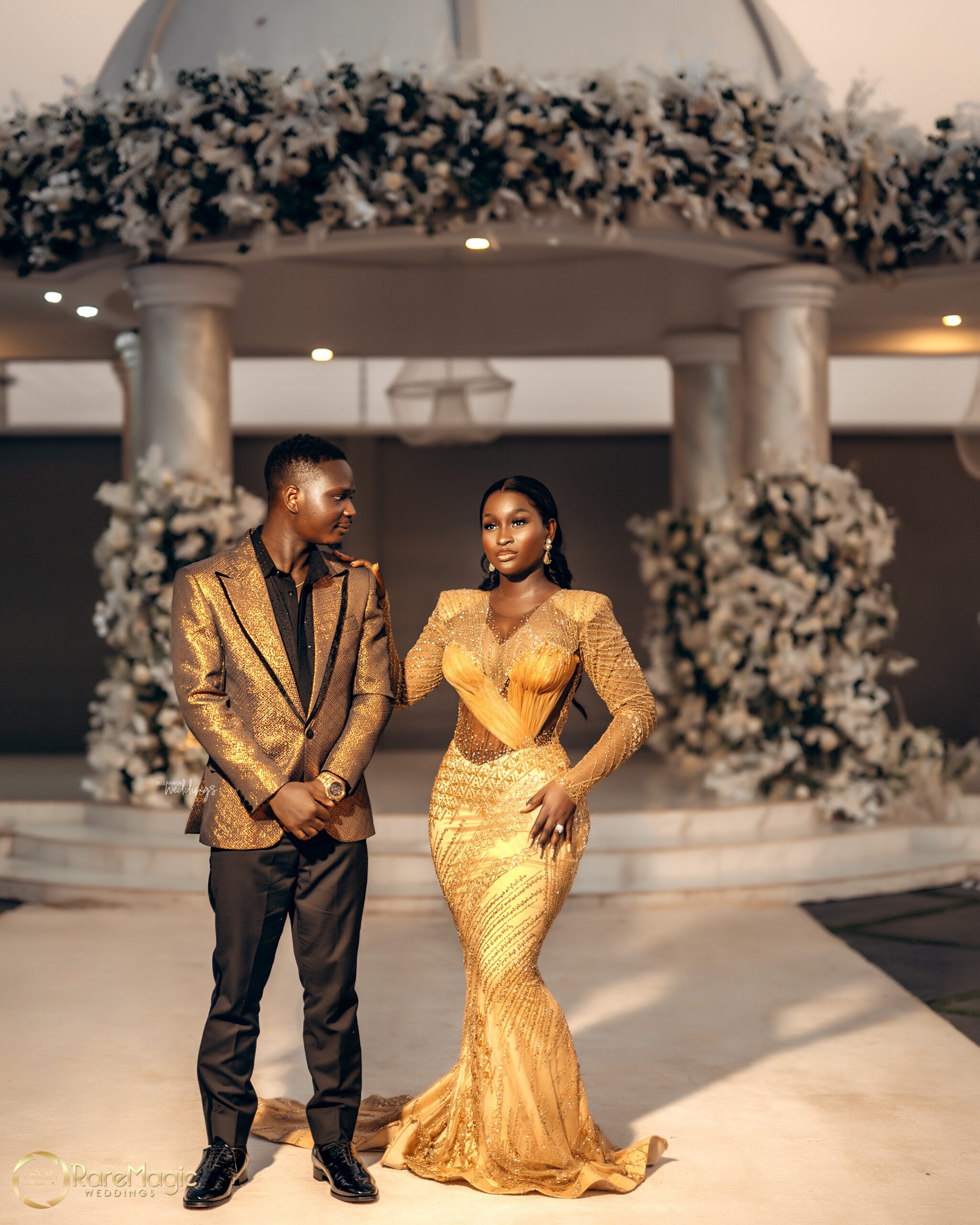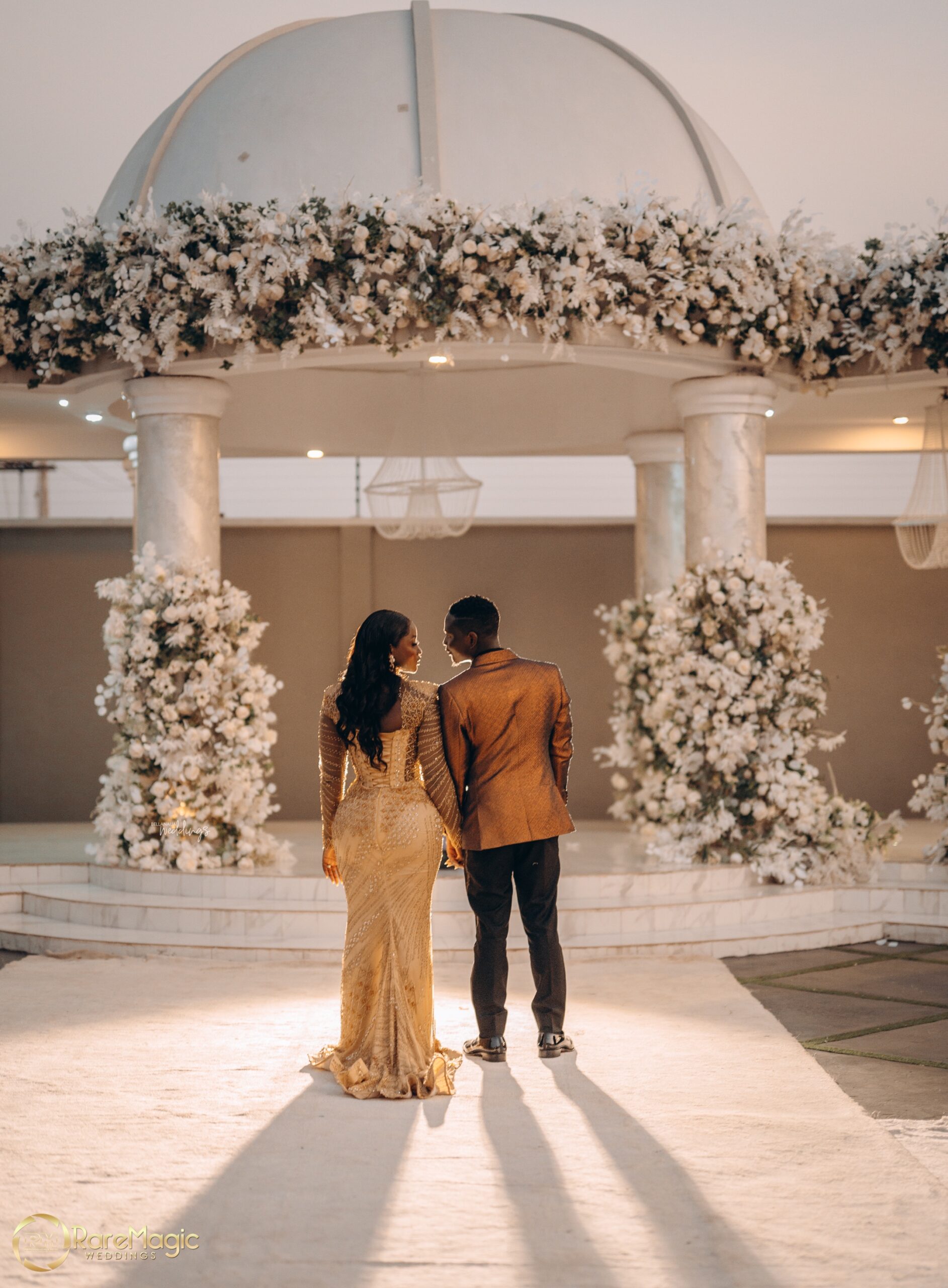 Let's get the party started!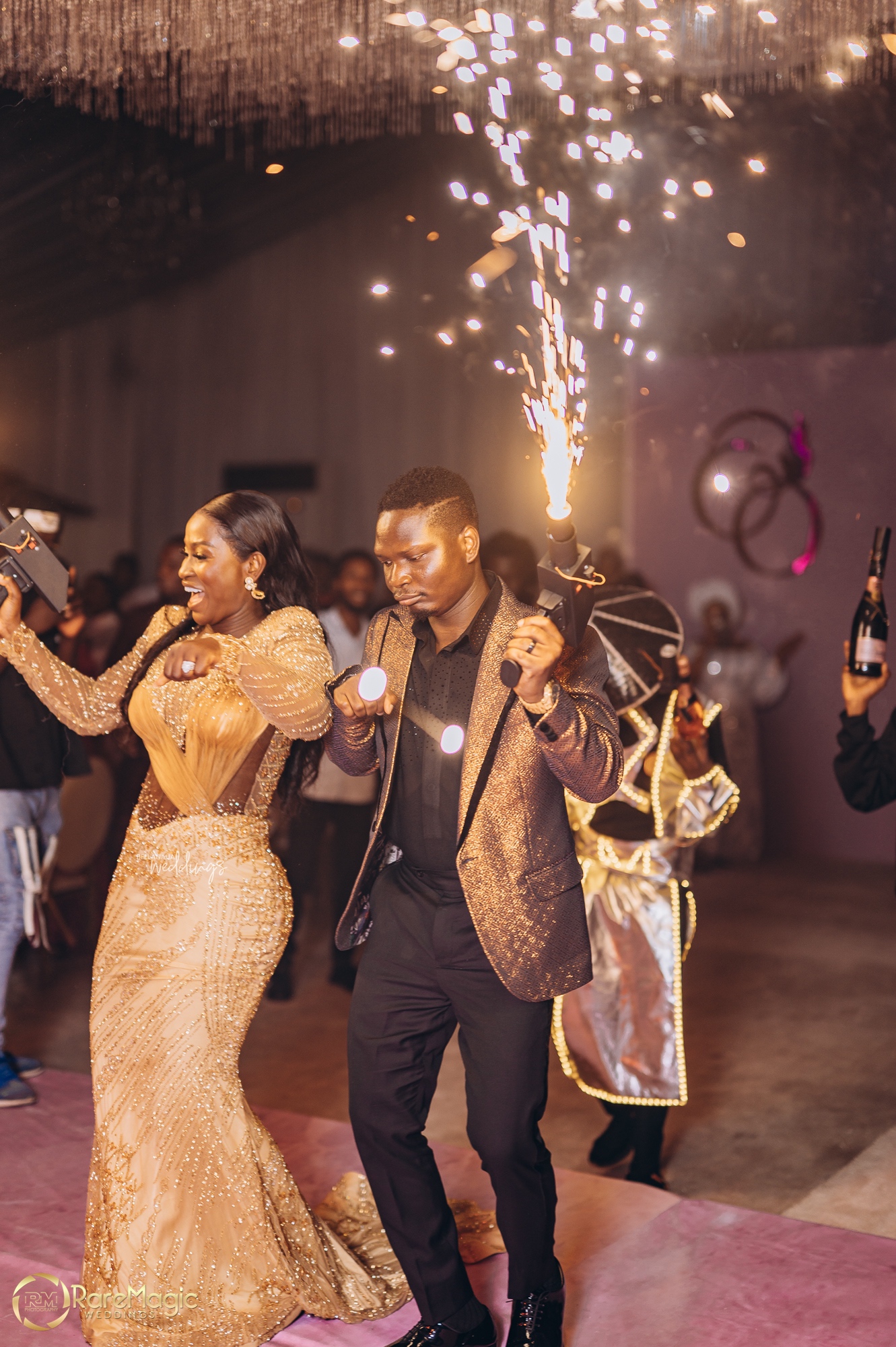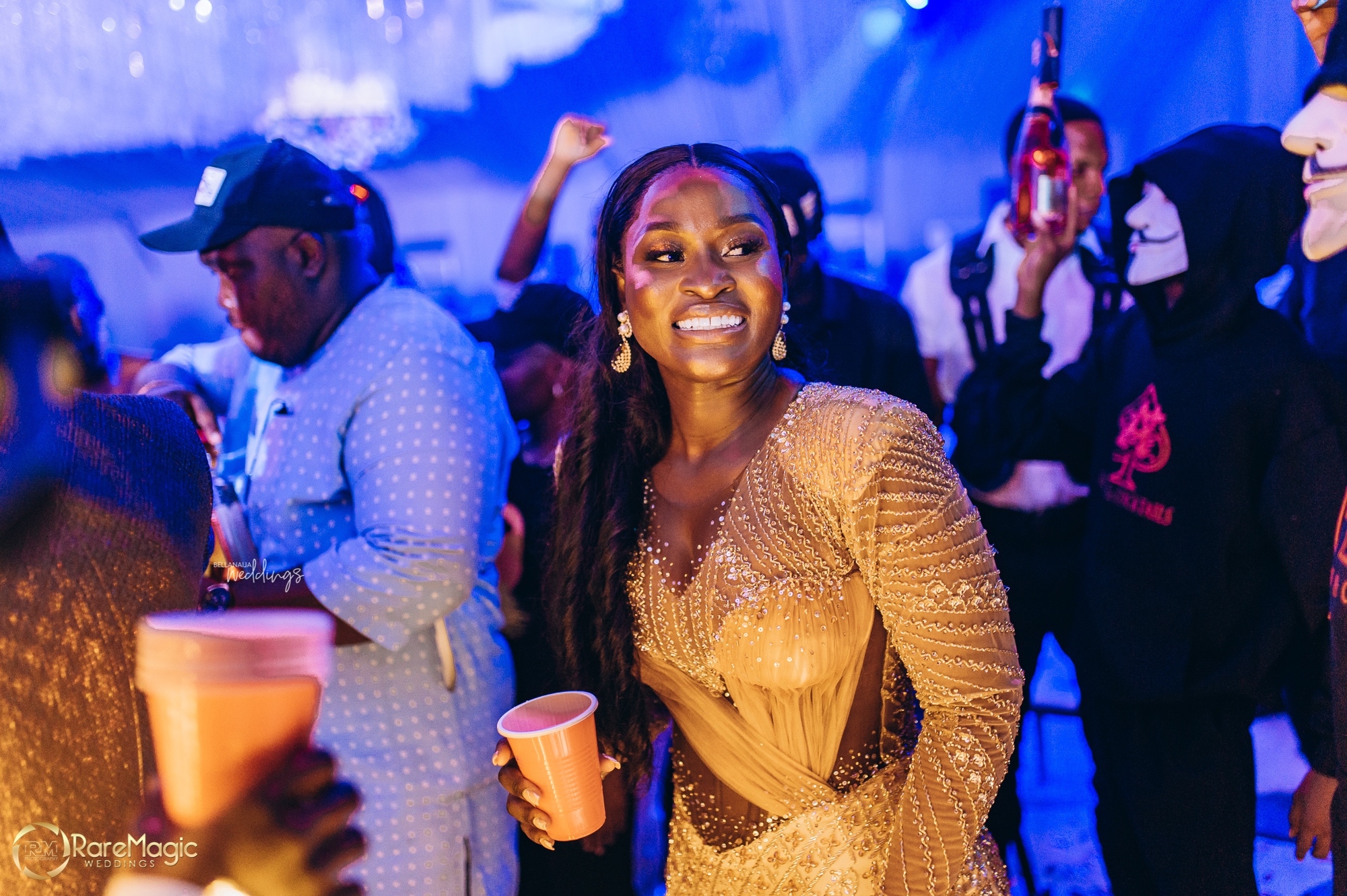 Yay! The bouquet toss!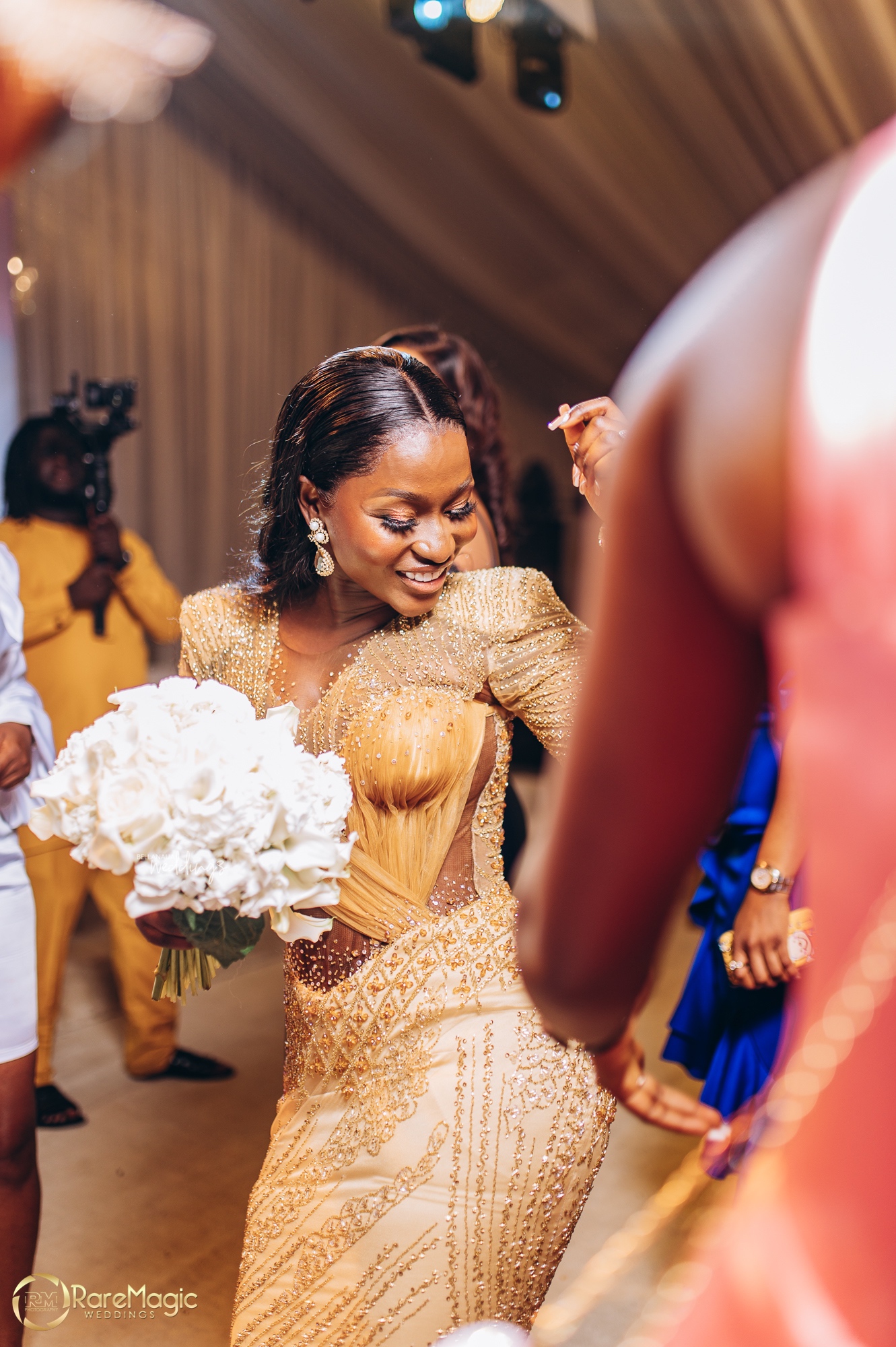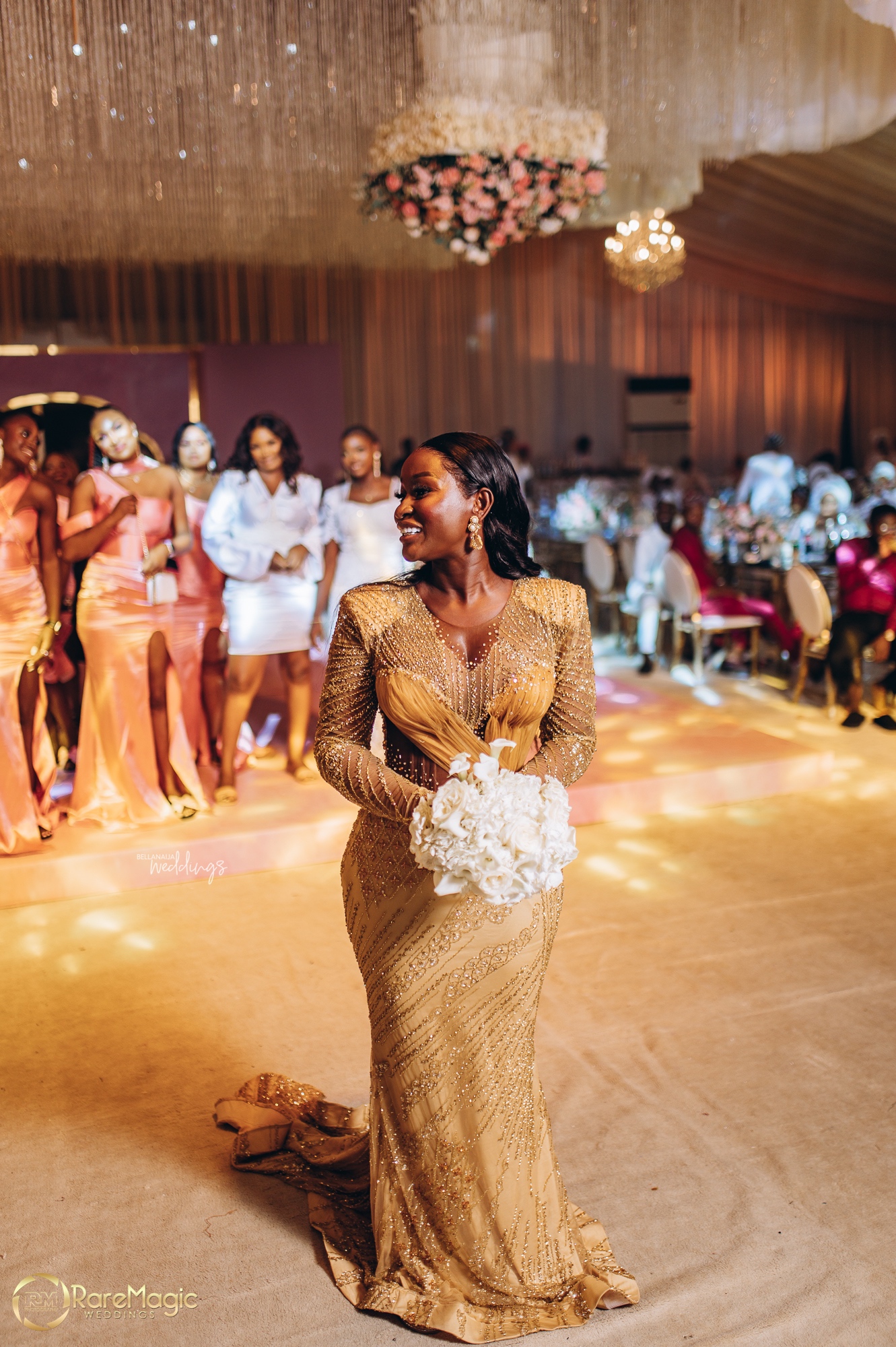 Mr & Mrs!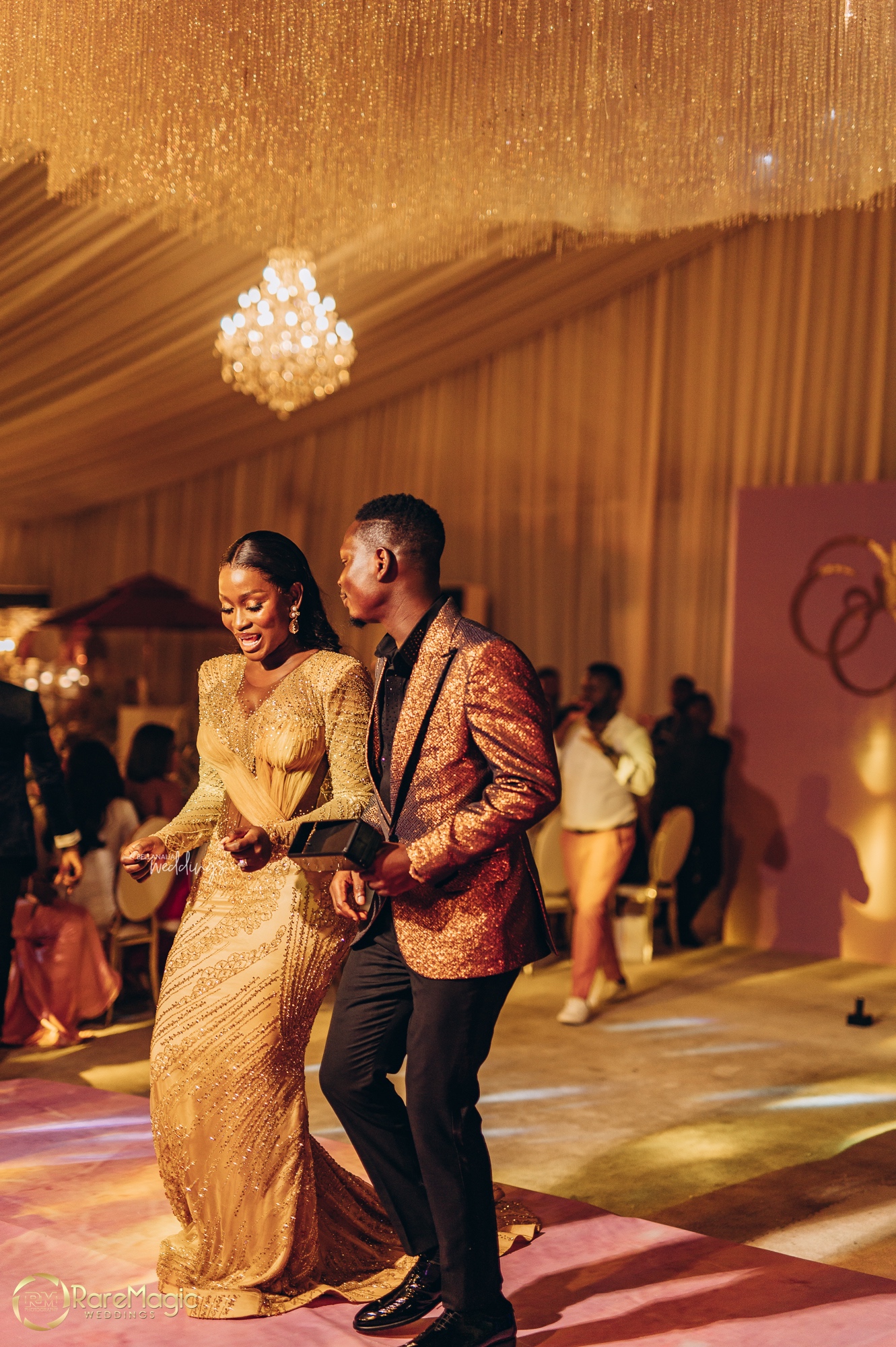 Credit
Bride @latanwah
Robe @bella_byairlahills
Makeup @peaceibadin_mua
Hair @adefunkeee
Planner @tessallureevents
Photography @raremagic_gallery